LoR Best Decks – What Runeterra Deck to Choose for a Final Push!
As of early Friday, these are the best LoR decks and Archetypes right now, according to Balco and Mastering Runeterra Meta Tier List:
With the Seasonal Tournament taking place tomorrow, the above archetype breakdown is as cutthroat and efficient as the ladder gets.
Seasonal cut-off happened a few hours ago, which means that this is the time in the Season when even the most free-thinking brewer is motivated to just jam whatever is the best deck and climb the last LPs needed to either make it into Top 700 (getting you a spot in the Seasonal Open Rounds), or into Top 30 (which provides a good shot at qualifying for the Playoffs if you get a 7-2 score in the Open Rounds; else you need an 8-1 score to do so).
In other words: this is as "Forget the spice, gimme something to climb with" as the top ladder gets (for example, most of the specific deck lists we'll see today are the exact same, card by card, as we've seen last Tuesday – when there's a lot at stake and little time, there's not much incentive to tweak what works).
If you're looking for a deck to reach your goal rank before the Season ends (by next Wednesday, when the next Expansion lands), today's snapshot is as all-in on efficiency as it gets!
And if you are competing on Seasonals tomorrow and you need a bit of inspiration for your lineup, here you go: ten lineups our teams will bring to Seasonals! =)
---
Technical note – About archetypes and decklists, and what we mean by "LoR best decks"
Balco's chart above, like most data sites (including MaRu's Meta Tier List) and many of our articles (like Leer's LoR Meta Decks Report last Monday) sorts LoR decks by archetype ("archetype" being the aggregate of decks with a specific champion combination) – that's also how matchup tables are shown in pretty much all data sites.
In this article, we'll sort decks by the best specific decklist for each archetype – since in each archetype some decks fare better than others (and sometimes the difference is quite noticeable), we'll broadly group the best LoR decks in four arbitrary categories, by amount of games played in the last three days in the data samples we check:
Juggernauts: decks with more than 2100 games – these are the best tried-and-true decks for the climbing job.
Heavyweights: between 2100 and 900 games played – other excellent choices, with large enough samples to confidently say, "Yeah, this works."
Punching Up: between 900 and 300 games – we're entering the Land of Small Sample Sizes here, on top of the meta being up in the air, but as far as numbers go, these decks can put up one hell of a fight.
YMMV: between 300 and 150 games – risky stuff, but here's where you usually find the spice!
For this article, in all cases we'll look at decklists in Platinum and above, and in the last three days, unless stated otherwise – and when talking about decks in general, or best LoR decks in particular, we'll always be referring to specific lists (while reserving "archetype" to denominate the aggregate of all decks with a particular champion pair). As a rule of thumb, decks with a winrate (WR) above 52% catch our eye, above 53% are eye-widening, and anything over 55% is exceptional.
On the other hand, do notice that when talking about matchup tables, it's always about archetypes – in other words, we'll recommend which are the best Legend of Runeterra decks (ie. specific decklist) you can choose to face the most popular archetypes (since you'll find all versions in the LoR ladder).
Last but not least: all stats and recommendations above are for choosing the best LoR deck for the Legends of Runeterra Ladder environment – if you are in need of weapons of choice for the Best-of-Three format, be sure to check Sirturmund's & Monte's recommended Tournament & Gauntlet Decks and Lineups (which they usually update every Thursday).
Sources: Balco, Legna, Mastering Runeterra Meta Tier List.
If you have any feedback on how these decks could be showcased differently, do let me know! =)
---
Juggernauts – Best LoR Meta Decks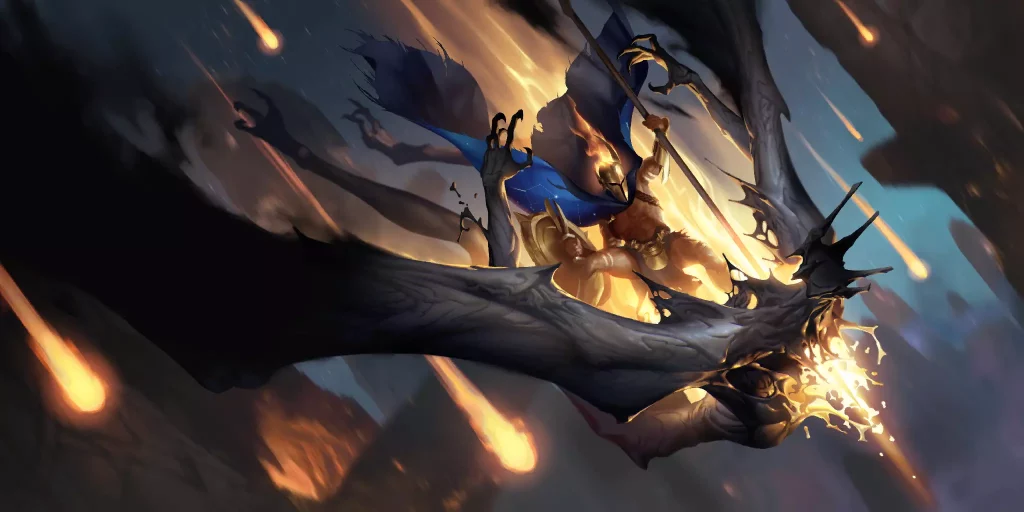 Here we showcase LoR decks with more than 2100 games and good-to-great WR – if you need to climb and you don't care about anything else, these are the best decks in Legends of Runeterra.
---
Not a single card changed since last Tuesday for the top list – which now shows a staggering 14,000+ games played in the last three days, crushing foes with a 55%+ WR. This is what you get when a great deck meets a horde of top pilots pushing for every edge to climb.
Regardless if you want to reach Gold, Diamond or Masters before next Wednesday, or you just want to start practicing before the unrefined Meta we'll have post-patch, this is probably it. Although Lee Sin Nami, as we'll see below, is probably the absolute best deck, Fiora Pantheon's amazingly quick success suggests that it is the easier deck to learn.
The field has indeed reacted to these Fated duelist, though: Lee Sin Nami, Akshan Lee Sin, and Annie Jhin, all somewhat bad matchups for Pantheon Fiora, are all popular decks at Platinum and above – you'll wipe the floor with most other blends, though. For insights on this Juggernaut, here is our recent Fiora Pantheon Deck Guide, showcasing this exact same build.
6
5
8
21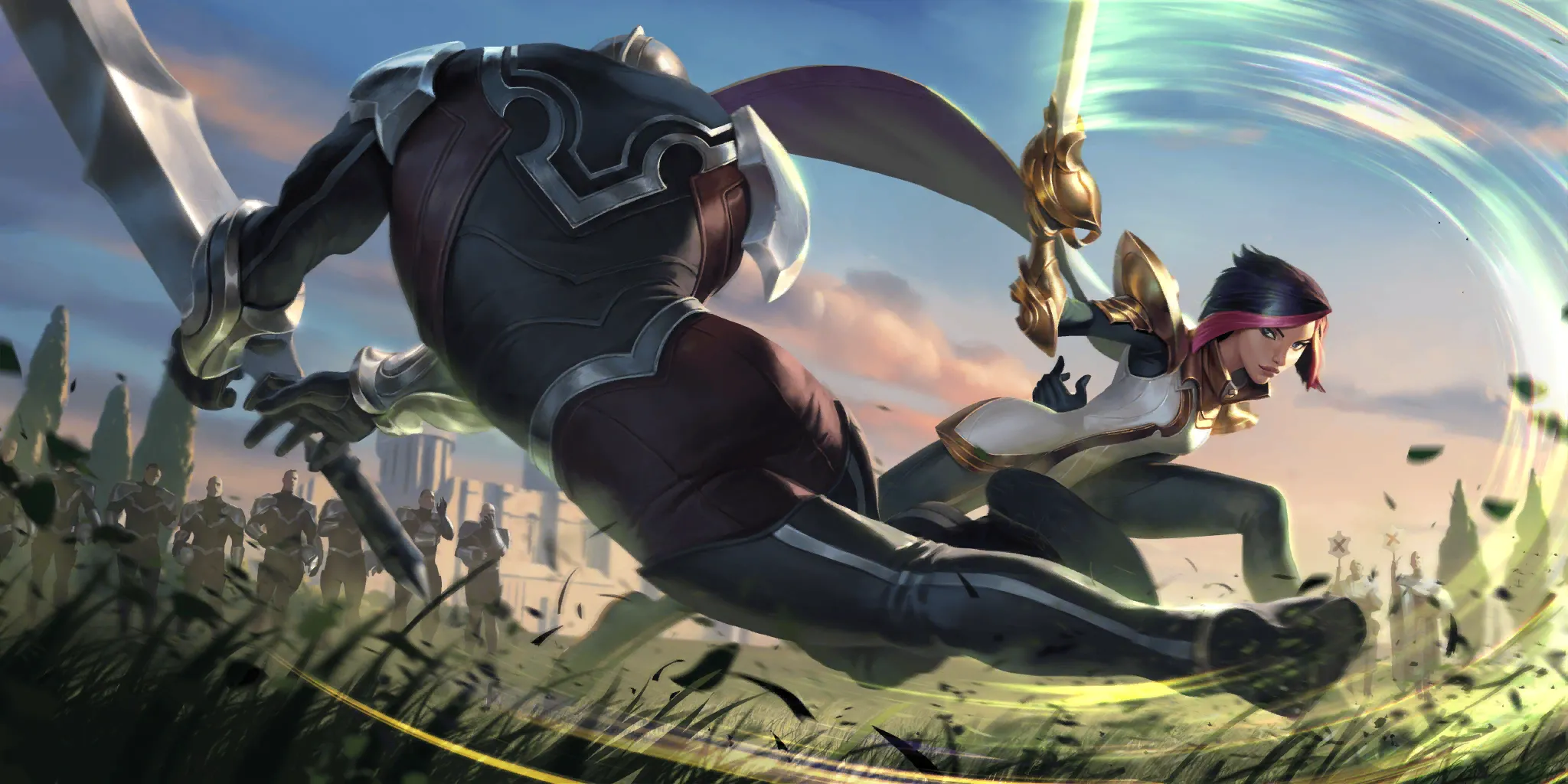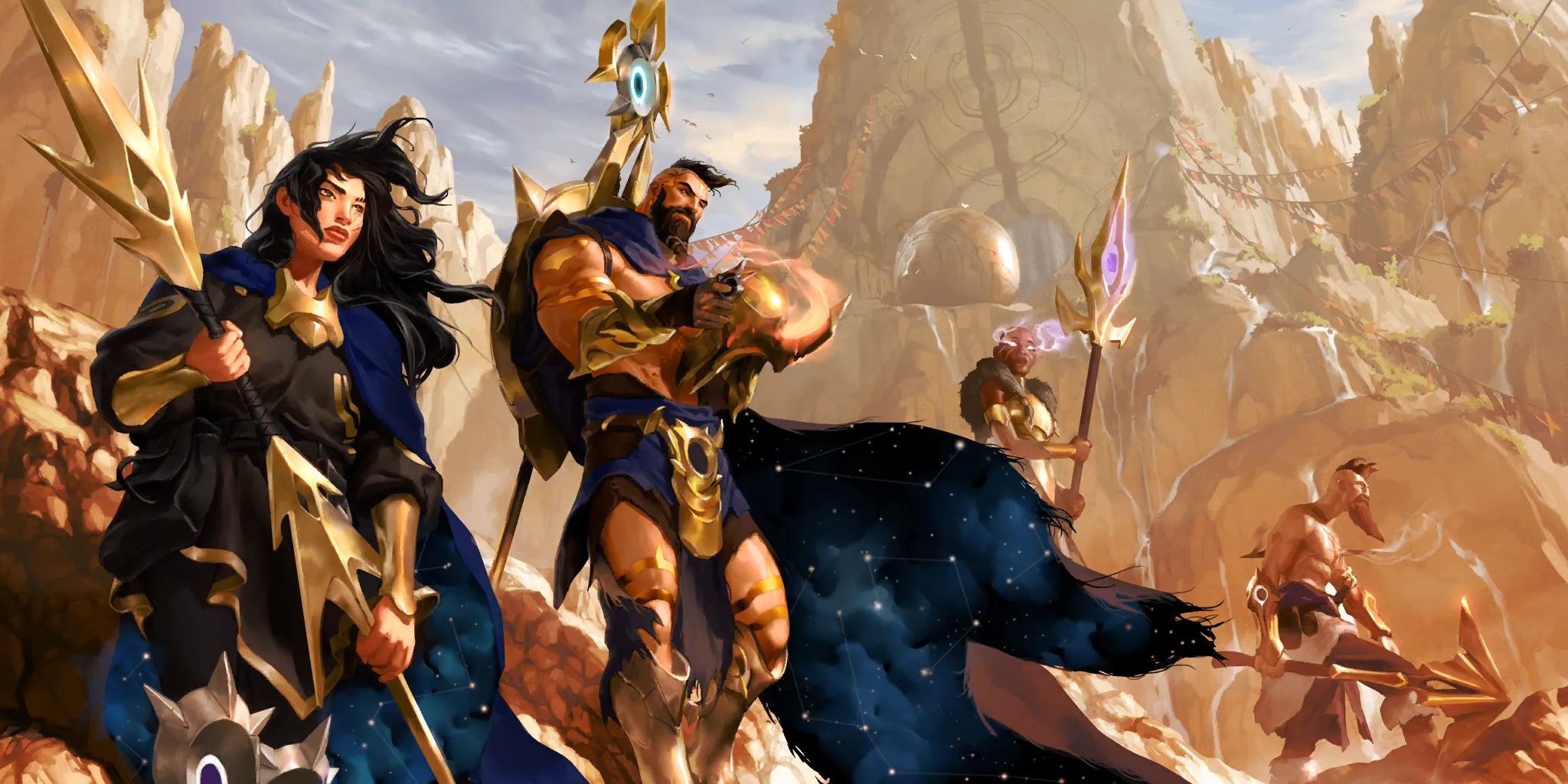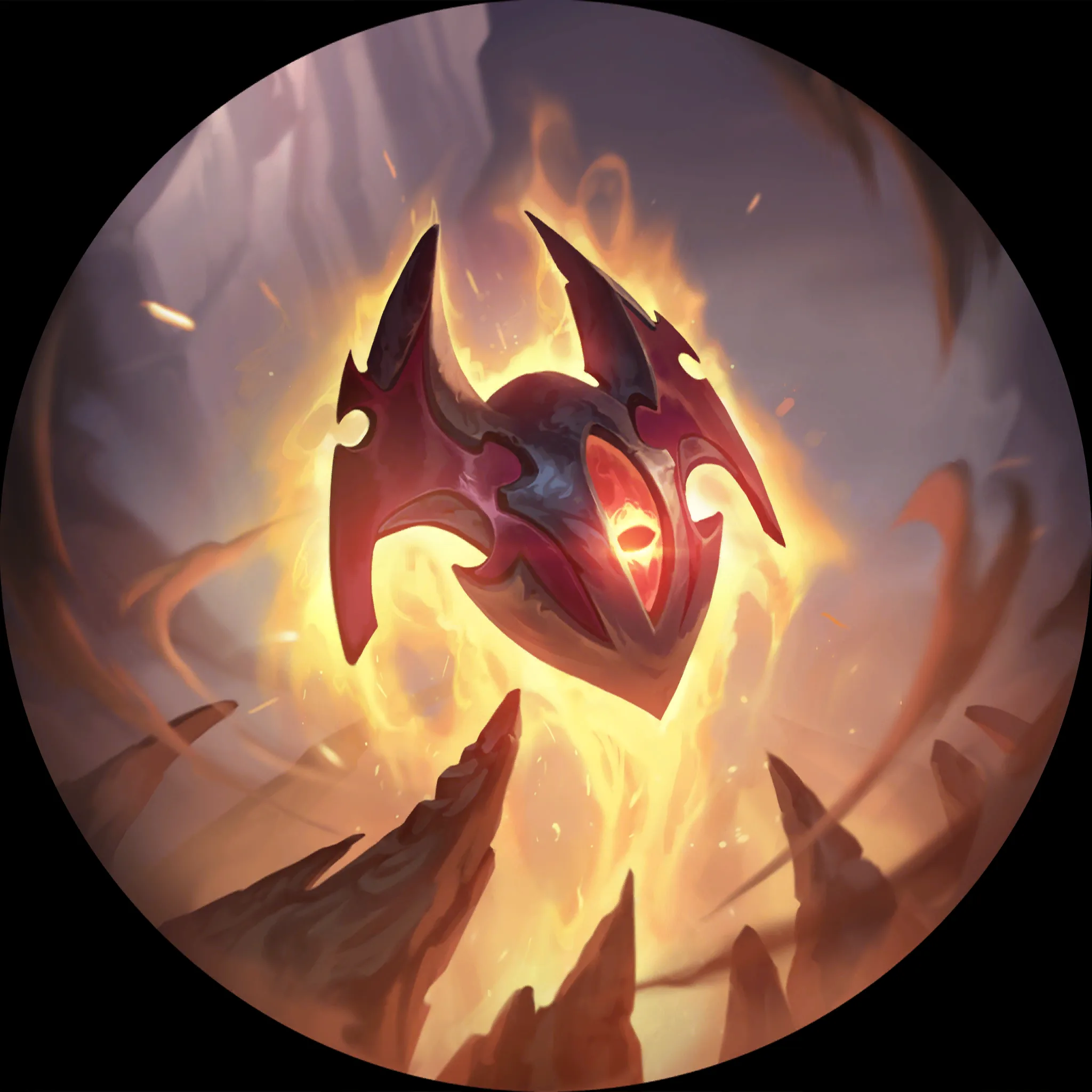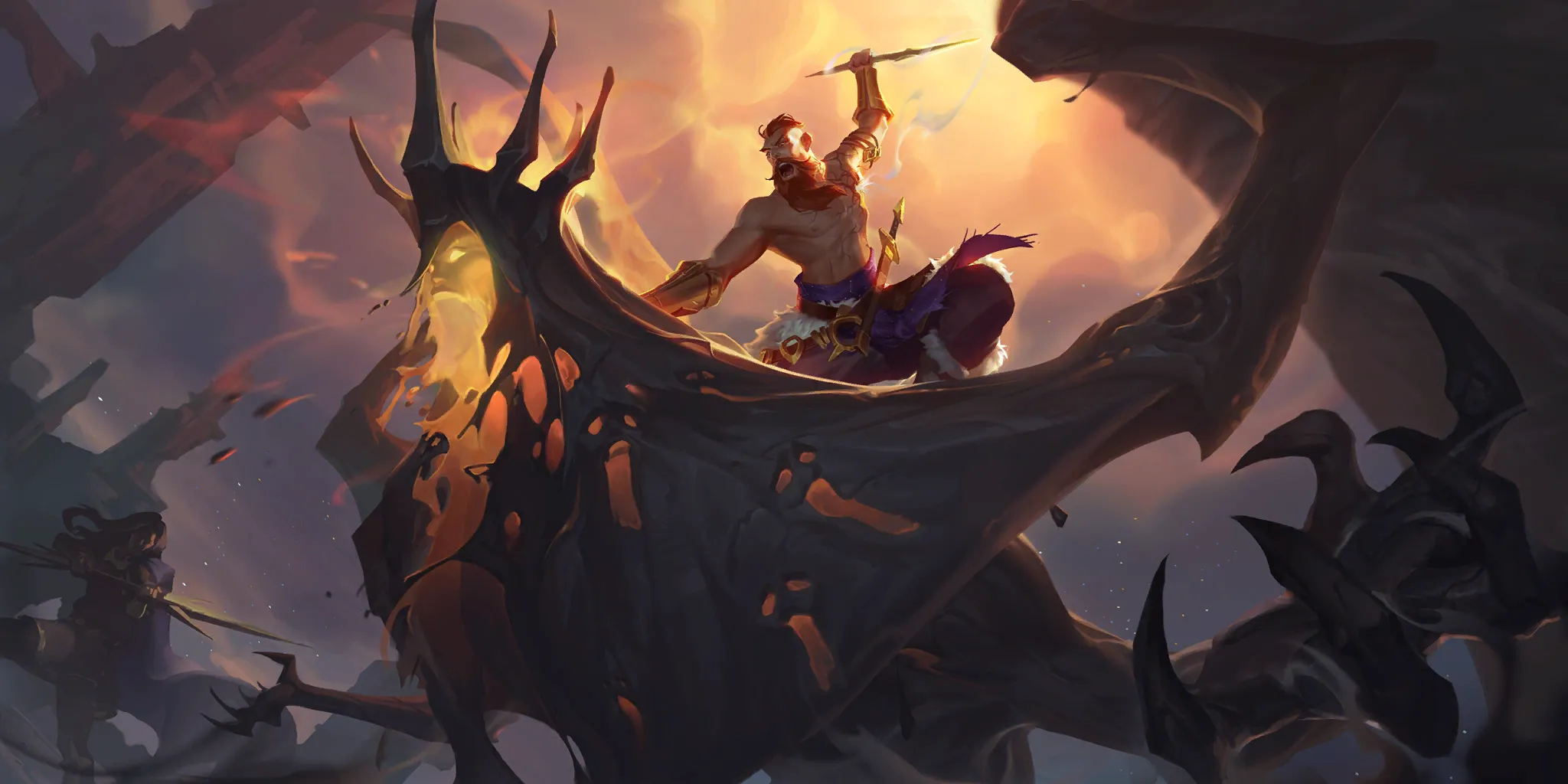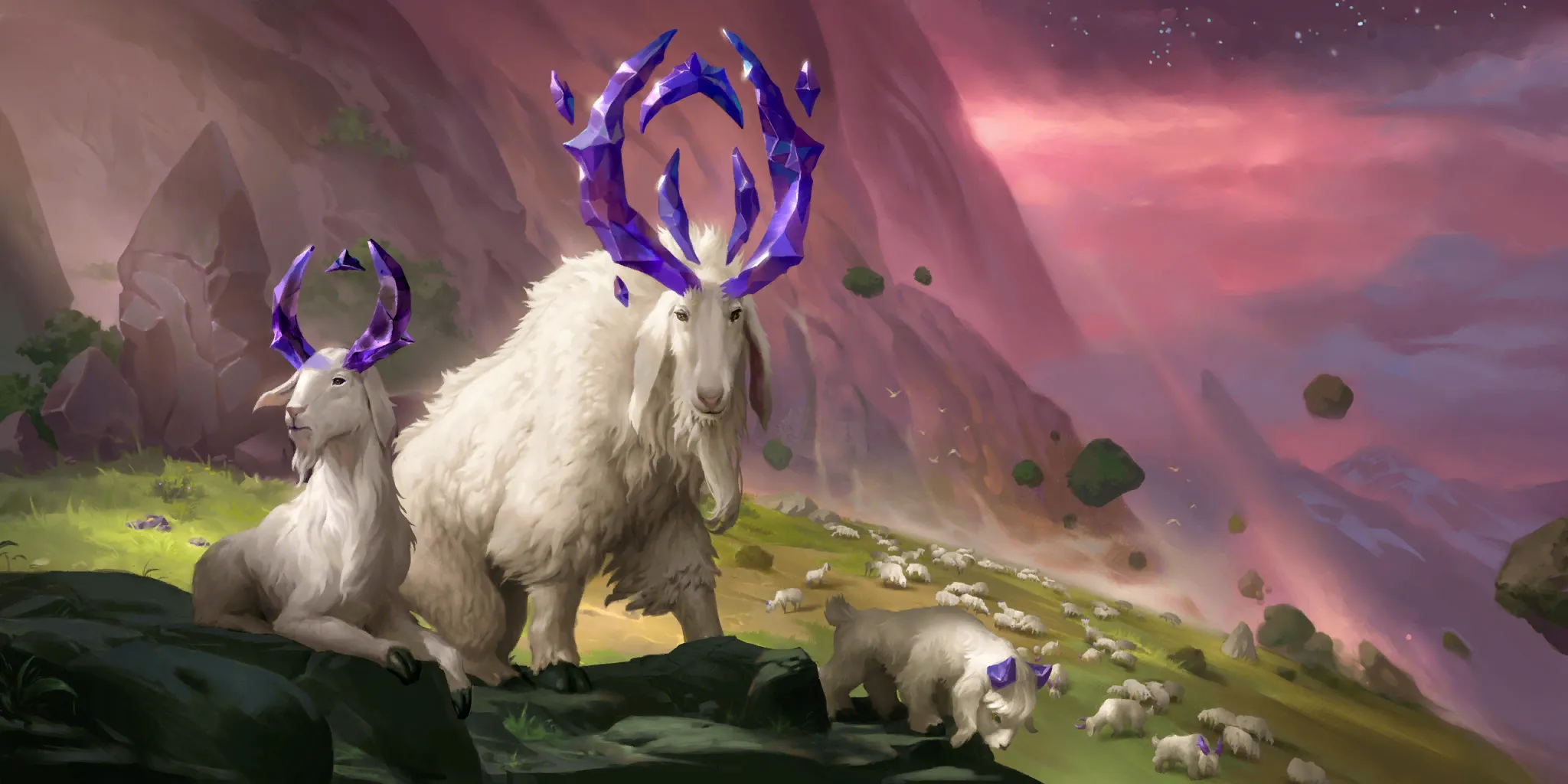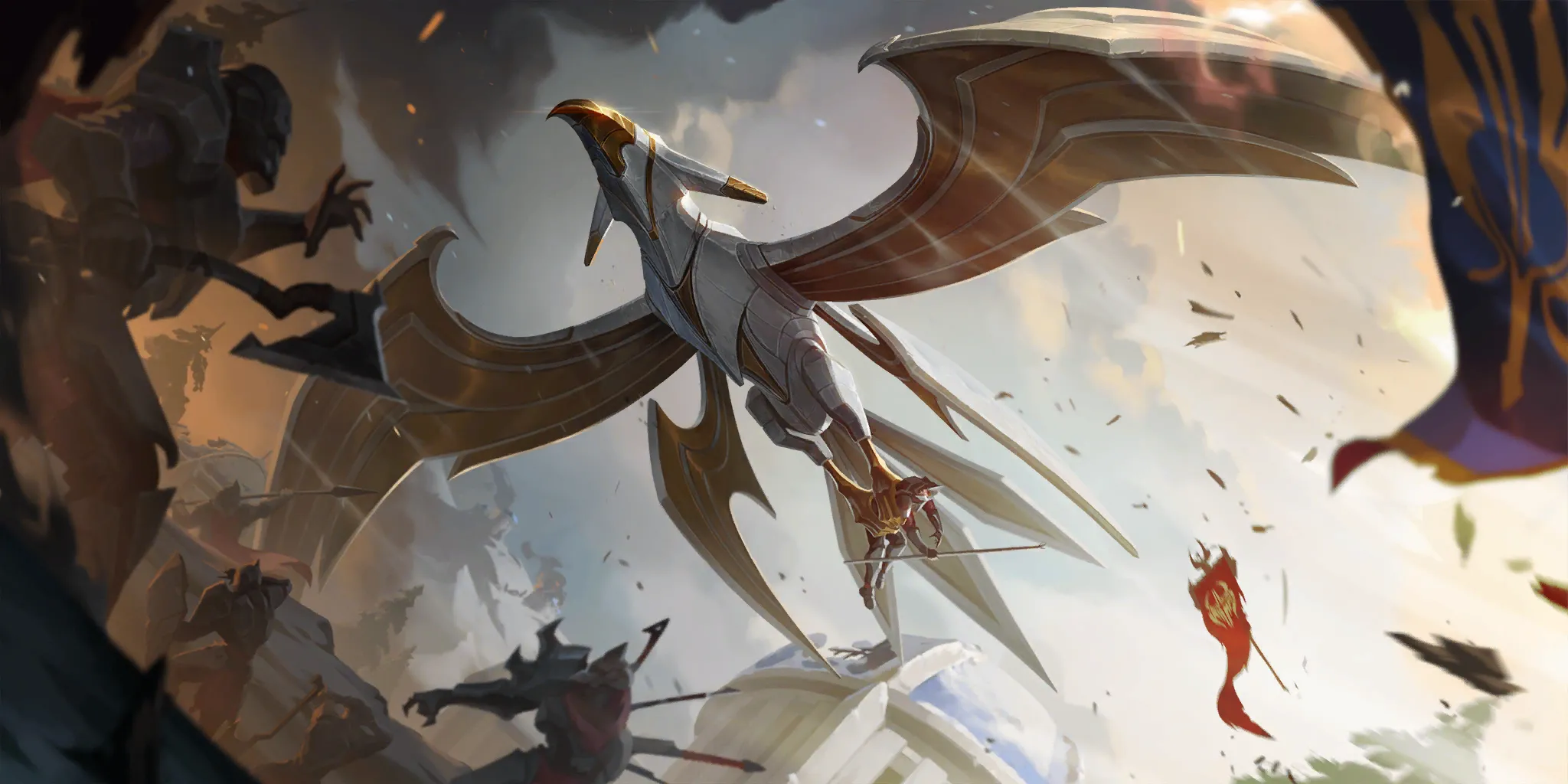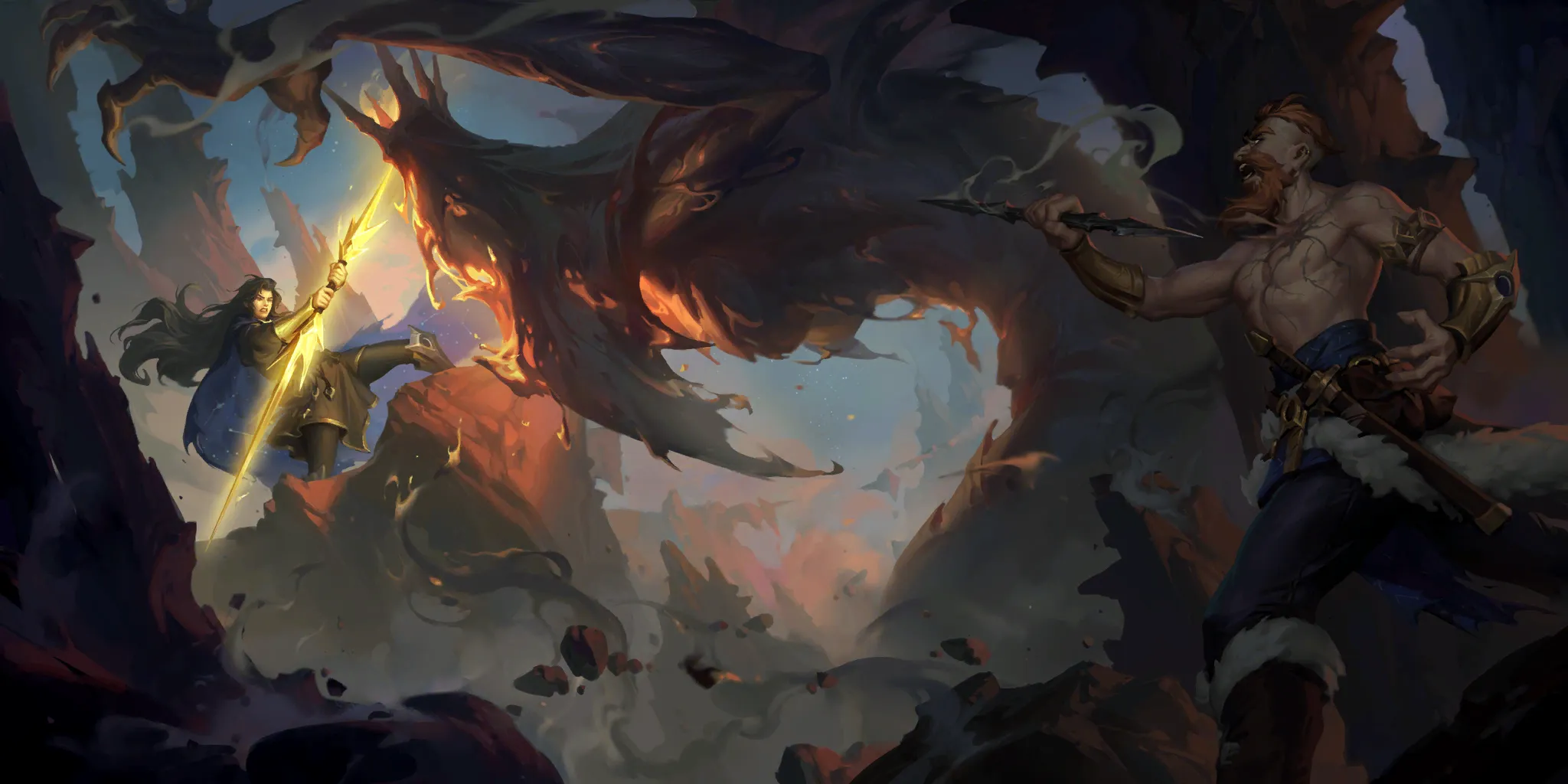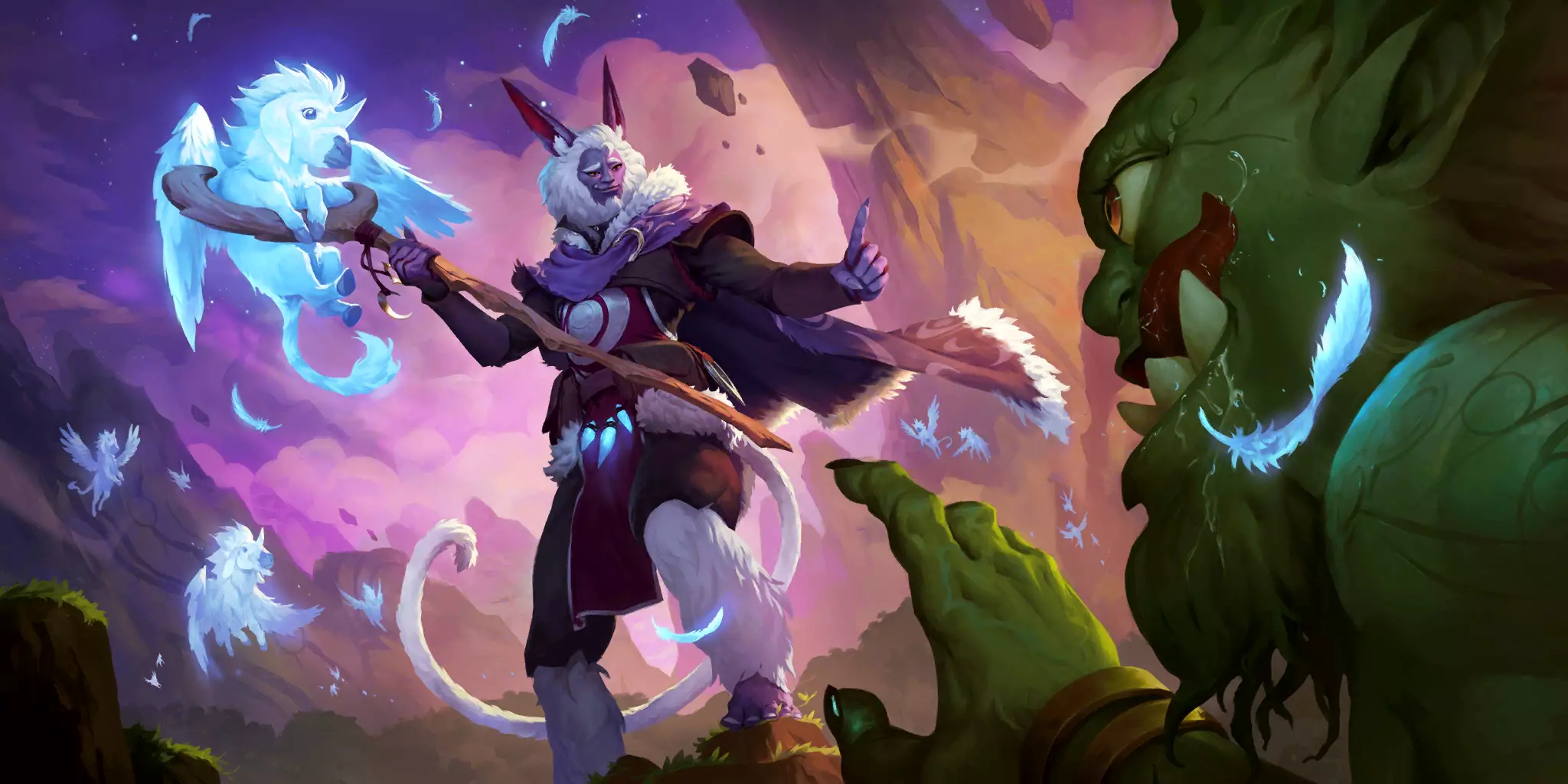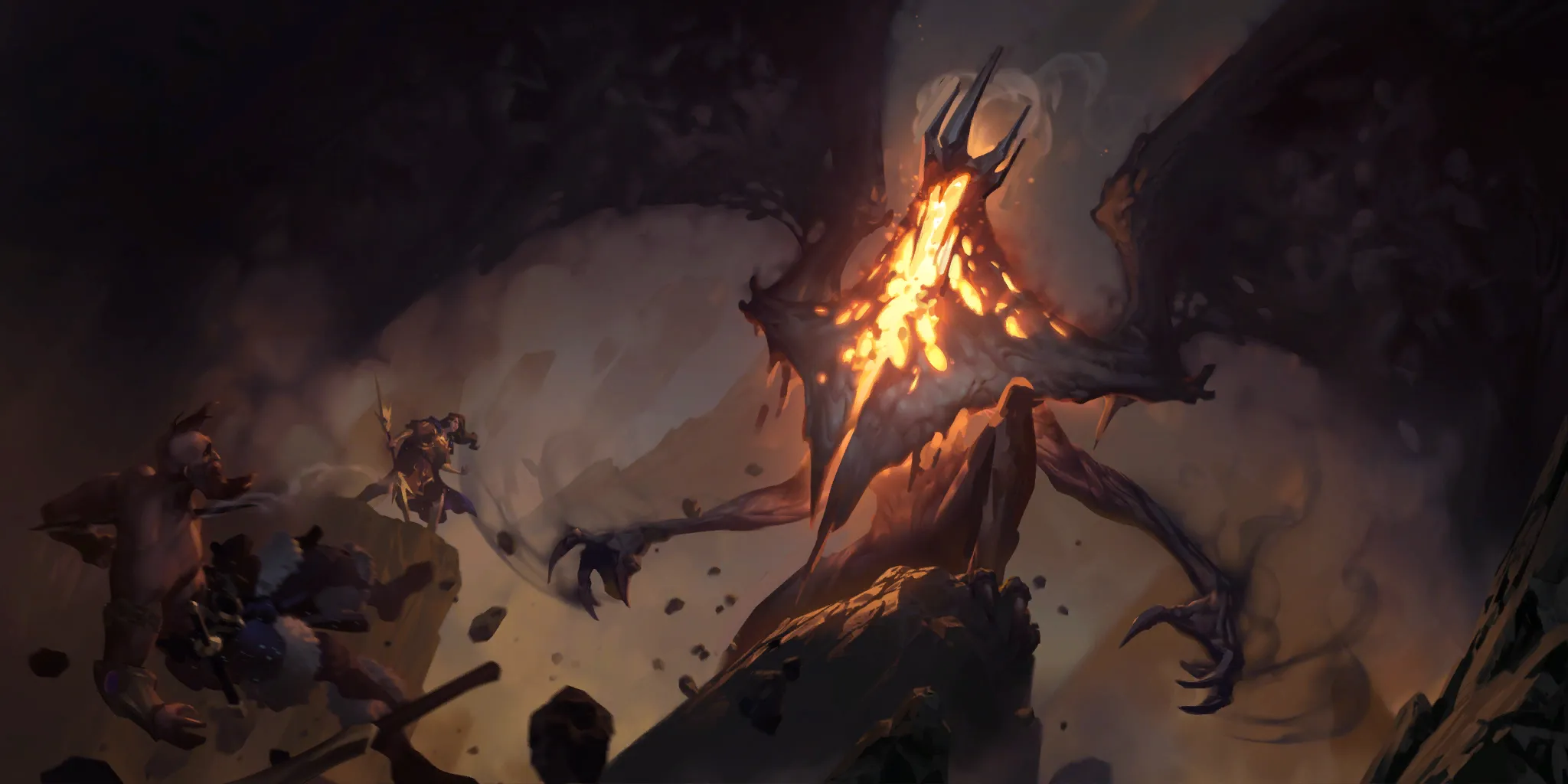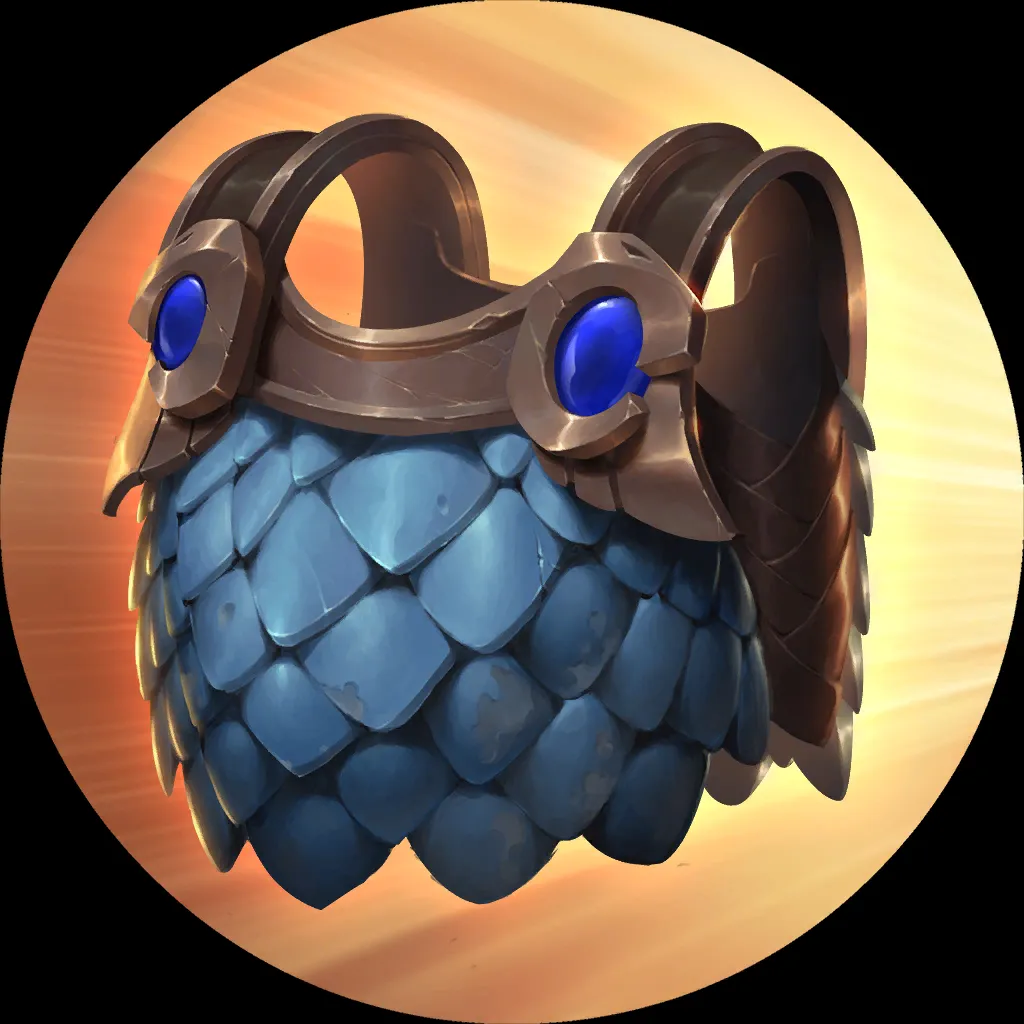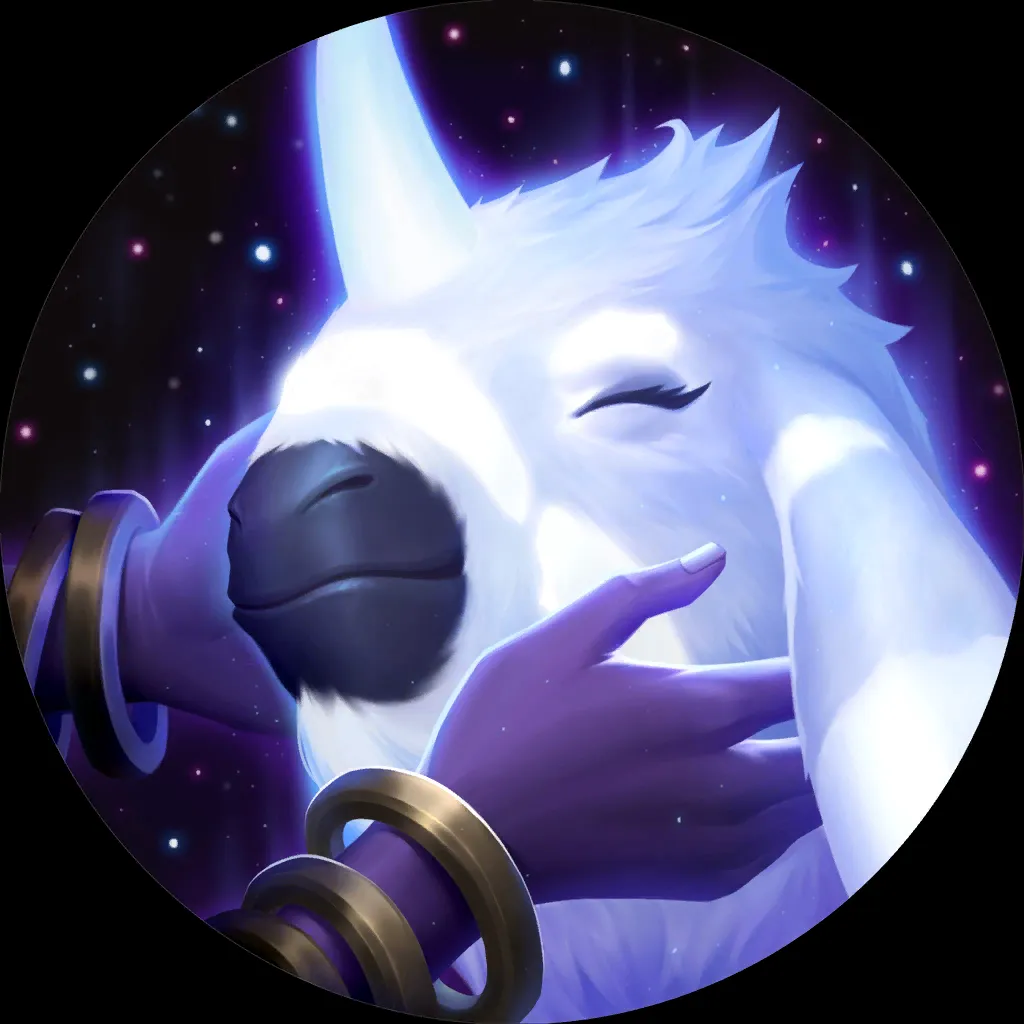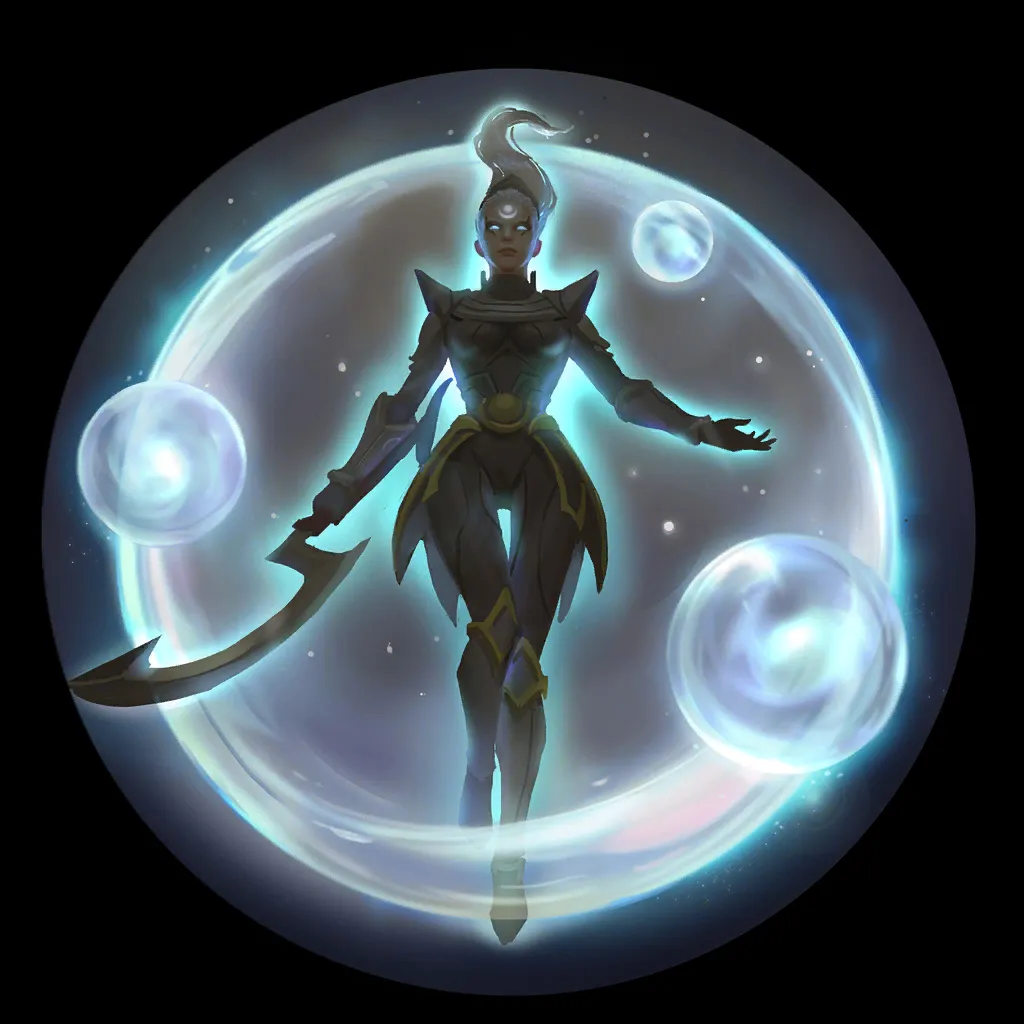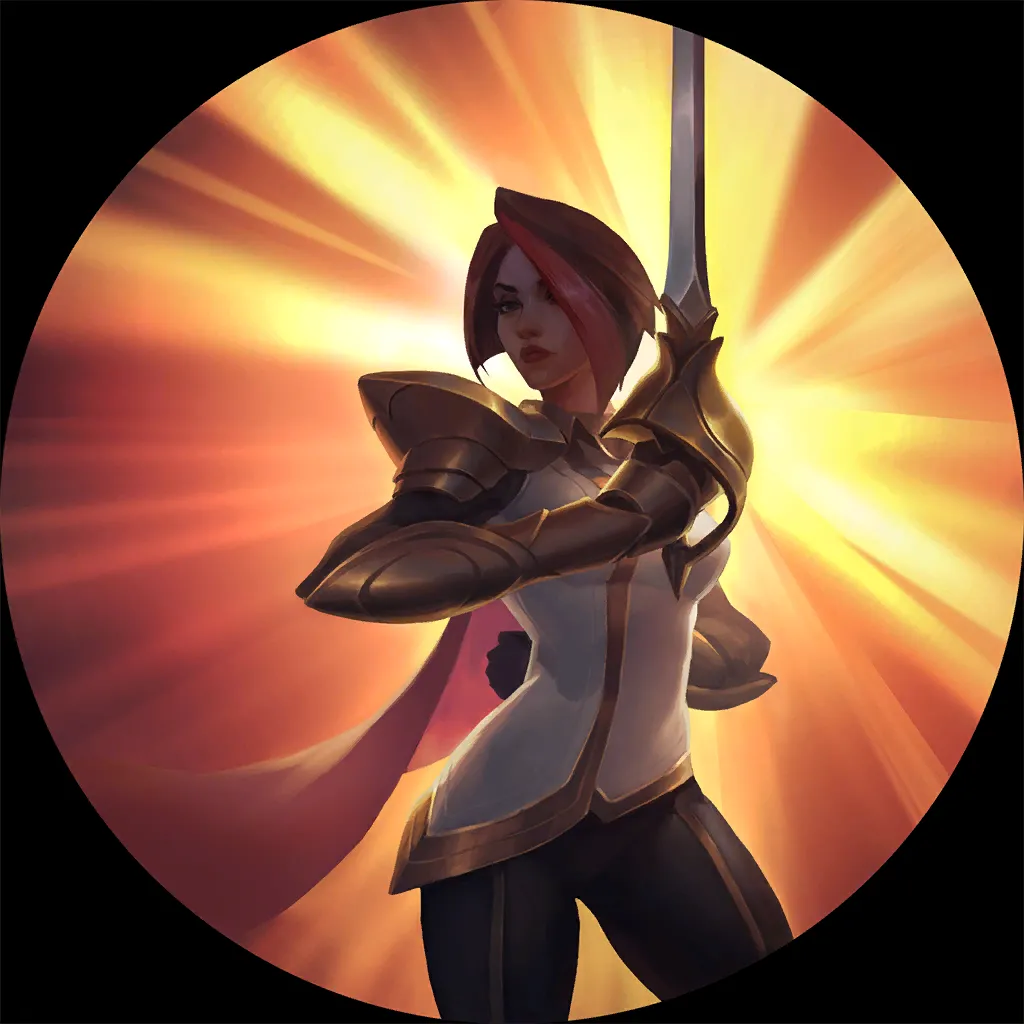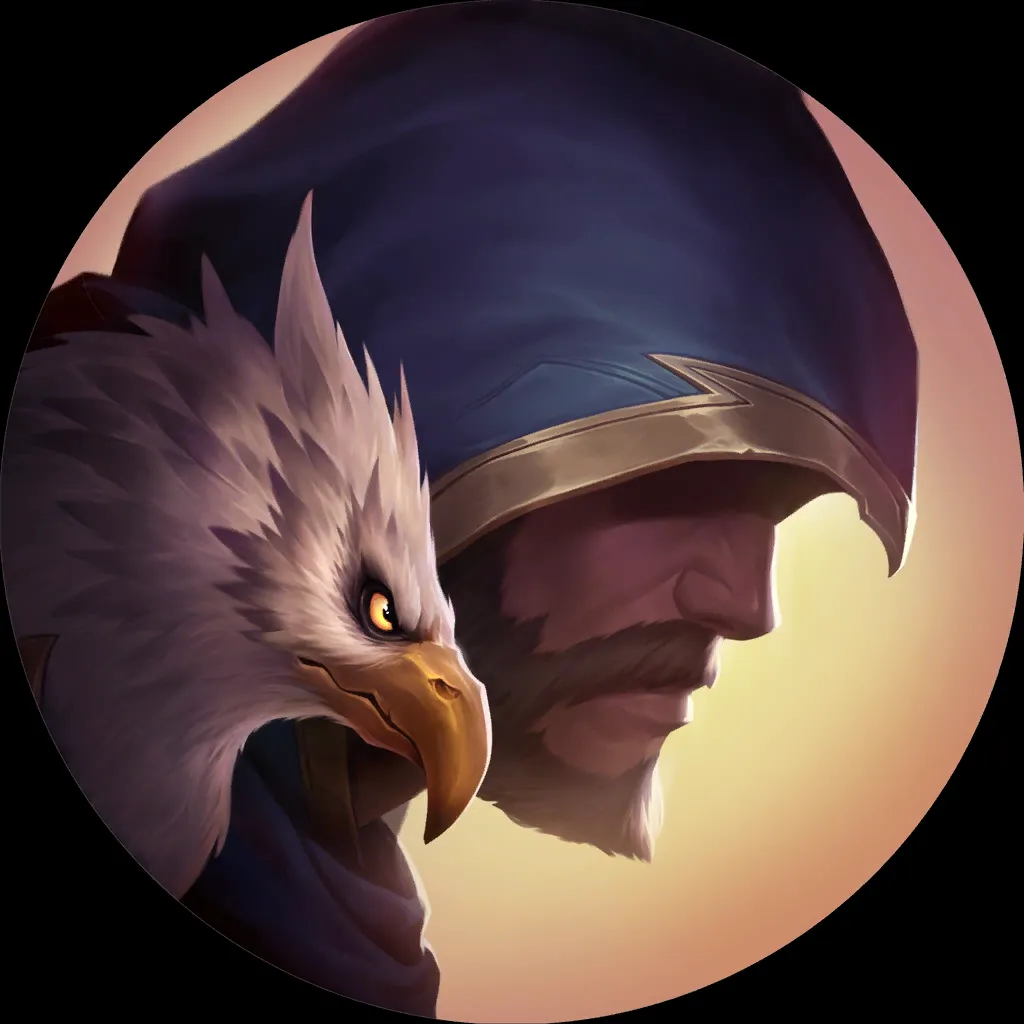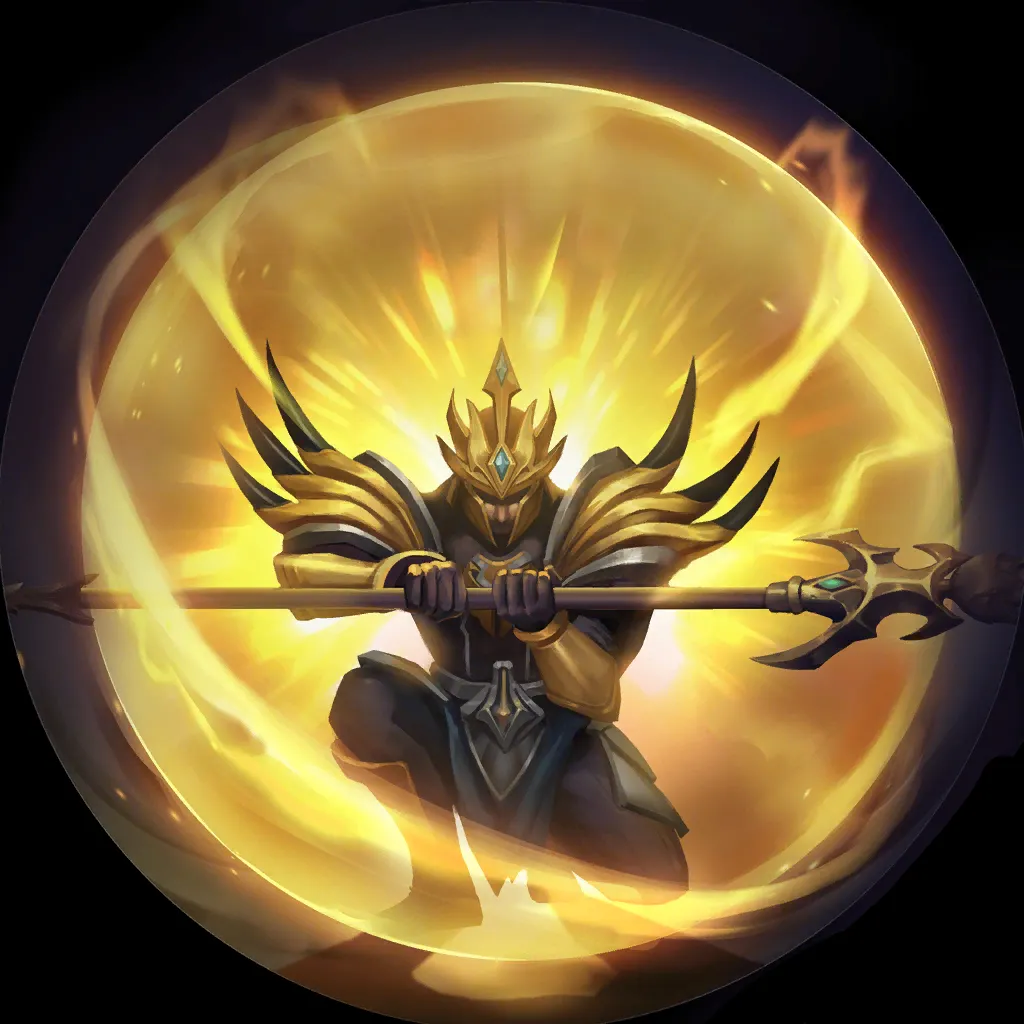 ---
The Blind Tide: Lee Sin Nami, ft. Twisted Fate
As noted in previous articles, this is the best deck in the format right now, although its lower play rate when compared with Fiora Pantheon suggests it may be harder to pilot.
A "solved" list for ladder, kicking at nearly 57% in 5,000+ games, and with the best matchup spread you can hope for: with the exception of Annie Jhin, Taric Poppy and Yasuo Katarina (which has seen an uptick as of late), Nami Lee has an edge against pretty much everything you'll bump into.
6
9
19
6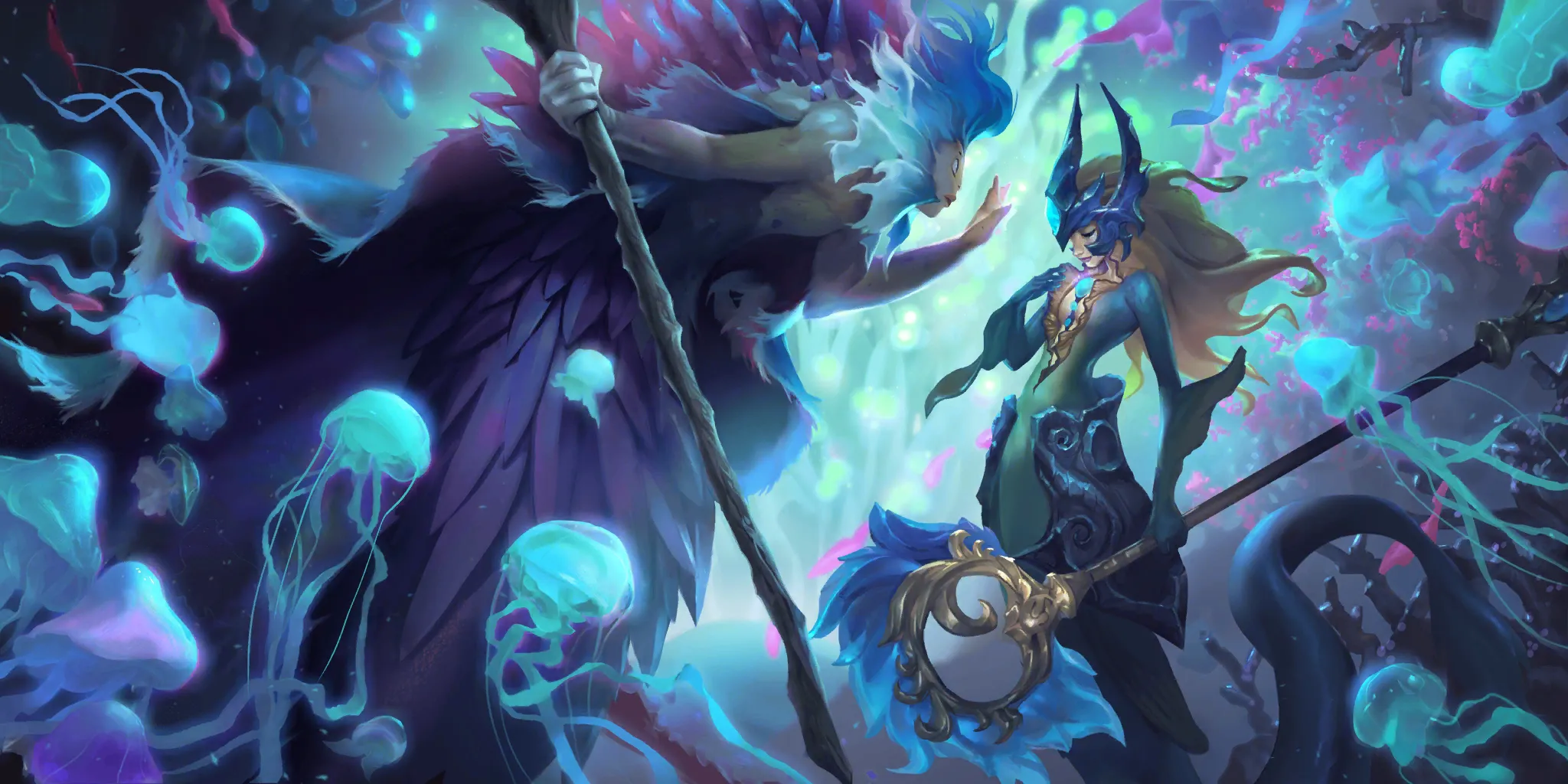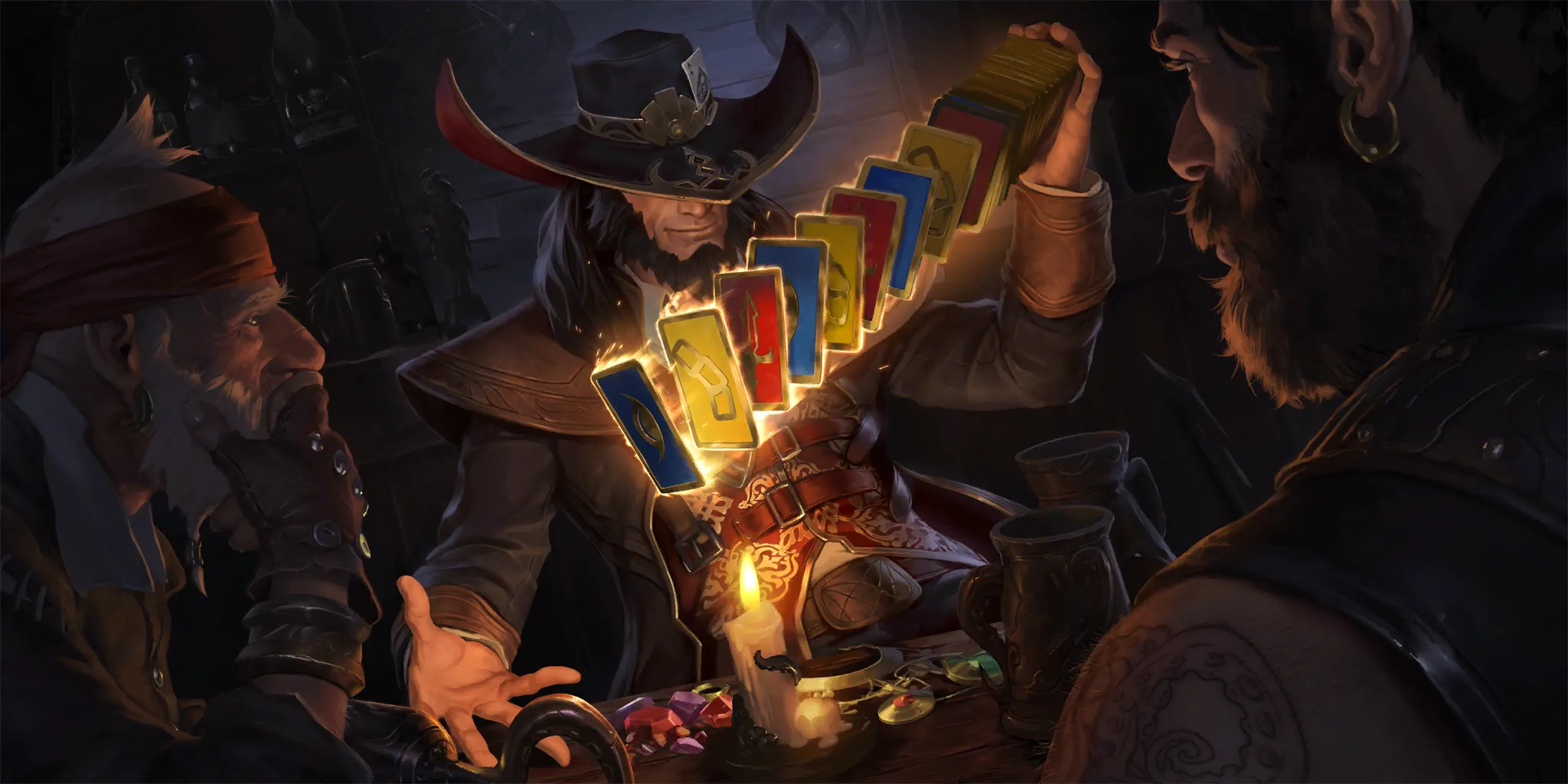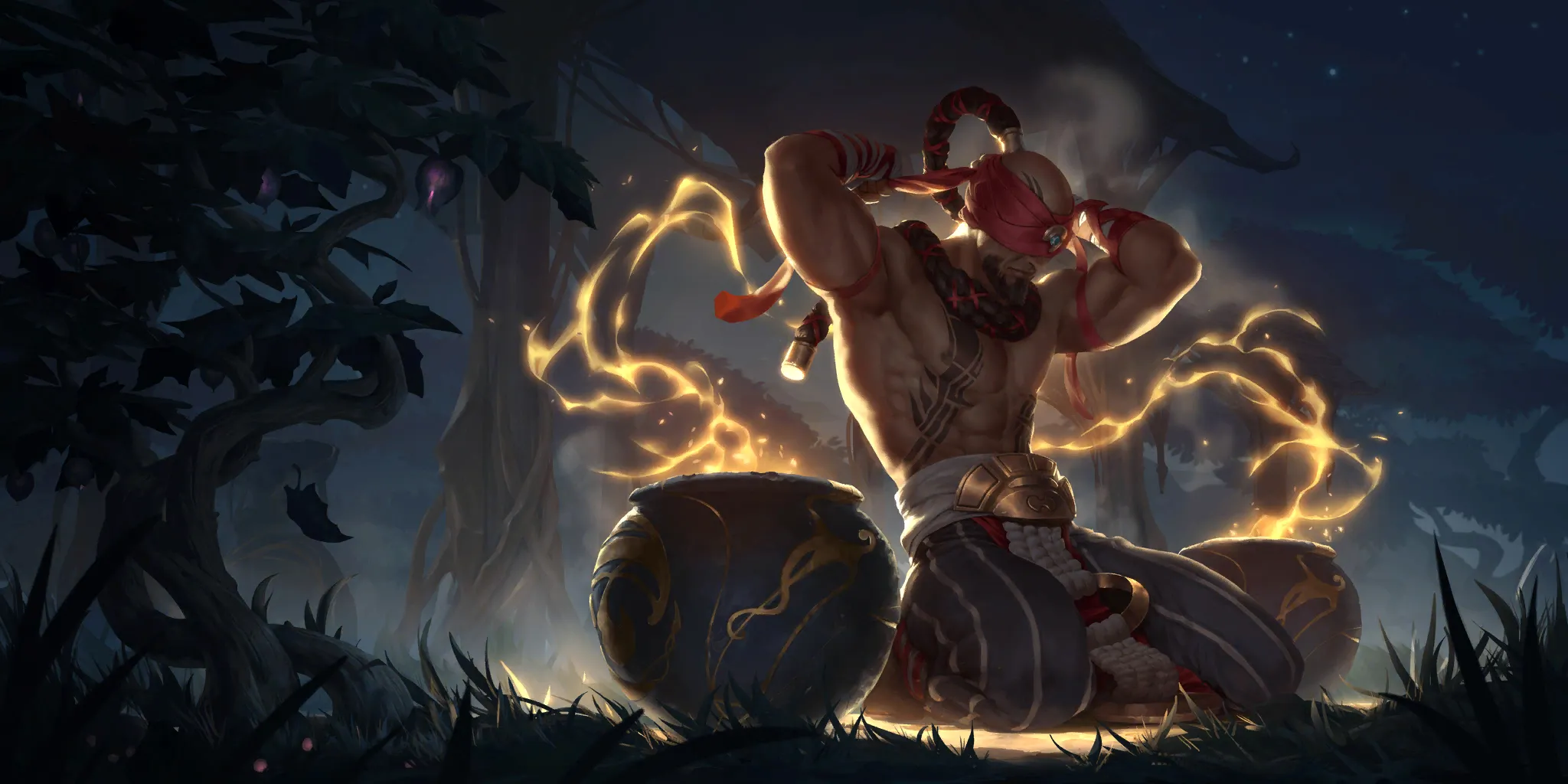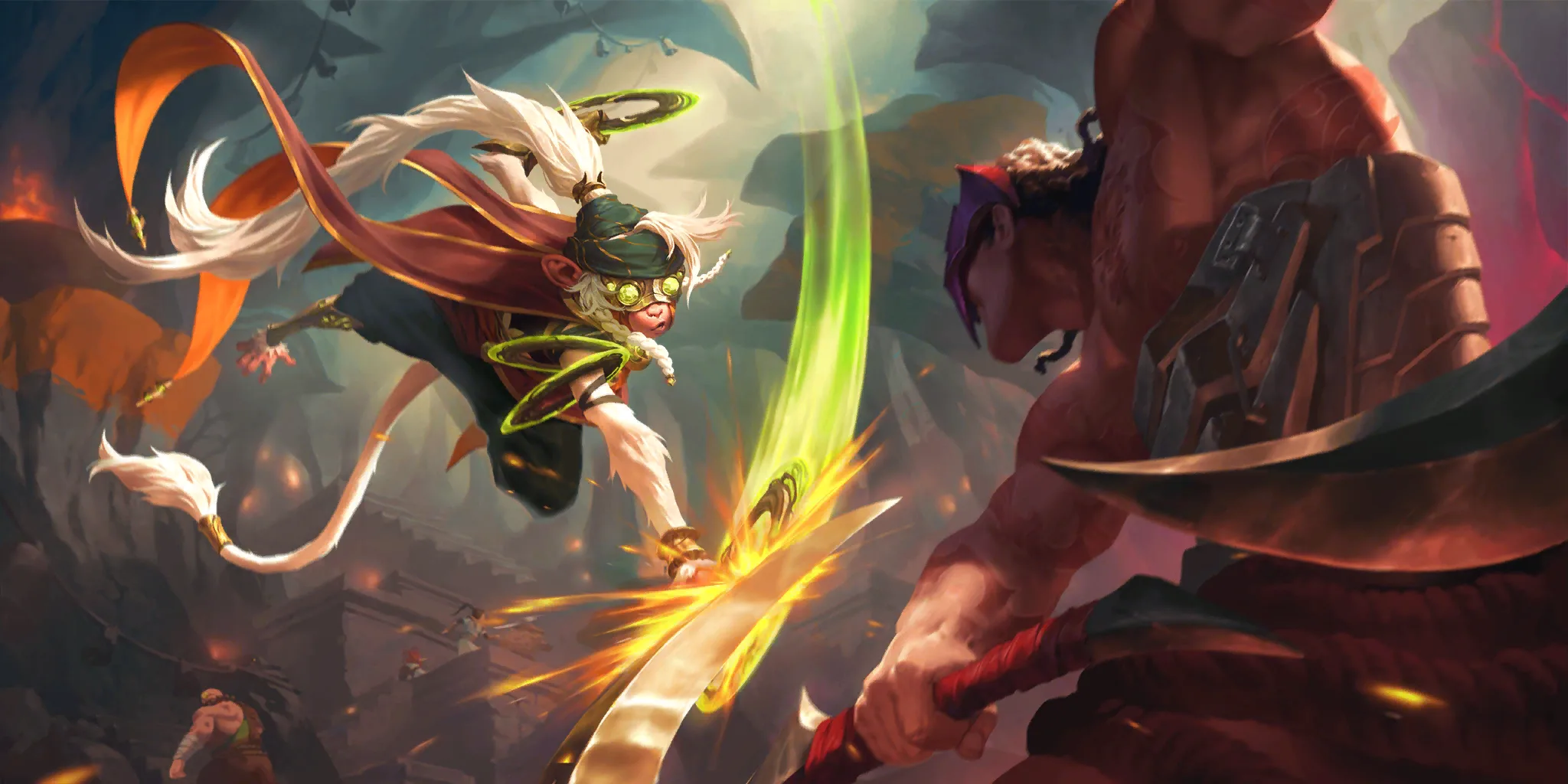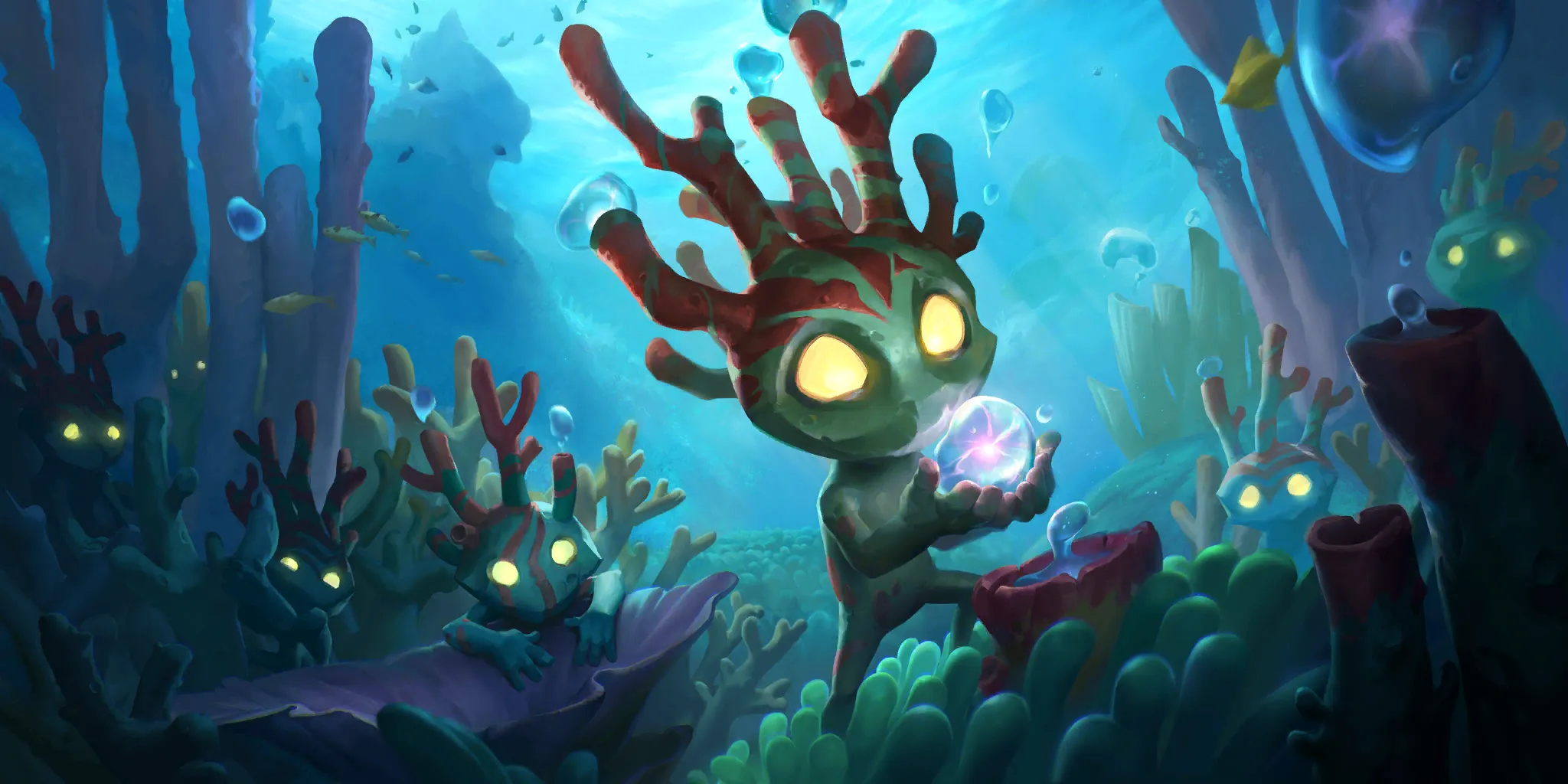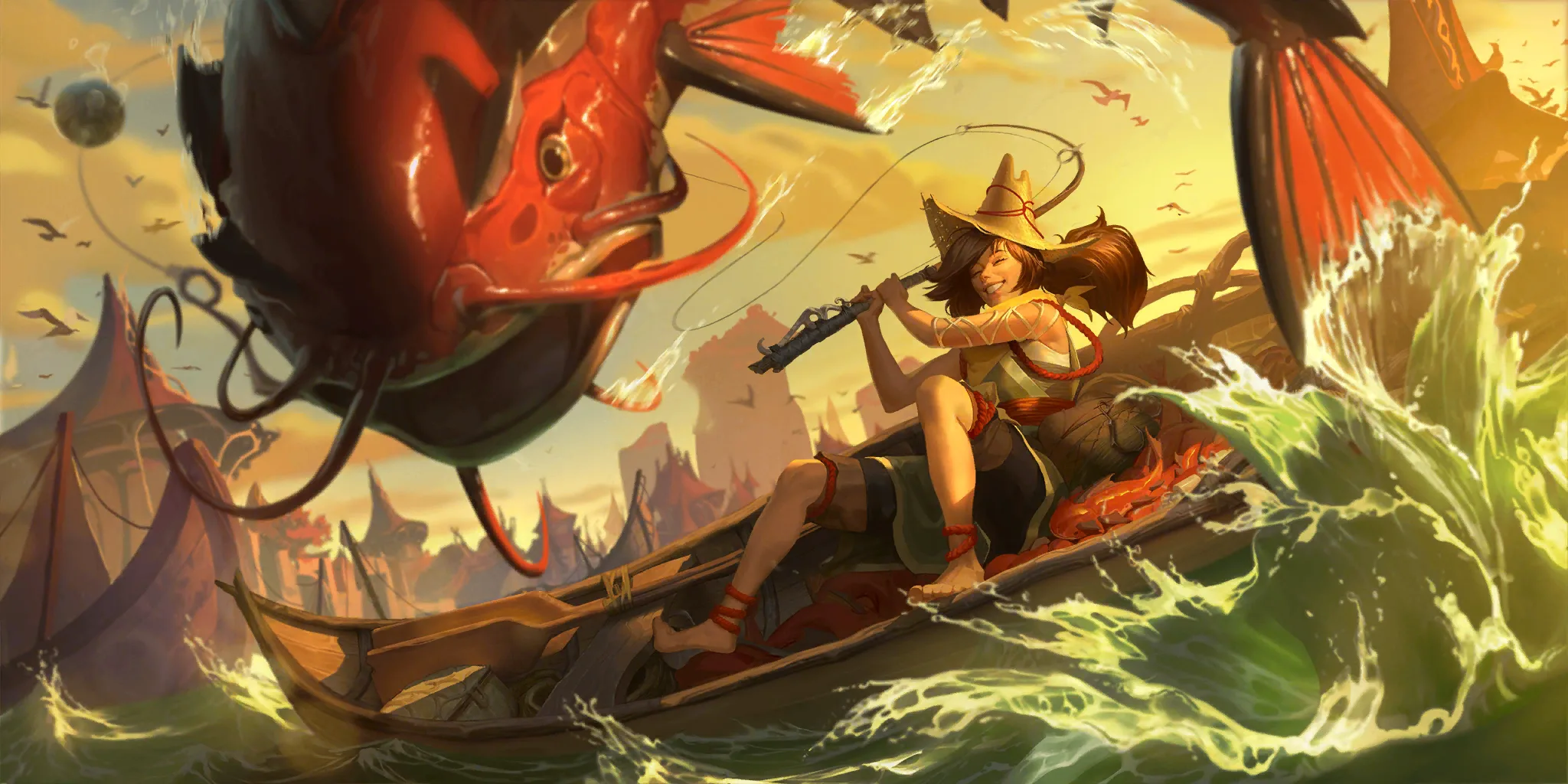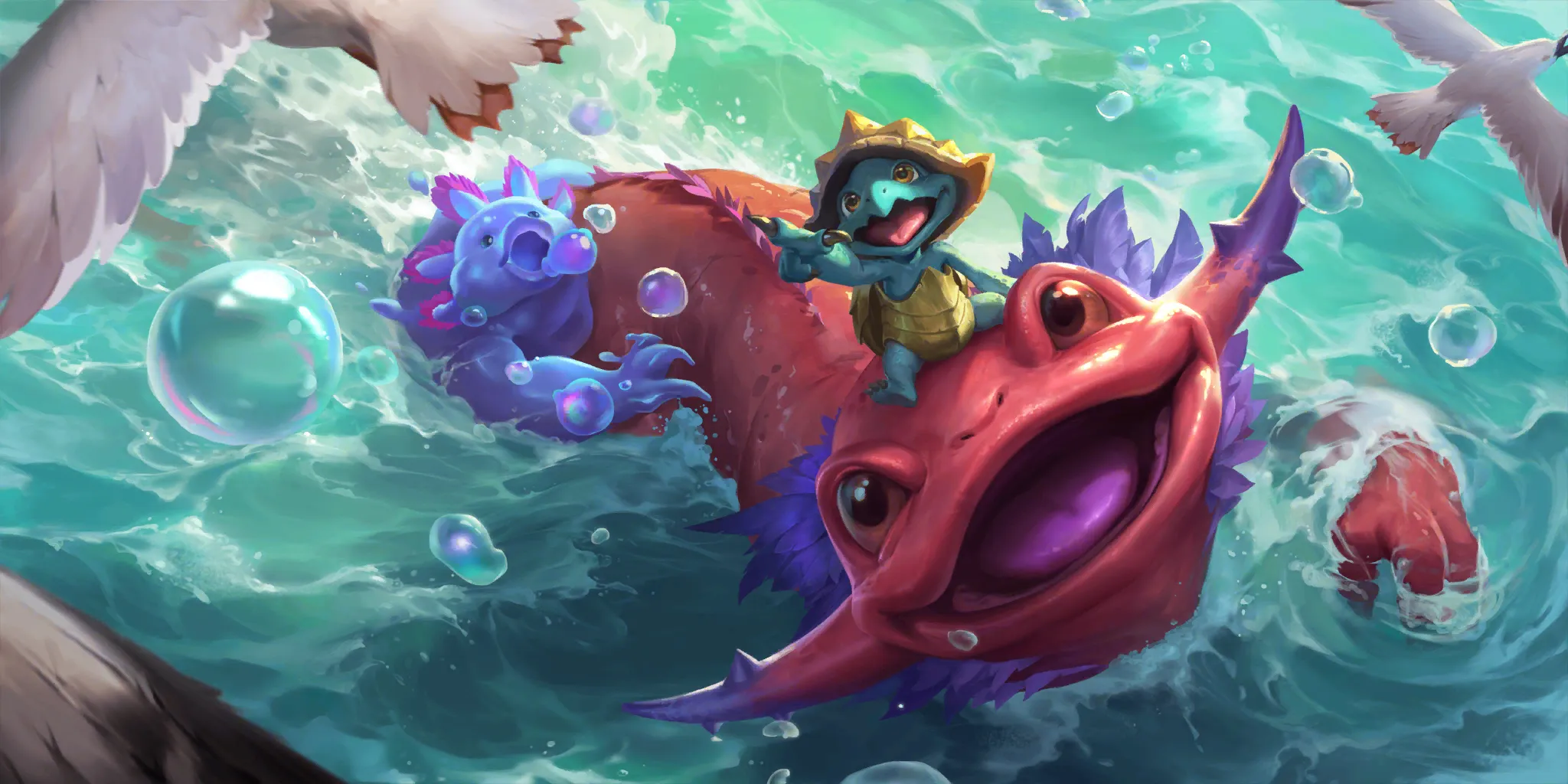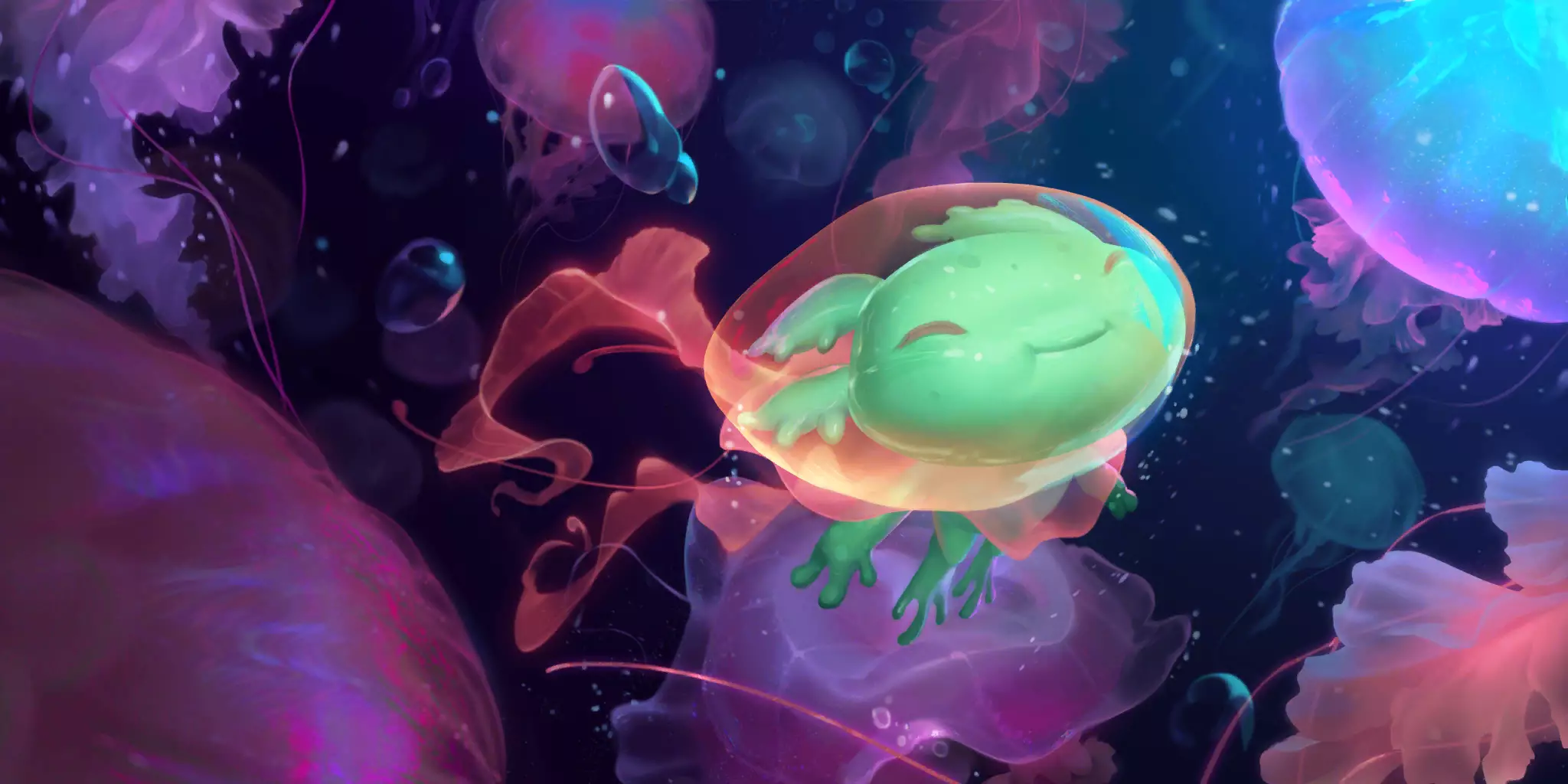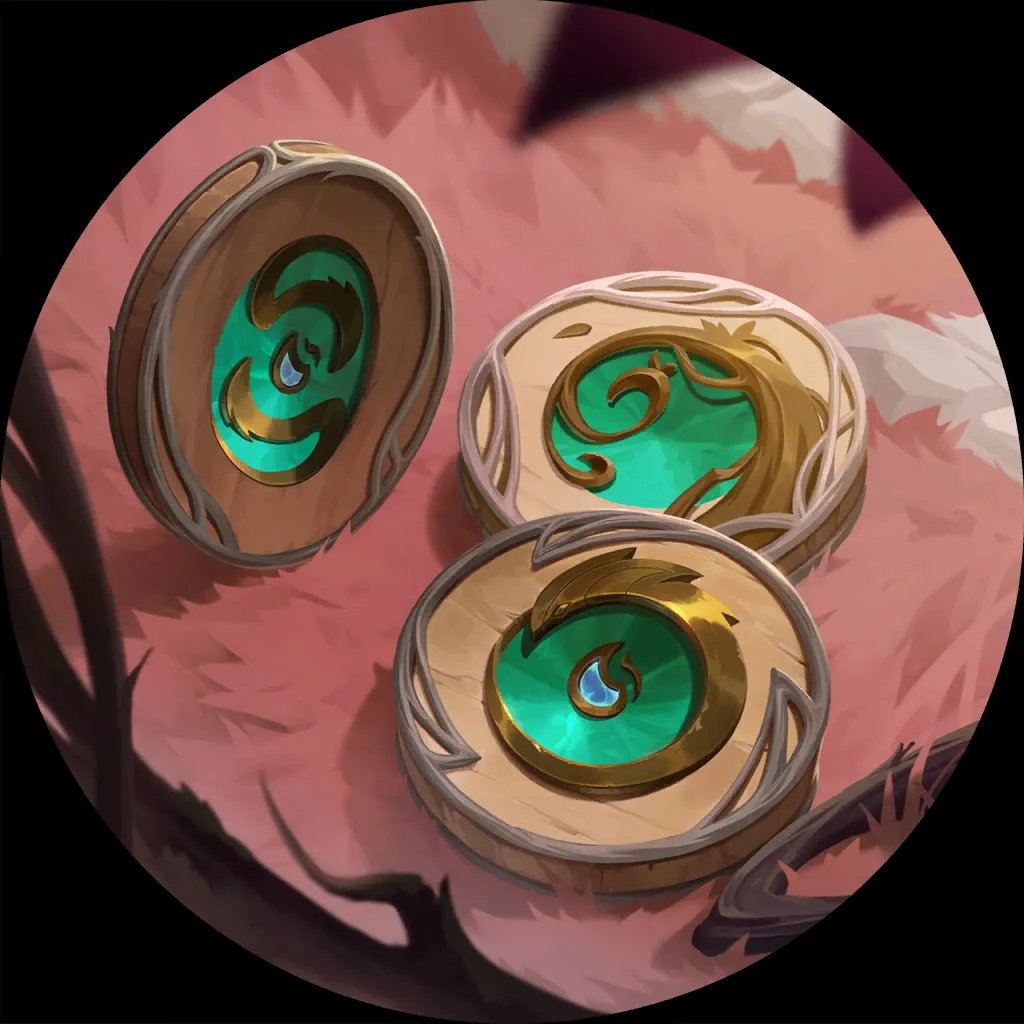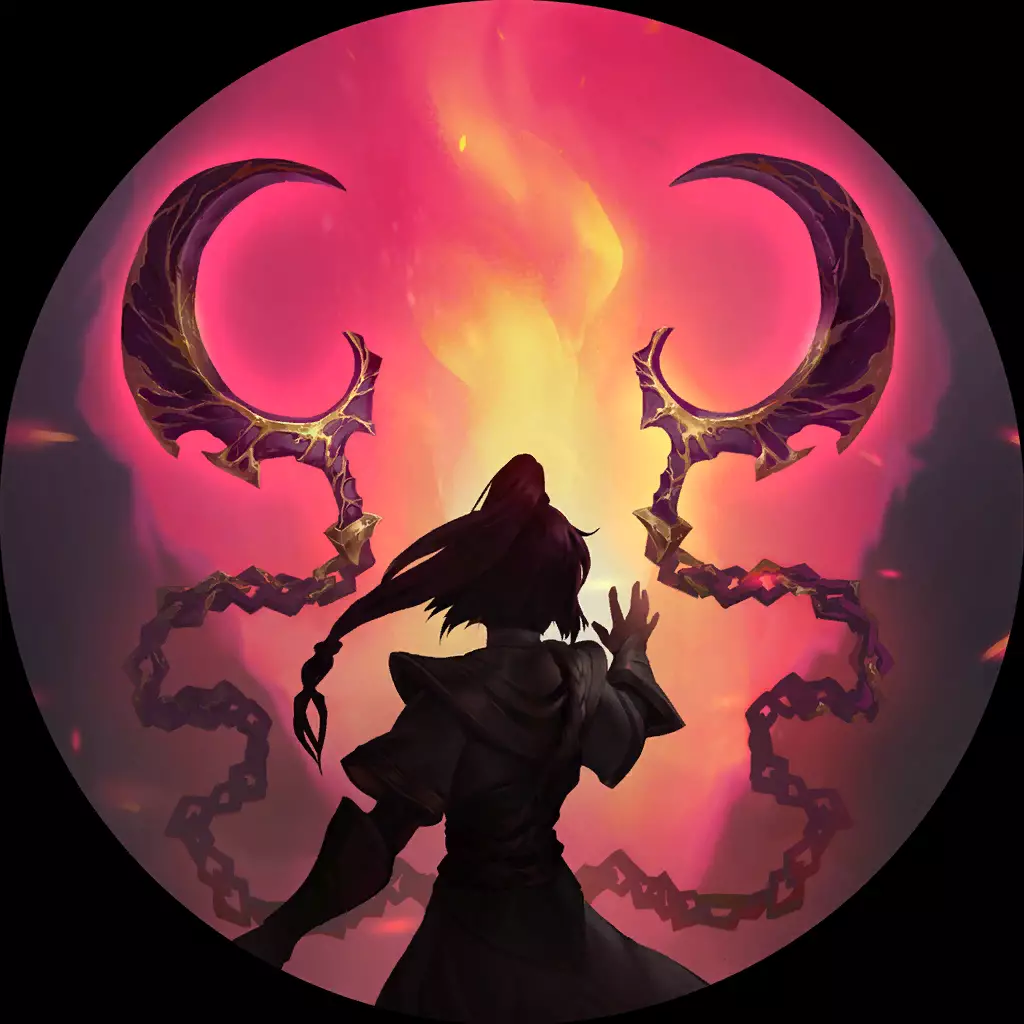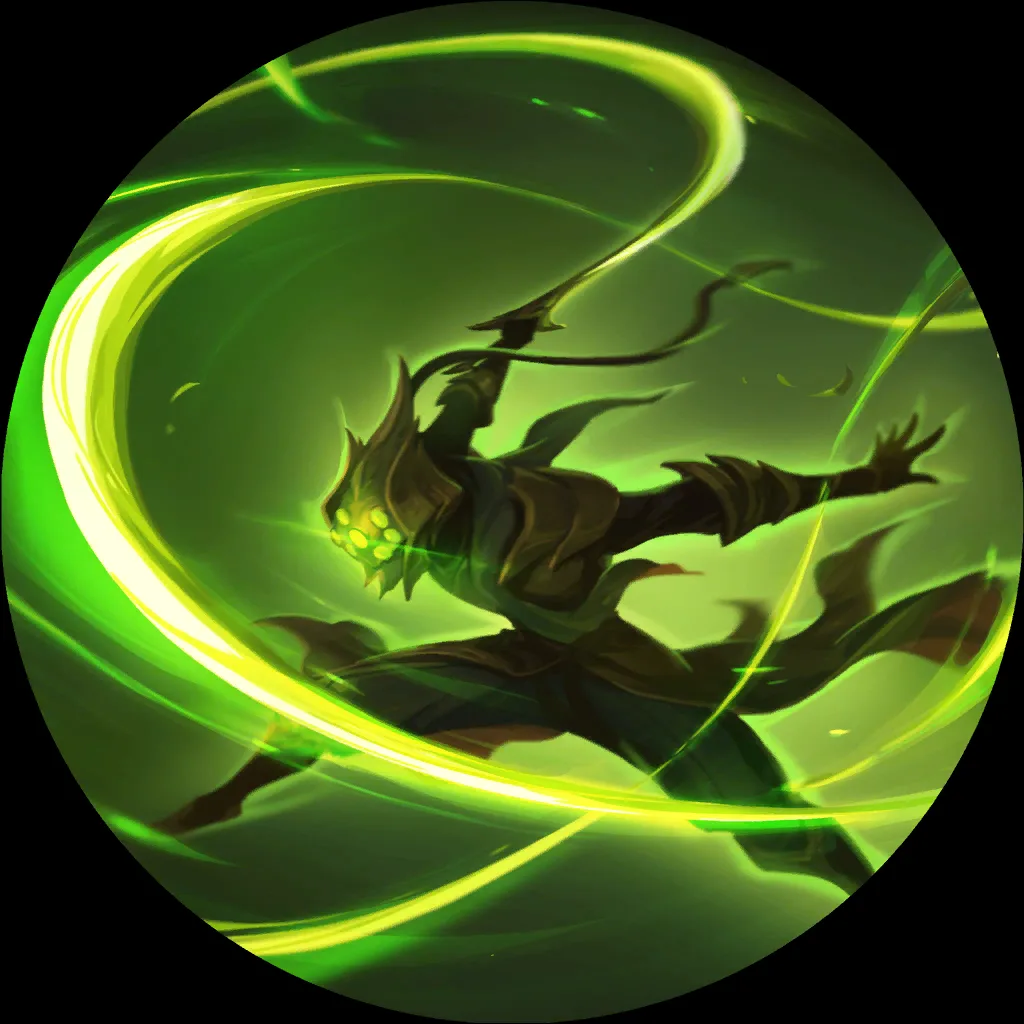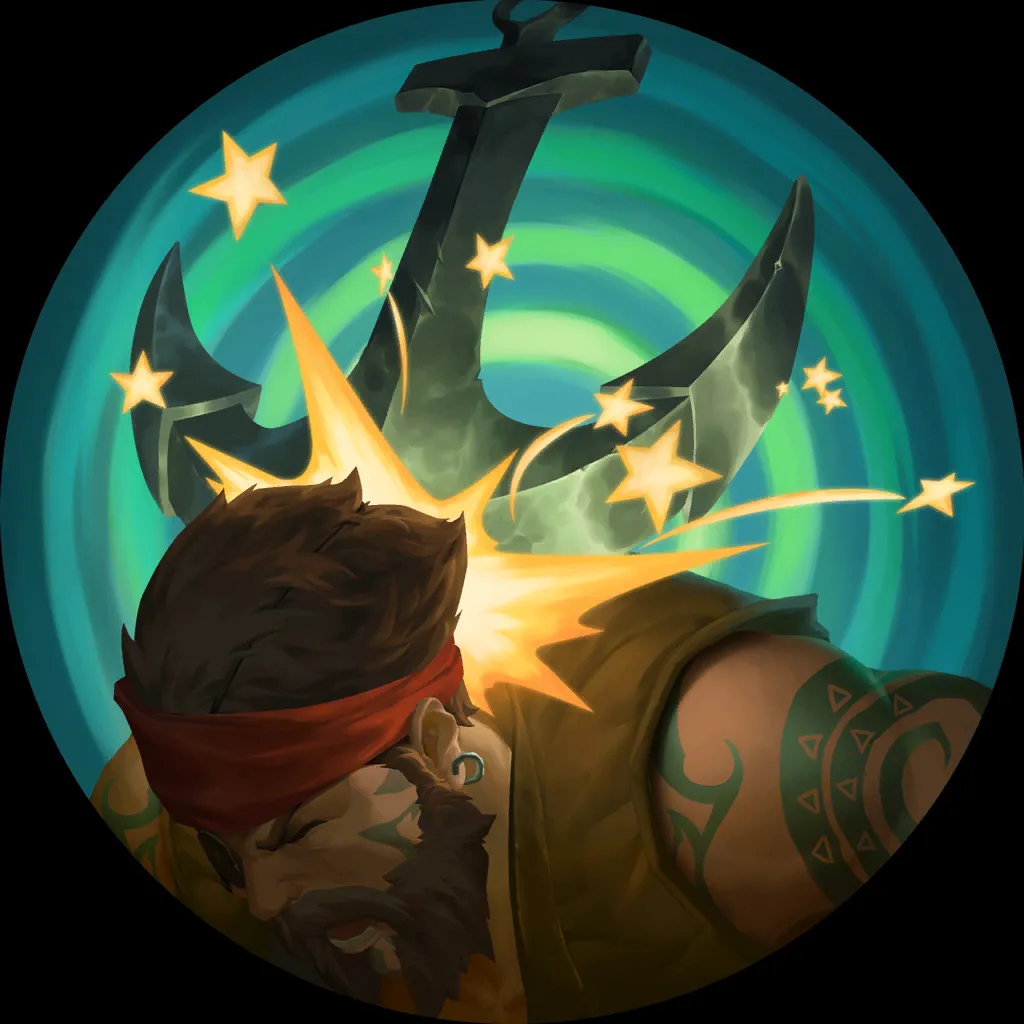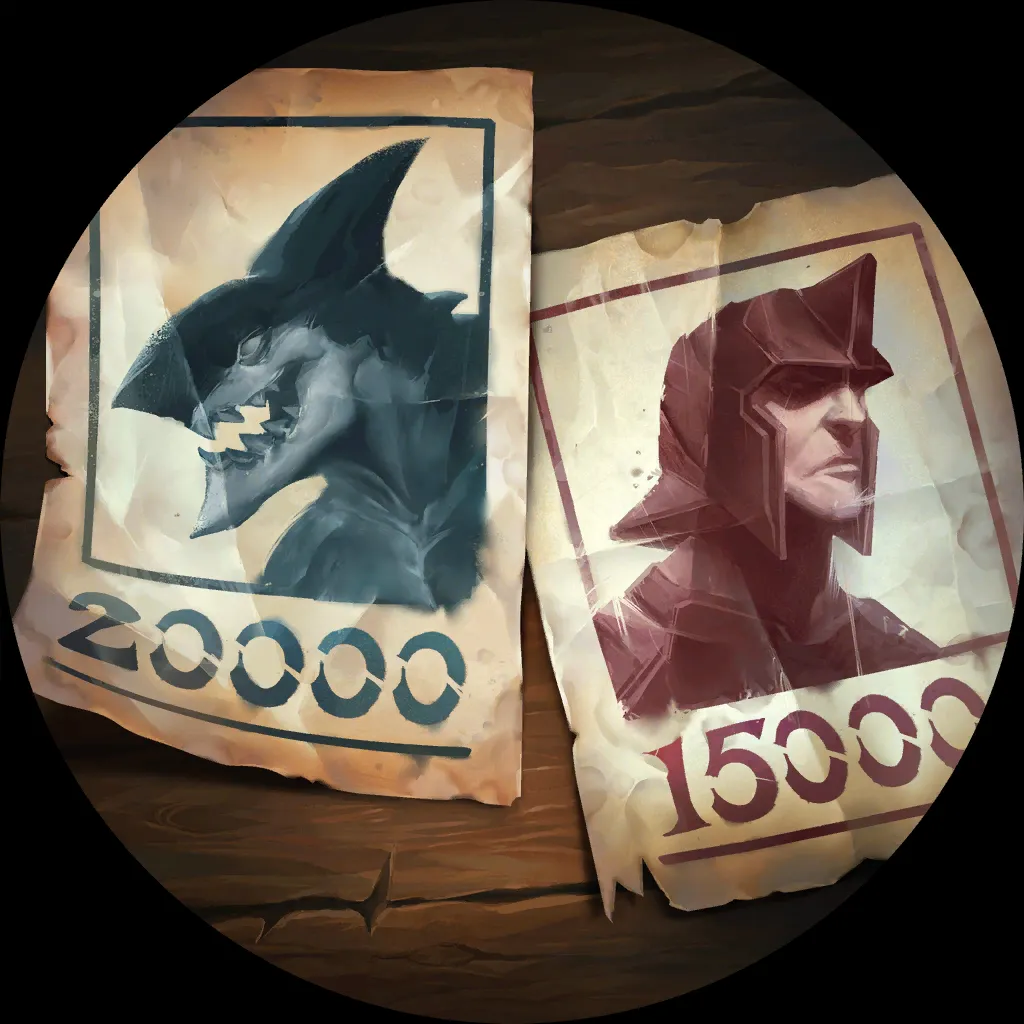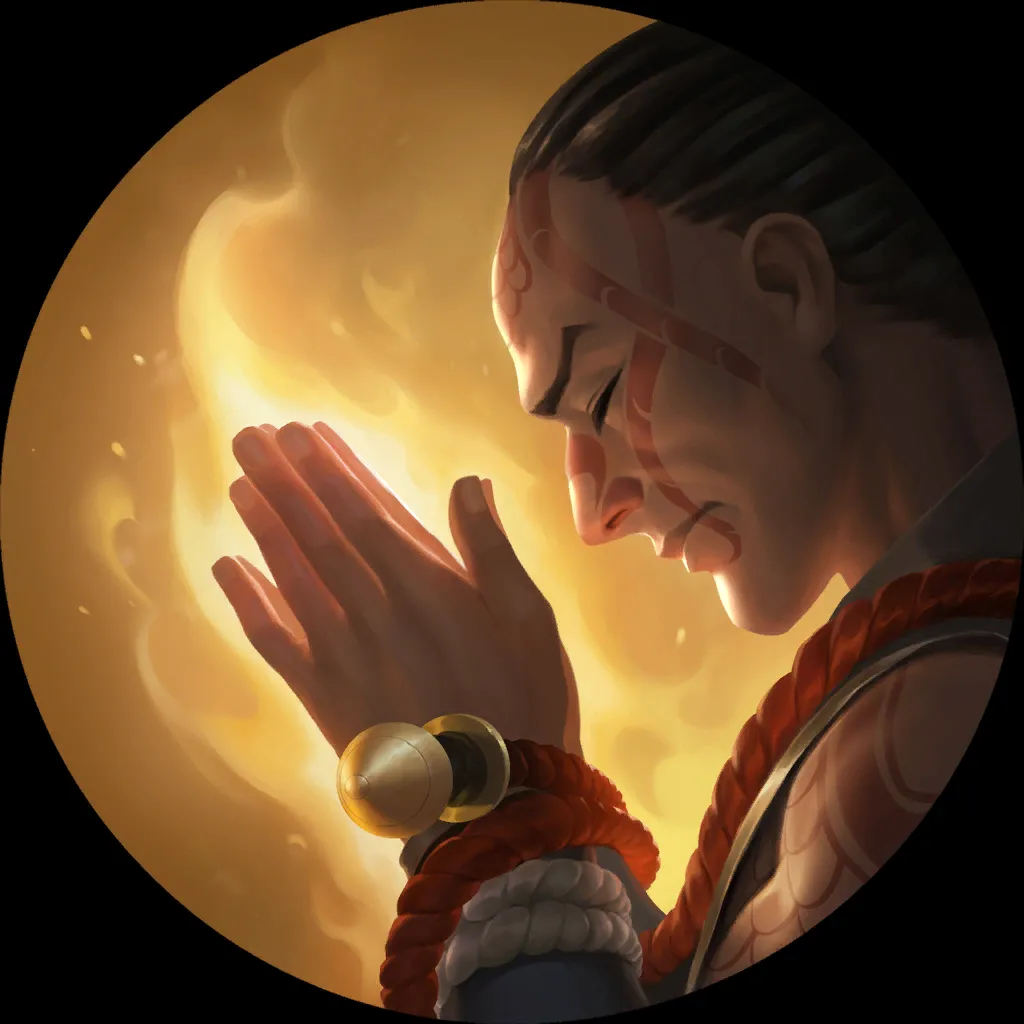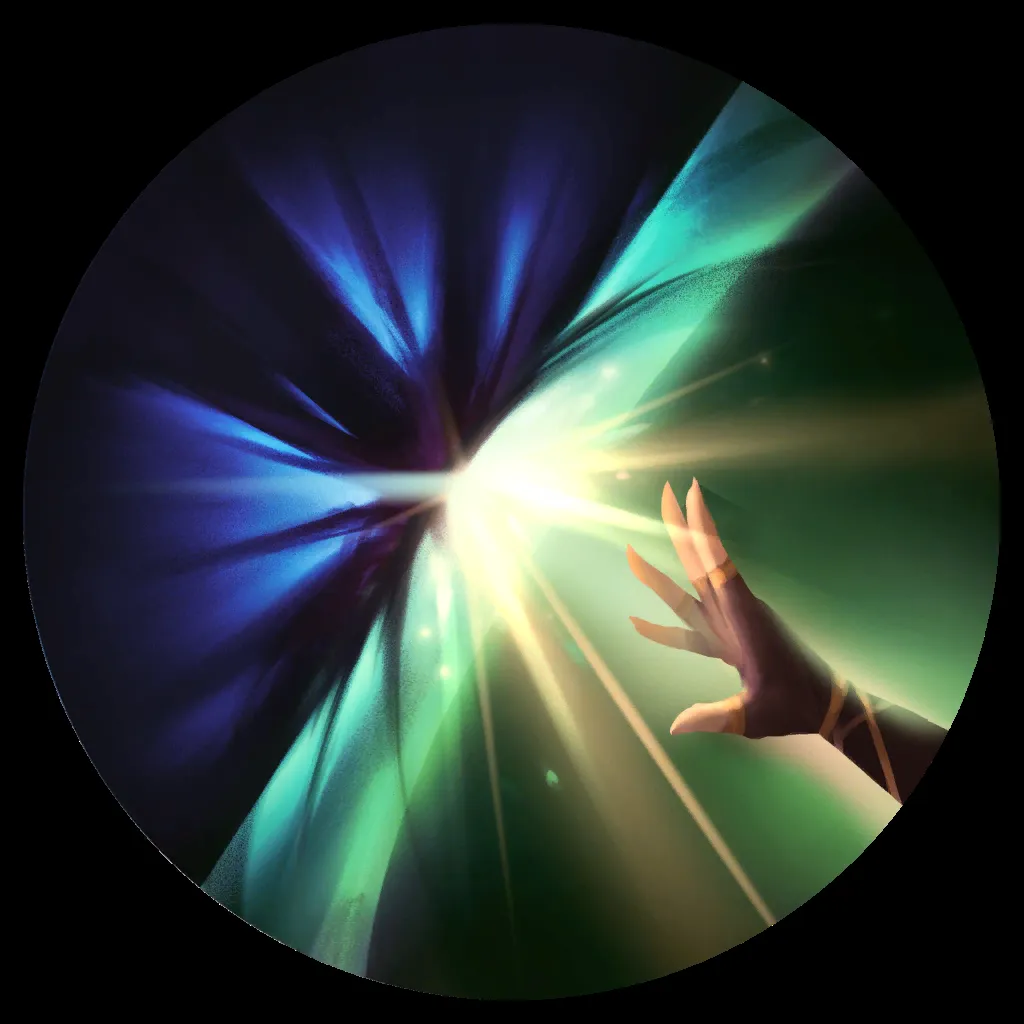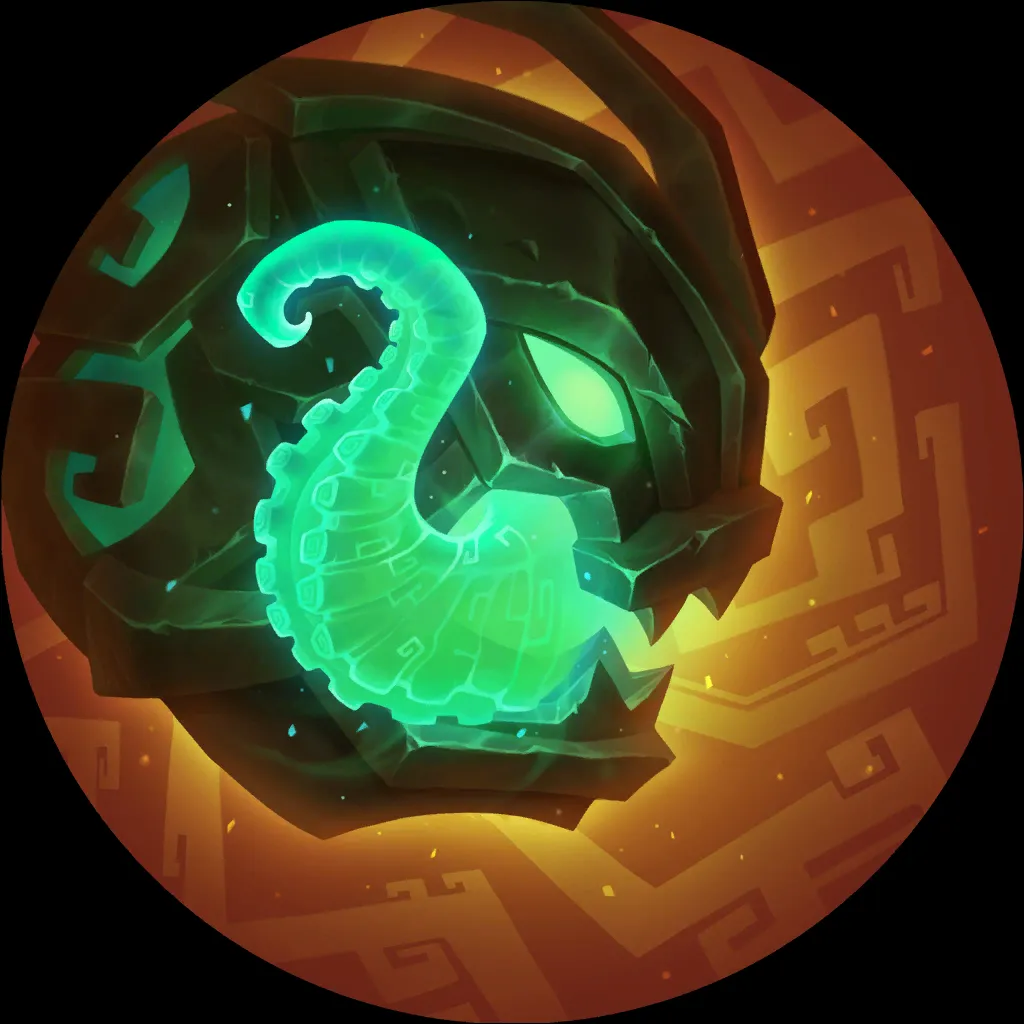 ---
Context Matters: Annie Jhin
Proving that timing matters more than speed, Jhinnie regains its Juggernaut status in spectacular fashion: a smashing 58%+ WR across 2,300 games – and without a single card changed through three expansions. This is the exact decklist featured in Yang's Annie Jhin Deck Guide (written in early Worldwalkers), making Jhinnie the best possible proof that decks don't exist in a vacuum – the rest of the field can make a deck a star, or a dumpster fire.
Case in point, Jhinnie beats the two best decks – Fiora Pantheon by a bit, and Nami Lee by a good margin. And it's also strong into Akshan Lee Sin, which as we'll see is the current fourth Juggernaut.
6
0
3
31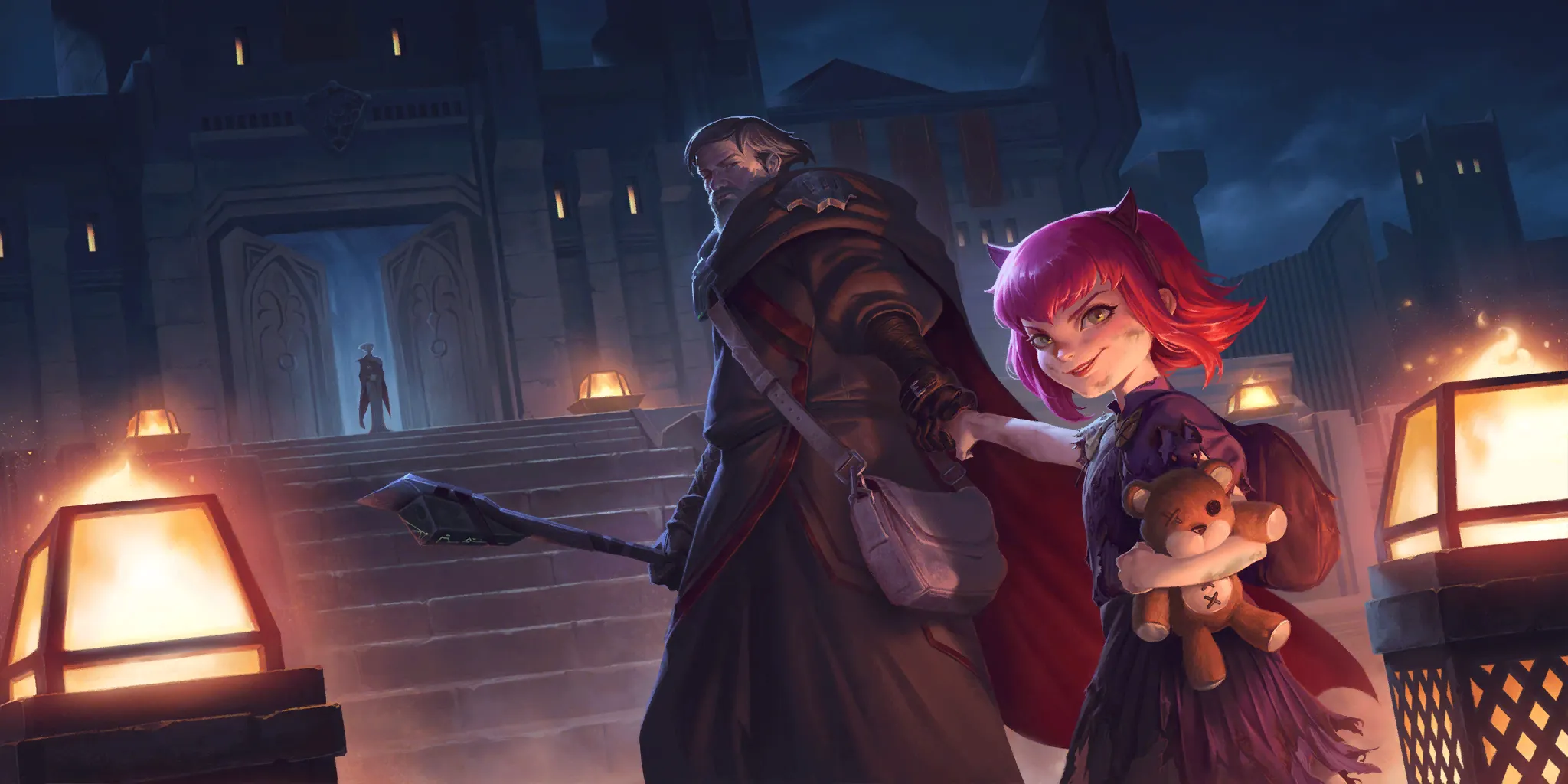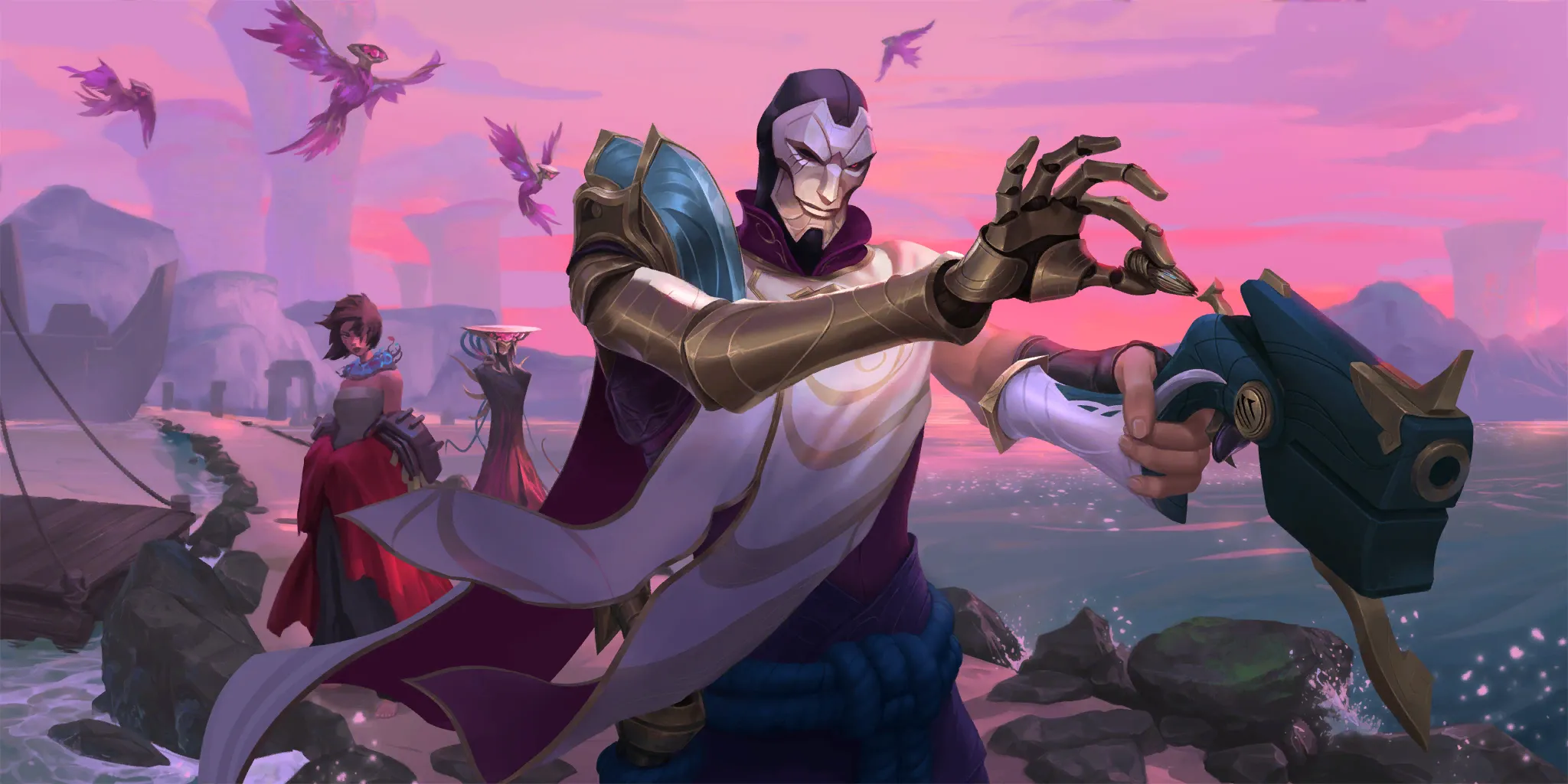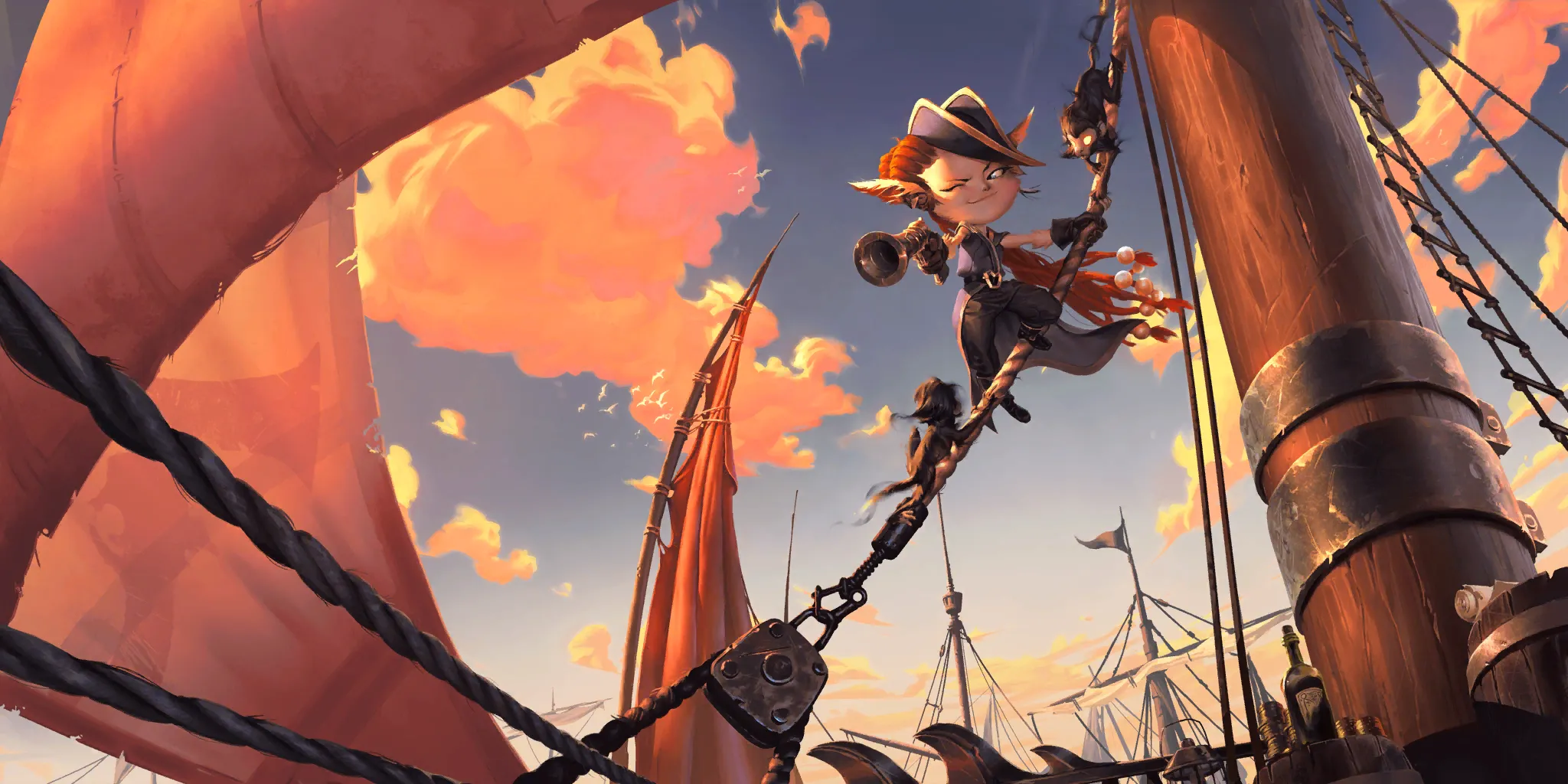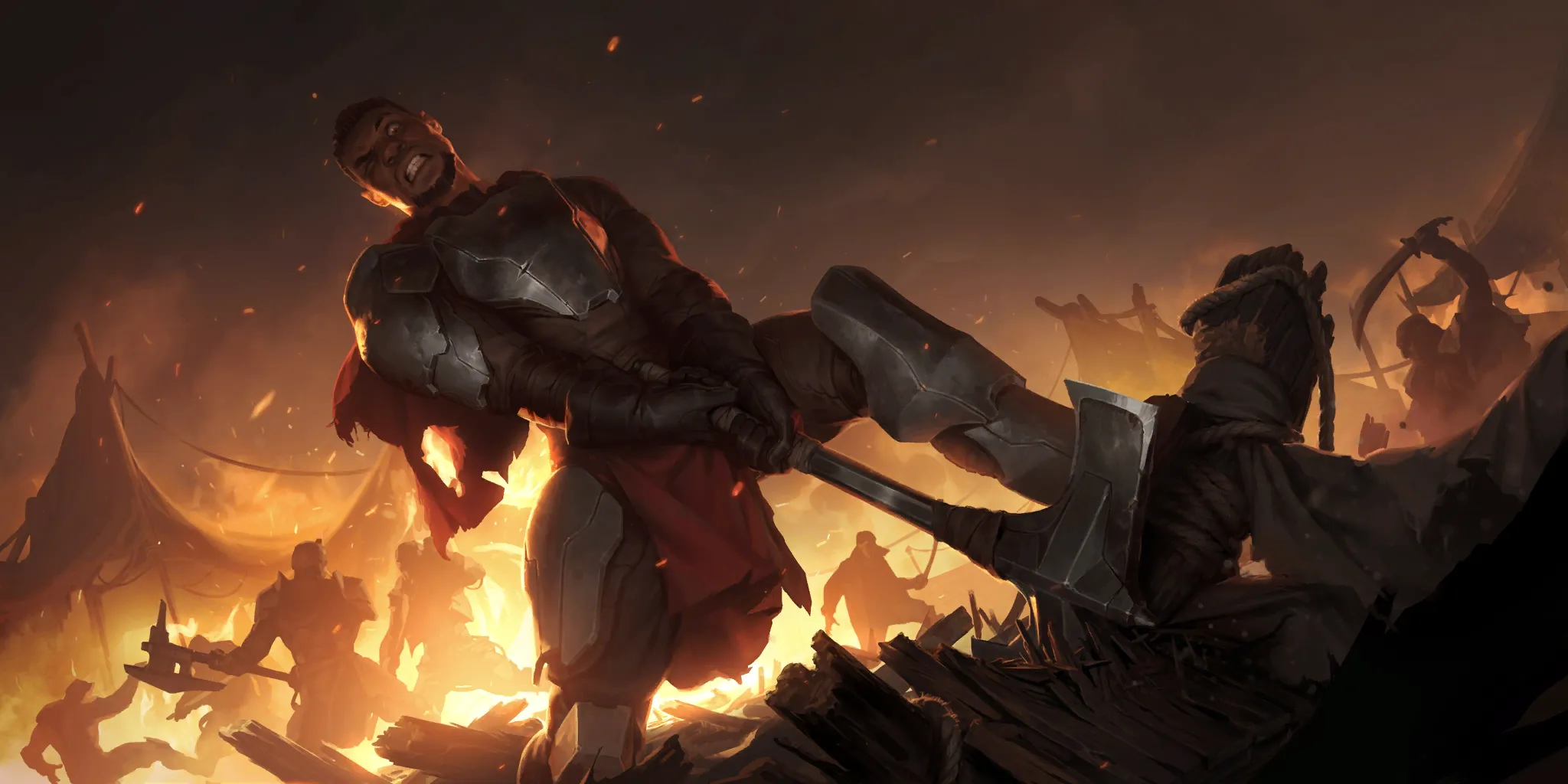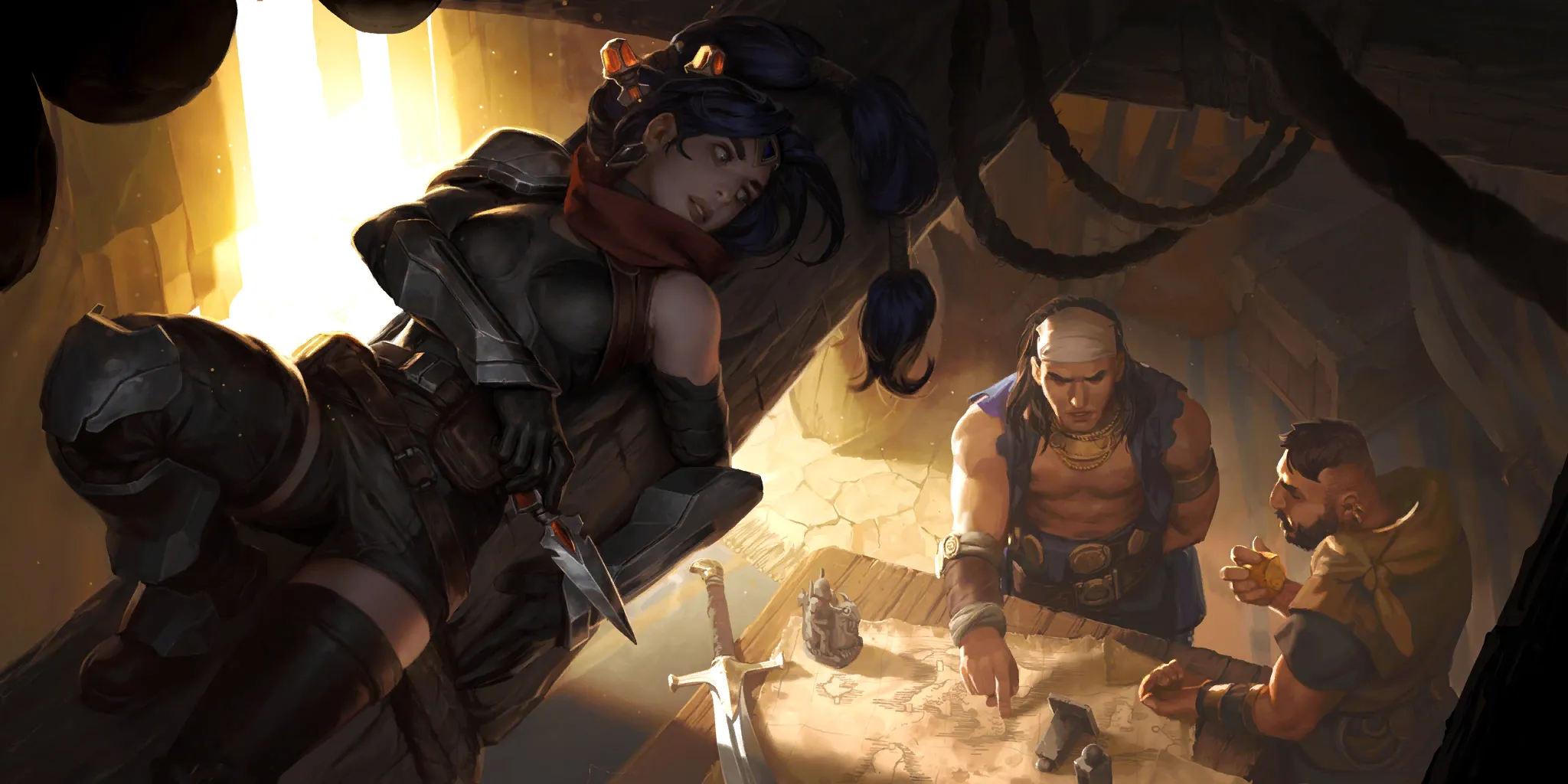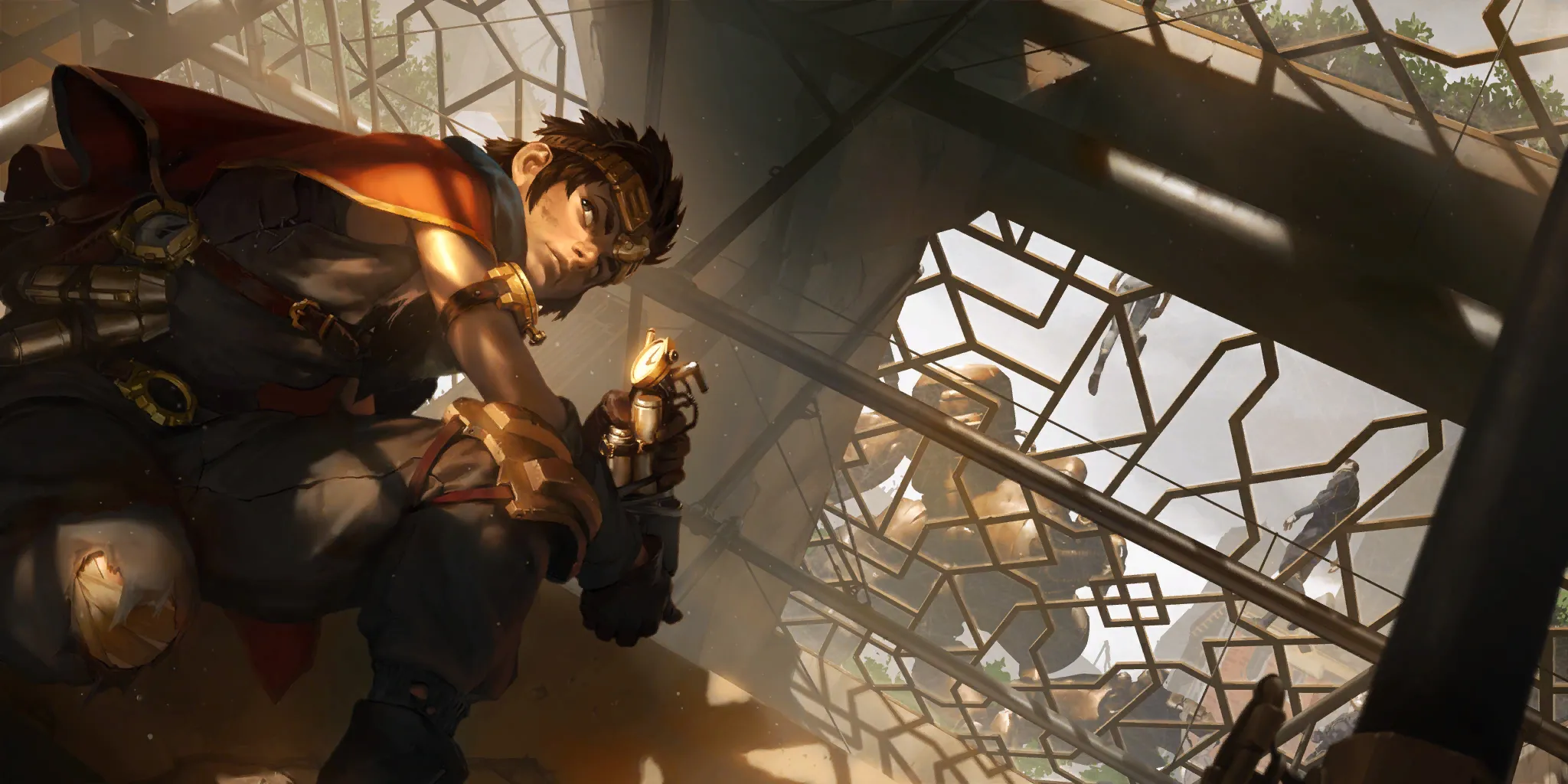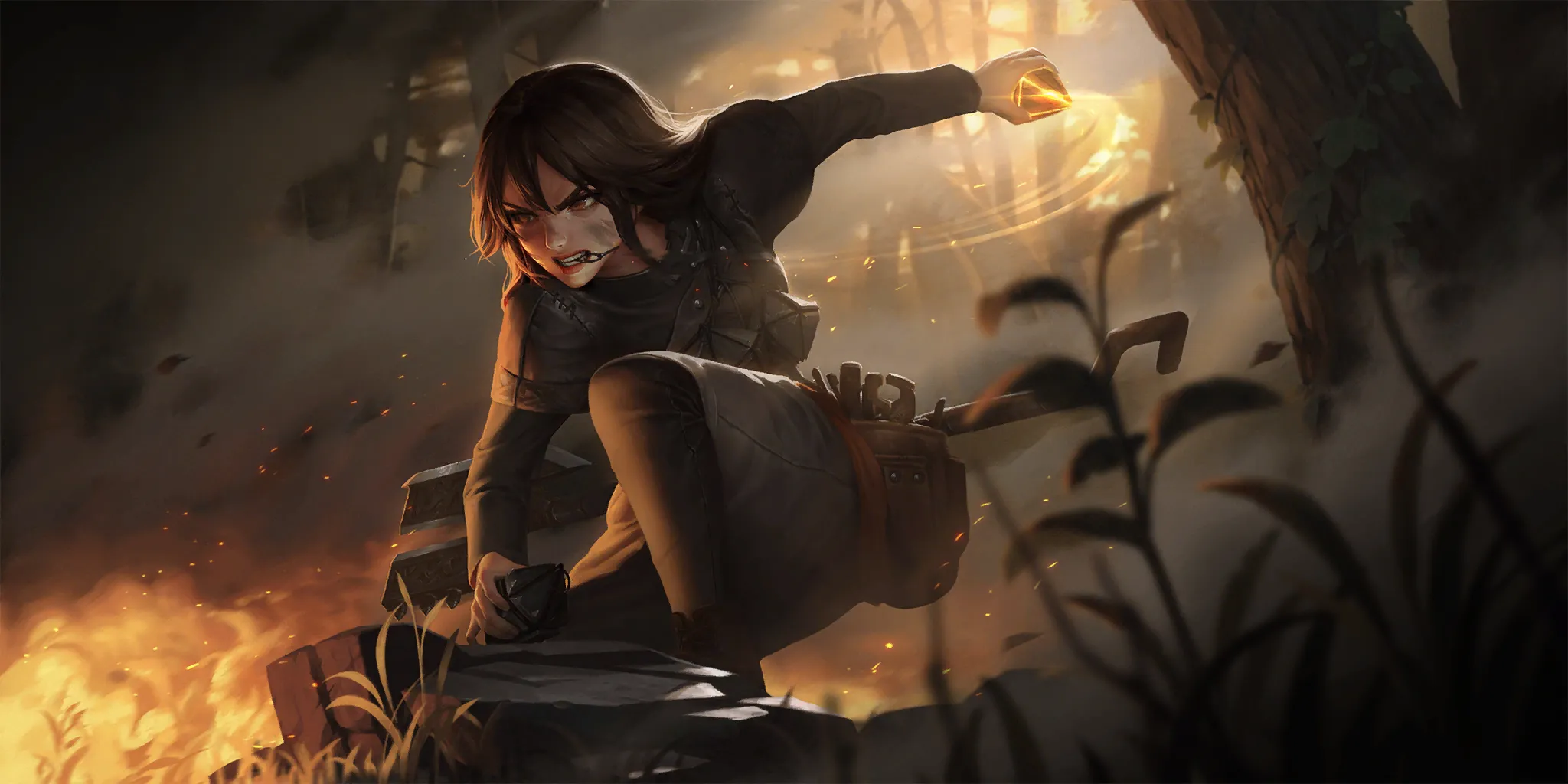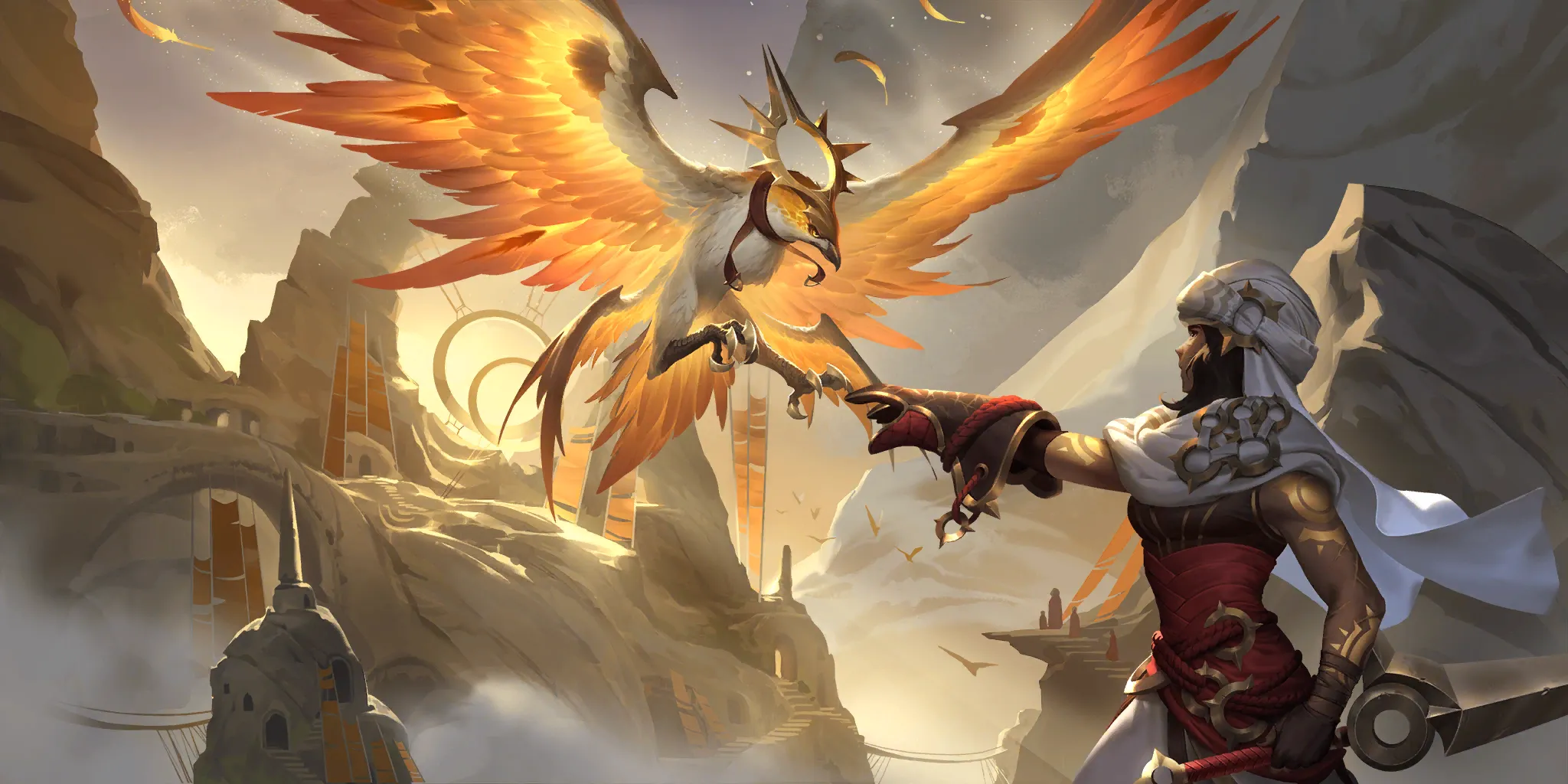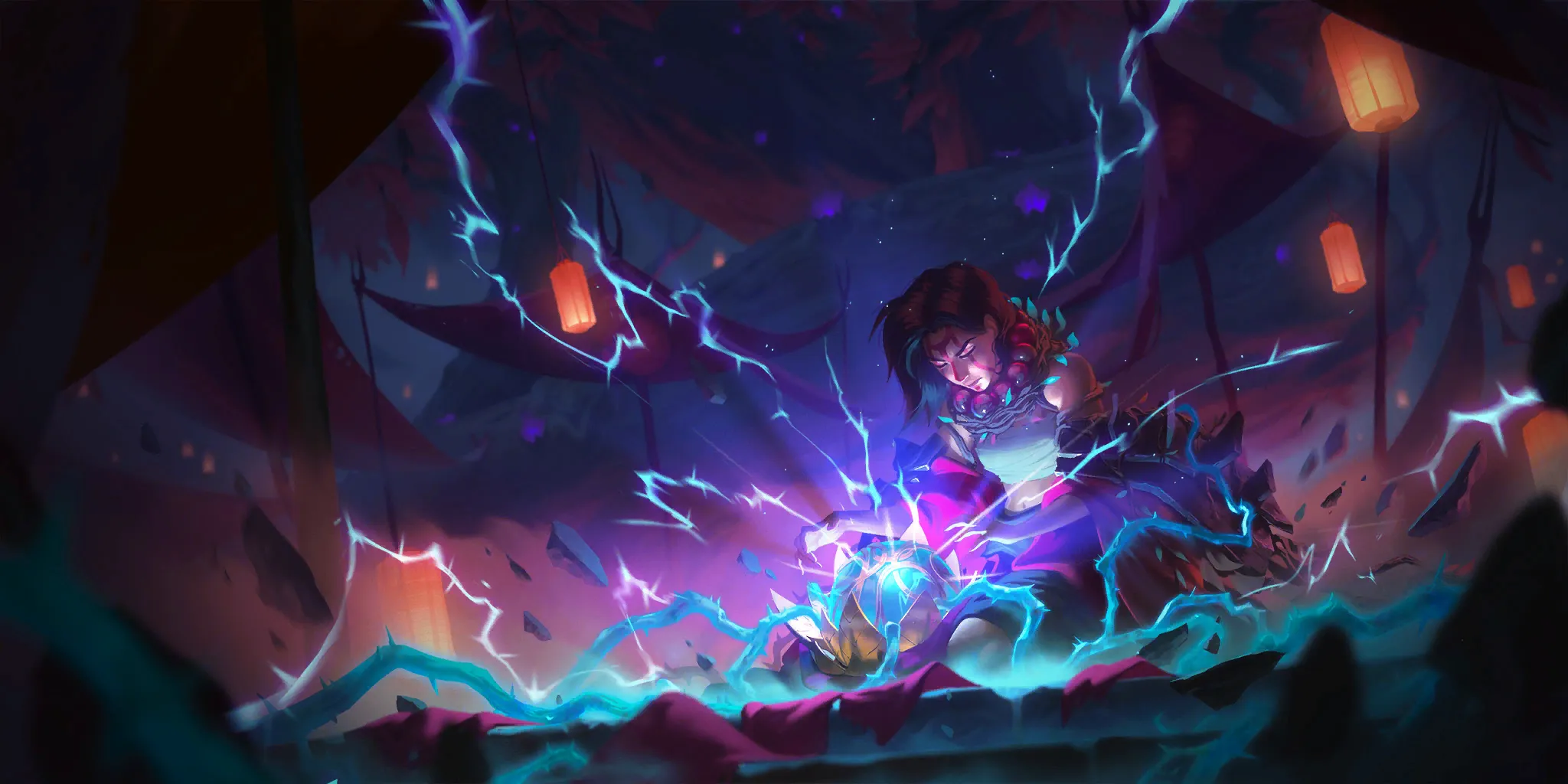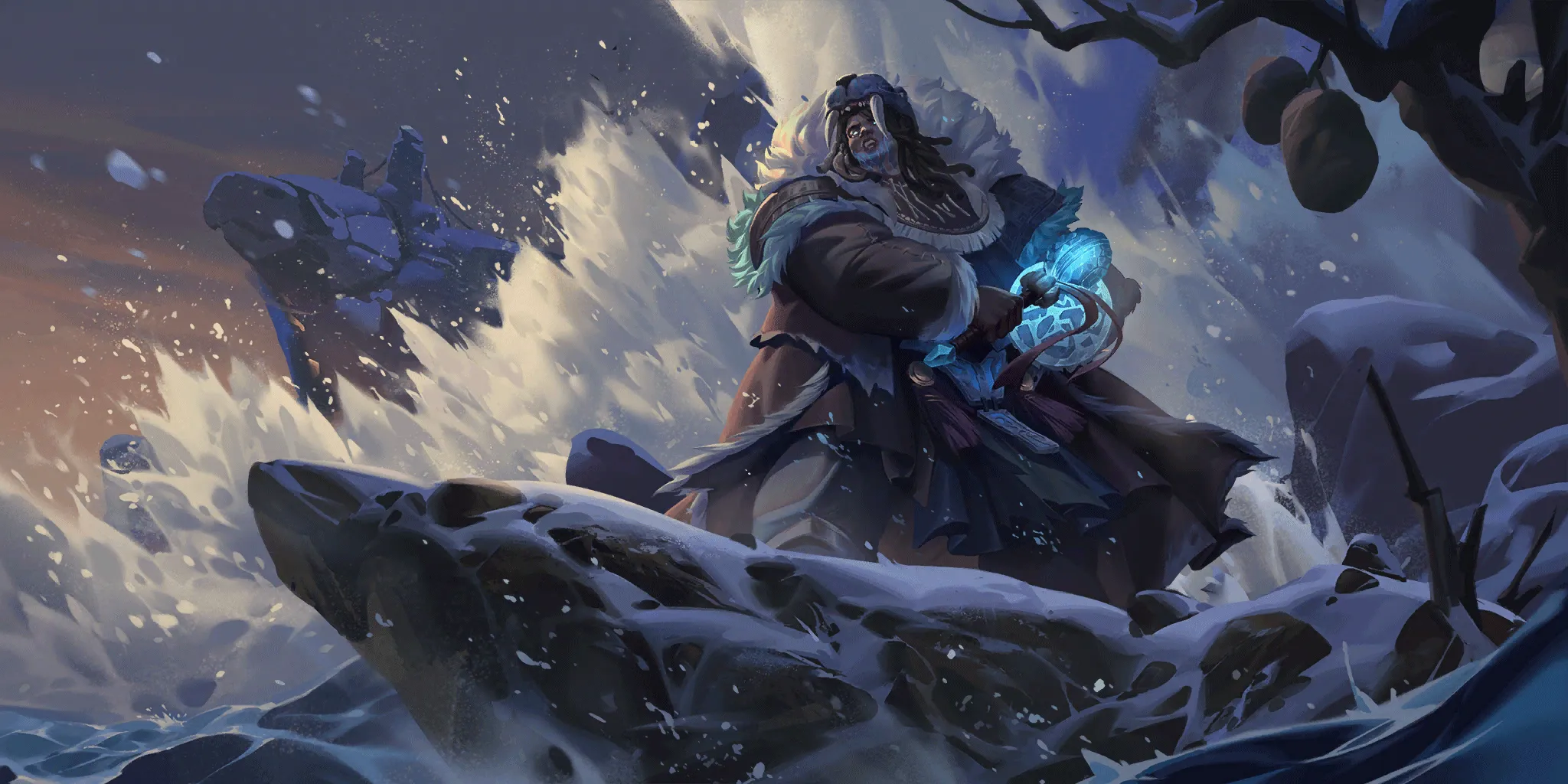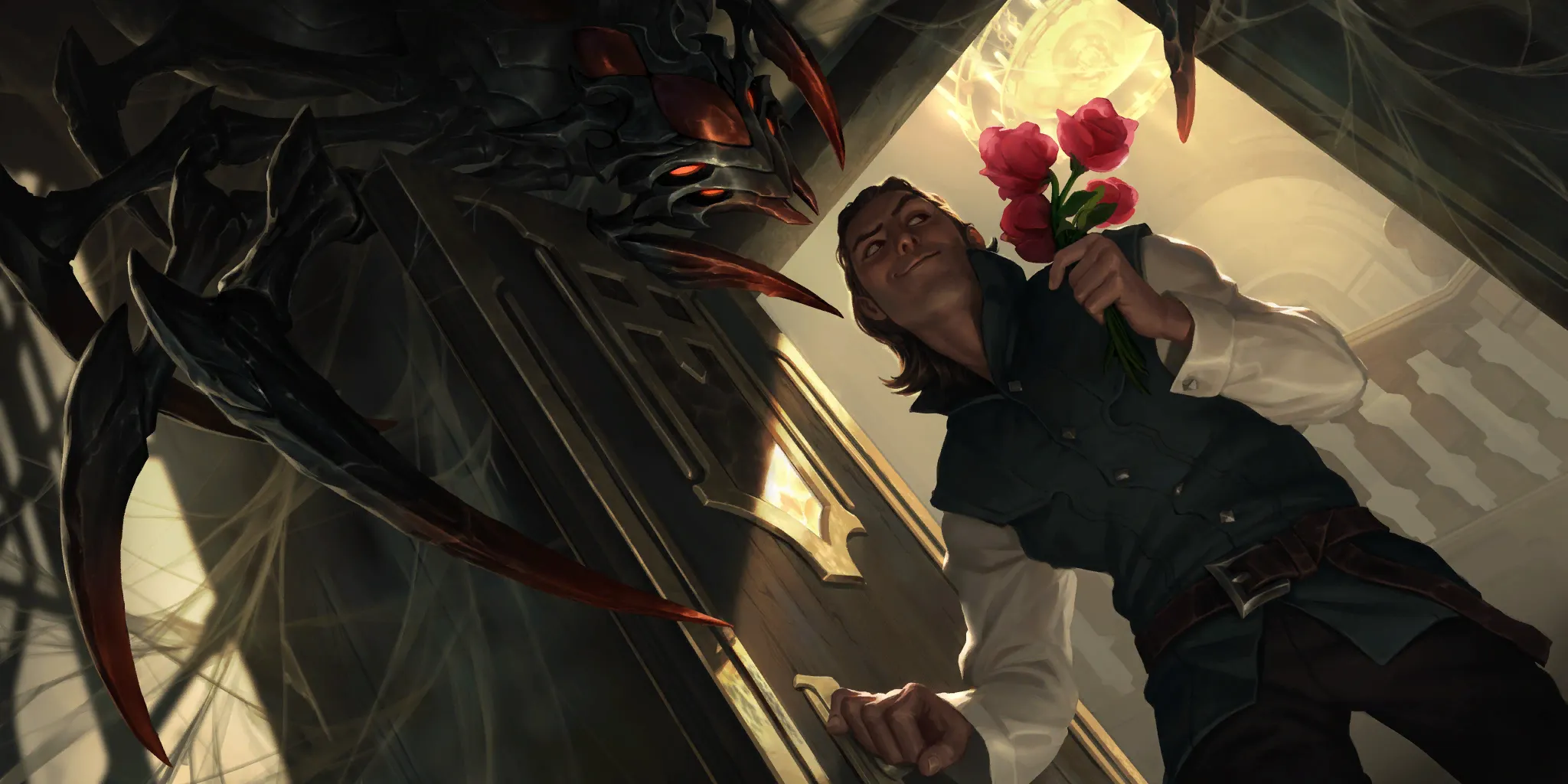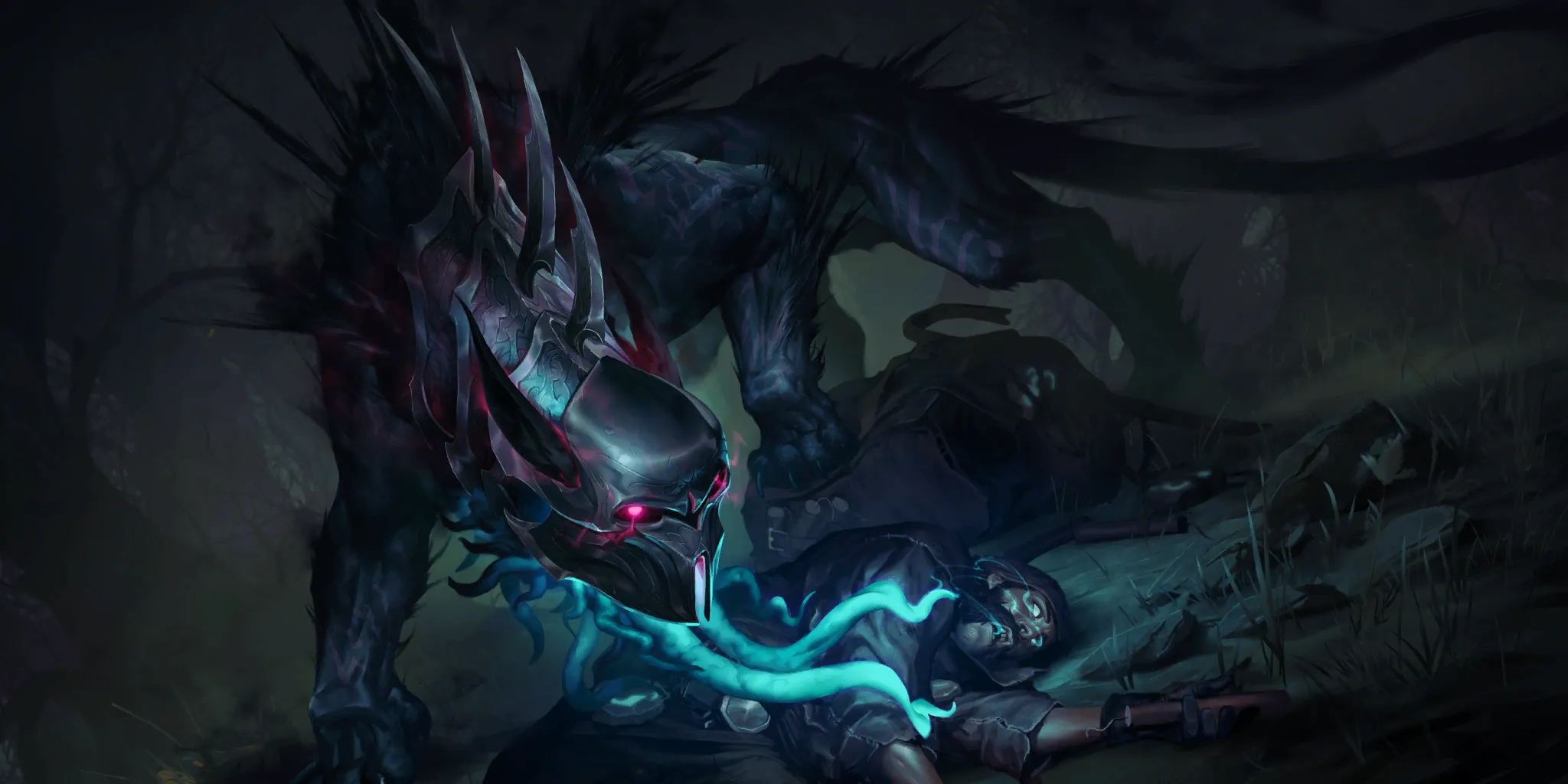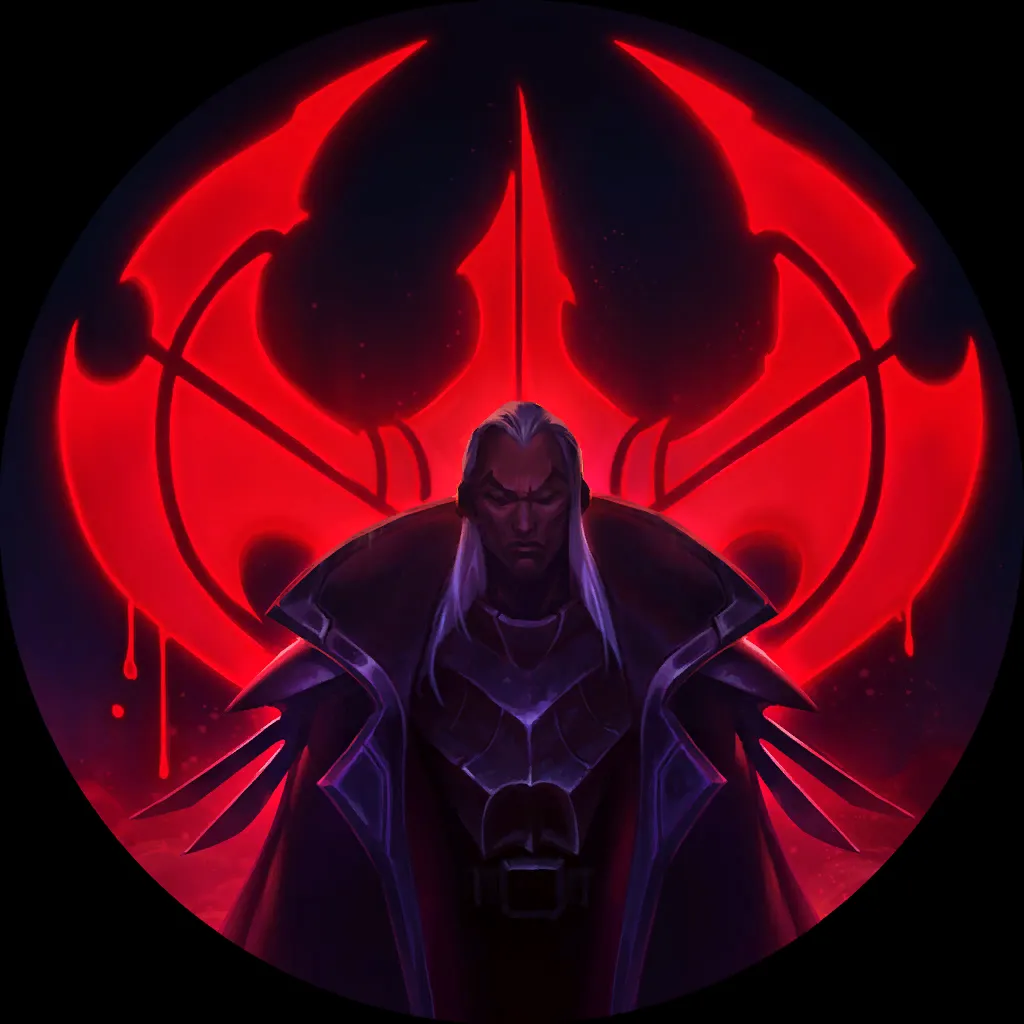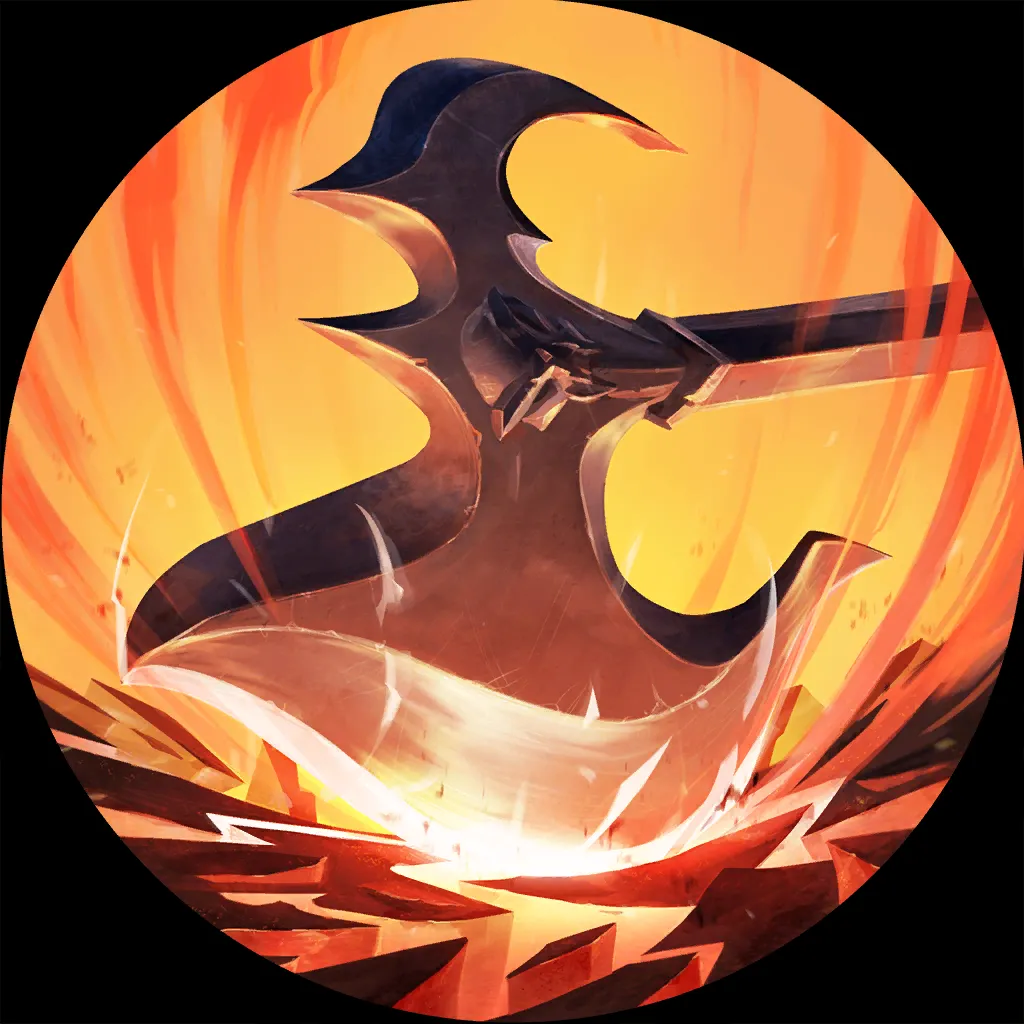 ---
Now definitely losing steam – punching at nearly 53% now, when it smashed close to 55% last Tuesday – the 'other' blind monk blend is very not happy with Annie Jhin returning to the spotlight: its horrendous odds against blazing brat and bullet buff explains quite a bit why Lee Sin Akshan's fortunes have been thwarted a bit as of late.
It's still even or favored against most of the field except Nami Lee, and with specifically Fiora Pantheon being a very good matchup.
6
5
16
13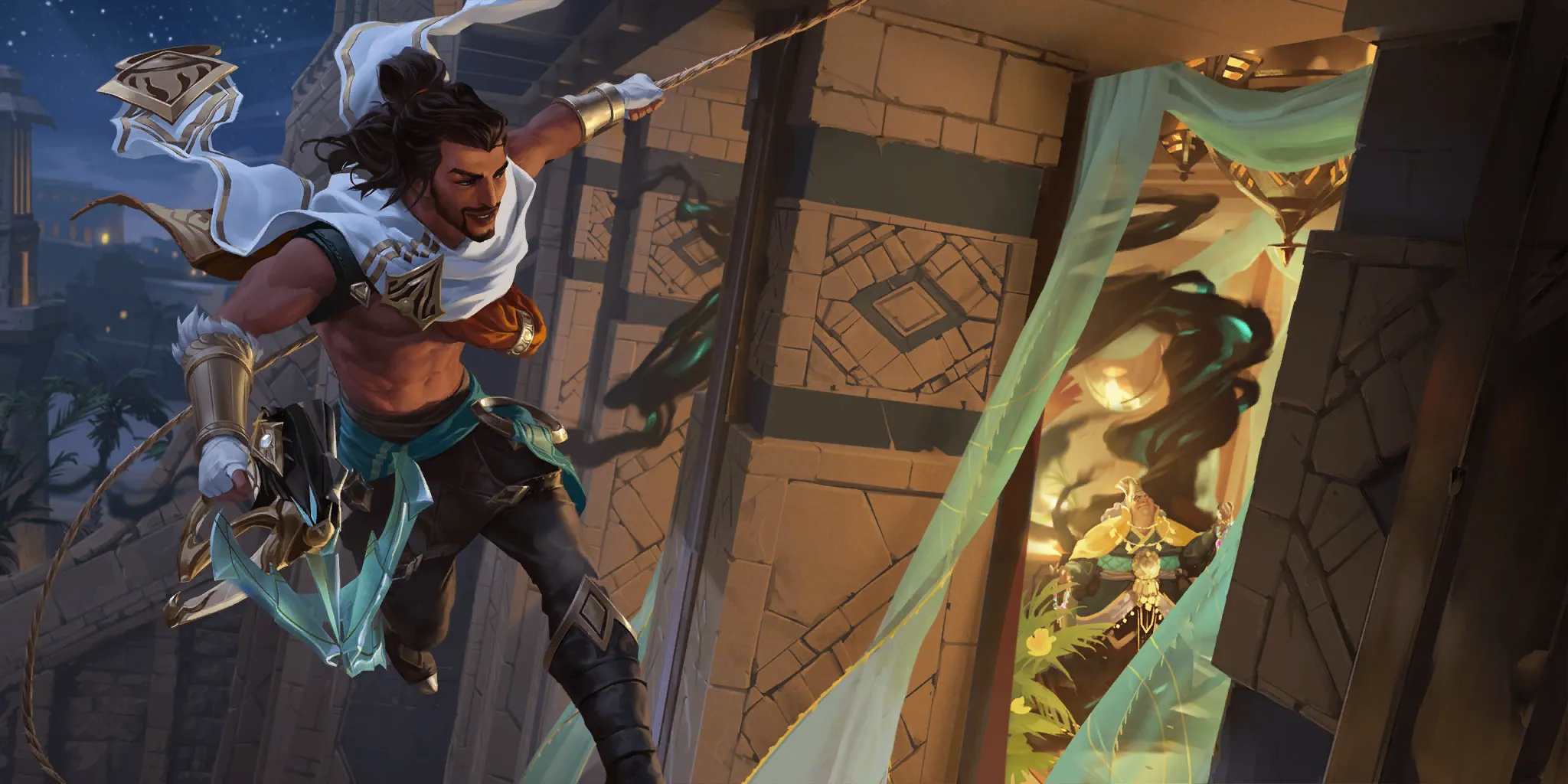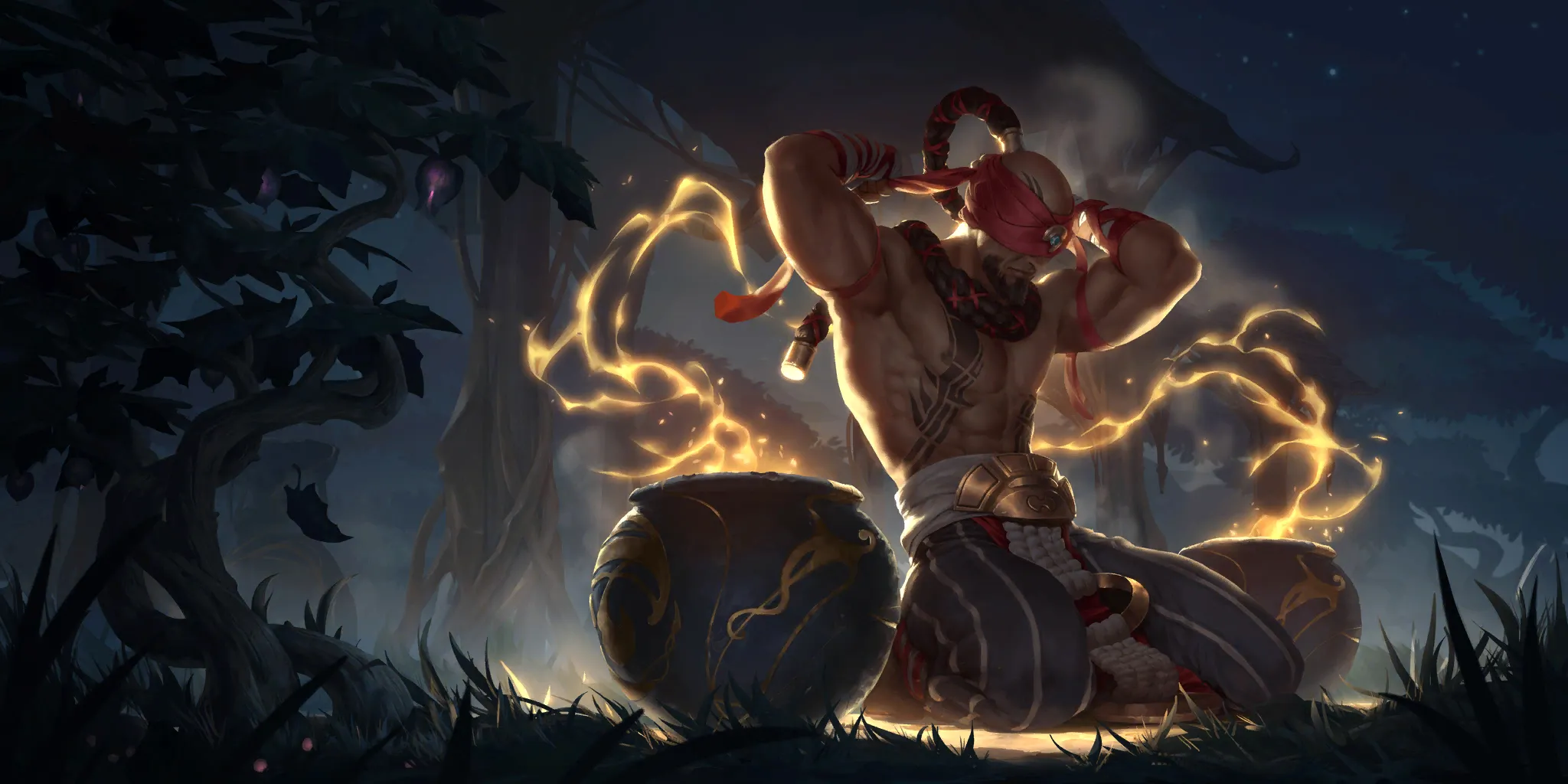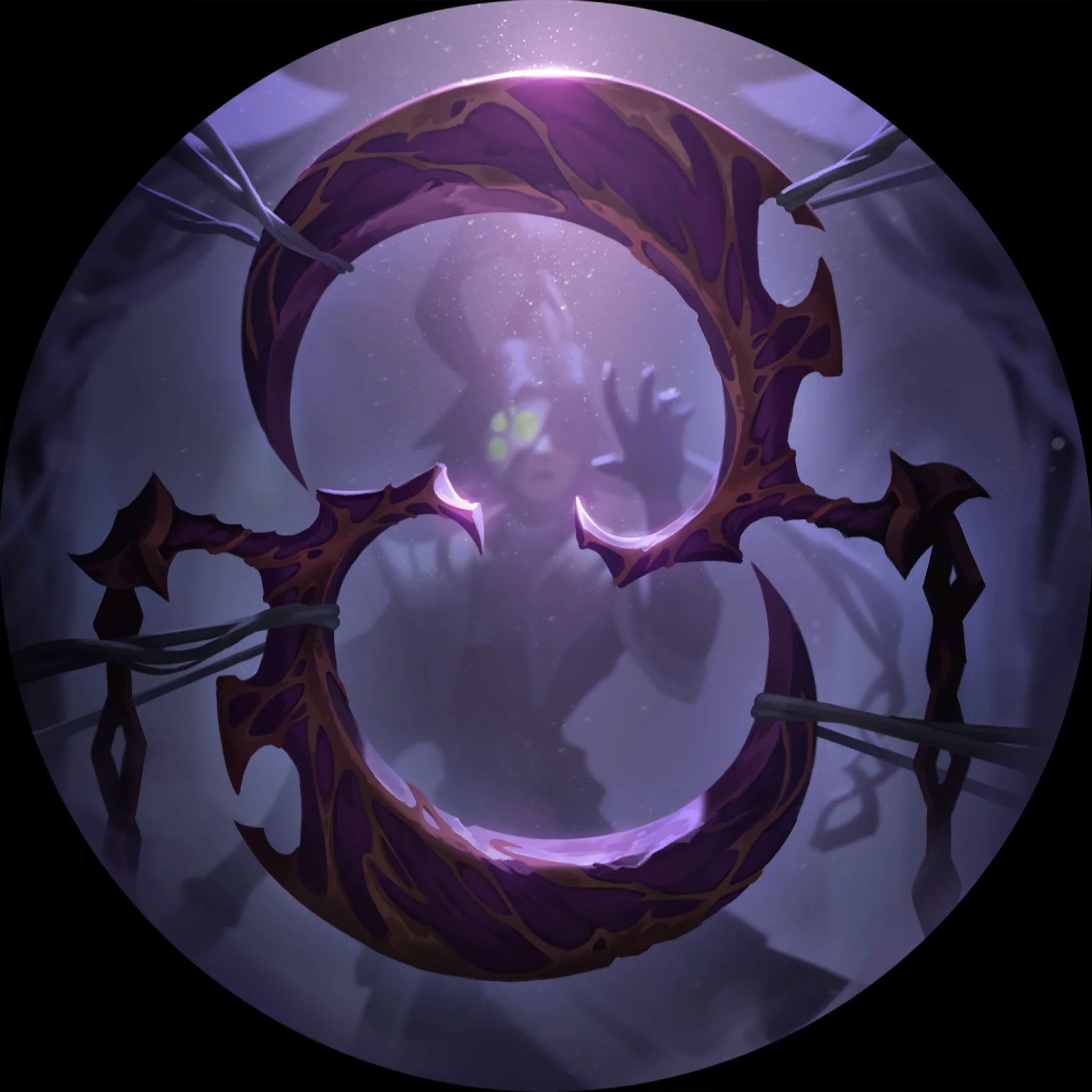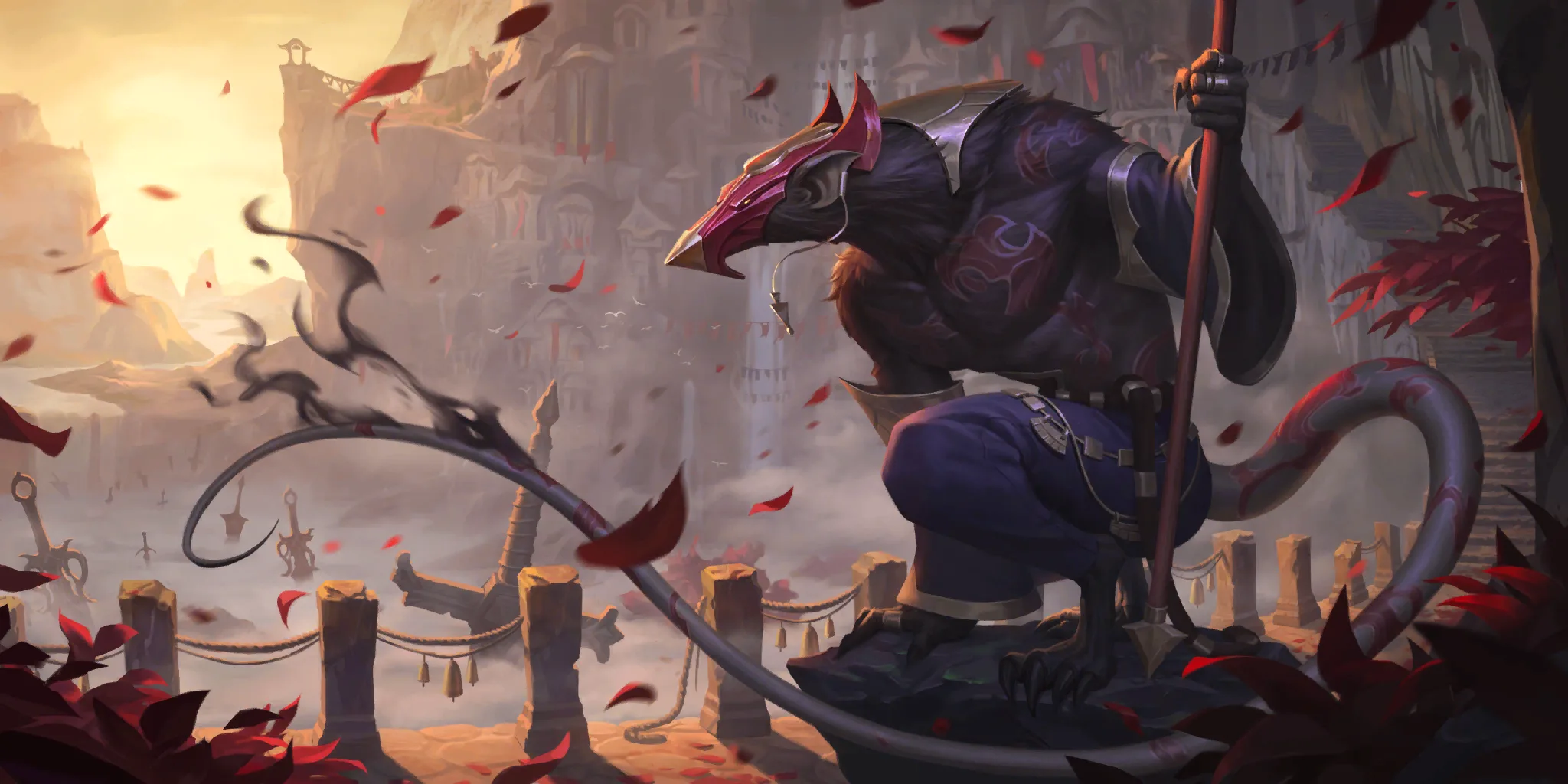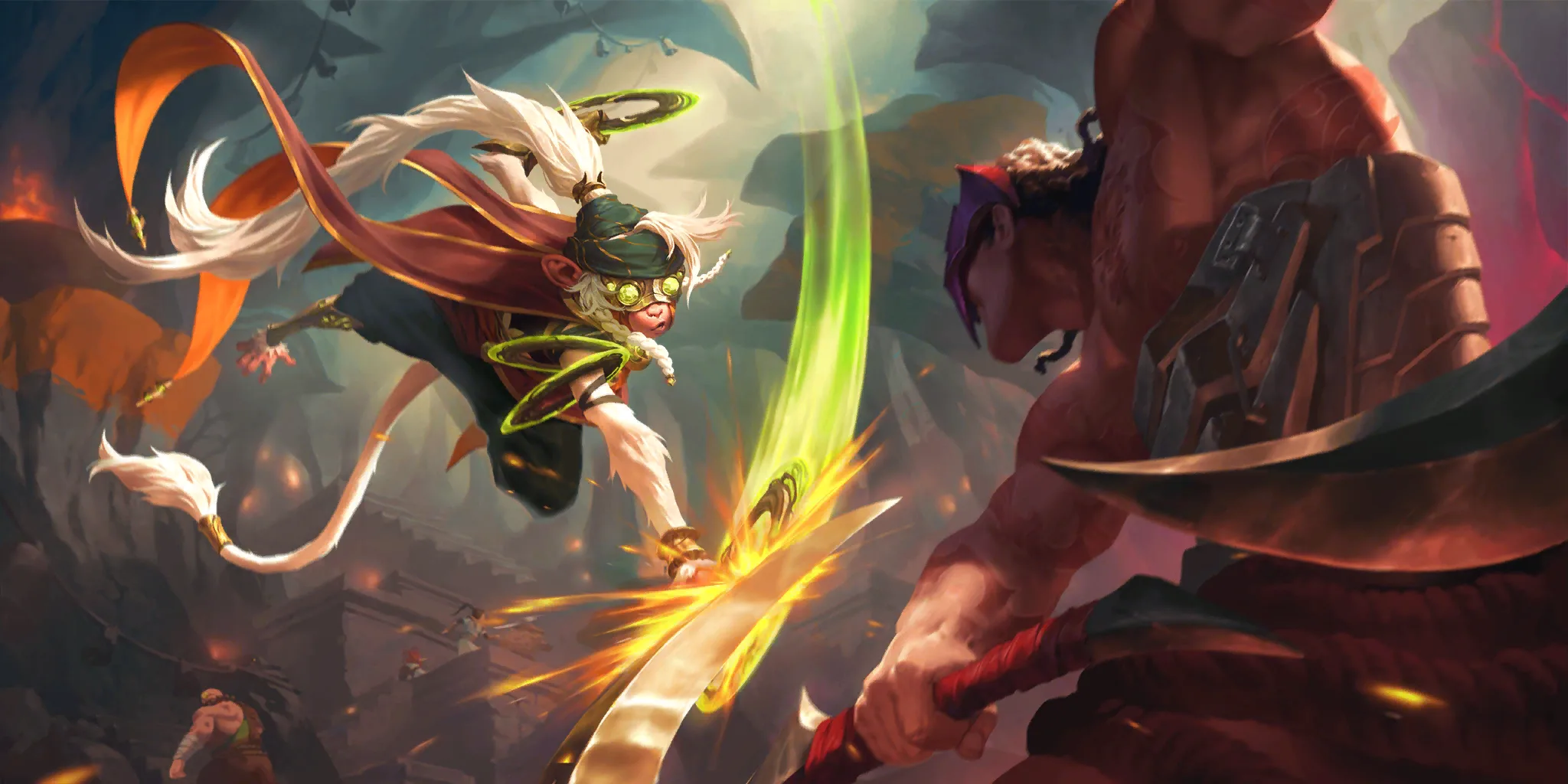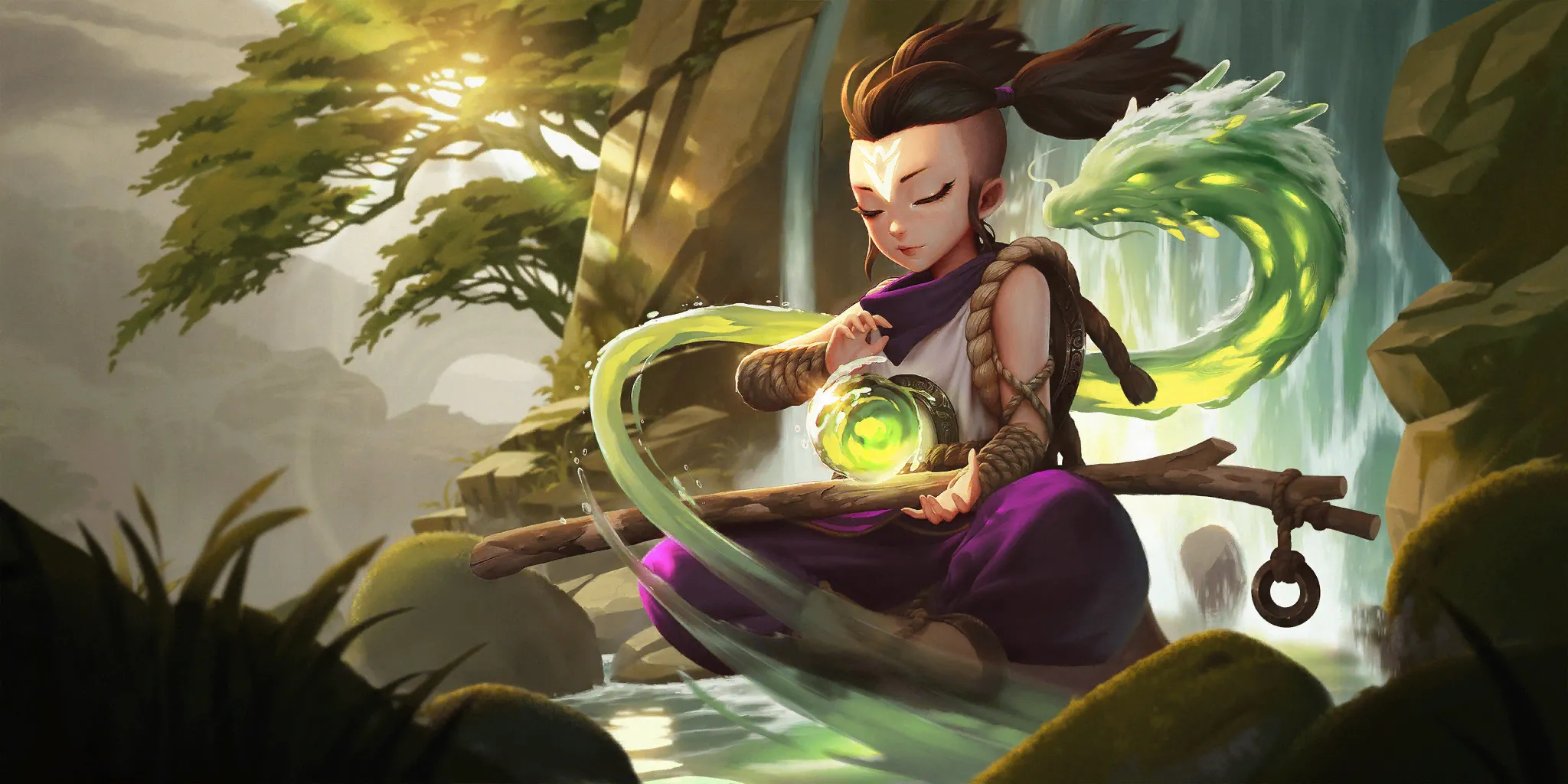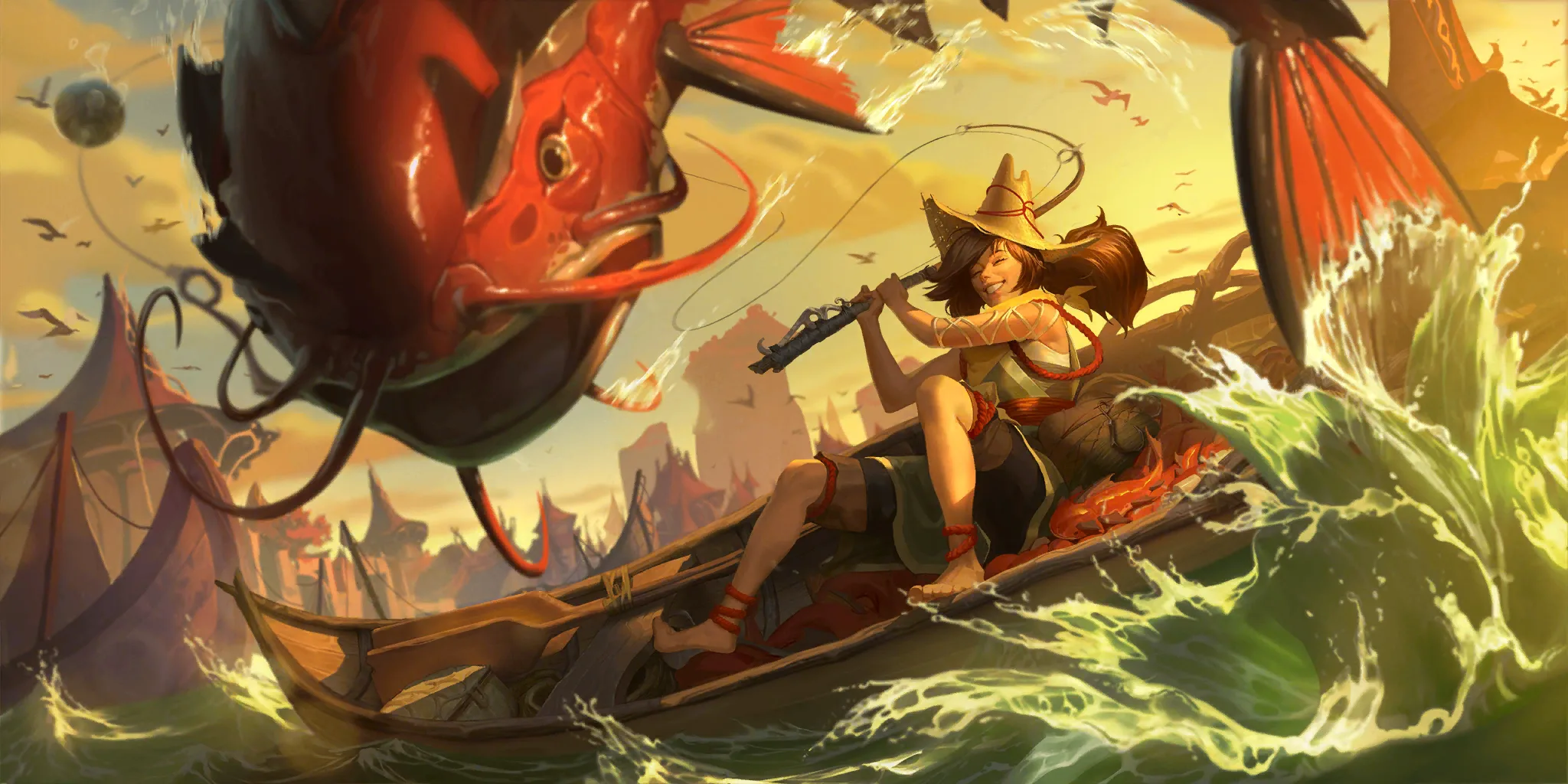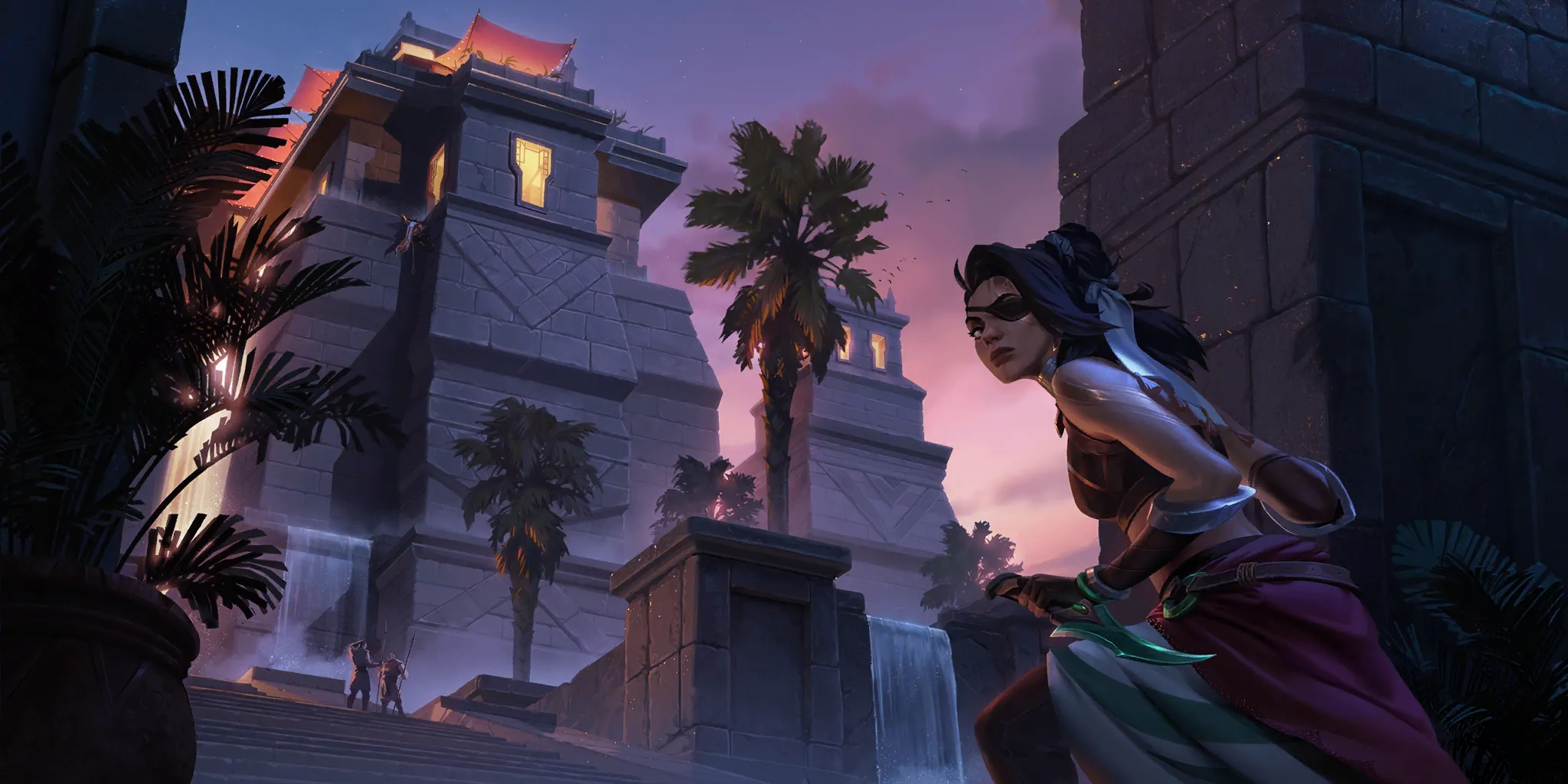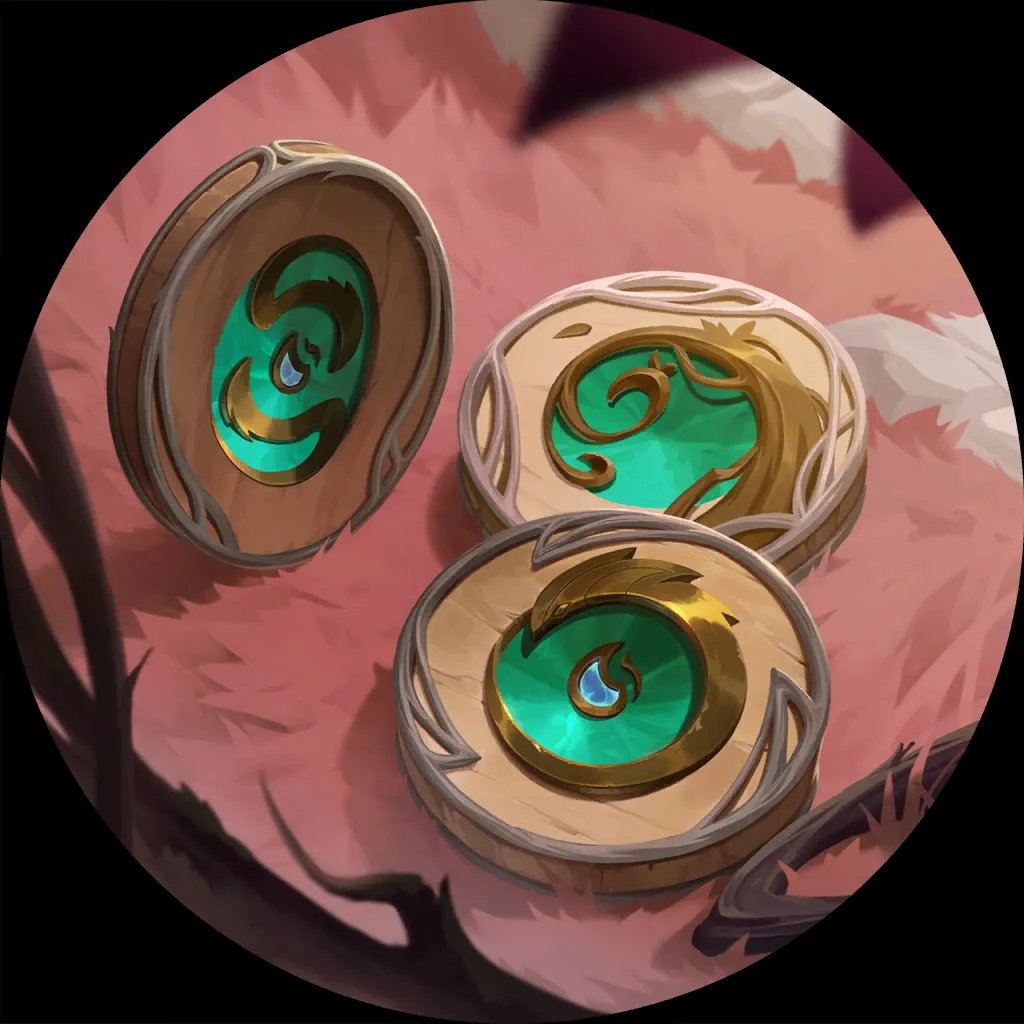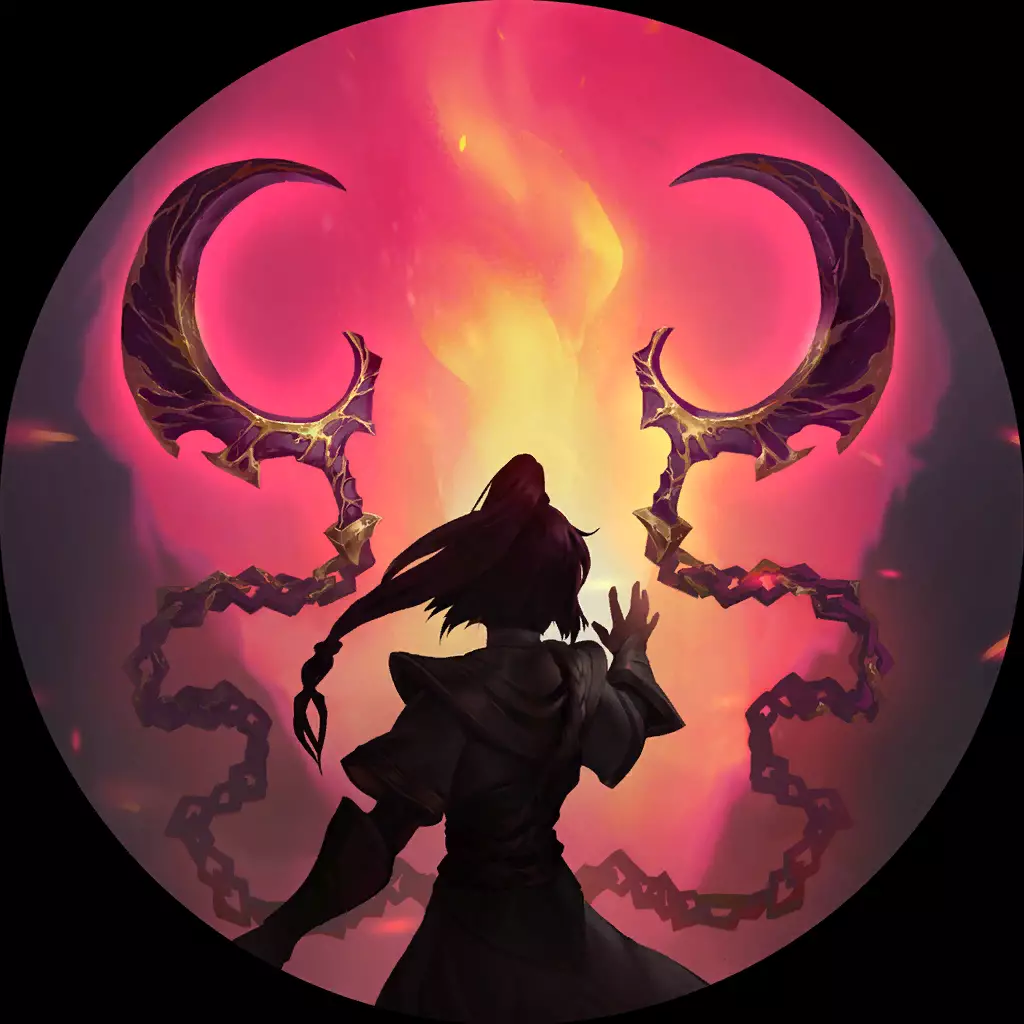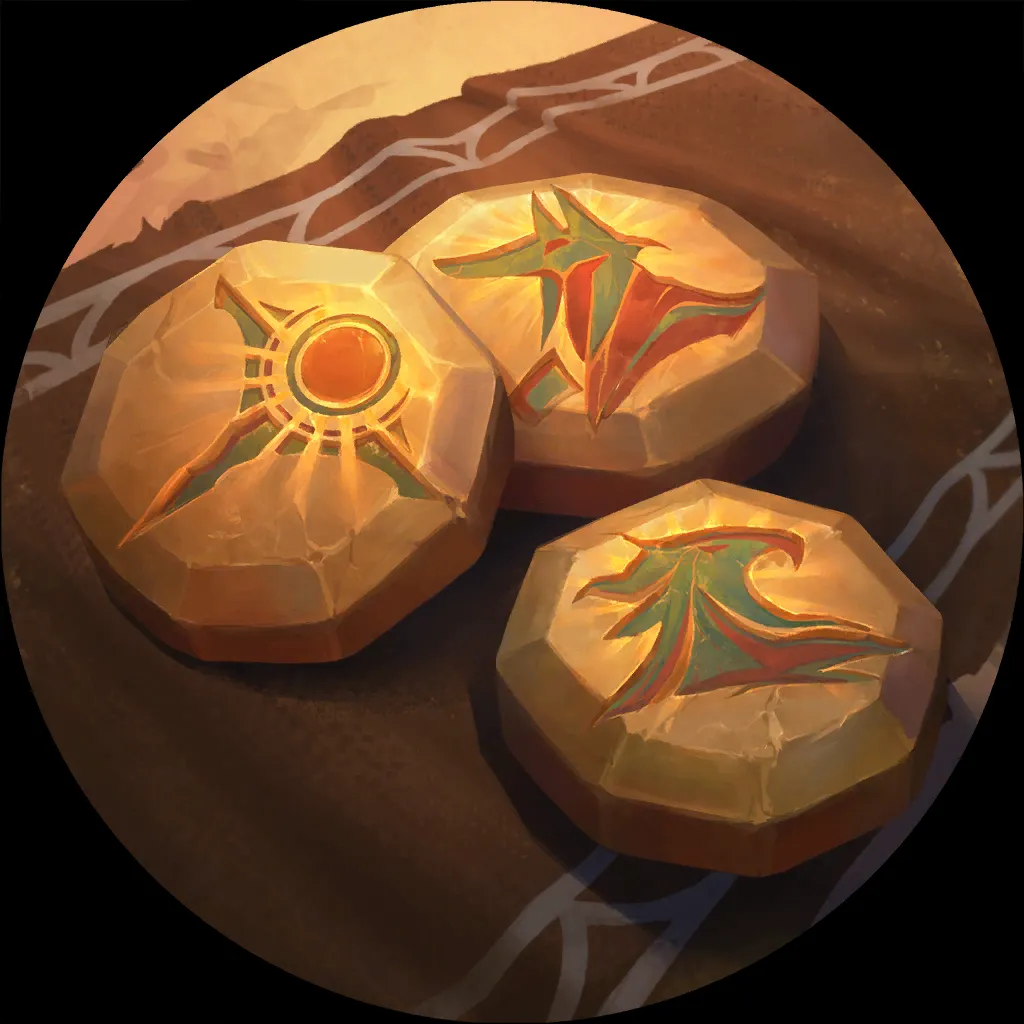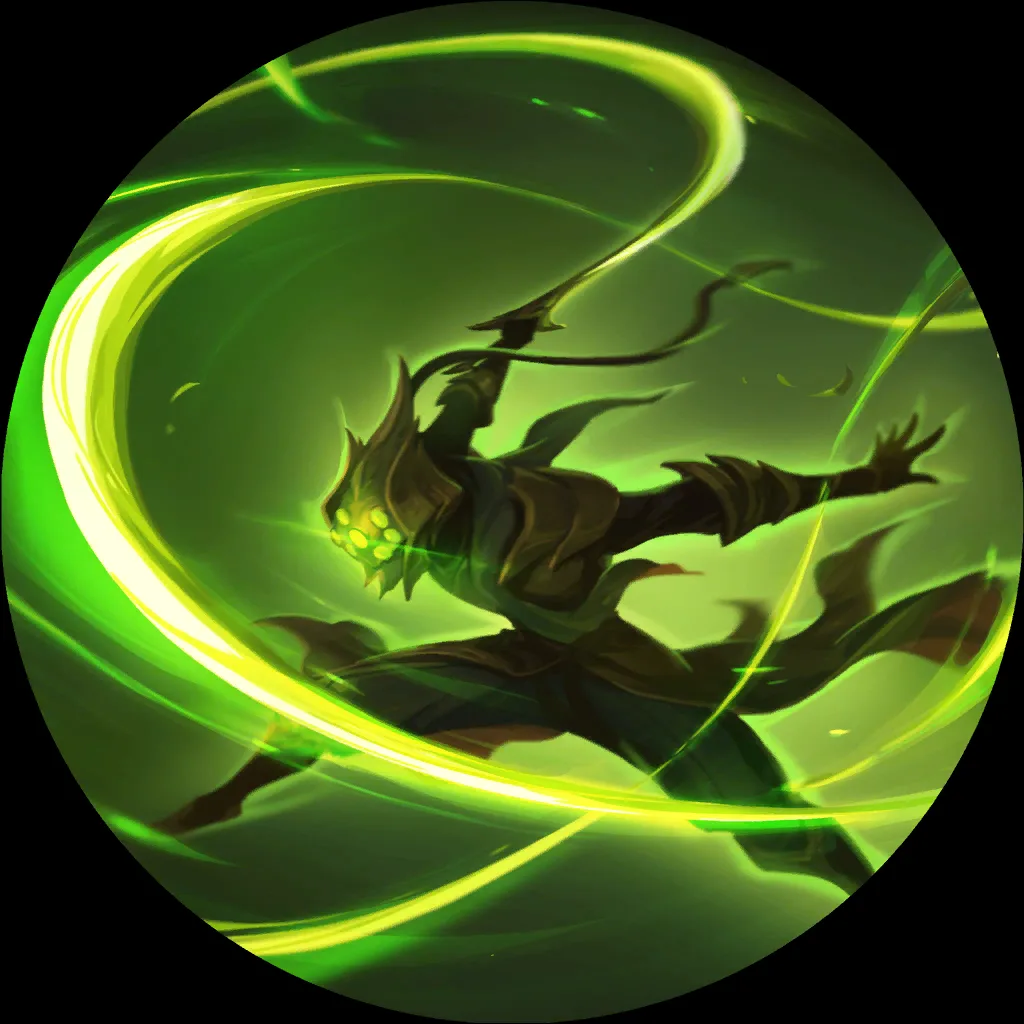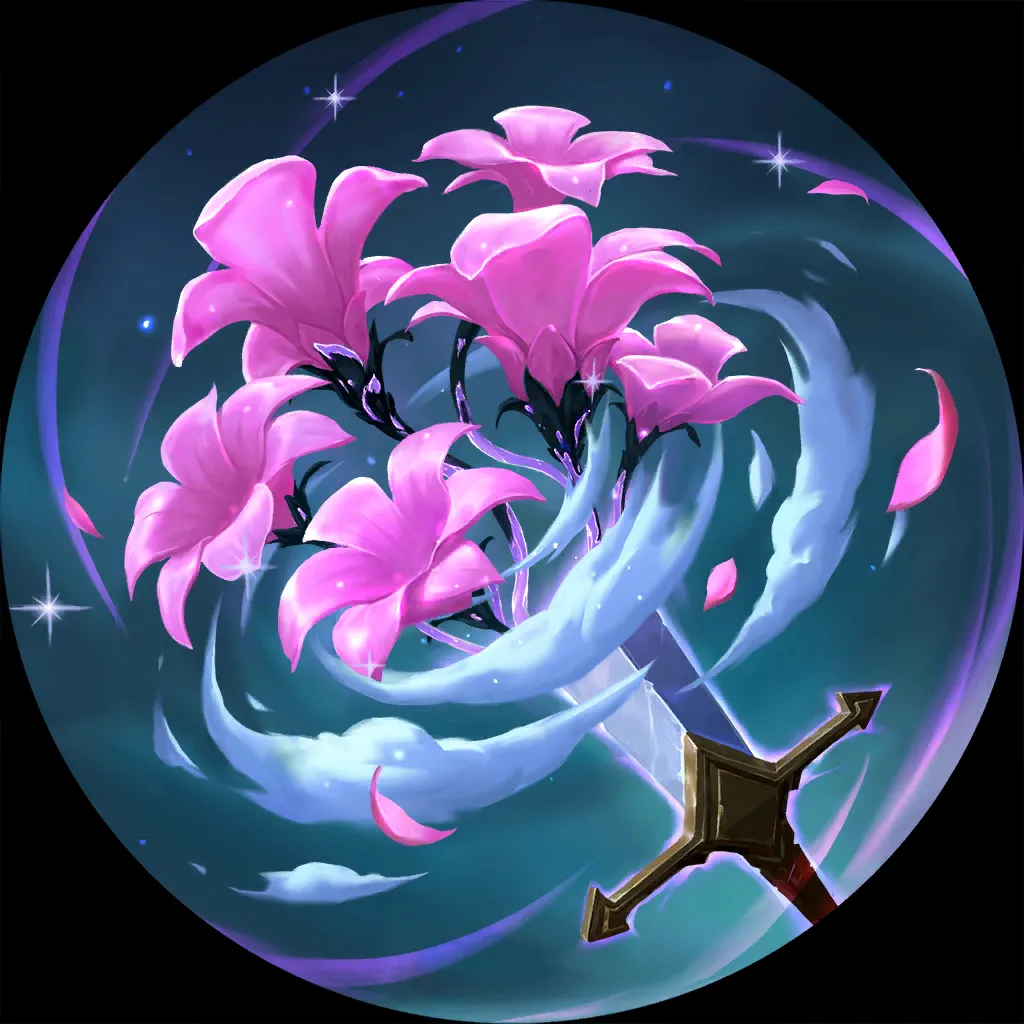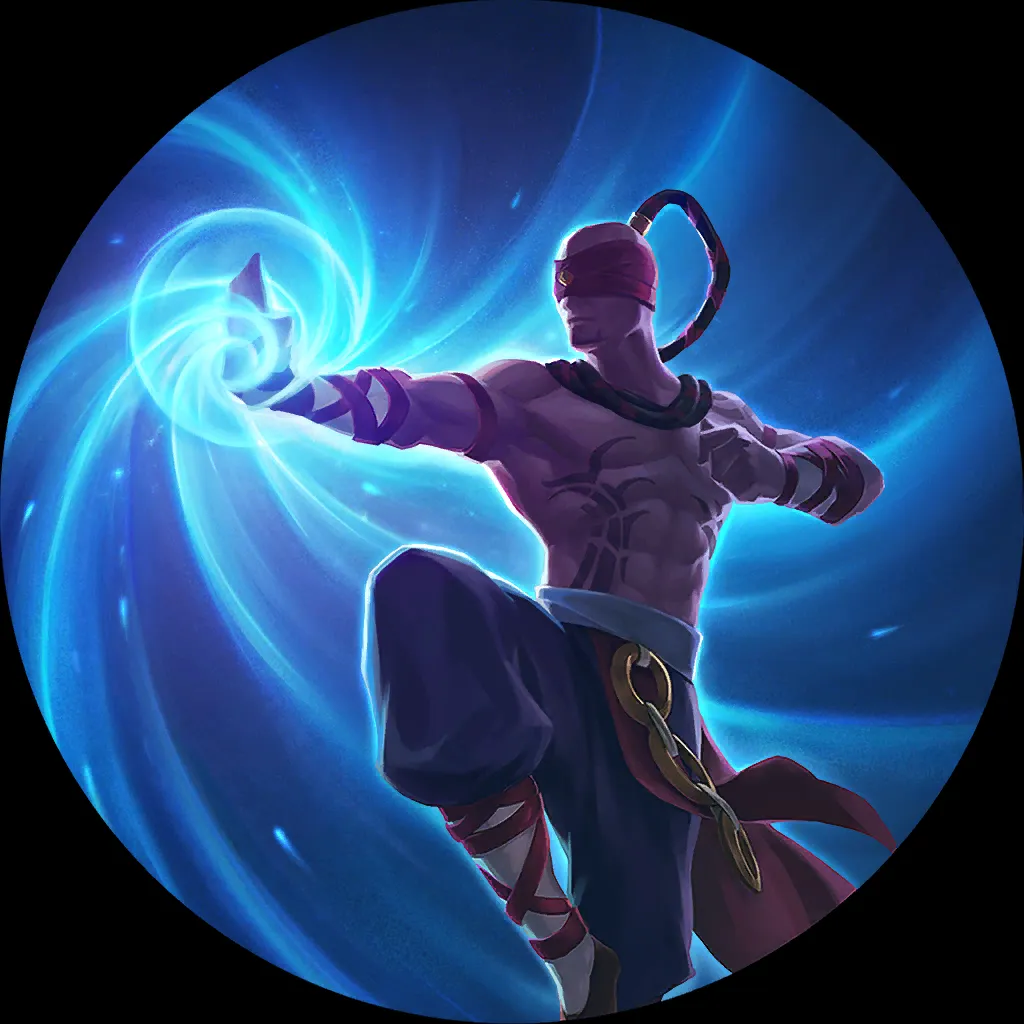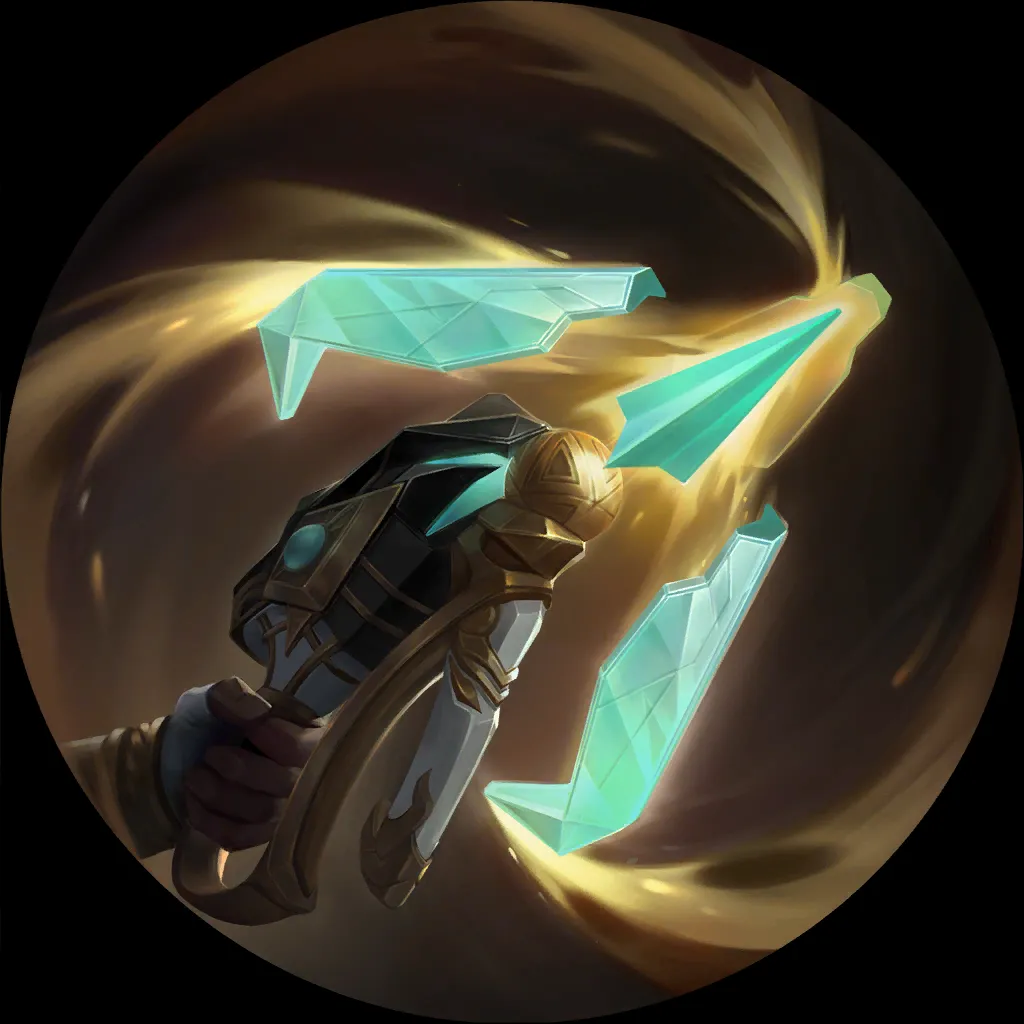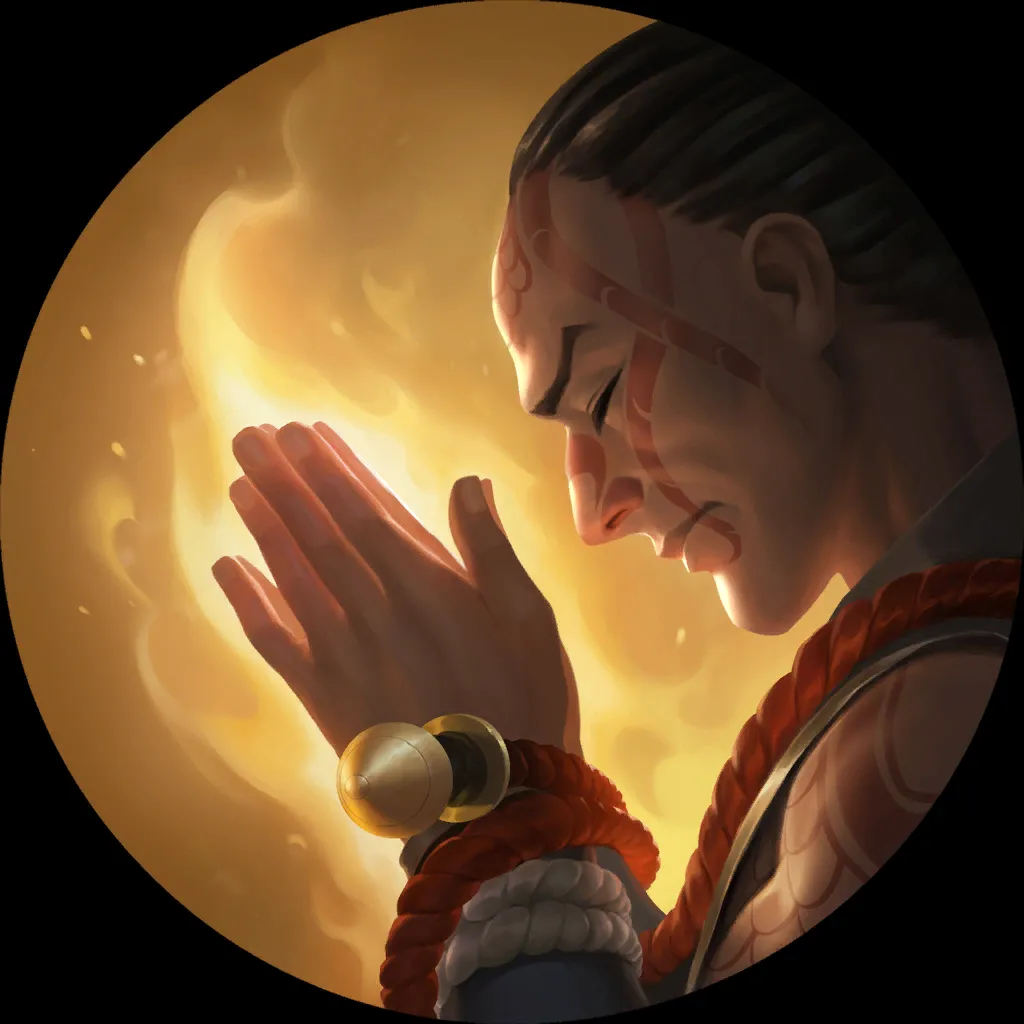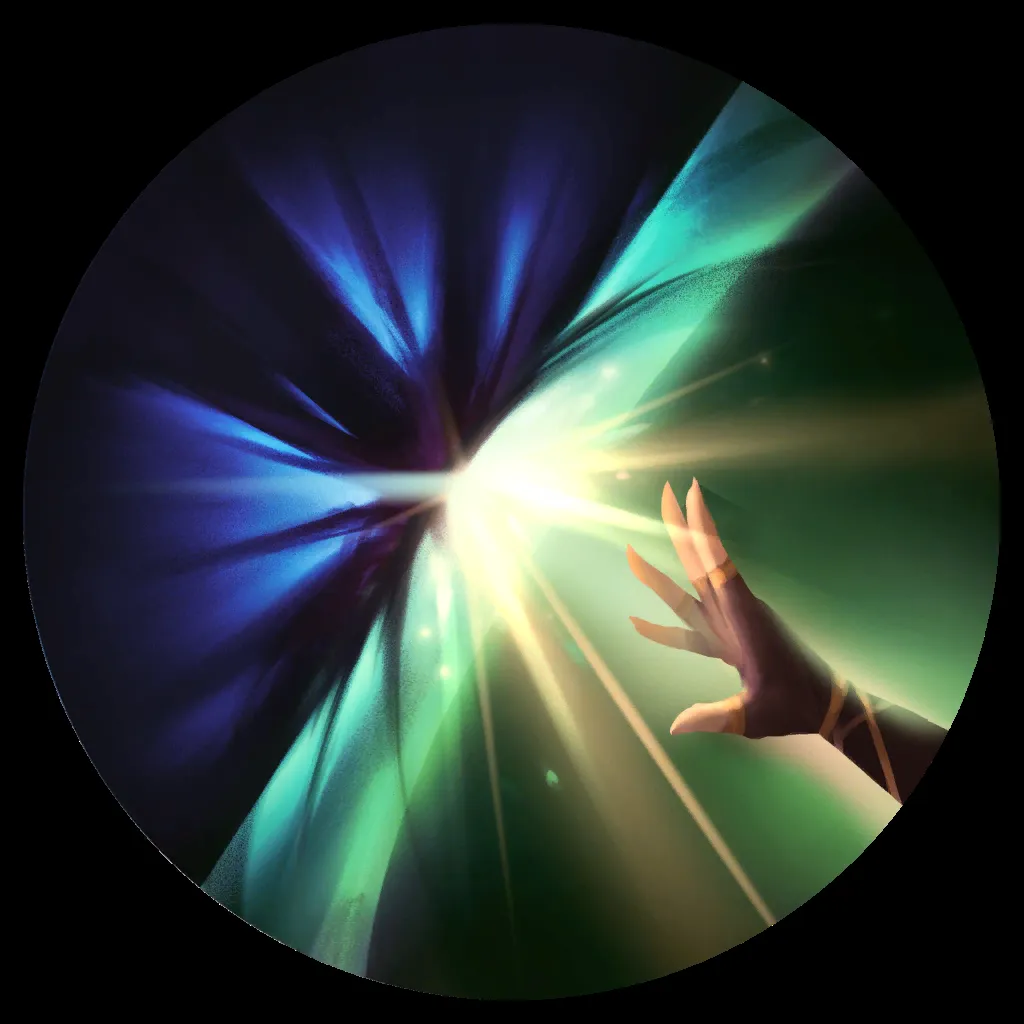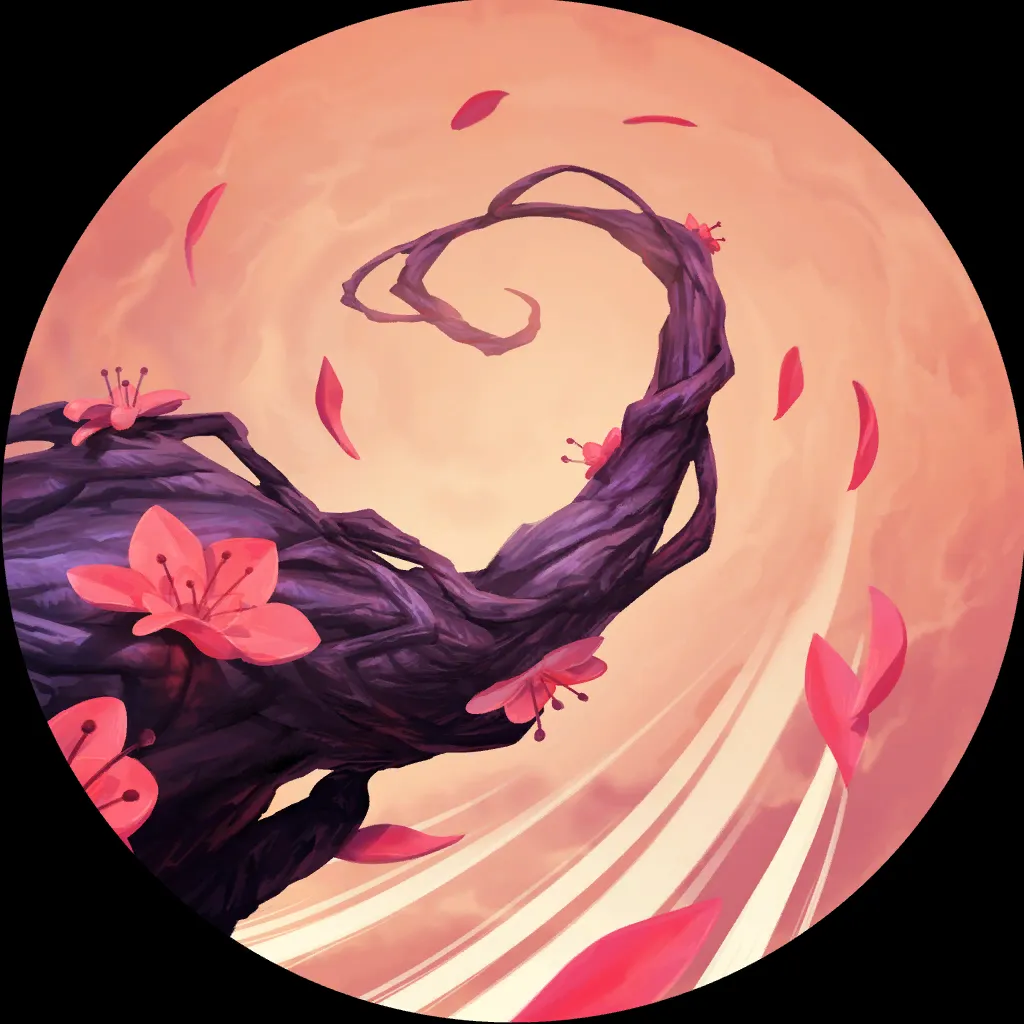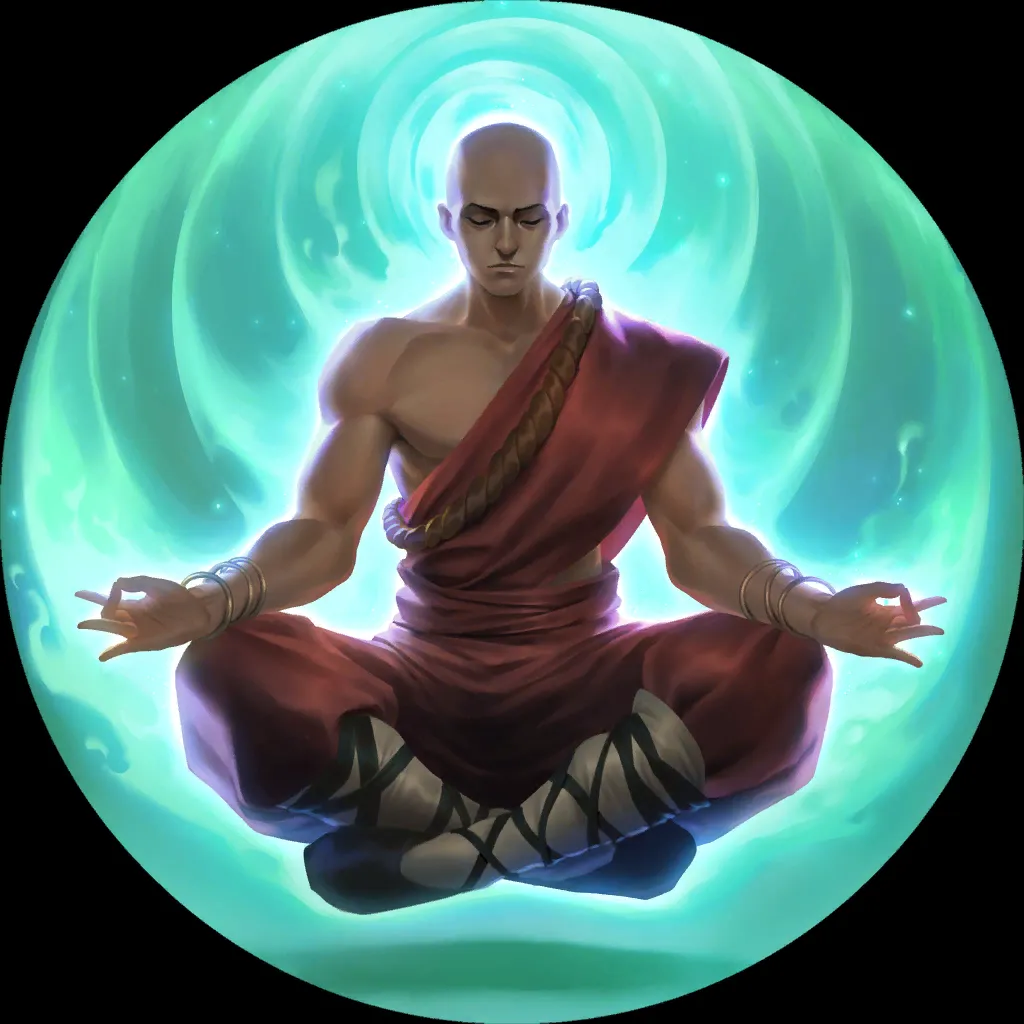 ---
Notably Absent: Karma Master Yi, Norra Swain
Karma Master Yi remains popular, but struggling below 47%. It's still a deck that top pilots hold in high regard for Seasonals, though – you may want to check Yang's recent Master Yi Karma Deck Guide, for which he consulted with the deck's creator himself, 4LW.
Floating at around 50%, Norra Swain remains playable, but not a blend we can particularly recommend.
---
Heavyweights – Strong LoR Meta Decks
These LoR decks have between 900 and 2100 games in the last three days – a large enough sample to confidently say "Yeah, this works."
It's worth noting that, reflecting the current cutthroat nature of the ladder, the huge majority of Heavyweight decklists today are variations of the the four Juggernauts showcased above – pilots are indeed trying their hardest with the best brews!
---
Yordle and Aspect still manage to get a hold on the meta, hammering at a stable 52%+ WR since last week – as has been well known since before this last balance patch, Taric Poppy remains a solid Nami Lee counter.
Swain TF is a bad matchup, though, and Fiora Pantheon is horrendous – a fate balanced a bit by how utterly Taric Poppy crushes Karma
Shadow Isles blends.
6
6
6
22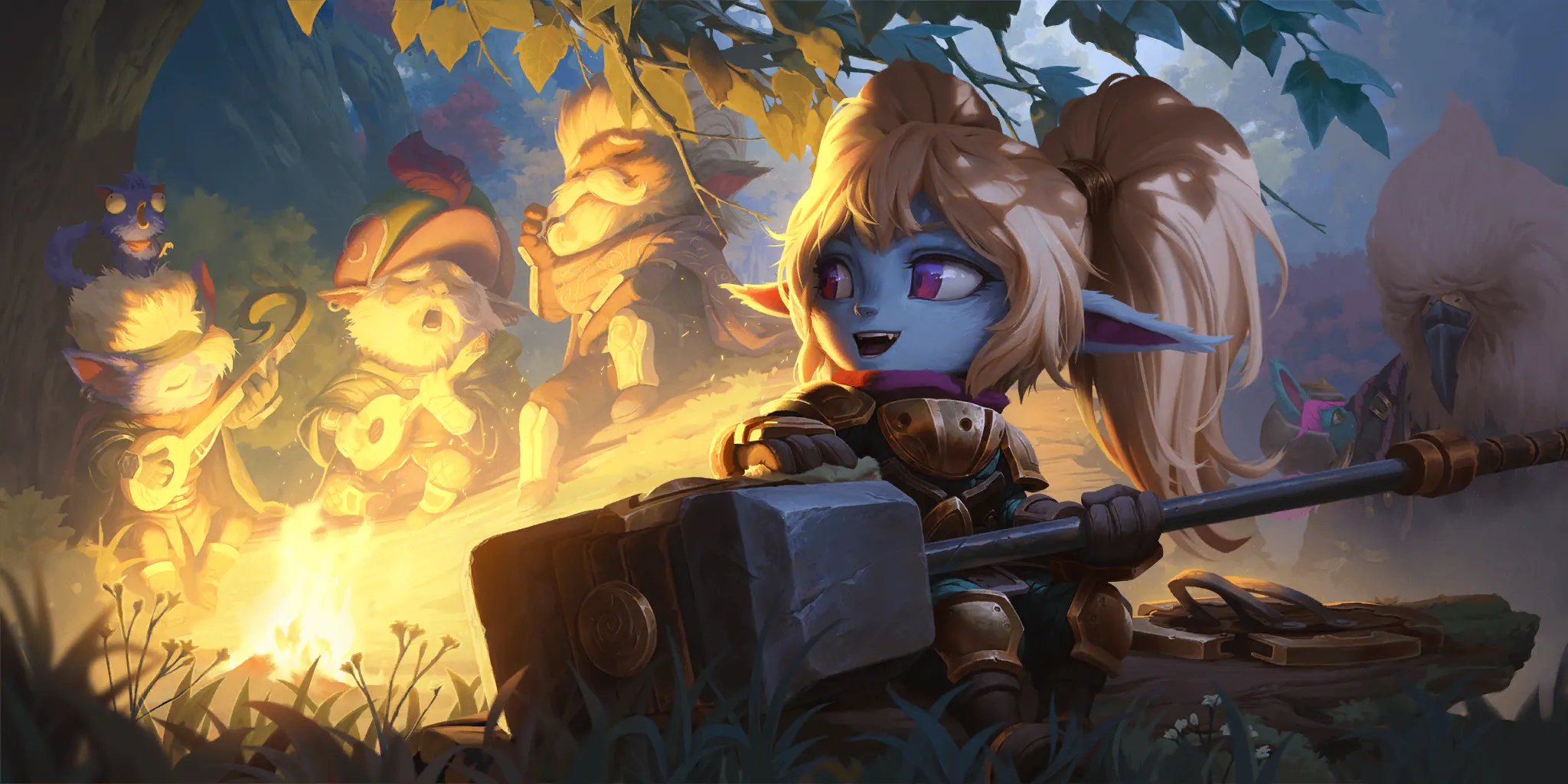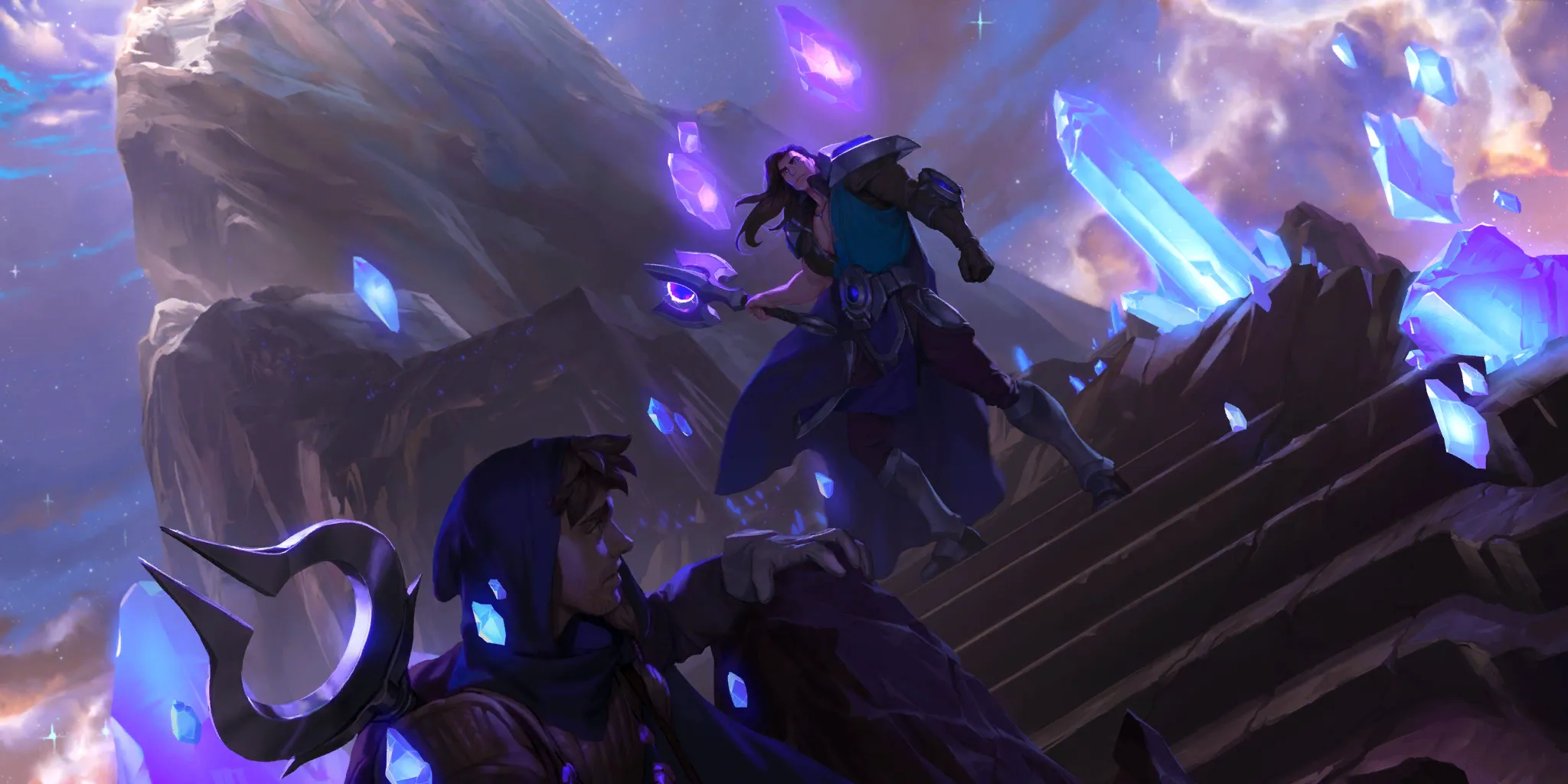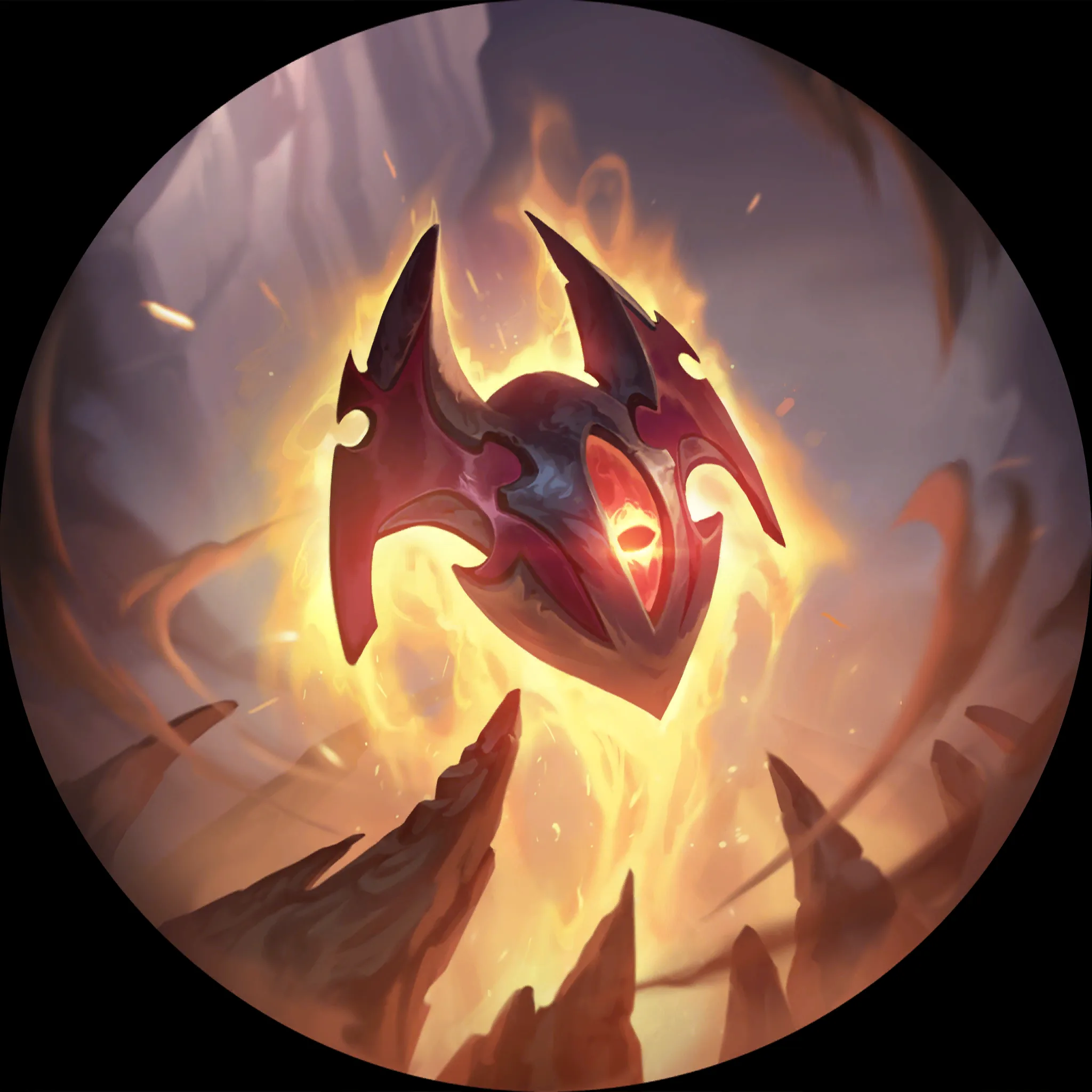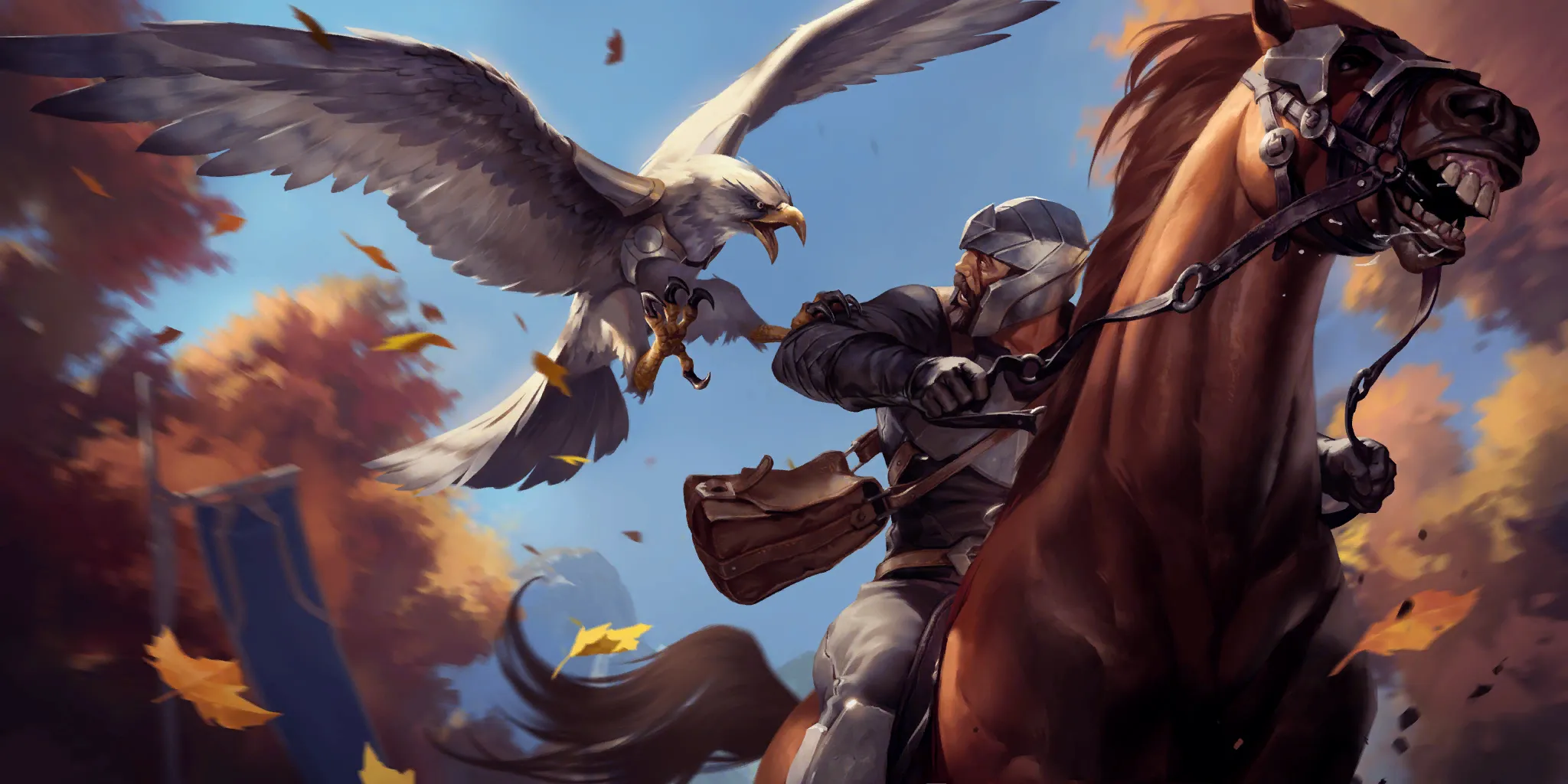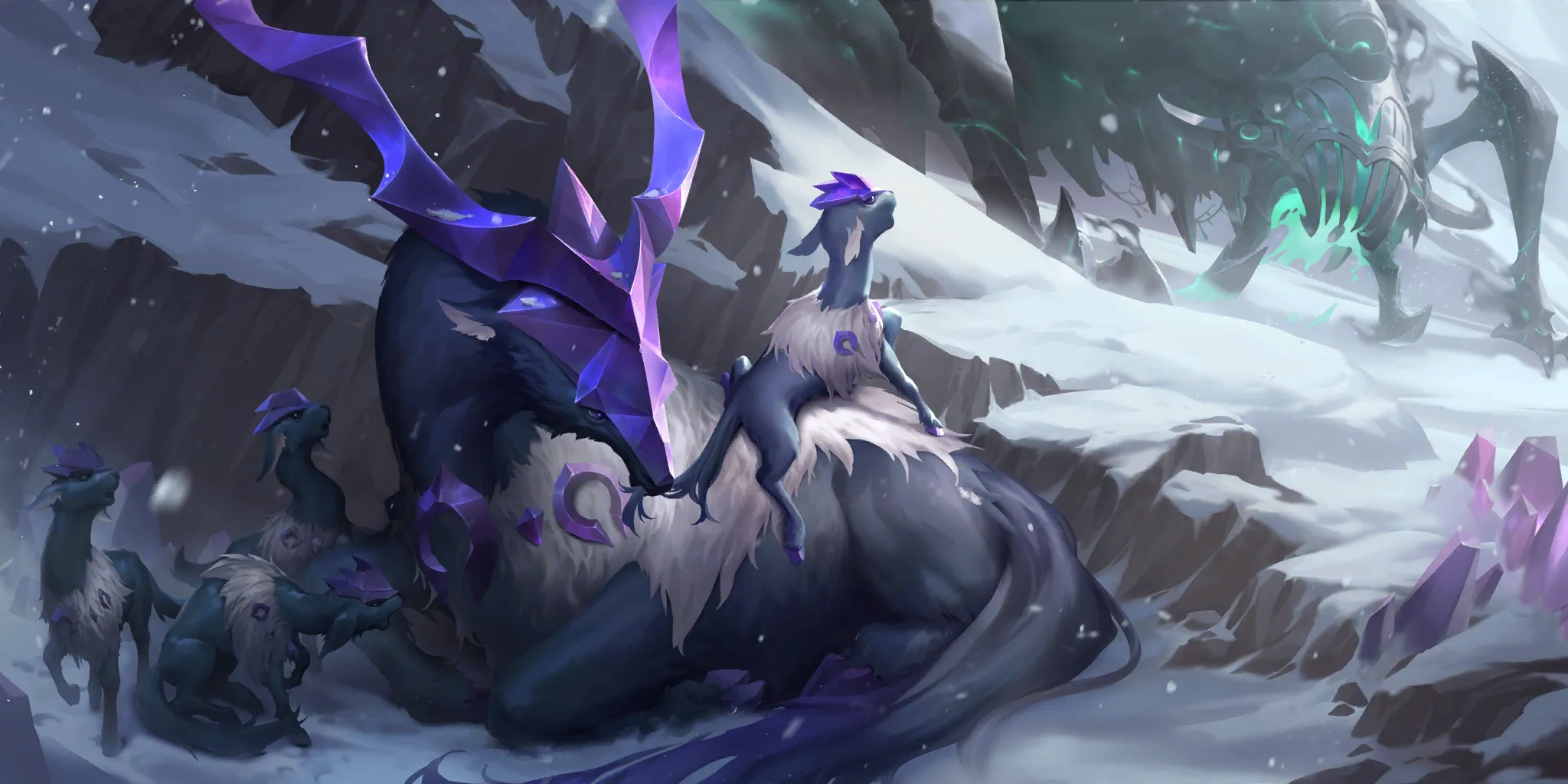 Esmus, Breath of the World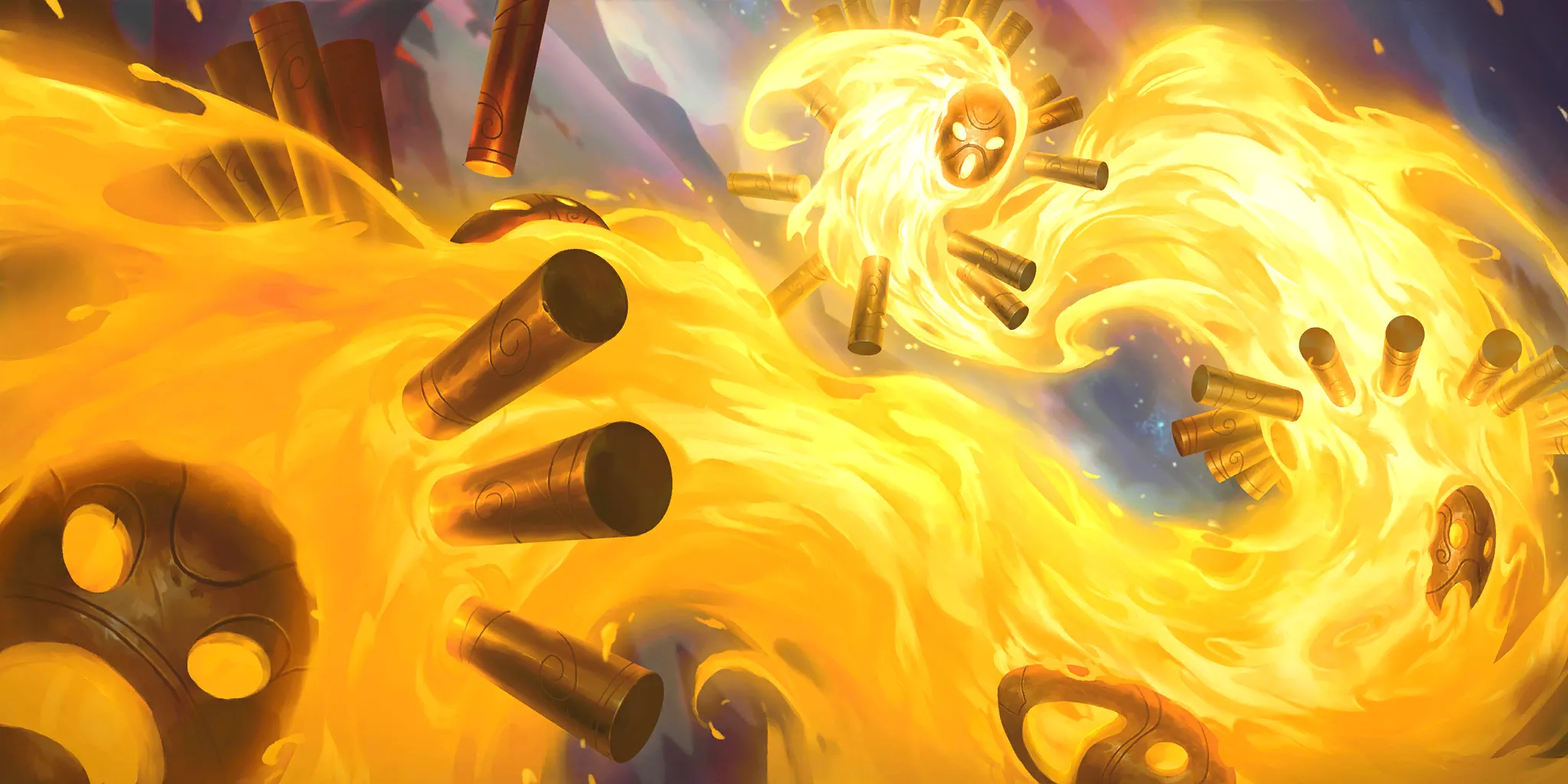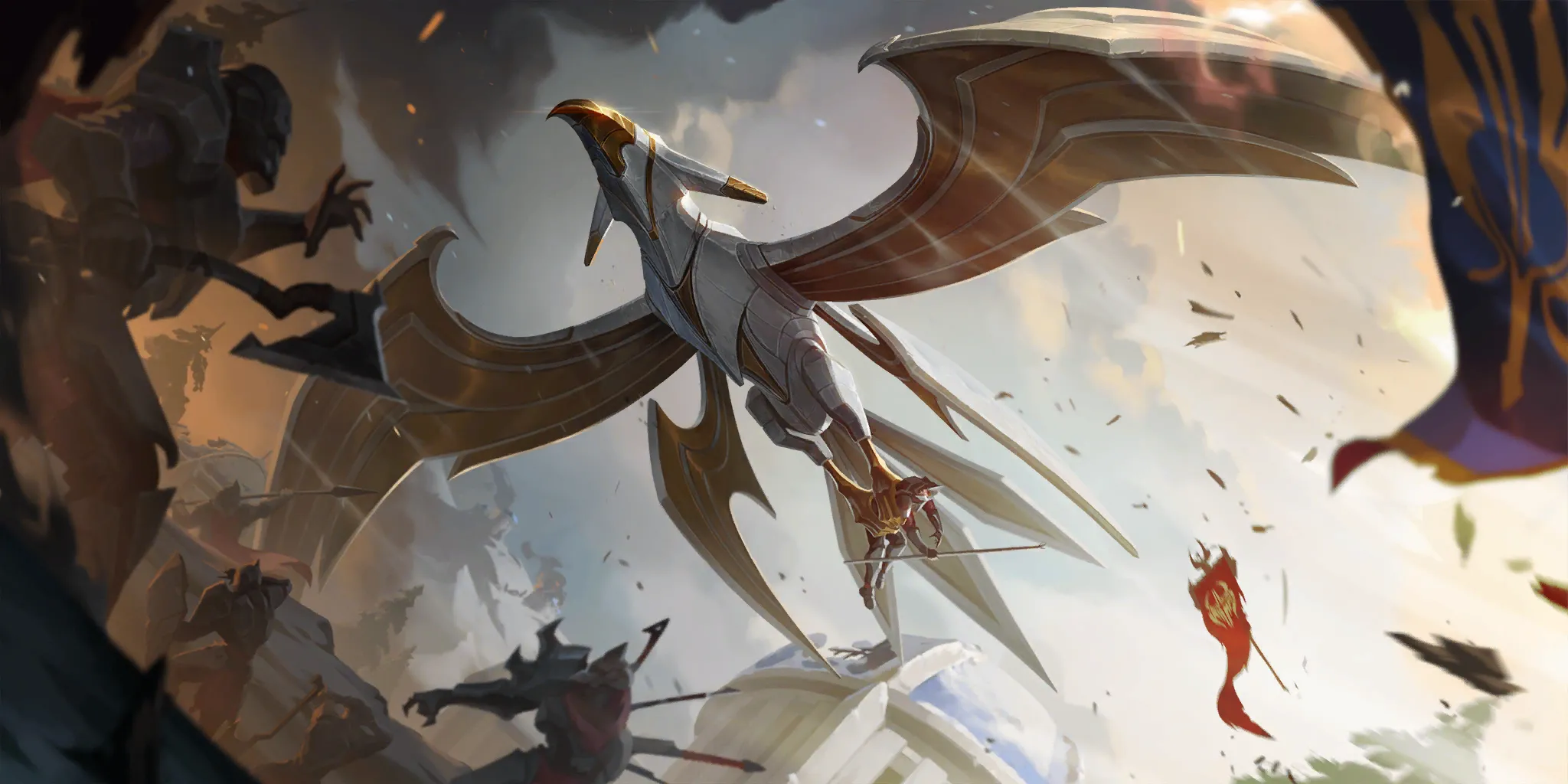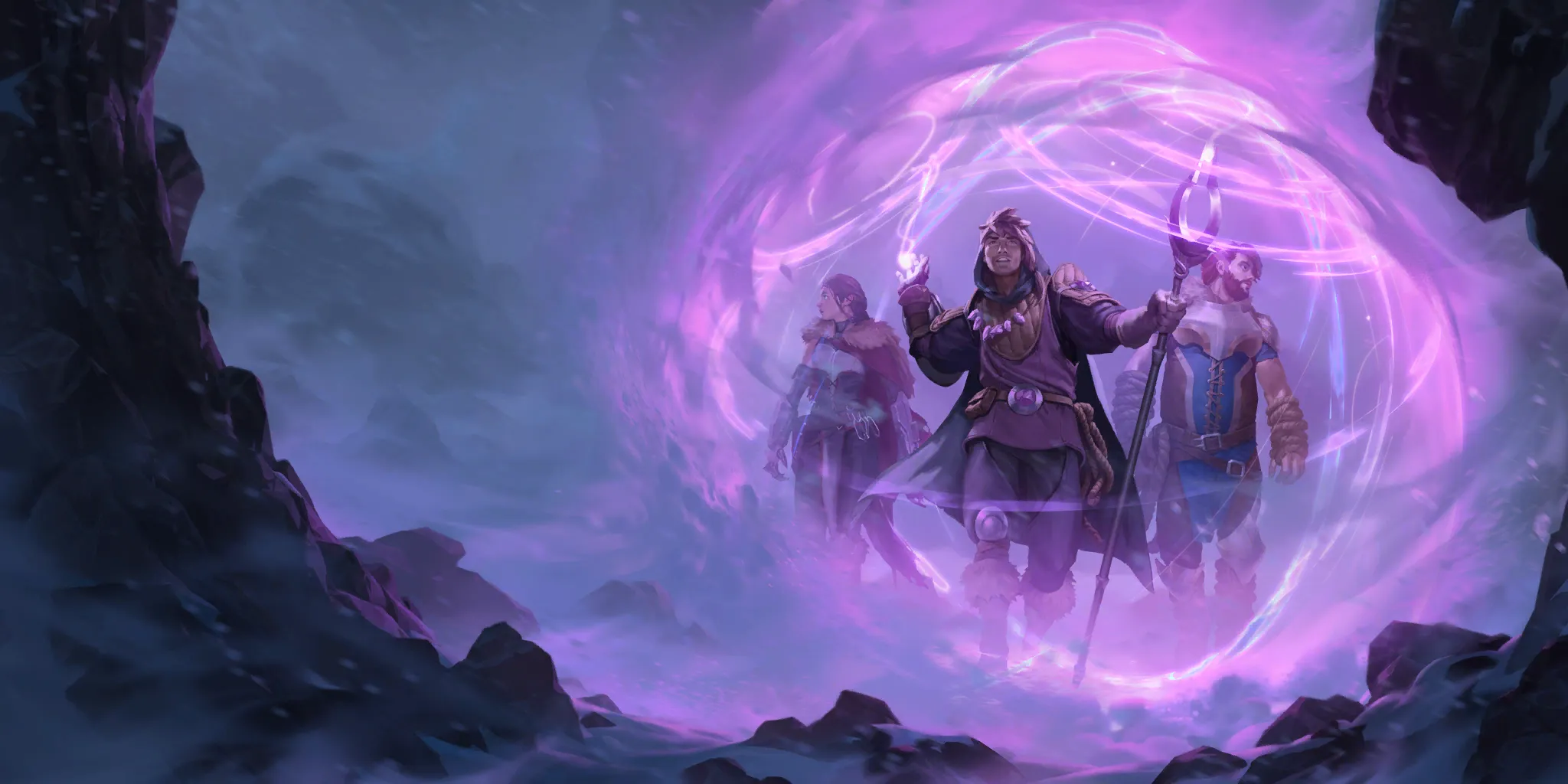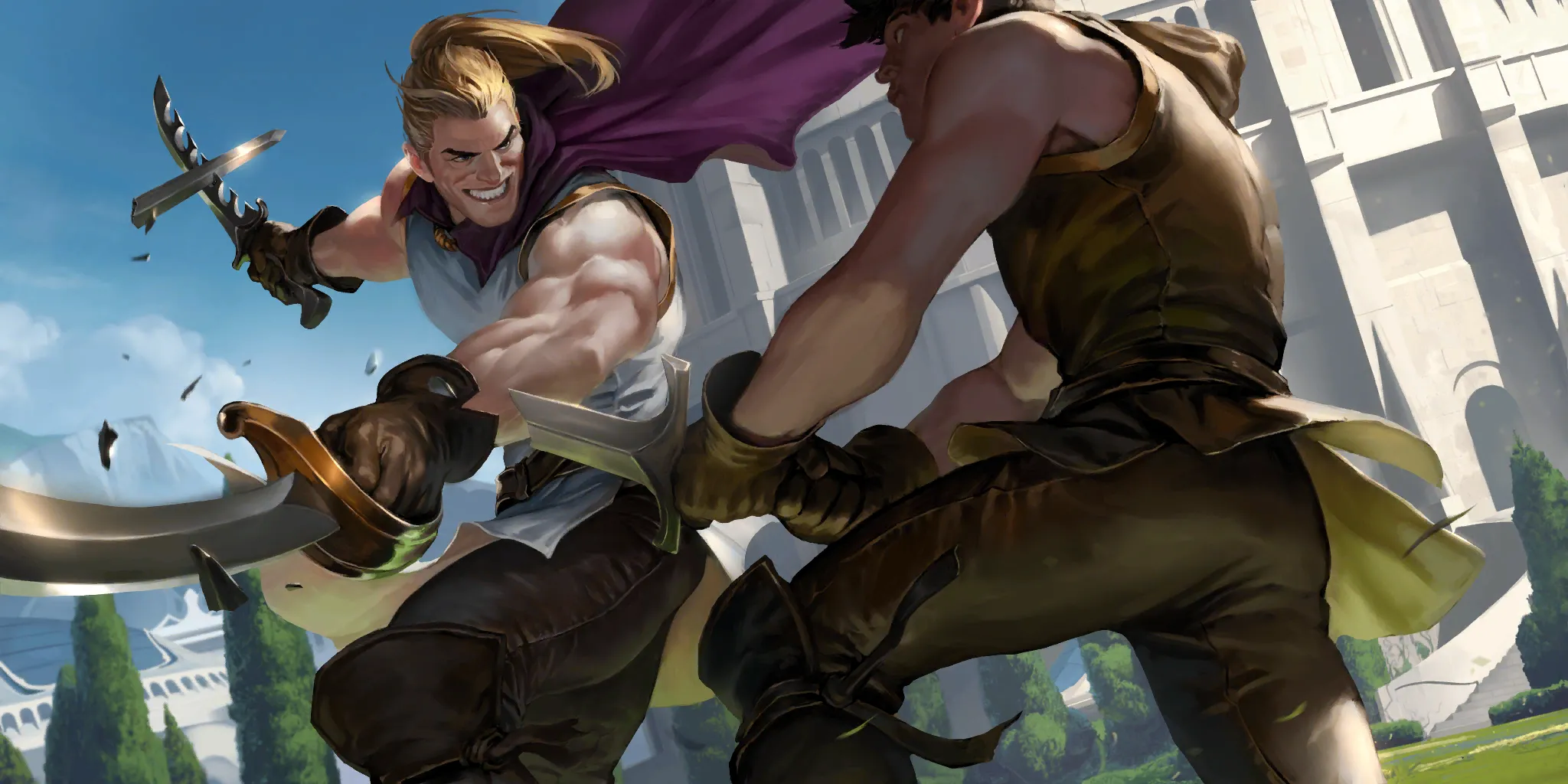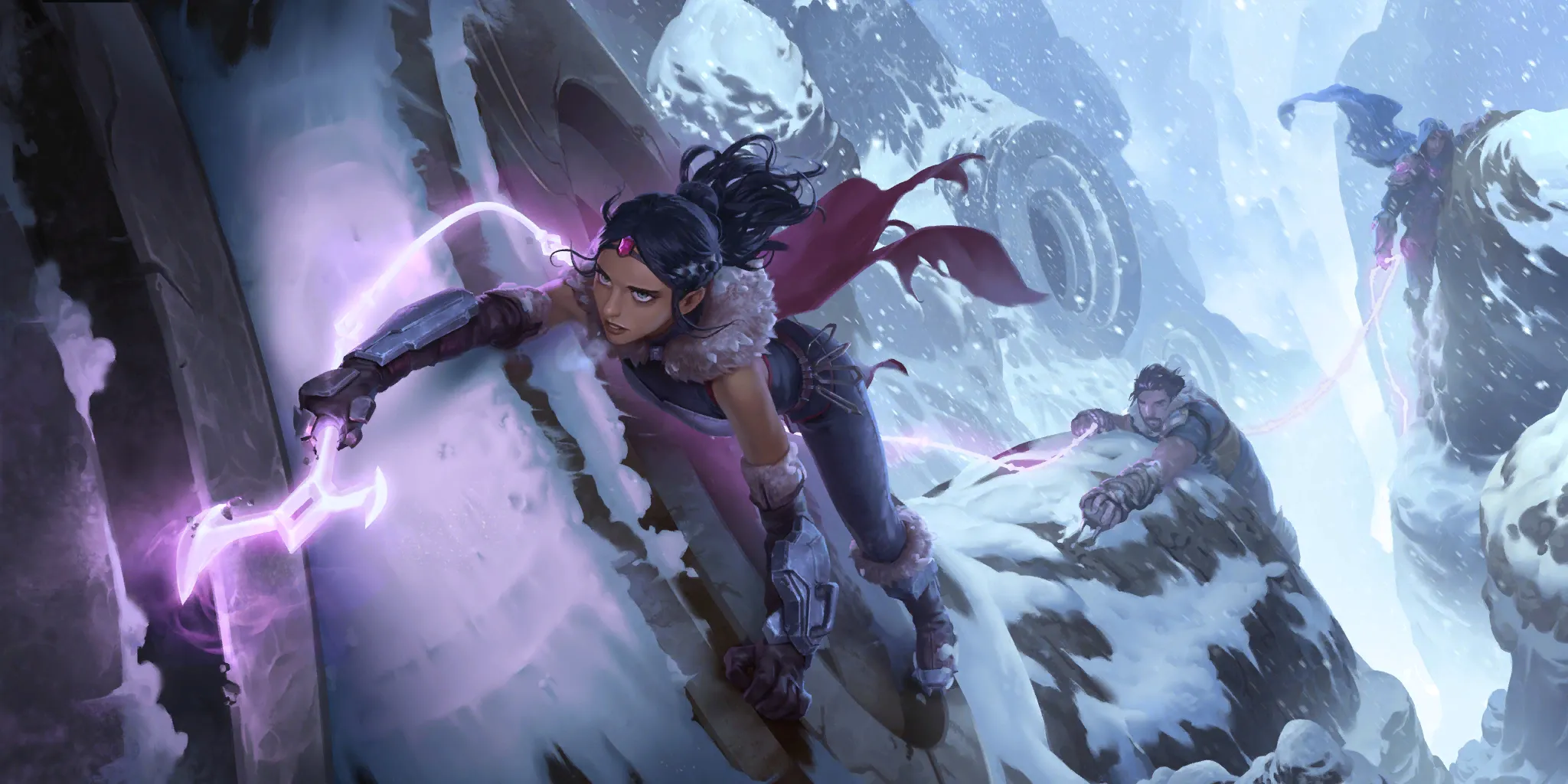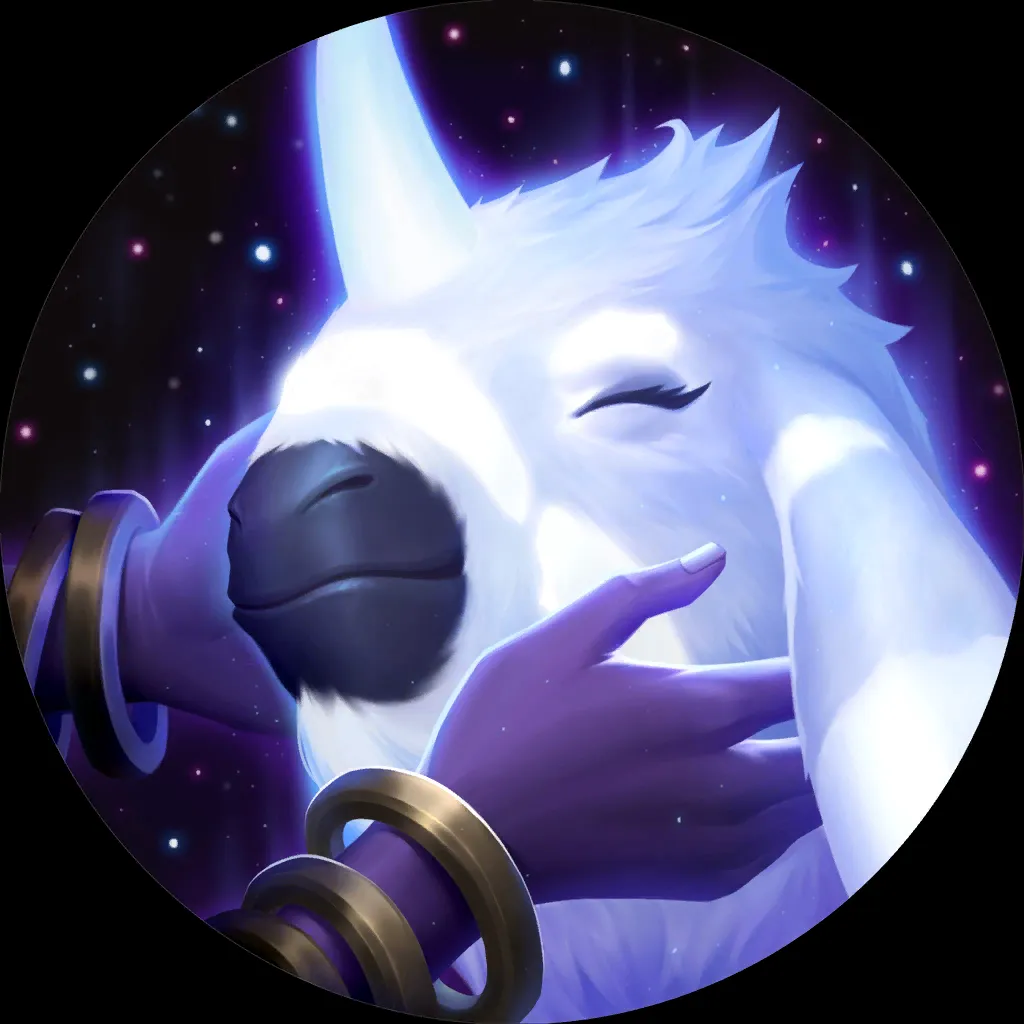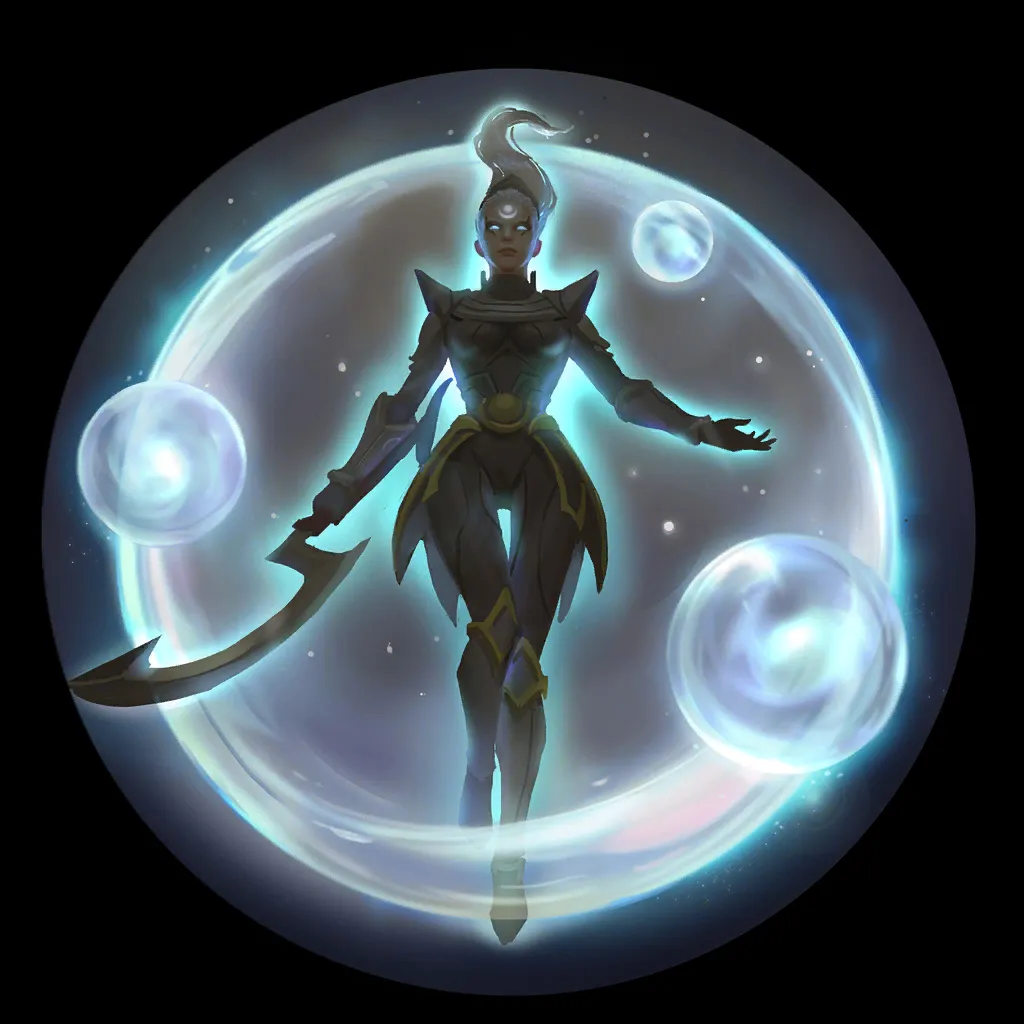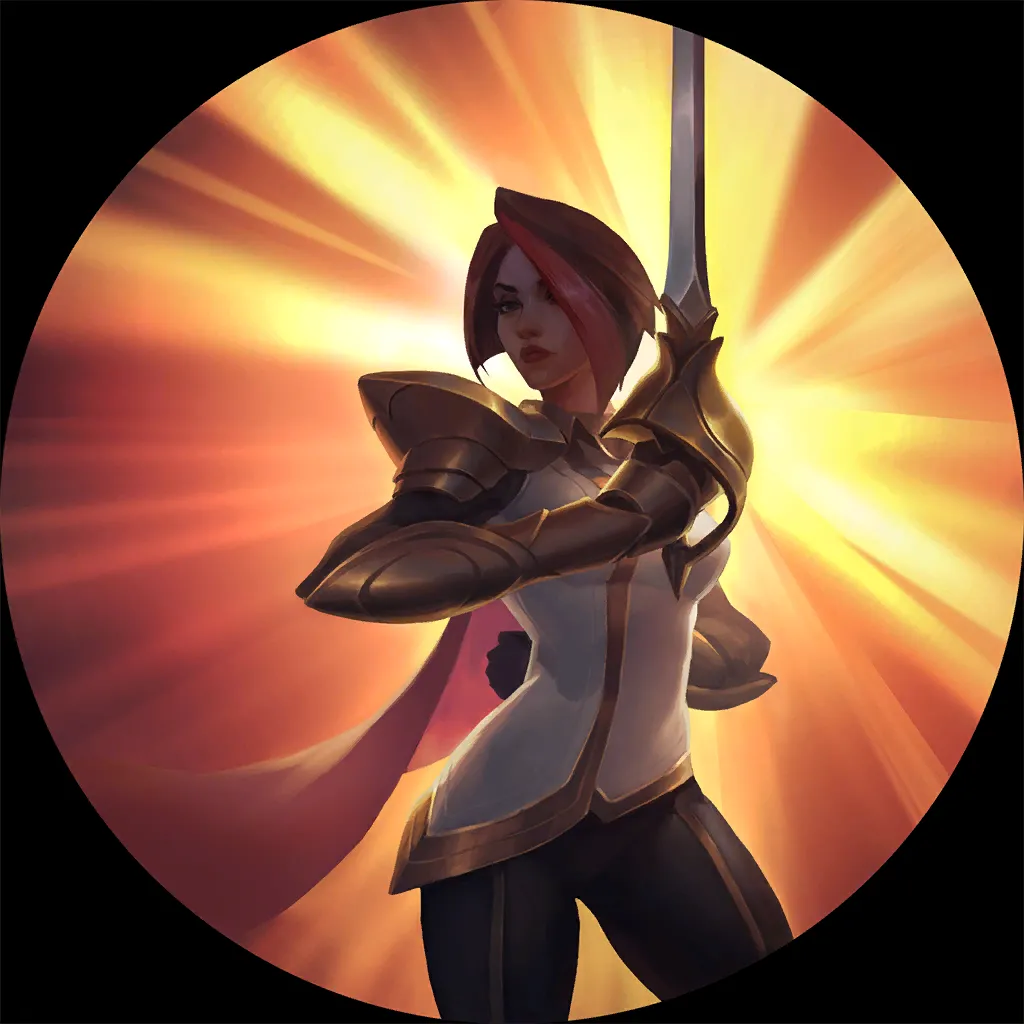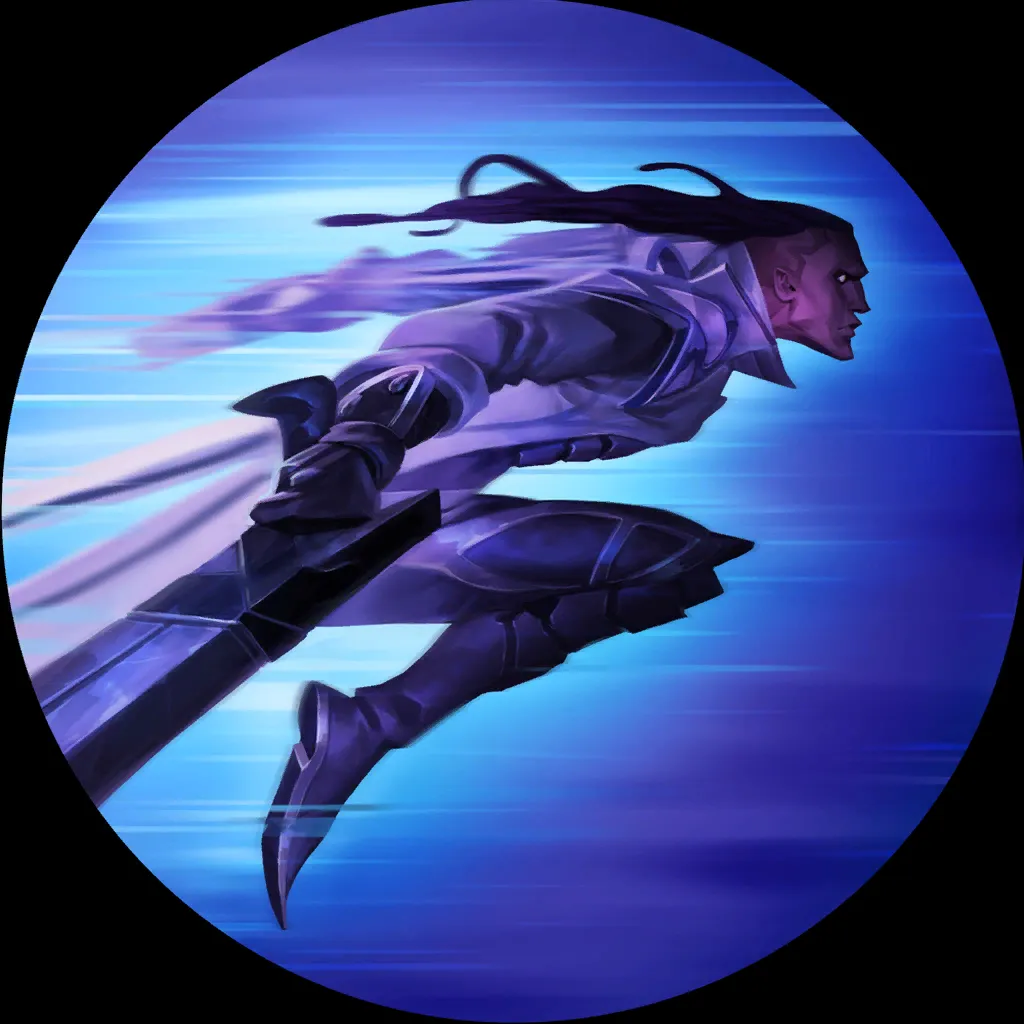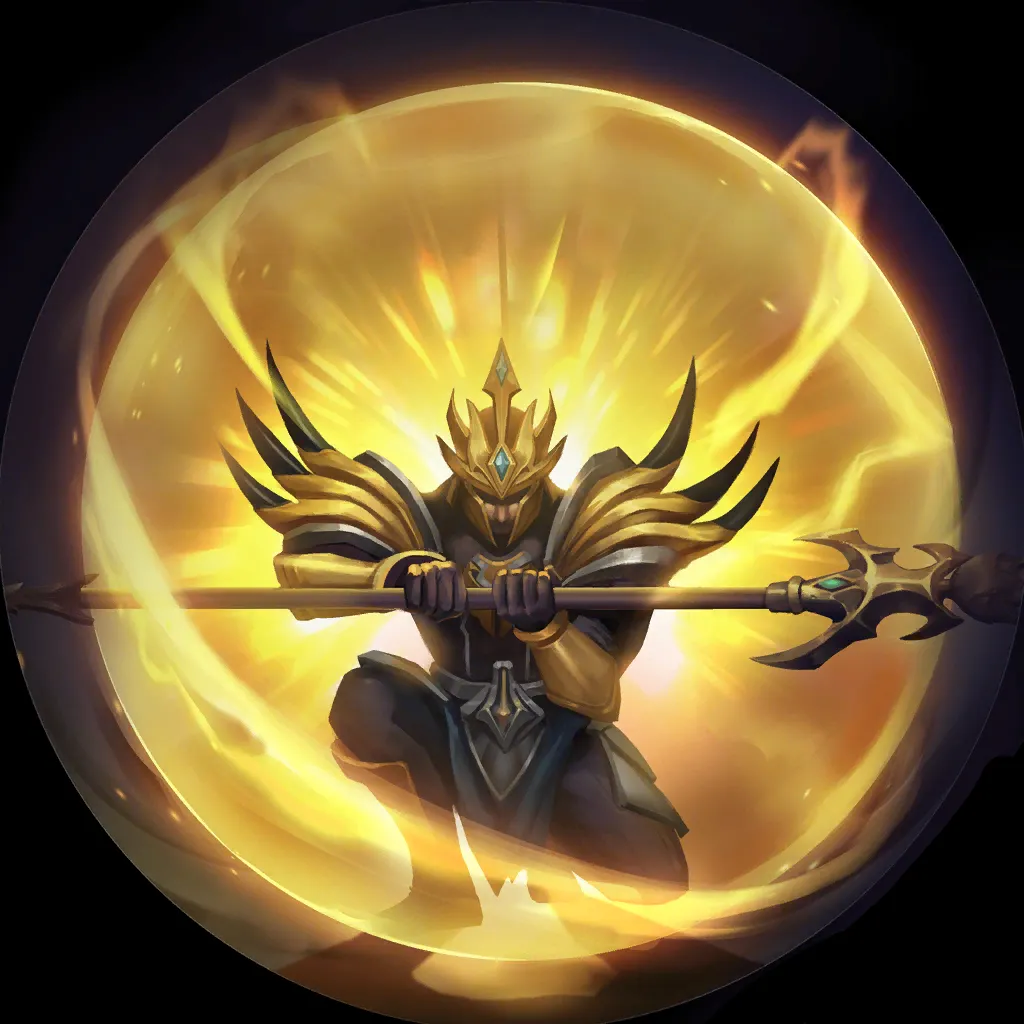 ---
Twisted Fate Swain
"So, General," smirked the Card Slinger, "what news from Bandle City? Because last time Graves messed with 'em Yordles, well…"
"We shall waste no time speaking of such matters," said the Grand General. "Winrate above all!"
And so they did, regaining a bit of the edge lost since the patch landed – TF Swain is still the underdog against some of the strongest decks (Fated Fiora and Lee Sin blends in particular), but General and Card Shark are very happy with Annie Jhin regaining Juggernaut status, while also handily dealing with Taric Poppy, and brutally teaching Katarina Gwen who is the Noxian boss around here.
6
7
6
21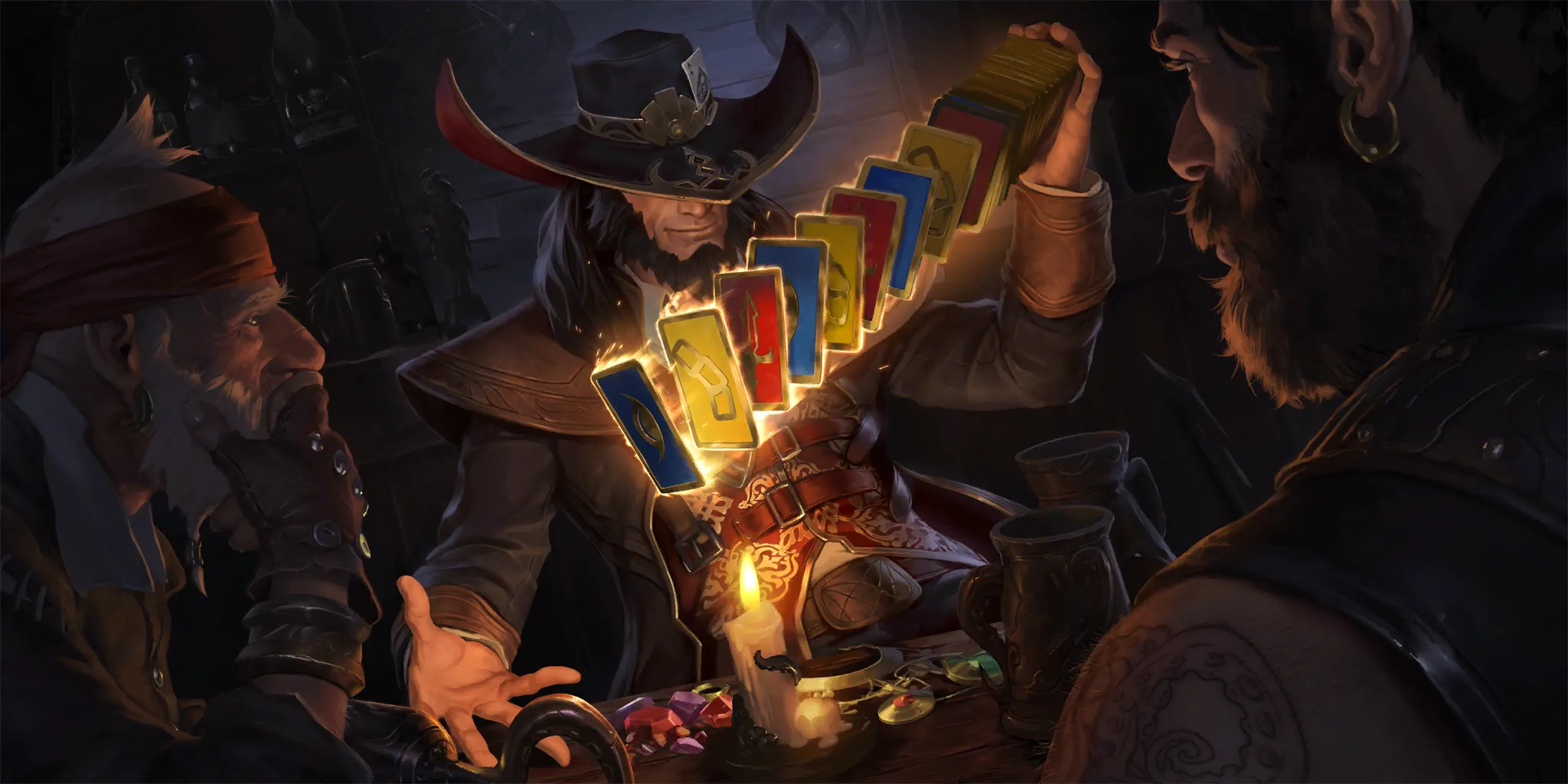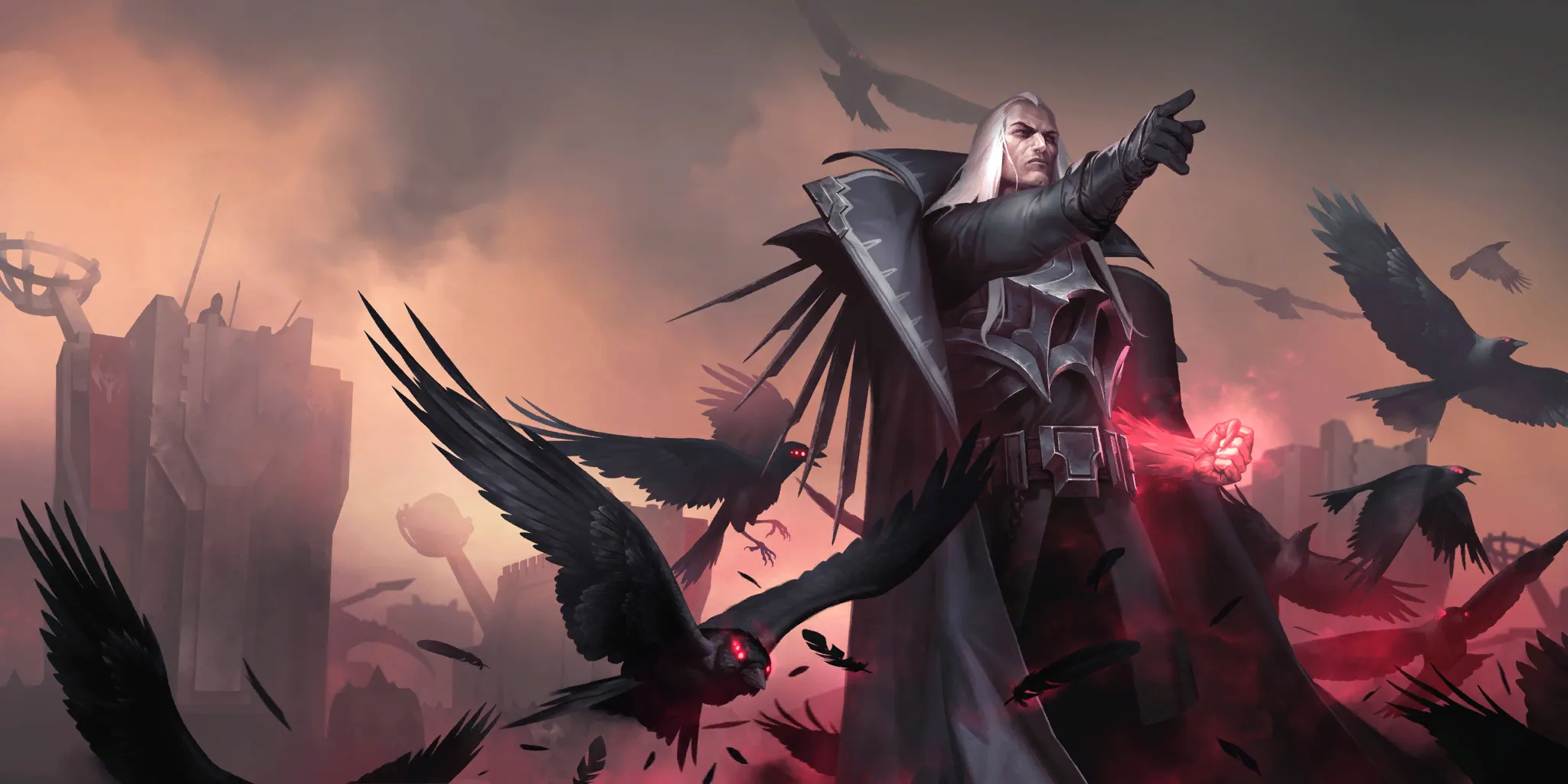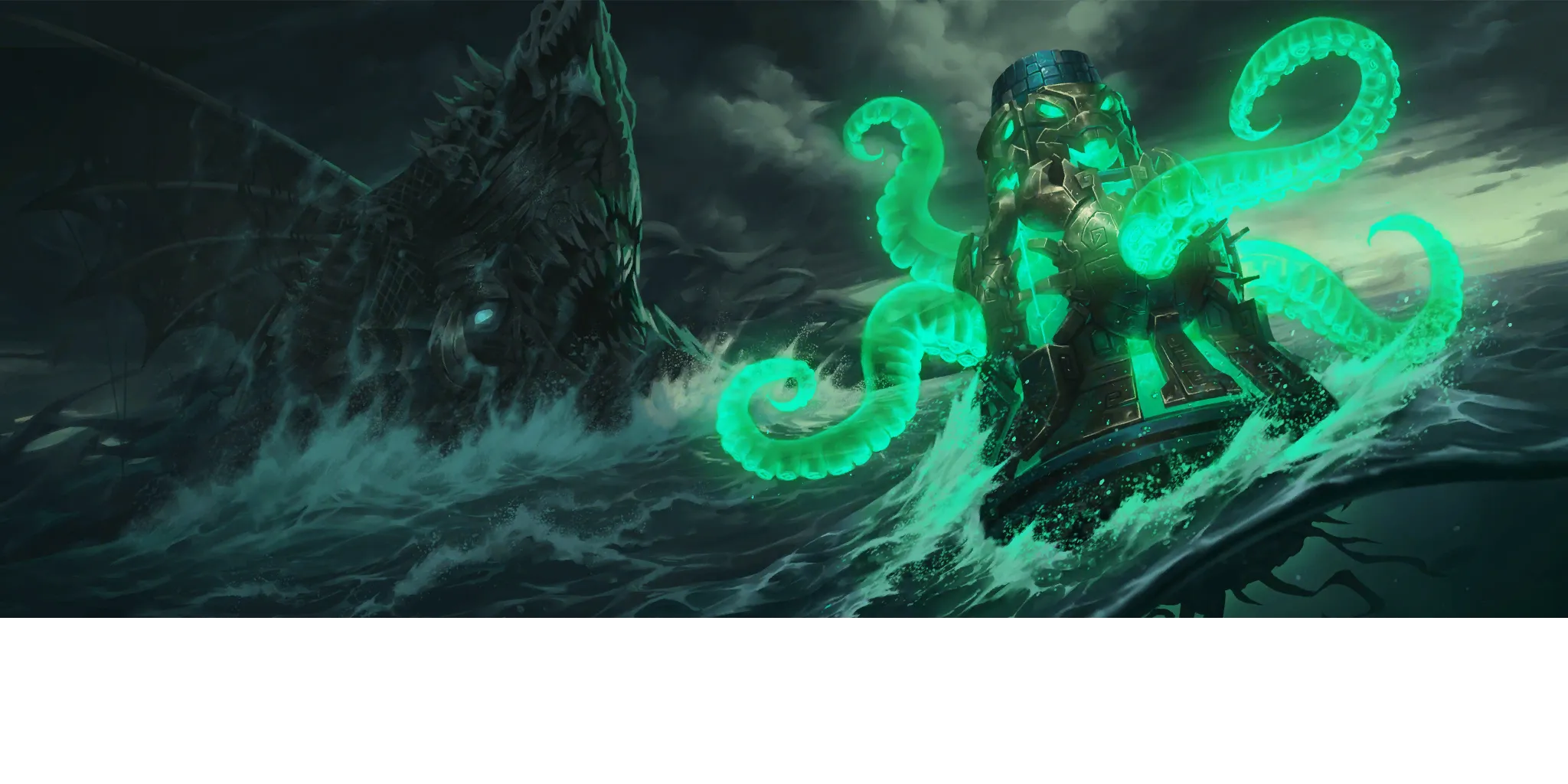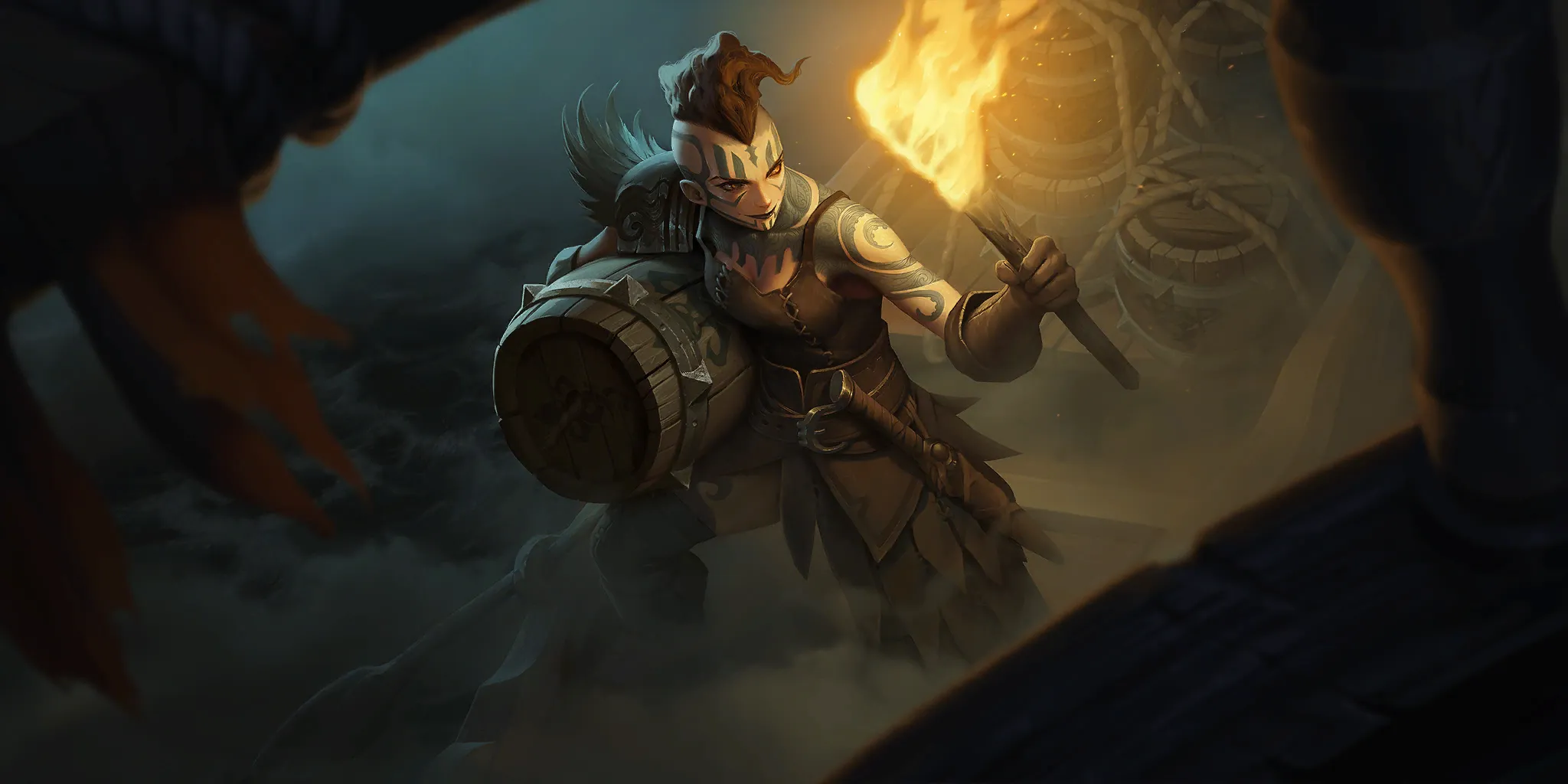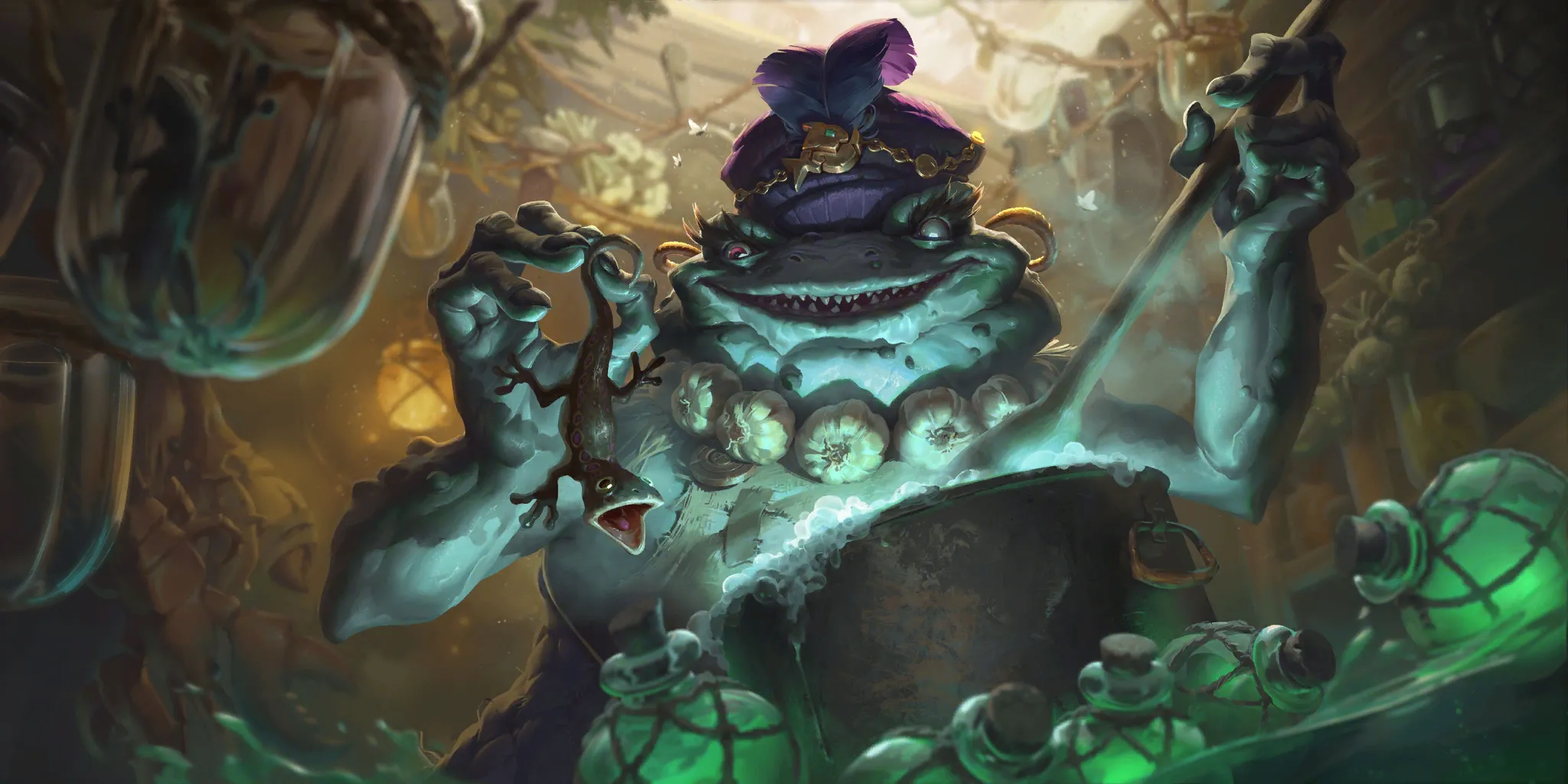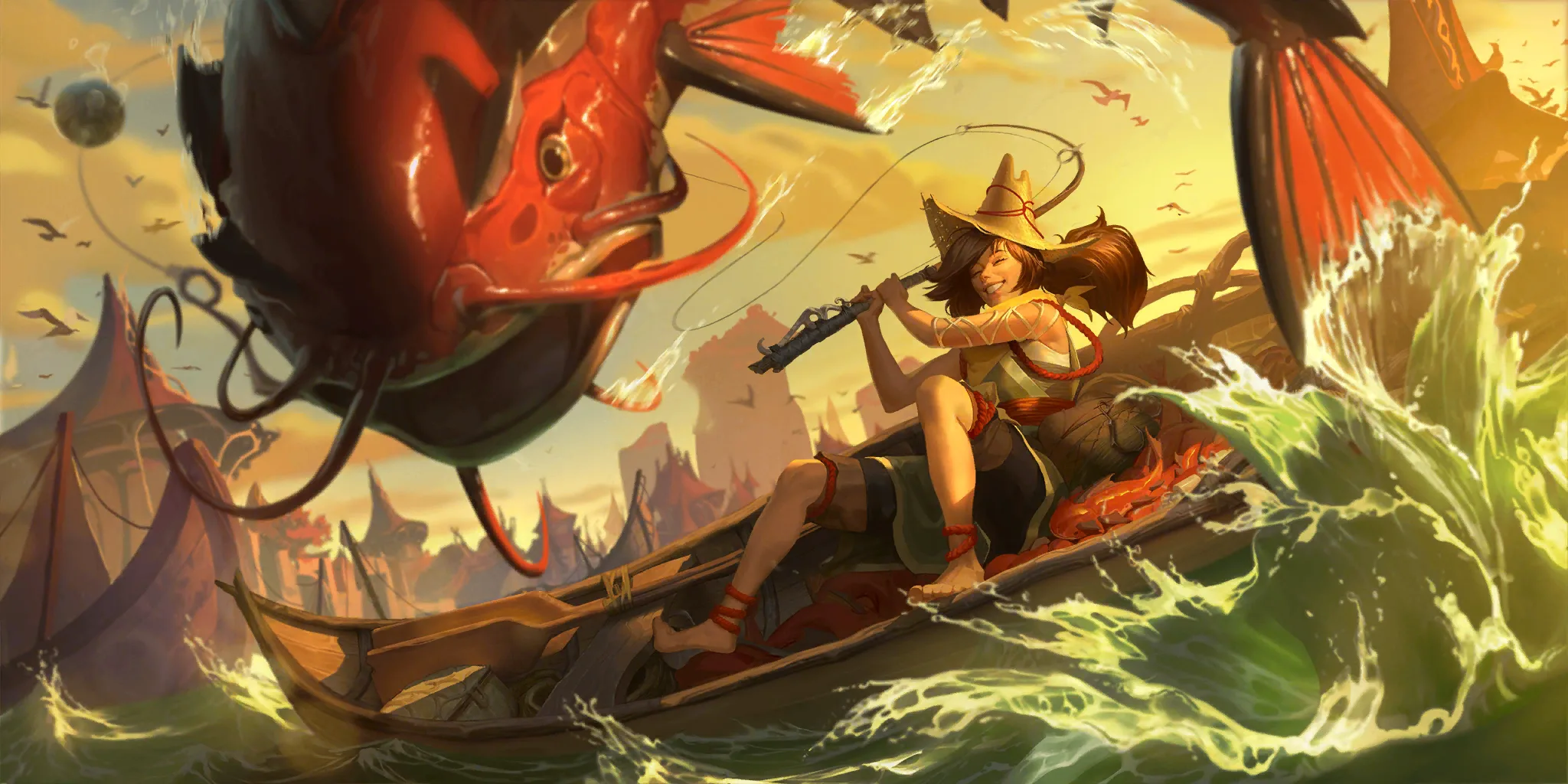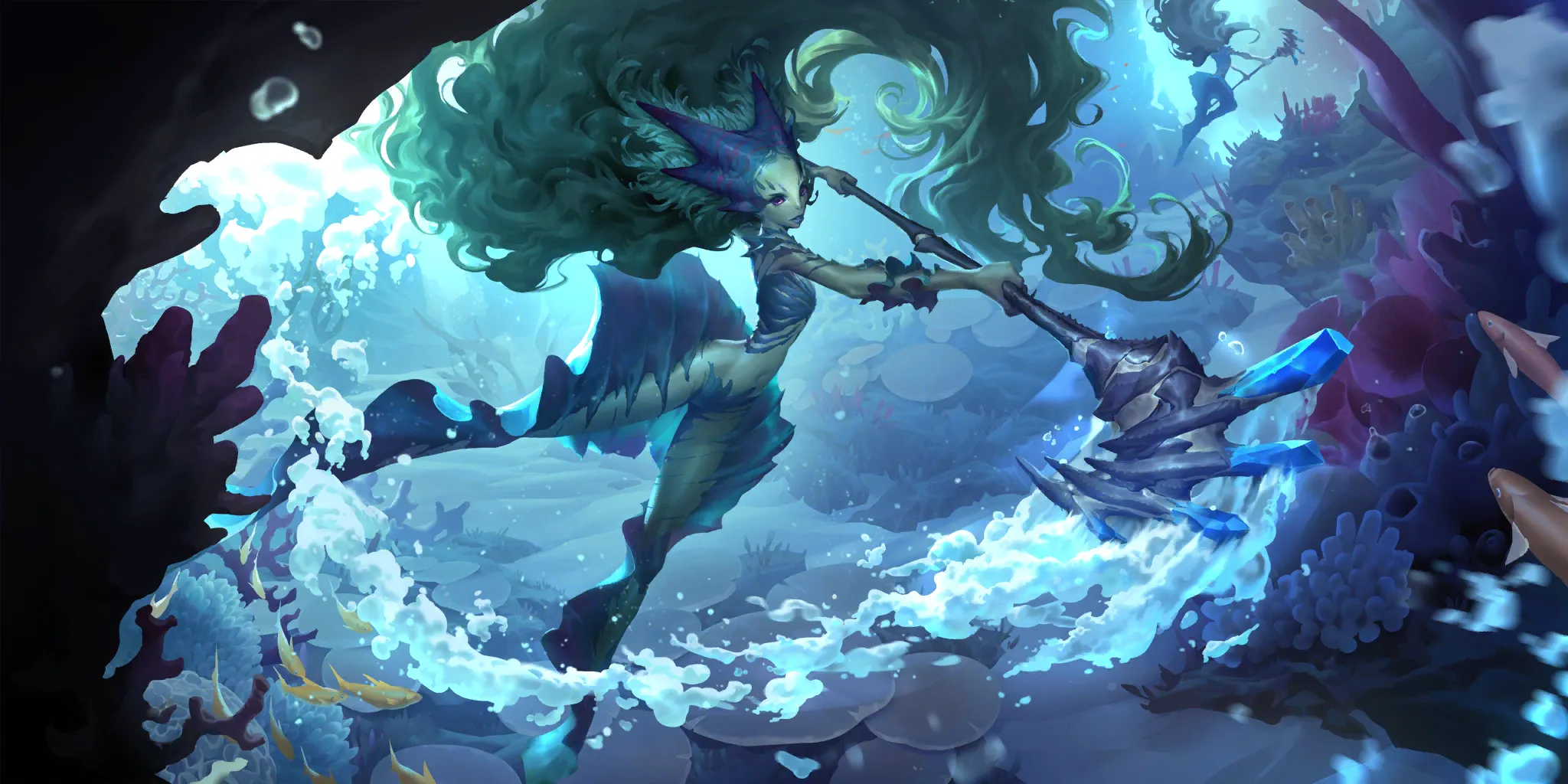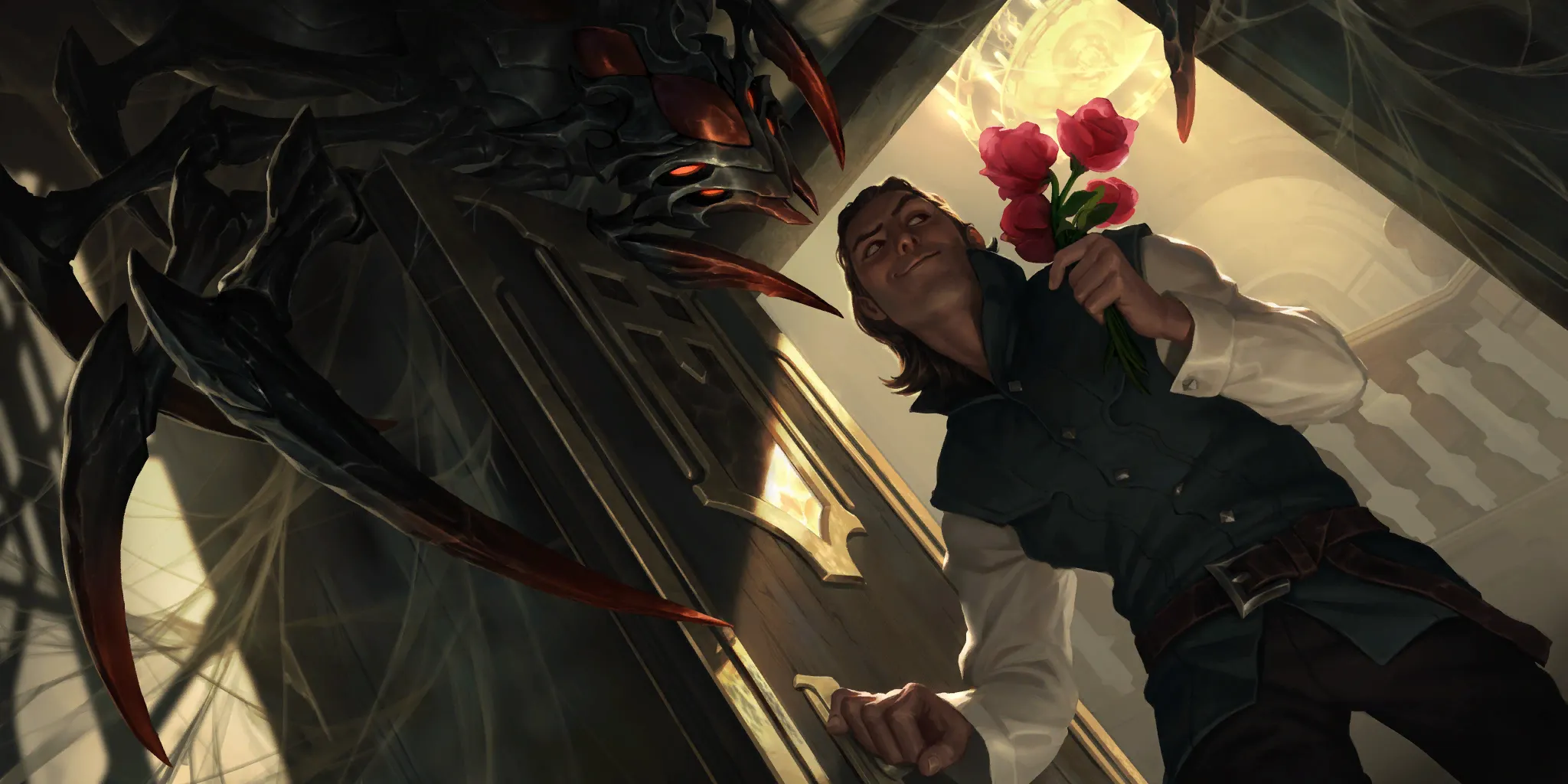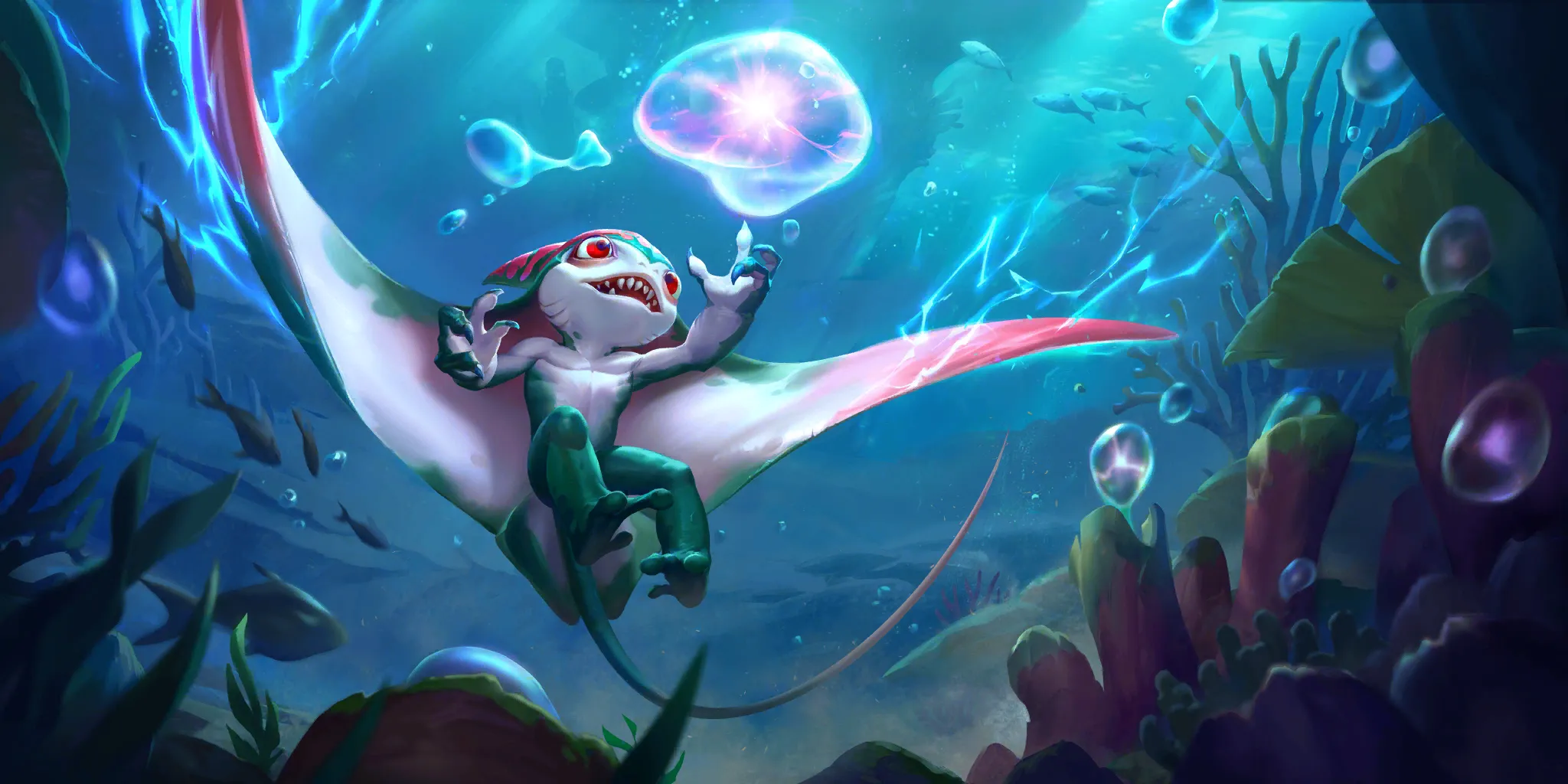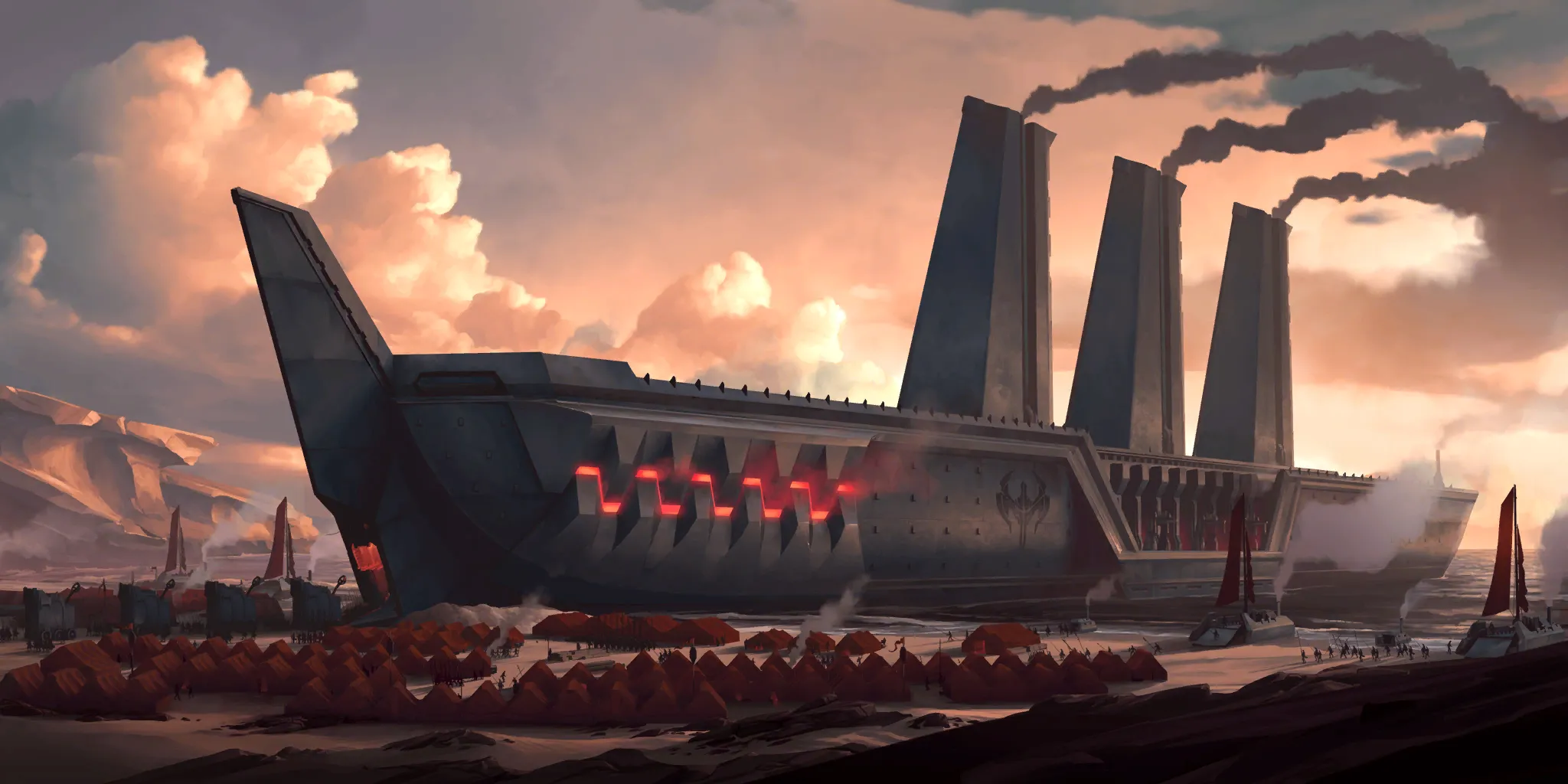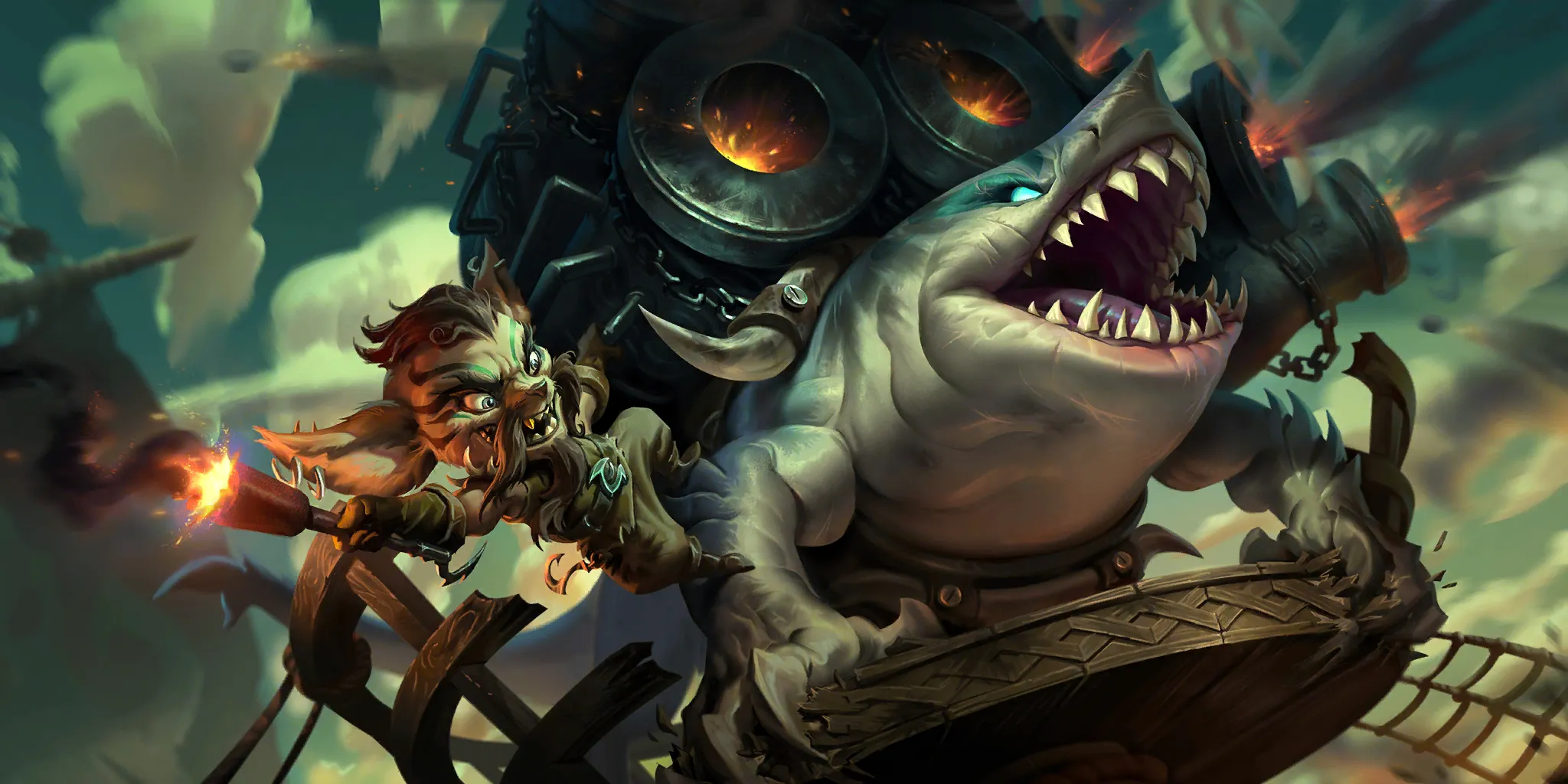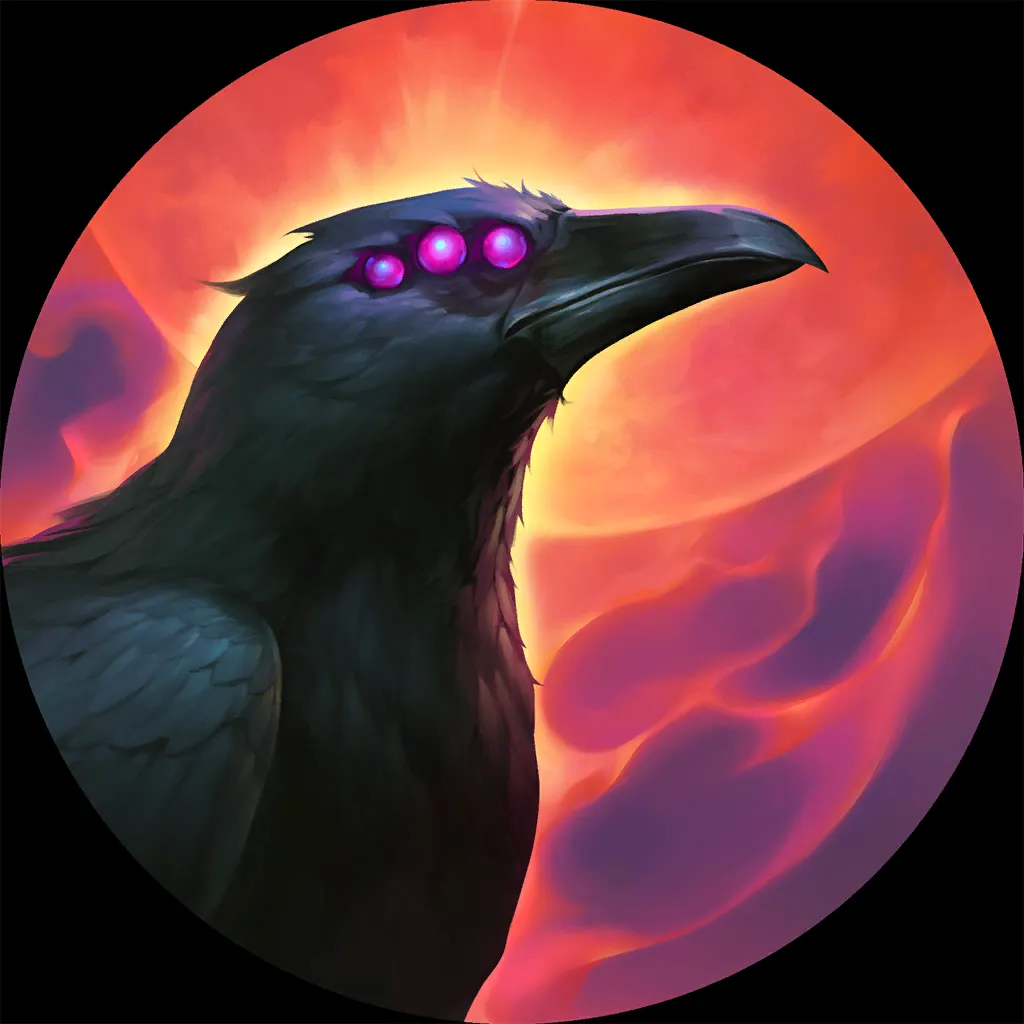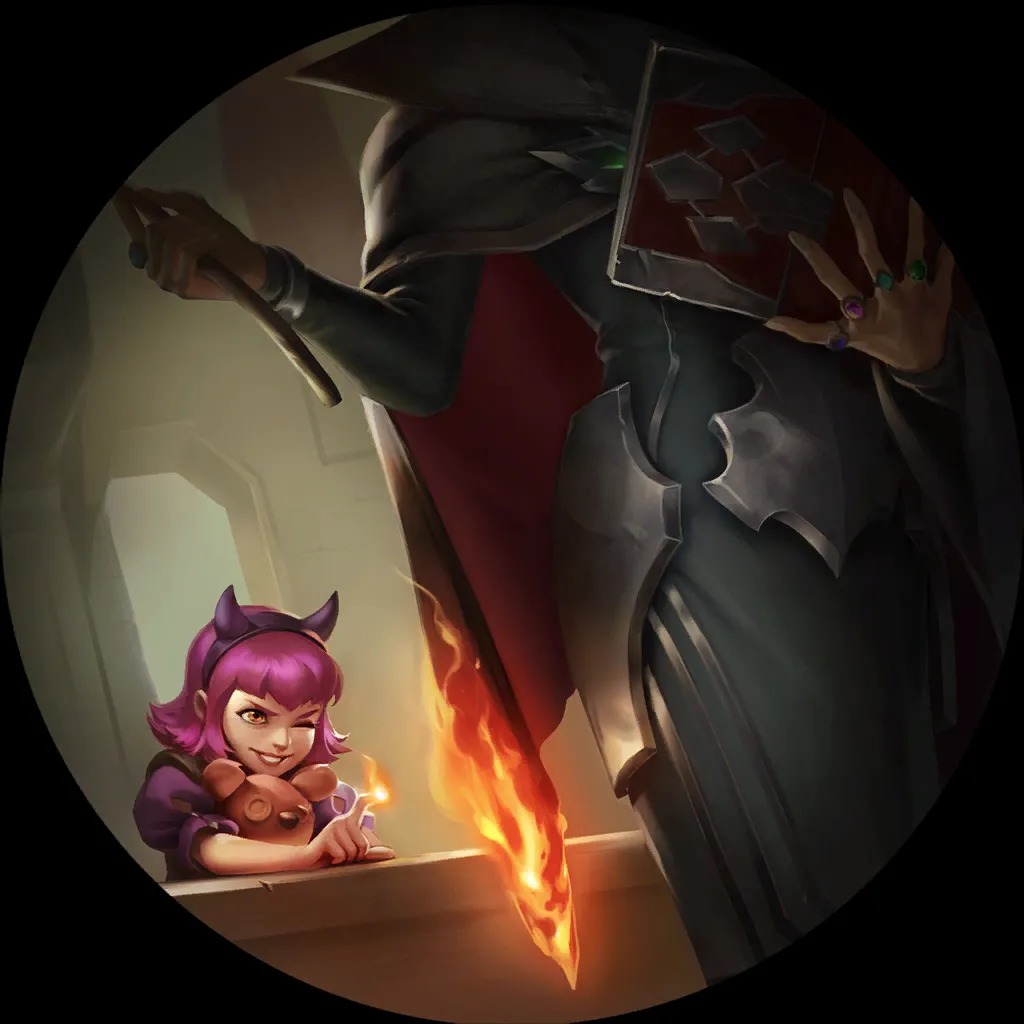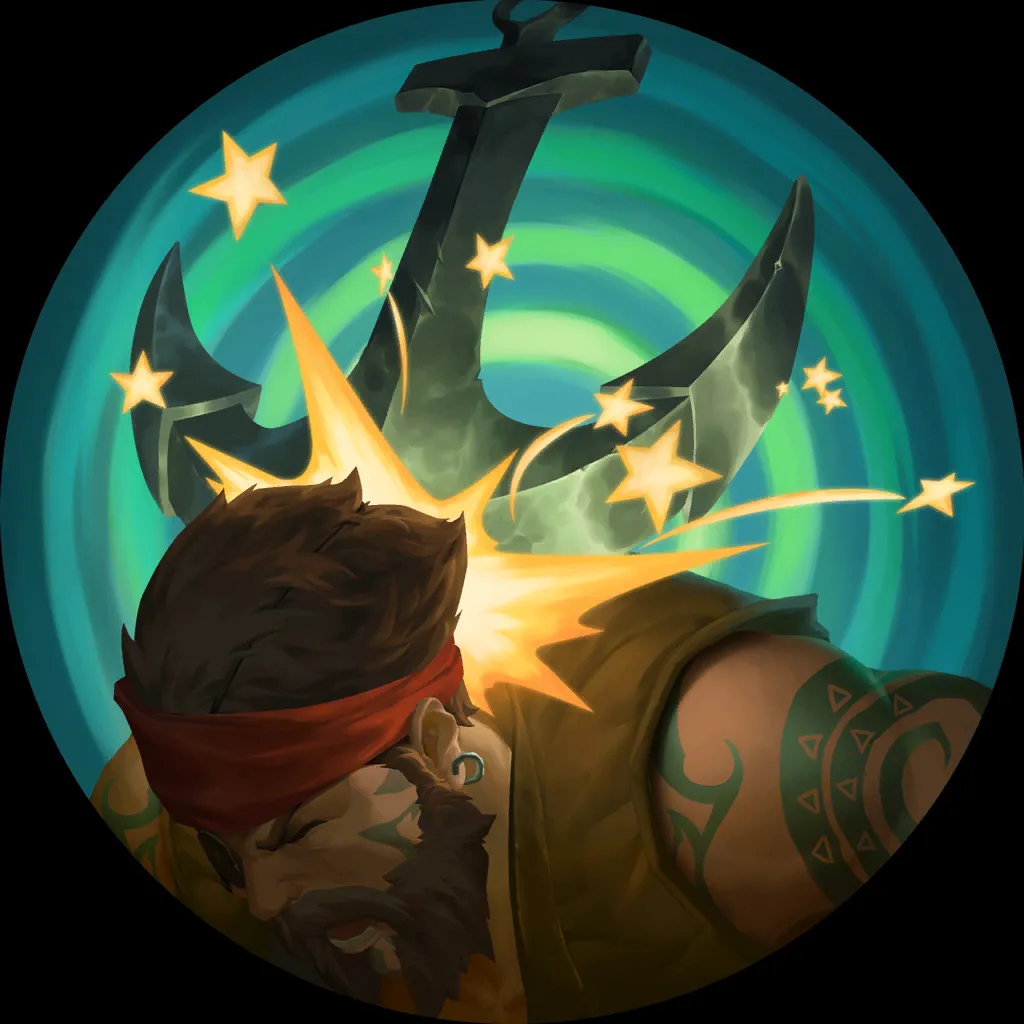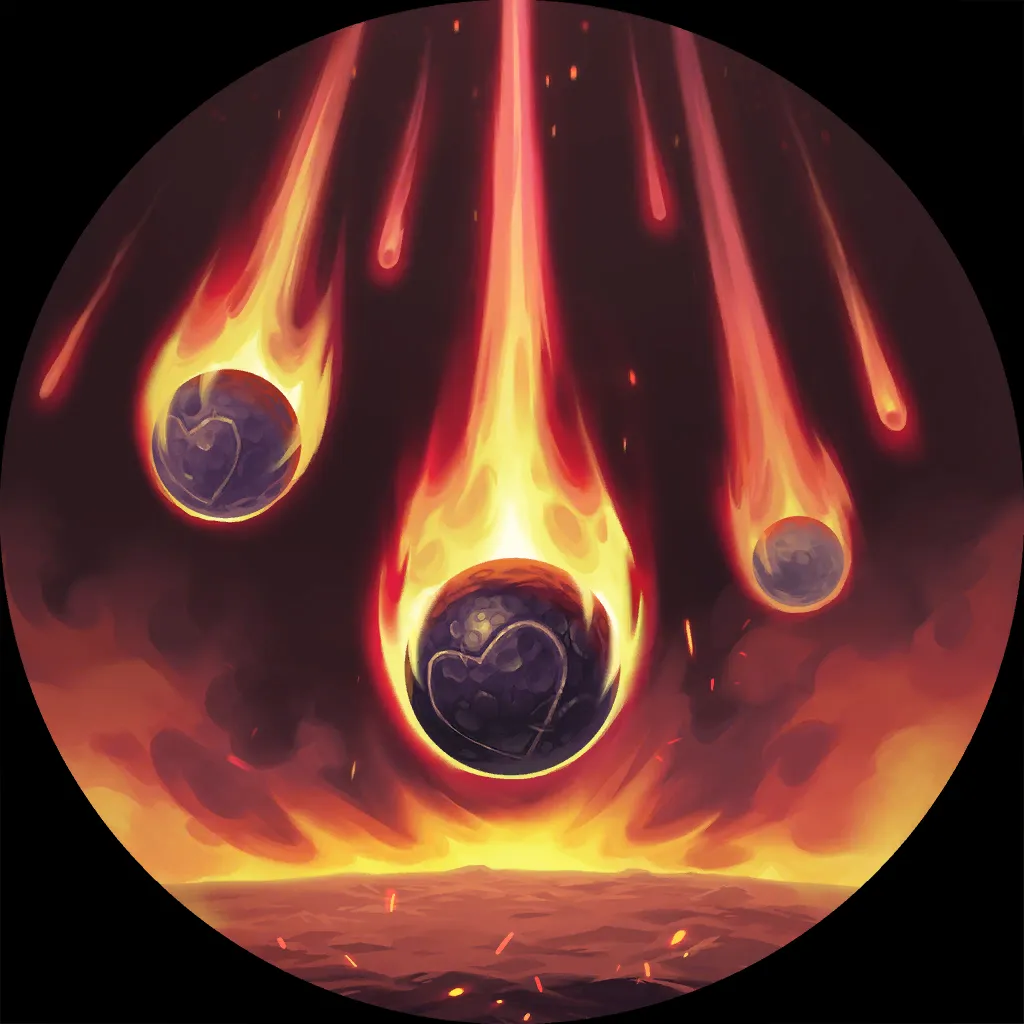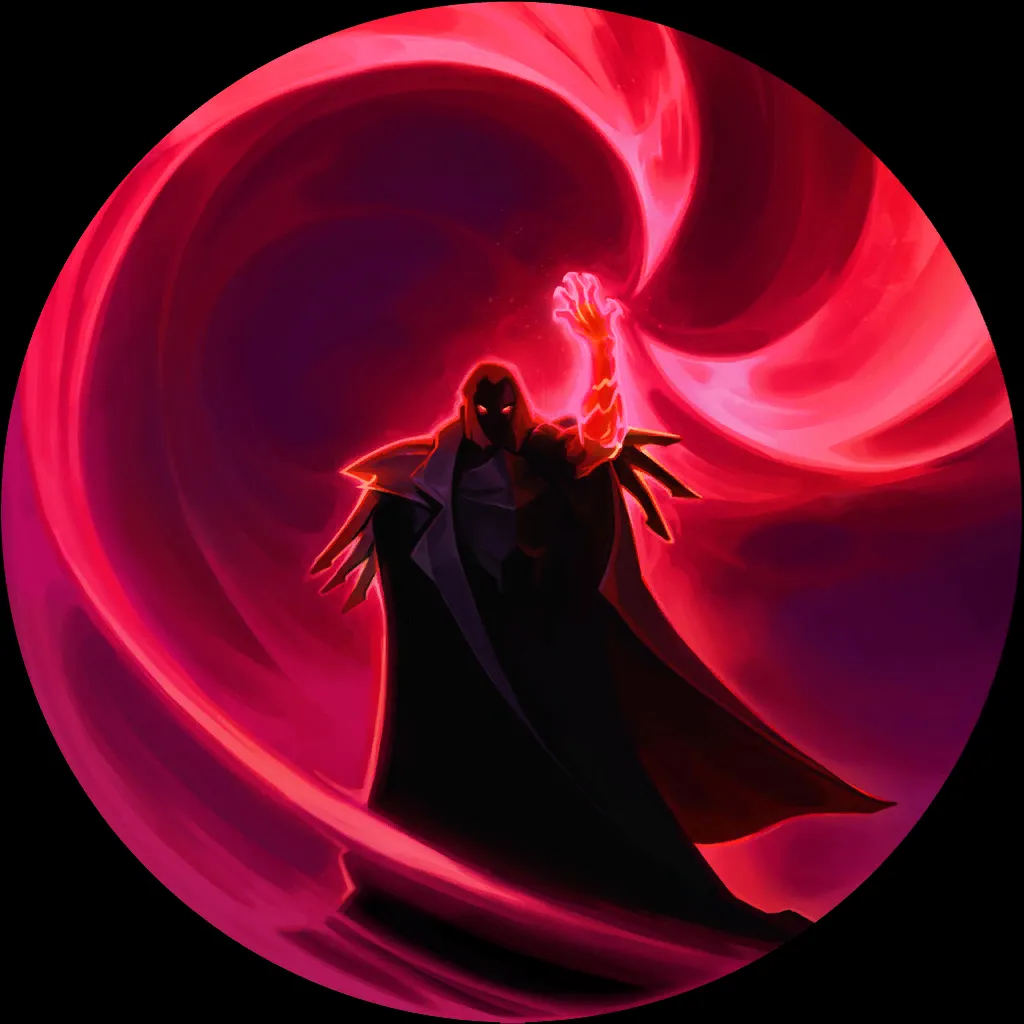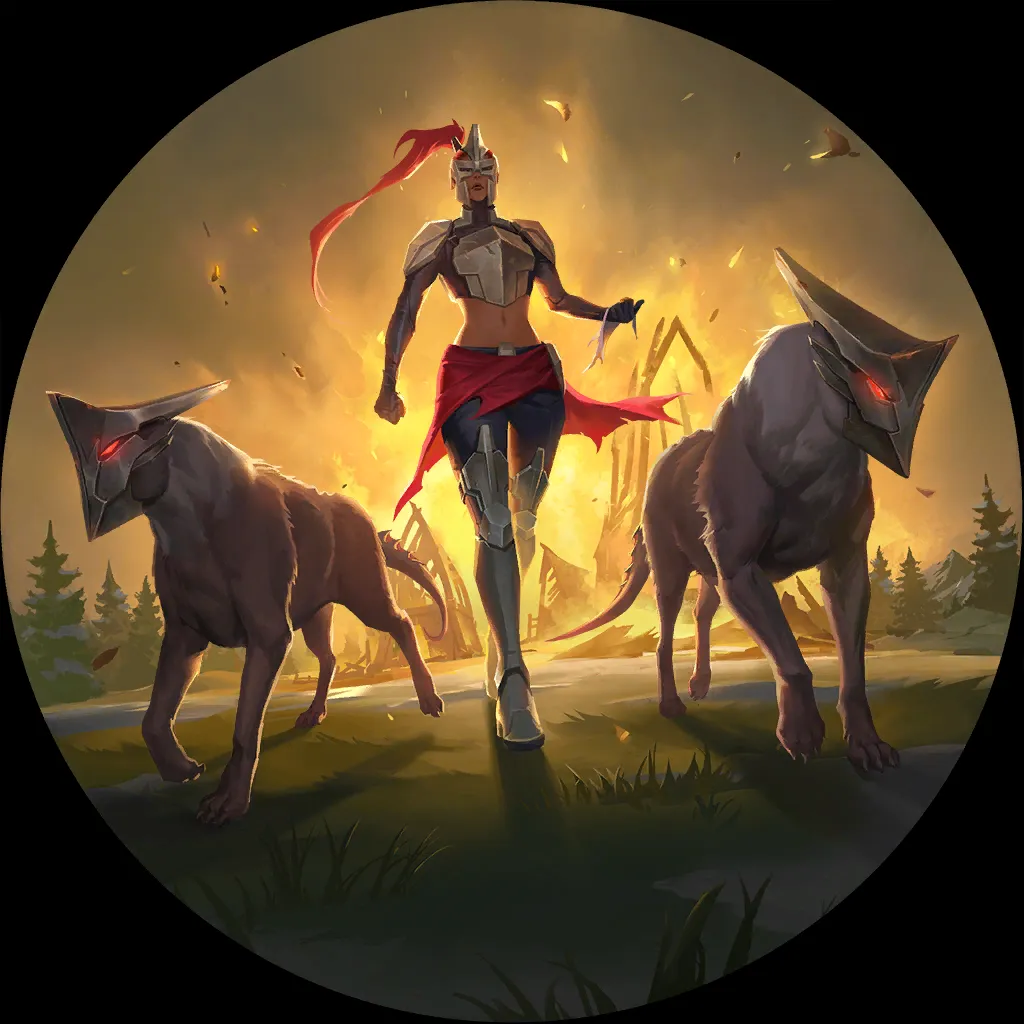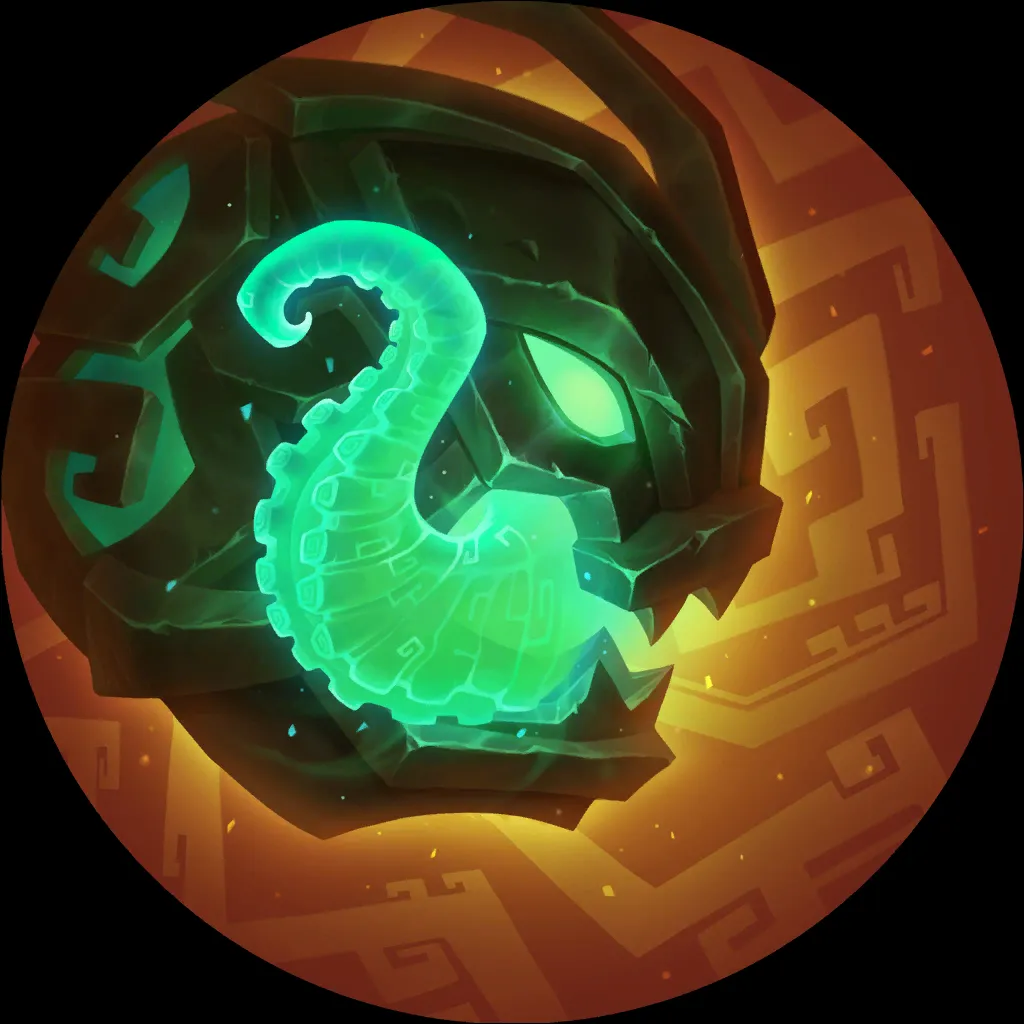 ---
Akshan Pantheon
Enjoying a low-key yet amazing success, Akshan Pantheon punches at 55% across 1,300+ games – it suffers greatly against the other Akshan deck (namely Akshan Lee Sin), and the rise of Annie Jhin is truly awful news, but has quite the good game against Fated Fiora and TF Swain, crushes Taric Poppy, and even has a slight edge on Lee Sin Nami.
6
8
3
23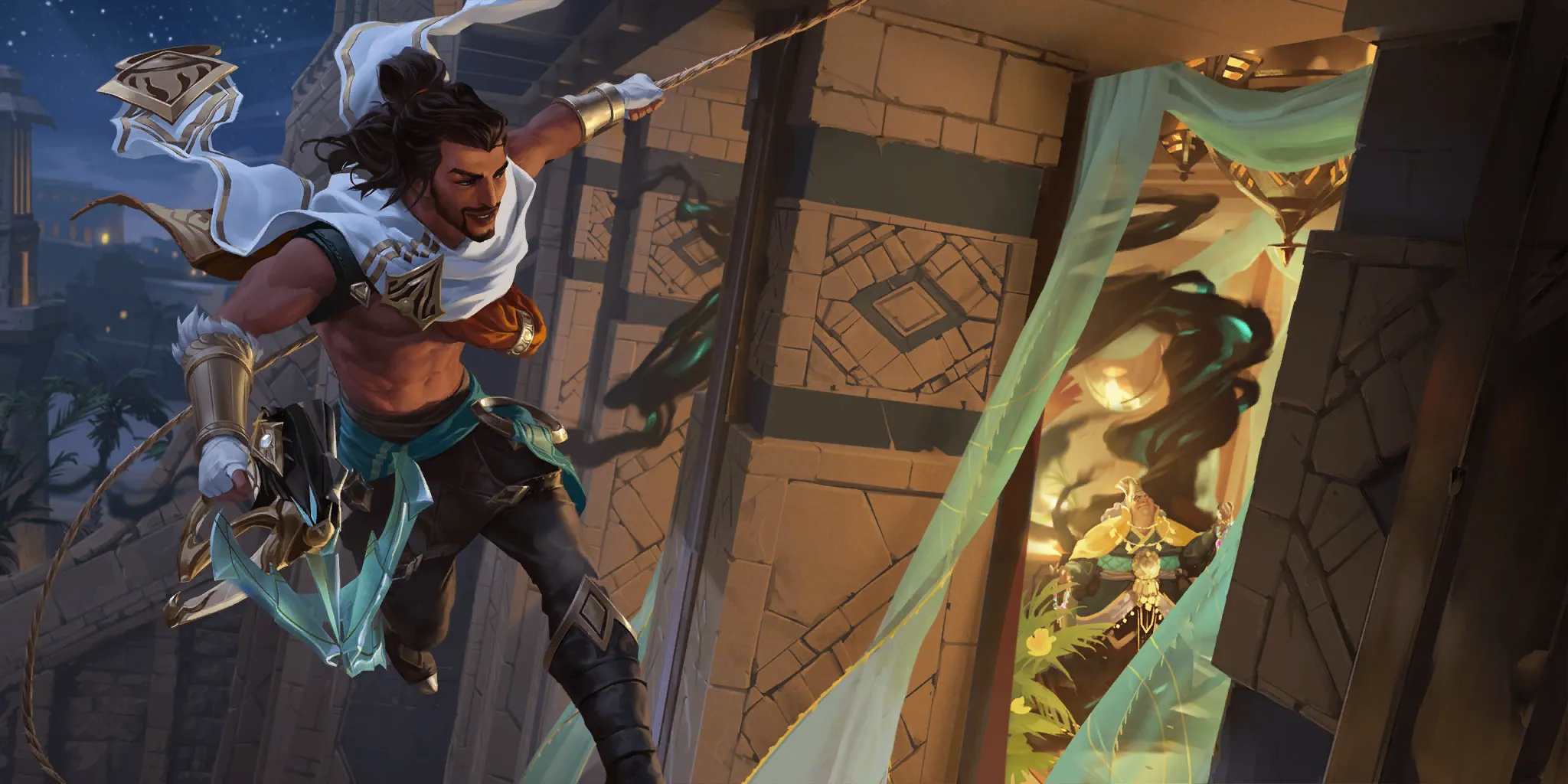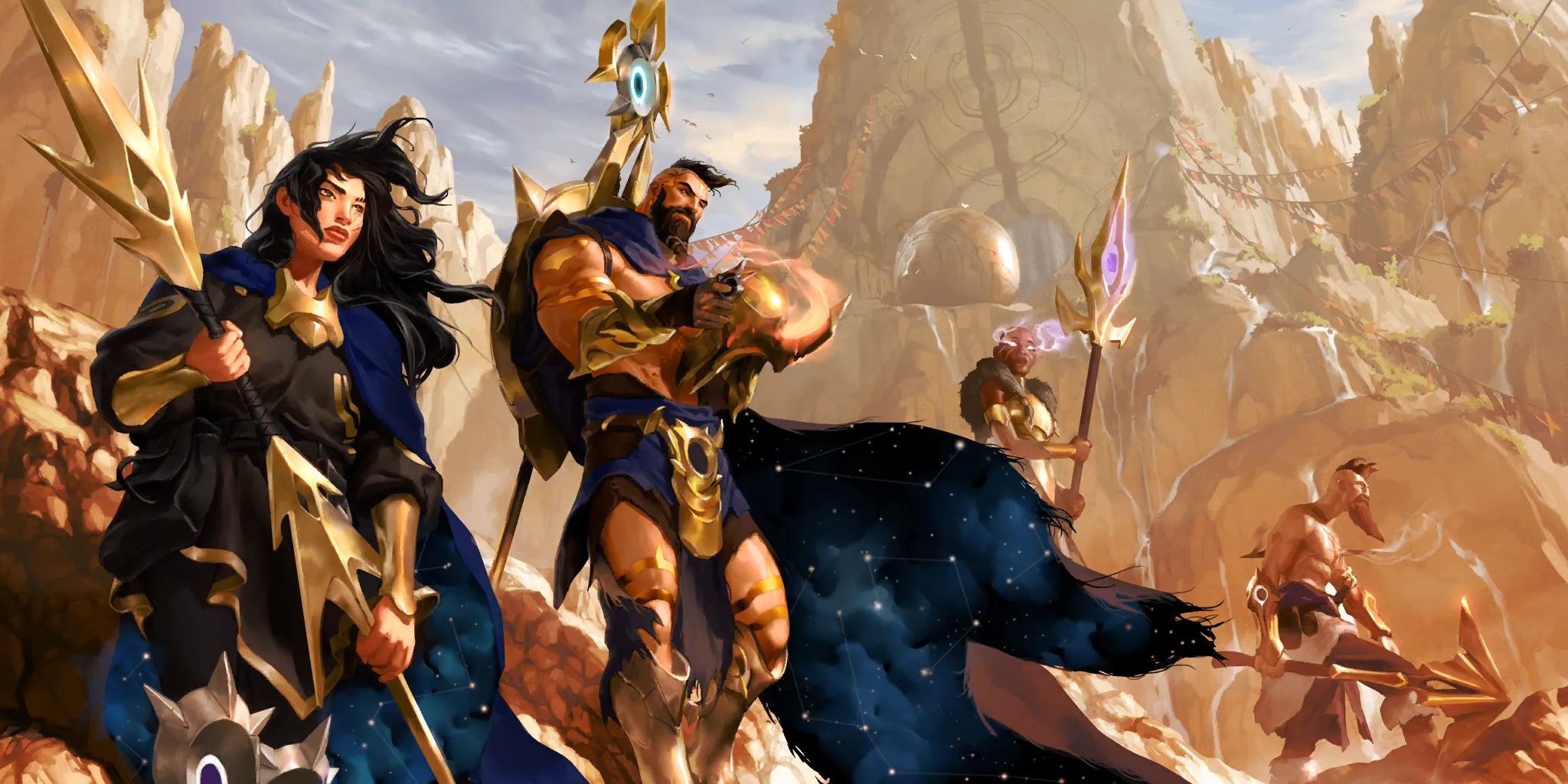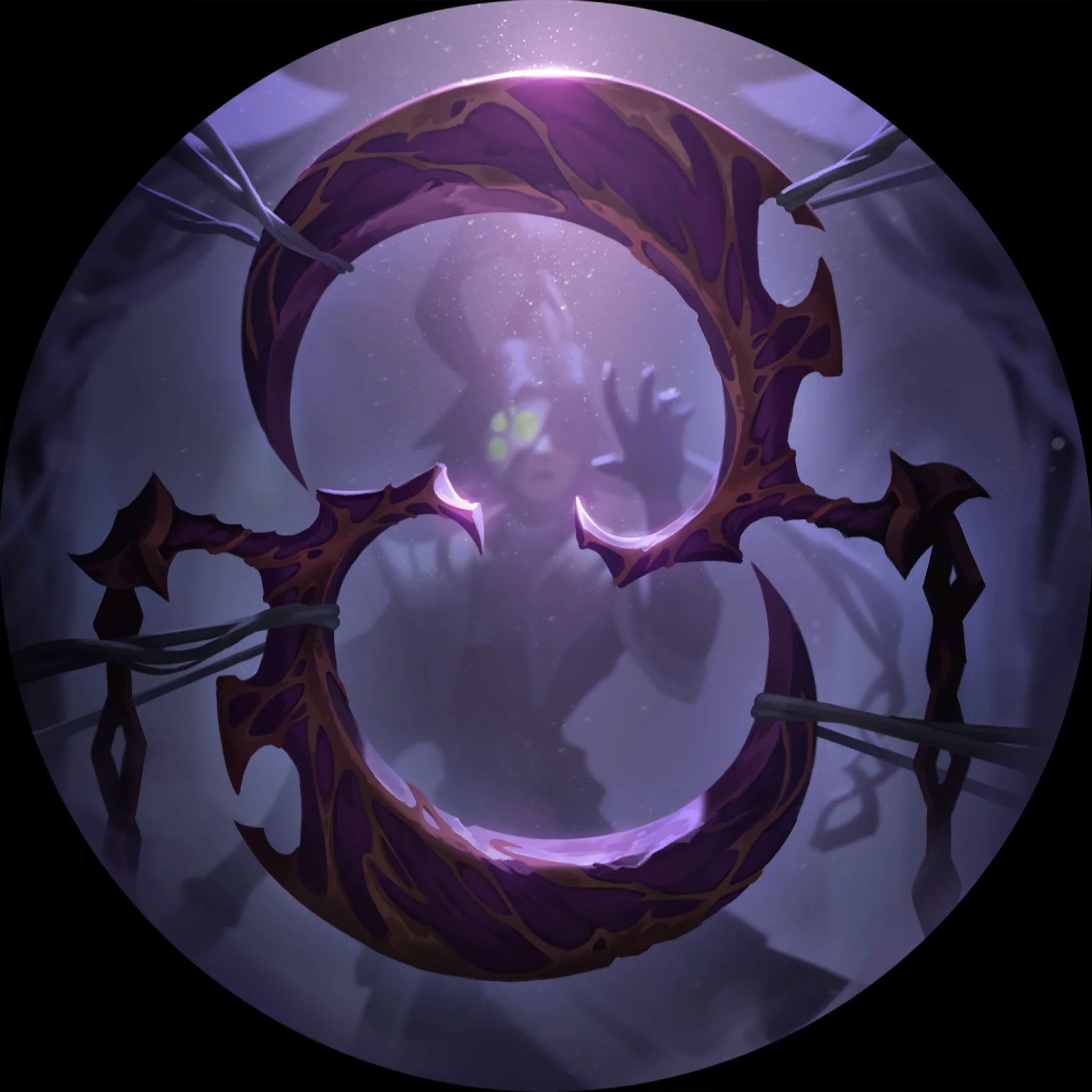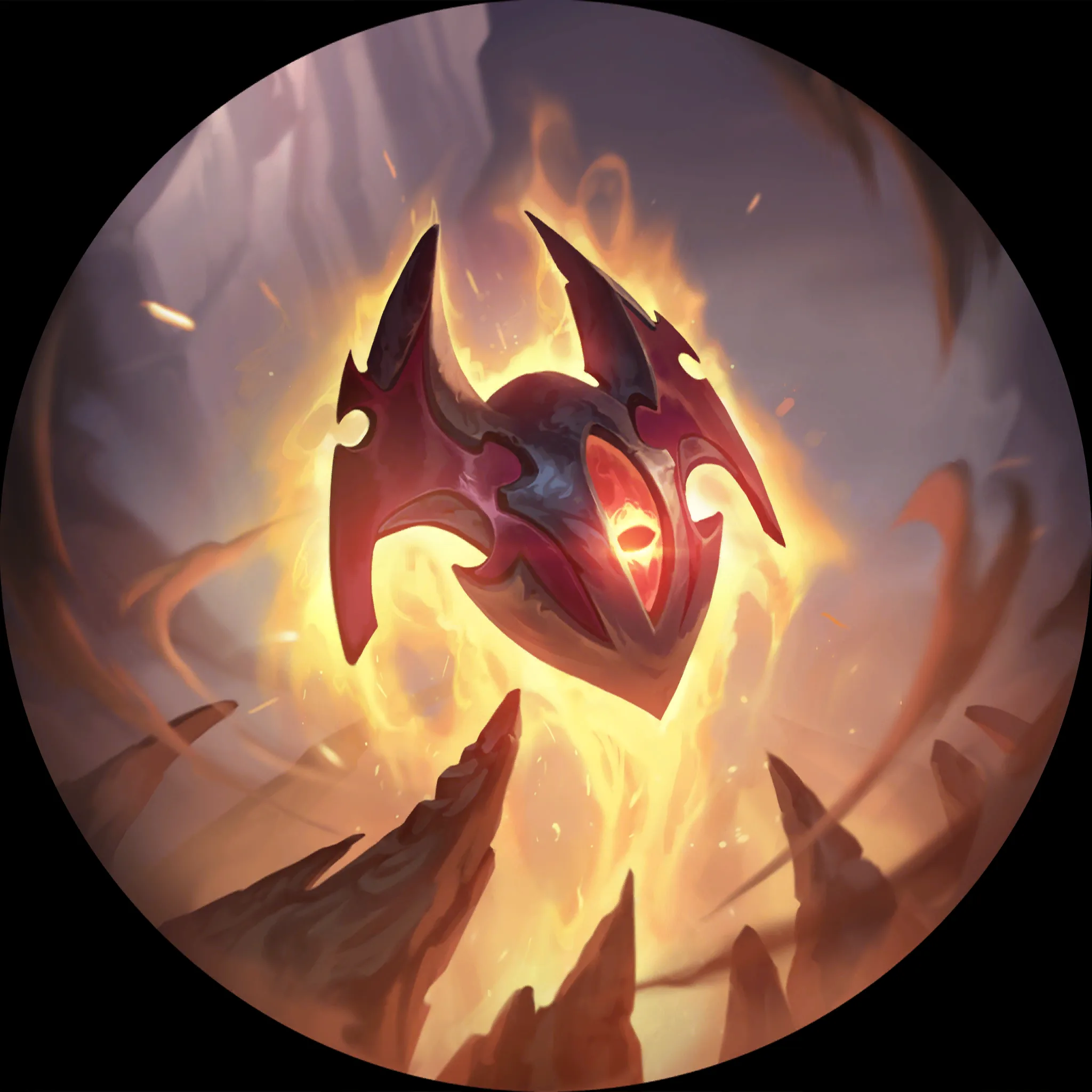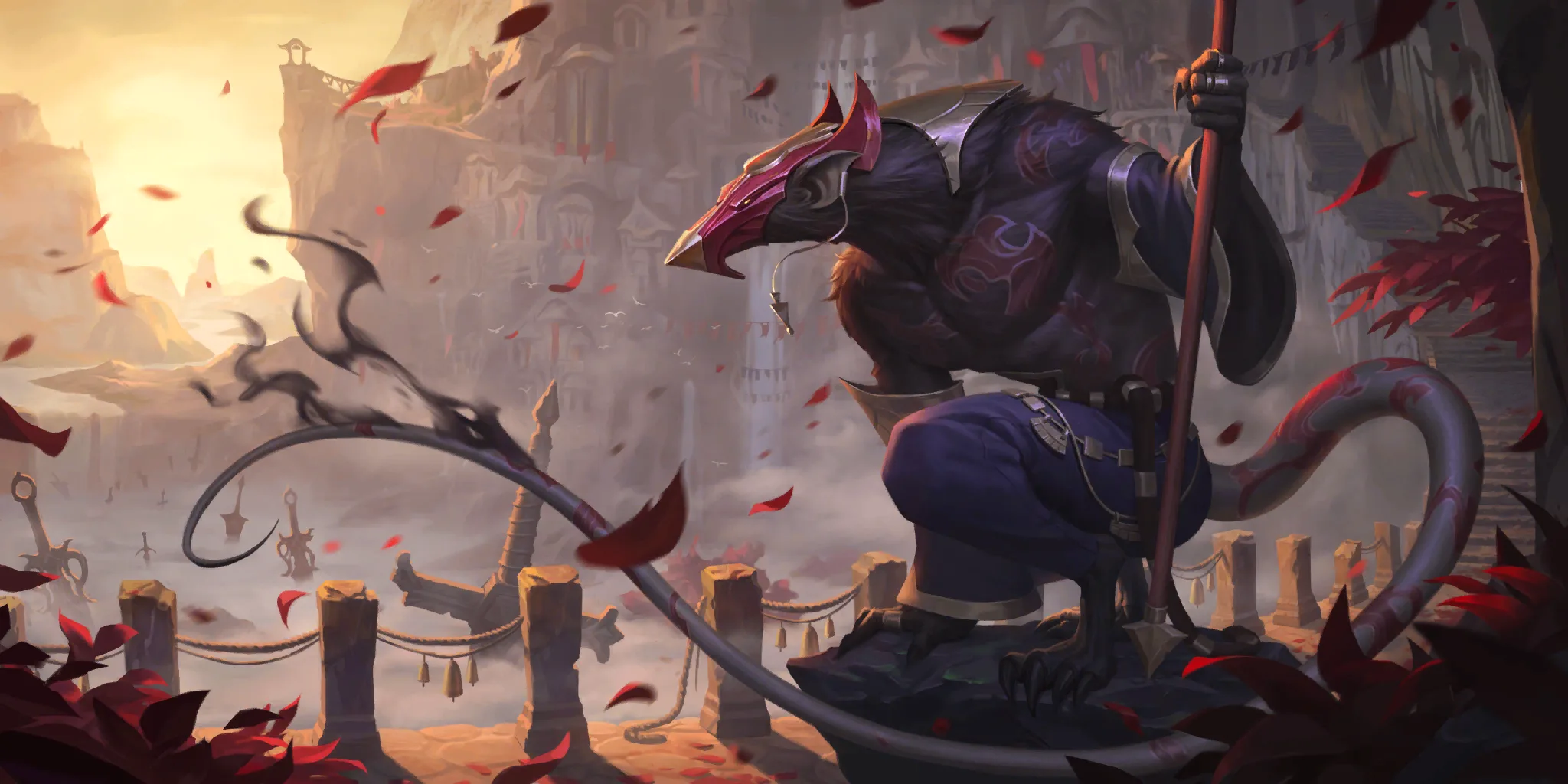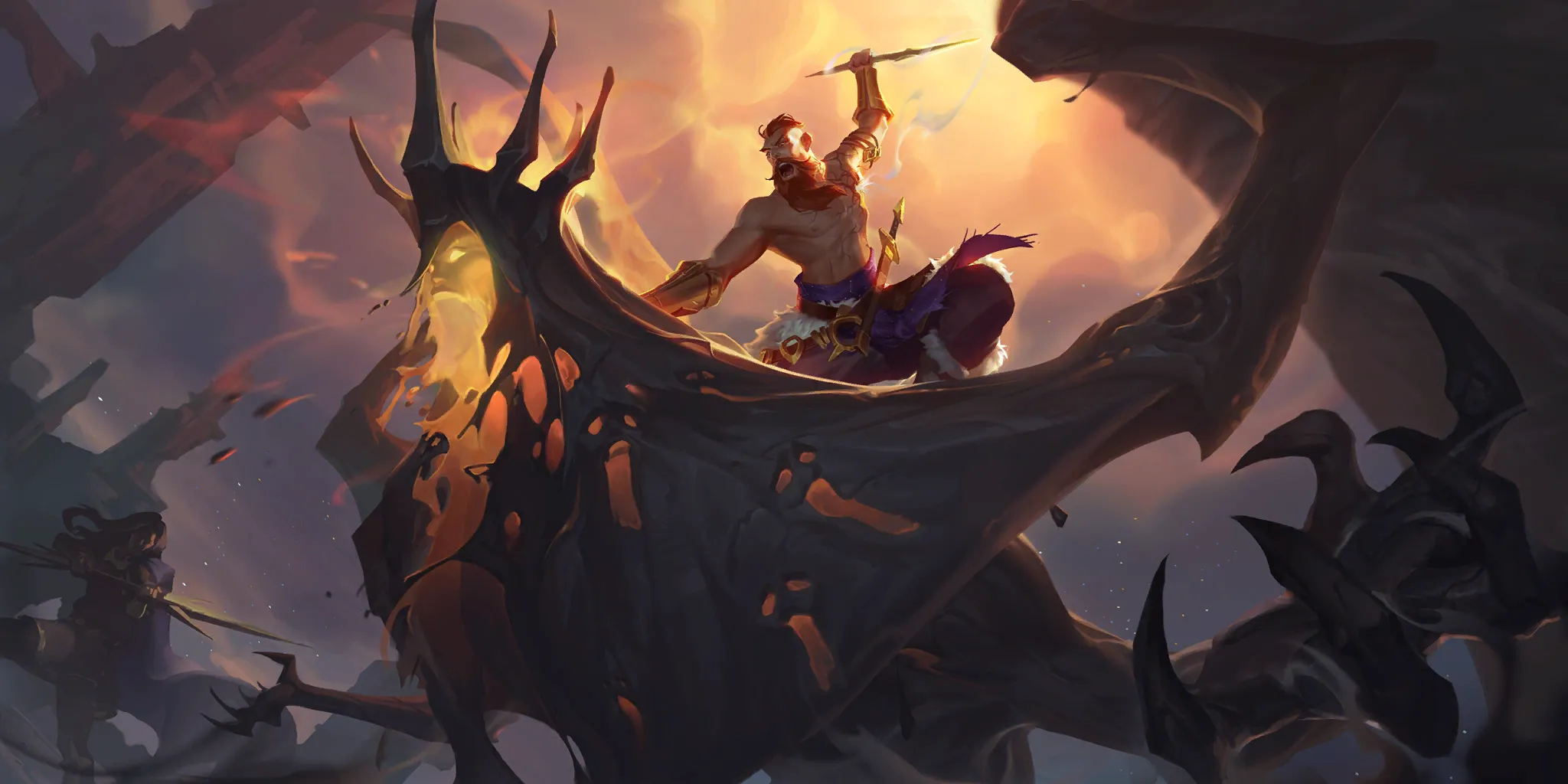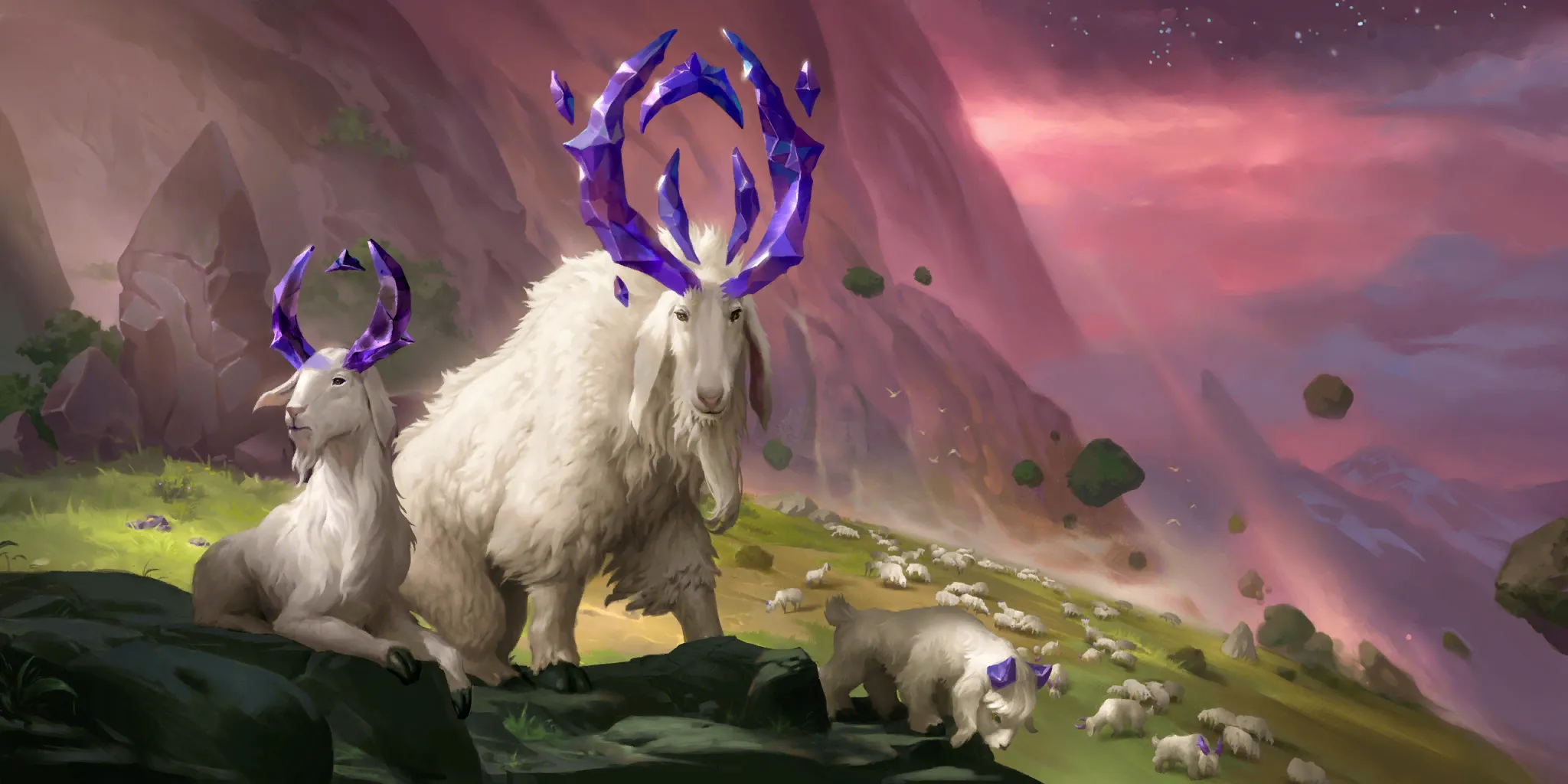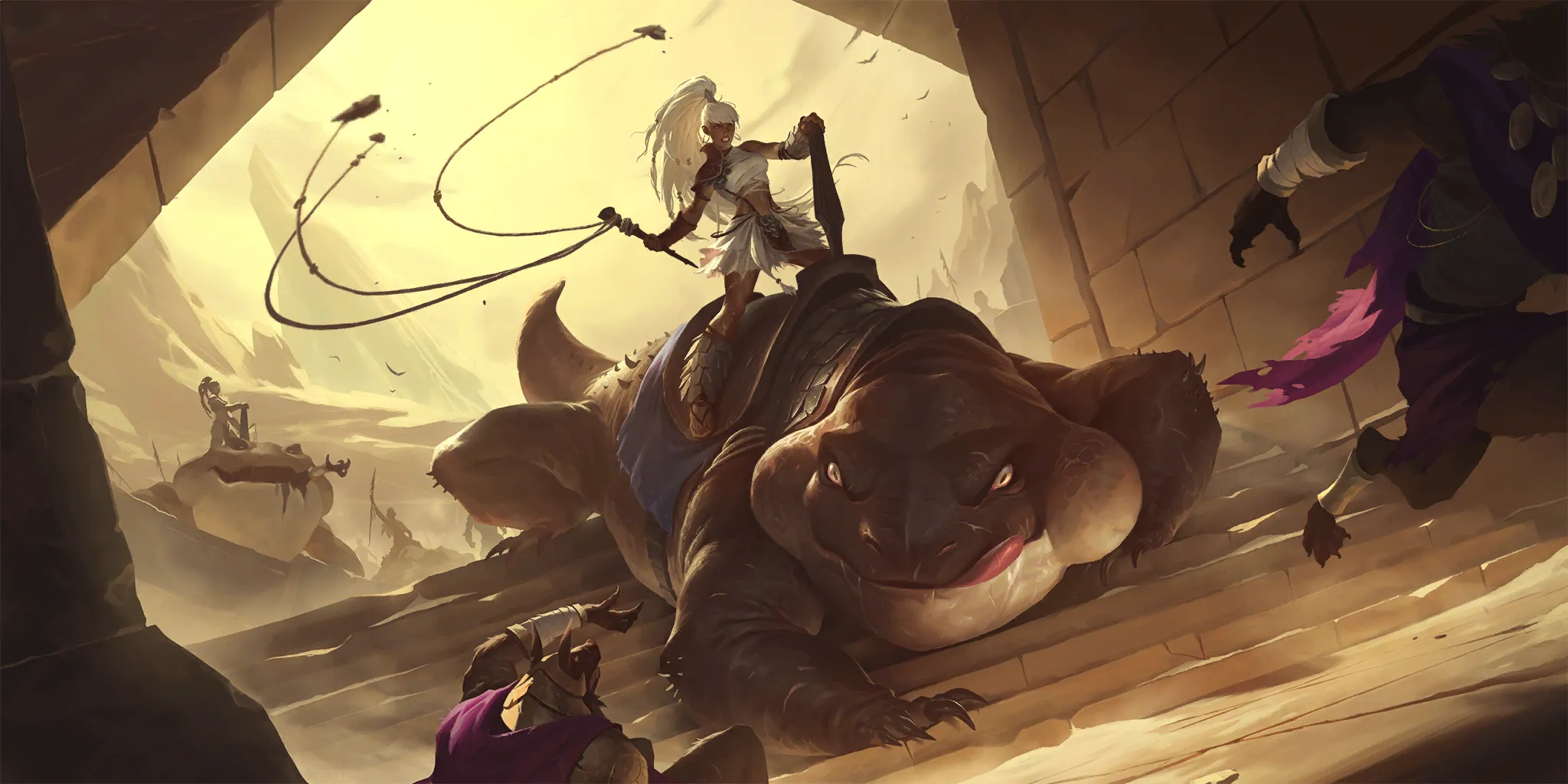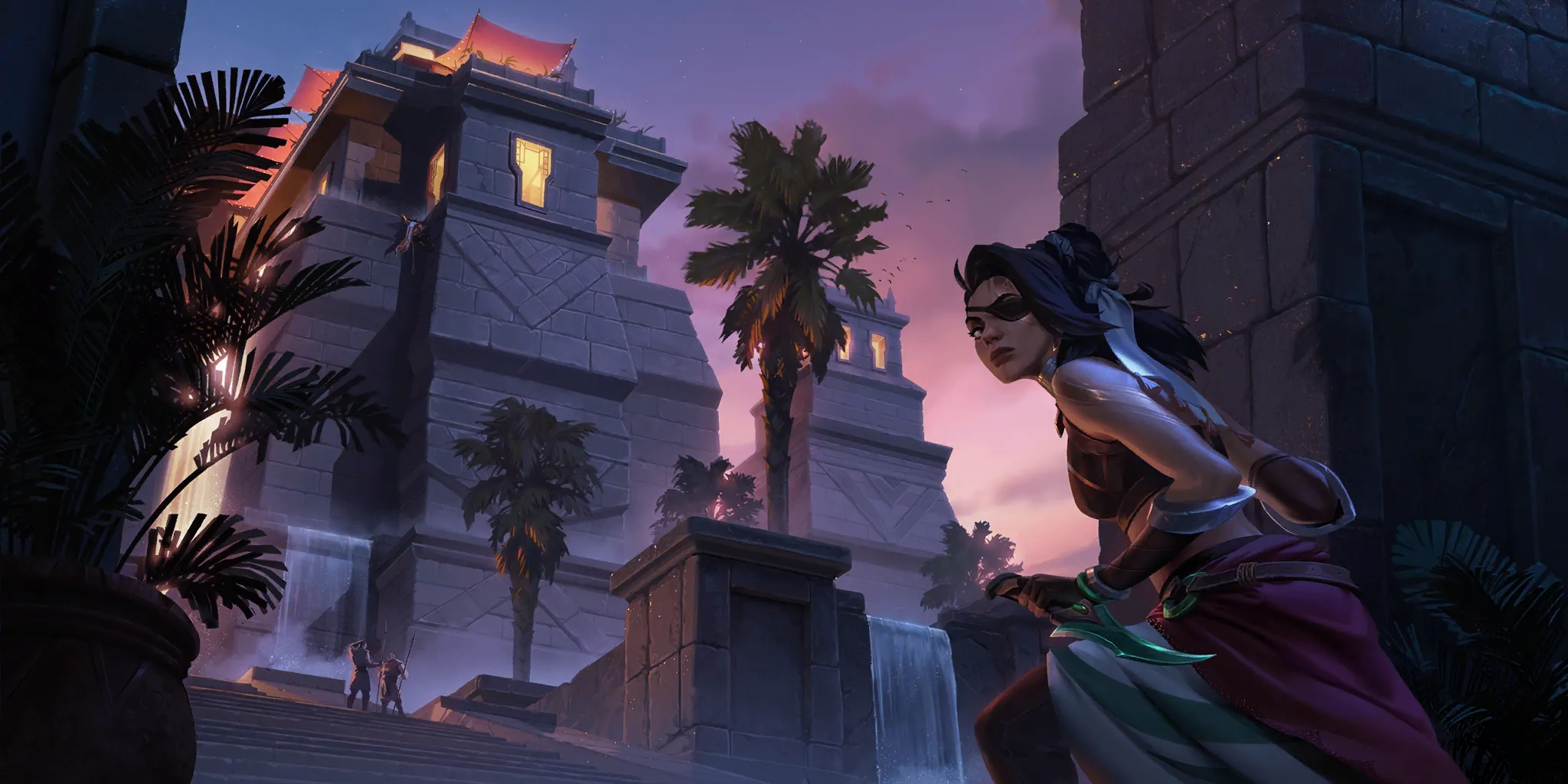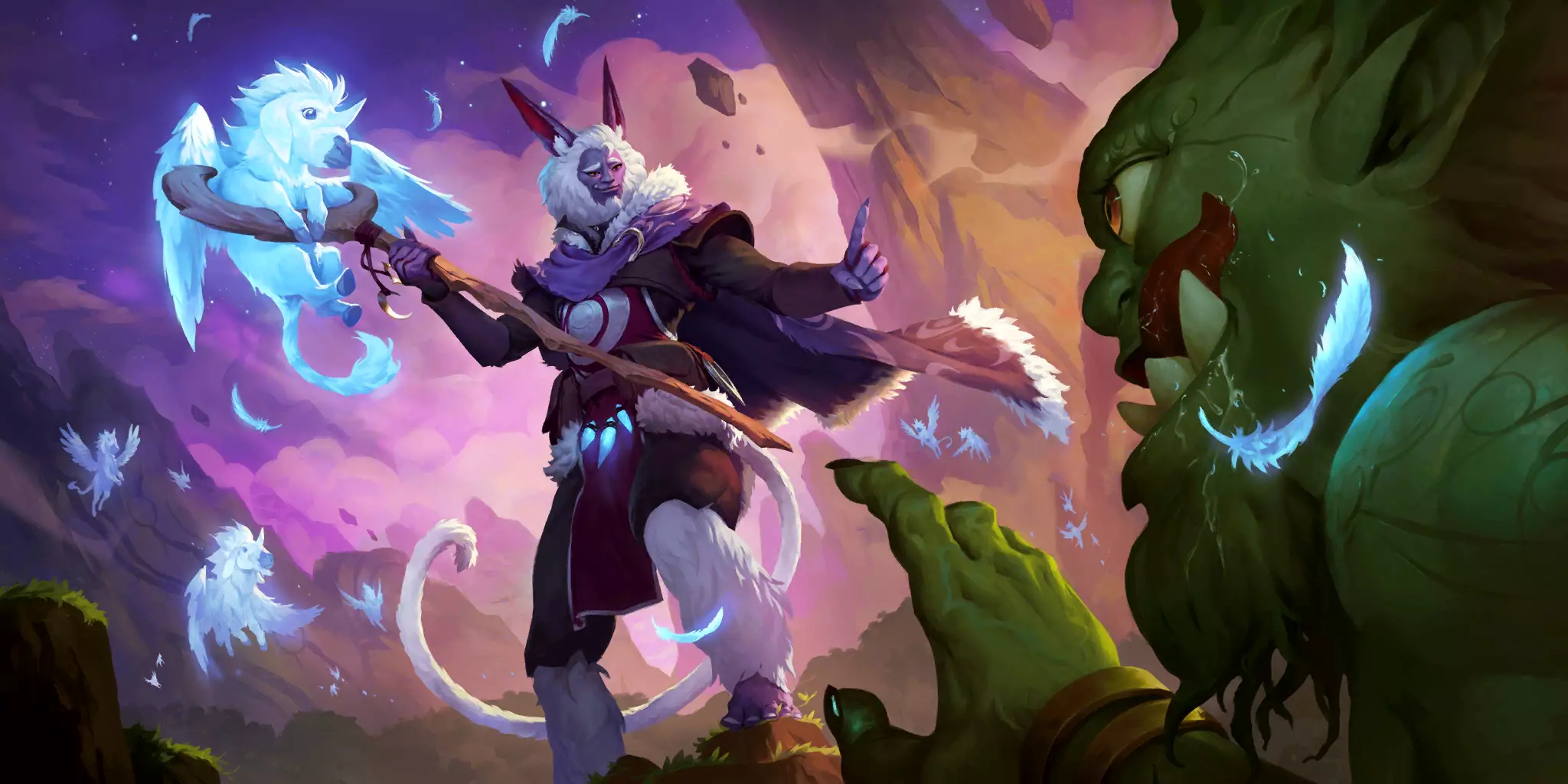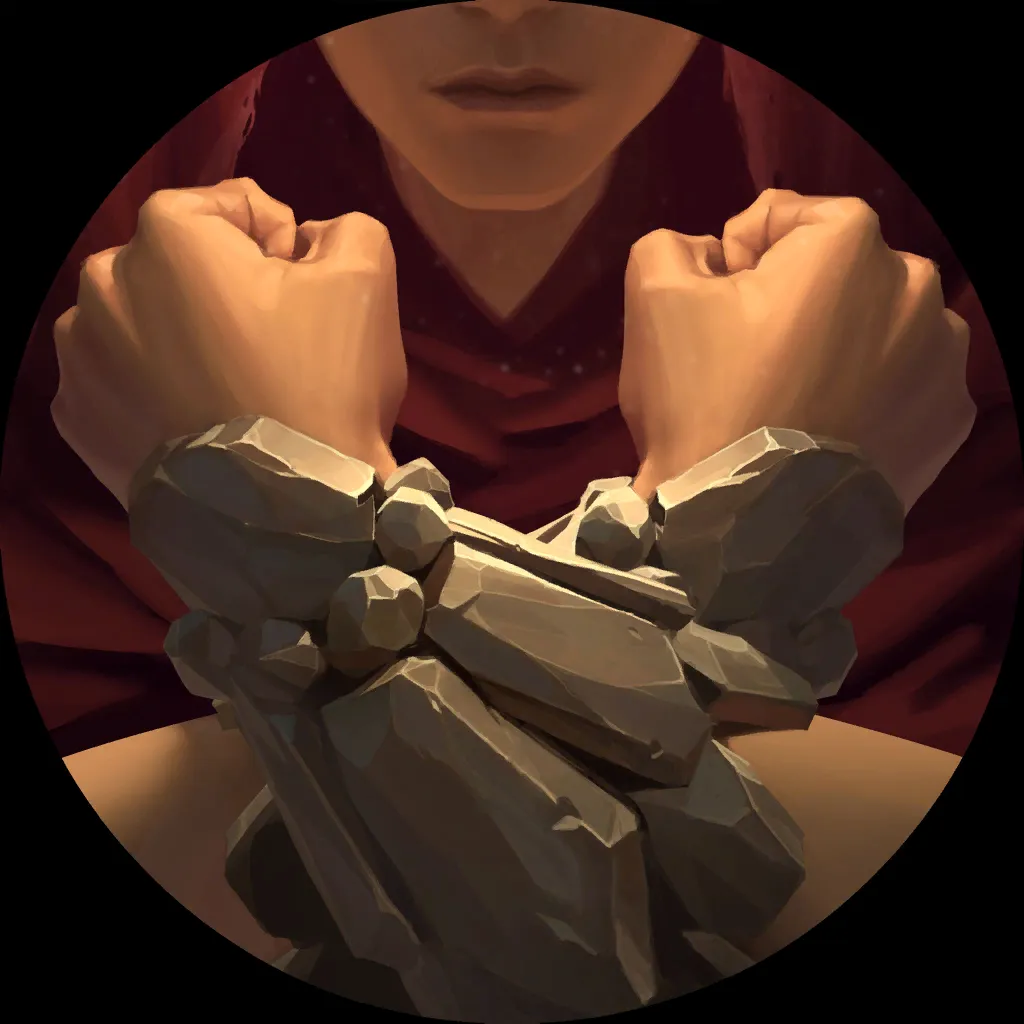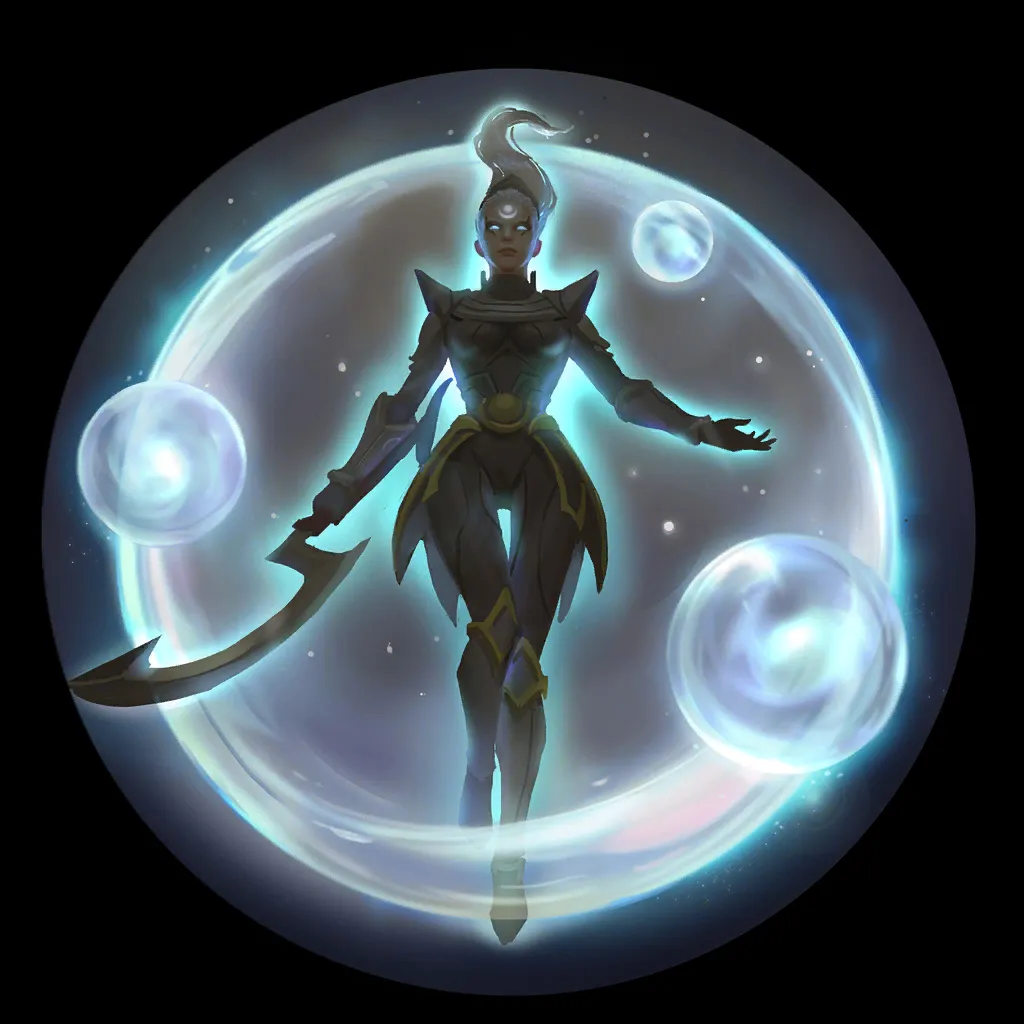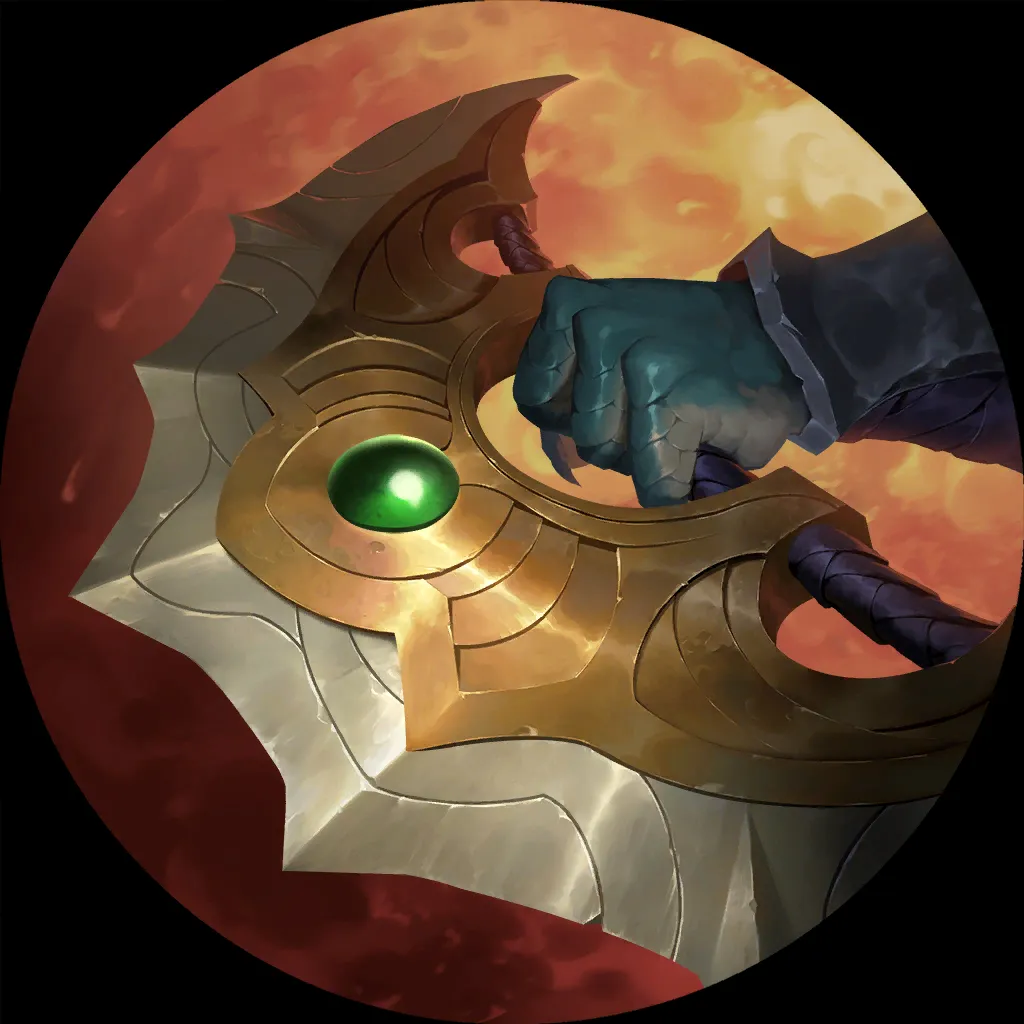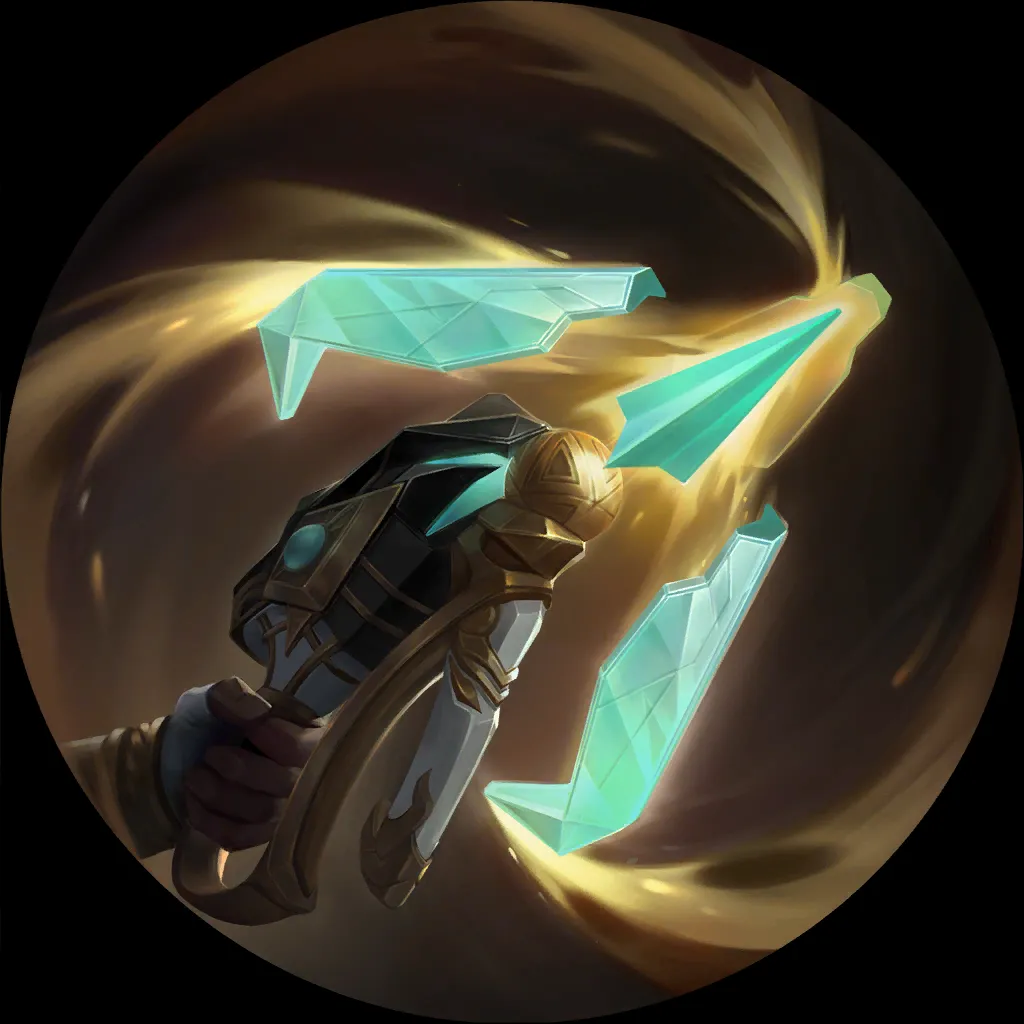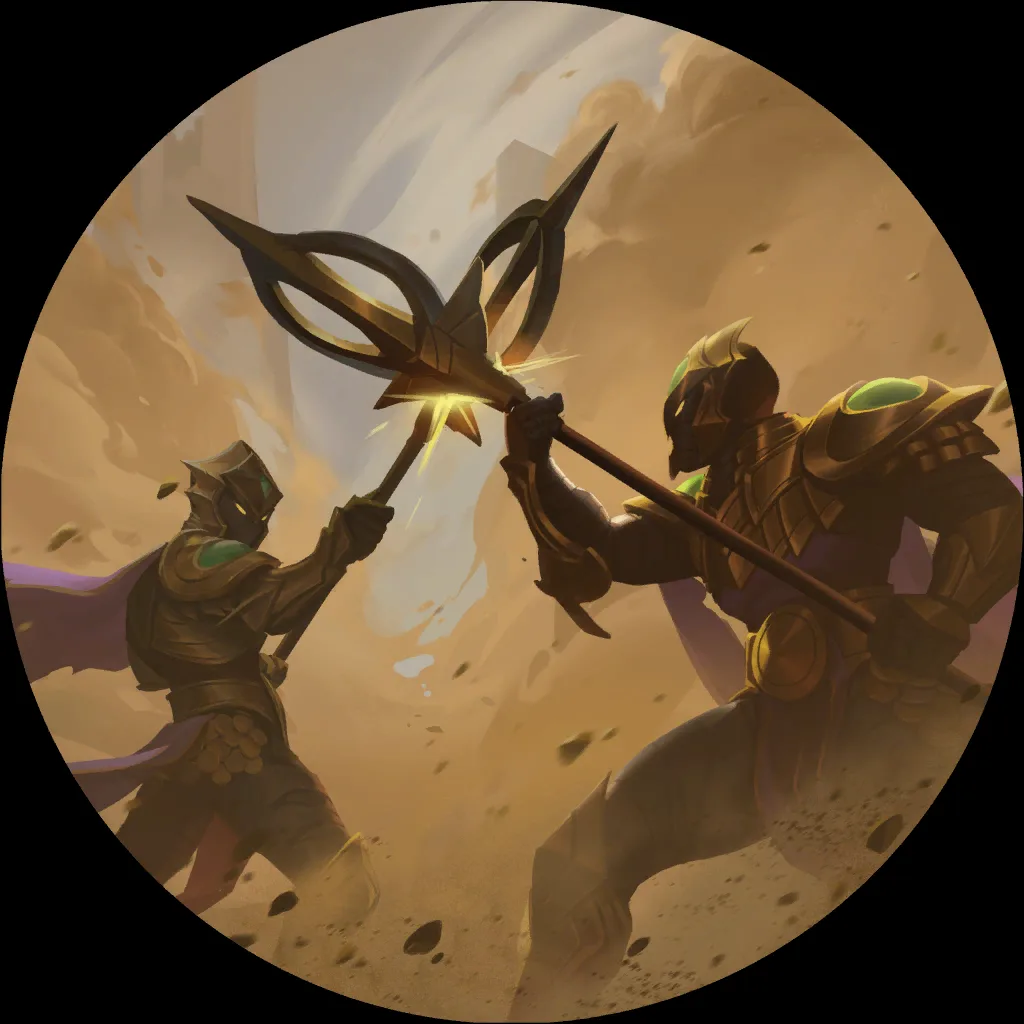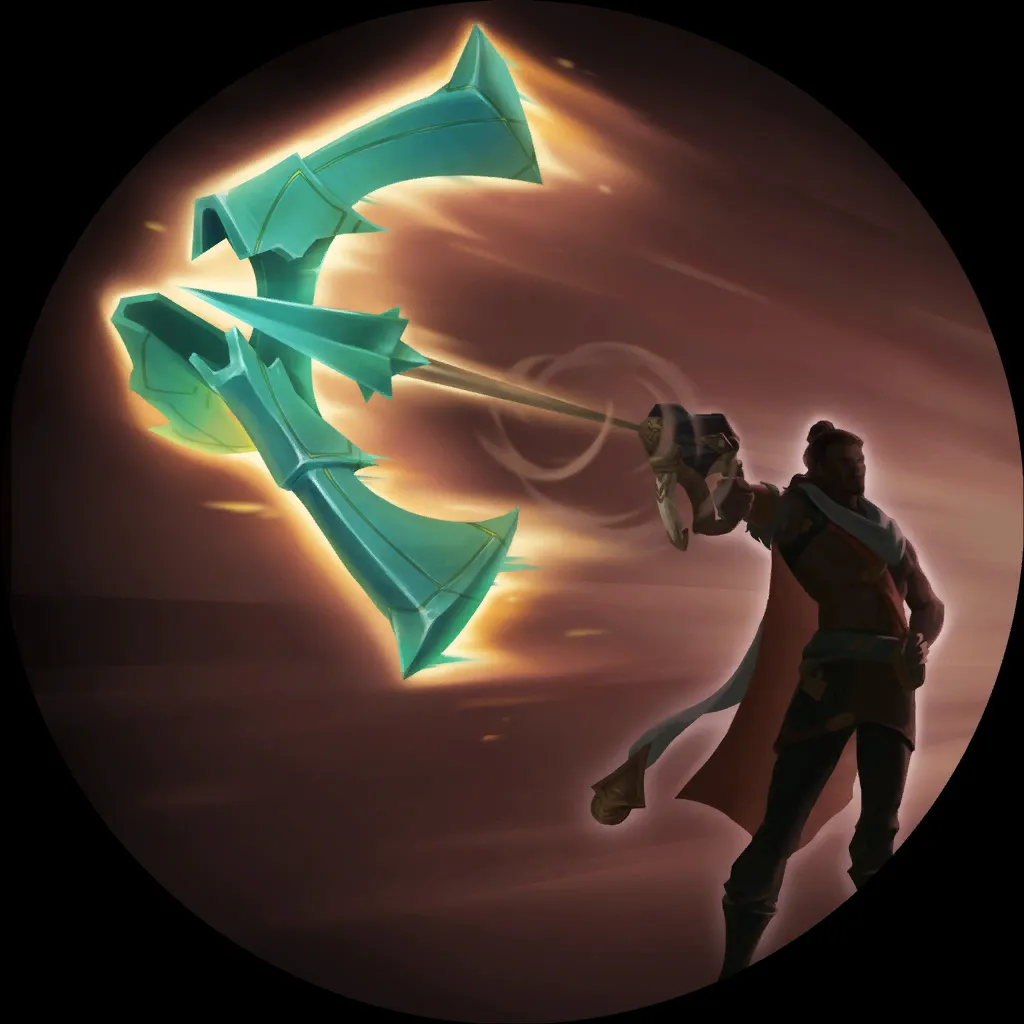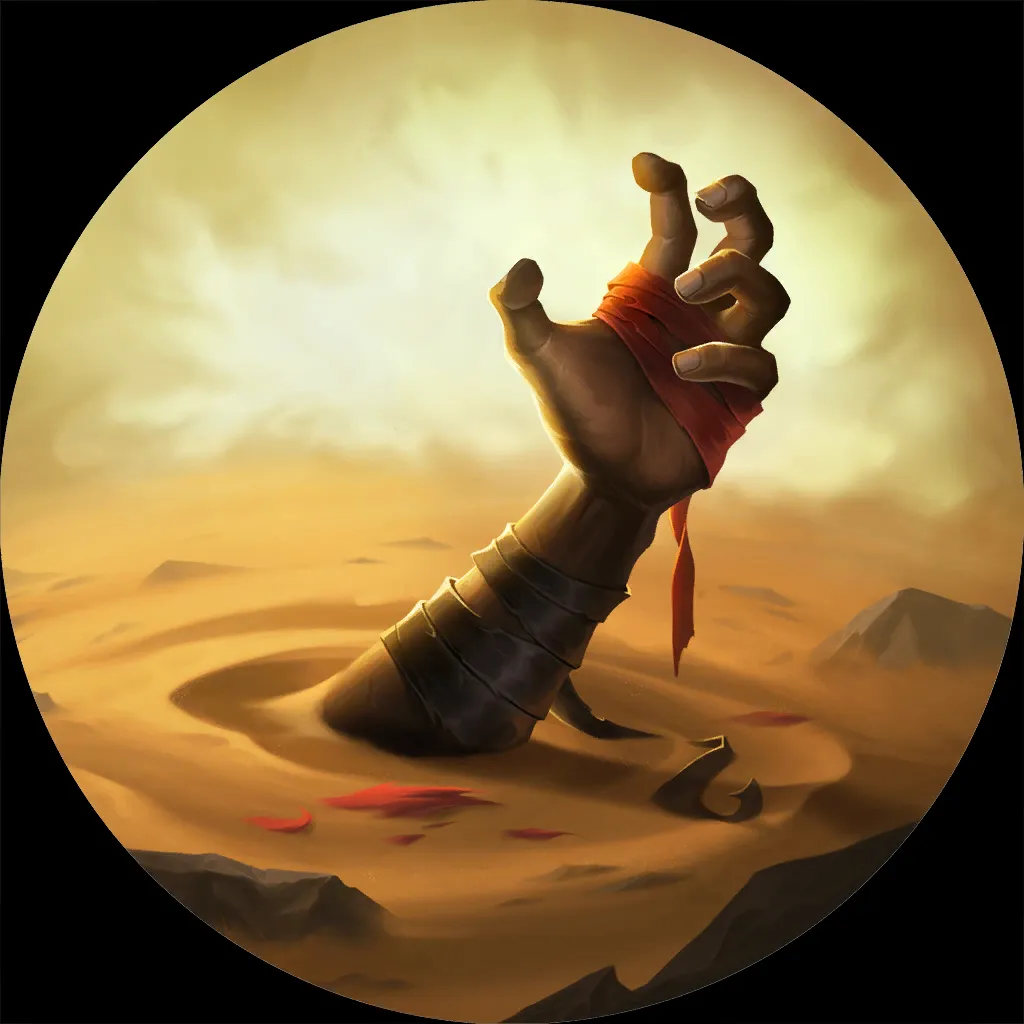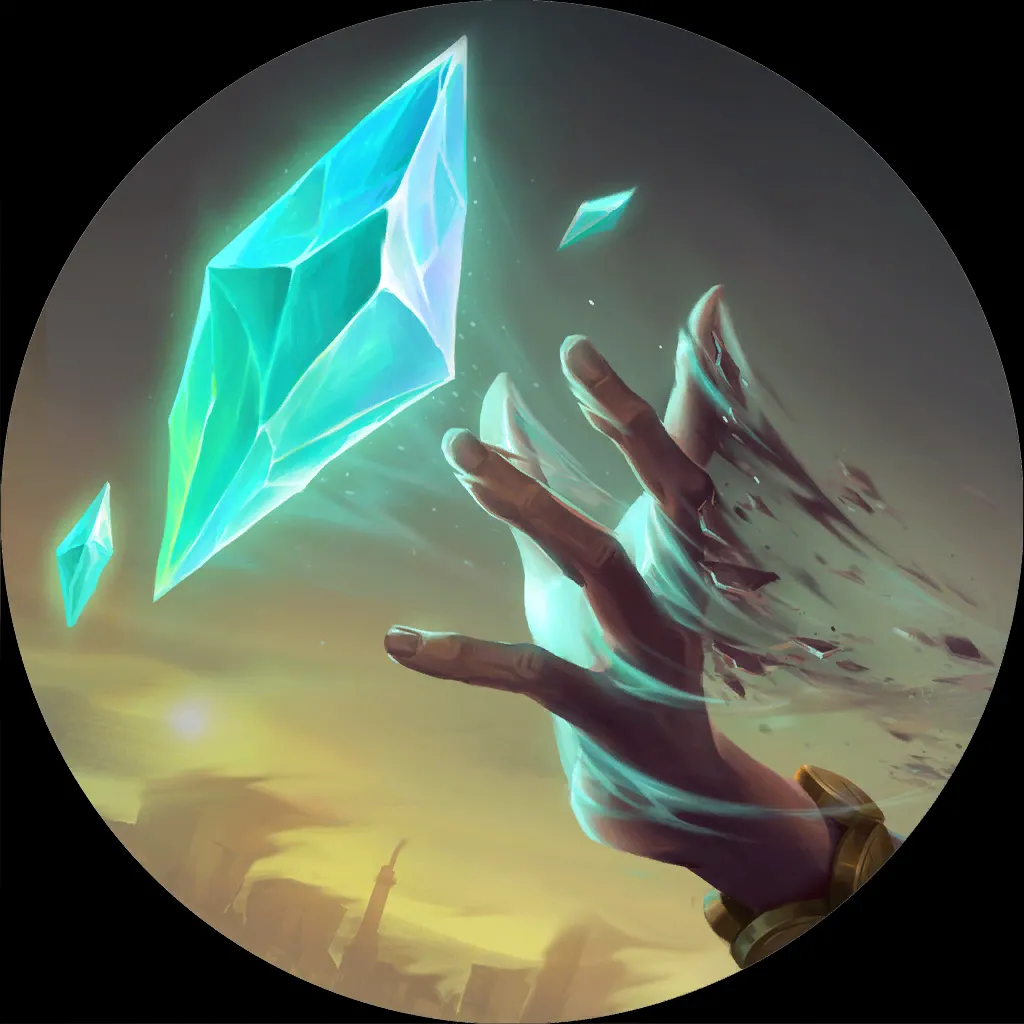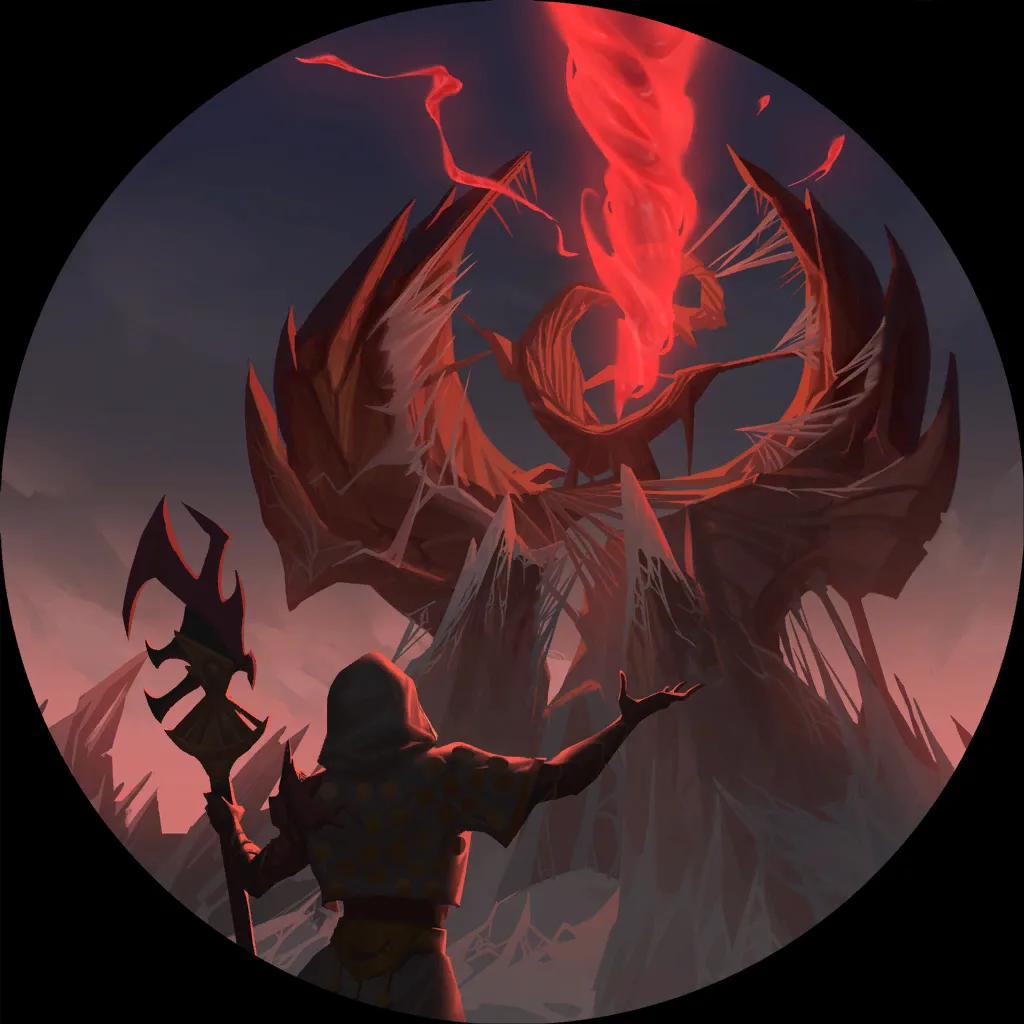 Punching Up – Runeterra Decks Doing Great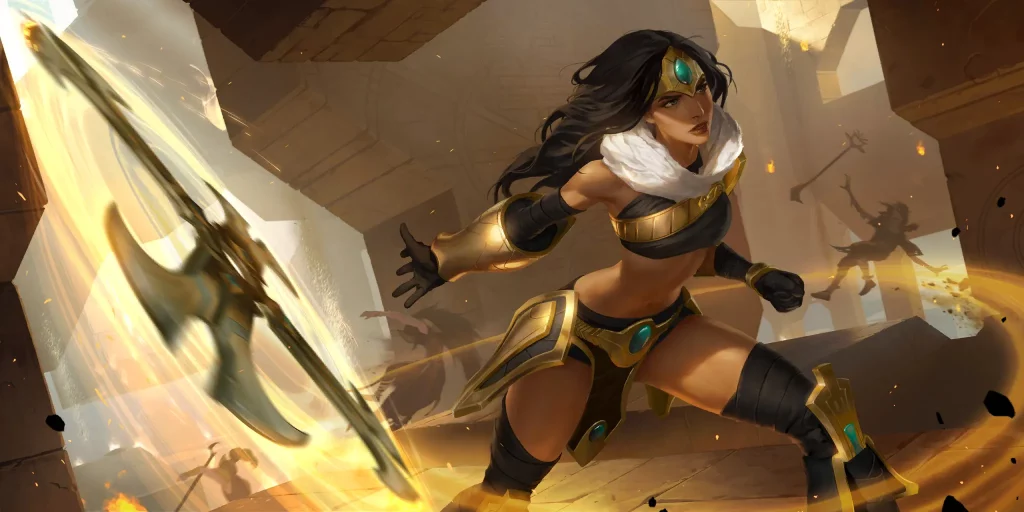 Runeterra decks with between 300 and 900 games in the last three days – solid picks if you'd rather pilot something a bit less played.
---
Akshan Sivir Noxus
Ruin Runner
's stocks are skyrocketing, and Ionian Hookmaster
is valuable enough to pivot from the traditional
Demacia pairing to go heavy on the
Noxus brute-force package. The result? A brutal 56%+ WR across 700+ games, being a slight underdog to Nami Lee but very good against Fated Fiora.
6
2
2
30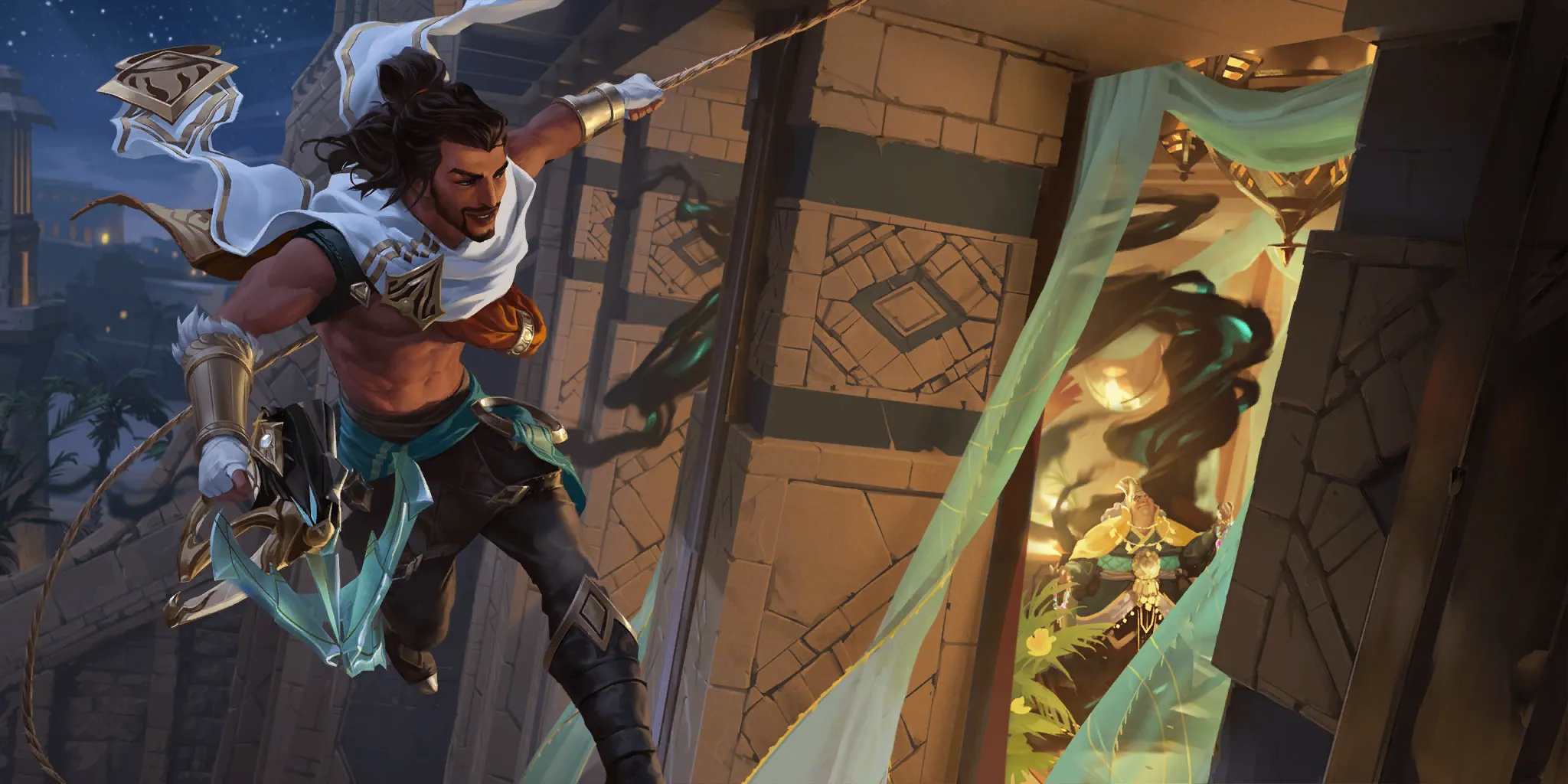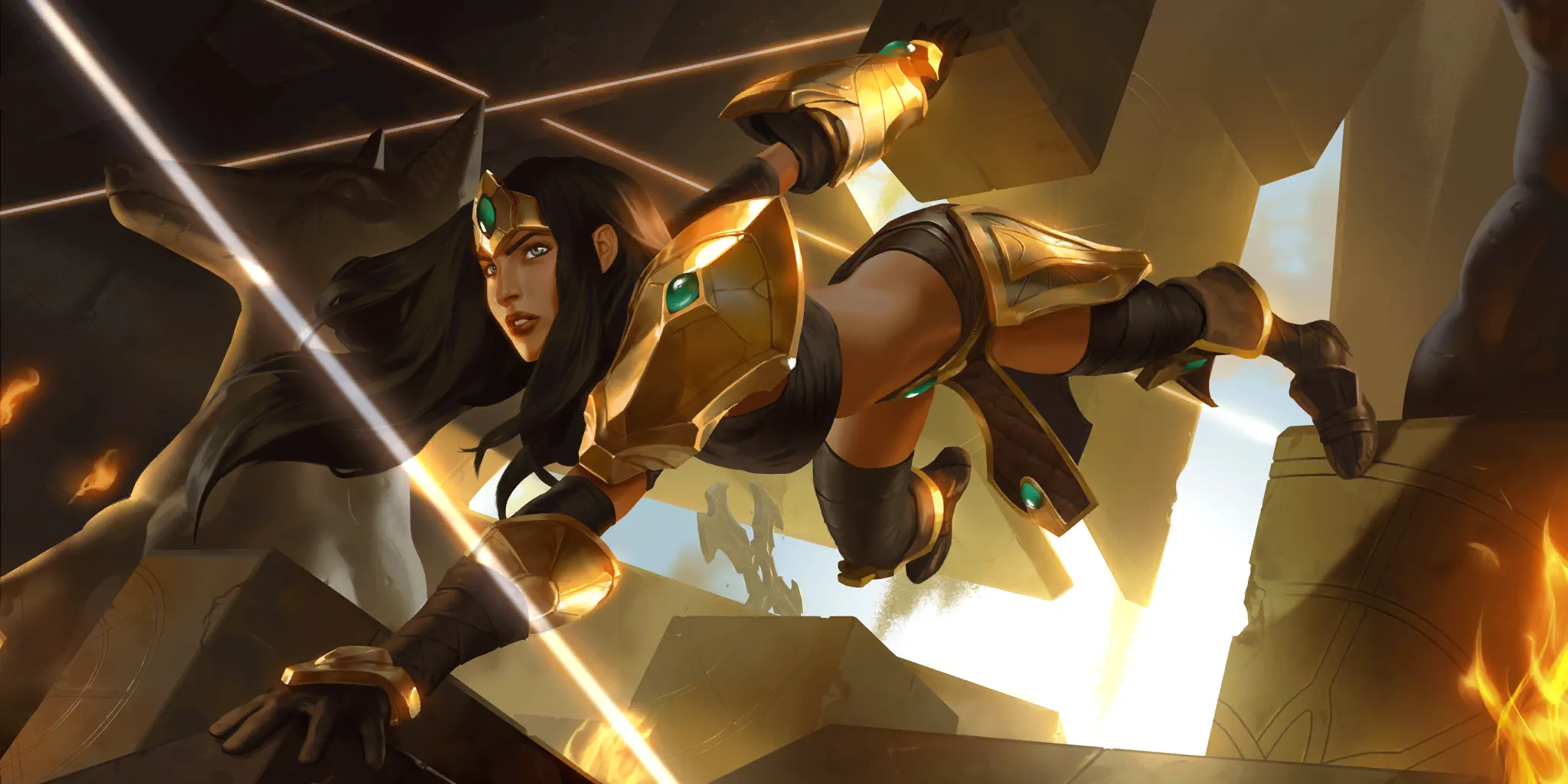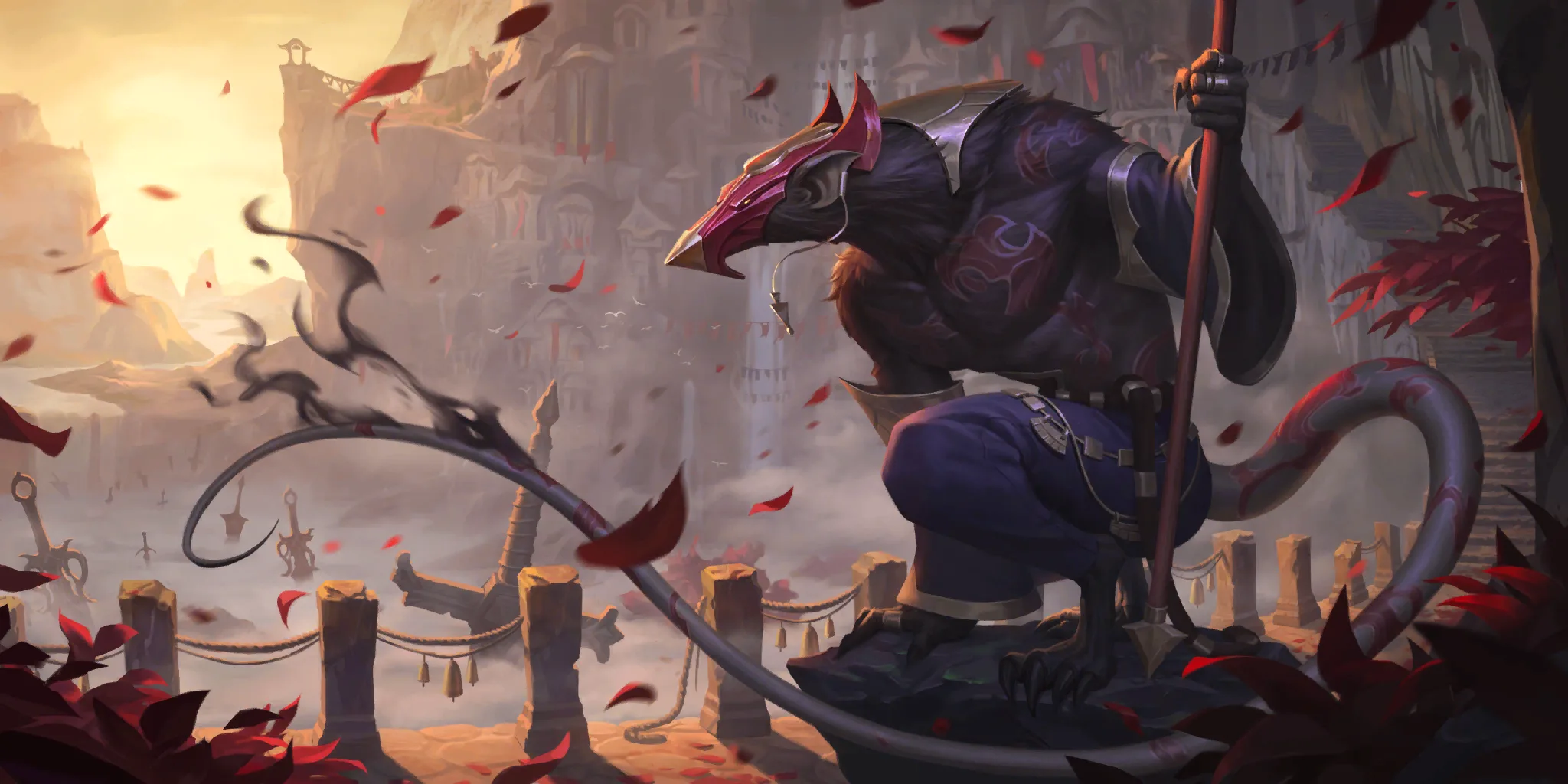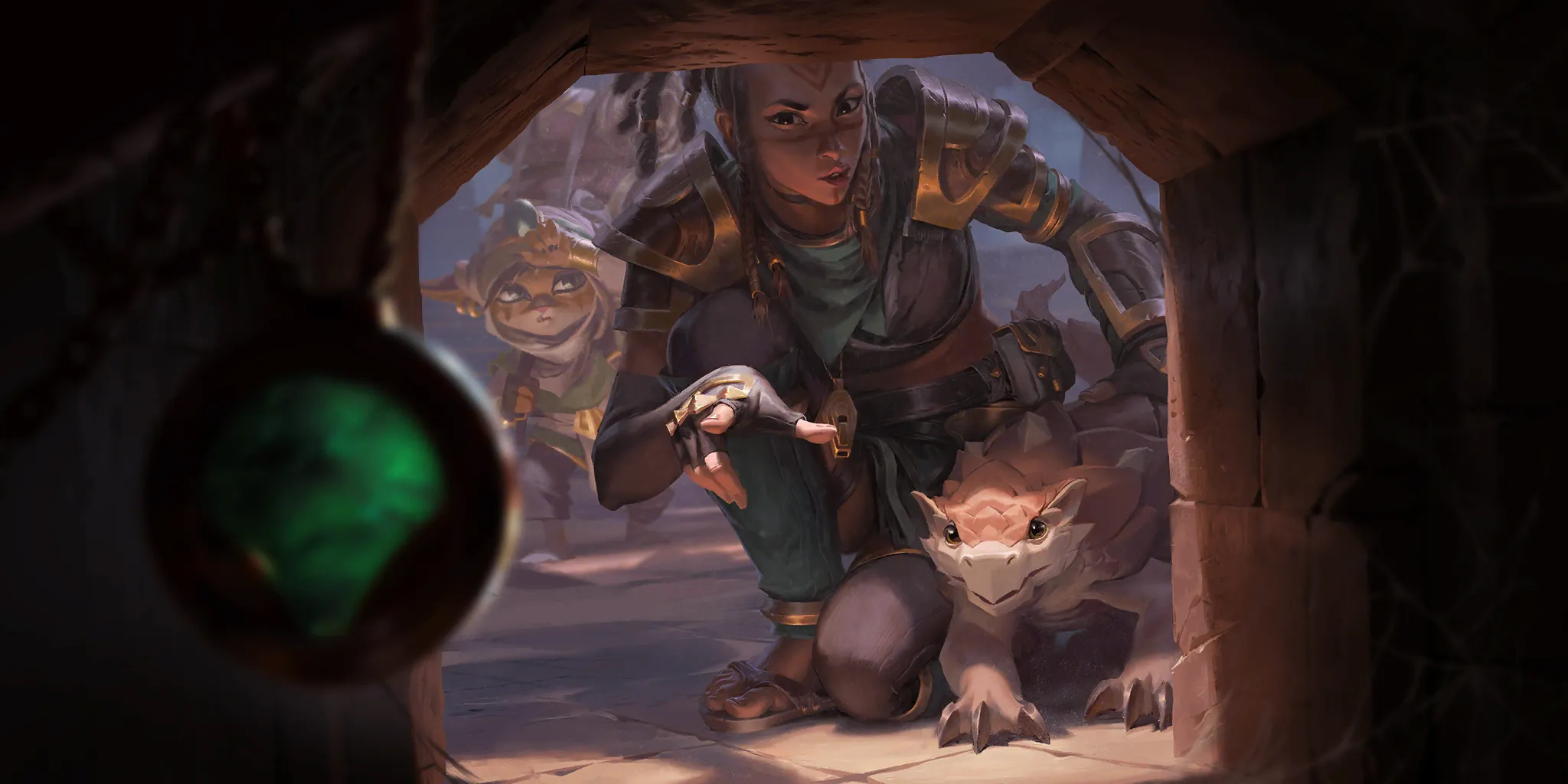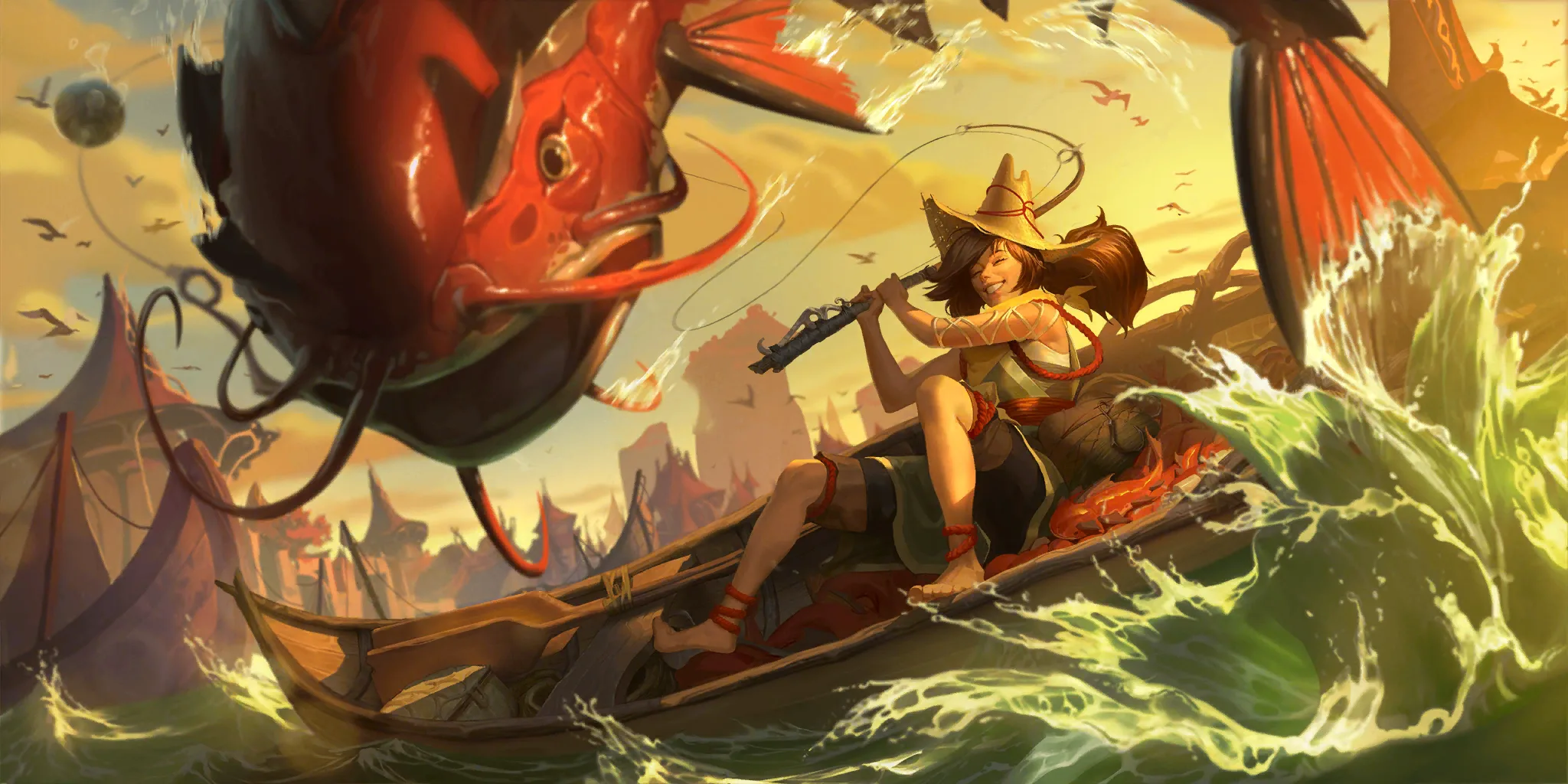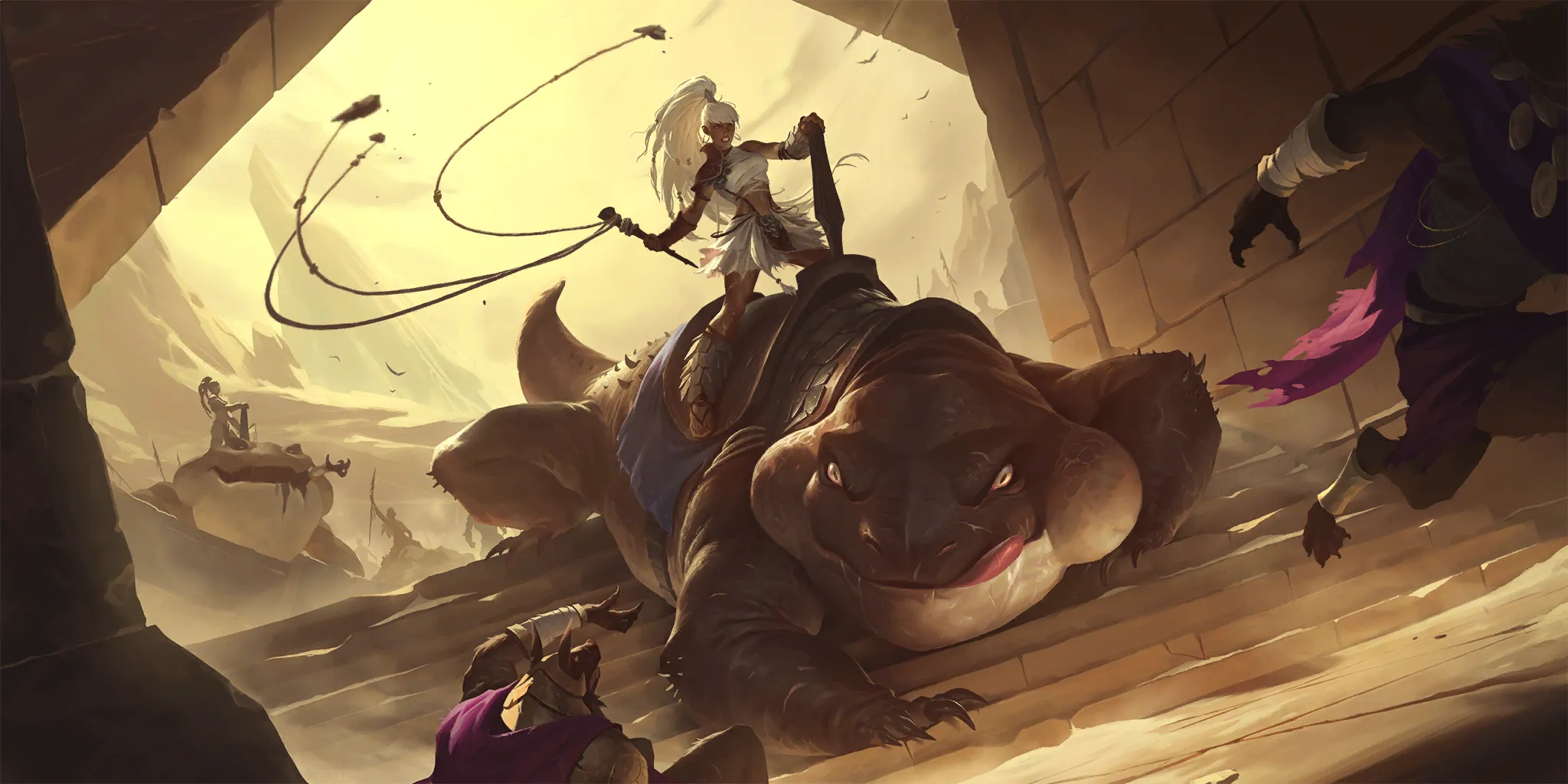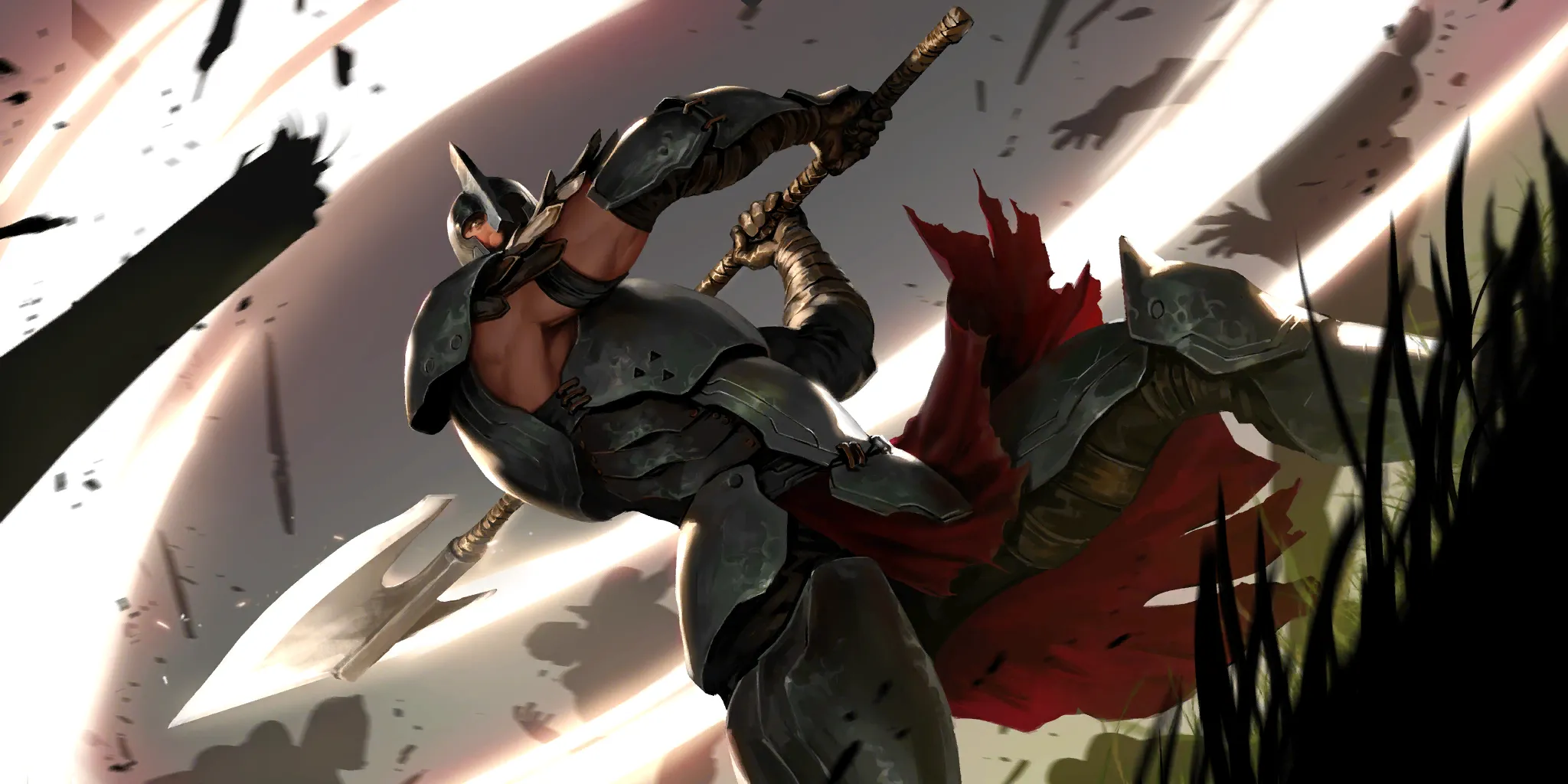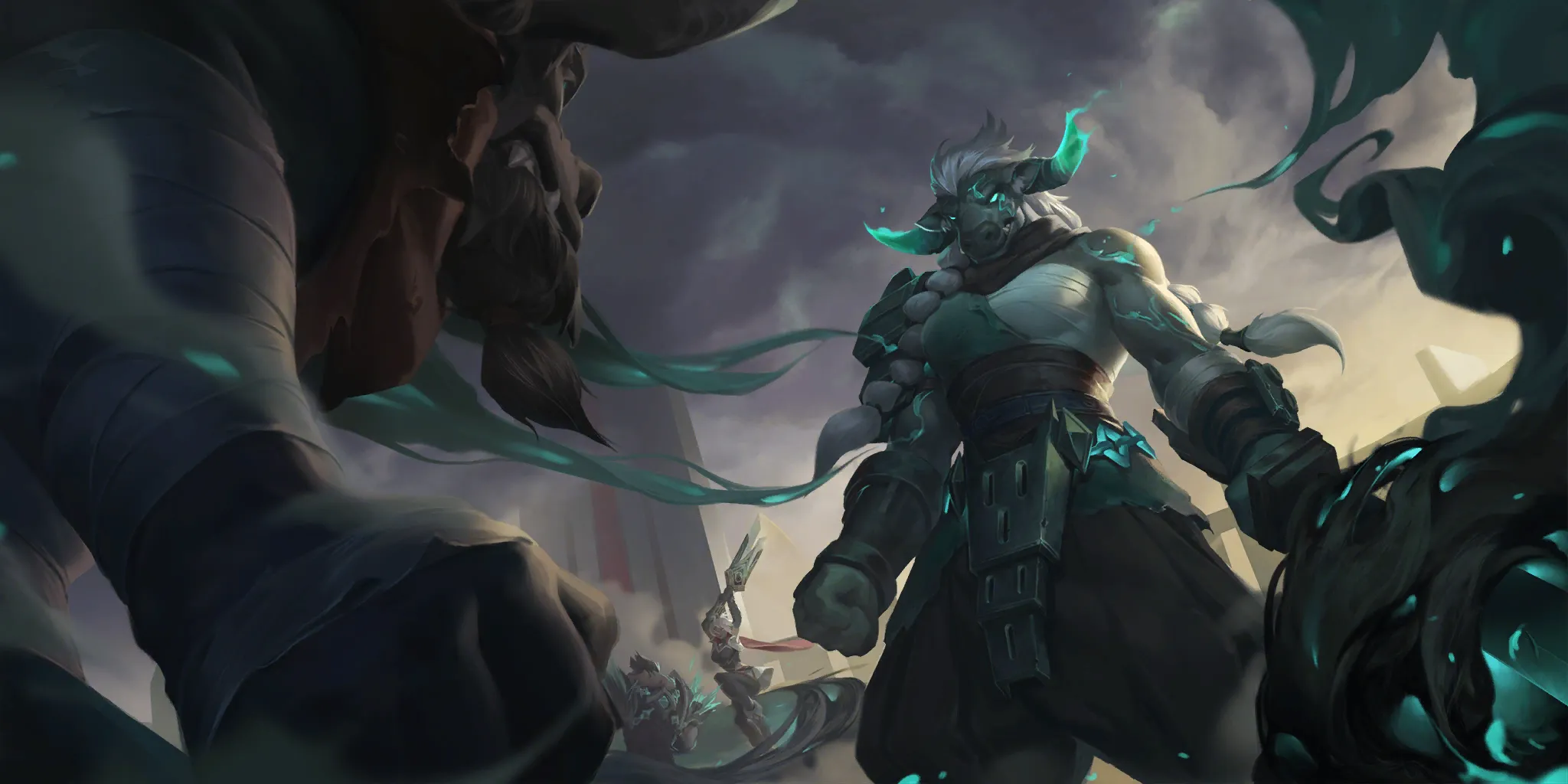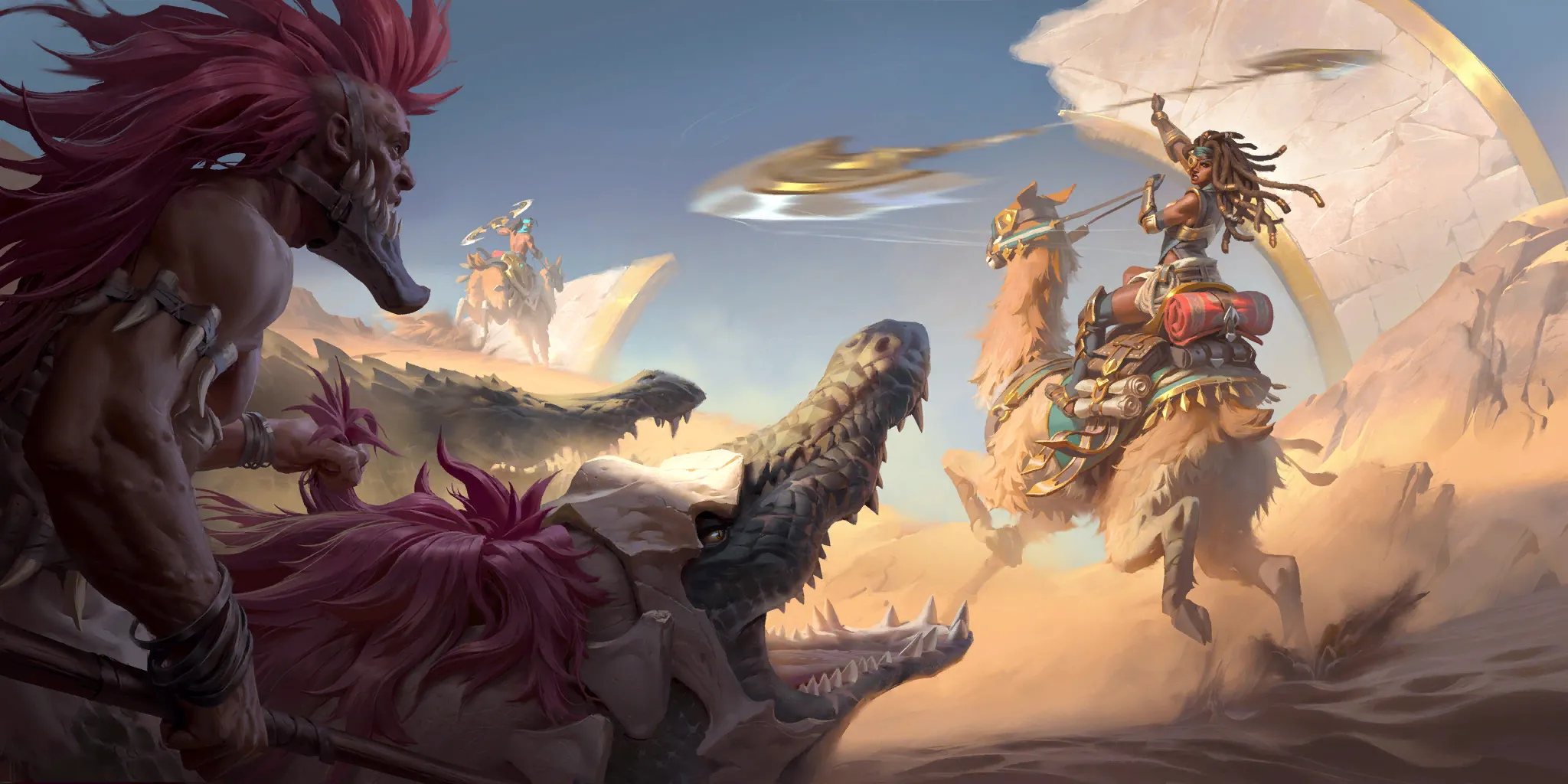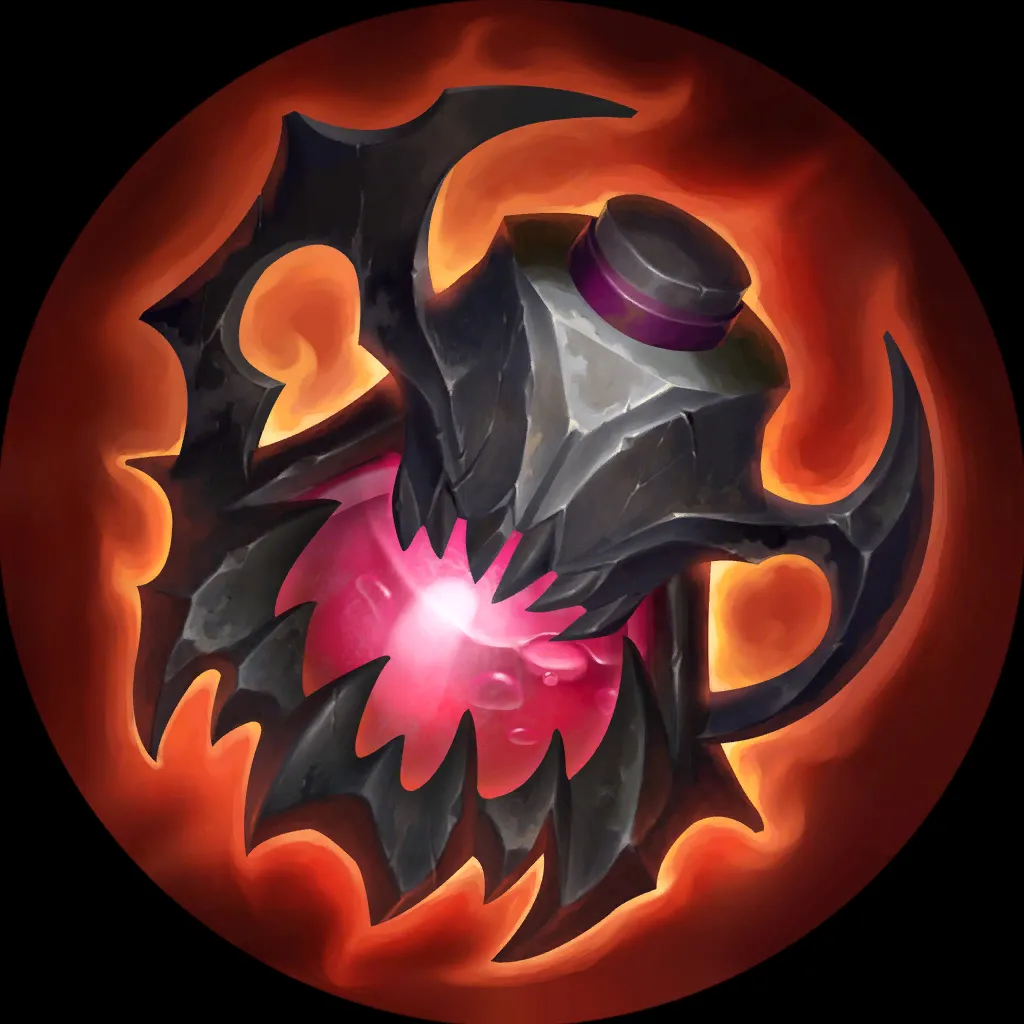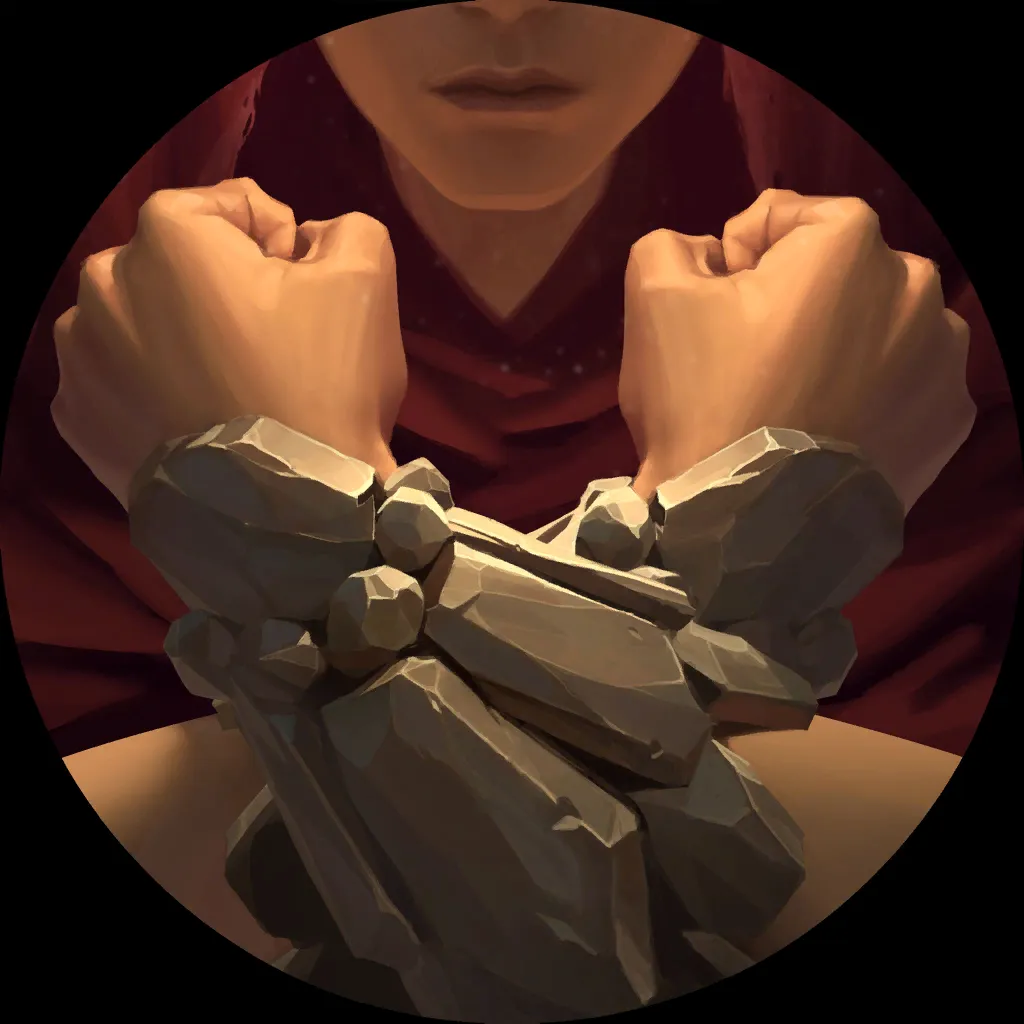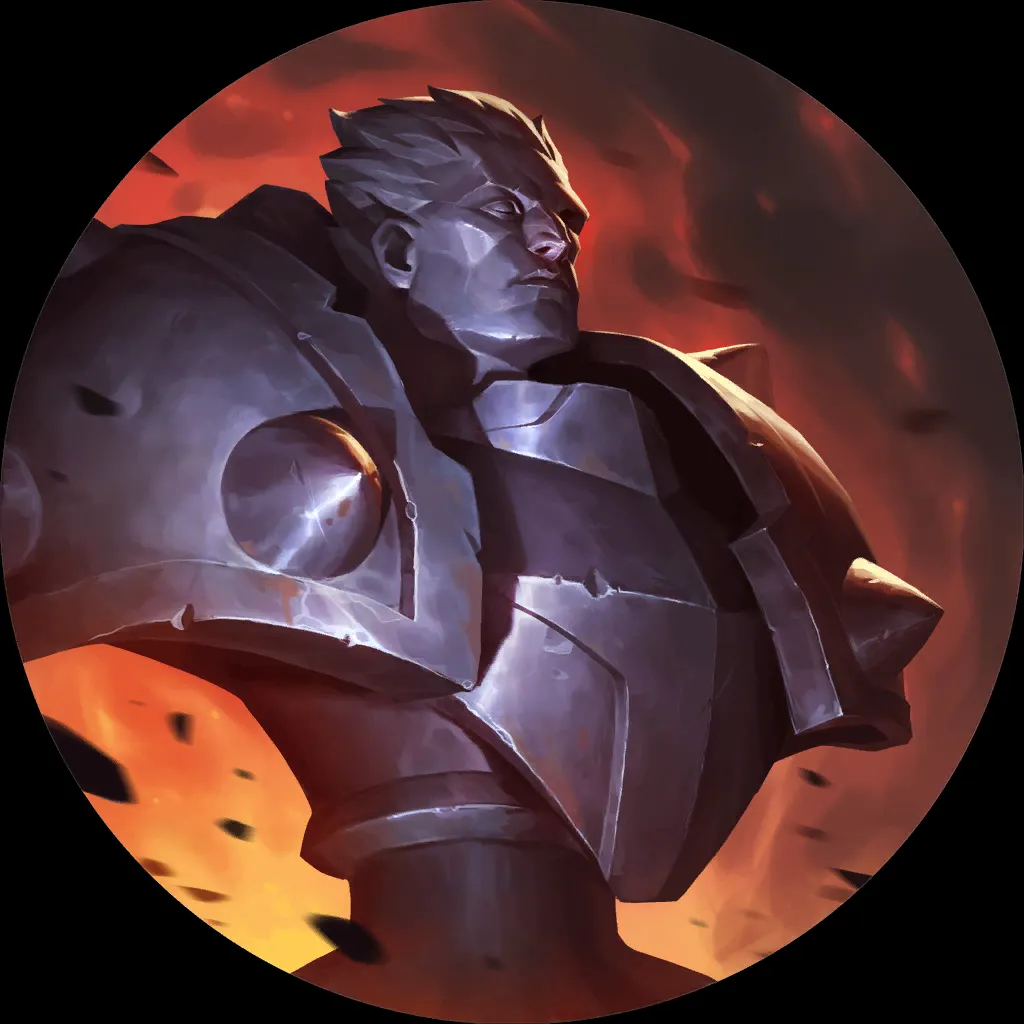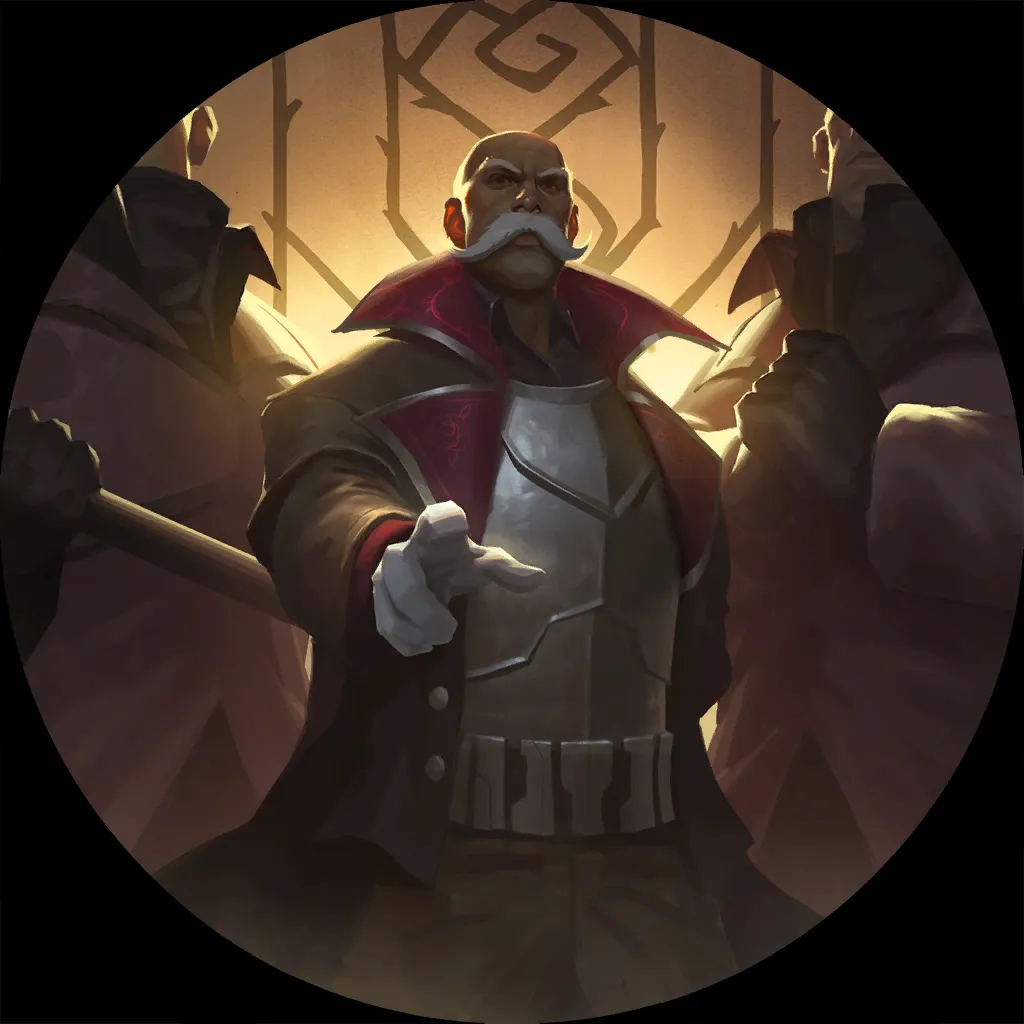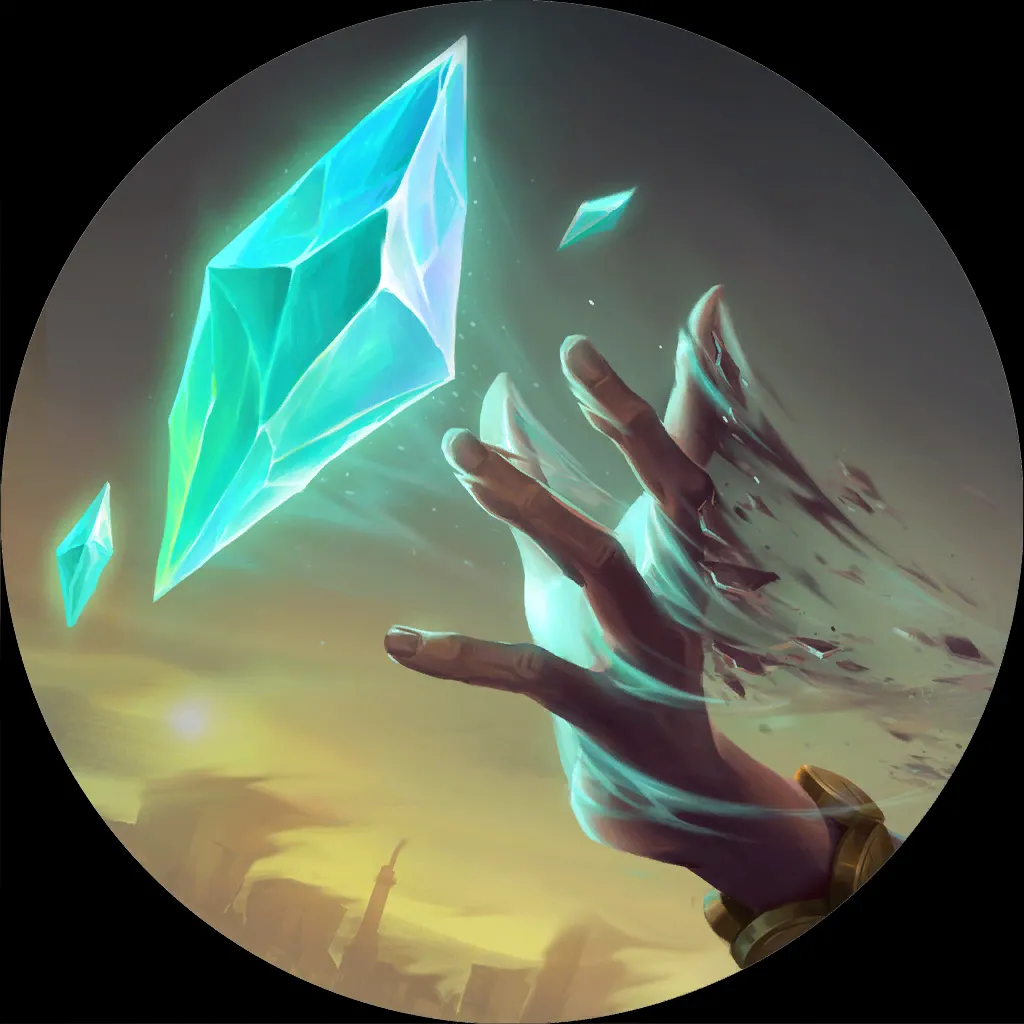 ---
Heimerdinger Jayce
The return of Professor and Student to center stage was no fluke – 55%+ in nearly 600 games with their best deck, with other variations performing similarly.
And quite an interesting matchup spread: they lose (although not too badly) to the two Top Dogs, namely Namee and Fated Fiora; but they crush TF Swain, Jhinnie, and Akshan Lee, while also being strong into some second-tier yet popular blends such as Karma Master Yi and Yasuo Katarina.
6
2
14
18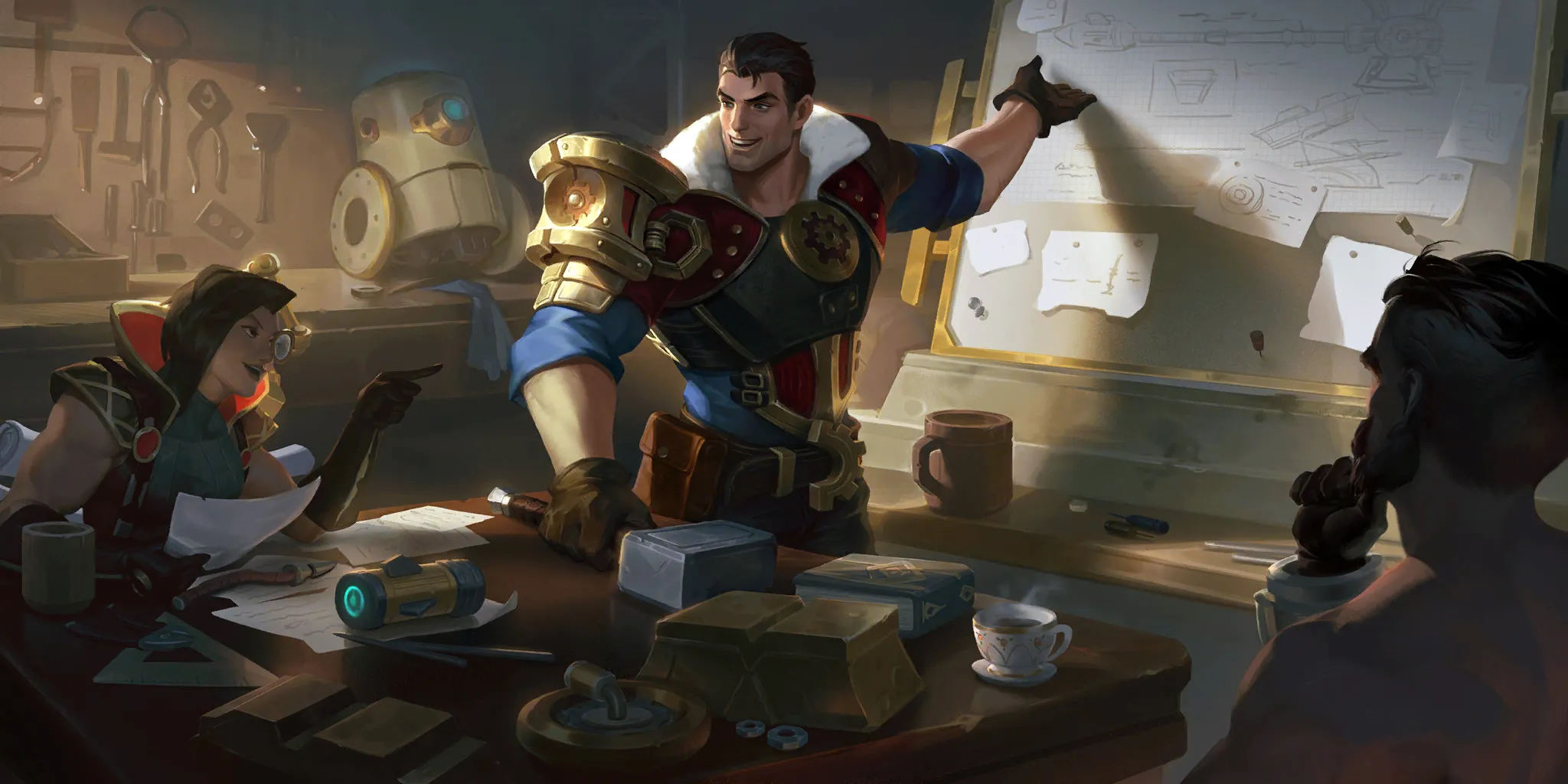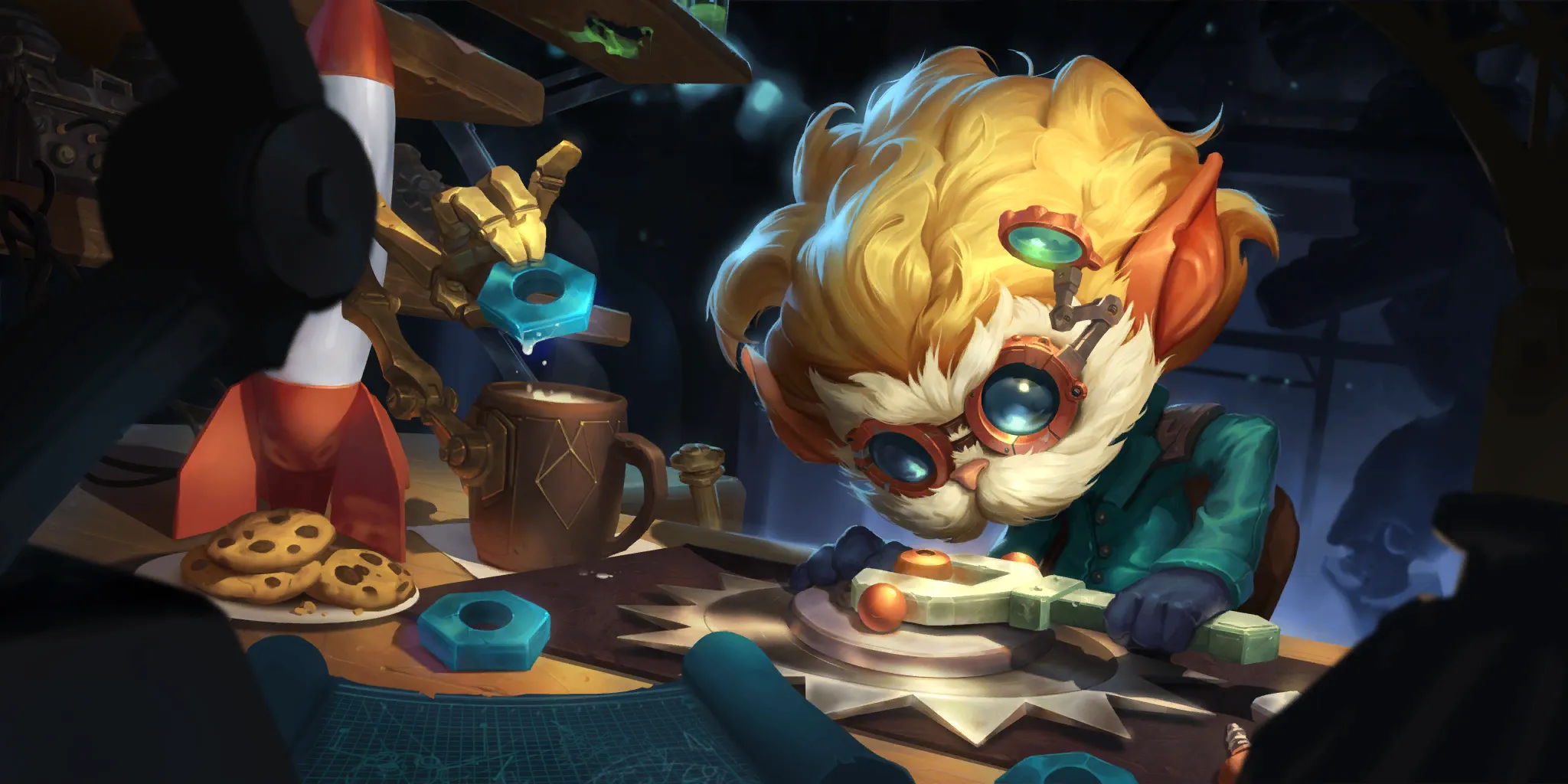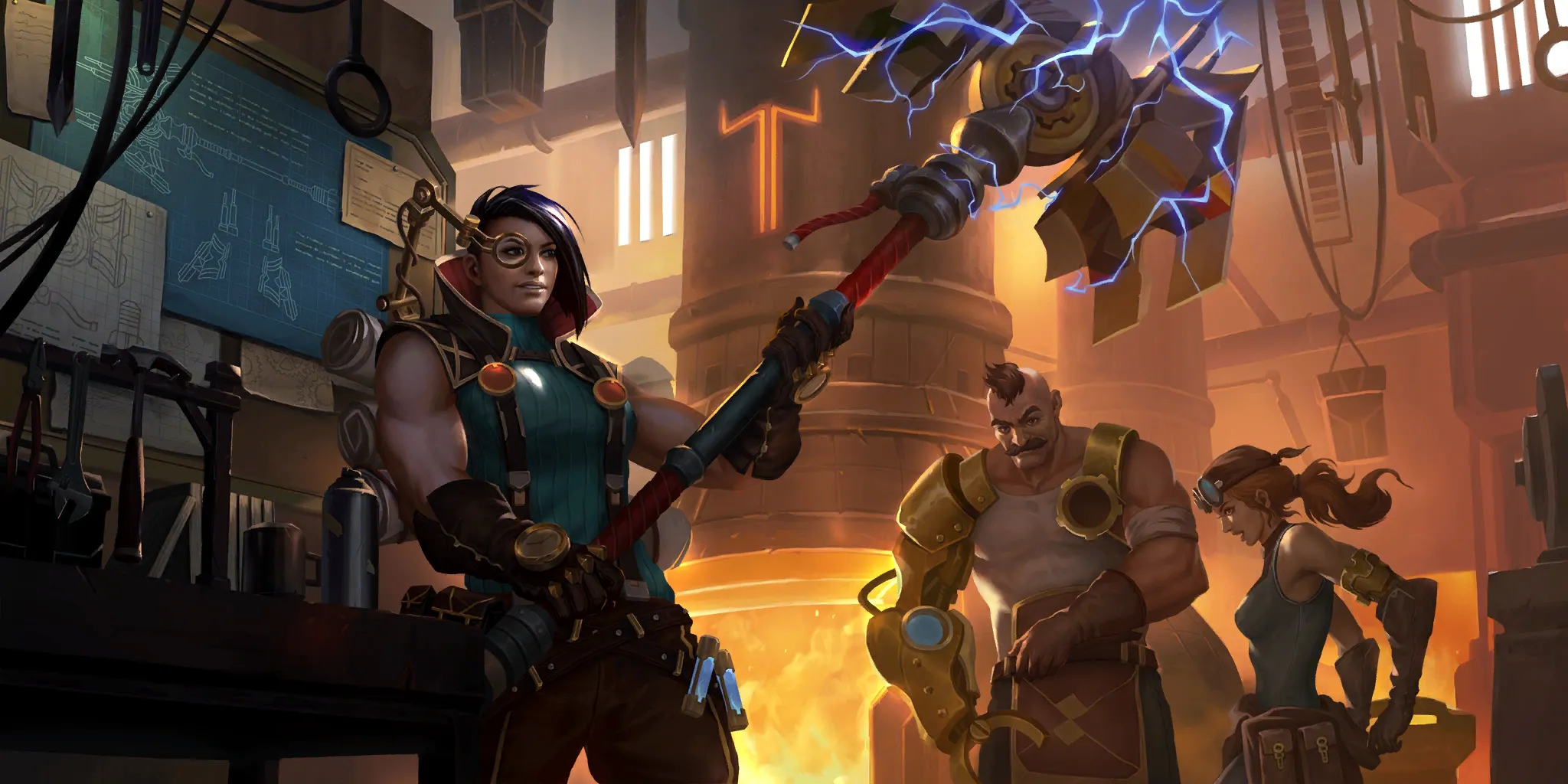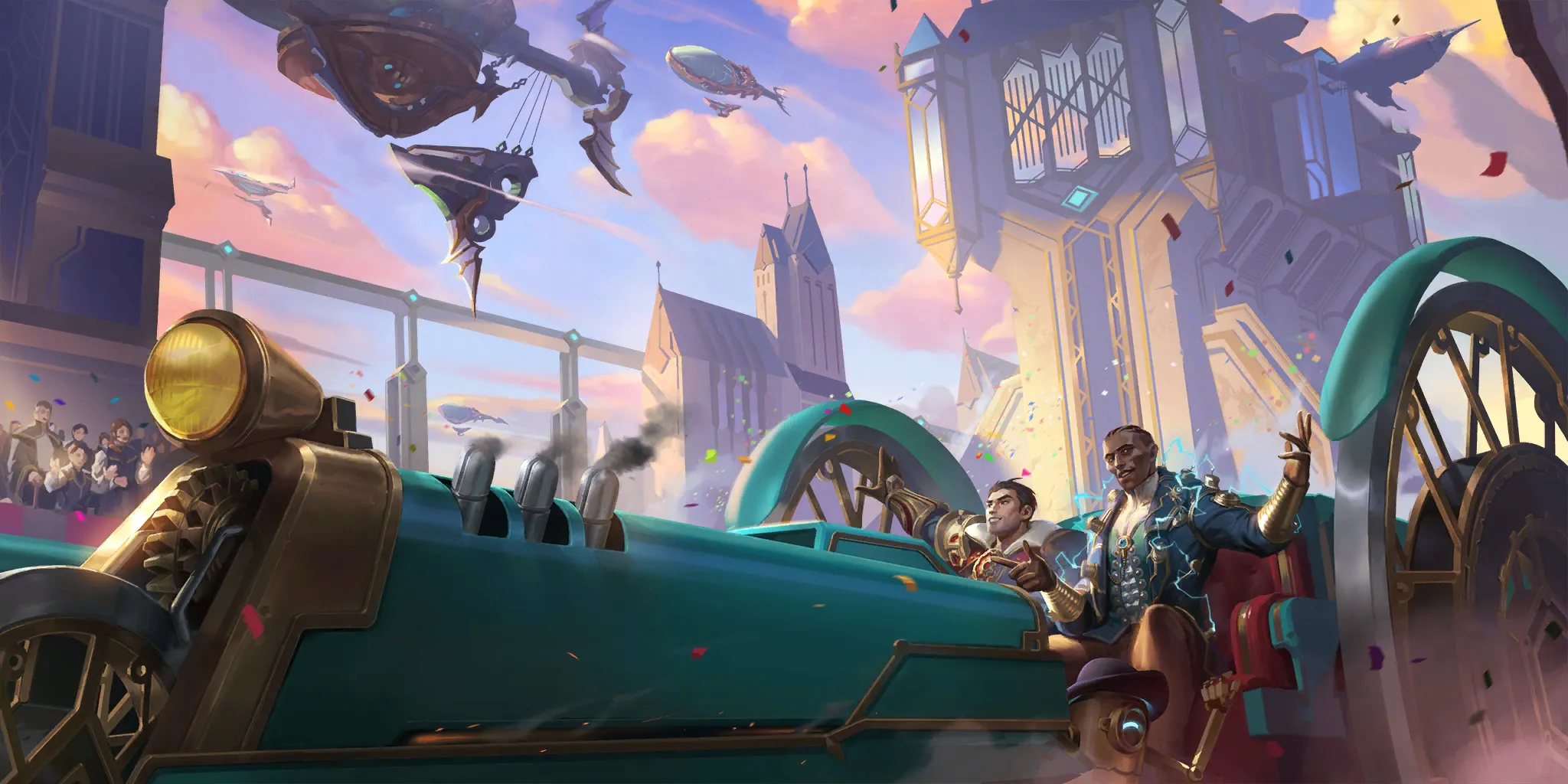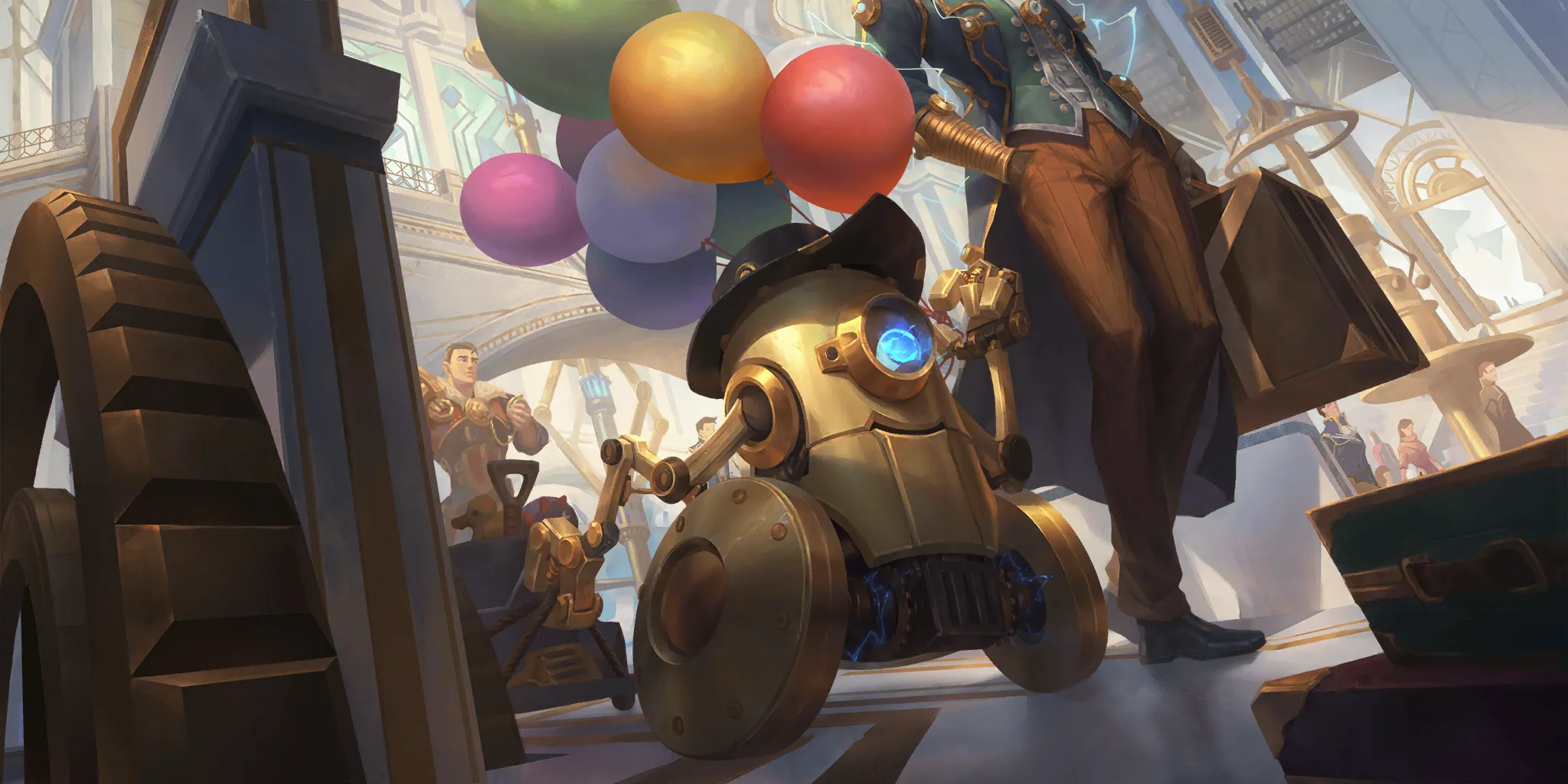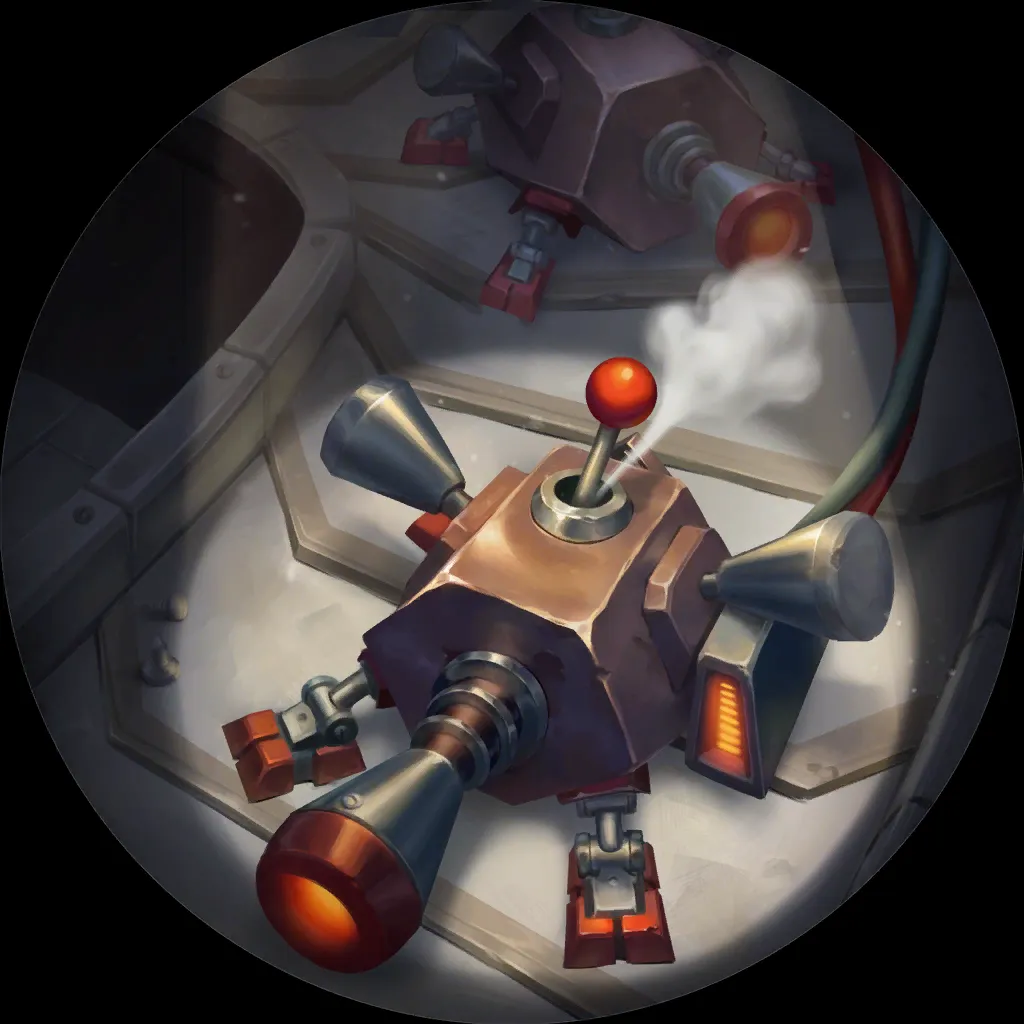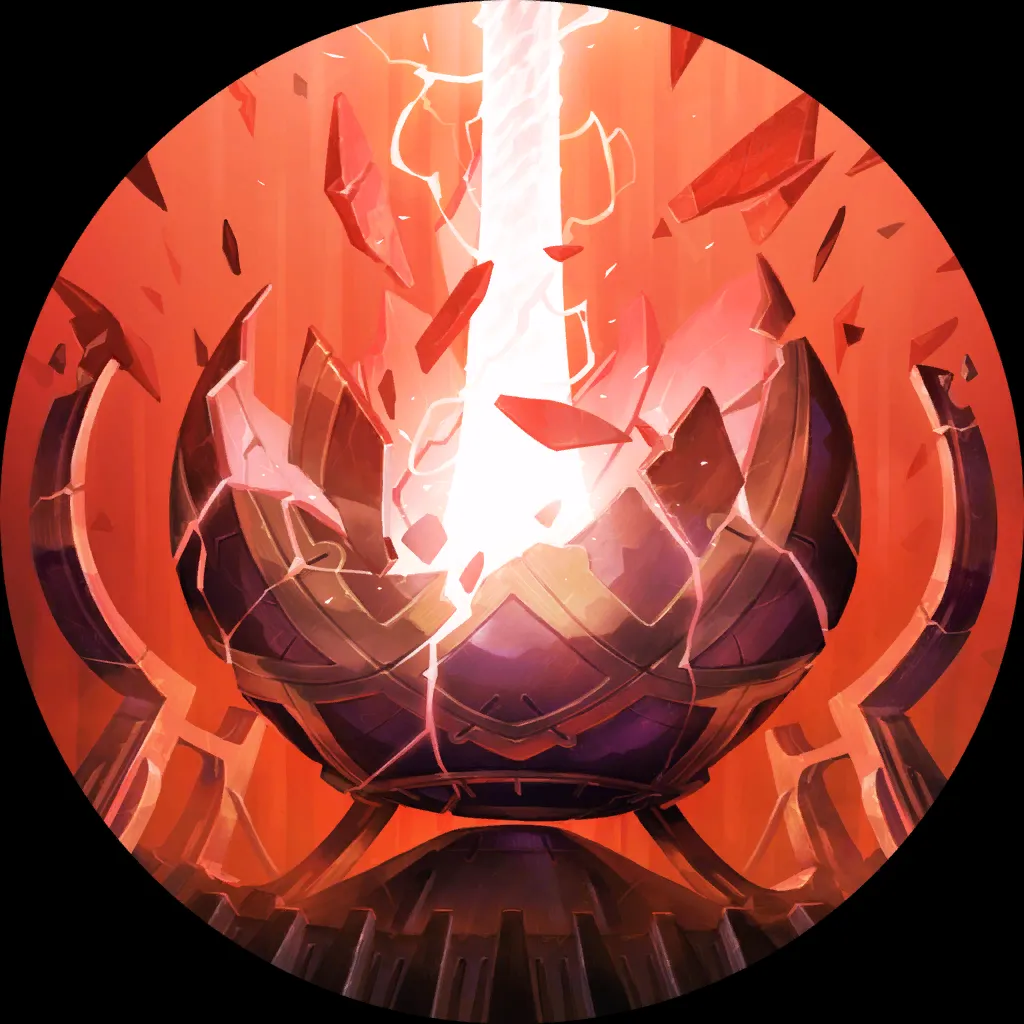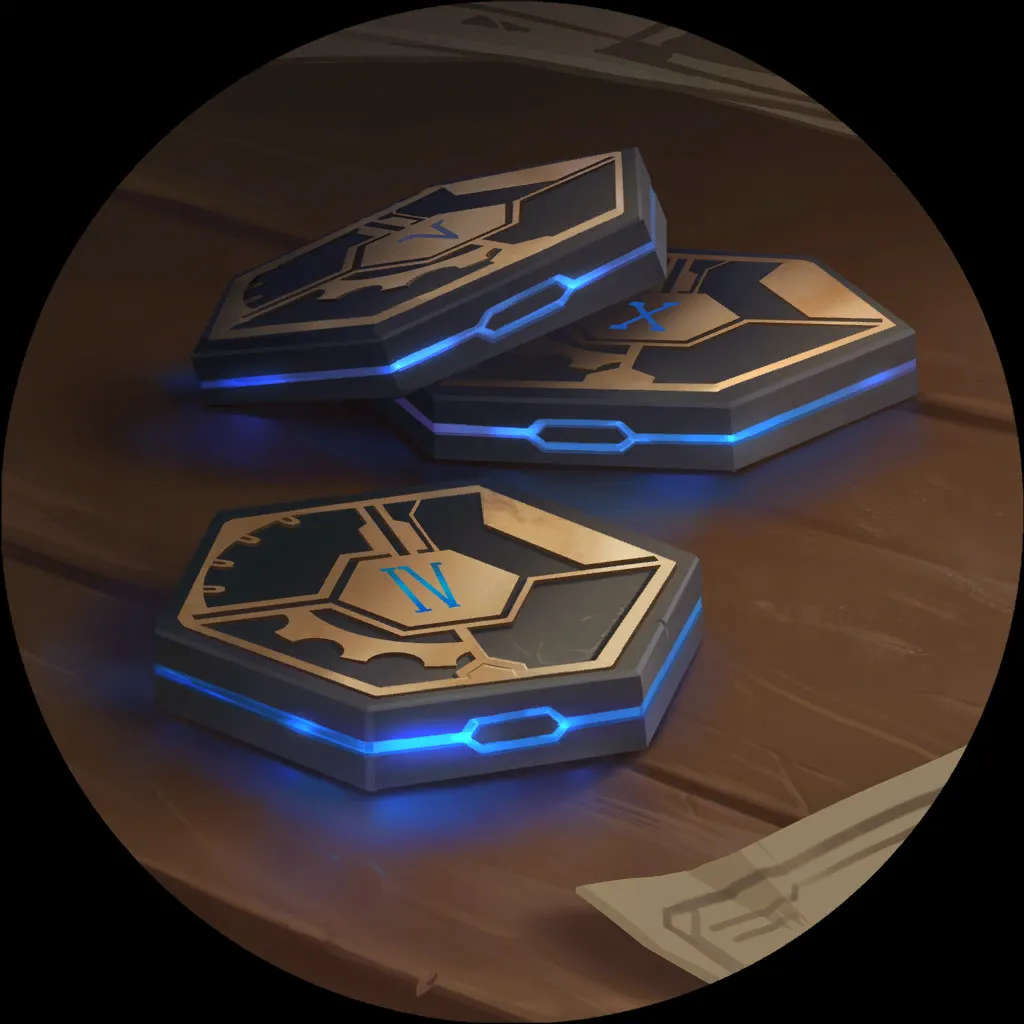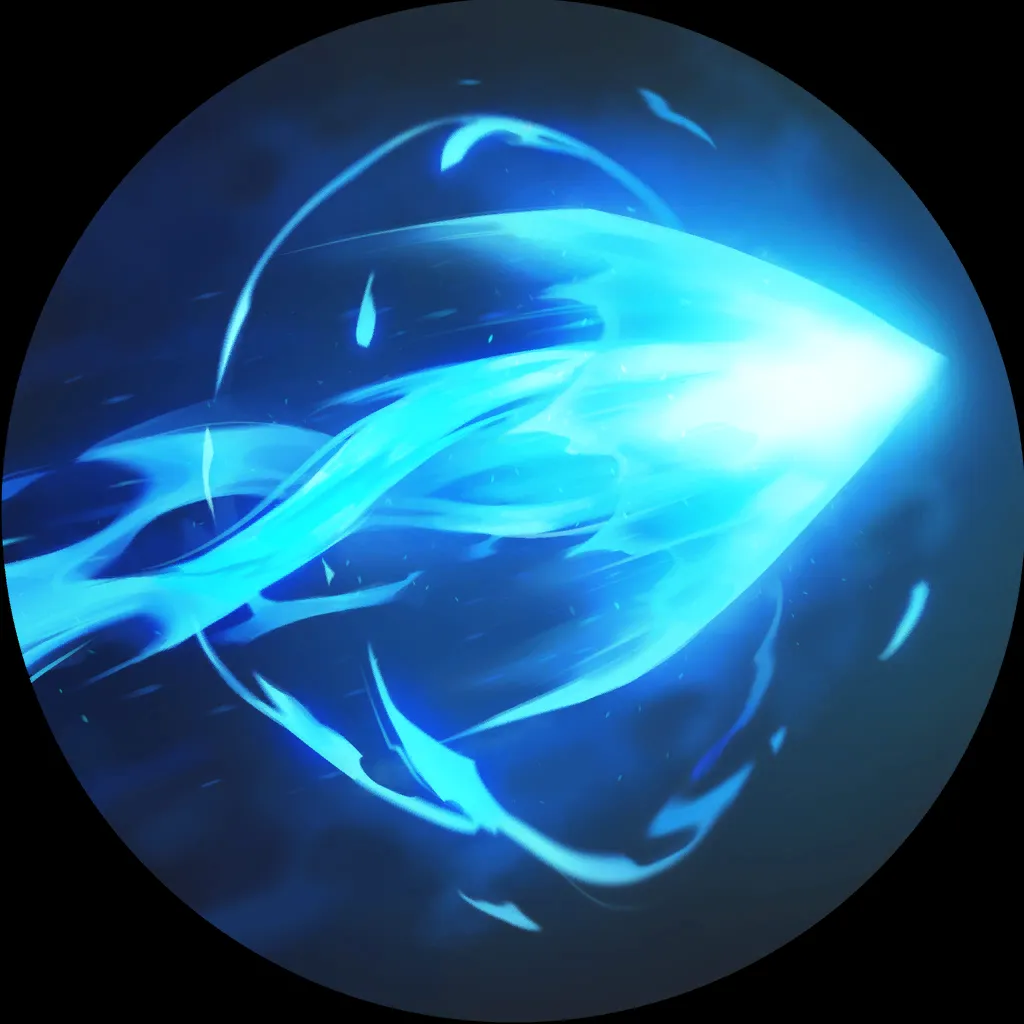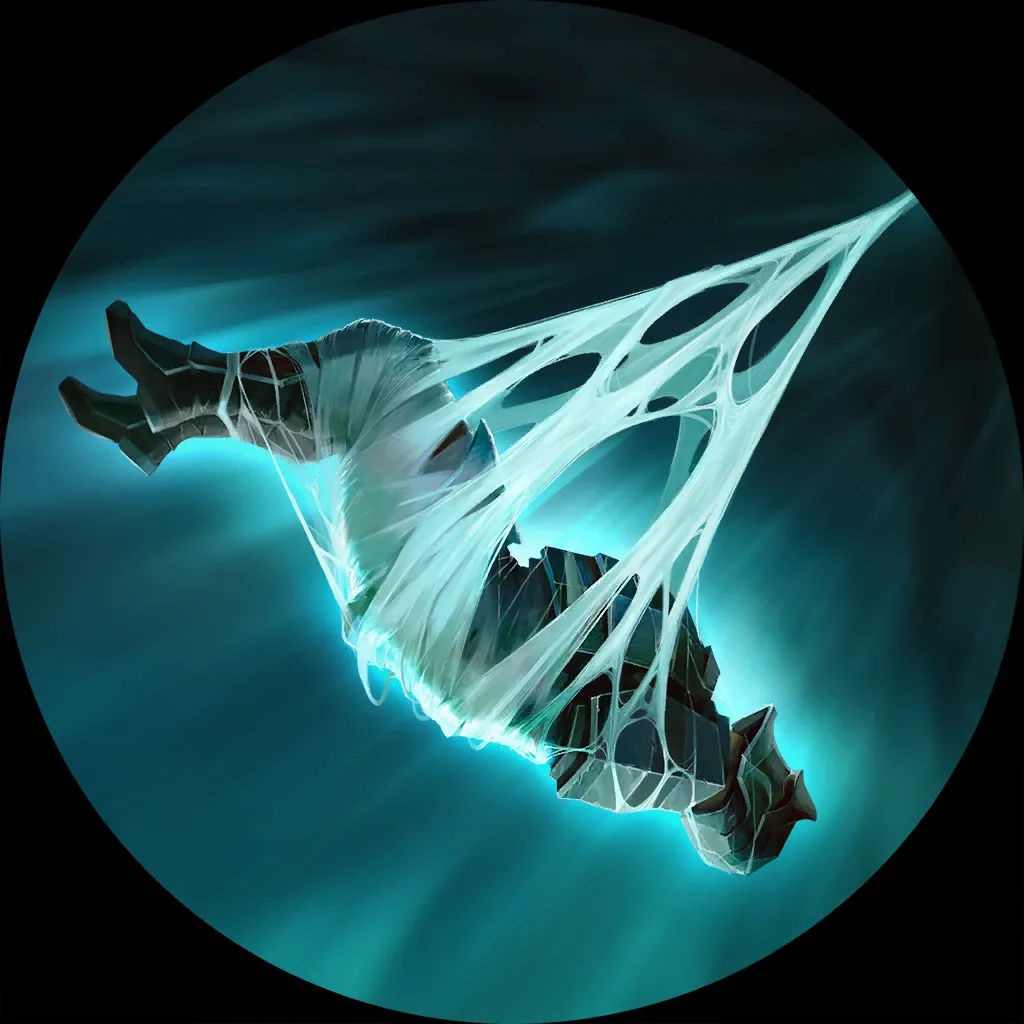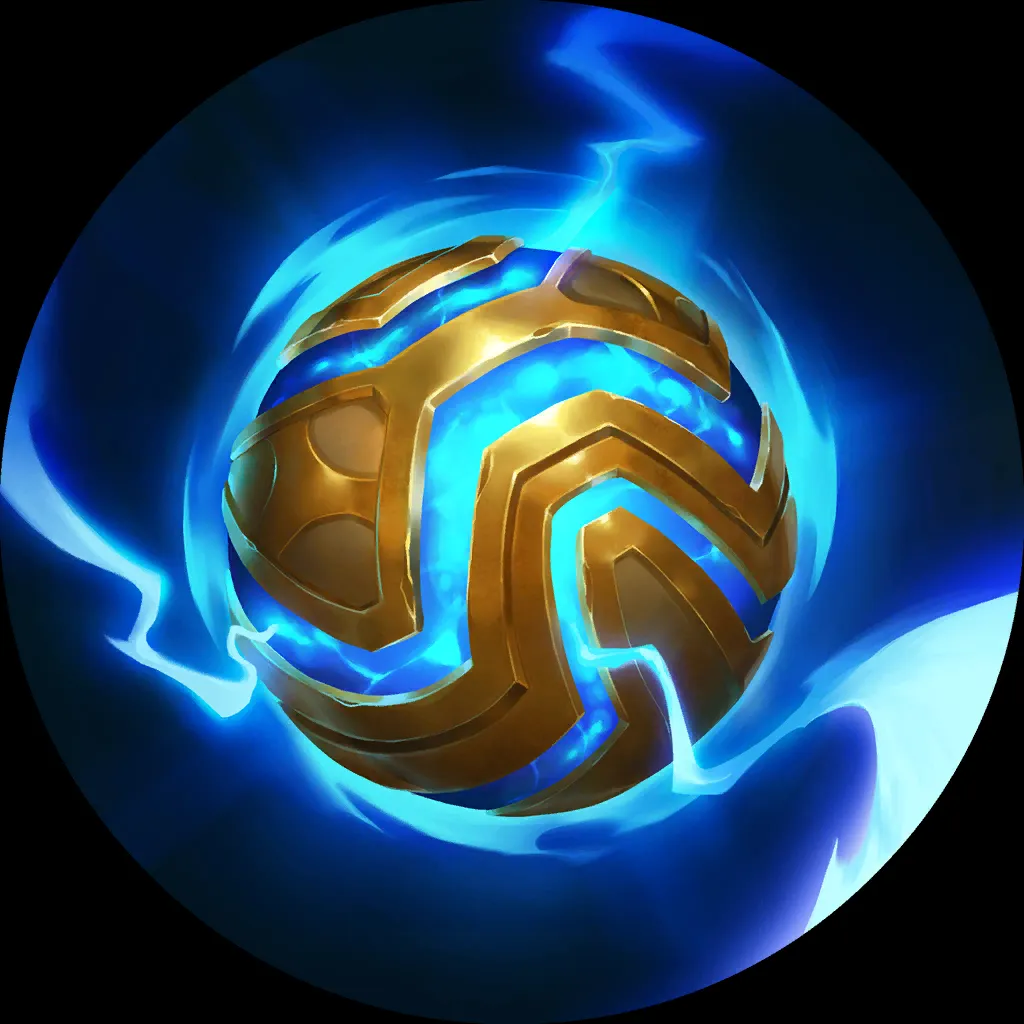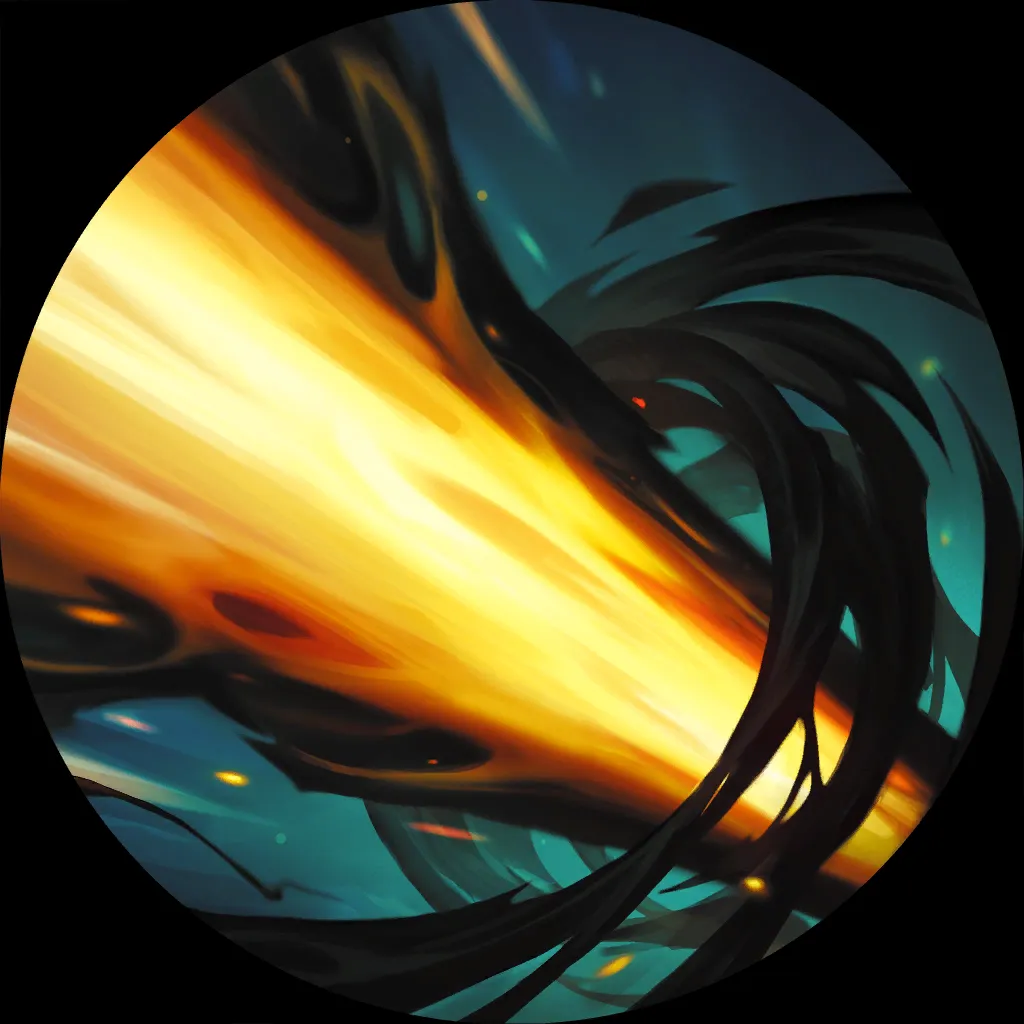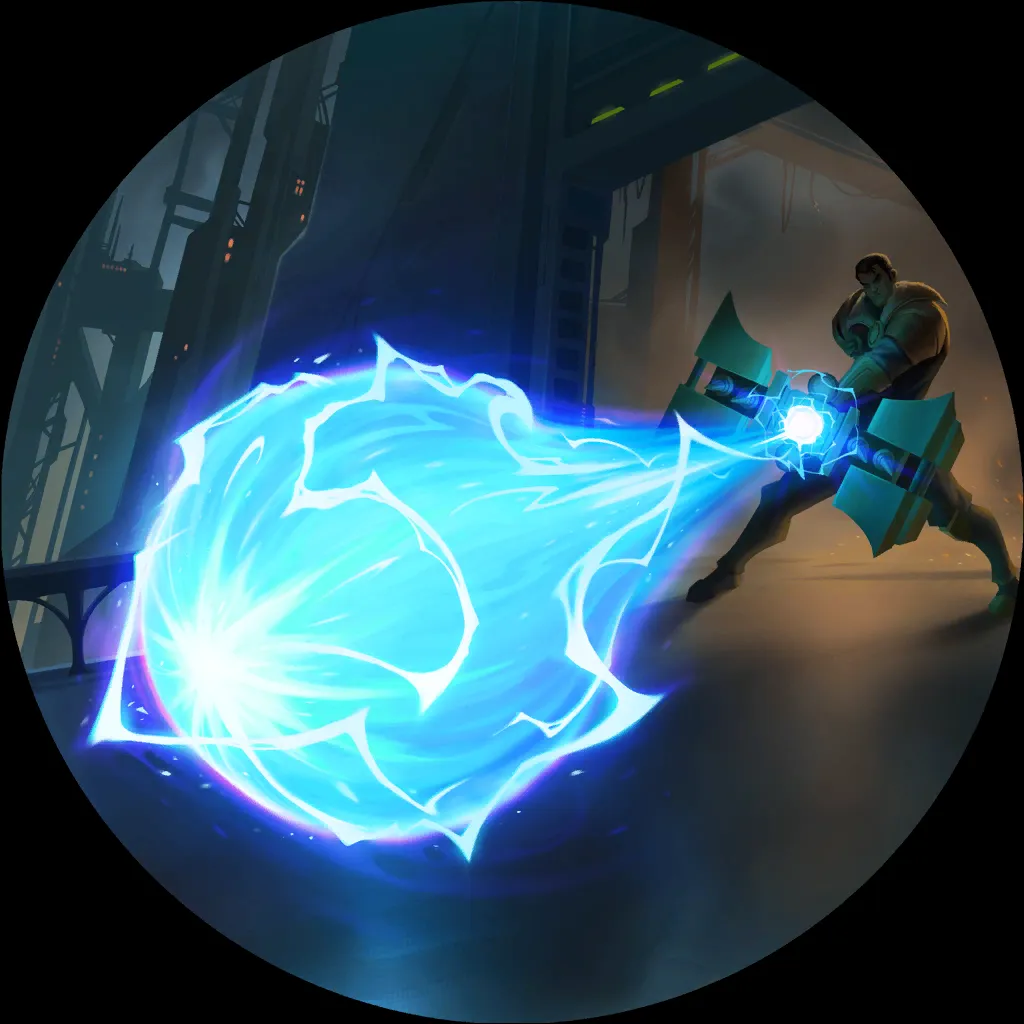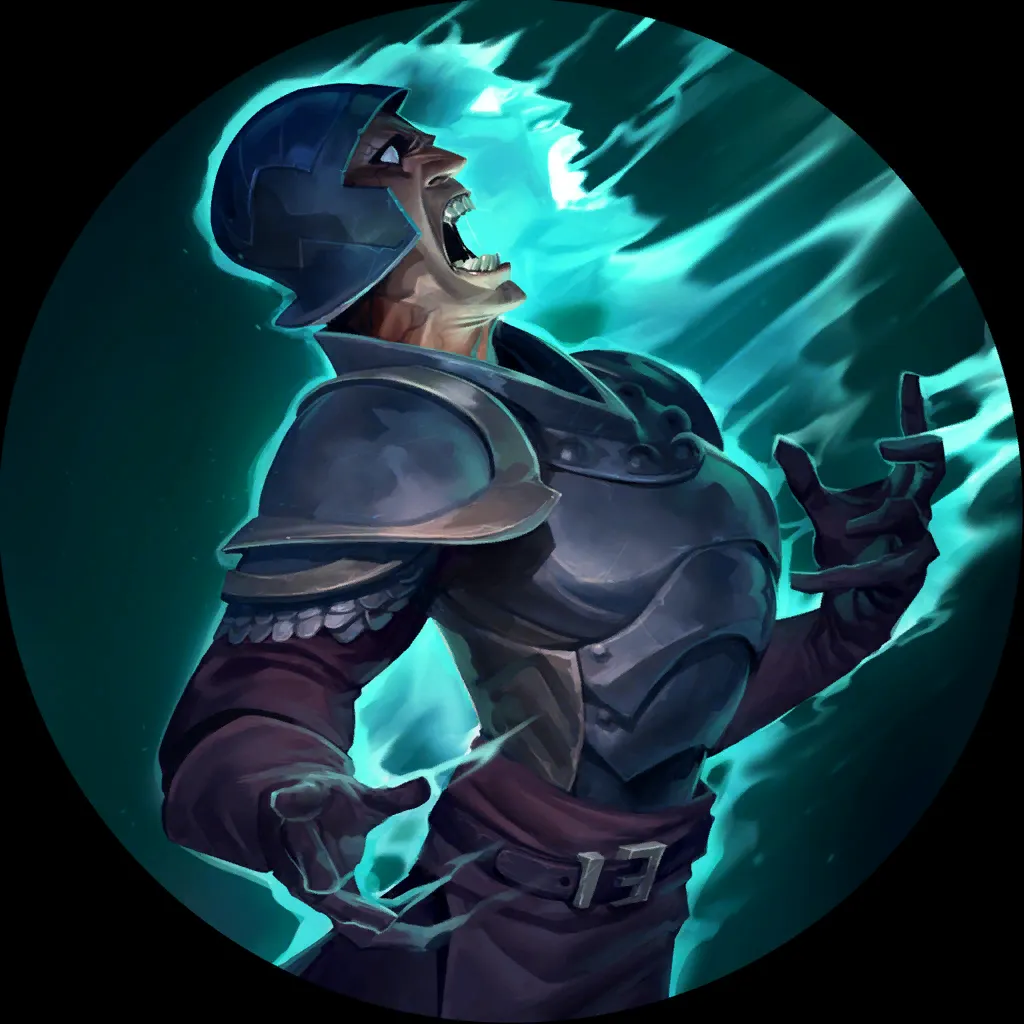 ---
Following Jhinnie's footsteps, these Recall-loving champs return to the meta thanks to their great odds against Nami Lee and Akshan Lee, while also having game against Fated Fiora. Swain decks are a nightmare for these two, though, and so is Jhinnie.
Overall, Yasuo Katarina punches at a stunning 57%+, and around 500 games with their best list.
6
6
17
11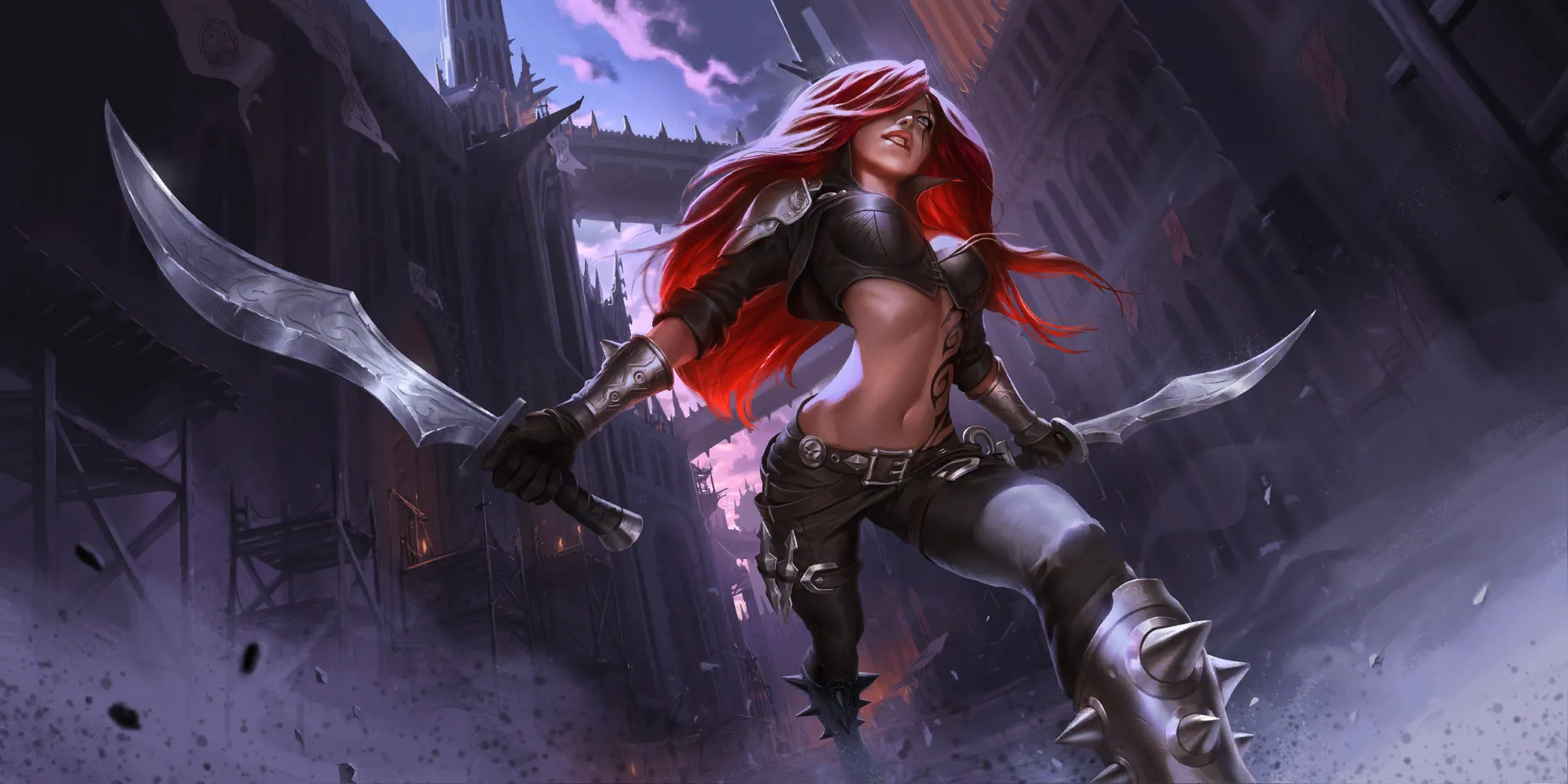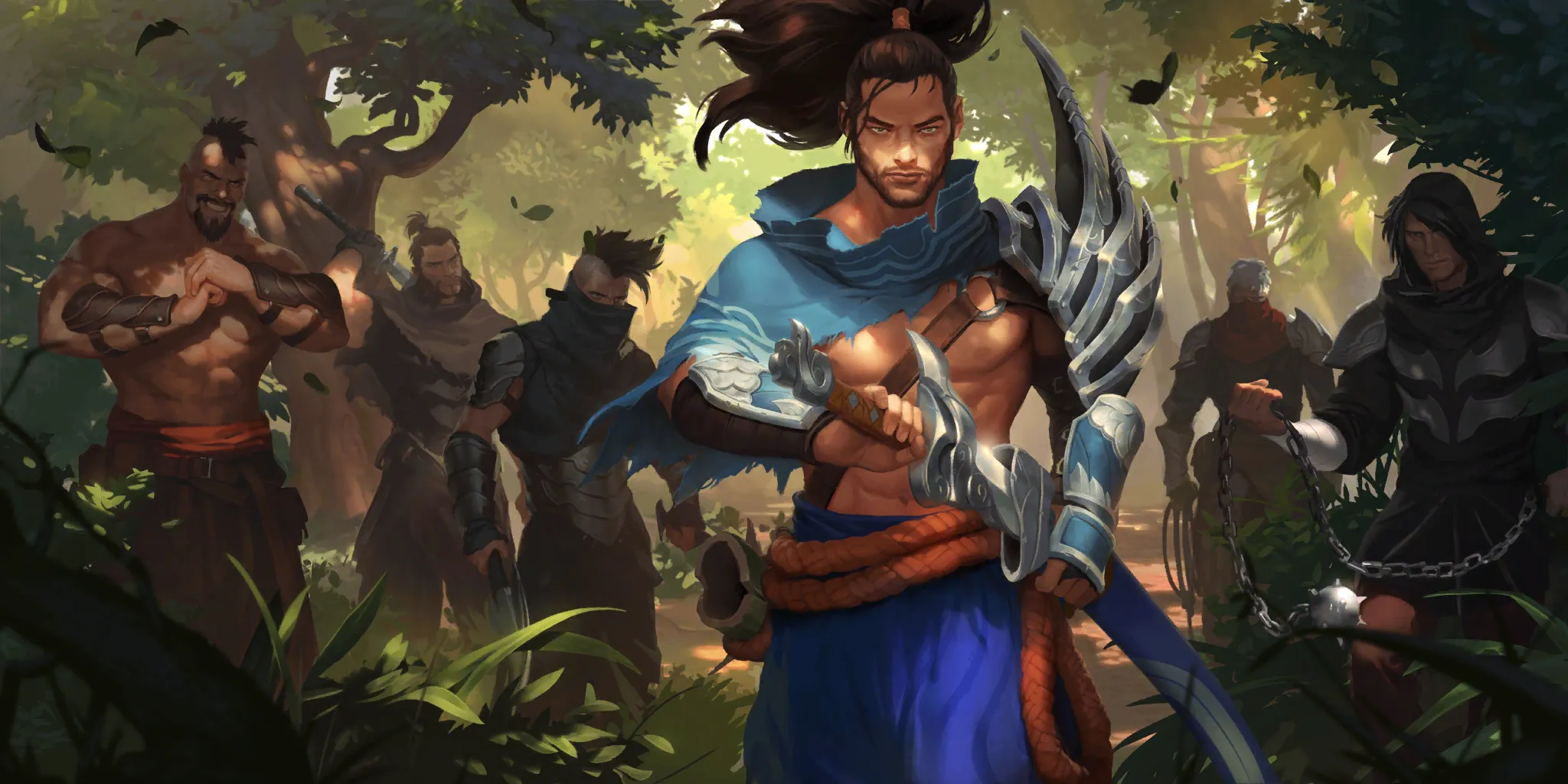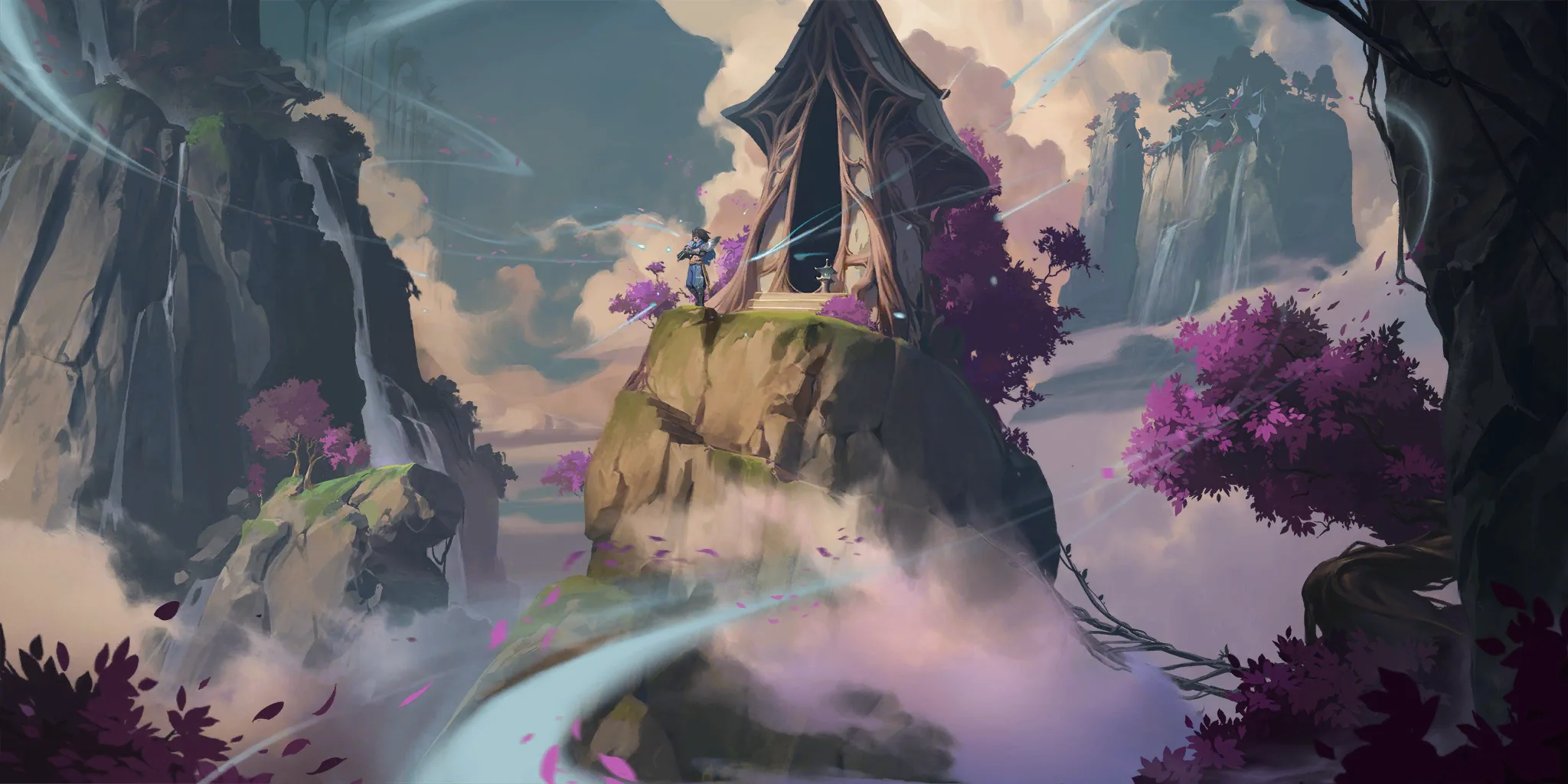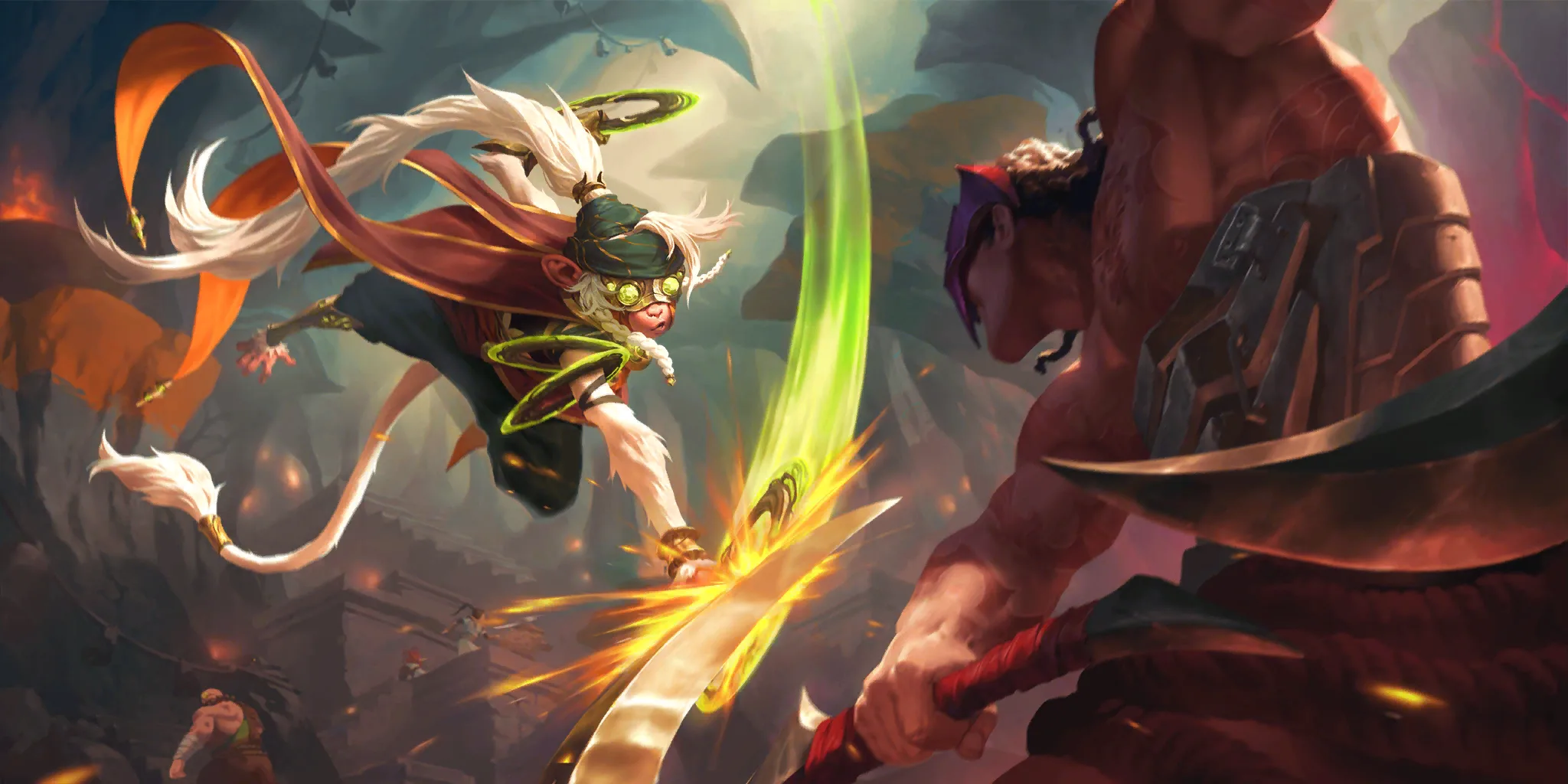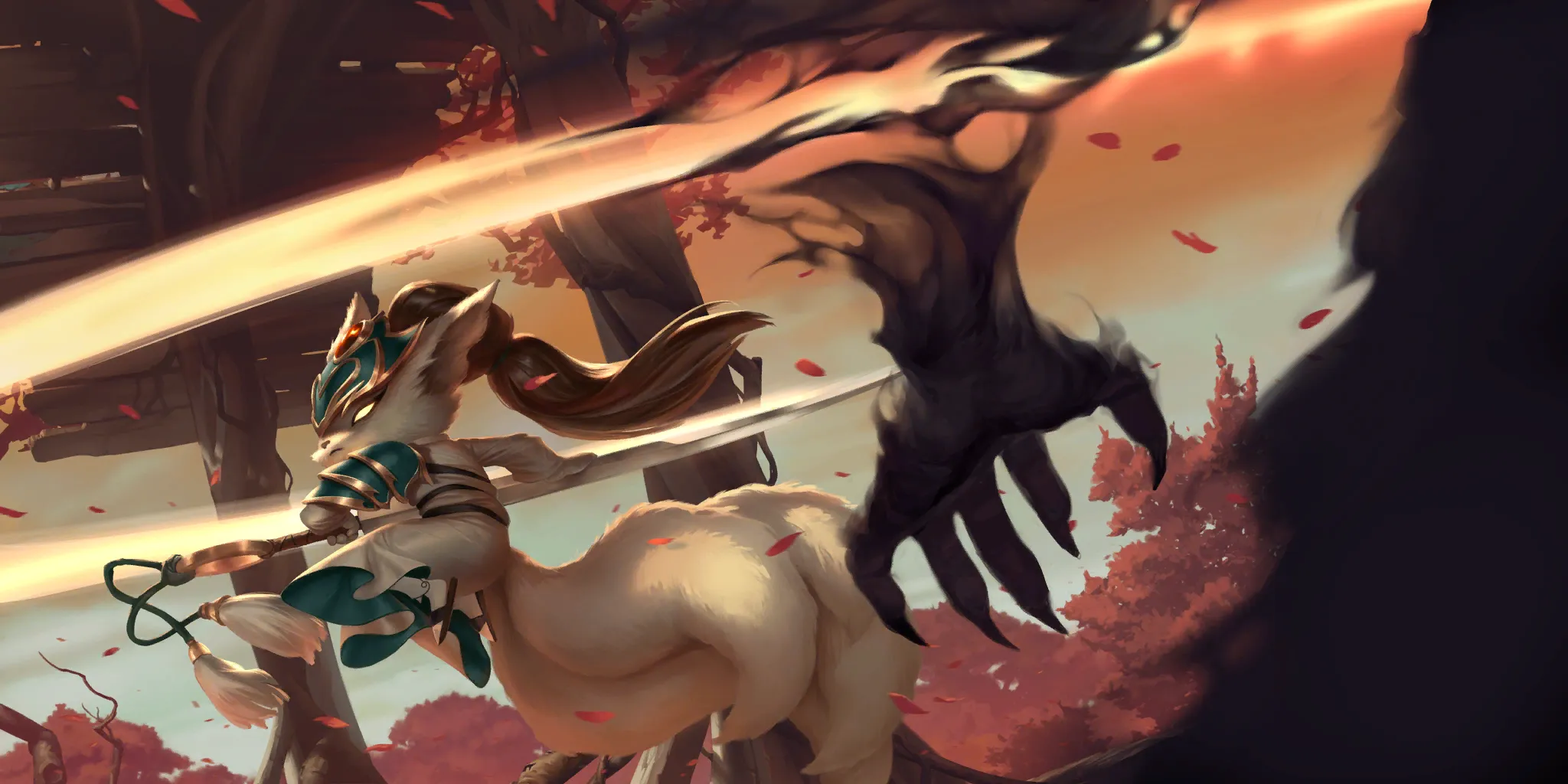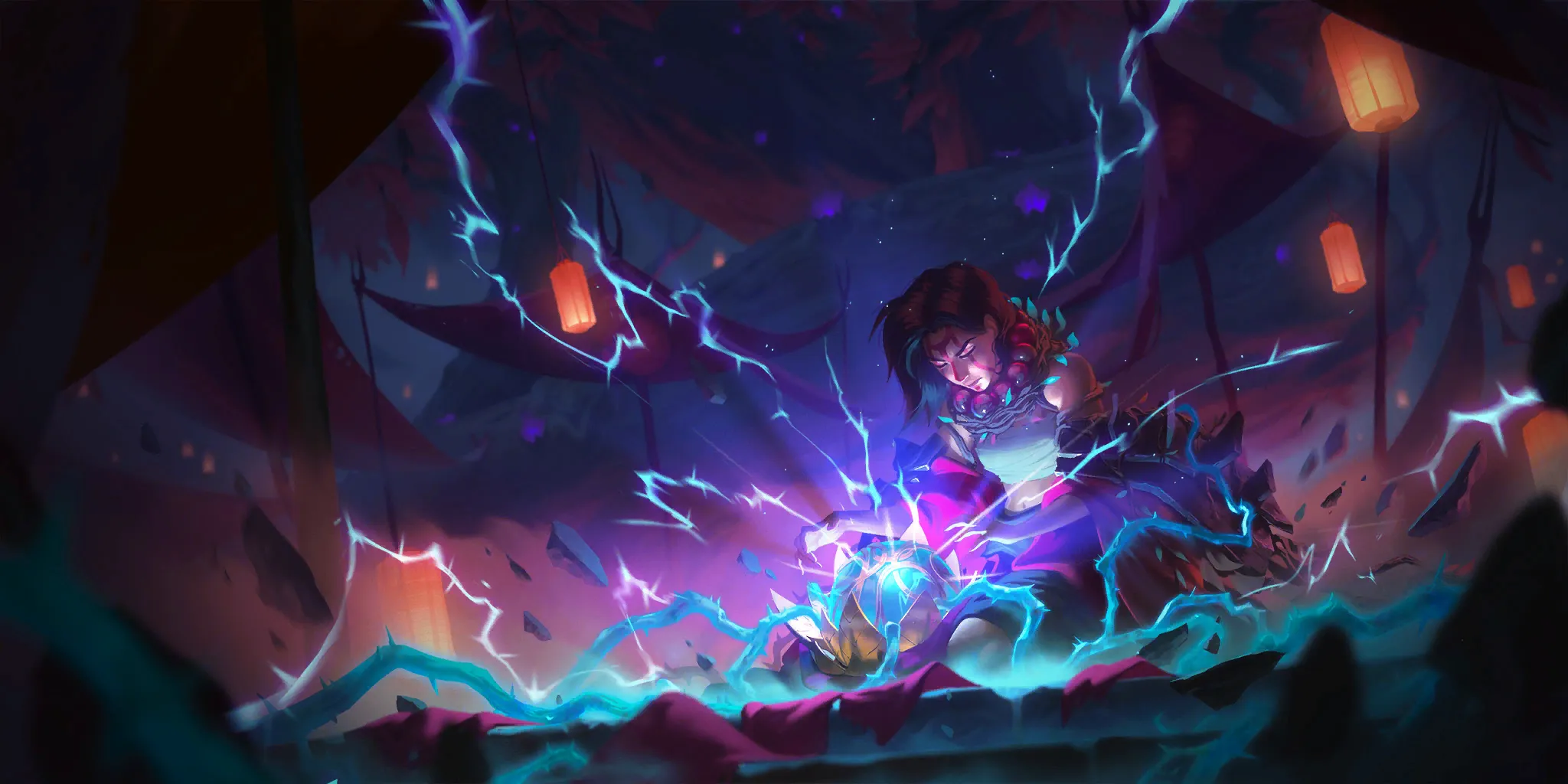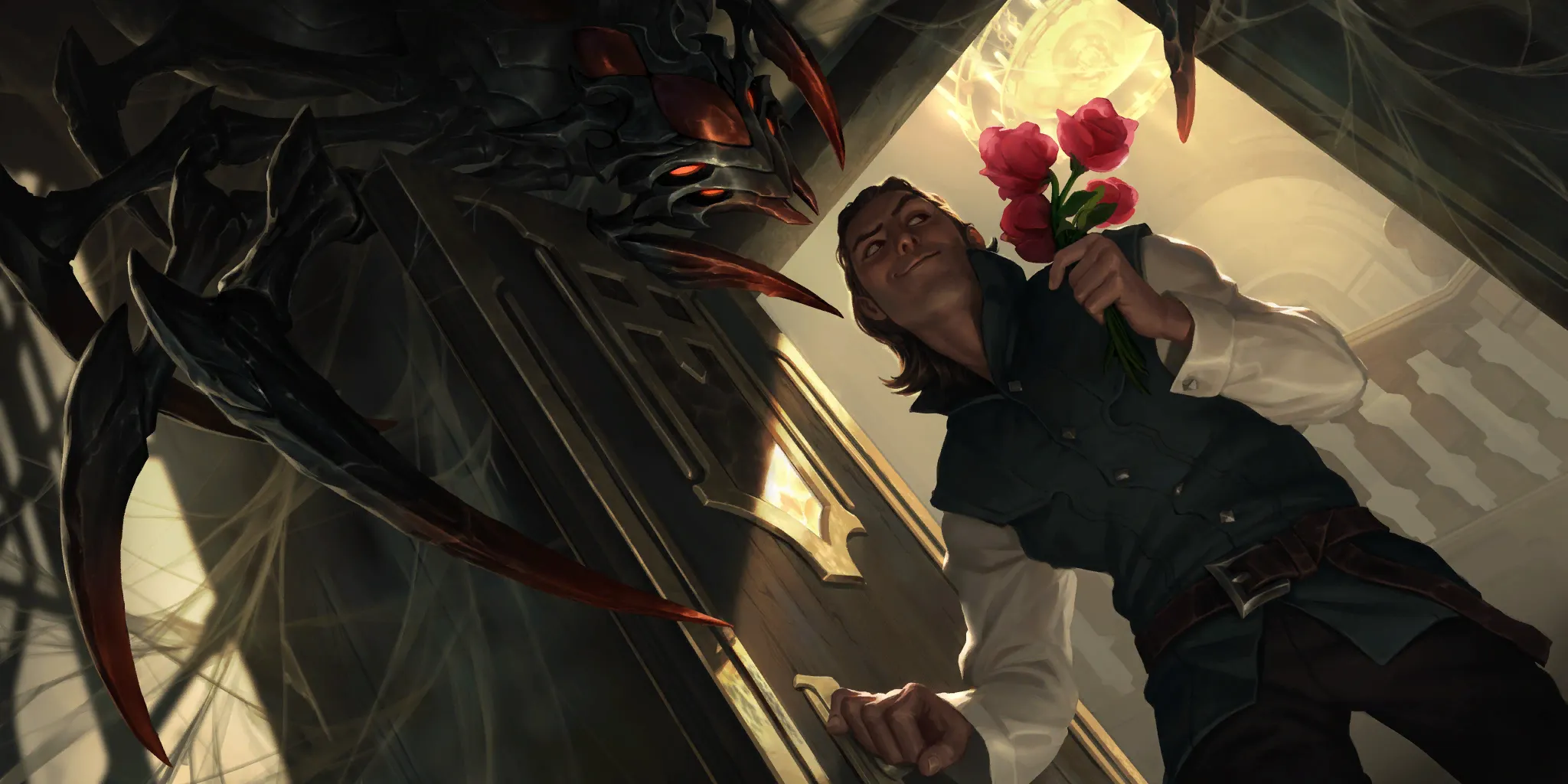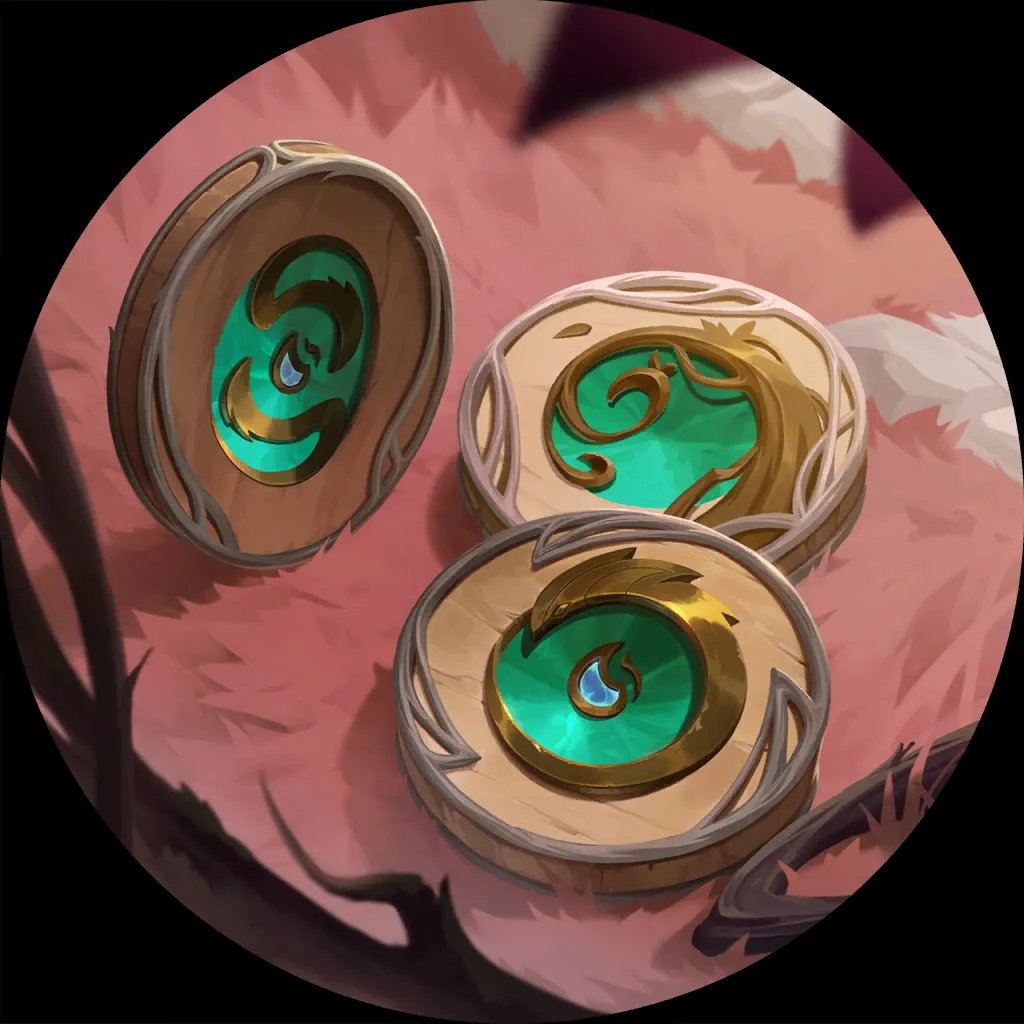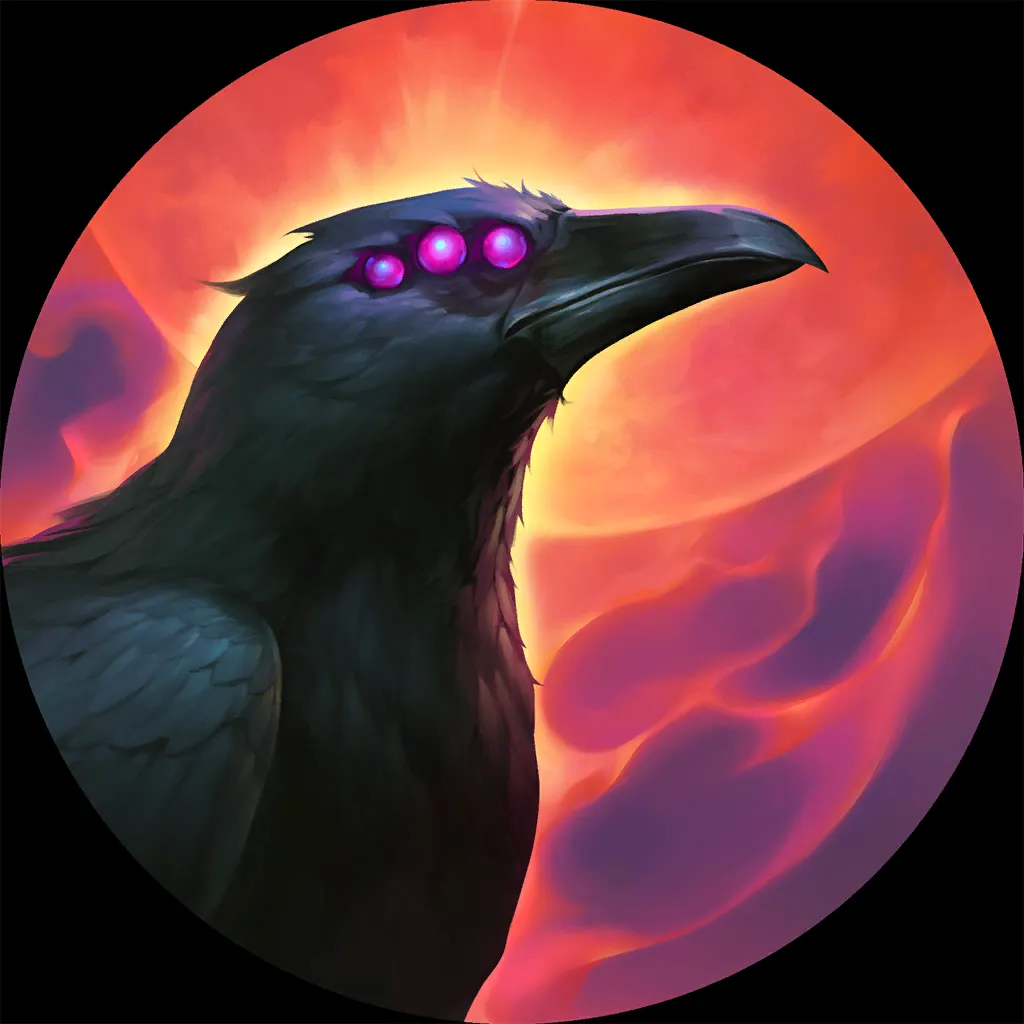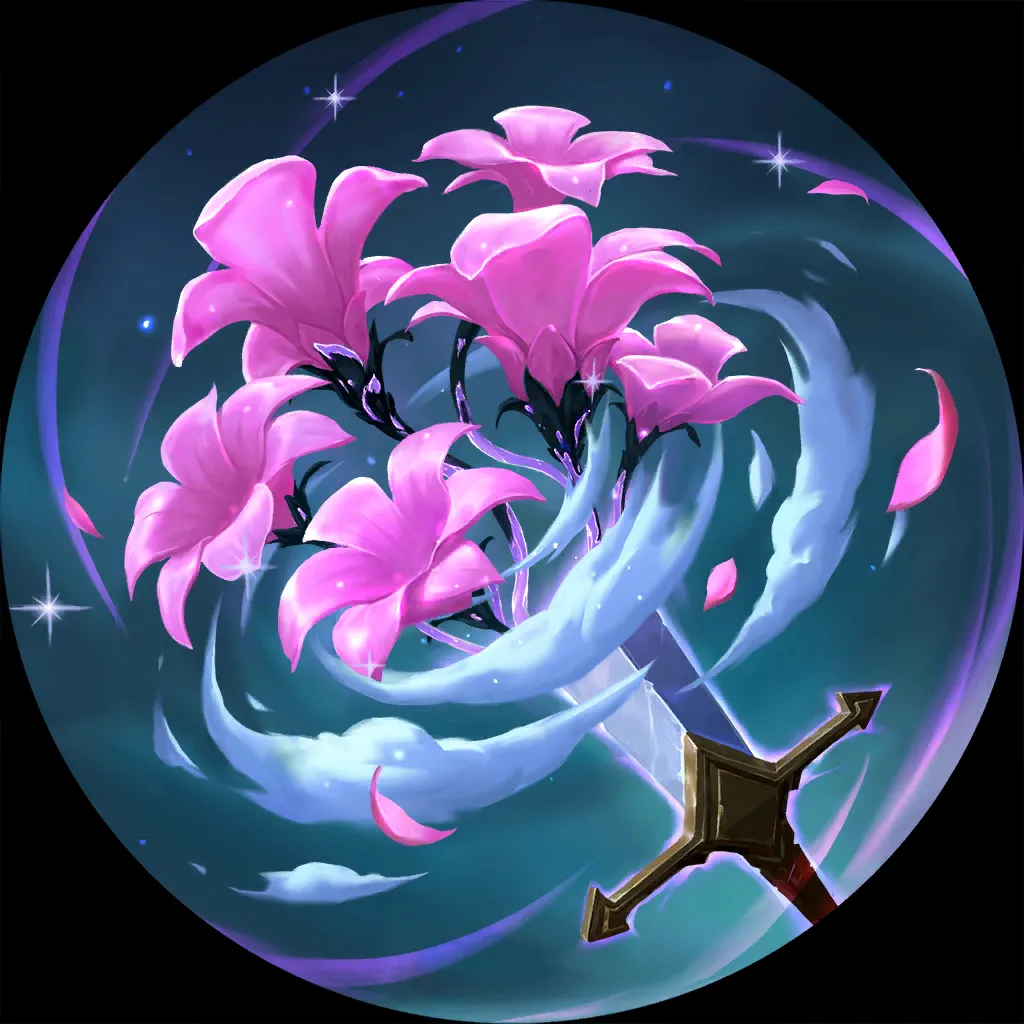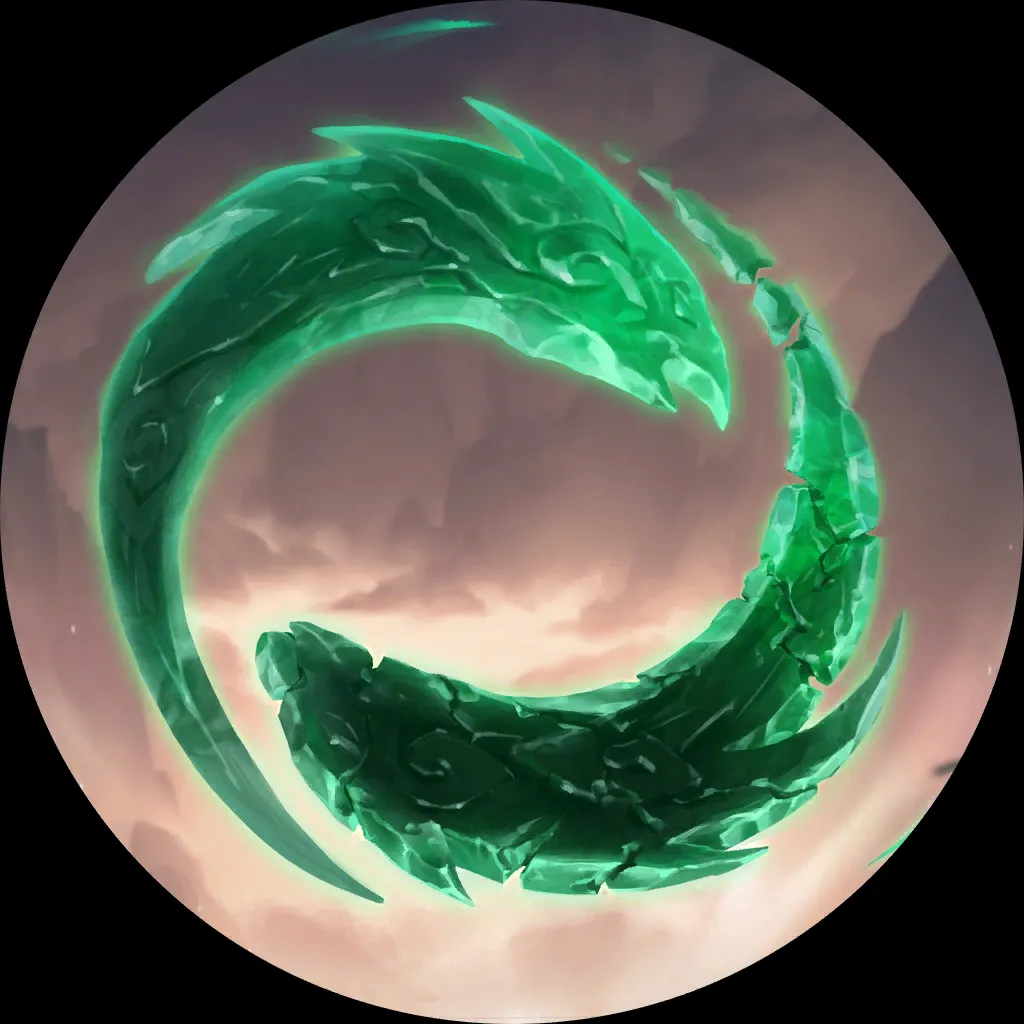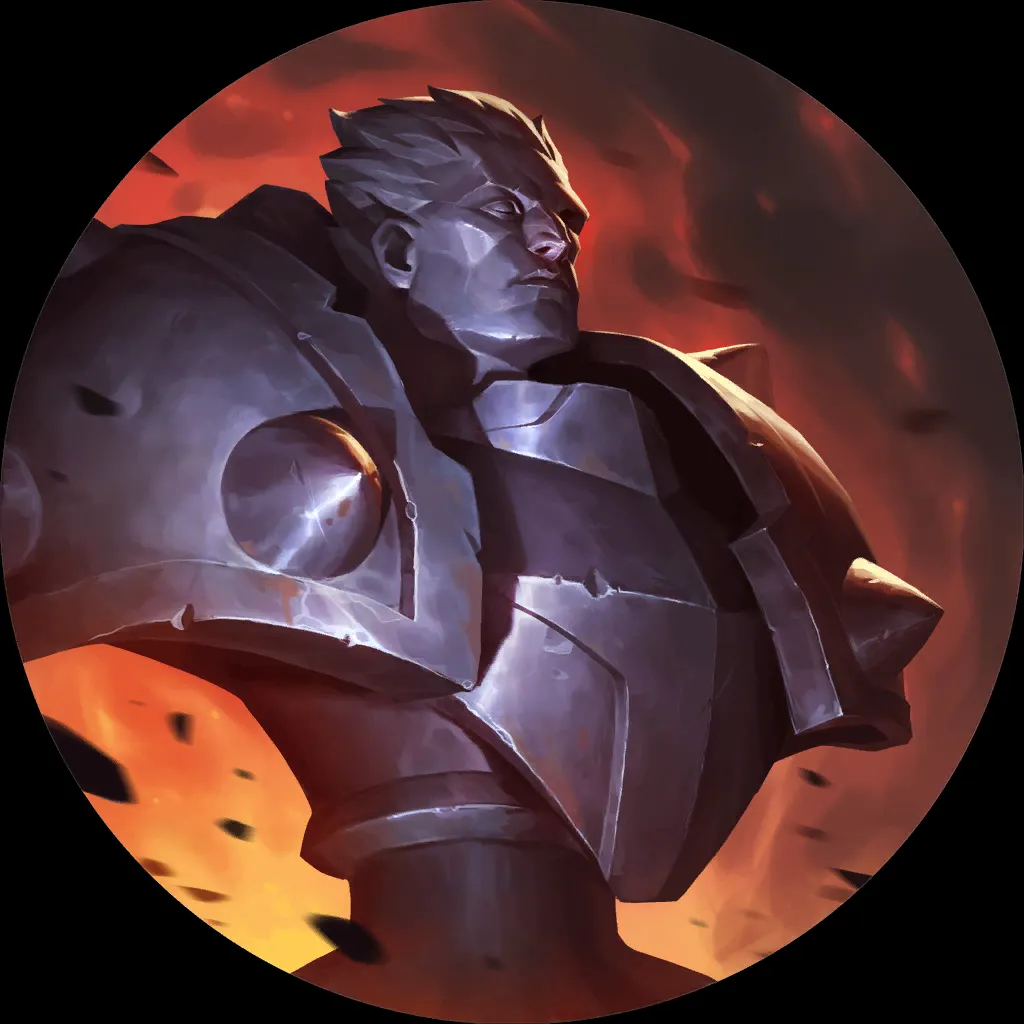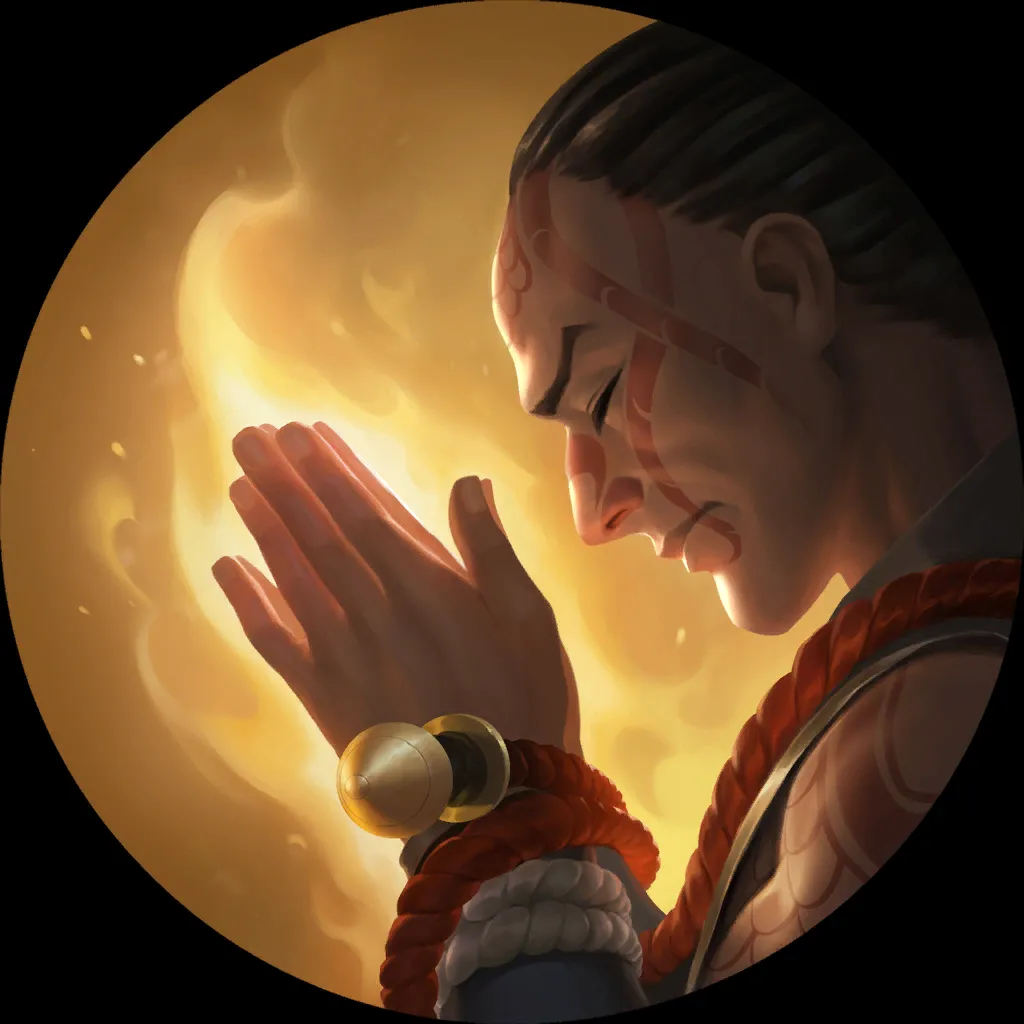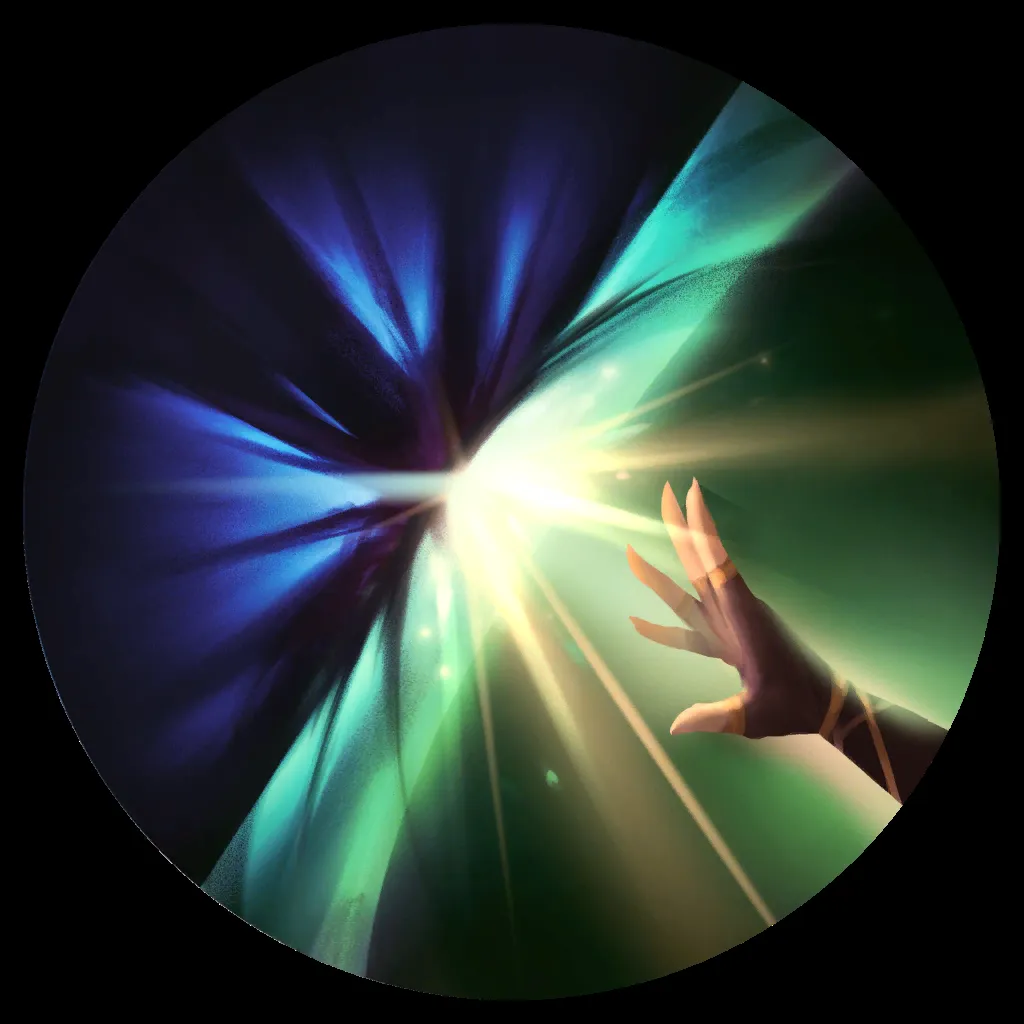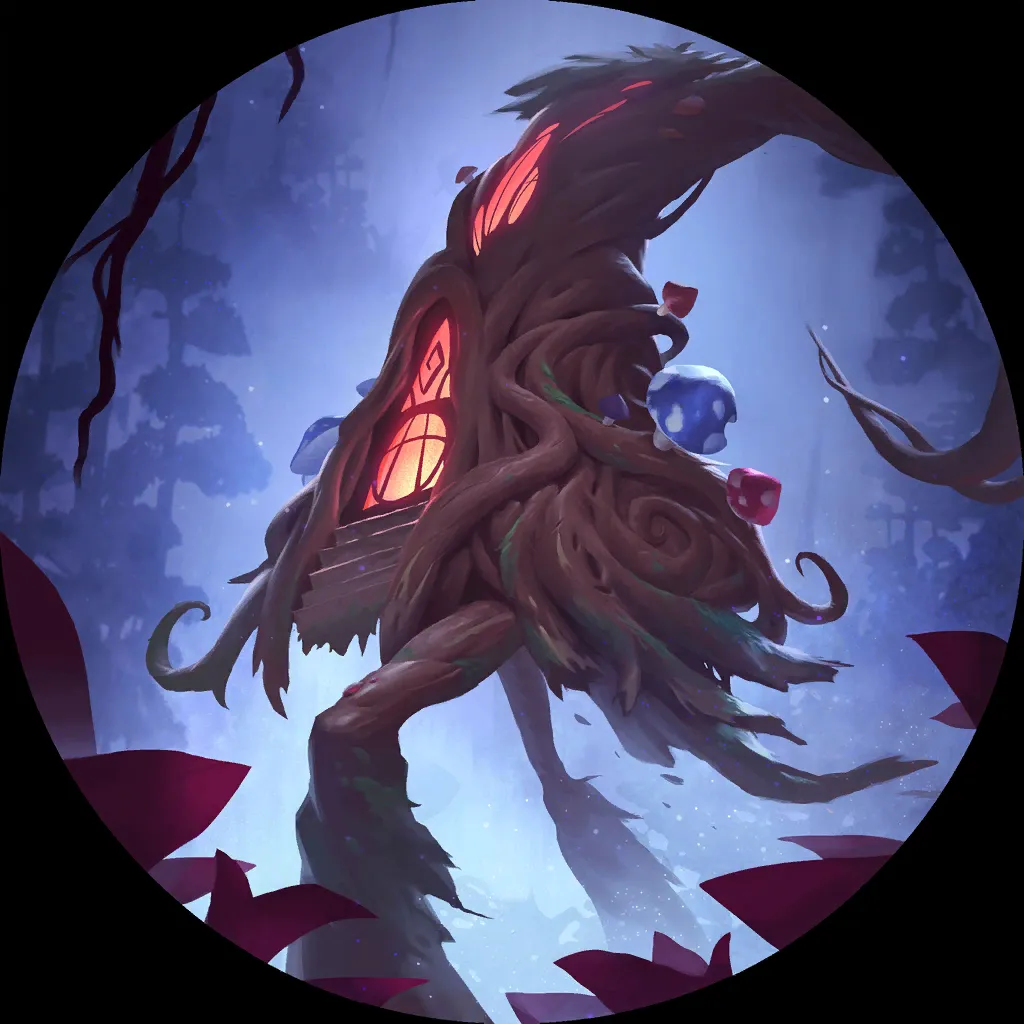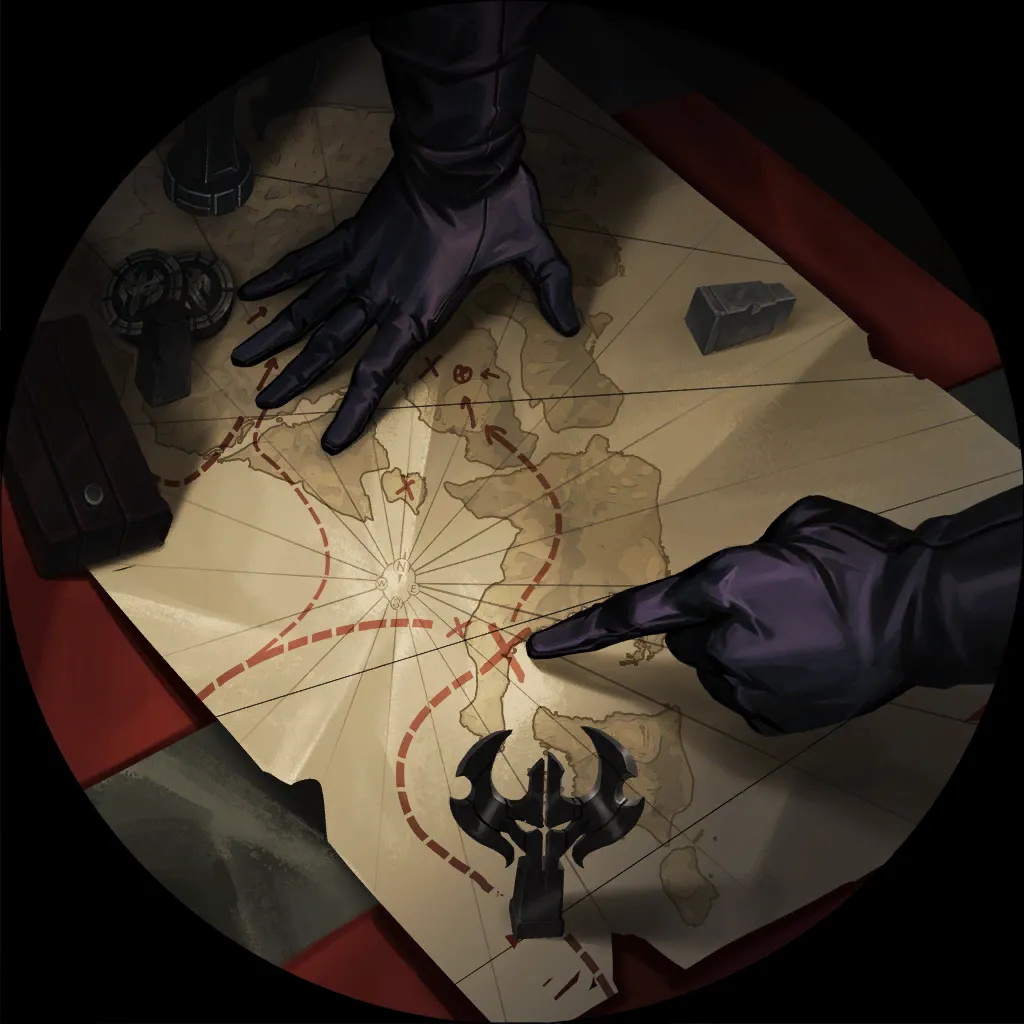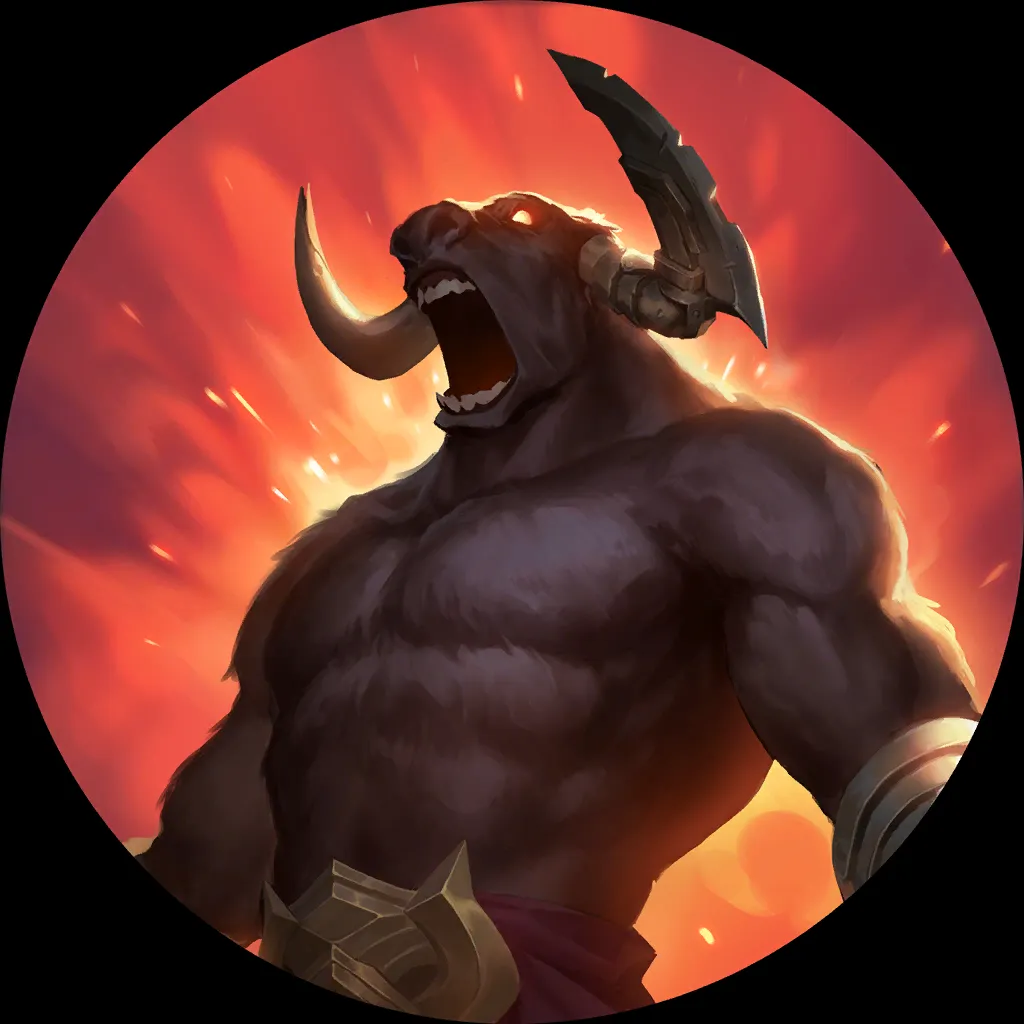 ---
Kalista Nocturne, ft. Kat
The Mistwraith
archetype has been in a flux this short patch, with pilots switching between Kalista
and Elise
– this last stretch, the Kalista version seems the best (with a great 54%+ WR in 450 games), with Katarina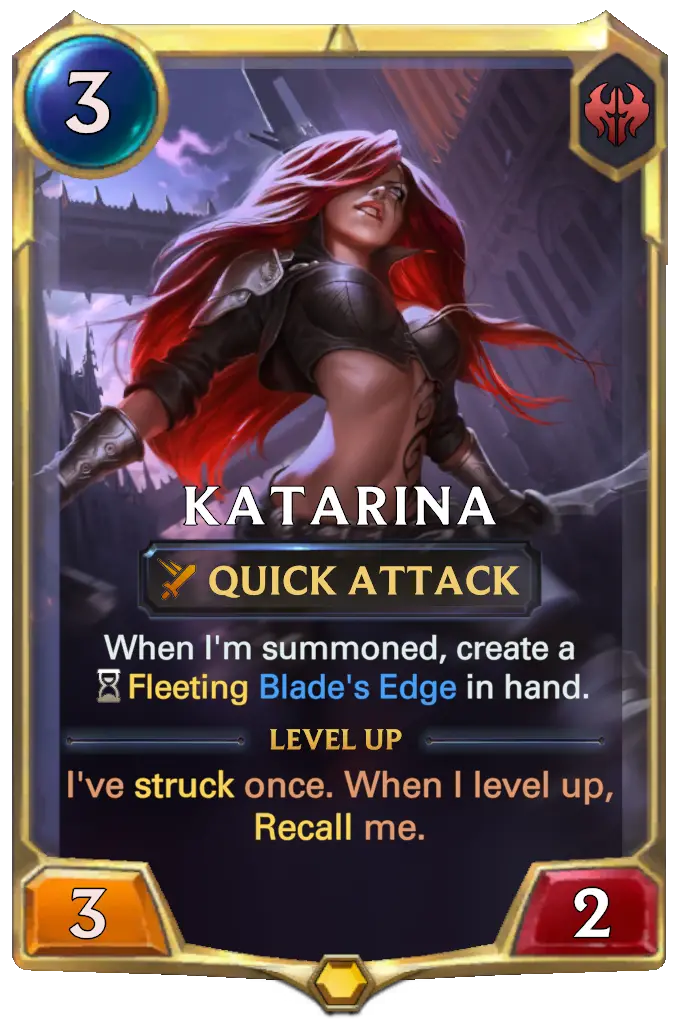 joining the fray.
6
1
11
22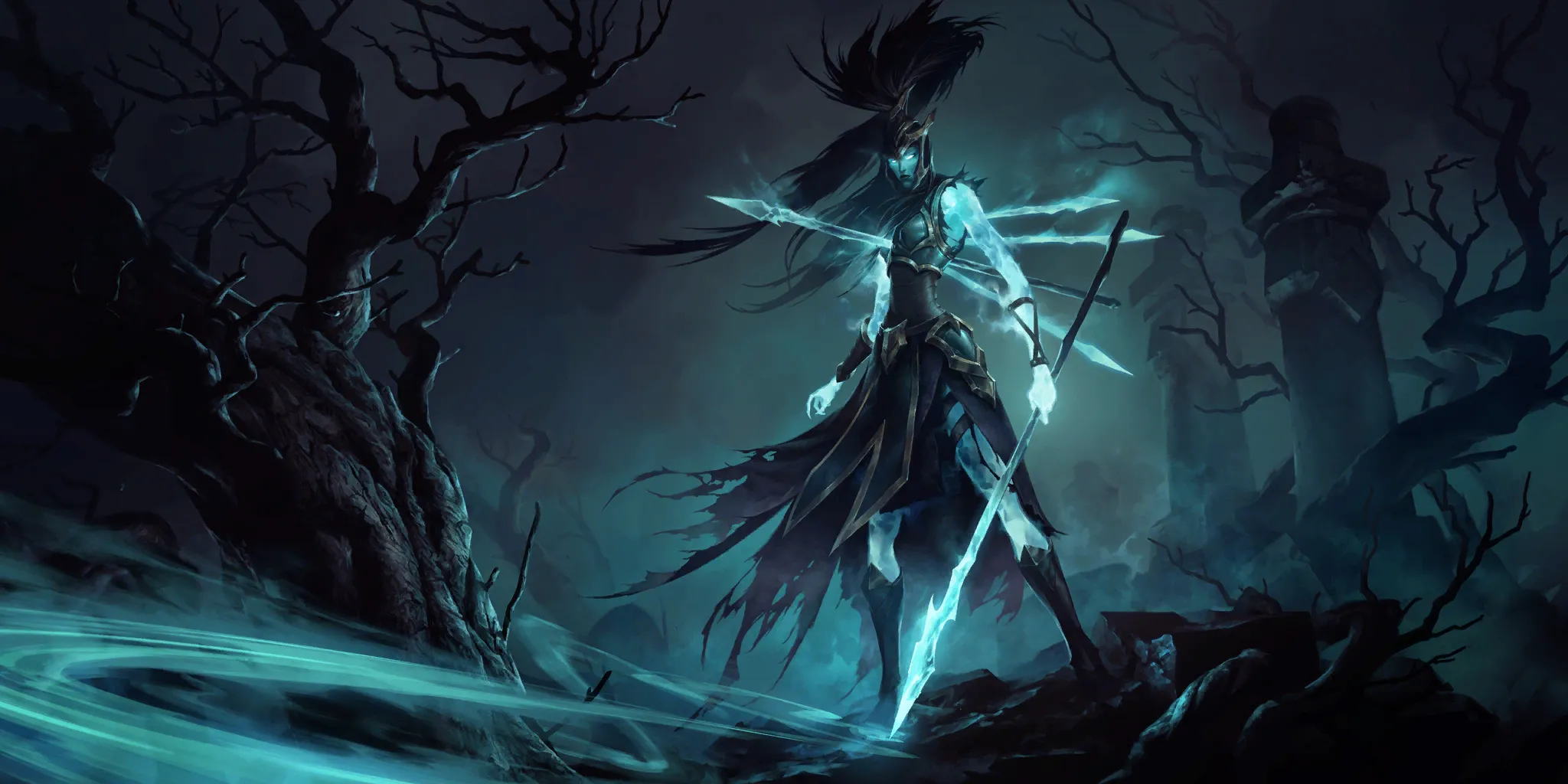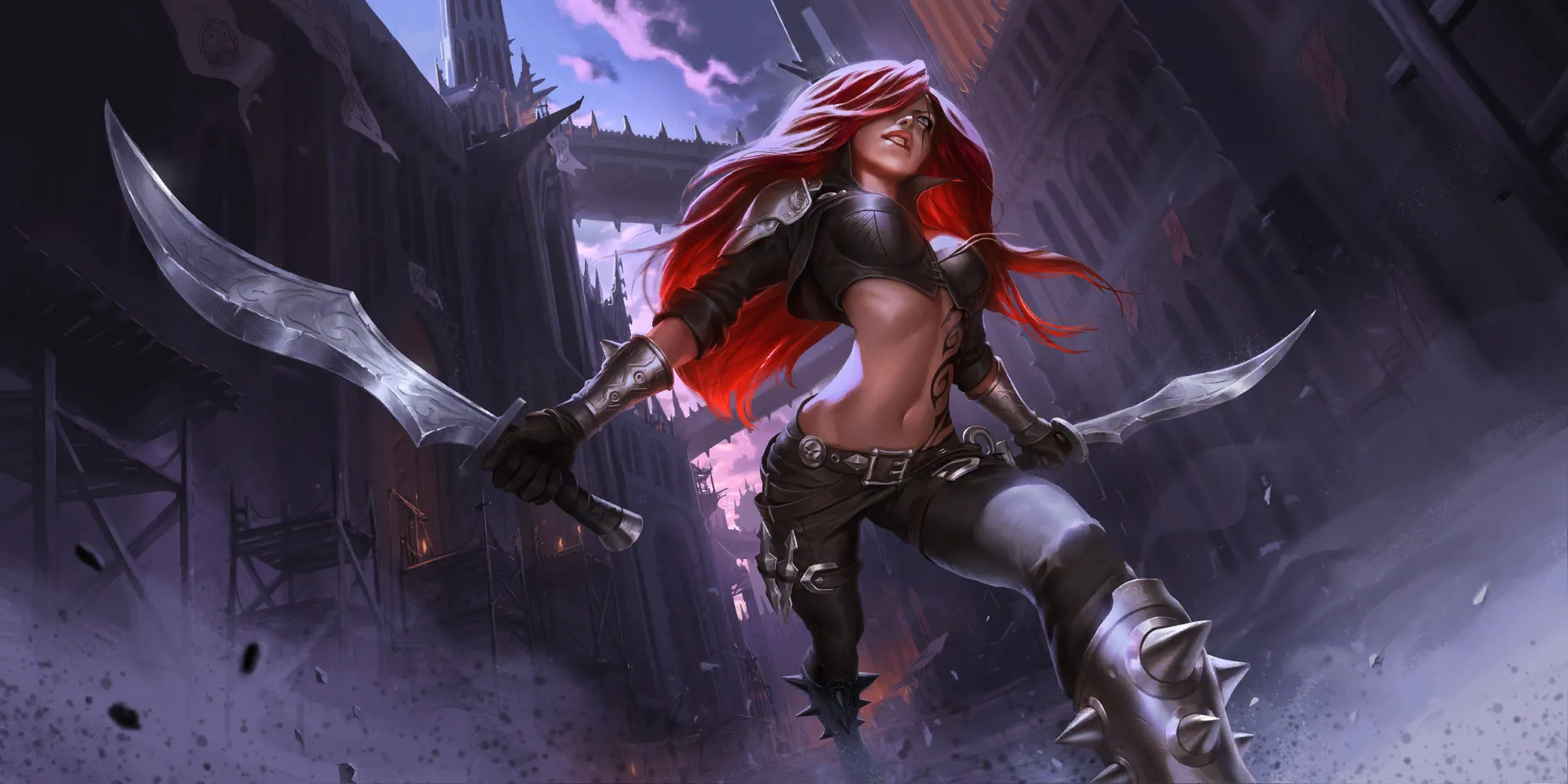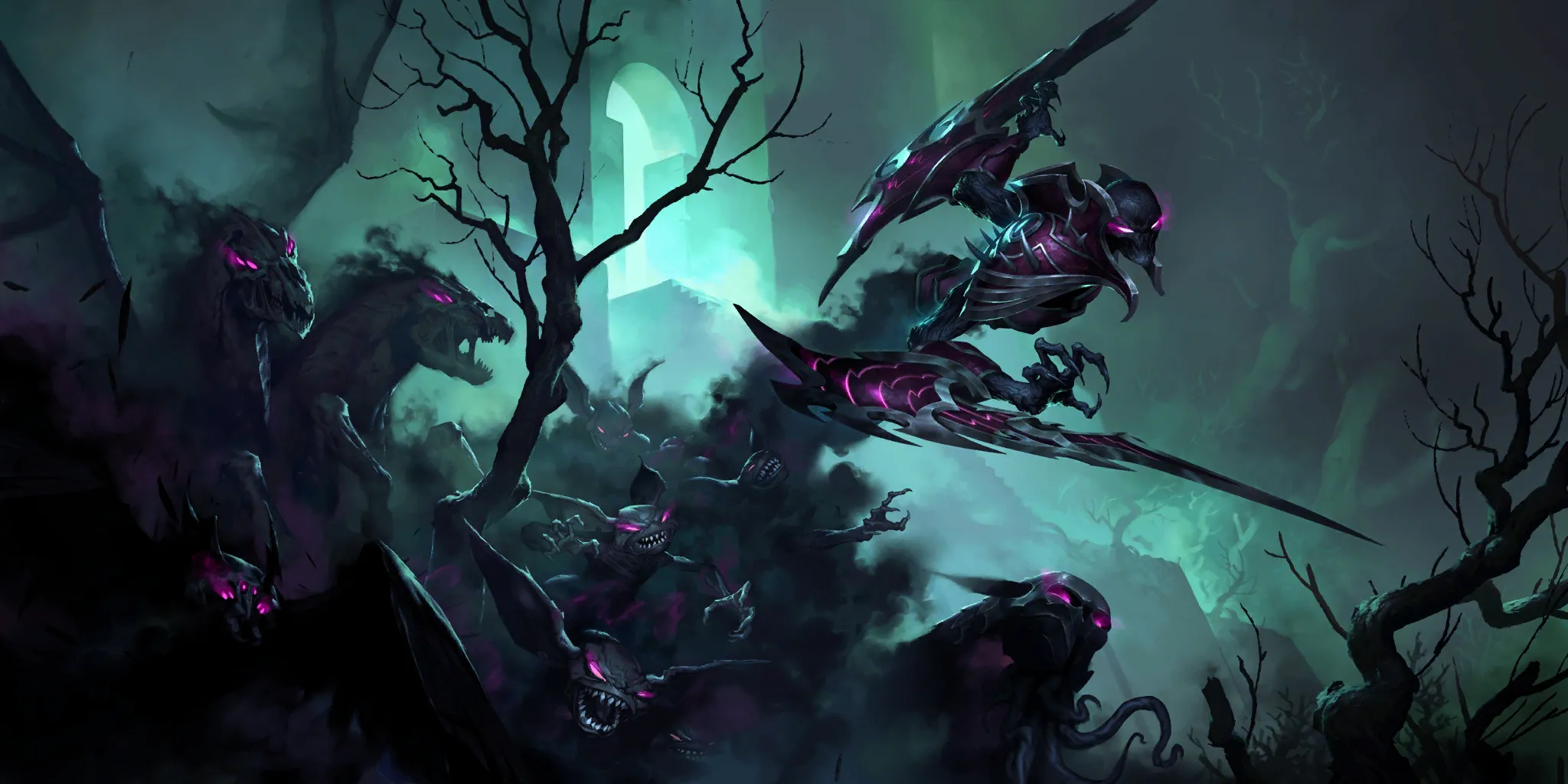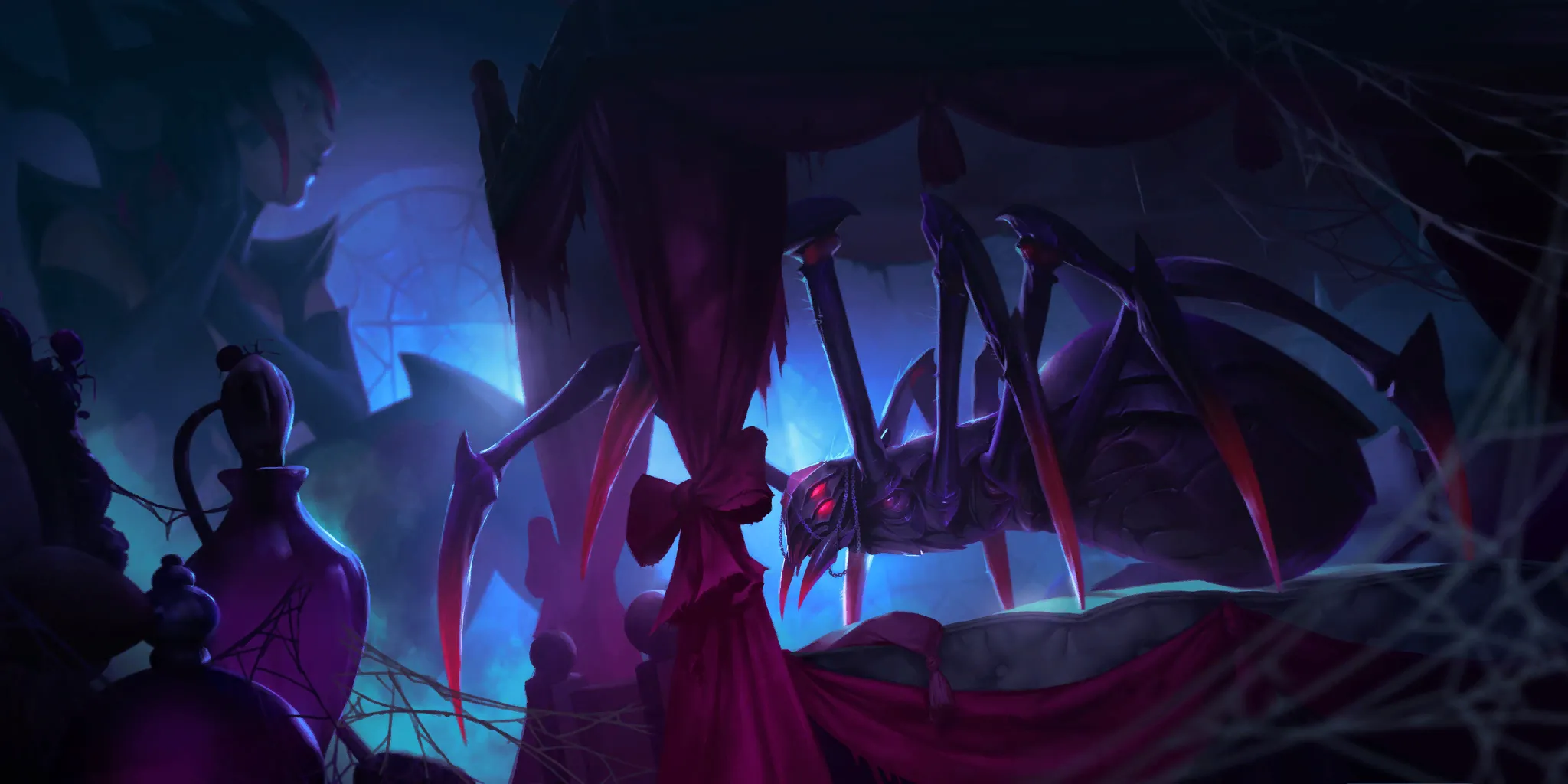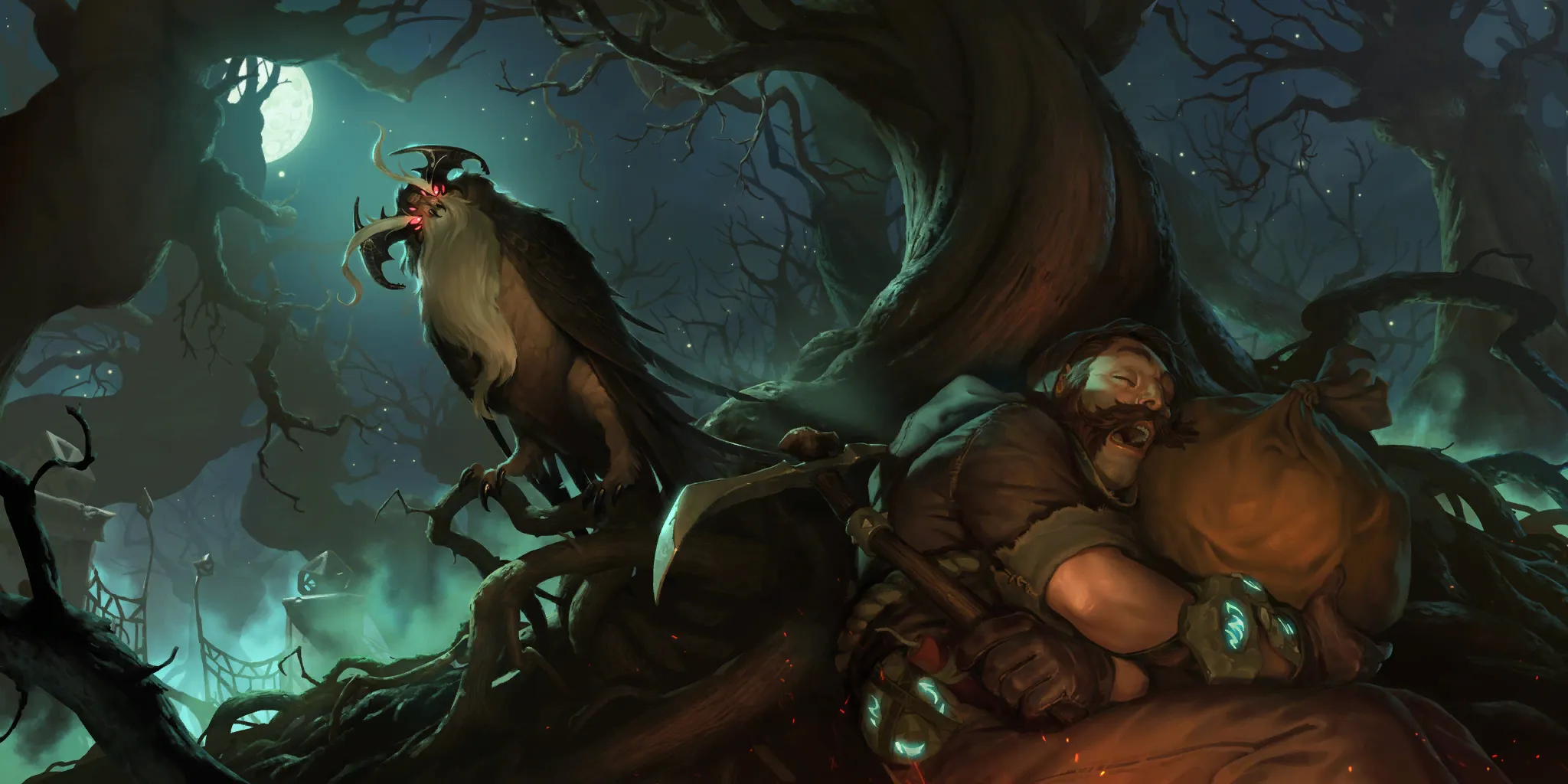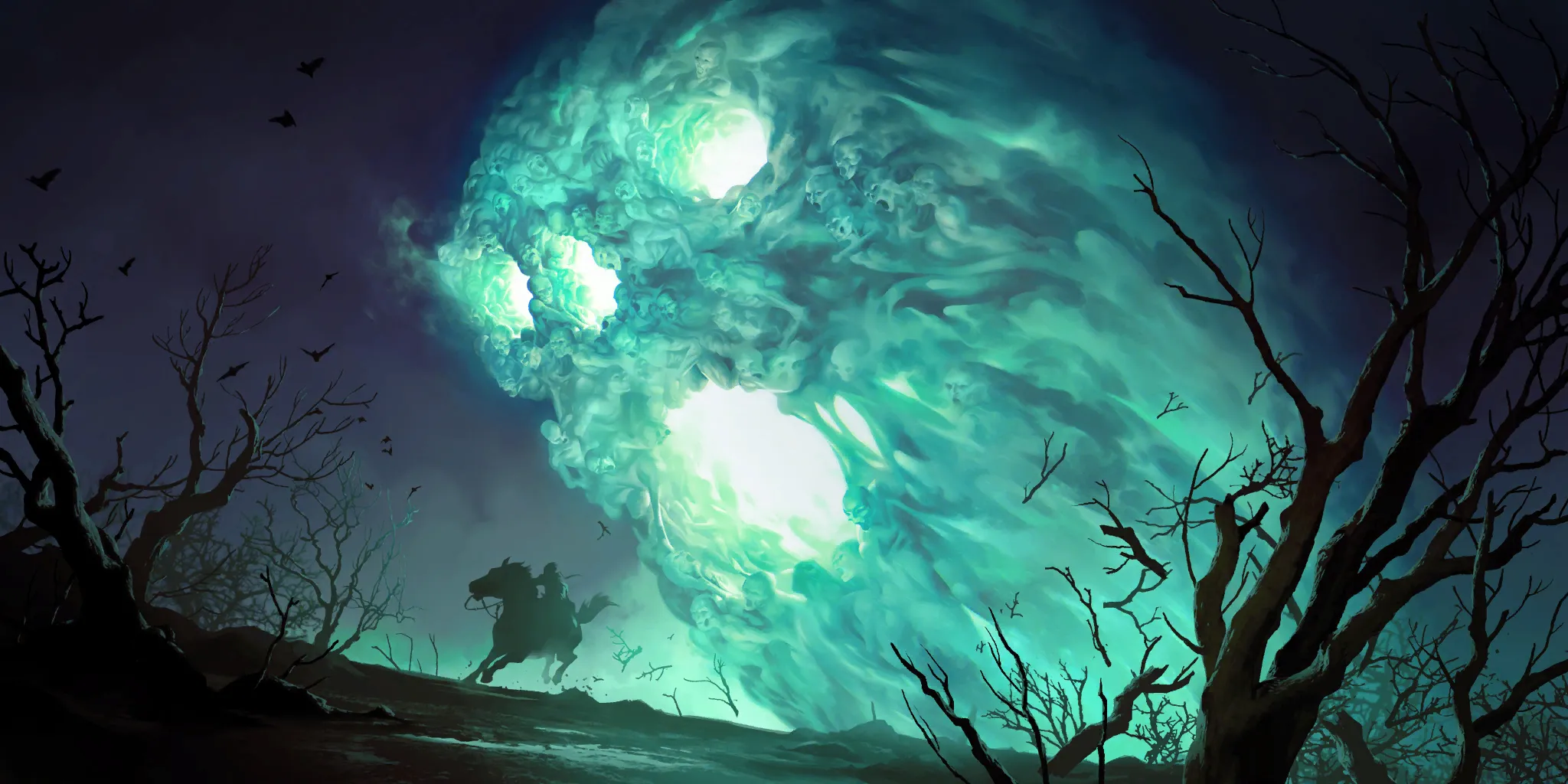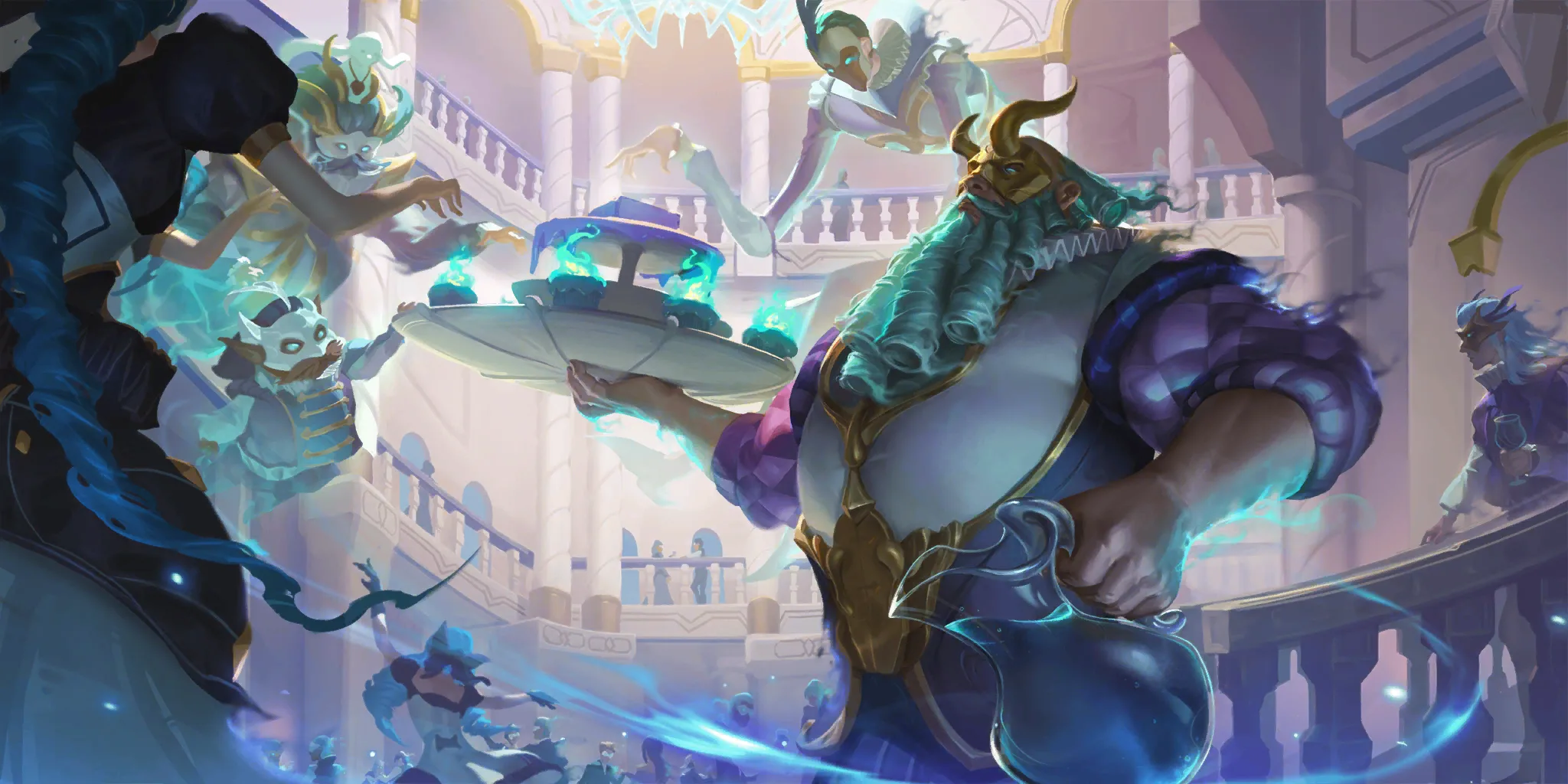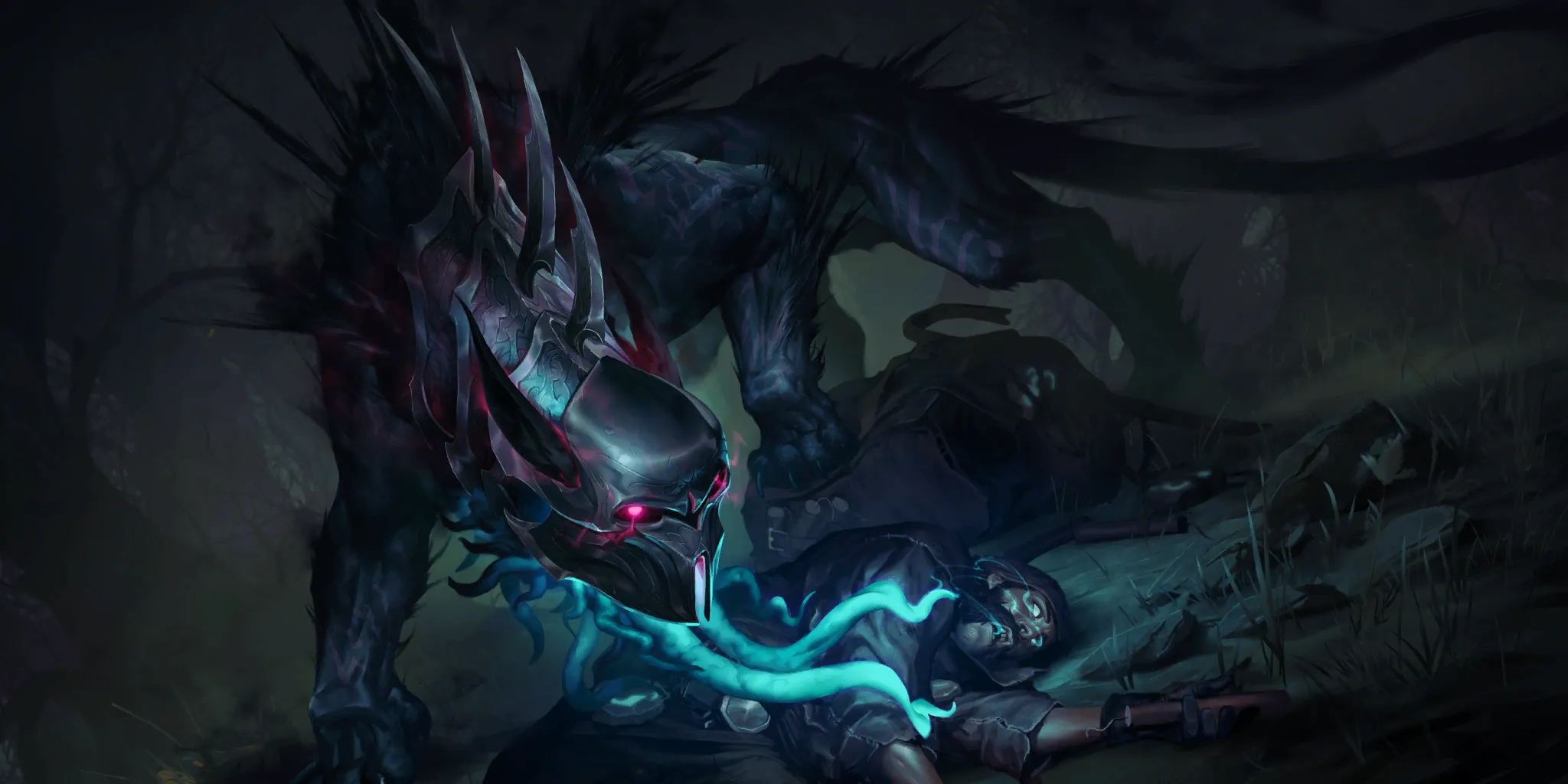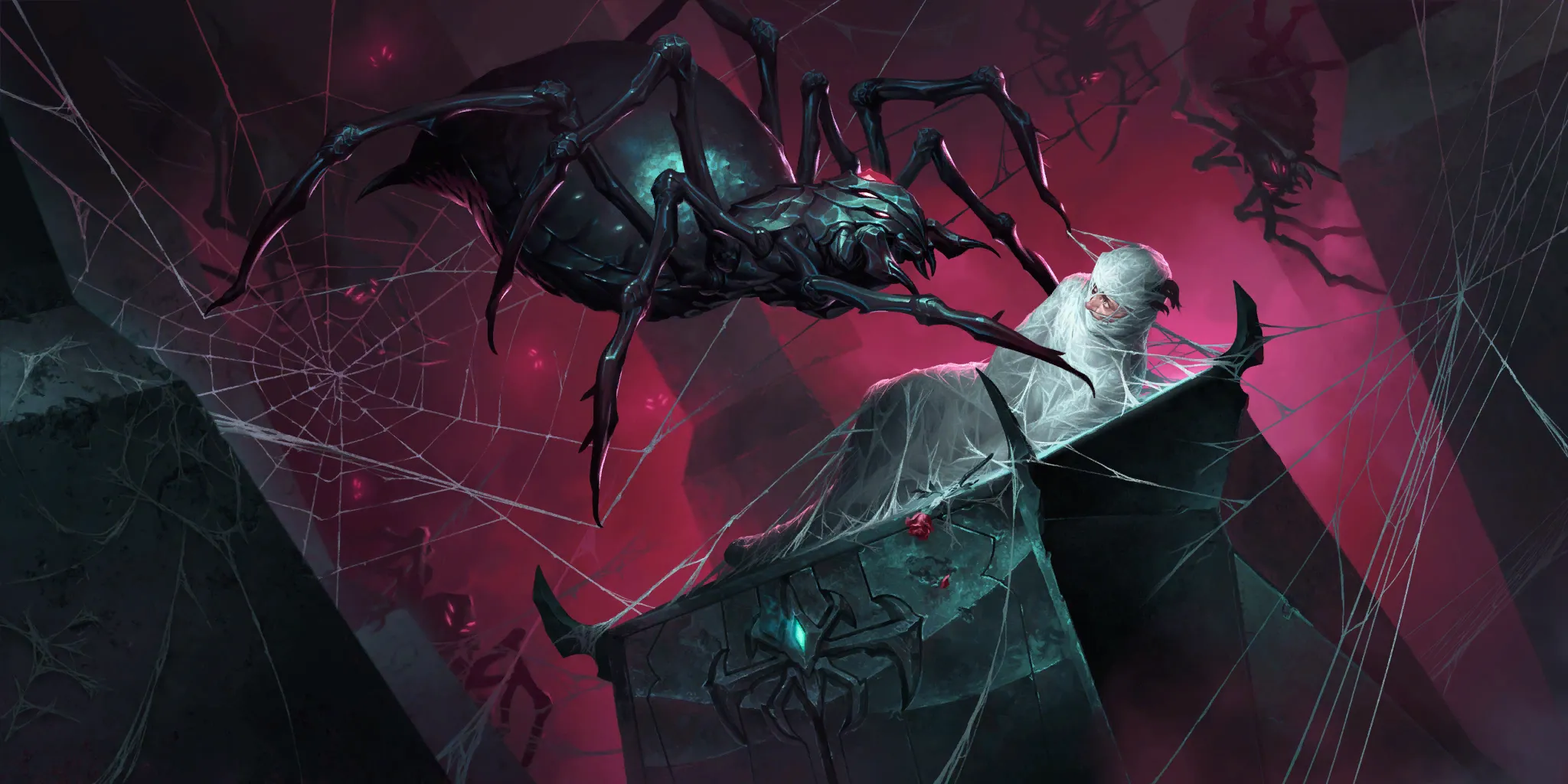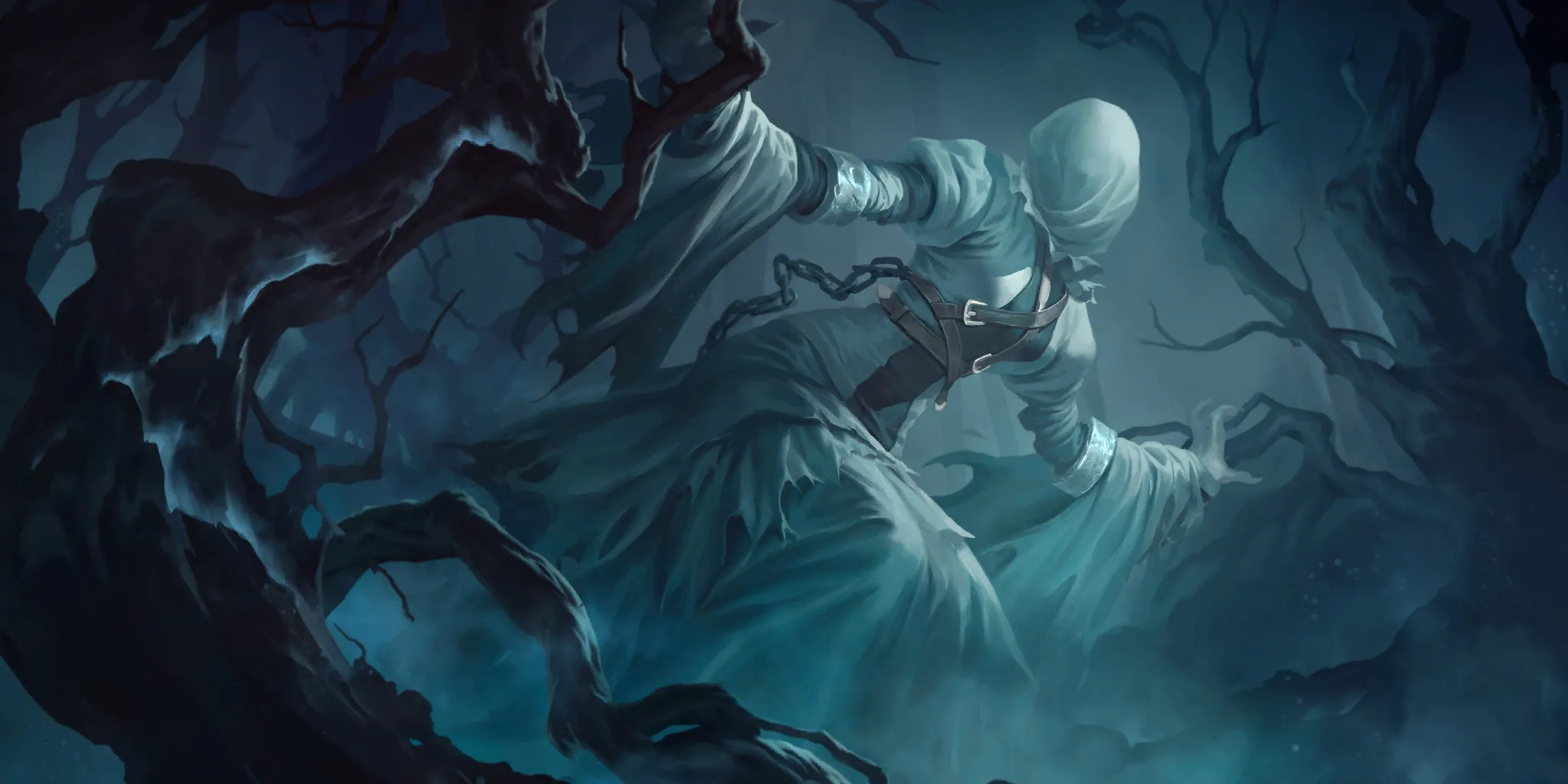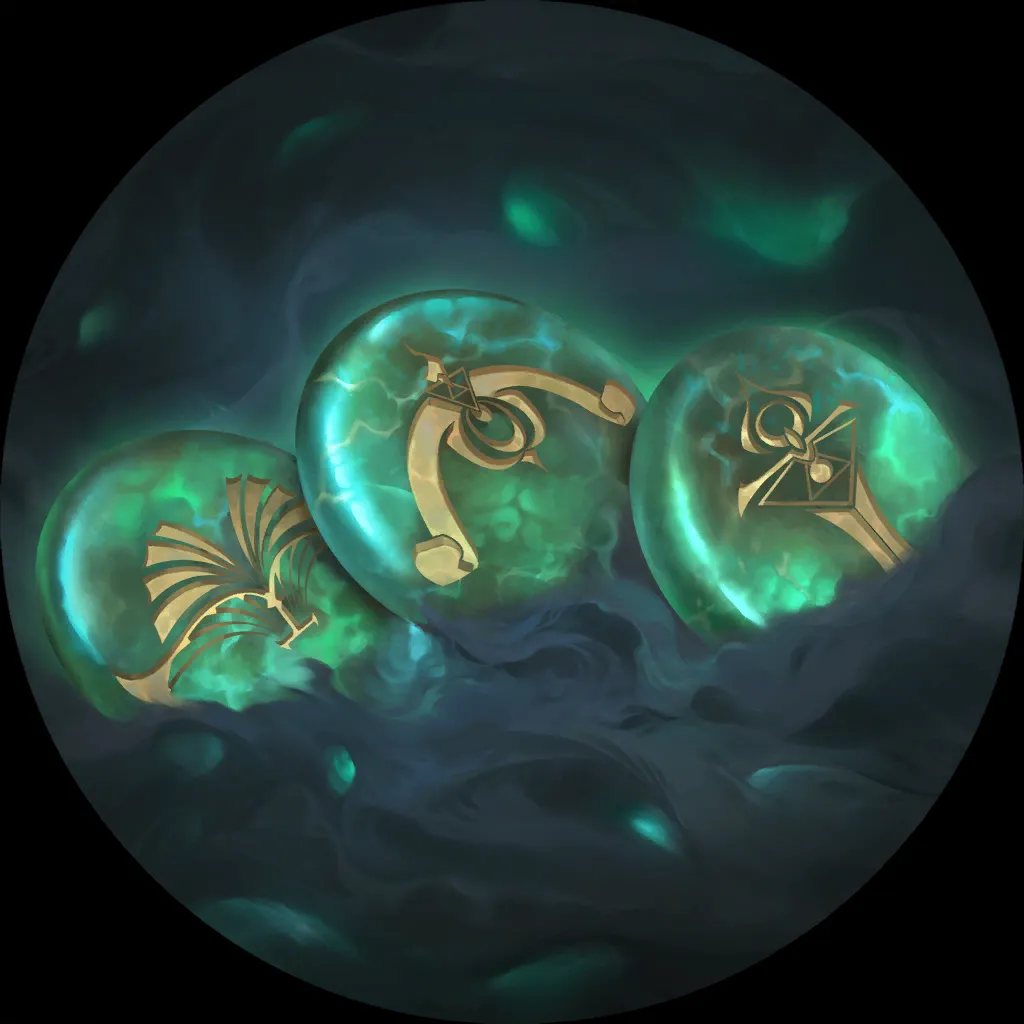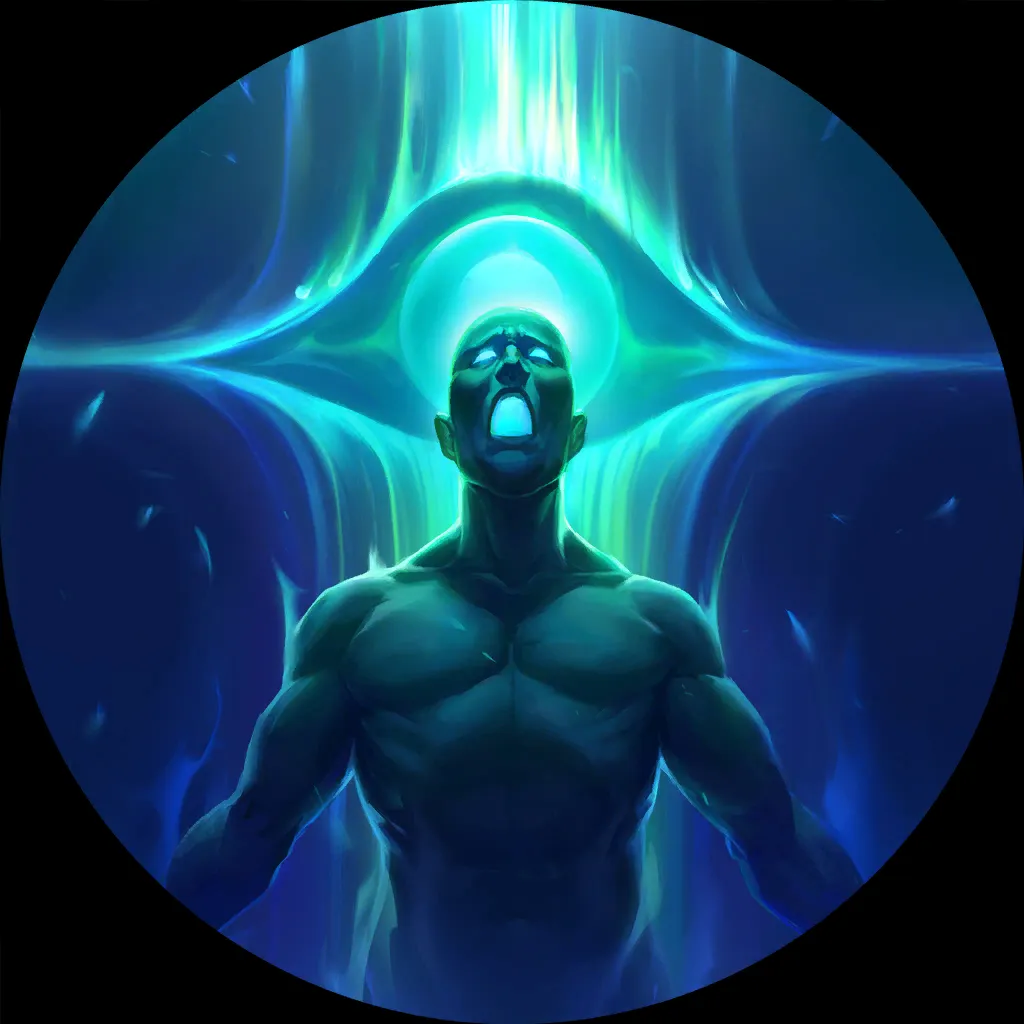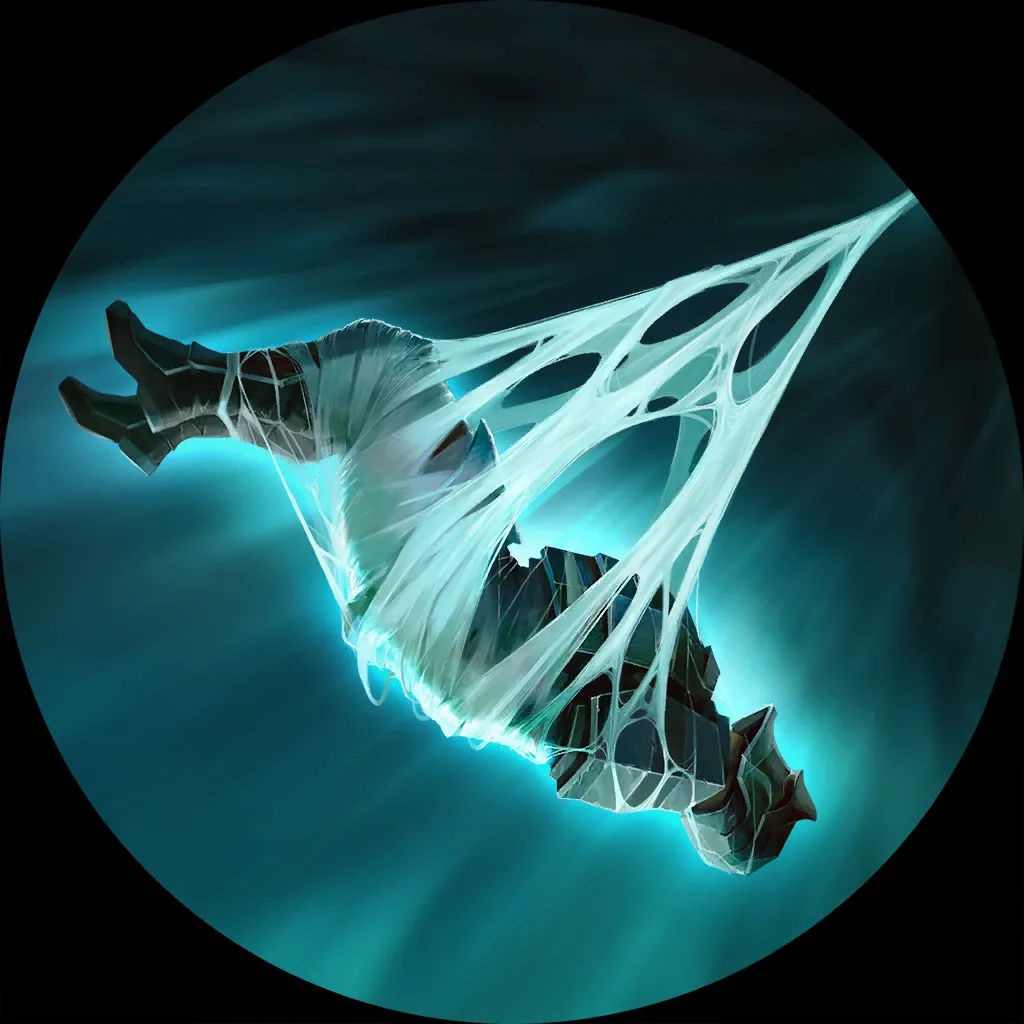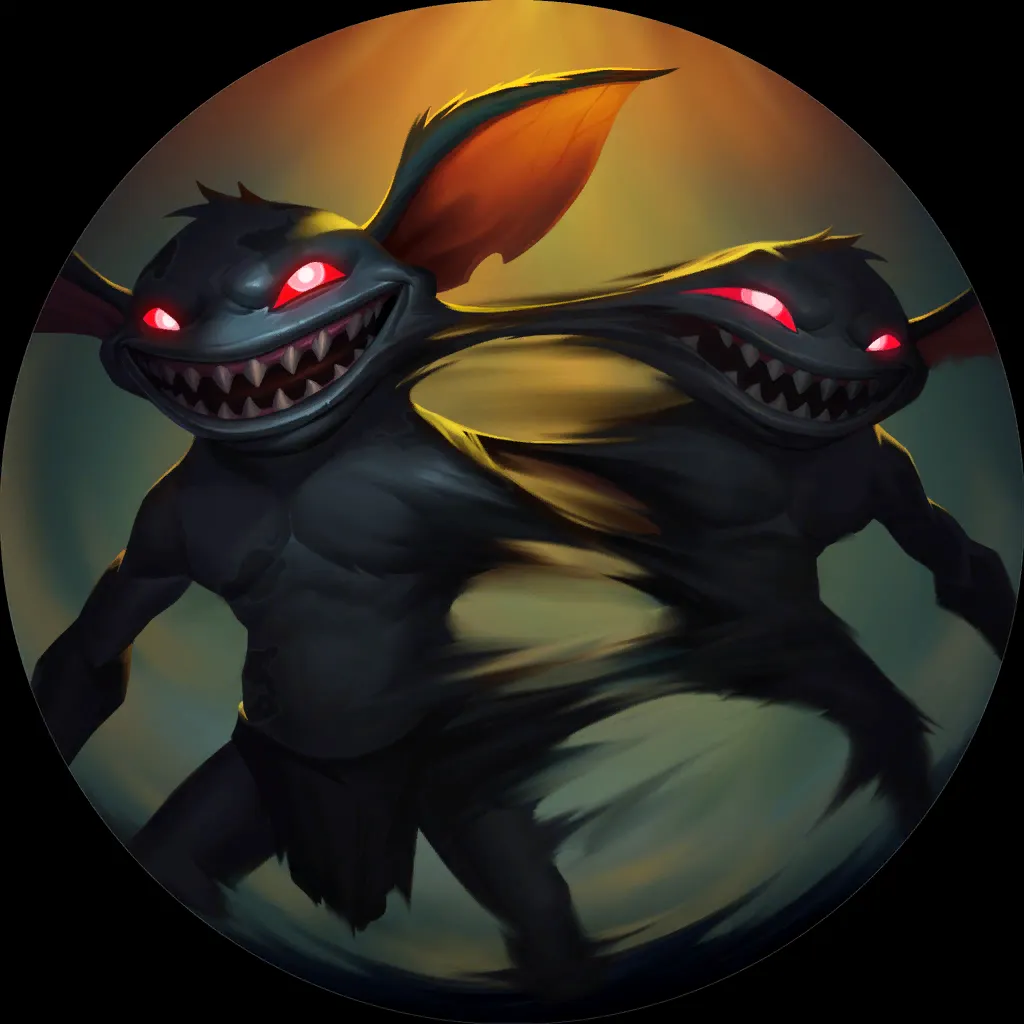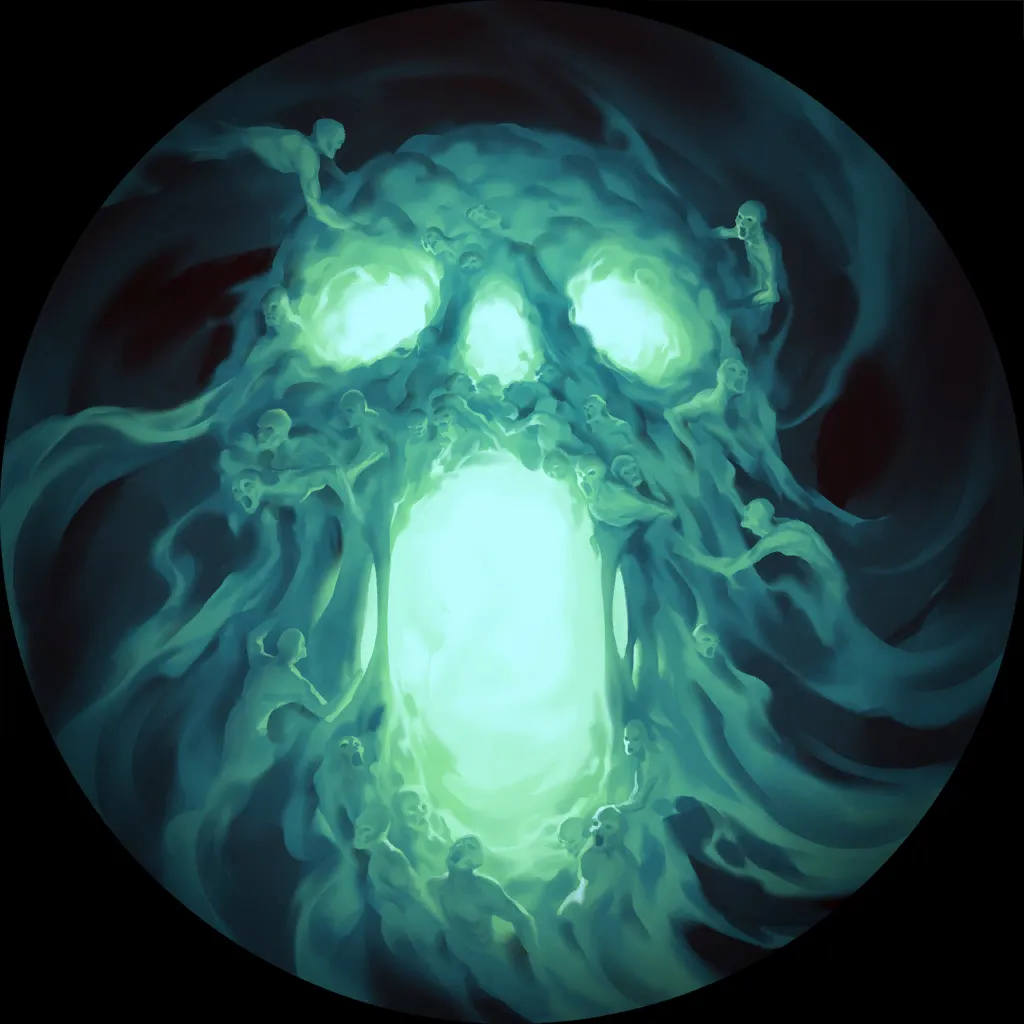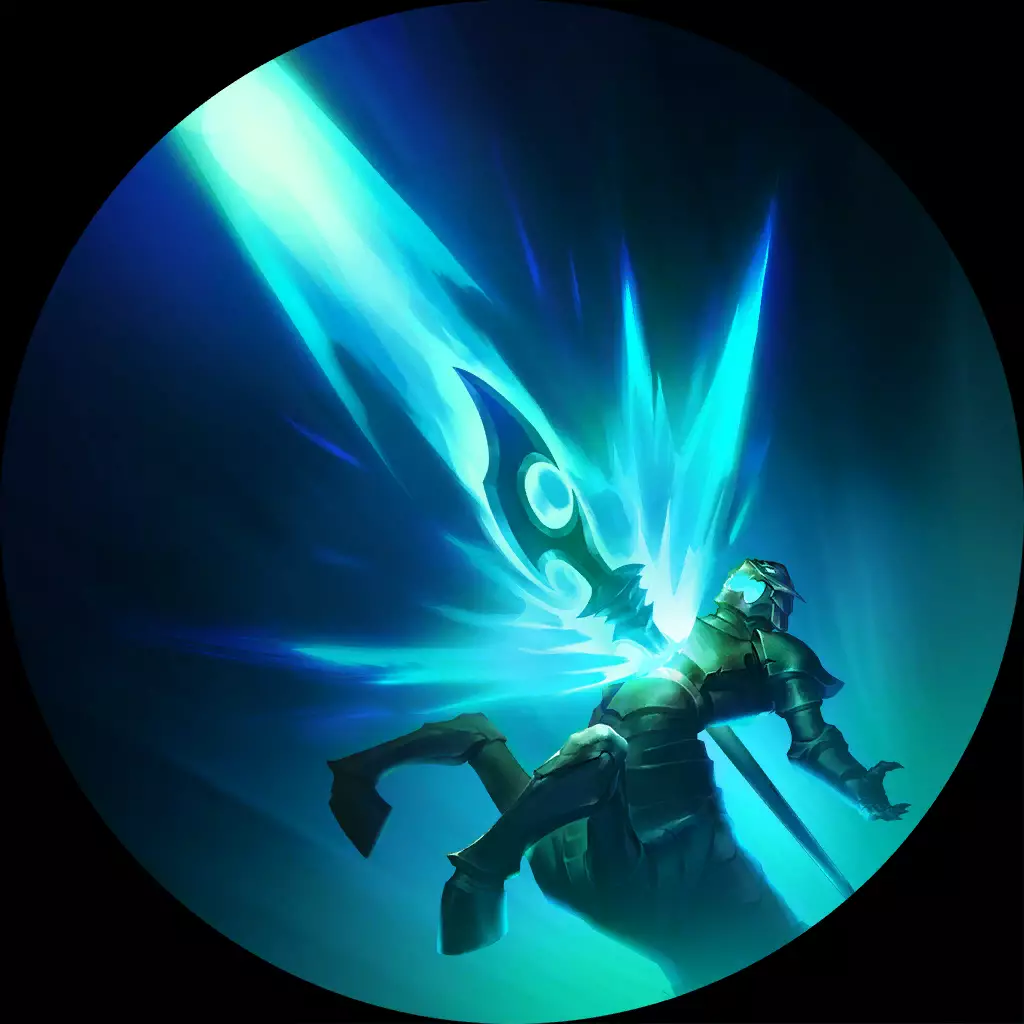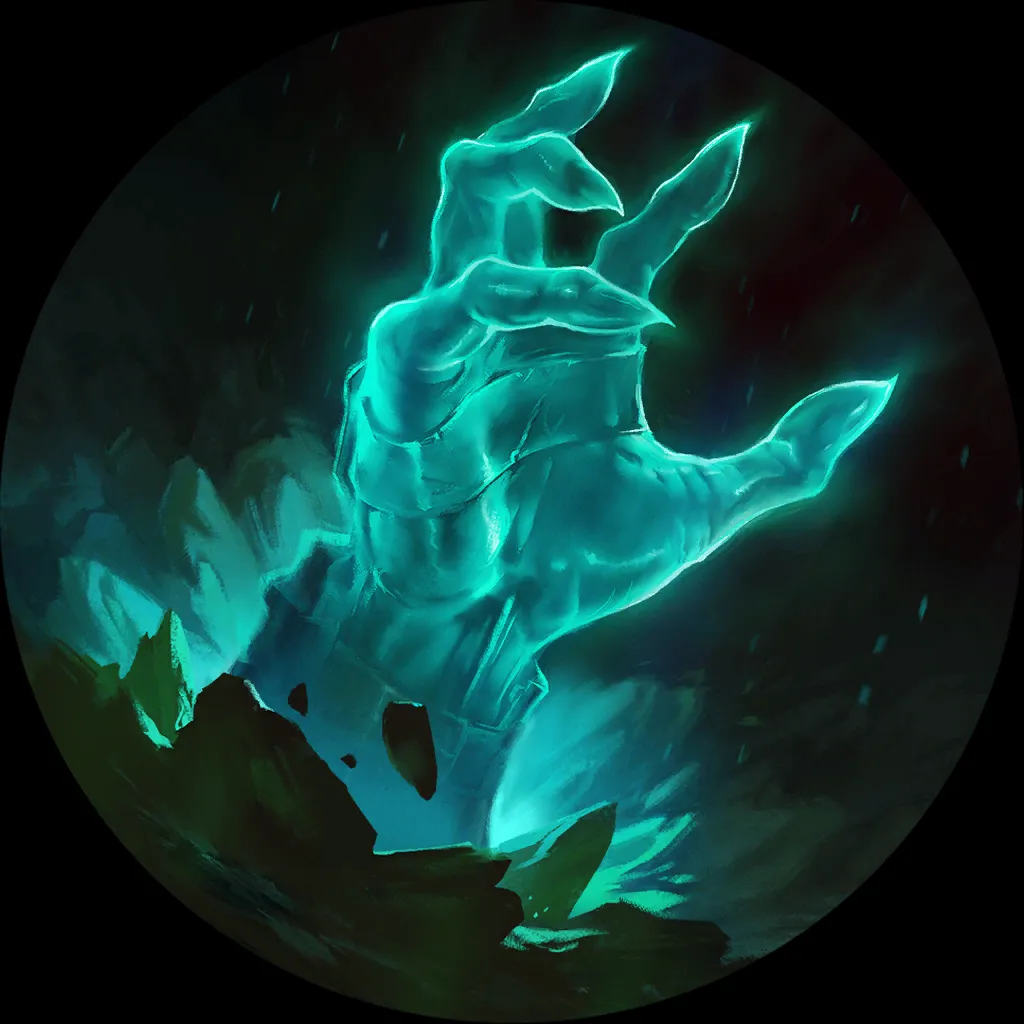 ---
Your Mileage May Vary – Fringe LoR Decks
Runeterra decks with less than 300 games played in the last few days – promising, but too little data to say for sure how they currently fare.
---
Elise Nocturne Shurima
As noted in the previous section, the Mistwraith
archetype has perhaps been the one that has seen the most experimentation this short patch cycle – here with an Elise
version visiting
Shurima for a couple of Gifts for Renekton, and with a very solid 53% WR across 300 games
6
1
14
19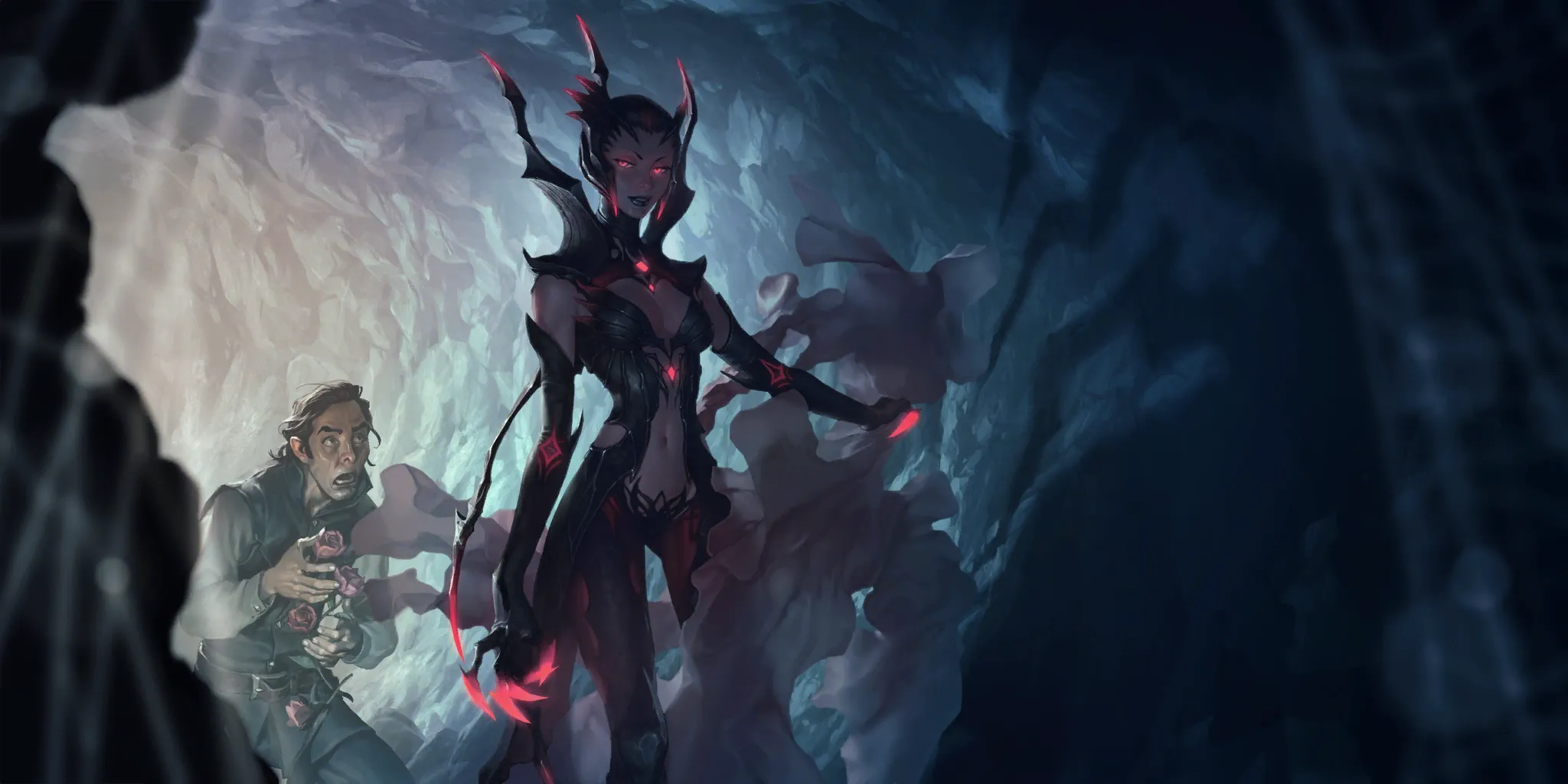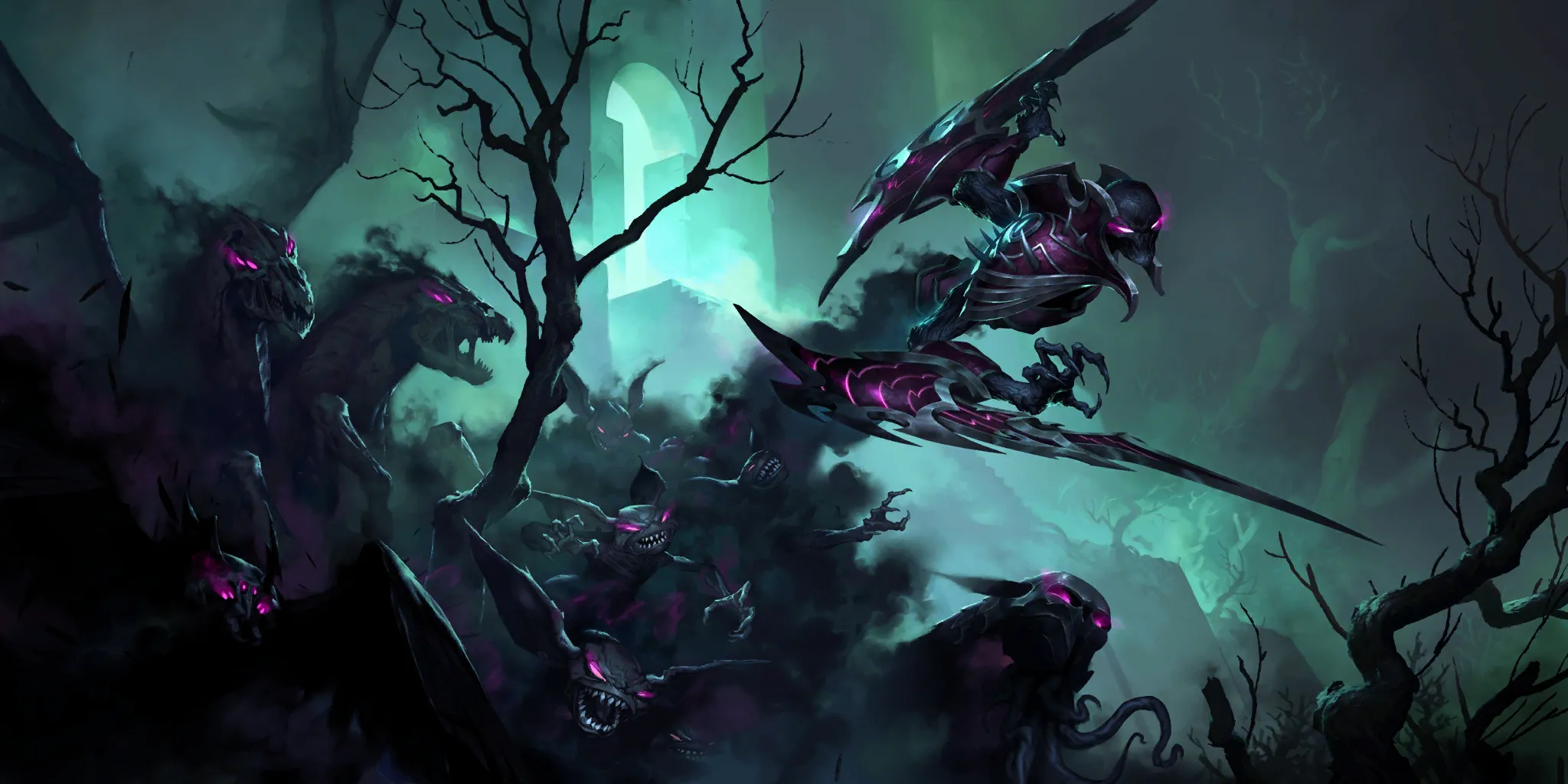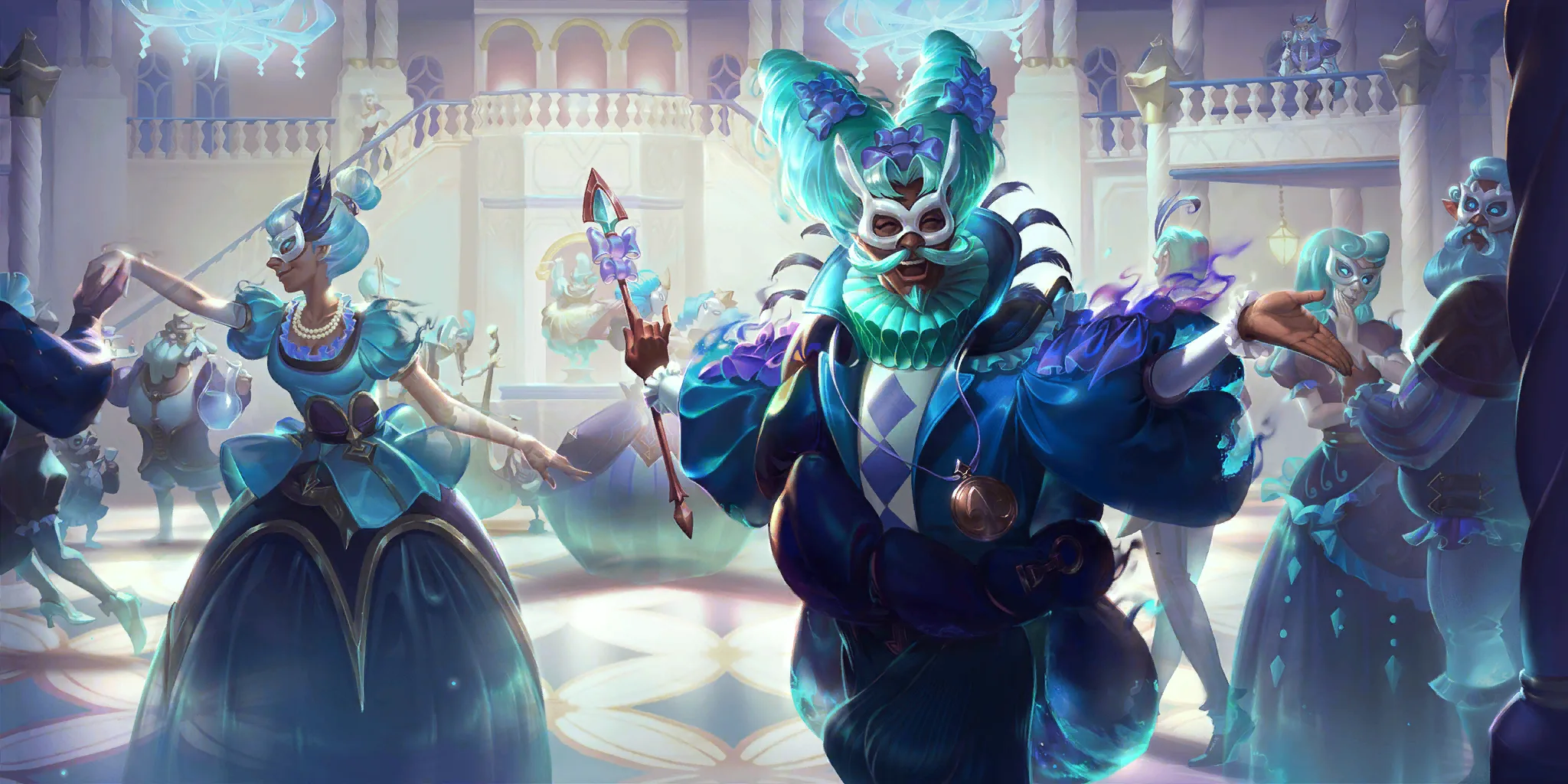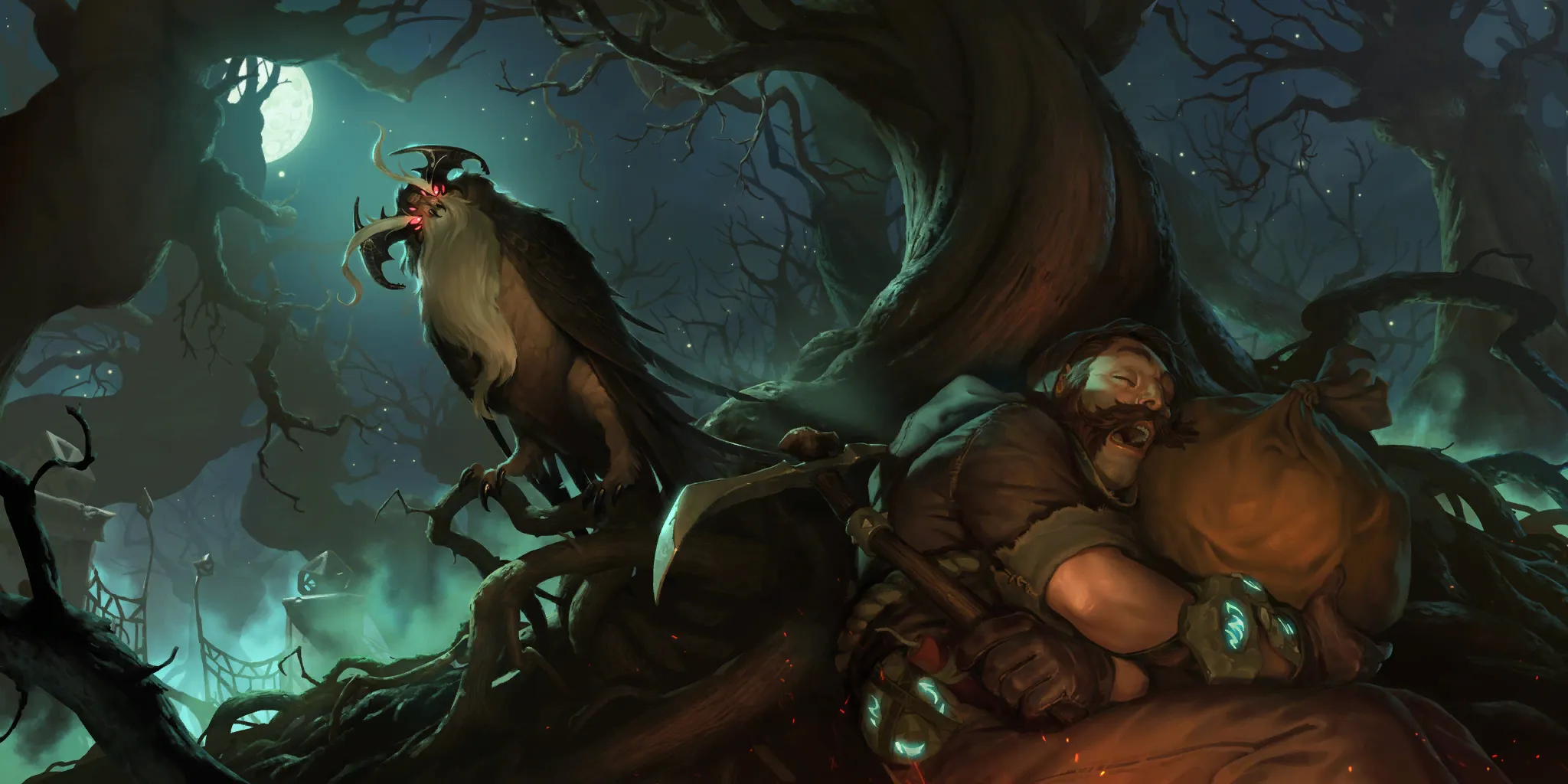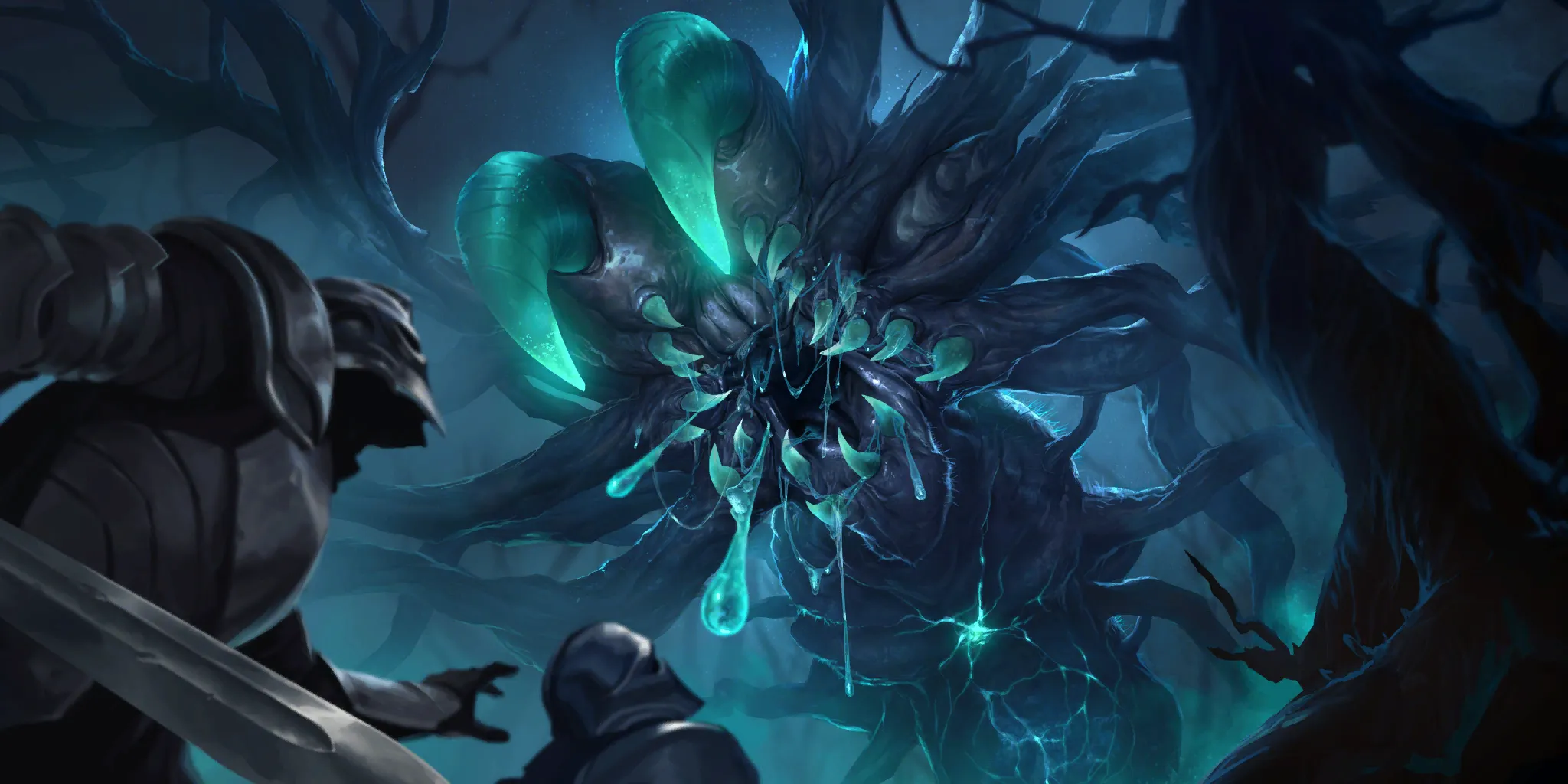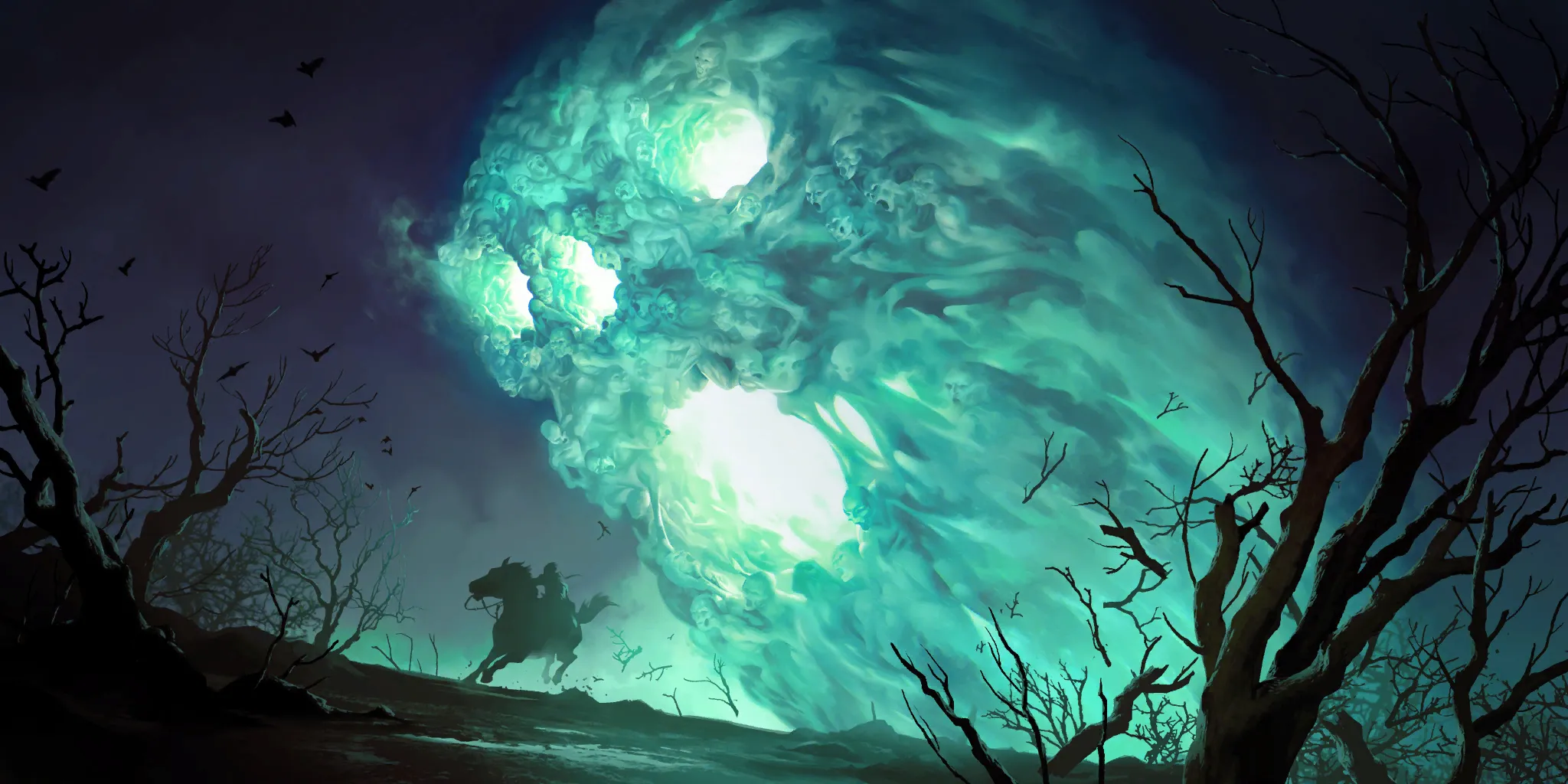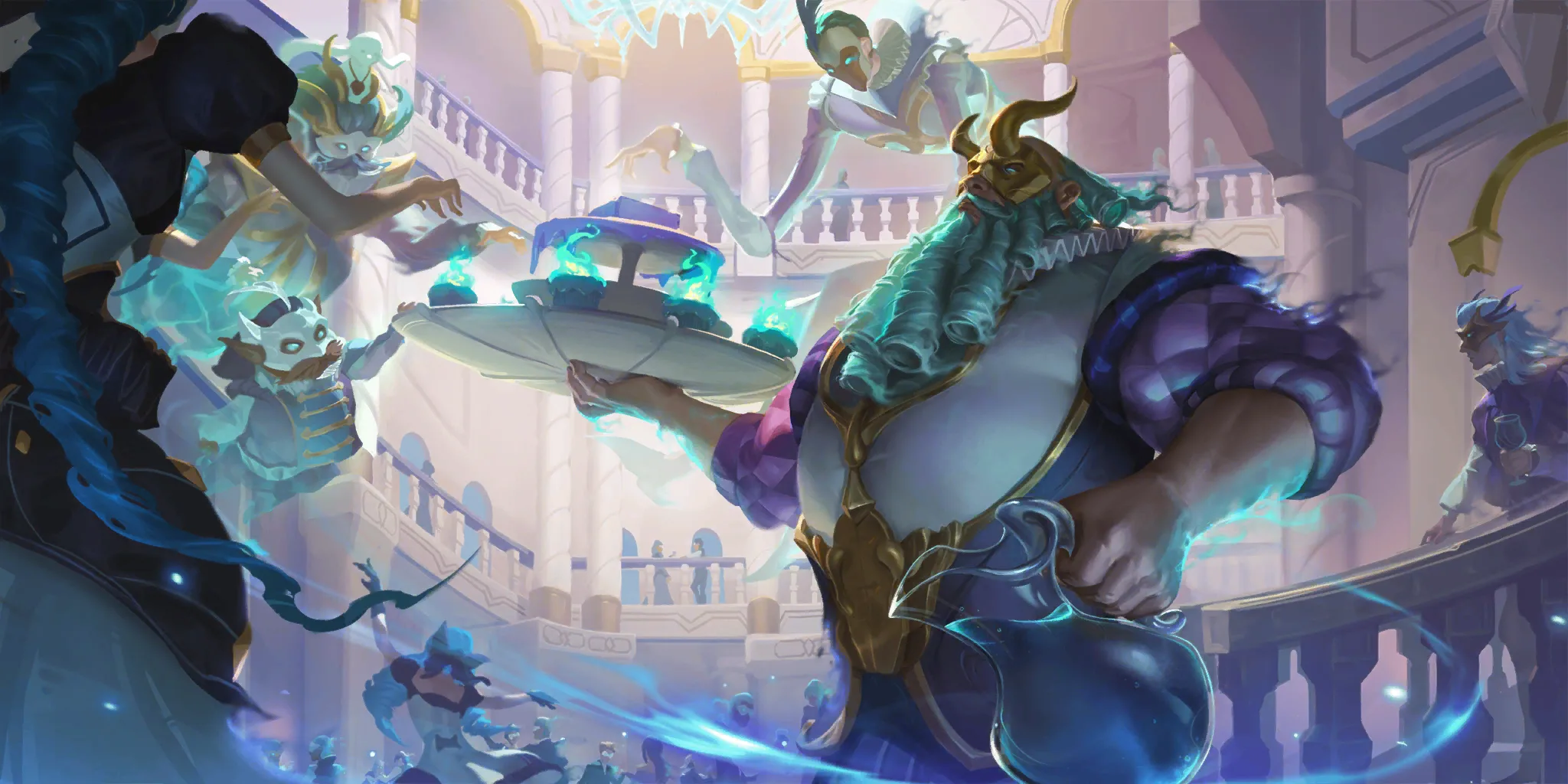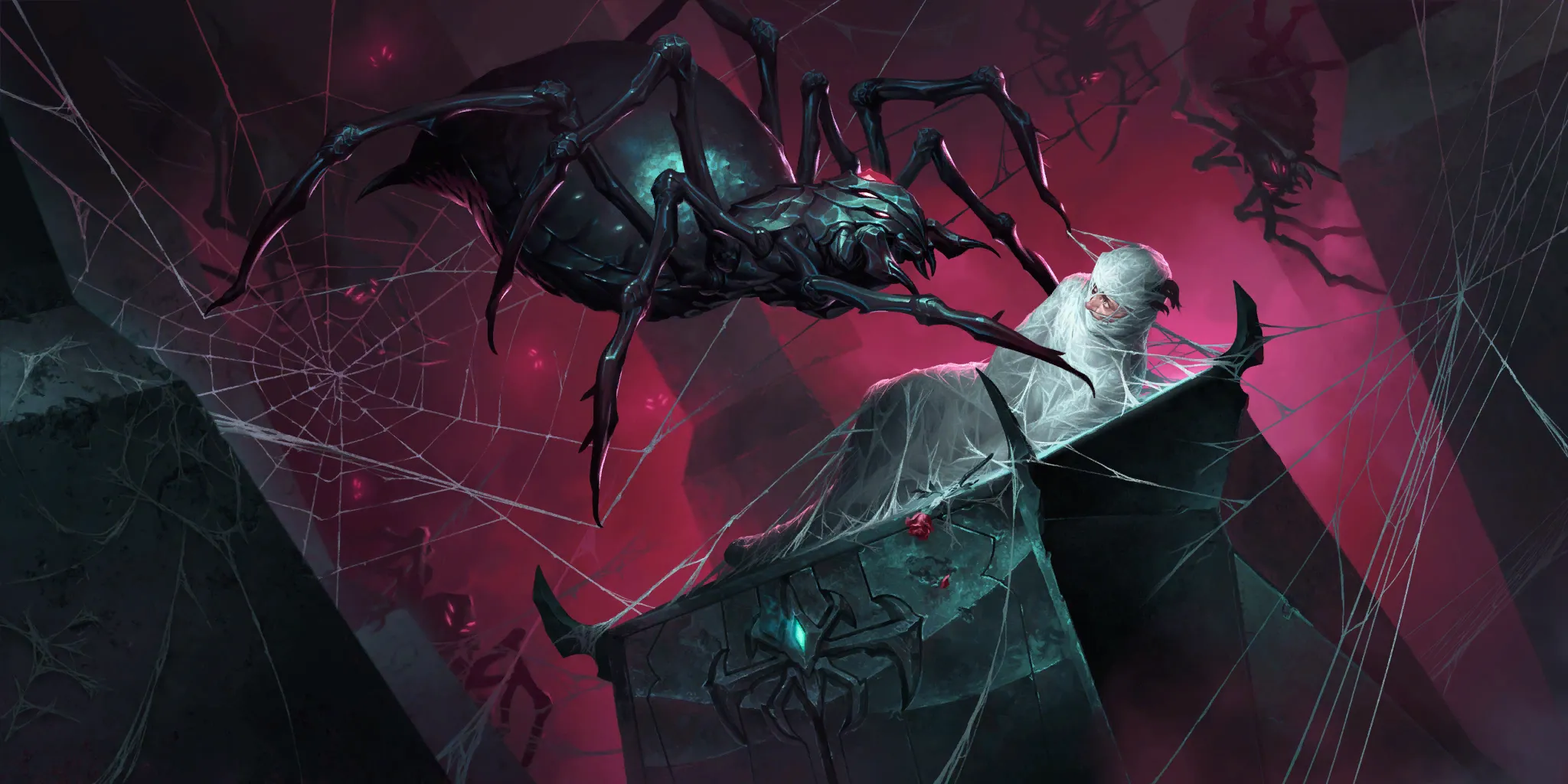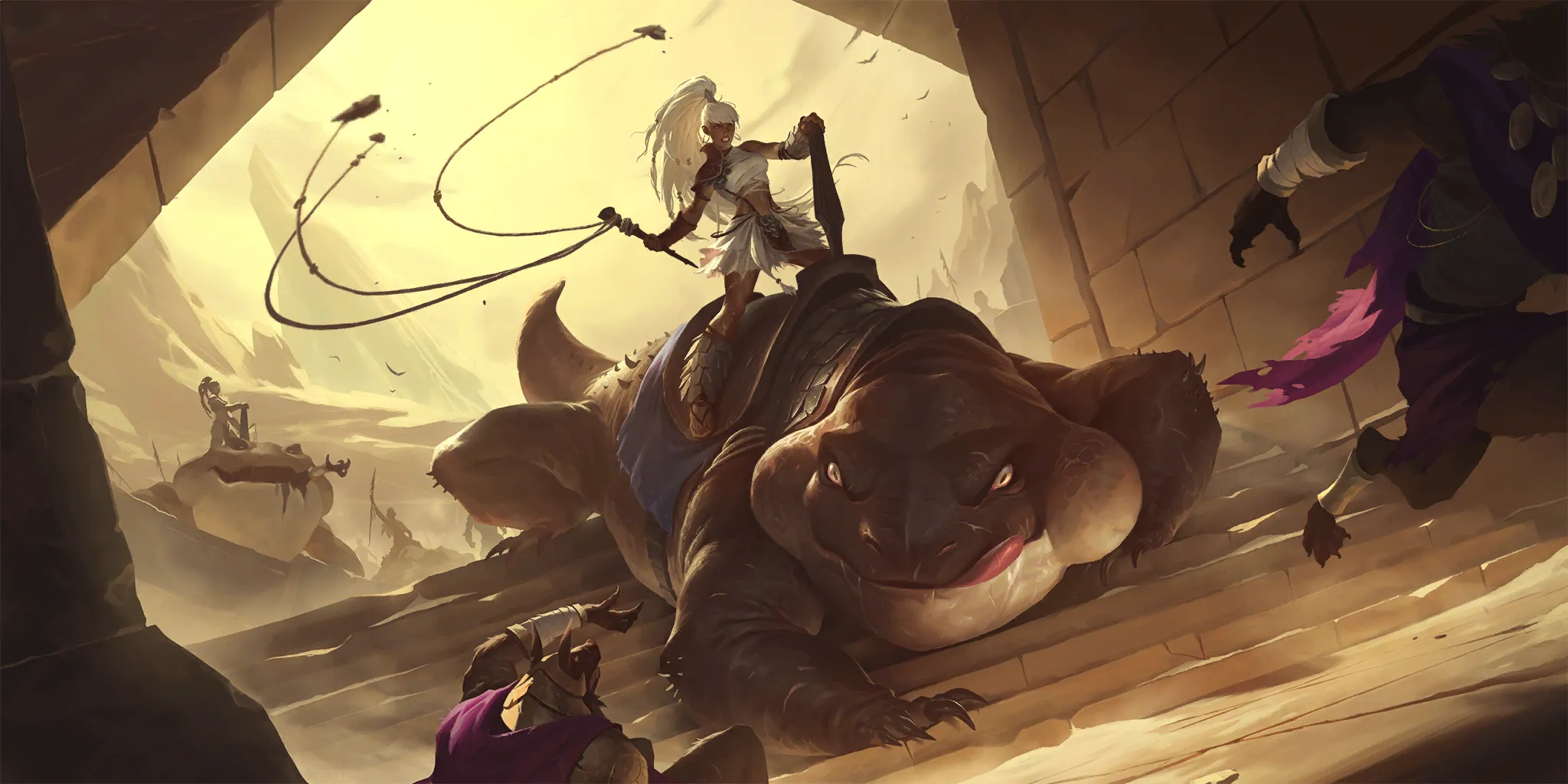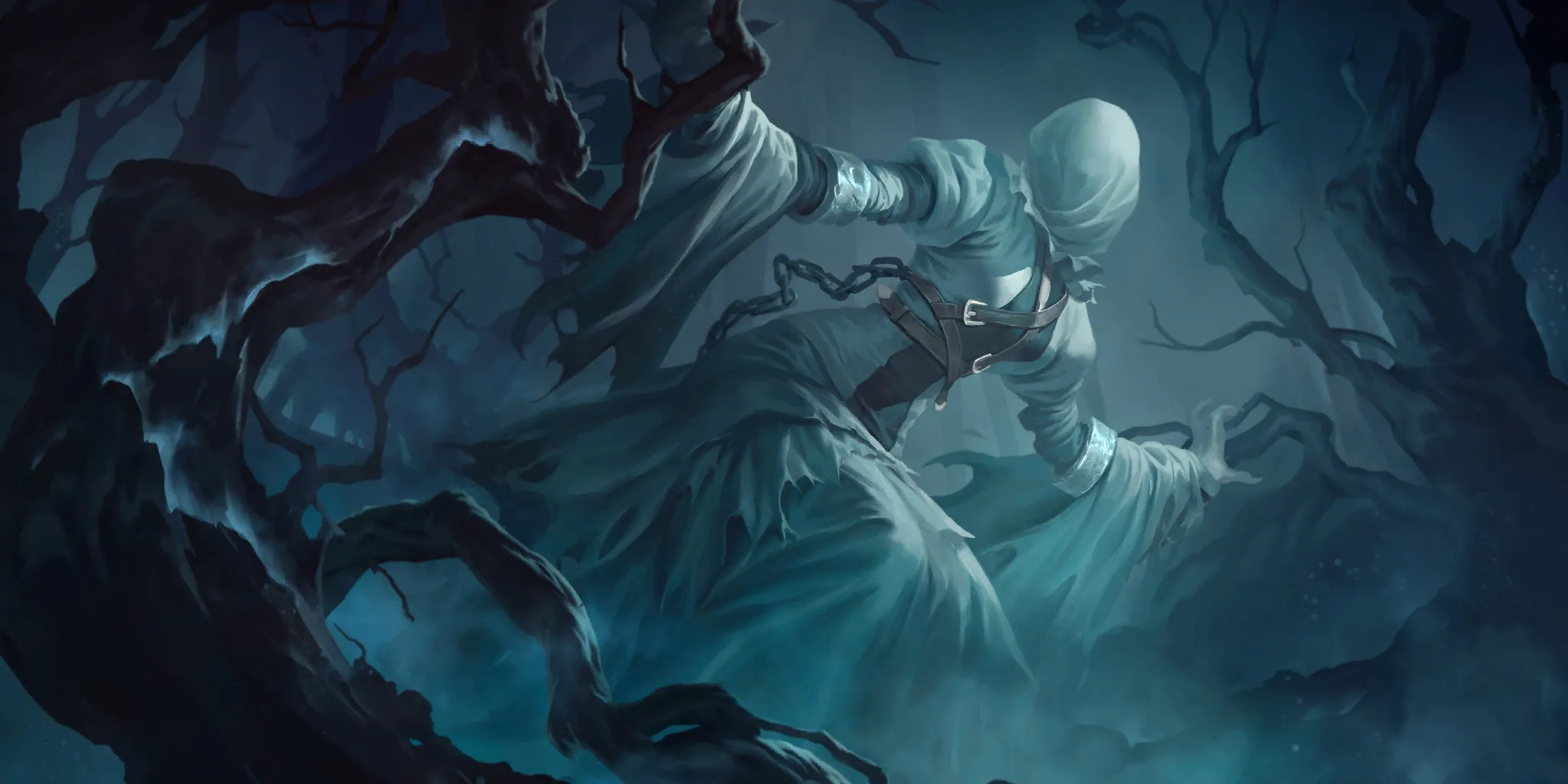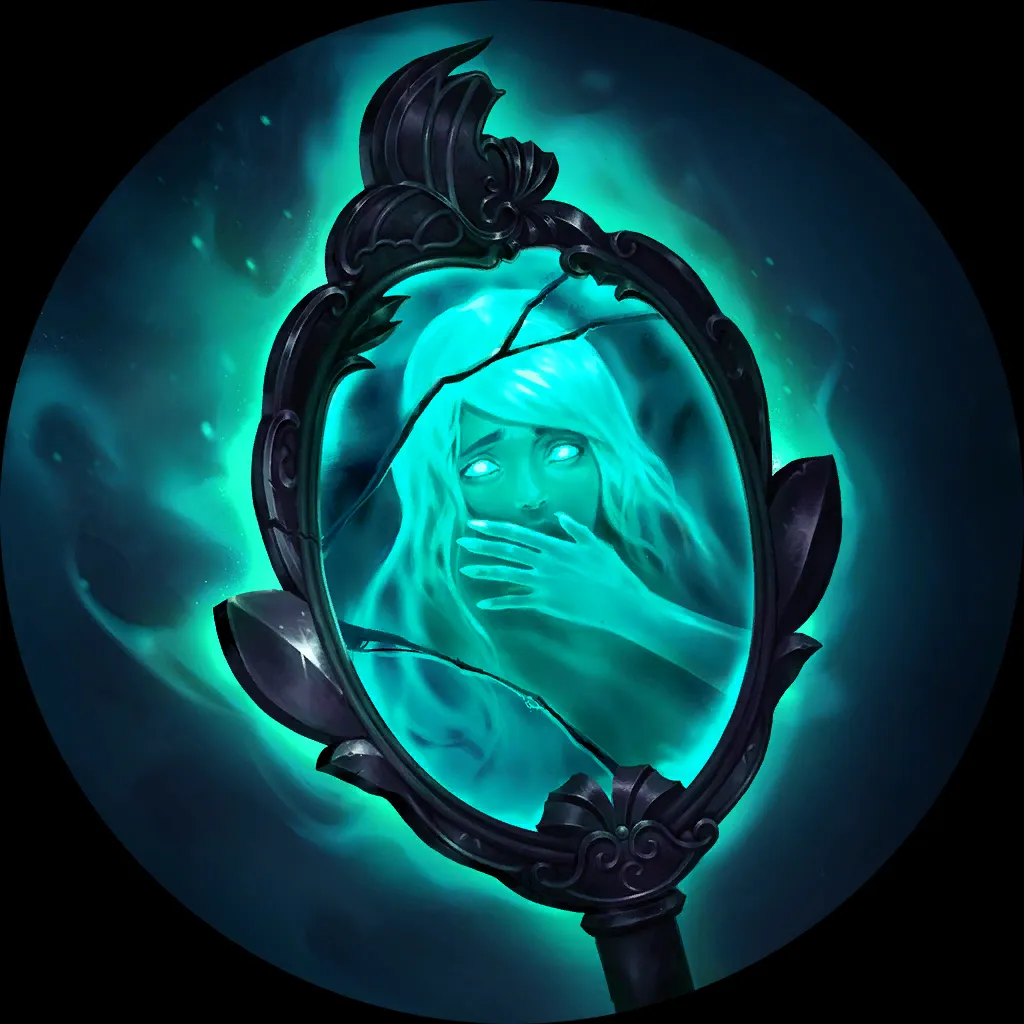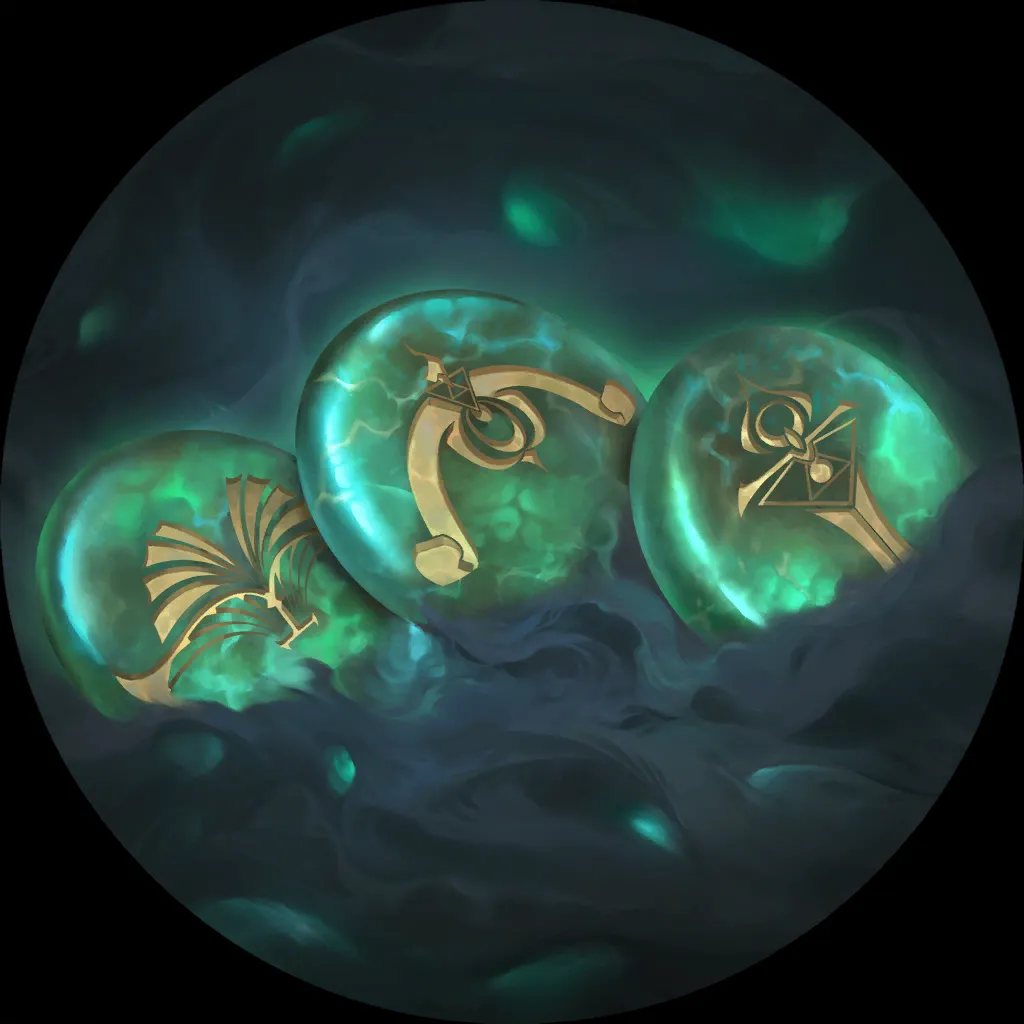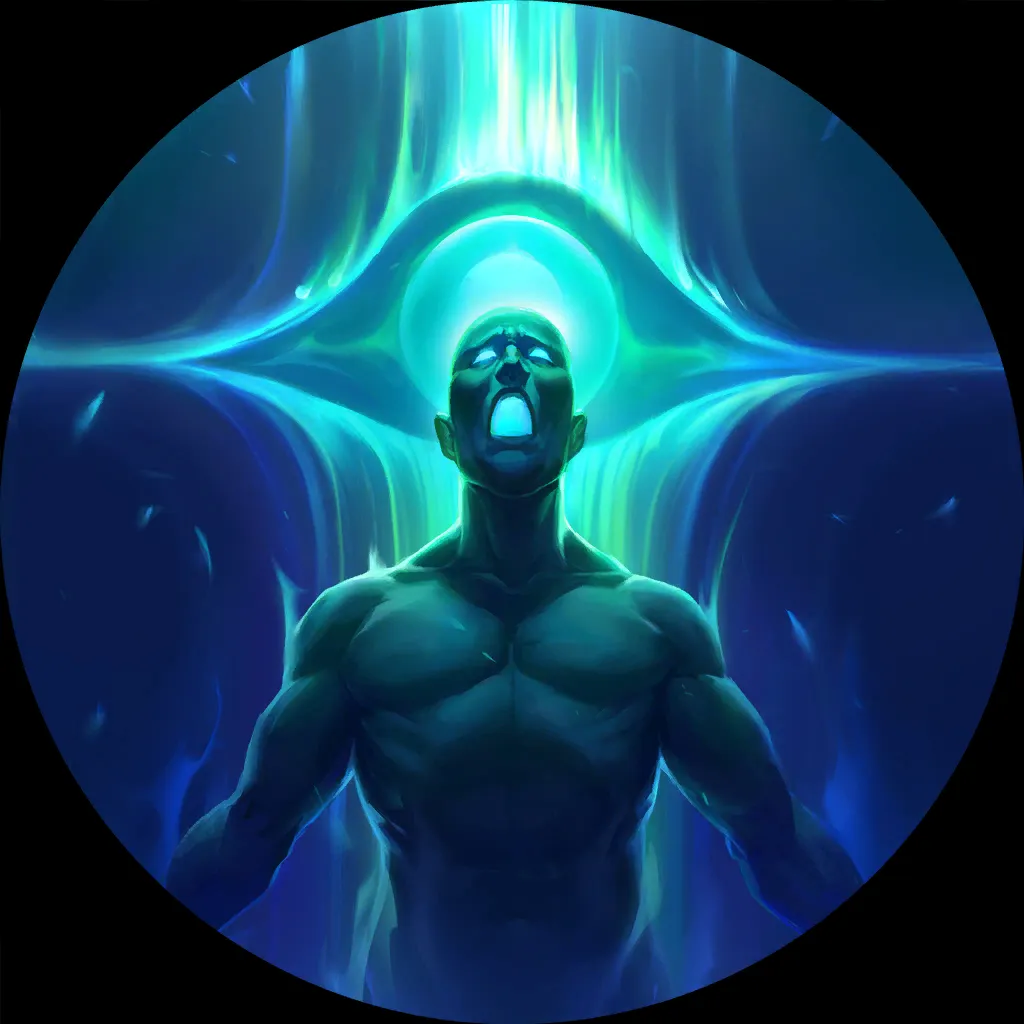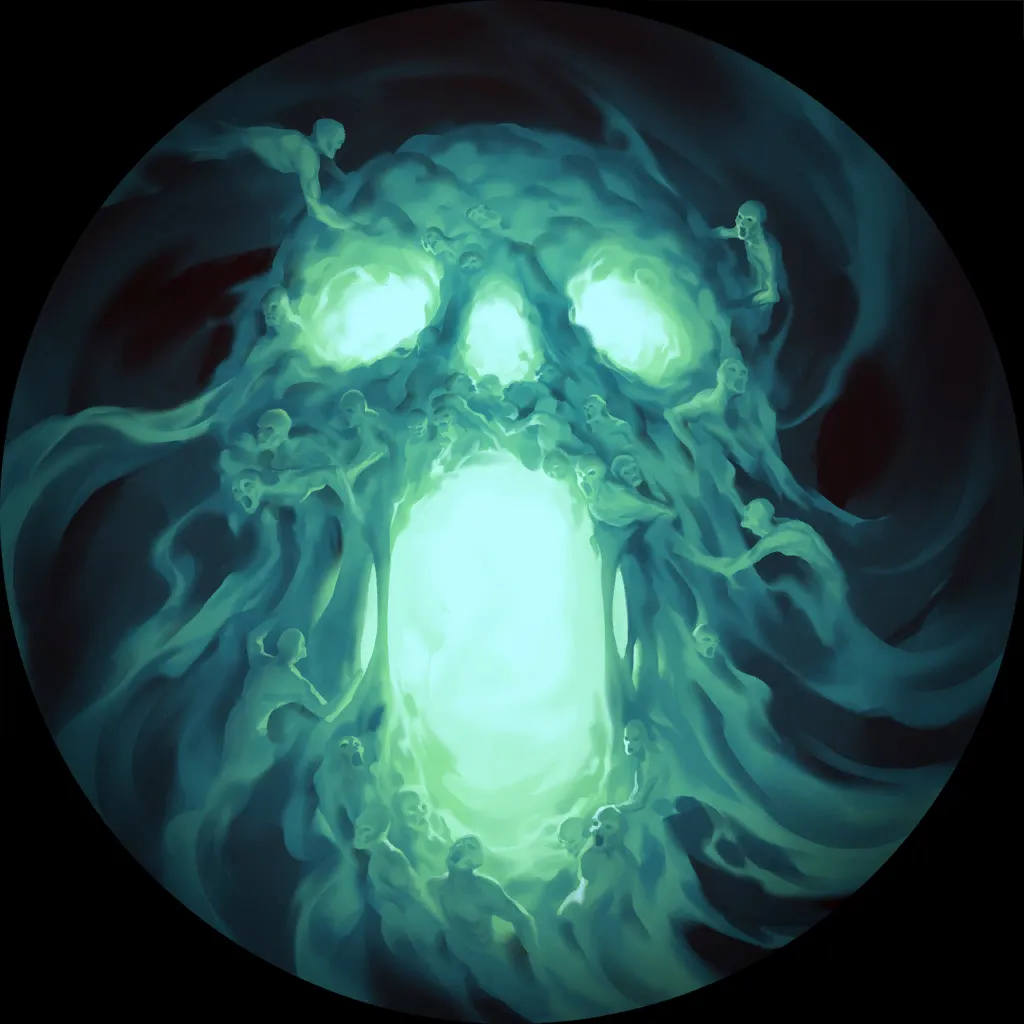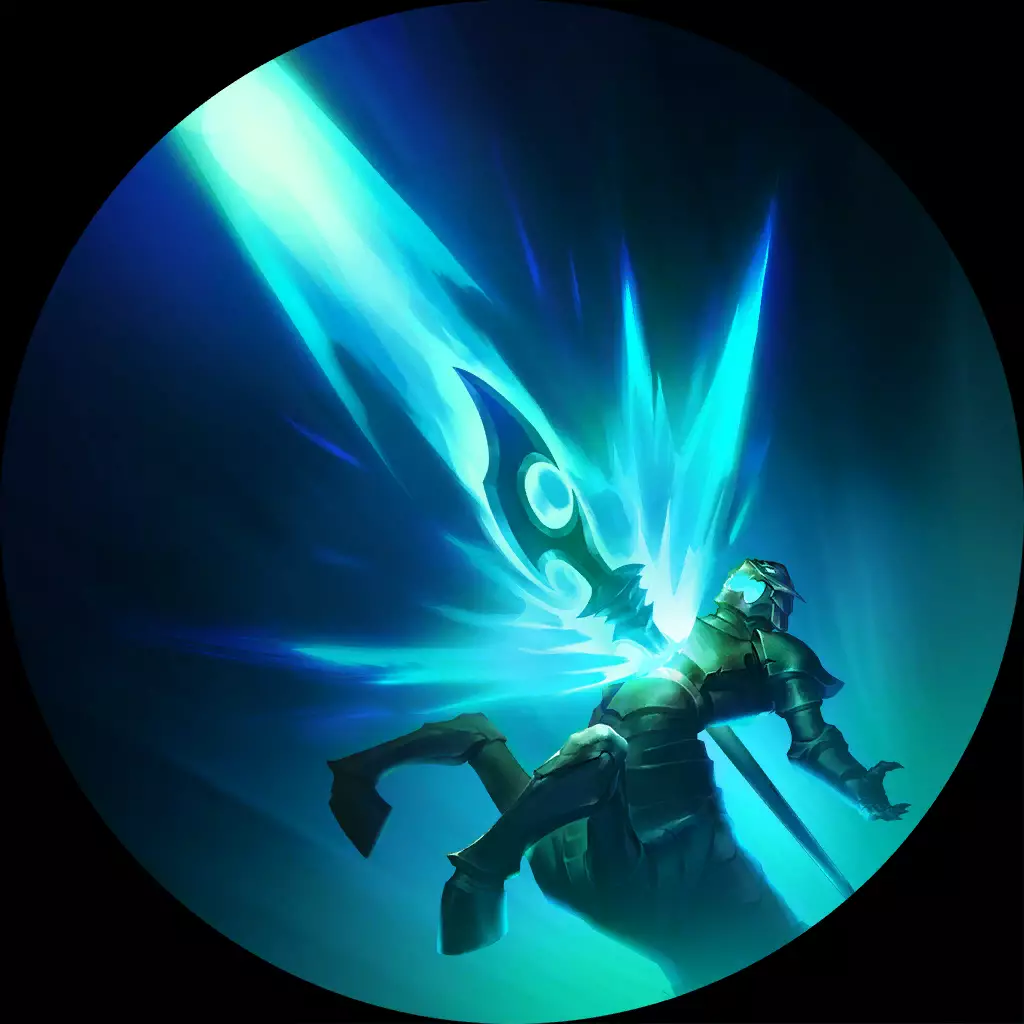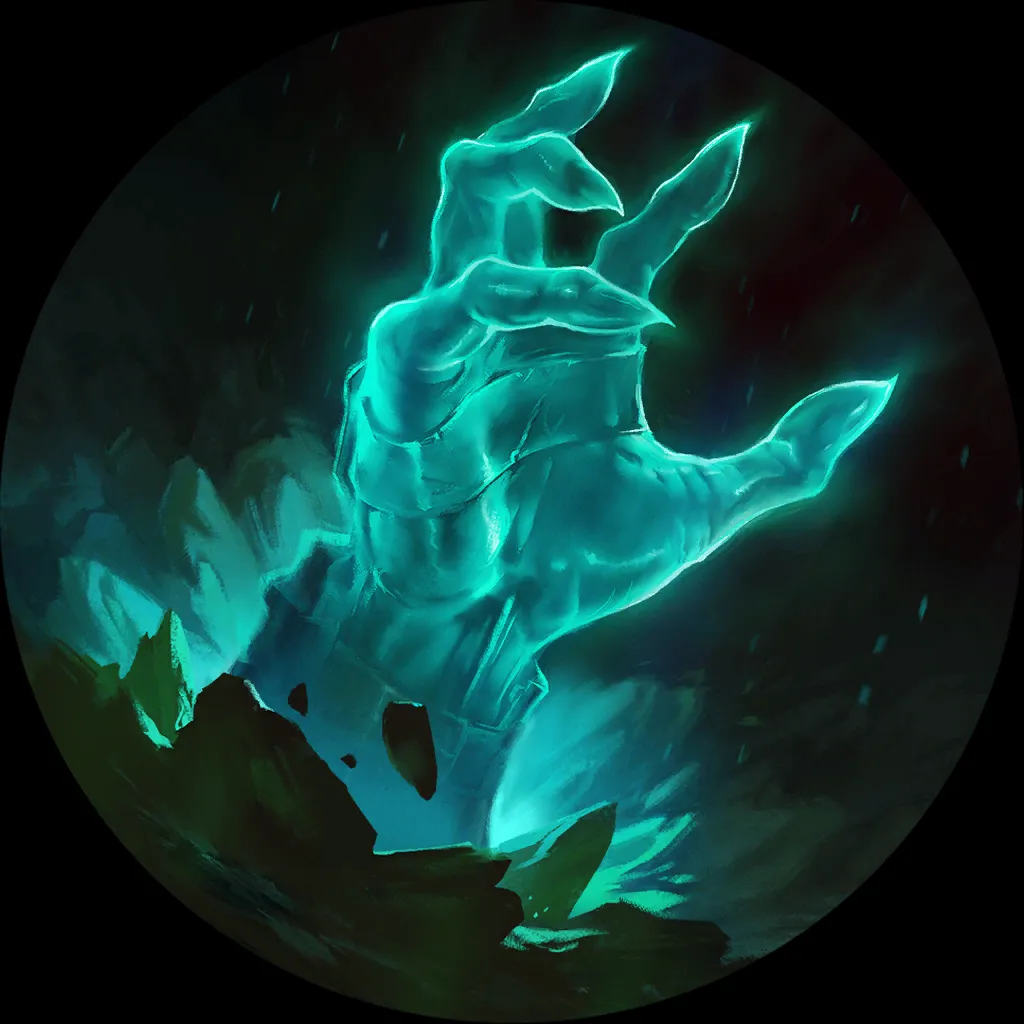 ---
Riven Viktor
Speaking of old archetypes making a return, Riven and Viktor are trying the new toys, with Ionian Hookmaster
and Piltovan Castaway
. Results are very impressive, with them punching well above 57%+.
6
0
10
24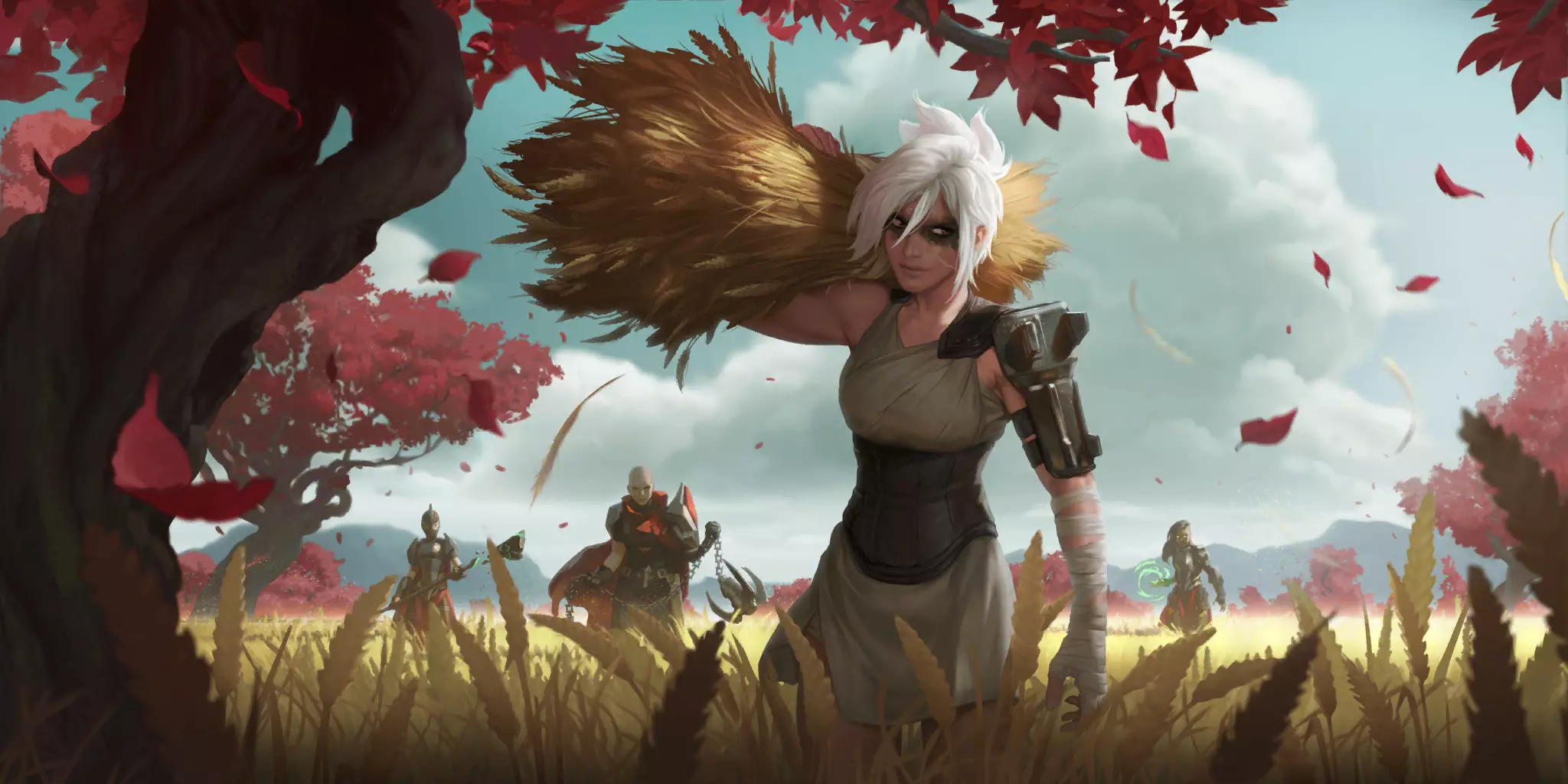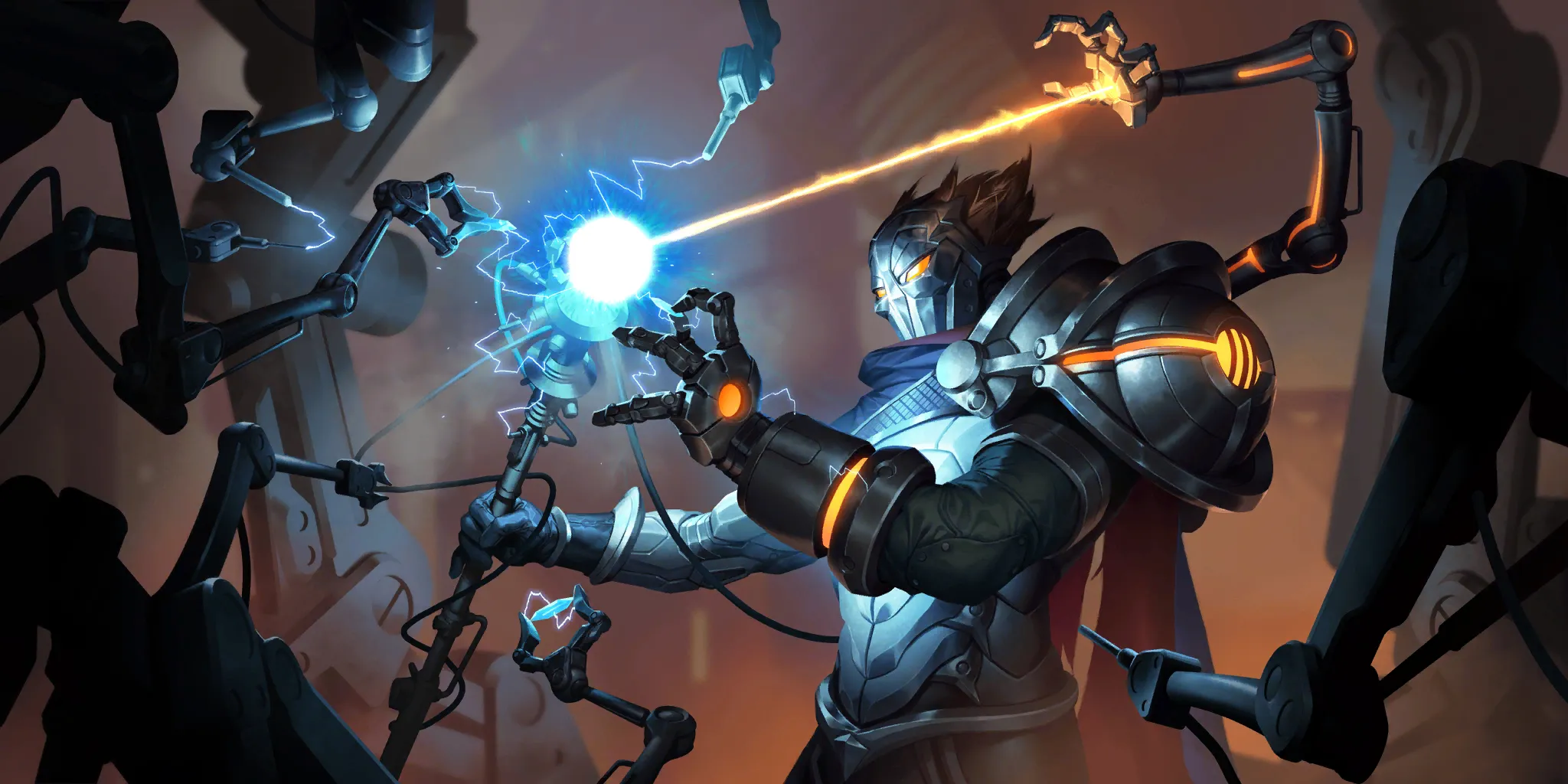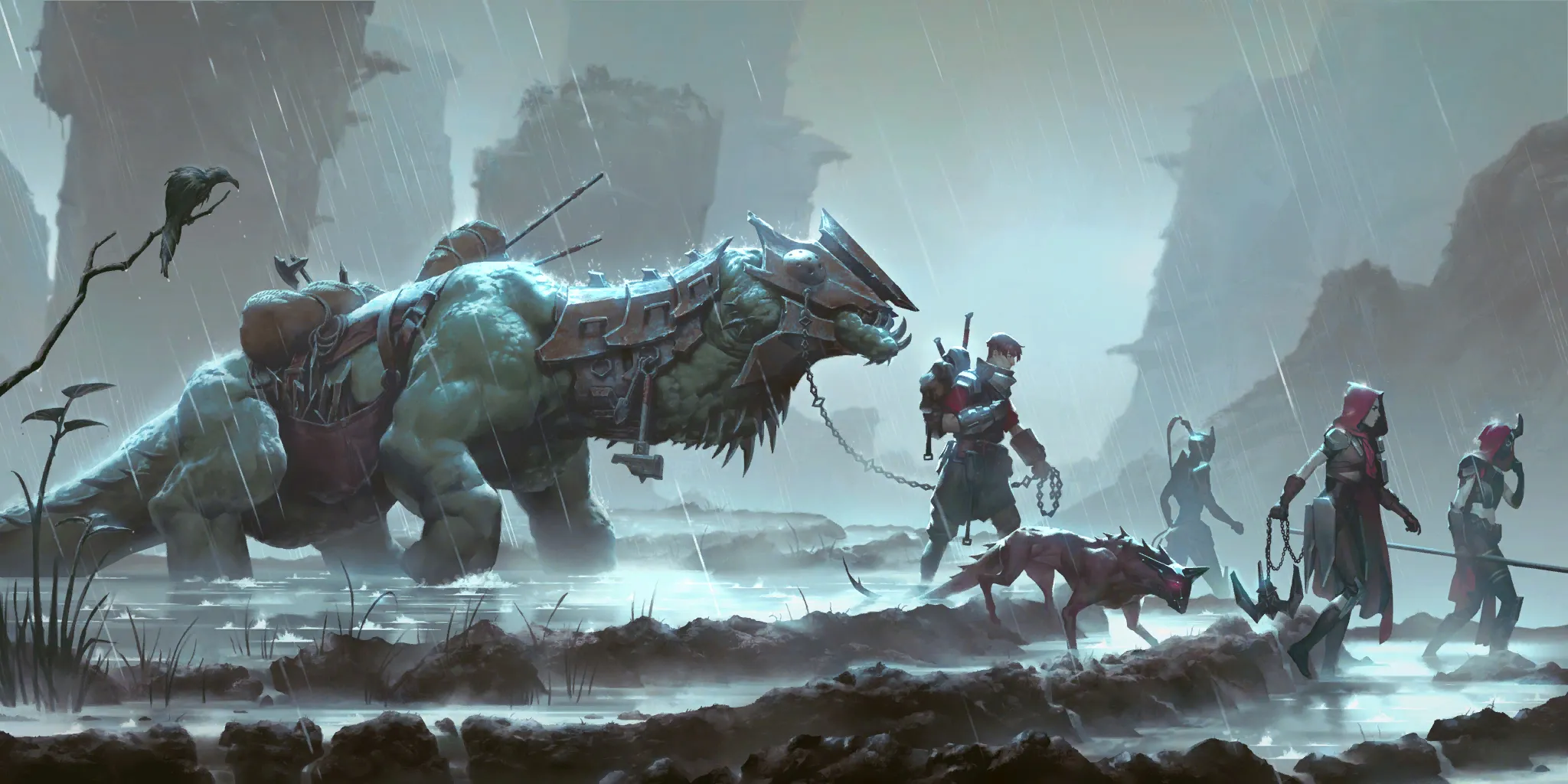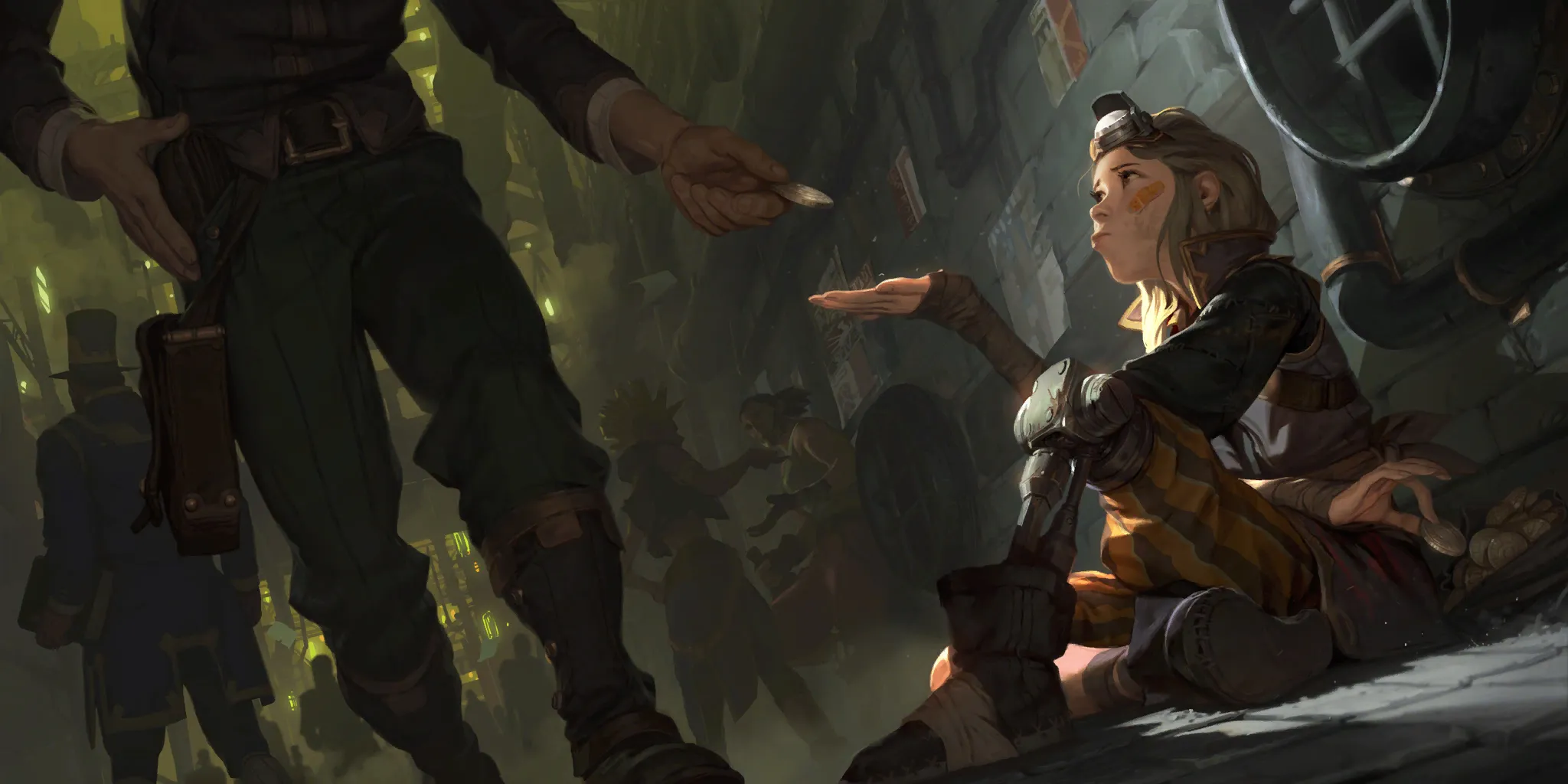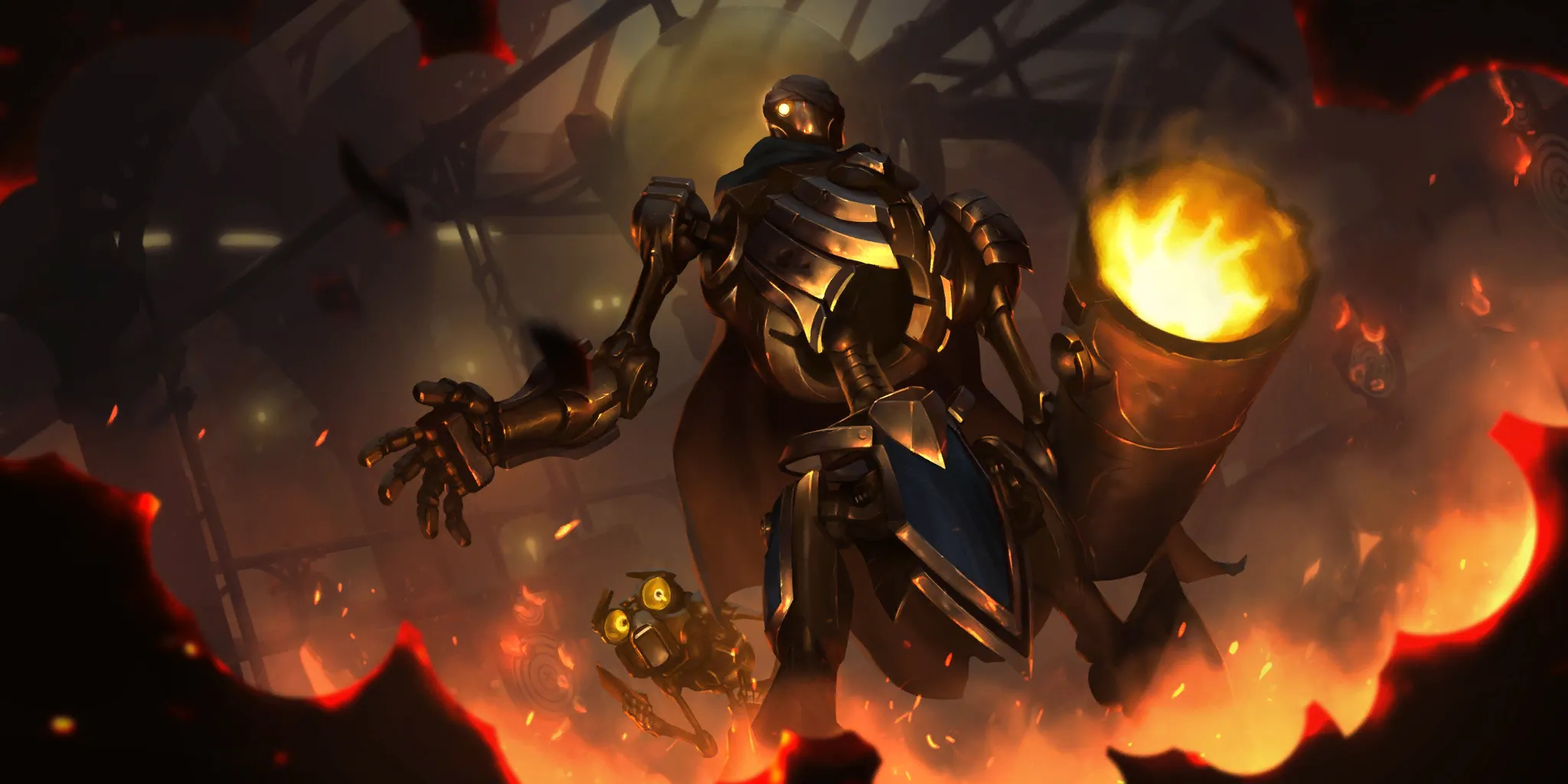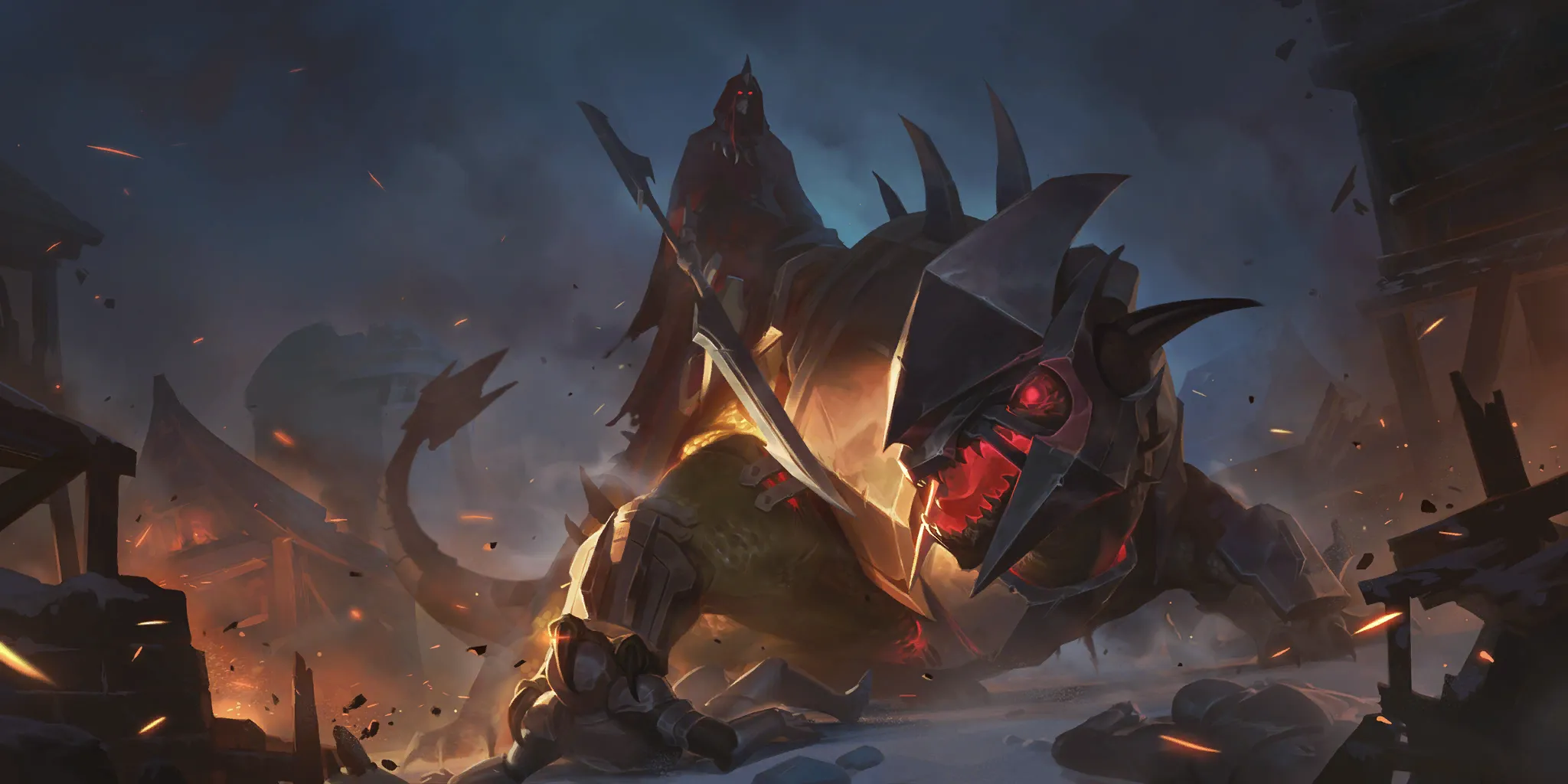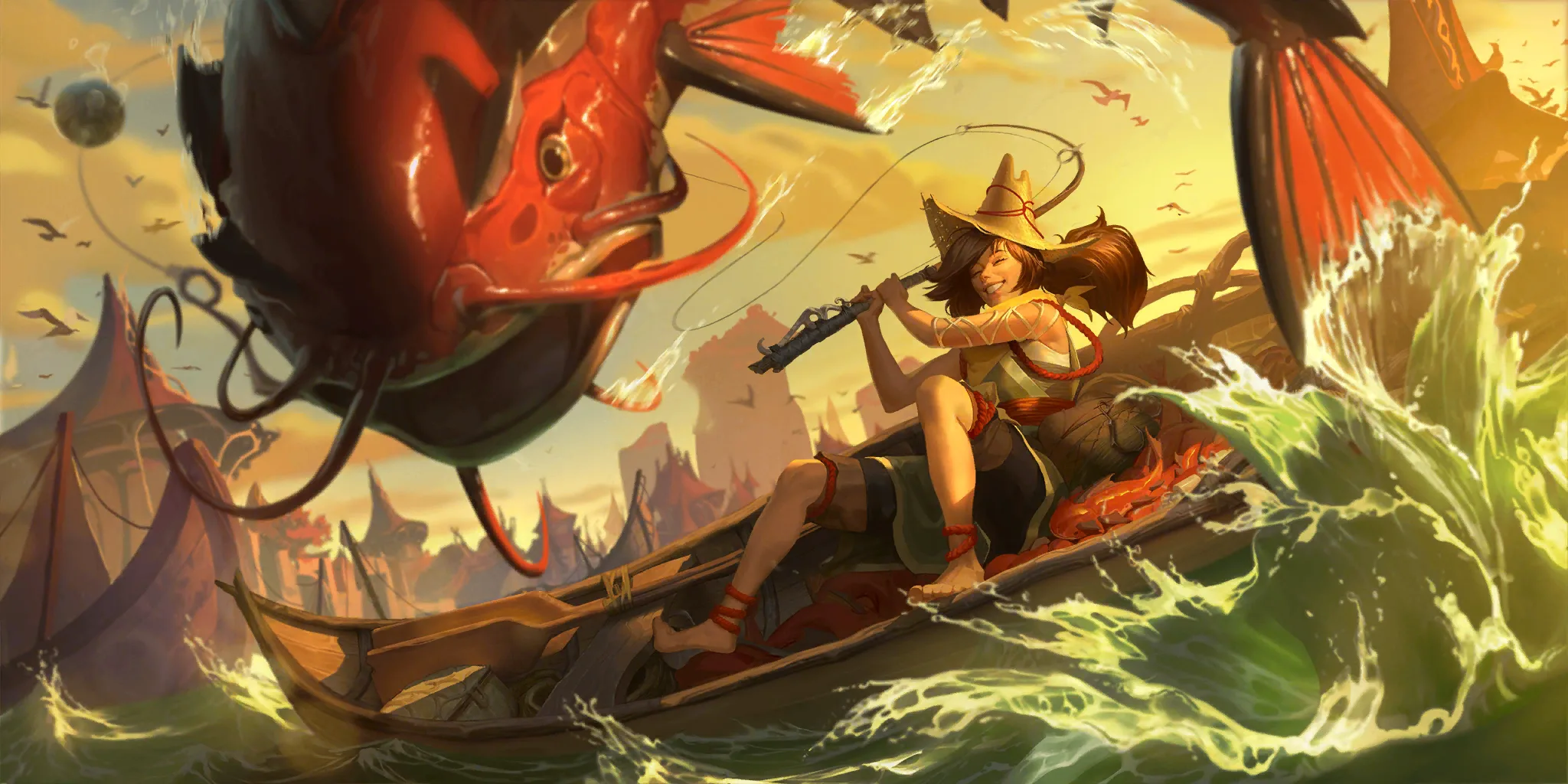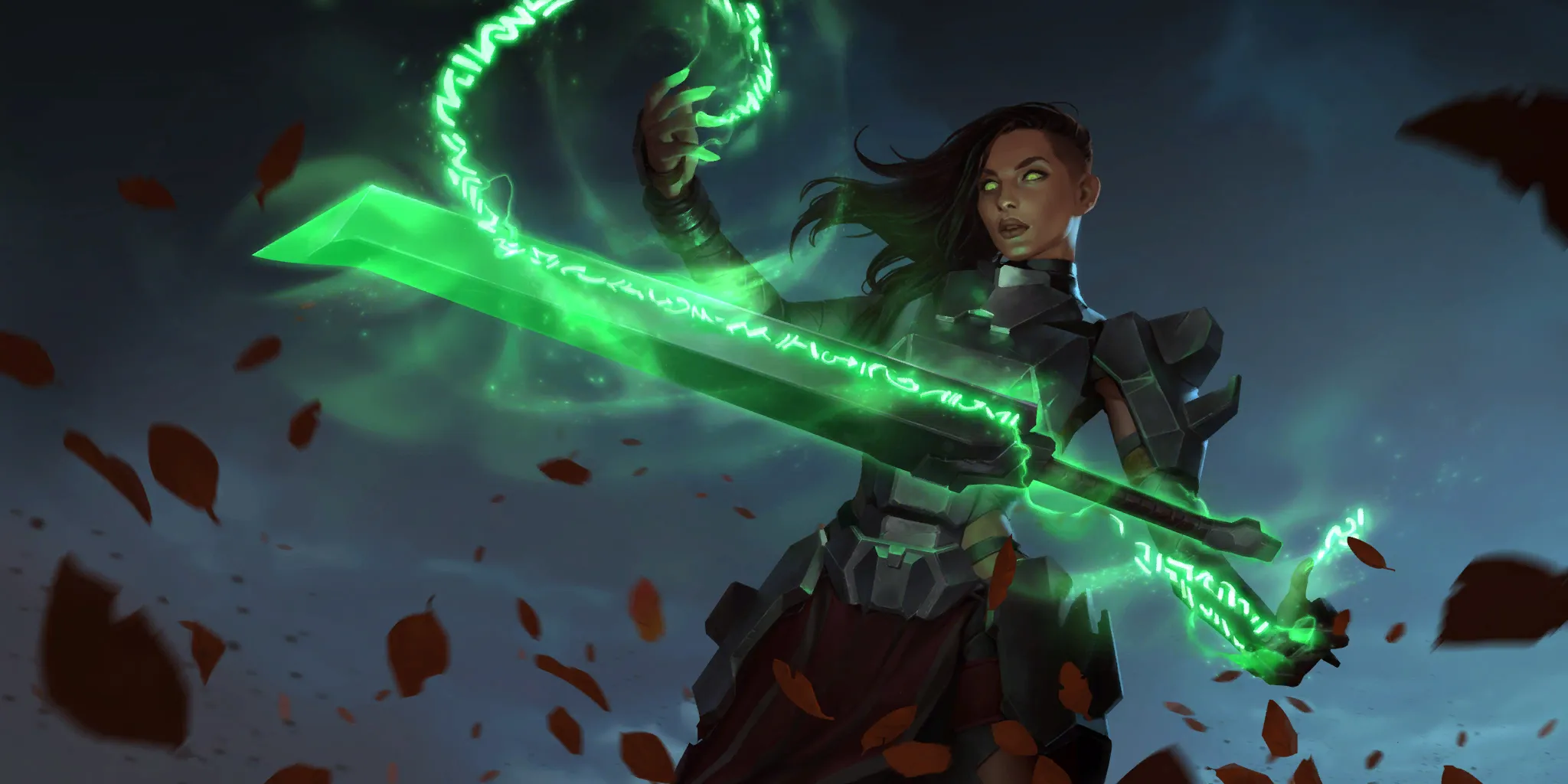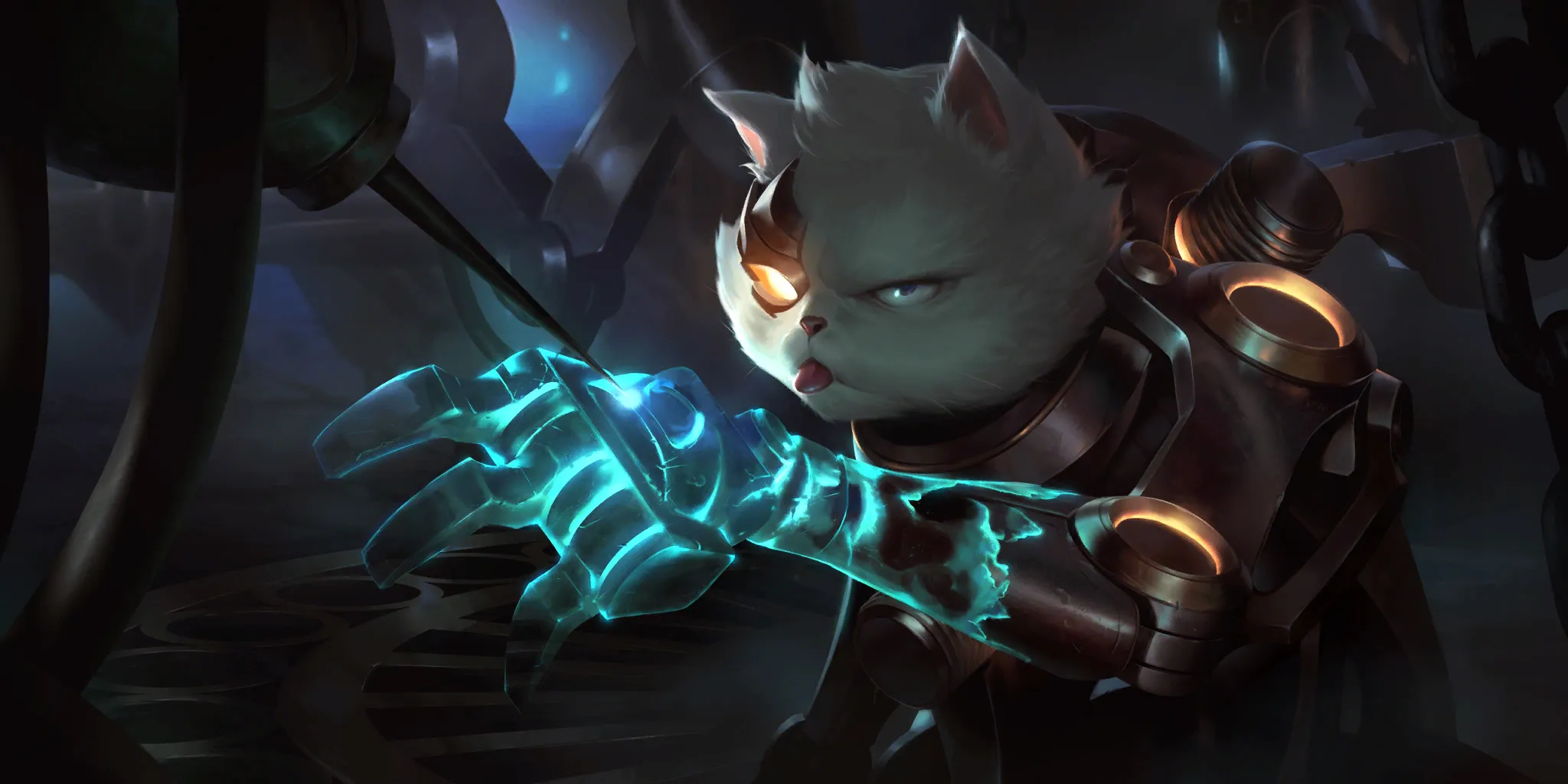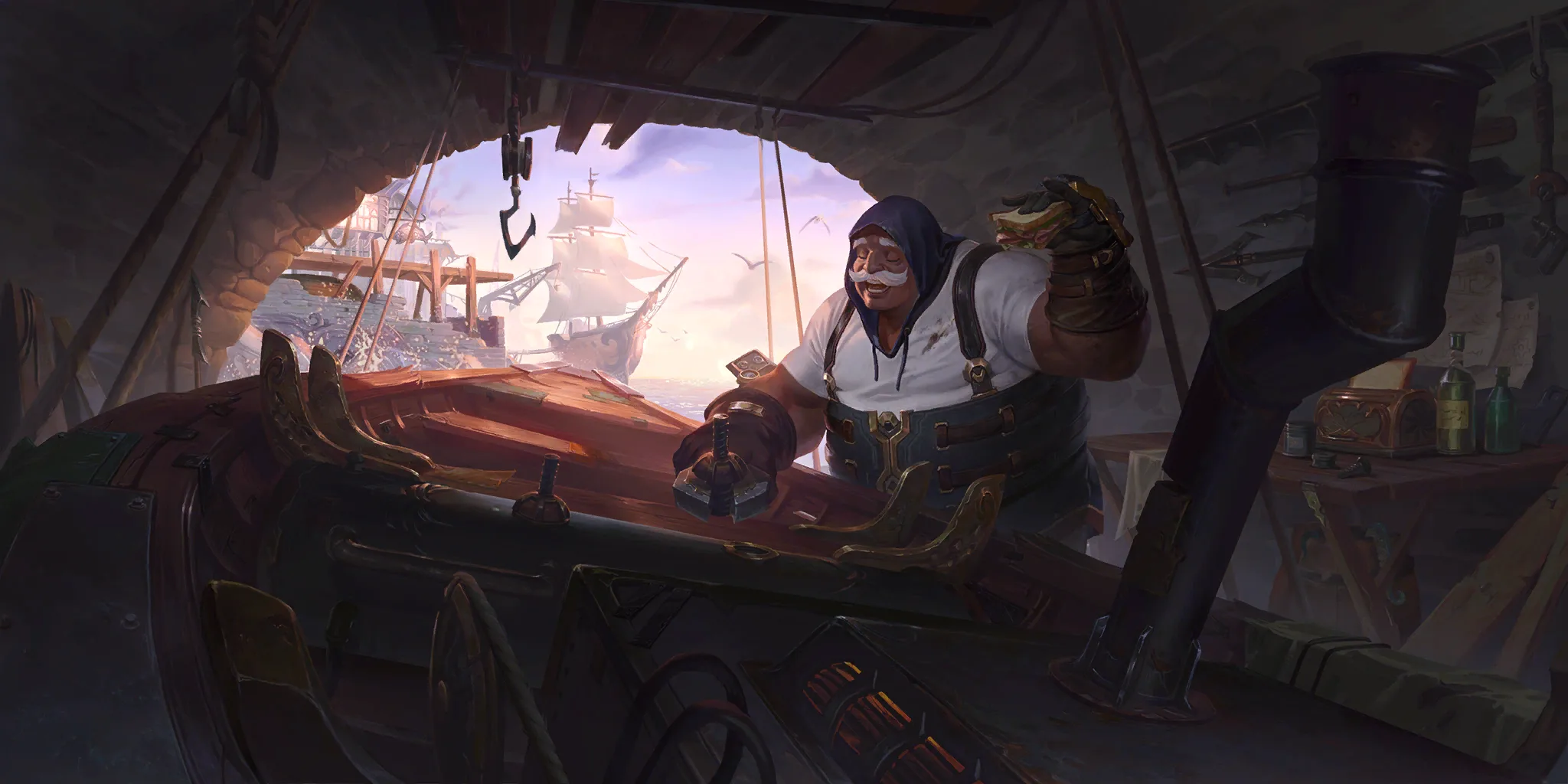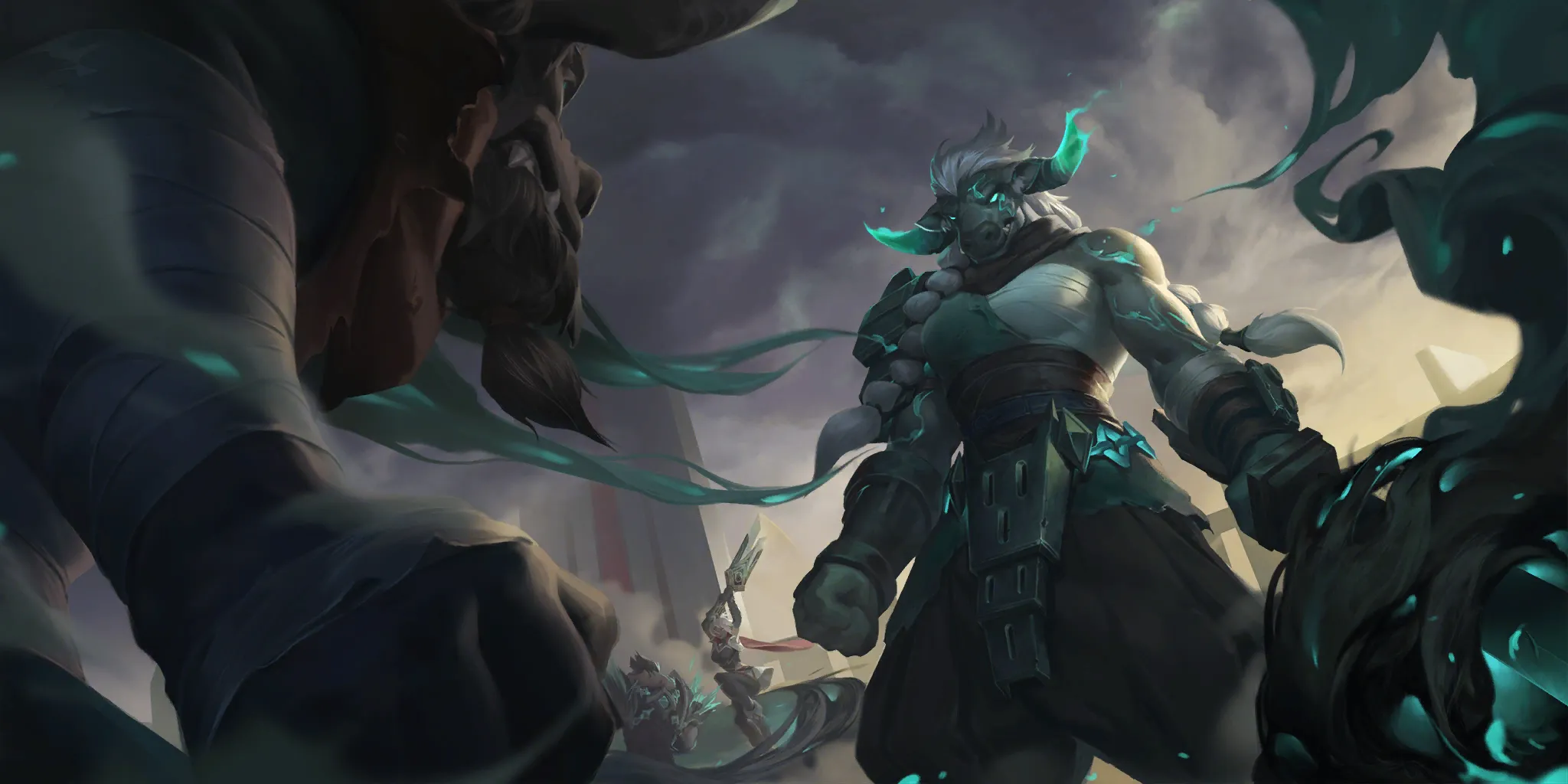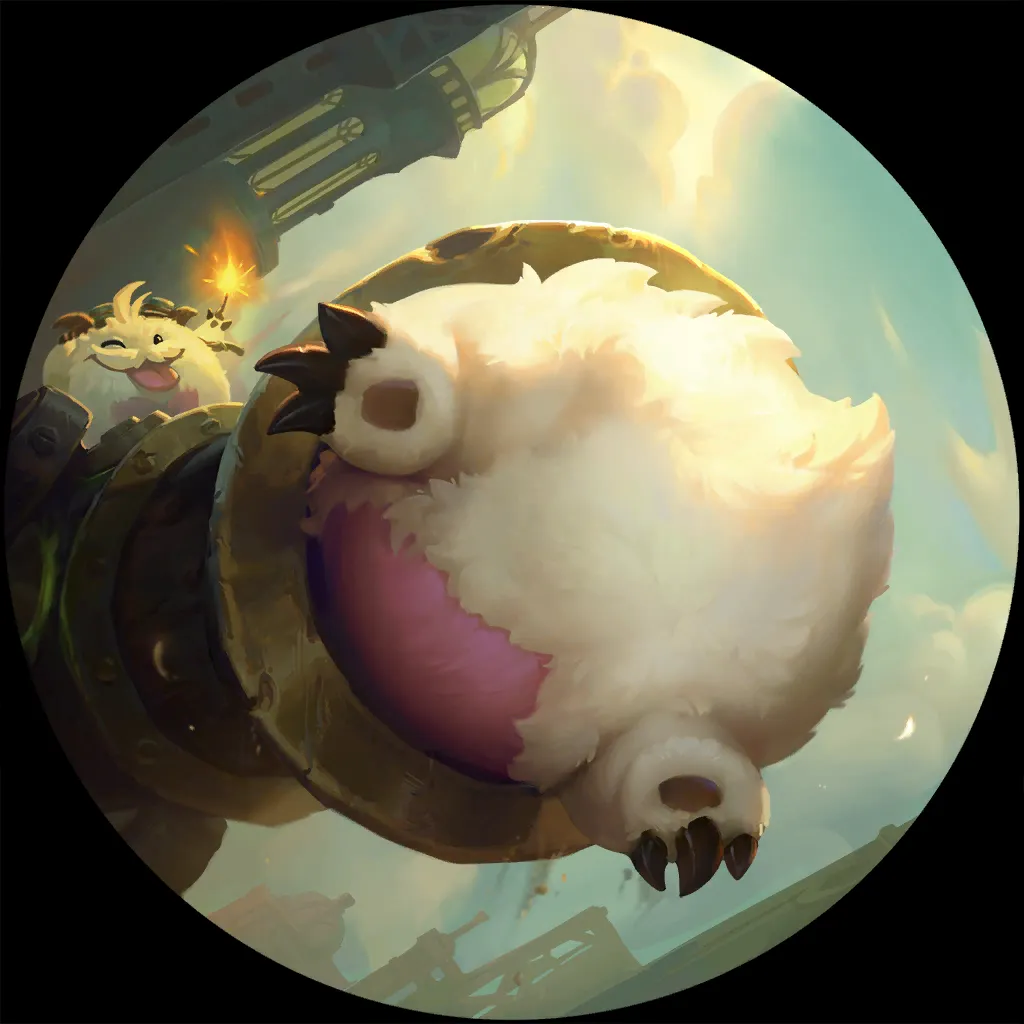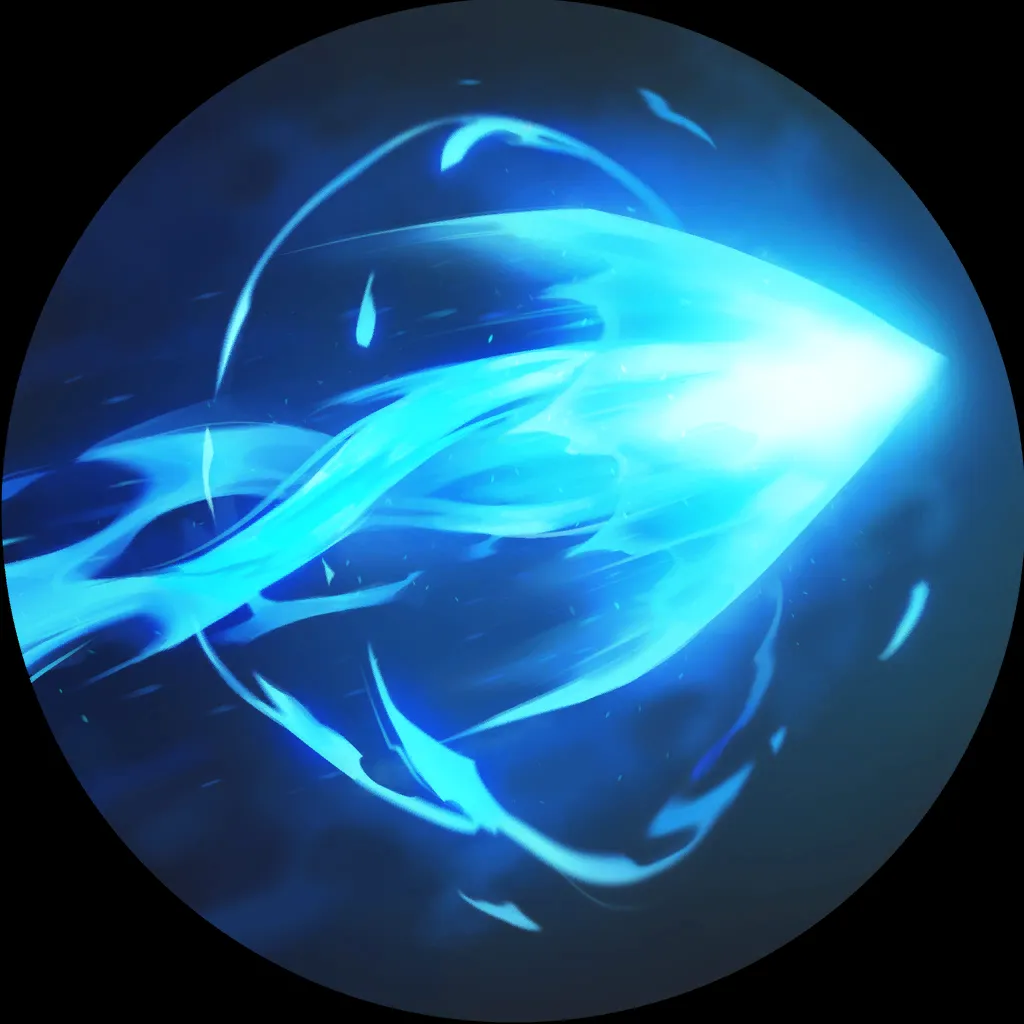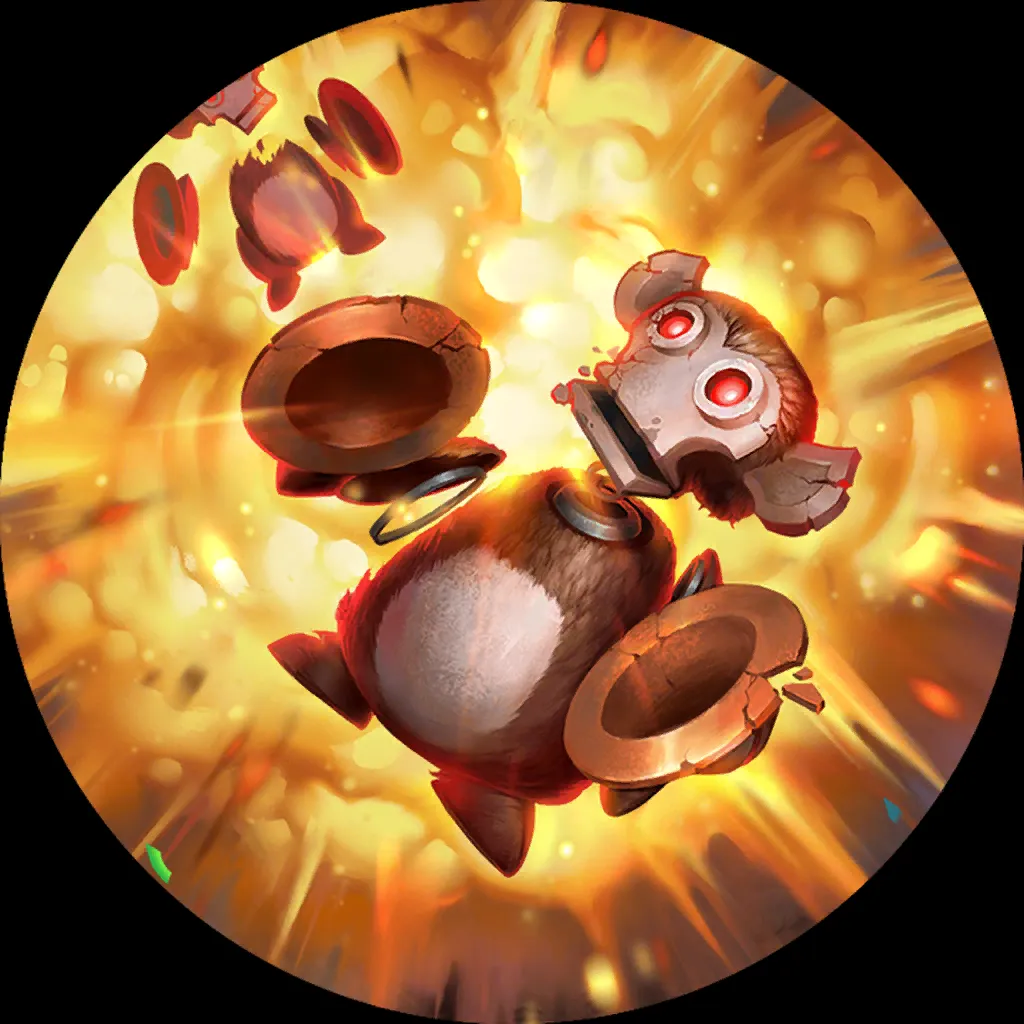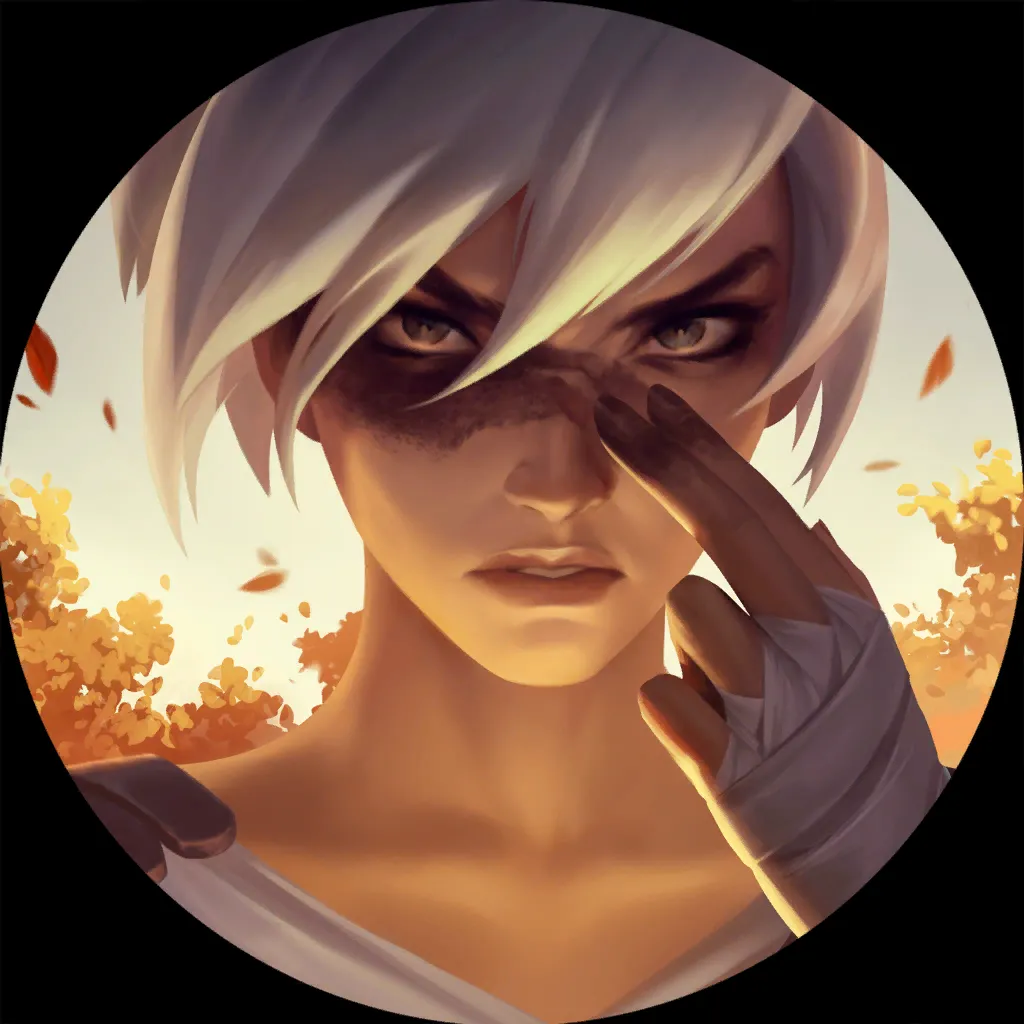 ---
Zed Hecarim
Most probably a Copium-drenched blend, so to speak, but with a ridiculously high 60%+ WR across nearly 200 games – we are bound by the Data Crunchers' Oath to showcase Hecarim decks whenever they happen to perform well! =)
6
3
6
25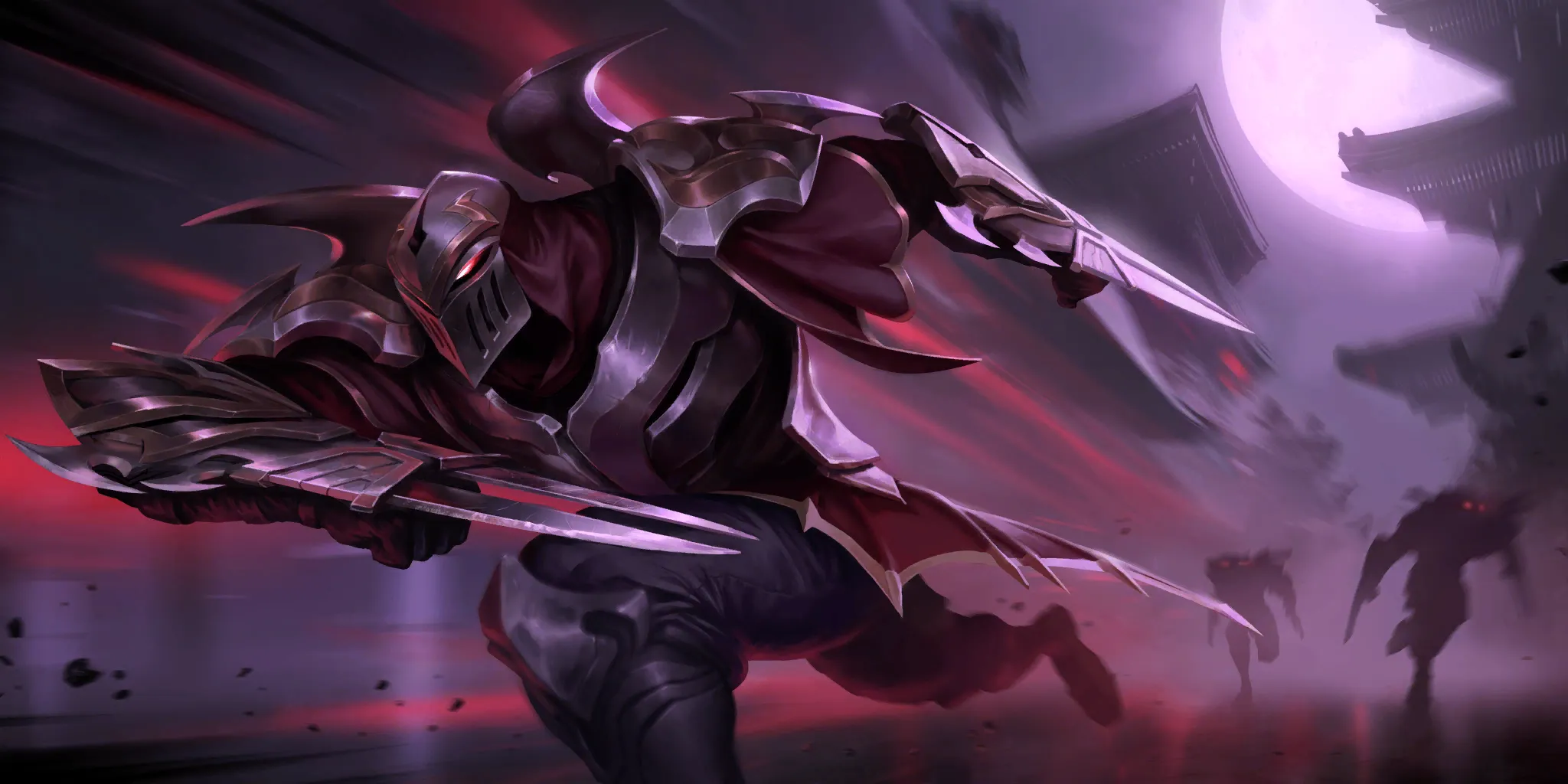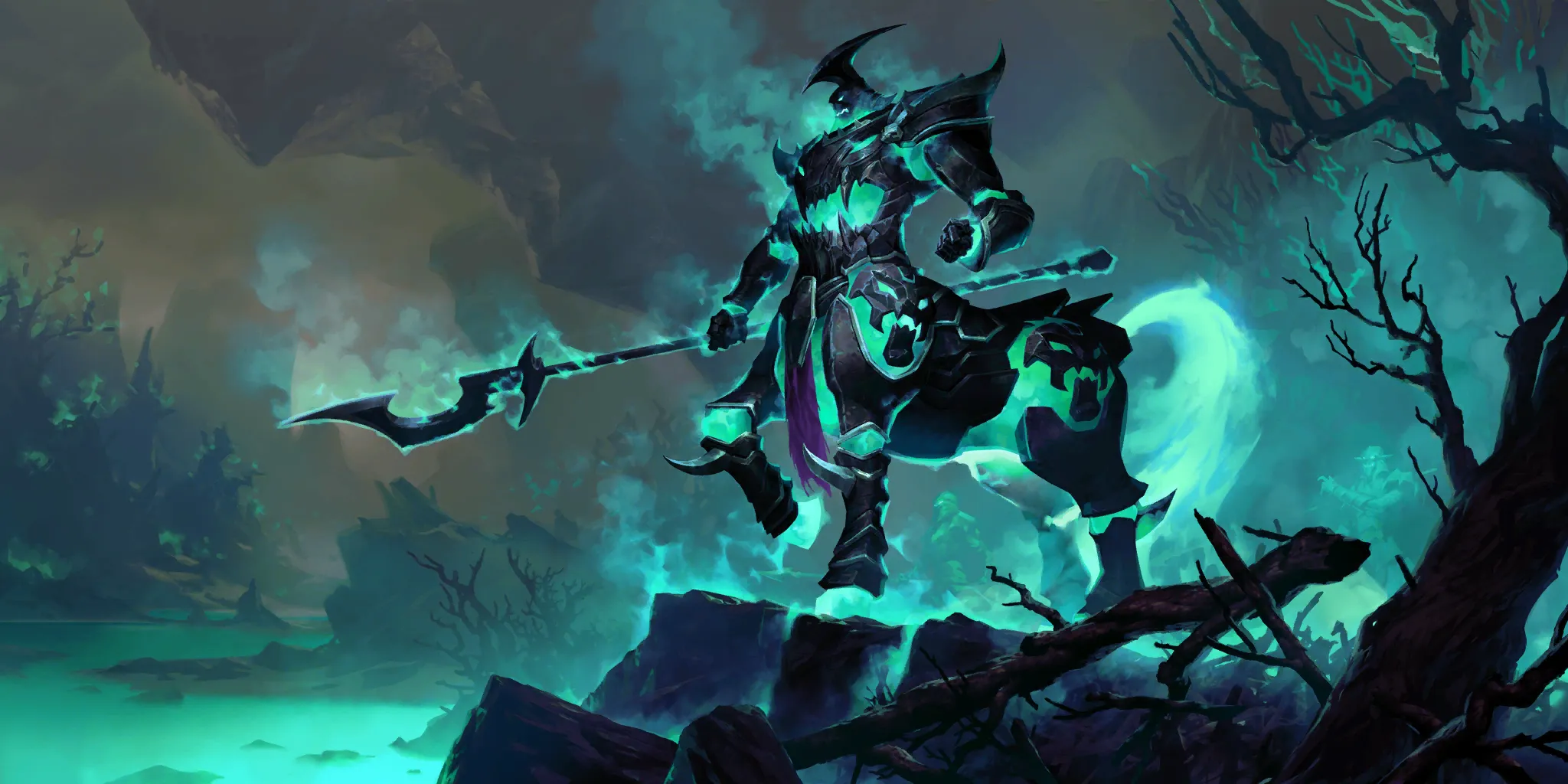 Fireth, Reaper of the Sands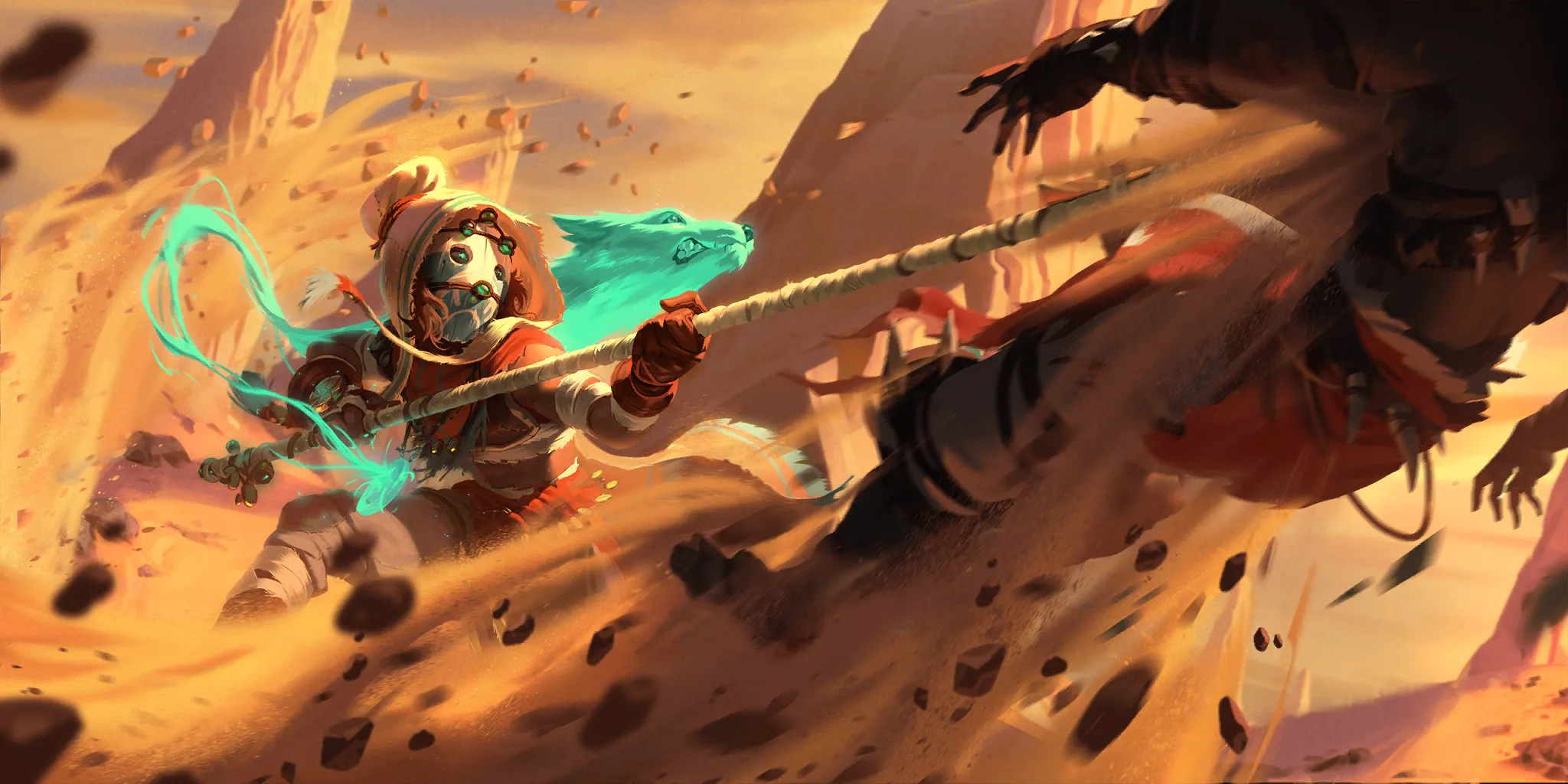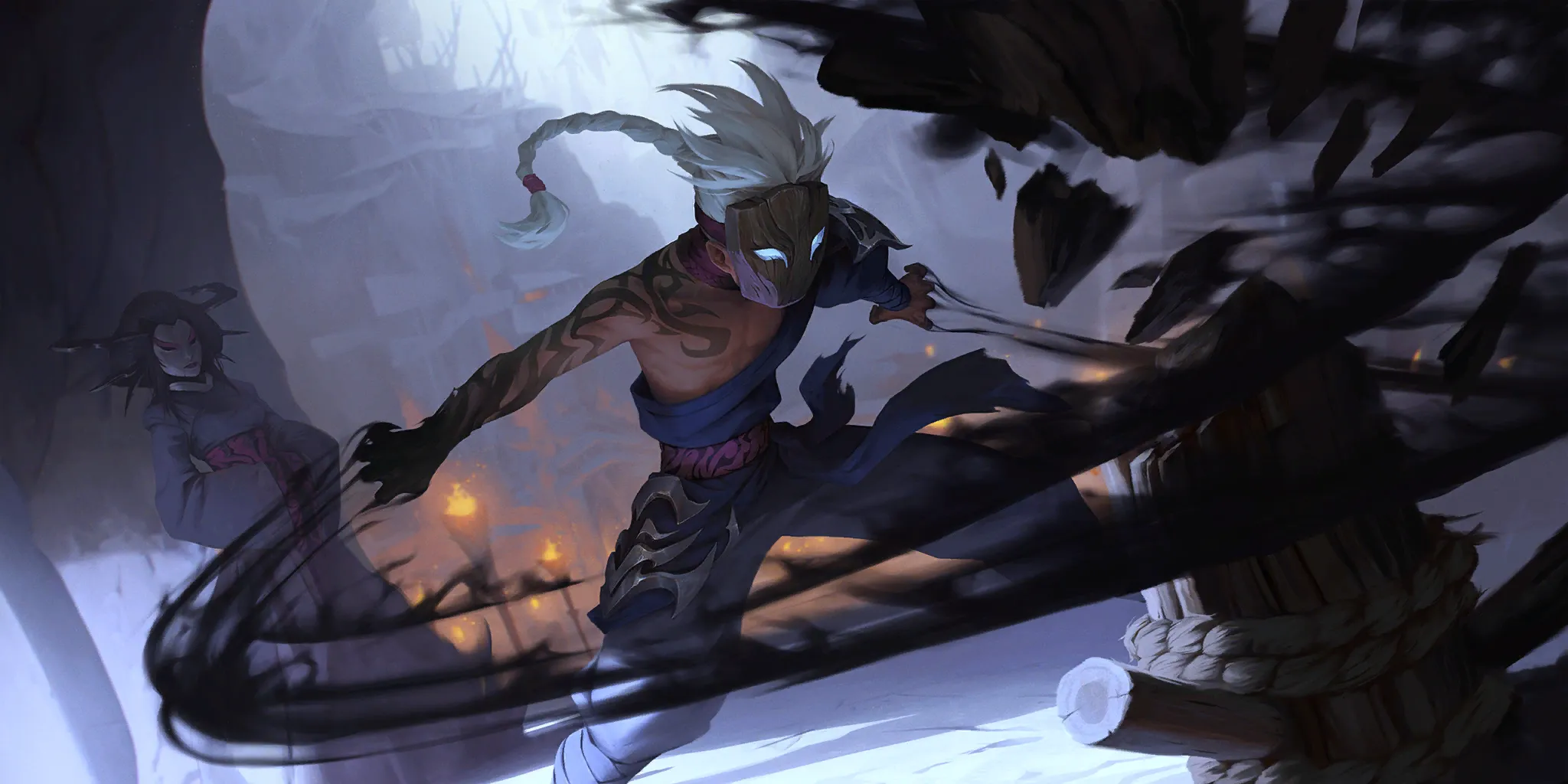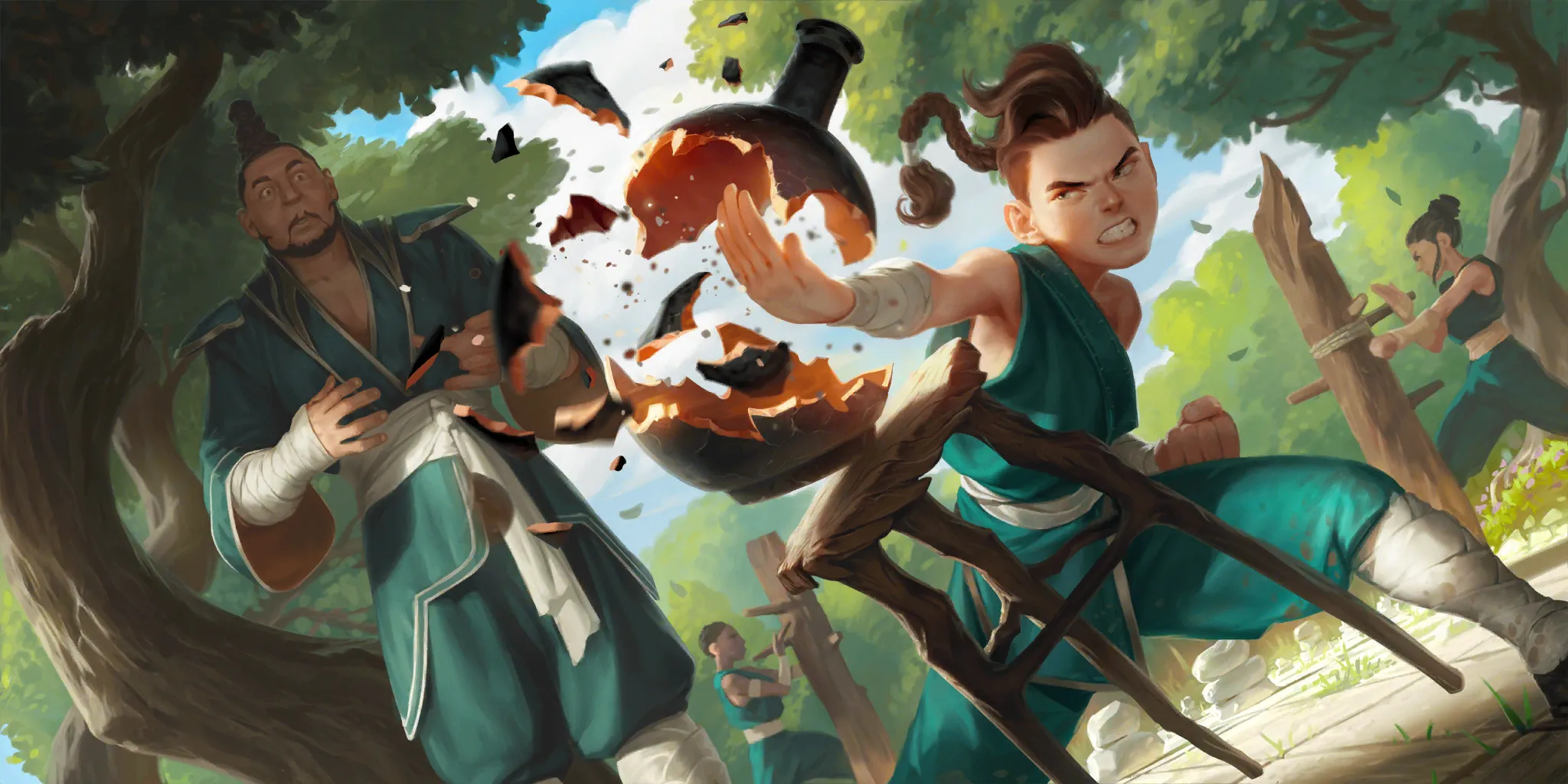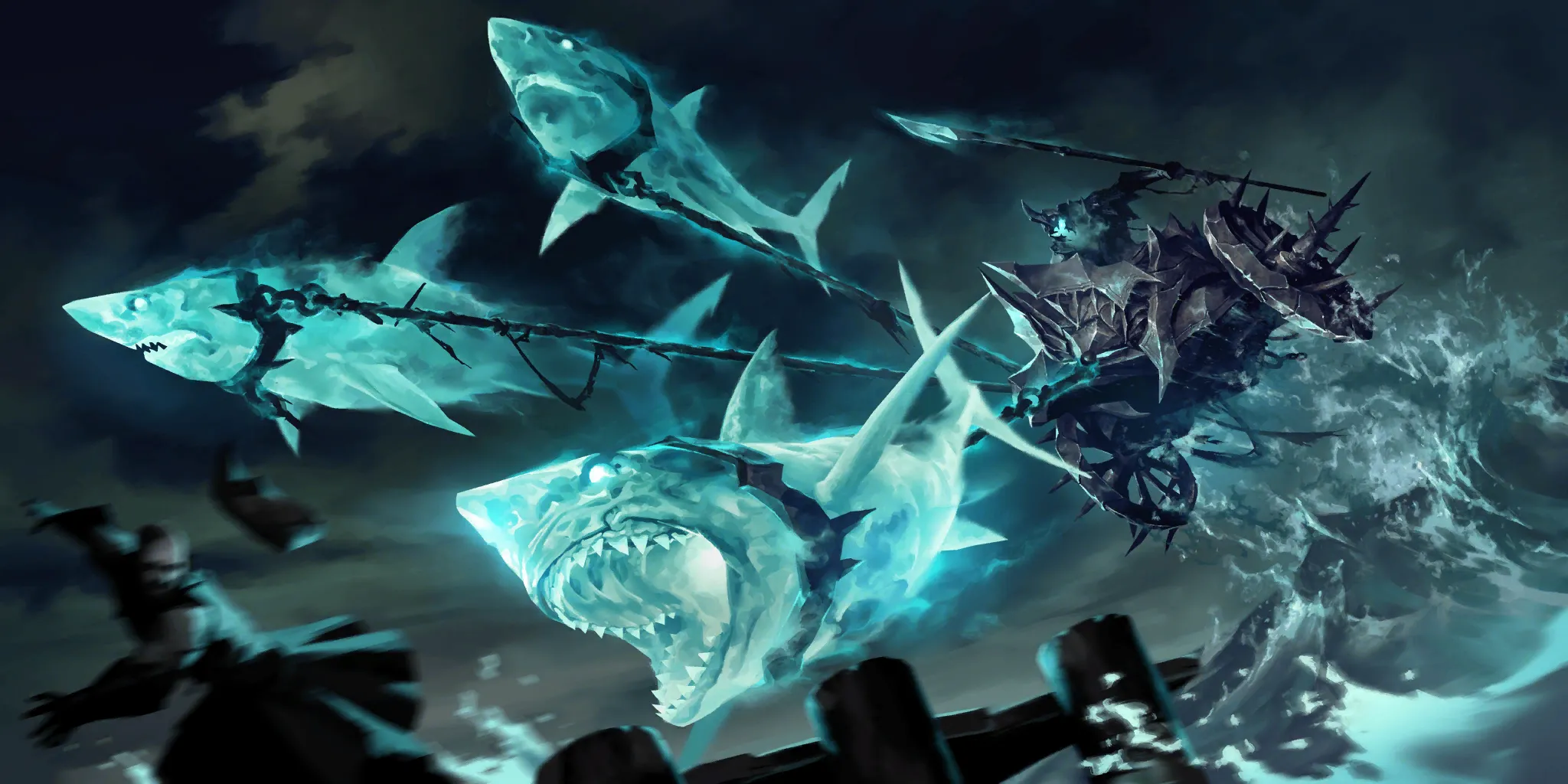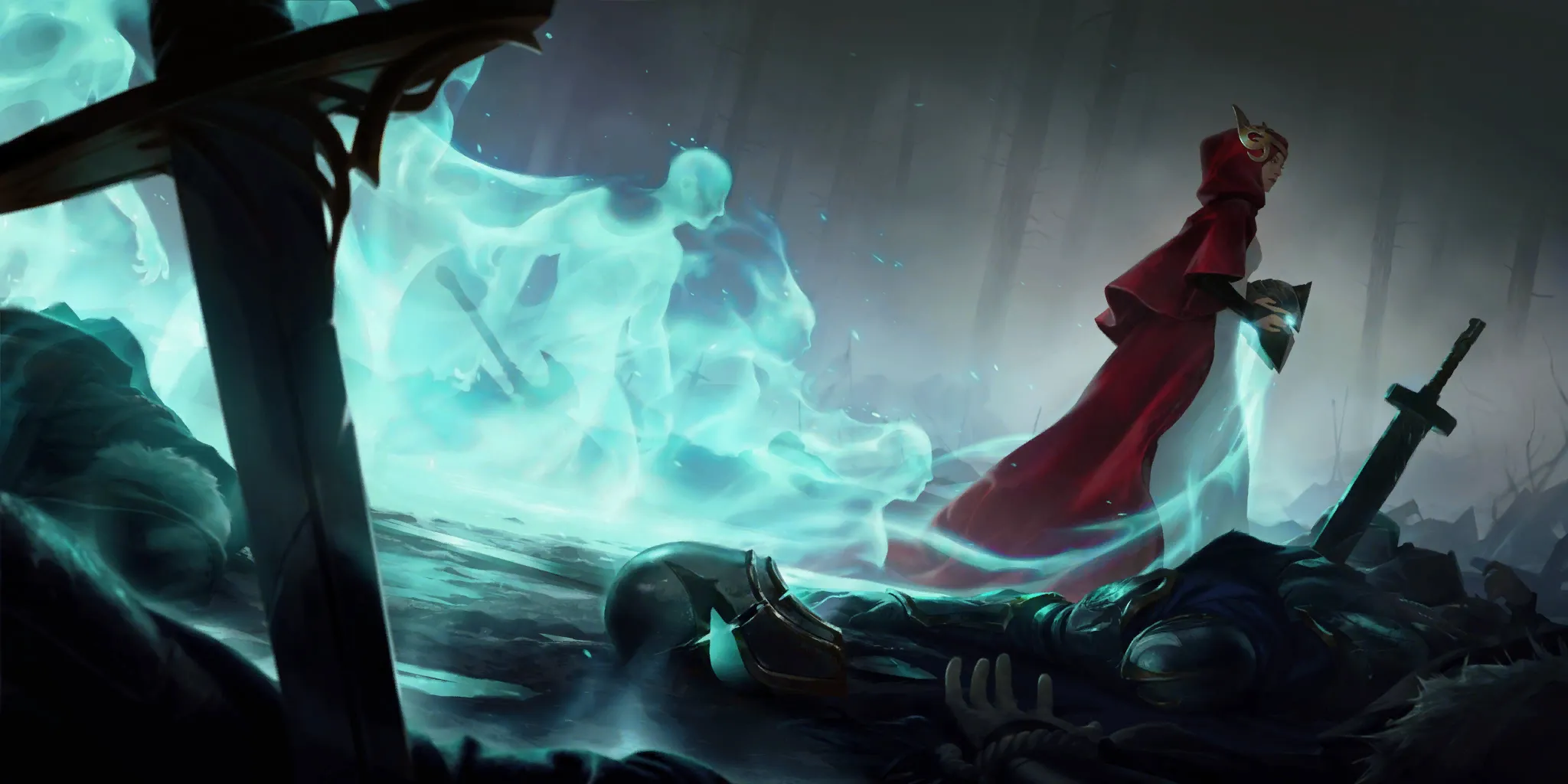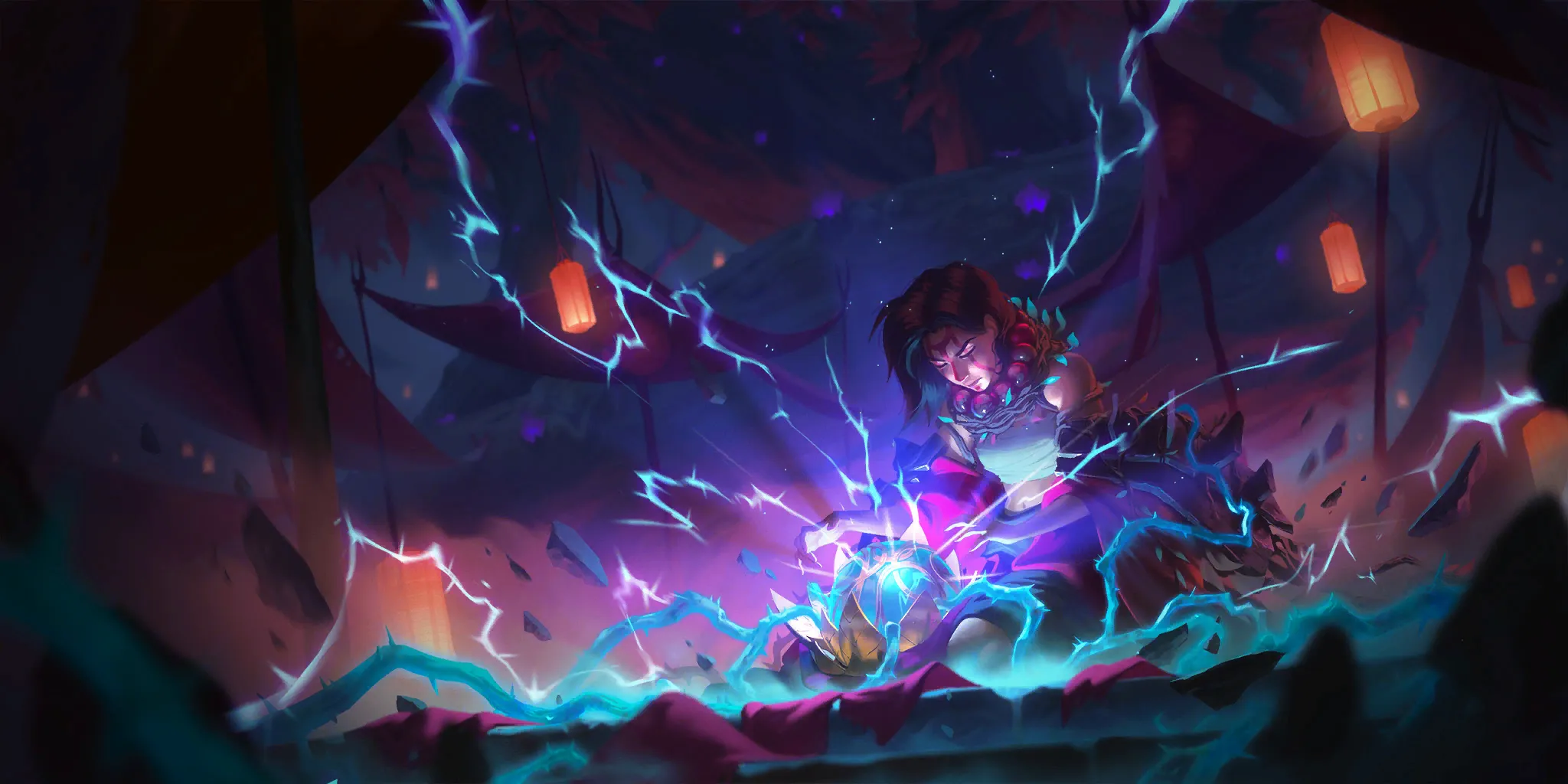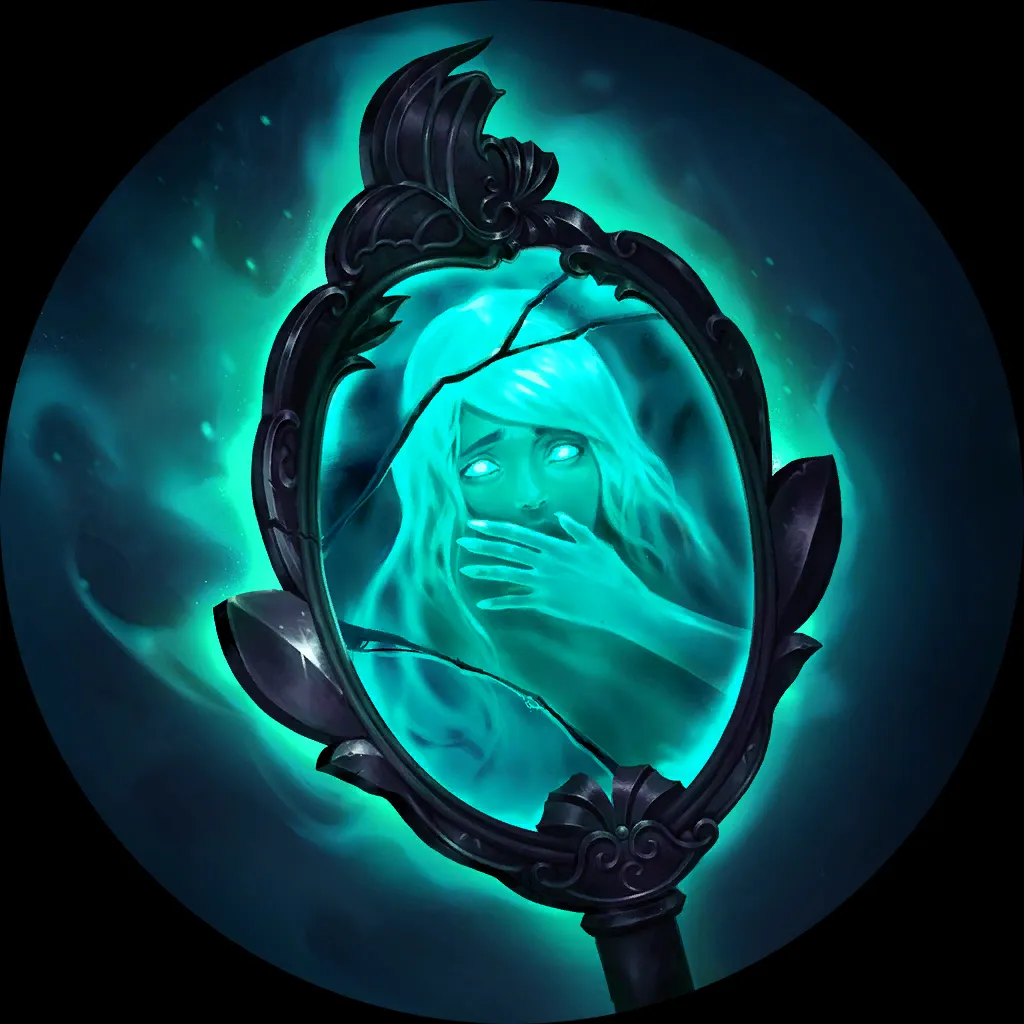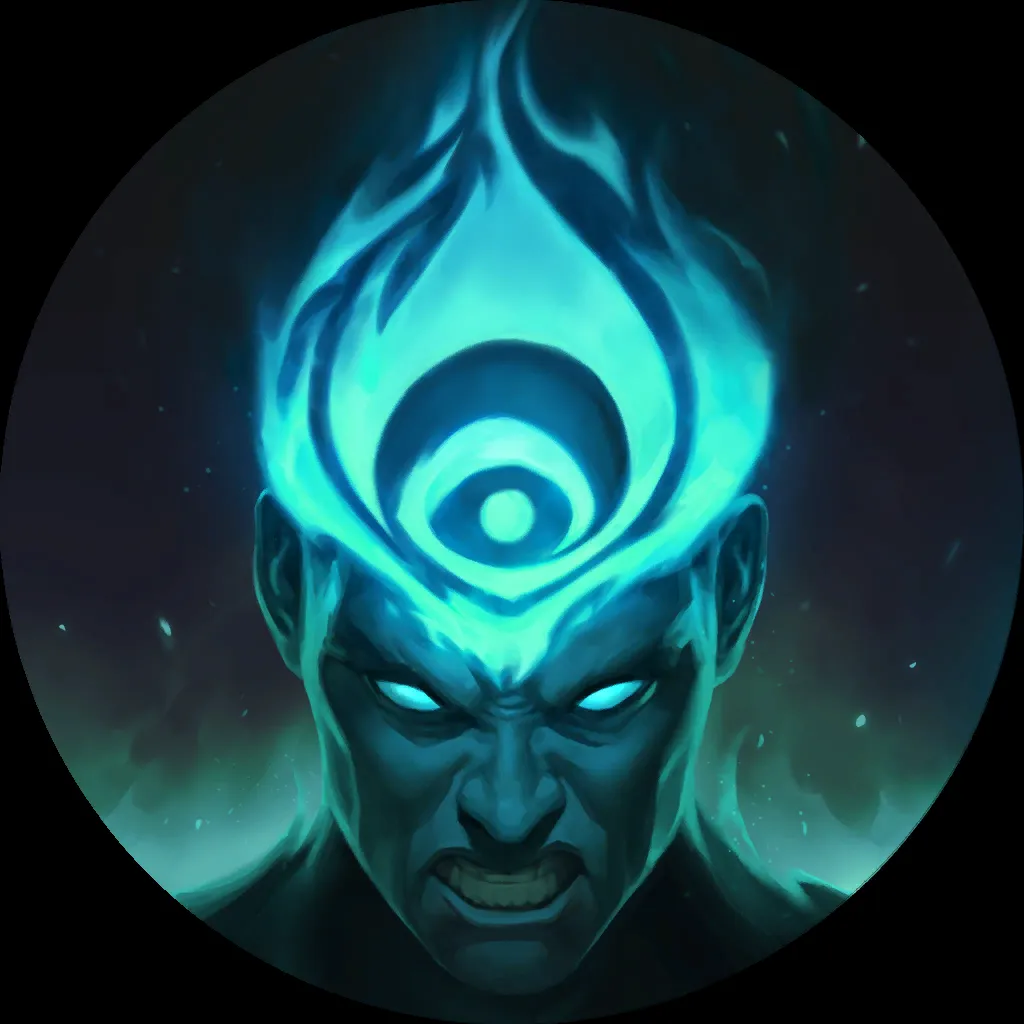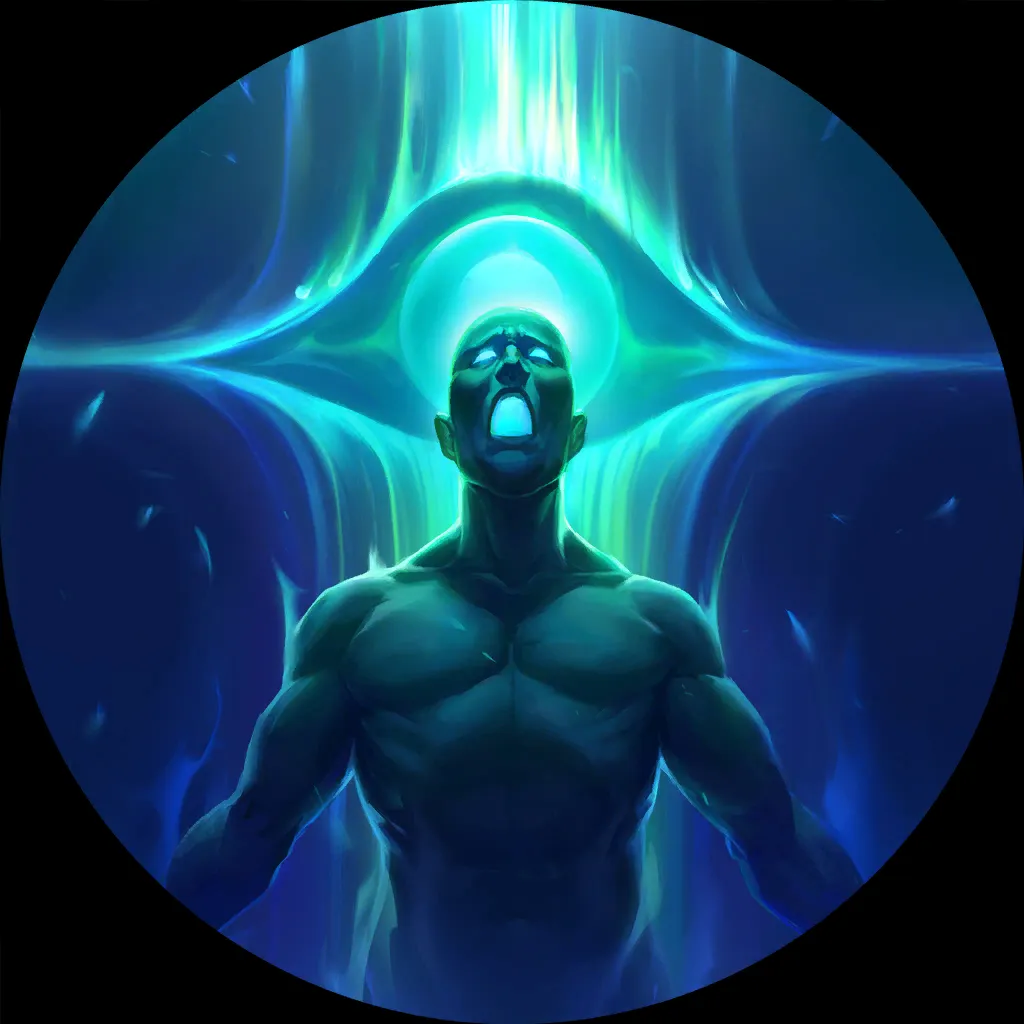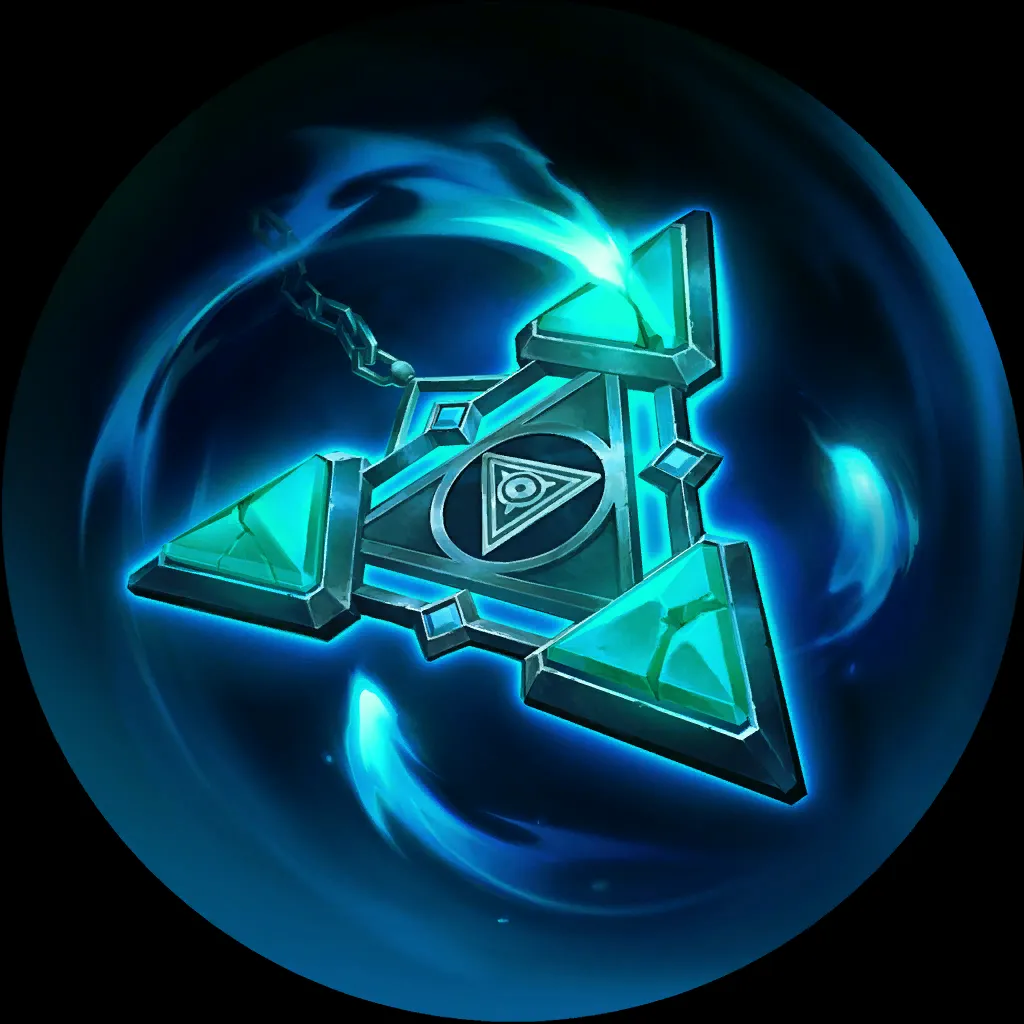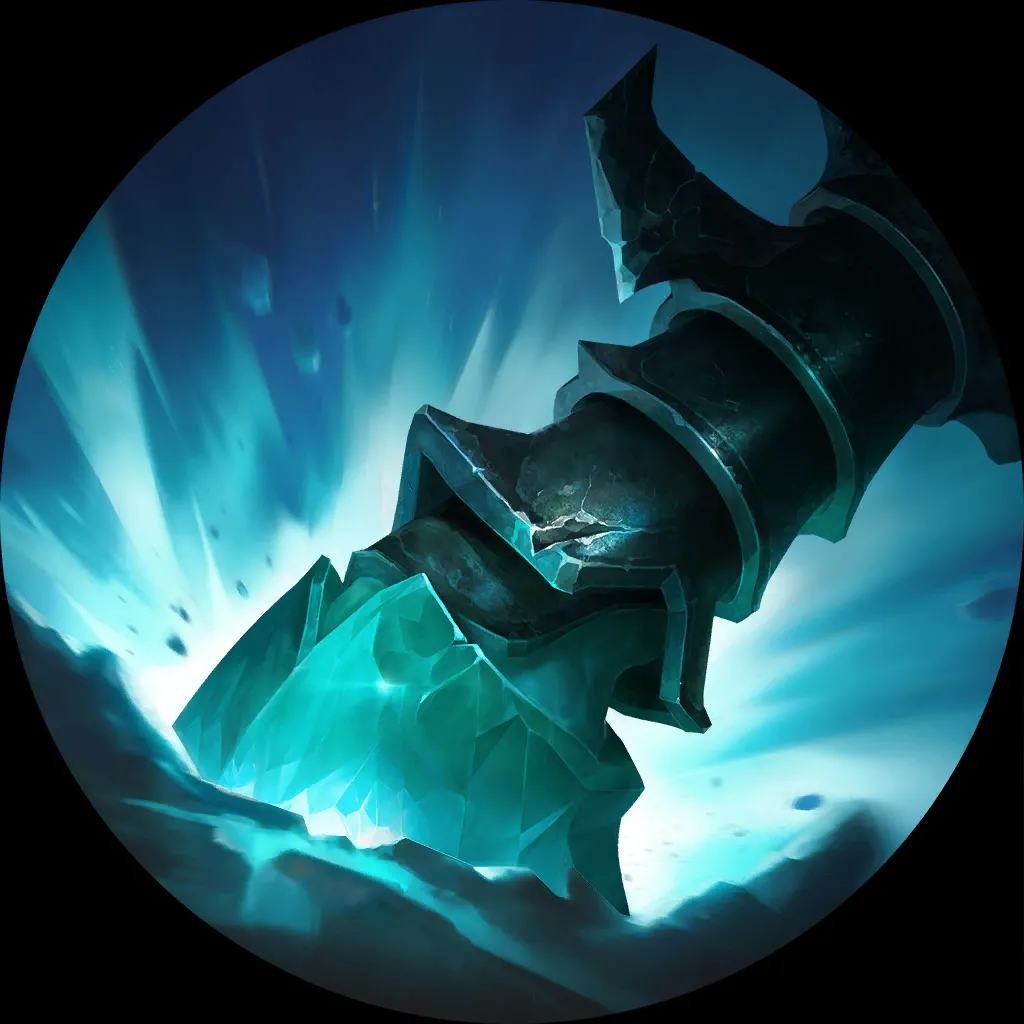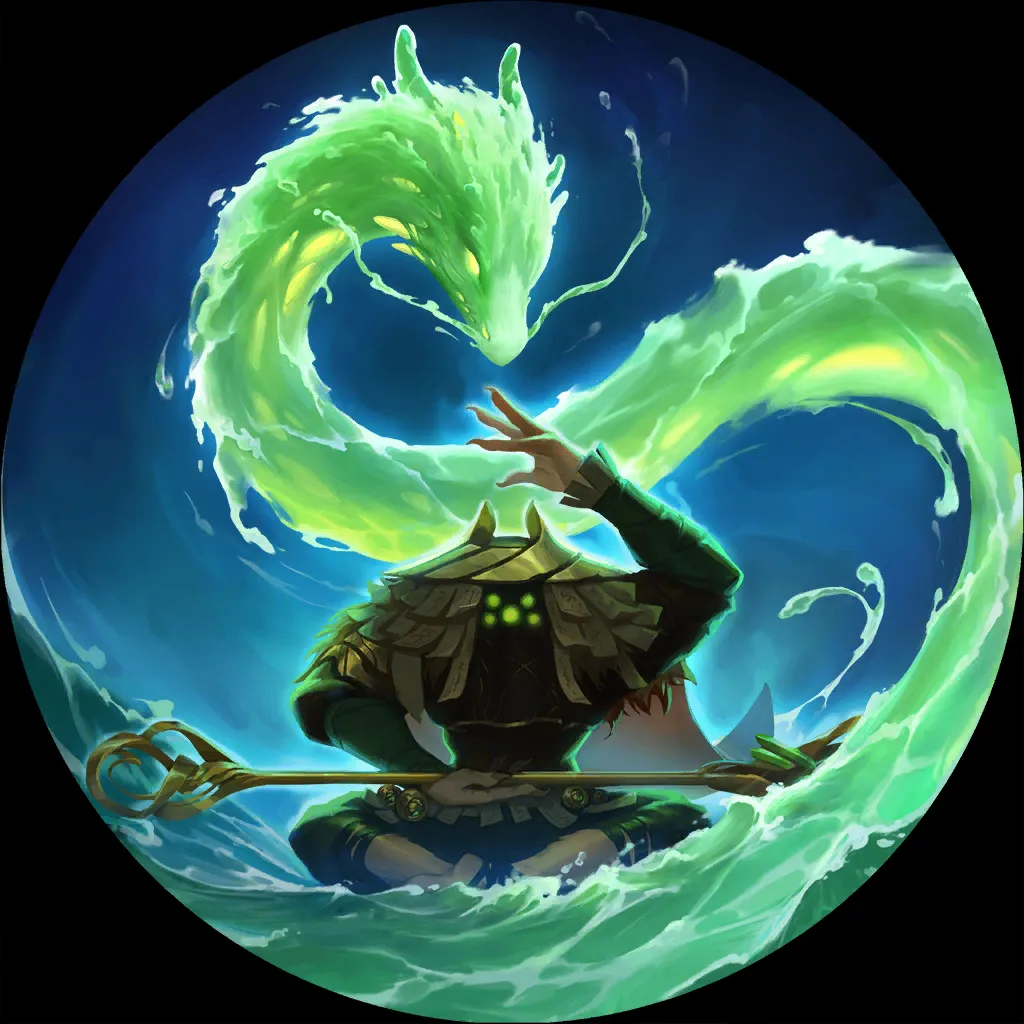 ---
Closing Words
Thus the Awakening Season nears its end! =)
Usual note at this time of a patch cycle: keep in mind that, with new cards arriving in less than a week, the meta may look vastly different from now (as impeccably showcased in today's report by Annie Jhin, a deck that went from "not a thing" two weeks ago, to a powerhouse against the current field). Therefore, if you're short on shards and wildcards, you may want to save those for next week, rather than crafting anything you see here.
Then again…
… what are CCGs, without a little risk? =)
Good luck out there!
---
Any questions or comments, or more data you may need, feel free to:
Poke me on Twitter: https://twitter.com/HerkoKerghans,
Stop for a chat on the LoR Poetry Discord (we talk a fair bit about decks and data, too! =): https://discord.gg/VNN5NmGhXY,
Or find more writings on substack: https://riwan.substack.com/
---
---