---
Recommended Seasonal Decks and Lineups
Before we begin with today's recommendations, let's get one thing out of the way first: there is no clear Tier 0 deck in LoR right now. It's very rare to find ourselves in such a field, but here we are: the very top of the LoR meta is made up of multiple decks that all have varied matchup tables versus one another.
If you're someone who hasn't played much in the past weeks, you should plan on either playing or playing against the five following decks:
Gwen Katarina
Aatrox Kayn
Gangplank Sejuani
Jinx Decks (Lulu or Ekko)
Feel The Rush
Almost every single competitive lineup in this weekend's Seasonal Tournament is sure to have at least one of these decks in it, or maybe even three of them. They are proven to work and are the top of the top. As such, spend your next day practicing with or against these decks as you'll see below how they make the foundation for every lineup we consider. You need to plan exactly which to beat and which to ban, and if your lineup loses to three or more of these decks, then it's probably best to reconsider it.
---
The Standard 
This lineup is the very definition of what this meta is all about: balance. Winning multiple community tournaments over the past week, this lineup combines three of the current powerhouses to create a very even matchup spread. When playing these three decks together, the deciding factor will not be what you play against, but rather your skills as a player. 
Gwen Katarina 
6
6
10
18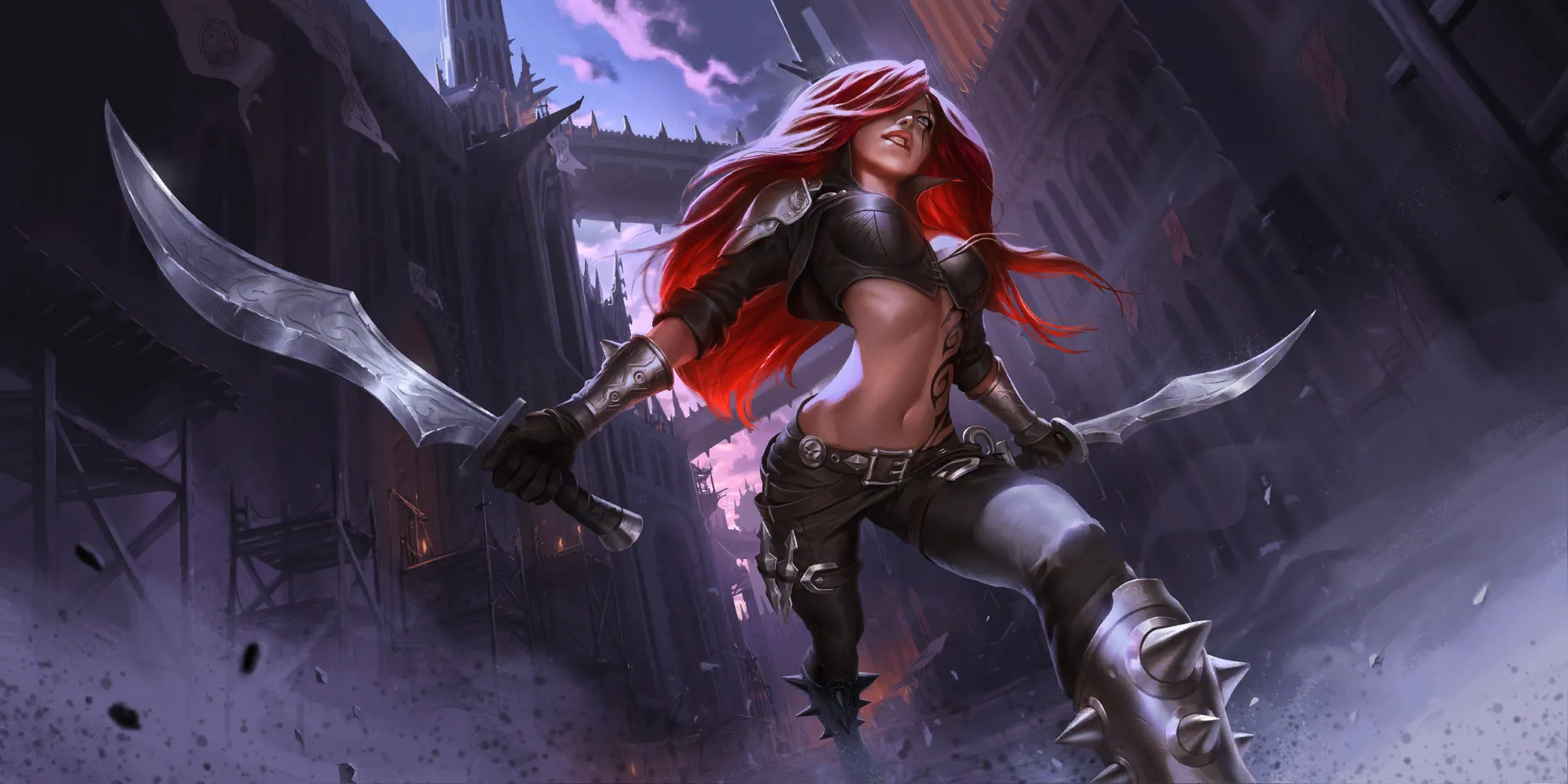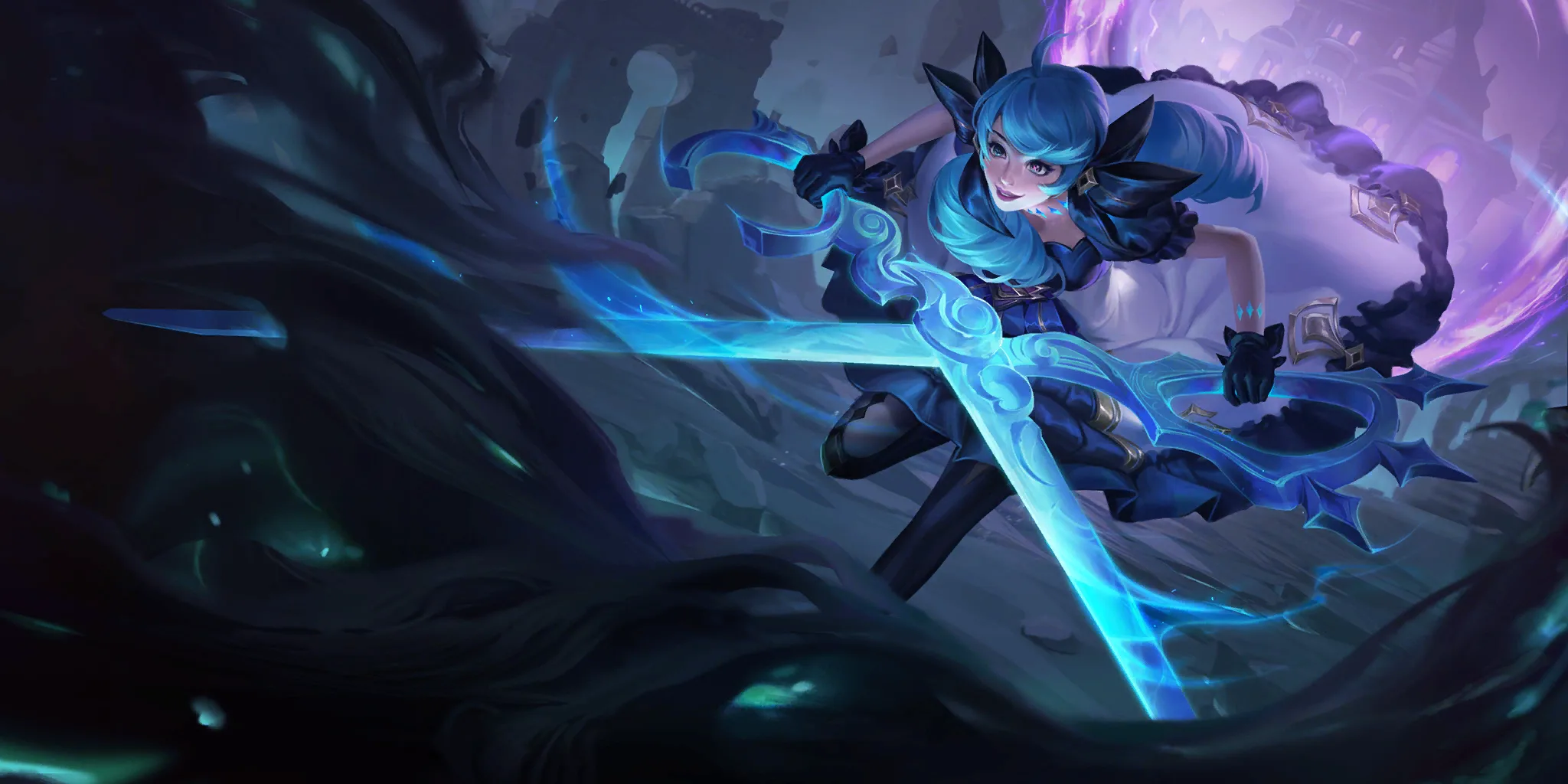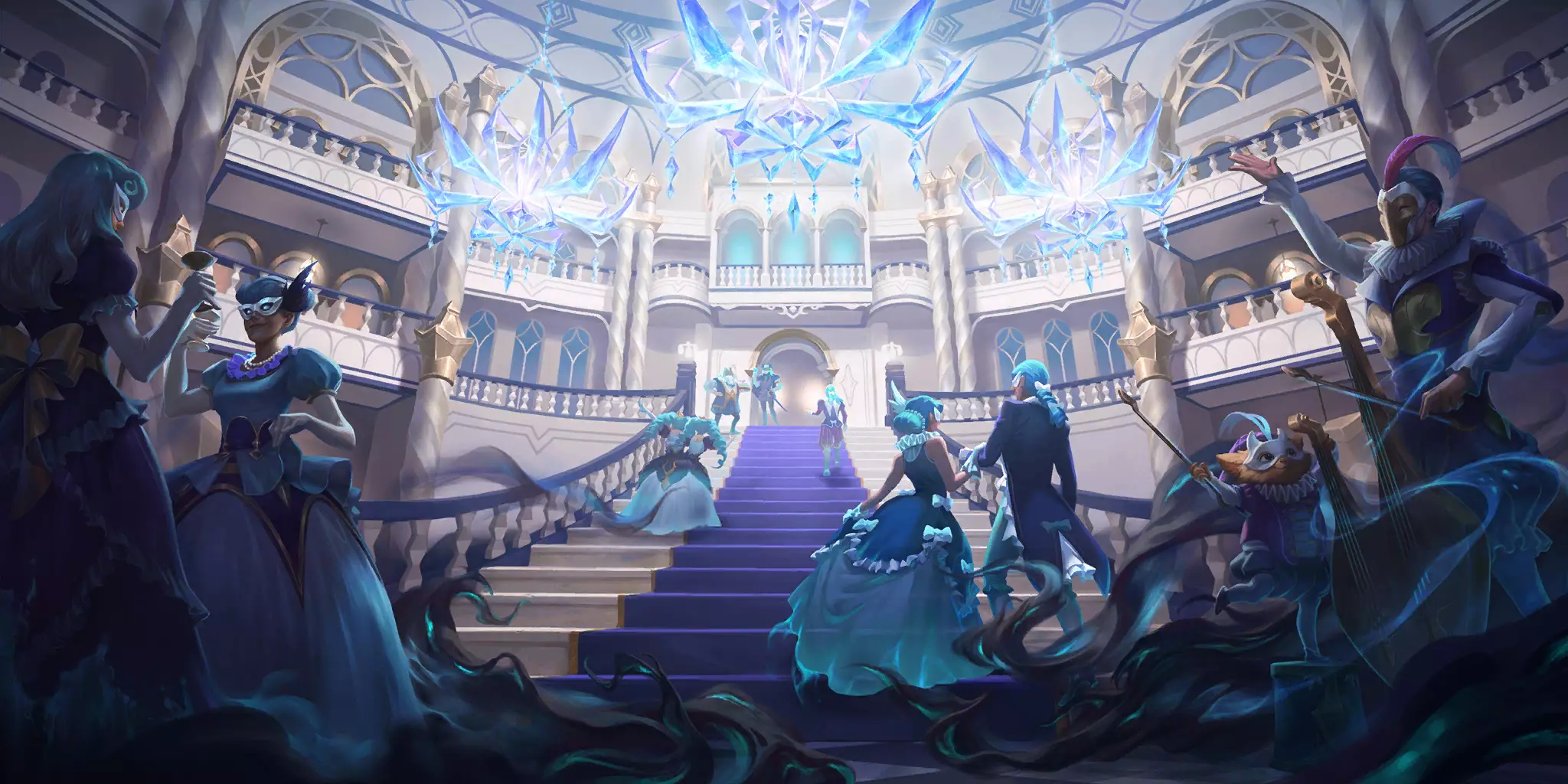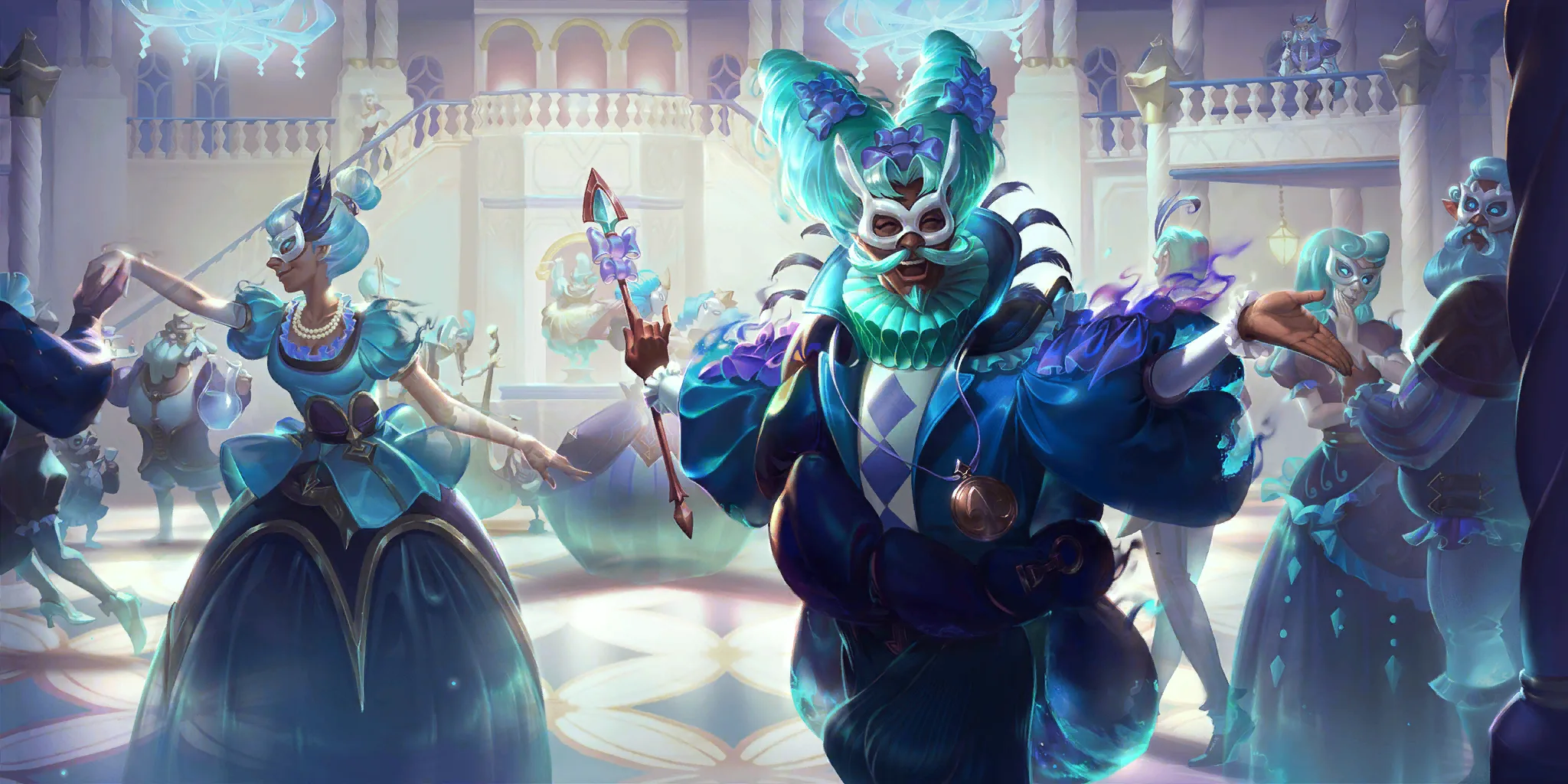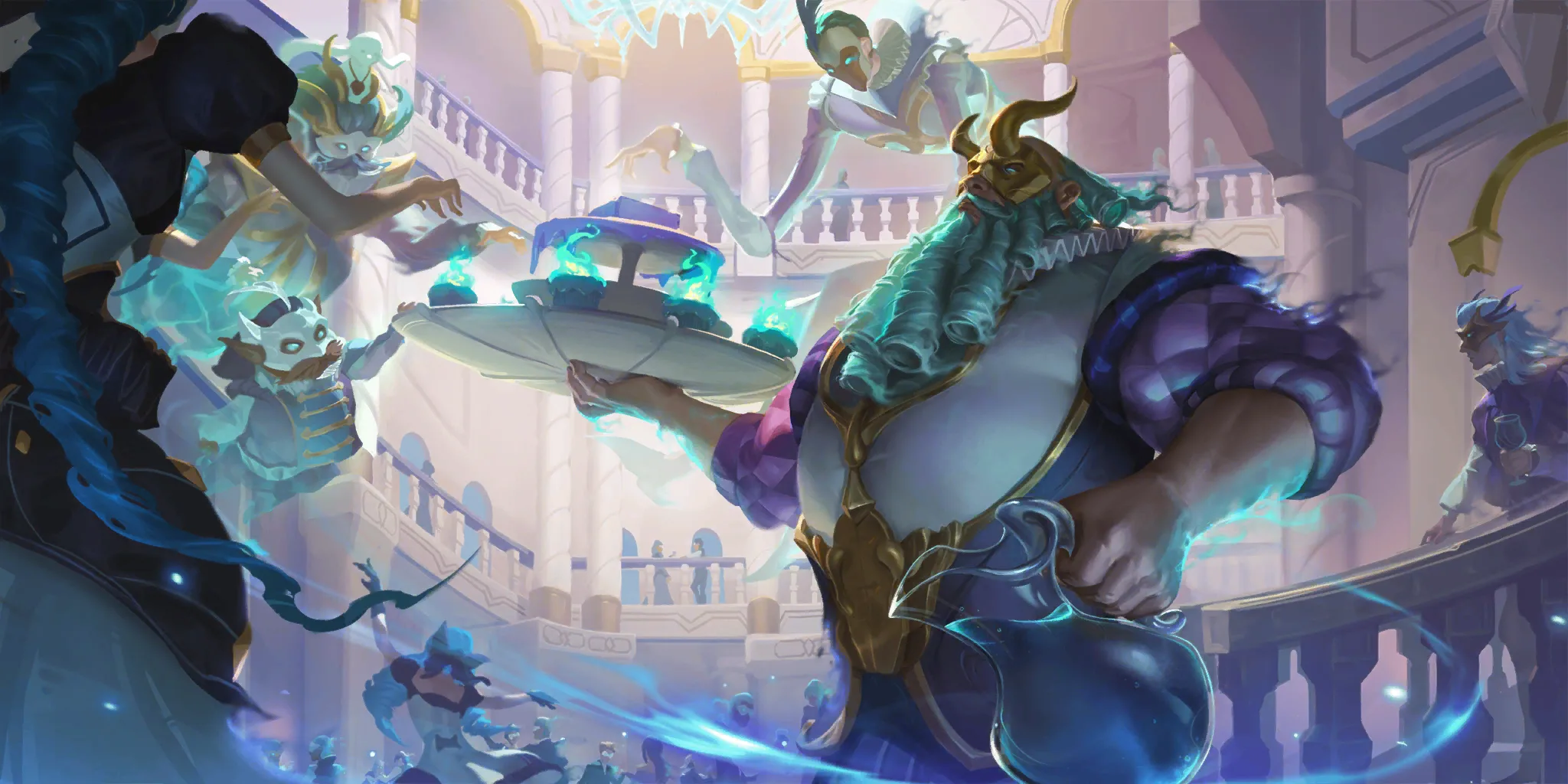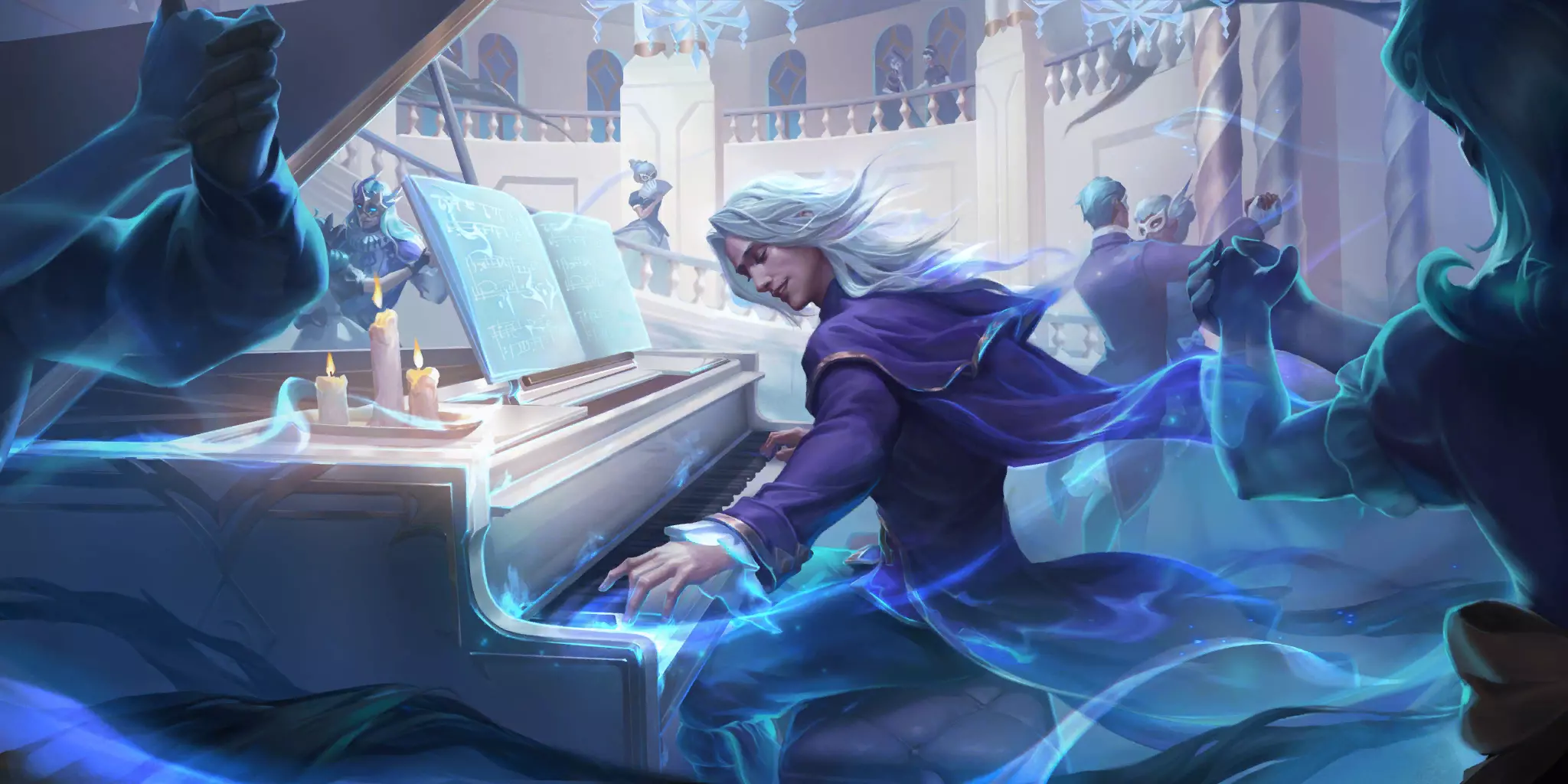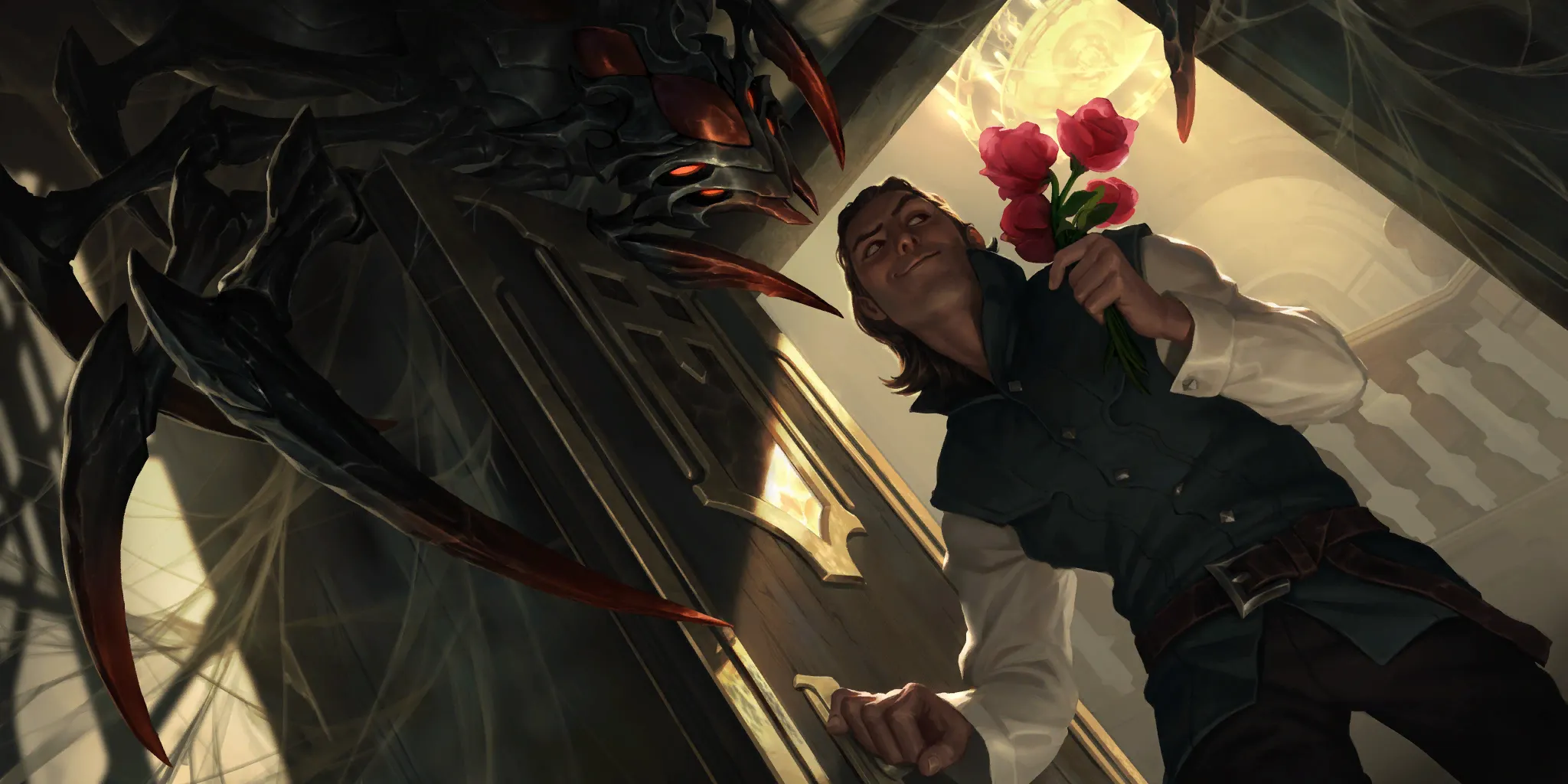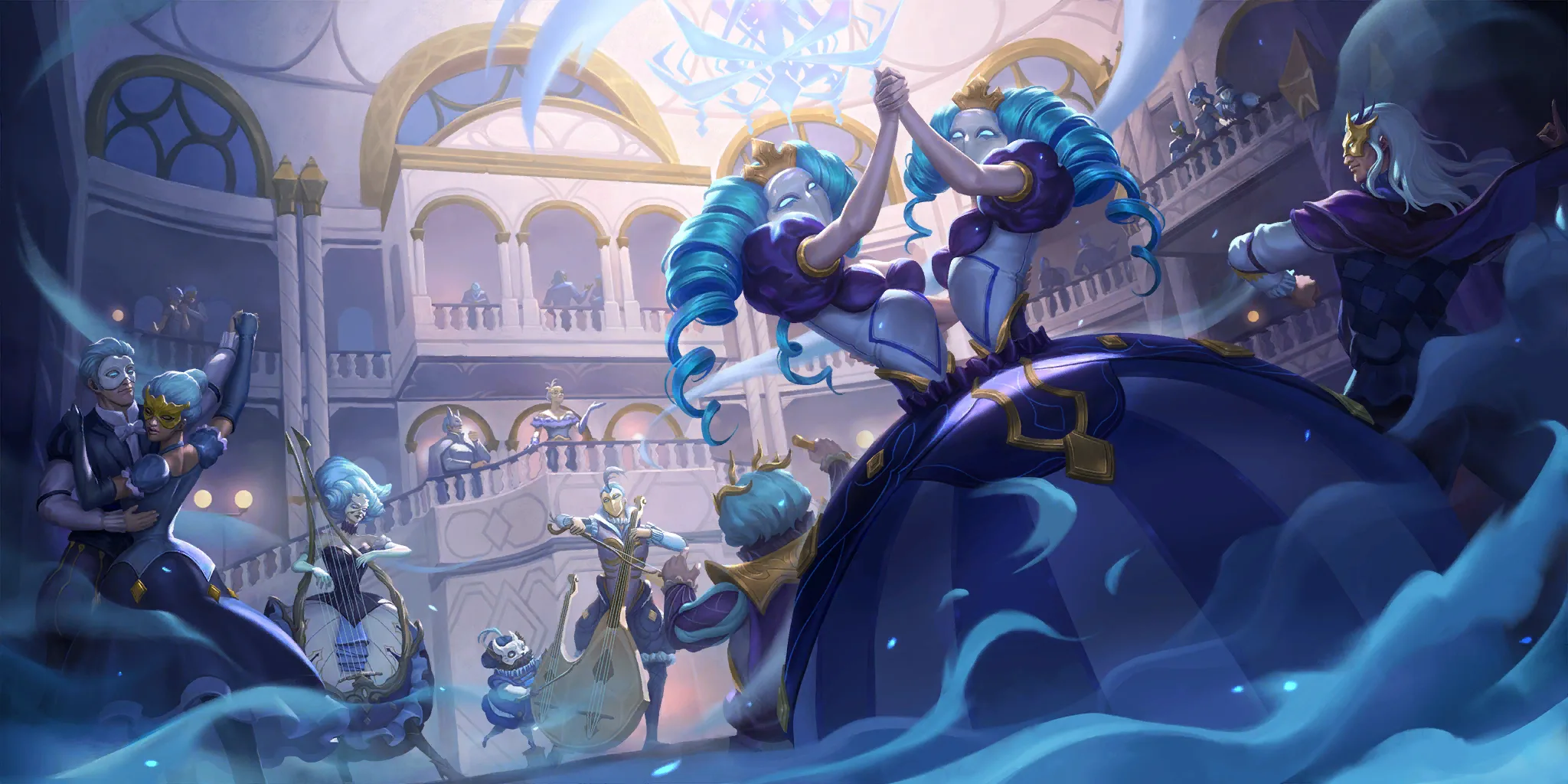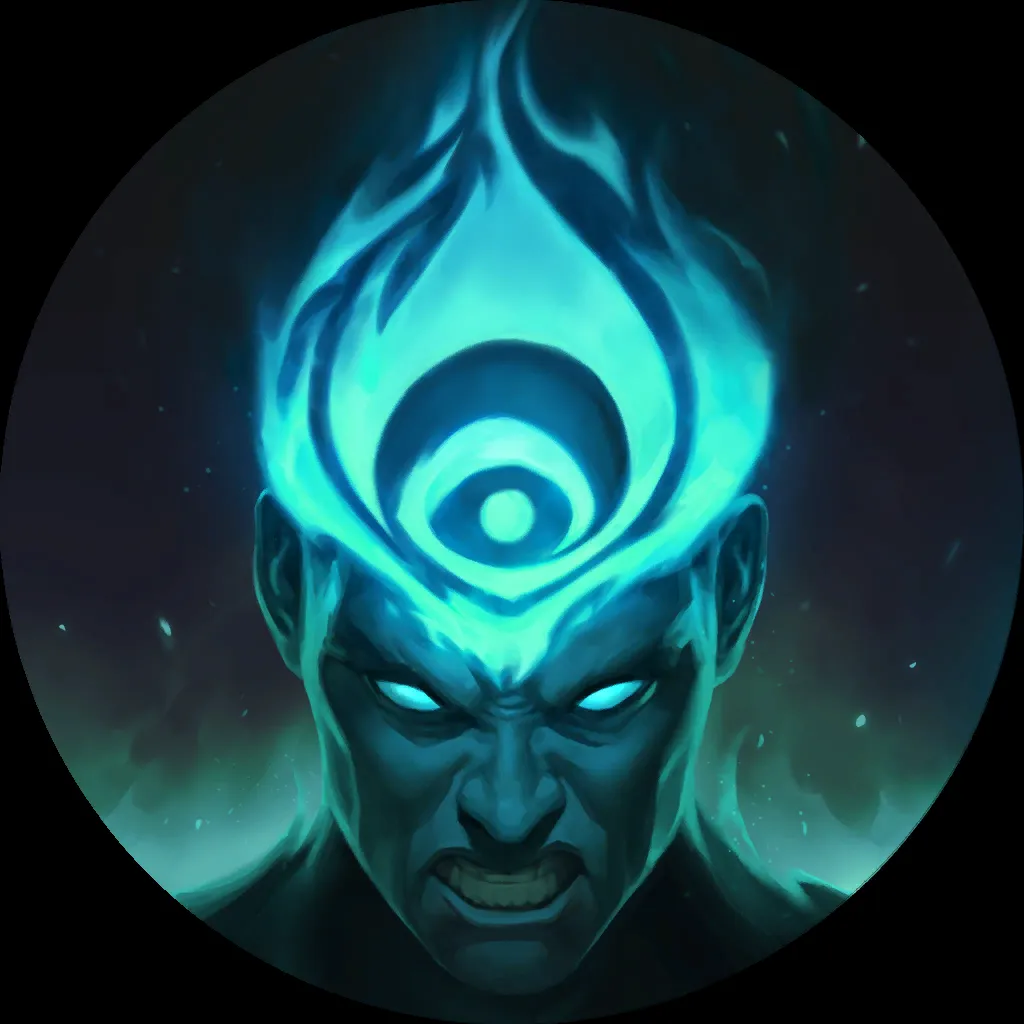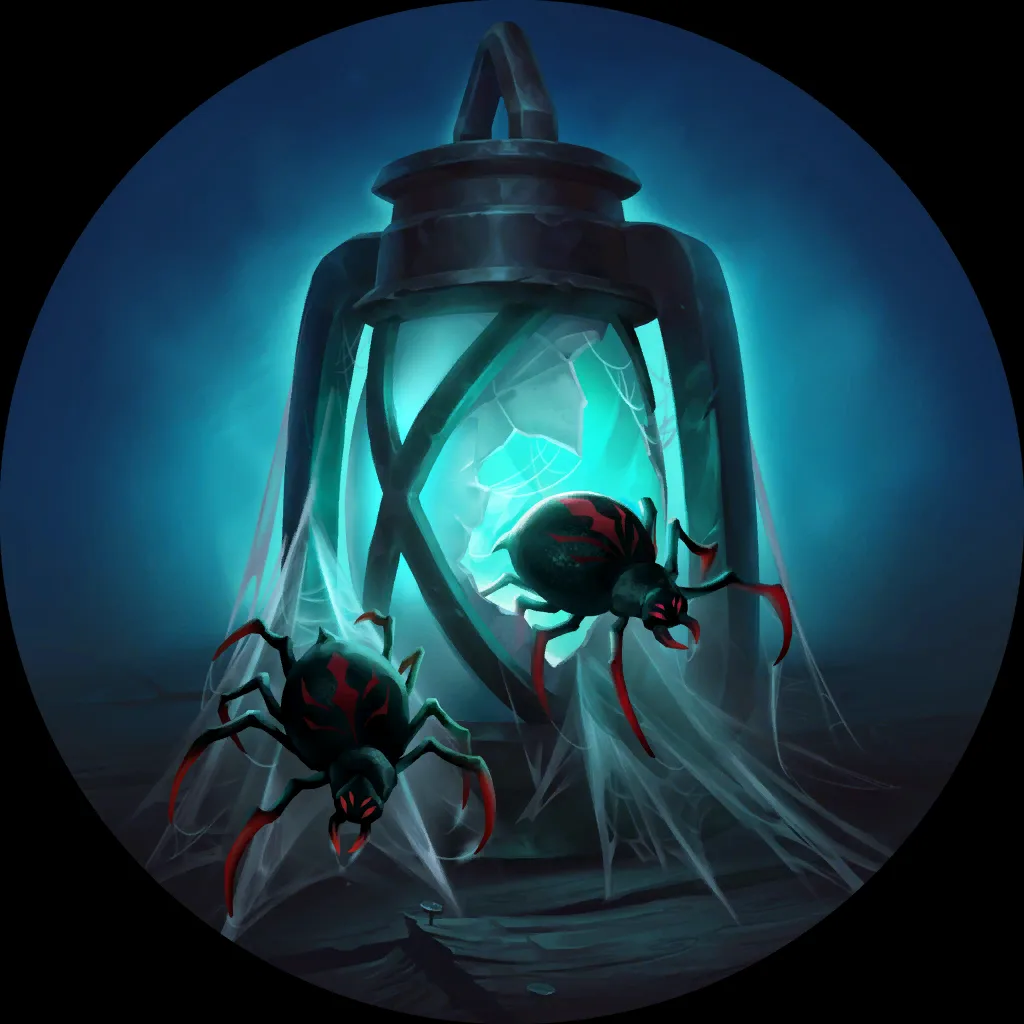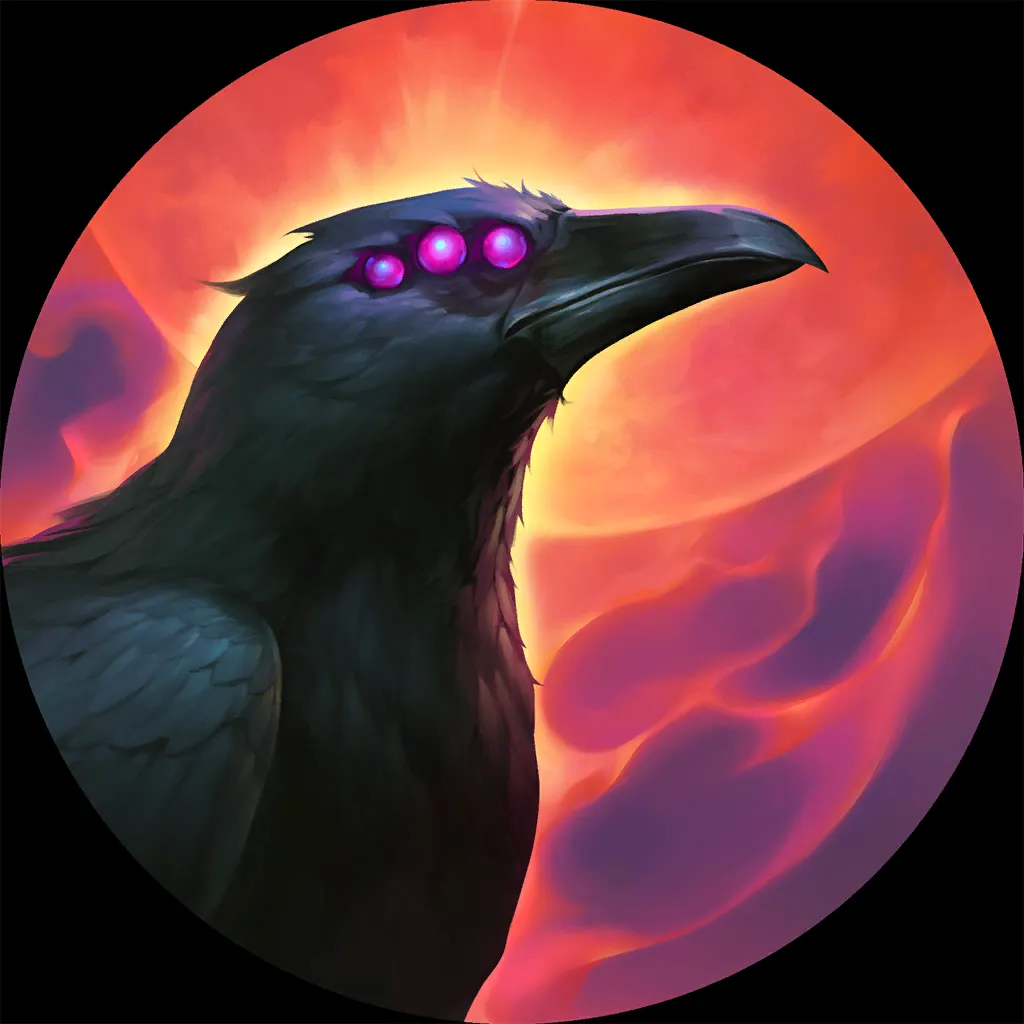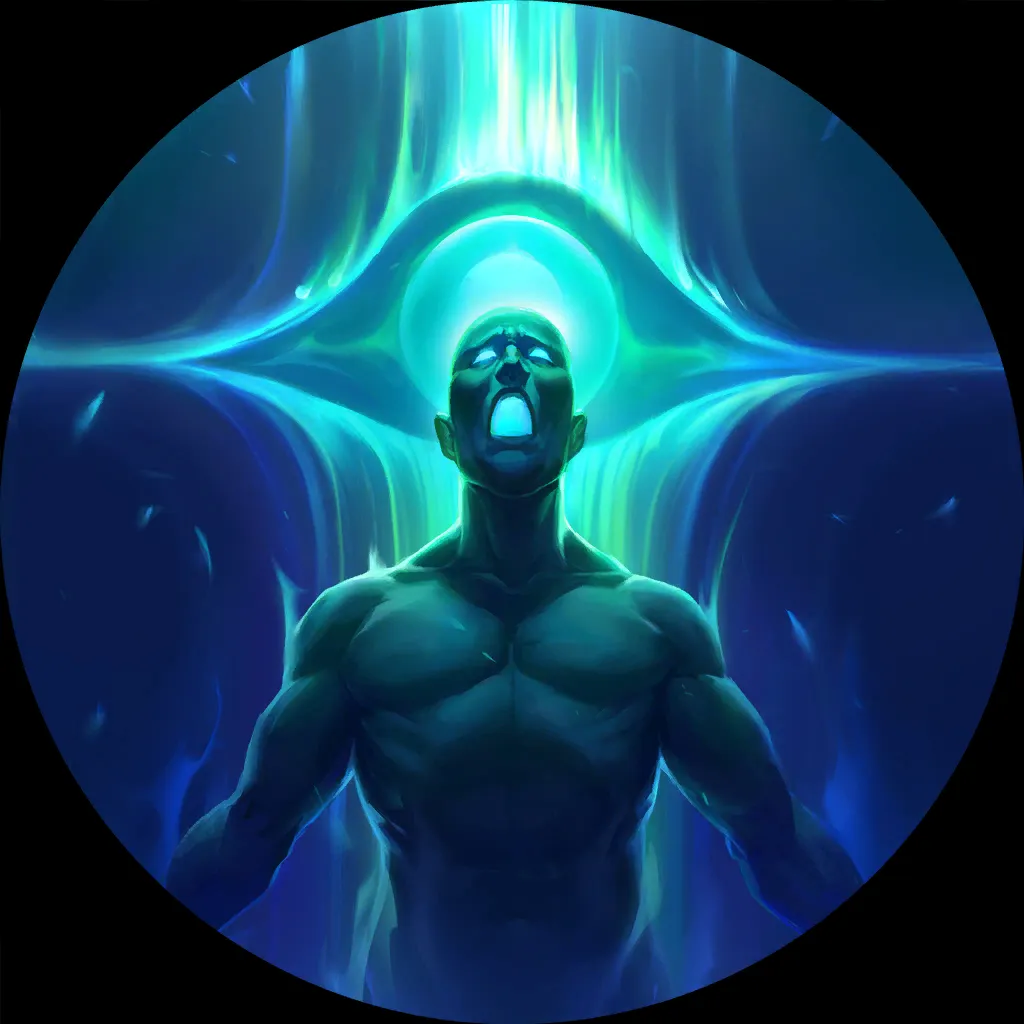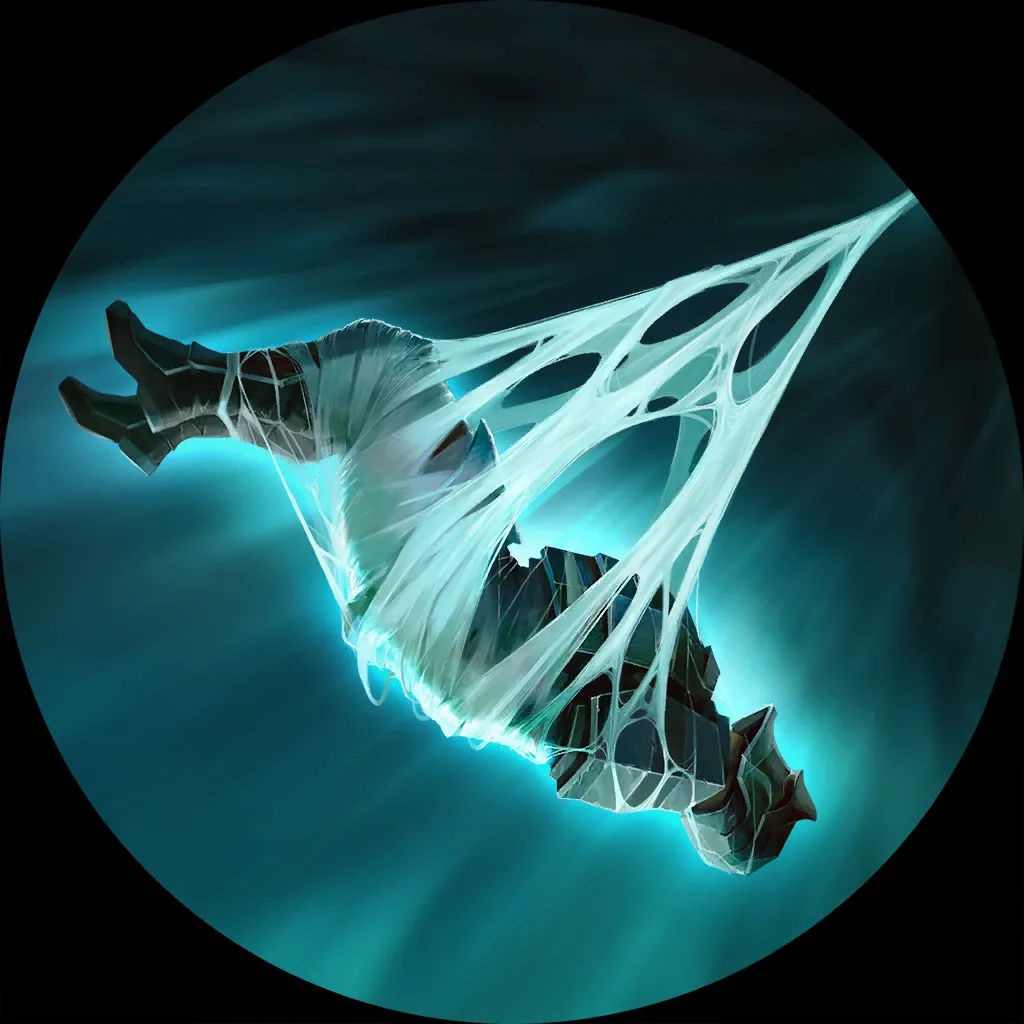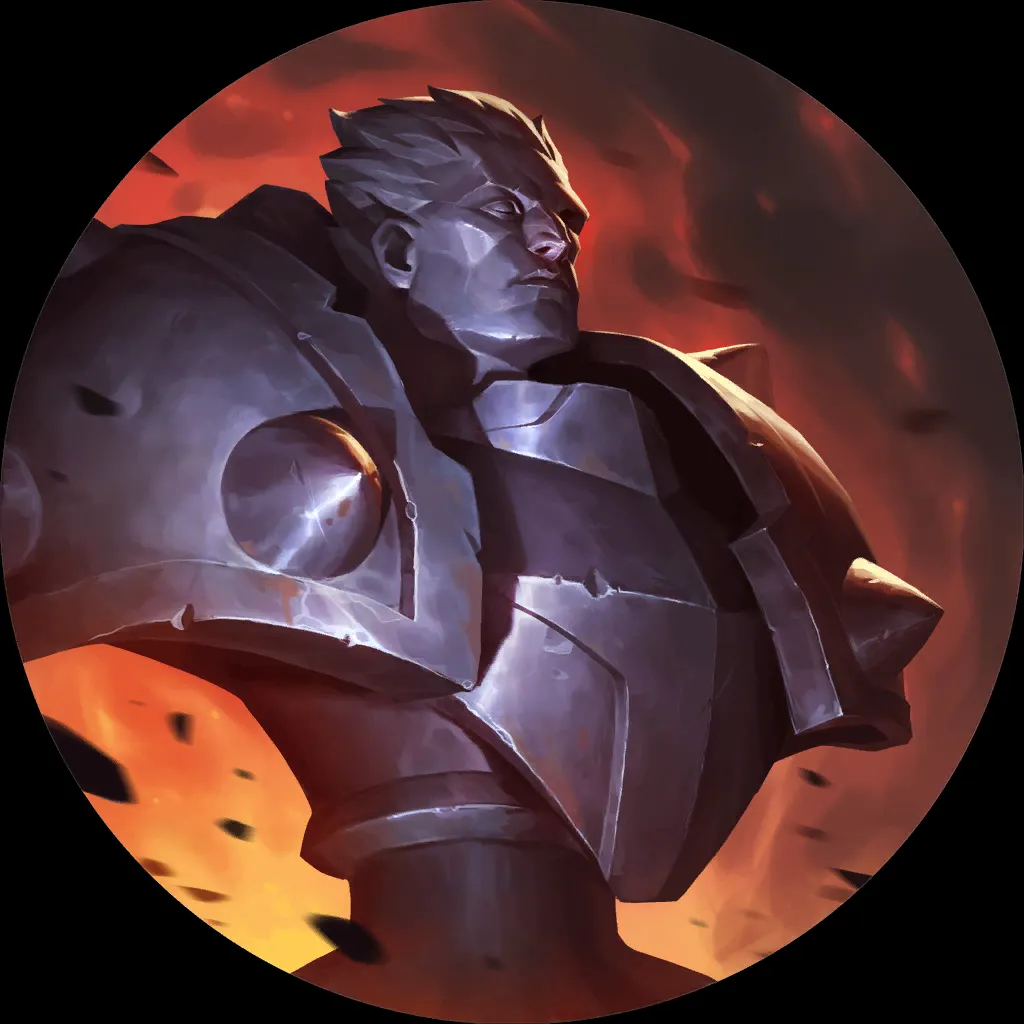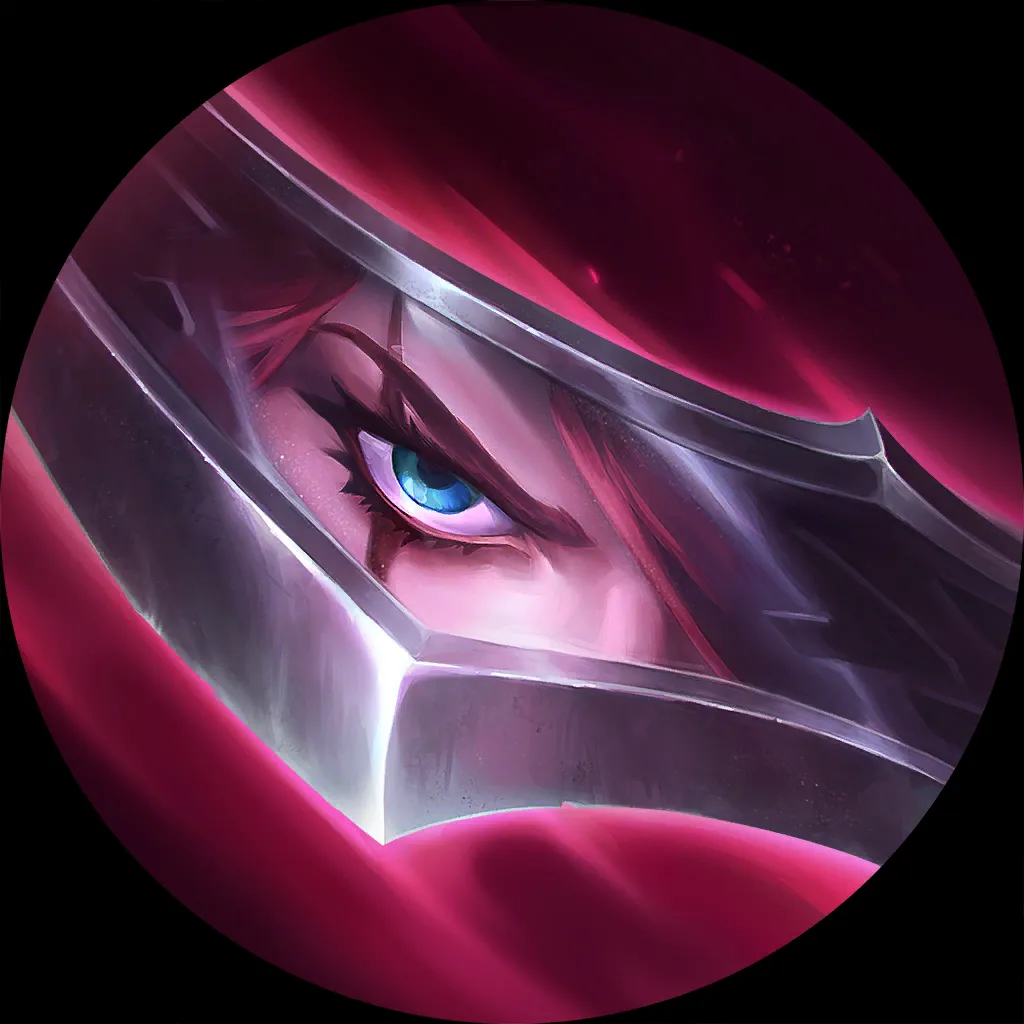 Gangplank Sejuani
6
3
9
22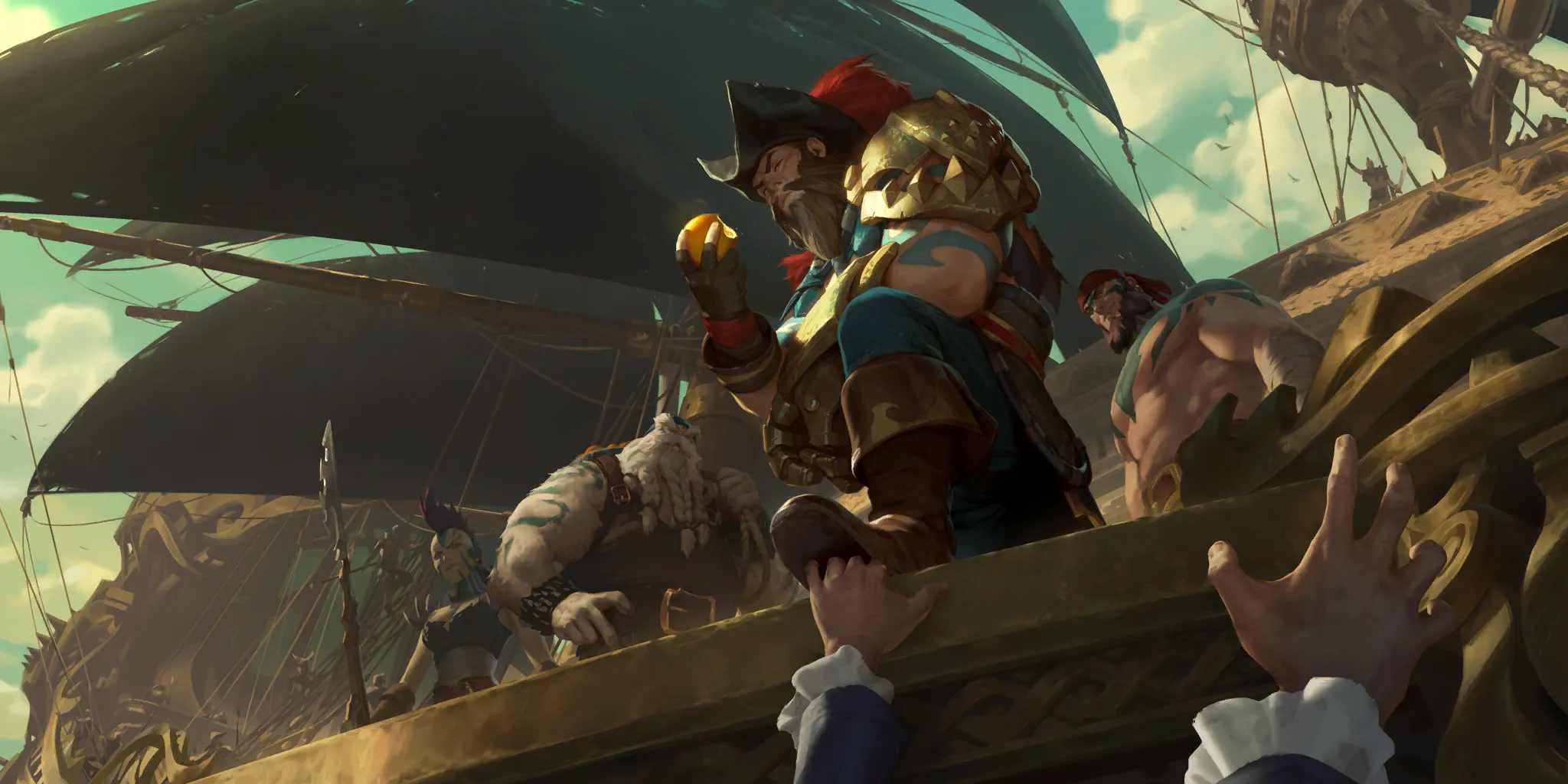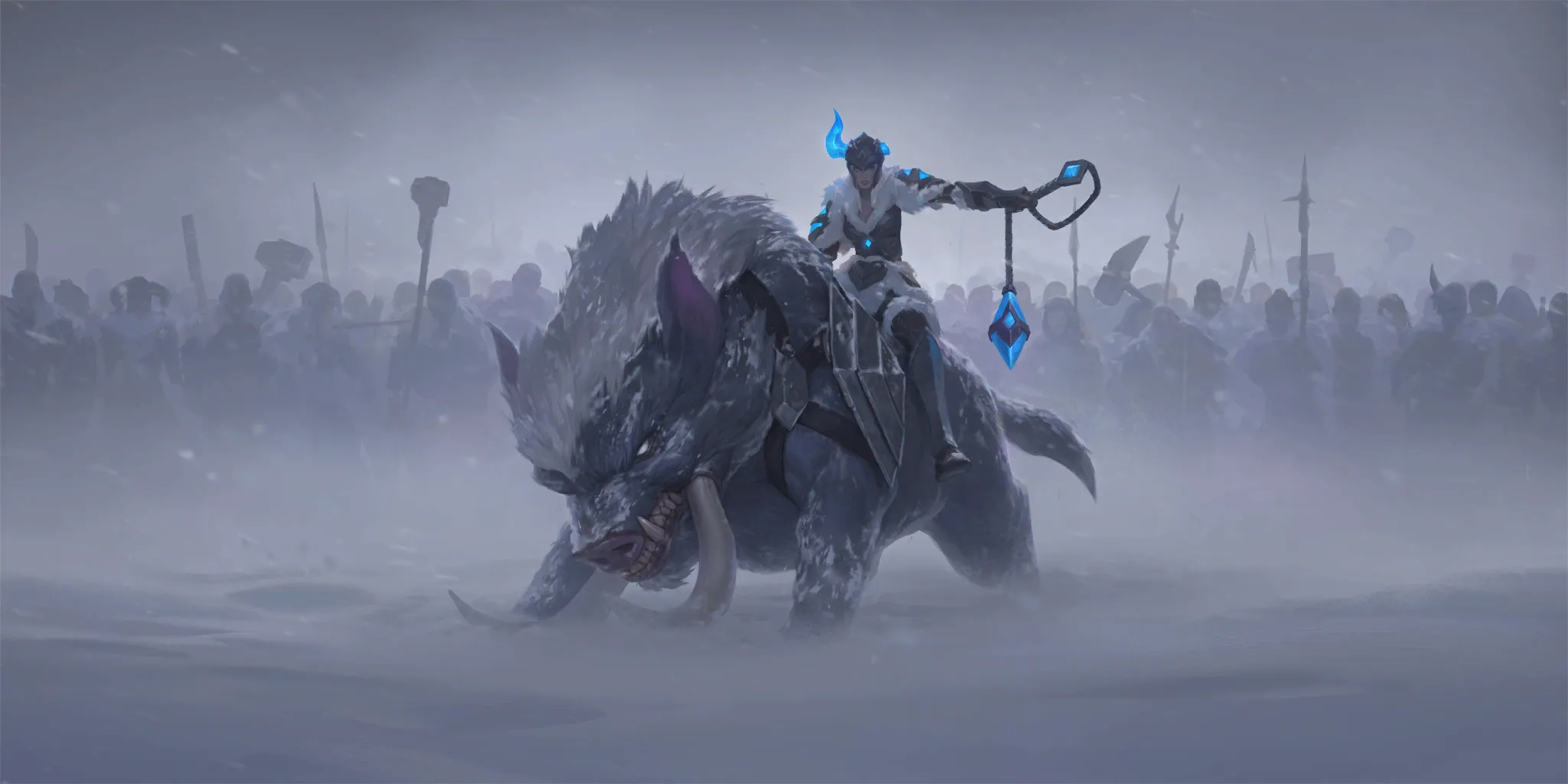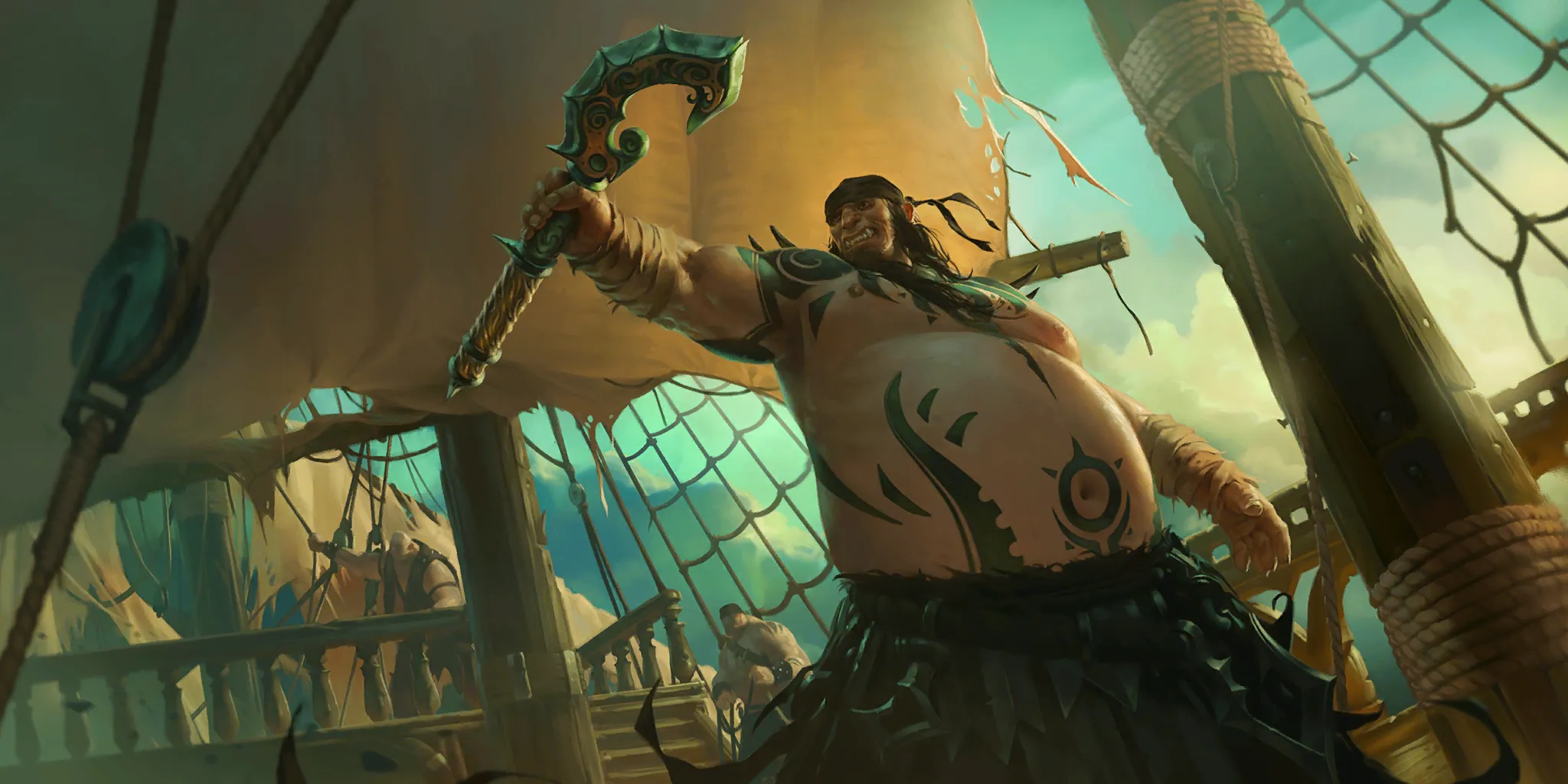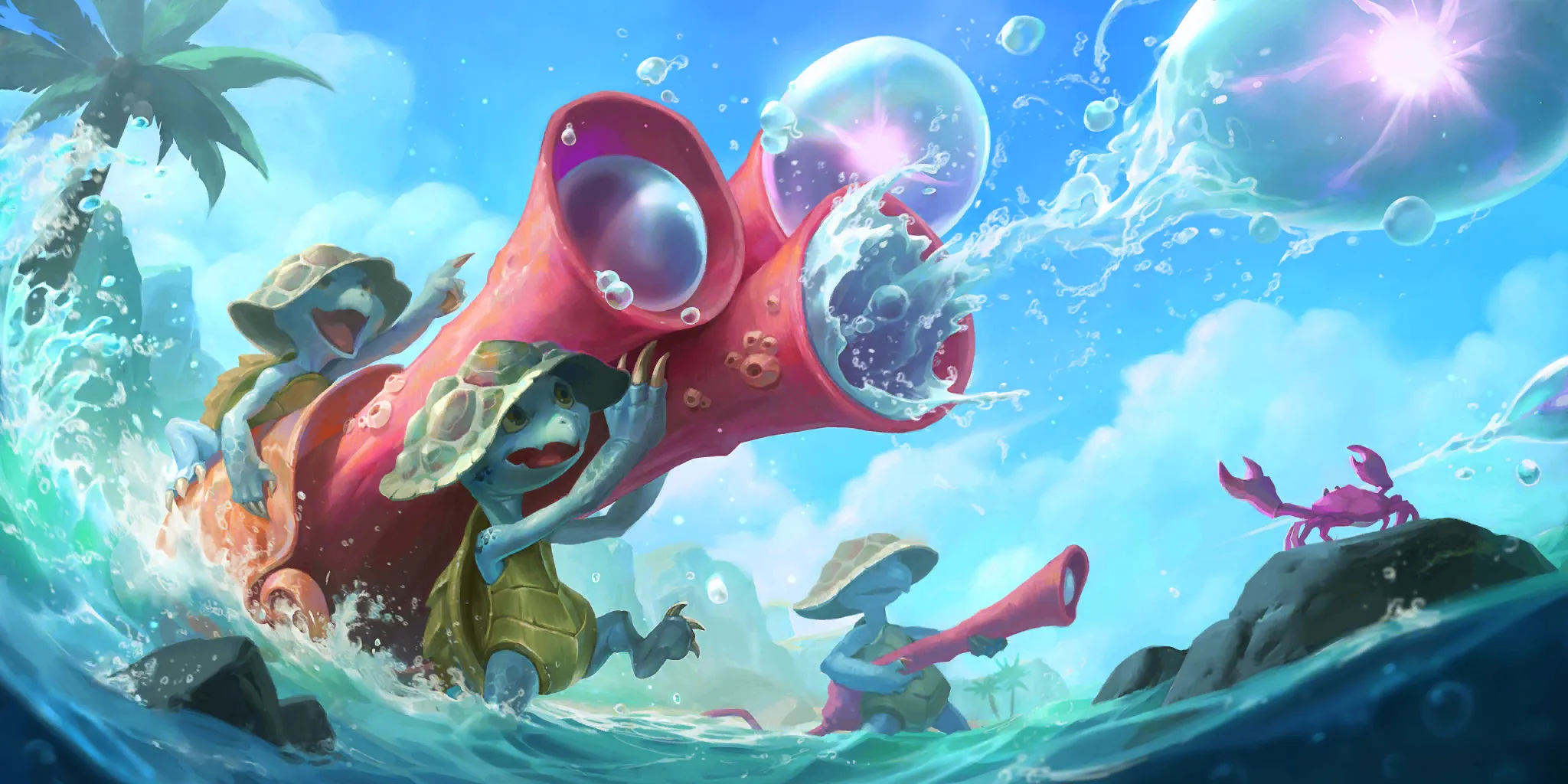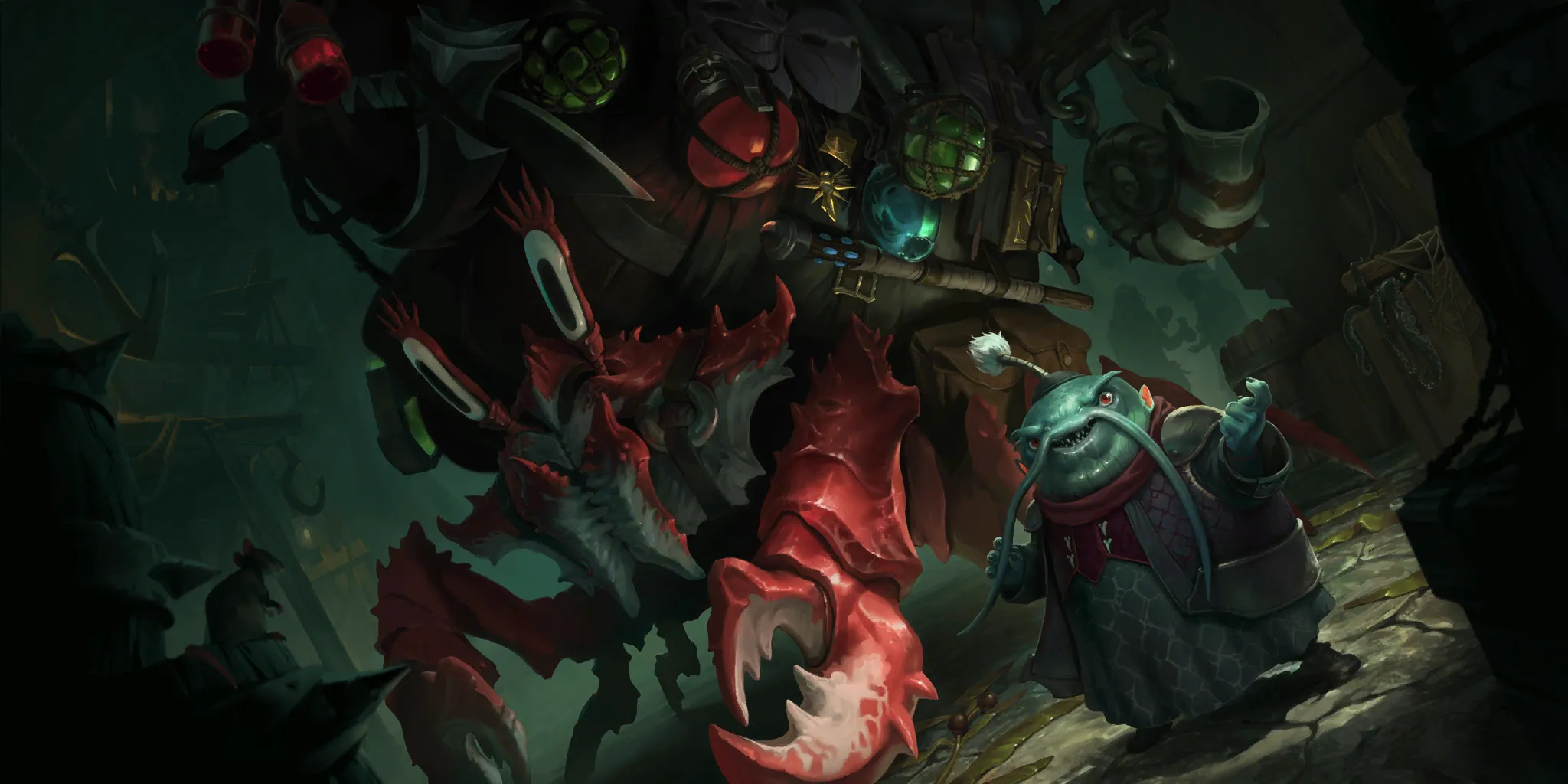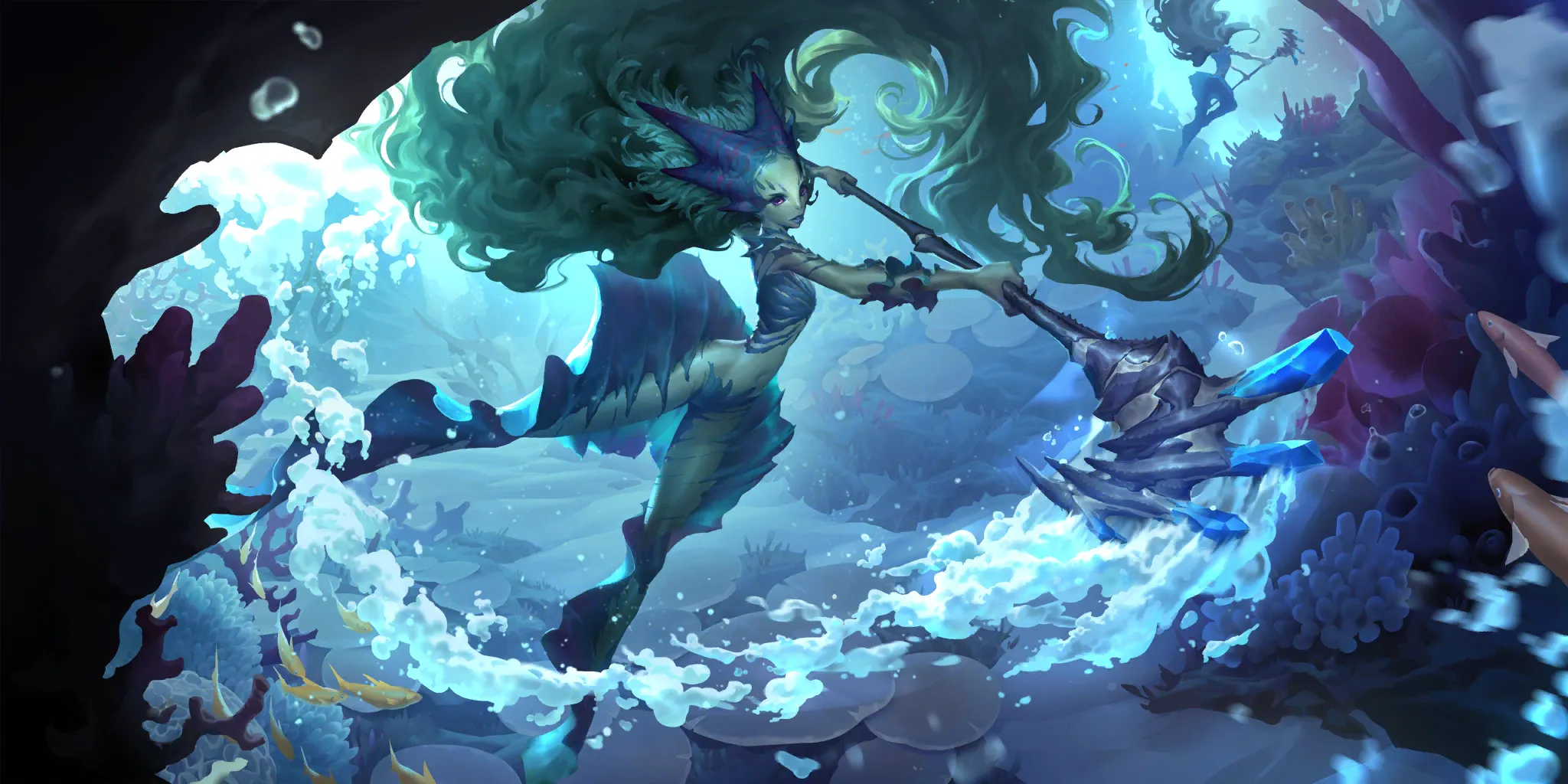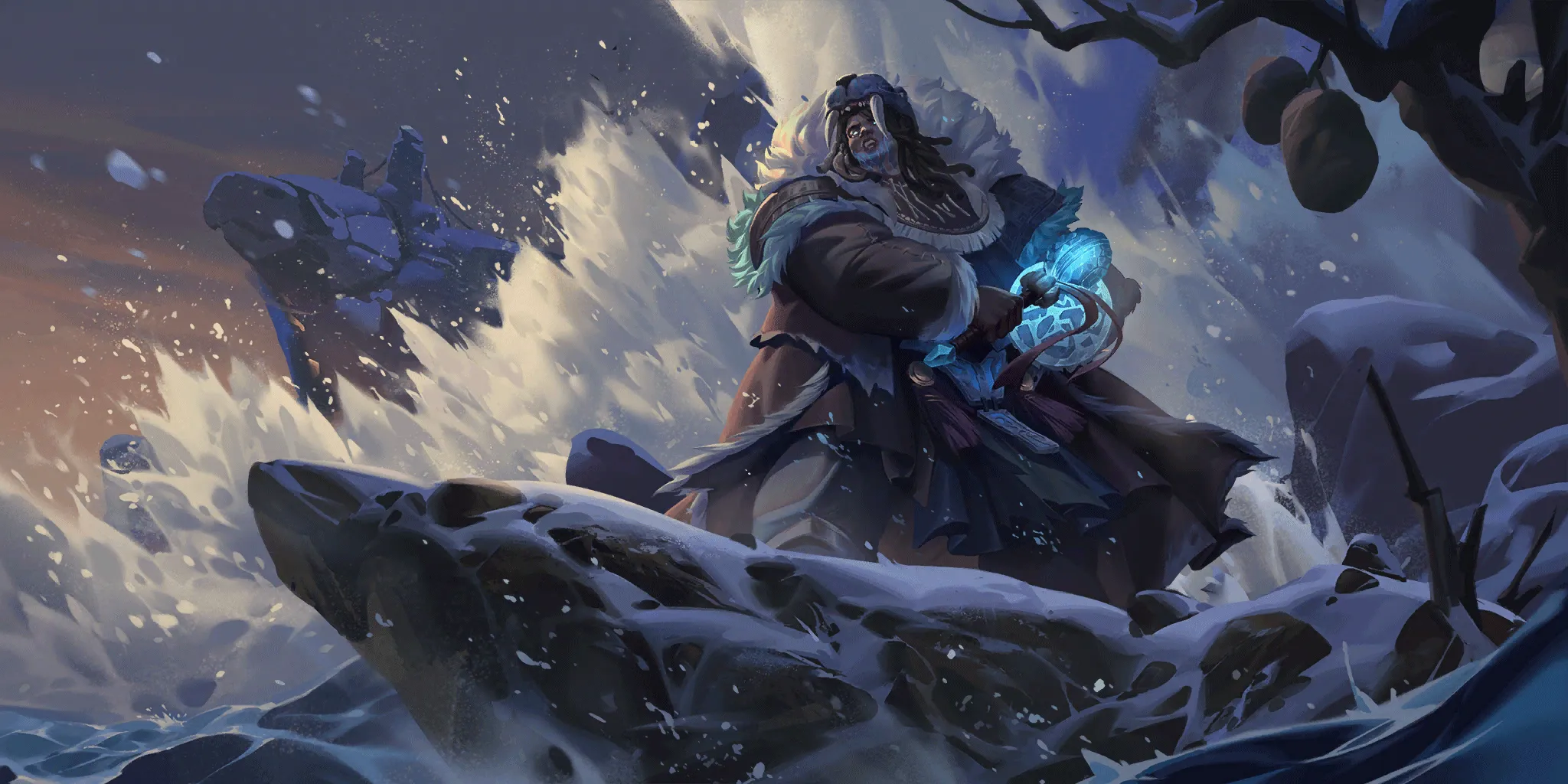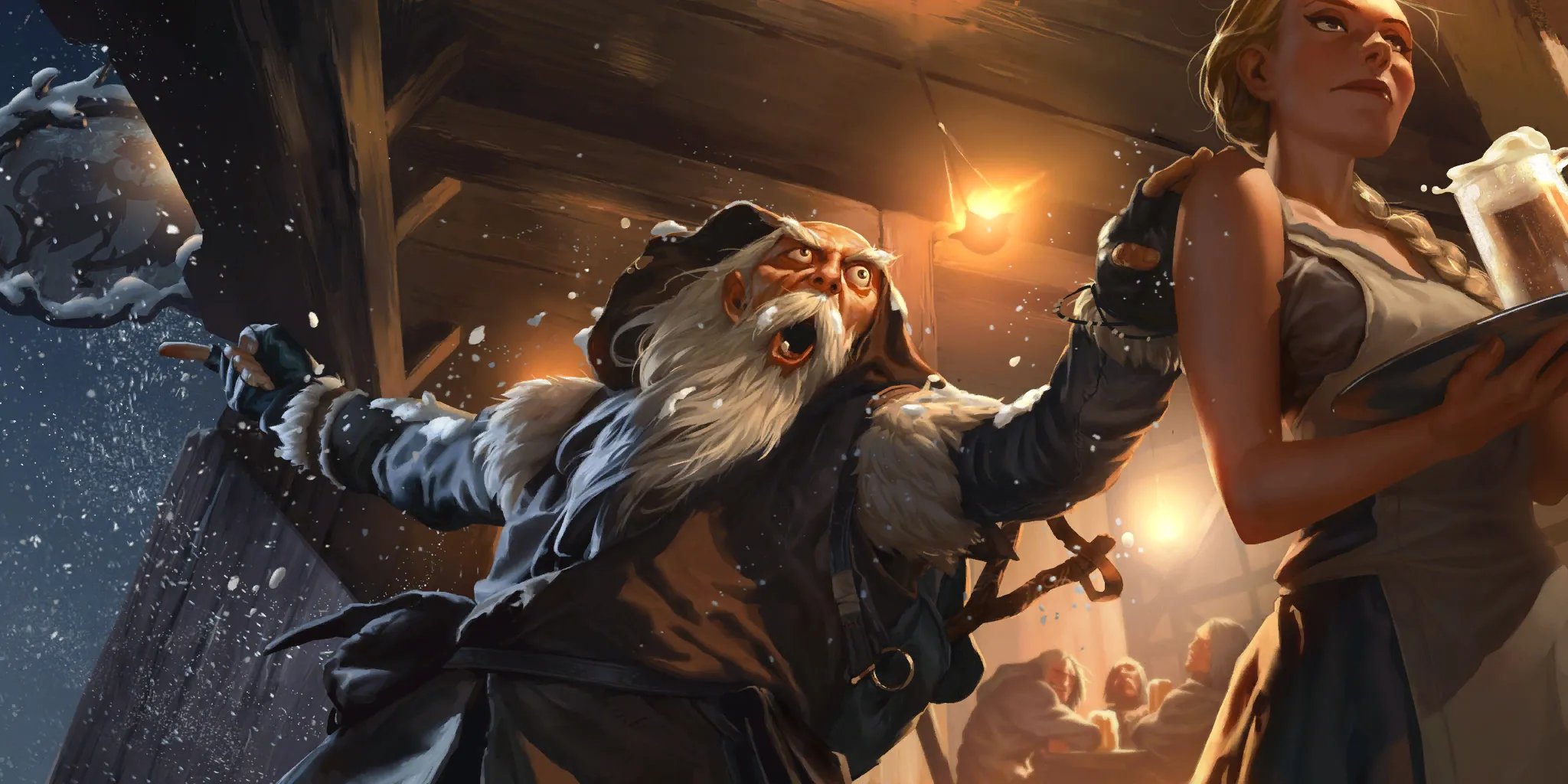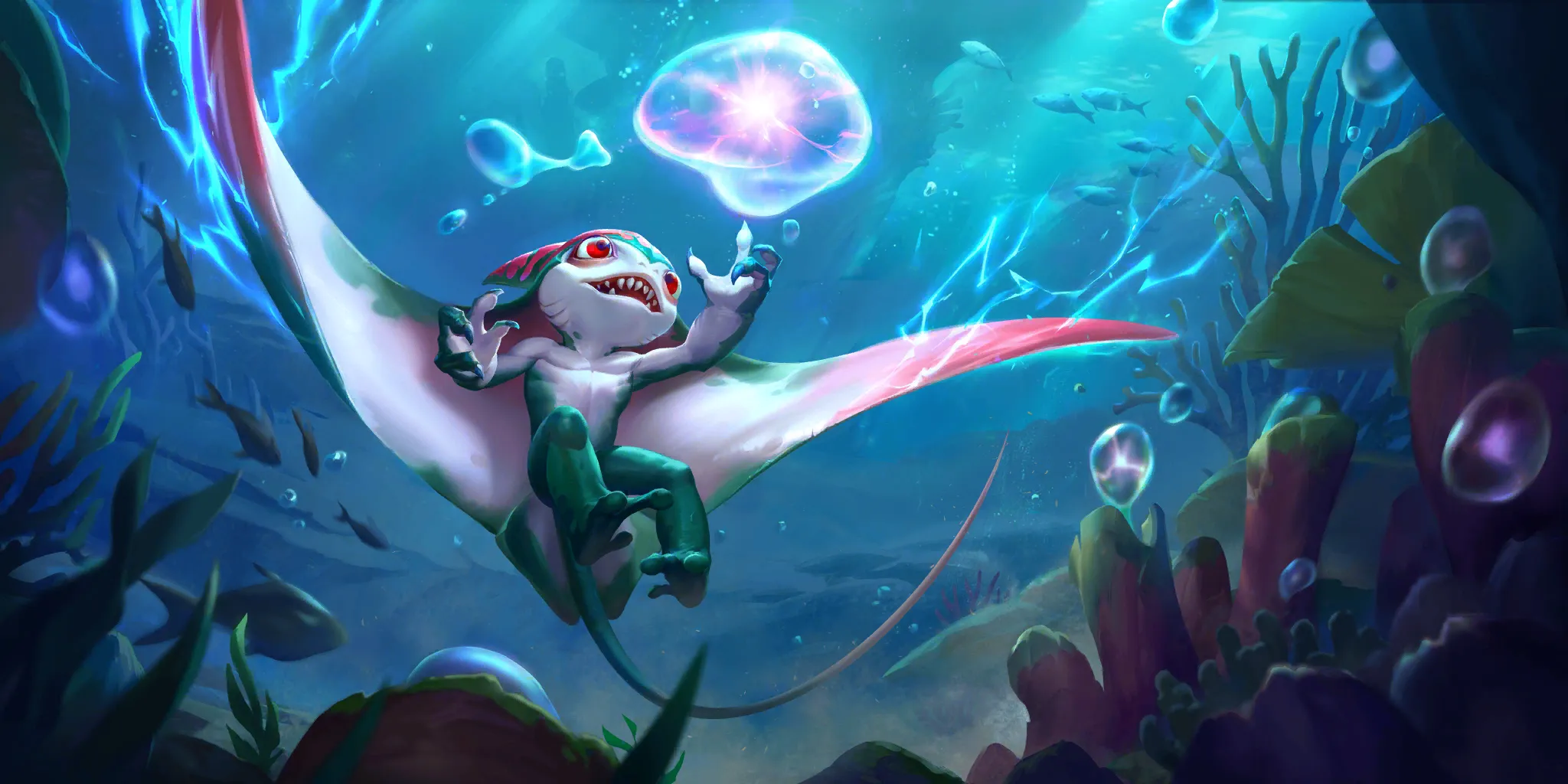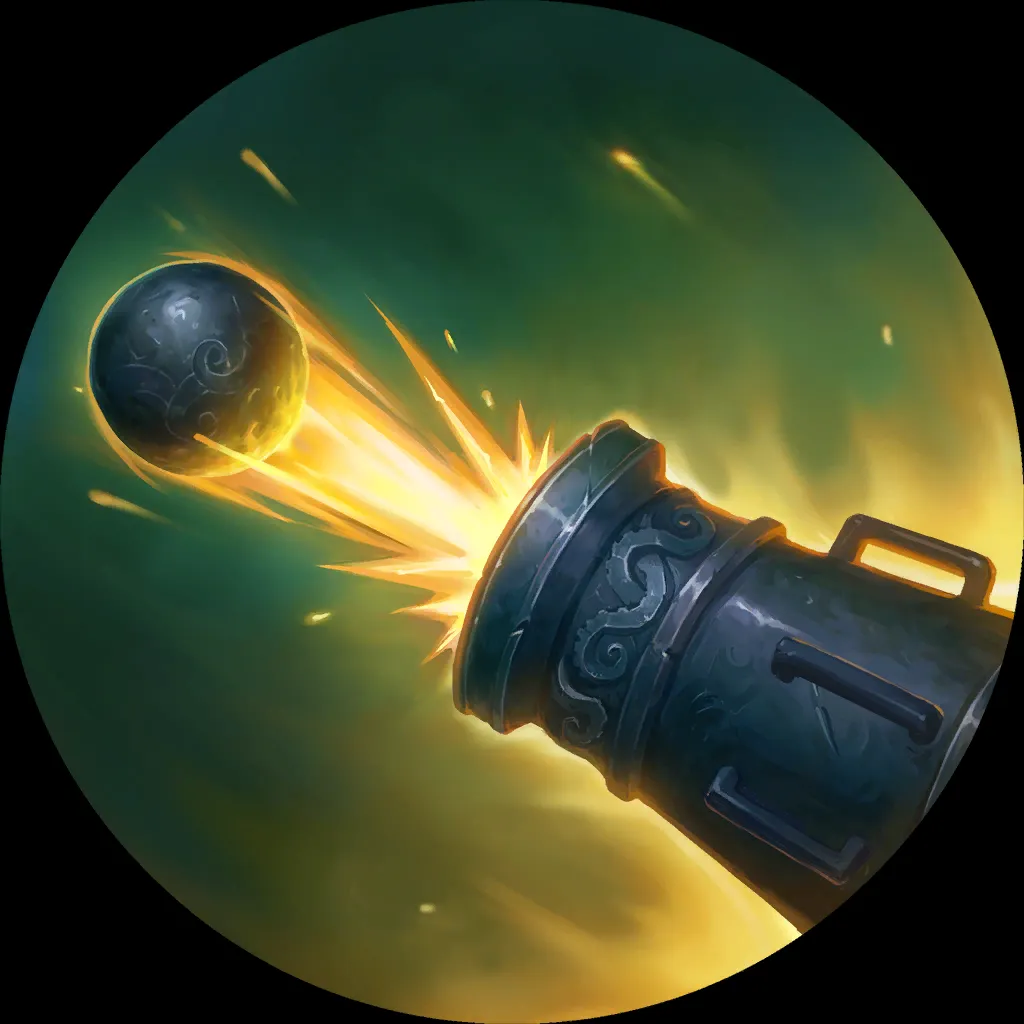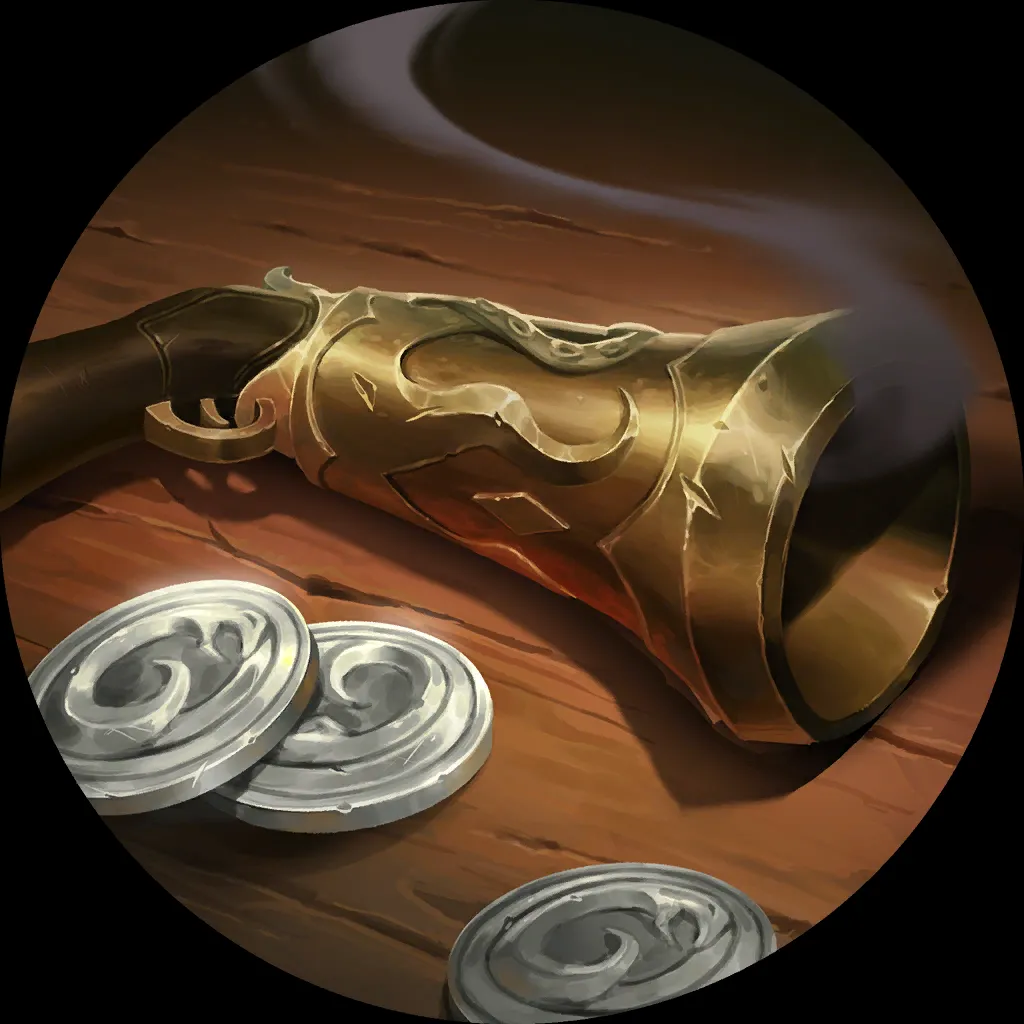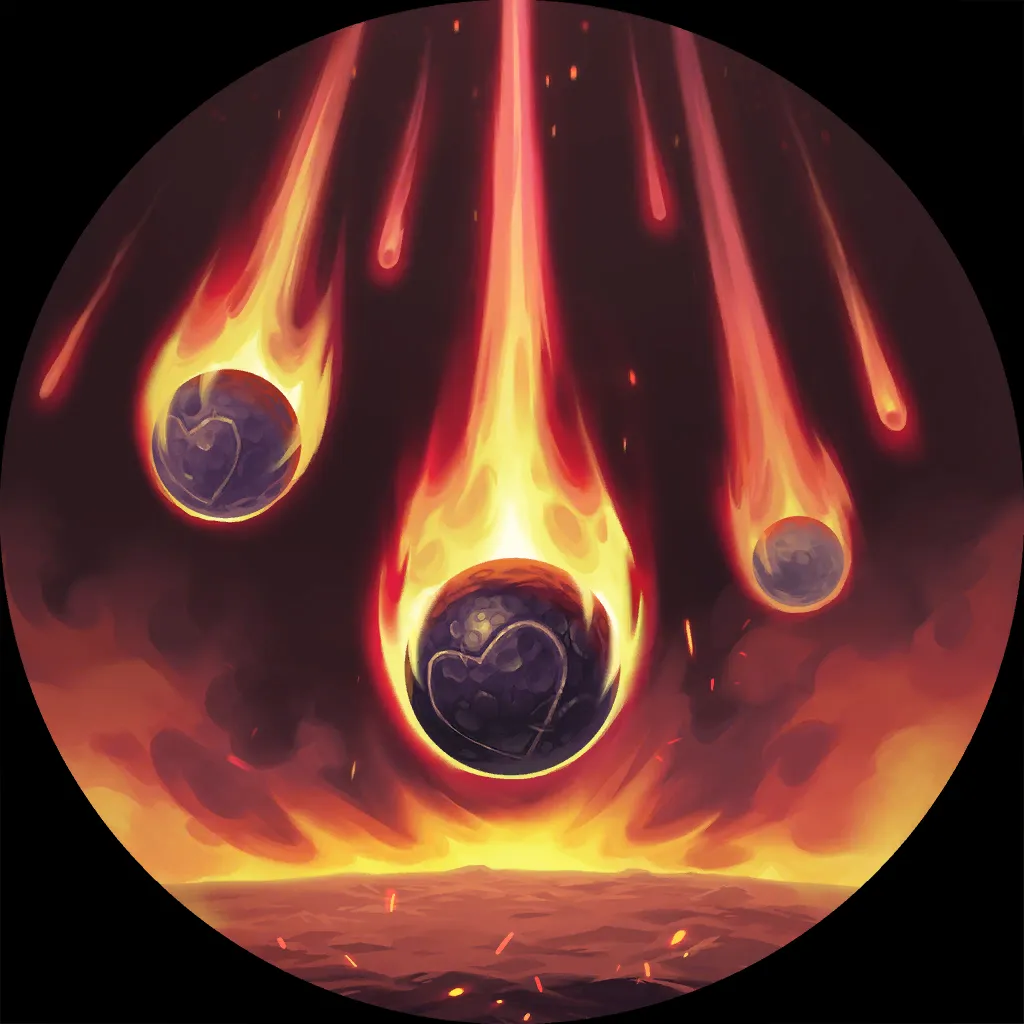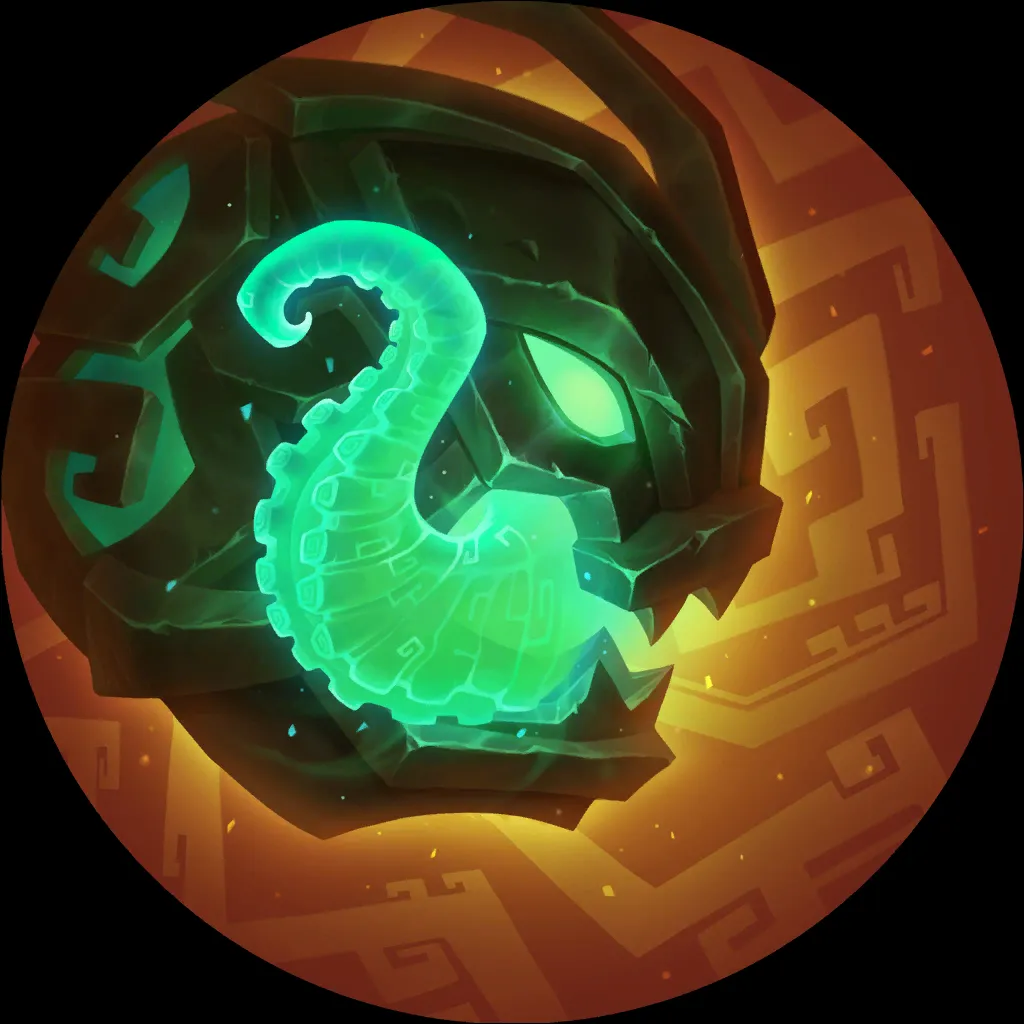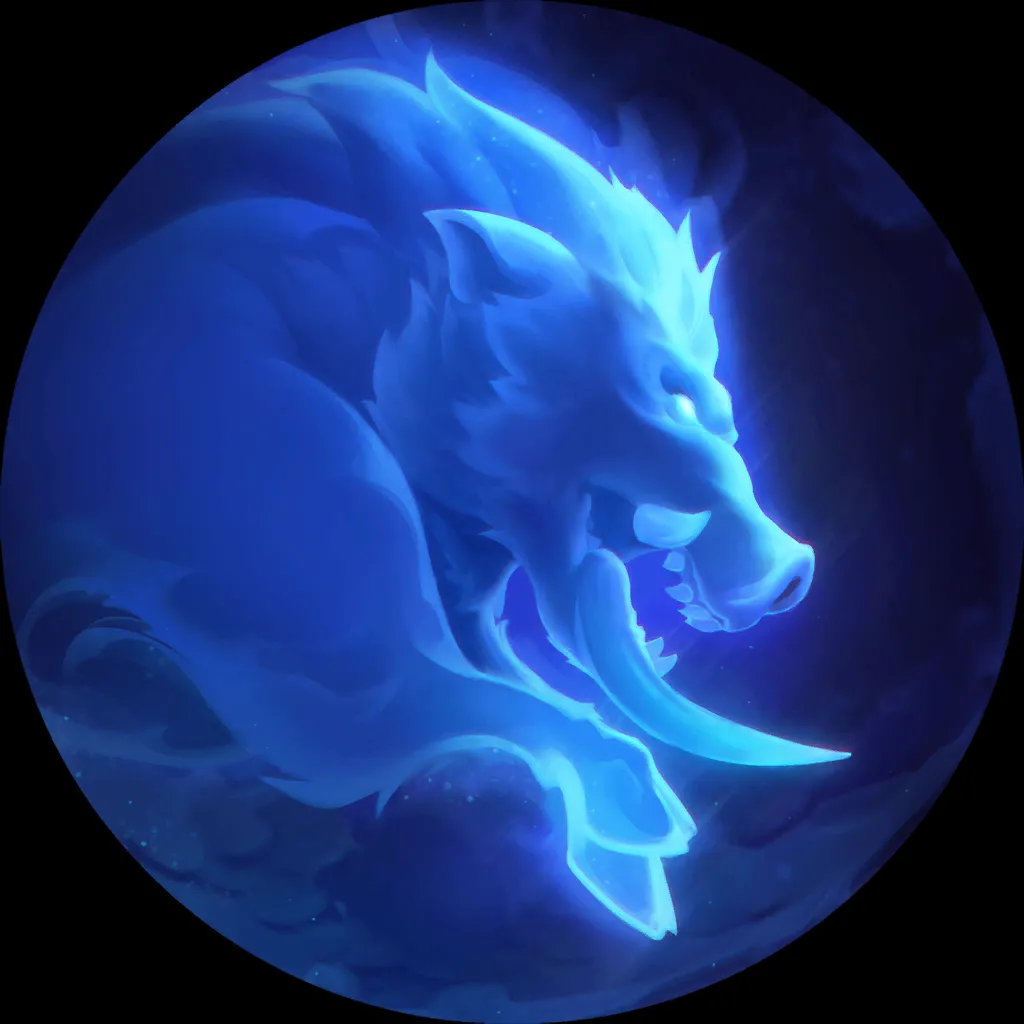 Jinx Ekko 
6
2
9
23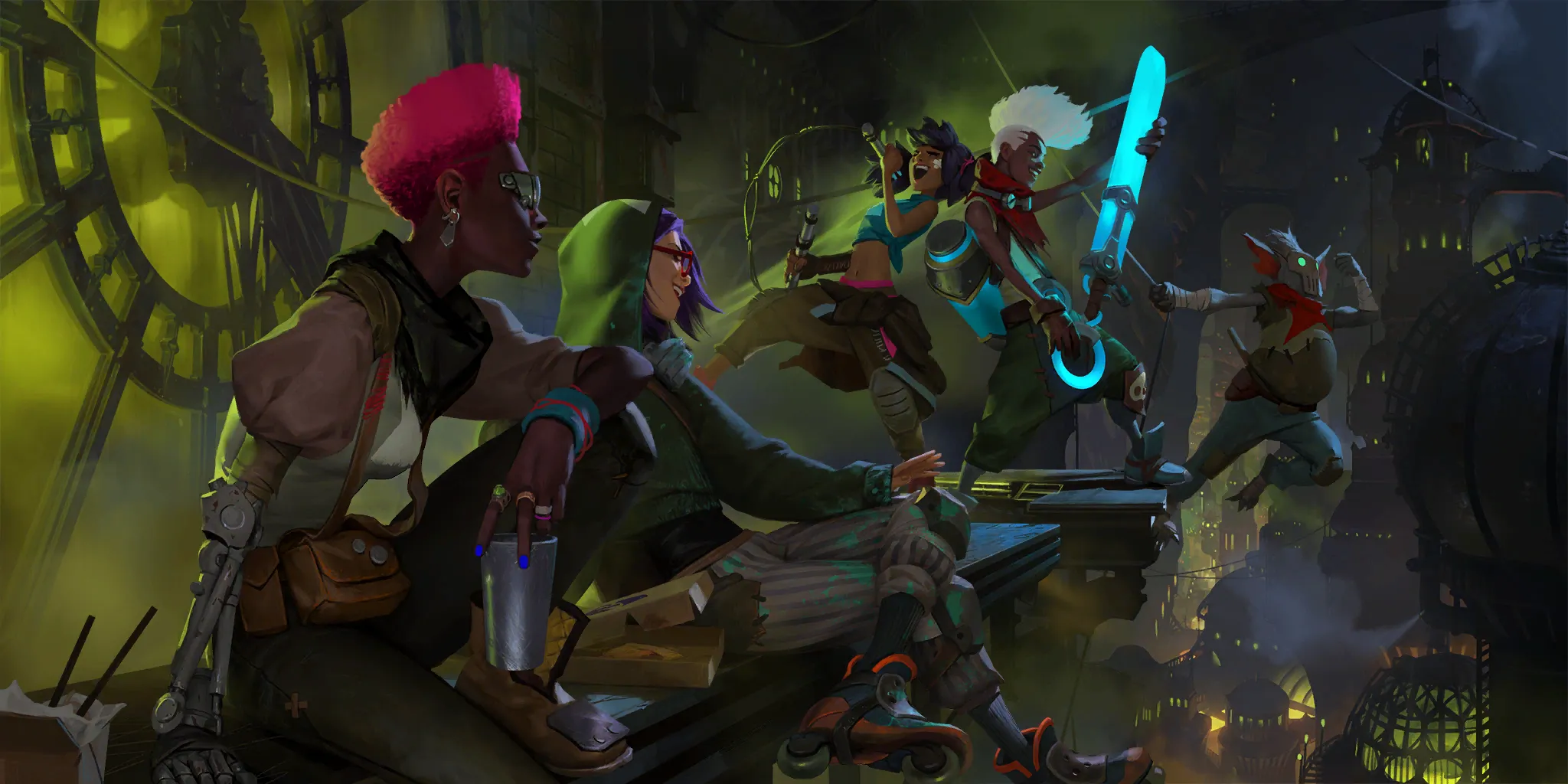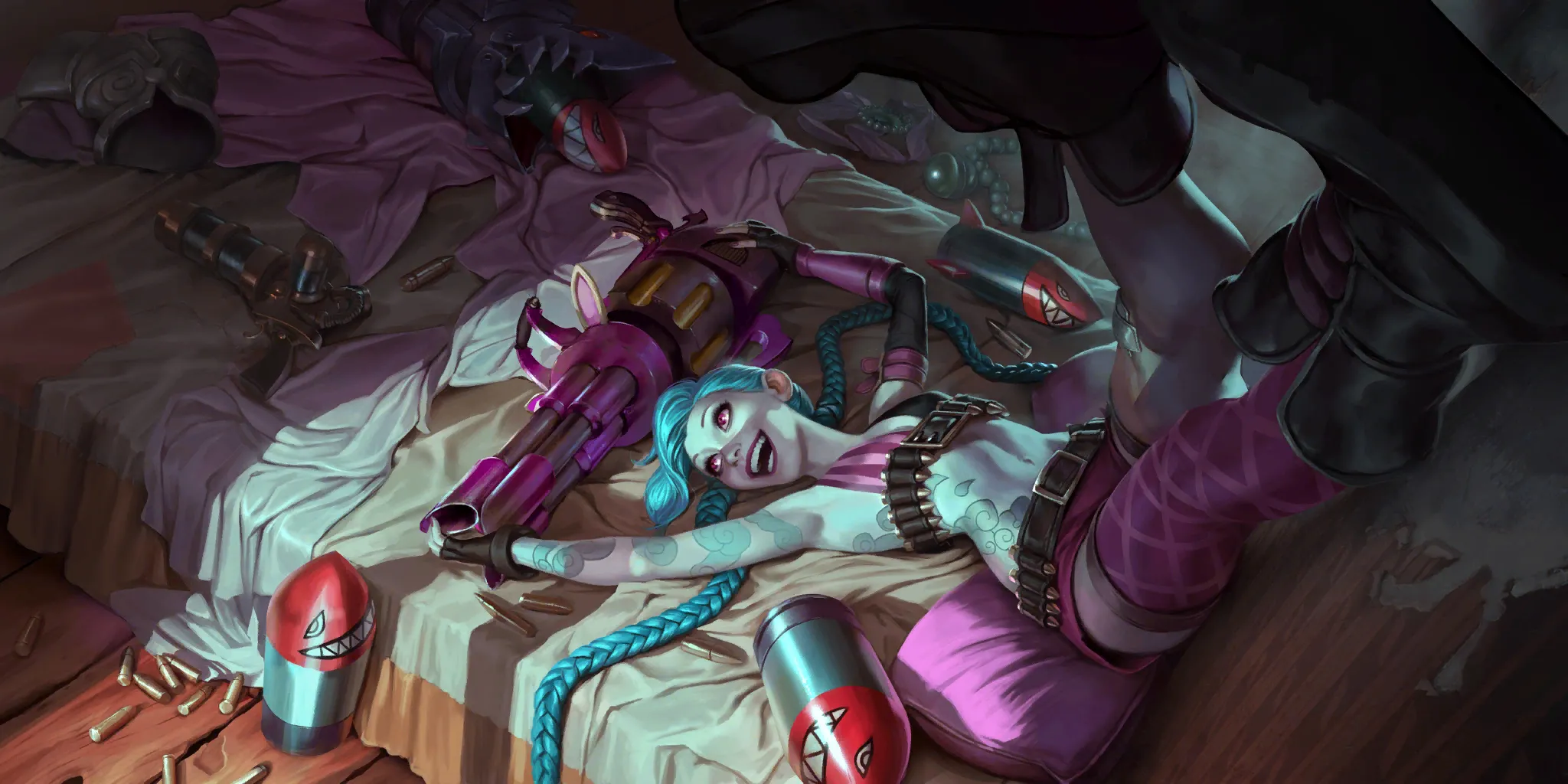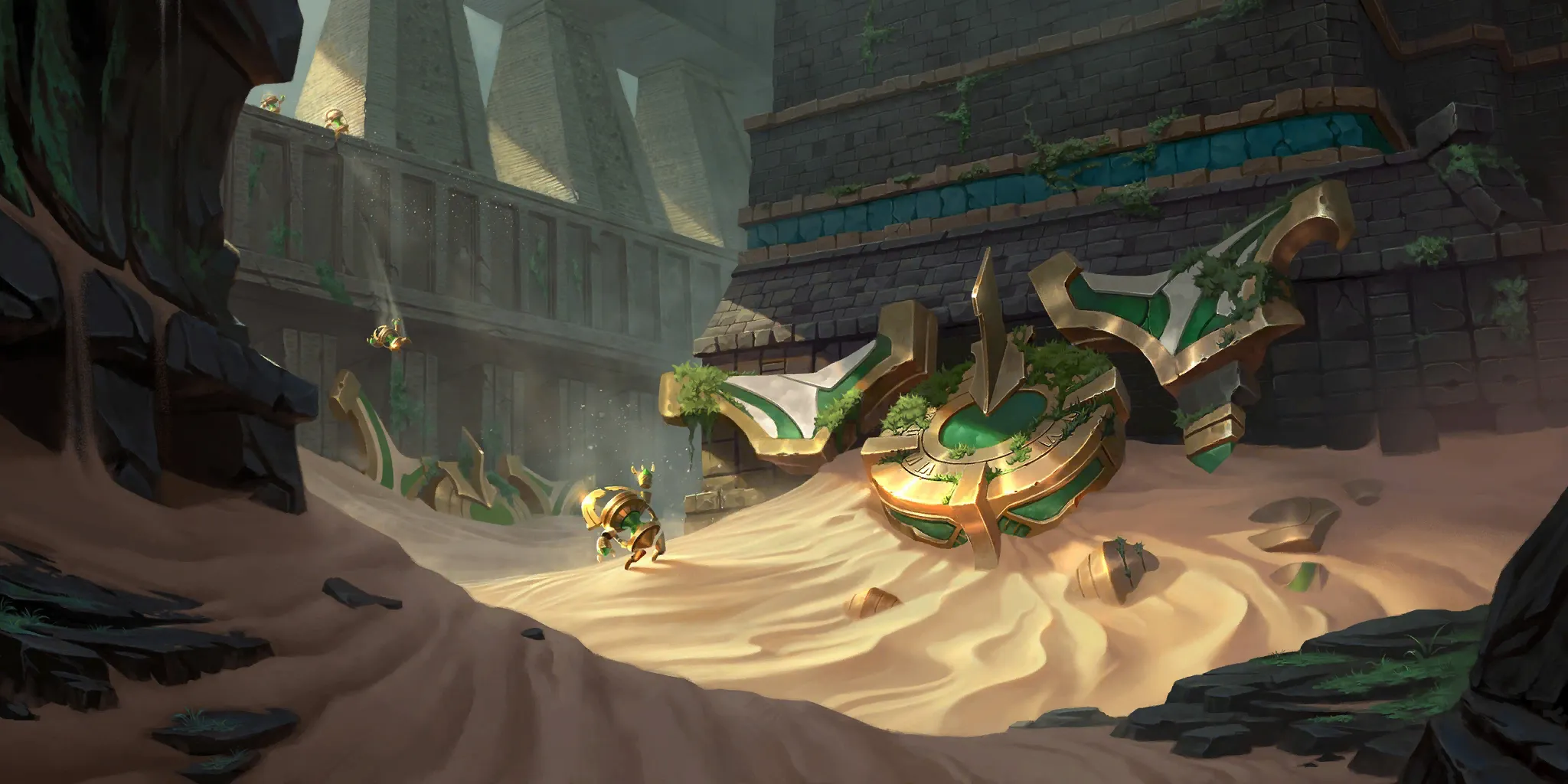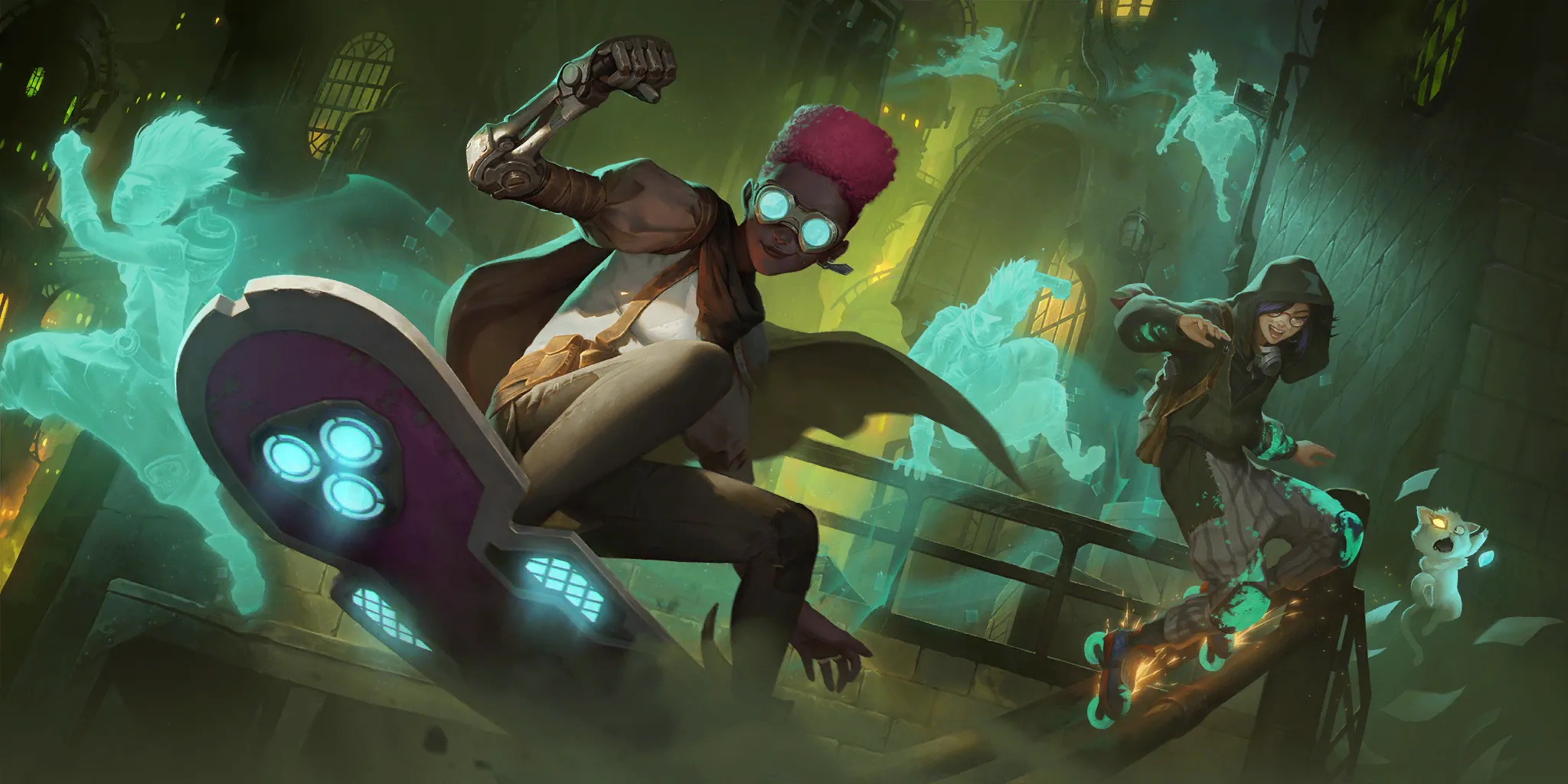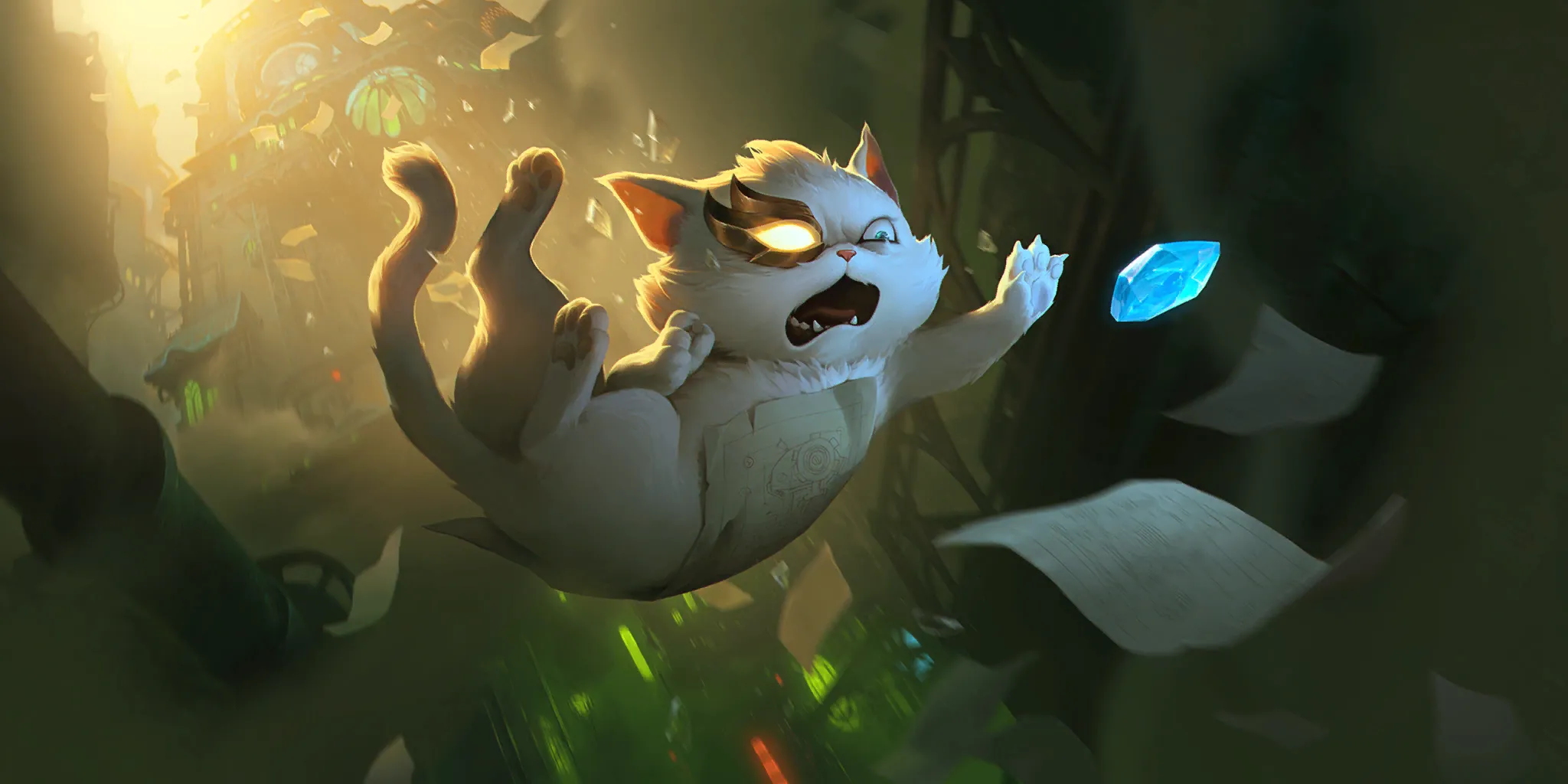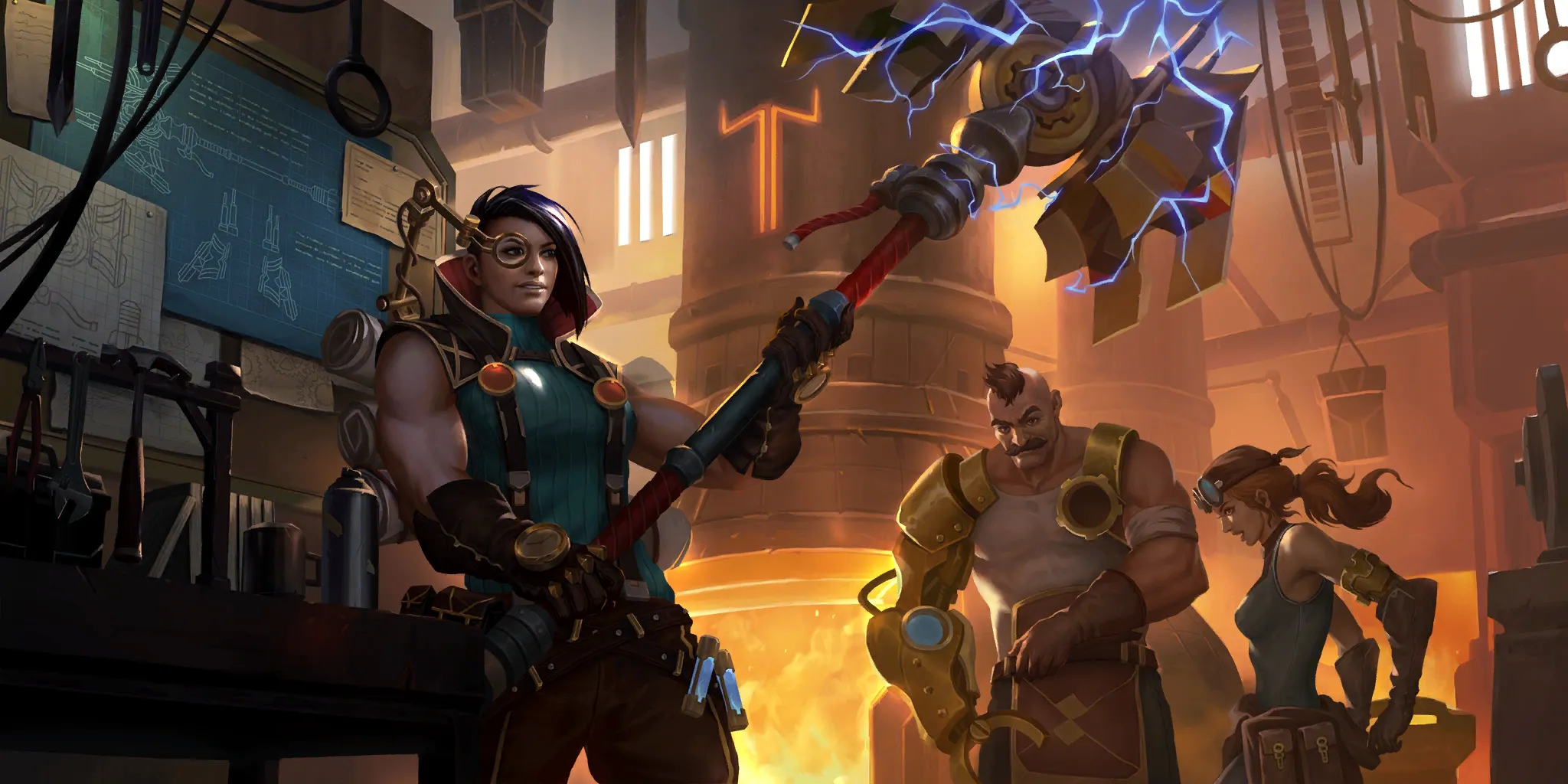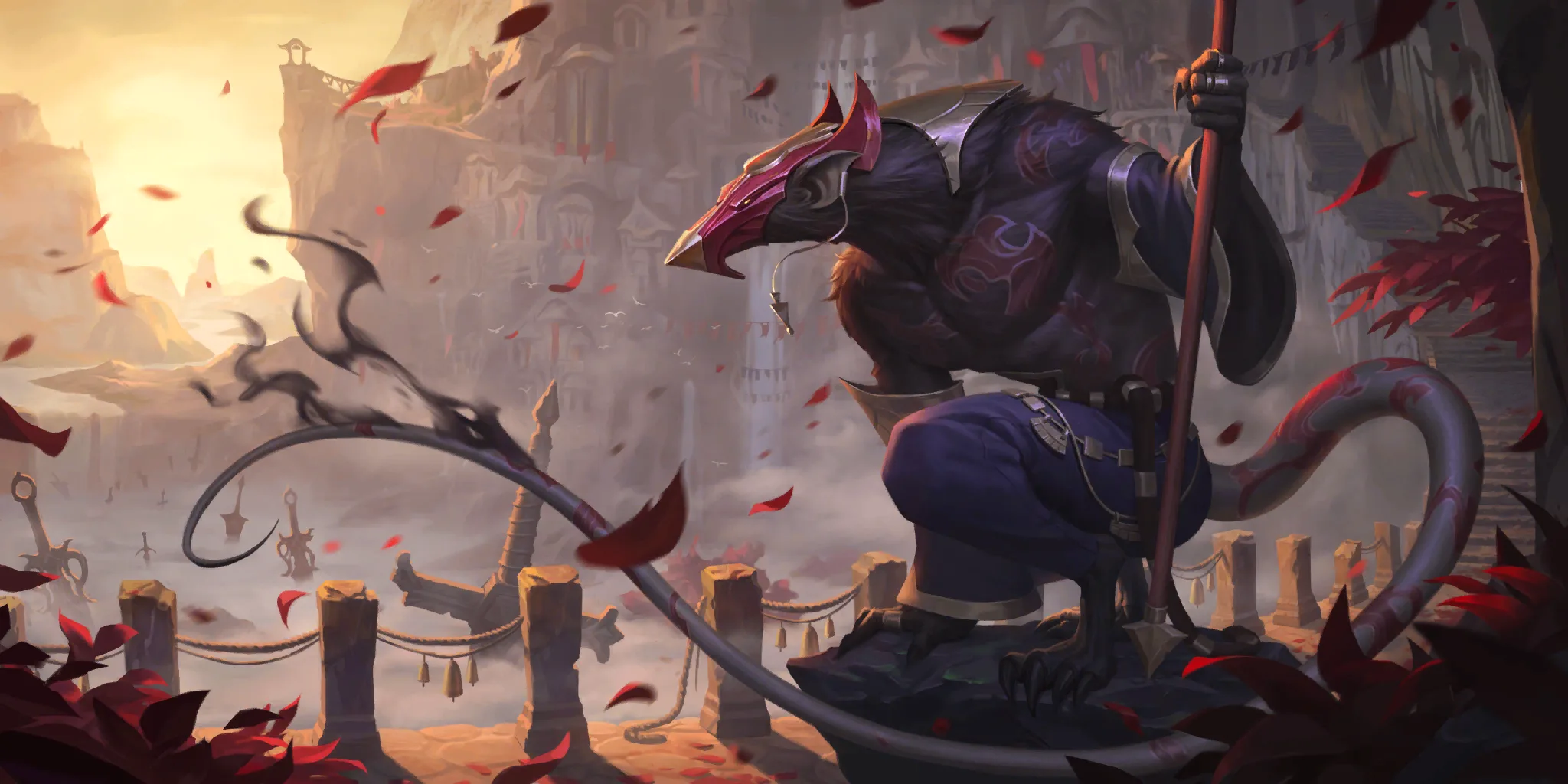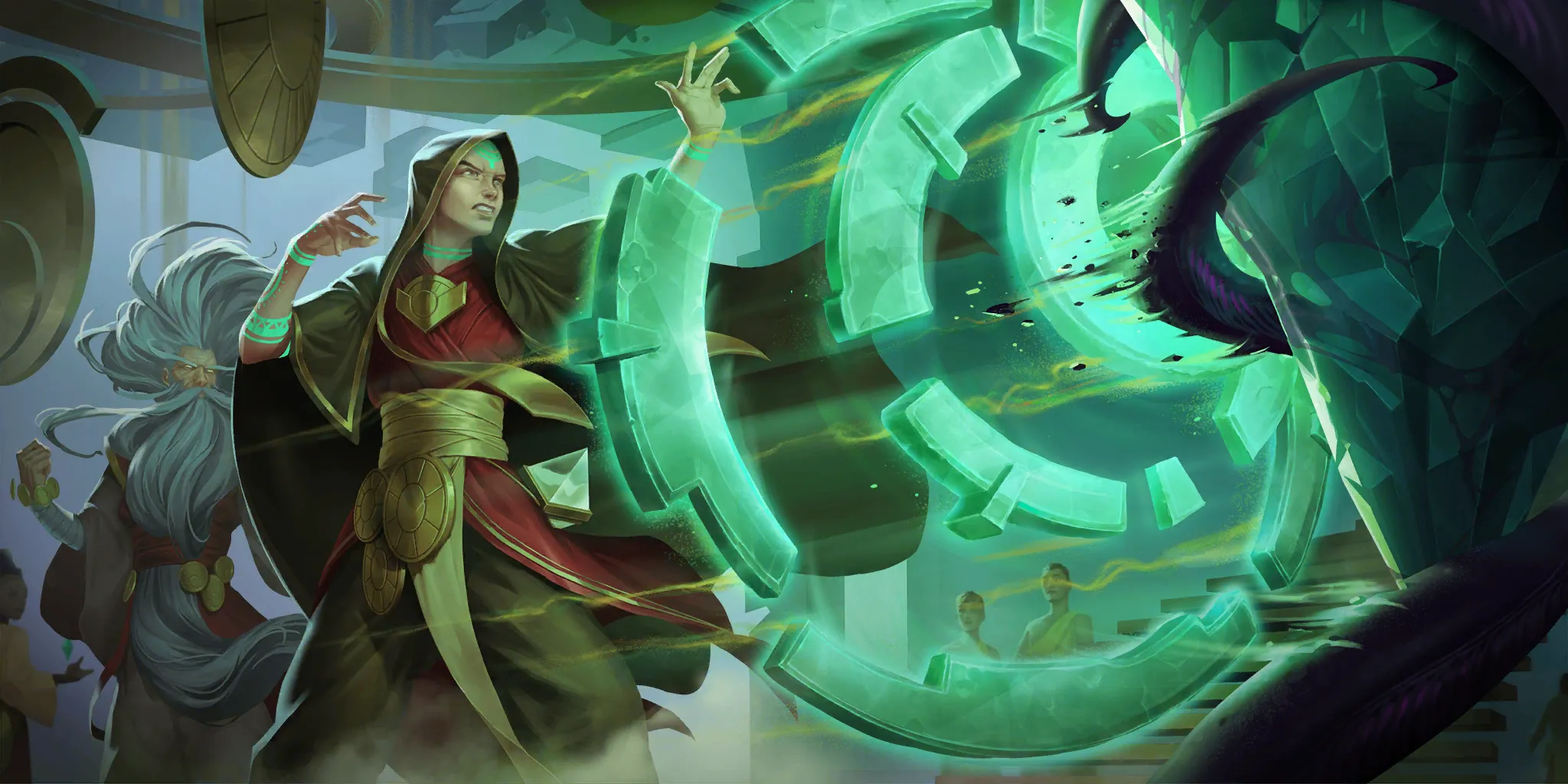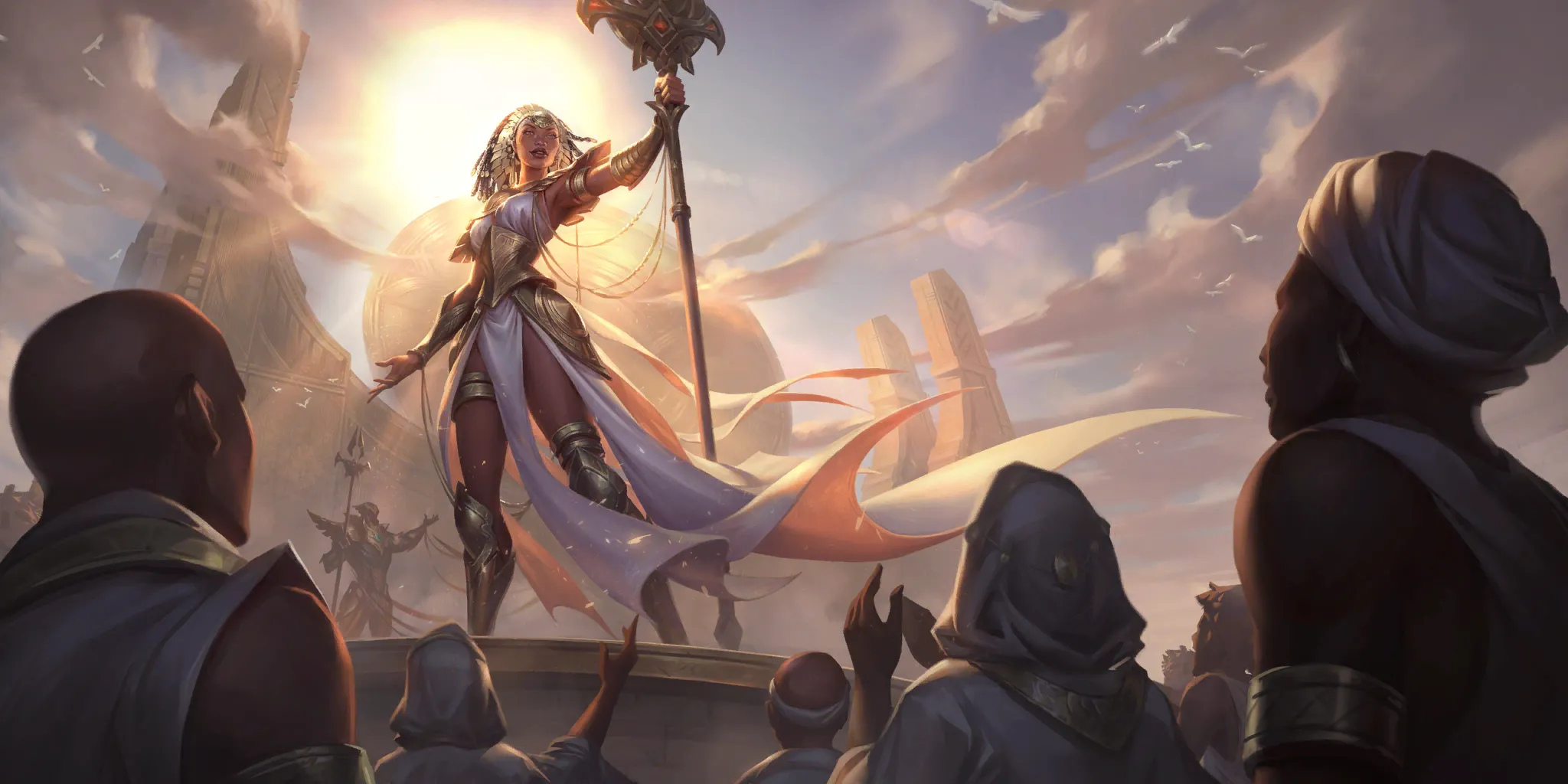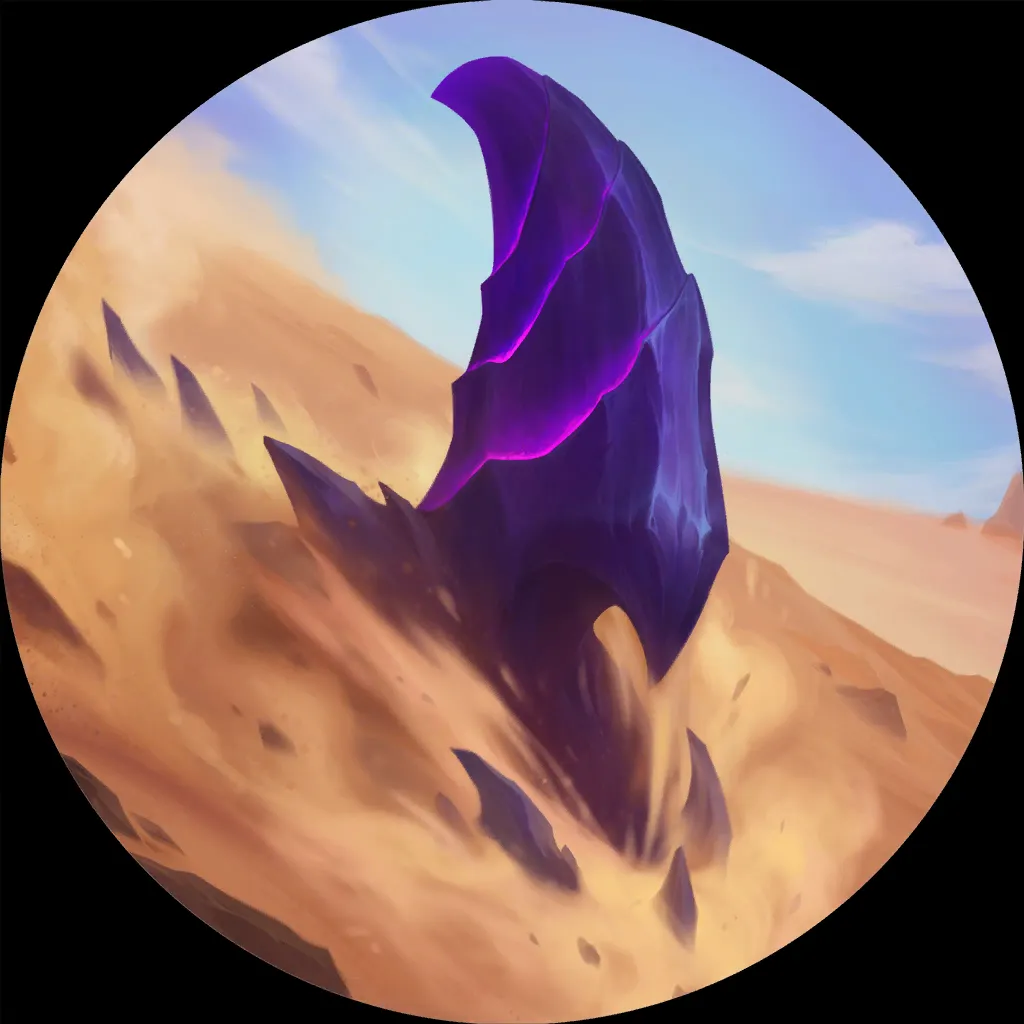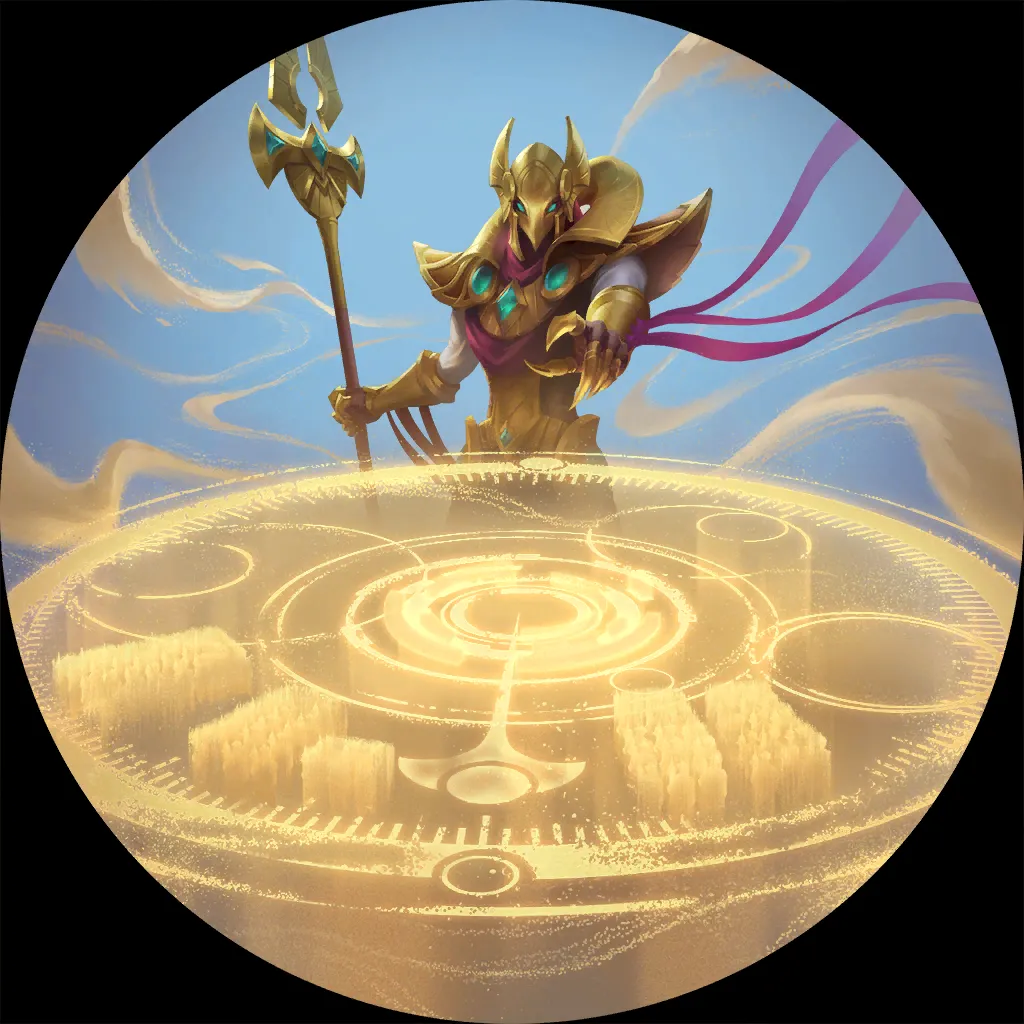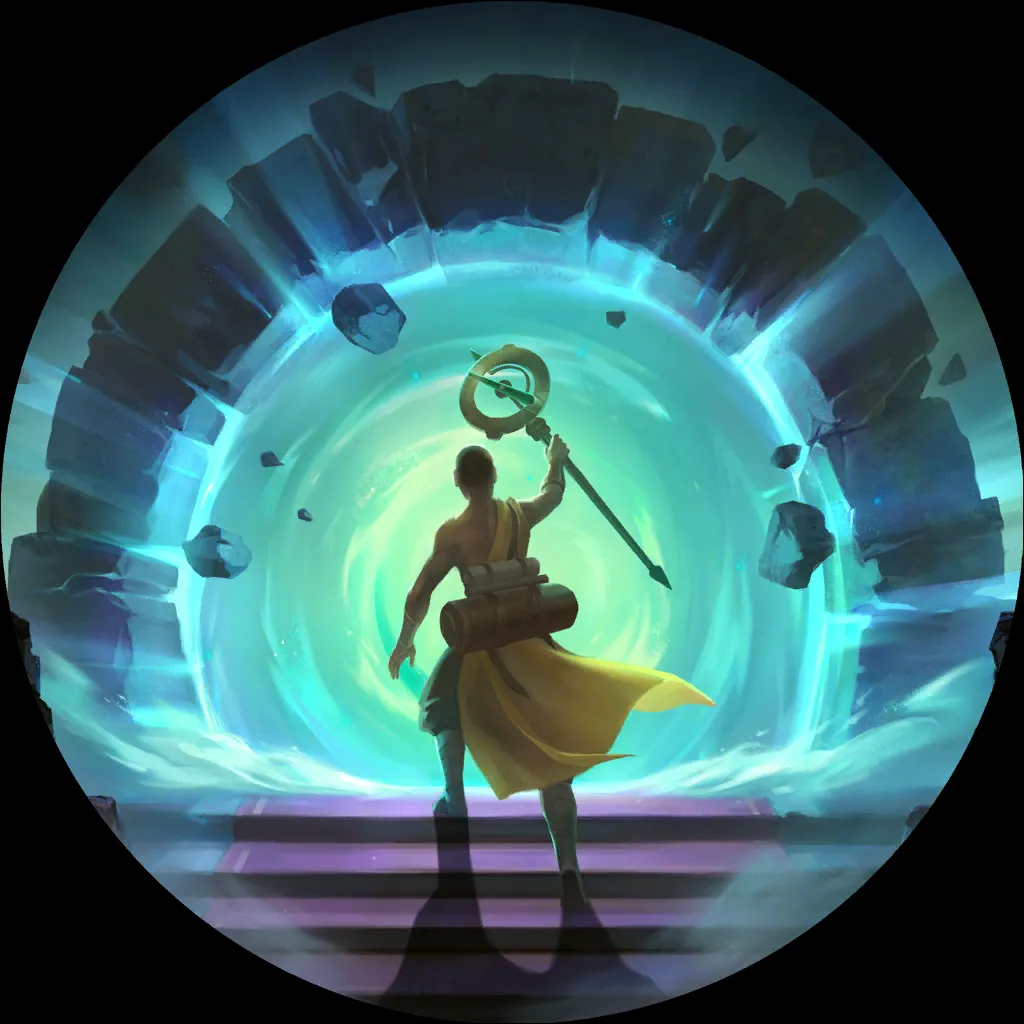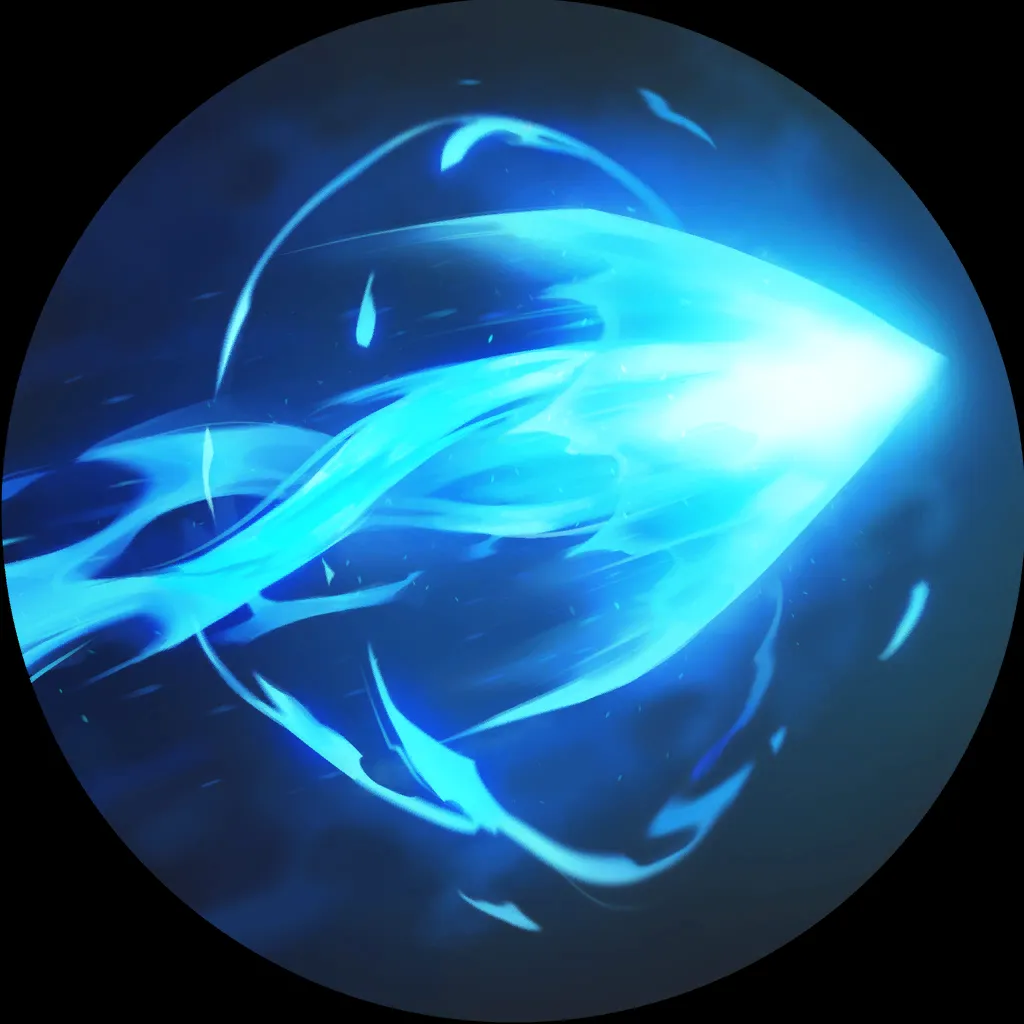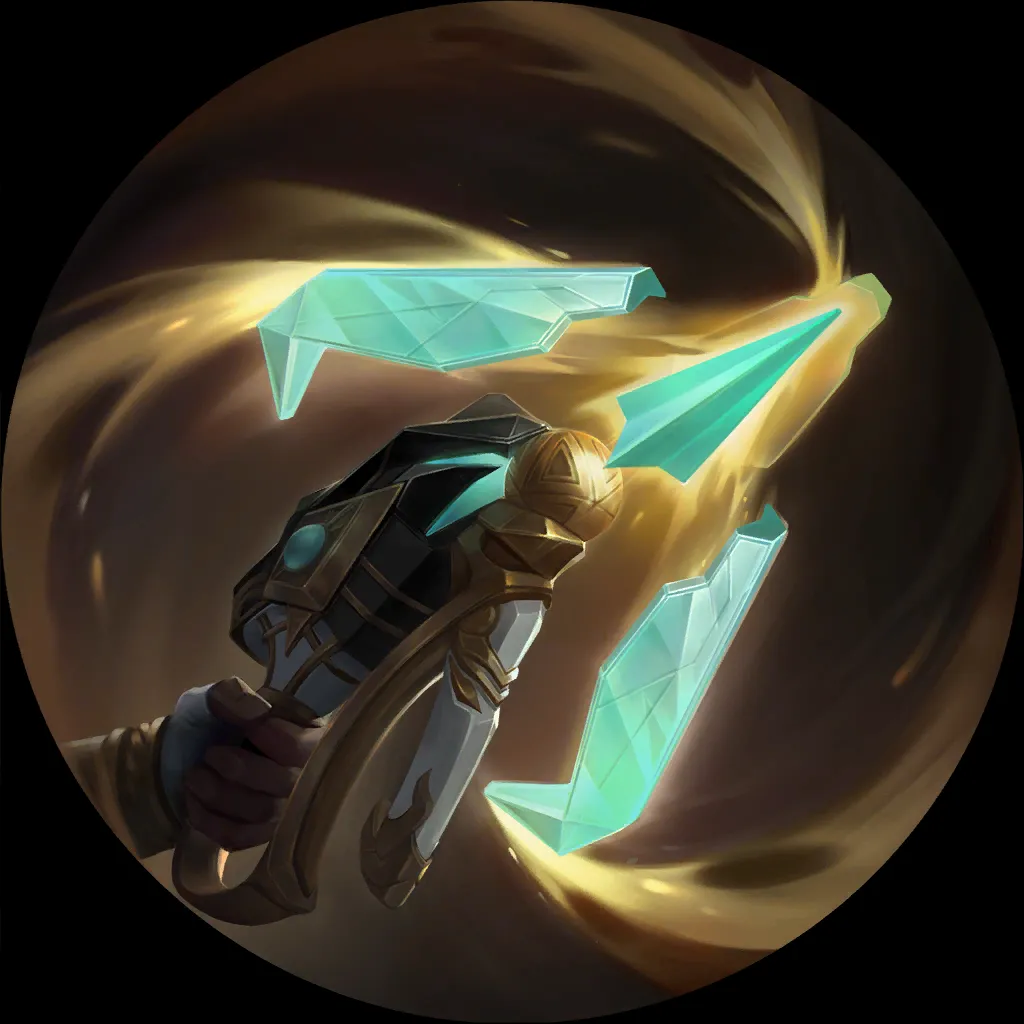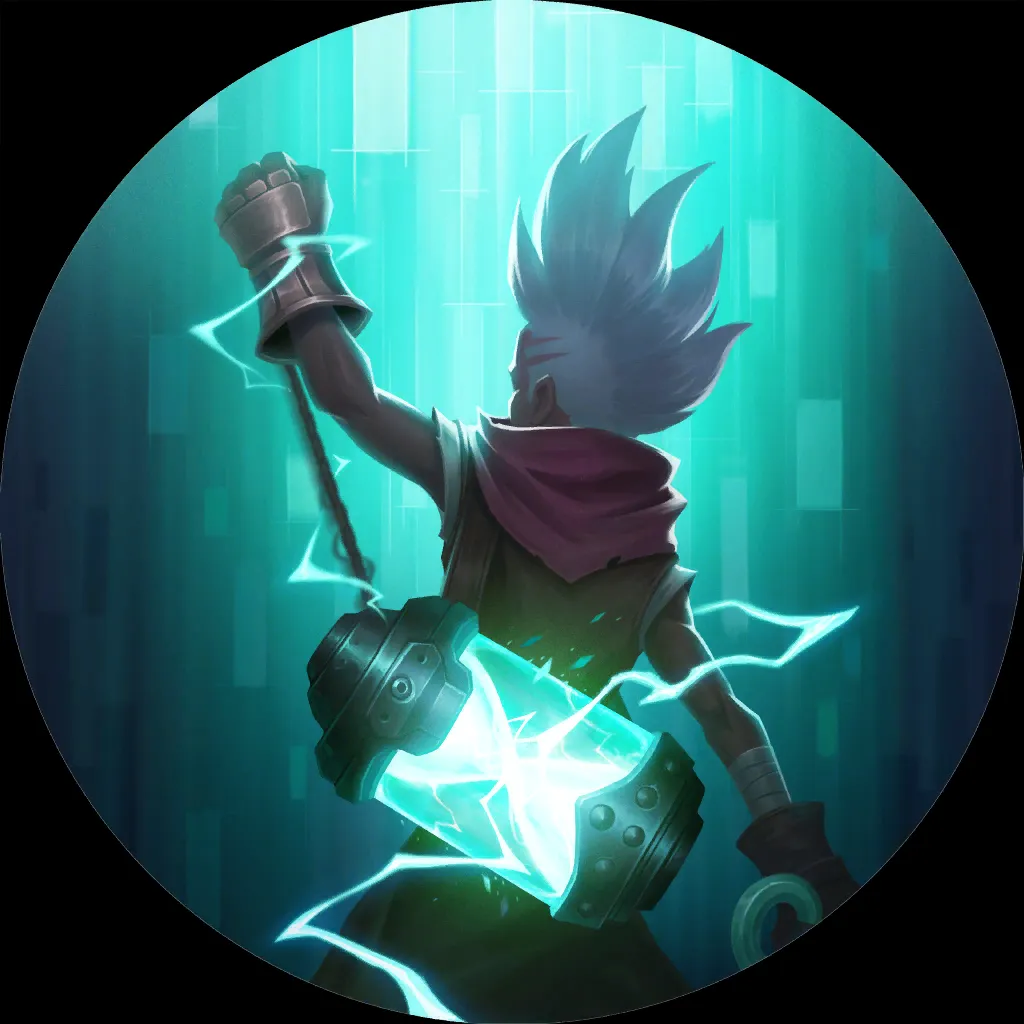 As said above, this lineup's strength is how balanced their matchup tables are. 
I tend to consider matches "even" if you're within the 45-55% range. By that standard, this lineup has even matchups against Gwen Katarina, Lulu Jinx, Feel The Rush, Aatrox Kayn, Gangplank Sejuani, Akshan Varus, Katarina Leona, Norra Veigar, Ziggs Taliyah, and more.
As you can see I listed almost all the relevant meta decks, and that is where this lineup shines: you'll never feel like you lost the match in the preparation phase. Regardless of who and what gets thrown your way, with some skill and just a bit of luck you CAN beat any lineup.
There are a ton of non-meta decks that this lineup can beat or lose to, though, so I would always keep a trusty matchup table on the side to verify what you should and shouldn't ban. For example, Aatrox Vayne falls under the favorable category for us as all of our decks should do well into it.
On the other hand, there are two specific decks that I recommend using your bans on if you see them: Ekko Jinx and Twisted Fate Swain. These are our biggest counters due to their favorable matchup tables against at least two of our decks, so be mindful of them.
---
The Variant 
With every standard that is set, there is always some wiggle room. This variation of playing the best decks combines our two leftover powerhouses to create another very potent and powerful lineup. 
Aatrox Kayn 
4
11
10
15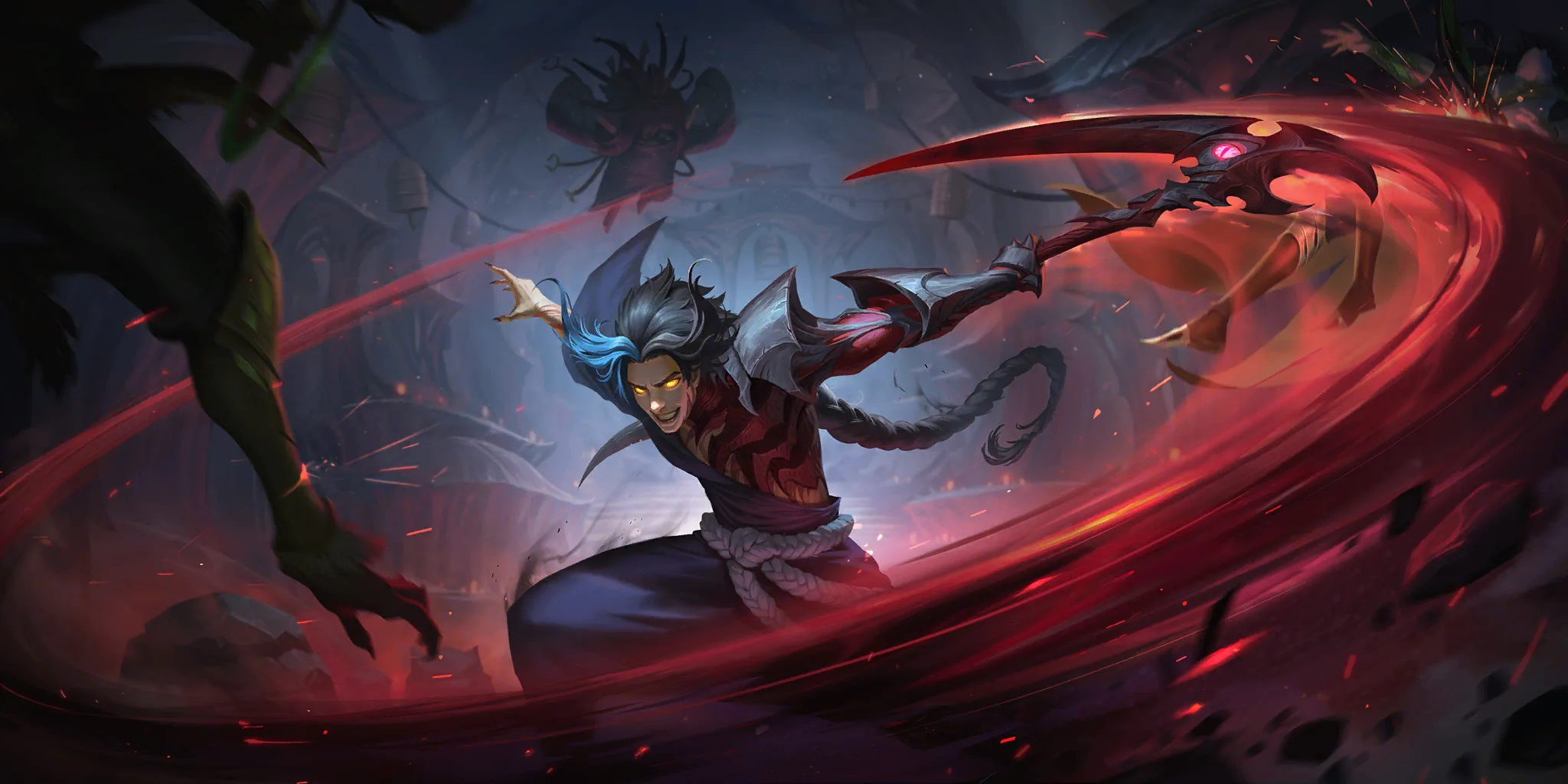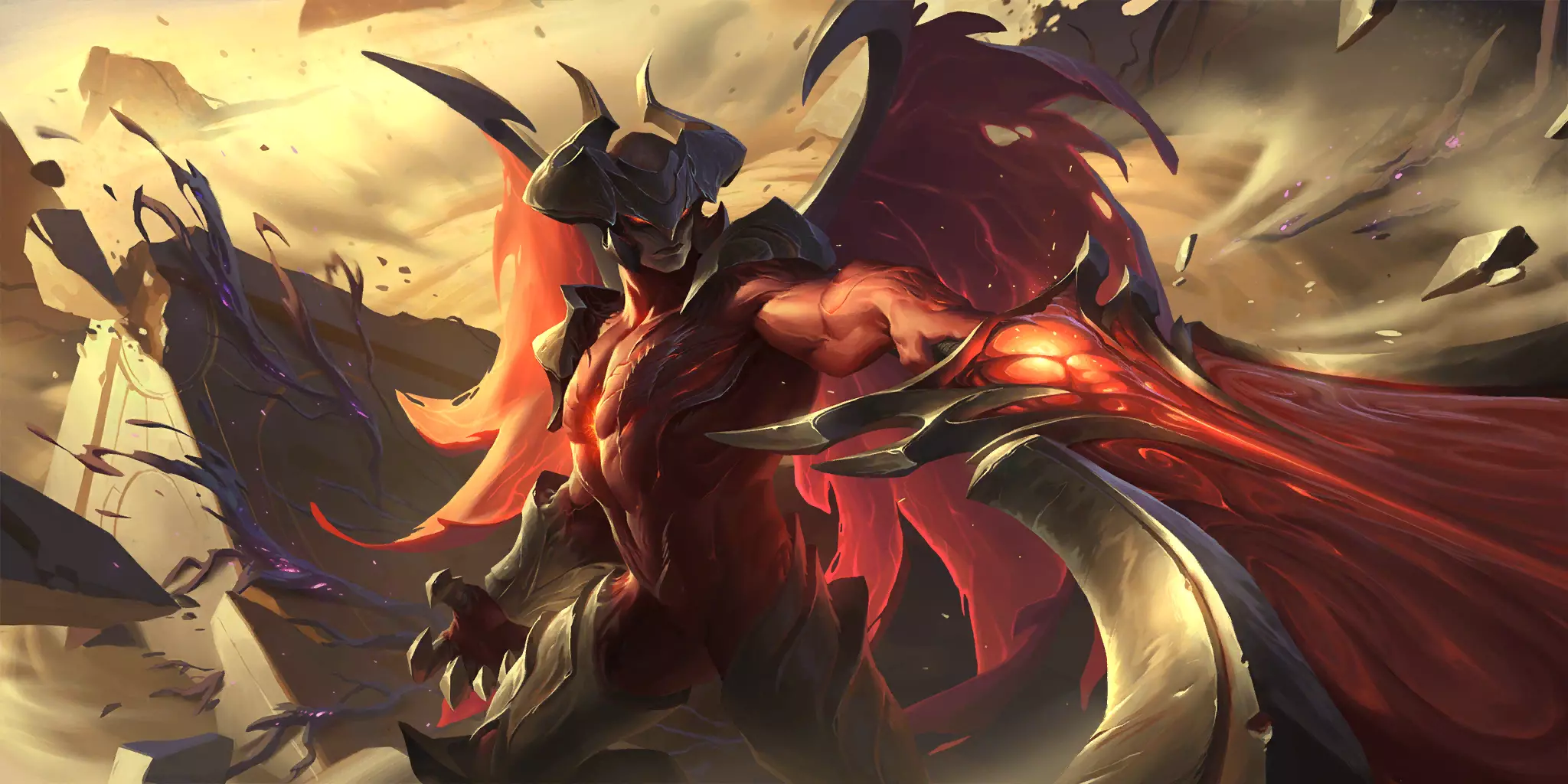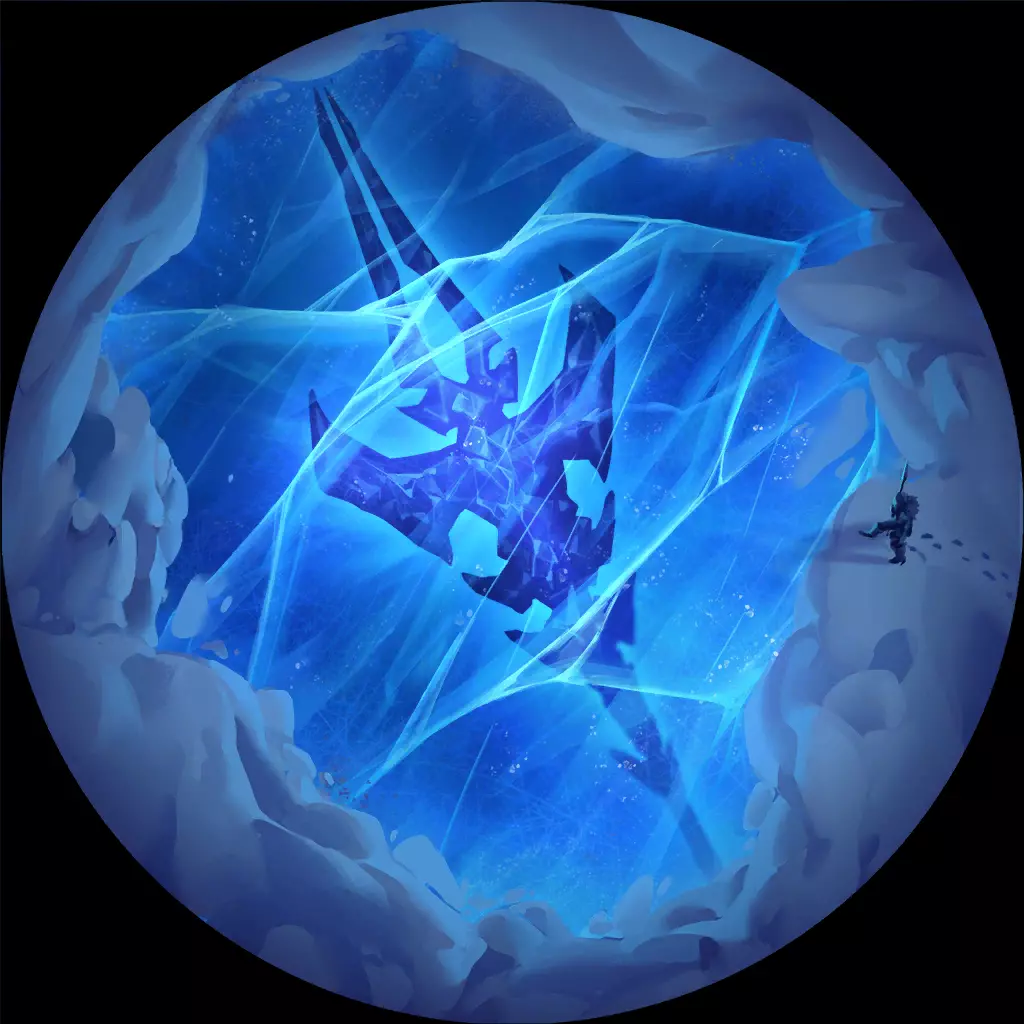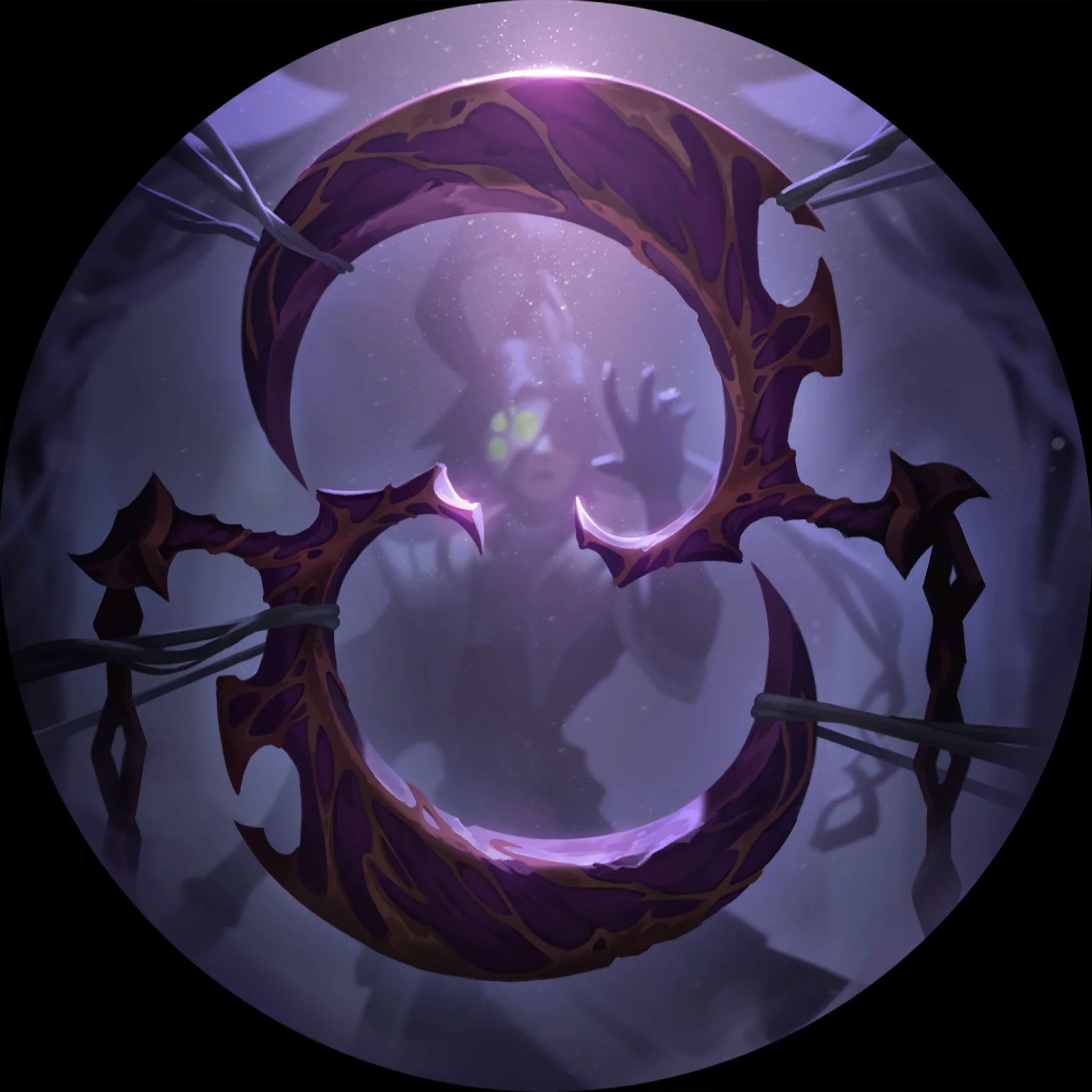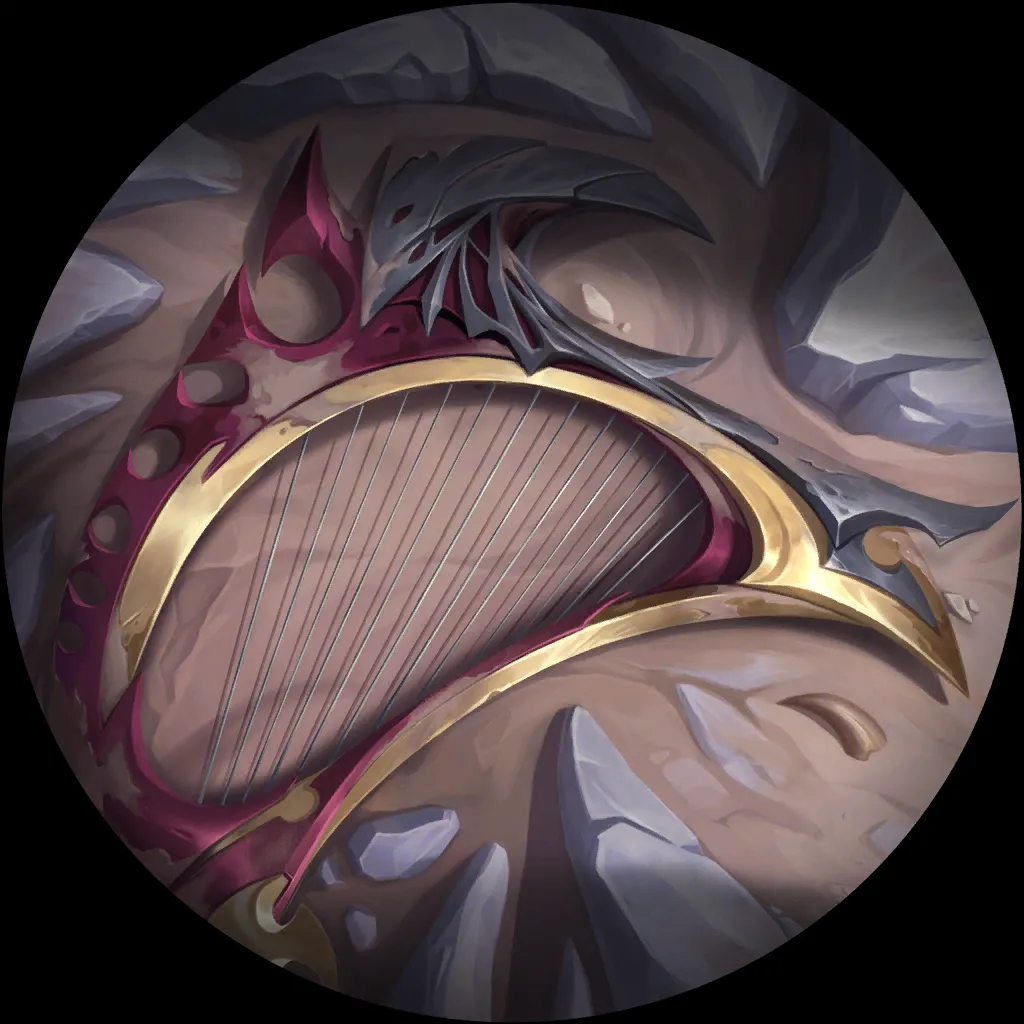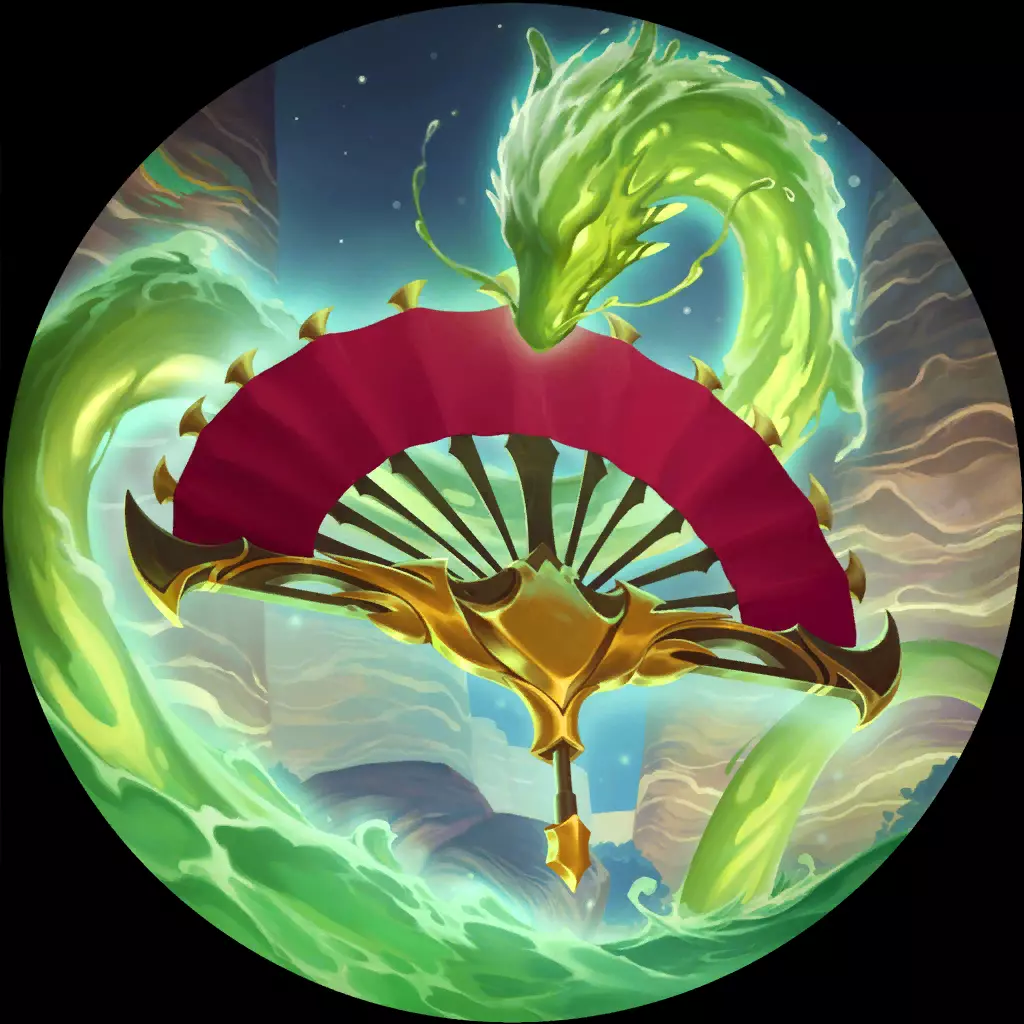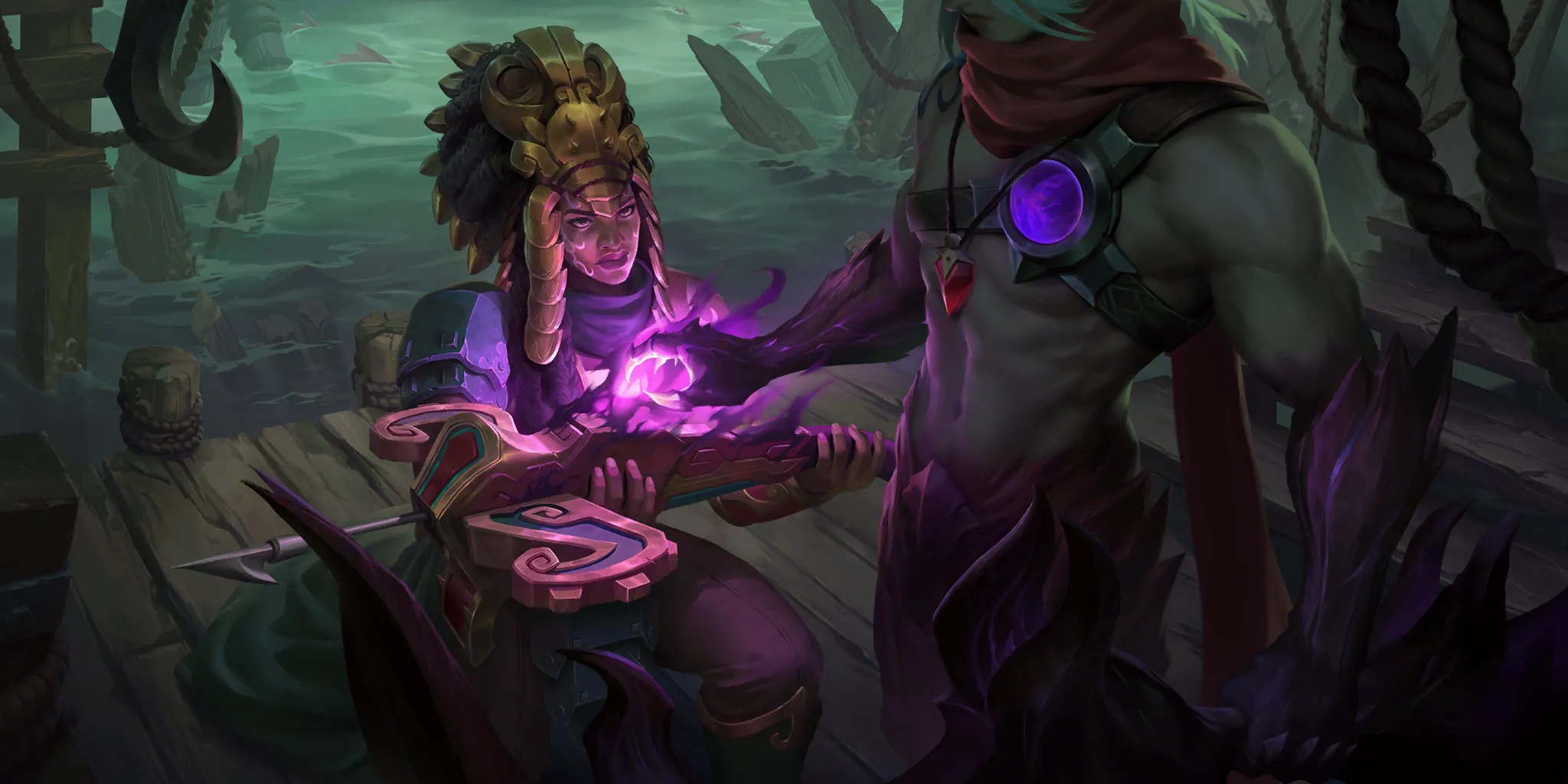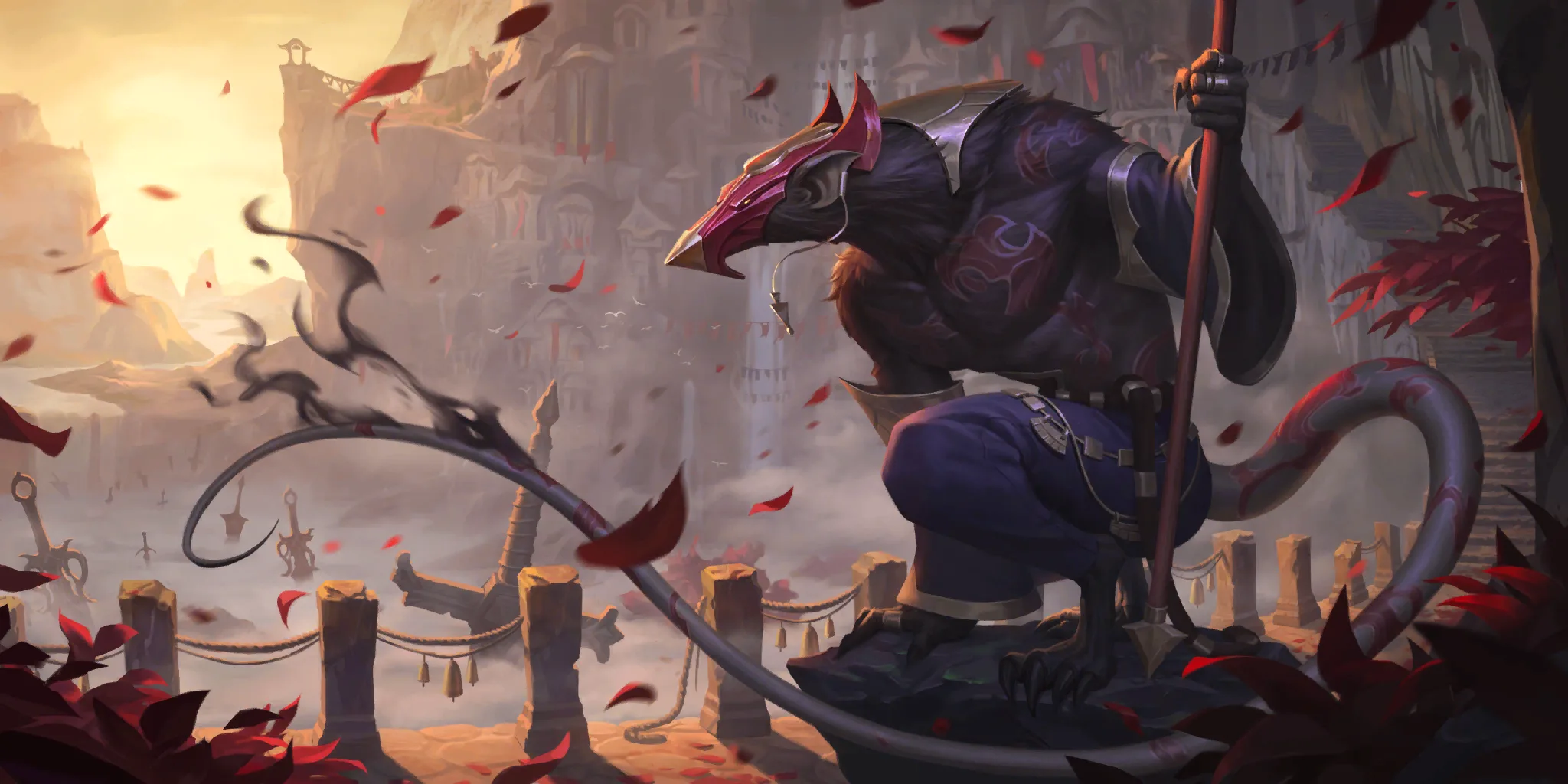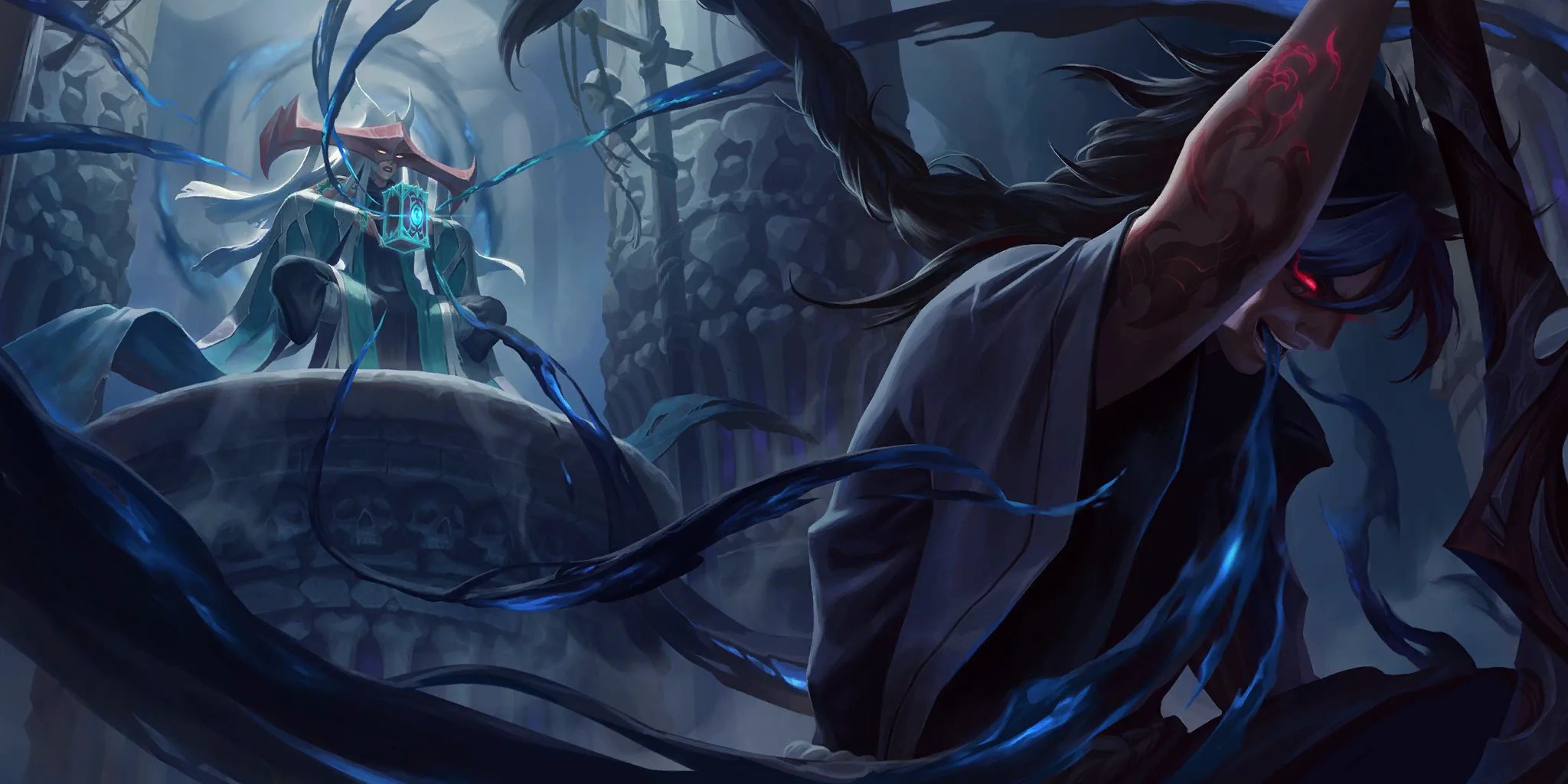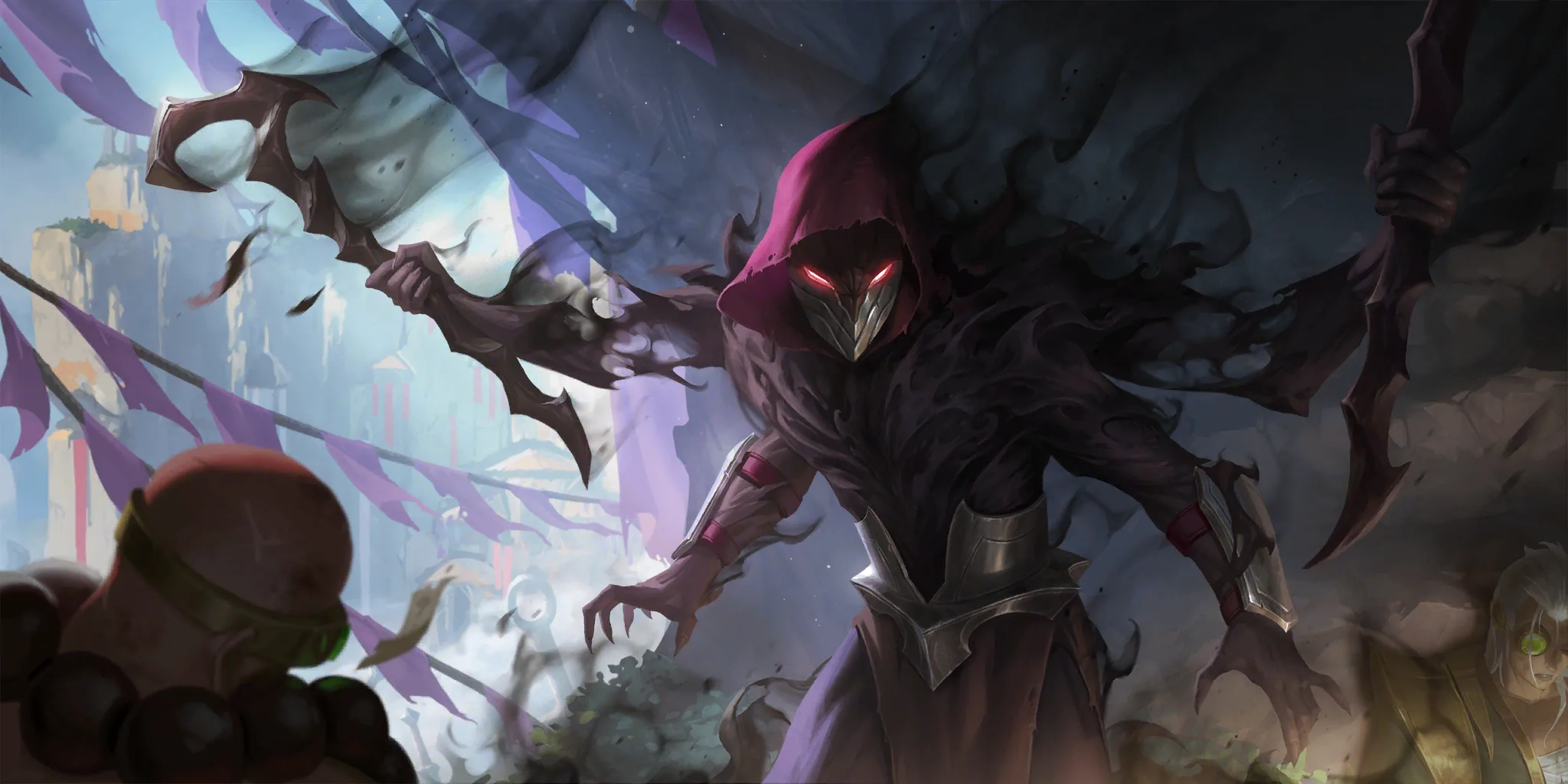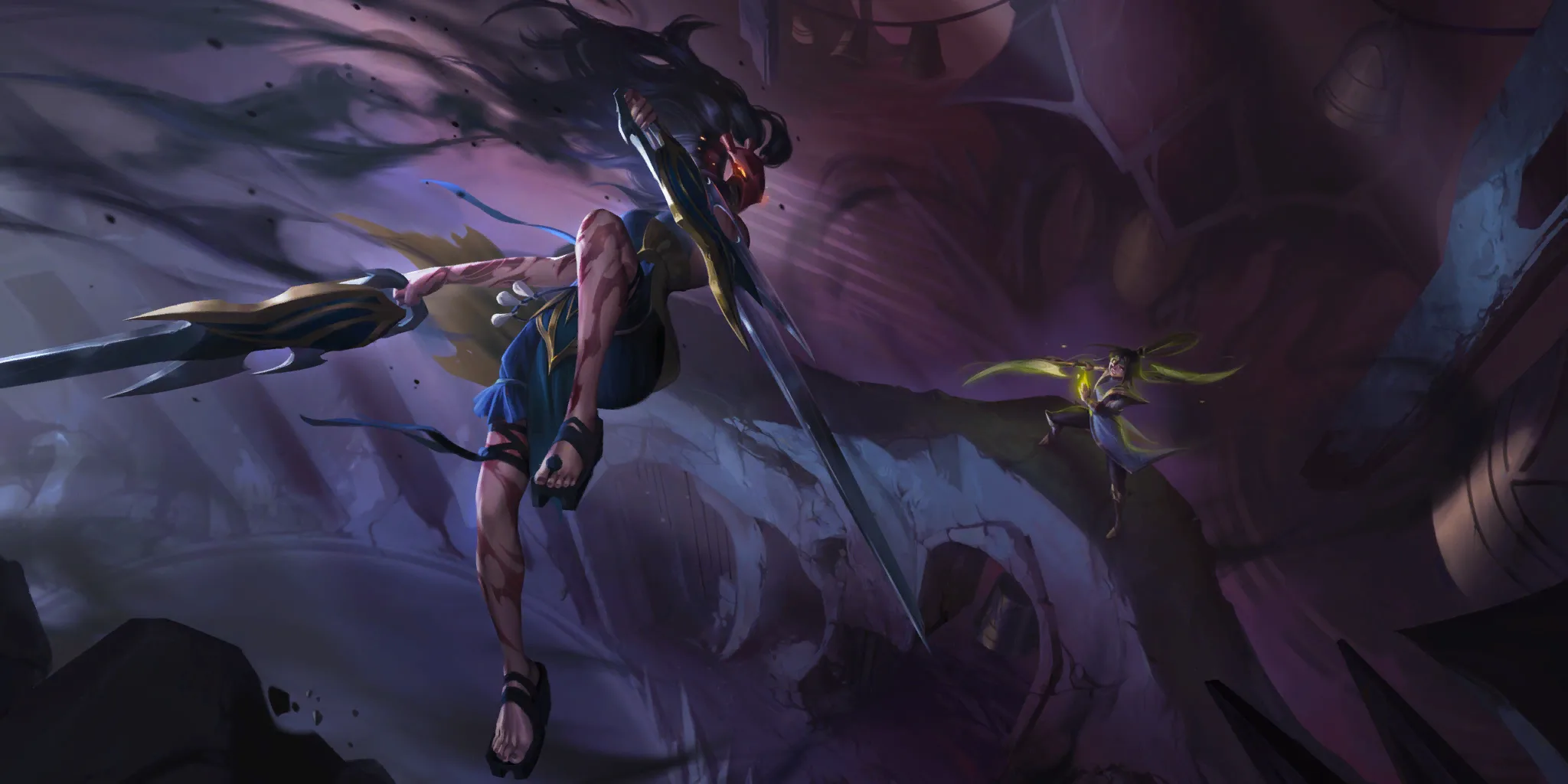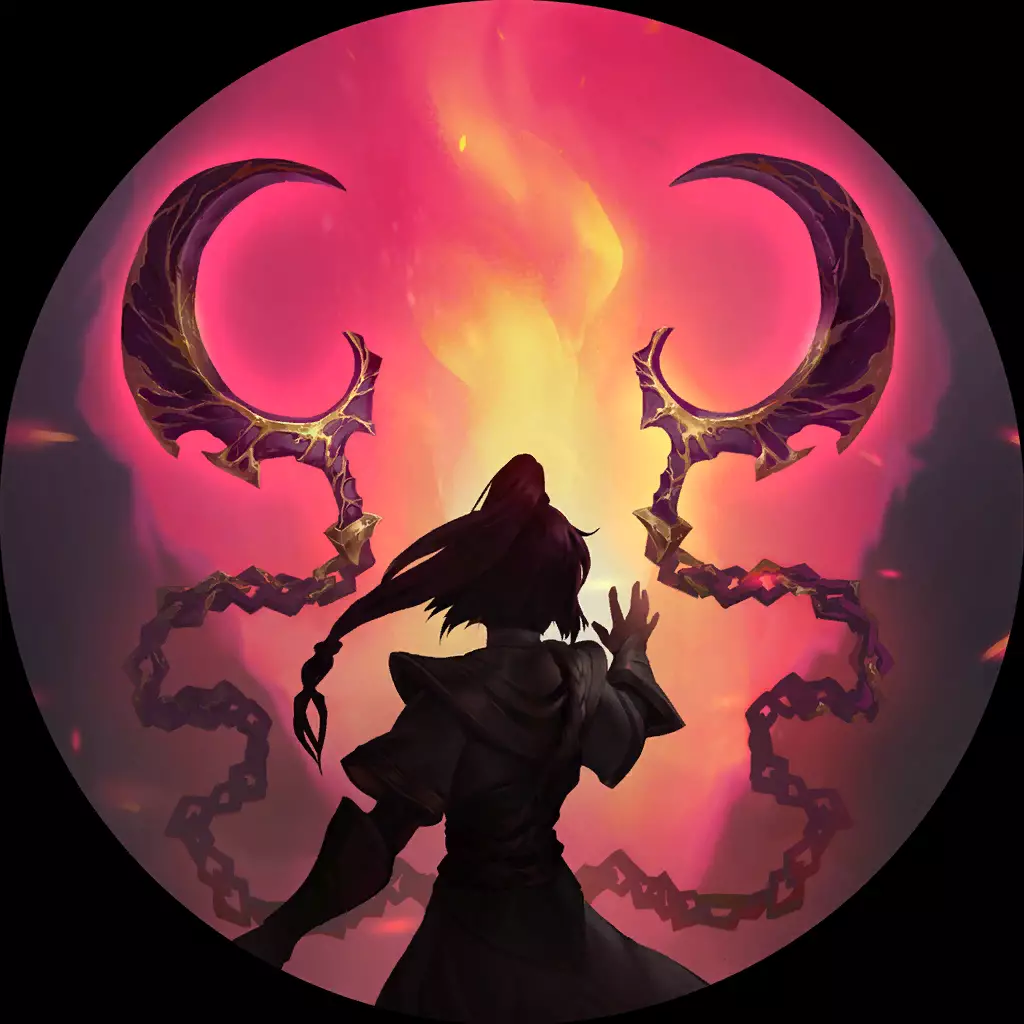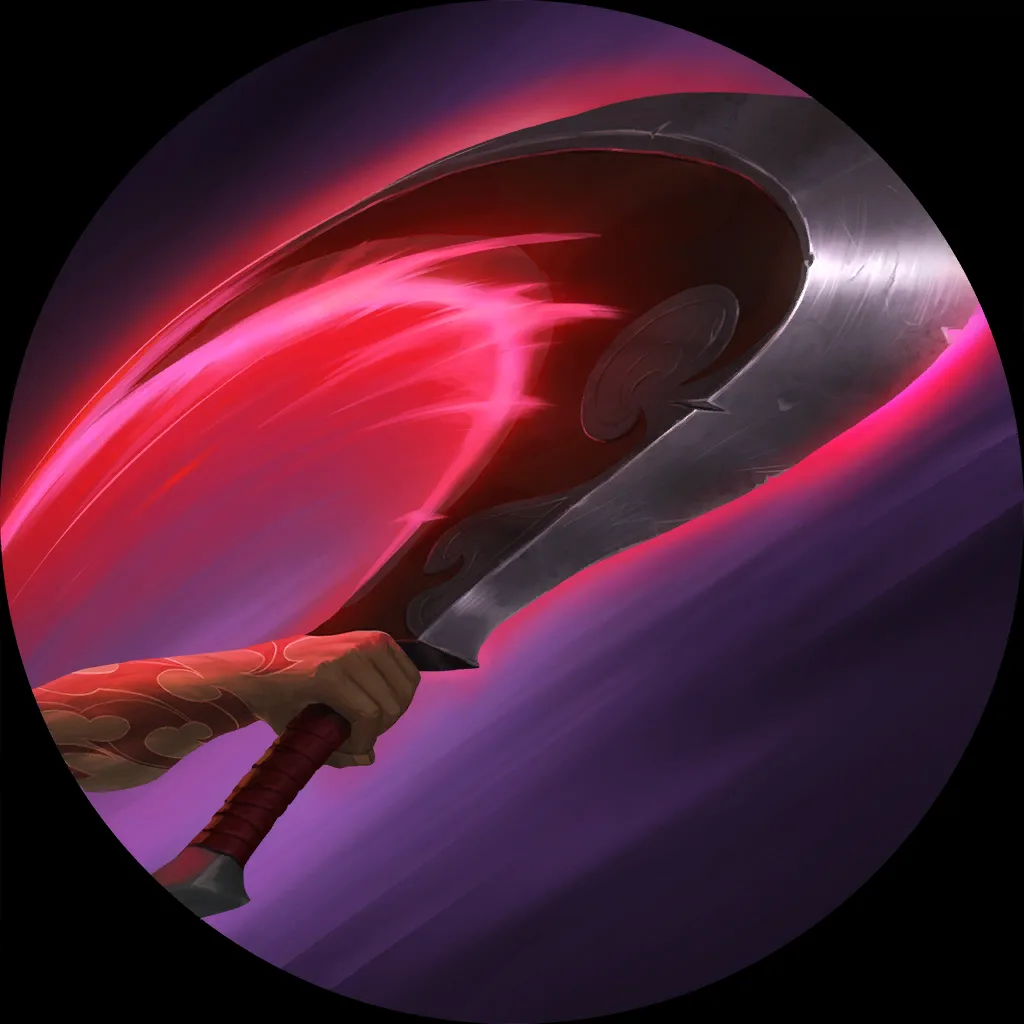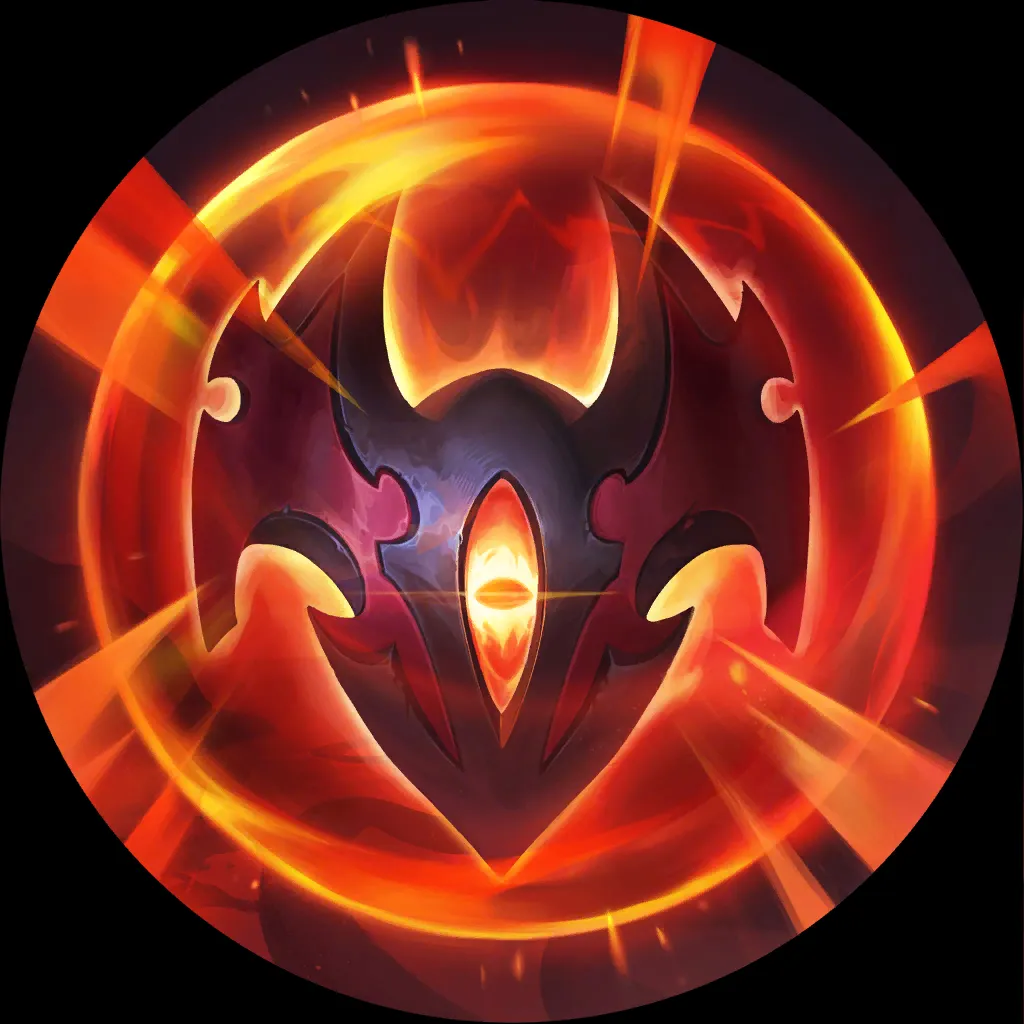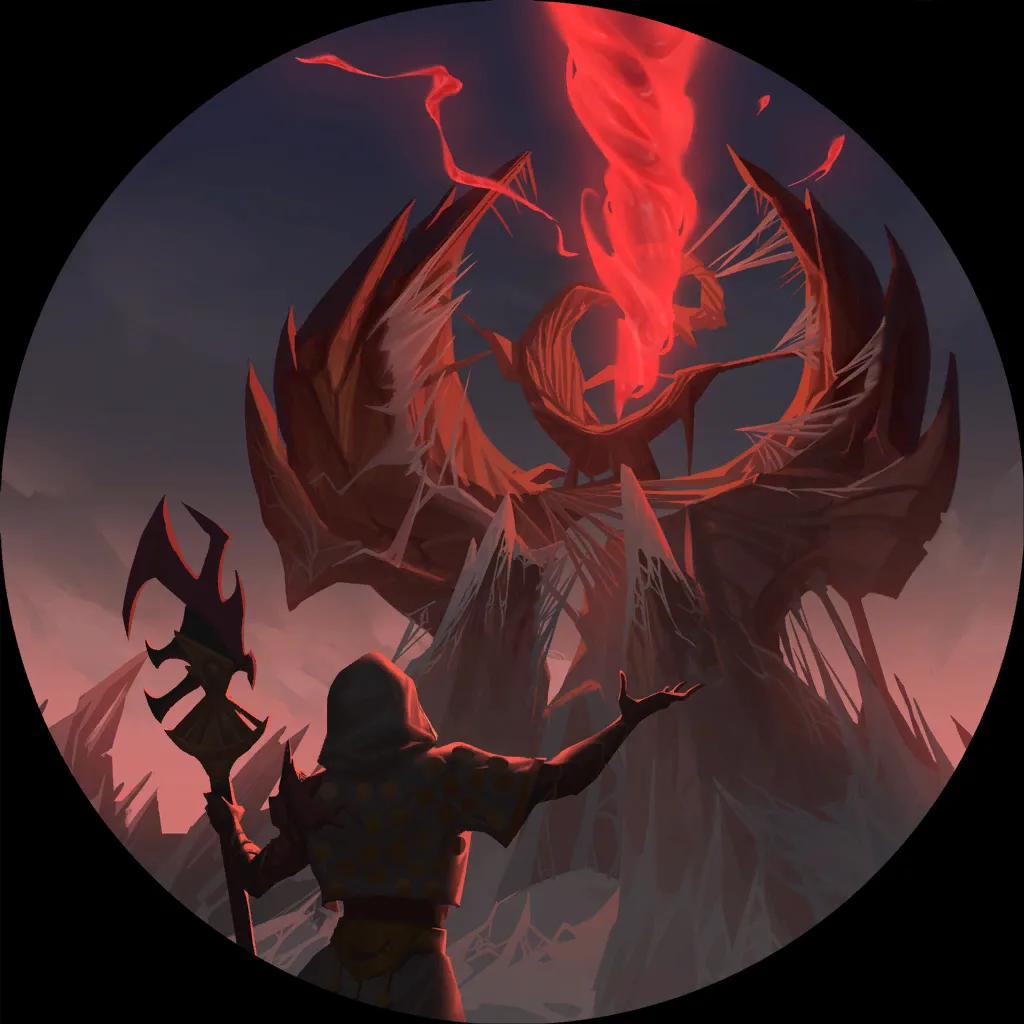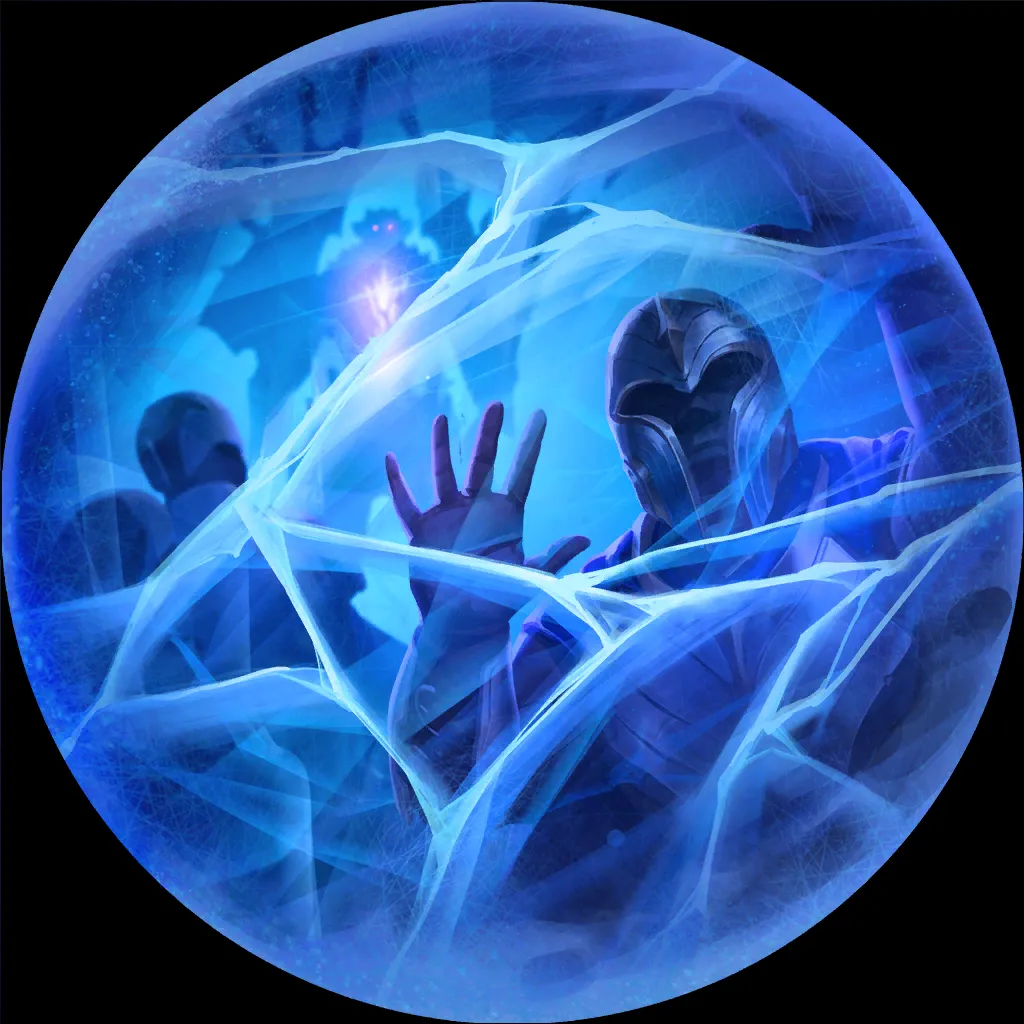 Gangplank Sejuani 
6
3
9
22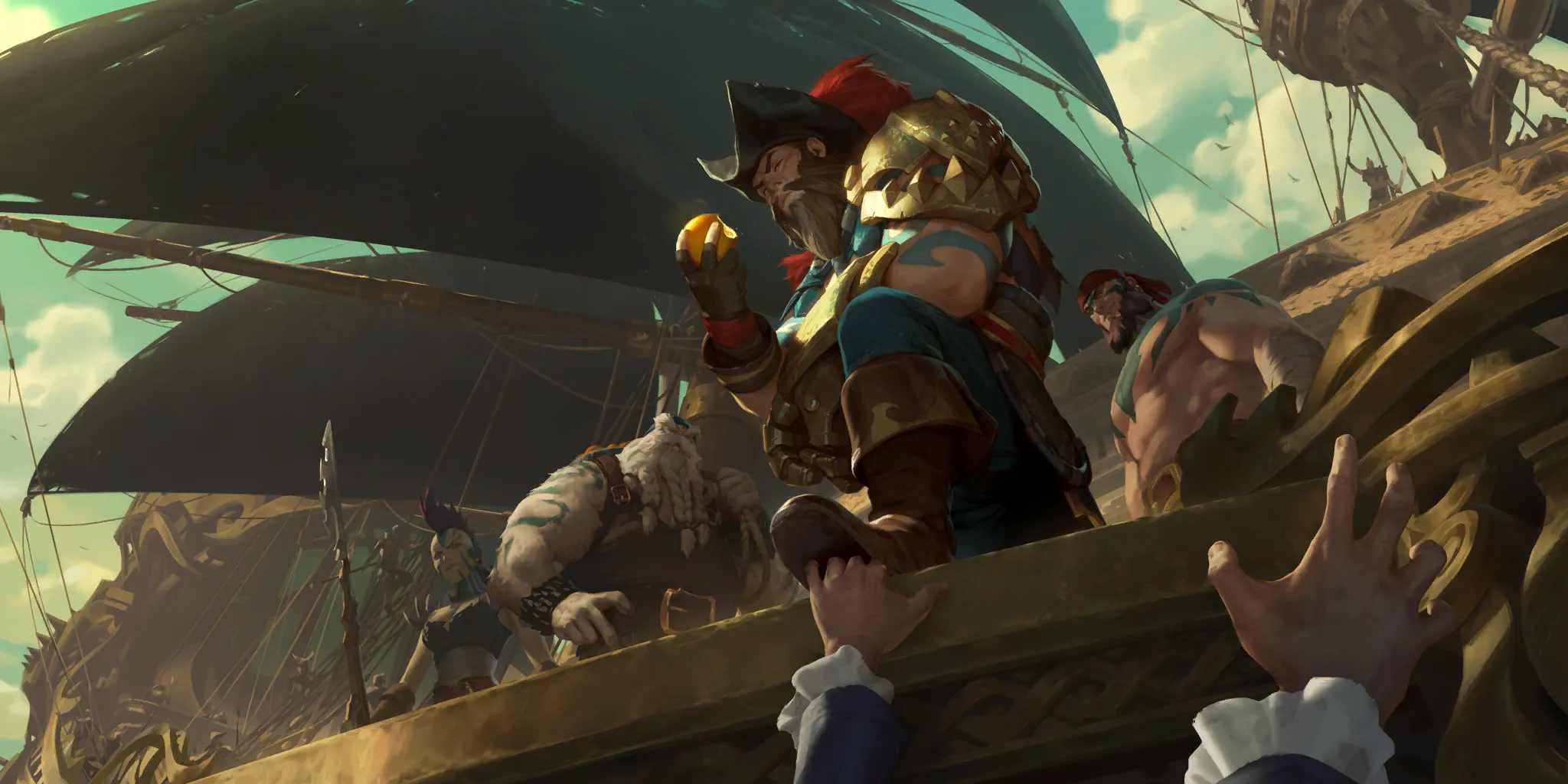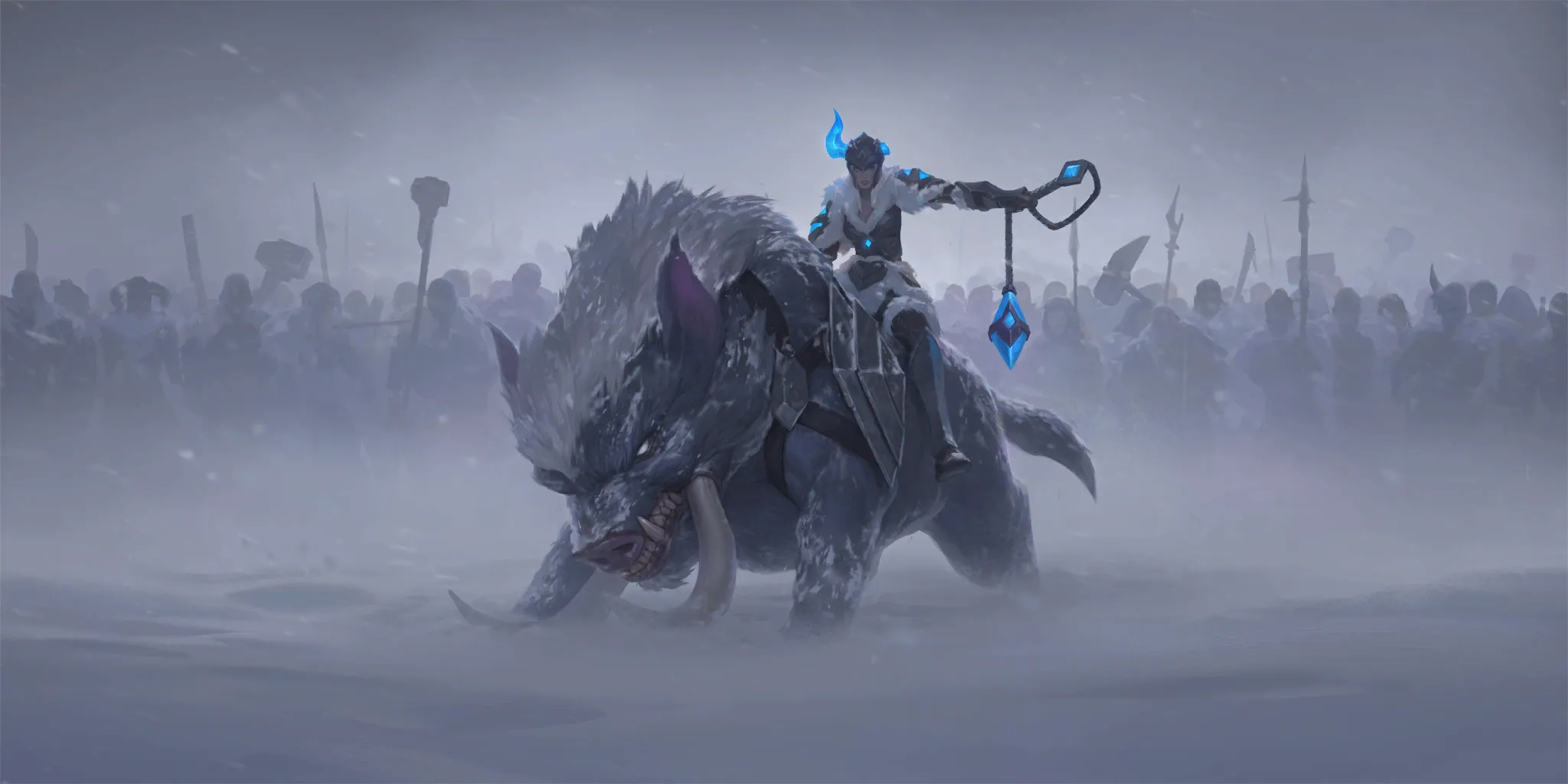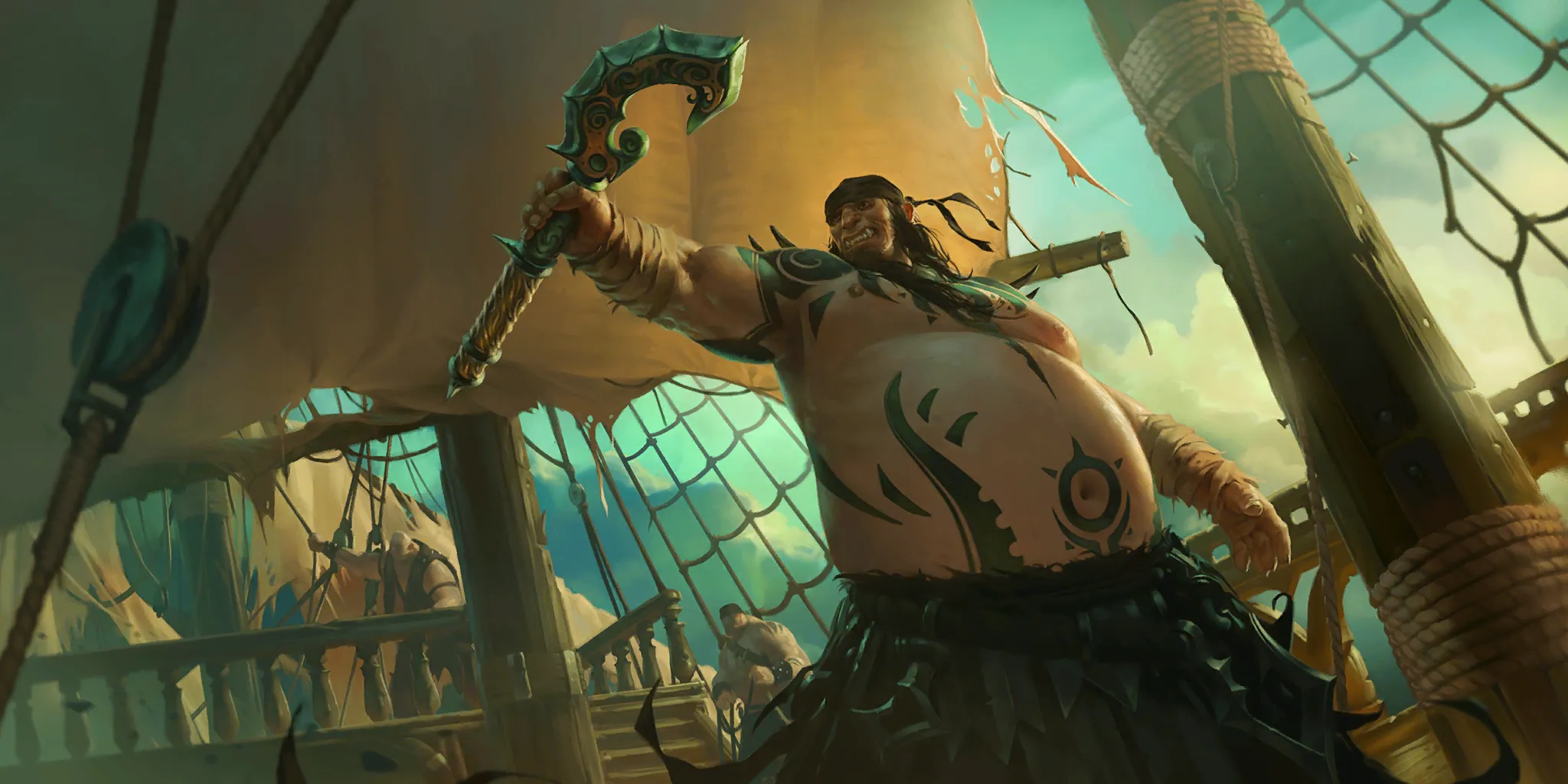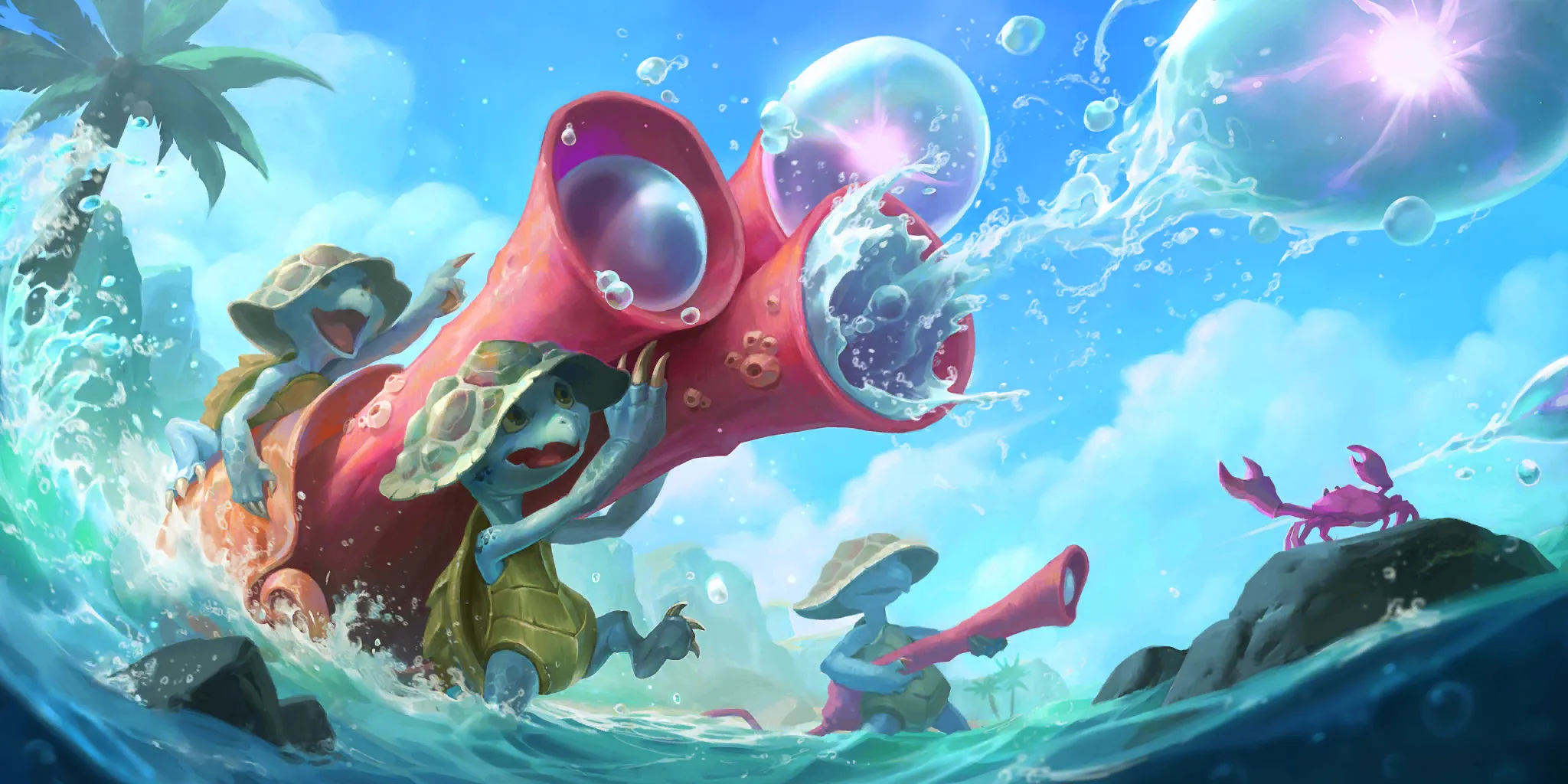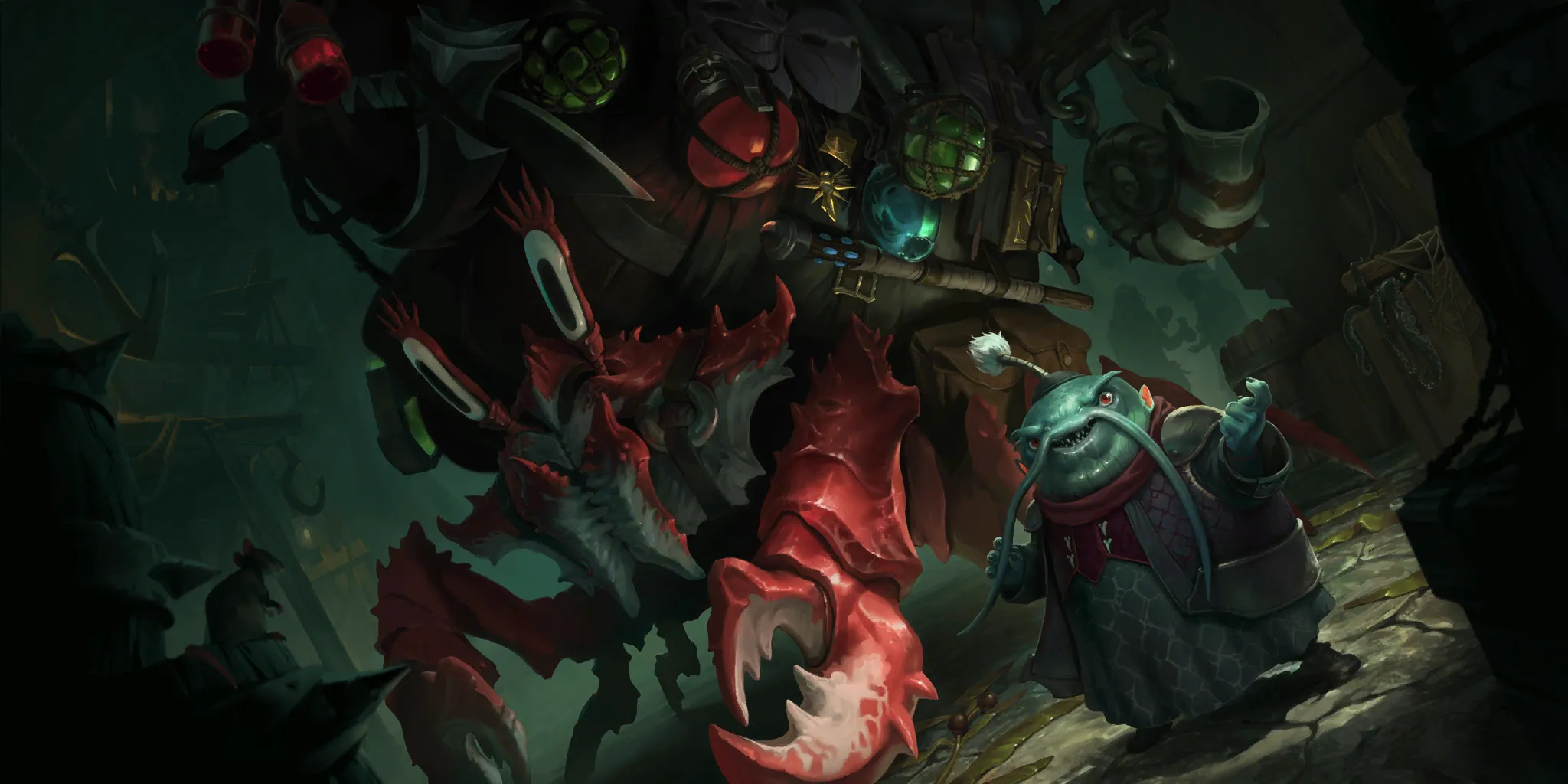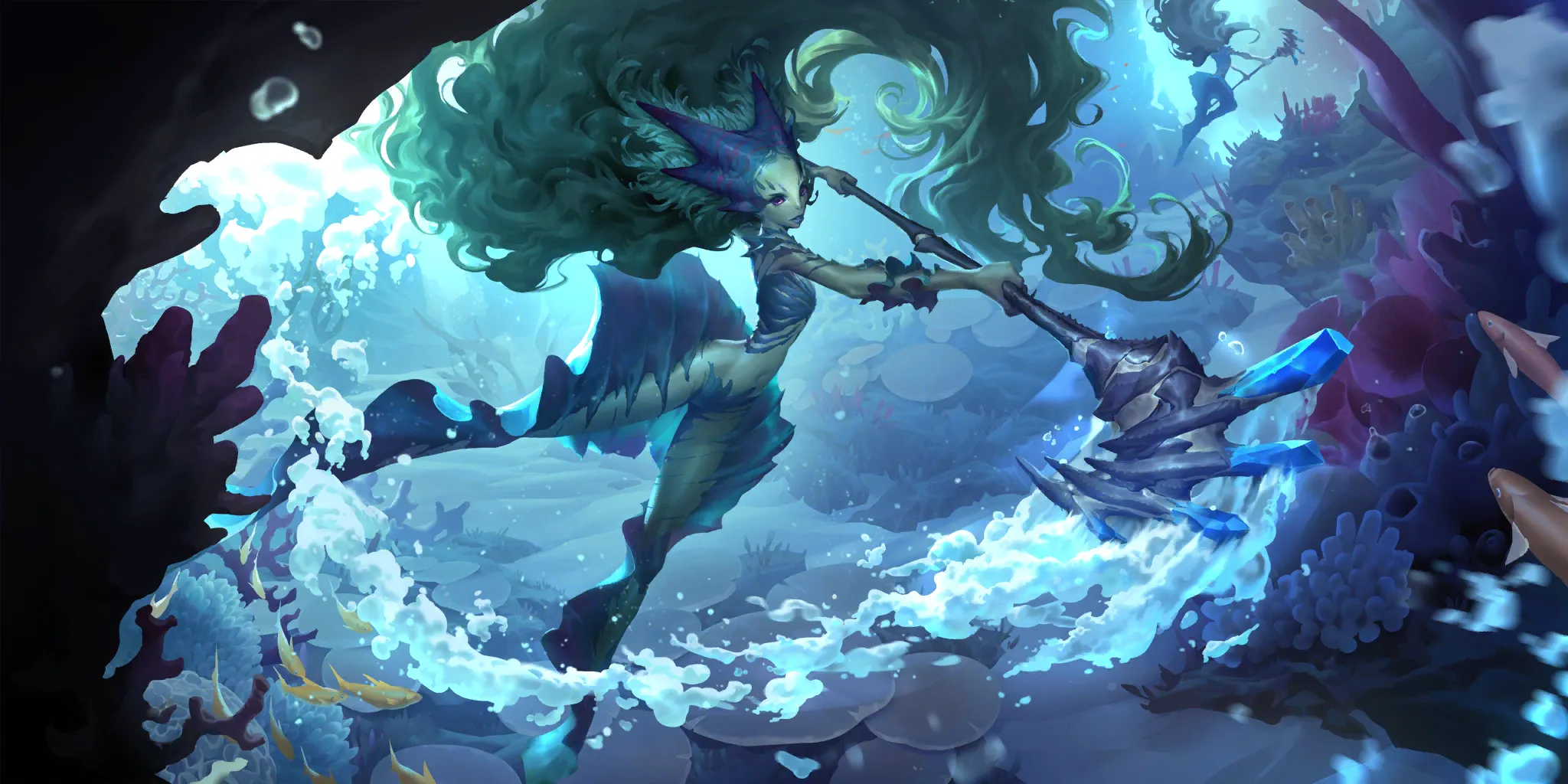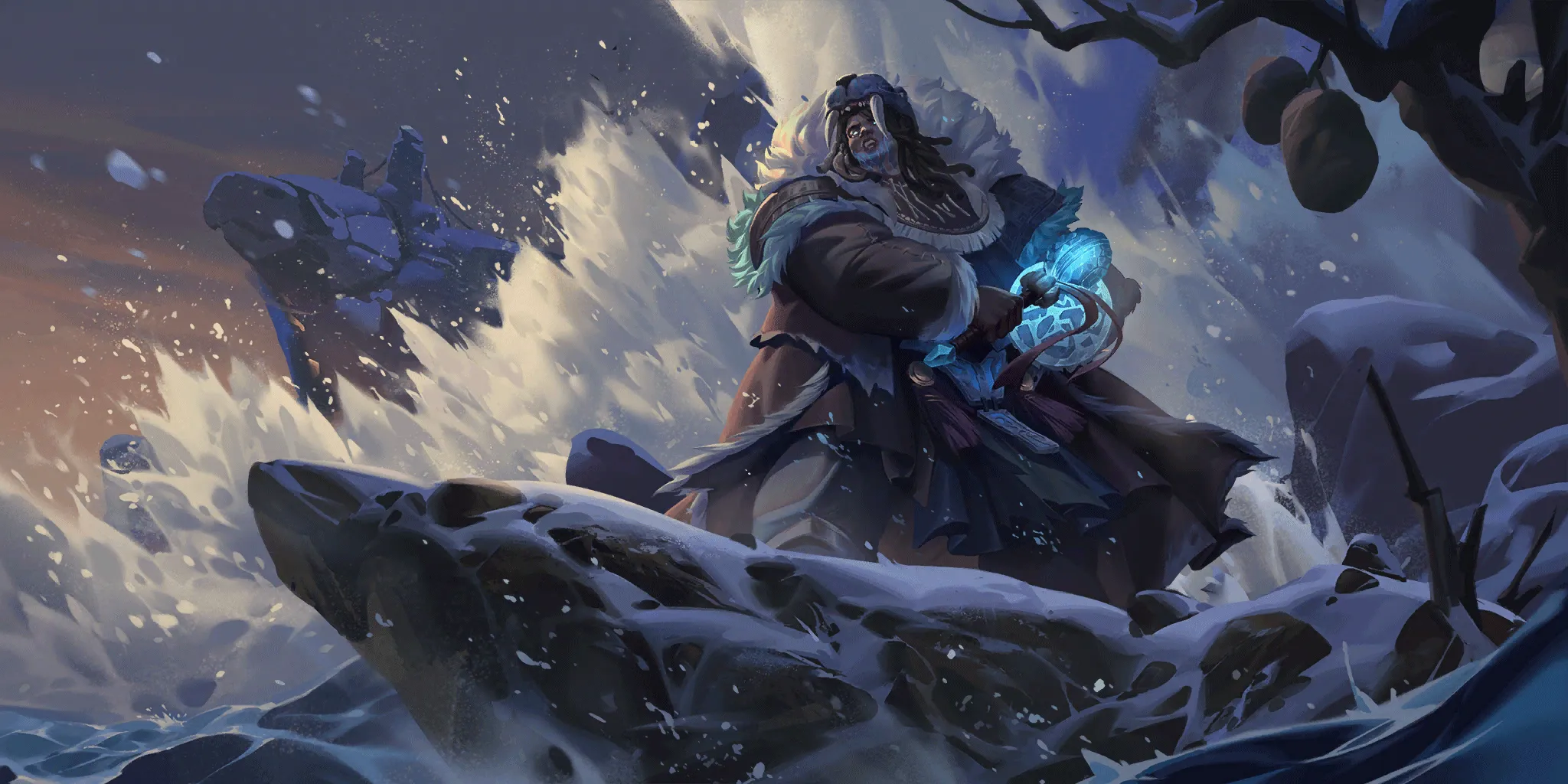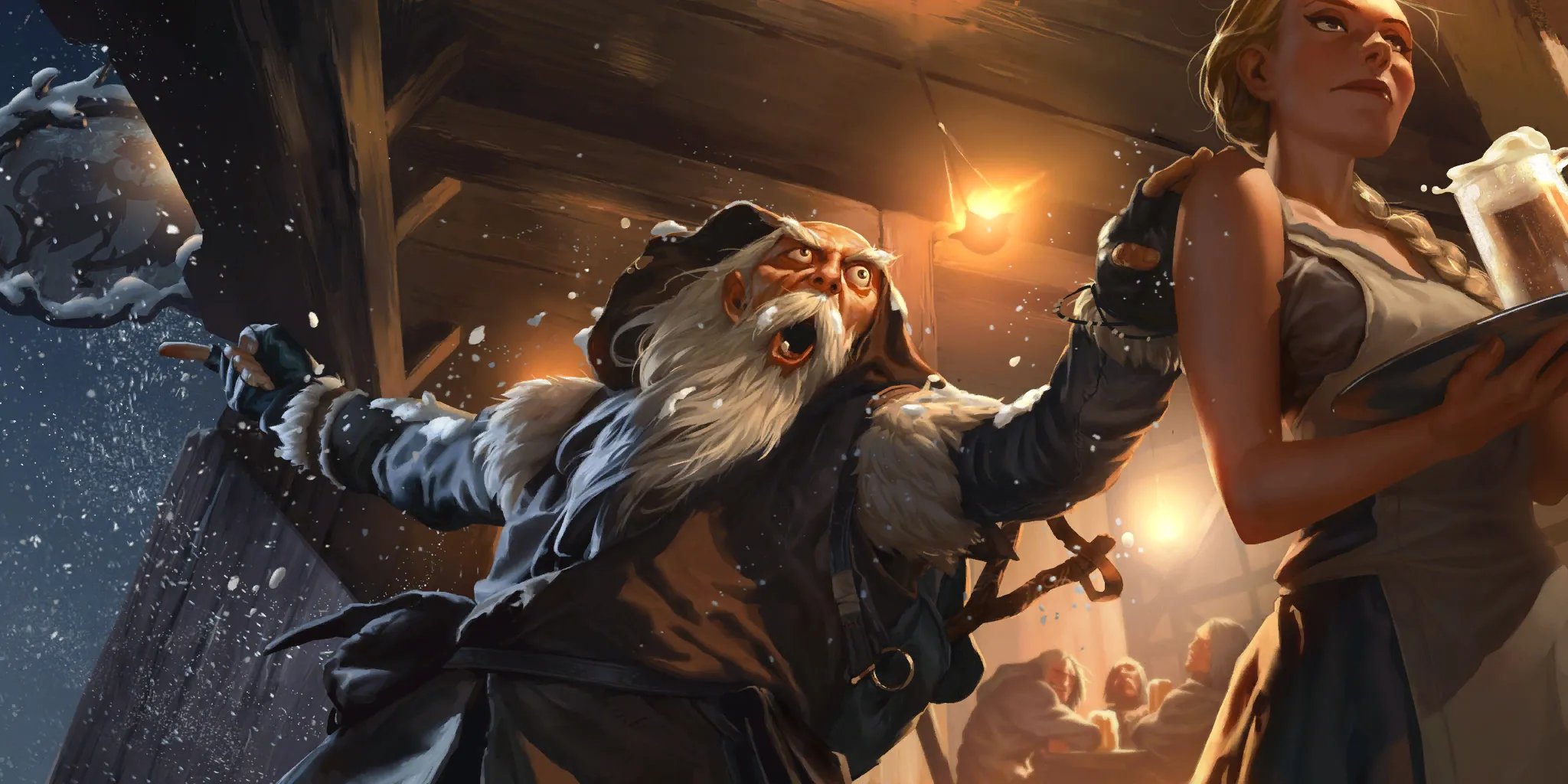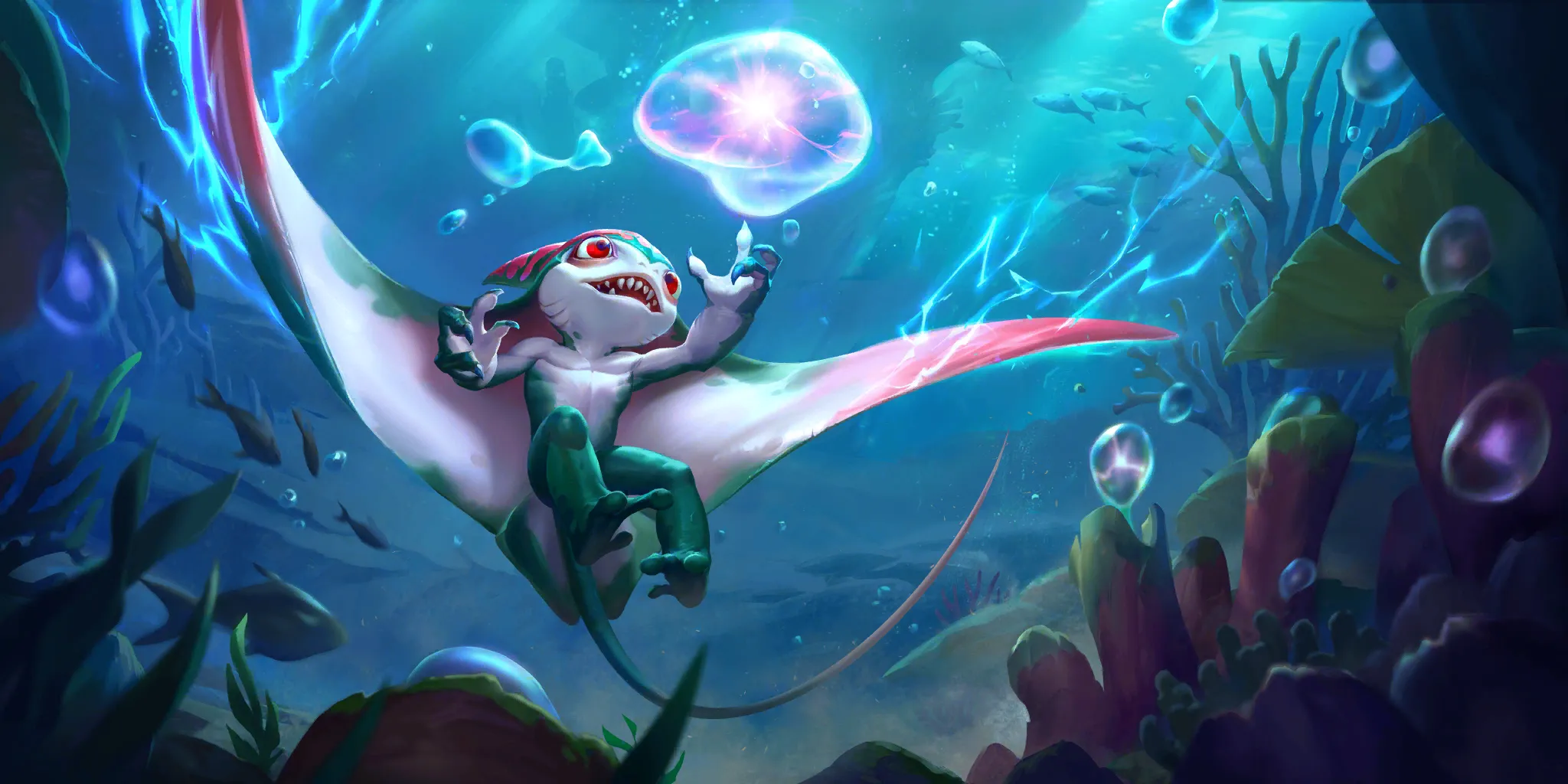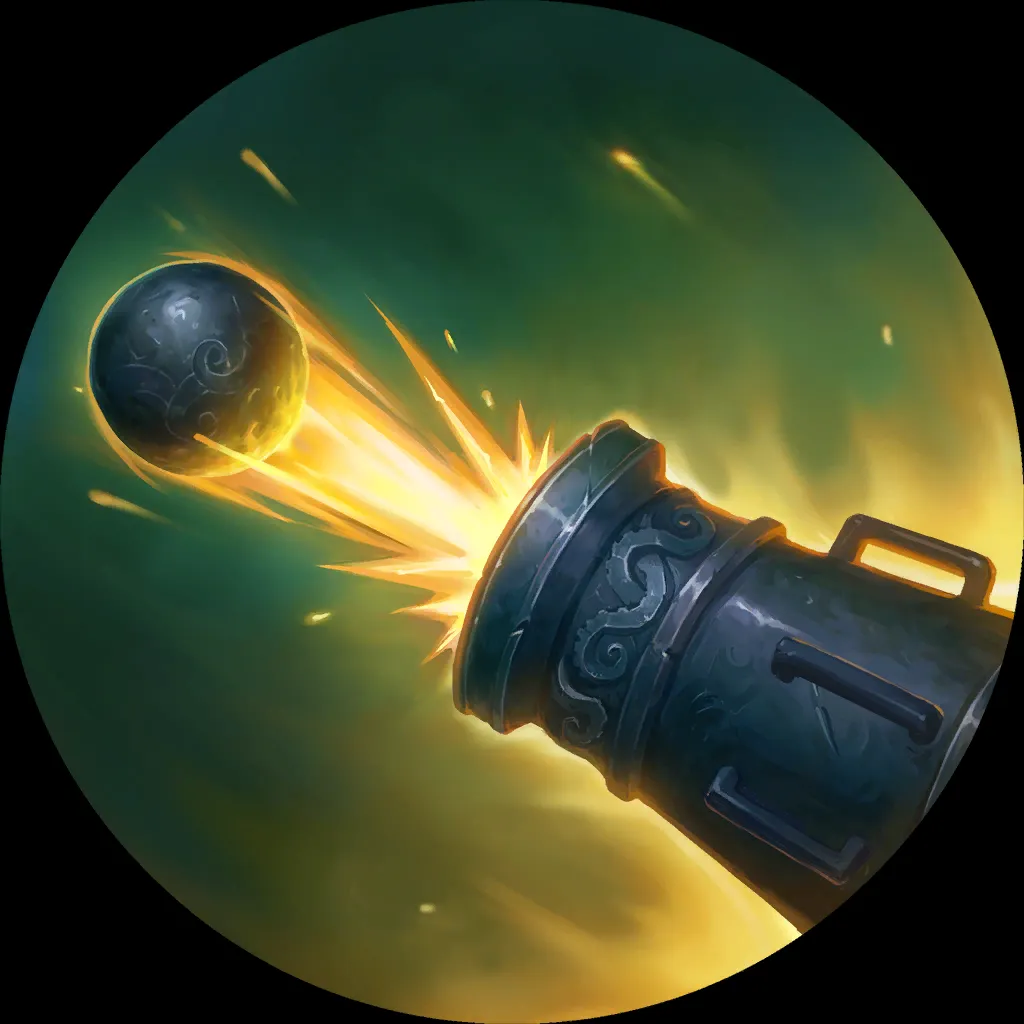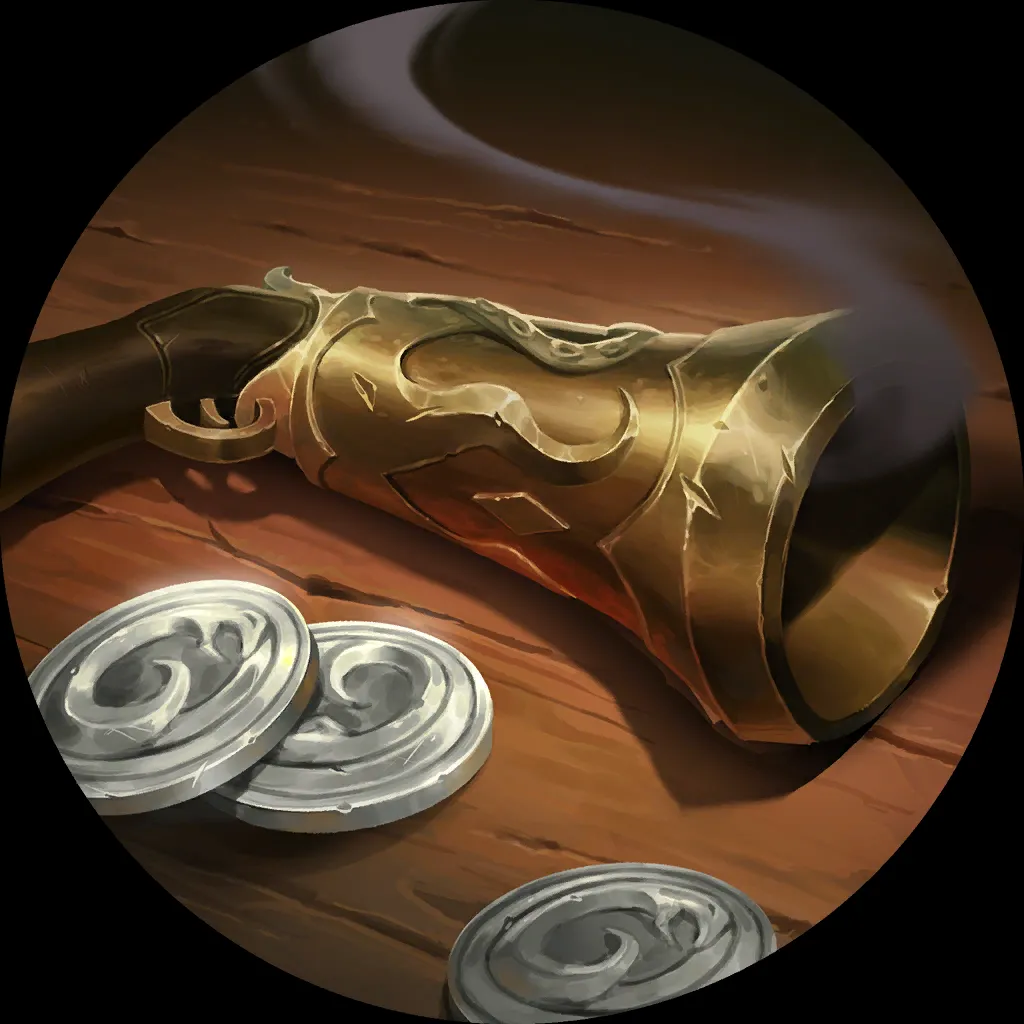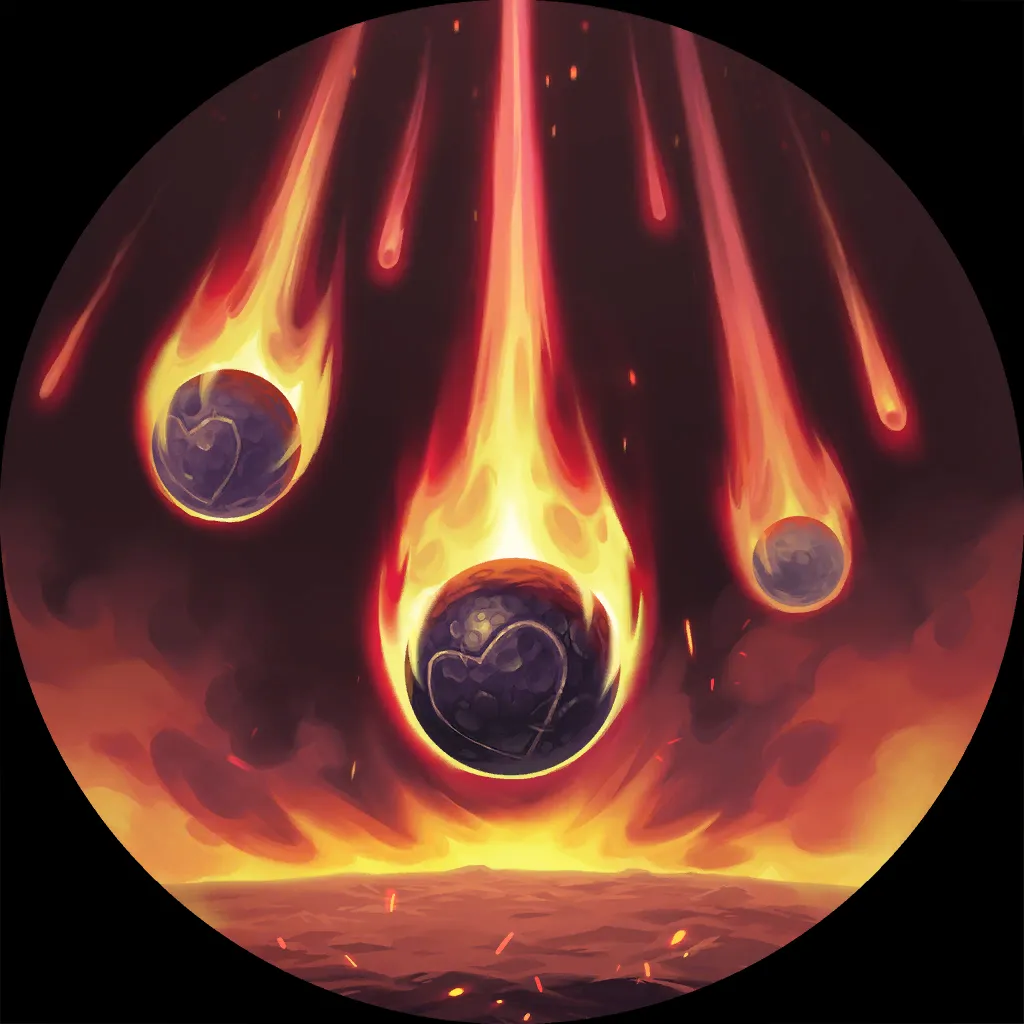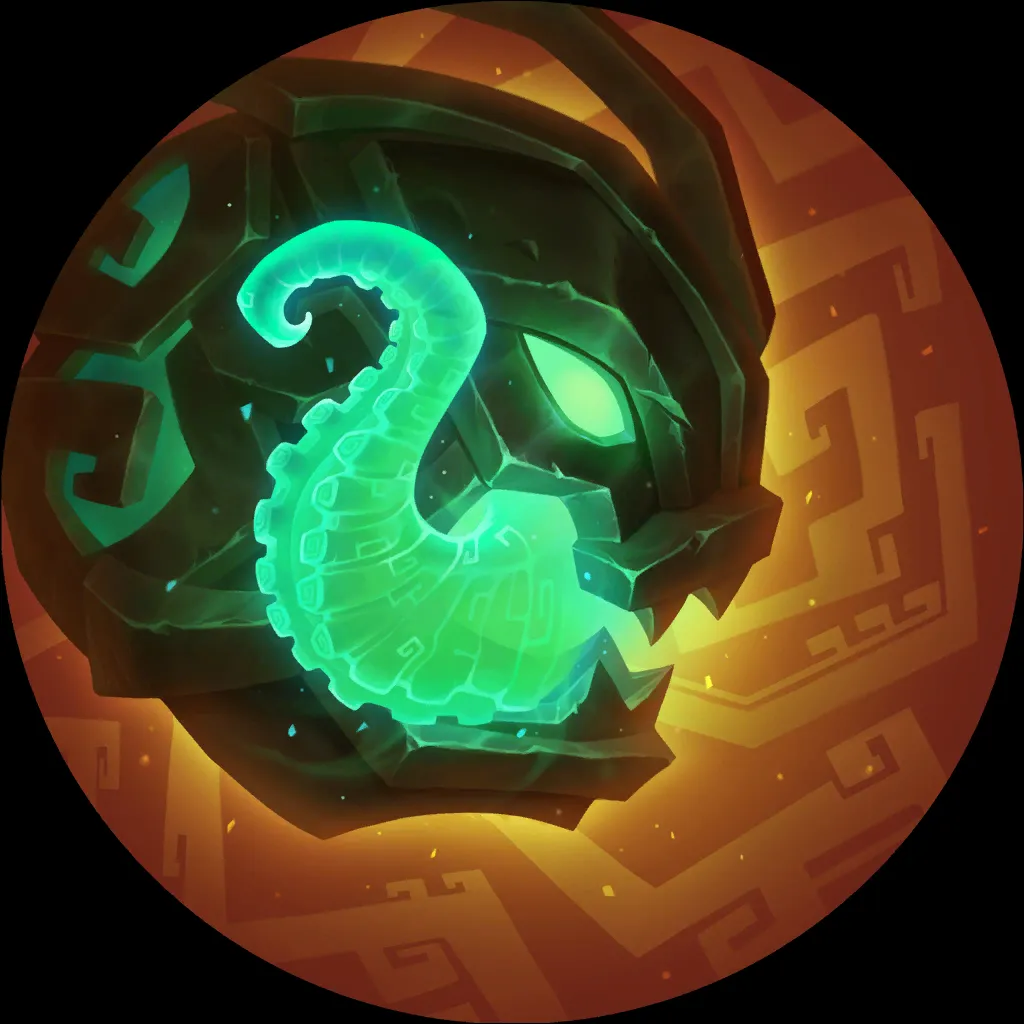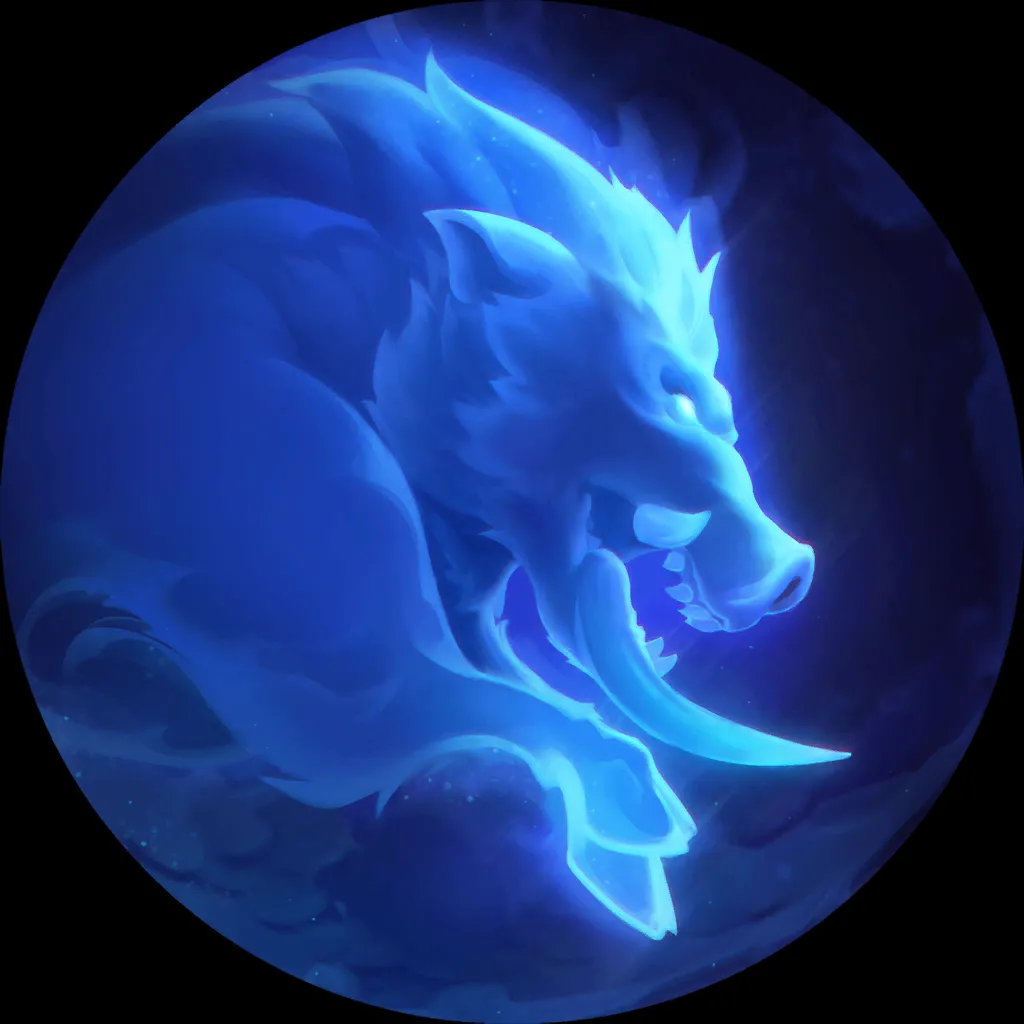 Feel The Rush 
5
10
13
12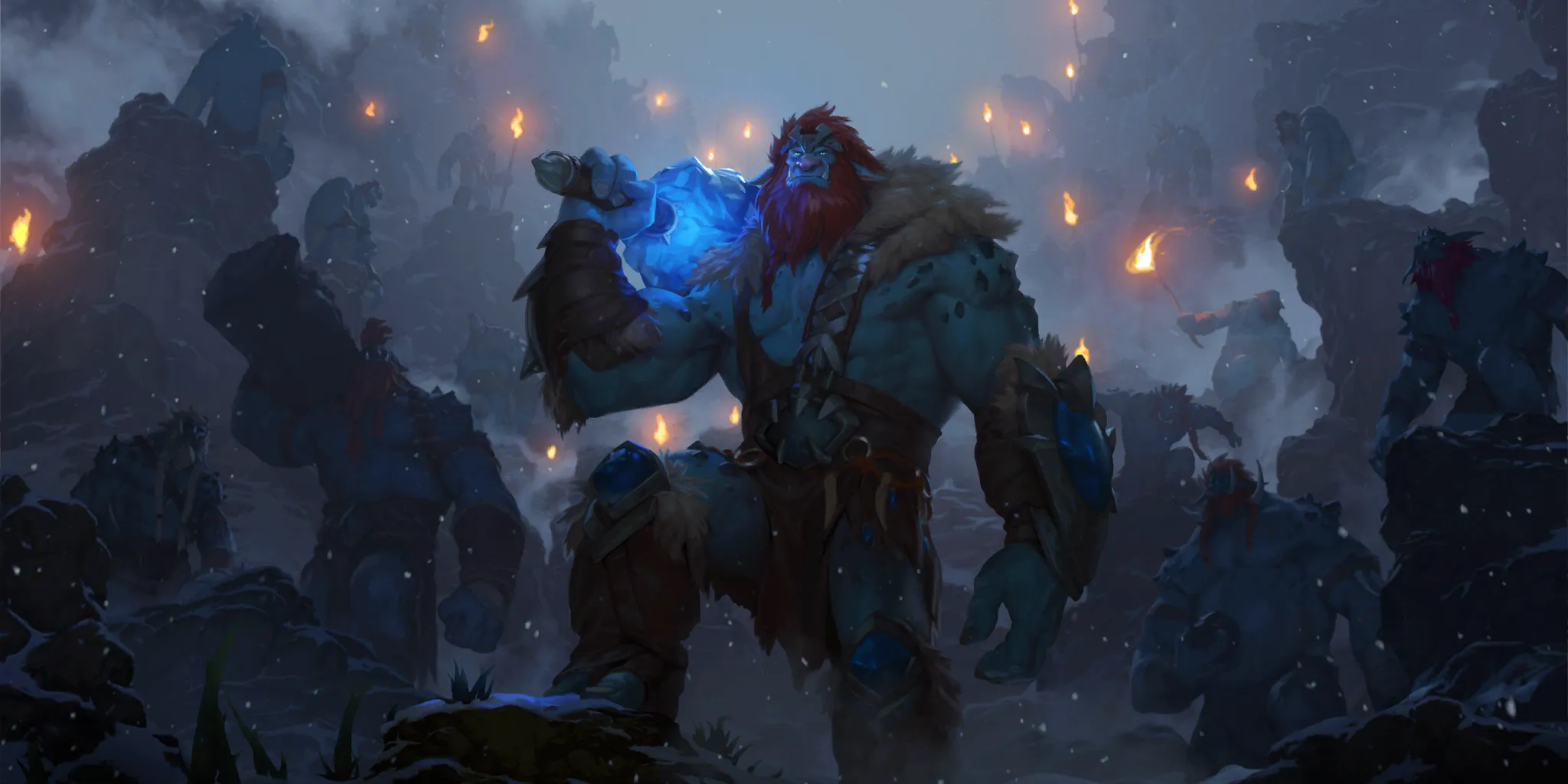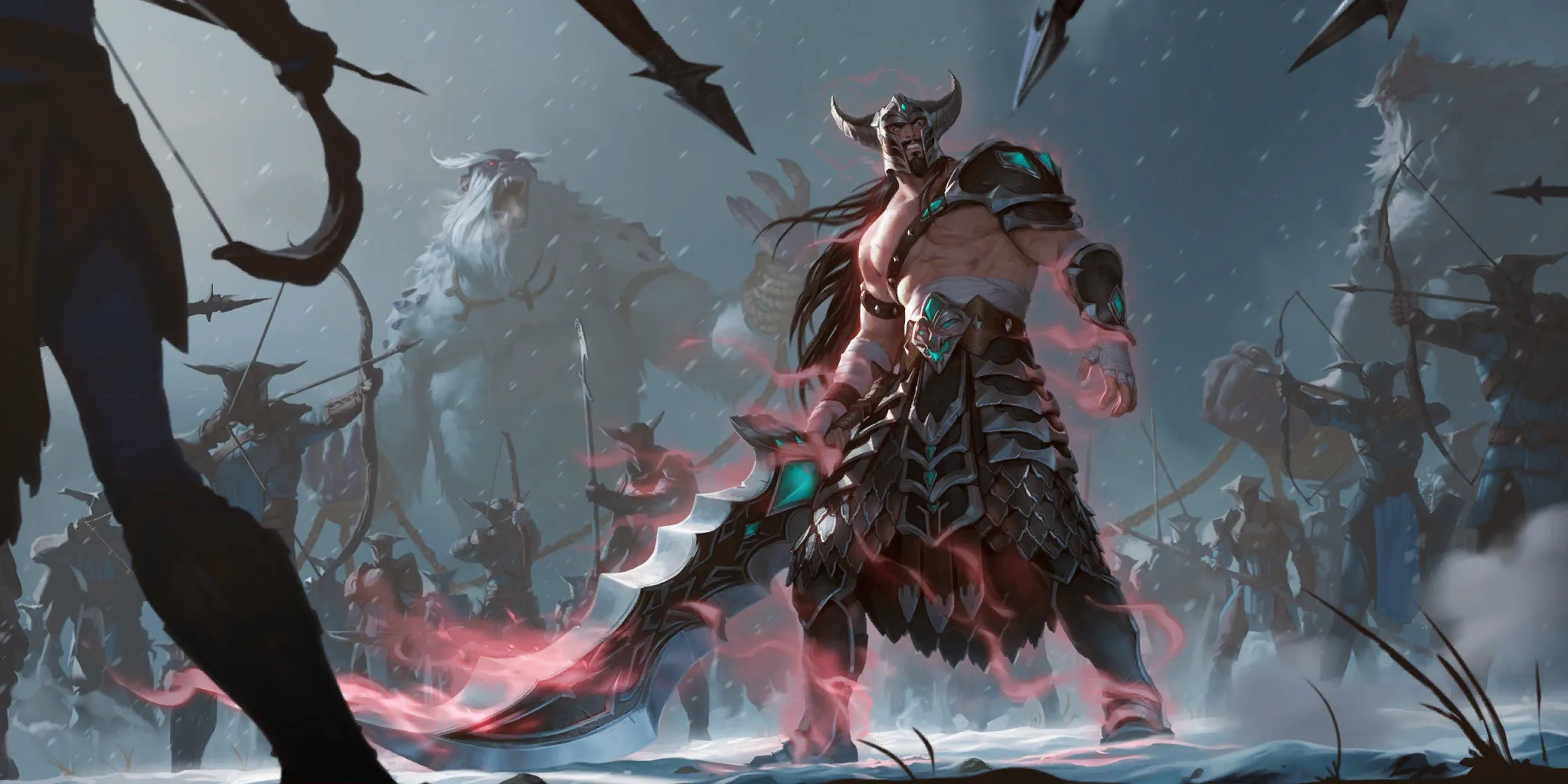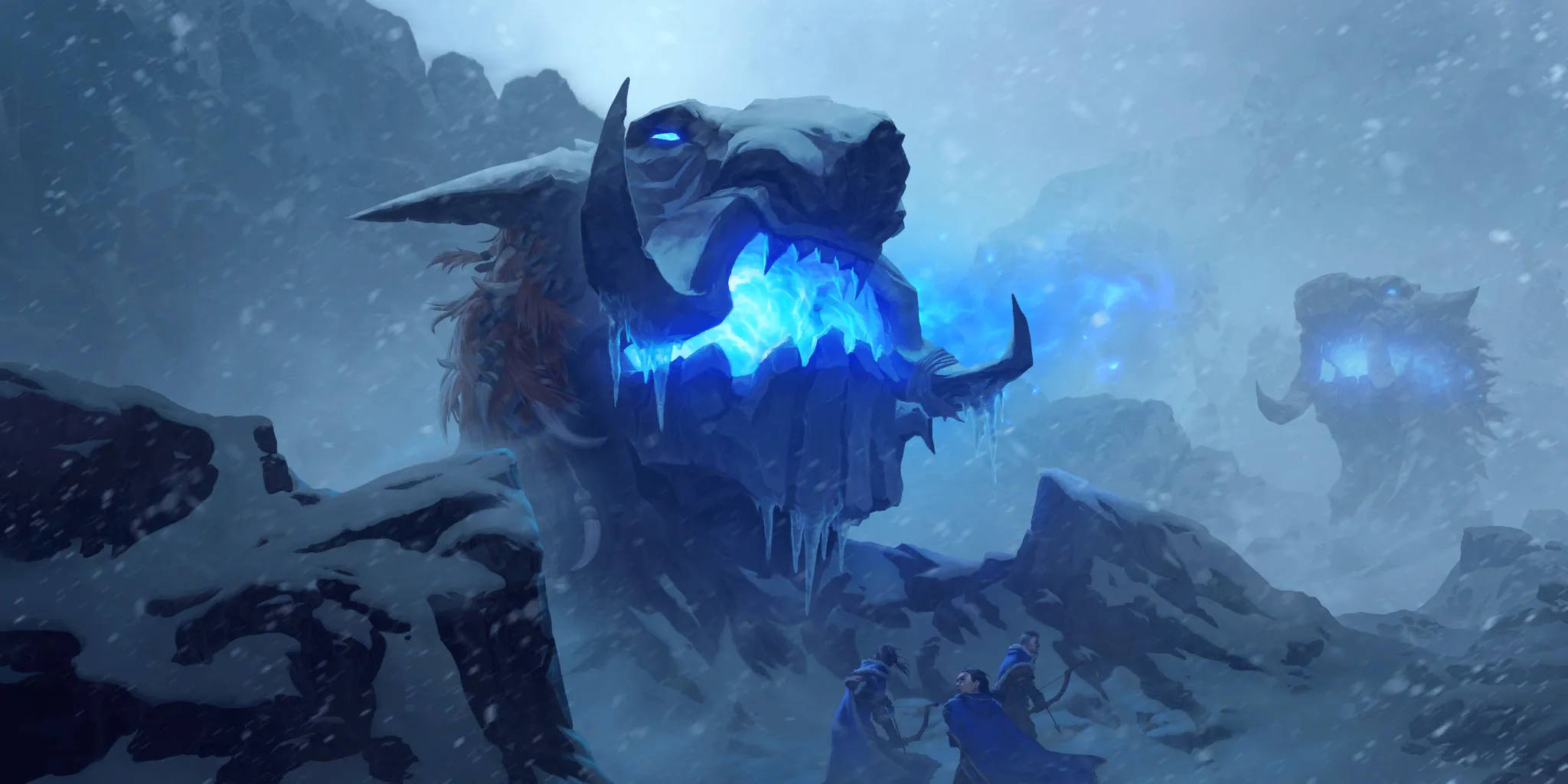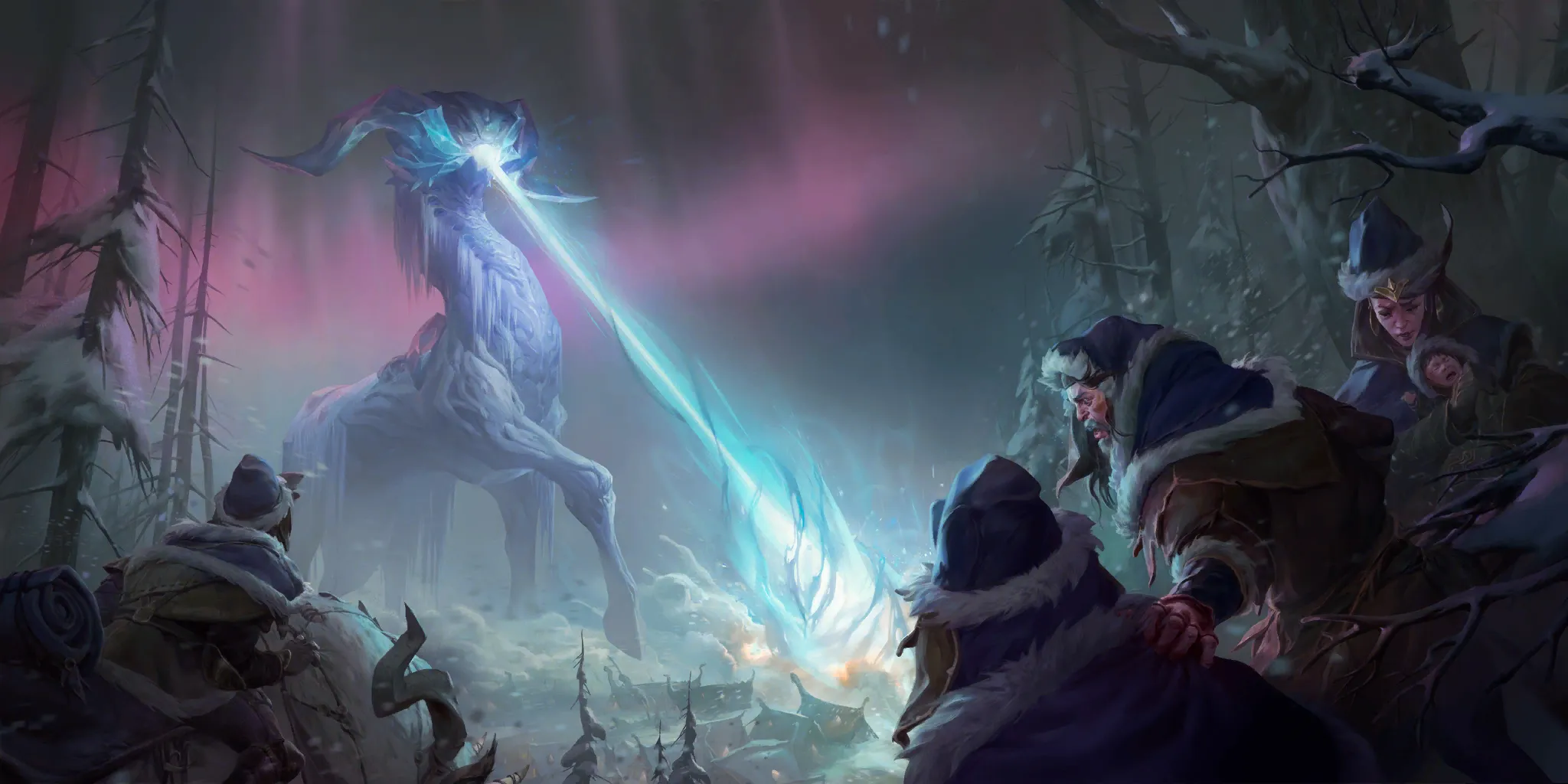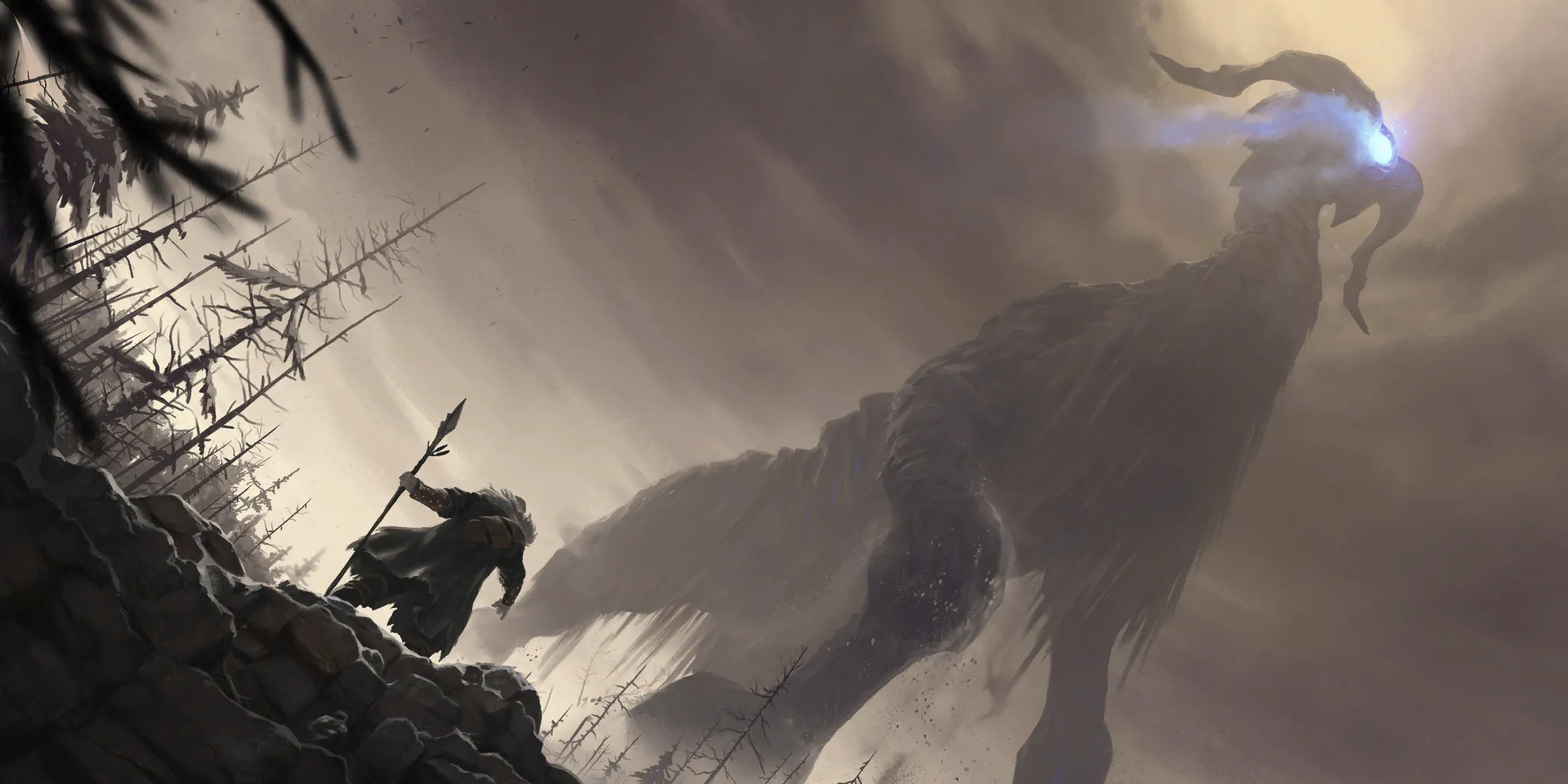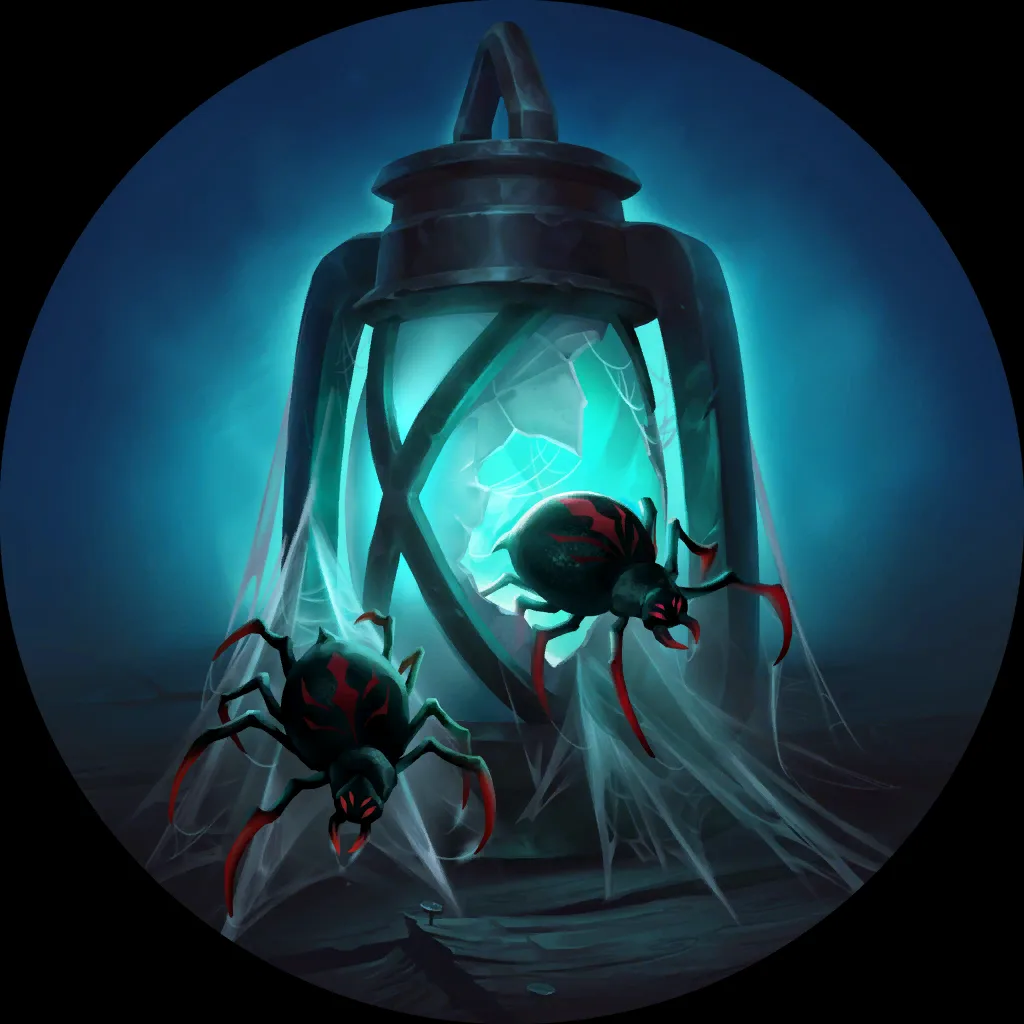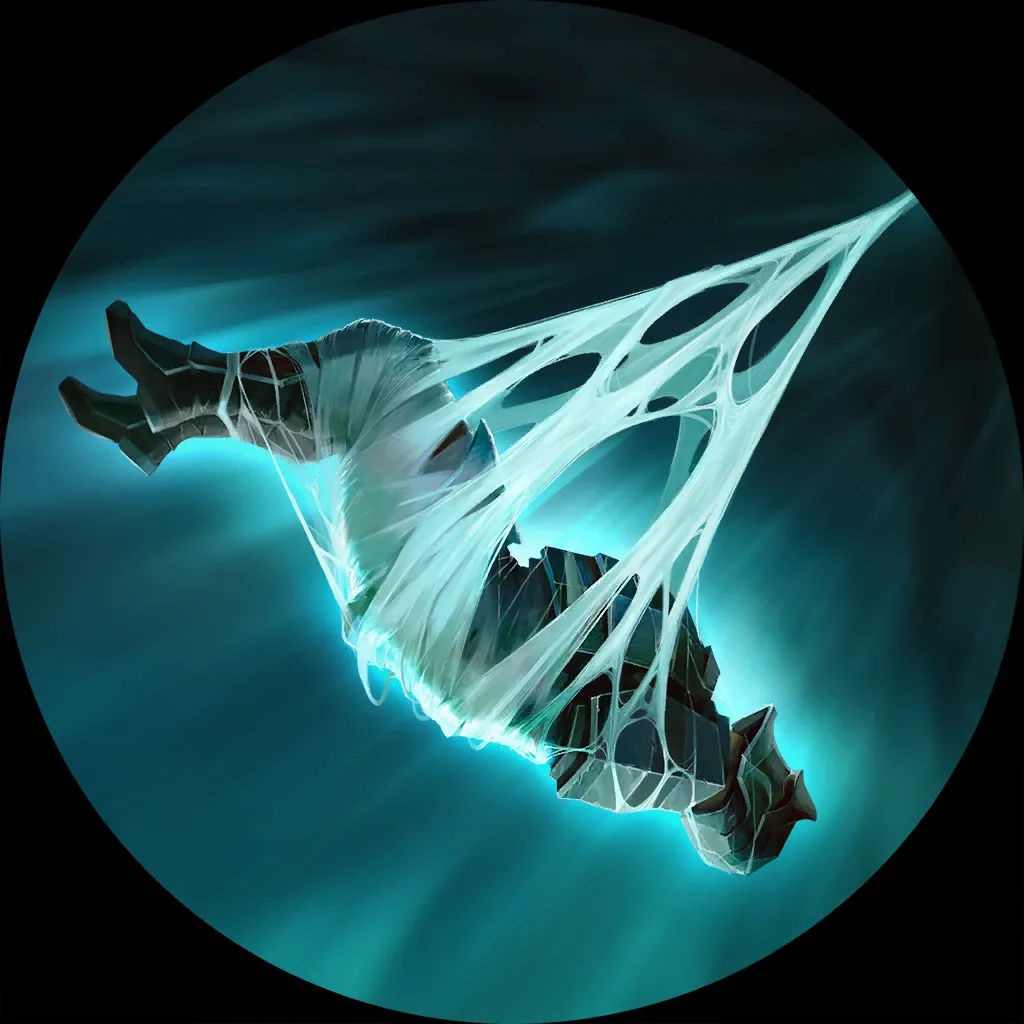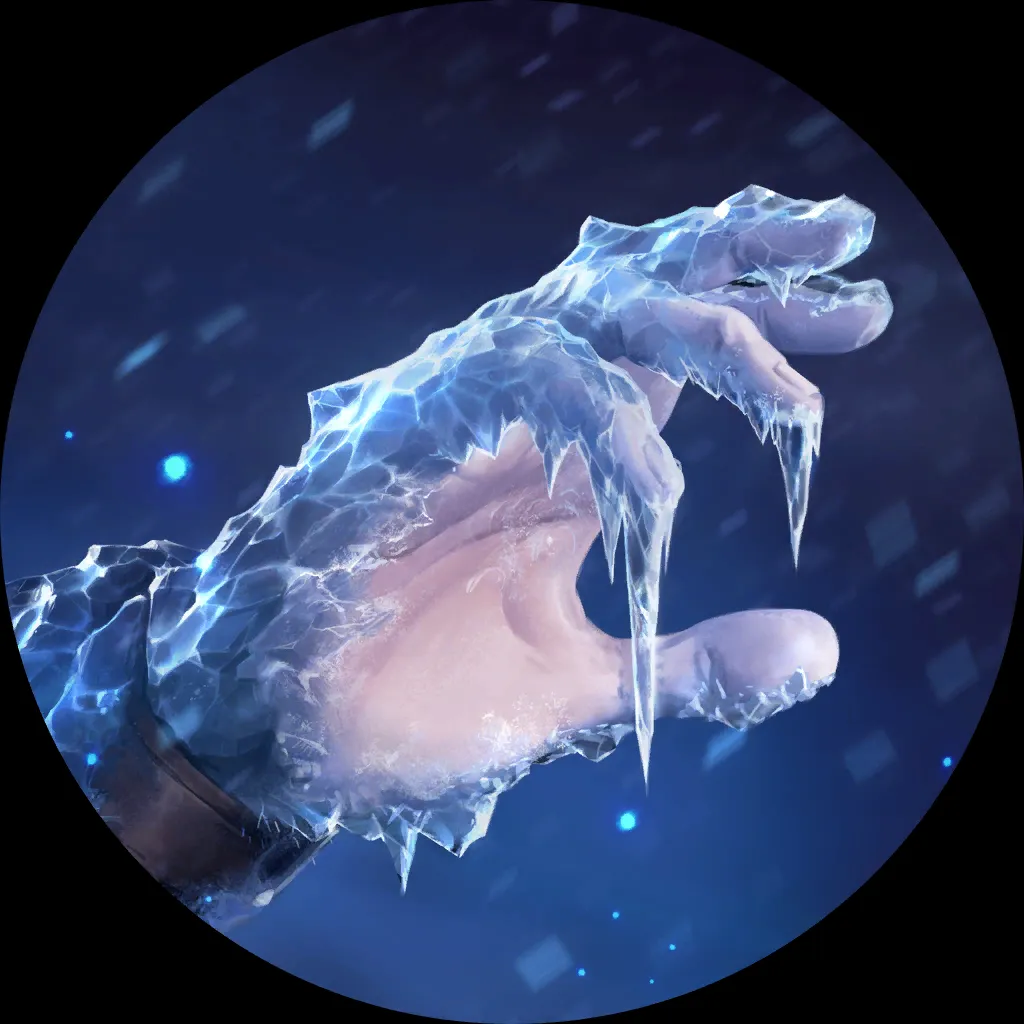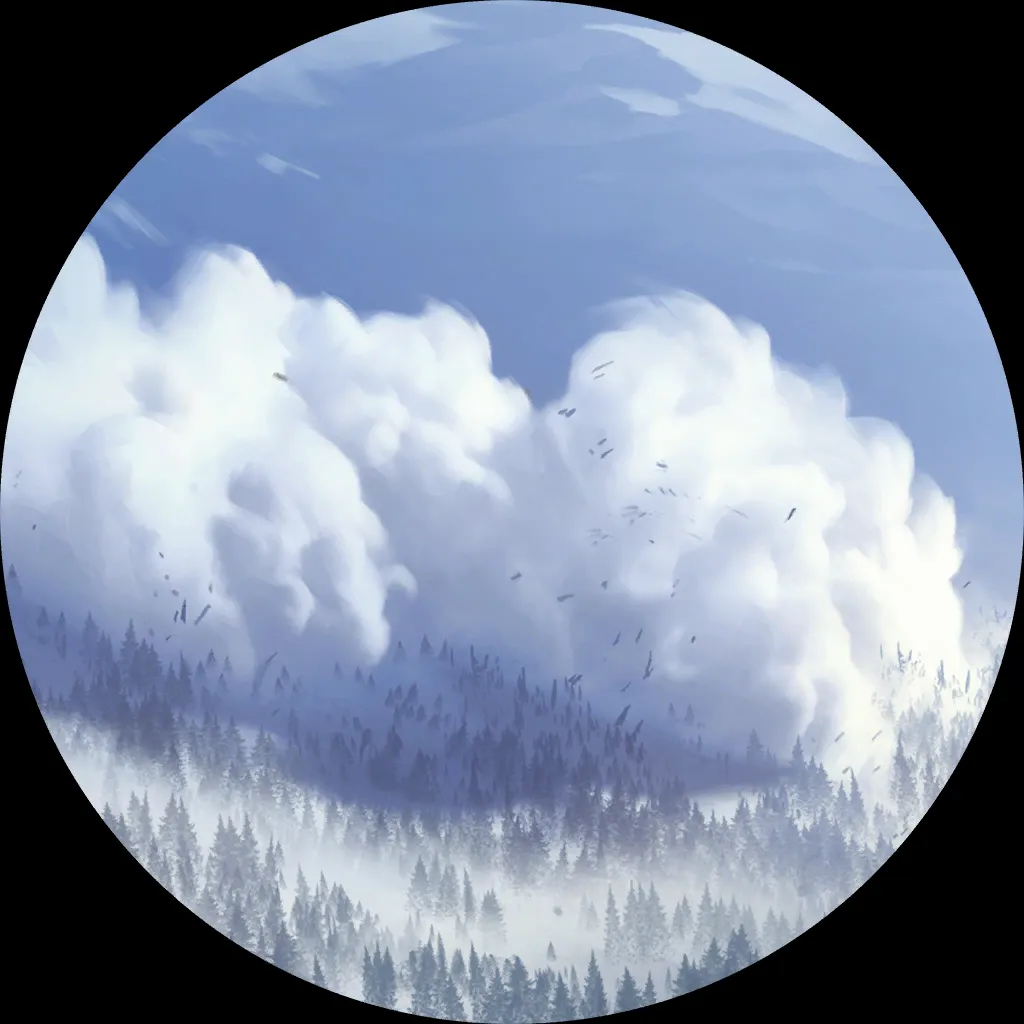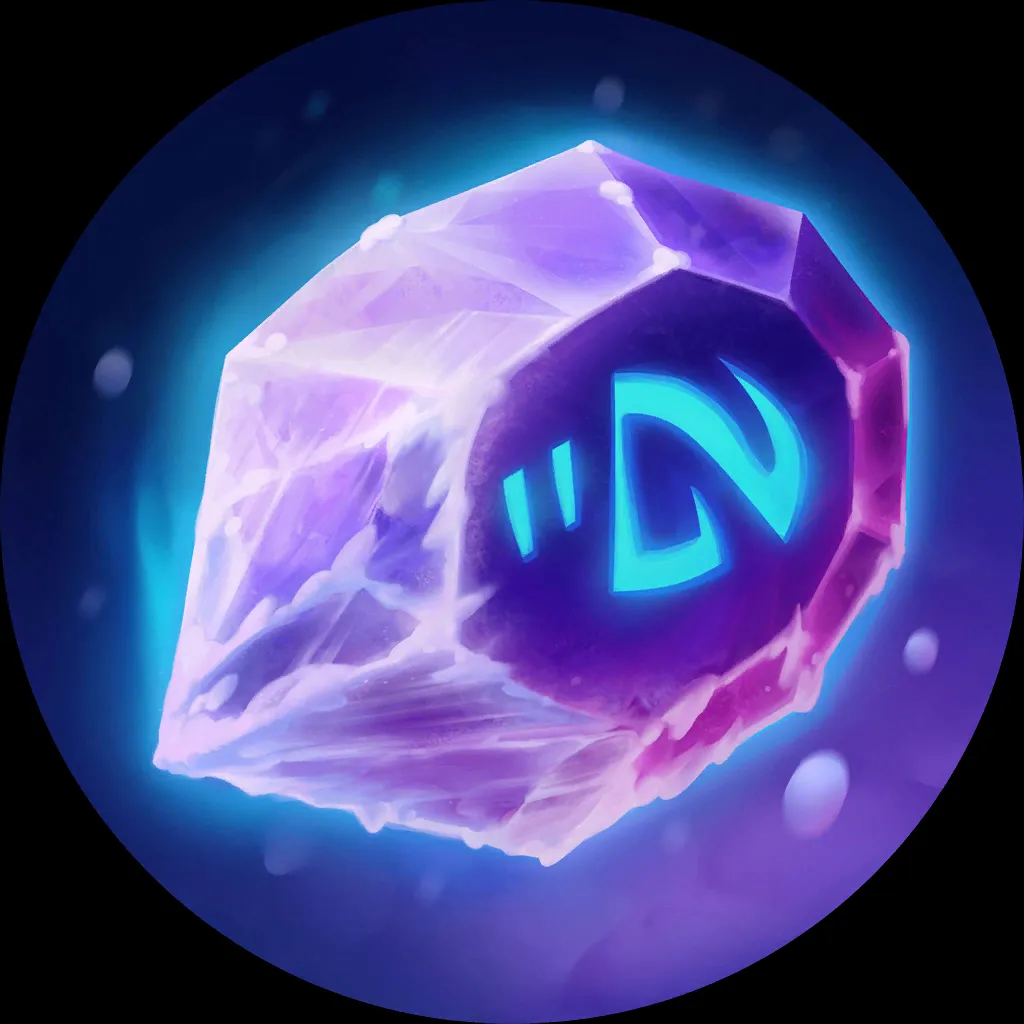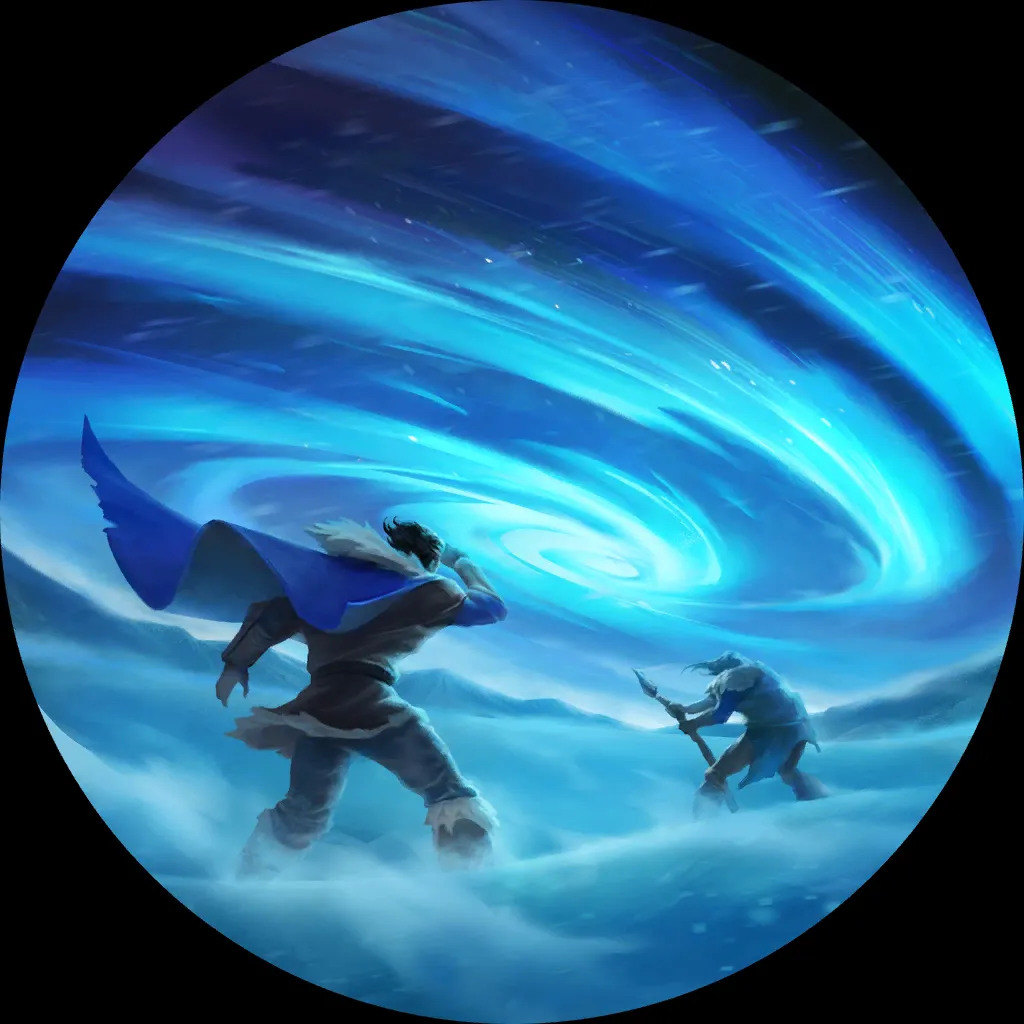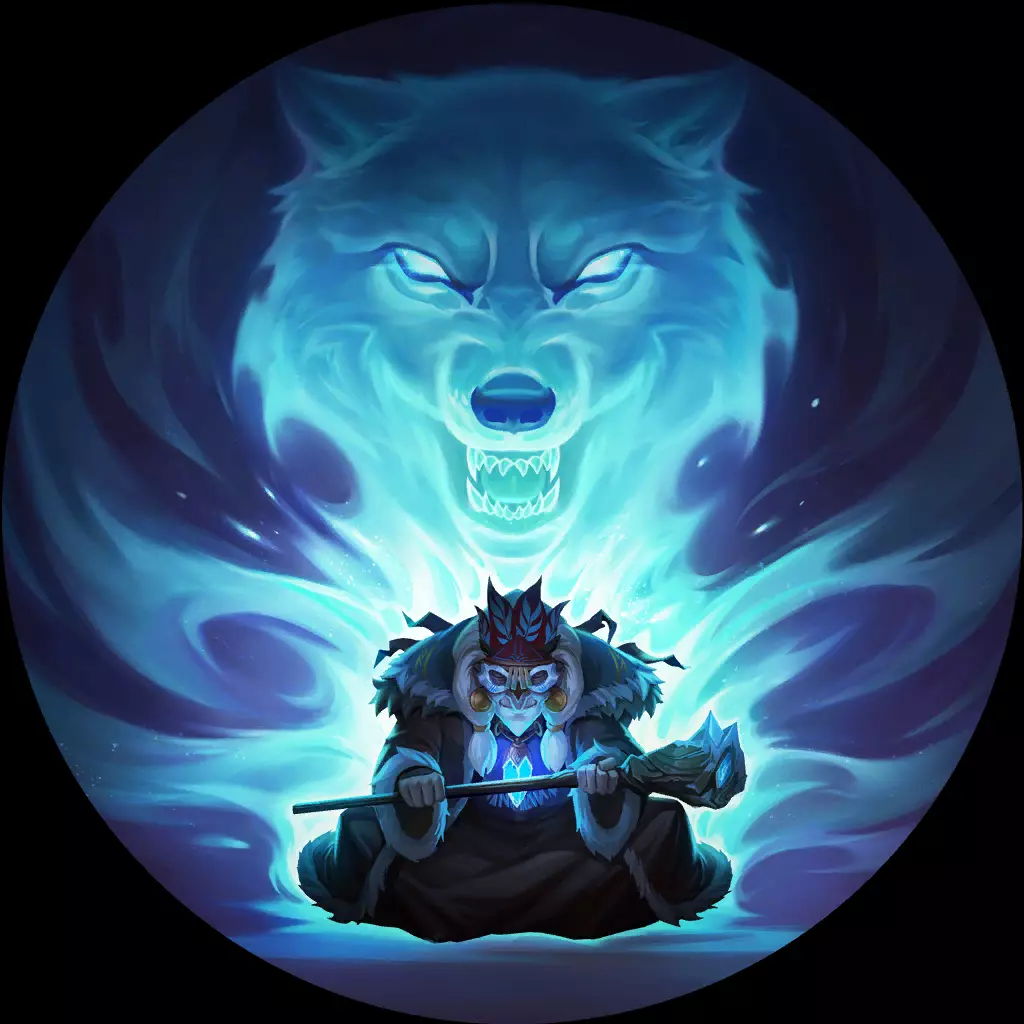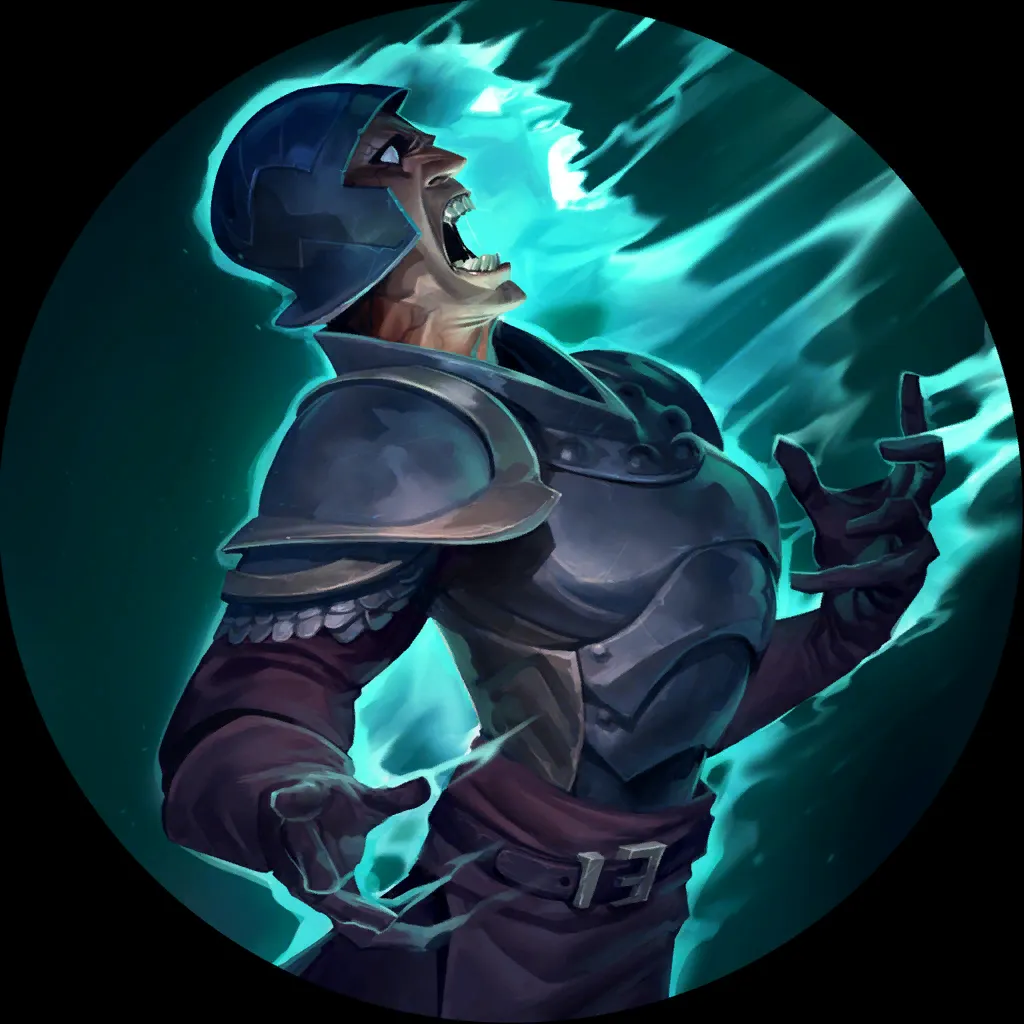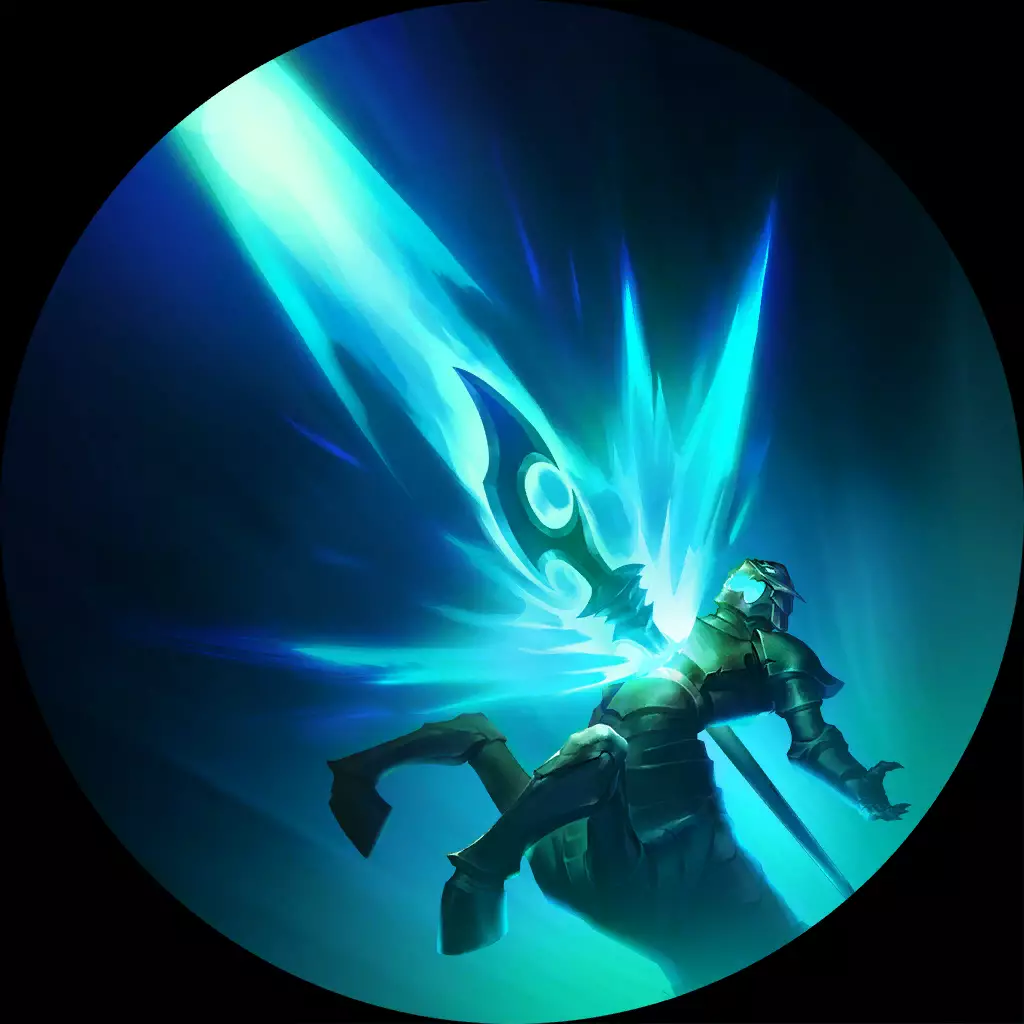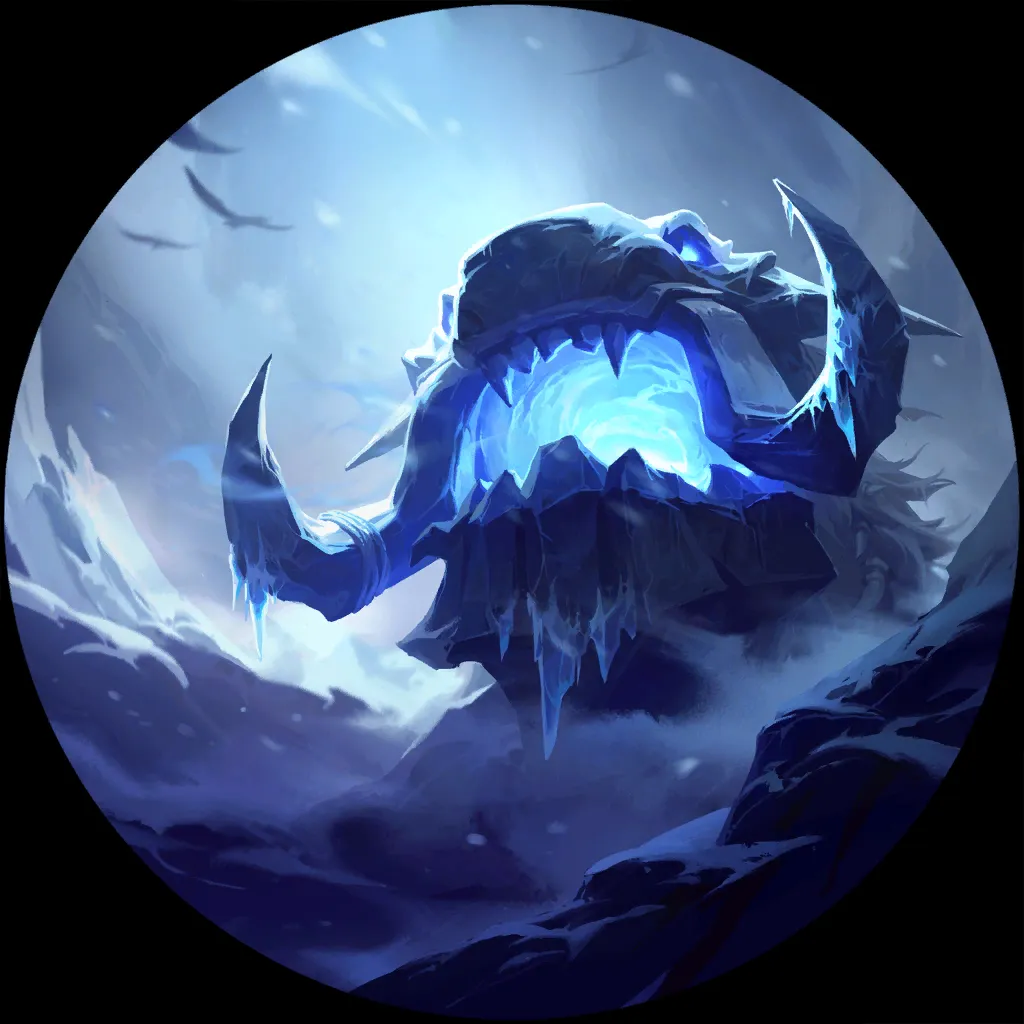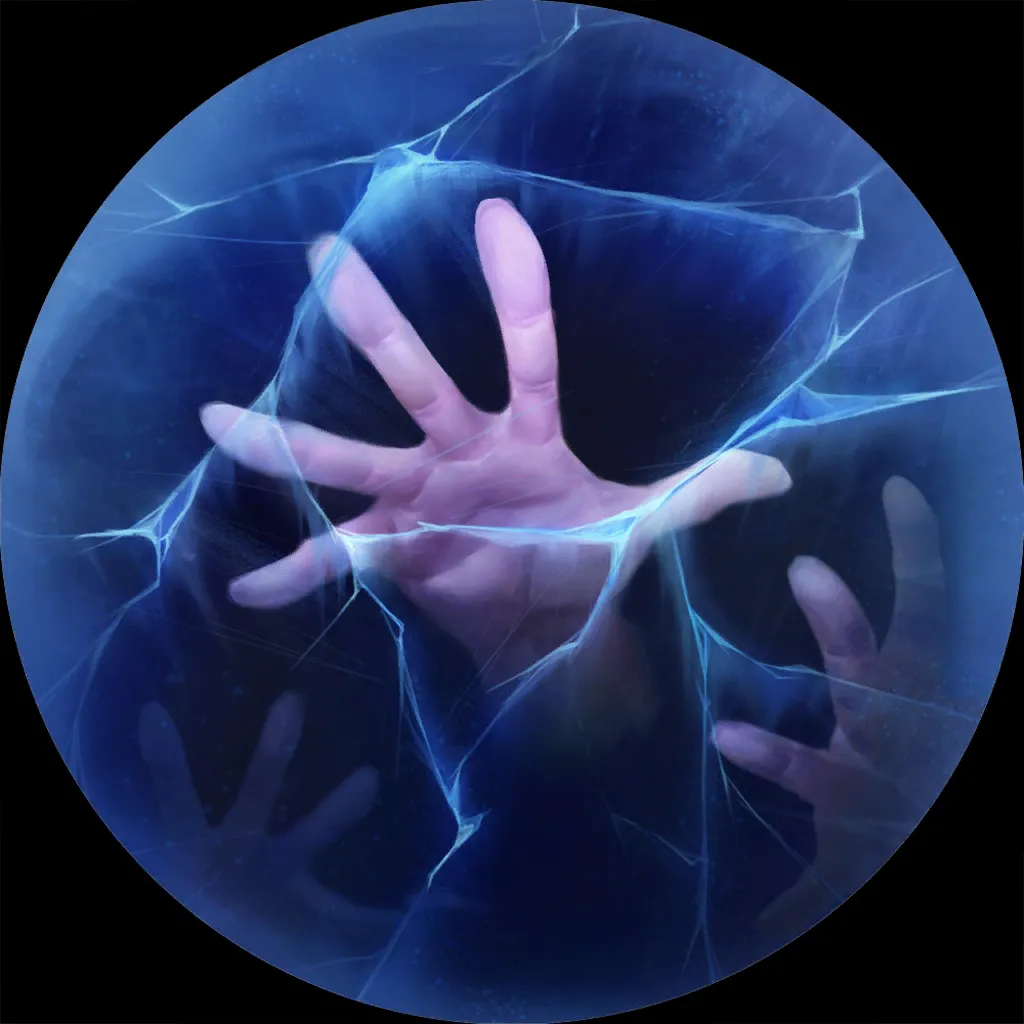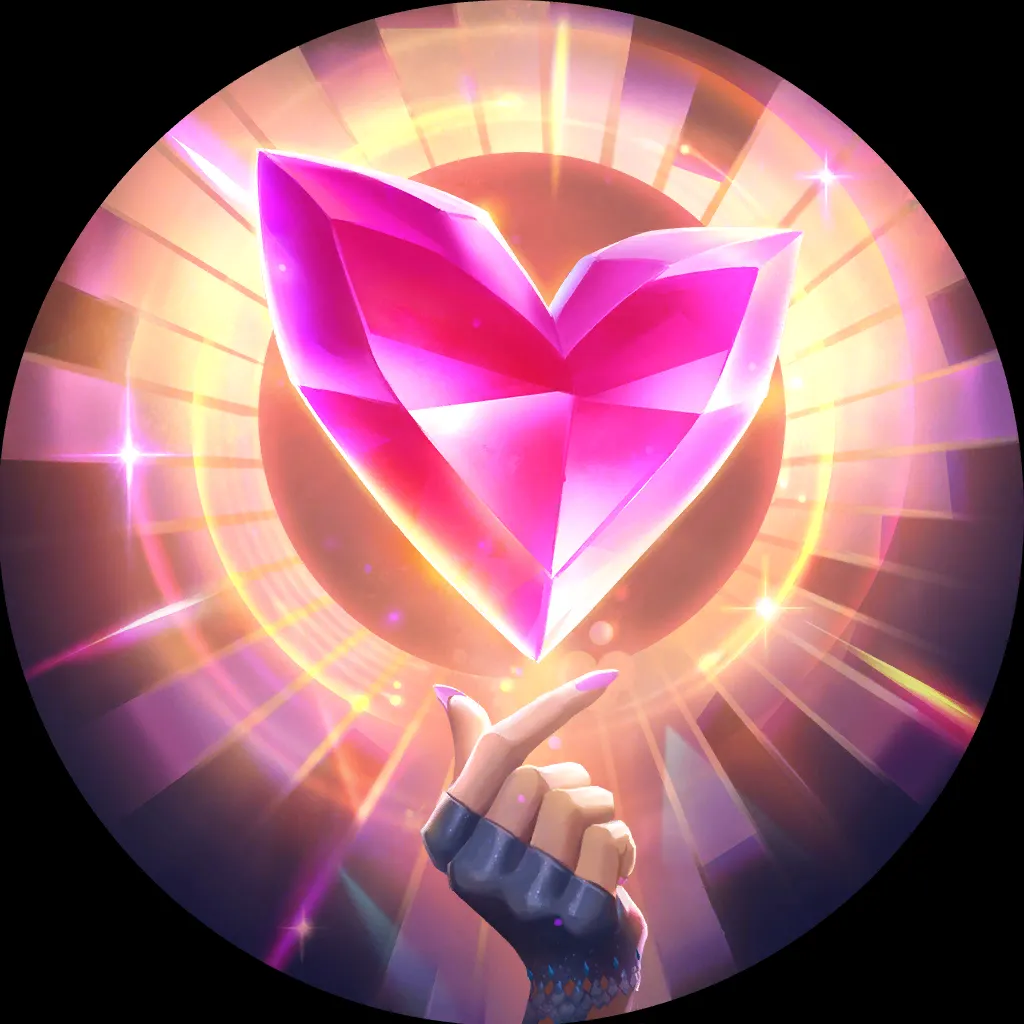 While a bit less proven than the Standard lineup, I would not underestimate what these three decks can pull off together. Their matchup tables look very interesting because, similarly to the Standard lineup, they don't have too many bad matchups, and are even into a lot of the field. 
Out of the meta-relevant decks, this lineup will have a really great time when running into Norra Veigar, Aatrox Vayne, Ziggs Taliyah or Swain Twisted Fate, with at least two of our decks being favorable into each of these opponents. In other words, while we don't have as many clearly favorable matchups into the top dogs (when compared to the Standard lineup), we are still favored into some of the potentially very popular meta counters.
And what we lose on positive matchups, we gain on not having a lot of negative matchups. Feel The Rush and Varus decks would be the only concern, and the main ban target if playing this lineup.
Aside from that, everything else feels even: Katarina Gwen, Lulu Jinx, Aatrox Kayn, Gangplank Sejuani, Katarina Leona, and Ekko Jinx. So I wouldn't ban any of these and just plan to out-skill them. Better players always draw better, after all!
My last piece of warning with this lineup is the risk of running into a triple Shurima lineup – a lineup that's hard-focused on countering your Feel The Rush will be really scary, but recently I haven't seen too many folks brave enough to bring triple Shurima and risk the wrath of the boogywoman below.
---
The Boogywoman  
You better watch out
You better not cry
You better not pout
I'm telling you why
Triple Aggro is coming for you!
Lulu Jinx 
6
2
4
28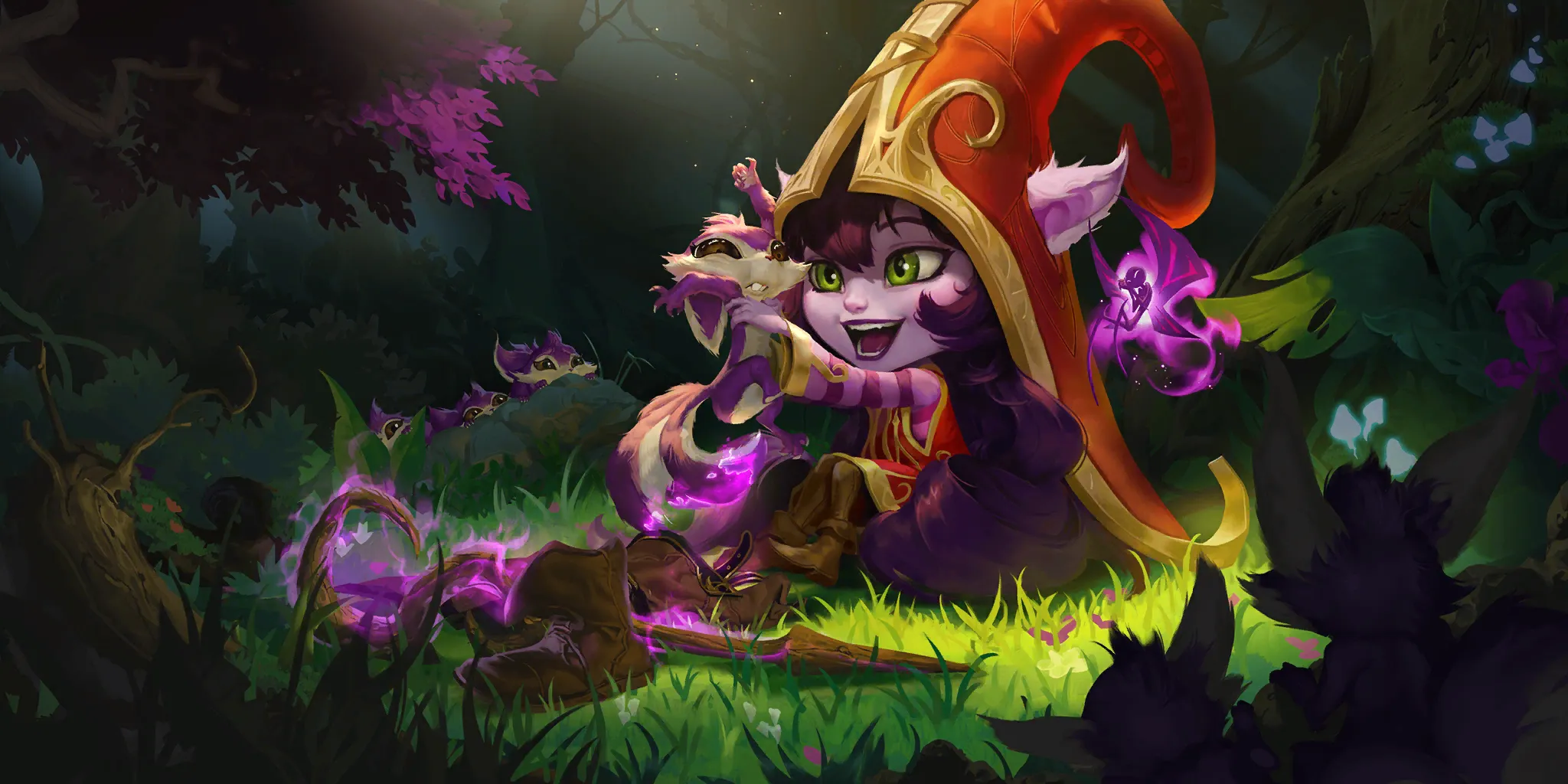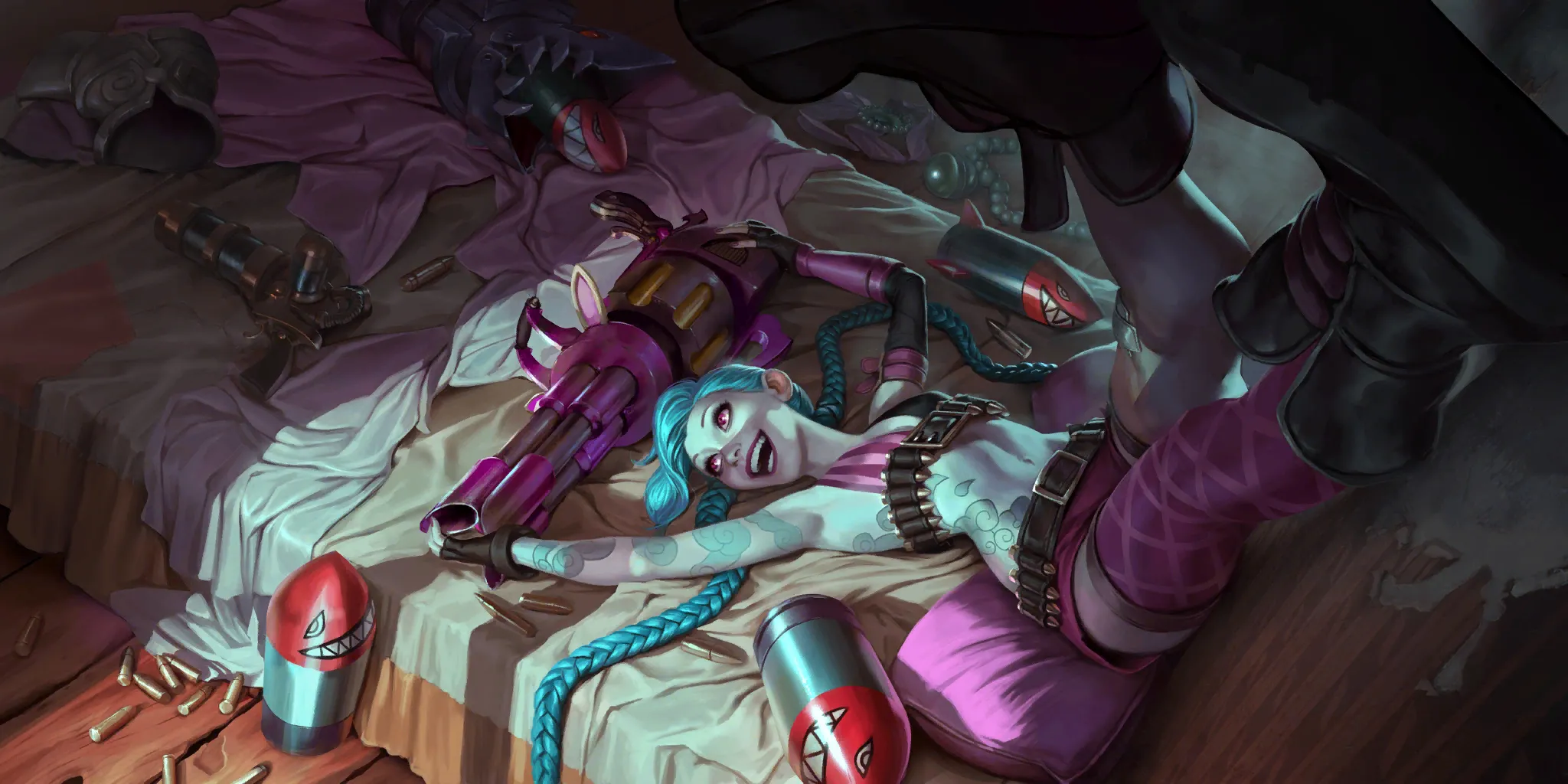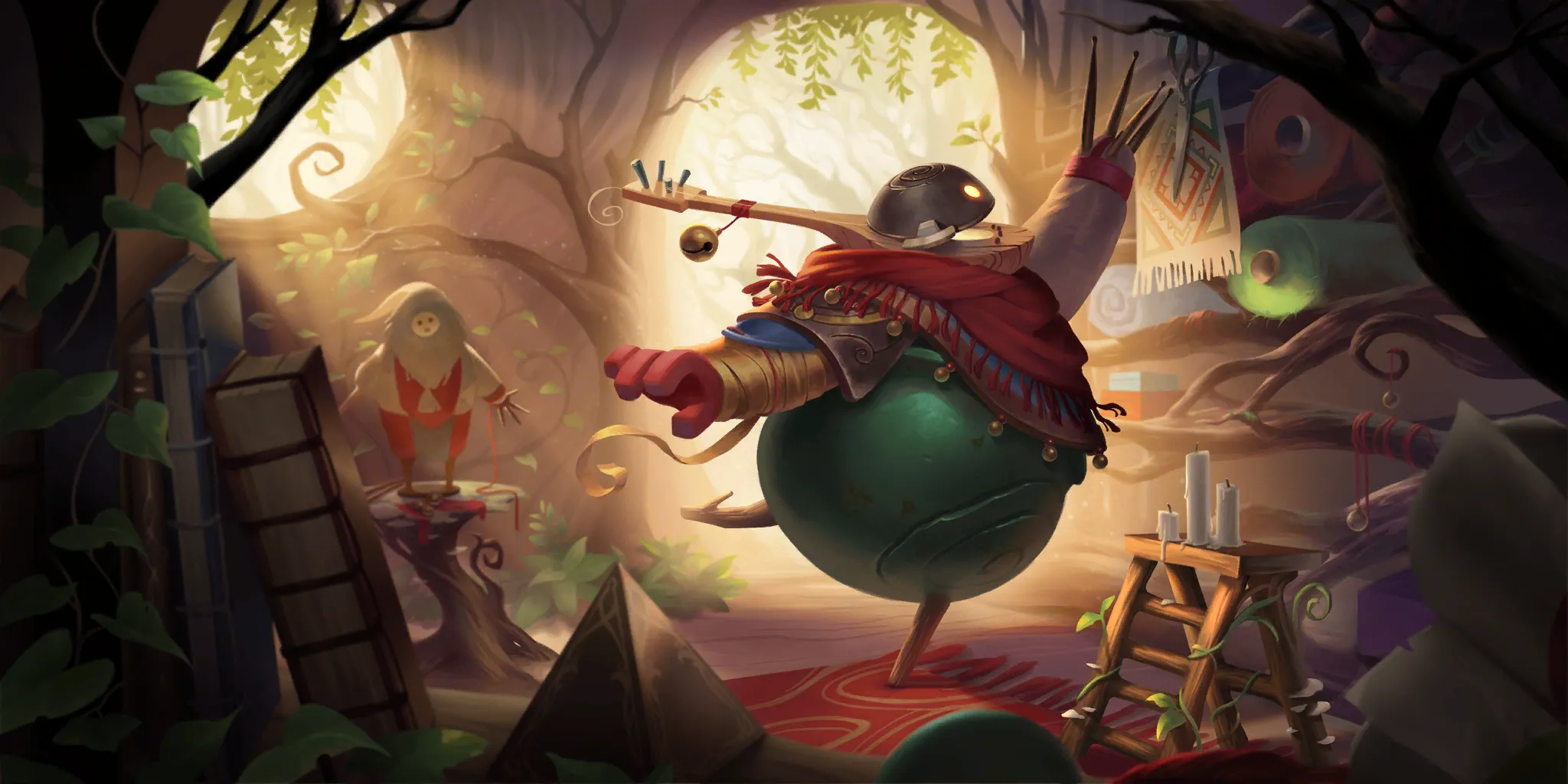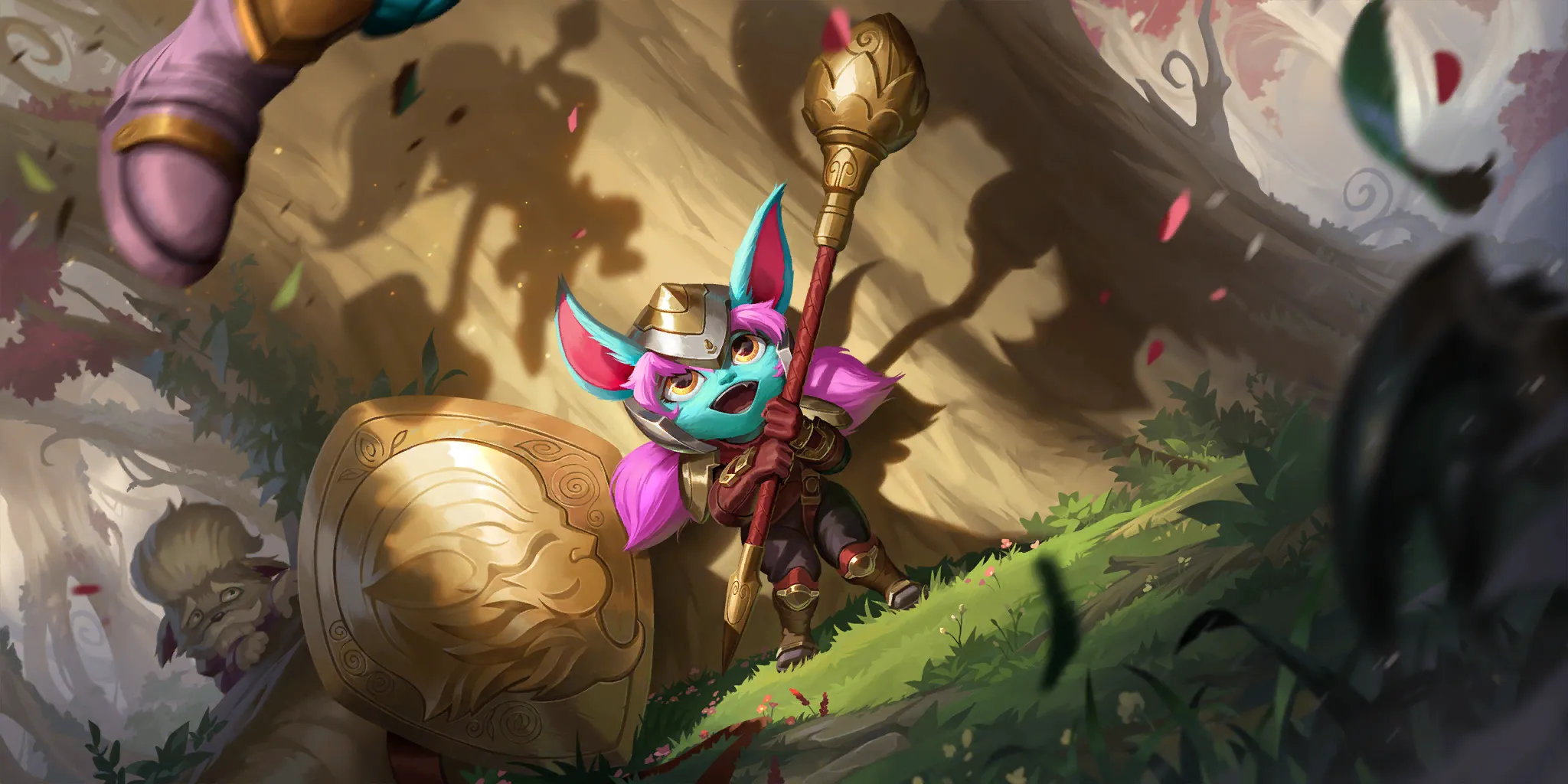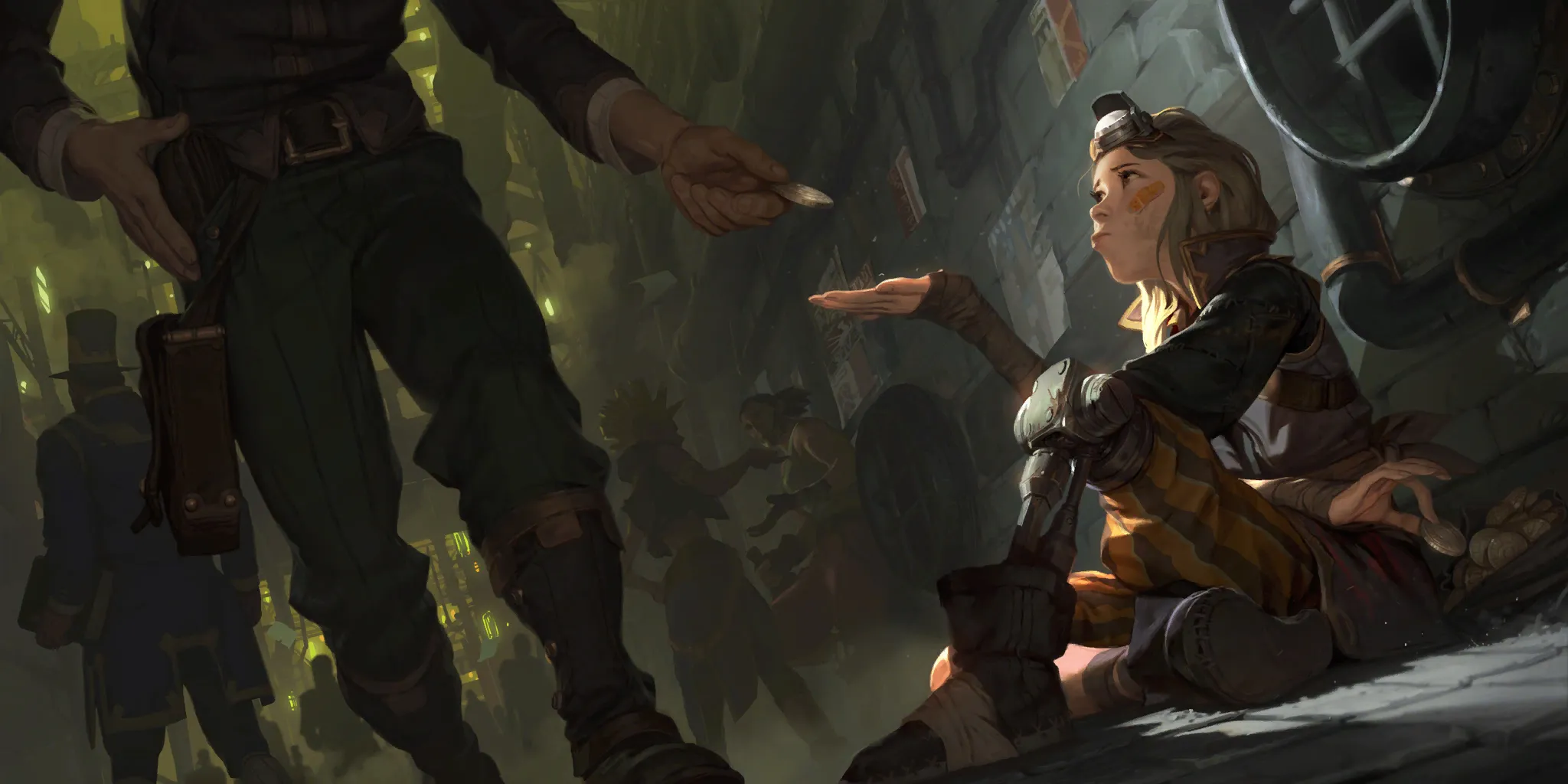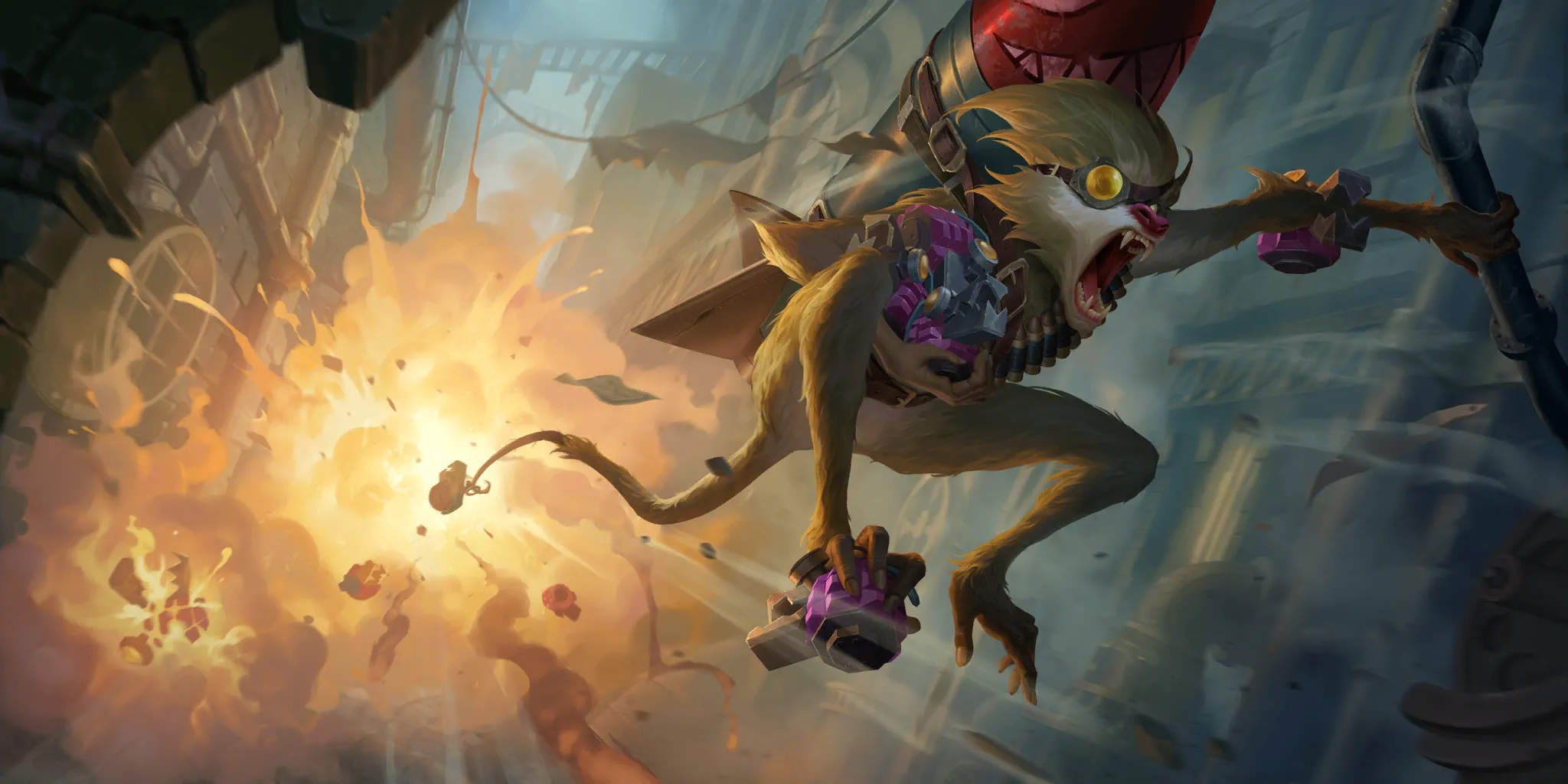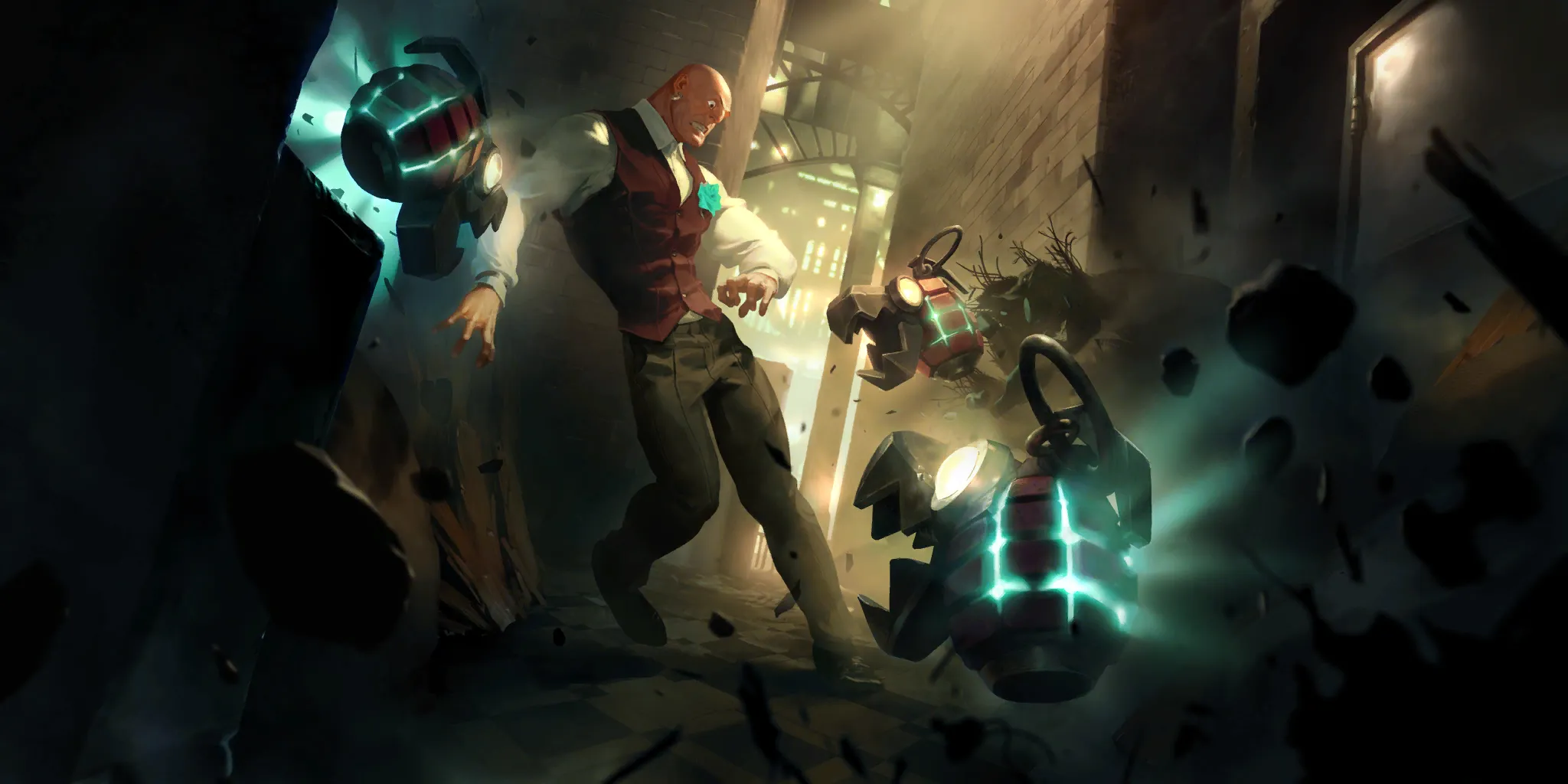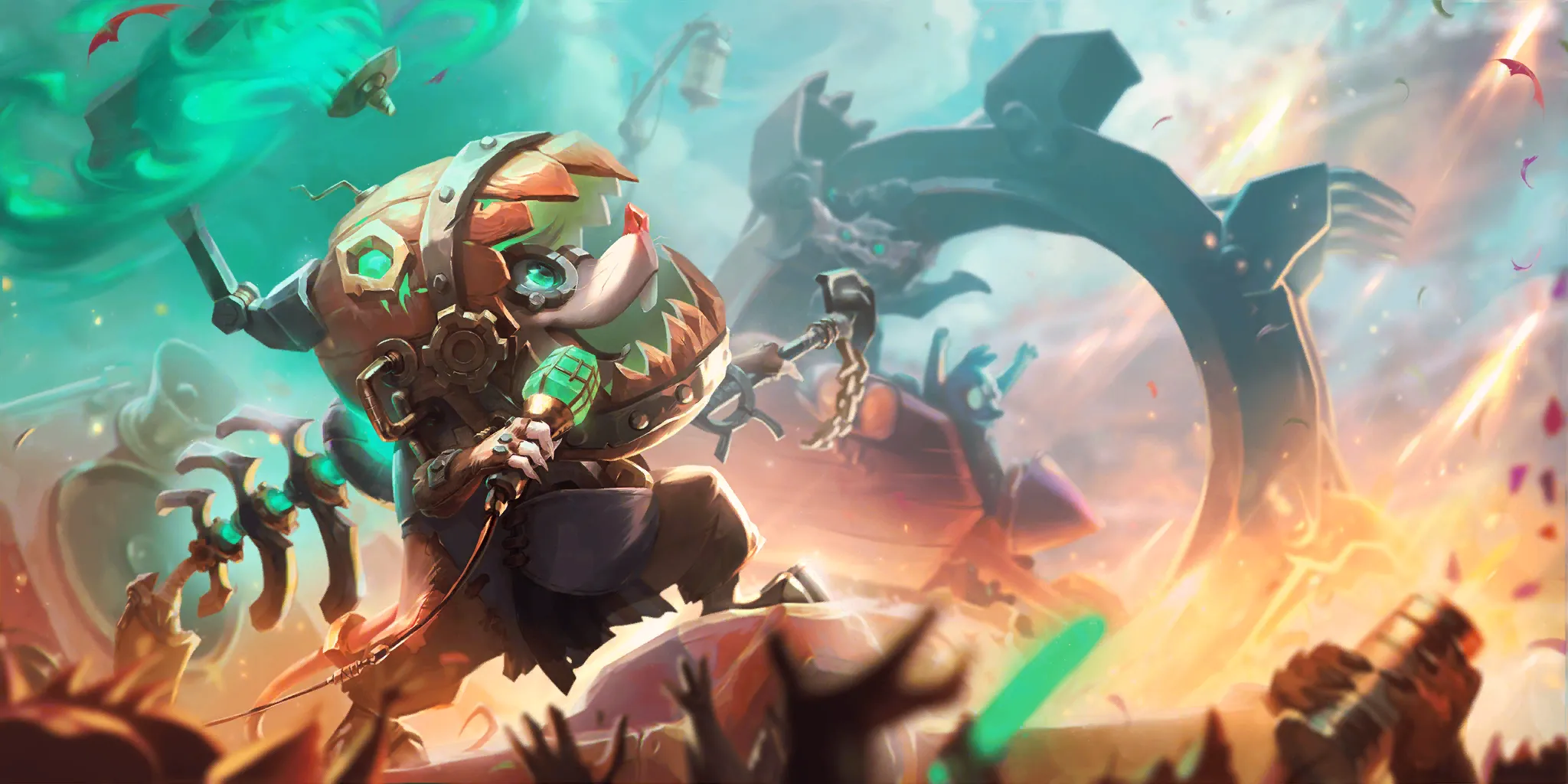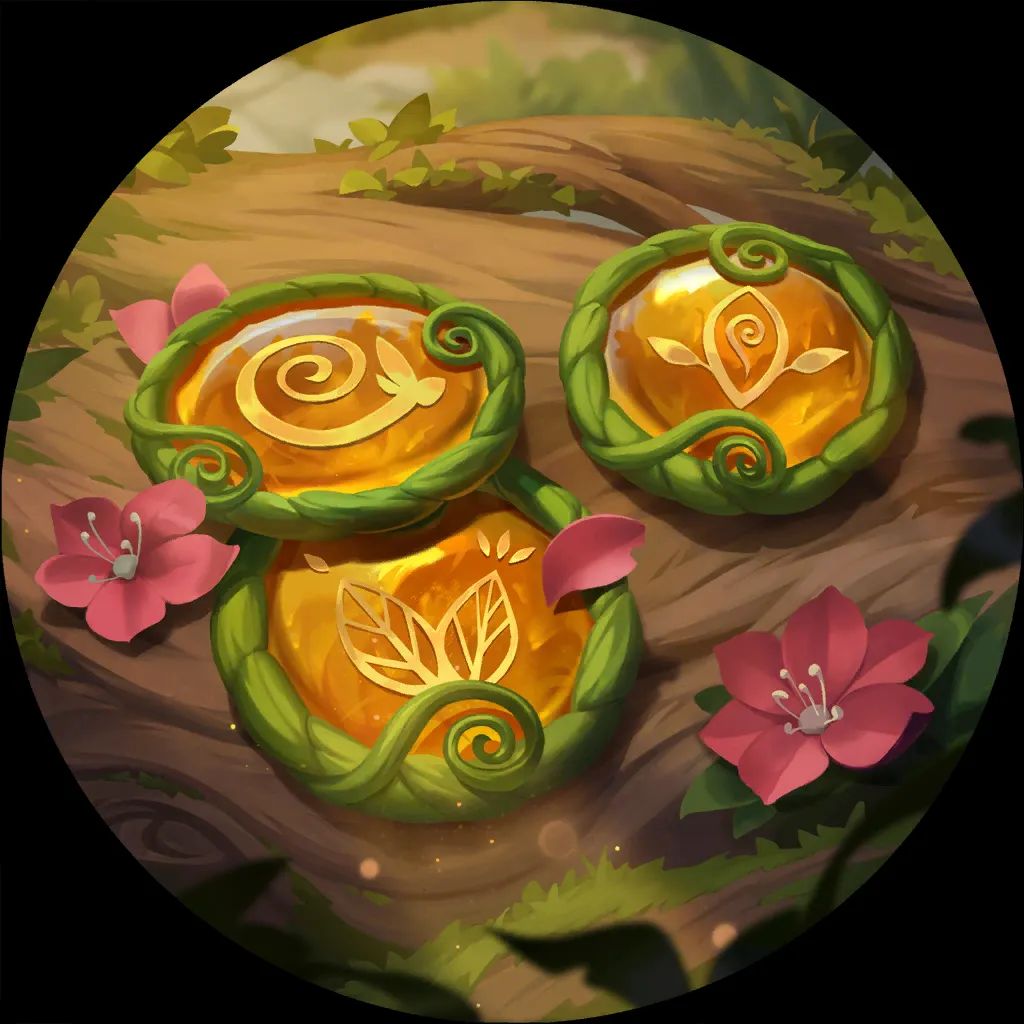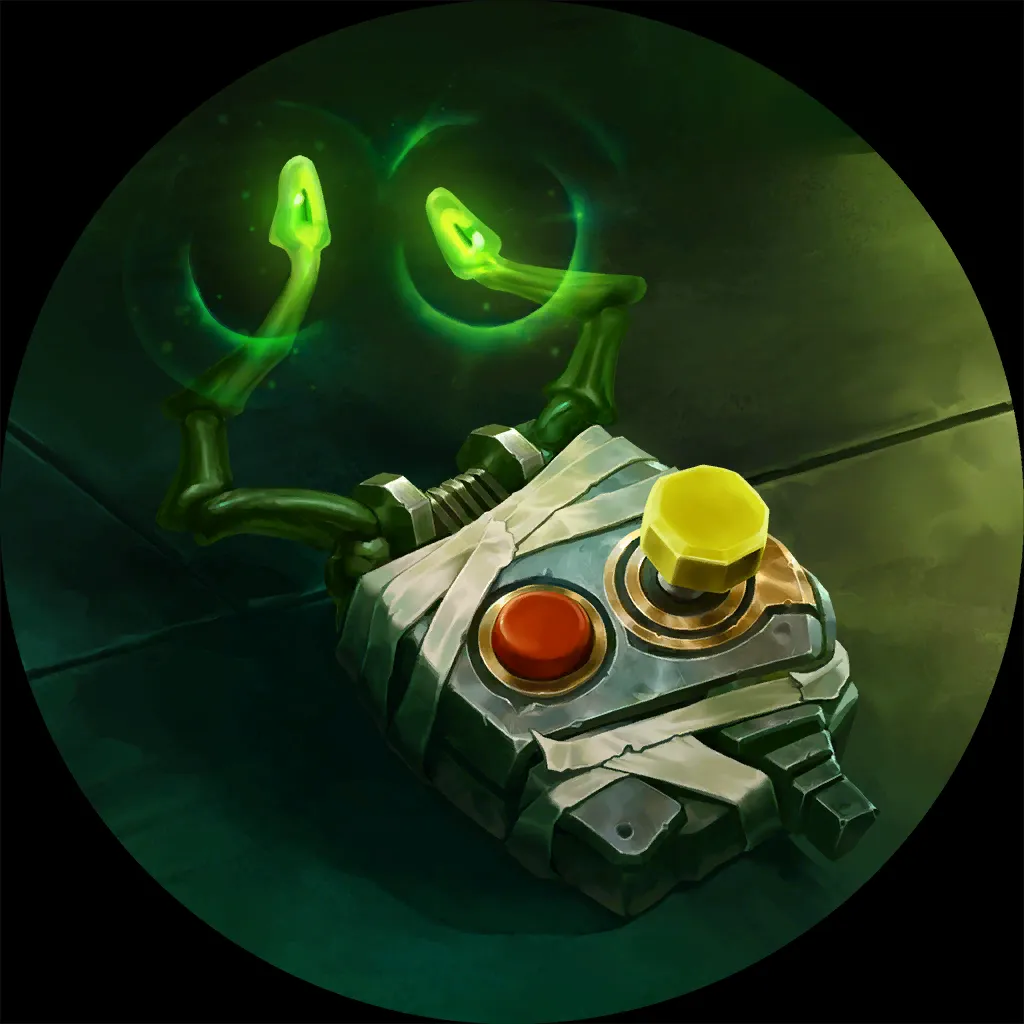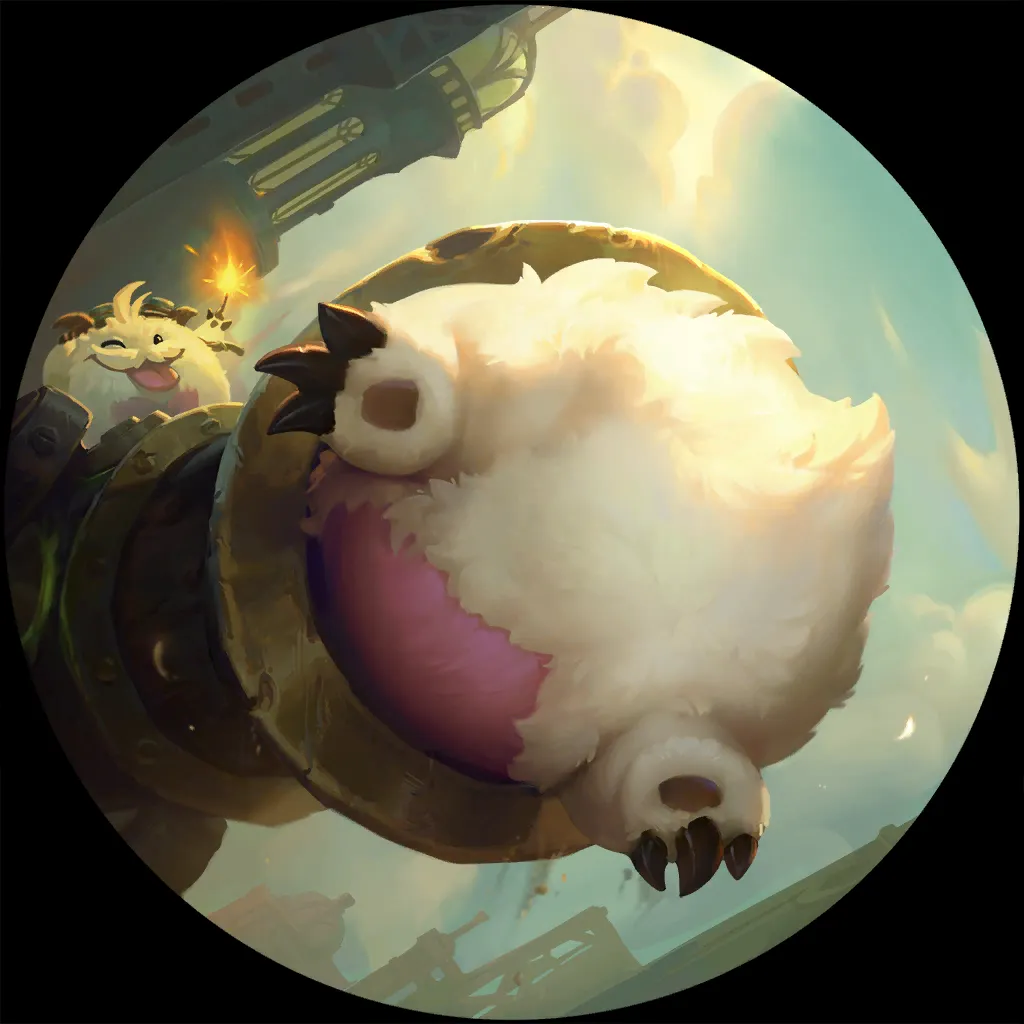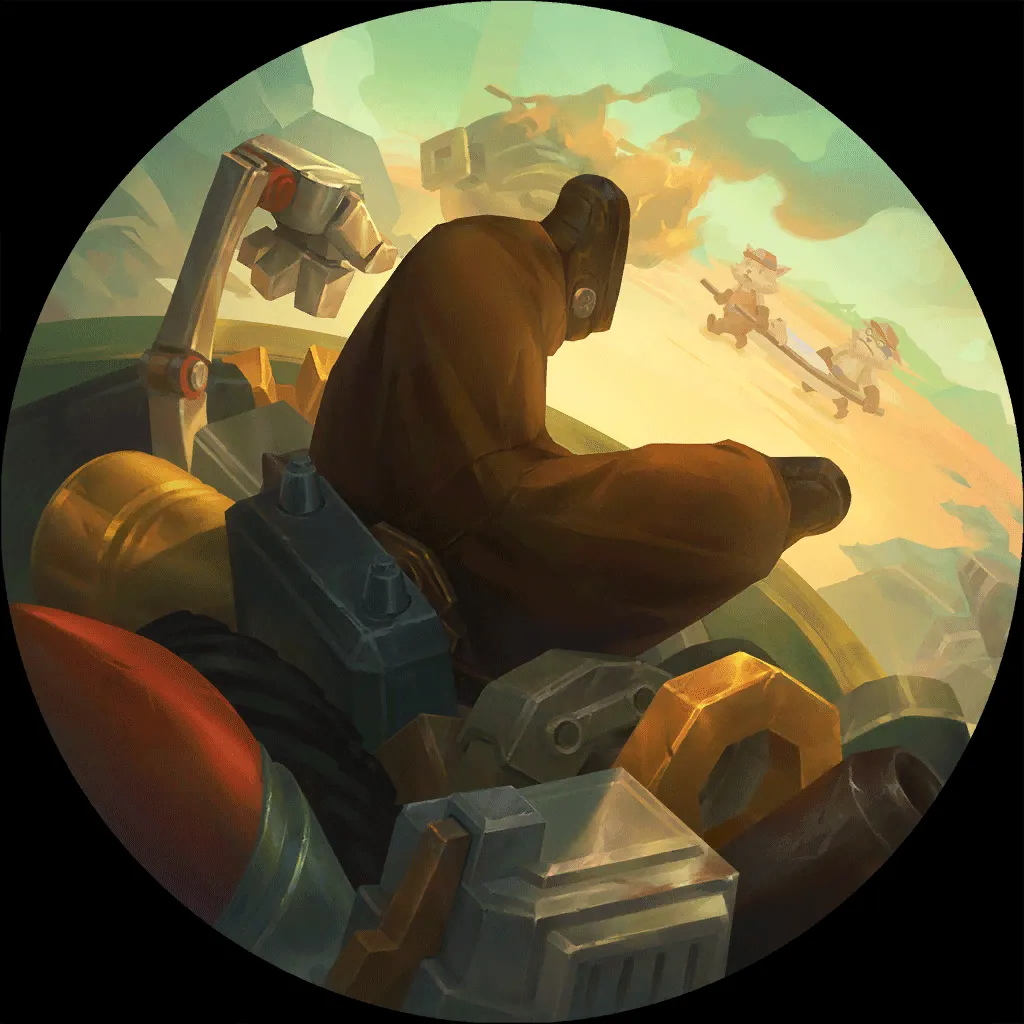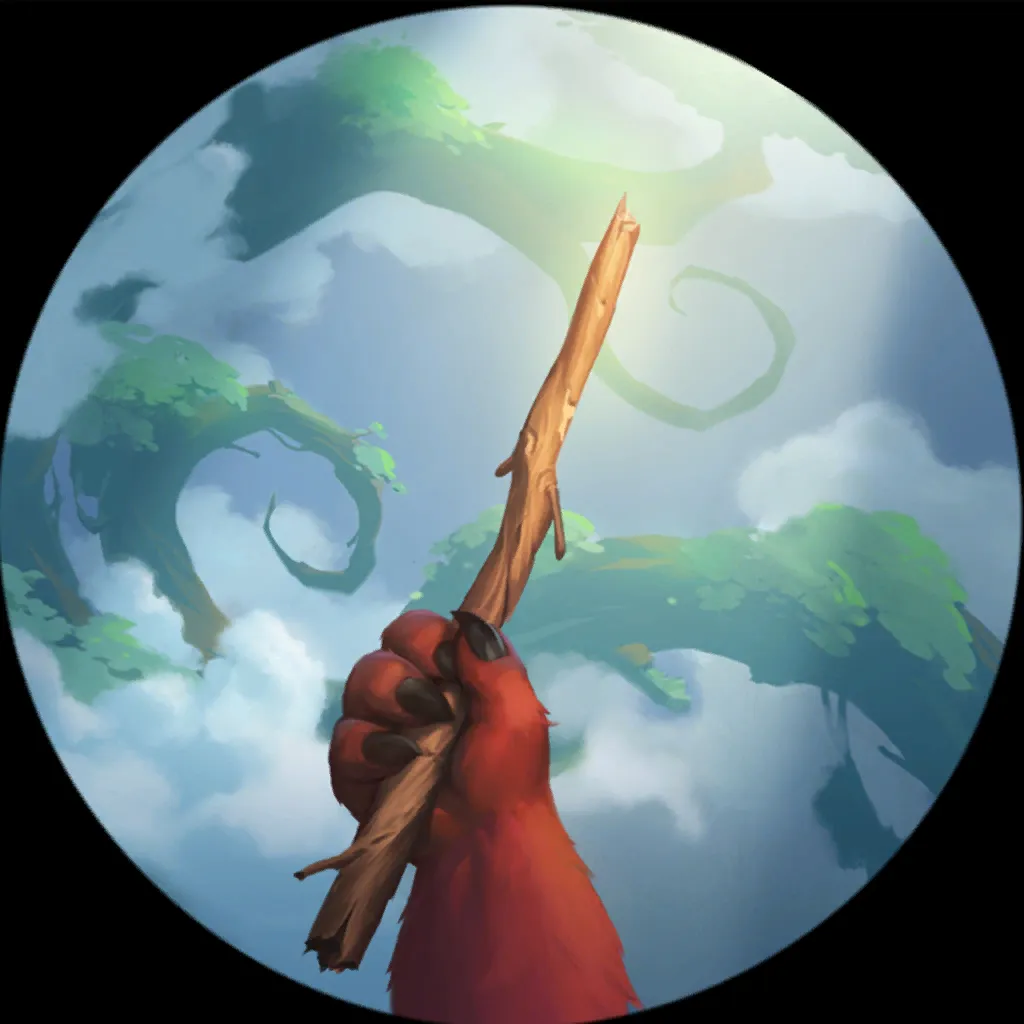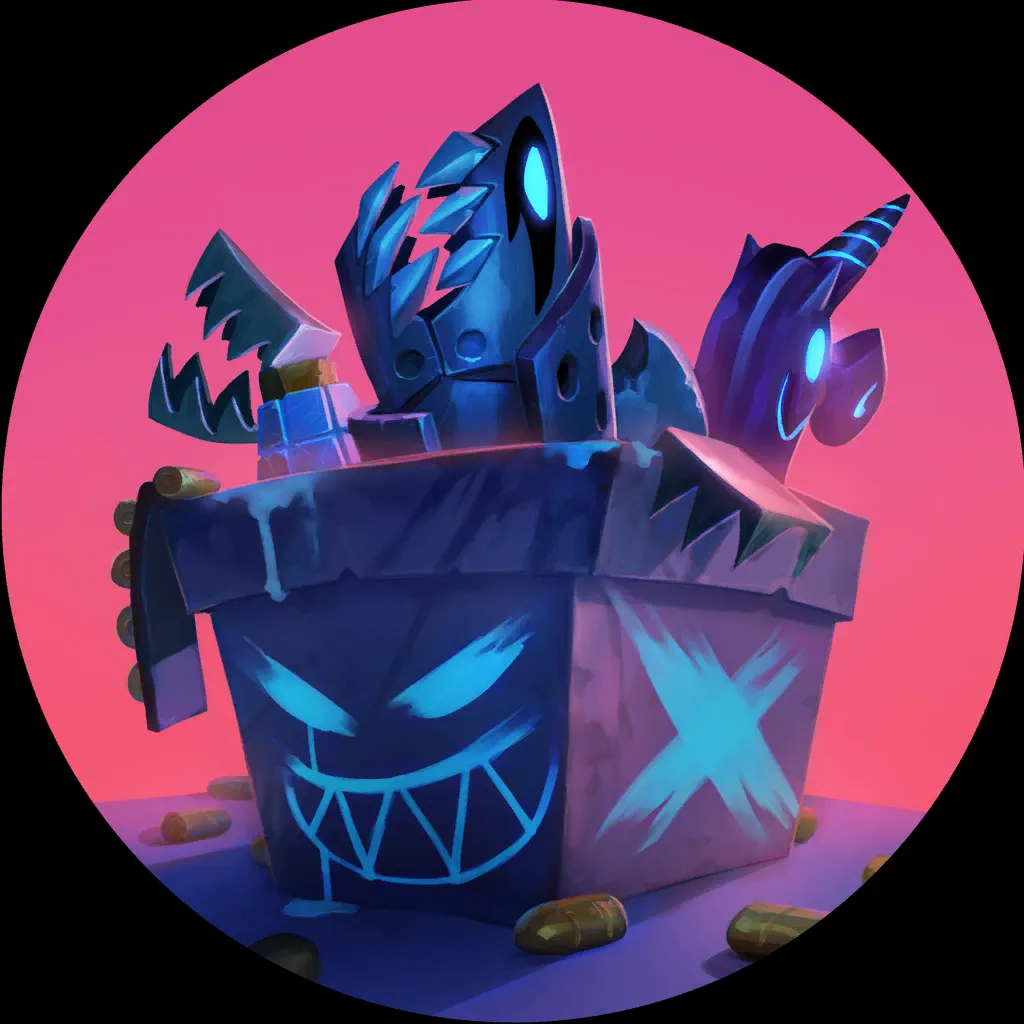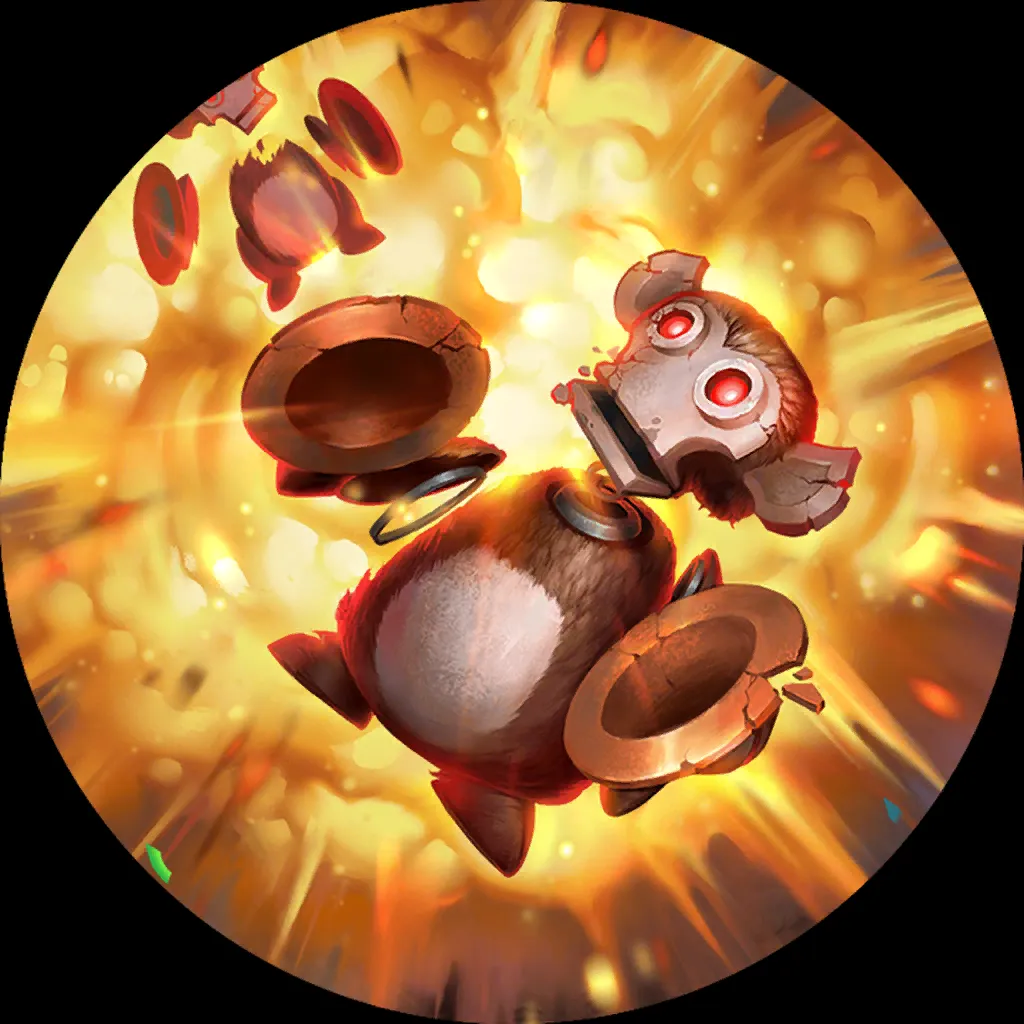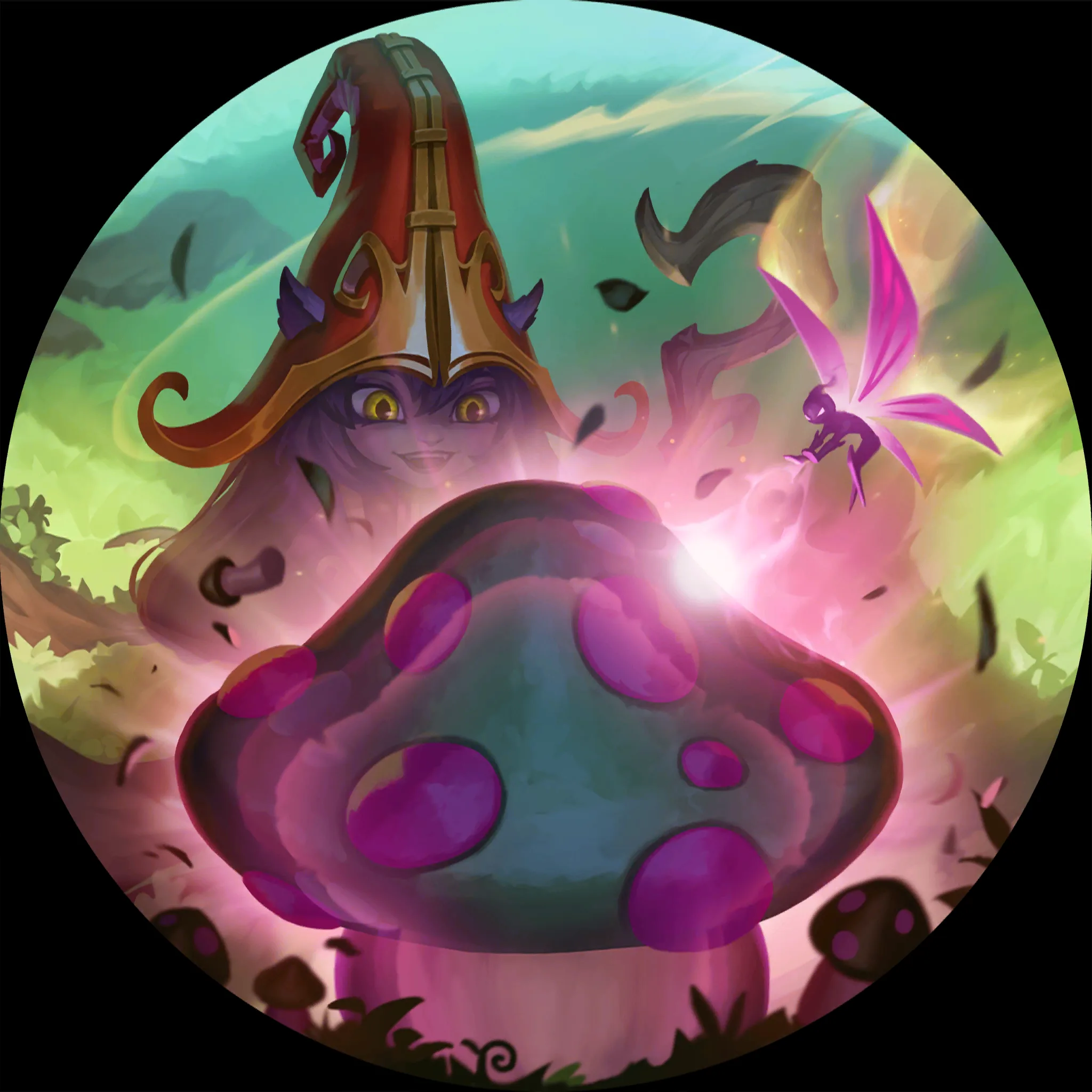 Katarina Leona 
6
7
6
21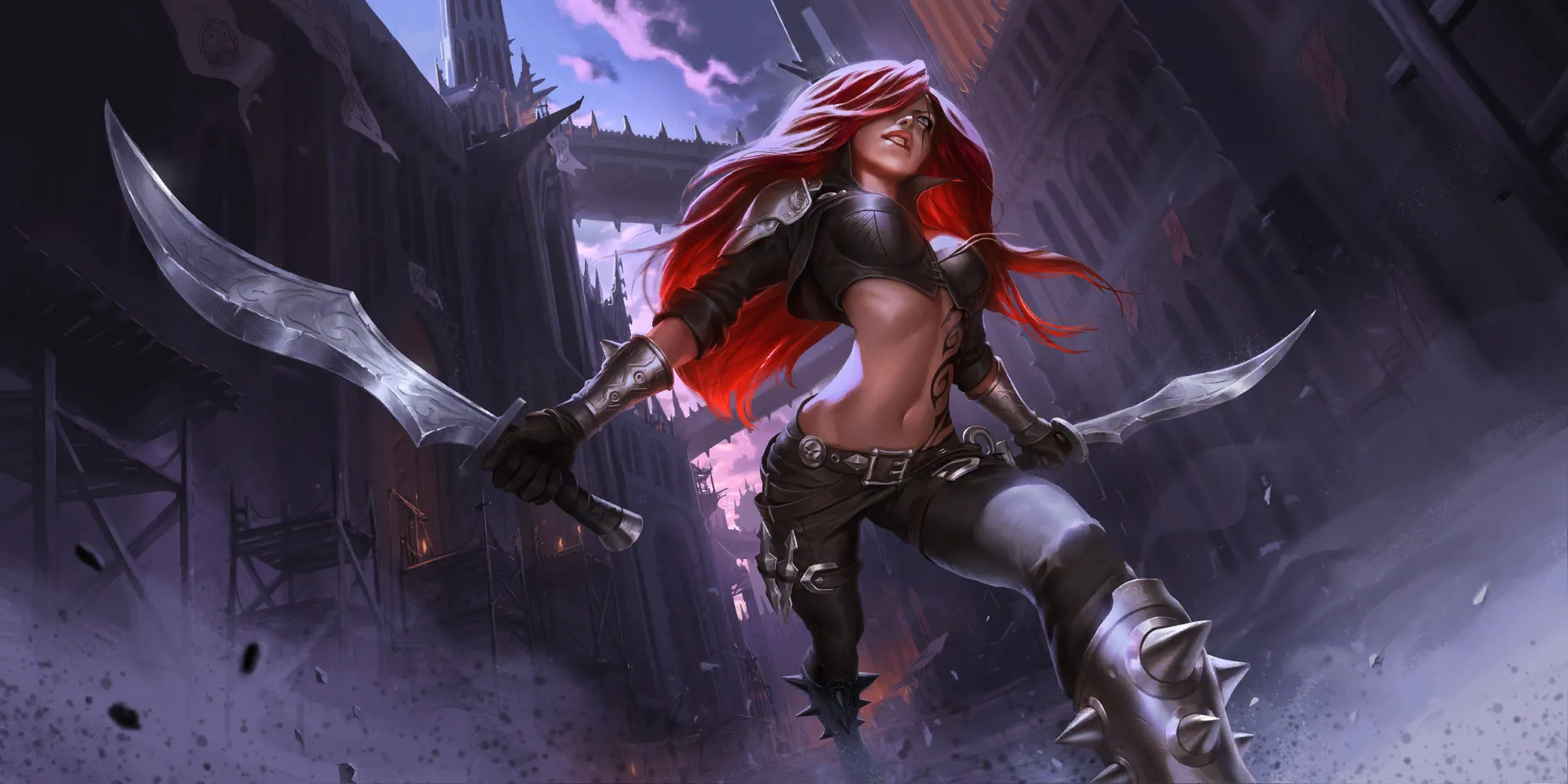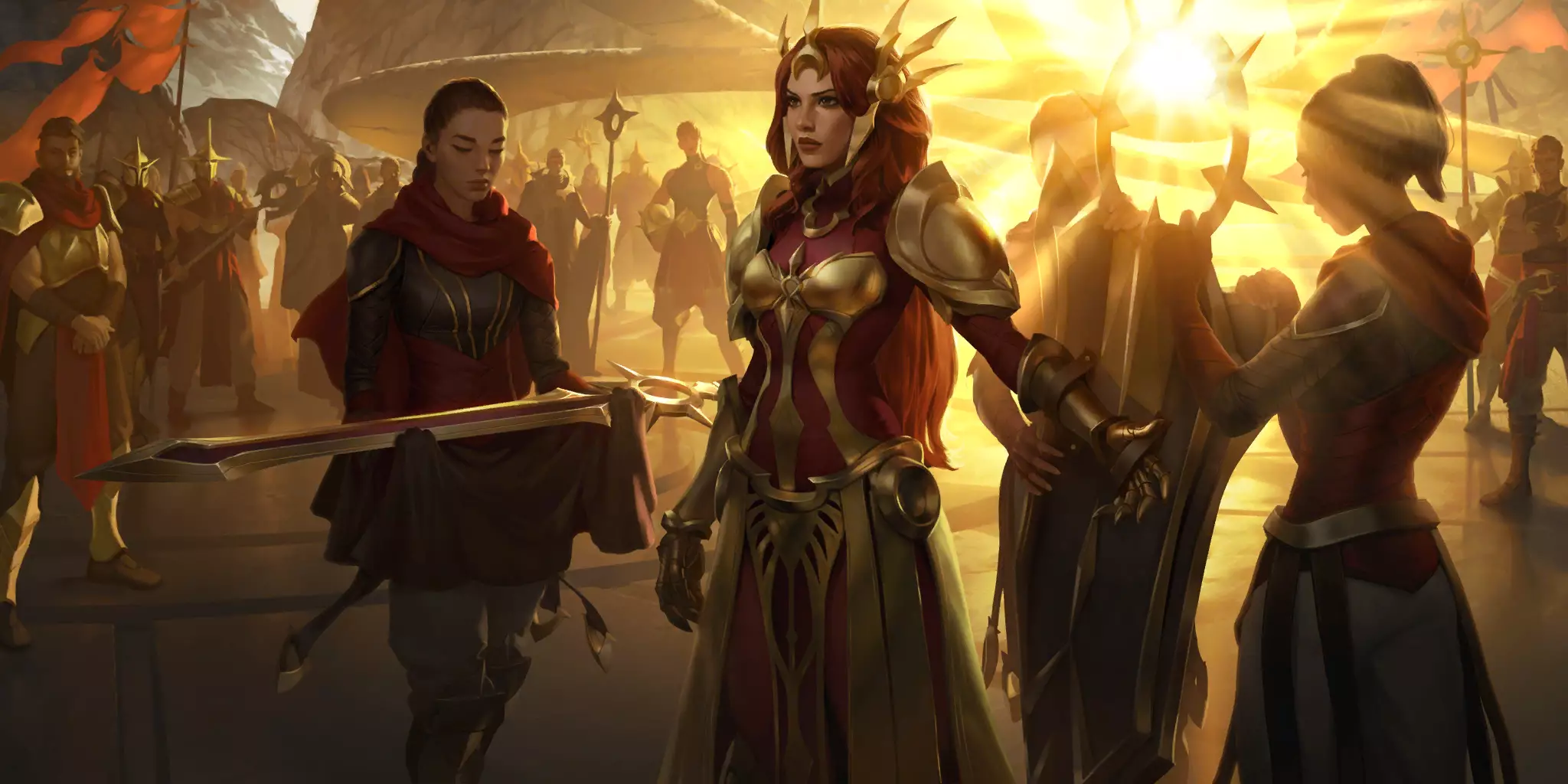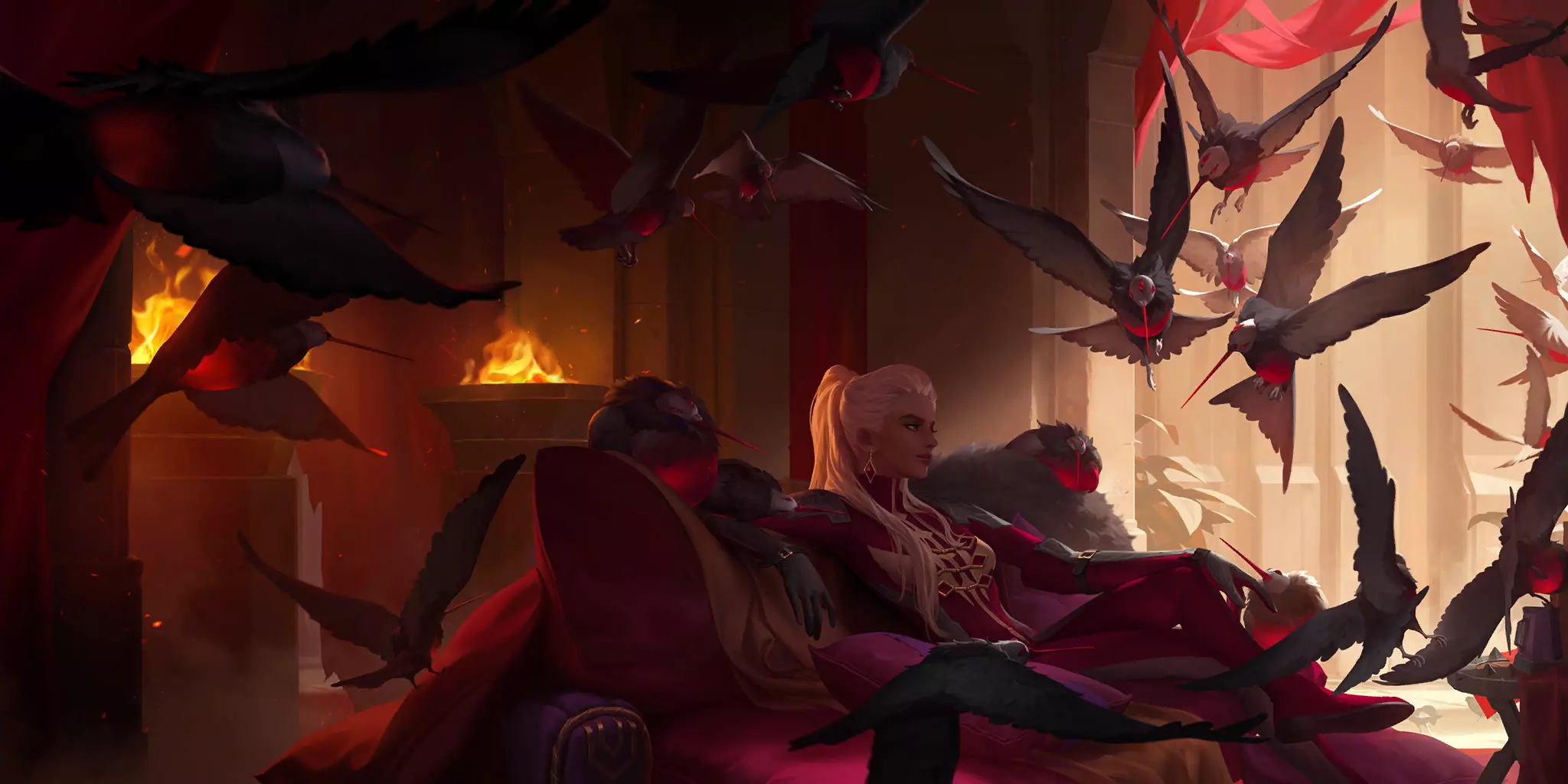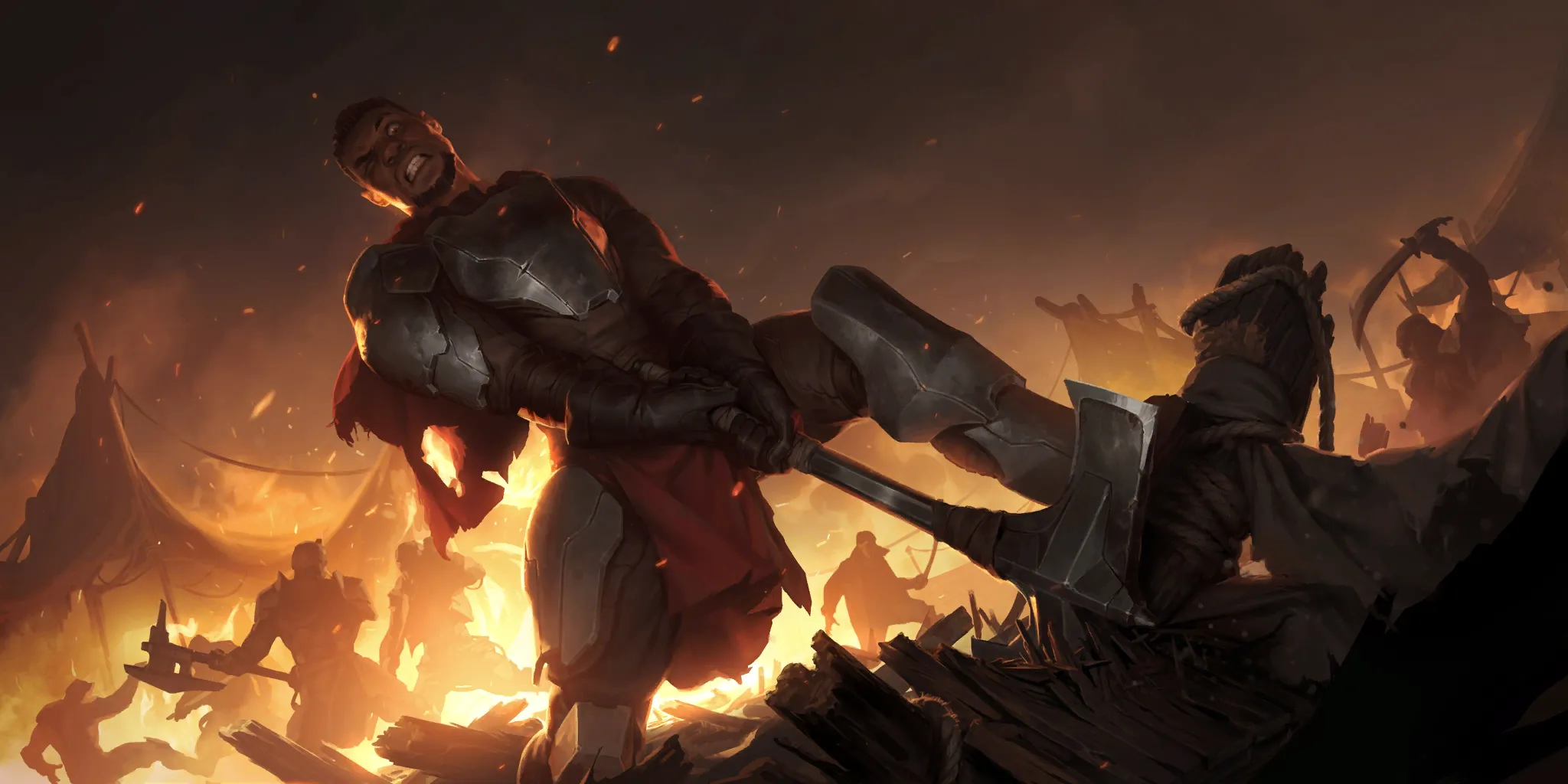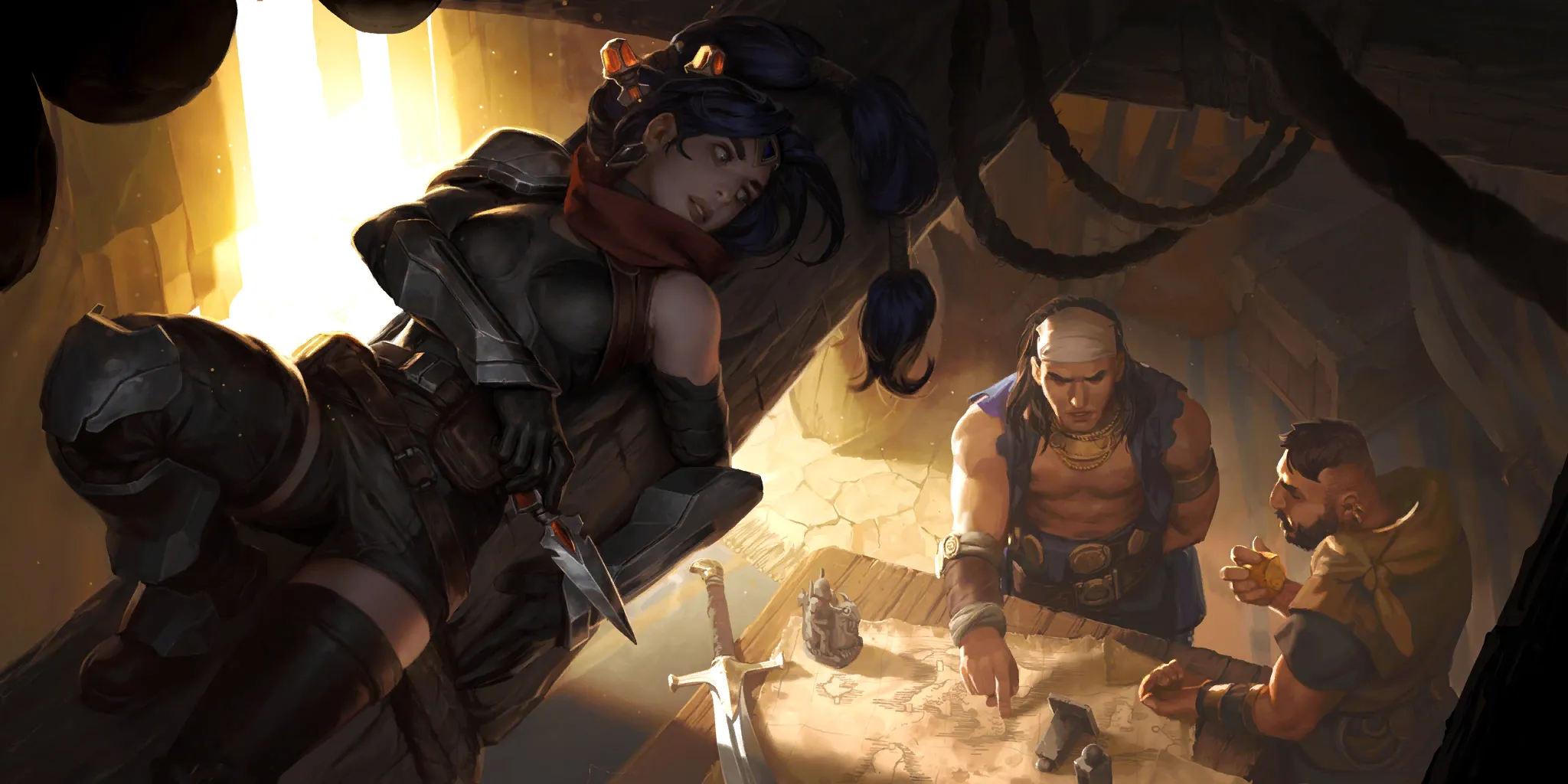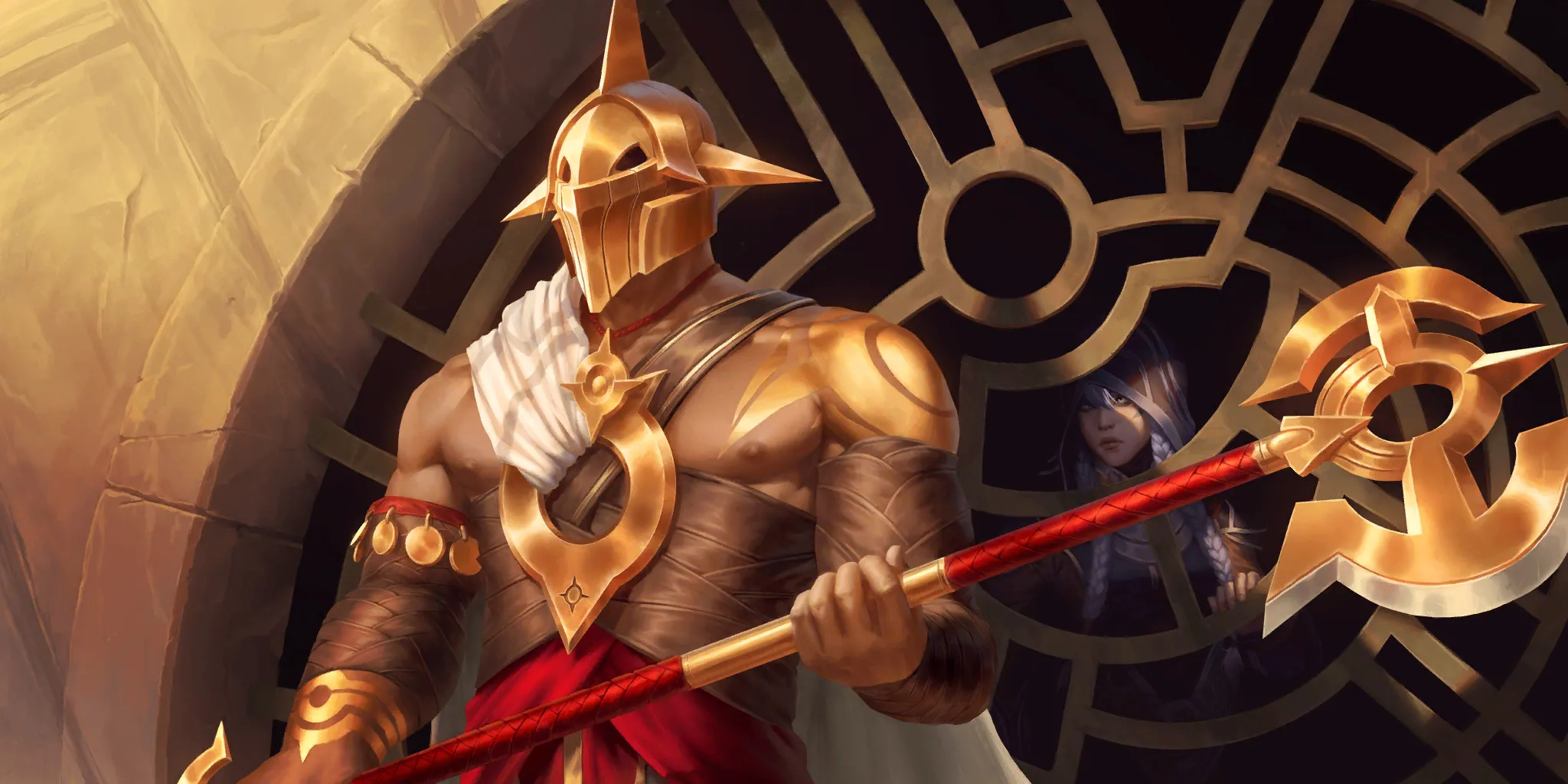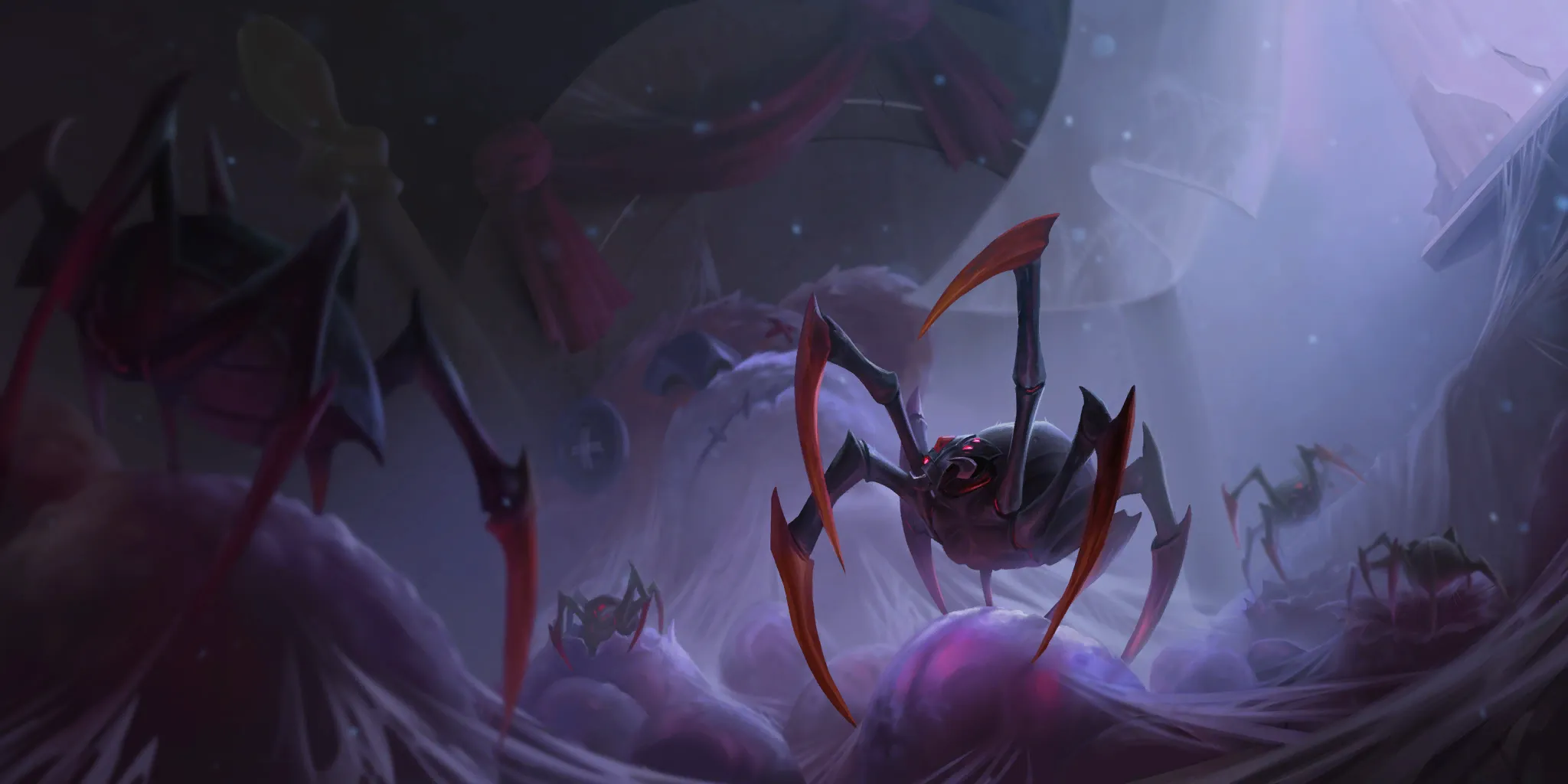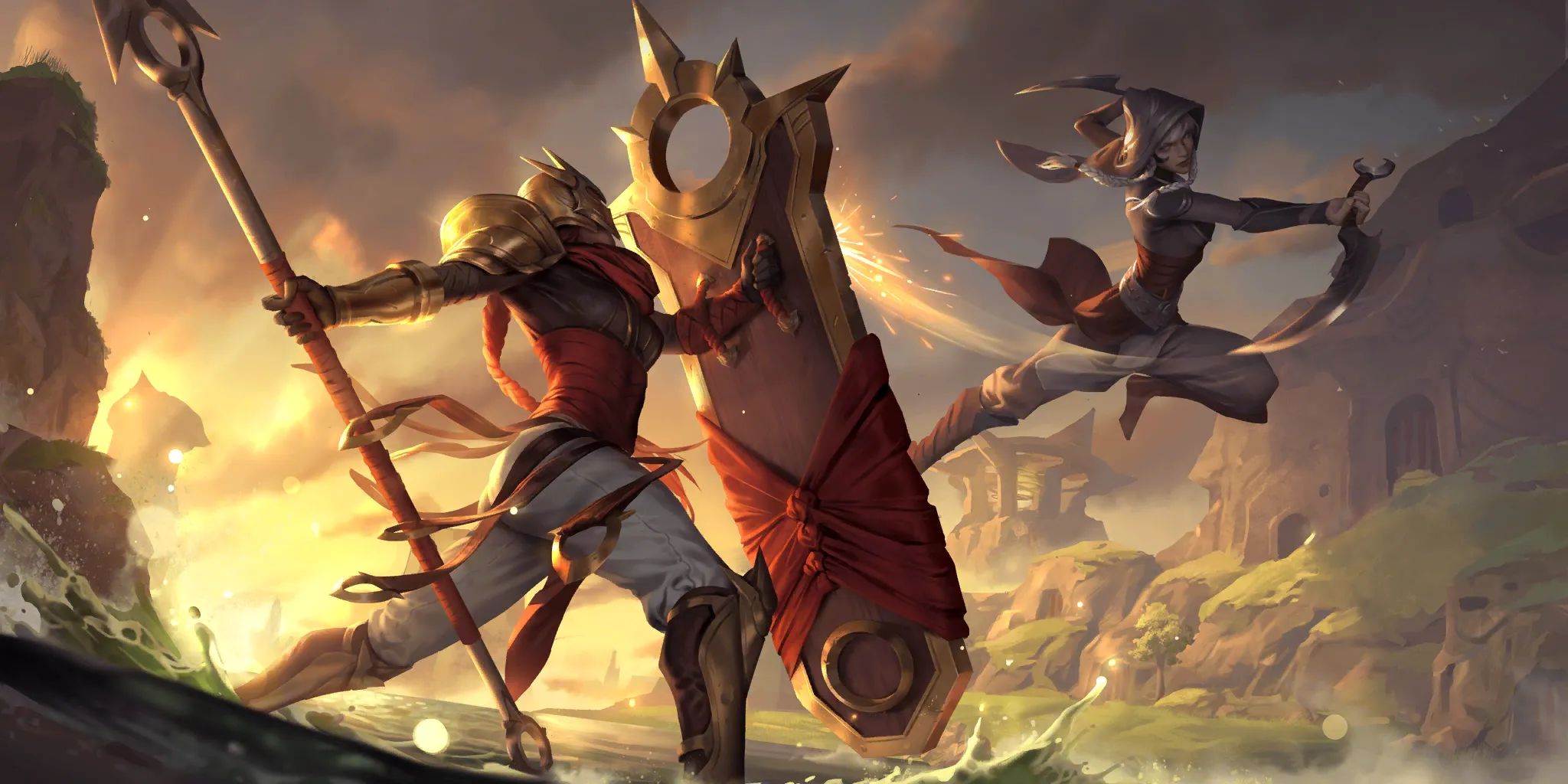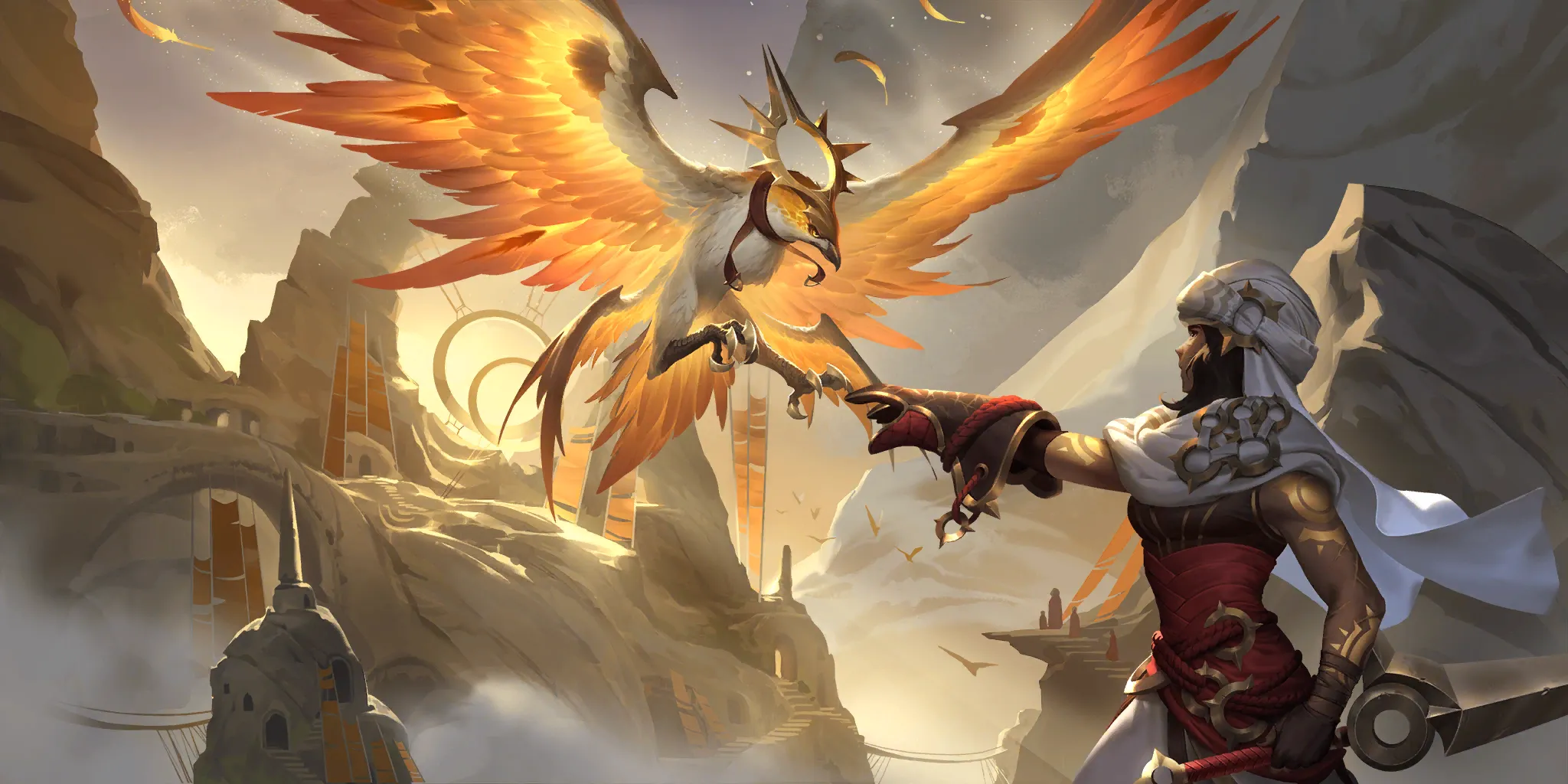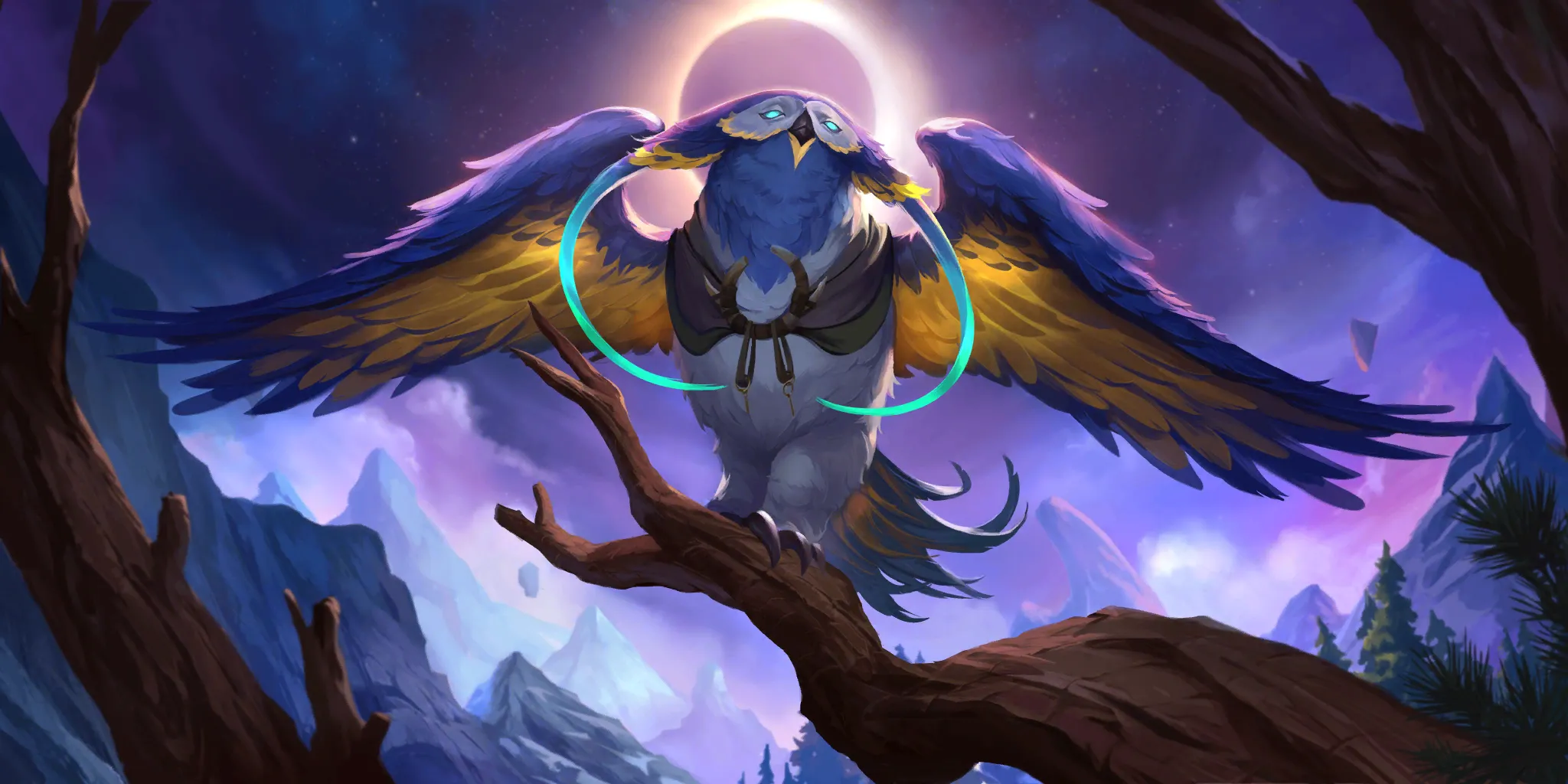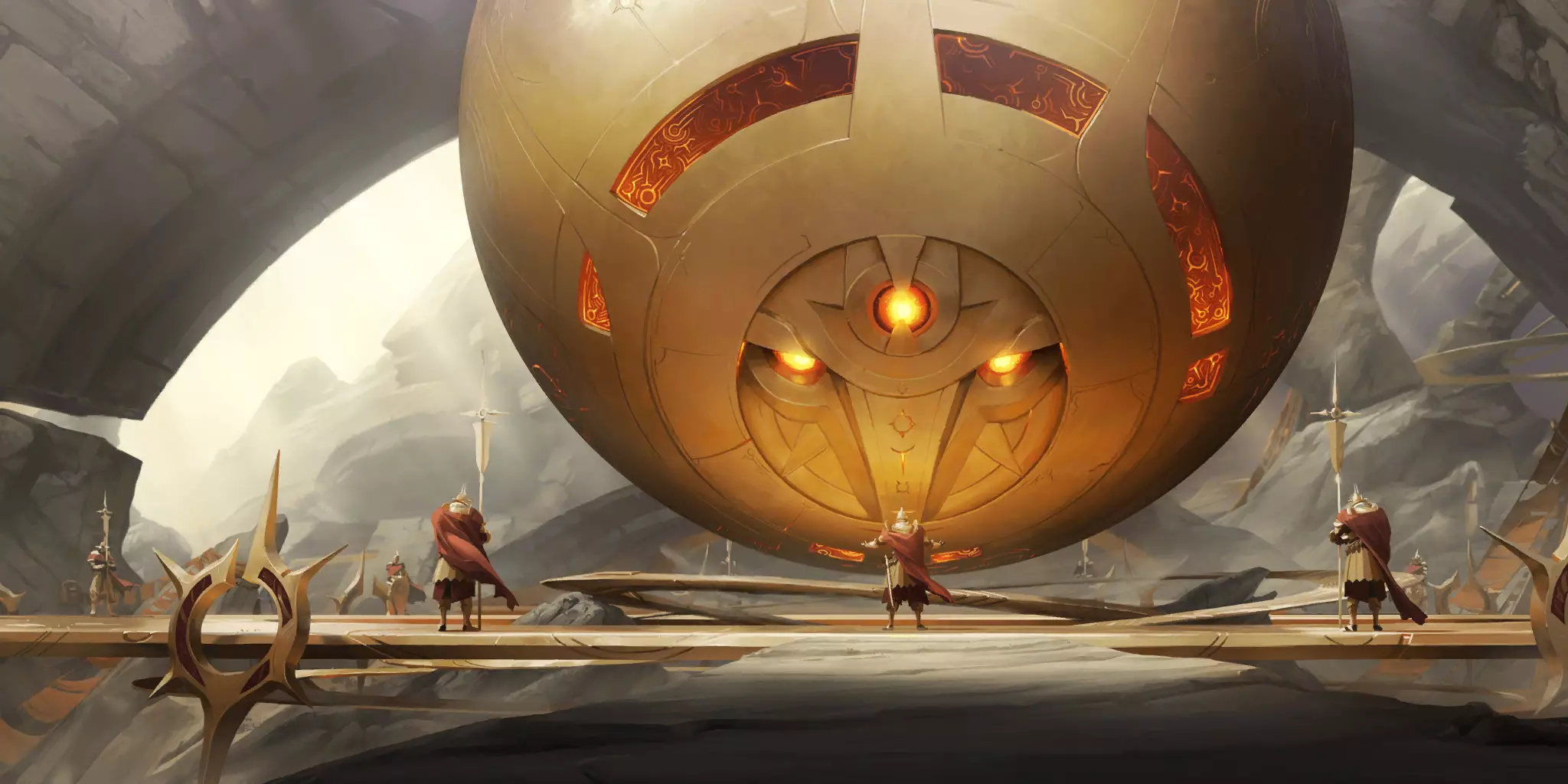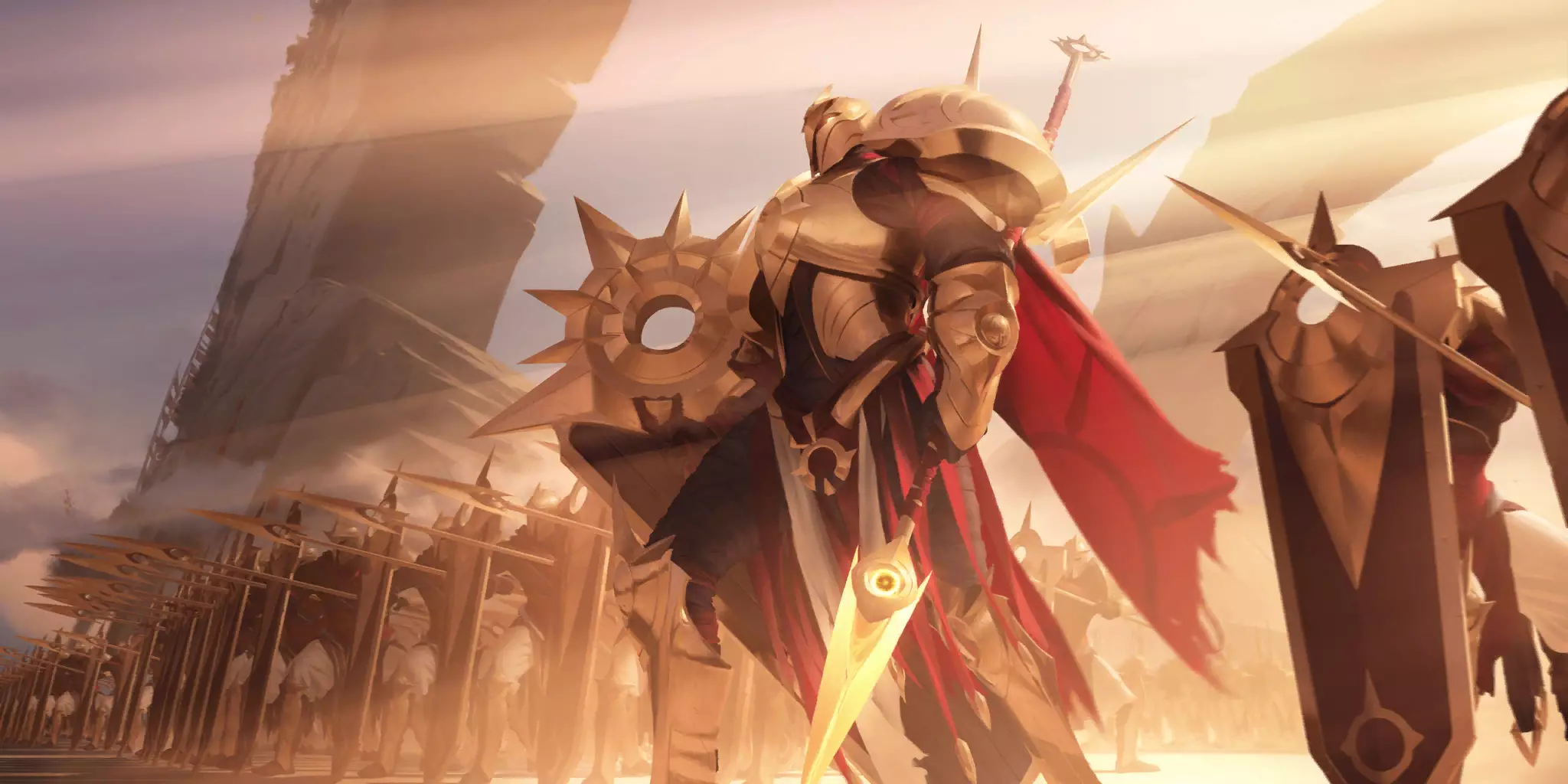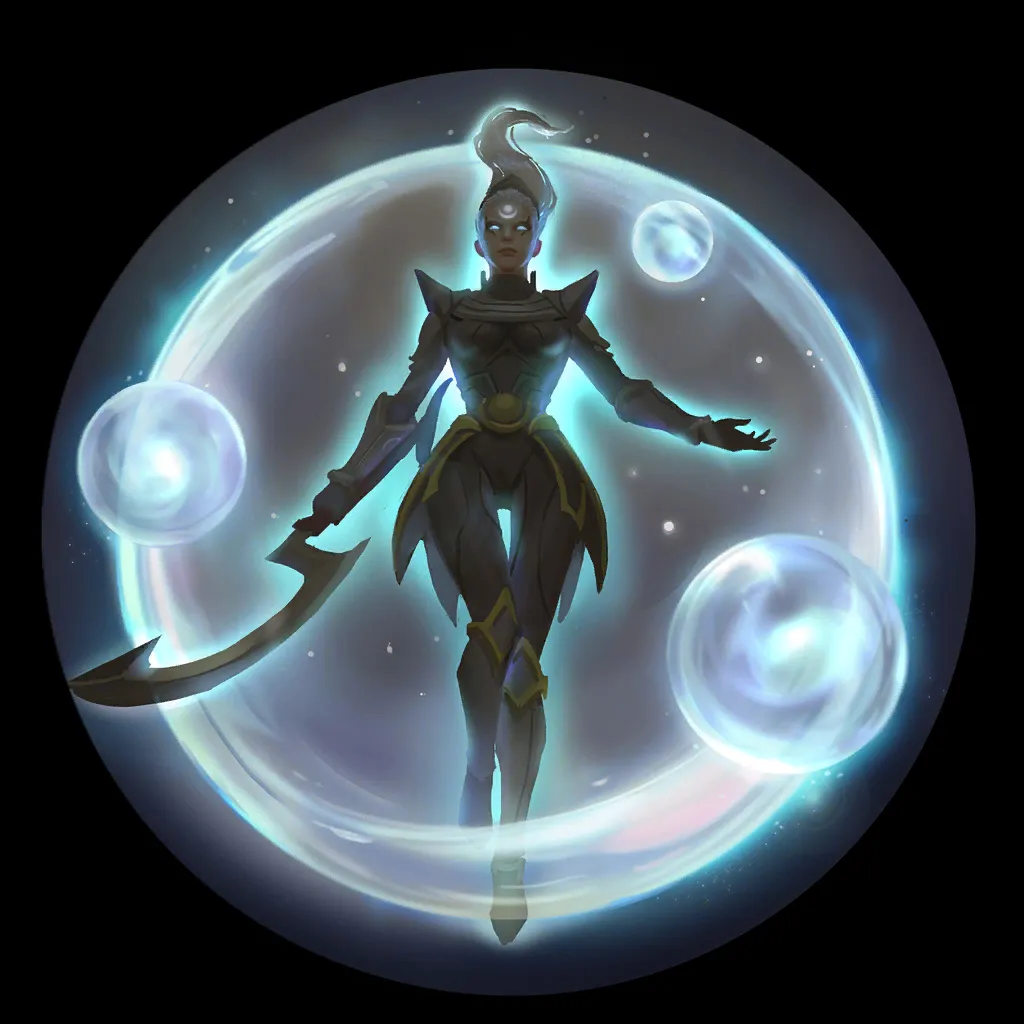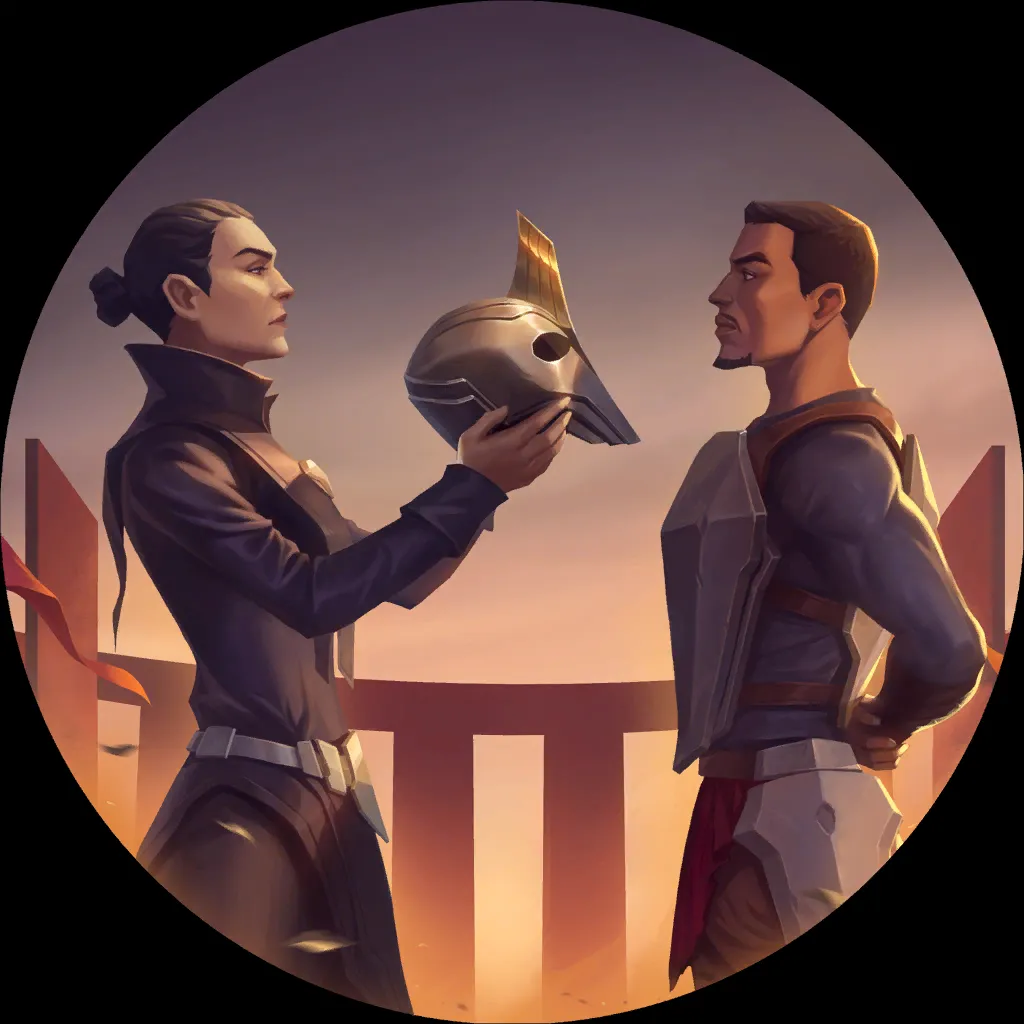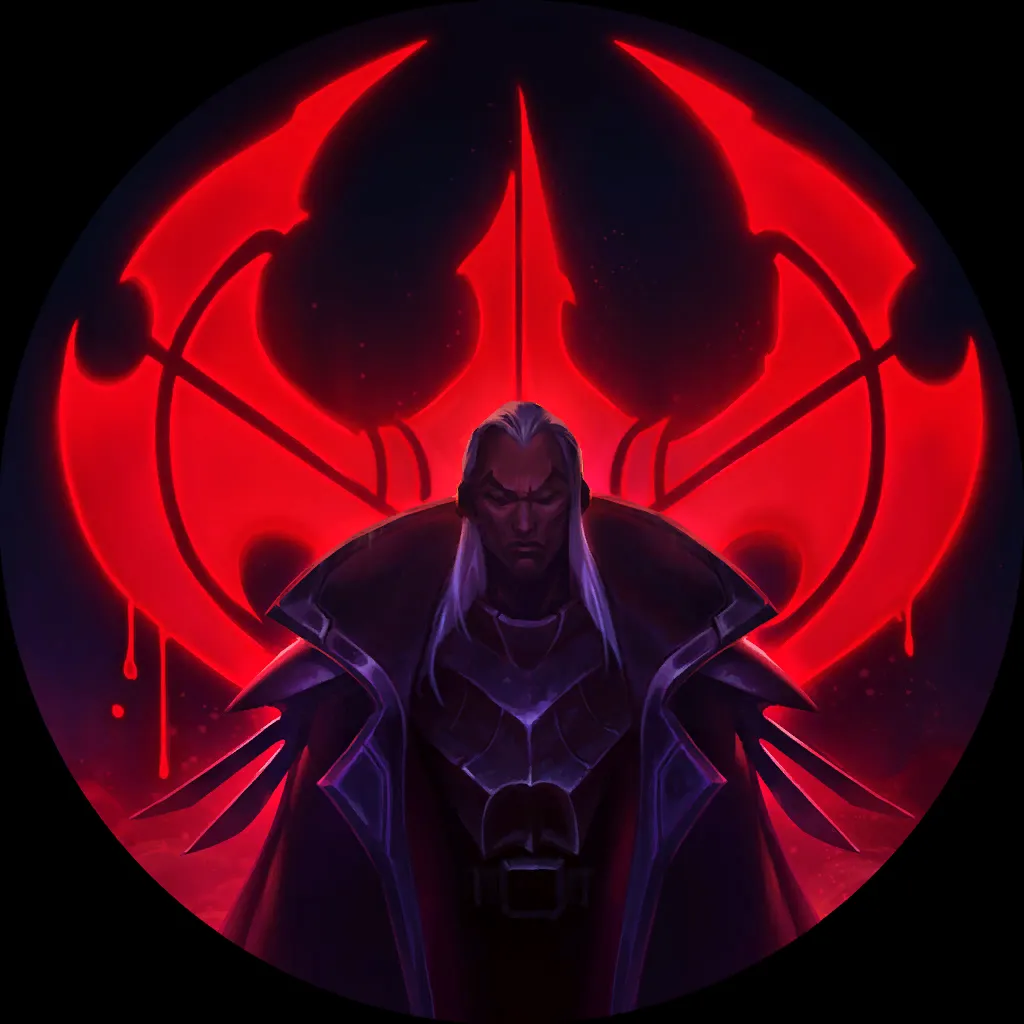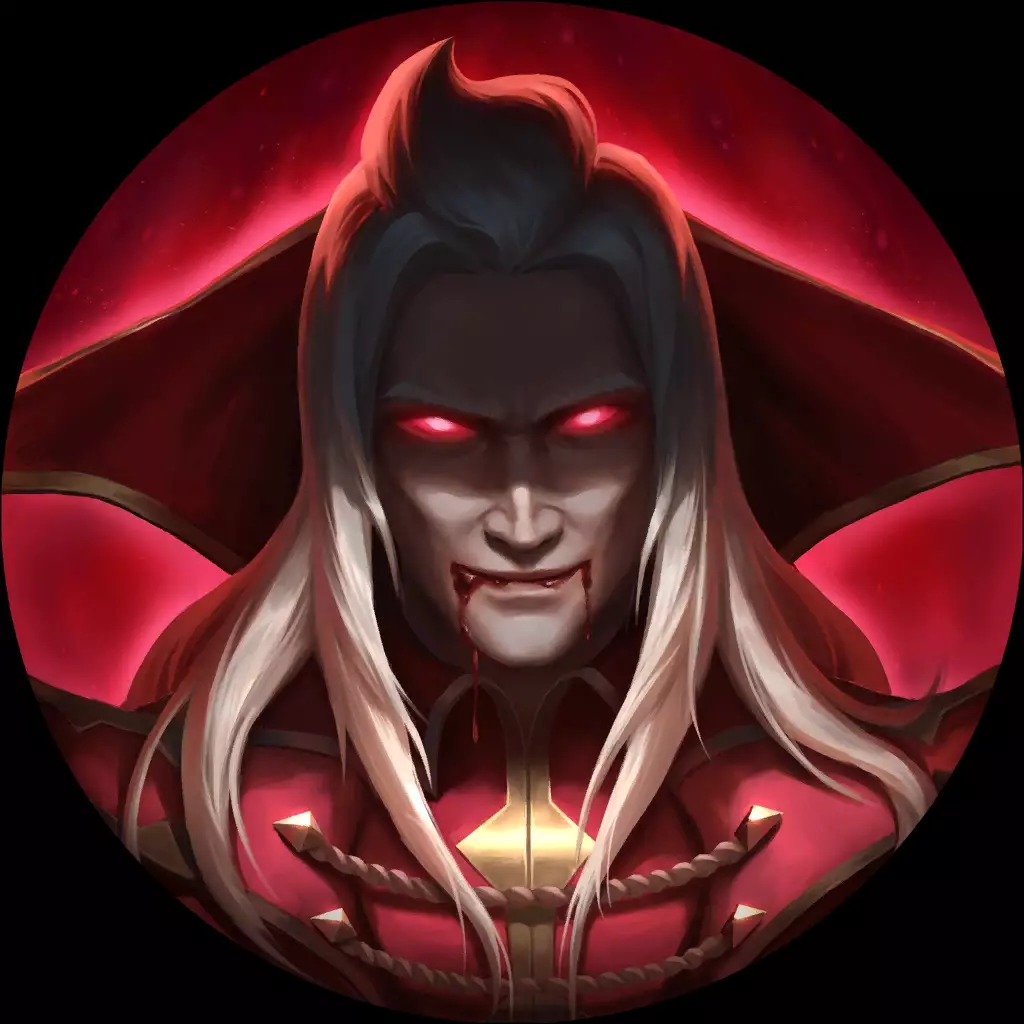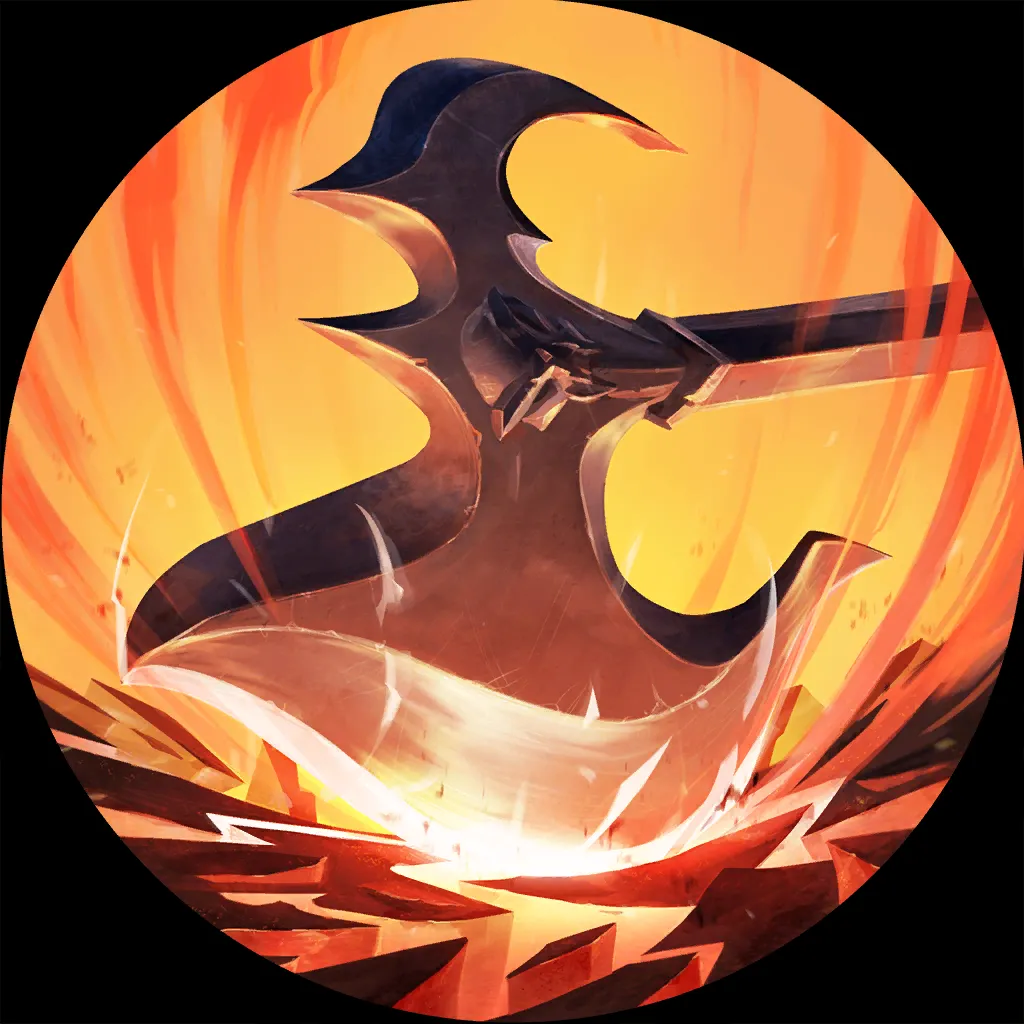 Pirate Aggro 
6
6
5
23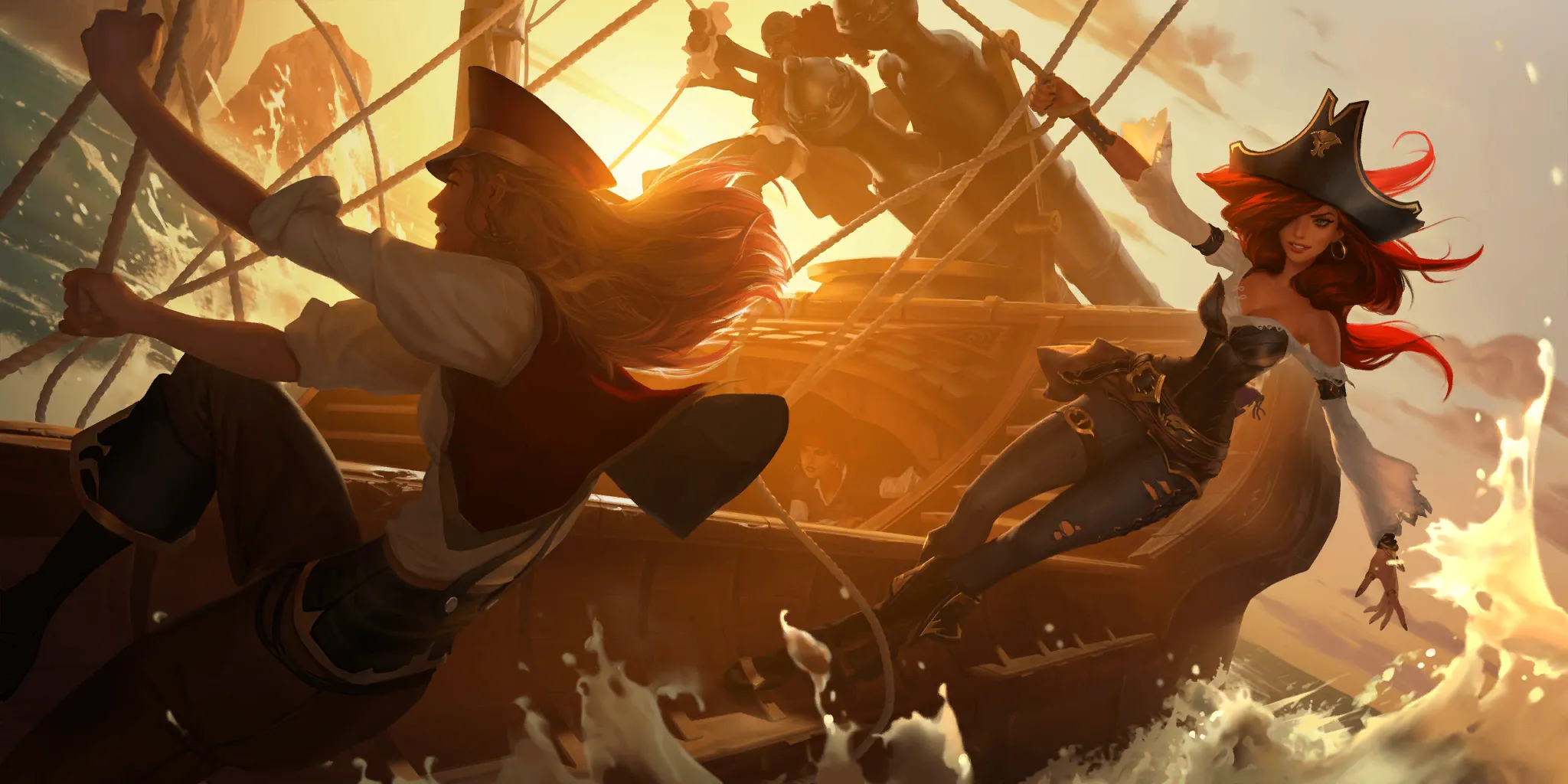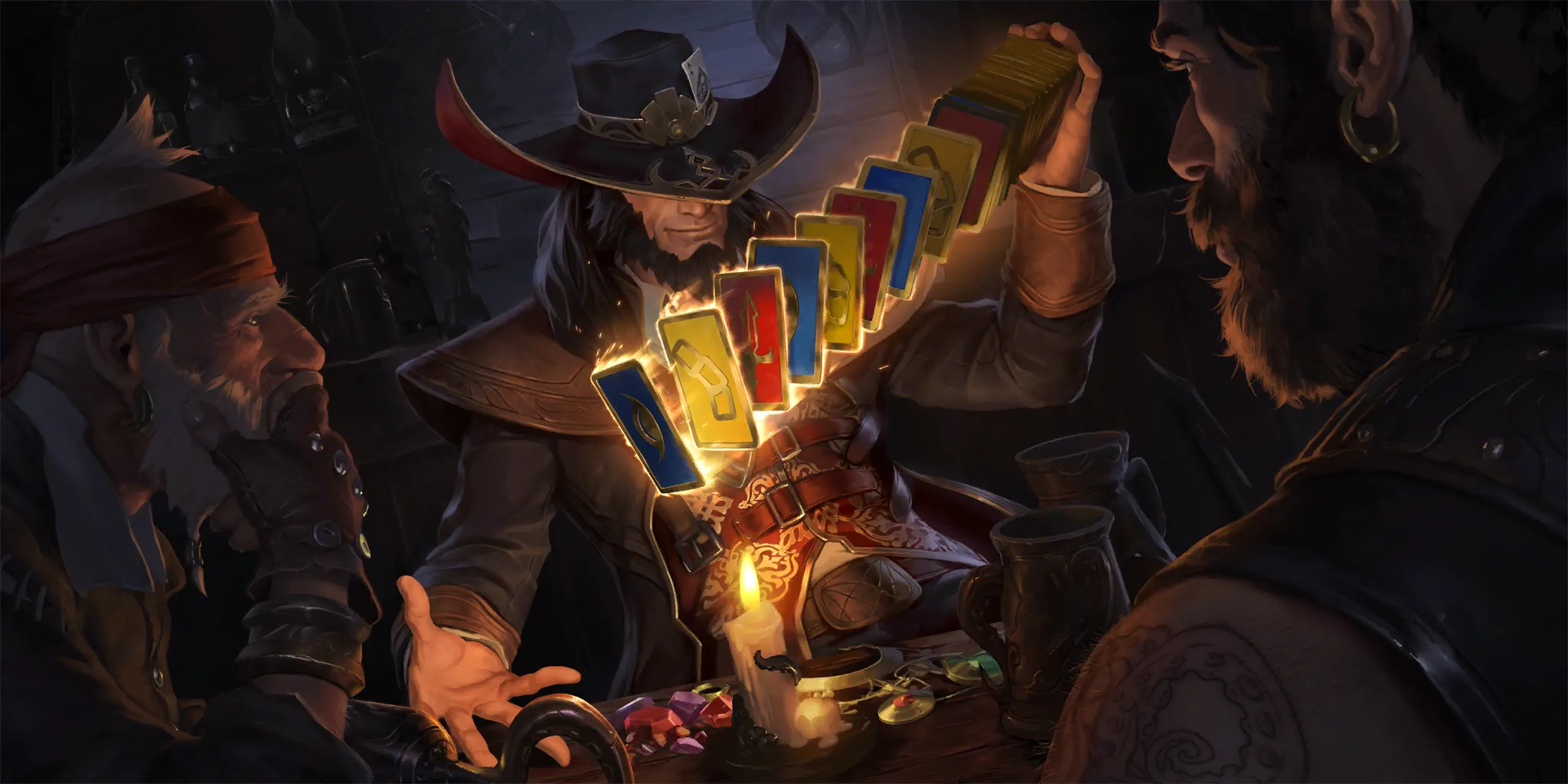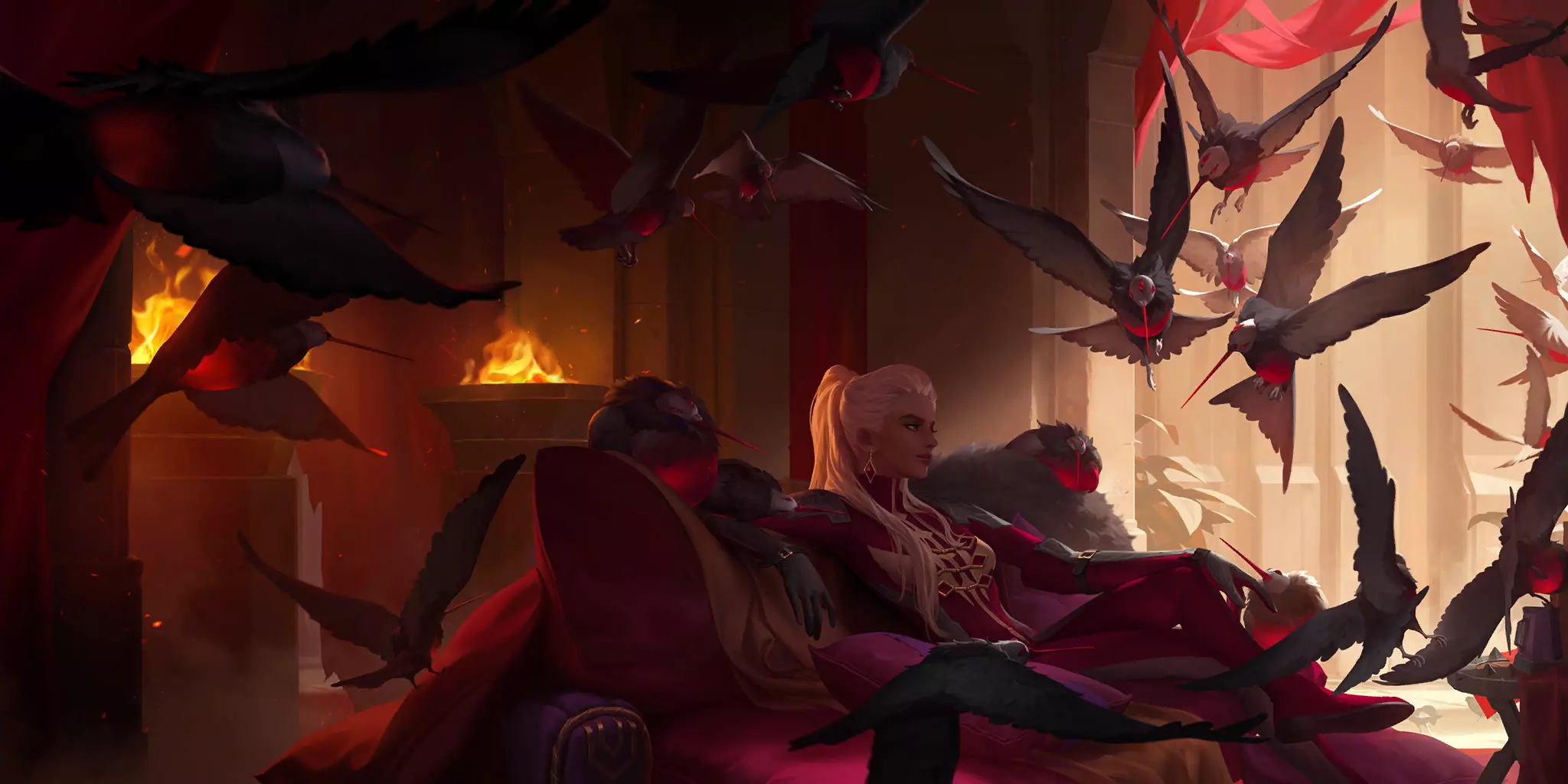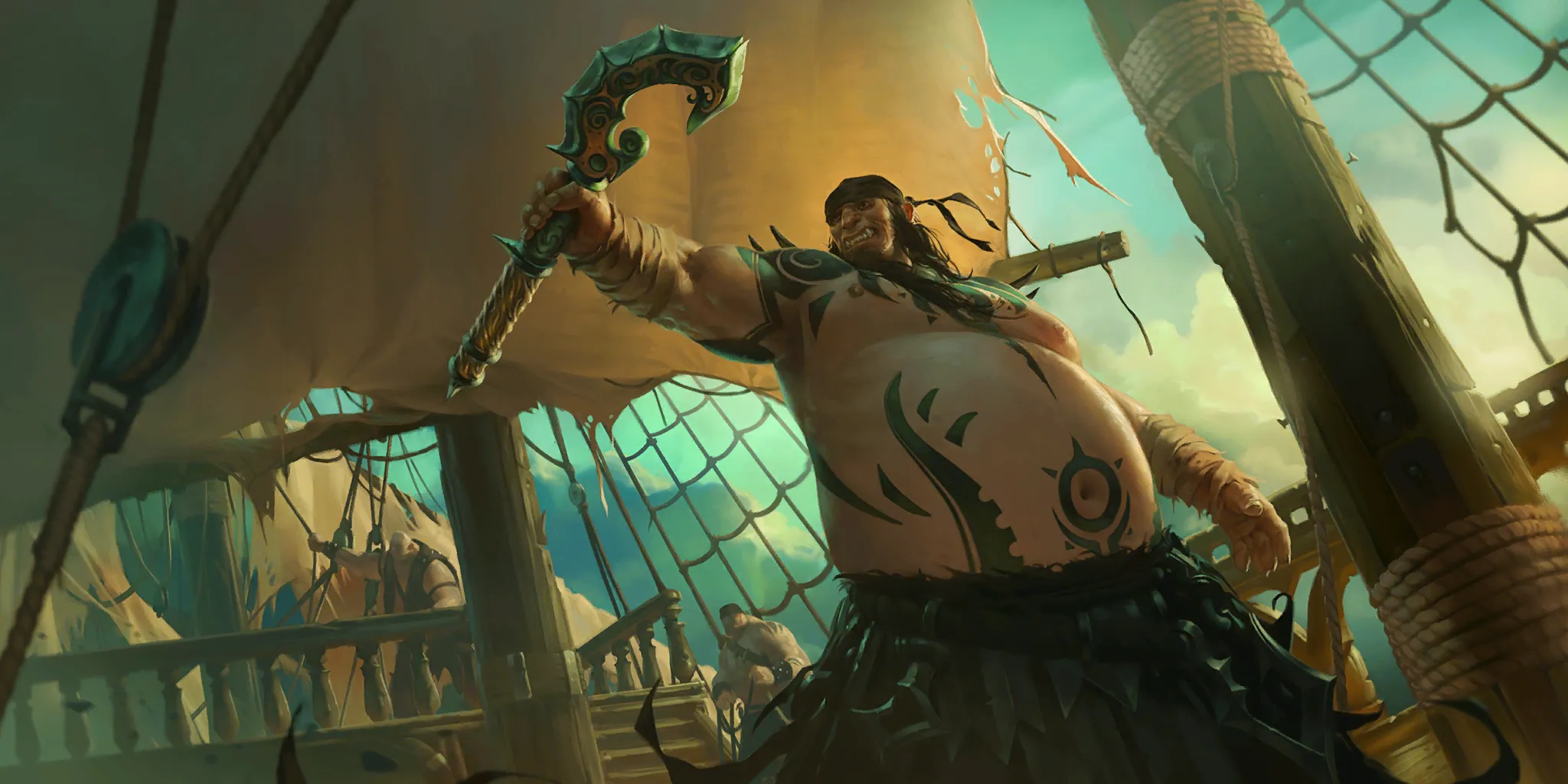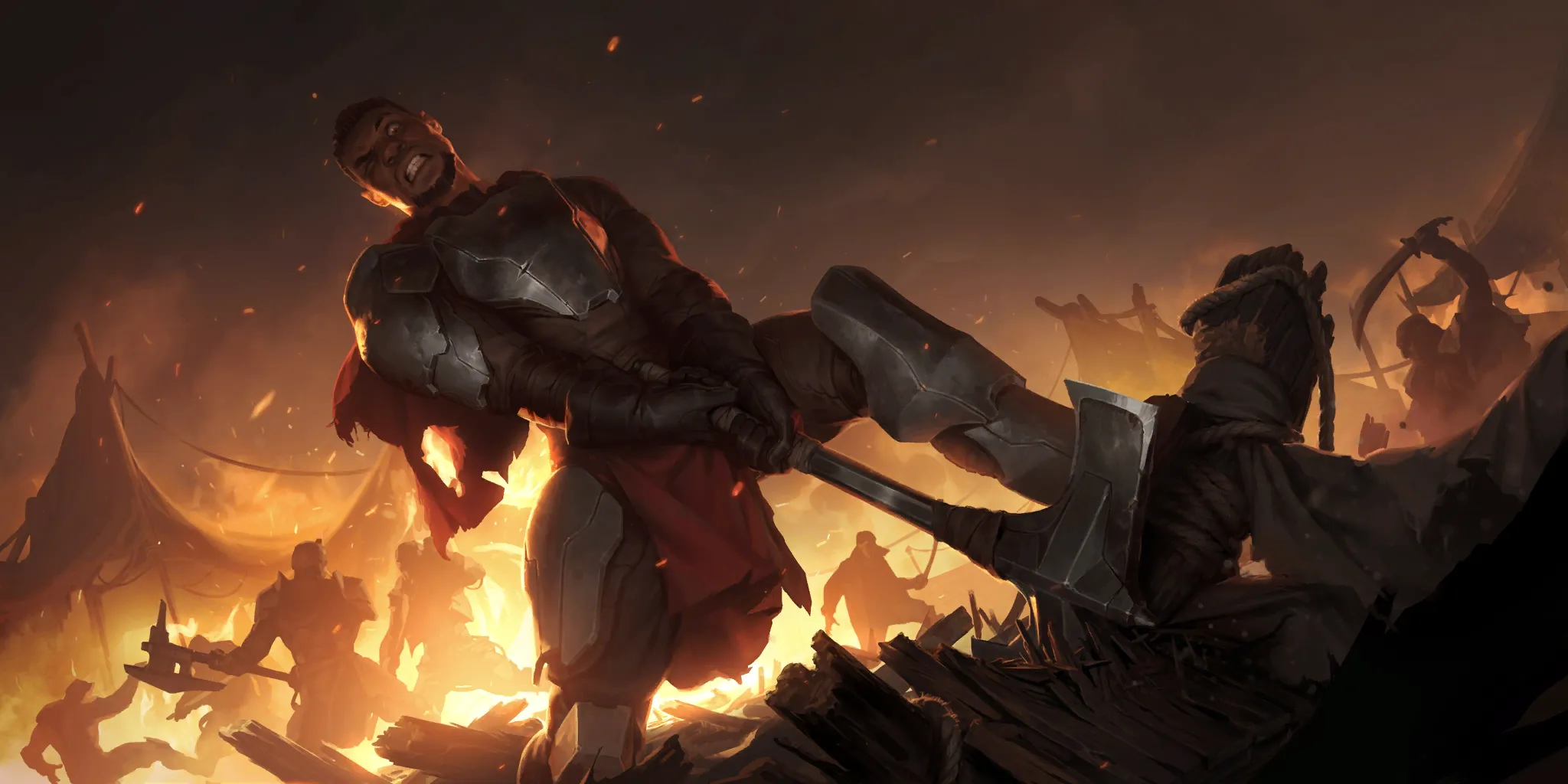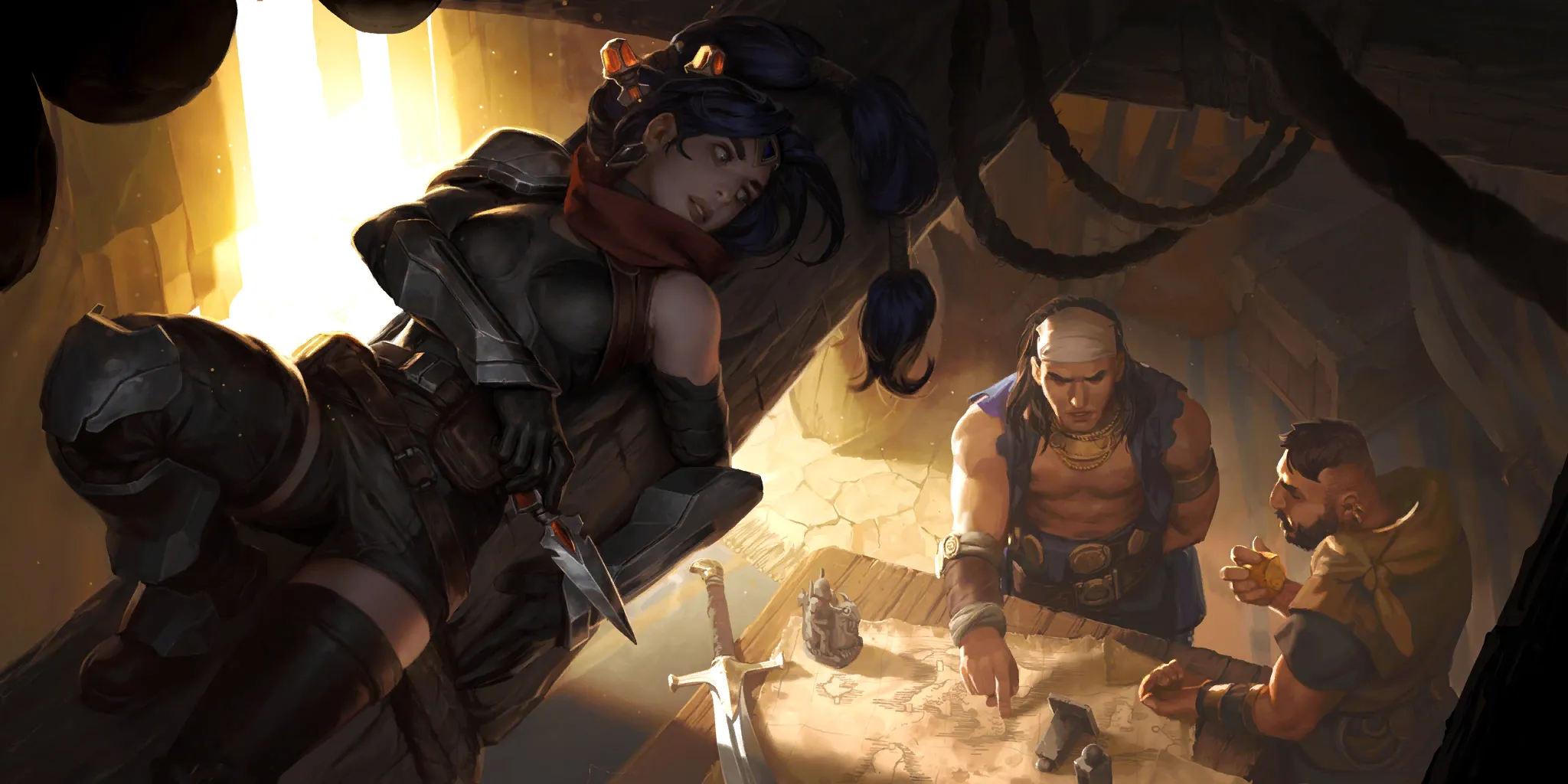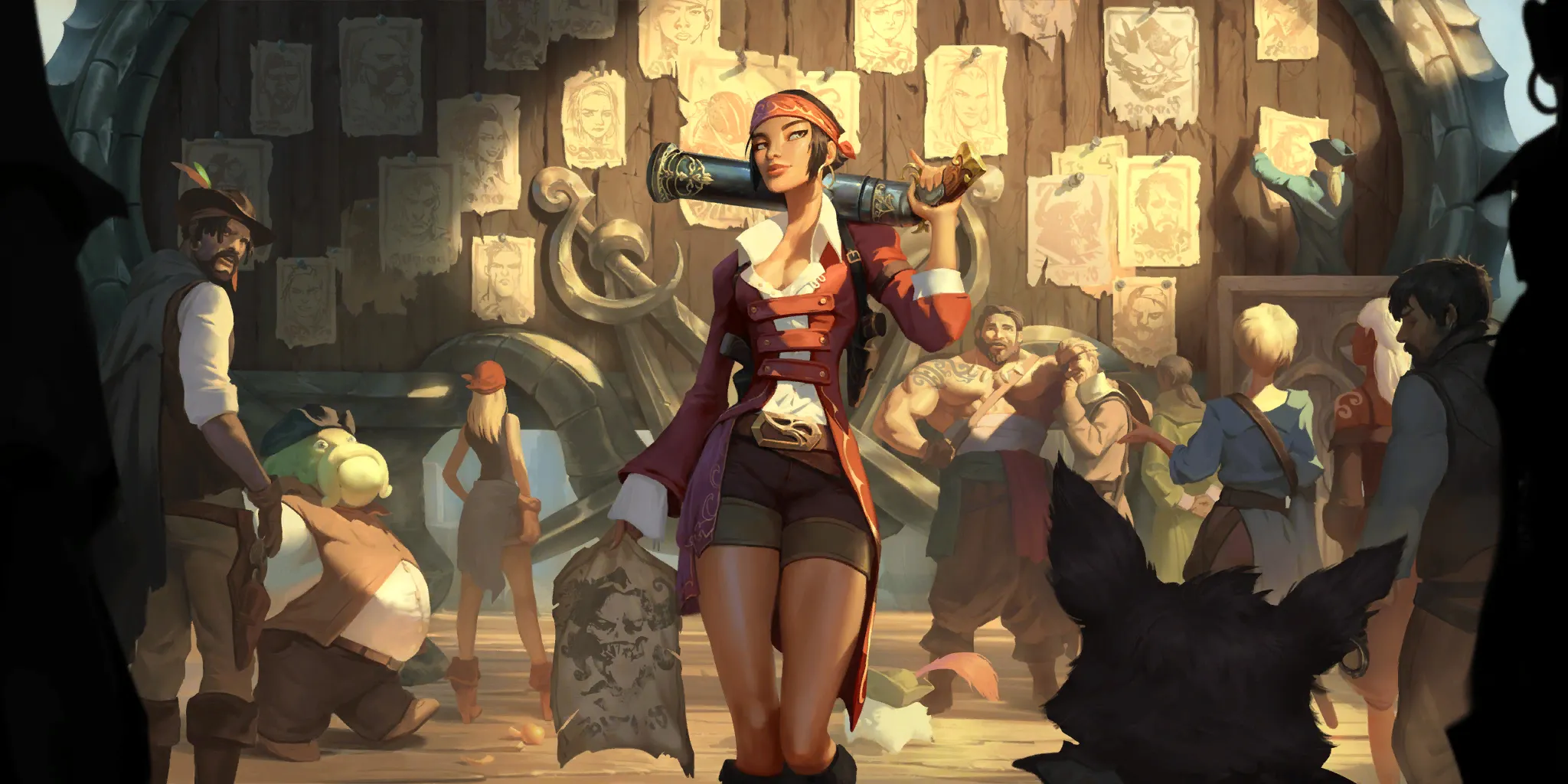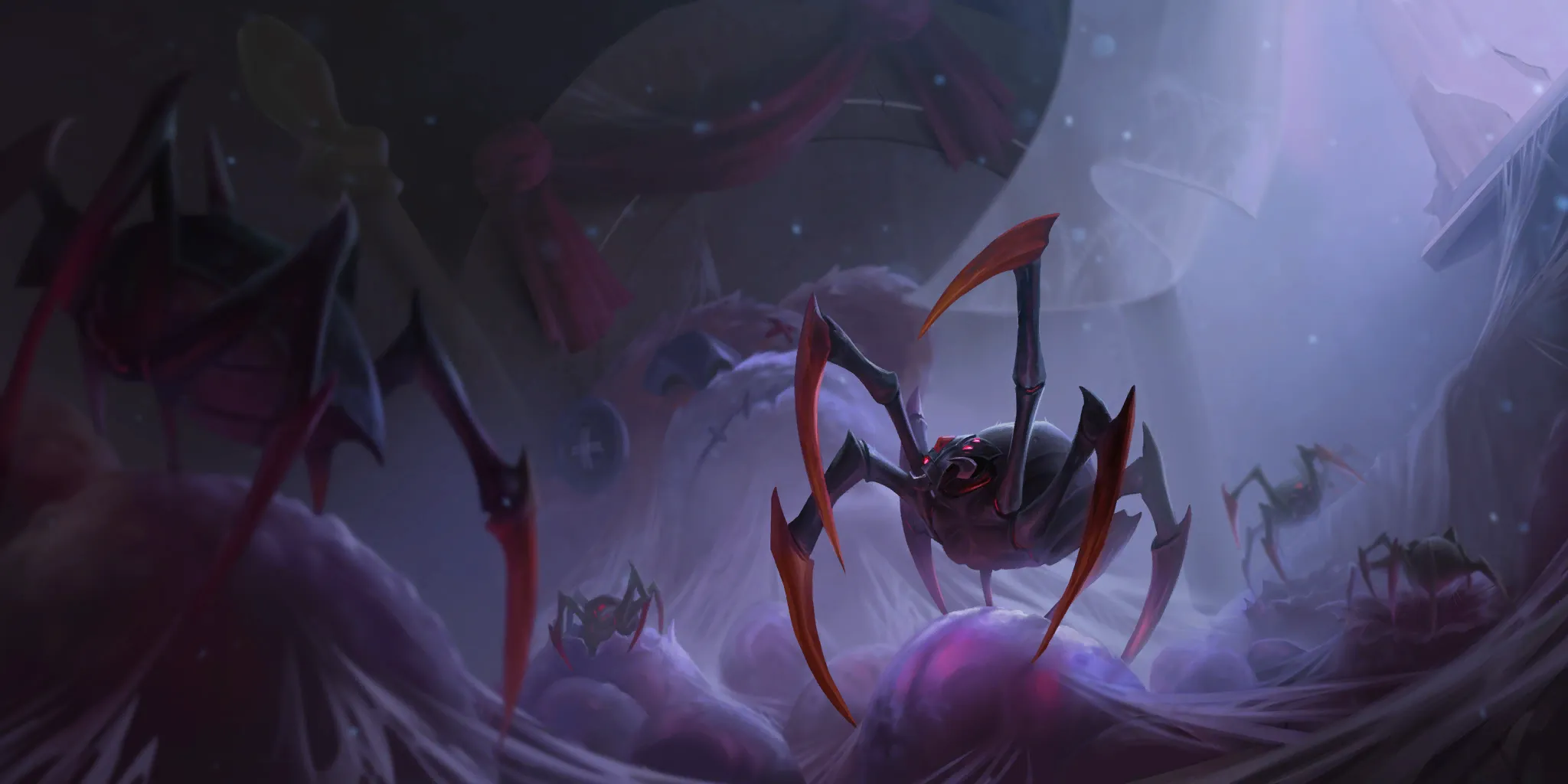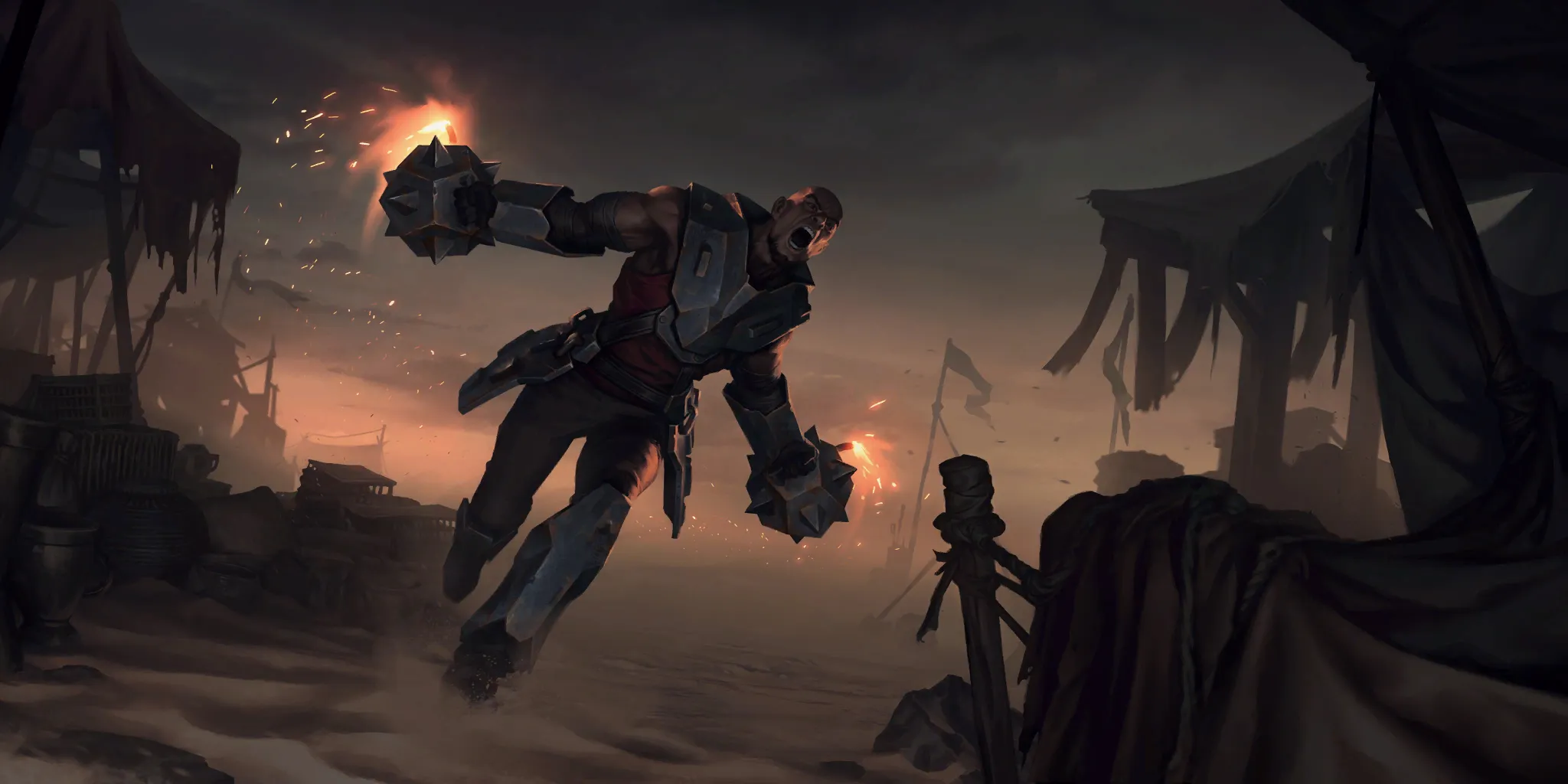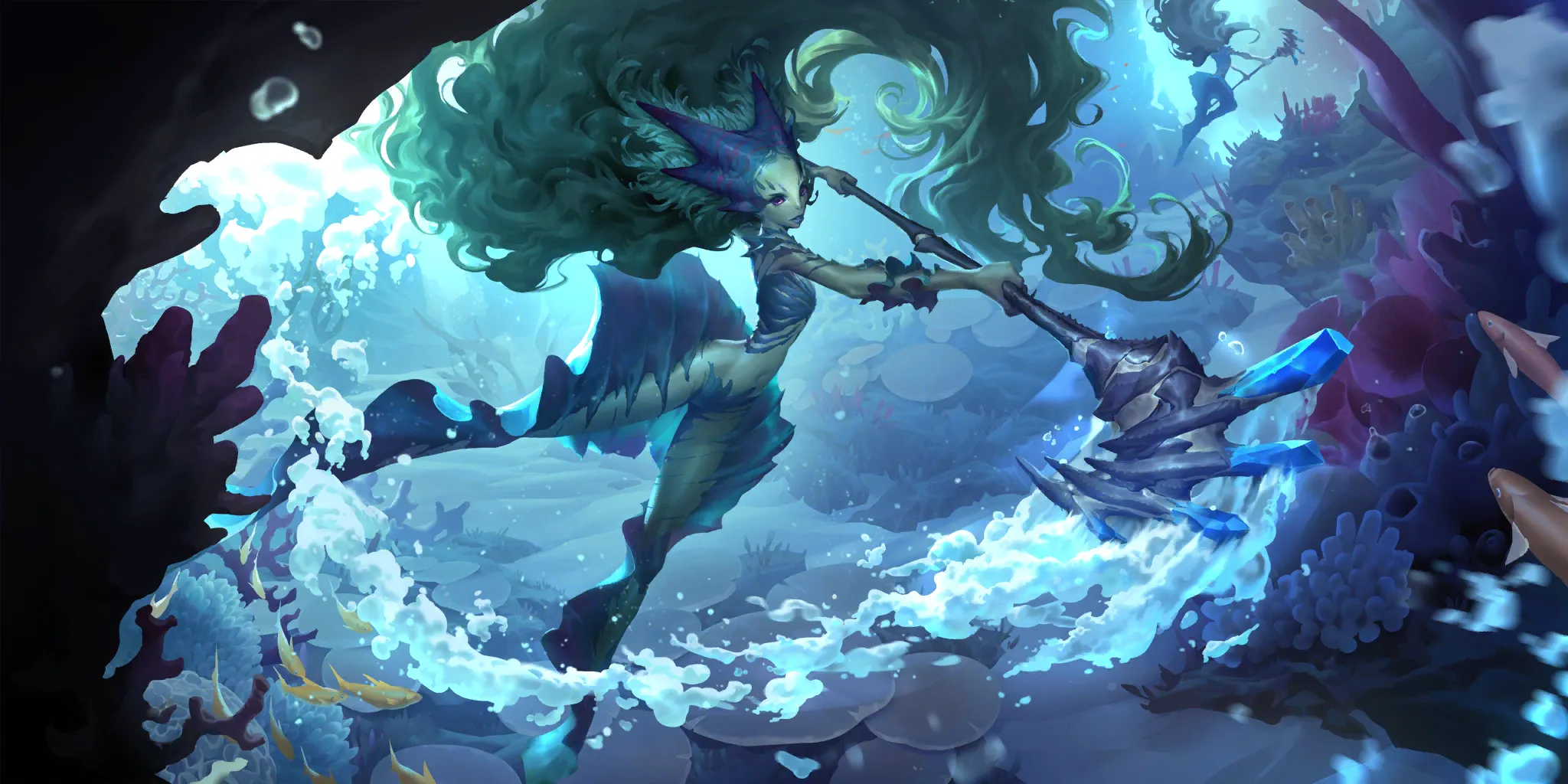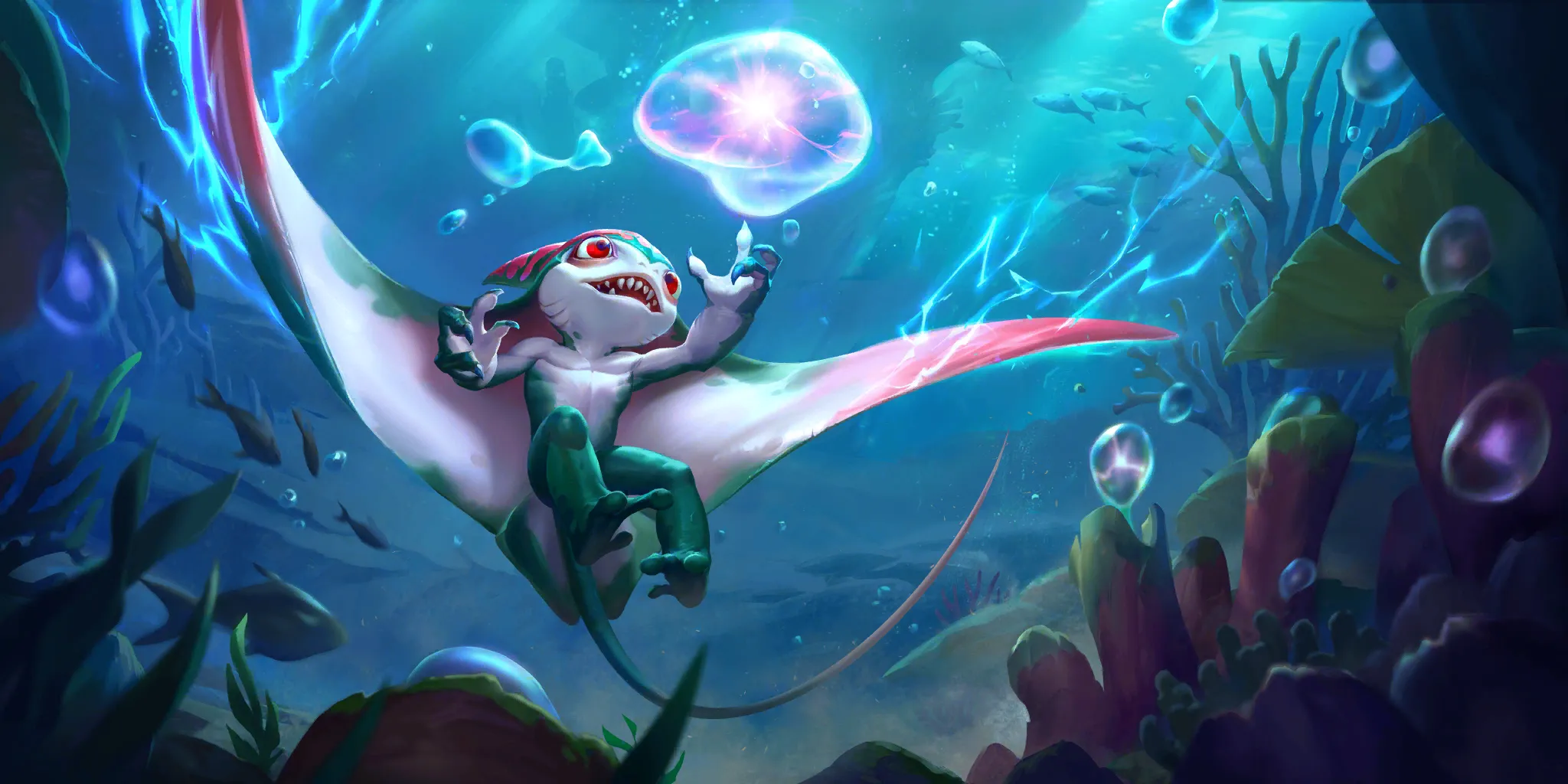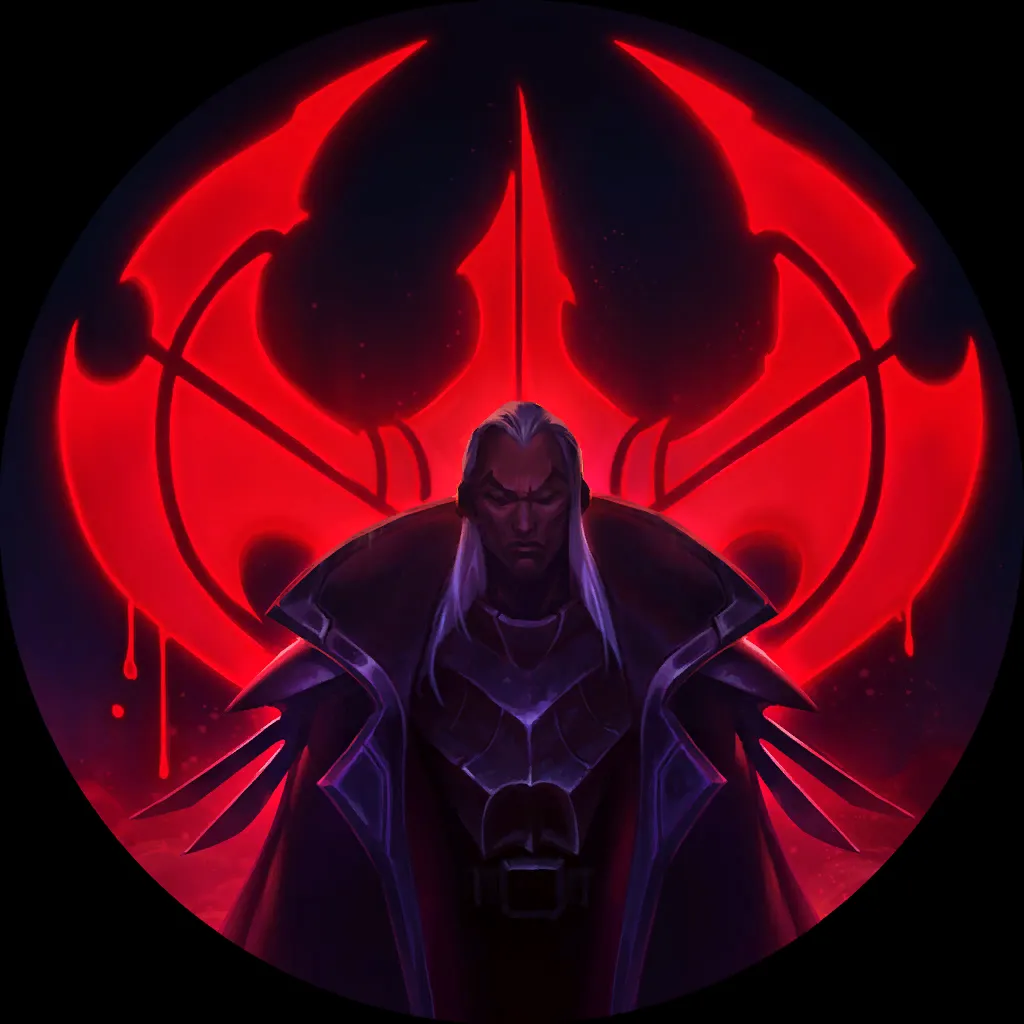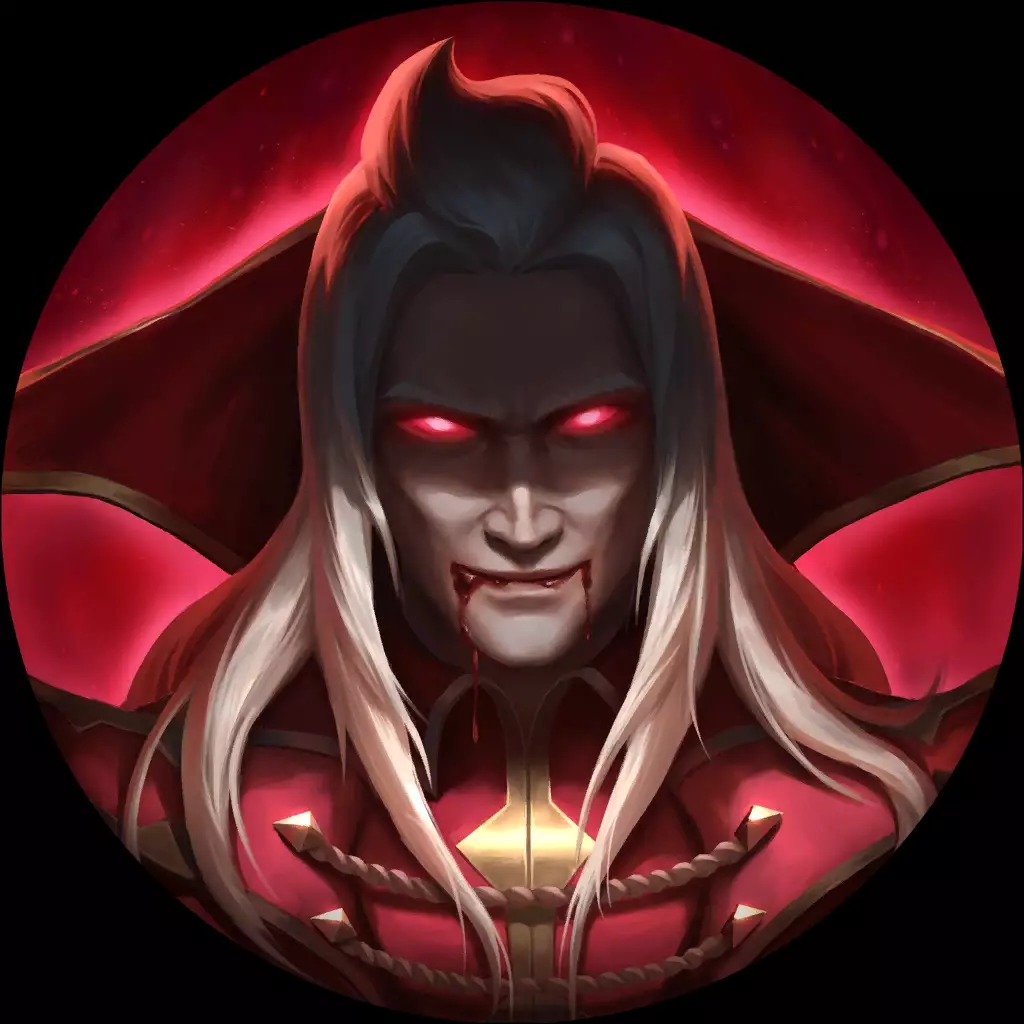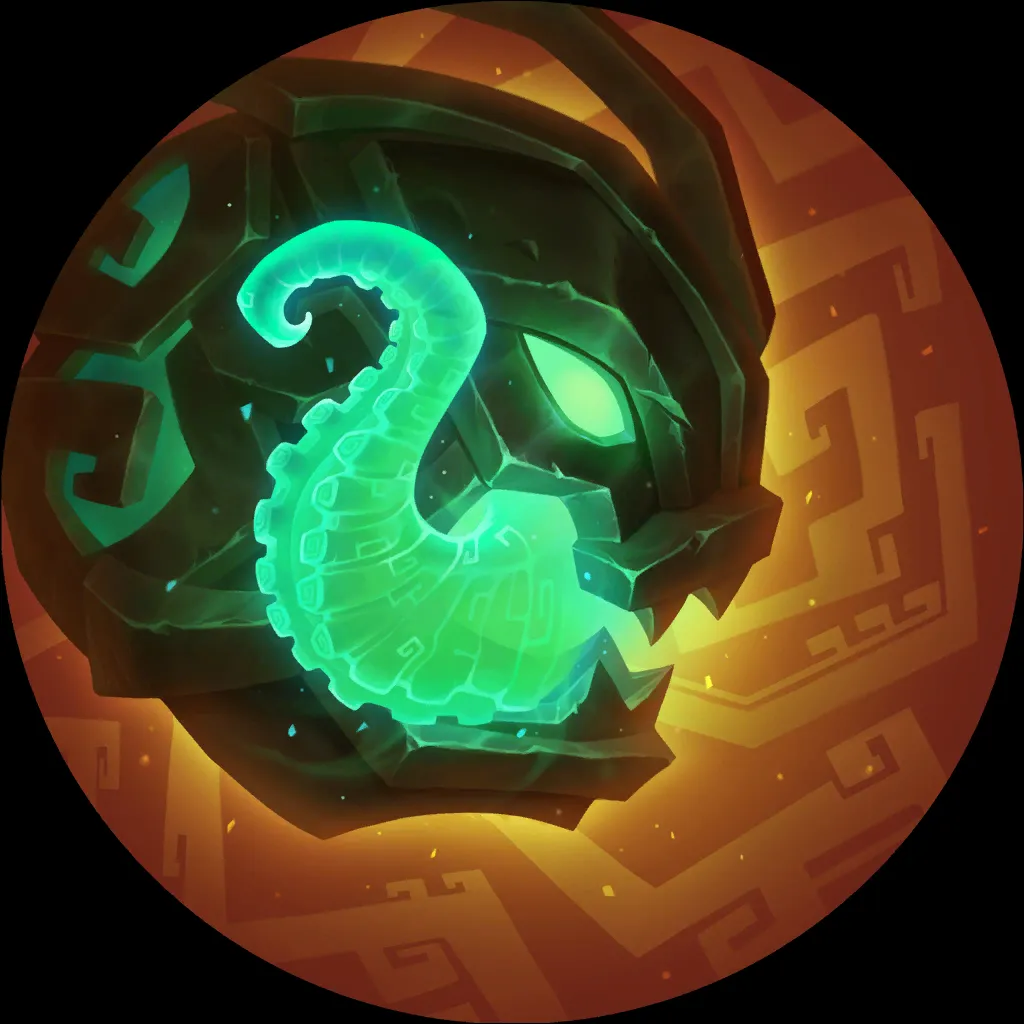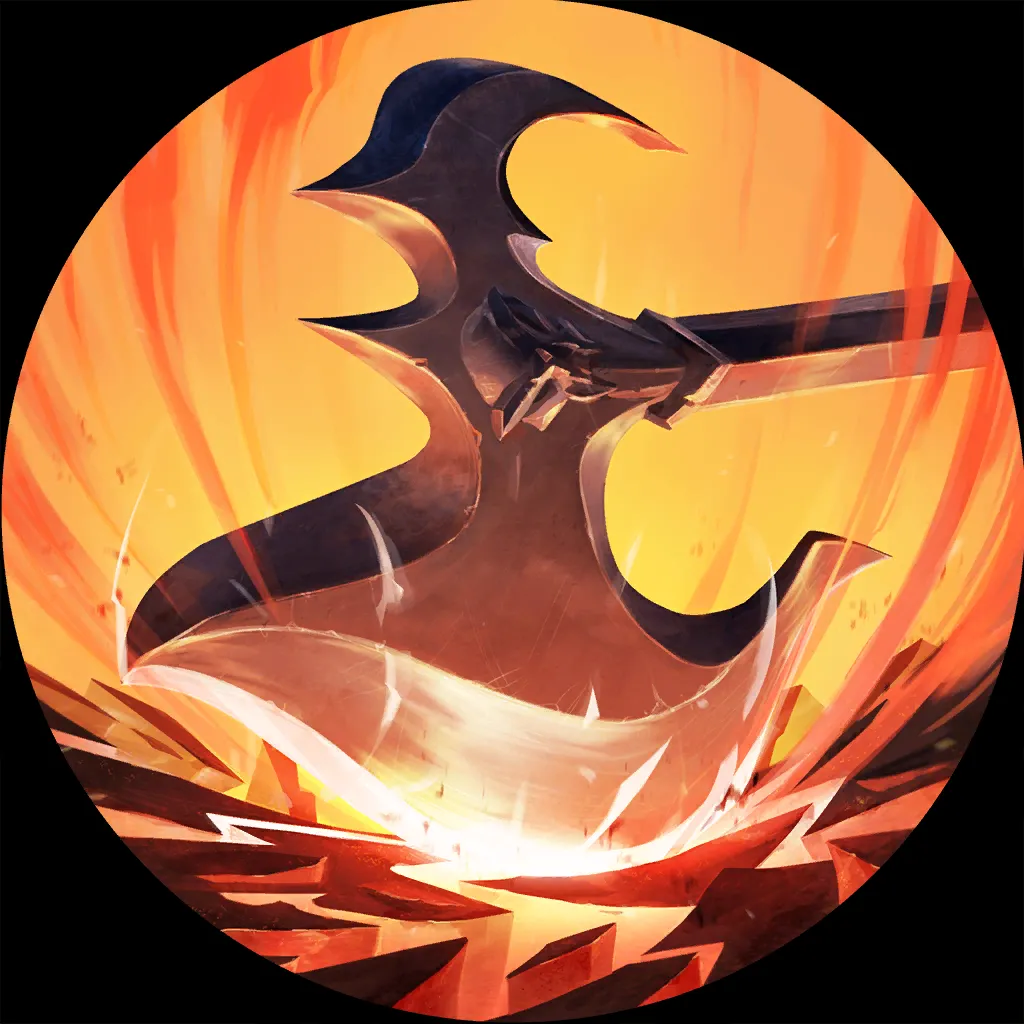 Every Seasonal is the same story: people make their lineups pretending that triple aggro is not real. Maybe they don't respect that it could beat them, or maybe they think they can outplay them, but I'm telling you: this lineup will allow you to ruin multiple people's days. 
And triple aggro is not even a bad lineup. In fact, I think it's very well-positioned for this seasonal because it can beat two of the five powerhouses: Gwen Katarina and Feel The Rush.
… say what??
Yes, the two powerhouses that aggro can beat just so happen to be the two
Shadow Isles decks. When was the last time you could say that?
The greediness of the new FTR variants and the much faster speed and beefiness of aggro these days allows us to go under this old counter matchup. And the new Gwen Katarina versions rely so much on landmarks and Katarina that they lack blockers for our aggression.
The beauty of this aggro list is that it can also prey on people trying to counter Feel The Rush, by having great matchup tables into the Shurima counters such as Ziggs Taliyah and Akshan Varus.
And if I'm not selling you yet, this lineup will have an even matchup against two other powerhouses: Gangplank Sejuani and the ever-popular Katarina Leona.
The downside of triple aggro is that the lineups focused on countering it can be tough to overcome. However, I don't think triple anti-aggro lineups will be as common. The main threats you have to worry about and ban are Jinx Lulu, Aatrox Kayn, Norra Veigar, Ekko Jinx and Twisted Fate Swain. Sounds like a lot, but remember that as long as you see just one of the favorable decks listed previously, then you'll be easily able to flatten them to the ground.
After all, what better way to cap off the last Seasonal of Legends of Runeterra than if you could brag that aggro won it all?
---
The Counter 
This one is for those of you who want to save the world. Runeterra calls to you to stop the World Ender!
Feel The Rush 
5
10
13
12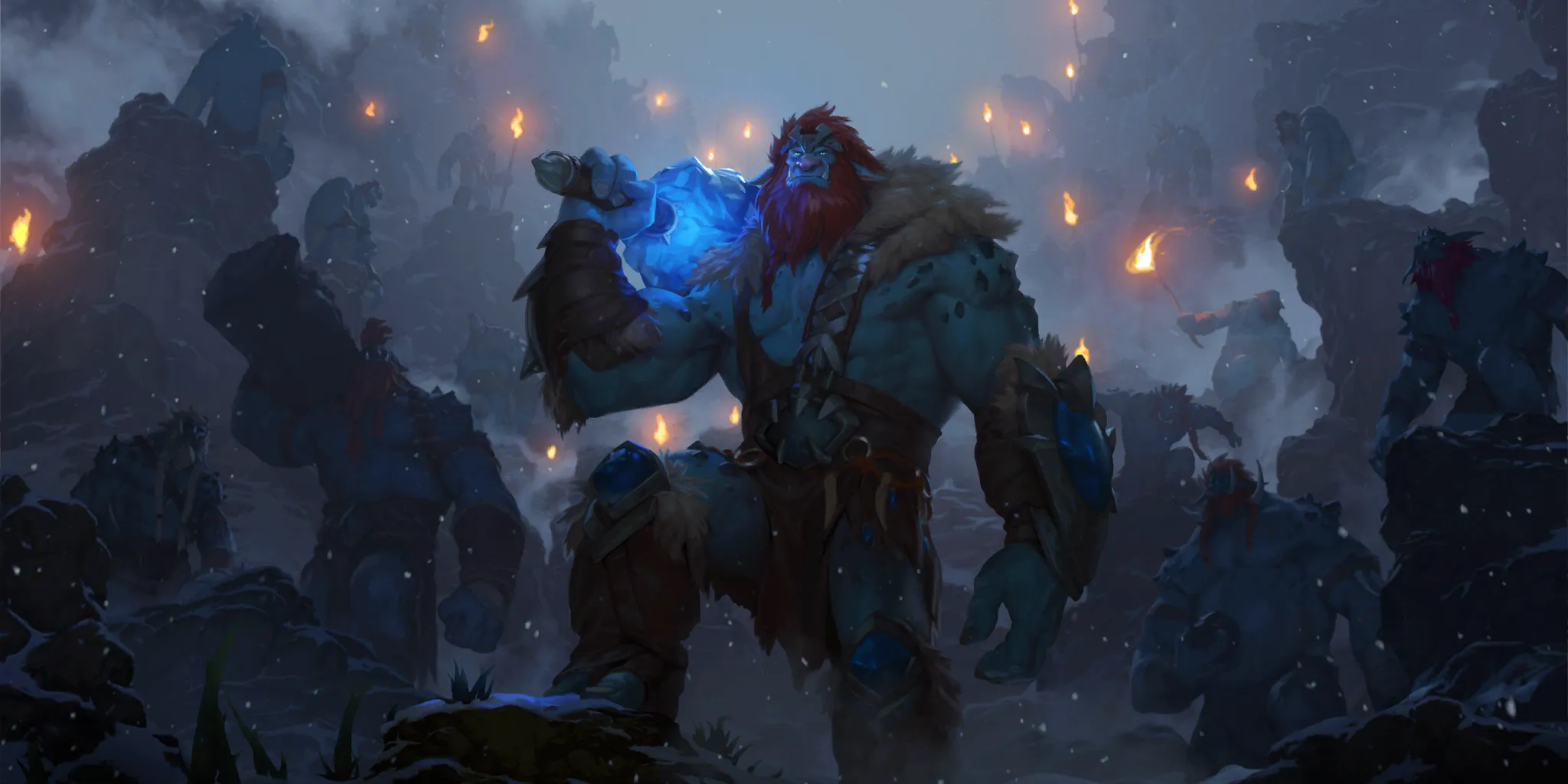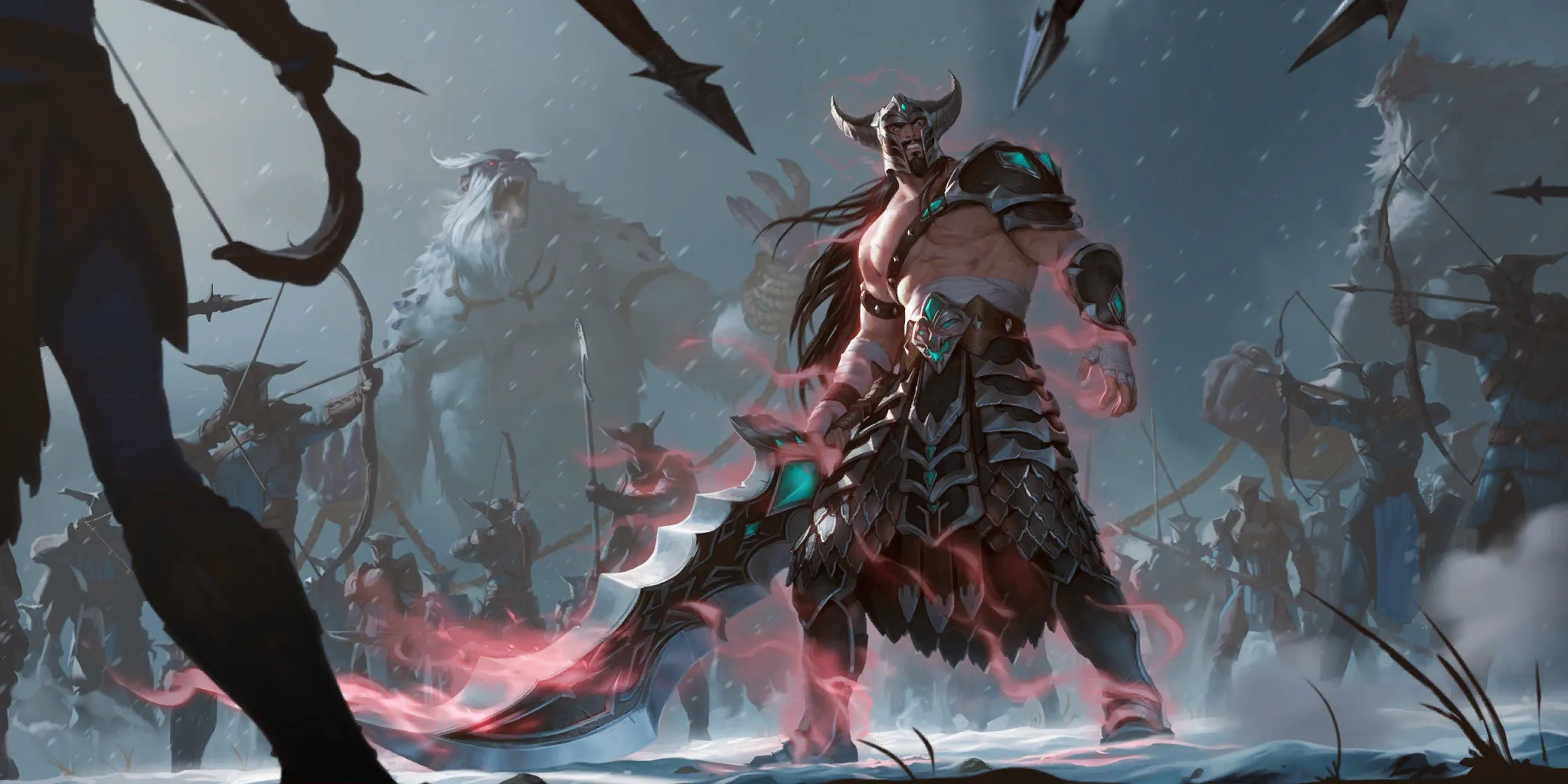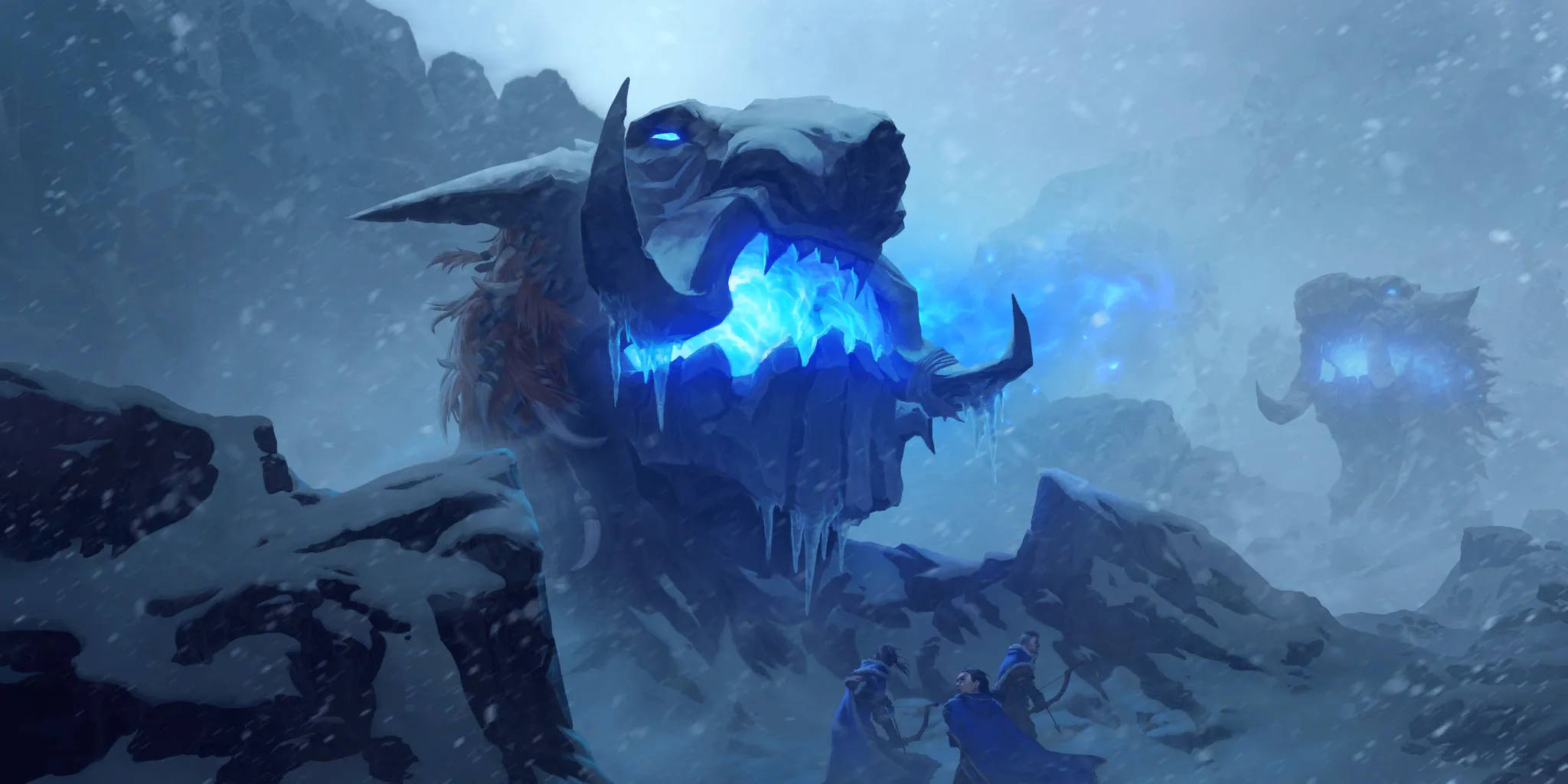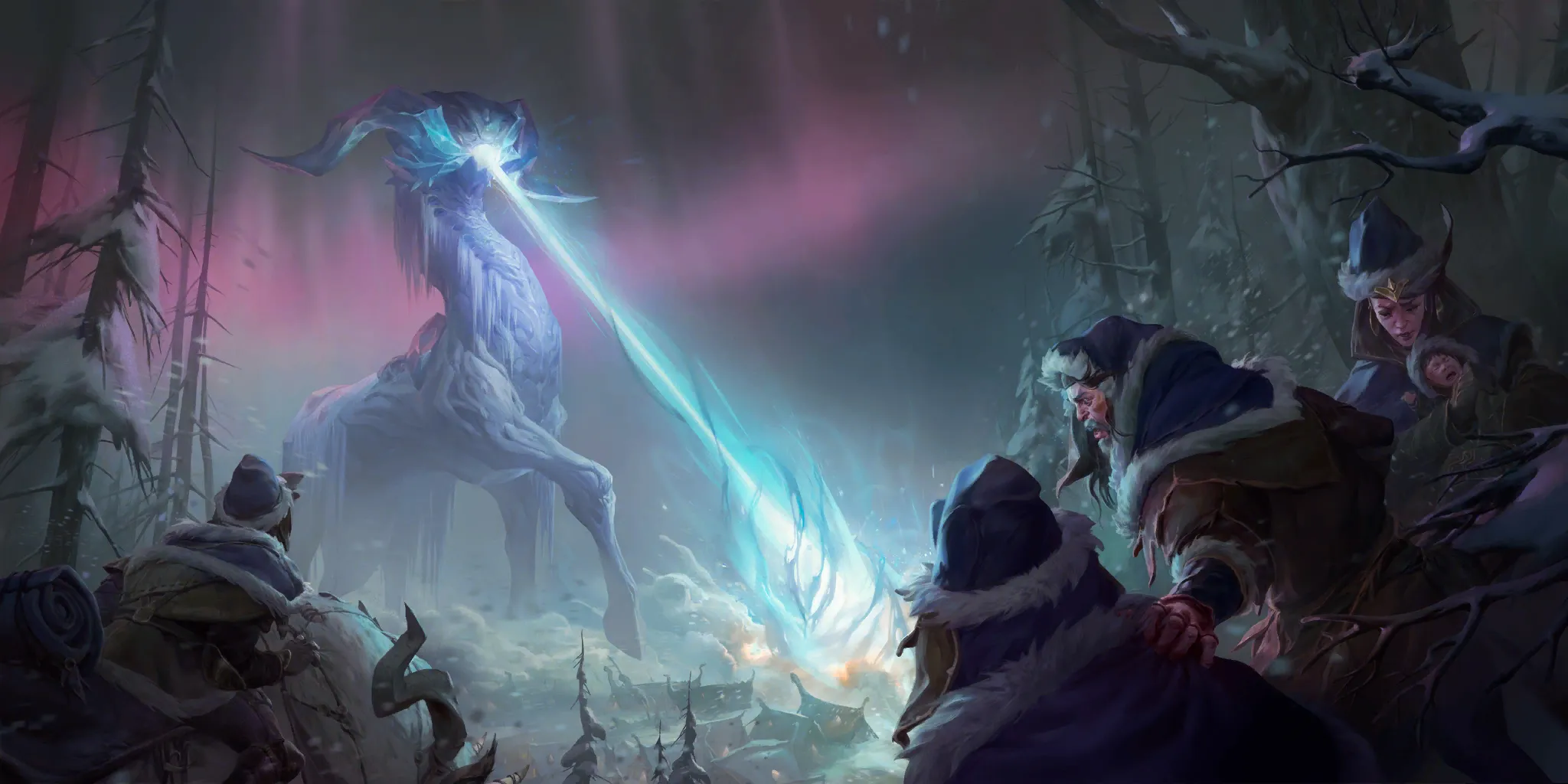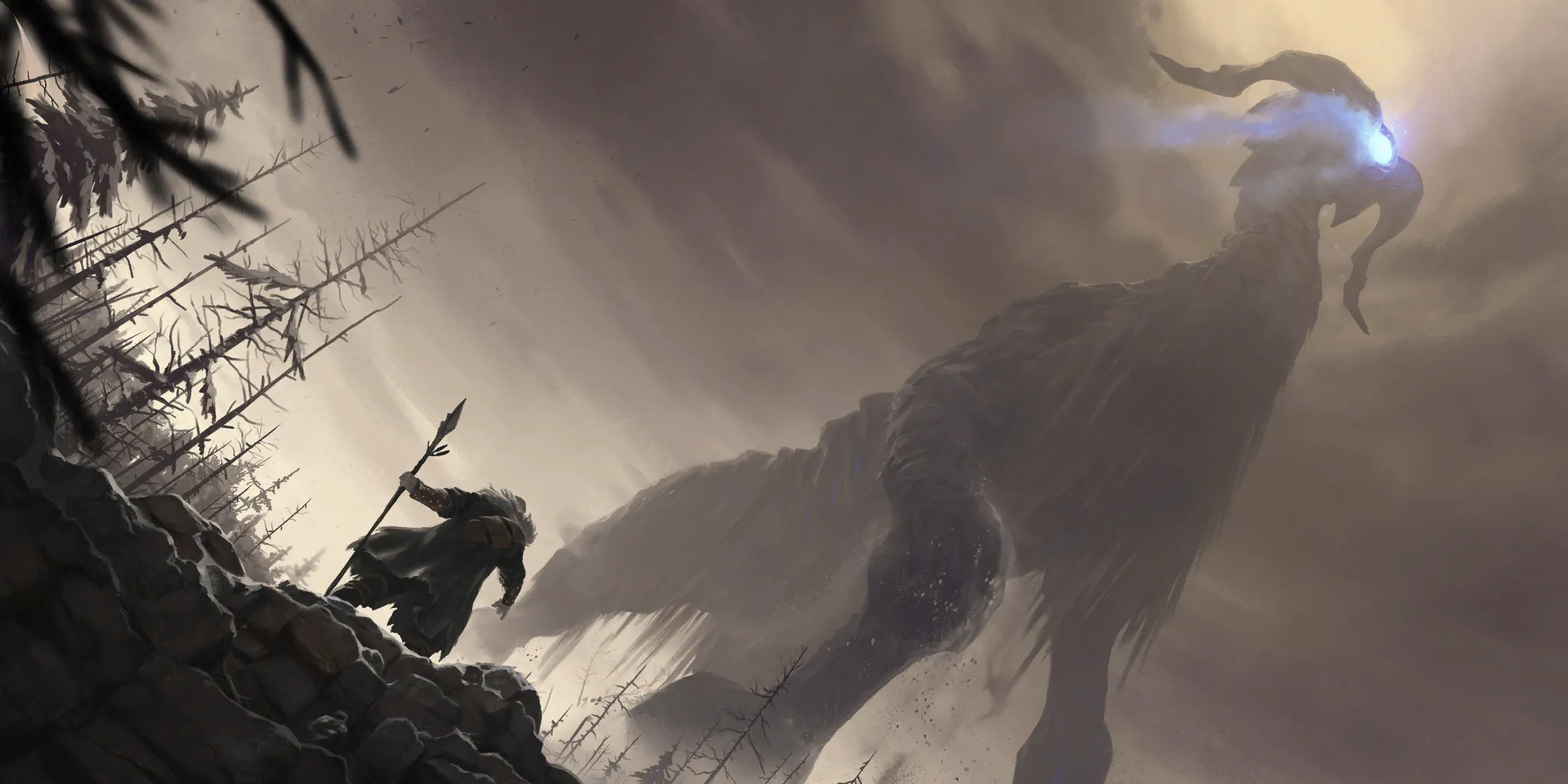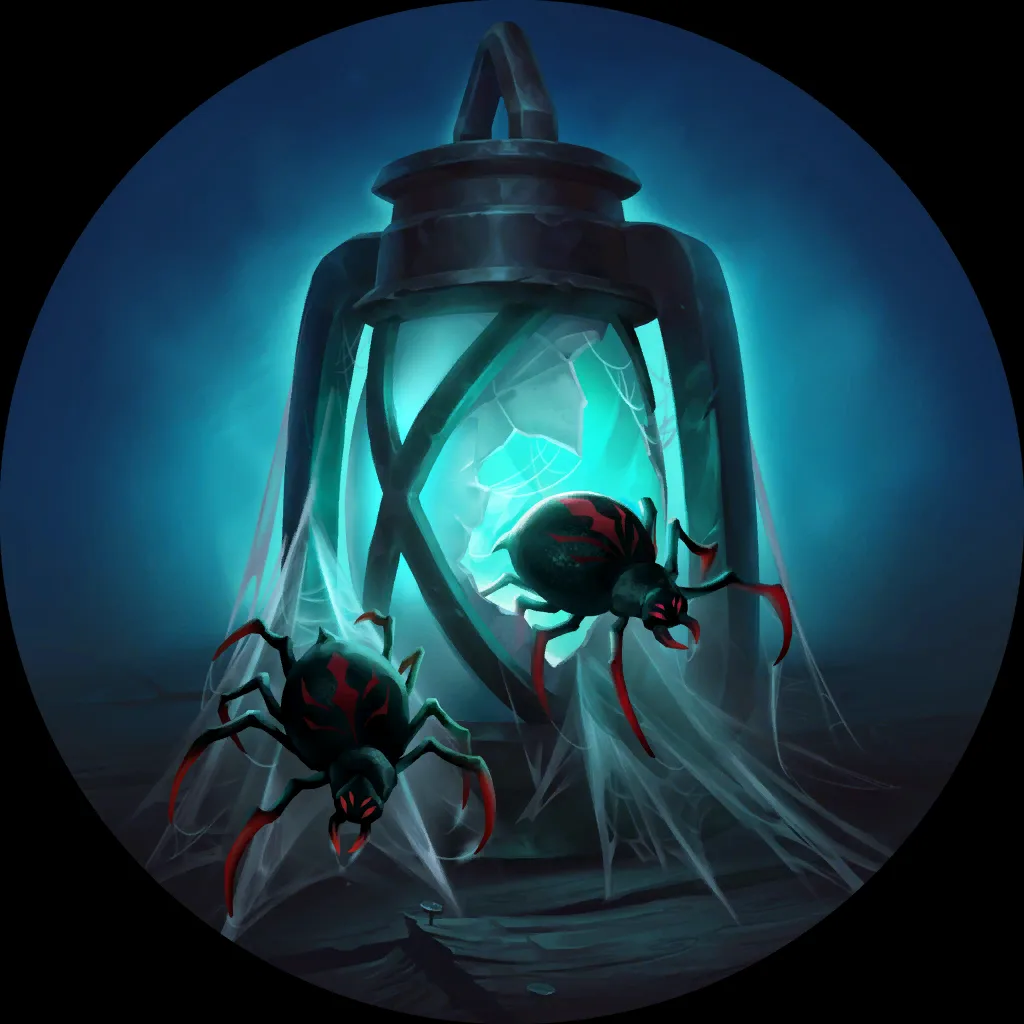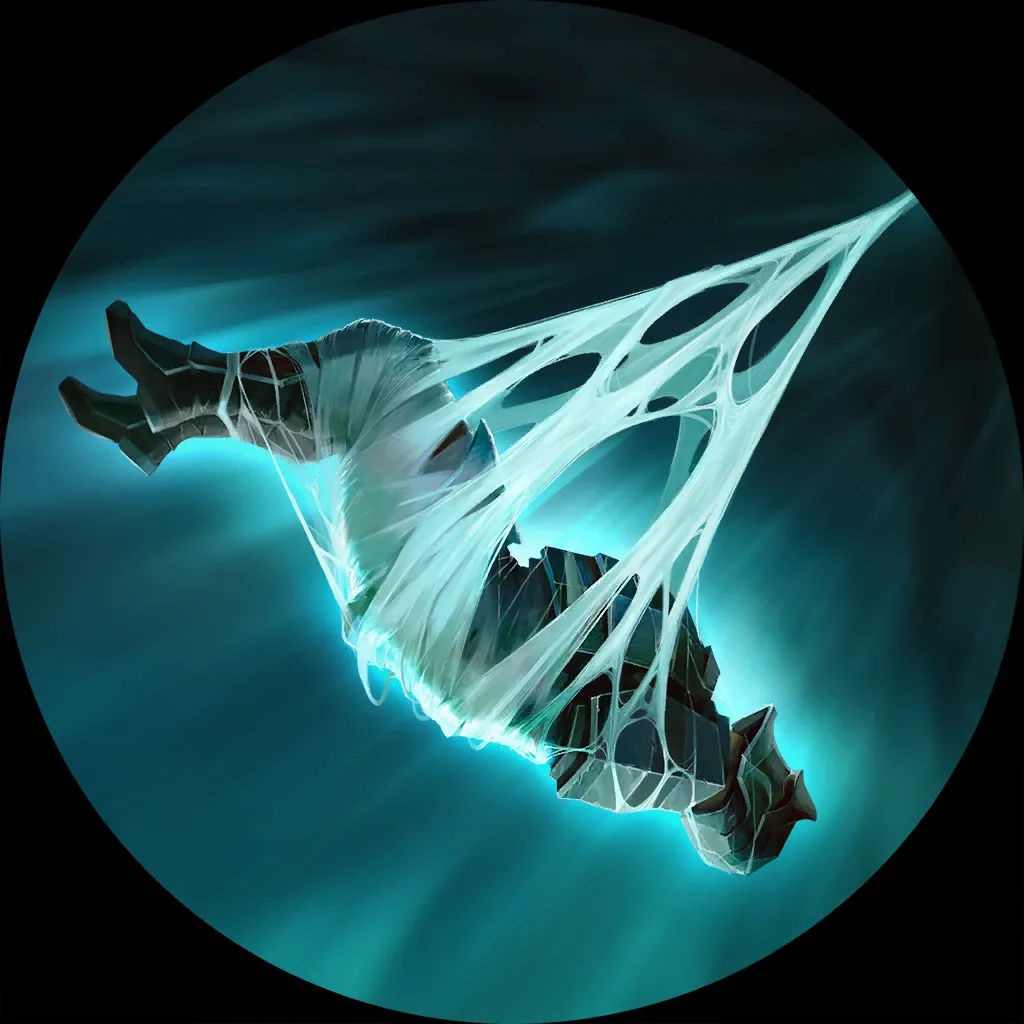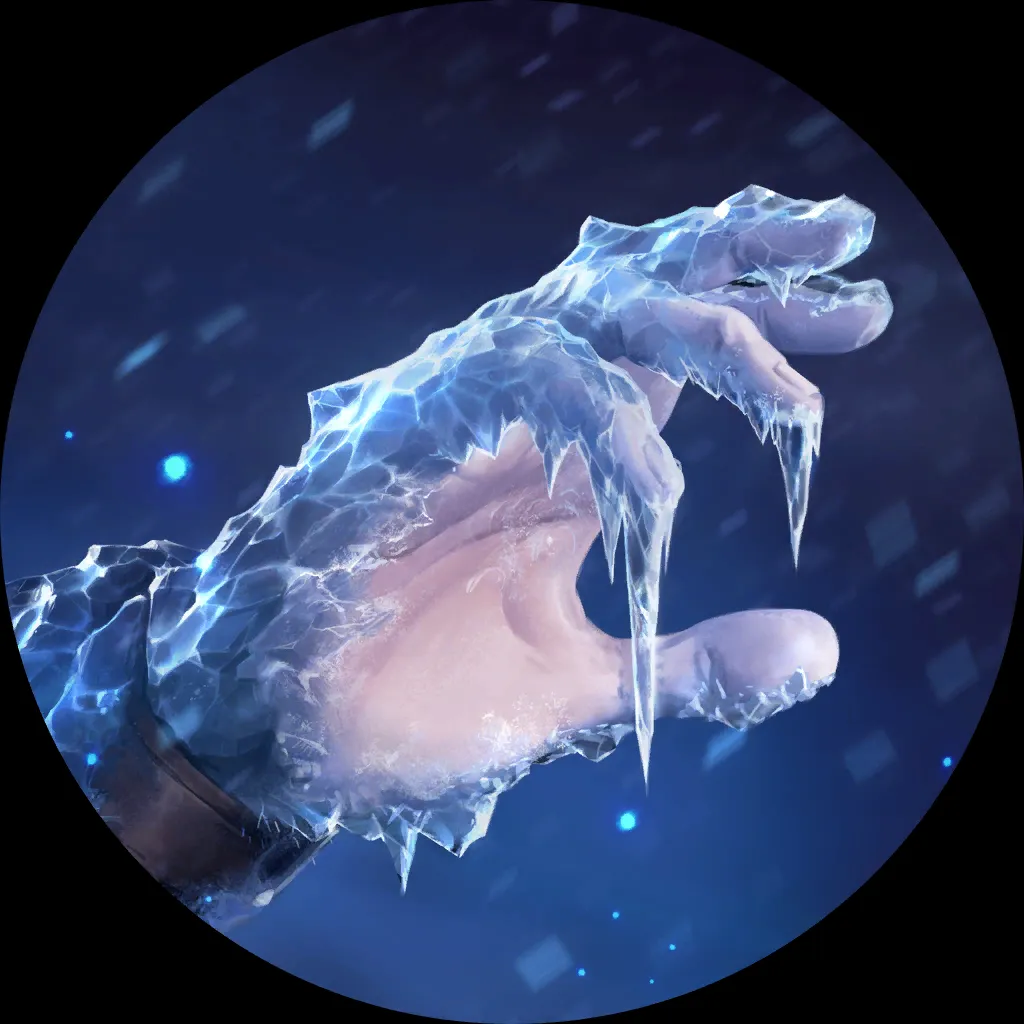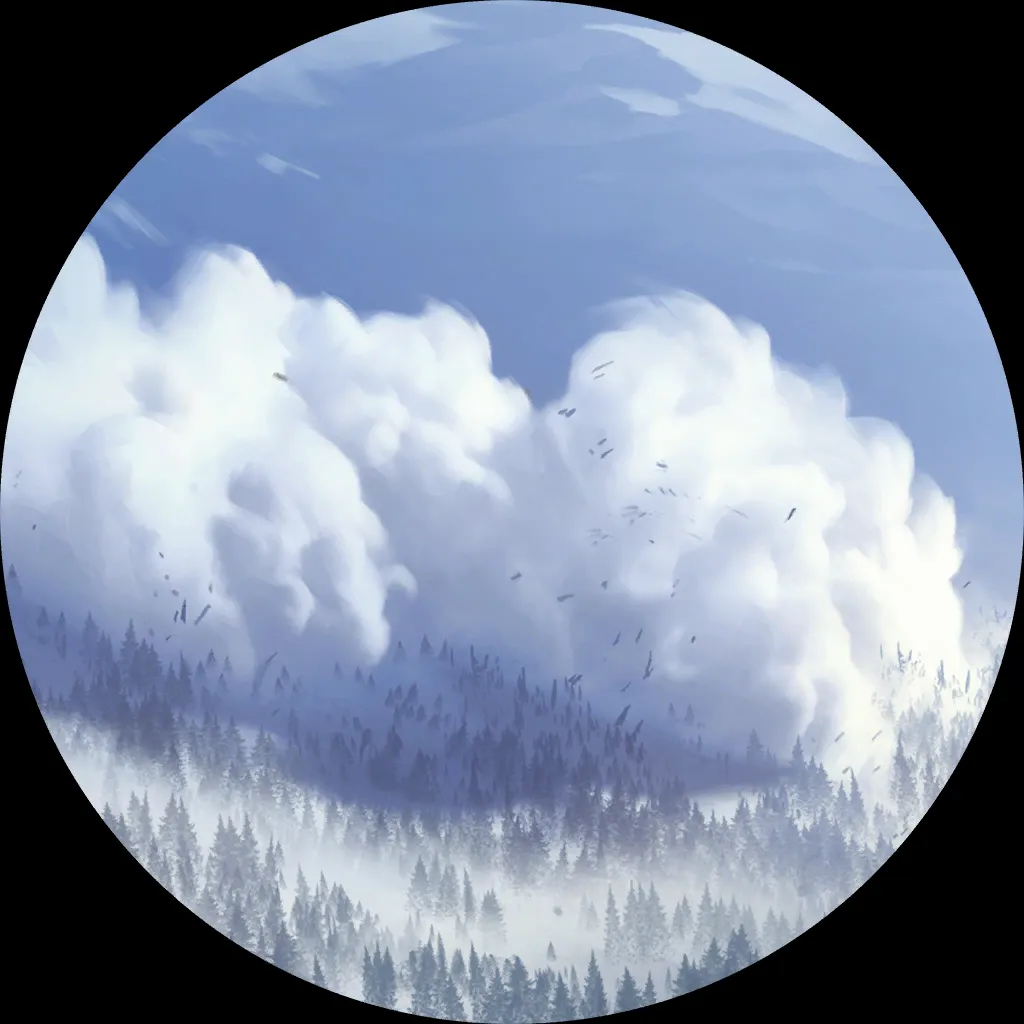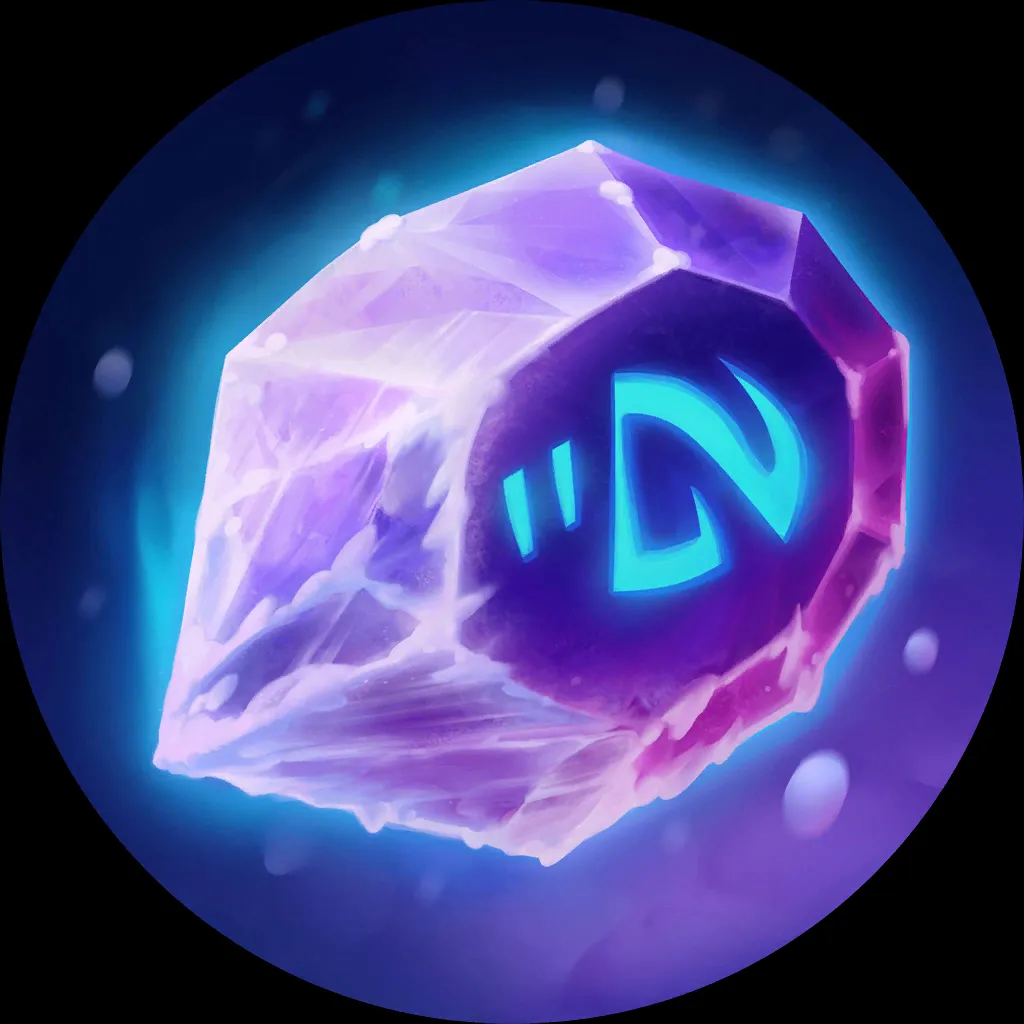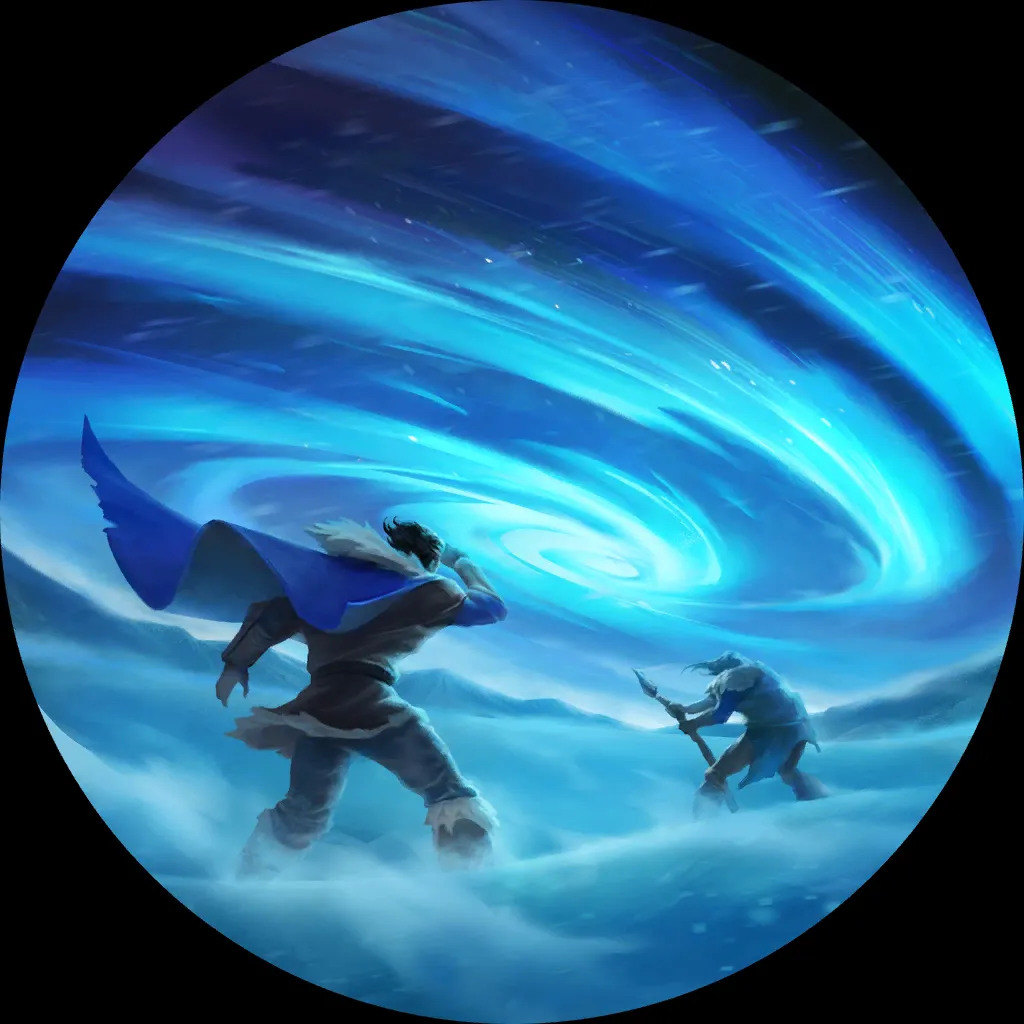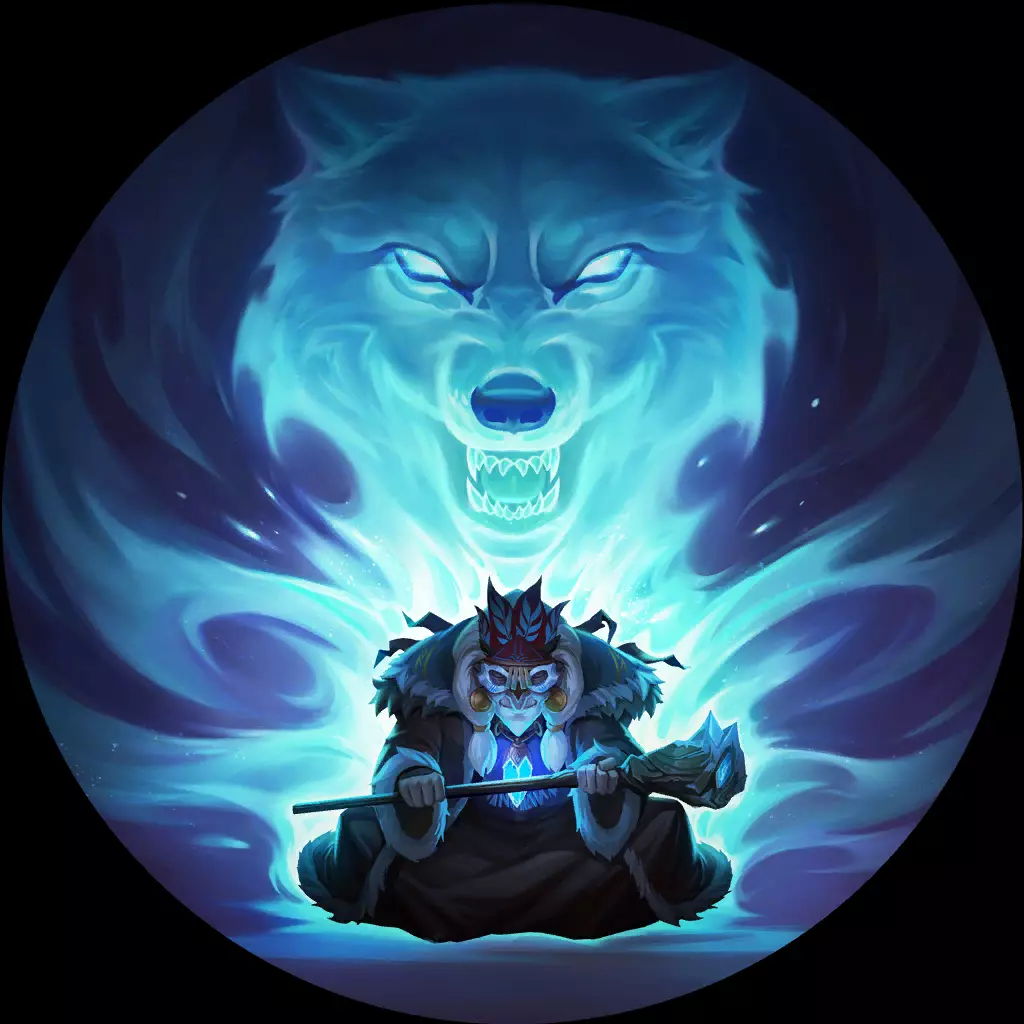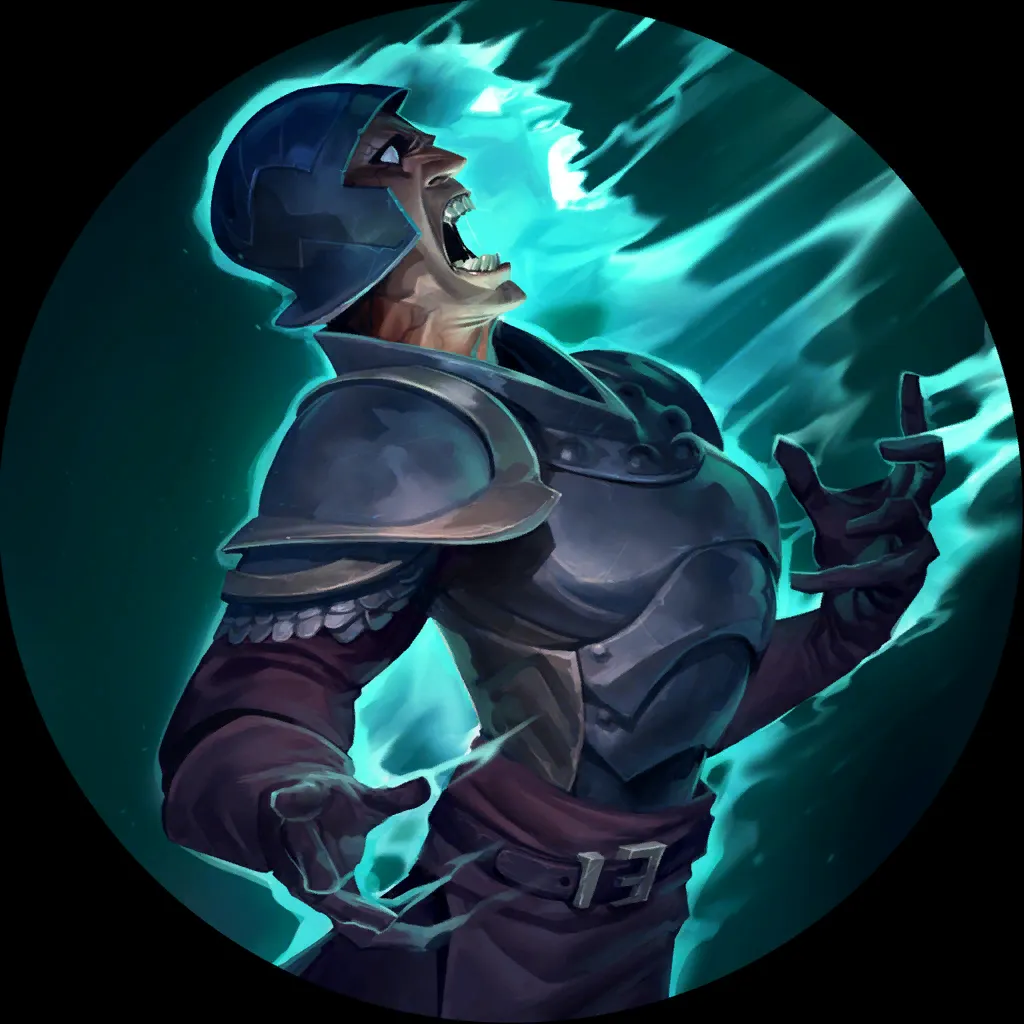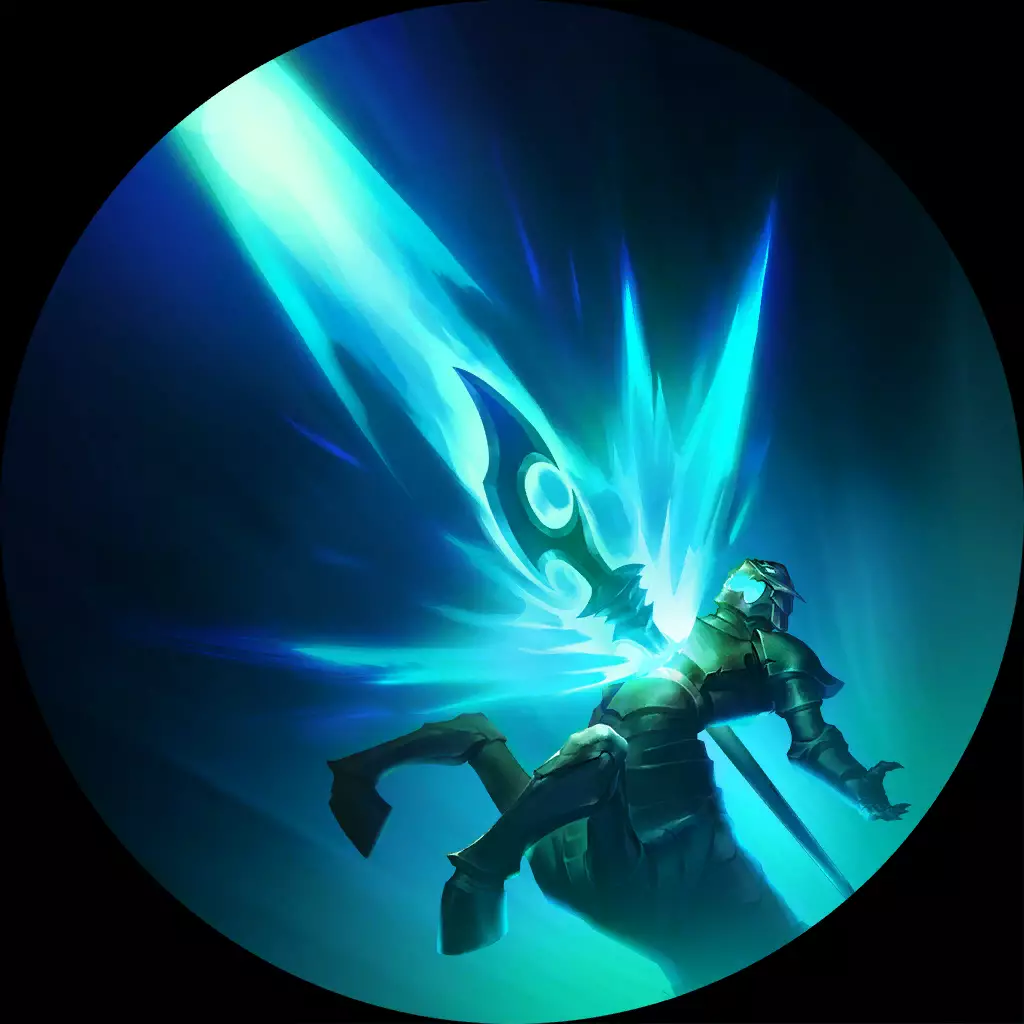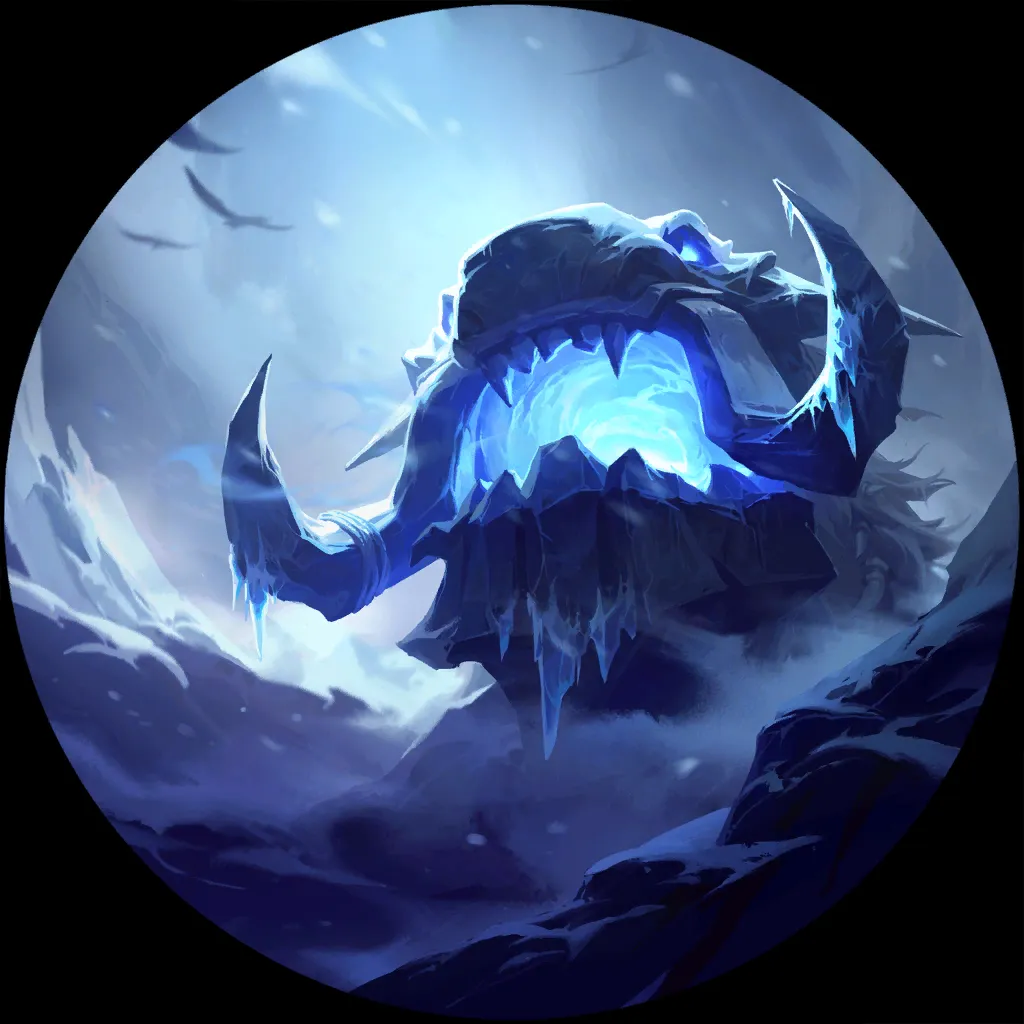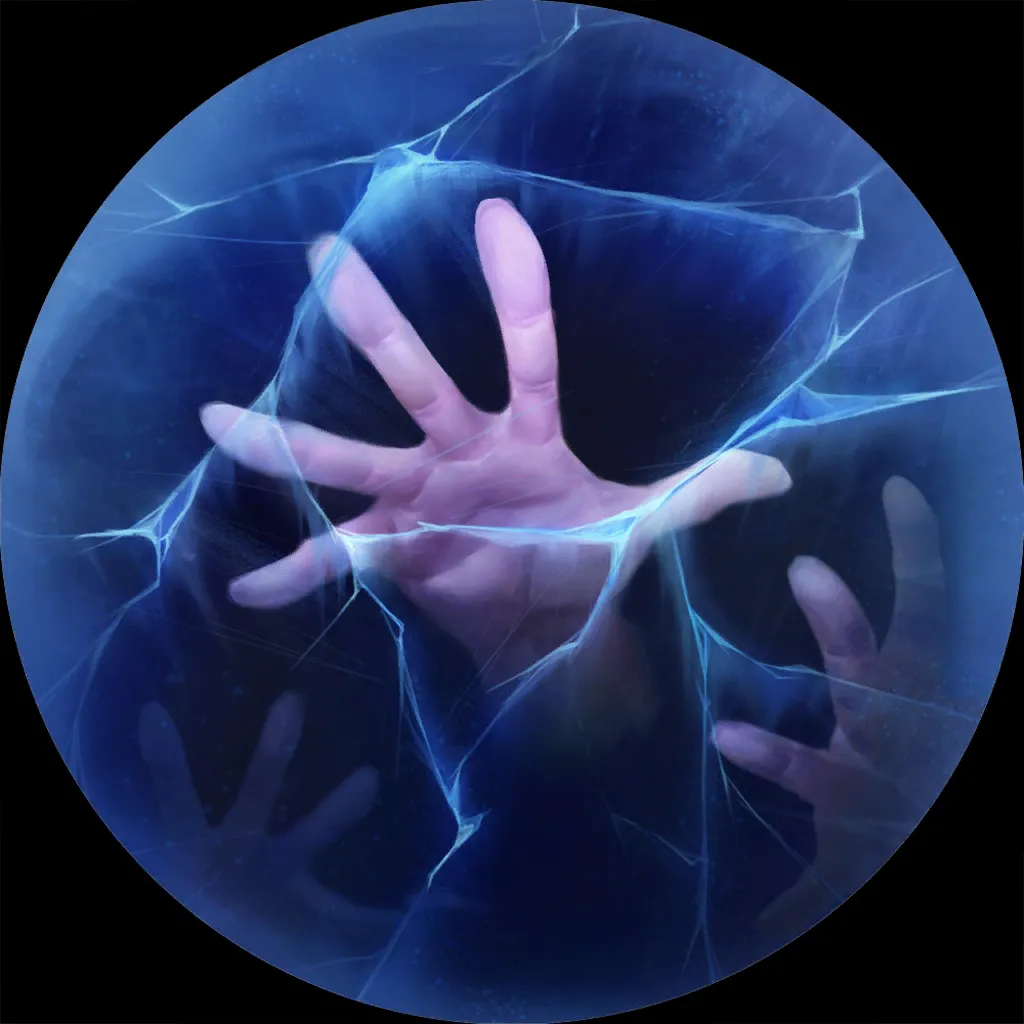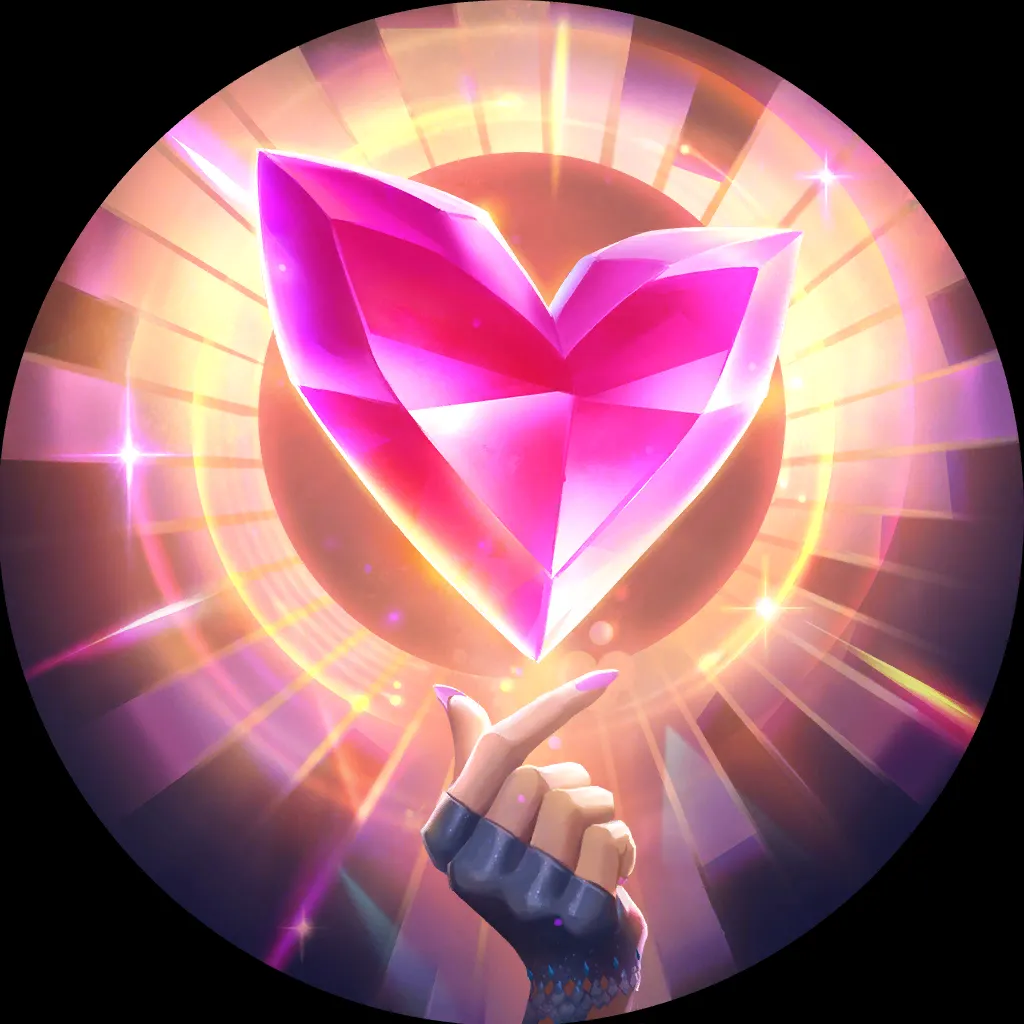 Rumble Vayne 
6
5
7
22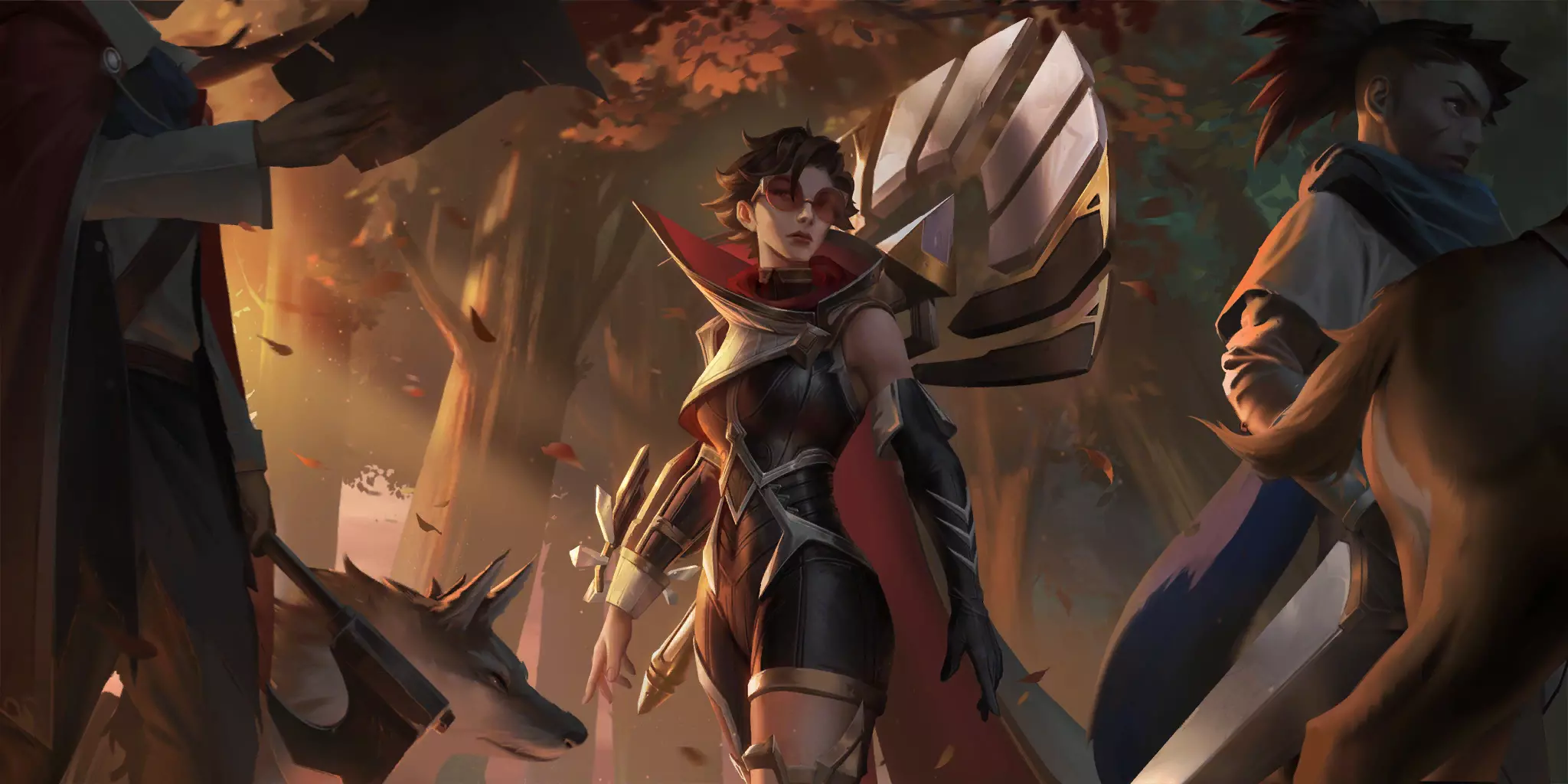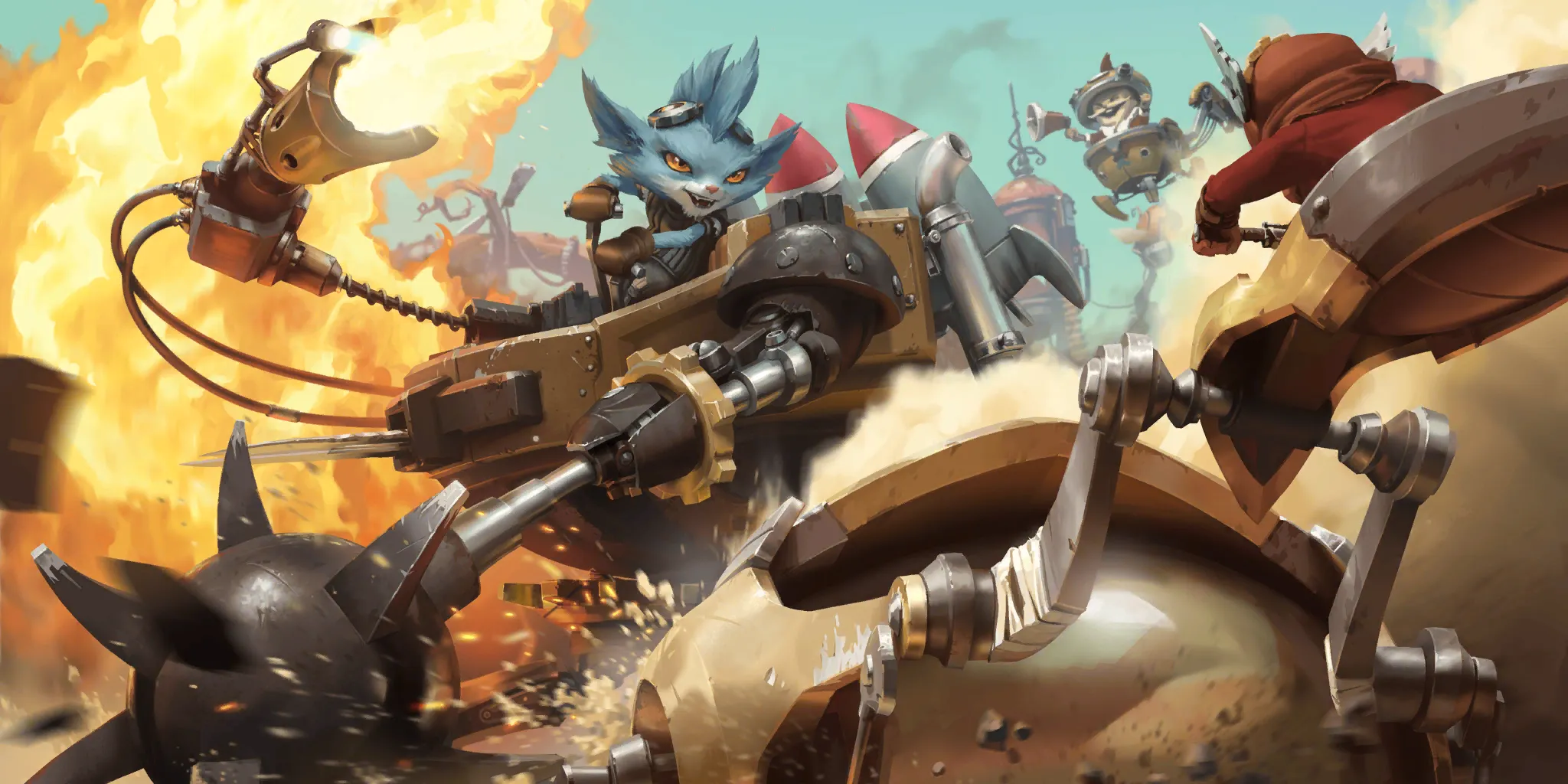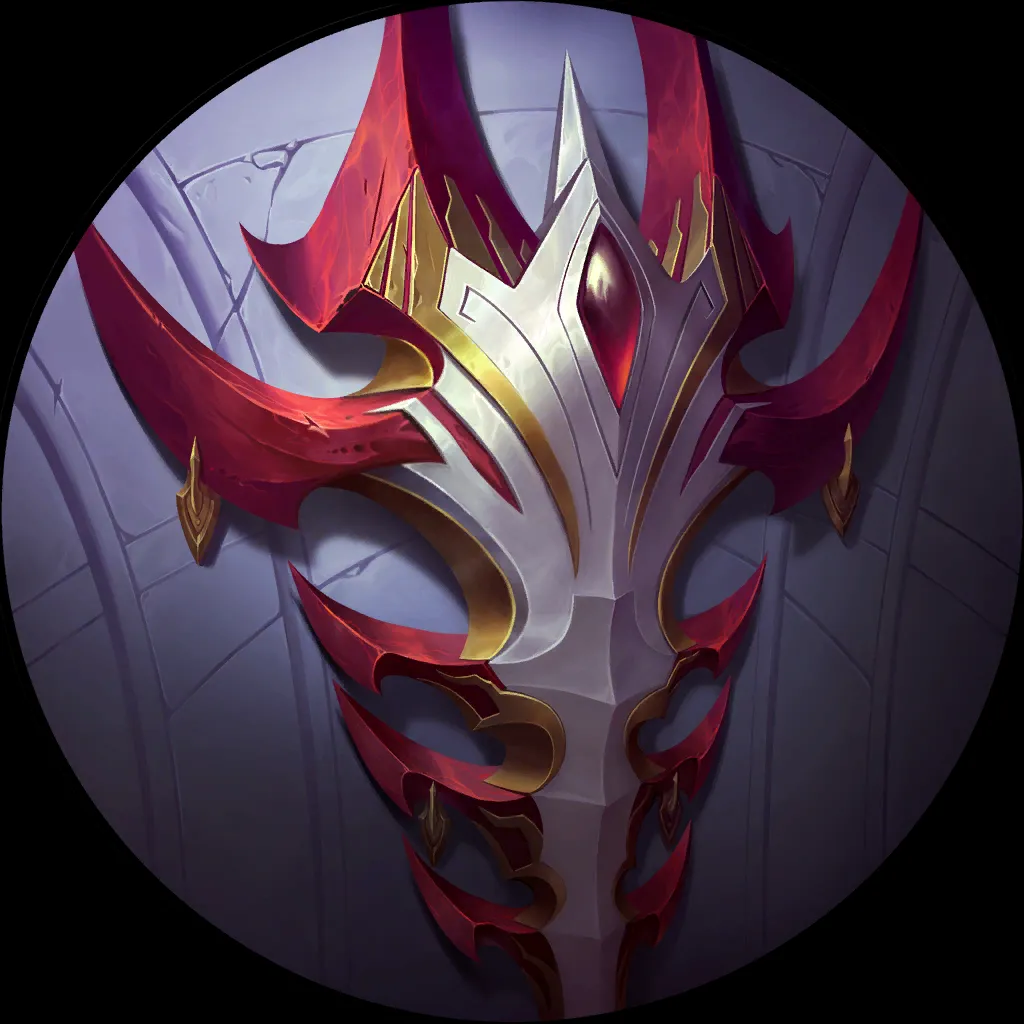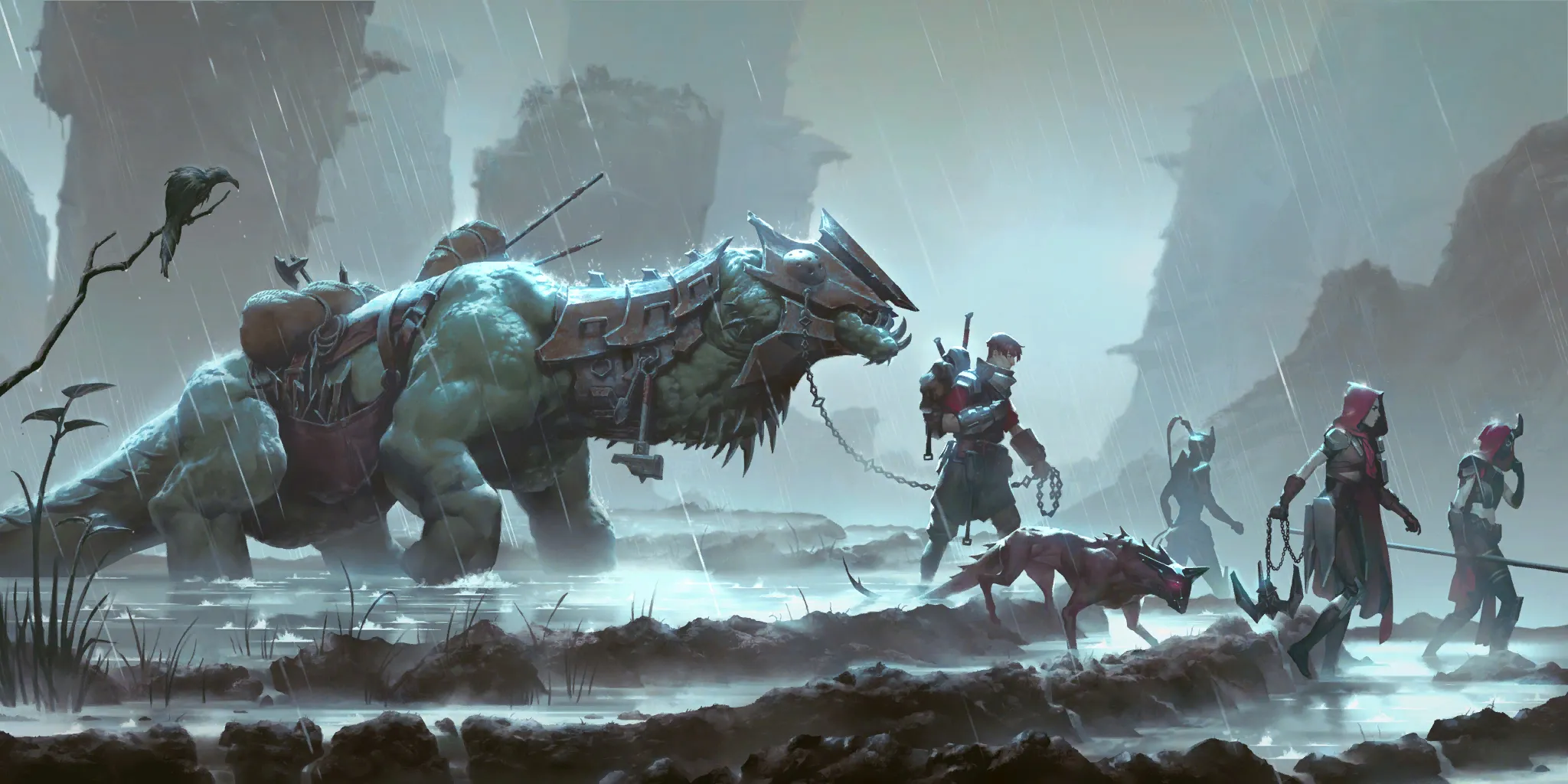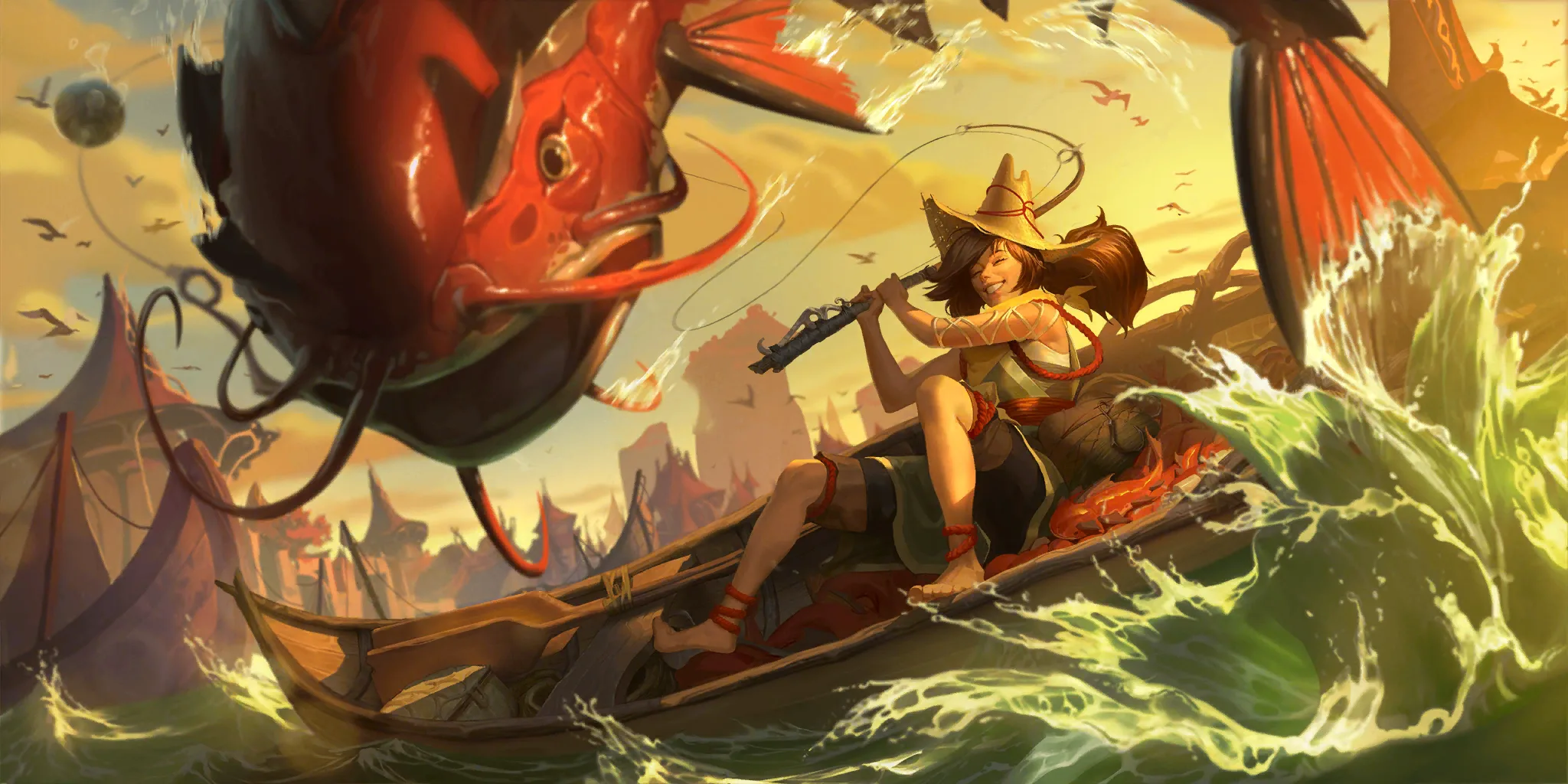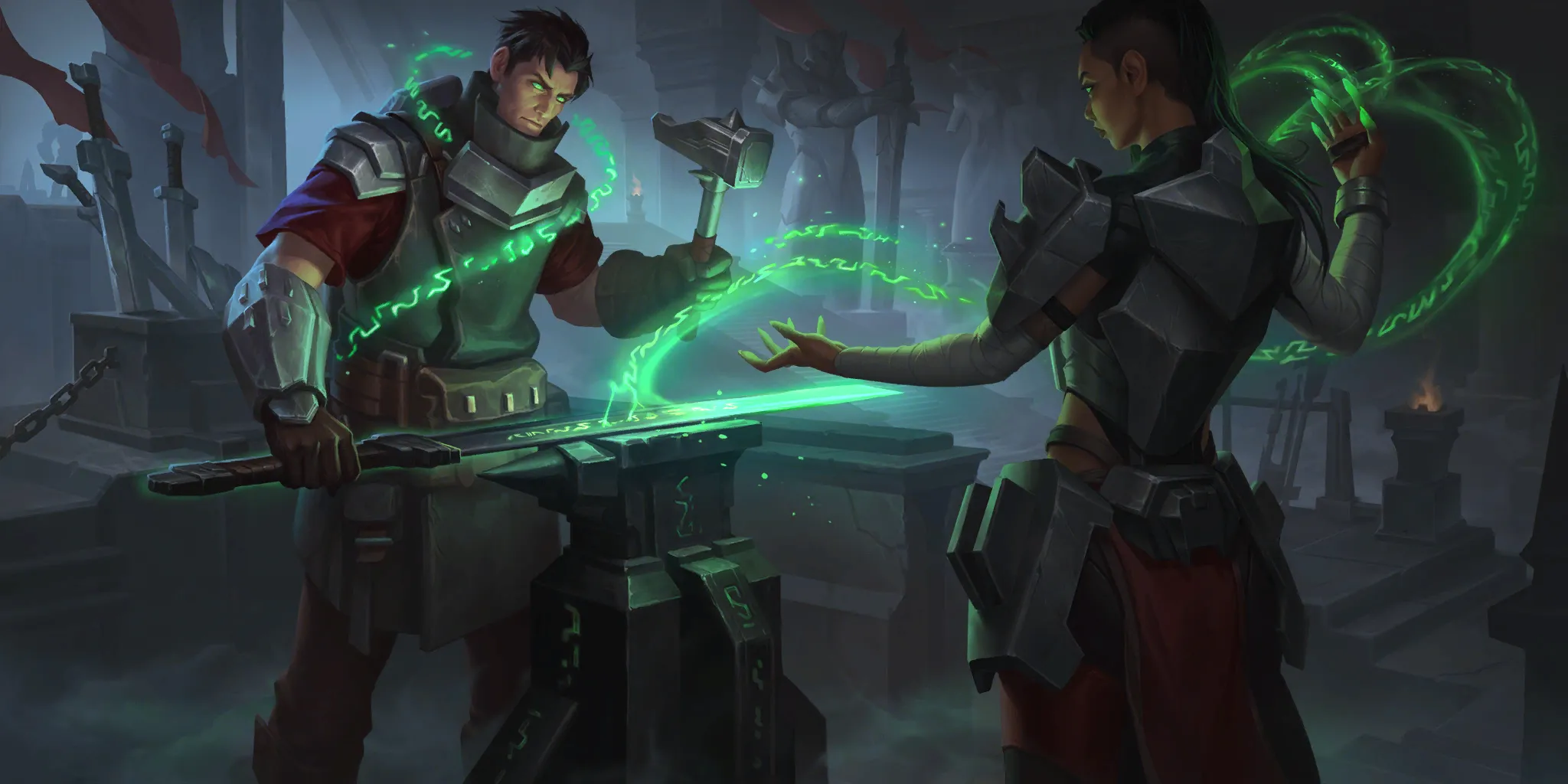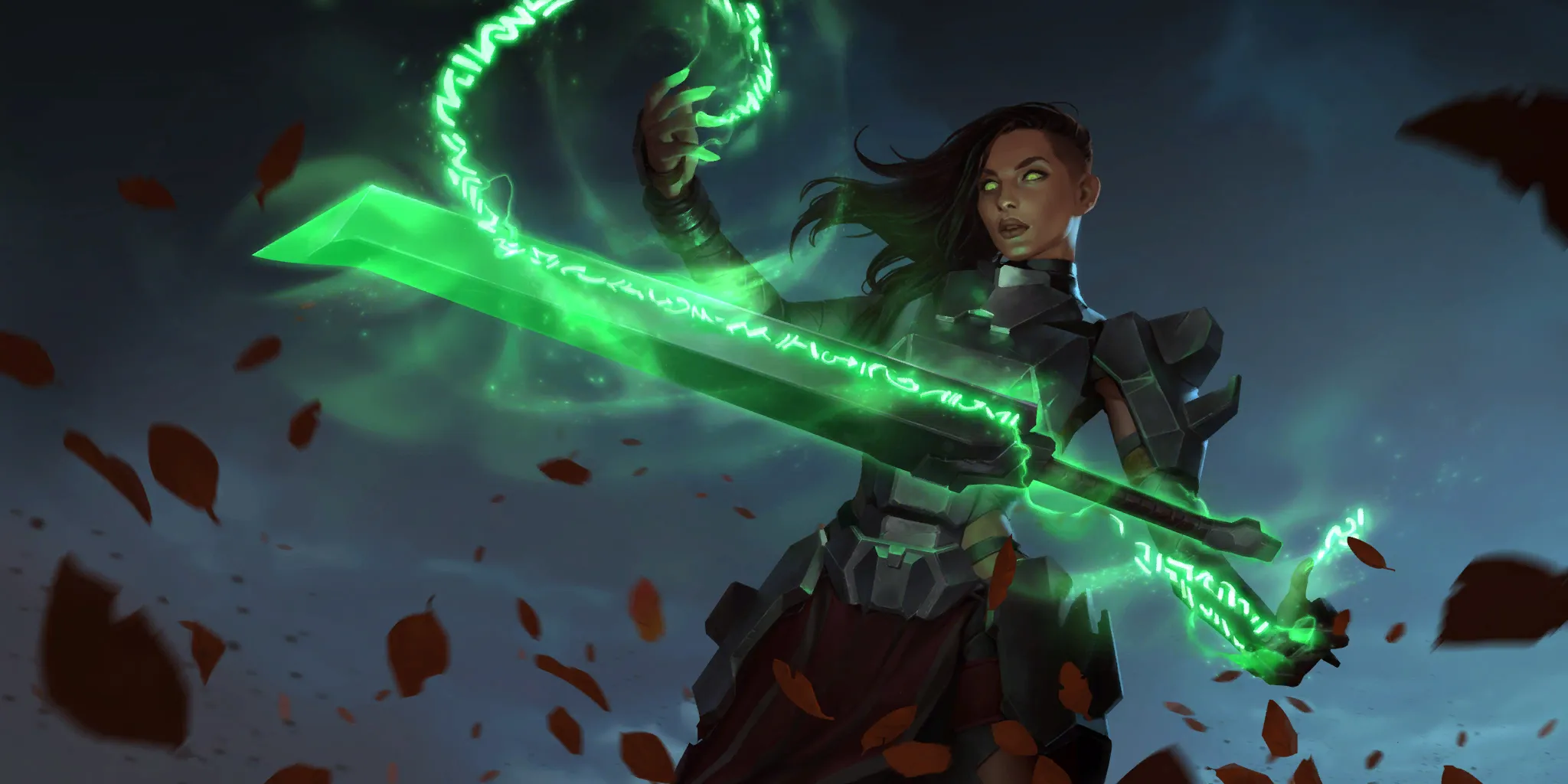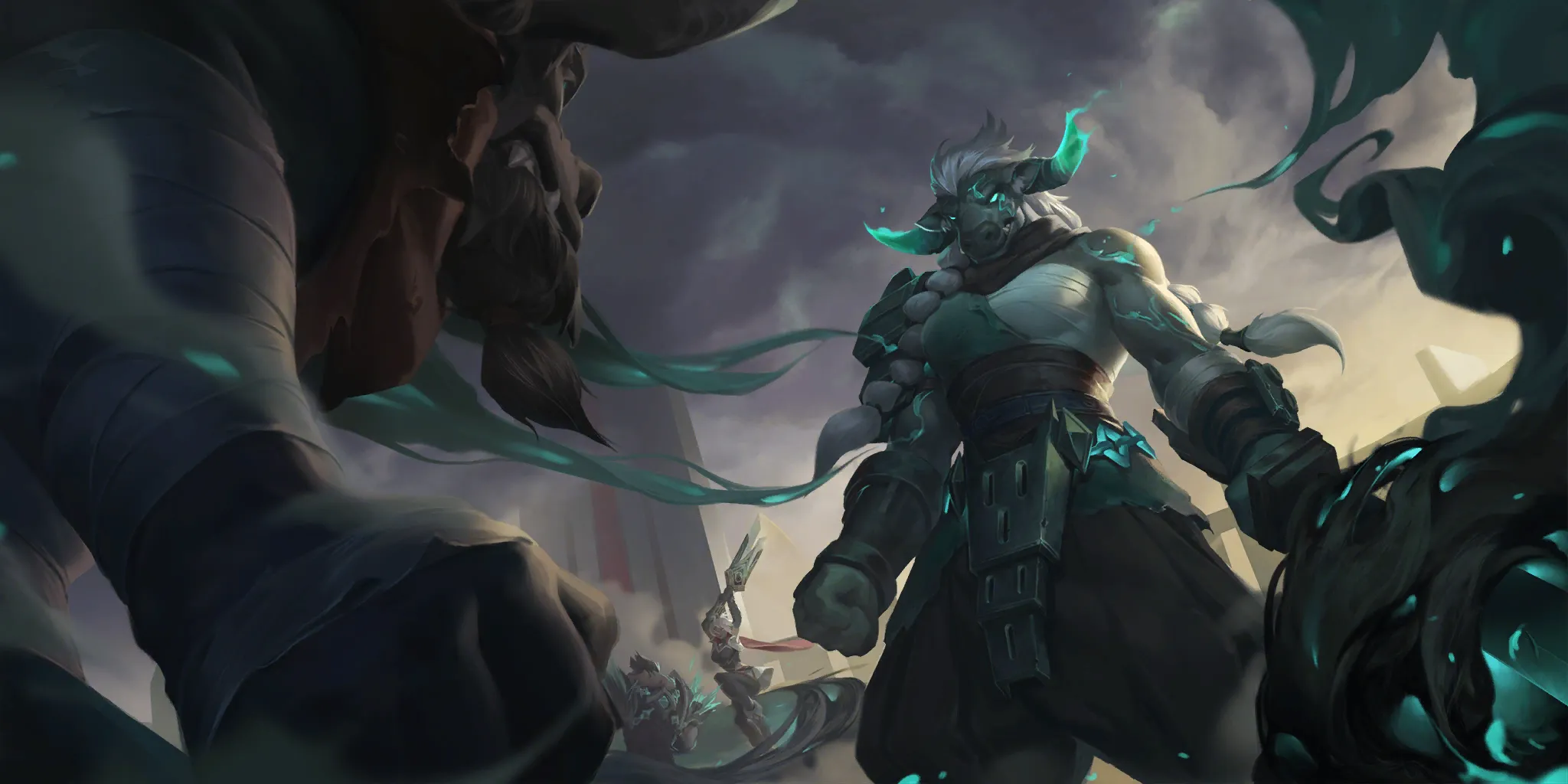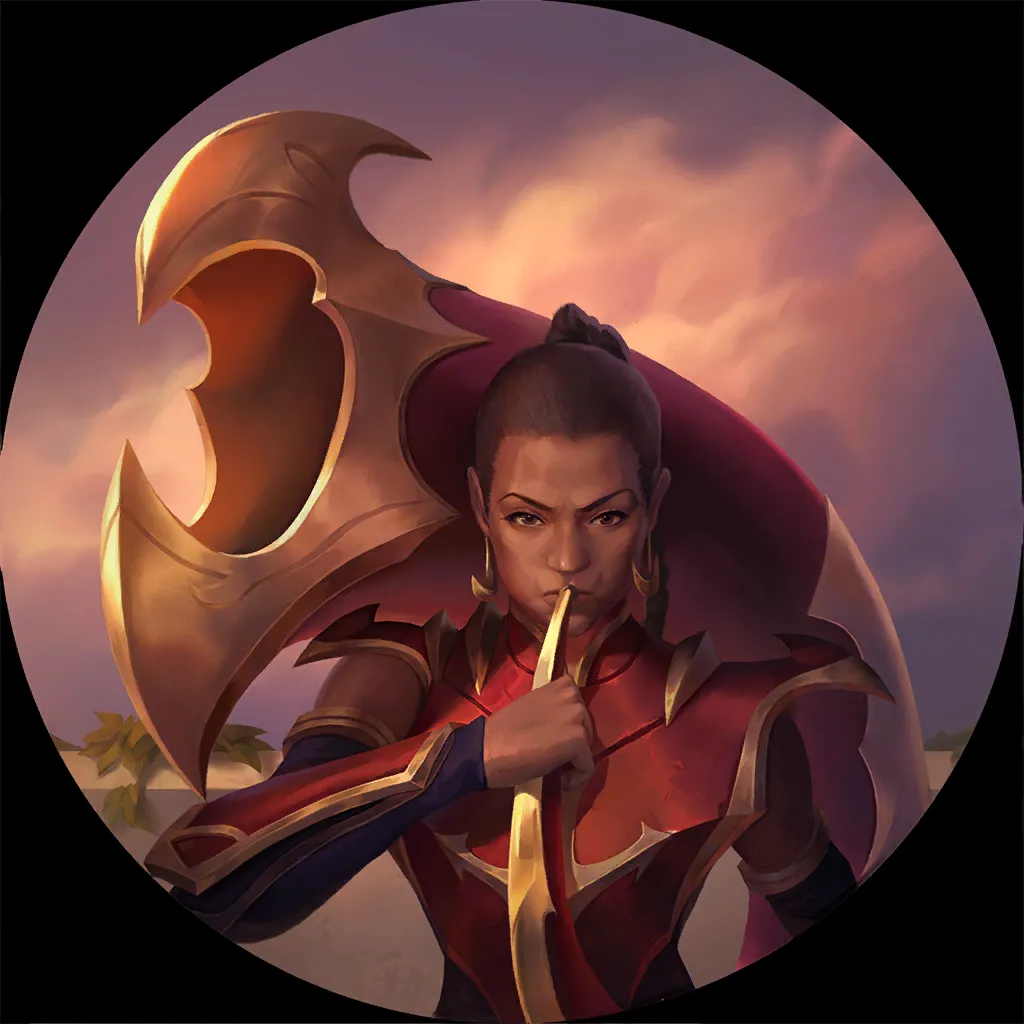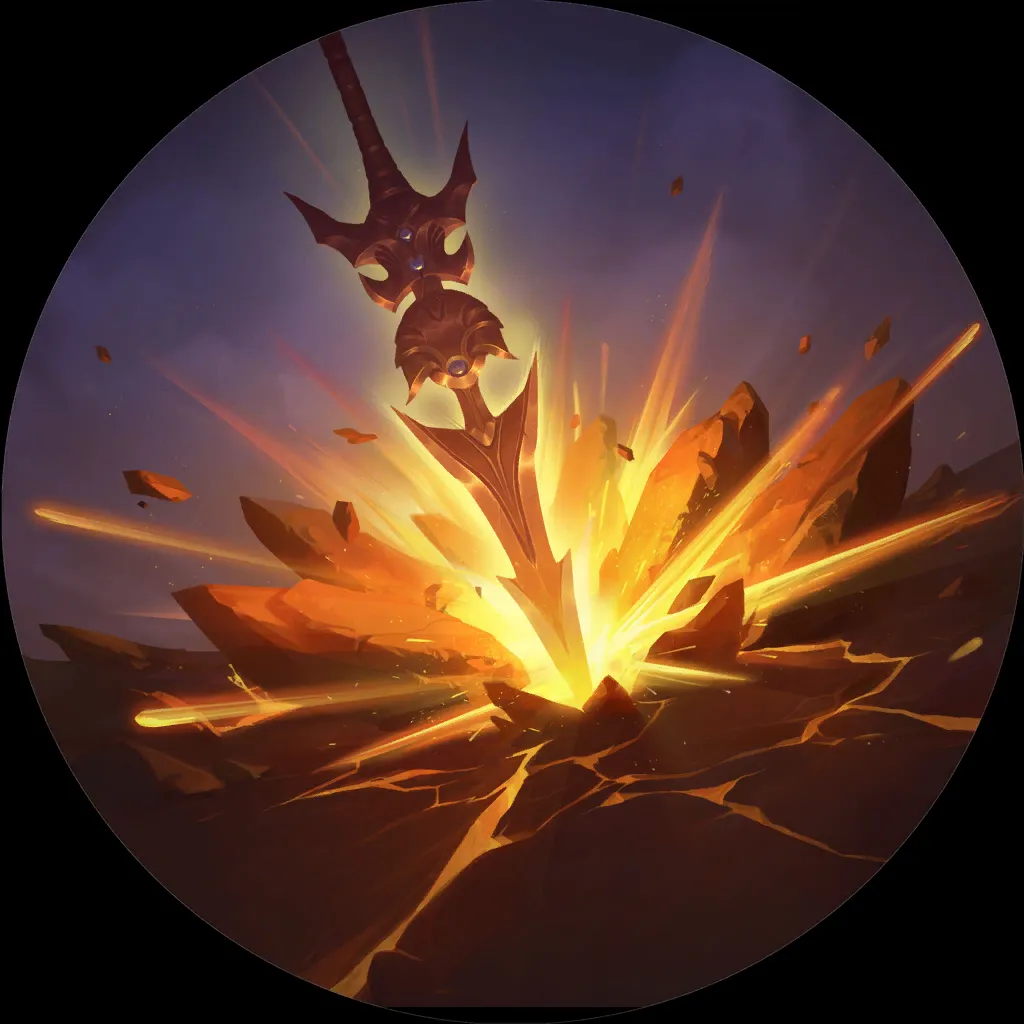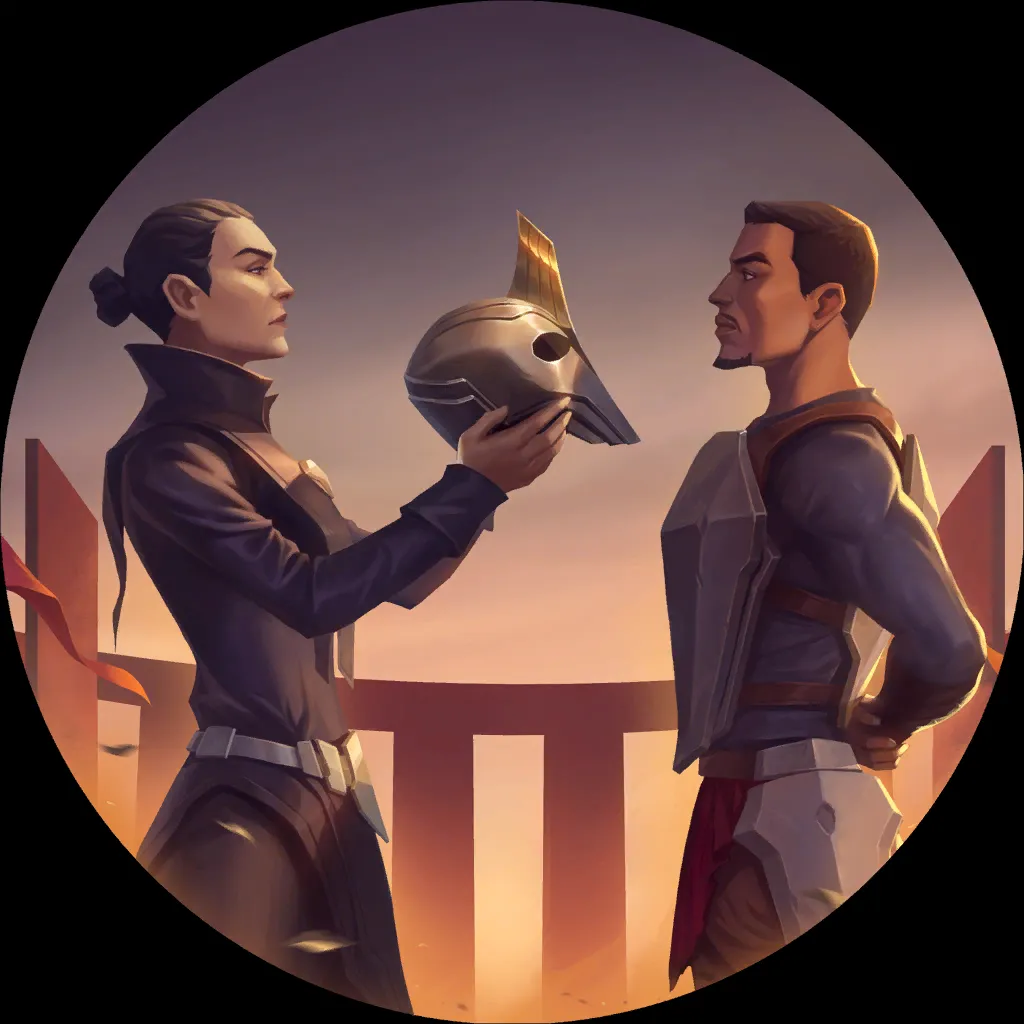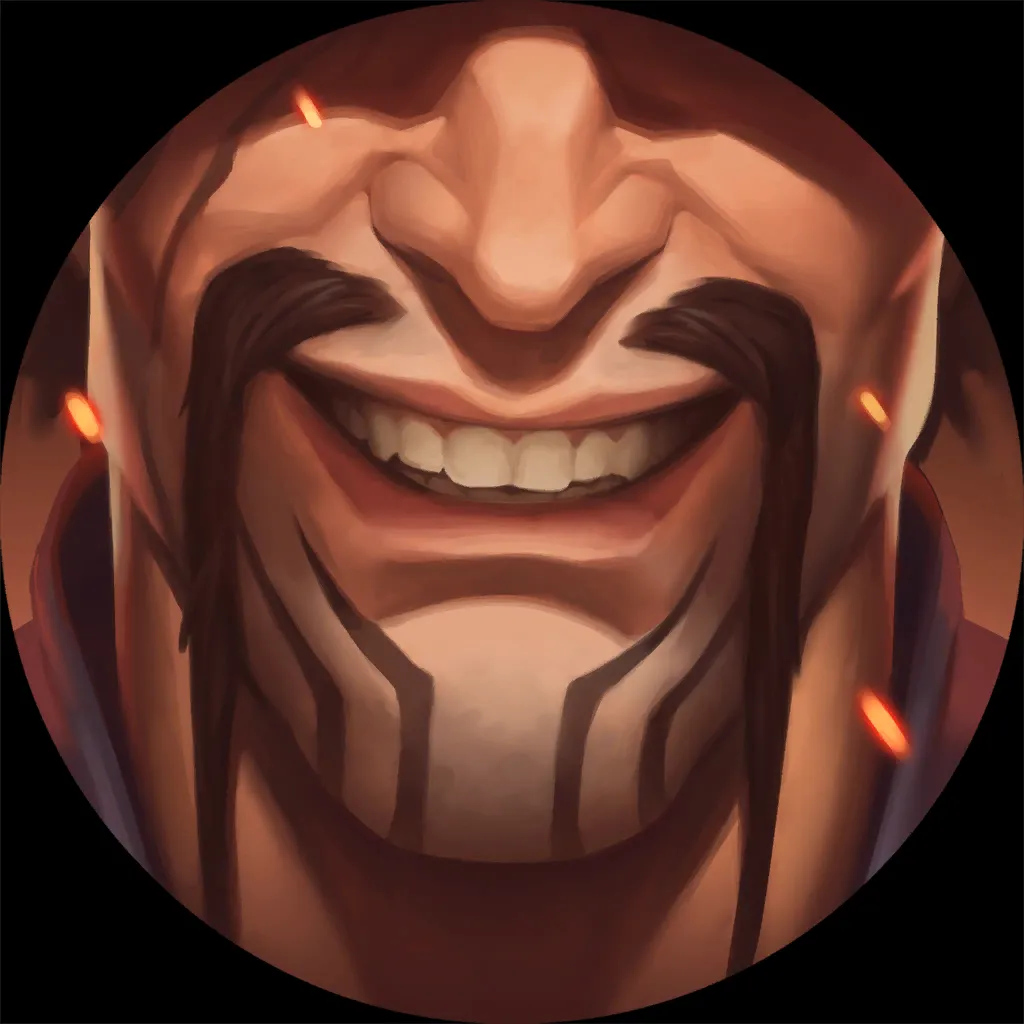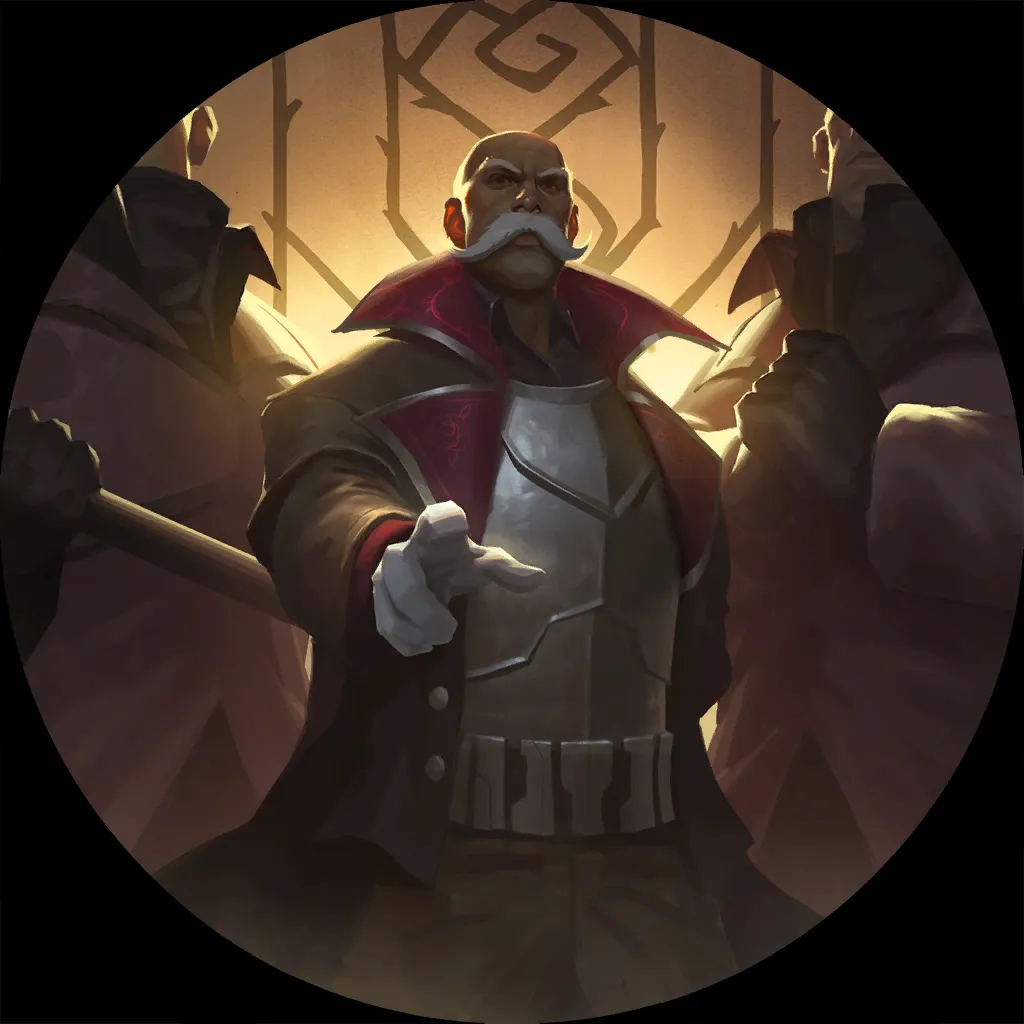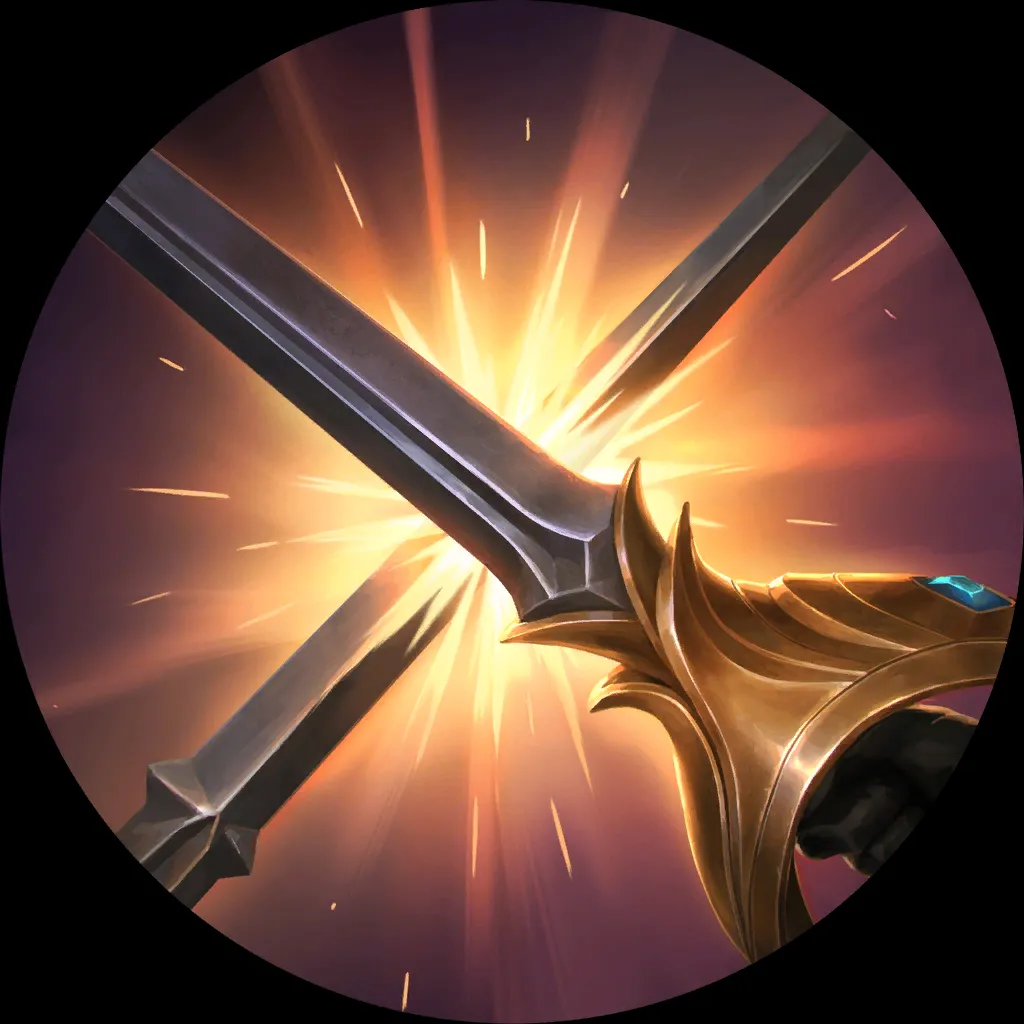 Pantheon Varus 
6
4
11
19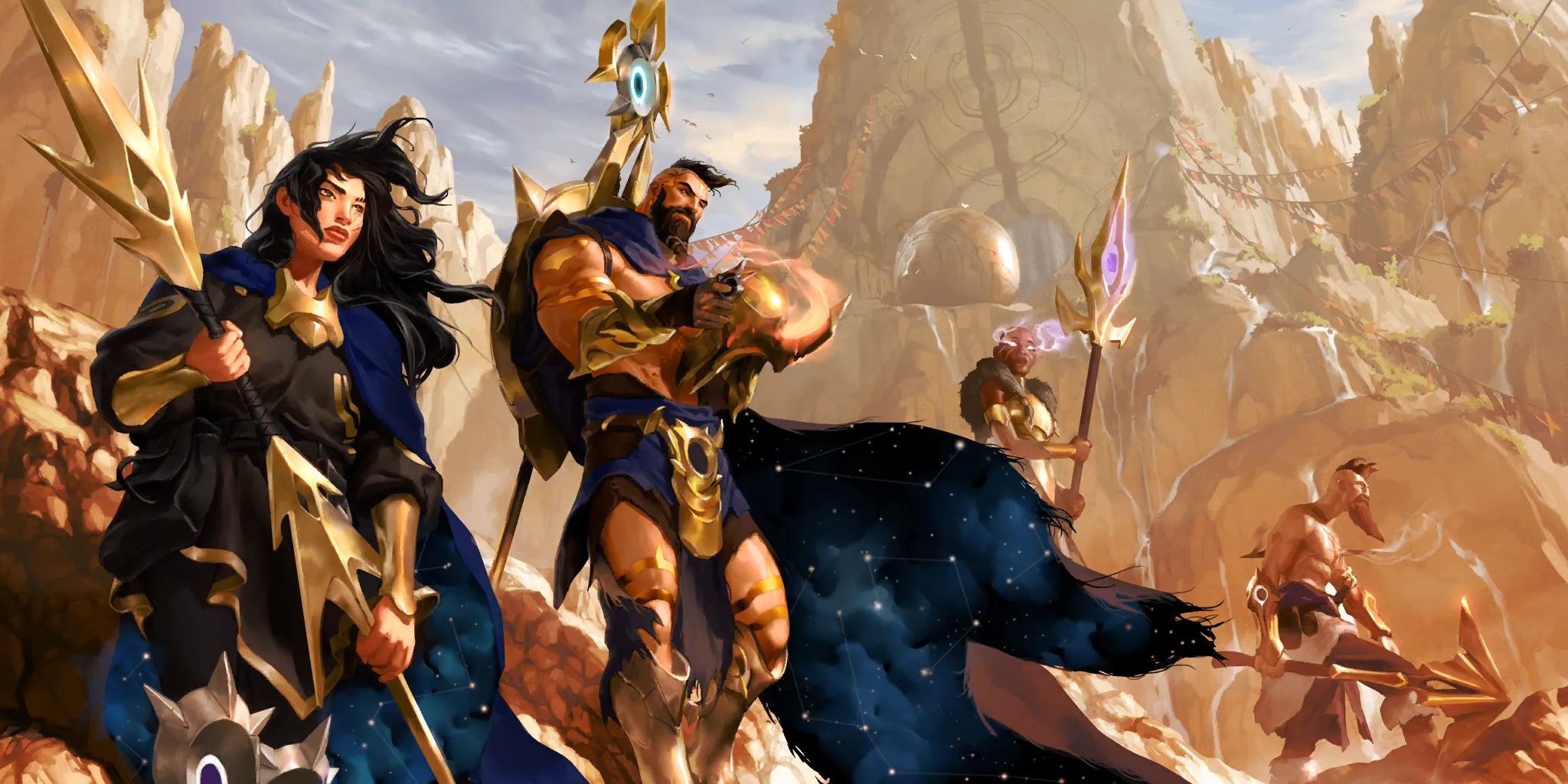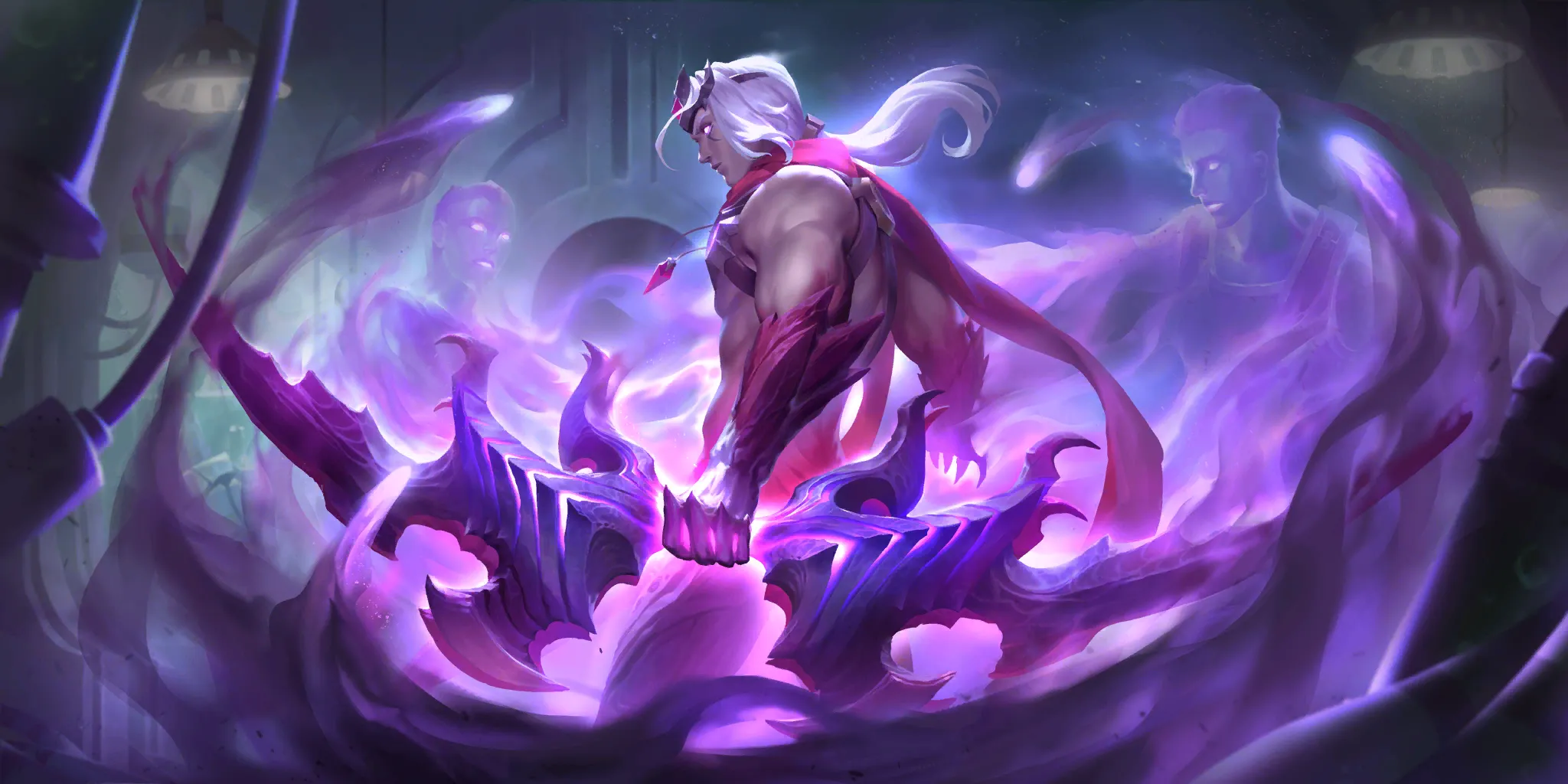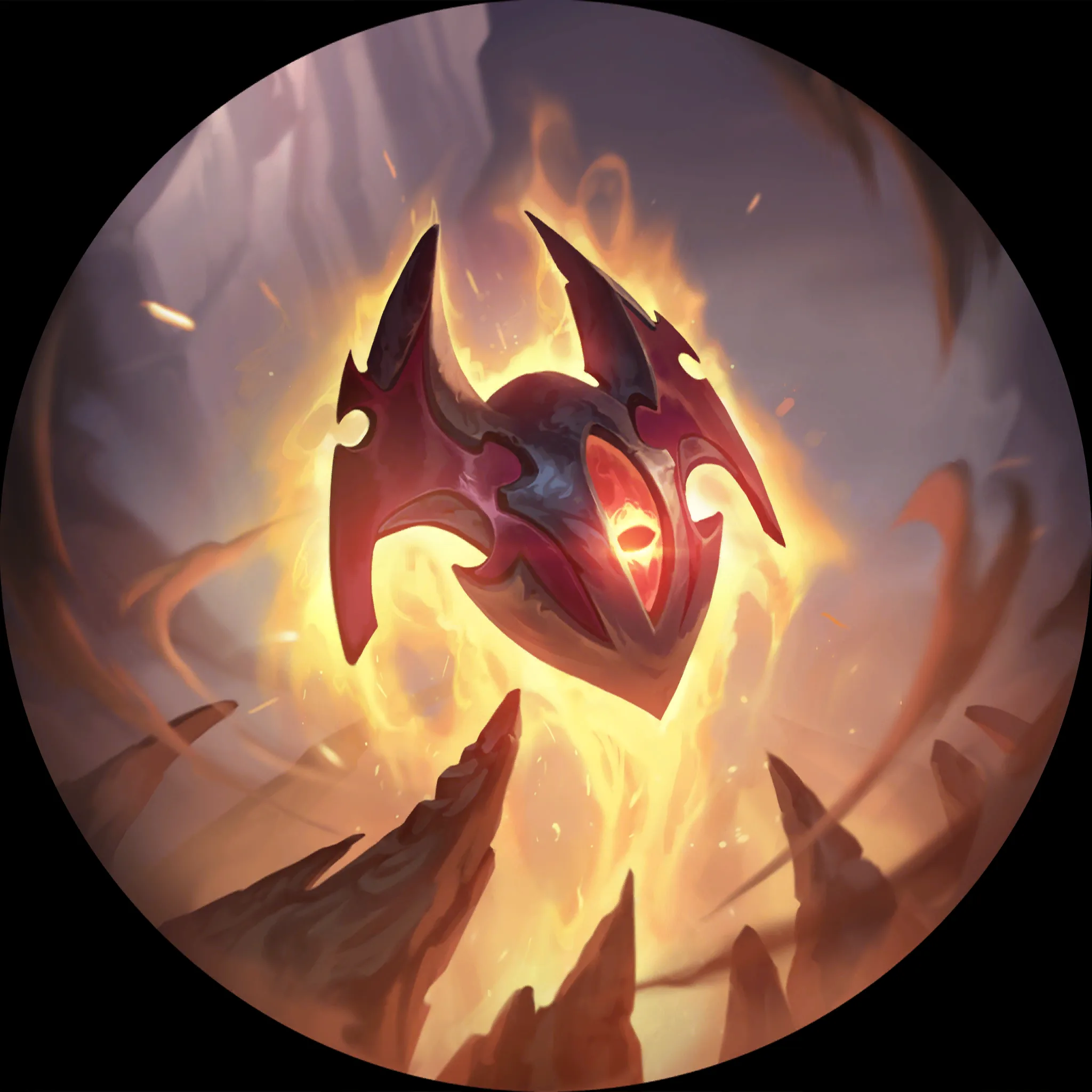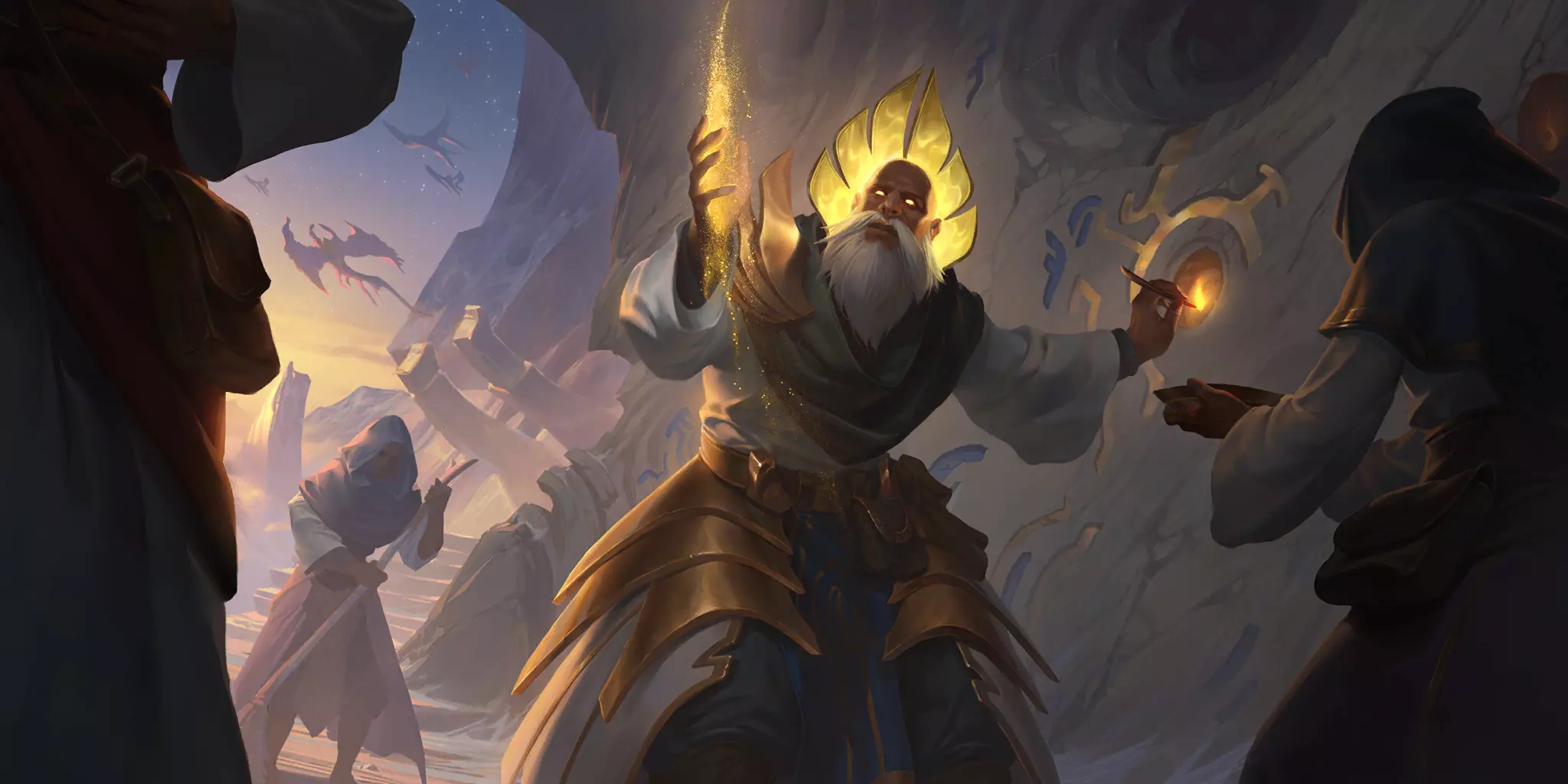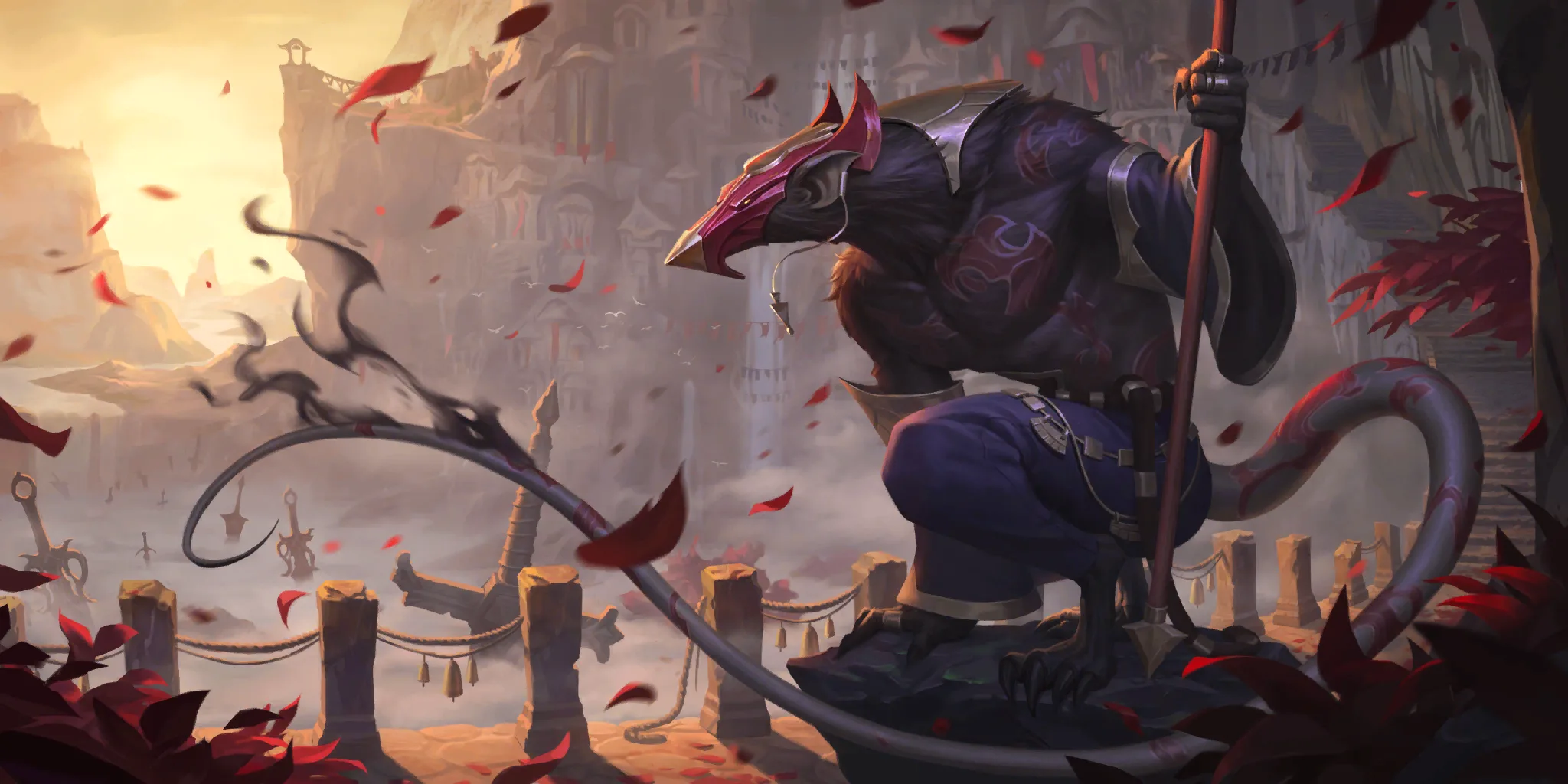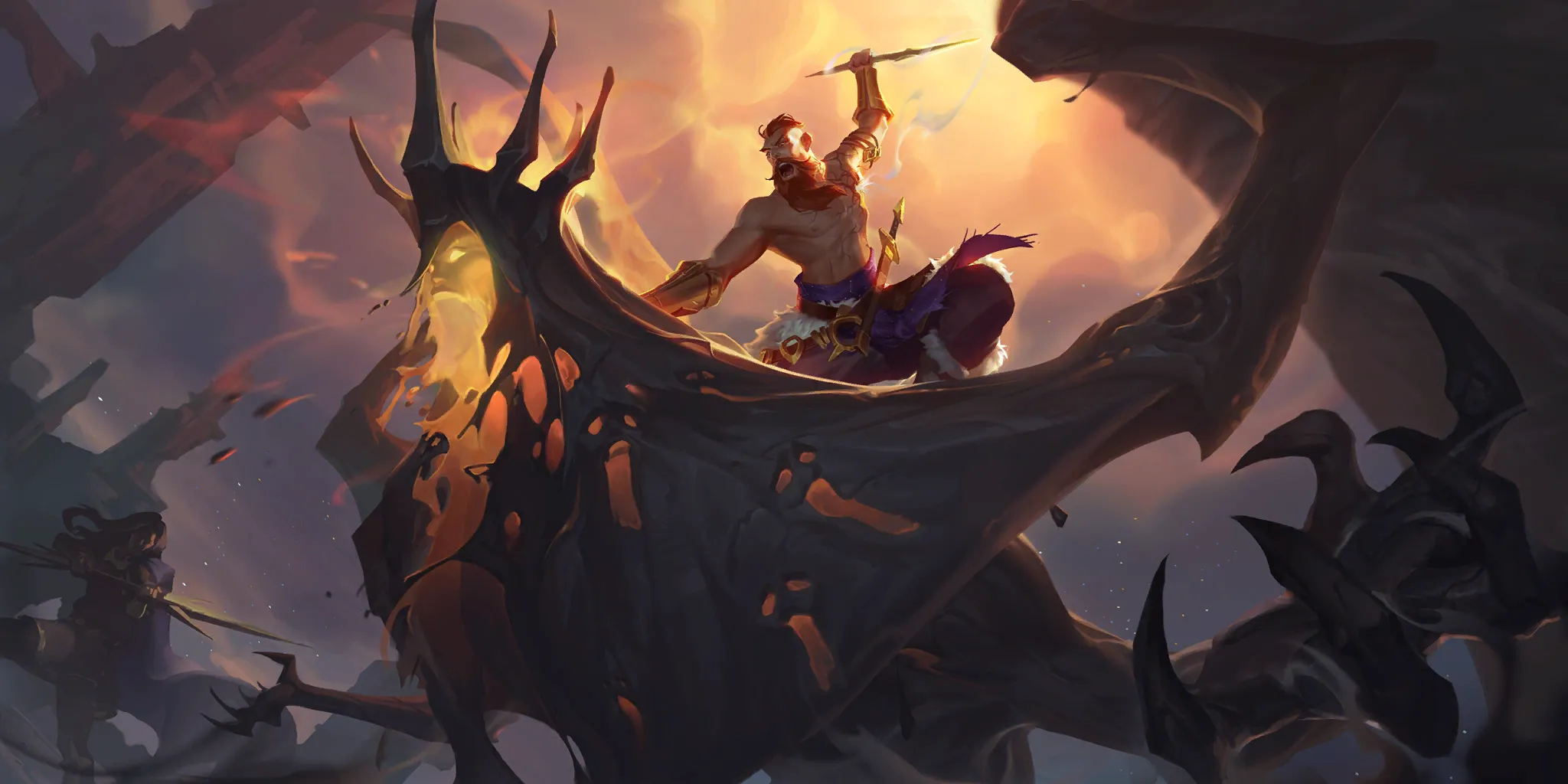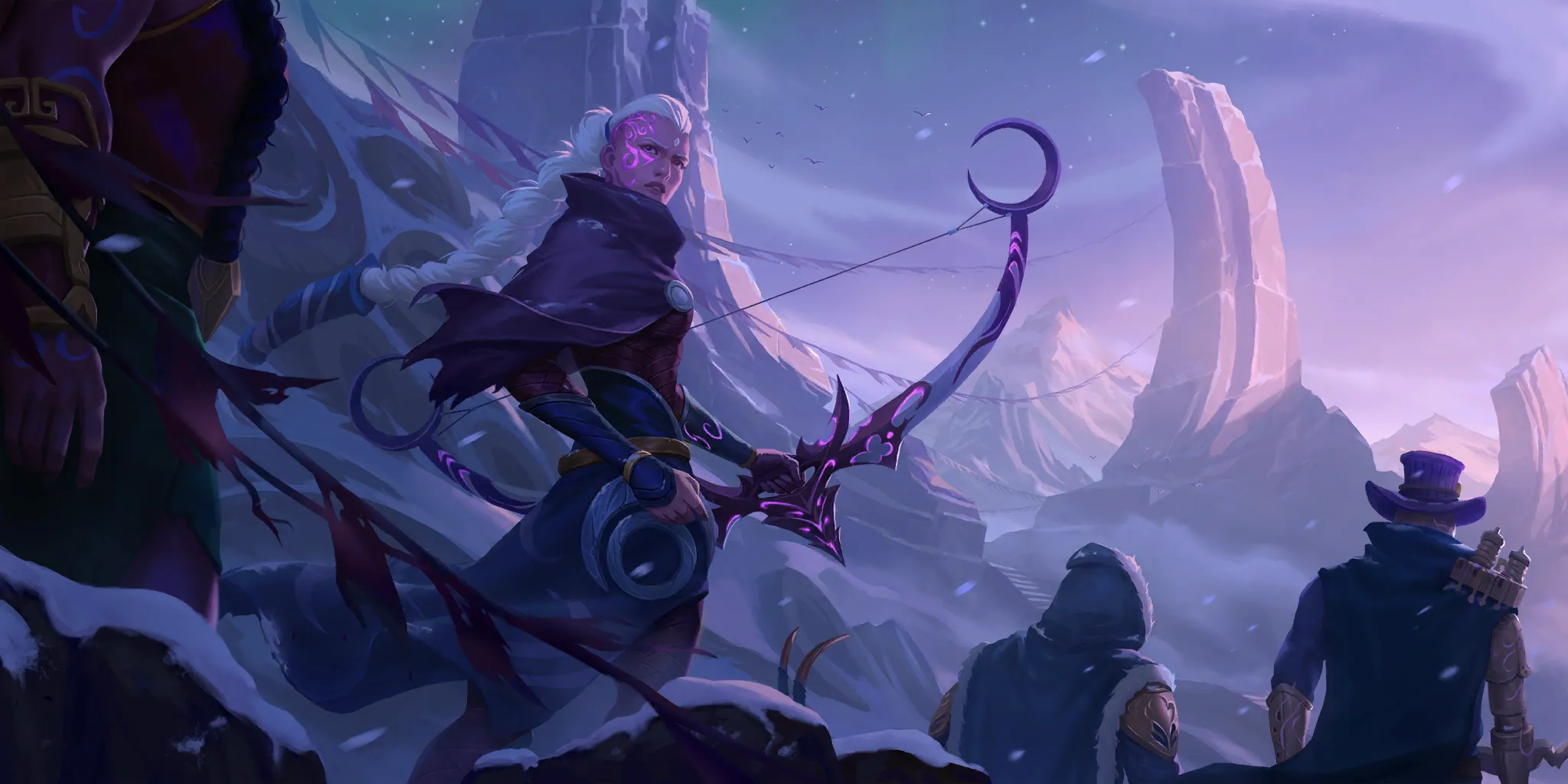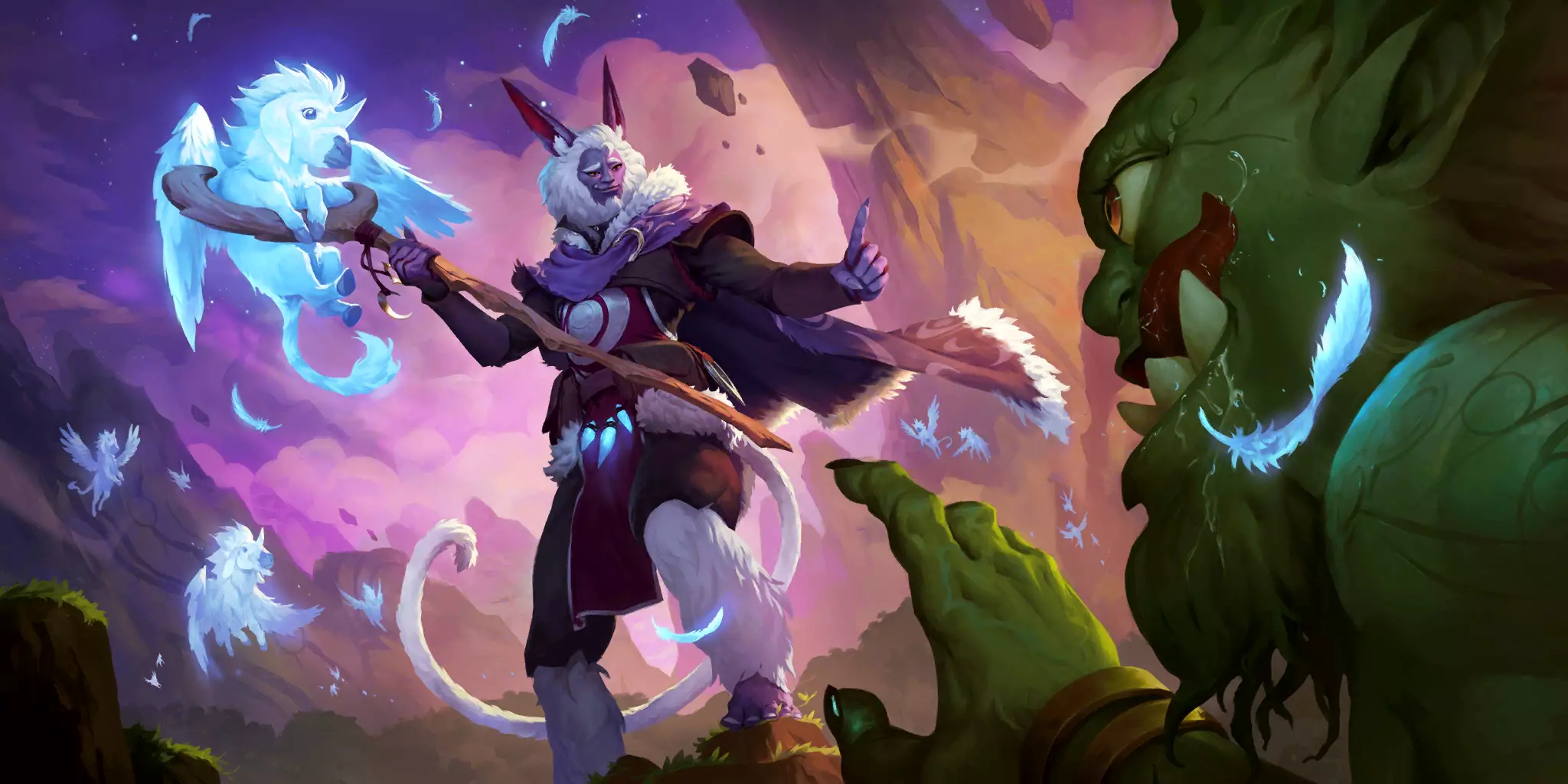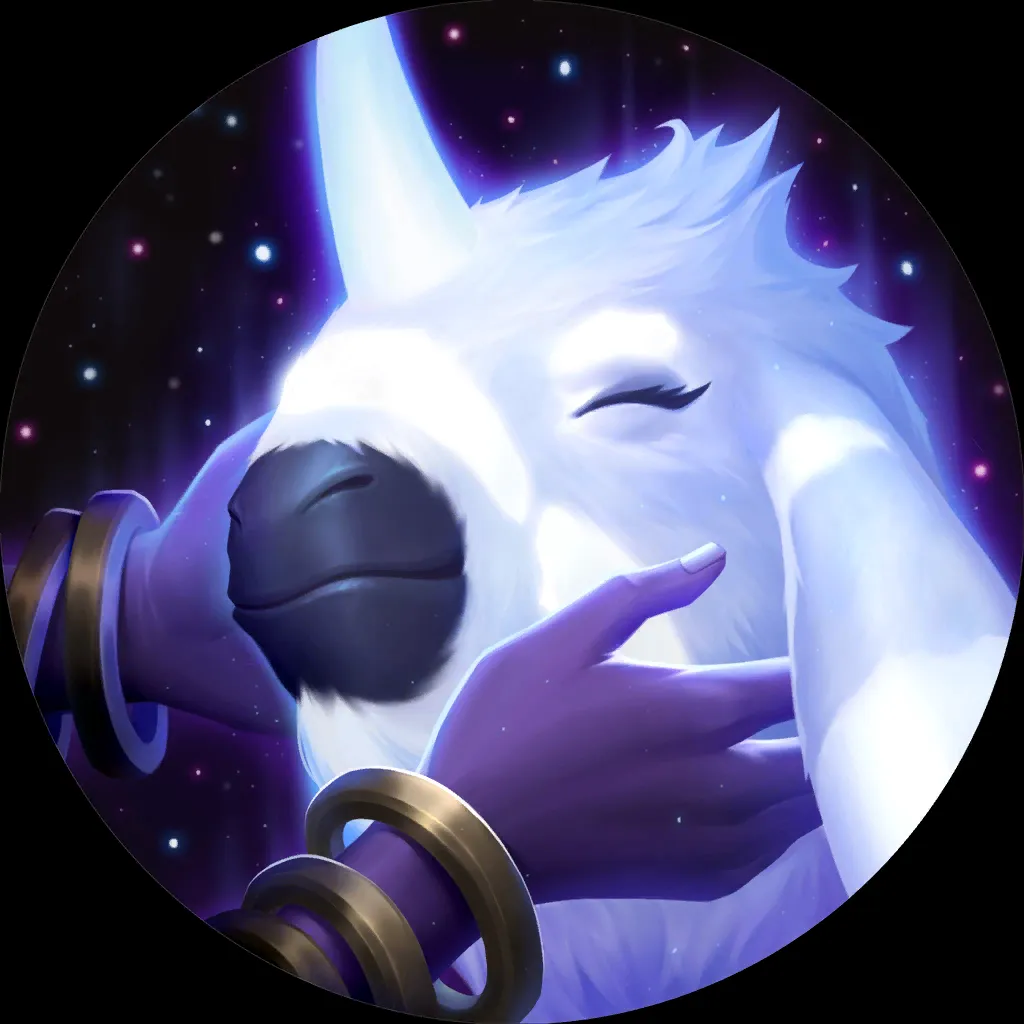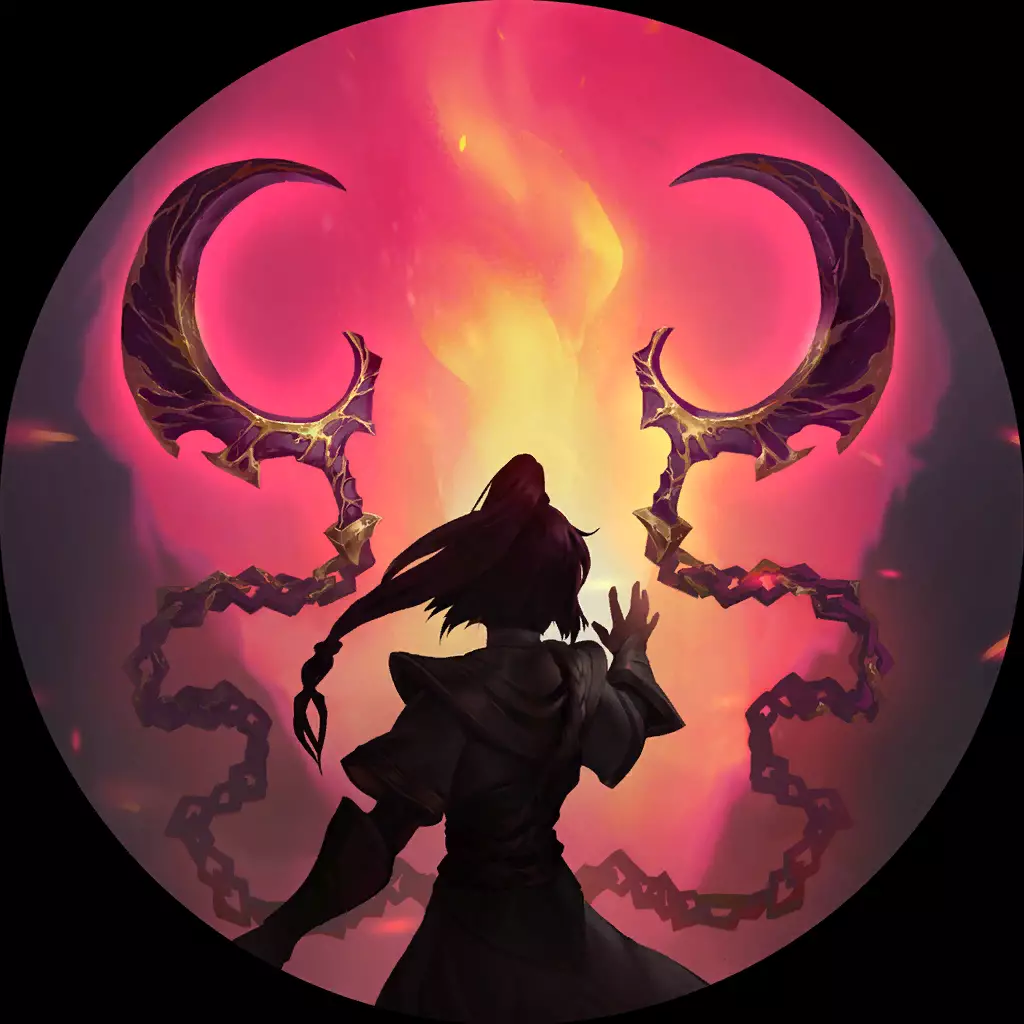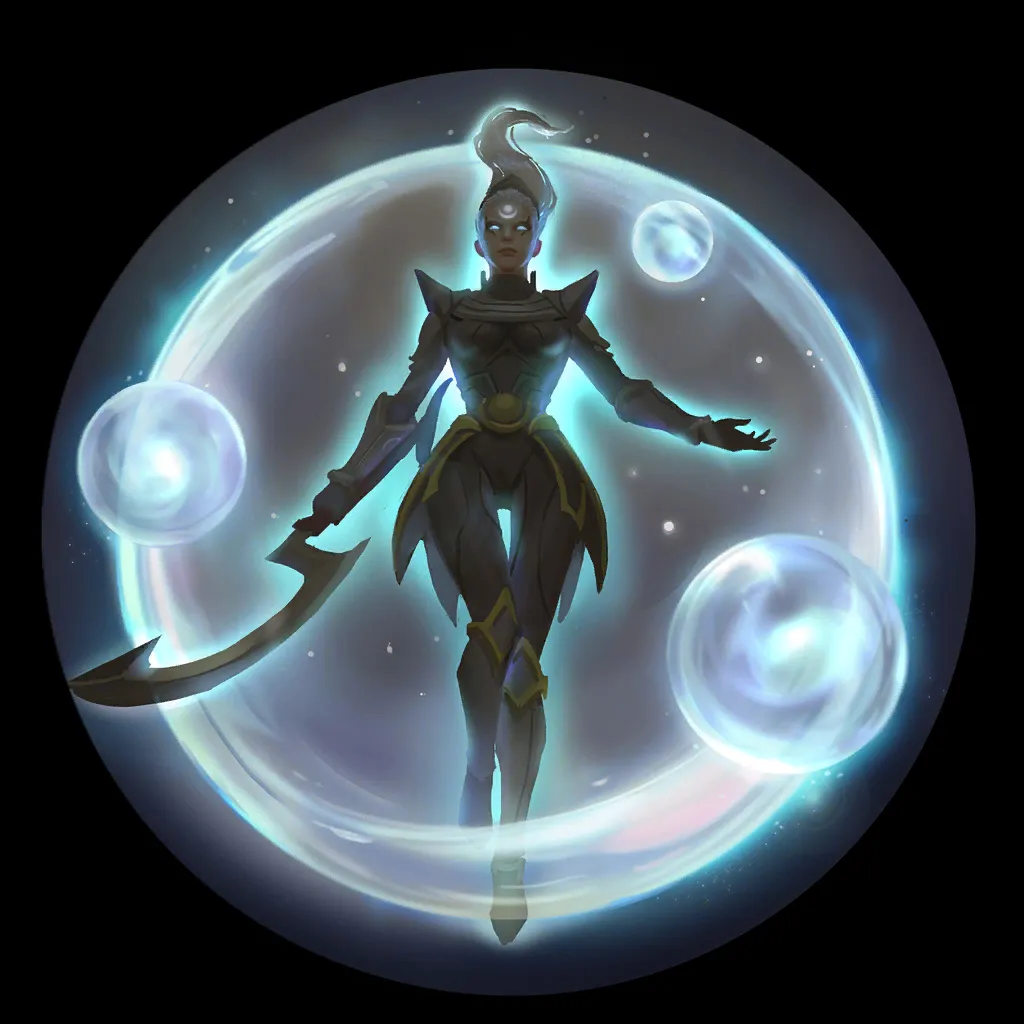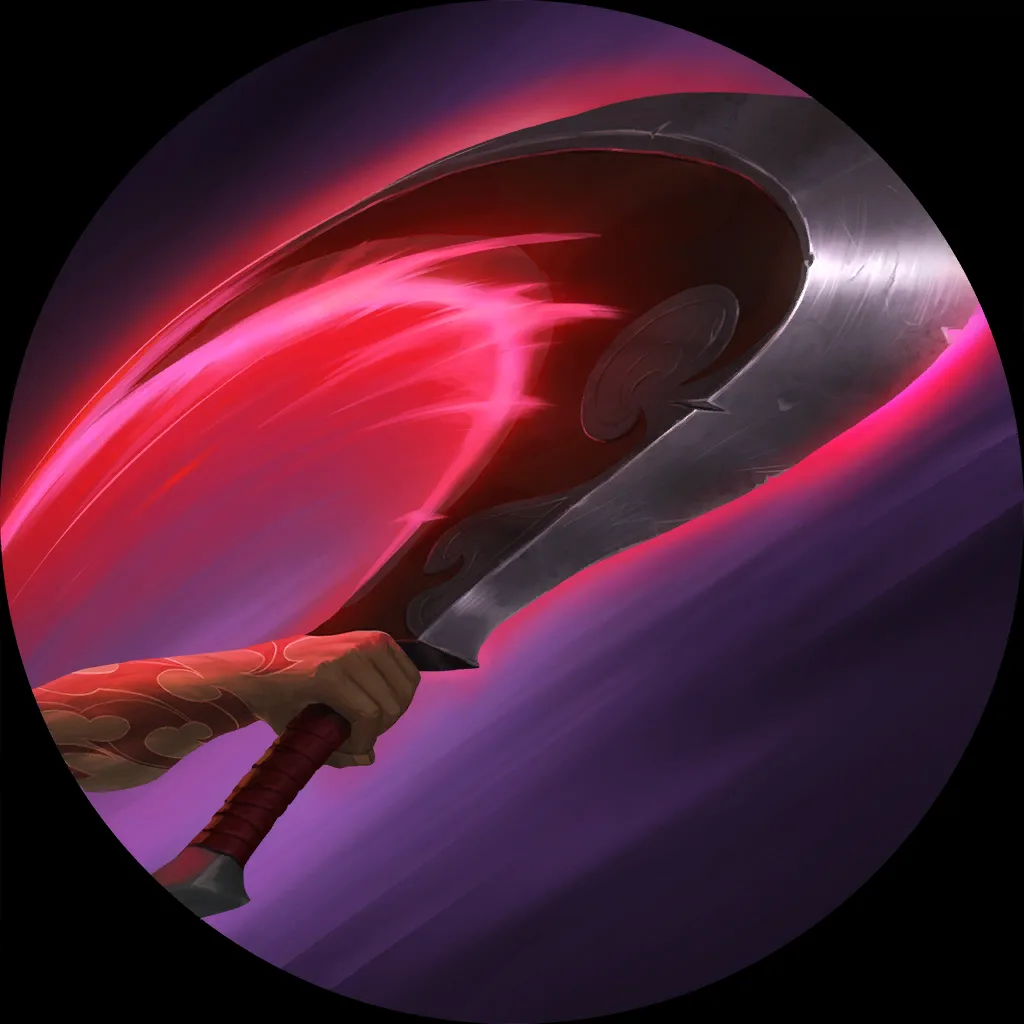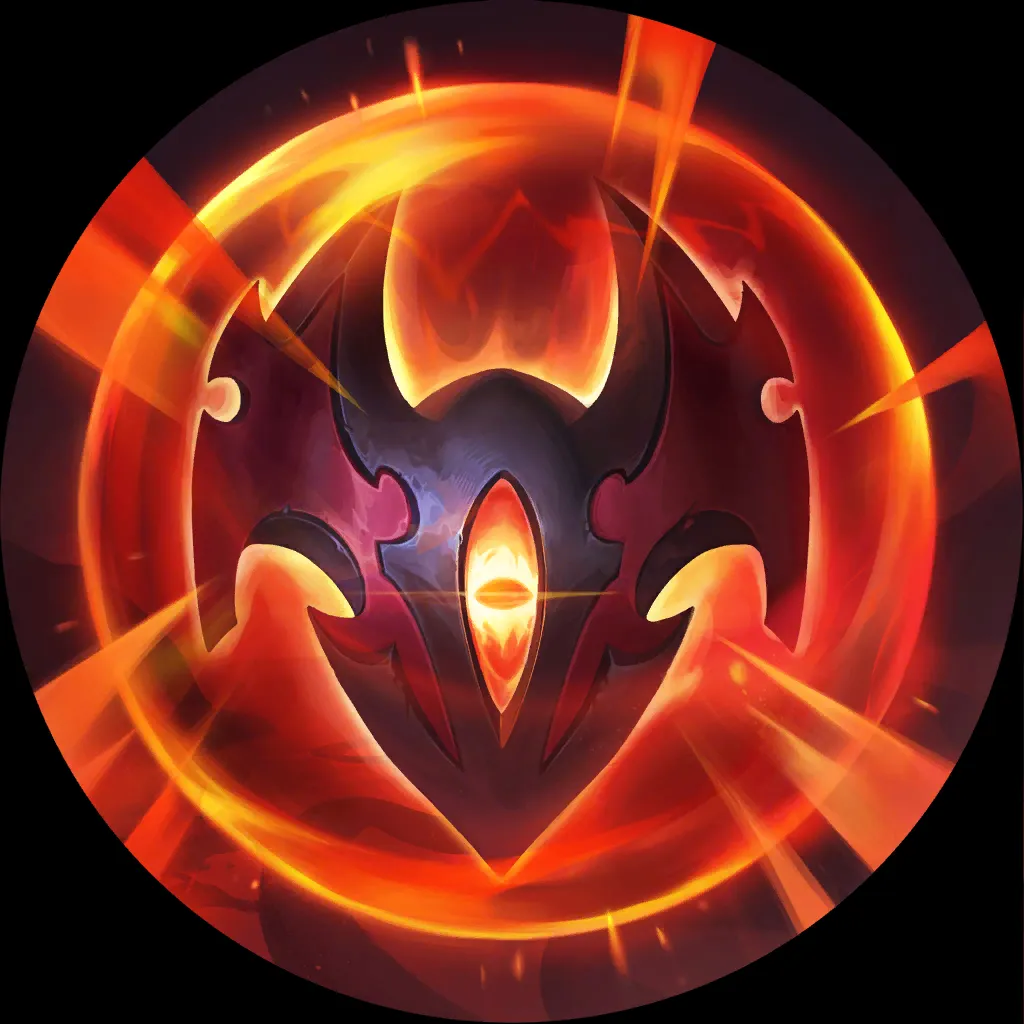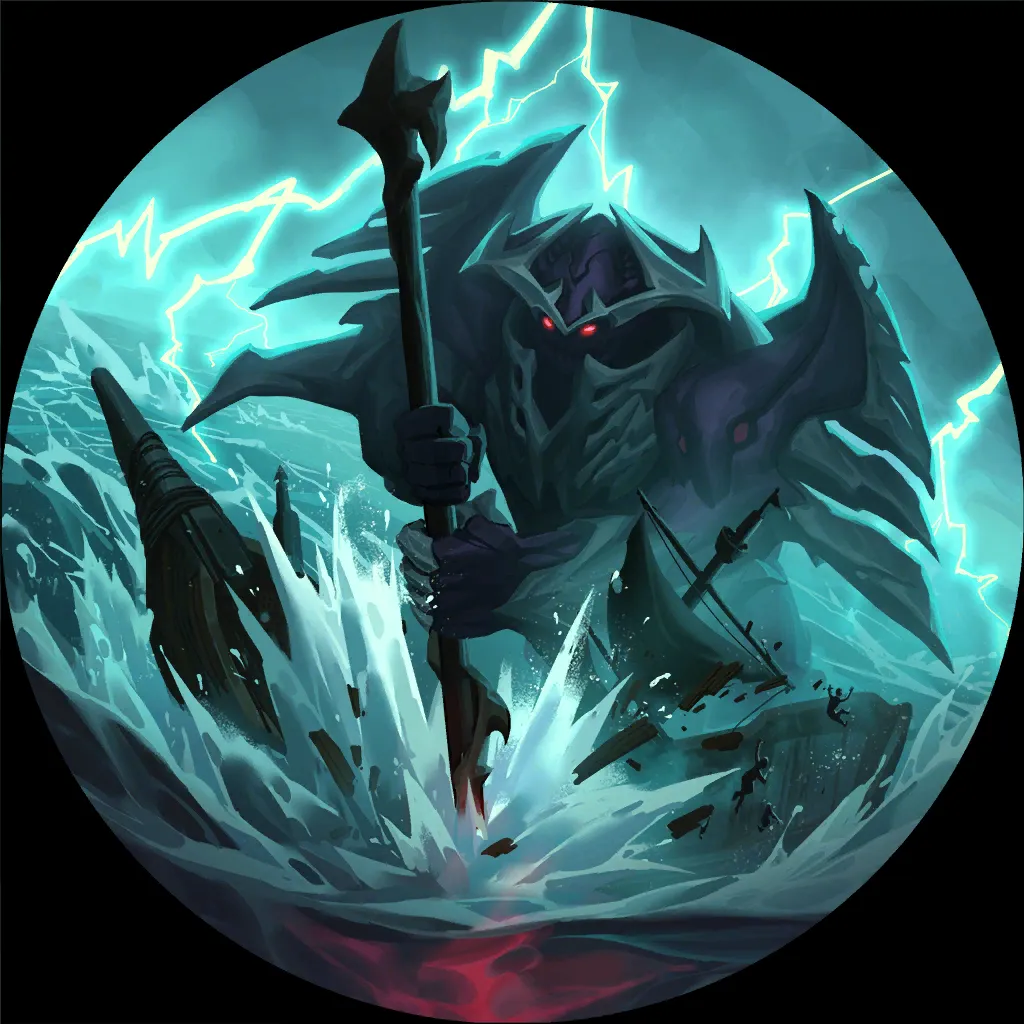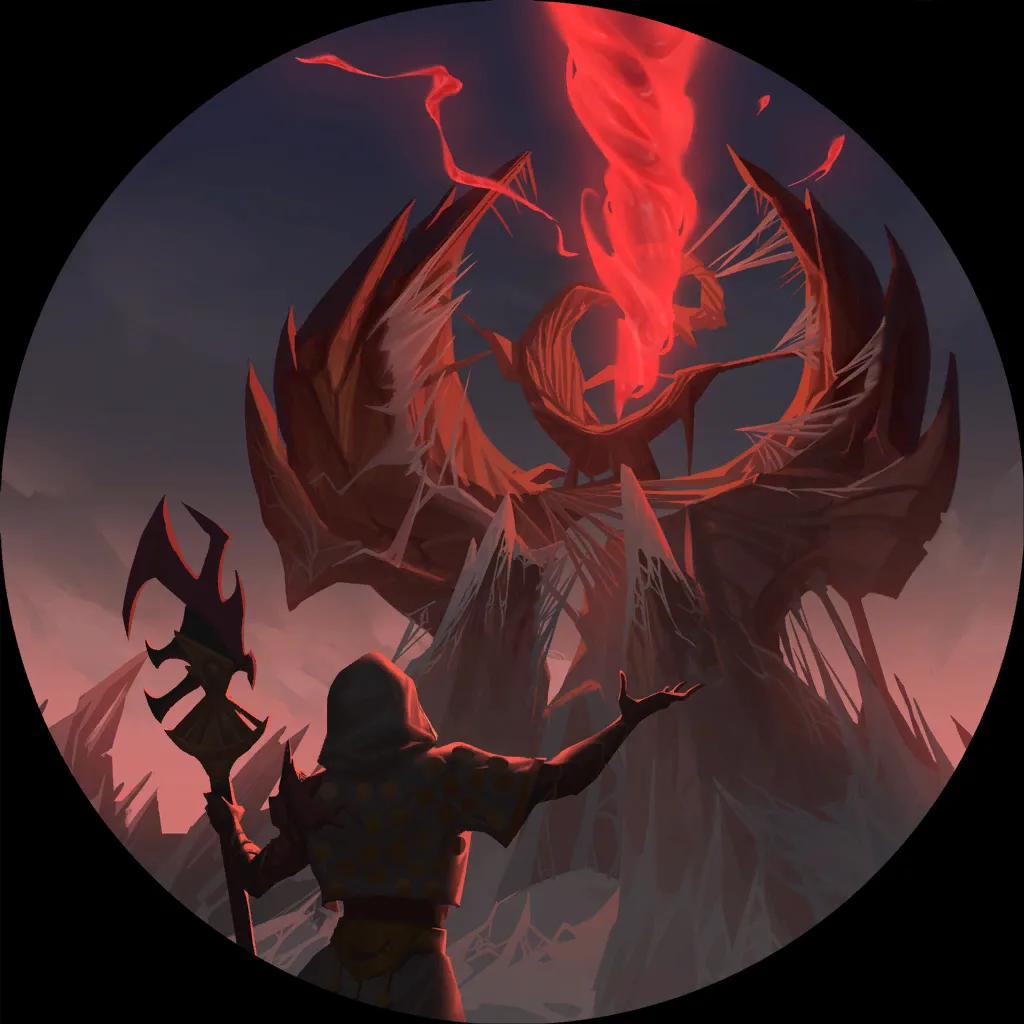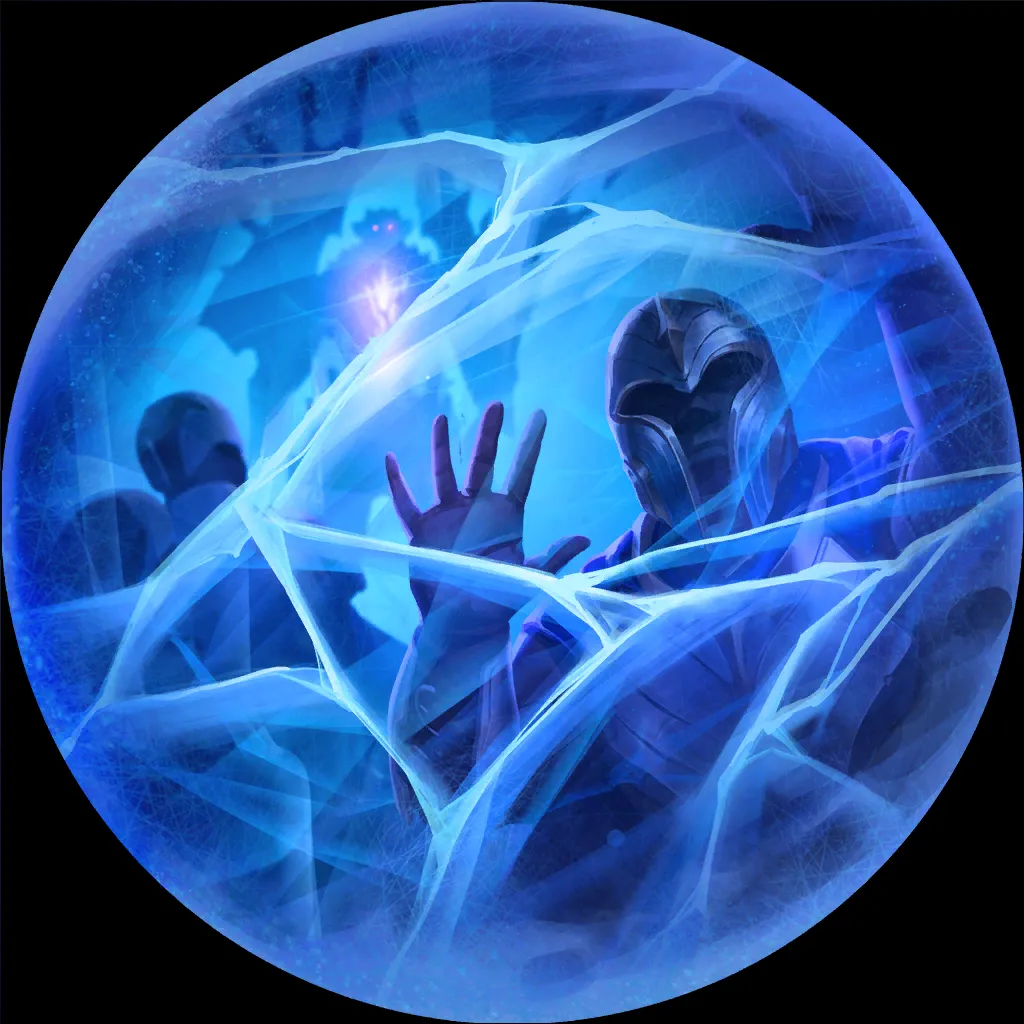 Aatrox Kayn is notoriously difficult to fully counter, but this lineup I think is the best way to do so in this weekend's seasonal. All of these decks have at least 55%+ winrate against Aatrox Kayn while still giving you a fighting chance against the rest of the meta game. 
Let's break the numbers right away. This lineup is favorable into both Aatrox decks running around, namely Kayn or Vayne variants: our Frostbites allow us to stall out their attacks, while our speed and spellshield from our Rumble deck allows us to beat them before they set up. Another great matchup is Norra Veigar, where we flatten the Yordles with our bigger units.
And when I said we had a fighting chance against rest of the meta, I meant it. While most anti-Aatrox lineups open themselves up to too many vulnerabilities, this one still has a ton of even matchups versus decks like Gwen Katarina, other FTR, Gangplank Sejuani, Ekko Jinx, Ziggs Taliyah and Twisted Fate Swain. This makes me confident on this lineup being able to skill-difference its opponents.
Lastly, let's consider our main ban targets: aggro. That is one vulnerability that we cannot avoid. So if you see Lulu Jinx, Pirate, or Leona Katarina, just ban them right away – and just pray that you don't run into the person running triple aggro.
---
The Last Chance 
Lastly, we come to the end. This final lineup recommendation is actually the lineup that I plan to bring this Seasonal sunset weekend. This is my last chance to win a LoR Seasonal Tournament!
Ekko Jinx
6
2
9
23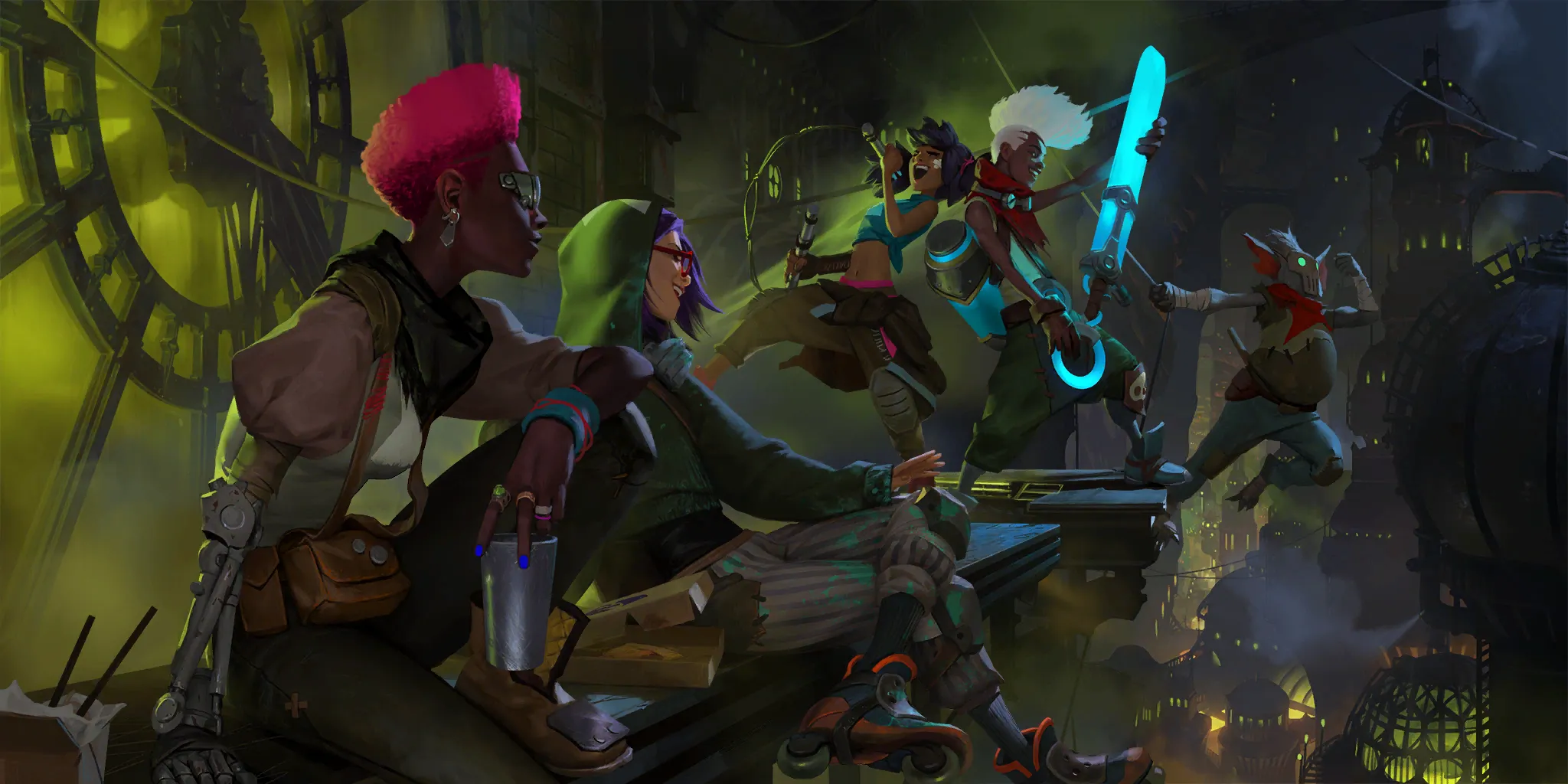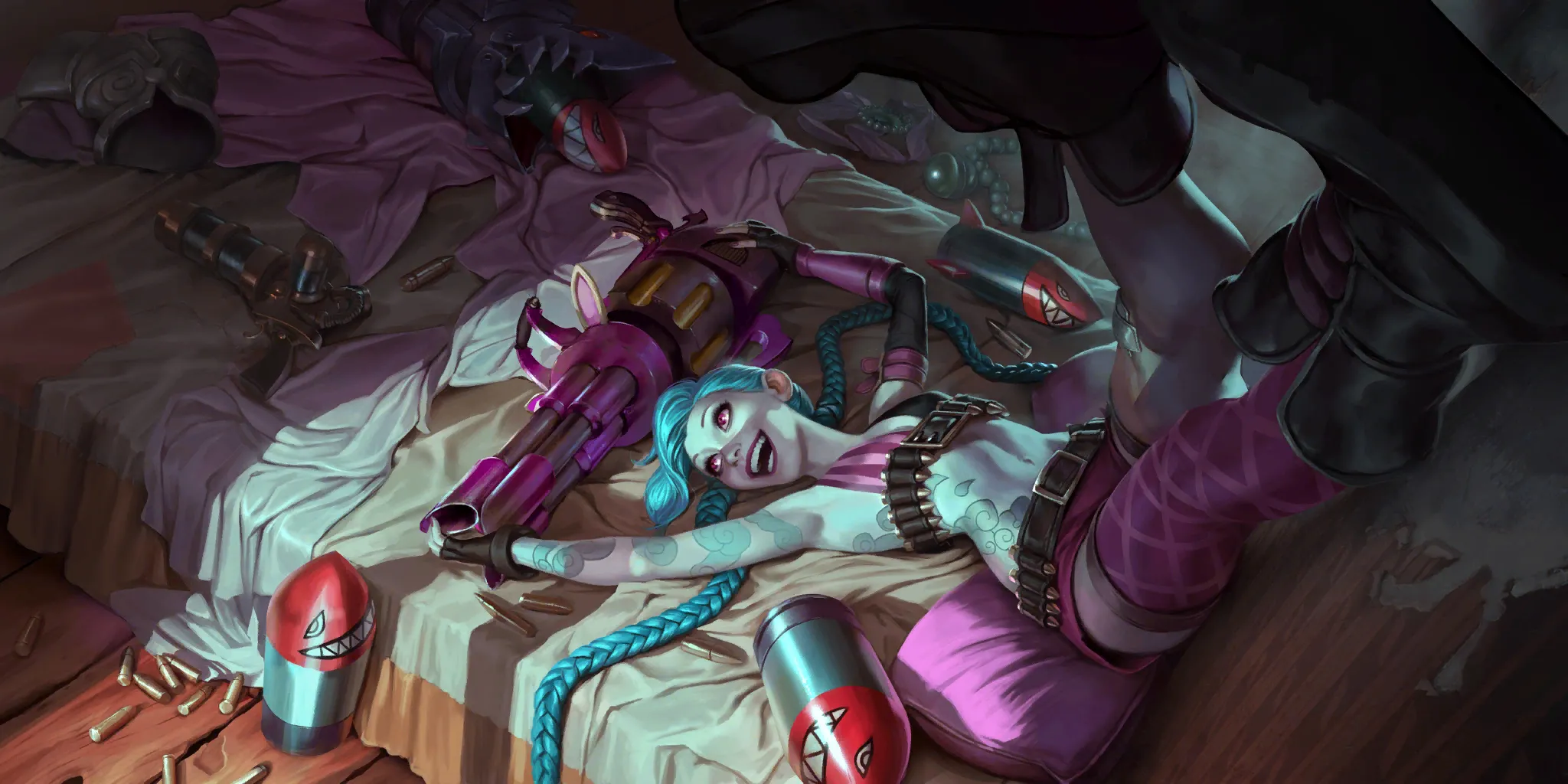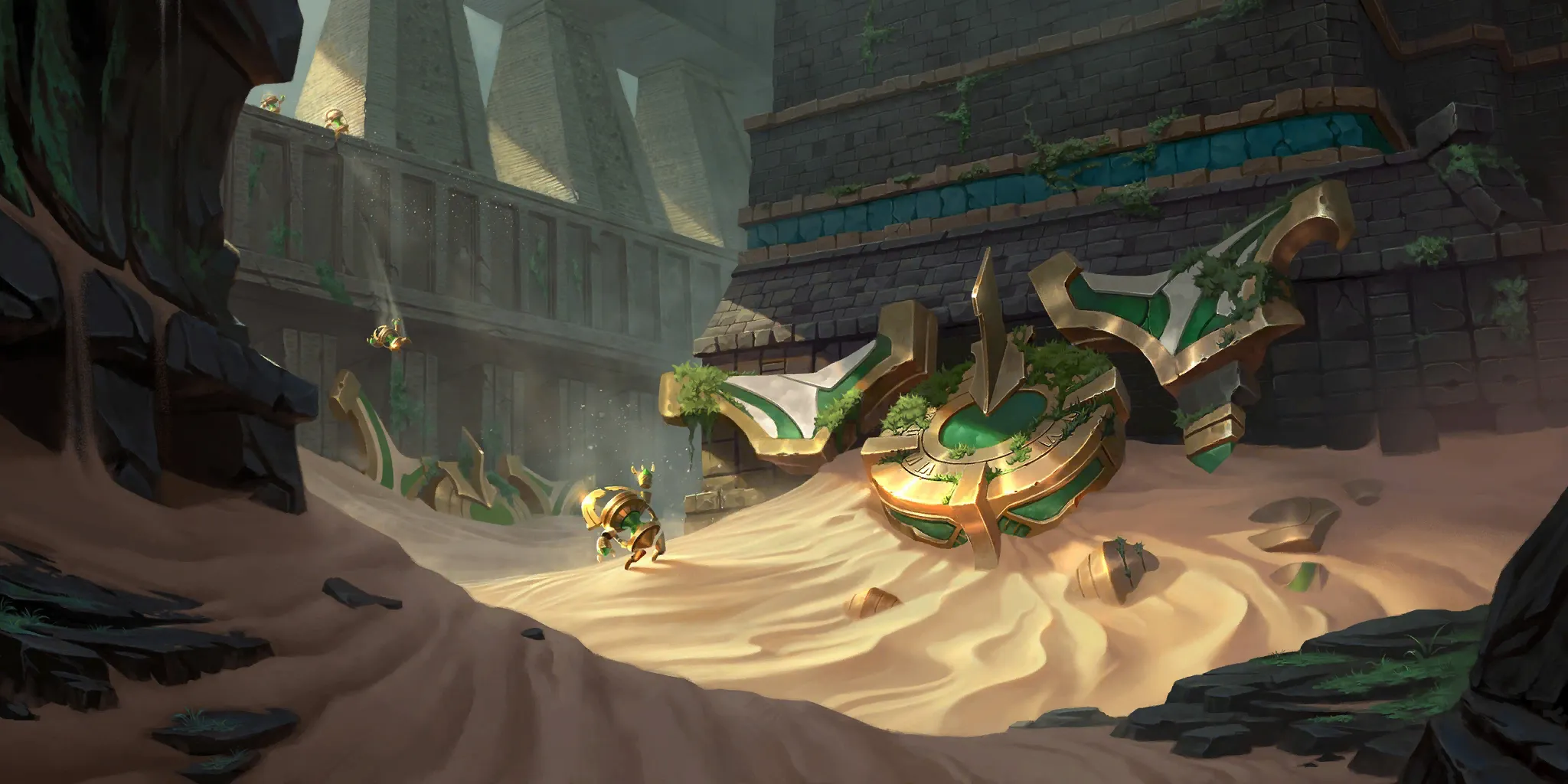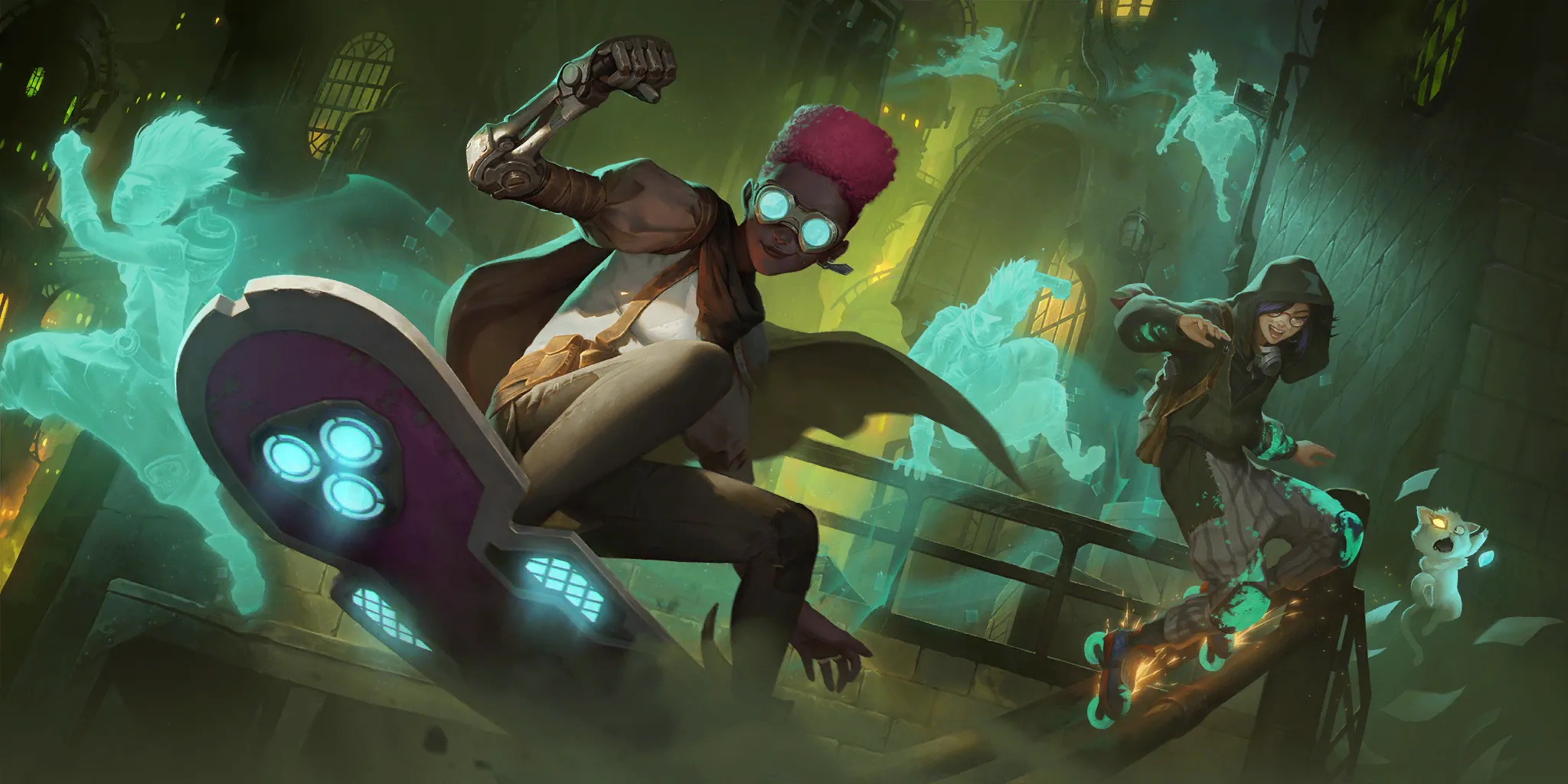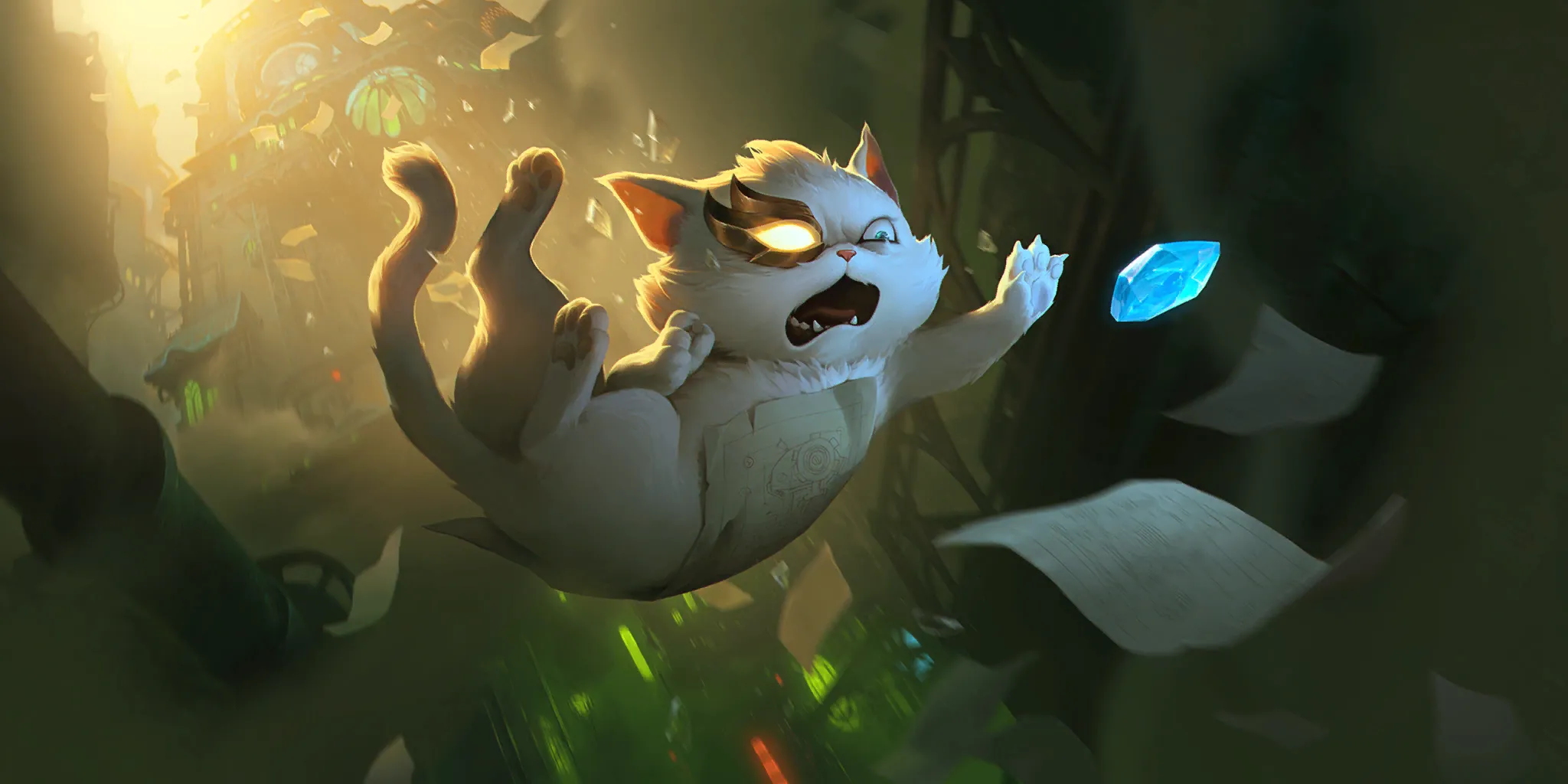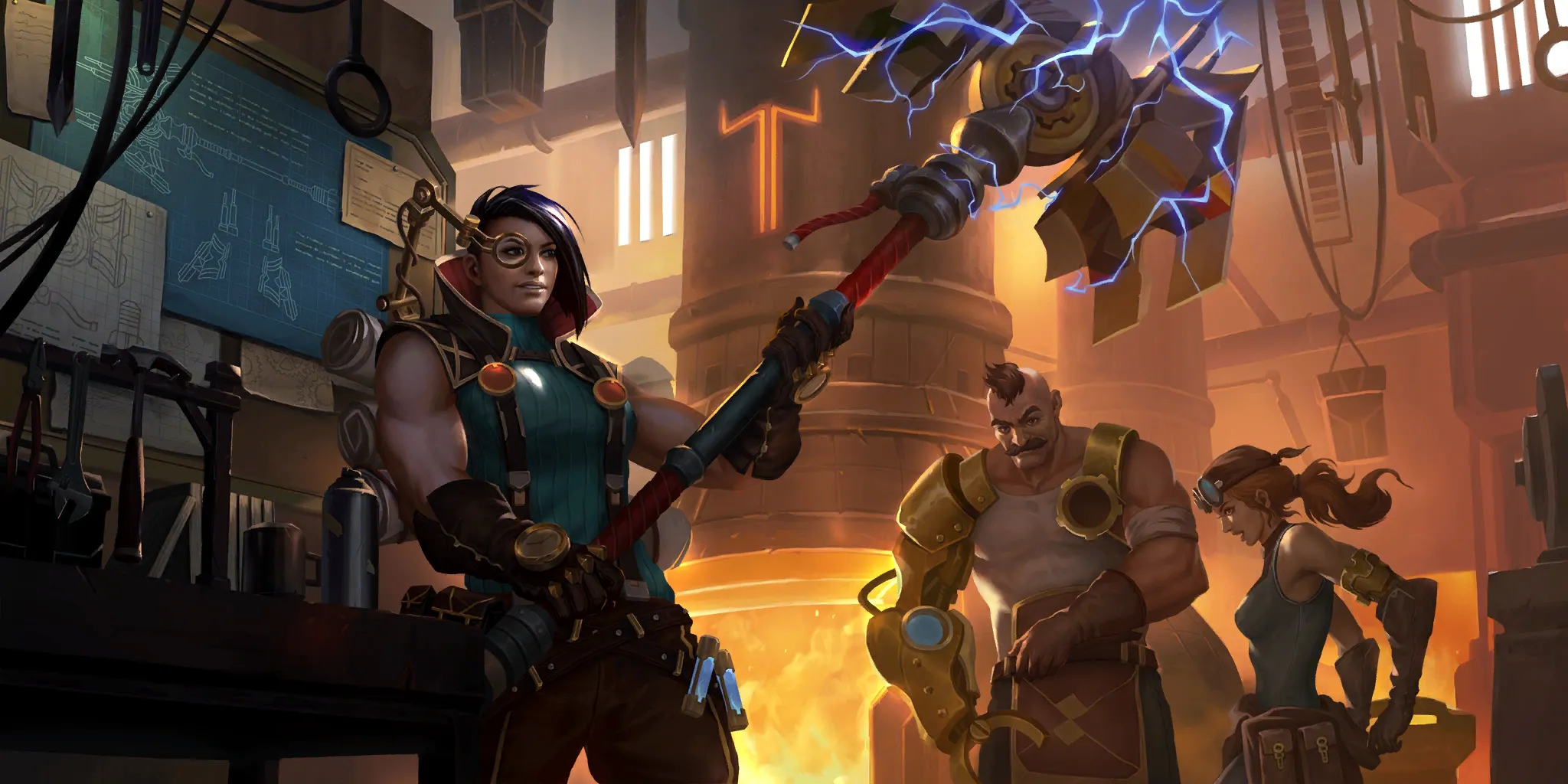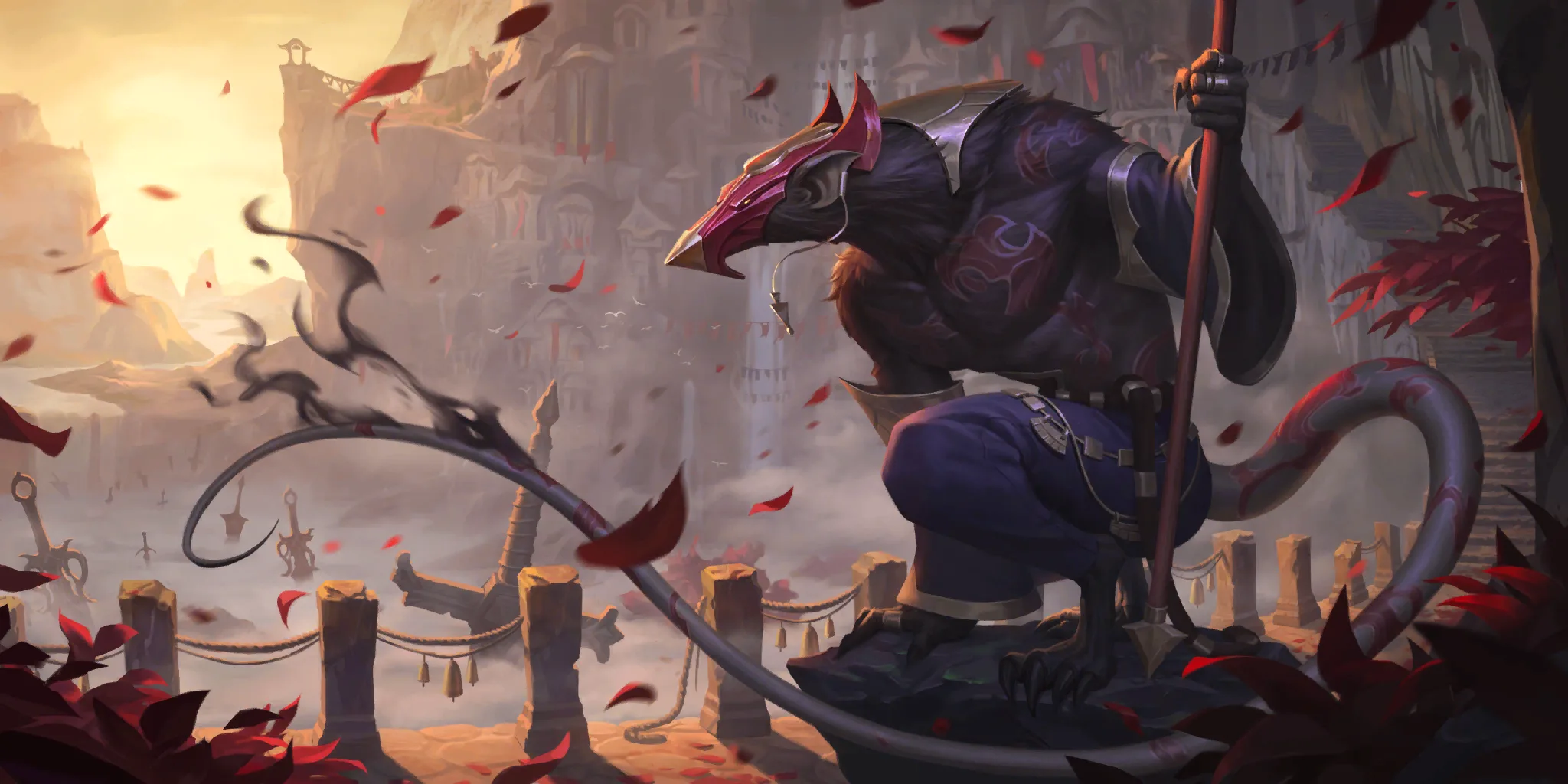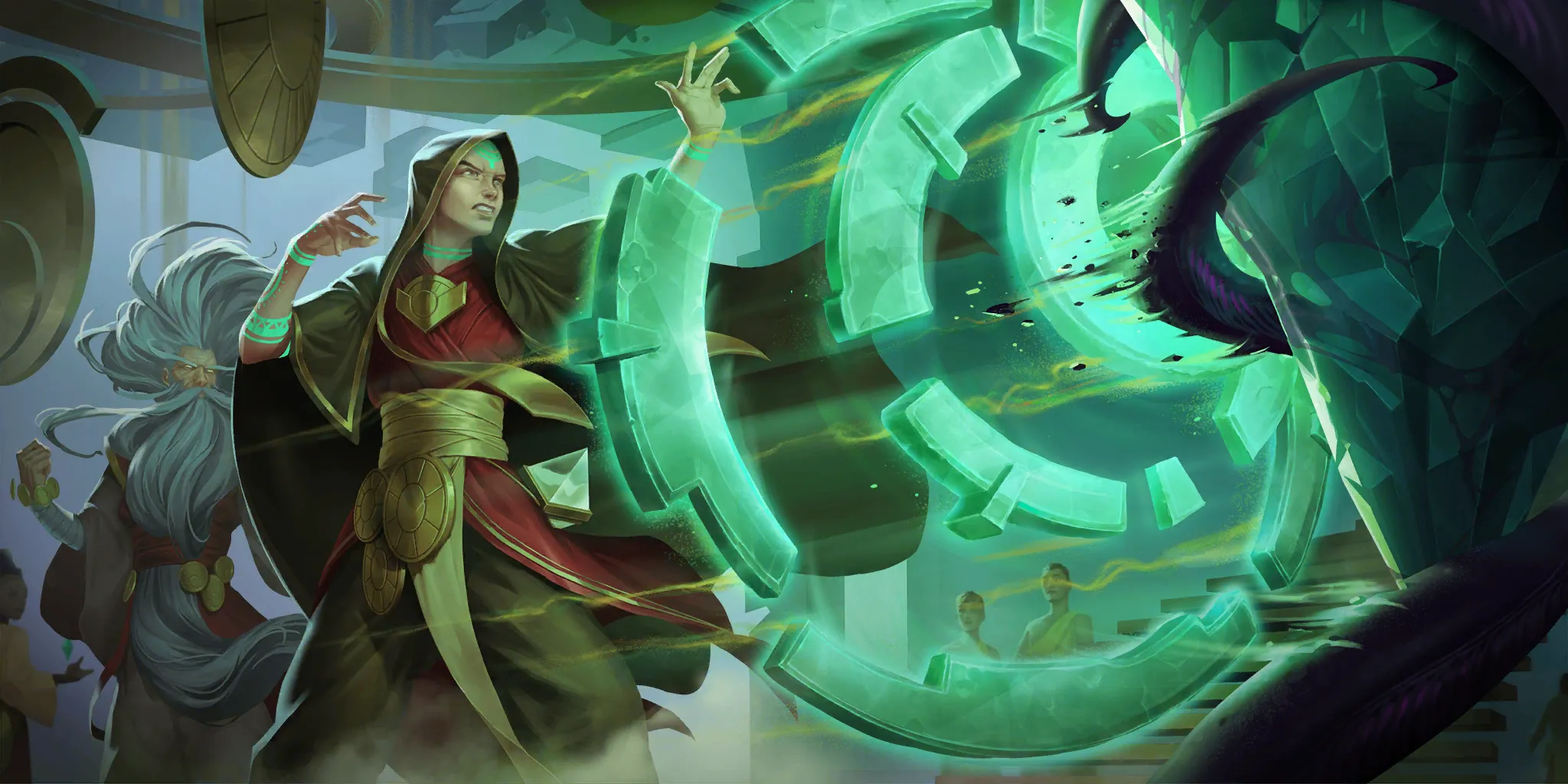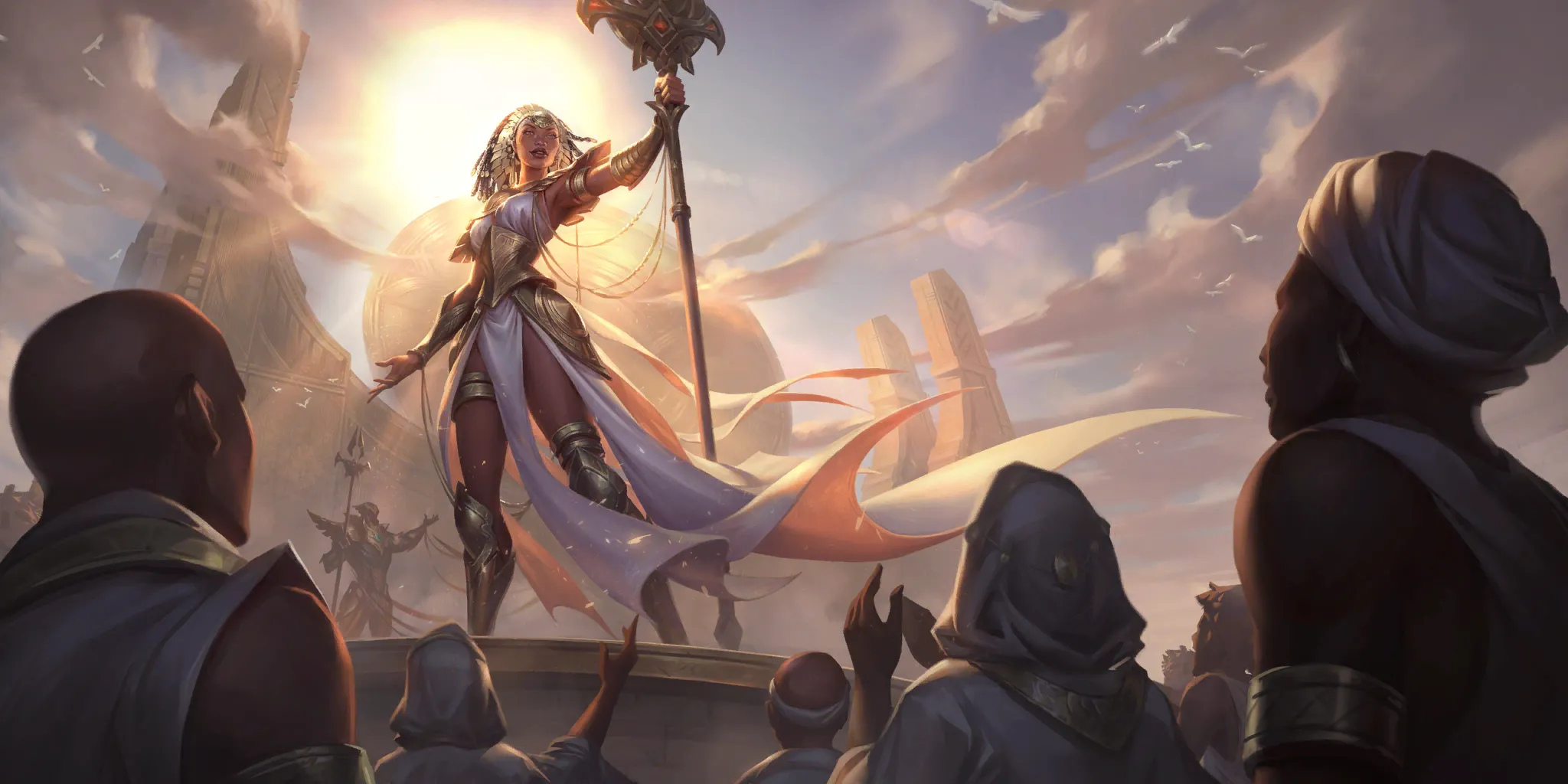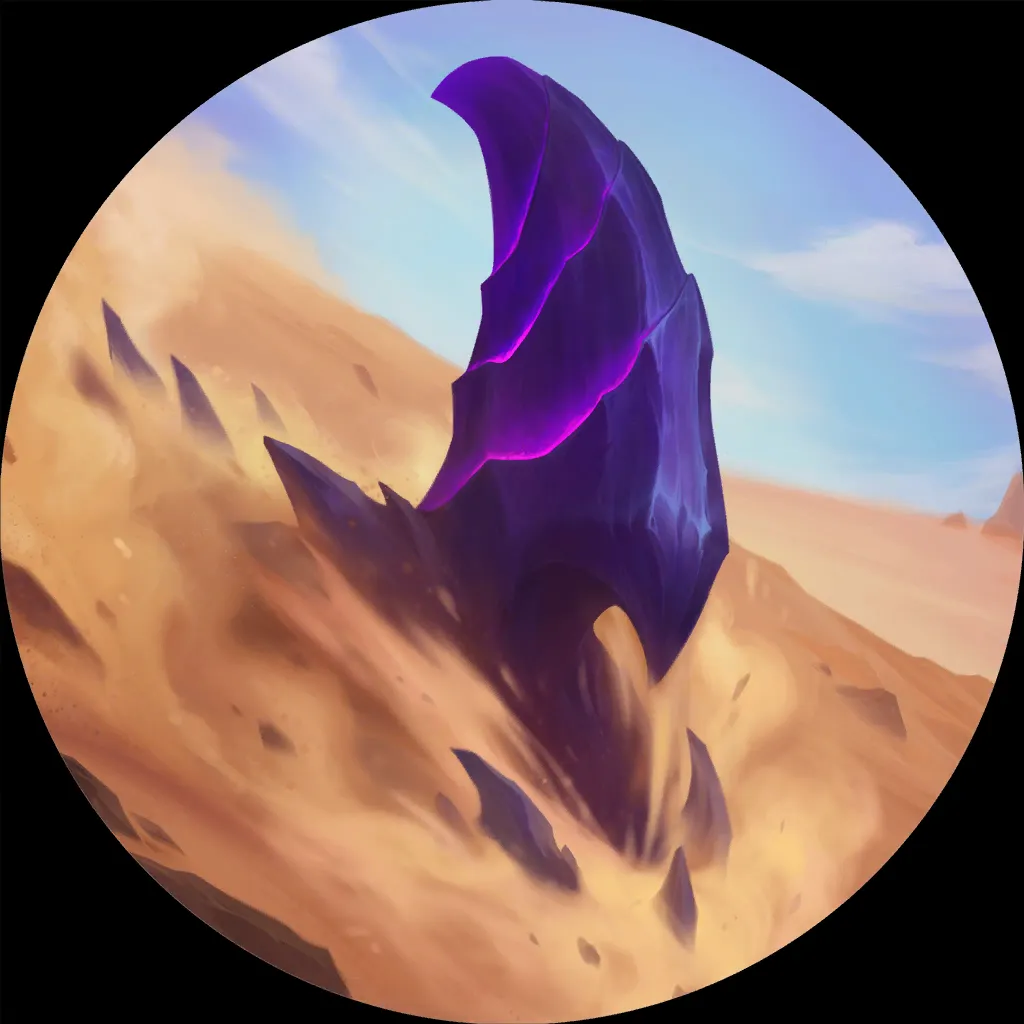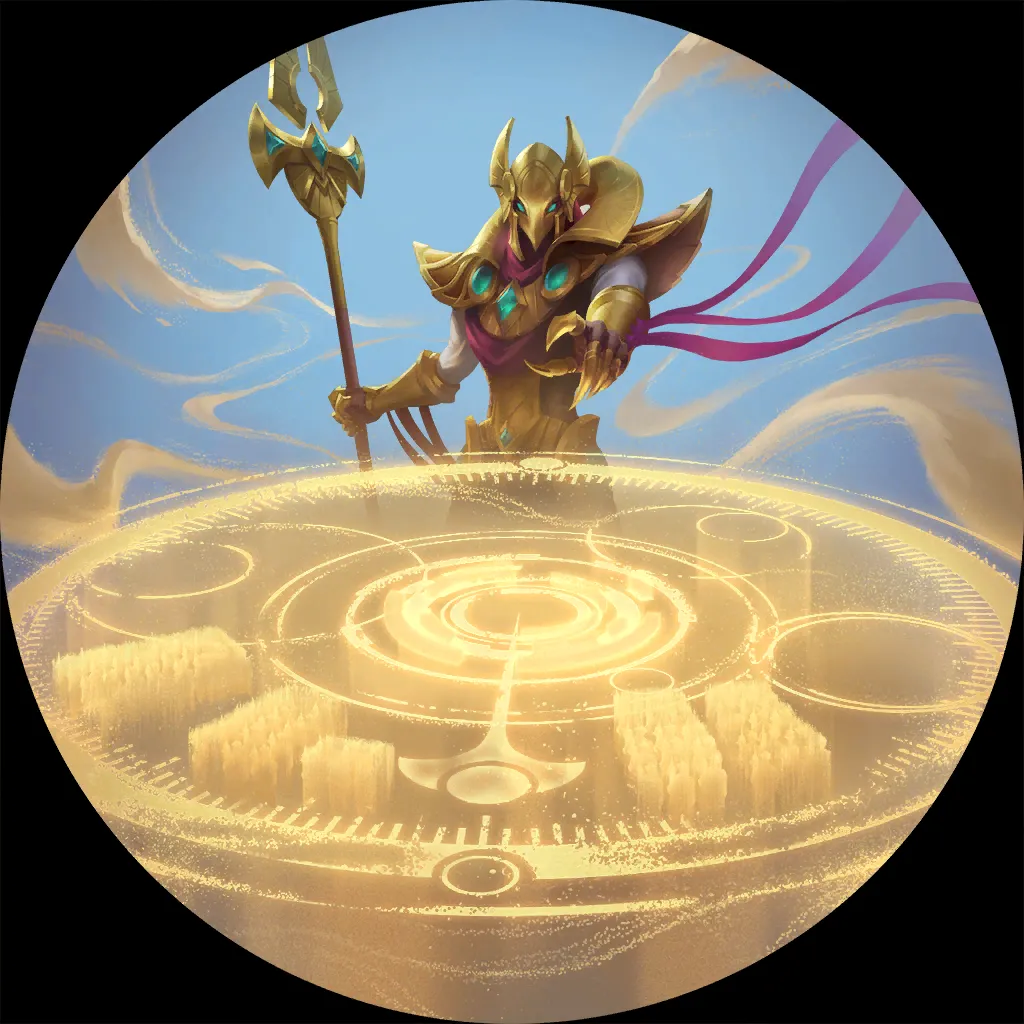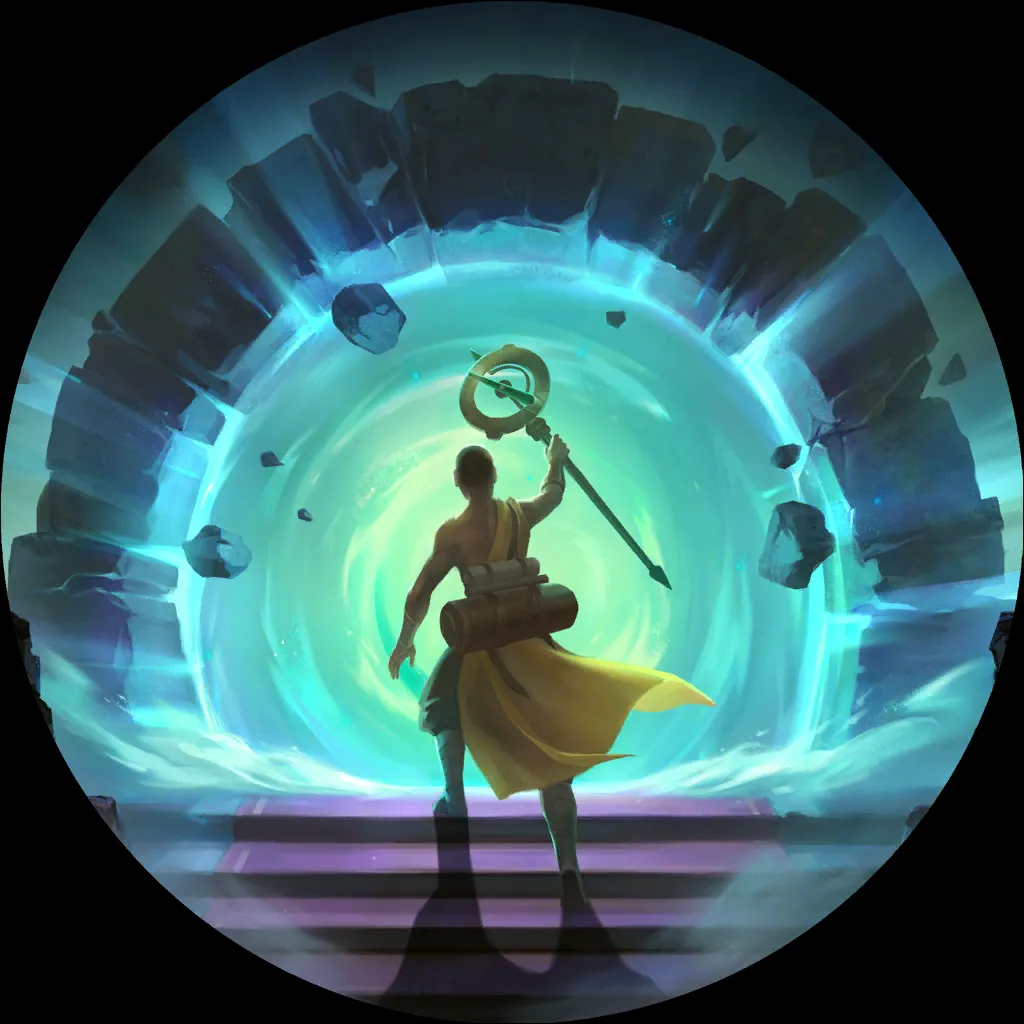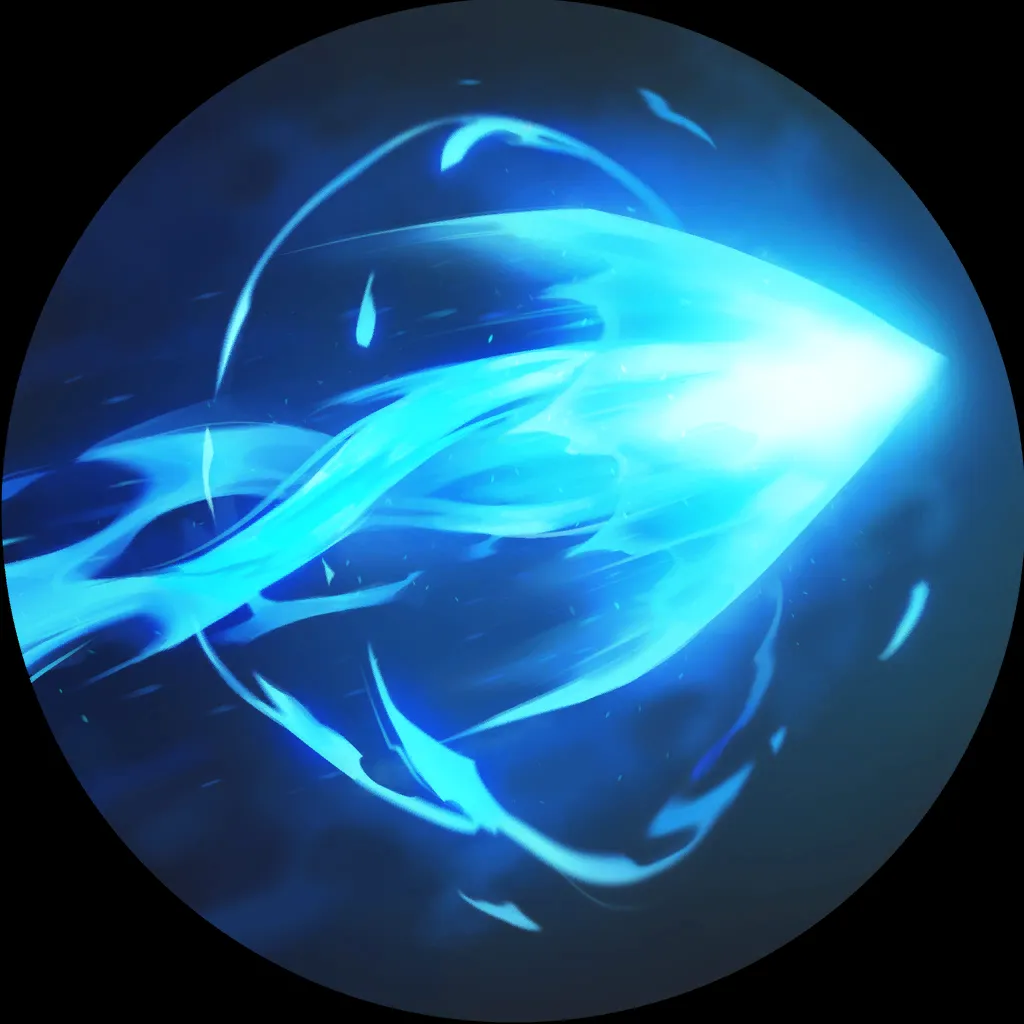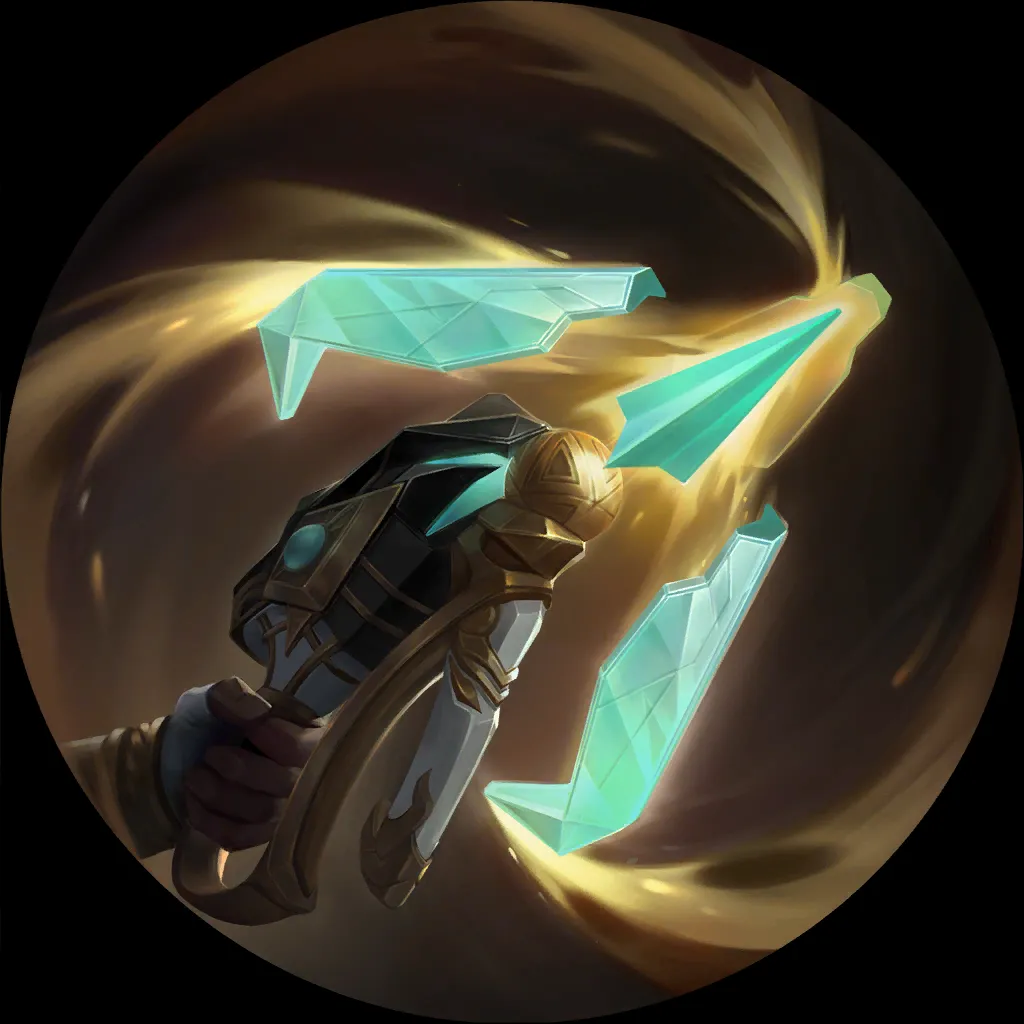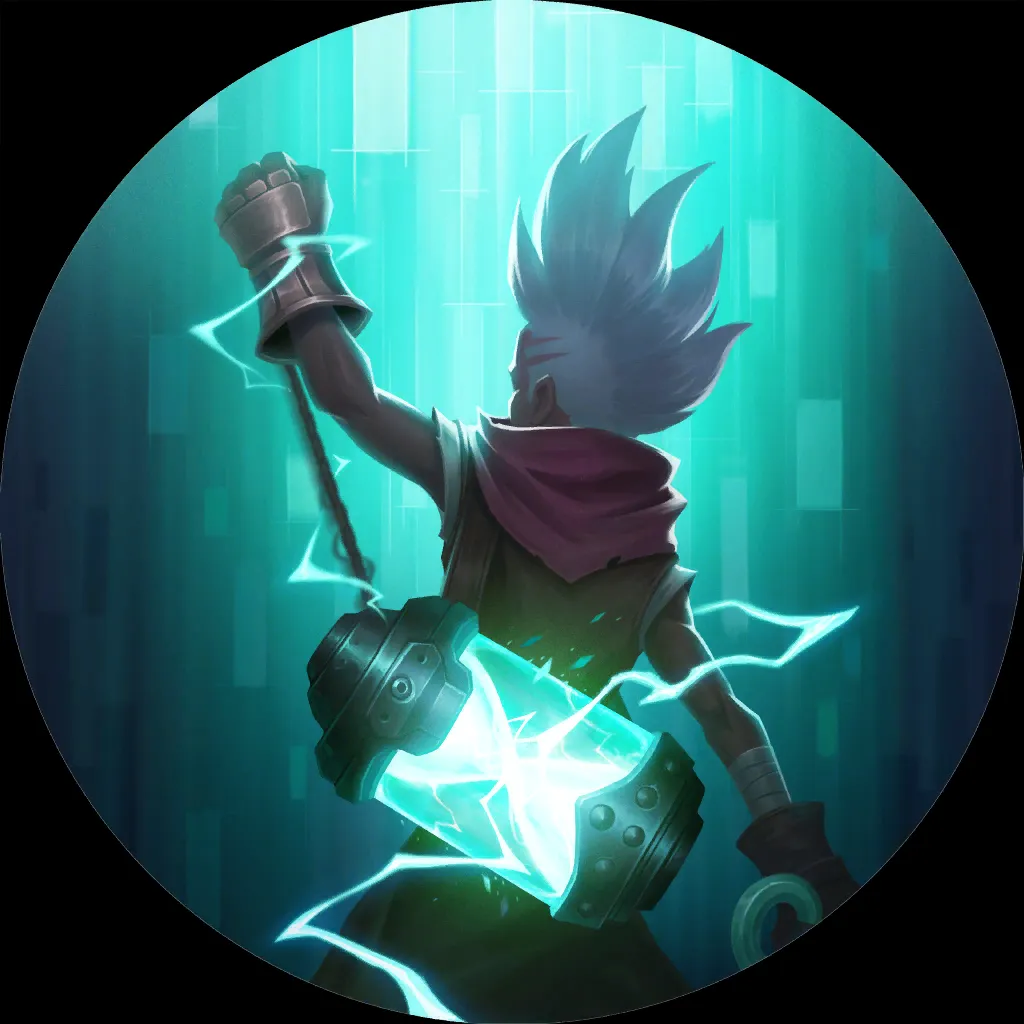 Aatrox Kayn 
4
11
10
15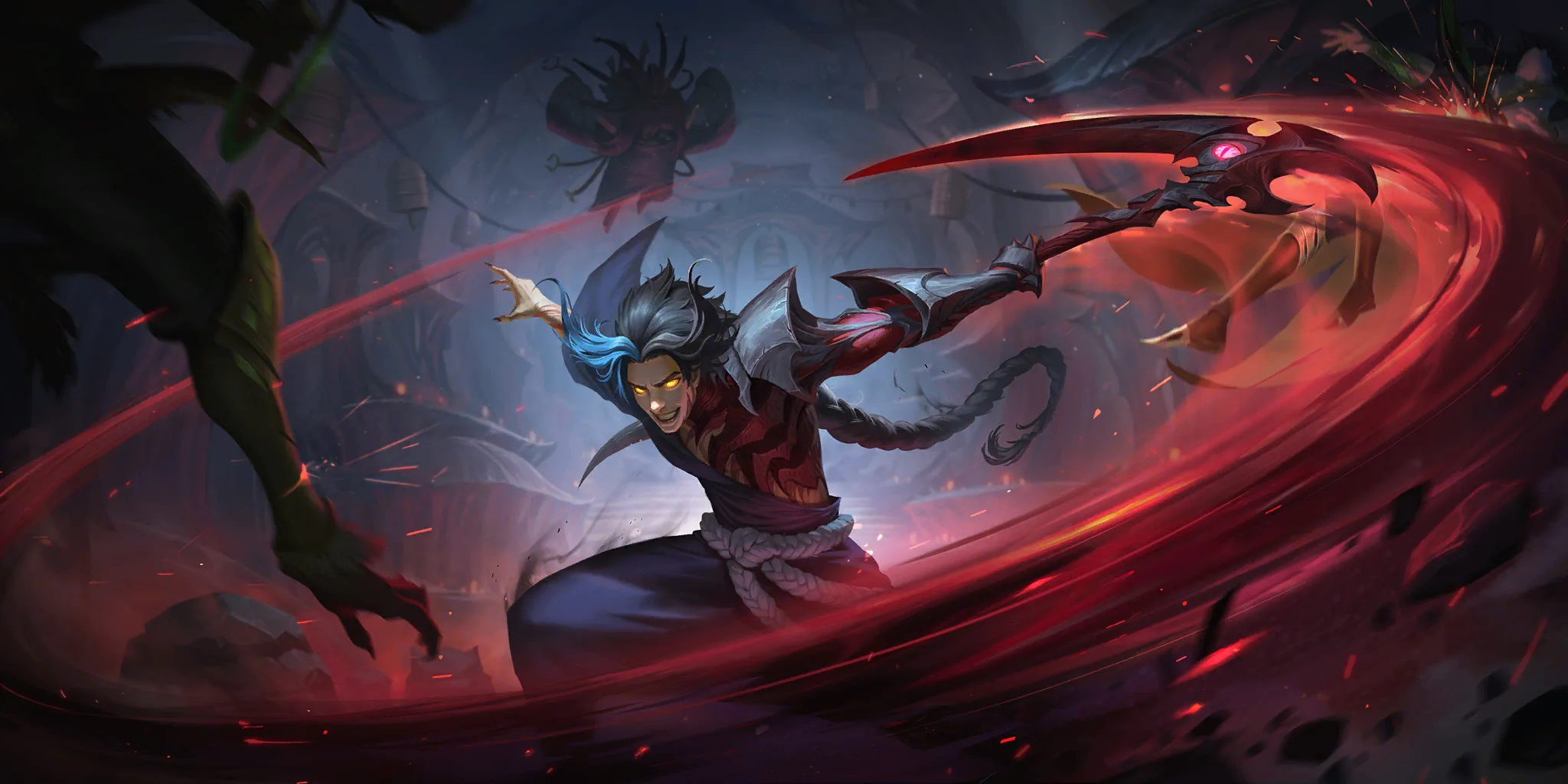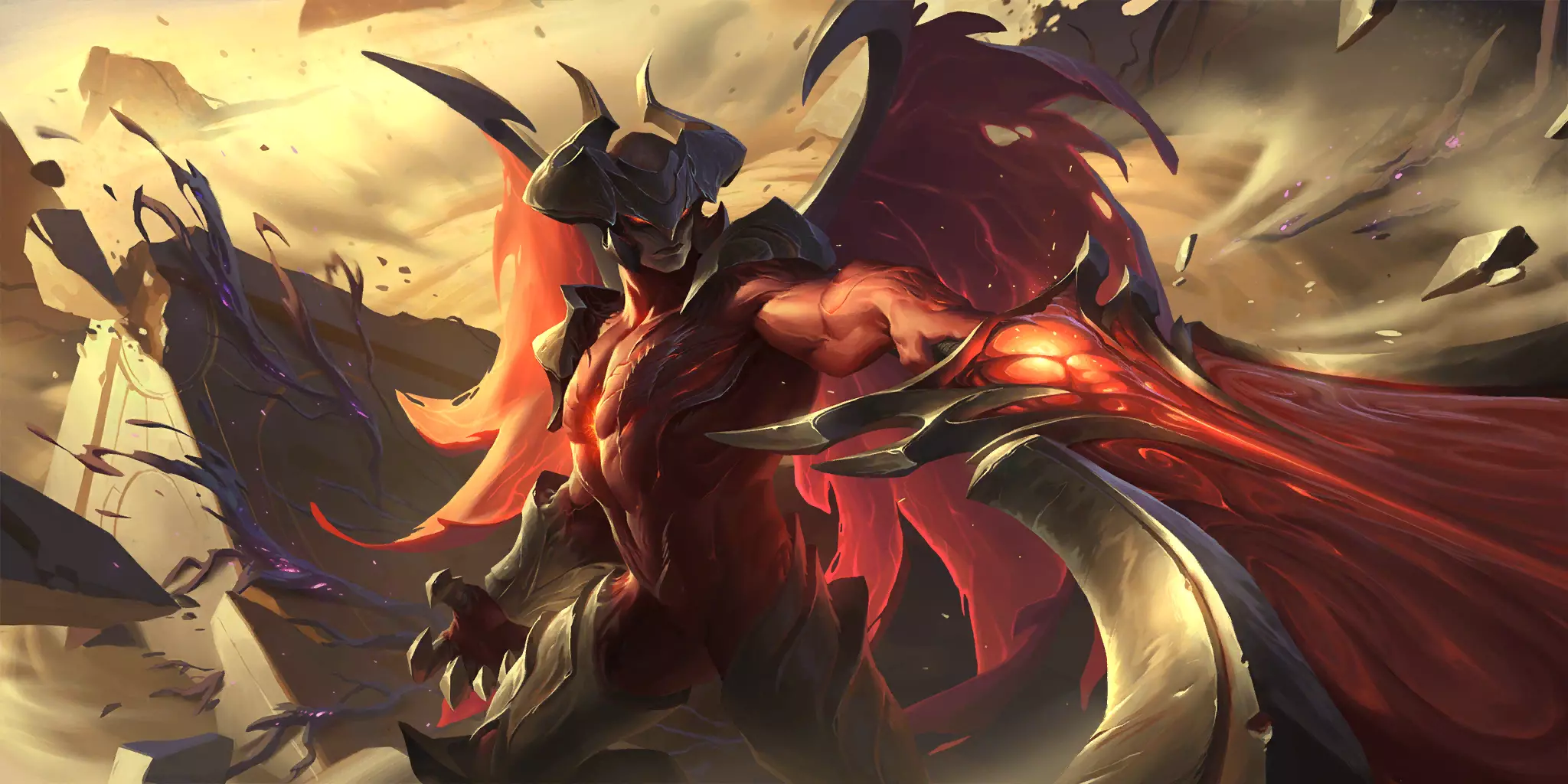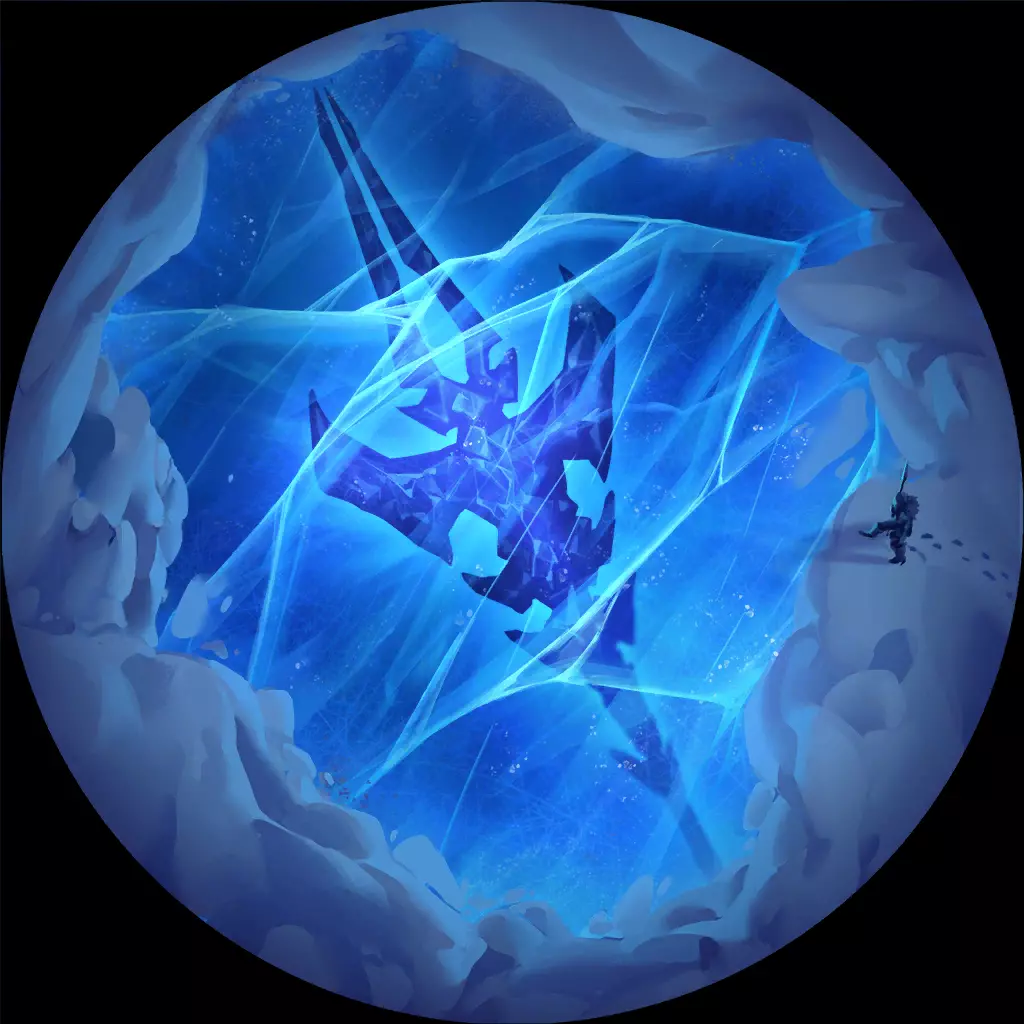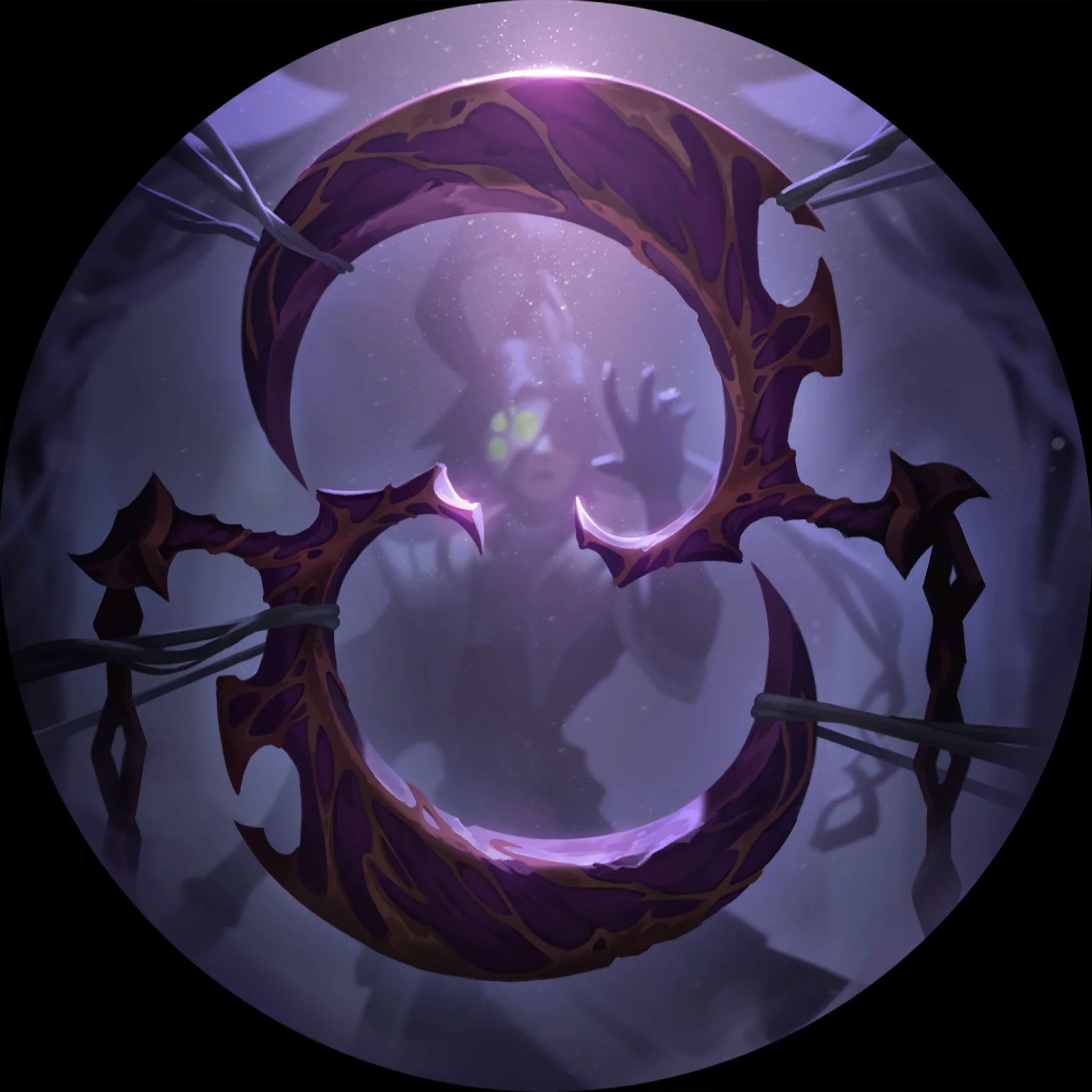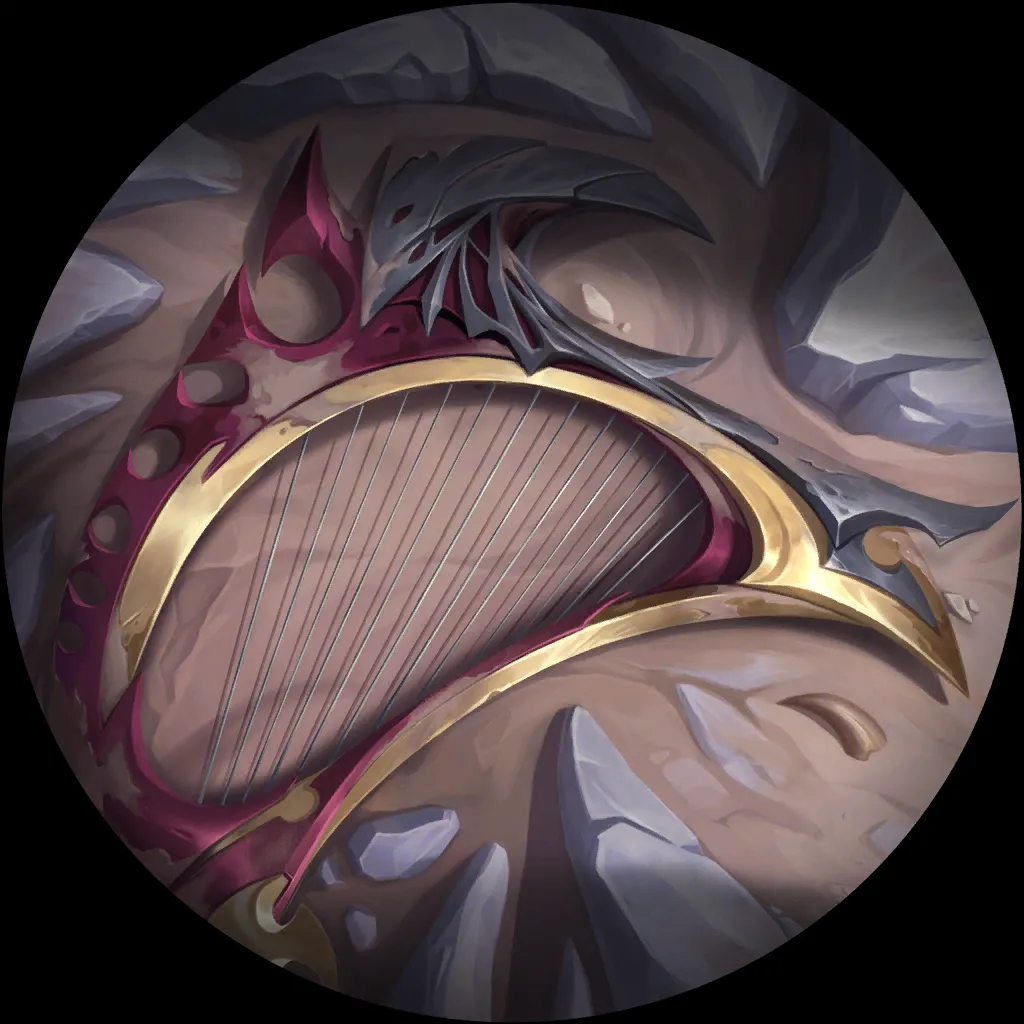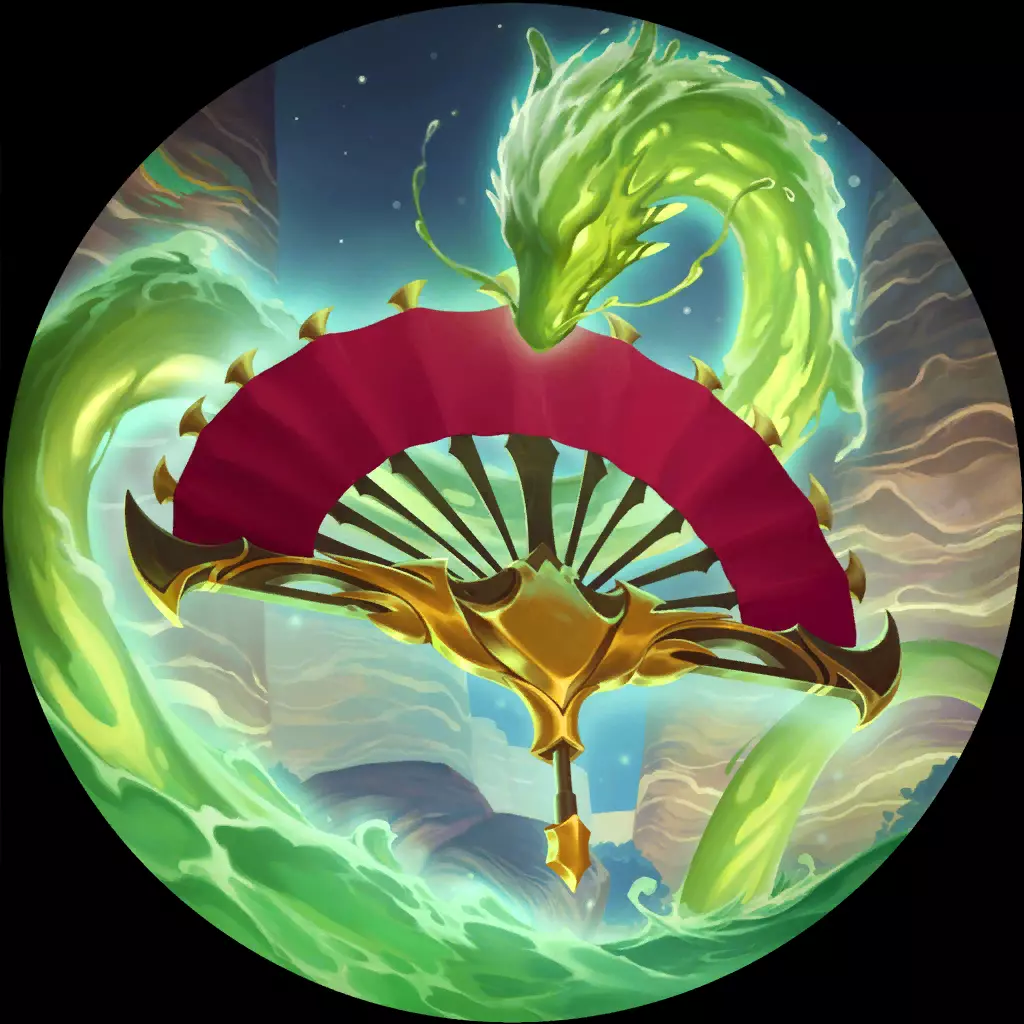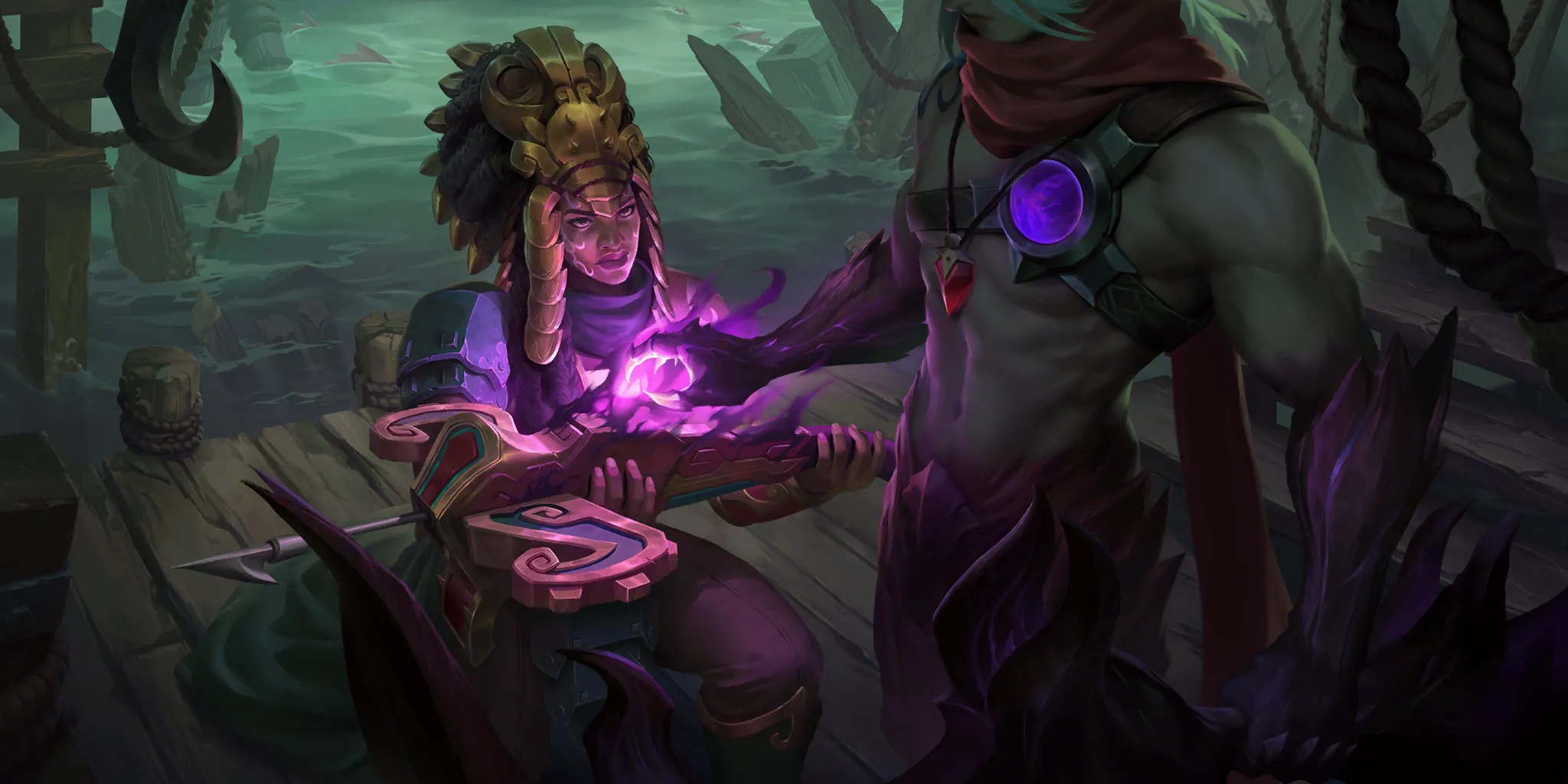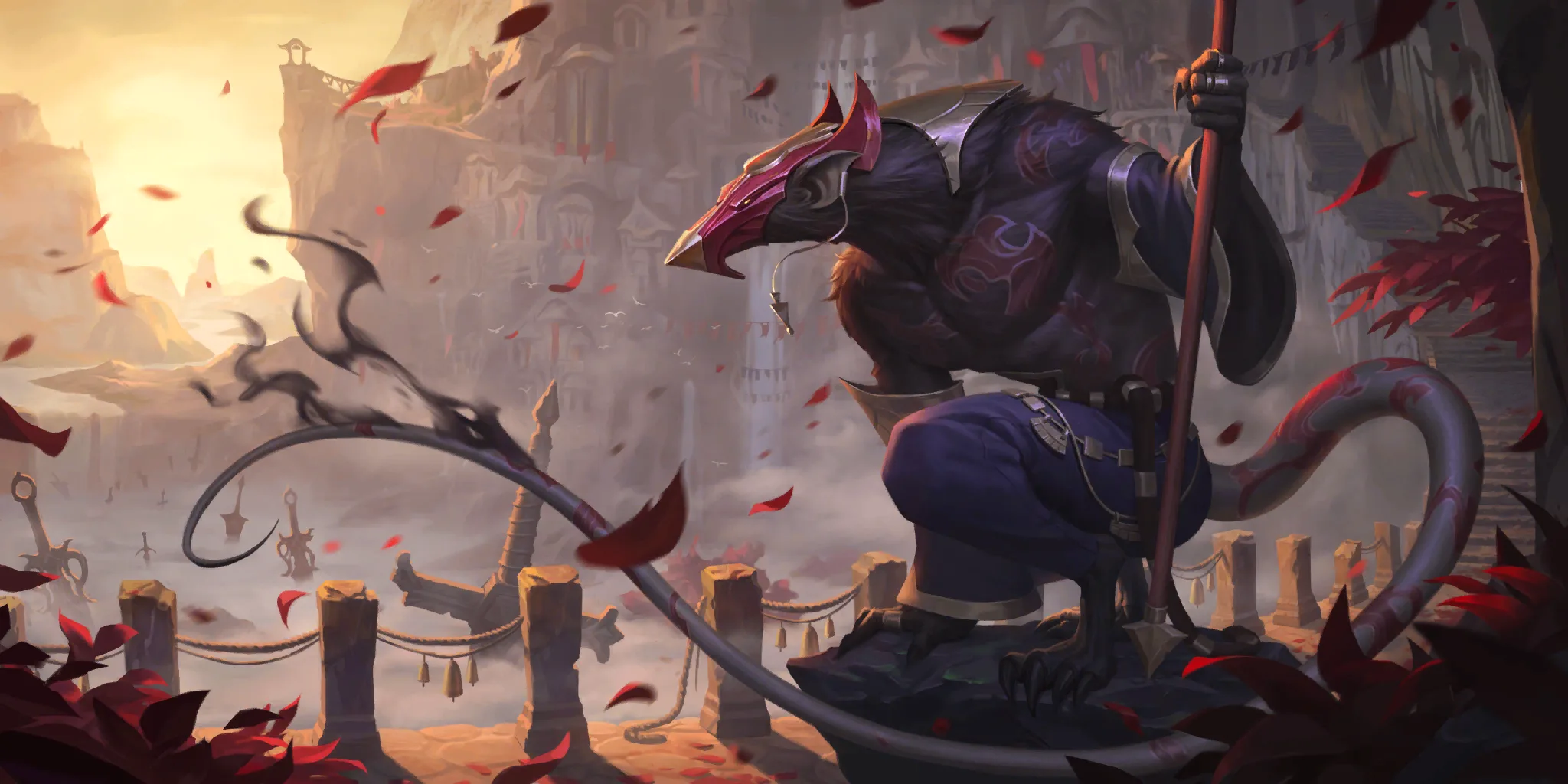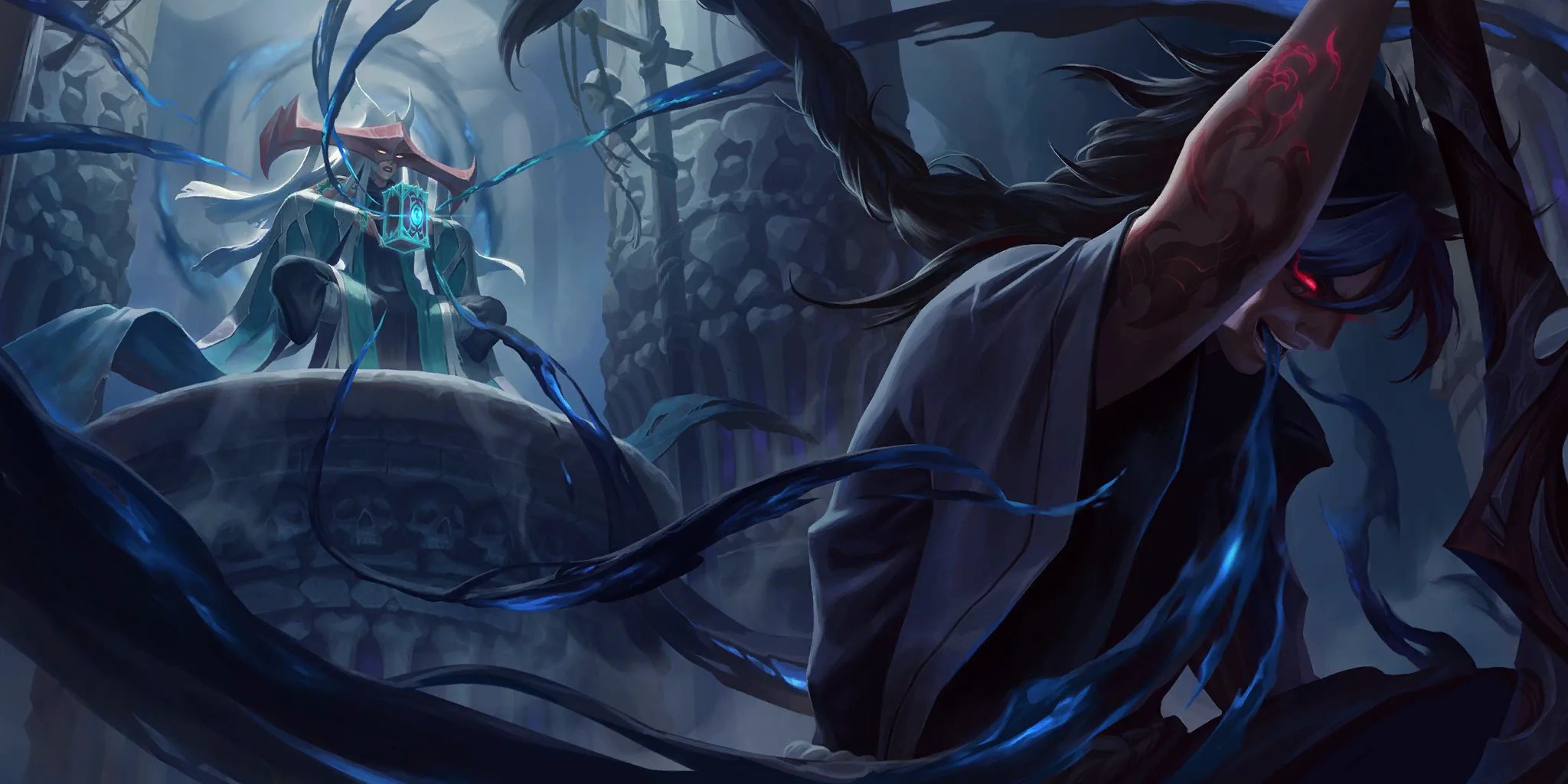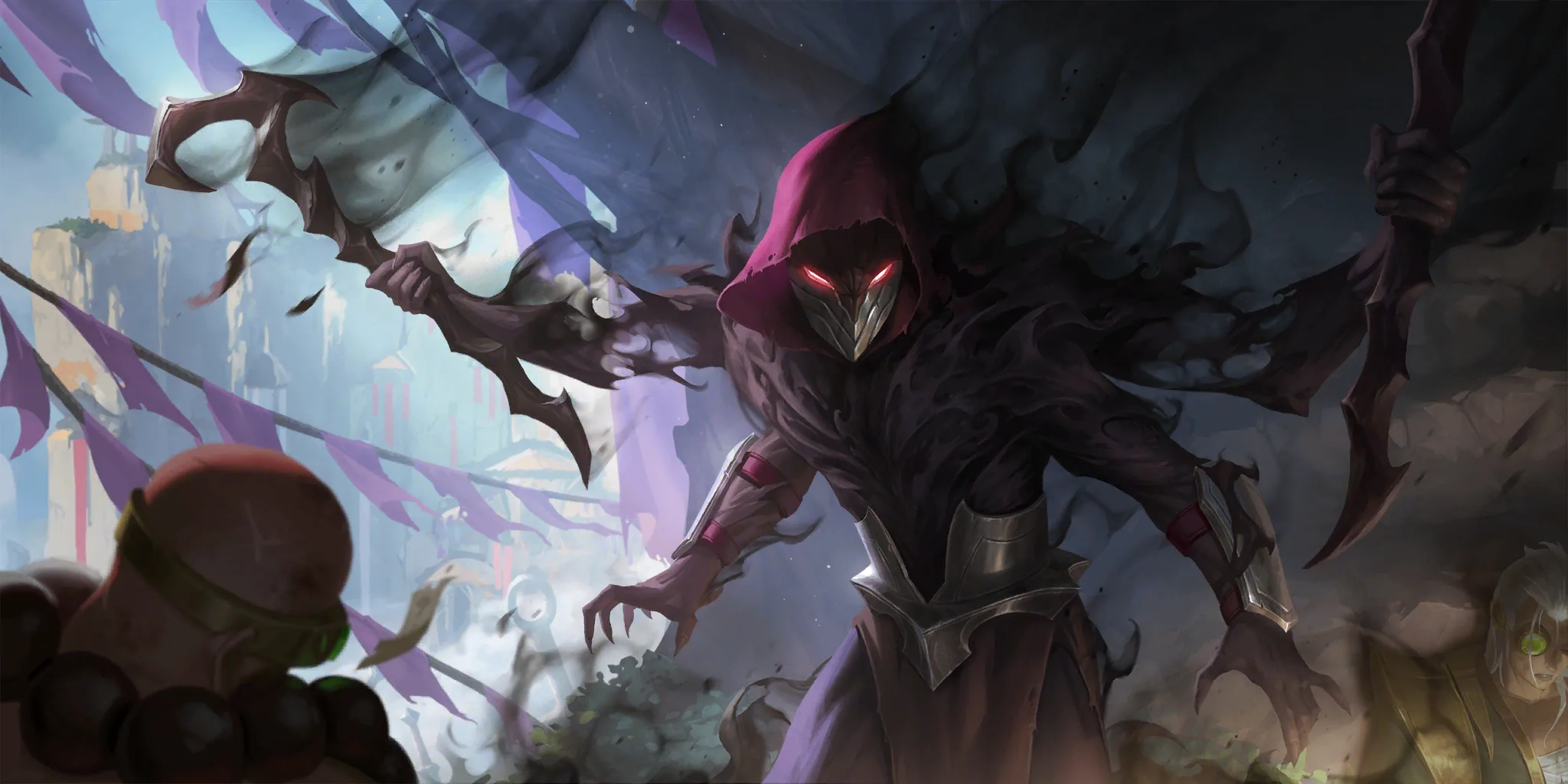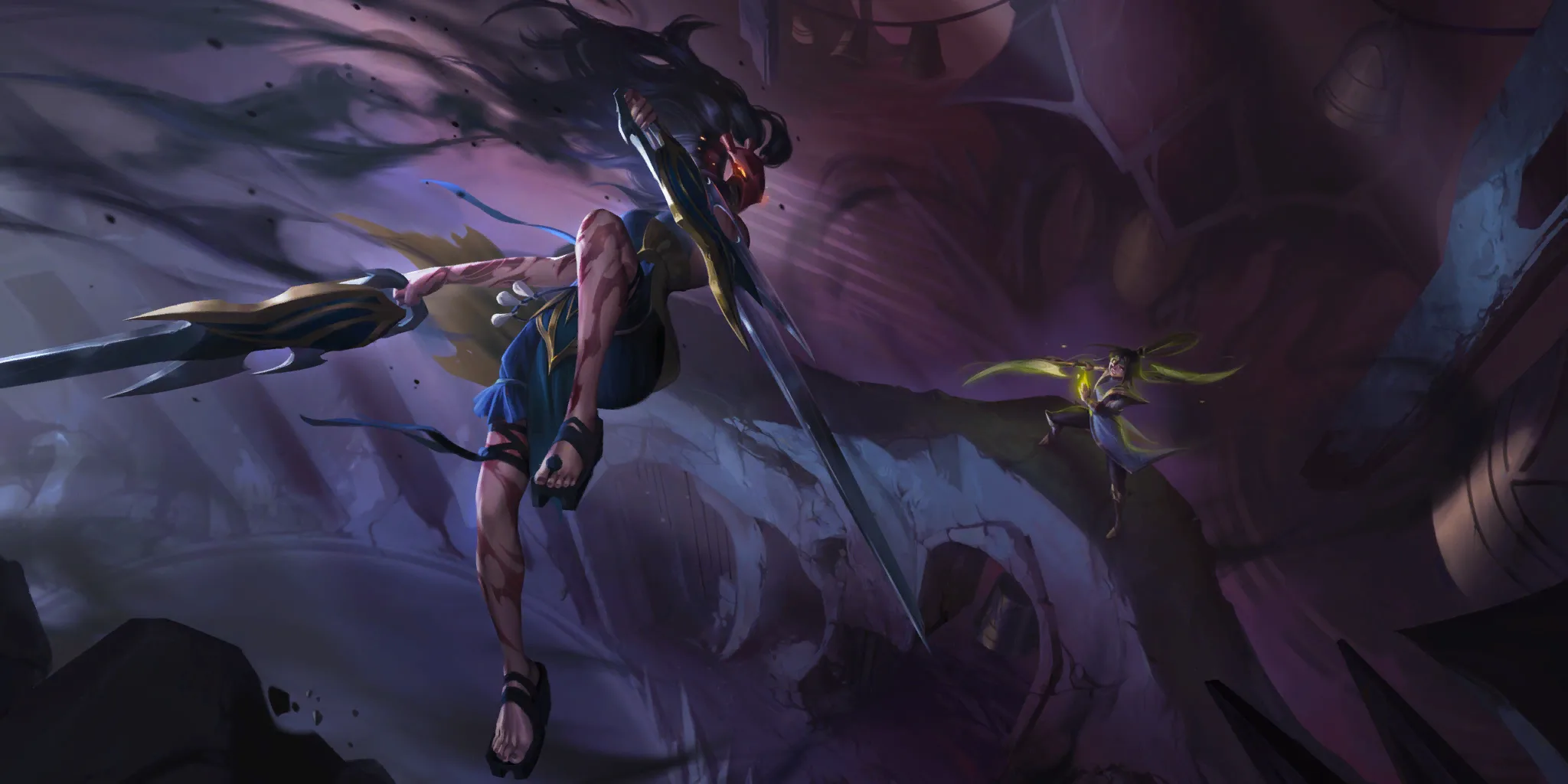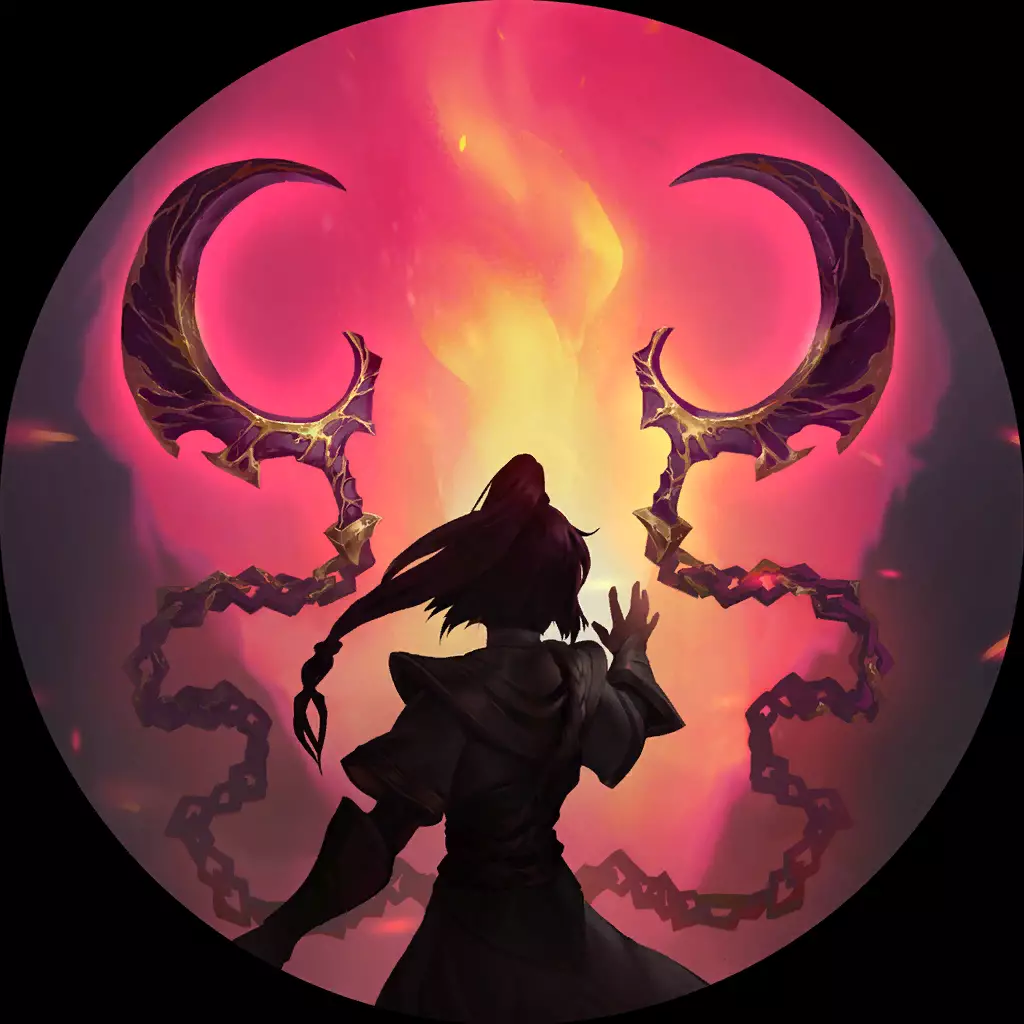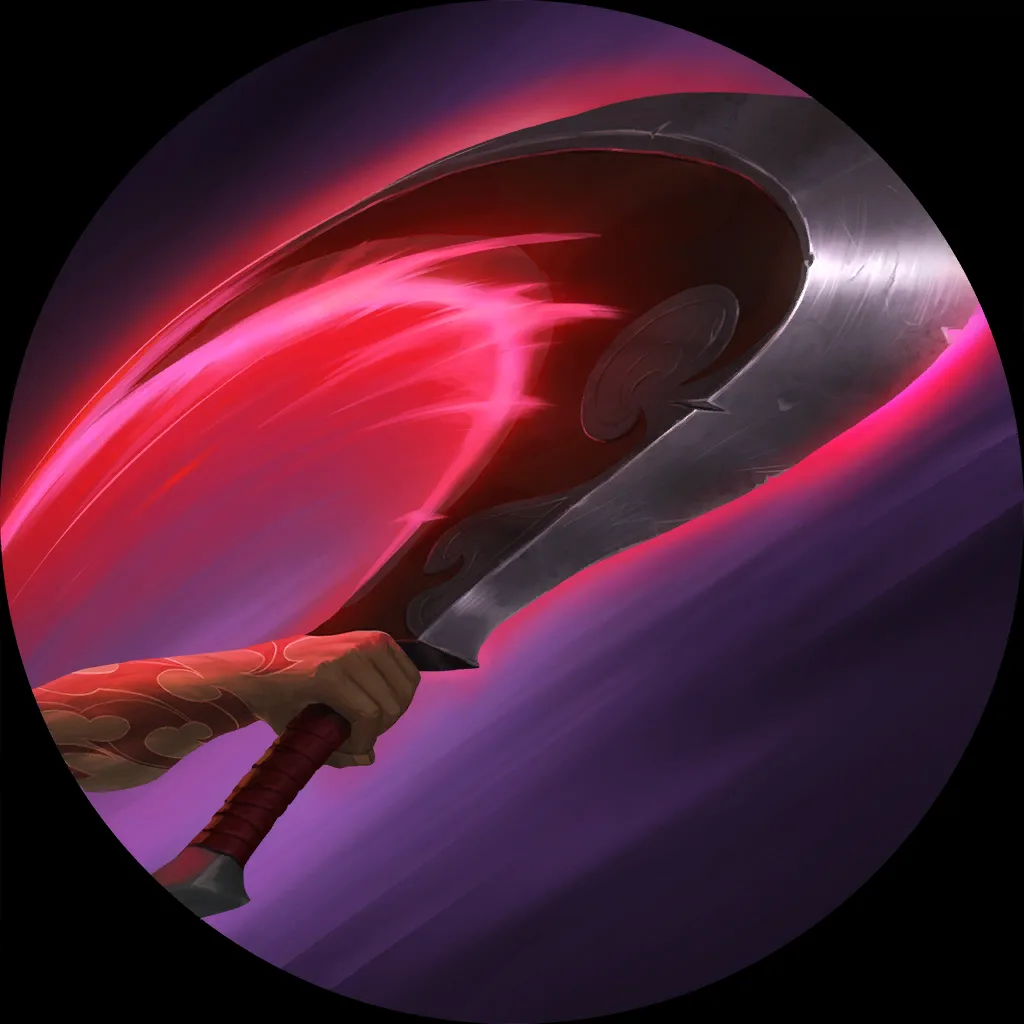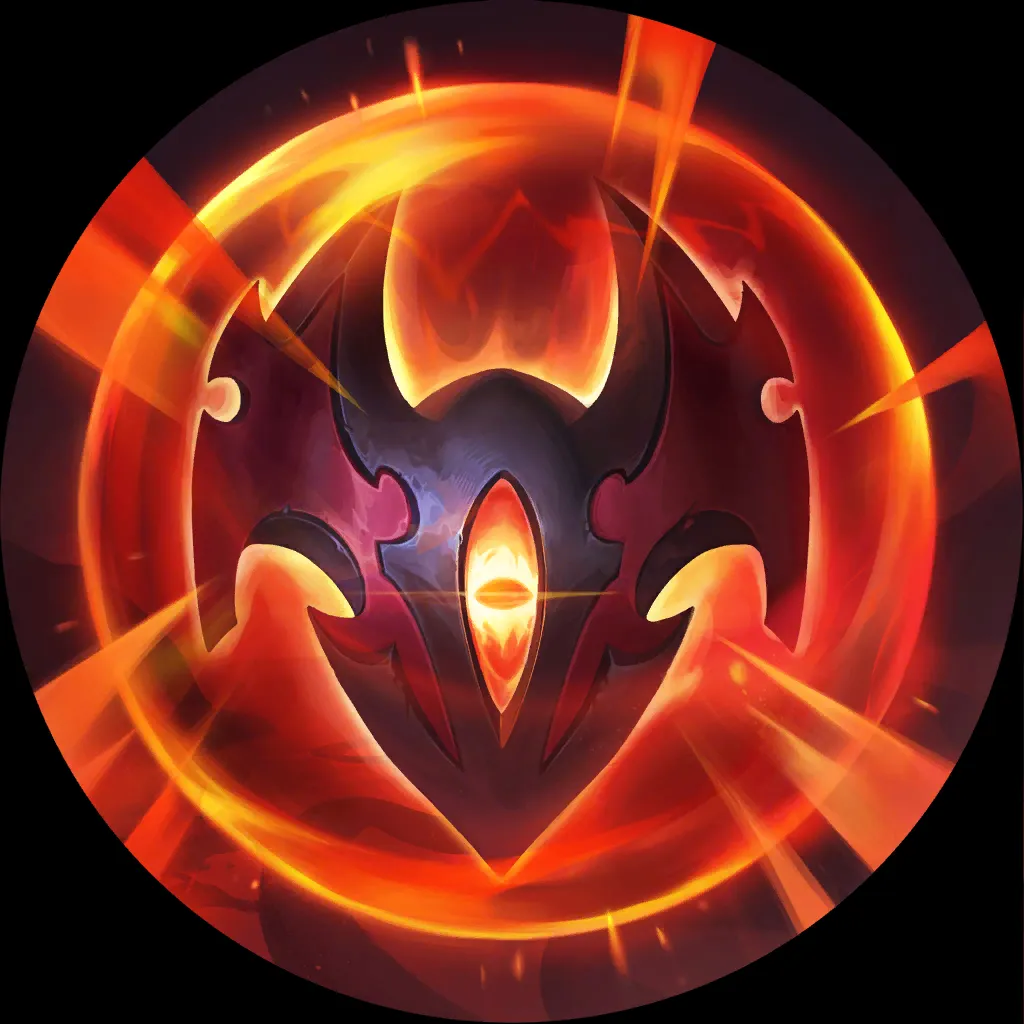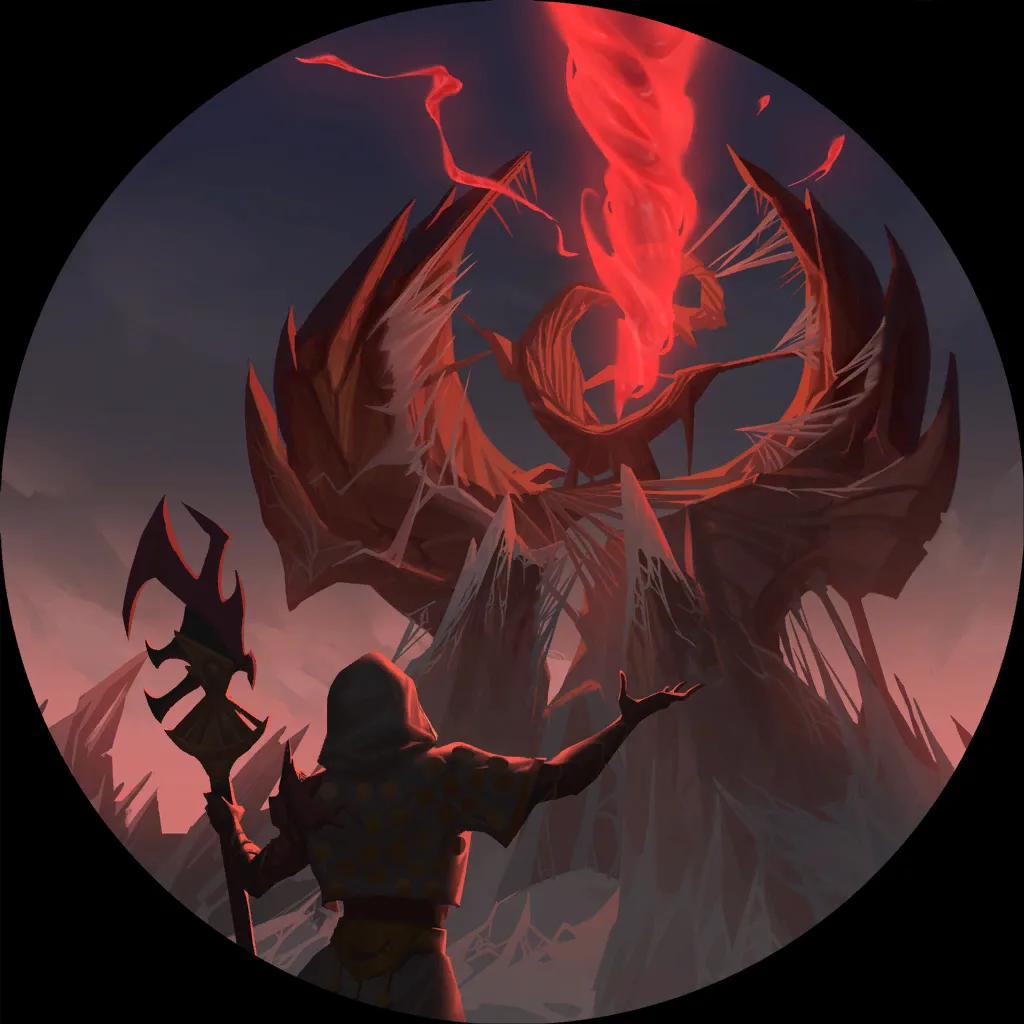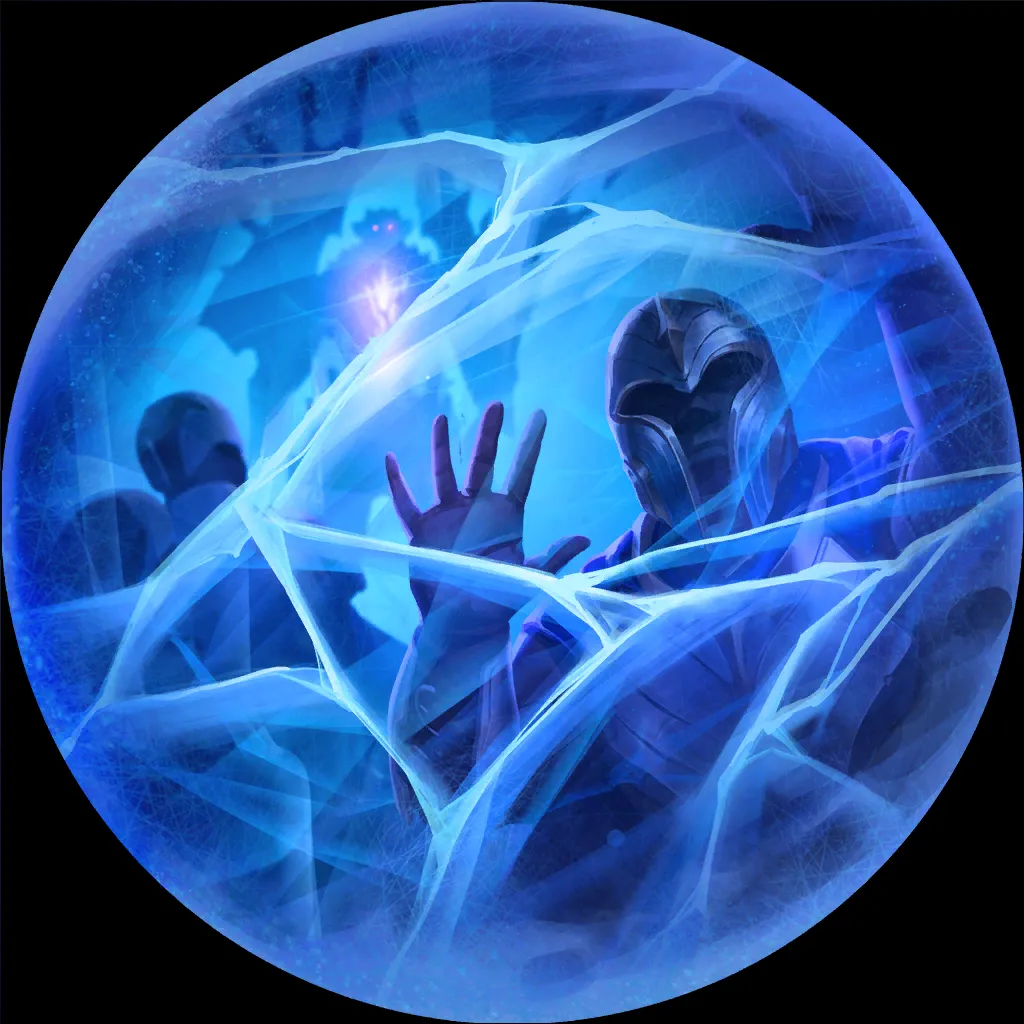 Twisted Fate Swain Katarina 
6
6
6
22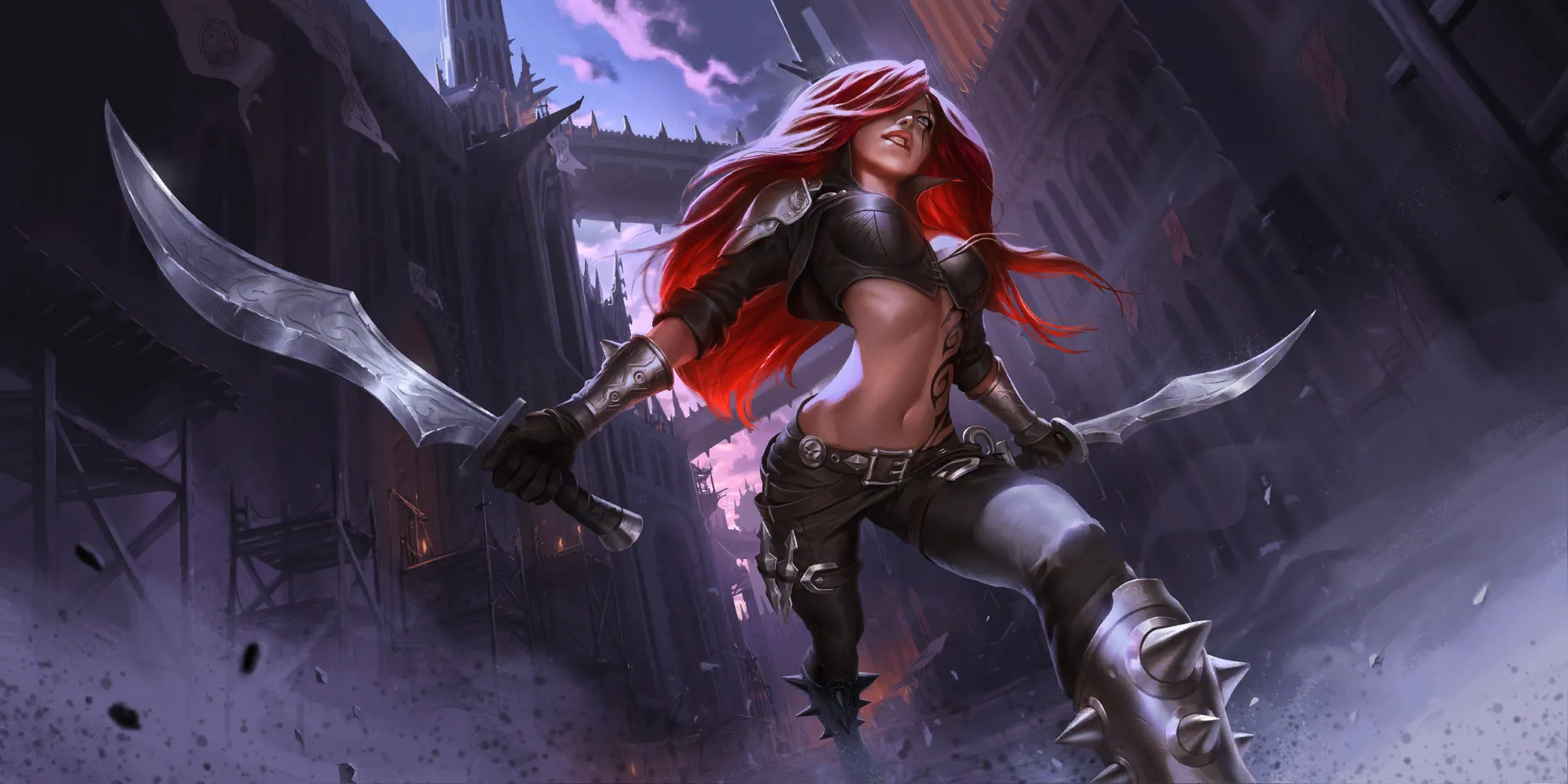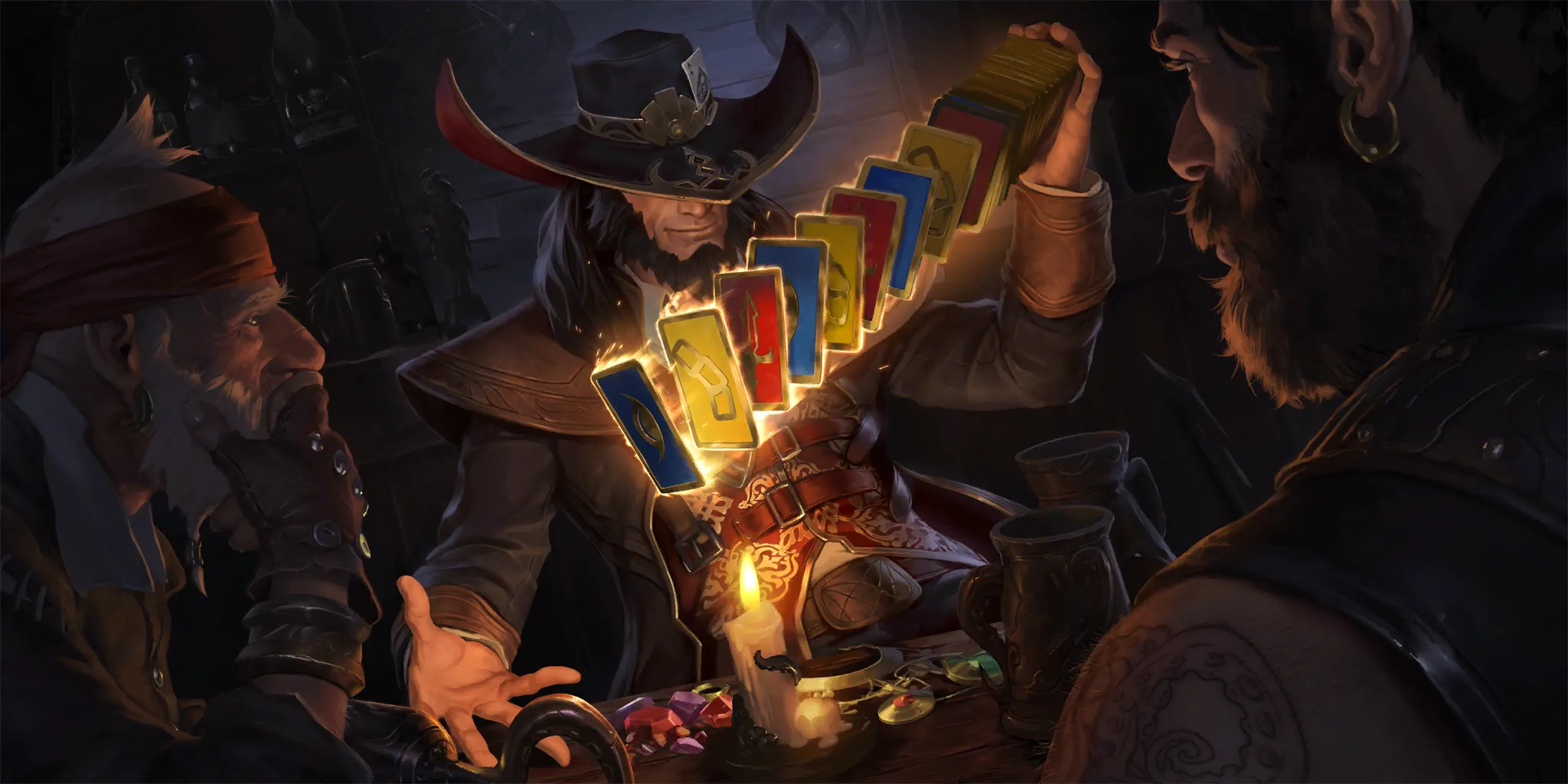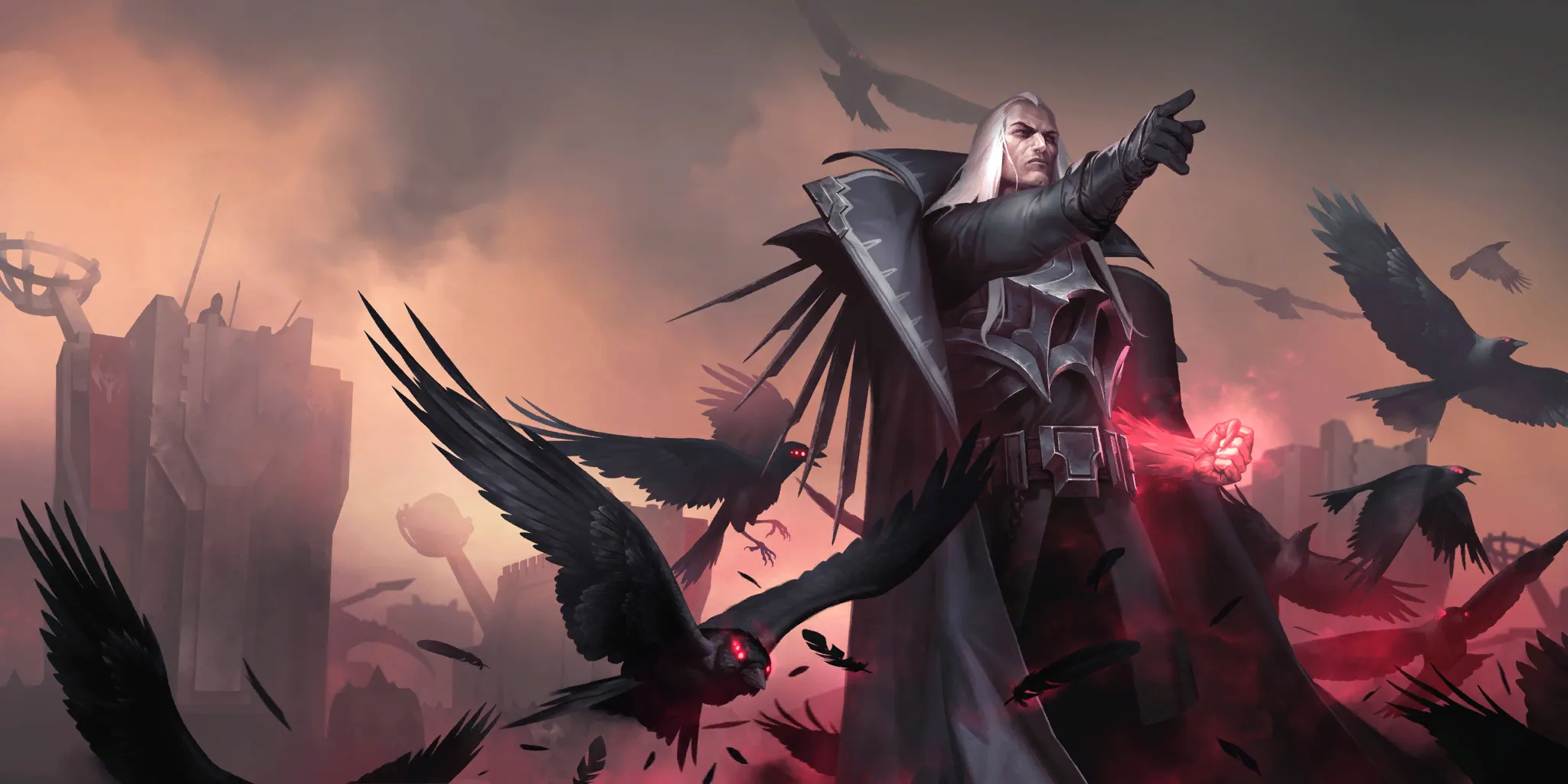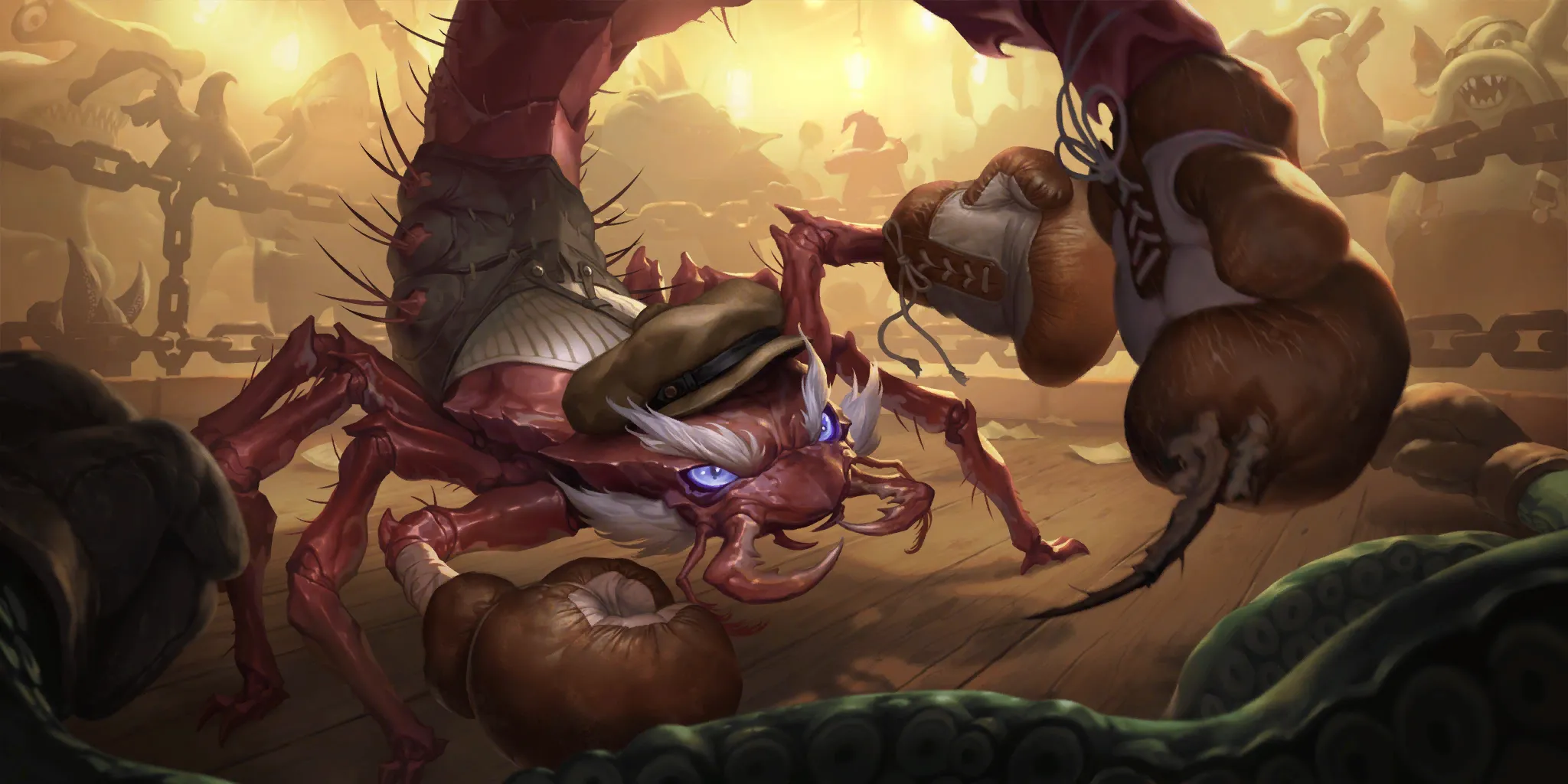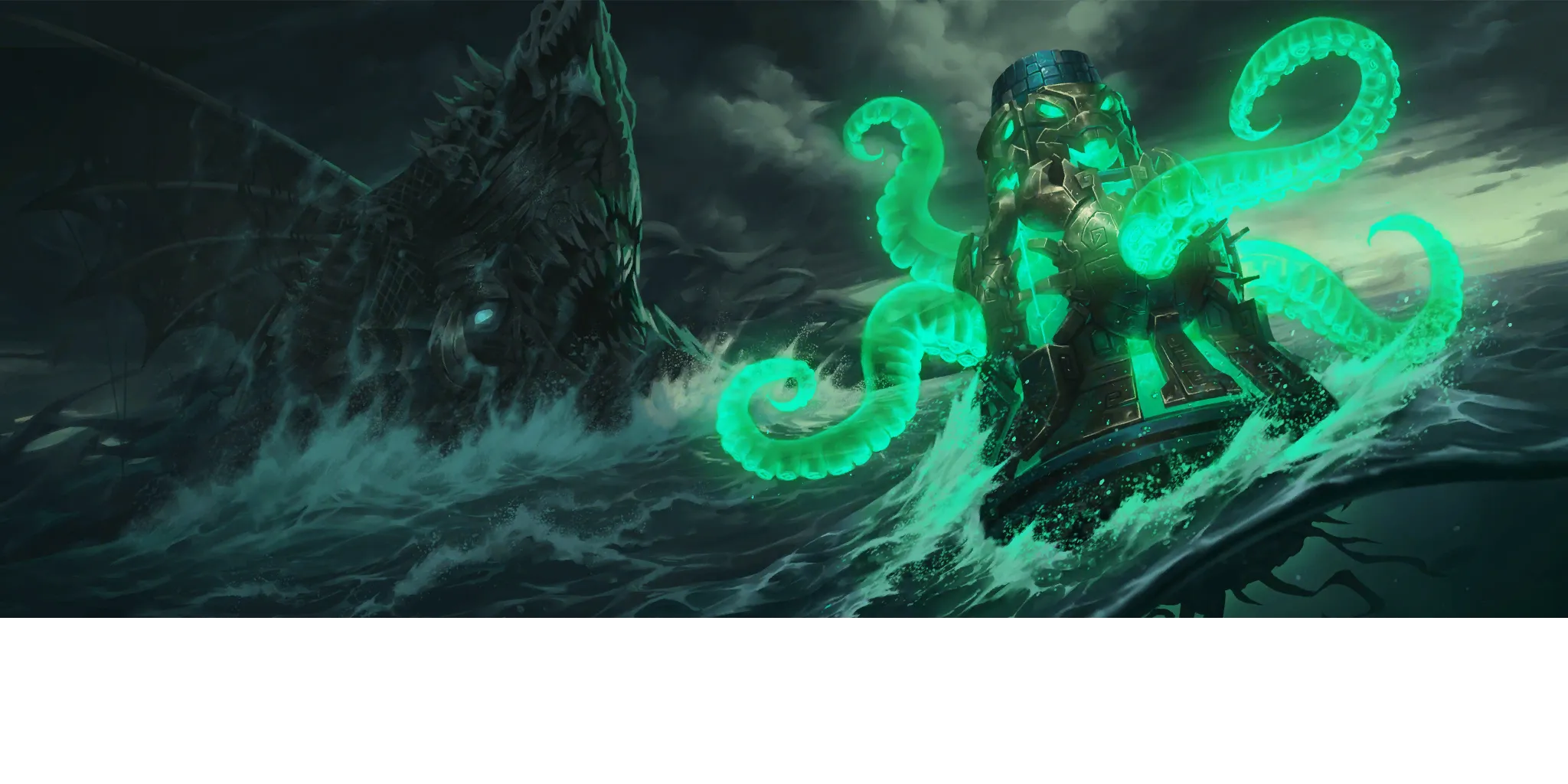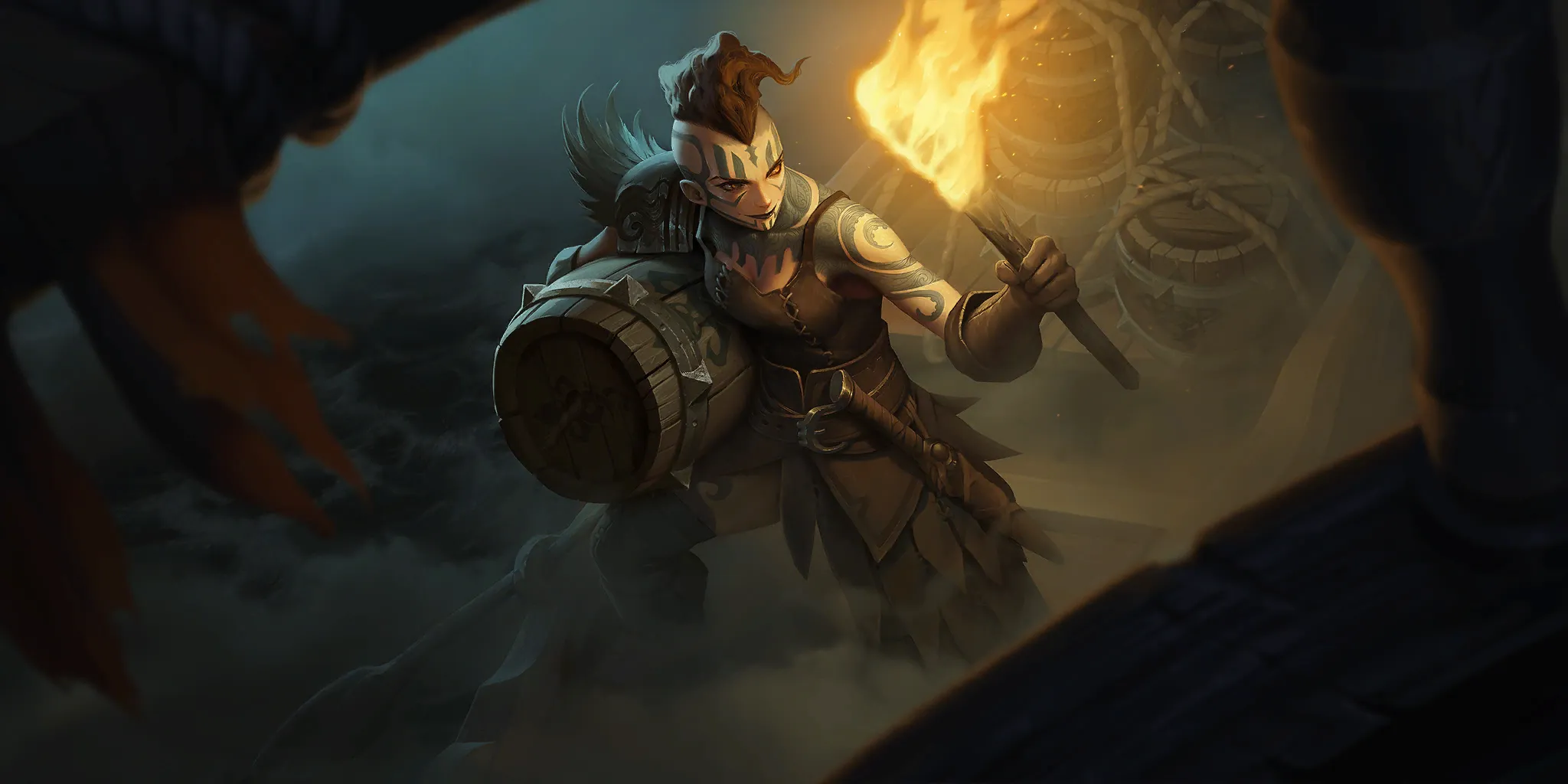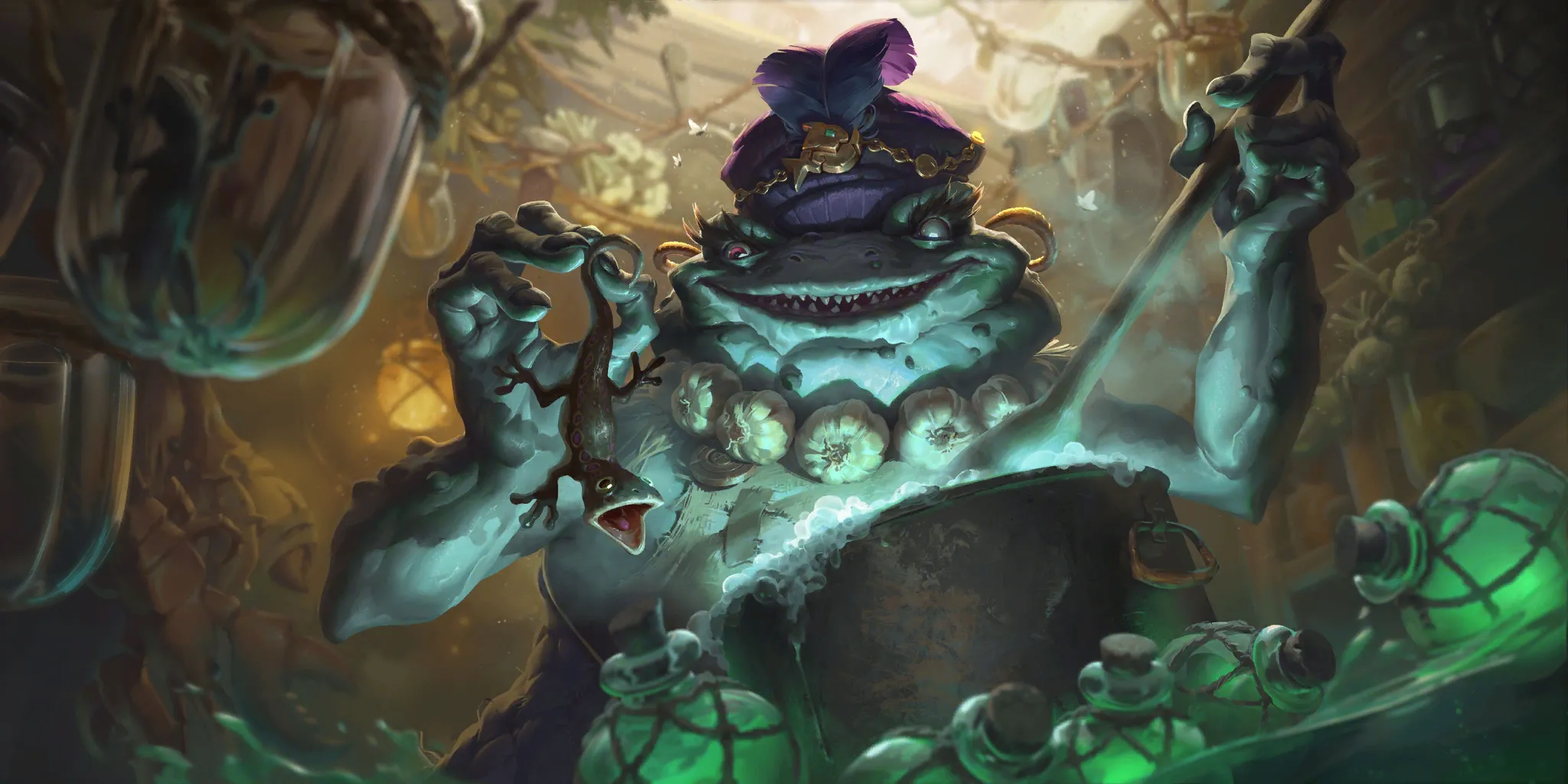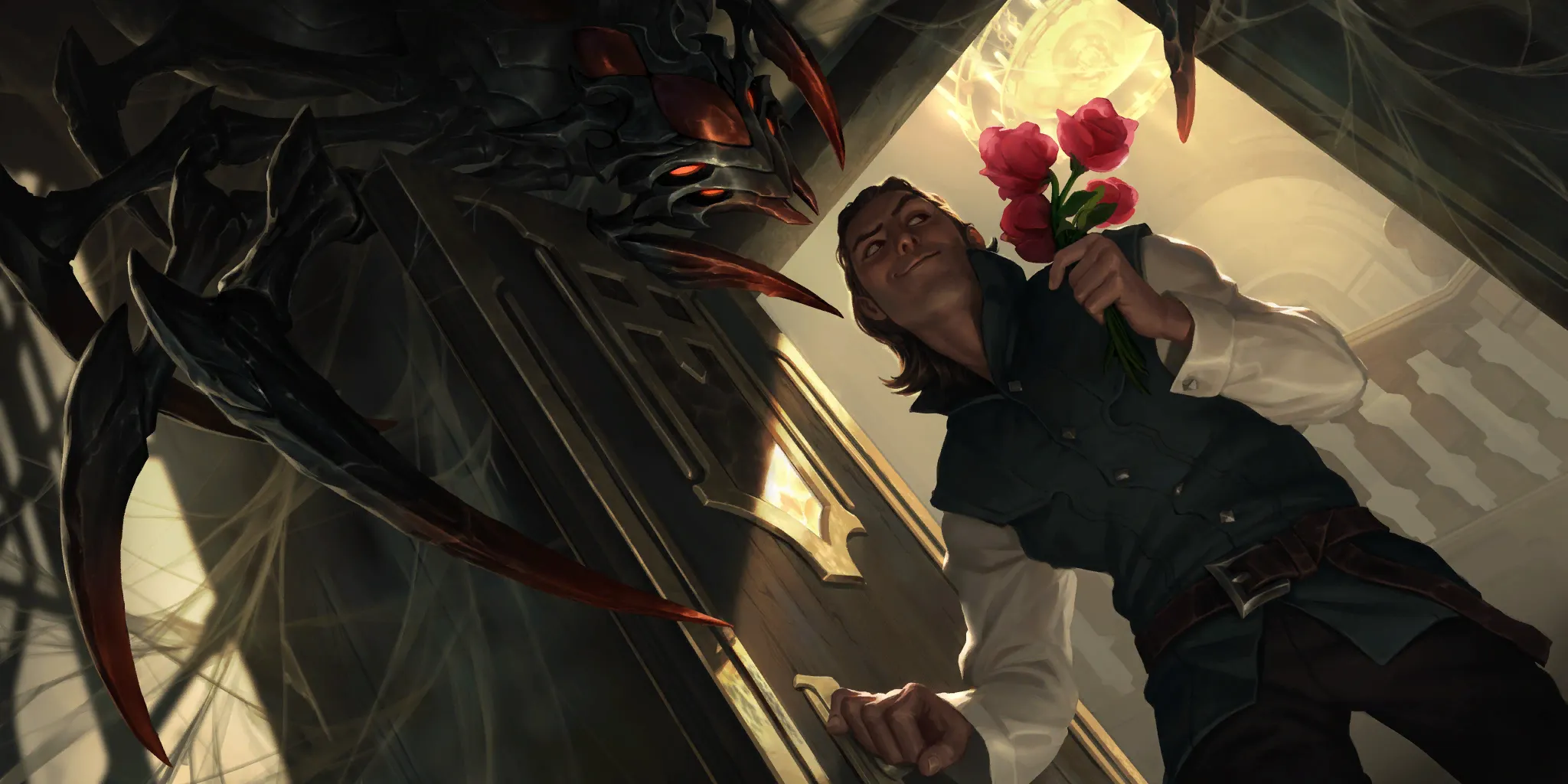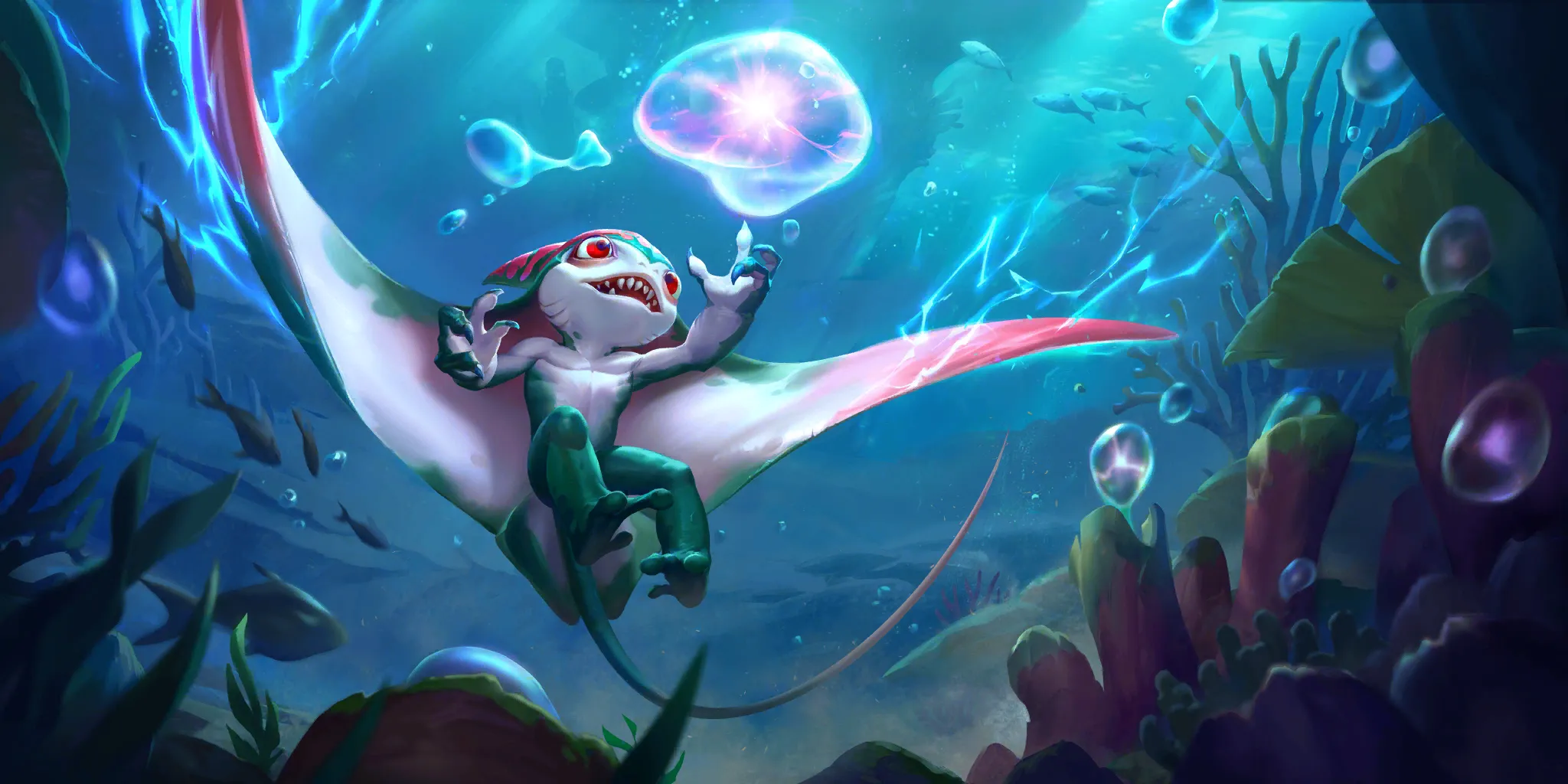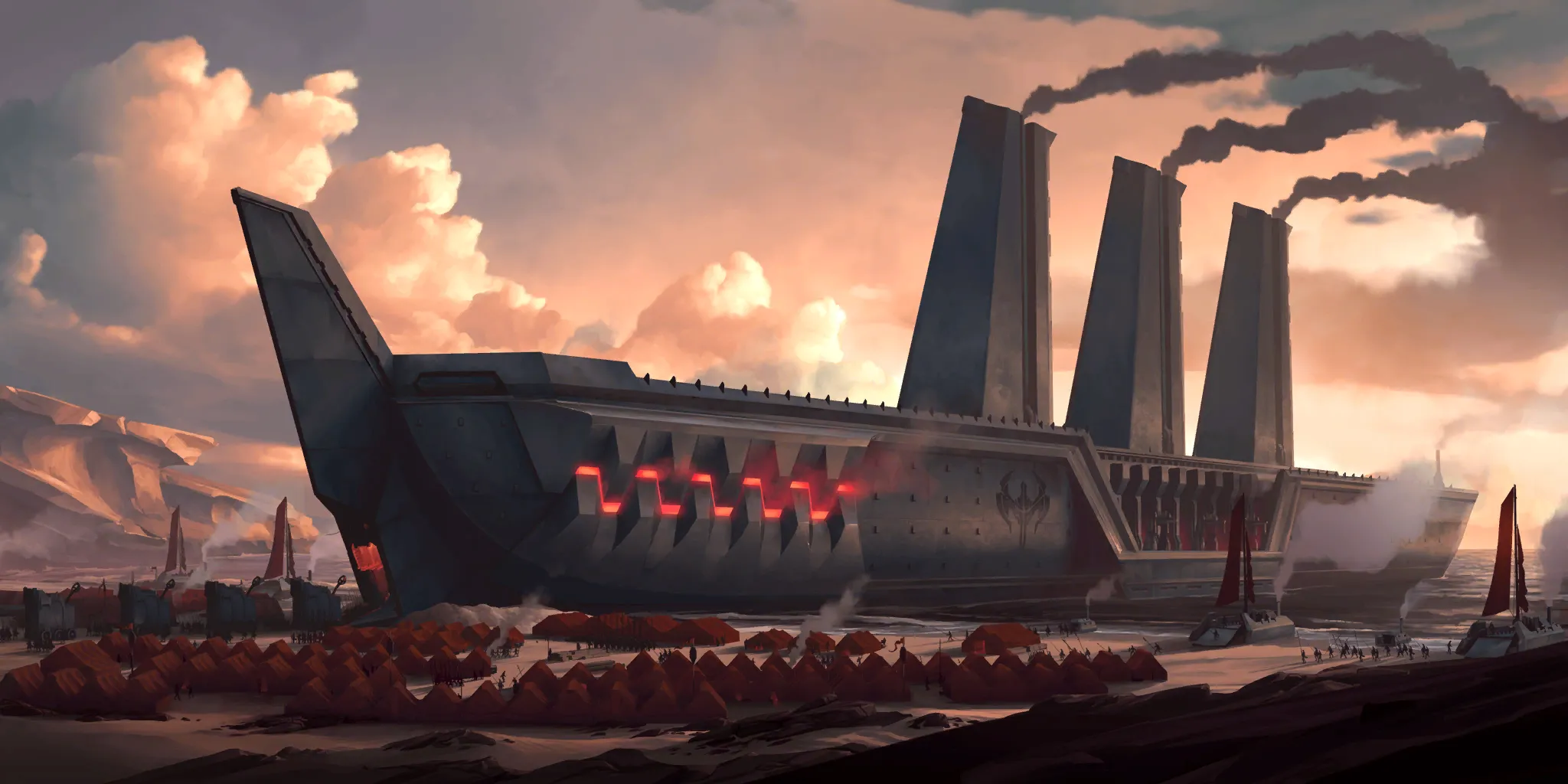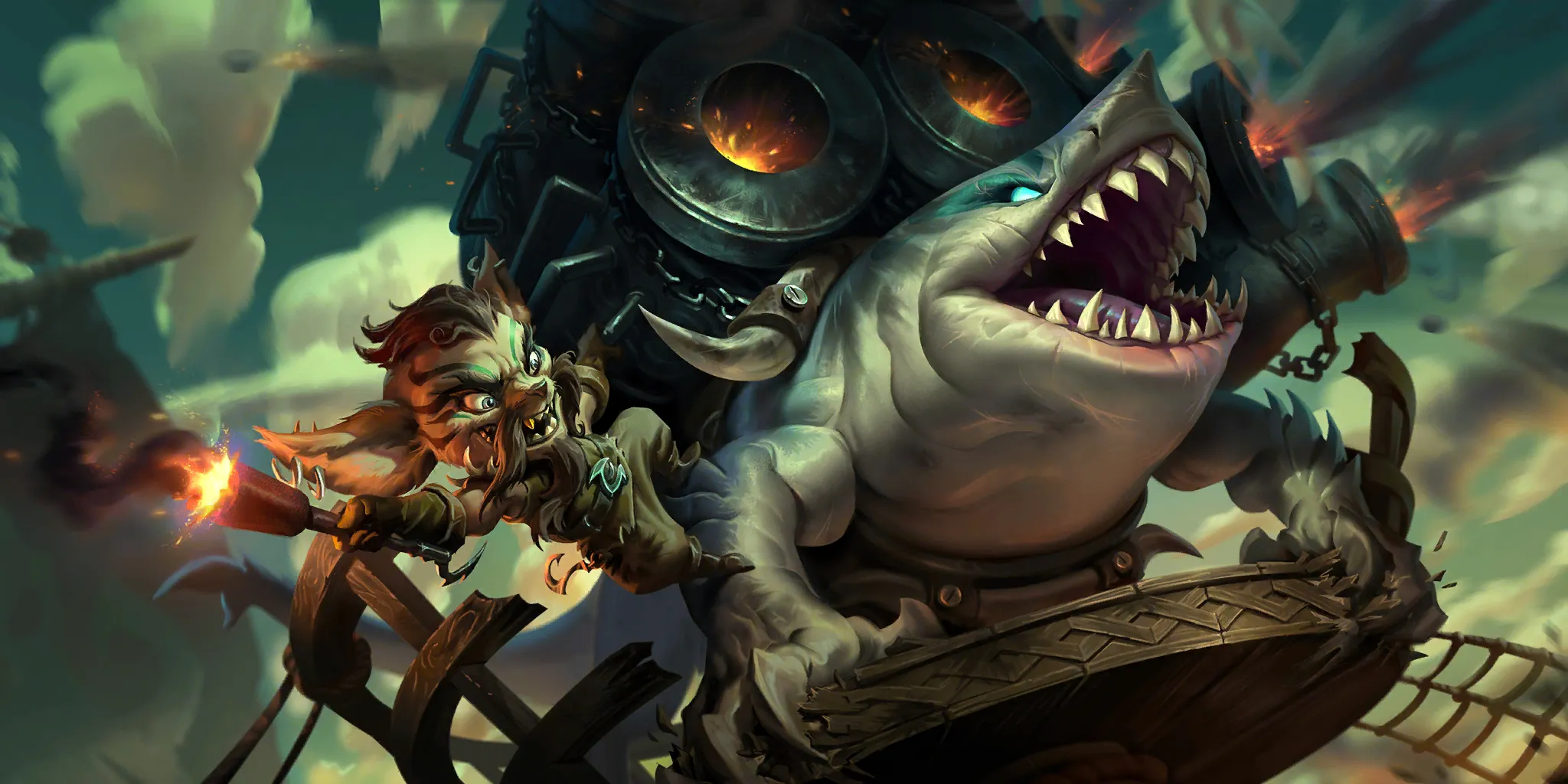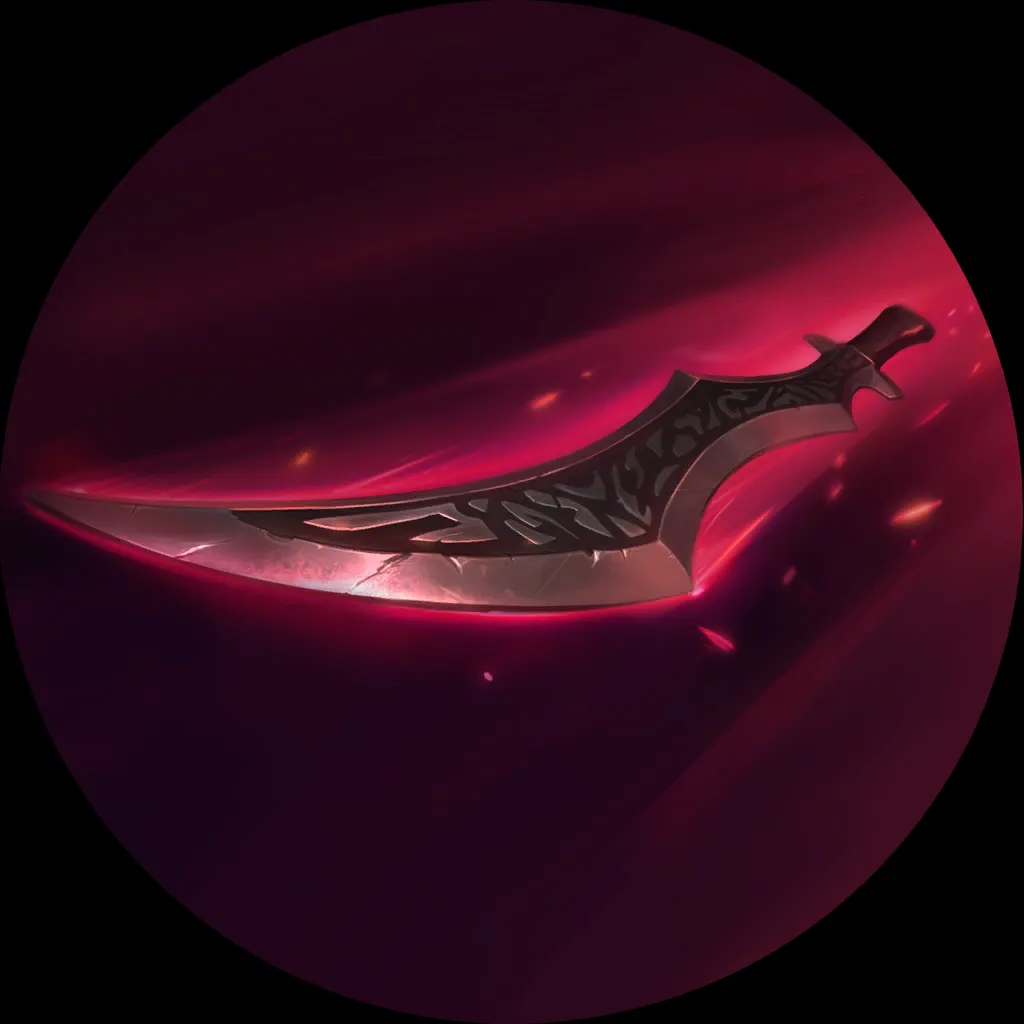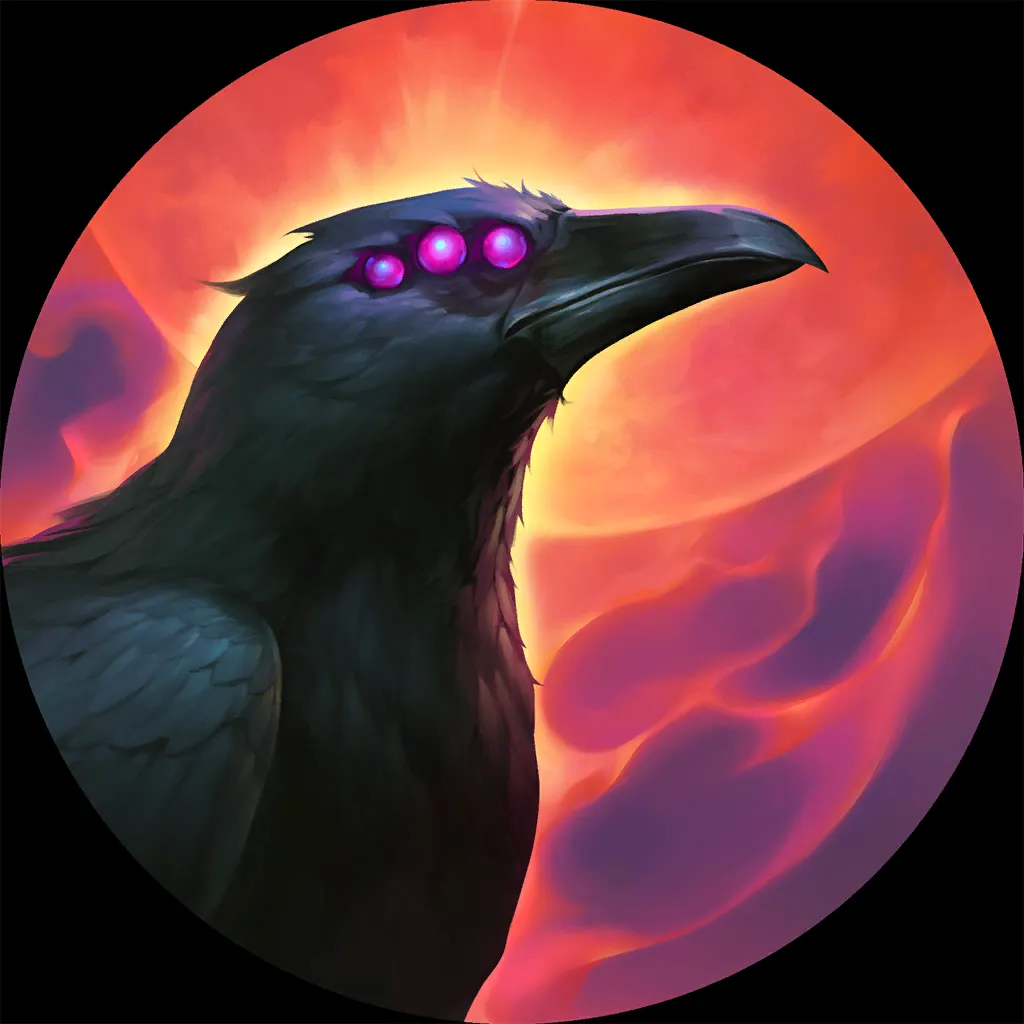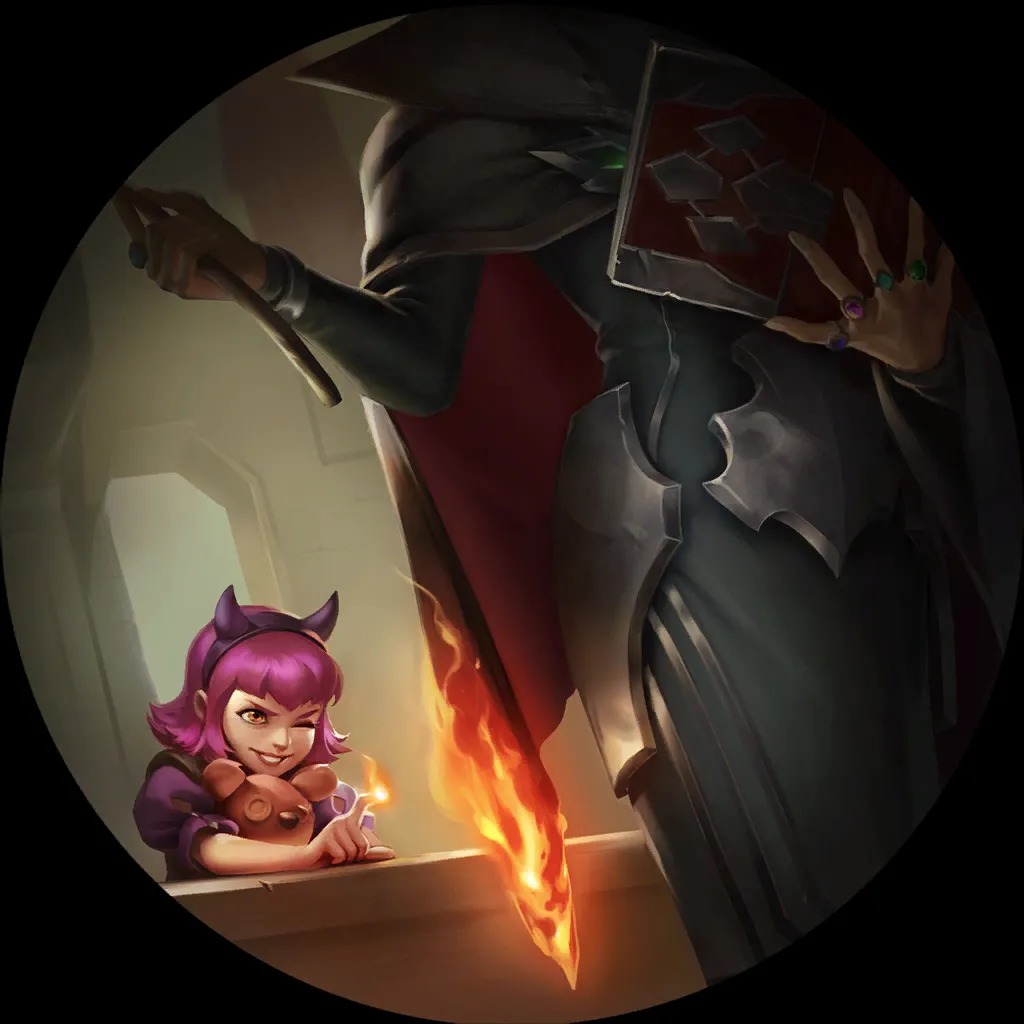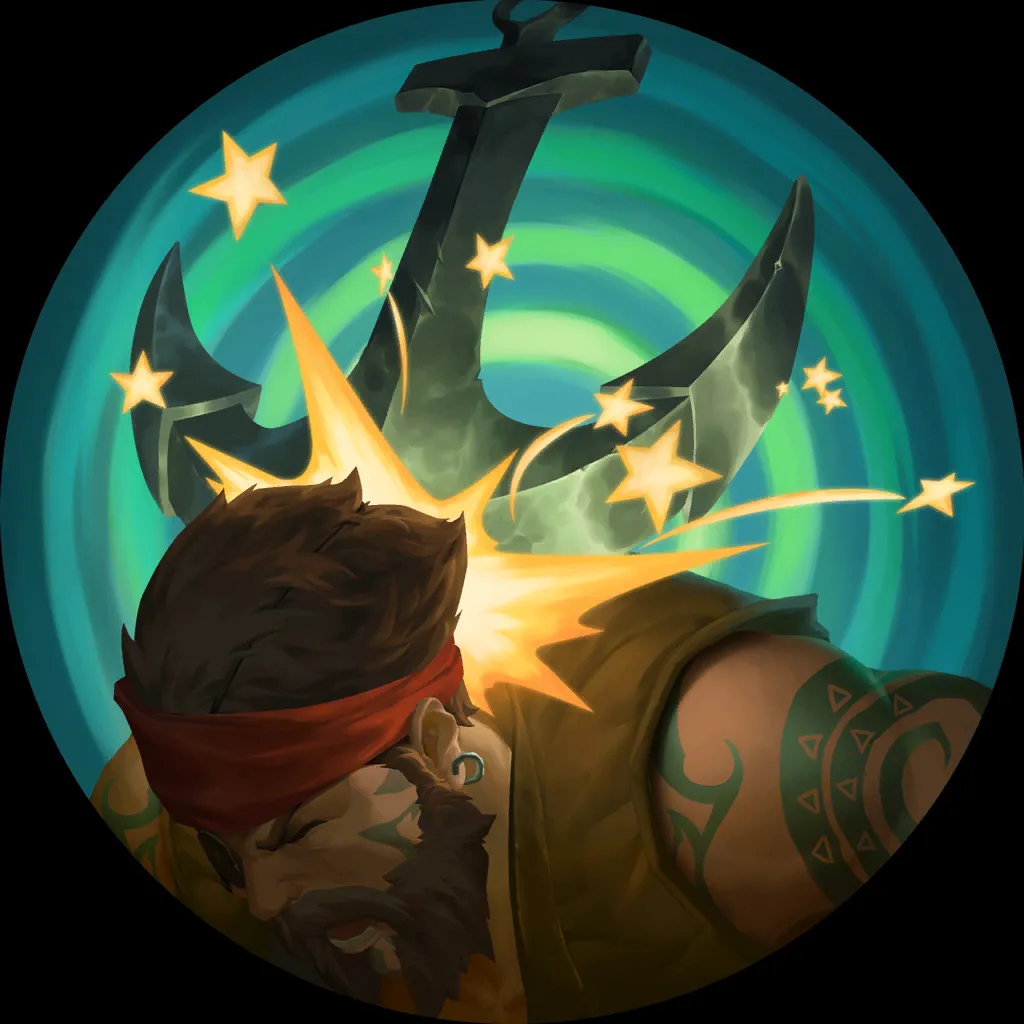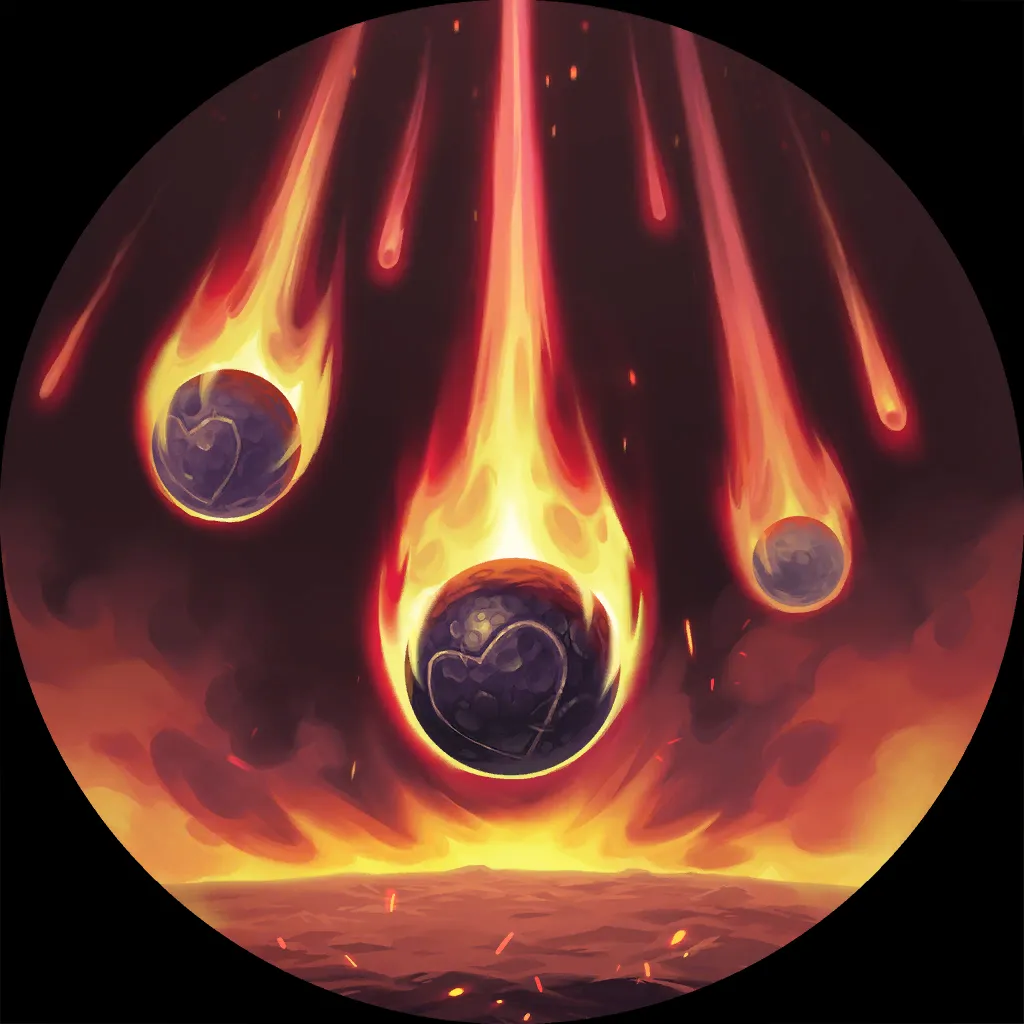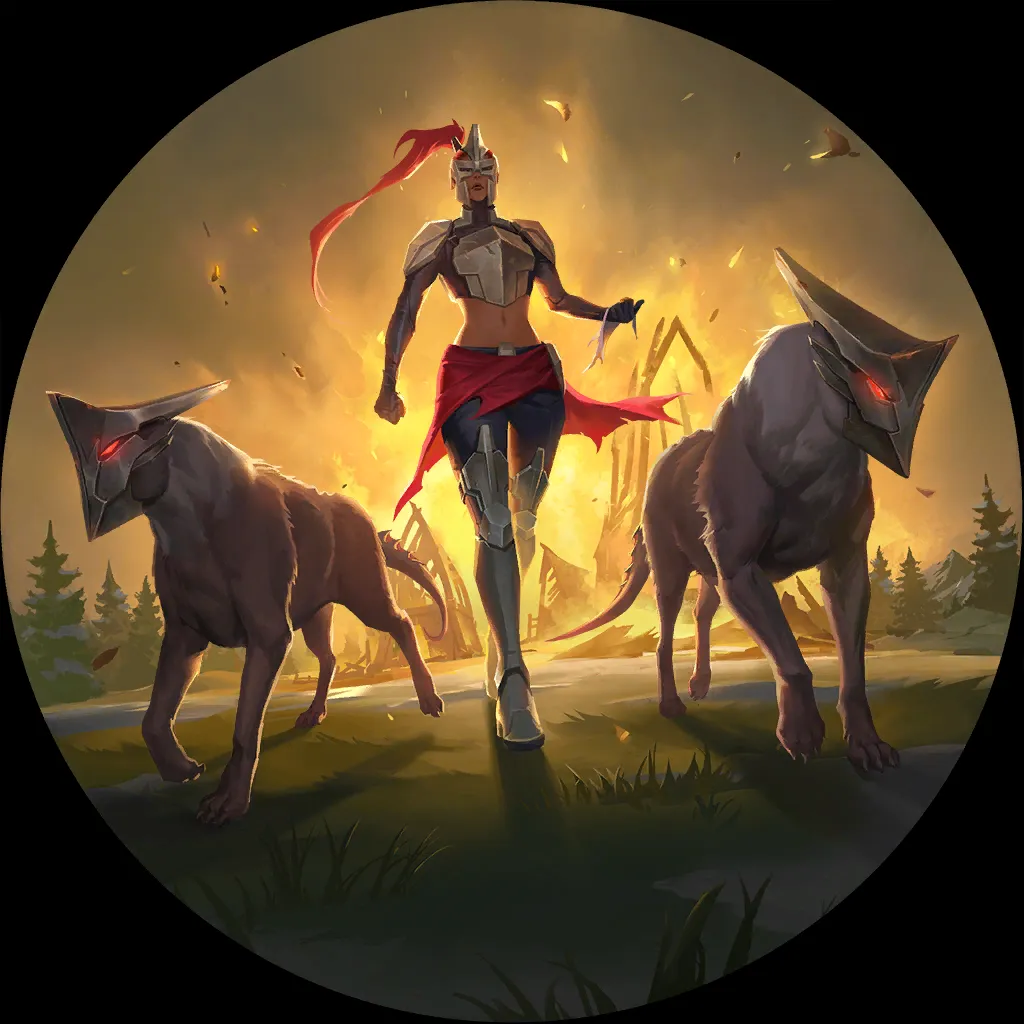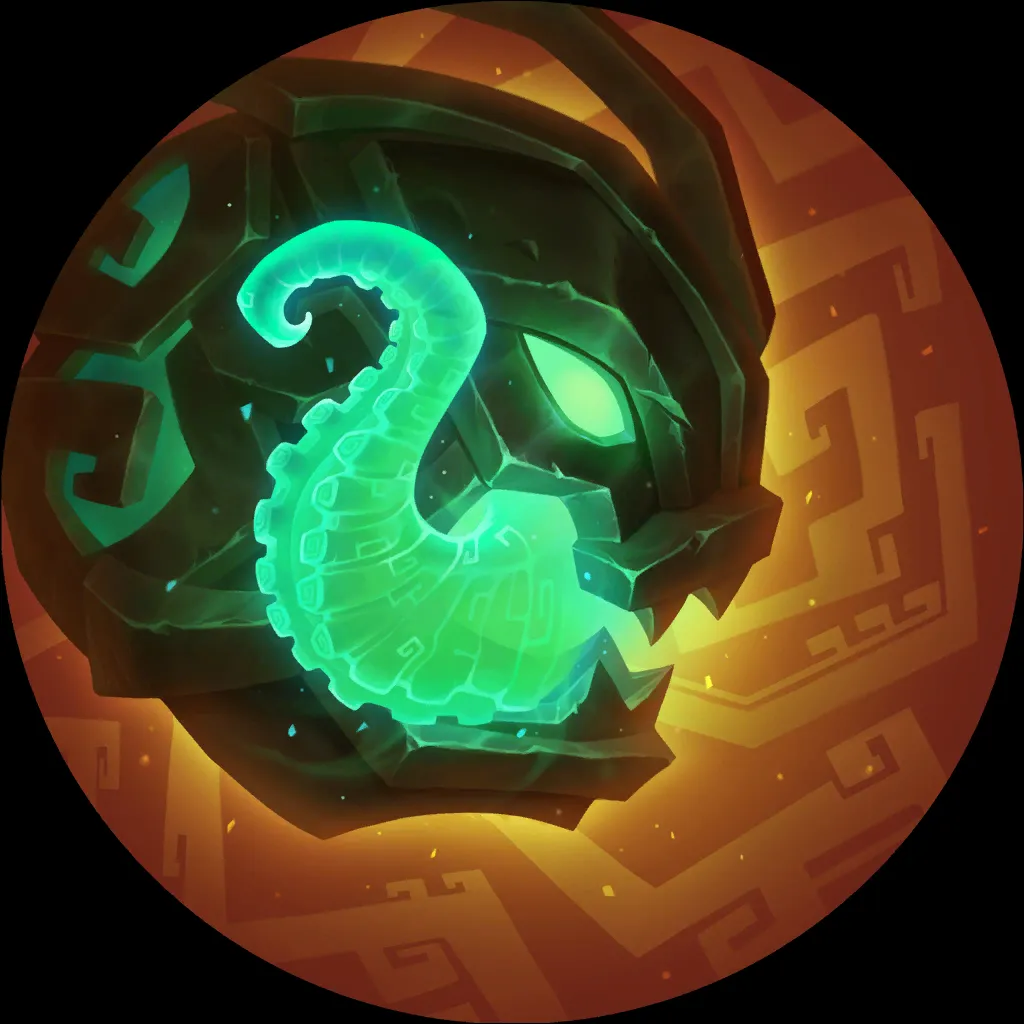 Might seem like an odd mix of decks, but let me tell you what my plan is: to beat the Jinx decks. 
I think a very good chunk of the field will have lineups that include either Ekko Jinx or Lulu Jinx, and the three decks that I picked above can all beat these decks (minus the mirror). This allows me to hard-target one of the current LoR meta's most powerful champion.
Additionally, we do well versus aggro decks like Katarina Leona and Pirate aggro, meaning that the boogywoman will never scare us.
Then add to that the multiple even matchups available to us such as Katarina Gwen, Gangplank Sejuani, Veigar Norra and Aatrox Vayne. While it's worrisome to have only two of the powerhouses on the 'even' category, I believe I'm confident enough in navigating the game against the 50/50 matchups.
Finally, for bans, my focus goes to banning Feel The Rush and Aatrox Kayn – this strategy is a bit scary due to how popular both these archetypes are, but even if you go against one of them, the possibility of outplaying the Aatrox Kayn deck is very, very real.
I personally have played around with different variants of this lineup and I think the Noxus Twisted Fate package is underrated, so would not replace that. However, if you're looking for alternative choices, Lulu Jinx can probably swap right into Jinx Ekko. Or Aatrox Kayn for something like Gangplank Sejuani. Regardless, I would recommend picking one of the powerhouses of the meta when deciding what alternates to use.
---
Wrapping up
And there you go! Five powerhouse decks to keep in mind, either to bring, target or ban; five lineups that I'm certain that you'll have good odds with, and that in this particularly well-balanced meta are more about how you play than what you face.
If you prefer doing your own number crunching, here are our data tools to help you find the best decks: our meta tier list and detailed meta stats pages, our matchup table, our ban helper; and if you make it far using one of our lineups, share with us as @MasterRuneterra. We always love to know.
Wish you all luck in the Seasonal, and see you in the Open Rounds!
---
About the author
Sirturmund is a long-time LoR player of the game, having played Legends of Runeterra since beta. He has found competitive success in the past year with a couple of seasonal top-cut finishes, rank #1 ladder placements, and first spot in a Qualifier of Mastering Runeterra's Championship. Best known for being one of the very few to still bring Star Springs to tournaments, you can find Sirturmund lurking around all the social media sites absorbing anything he can about the game, and in his YouTube channel where he uploads videos almost daily.
---
---