Gwen Katarina Deck Guide
Hey, it's Scissorsbox back again with another Gwen deck guide – in this case, updating a guide I did four months ago on a deck that has been a staple of the Runeterra meta after it was discovered by the end of Forces from Beyond, and one of the best LoR decks for ladder and Tournaments since then: Gwen Katarina, also known as Red Gwen.
Katarina Gwen is usually classified as a Tempo deck that seeks to finish off the opponent with one of its many combos. Tempo is essentially the momentum of a match, and a Tempo deck aims to use its mana to develop its gameplan, or disrupt the opponent's gameplan, in an efficient manner. This is the opposite of playing for card advantage, which is aiming to stay alive and disrupt your opponent's game plan while utilizing fewer cards, in order to gain momentum later in the game with the greater number of cards that you have.
Since the Gwen Katarina deck has a plethora of combos it can use to win the game, it provides pilots with a high amount of agency – the decisions you make with Kat Gwen have a high impact on the result of the game, as opposed to low-agency decks that often rely on getting lucky with draws, or are so good (or bad) that the player's decisions often will not impact the outcome.
6
7
14
13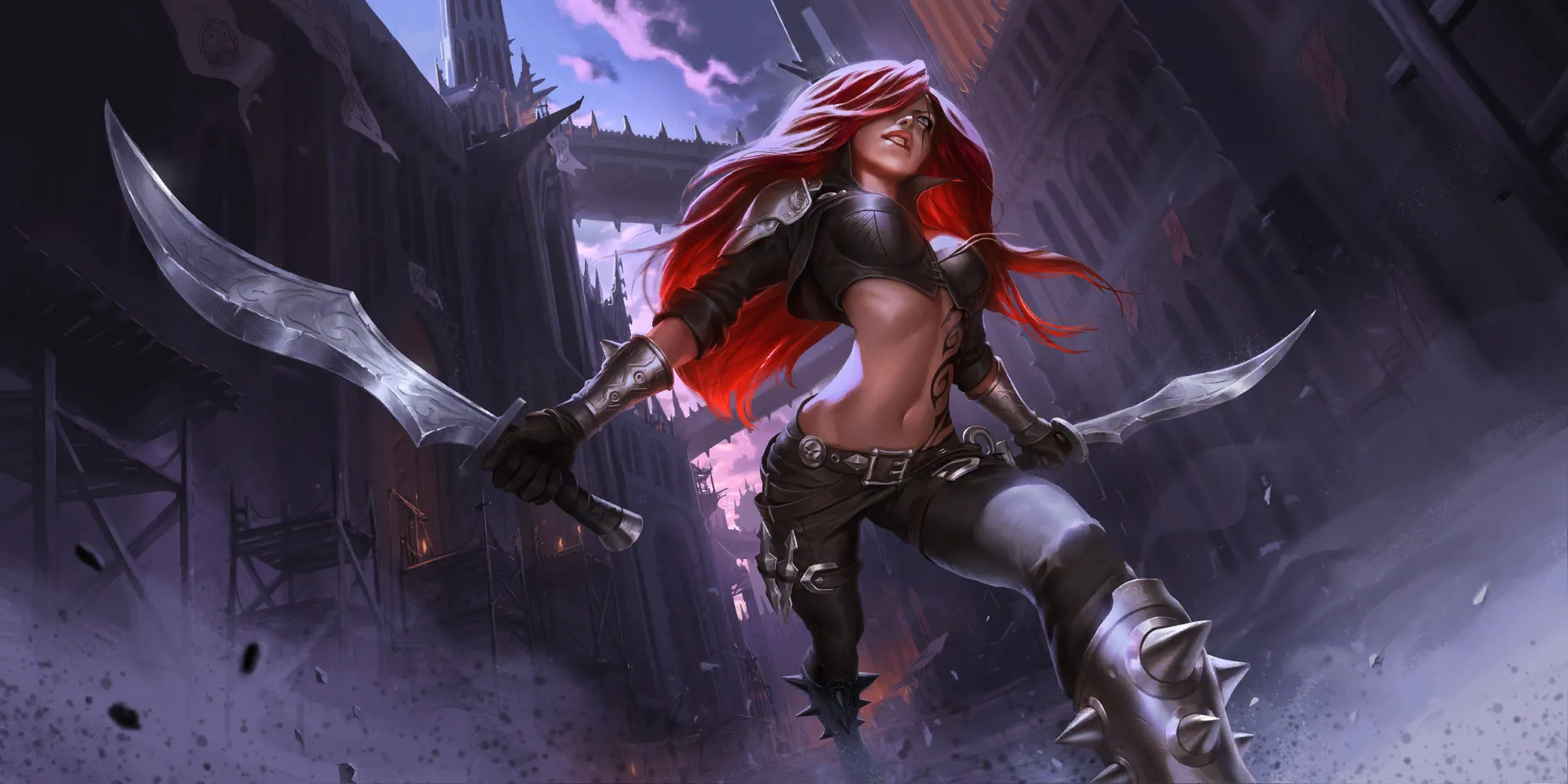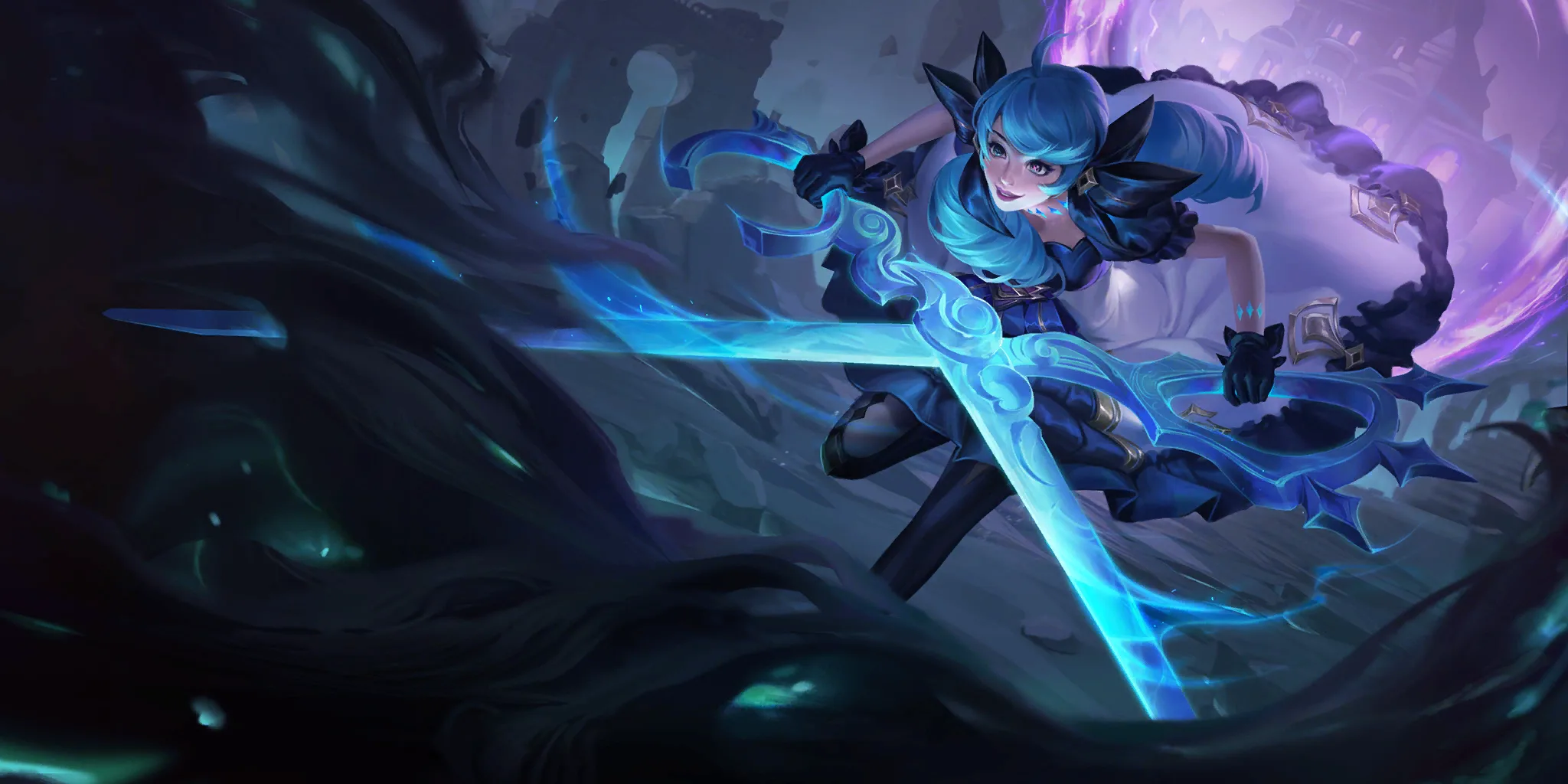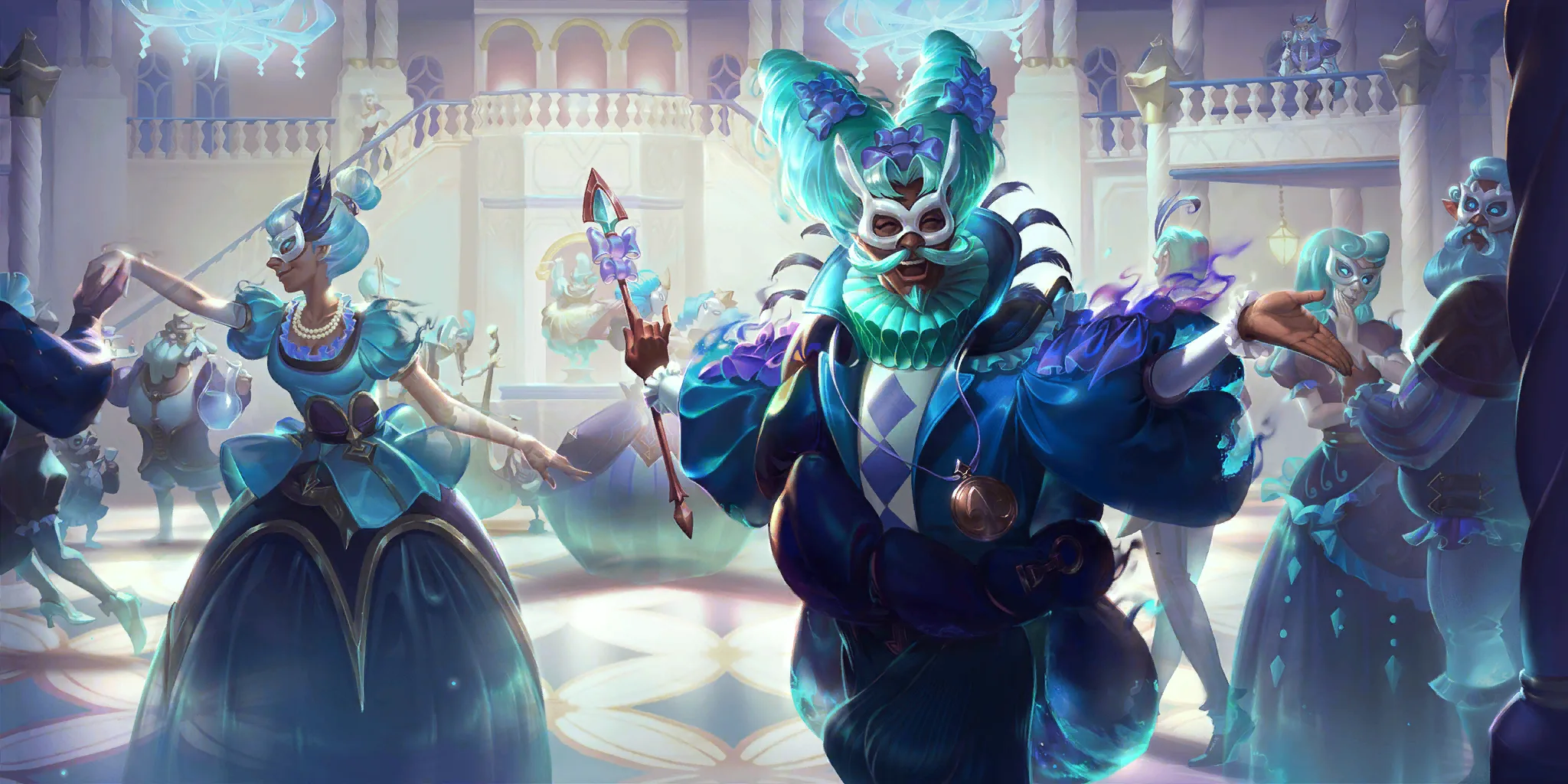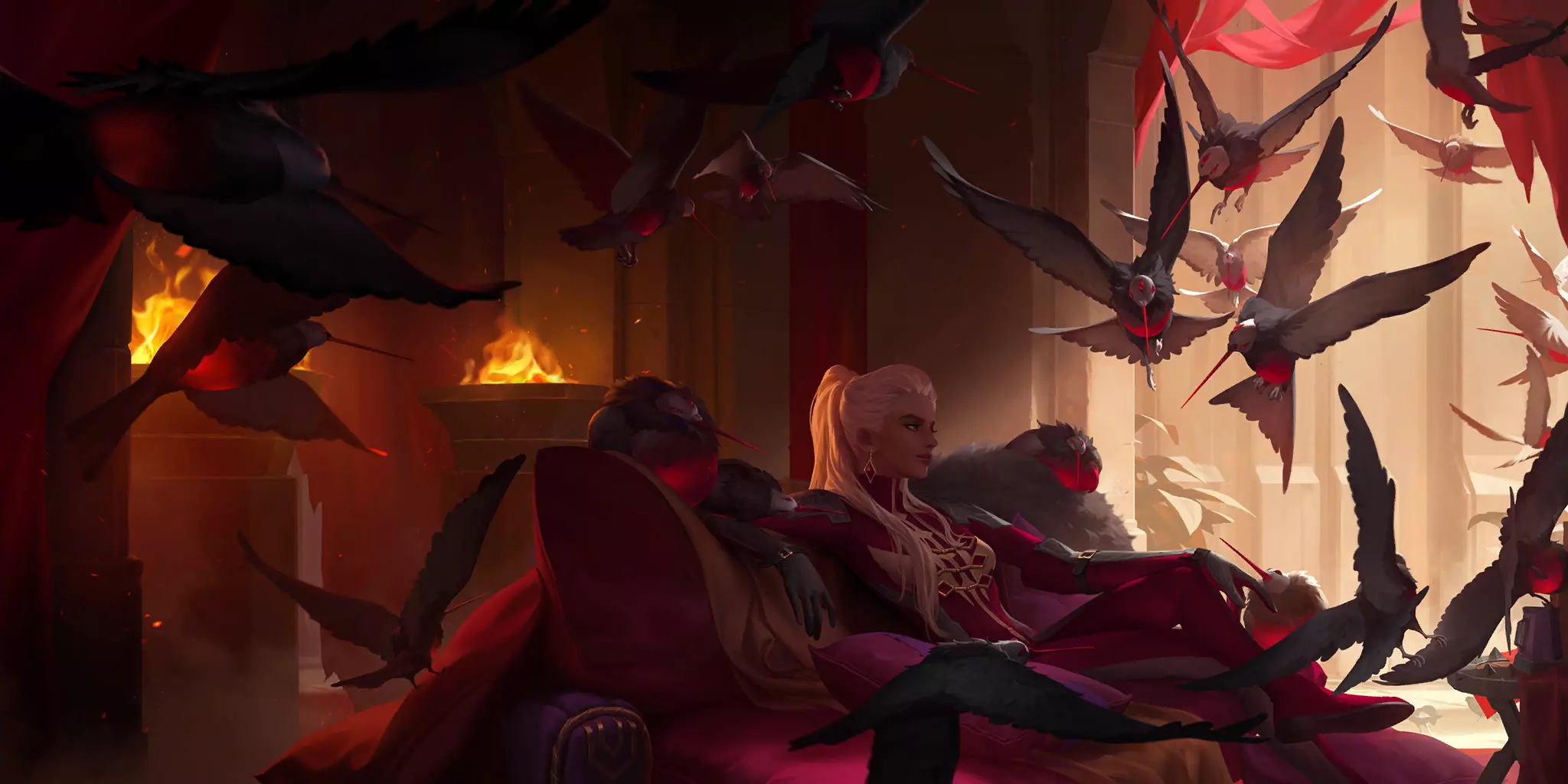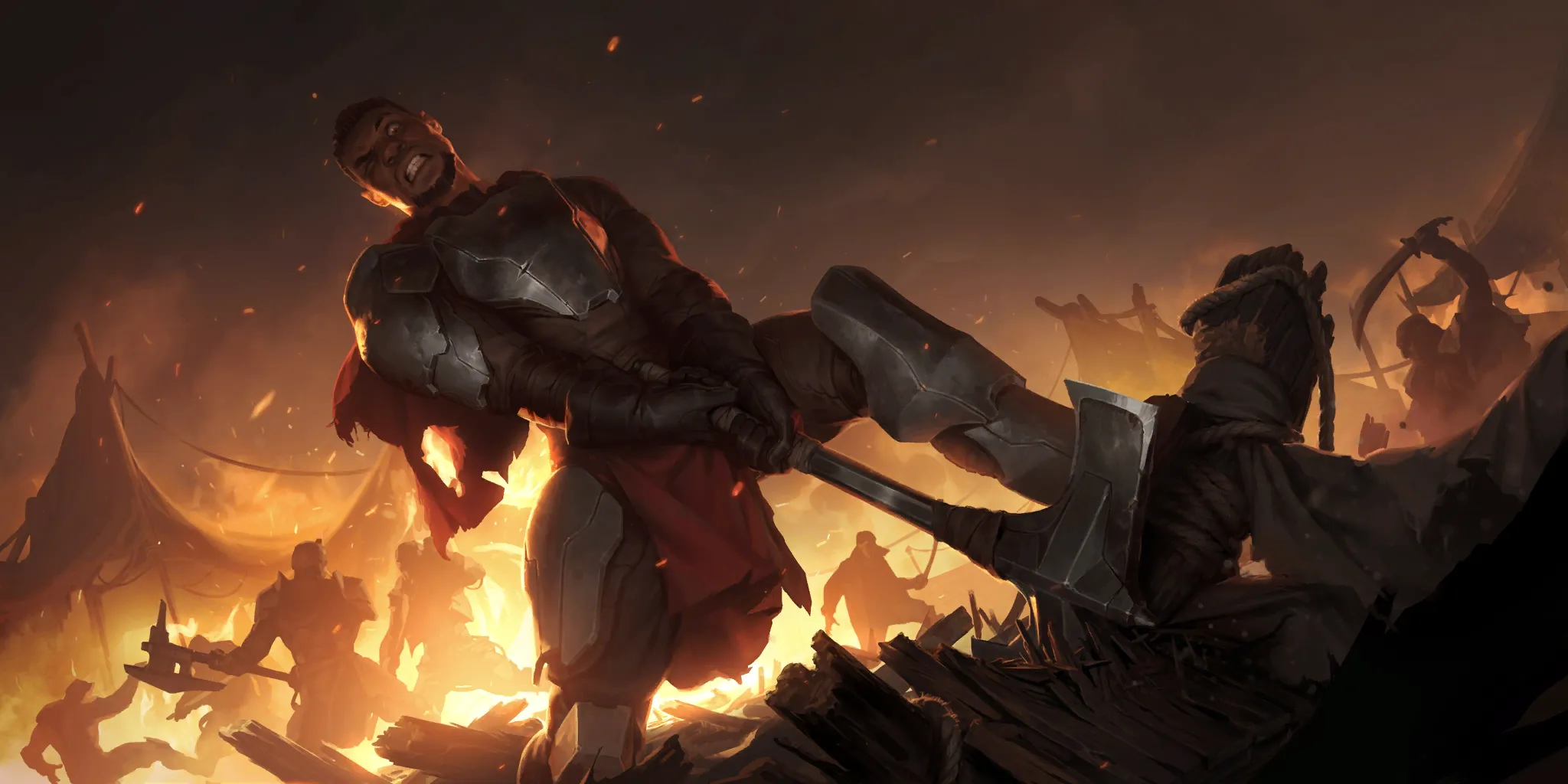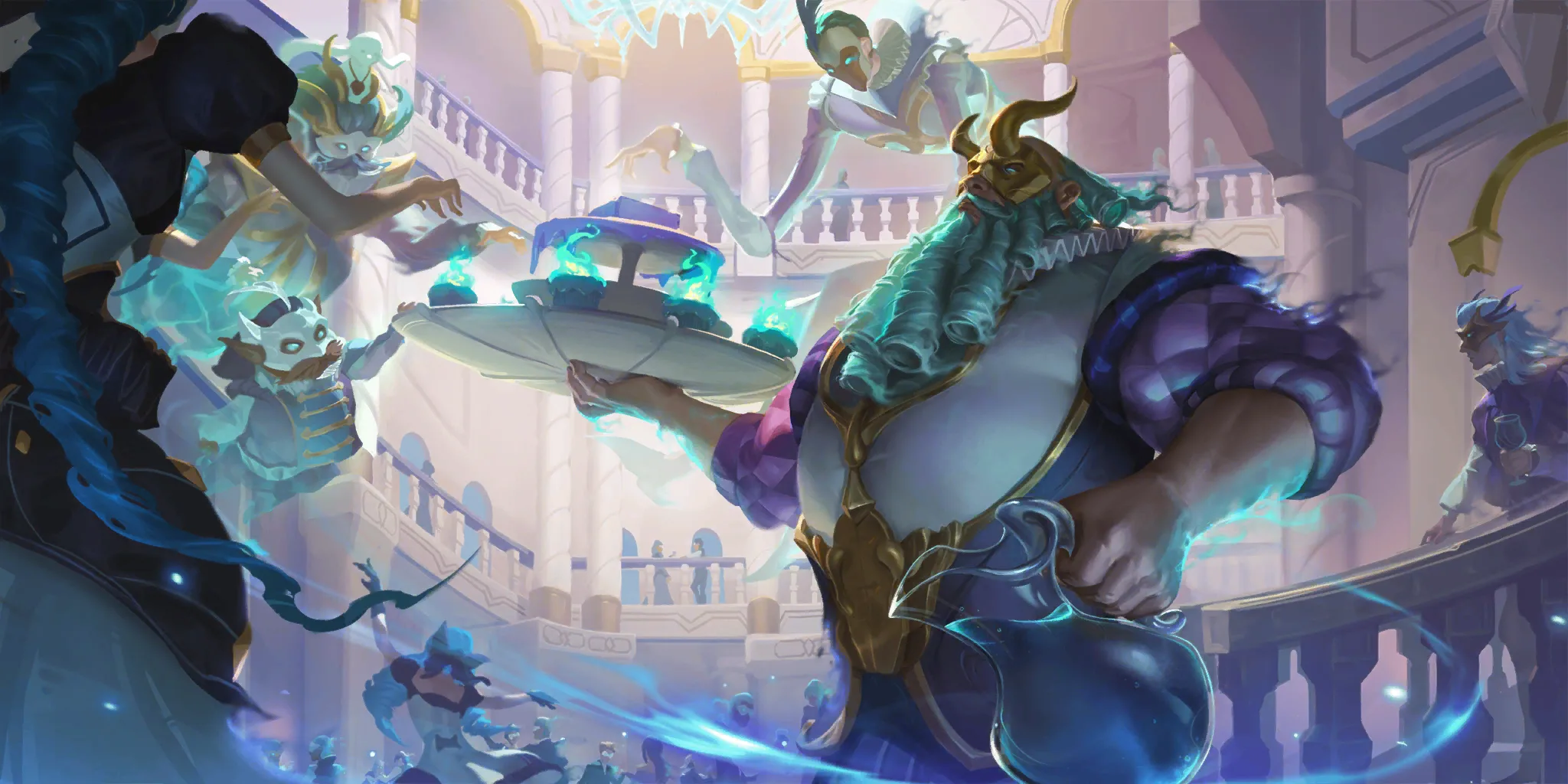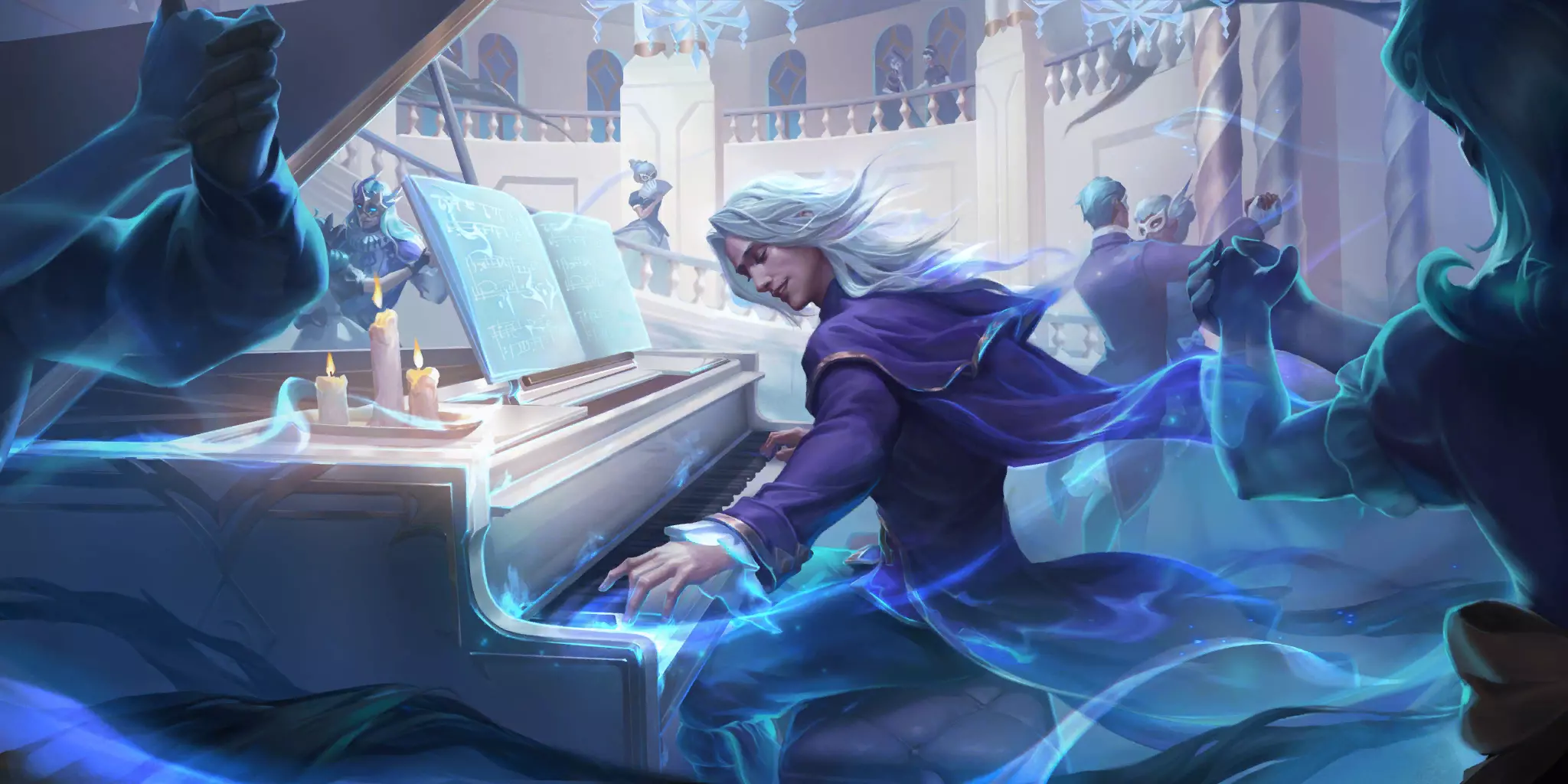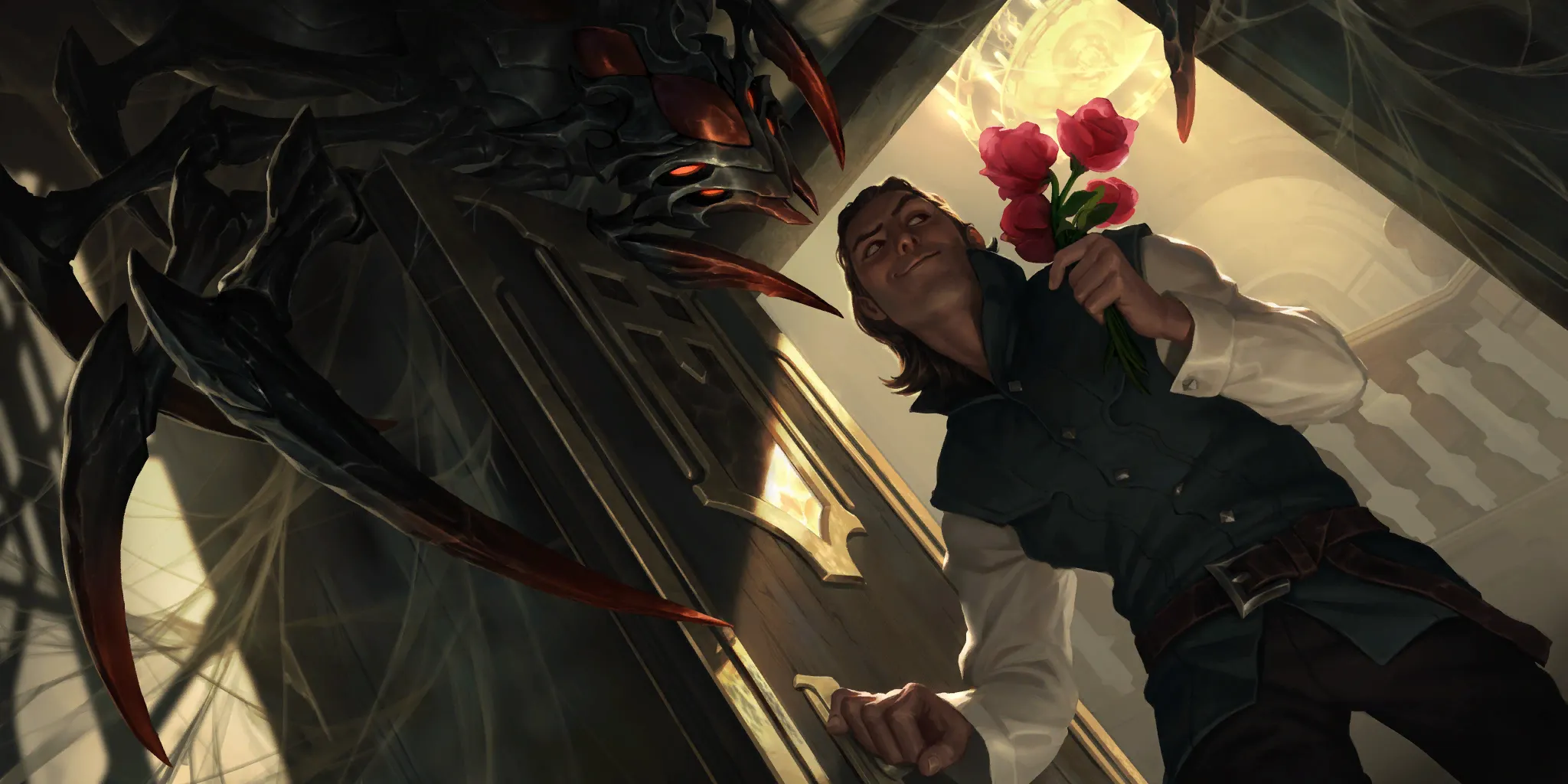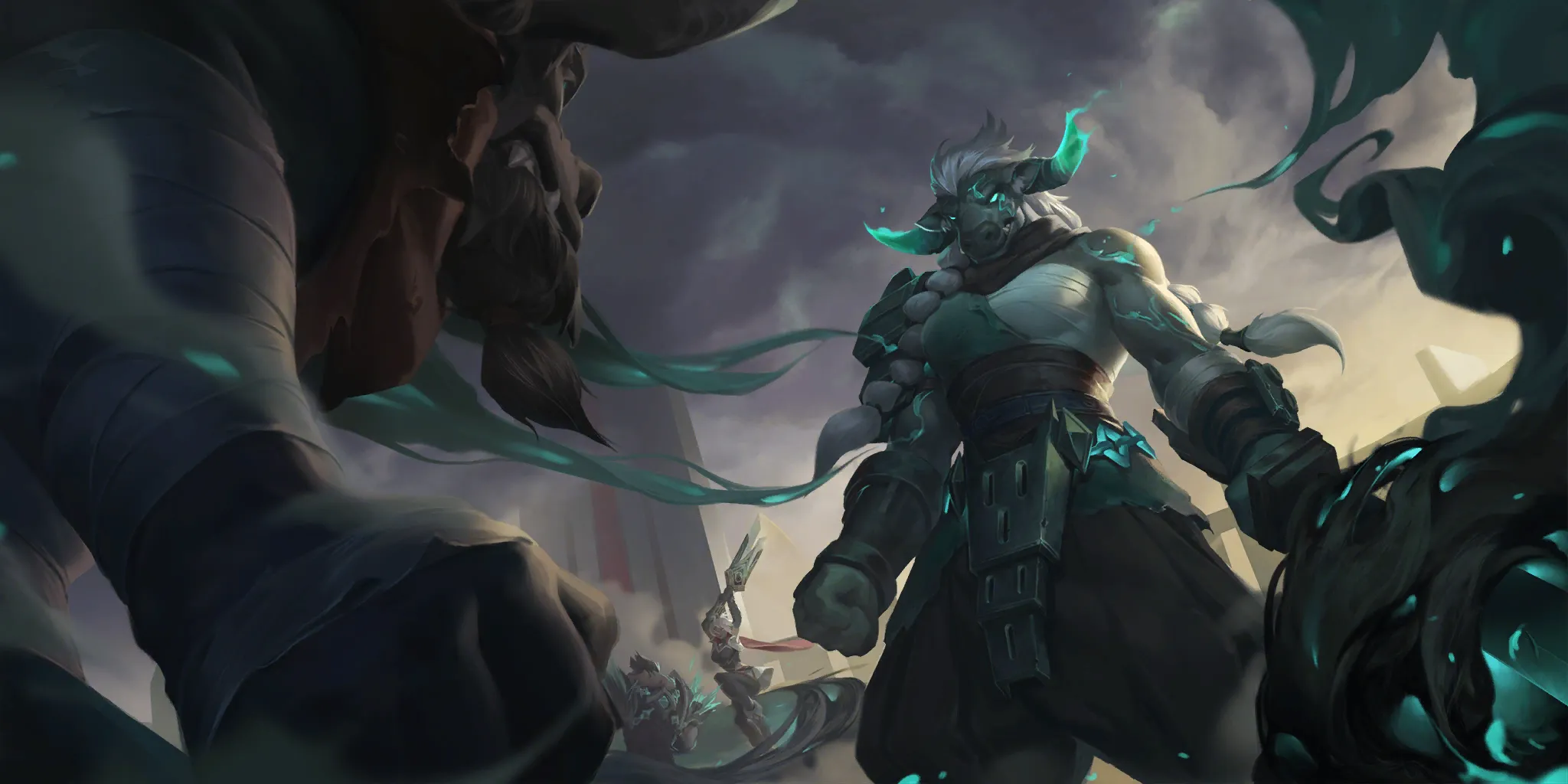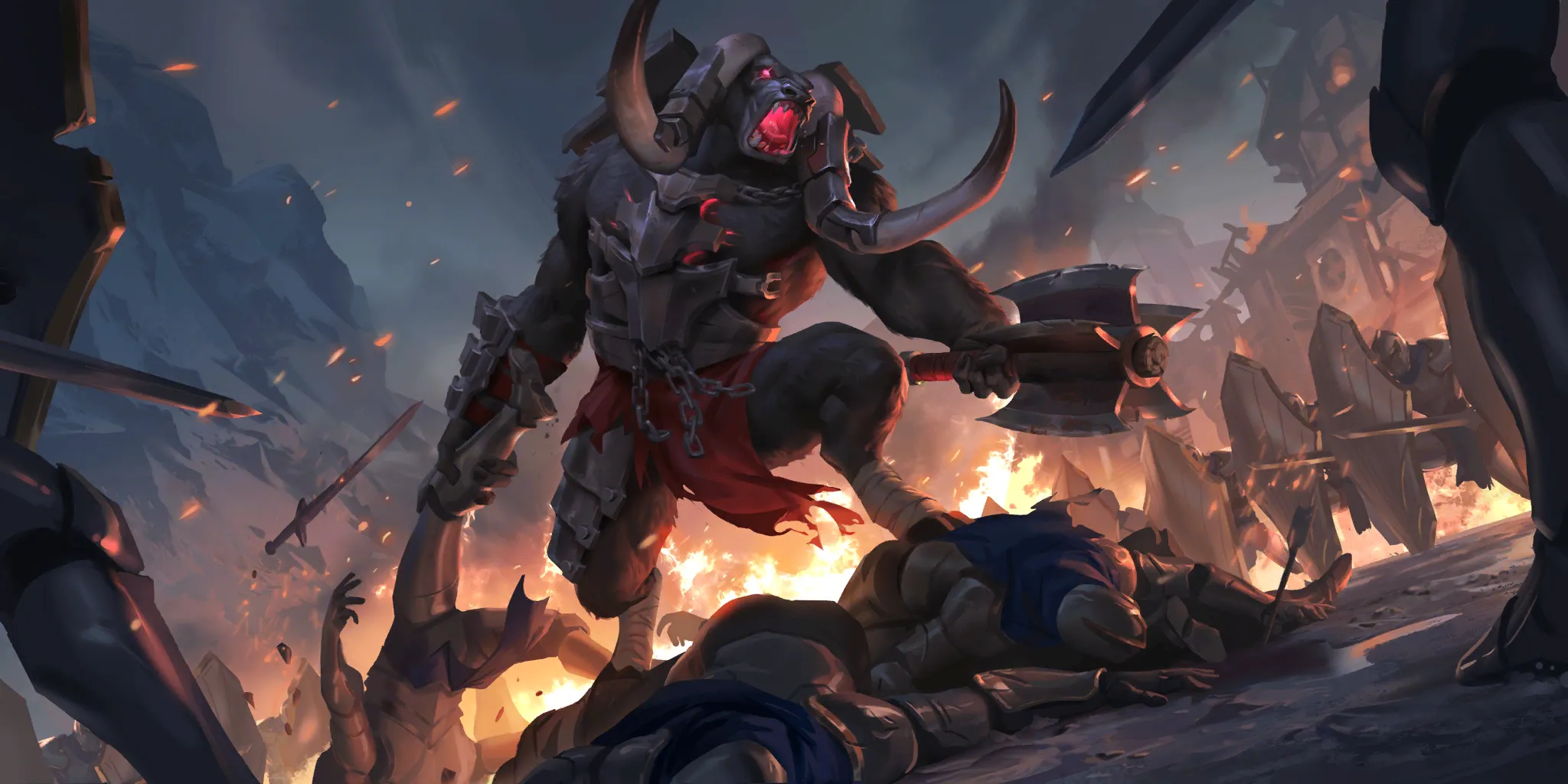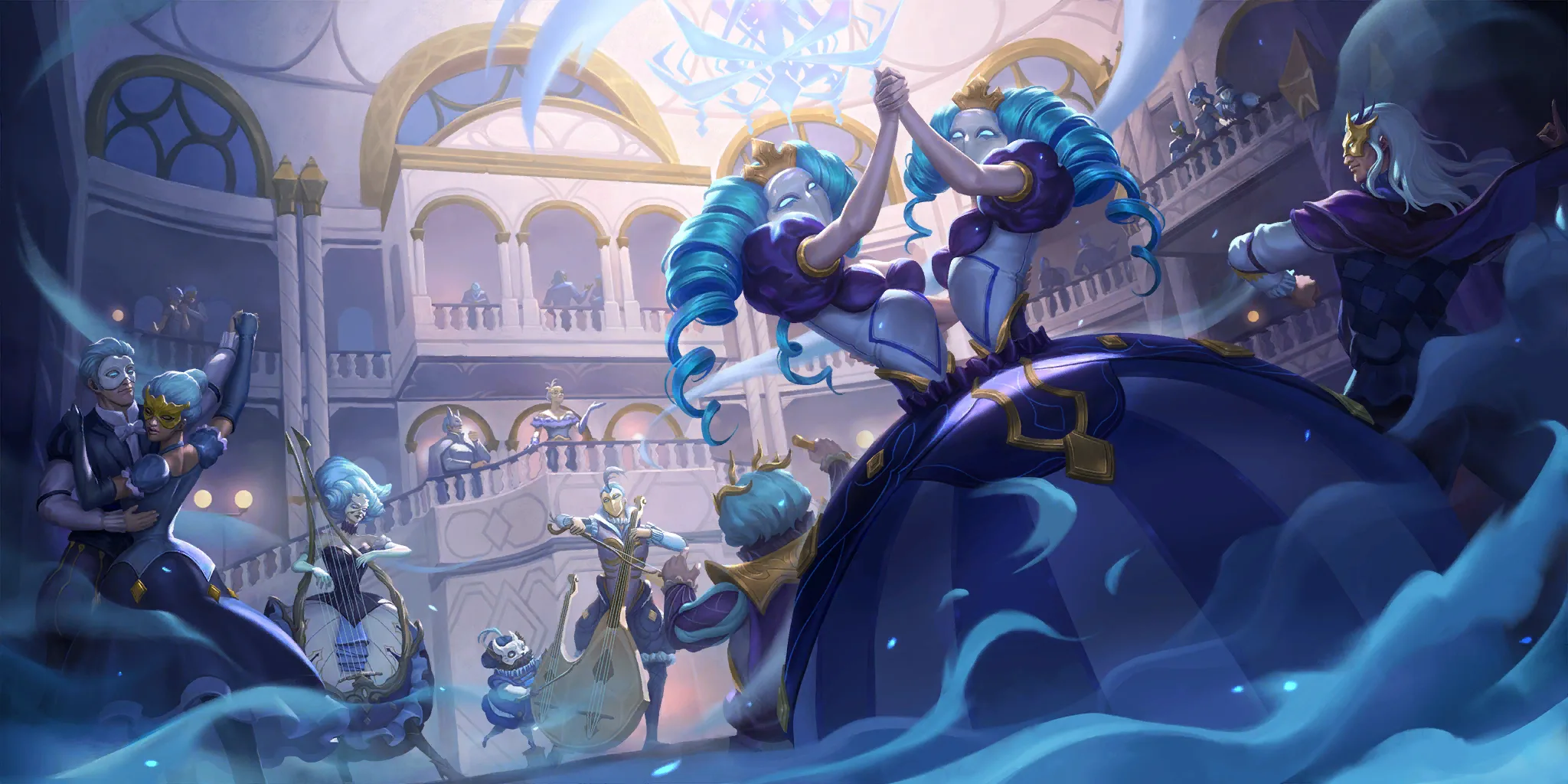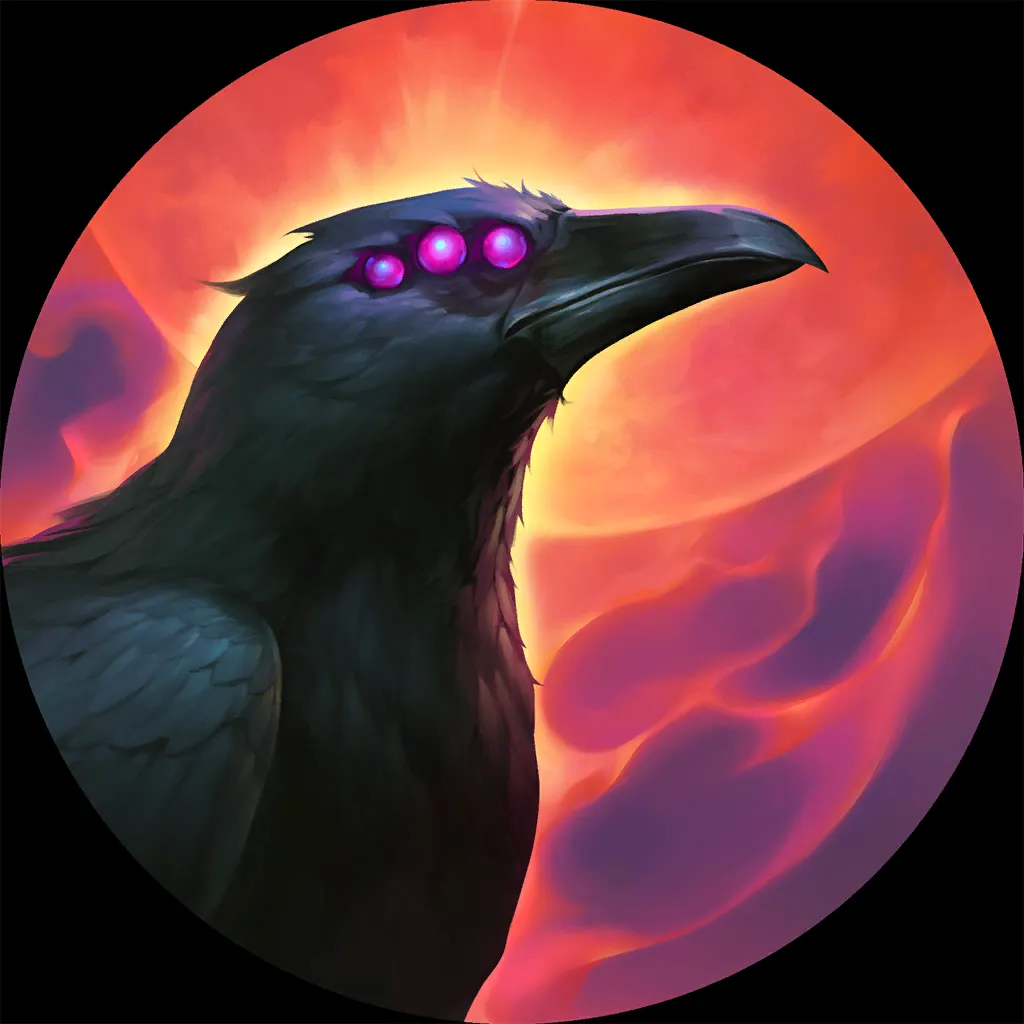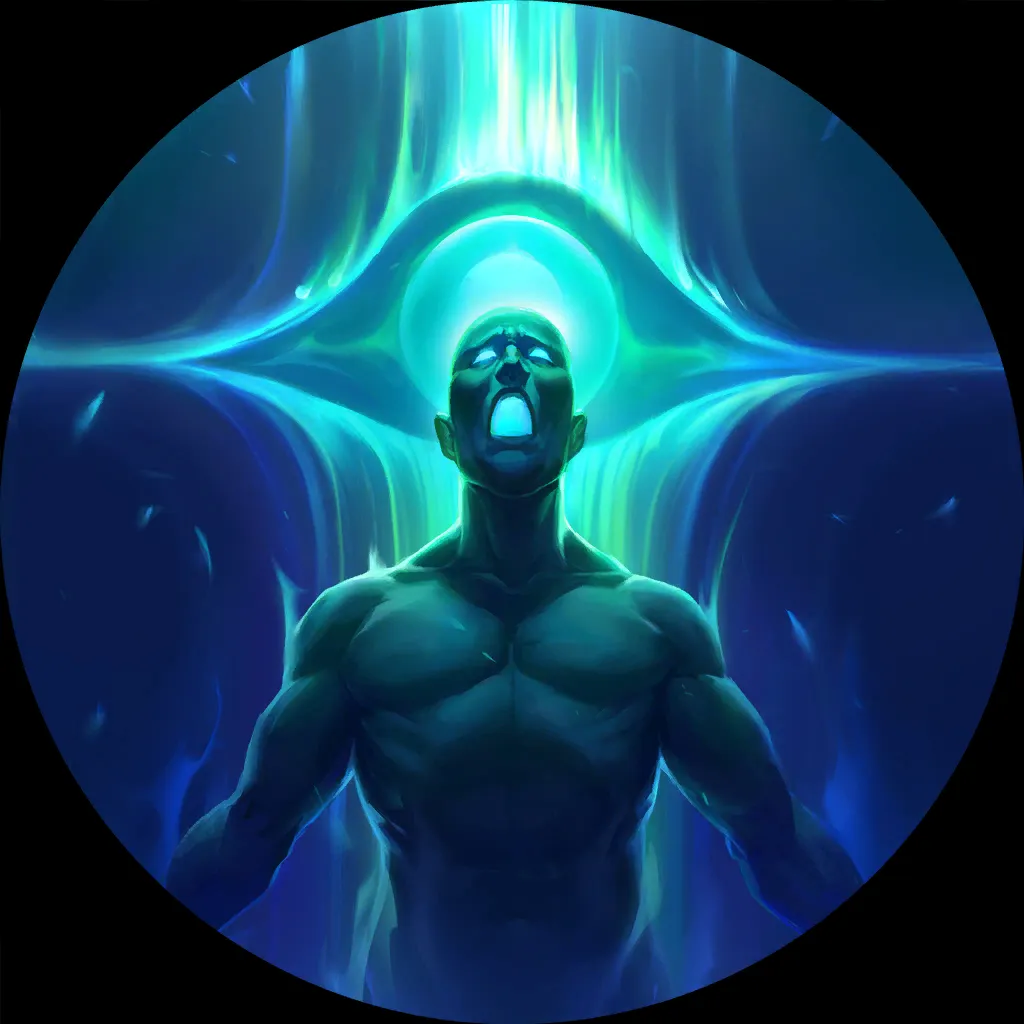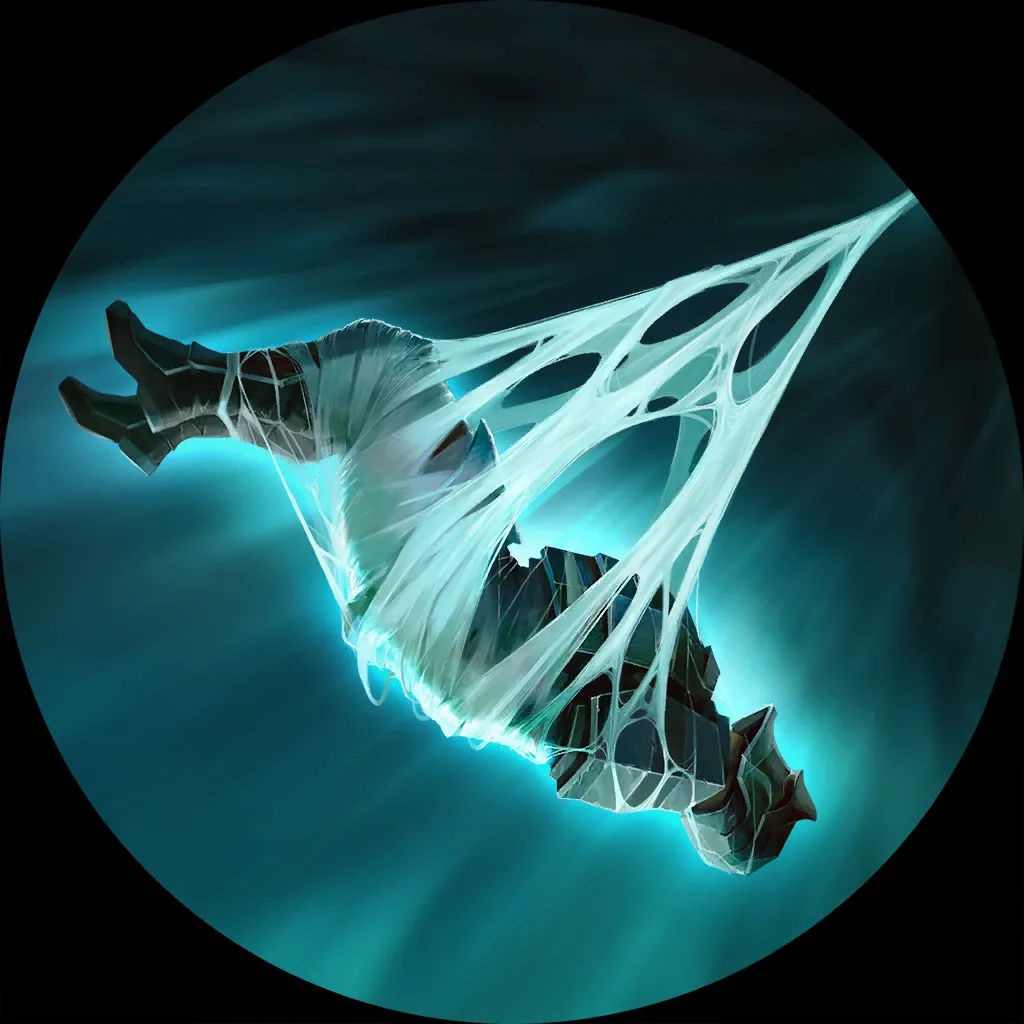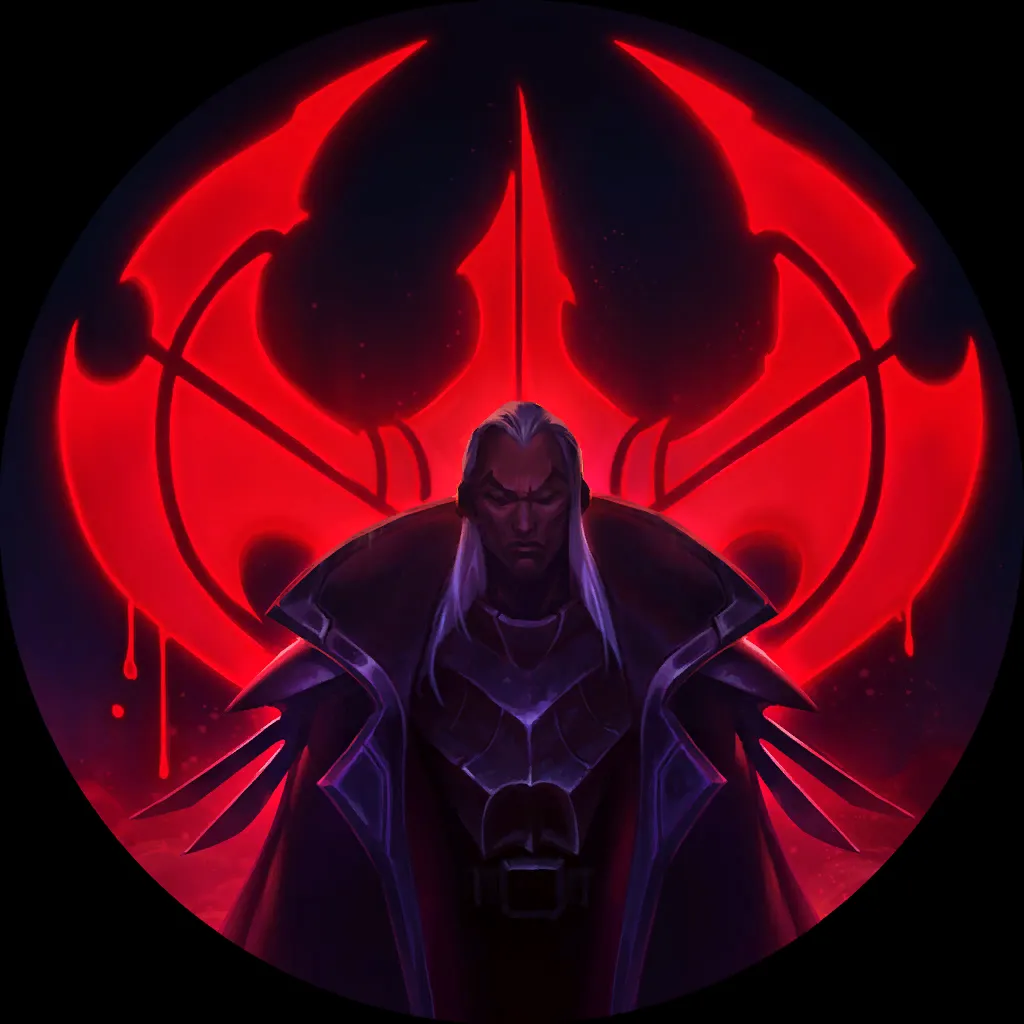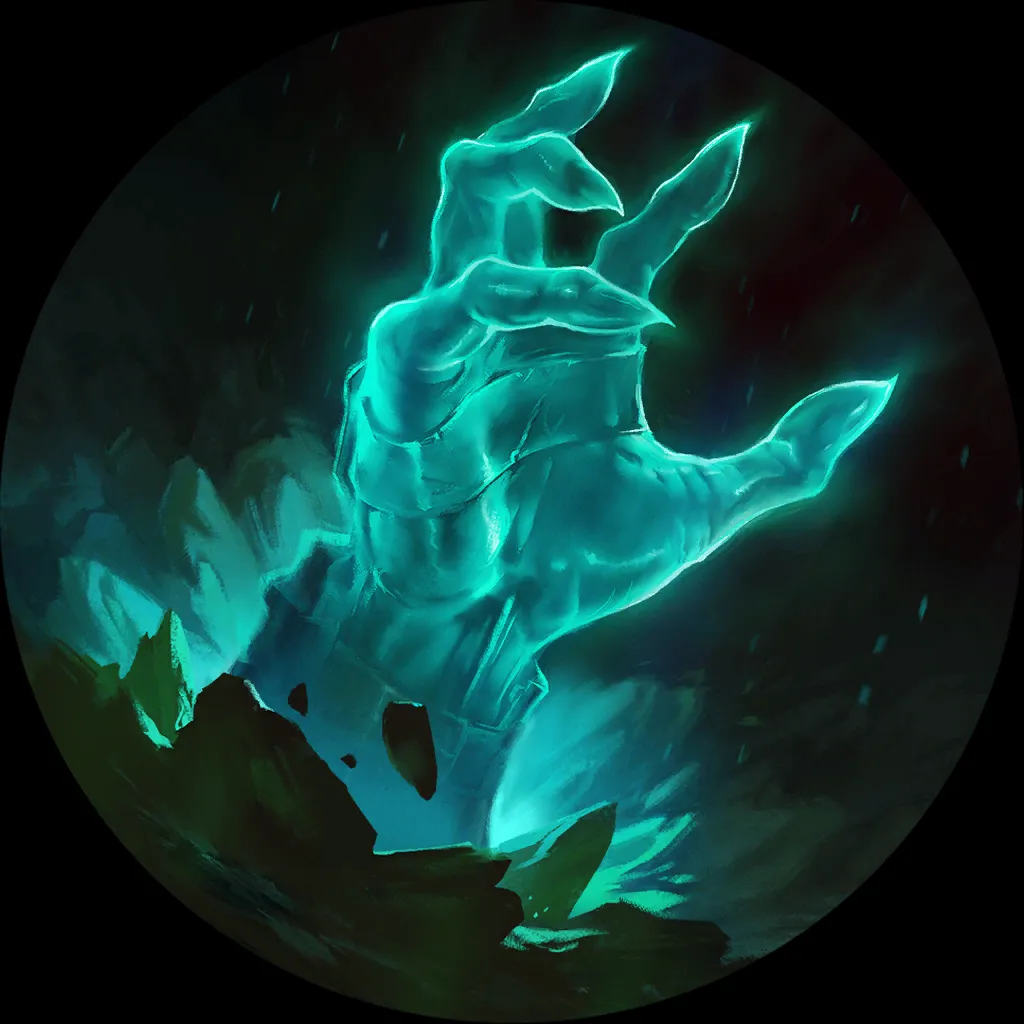 ---
Katarina Gwen Deck – Quick Mulligan Guide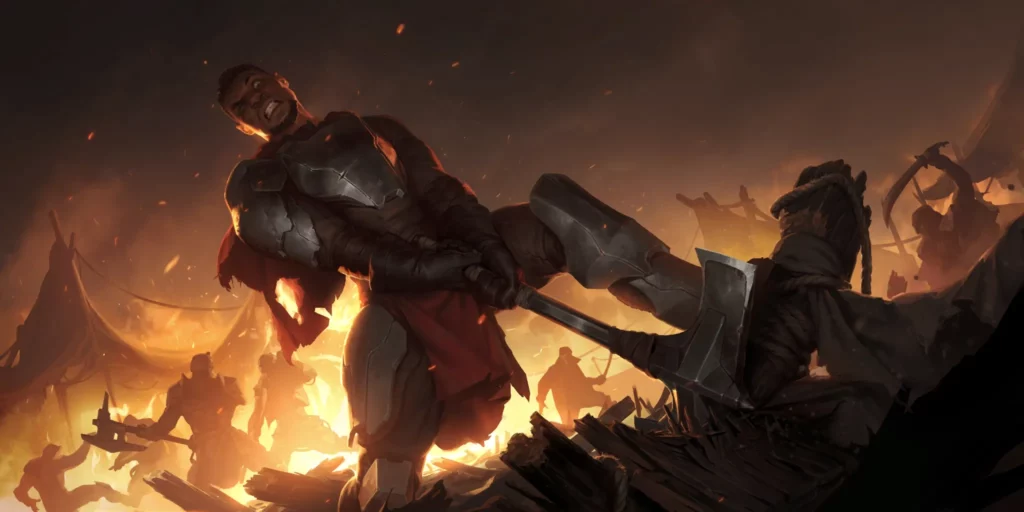 This section is for people who are in game while reading the guide or just want a quick breakdown of the mulligan. Details about each card will be explained in the Card Breakdown section later.
Usually Keep – One-mana and two-mana units.
Keep with a good early game – Katarina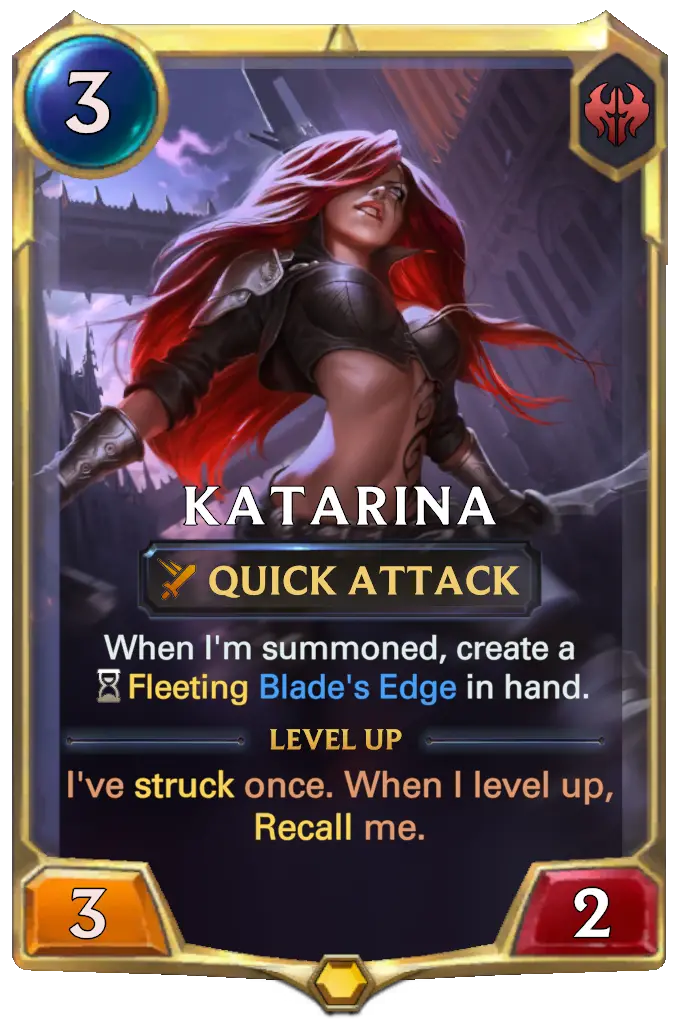 , Gwen
.
Removal spells – Keep if they are good in the current matchup, or have the required combo pieces. For example, Ravenous Flock
with Arachnoid Sentry
or Vile Feast
against a deck with lots of one-Health units, or a key unit like Zoe
.
---
Katarina Gwen – Card Breakdown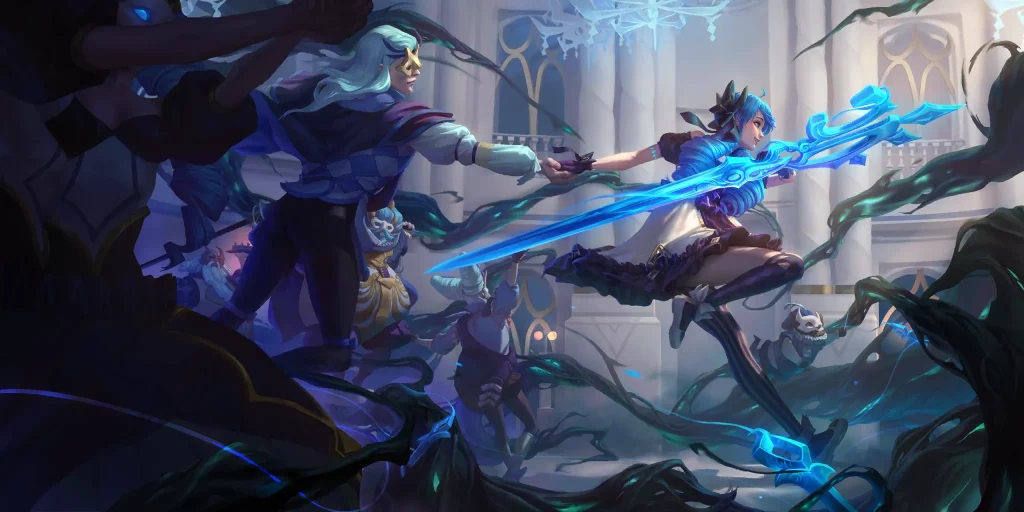 This section will explain why each card is in the deck – we'll look at cards individually, and while some I'll point out some synergies, I'll cover more complex combos in the next section.
---
Early Game Hallowed
These followers are some of the best cards to keep in the mulligan. Not only do they pressure your opponent early, but they also provide value for the rest of the game with the Hallowed keyword: after a Hallowed unit dies, it gives a +1 Power buff to the left-most unit every time you attack. This is big because of the number of attacks this deck can threaten, and both Gwen
and Eternal Dancers
significantly benefit from the buffs from the Hallowed units.
Redeemed Prodigy
in particular forces out removal or a blocker because it can get a ton of value for its two-mana cost if allowed to attack multiple times.
---
Tempo One-drops
These followers are one-drops that can threaten a lot of damage, especially if you have multiple of them by round two. 
Legion Rearguard
is the best round-one play if you are attacking on odds, and a decent support target for Crimson Pigeon
.
Crimson Pigeon
usually wants to be used with units with more than one Health, but works well supporting Ephemeral units, such as Ghastly Band
from Redeemed Prodigy
, or Risen Reckoner
.
One of the best support targets for Crimson Pigeon
is Katarina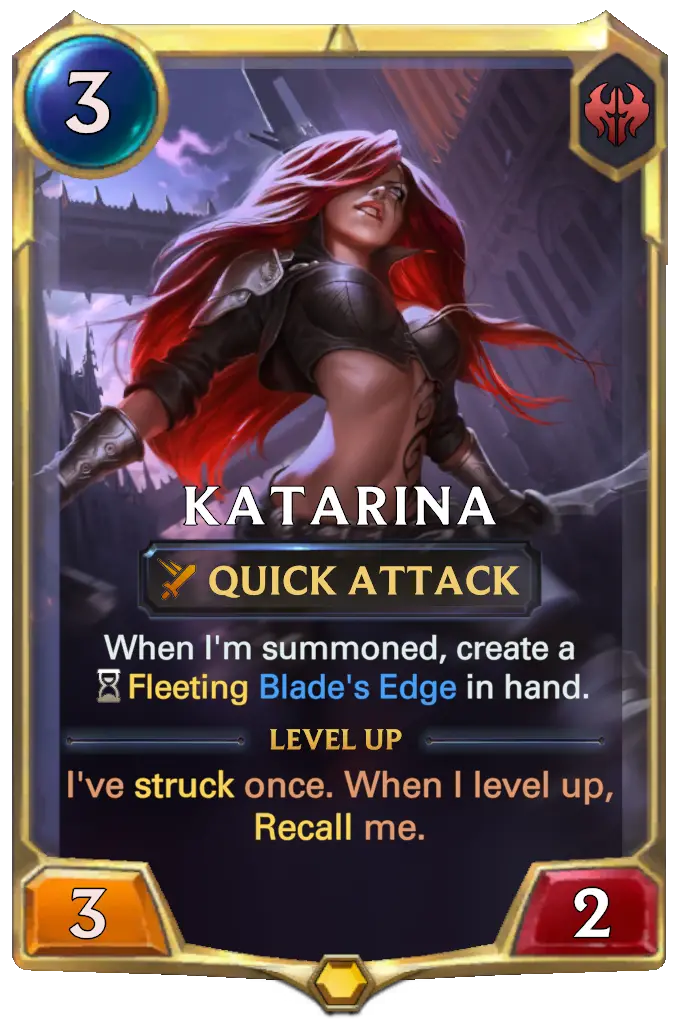 (as long as the opponent can not remove her with spells afterwards) because she recalls herself to hand and essentially heals after the attack. Another really good option if you have Crimson Pigeon
later in the game is to support the unit that Eternal Dancers
revive.
---
Removal Spells
These spells are used to remove threats and potential blockers from your opponent's board. Ravenous Flock
gets enabled by cards like Vile Feast
and Arachnoid Sentry
, and Vile Feast
is a good spell to get rid of one-Health units and give yourself a blocker.
---
What Blockers?
These followers get rid of the opponent's blockers, allowing us to attack for a lot of potential damage. Since both Fallen Reckoner
and Risen Reckoner
have Overwhelm, they are great units to receive the Hallowed buff on attack. 
Arachnoid Sentry
can be used on defense, or in combination with Ravenous Flock
for removal and generating more Tempo for an open-attack. Alternatively, it can also be used to temporarily remove a blocker on a round you have the attack token.
---
Attack attack attack!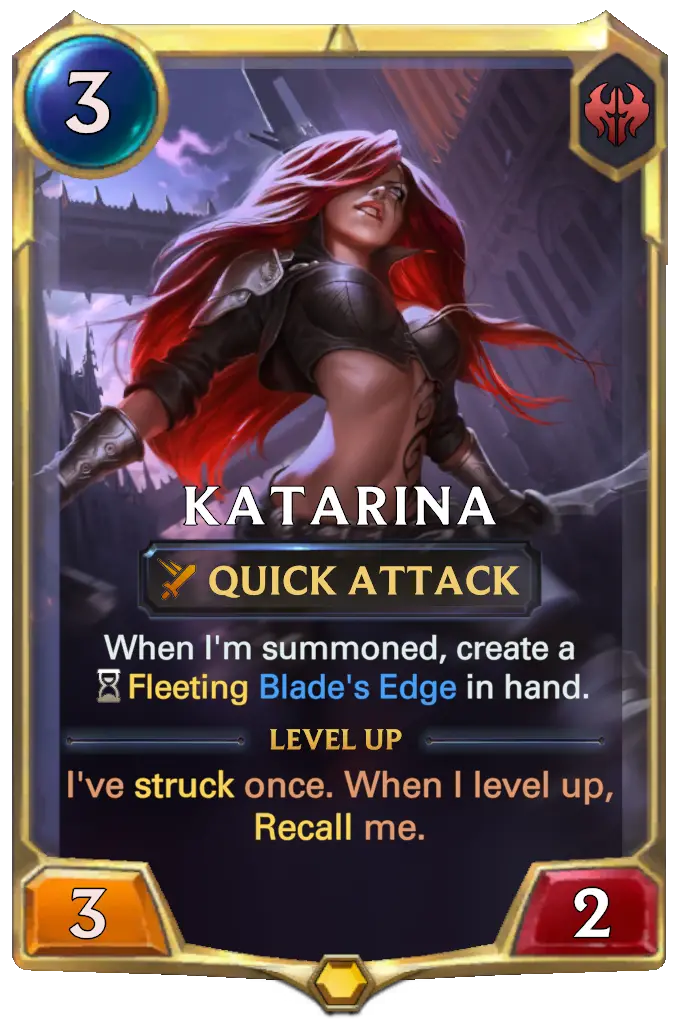 Katarina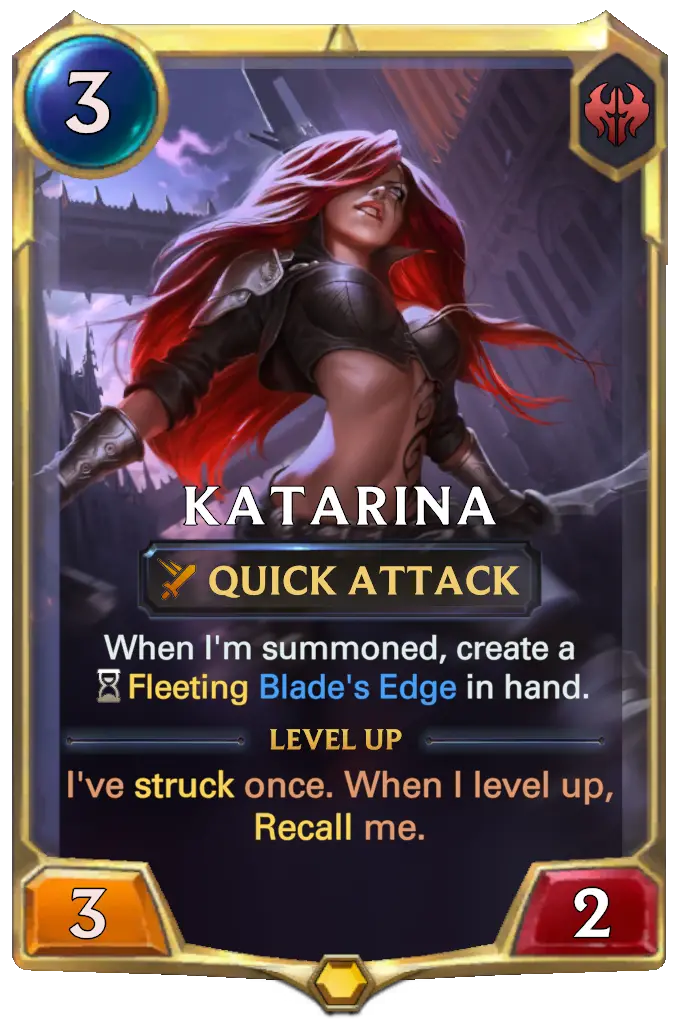 and Ruined Reckoner
allow you to attack multiple times per round, triggering Hallowed each time.
They also have synergy with Eternal Dancers
and Gwen
, as triggering their effects multiple times per round can be game-winning.
Sometimes, it is even best to not use the Midnight Raid
generated from Ruined Reckoner
, as its threat alone can force the opponent to burn a lot of mana and, in the long run, gain us enough Tempo to win the game.
Katarina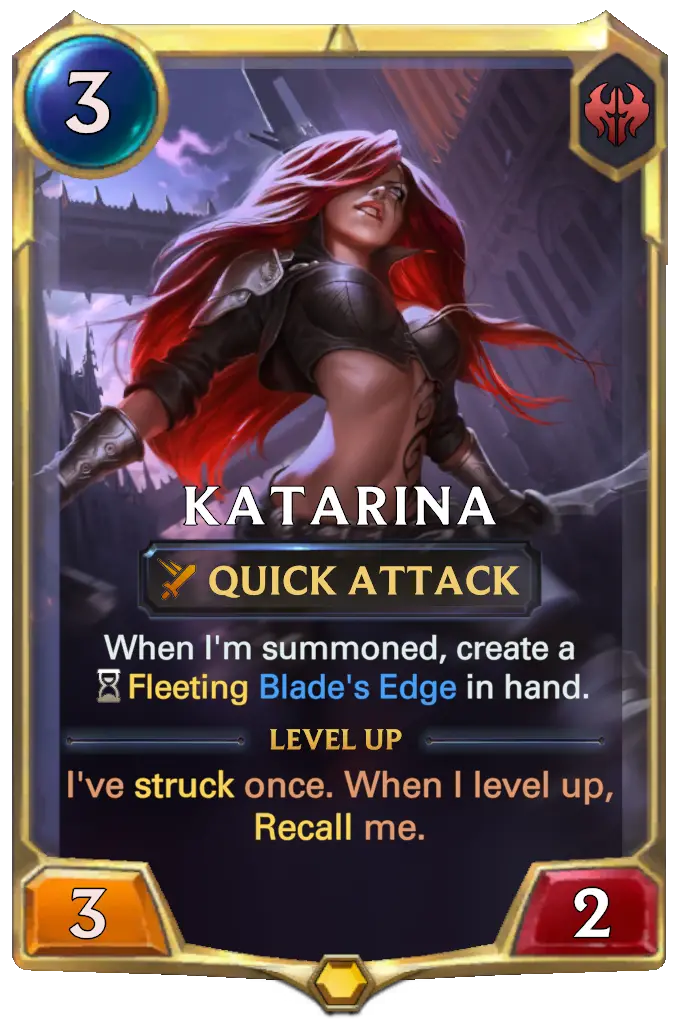 and Ruined Reckoner
can also allow you to attack with a Risen Reckoner
played on a defensive round – since it is Ephemeral, it would die before you obtain the attack token.
Back when the Katarina Gwen deck was created, Katarina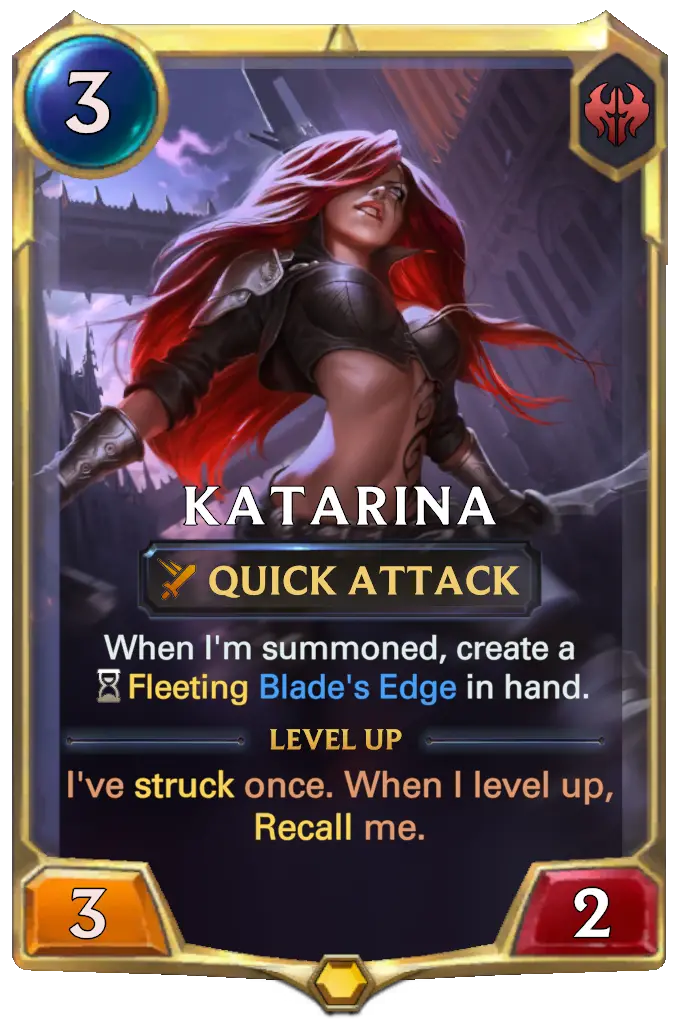 used to be ran at two copies (with Elise
taking the third Champ slot) because double-drawing her does not feel good in most matchups – but because of how impactful she is when you draw one copy of her, this deck now runs three copies.
---
Finishers
Gwen
is a great payoff card for our early-game Hallowed units, and she can level up easily in our deck, as attacking with her twice in a round  – with the help of Ruined Reckoner
or Katarina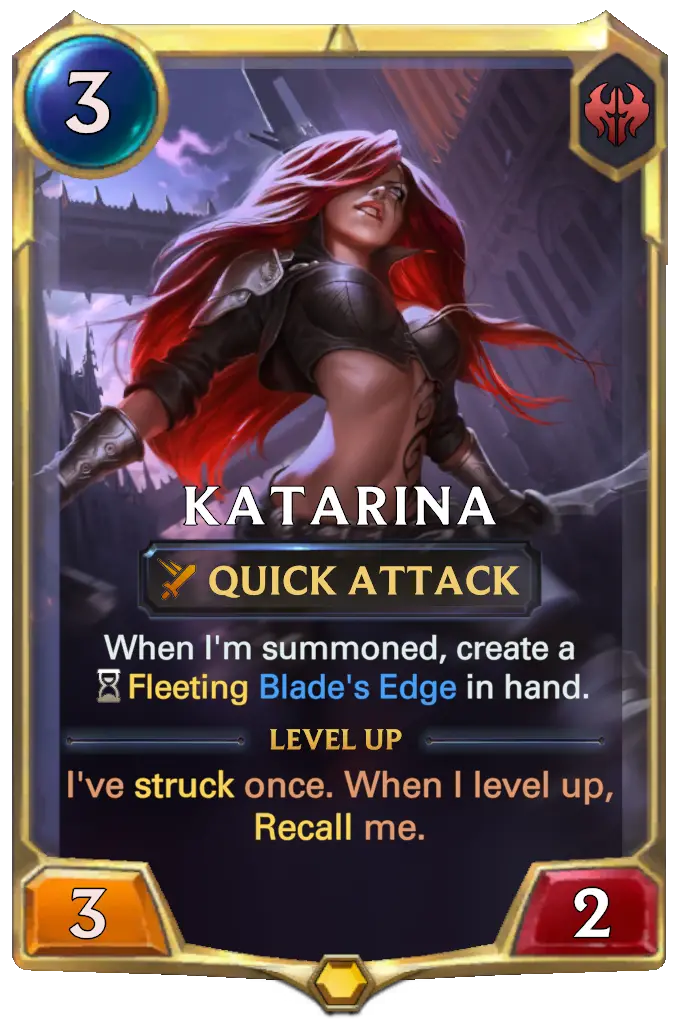 – will oftentimes be enough for Gwen to deal 10+ damage. She also threatens an insane amount of damage on attack, which usually forces out one of the opponent's blockers.
We also have a lot of great units to revive with Eternal Dancers
and The Harrowing
. These cards are great finishers, and oftentimes force your opponent to have mana up to deal with these, and if they tap under their answers (for example Vengeance
, to deal with Eternal Dancers
), they can lose the game on the spot. As there are many possible combos with these cards, I'll mention them in depth in the next section.
Also, since it is hard to keep track of everything in the game (and especially when you are playing the deck for the first few games), a good tip is to put The Harrowing
on the stack and hover over the Oracle Eye in order to see what units you will be reviving.
The round before using The Harrowing
, try to make sure you set up your board and trade units, especially ones that are weak, as you do not want a Spiderling
taking board space during your Harrowing attack, if possible.
---
Other Spells
Glimpse Beyond
is used for drawing so we do not run out of gas, and is usually used on early-game Hallowed units. Glimpse Beyond works really well with Redeemed Prodigy
, as you can sacrifice the Ghastly Band
created if the opponent blocks and gives you another action before the attack goes through. Another use for this card is to deny Lifesteal or Drain from the opponent, as sometimes every point of damage counts.
Noxian Fervor
is a great card for pushing extra damage and can also be used to deny Drain of Lifesteal.
---
Other Options
Quietus
is a really good tech option in the current meta because of Aatrox decks and other meta decks that use Equipment.
Opulent Foyer
is a little slow to set up, but can provide near-infinite value creating many Ghastly Band
s to provide a big Hallowed buff.
Mark of the Isles
is an alternative Spell to push extra damage, as it is a cheap option for one mana to provide an extra two damage to the Nexus or take a more favorable trade.
---
Katarina Gwen – Card Combos & Game Plan
As said above, our goal is to gain Tempo early in the game, and finish off the opponent with one (or multiple!) of the many combos at our disposal. 
Tempo is to be established with your early-game units listed above while using removal efficiently to get rid of threats, threaten damage, or disrupt your opponent's game plan in some way.
Here are some of the best combos to aim for.
---
Eternal Dancers + Ruined Reckoner / Katarina
If your opponent can not kill your Eternal Dancers
or stop them from attacking while you have this combo online, it is an infinite Rally and you win the game.  
Katarina (level 2)
is the better of the two combos, as she gives you a ping to kill potential blockers, as well as gives you an extra rally in hand for a future round, whereas Midnight Raid
from Ruined Reckoner
can be interrupted with cards like Nopeify!
or Rite of Negation
.
---
Eternal Dancers + Gwen
This combo is especially strong if you have another Gwen
on board or Gwen
is leveled, as this allows you to attack with multiple Gwen
s in one round – combined with some Fallen Reckoner
s or Risen Reckoner
s, your opponent may not be able to block all these units (with a Hallowed buff on top) threatening massive damage.
Also, combining Katarina (level 2)
with Gwen (level 2)
can oftentimes have Gwen finish the opponent off with her effect alone.
---
Eternal Dancers + Fallen / Risen Reckoner
This combo revives an Overwhelm unit, while removing a blocker. If combined with other Fallen Reckoner
s and Risen Reckoner
s, this can often lead to an unblockable lethal attack.
---
The Harrowing + Katarina
This combo is extremely strong, as it often also gives you a Katarina (level 2)
in hand to rally next turn (when an Ephemeral Kat recalls herself to hand, she loses Ephemeral). Reviving Katarina also allows you to threaten a potentially lethal attack while your opponent has the attack token, as this is when they are more likely to use their mana proactively, and they will oftentimes tap under a response to The Harrowing
.
---
The Harrowing + Fallen / Risen Reckoners
This combo can remove multiple blockers while threatening an extraordinary amount of damage that is hard to stop. If you have a dead Katarina (level 2)
that is reviving (and therefore rallying), you can also pull this off on a defensive turn. 
This combo is strongest when reviving multiple Fallen Reckoner
s or Risen Reckoner
s, as it can cause the opponent to have no blockers left available.
---
Katarina Gwen – Matchups
In this matchup, Quietus
is an extremely effective tech card, as Aatrox Vayne decks run a lot of equipment –  in particular, Quietus can prevent Aatrox
from reviving with World Ender
.
Ravenous Flock
should be kept against Aatrox Vayne, preferably with Arachnoid Sentry
or Vile Feast
as an enabler to kill Vayne
. However, keeping two of these cards in hand risks a subpar early game.
Fish Fight
, Condemn
, and Challenger units are the only ways the opponent has to remove your units. Take advantage of this, as Condemn
is usually run as a single copy, and Fish Fight
can only be used to its full potential when the opponent has an equipped unit. This means you can often play Katarina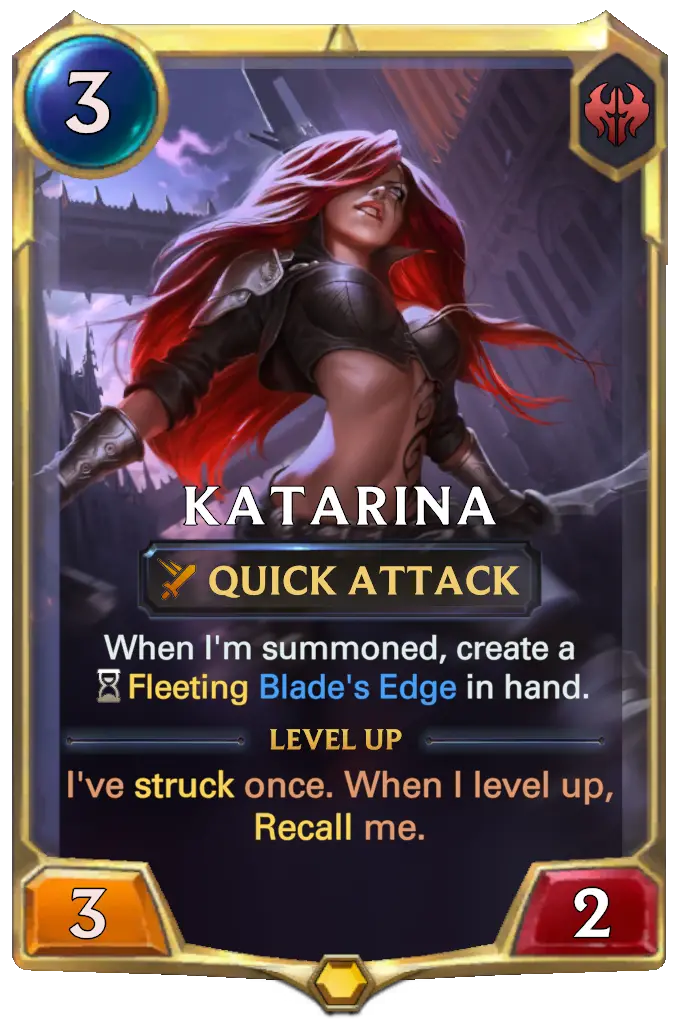 on round three to level her up quickly, as well as play other units on curve, such as Gwen
on round four, and Eternal Dancers
on round six.
Further reading: for the other side of this matchup, check World Ending Birds with Weapons – An Aatrox Vayne Quinn Deck Guide.
---
Bandle Bar decks run a lot of one-of spells in order to level up Seraphine
, so their deck is not as consistent as others. If you pull up a common decklist on the side, it is good to count the cards the opponent uses, as they will likely not have another copy of that card to play.
Playing our cards on a curve is a bit difficult because of how much removal Ezreal Seraphine has, so it can be worth it to keep multiple copies of Katarina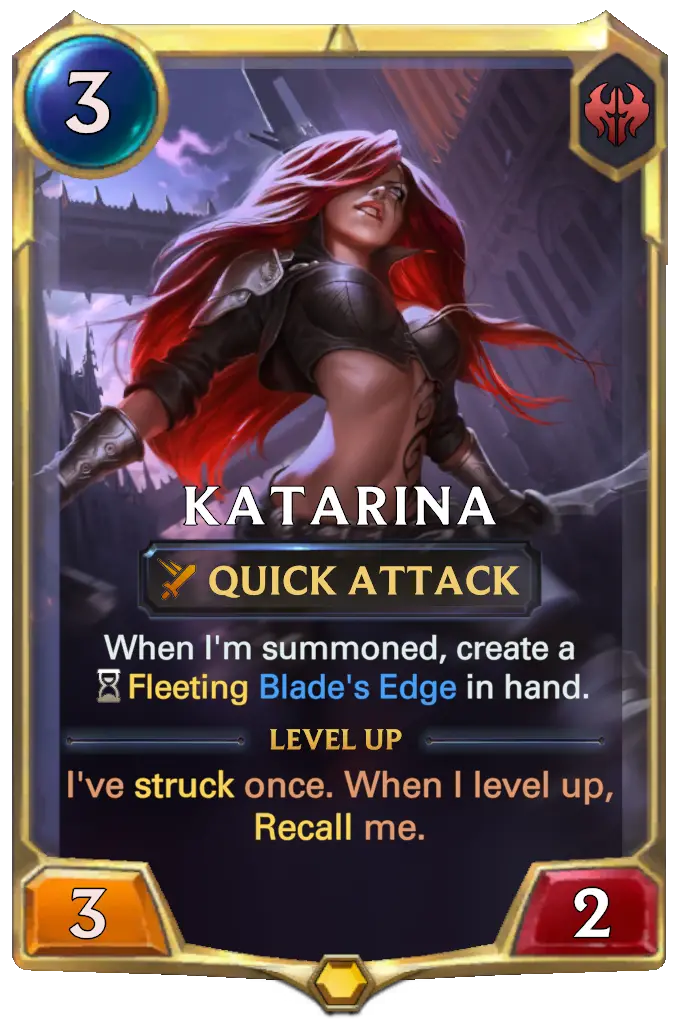 and even a copy of Glimpse Beyond
to be sure you do not run out of units too quickly.
Oftentimes, winning this matchup can come down to setting up a big The Harrowing
round that the opponent is unable to successfully deal with.
Further reading: for the other side of this matchup, check Setting the Bar – A Bandle City Ezreal Seraphine Deck Guide.
---
Against Rumble Vayne, you have two options.
The first option is to attempt to remove Rumble
with Ravenous Flock
s and Arachnoid Sentry
or Vile Feast
. Just be aware that Riposte
and Sharpsight
are often run to protect him.
The second option, which is better in most hand-states, is to play the general tempo game plan and try to race the Rumble Vayne deck down while ignoring their Rumble
, and investing our resources in making their few units unable to block, thus threatening massive amounts of damage.
With the second option, it is important to make Rumble
unable to block, as Whirling Death
can threaten your key units. Glimpse Beyond
is a great card to deny a Cataclysm
. Vile Feast
can also be used on your own unit if it is at one Health.
Further reading: for the other side of this matchup, check Card Gamer's Tumble on the Rumble – A Vayne Rumble LoR Deck Guide.
---
Similar to Aatrox Vayne, Quietus
is a great tech card against all the equipment that Aatrox Kayn uses, and to prevent the opponent from reviving Aatrox
with World Ender
.
The cards that you should worry about most besides the champions are Furious Wielder
and The Unforgiving Cold
, as they can remove your key units or take a favorable trade into them.
Further reading: for the other side of this matchup, check Reject Regions Embrace Darkin – An Aatrox Kayn Deck Guide.
---
The Mirror – Favored (if you've read this guide!😁)
In the mirror, Katarina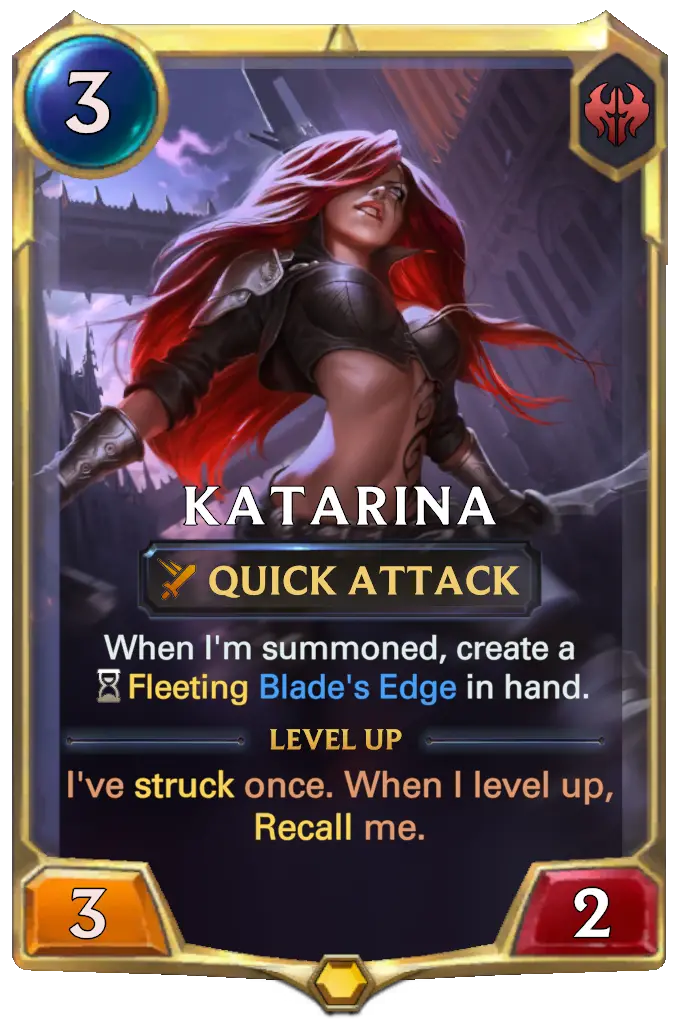 is an amazing keep – leveling her will provide us with a big advantage because the opponent will always have to play around a four-mana rally. 
Conversely, try to keep up a way to kill the opponent's Katarina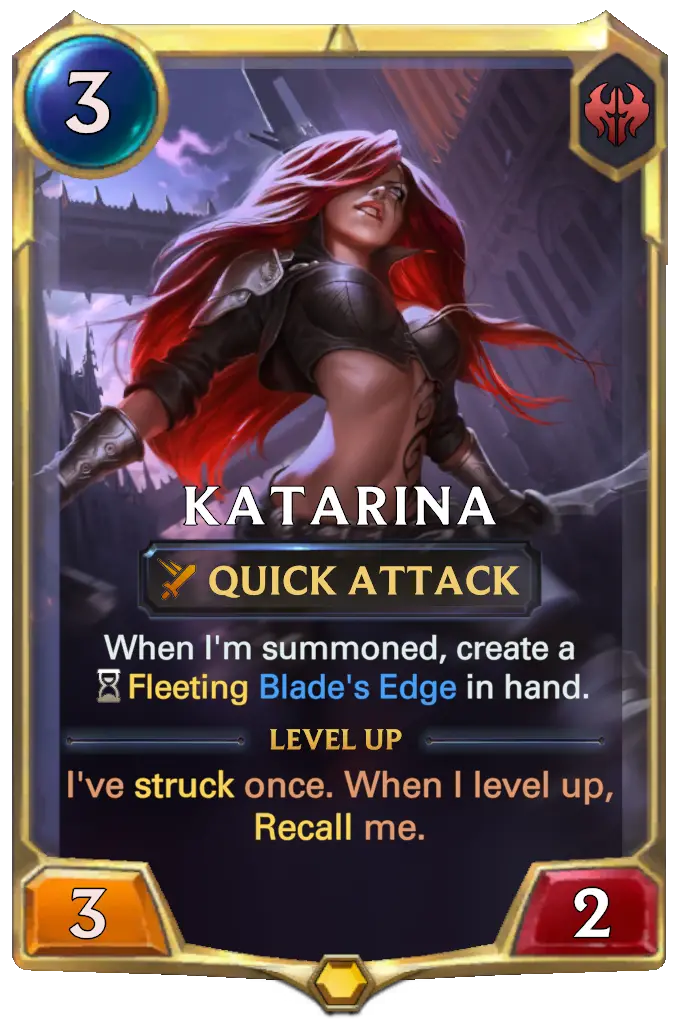 to prevent the level-up.
The mirror will often be won by setting up one of the The Harrowing
combos listed above, or an Eternal Dancers
with Katarina (level 2)
.
---
In Closing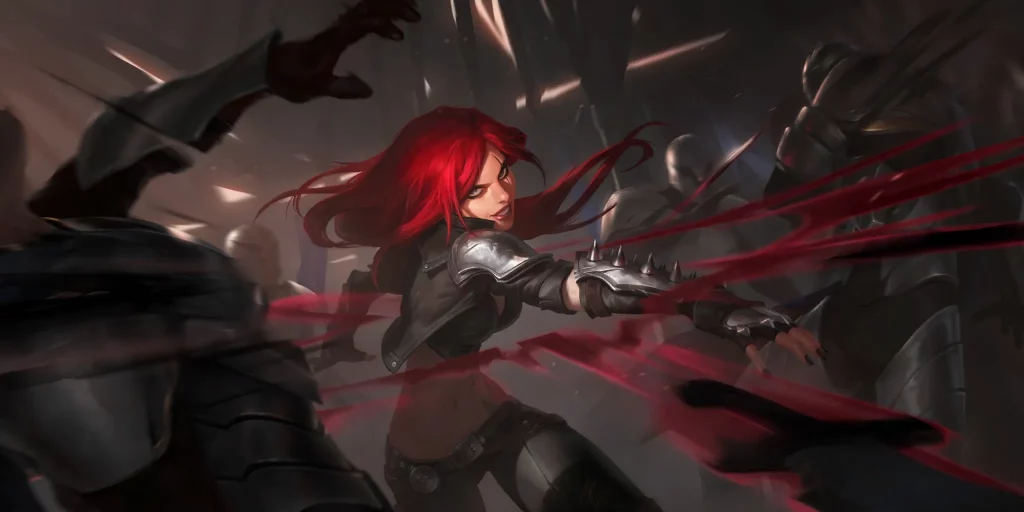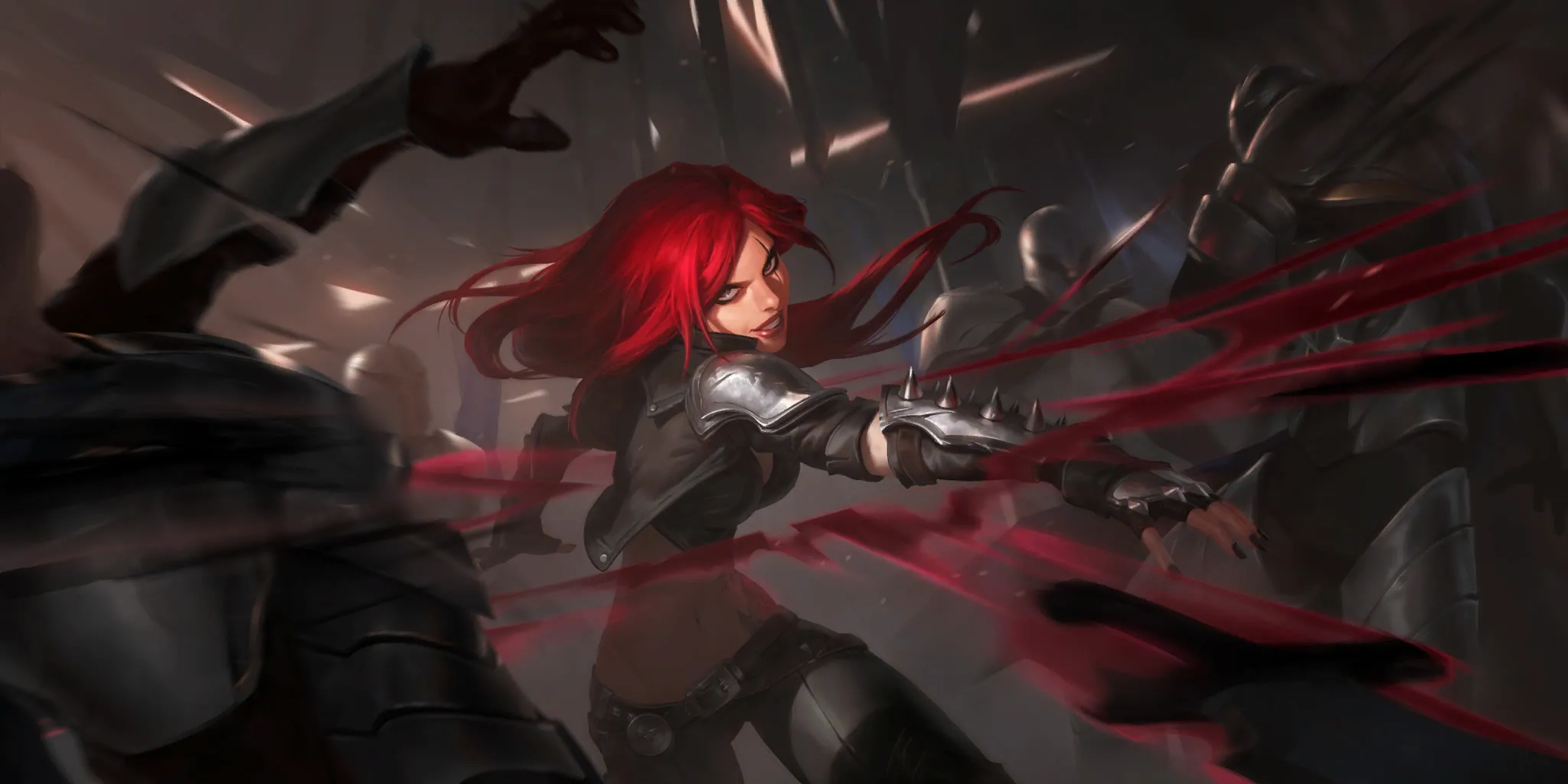 That ends my Katarina Gwen Deck Guide!
This is a Tempo deck that has a lot of potential combos as finishers. As you can see from the Matchup section, almost no deck is an unwinnable matchup – and if you check the meta stats, most matchups for our deck are pretty even. If you go deeper into some decks with a bit of a lower play rate, there are many favored matchups, such as Zed
Hecarim
, Mono Shurima, and Lurk.
Gwen
has turned out to be one of my favorite Champions and I will hopefully continue making many more guides for her. I hope you learned more about one of the best LoR decks!
If you have any questions, let me know – Here are some of my socials:
Twitter: https://twitter.com/sciss0rsbox
Youtube: https://www.youtube.com/c/Scissorsbox
Twitch: https://www.twitch.tv/sciss0rsbox
---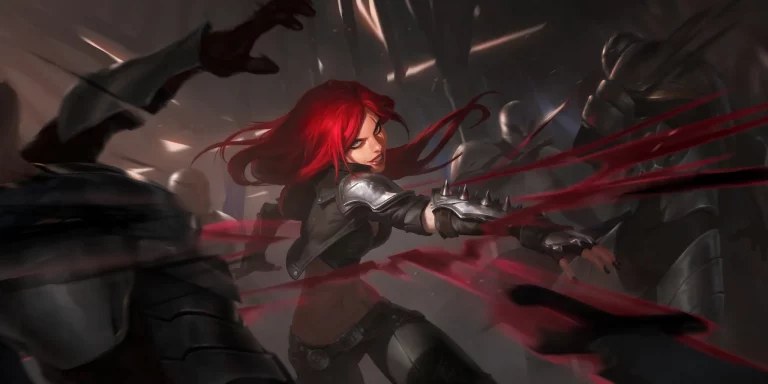 ---