Hey everyone, Yangzera here, this time with an Annie Jhin deck guide, featuring my favorite League of Legends champion, Jhin. For those of you who don't know, I'm a former challenger League of Legends Jhin one-trick pony, and I also hold the unique "Jhin" nickname on the Brazilian server, and I'm super excited to finally have him brought to Legends of Runeterra.
Now with introductions out of the way, let's dive deep into thos Annie Jhin deck!
6
0
3
31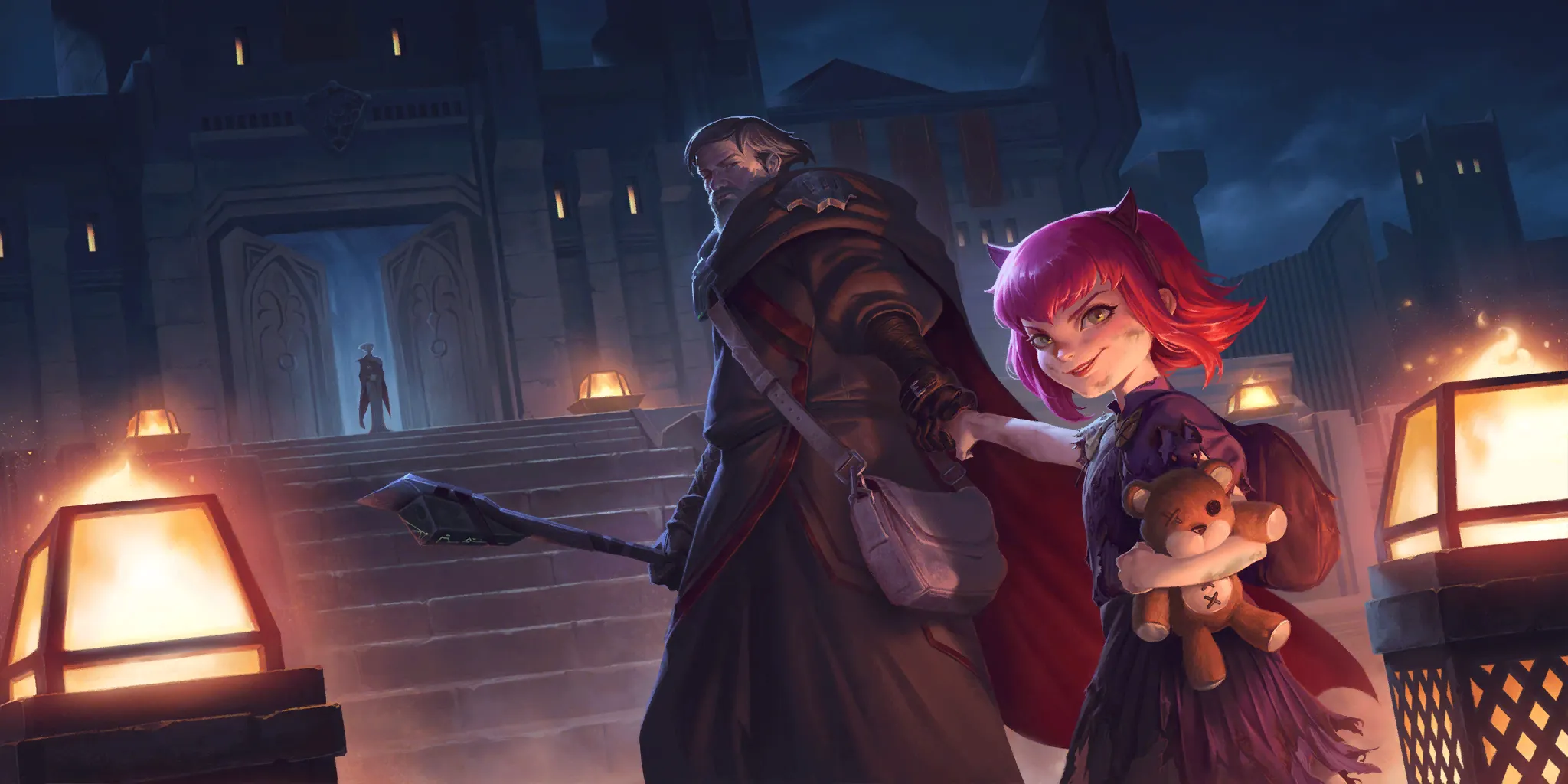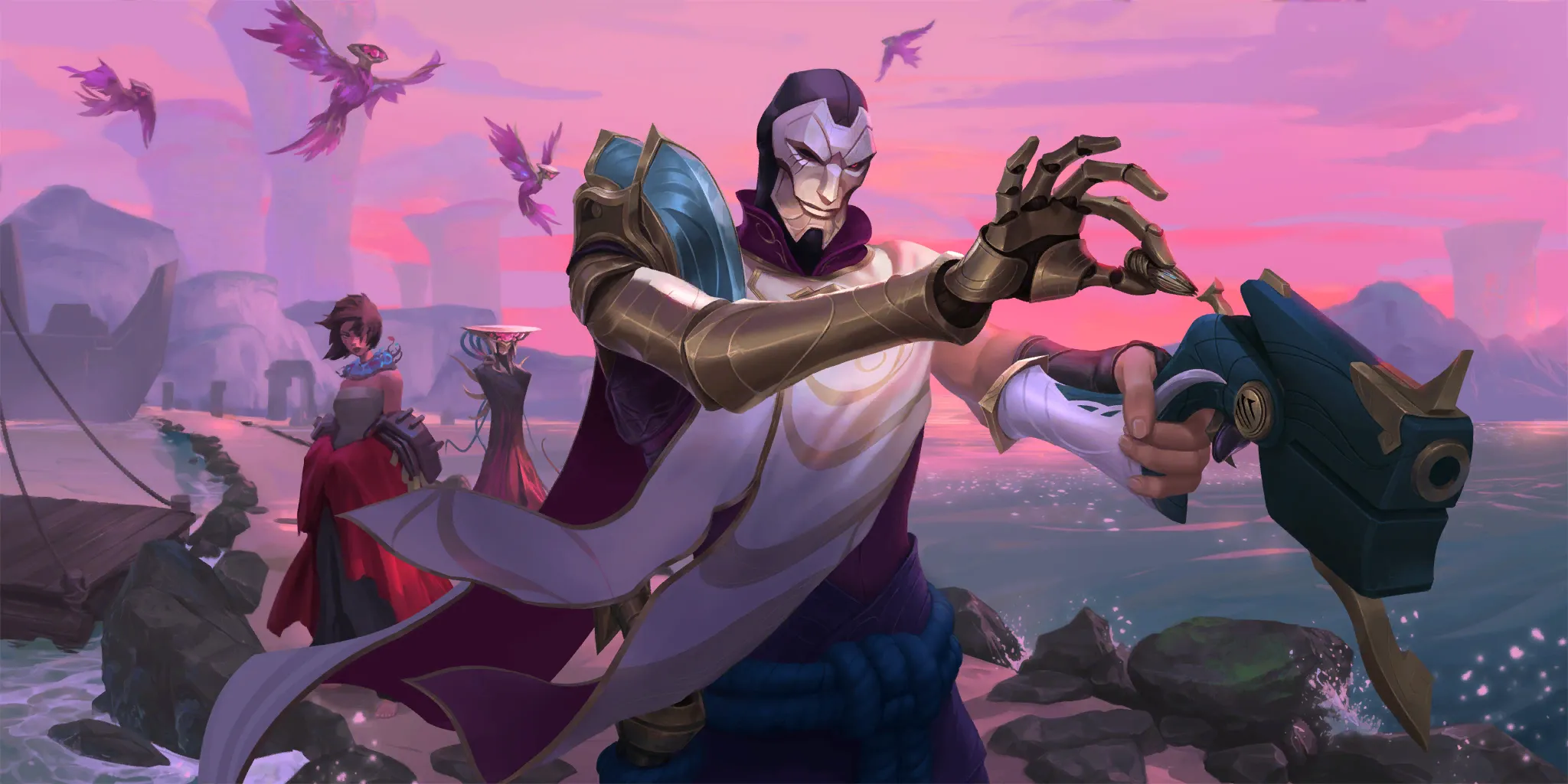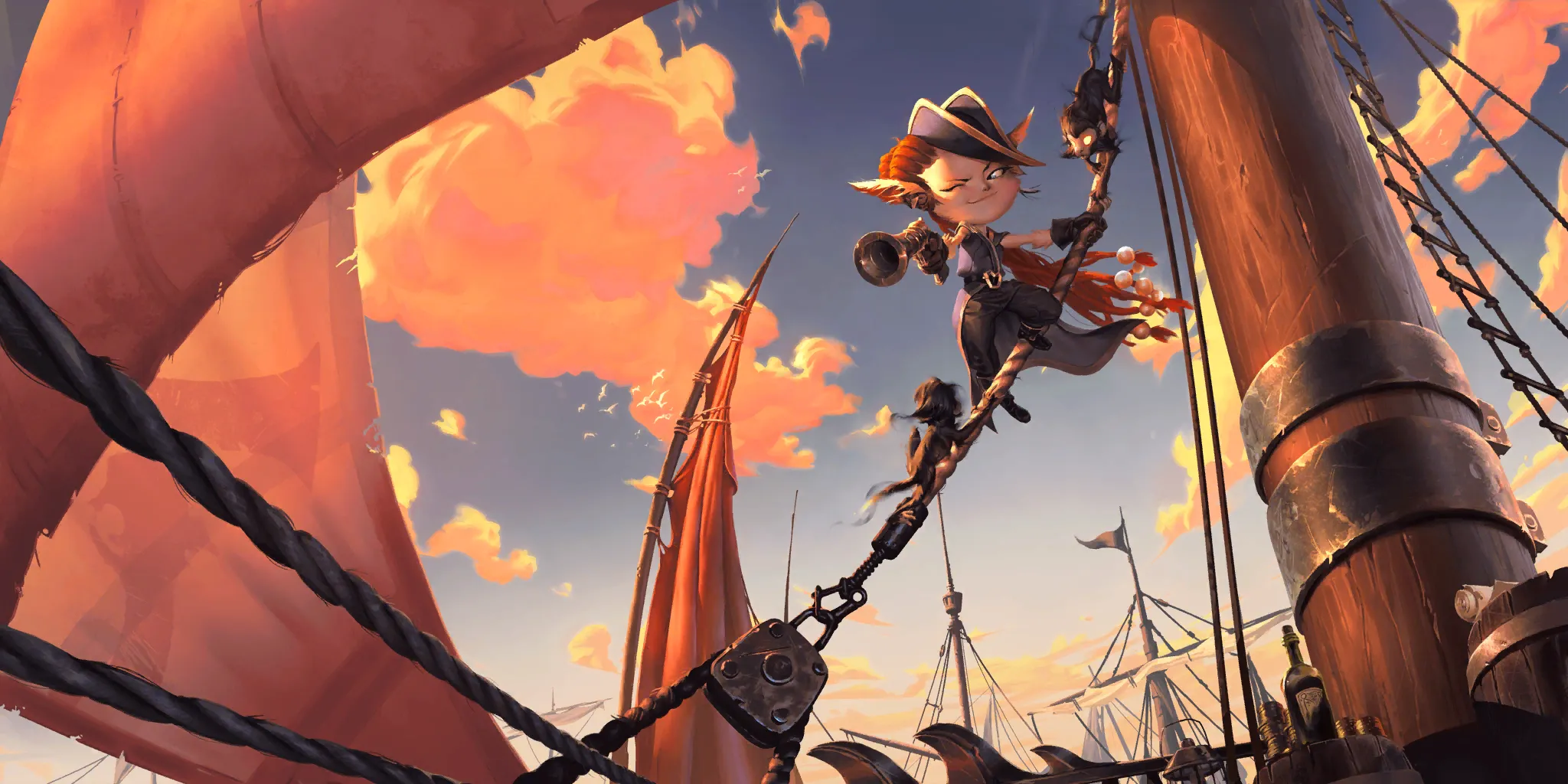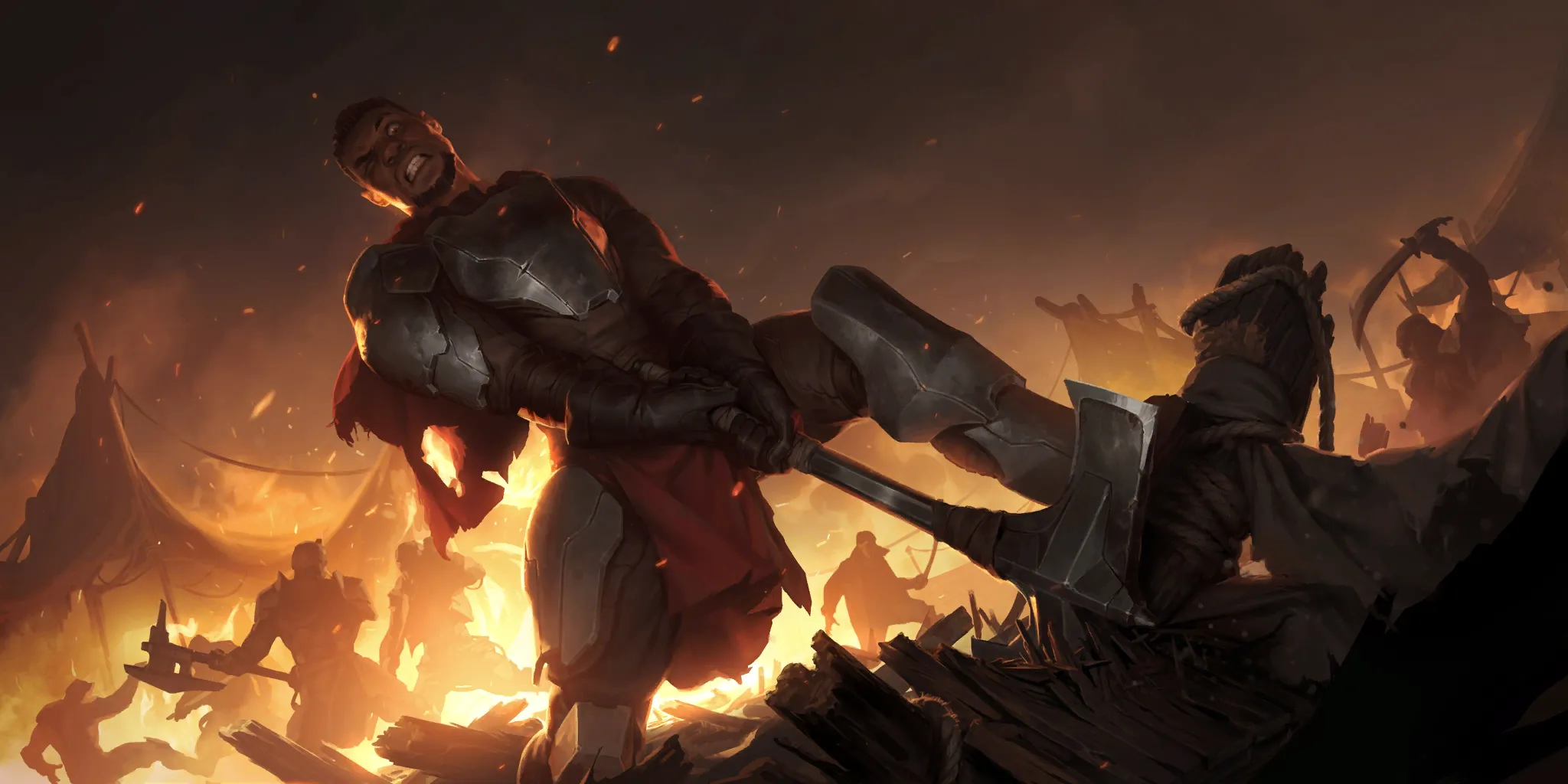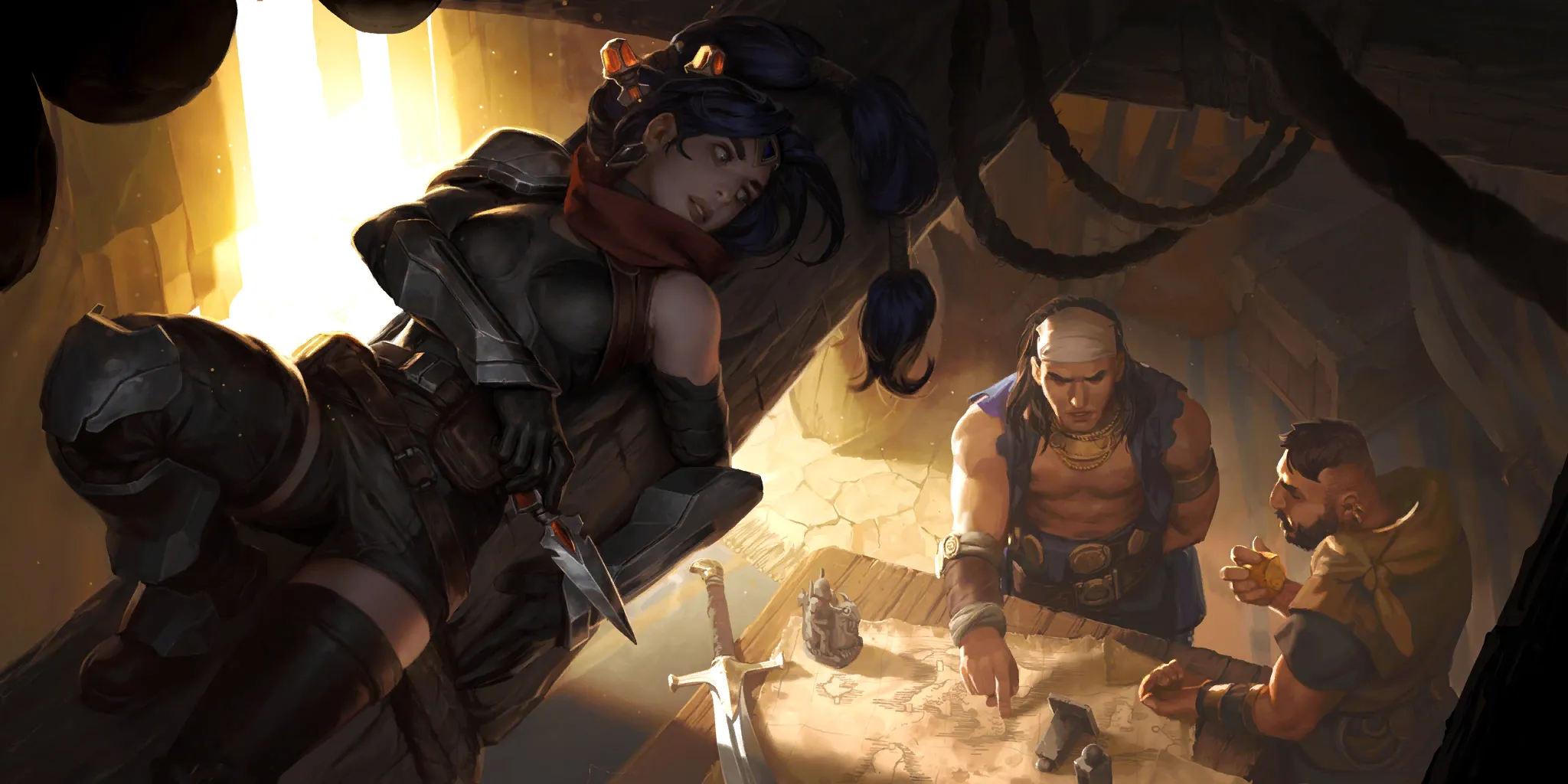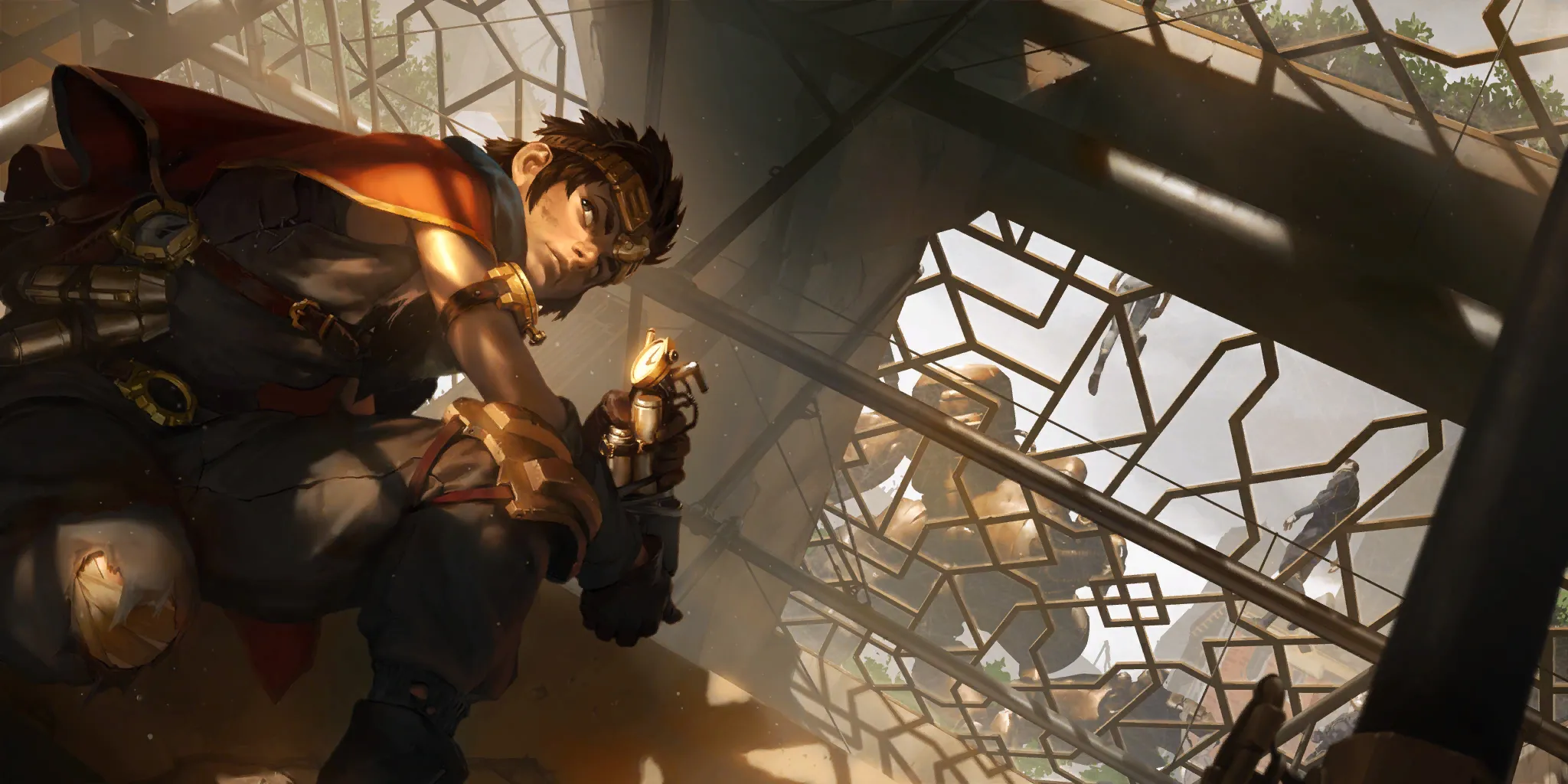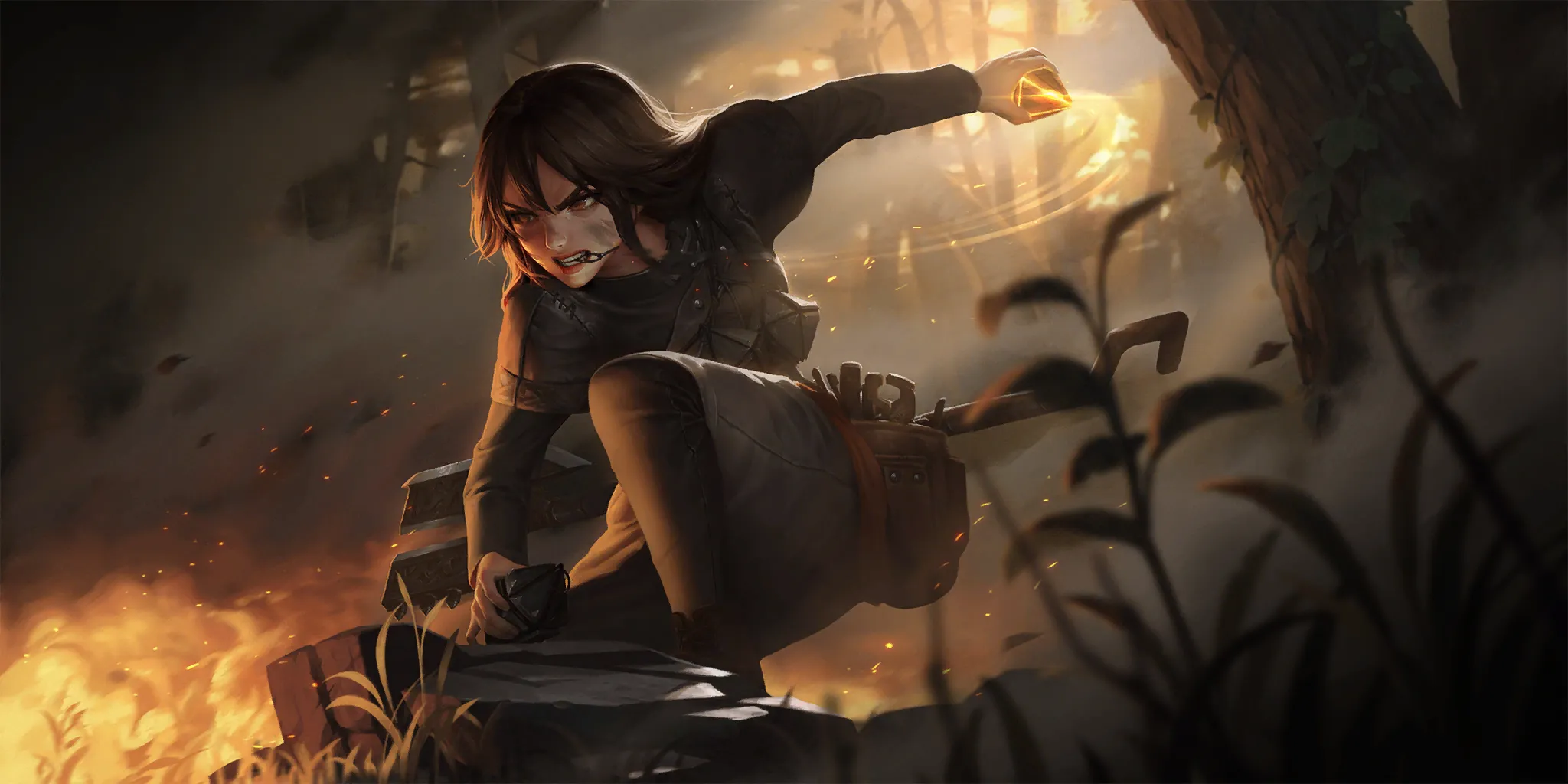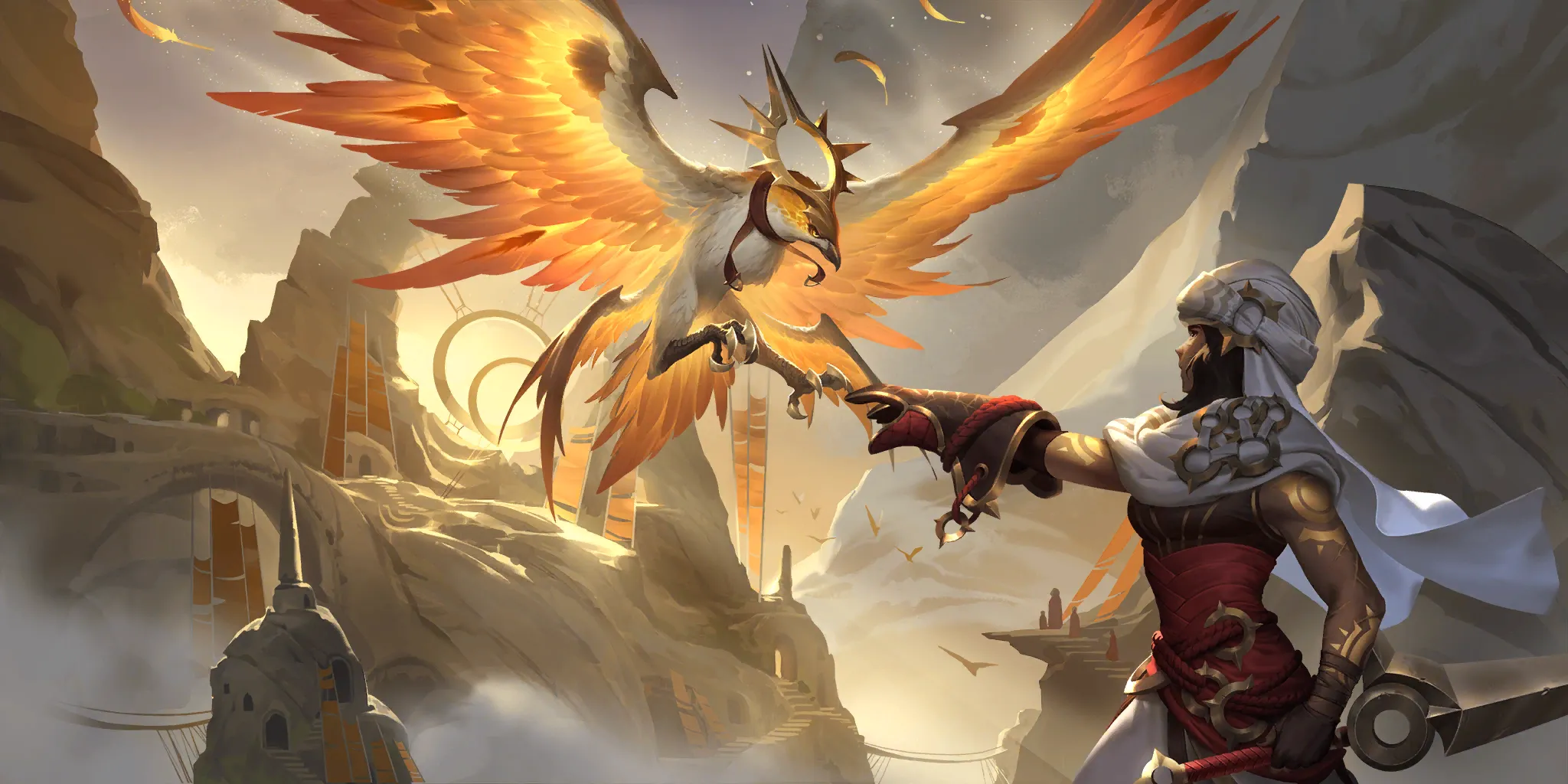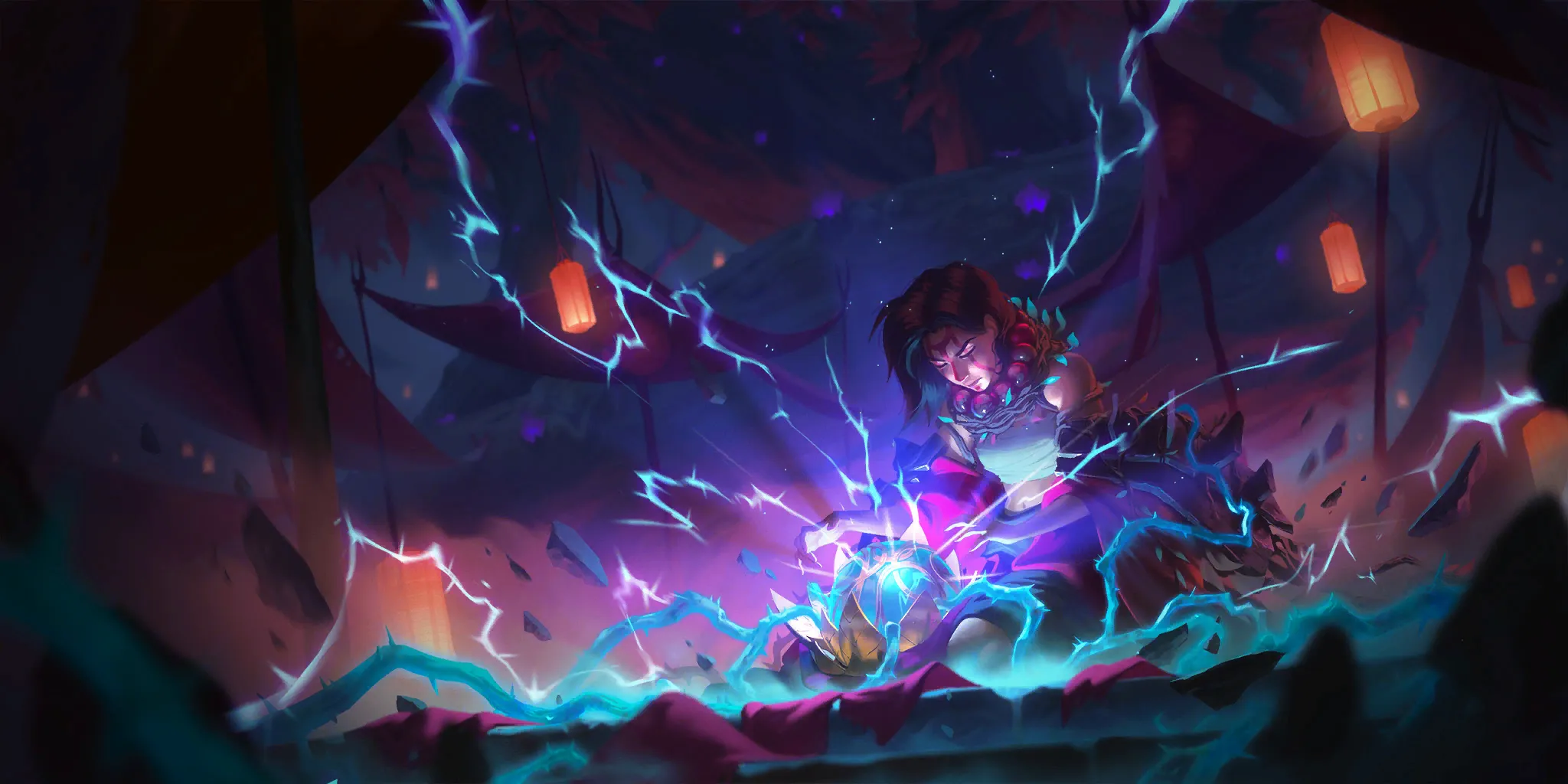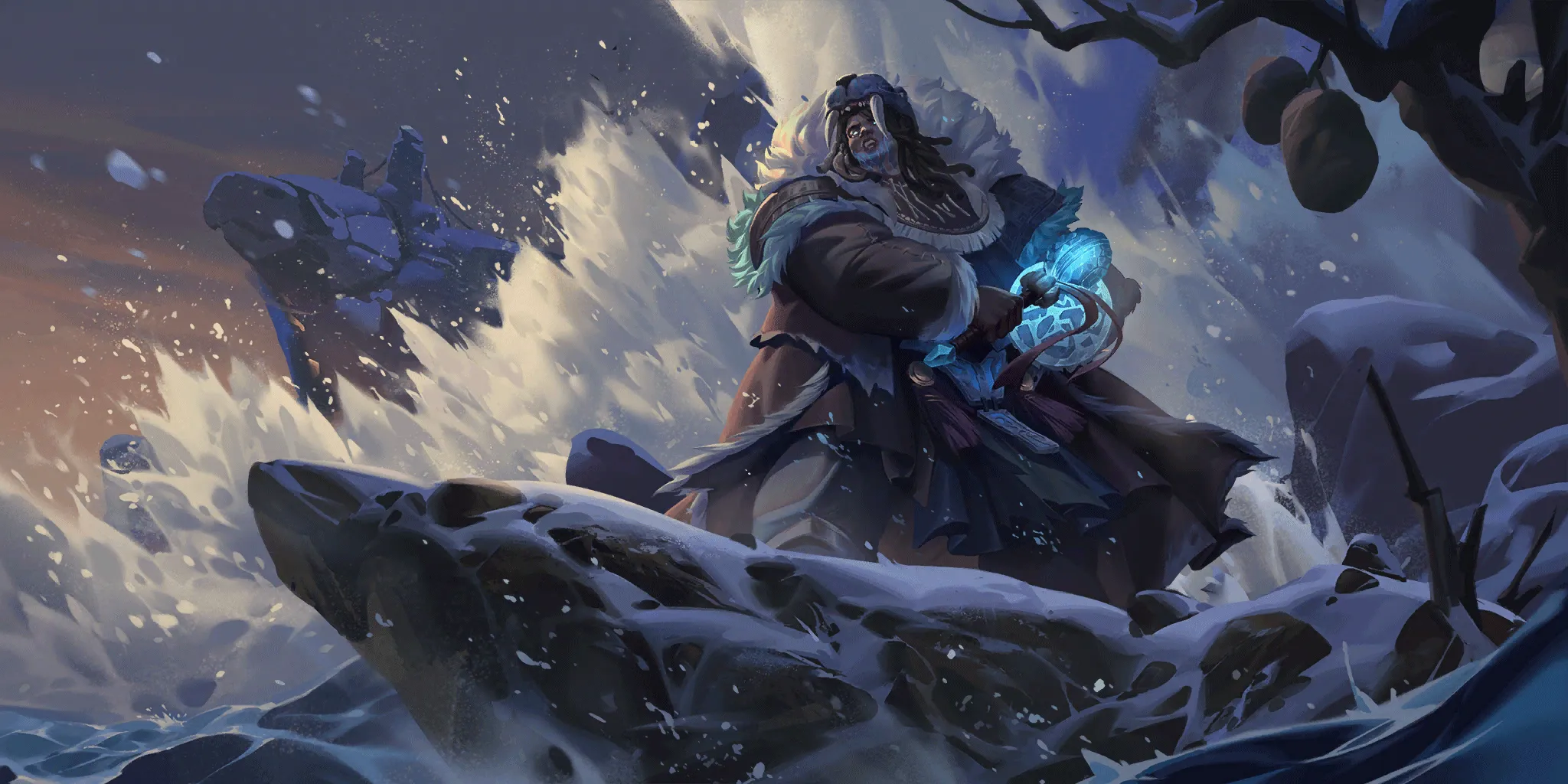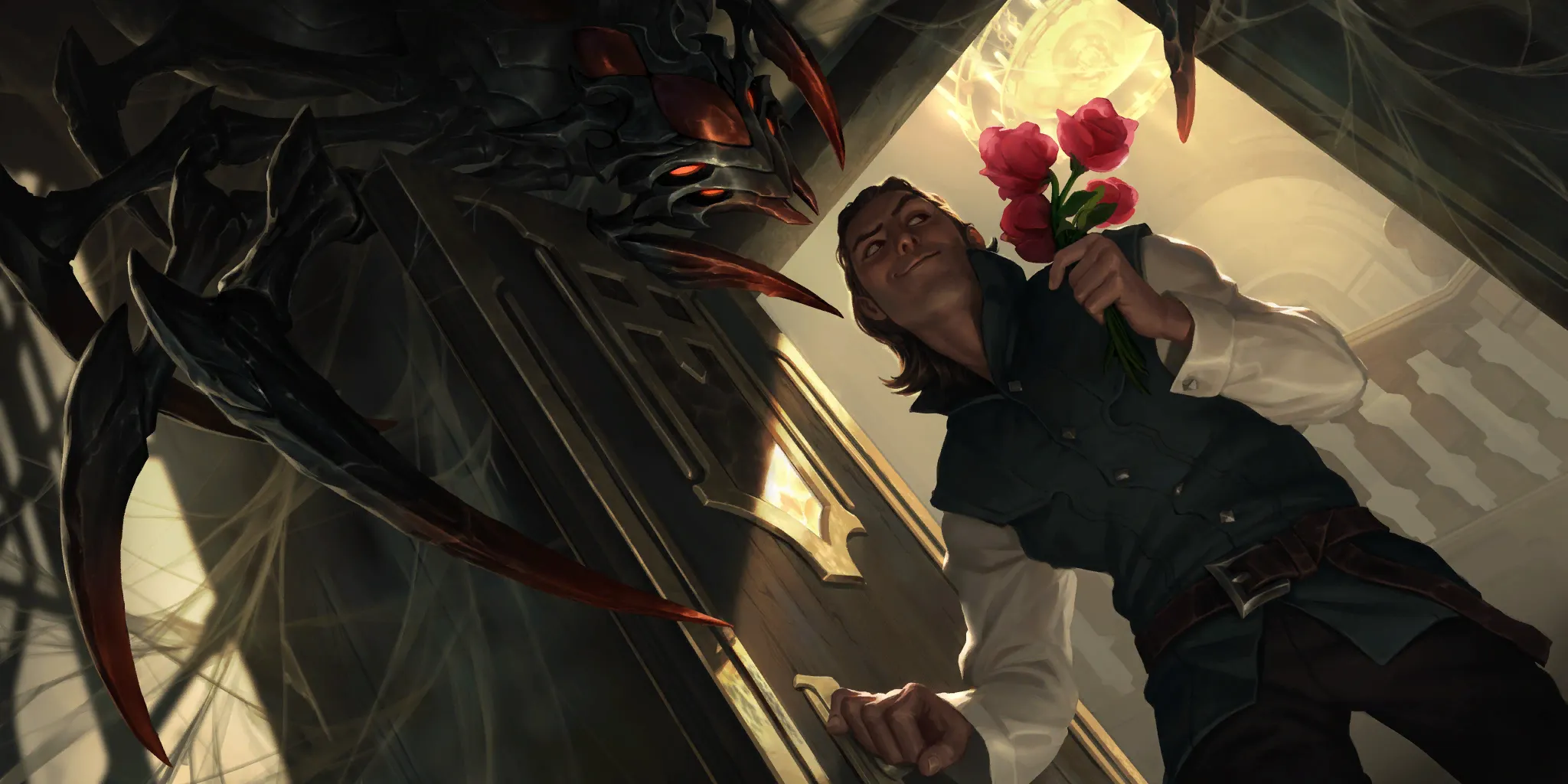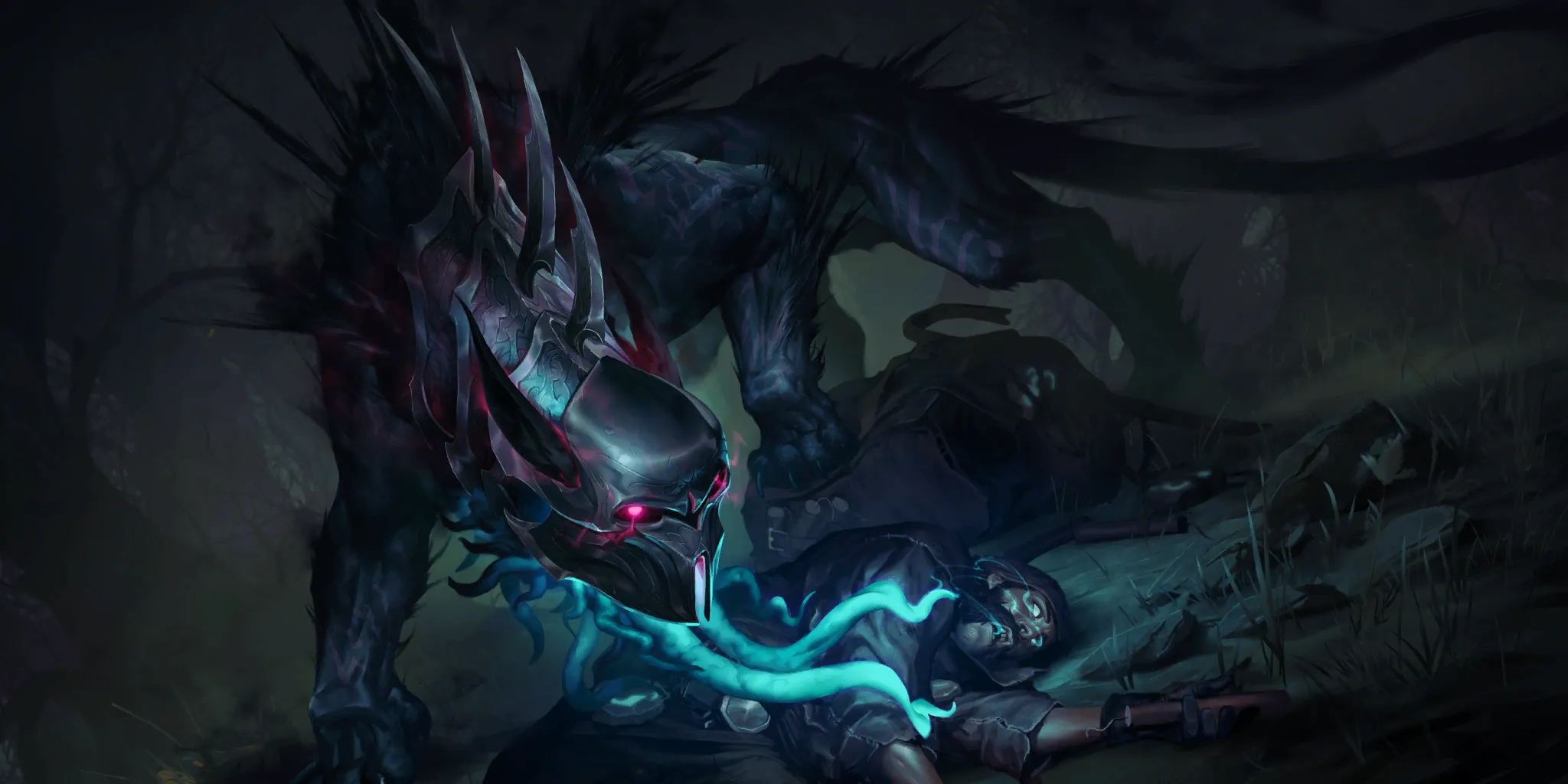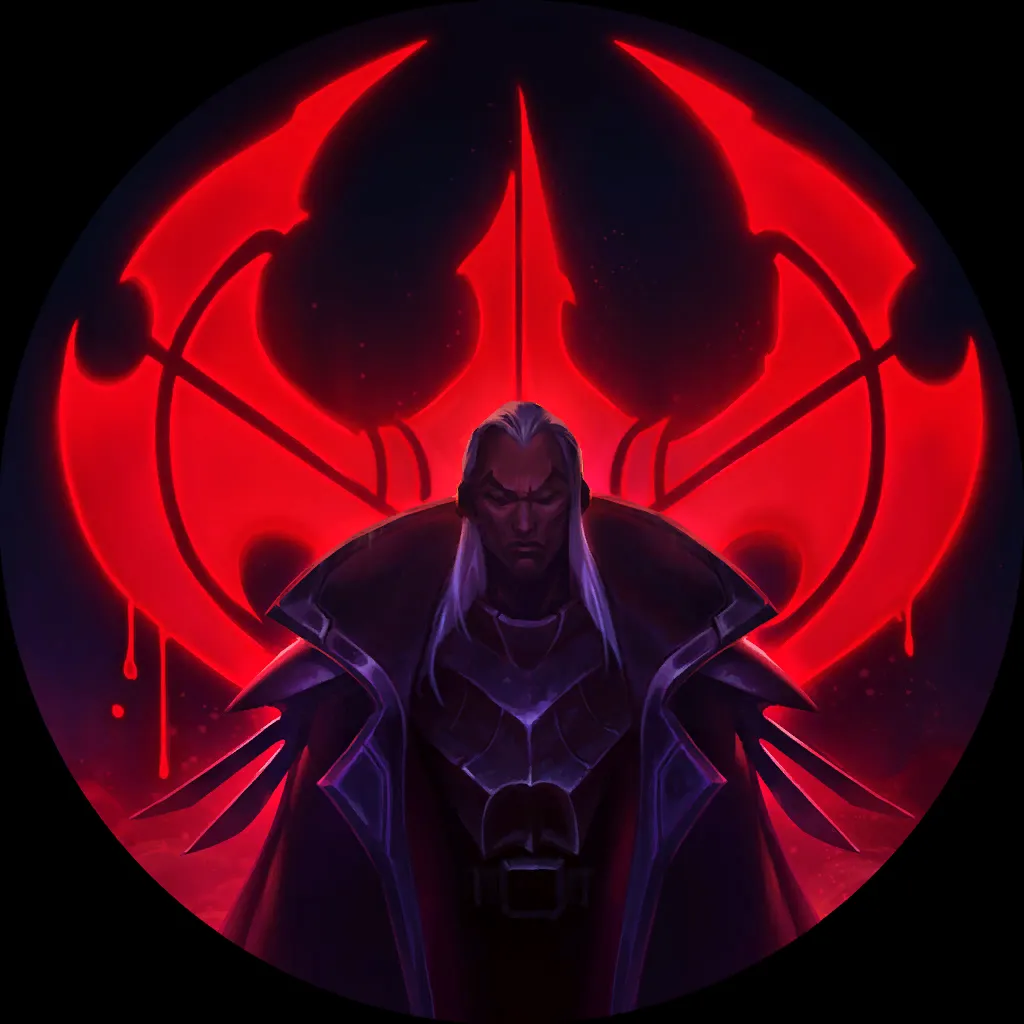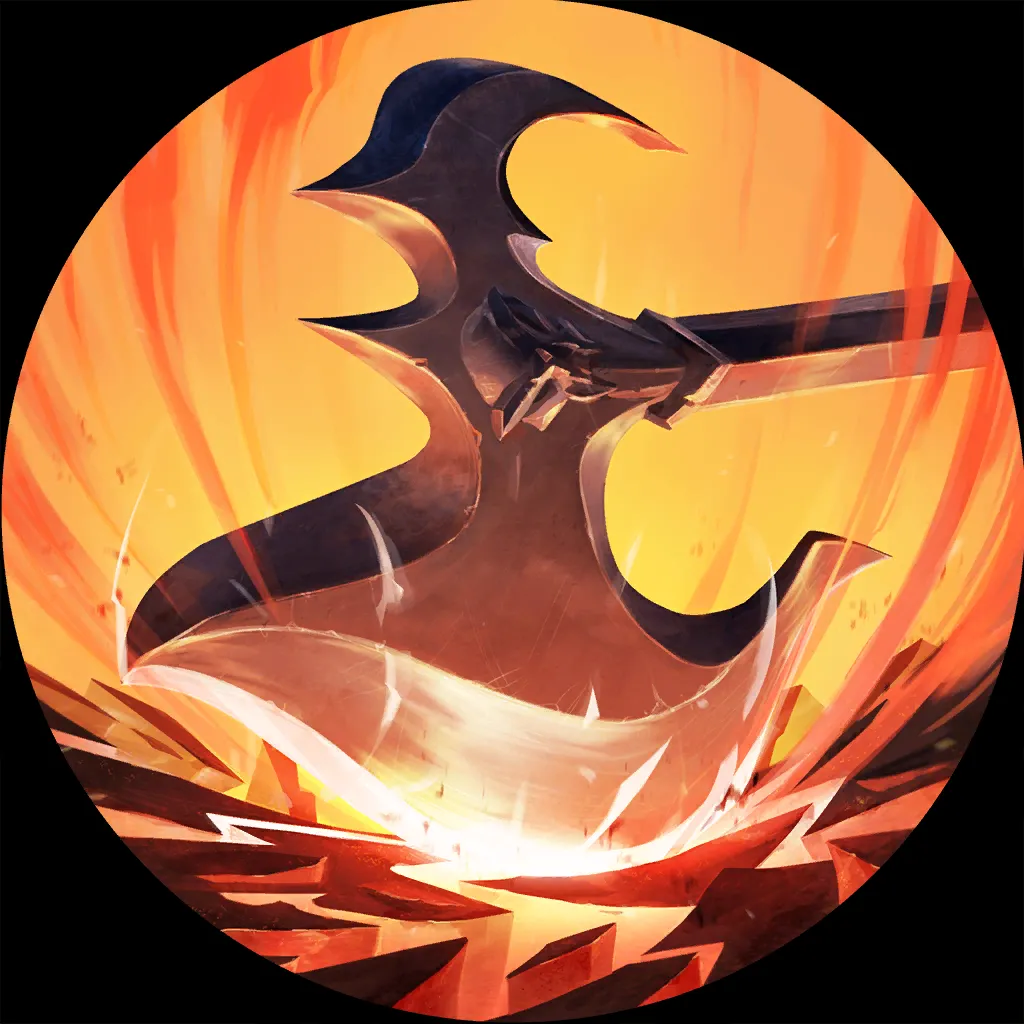 But first things first, let's learn how Jhin works in LoR.
The Annie Jhin Deck: A Virtuous Origin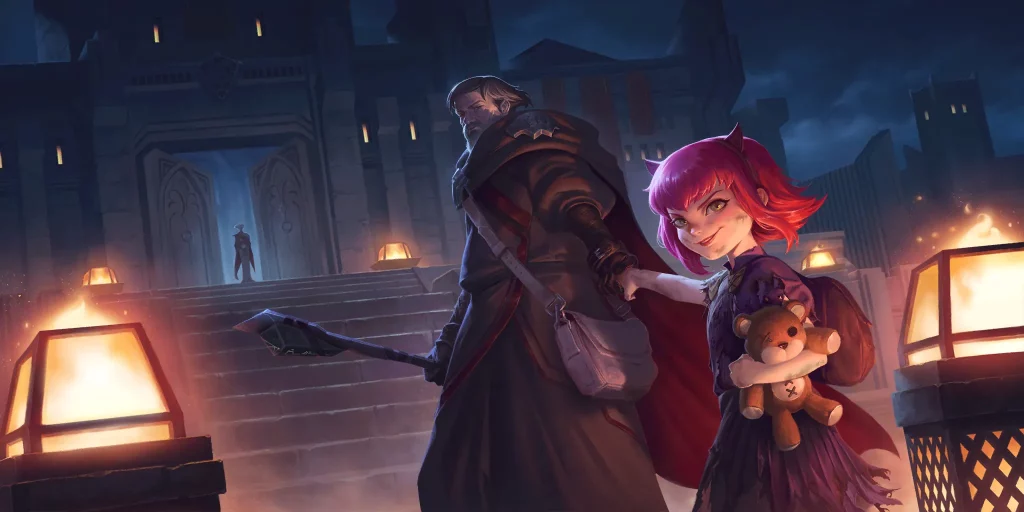 Jhin
's Origin, The Virtuoso
, says that if you behold Jhin – if you have Jhin on your board or hand – then for every third card that goes on the spell stack, he will cast a Lotus Trap
, dealing one damage to the enemy Nexus. Additionally, if Jhin is on the board instead of on your hand, he will stun the weakest enemy.
Now there are a few things you should be aware of about this passive Origin power.
A silenced Jhin will still cast Lotus Trap and will stun the weakest enemy on the board,
A Jhin that casts Lotus Trap while in your hand will be shown to your opponent, but a second Jhin that may be in your hand will not,
Lotus traps that are cast during a spell stack will stun enemies, and remove them from combat if they are already in it,
If you attack with a 2/3 Lotus Trap Jhin, stack timing will make it so he stuns the weakest enemy first and then deals damage to it with Deadly Flourish
Jhin is a very interesting champion and his effect is probably the strongest on-board effect we've seen so far in the game, but that's countered by the fact his deck building restrictions are awful – you only get to add followers that have skills in them to your deck, essentially only able to play with spells from one region: your second one.
We chose the aggro route for Jhin because his tempo passive will be super useful and the only spells you run in an aggro deck are Noxian Fervor
and Decimate
anyway, so let's look at the list, card for card.
Jhin
's the backbone of the deck, and the only card alongside Annie
you will always, no matter what, keep in your opening hand.
He himself is the reason this deck has so much potential, and is a key piece to winning a lot of the games, so being able to use his timing on skills and lotus traps is extremely important.
If I were to give advice to someone picking up Jhin Annie right now, the first thing I'd say is to really learn how to manage the stack and timings for your skills – which I will cover soon!
You can manage the attacking board in such a manner that Jhin will wipe it, or sometimes you can level him up during the attack and have a Curtain Call
go off on the enemy Nexus instead.
Pyro girl is Jhin's obvious pairing, and they work pretty well together.
Not only do they level up very similarly, Annie
is an amazing turn-one attacker, being blocked by mostly no other one-drop.
Just like Jhin, she works with the spell stack, and you can make more use off of her if you put her to the far right of the attacking board, that way if she levels off of other attack triggers, she will start using the evolved version of Molten Shield
, threatening an extra point of damage, or if you put her to the far left while Jhin is on the board, she will be threatening to always deal damage if she's ghost-blocked.
Last but not least, if you happen to level her – and it happens fairly consistently – Tibbers
is an amazing tempo play that will regain you control of the board, especially after scrappy fights and if Jhin did not wipe the enemy's board yet, Tibbers will finish the job for you, while also being a great development.
Part of the Jhin region package, Crackshot Corsair
will almost always net you two damage for one point of mana, and will help you level your champions very easily, since it doesn't have to sacrifice itself in order to proc its skill.
Being a one-drop, oftentimes you will find yourself keeping her in the mulligan, but watch out! There will be a general mulligan section for this deck, as it is a fairly different one at doing its thing.
Classic one-mana three face damage card, Legion Rearguard
is still a menace for any deck that can't block it round one.
We're mostly using him here for the potential to deal insane amounts of damage for the mana cost as he does not help our champions' level up quests.
Probably the better one-drop in this list aside from Annie
.
Legion Saboteur
will be a menace on a matchup without one-drop blockers, dealing as much damage as a Legion Rearguard
would but also leveling up our champions.
Another card available to us from the Jhin package, Boomcrew Rookie
is just a solid card to have, especially when having the token on round two.
Very few competitive drops will kill him round two, Petricite Broadwing
being the only one that comes to mind and the main counter of this deck. You like to keep him when attacking evens and finding Jhin already, but sometimes he's just basically always a keep – really solid card here.
I'm sad for her nerf, but it was warranted.
Imperial Demolitionist
is another activator for our champions and an alternative form of reach. It's hard to find the sweet spot to use her, but she's a nice Lotus Trap activator as well. Overall just a solid burn card to top your damage.
Another card from the Jhin package that people seem to dislike, but I've become very fond of super quickly.
Solari Sunhawk
will start your stun chains while also acting as a nice blocker. Its statline more than makes up for the non-targeted stun compared to Spell Slinger
, and he also becomes a decent blocker.
The card is also great in the mirror, especially if your opponent is attacking on evens. Having them develop Annie into another one-drop, get sunhawked and suddenly lose their whole attack always feels good.
"Your opponent plays two mana Decimate
, will you respond?"
The Stagehand
is completely cracked, and our other big Jhin activator, while being a nice punish card by itself. Oftentimes you'll find yourself on a spot you go one-drop into two-drop into one-drop and The Stagehand
, and have an amazing turn three swing while removing an enemy blocker. The card is also really good when attacking on even rounds, where you can go Solari Sunhawk
into The Stagehand
for a massive tempo play.
I've become very fond of Tusk Speaker
, especially on games against Demacia. The 3/2 statline is crazy good, and this card will trade one for one with Petricite Broadwing
while developing your gameplan. Overall it's just a nice activator that will often deal three damage, since the Overwhelm will make it either trade evenly with another three-health card or get some extra face damage if chump-blocked.
The main reason it's a 1x in this list is because Arachnoid Sentry
costs three mana, and while you might be asking yourself what's the matter, since Jhin comes down on round four and you start popping off on five, most games you're just not attacking on odds.
Having the ability to go Sunhawk into Stagehand on round four will sometimes just net you enough damage to close out the game, and Sentry's three-mana breakpoint doesn't help that at all. It's still a solid card and while there is a consideration to run two Arachnoid Sentry
and two Doombeast
, i'm bringing the list that has put up the most stats so far.
Doombeast
is another really nice card from the Jhin package that helps with both burn and survivability. Having access to healing in an aggro deck can be the extra breathing room it needs for another action where other decks wouldn't be able to otherwise, and give you enough time to burn your opponent down.
While the 3/2 body is slightly clunky, we're playing Doombeast
for its reach as well as for how good it is in the mirror, seeing as Jhin Annie is one of the most popular decks at the moment.
Classic aggro card, converts enemy removal into face damage. Noxian Fervor
is really good in this list especially because both Jhin
and The Stagehand
are four-health units, allowing us alternatives to maybe cast fervor from them in order to remove an enemy blocker, or guarantee it not being stopped by small removal like Mystic Shot
or Get Excited!
. It's a staple card in any Noxus-based aggro deck and I think there's no surprise it made this list, just like the next card.
Do we really need to explain anything here?
Jokes aside, Decimate
is our top-end burn to finish the job if your Jhin pop off turn was not enough to kill your opponent. The card really doesn't need much explaining, just imagine the animation, you're just axing the enemy Nexus down, that's why you use this card.
---
Jhin Annie Deck - The Mulligan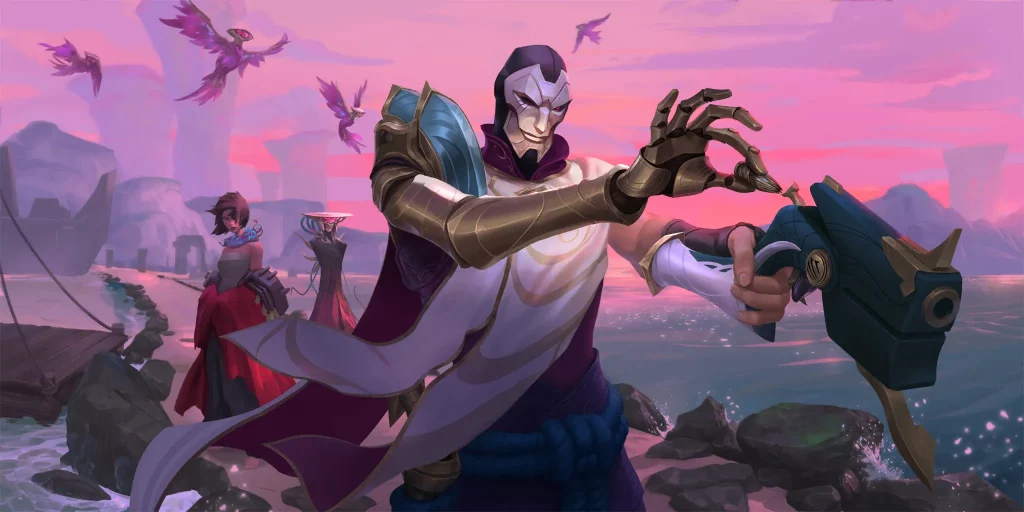 Let's start off by saying that if you've been playing this deck like you would play Pirate aggro, you're doing it wrong.
You're not aggro-vomiting units, this is an opera, and you have to make a grand show by planning your turns ahead and knowing when you need to kick cards out to find your champions.
If anything, I would say Jhin Annie is much more akin to Scouts than it is to Pirate Aggro: just like when on Scouts you really want Miss Fortune
and nothing else, in here you really want Jhin
and almost nothing else.
That being said, I've brought a few examples of how I personally approach mulliganing with this deck:
Here we're keeping both Jhin
and Legion Rearguard
.
We keep Jhin
obviously and Rearguard because we've already found Jhin and we have the turn one token. If the third card was a Solari Sunhawk
or Doombeast
instead, I would look at our matchup and see if they have potential 2/1 one-drops to block our Rearguard. If not, we keep it, if yes, we throw it away looking harder for Jhin
or Annie
.
Here we hard-mulligan for Jhin
and Annie
.
Because of how fragile the Crackshot Corsair
is after its nerf and since we're attacking on odd turns, there's better one drops to find – don't forget we're running 12 of them, so the odds of finding at least one is extremely high.
If one of the other three cards was Jhin
, I would consider keeping Crackshot as a skill trigger, depending on if the enemy deck has a round-one blocker.
And if one of the other card was Annie
, I would 100% keep Crackshot and look for a second one-drop to play on round two and keep the snowball going.
Here we're kicking Legion Saboteur
out to look for some out-of-combat skill triggers or a potential Annie
highroll.
Since we're attacking on even rounds, curving out Crackshot into Boomcrew Rookie is our best bet for now, which will put our Lotus Trap at 2/3 after Boomcrew hits.
We're looking for out-of-combat triggers because, even though Jhin
will come down on four and threaten a board wipe, Crackshot Corsair will make him miss timing and not shoot an enemy with Deadly Flourish
. That's why we need to find a third way to trigger our Lotus Trap, since an attack with Jhin and Boomcrew Rookie on round four will already play full Lotus Trap on its own, you want to trigger it before attacking to get Deadly Flourish
value.
If Crackshot Corsair was Annie
or another dead card there, we would probably keep her because then we can set up our trigger orders in order to not miss timing on the Lotus Trap
, but since it isn't, we have to make due with the tools we're given.
We're kicking Tusk Speaker
here to look for a third one-drop and have a strong turn-two token attack.
If we were against Demacia, I would most likely kick the Crackshot Corsair out and keep the Tusk Speaker, since you want either Rearguard or Tusk Speaker to trade one for one with an opposing Petricite Broadwing
, the bane of our existence.
We don't need to explain ourselves here.
This hand has the most potential of all the ones shown so far.
We're attacking on odds, which makes slamming our Jhin
on turn four much stronger, and we already have Annie.
Here we're looking for as much cheap triggers as possible, like Crackshot Corsair
and Legion Saboteur
, potentially Boomcrew Rookie
too if it isn't a Demacia game.
We're keeping both one-drops for the triple one-drop potential, and looking to play Saboteur first and next turn develop two one-drops. If this Noxian Fervor
was a Boomcrew Rookie
or a Tusk Speaker
, there is a consideration to full keep the hand since you can curve out one drop > two drop > one drop plus The Stagehand
for a massive turn three swing. If it was an Annie
, we would only kick The Stagehand
out for the potential Jhin
high roll.
We're keeping our triple one-drop hand here because it was already given to us, so now we'll play the deck as a glorified pirate aggro list. You have very few opportunities to do this, and it isn't a very reliable game plan, but going triple one-drops is always a high-roll and you take those chances when you're offered them.
Spell Stack
You may have noticed how I said previously that Crackshot Corsair
could make you miss timing.
That is due to how her skill enters the spell stack always before your attack triggers. She works just like Miss Fortune
, and her trigger isn't "attack", it's "when allies attack". That makes your 2/3 Jhin cast a Lotus Trap
before casting Deadly Flourish
, for example, and "miss timing" because it won't damage the unit that's stunned by the Lotus Trap played before Deadly Flourish.
That being said, you almost always want Jhin
attacking on the far left, because since attack triggers happen left-to-right, you want the Deadly Flourish to come out before all the Lotus Traps – look at the example below:
Here our 1/3 Jhin is threatening a kill on both Blade Squire
and Ravenous Butcher
, and our Annie
is leveling up on her own spell trigger, so there is no way we get the 3 damage Molten Shield
this attack. While this looks like the only possible attack order at first glance, there is a second way to approach this situation.
You can attack like this:
With this attack order, you're missing one guaranteed kill because one of the lotus traps will trigger before Deadly Flourish
comes out in the stack, but putting Annie on the far left makes it so her Molten Shield
always deals two to the enemy nexus unless your opponent chooses to block her with one of the Arachnoid Horror
s, because Molten Shield will come first to the stack and both Lotus Trap
s will stun other targets first, making so ghost-blocking Annie with a unit that's already being stunned turns into nexus damage.
In order to not take Molten Shield's nexus damage, our opponent has to block Annie with one of their Arachnoid Horror
s, making an extra Boomcrew Rookie
live for our next attack.
Of course which attack you're going for always depends on the current gamestate – which is why I hid other information like hand sizes and nexus health. This example isn't supposed to be a "which play is more correct here", but to open your eyes to possibilities when you find yourself in a scenario to choose between one or the other.
Now let's go to our second example:
At this stage of the game, this order of attacks is incorrect, because this is the attack in which our Jhin is leveling up – he is at 9/12 – and we're looking for the most damage to convert this game into a win.
Also, our Annie has to be on the far left because we want the molten shield to come down first so the enemy has to block our Annie with units that aren't dying or being stunned in order to not take damage. As always, we want our now evolved Curtain Call
to still deal damage to the board if possible, but spoiler alert – it's impossible. We will still put Jhin on the right positioning anyway for good practice!
This is the optimal line for this final attack – Crackshot Corsair
will trigger first and Annie
second, putting our Jhin at 11/12 and triggering our last Lotus Trap
, leveling him. After this, he will trigger his evolved Curtain Call
, and Boomcrew Rookie
will put him at 2/3 for the next Lotus Trap
– if we had another attack trigger here, it should be put after the Boomcrew so our Curtain Call is able to snipe another unit on the board too!
---
Annie Jhin - Matchups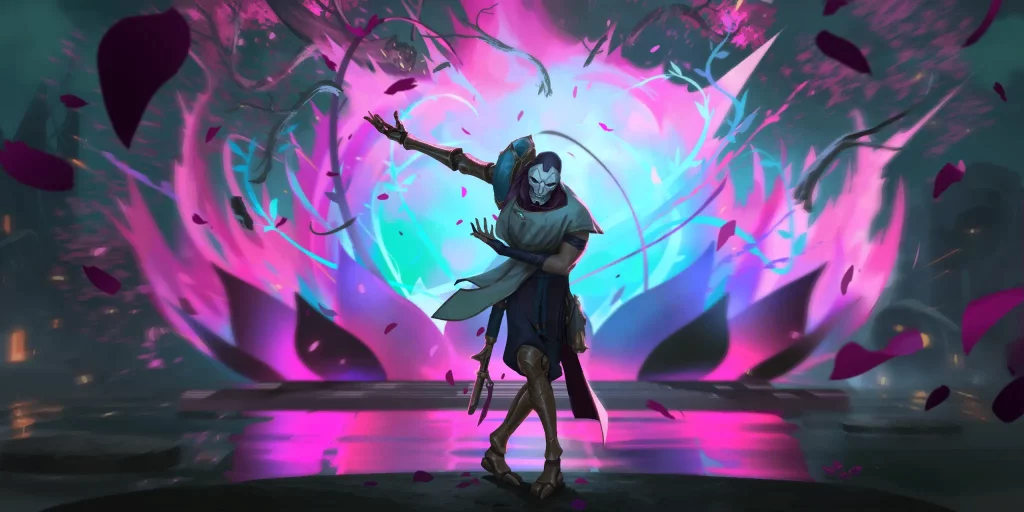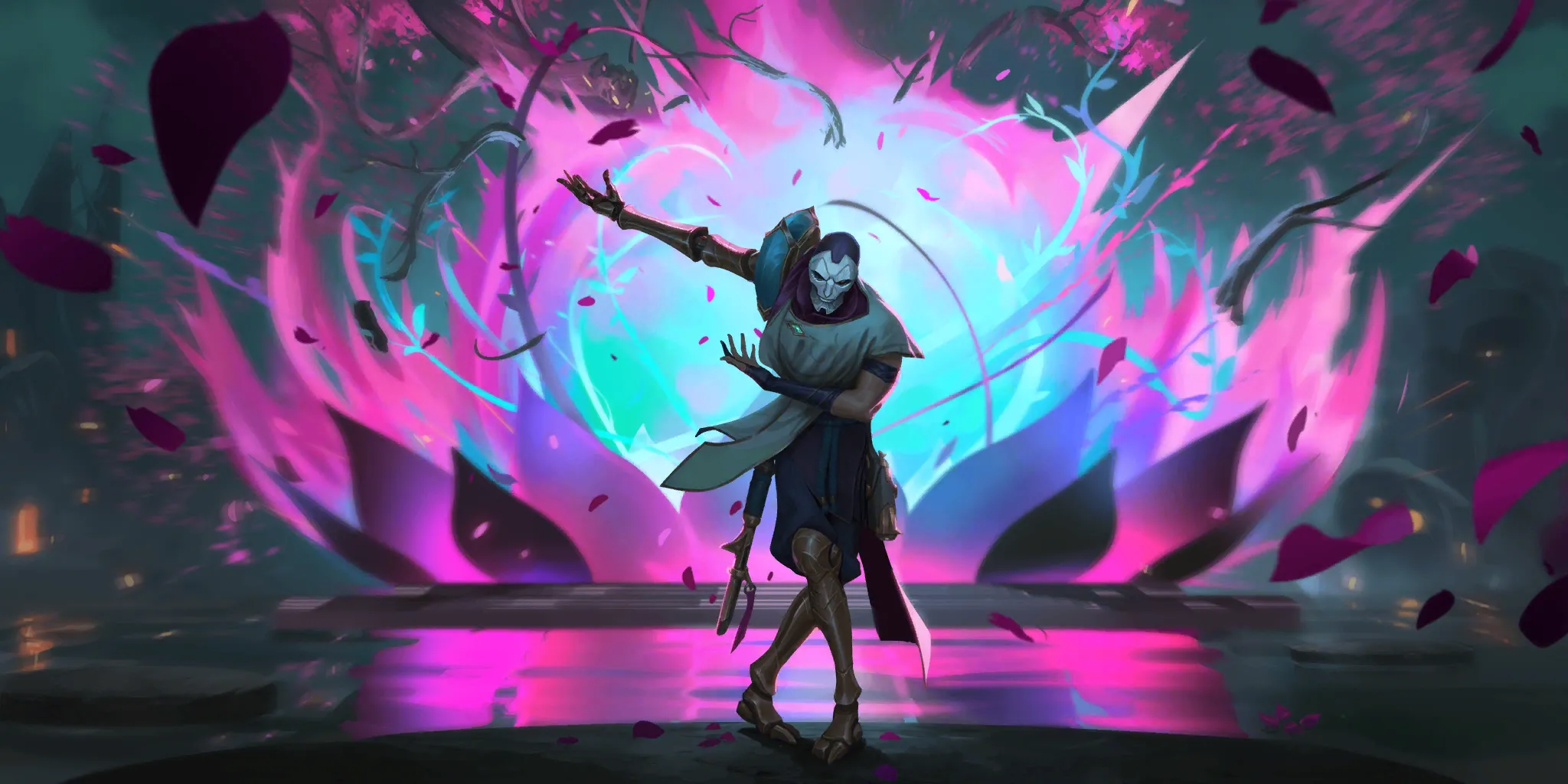 While making this guide, I questioned myself if I should make a matchups section, because I like to back some of my affirmations with actual data, but I personally don't trust the current Jhin Annie data, mostly because people are not only playing bad lists, but they're not piloting them properly, so there are skewed numbers left and right.
I decided on making a matchups section anyway, though, and back it up with my own personal experience on how matchups I played myself feel like.
Pantheon/Yuumi - Very Favored
Their weakness to pirates and aggro in general gets even more showcased in this matchup, since you have a lot of stuns and can go really wide really easily, an double-drawing Annie can be a menace for them here because you get access to a free Disintegrate
.
There is a chance you lose to more tailored Pantheon Yuumi lists that are running Petricite Broadwing
, though.
---
Lissandra/Taliyah - Favored
Thralls isn't the best deck to counter you, since you're not exactly super weak to AoE removal.
If you play properly around Avalanche and mulligan for two-health units, you should do fine. Jhin does the over-the-top damage you need to reach for their Nexus, but be careful with Lissandra
leveling up, since a toughed up Nexus is no joke to deal with!
---
Ezreal/Annie - Slightly Unfavored
Ez/Annie can be a pain to deal with because Ravenous Flock is such an efficient removal for our Jhin
.
You want him on your hand, but you also want to sandbag him to not lose out on Nexus damage from continuous Lotus Traps. Be careful with their counter-tempo cards against you, as a stun-heavy turn may not be very effective against a deck with so many stuns themselves. Look for heavy face burn as this is a no-healing deck, and be careful to not get blown out by their cheap removal.
---
Deep - Depends on the build
If they're on Withering Wail
s, this will probably be a tough time, but if they're only on Vile Feast
and Undergrowth
, this can be an okay time for you.
They don't have a good way to remove your Jhin
aside from running Vengeance
or relying on Jaull Hunters
, so they're quite open for a stun-combo round. Look for those opportunities and finish the job with burn damage, saving Noxian Fervor
s to deal with the Undergrowth
s.
---
Zed/Bard - Favored
This matchup is super easy in my opinion. They have no removal and only elusive units, so you're more than capable of racing them down and wiping their board with your tools. Be careful with a buffed Kinkou Lifeblade
, though, as it can flip the matchup in the blink of an eye.
---
Any Demacia Broadwing Abuse deck - Unfavored
Petricite Broadwing
is the bane of our existence, and exists only to mess us up.
It is the only reason to play Demacia currently as well, so if it's a Demacia deck, it's probably abusing this broken card.
If they don't draw their Broadwing, though, you can do some work. Keep Legion Rearguard
and Tusk Speaker
to maybe trade one-for-one with it, and you have a shot in this matchup, since Demacia decks usually have no healing to counter your top-end burn.
---
Afaelios - Unfavored
Afaelios has way too many blockers and access to healing on Severum
.
It can't remove champions, though, so your Jhin could get some work done if they don't flood the board with Faes.
You desperately need him to attack twice (or to level up and trigger Curtain Call
) to have a shot at this matchup, though, so keep an eye out for this.
---
Sun Disc - Extremely Favored
You eat this deck alive. They can't handle a huge board, can't heal your burn damage, but they also just cannot deal with your stun locks.
If you see this deck, happily take the free win, but don't feel bad if they high-roll you out of existence, since this abomination can beat almost anything if it draws perfectly.
---
Taliyah Ziggs - Very Favored
Taliyah Ziggs suffers from the same problems Sun Disc does, so you have a pretty easy time beating them down.
They have a few more outs against you since some versions go lower on curve to match tempo and Hexplosive Minefield
can deny your Jhin
attacking for one turn, but you have enough ways and outs to burn them down before they get their gameplan going.
---
Conclusions
Alright, and that's my Annie Jhin deck guide! This was a blast to write because as mentioned in the introduction, Jhin is my favorite champion, and thanks to Riot, he's once again full of nuance and is extremely hard to pilot properly, both in LoL and in LoR now too, and its my most pleasure to be able to share it with you all!
As always, I'm open to any and all feedback in my twitter (@yangzera), discord (Yang#4481) and twitch(/yangzera_), feel free to reach out and talk about stuff. I'm also looking for ideas on topics to write about in next week's strategy article, so feel free to shoot any ideas too! Thank you so much if you've made it this far, and have a wonderful week.
---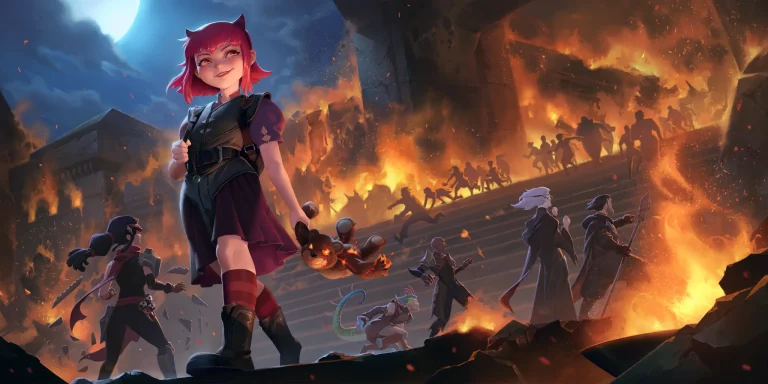 ---