For Whom Do We Cheer?
With Seasonals just around the corner, players all over Runeterra are prepping, scrimming and having a third-deck existential crisis. If you're planning to watch the Open Rounds, you're probably going to be rooting for the familiar names, such as MajinBae from the Americas server, or Alan from the EMEA shard.
But what about APAC?
During the Forces of Beyond Seasonal Tournament, Aikado was doing a watch party for the APAC server and, during the stream, I remember him saying, "Alright, guys… who do we cheer for?"
This moment resonated with me, as I had just moved to the APAC server and had met many strong pilots. So, I took it upon myself to reach out to a handful of said pilots, and give them a bit of the spotlight so viewers from other regions can have someone to cheer for as they compete.
Each player was asked the following questions, so the reader can get an understanding of who they are as a player:
What is your nationality?
What is your favorite deck in all of LoR history?
What are some of your biggest accomplishments in LoR?
What deck are you playing right now, or the deck you are thinking about playing at Seasonals?
What other hobbies do you have?
(NOTE: Most of the answers were from before the last balance patch, so it's very likely they have reconsidered their decks by now.)
So, here are six top APAC players to watch at the Awakening Seasonal!
---
Yamato having his breakout performance at last year's Worlds really put the Japanese playerbase into the spotlight. Pisukaru is one of the Japanese players that have been tearing it up on the APAC ladder, here's his small interview!
"My favorite deck in all of LoR's history is Zilean Akshan with Curious Shellfolk
," Pisukaru says. "This is because I like decks that have complex decision trees and have you focus on making detailed lines. And, above all, the deck's gimmick is fun and interesting. The deck I am playing the most right now is Norra Heimer – I made my own list, and it has given me my personal best winrate throughout my time playing LoR. I think I have a better understanding of the deck compared to anyone else."
As for his accomplishments, he notes that, "On ladder, I am usually on the first page, often Rank #1 – by the time of writing, I'm at 1111 LP. I was also the runner-up in the Season Tournament with Guardian of the Ancients."
Pisukaru, whose main hobby is digital CCGs, is mainly focused on Legends of Runeterra.
---
Following Pisukaru and also from Japan, here is another APAC Ladder monster – here is what Dango has to say.
"Lissandra Taliyah, aka Thralls, is the deck I like the most – I love the exhilarating feeling of being able to produce large creatures all at once. I also like the fact that it is overwhelmingly powerful and can be used without having to stress my brain. Right now I am playing Ionia Nami and Akshan Infinite, since they are both really strong decks – but for Seasonals I want to practice with Norra Heimer, because I think that deck is really strong as well."
As for LoR achievements, "I am the top point-earner both in Ranked Tournament points and Seasonal Tournament points for Worlds Qualification," says Dango, referring to their 200 Ranked points and 53 Season Tournament points. "I have also been Rank #1 on ladder during the Worldwalker and Forces from Beyond Seasons. For Seasonal Tournaments I have reached Top 4 in Worldwalker, and Top 8 in Forces from Beyond."
Like Pisukaru, Dango is mostly focused on LoR – at the moment, it is the only game they play.
---
Now that we have dove into the land of the rising sun, let's look at Singapore – here is Pokebarry34, let's hear what he has to say!
"My favorite ever is TF Swain. It was the deck that helped me reach rank 1 for the first time in the Season of Plunder, where I reached 4300 LP." (Note: This was before the LP ladder changes)
"That rank #1 on ladder is one of my biggest accomplishments," he says. "I've also got a Top 4 in the Forces from Beyond Seasonal.
"Norra Heimer and Timelines are the decks I'm playing right now. I will most likely bring these decks just because these are the decks I am comfortable with."
Besides LoR, Pokebarry34 enjoys playing League of Legends with his friends, or playing other card games like Pokemon TCGO, One Piece and Shadowverse.
---
For those that follow the APAC LoR scene, Pinpingho needs no introduction – this Taiwanese pilot is the first LoR player (from any shard) to win two Seasonals. I was very excited that Pinpingho agreed to have this interview! 
"My favorite deck in LoR's history? Probably Ahri Kennen, with any region combination. I love this deck – I love bouncing units in and out, and also making opponents miss their strikes. As of late, I've been playing a lot of Akshan decks, including Akshan Pantheon and Akshan Sivir Ionia. The Awakening expansion has made Akshan a lot better, with the introduction of Equipment – you can literally make him work with almost everything. I'm still not sure what I'll bring to Seasonals, though, since the patch is very recent."
As said above, Pinpingho is the first two-time Seasonal Champion, also having a 2nd place finish, and reached Top 16 at last year's Worlds.
"Outside of LoR, I love watching anime," Pinpingho says. "And I used to play Go competitively, but not at a professional level."
---
Those in the APAC scene know quite well that the Filipino community is filled with amazing LoR players and teams. It is my pleasure to introduce one of the team members of Blacklist International: Bandit Keith.
"Favorite deck ever? Katarina Gwen – I love playing Gwen and her package. She's just very happy to be part of the party! The Hallowed keyword has been one of the more interesting mechanics in recent expansions. I'm also playing a lot of Taric Poppy. I hate losing against Infinite Akshan and this deck stomps them hard – I may bring it to Seasonals, depending on how strong it feels against the post-patch Meta."
Bandit Keith, who made it to the Seasonal Playoffs seven times, used to be the captain of their high-school and college fencing teams.
---
When I first started writing this article, J01 was on top of my list of "Must Contact" and, to be honest, I wasn't expecting them to answer back when I slid into their Twitter DMs. But to my pleasant surprise, the Korean ladder monster agreed to the interview!
"Champless Burn Aggro would be my favorite deck ever – its gameplan was fast and strong, so it felt good to play. And I think I liked decks with a lot of control elements, like Heimerdinger Karma.
"I haven't played for two seasons, so I am currently practicing decks that I'm uncomfortable with. I think I'll know for sure what I'll bring to Seasonals once I practice more.
"As for achievements, I haven't gotten the results I want in LoR yet. I have only been a runner-up in the Seasonal tournament, and have won a small Asian tournament."
"Besides LoR, I enjoy all kinds of games, and spending time with my girlfriend."
---
Wrapping Up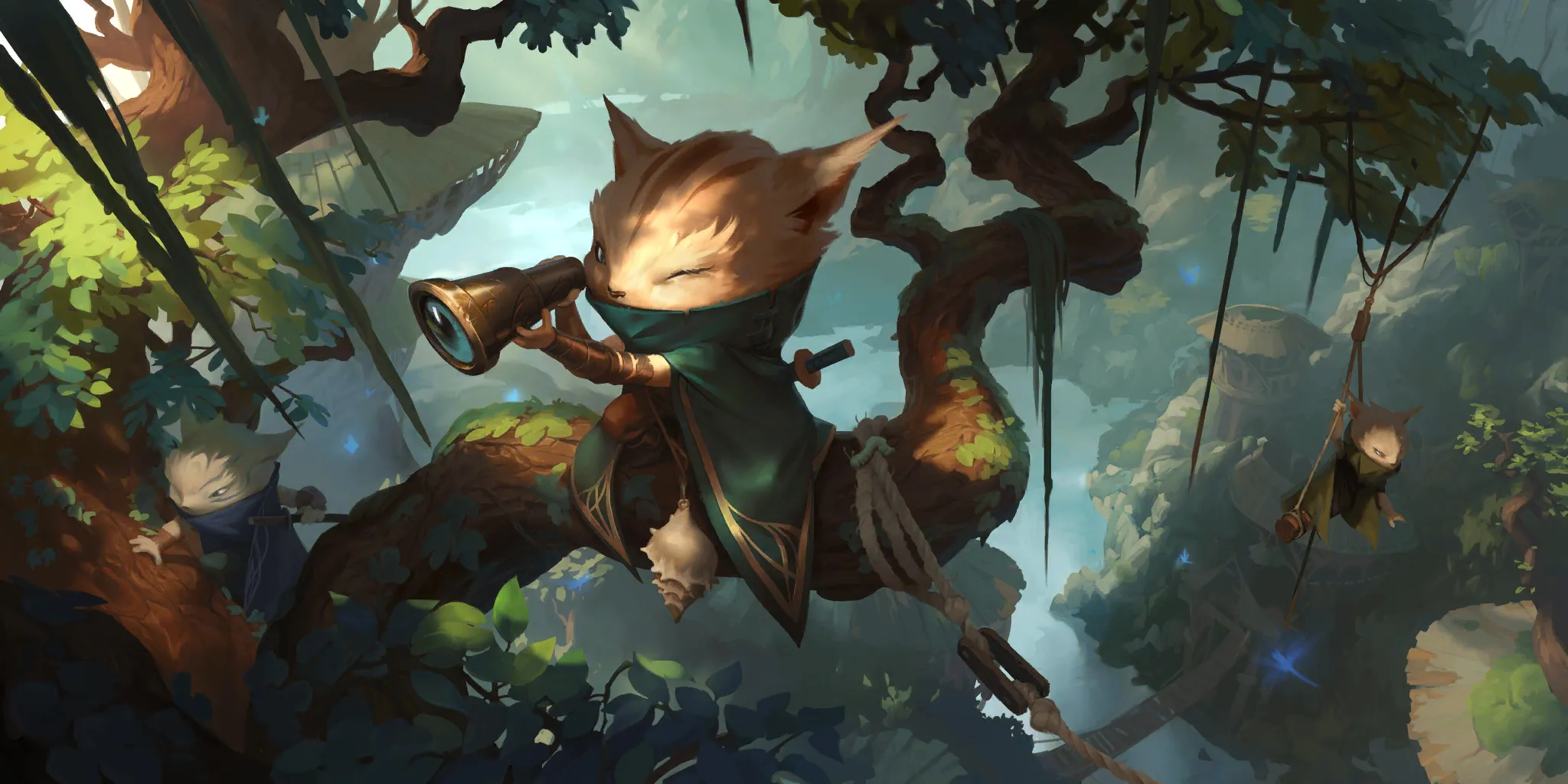 I hope you enjoyed learning about some of the amazing players that APAC has to offer. Hopefully now, when you watch the upcoming Awakening Seasonal Tournament, you will have an idea of who you may want to cheer for!
---
Comments or questions? Hit me up on Twitter: https://twitter.com/RyanLor
---
---