Current Best Legends of Runeterra Decks
With 24hs of data since the Domination expansion landed, these are some of the best and most popular LoR decks right now, according to Balco and Mastering Runeterra Meta Tier List:
Vayne has surely hit the ground running, featuring in lots of strong early decks – and while (for now) not so strong, both Varus and Seraphine are making waves.
---
Best Vayne Decks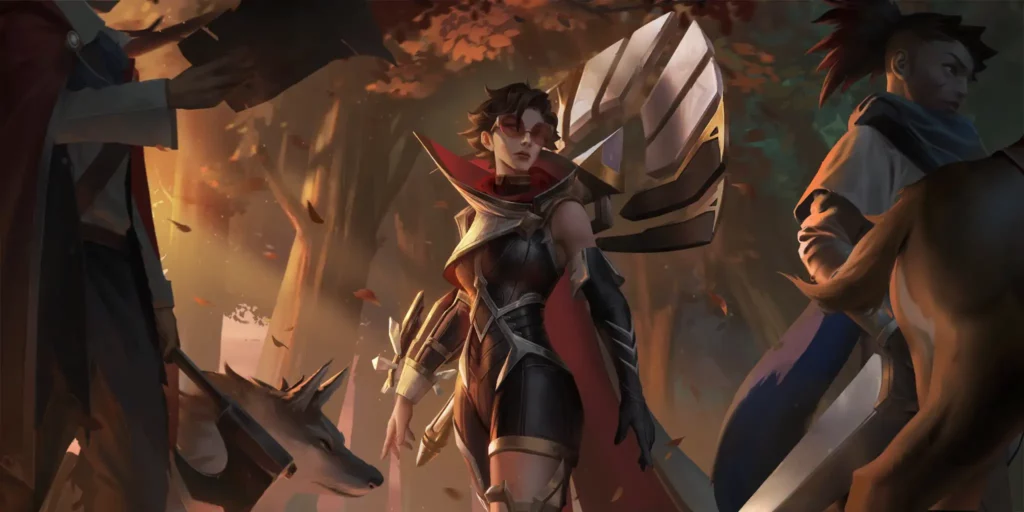 Looking both at popularity and performance, Vayne is by far the most successful Domination Champion this early on. With the usual caveat (it is still very early to tell!), these seem to be the strongest Vayne decks.
---
Here Comes the Payne: Pantheon Vayne
Building on Fiora Pantheon's momentum (one of the best decks pre-patch, and still very much a thing) and packing new toys like The Darkin Aegis
, Pantheon Vayne looks like one of the strongest decks right now, with best version punching at a 58%+ WR in nearly 900 games. At quick glance, early data suggests that decks leaning into the heavy top-end (two copies of Bloodcursed Harpy
and one copy of Camphor, the Doubt
) perform better.
Pantheon Vayne stomps on most new decks, but seems to get murdered by Annie Jhin, and to be a slight underdog to Fiora Pantheon.
6
7
8
19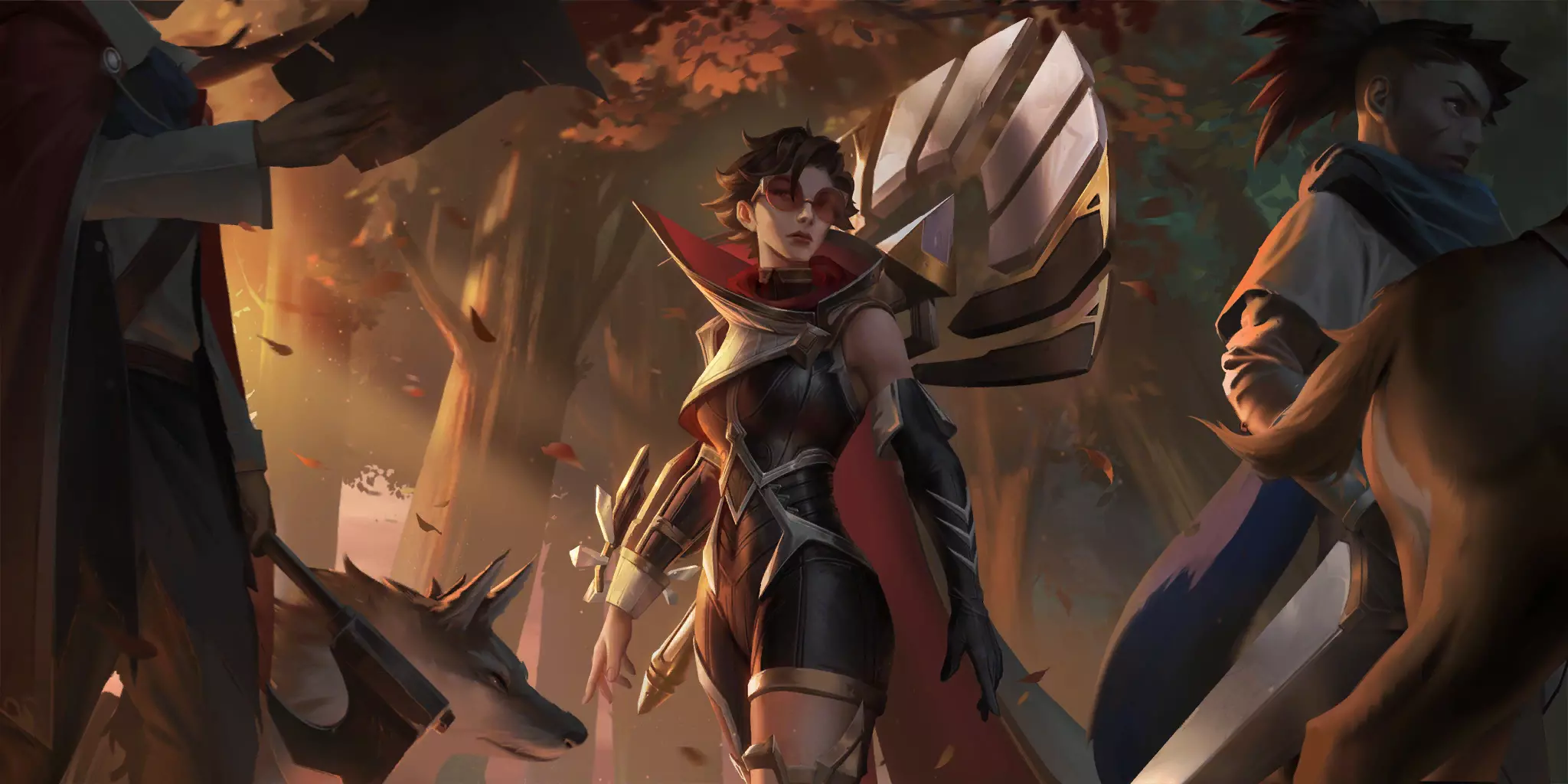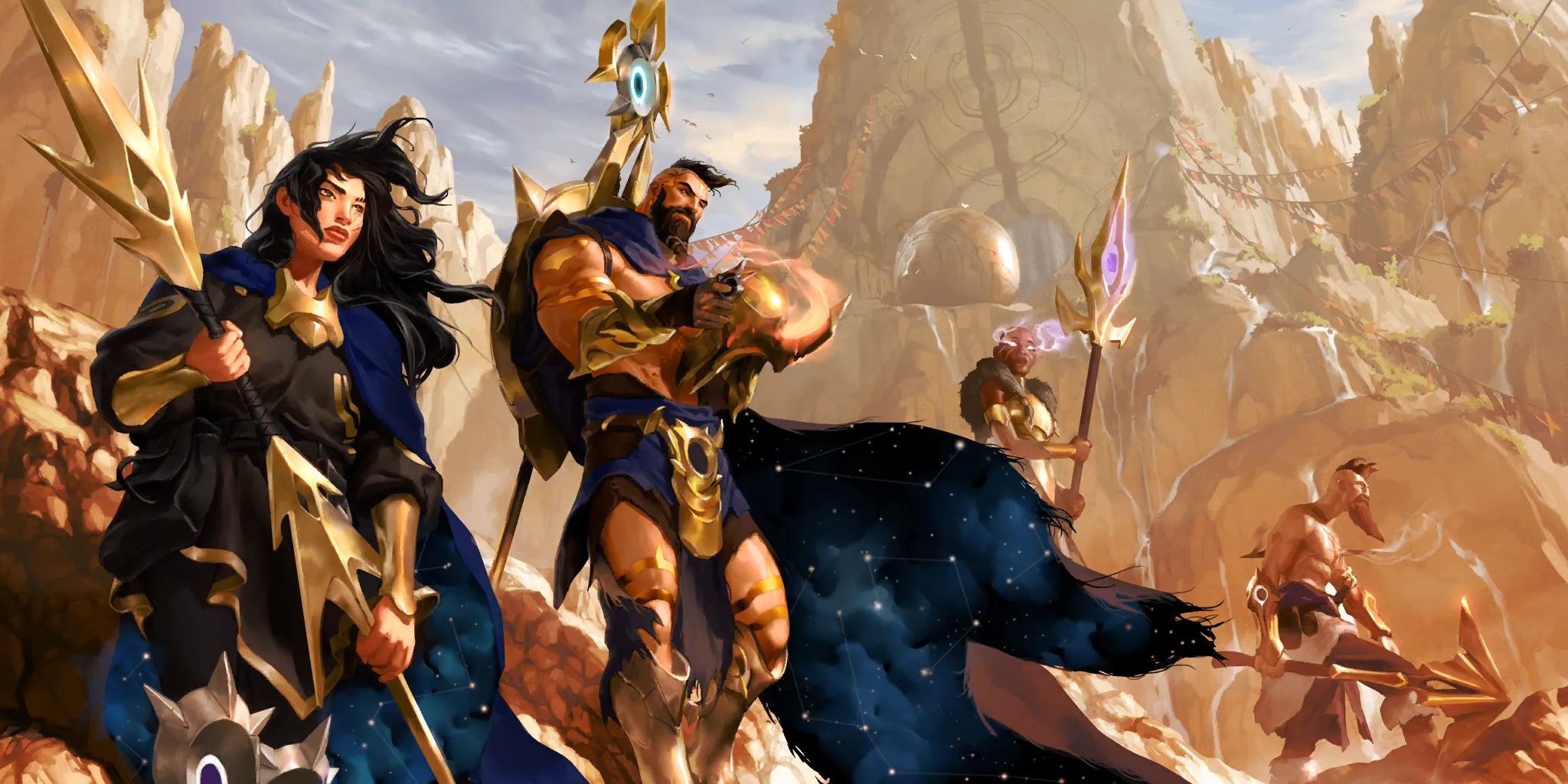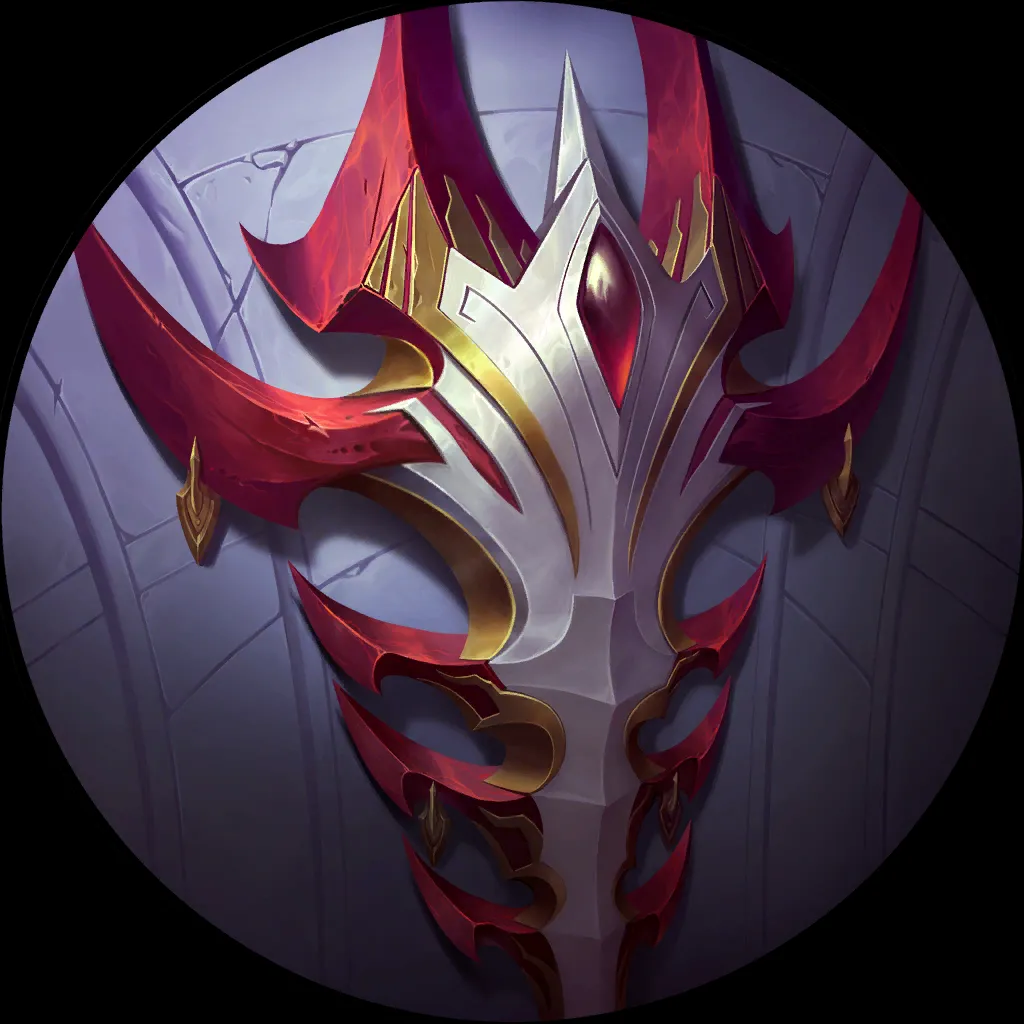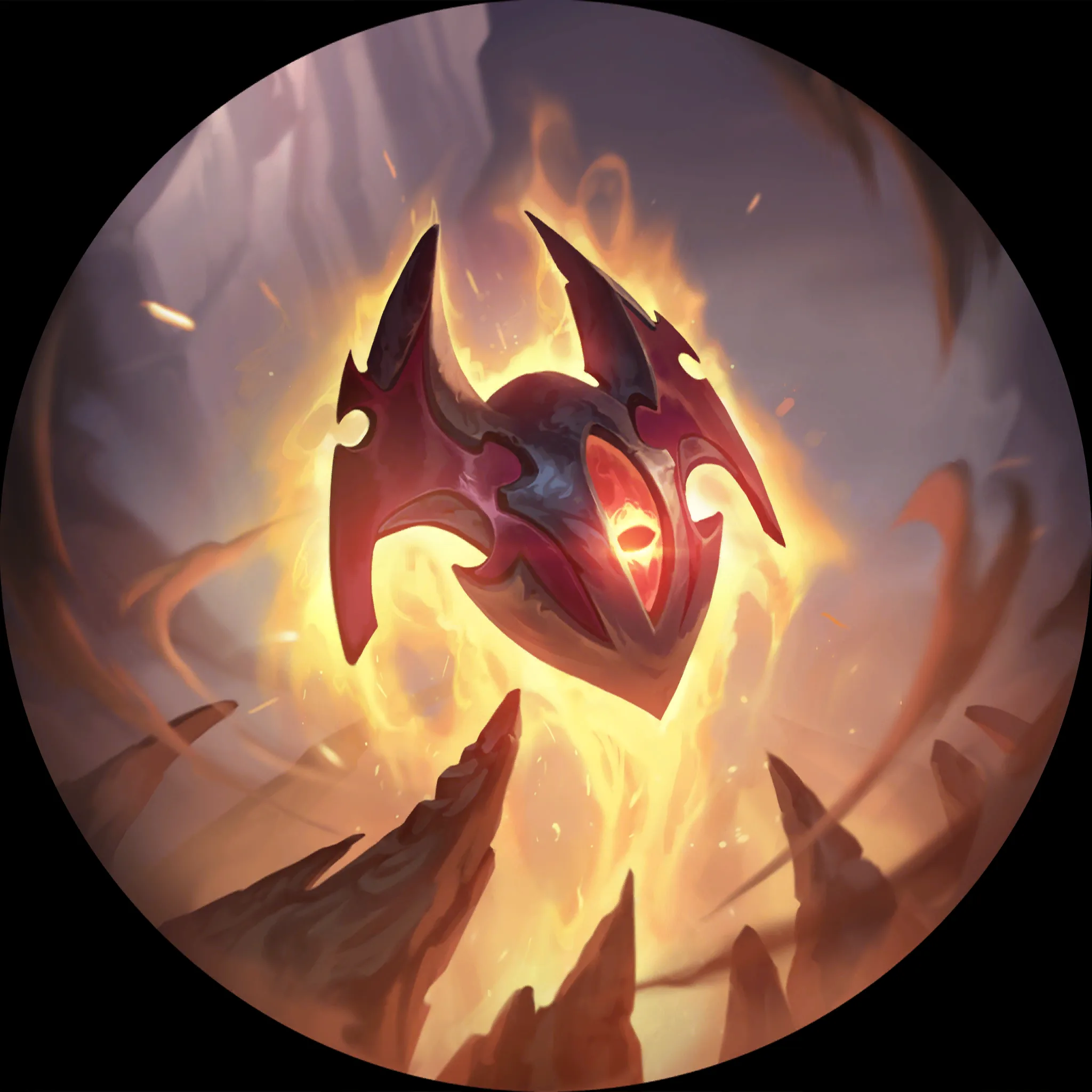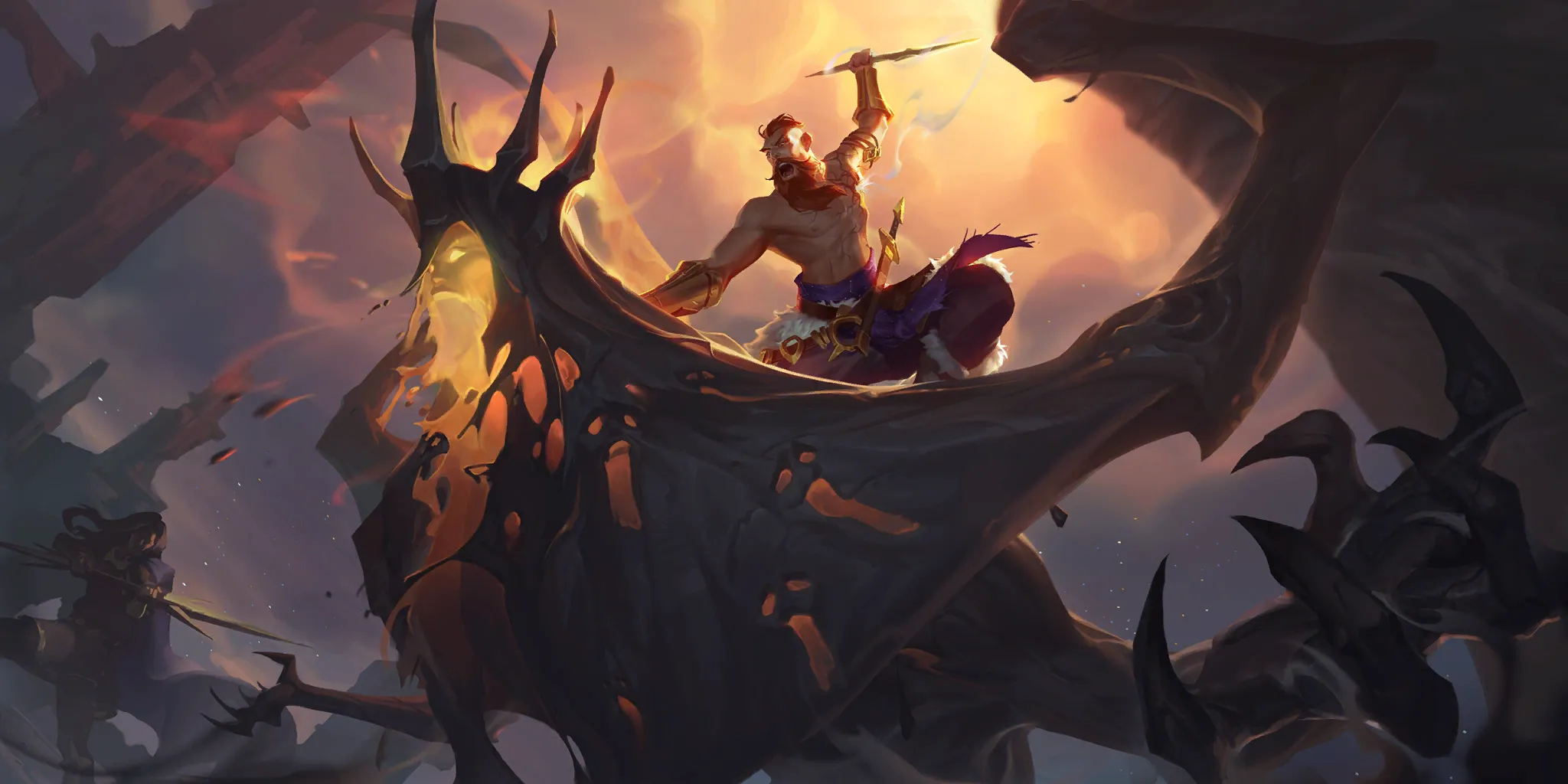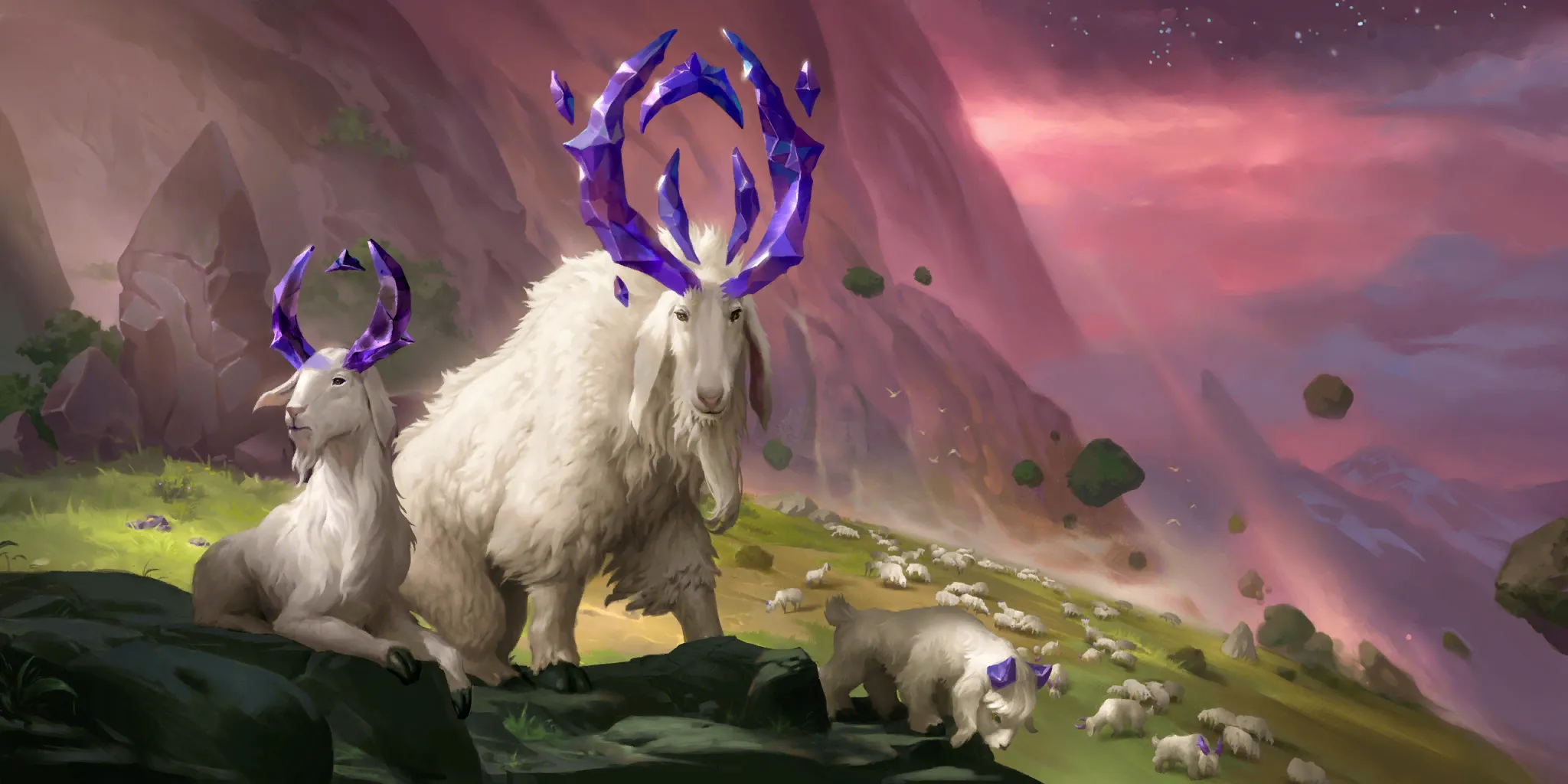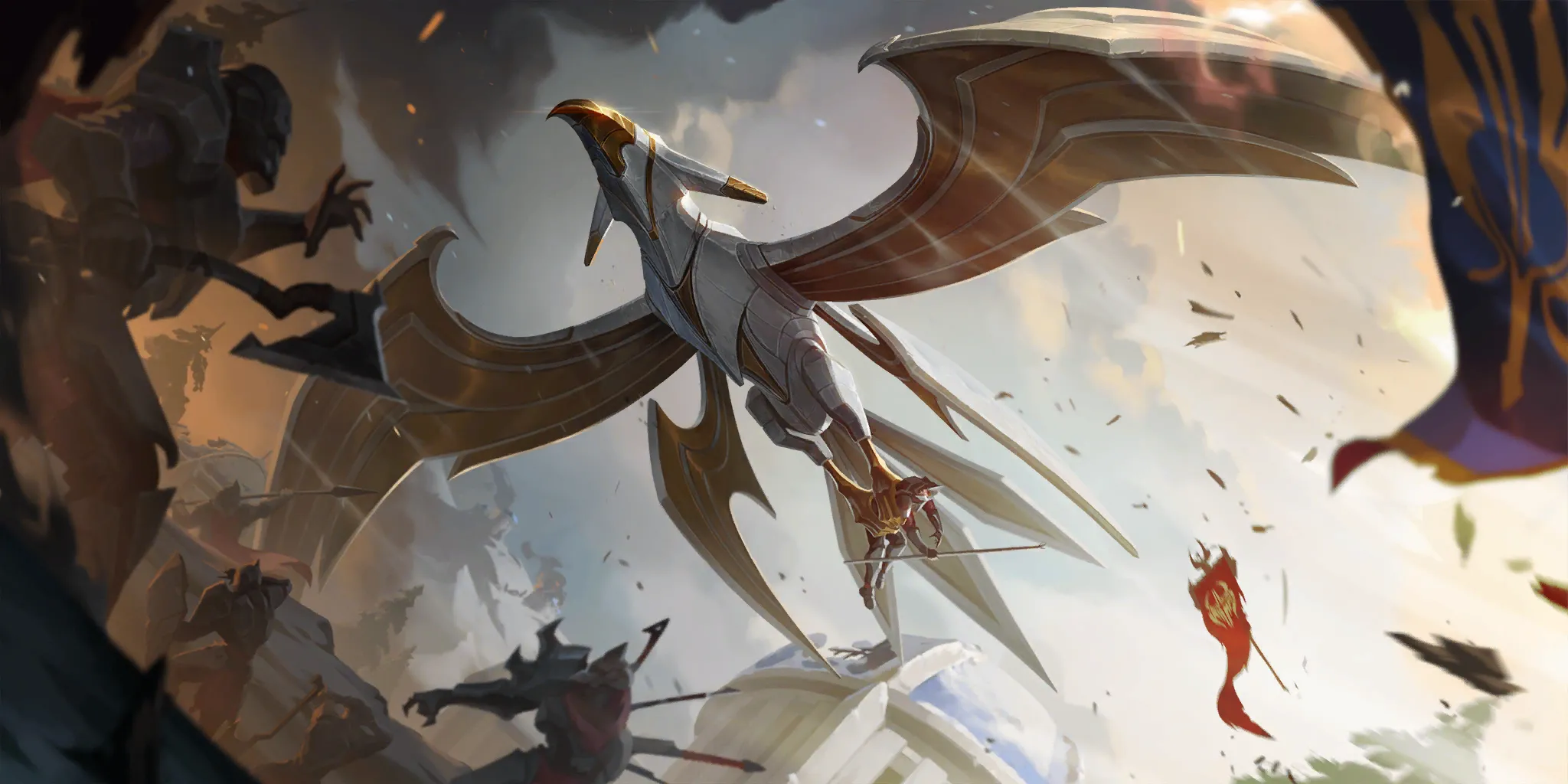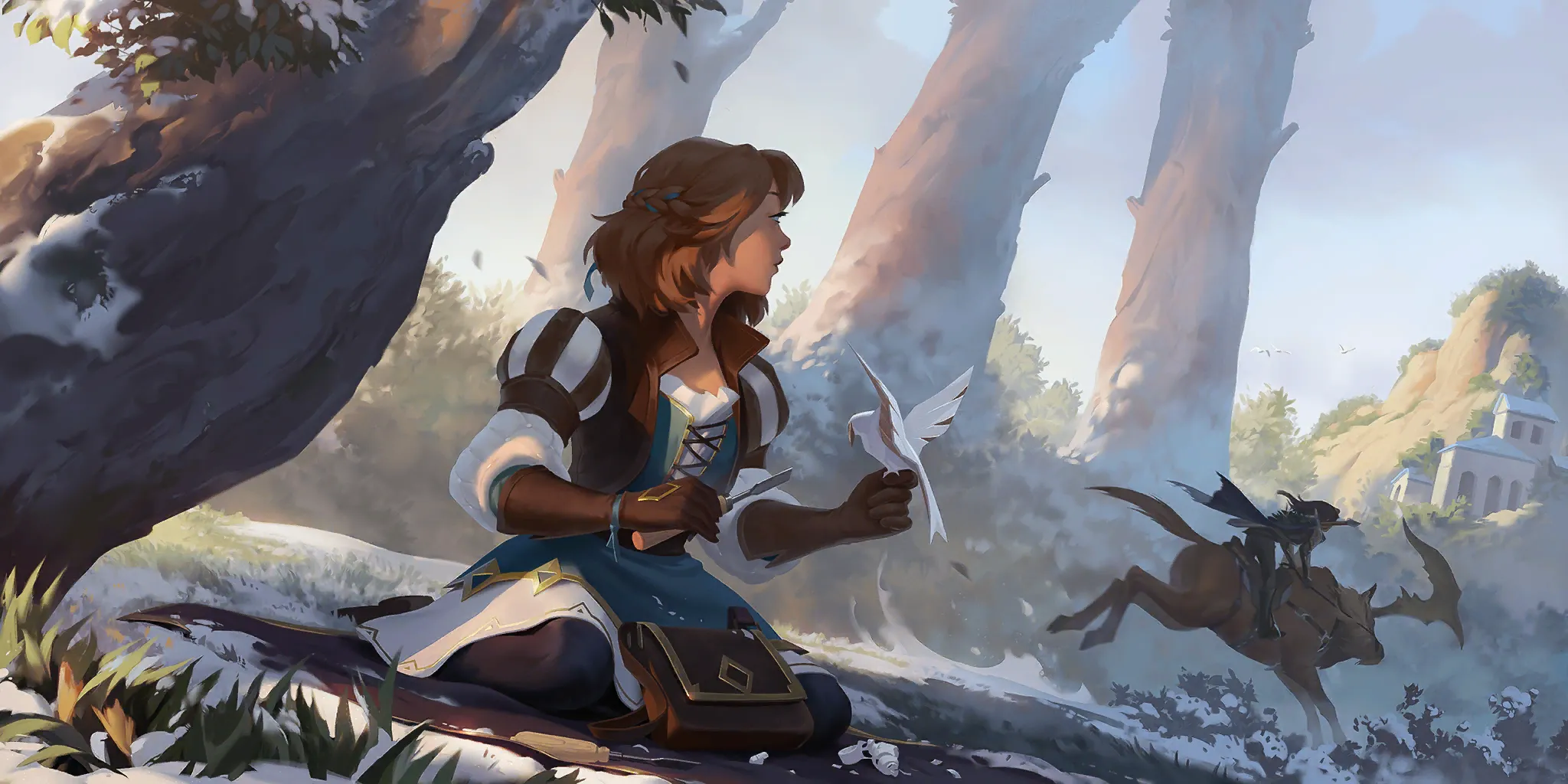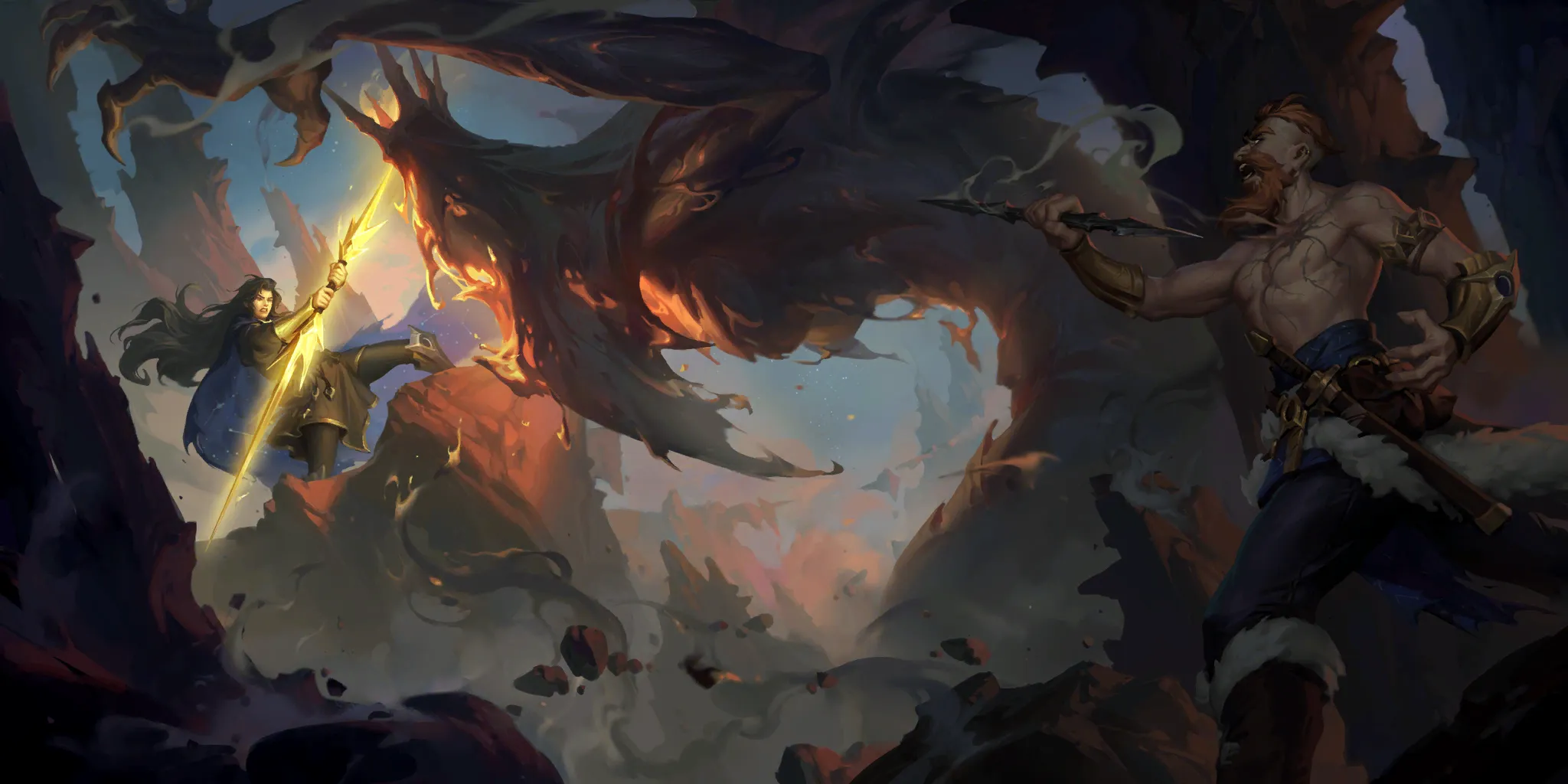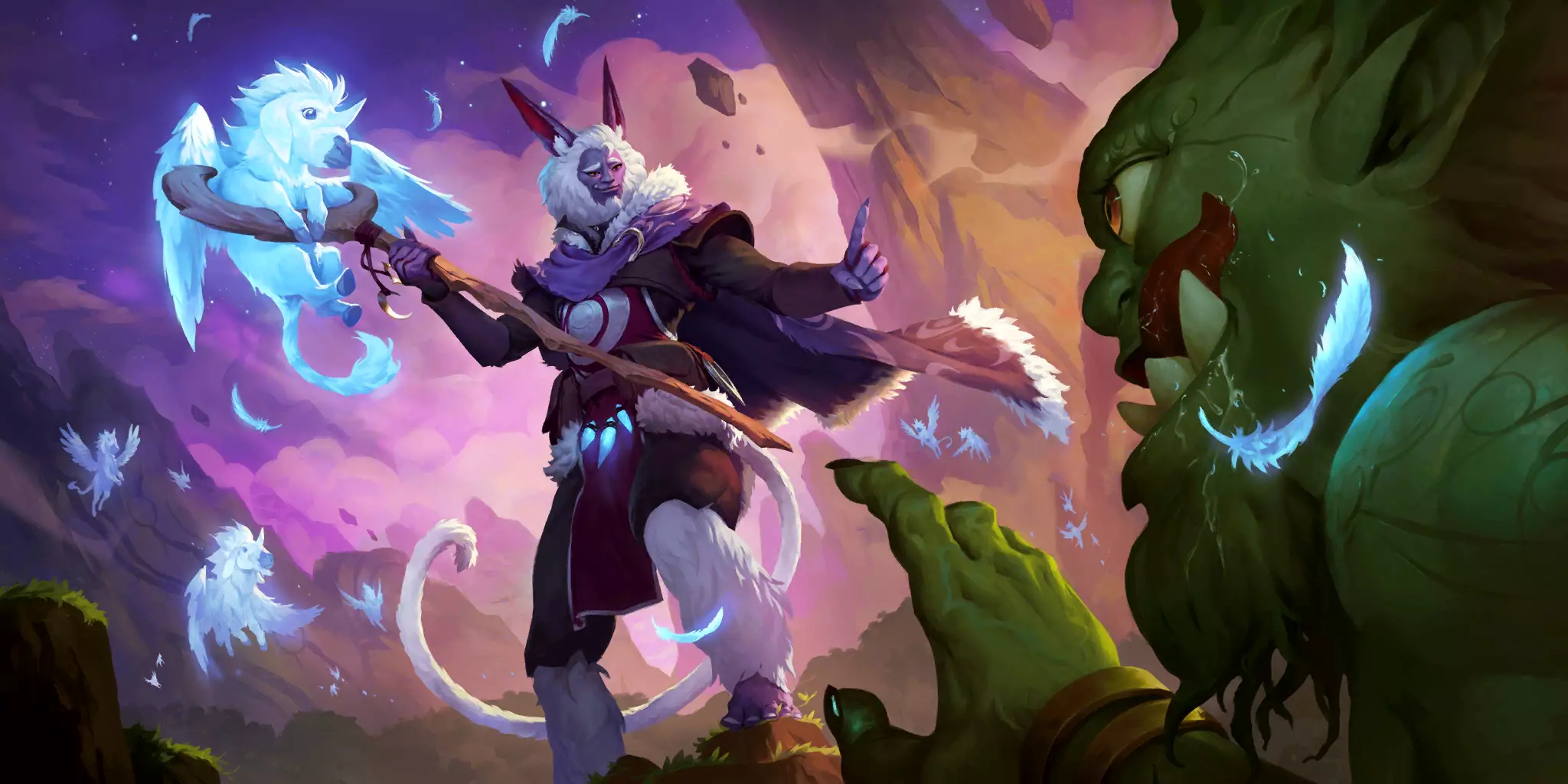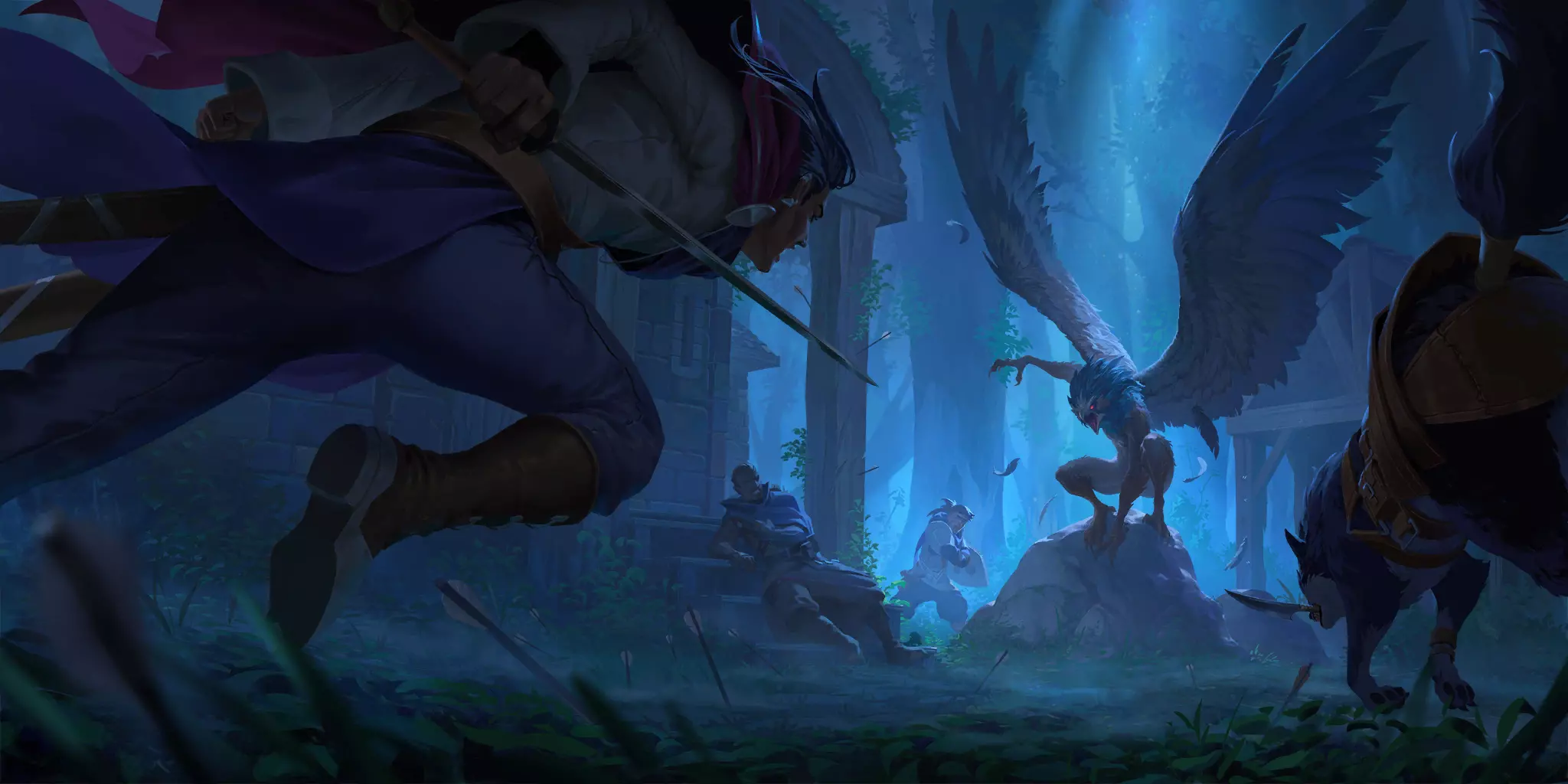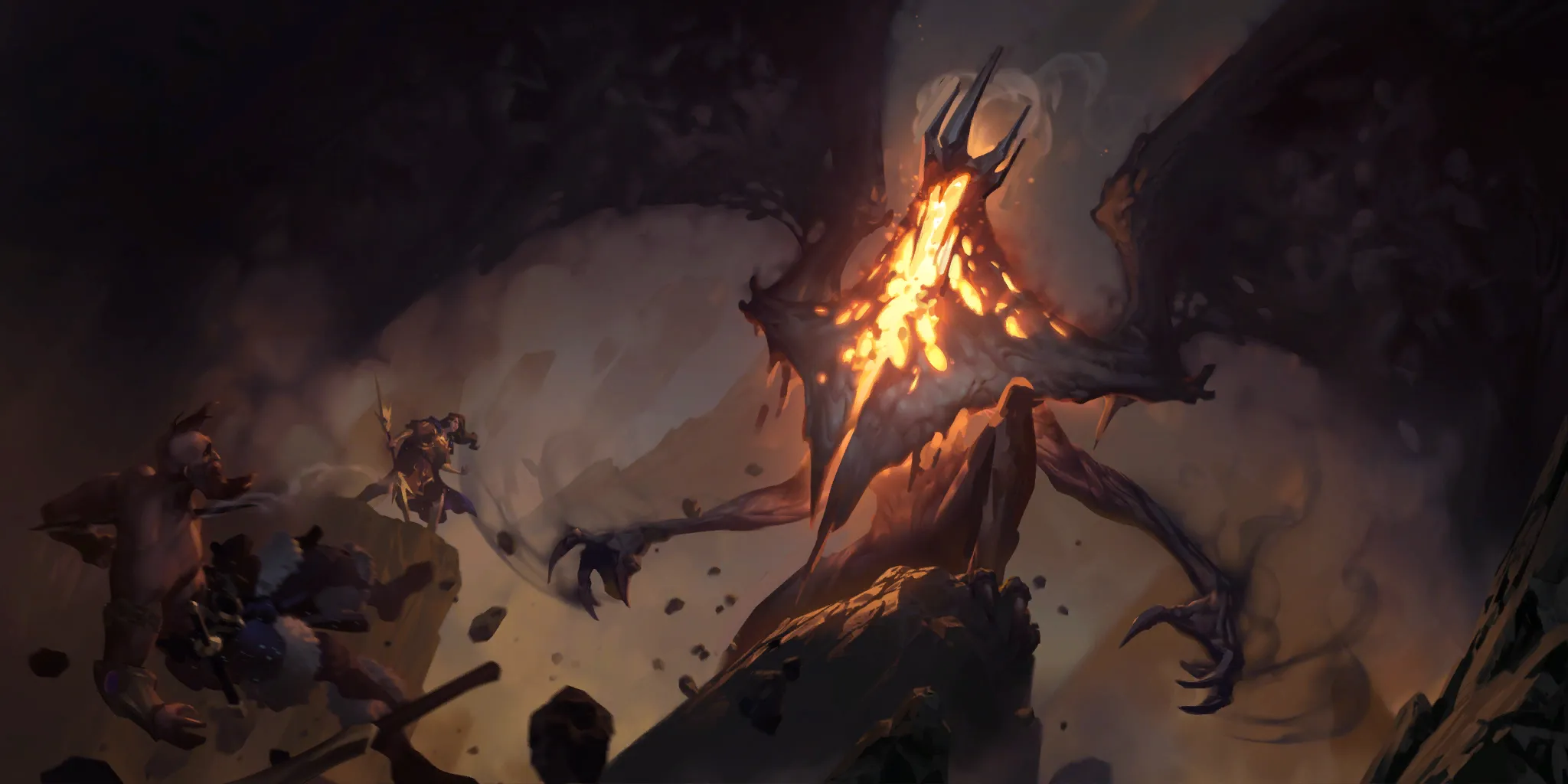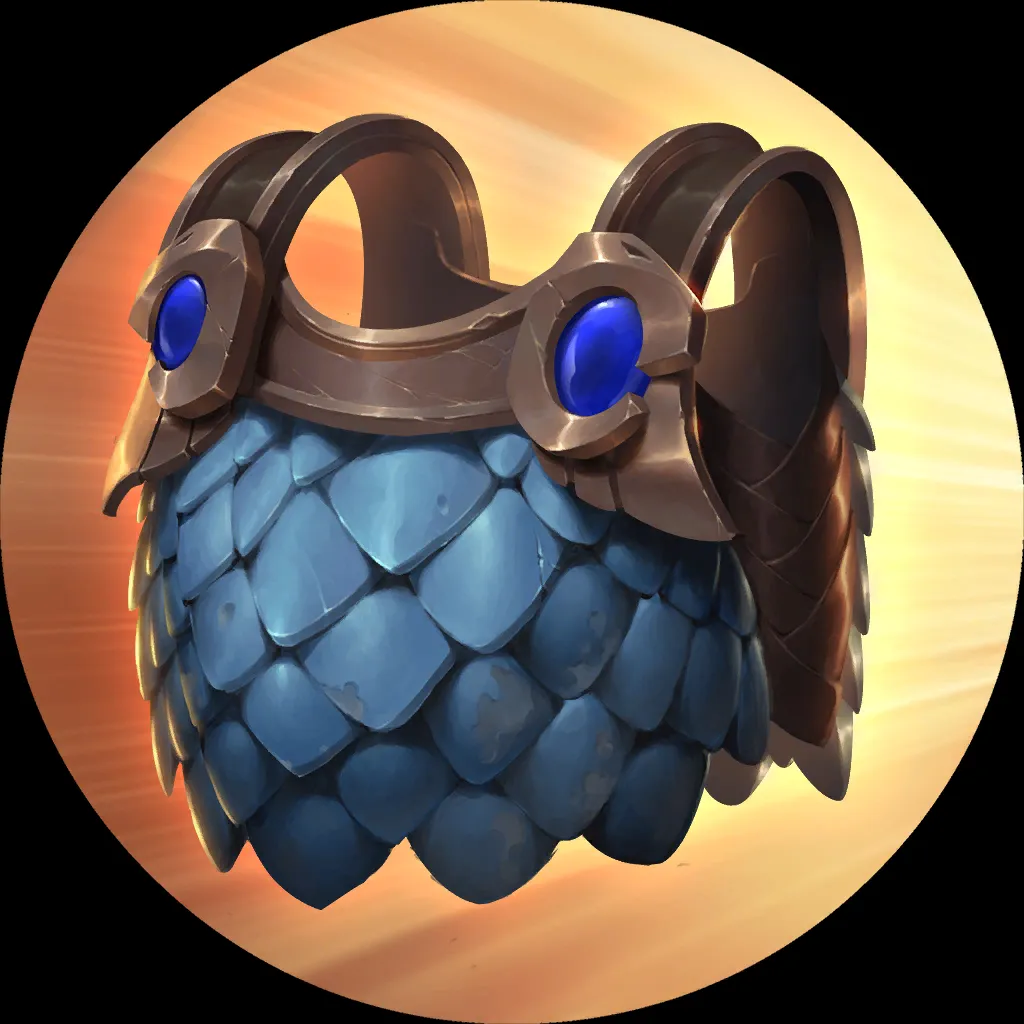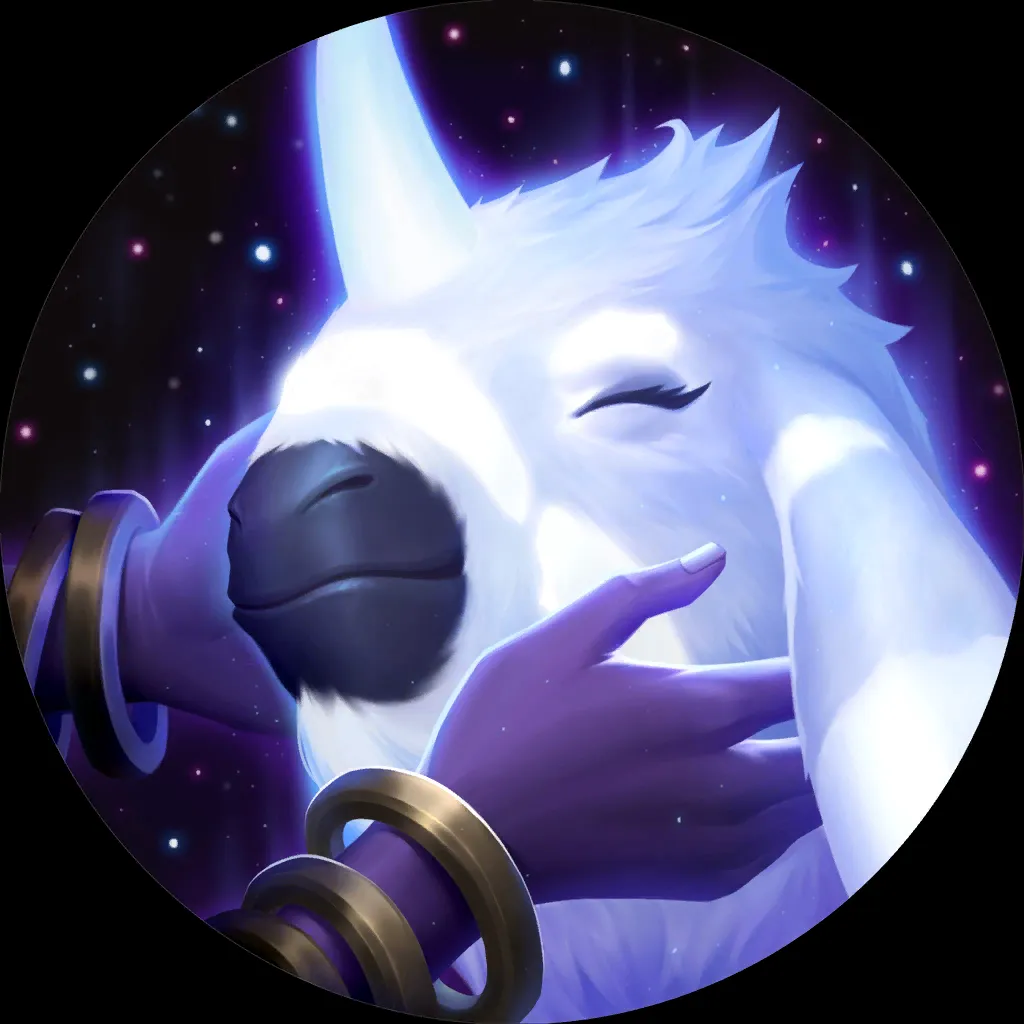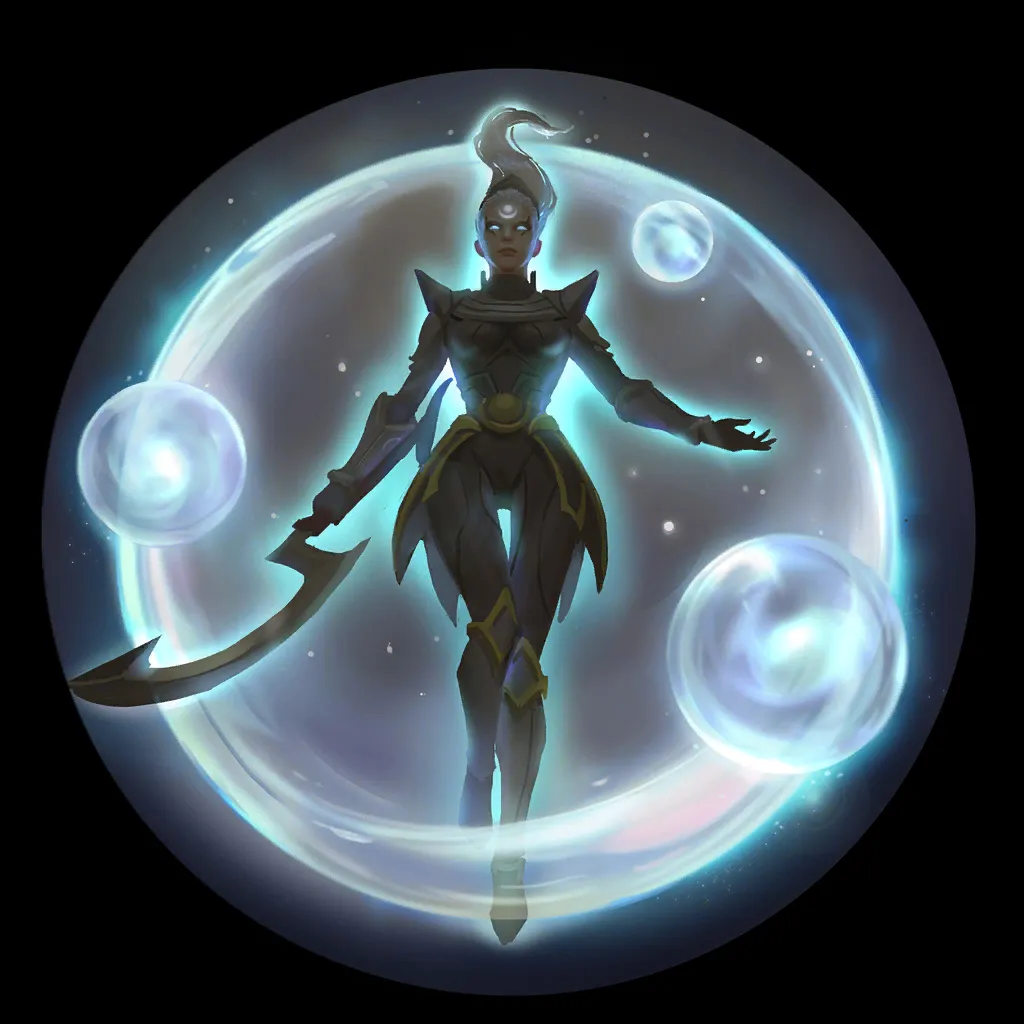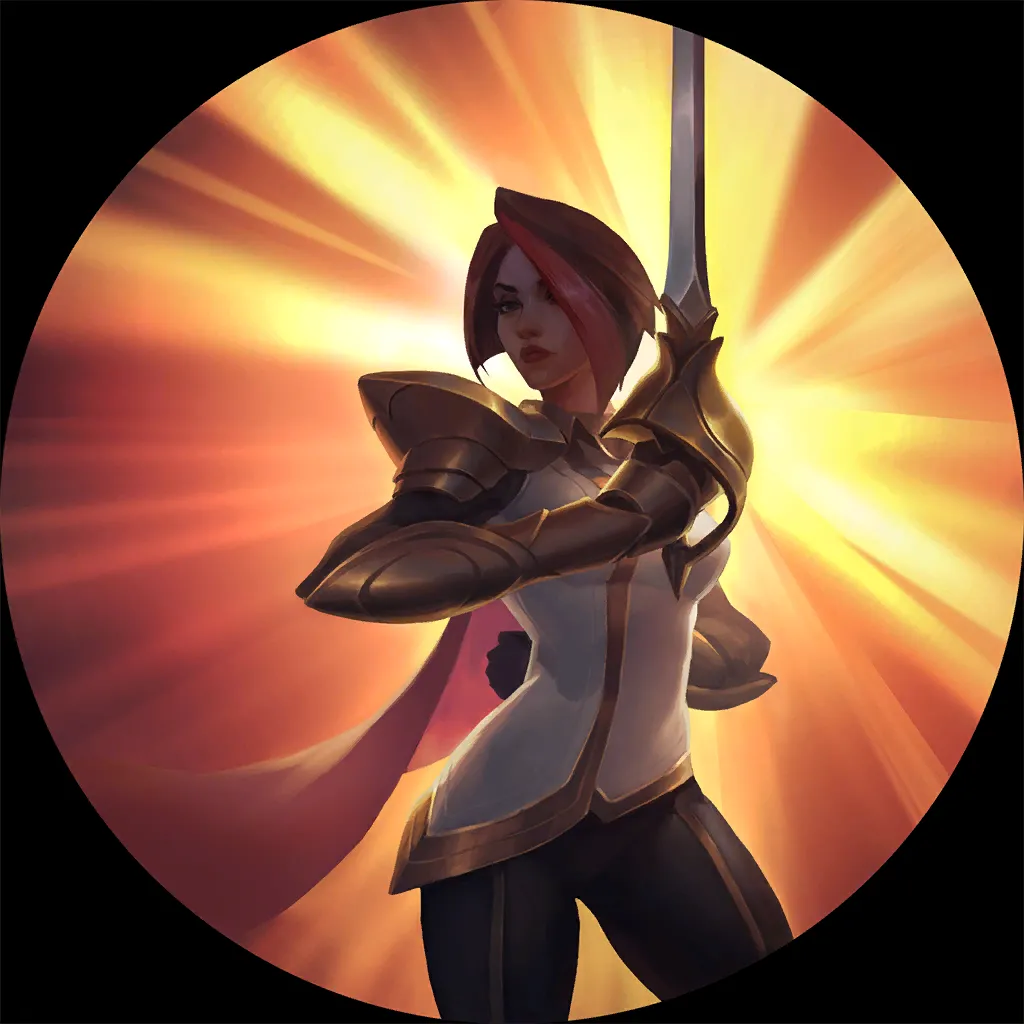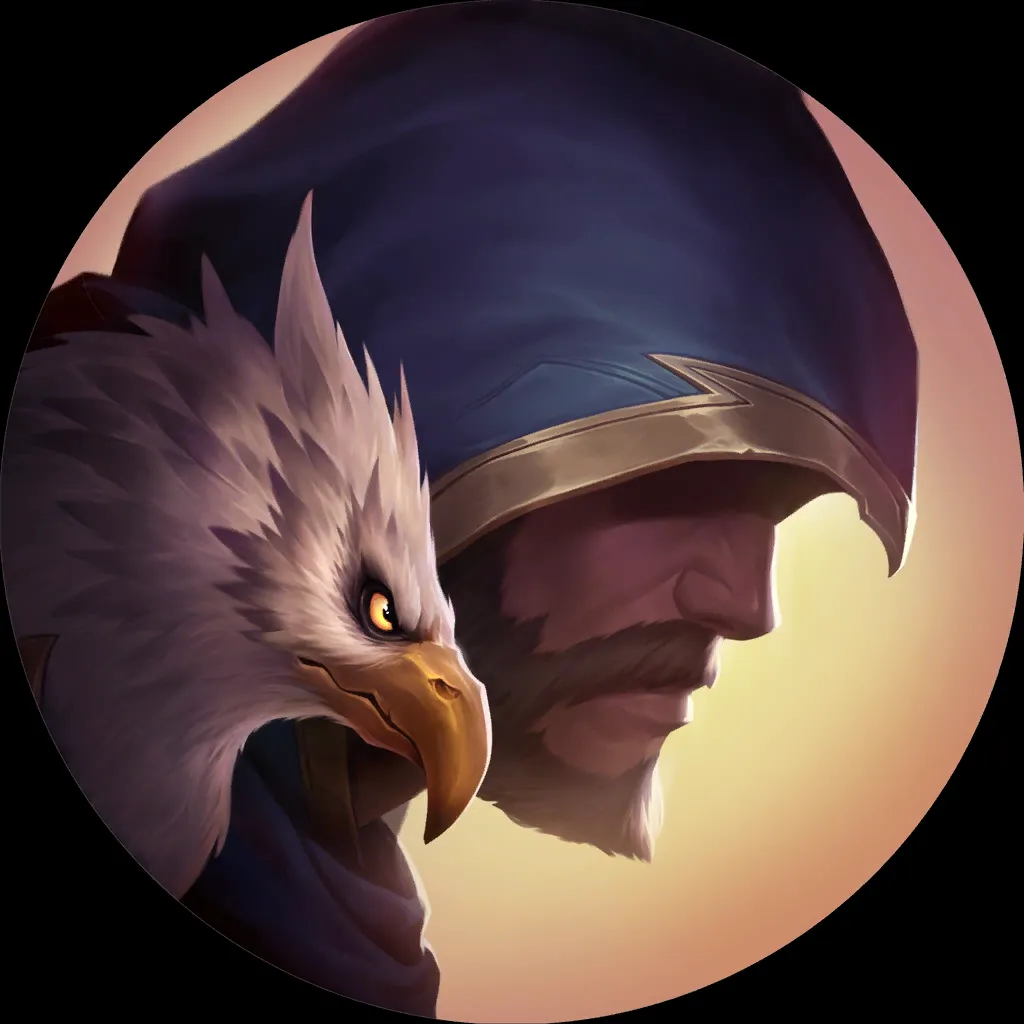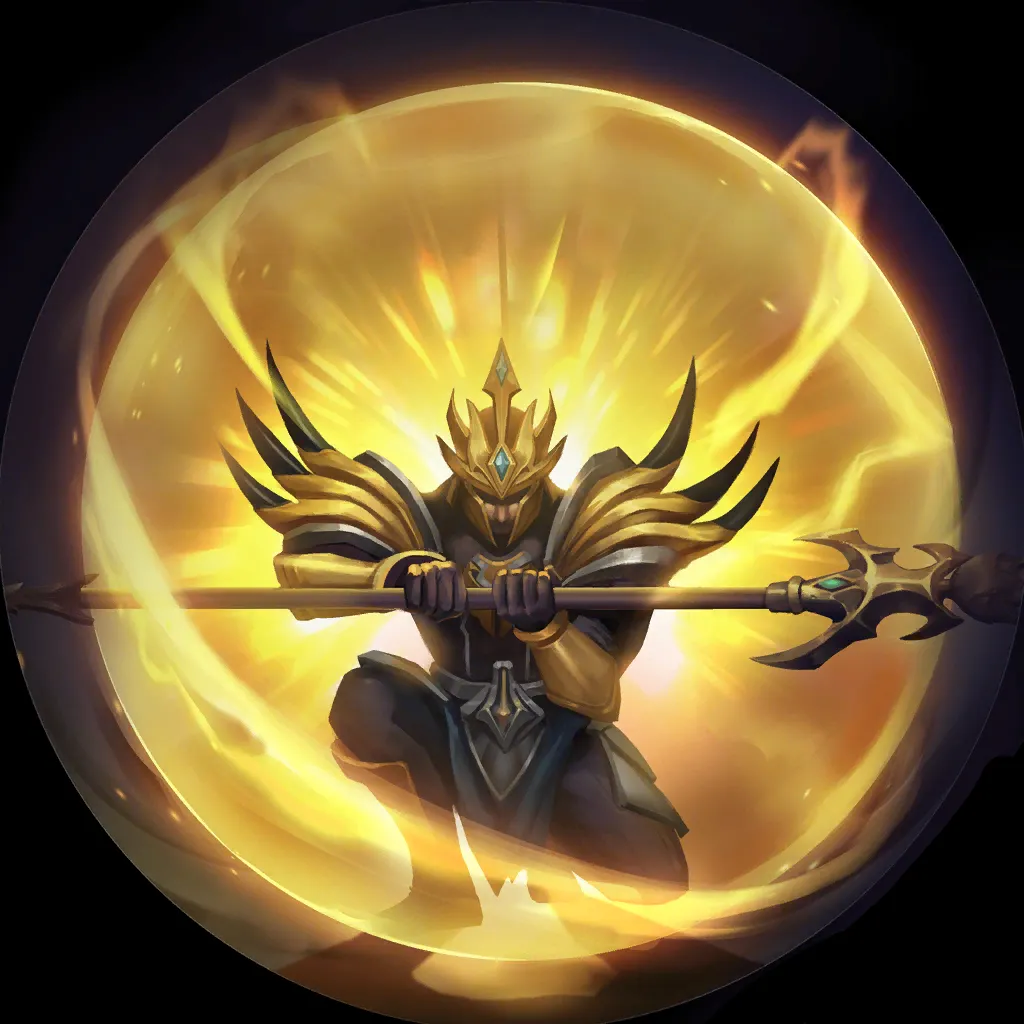 ---
The Dark Dames: Gwen Vayne
The most popular archetype currently, and with two versions – thus far, looks like the Opulent Foyer
variant is not ideal (doesn't reach 50% WR), while the weapons-only version is punching at a great 55% in 700+ games.
Seems a slight underdog to Payne, Annie Jhin and Fiora Pantheon, and has serious troubles with Akshan Lee Sin.
6
11
8
15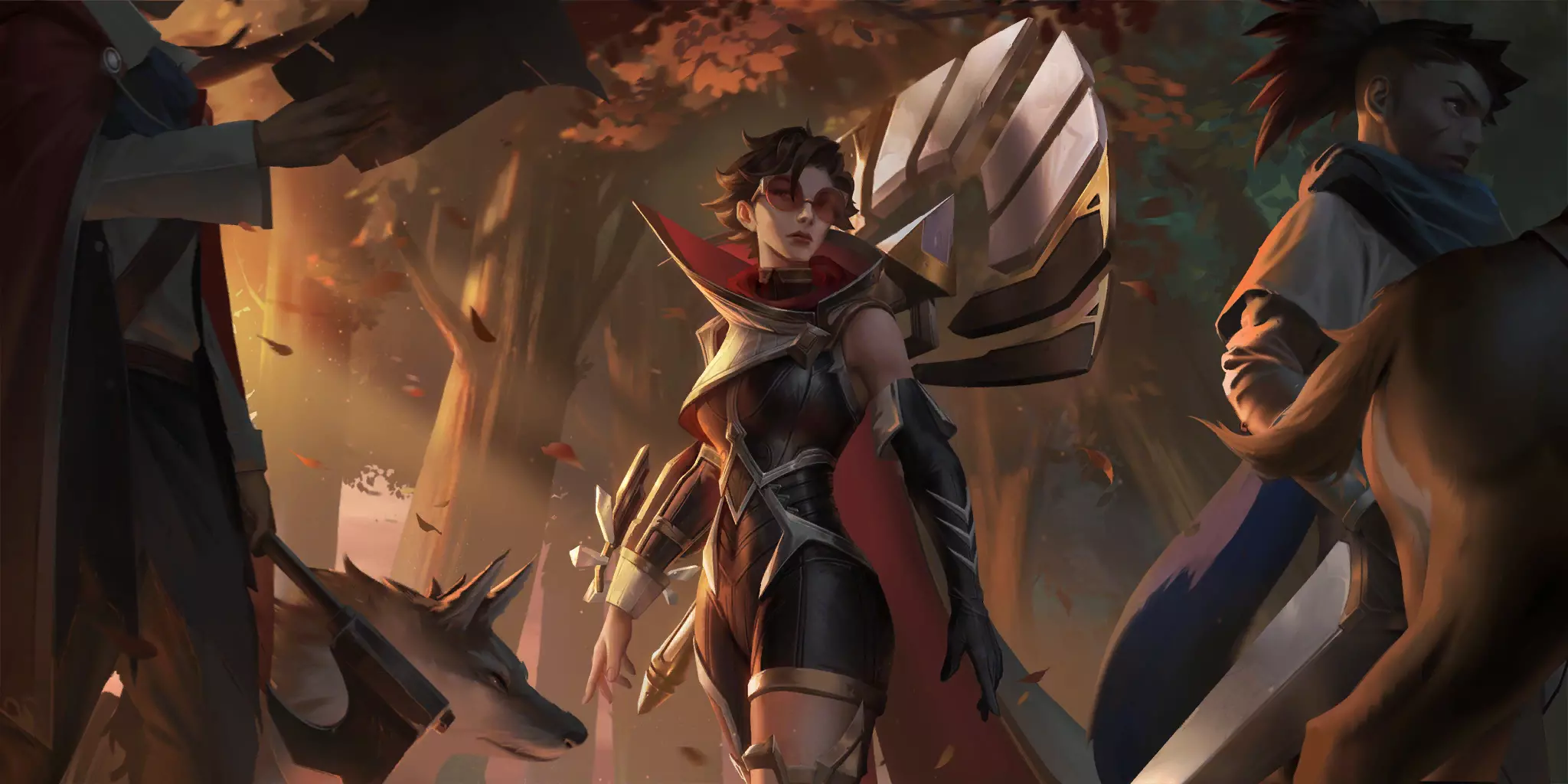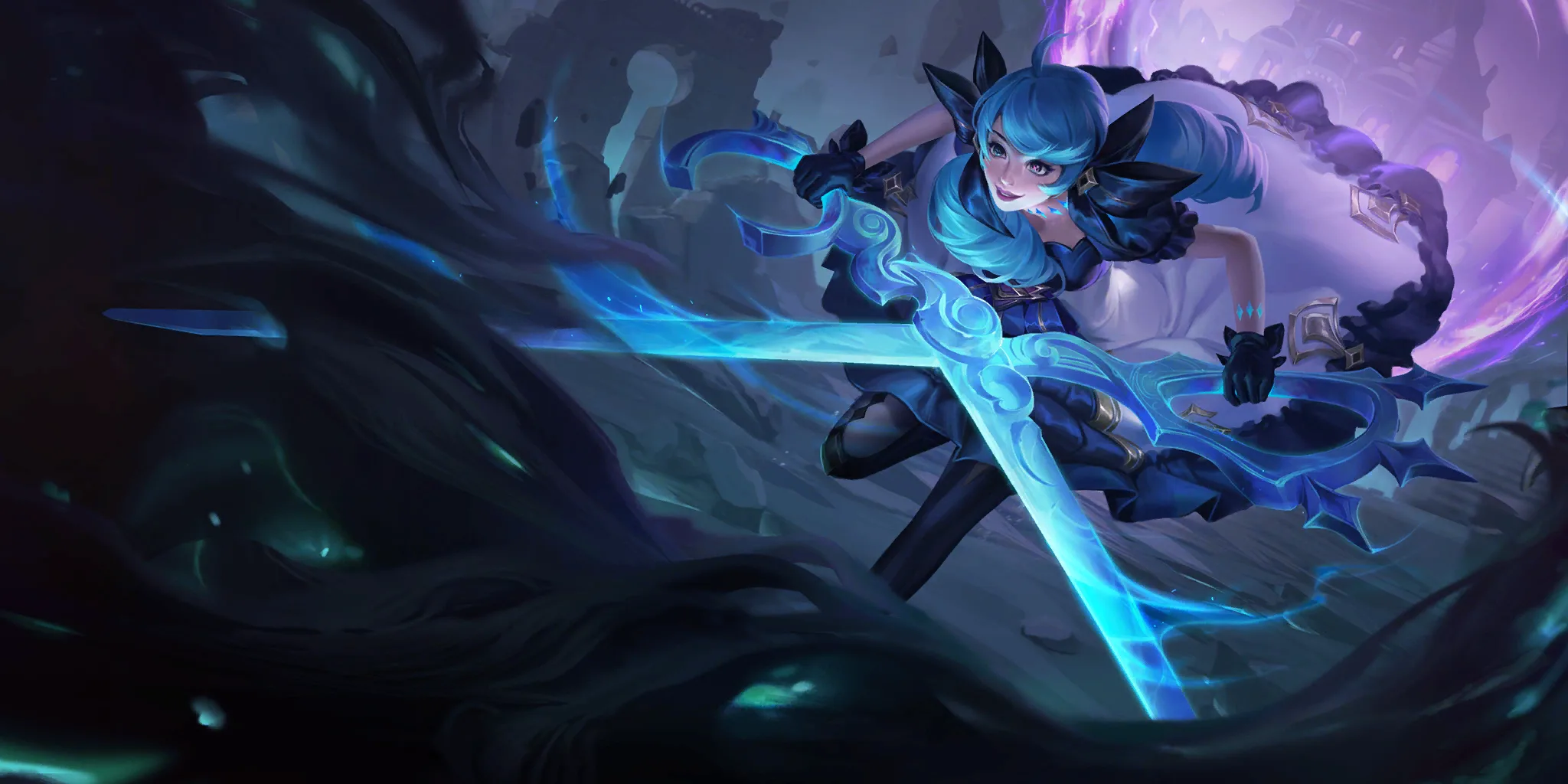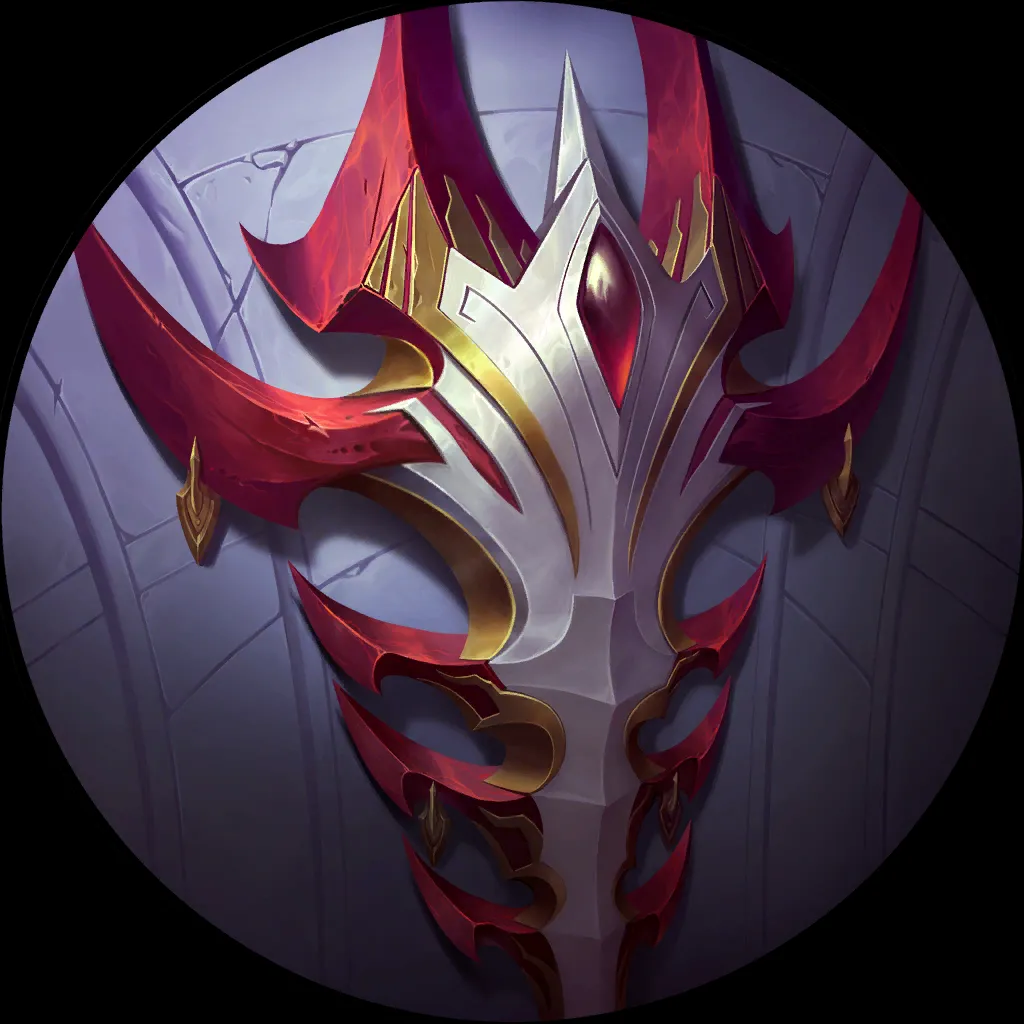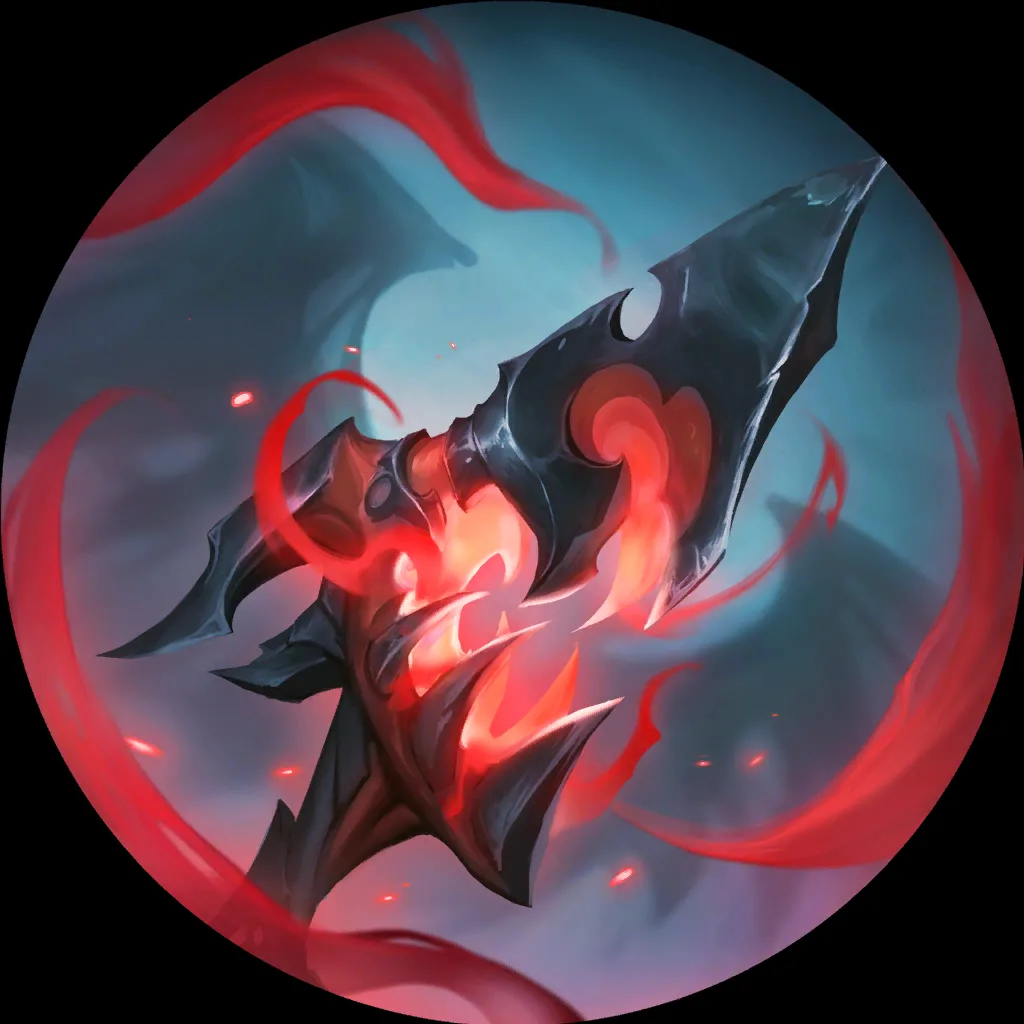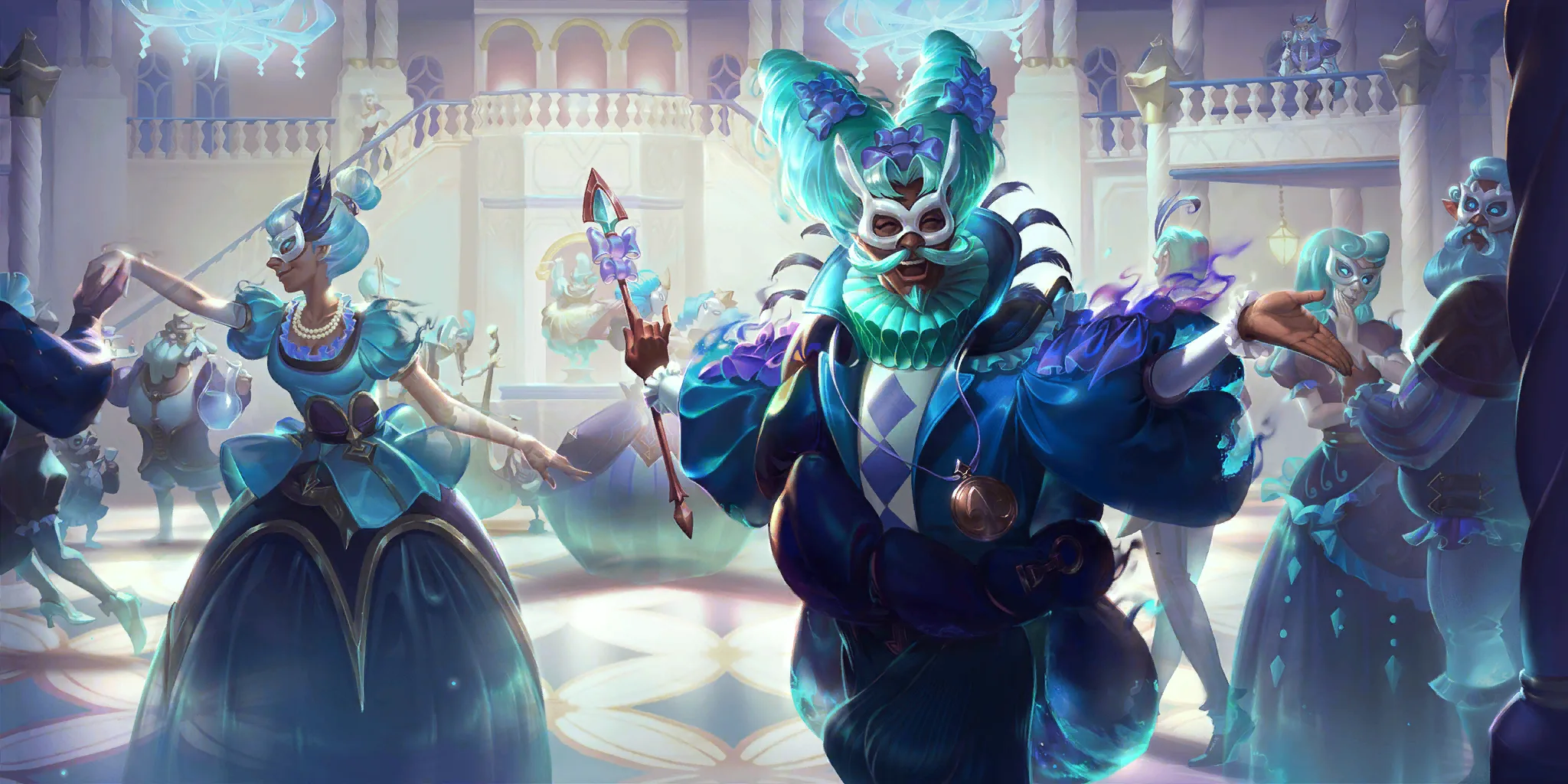 Fireth, Reaper of the Sands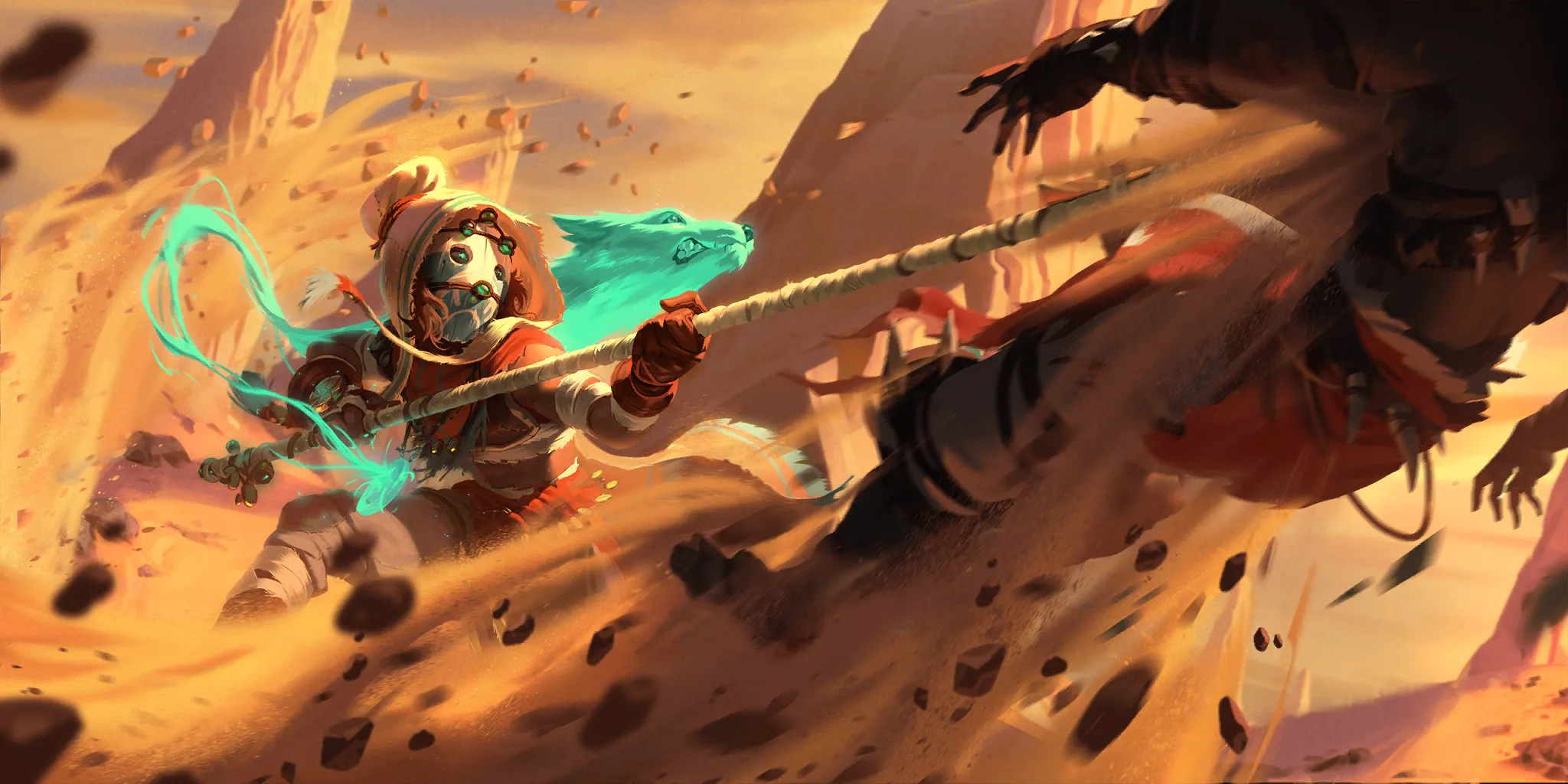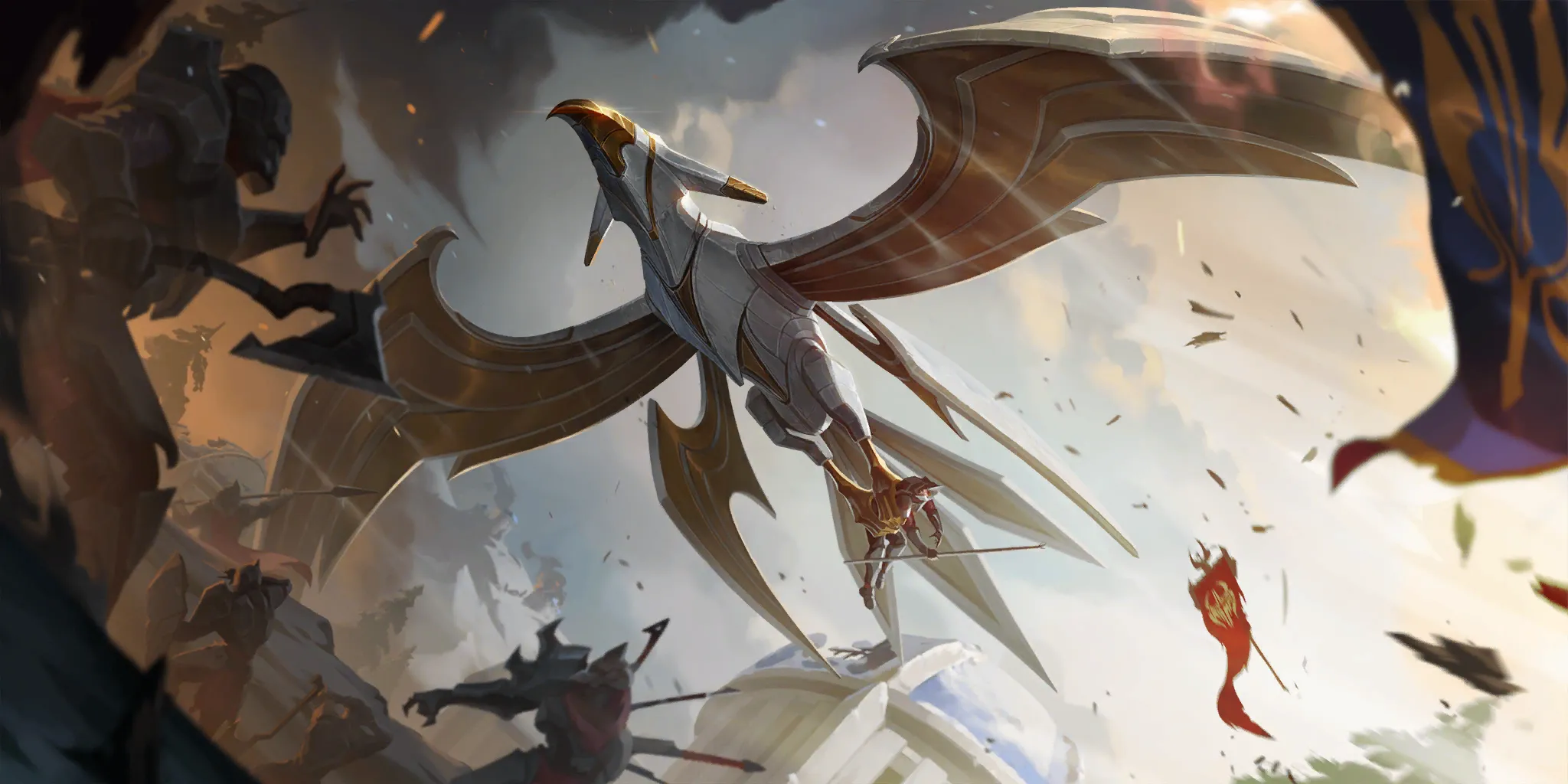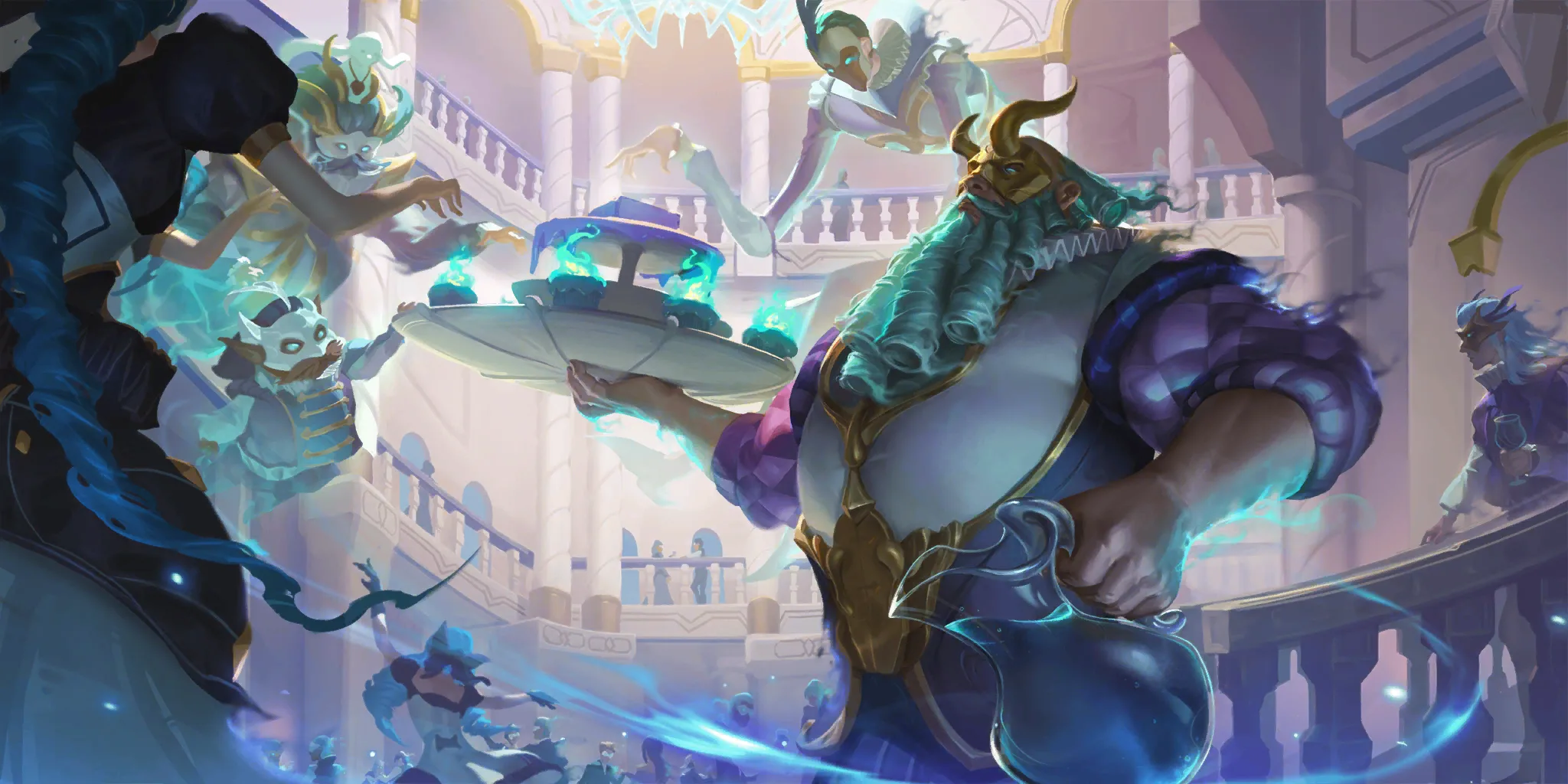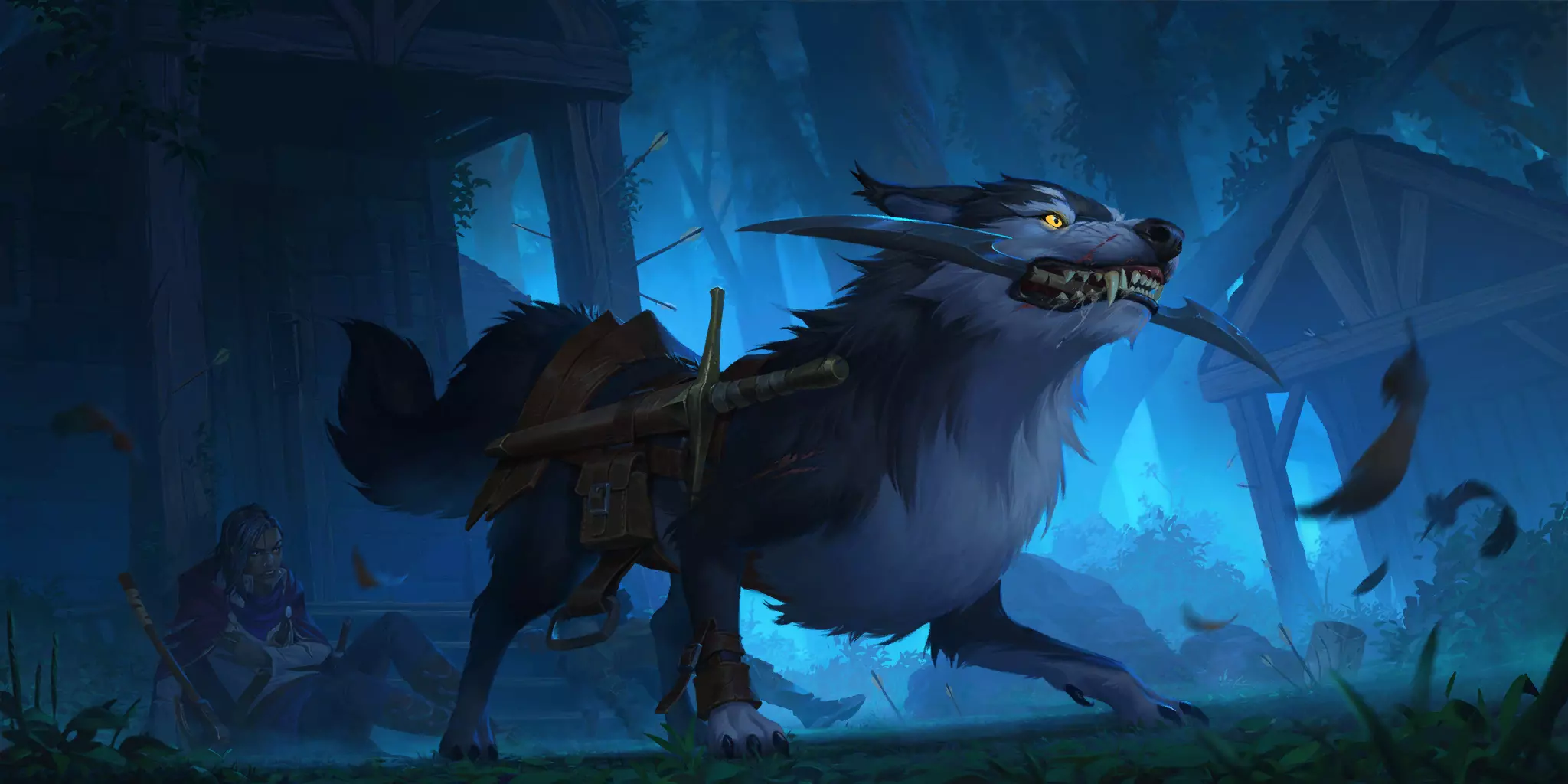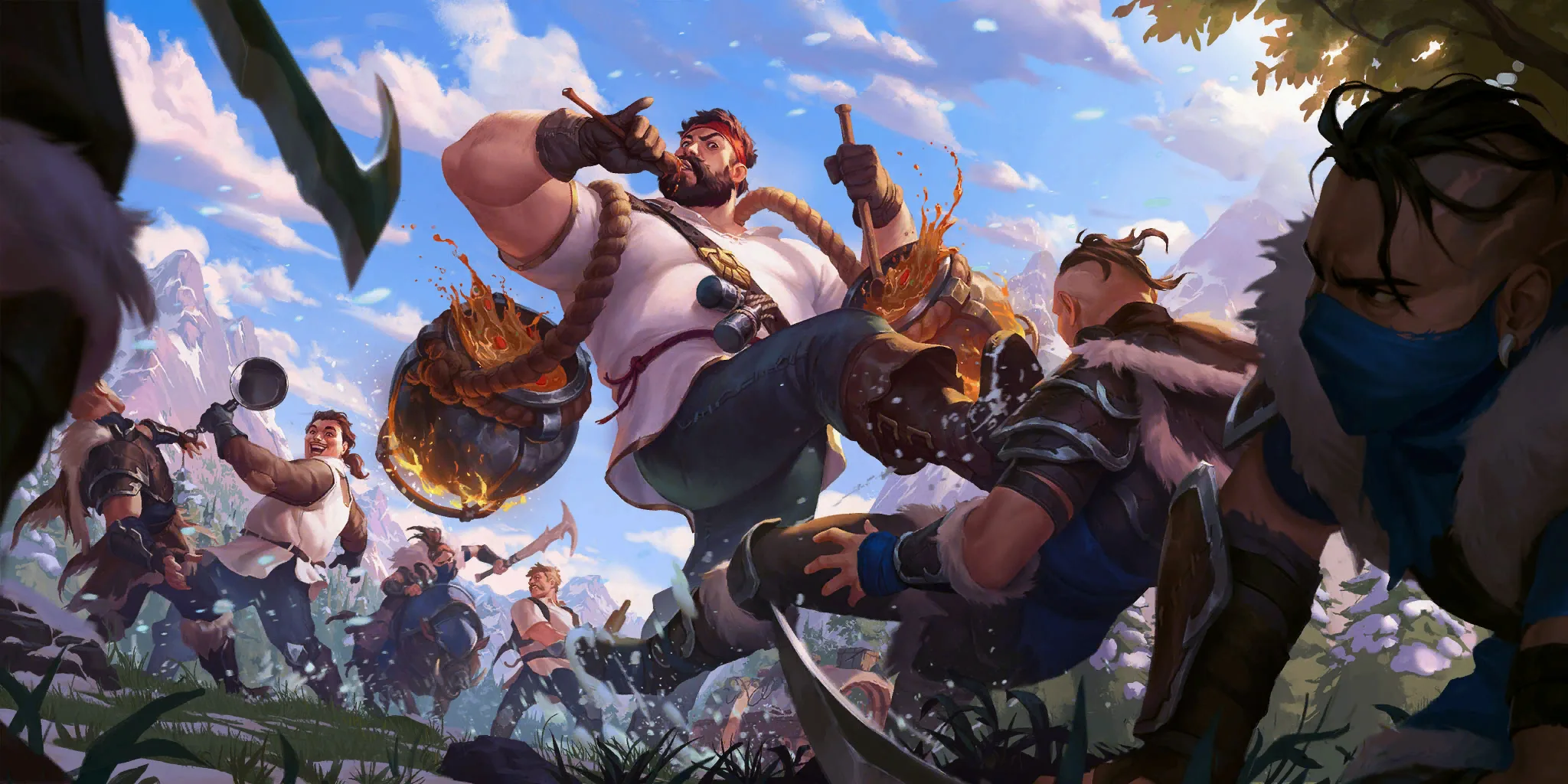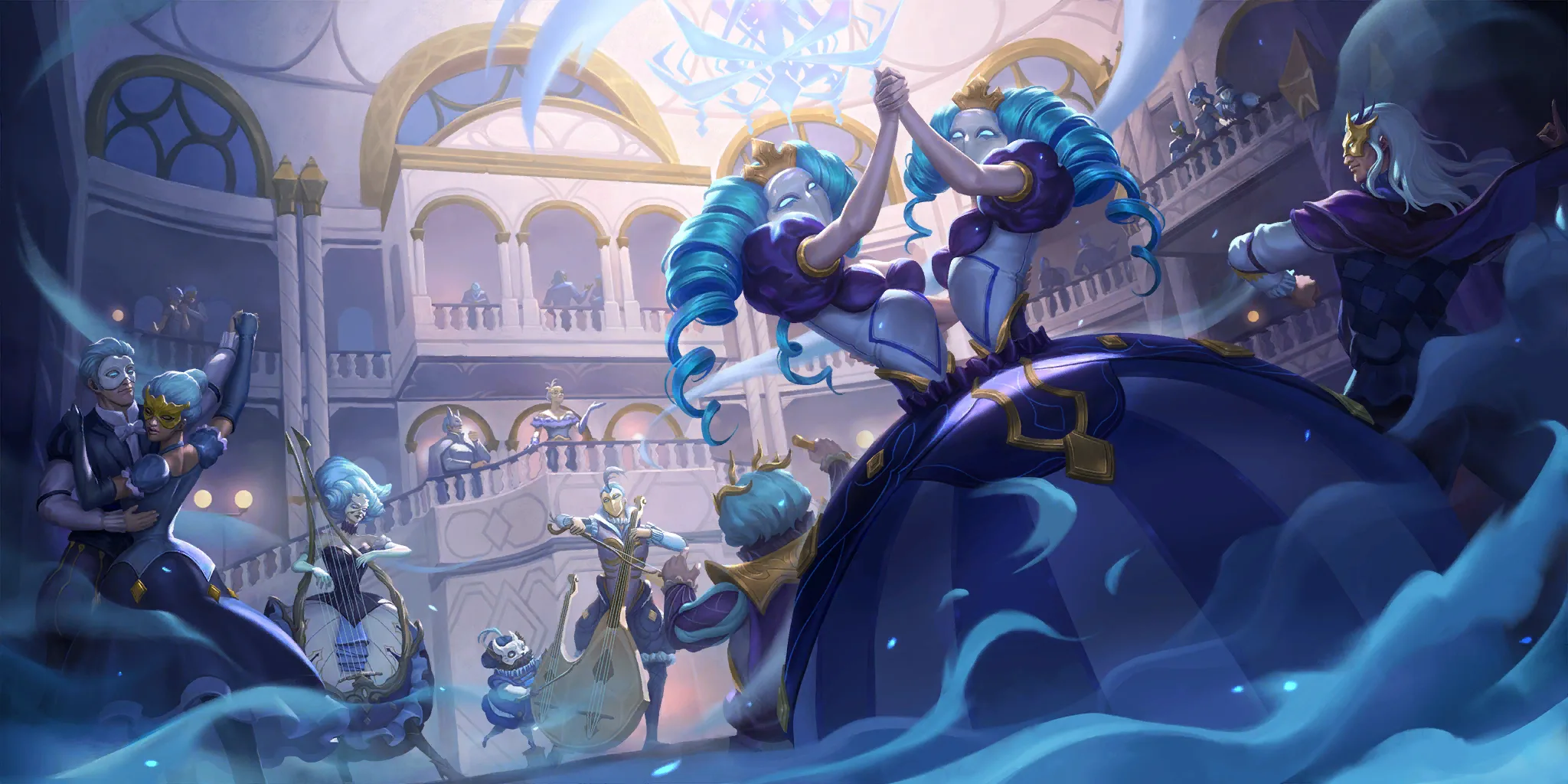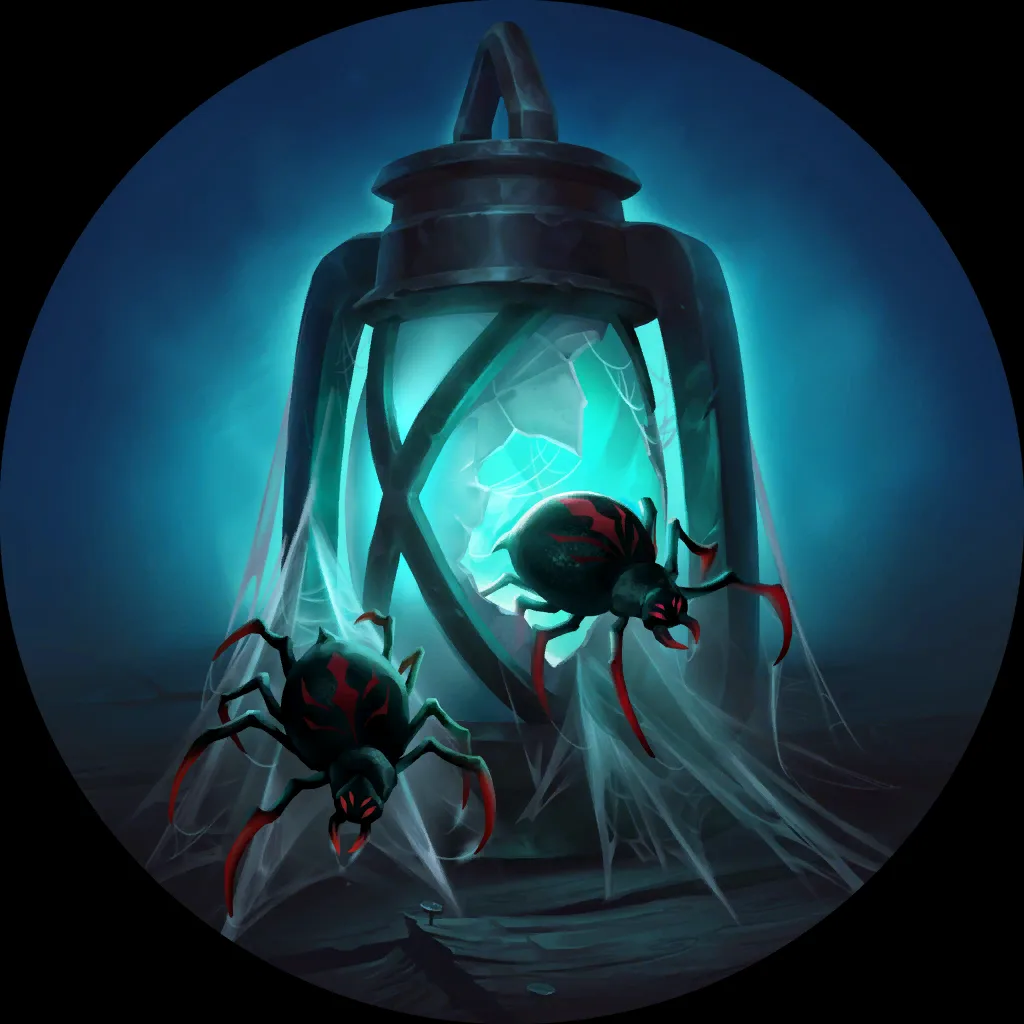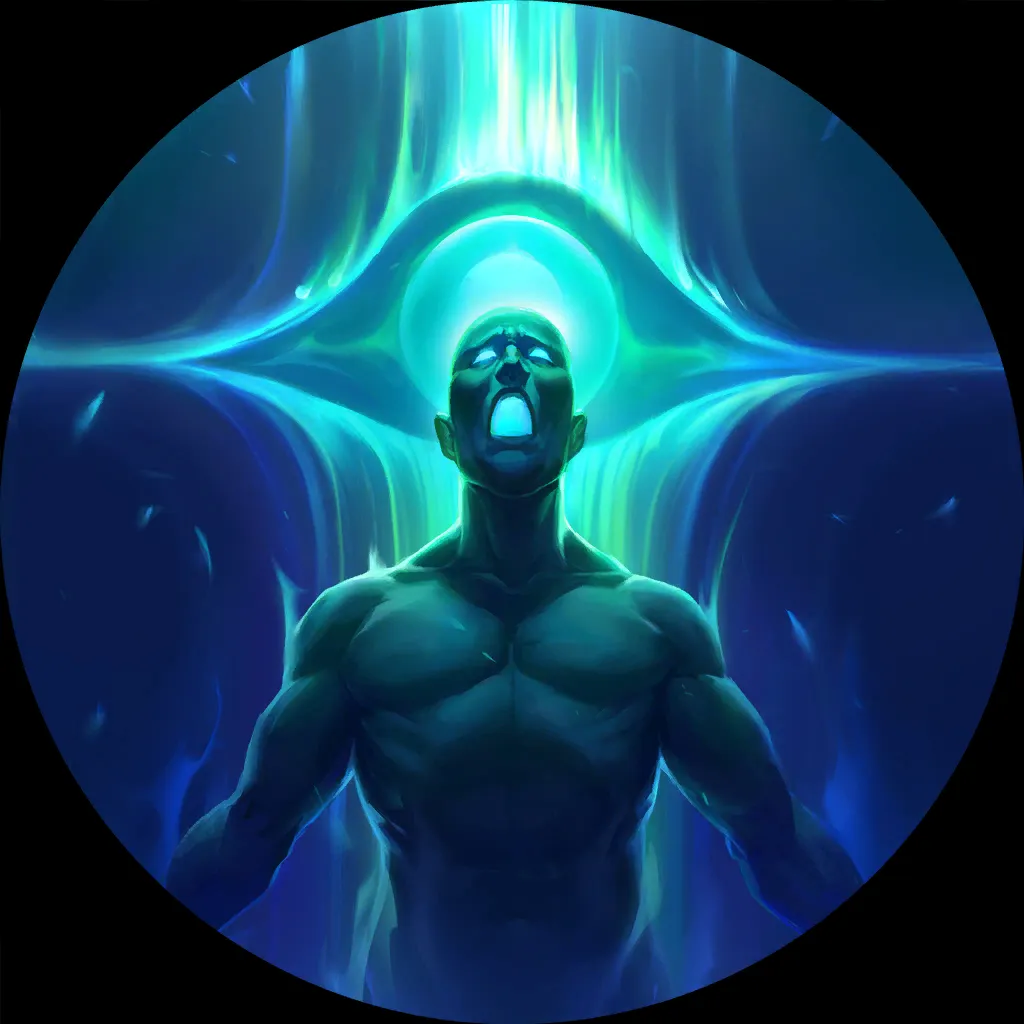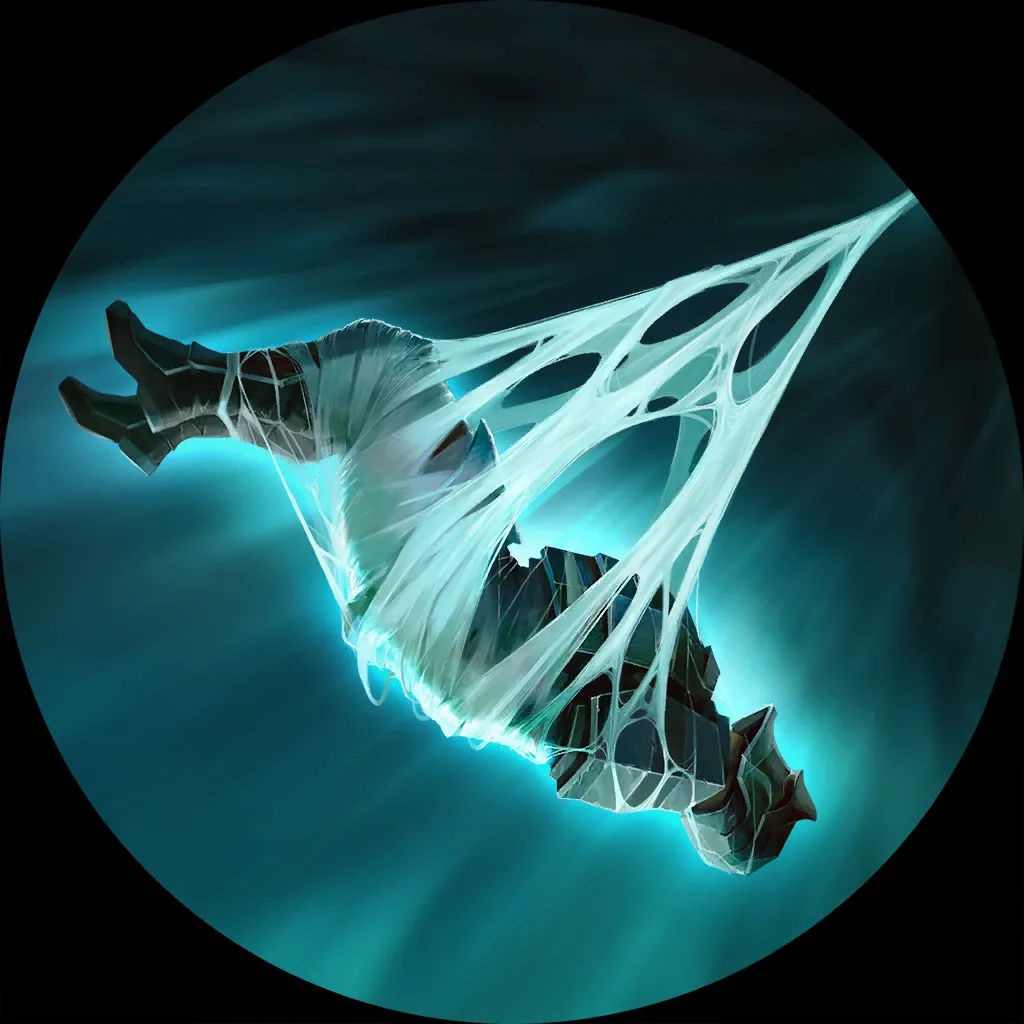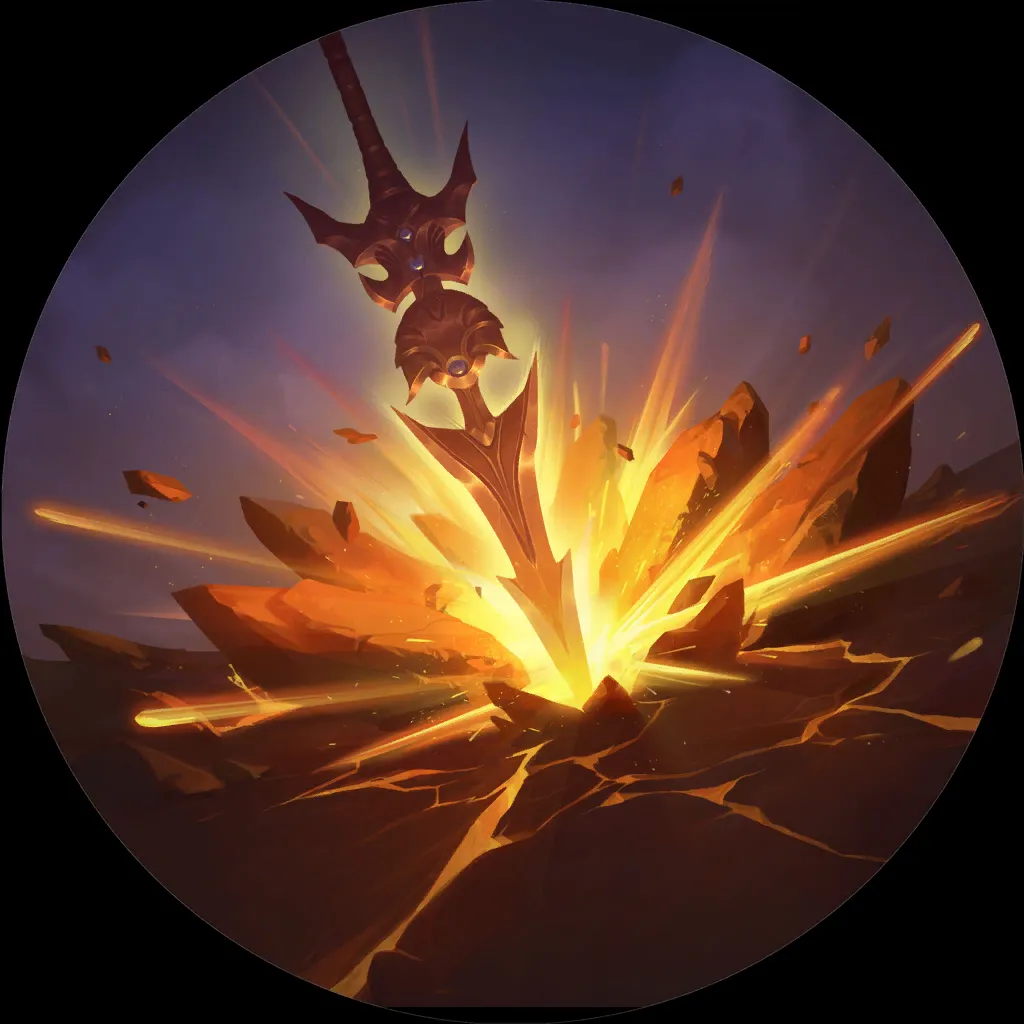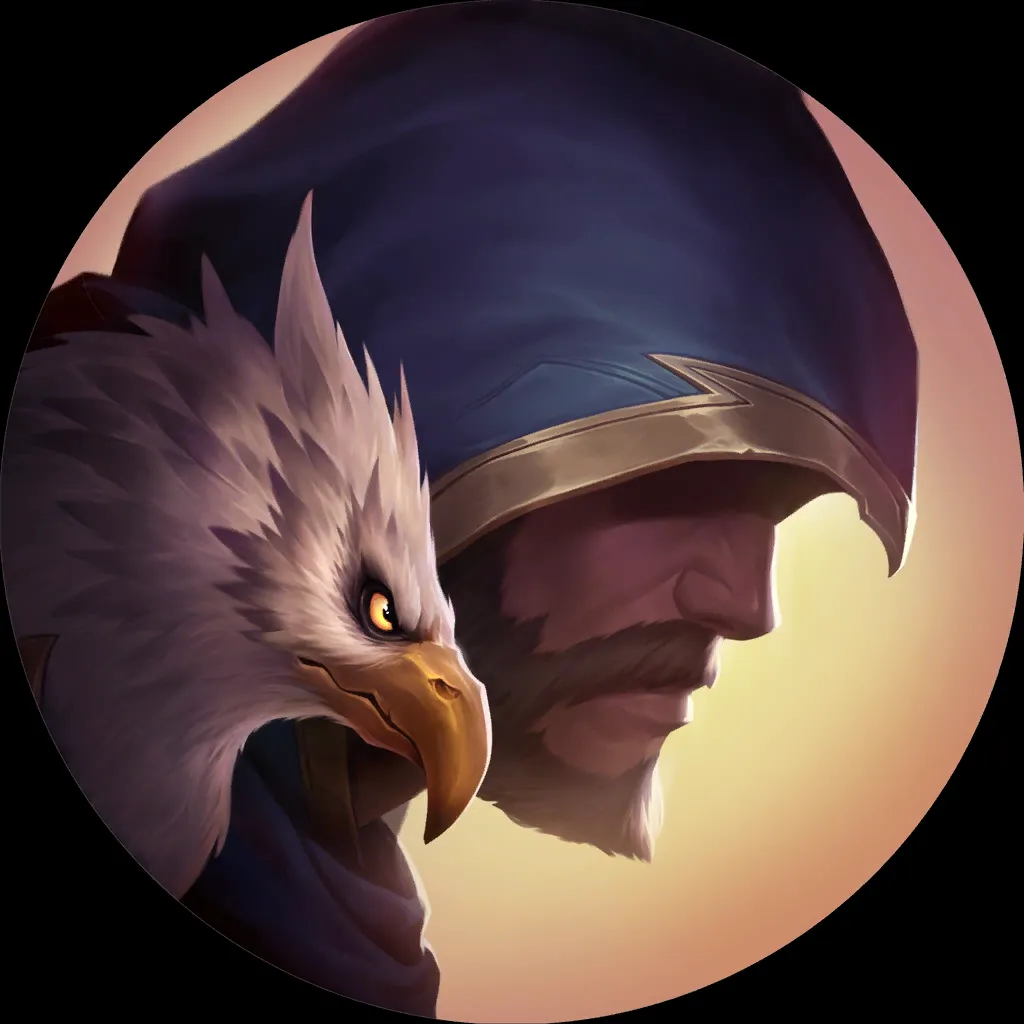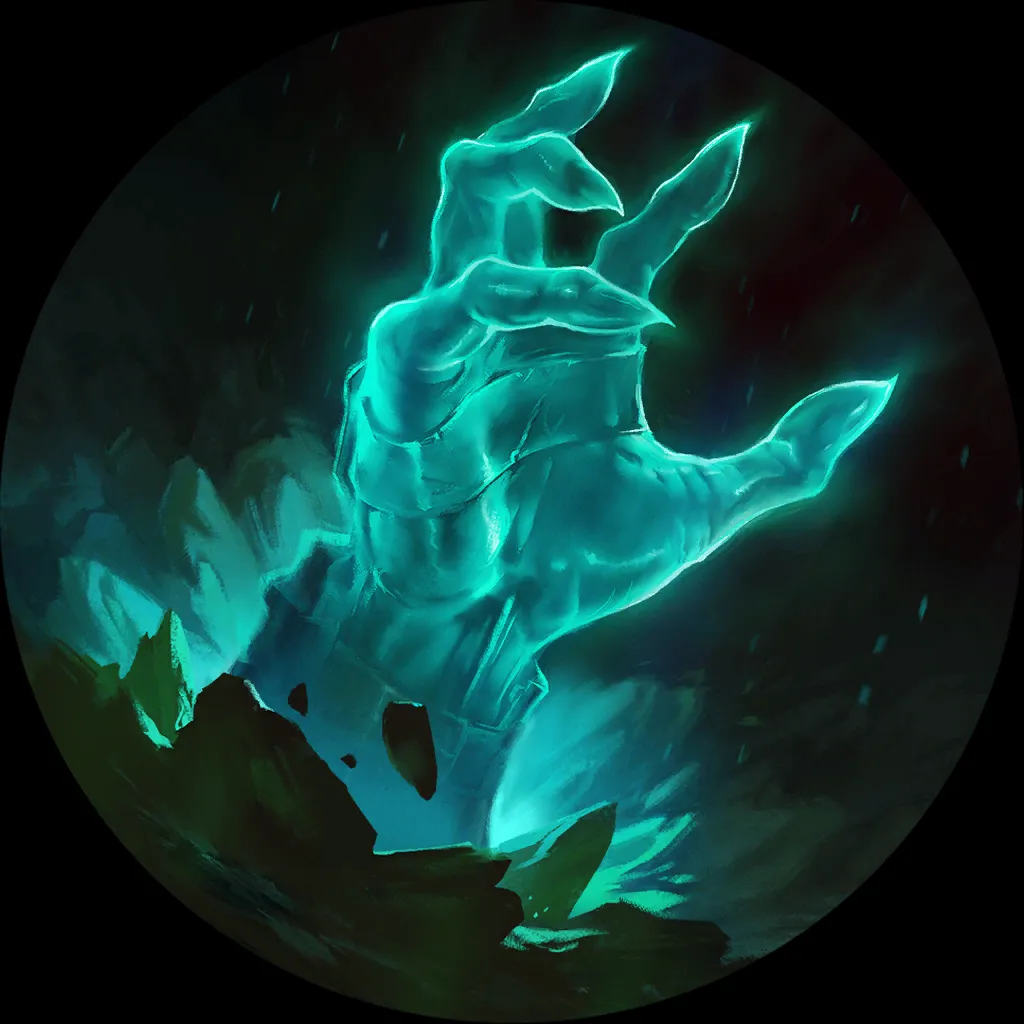 ---
Jax Vayne
After struggling during the Awakening expansion (mostly being "the other Timelines deck"), Jax has found a solid partner in Vayne – a very decent 53% WR in more than 800 games with their best list.
Beats Gwen Vayne quite consistently, but is yet another new brew that has trouble with Pantheon Fiora and Annie Jhin.
6
5
10
19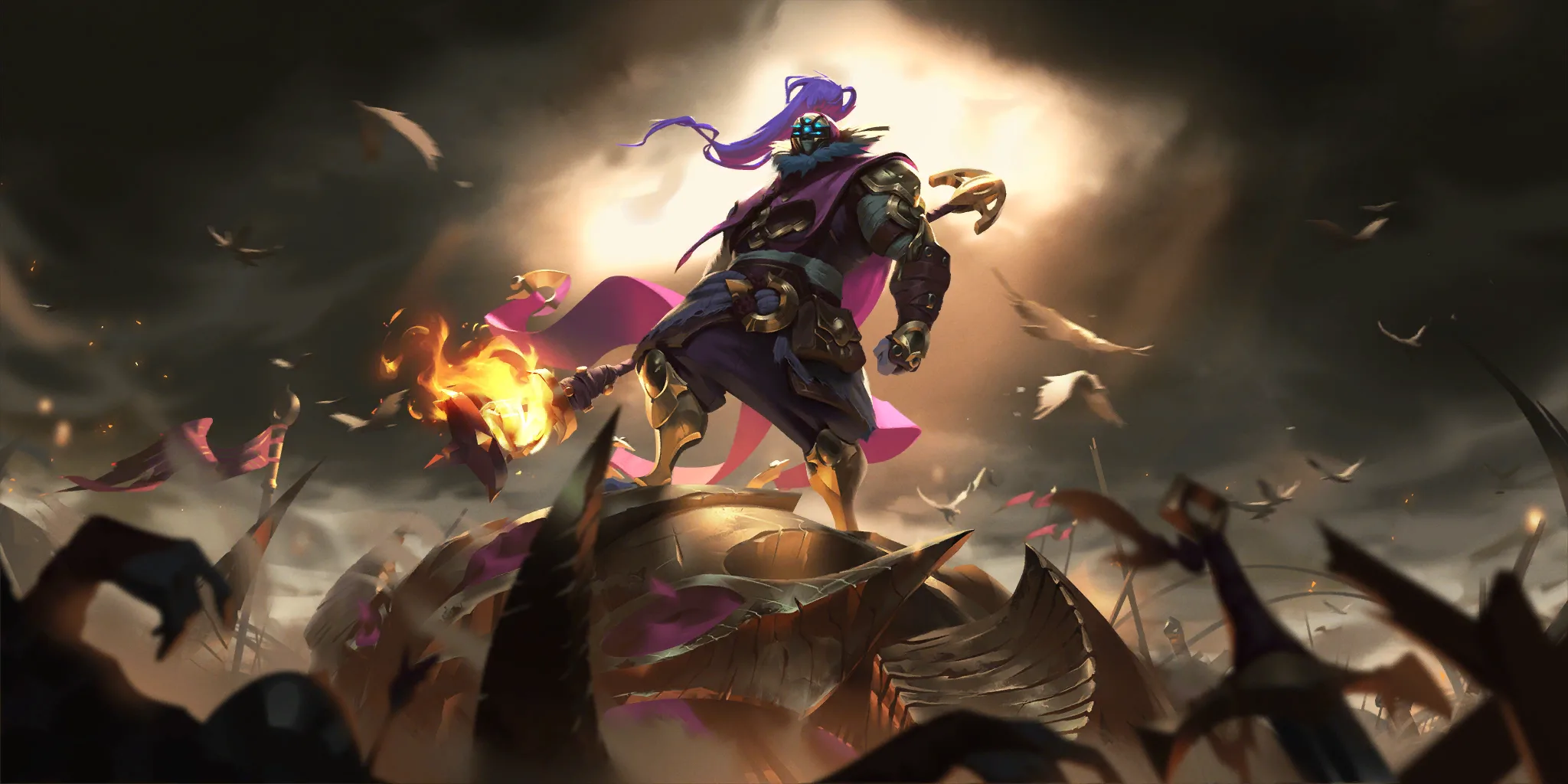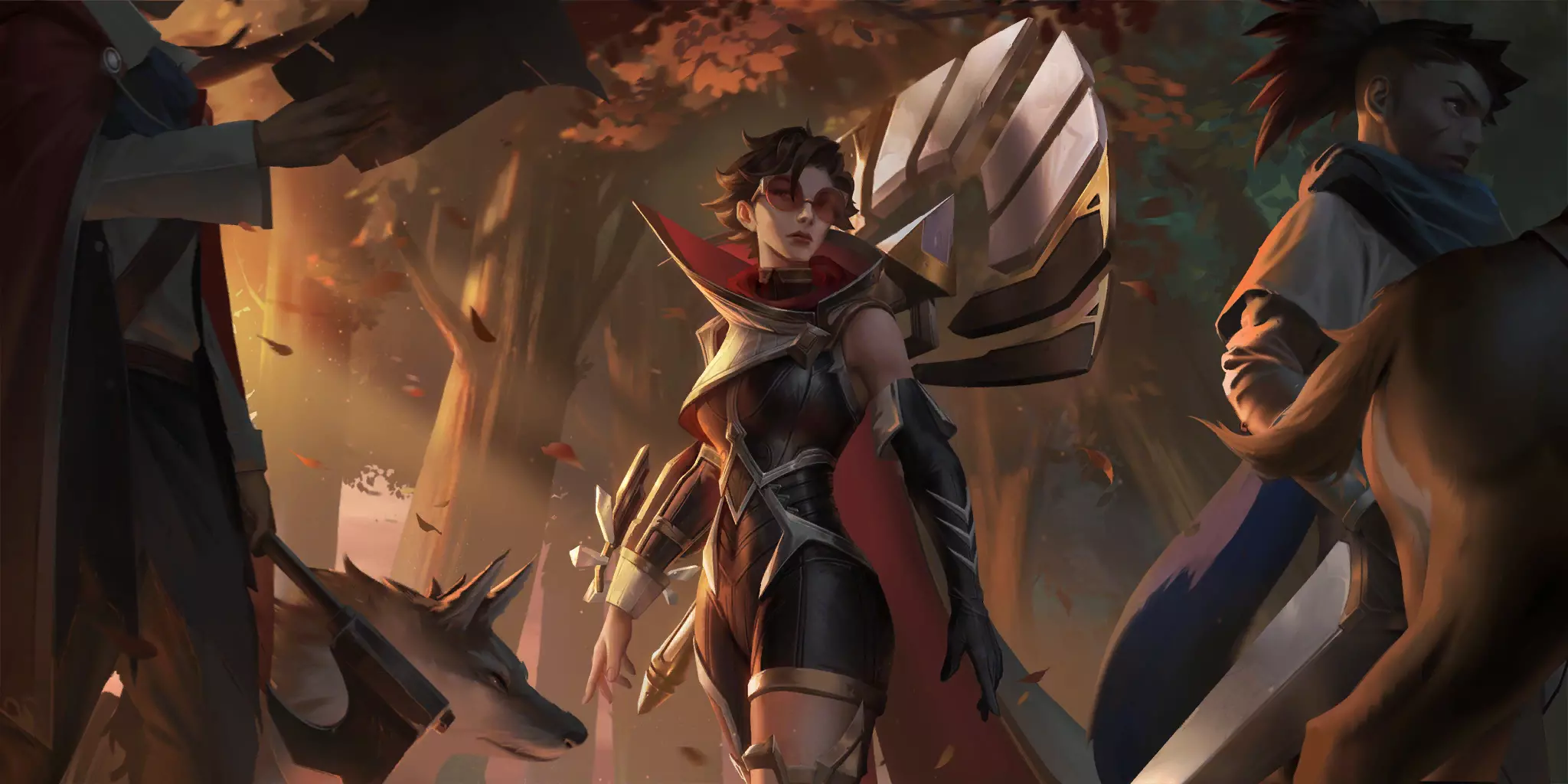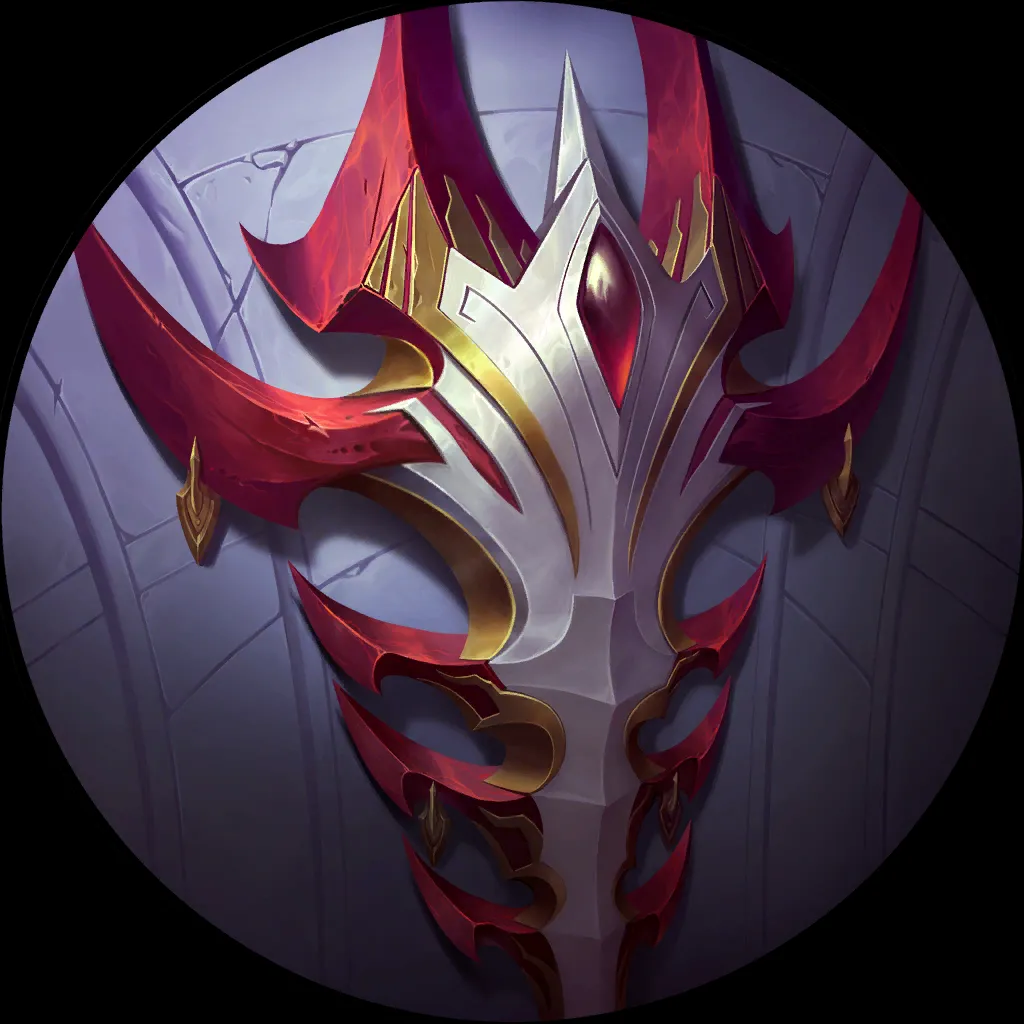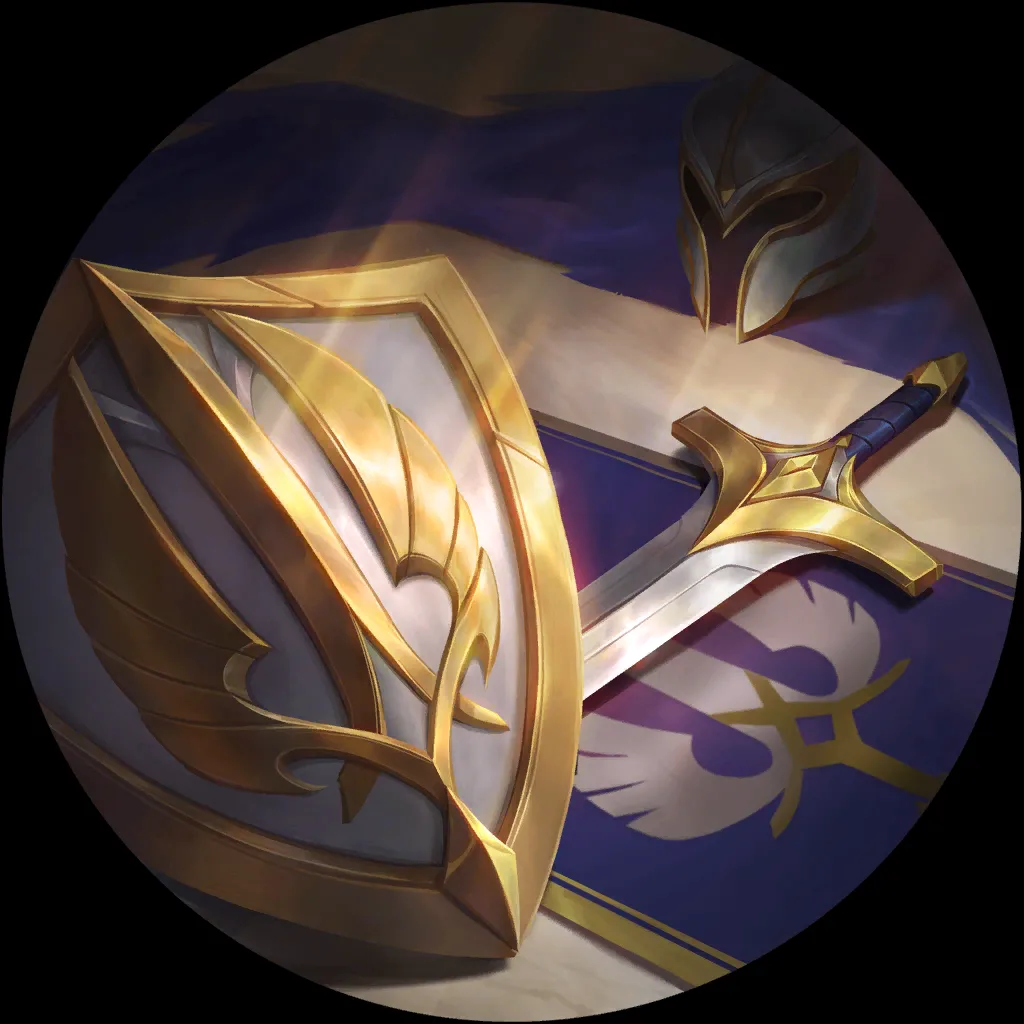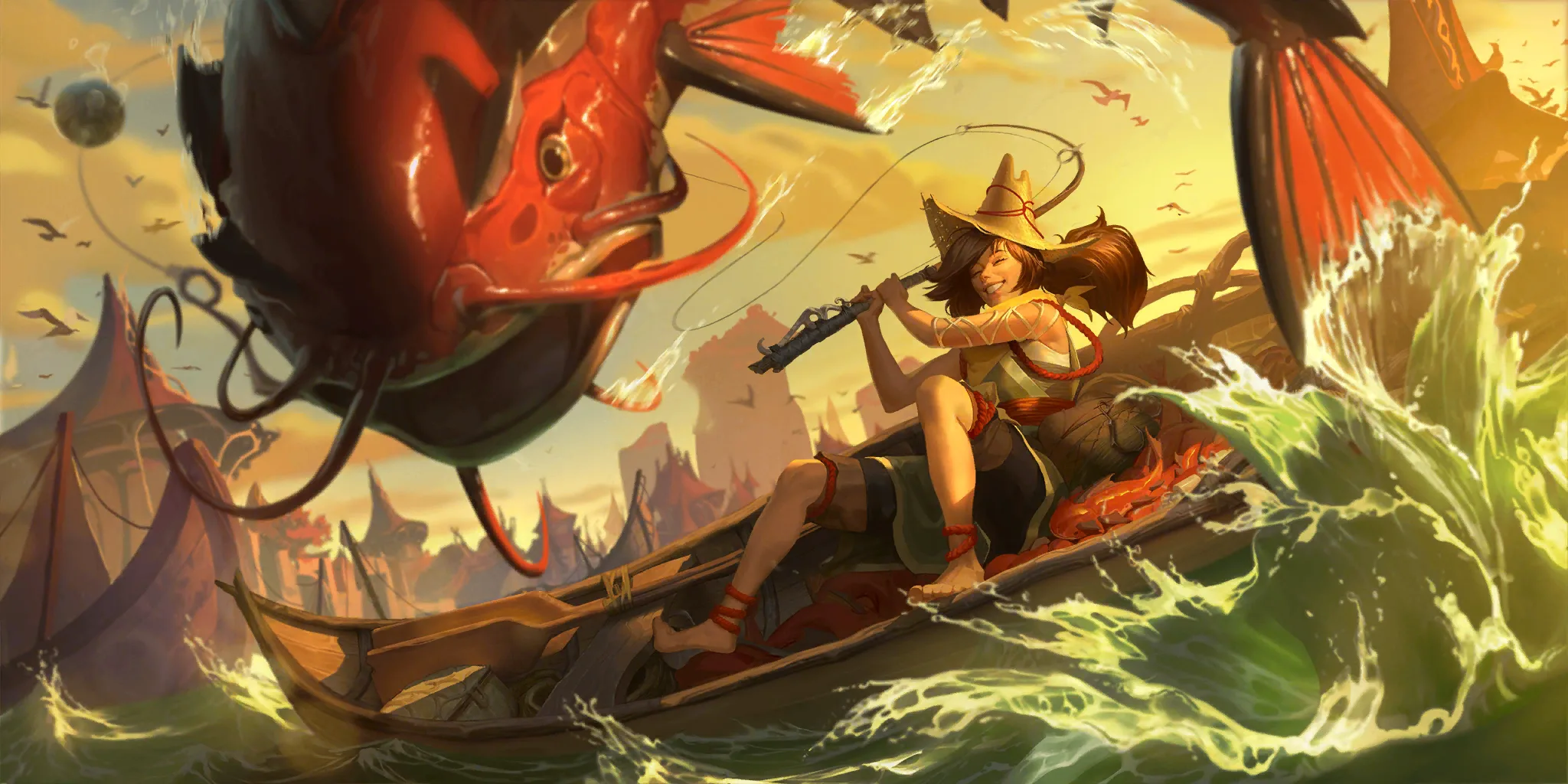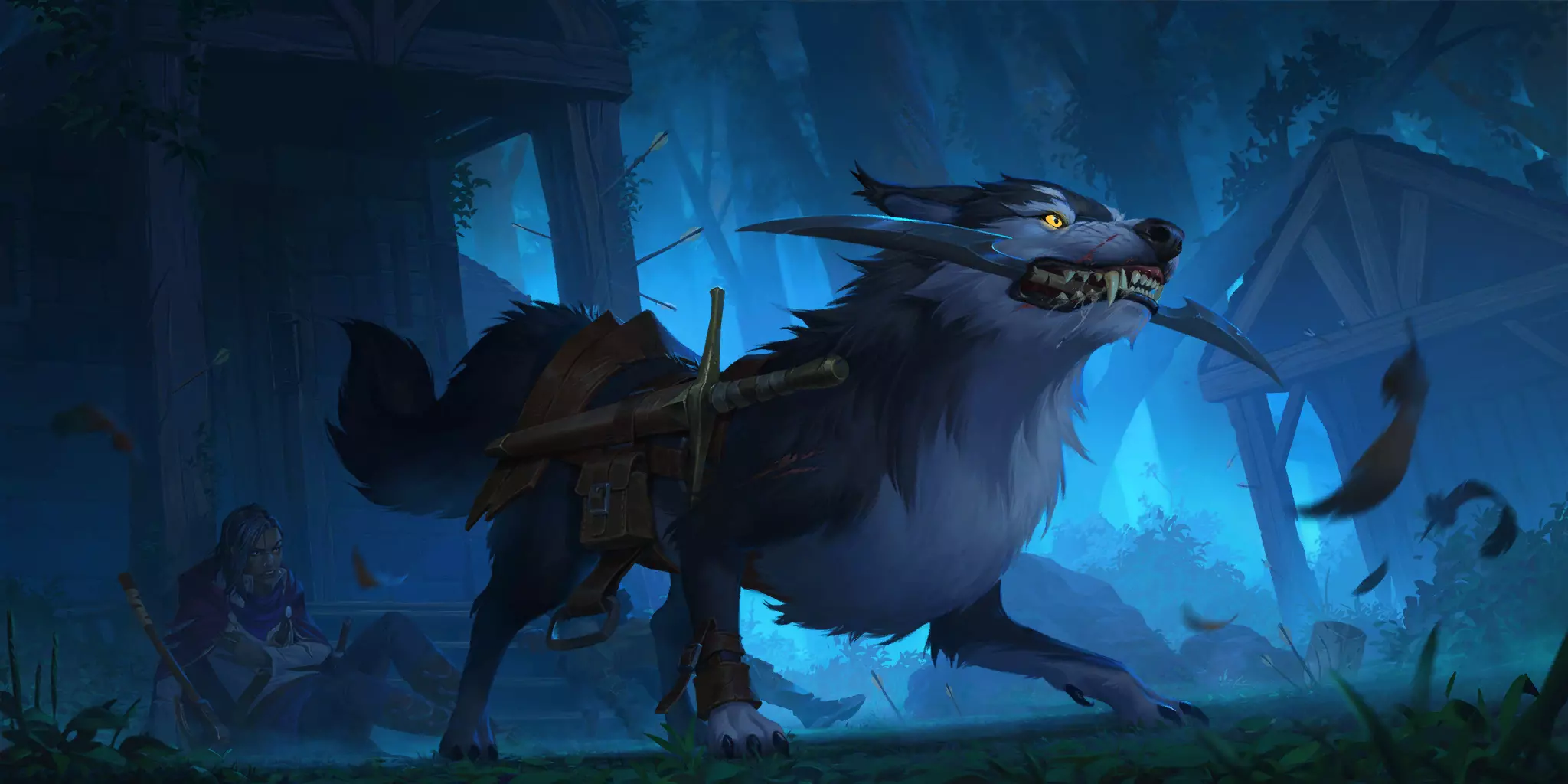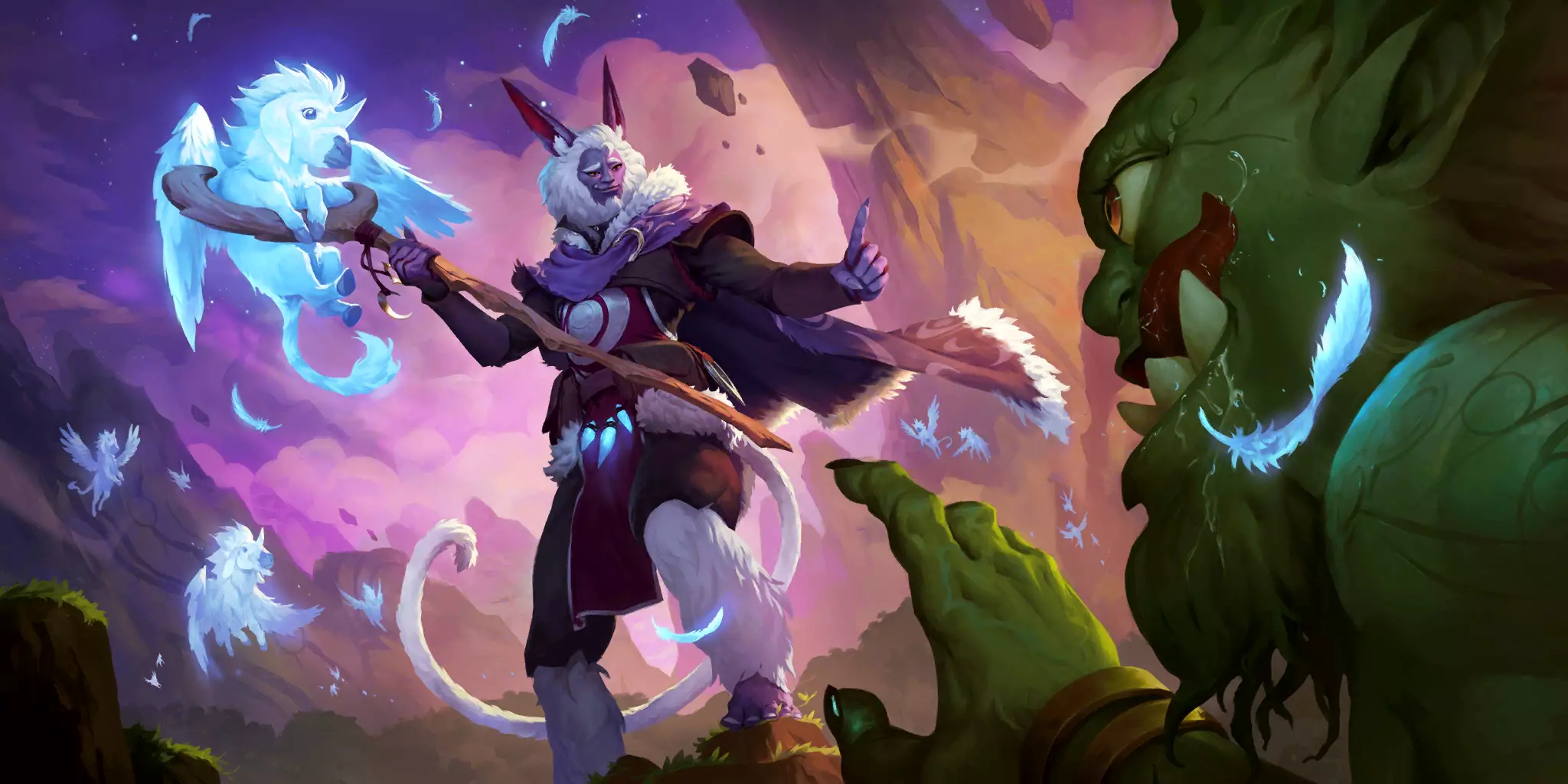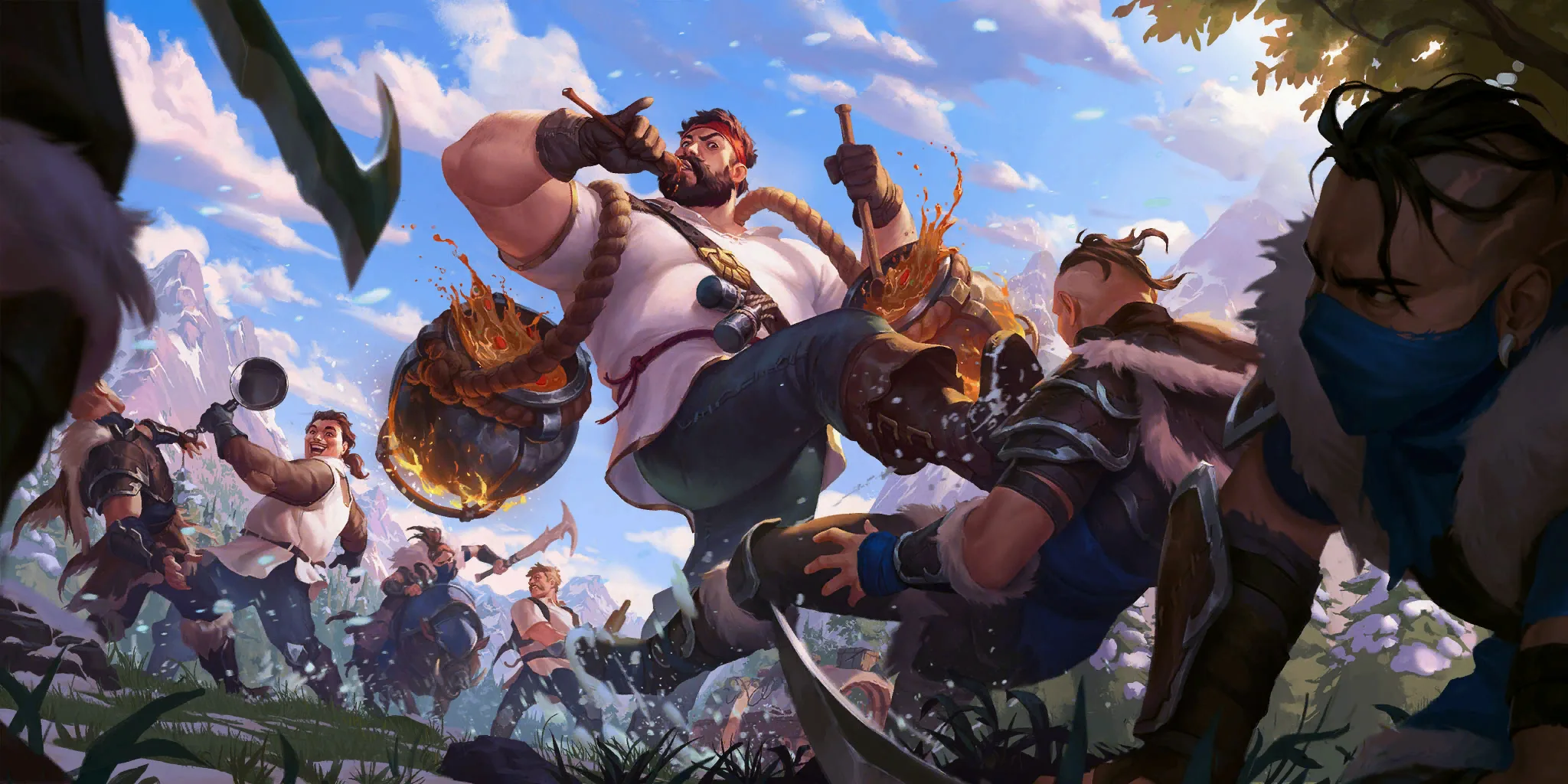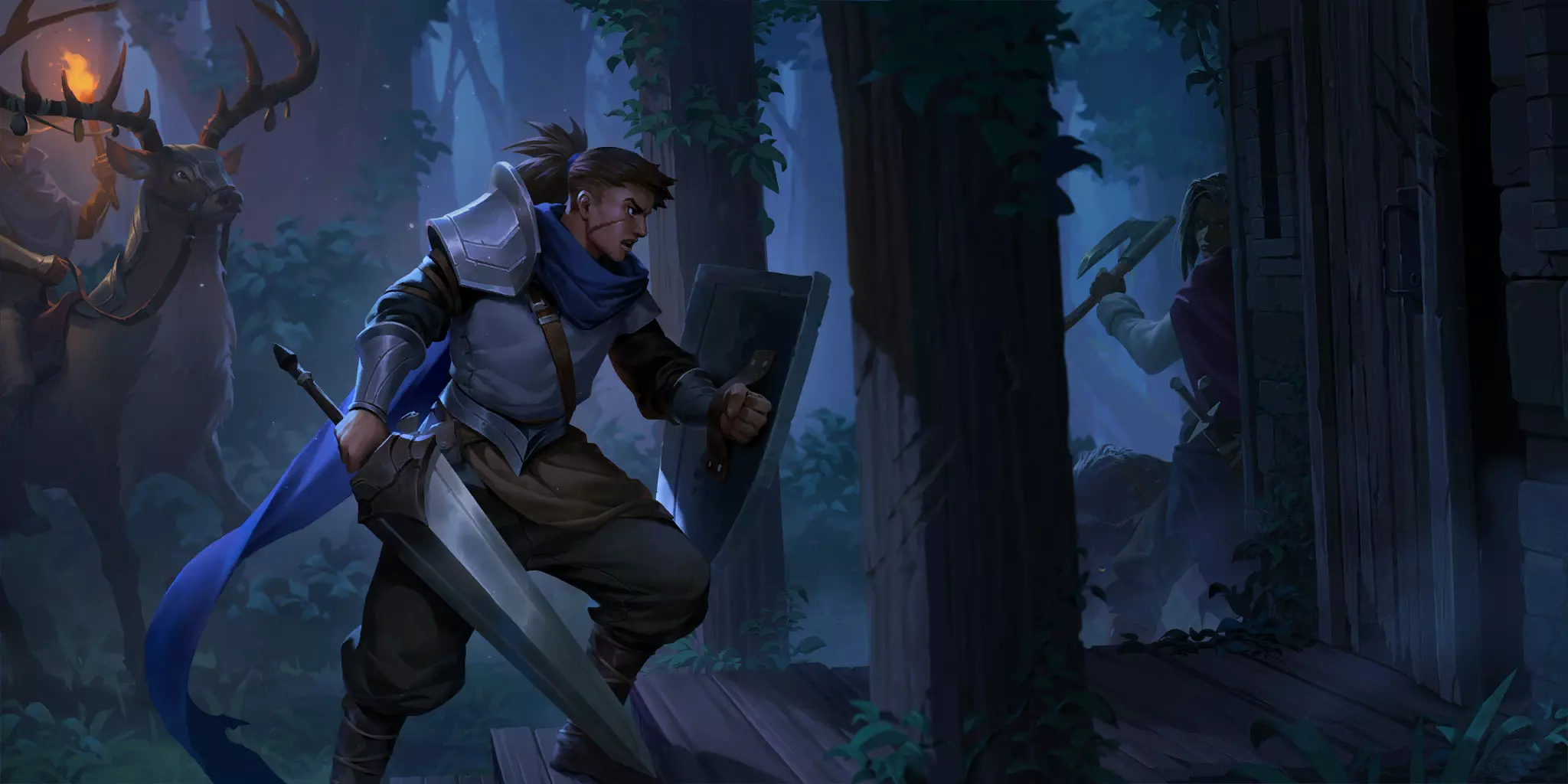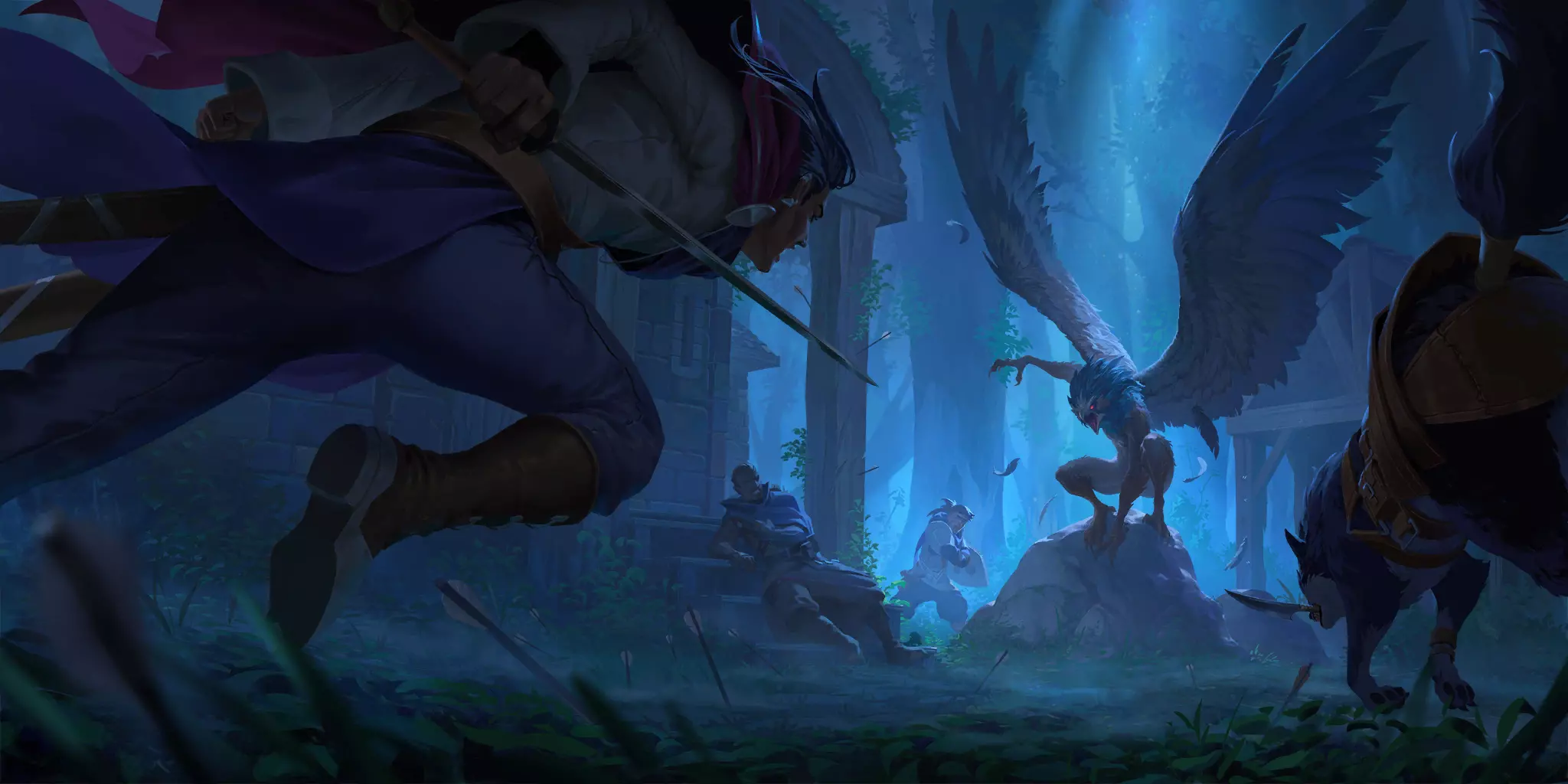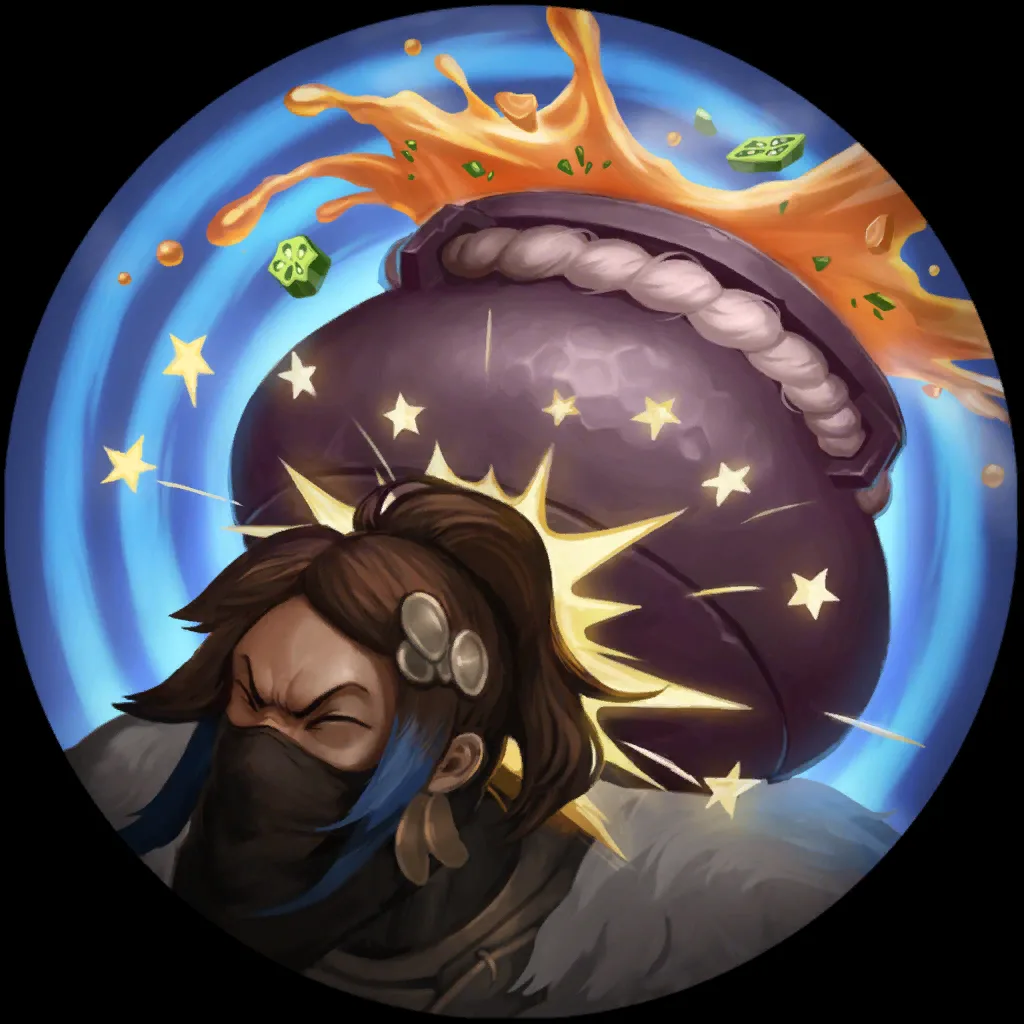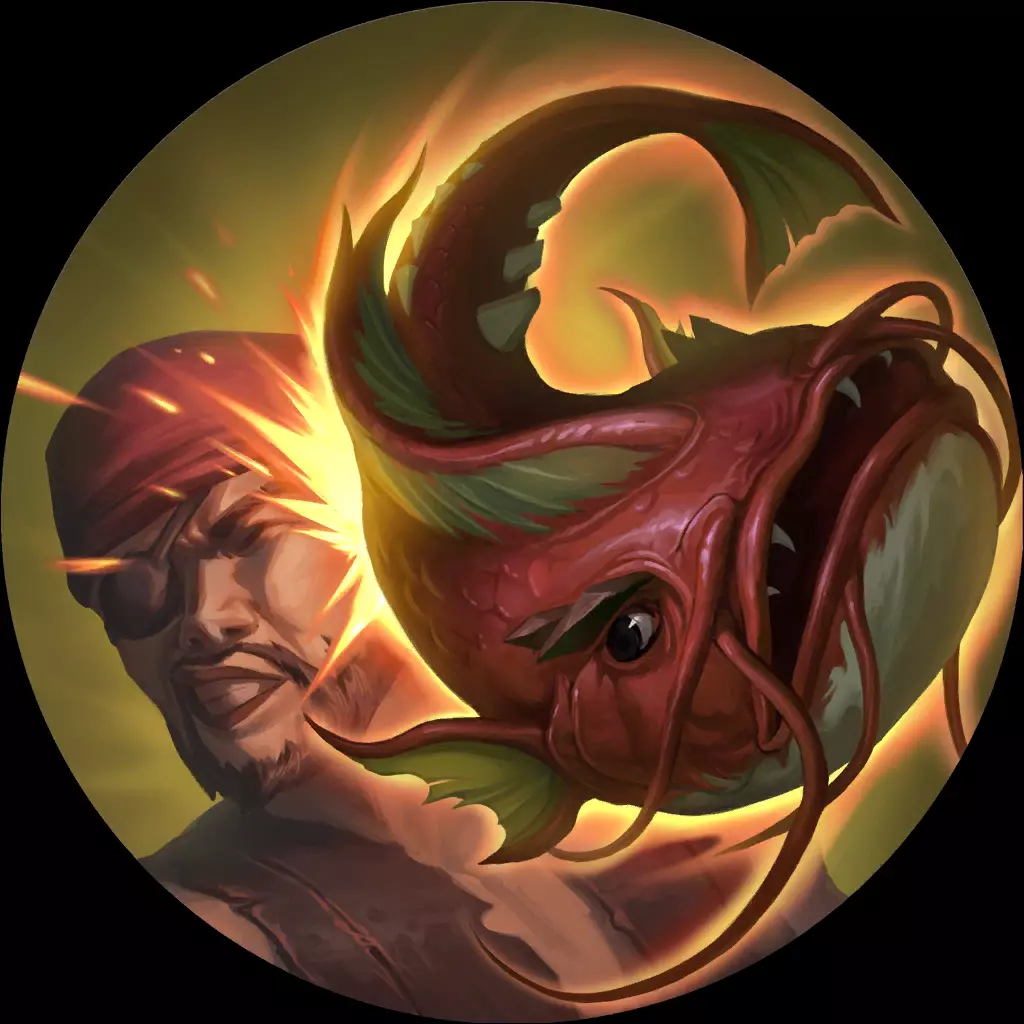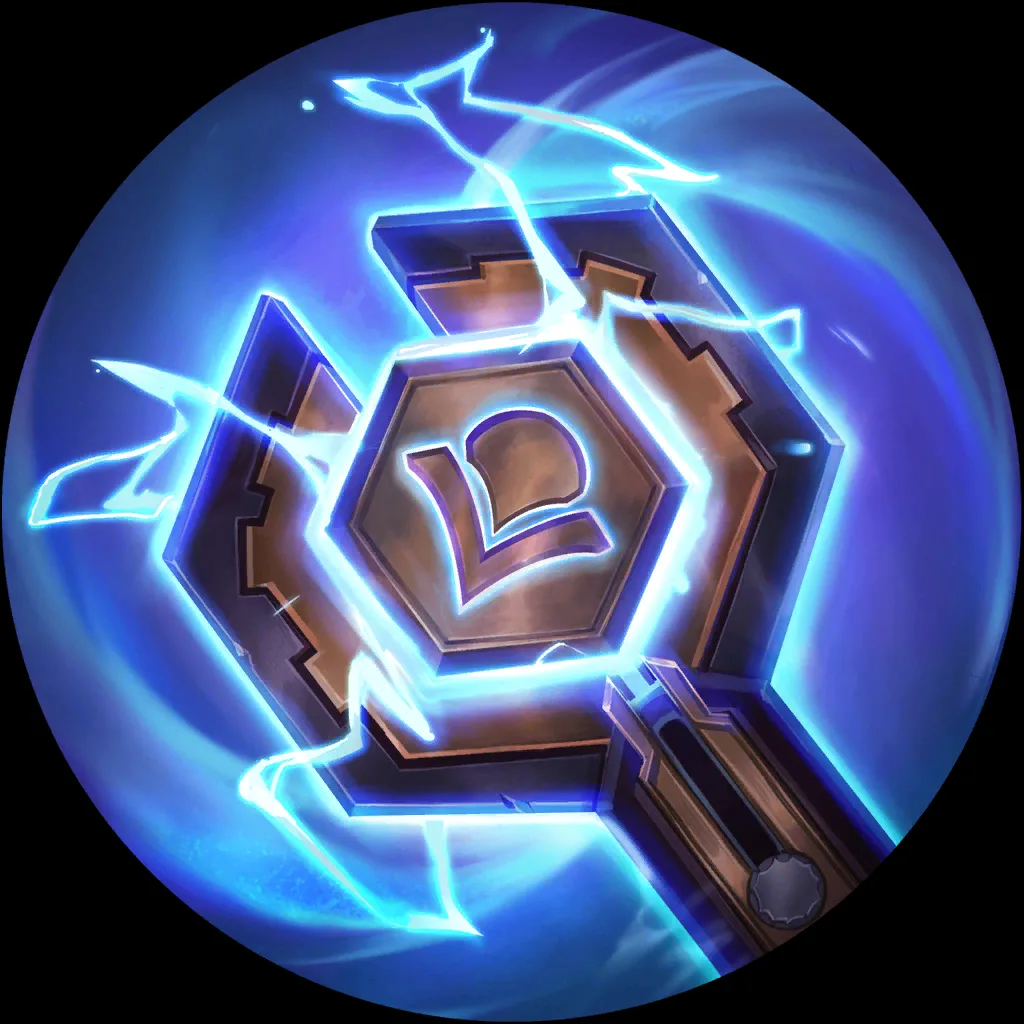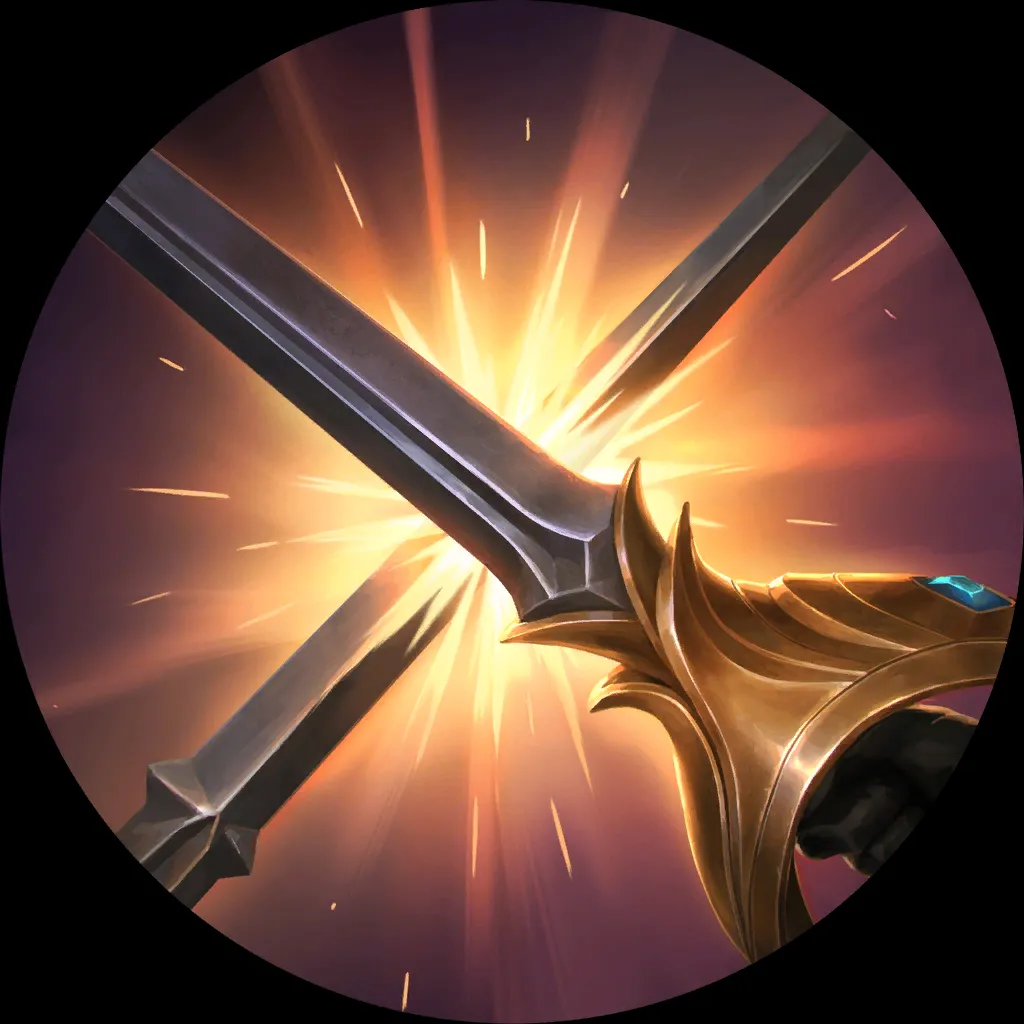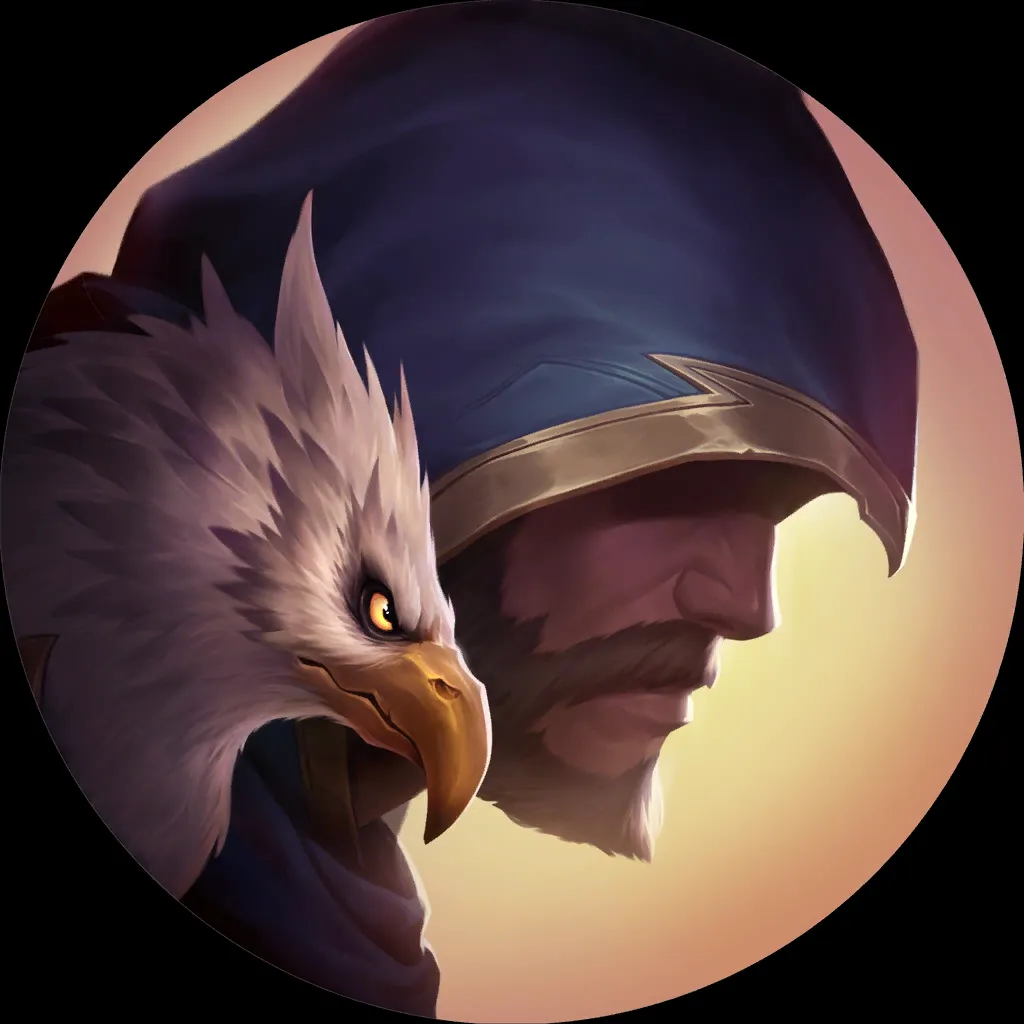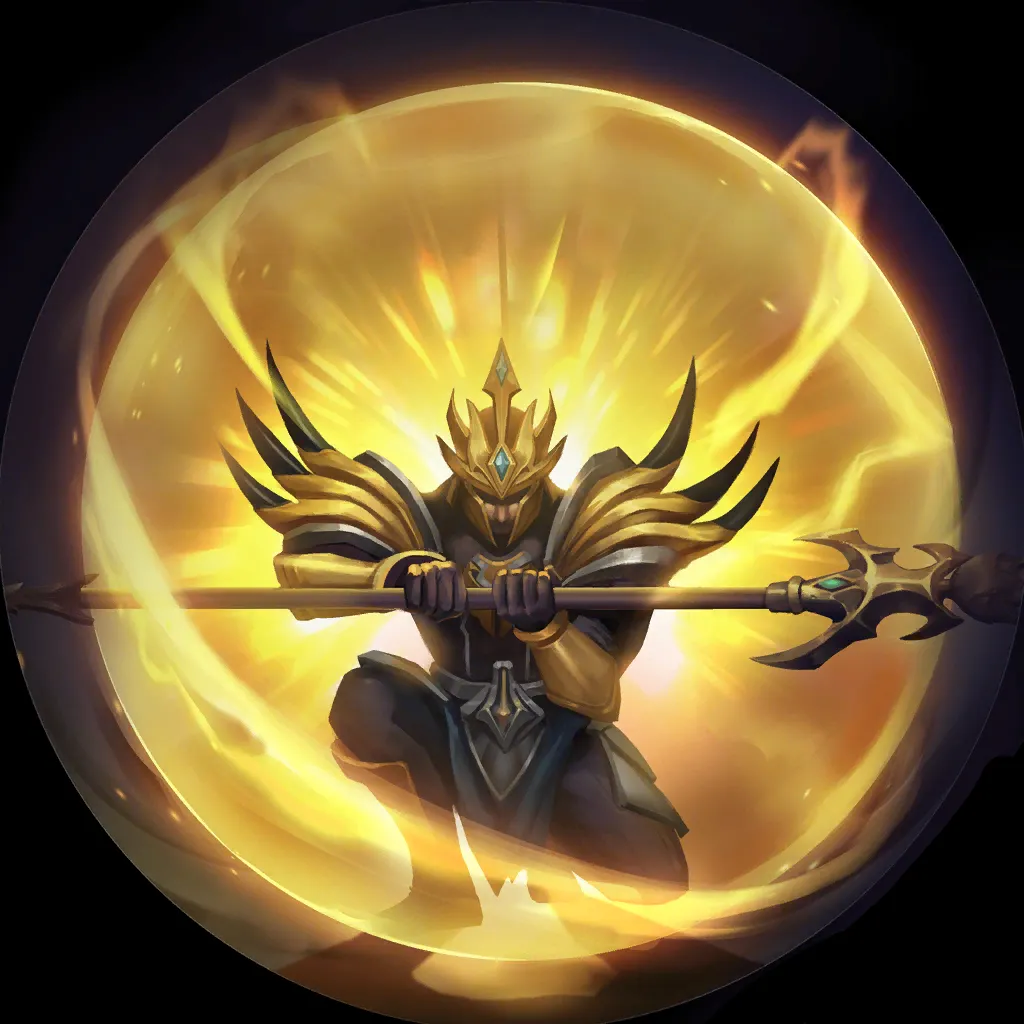 ---
Rumble Vayne
Although a lot less played than other Vayne archetypes, Rumble Vayne looks like it may be the most promising variation – seems to have an edge on Annie Jhin and (in a tiny sample) appears favored into Fiora Pantheon.
The best Rumble Vayne deck currently shows a superb 57%+ WR across 650 games
6
3
9
22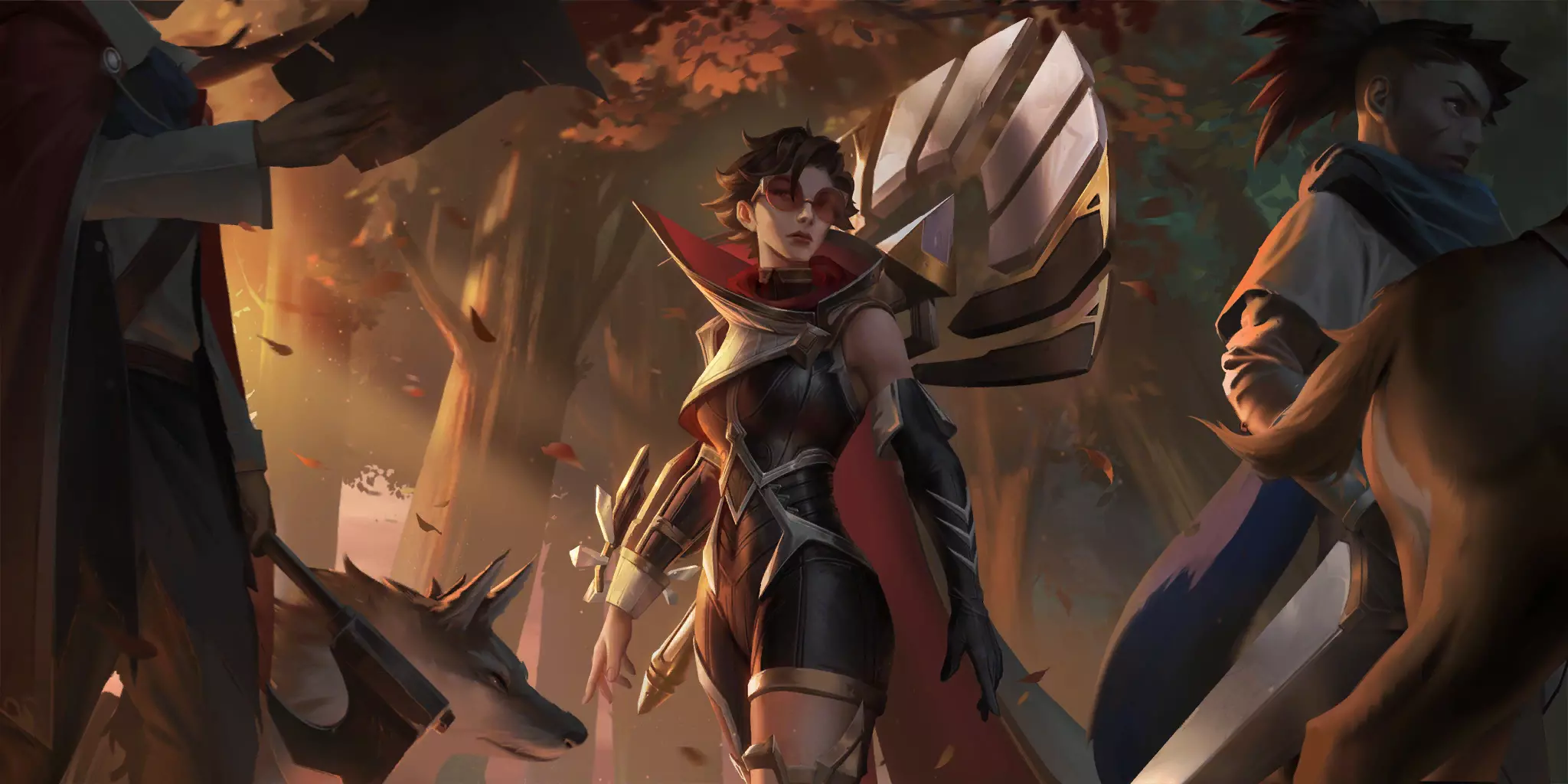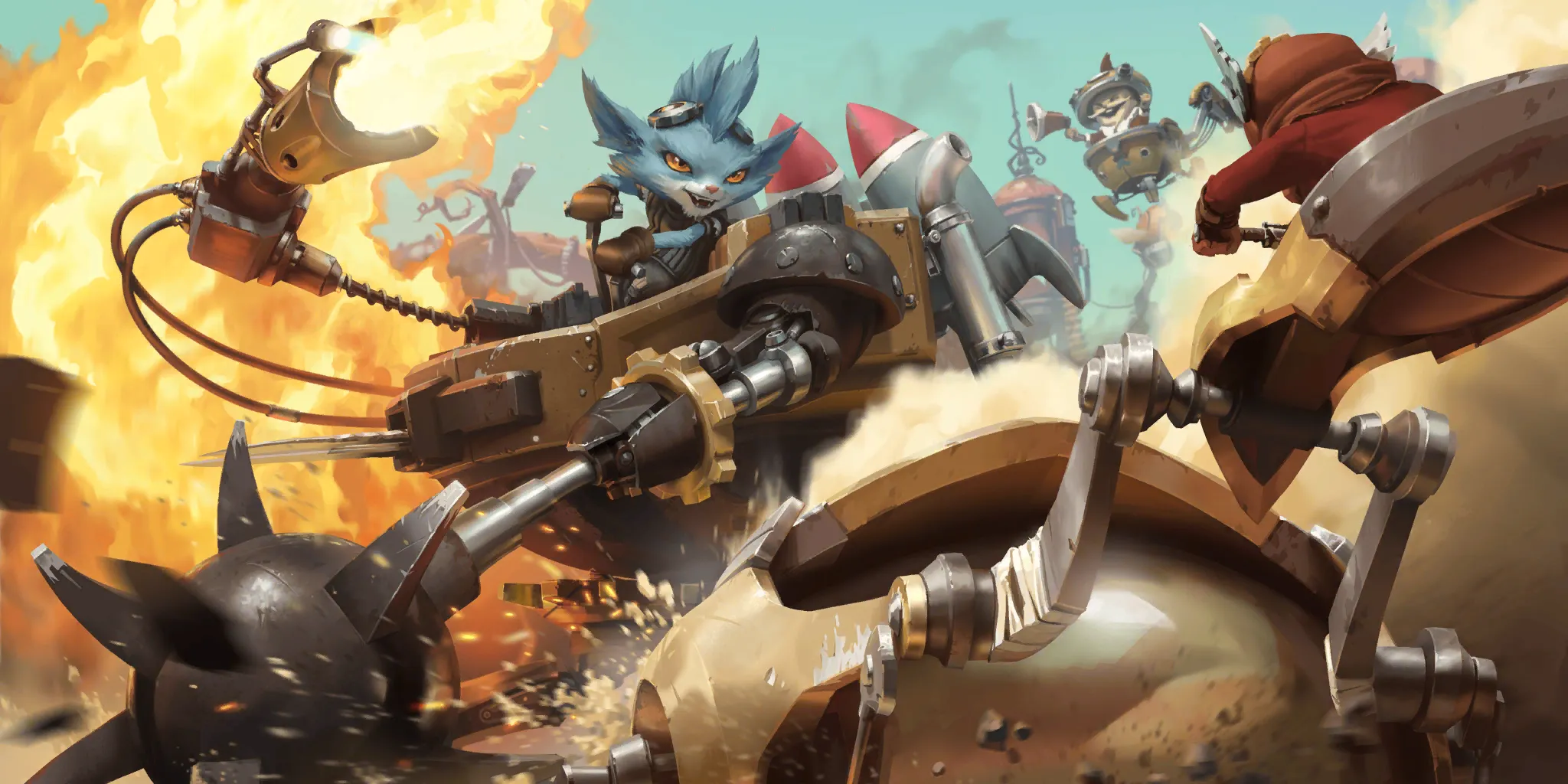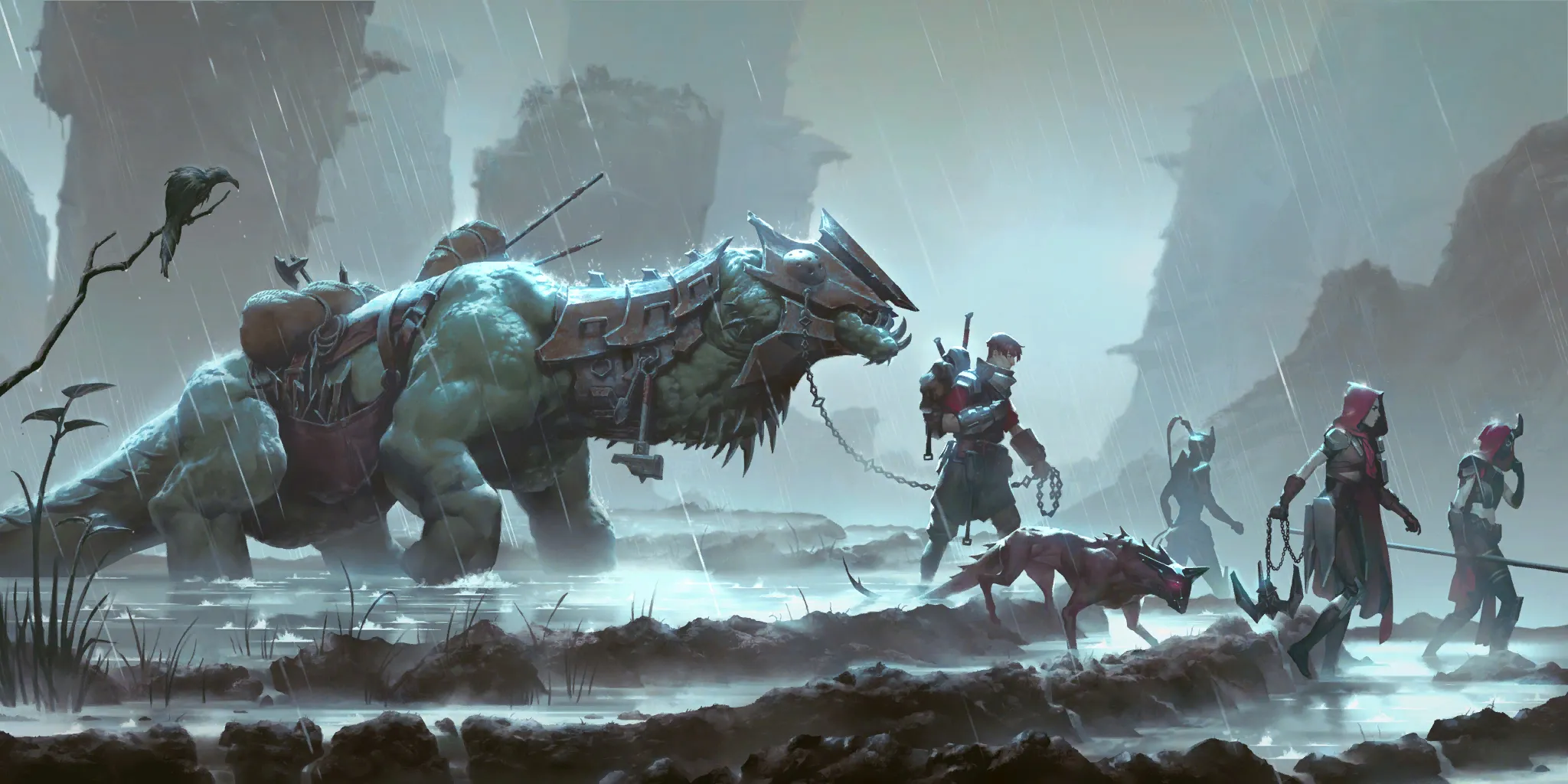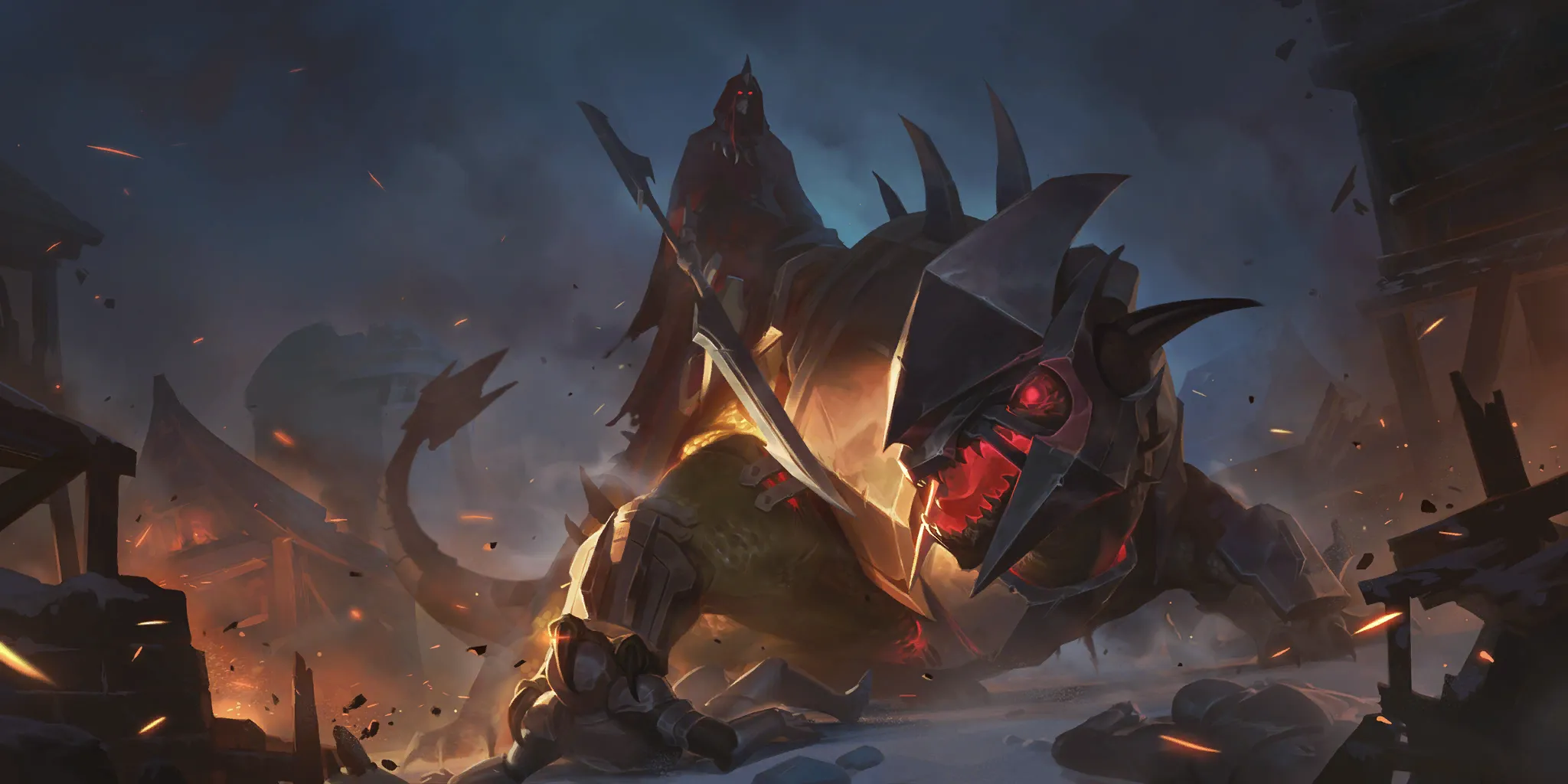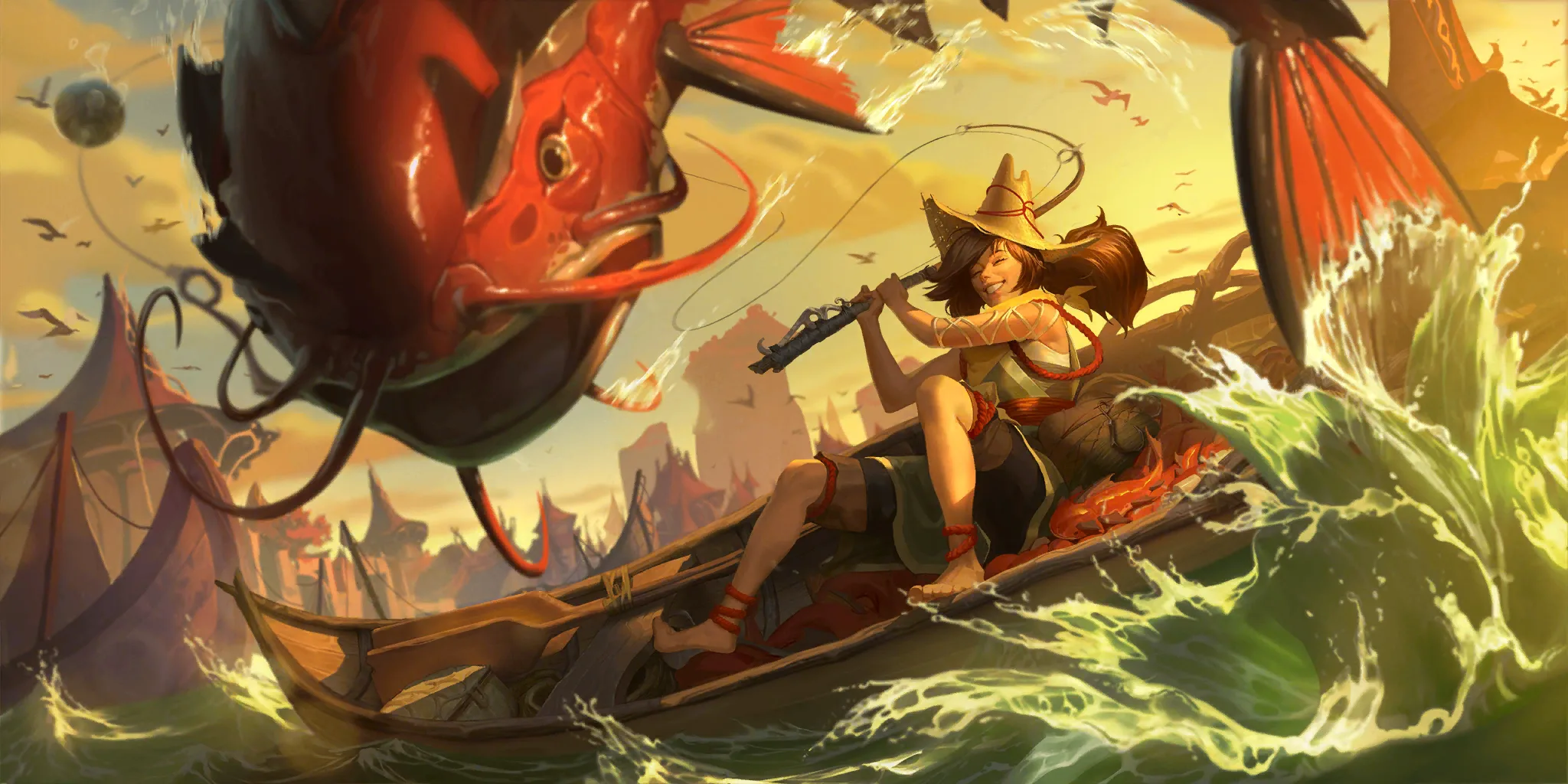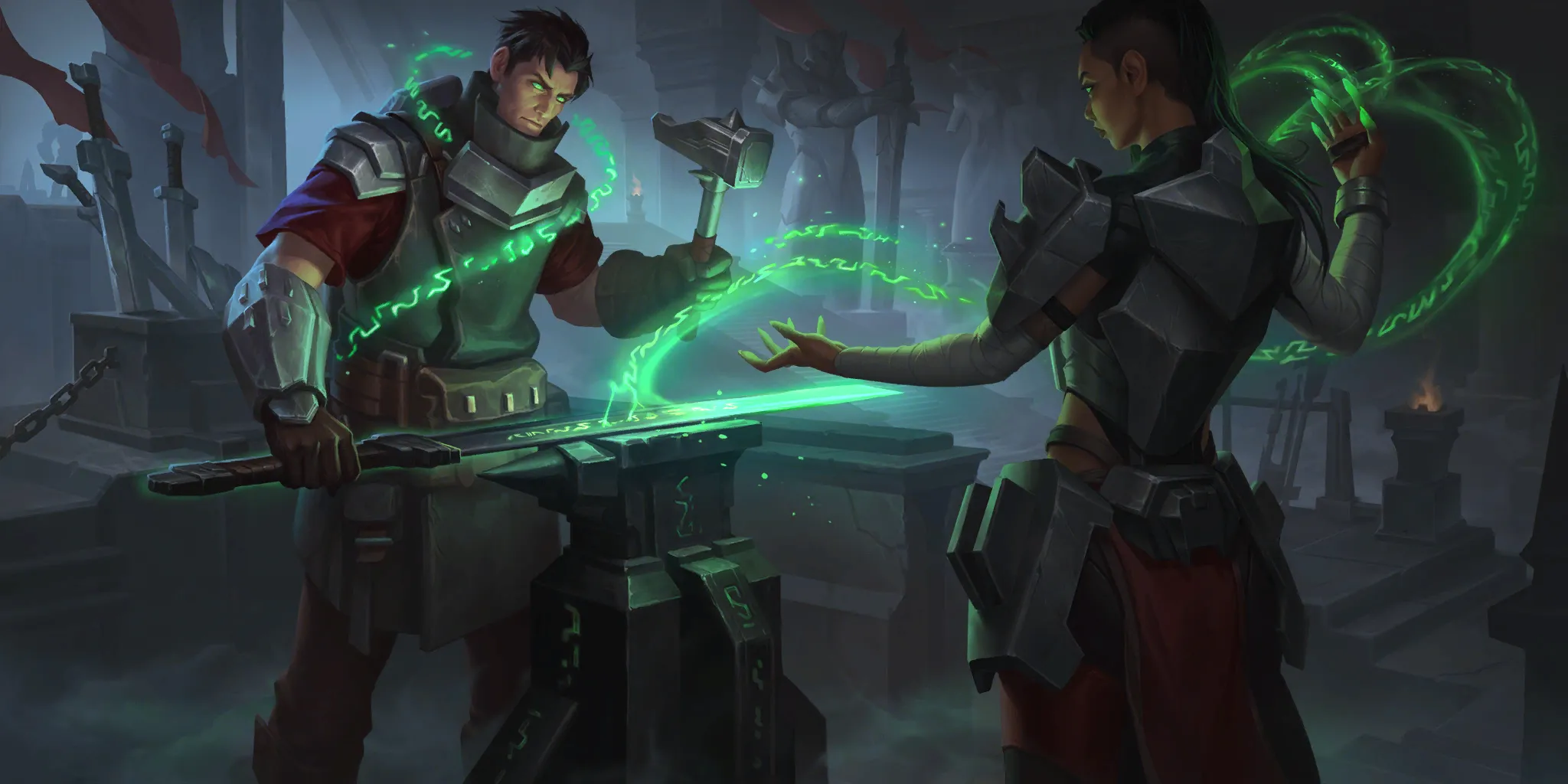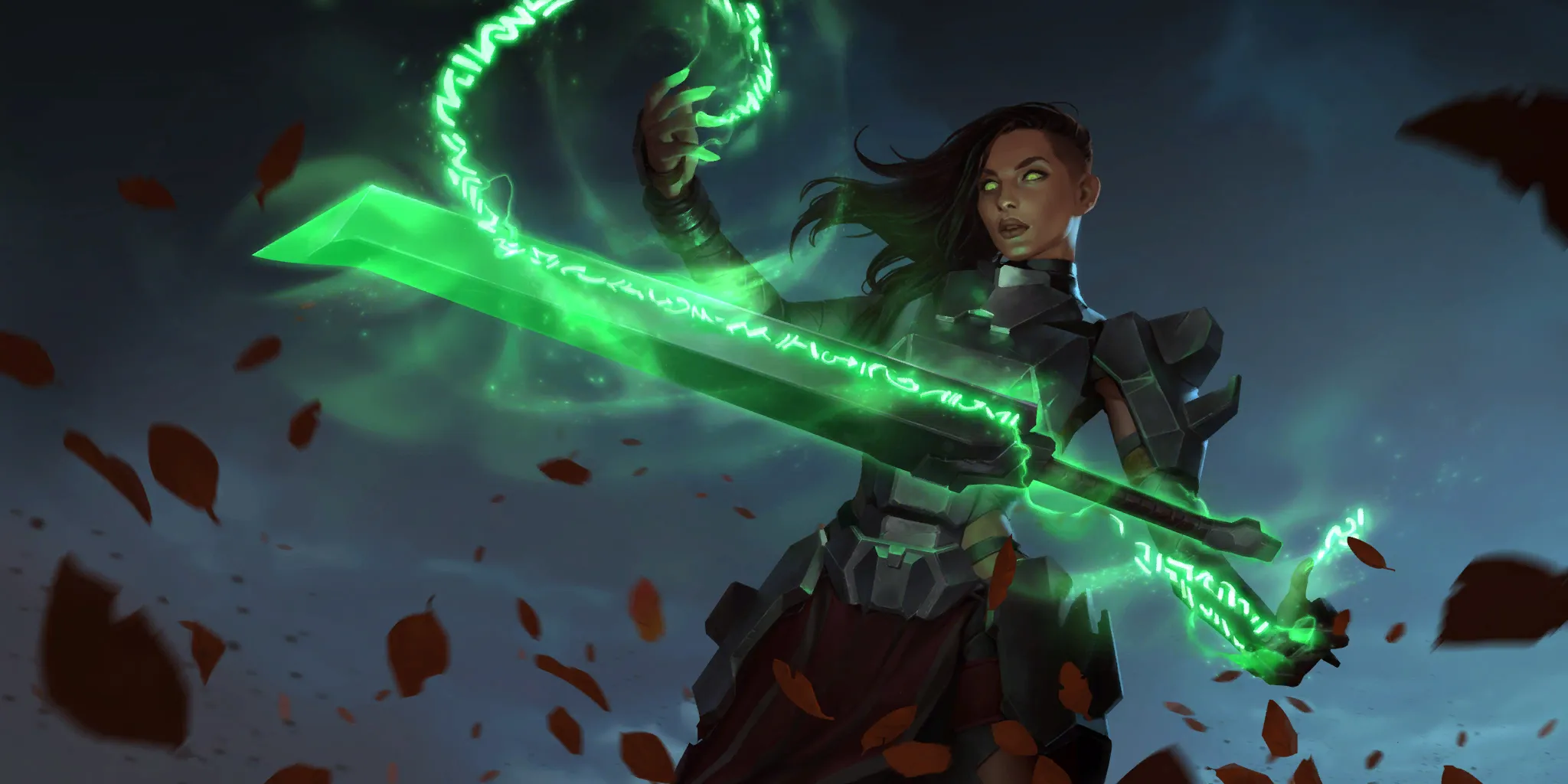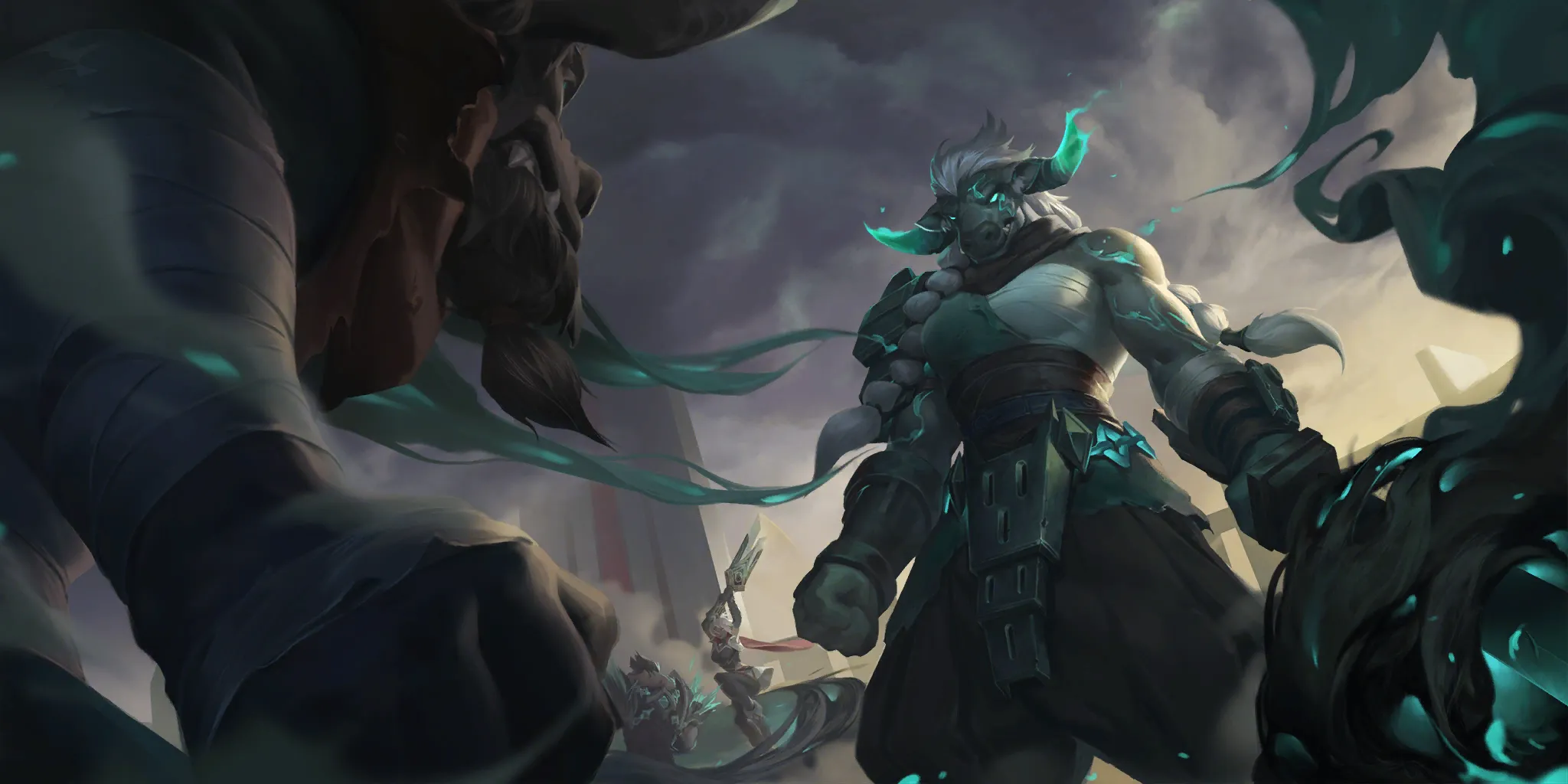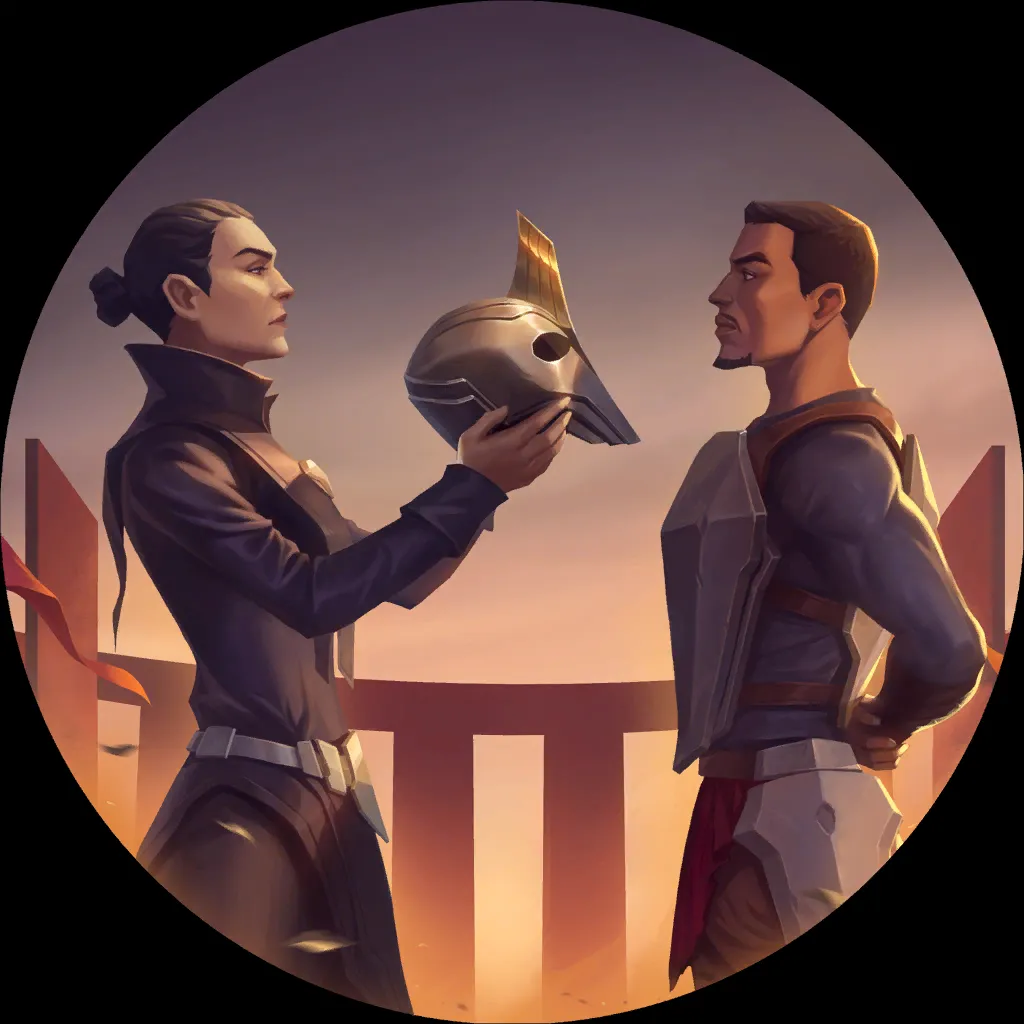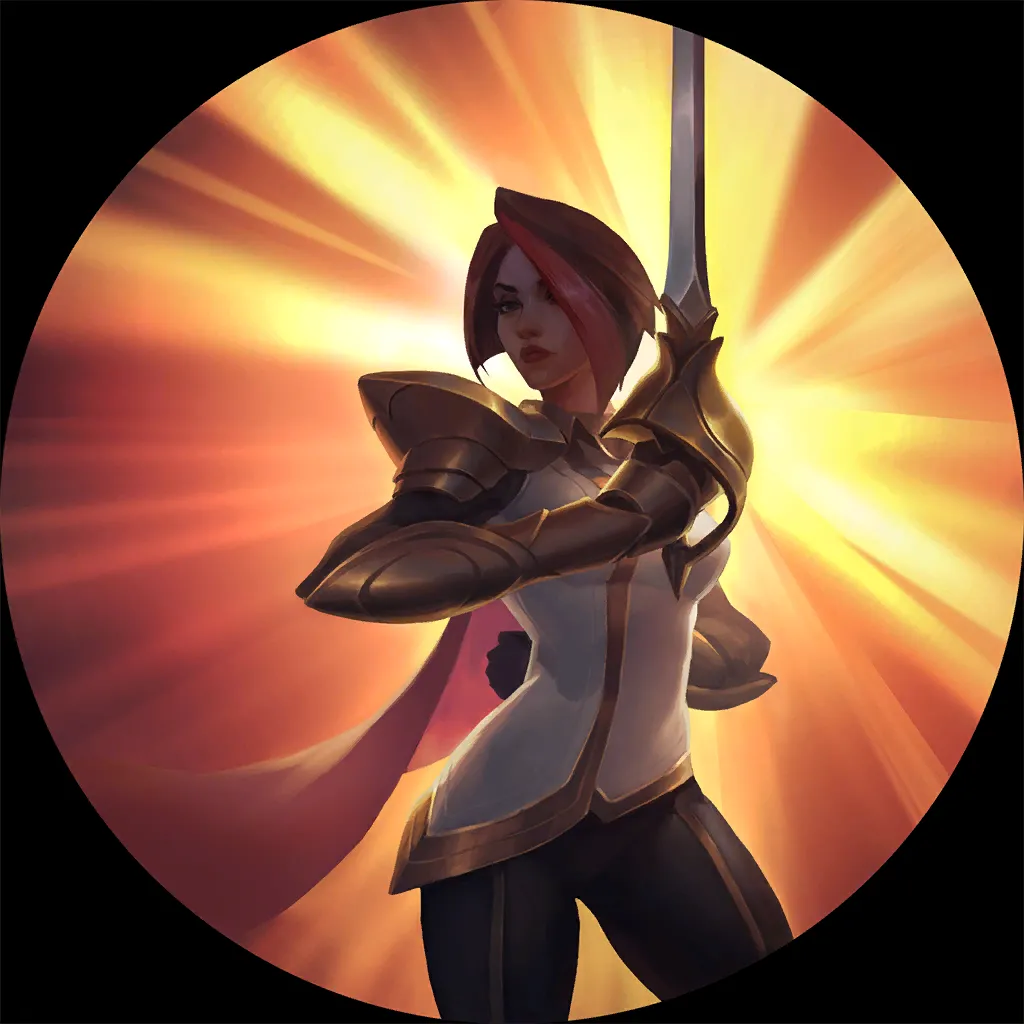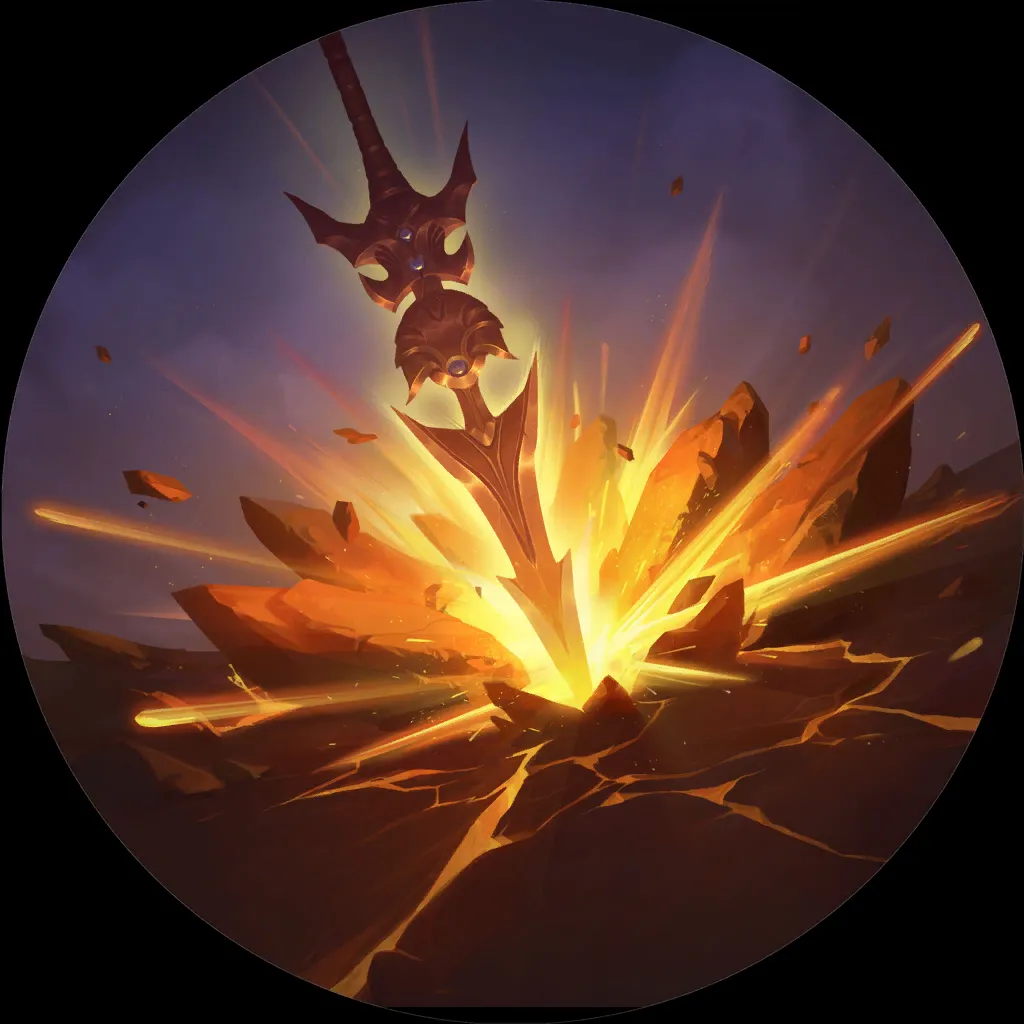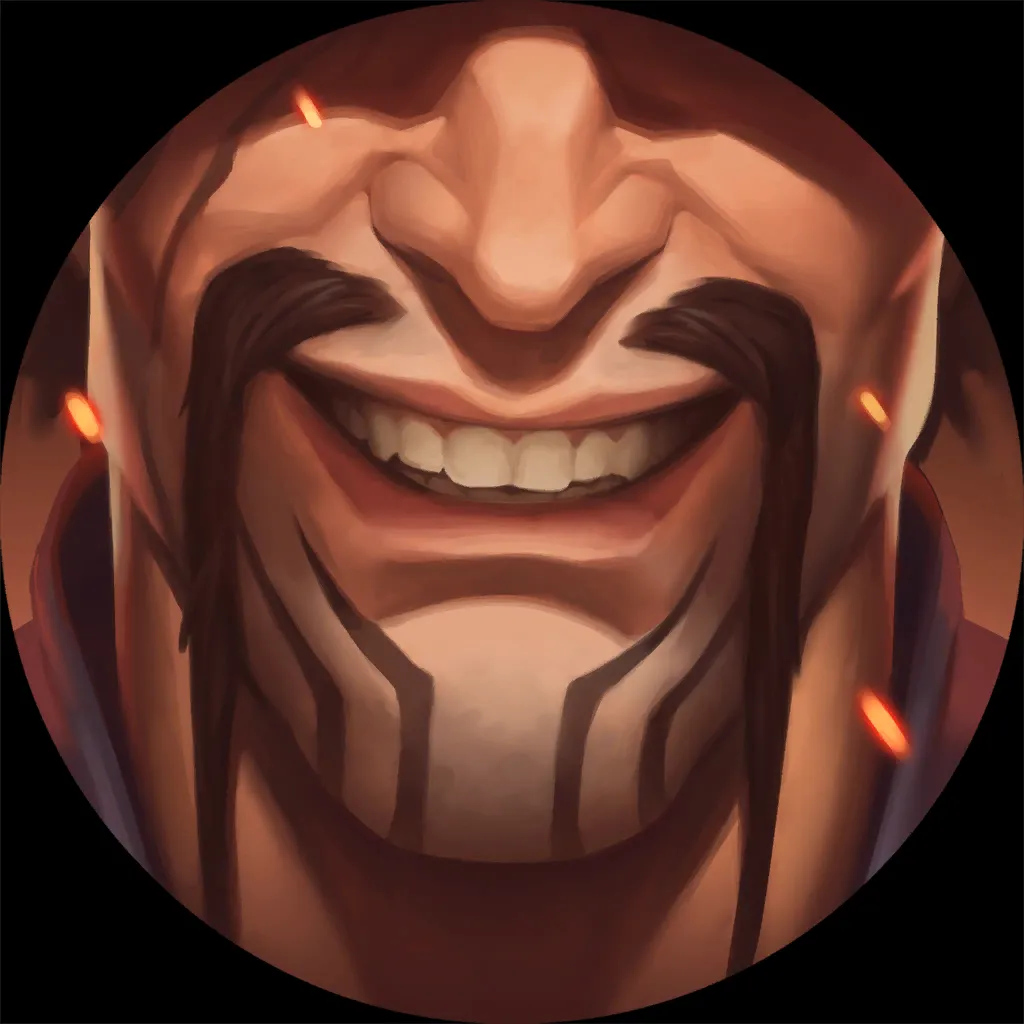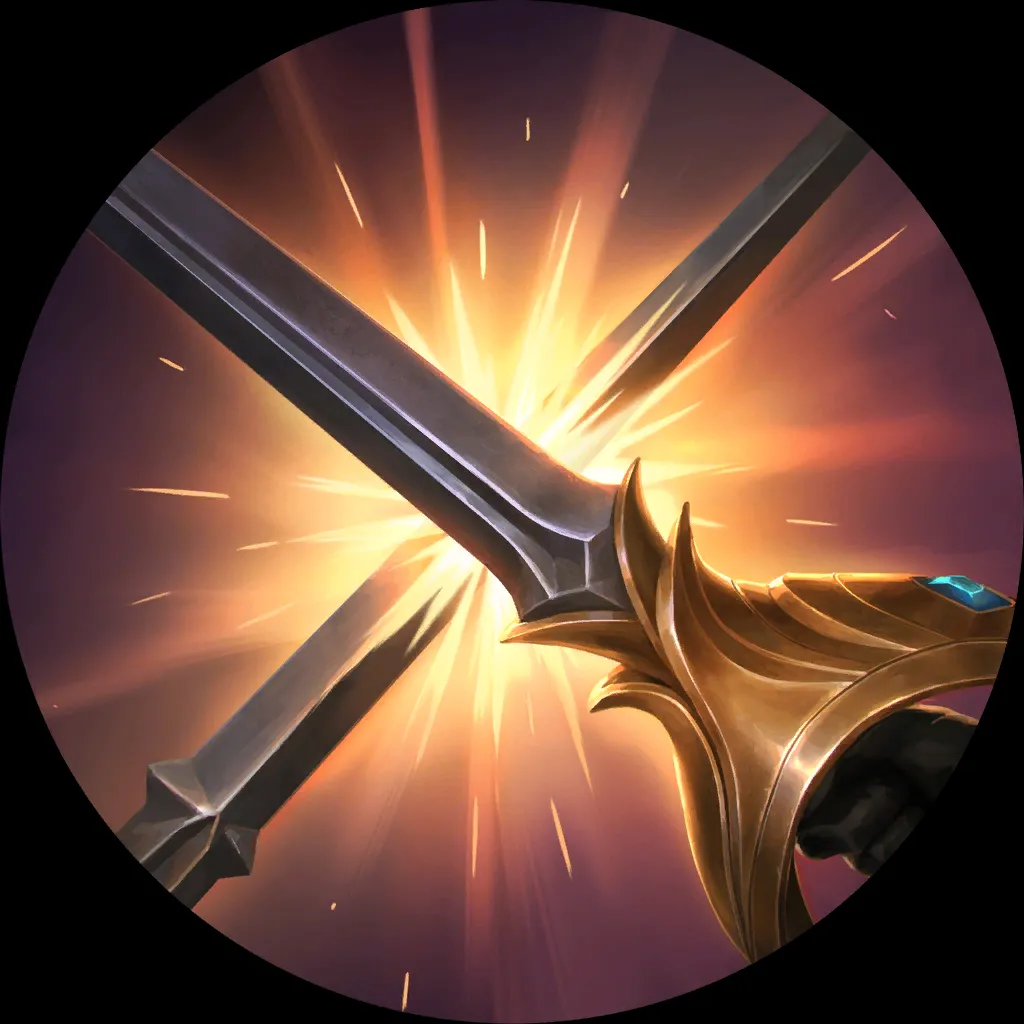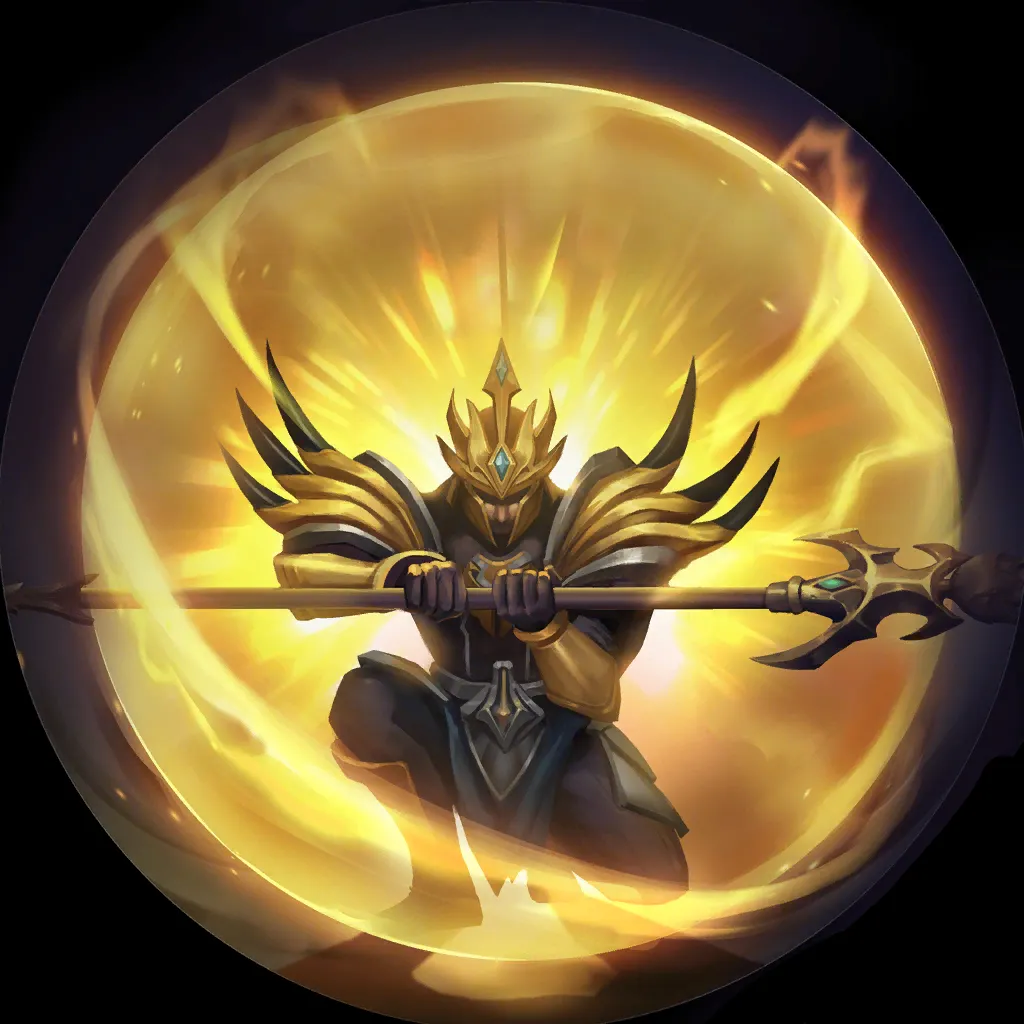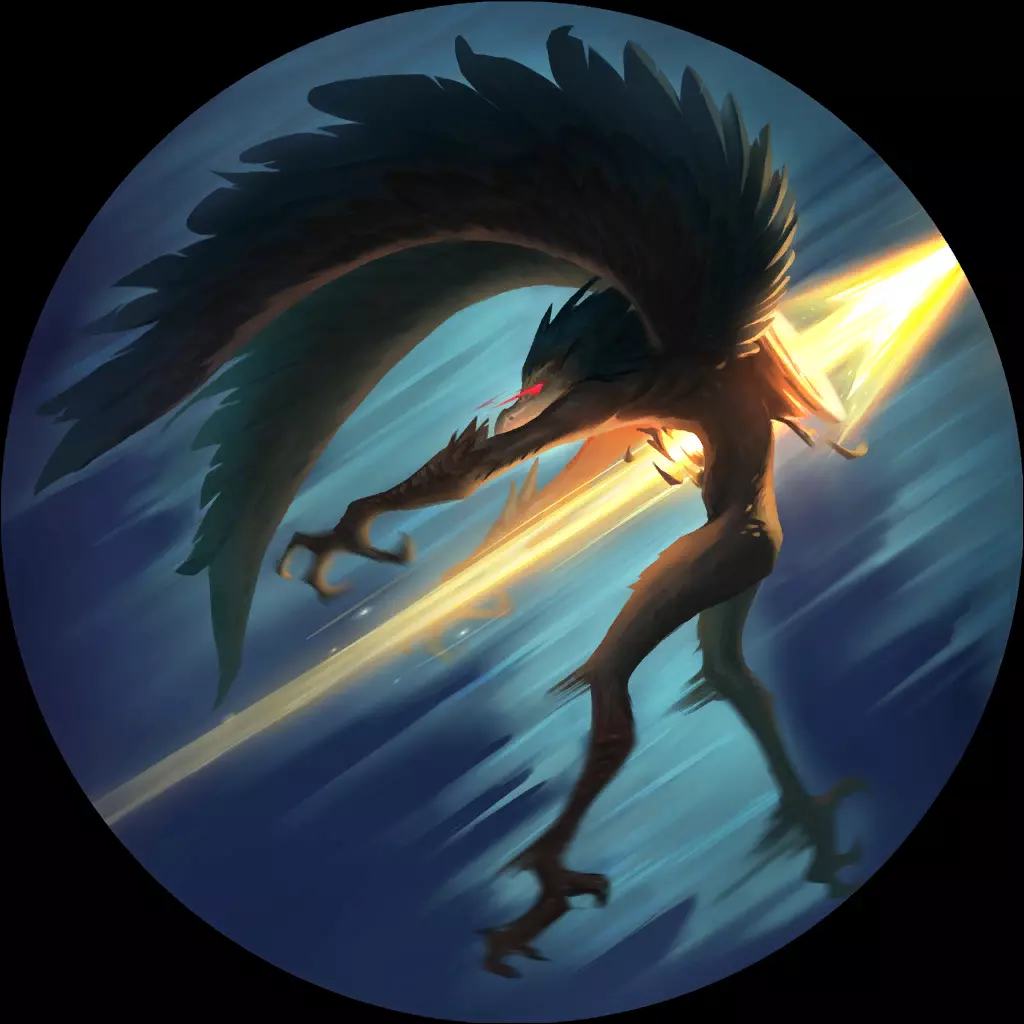 ---
Zed Vayne
300+ games with this list, a sky-high 60%+ WR, and some of the
Demacia
Ionia tricks that made Zed Poppy a powerhouse in its heyday - an archetype top pilot Jaws took all the way to become APAC's first Domination Master.
6
2
18
14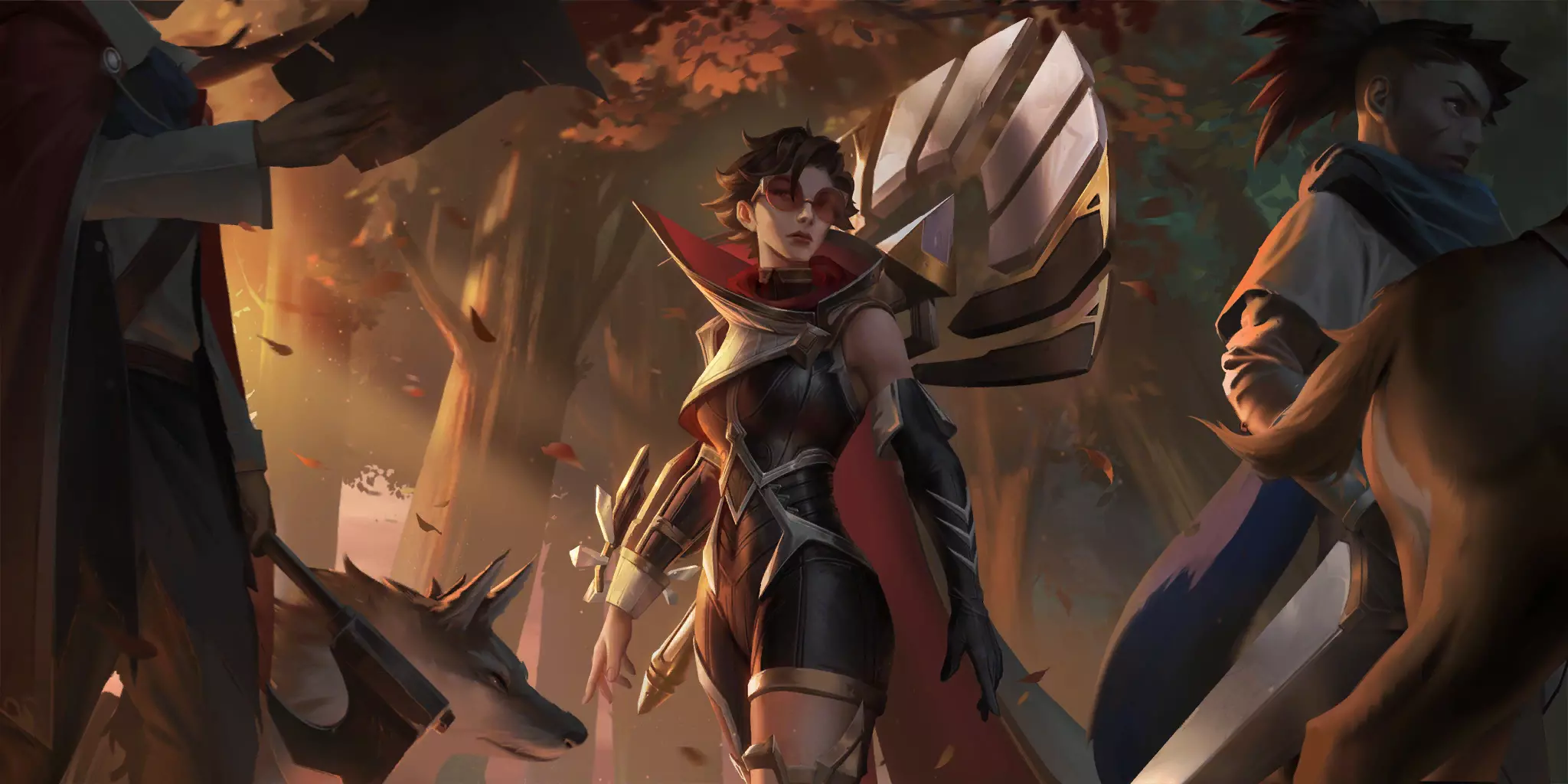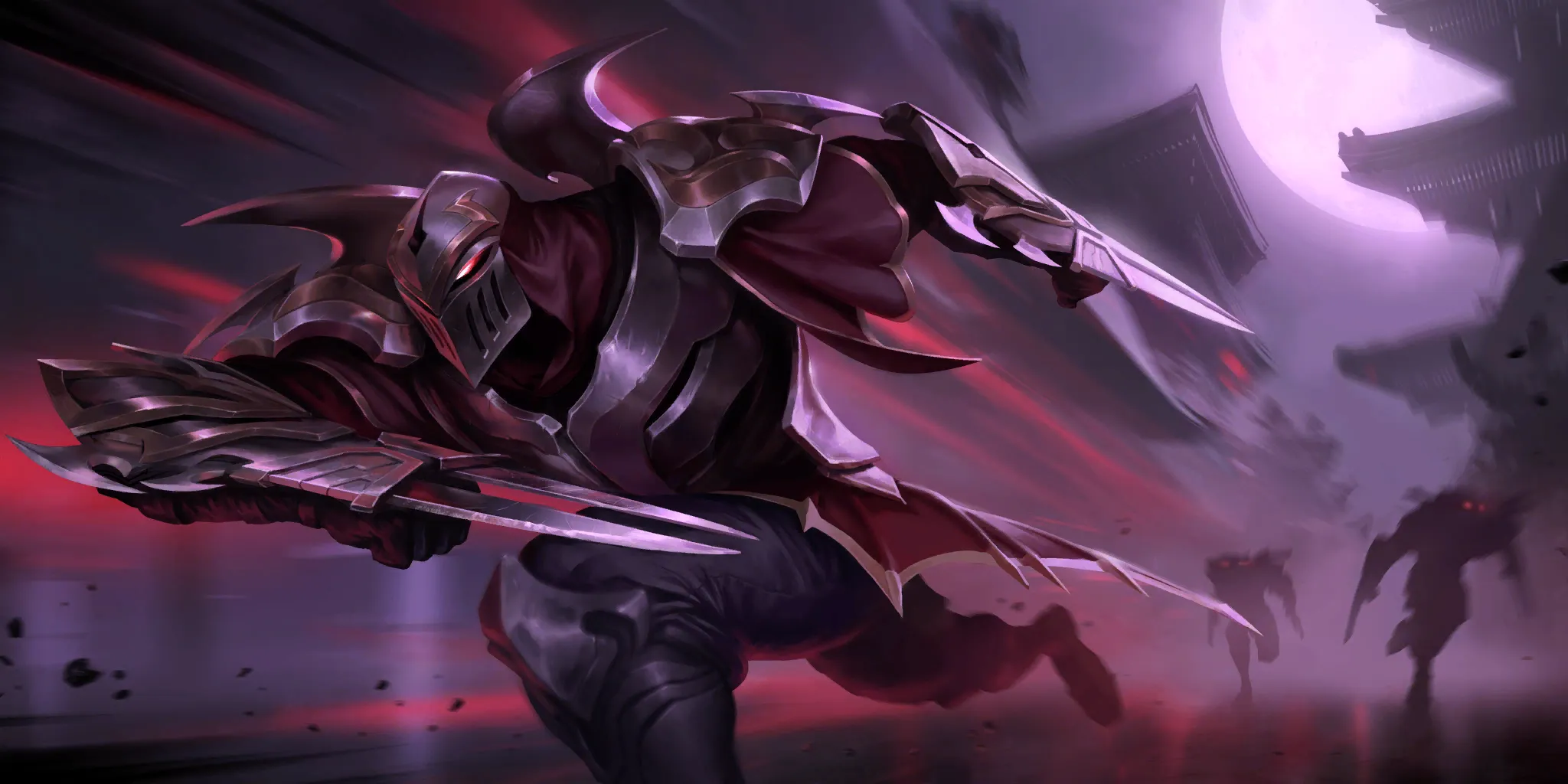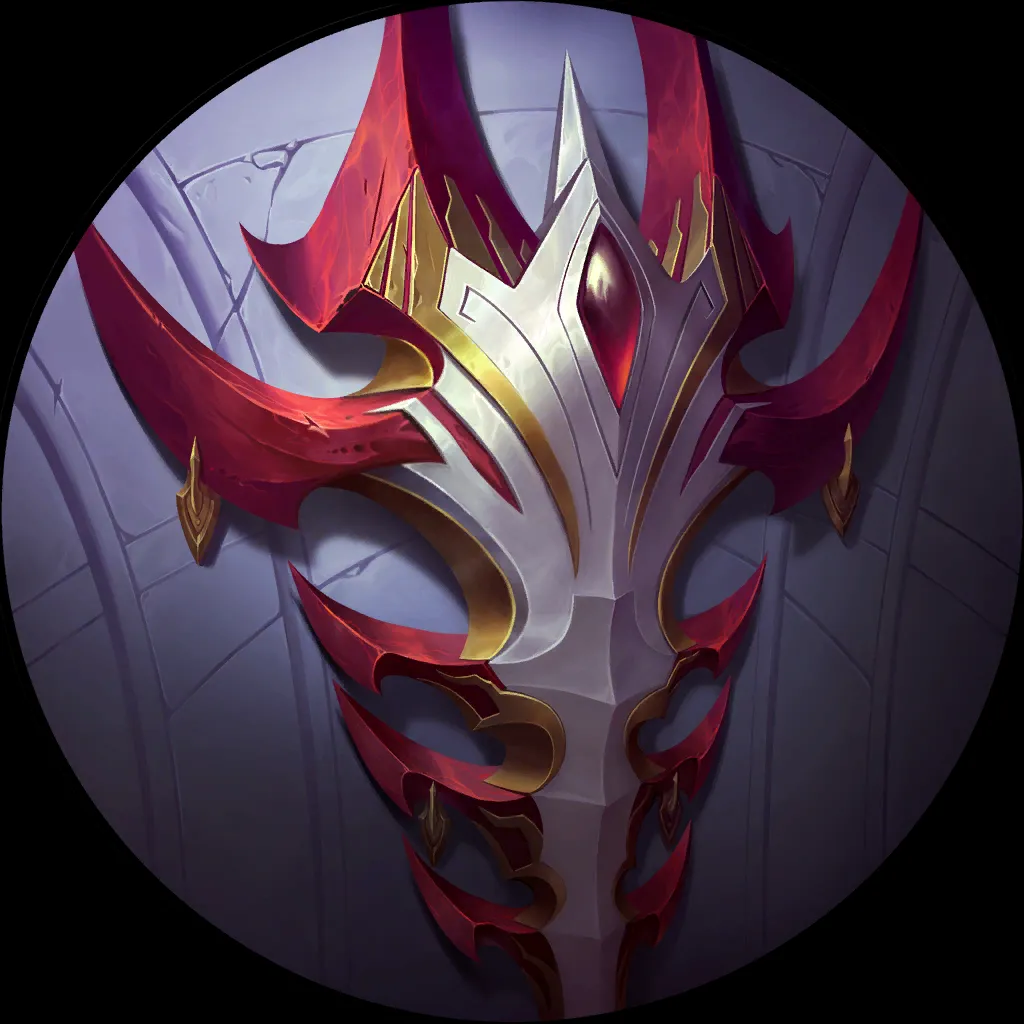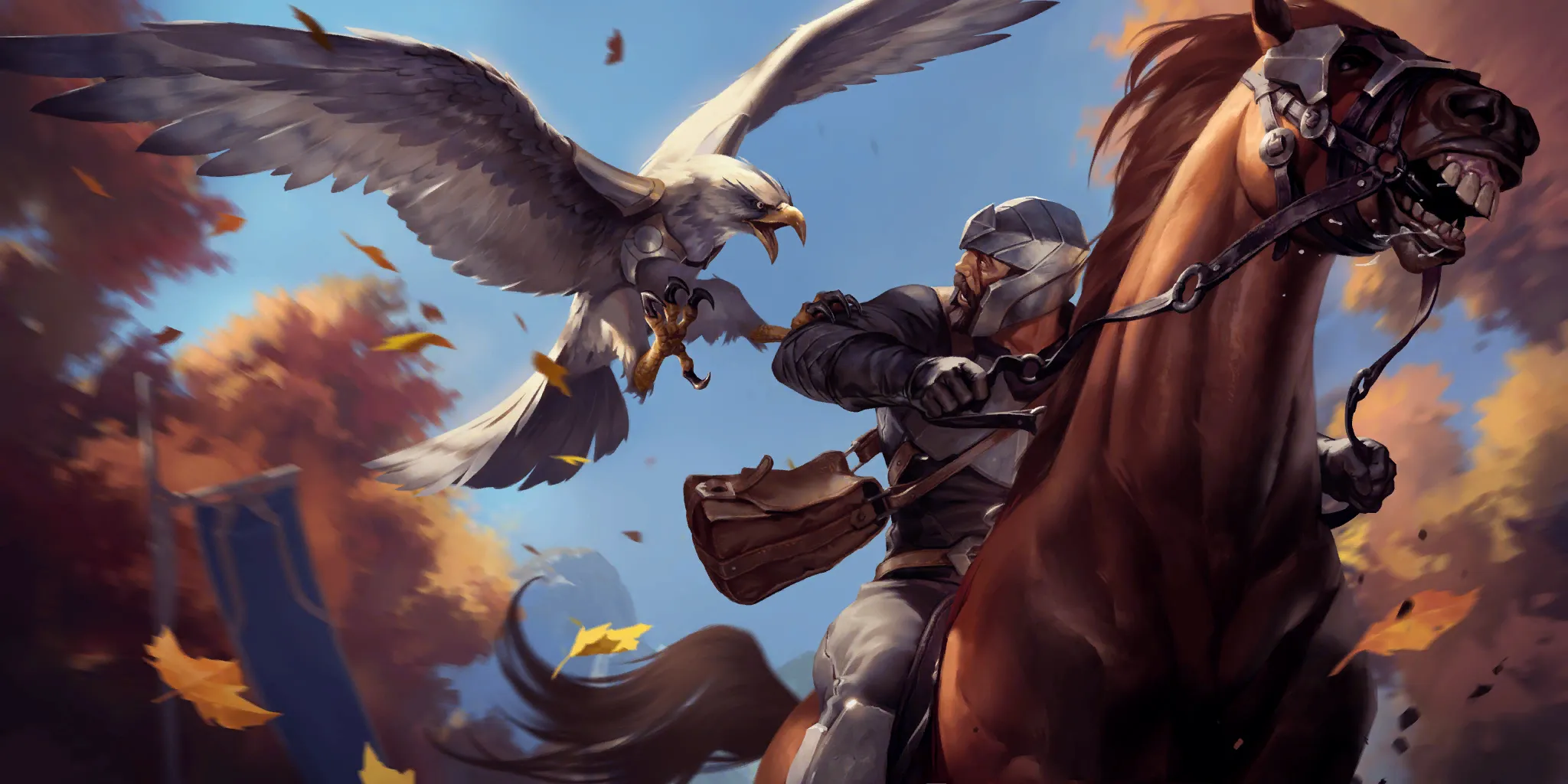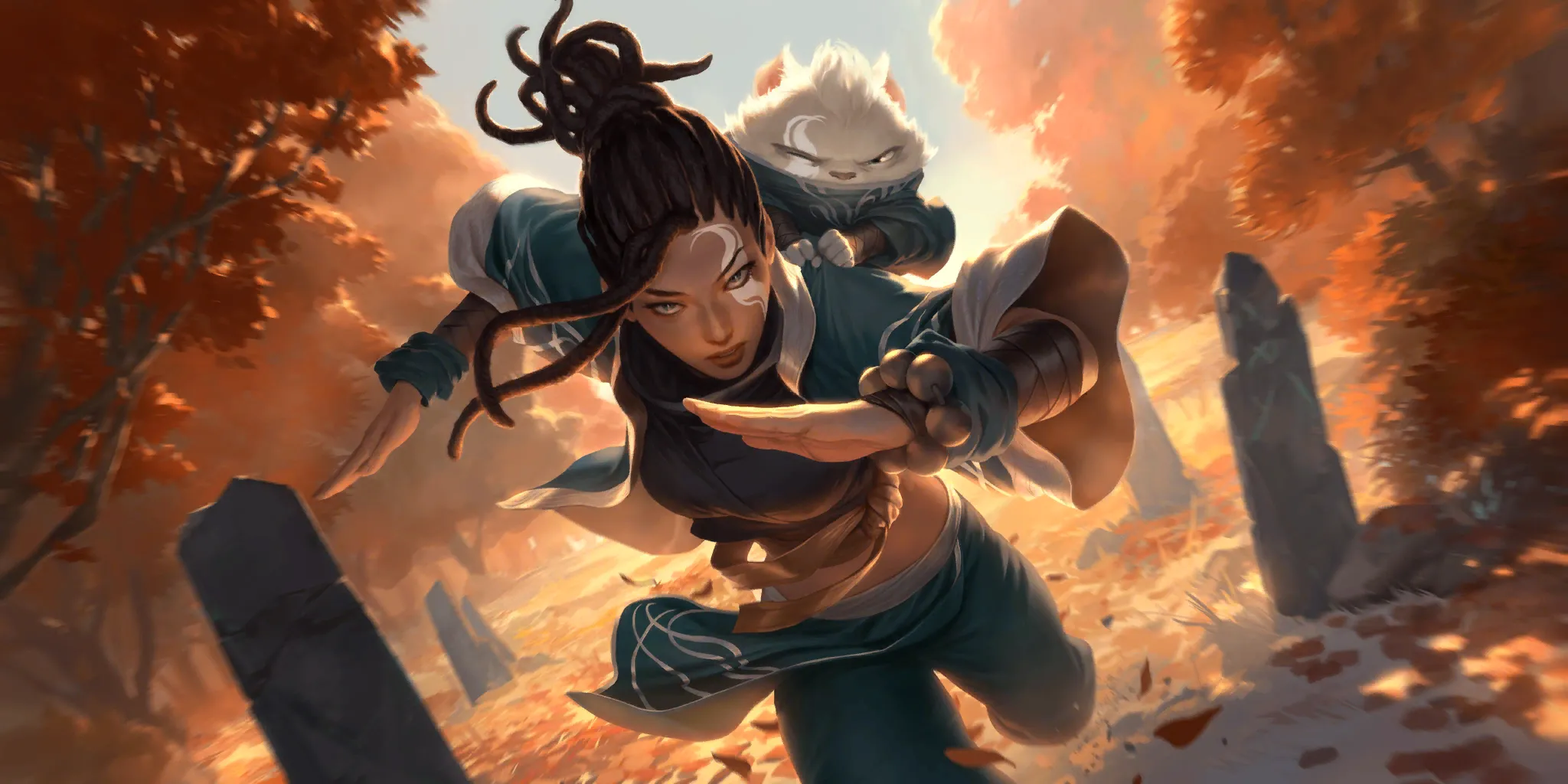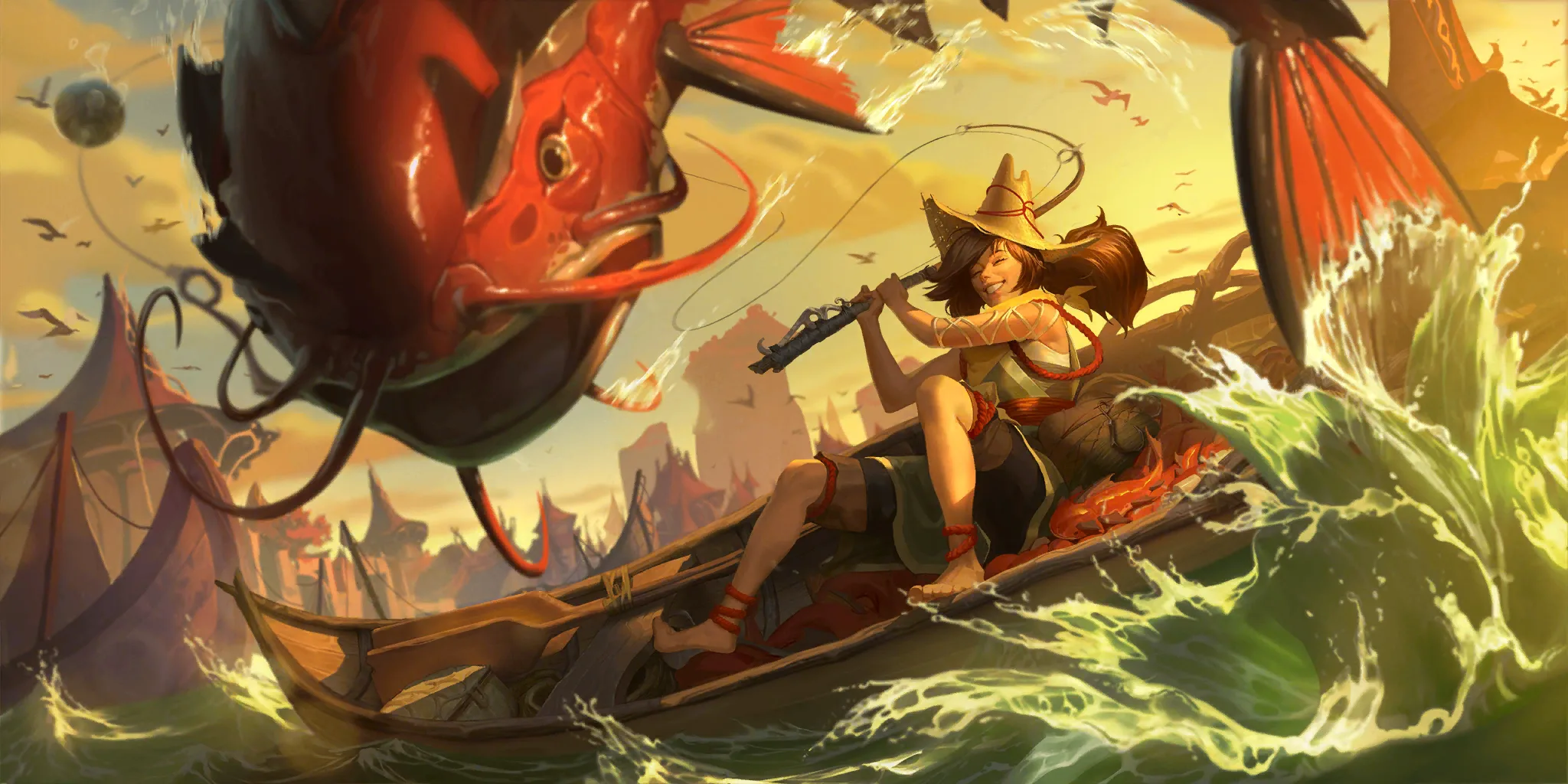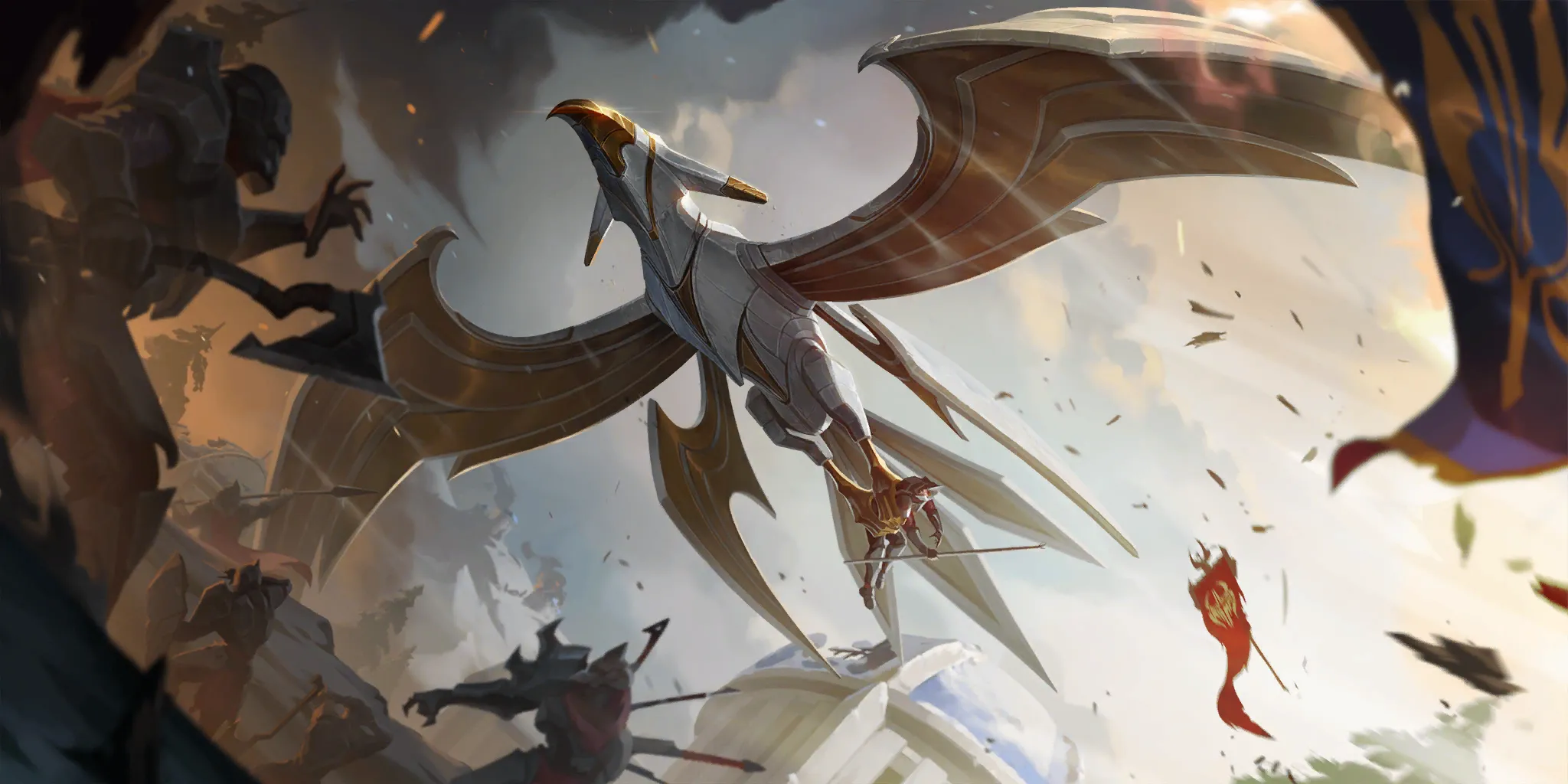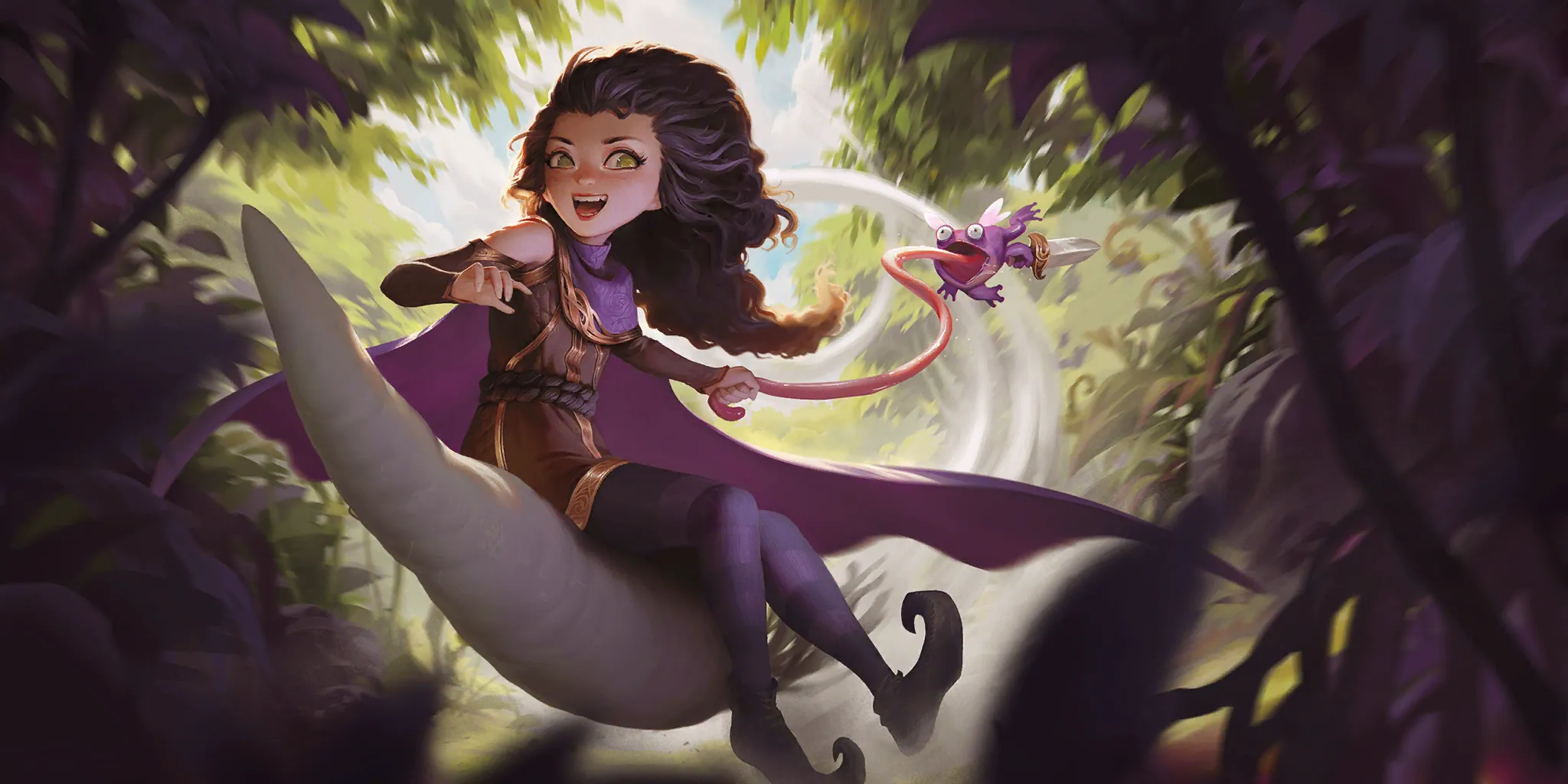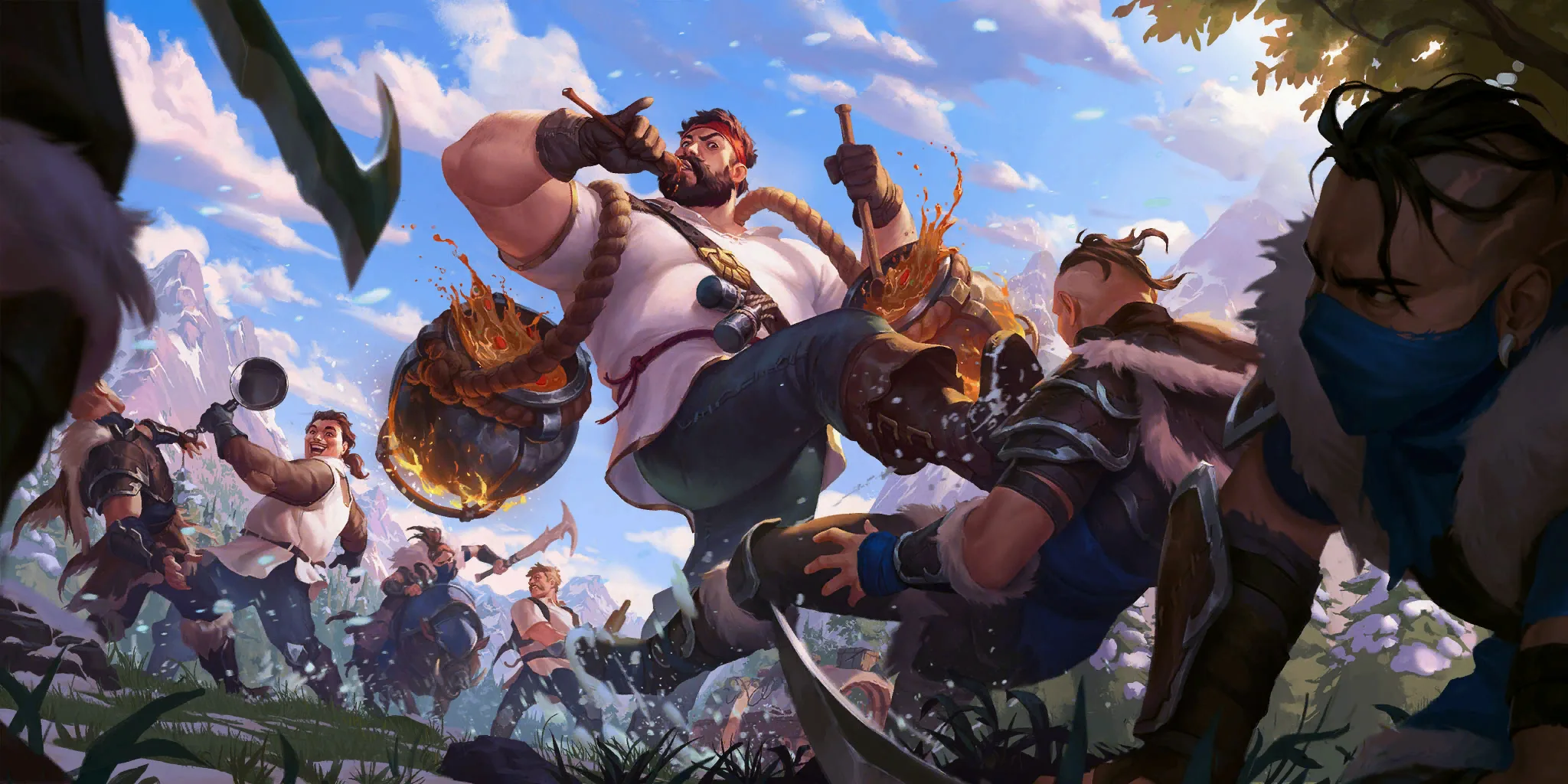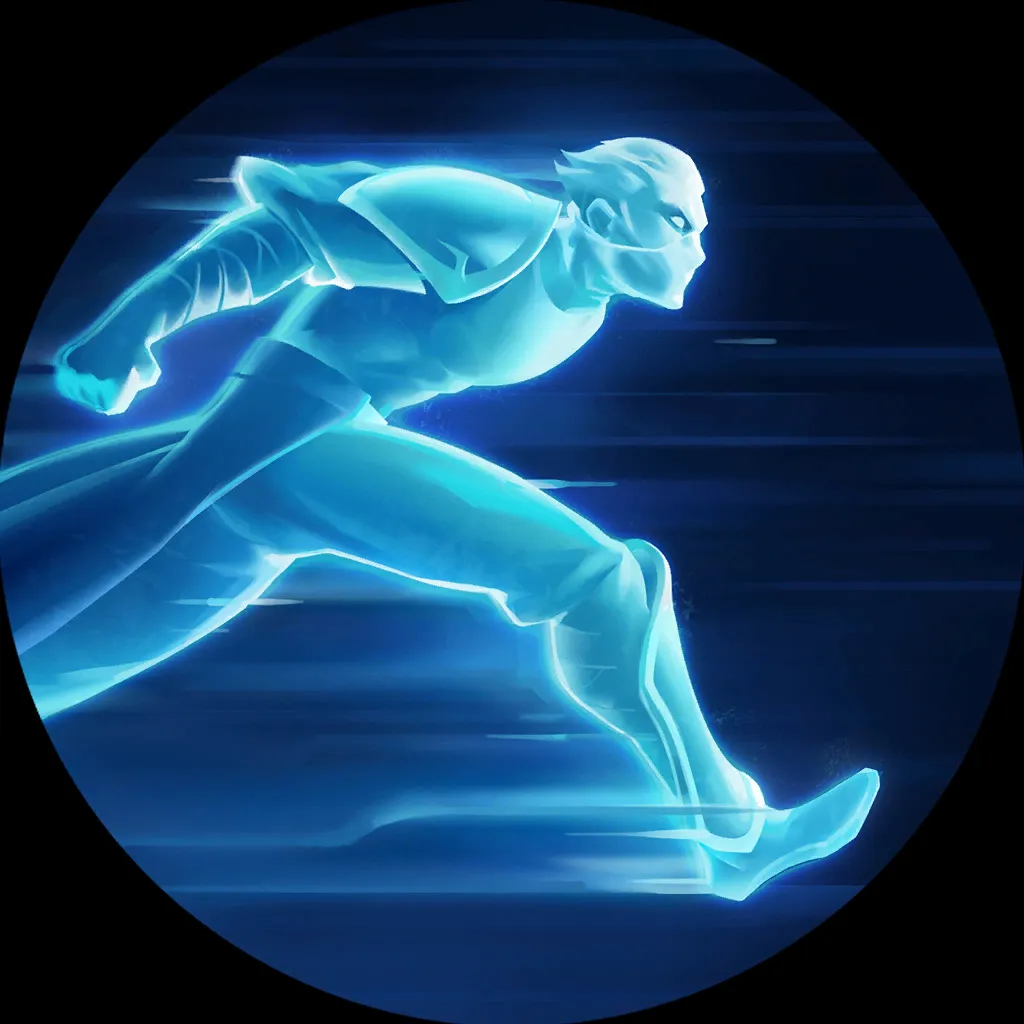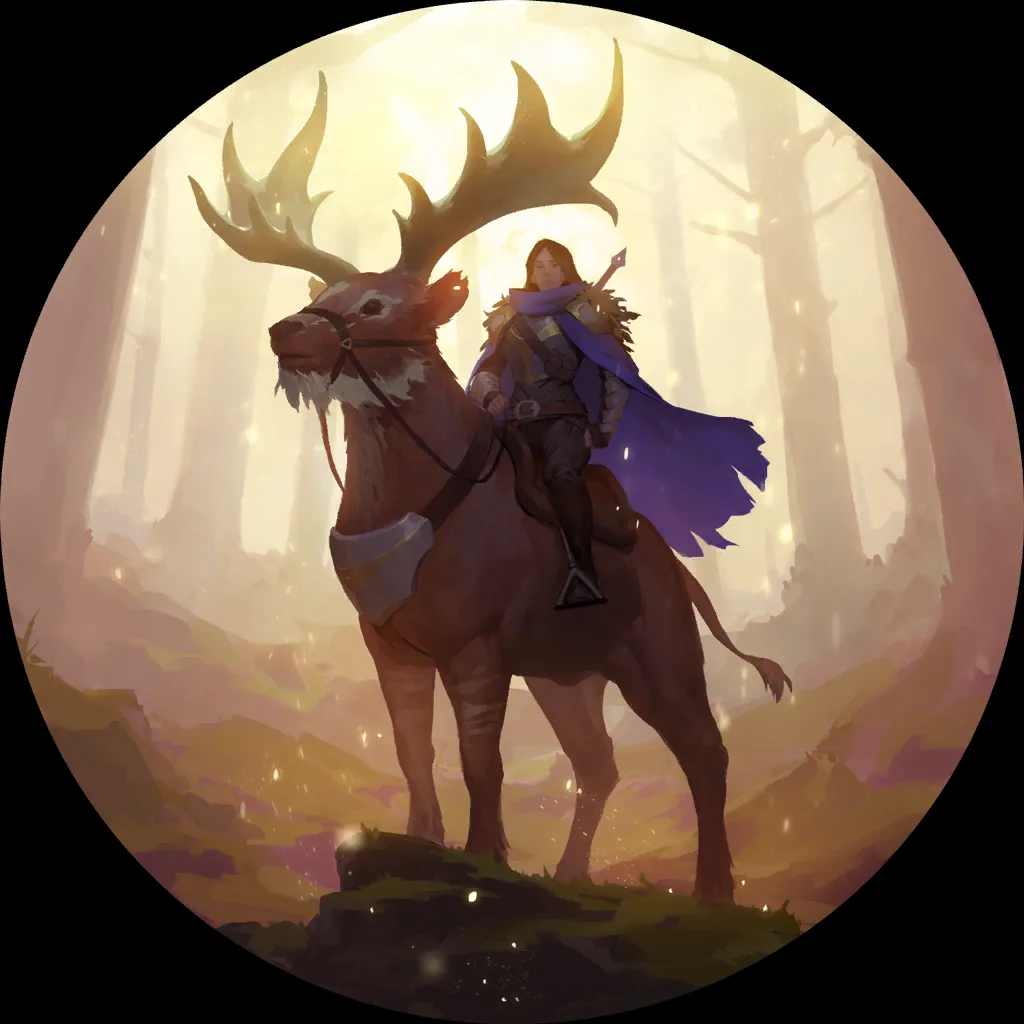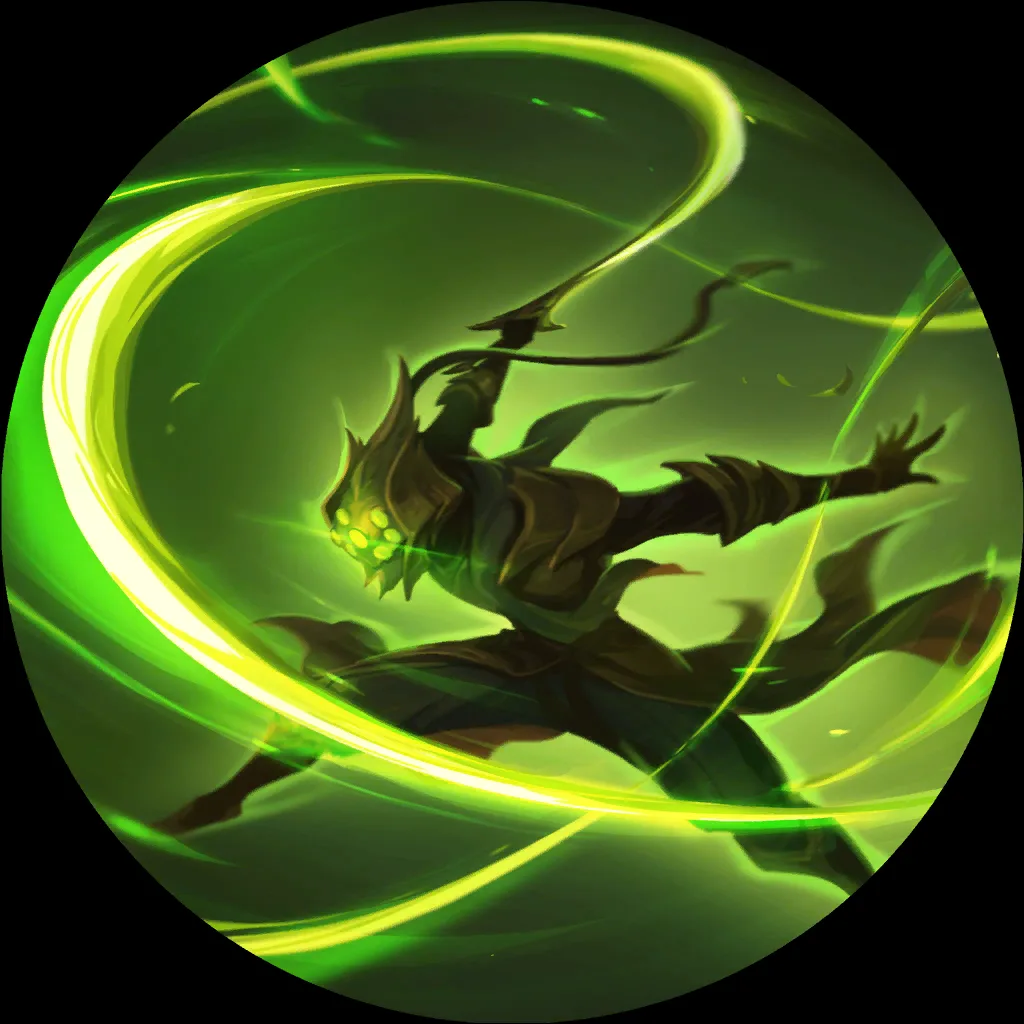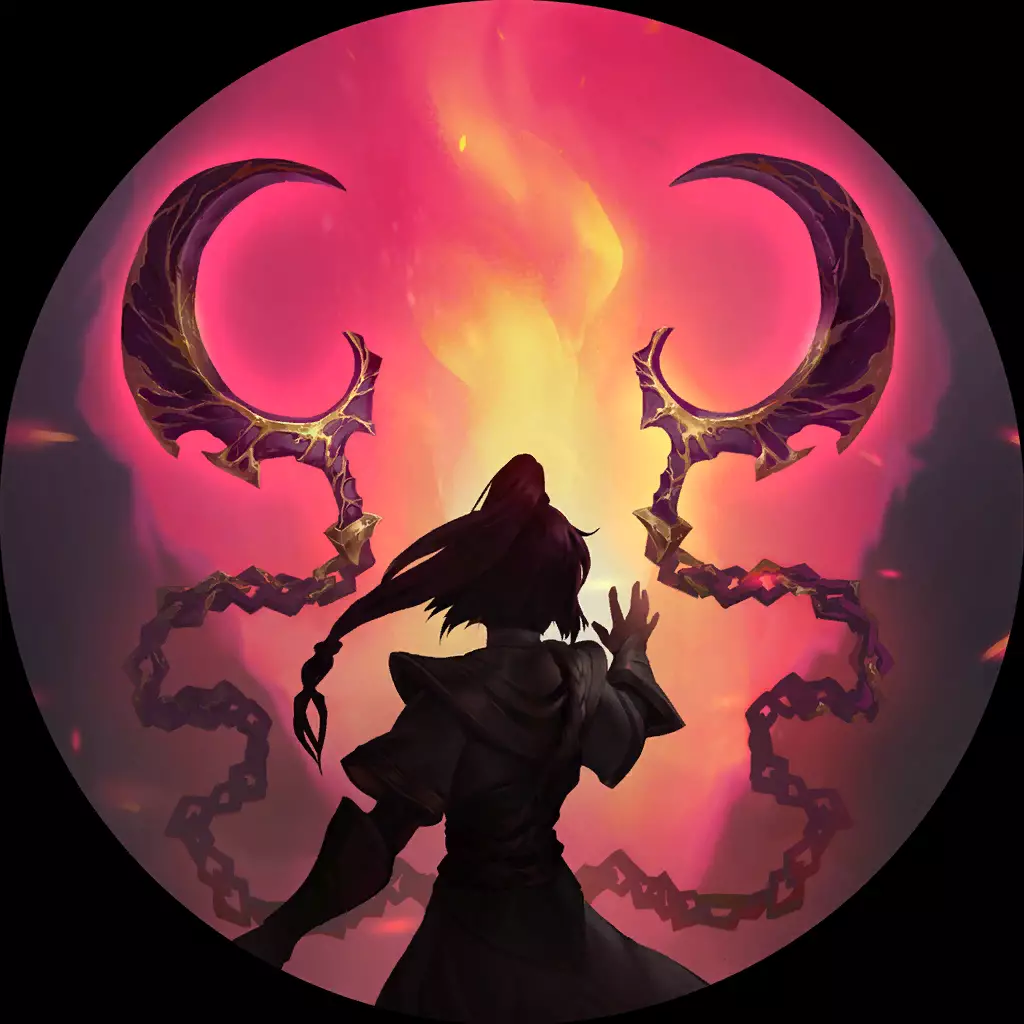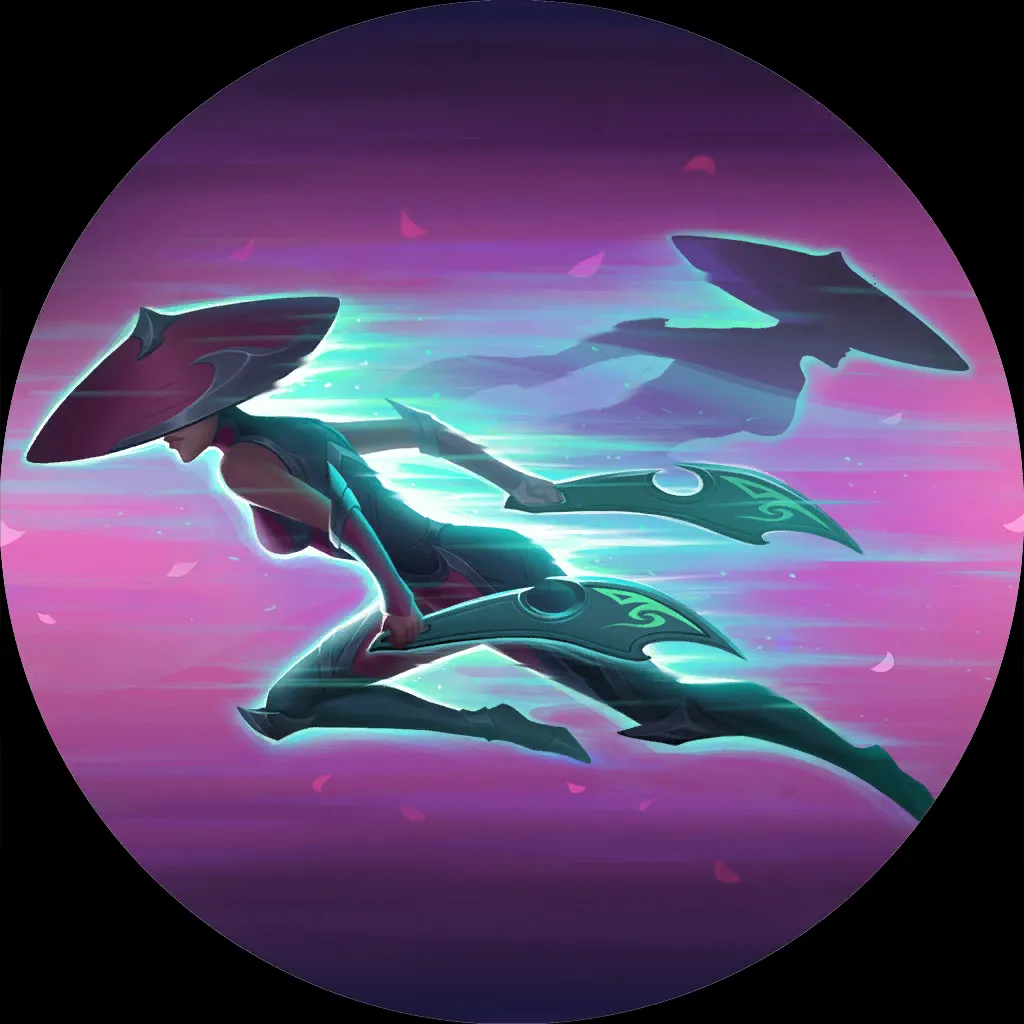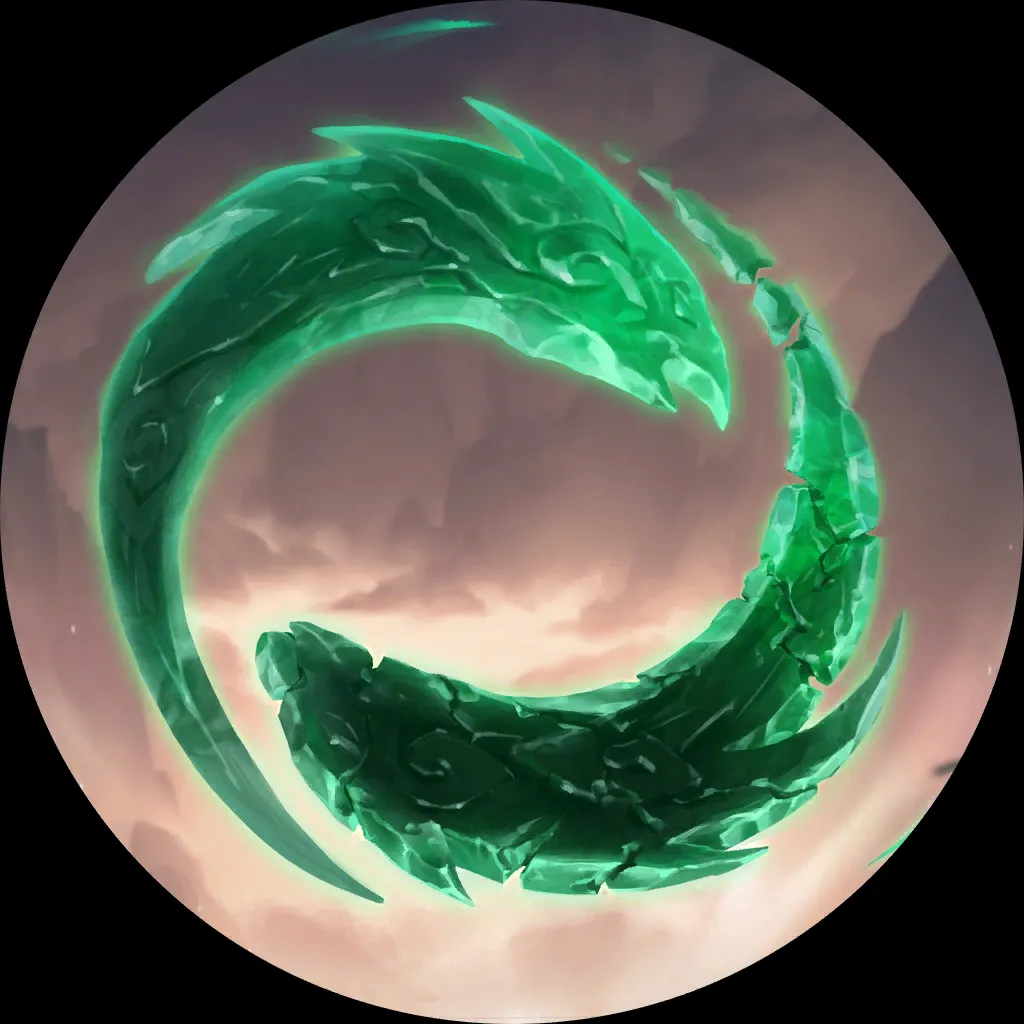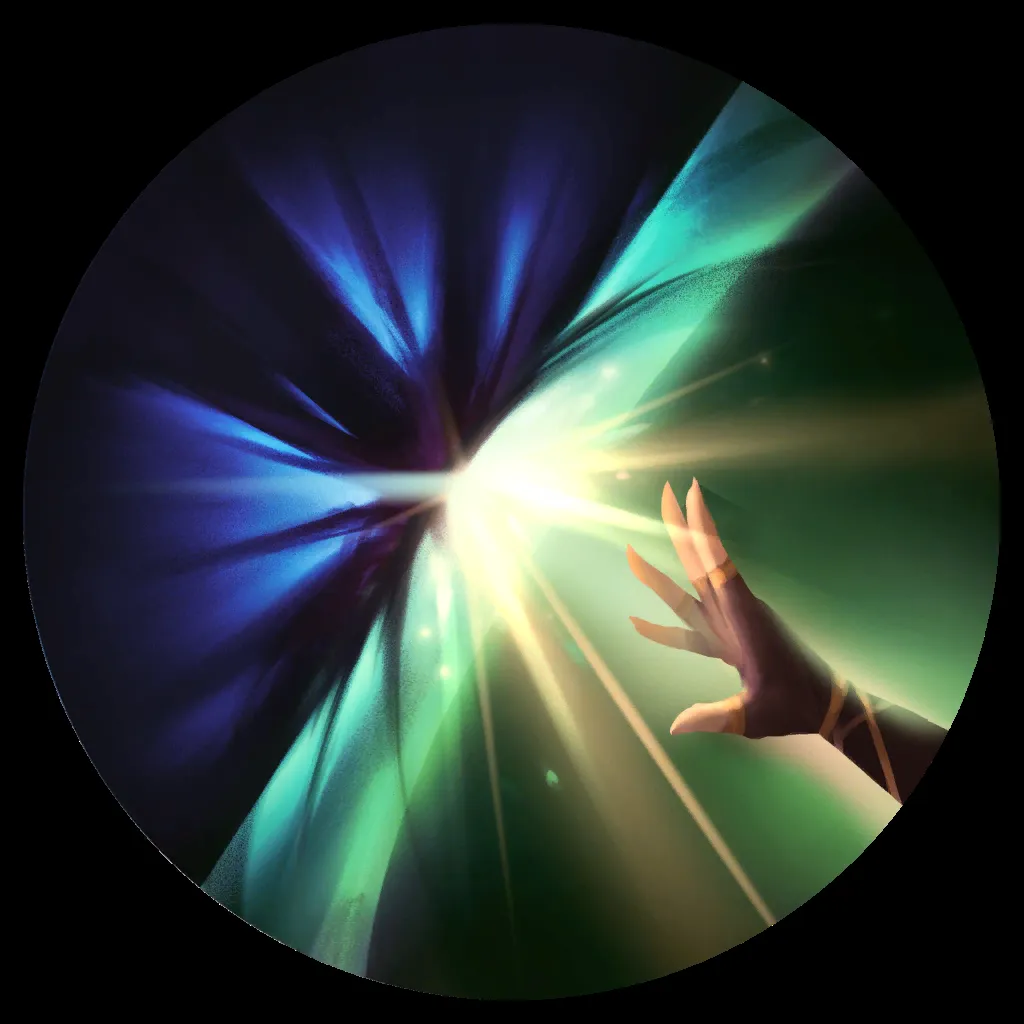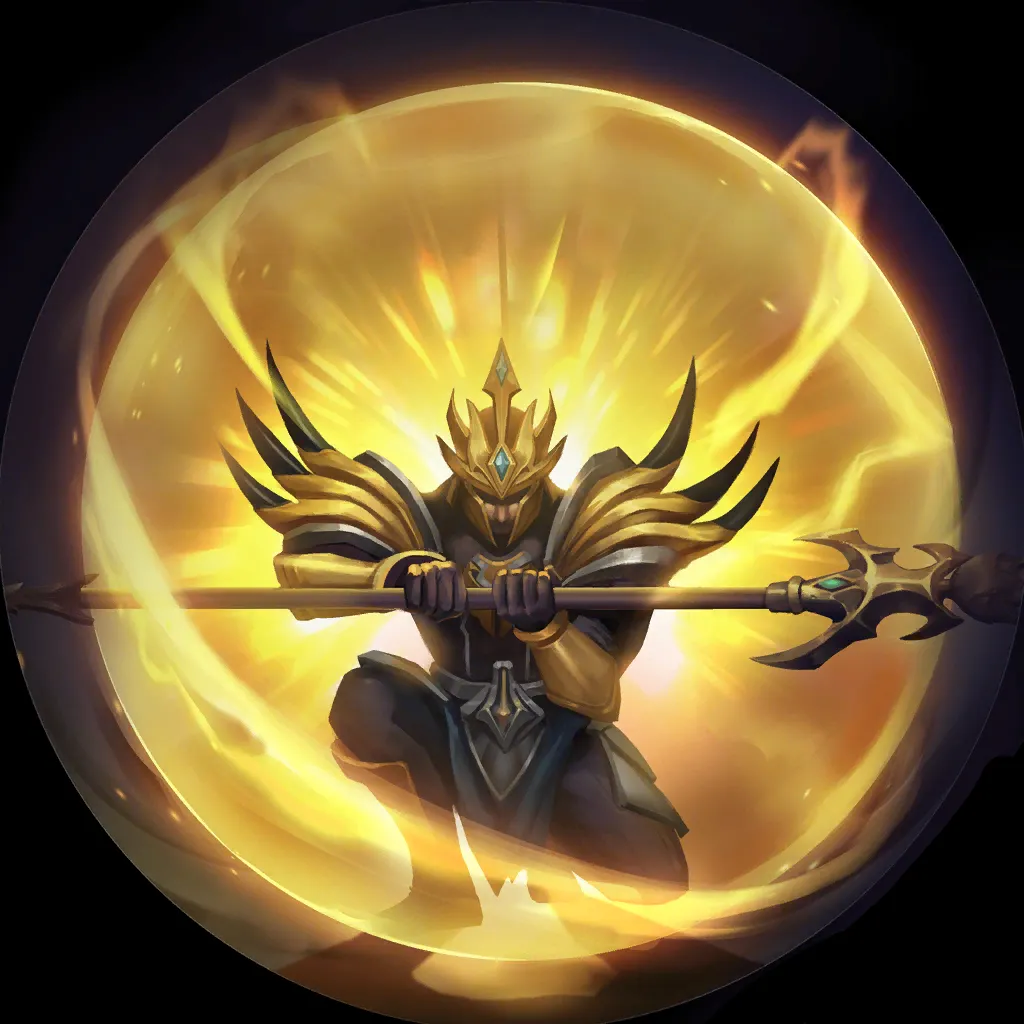 ---
Kayn Vayne
An archetype trying to find its footing (there are several lists, some doing above 50%, some below), with the best list reaching 51% in 130 games. Appears to have an edge against Annie Jhin, but dies horribly against Pantheon Fiora.
6
5
14
15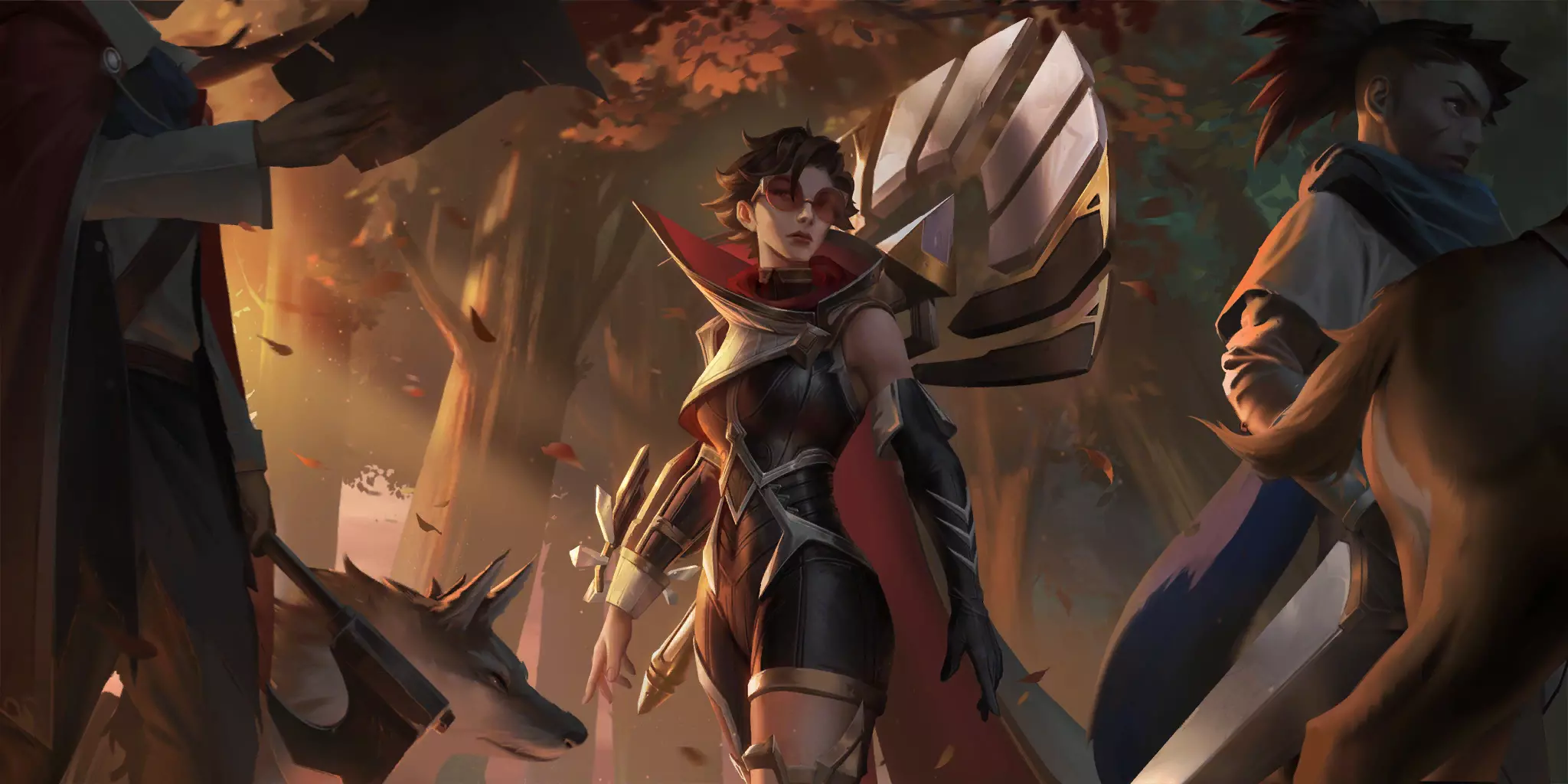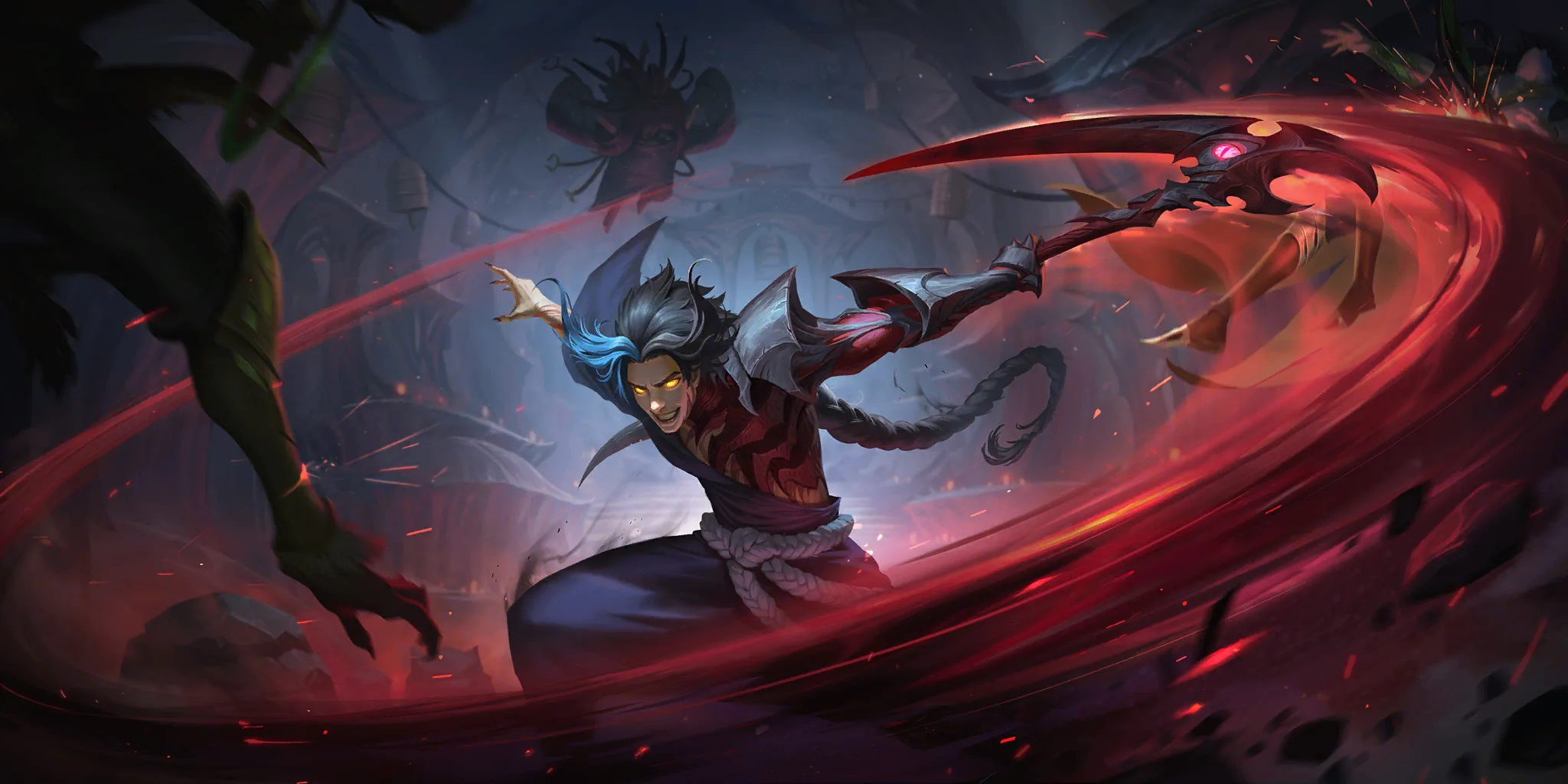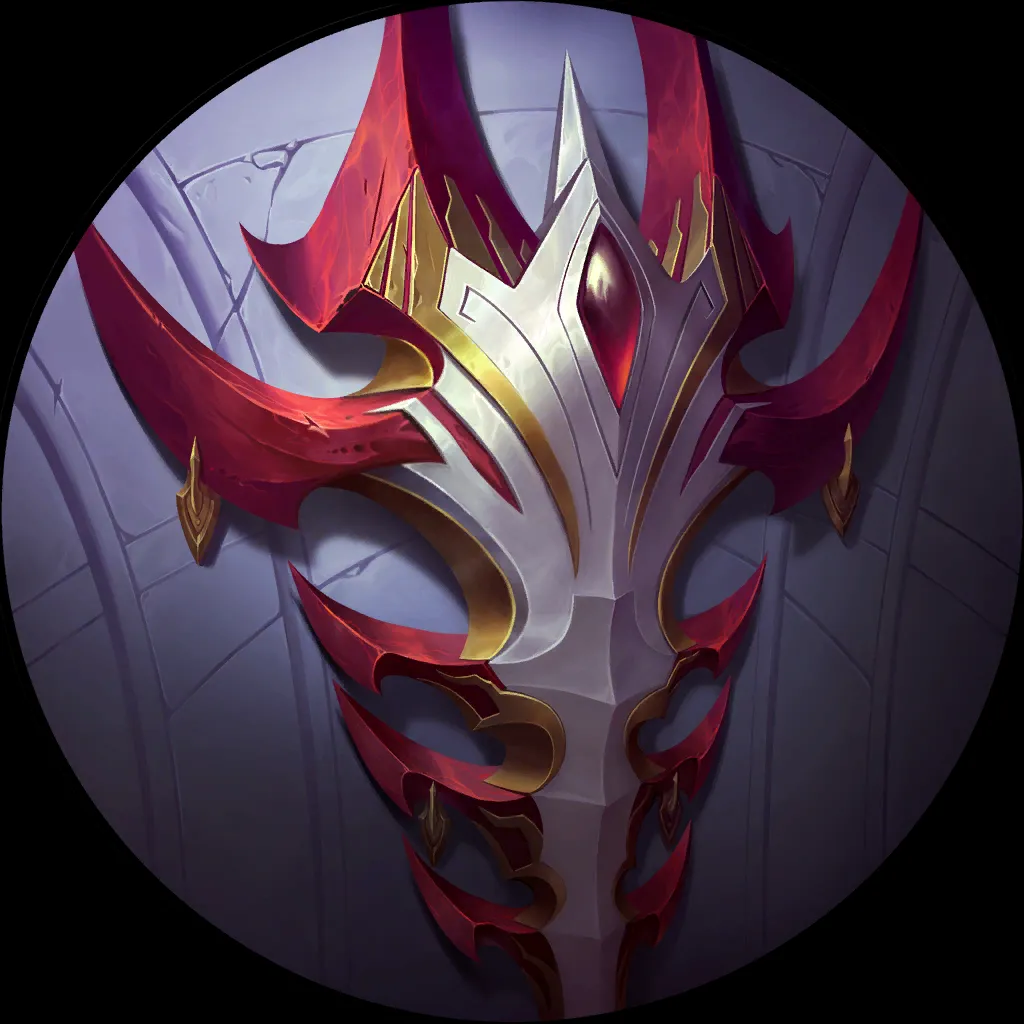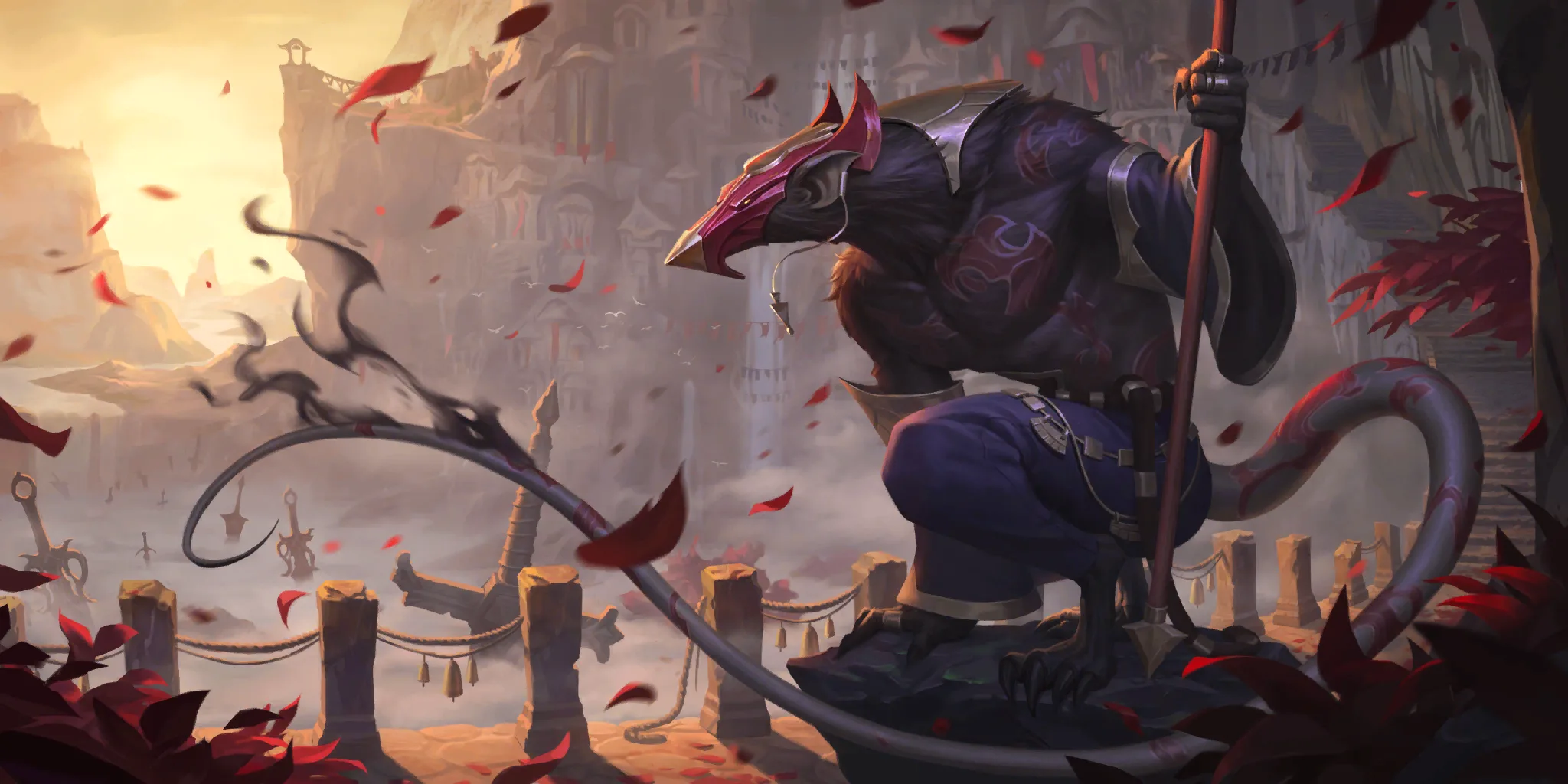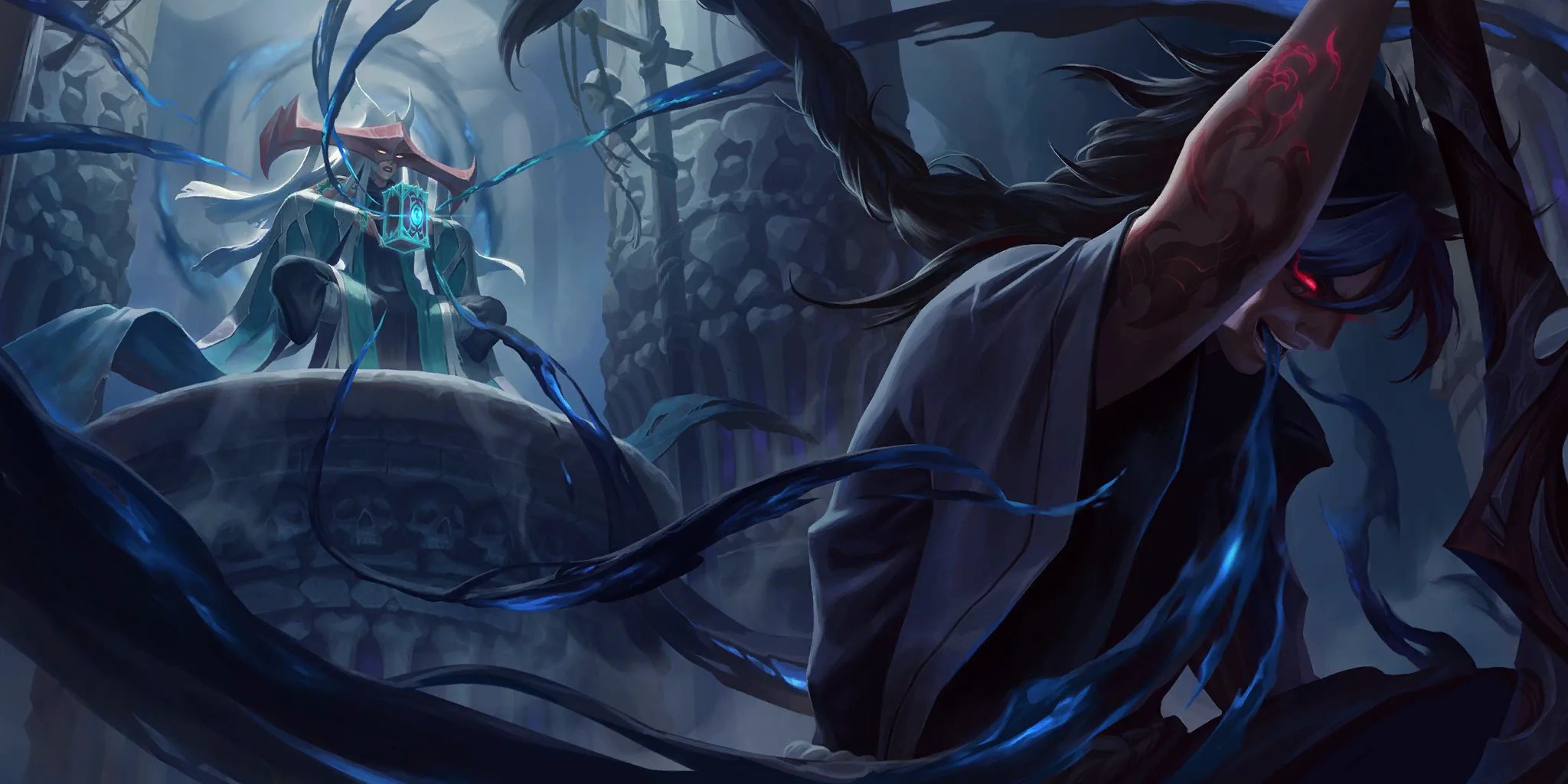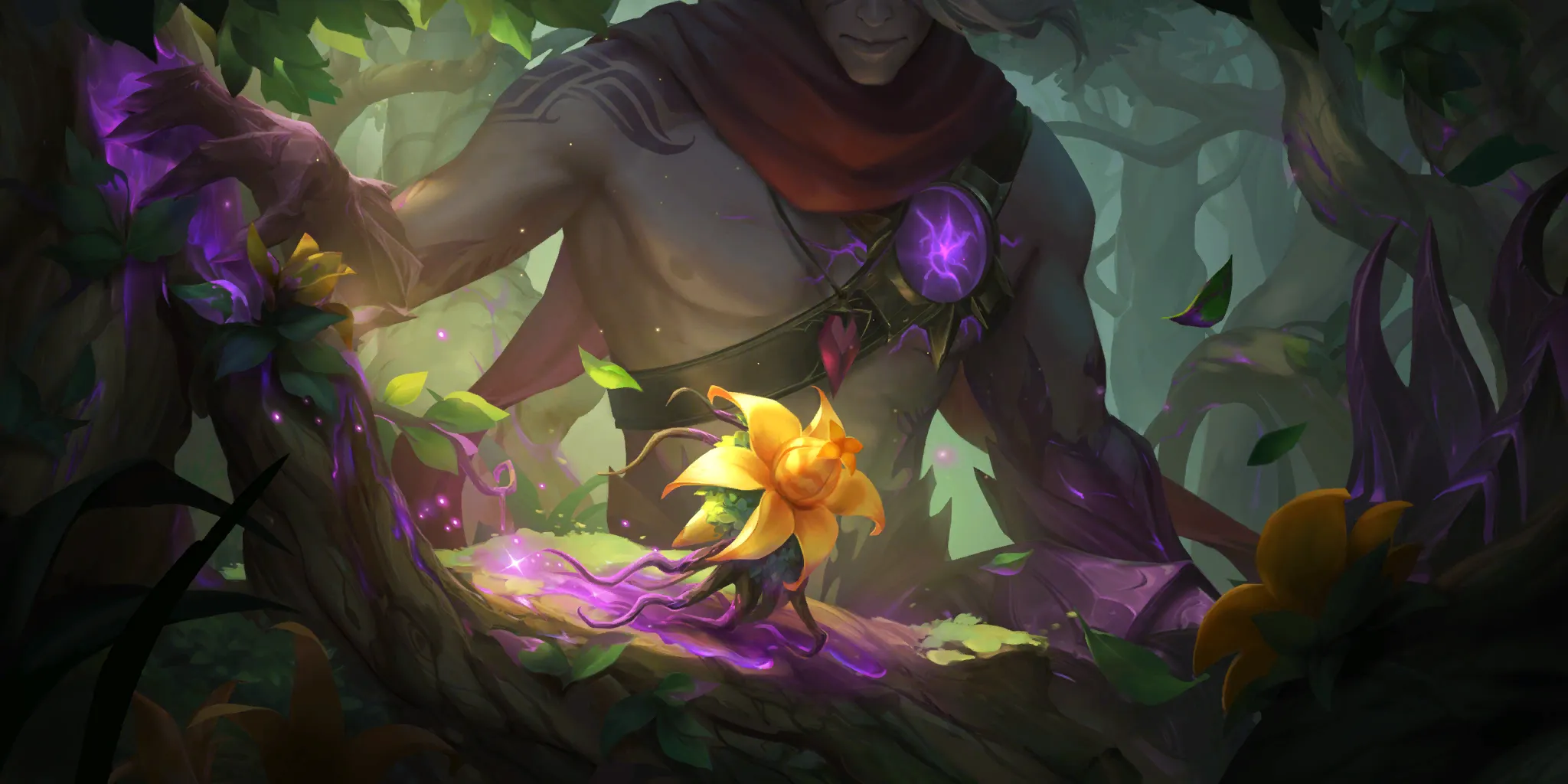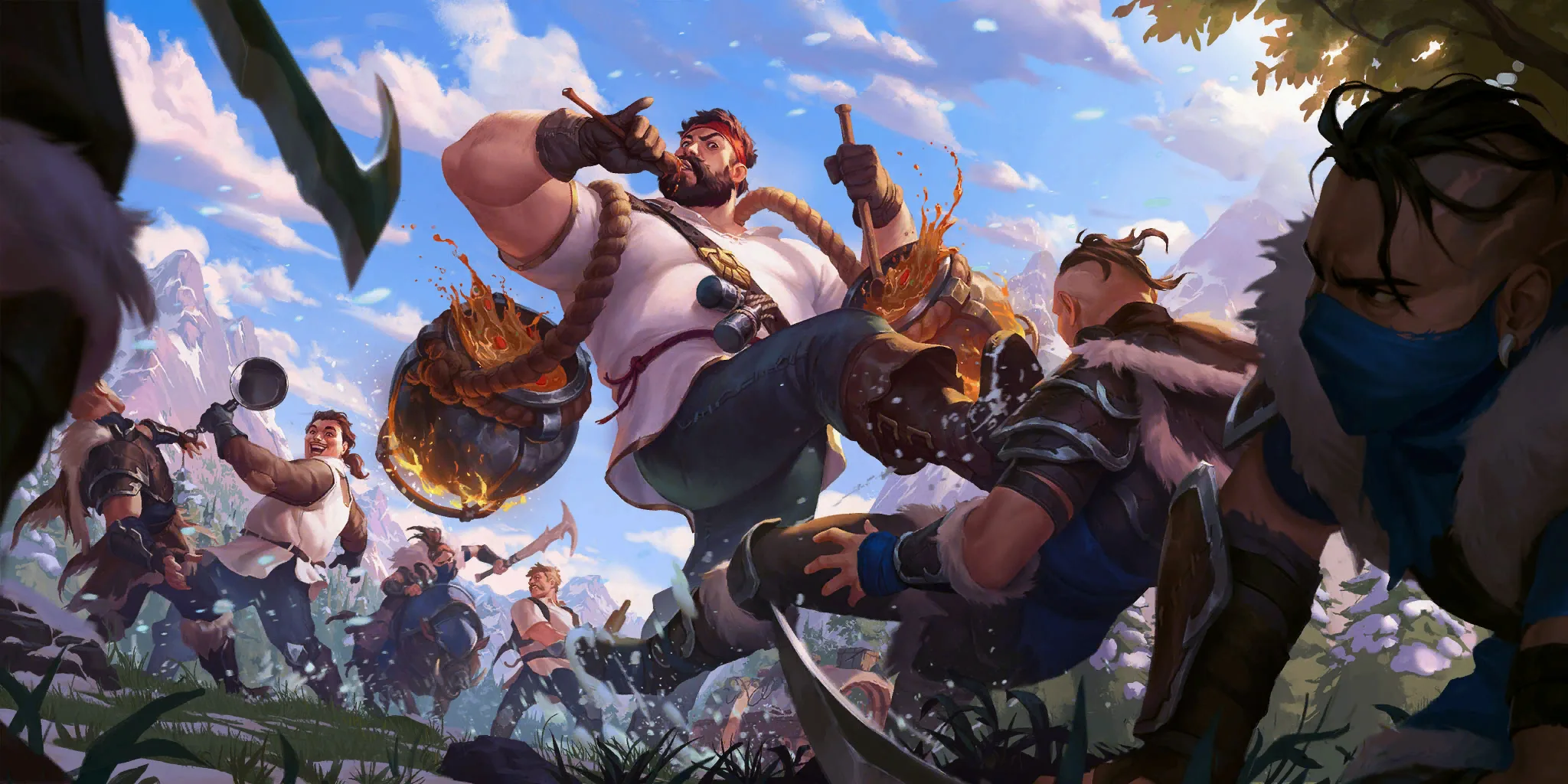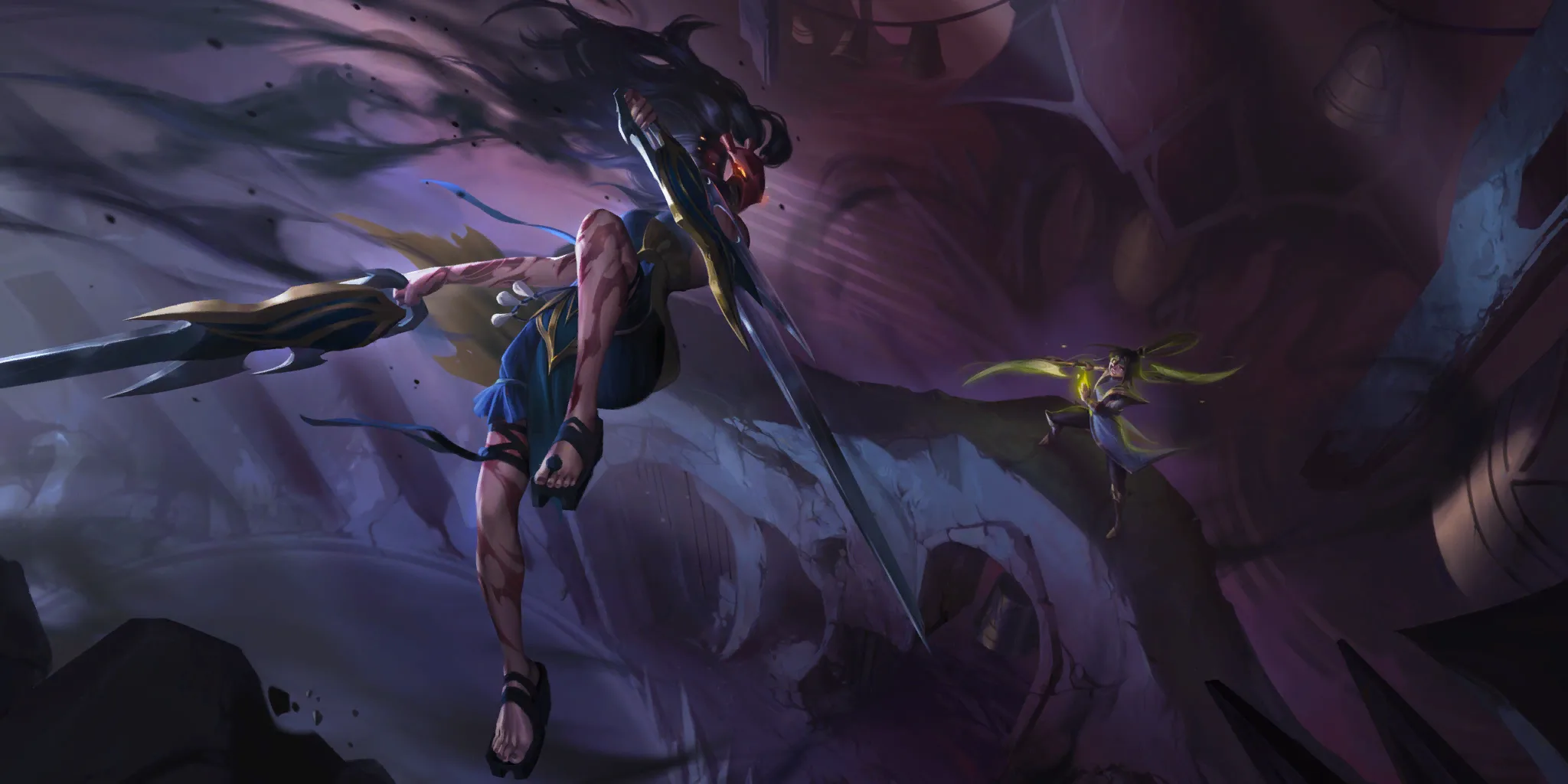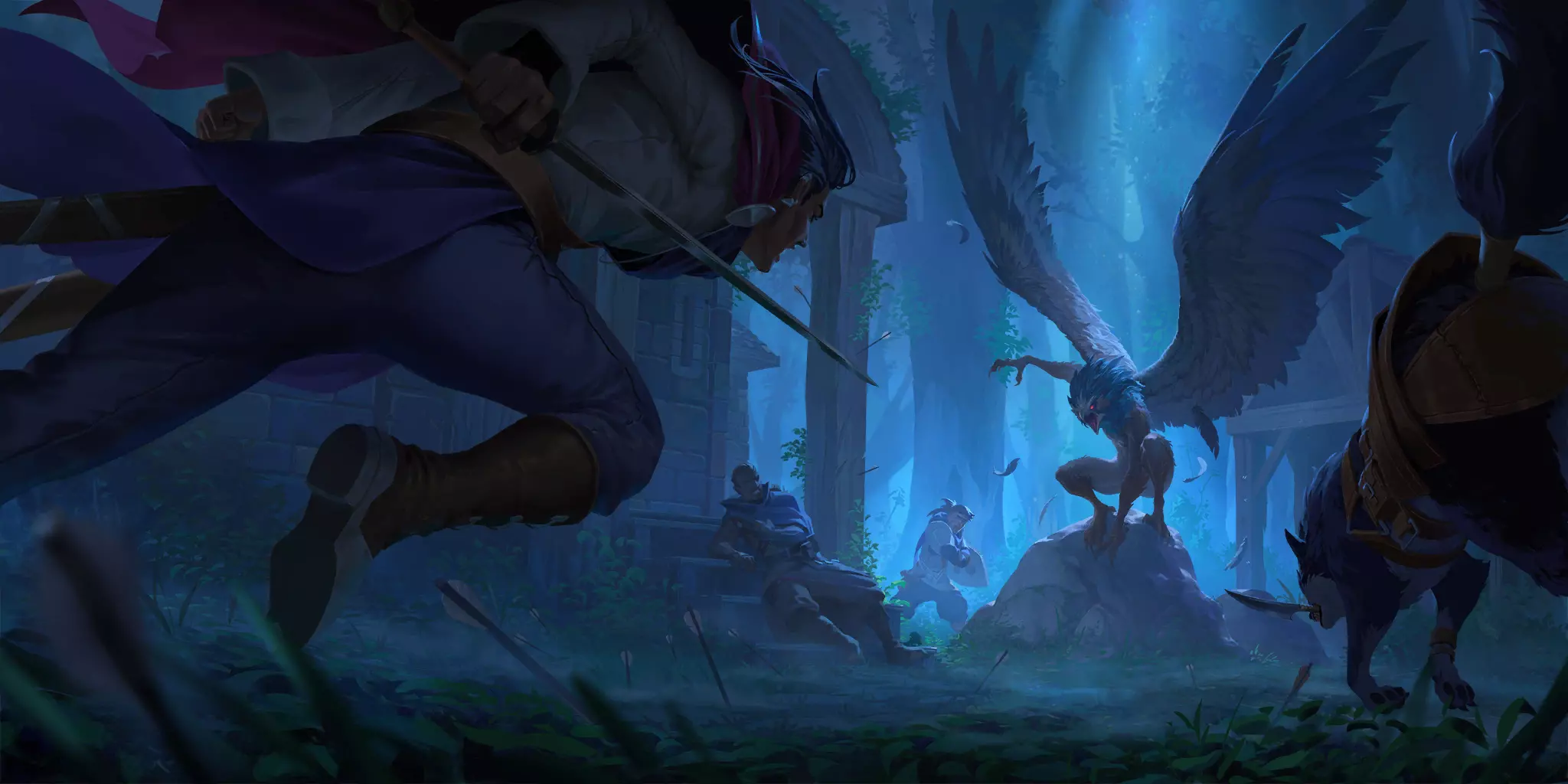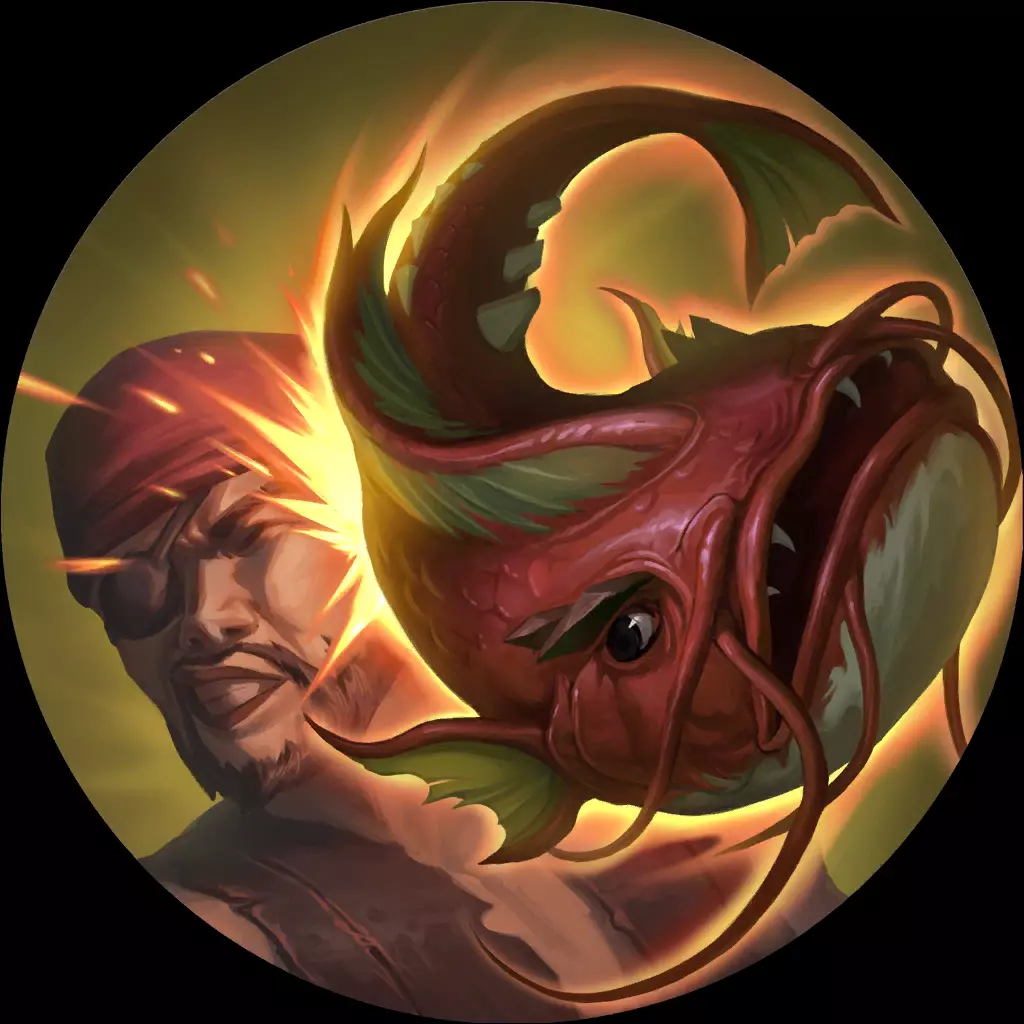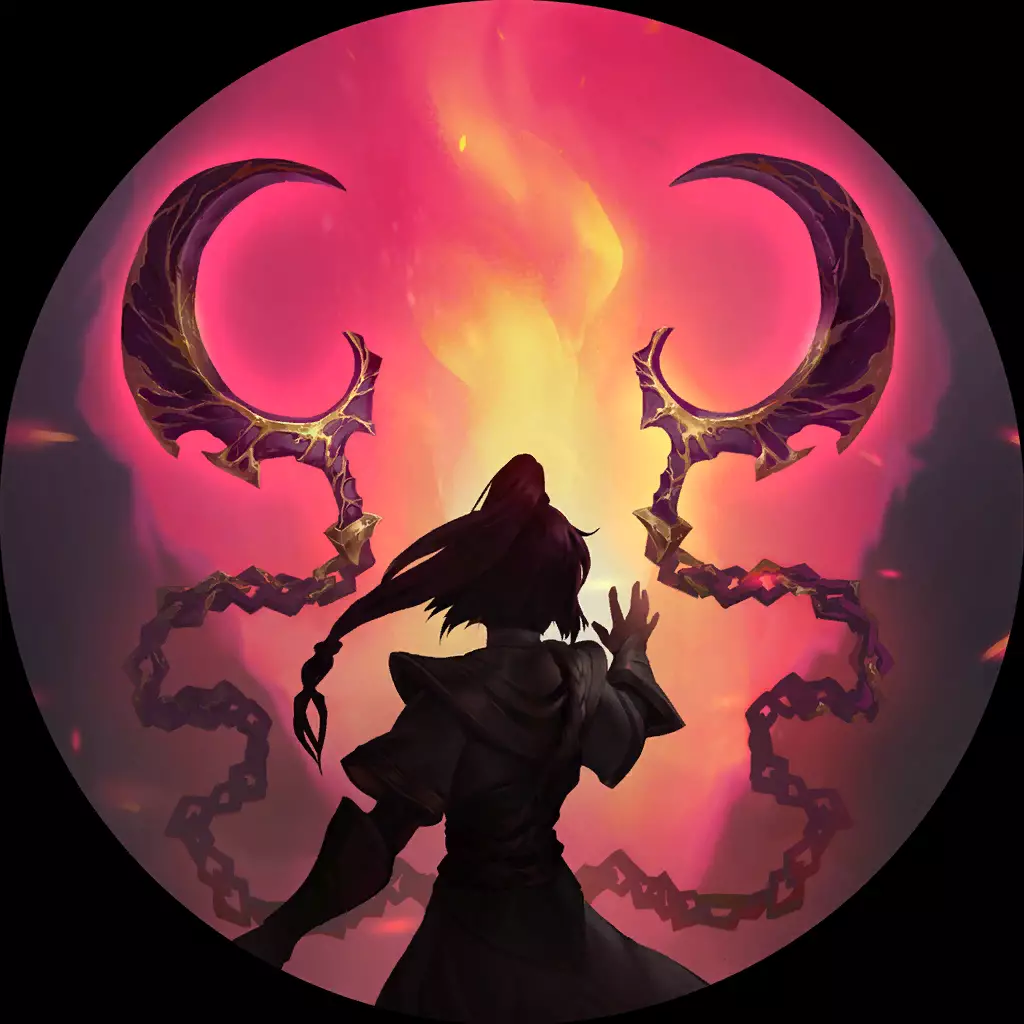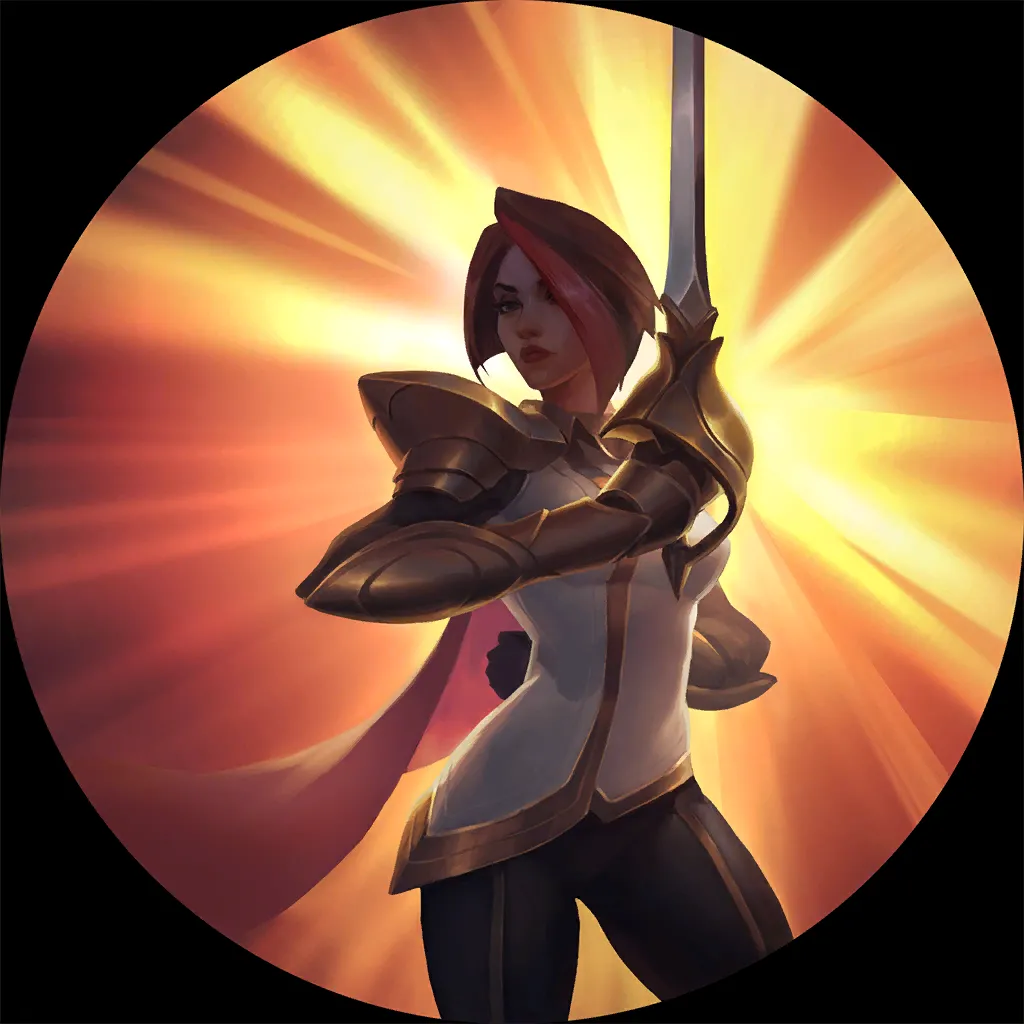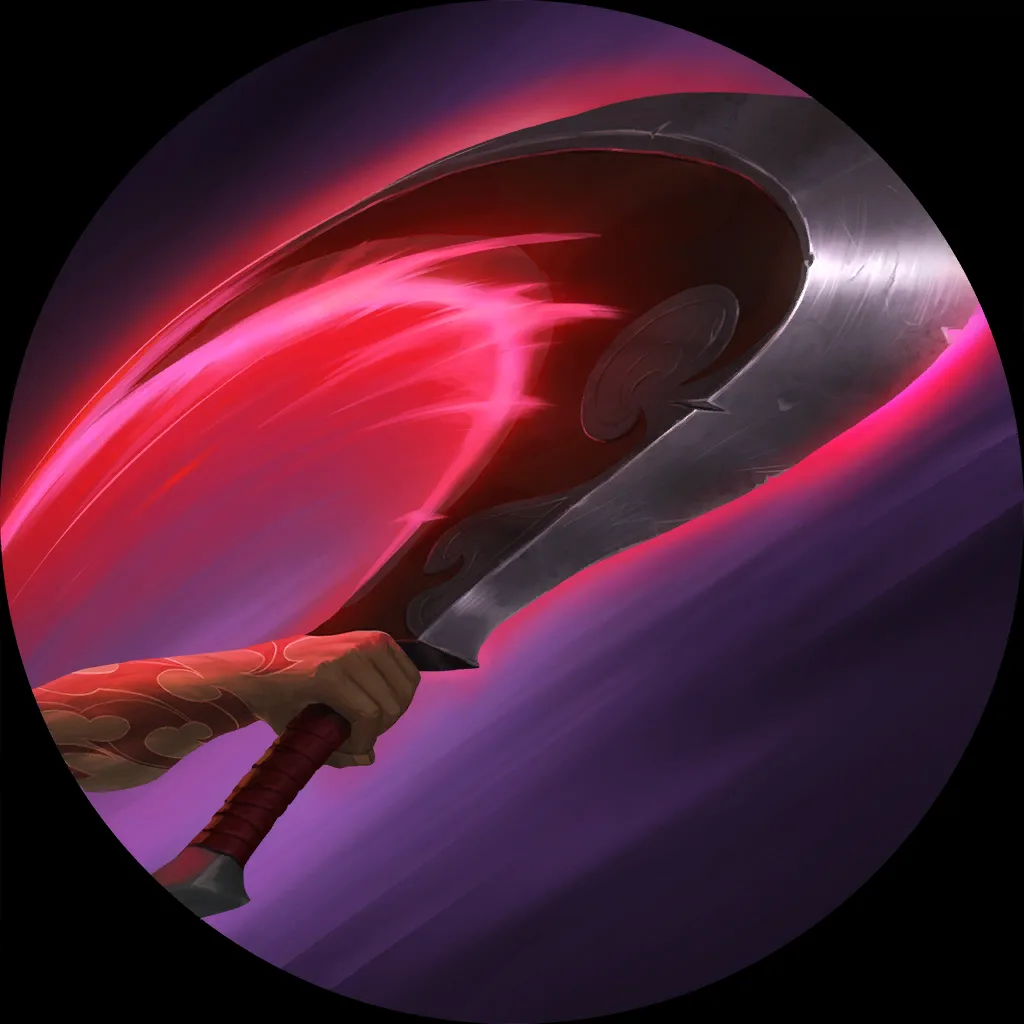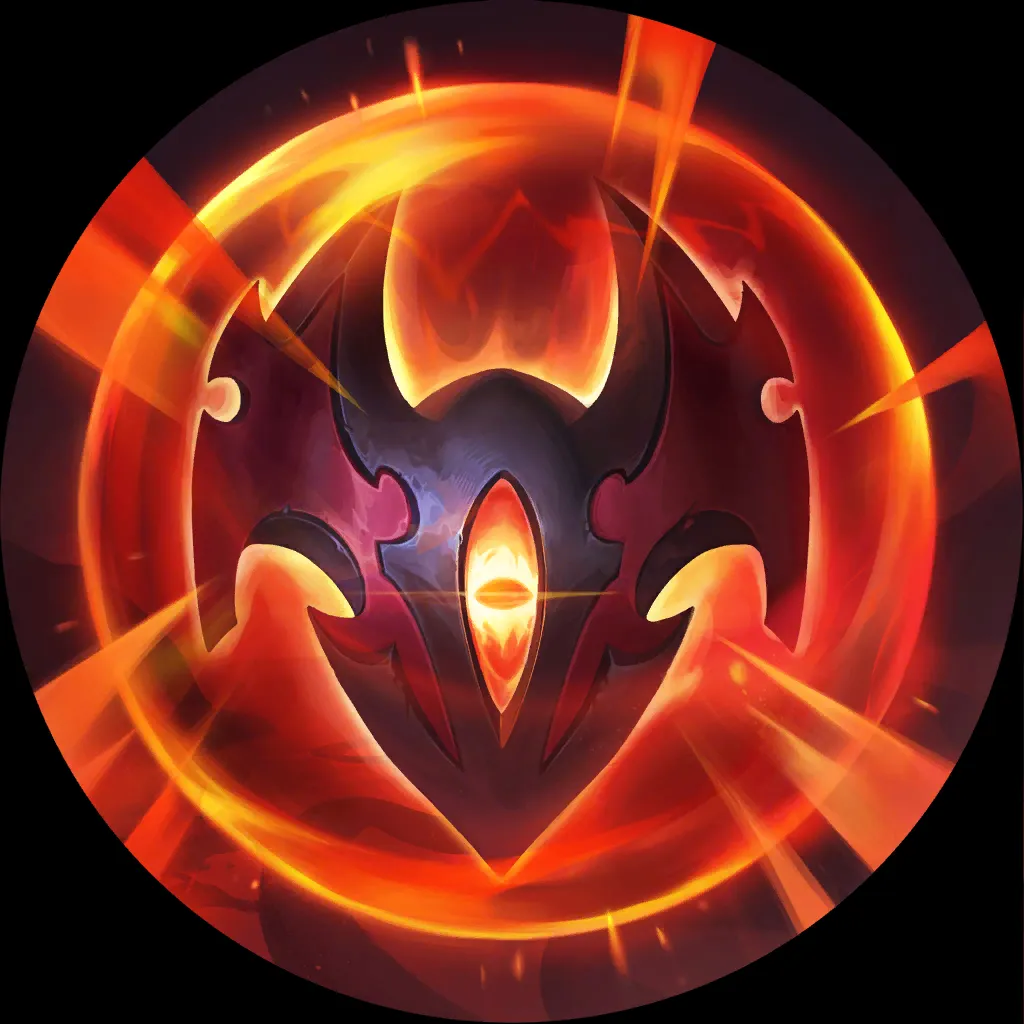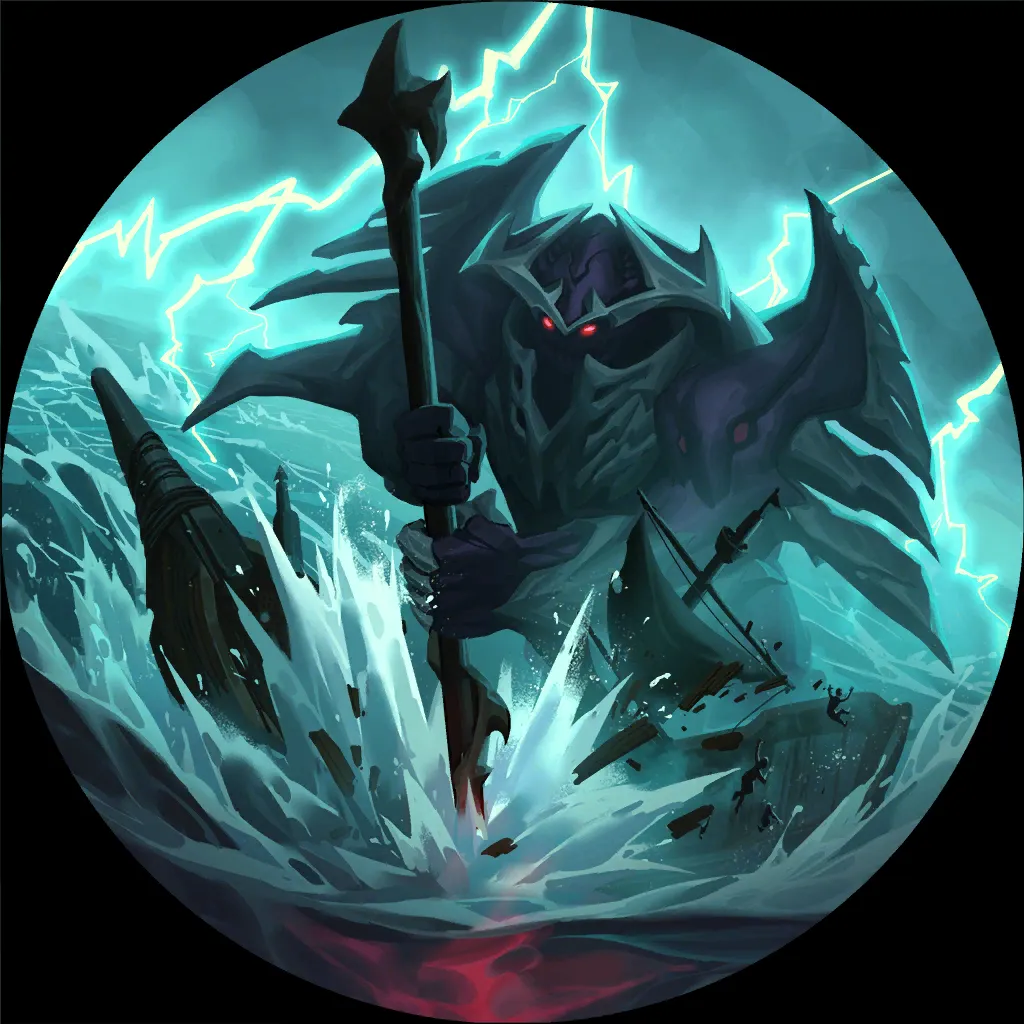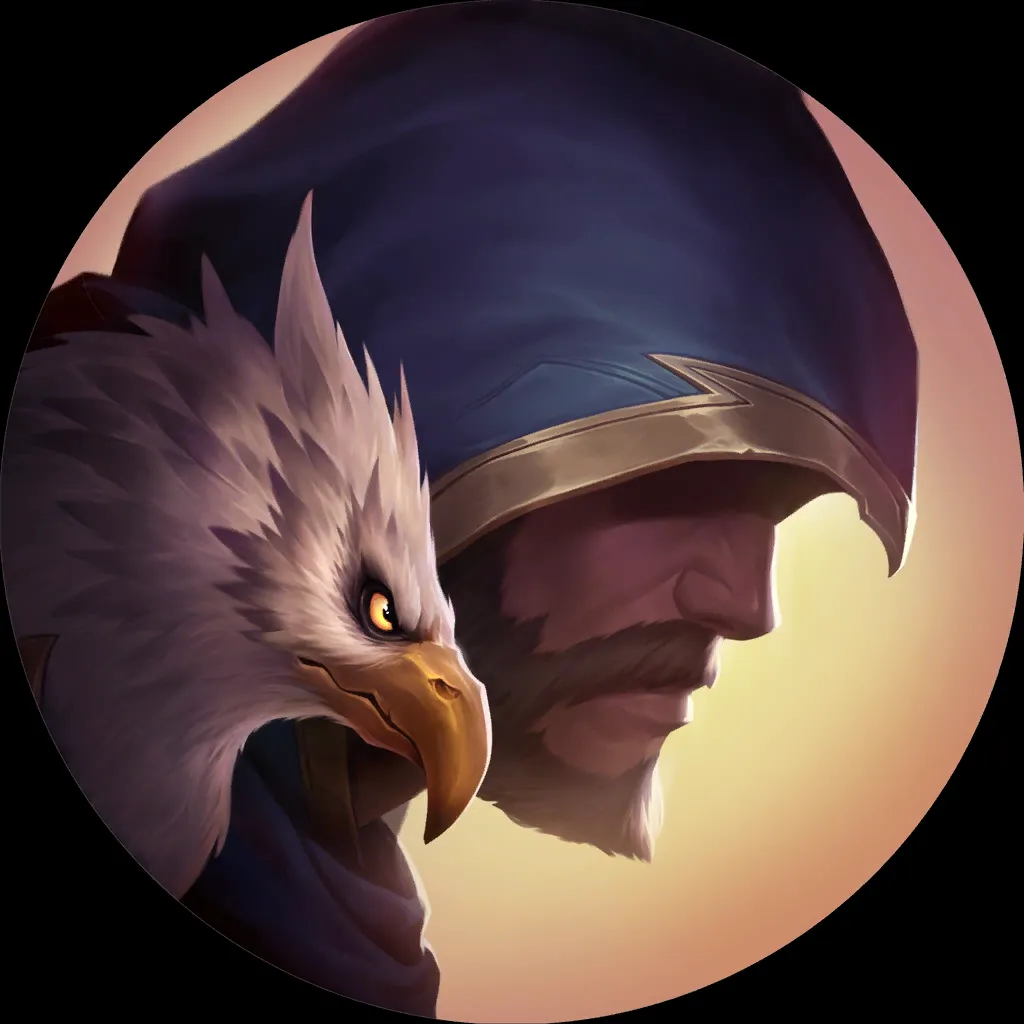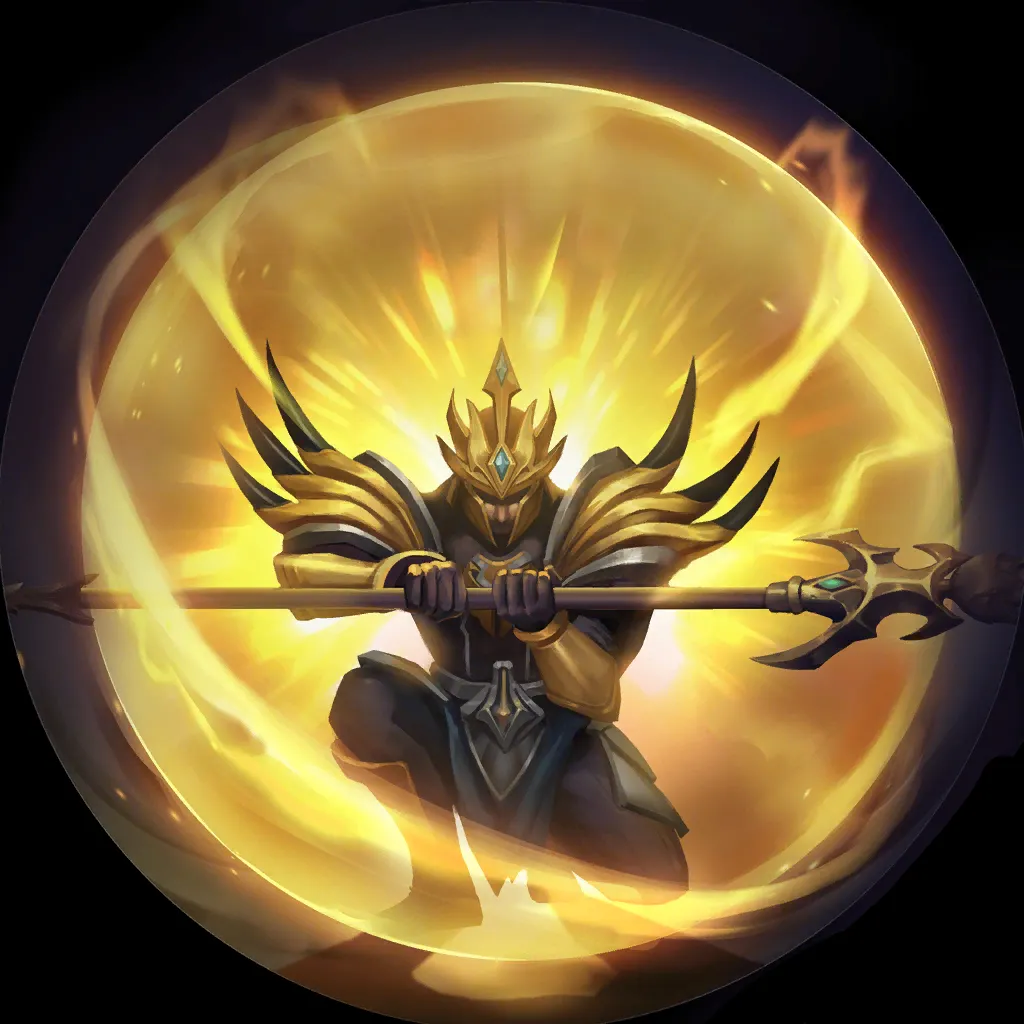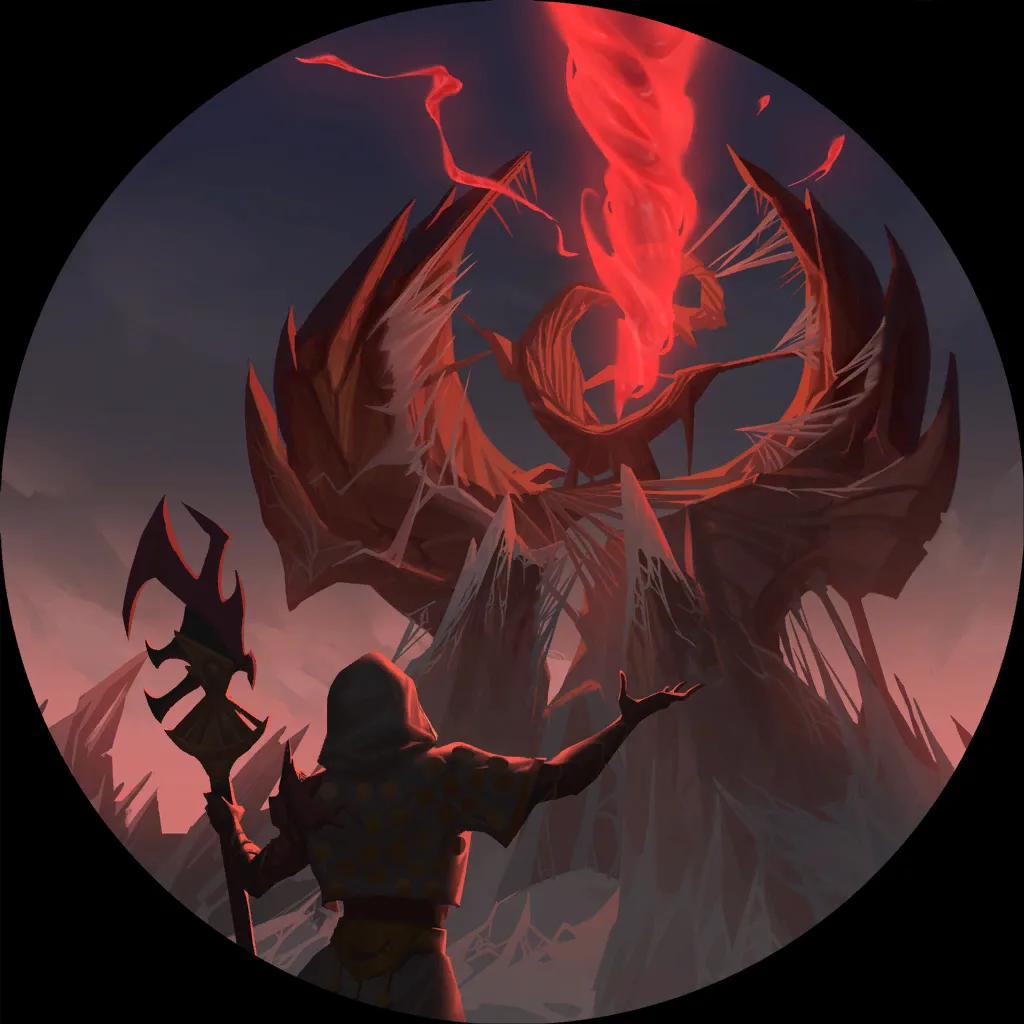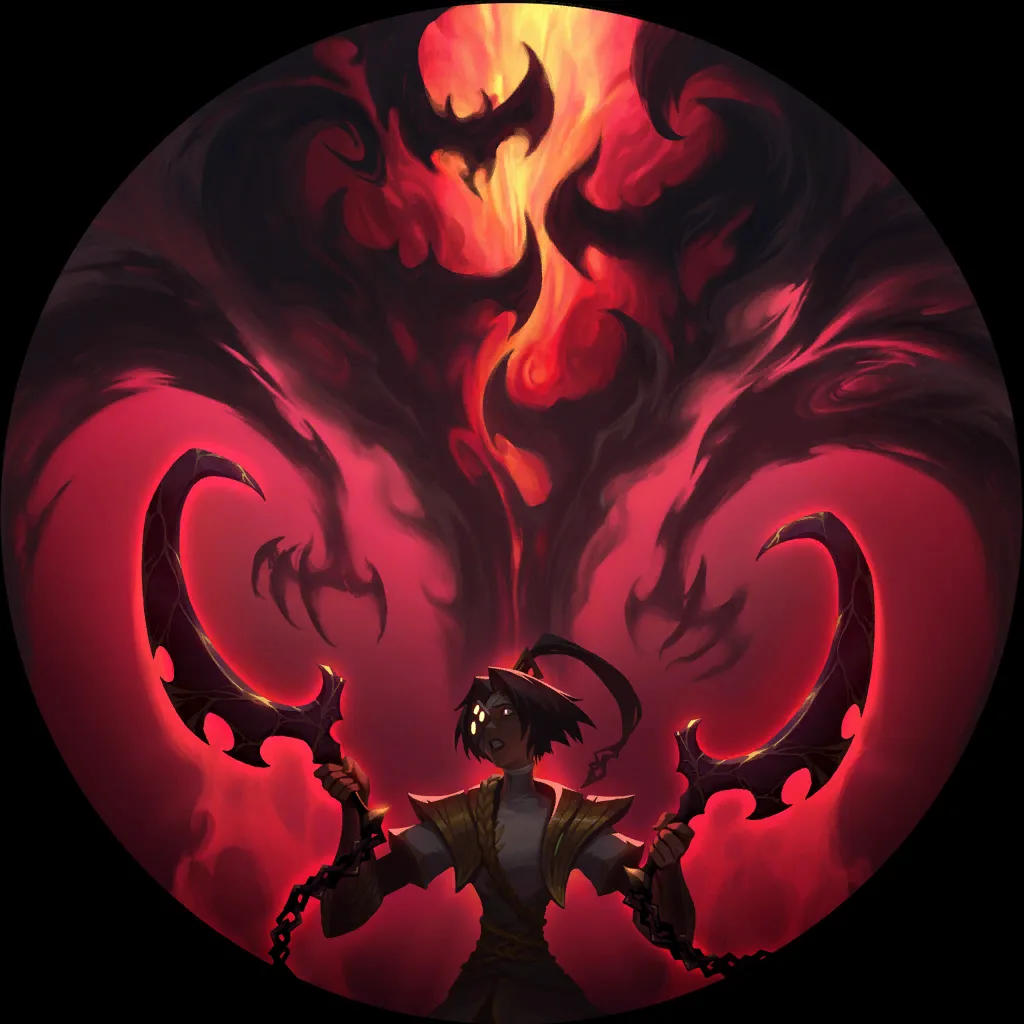 ---
Best Varus Decks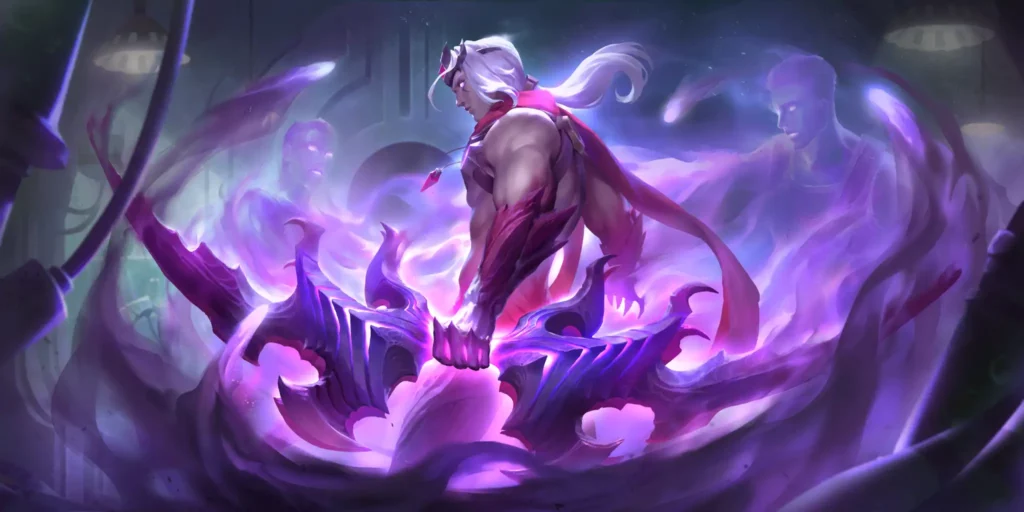 Not as popular as Vayne, Varus has nevertheless found a couple of homes that look quite promising.
---
Varus Akshan
As GeneralSchwartz said in his Nine Varus Decks article yesterday, when in doubt about what to do with a new Champ, just pair it with Akshan… and, yeah, early numbers suggest it's indeed the right brewing process!
The best Varus Akshan deck punches at 54% in more than a thousand games – Annie Jhin is once again this new deck's crux, but Pantheon Fiora is a slightly favorable matchup.
6
5
11
18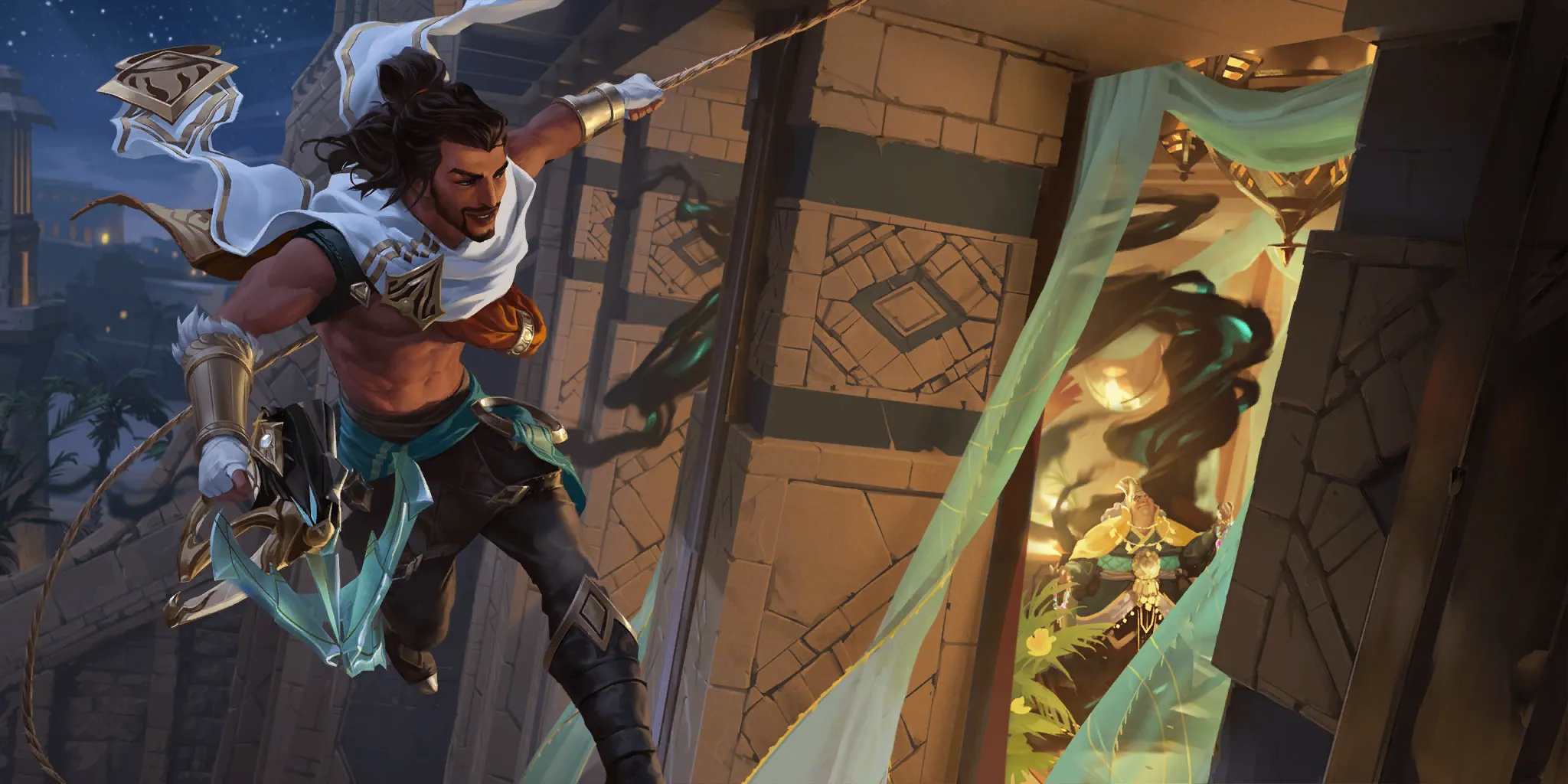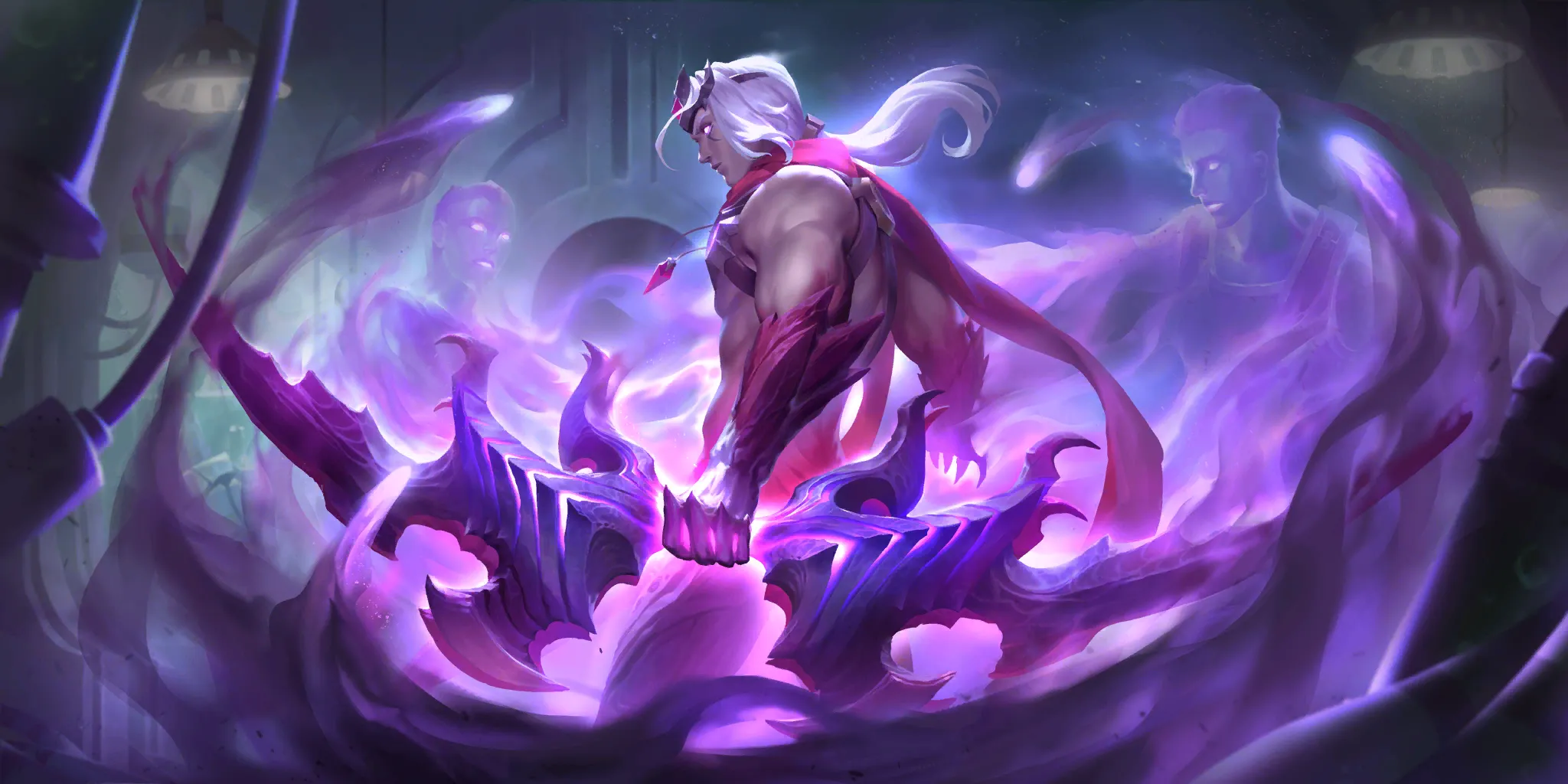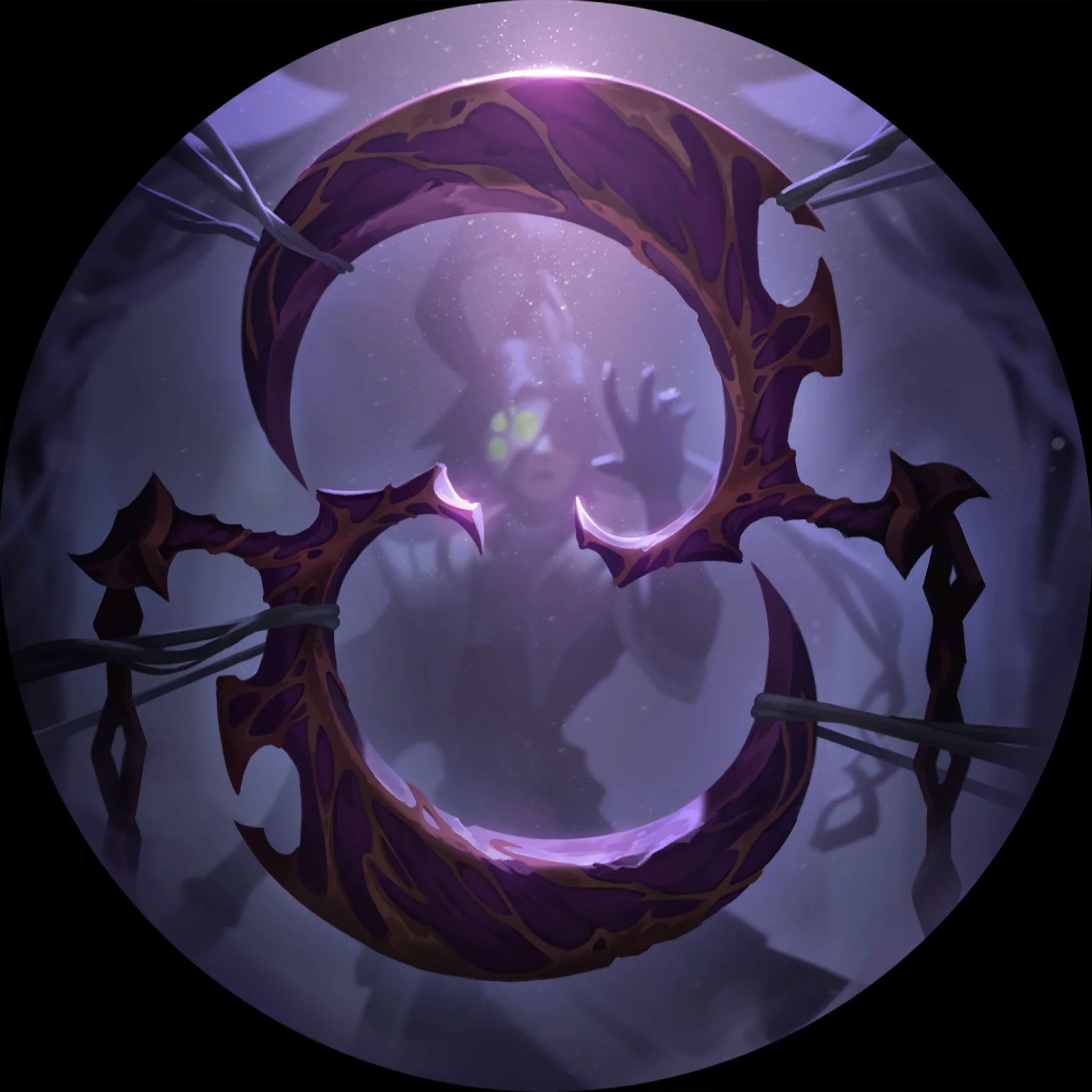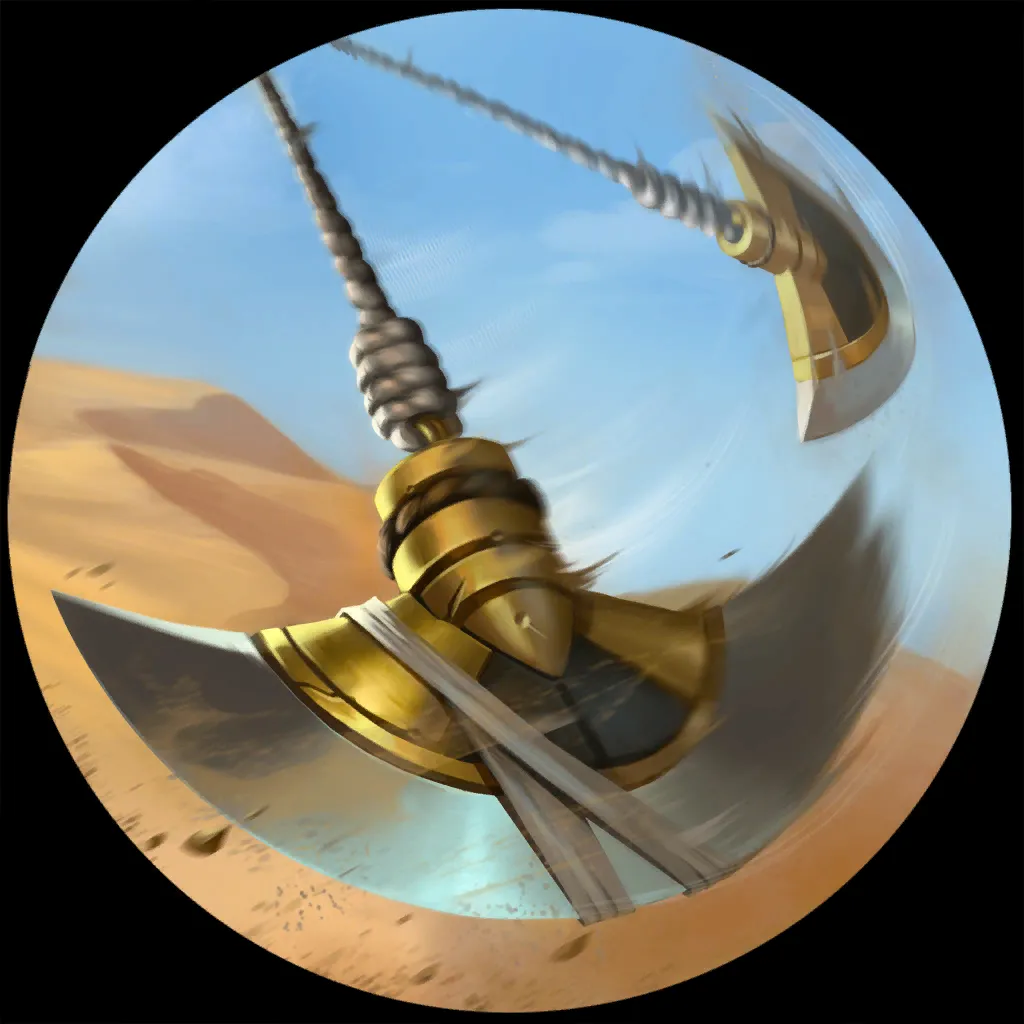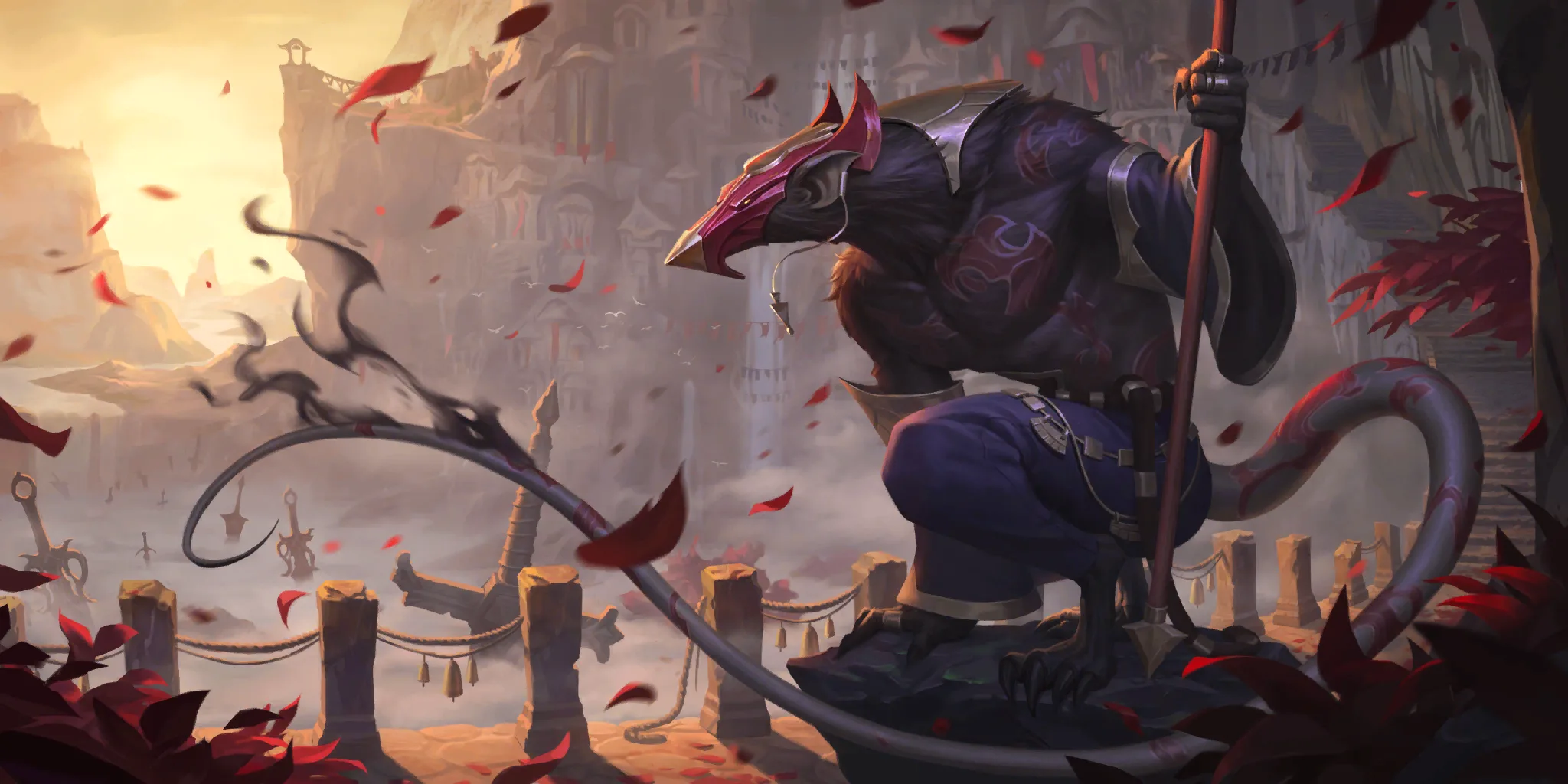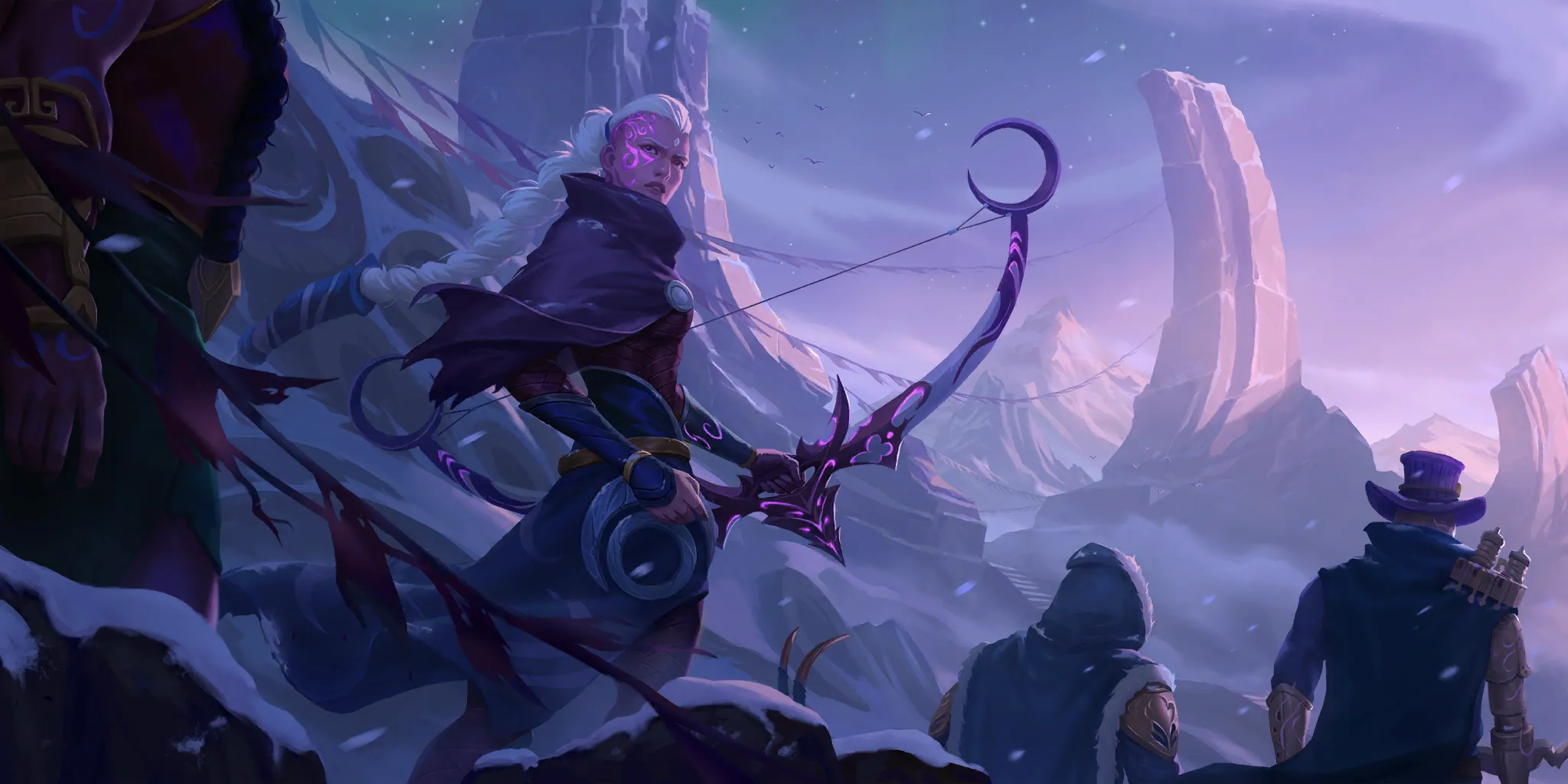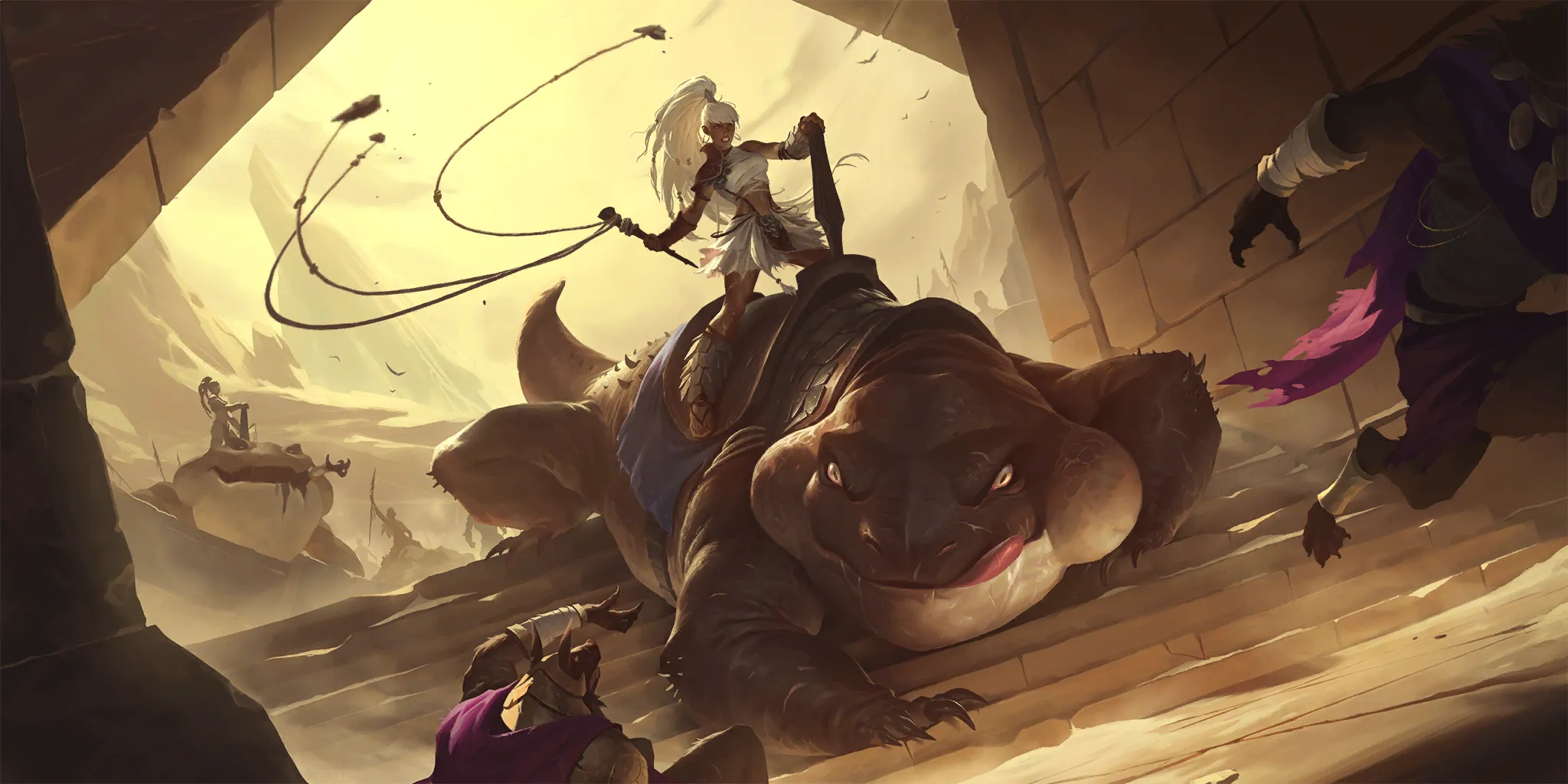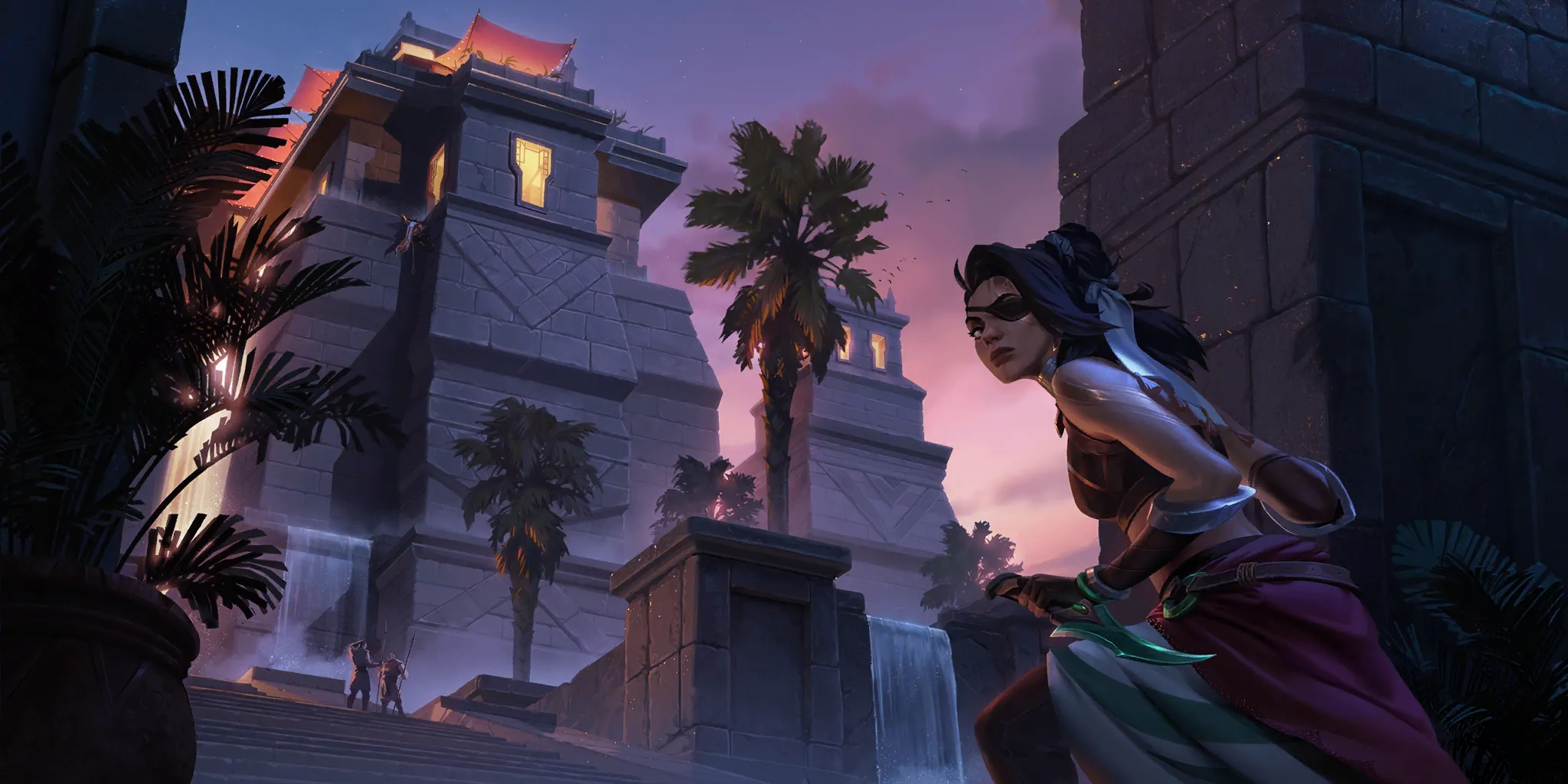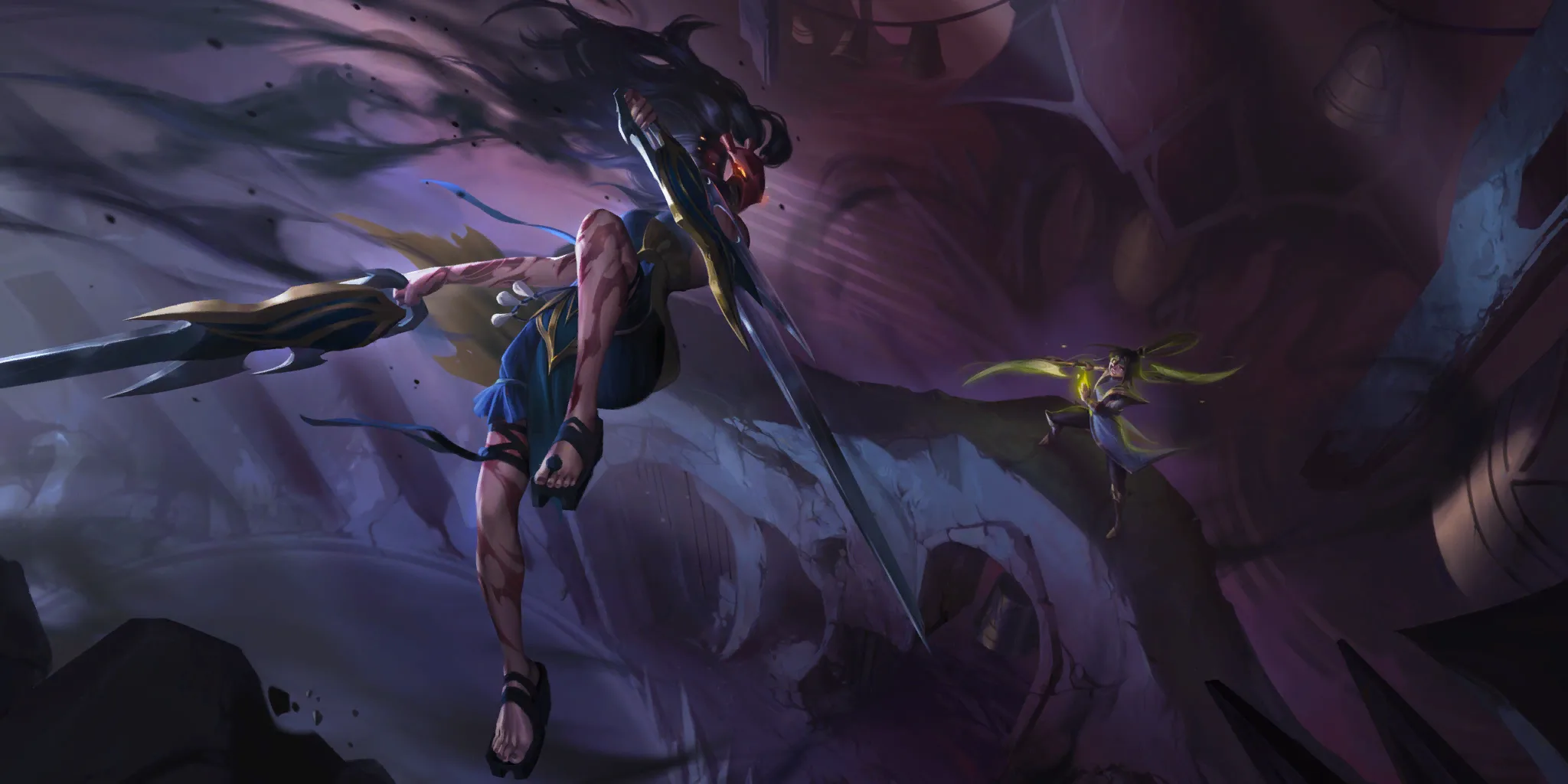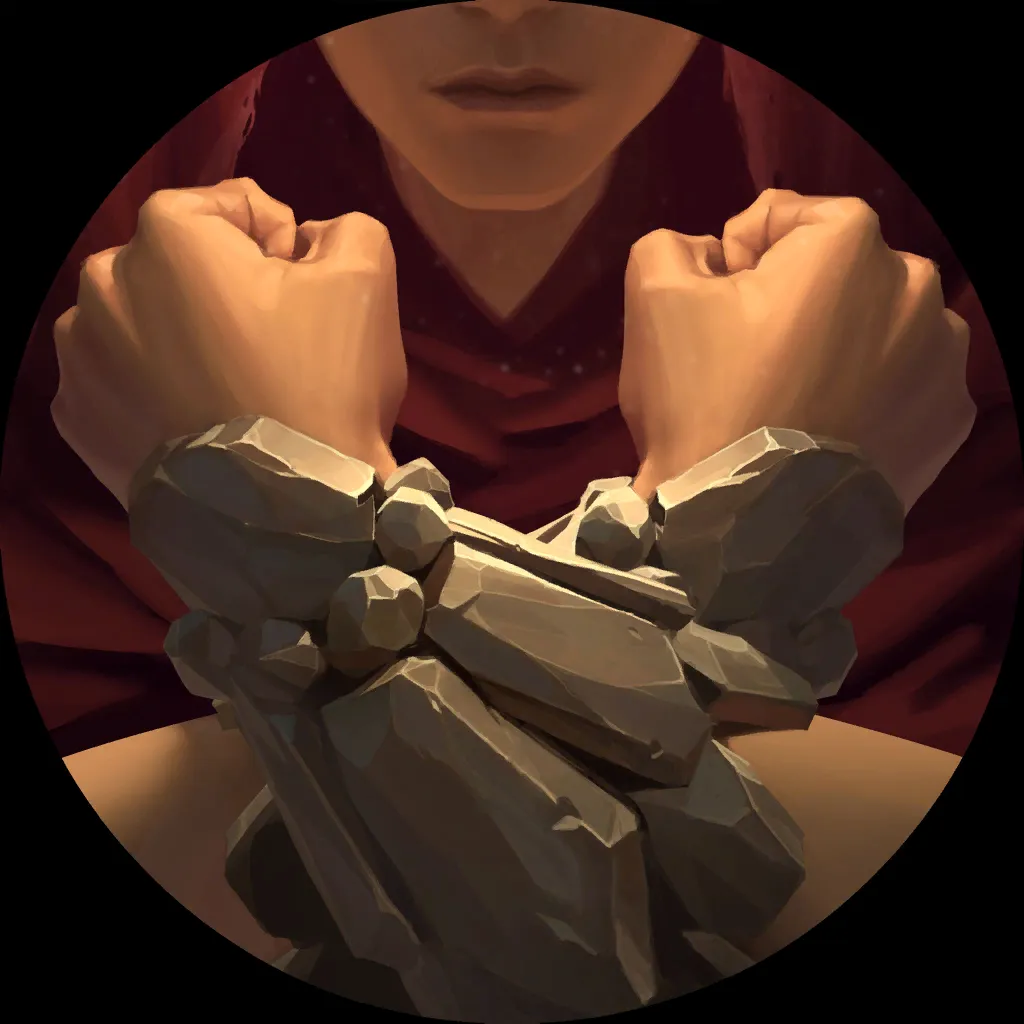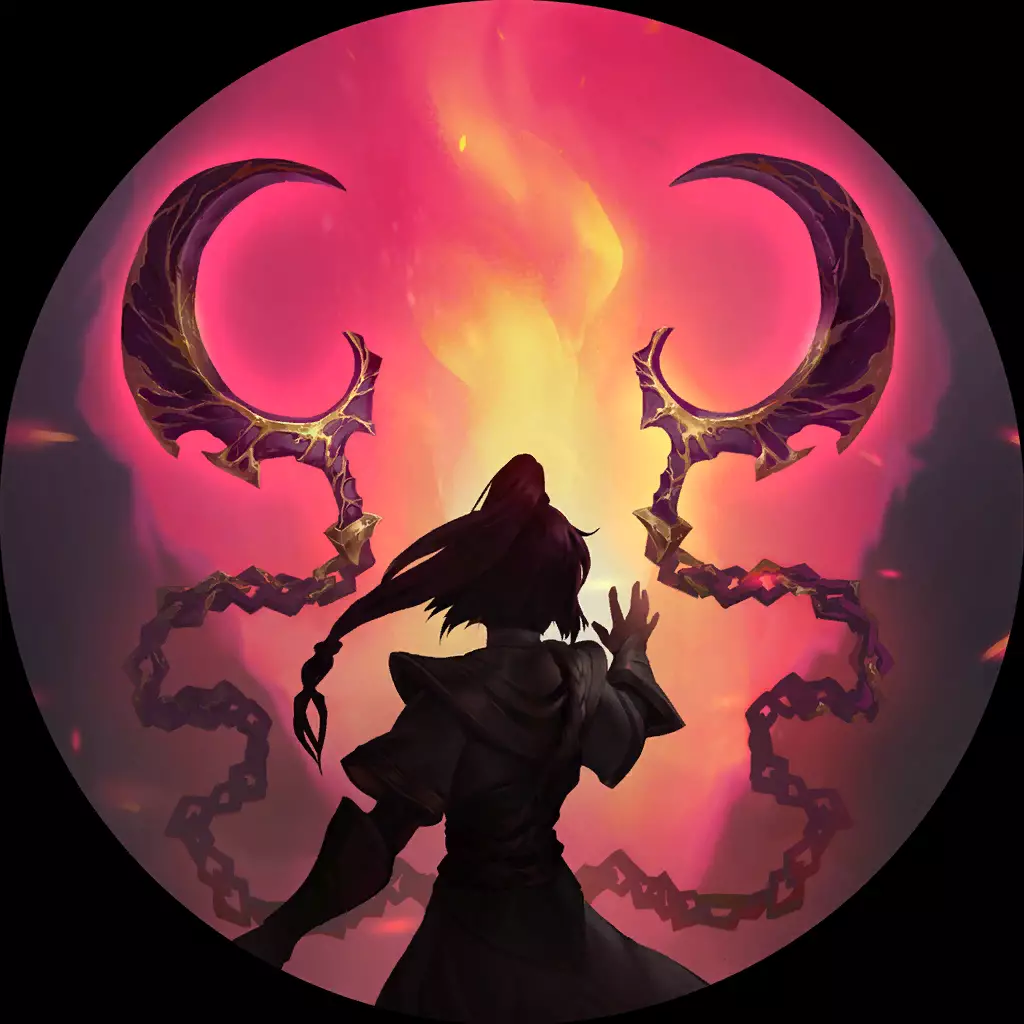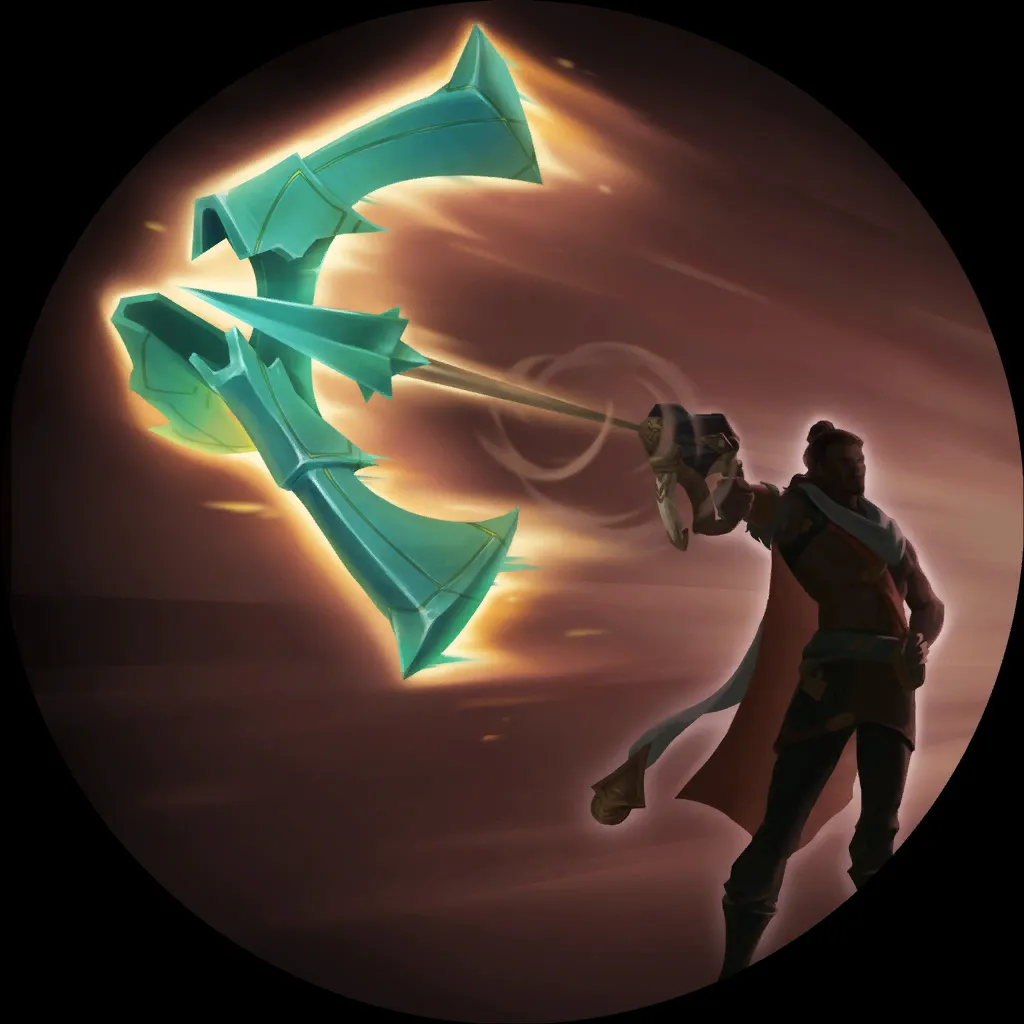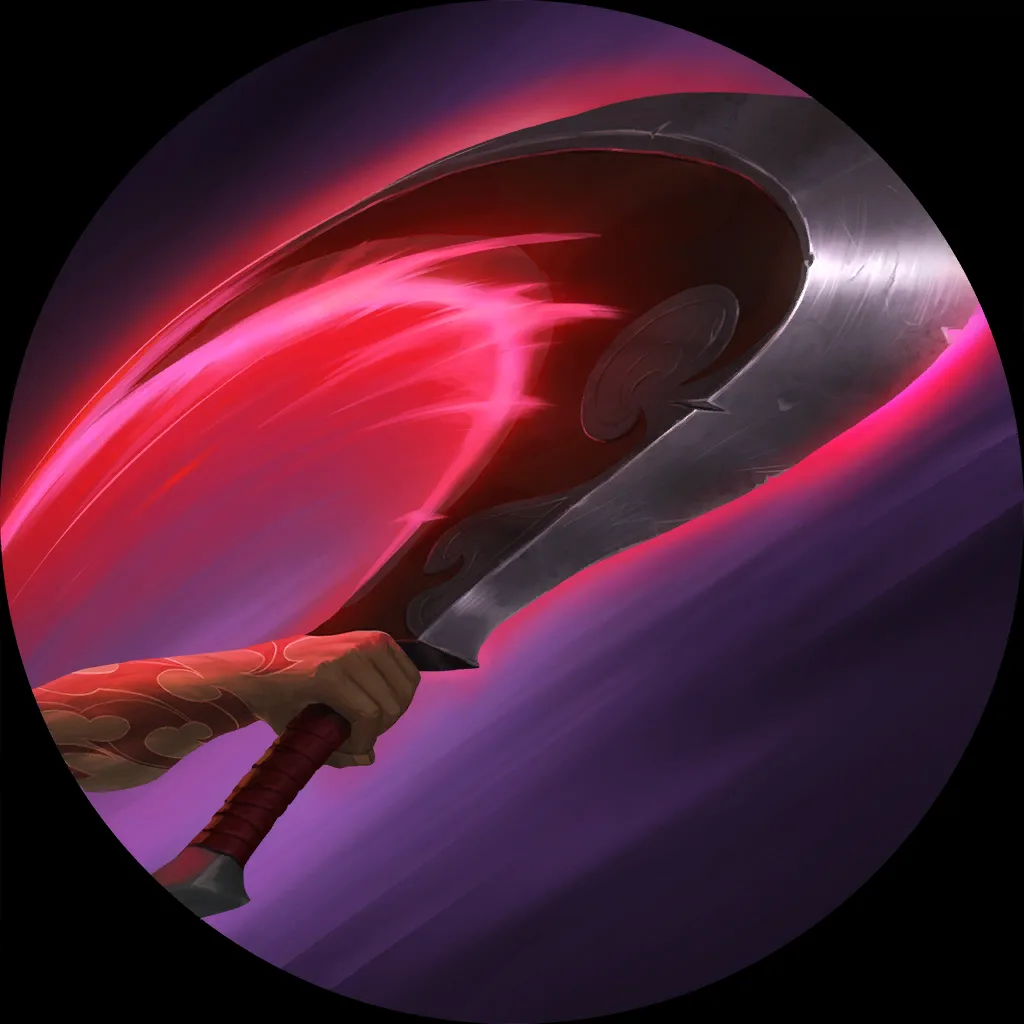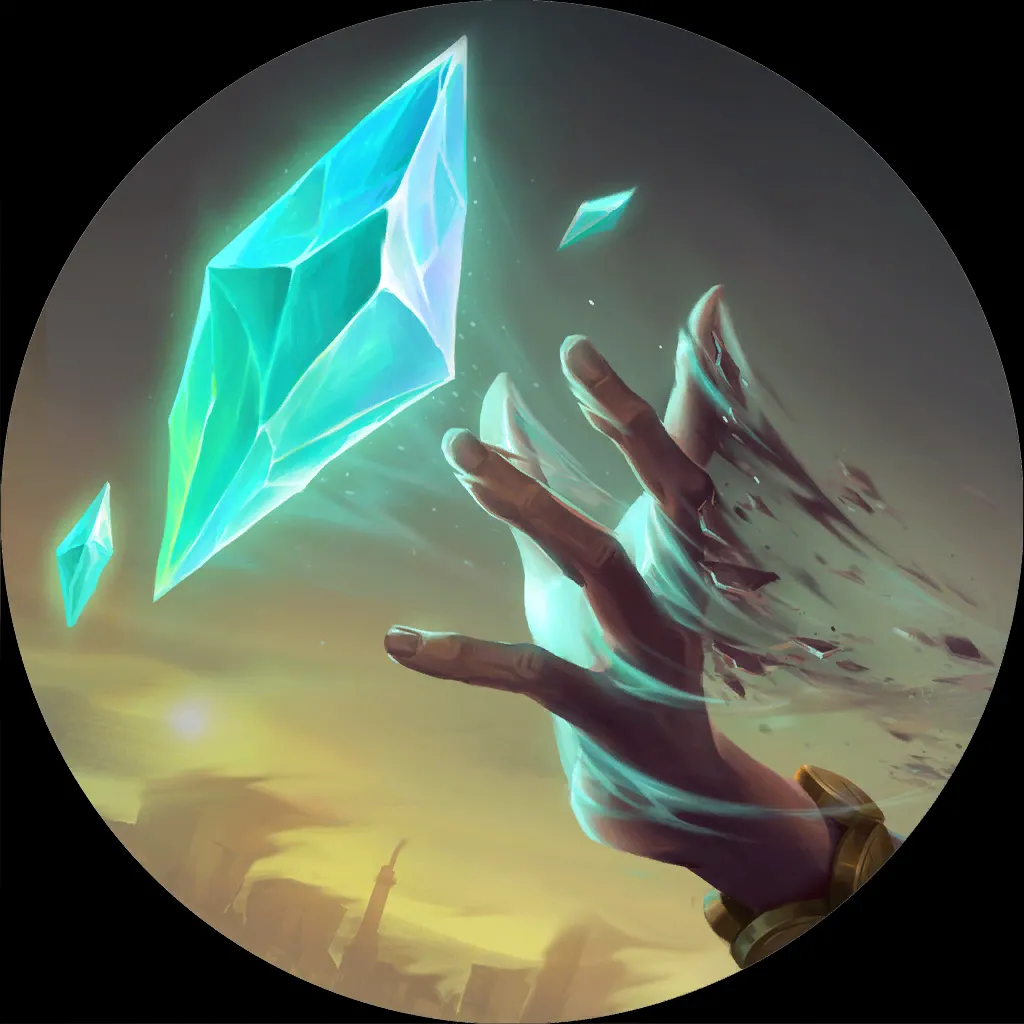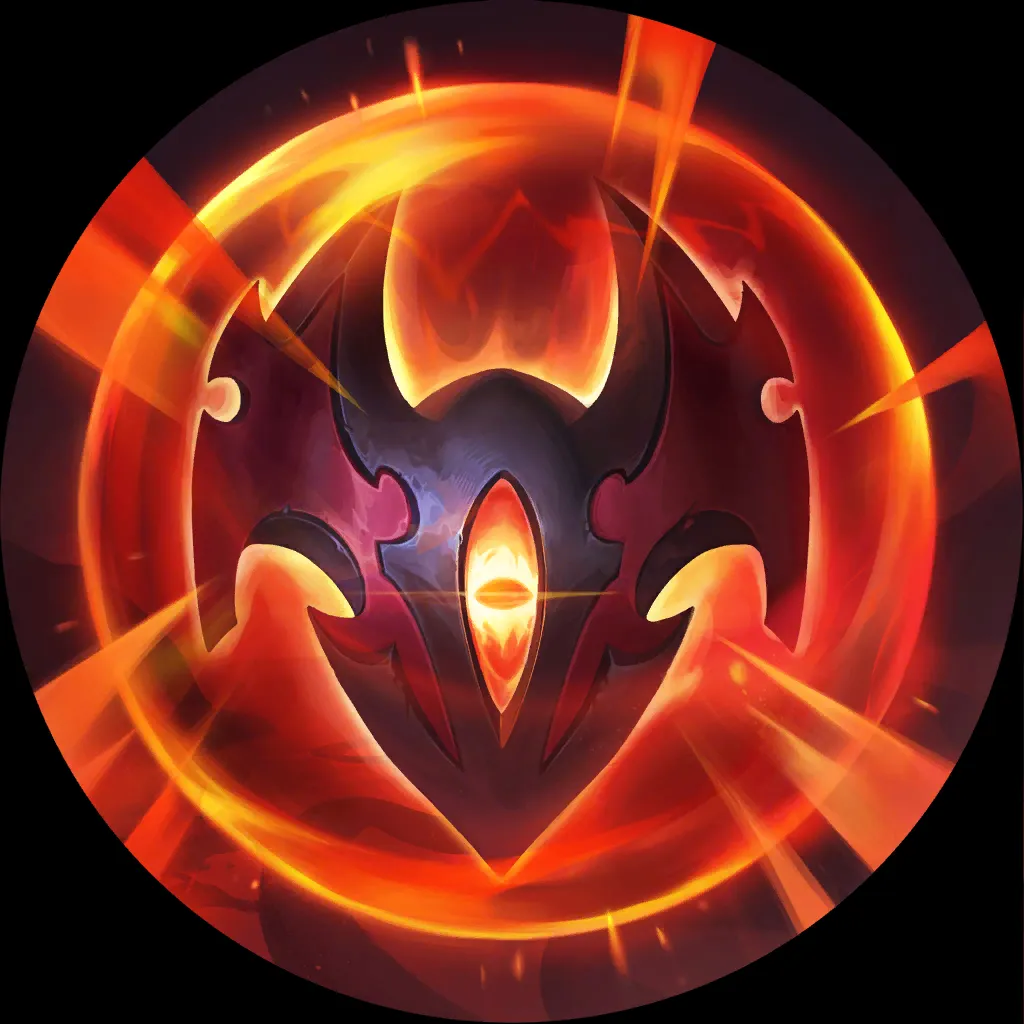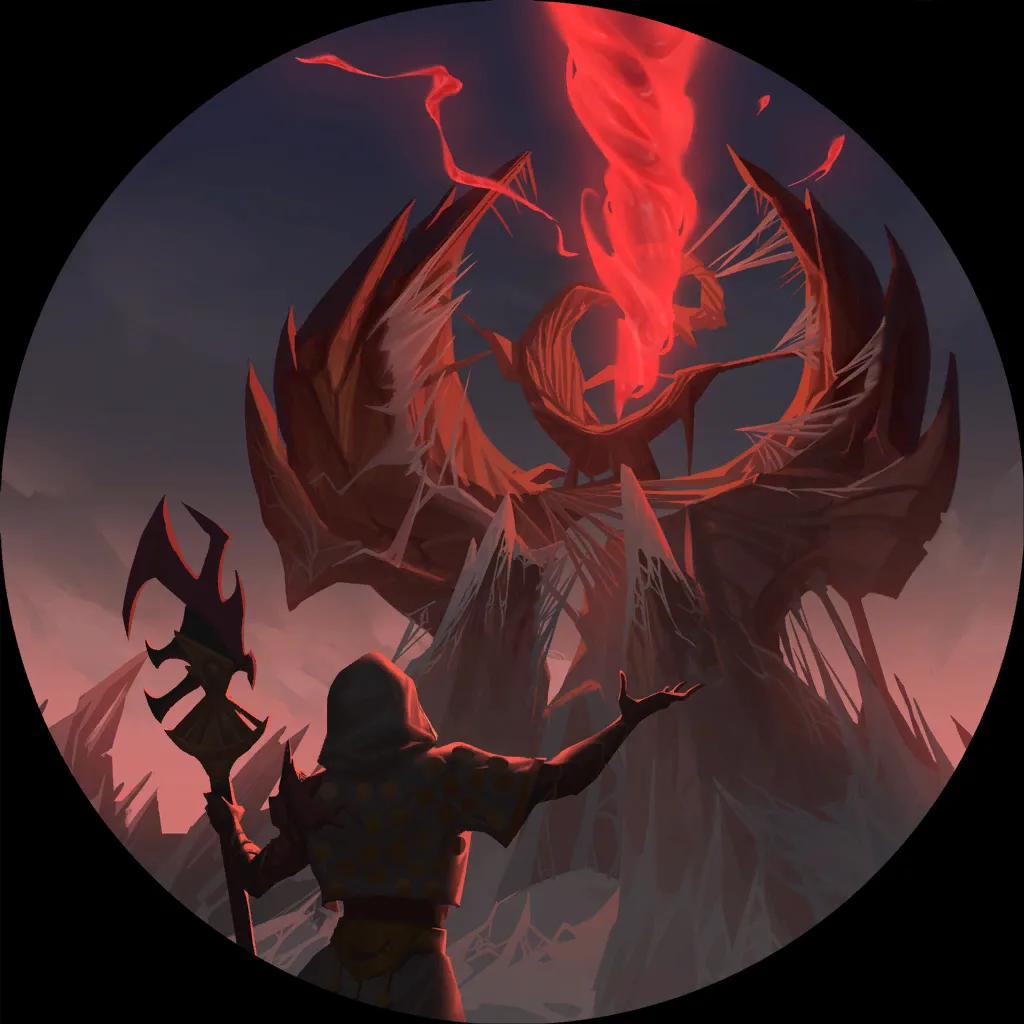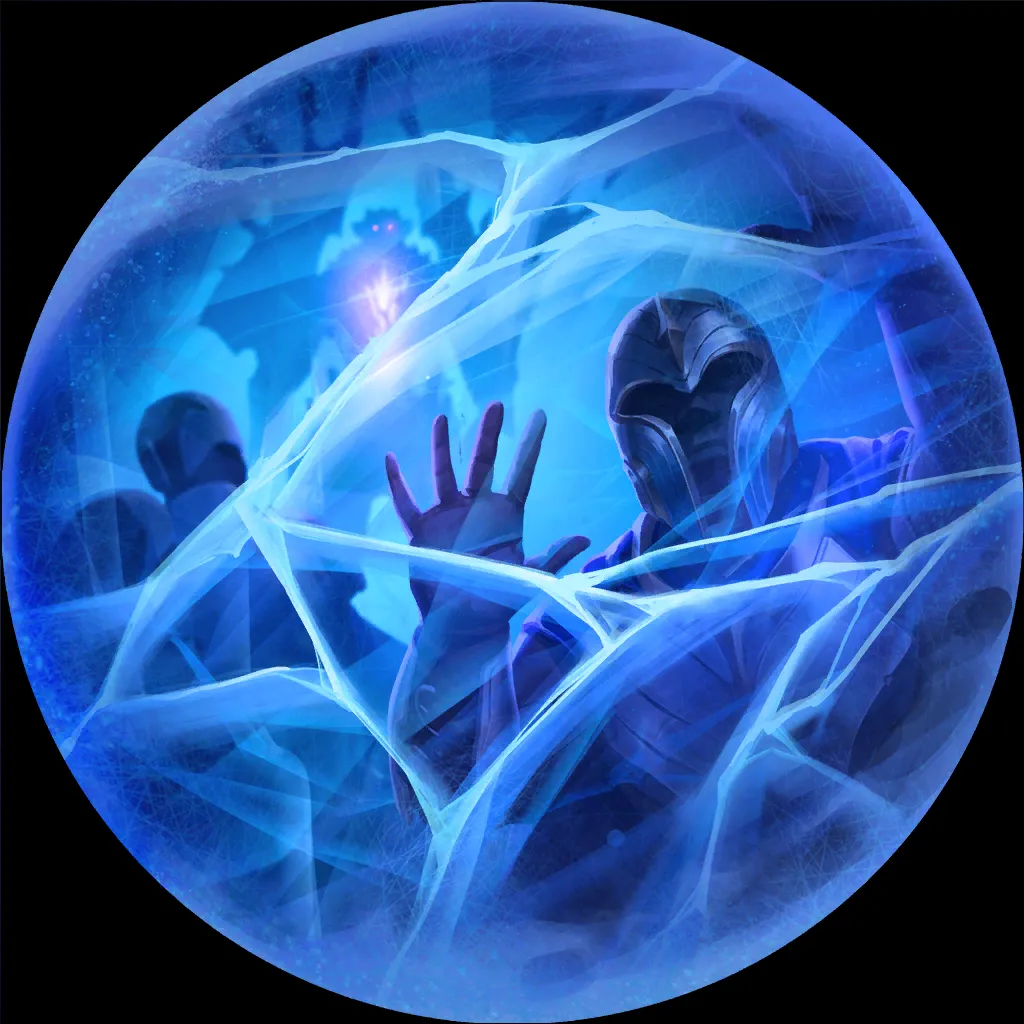 ---
Varus Riven
Quite the fringe brew, but a 55% WR in more than 130 games makes it at least promising.
6
0
17
17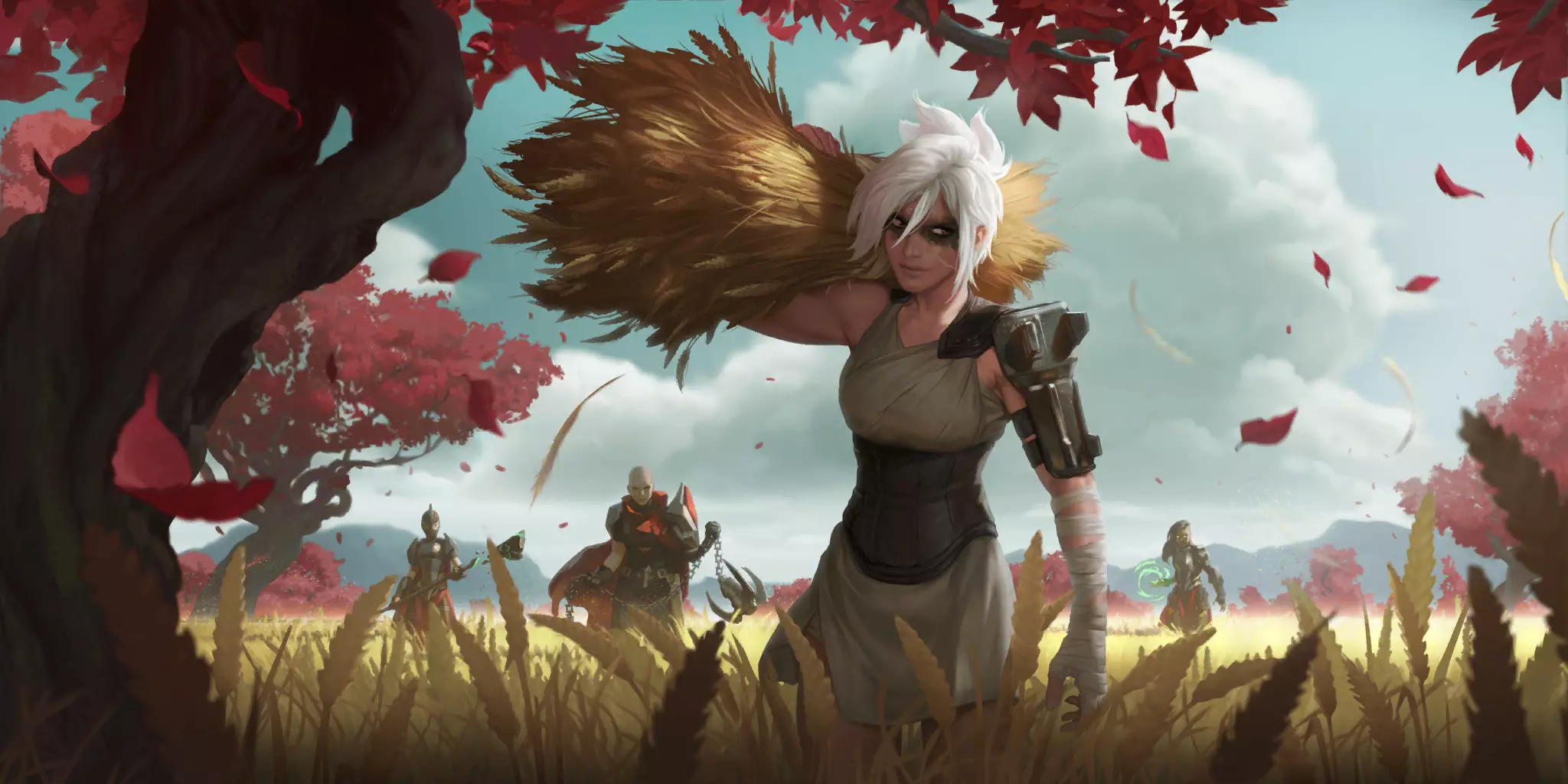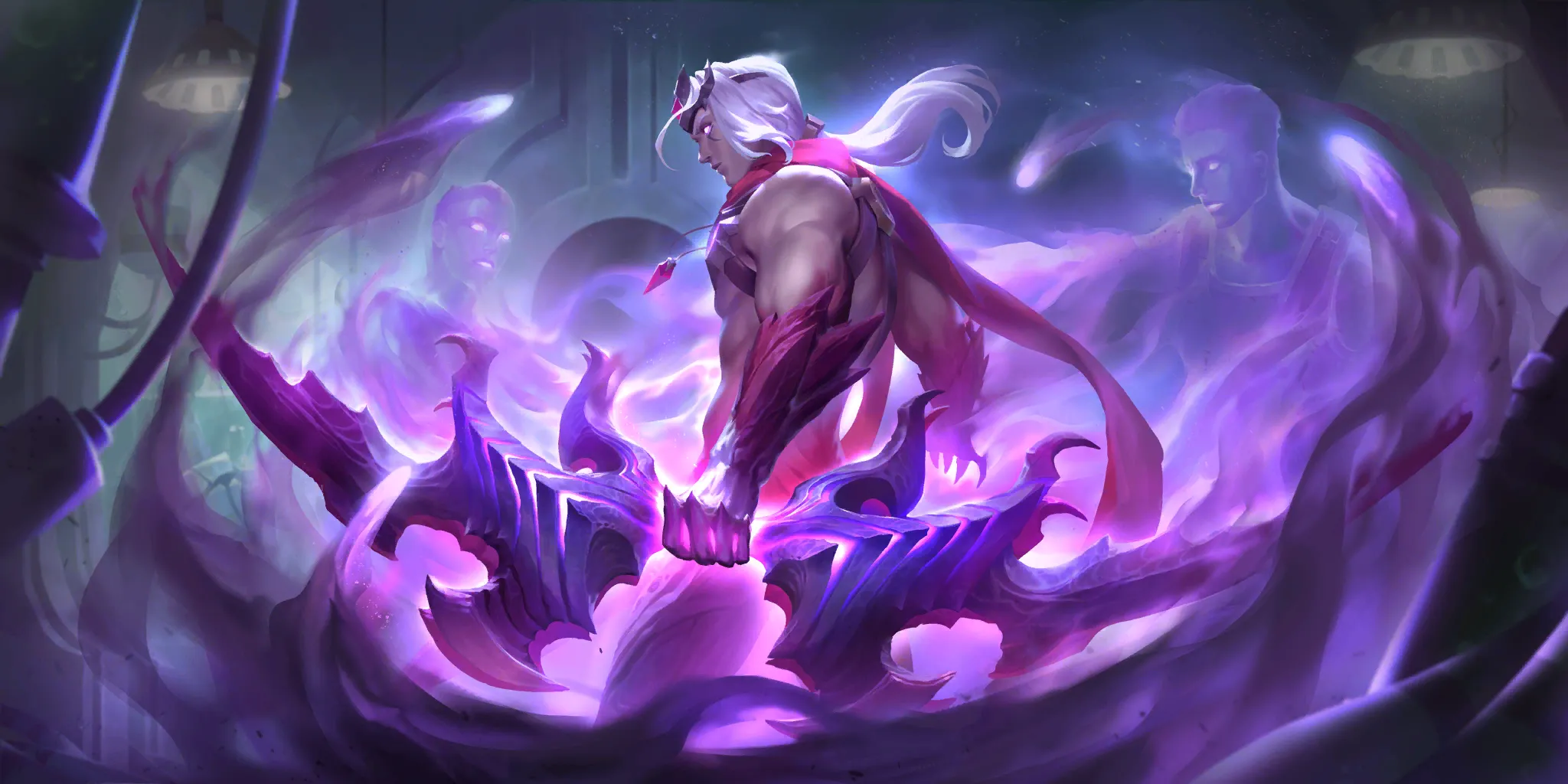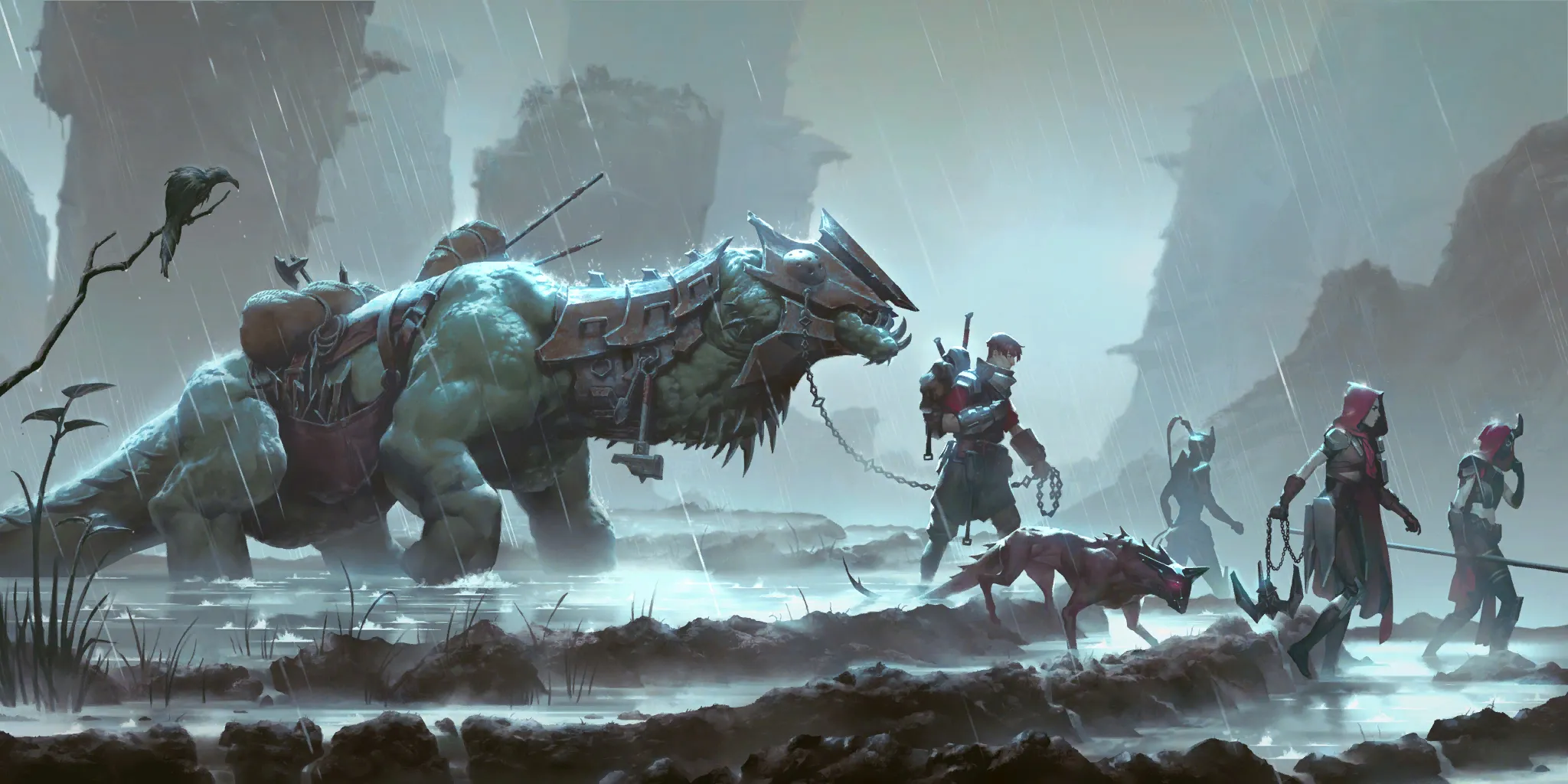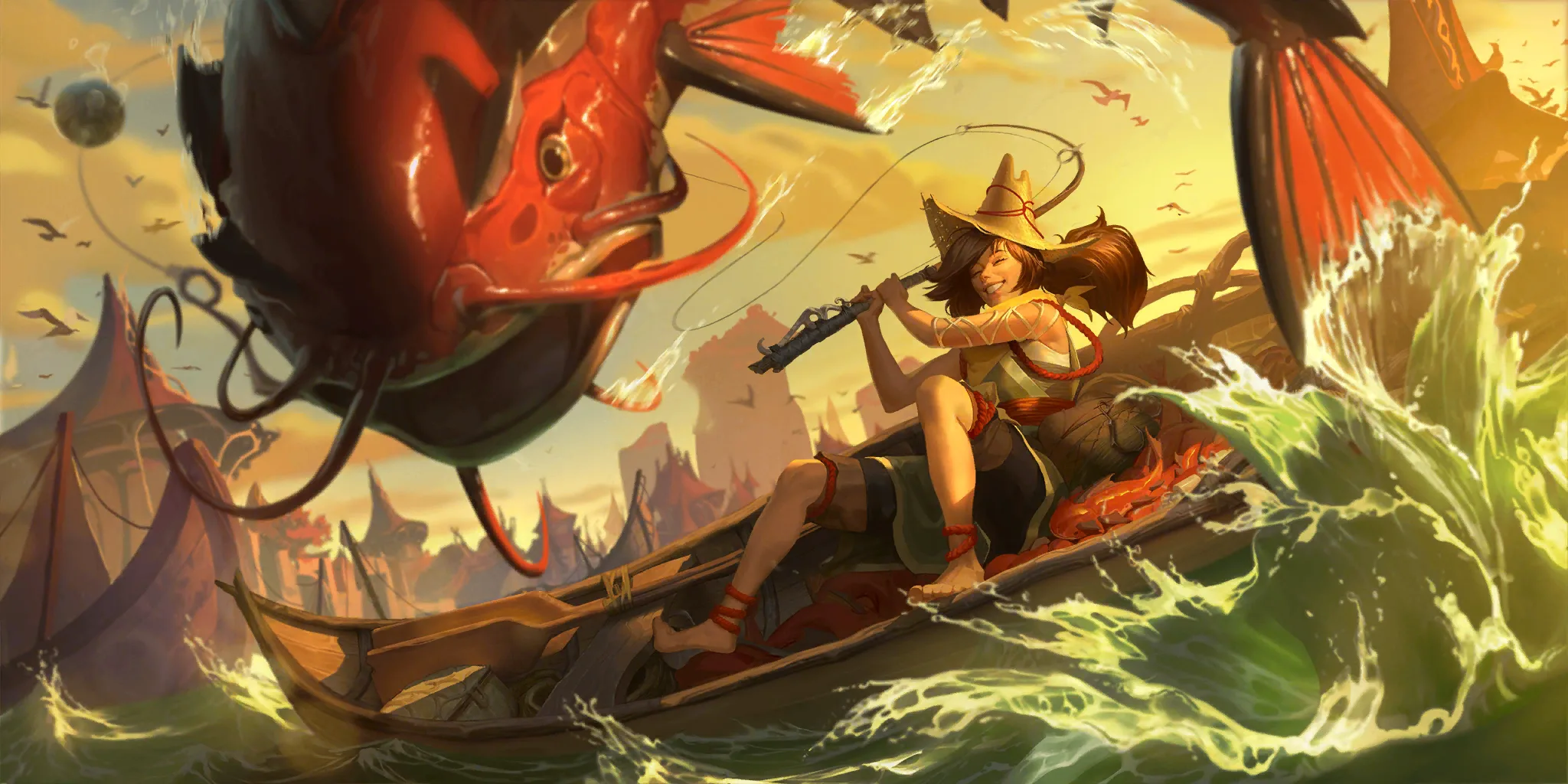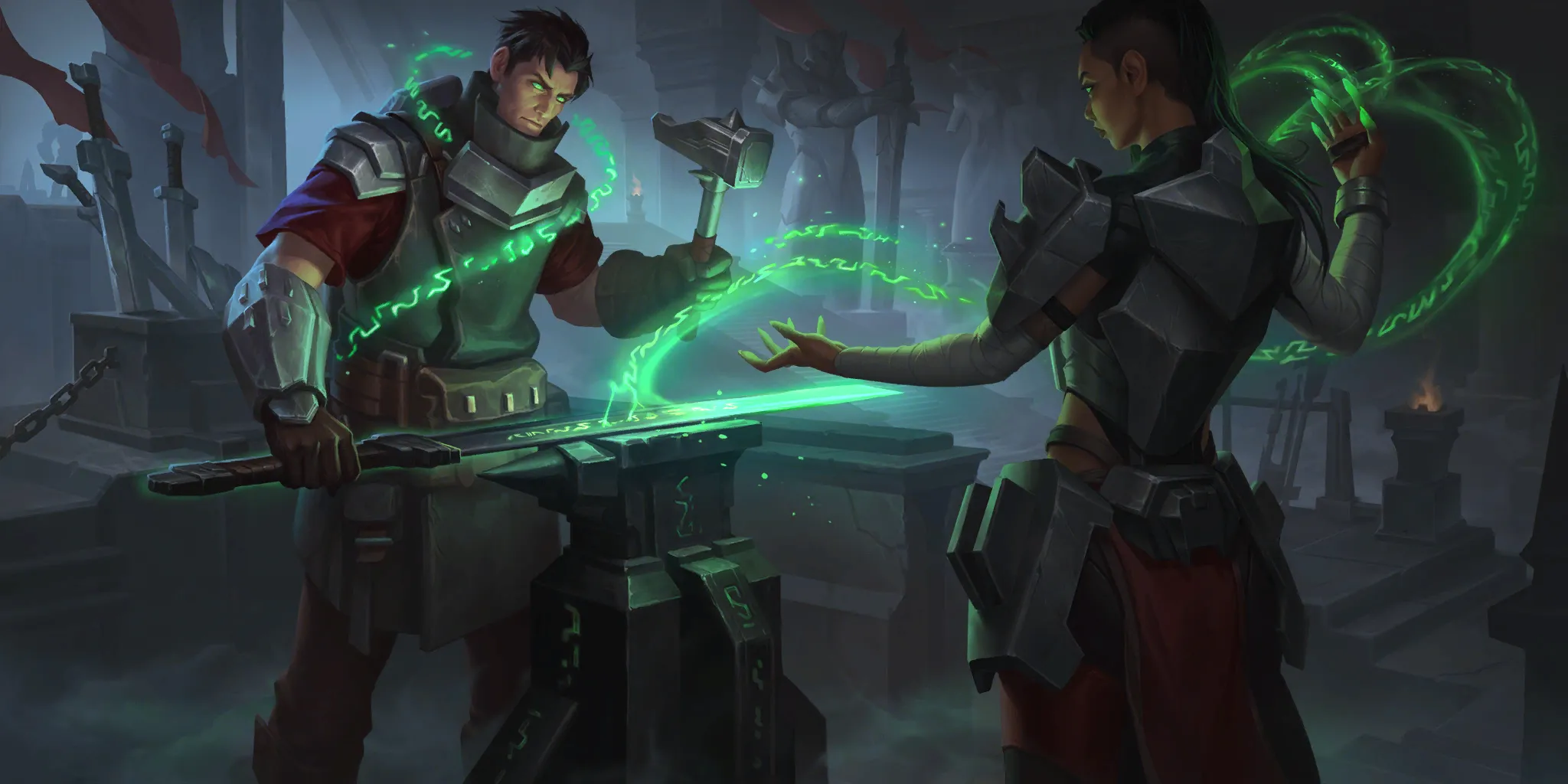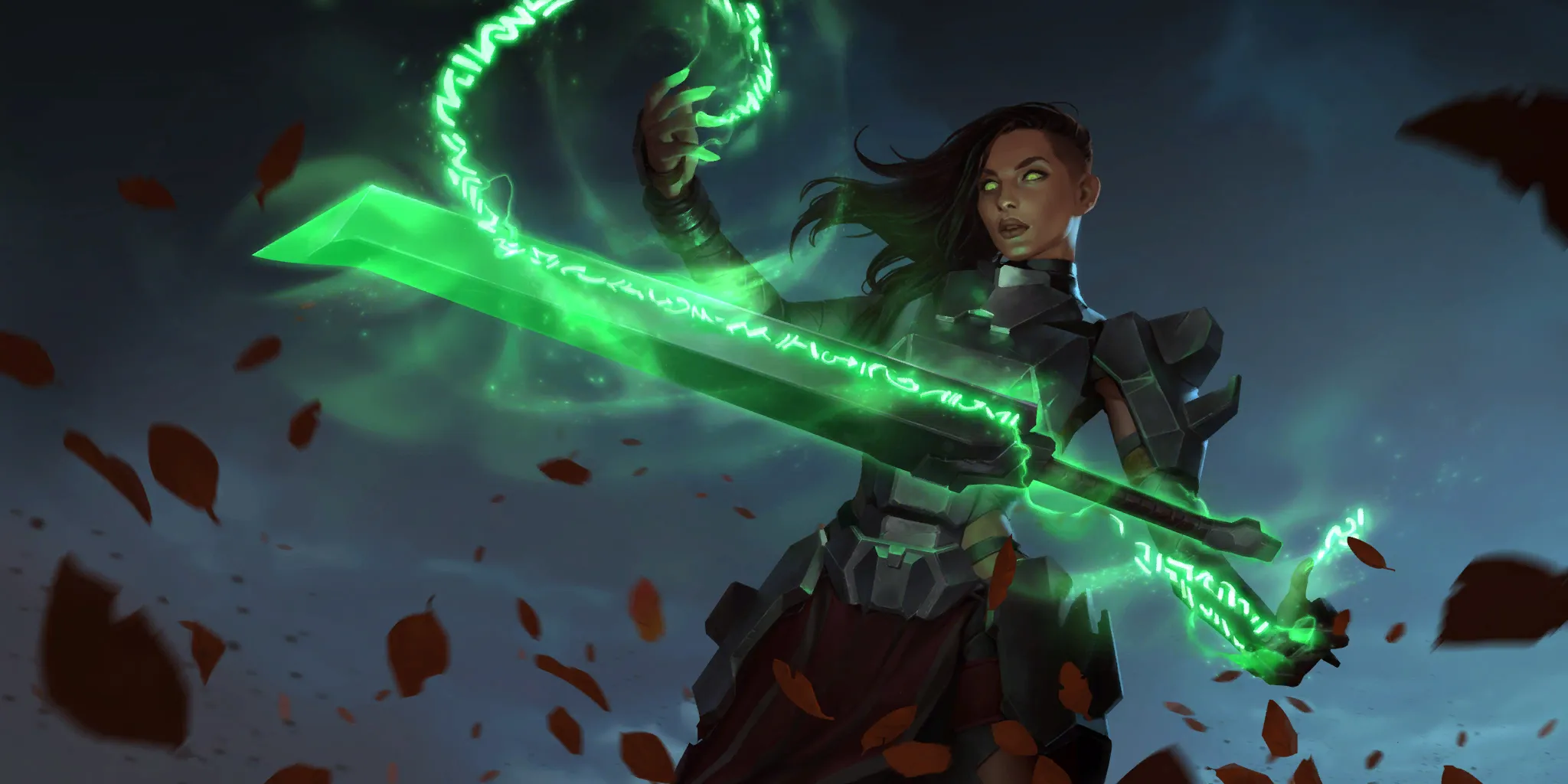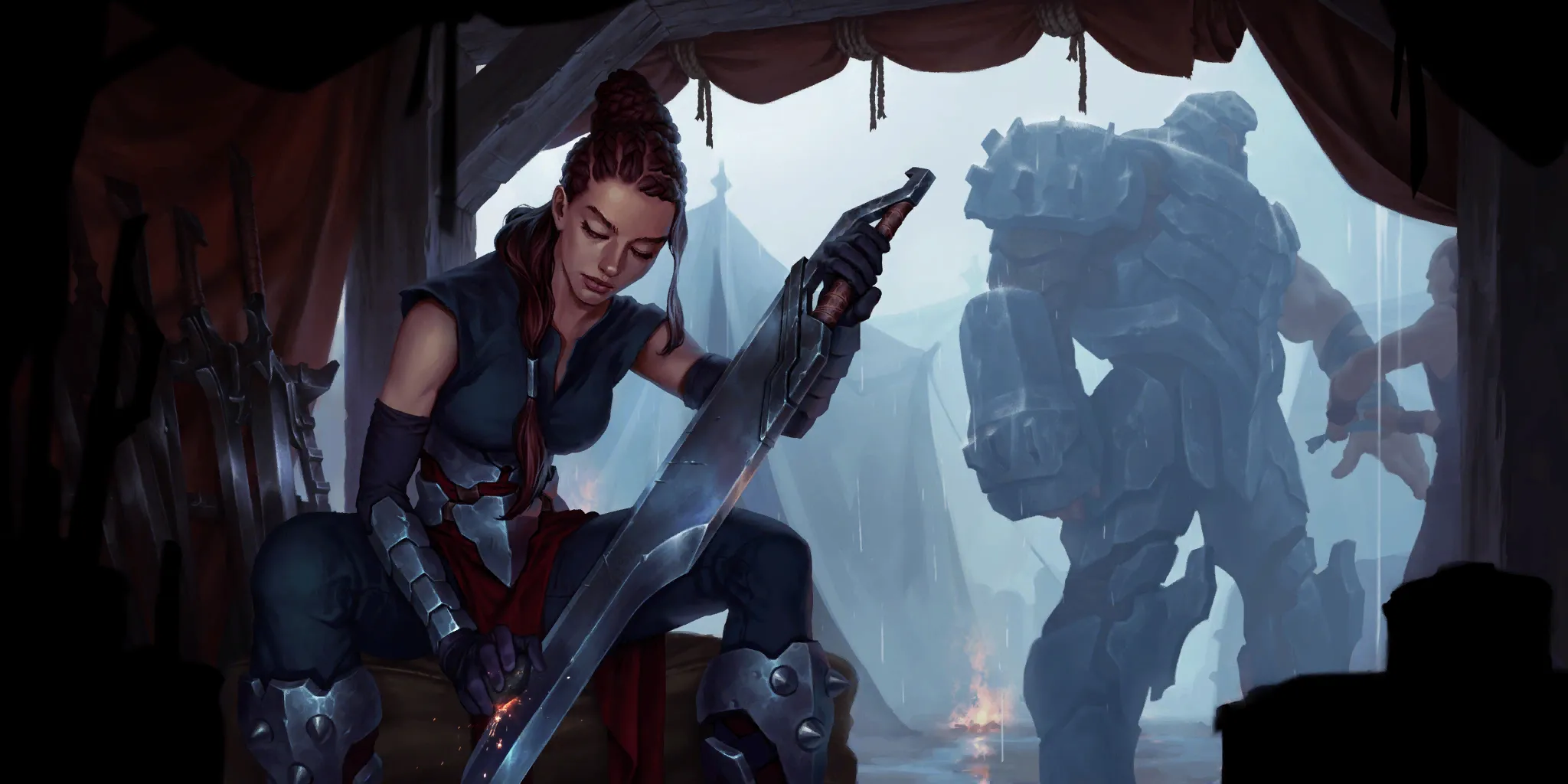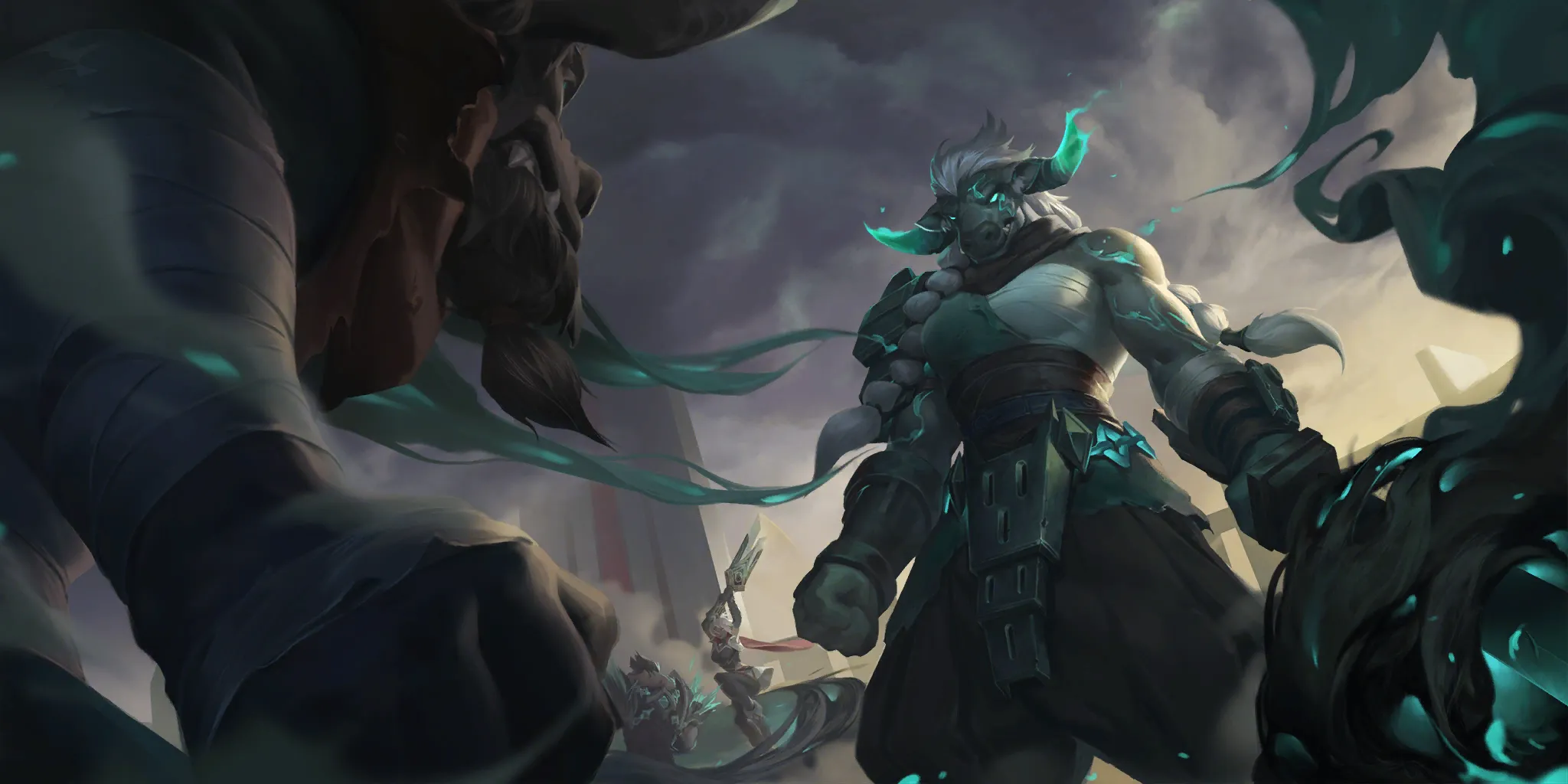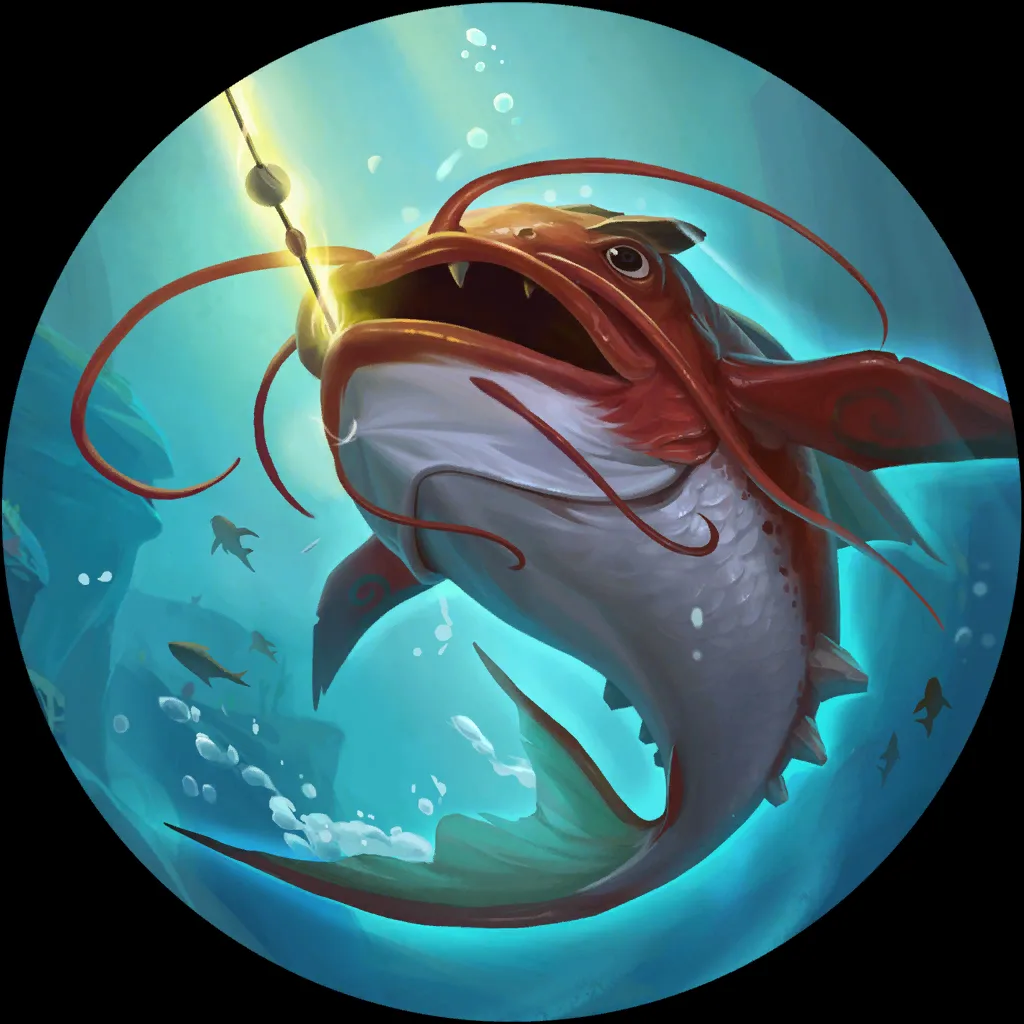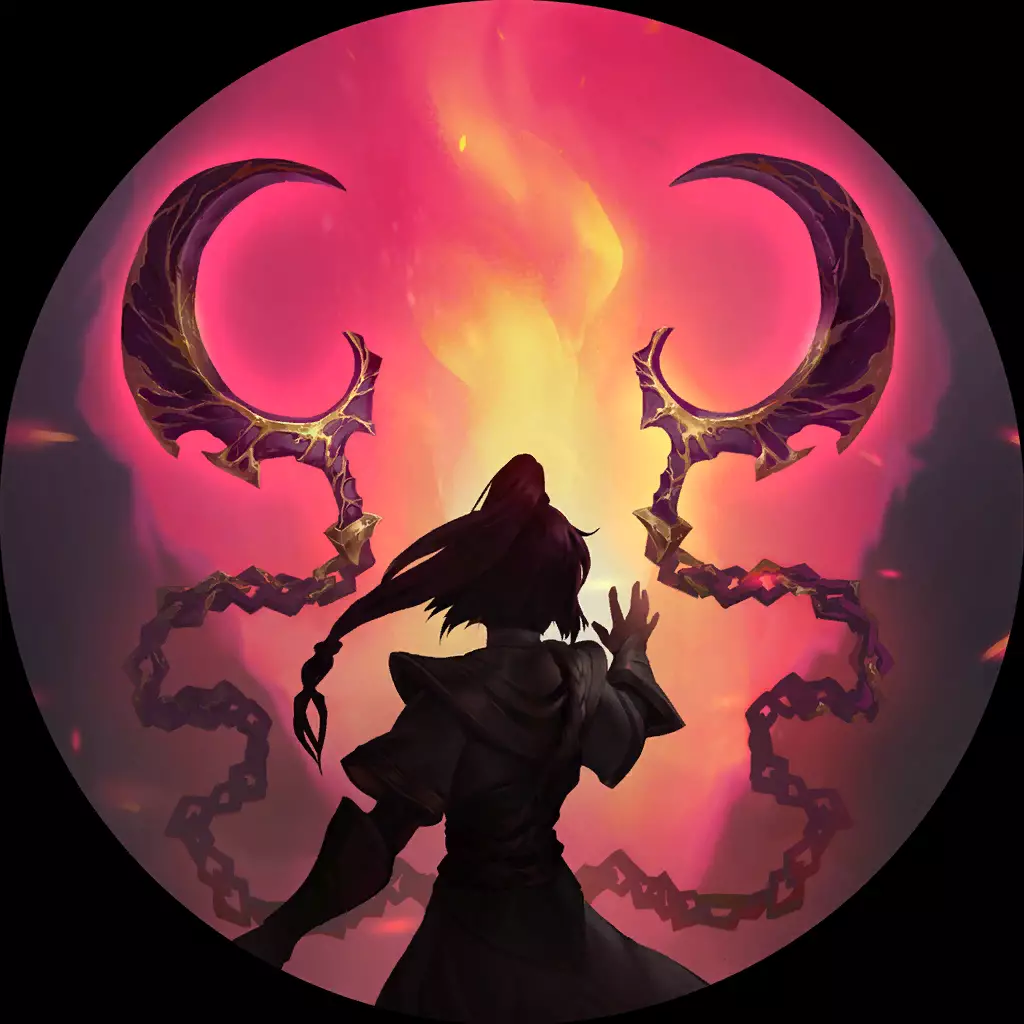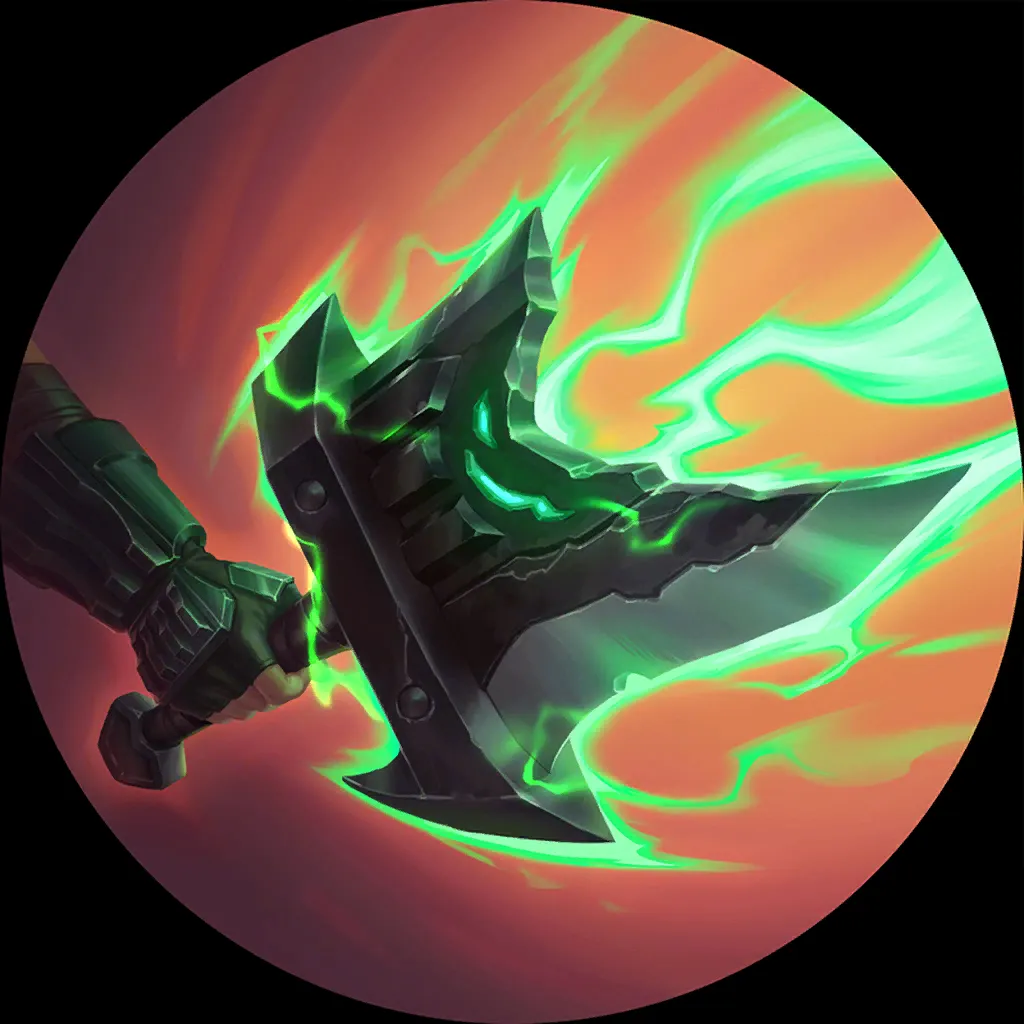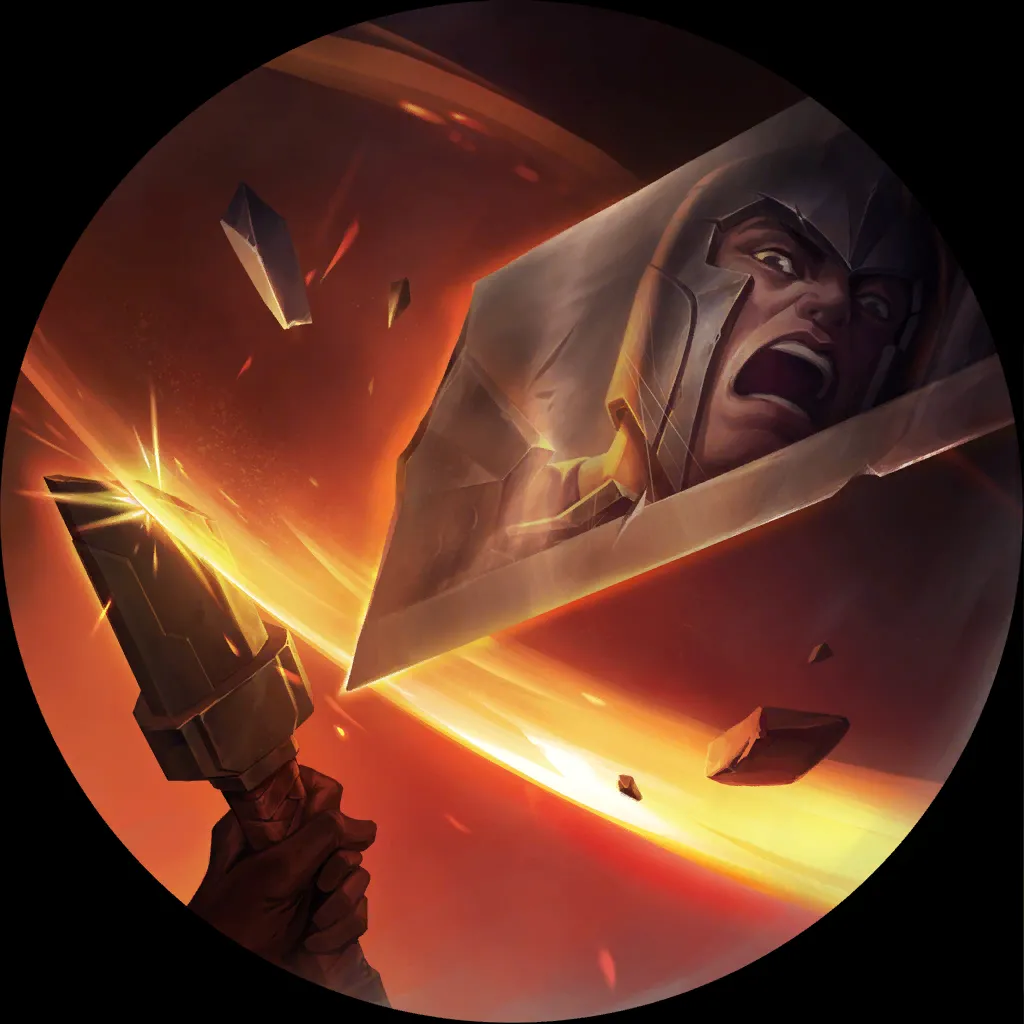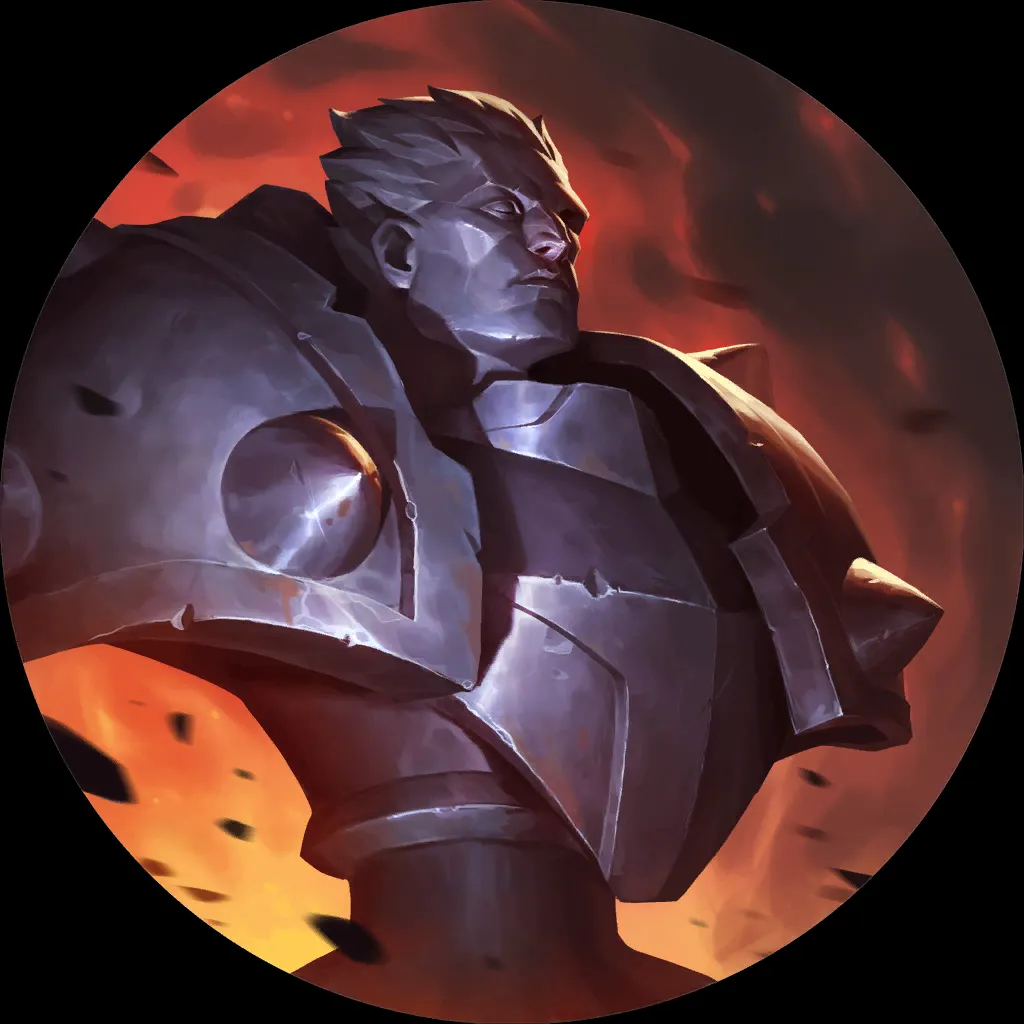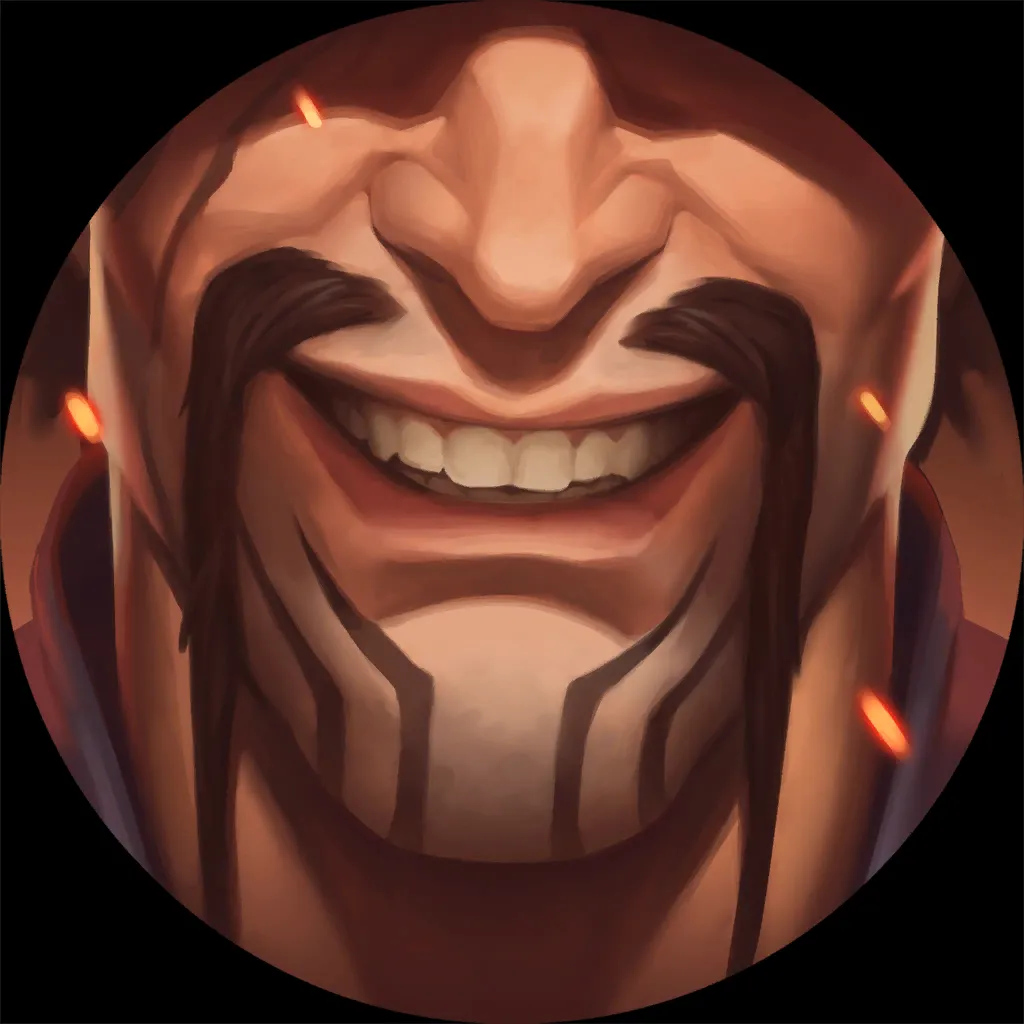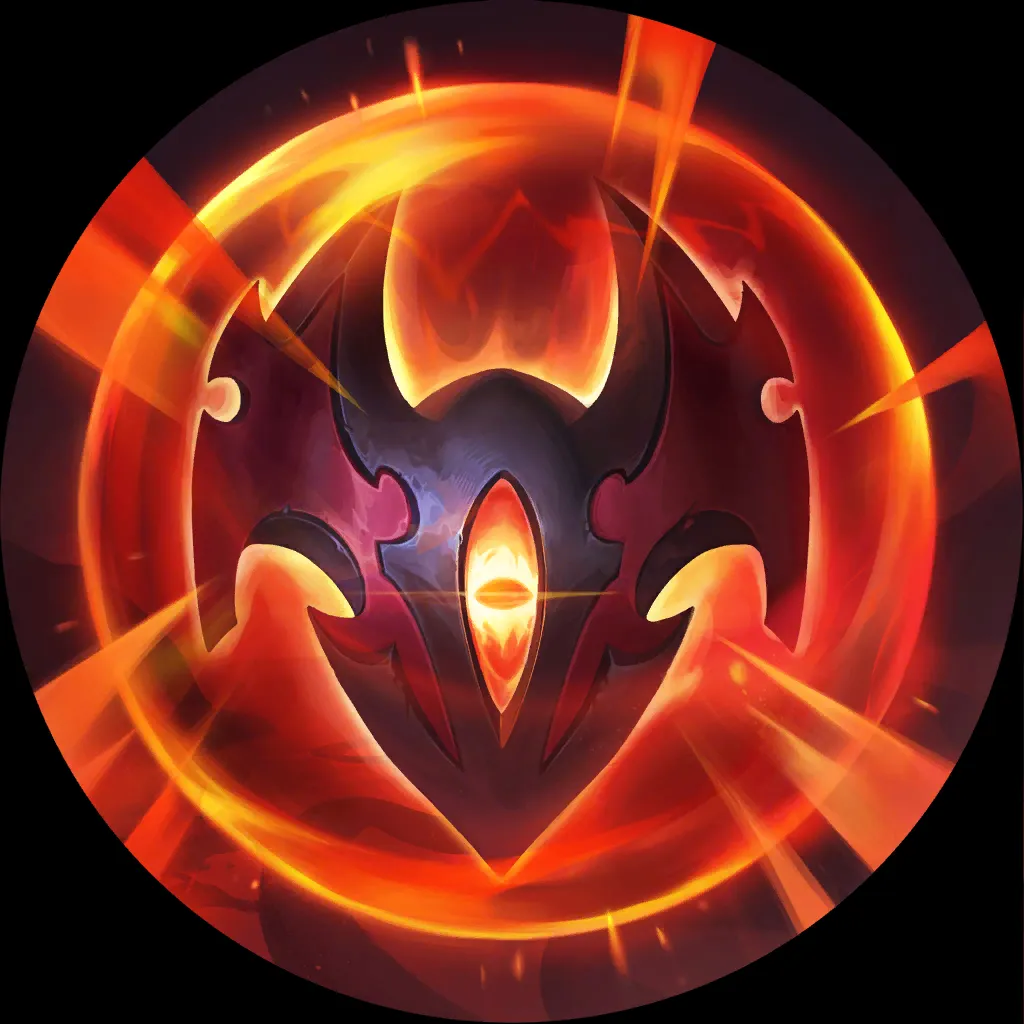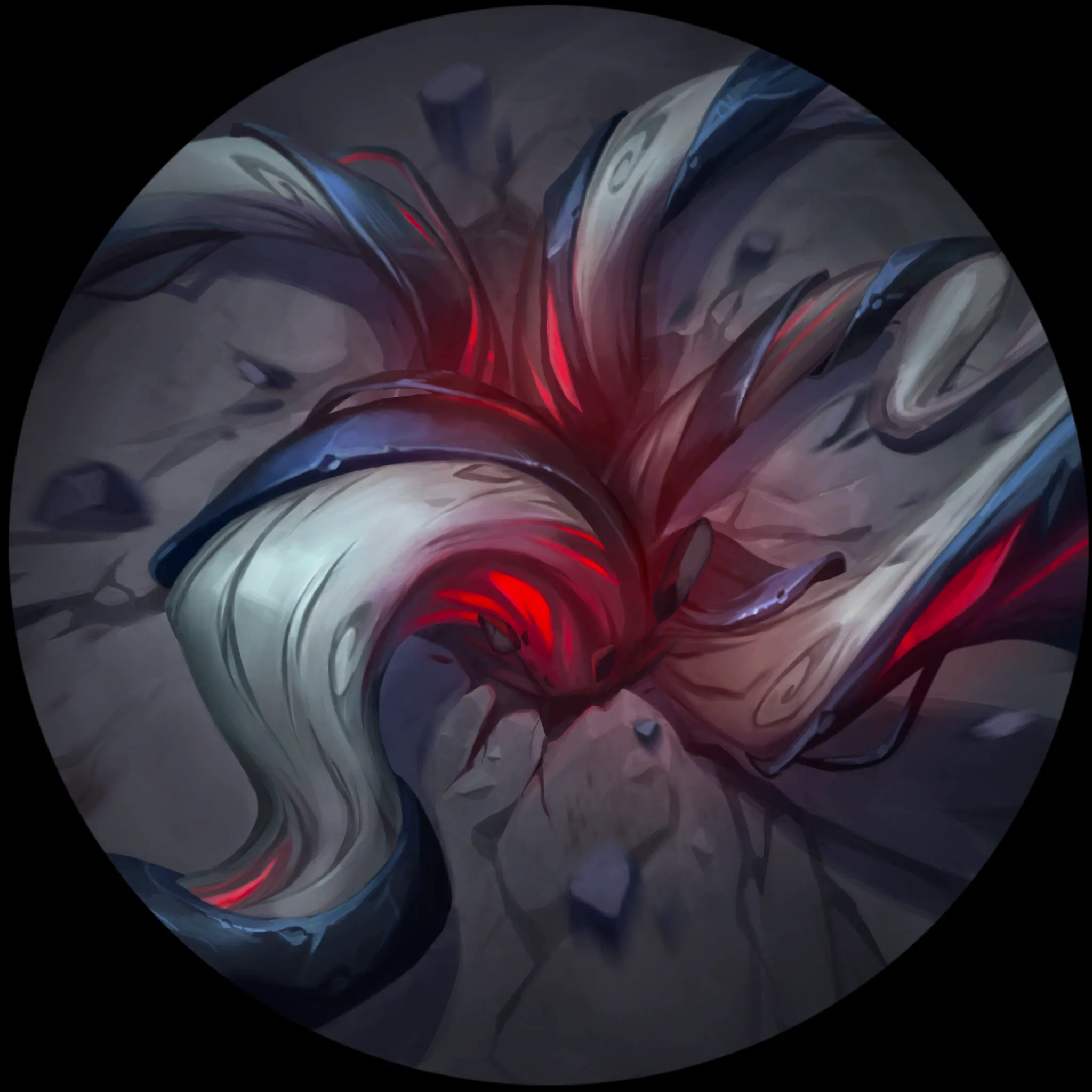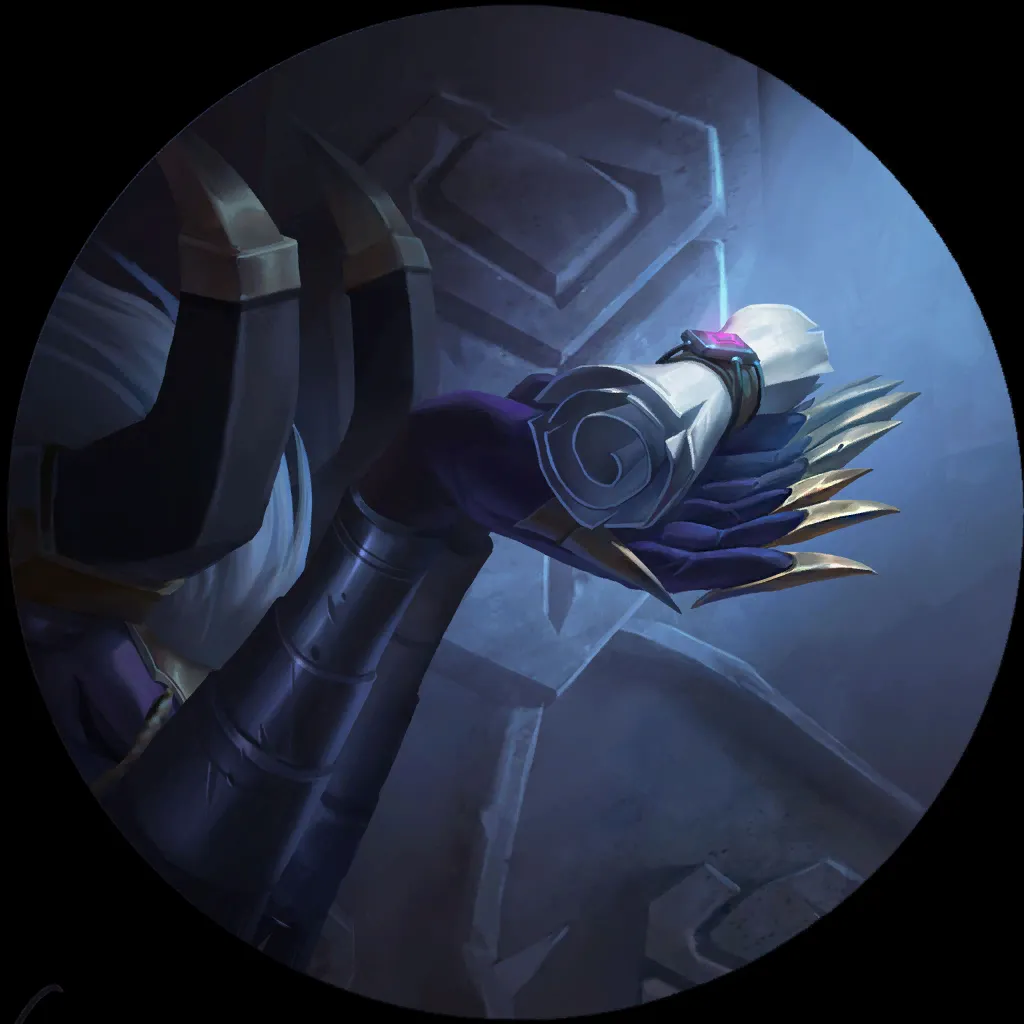 ---
Best Seraphine Decks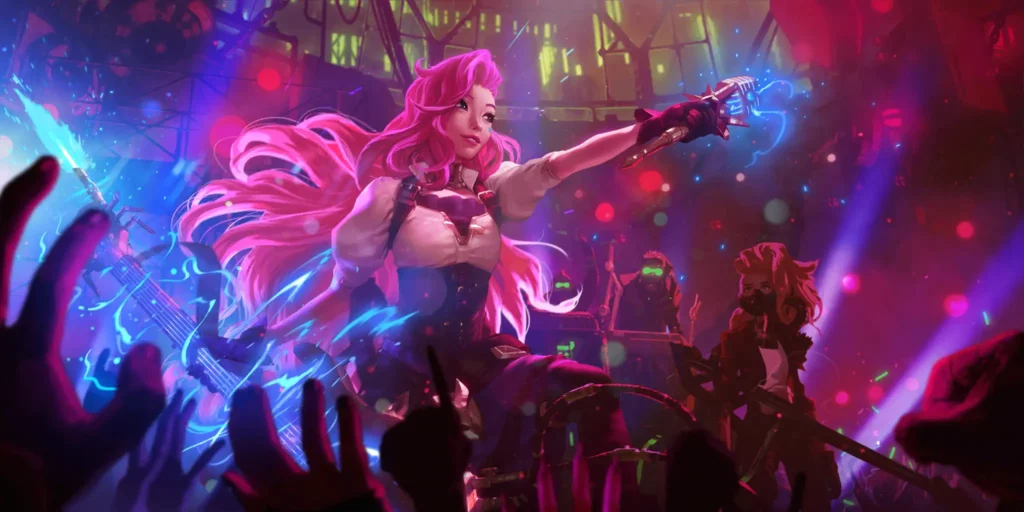 Seraphine is a bit of a mixed bag – according to some top pilots' early impressions, she's the strongest of the new champs (even perhaps nerf-worthy), but thus far early data seems to imply she's the weakest (or perhaps the hardest to pilot?).
---
Seraphine Viktor Ionia
Seraphine Viktor is a very popular pairing – as we'll see below, they also have a version with Bandle City. The
Ionia variant looks thus far superior, with one deck reaching 51% in around 200 games.
6
6
18
10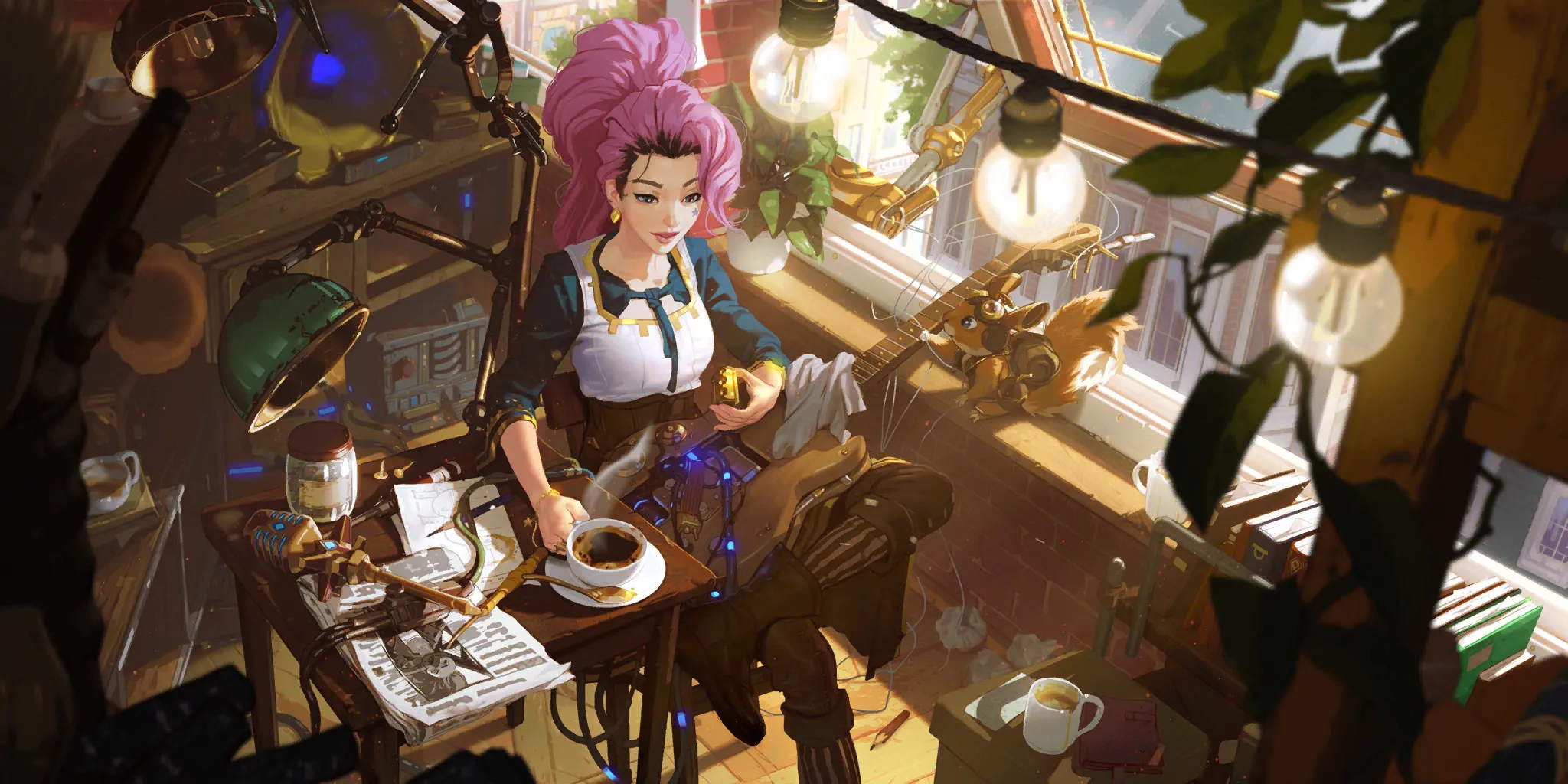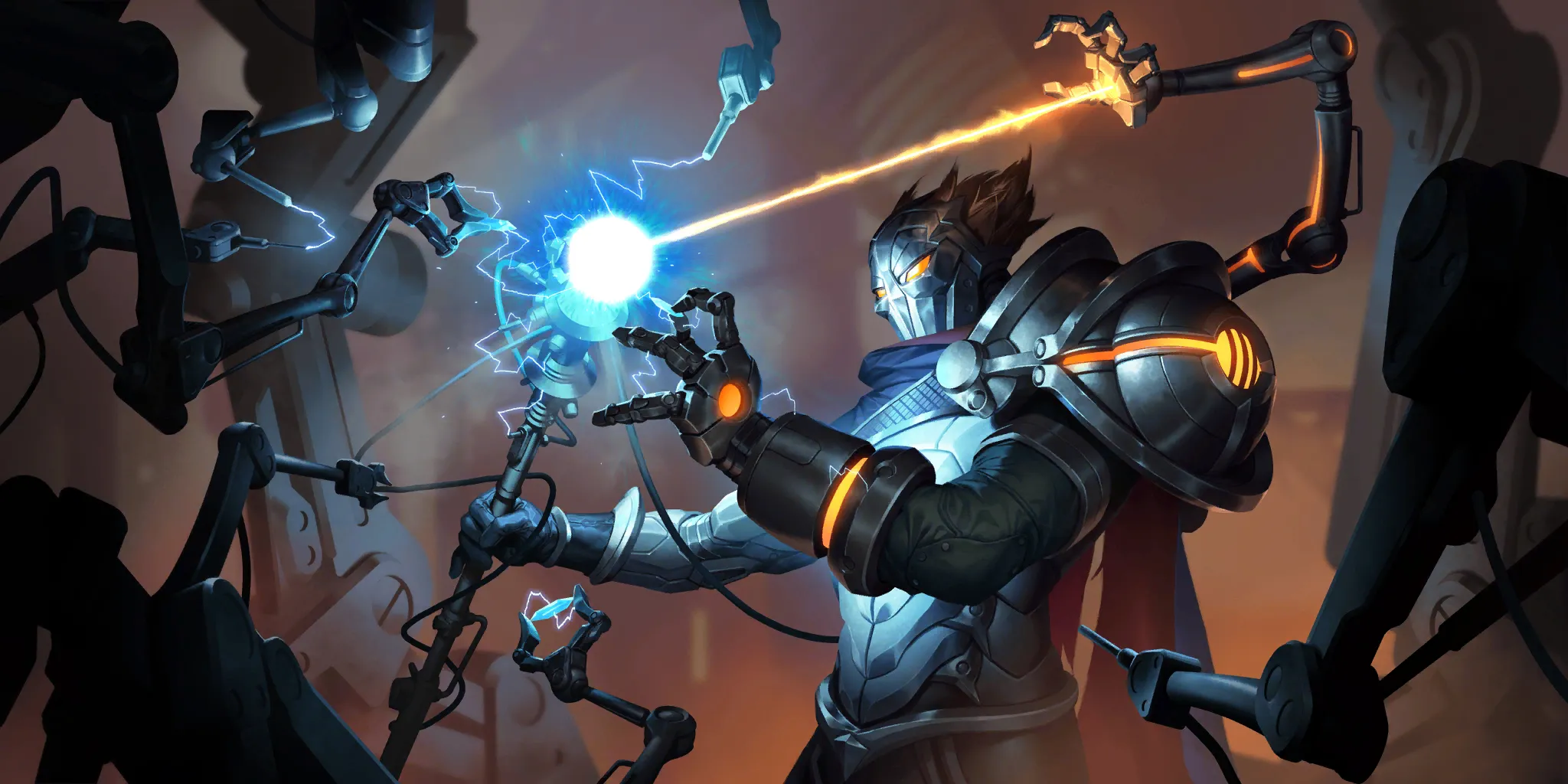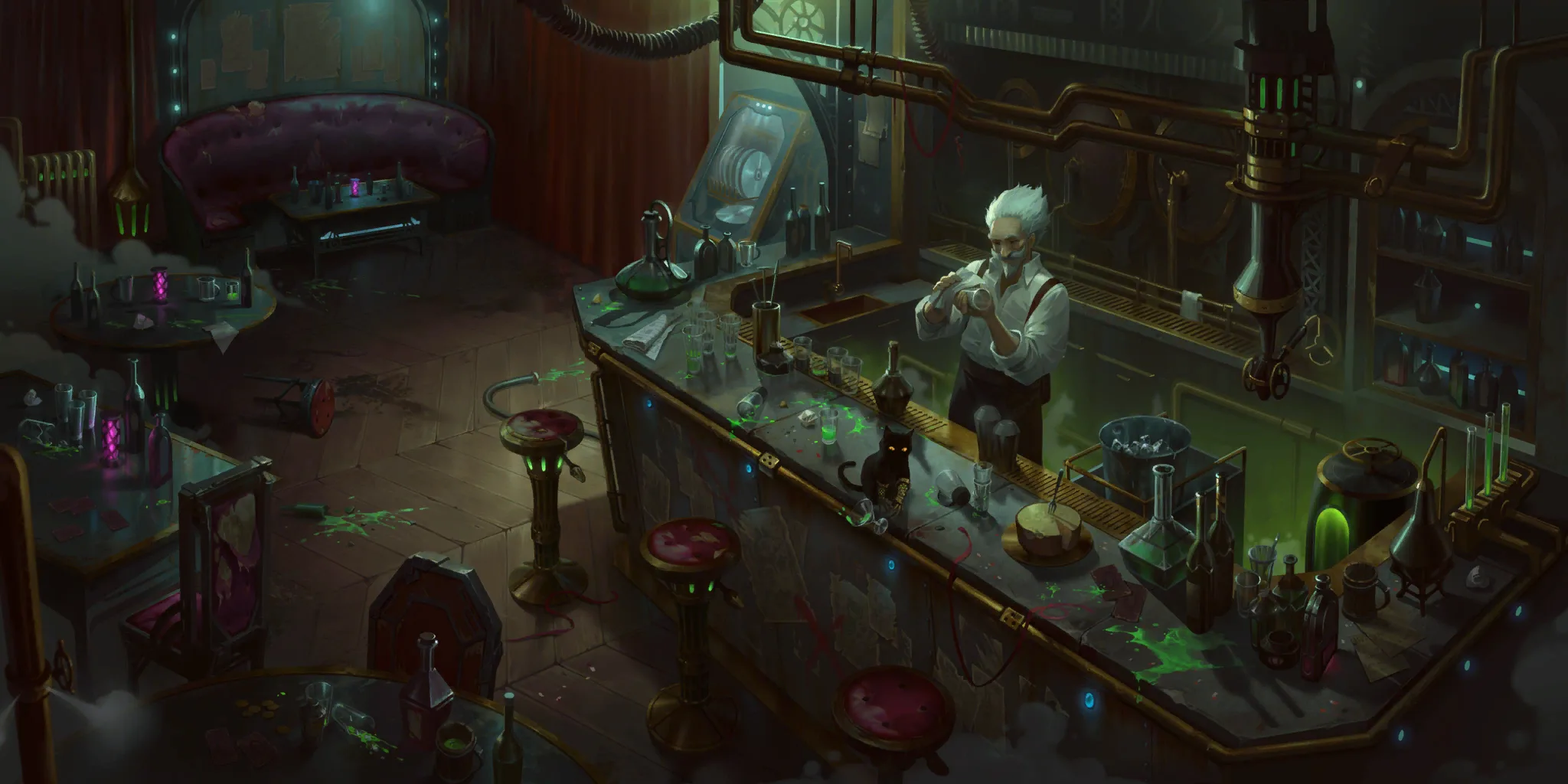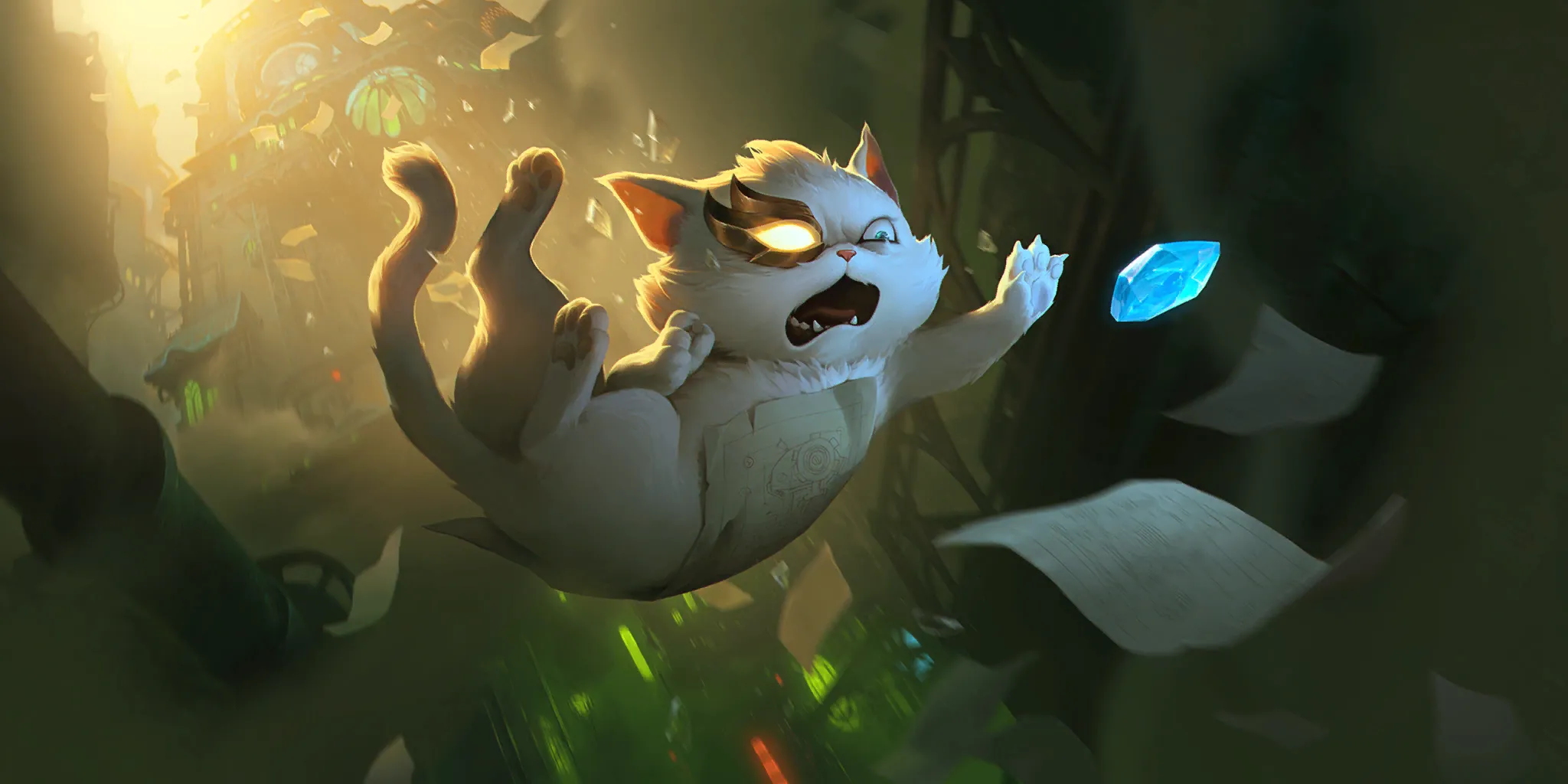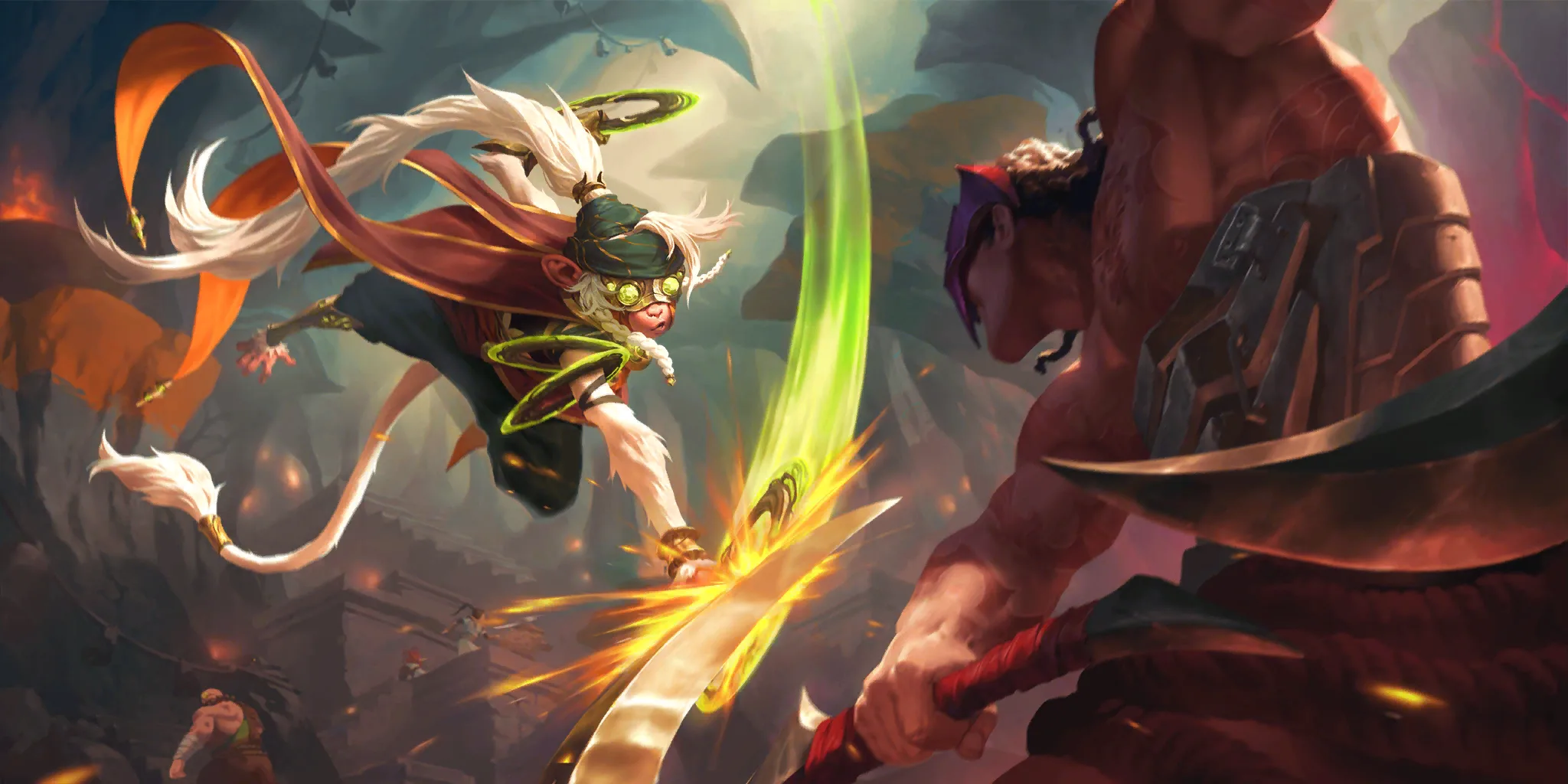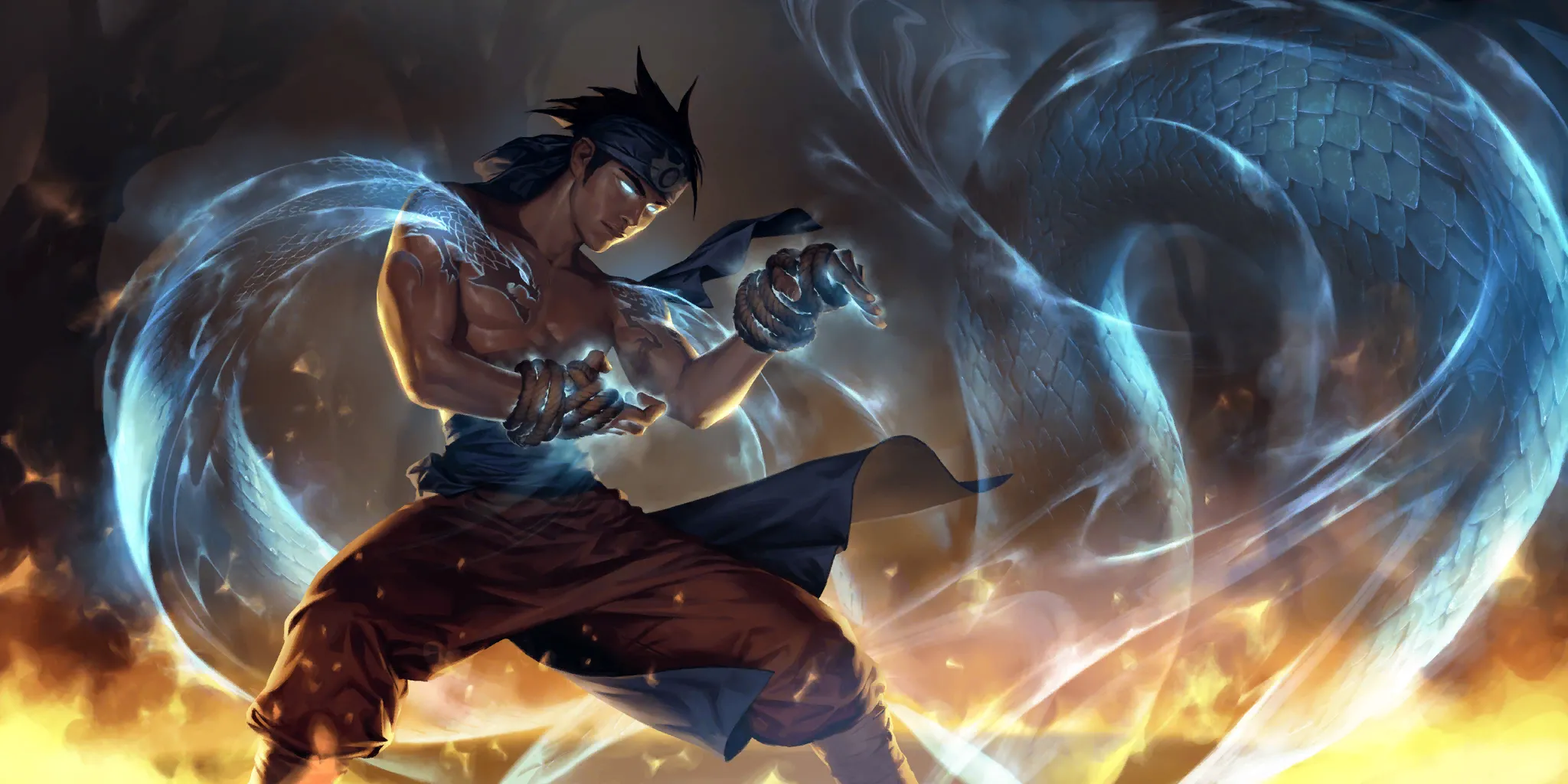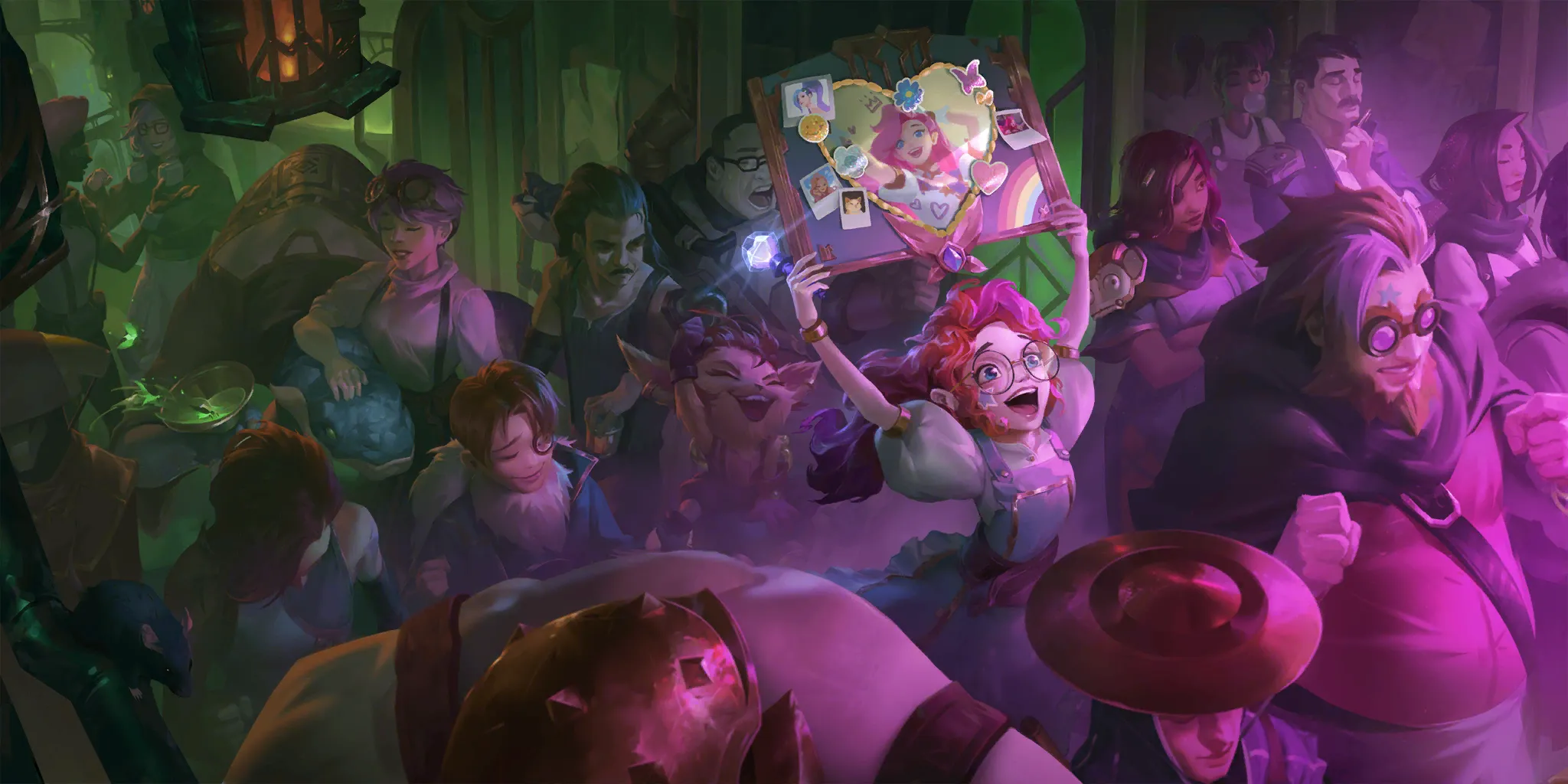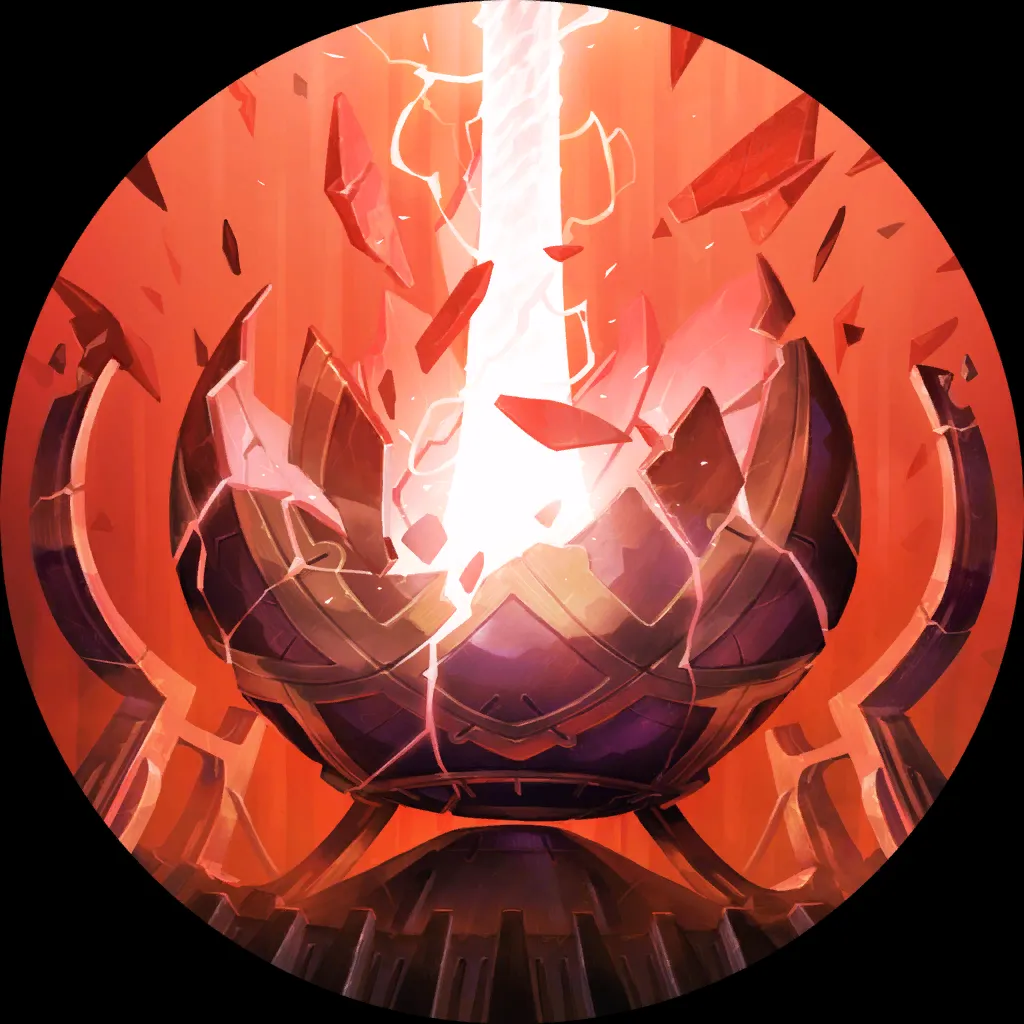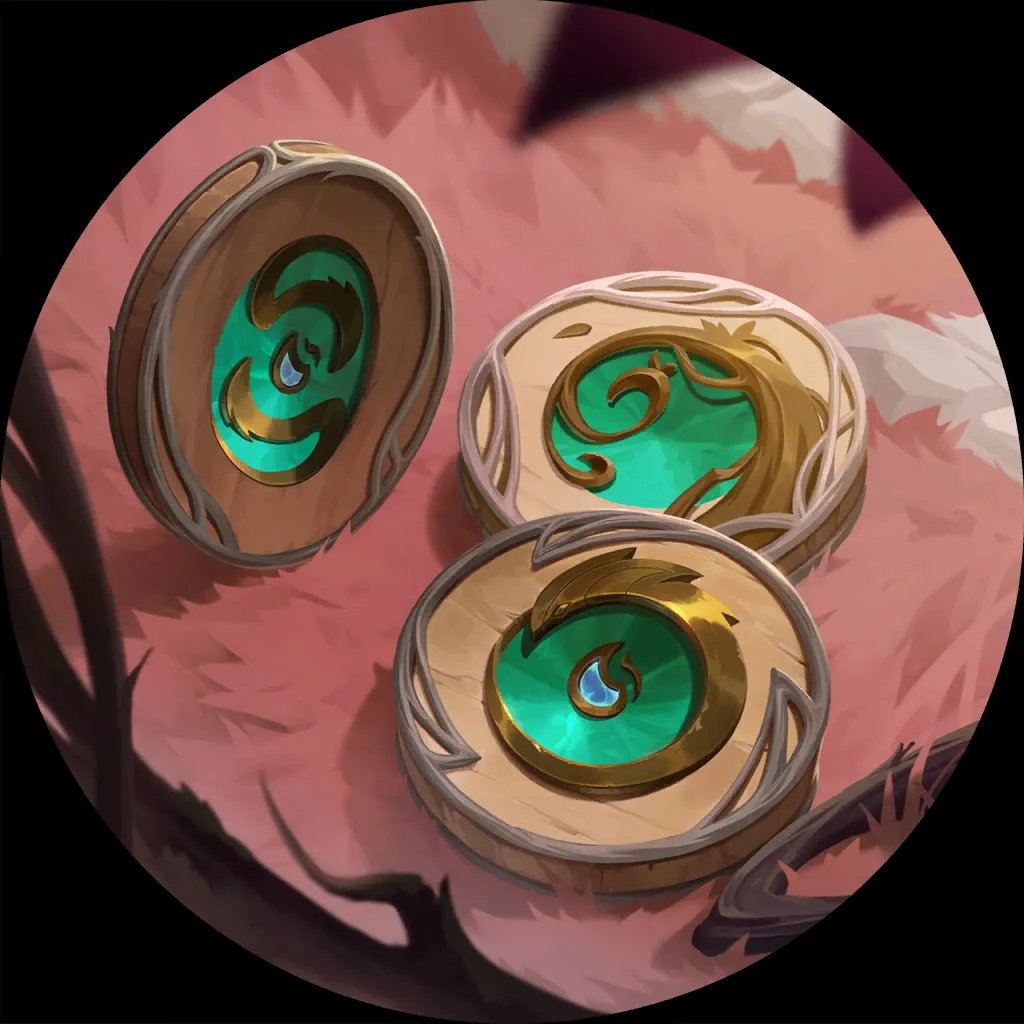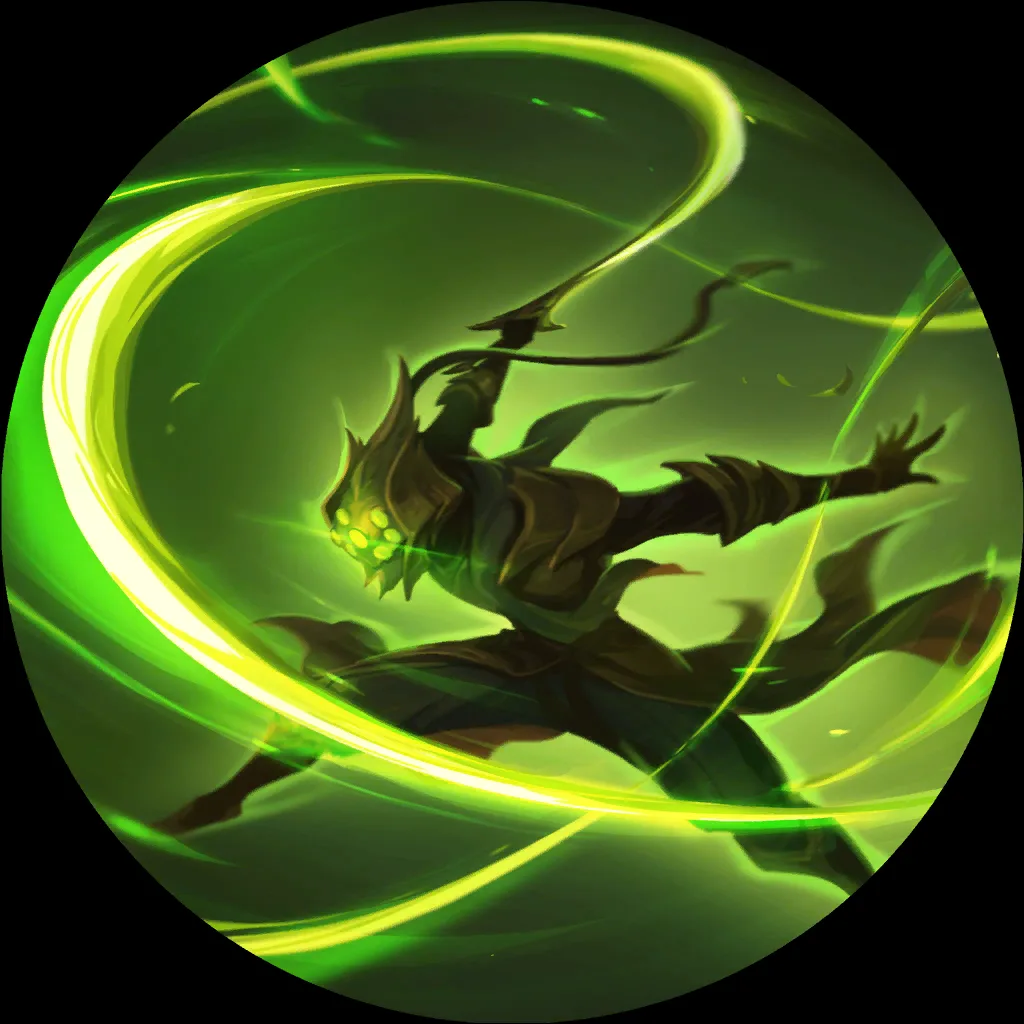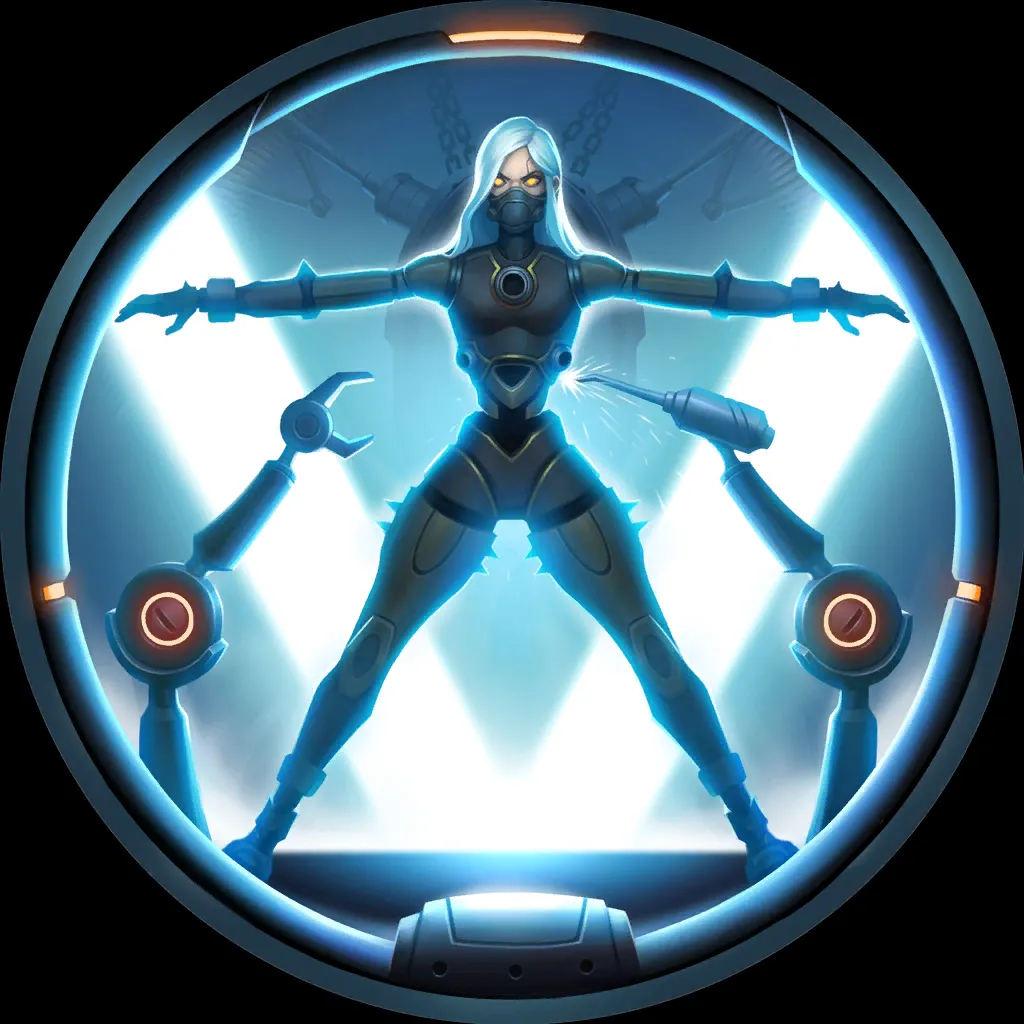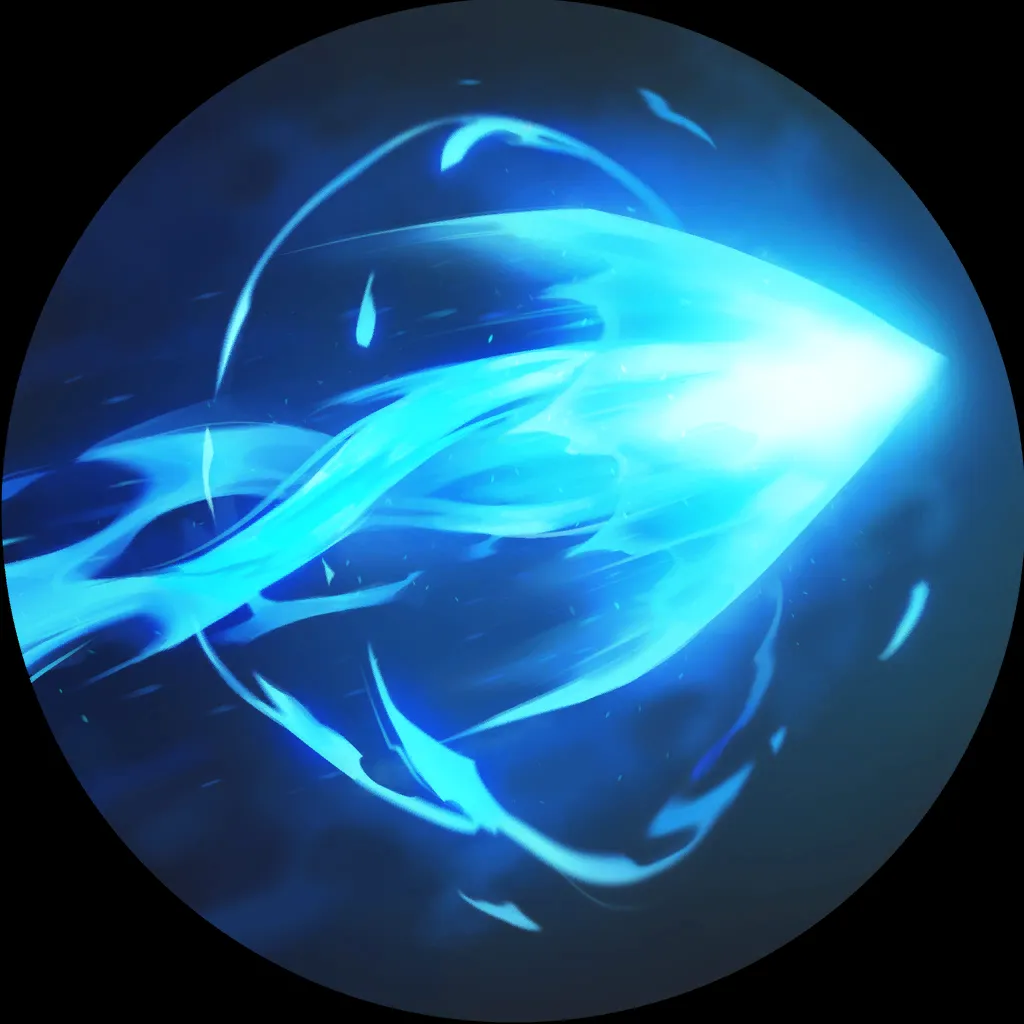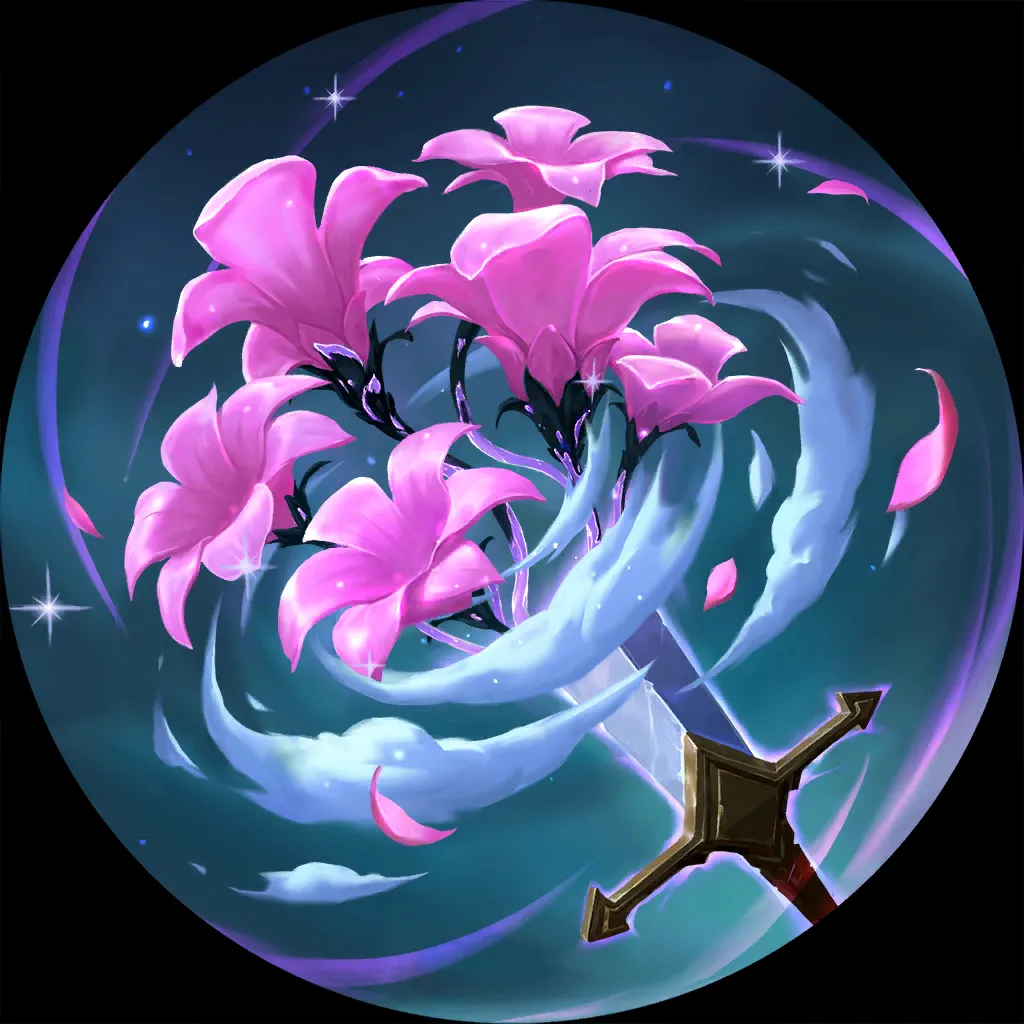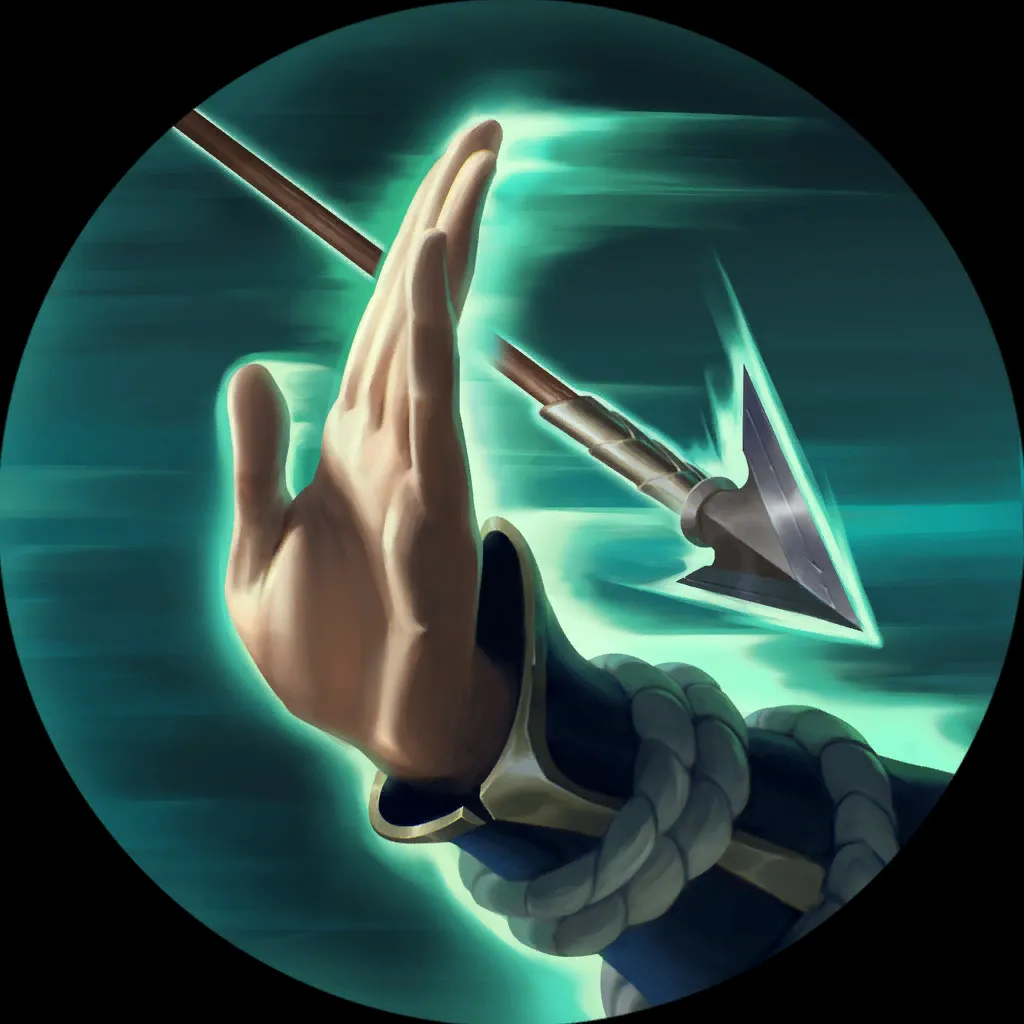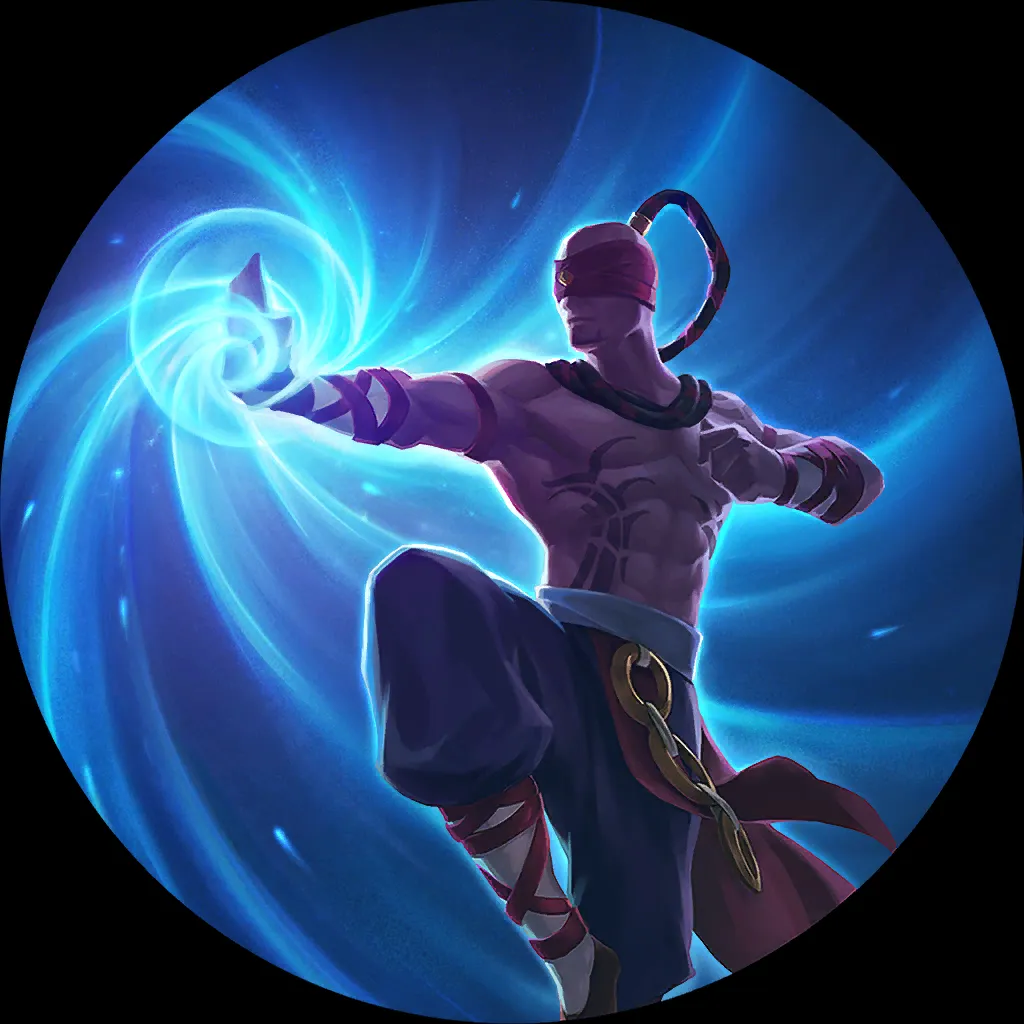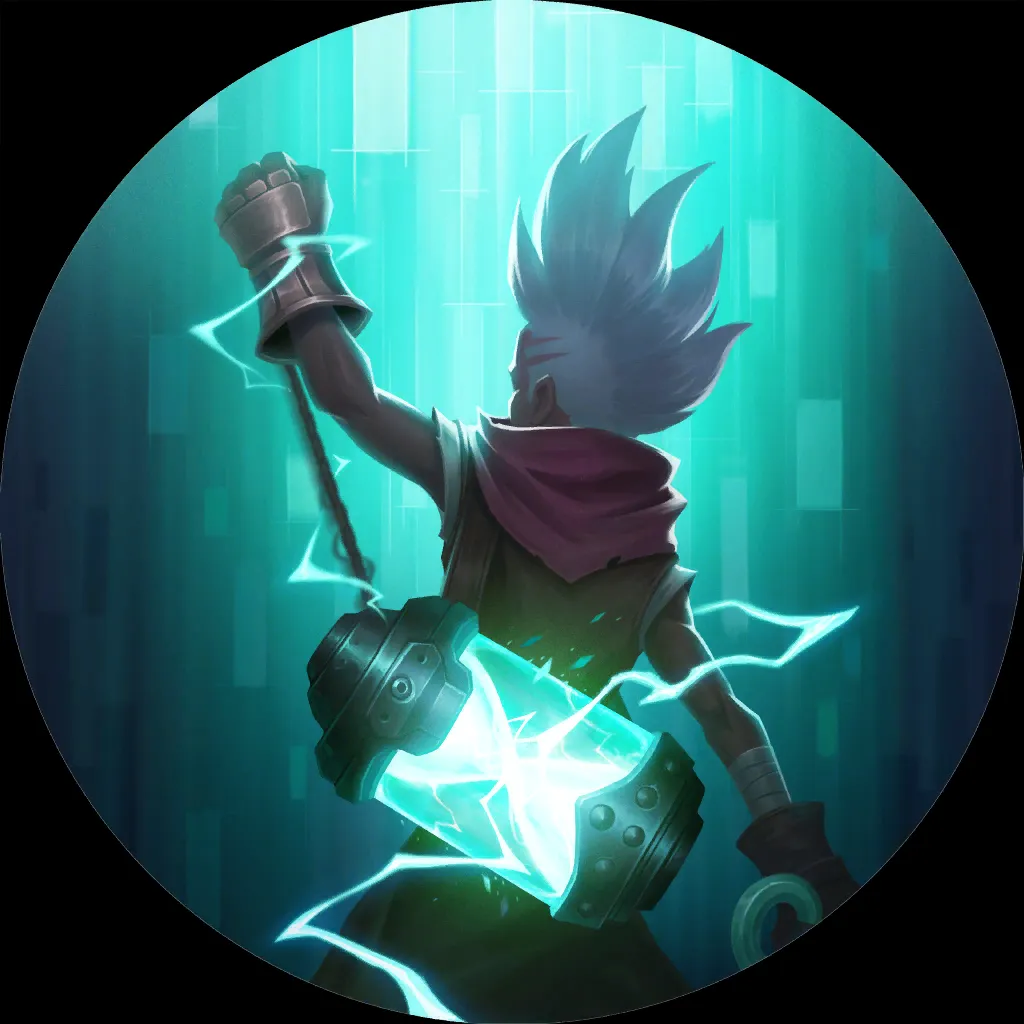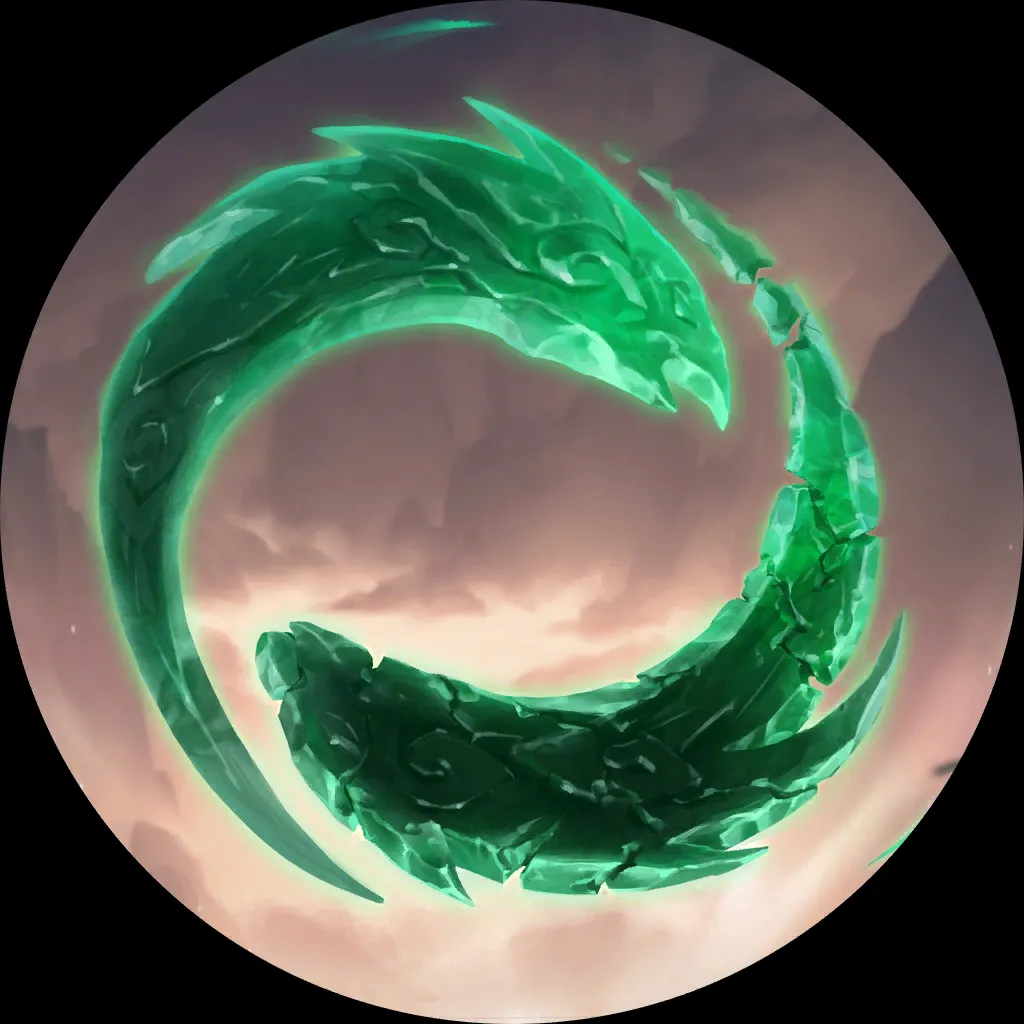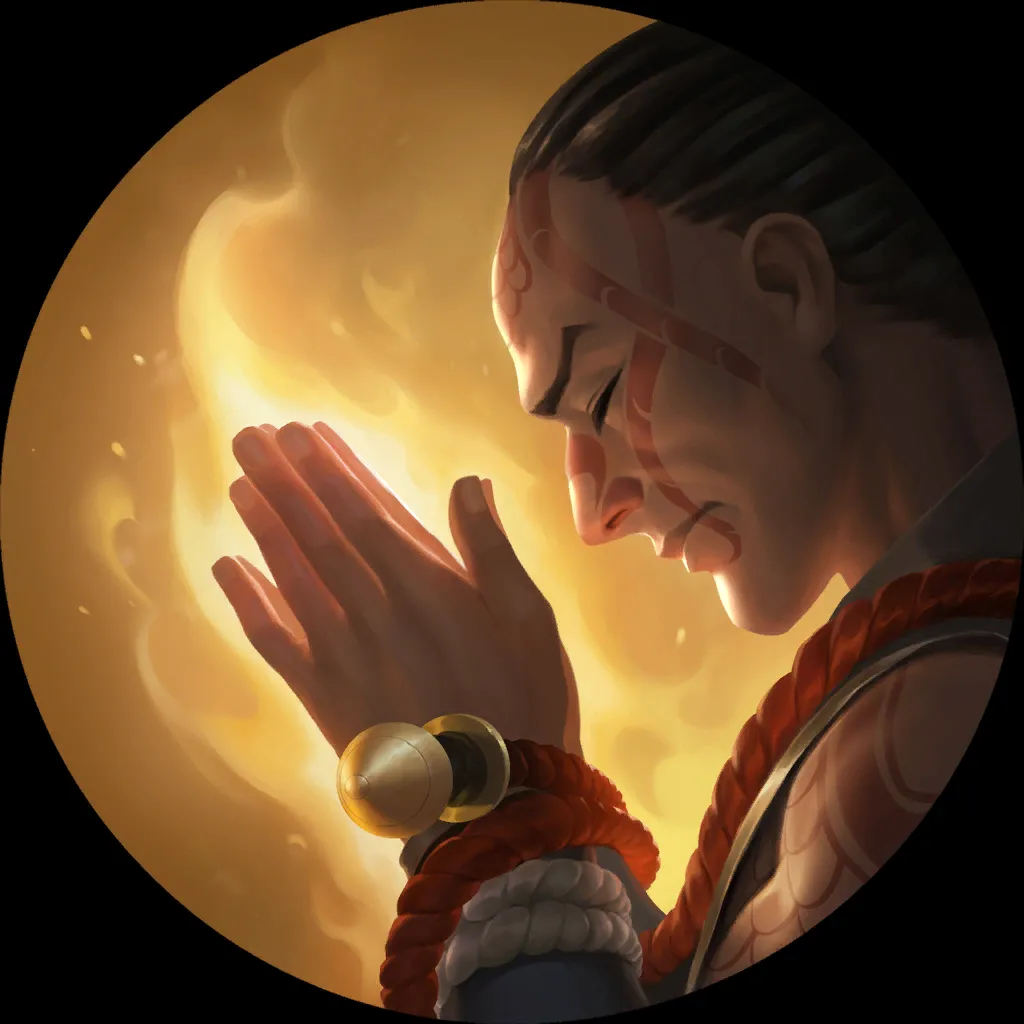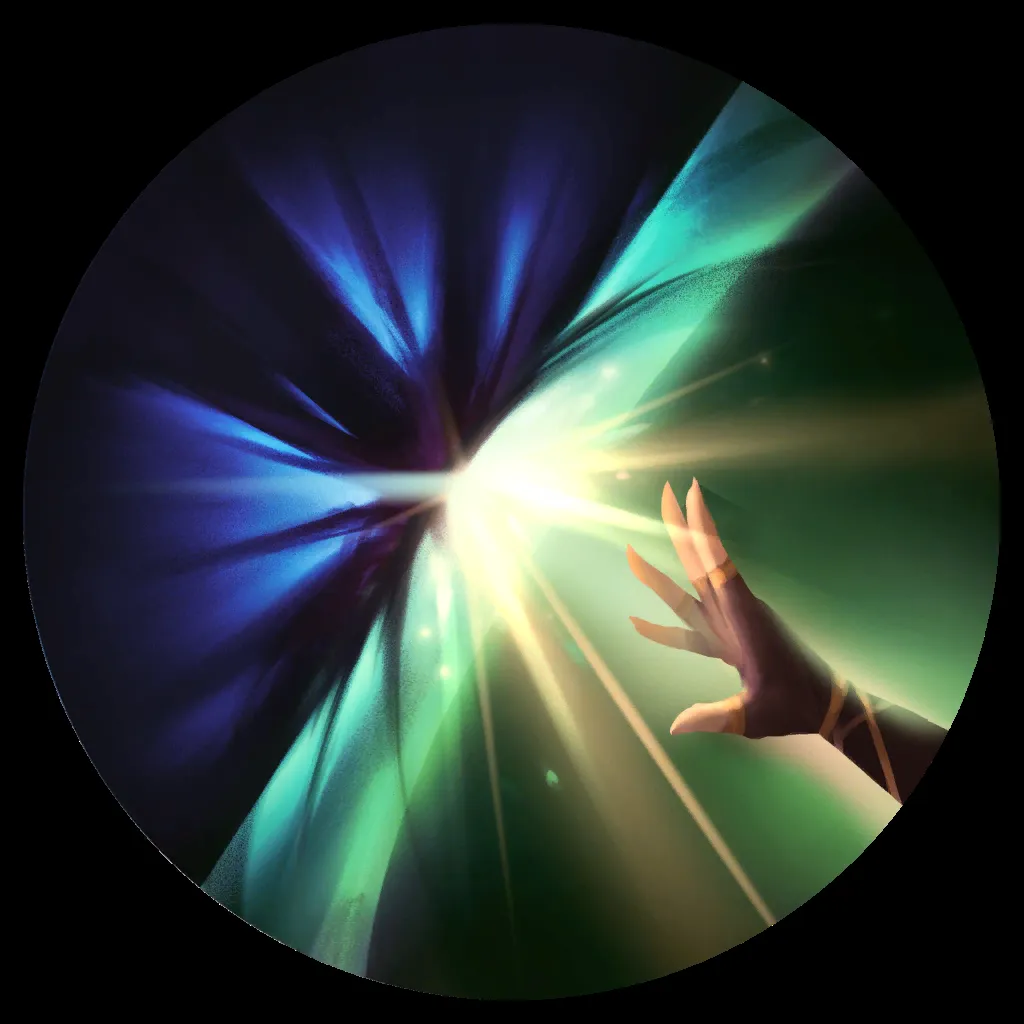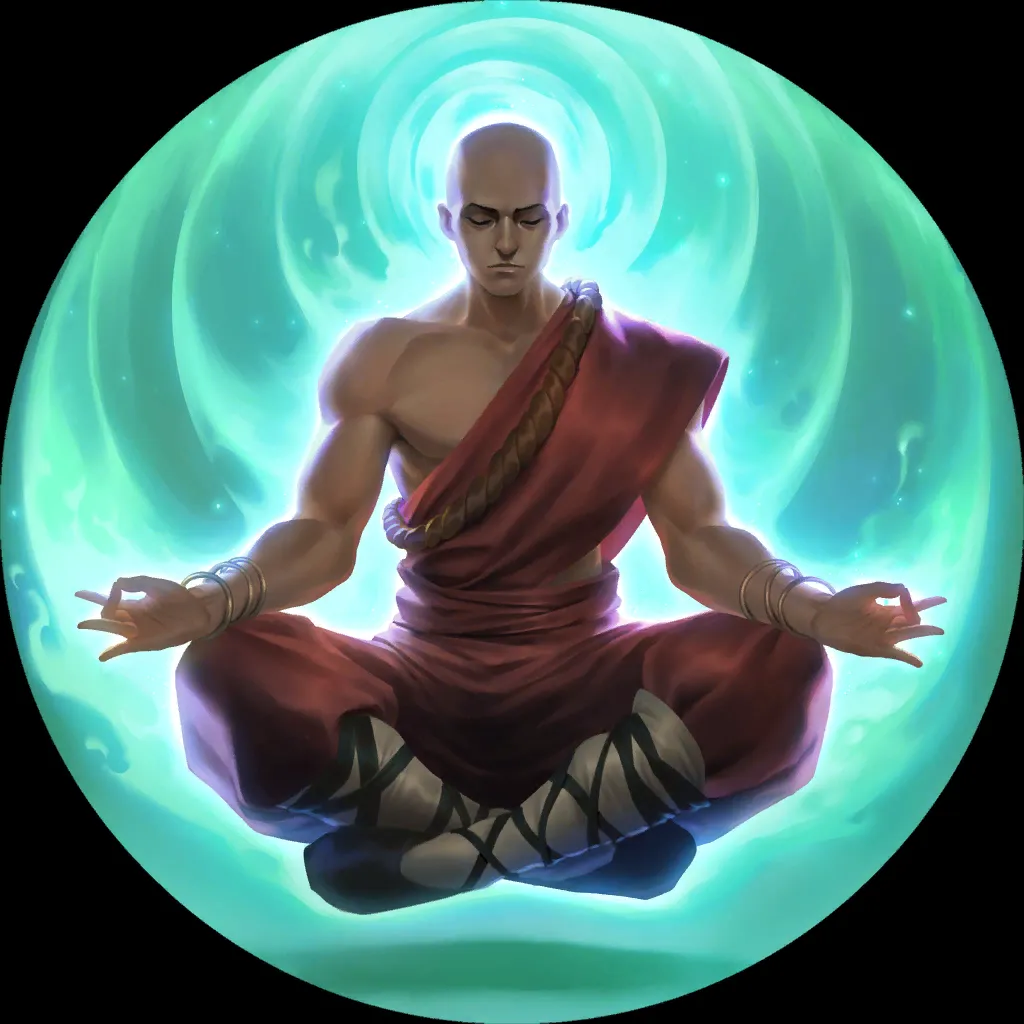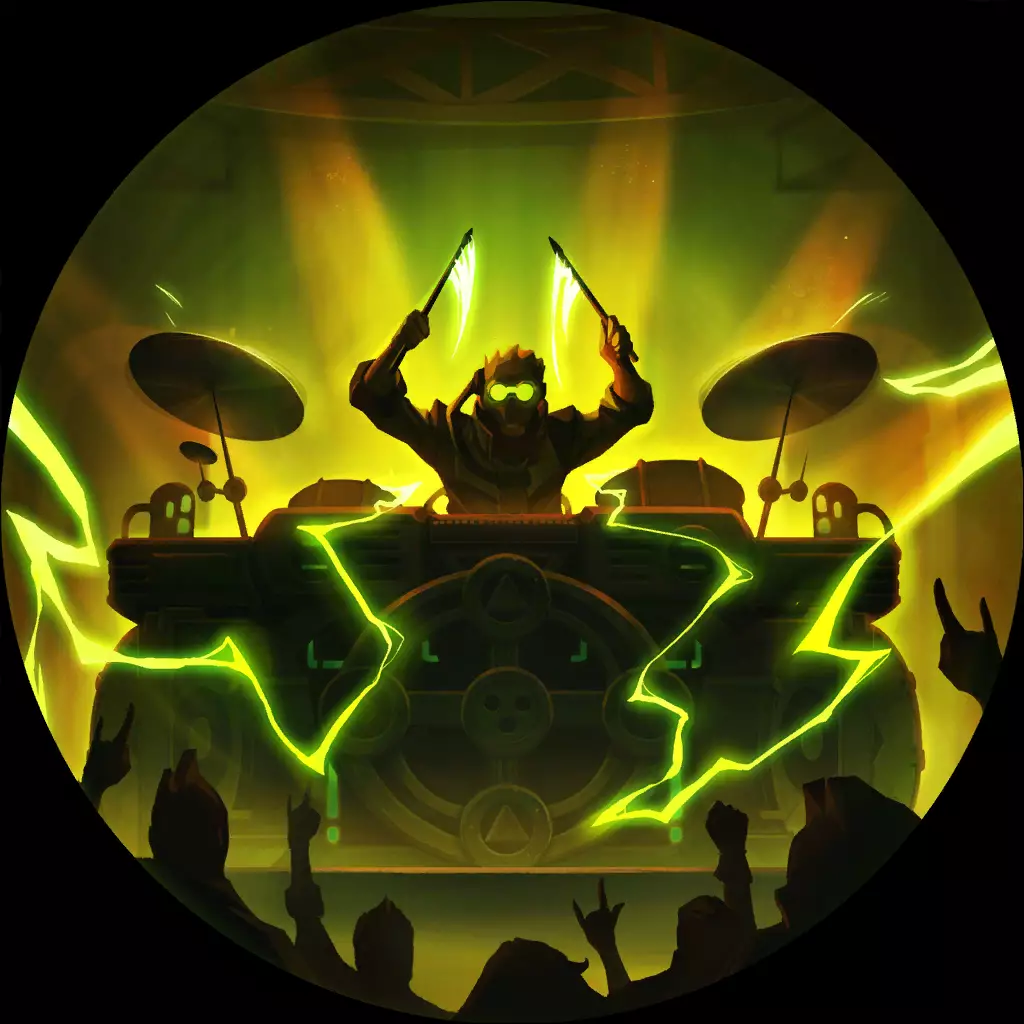 ---
Seraphine Viktor Bandle City
The most popular
Bandle City Seraphine Viktor deck struggles to reach a 50% WR with around 300 games played – adjustments required!
6
8
11
15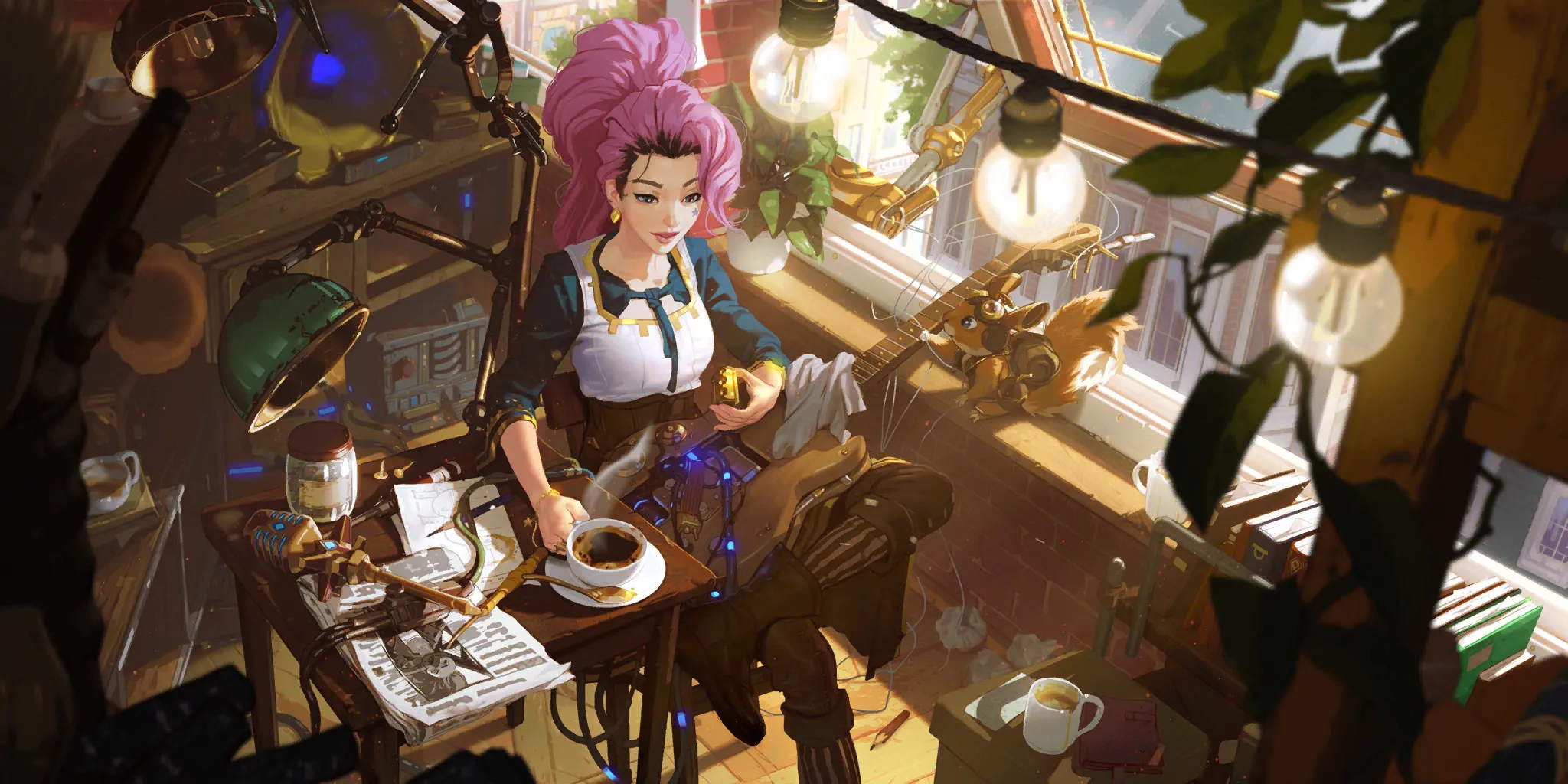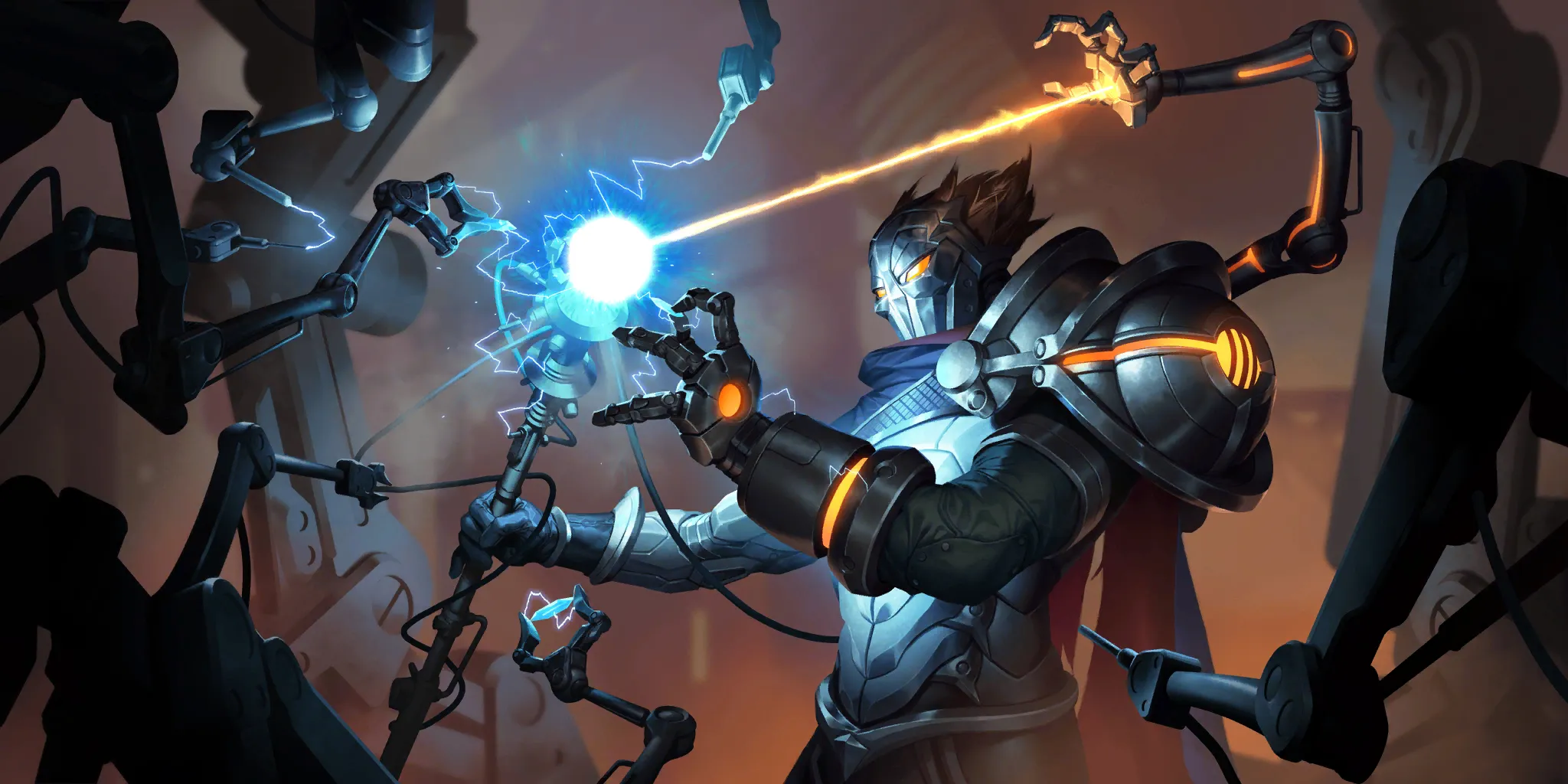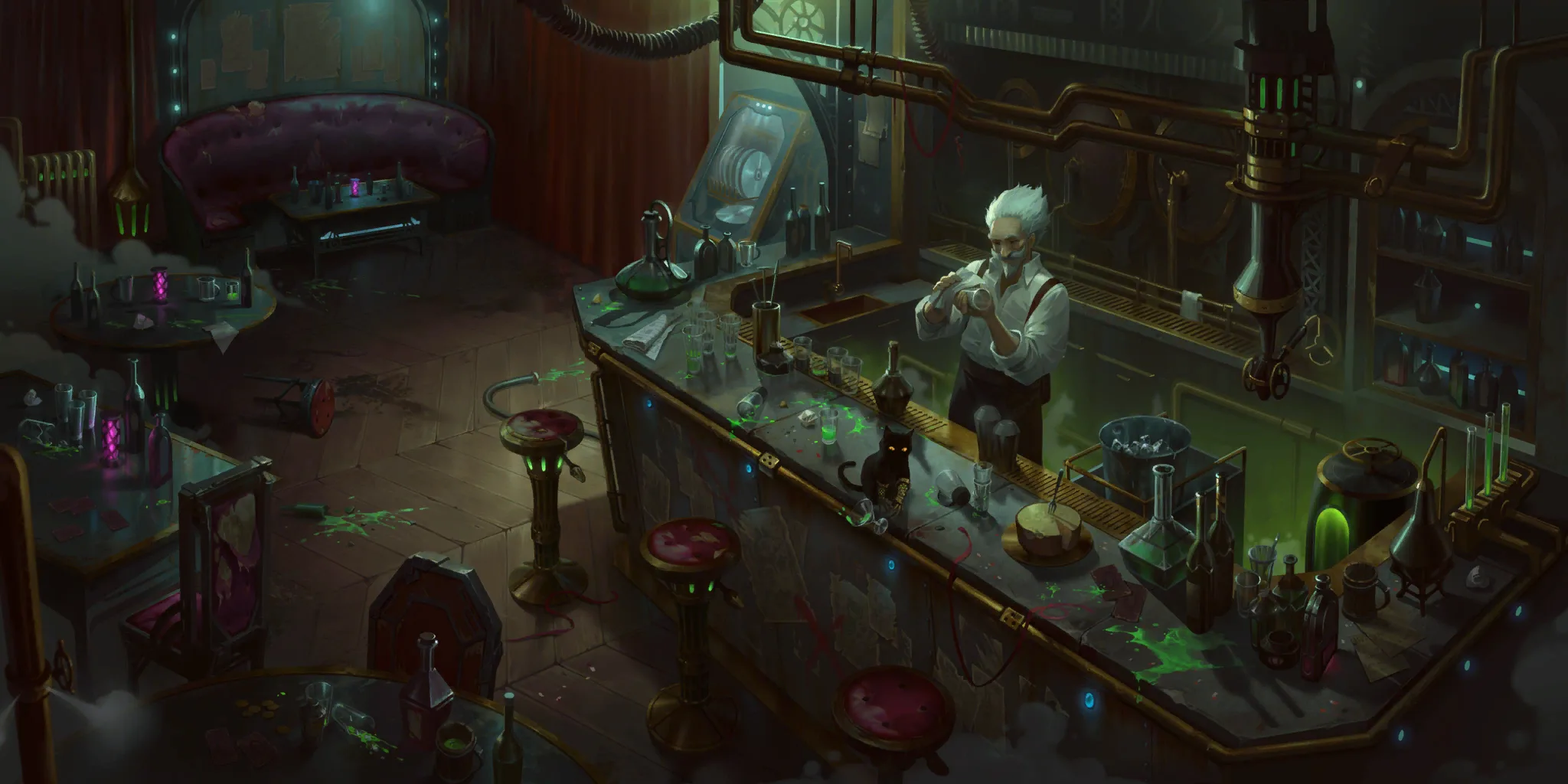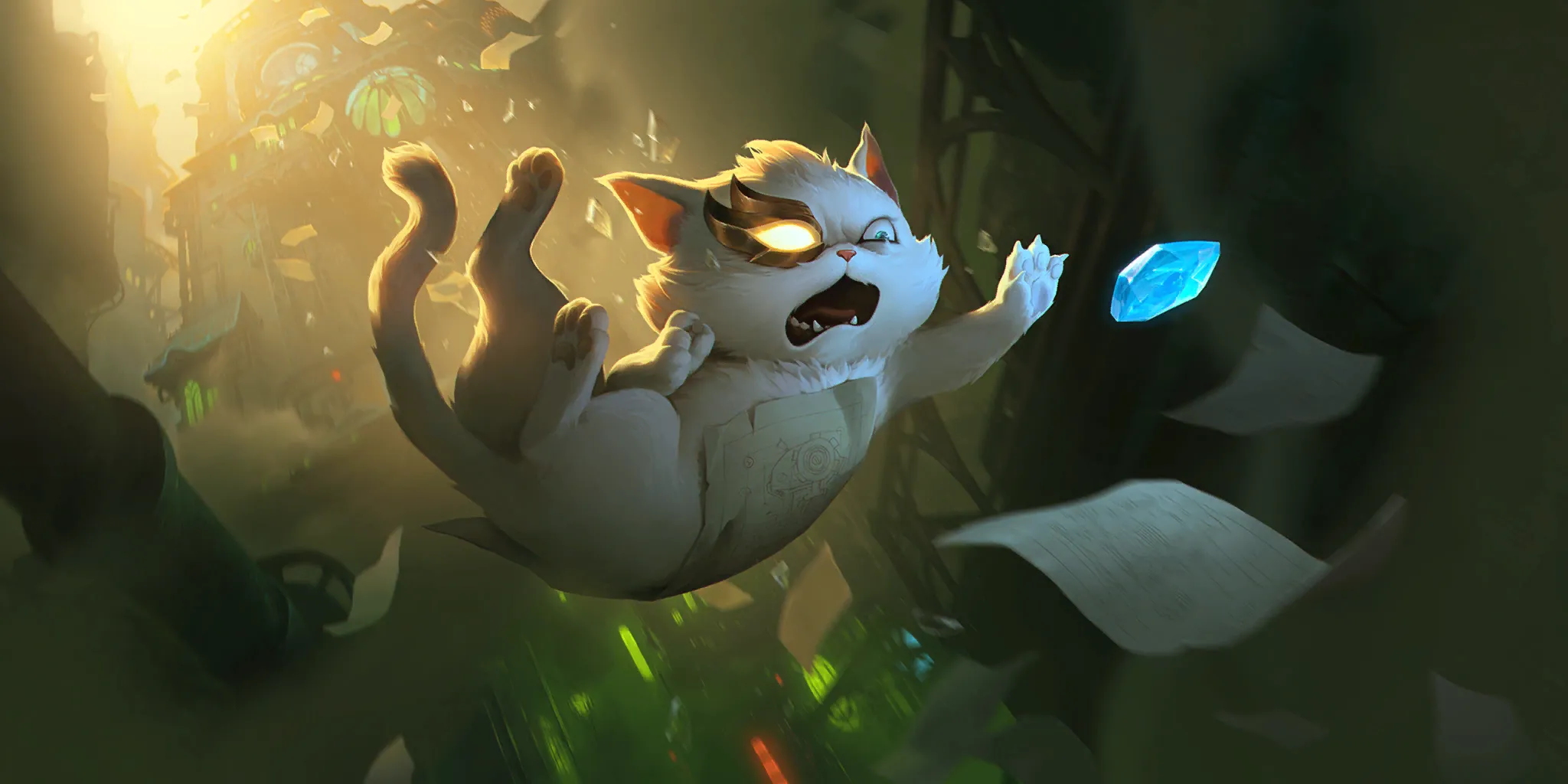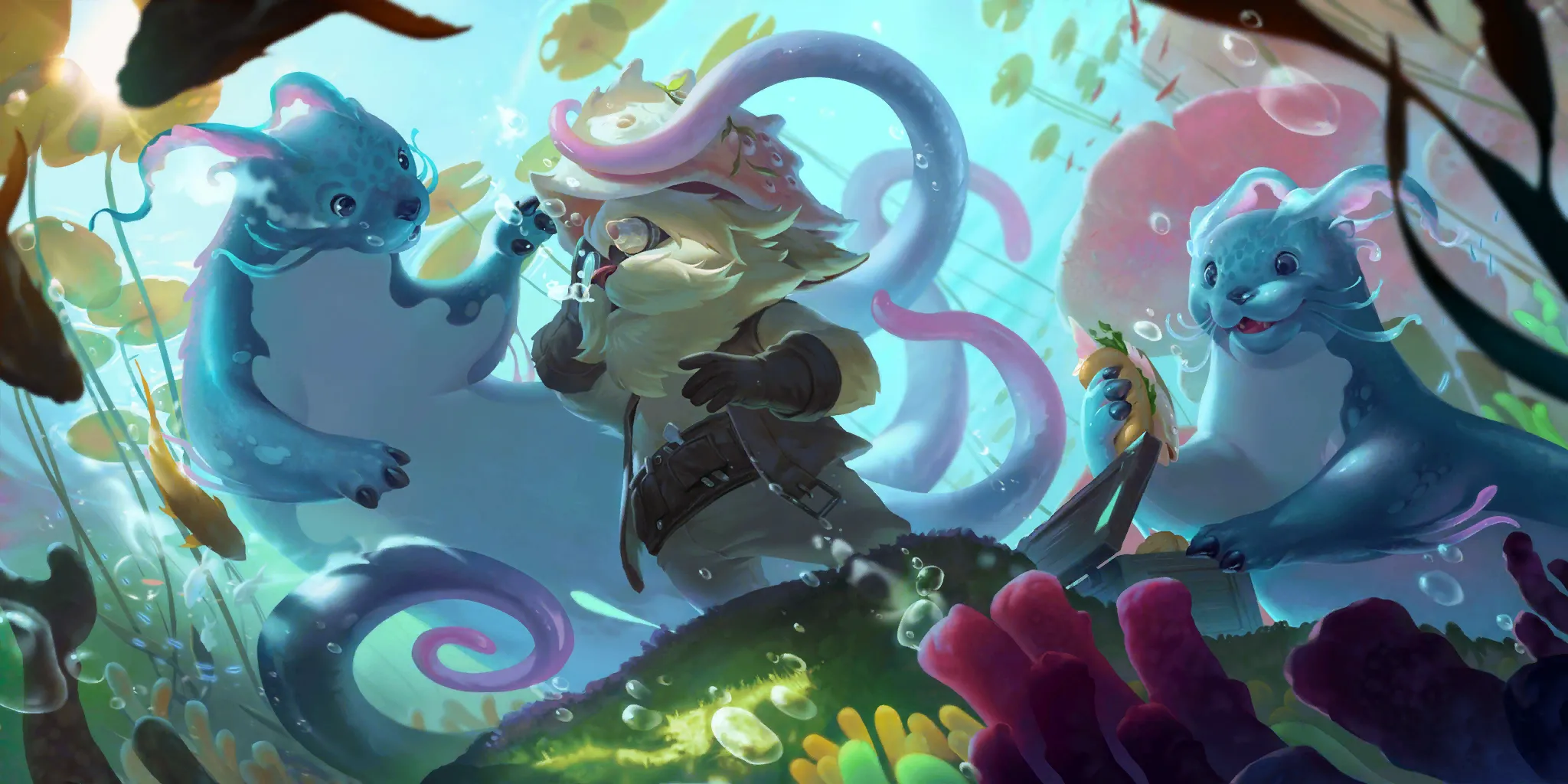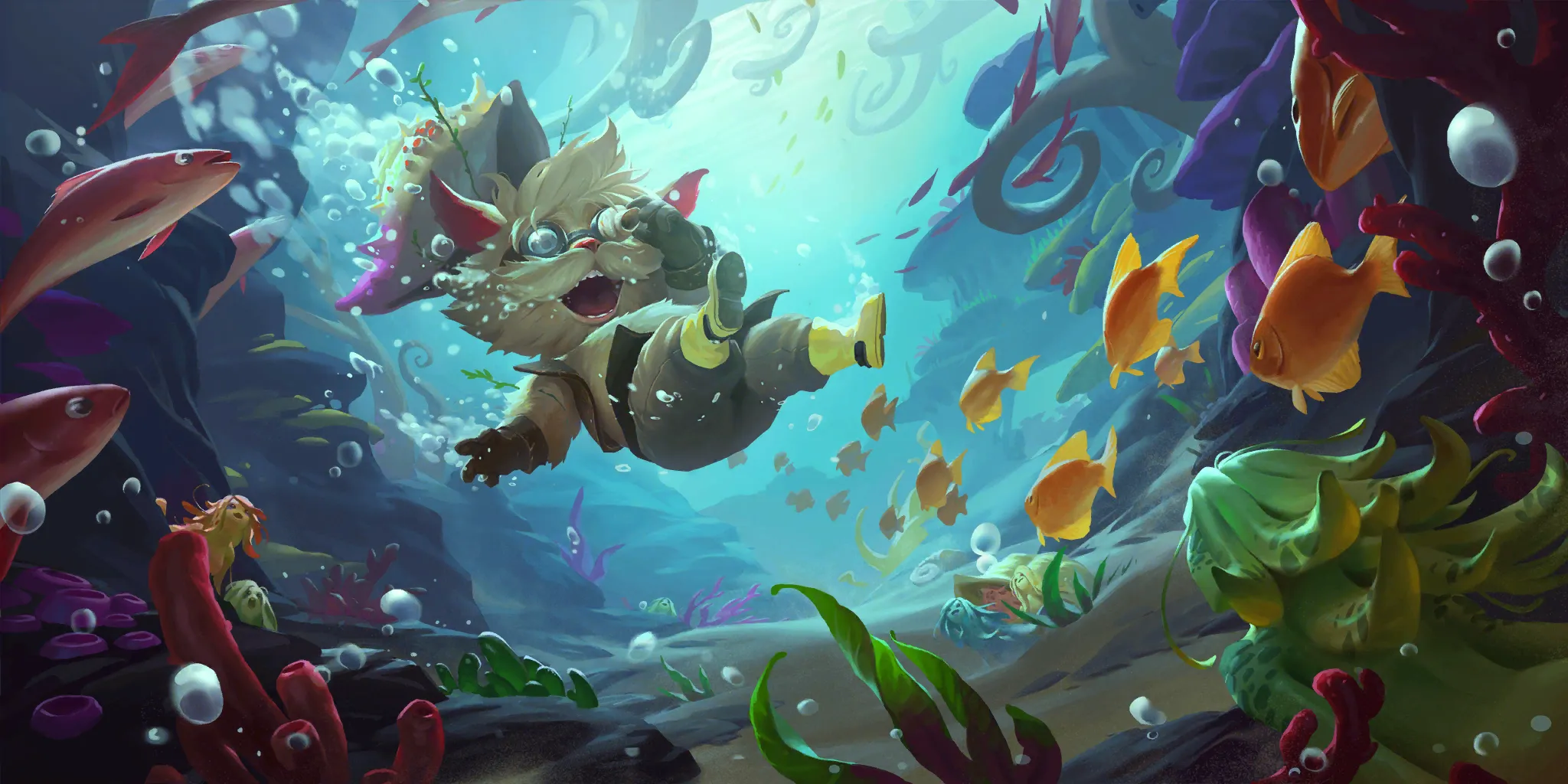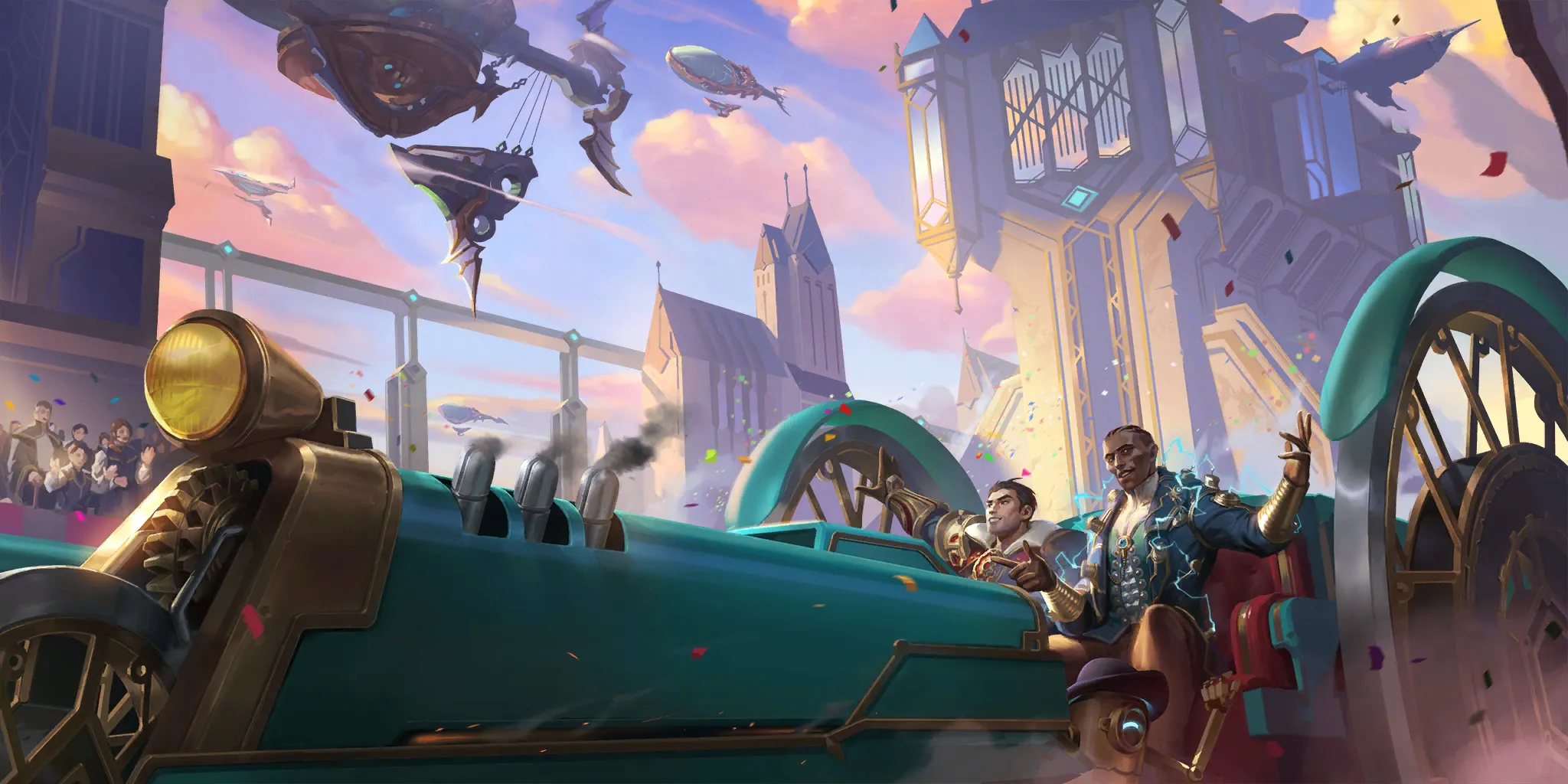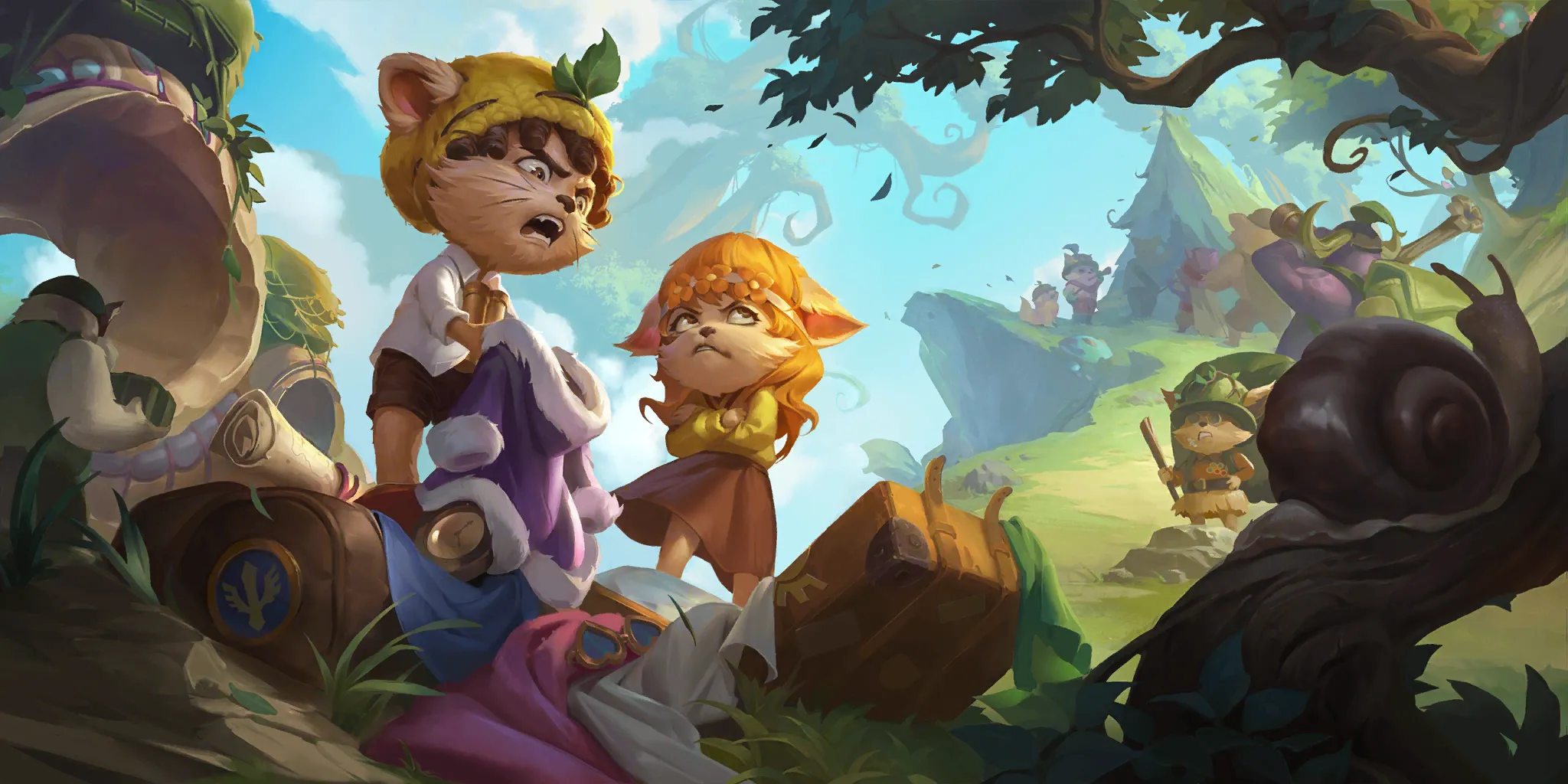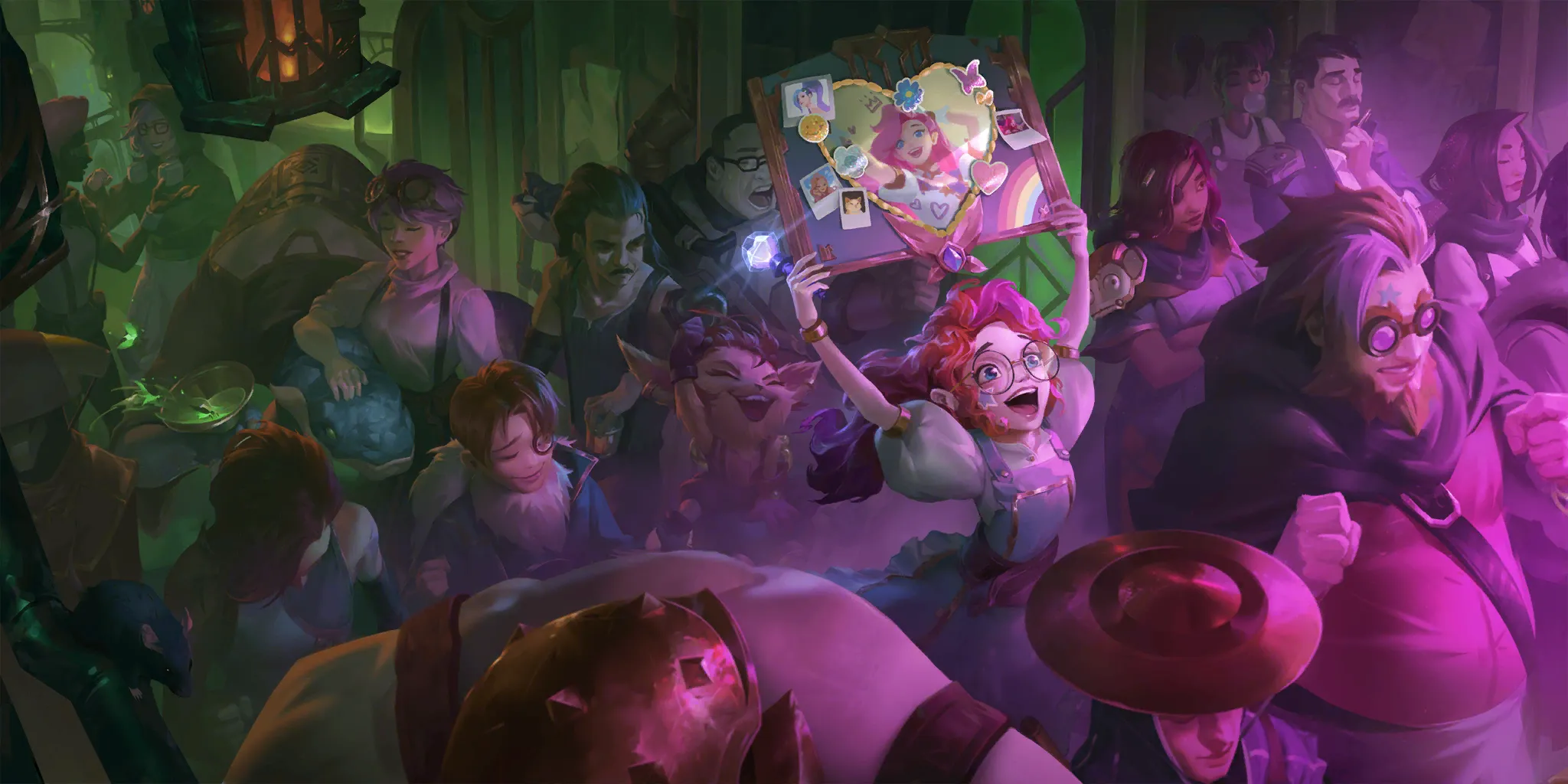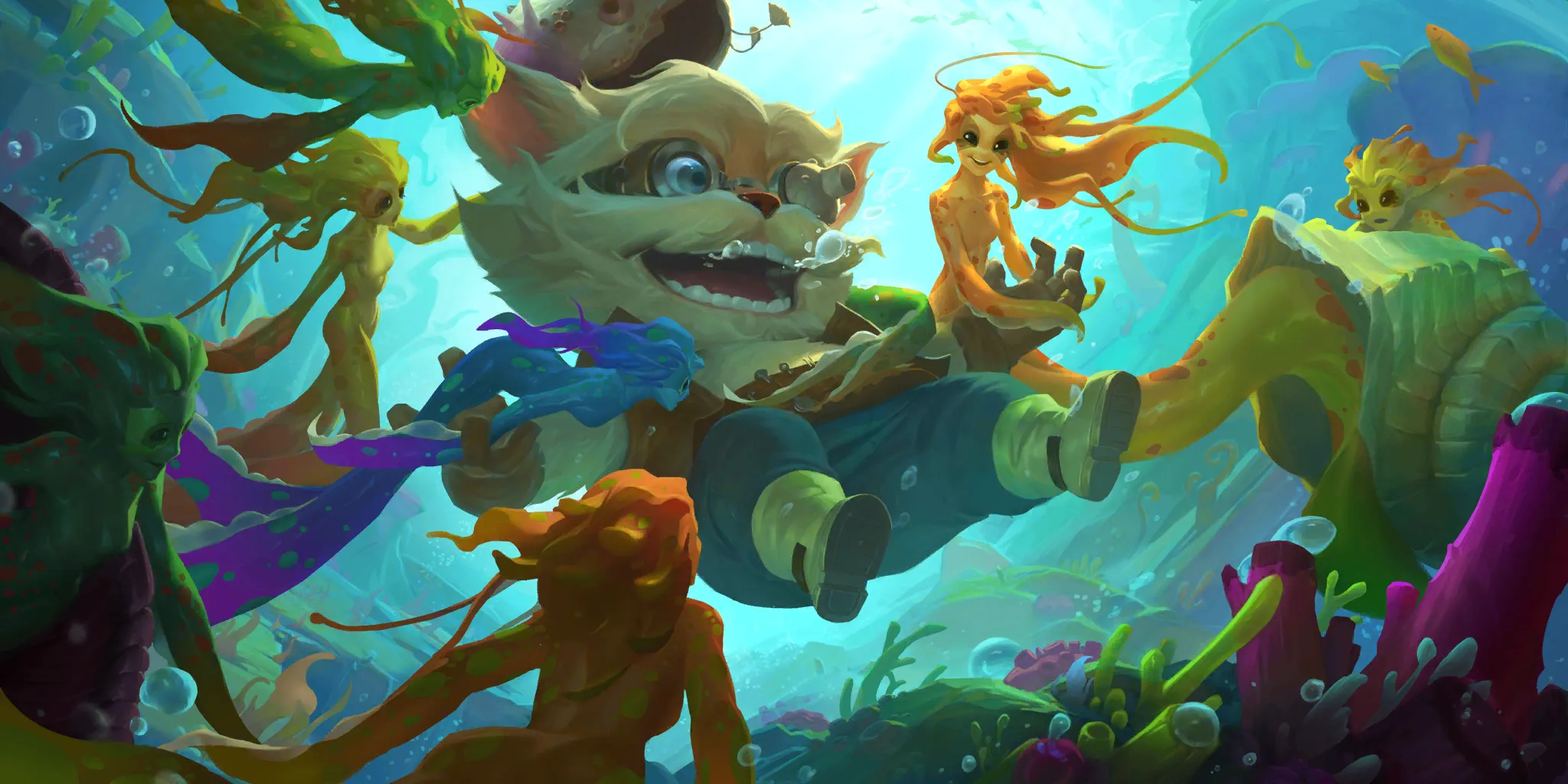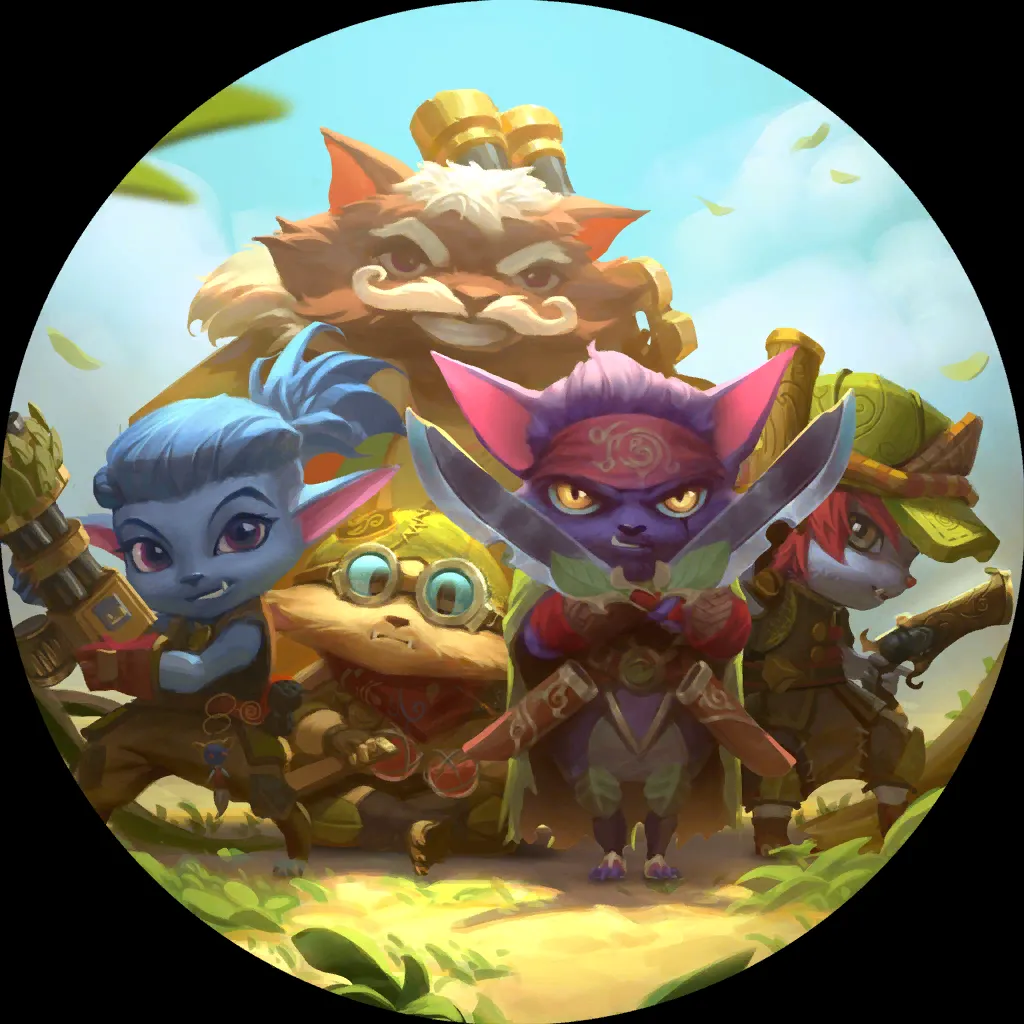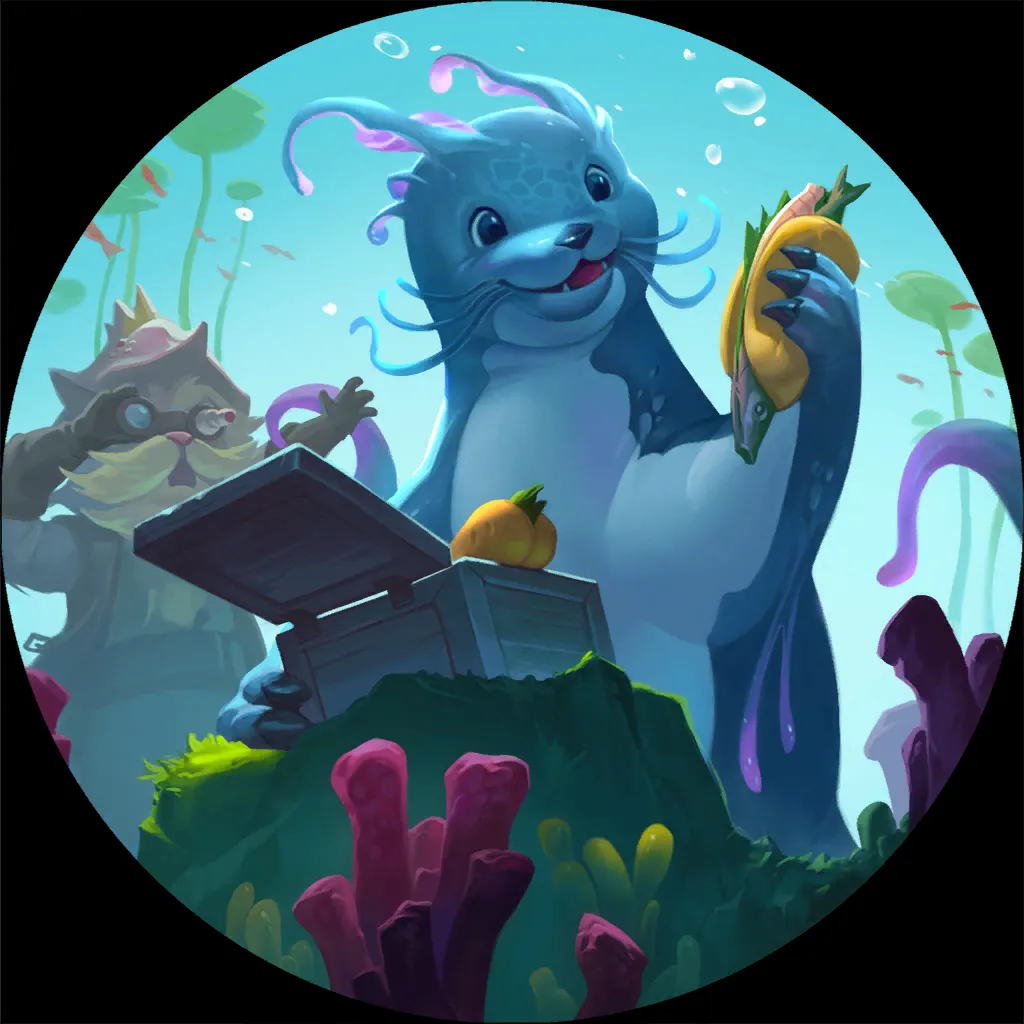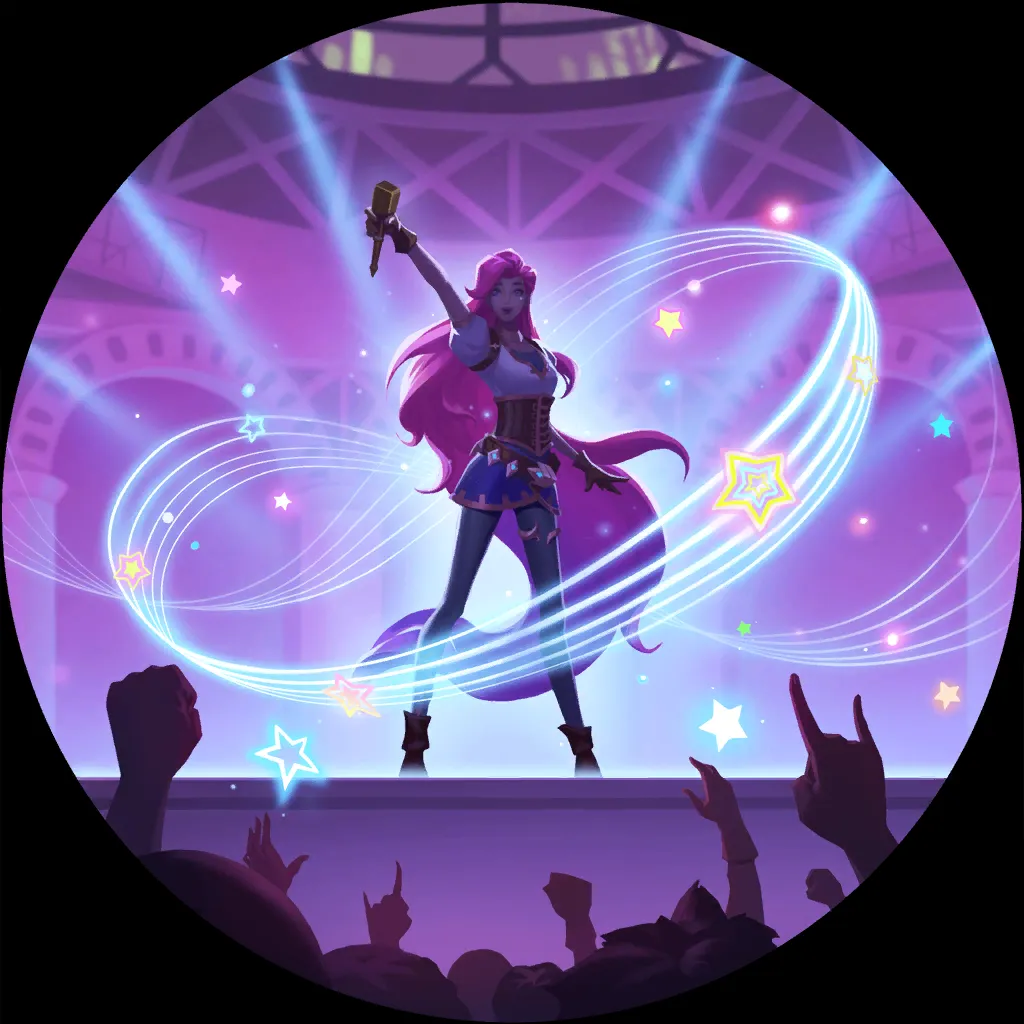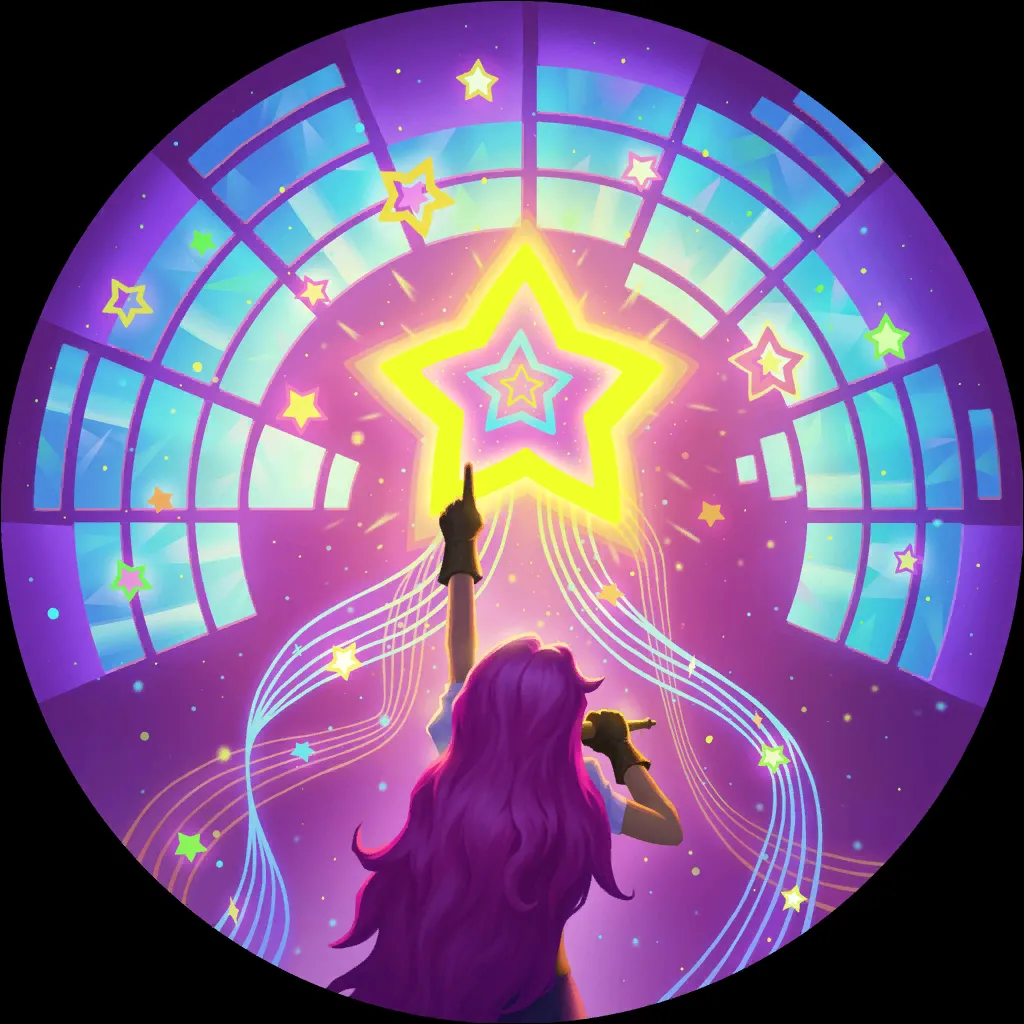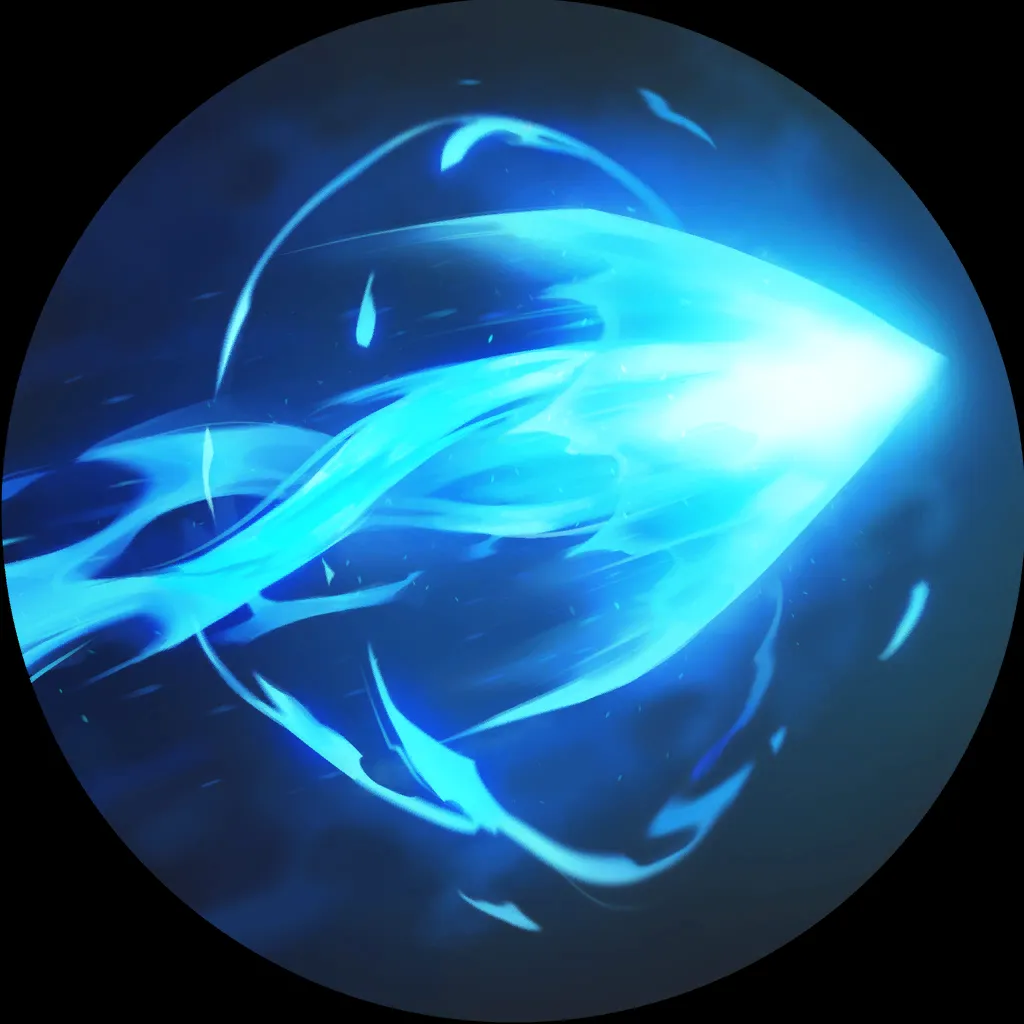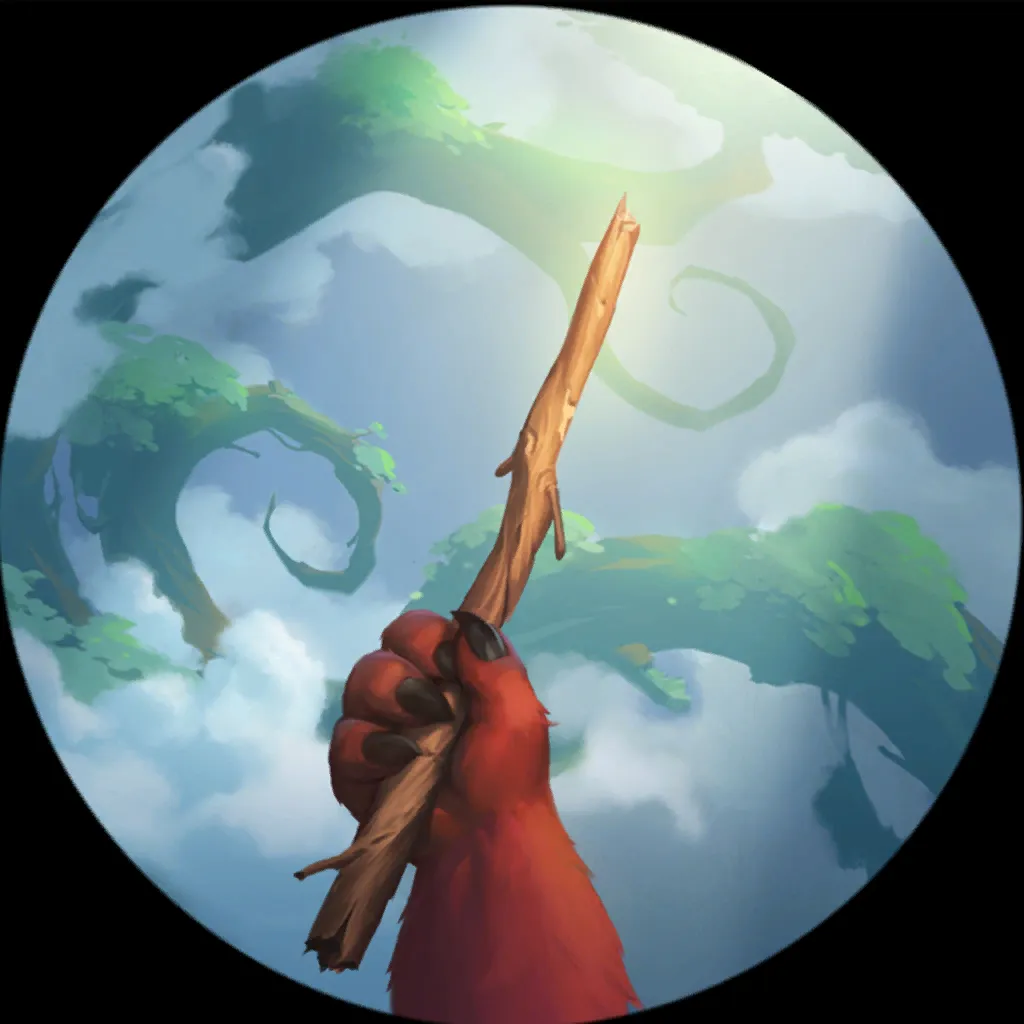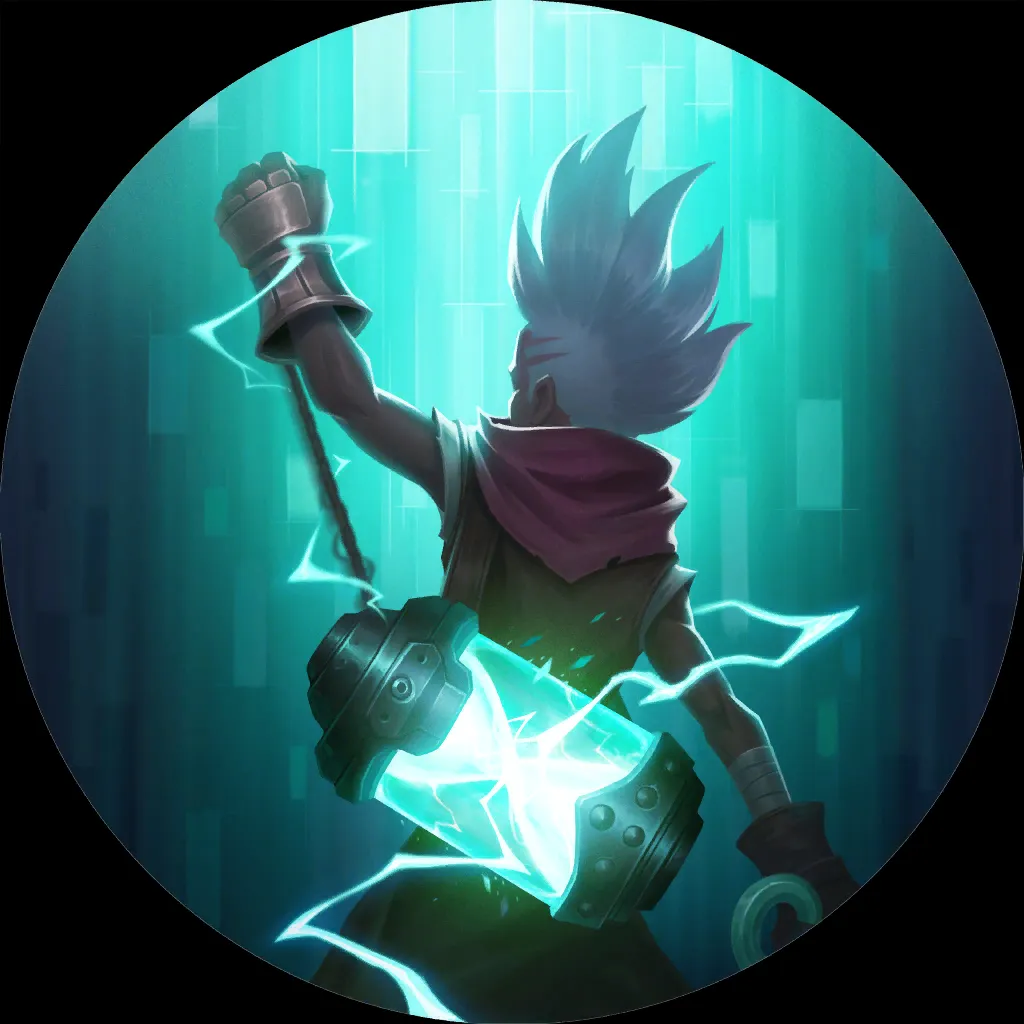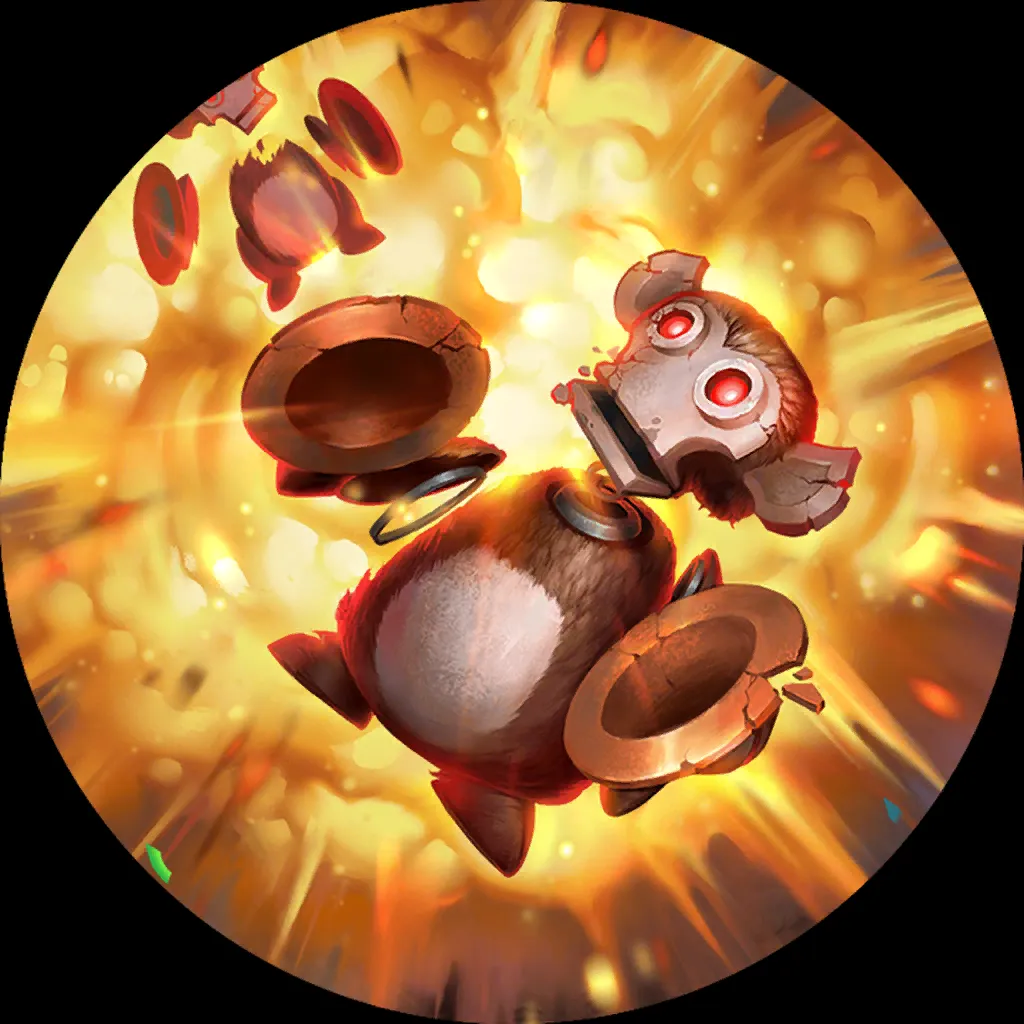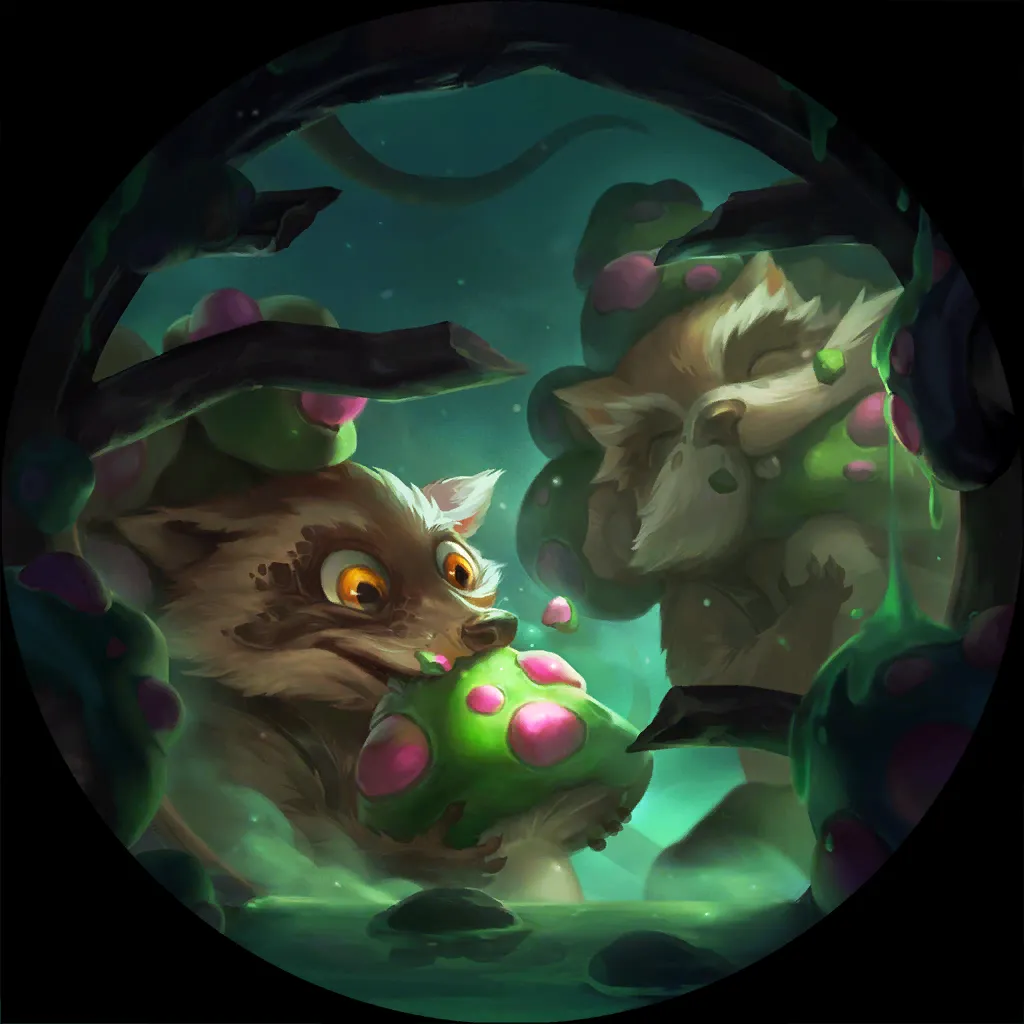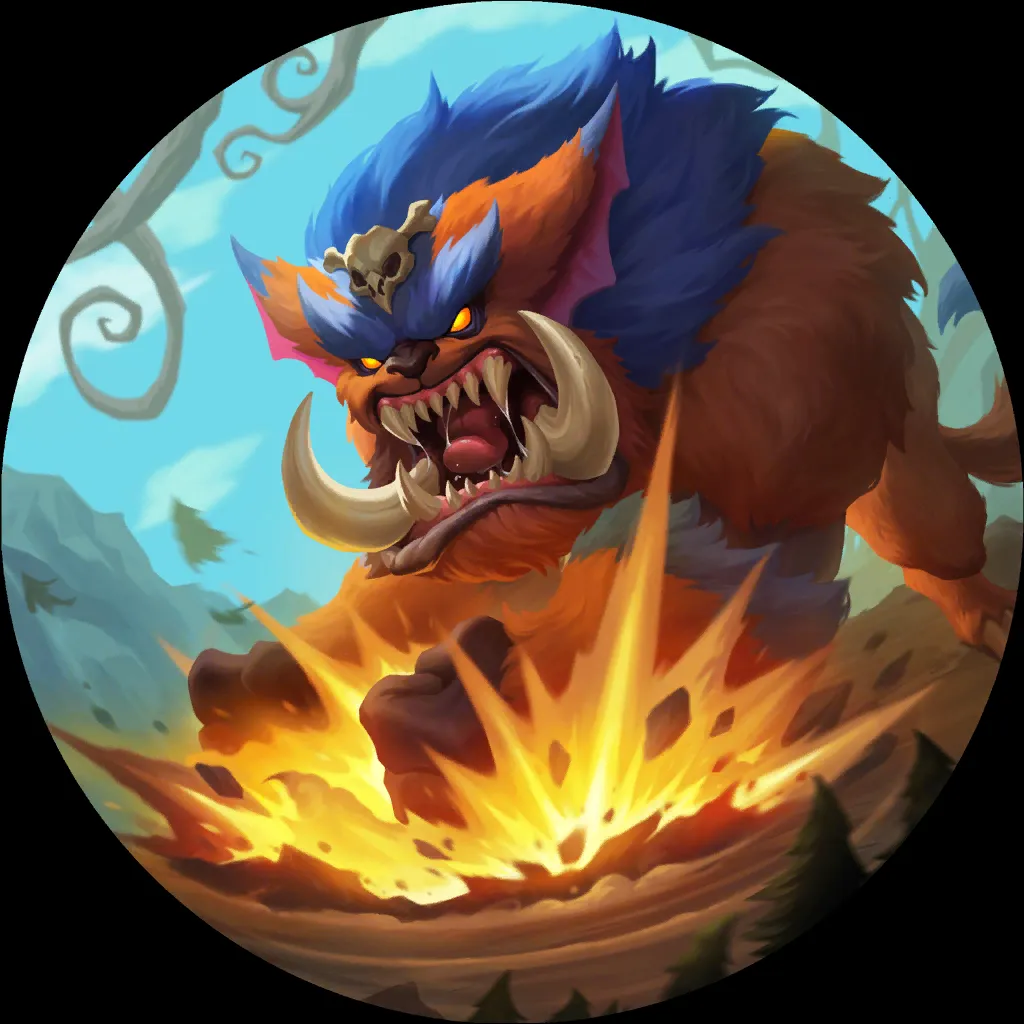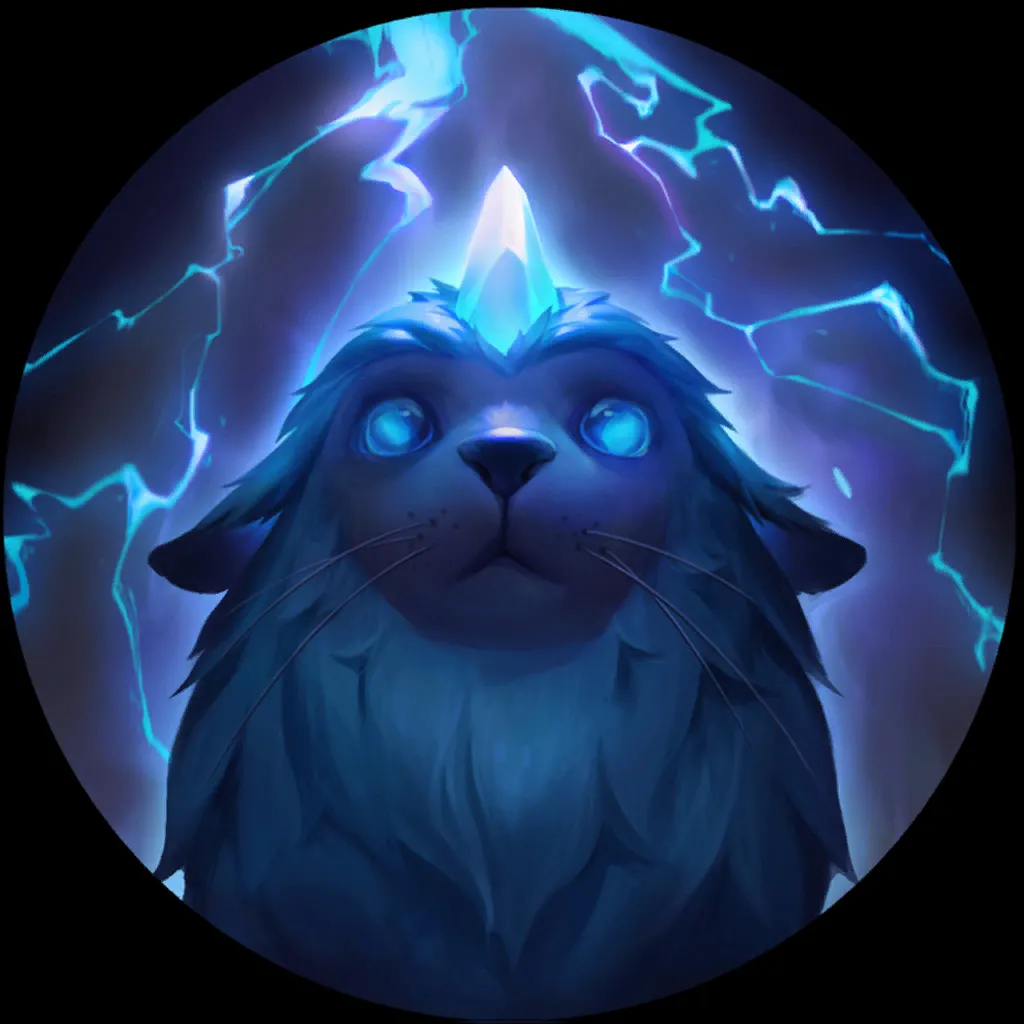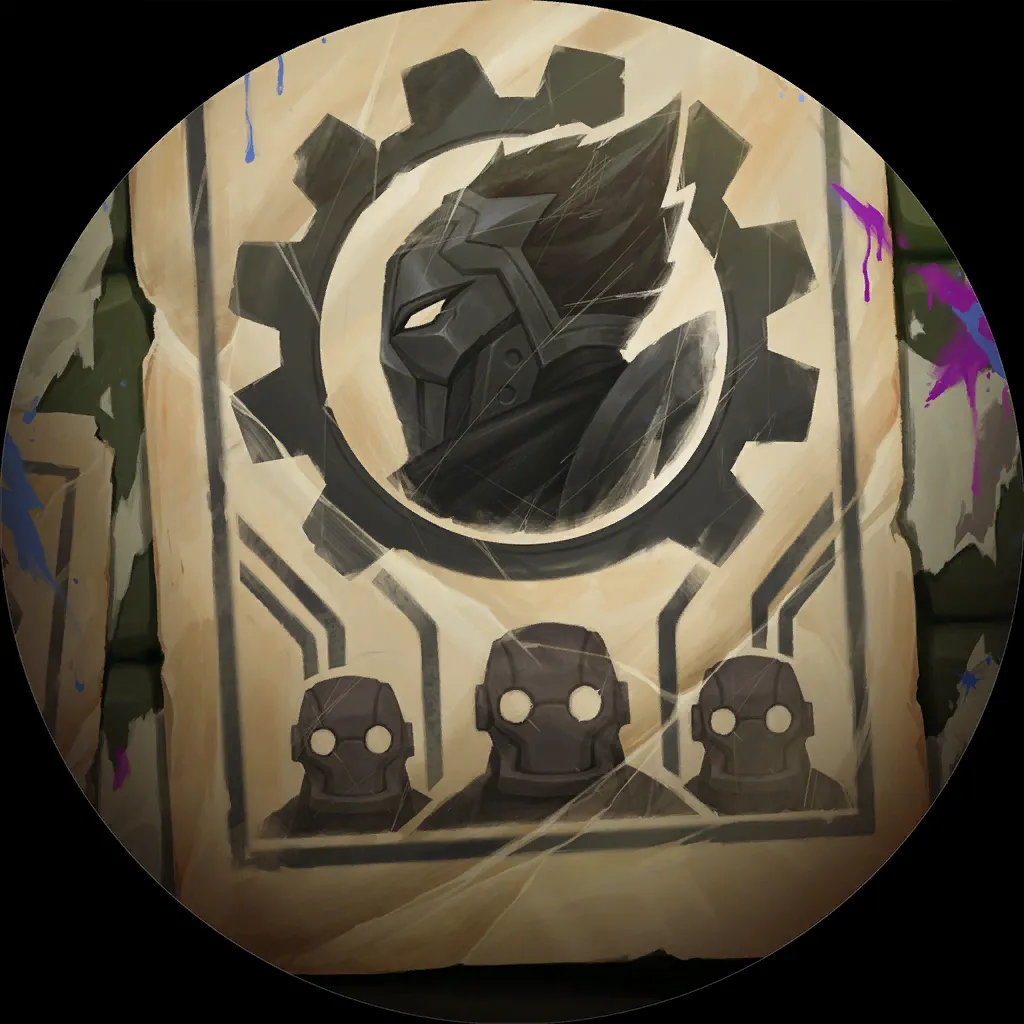 ---
Seraphine Decks with Ezreal, Akshan, Twisted Fate, Ekko, Aphelios…
… none of them have done well in these first 24 hours. Too early to tell, though (as anybody that was around the Worldwalker expansion remembers, Bard was also quite the disappointing champion at first), so we'll see what the next few days bring!
---
Strong Old Dogs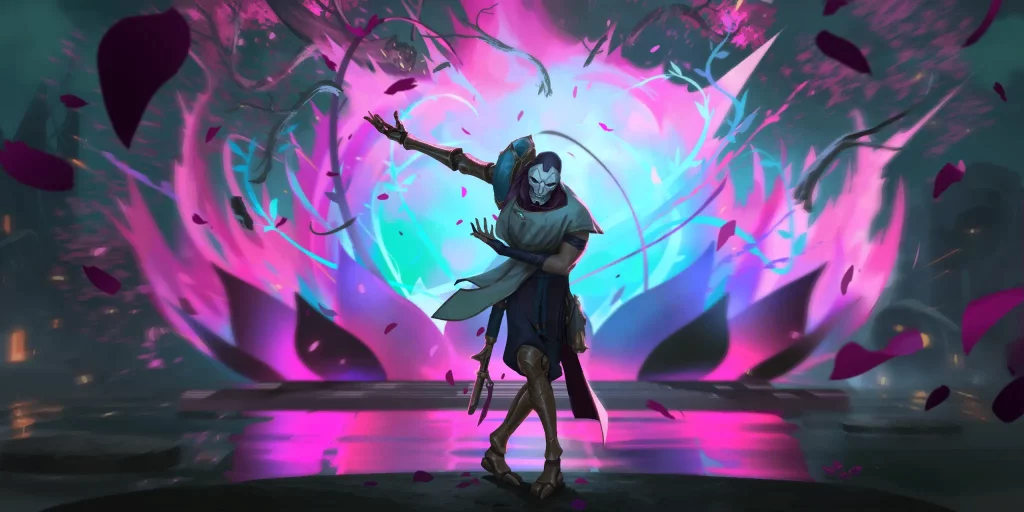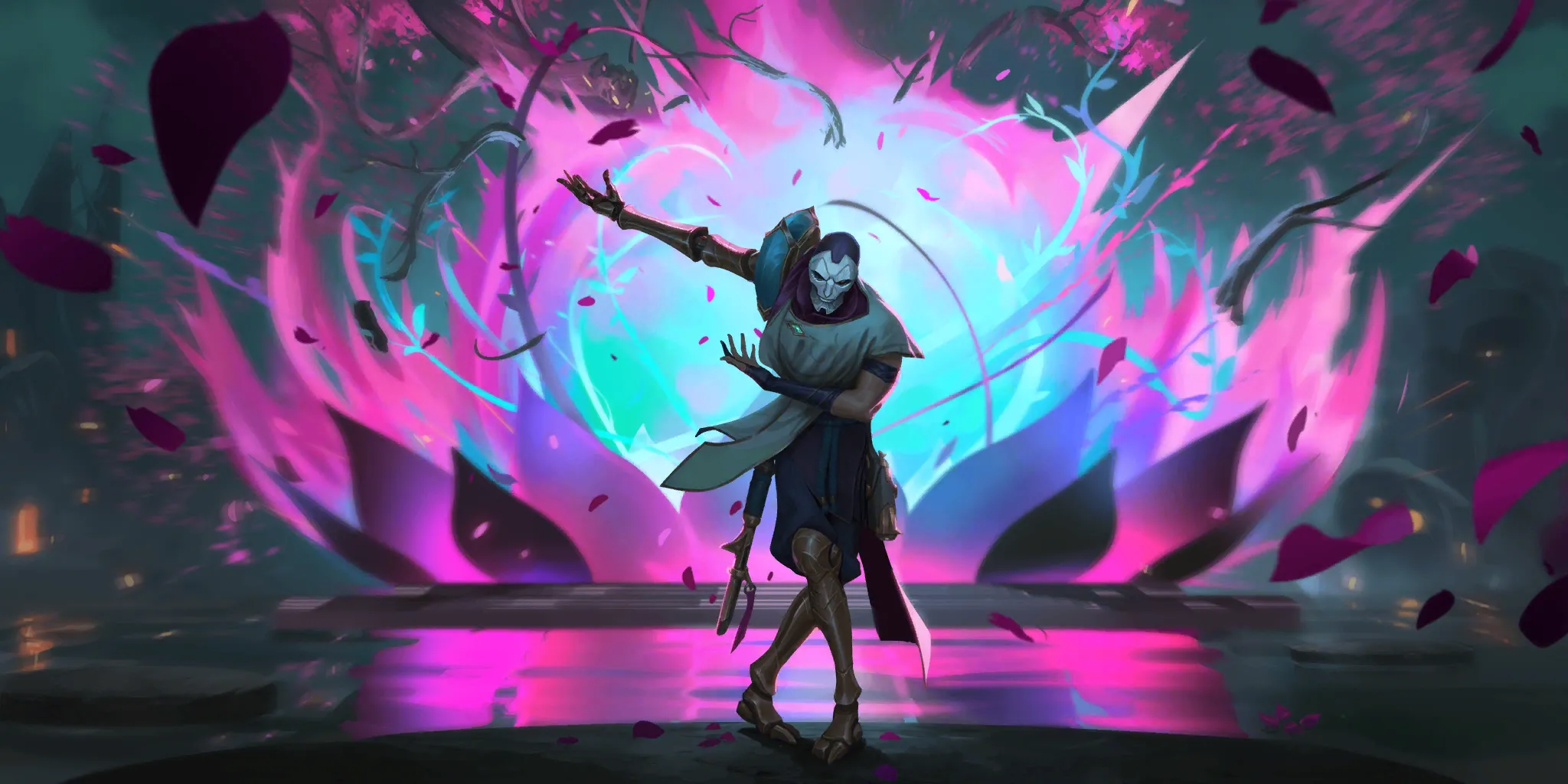 Thus far, her nerf appears to have pushed Nami to the fringes: Nami Lee Sin has seen a bit of play, but quite awful results.
Annie Jhin and Fiora Pantheon, on the other hand, are farming new decks left and right – if you happen to be mostly interested in climbing, these are the two decks you may want to look into.
---
Talk about a glorious return to center stage! In the short ten days between the Awakening balance patch and the Awakening Seasonal, Annie Jhin went from forgotten fringe brew to winning the AM Seasonal… and now sits at the top of the meta: they smash nearly all new decks, while also being the top dog against Pantheon Fiora.
Their biggest flex? Not only they haven't changed a single card in three expansions… they even keep packing a nerfed Decimate
!
6
0
3
31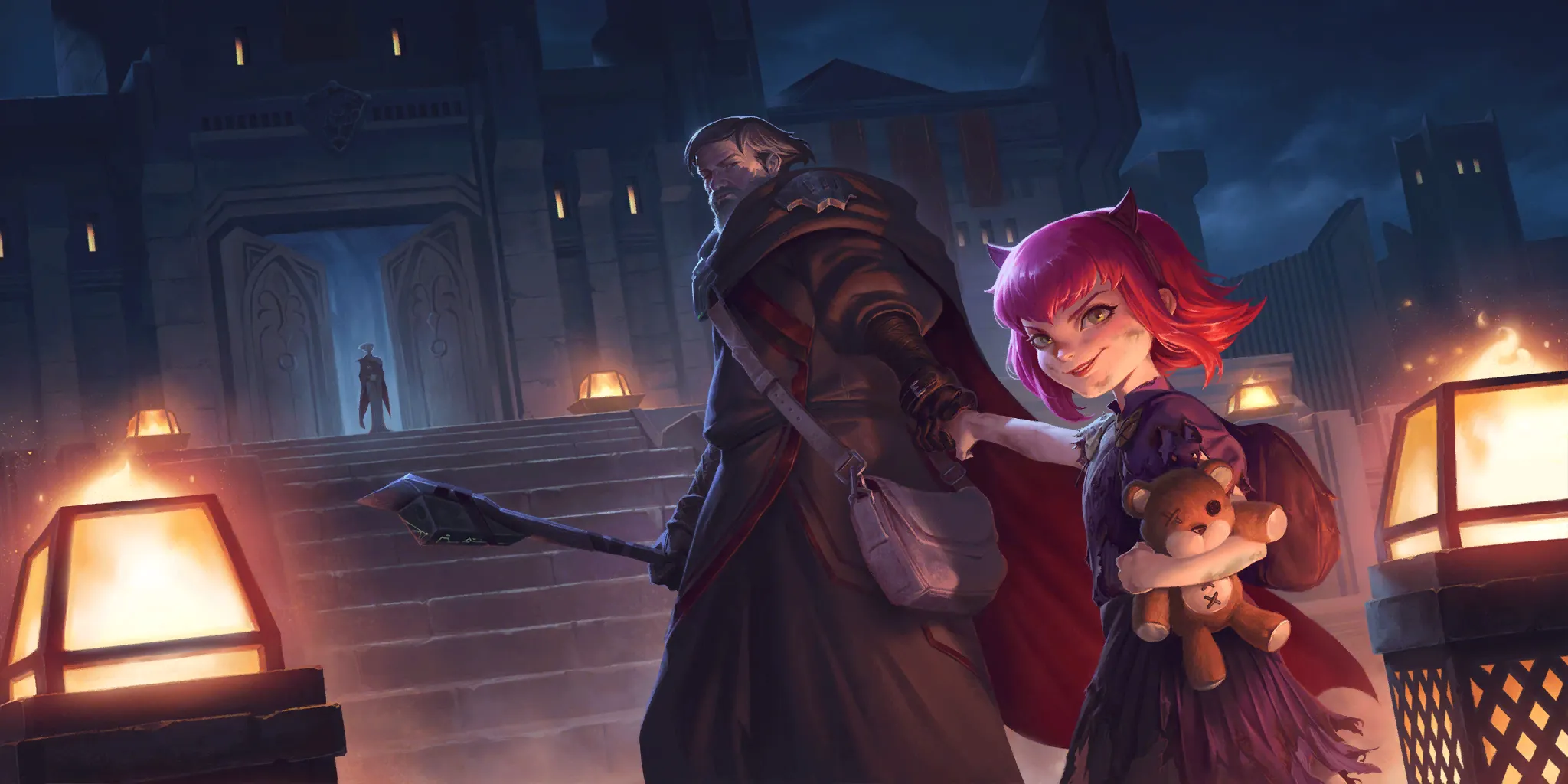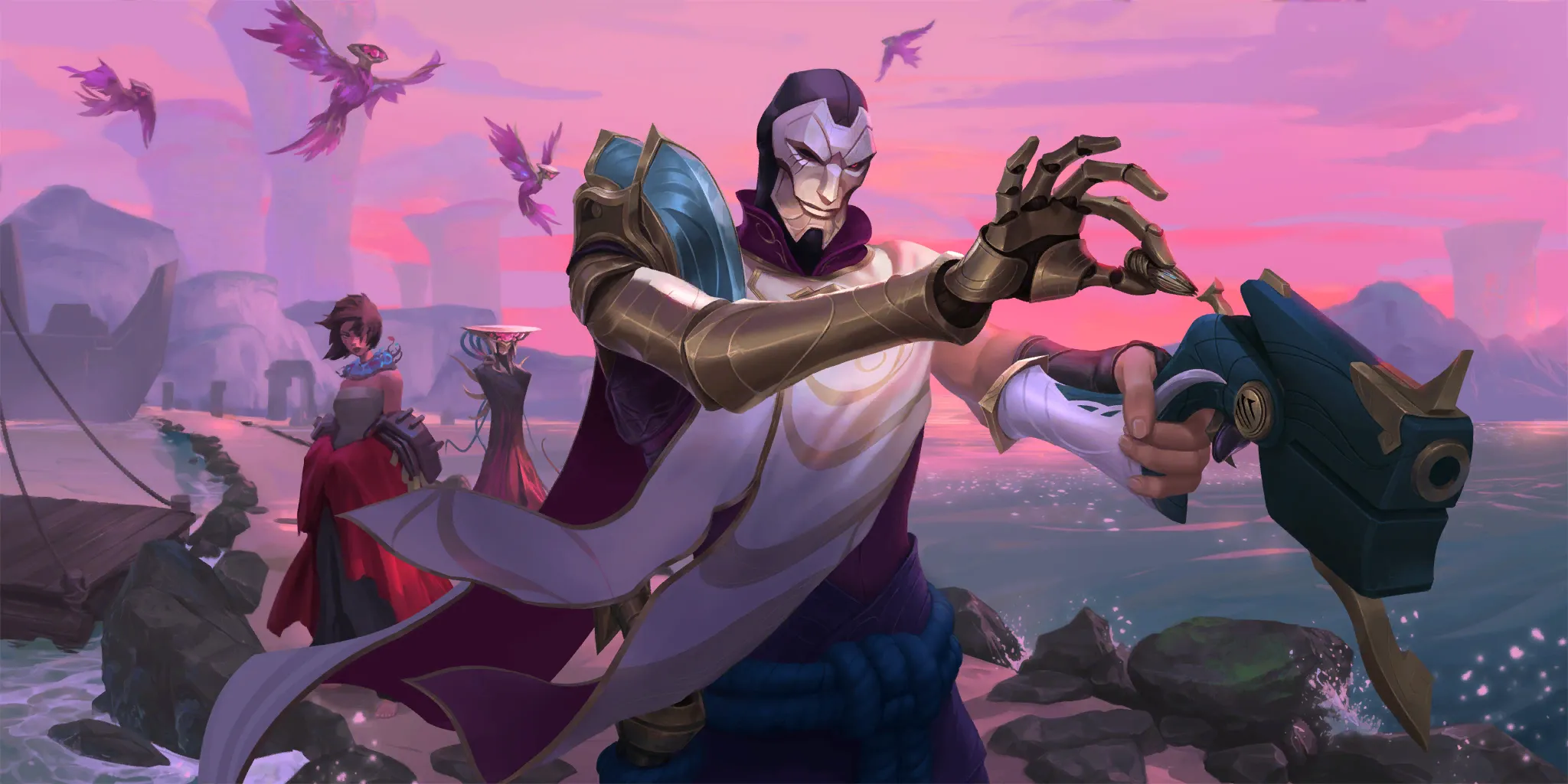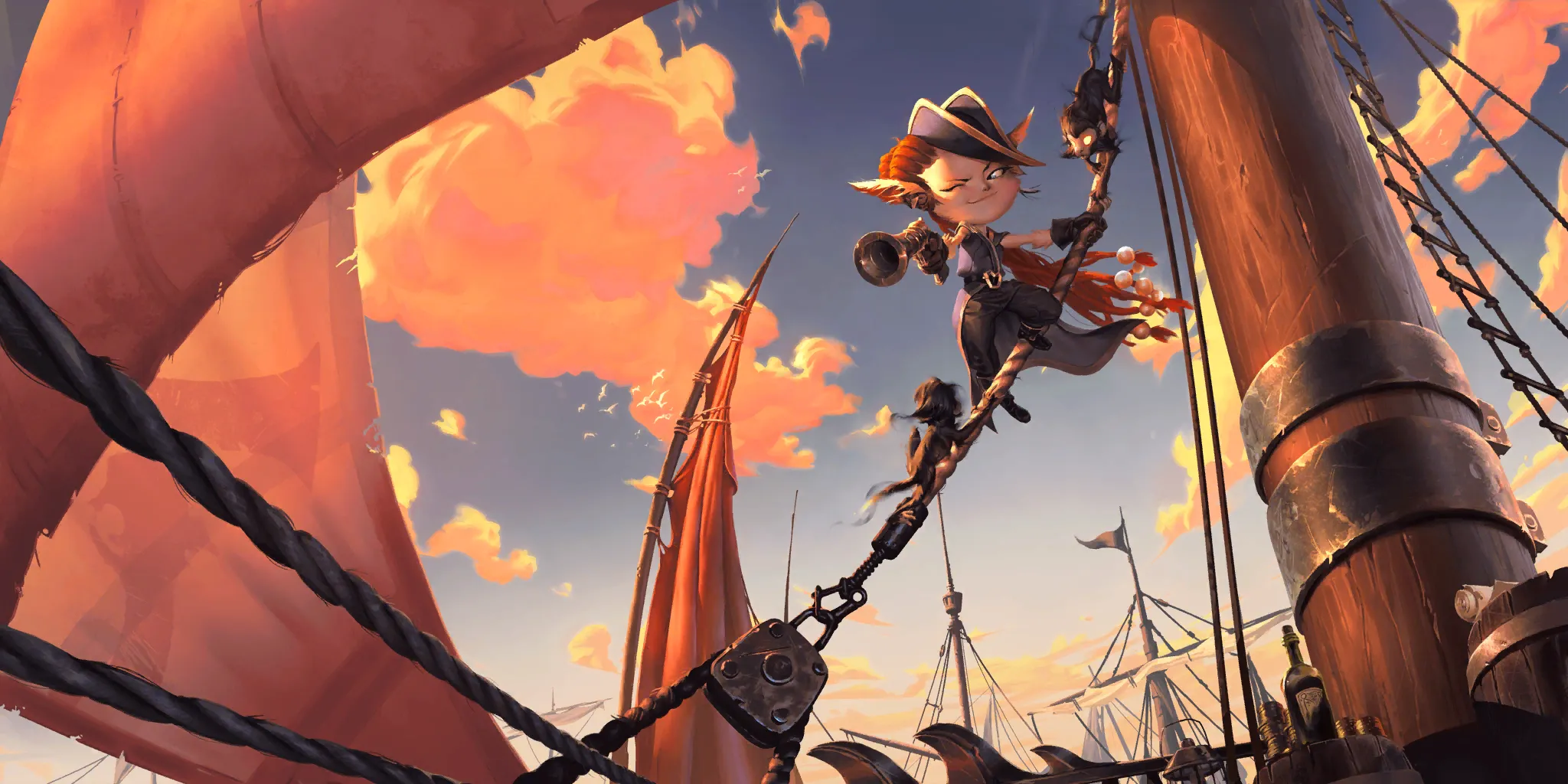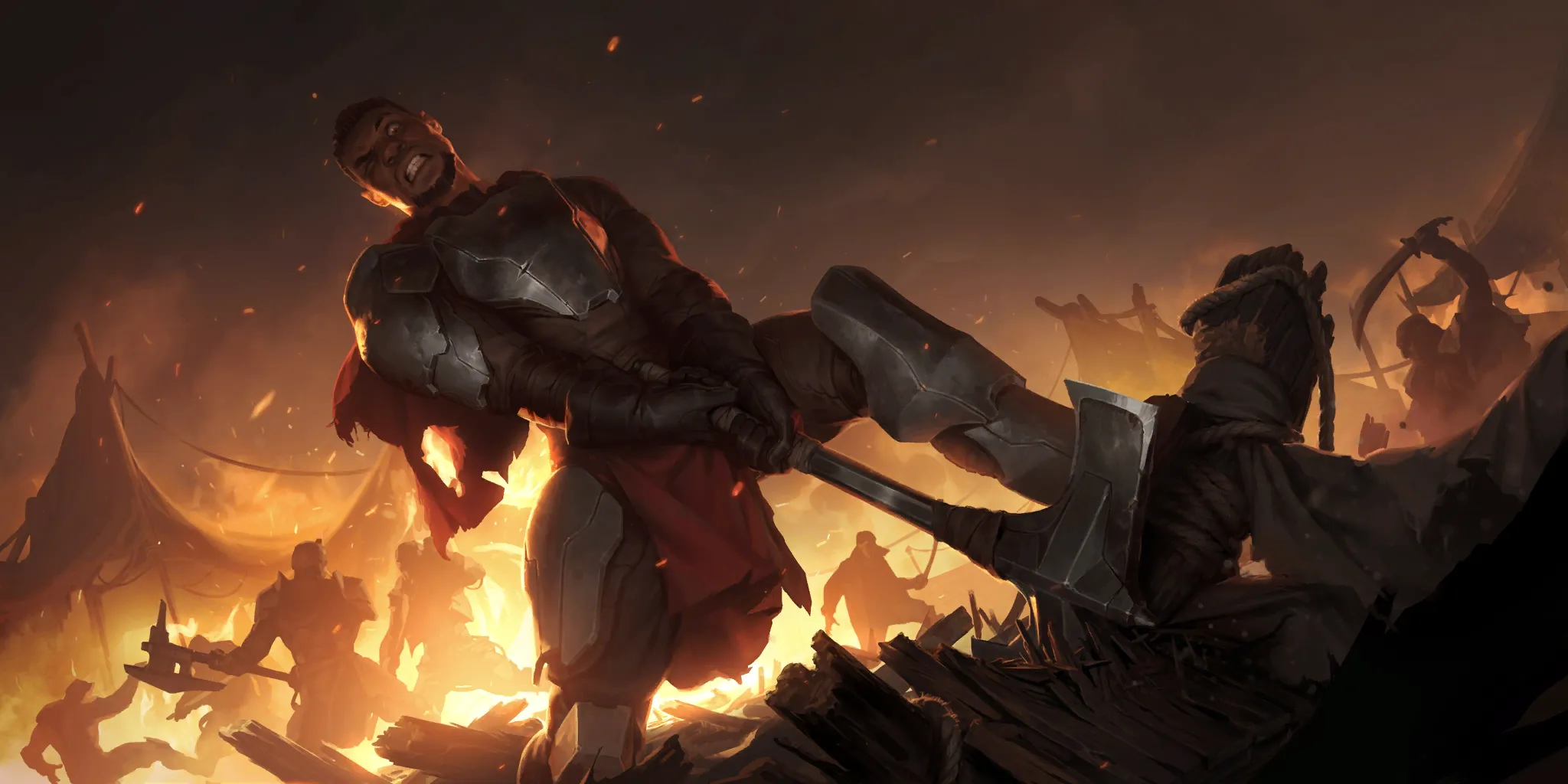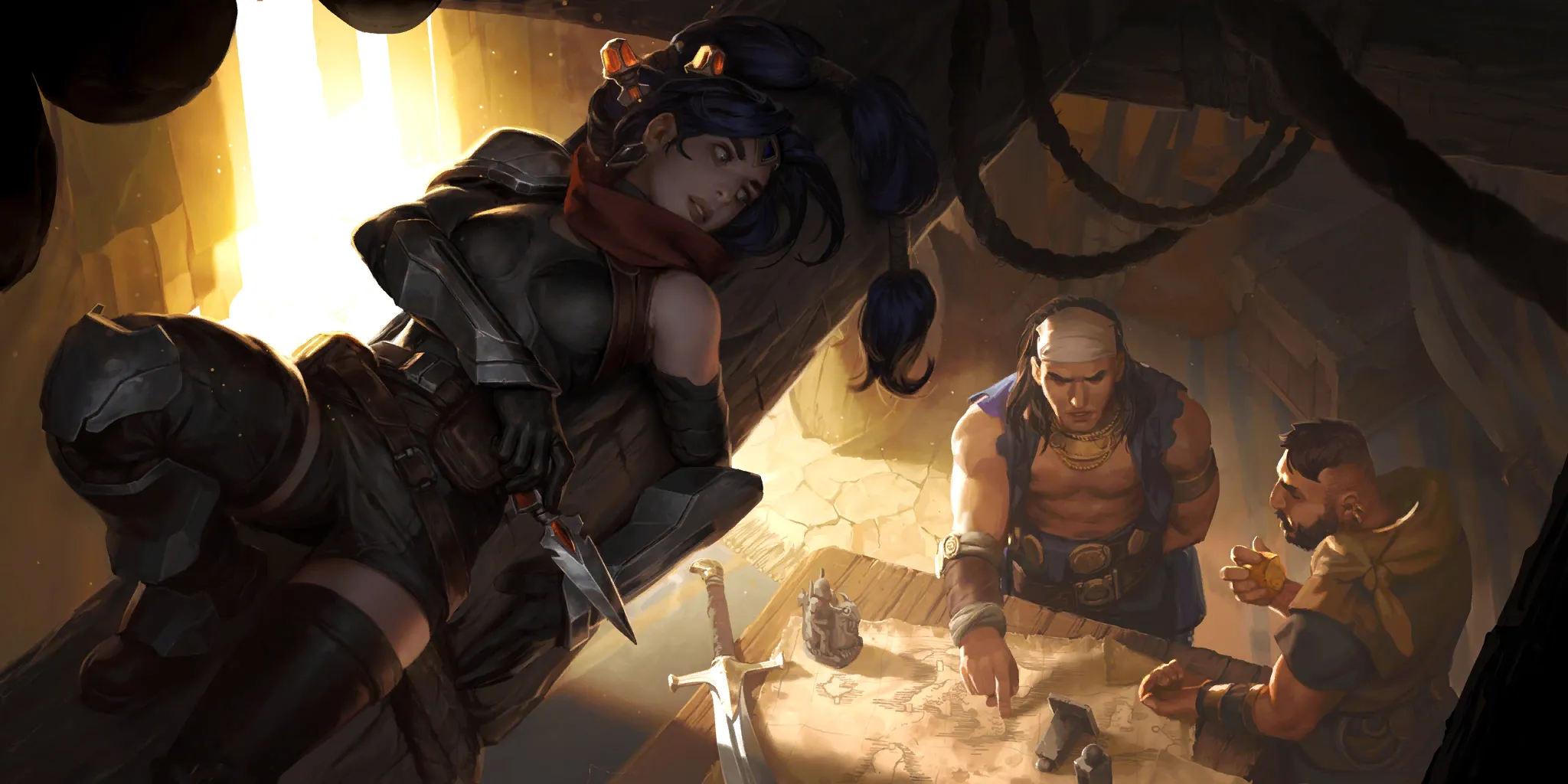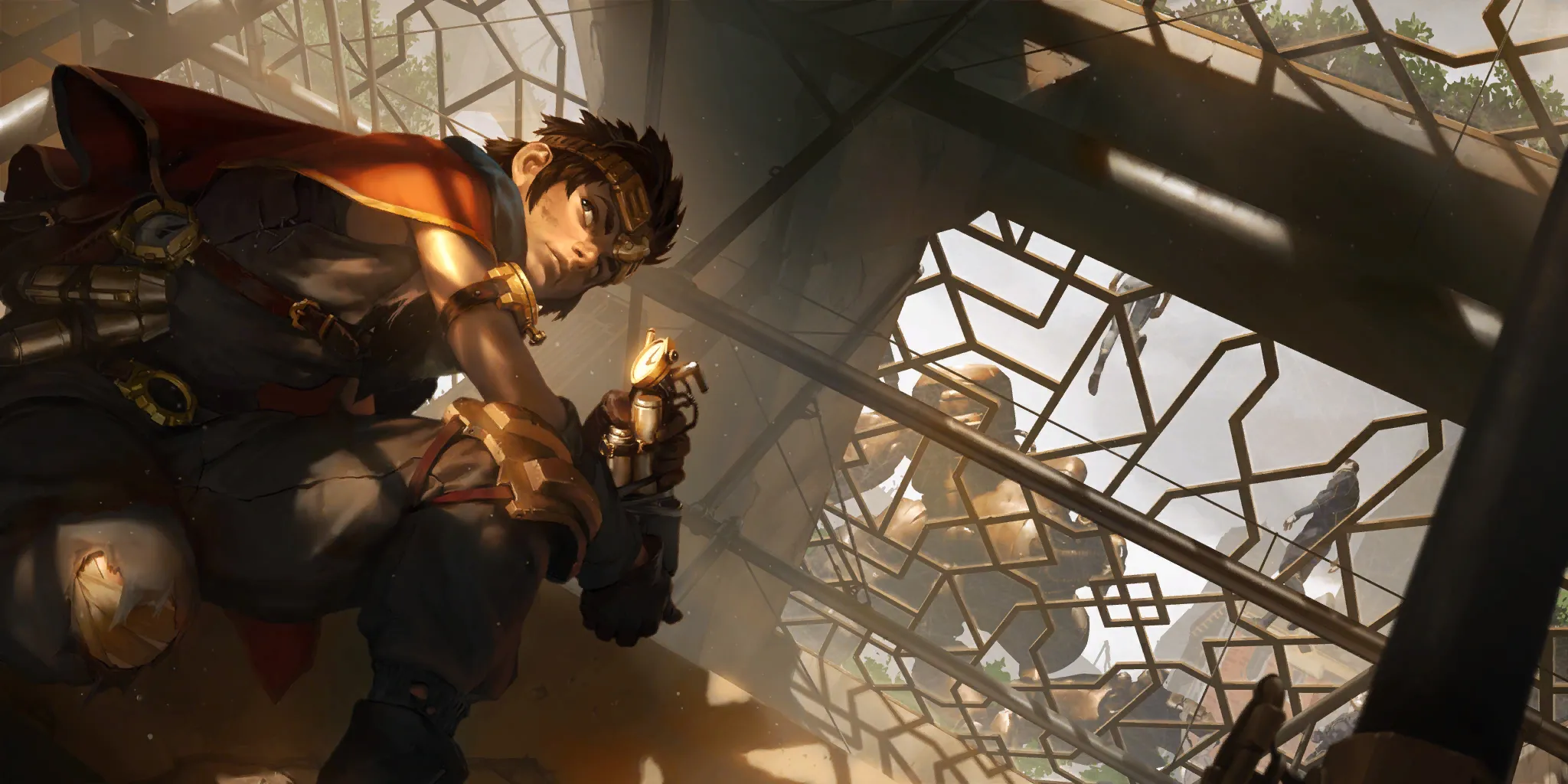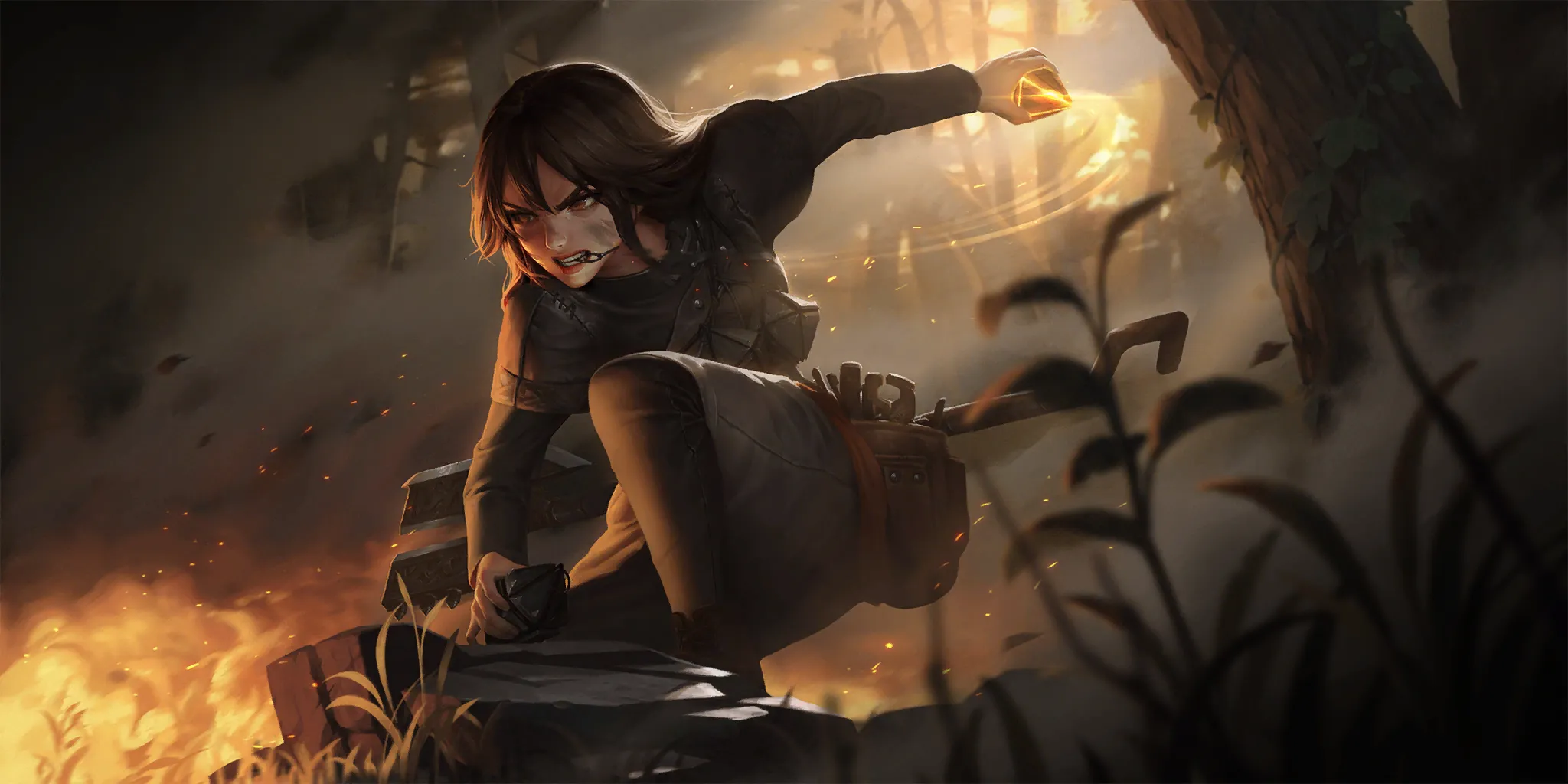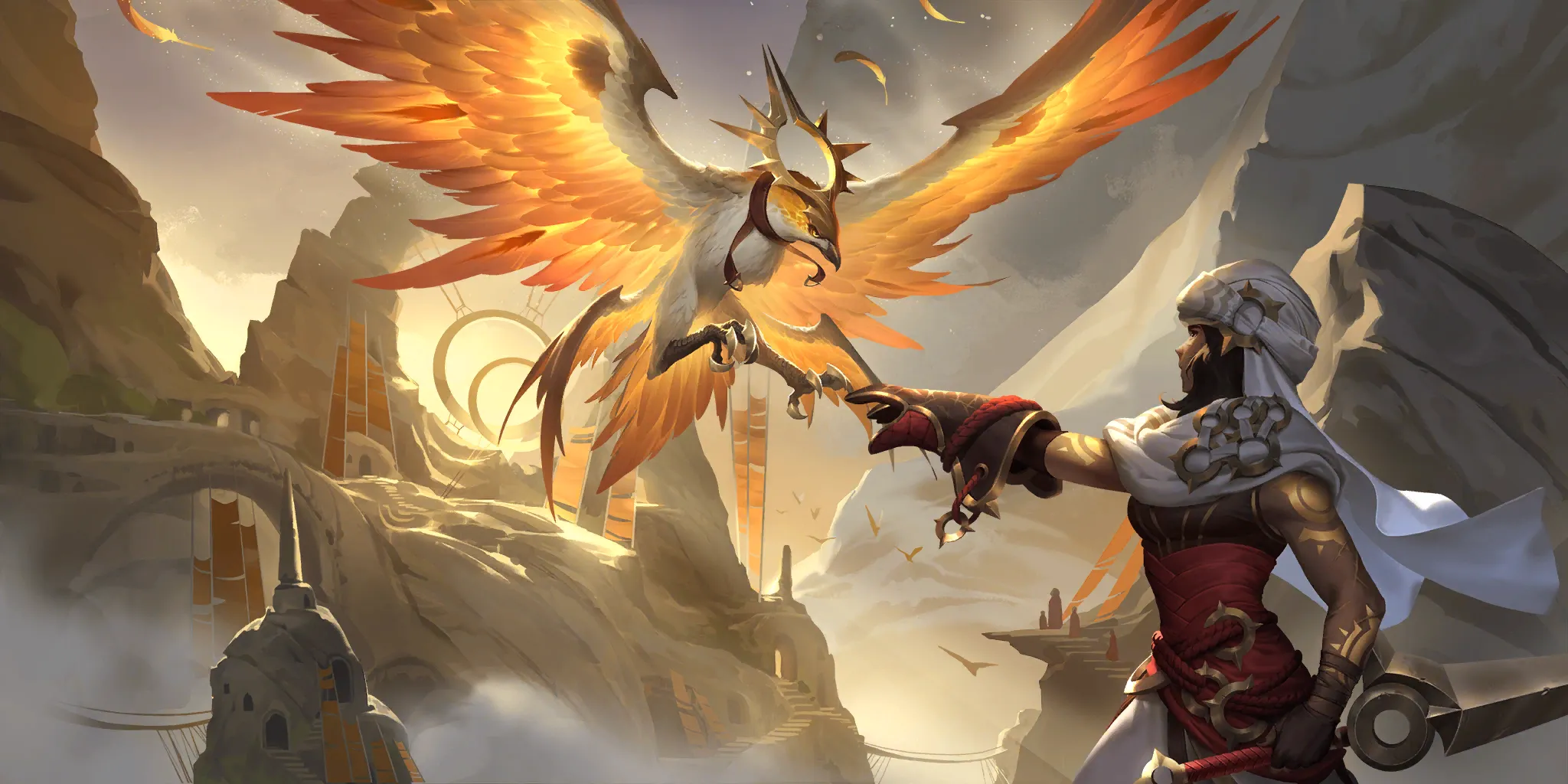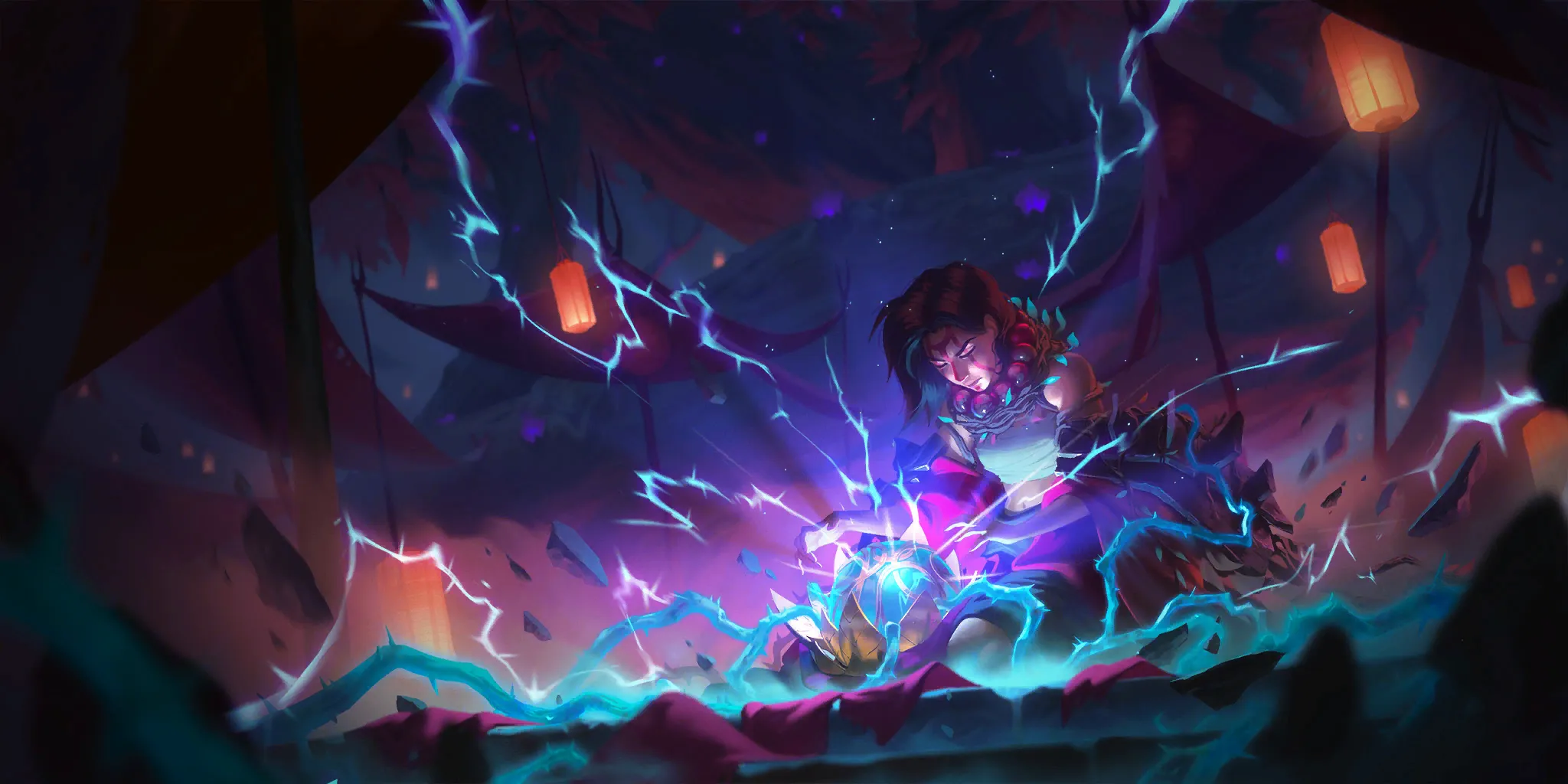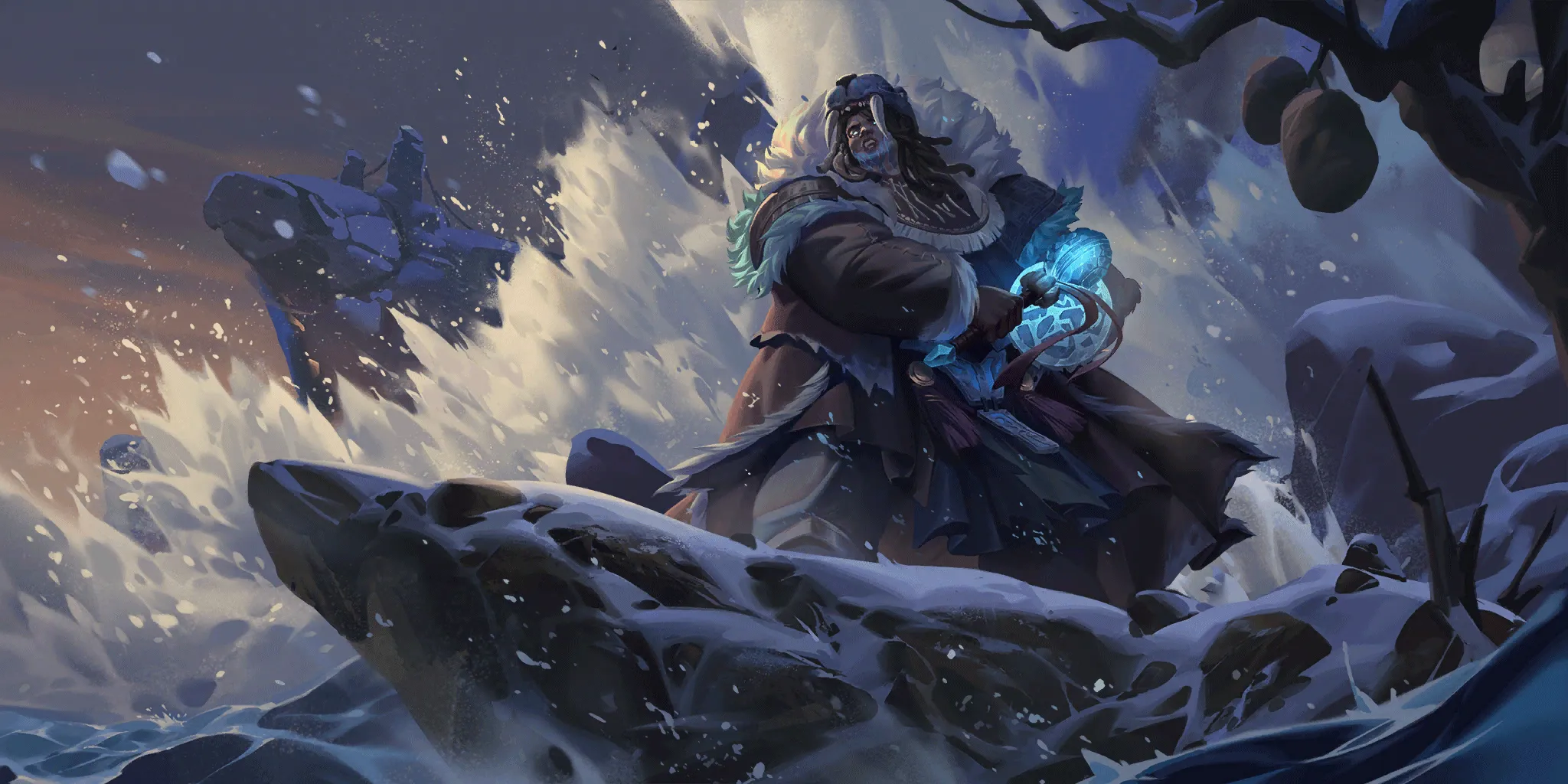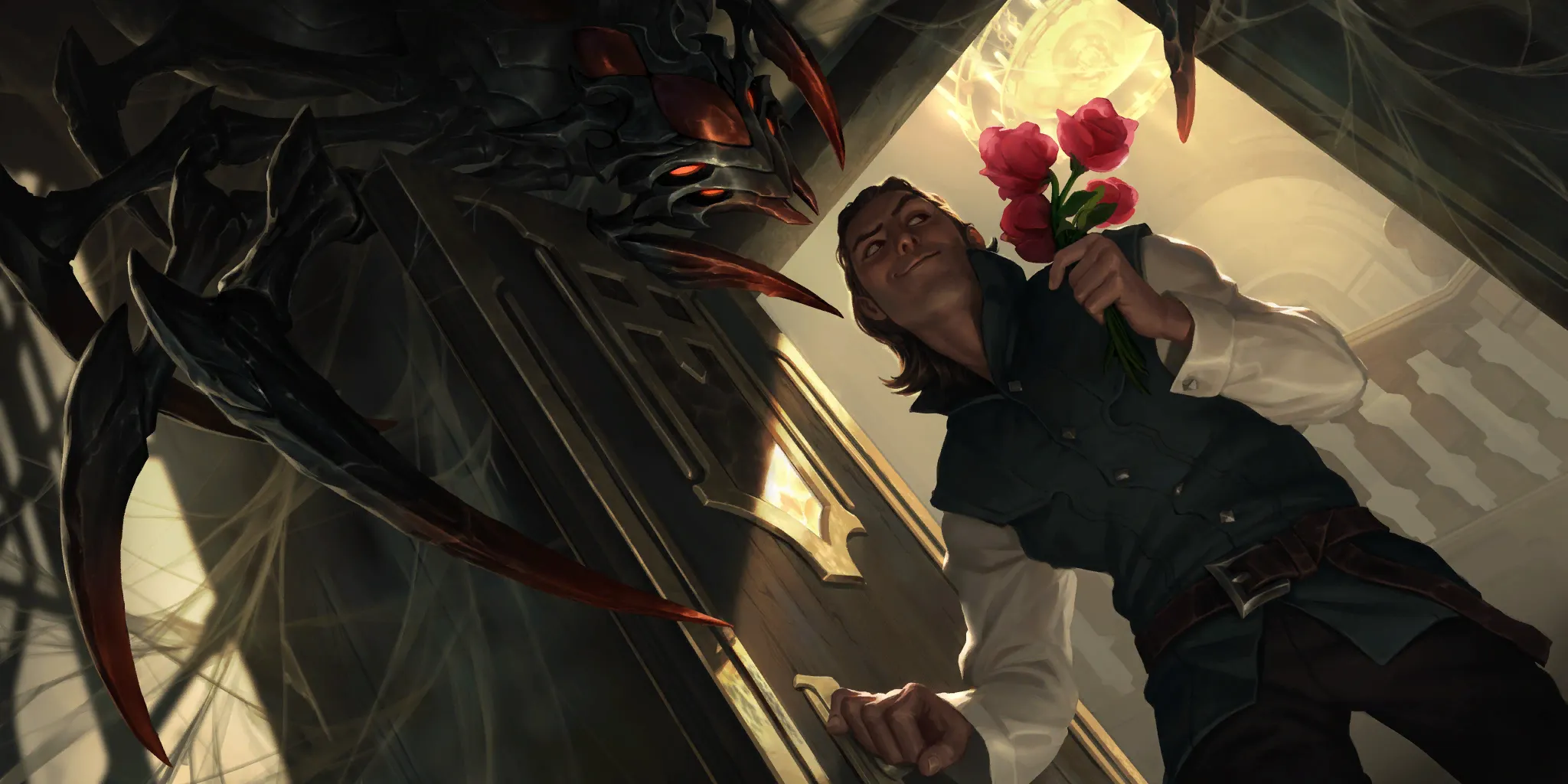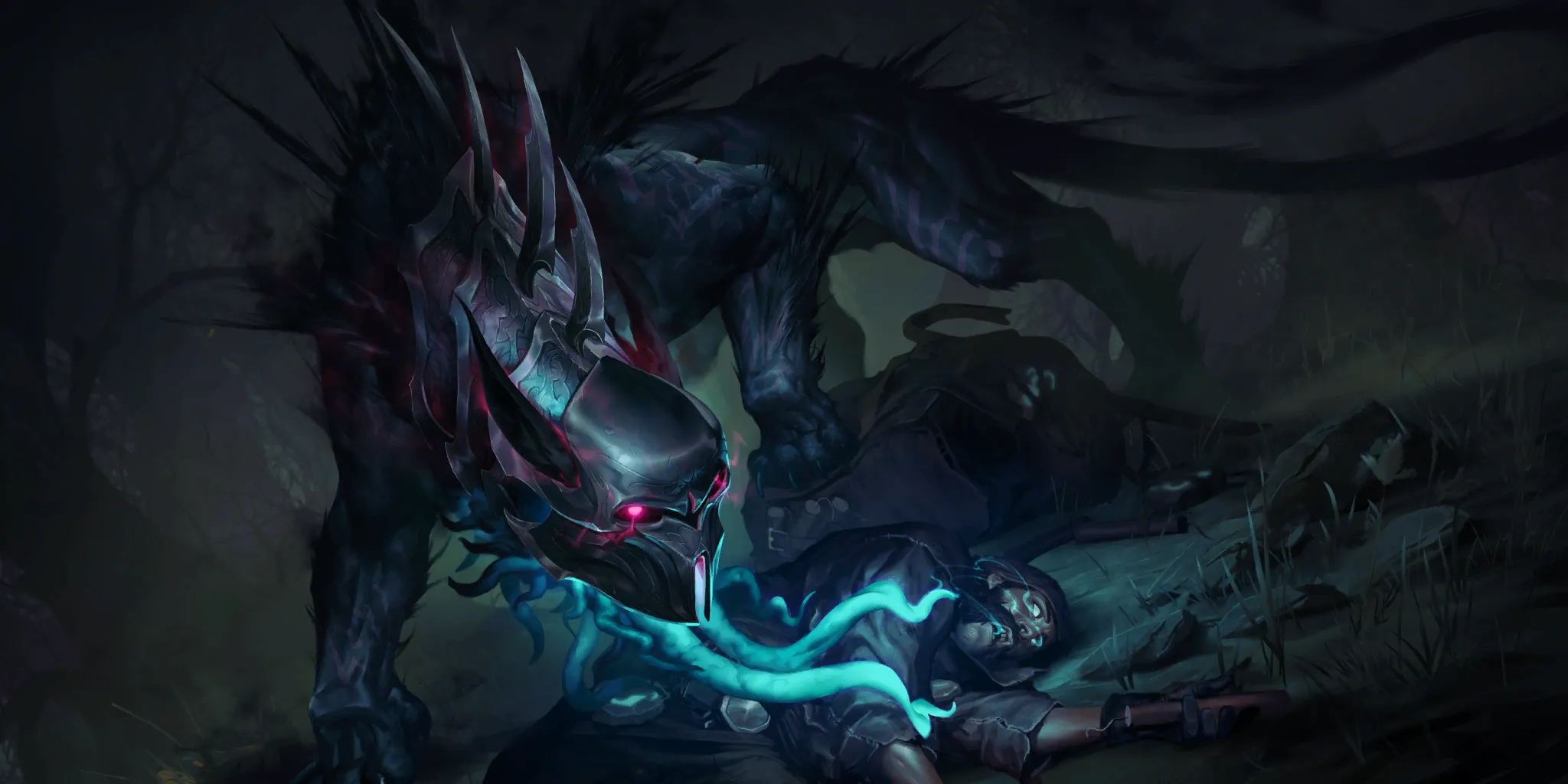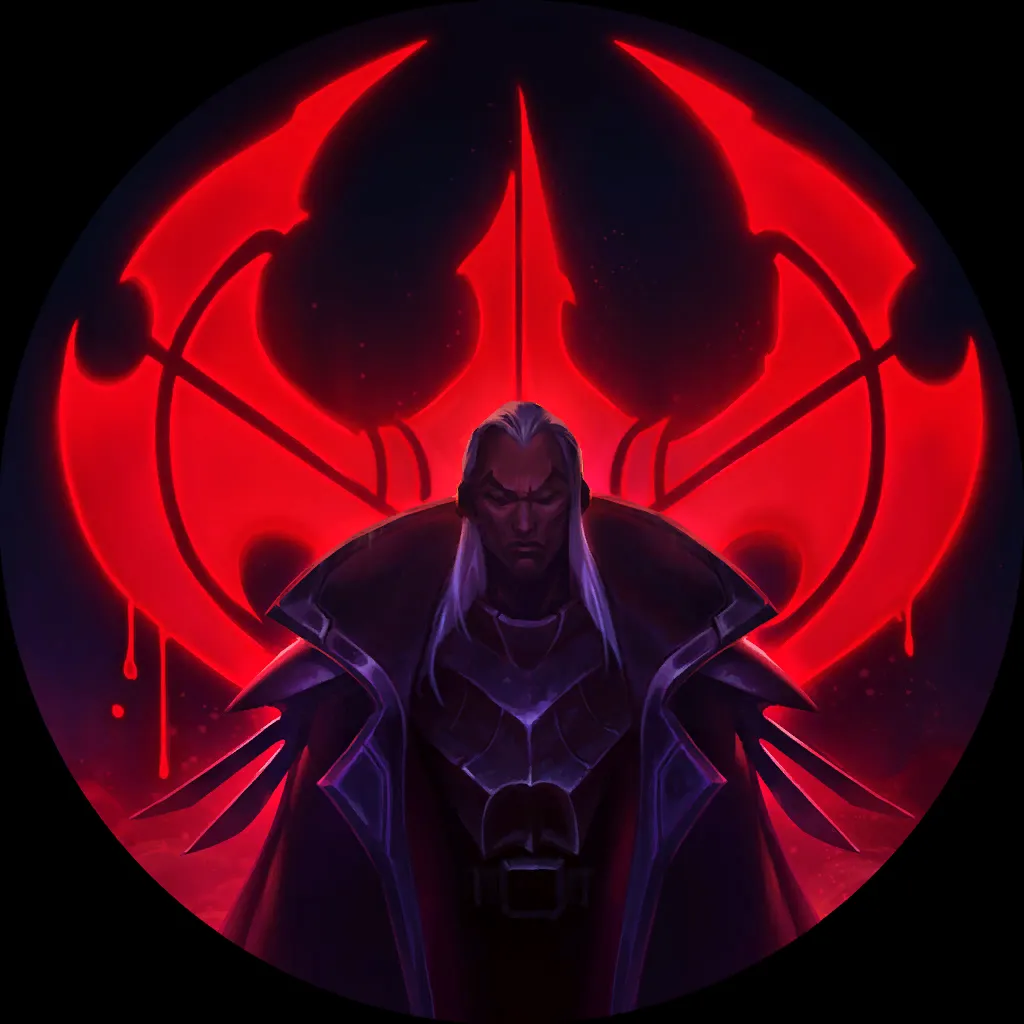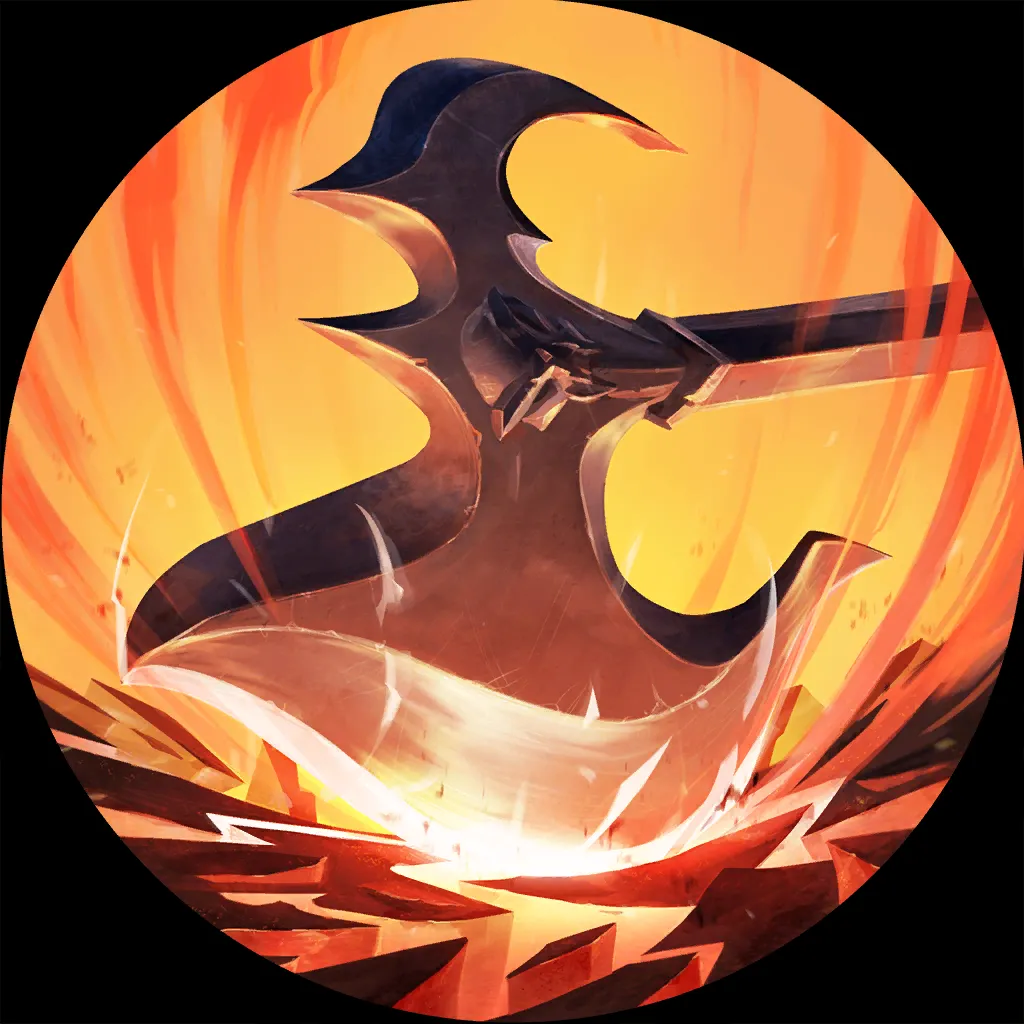 ---
The Fated Duelist are, like last week, among the strongest decks you can take to ladder – Akshan Varus, and perhaps Rumble Vayne, are the only new decks with an edge against Fiora Pantheon.
6
5
8
21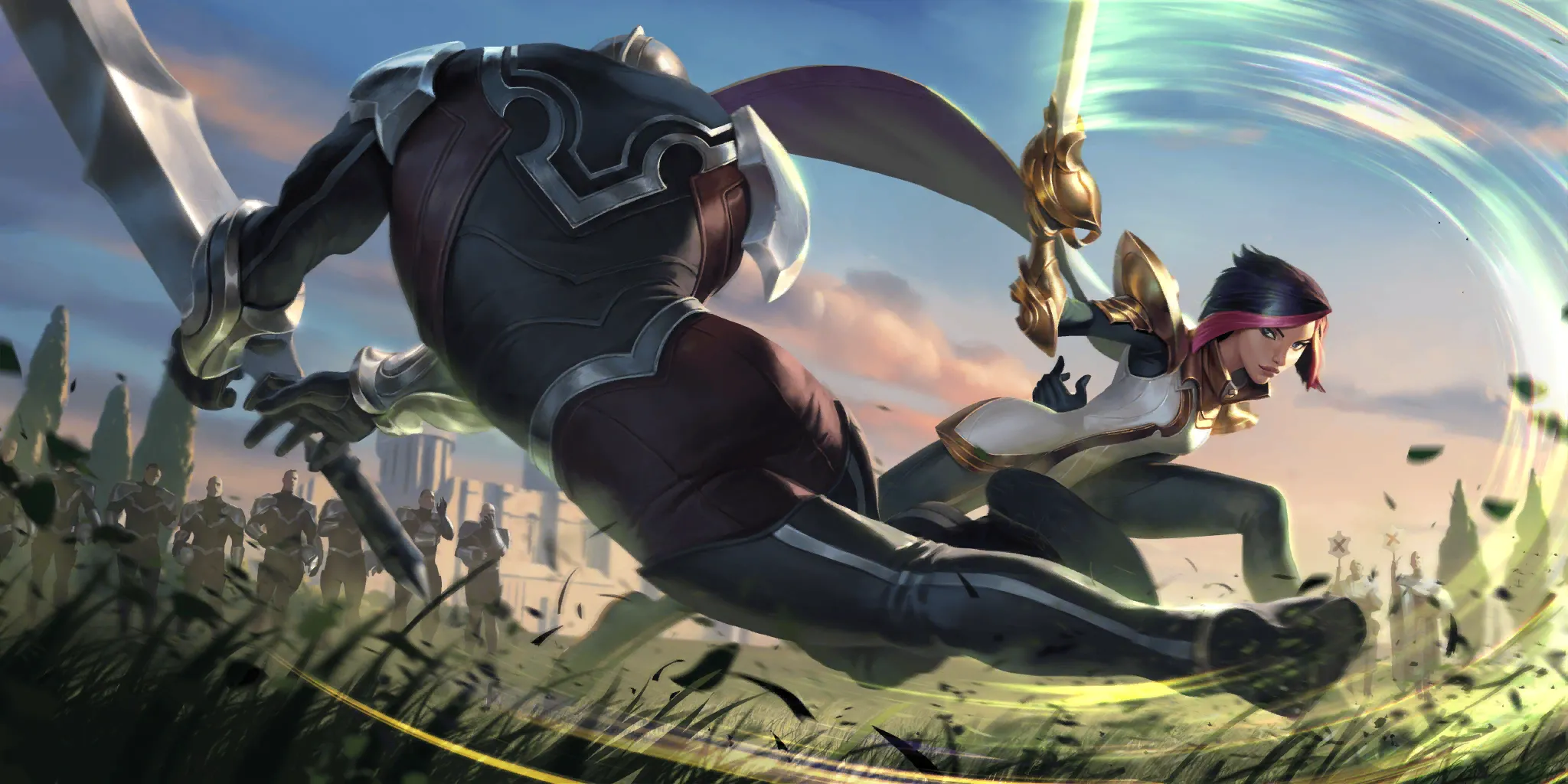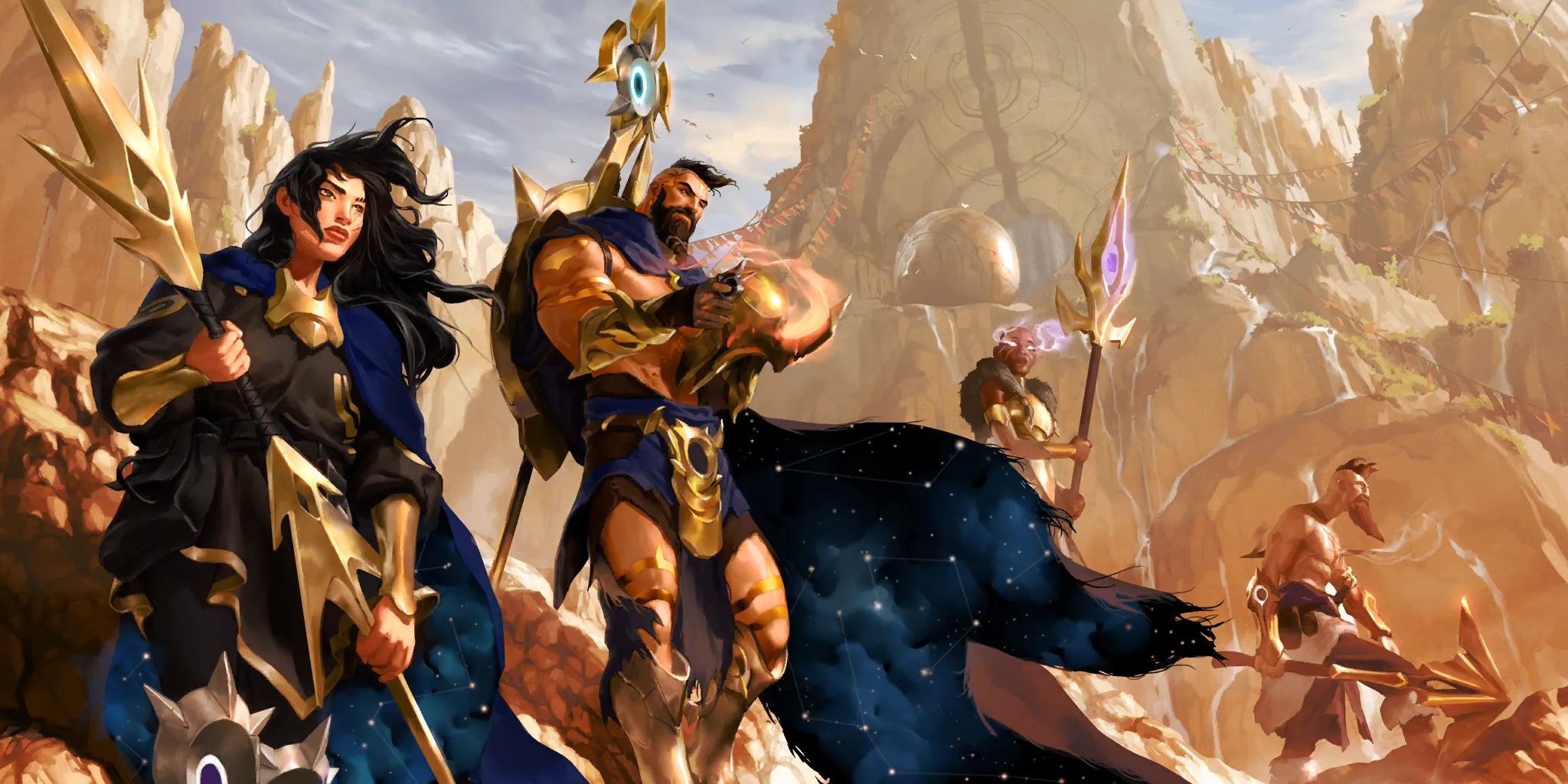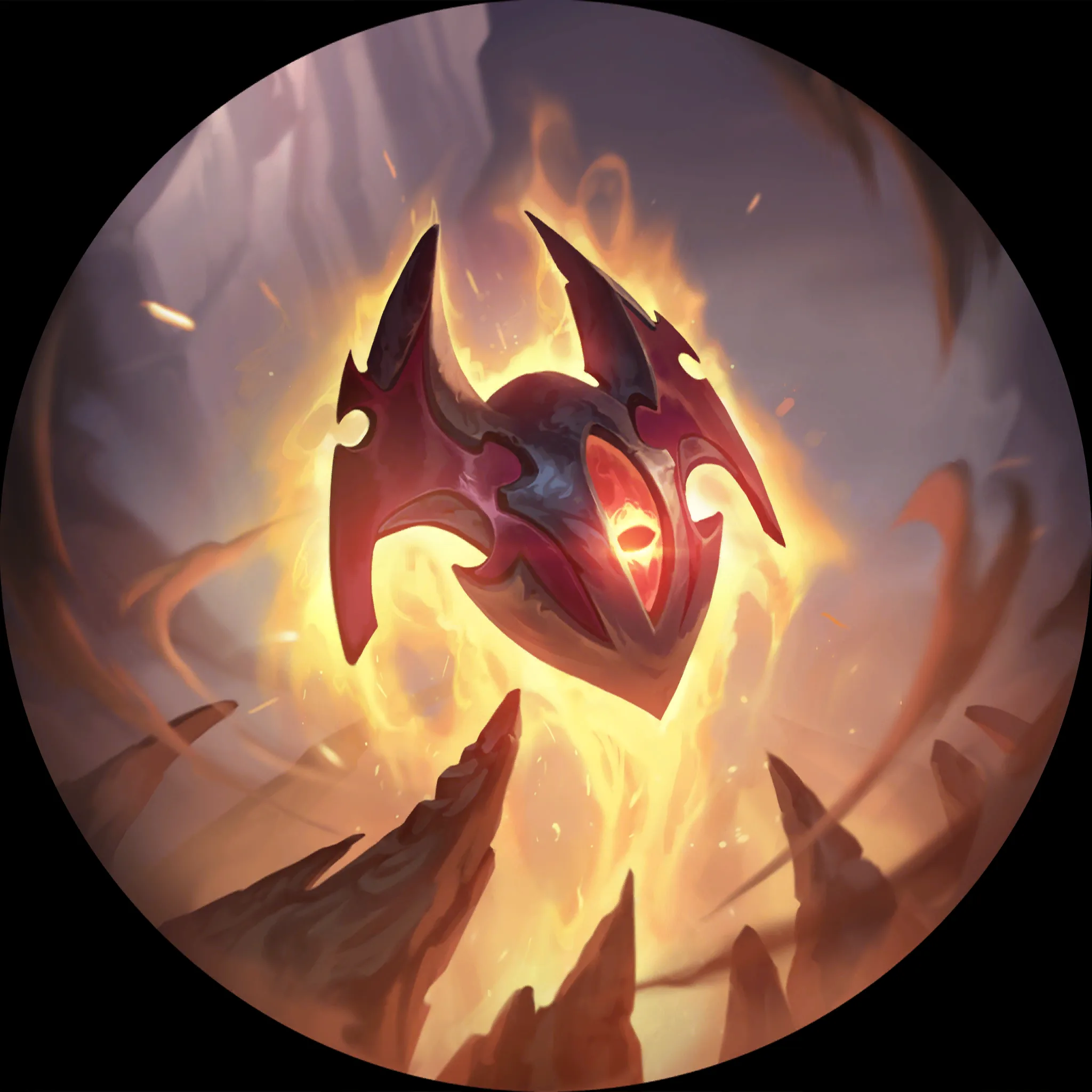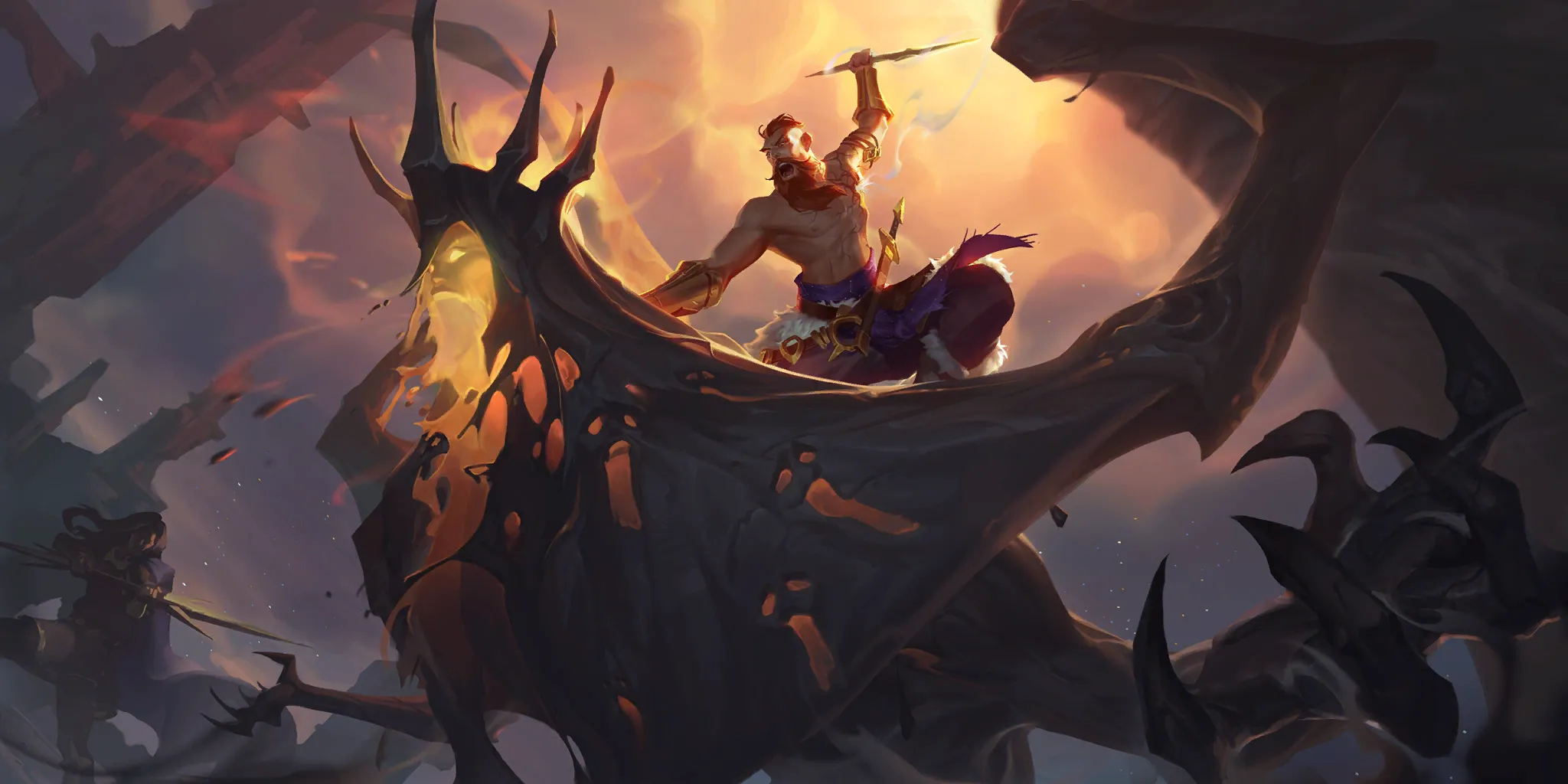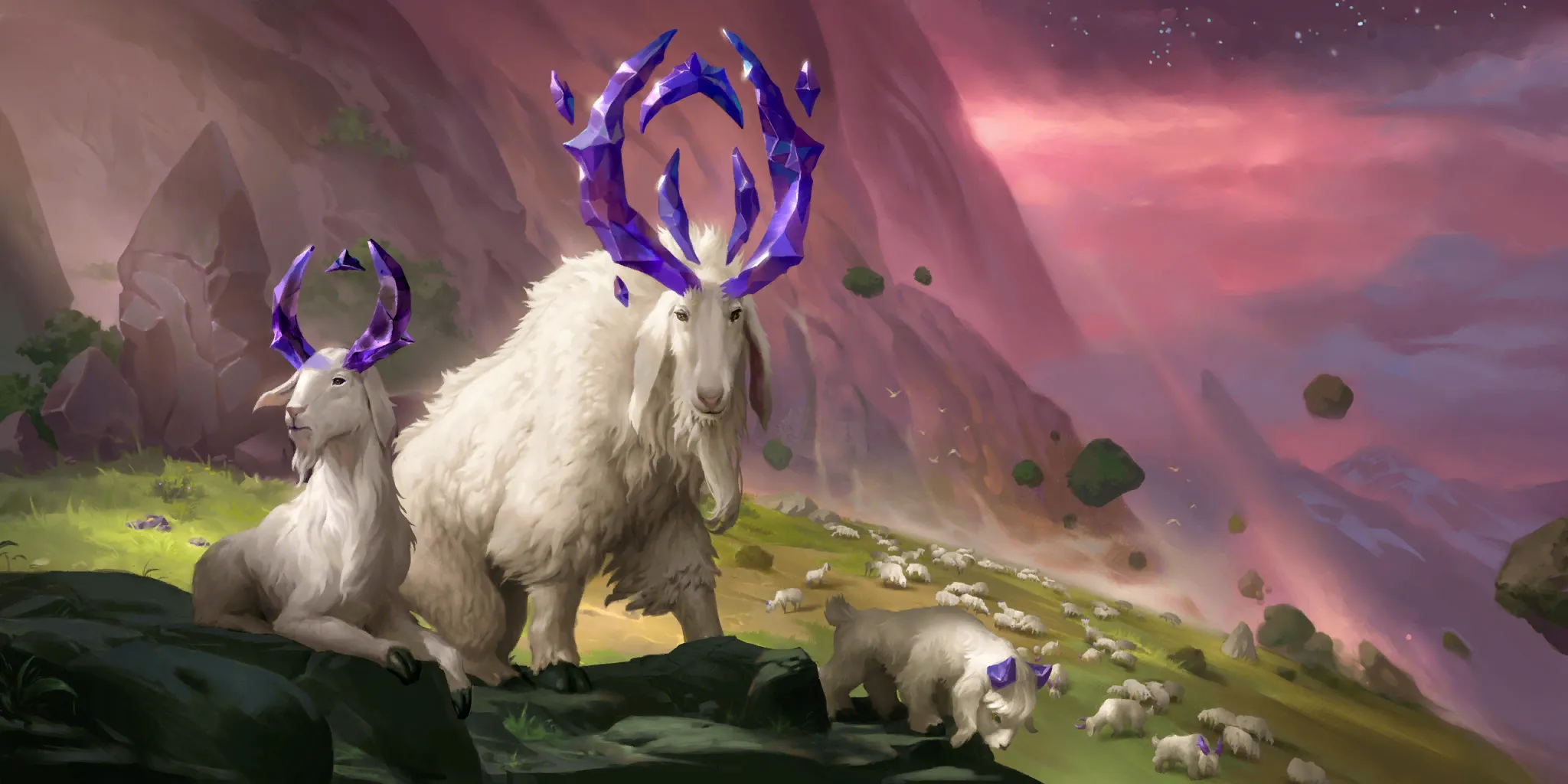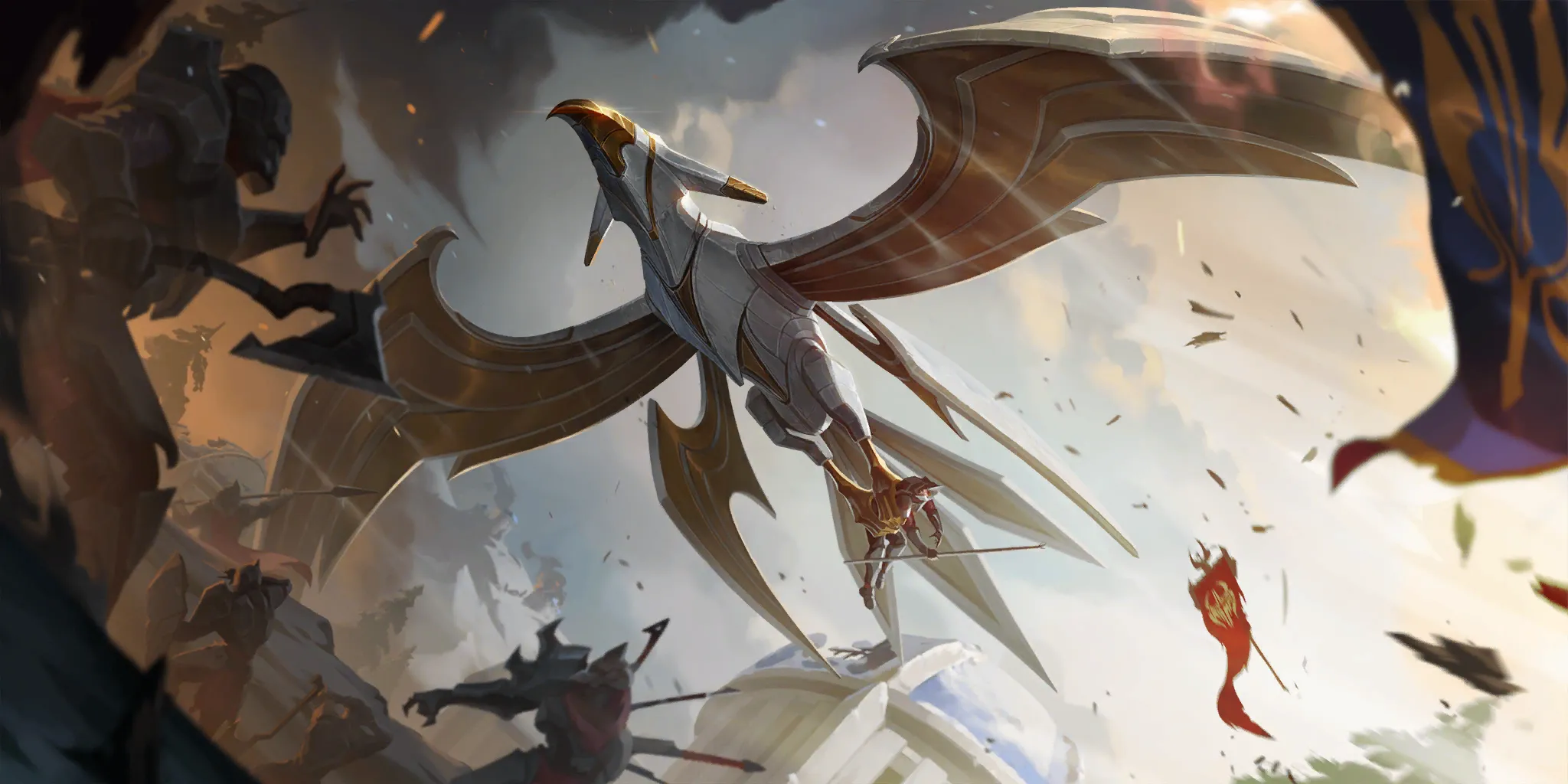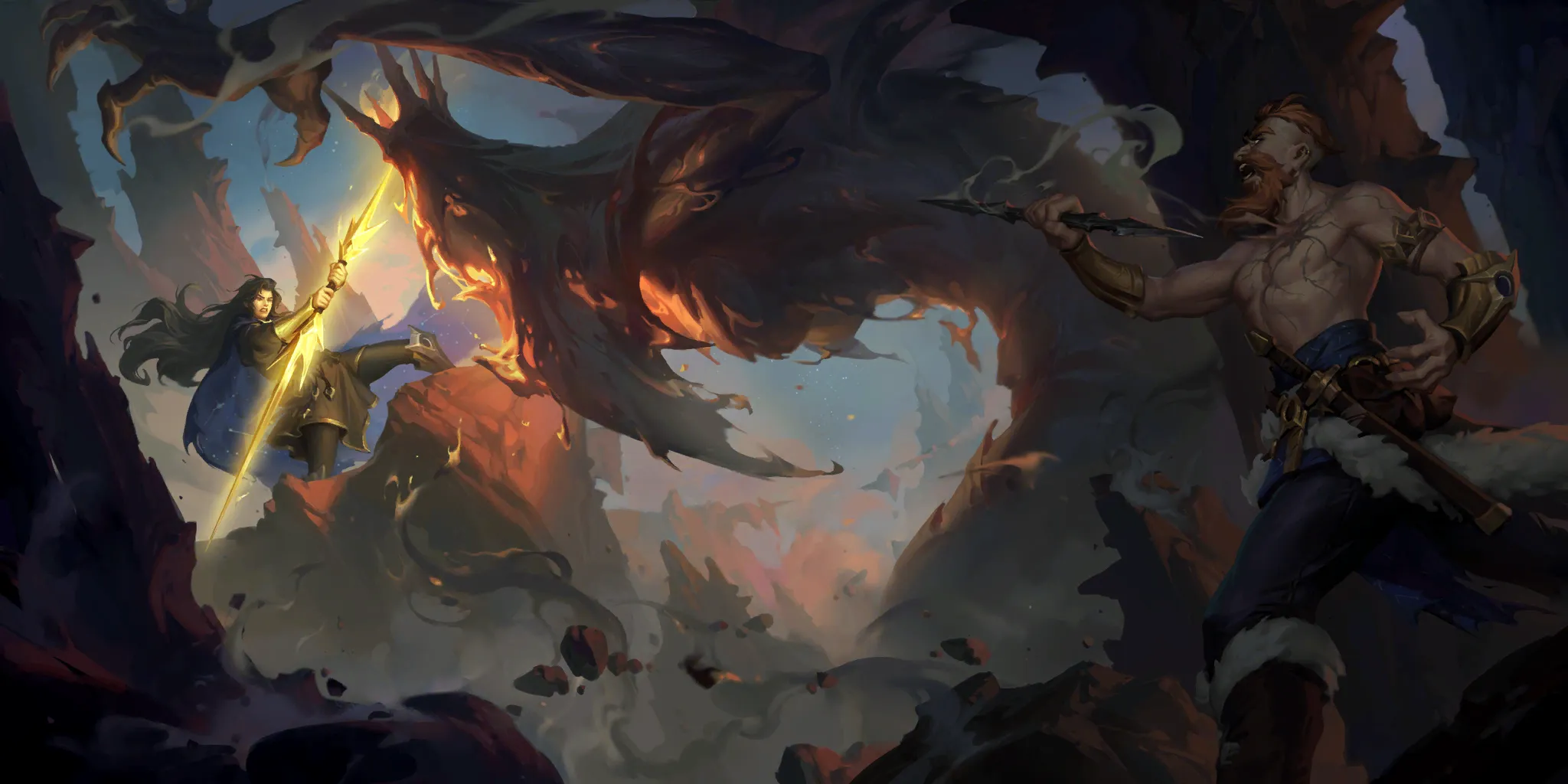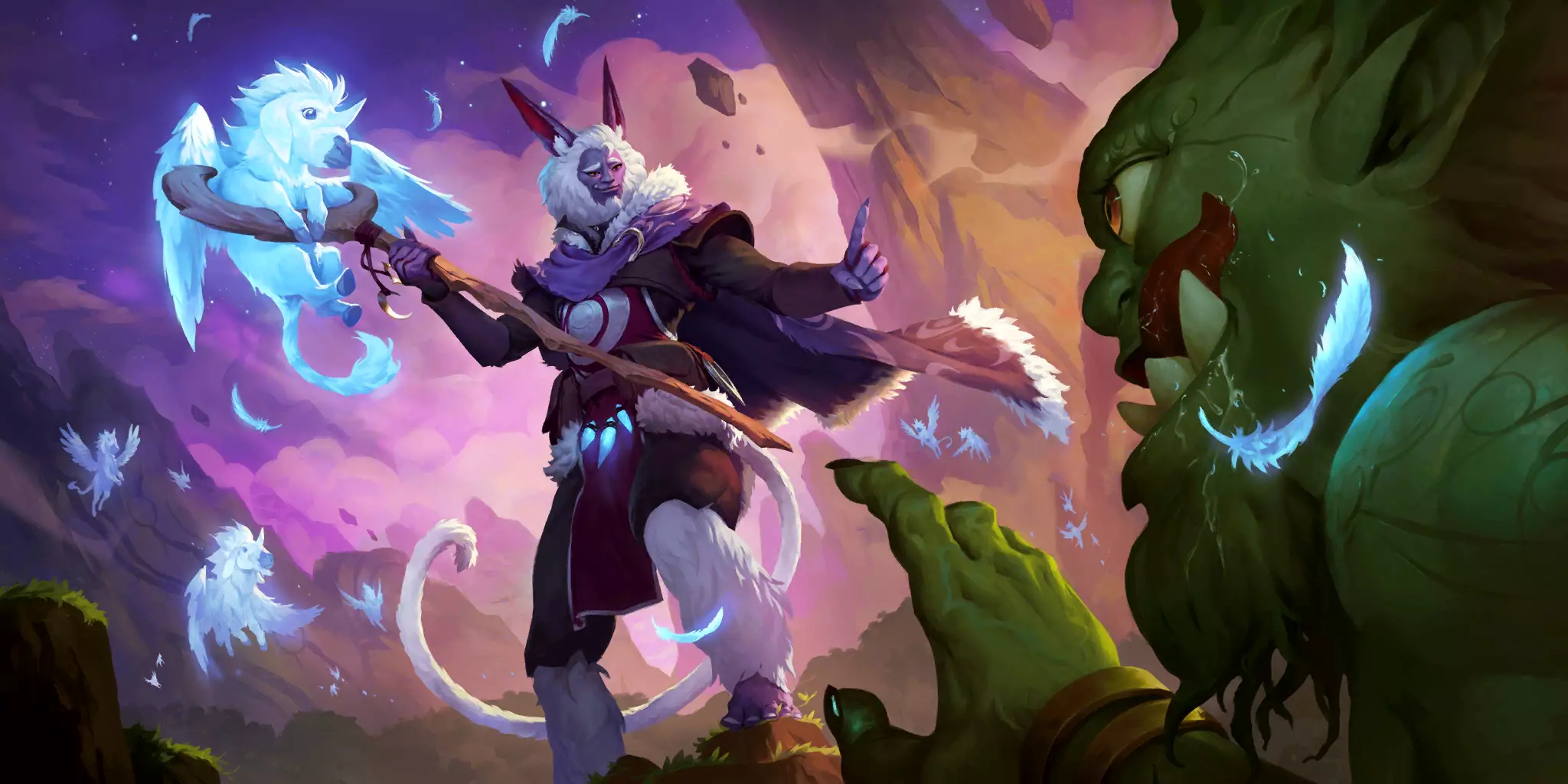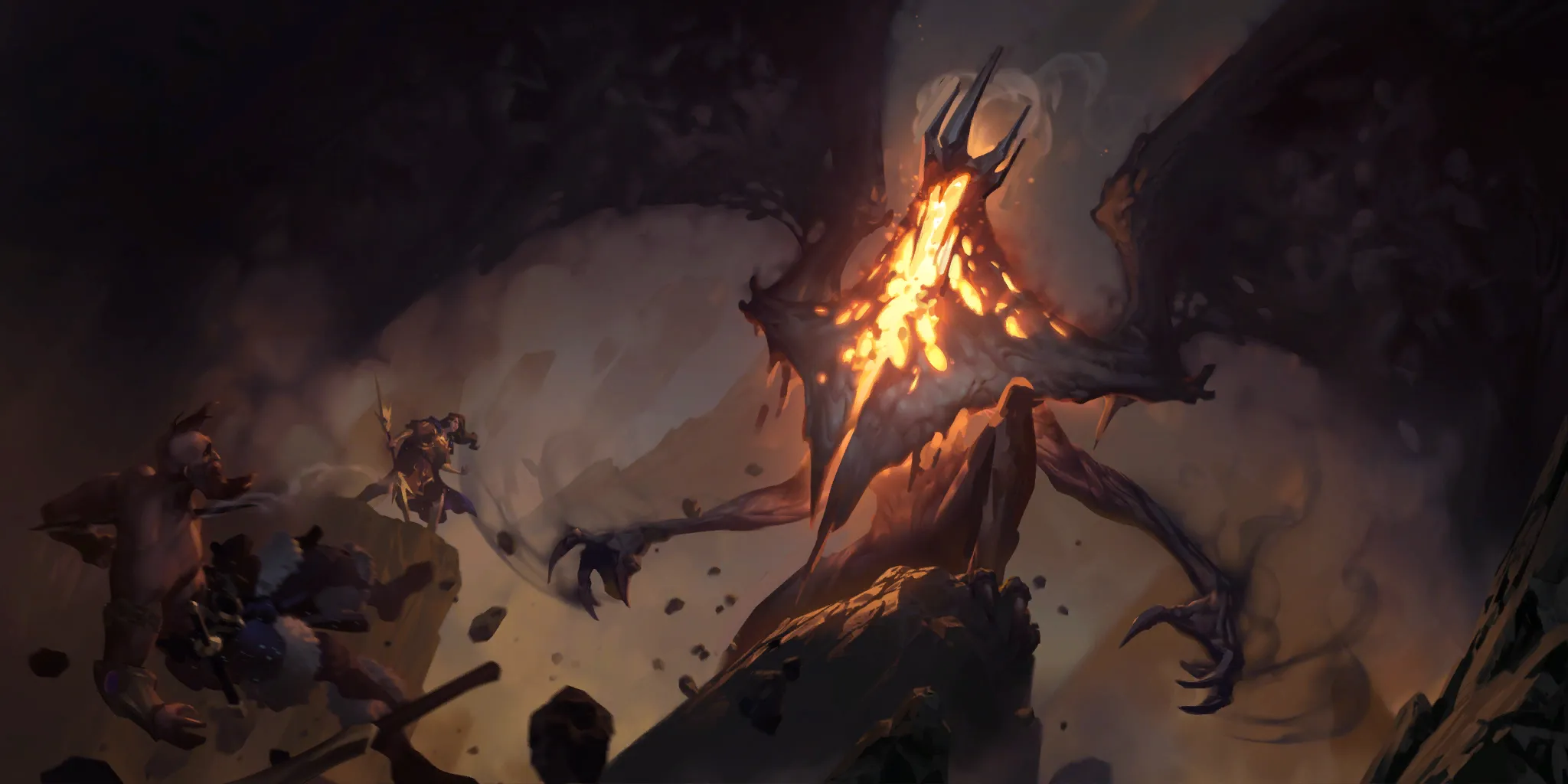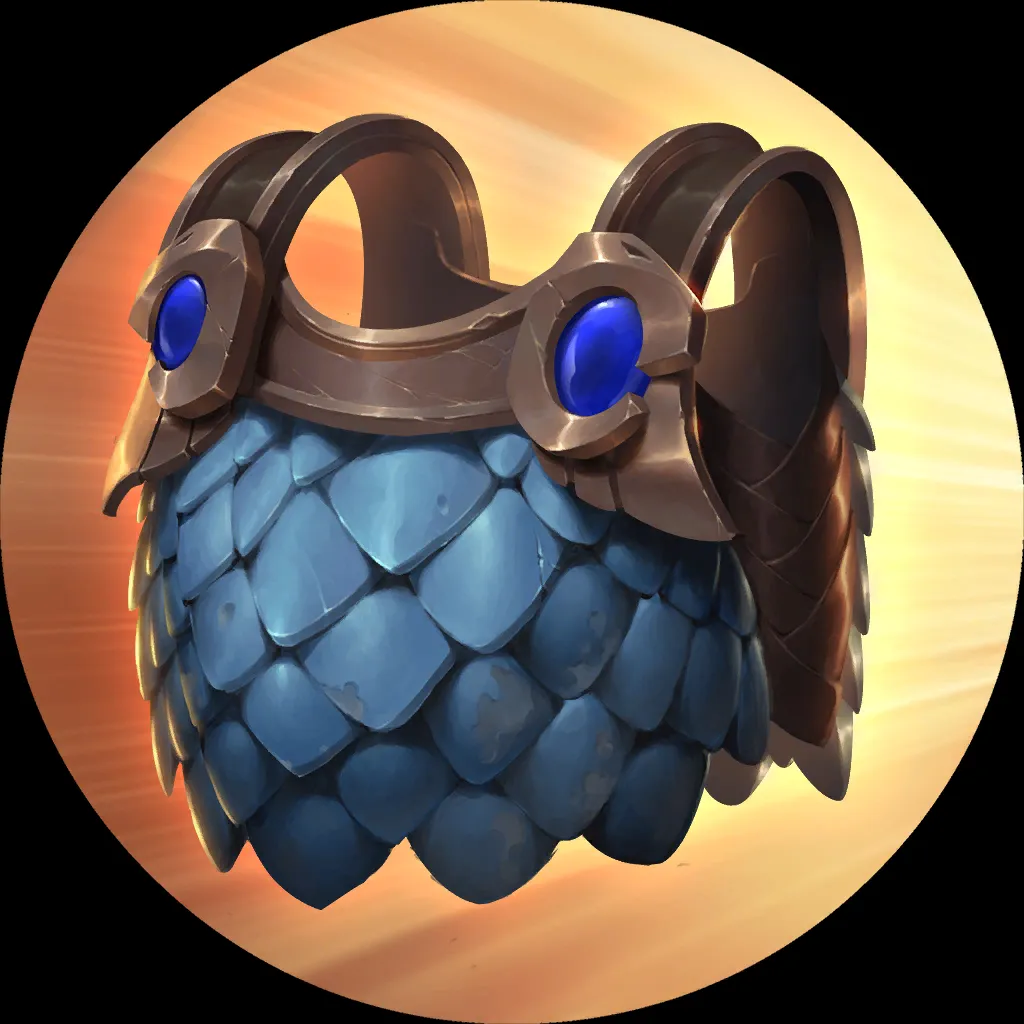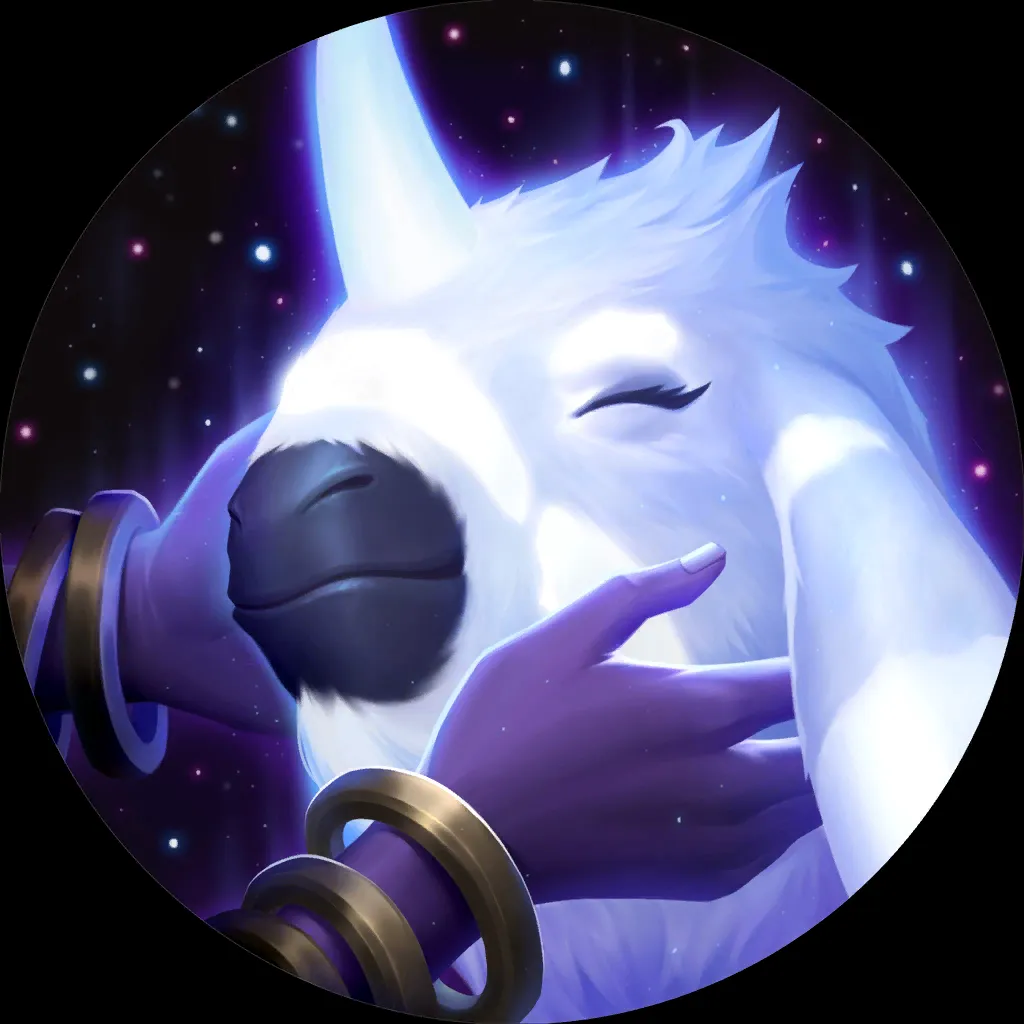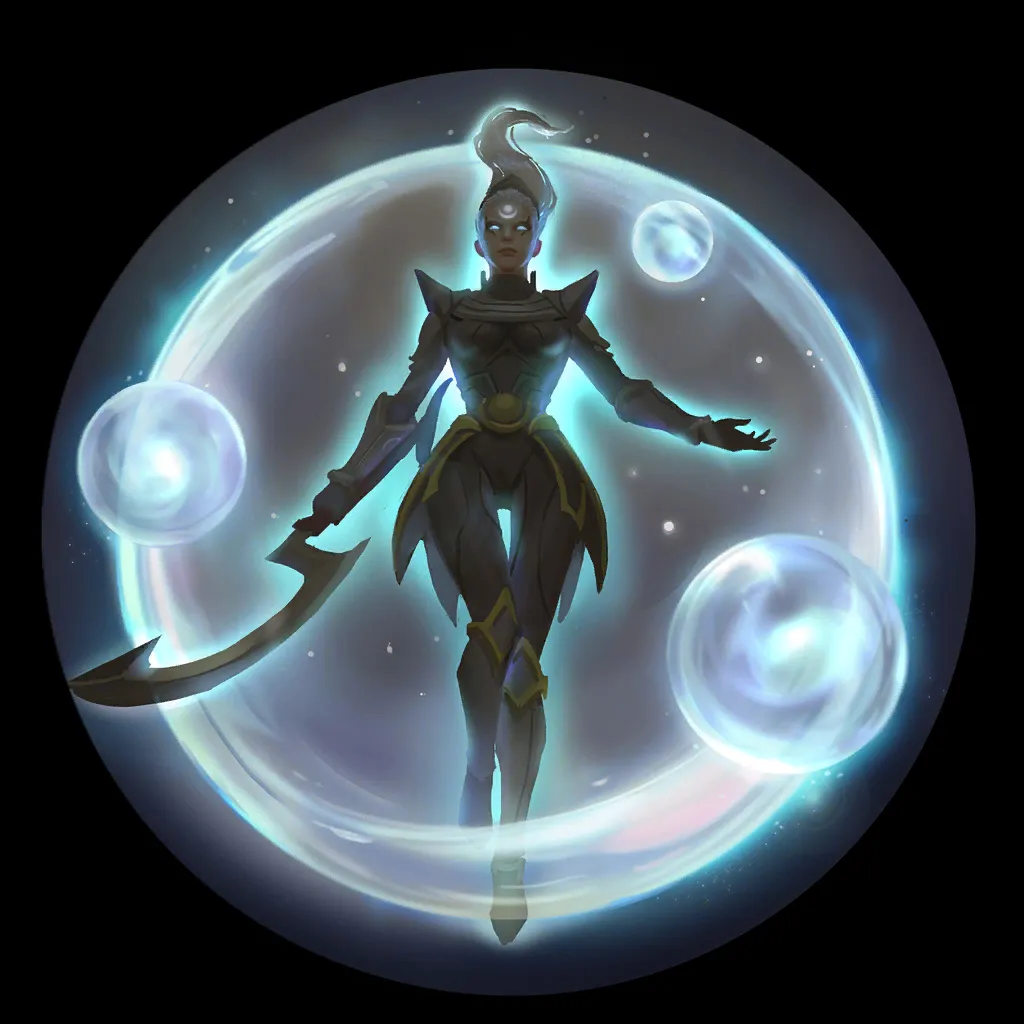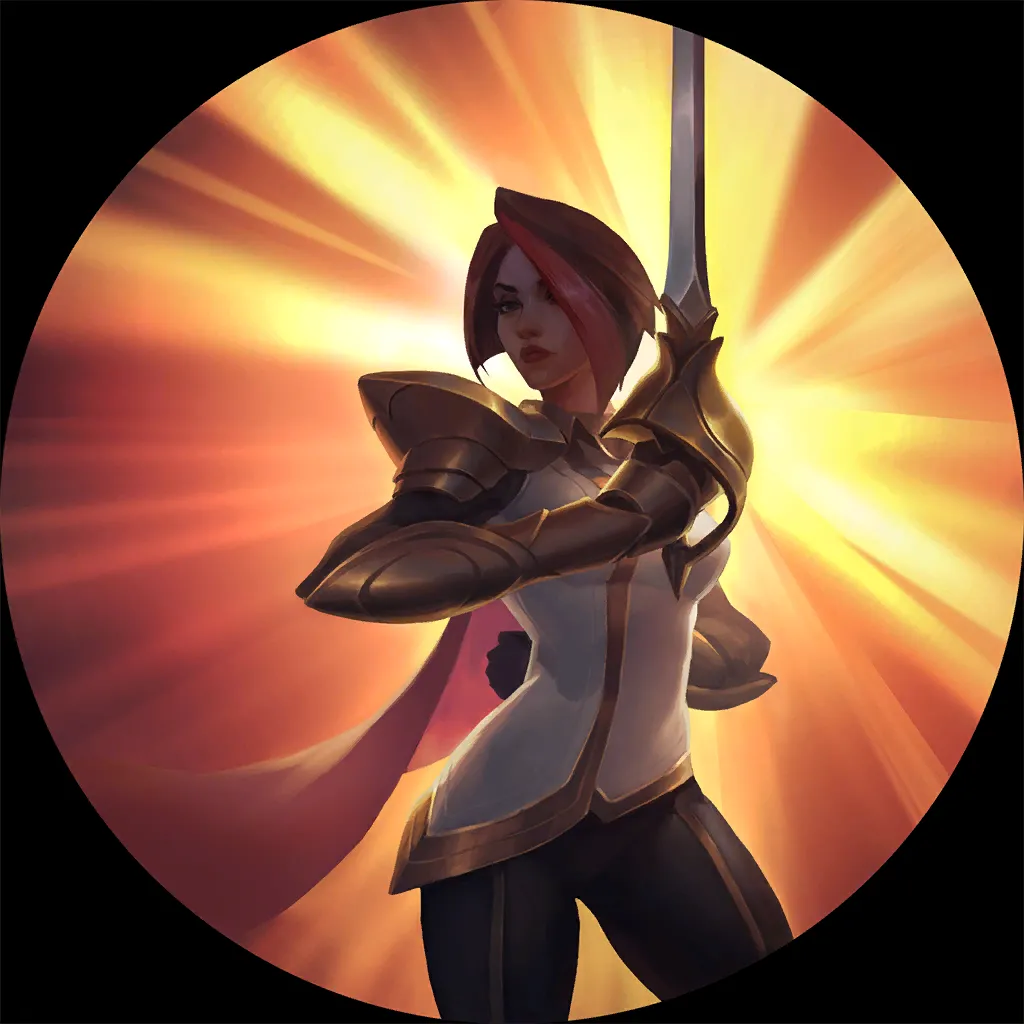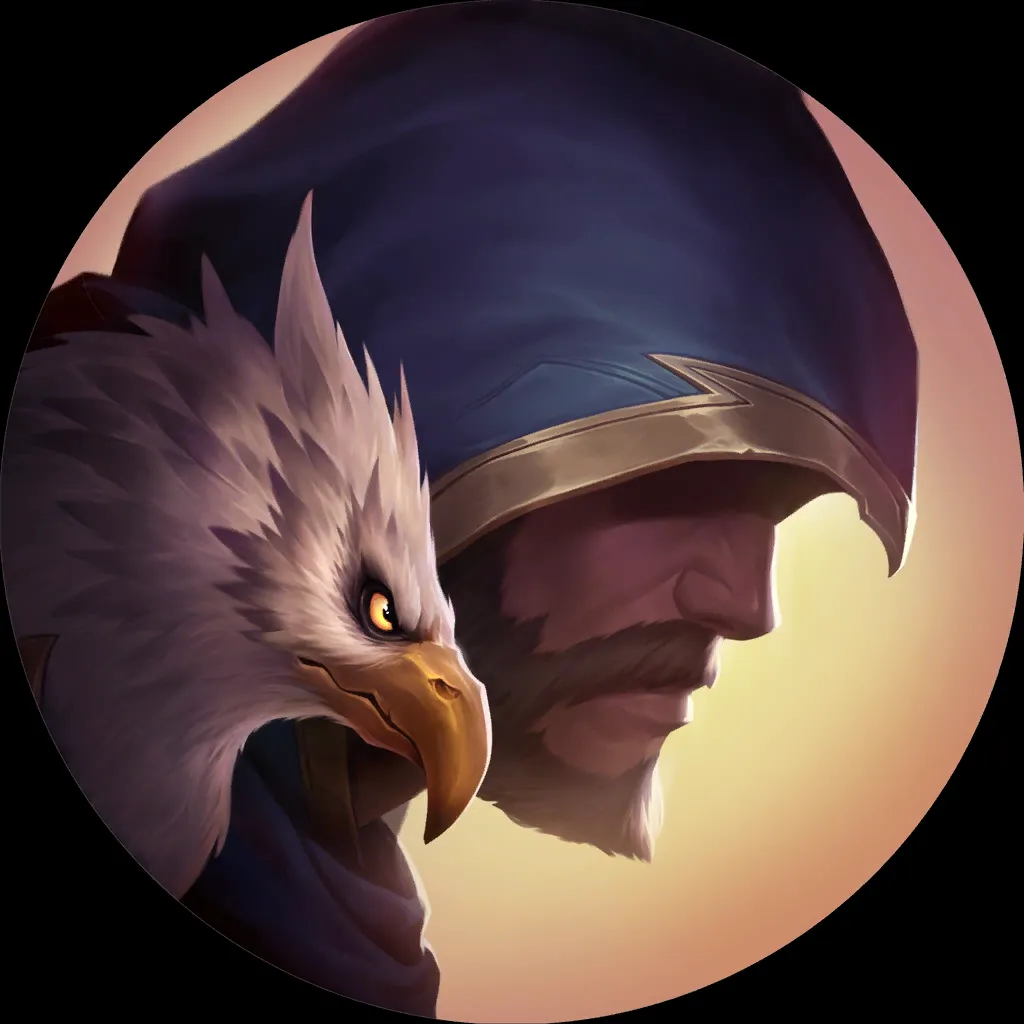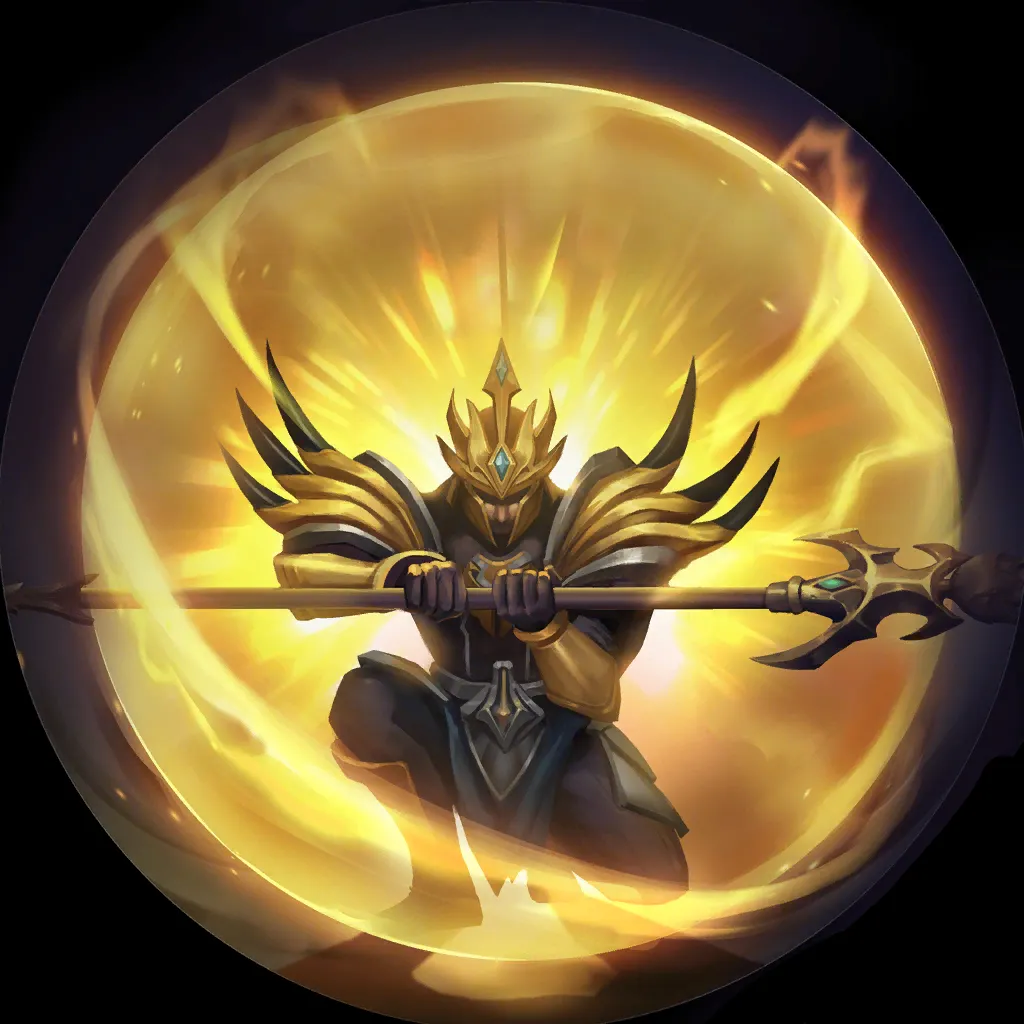 ---
Wrapping Up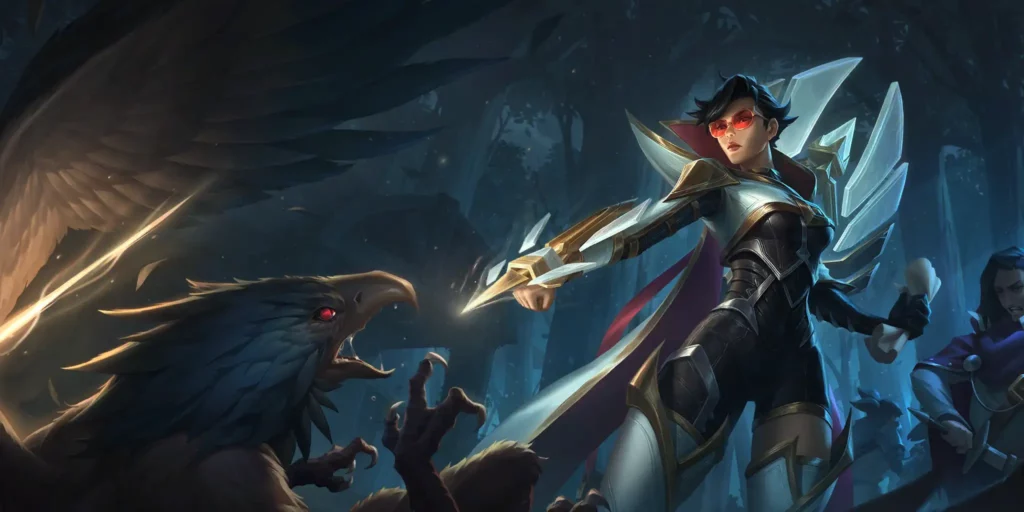 New champs, new Meta! Unlike Awakening – in which most champs ended up being a bit on the weak side, with only Norra finding a couple of strong decks – the Domination champions seem to have a lot more potential: Varus and Vayne both have promising new decks, and while Seraphine hasn't found her footing yet, she is the Champ that is seeing the most experimentation.
Stay tuned for our Best LoR Decks article tomorrow, when we'll check how things when we dig into the first forty hours of data!
Any questions or comments, or more data you may need, feel free to:
Poke me on Twitter: https://twitter.com/HerkoKerghans,
Stop for a chat on the LoR Poetry Discord (we talk a fair bit about decks and data, too! =): https://discord.gg/VNN5NmGhXY,
Or find more writings on substack: https://riwan.substack.com/
And good luck in your climb! =)
---
---