All Around Runeterra: Nine Legends of Runeterra Decks with Varus
New Runeterran Champ, gotta show him all around!
Varus
is our next Runeterran champion to come with the Darkin tag. Like Kayn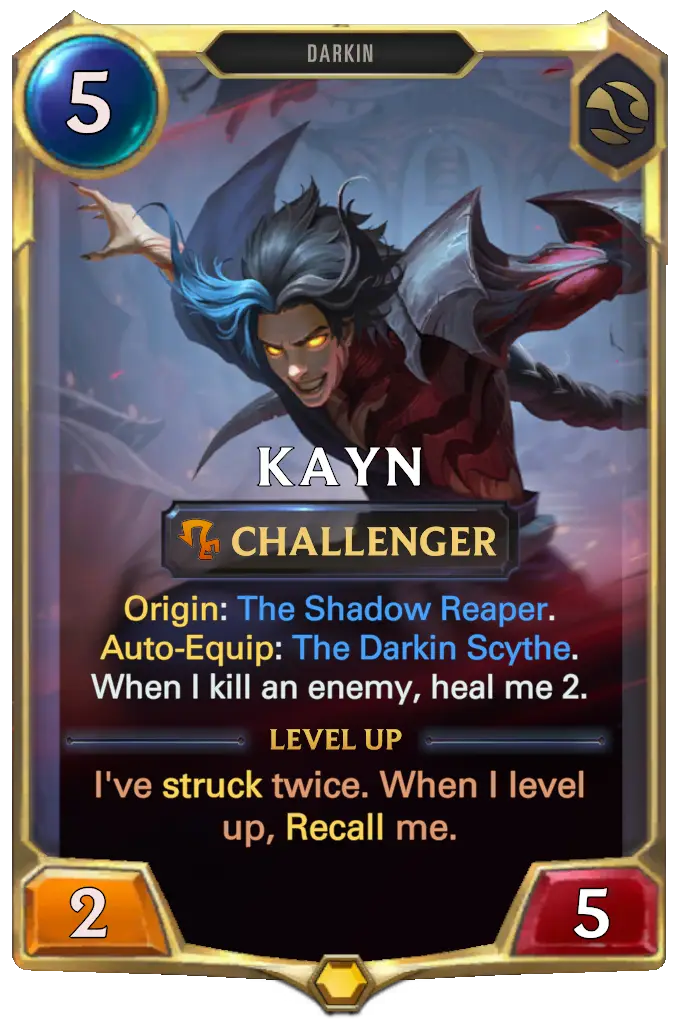 , his Origin allows you to add any cards with the Cultist subtype to your deck. Unlike Kayn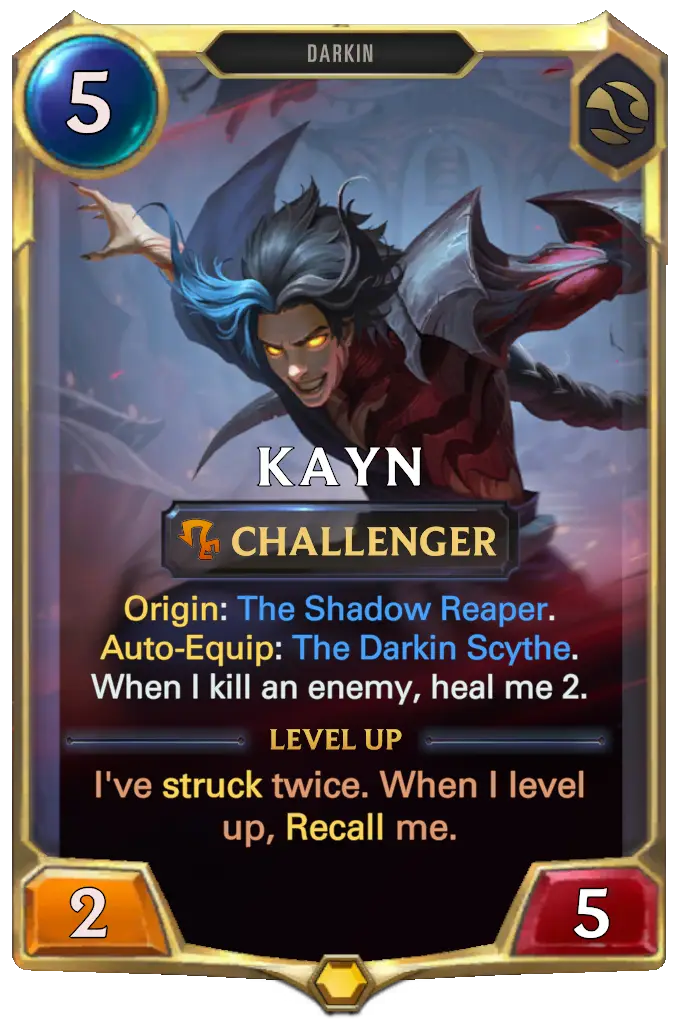 , though, you draw a copy of Varus
once you have played three Cultist spells (rather than units).
Varus
's level-up condition is based around targeting allied units. This includes casting spells, equipment, and targeted abilities from other cards. Basically, if it would trigger Fated, it works for Varus
.
Varus
also comes auto-equipped with his own unique weapon, The Darkin Bow
, which gives the wielder +1/0 for each spell you cast until the next time they strike.
Both of these factors lead to more spell-heavy decks to allow you to consistently work towards Varus
's level up, and to also grow the The Darkin Bow
's Power.
Once he has leveled, Varus
gains Overwhelm and The Darkin Bow
gives +2/0 for each spell you cast. This immediately turns Varus
into a game-ending threat as he will have 14 Power with a fully stacked bow.
Varus
can quickly grow out of control under the right conditions, but which region is best suited to supporting his quest for vengeance?
---
Robinhood in Bandlewood: Varus Fizz – B
Varus
's game plan requires us to target allies at least eight times... and in
Bandle City there's one fighting fish fit for spell flinging.
6
2
13
19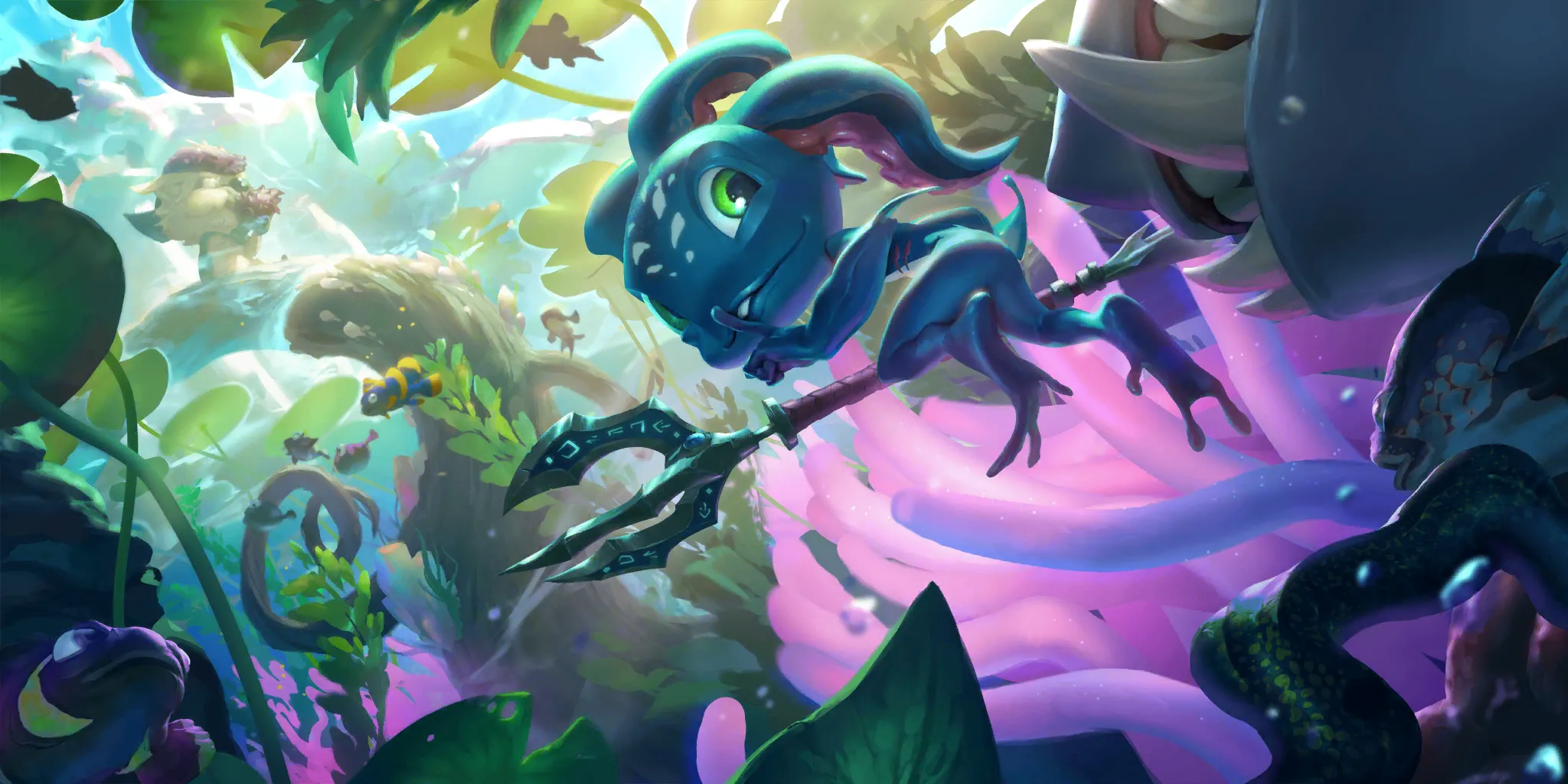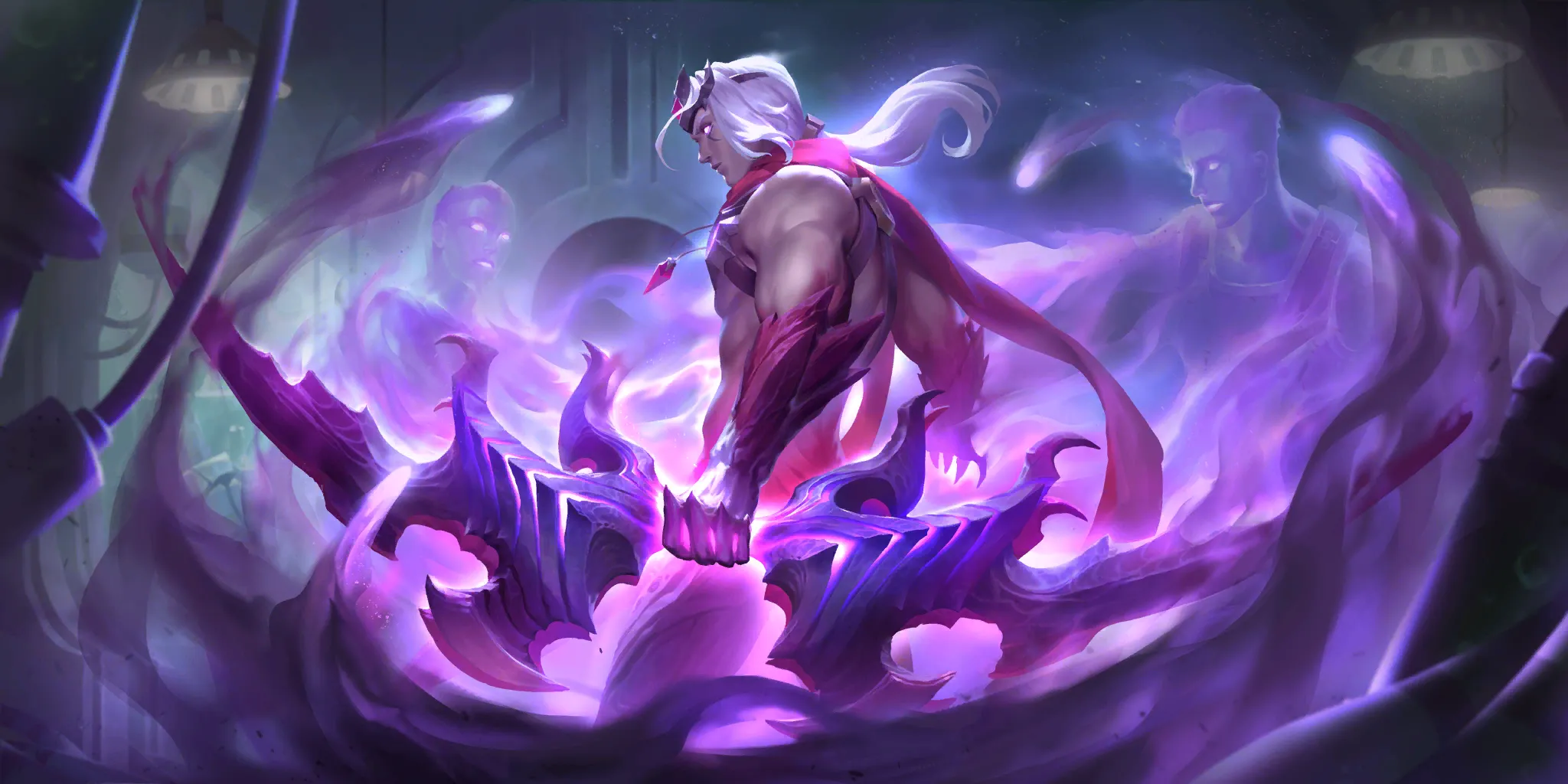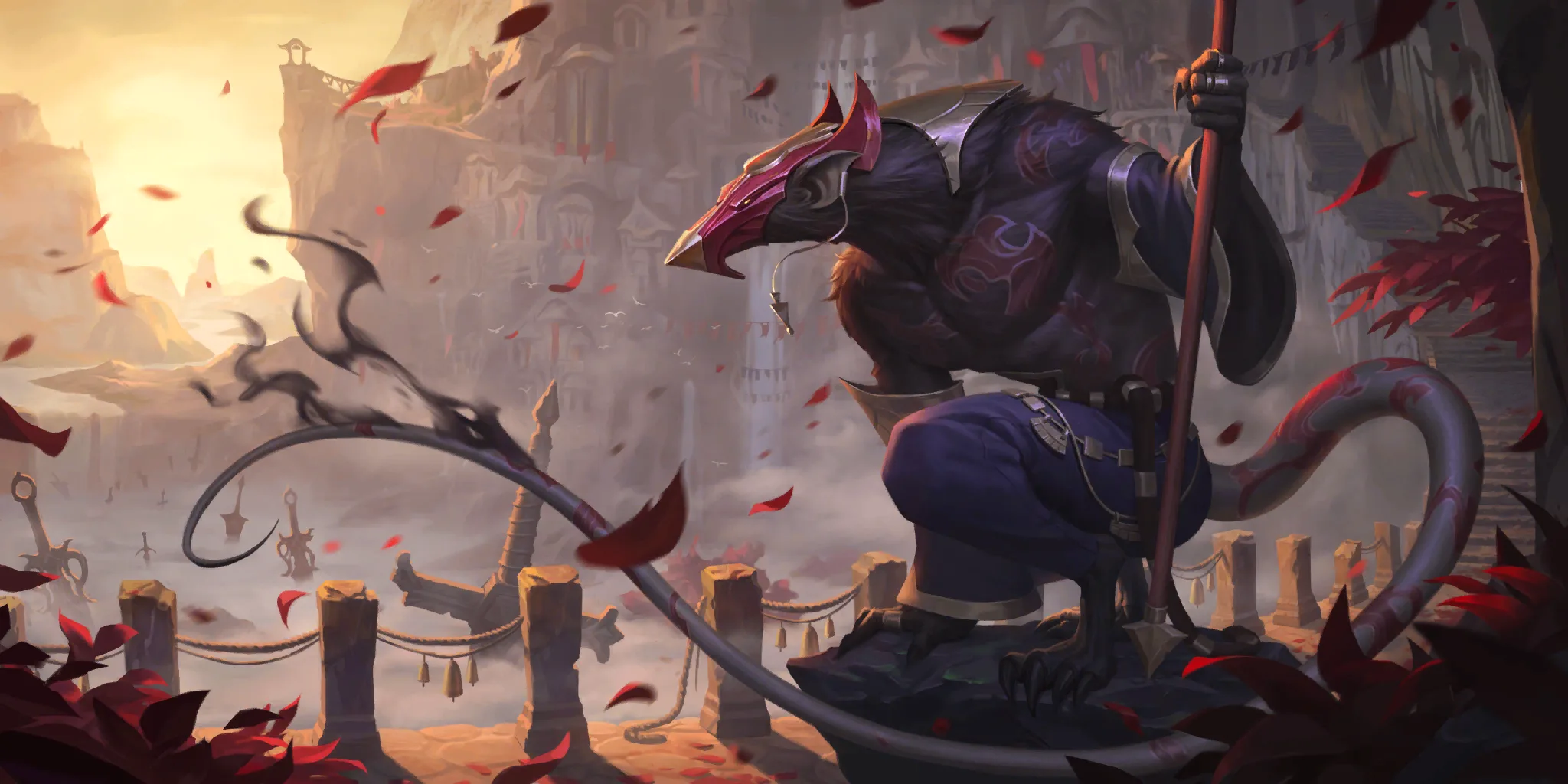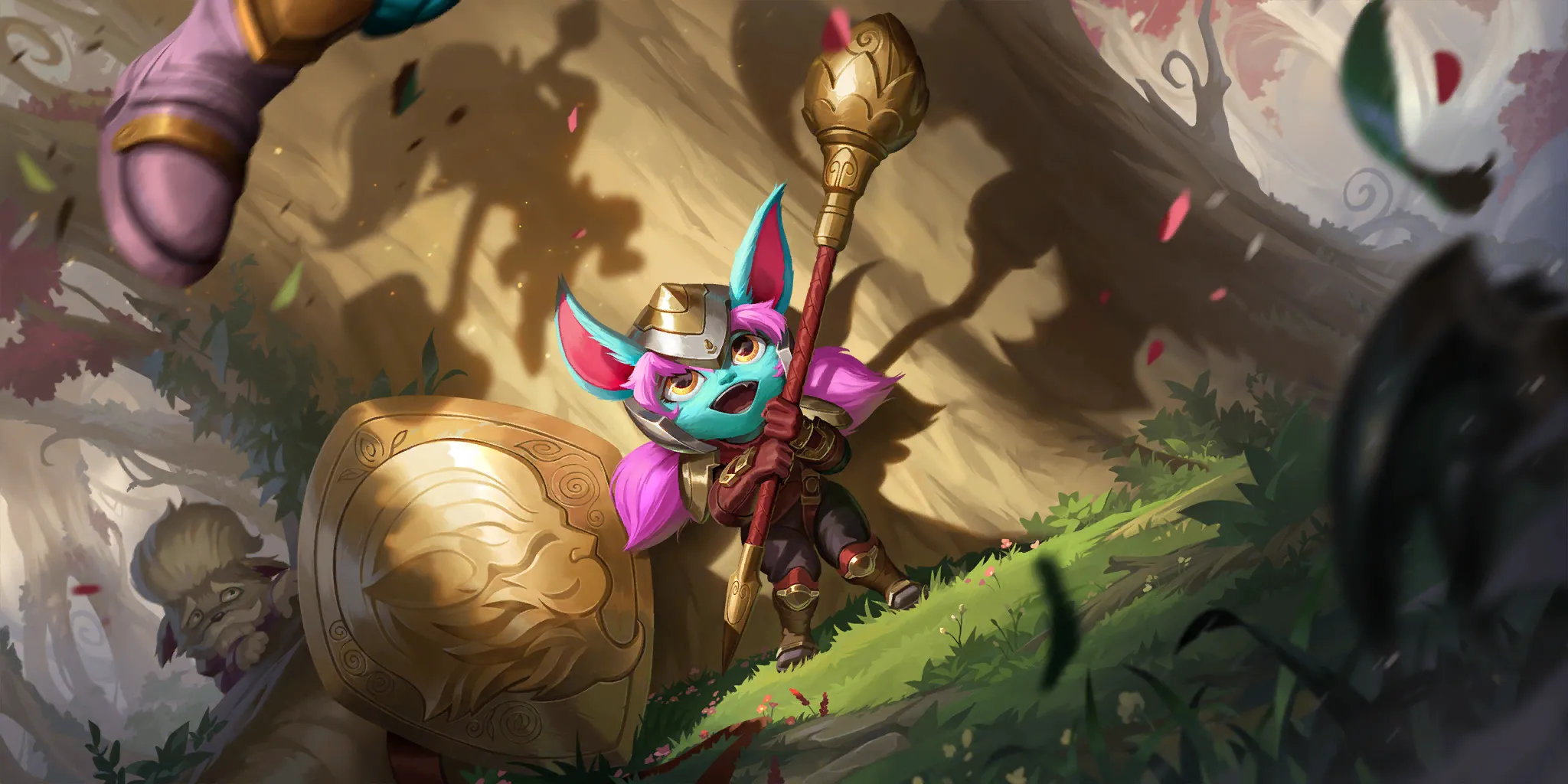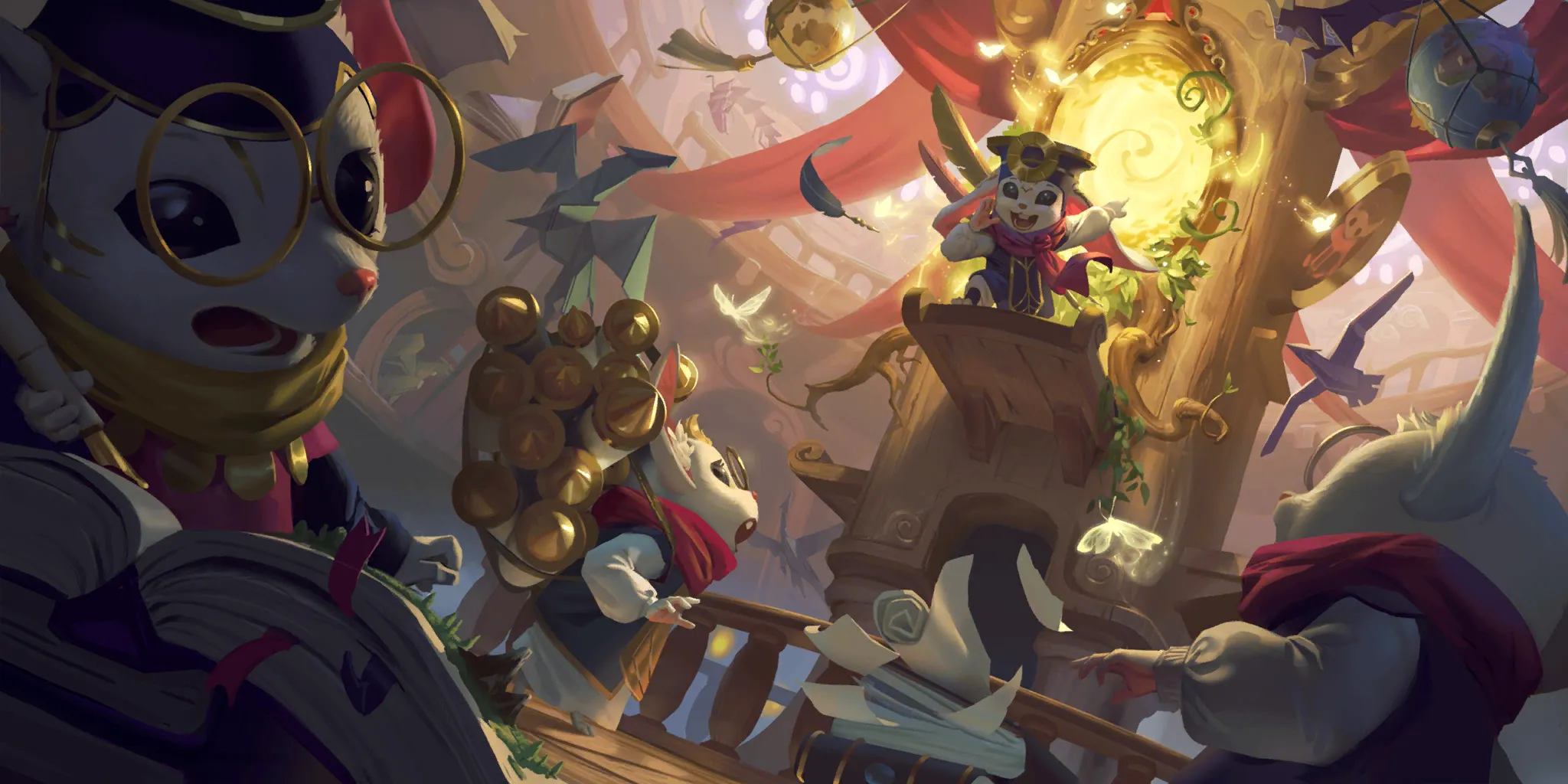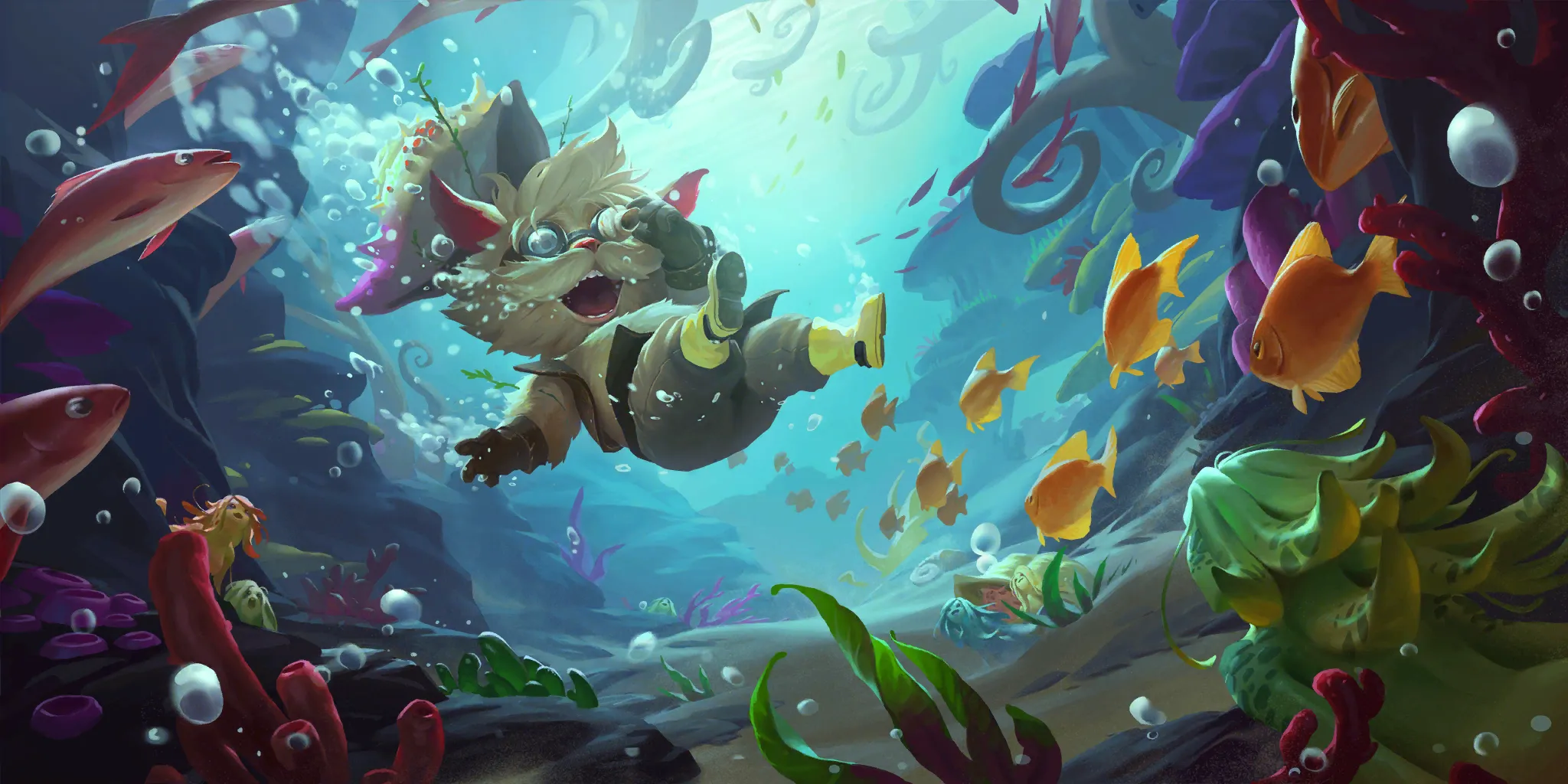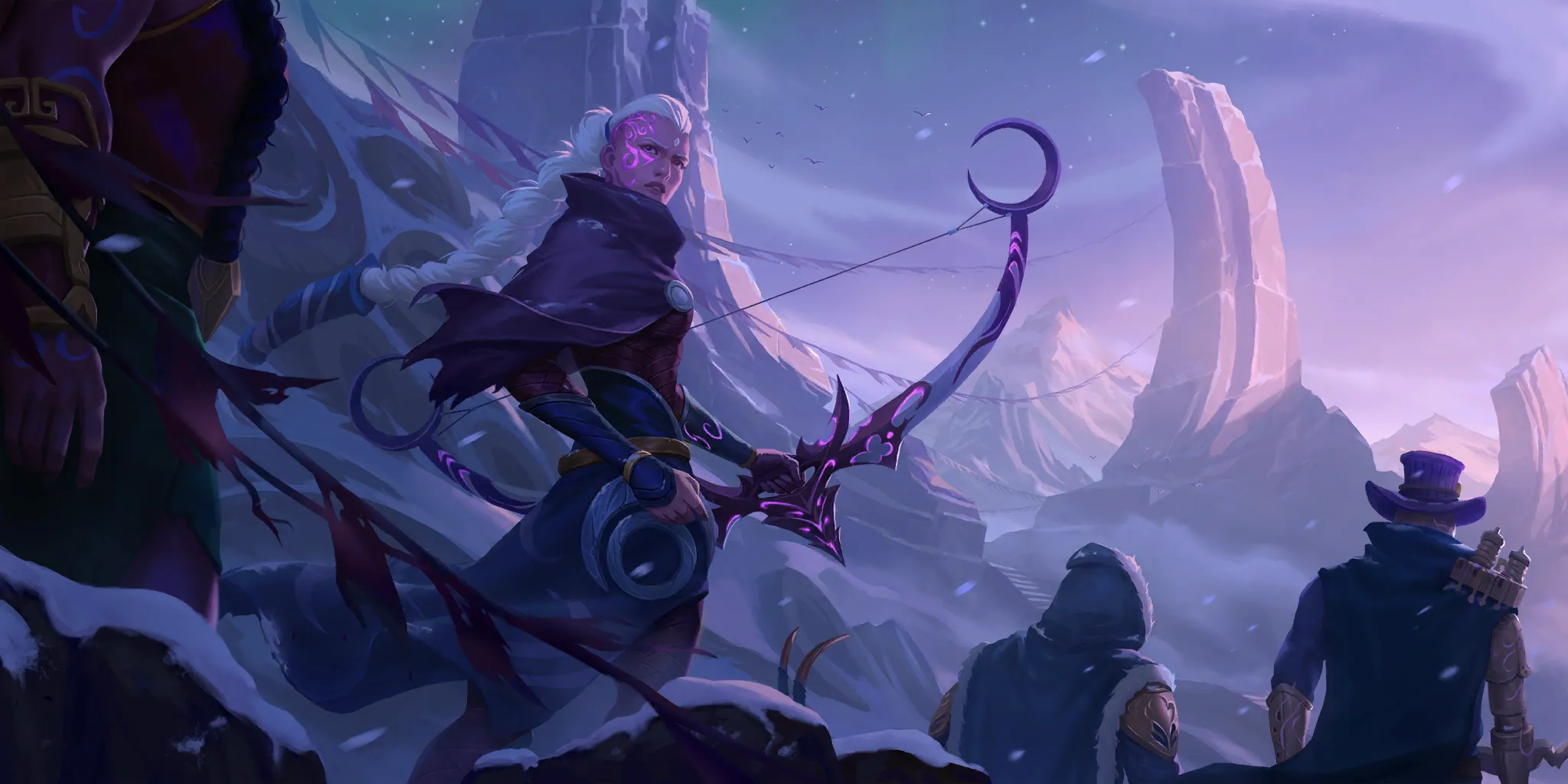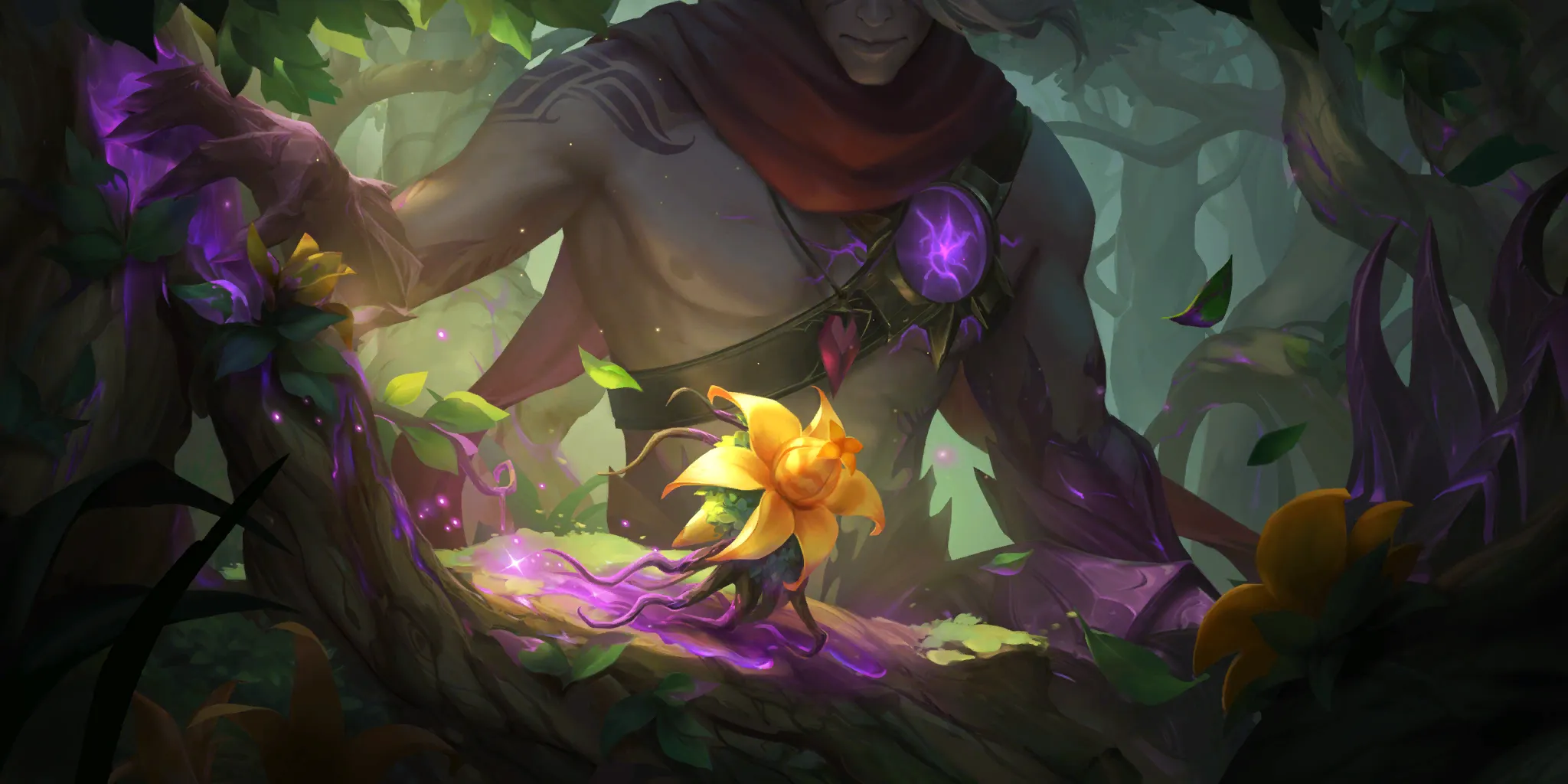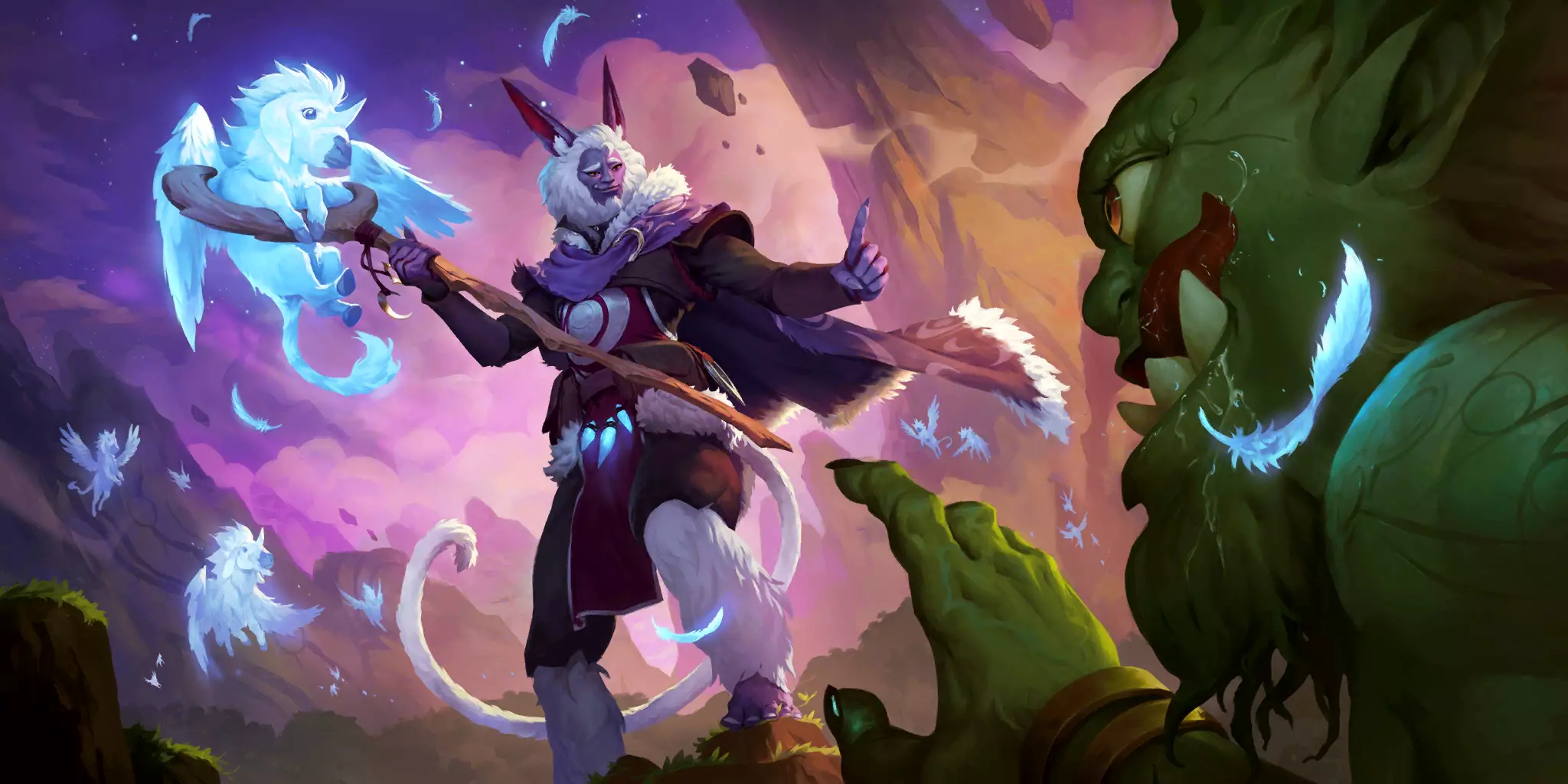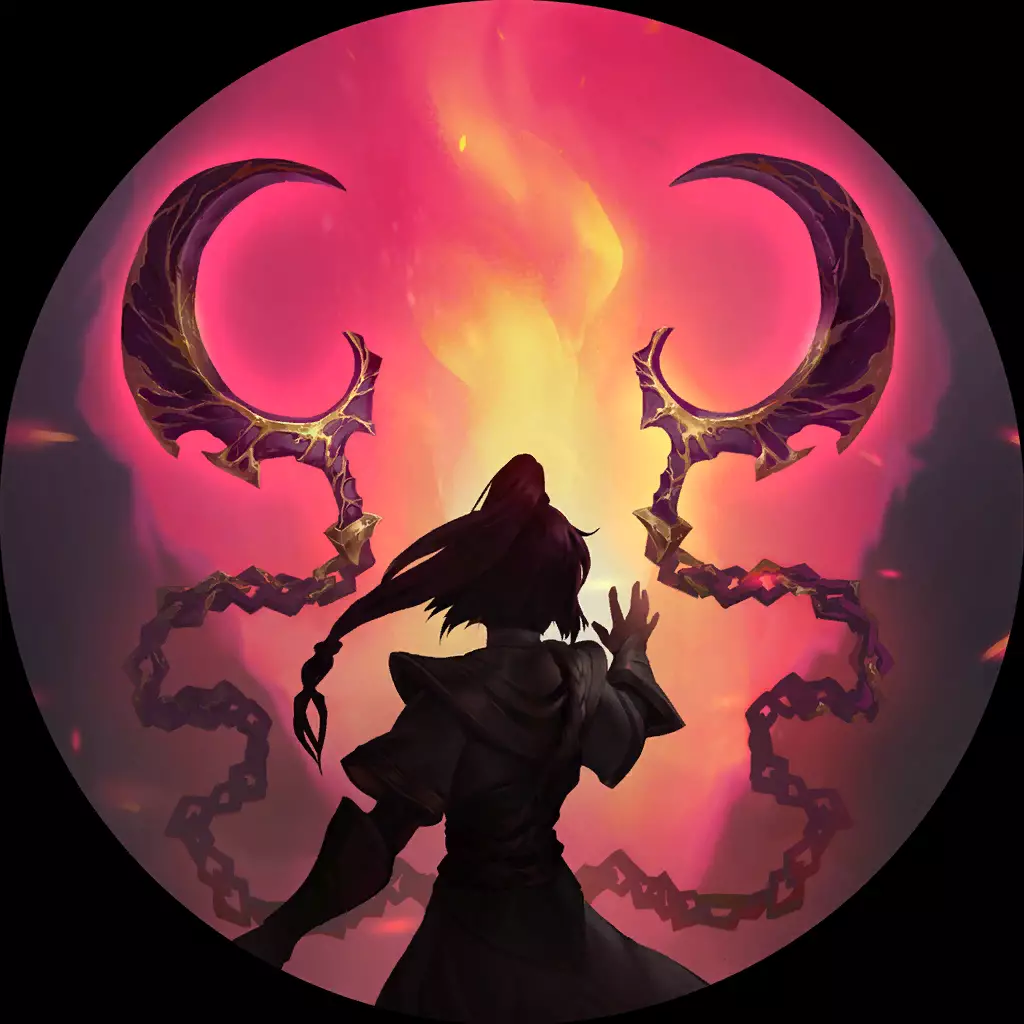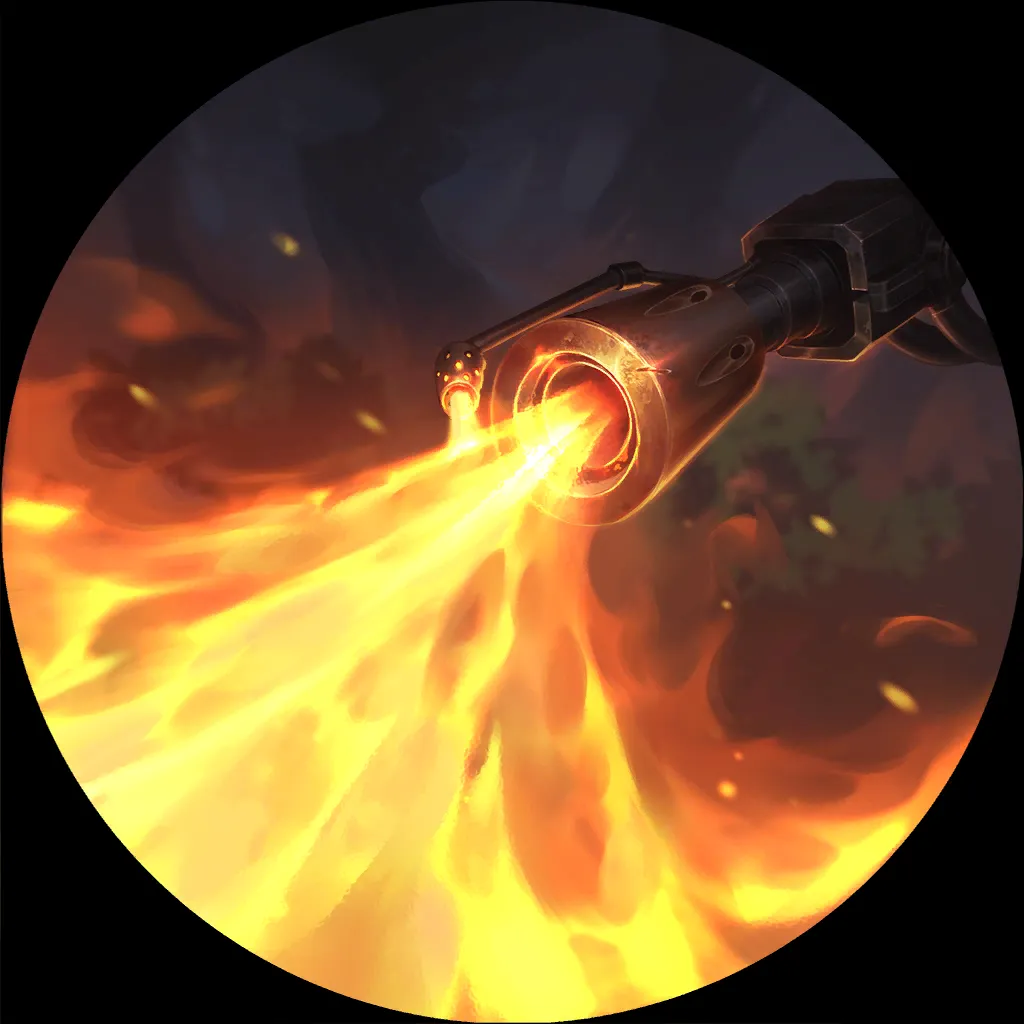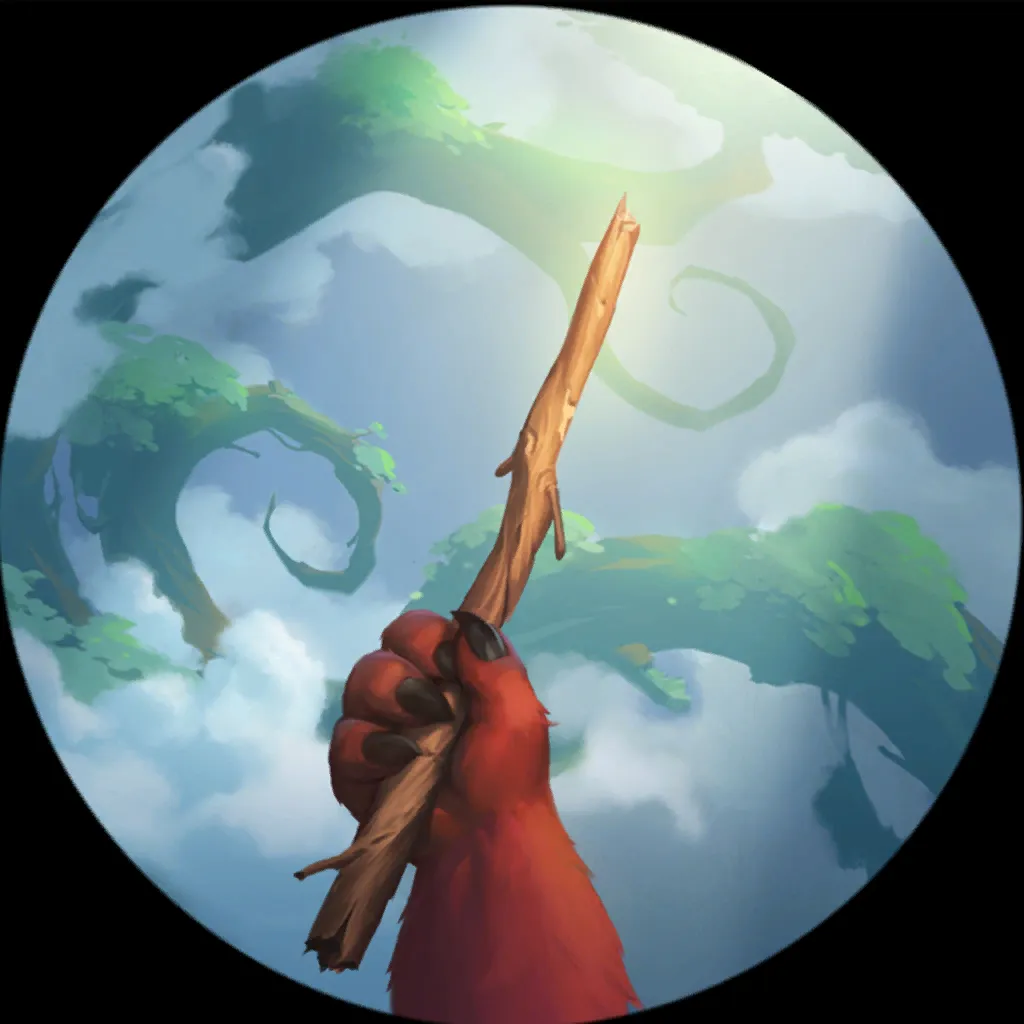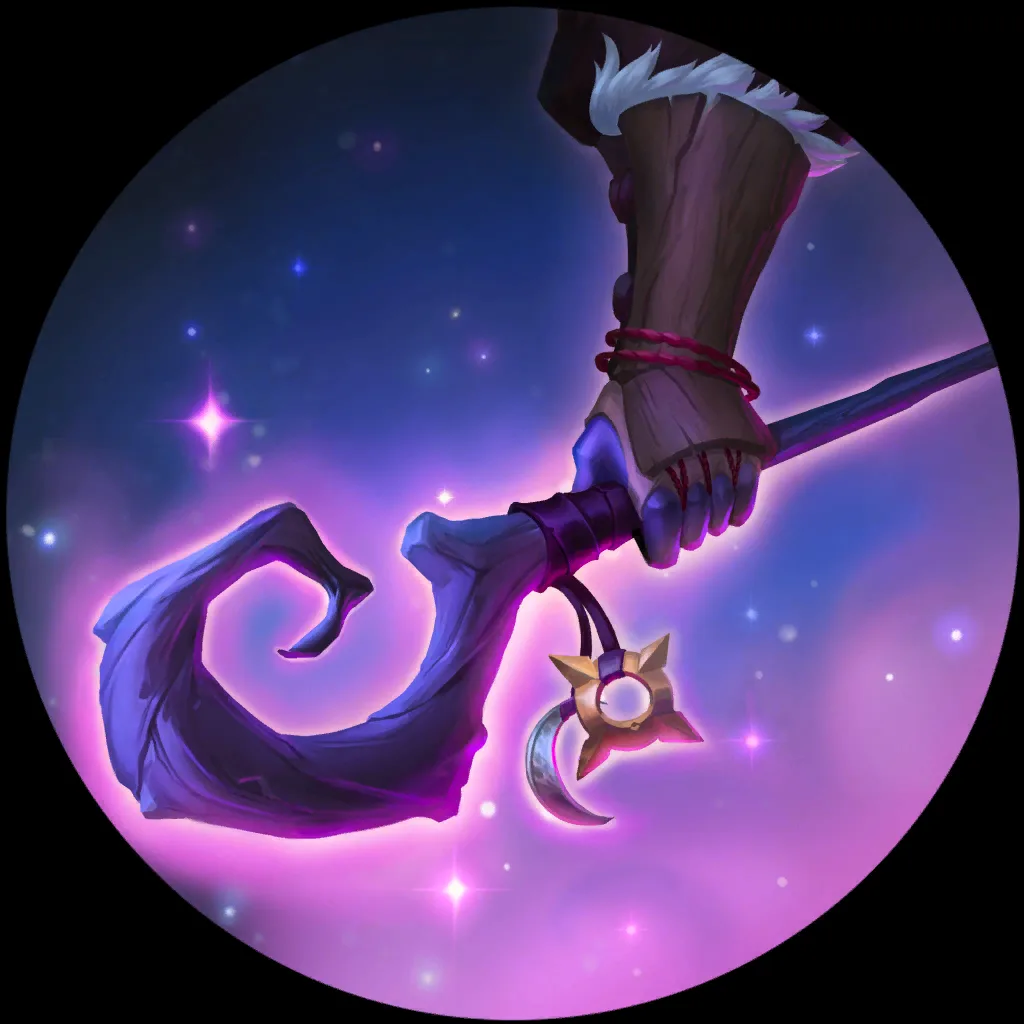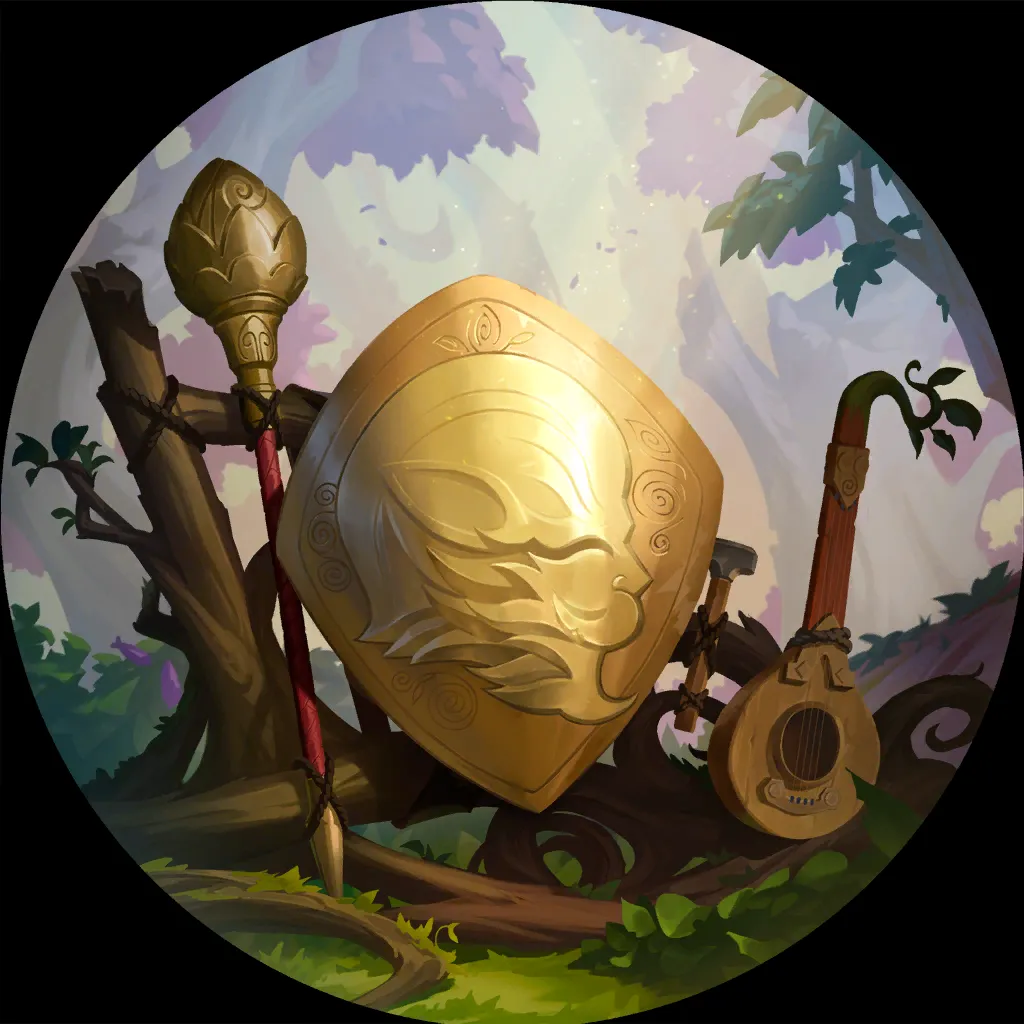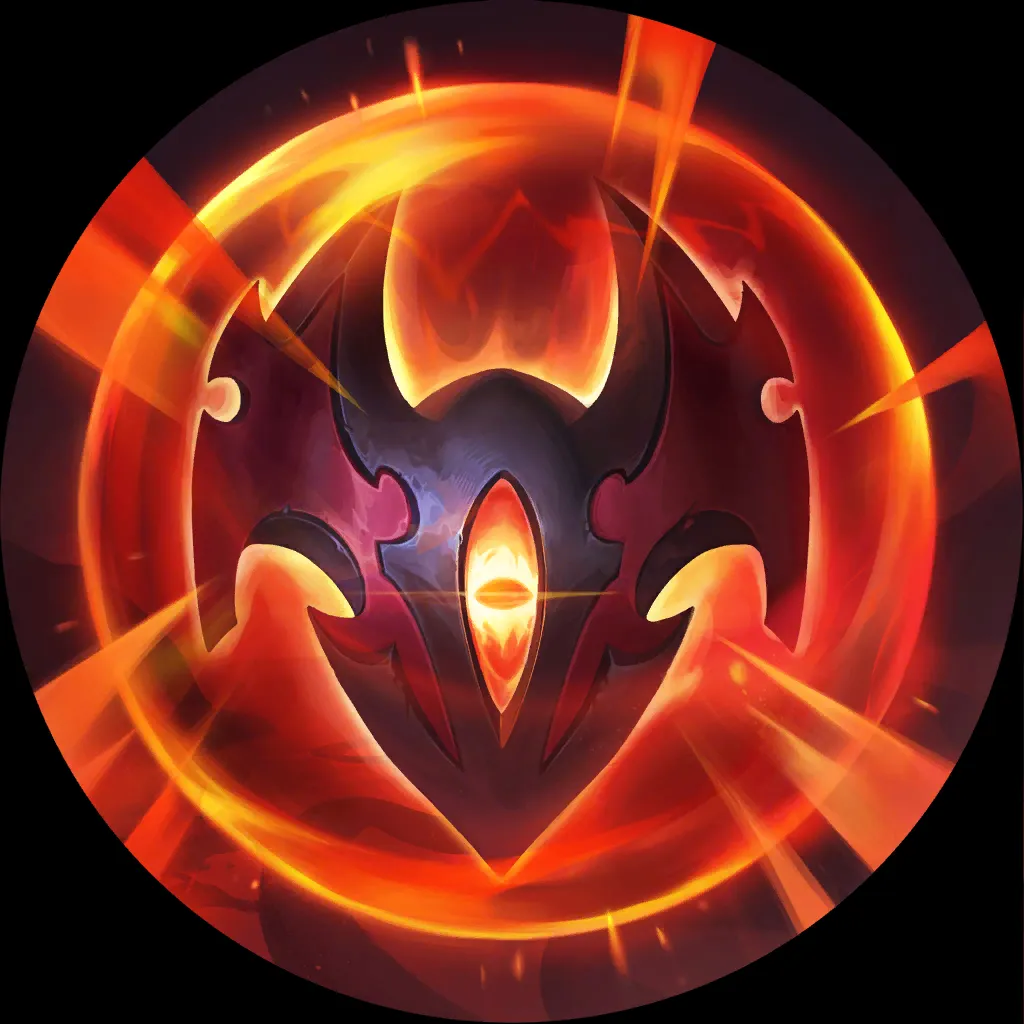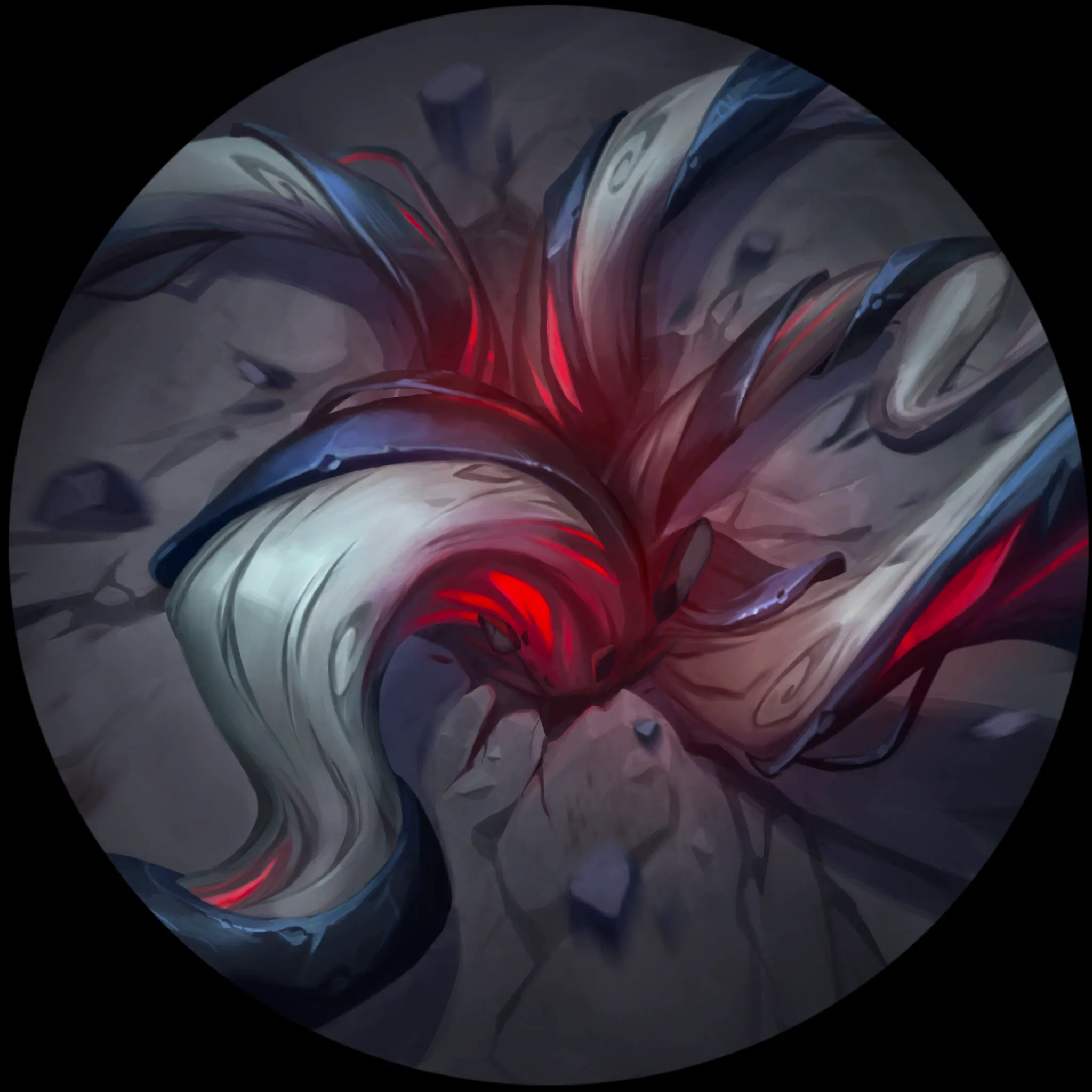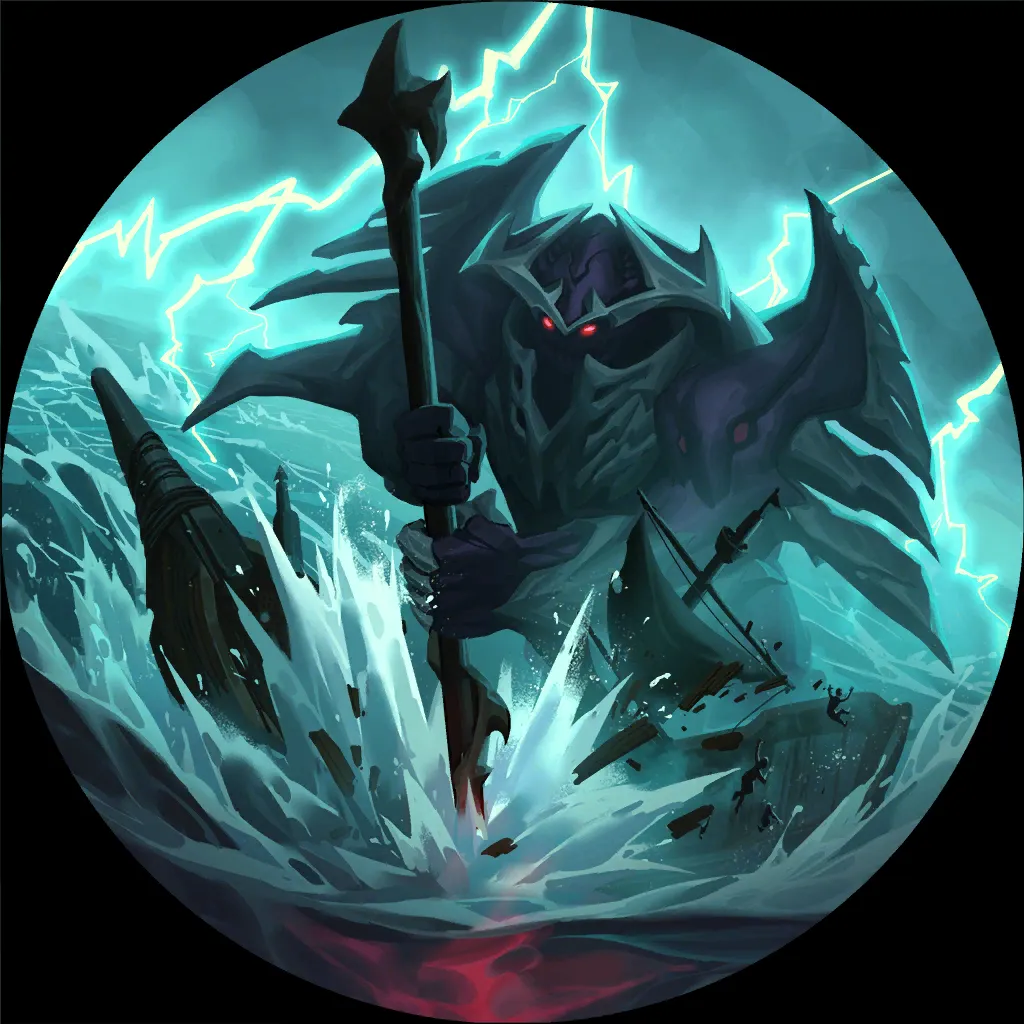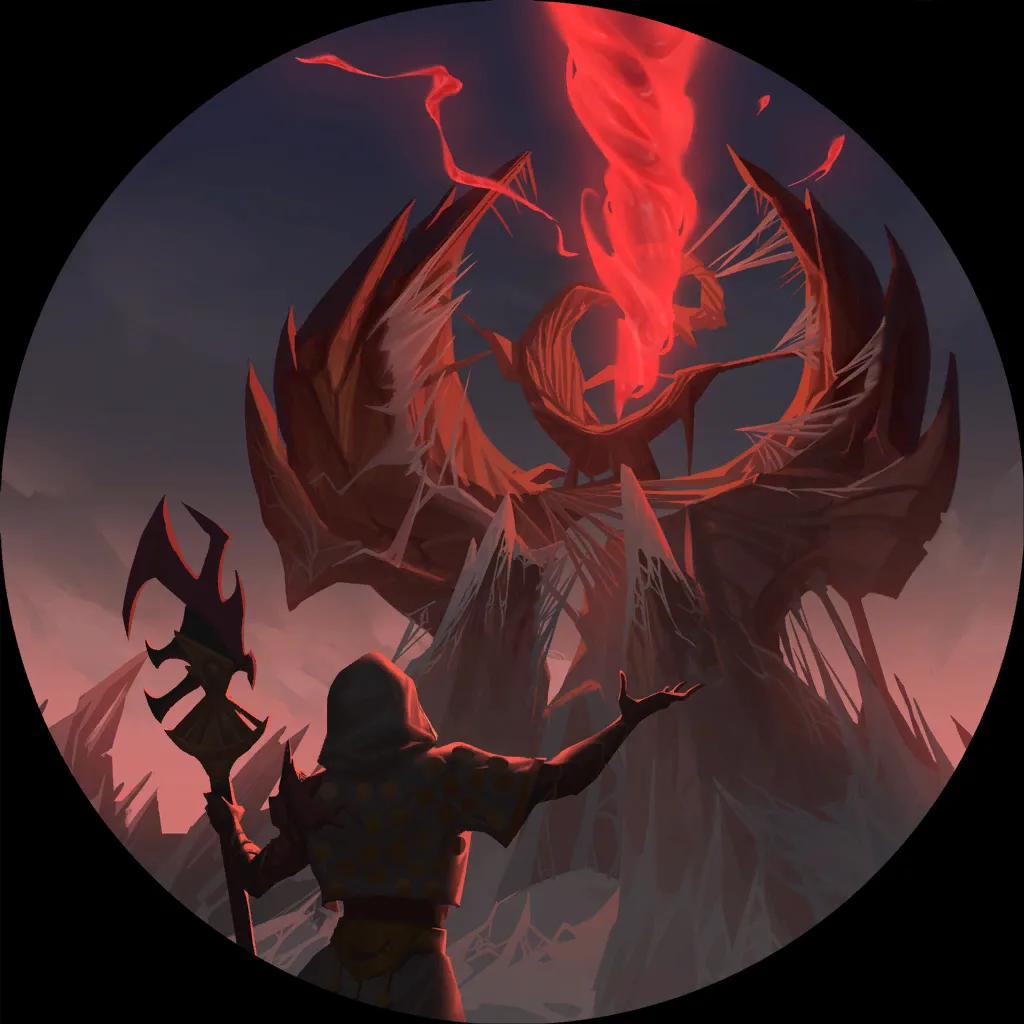 Fizz
allows us to apply pressure with a difficult-to-remove threat while simultaneously building towards Varus
' level up. Our fizzy fish is also an excellent target for the The Darkin Bow
and can push for lethal damage if our Varus
is removed, as Fizz
is much harder to interact with.
Fizz (level 2)
can generate spells for us to pump up our bow, while also marking our enemies' board for removal with Chum the Waters
.
Sharesies
can be very potent with Varus (level 2)
on board; being able to open attack with two 10+ Power units can end the game on the spot.
Assistant Librarian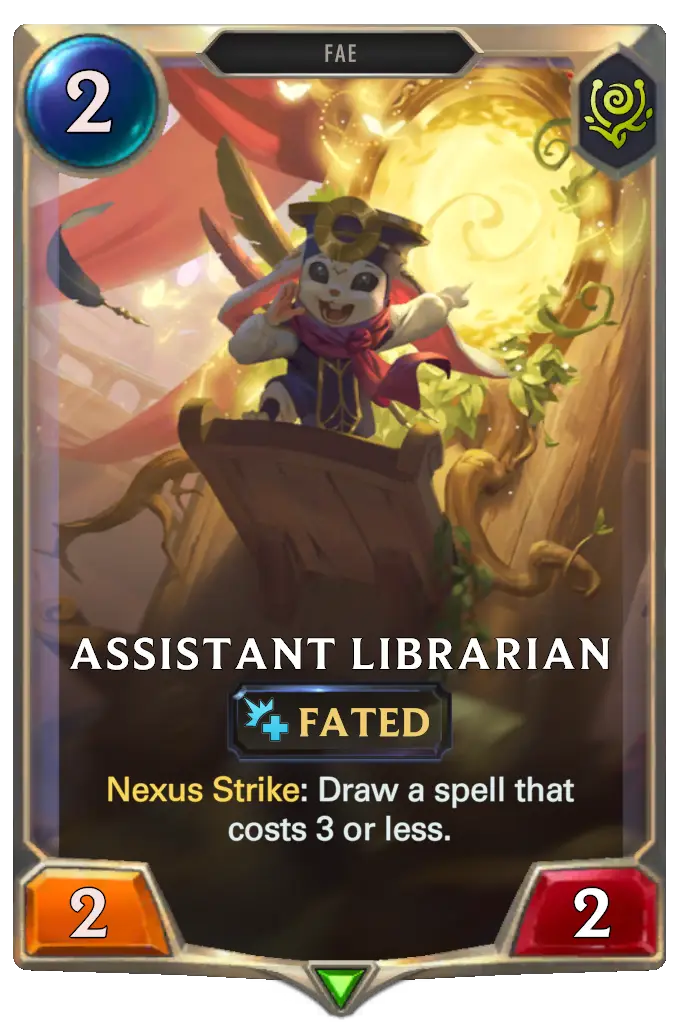 helps us to gain additional value as we work on leveling Varus
. It benefits from targeted spells with its Fated keyword and can also work as a draw engine for additional spells.
Heedless Resurrection
should always summon Varus
by the time that we are playing it, and it will also be discounted to three mana. Varus
will auto-equip The Darkin Bow
after being revived, allowing us to redevelop a significant threat on our side of the board while saving our unit mana.
It is important to note that Varus
will not create an additional copy of The Darkin Bow
– he'll just take it from whoever currently has it equipped (Darkin are not known for their ability to share).
---
Bilgewater – Tier Z: Don't Try it!
Varus doesn't belong in
Bilgewater.
There are 8 Spells available to target allies in the Bilgewater/Cultist combo: Momentus Choice, Bone Skewer, Shakedown, Pocket Aces, Furious Wielder, Playful Trickster, The Expanse's Protection, and The Sudden Surge.
We need to target 8+ allies to level Varus and the only good spell in the list is Momentus Choice, and even that's only good when we've equipped a unit.
---
Vayne-Bows: Varus Vayne – B
I originally made a
Demacia deck with Varus
and Jarvan IV
to capitalize on free Cataclysm
s with Varus
to push Overwhelm damage and kill the opponent's key units.
Then Vayne
was revealed and did the same thing, but better, with Tumble
.
6
5
15
14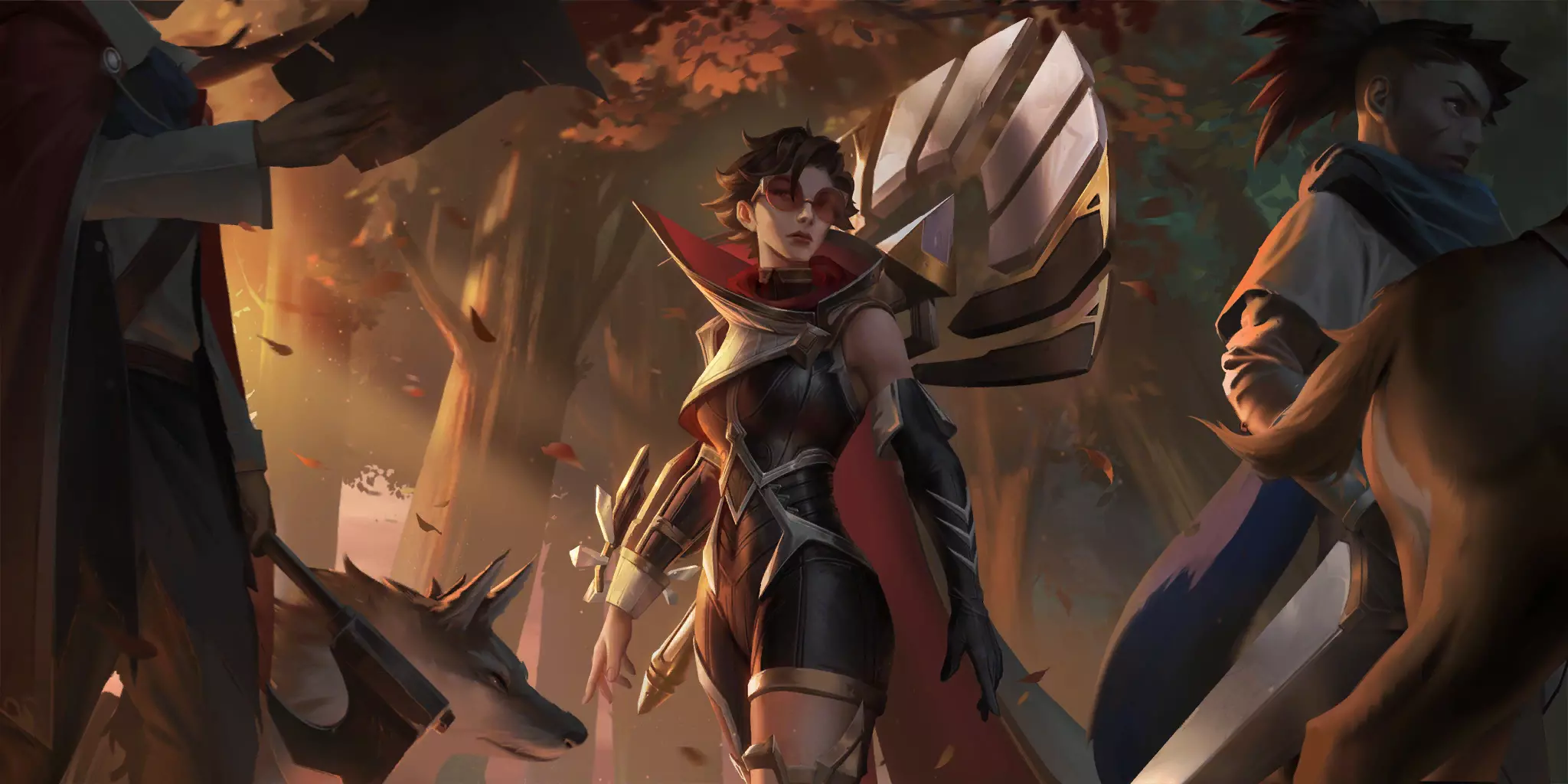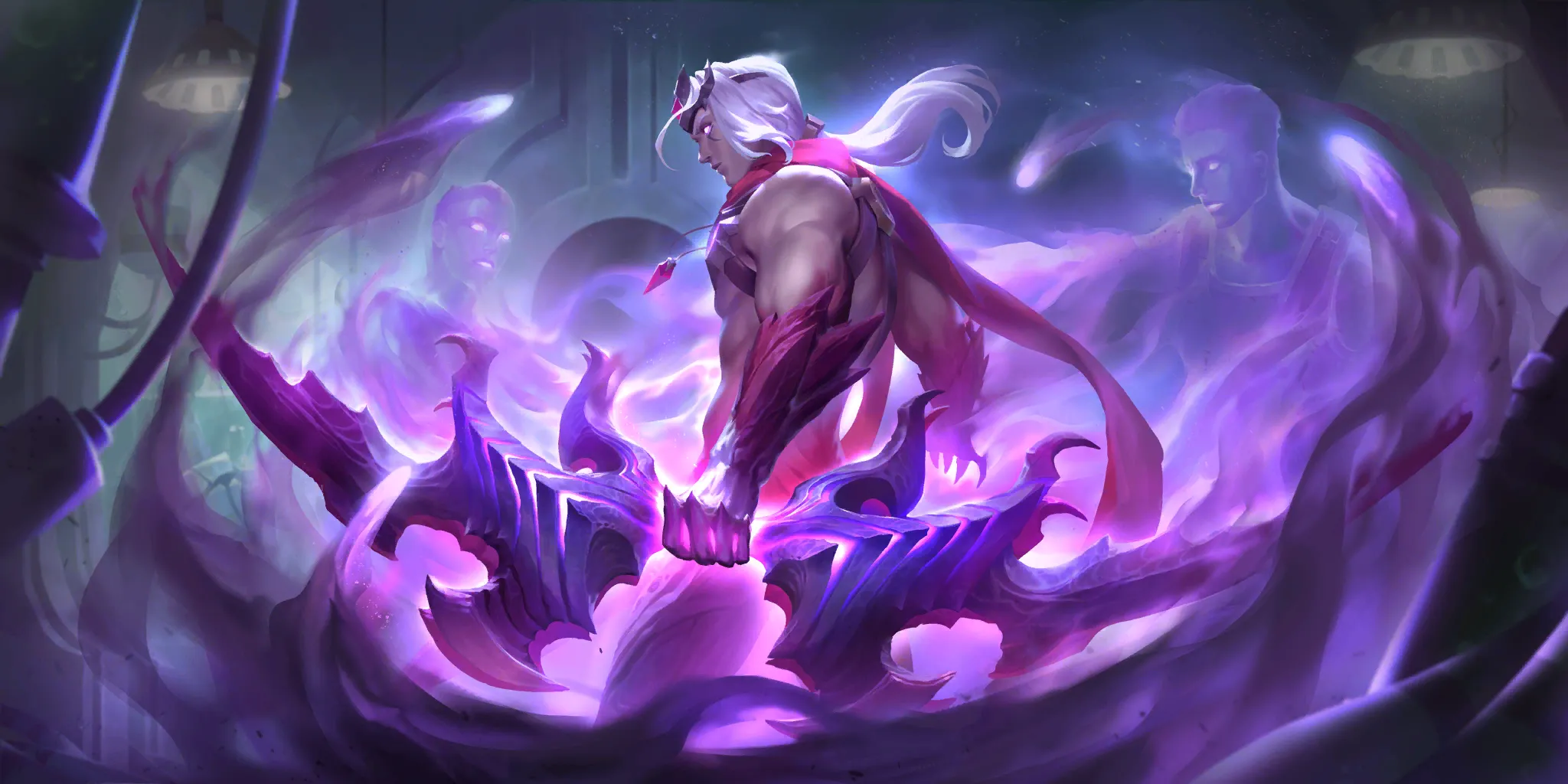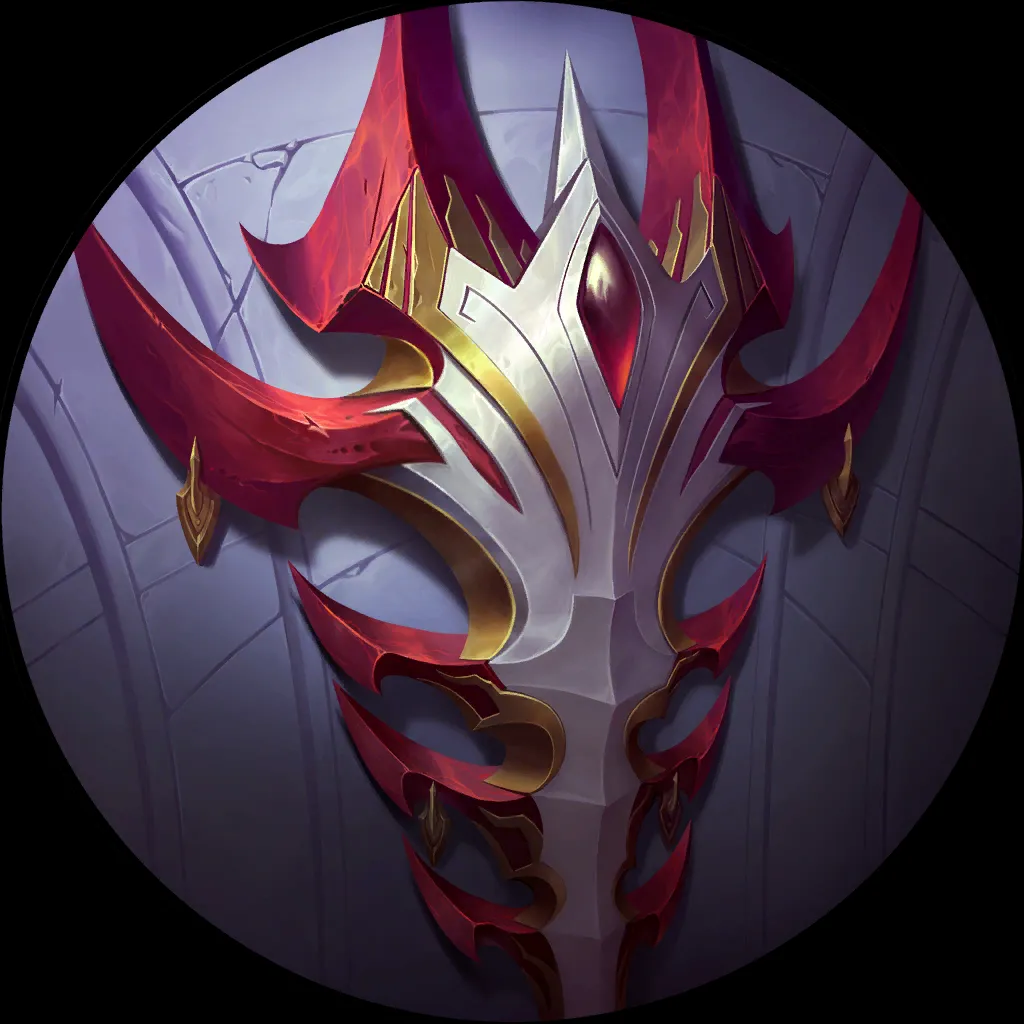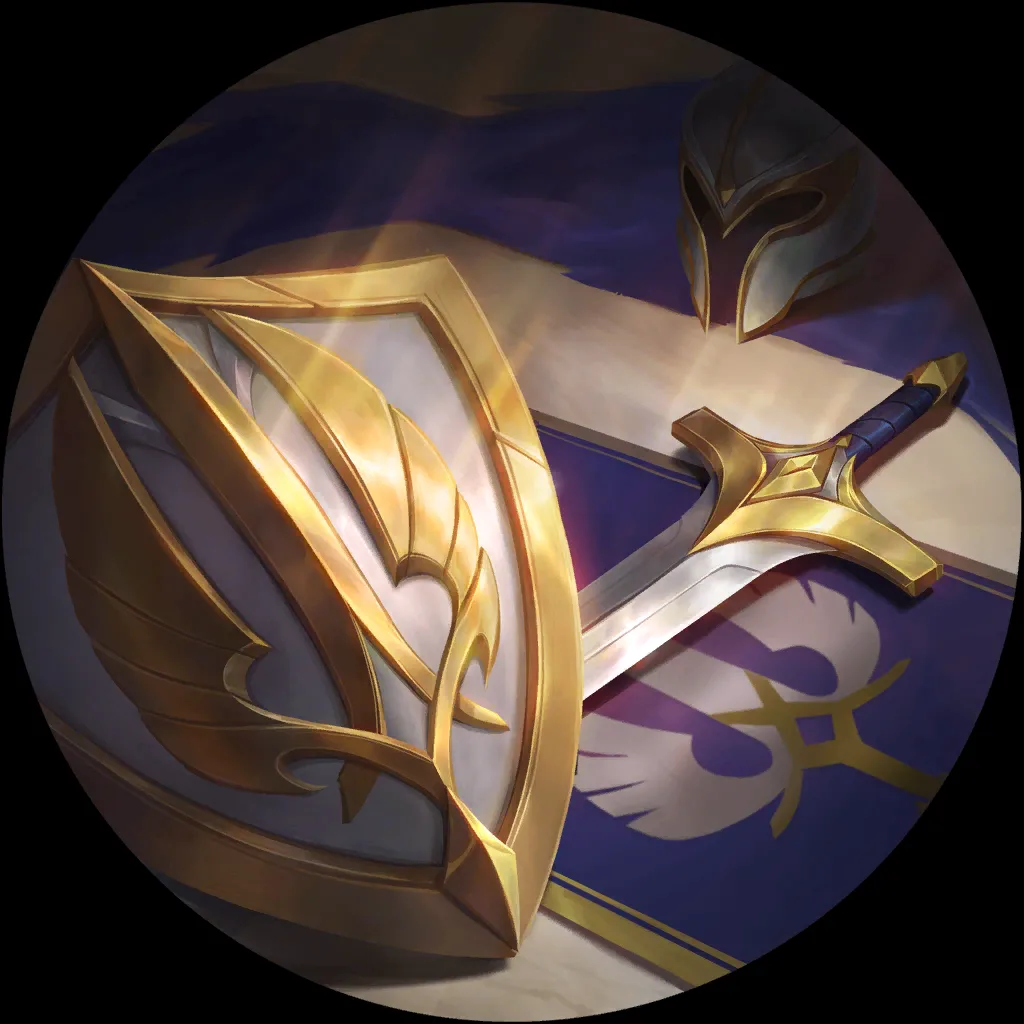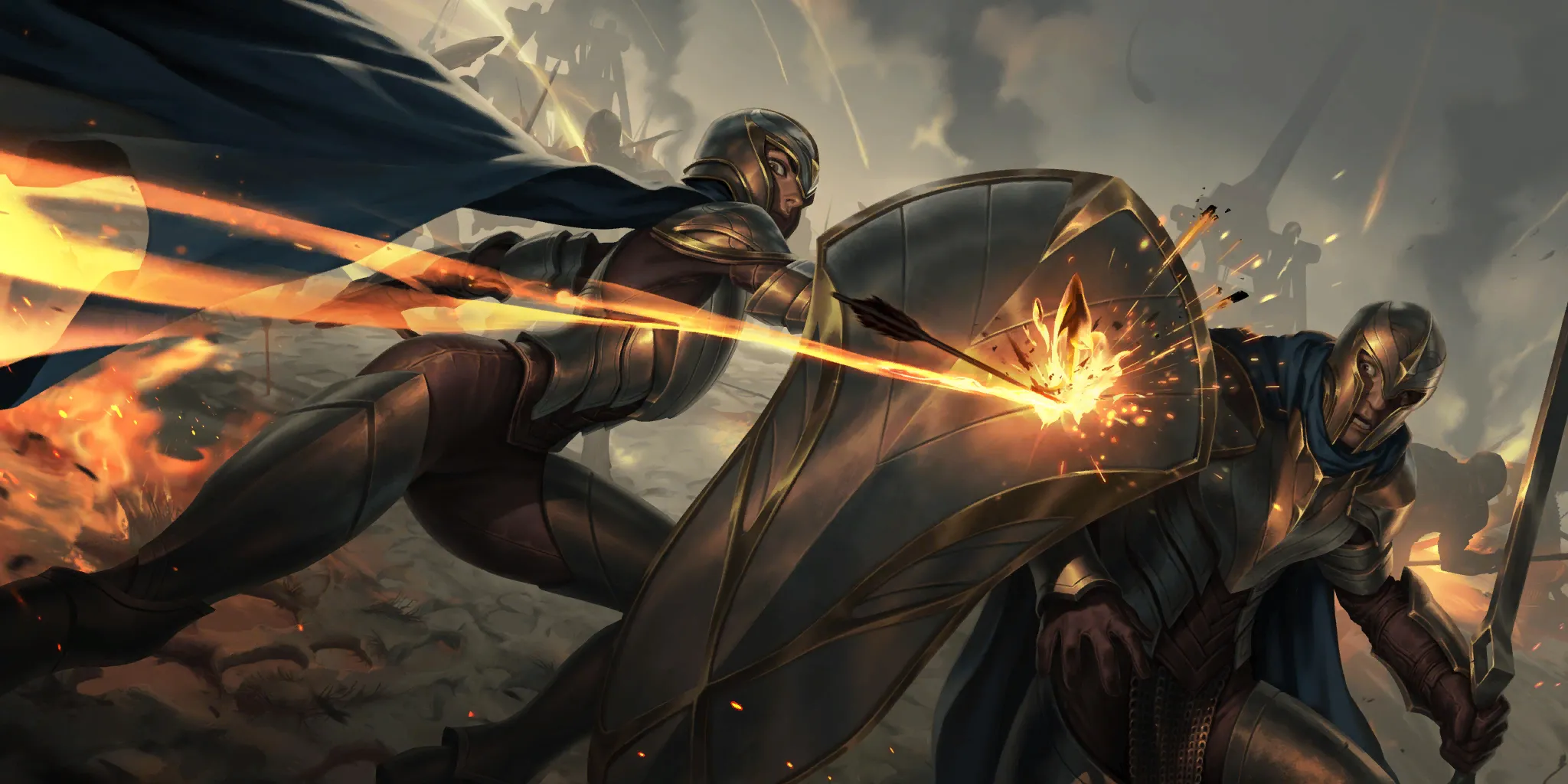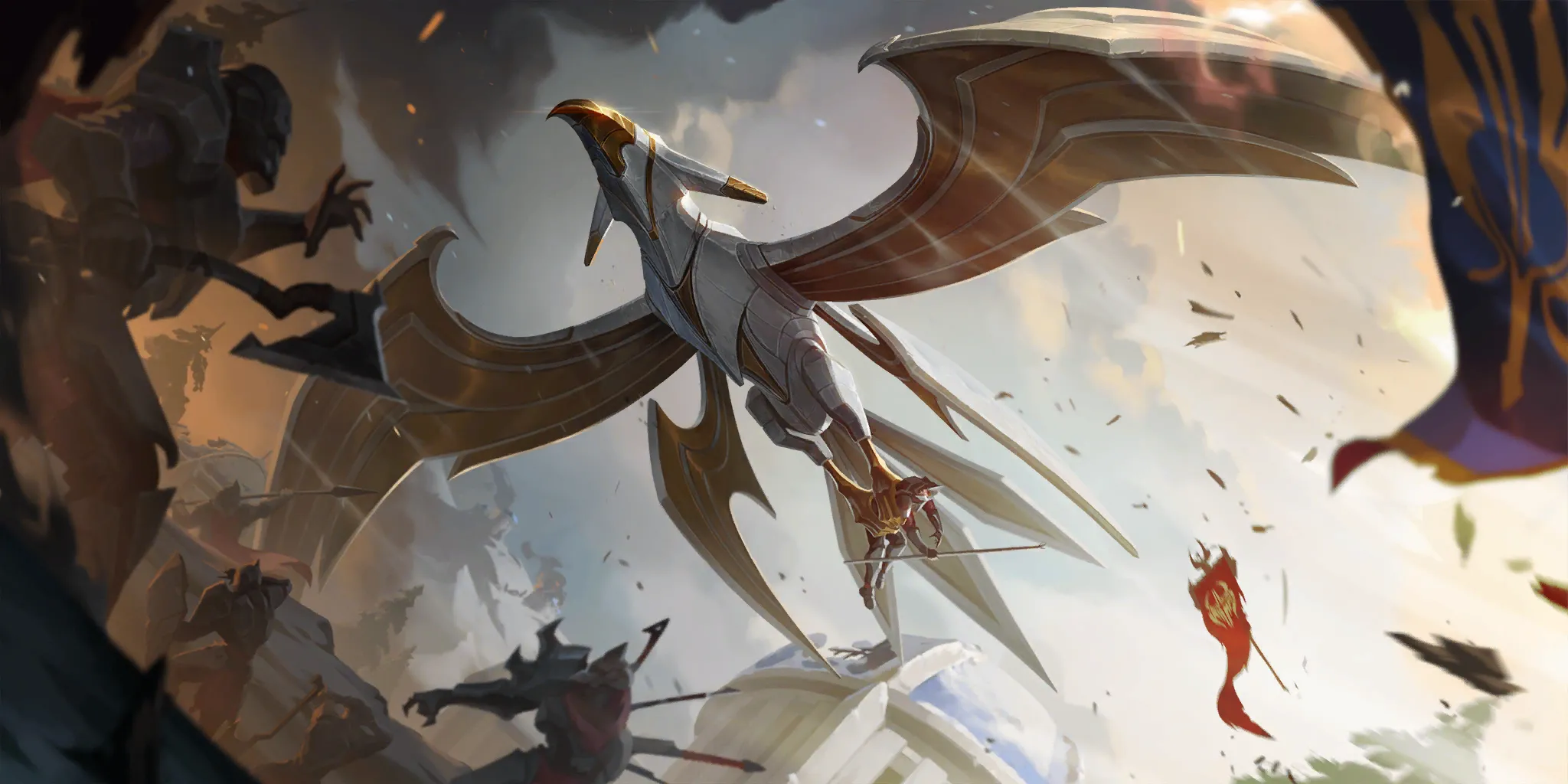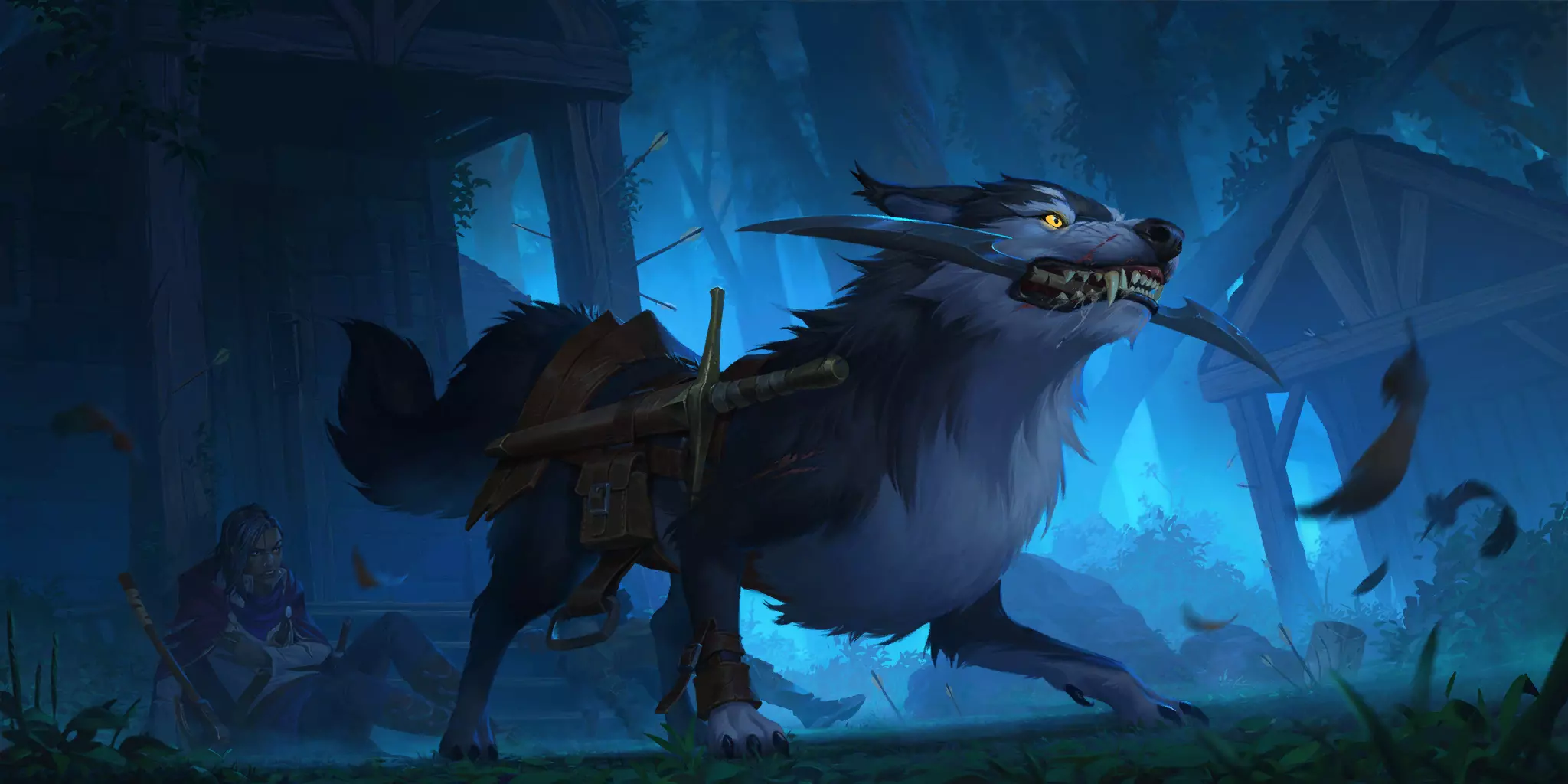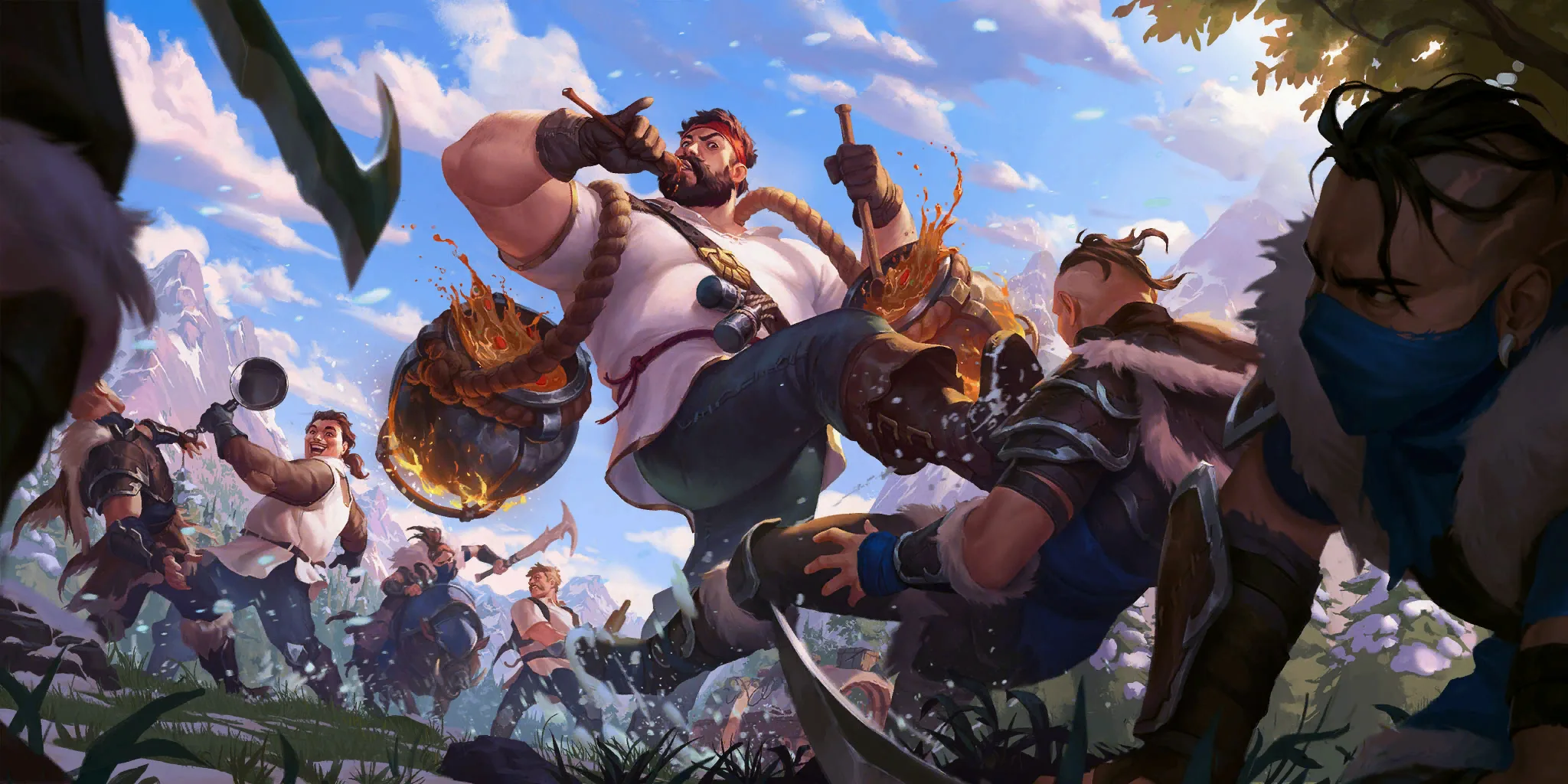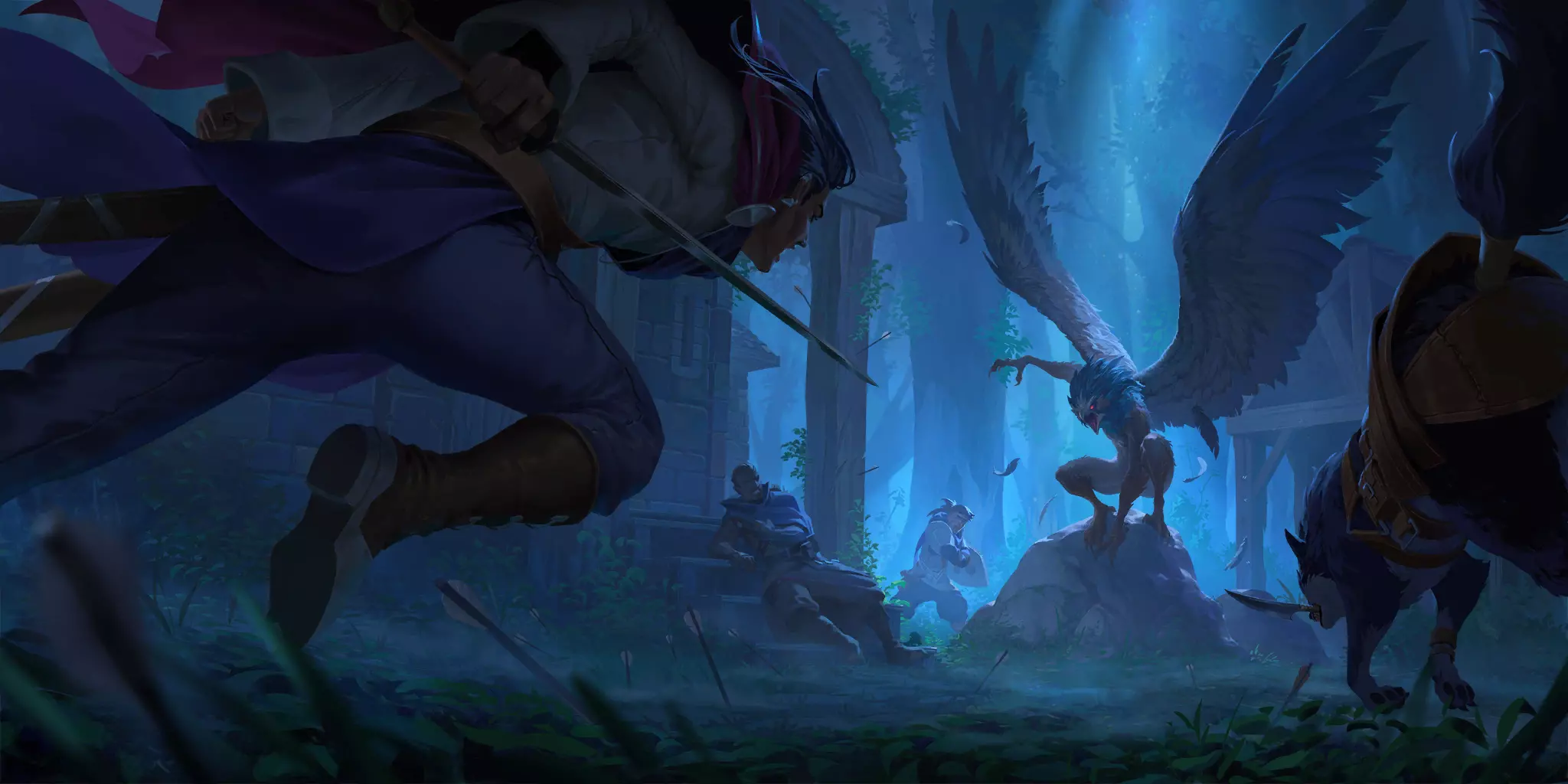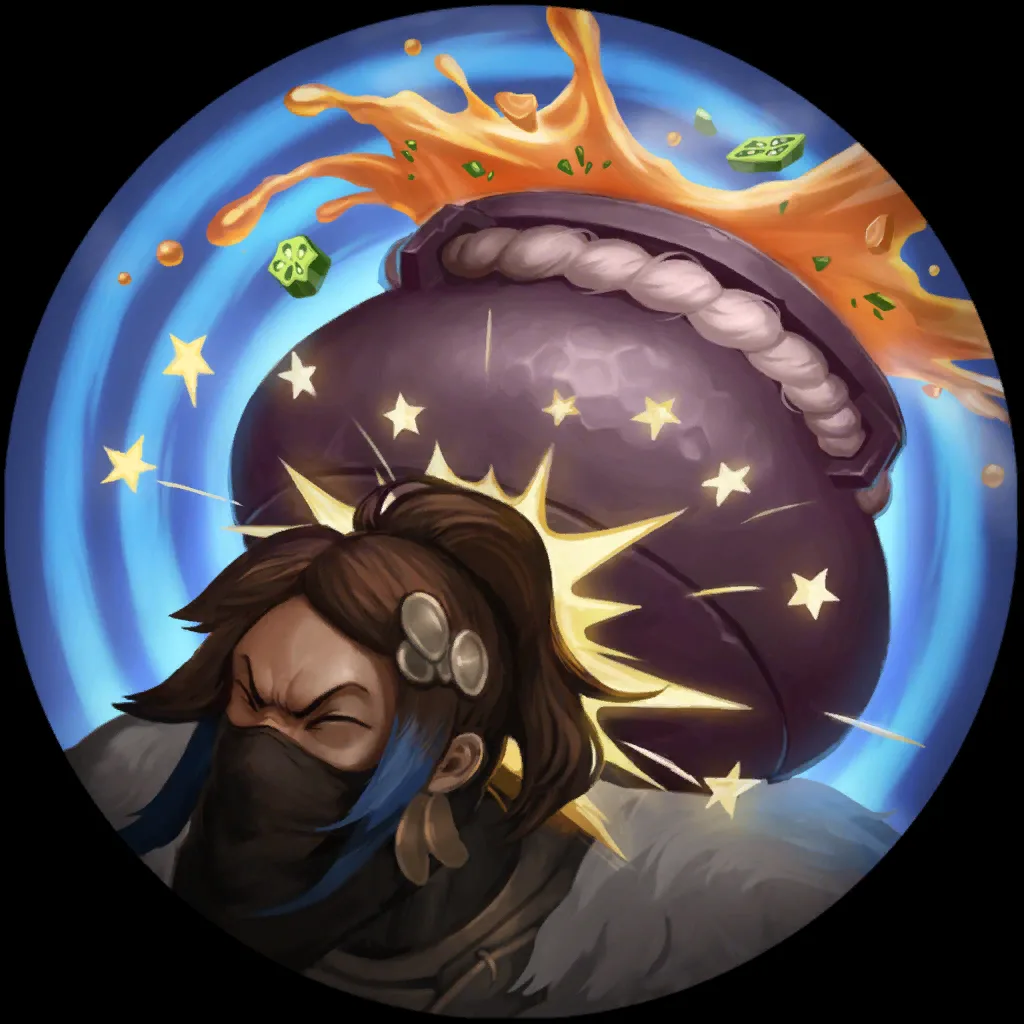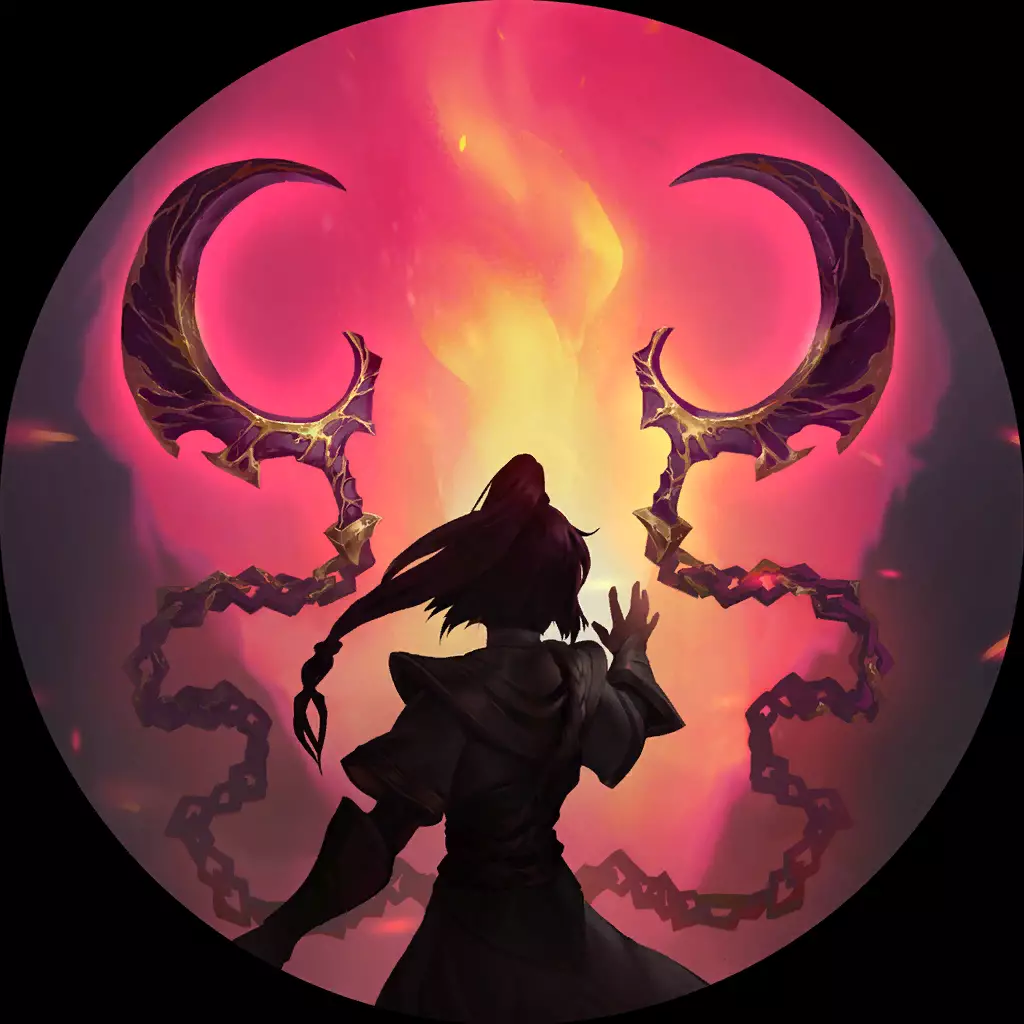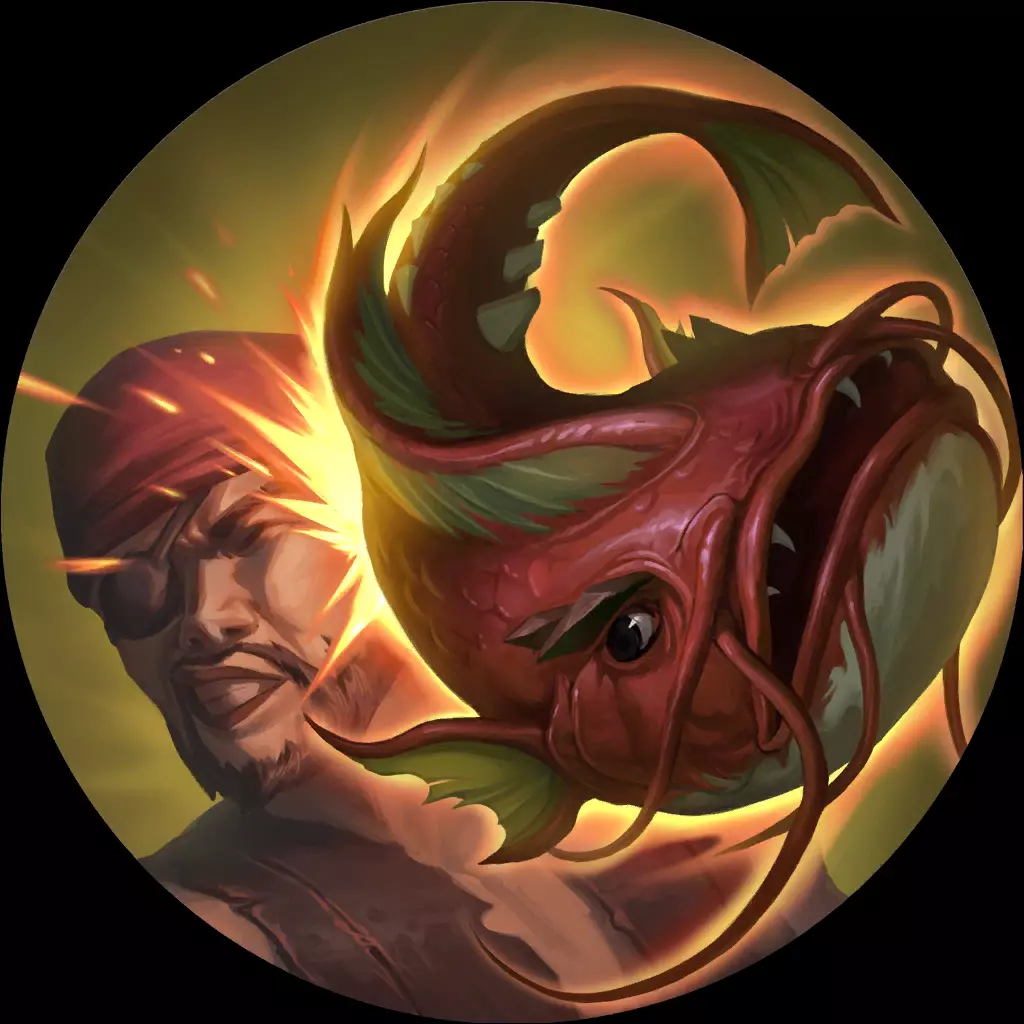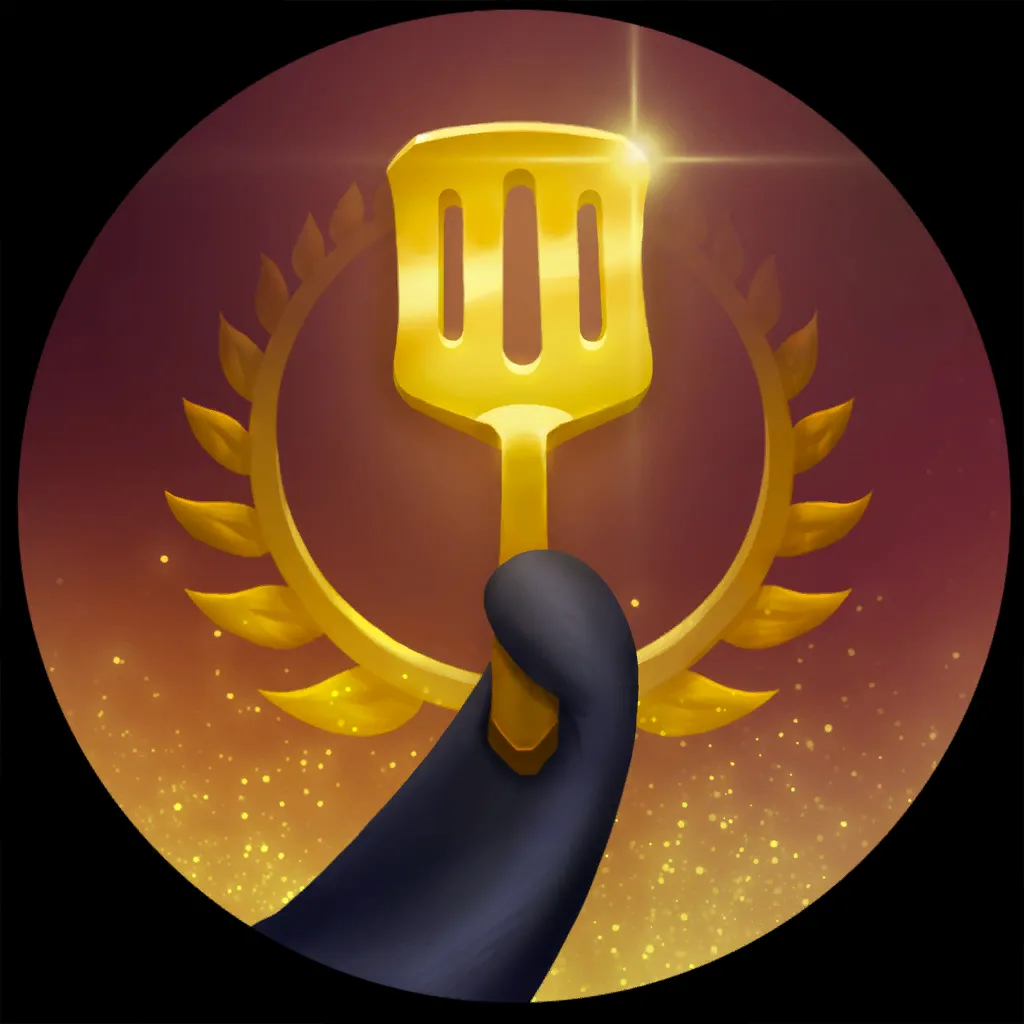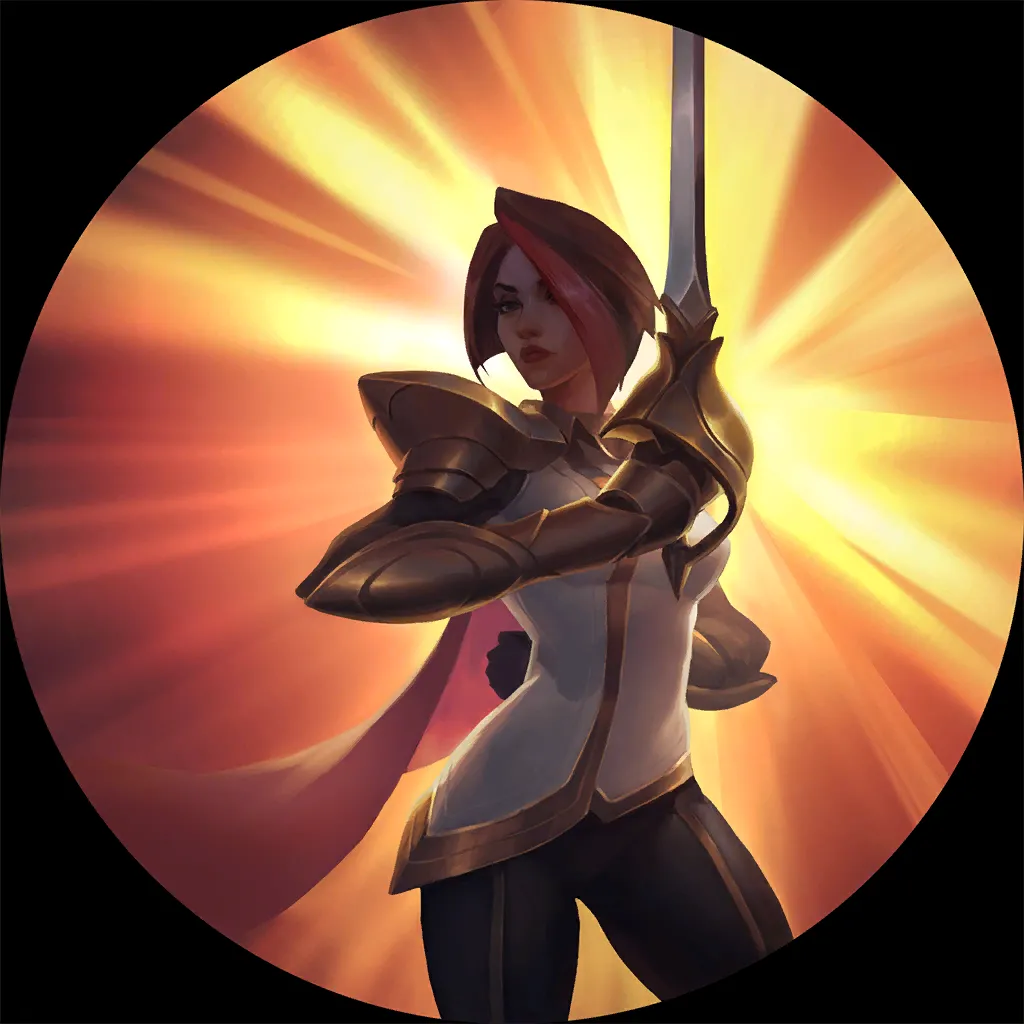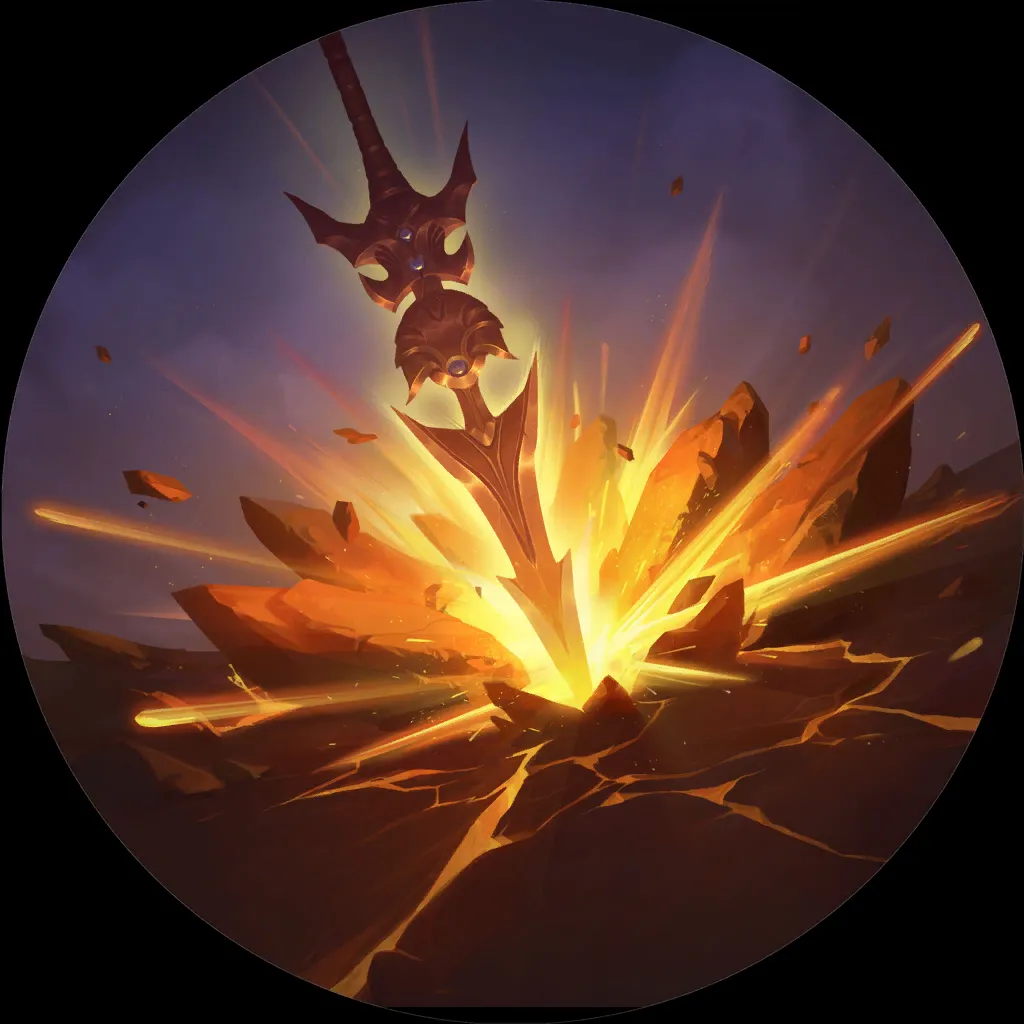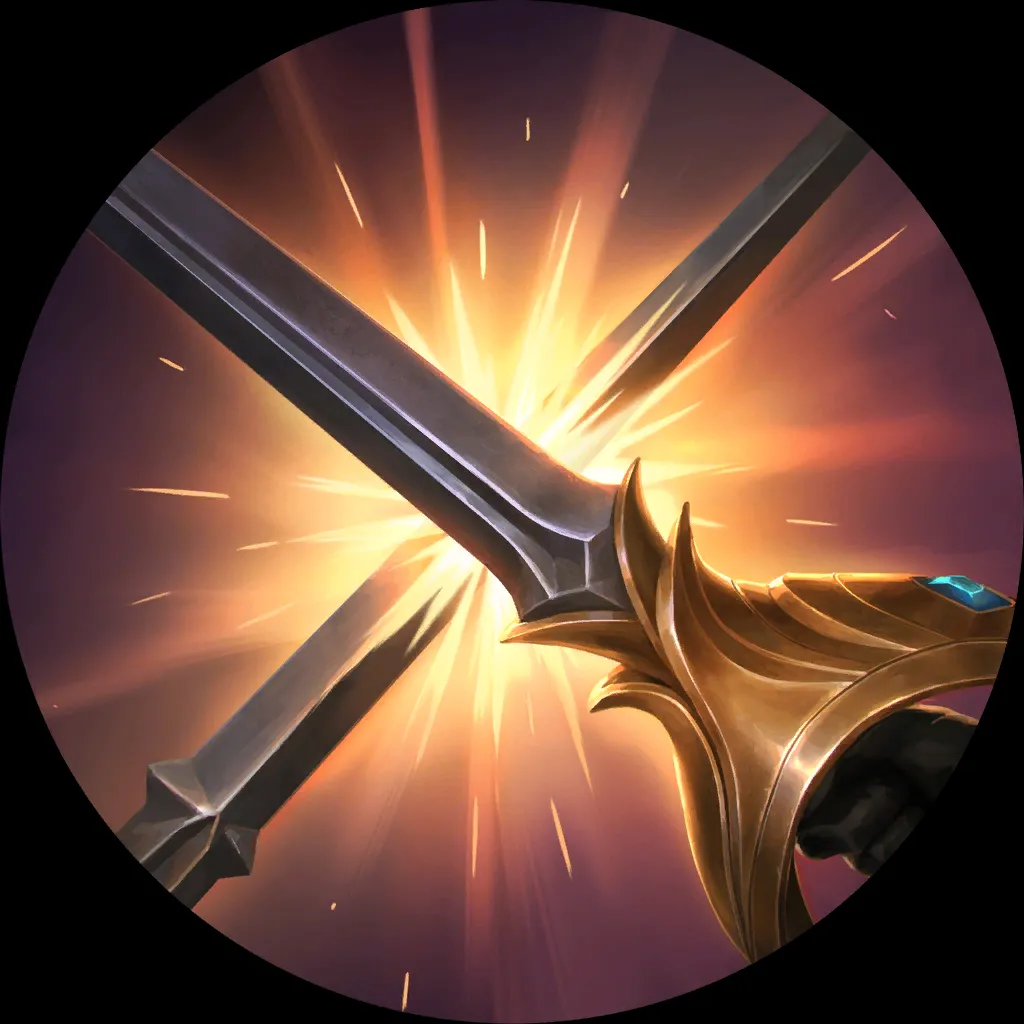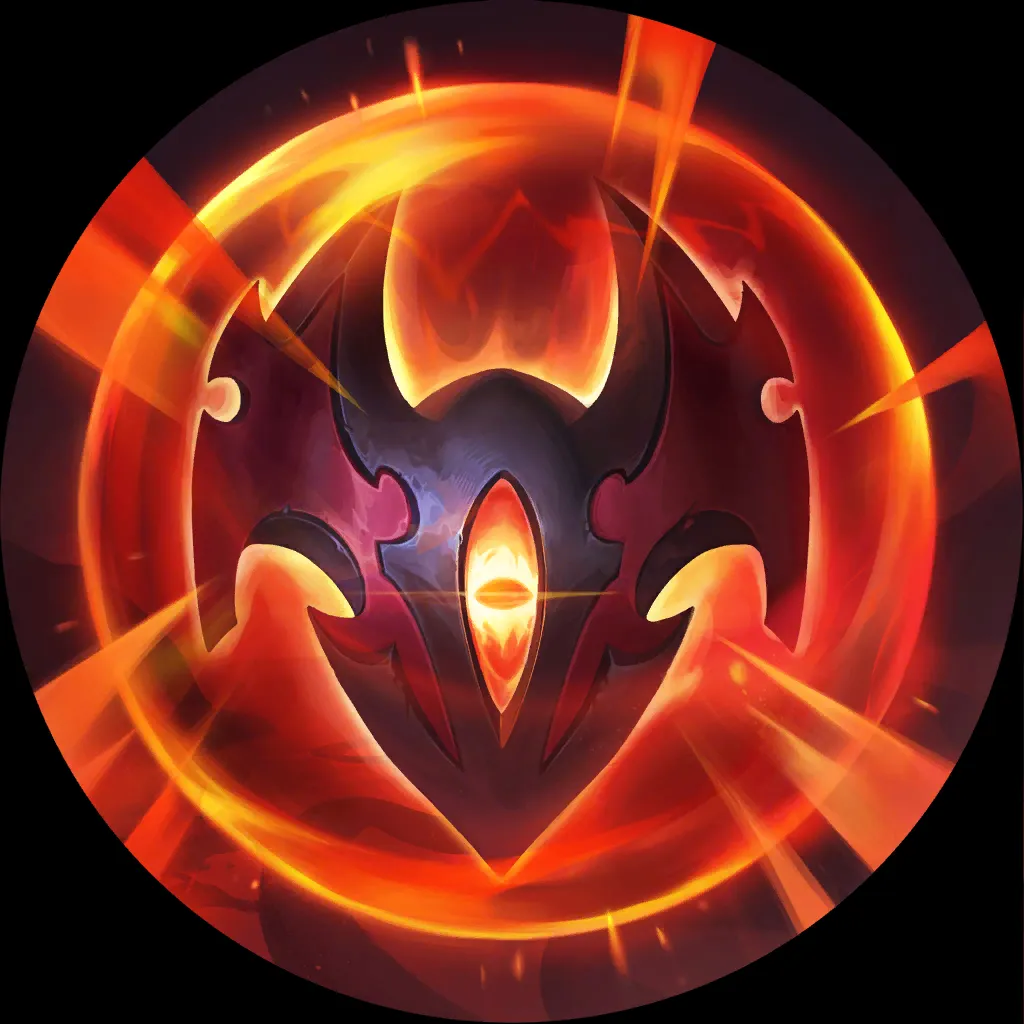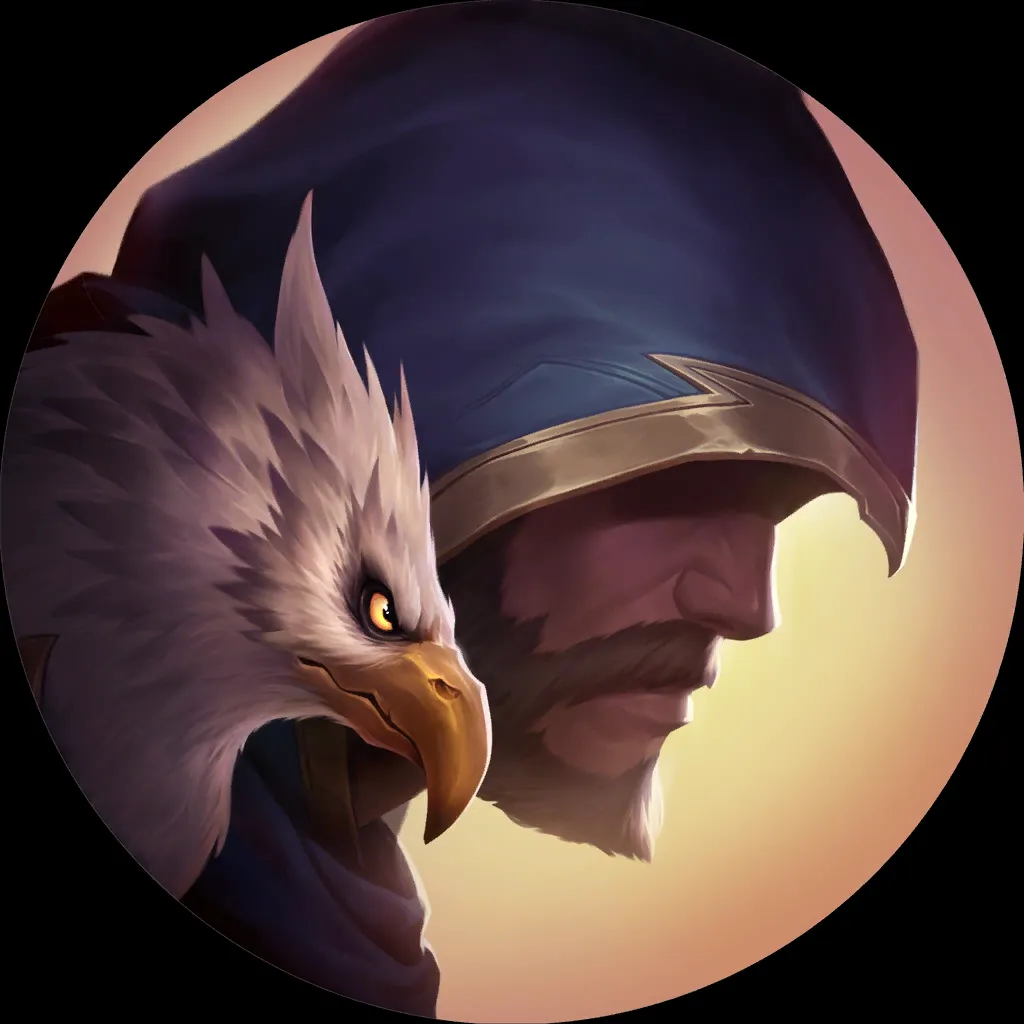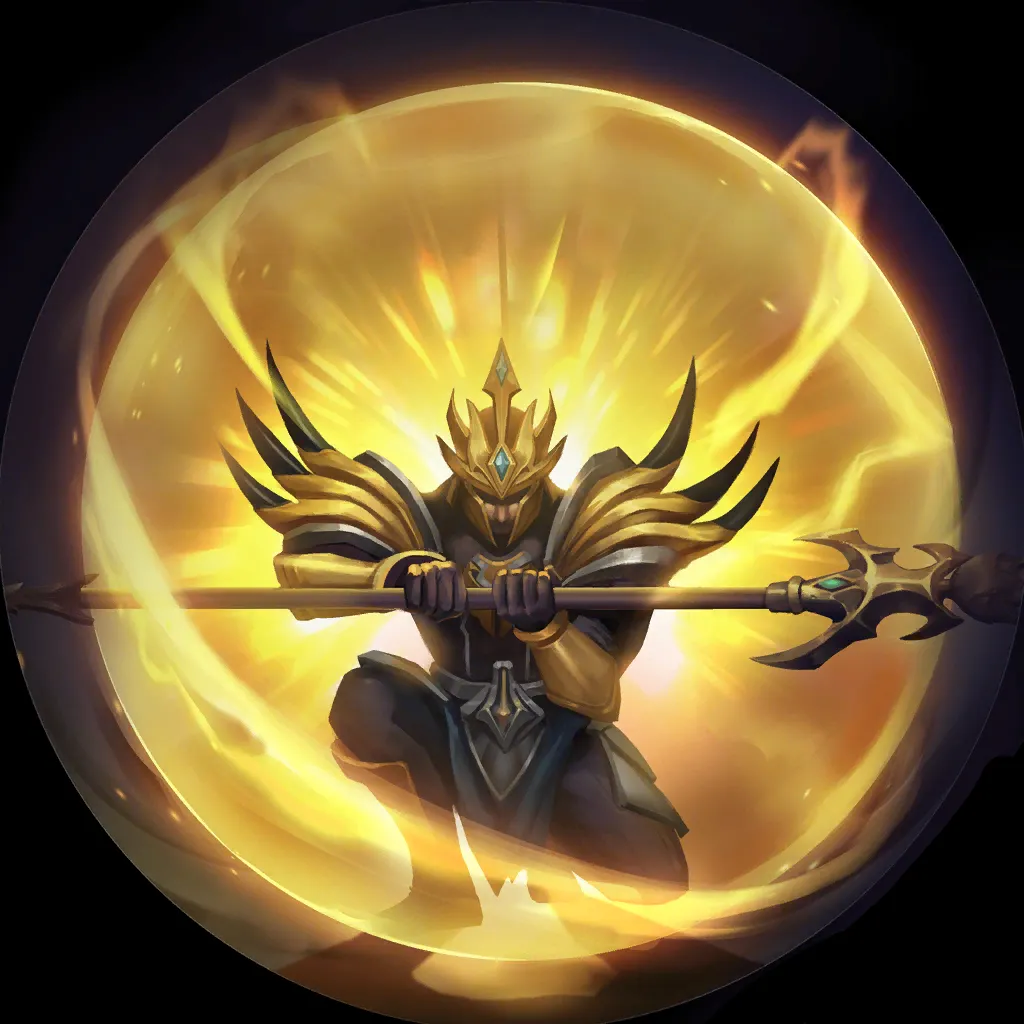 Tumble
functions similarly to Cataclysm
: with Varus
as a high-Power, Quick Attack unit, we can force favorable trades to clear the enemy board. Once Varus
has leveled and gains Overwhelm, we can start to threaten lethal with Tumble
on a low-health unit.
Instead, our plan is to target our Scout units – Ranger-Knight Defector
and Bloodcursed Harpy
– to begin a Scout attack and Rally! We can also use Combat Cook
if we pull Upcycled Rake
when we Improvise.
Being able to Rally for three mana or less is absurd, and Varus
will be nearly impossible to trade with favorably while attacking. Vayne
will continue to produce another Tumble
each Round or discount the one in our hand while we get our board set.
Once Varus
has Overwhelm we just rinse, Rally and repeat until the enemy Nexus is ruined.
---
I Like Big Bows and I Can't Lie: Varus Udyr Ornn – C
Another Darkin weapon ready for the forge!
We're visiting
Freljord and going all-in on trying to build an obnoxiously large bow to copy with Ornn
using the Forge package.
6
2
9
23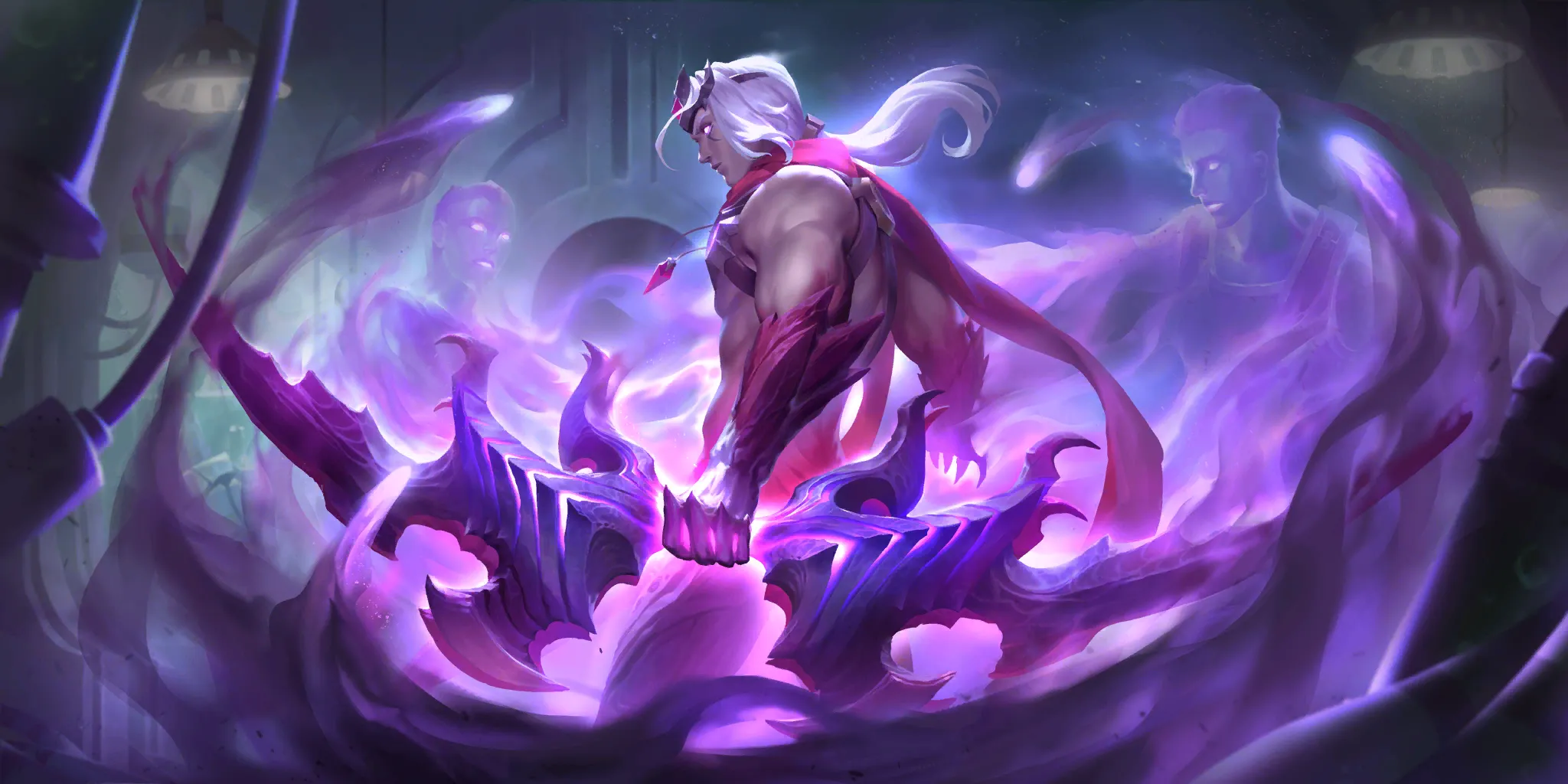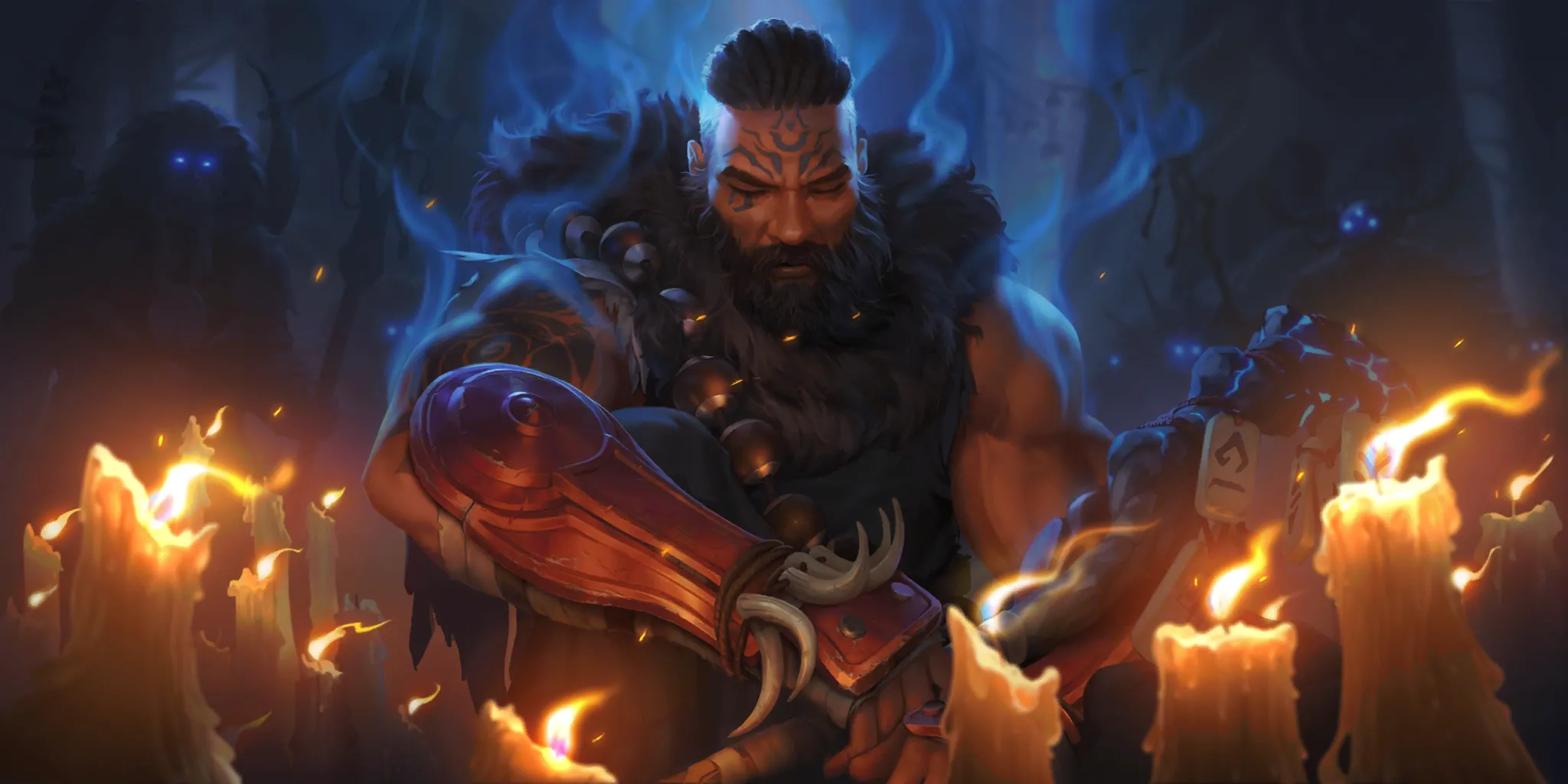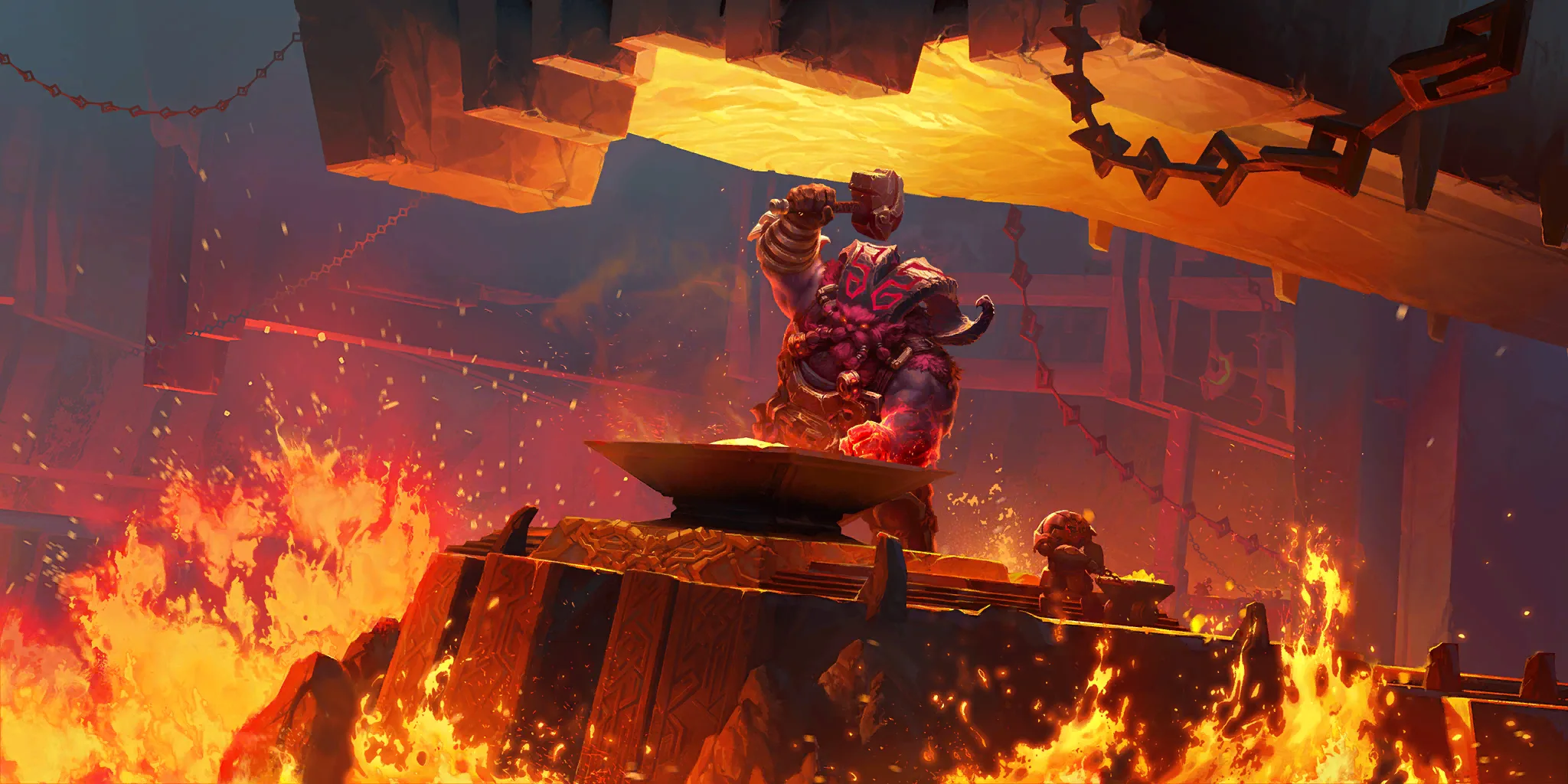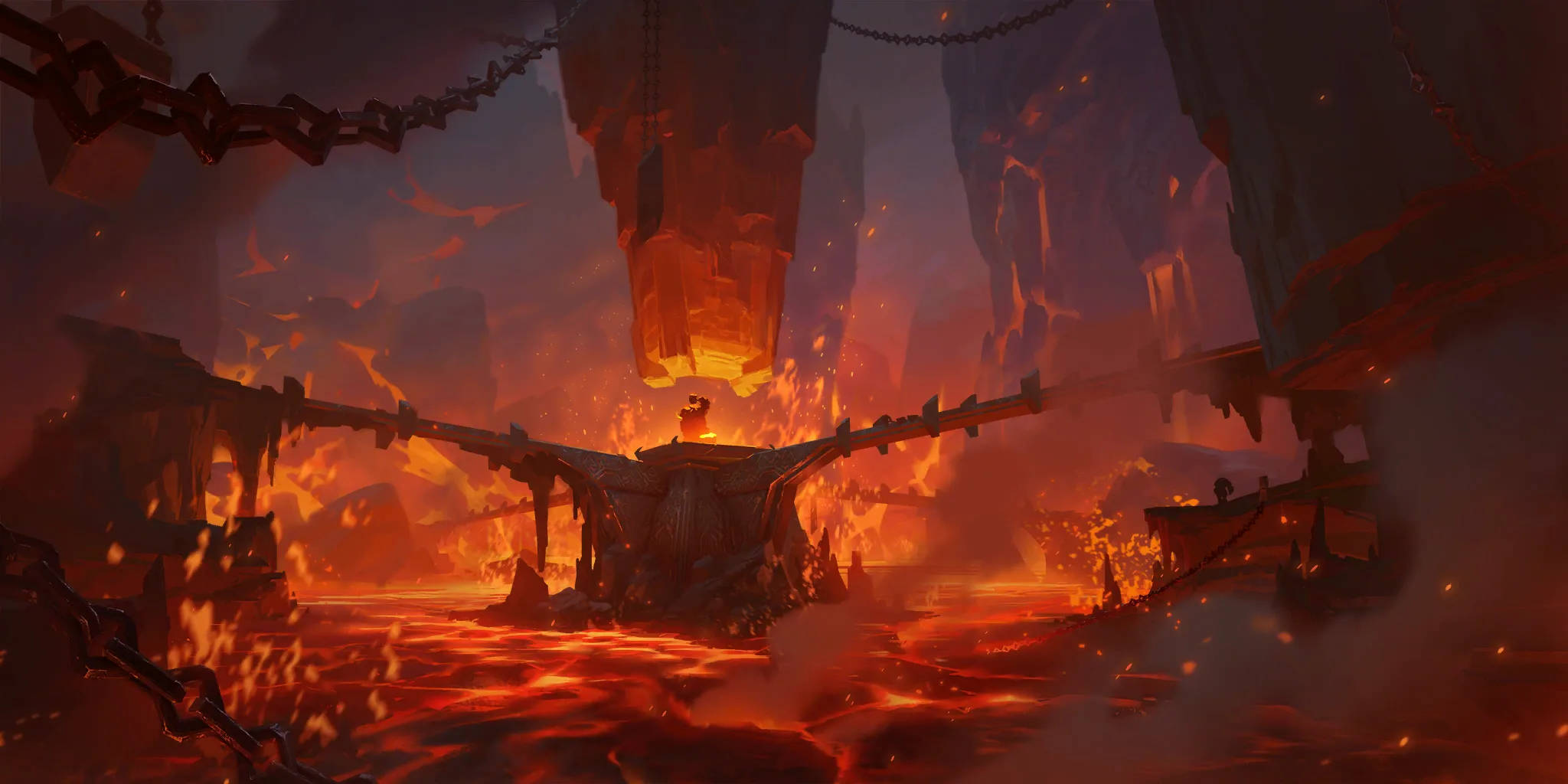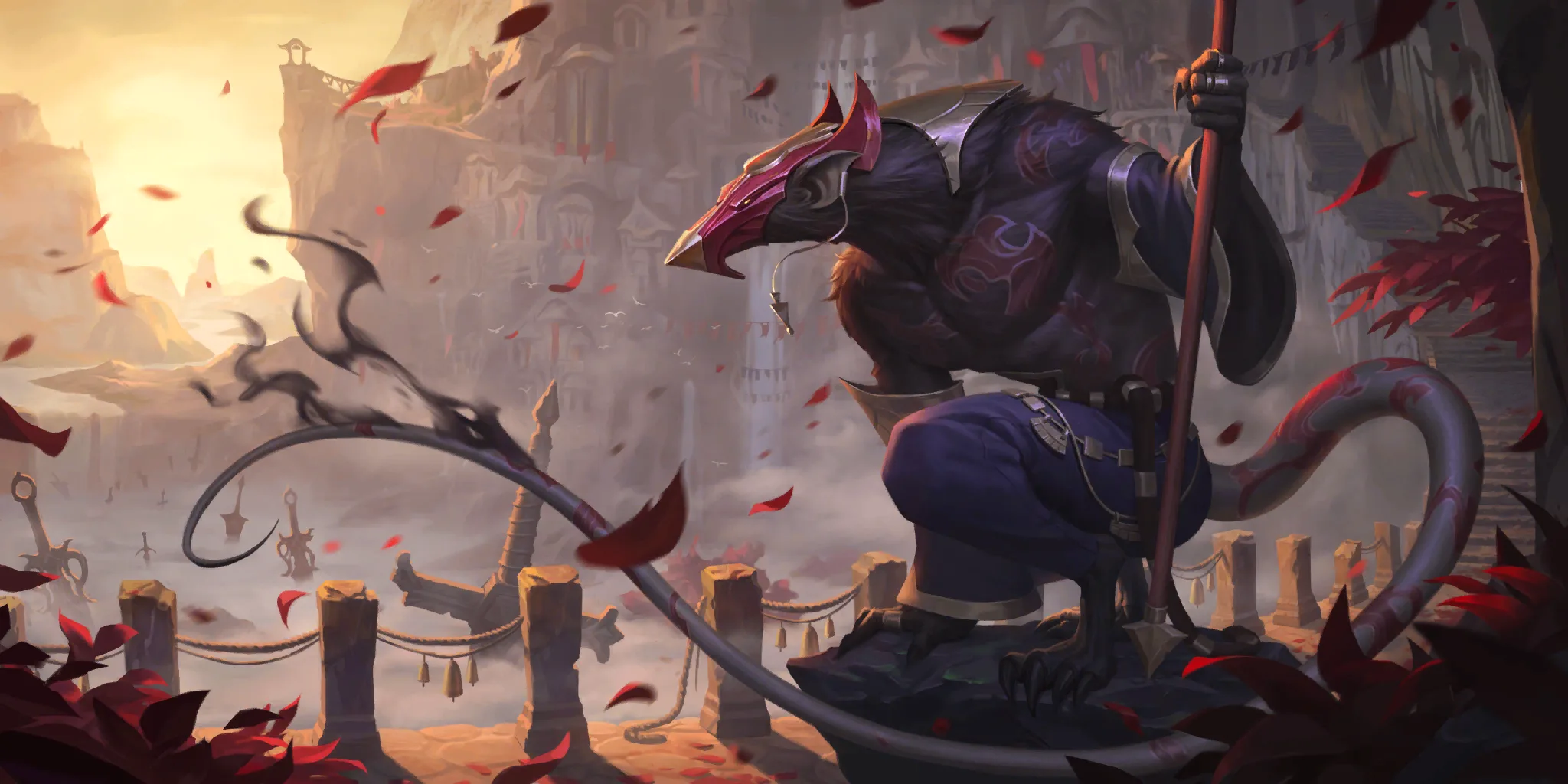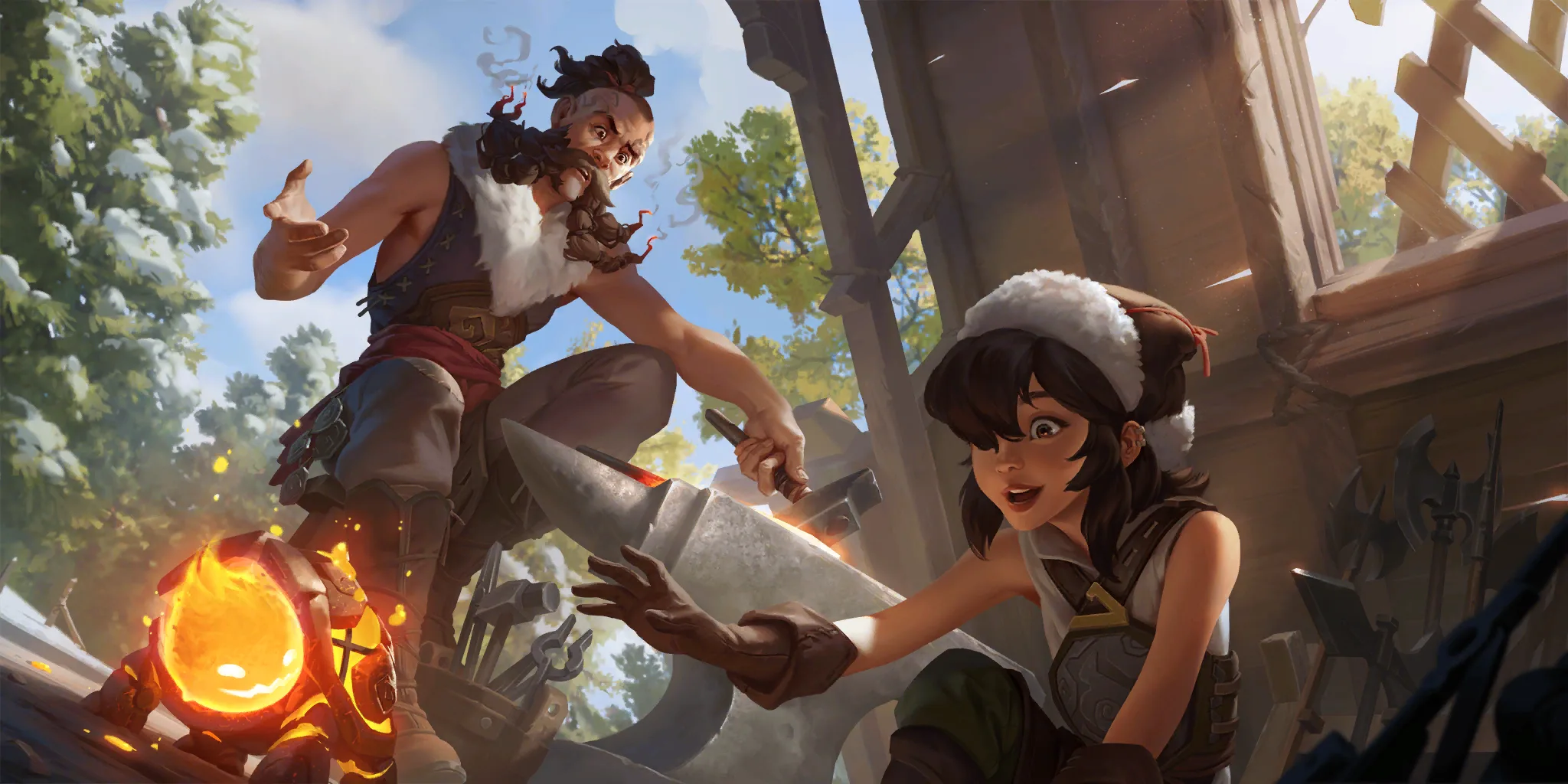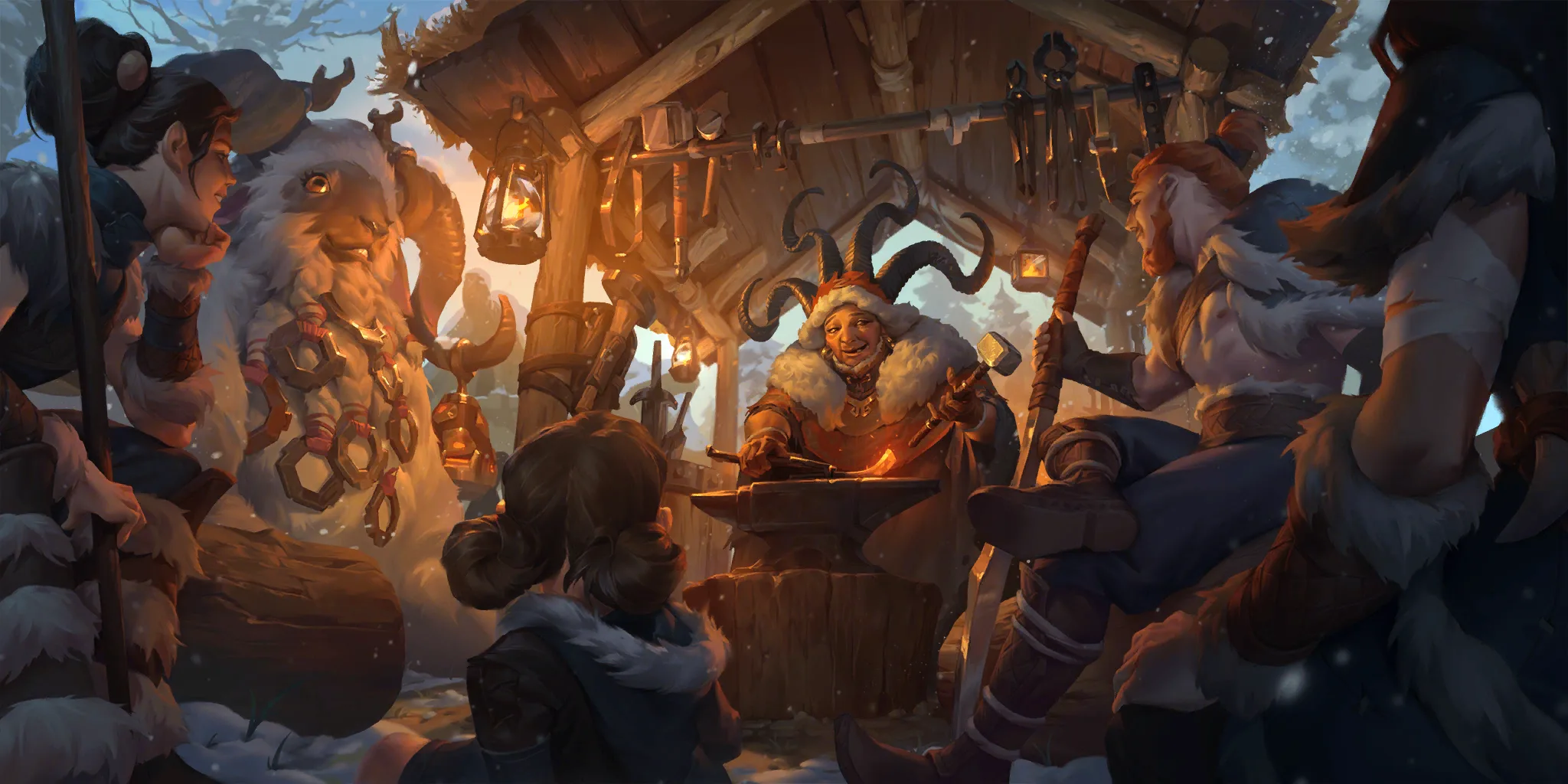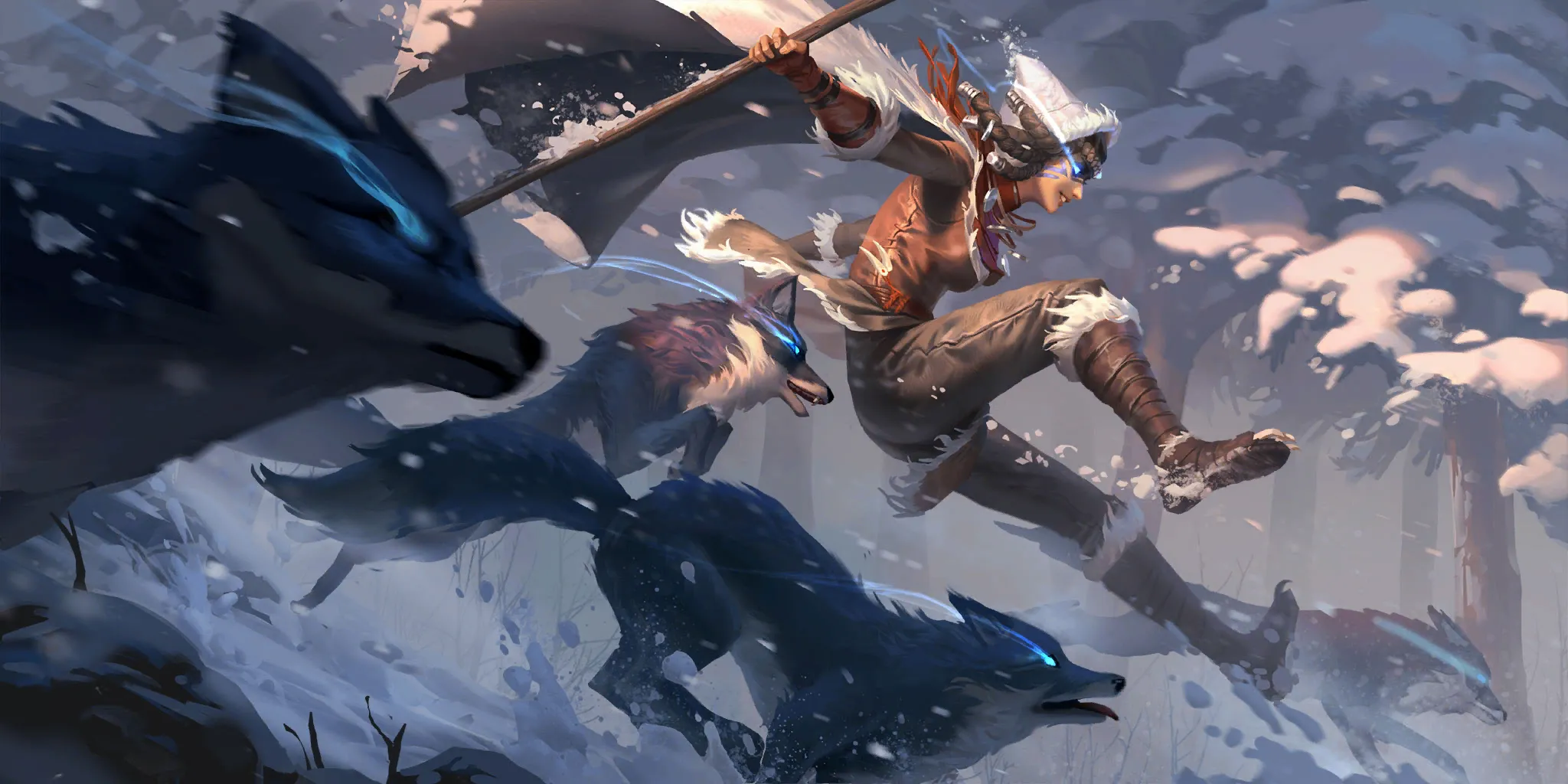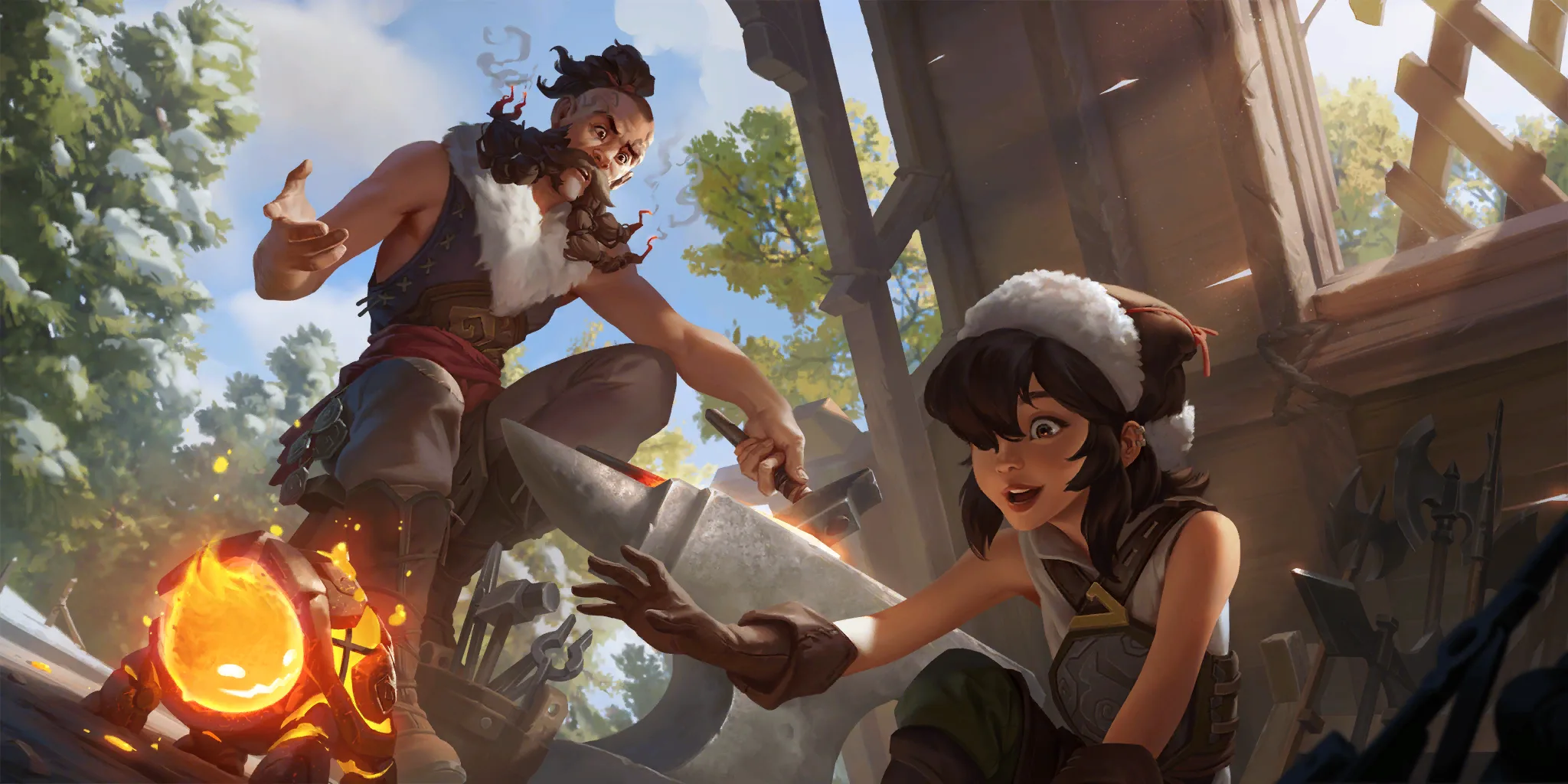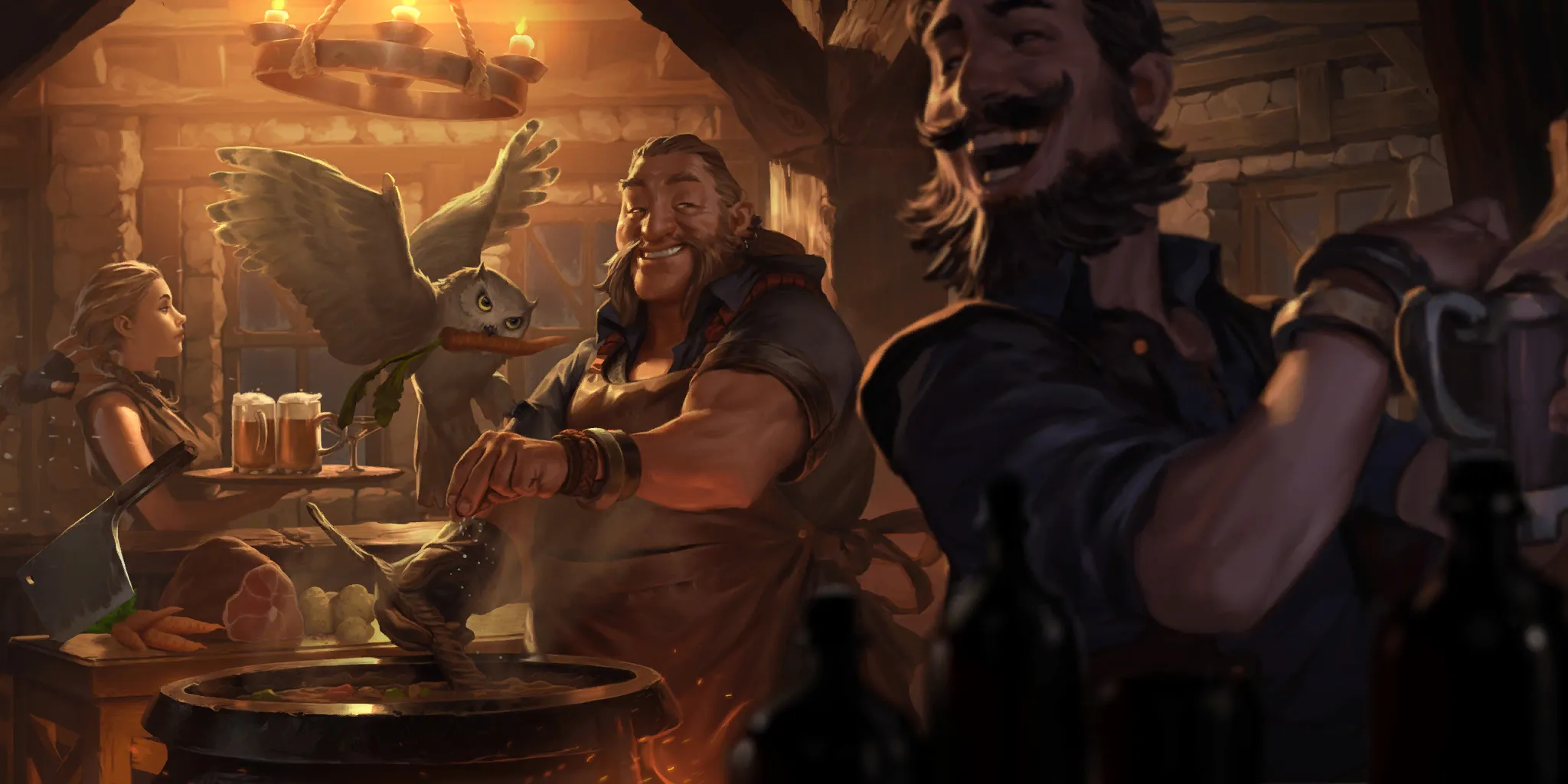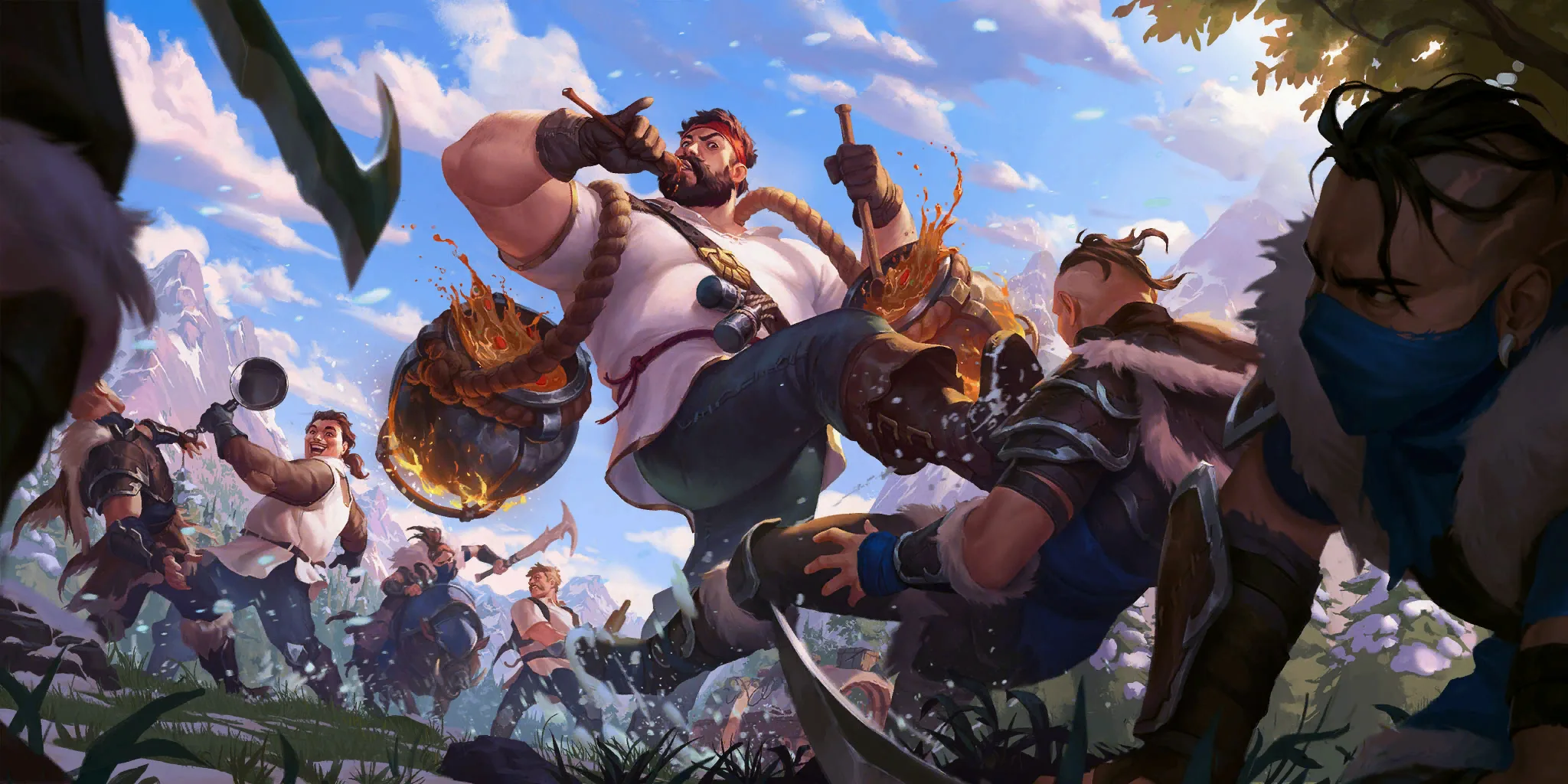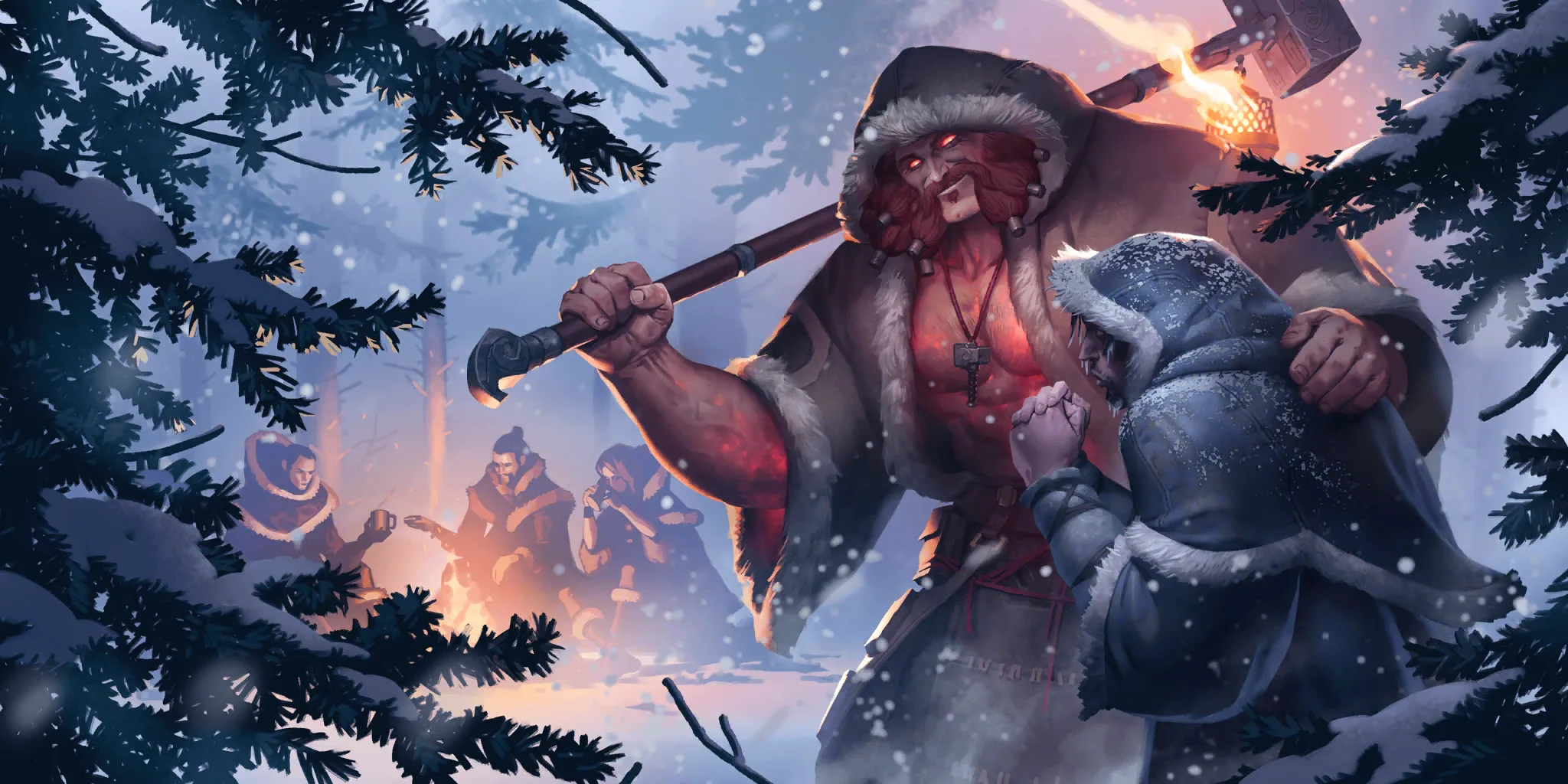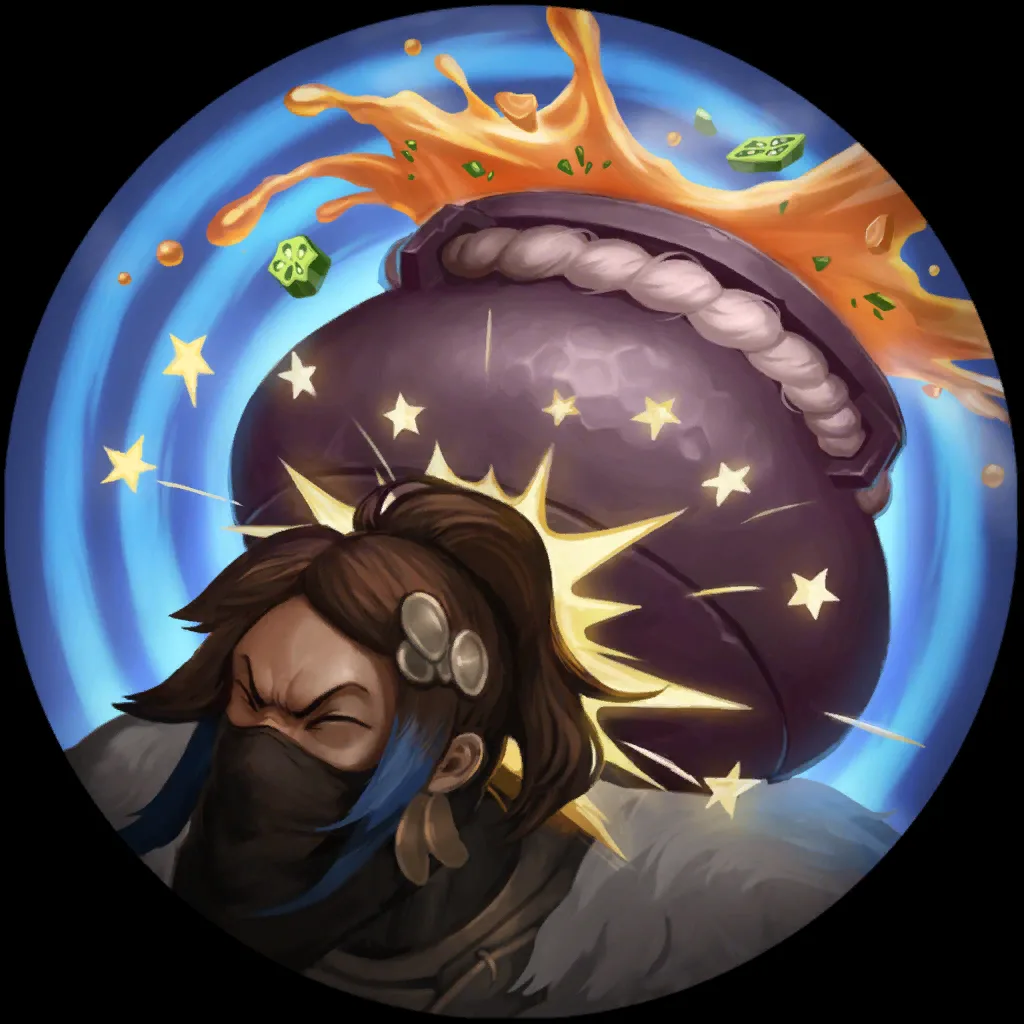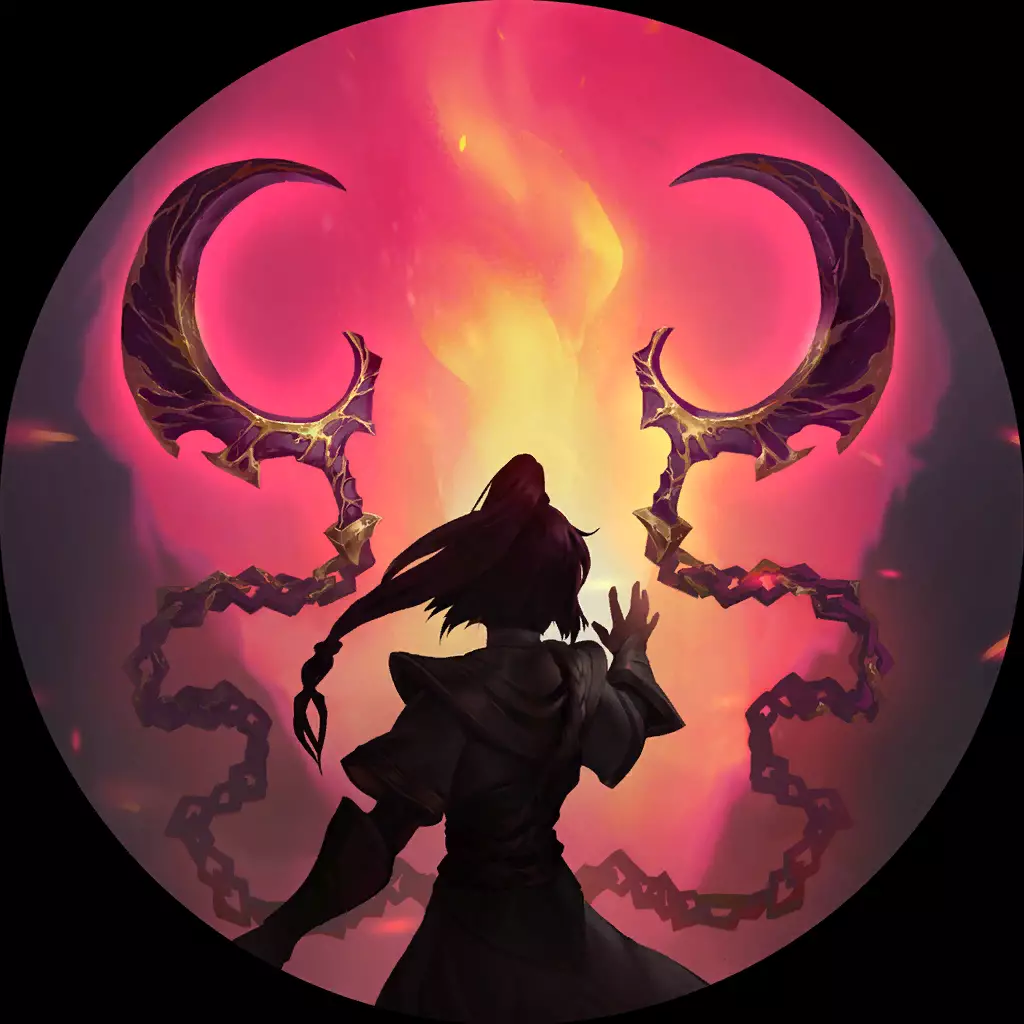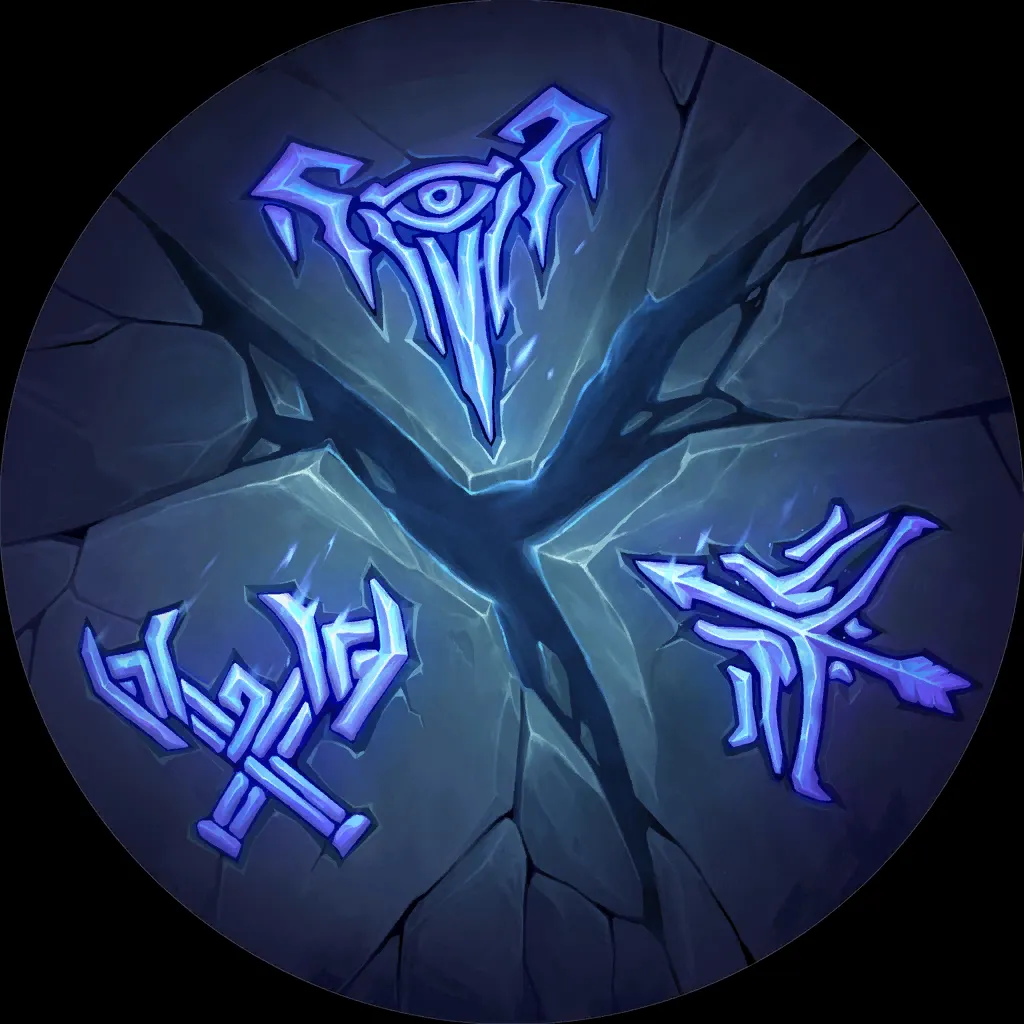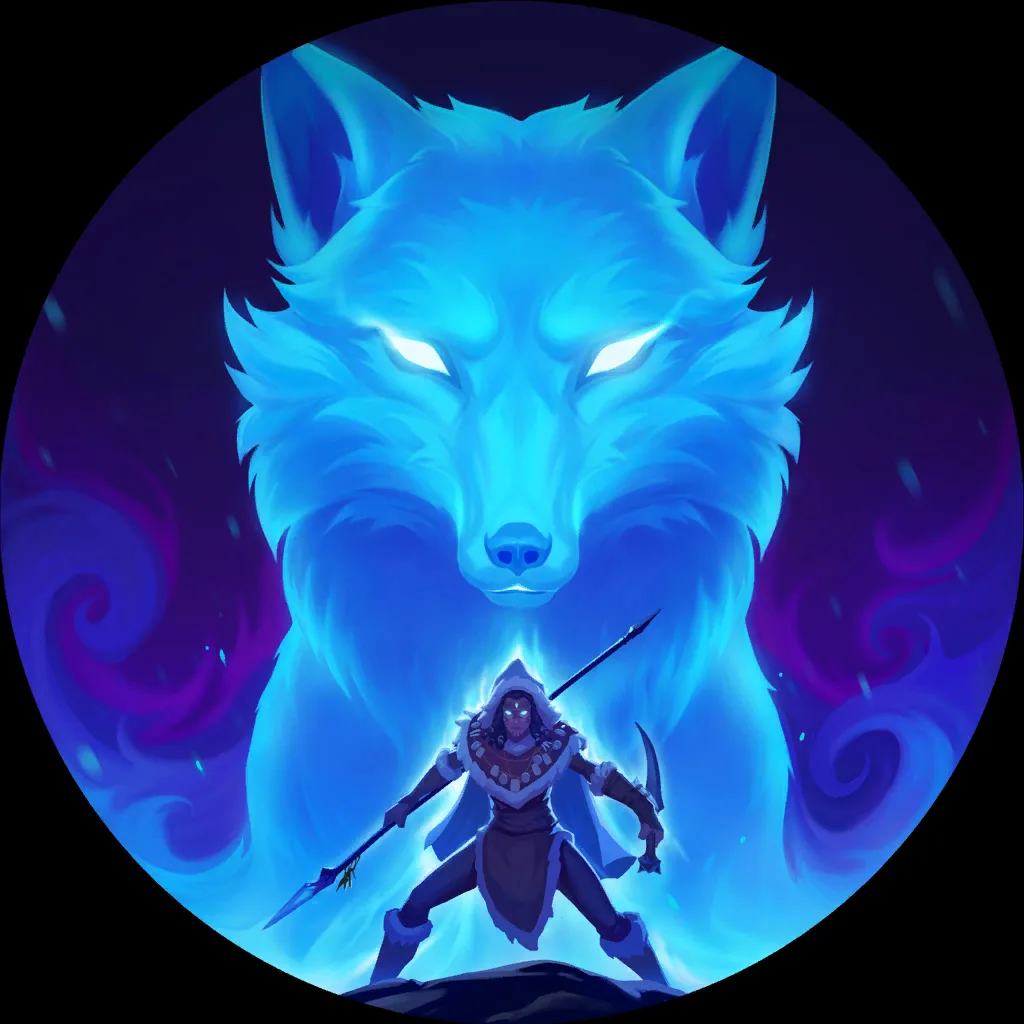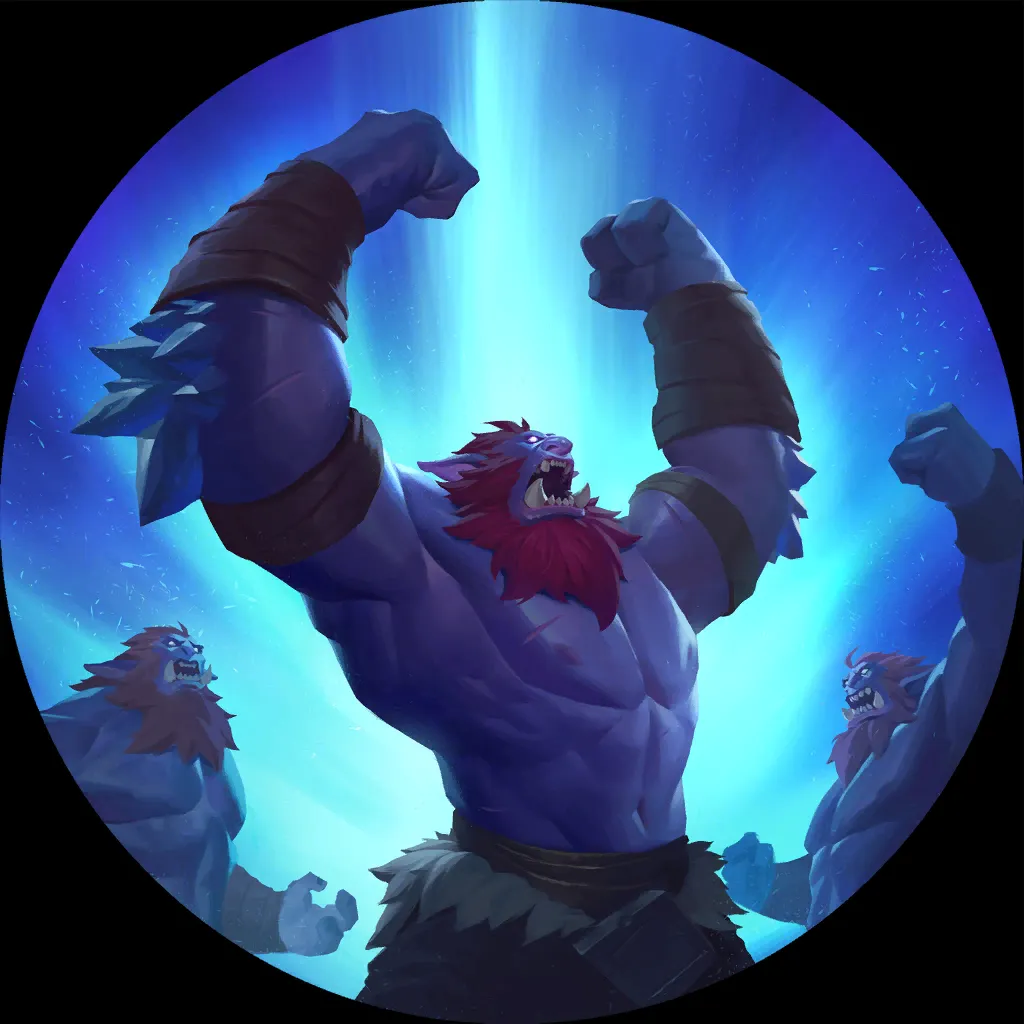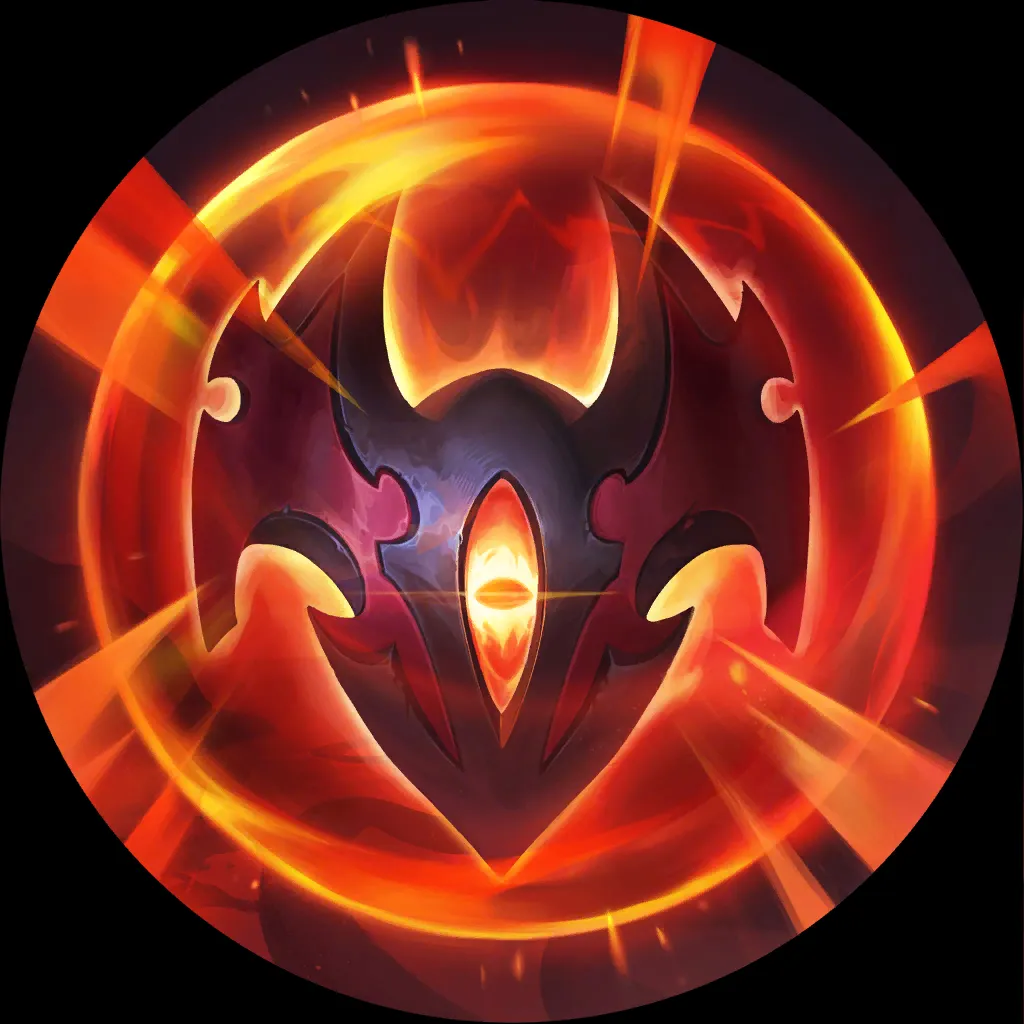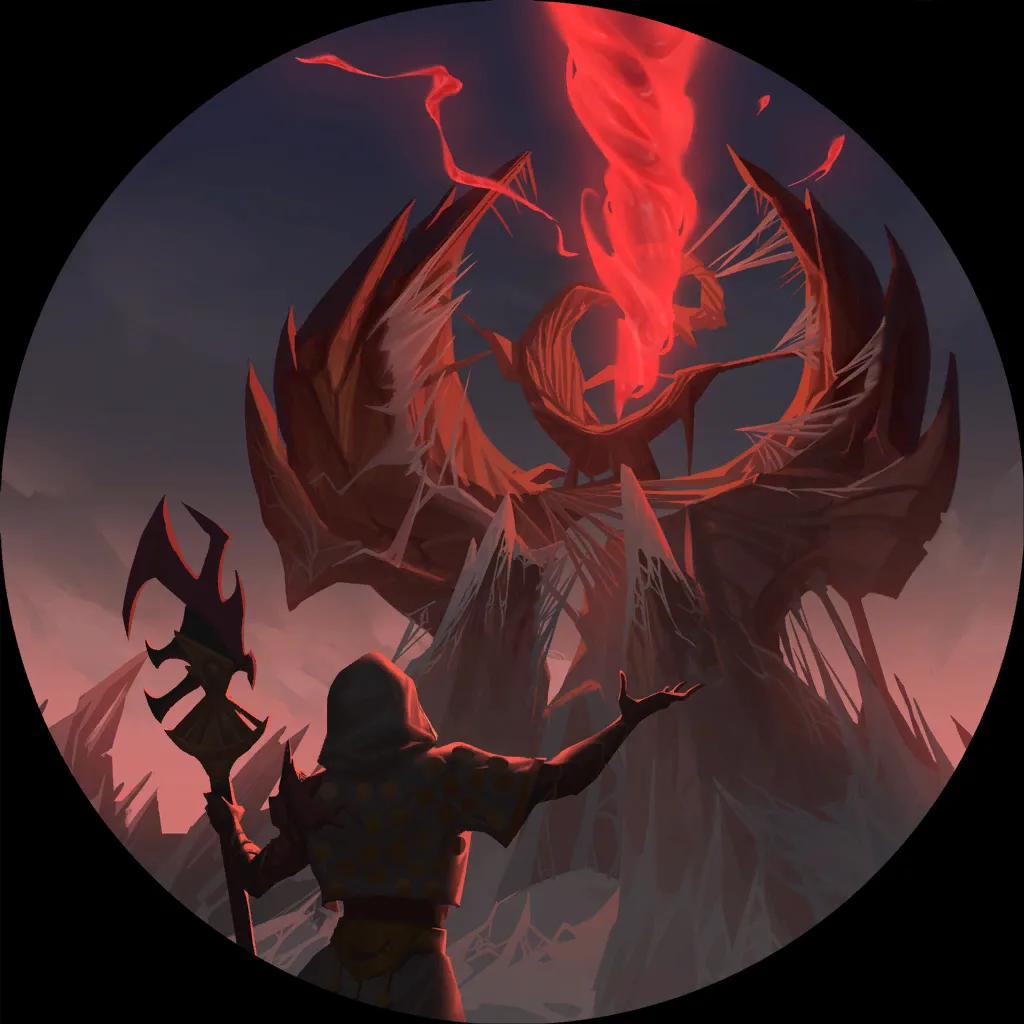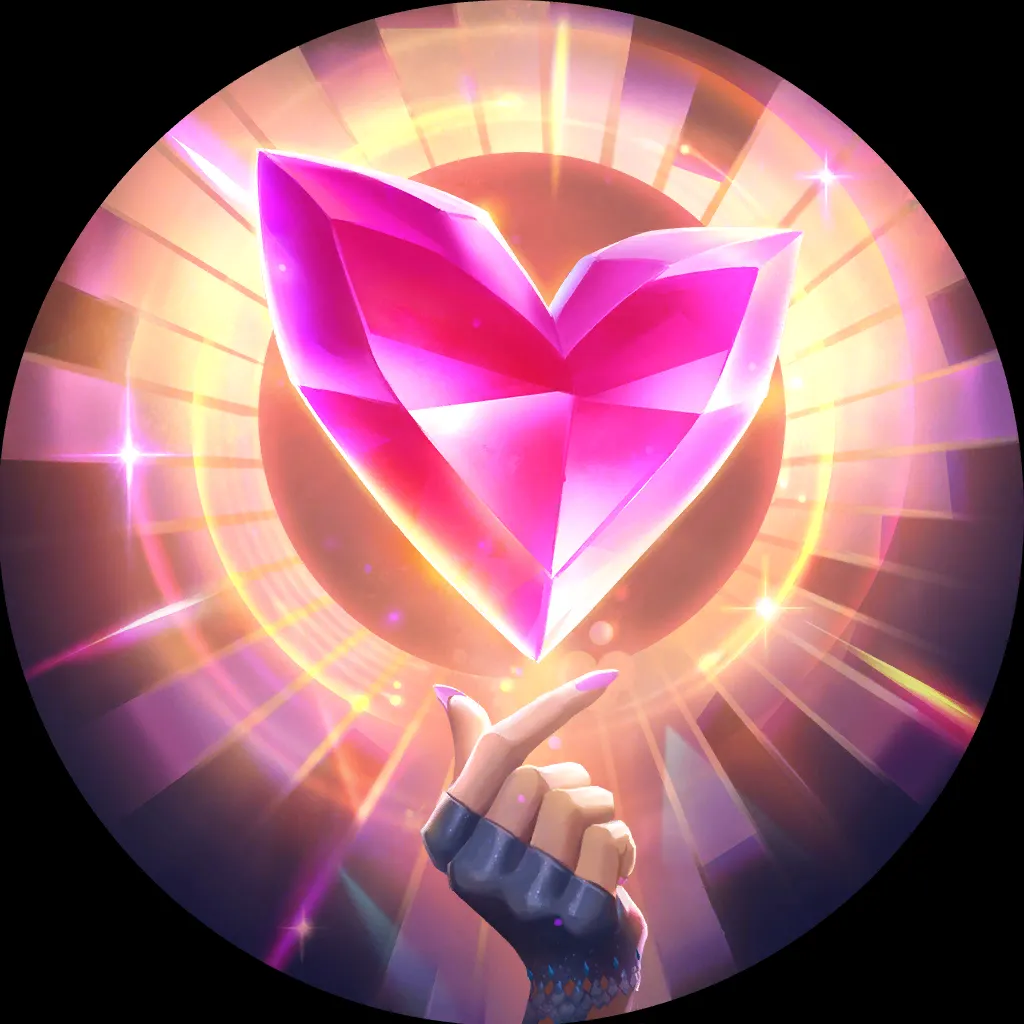 Our dream scenario is to drop Ornn (level 2)
into a 10+ Power bow, leveling the enemy Nexus with a 17/7 Ornn
and Spirit of the Ram
. Ornn
should always drop leveled as he only needs us to strike once with an 8+ Power ally, which should be easy to accomplish with Varus
.
Ornn's Forge
helps to accelerate our Varus
level up with Time and Dedication
; the generated spell keeps our hand full to respond to enemy threats and leaves us enough mana to develop our board.
I've also included a copy of Udyr
and two copies of Vulpine Wanderer
to generate additional spells to target our units with Stance Swap
. Udyr
can also become a huge threat to the enemy Nexus if we need to pass The Darkin Bow
to another wielder.
Combat Cook
is in the deck to help us preserve the buffs from our Forge cards and gives us an alternative weapon to copy if we haven't found Varus
.
All of our spells help us to maintain board presence and advance towards Varus
level up… other than Feel The Rush
, which can summon a 20/10 Overwhelm Varus
and absolutely obliterate the enemy Nexus.
---
Blindfolded Bowman: Varus Lee Sin – B
Ionia is an excellent region for Varus
because of the number of two-part targeted spells available to us. Wuju Style
, Sonic Wave
, and Momentous Choice
can all target our units twice in a turn without emptying our hand.
6
8
14
12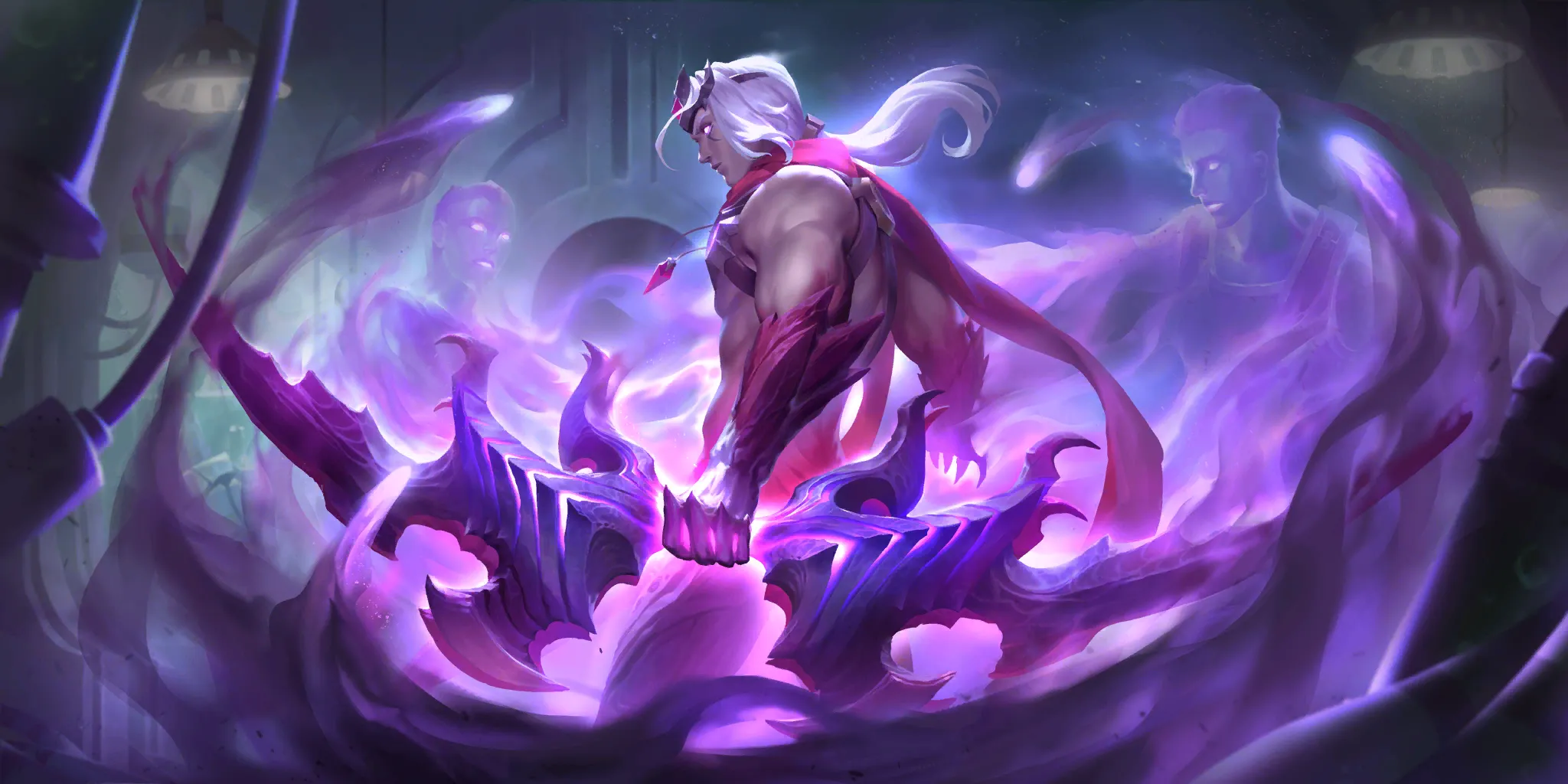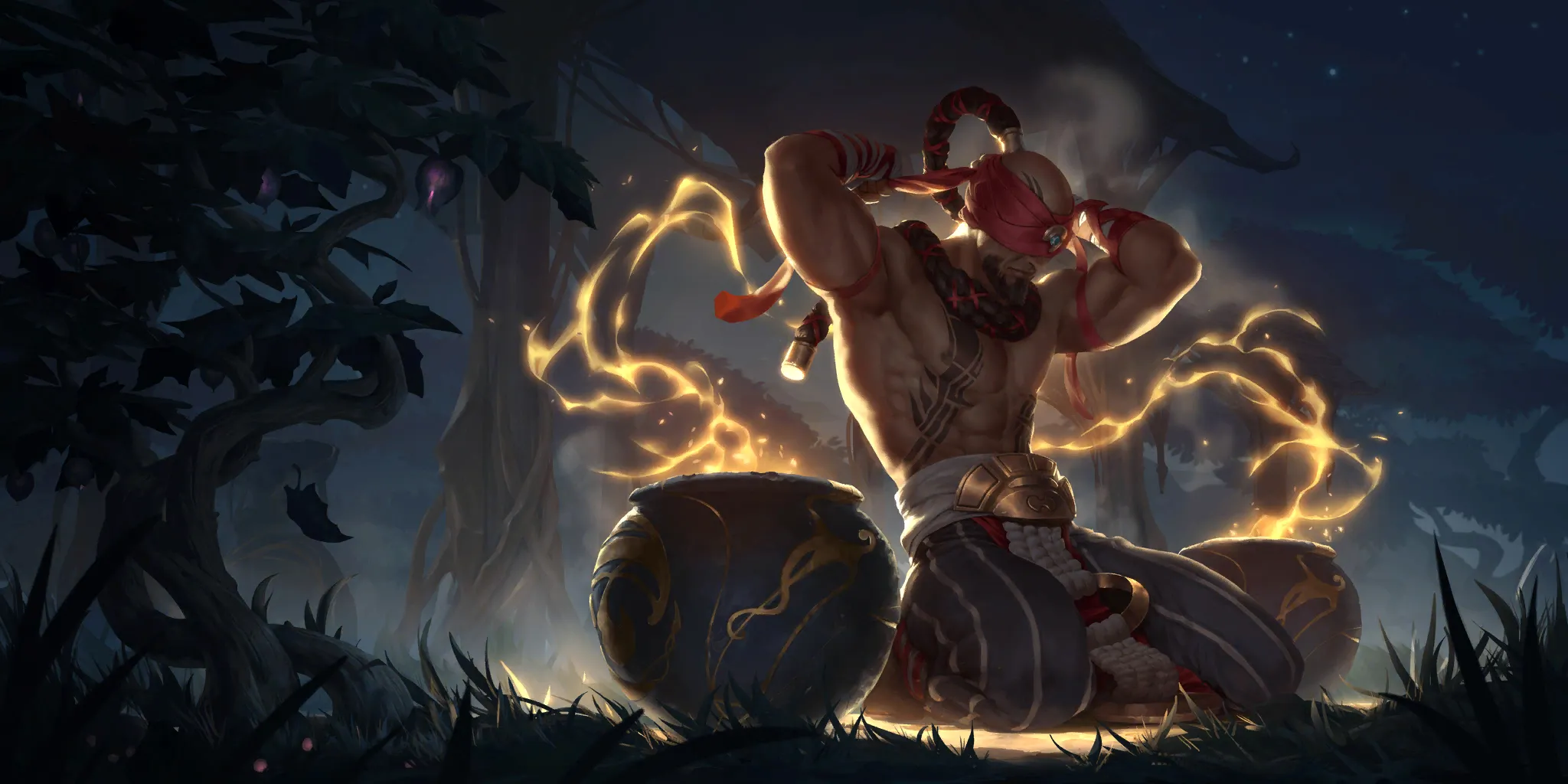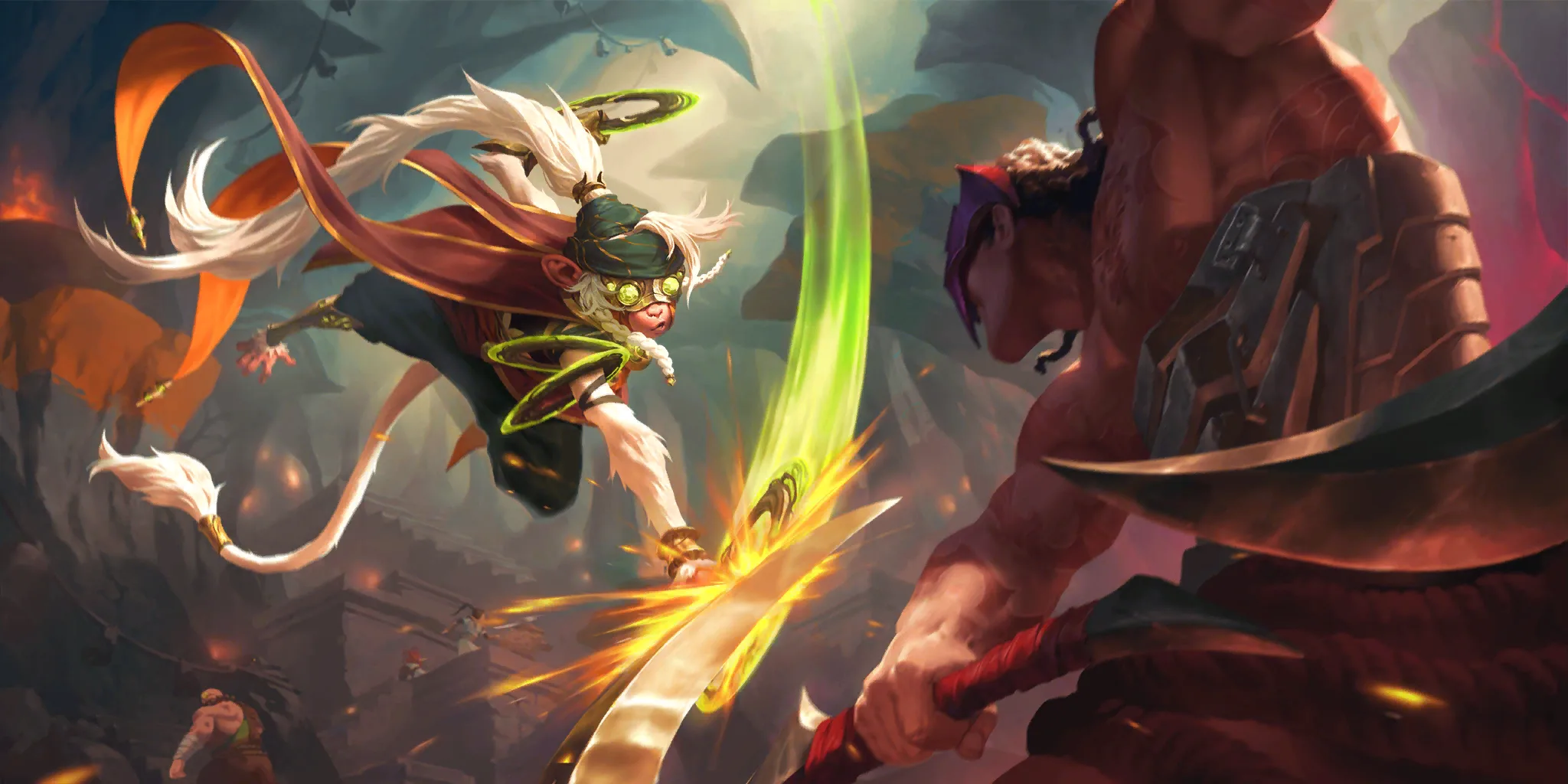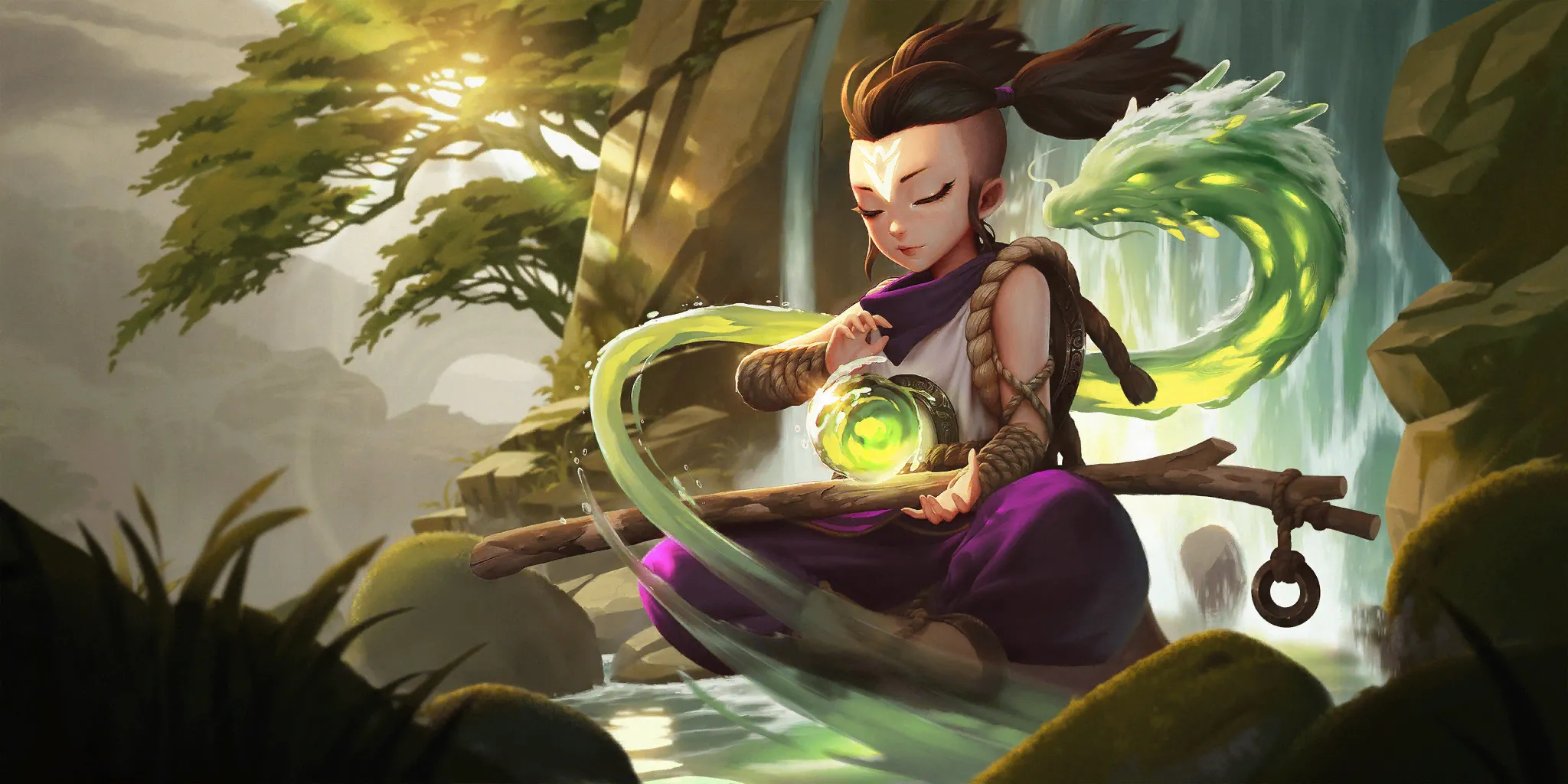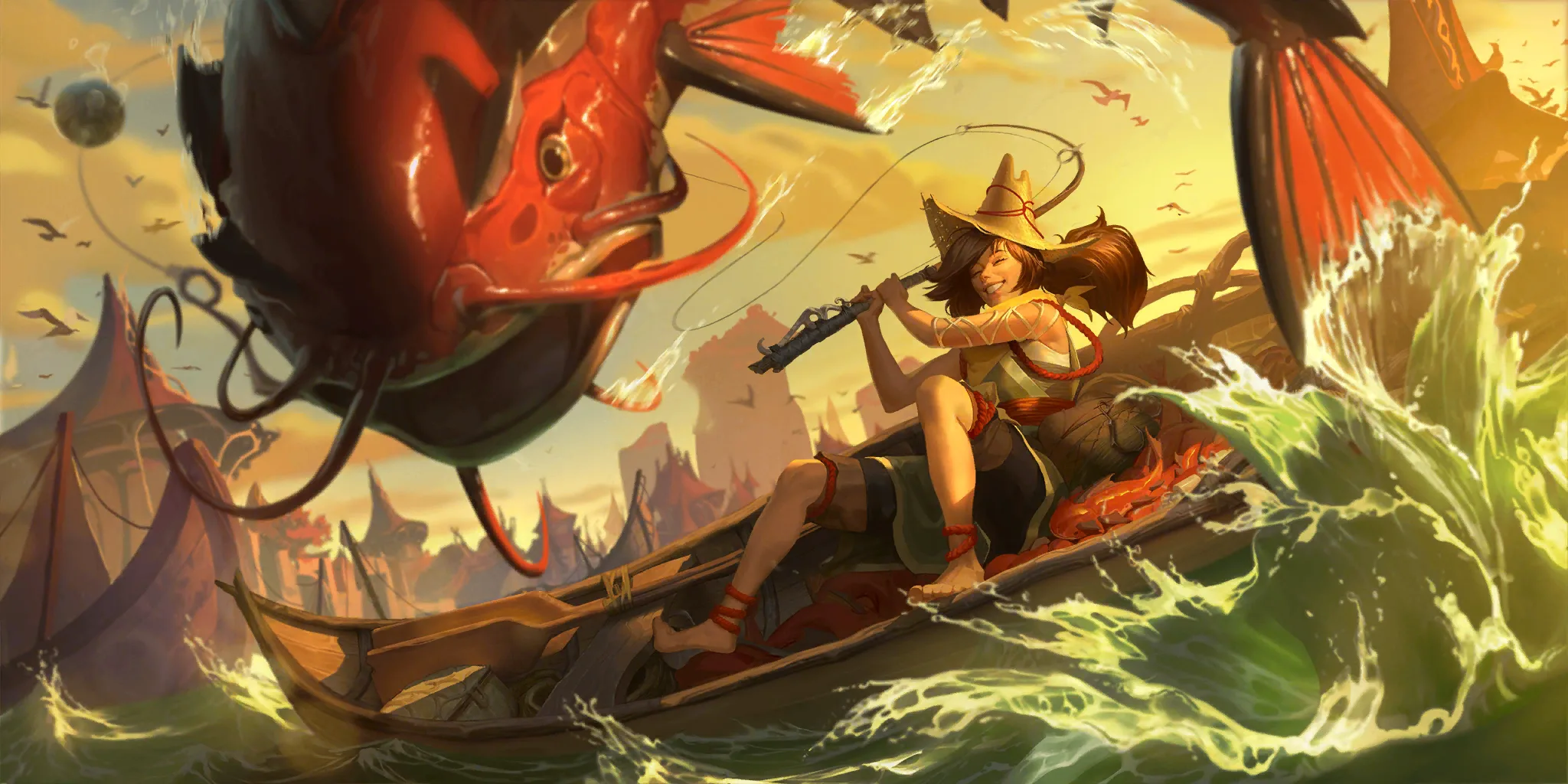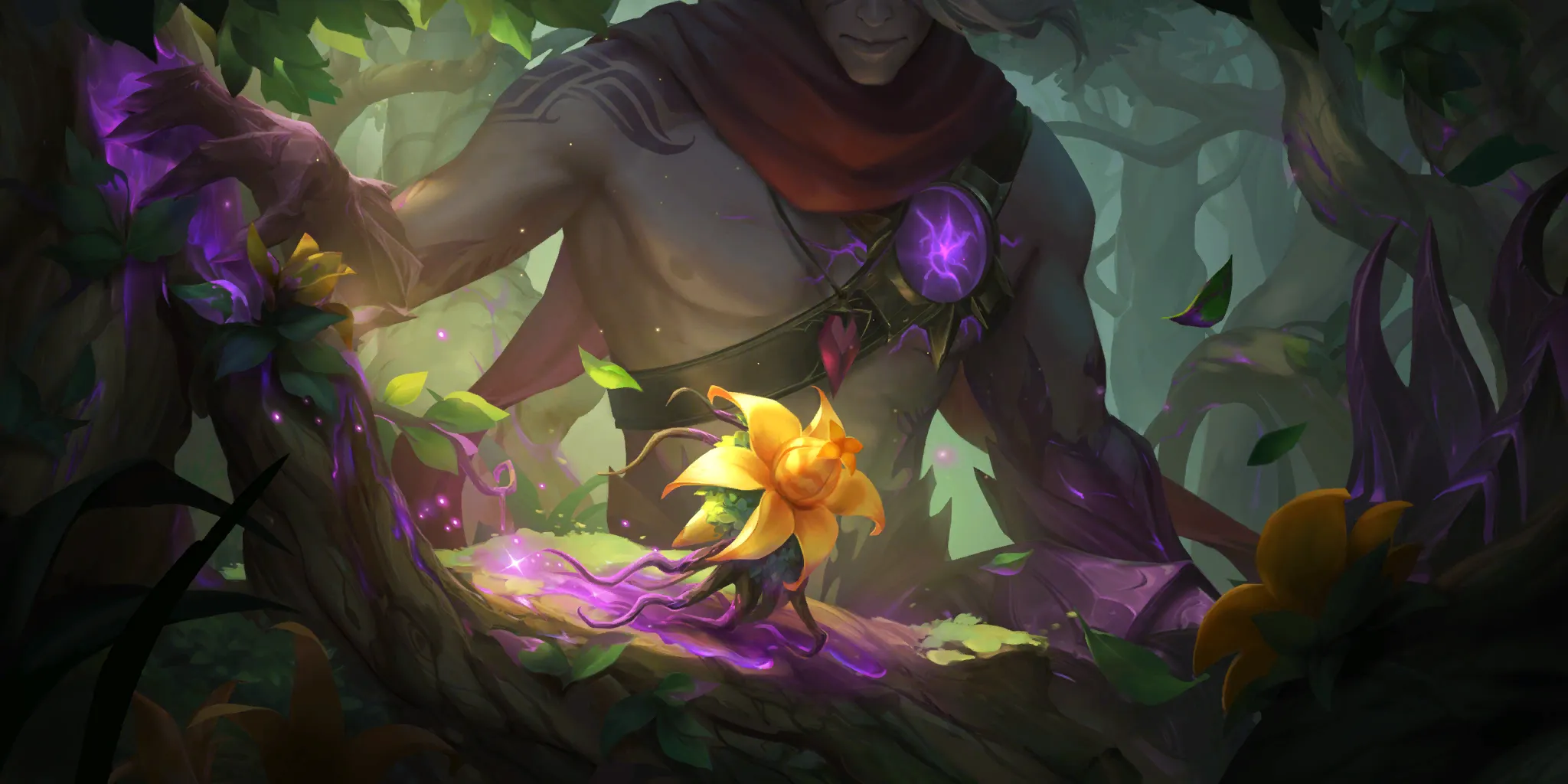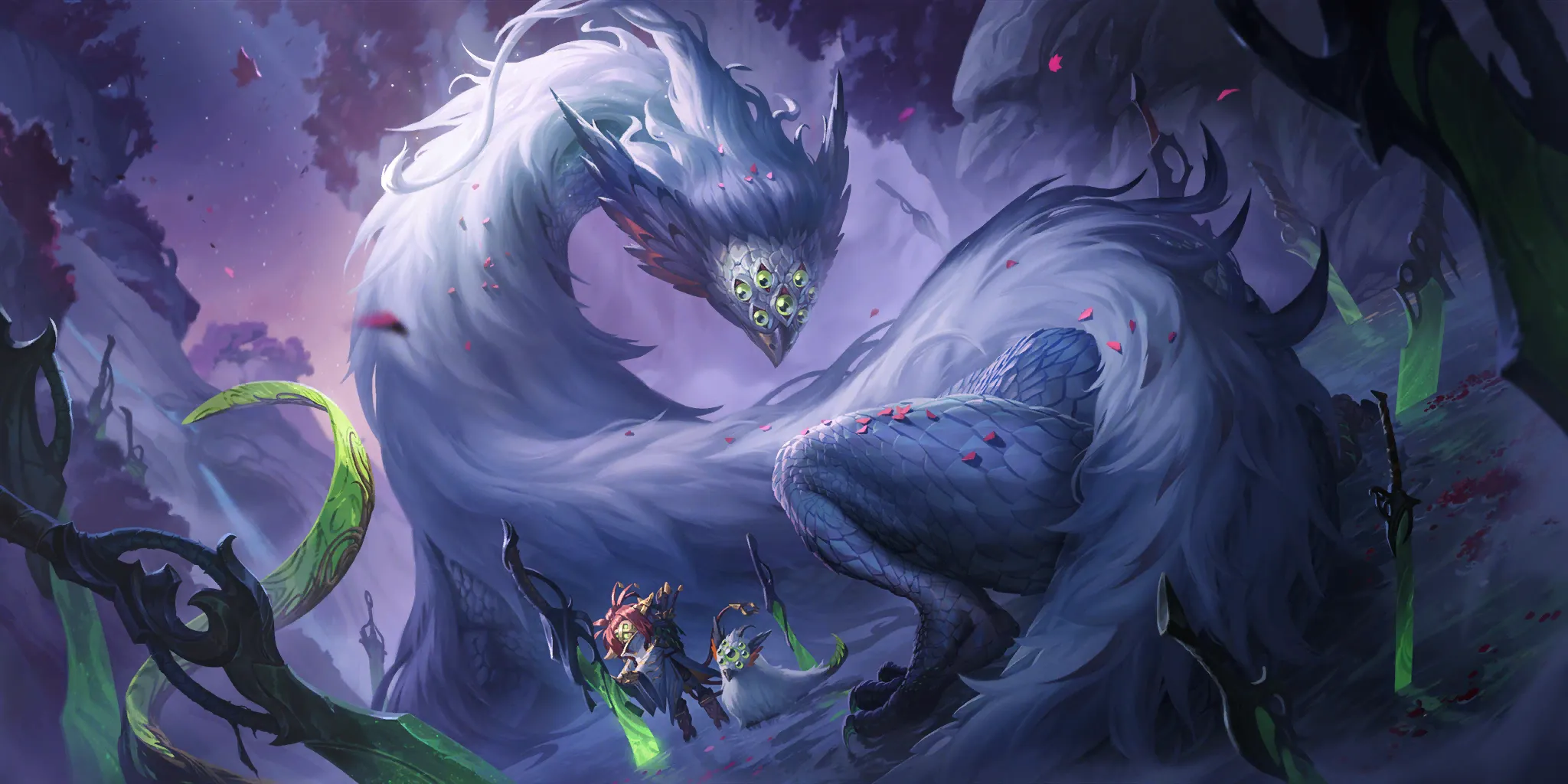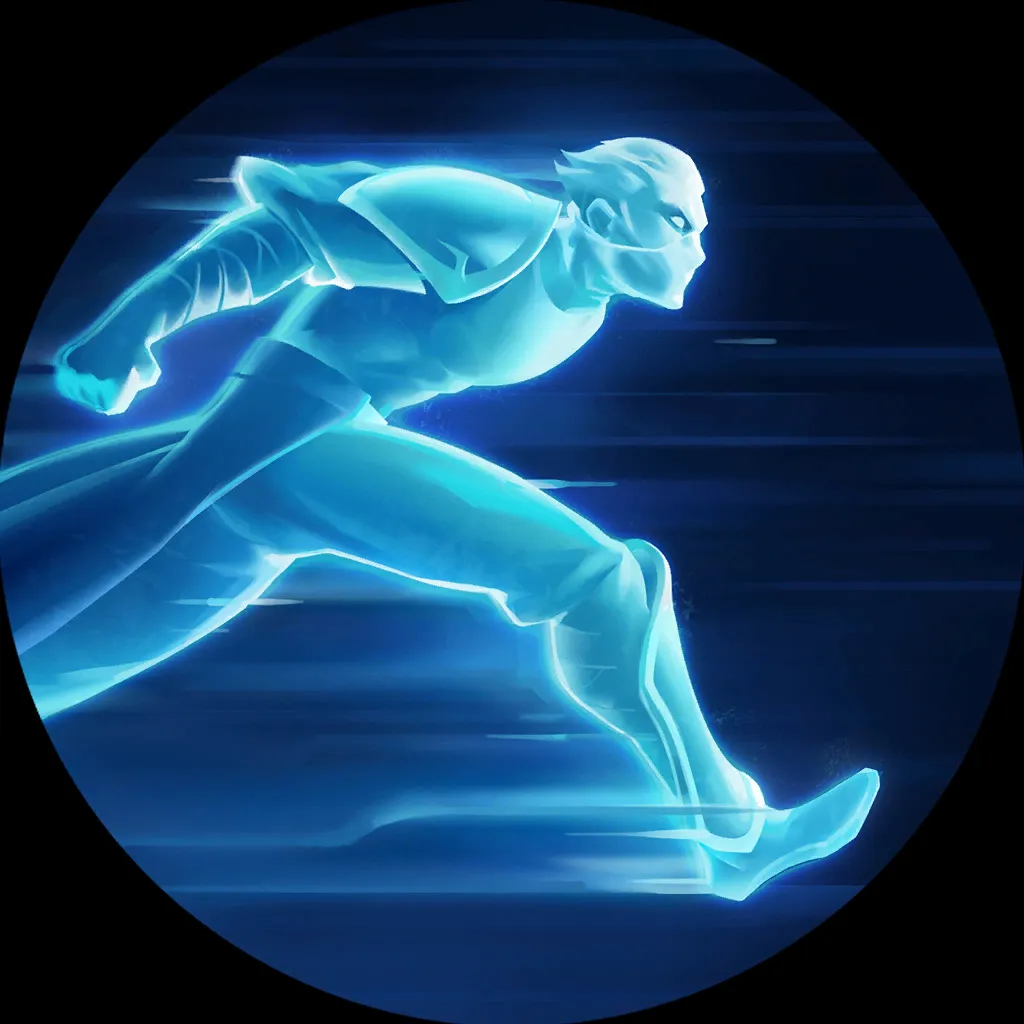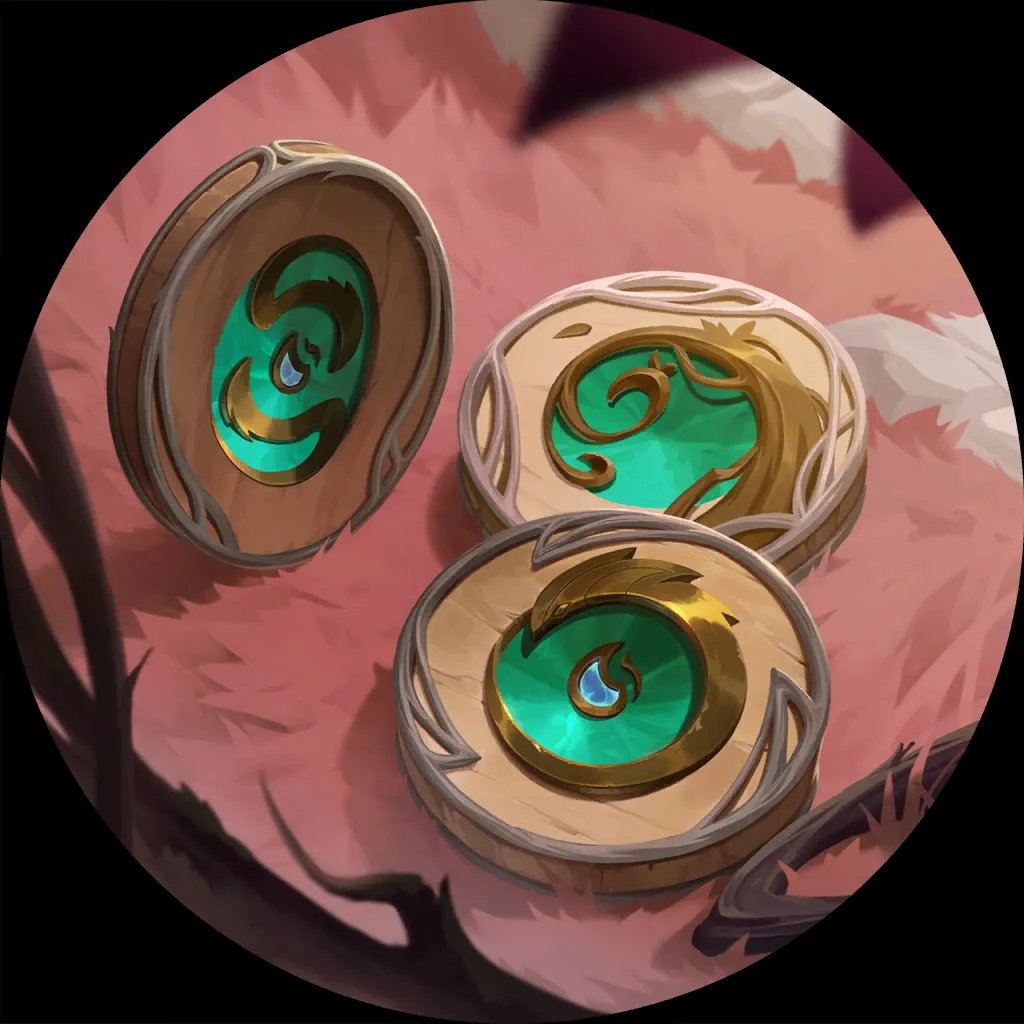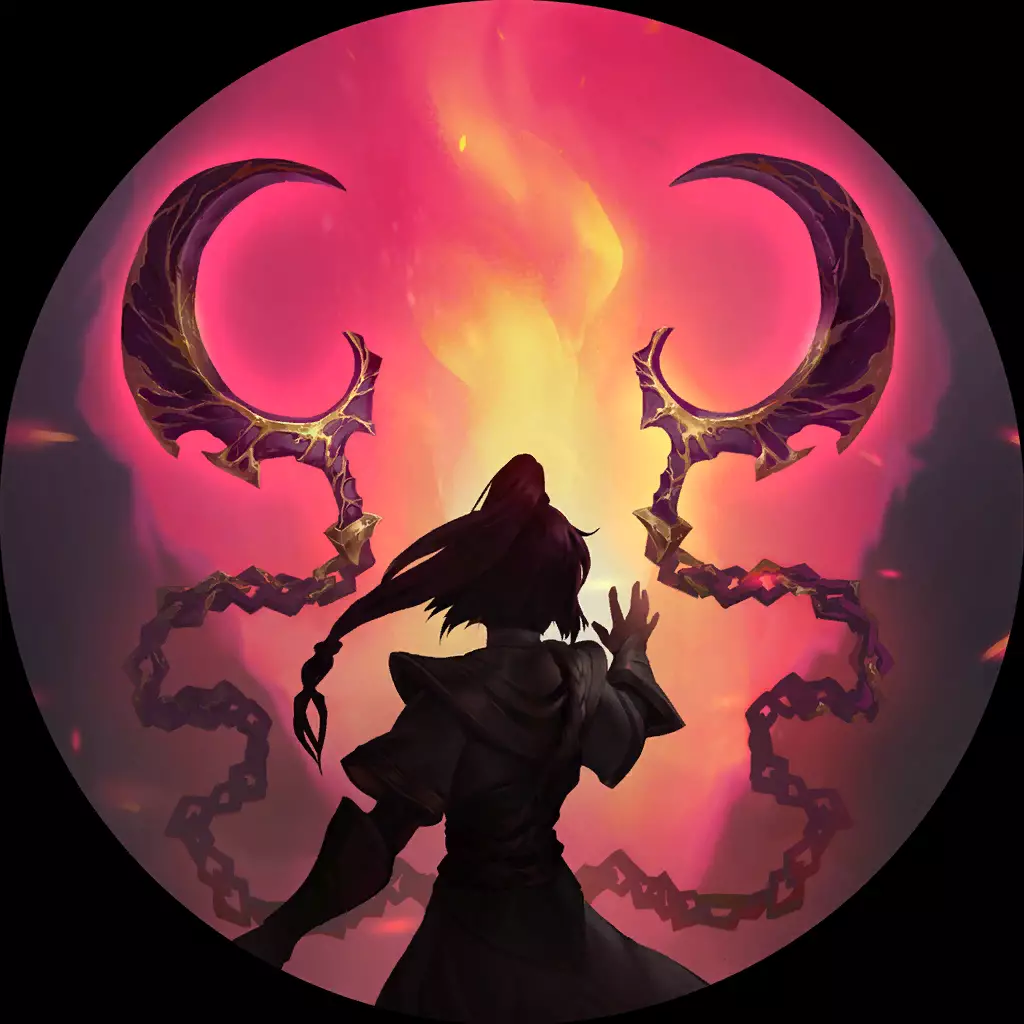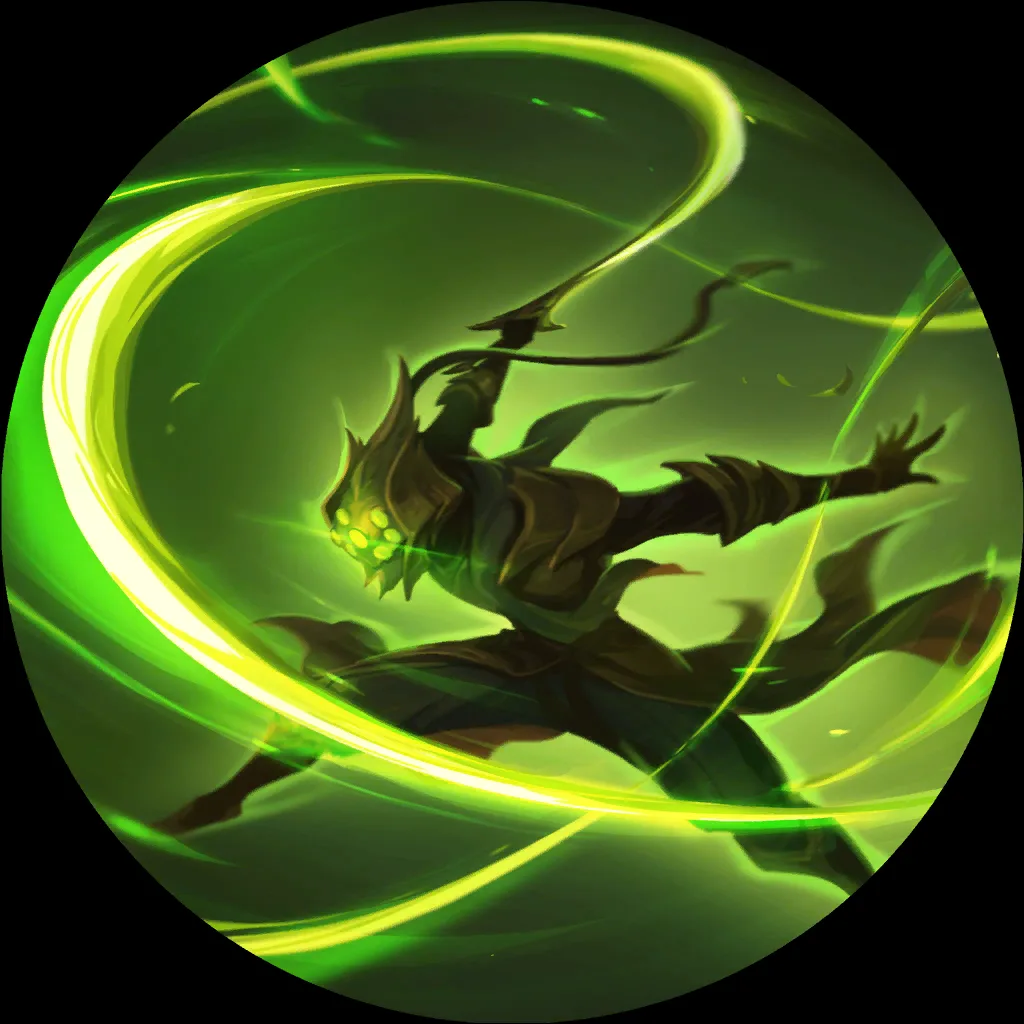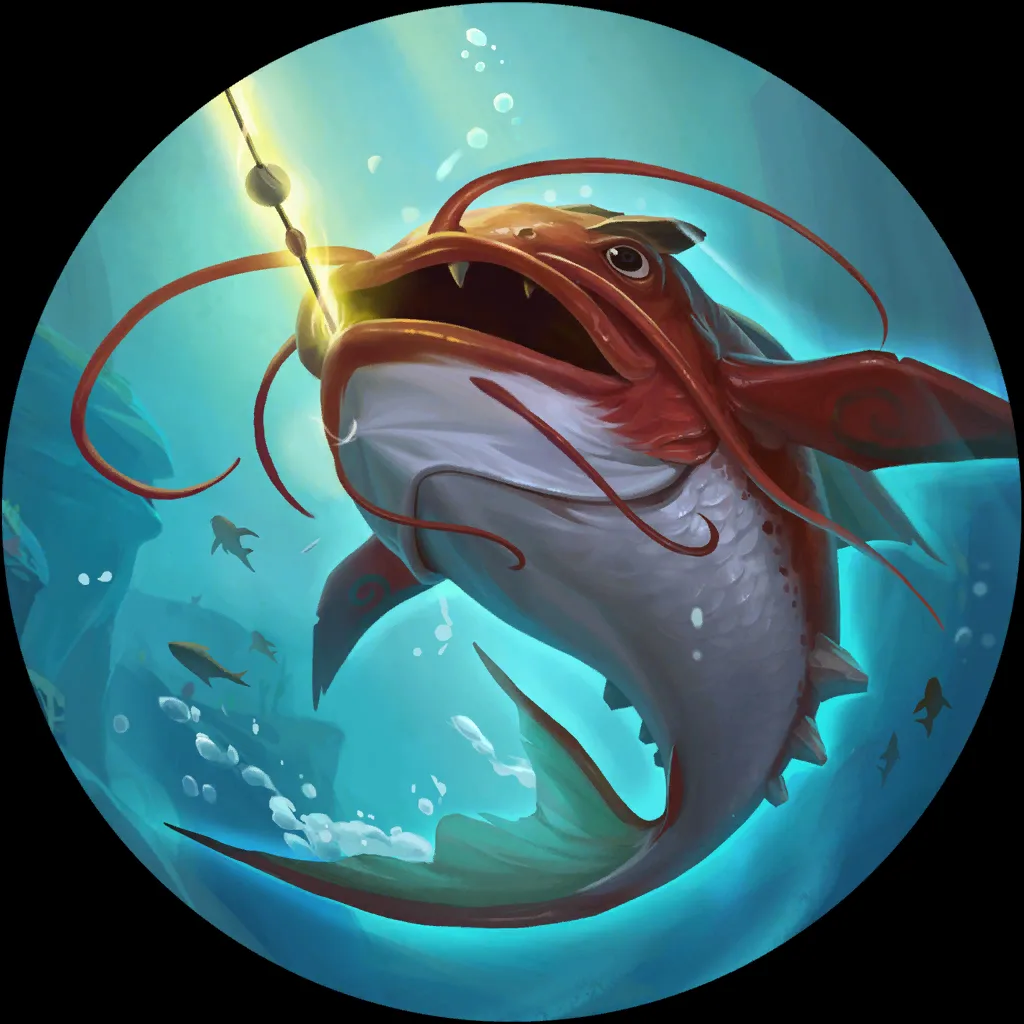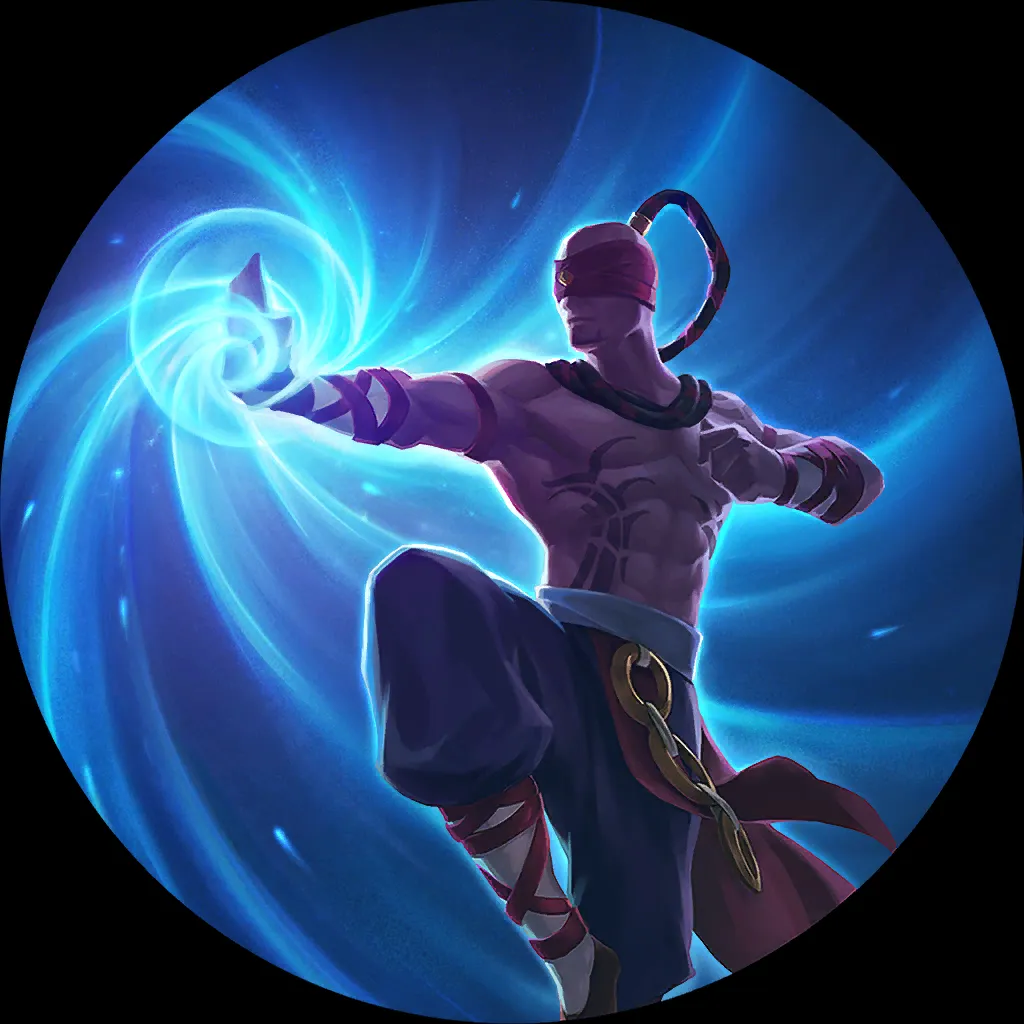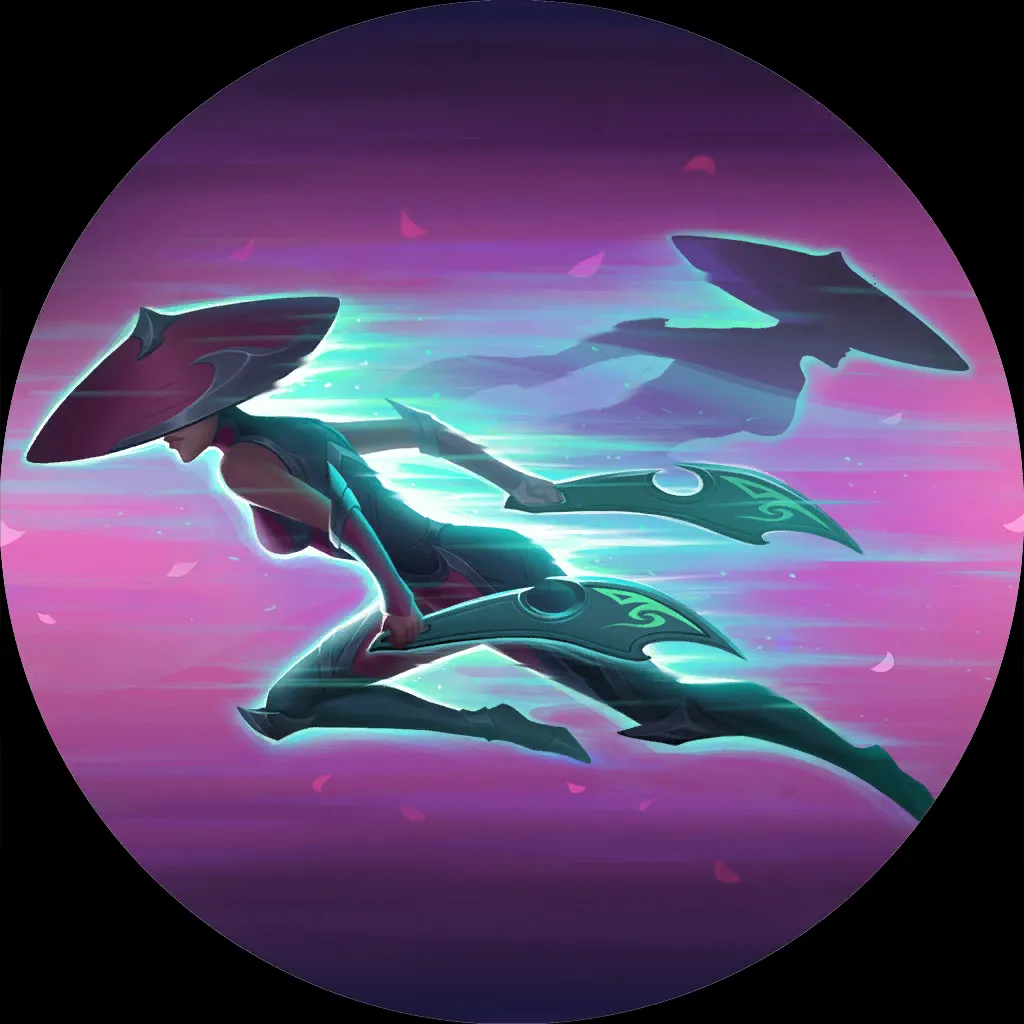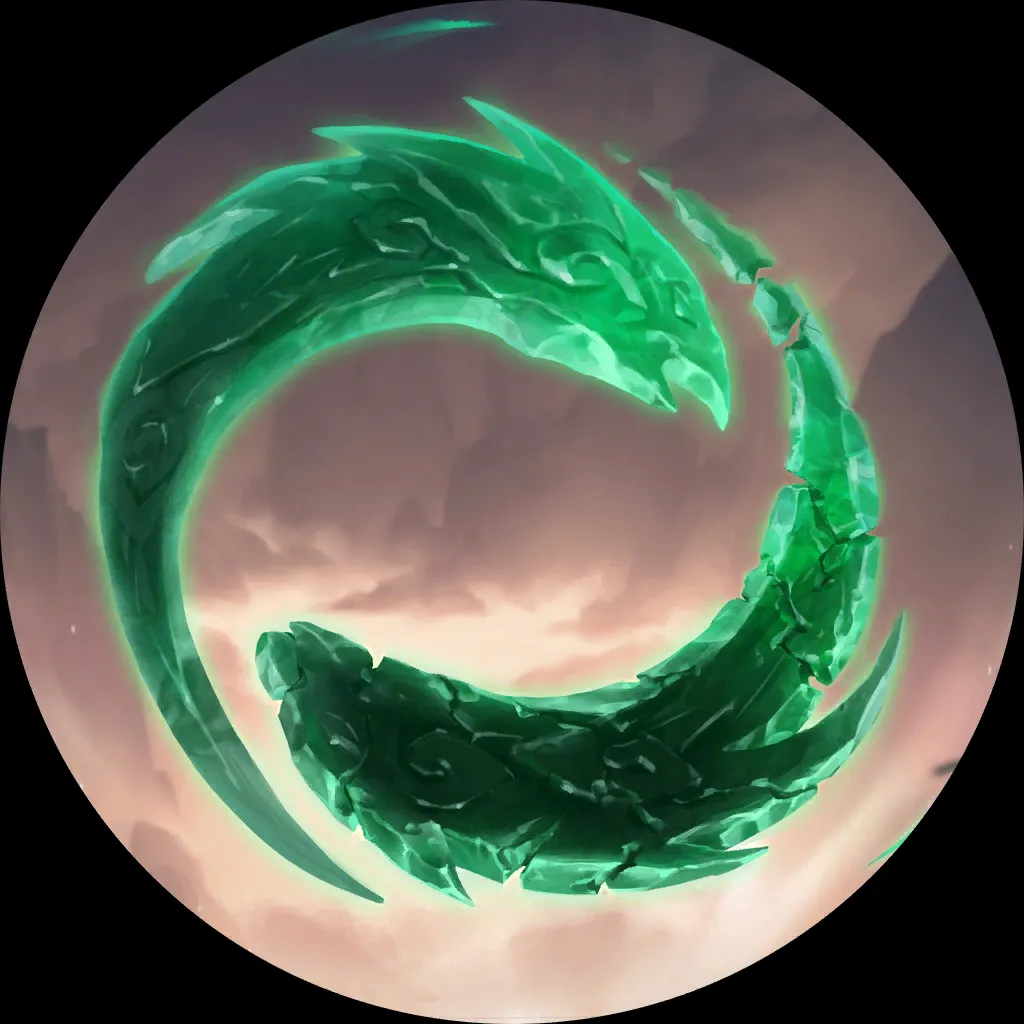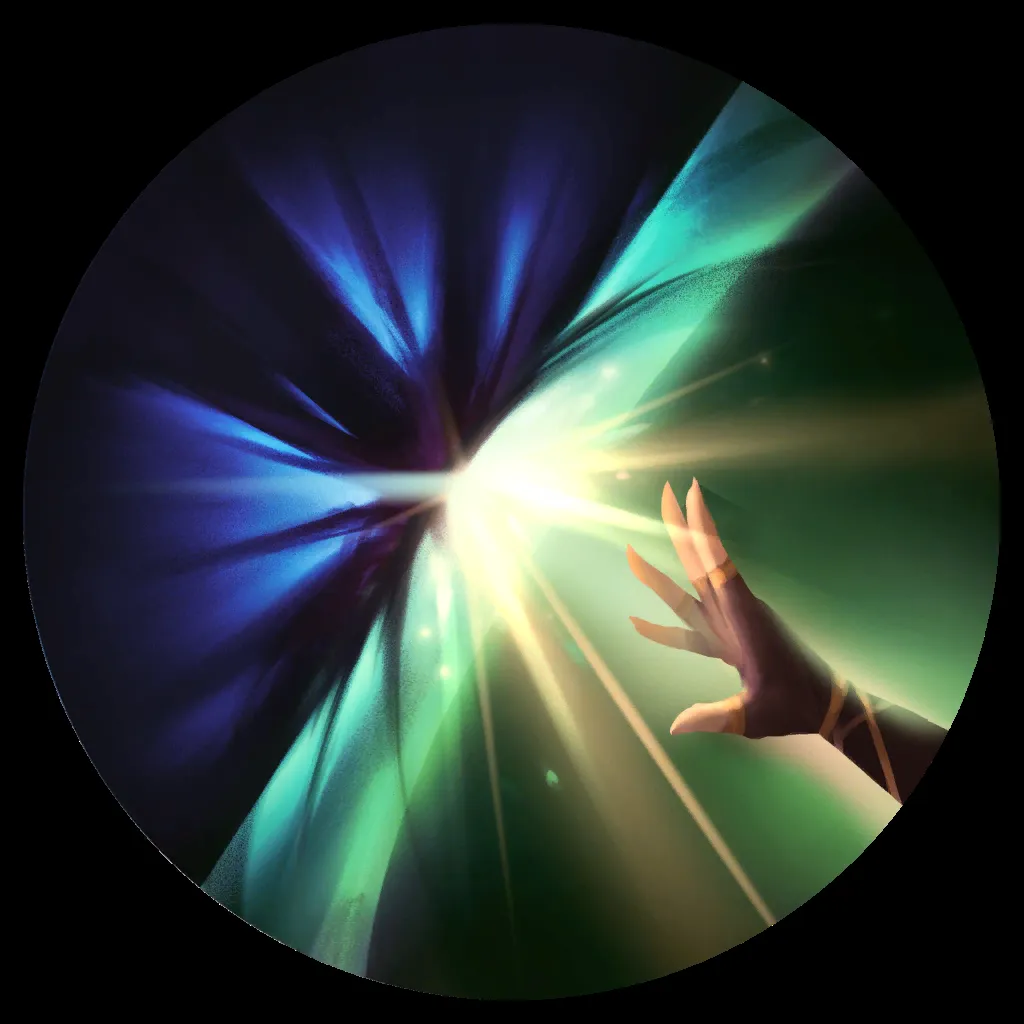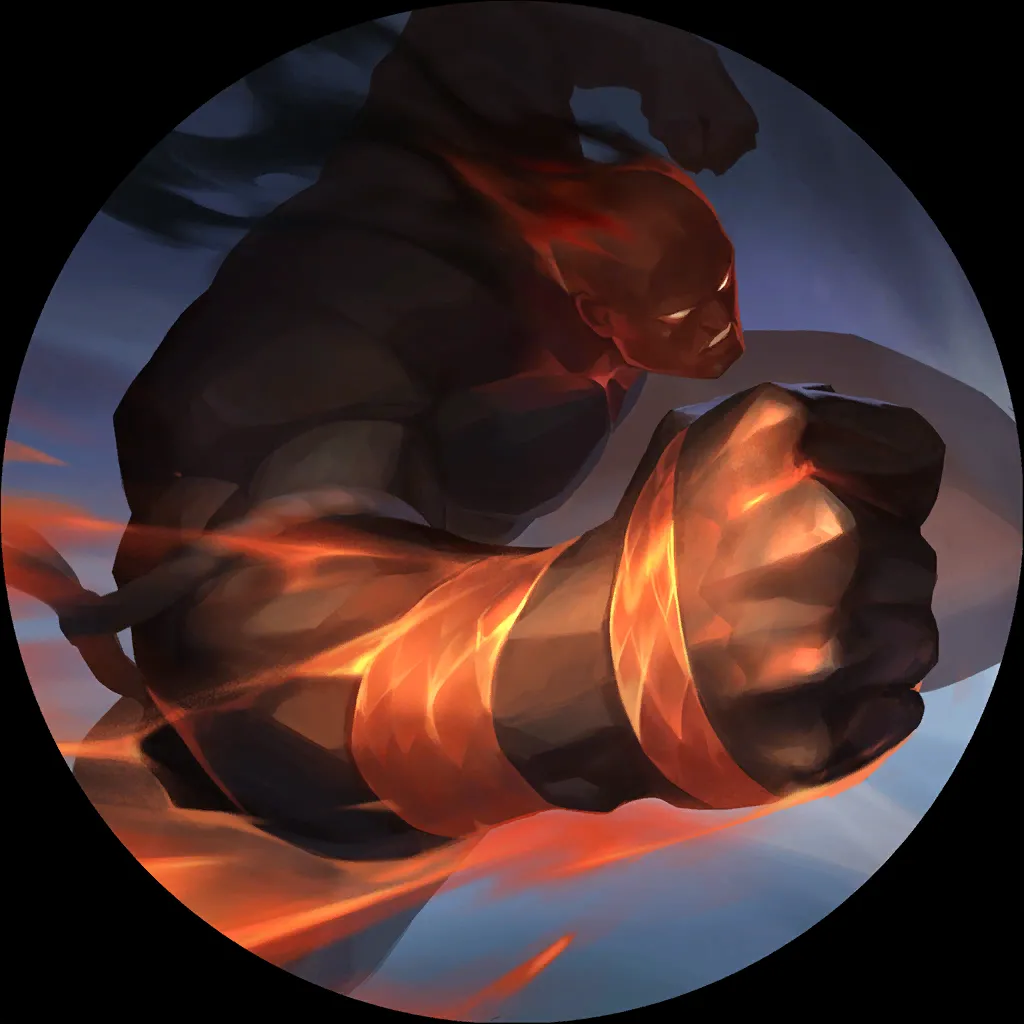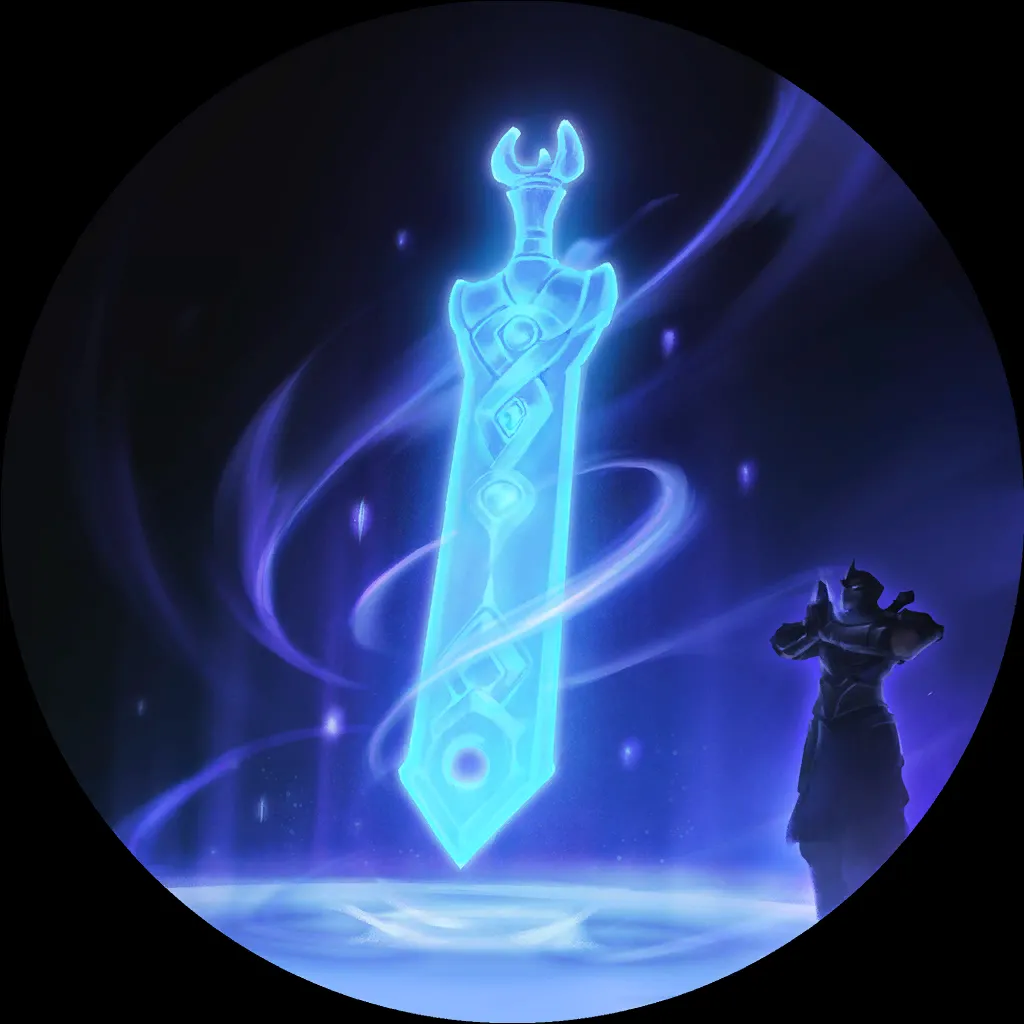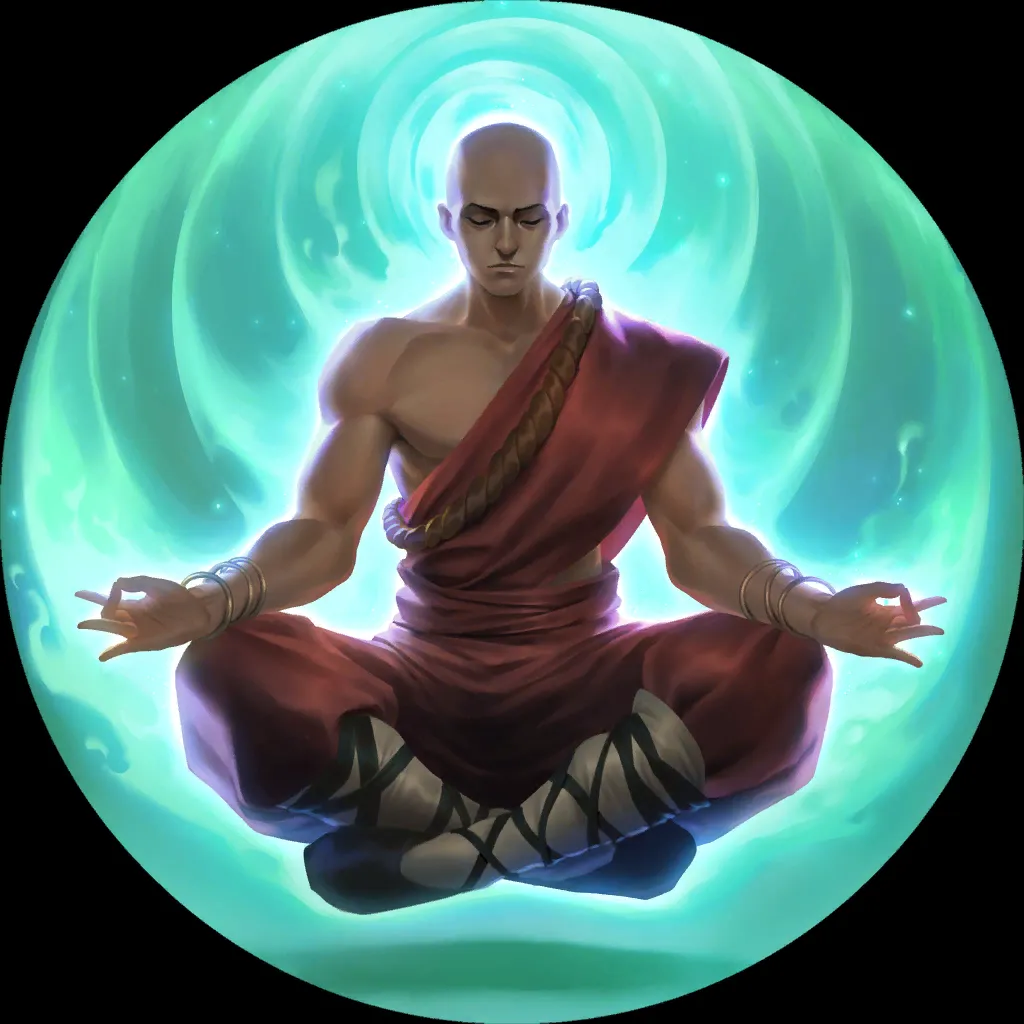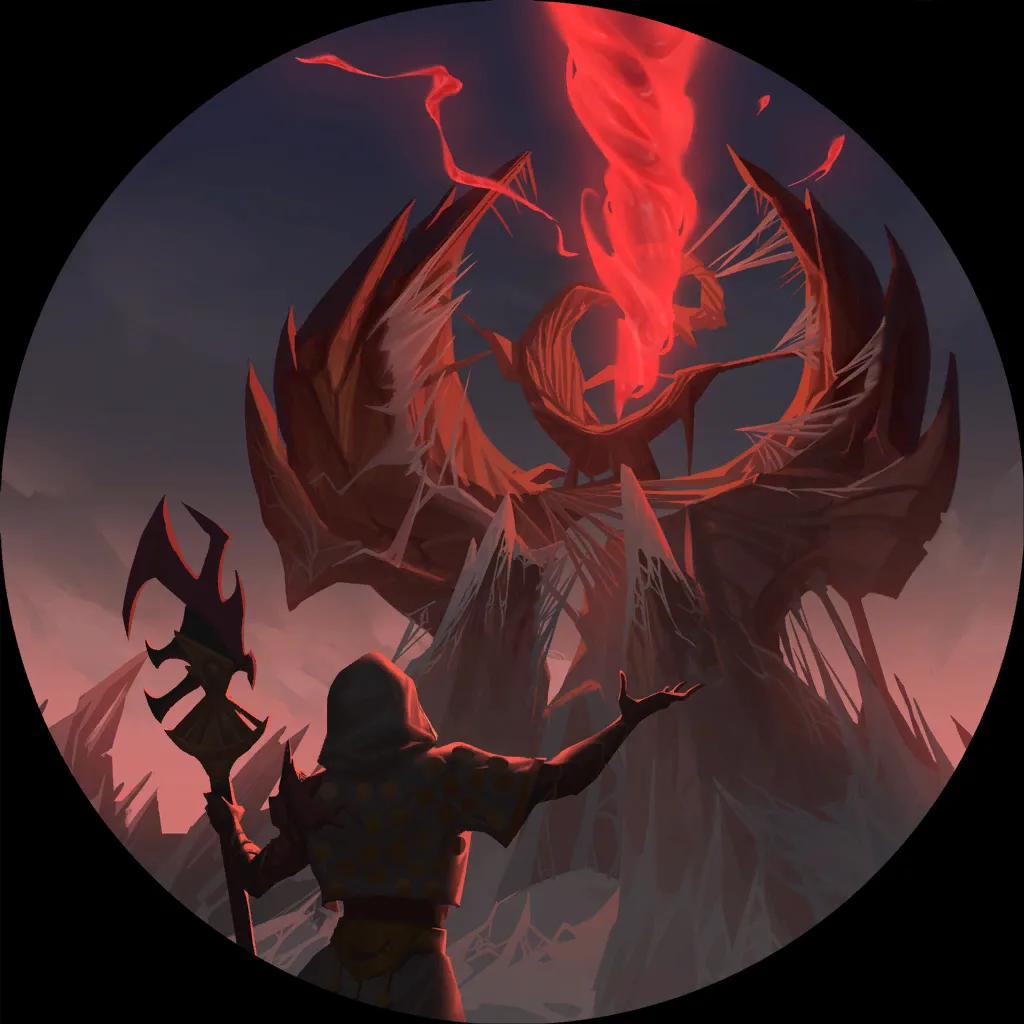 And, of course, a low-cost, spell-heavy play pattern naturally leads us back to Lee Sin
.
Blind monks and bows may sound like a funny combination, but The Darkin Bow
can give Lee Sin (level 2)
a huge power boost to kick the enemy Nexus into orbit. We can't combine the bow with Overwhelm on Lee Sin
, unfortunately, but this matters a lot less when he's going to kick for 15 damage.
This is a combo deck at its heart and the rest of our cards are here to make sure we can survive long enough to set off our big kick.
Vastayan Disciple
helps us to find our key combo pieces and chip in damage to set up an OTK with Varus
or Lee Sin
.
Eye of the Dragon
gives us extra value from casting spells each round, and works to stabilize our board with Dragonling
s. Dragonling
's also provide us with good spell targets as they work very well with Sonic Wave
to remove enemy backline units, while keeping our life total high.
Flurry of Fists
can give us a funny lethal attack with Varus (level 2)
as it will give him Double Attack; it is important to note that [The Darkin Bow]] will drop back down to base Power after the first strike, so 18 damage is the most that you can push without additional spells.
---
Broken Bow: Varus Riven – A
If forging is good, Reforge must be even better!
6
0
17
17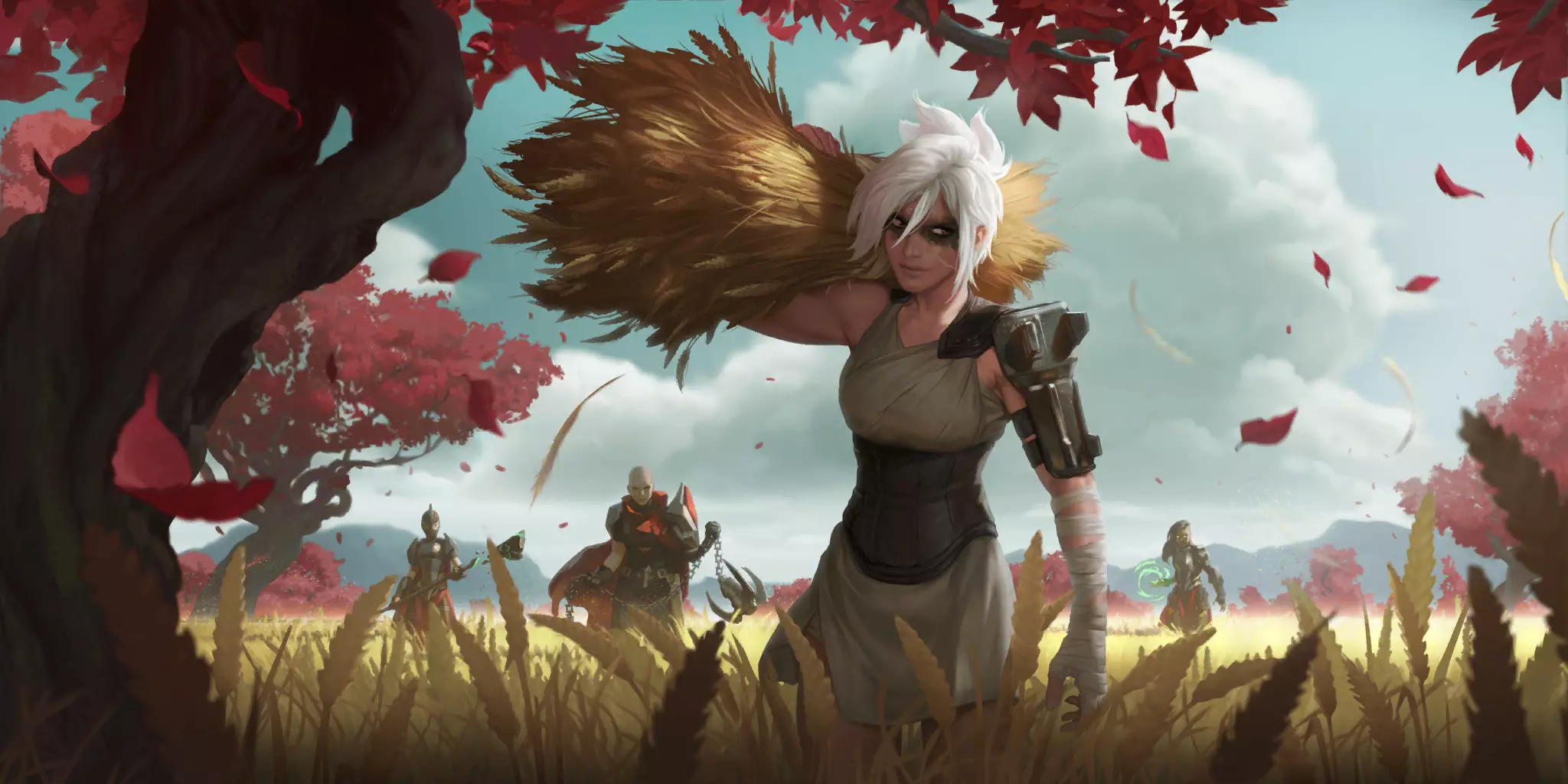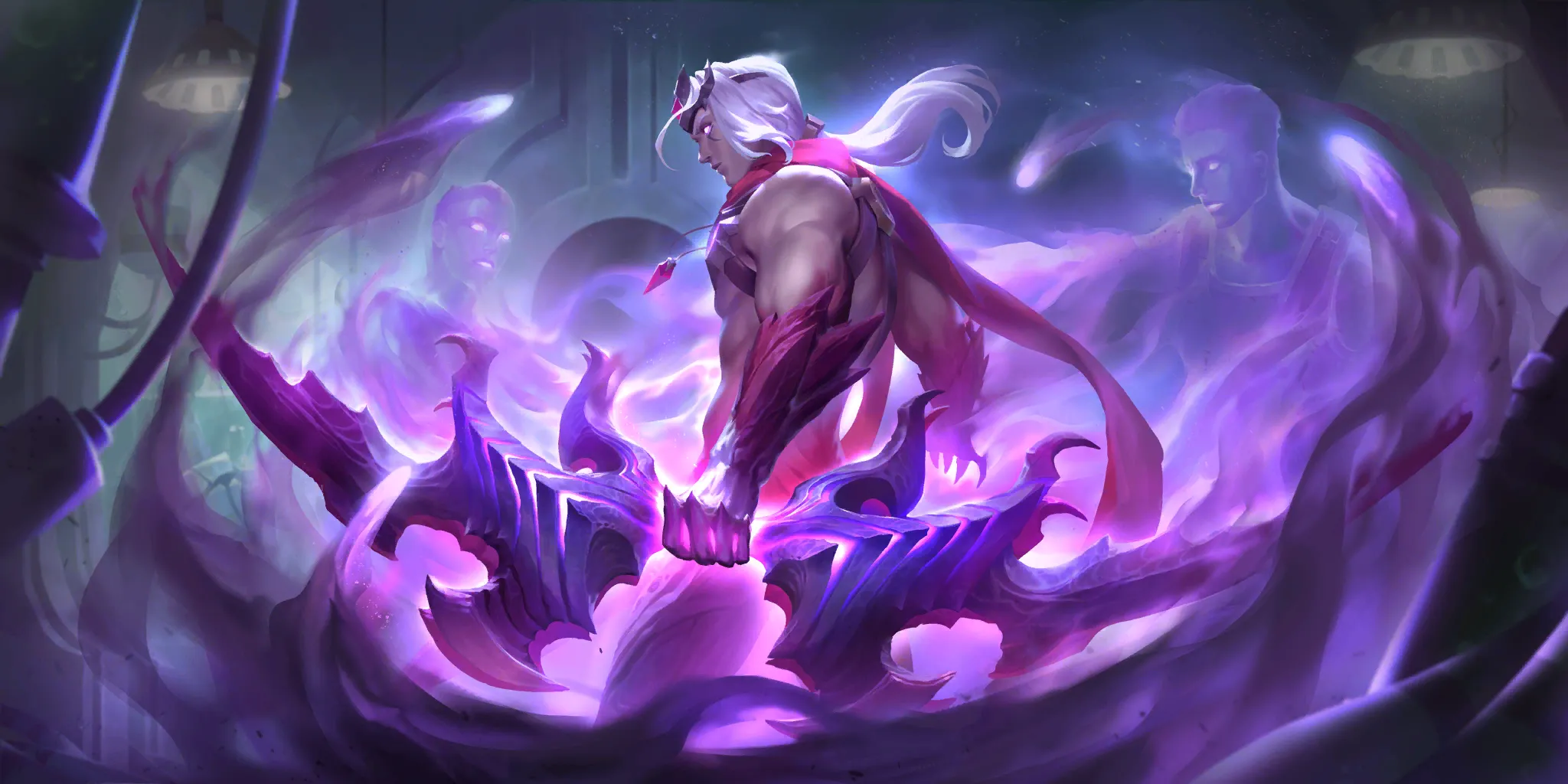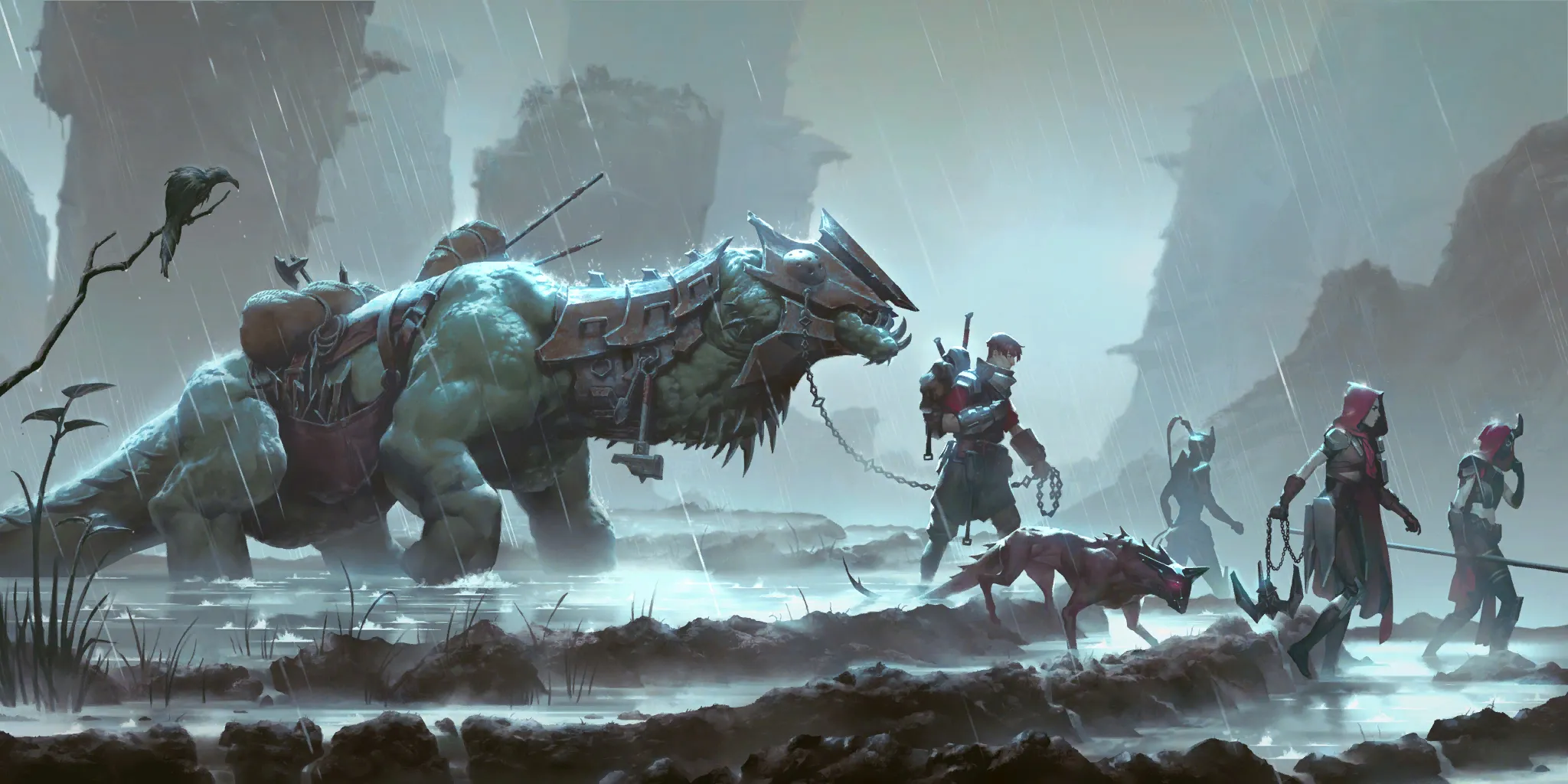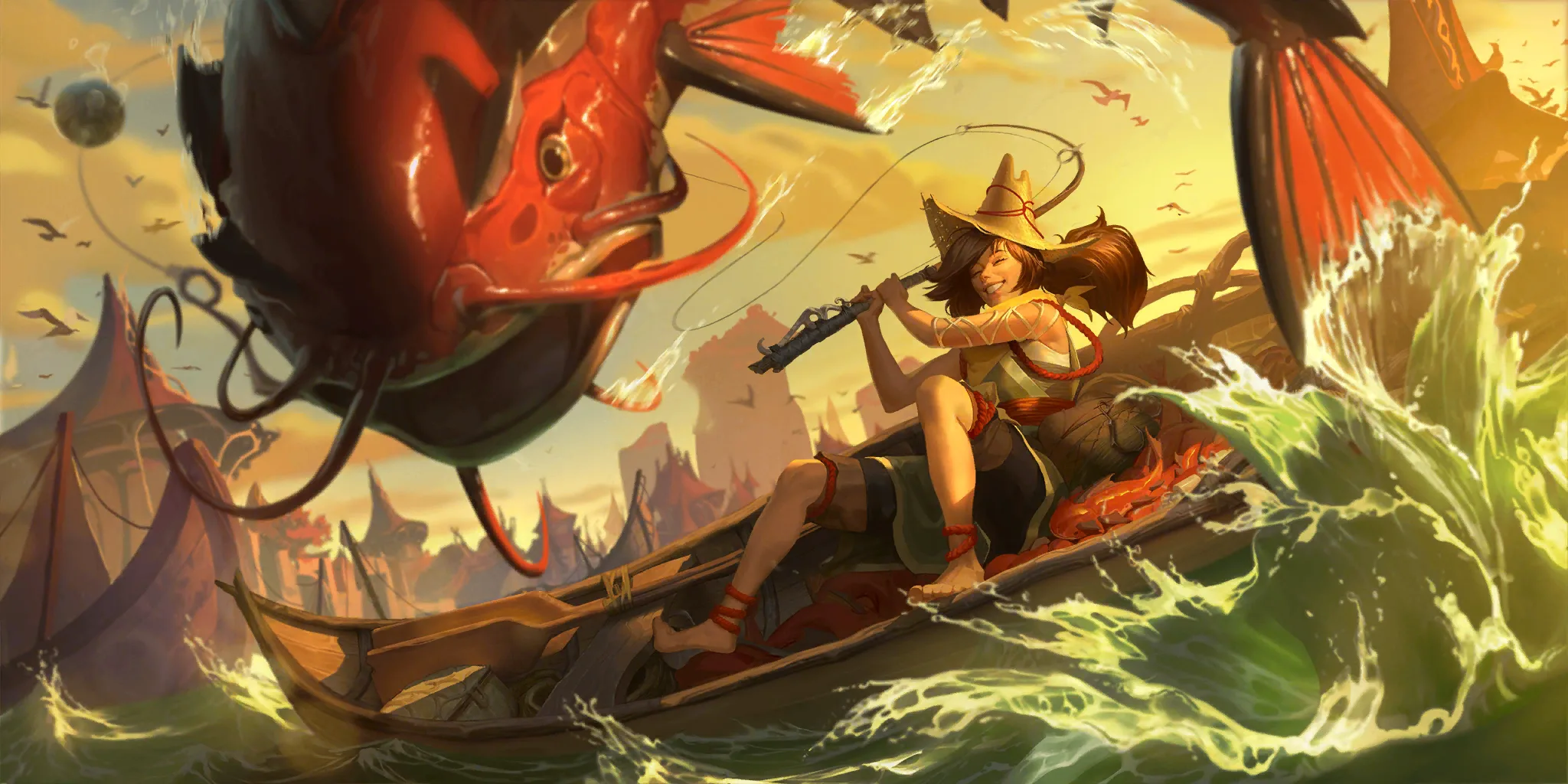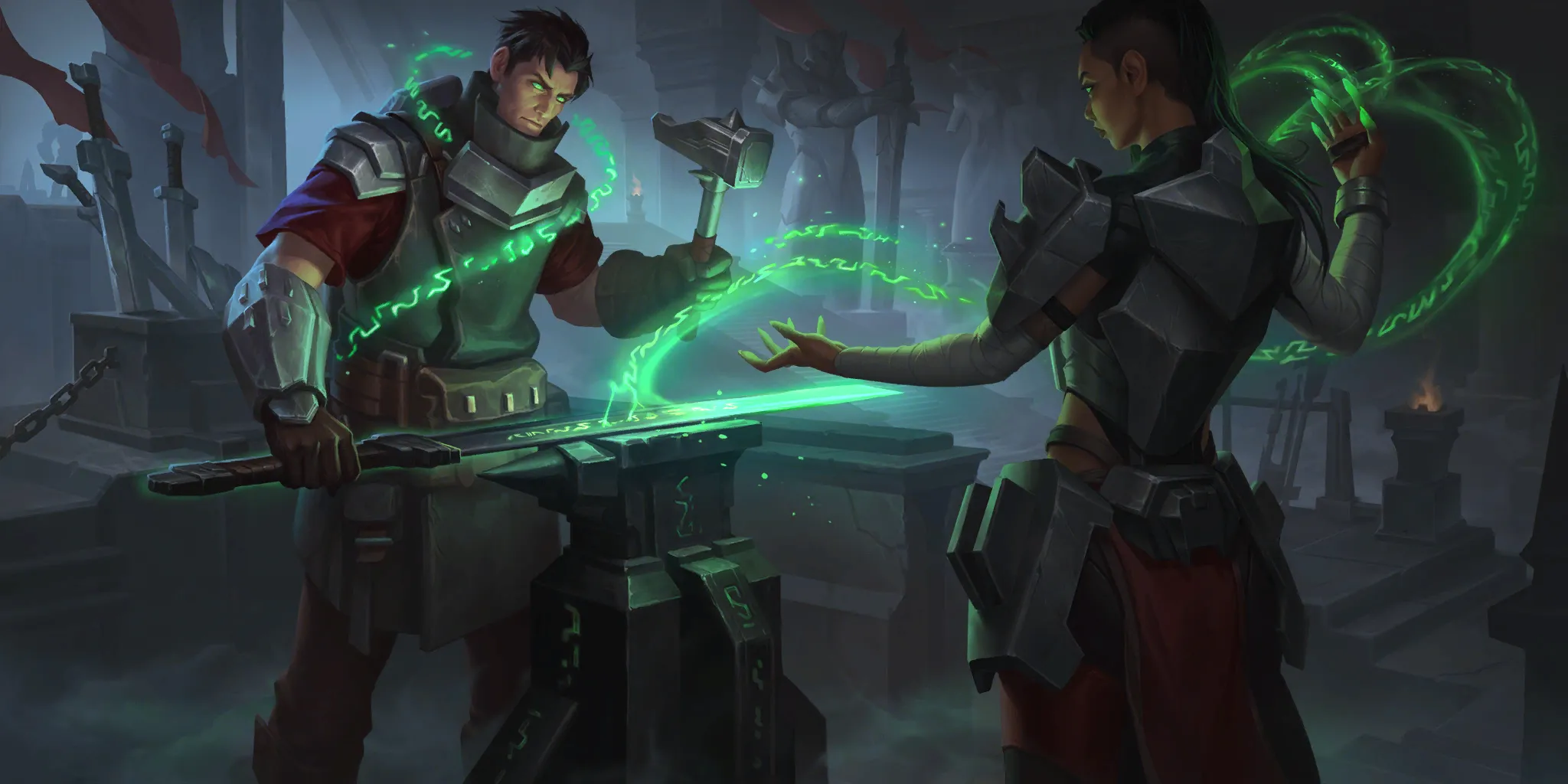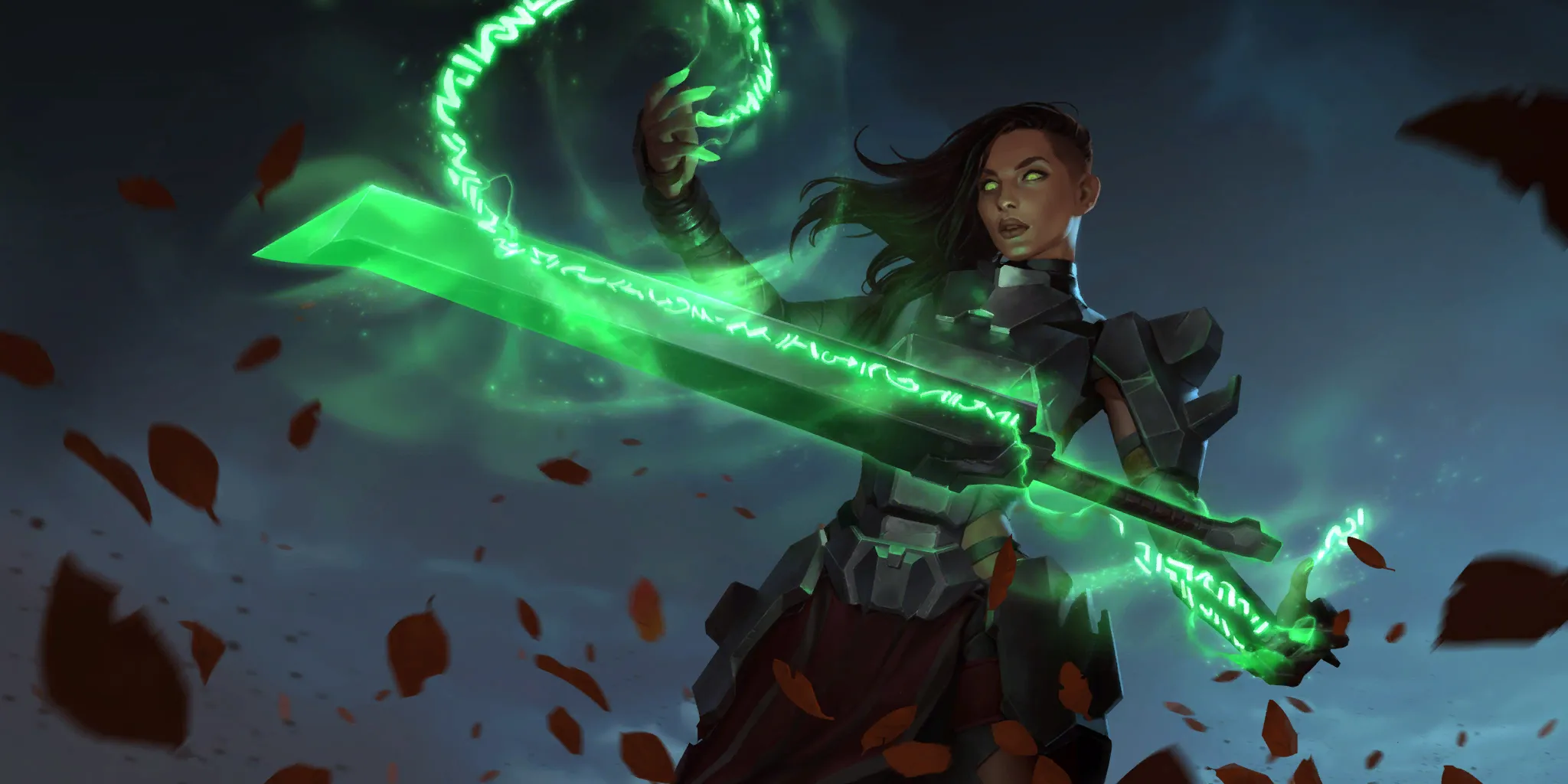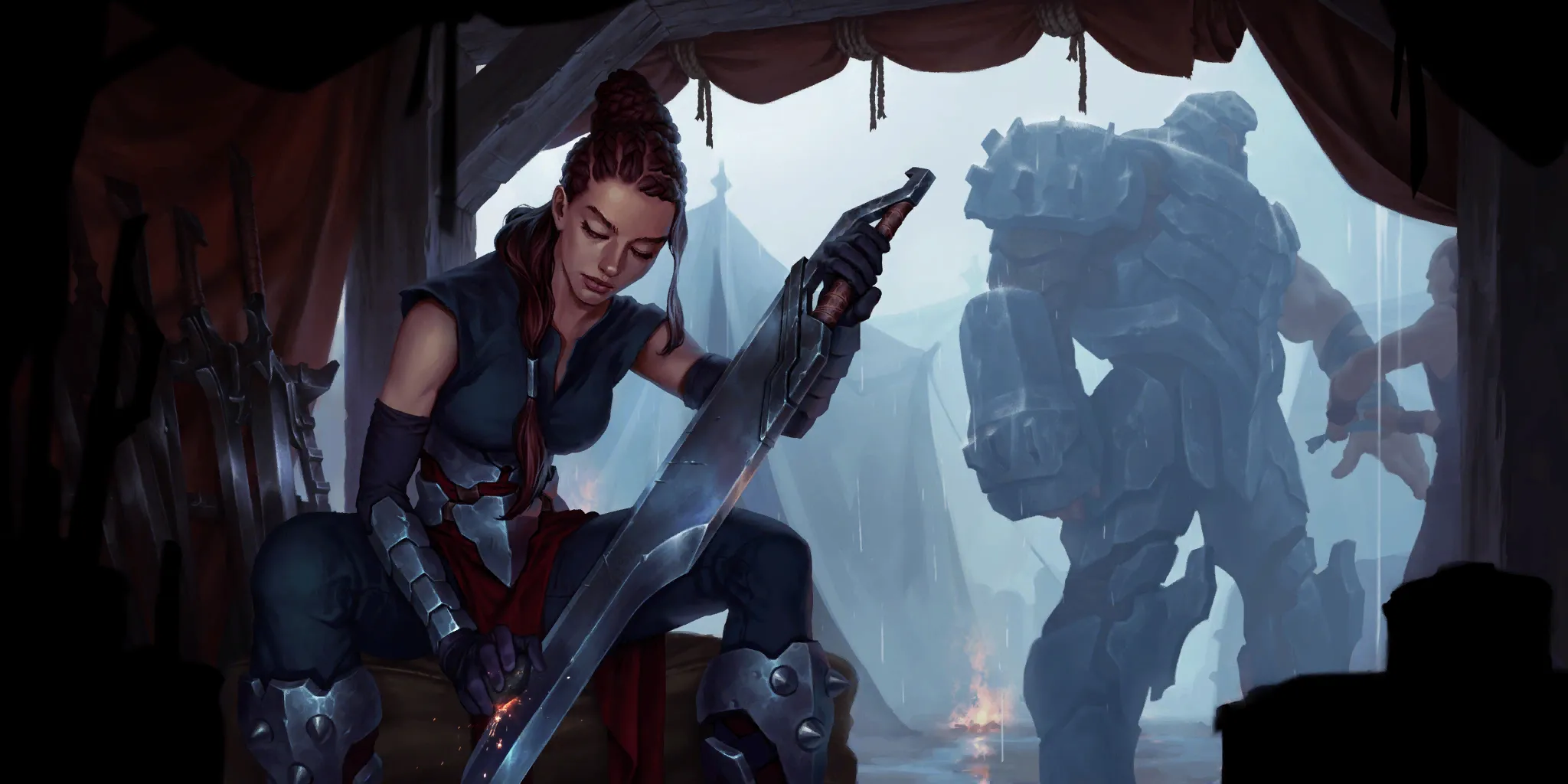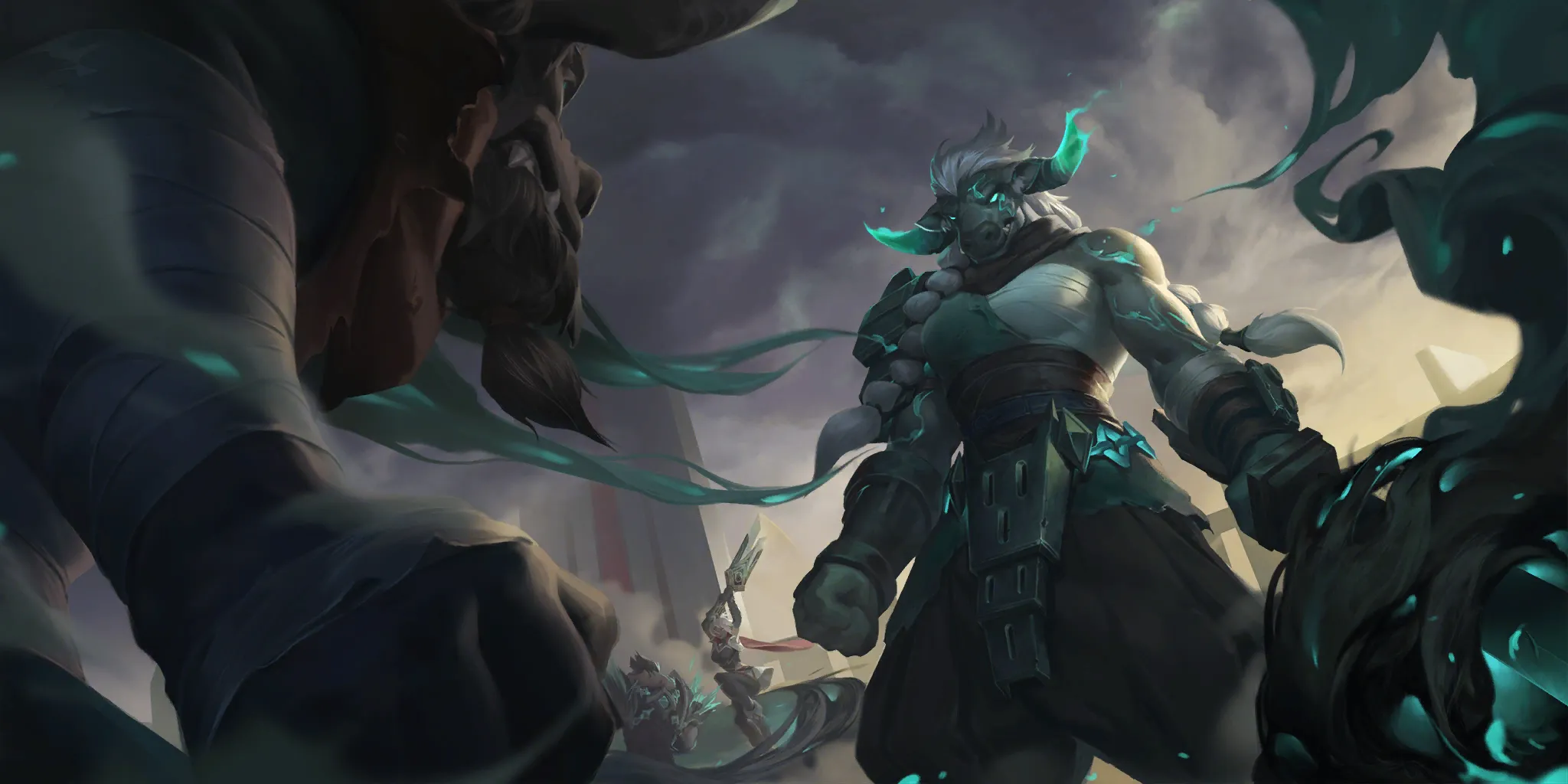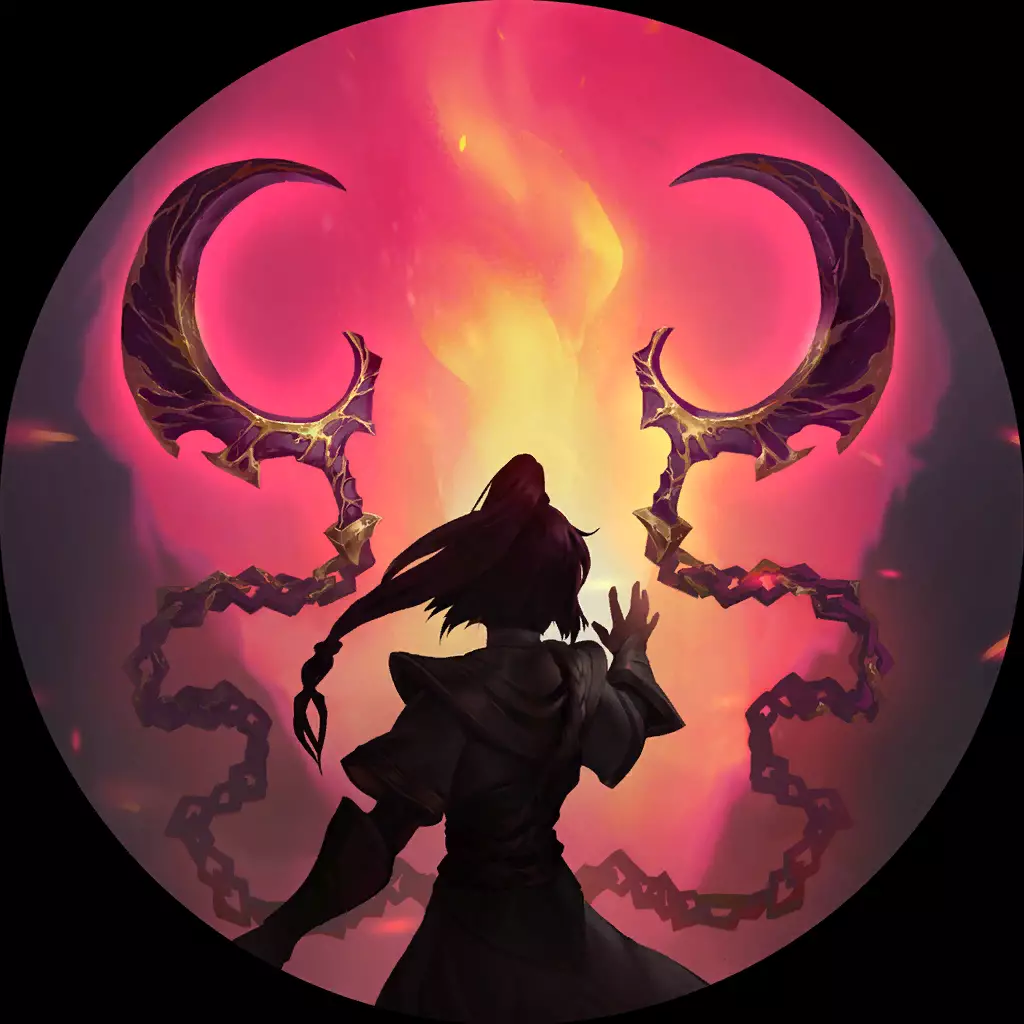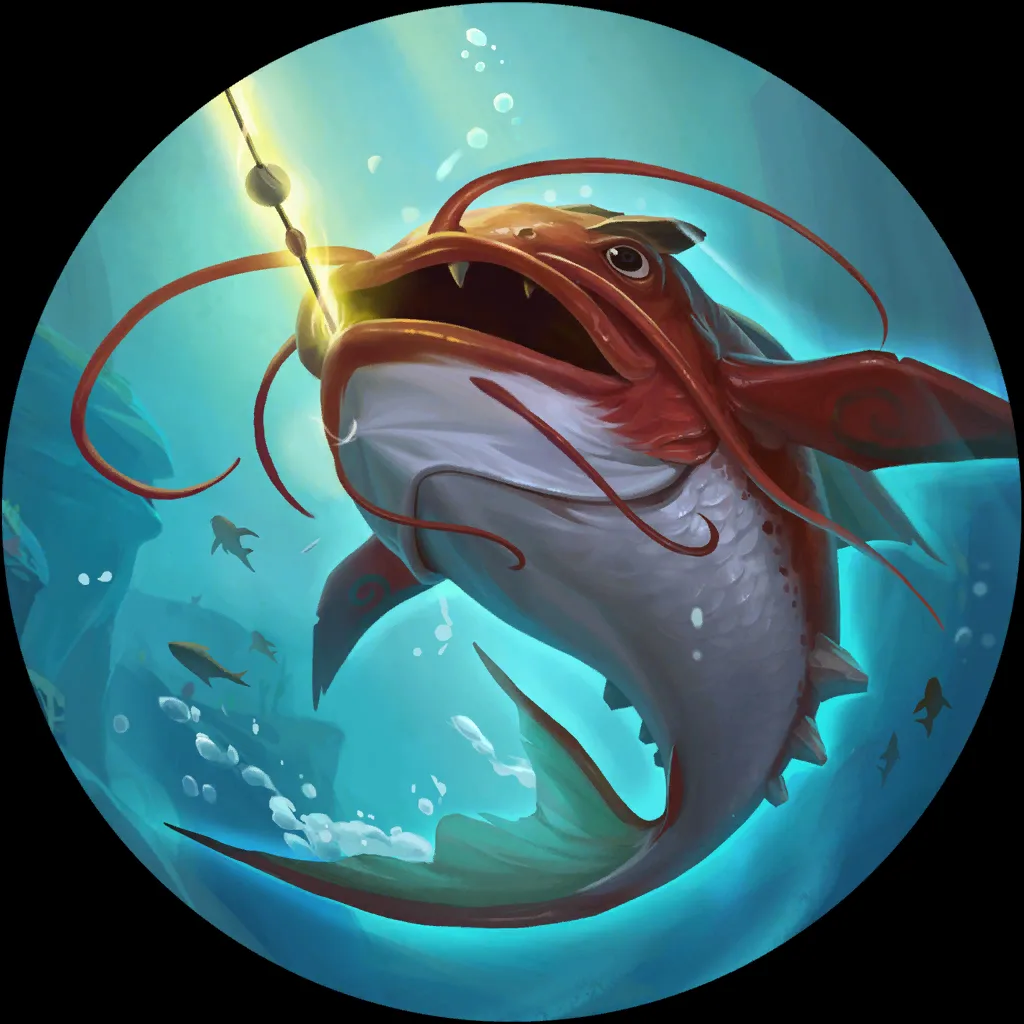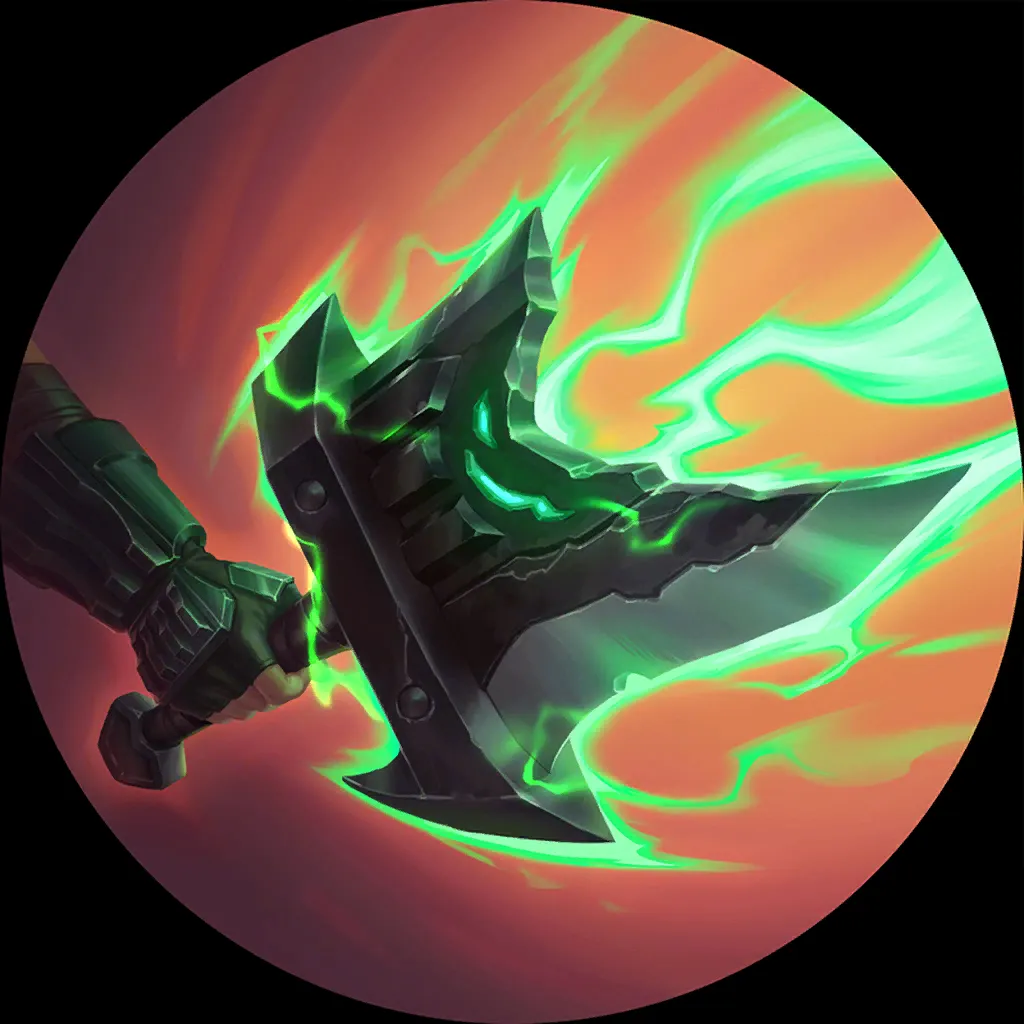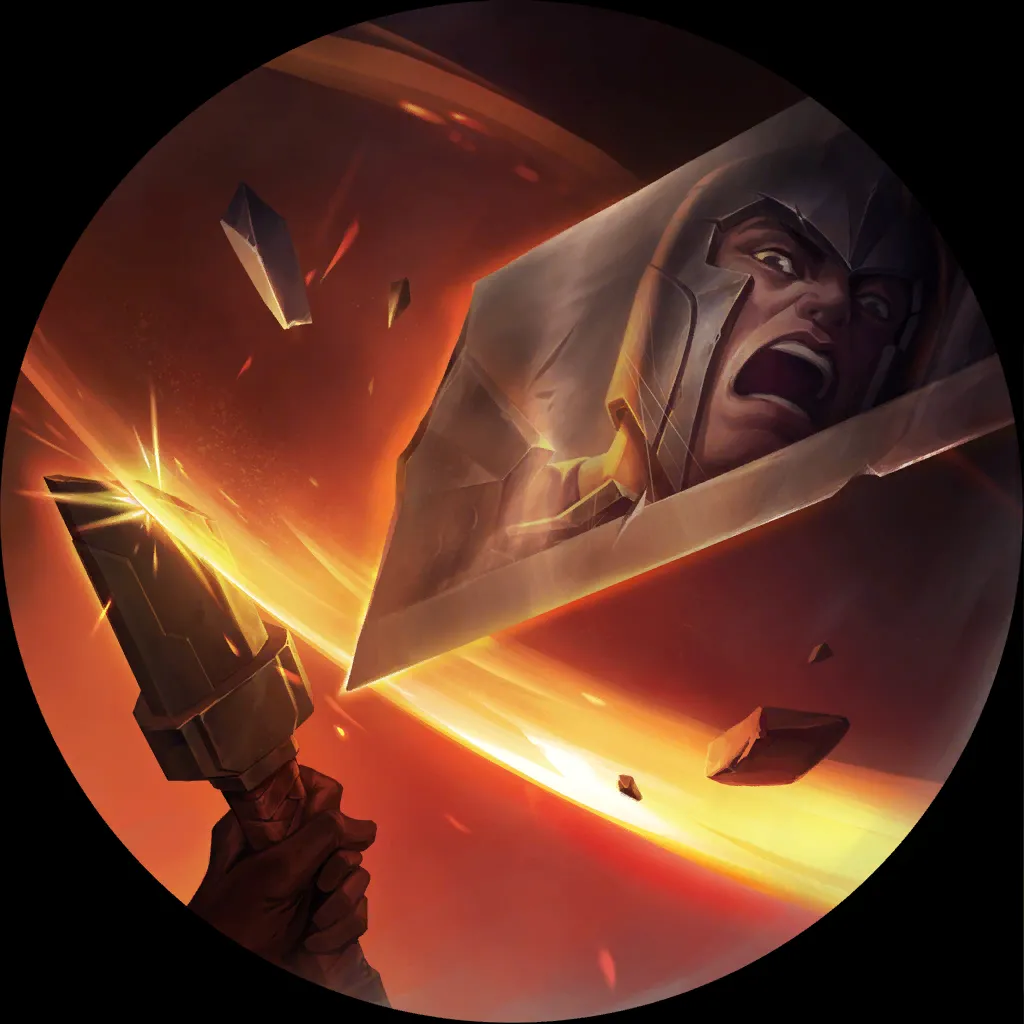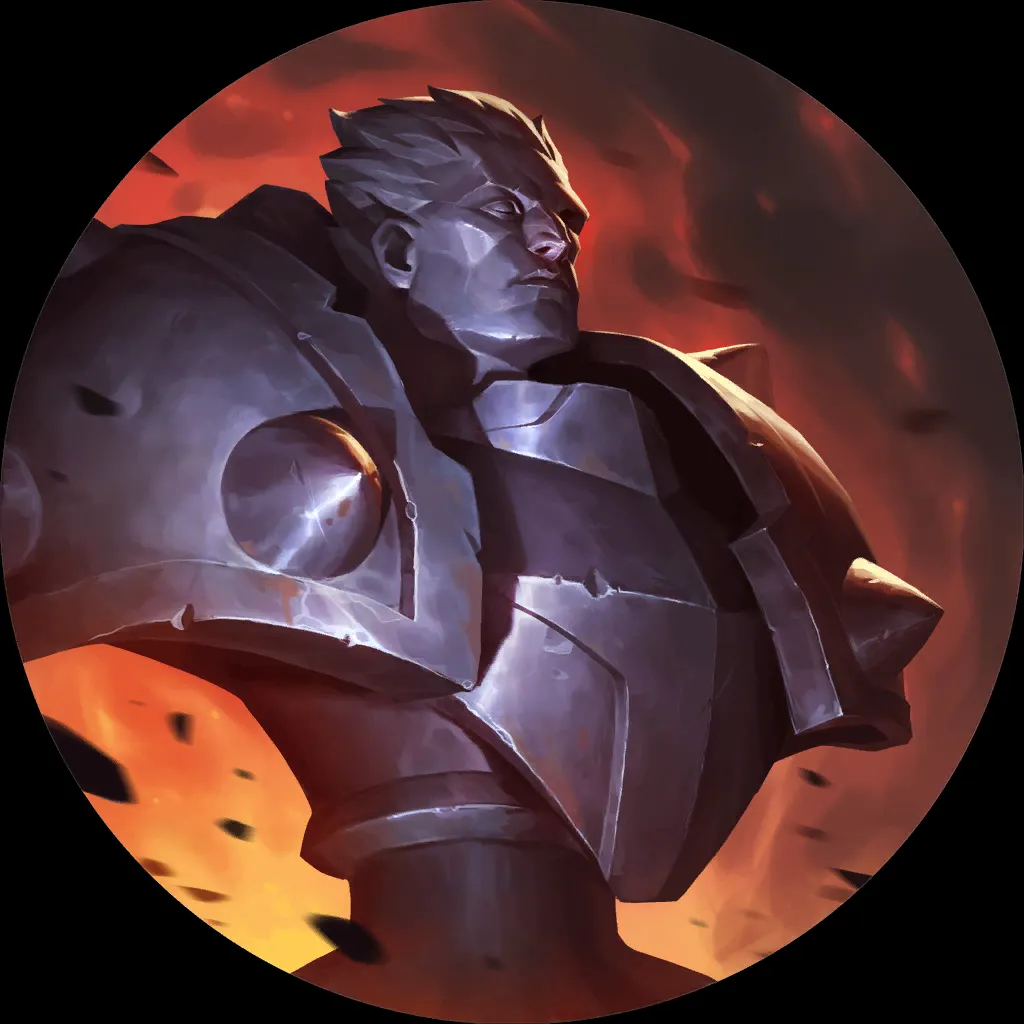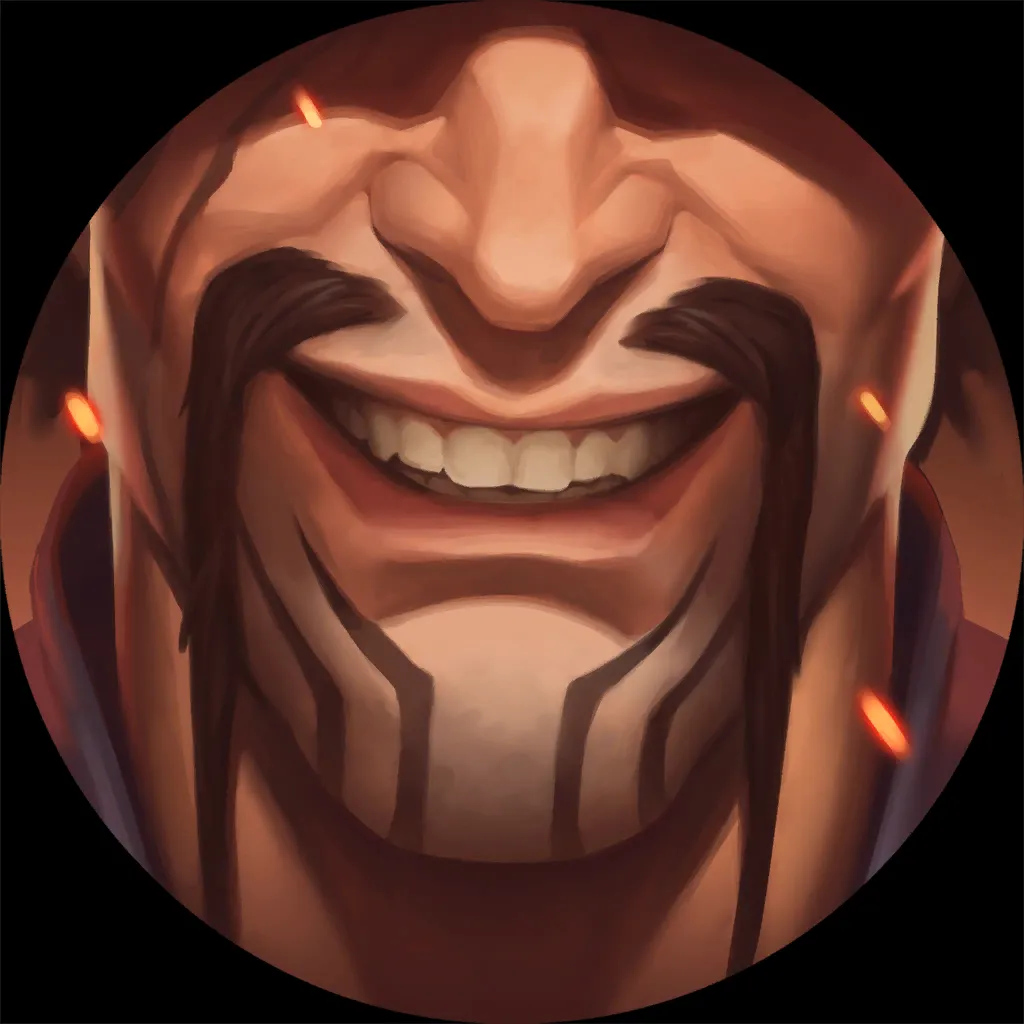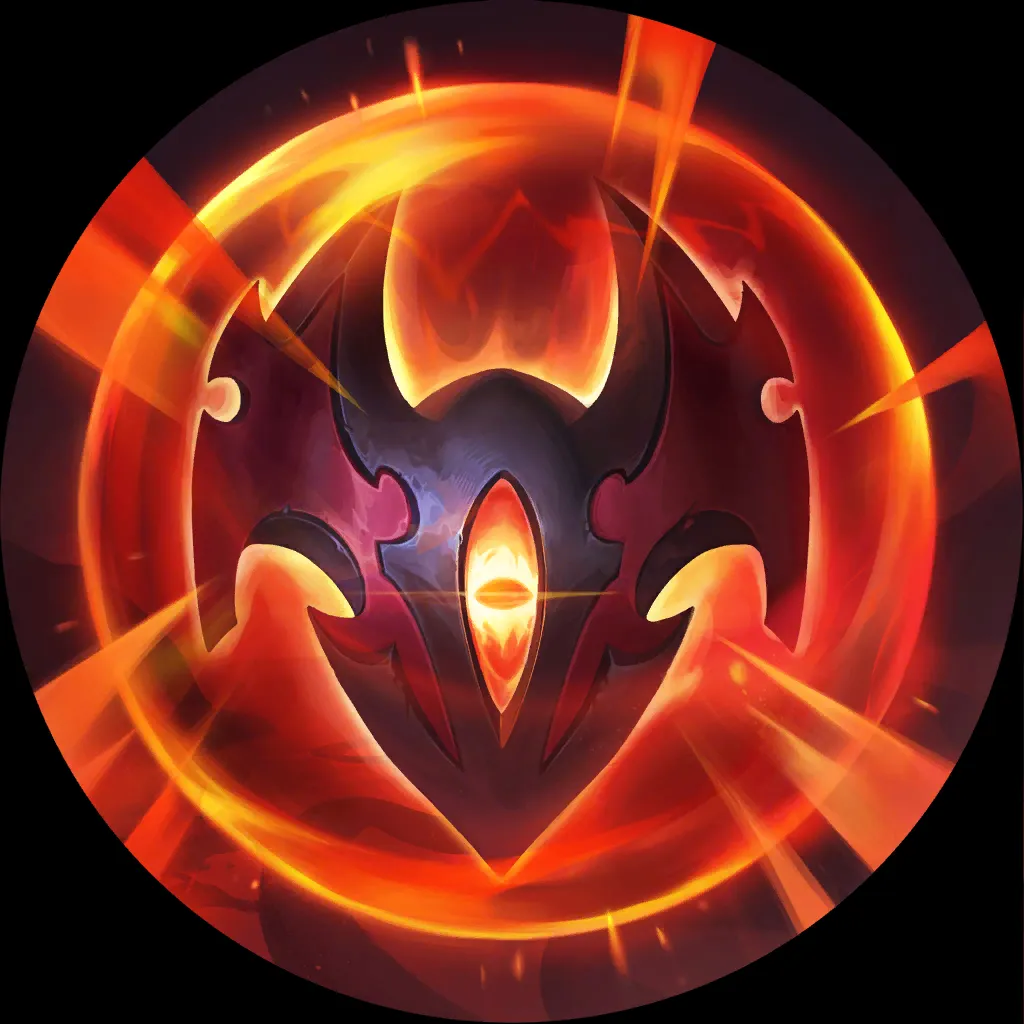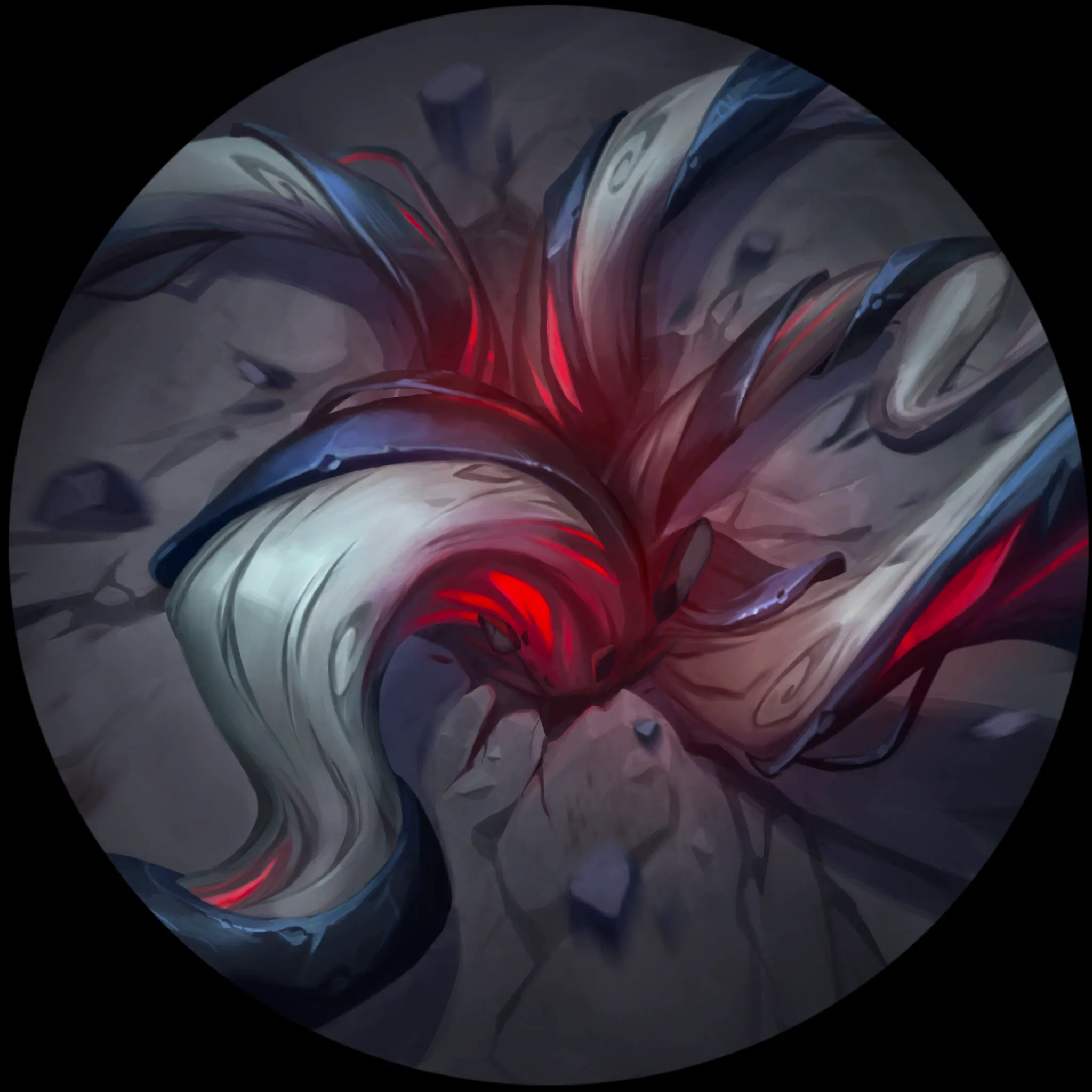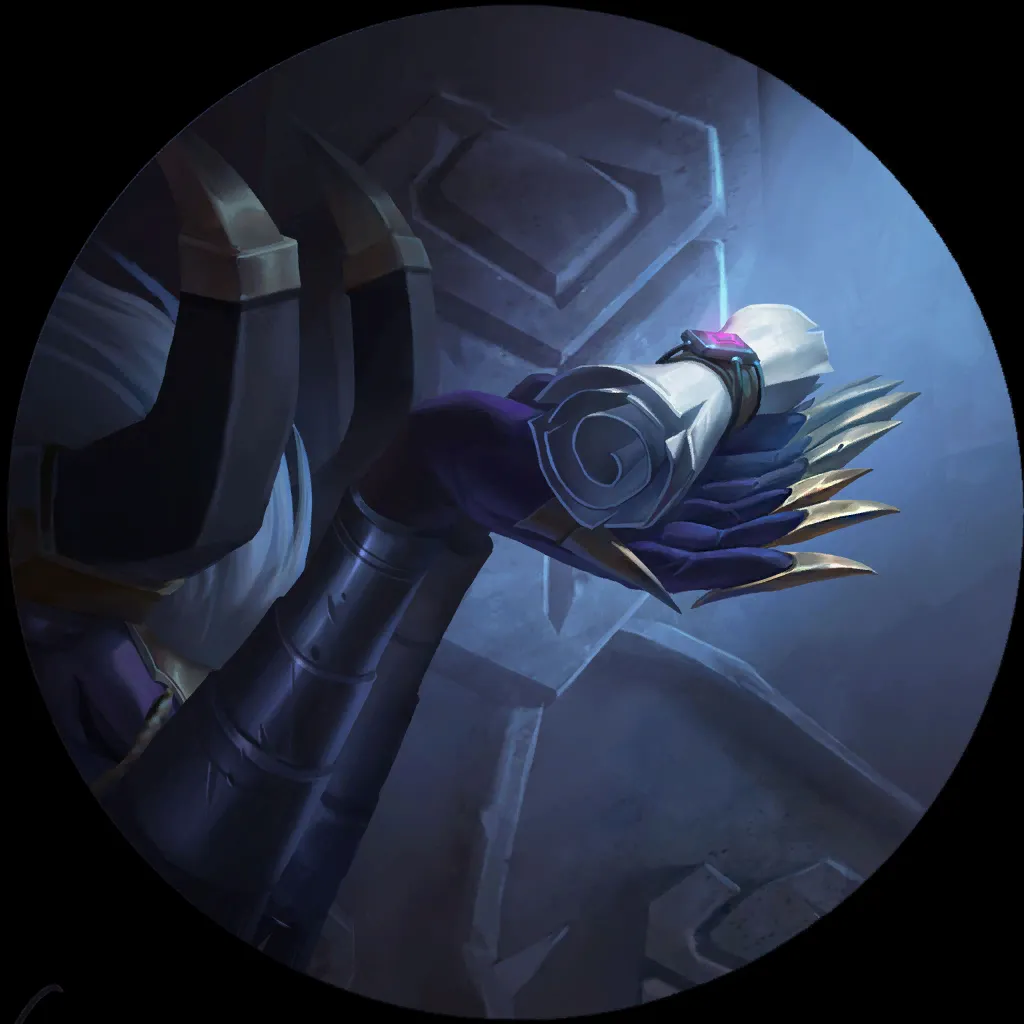 Riven
and her
Noxus followers provide exactly what Varus
needs – cheap spells to target allies while providing a body to target.They also give us access to Overwhelm at Focus speed to allow for Varus
to push damage before he is leveled!
Weapon Hilt
provides double the value for Varus
as it will contribute twice to his level up and gives The Darkin Bow
+2/+0. It will also get us a step closer to Blade of the Exile
:
Blade of the Exile
is very strong for Varus
as it will grant him Overwhelm and an additional two Power in addition to the buff given by The Darkin Bow
. At this point he will be at least halfway to leveling (and, therefore, the Blade may be better on another unit), but can be helpful when you need to push more aggressively for Nexus damage.
Once we've built up our big Overwhelm units, we hit them with Ruined Reckoner
to push lethal damage through with Midnight Raid
.
The rest of the Noxus package also synergizes well with Varus
. Might
is a spell proc, provides Overwhelm and +3/+0, and targets a unit to add to Varus
' level up. Entrancing Lure
will draw us a card and give an equipped unit Challenger to help thin out enemy backrow threats.
Brutal Skirmish
and Whirling Death
give us a way to interact with our opponent's board and can also push additional Overwhelm damage by striking a blocker – do remember that, if the unit equipped with The Darkin Bow
strikes a unit, they will lose the stat buff.
---
Shot to the Hart: Seraphine Varus - C
Piltover & Zaun has not historically provided us with the best ally-targeted spells; Suit Up!
has occasionally seen play to make Elusive units more difficult to remove and Iterative Improvement
has mostly been a Wiggly Burblefish
printer.
However, since Seraphine
took the stage we have a few more options!
6
2
8
24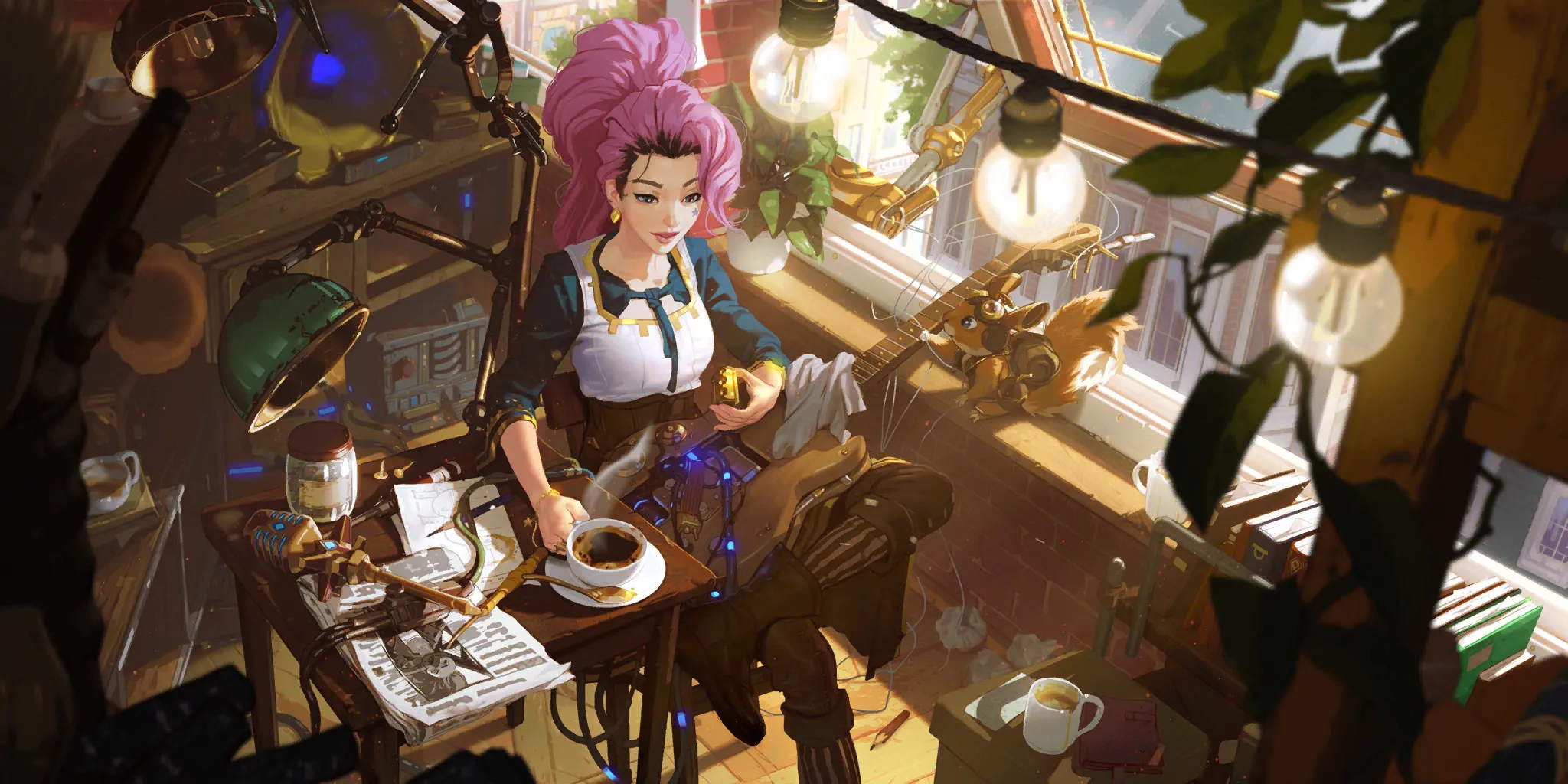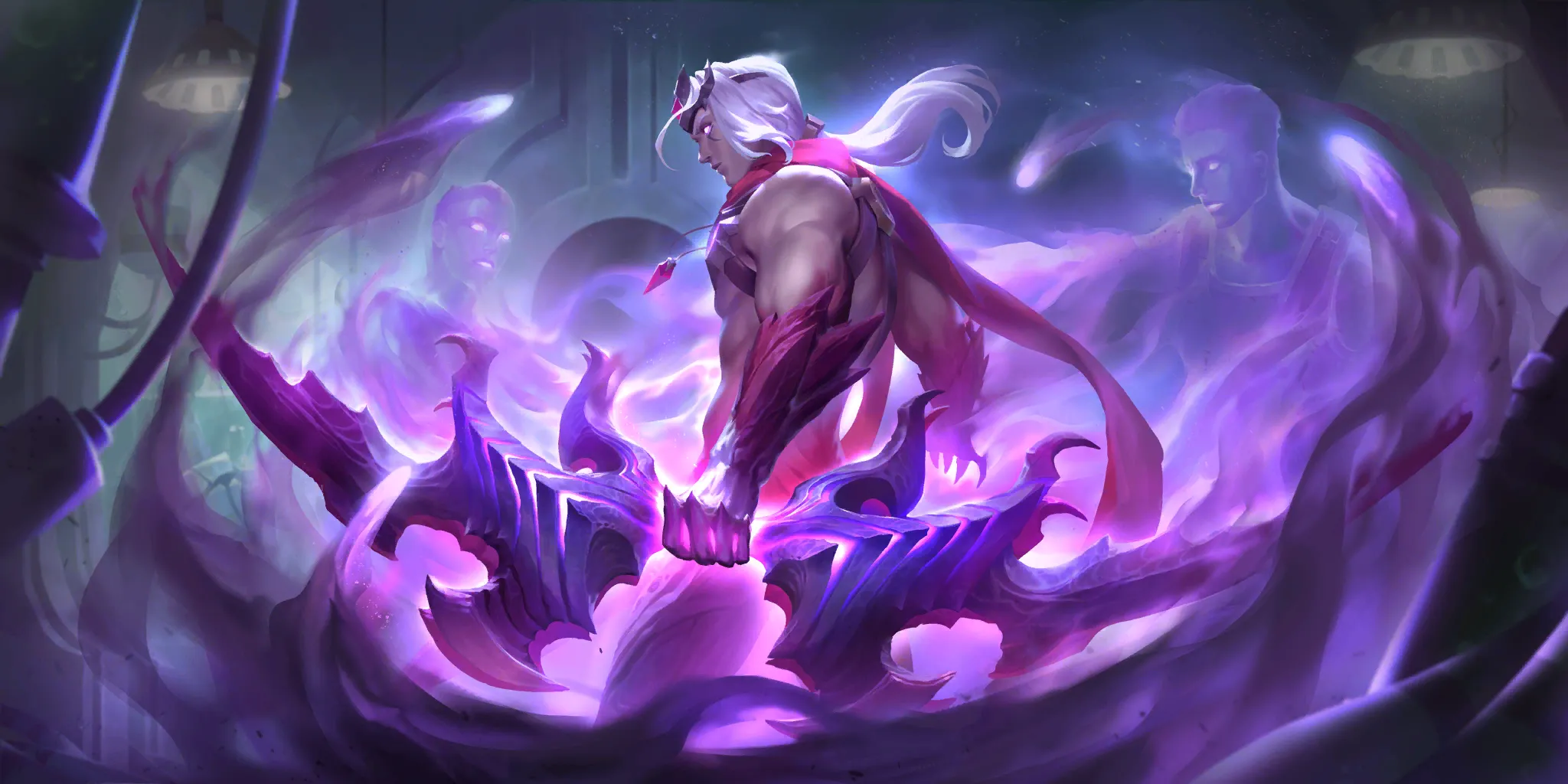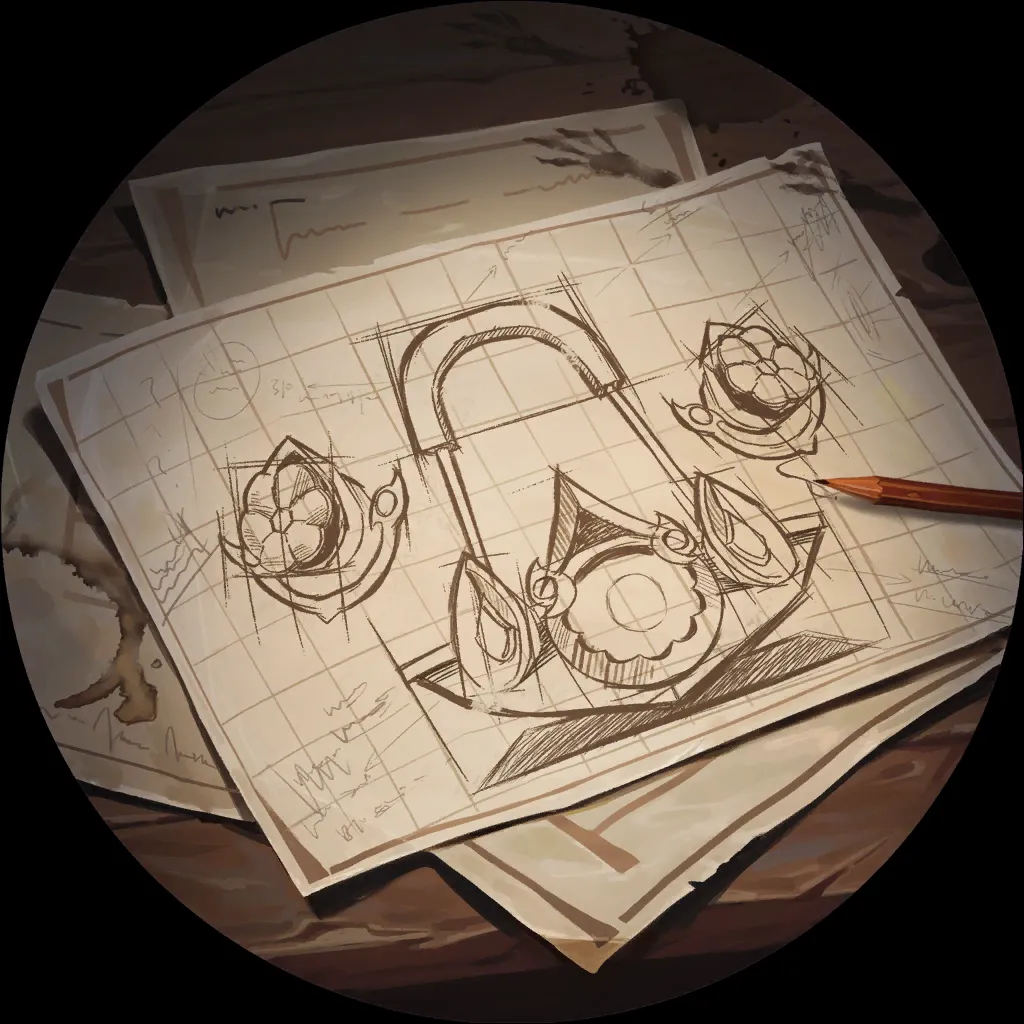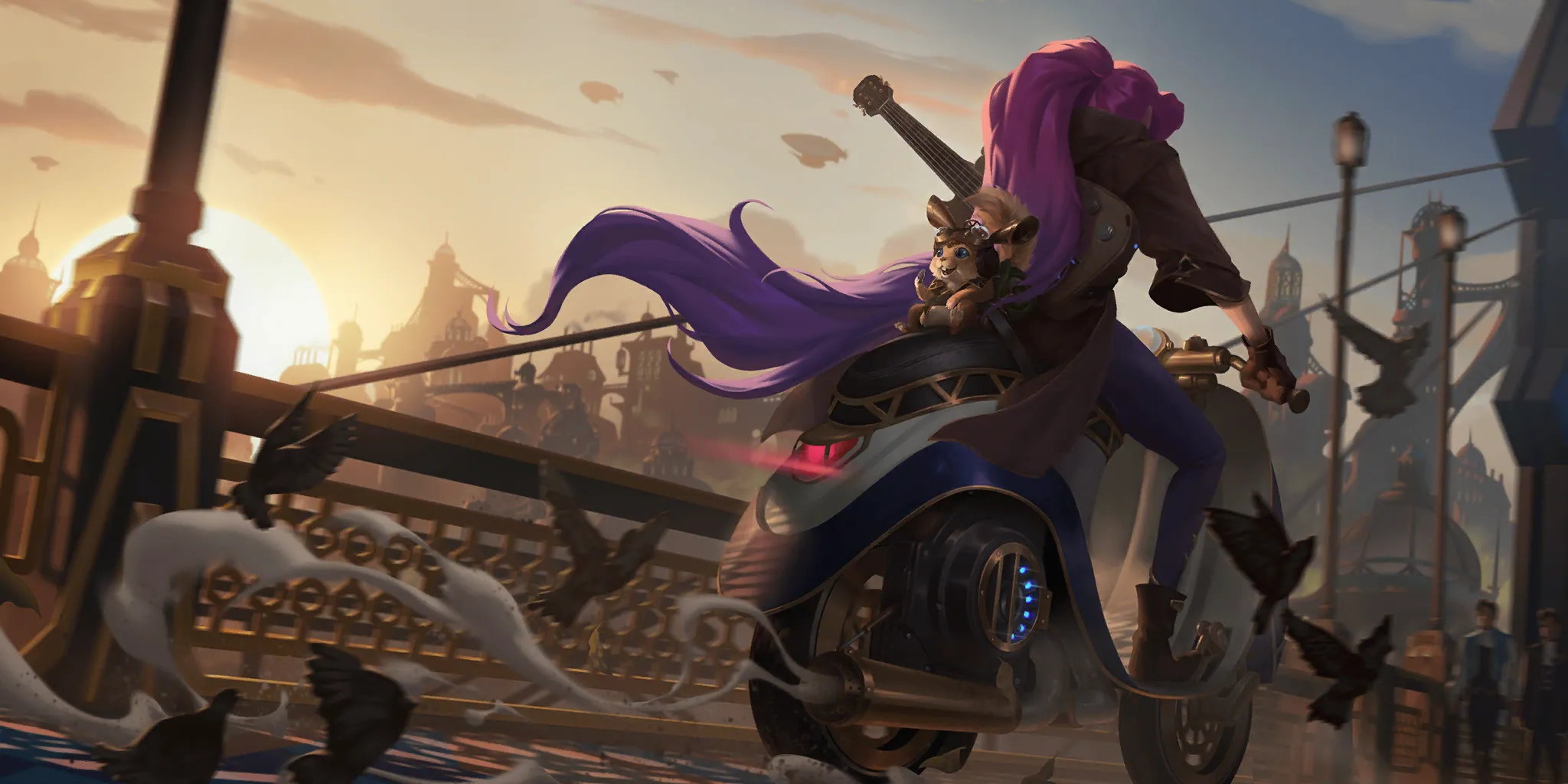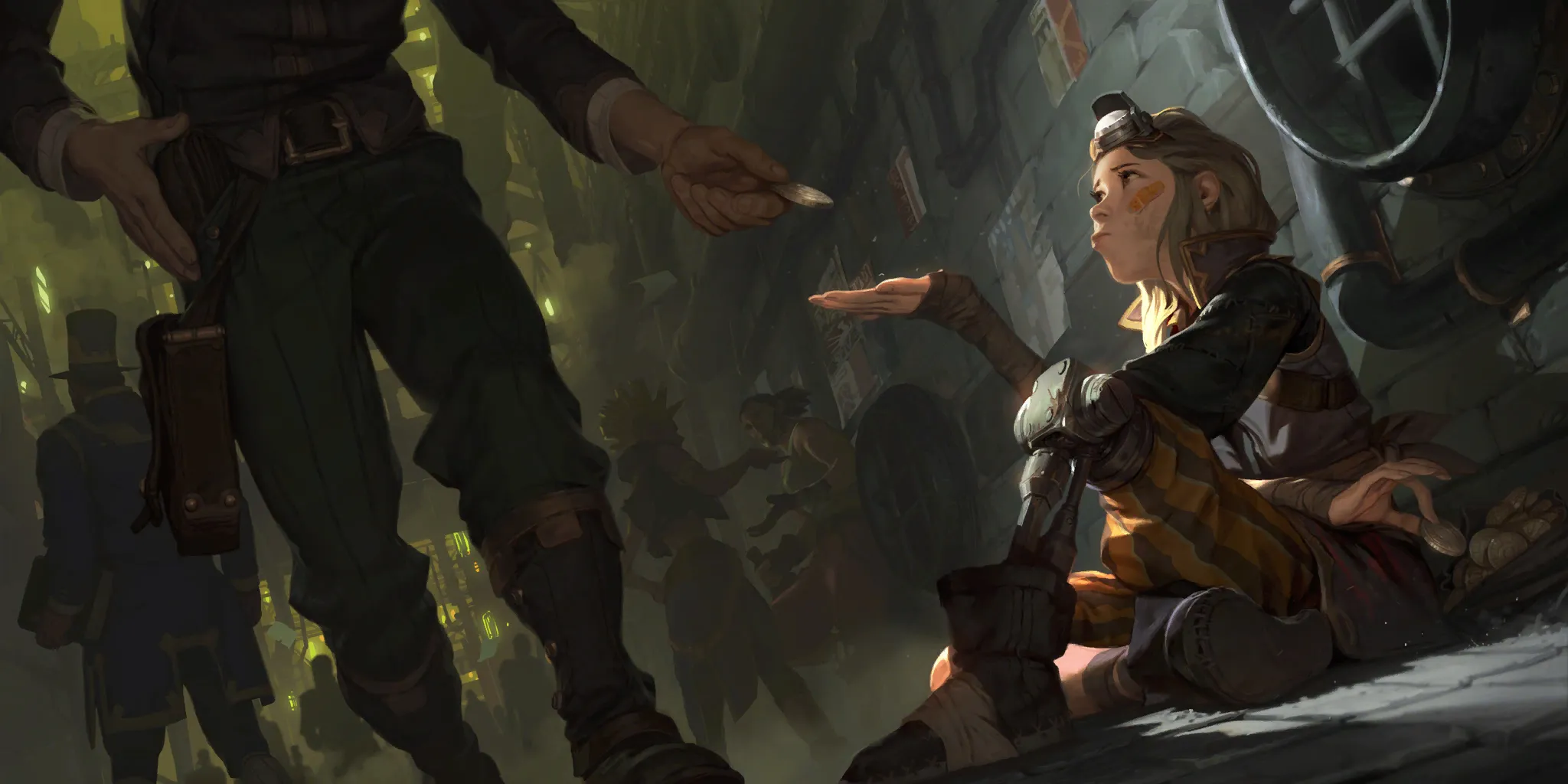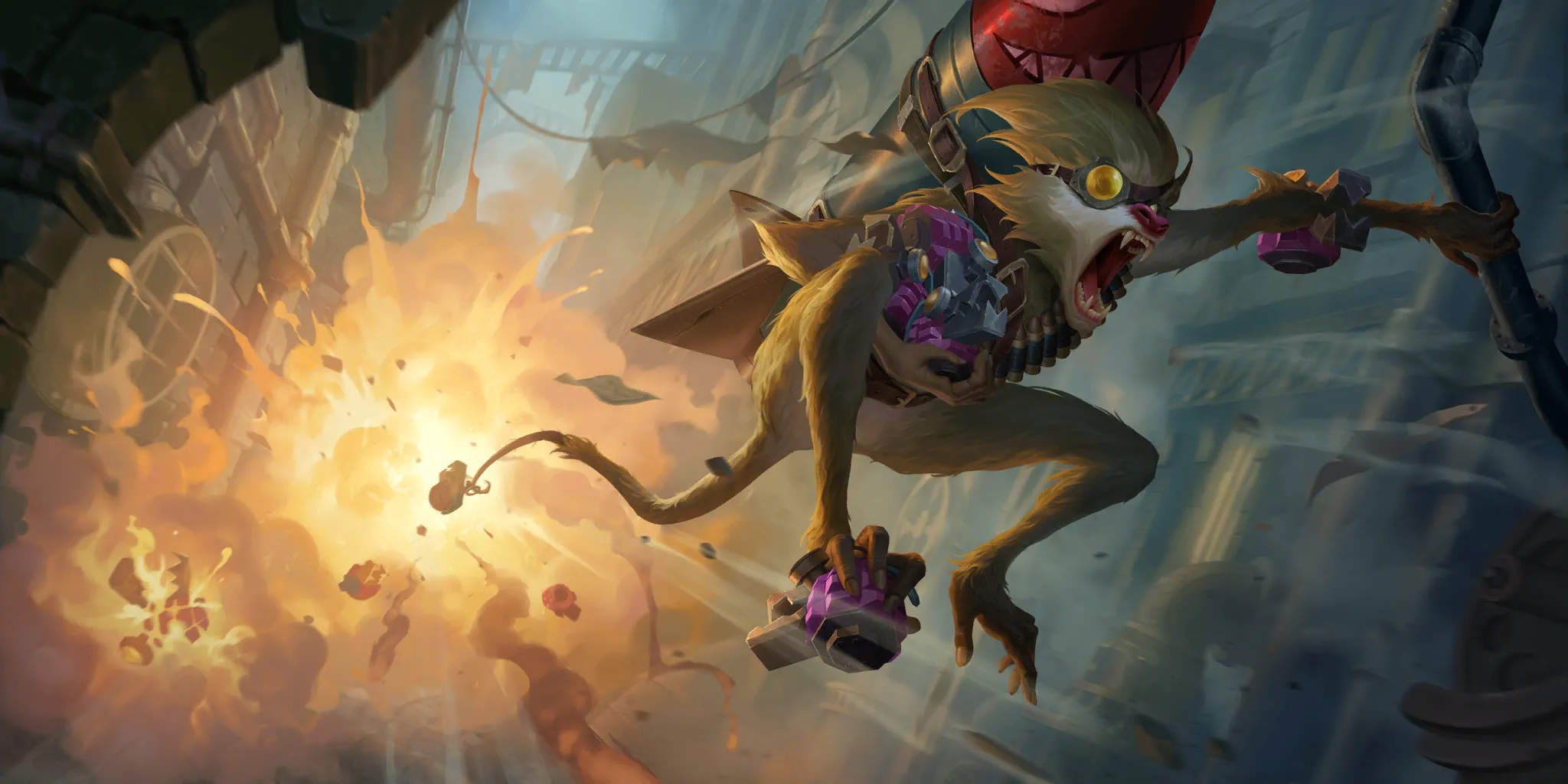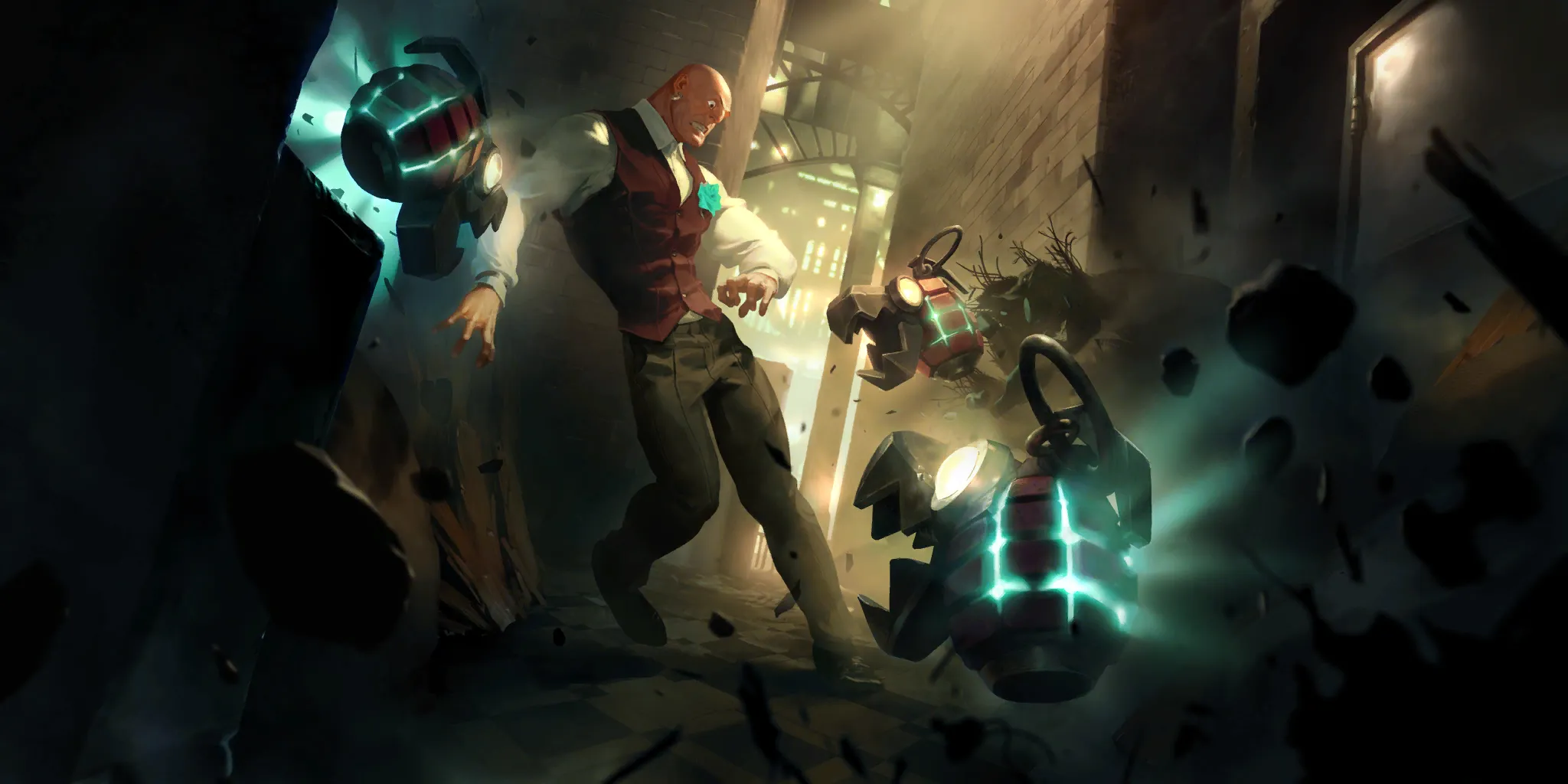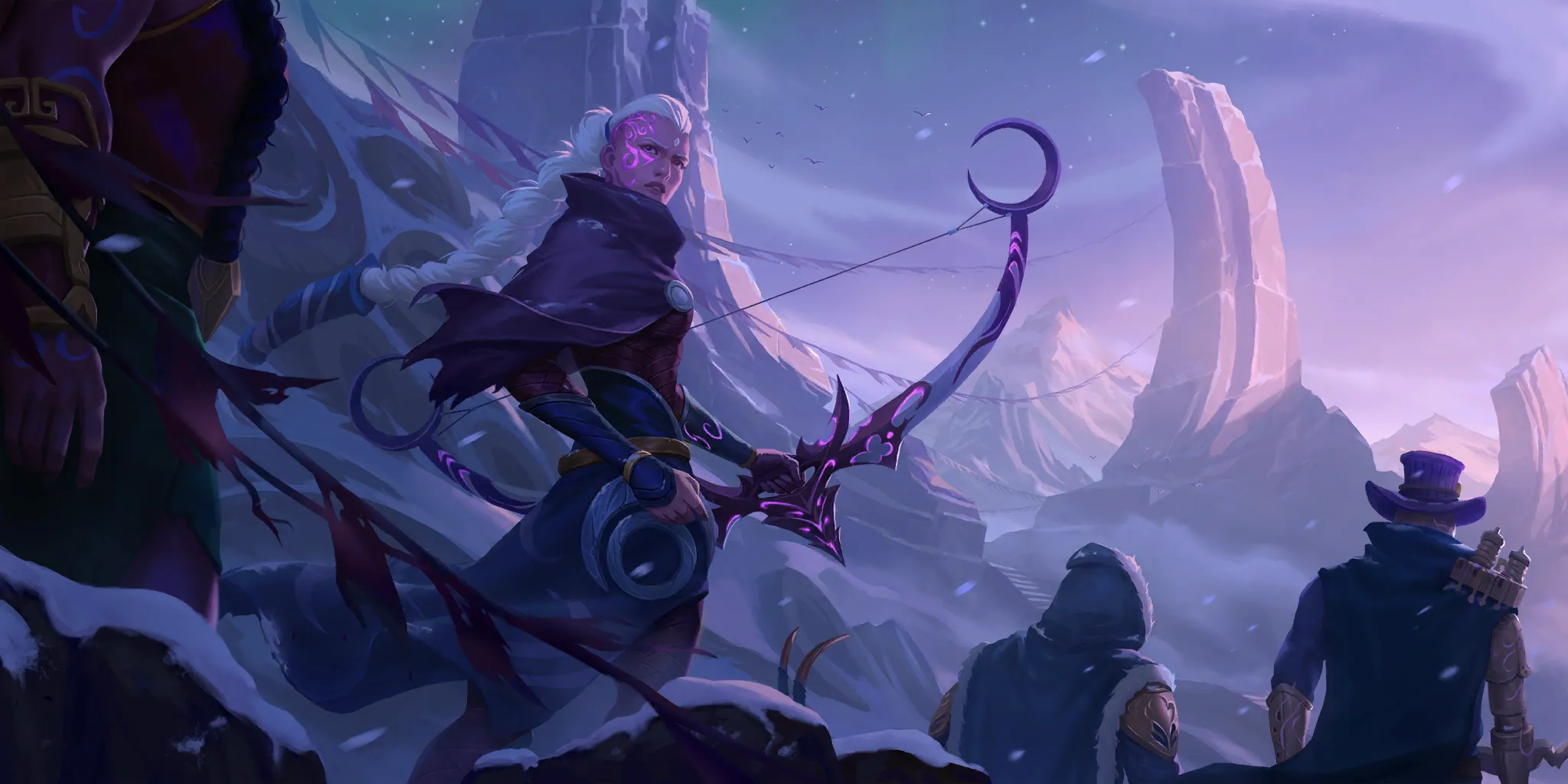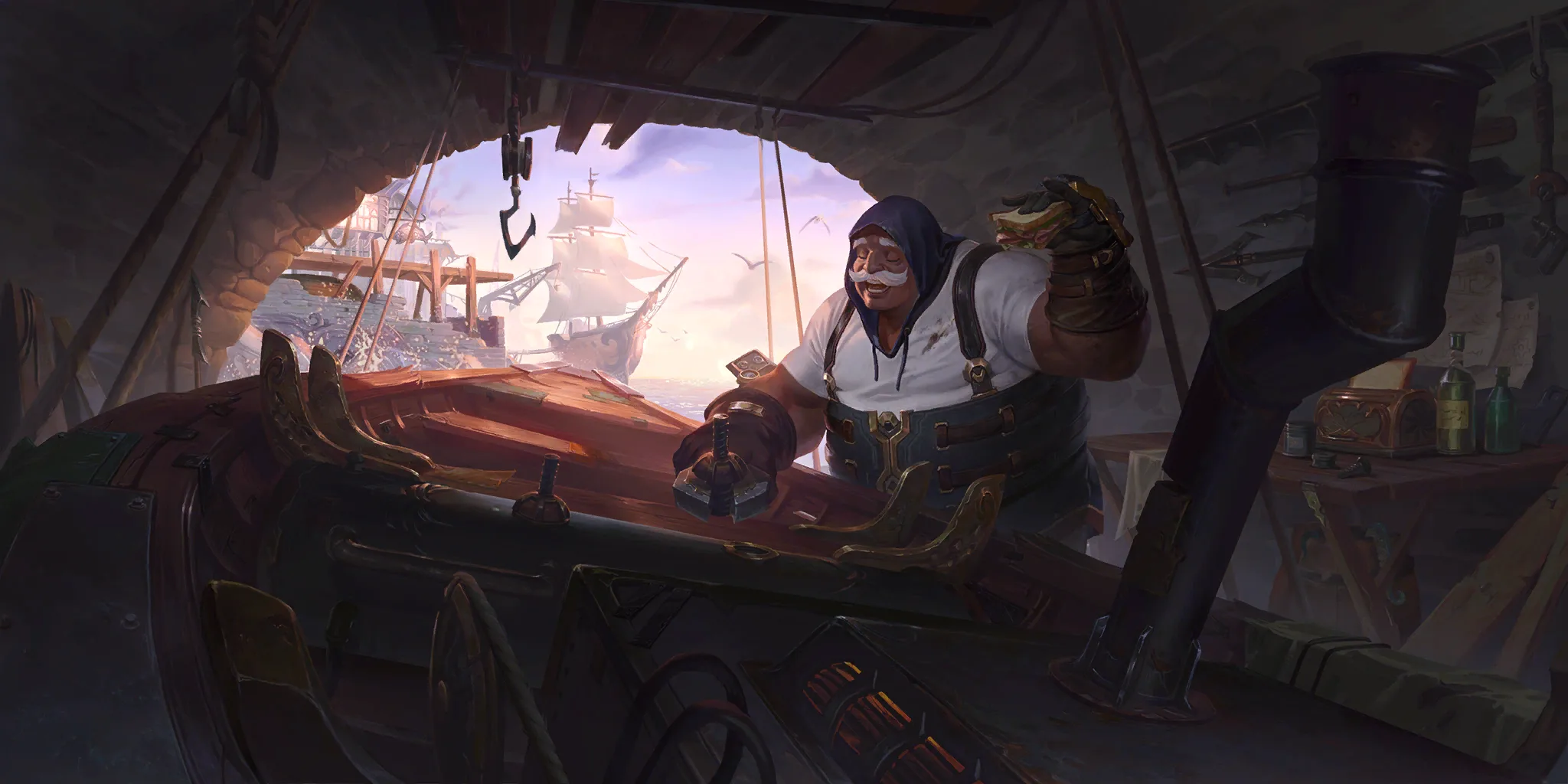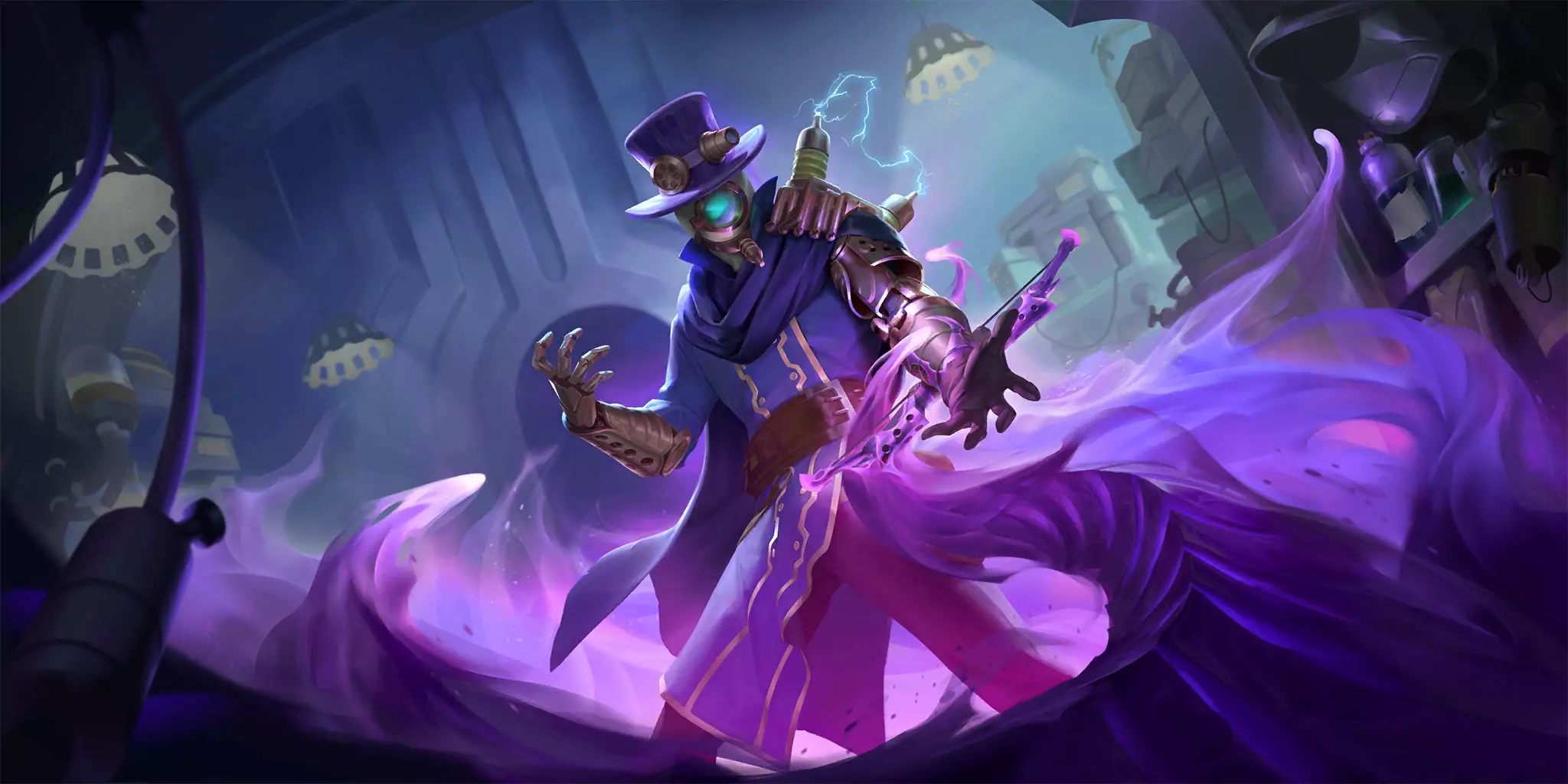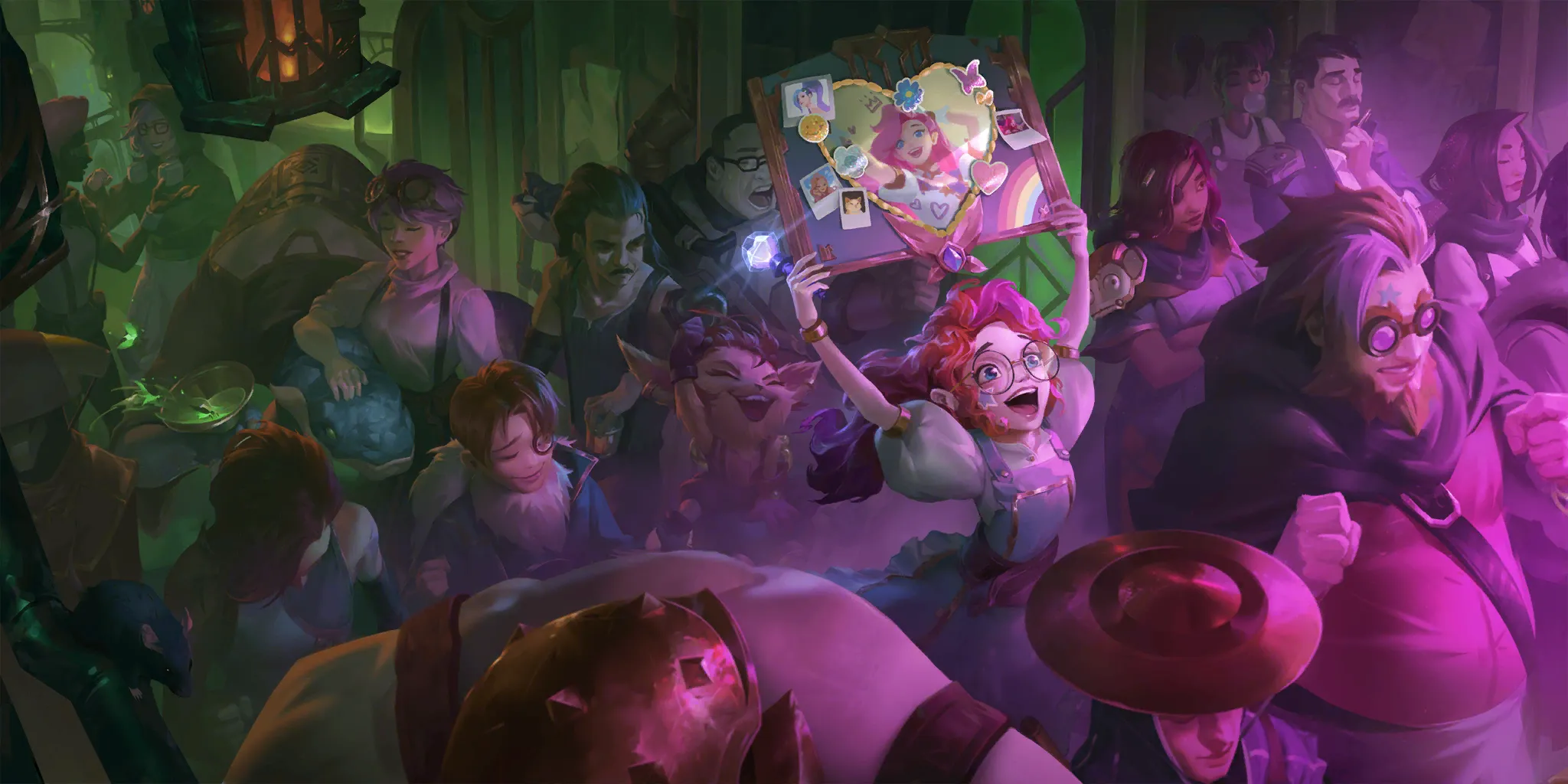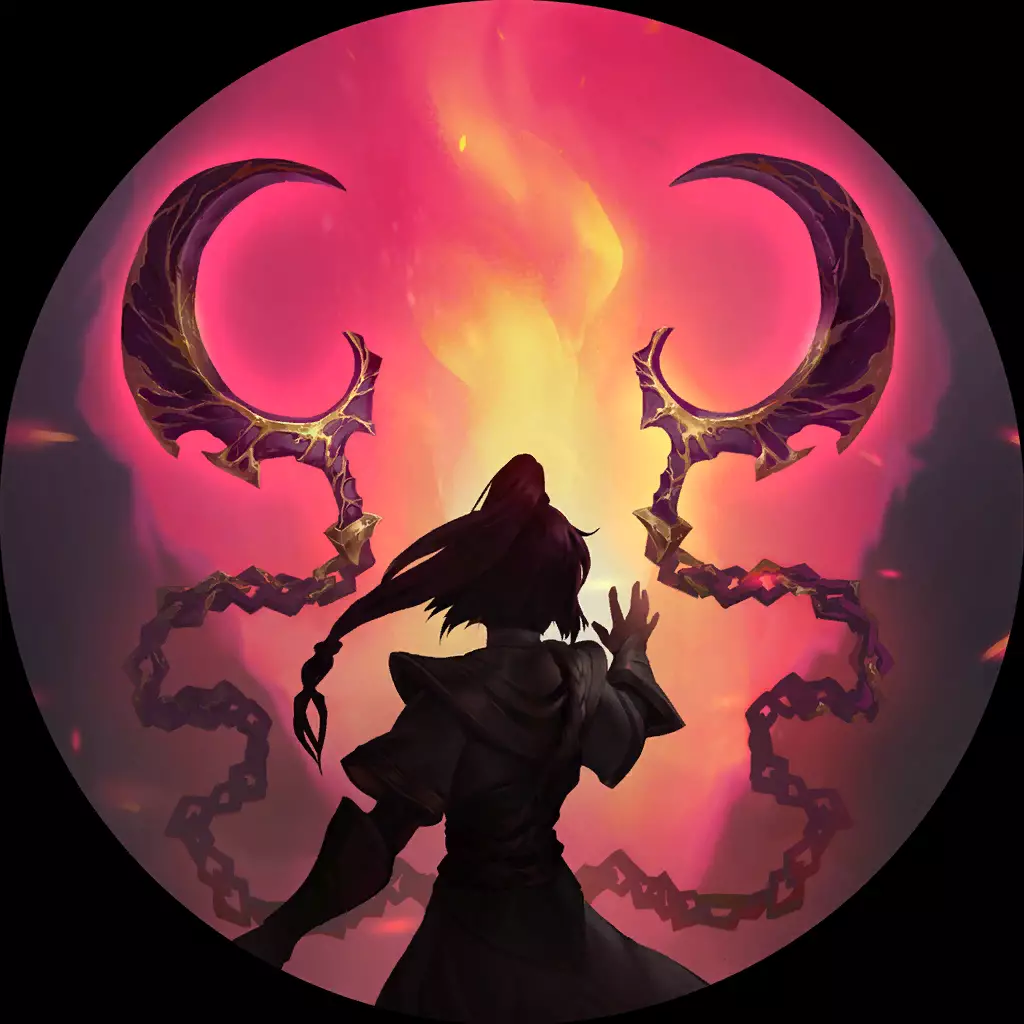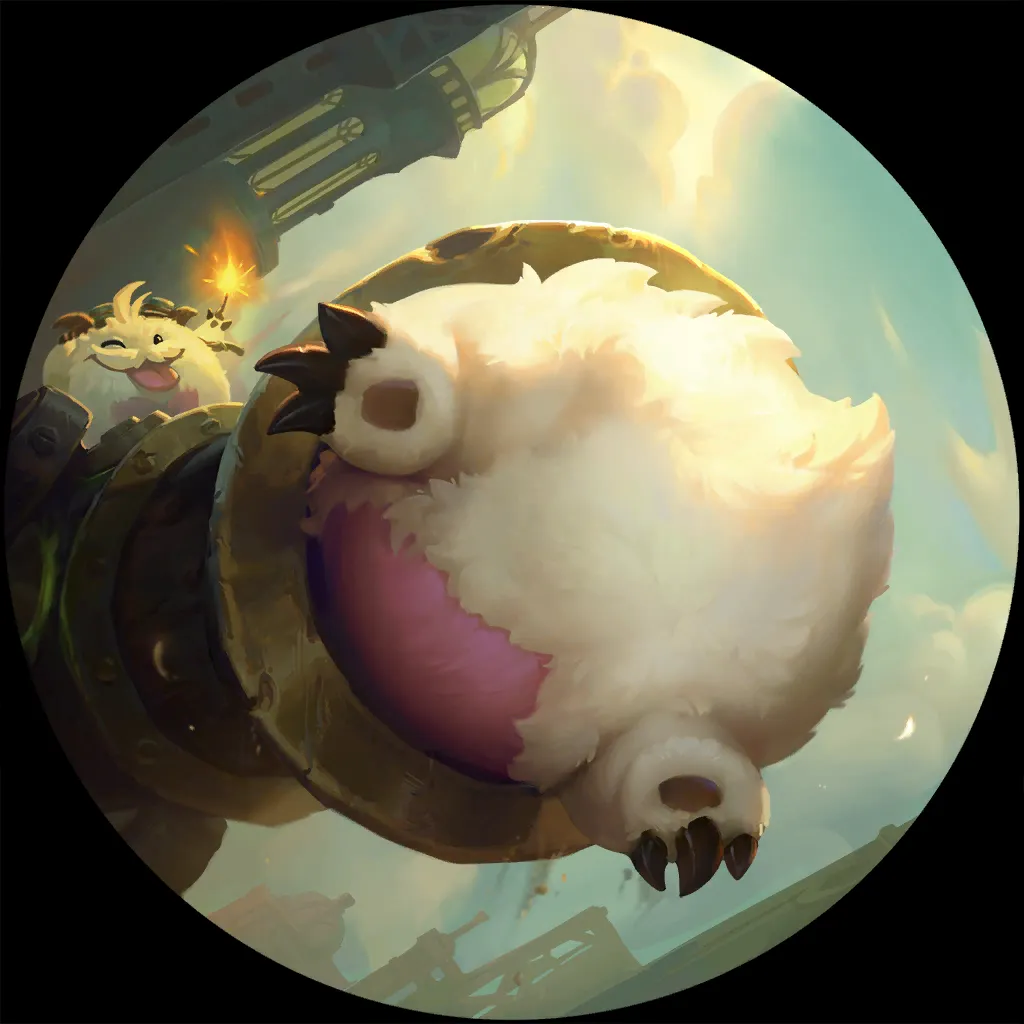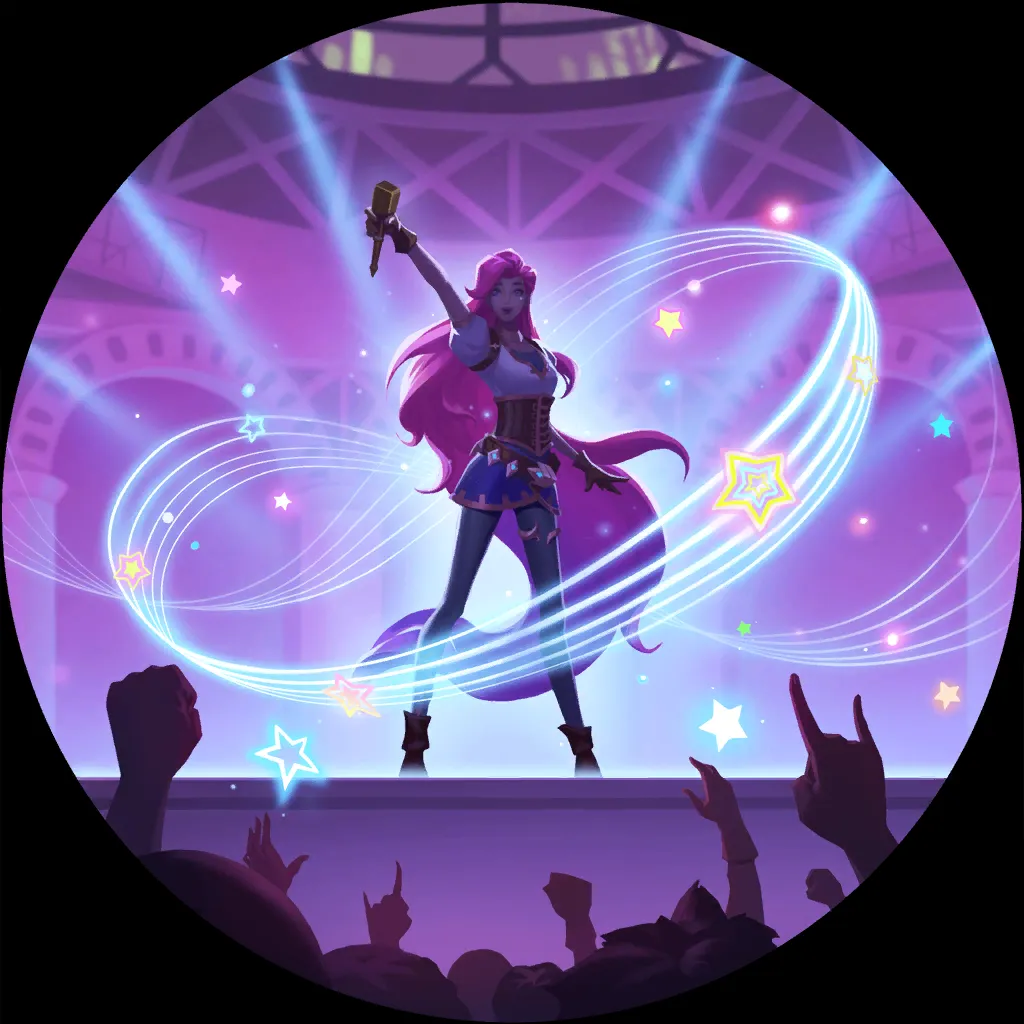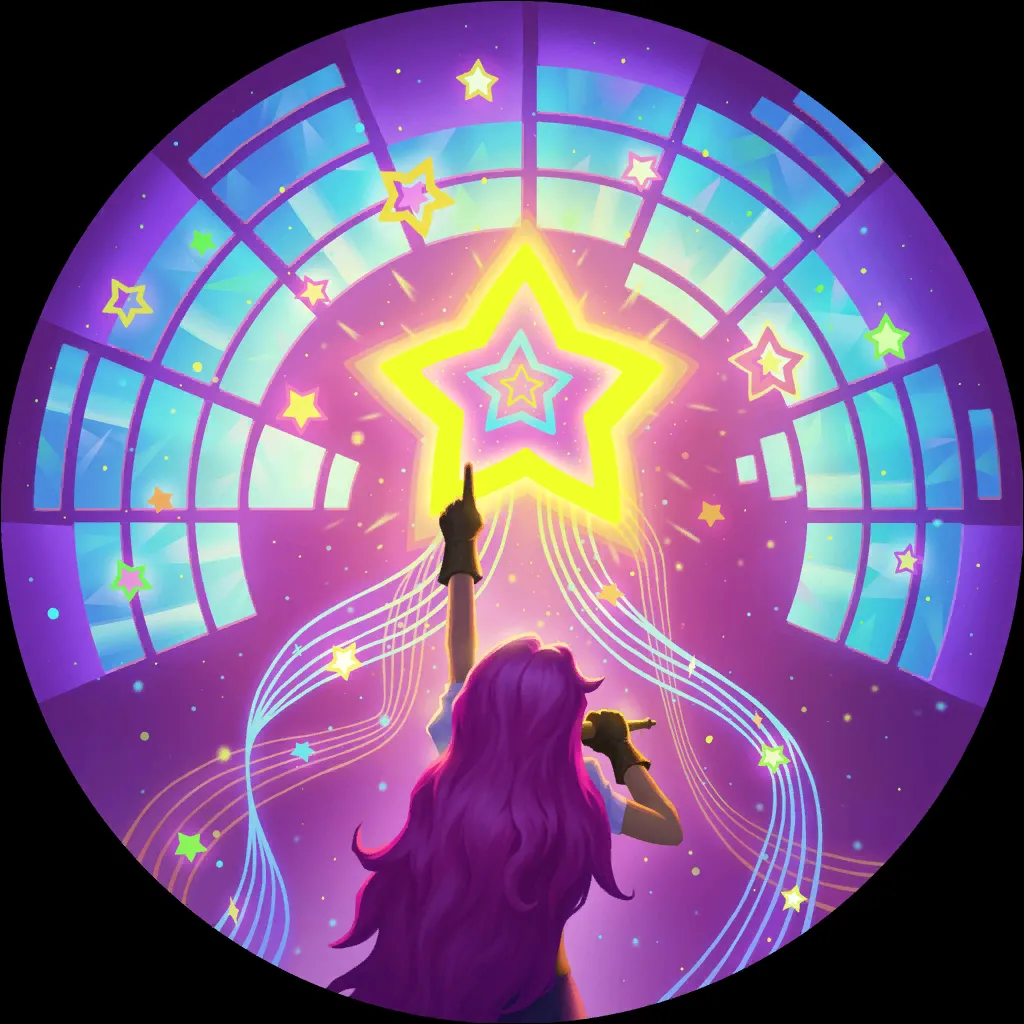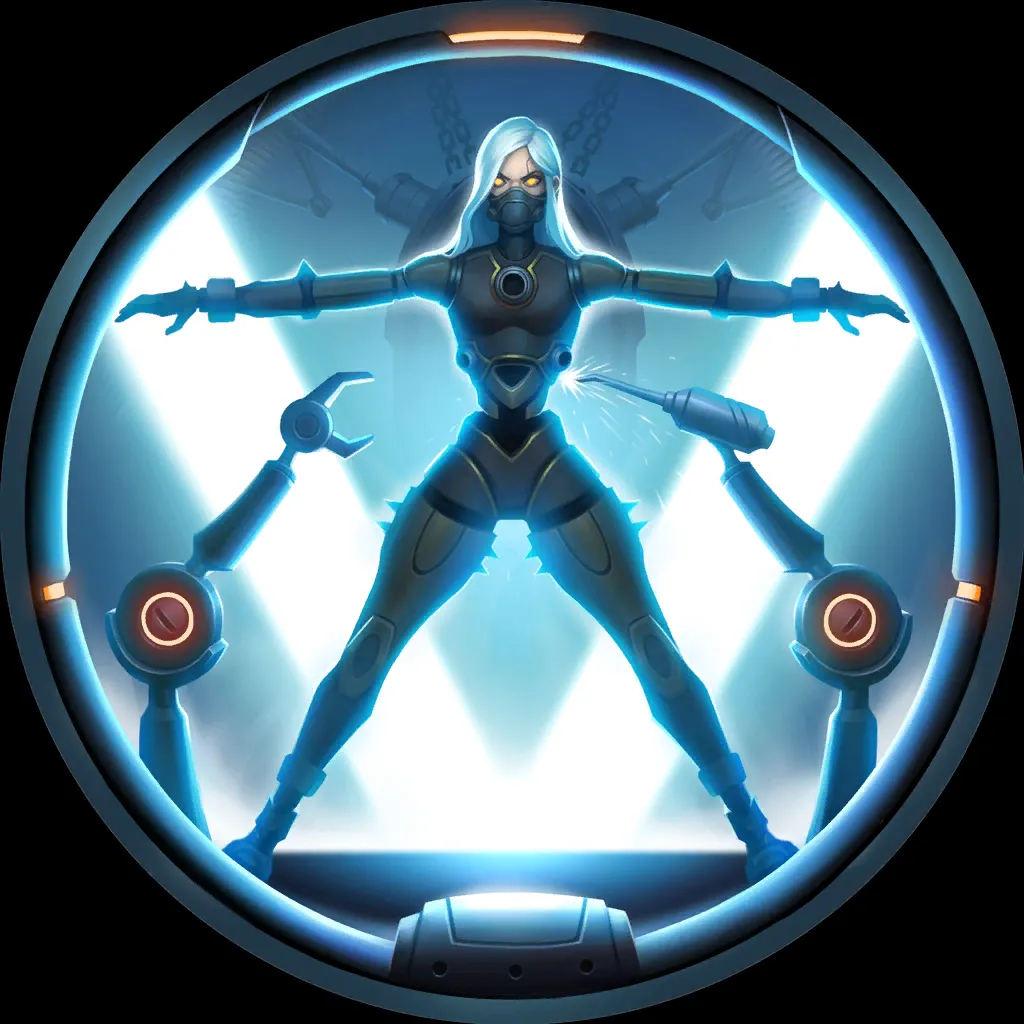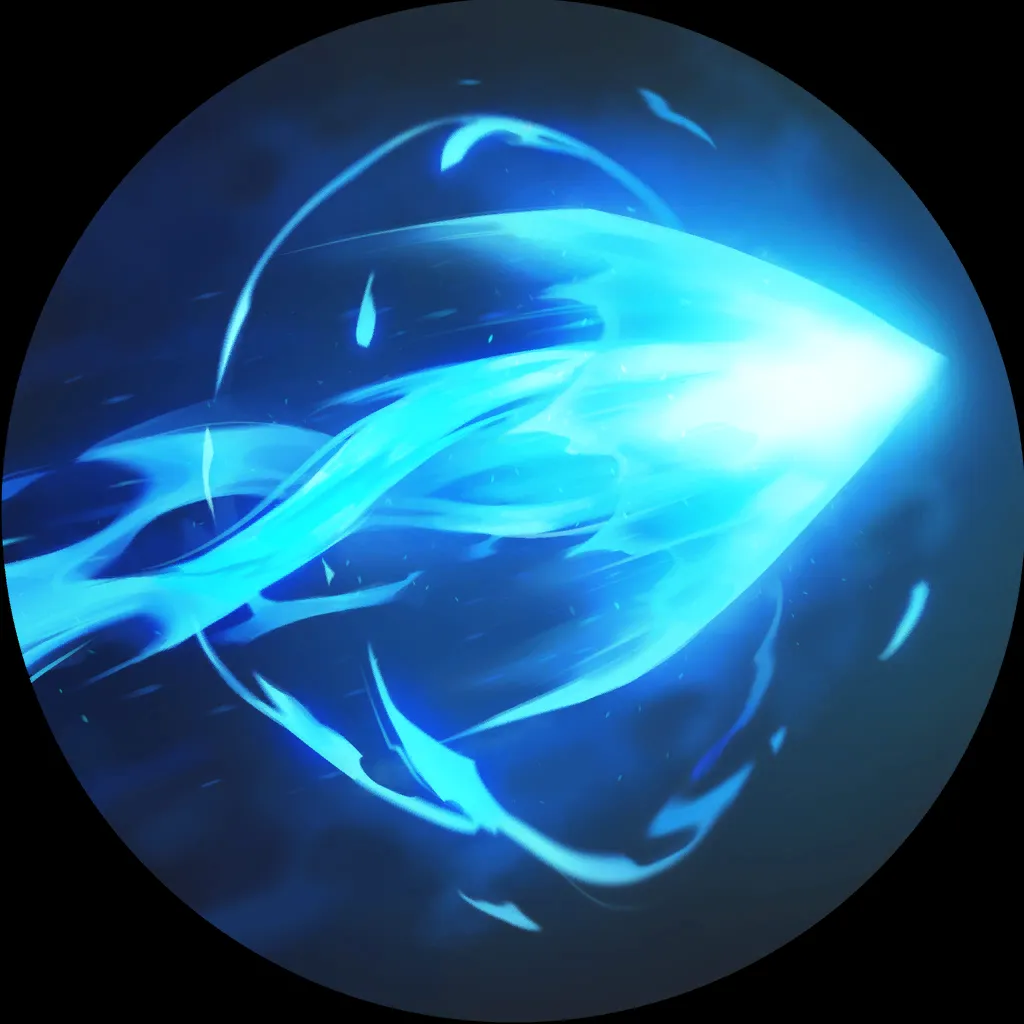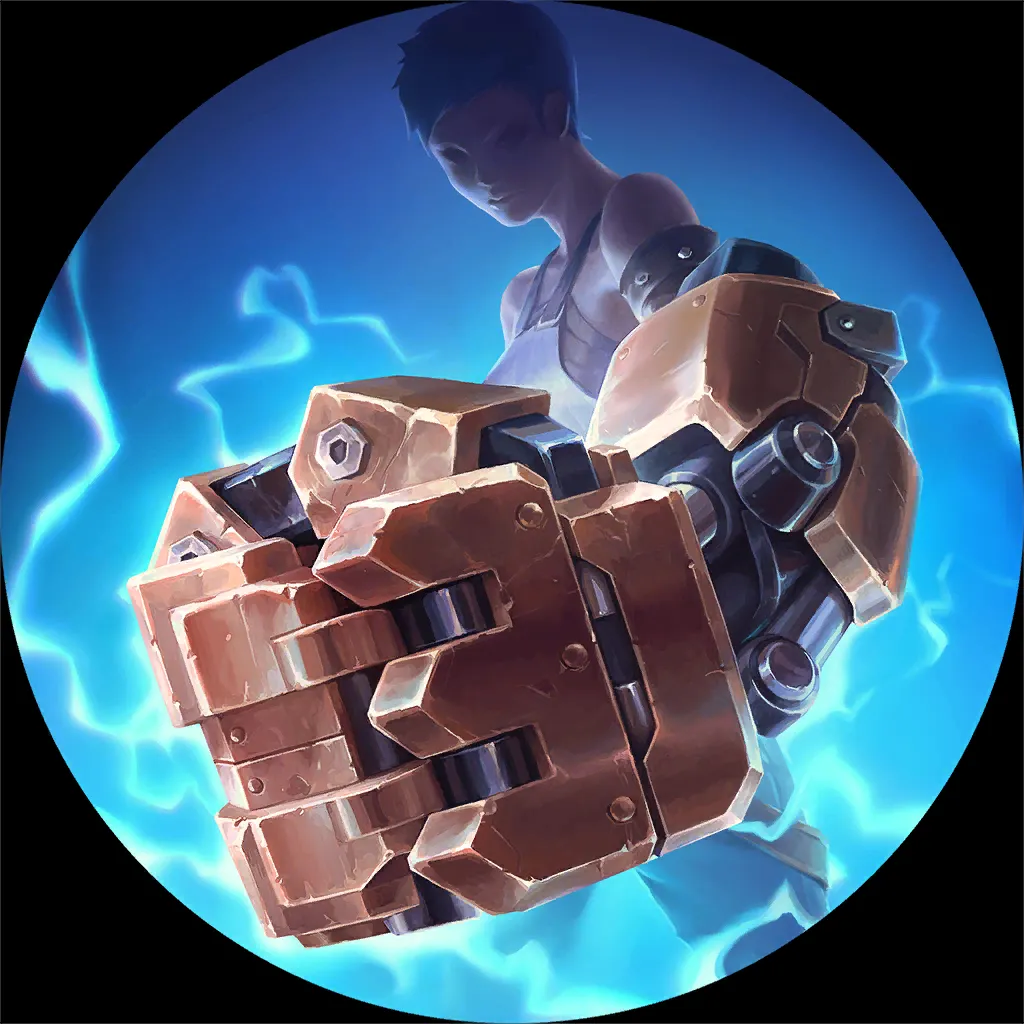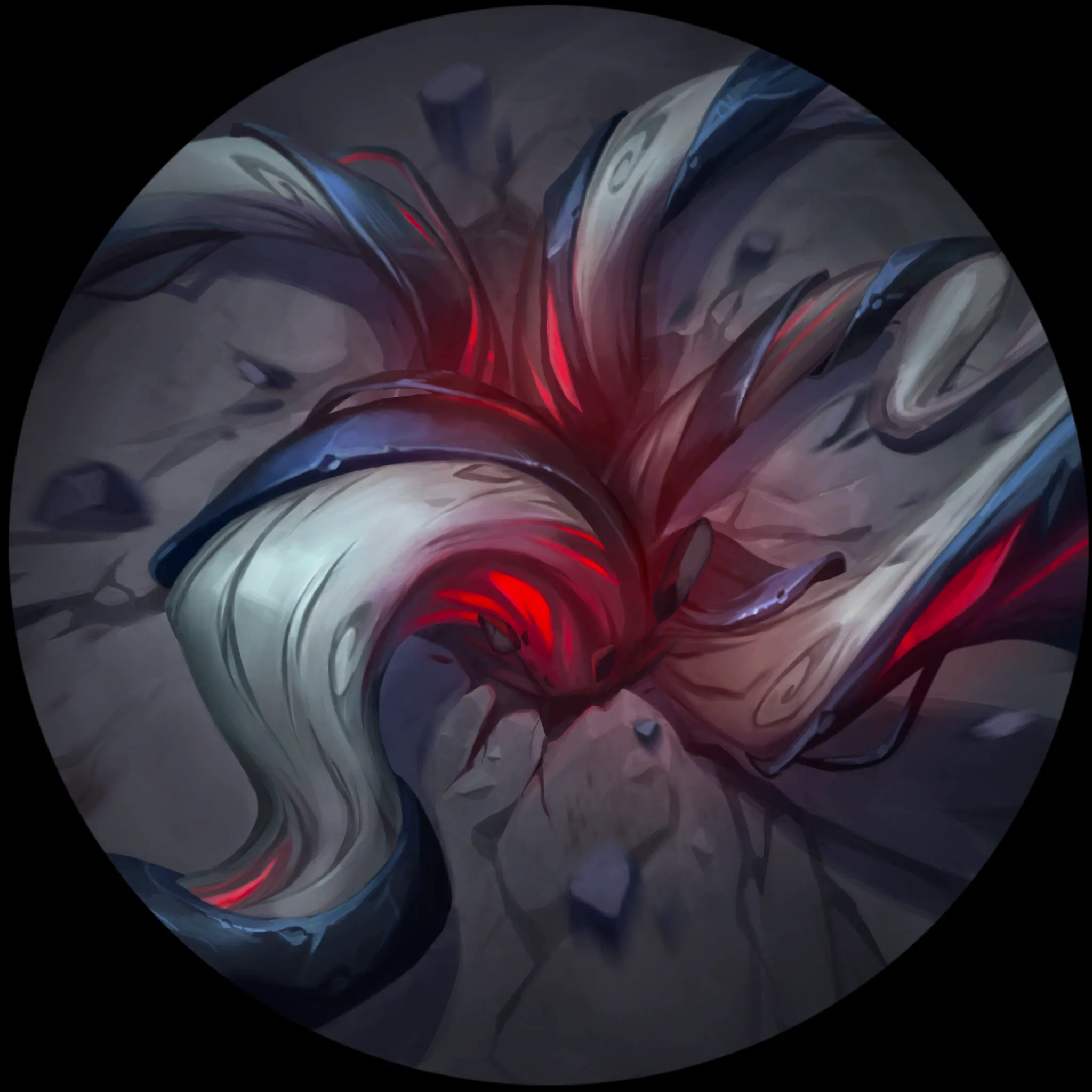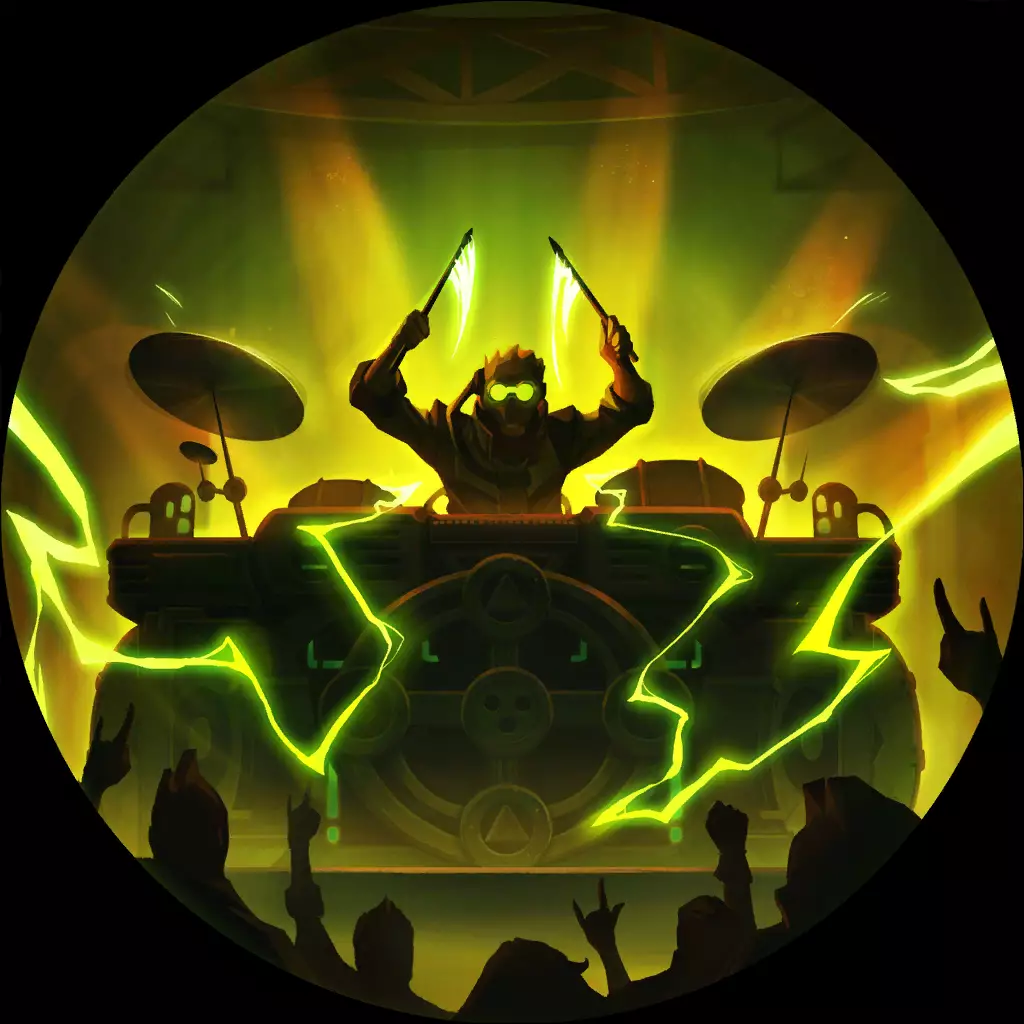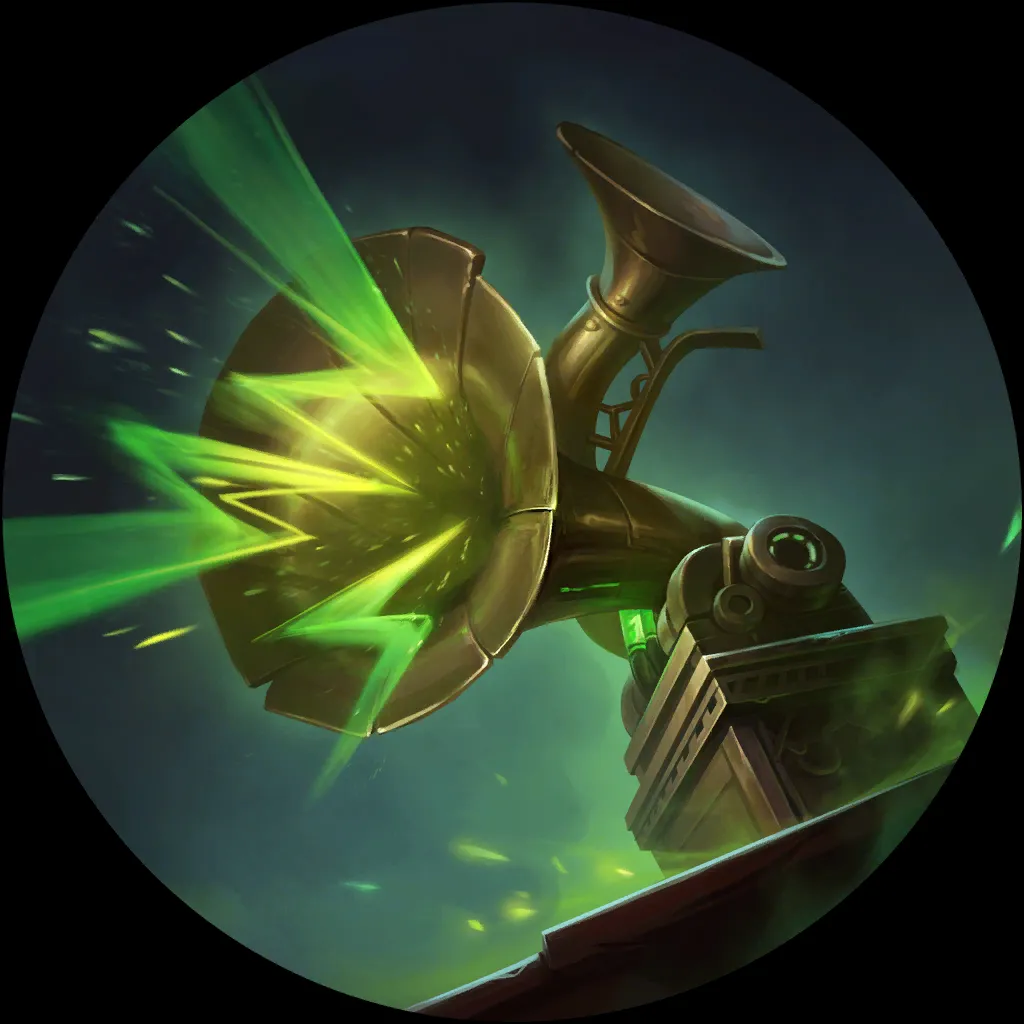 The idea behind this deck is to utilize The Sudden Surge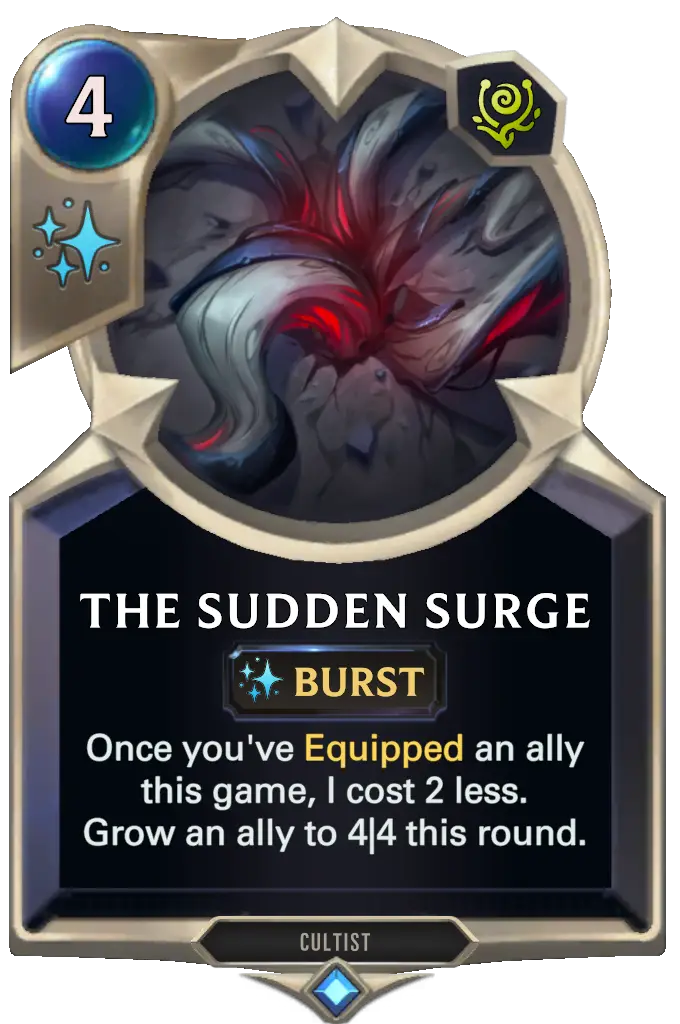 , Suit Up!
, and Crowd Pleaser
on our Flame Chompers!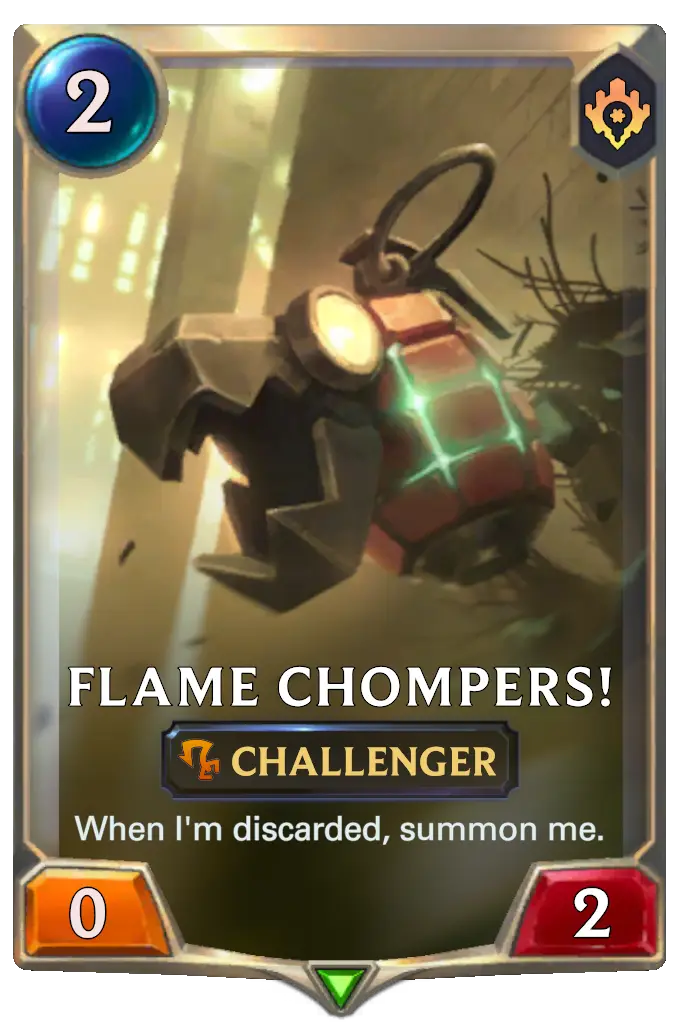 to control the board while we wait for the Arrow of Retribution to strike.
Iterative Improvement
also functions as a self-target spell, and keeps our board wide to keep us from being run over by our opponent.
Seraphine
can level in this deck and if you wait to cast Momentous Choice
it will fire off 4 times! This nearly insta-levels our Varus
and can provide +12/+0 if we target him after he is leveled… with a single spell. This is obviously very niche, but it's a lot of fun when the pieces fall just right!
---
Sacrificial Lamb: Varus Kindred – C
Shadow Isles is very good at killing things. Unfortunately this extends to our self targeting spells and abilities, which can make level Varus
a bit awkward…
6
8
10
16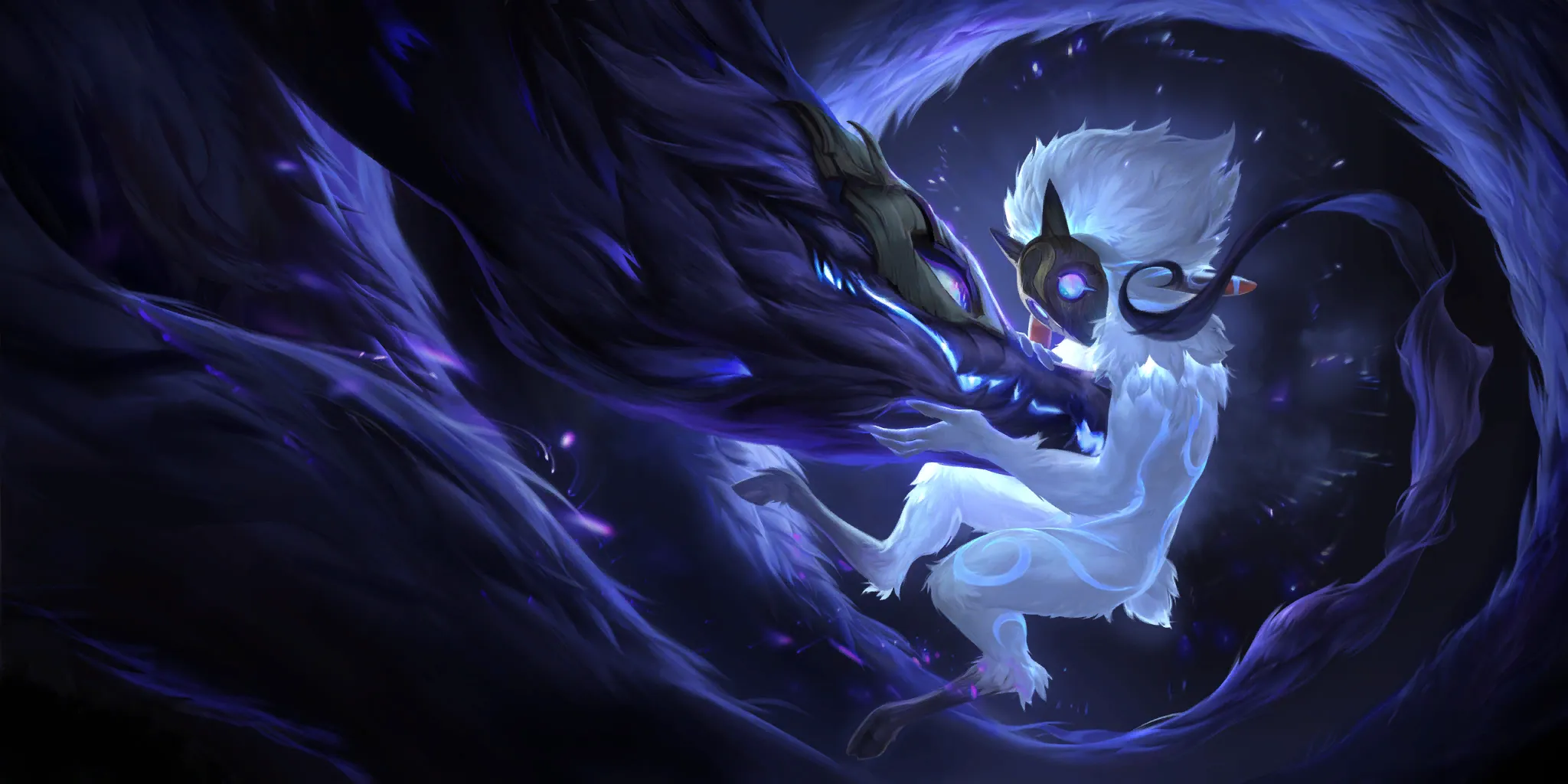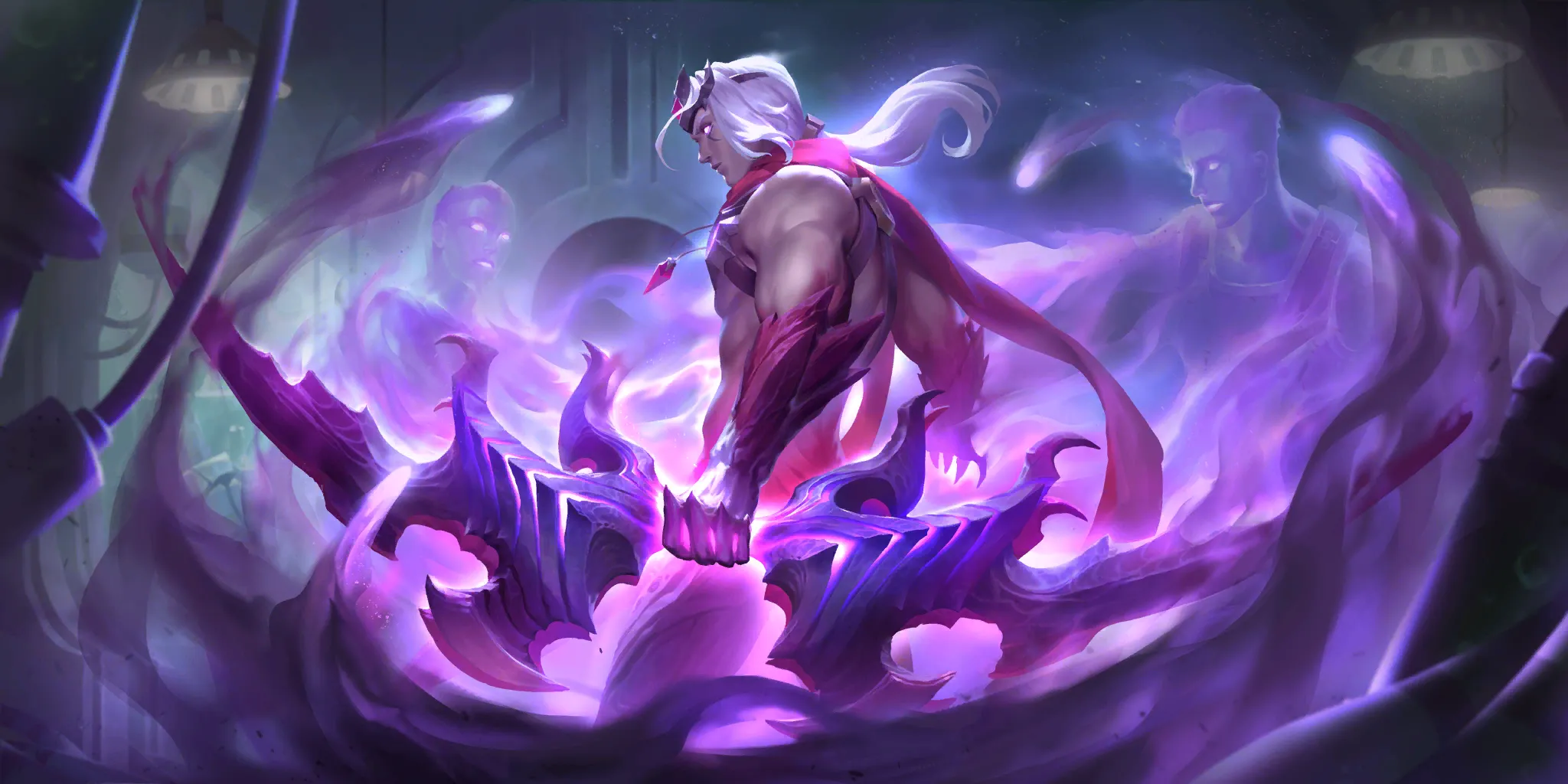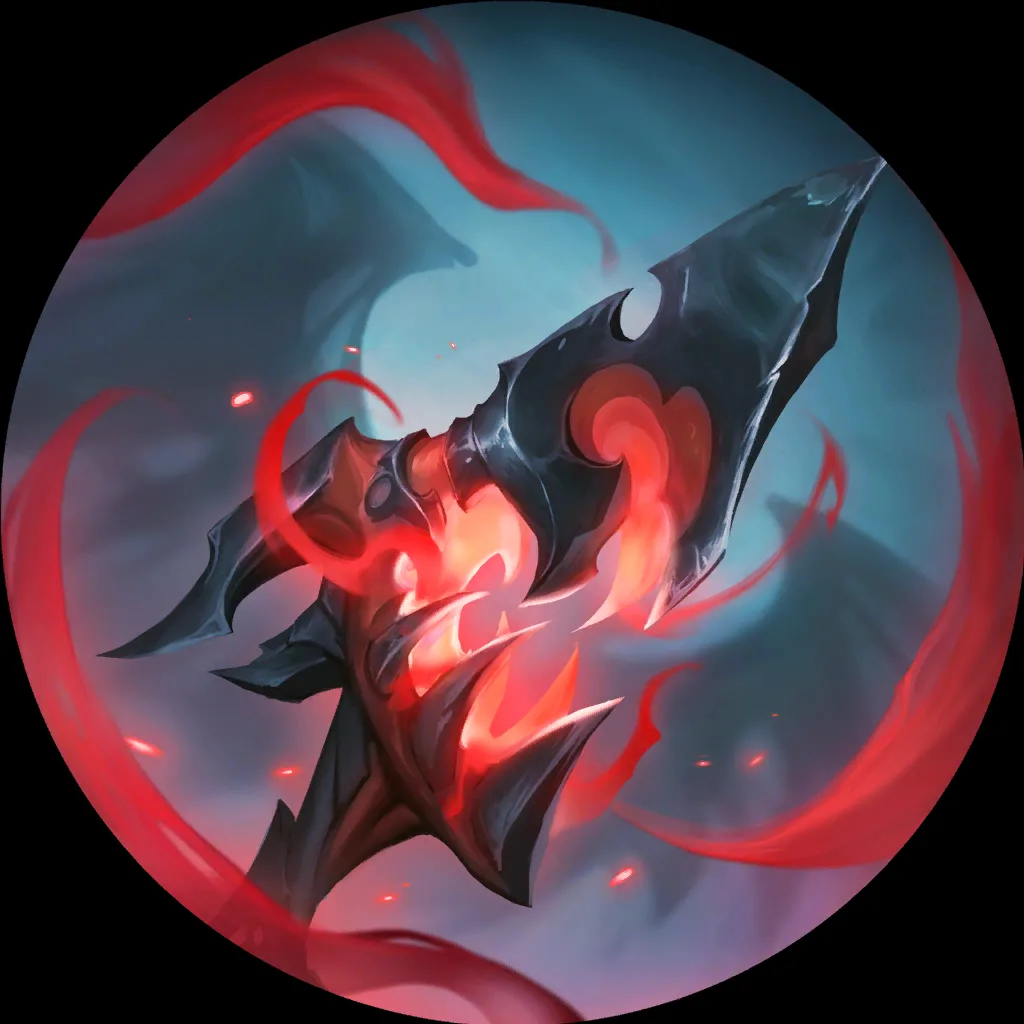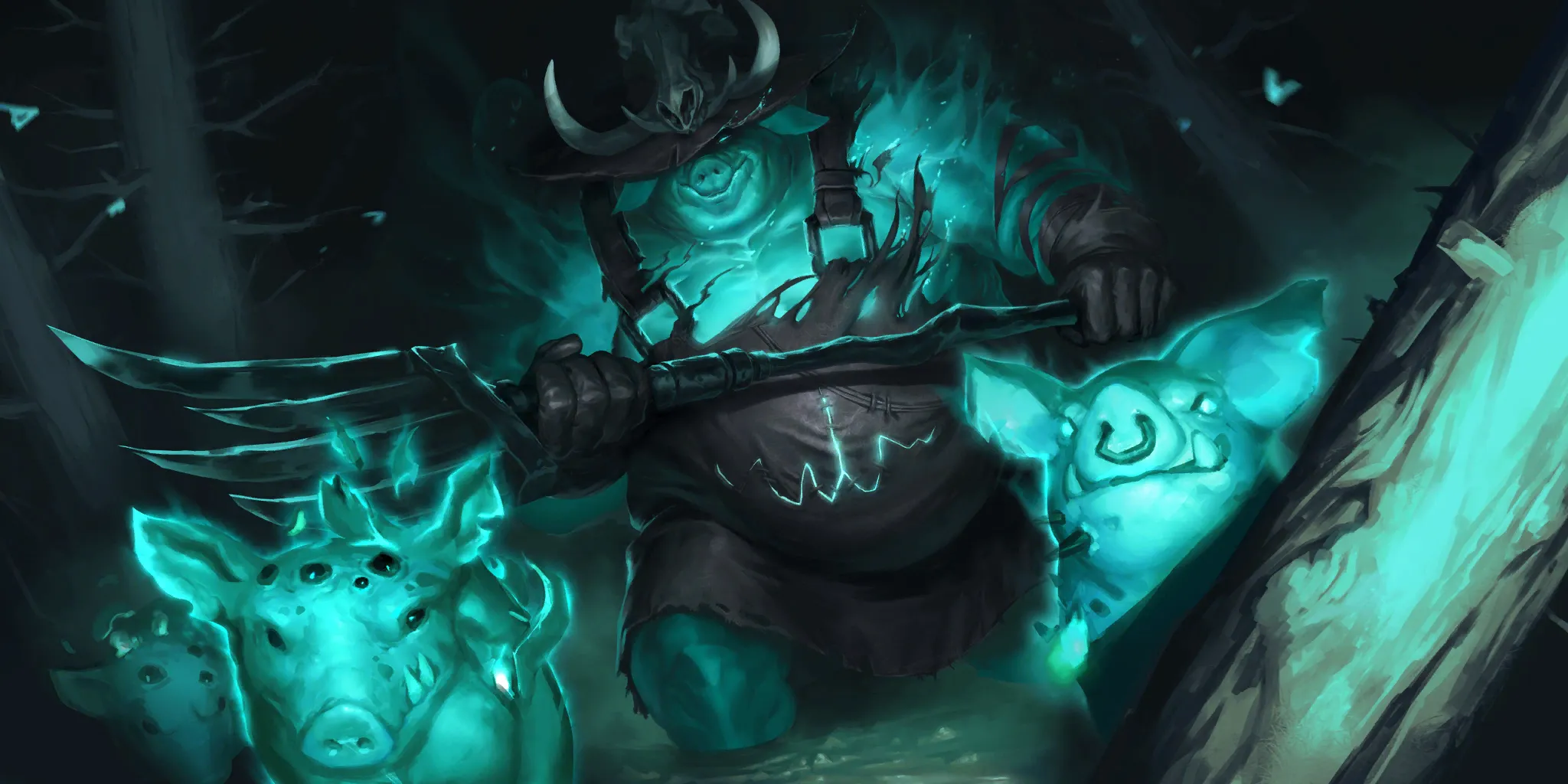 Fireth, Reaper of the Sands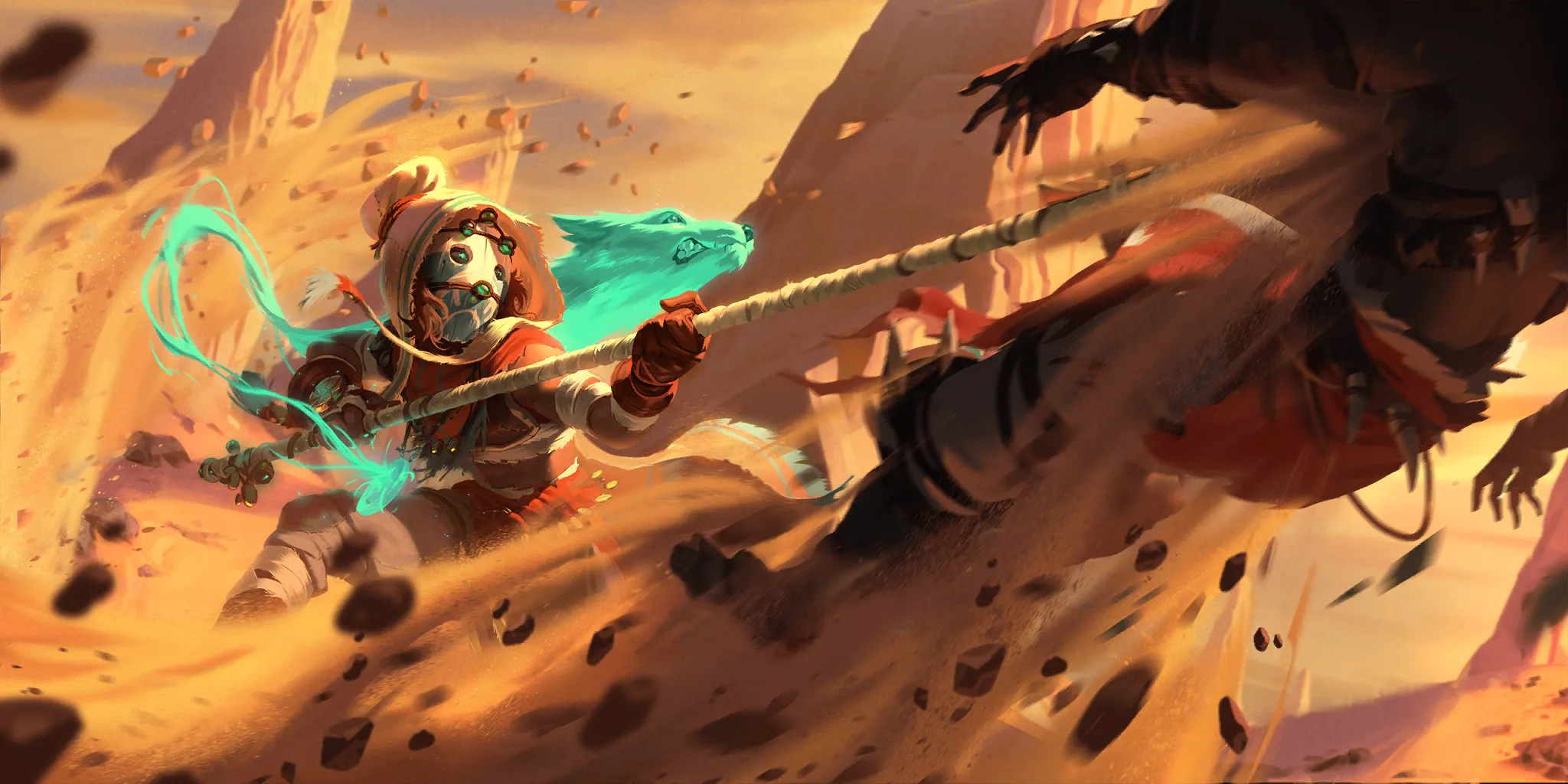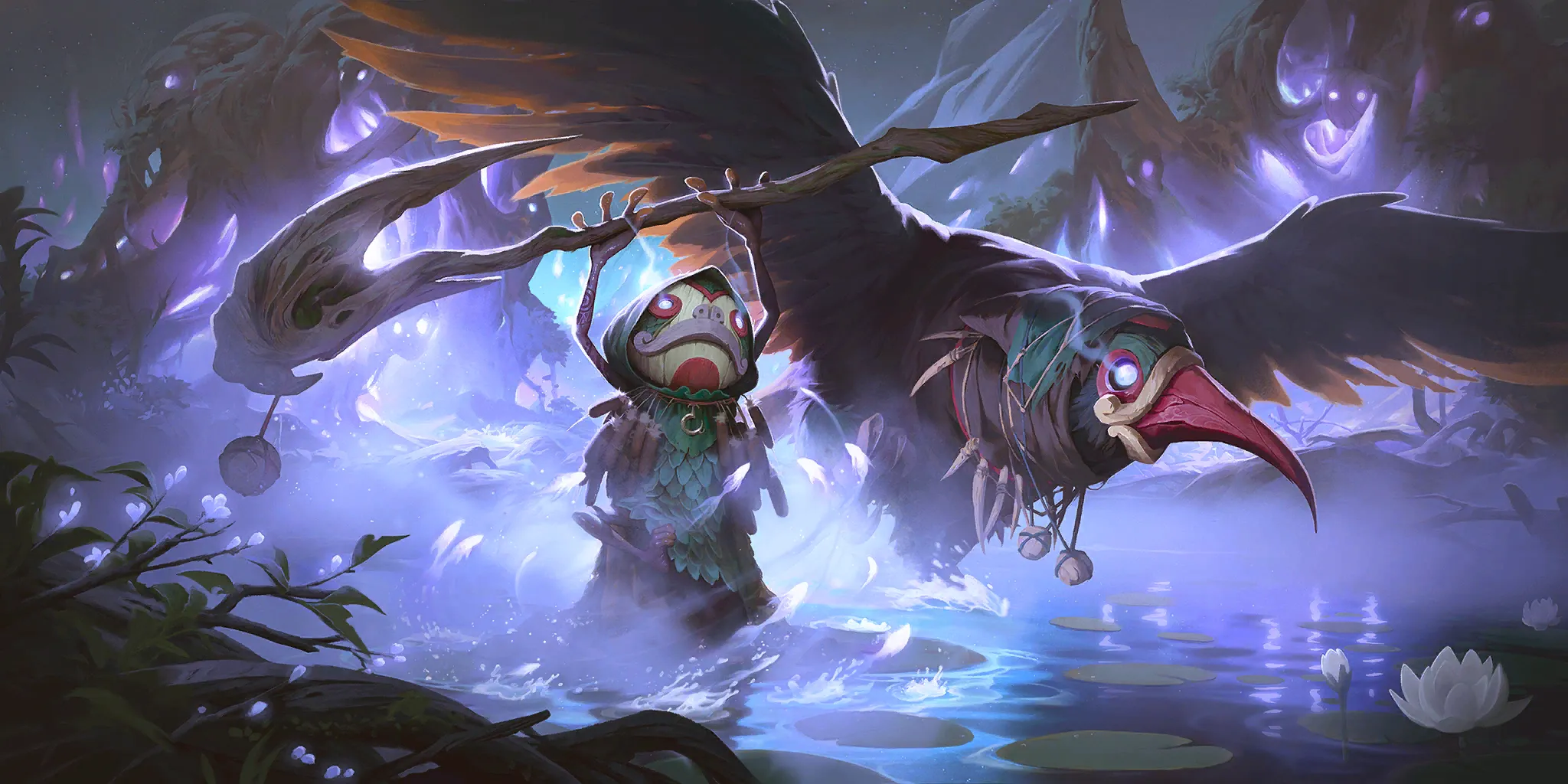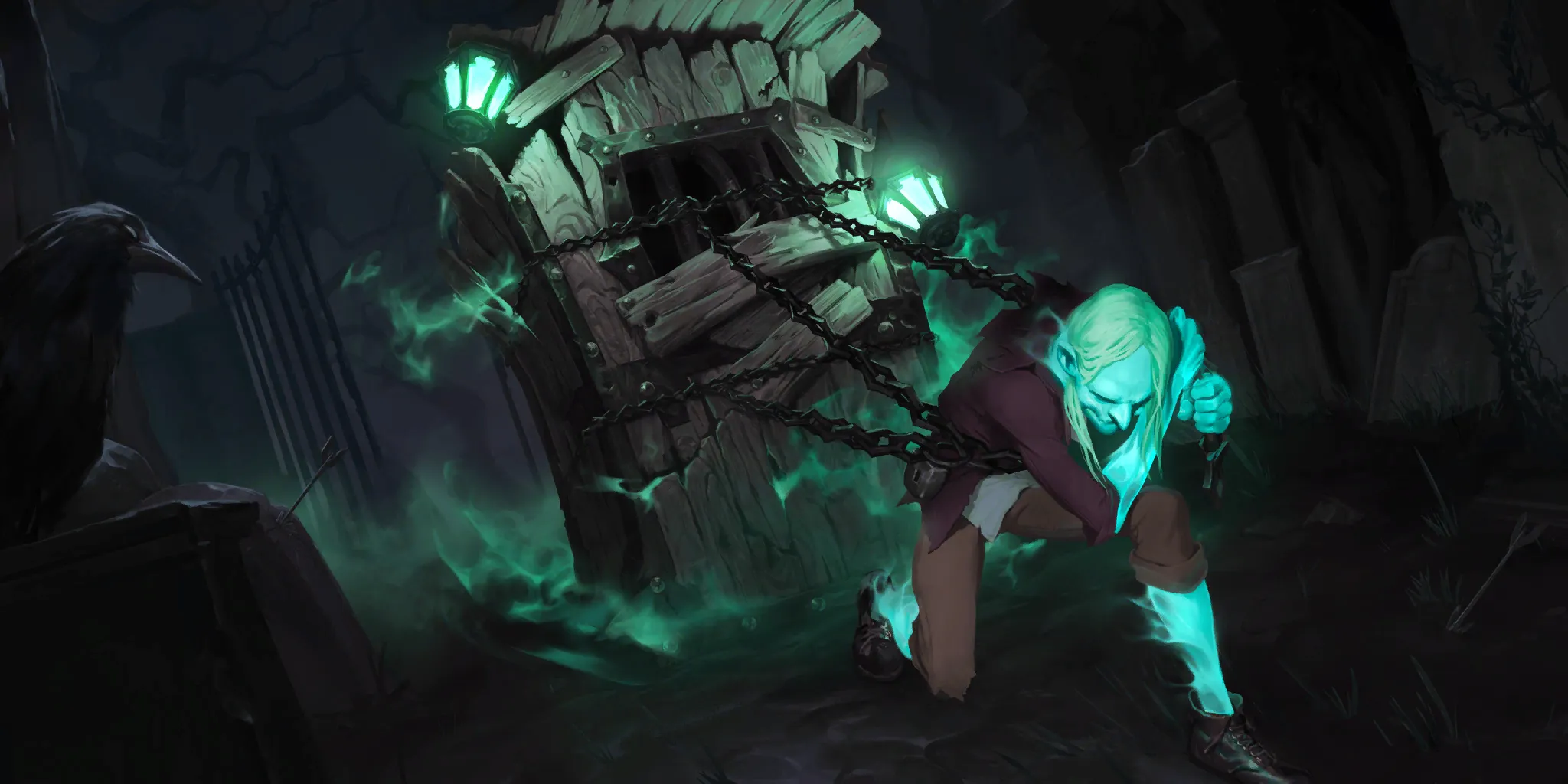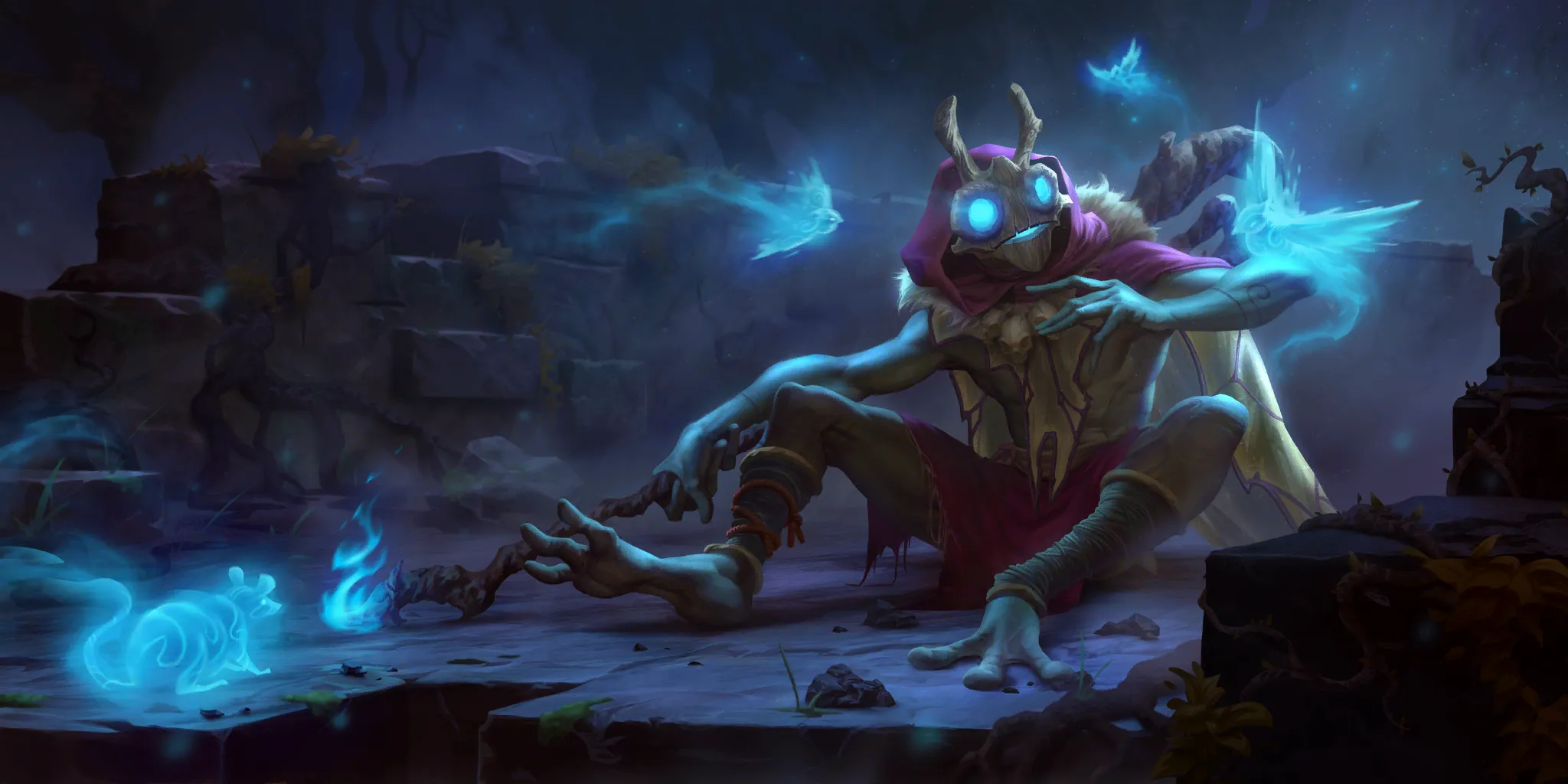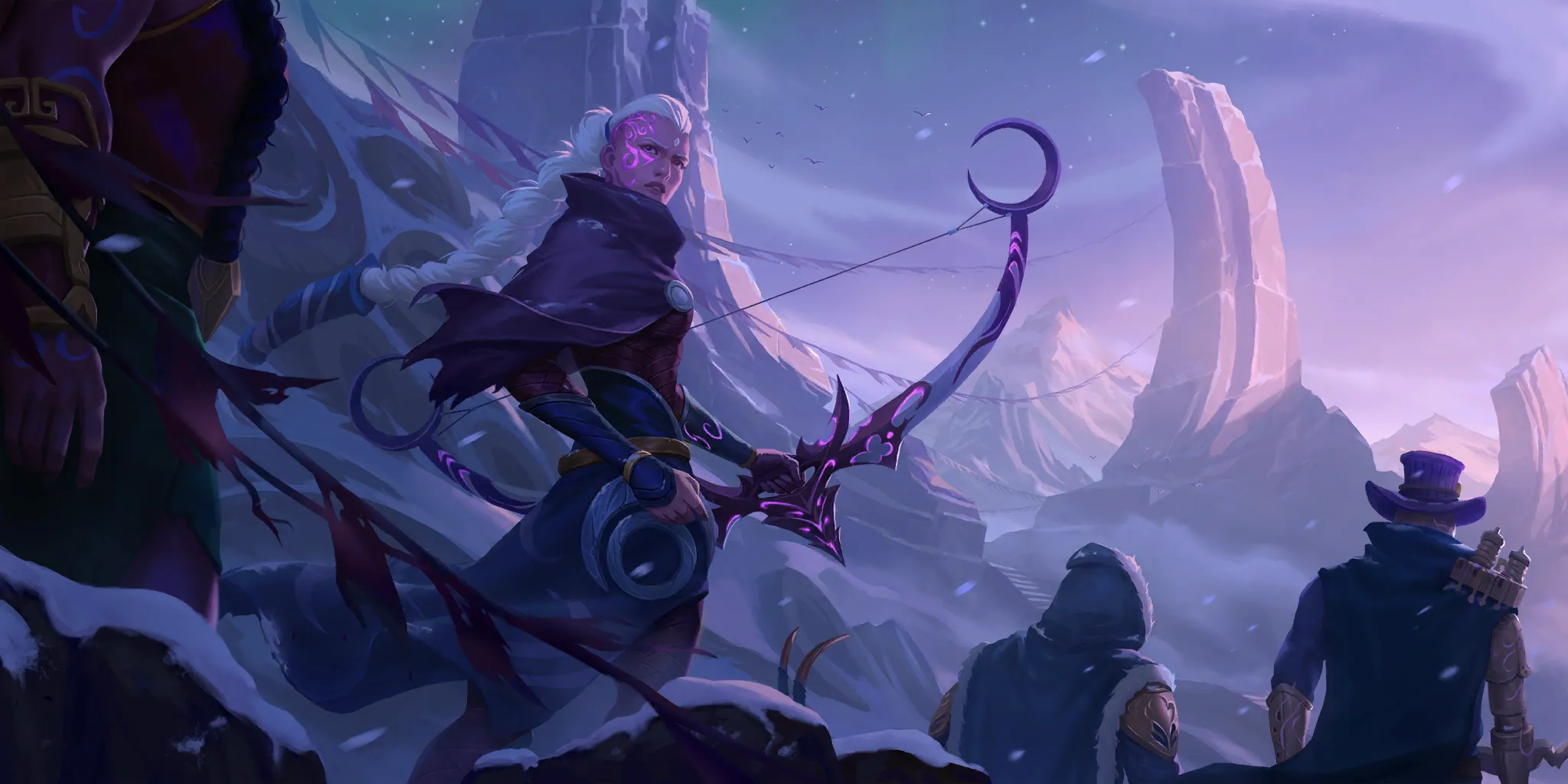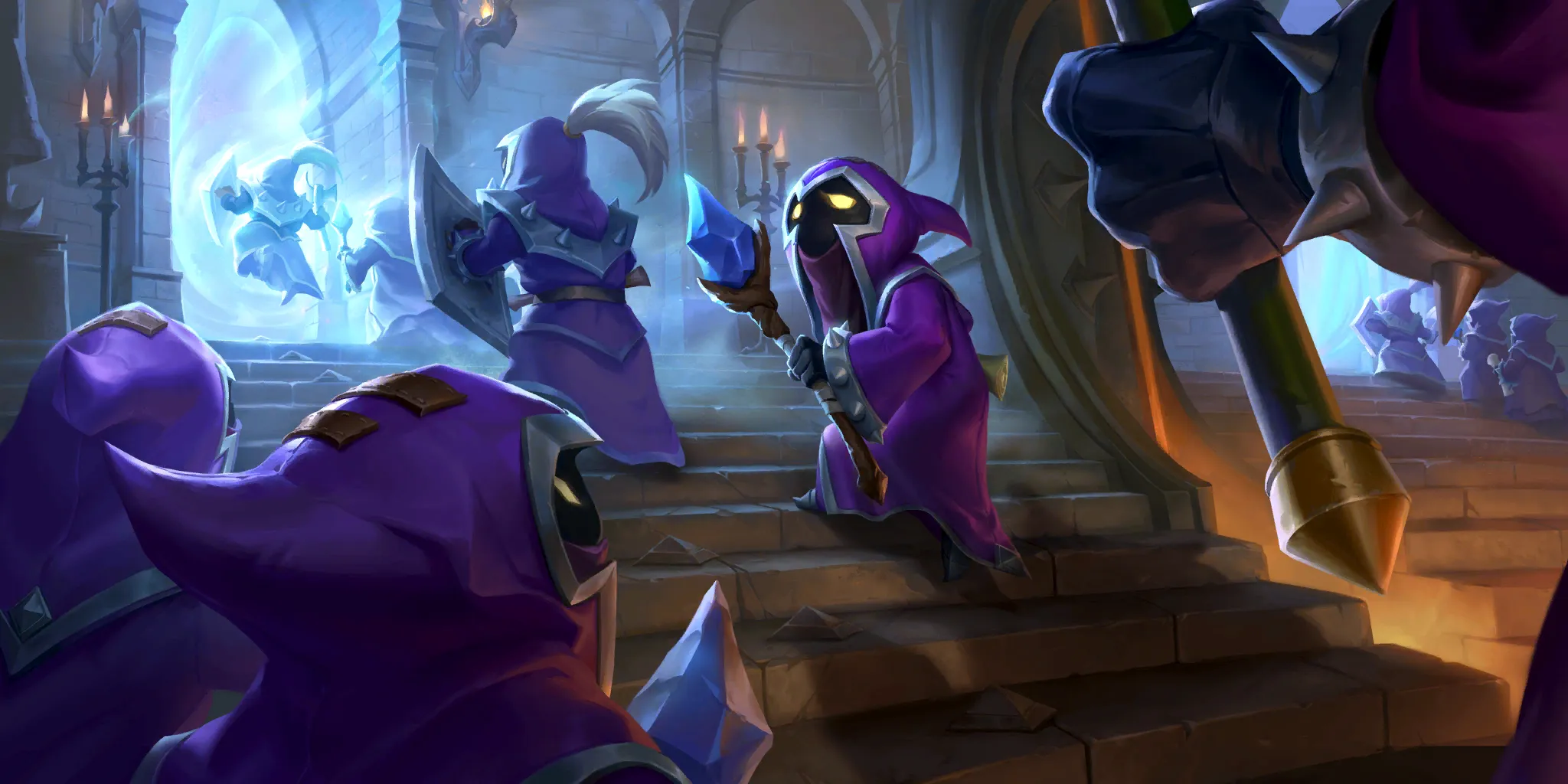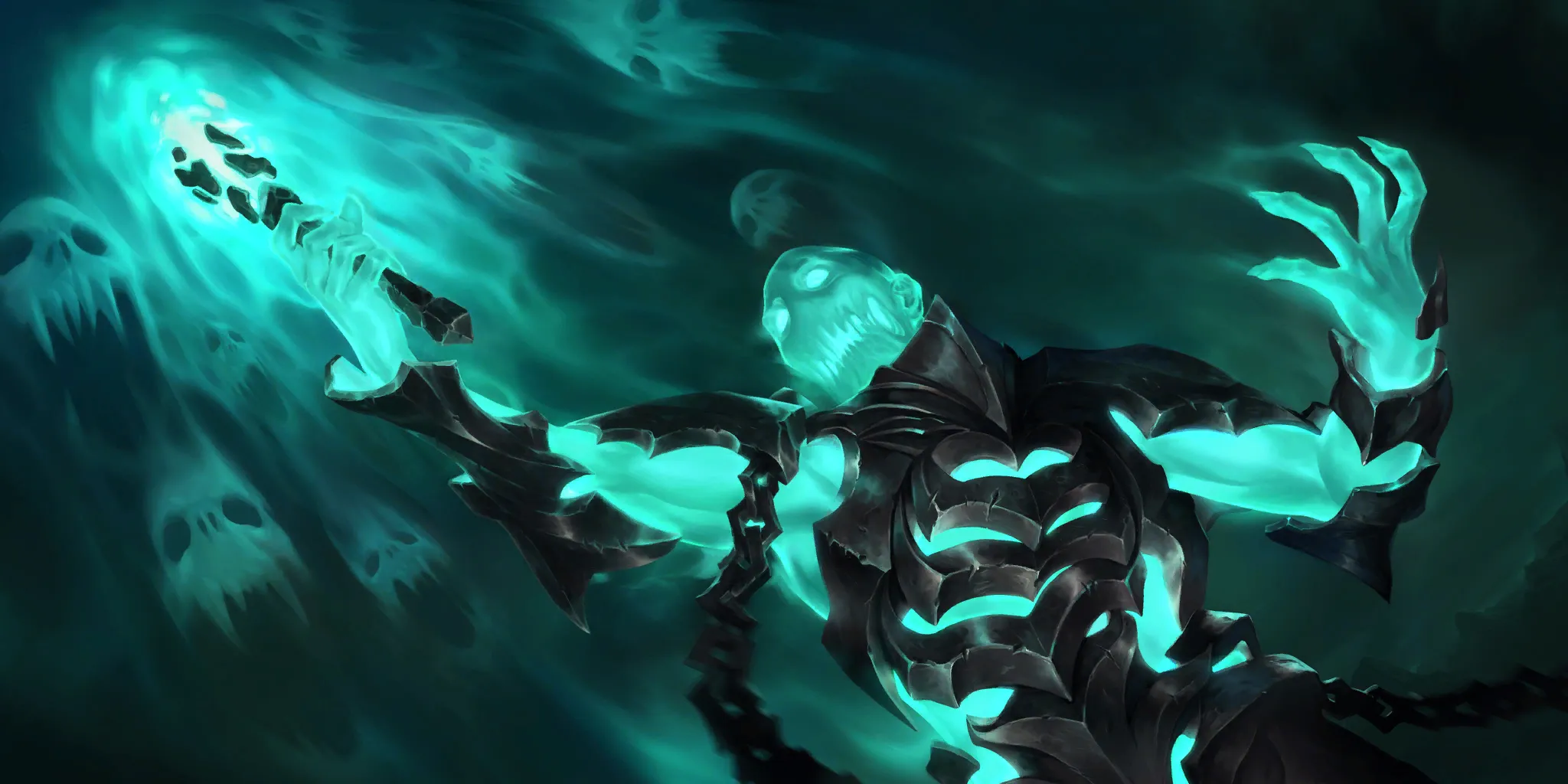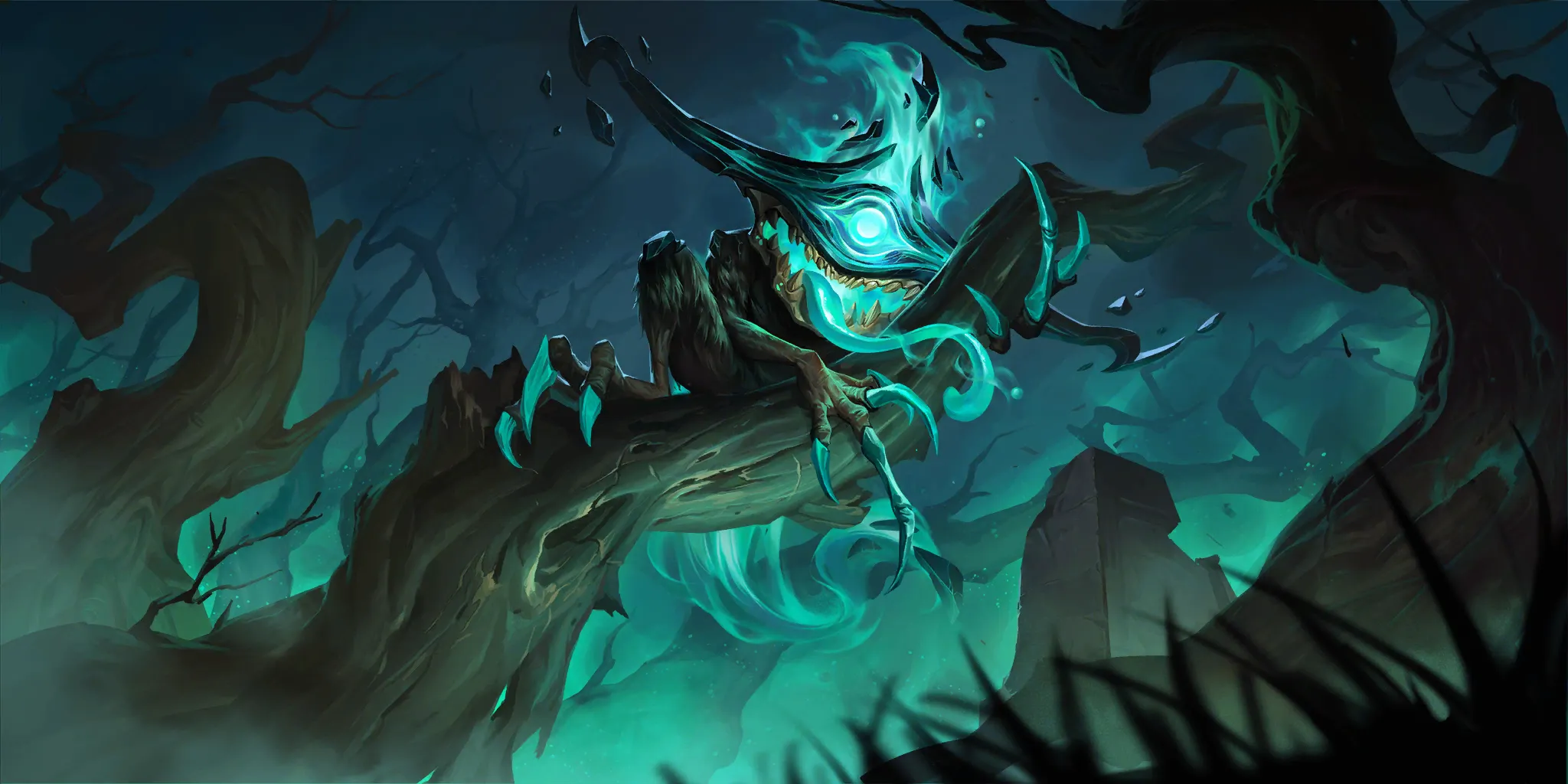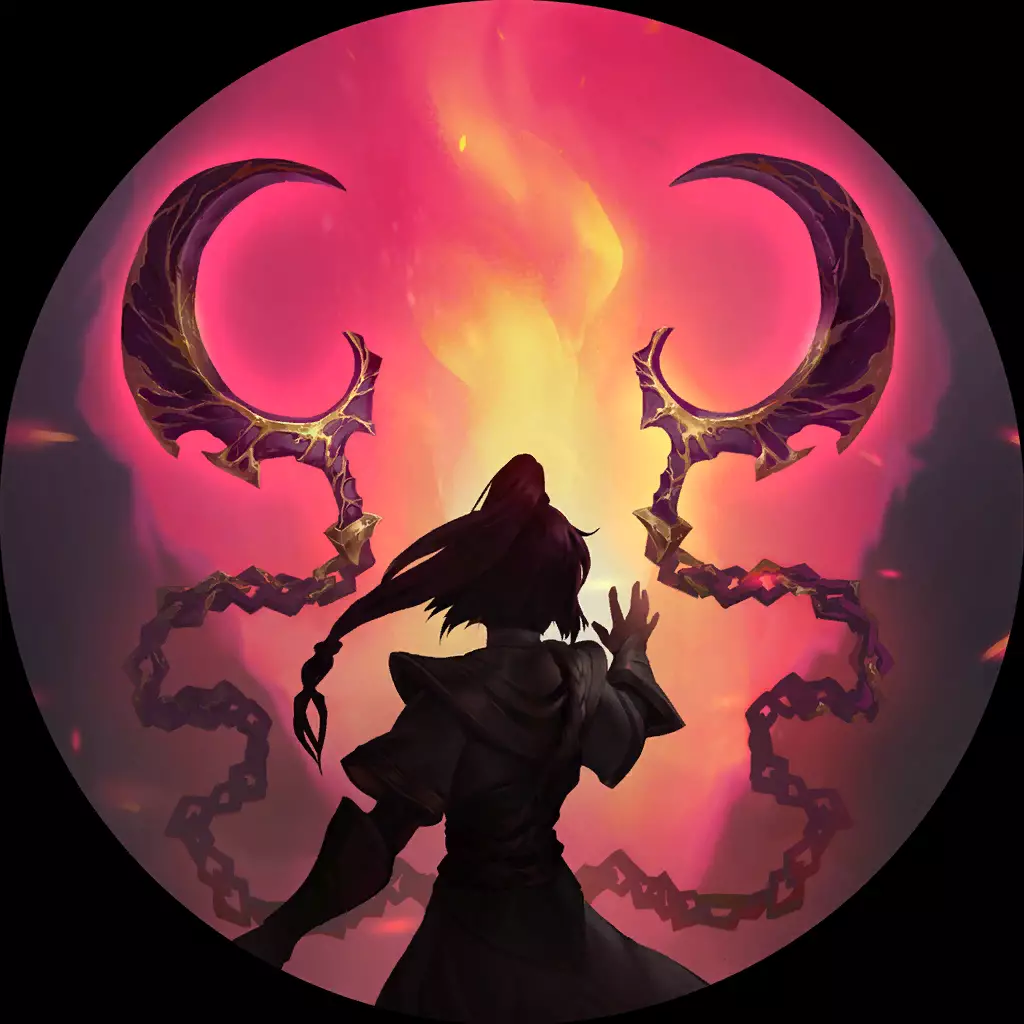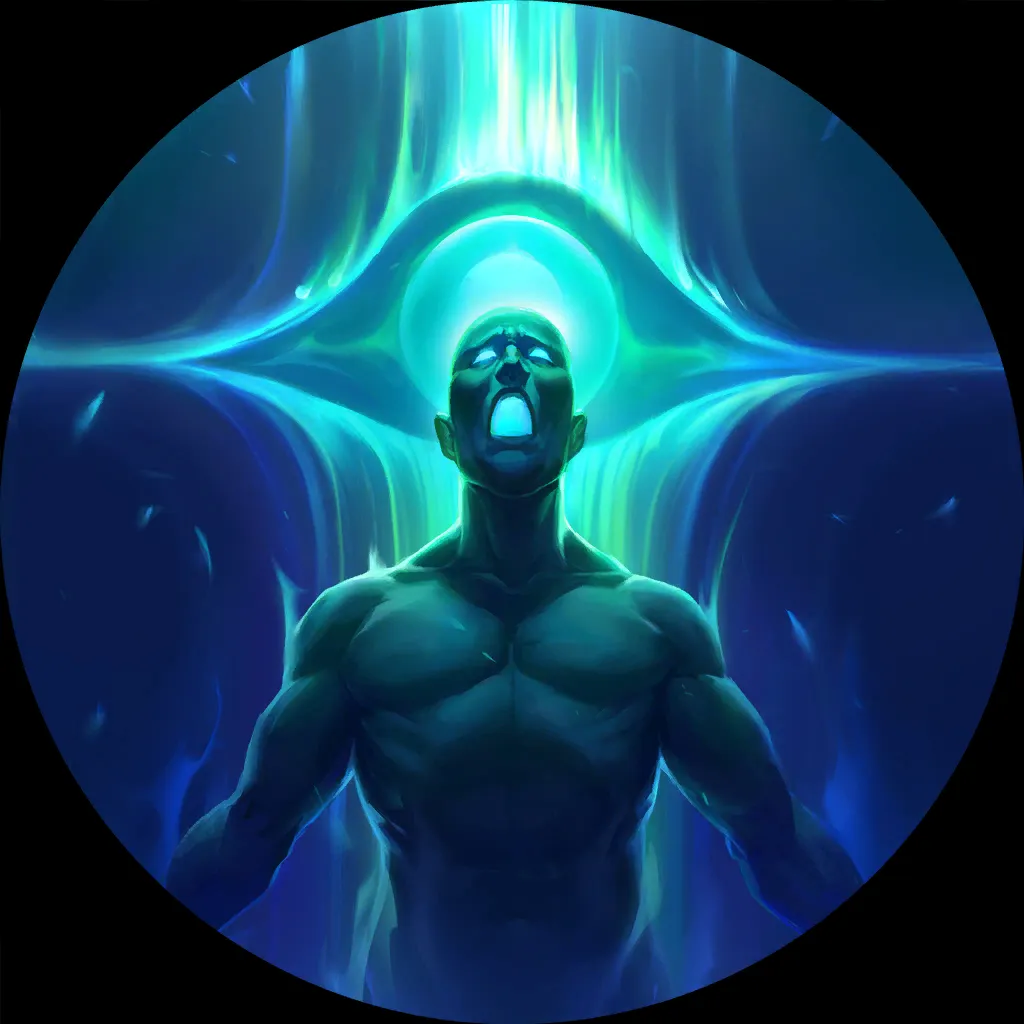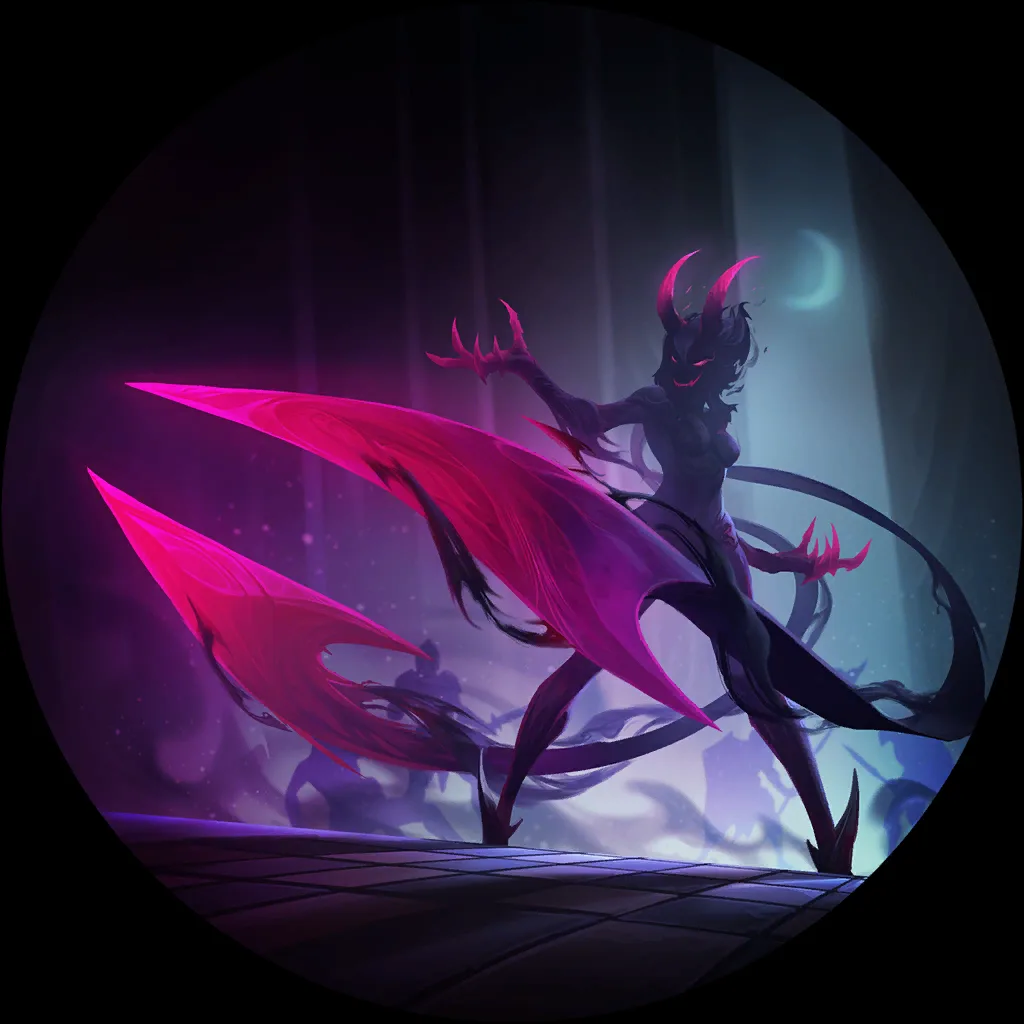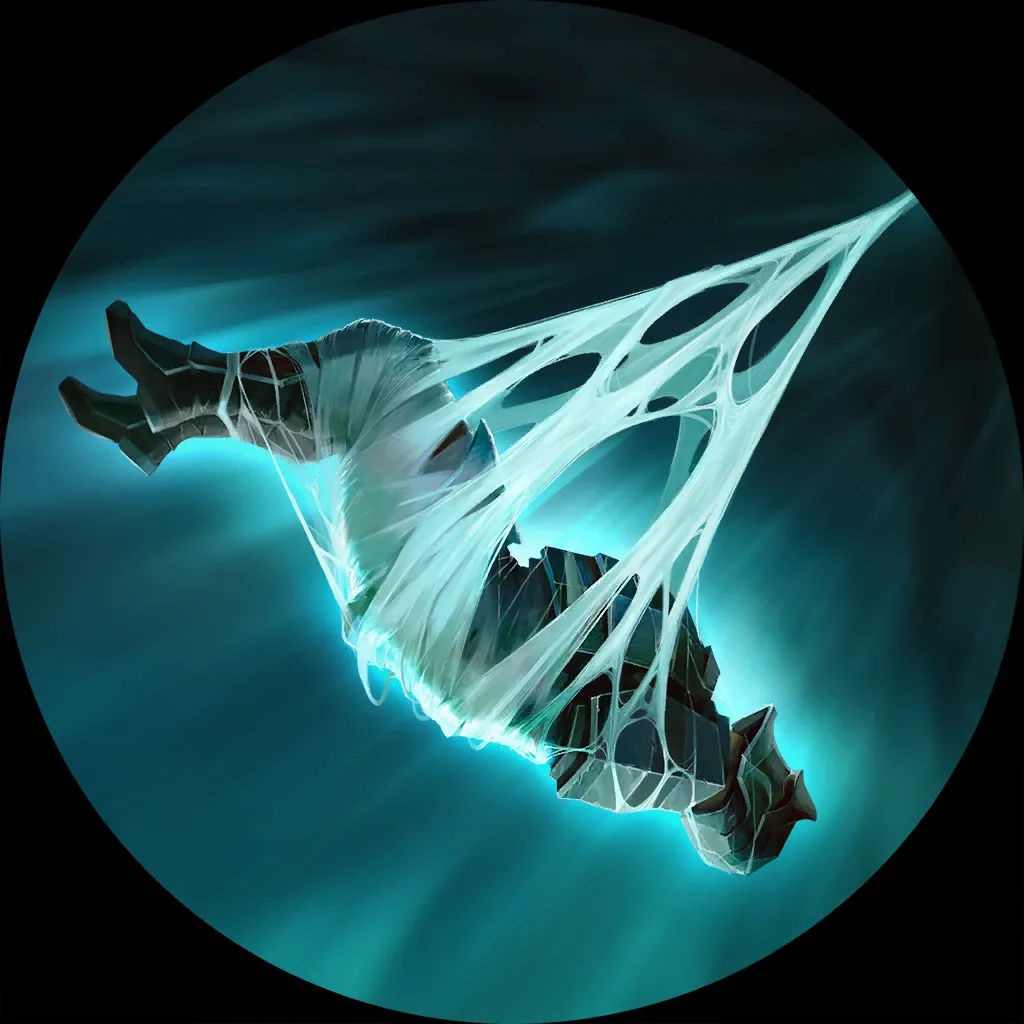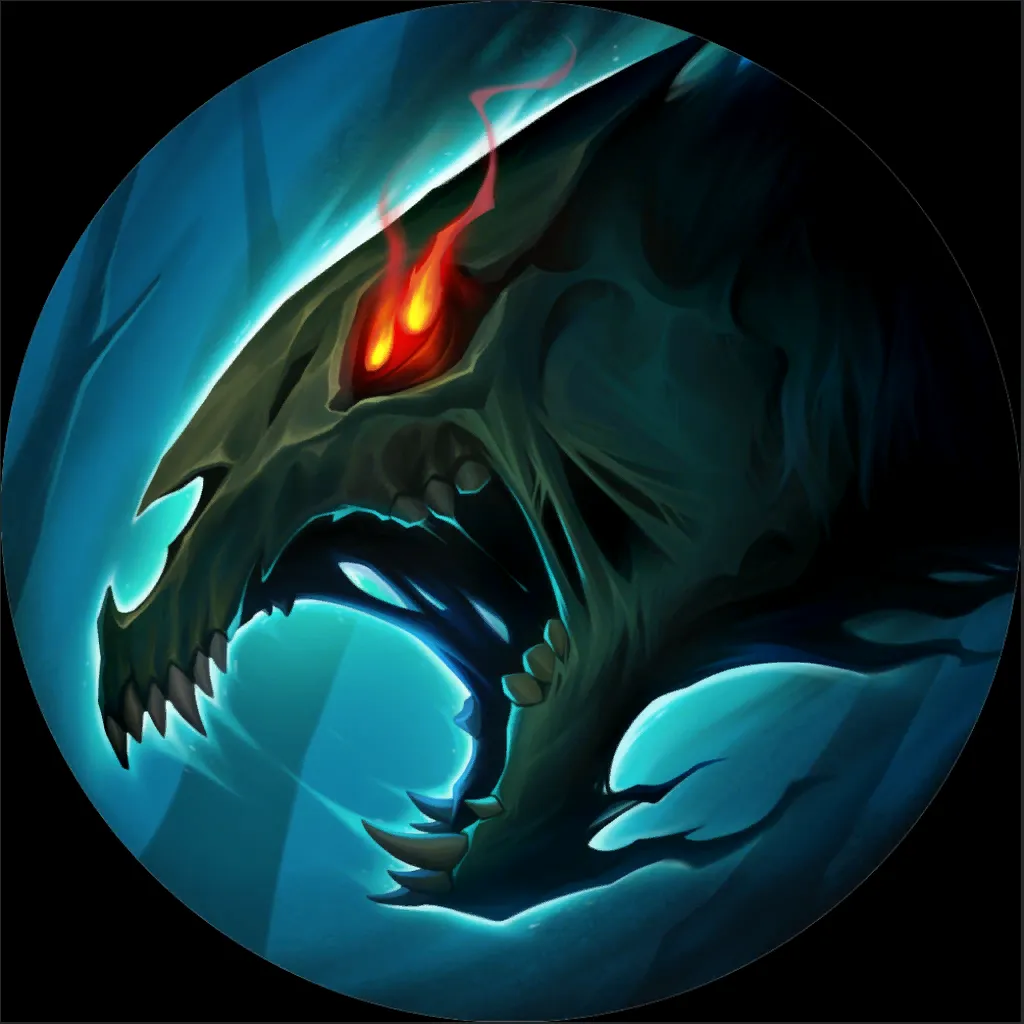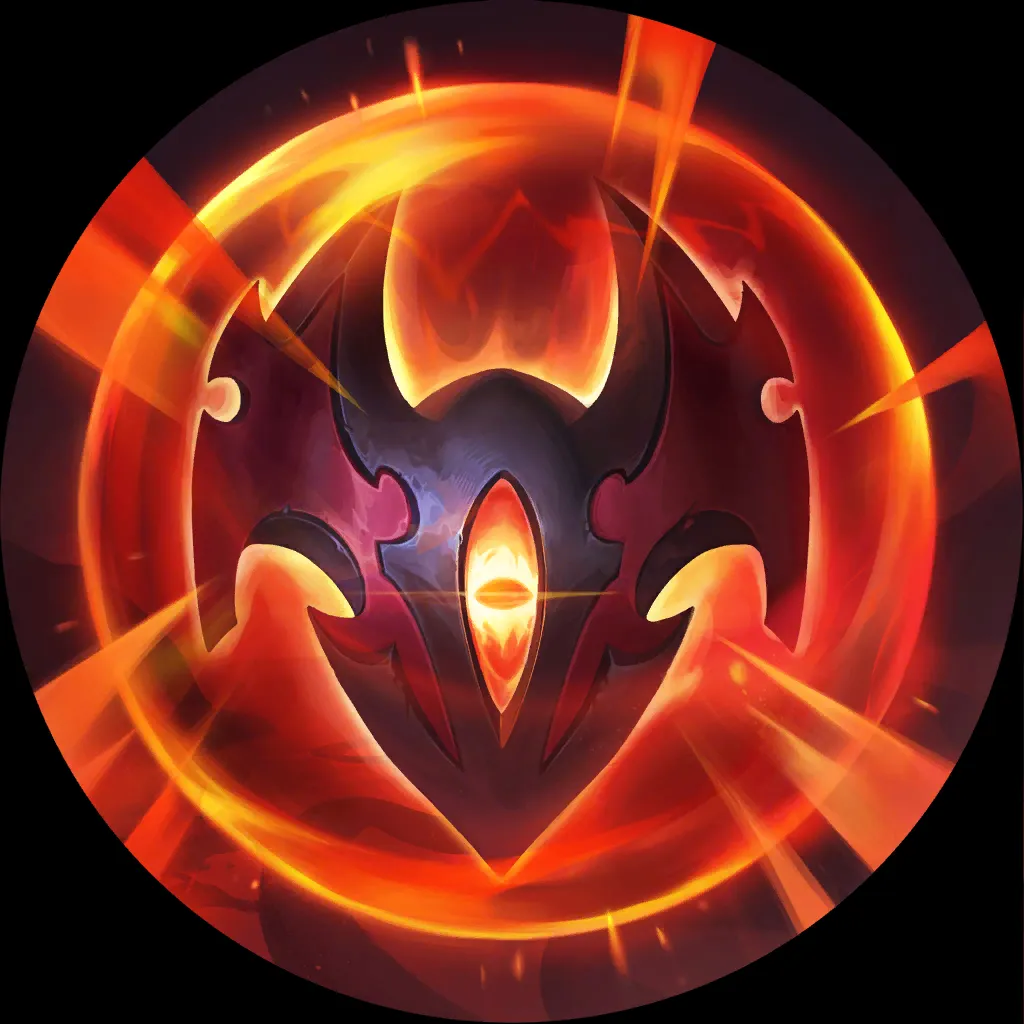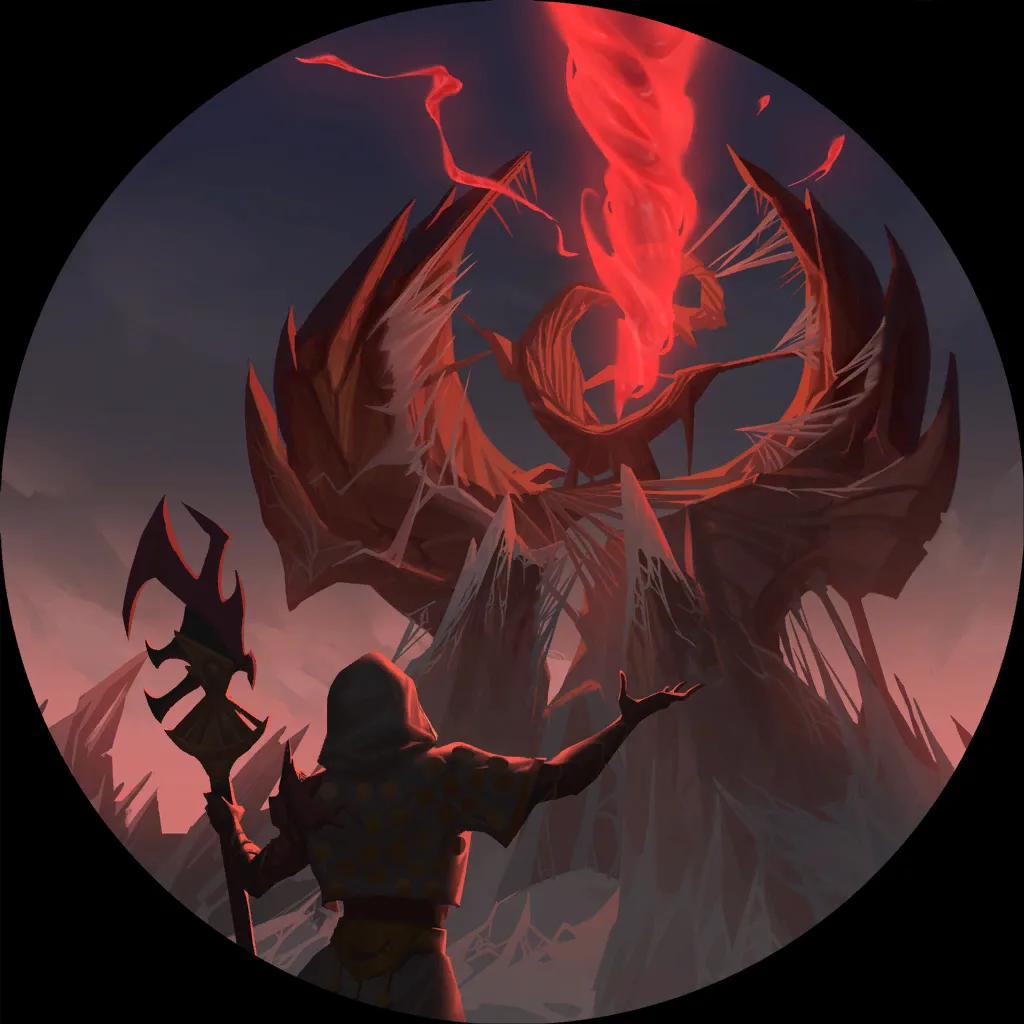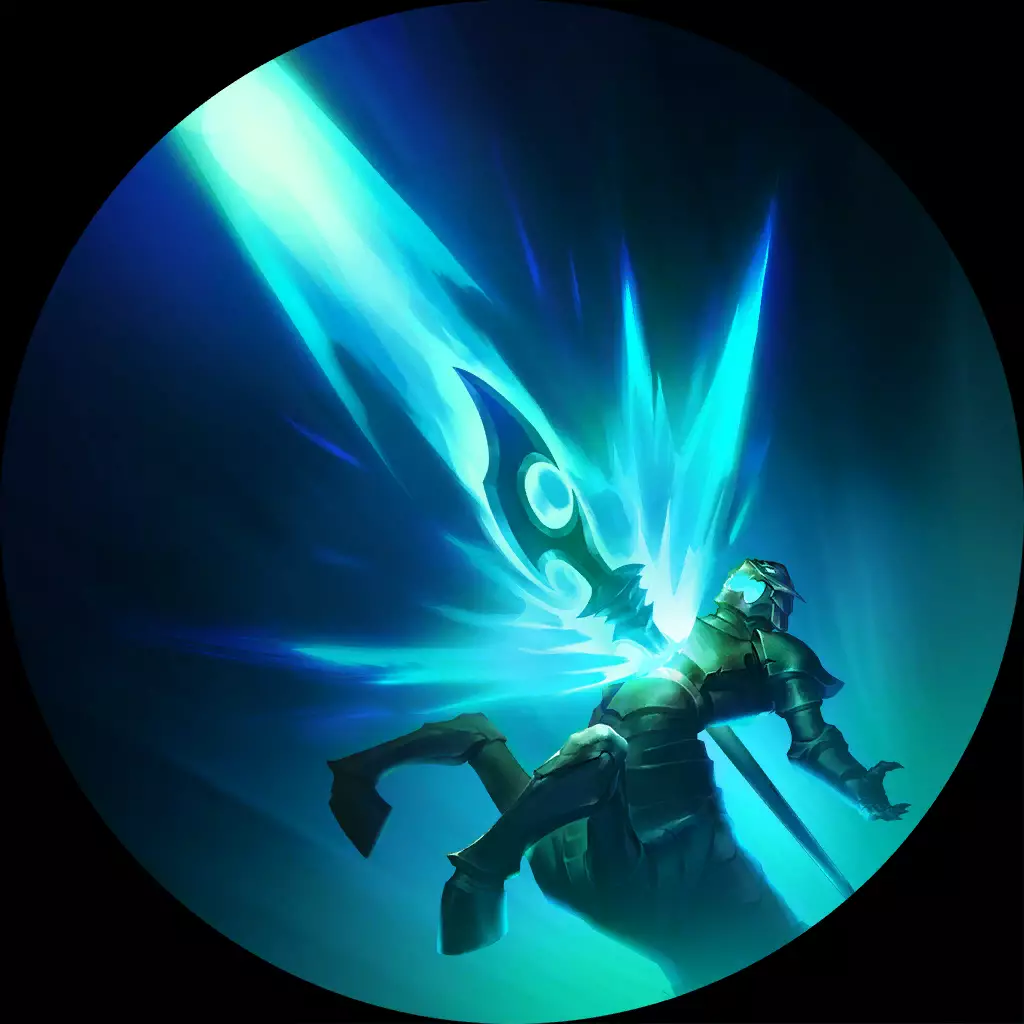 … but, thankfully, the Isles also provide us with a number of spells and units that will provide us with an additional unit after they have resolved, so that we can continue to sacrifice them.
The Undying
is particularly well suited to this endeavor, as it will revive at the start of each round and give us a fresh target for free. Minion
can fulfill a similar role, but requires us to spend additional mana to return it to the board.
Cursed Keeper
helps us to maintain board presence by summoning an Escaped Abomination
after it dies, and The Wings and The Wave
can provide us with two sacrifice targets, or kill one to summon a Last Wind
.
Since the majority of the spells we play count as slay procs, Kindred
seemed like a natural addition to the deck as a board-control tool and additional threat that demands removal by our opponent.
Varus
is a bit more difficult to build damage on in this deck. Momentous Choice
and The Expanse's Protection
are our only Burst spells, and most others will require us to pass priority back to our opponent.
I would look to build a big Varus
, The Undying
, or Kindred
and fling them at the enemy Nexus with Atrocity
to finish the game.
---
Surprise, It's Akshan: Varus Akshan – A
As is tradition, when I don't know what to do with a new champion I throw them in
Shurima with Akshan
and see what happens.
6
4
7
23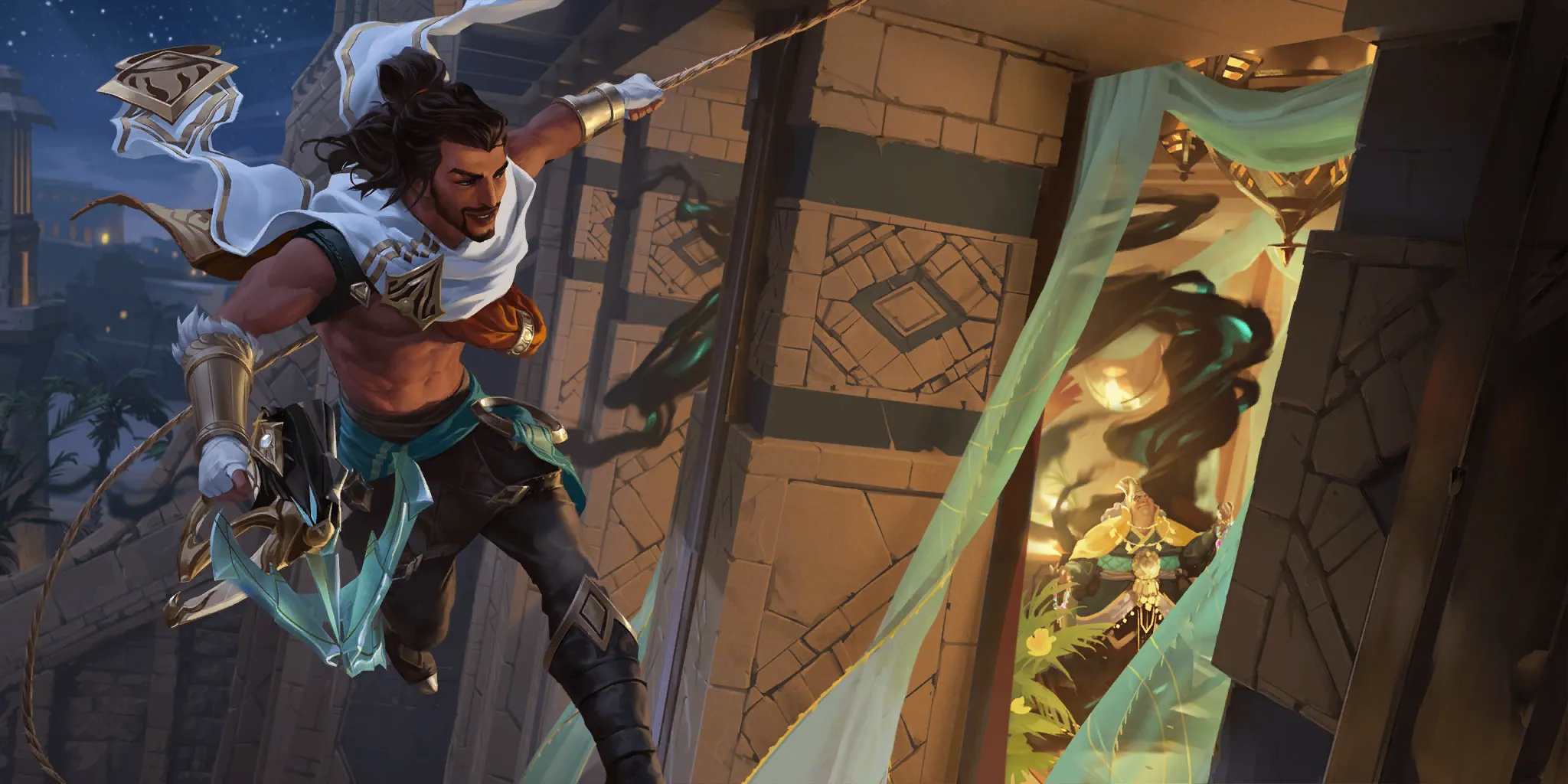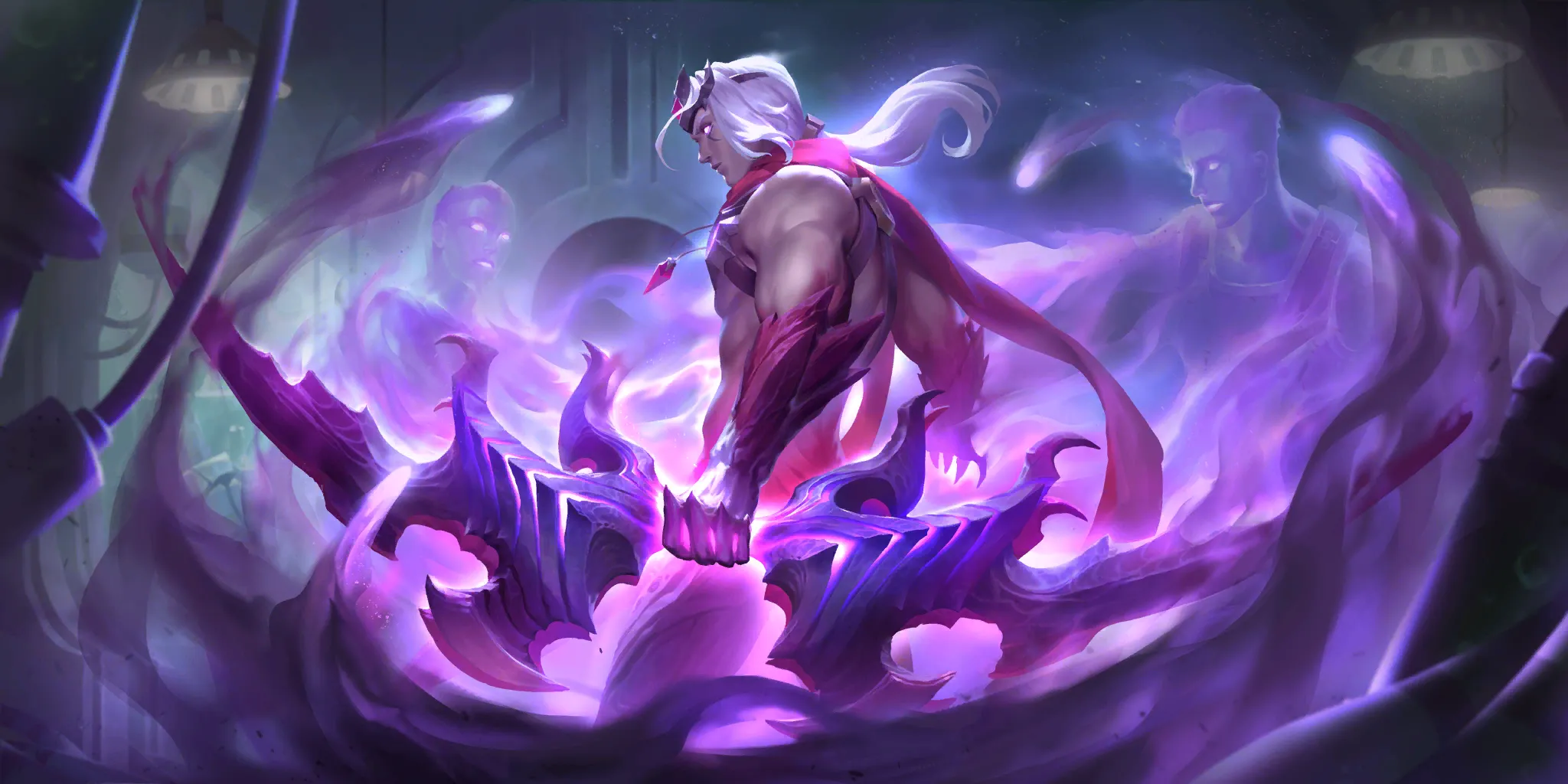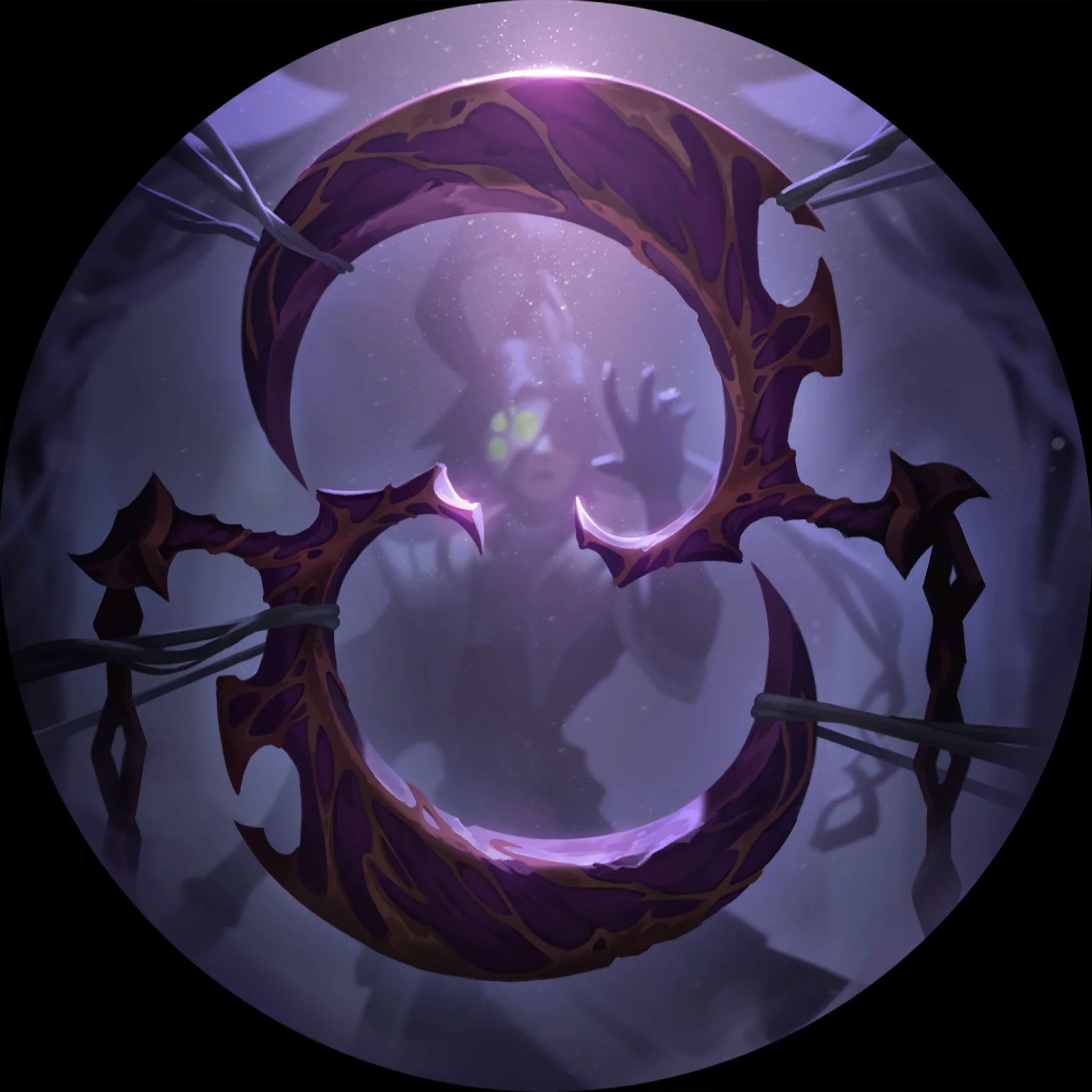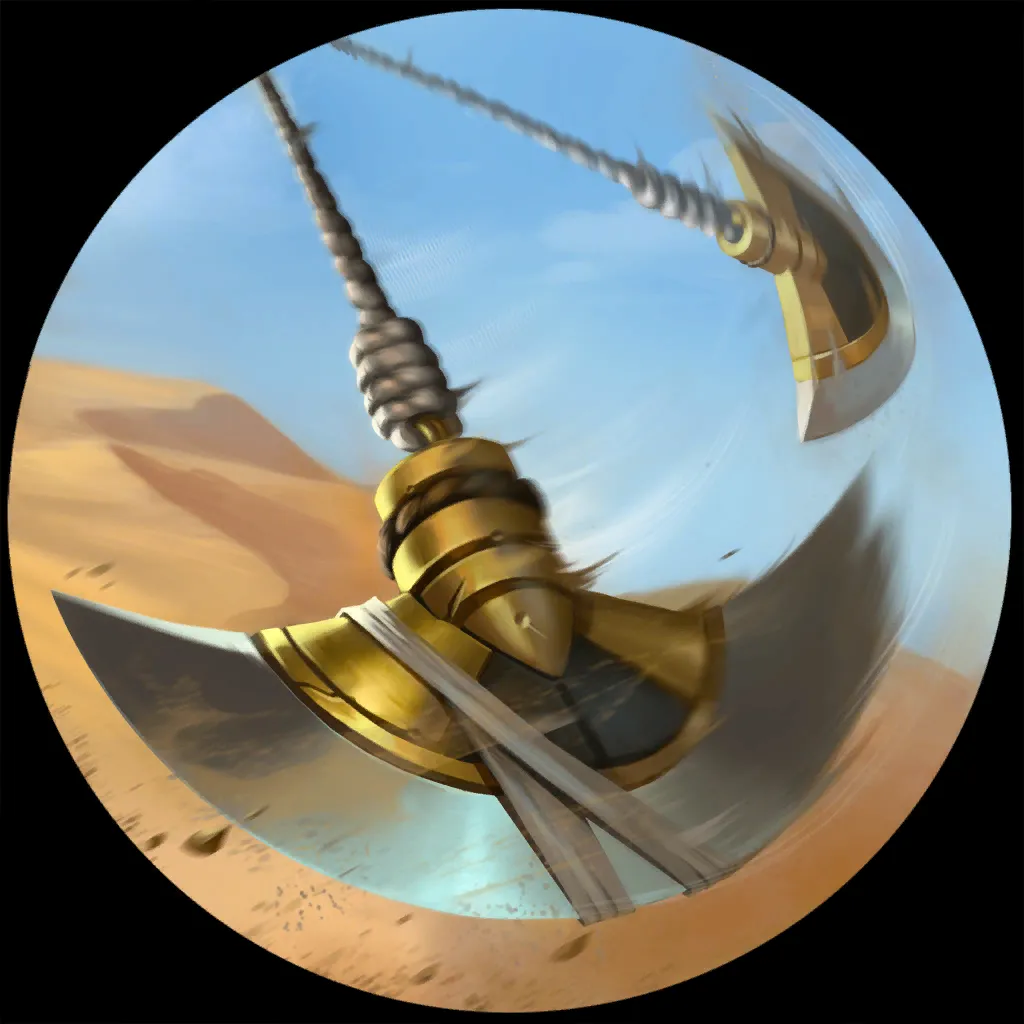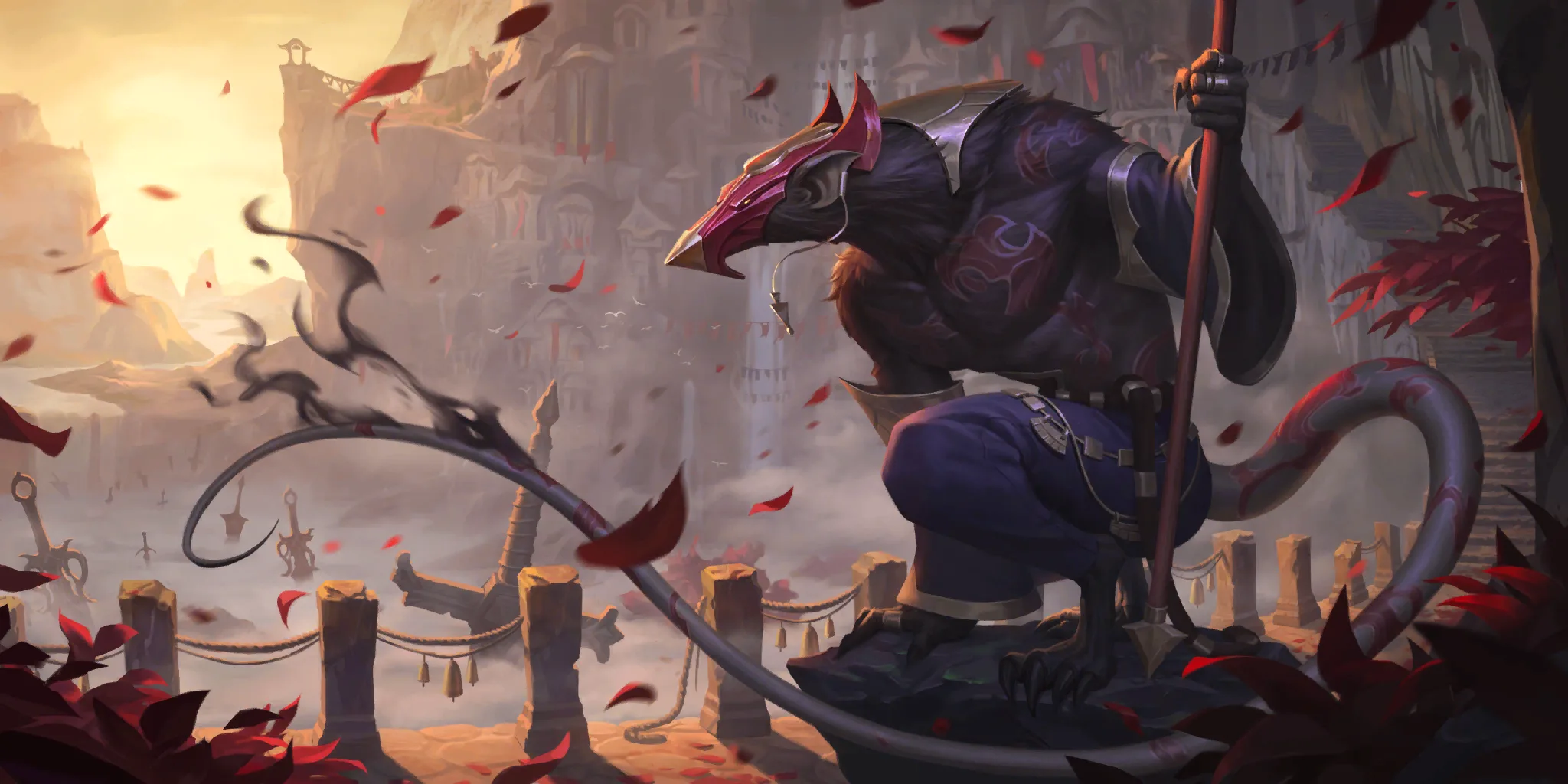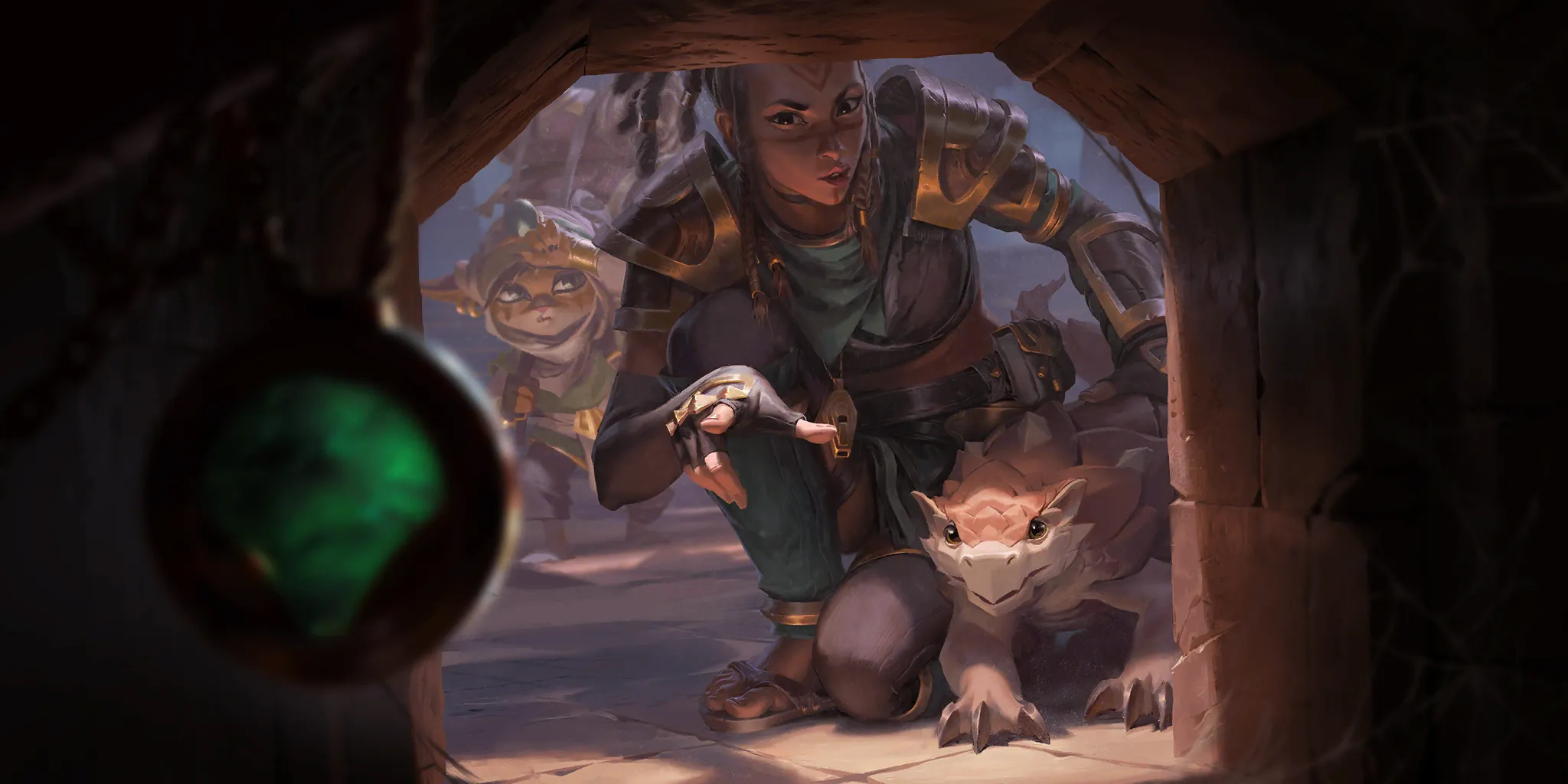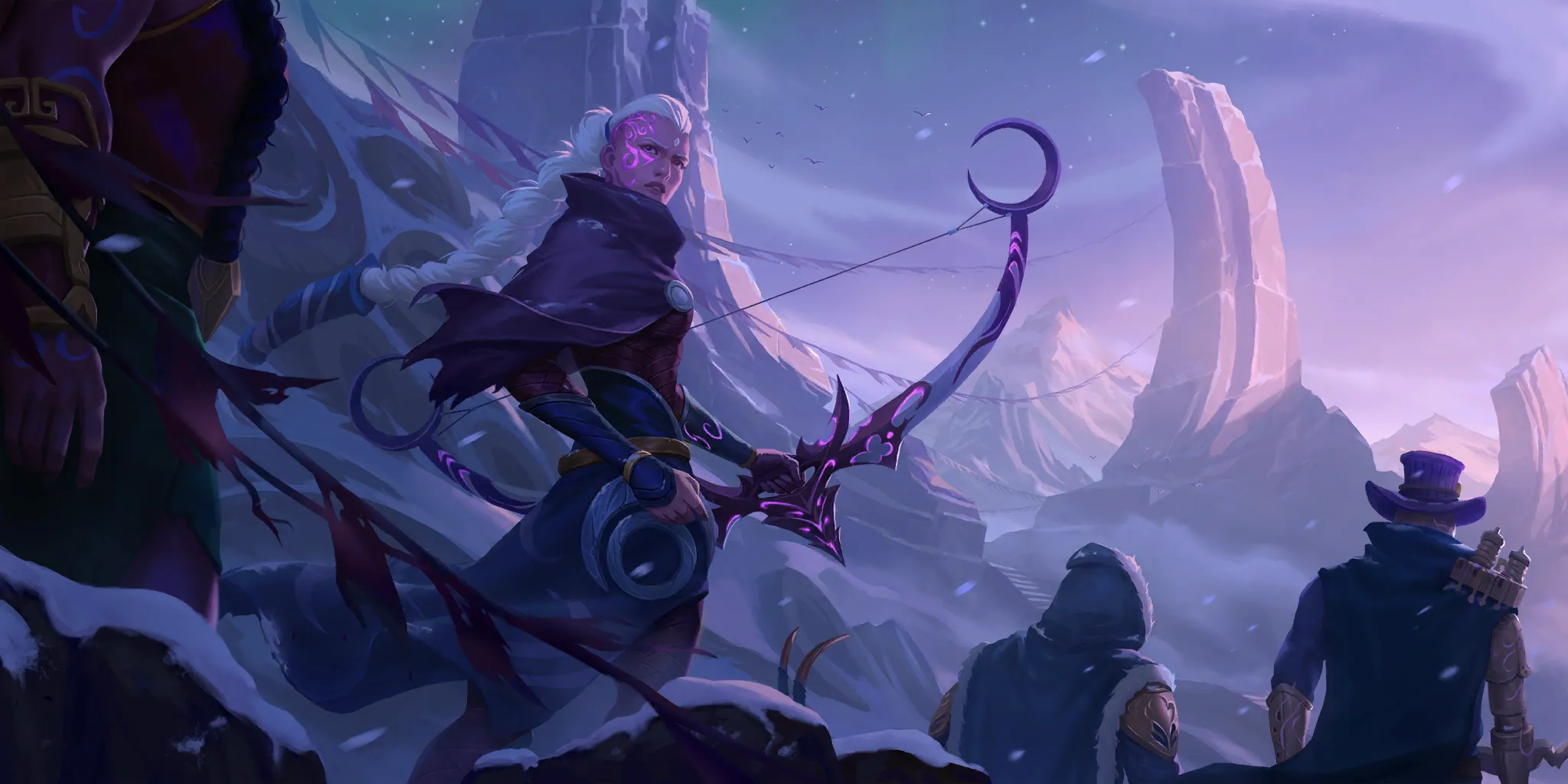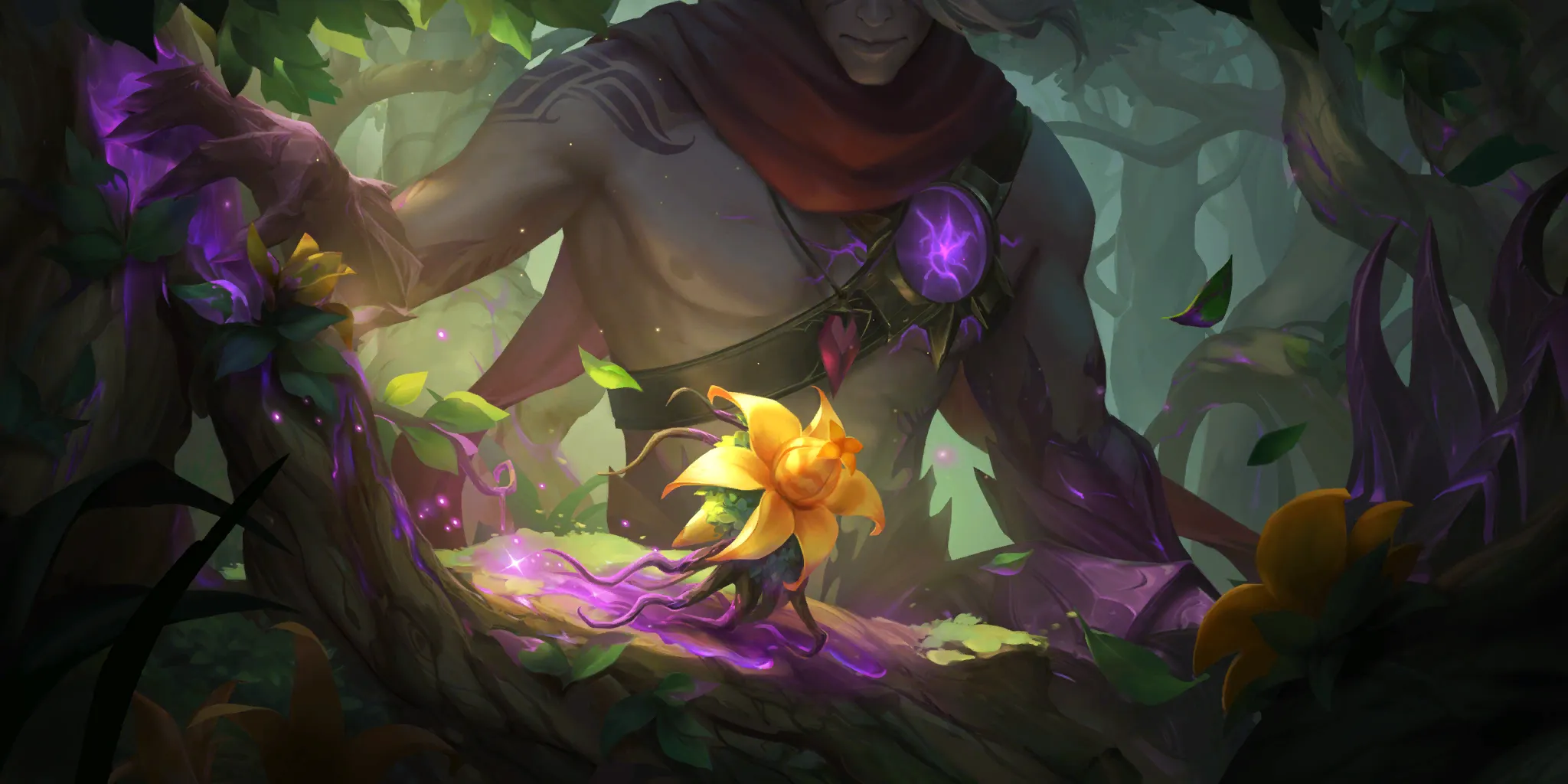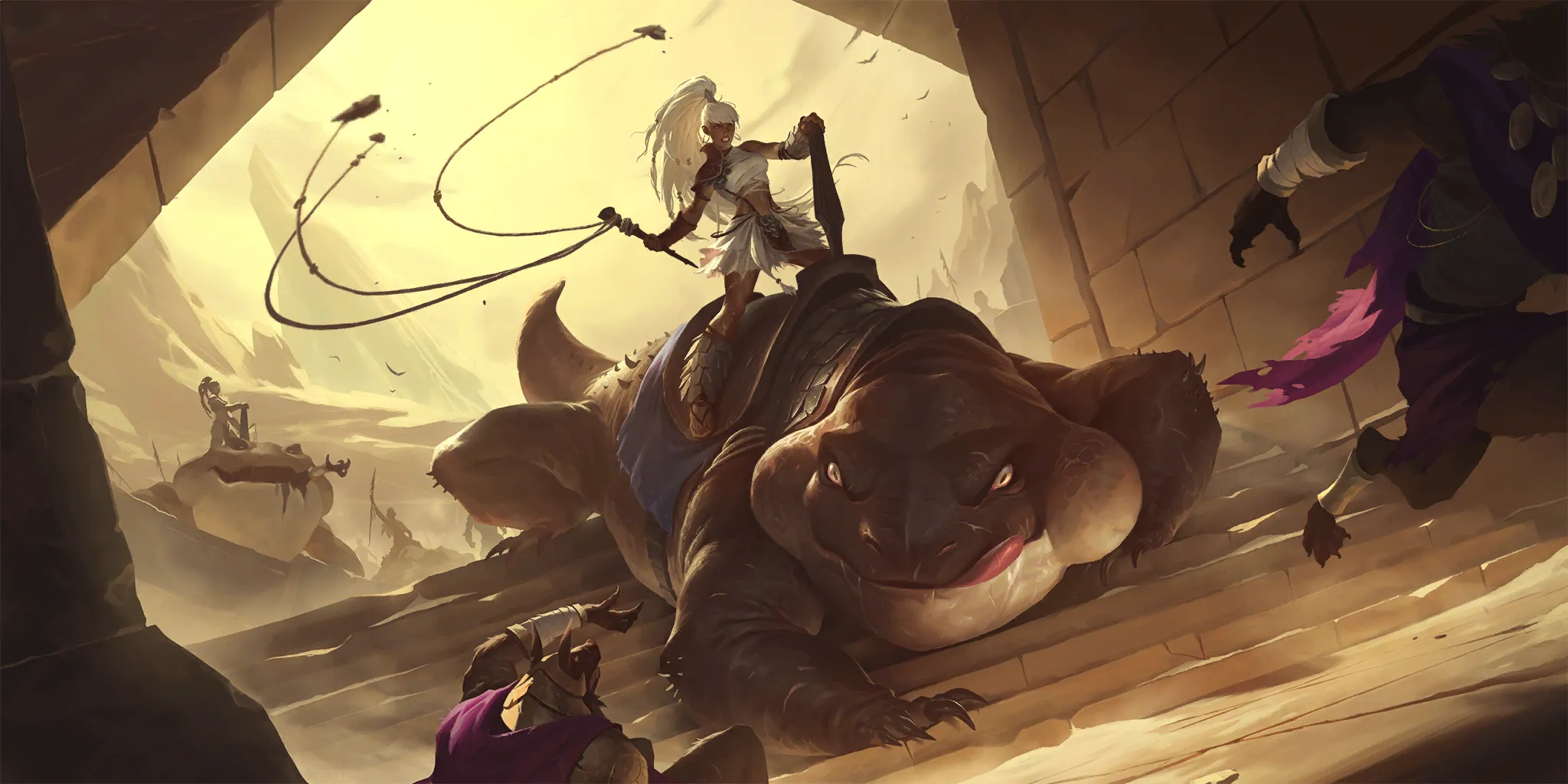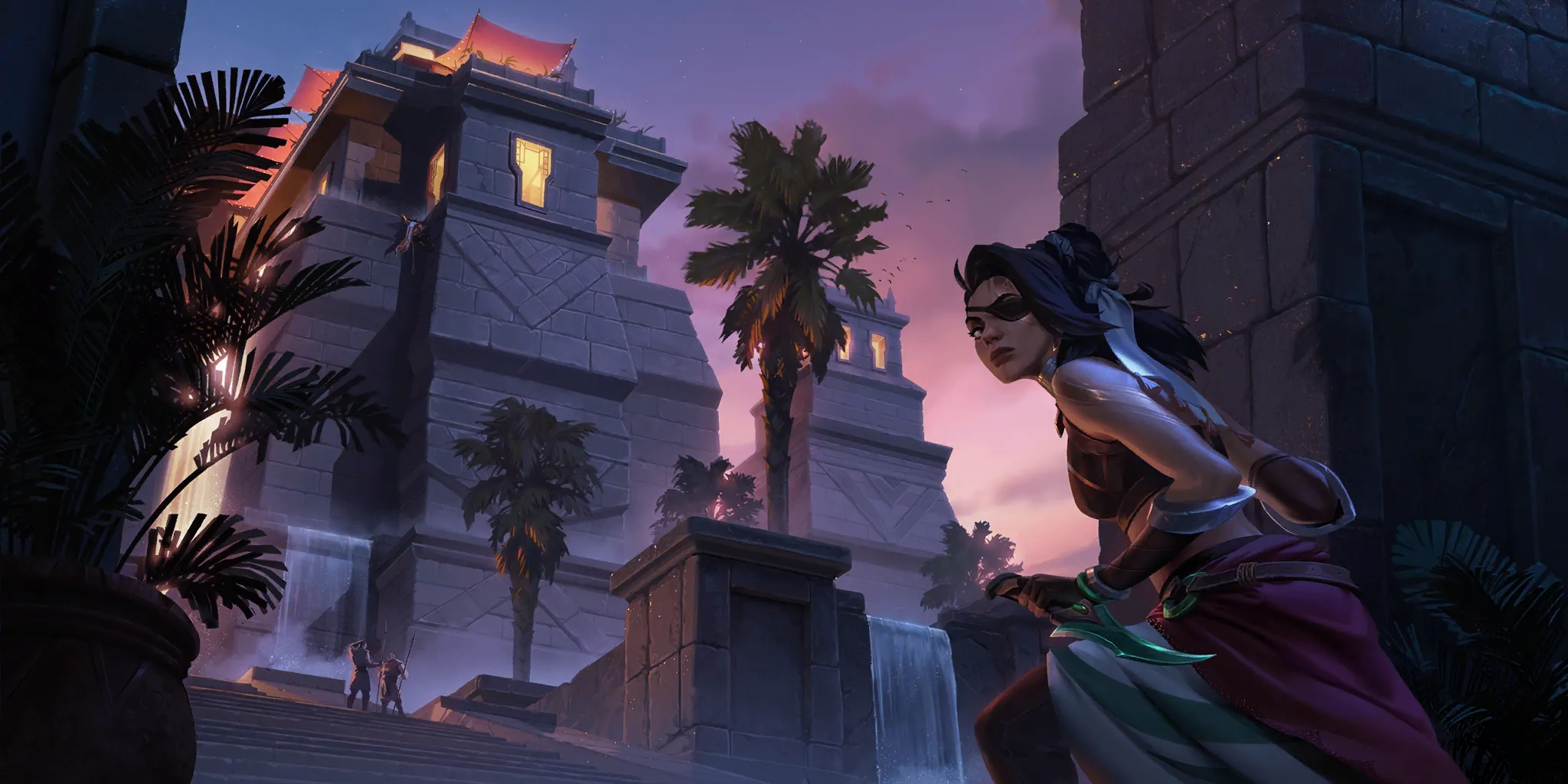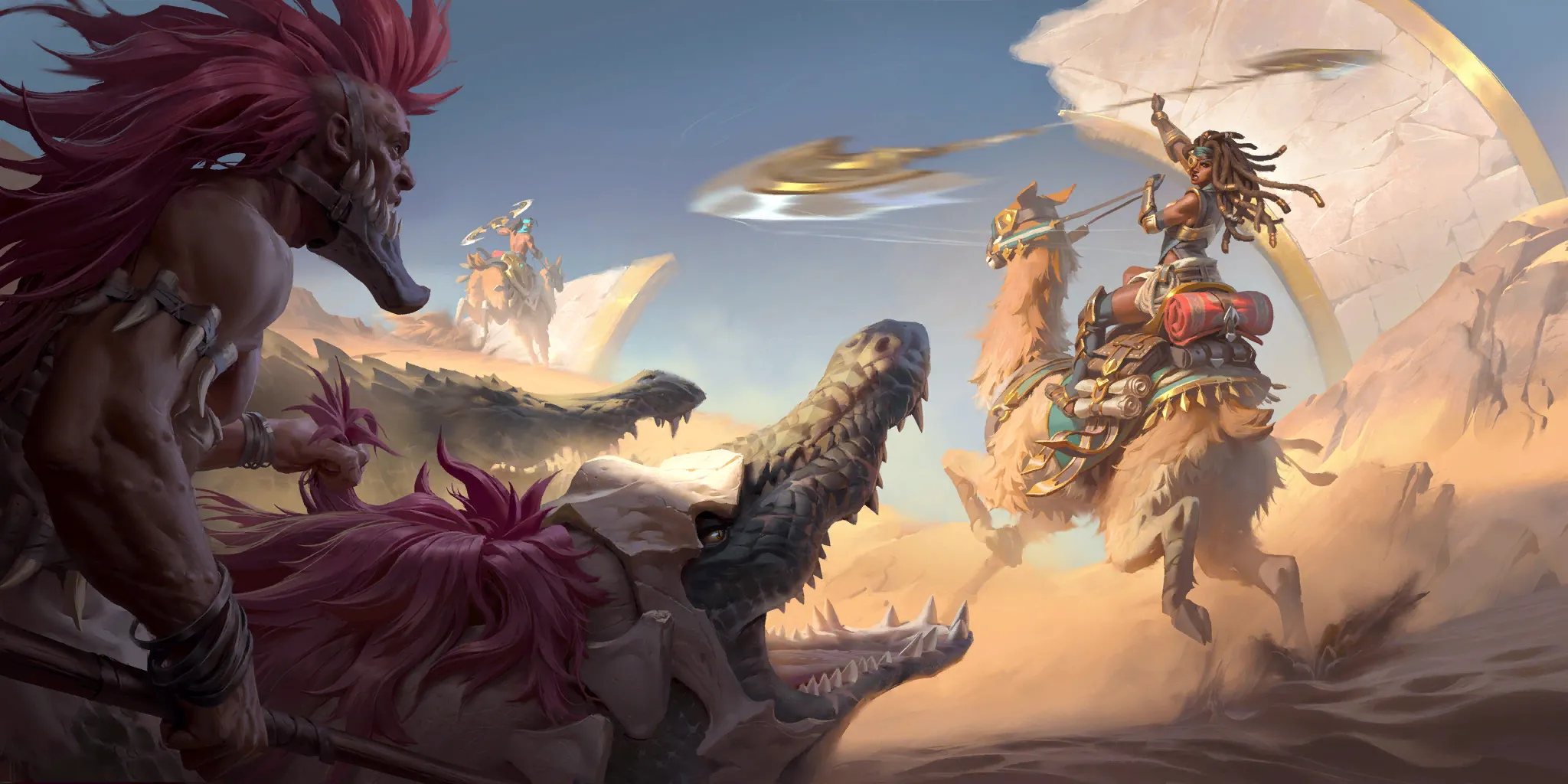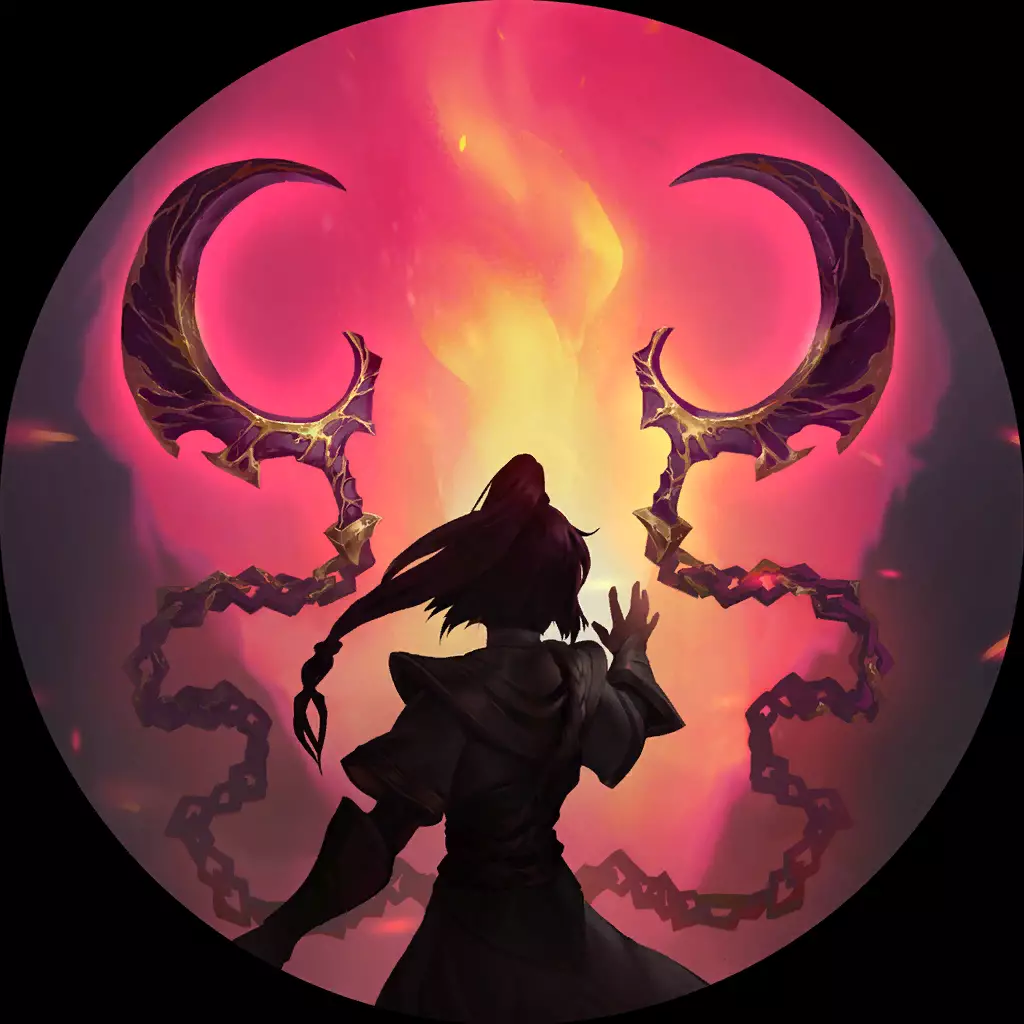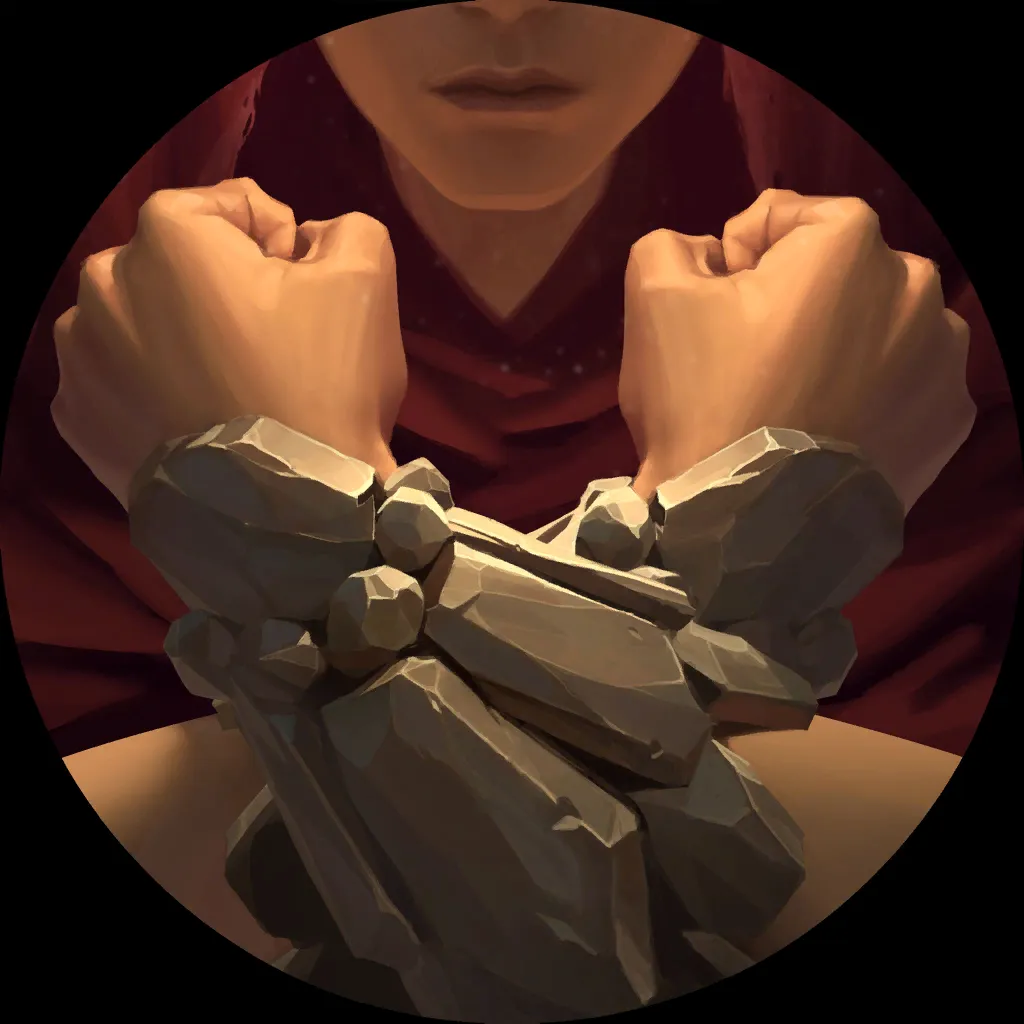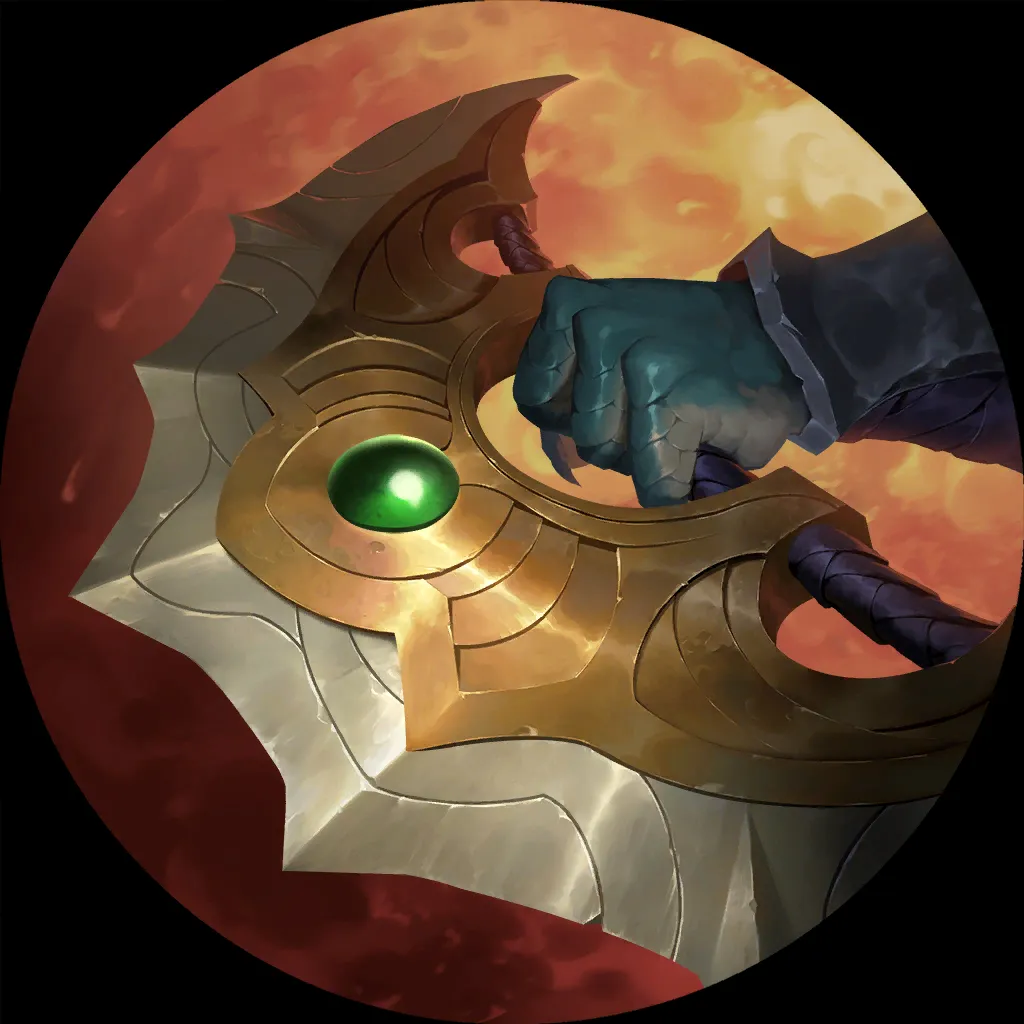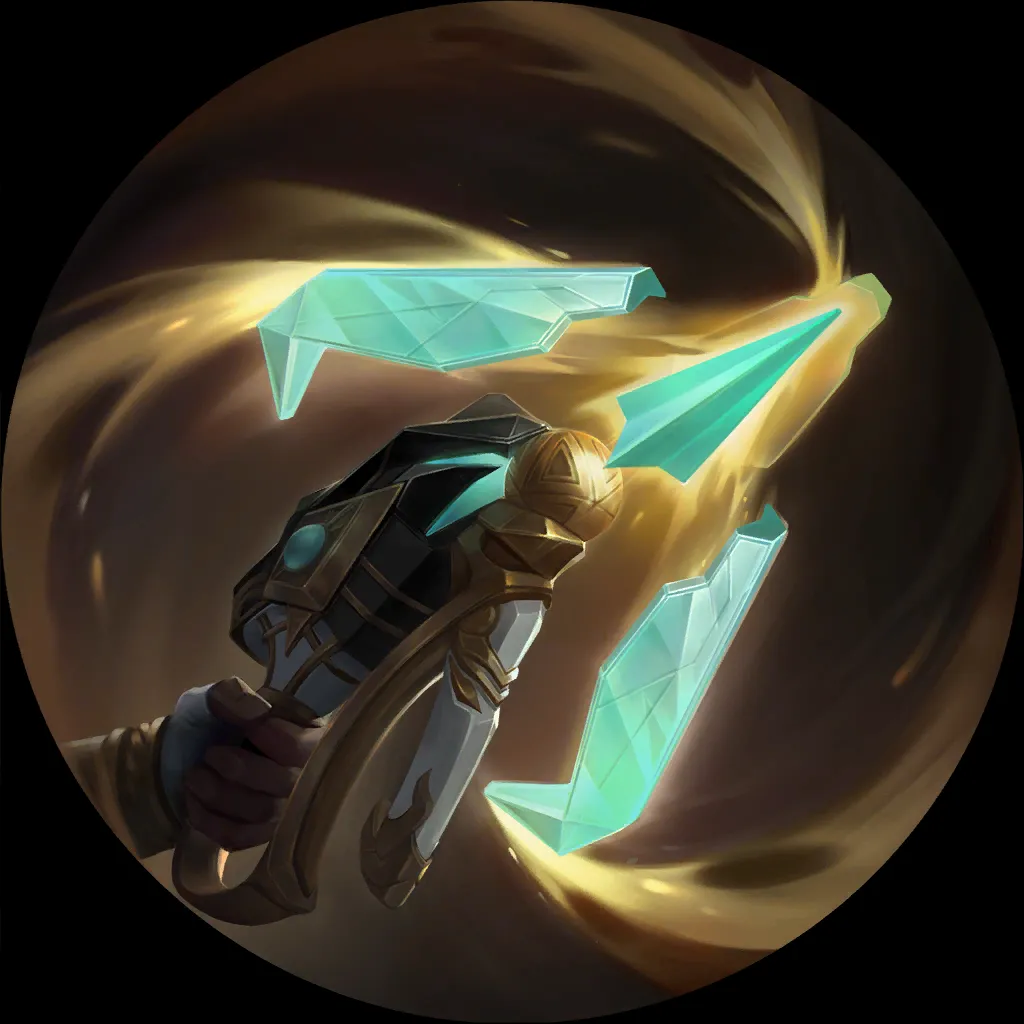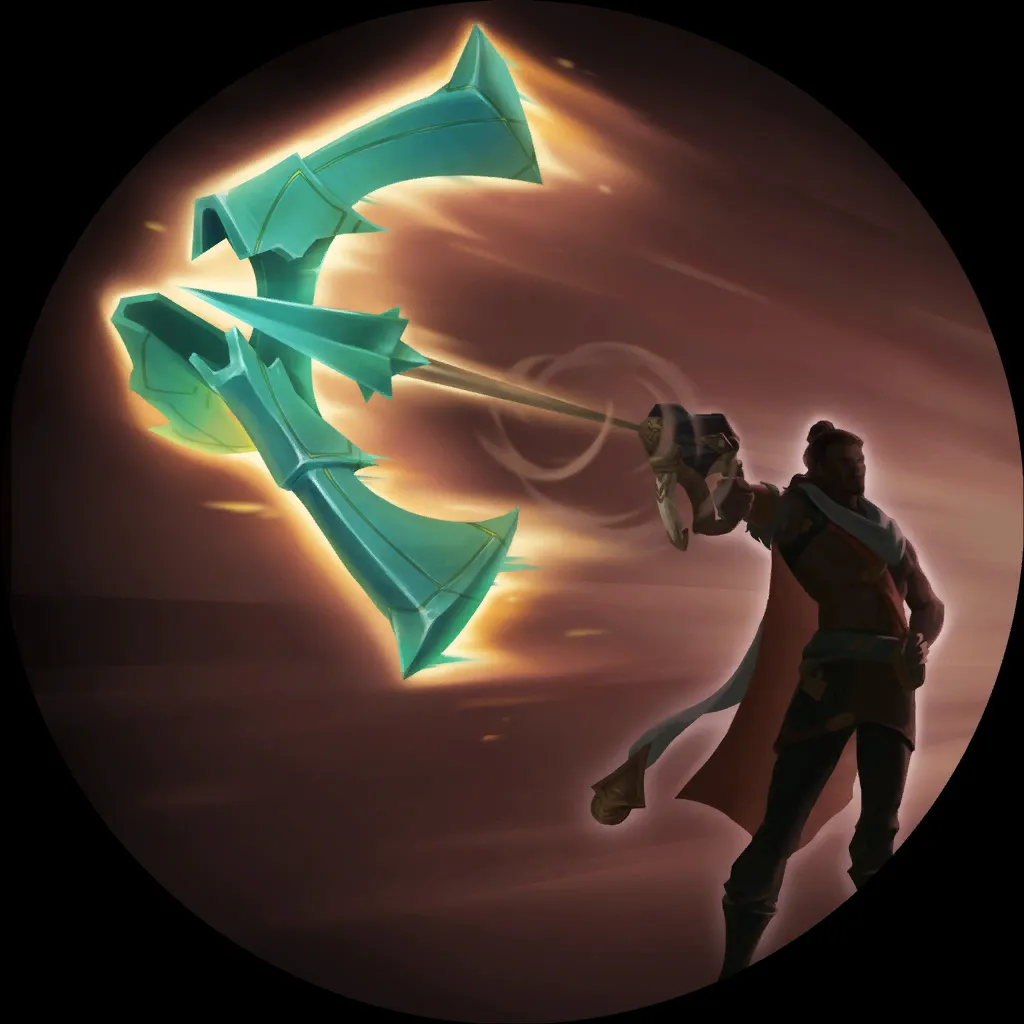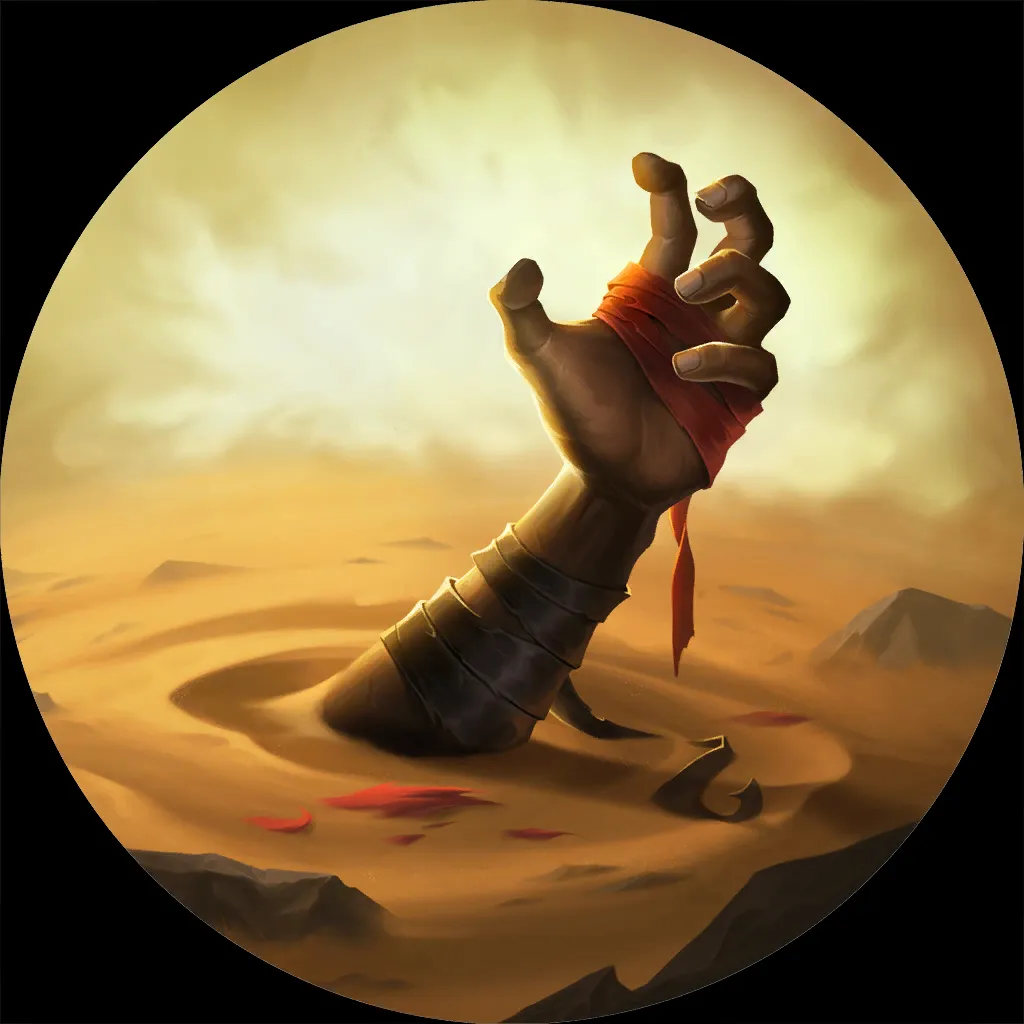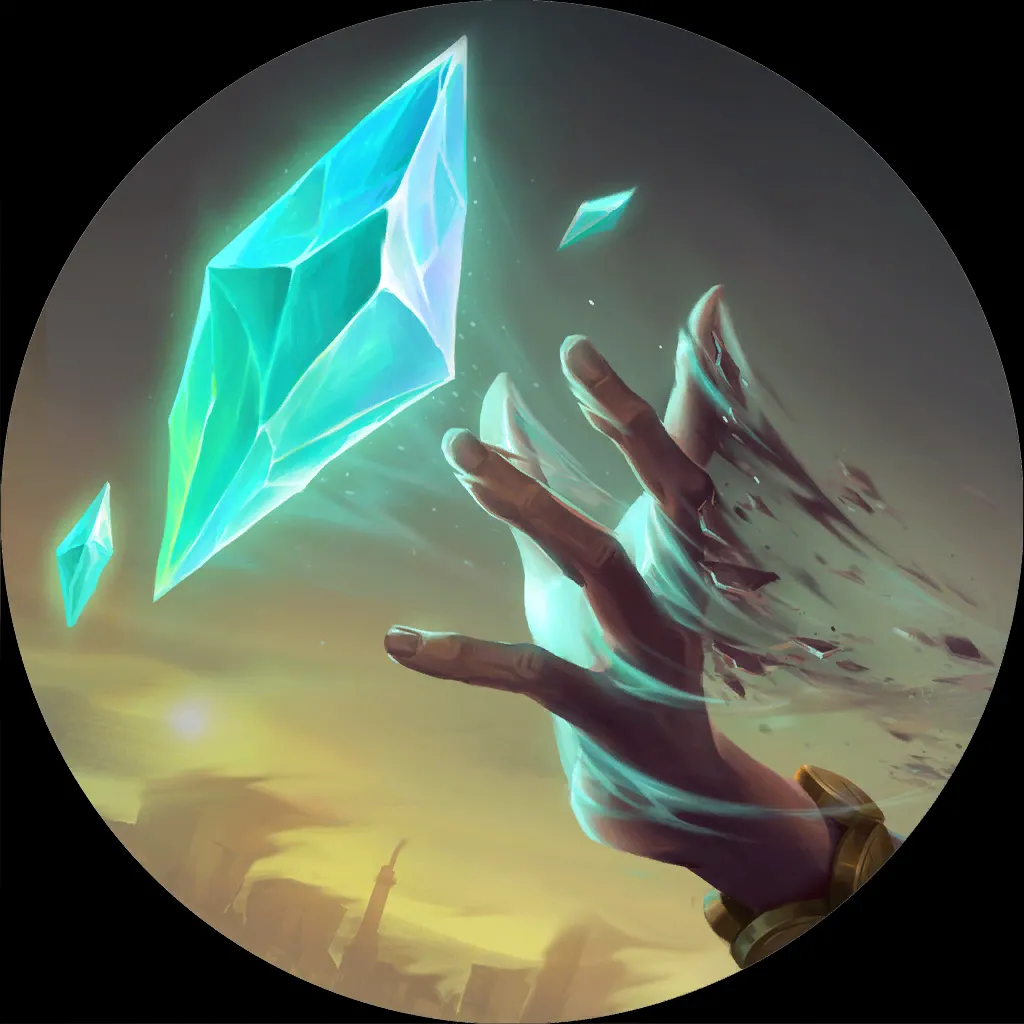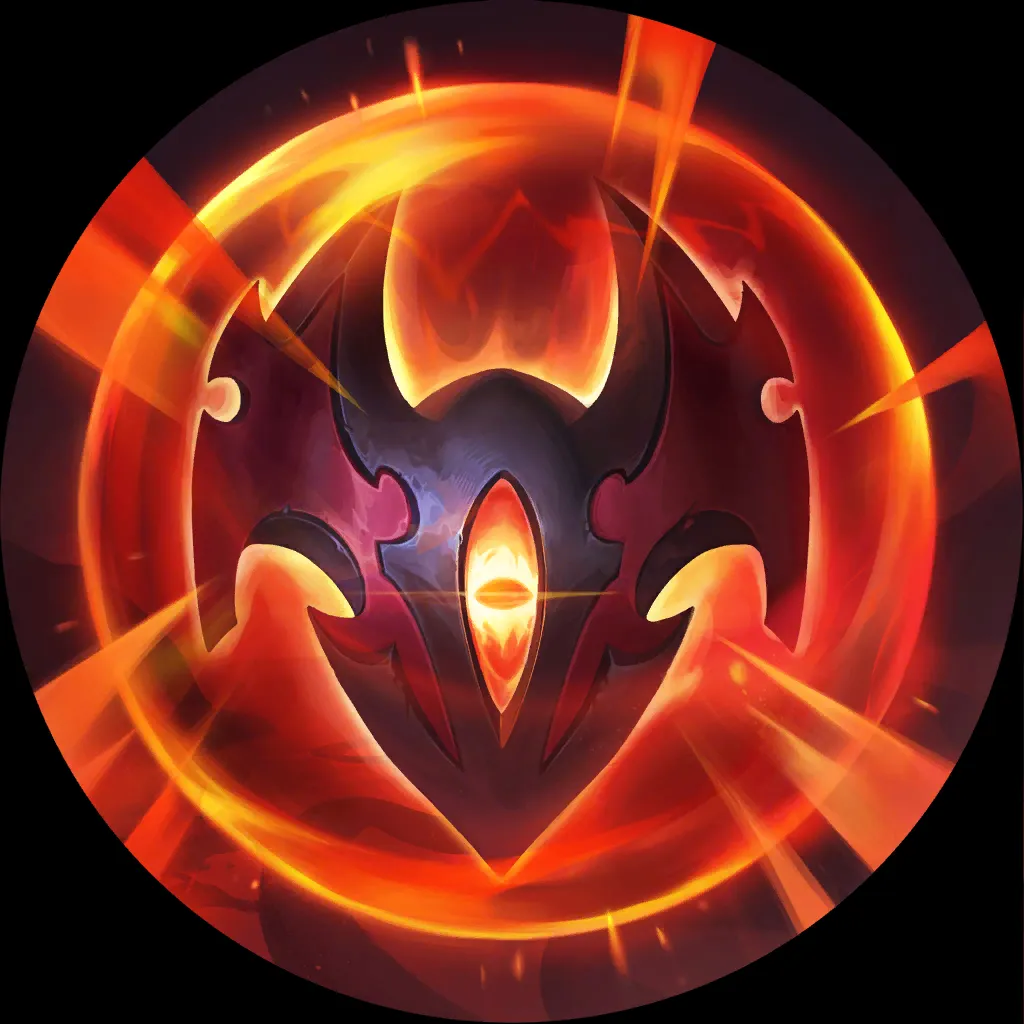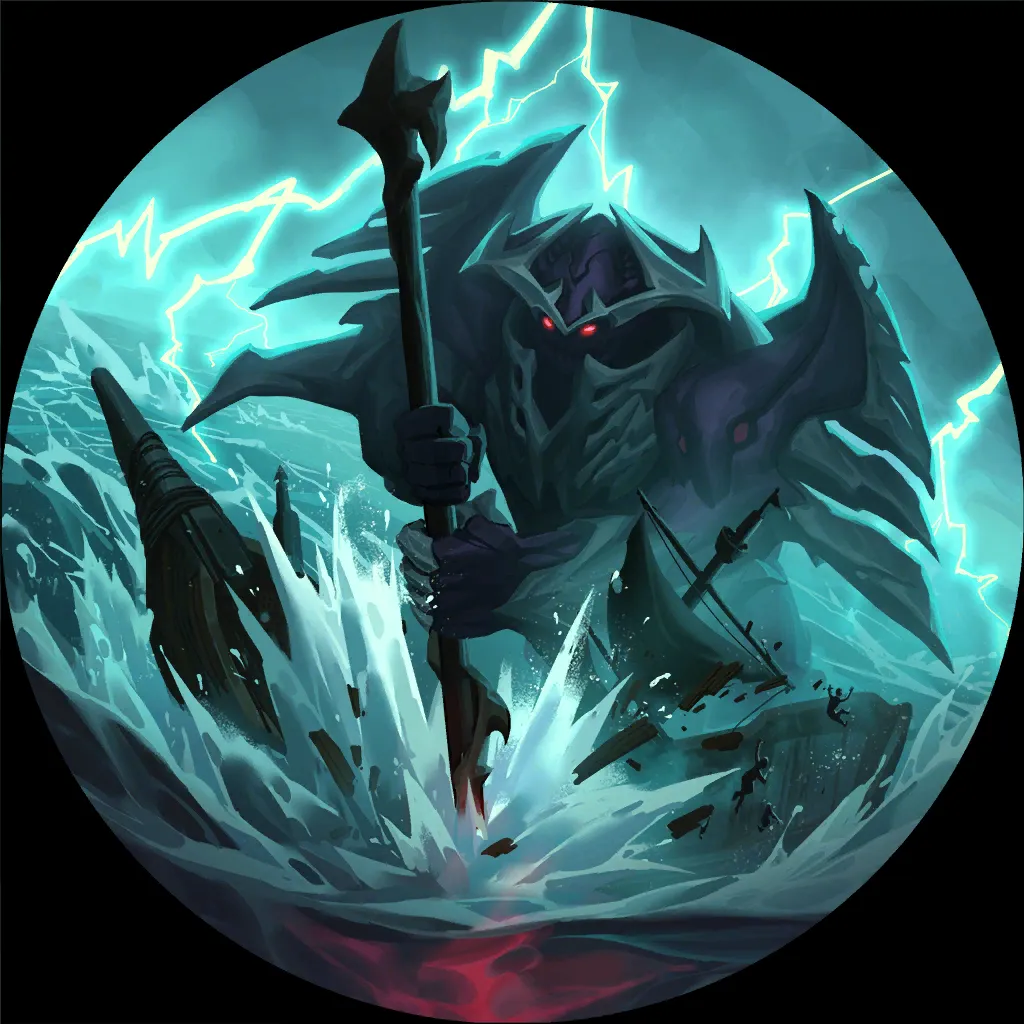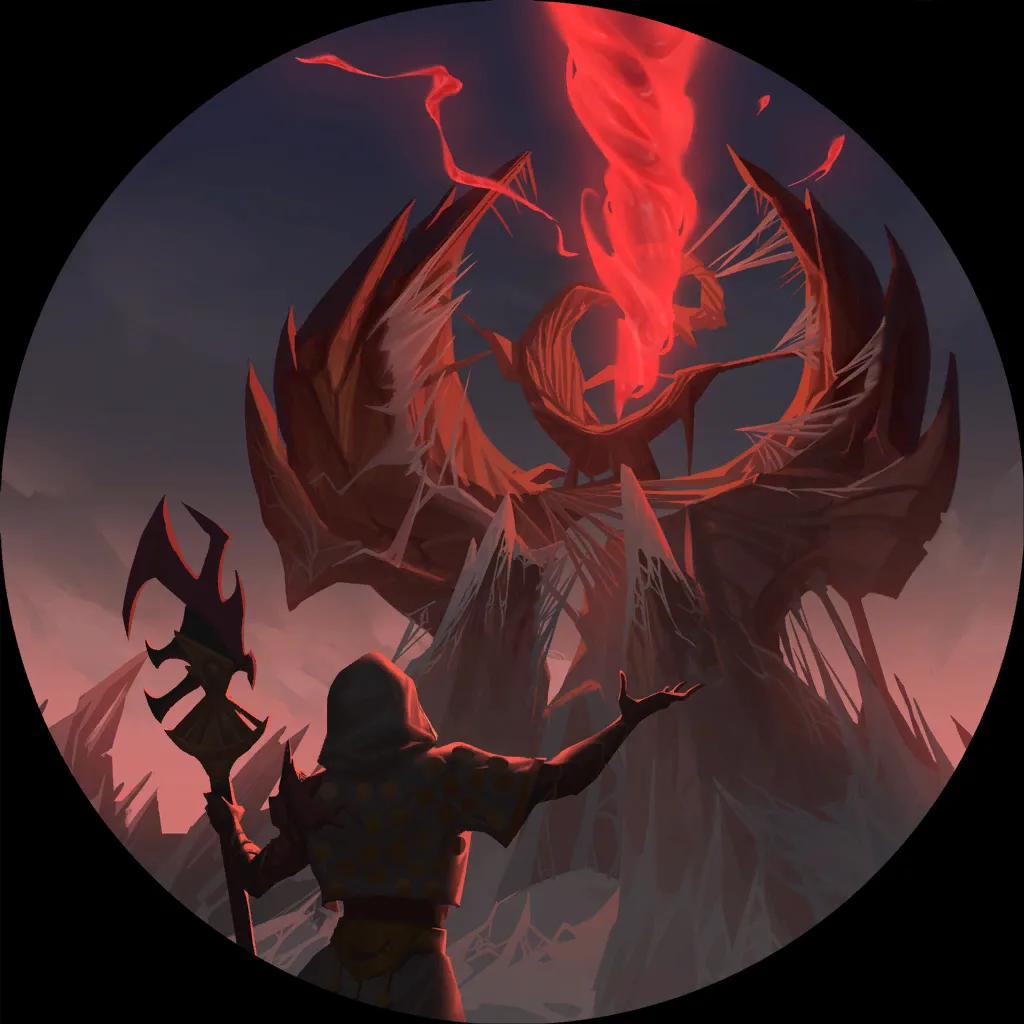 Akshan
and Varus
seem like an exceptionally good pairing as they both want us to target allies to progress their level-up conditions. Being in
Shurima also provides us with a number of cheap combat spells, but the equipment is especially good for accelerating our gameplan.
The Darkin Bloodletters
and Swinging Glaive
are excellent for this deck. The Darkin Bloodletters
give us a cheap option for targeting units that we can cycle, and can also summon a Darkinthrall
for us to target after the equipped unit dies. Swinging Glaive
will create a Lucky Find
with each strike and we can curve right into them after playing Akshan
, giving us additional targets to advance our Warlord's Palace
or Warlord's Hoard
.
Our goal is to level one of our champions and slap The Absolver
on a juiced-up The Darkin Bow
. Ruin Runner
is a great alternative target for the bow if Varus
is removed since she has Spellshield and Overwhelm on summon, making it less important for Varus
to have leveled first.
---
NO MORE GODS, NO MORE DARKIN: Varus Pantheon – A
After the balance patch two weeks ago, the Fated archetype experienced a renaissance and triumphant return to the forefront of the meta. With a significant nerf to Nami
, I expect that their position will become stronger.
But with the release of the new patch, will Demacia remain the only place that Pantheon
can thrive?
6
4
11
19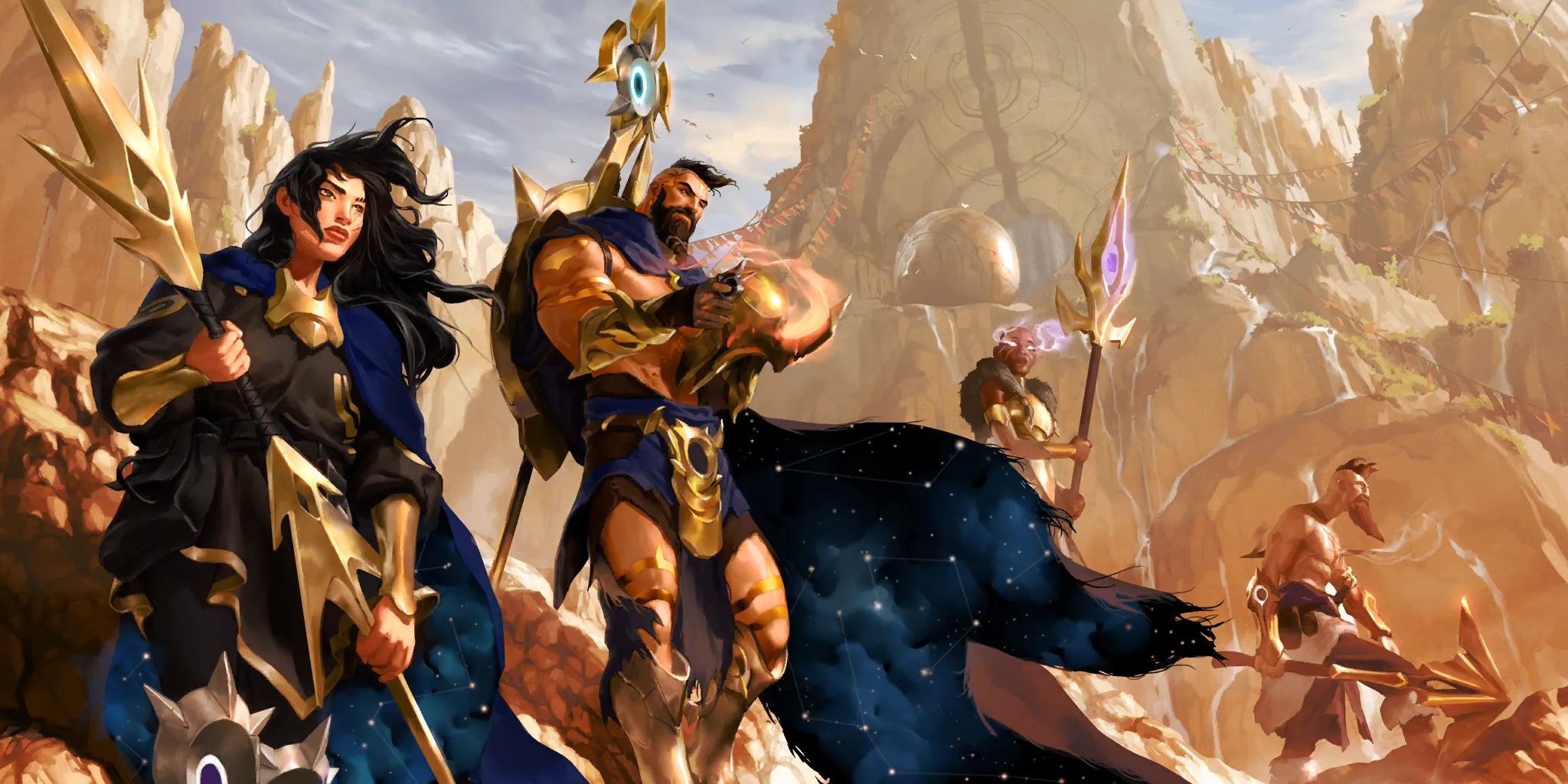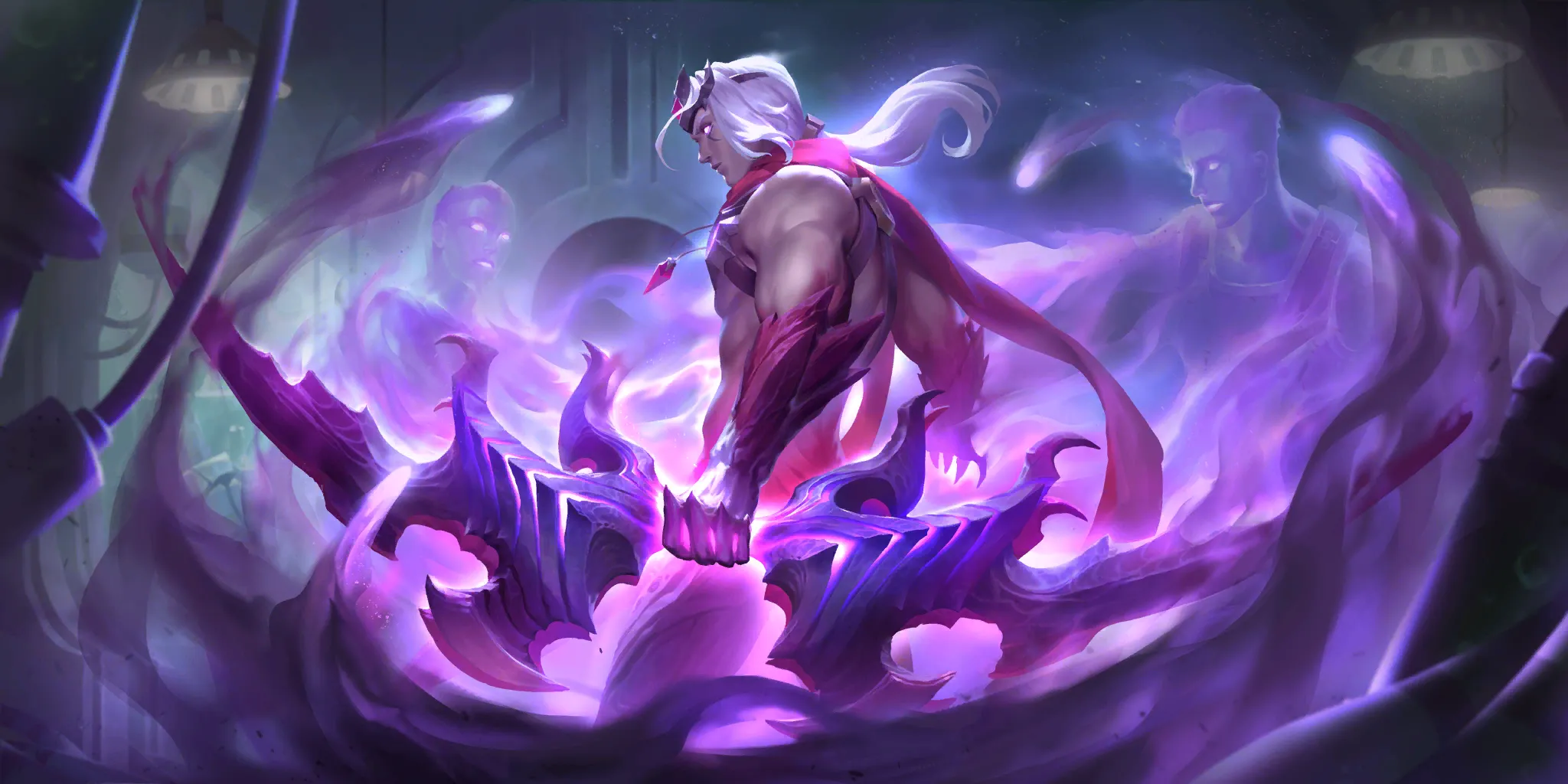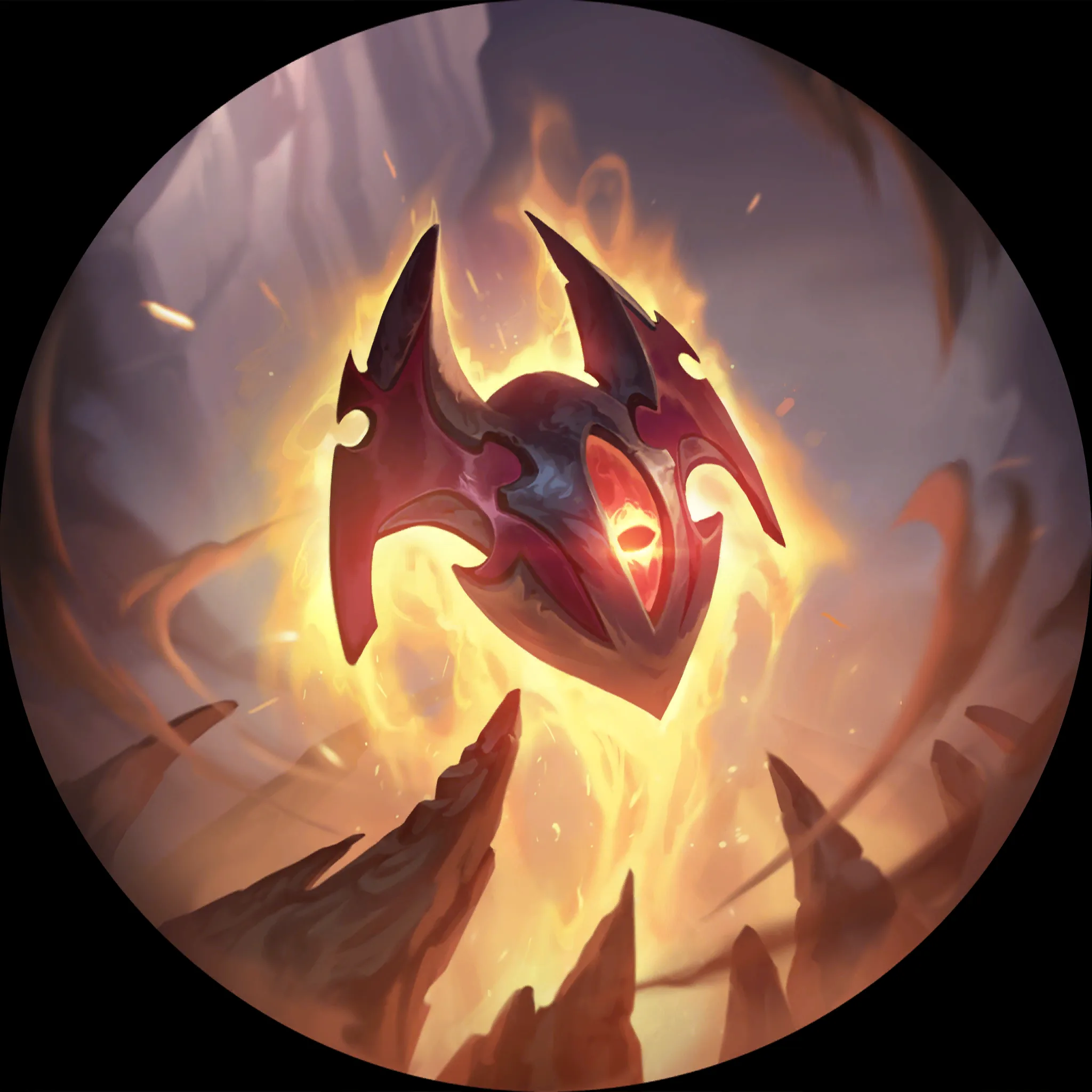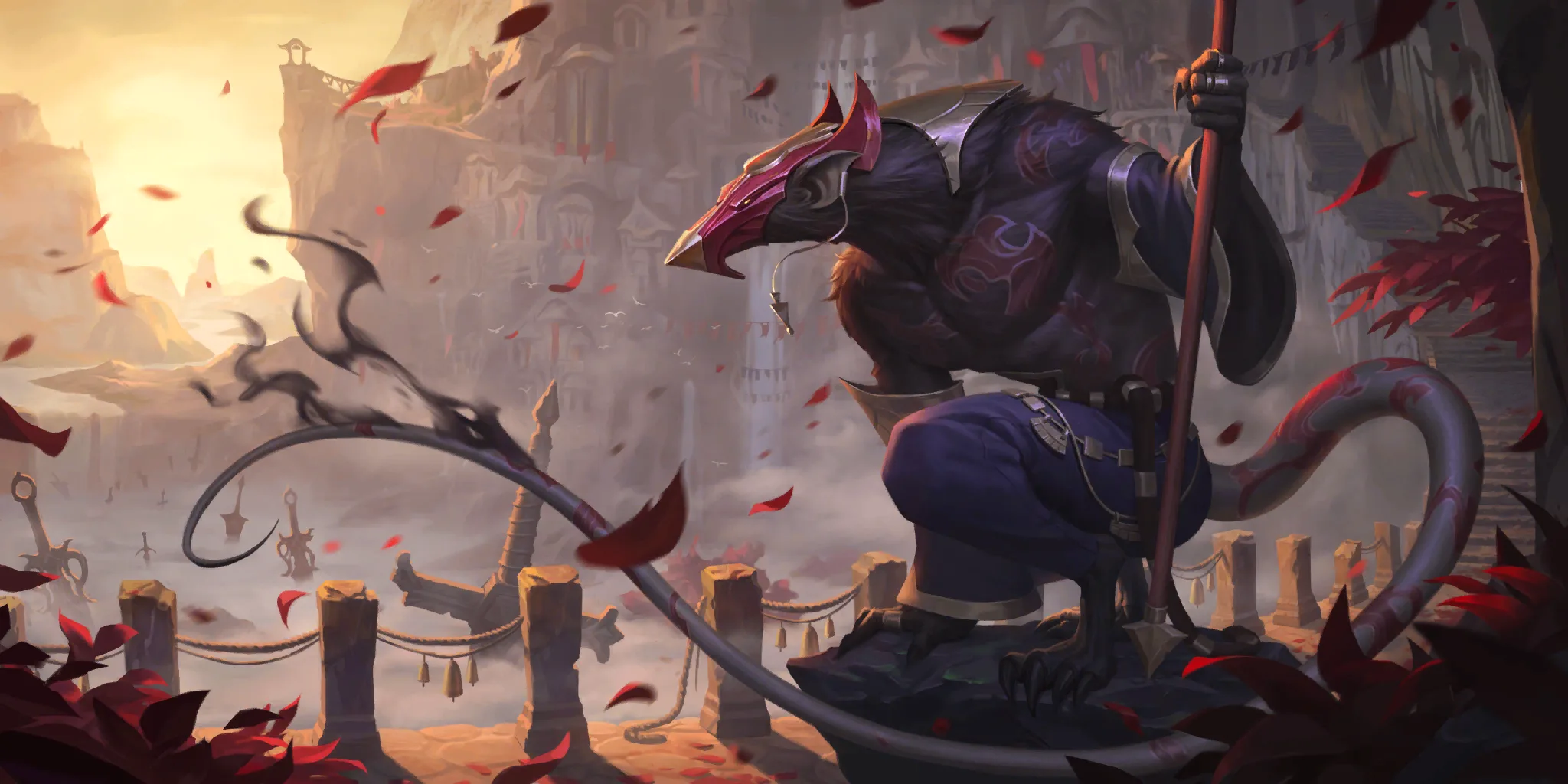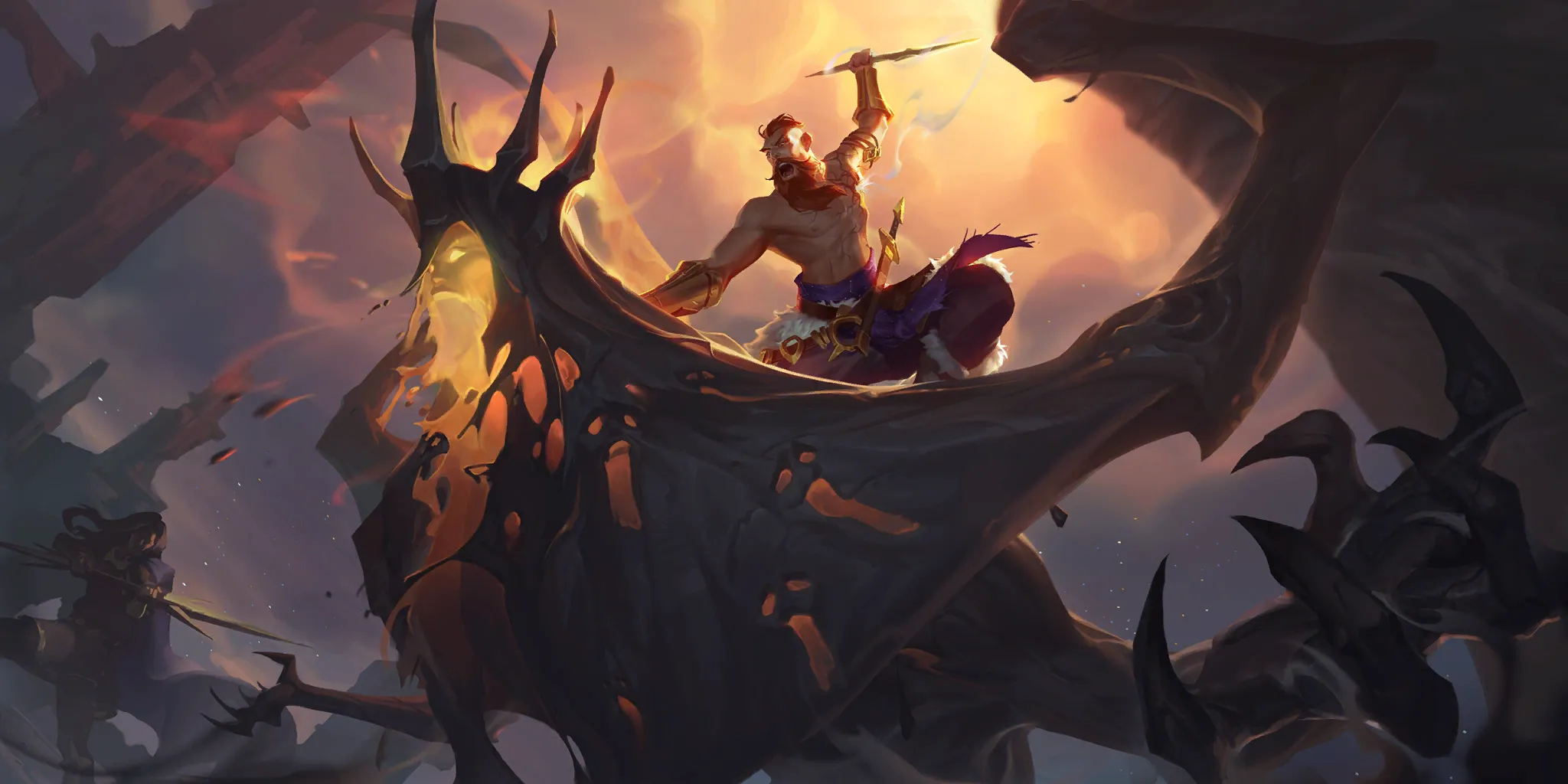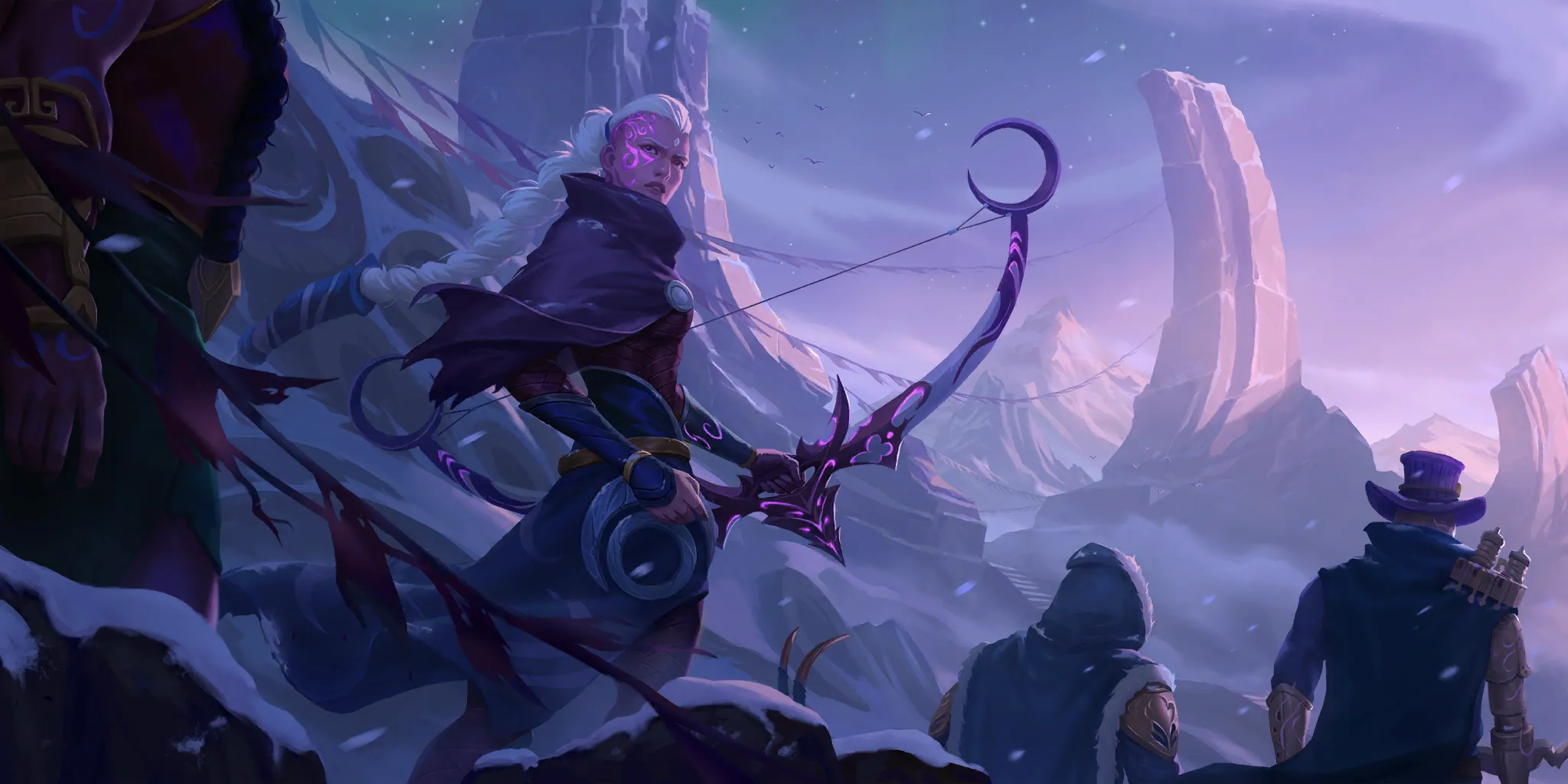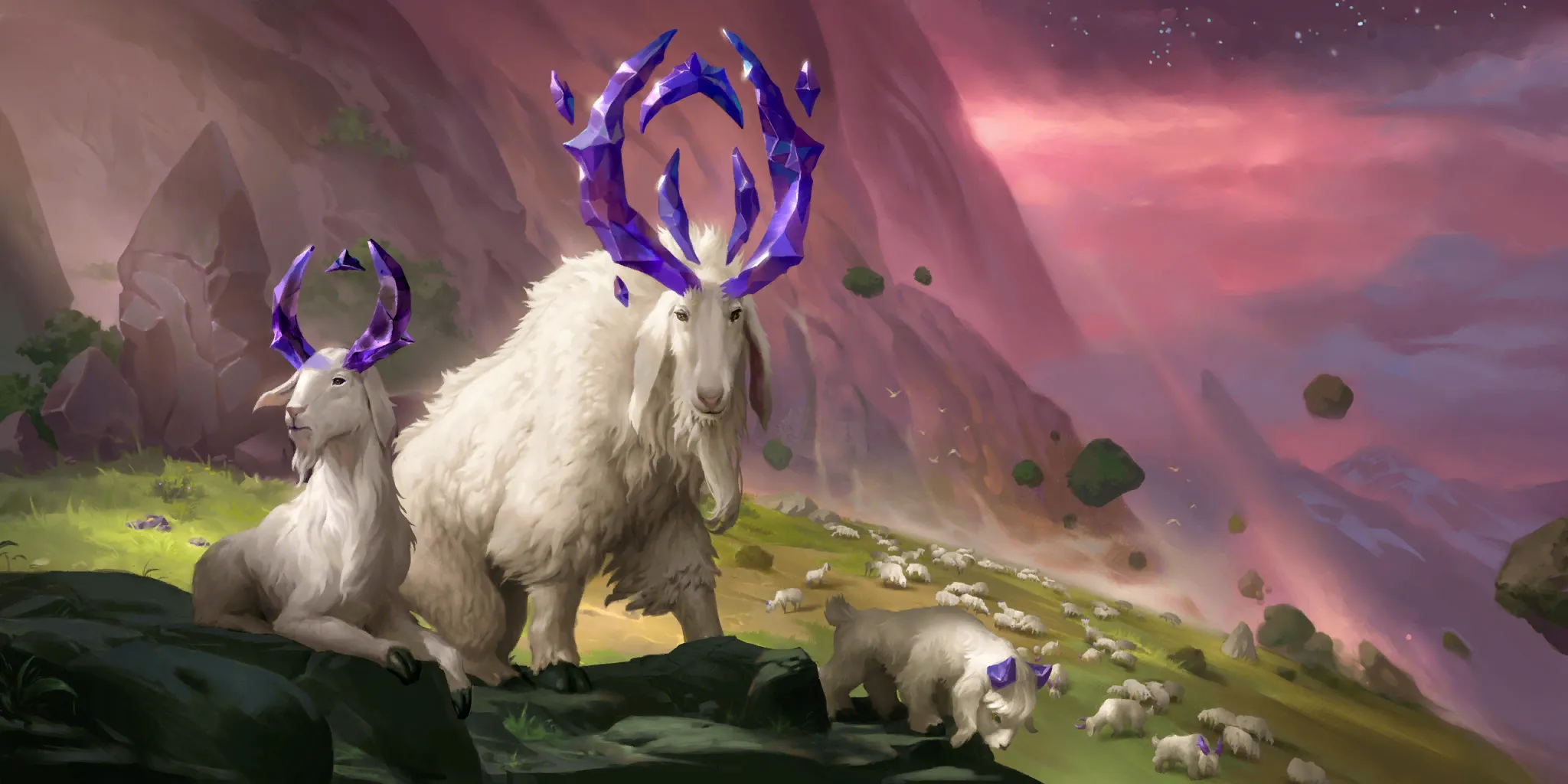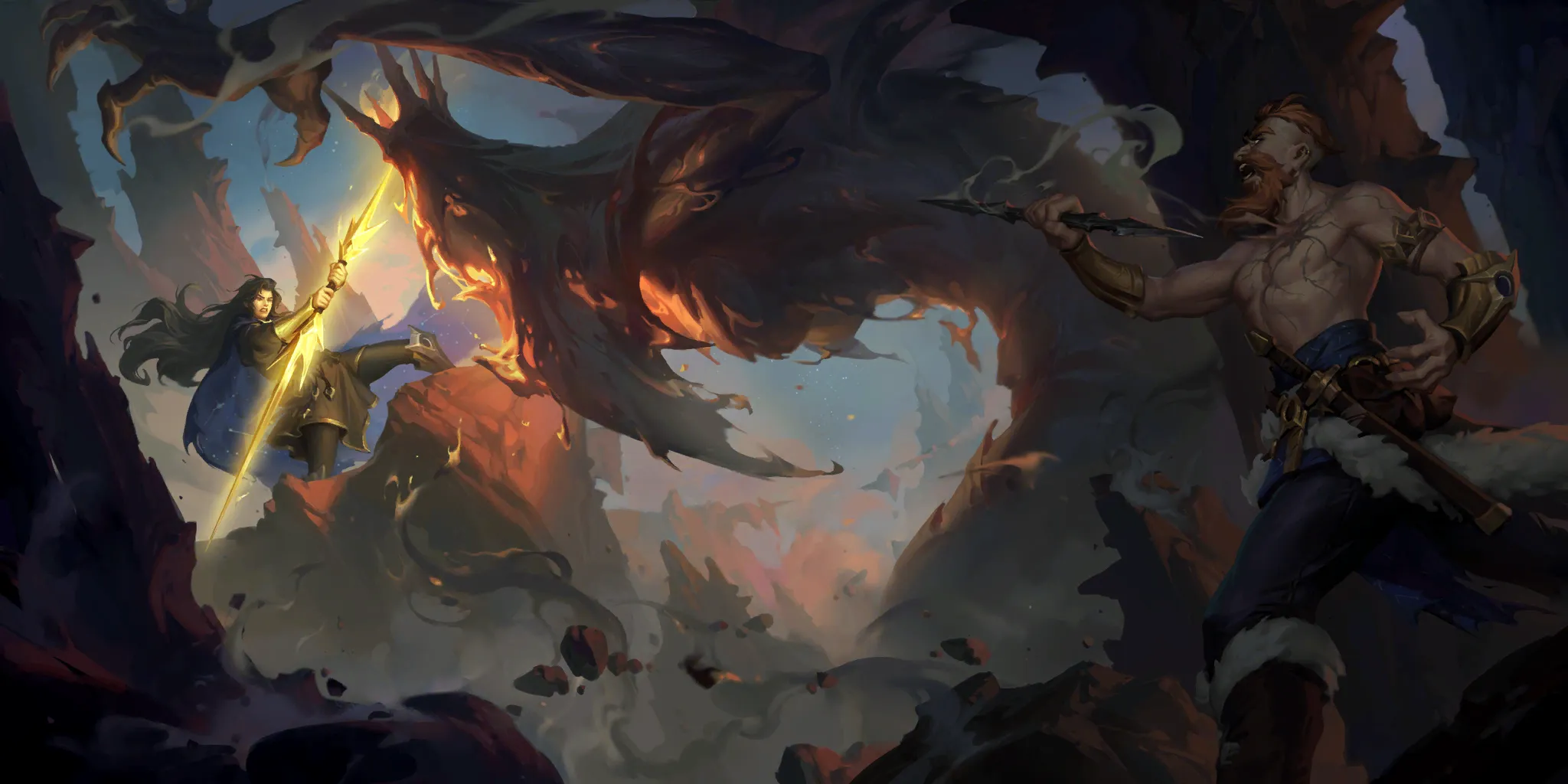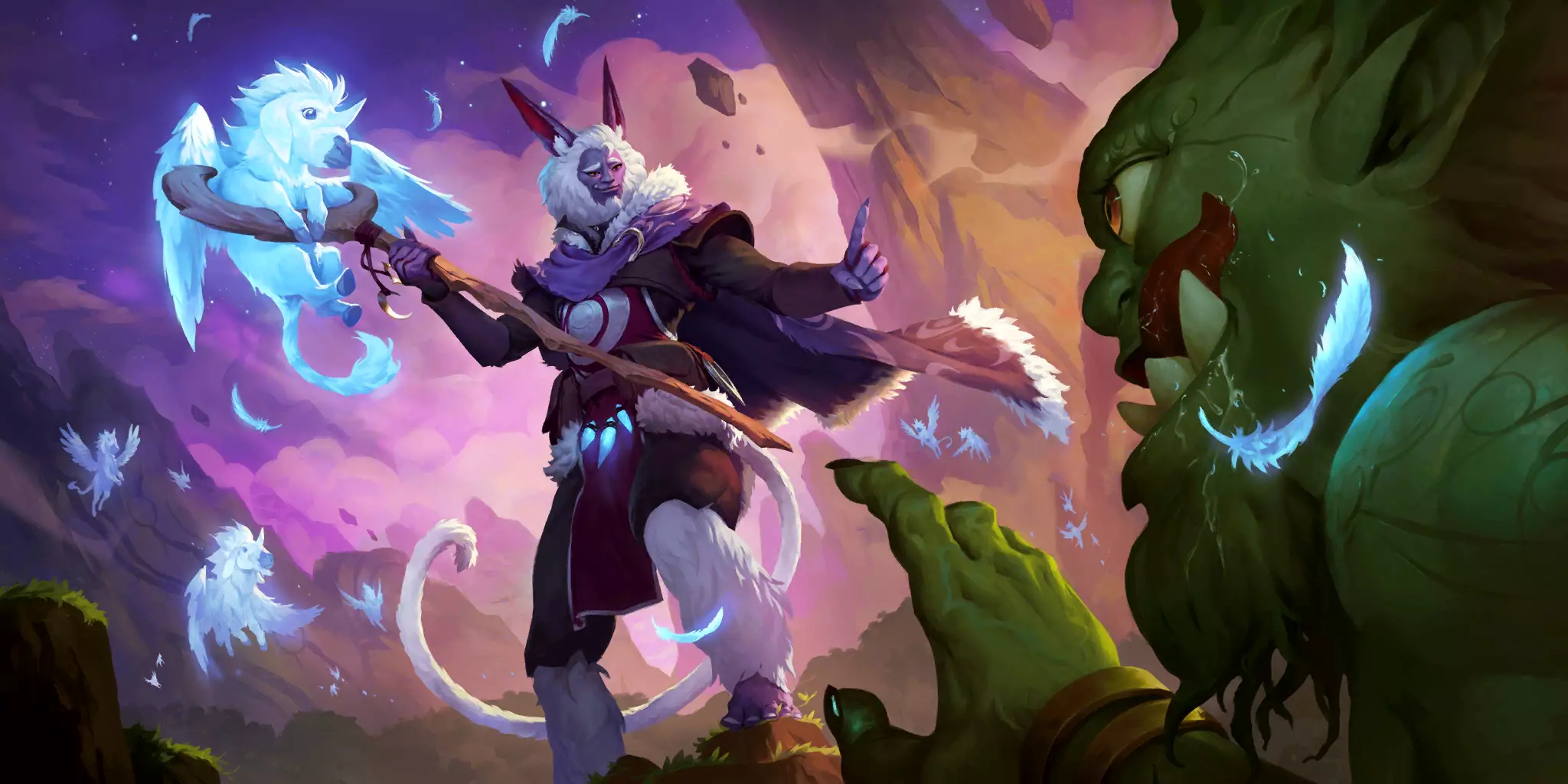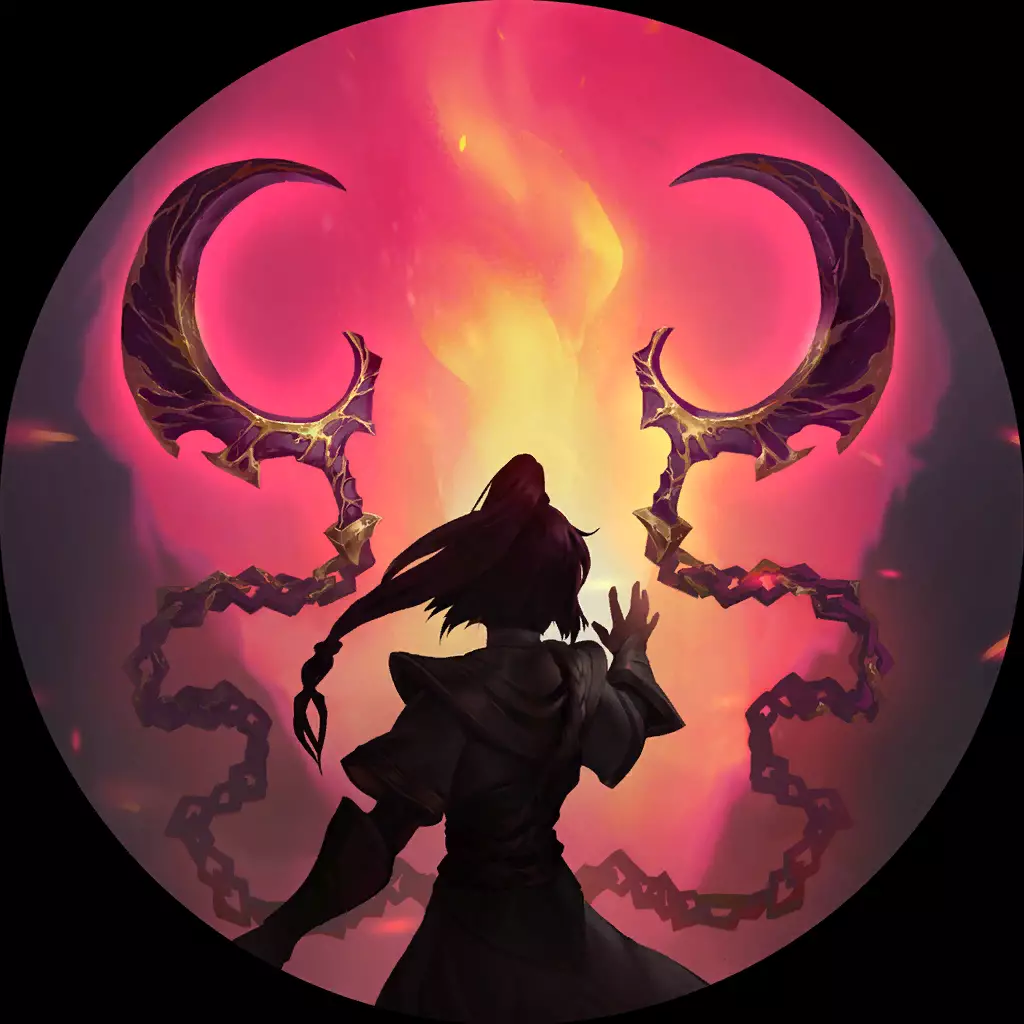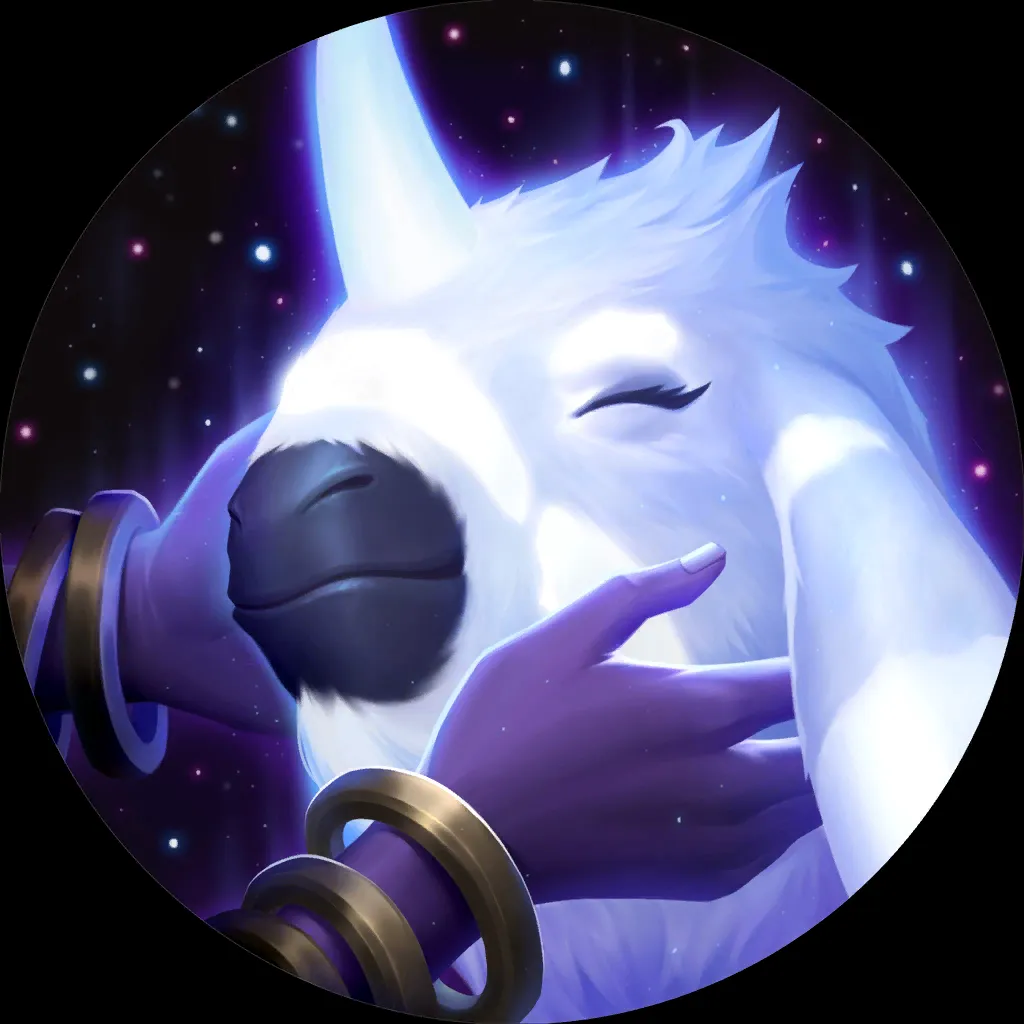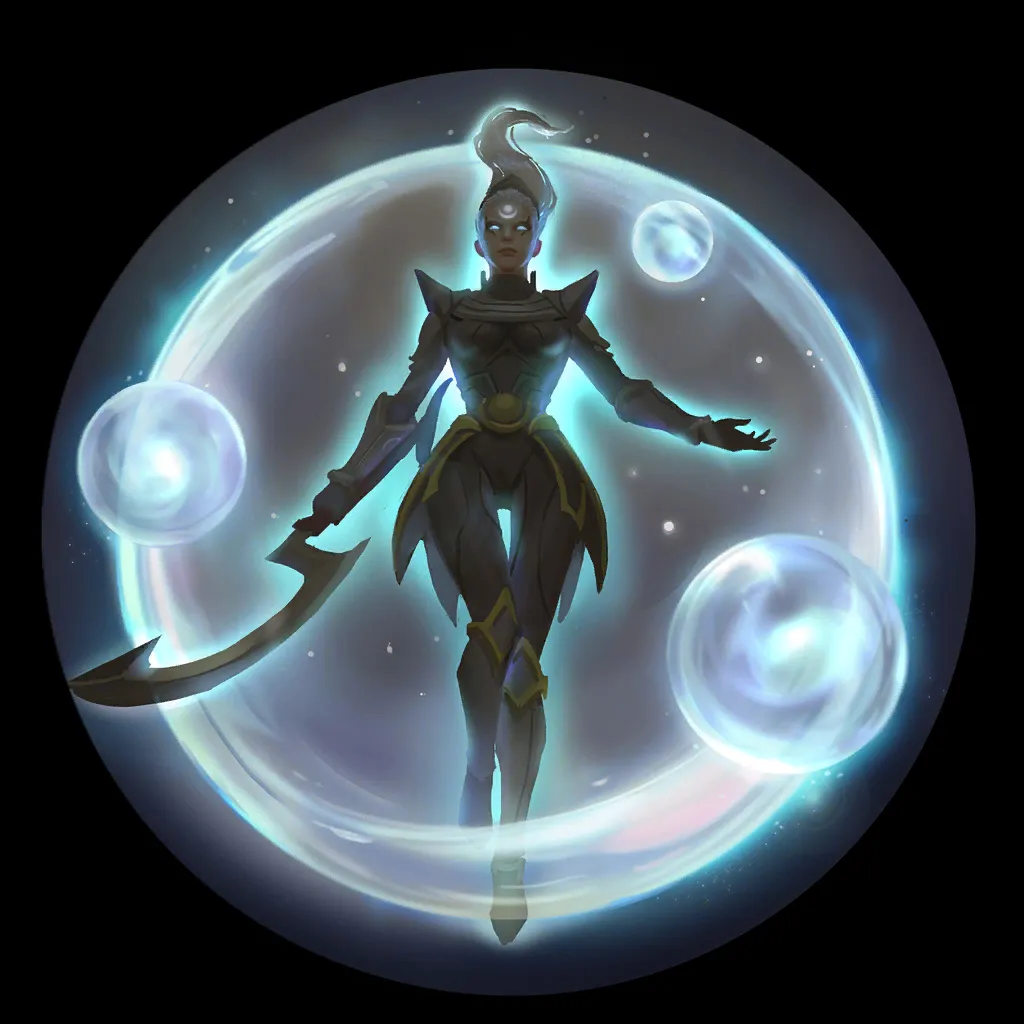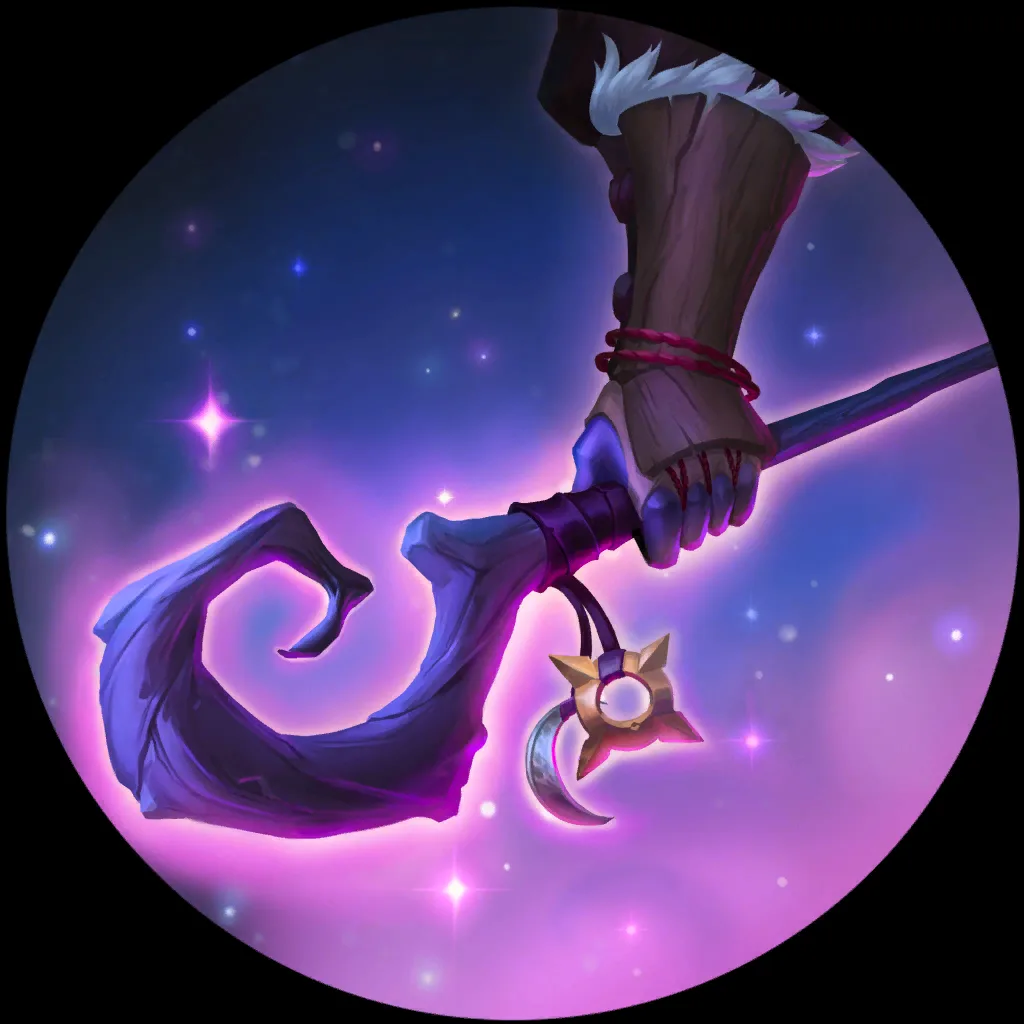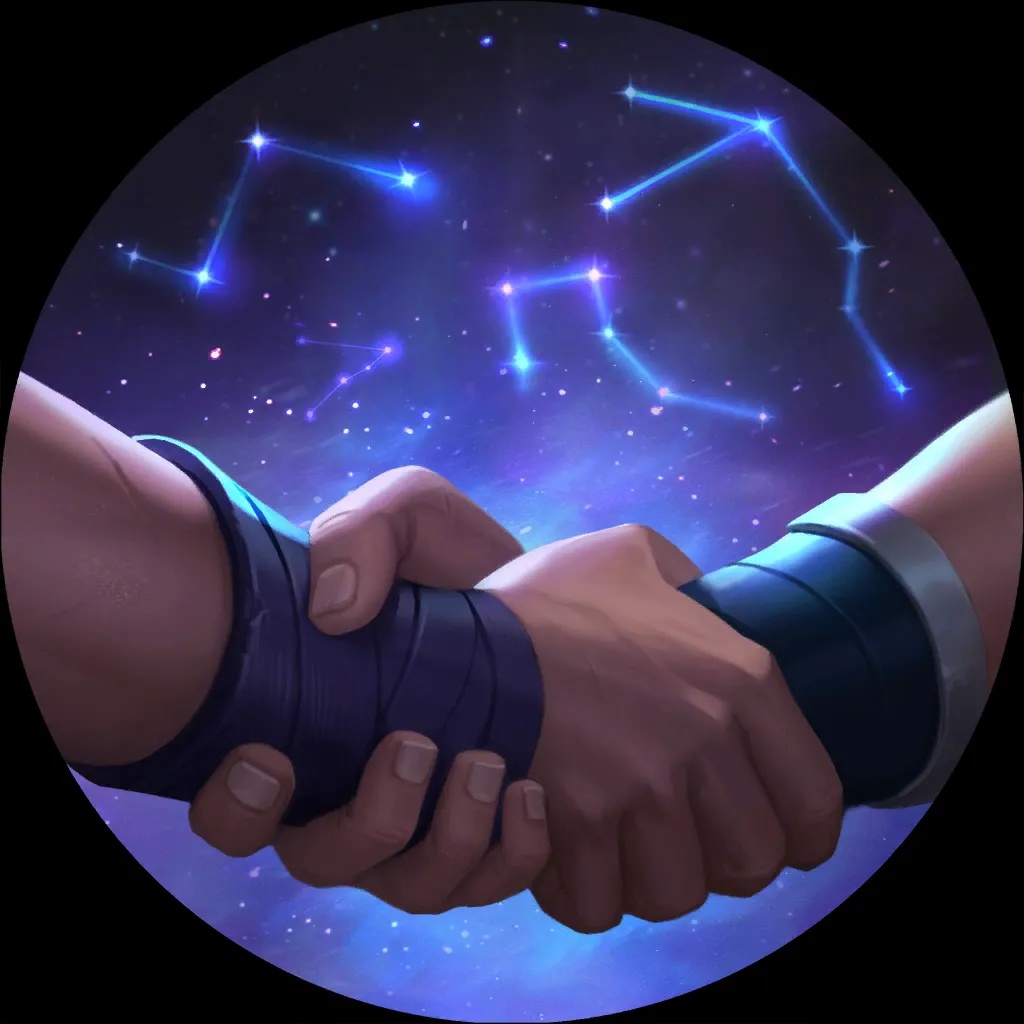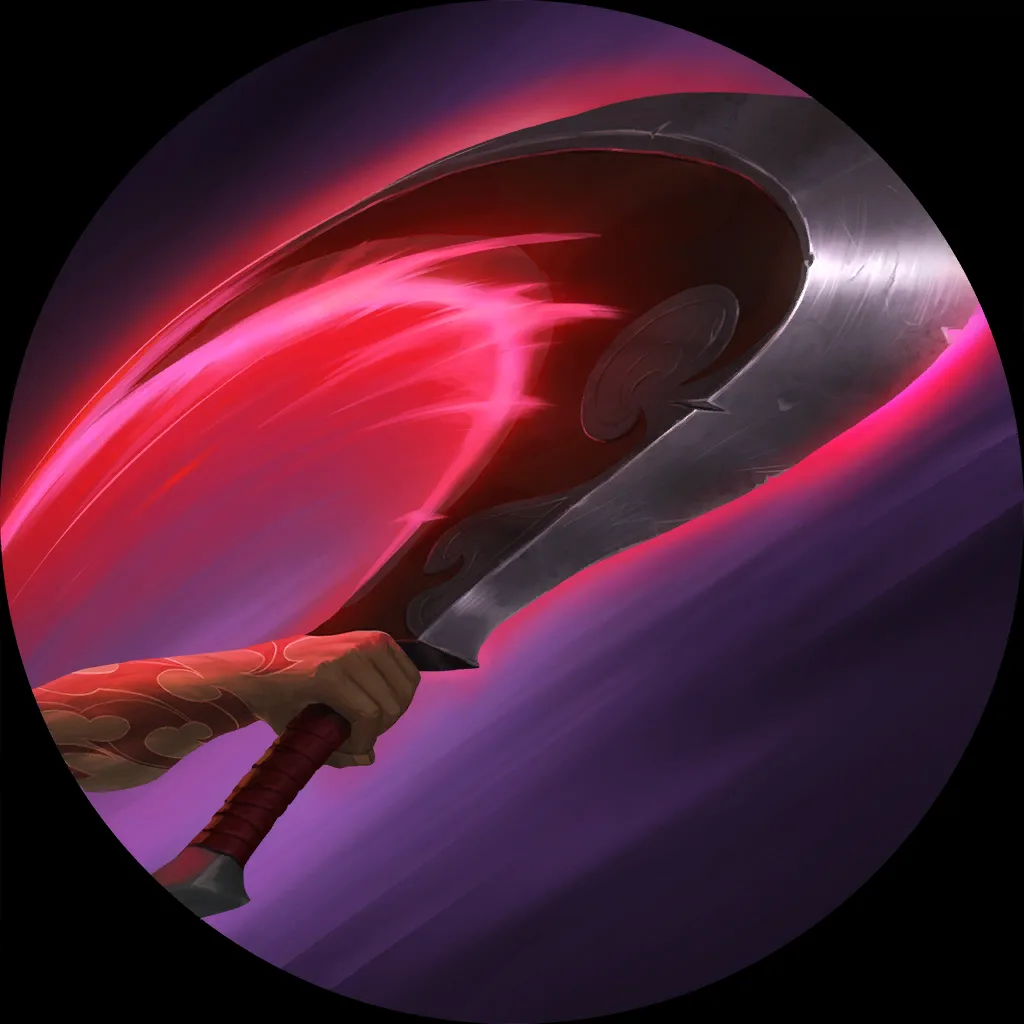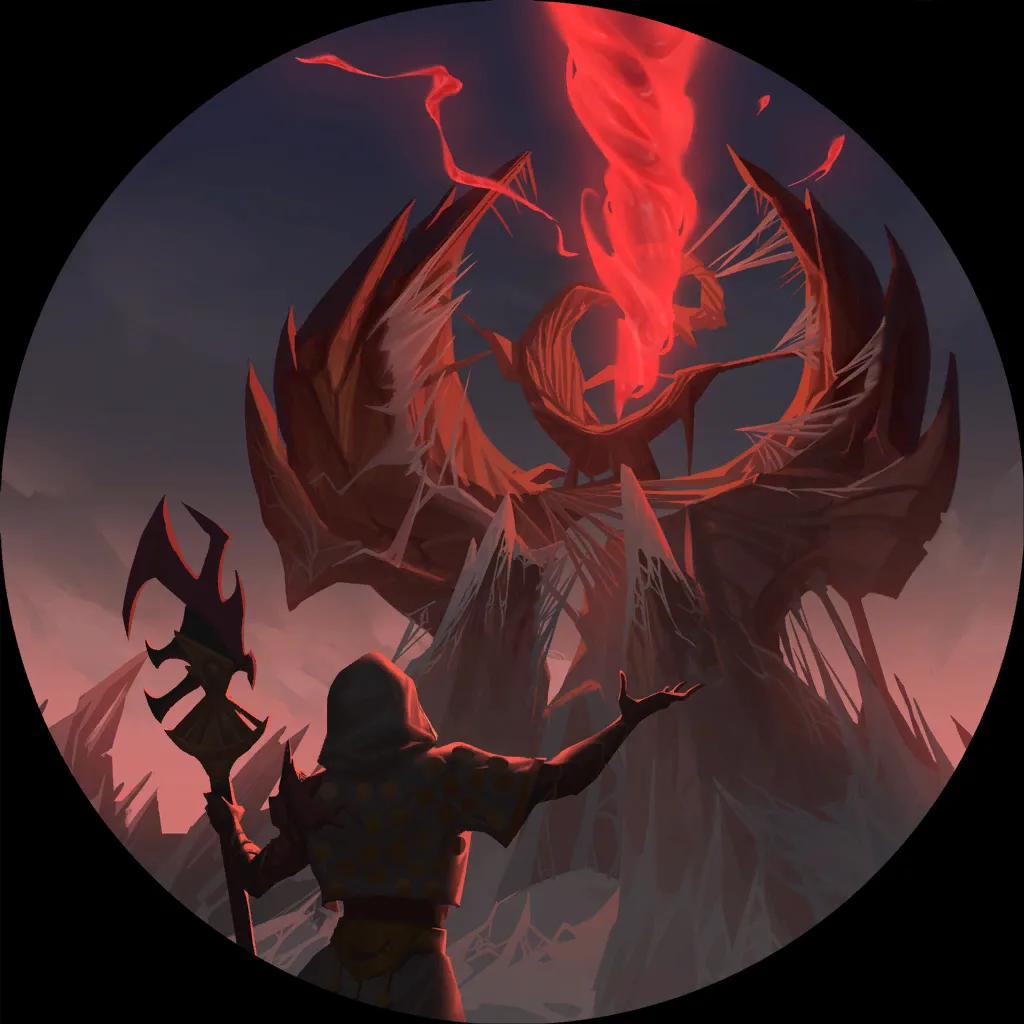 I think that Varus
offers a reasonable alternative approach to the archetype outside of the old stomping grounds.This pair seems Fated to be; Varus
wants you to target allied units, while Pantheon
and Fated units give you additional value for doing so.
The deck plays like a typical Pantheon
deck – make big dudes, drop Pantheon (level 2)
or Varus (level 2)
to finish the game.
With
Targon, we have access to unit targeting with card cycling in Guiding Touch
and Pale Cascade
which will progress our win conditions while digging through our deck to find them.
The Darkin Lodestone
and Wandering Shepherd
can make our Saga Seeker
s or Pantheon
very difficult to trade with, while also turning on Momentous Choice
to level up our Varus
faster. They also allow us to use Furious Wielder
; one-sided strike spells can quickly swing the game in our favor, especially with a leveled Pantheon
.
Iula
can make Pantheon
and Varus
much more difficult to remove by granting them Spellshield, or granting Overwhelm to a big Saga Seeker
.
At the end of the day, this is still a champion-focused deck and we are reliant on them to close the game. Heedless Resurrection
gives us another chance to swing with them after they have been removed. This will always revive Varus
if both champions have leveled and died, as it is dependent upon their base stats.
---
Wrapping Up
After taking a shot at each region with Varus
, (hopefully a few hitting their mark), I feel that he is strong as a champion, but somewhat limited by being tied to the Cultist pool. I think that his best chance of being meta-relevant will be with either Akshan
or Riven
, but who knows what will pop up in the next few weeks?
By the way: if you're interested in new decks for other champs, take a look at Yang's Six Early Access Seraphine Decks, Shadawx's New Toys for Old Champs, or Yang's Six Early Access Vayne Decks.
Until our next go 'round, thanks for reading and best of luck with brewing and battling!
---
---