LoR Best Decks – Welcome to Vayne's World
As of early Friday, these are the best LoR decks and Archetypes right now, according to Balco and Mastering Runeterra Meta Tier List…
… and, yeah: hope you brought your shades, because we're living on Vayne's World now.
Seems clear by now that, unlike the rater weak Awakening Assemblage (of the five Awakening champions, only Norra became a relevant ladder factor), the Domination Detail is here to make big waves – Vayne has a ton of viable decks, Varus has a couple of promising pairings, and Seraphine (which yesterday struggled to find a deck over 50% WR) has gone the Norra route and found some success in
Shadow Isles.
---
Technical note – About archetypes and decklists, and what we mean by "LoR best decks"
Balco's chart above, like most data sites (including MaRu's Meta Tier List) and many of our articles (like Leer's LoR Meta Decks Report last Monday) sorts LoR decks by archetype ("archetype" being the aggregate of decks with a specific champion combination) – that's also how matchup tables are shown in pretty much all data sites.
In this article, we'll sort these Legends of Runeterra decks by the best specific decklist for each archetype – since in each archetype some decks fare better than others (and sometimes the difference is quite noticeable), we'll broadly group the best LoR decks in four arbitrary categories, by amount of games played in the last three days in the data samples we check:
Juggernauts: LoR decks with more than 2100 games – these are the best tried-and-true meta decks in Legends of Runeterra.
Heavyweights: LoR decks with between 2100 and 900 games played – other excellent choices, with large enough samples to confidently say, "Yeah, this works."
Punching Up: LoR decks with between 900 and 300 games played – we're entering the Land of Small Sample Sizes here, on top of the meta being up in the air, but as far as numbers go, these decks can put up one hell of a fight.
YMMV: decks with between 300 and 150 games – risky stuff, but here's where you usually find the spice!
For this article, in all cases we'll look at decks in Platinum and above, and in the last three days, unless stated otherwise – and when talking about decks in general, or best LoR decks in particular, we'll always be referring to specific lists (while reserving "archetype" to denominate the aggregate of all decks with a particular champion pair). As a rule of thumb, decks with a winrate (WR) above 52% catch our eye, above 53% are eye-widening, and anything with a WR over 55% is exceptional.
On the other hand, do notice that when talking about matchup tables, it's always about archetypes – in other words, we'll recommend which are the best Legend of Runeterra decks (ie. specific decklist) you can choose to face the most popular archetypes (since you'll find all versions in the LoR ladder).
Last but not least: all stats and recommendations above are for choosing the best LoR deck for the Legends of Runeterra Ladder environment – the Best-of-Three format (found in Tournaments and Gauntlets) is a very different kettle of fish!
Sources: Balco, Legna, Mastering Runeterra Meta Tier List.
If you have any feedback on how these decks could be showcased differently, do let me know! =)
---
Juggernauts – Best LoR Meta Decks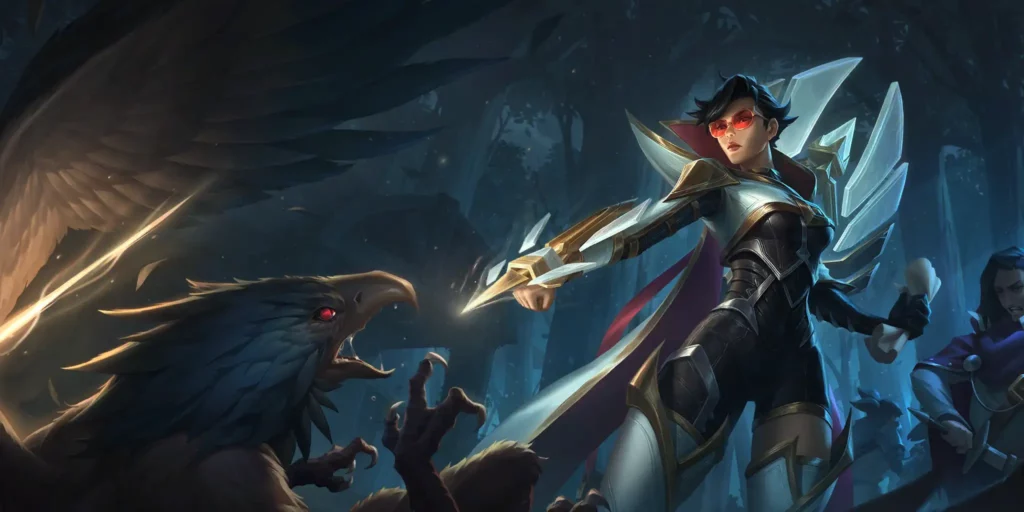 Here we showcase LoR decks with more than 2100 games and good-to-great WR. A new Expansion has just landed, so this snapshot could look very different in just a few days – but as of right now these are the best Legends of Runeterra meta decks.
---
Rumble Vayne Noxus
Rumble's back! Currently the best LoR deck if you go by-the-numbers, hammering above 58% with nearly 2,300 games played since the patch landed.
The archetype shows two competing concepts – going all-in on
Noxus followers (as shown in our recommended deck) seems clearly superior, while versions including the usual Demacian early-game package (Fleetfeather Tracker
, Brightsteel Protector
and Petricite Broadwing
) are not doing too well right now.
Rayne crushes pretty much everything in sight, including the two "Fun Cops" that tend to beat most new decks: Fiora Pantheon and Annie Jhin. Its only weak spots right now are Akshan Varus (a bit of an uphill struggle), Jax Vayne (a fairly bad matchup) and above all Zed Vayne (which is disastrous).
The exact same decklist sees plays on all shards (Americas above all), so expect this baby to get a lot of traction.
---
Jaw's Zed Vayne
The deck Jaws piloted to become APAC's first Master is taking the ladder by storm – like Rumble Vayne, the Zed Vayne's best deck (crushing at 58%+ on 2,100 games) is the most played in all three shards (and APAC above all).
With its "shields-up" gameplan and huge bag of tricks, Zayne should make the delight of Zed Poppy connoisseurs – and its matchup spread is, like Zed Poppy's in its heyday, downright scary: save for its awful odds against TF Swain, and a bit of trouble with Viktor Seraphine Shadows, Zayne crushes everything – if current trends continue (which, admittedly, is usually what does not happen during an Expansion's first week), Zed Vayne is poised to become the undisputed best LoR deck.
---
Pantheon Vayne
One of yesterday's forerunners, Payne keeps packing one hell of a punch, hitting above 56% in nearly 2,100 games. It beats Vayne Jax, Swain TF, Yasuo Katarina and most new decks – but perishes horribly when facing Jhinnie and Zayne, while Fiora Pantheon, Akshan Varus and Rayne are all uphill struggles.
---
Notably Absent: Vayne Kai'Sa
Vayne Kai'Sa sees a lot of play, and its most popular list reaches the 2,100-game mark, but performance is subpar: below 49% thus far.
---
Heavyweights – Strong LoR Meta Decks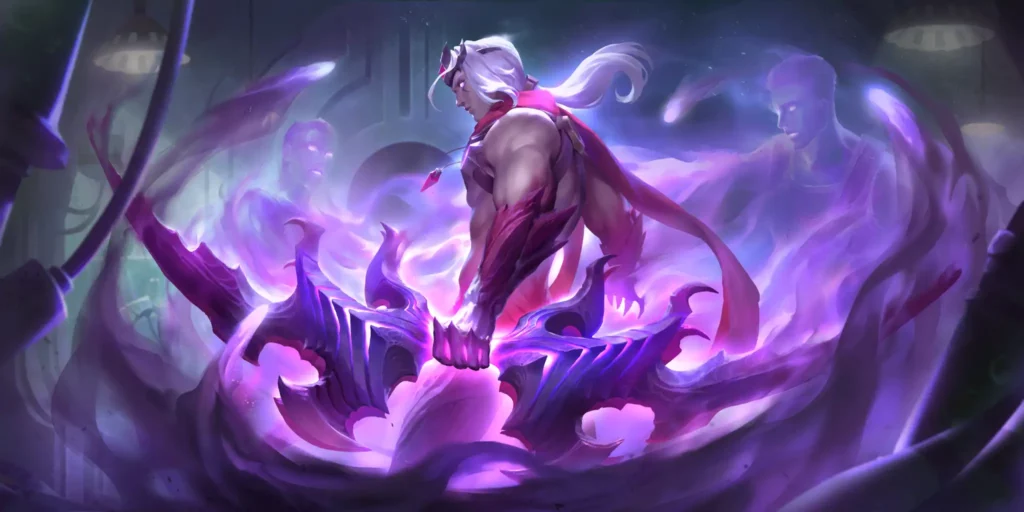 These LoR decks have between 900 and 2100 games in the last three days – too early to tell, but most of these should work quite well!
---
Akshan Varus
The "Well, let's pair him with Akshan and see what happens" brewing philosophy is never too far off – in this case, a very good 53% WR in more than 1,900 games with the most popular Akshan Varus deck…
… while the second most popular Vakshan version performs even better (56%+ in around 600 games) by leaning heavier on spells, and less on equipment of followers.
Jhinnie and Zayne are horrible news here – on the other hand, Vakshan beats Fiora Pantheon, Vayne Jax and Payne, while also having a slight edge on Rayne.
---
Blazing brat and bullet buff have joined the Fun Police, it would seem!
With a whopping 57%+ WR themselves across 1,900 games, Jhin and Annie are having a ball butchering most new decks: Pantheon Vayne, Akshan Varus, all Seraphine flavors, and Jax Vayne are all easy pickings for them, and they retain they good edge against Fiora Pantheon.
Zed and Rumble, though, are a different matter – both champs, when paired with Vayne, stop Jhinnie in its murderous tracks, and TF Swain can also pull the curtain on Jhinnie's show.
---
… and here is Fun Cop Numero Dos: not quite the powerhouse it was a week ago, but quite ready to brutally bash bawling puppies that dare to contest this Old Dog's throne.
The story is similar to Fun Cop Numero Uno's: most new decks crumble when confronting Fated Fiora… except when the weather forecast says that it's Rayning Zeds (hallelujah!), who brutally turn the tables on the the Fated Duelists.
---
Gwen Vayne
Like yesterday, Gwen Vayne is the most popular archetype, and sees a lot of experimentation. Thus far, builds with a single copy of The Harrowing
seem to be the way forward – three copies of Opulent Foyer
don't seem to be panning out, although decks with just two Foyers (and no main-deck equipment) are doing very well. All in all, there seems to be a lot of room for improvement.
Gwayne's most popular list performs at 53%+ with nearly 1,500 games on record, but its matchup spread doesn't look too rosy: these dark dames are slightly the underdog against most popular decks. As noted above, though, it may be a matter of lack of refinement – things may change once pilots find the optimal Gwen Vayne deck.
---
Vayne Jax
The Weaponmaster has found a soulmate in the Beasthunter, together punching above 53% in 1,300+ games. Like Gwayne, though, the matchup spread is a tad disappointing: Vax does beat the Rayne and Gwayne variants, and feats on Seraphine flavors, but most other popular matchups are disfavorable.
---
Viktor Seraphine Shadow Isles
Viktor and Seraphine are touring all around Runeterra, featuring in decks pairing them with at least five different regions. The
Shadow Isles stop seems by far the most promising thus far, with a great 54%+ WR in more than 900 games – Seraphine is the new champ that is being experimented the most with (judging by the amount of different lists) and even in this specific archetype there are a lot of different variations, so it's a fairly safe bet that even better Seraphine brews will surface soon.
---
Notably Absent: Akshan Seraphine, Ezreal Seraphine, and Vayne Kayn
These three blends all enjoy quite a bit of popularity, but have not found their footing (yet) as far as performance goes.
---
Punching Up – Runeterra Decks Doing Great
Runeterra decks with between 300 and 900 games in the last three days – solid picks if you'd rather pilot something a bit less played.
---
Sejuani Renekton
Ah, I was wondering when this one would show up! =)
Triple Battle Fury
, triple Curse of the Tomb
, all-in Overwhelm. For those unaware: the Curse's effect stacks, so if you cast it twice, it will pump 4x the damage – and all extra damage goes to the Nexus if dealt by an Overwhelm unit.
Punching at an equally overwhelming 57%+, ReneSej seems favored into most new decks (including Zed & Rumble Vayne), and only weak against the Fun Cops, namely Jhinnie and Fated Fiora.
---
Daddy Cop: Twisted Fate Swain
Alerted that Zed Vayne is ruining the Fun Cops' fun, Daddy is here to put the house in order: TF Swain is currently the deck that shows Zayne who's boss, also spanking Gwayne, Jhinnie, and Vax in the process.
Rayne, on the other hand, still misbehaves most naughtily when Daddy's around.
---
Swain Norra
Another Old Dog still barking fairly fiercely, which also appears favored into Zed Vayne while not too bad against the Rumble variant – also strong against Gwayne and Vakshan, with Jhinnie and Payne being a headache.
---
Yasuo Katarina
AM Seasonal winners, along with Jhinnie, and still showing their sharp blades! Horrible matchups against Jhinnie and Payne, though, plus disfavored against Rumble and Zed variants – Yas Kat's good performance seems to stem mostly from beating weaker decks.
---
Pirates, aka Miss Fortune Twisted Fate
With Double Up
recalled back to duty now that Decimate
's too pricey an option, Pirates are punching above 59% in 300+ games – apparently beating Fun Cop #1 and all three Juggernauts: Rayne, Zayne and Payne.
---
Plunder's back on the table! Currently punching at 58%+ in 350 games, with the exact same list seen in our Gangplank Sejuani Deck Guide from before Awakening's balance patch – sometimes you just can't teach old dogs a new trick!
---
Shadawx's Rejuvenated Ashe LeBlanc
Shadawx was right on the money when brewing his Domination Day One Decks, and his exact Ashe LeBlanc is pulling some great numbers: 57%+ WR, 330+ games. Seems solid versus all three Juggernauts and Fun Cop #2, and good odds against several new decks – only Jhinnie seems like a headache.
---
Notably Absent: Other Seraphine Flavors, Nami
As noted for Viktor Seraphine
Shadow Isles, Seraphine is the champ that pilots are experimenting the most with – thus far, though, her pairing with Viktor is the only one putting up a decent performance, and even it that case it's only the Shadow version that goes over the 51% WR mark, so we won't be showcasing other Seraphine decks.
Nami has been pushed to the fringes – Lee Sin Nami has seen a bit of play, but with awful results. Whether or not the tide's just biding its time to return remains to be seen!
---
Your Mileage May Vary – Fringe LoR Decks
Runeterra decks with less than 300 games played in the last few days – promising, but too little data to say for sure how they currently fare.
---
Riven Varus
A low-key trend yesterday, that remains low-key in spite of its very good numbers: the best Riven Varus deck hits above 55% in more than 250 games. Red flag: Zed Vayne is a big problem.
---
Akshan Pantheon
Pushed a bit to the sides – it was a Heavyweight last week – Akshan Pantheon's low popularity seems mostly to do with lack of "New Toy" shine: it performs great overall, with a fairly solid matchup spread.
---
LeBlanc Vayne
I mean, both of them are everywhere, so, yeah, this was probably bound to happen. And numbers suggest they may be the real deal, with the best LeBlanc Vayne deck striking above 58% in nearly 200 games.
---
Wrapping Up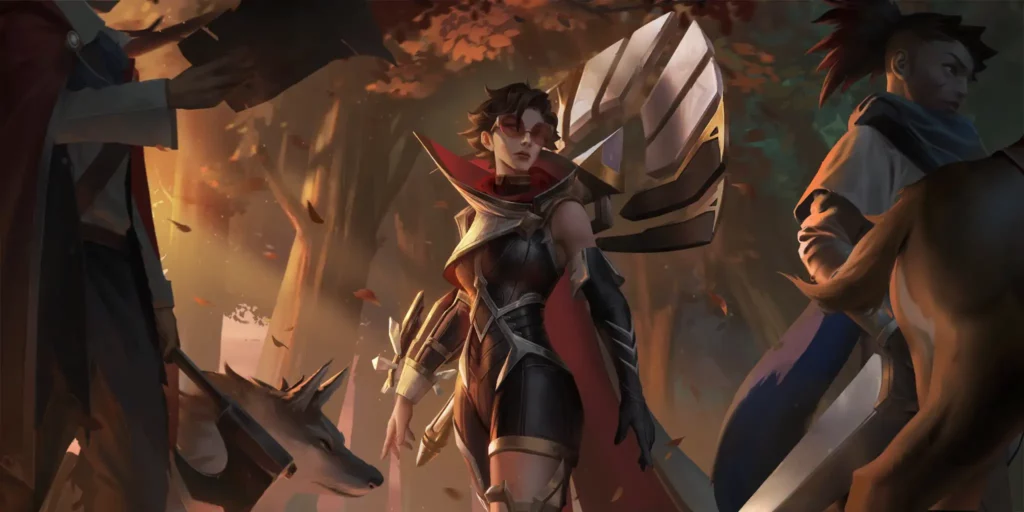 Is Domination the dawn of the Vayne Age? Thus far, we indeed seem to live in Vayne's World…
… but, as LoR's Meta, brewers and pilots have proved time and again, everything is up for grabs during an Expansion's first week, so we're a long way from the dust settling.
Happy brewing, bring your shades, and good luck out there!
---
Any questions or comments, or more data you may need, feel free to:
Poke me on Twitter: https://twitter.com/HerkoKerghans,
Stop for a chat on the LoR Poetry Discord (we talk a fair bit about decks and data, too! =): https://discord.gg/VNN5NmGhXY,
Or find more writings on substack: https://riwan.substack.com/
---
---