Hey all, Sirturmund and MonteXristo here with a return of our Best of Three Lineup recommendations! This time around we have something special: Foundations decks. Riot has announced the Timewinder Gauntlets, where we get to go back to the past and limit ourselves to a certain set of cards; between Nov 24 - Dec 21, Gauntlets decks can only use cards from Foundations (although it must be noted: the cards themselves won't be reverted – that's to say, you can only put Foundations cards in your Gauntlet decks, but those cards will work exactly like they work right now, rather how they used to work back in Foundations, despite the buffs and nerfs they may have had between then and now). Gauntlet will also be open all week now, not just the weekend.
While these Foundations Gauntlets are going to be a blast, there is still a lot in the line since the first run each week will count towards our Prime Glories – join us as we discuss some of the lineups we think might make a splash during this month of Foundations meta!
Three Good Decks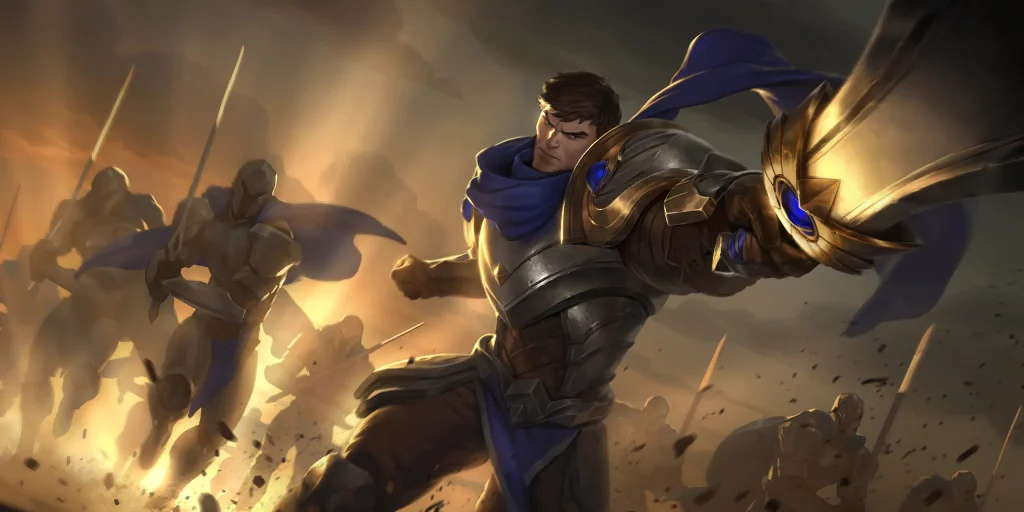 To start off our lineup recommendations, we wanted to start with something basic: Just Play Good Decks. These decks were very strong at one point or another during the Legends of Runeterra Beta, are very good in their own right, and while a lot of cards have been buffed or nerfed, they should still all perform very well in the slower Foundations meta.
Garen Fiora Bannerman
Anivia Control
Hecarim Zed Ephemerals
The idea here is to run two very good mid-range decks in Bannerman and Ephemerals, while still being able to run what I believe will be the strongest deck of this Gauntlet season: Anivia Shadow Isles. While there are definitely other "good decks" out there in Foundations (such as Freljord Elusives or Draven Jinx), I feel they all suffer from being a bit too weak to the Shadow Isle control package. This lineup should not have that problem.
It is hard to predict at the moment what we should expect in the Foundations meta, but with this lineup we would want to leave aggro decks like Draven Jinx or Darius decks open, as our package of mid-range and control should dispatch those pretty well. We should also be well positioned into control decks, as they might find it hard to beat us stat wise with Bannerman, and our two decks don't really care as much to lose their units.
For our banning strategy, I would focus on removing Ionia decks that can disrupt our Harrowings – decks with Karma could especially be problematic. Other Bannerman variants will also present a problem for us, so I am okay banning them as well.
For alternative decks in this lineup, if you're not a fan of Anivia then you can go with any other variation of Shadow Isles Freljord, such as Ashe Thresh, They Who Endure, or Iceborn Spiders. Shen Fiora could be interesting as well, if you want to get a bit more response than Bannerman gives you.
---
Vengeance Too Strong?
I hope I am wrong, but I have a feeling that Vengeance
being six mana (it used to cost seven mana back in Foundations) will completely flip the Foundations meta on its head. The Foundations format was not a world in which six-mana Vengeance
was a thing!
Anivia Control
Heimerdinger Corina Control
Spooky Karma Thresh
… and this is the nightmare lineup that I would be scared of.
These three Shadow Isles decks take advantage of the buff to Vengeance
to literally control your opponent to death. Spooky Karma and Heimerdinger Corina were two decks that were becoming very popular and strong towards the end of the Open Beta, and were only held down by the power that Ezreal Karma used to have. Add to that an Anivia deck that feels playable even with all current cards, and you get a very powerful lineup.
There is no doubt here what we are trying to beat: Aggro and Elusive decks. This lineup will make any opponent who's playing Draven Jinx or Zed Freljord Elusives very, very sad. It should do very well into any brave soul playing Elise Spiders as well, and destroy any Ashe deck.
So what are the downsides of this lineup? Midrange decks such as Bannerman should still present a problem due to the amount of stats they can put out. Ionia is also very pesky, so I would ban Karma Ezreal or Spooky Karma on sight.
And then there is time… Time will be your biggest enemy. All three of these decks are INCREDIBLY slow, especially Spooky Karma as it doesn't have a clear win condition aside from running your opponent out of value. Trust me, this is how it used to be back in Beta too: Spooky Karma used to be memed on for literally boring your opponent to a victory. Anivia and Heimer have clear bombs through The Harrowing
and Corina Veraza
that should make your matches more manageable, but make sure you keep an eye on your clock.
If you are looking for alternate decks, I would stay within the control sphere. Anivia Tryndamere Warmother's Call
seems like a nice alternative to pure Anivia. You also have Thresh Ashe Control as an alternative to the Shadow Isles Freljord package. There aren't many other control options out there, but you can try things out like Lux Thresh control, or different variations of the P&Z control package without Heimerdinger.
---
Let's Make Them Go BOOM!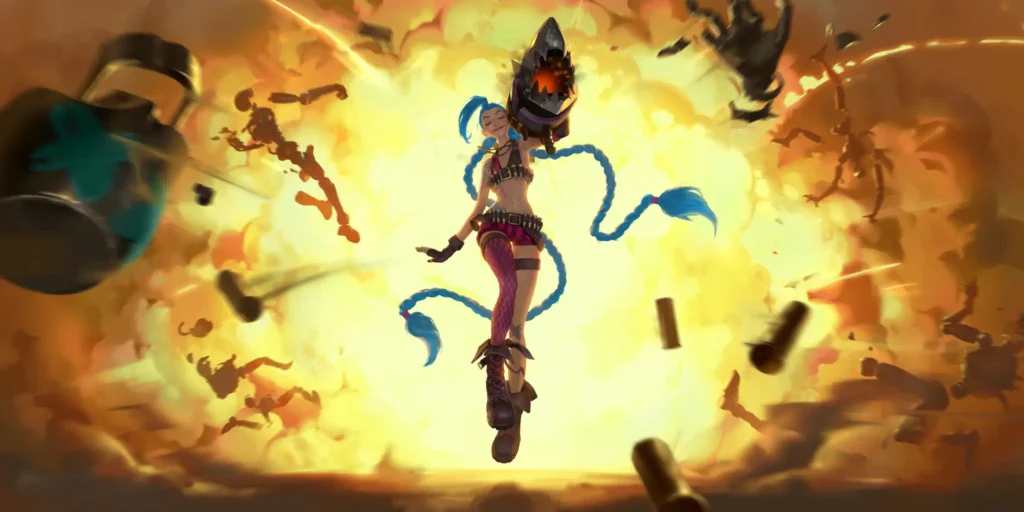 It's not a lineup recommendation article without Monte throwing in something aggressive! Our options are decidedly limited in Foundations but I think this lineup should scratch any Aggro player's itch.
Discard Aggro
They Who Endure
Elusives
These three decks are some of the most aggressive available to us under the Foundations restriction. They should work well in concert to let you deal with most mid-range Demacia lineups, as they will struggle to keep up with the speed of our lineup. You should also be okay into any combo-flavored lineups as they won't have time to set up their tricks while also dealing with your threats.
Discard Aggro has seen both a nerf and a buff since the last time it was in the spotlight. In my opinion, 3/2 Draven hurts this archetype more than a free Jinx rocket helps it, and some matchups may have changed because of this: while previously Draven could survive most of the removal in the set (primarily Avalanche and Mystic Shot), his new HP total ensures that he's not likely to stick around. This can be problematic as some of the deck's other powerful tools have also seen nerfs, like for example Rummage now costing two mana (it used to cost just one back in Foundations). And the lack of Burst-speed discard power (may prove to be mildly problematic for any enterprising aggro-head. Still, with the overall power level of the game much diminished, this deck should once again be a threat to be reckoned with. The keys to winning with Draven Jinx are getting on the board early, flipping Jinx, and peppering them with Super-Mega Death Rockets until your opponent is no more!
I'll be the first to admit that They Who Endure
is missing some pieces like Doombeast, Blighted Caretaker, and Stalking Shadows – yet despite all that, I believe that They Who Endure
's massive body should be uncontestable by anything other than Vengeance
or The Ruination
. The lack of kill spells and good strike spells (like Scorched Earth or Concerted Strike) means that stats are more valuable in Foundations, when compared to the modern game. You'll want to look for early game pieces like Elise
and Cursed Keeper
so you can establish a board, trade down at will to keep your Nexus HP high, and fuel your They Who Endure. Once large enough, your They Who Endure
will have no trouble smashing through any defenders to finish off your enemy.
Our final deck is a personal favorite of mine, old-school Kinkou Elusives. This deck has changed now that Kinkou Wayfinder has been nerfed, but the Foundation set lacks tools to interact with the Elusive keyword. This means that the deck should still be positioned very, very well. The strategy for this one is simple: ignore your opponent, and don't trade your units off unless absolutely necessary. It is critical to understand that your HP is a resource to be used up just like mana and cards – if you're not at risk of dying, you don't need to block.
If you wanted to try some other decks in this lineup you could consider a more traditional Spiders list, maybe including a buffed Darius. Champless burn could also be a deck worth looking into. There may also be something undiscovered, even after all this time it's not impossible. Don't be afraid to brew something up and have fun with this Gauntlet, at the end of the day that's what they're there for!
NOTE: Thanks to Sentinel27 for catching a mistake on one of the builds (it had a couple of non-Foundations cards)
---
Bonus Blue Bird Lineup: WhatAmI's Anivia Lux Hecarim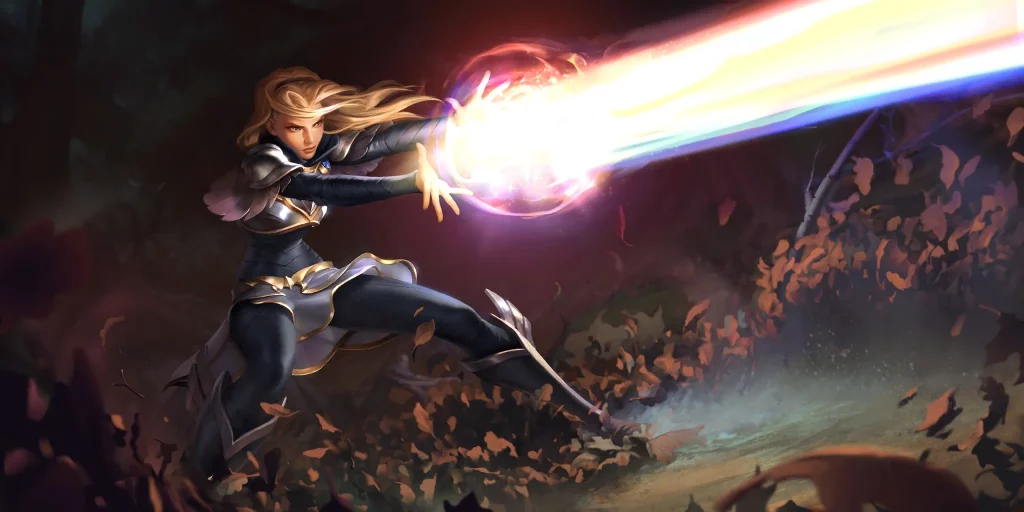 While he prepares for Worlds in December, WhatAmI has shared on Twitter his first take for a Foundations run:
Anivia
Lux Karma
Hecarim Elise Katarina
---
Other Decks to Consider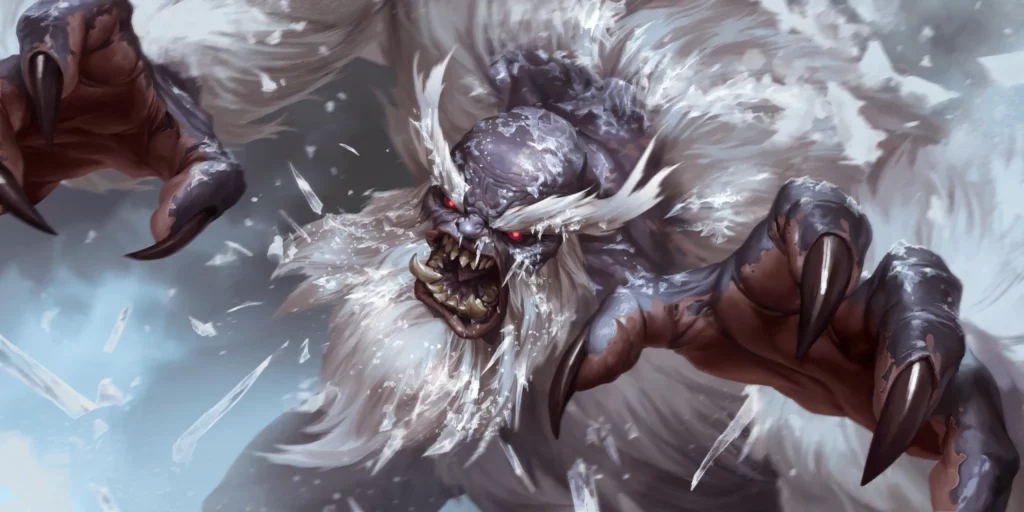 Straight From April 2020
The lineups discussed above are just the tip of the iceberg of the possible decks and combinations you could come up with. If you are not familiar with how decks looked back then, here is a snippet of a few old decks from April 2020 taken straight from my Mobalytics account from that time (Sirturmund):
---
Freljord Elusives
---
Garen Fiora Bannerman Mobilize
---
Elise Kalista Fearsomes
---
Hecarim Elise Aggro
---
Some Other Updated Lists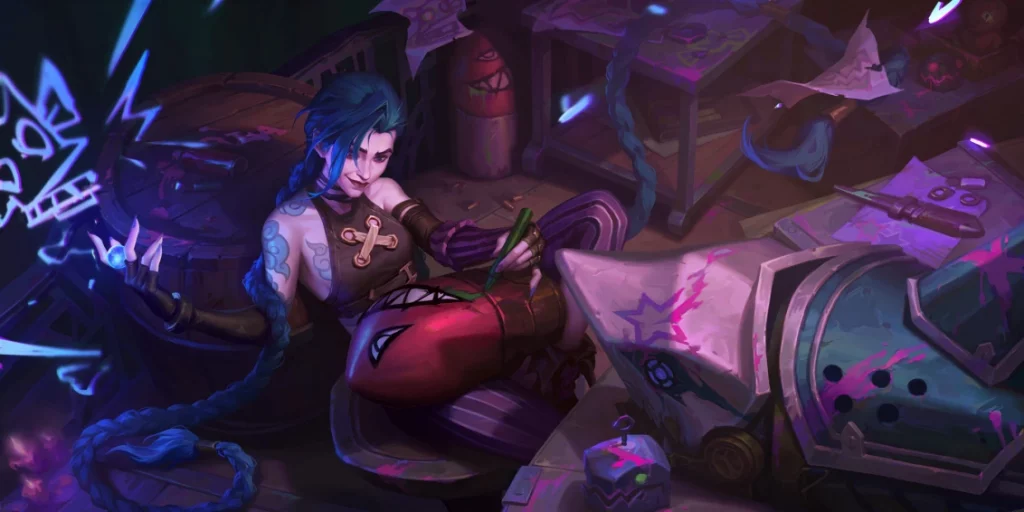 And here are some other updated lists I have done throughout the last few days:
---
Ashe Thresh
---
Draven Jinx
---
Thresh Lux