Teemo Zoe is one of the current best LoR decks. In this guide, I'll share tips and insights about how to pilot it at full efficiency, and why Teemo Zoe is the ultimate aggro deck.
6
3
7
24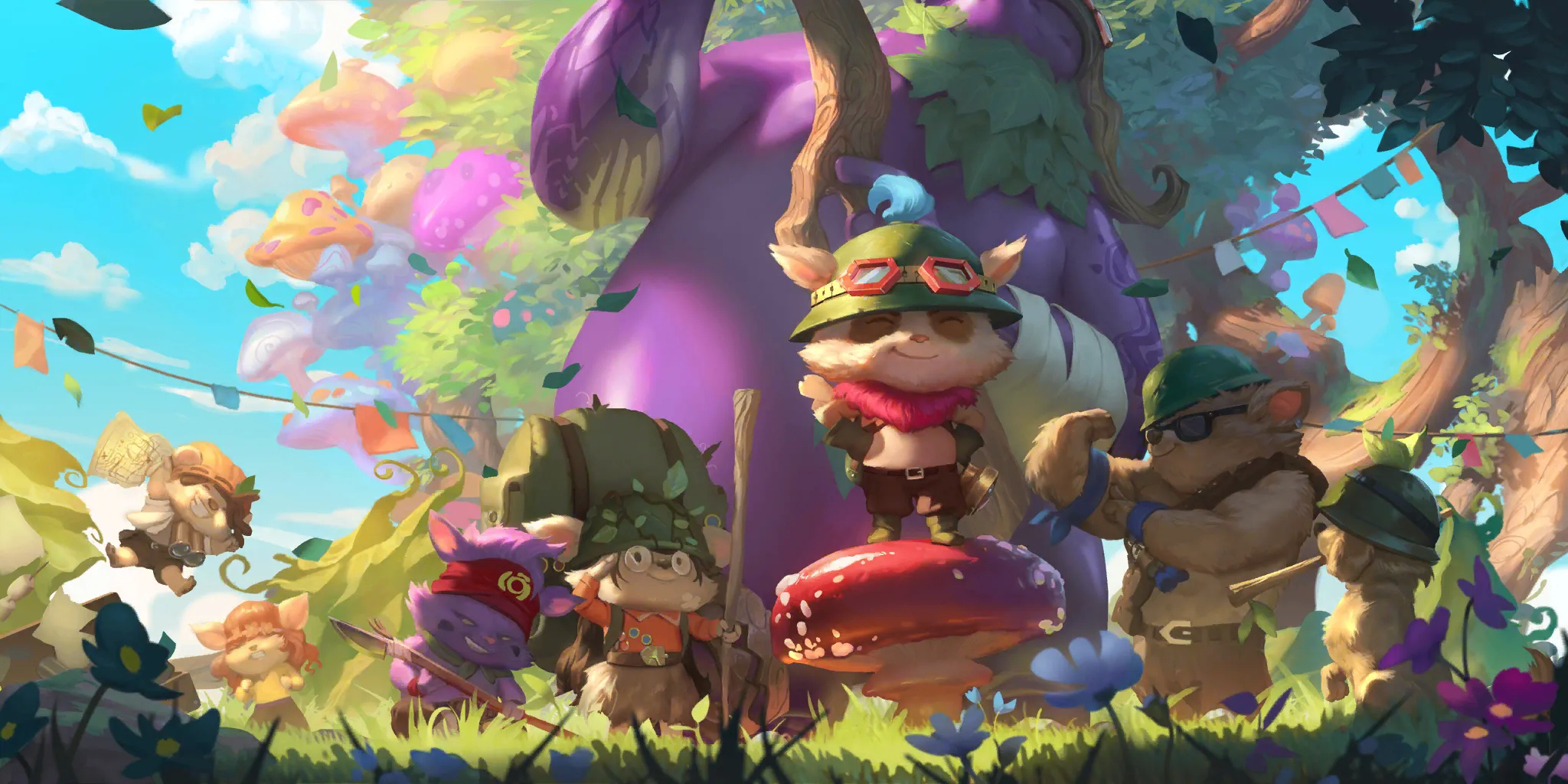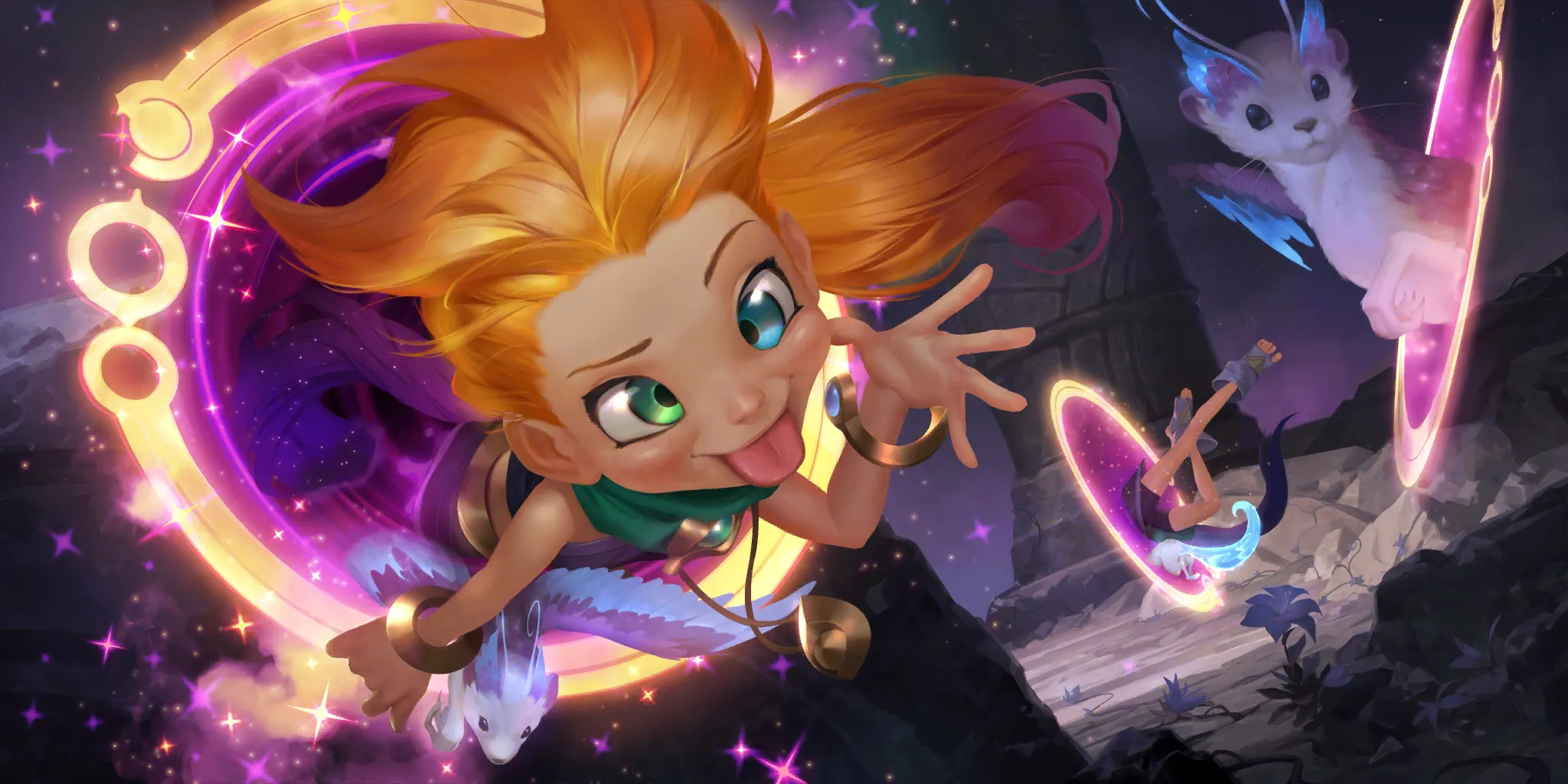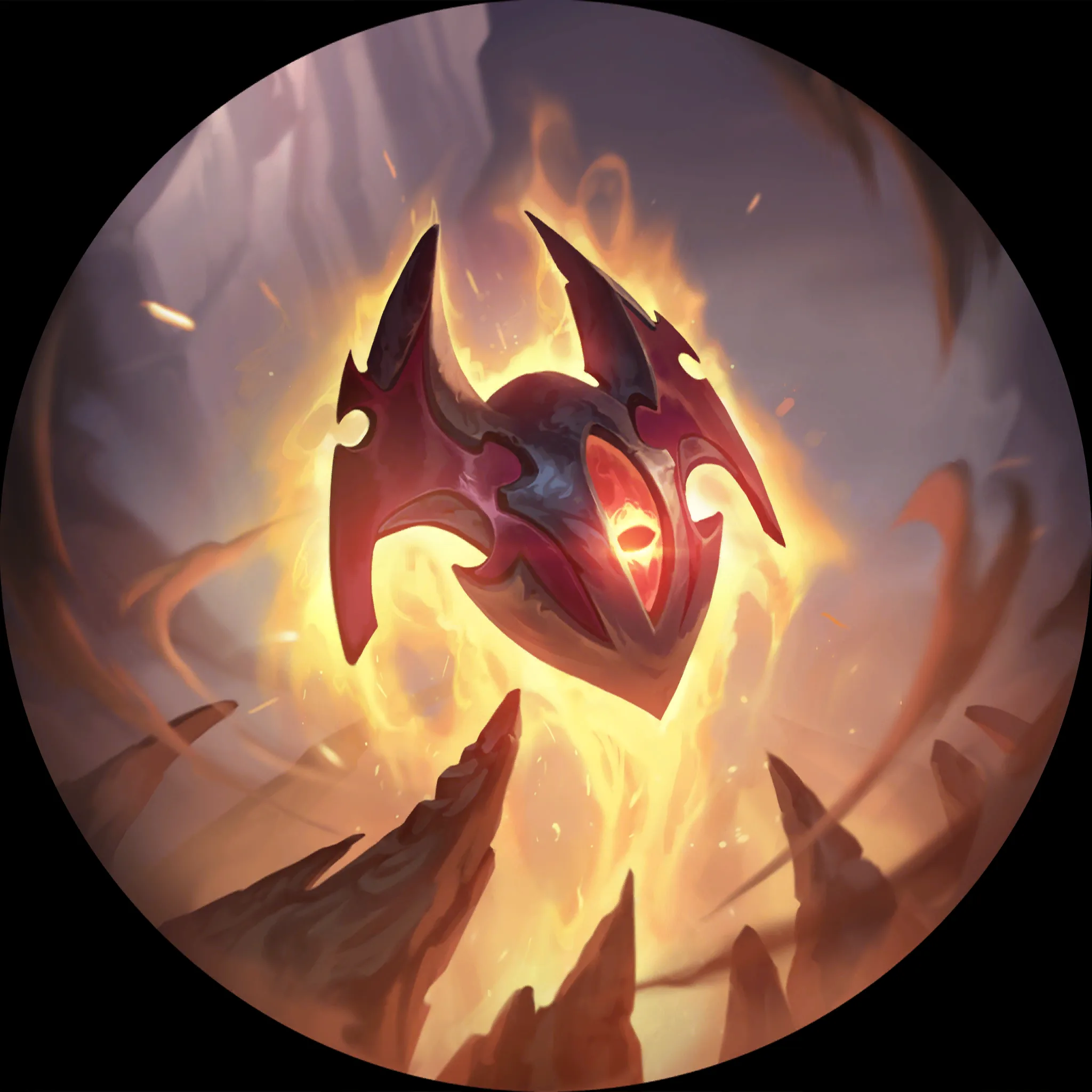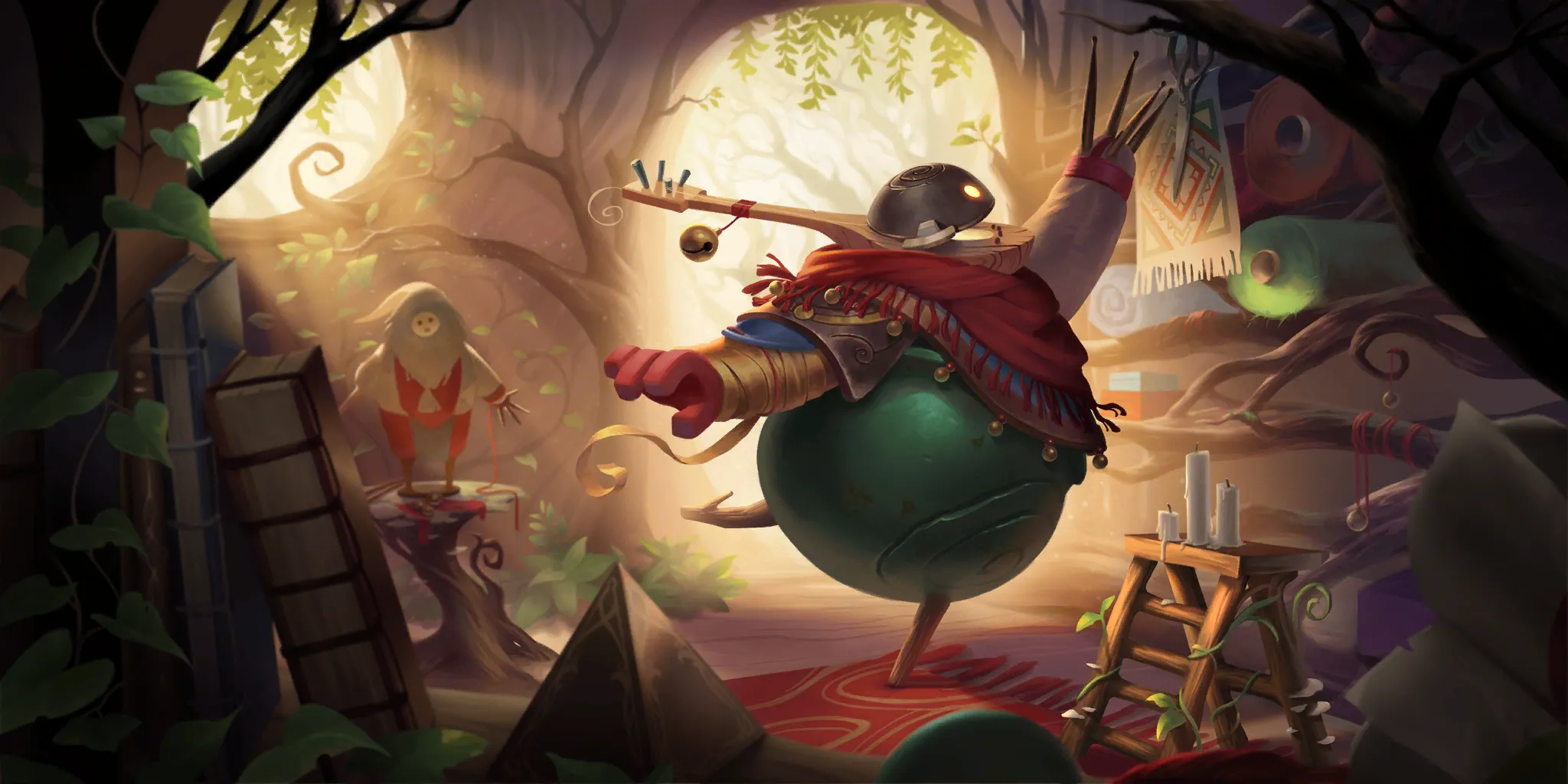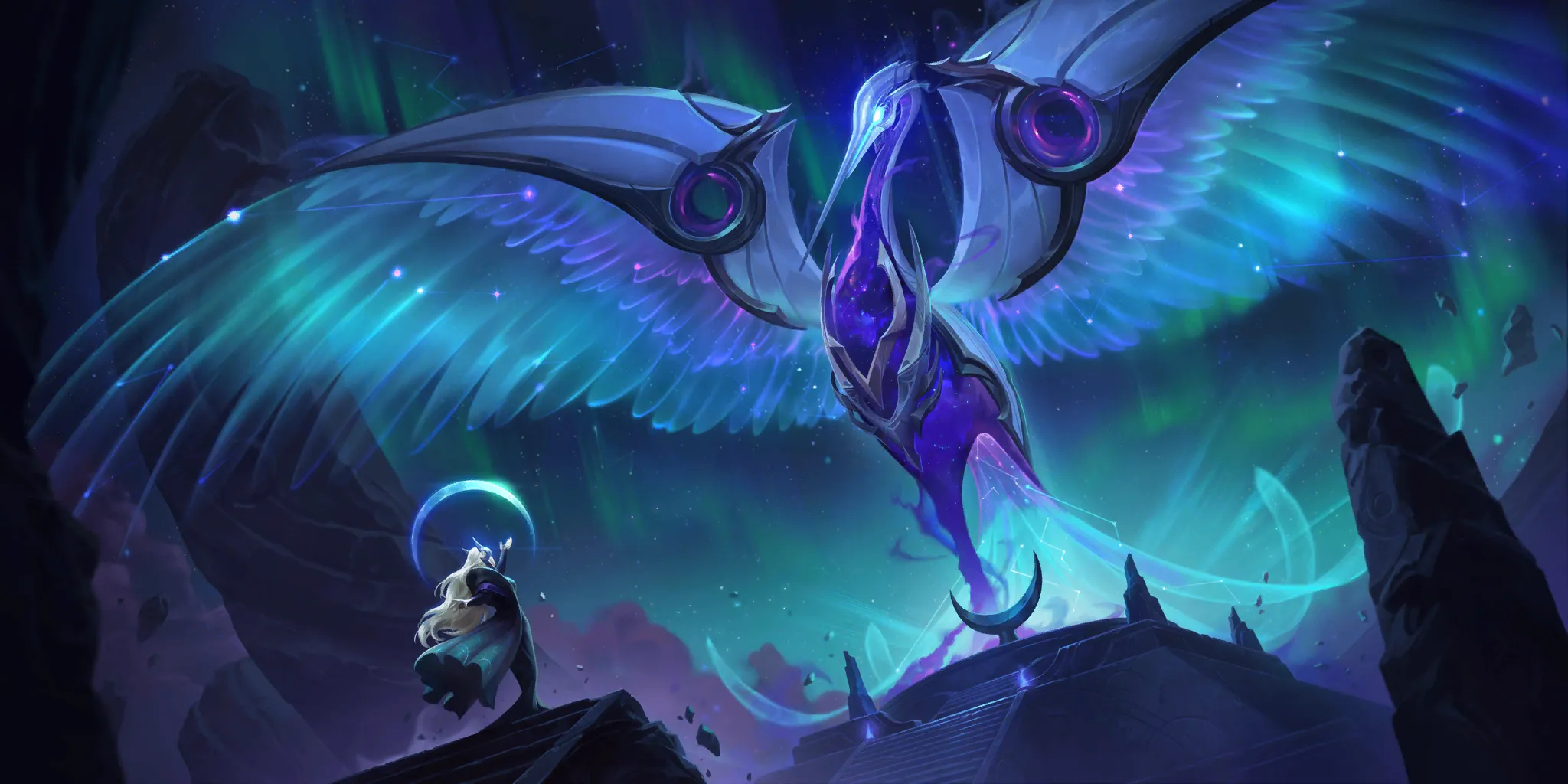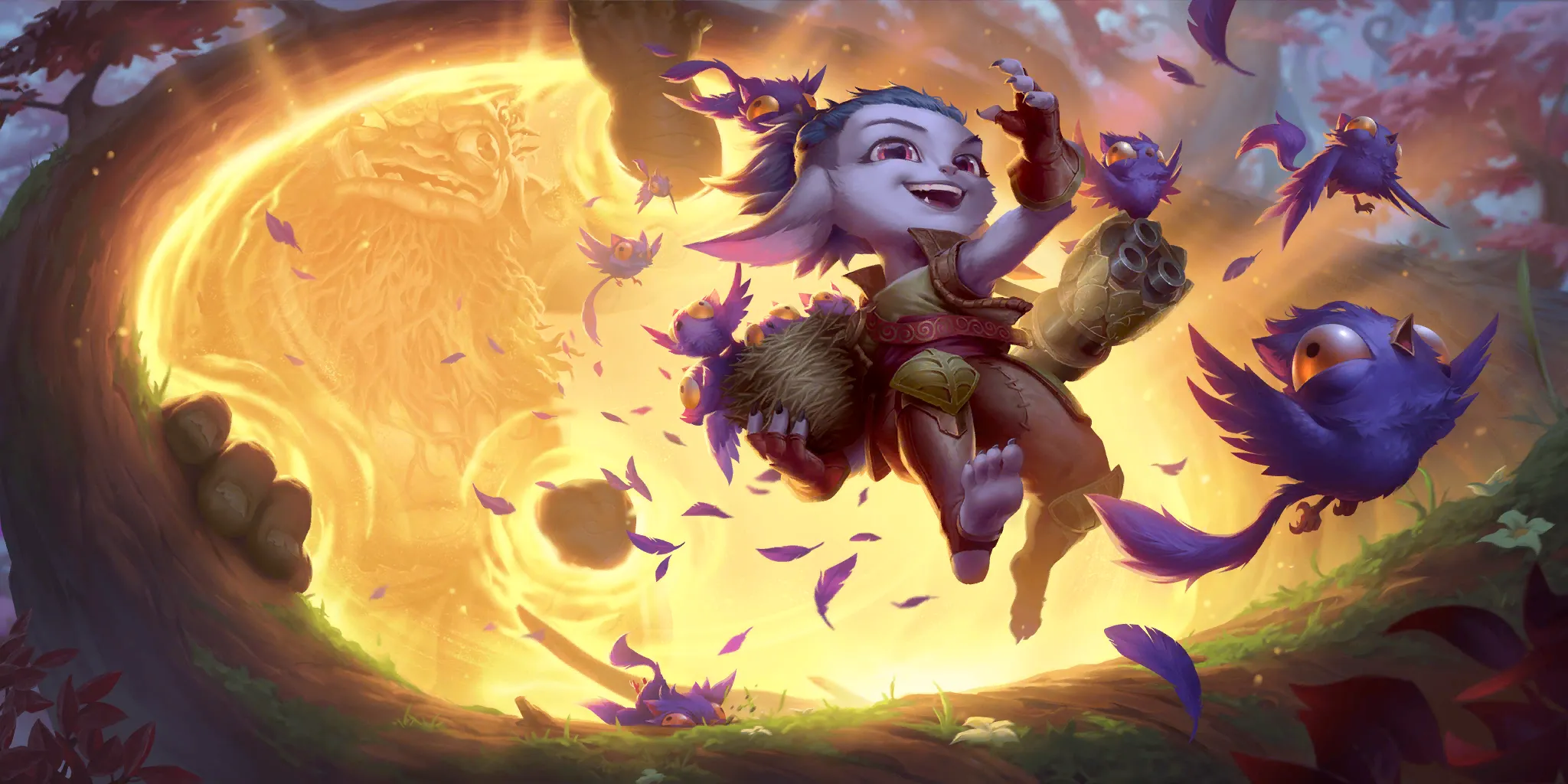 Esmus, Breath of the World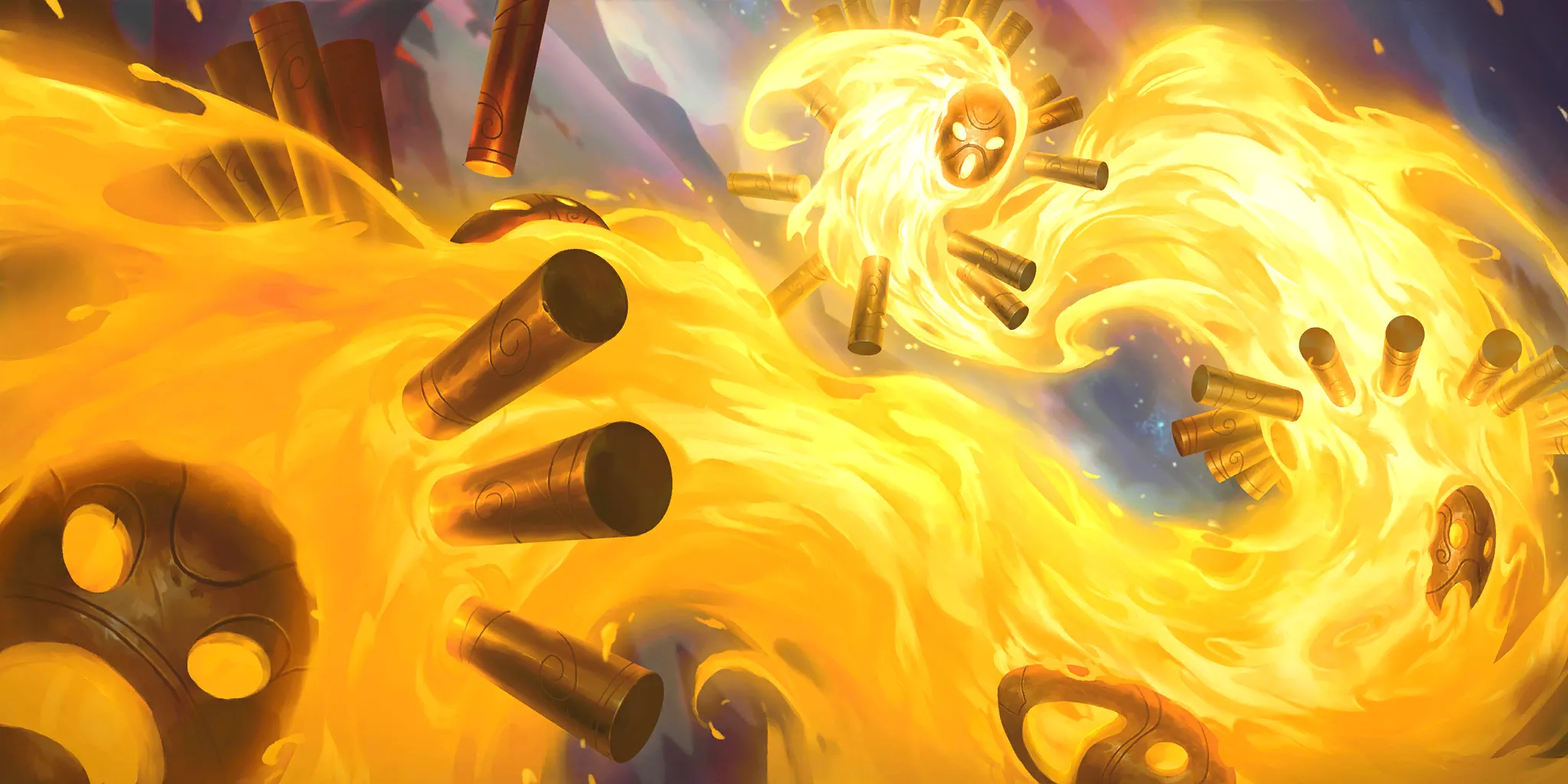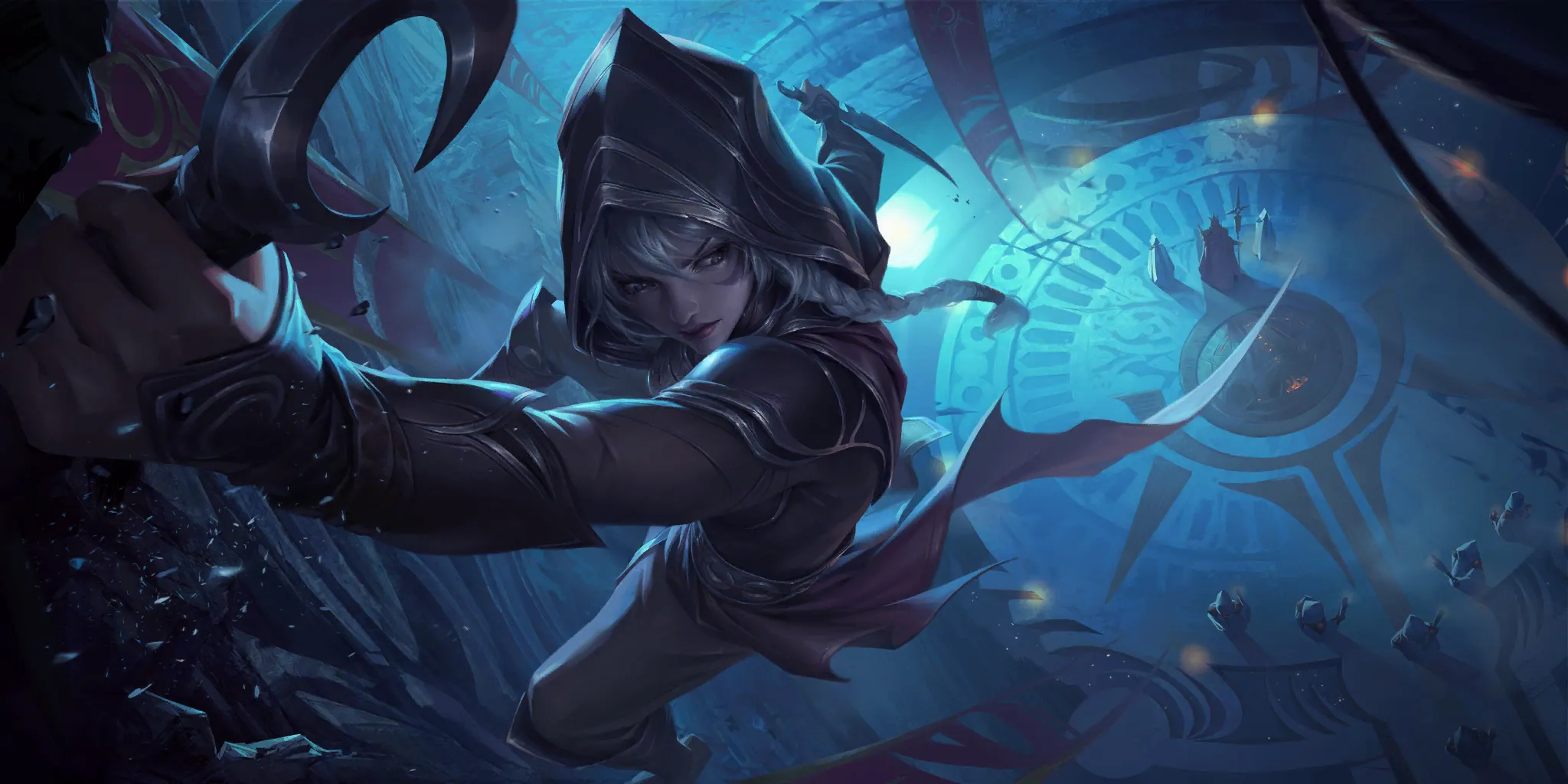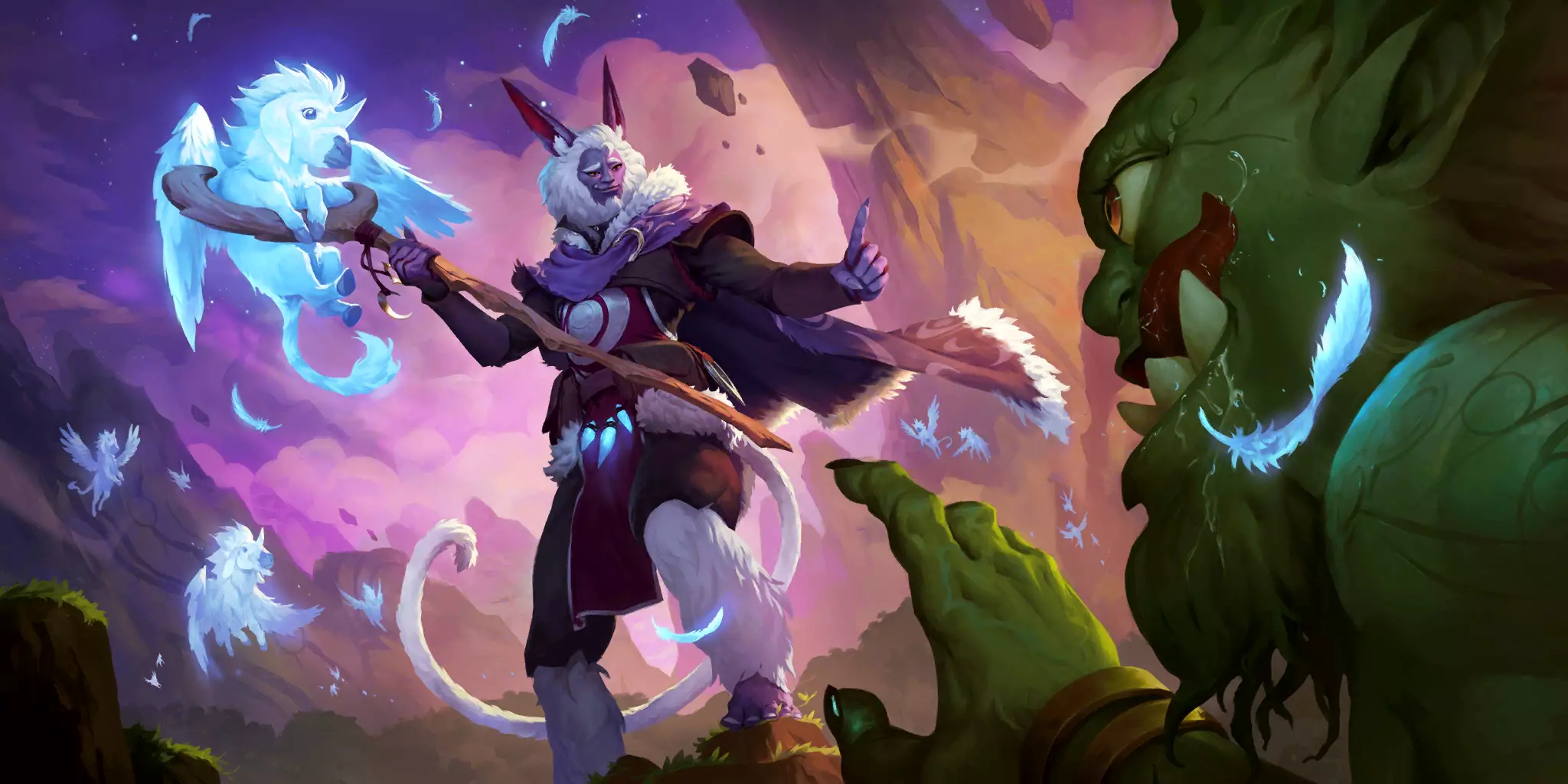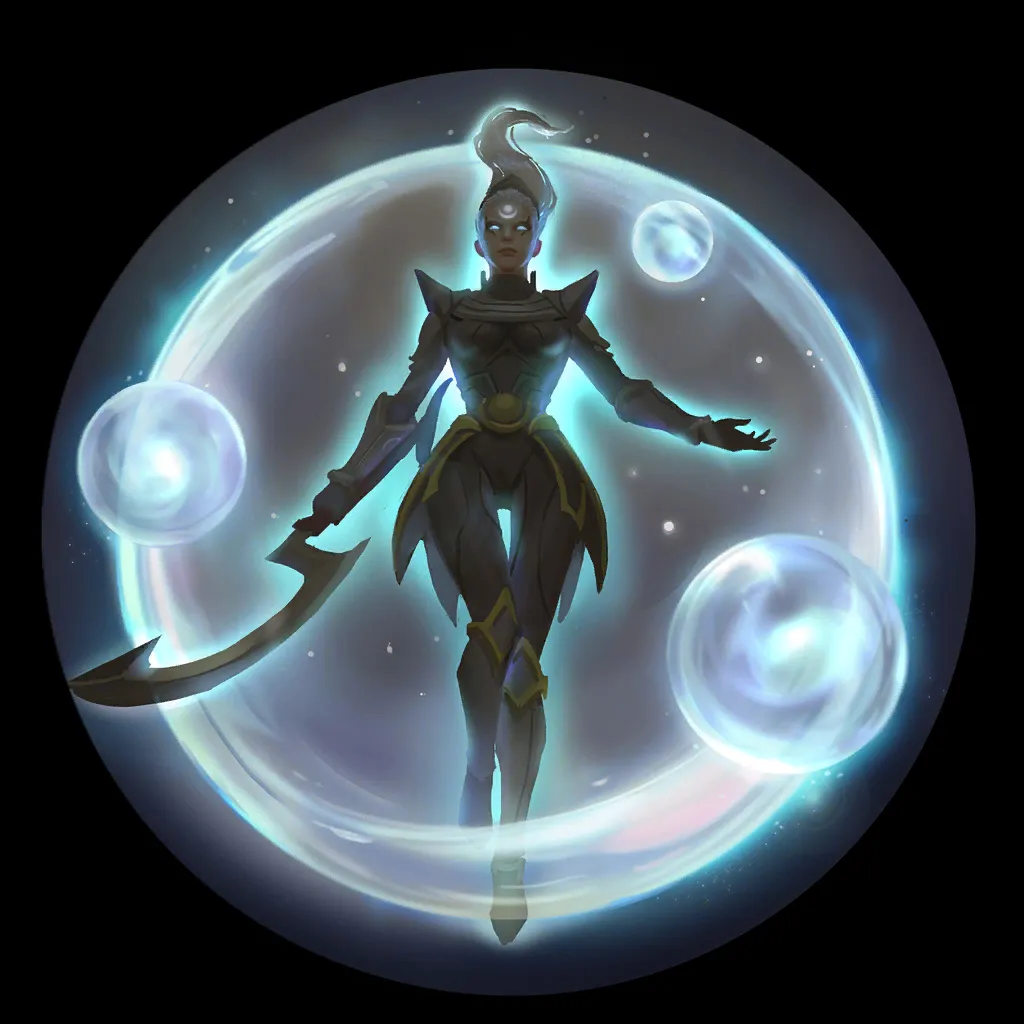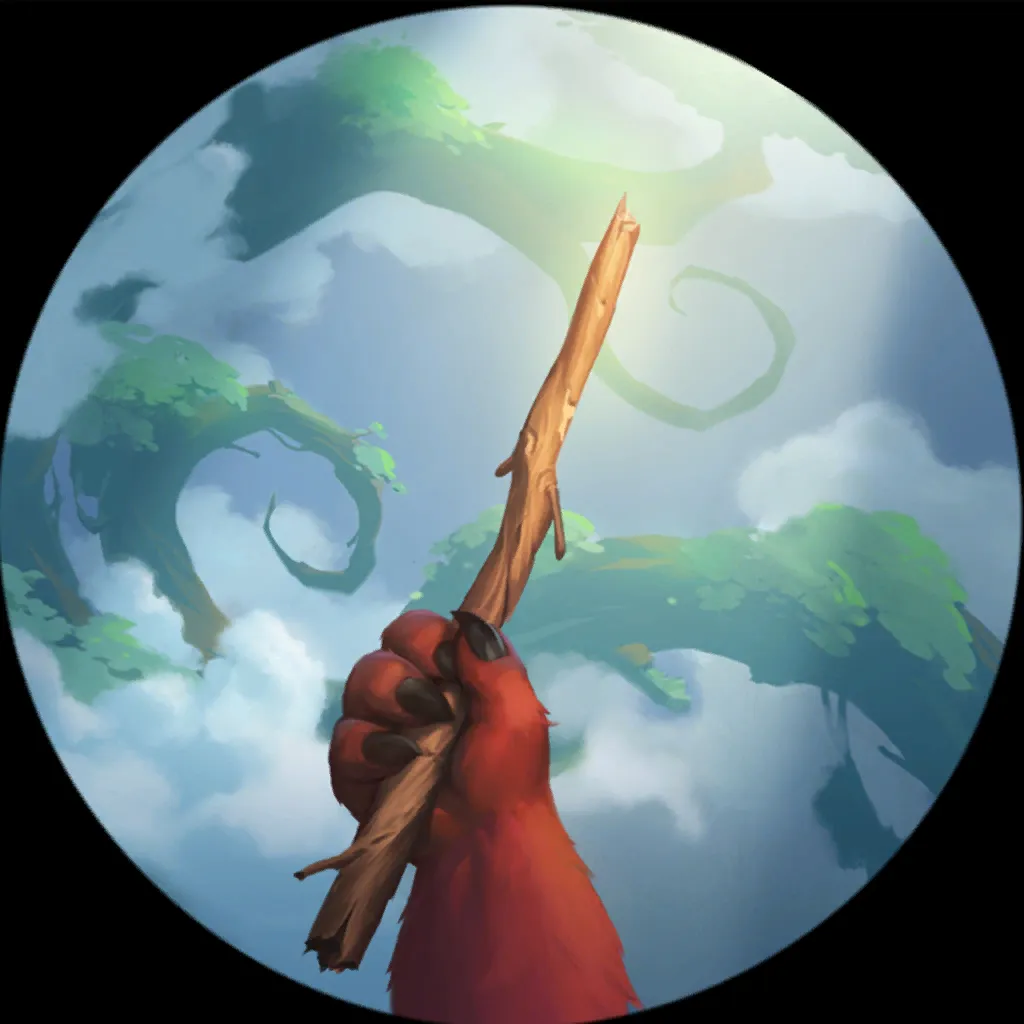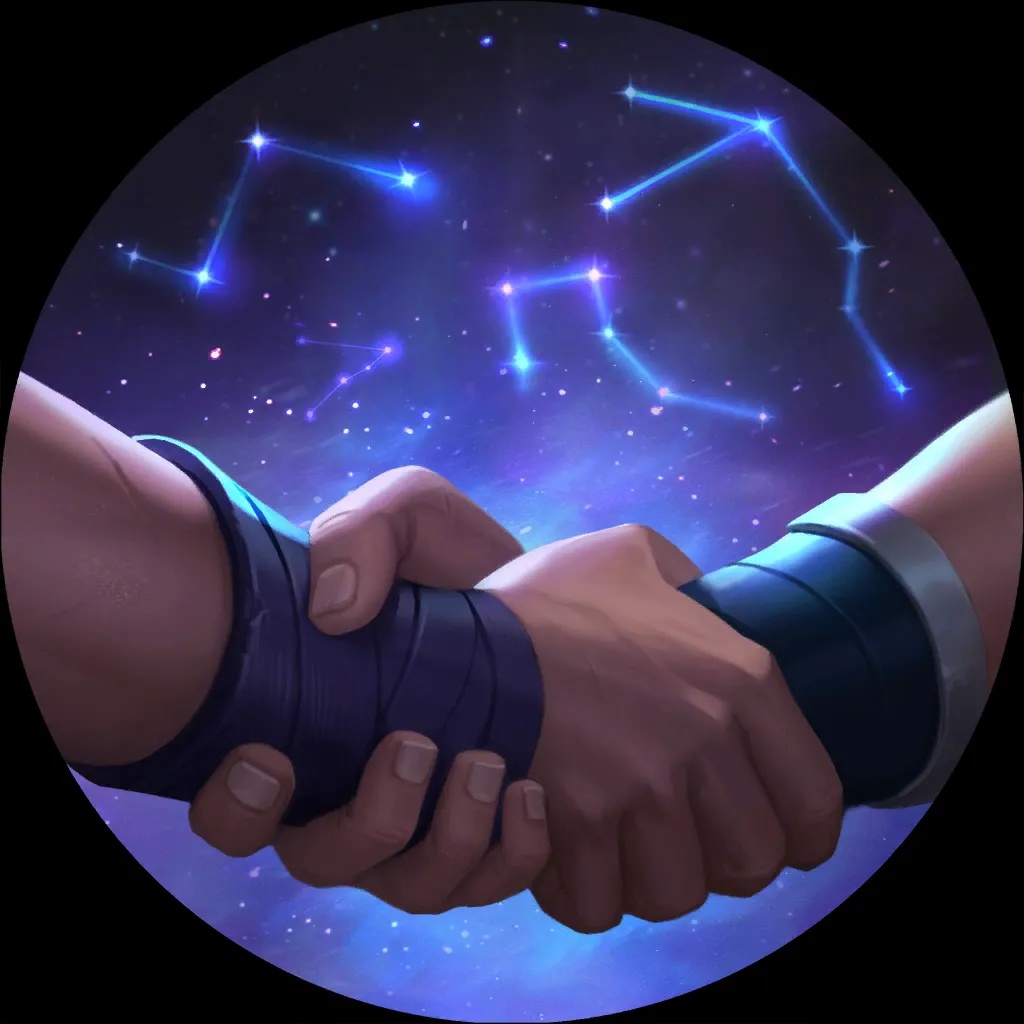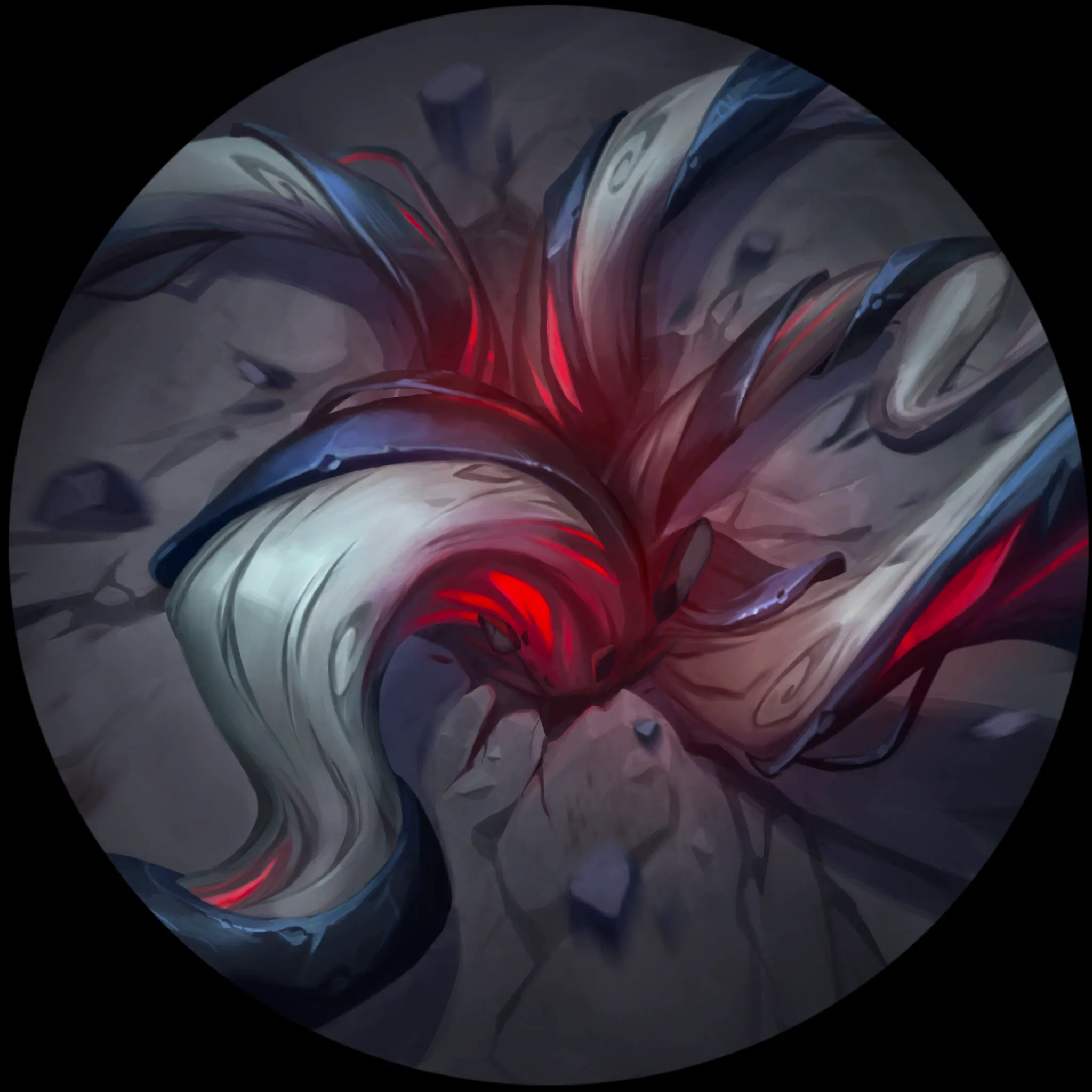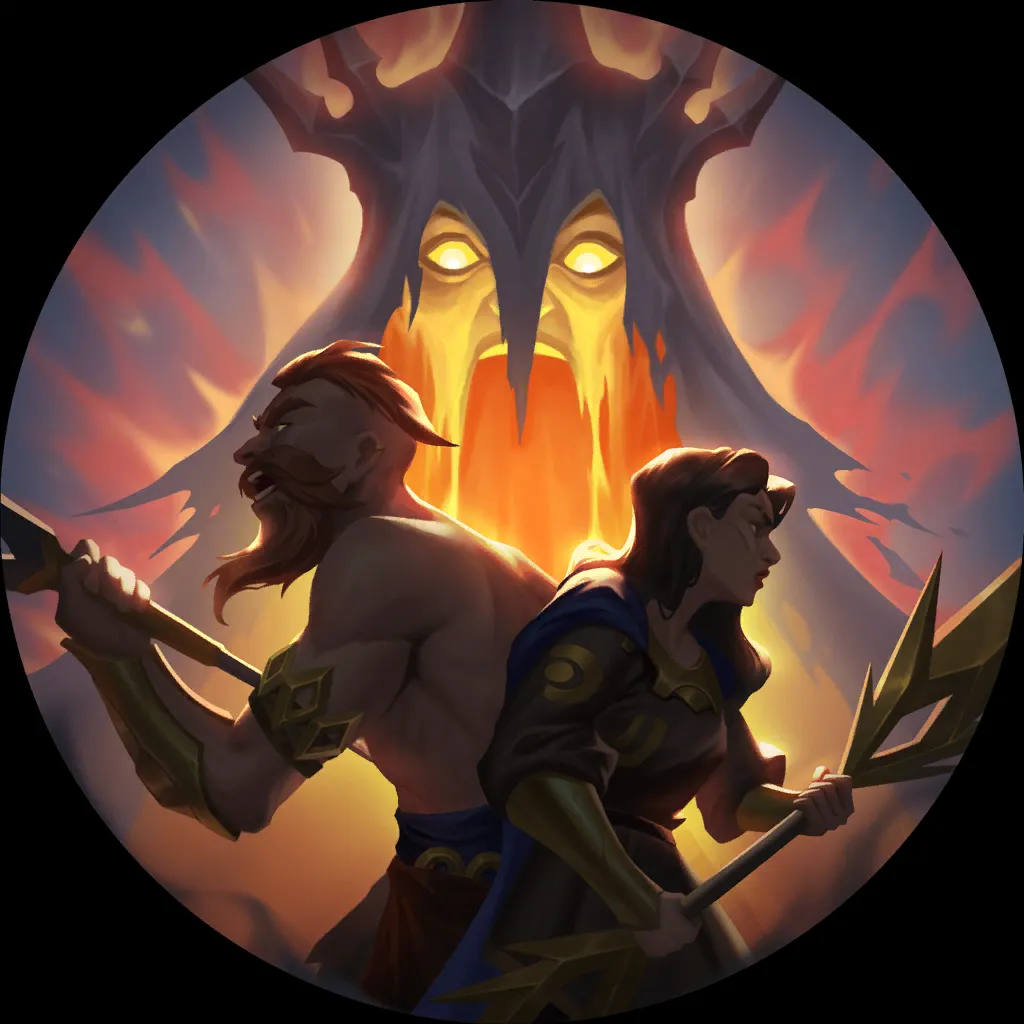 This list is the most popular and best-performing one with a commendable sample size. If you're looking for something more adapted to the control meta, check out an alternative build in the Tech Options further down below!
---
The first unusual thing about Teemo Zoe is that this deck doesn't run champions. Zoe
and Teemo
look like champions, but they really are just 1|1 Elusives with a little extra. In 9/10 games, you won't level either of them, because this is not the point of our deck.
The point of our deck is to play Elusives, buff them up, and cut the enemy Nexus. In this sense, we are an aggro deck that relies on shipping damage as fast and consistently as possible.
To this extent, The Flight
is just like Teemo
and Zoe
– another Elusive one-drop with a little extra.
Our Elusive two-drops have wildly different abilities, giving us flexibility in our play.
Bandle Commando
creates Hungry Owlcat
on Nexus Strike, which we can then feed as blockers to blood-thirsty aggro blends like Draven Jinx, or who can become an additional offensive play against removal archetypes like Seraphine Viktor that tend to lack blockers.
Esmus, Breath of the World
is a Support unit that facilitates other Elusives. He's also a great target for our buff mechanics, to spread the power on our units evenly.
Lunari Shadestalker
is a sturdy vanilla Elusive. At first, I thought she was too bland to be of real use, but her three Health points mean that she requires at least two removal spells to deal with her.
Knowing in which matchups you want which Elusive two-drop, and how to set them up, is key to winning with Teemo Zoe.
---
To awaken our Elusive's full potential, we will buff them to push as much Nexus damage as possible while ignoring enemy blockers.
One way to buff our bodies is with Chime
s. We've already seen Esmus, Breath of the World
in the Elusives section, but with his Chime
-planting and Support effect, he is an all-rounder in our list.
Byrd, The Bellringer
is the second Chime
unit. Byrd also makes for a great blocker against aggro, and can be played on round three to activate Lunari Shadestalker
's Nightfall effect.
Equipment is the second way of empowering our Elusives. Their additional upside is that we can replay Equipment if the wielder is killed, which can be huge for our removal-prone units. They'll also activate The Sudden Surge
, but more on that later.
The Darkin Lodestone
is Esmus but as an Equipment. It lets us evenly distribute strength between our Elusives, and we can also buff one of our Elusive units when we put the Lodestone on one of our non-Elusive ones. This might be useful when we only have one Elusive unit on board, or when our Elusive units are already equipped.
Additionally, Horazi
works inherently well with our frail followers. Once round eight arrives, dropping Horazi
with enough Elusives on board means that the foe won't be able to stop a 7|7 Elusive unit from striking their Nexus.
Wandering Shepherd
is our go-to Improviser in
Targon. If we find the right weapon at the right time, he can decide games by himself. Usually, we will be looking for Weapons that improve our Elusives' Health. Shepherd's Authority
is often the best pick, but don't be rigid in your thinking – different situations demand different weapons.
Pale Cascade
is the go-to spell of
Targon – it keeps our units alive while not losing card advantage. When our opponent casts Mystic Shot
on our Bandle Commando
, and we use Pale Cascade
to save it, both our opponent and we have spent two mana, but we will have one more card in hand.
The Sudden Surge
is the reason Teemo Zoe is competitively viable. All other cards in the deck were available before the Domination expansion, but Teemo Zoe was nowhere to be found. Let that sink in.
The Sudden Surge
allows us to protect our units against almost any damage spell in the game, while also pushing damage when attacking. The sheer power and flexibility of this card is not to be underestimated.
Battle Bonds
is an inclusion that took us a while to find. It allows us to Burst-speed buff our units to attack our opponent without developing, or save units from removal.
We Stand Together
is the light version of Battle Bonds
. Pokey Stick
is the
Bandle City counterpart of Pale Cascade
: never leave Bandle without it. It never trades down in value and can be cycled in the worst case. That being said, it doesn't facilitate our Elusives at all.
---
Tech Options
Sometimes, the Improvised Equipment from Wandering Shepherd
feels underwhelming stats-wise. For that matter, Draconic Bands
is a more powerful Equipment for the same cost. It's also better in the mirror, where bigger Elusive units trade up. Replace two Shepherds with this tech card.
The problem with this replacement is that Wandering Shepherd
serves as a meatshield that blocks a unit that otherwise would continuously deal damage to our Nexus.
To fix this problem, we can run Sparklefly
. The sparkly fly synergizes well with Draconic Bands
and gets a voice line with Zoe and works well against aggro. Replace three The Flight
with Sparklefly
.
If you want to go even further, you can also add Shield Vault
. It is yet another anti-aggro card that also stalls the game against Katarina
and Gwen
. It can also block the occasional Elusive blocker or Lifestealer, like Viktor
.
You'd end up with a list akin to this:
6
3
5
26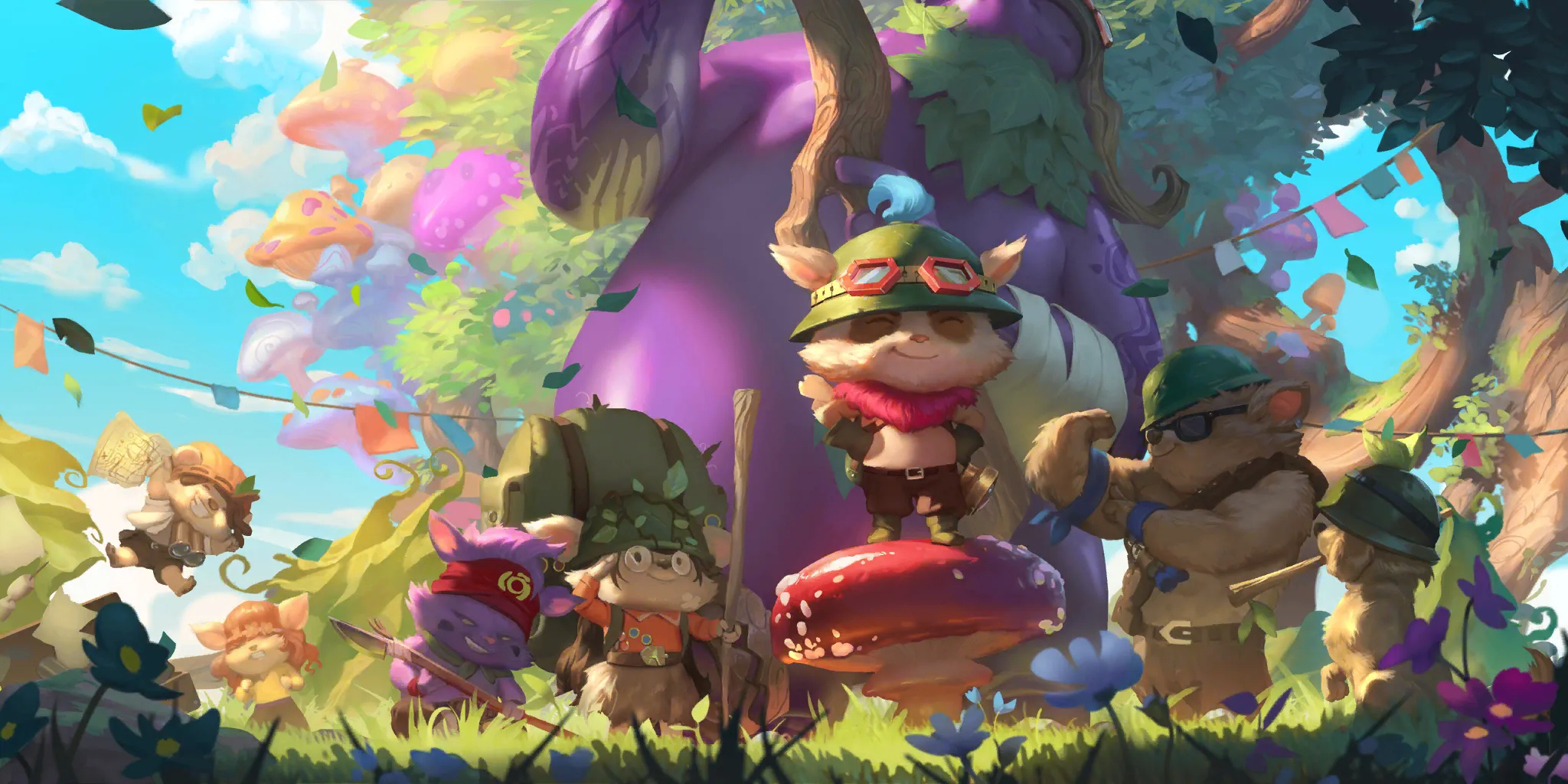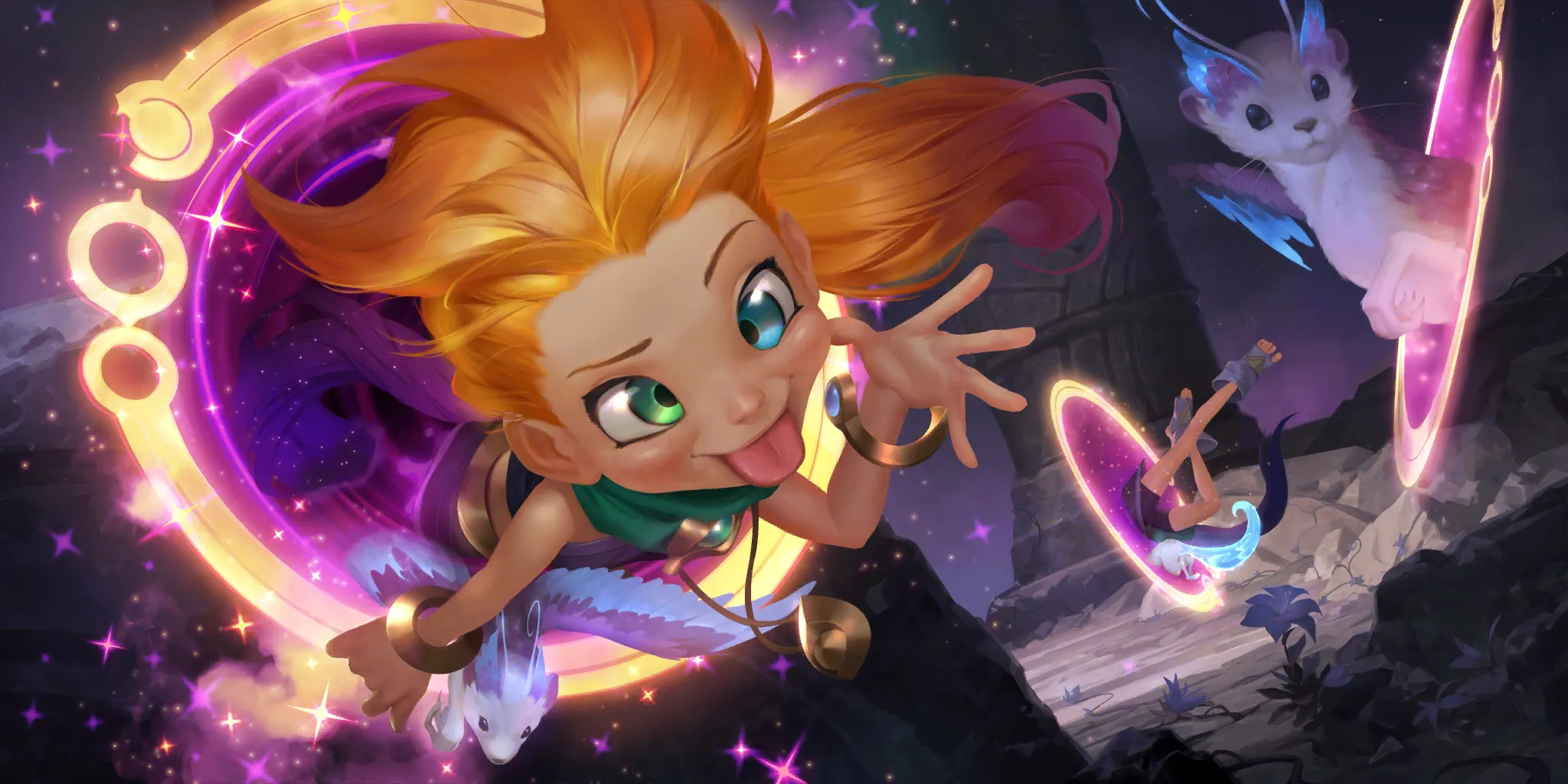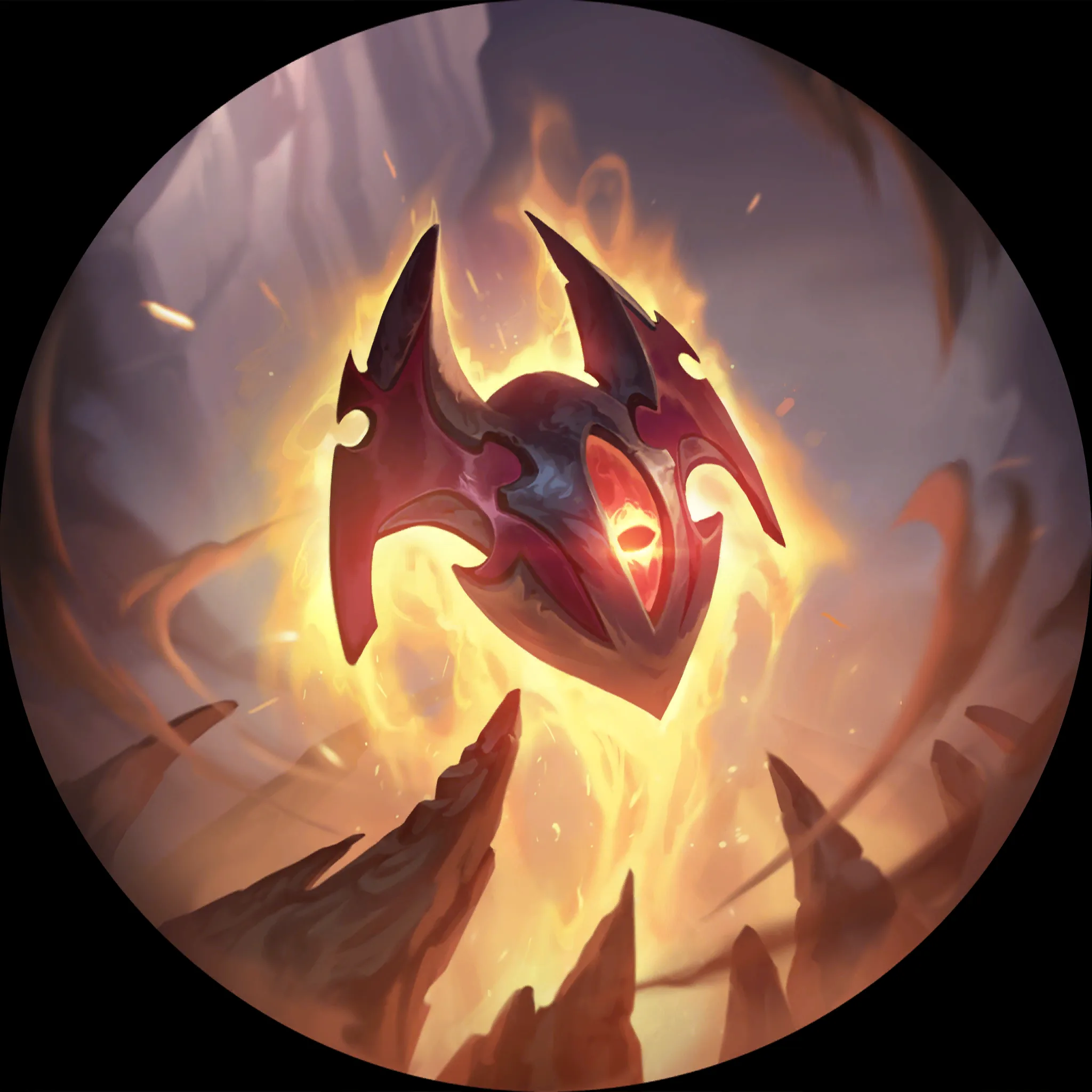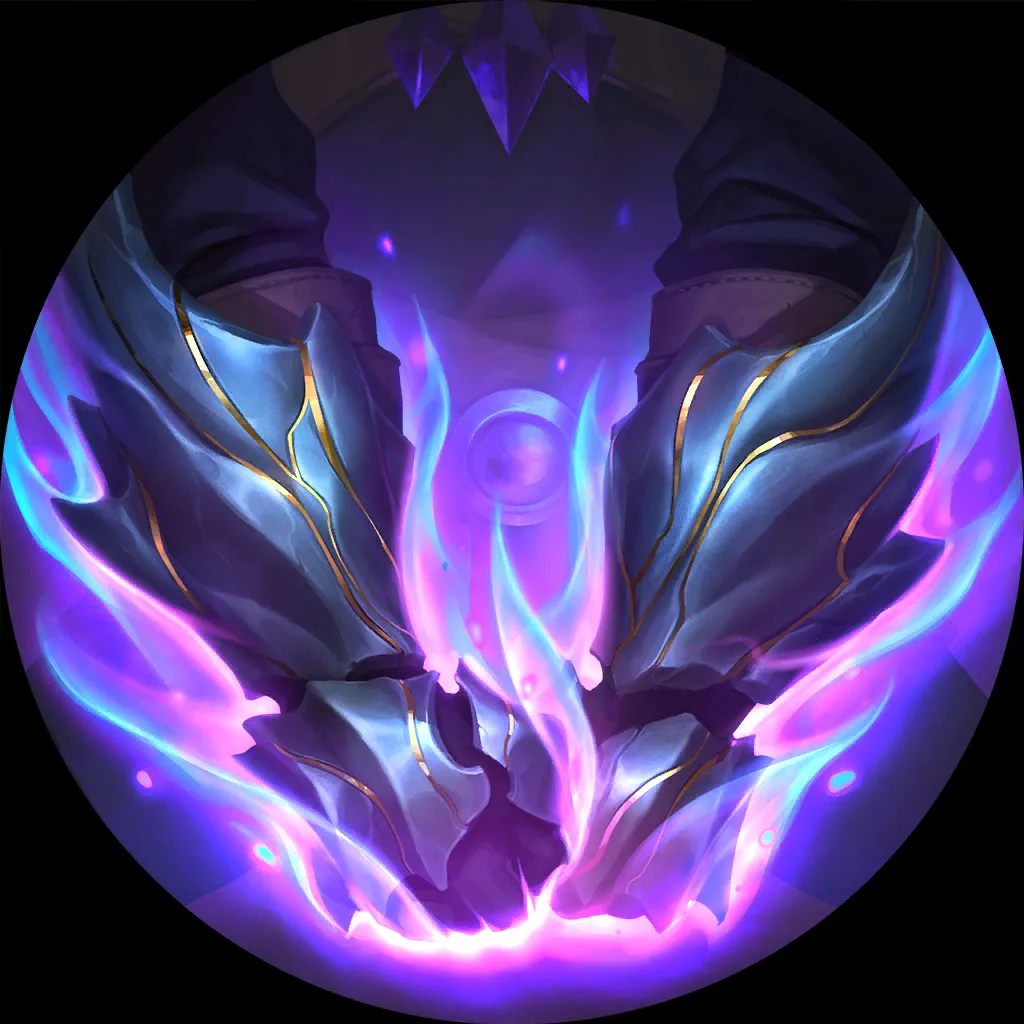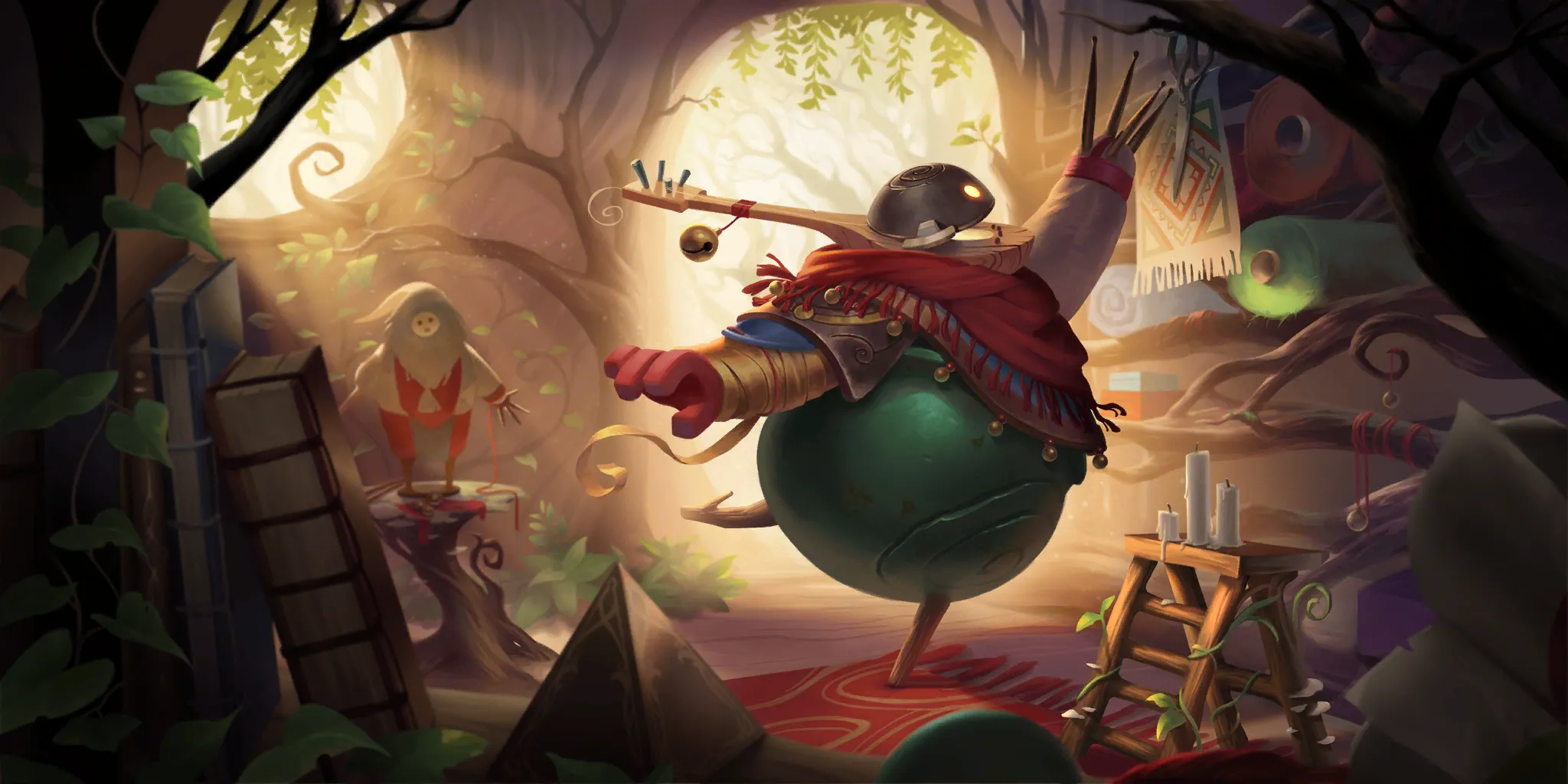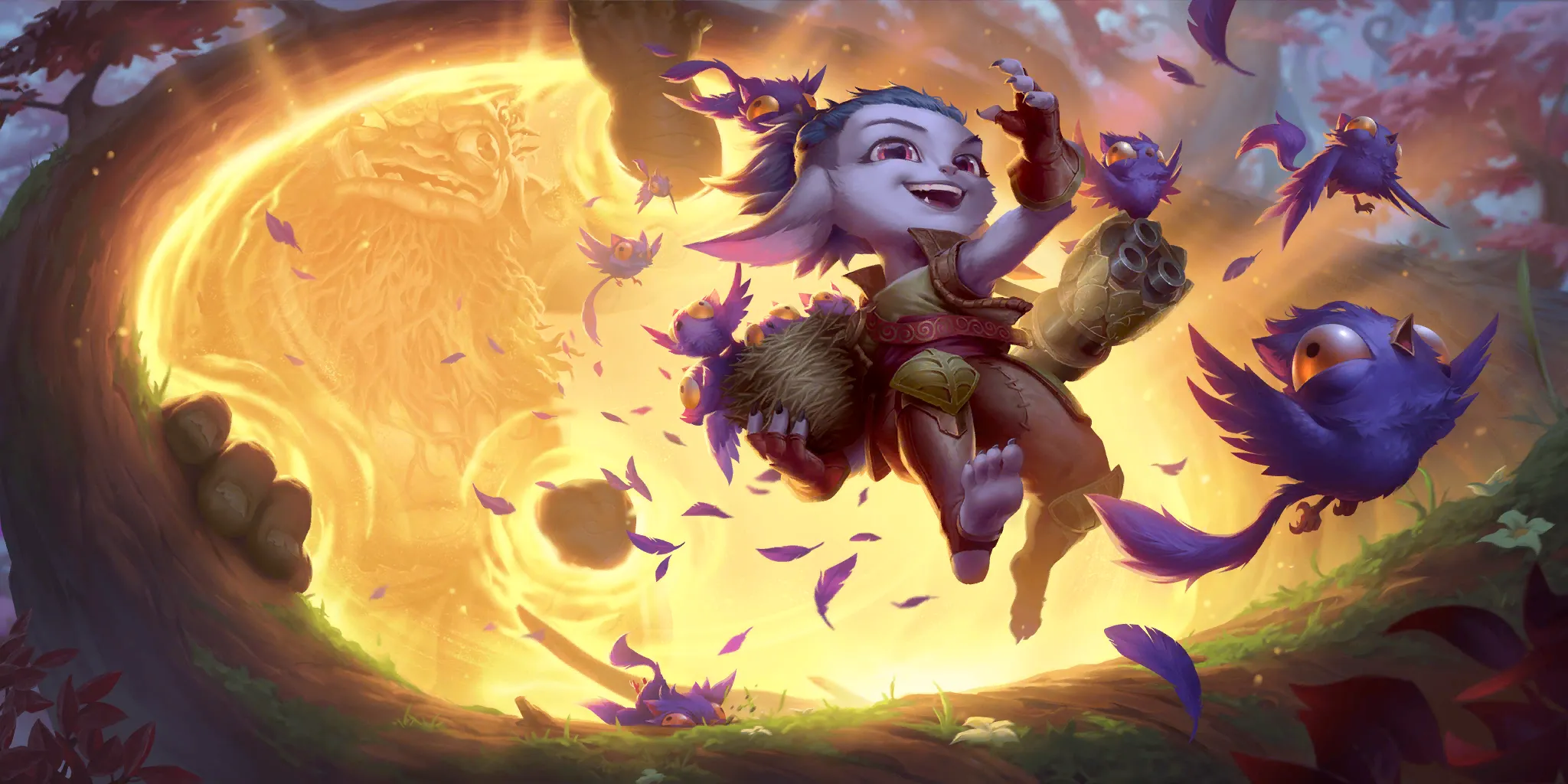 Esmus, Breath of the World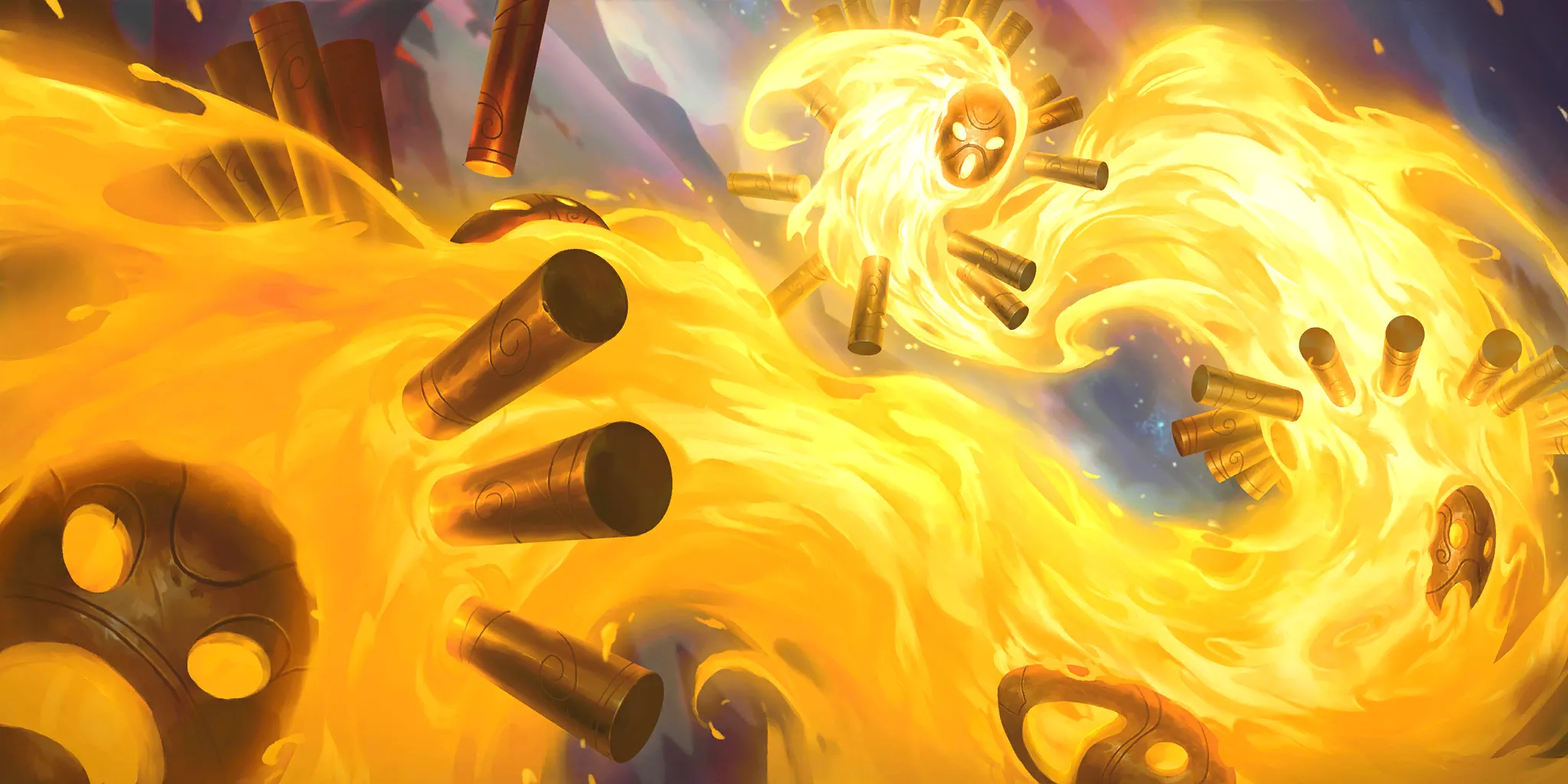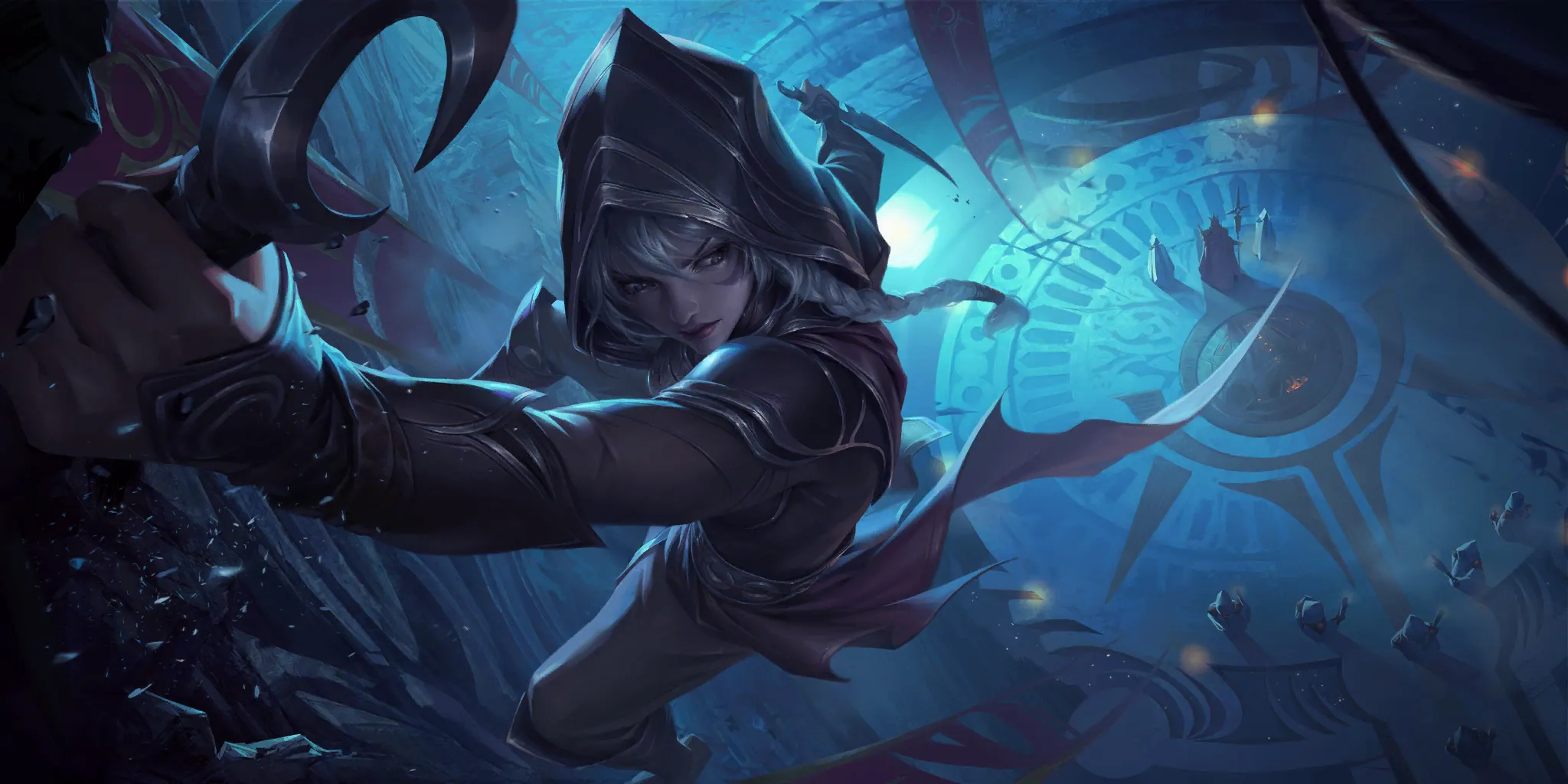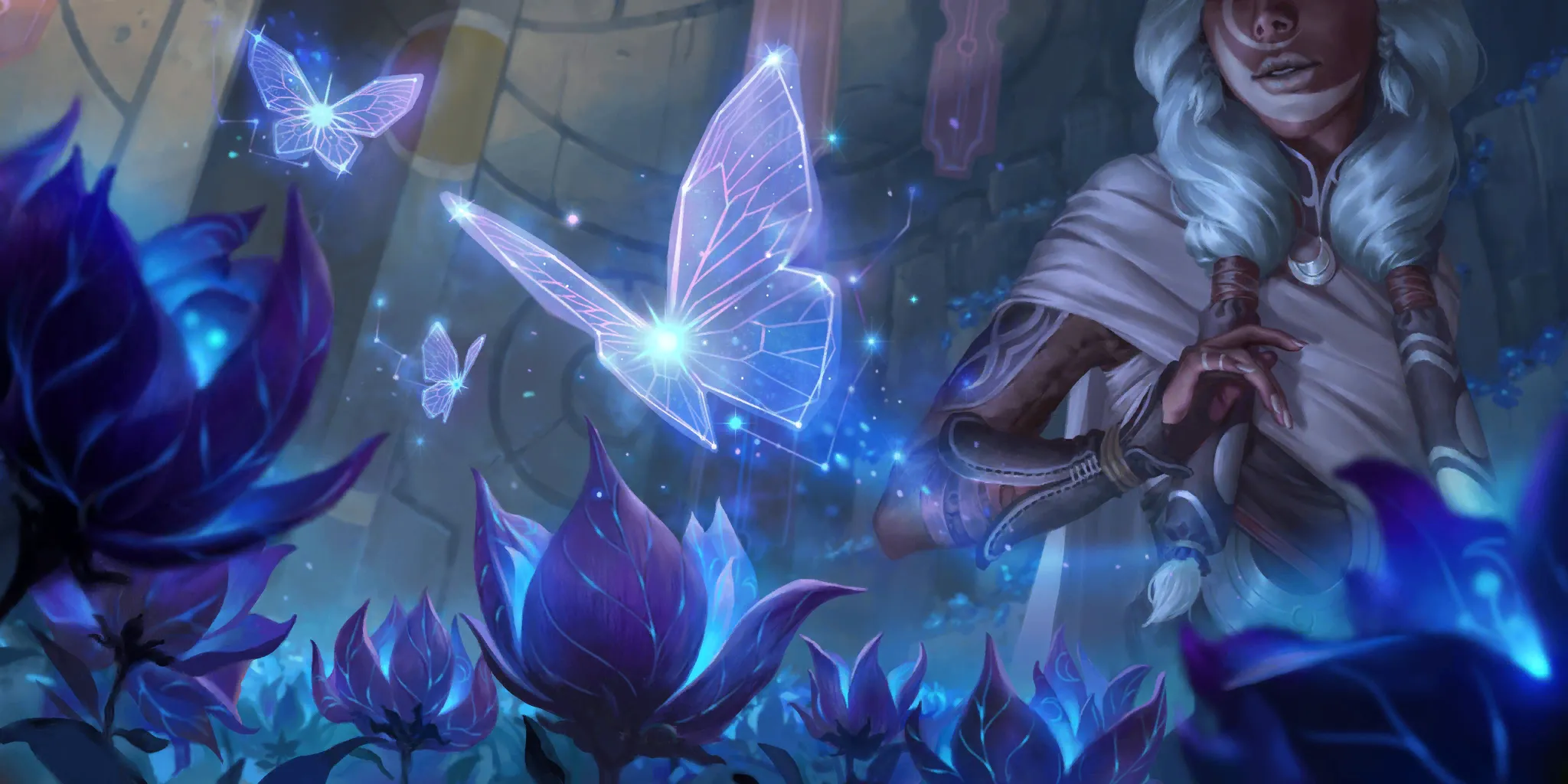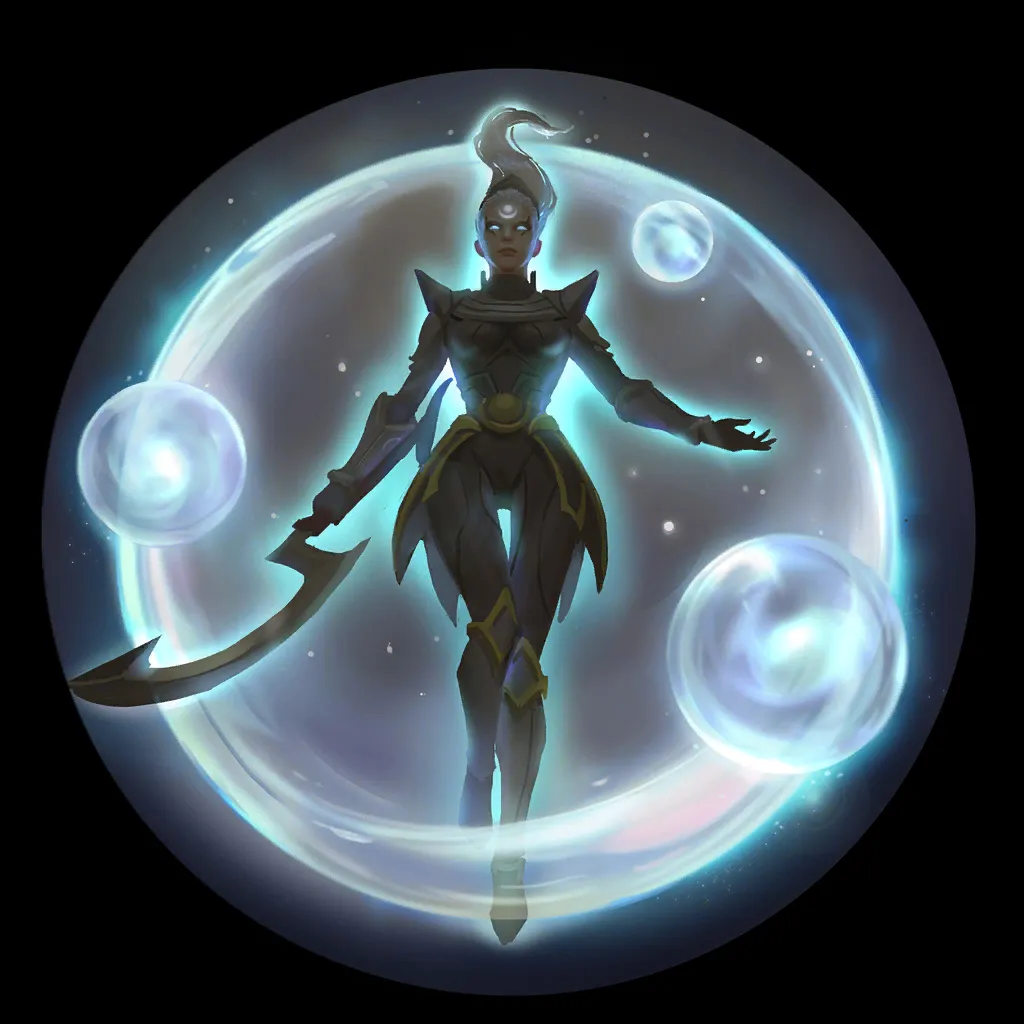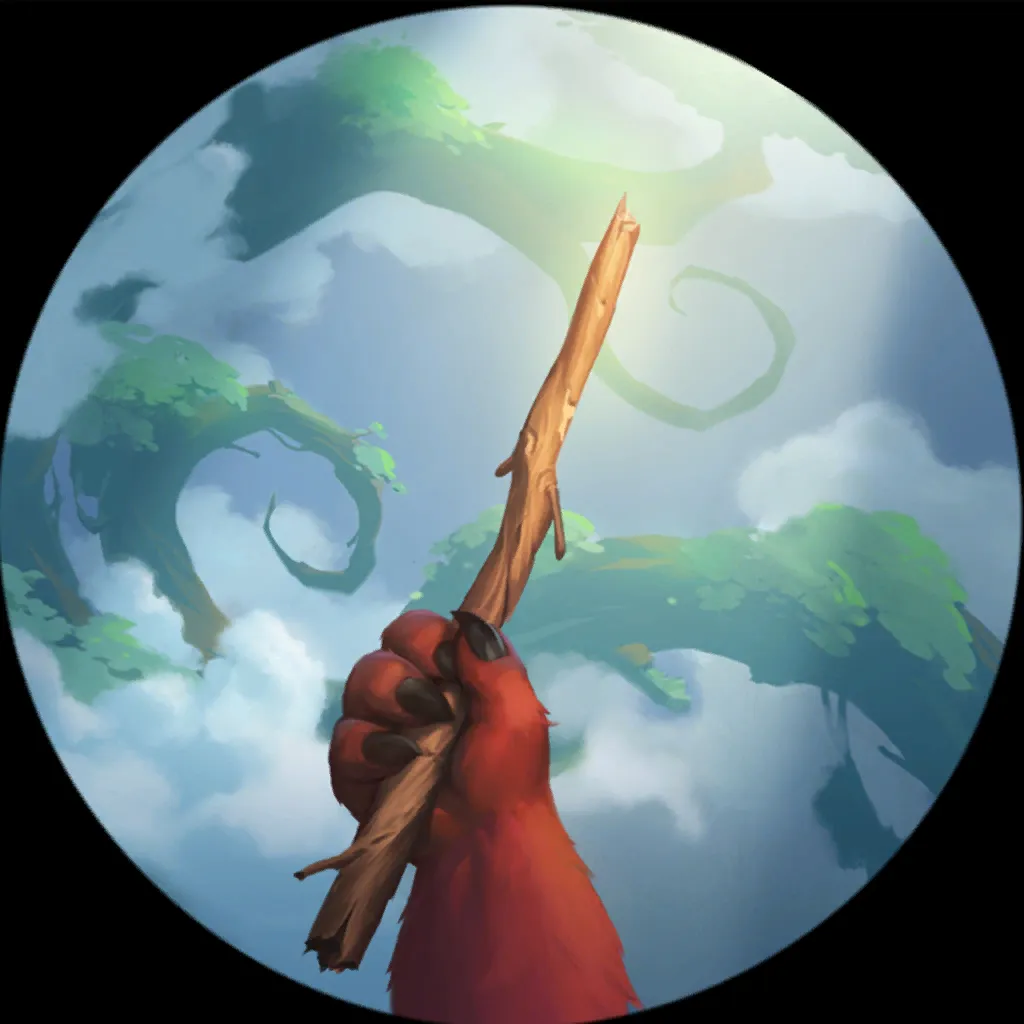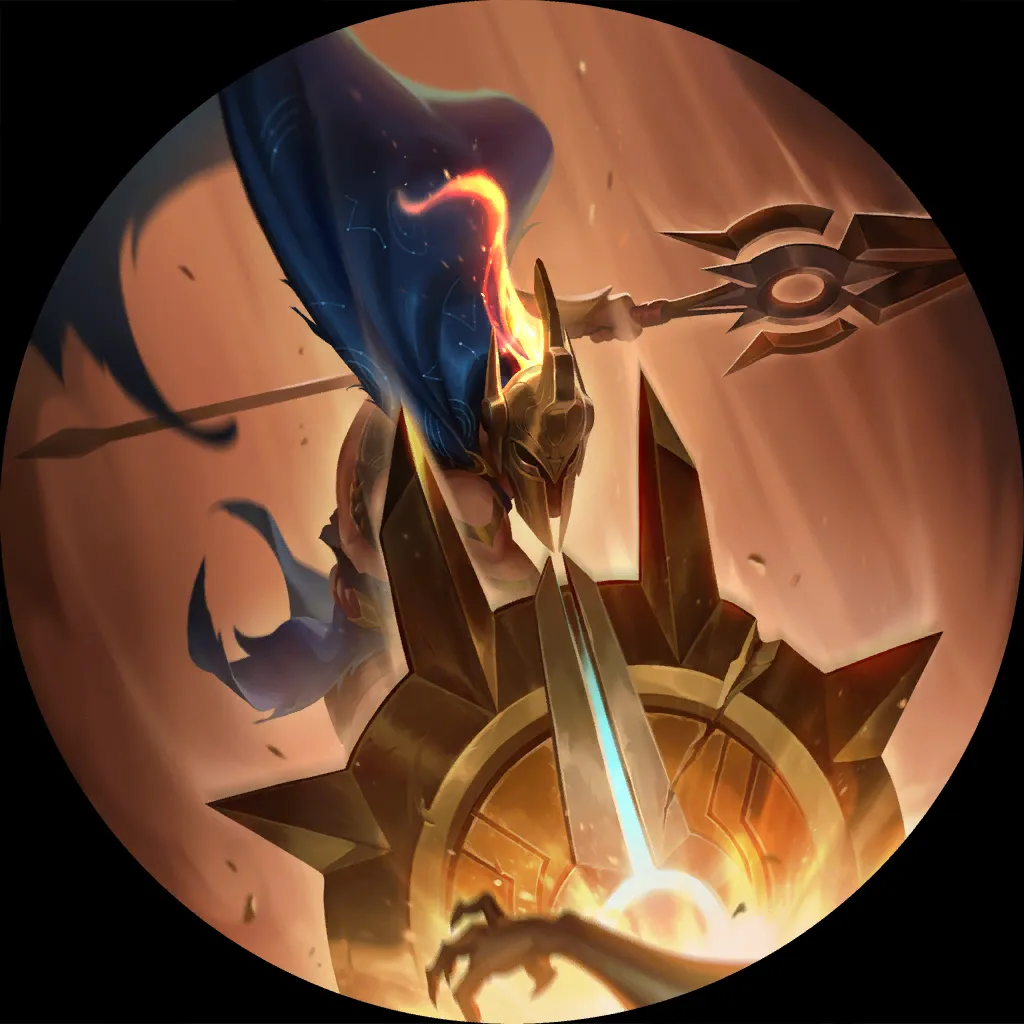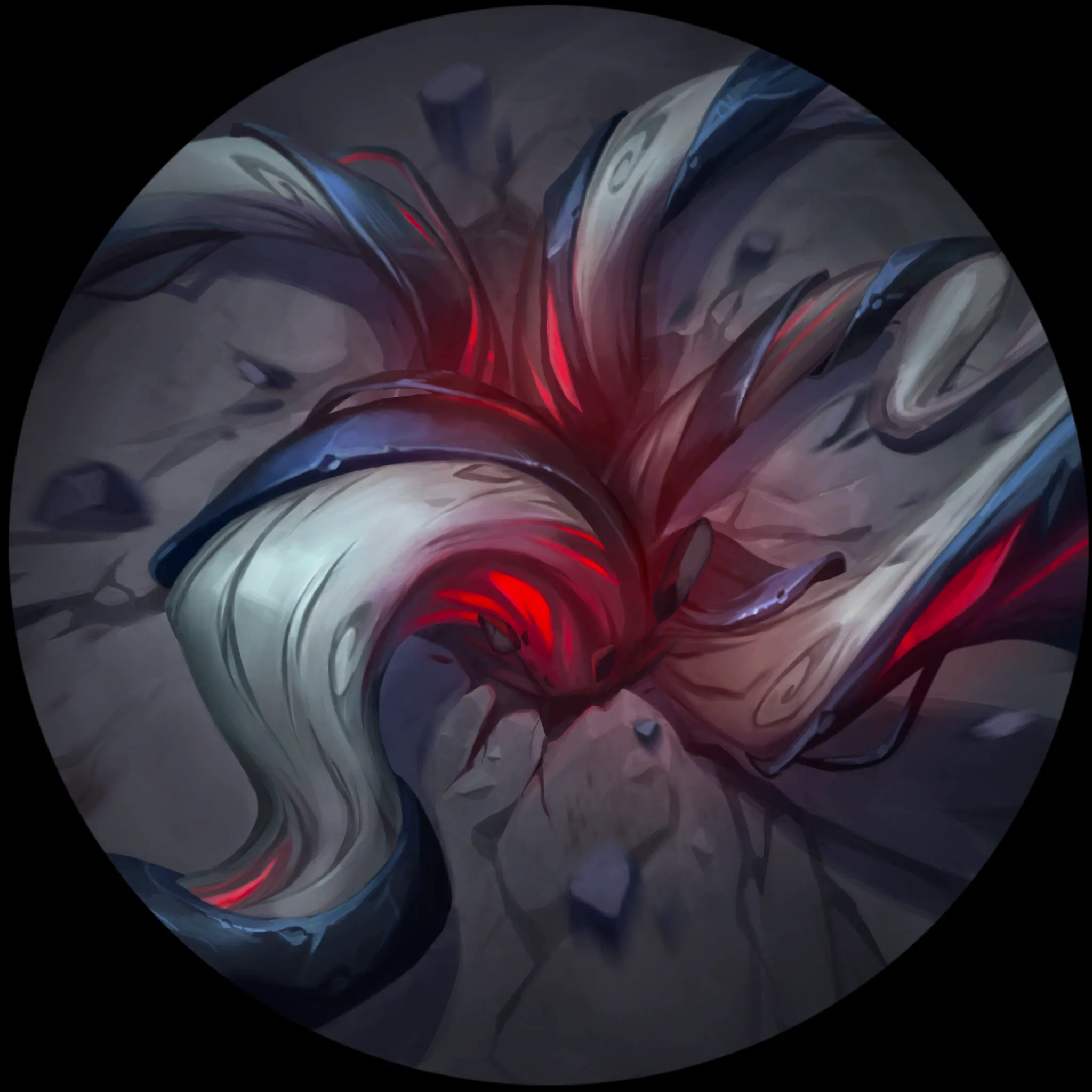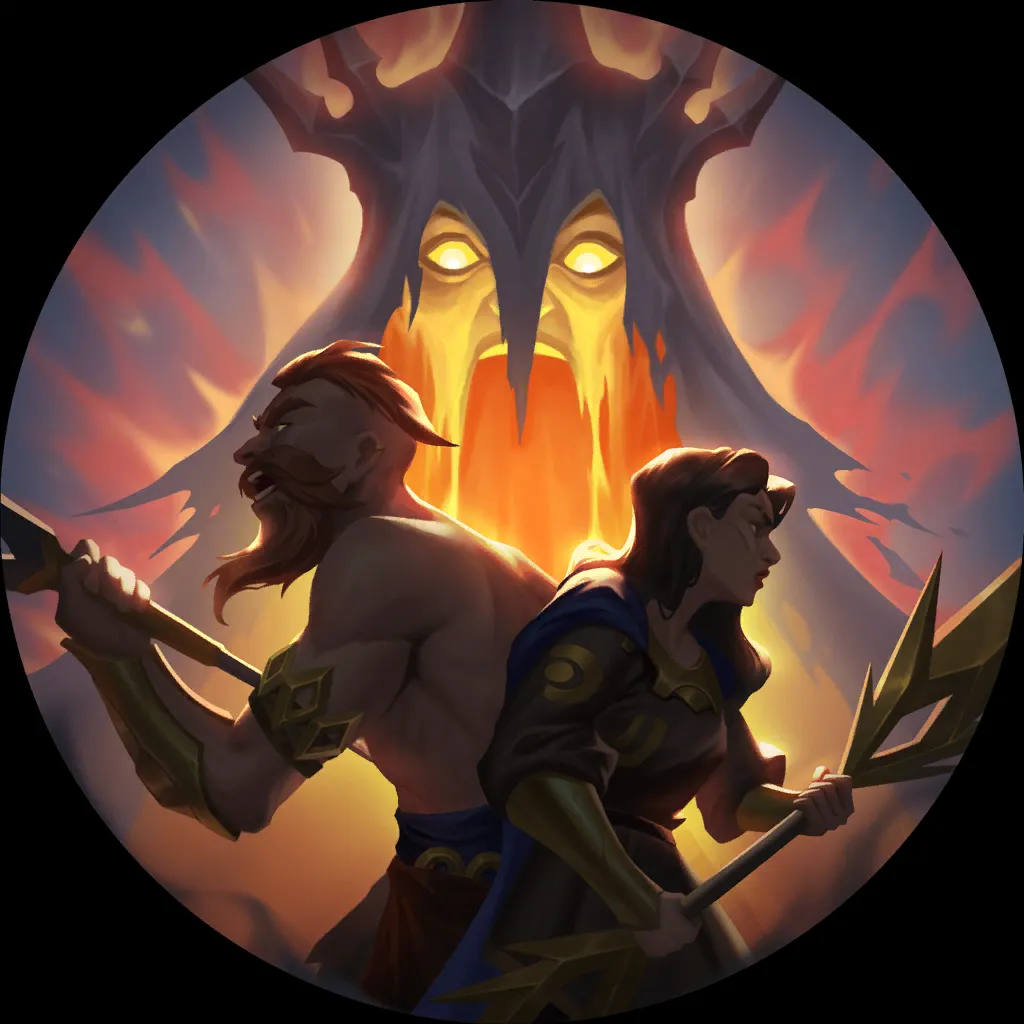 I think this list is the best one in the current meta, which is branded by control blends and Katarina Gwen. This is the version I'm currently using in my ladder games.
---
Purpleberry Shake
is the small sibling of The Sudden Surge
. It comes in clutch against
Shadow Isles removal spells like Vile Feast
– the most popular region right now. That being said, it is a low-value play that is a dead draw in later rounds. You never want to run three Purpleberry Shake
s. Replace one copy of Battle Bonds
and/or We Stand Together
for this card.
Teemo
is a useful Elusive one-drop with a horrible champion spell. To fix this problem, you can run one copy of Fizz
. The downside is that Fizz
needs us to cast a spell first before he becomes Elusive.
If We Stand Together
is the saving grace for your Elusives, Heroic Refrain
is the final nail in our foe's coffin. It is difficult to measure the difference between these cards since we only draw them every third game or so, making this purely a choice of playstyles.
---
Zoe Teemo: General Gameplay Advice & Quick Pointers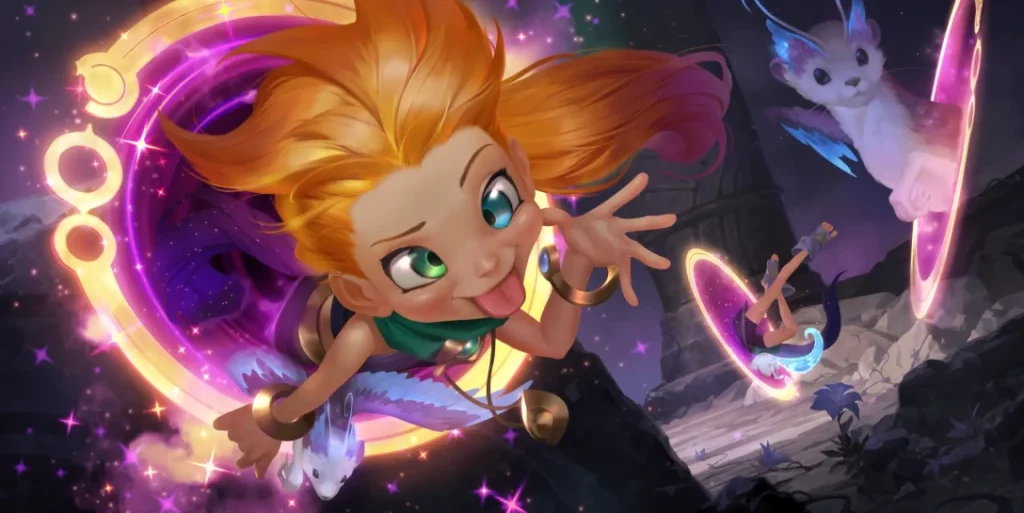 Set up efficient The Sudden Surge
rounds. Saving a unit from enemy removal means you are trading one for one. Make the trade favored for you by also damaging the enemy Nexus with the five-Power buff.
---
You're the beatdown in most matchups, even against aggro because they have burn and a game-ending engine like Jinx
. You will almost always invest mana before attacking, and cannot afford to pass without attacking. In this sense, Teemo Zoe is the ultimate aggro deck.
---
Starting from round six, hold your The Darkin Lodestone
in hand. Otherwise, if your foe is smart, they will not remove the unit equipping it, as to deny you from playing it as Horazi
on round eight. 
---
Zoe Teemo – Mulligan
Let's play a game. I tell you the matchup, and you decide what you would keep in the Mulligan. Afterward, you scroll below the image and compare your answer to mine. 
Deal? Good, then let's go! =)
Vs. Norra Veigar Shadow Isles, Attack Token on even rounds
Throw everything but Lunari Shadestalker
, she is a premium Elusive that doesn't die to cheap removal spells. Teemo
dies too easily to ping effects, while Pokey Stick
doesn't kill anything significant. 
Wandering Shepherd
is a close call due to the value he provides, and being a blocker against the swarmy Norra
deck. That being said, we are looking for another two-drop to activate Lunari Shadestalker
's Nightfall effect on round four, making him an awkward keep.
If the Pokey Stick
was a Pale Cascade
, I would full-keep this hand, as we could play Teemo
+ Lunari Shadestalker
on round three with Pale Cascade
to protect Teemo
. Shepherd would then almost always find a target on round four.
---
Vs. Seraphine Viktor Shadow Isles, Attack Token on even rounds
This is a full keep. Sera Vik plays many removal spells that deal 2+ damage, so we will have to play as many Elusives as we can and hope that one sticks. Worst case, Wandering Shepherd
Improvises himself, but that's okay against Sera Vik who lacks blockers.
With this hand, we can curve out perfectly to put on the most pressure possible against the control deck. 
---
Vs. Gwen Katarina, Attack Token on odd rounds
This hand is not possible, dummy, you're obviously cheating. I'm calling Riot HQ right now to tell them what's going on. Stay where you are. =)
---
Vs. Gwen Katarina, Attack Token on odds (for real this time)
I'd only keep Shield Vault
here. While it's a passive card, it disrupts their key timings when they develop their champs, setting them behind on tempo.
Esmus, Breath of the World
is too slow of a play with no buff target yet. Also, his potential buff target will be prone to Quietus
, so there is a high chance he will brick.
We kick The Darkin Lodestone
because we already keep Shield Vault
as a passive card. We're looking for more Elusives that work on their own, and The Sudden Surge
against Quietus
. 
---
Vs. Hecarim Zed, Attack Token on evens
Keep everything but The Sudden Surge
. Heca Zed doesn't run removal, so we don't need the buff spell, as we can safely develop our units. 
This also means our Zoe
won't die, so our second Zoe
will turn into Sleepy Trouble Bubble
to stun and kill Zed
, or worst case stun Hecarim
in the mid-game.
With this in mind, we won't play Bandle Commando
round two – we want enough mana for Paddle Star
against a potential Zed
on round three, even though Hungry Owlcat
s allow us to block their Ephemerals and buy us more time to win the game.
---
Teemo Zoe – Matchups
As Miyamoto Musashi wrote in his "The Book of Five Rings":
Hey hiiiiiii! Whatcha doin'? Is that a CARD GAME? Can I play too? What?! I'M in YOUR game? Ha! What a silly dimension…
Whups, wrong quote, my bad!
There is timing in everything. You must know the times of everything's rise, and fall. You must know the timing of small, and large things, fast, and slow things. You must discern which timings are the most important. Above all, you must know the timing of the wider movements, those things that are in the background, and in the distance.
Let's figure out what the most important timings of our enemies are, and how to utilize this knowledge to gain an advantage.
---
Mulligan: Any Elusive one- or two-drop, The Sudden Surge
, The Darkin Lodestone
Sera Vik is playing a quest:
When you've played 9 different spells: Win the game.
This means that Sera Vik's goal is to play as many different spells in the shortest possible time without dying.
There are three different timings when we can end the game:
Before the opponent has played nine spells,
When our opponent has played 9 spells and Seraphine, but has no mana left to defend themselves,
When our opponent makes a big investment and has no mana left to defend themselves.
While points 1 and 2 are straightforward, the third needs further elaboration. Our foe's slow plays are Viktor
and Back Alley Bar
, as well as Vengeance
...
… when we can make our opponent cast Vengeance
on one of our units, they will deviate from their gameplan of casting many small spells in a short time…
… when our foe gets to freely develop a Back Alley Bar
, they can cast more spells in a shorter time, thus winning the game earlier. This means that we can never open-attack into our opponent from round six onwards. We can also not offer them a pass, as they will have more mana in the future to play more spells. The only way is to develop before attacking, creating the most threatening attack possible…
… when our foe wants to develop Viktor
, they have fewer mana to defend themselves. Once again, this means that open-attacking is bad when our opponent has four unit-mana open, unless we have a threatening enough attack that forces our opponent to cast spells and tap below four mana.
Once Viktor
is on the board, The Sudden Surge
is an efficient removal tool, especially if Viktor
hits Elusive or Lifesteal.
Tl;dr: Developing before attacking is almost always correct.
As Woke explained in his RNG article, Seraphine
is an uncontrollable, inconsistent type of card generator. Never play around her created cards.
Further reading: for the other side of this matchup, check Yangzera's Quiet High Note – A Spooky Seraphine Viktor LoR Deck Guide.
---
Mulligan: two-drops, one-drop only if together with Pale Cascade
, The Darkin Lodestone
Norra and Veigar are also playing a quest, yet slower:
When I level up and stay on the board for 2 rounds: Win the game.
Notice a pattern in these
Shadow Isles quests – they require time, and need one round to set up their win condition. When they get careless and set up their win condition, we strike to win the game…
… we can not punish a Norra
development, as she is too cheap of a play. Instead, we can deny her level-up condition – there is no reason to ever kill Junk Construct
. It does not matter if we are at 20 or 10 Nexus HP. As long as we do not drop in Pokey Stick
range, they only run slow burn that gives us an opening to strike before they can…
… when they develop Veigar
, they tap out of mana to remove our units, similar to Viktor
in Sera Vik. This means we never open-attack after round four. We can also not offer them a pass, as they will have more mana in the future to play more spells. The only way is to develop before attacking, creating the most threatening attack possible. The same can be said about Portalpalooza
on round five.
Speaking on a broader scale,
Shadow Isles and
Bandle City mean our foe plays 6+ copies of ping spells. Also, Conchologist is a consistent, controlled way of RNG that will create more ping effects. This means that Pale Cascade
comes in clutch to save our one-health units.
Do not get tricked by thinking Twisted Catalyzer
is a threat in this deck. They do not have cheap ways of creating Darkness
or playing it. If our opponent plays Veigar
+ Darkness
, they've paid seven mana to remove one unit, which is less efficient than Vengeance
or Minimorph
.
The Ruination
is almost always a one-of we do not play around, as it is unlikely for them to draw it. Dess & Ada
need two actions to set up a board wipe. Utilize this to play a unit first, and attack after they developed Dess & Ada
.
---
Mulligan: Any Elusive one- or two-drop, or Equipment
Trundle Timelines' gameplan is to locate Concurrent Timelines
and out-tempo the foe starting from round four with Combat Cook
, Fanclub President
, and Ice Pillar
.
This means that we will have to out-race them before they can kill us. They don't have many ways to punish our development, so we will develop before attacking.
The exception to this rule is when we attack after round seven, and they have nine spell mana available to cast Buried in Ice
(which they willl later follow with It That Stares
). In this case, cast Battle Bonds
and open-attack – they will be forced to cast The Unforgiving Cold
and have less mana to develop a powerful unit.
---
Mulligan: Shield Vault, The Sudden Surge
any Elusive but Esmus, Breath of the World
Gwen Katarina has two big timings – one early when they attack with Gwen
or Katarina
, and one later when they play The Harrowing
.
For this reason, we must make it as difficult as possible for them to attack with their champions early. Represent The Sudden Surge
when they attack with Gwen
, and don't kill any Hallow units before she attacks. This especially goes for Pokey Stick
.
Preventing their champions from leveling is key. If they level Katarina
and attack relentlessly with Hallow buffs, it will be difficult to win. For this reason, keeping Shield Vault
in the Mulligan is important.
Besides their champion timings, we need to rush them down as fast as possible. Once they cast The Harrowing
, the game usually ends.
They do not run many Fast-speed removal spells. Develop your one-attack units on your attack round to counter Quietus
with The Sudden Surge
for maximal value.
Further reading: for the other side of this matchup, check Scissorsbox's Hallowed Attacks and Harrowing Combos – A Katarina Gwen Deck Guide.
---
Mulligan: Shield Vault
, Byrd, The Bellringer
, any Elusive unit but Esmus
Heca Zed's most important plays revolve around their champions. If we can disrupt their Zed
timing, we set them behind tempo-wise. If we can stop Hecarim
from attacking, we win the game the following round.
This is why we keep Shield Vault
. The Sudden Surge
is a bolder call, because we can't safely block Zed
(since they might have attack buffs) and they don't run removal we need to counter.
Otherwise, we have to rush them down before they can overrun us with Hecarim
. Since they don't run removal, we can push damage as efficiently as possible.
---
Wrapping Up
Teemo Zoe Elusives is one of the best ladder choices to climb to Masters with right now.
While it's an unpopular tournament choice due to its weakness against control archetypes, it can be paired with most aggro decks like Jinx Draven and Annie Jhin, a lineup used by KickerA to qualify for Worlds playoffs!
A different lineup would pair Elusives with the all-rounder Gwen Katarina, as well as the tempo-based Vayne Quinn PnZ, brought by players like TomasOW to the Worlds Qualifiers.
---
I hope you found this guide helpful and learned something. 
If you still have questions about the deck, why not shoot me a message on Twitter (@Leer97) or Discord (Leer#2026)?
I'm grateful for any advice on how to make these guides even more valuable for you. Thanks for reading and see ya next time! =)
---
---