Six Legends of Runeterra Decks with Seraphine
Hello gamers! This is Yangzera and I'm super excited about tackling an article for one of my favorite topics in LoR: Theorycrafting. Many may know me as mainly a deck pilot but I must say I've got some extra tricks up my sleeve, and during this Season I'm more then willing to put my theorycrafting skills to test, since those will be primordial for the upcoming World Championships, where we will have to play both the Regional Qualifiers and the Finals right after content update patches that will shake up the meta.
But enough babbling, let's get to what you came here for: Seraphine decks. I got a chance to play with her during Early Access, so let's talk a little bit more about her.
---
New LoR Champion: Seraphine – Mechanics
Seraphine is a two-mana 1/4 champion that creates a random two-mana spell in your hand on summon, and levels whenever you cast 6+ "new" spells in a game. It is worth noting that she can level while in our the deck, and "New" spells are any spells you have not played yet – you can level her with six different spells that are in your deck, not only generated ones.
When she levels, whenever you play a new spell that costs two mana or less, she will copy it on the same targets.
It is worth noting that:
A spell stops being considered "New" as soon as it enters the spell stack – you can't stack multiple Mystic Shots and get double casts off of all of them. For example, if you play two Mystic Shots at the enemy Nexus with a Seraphine (level 2) on the board, and you have not played Mystic Shot that game yet, you will end up only dealing six damage to the enemy Nexus, since the second Mystic Shot is not "New".
A spell does not need their original cost to be two or less for Seraphine to duplicate it – she will duplicate any spell that gets its cost reduced to two or less mana. For example, if you have a Back Alley Bar in play, any new three-cost spell will be discounted to two, and because of that Seraphine will trigger her effect, casting the spell twice.
Since Seraphine replays a copy of the spell, she will be able to trigger effects like Flow, Fleet Admiral Shelly's AoE buff, Augment (only one trigger, from the copied spell), Nami (two spell triggers, so a +4/+0 buff overall). Also, she will grant double level-up progress to champions like Ezreal, Lux, Aphelios, Akshan, Varus, and many more.
After understanding her interactions, let's talk a little bit more about her in a conceptual way.
Seraphine – Deckbuilding Themes
Seraphine is a 1/4 two-drop, so her statline remembers Zilean
, and as much as him, she is a backrow unit that grants us massive value once leveled up, but will not give us much while she's still at level one. The key difference with her and Zilean
, though, is that she gives you a little bit more value as soon as she's played, since an extra card is oftentimes better then a Predict
Furthermore, she can level up while in the deck (as opposed to Zilean needing to see the Time Bomb
s exploding), and you can start generating value as soon as she levels up, whereas Zilean
will only generate value on the next round. Sure, Zilean
will copy any card, and their effects are ever so slightly similar, but you can get the same theme from them: backrow champions that give you crazy conditional value once leveled up. These champions don't really want to be hitting the board unless they're really safe to, and you want to build your deck around how to extract the highest amount of value from their leveled up effects.
So, in general, we want to build decks that allow our Seraphine
to sit back on the bench and chill while giving value from our cards, and since she's pretty fragile to some removal and Challenger units, we want to add win conditions to our deck that synergize well with her. Let's look at some examples of decks and talk about how they play out.
---
New LoR Decks: Seraphine
---
Seraphine Twisted Fate
Our first and, in my opinion, strongest day one Seraphine
brew features her blatantly overpowered synergy with Fleet Admiral Shelly
. The amount of stats we can create through Seraphine
's effect triggering Shelly's effect multiple times is insane, and makes for extremely funny boardstates and elusive One Turn Kills.
6
12
10
12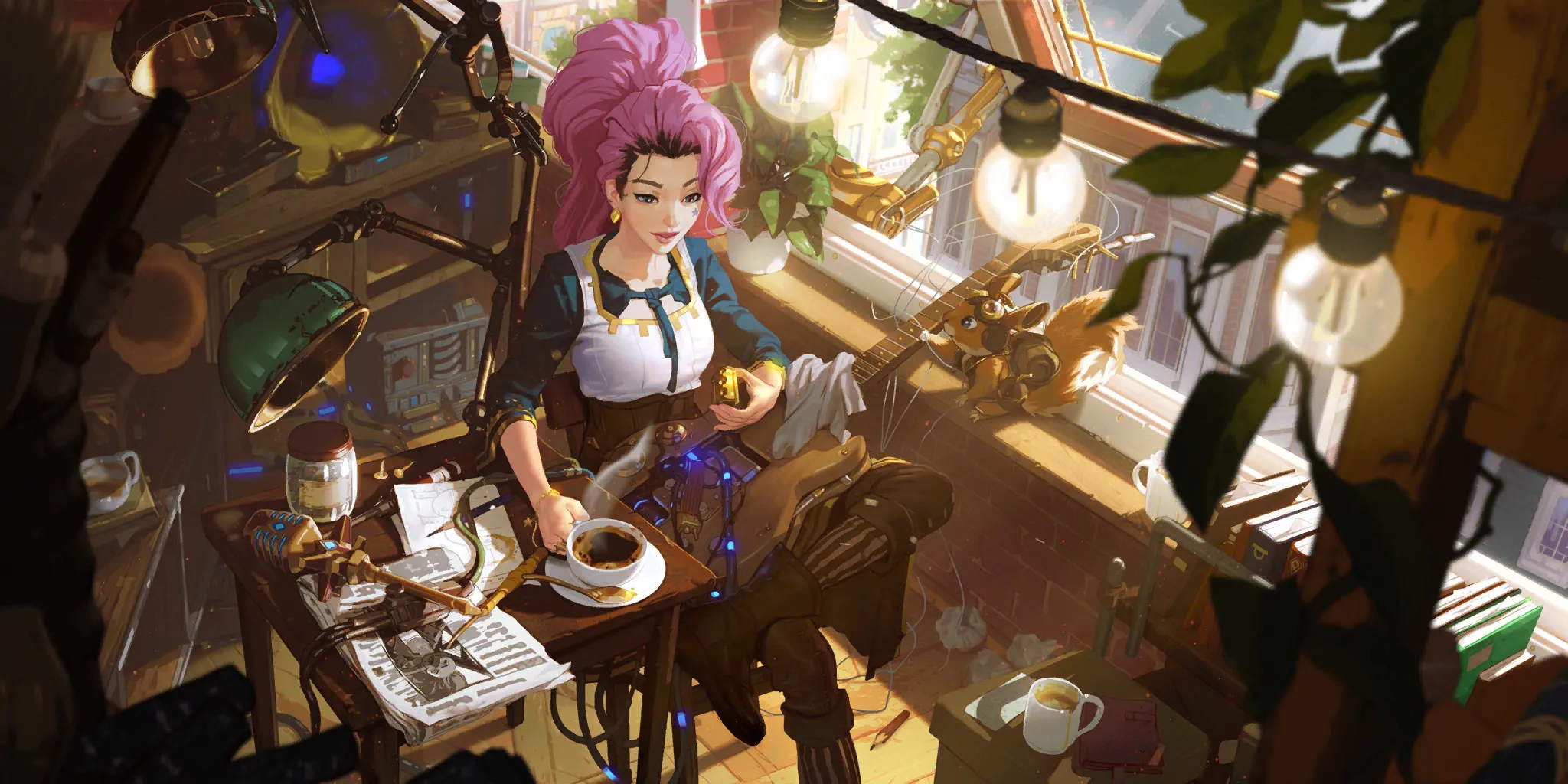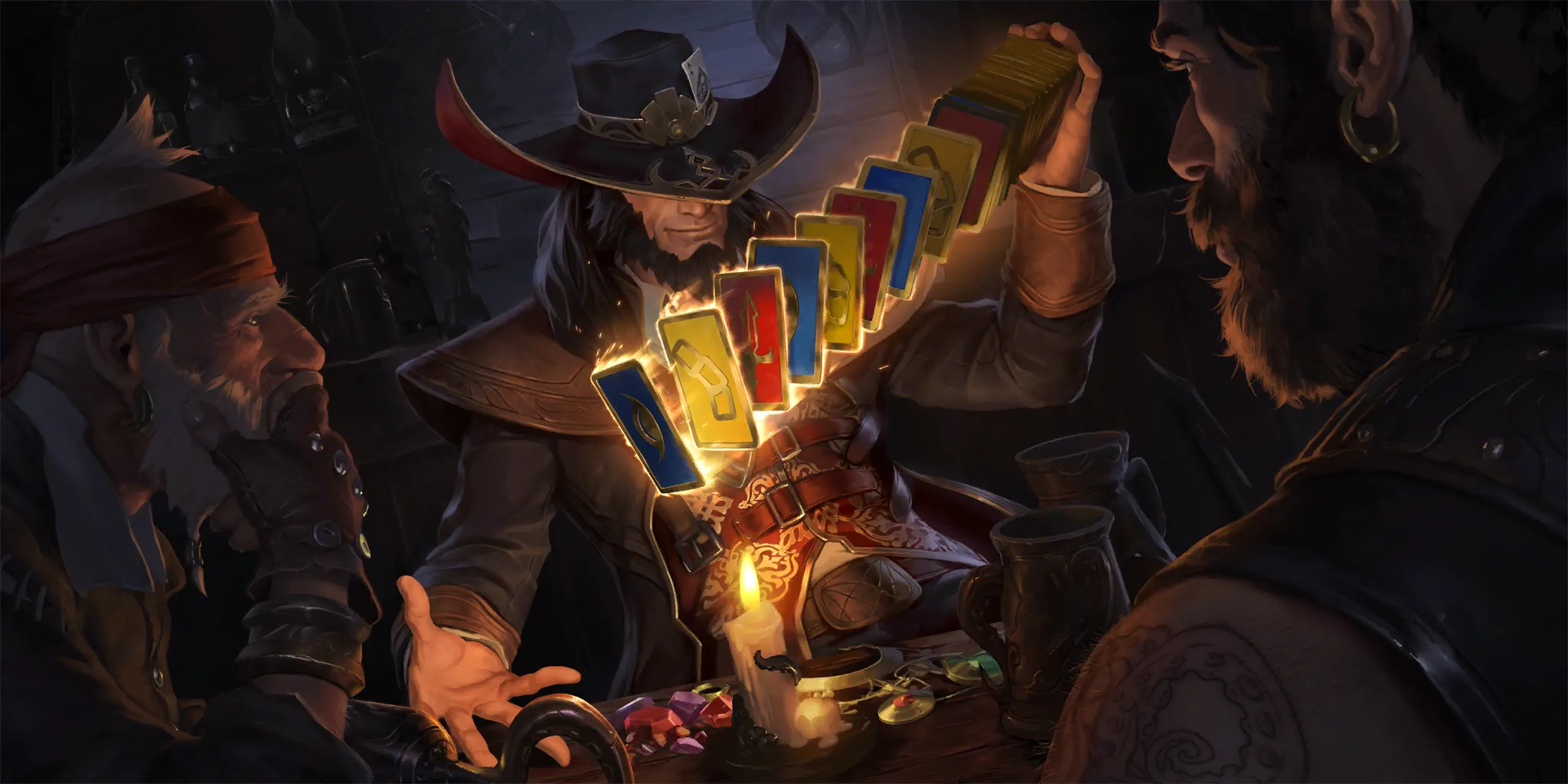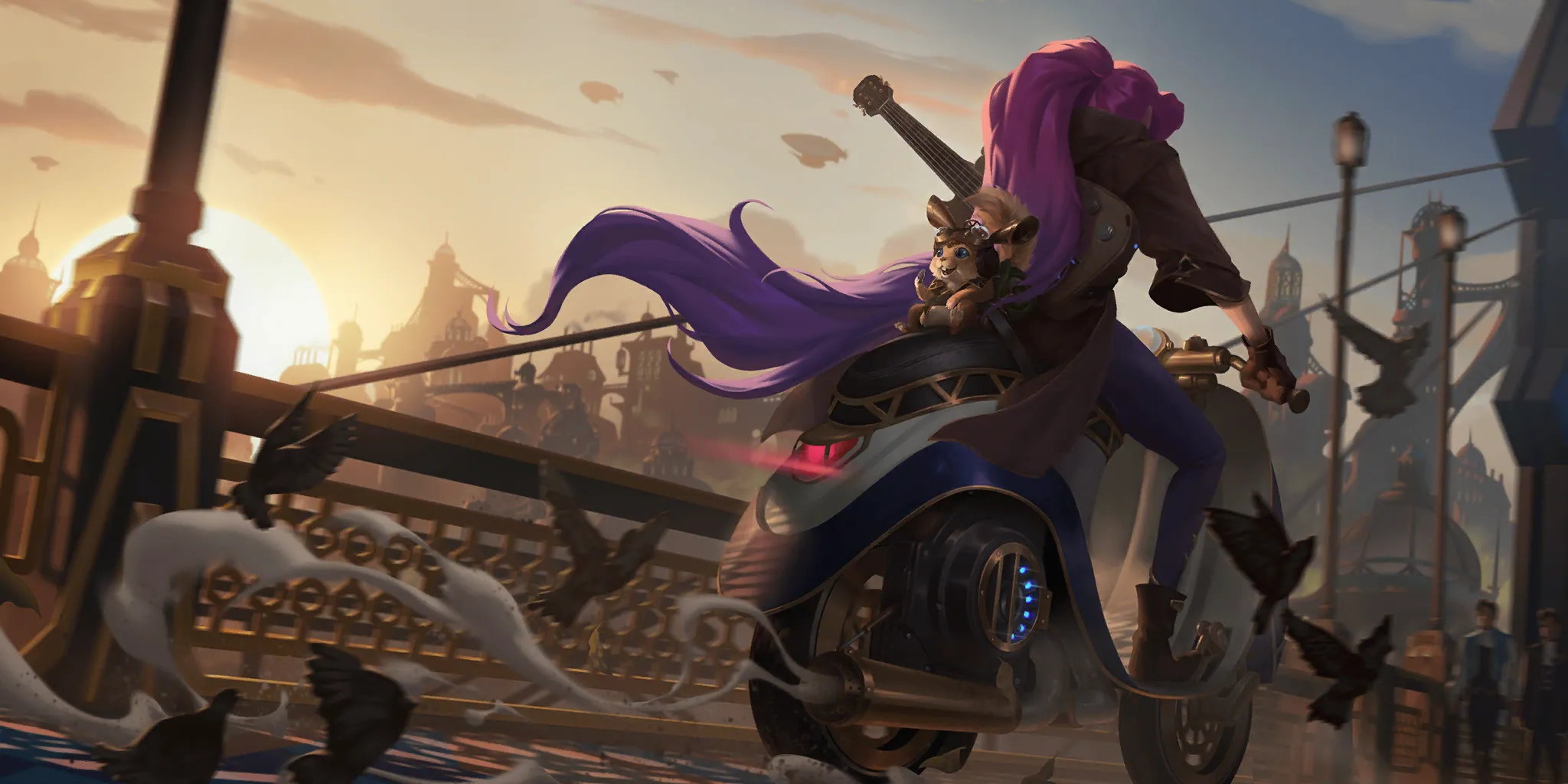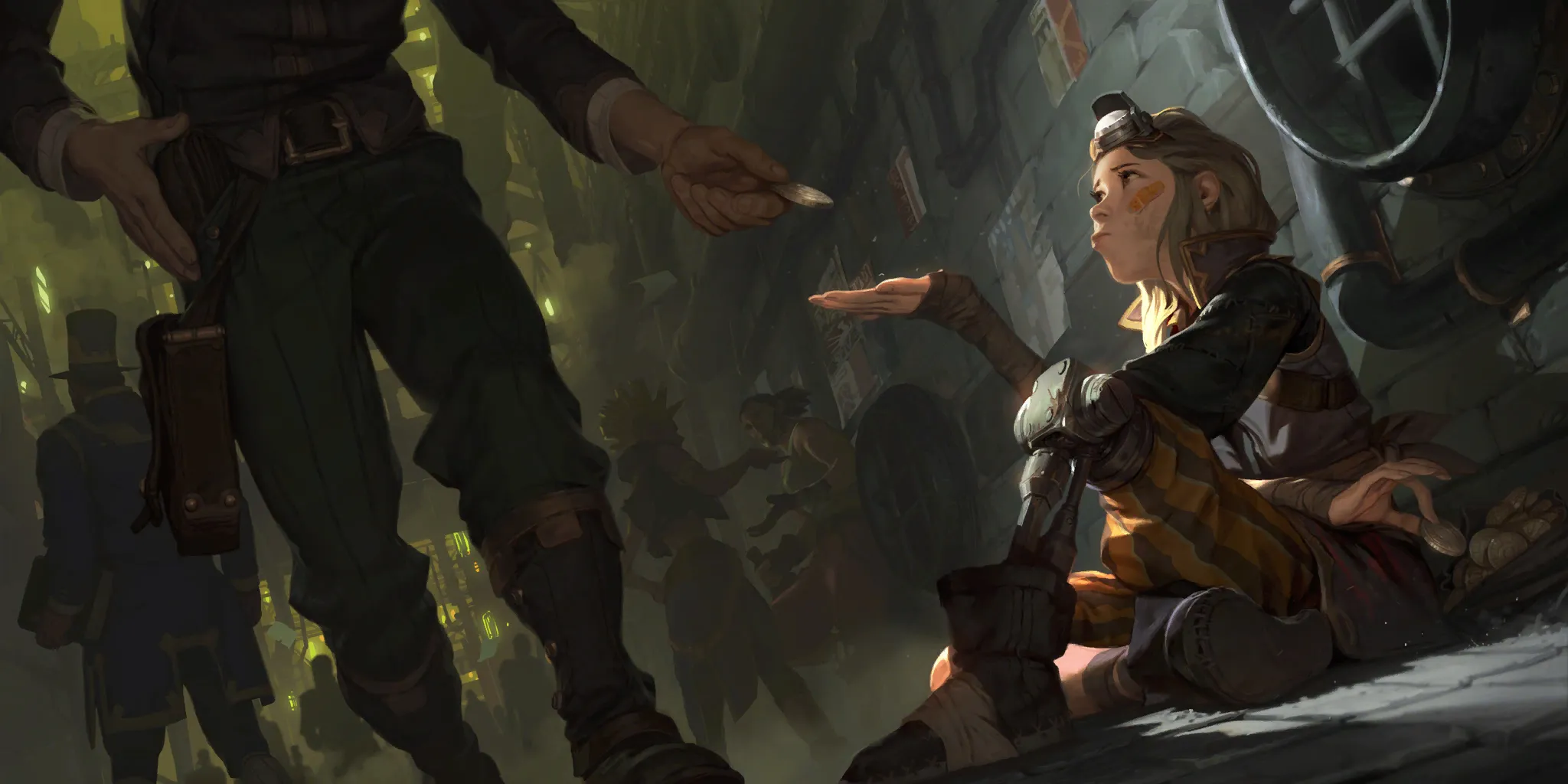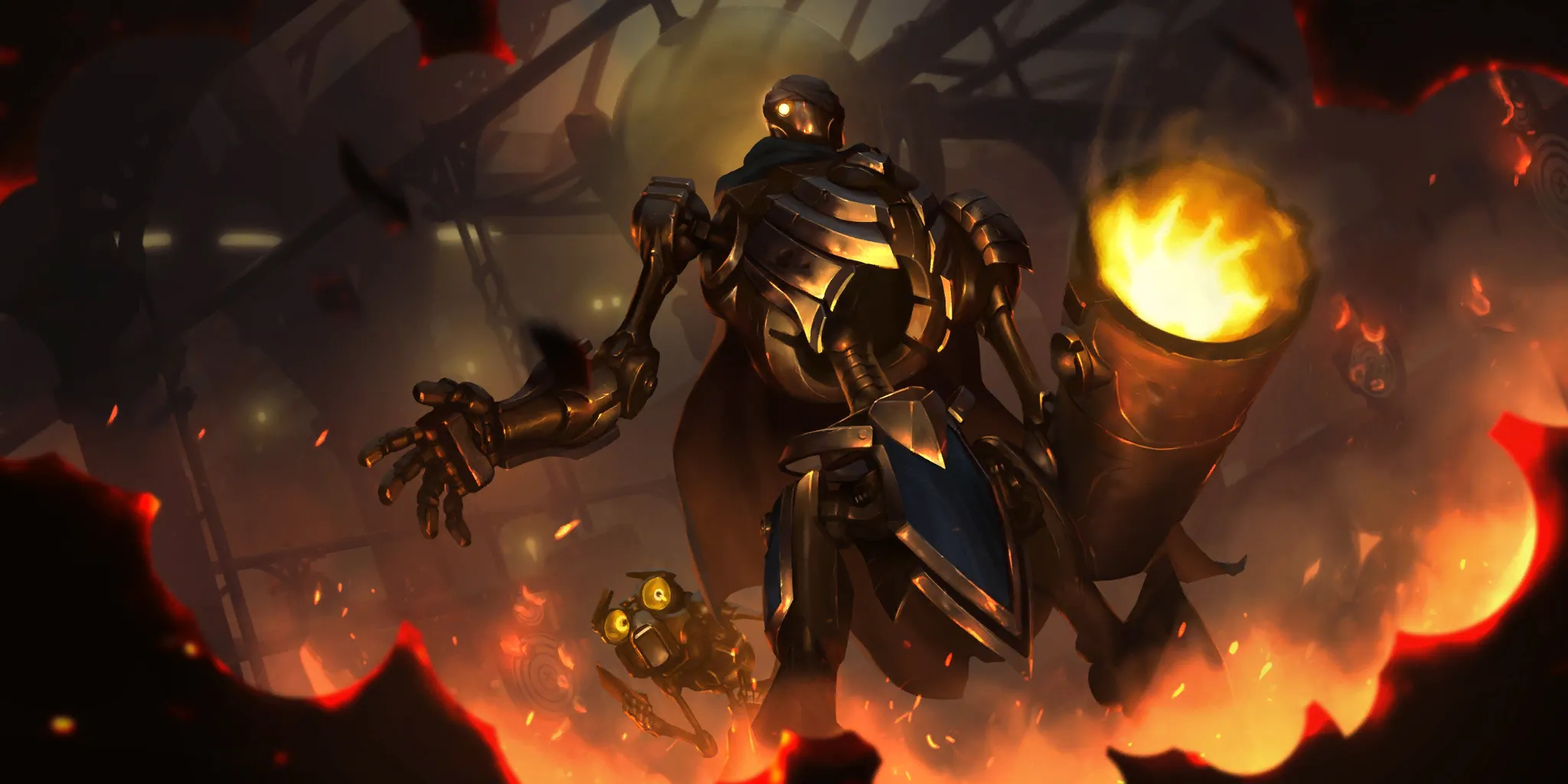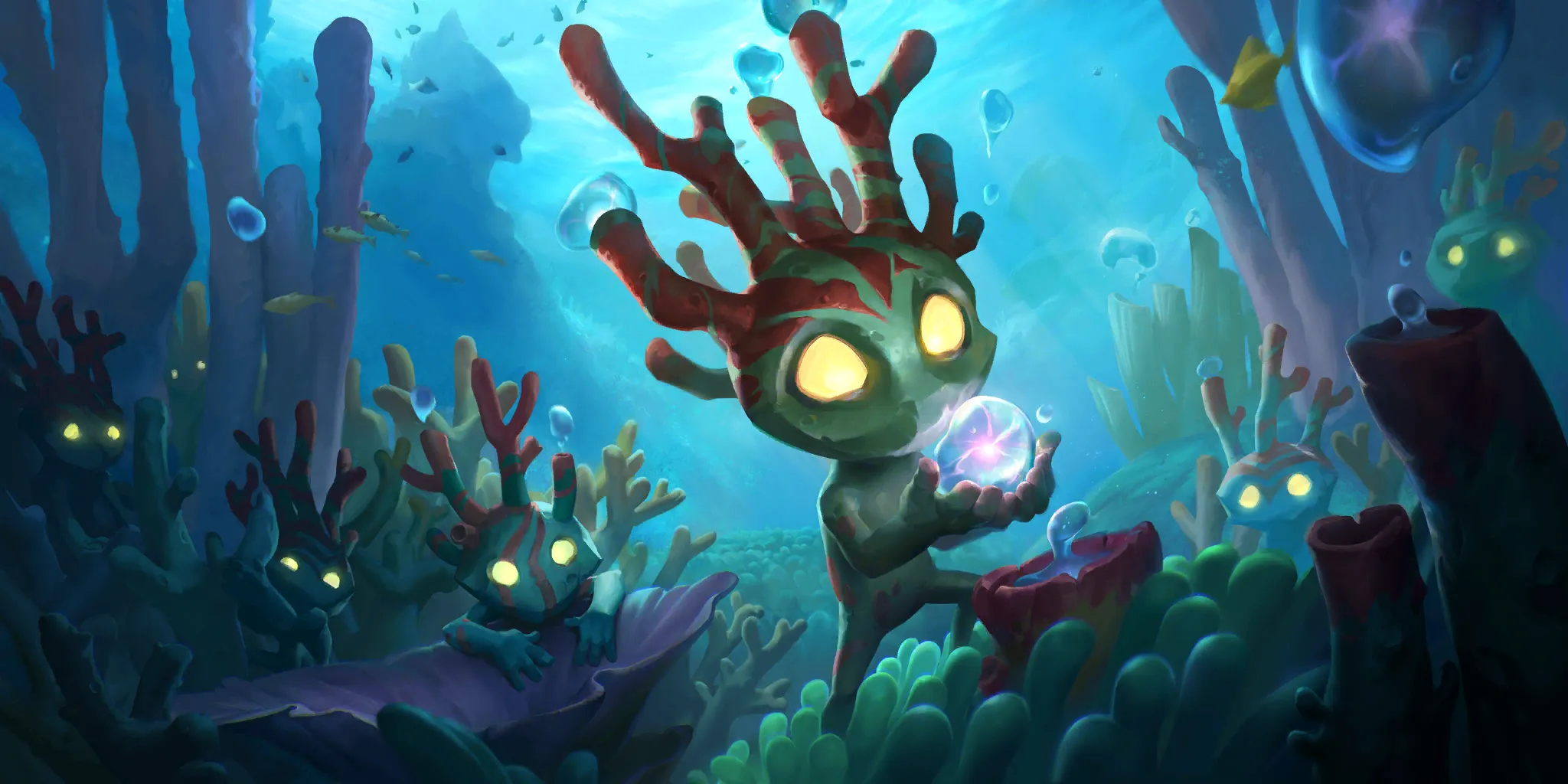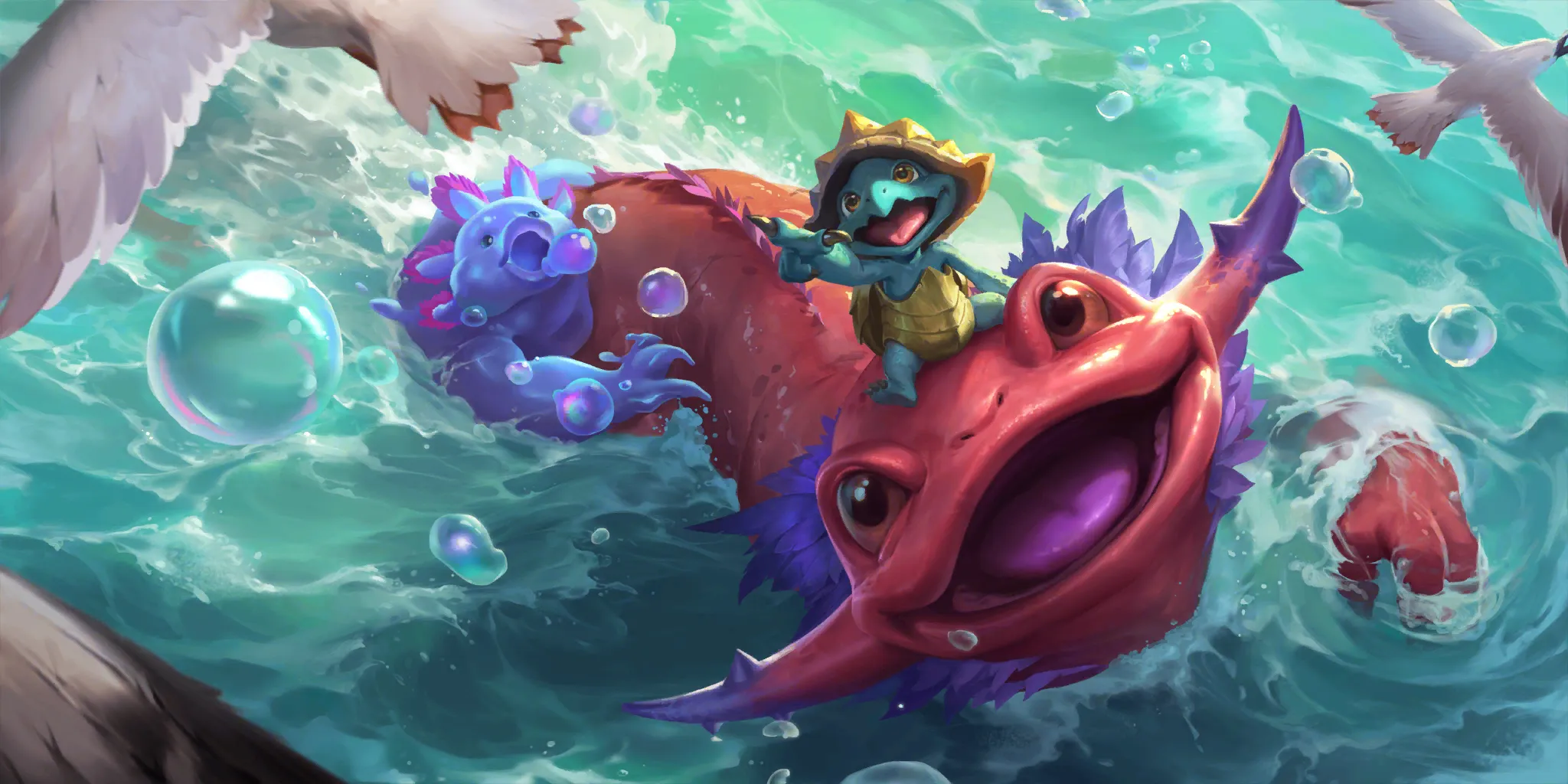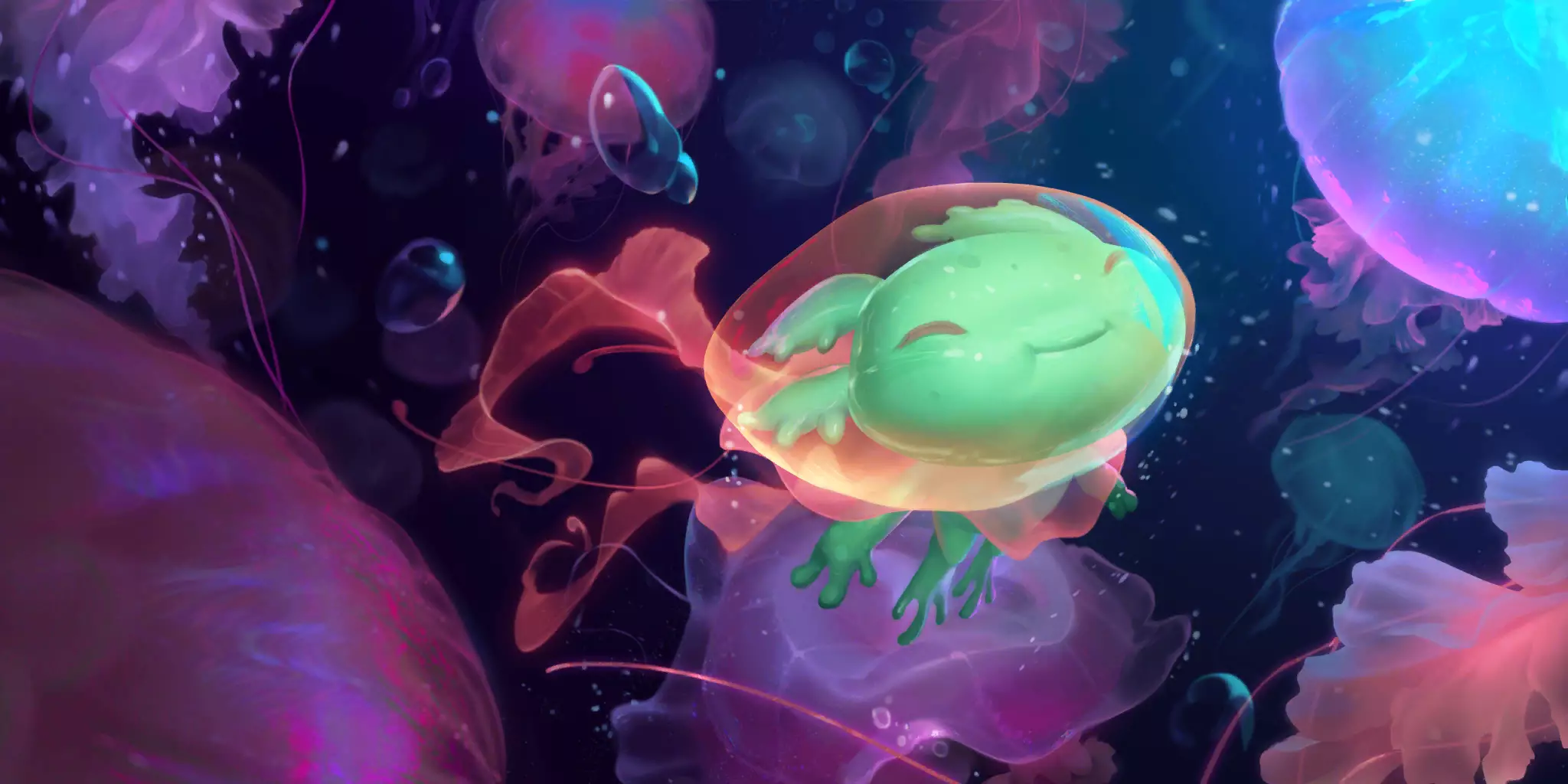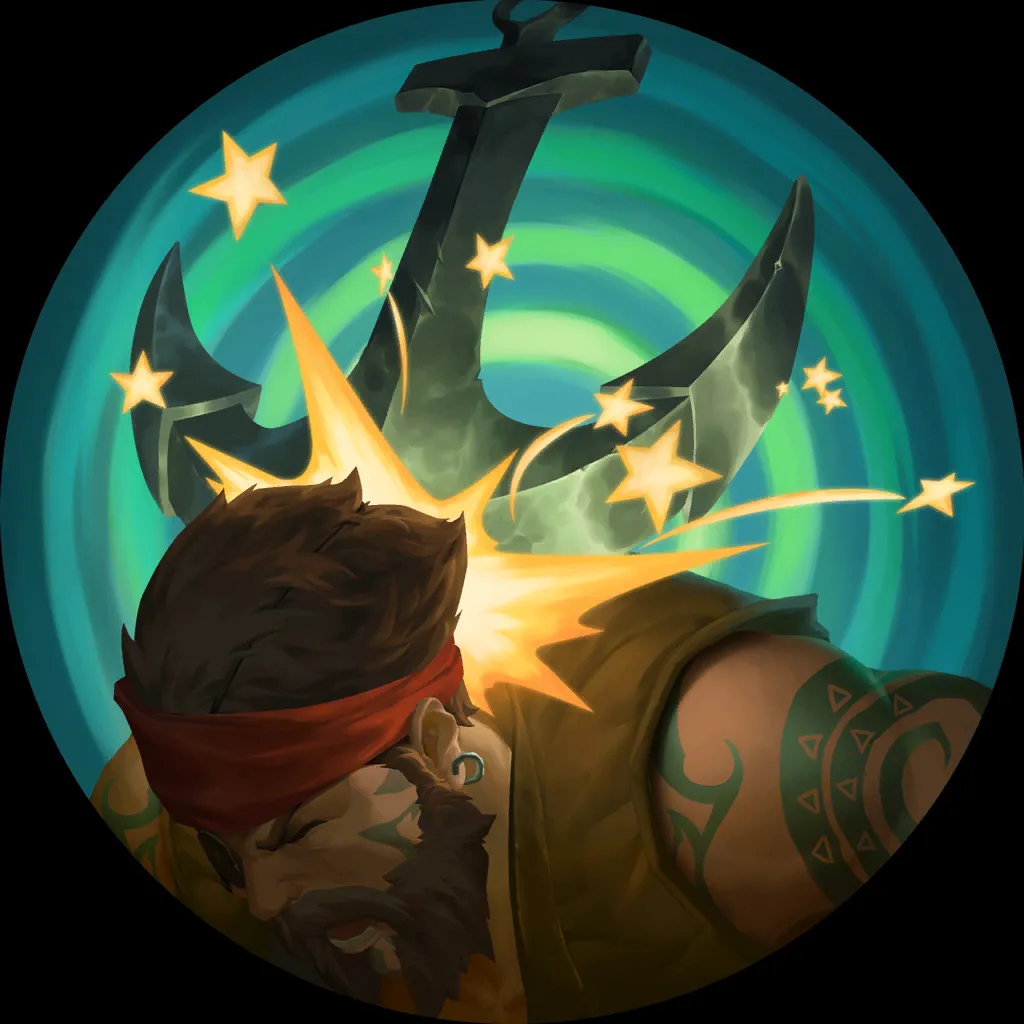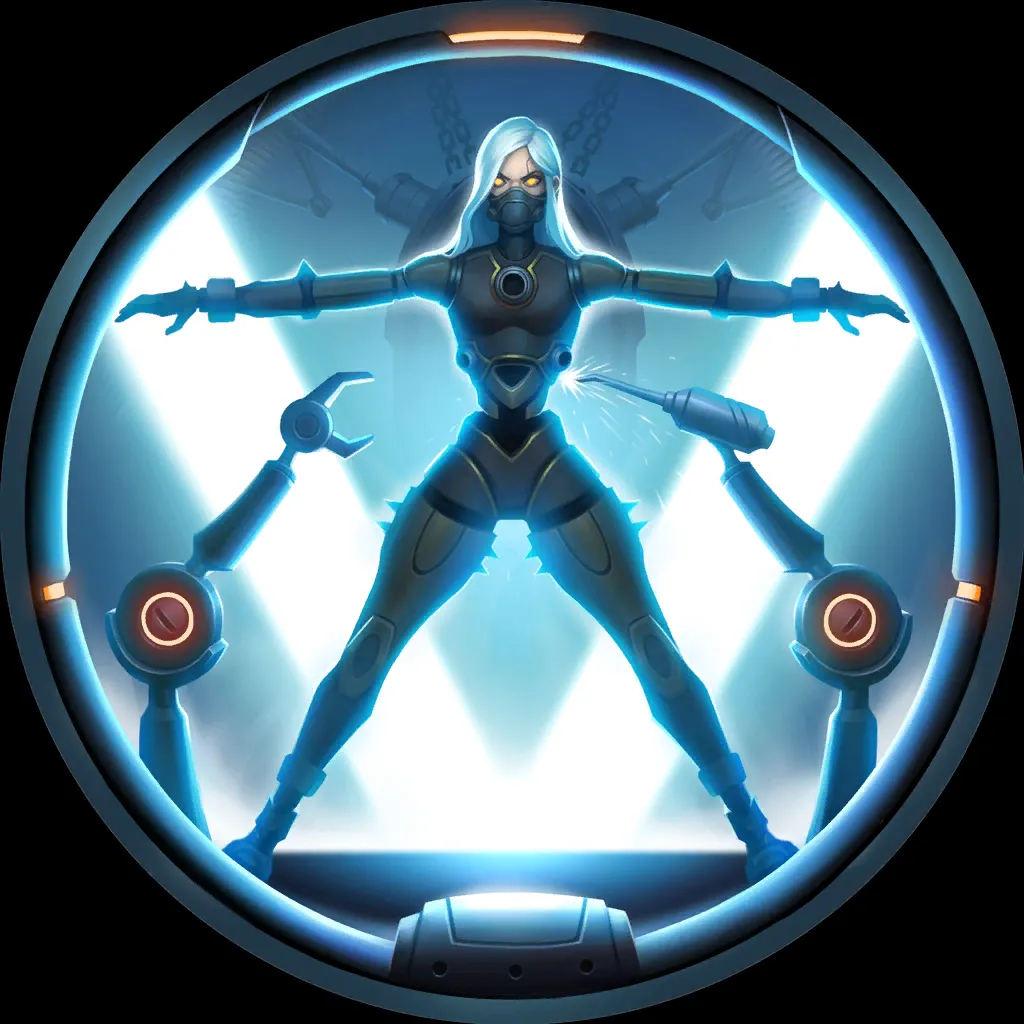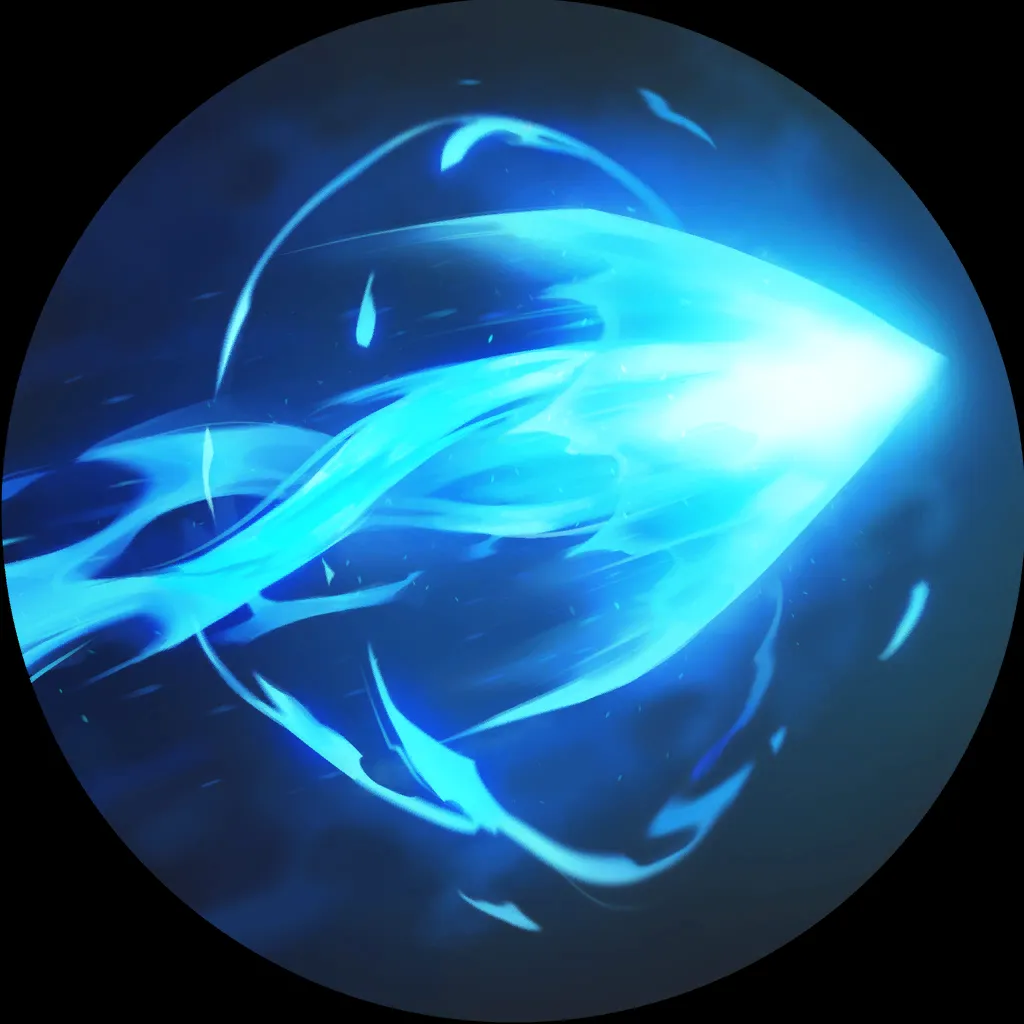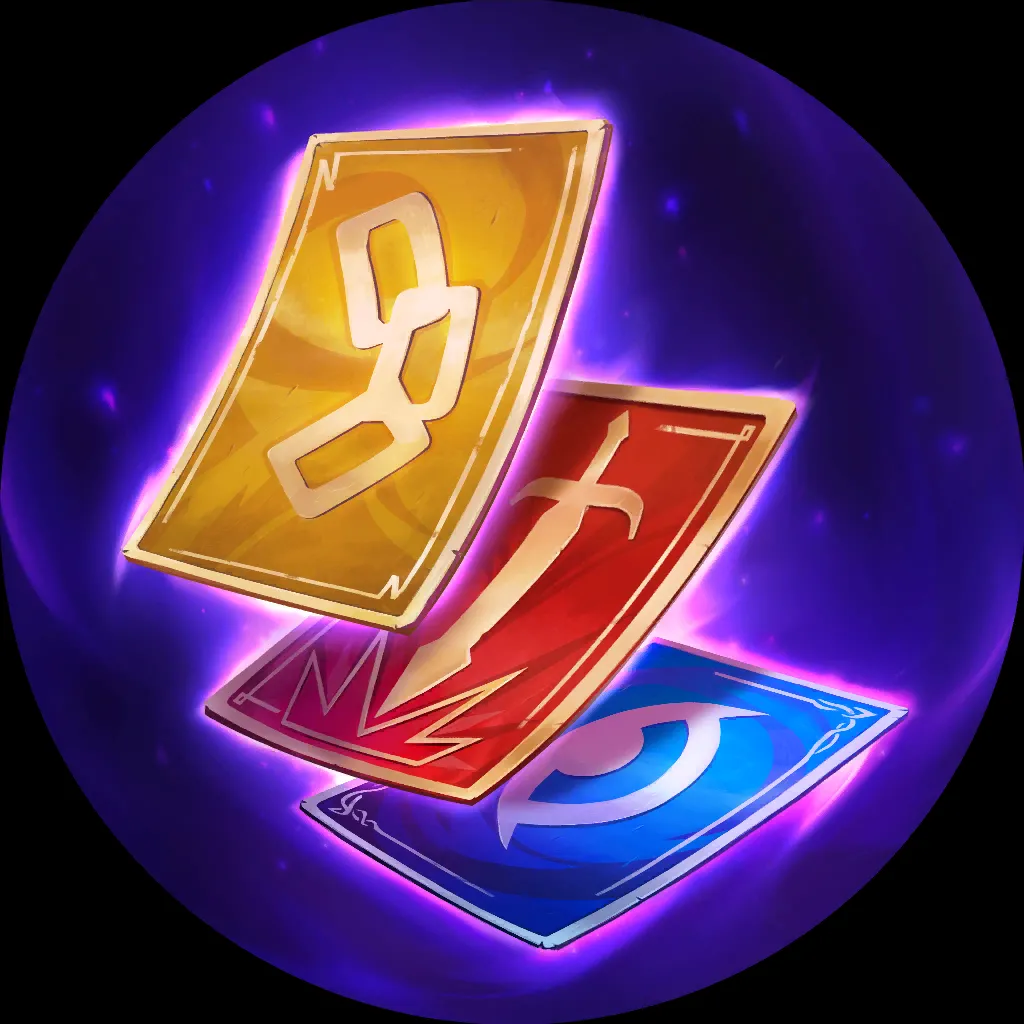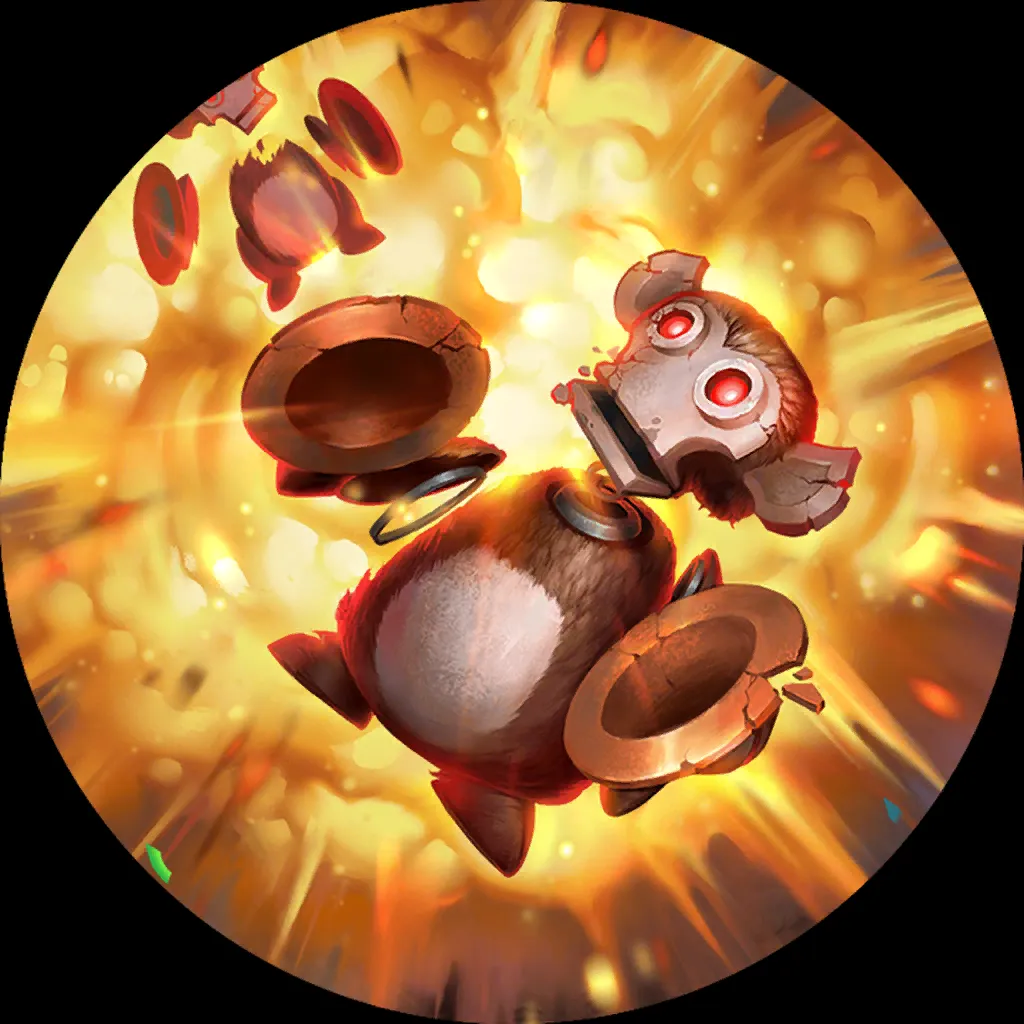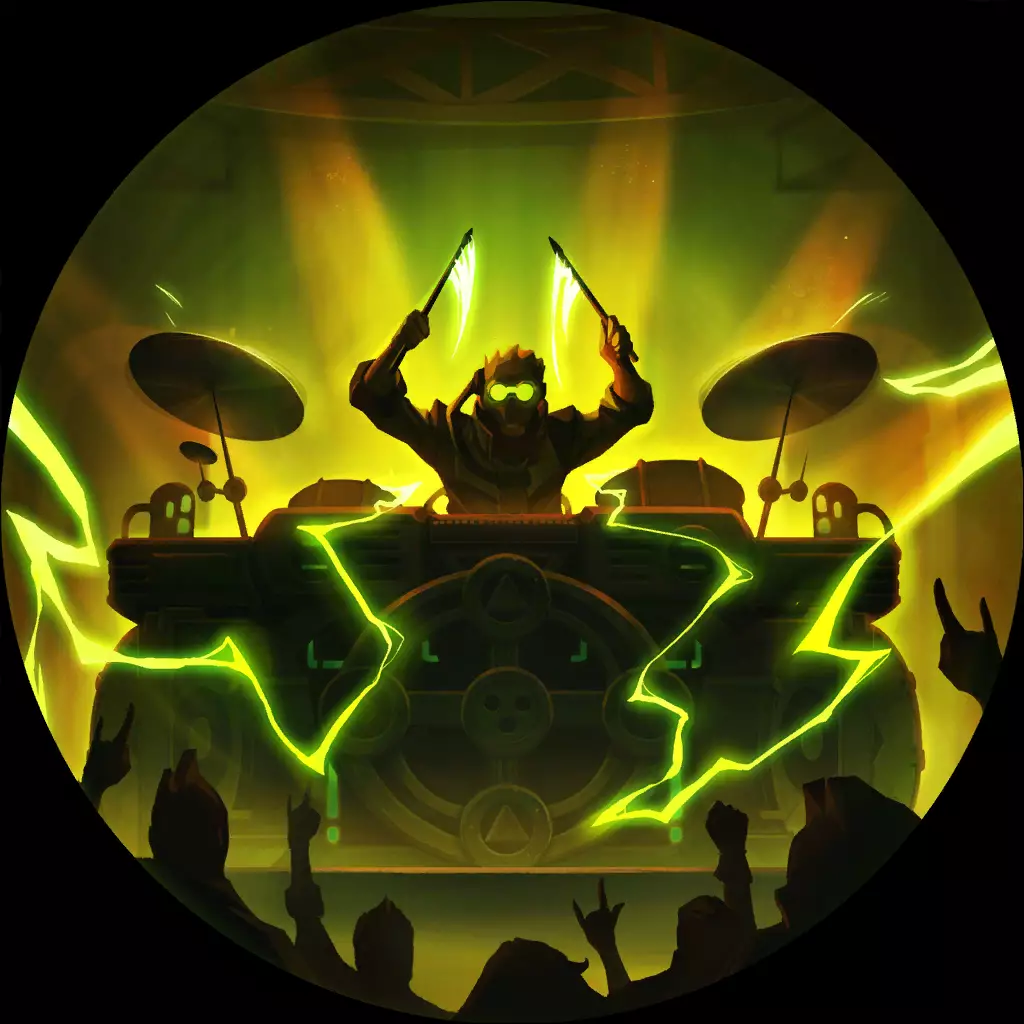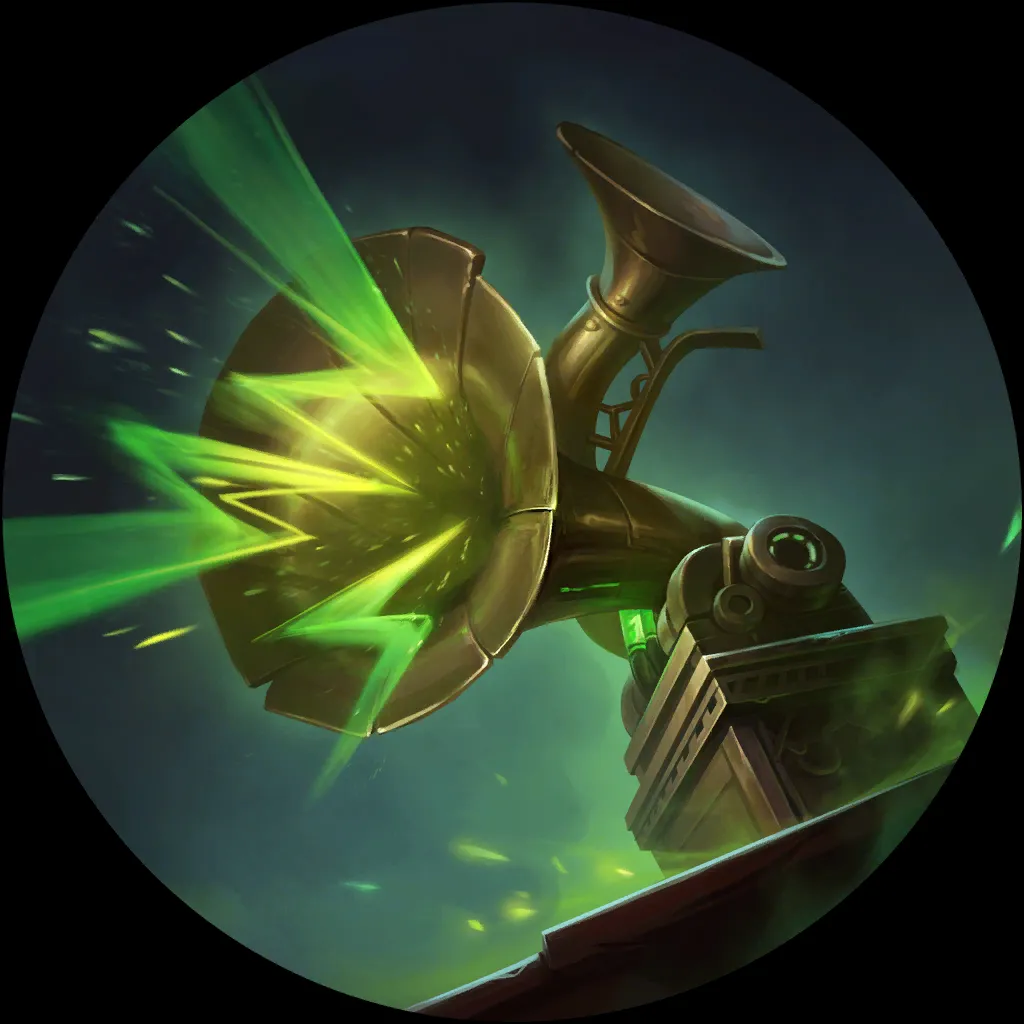 We're trying to reduce the cost of spells like Drum Solo
and Sputtering Songspinner
with our Acorn, the Hextechnician
to try and pop off as soon as possible. In this initial stage of our brew, we're pairing her with Twisted Fate
, but with a few tweaks you can turn the list into a Nami
blend – even with her nerf, the amount of damage output you can have with Nami
and multiple spell casts is absurd. The playstyle changes a little bit, but the main idea is pretty much the same: Have a really good Sputtering Songspinner
or Drum Solo
round to turn the tides of the board in your favor.
Here's how our deck would look like if we wanted to take the Nami route instead of the Twisted Fate one:
6
11
12
11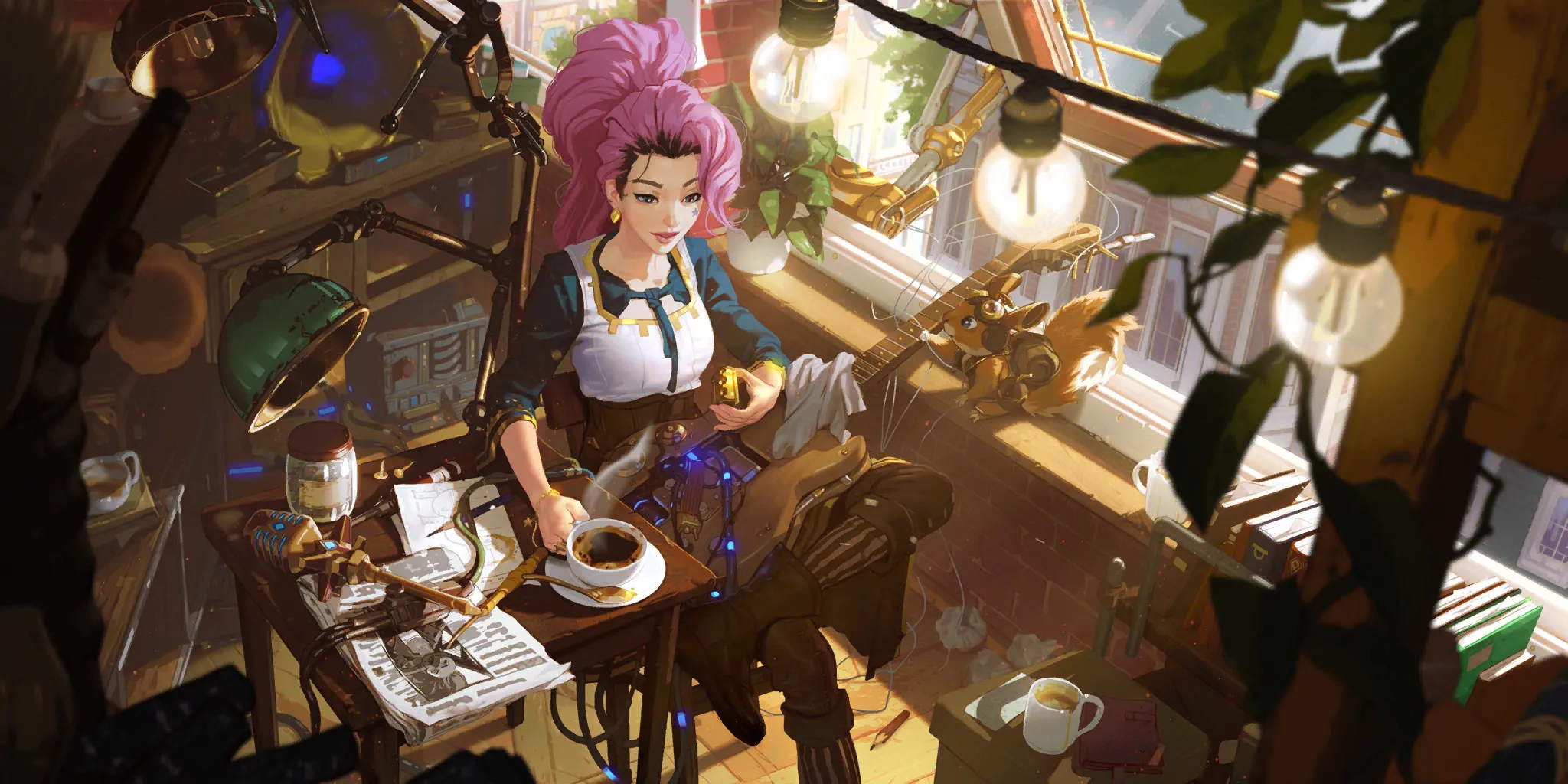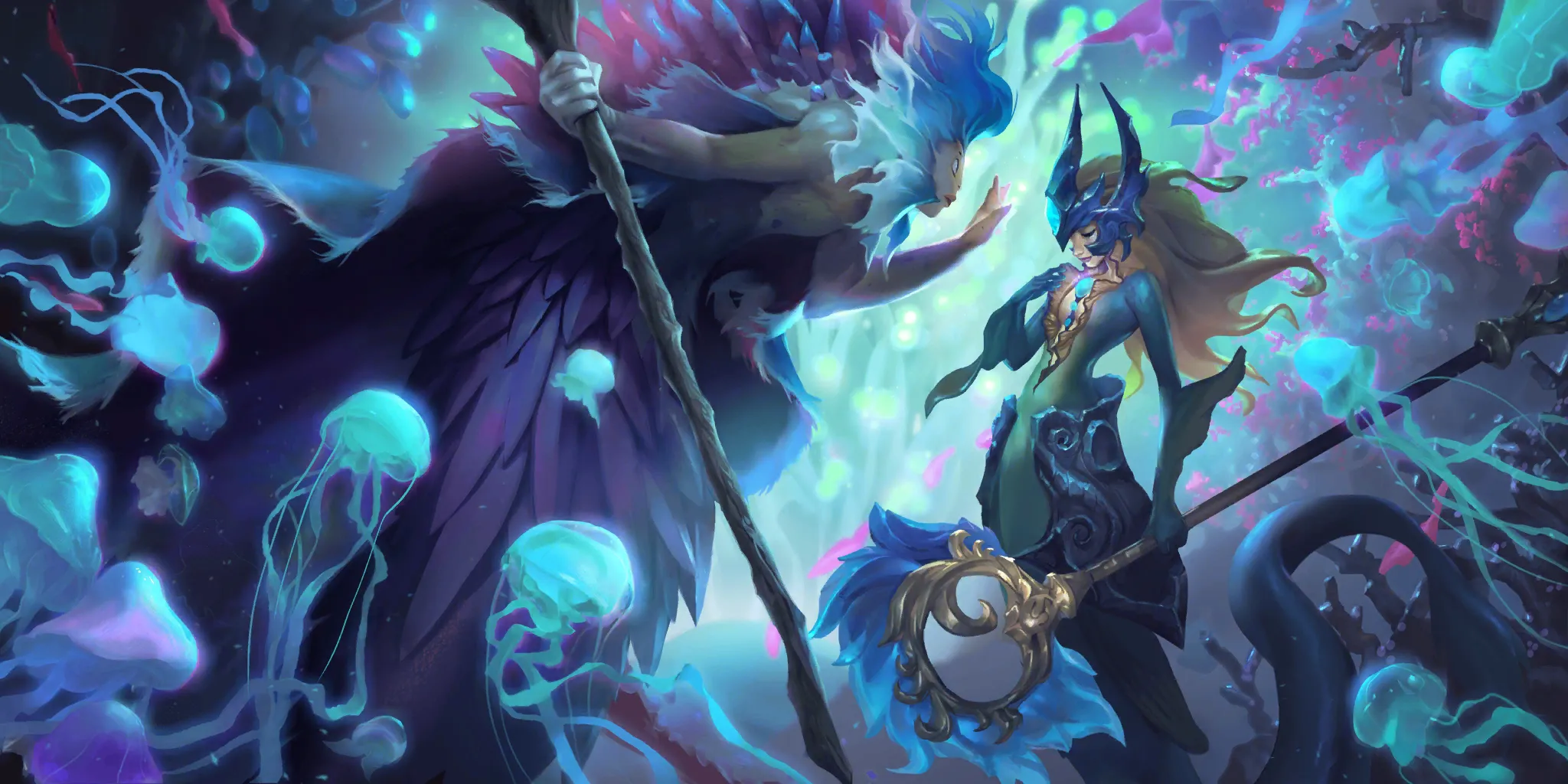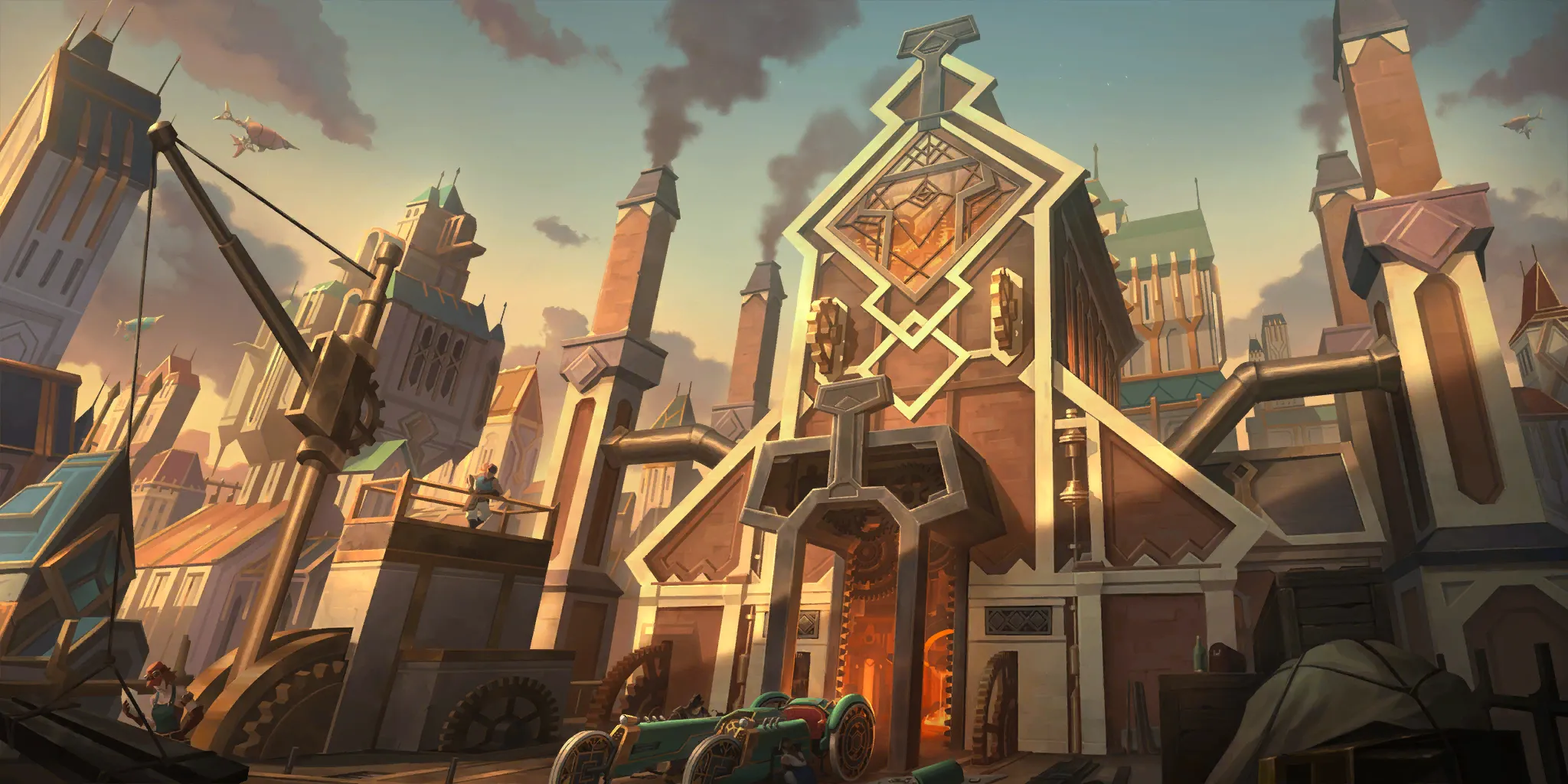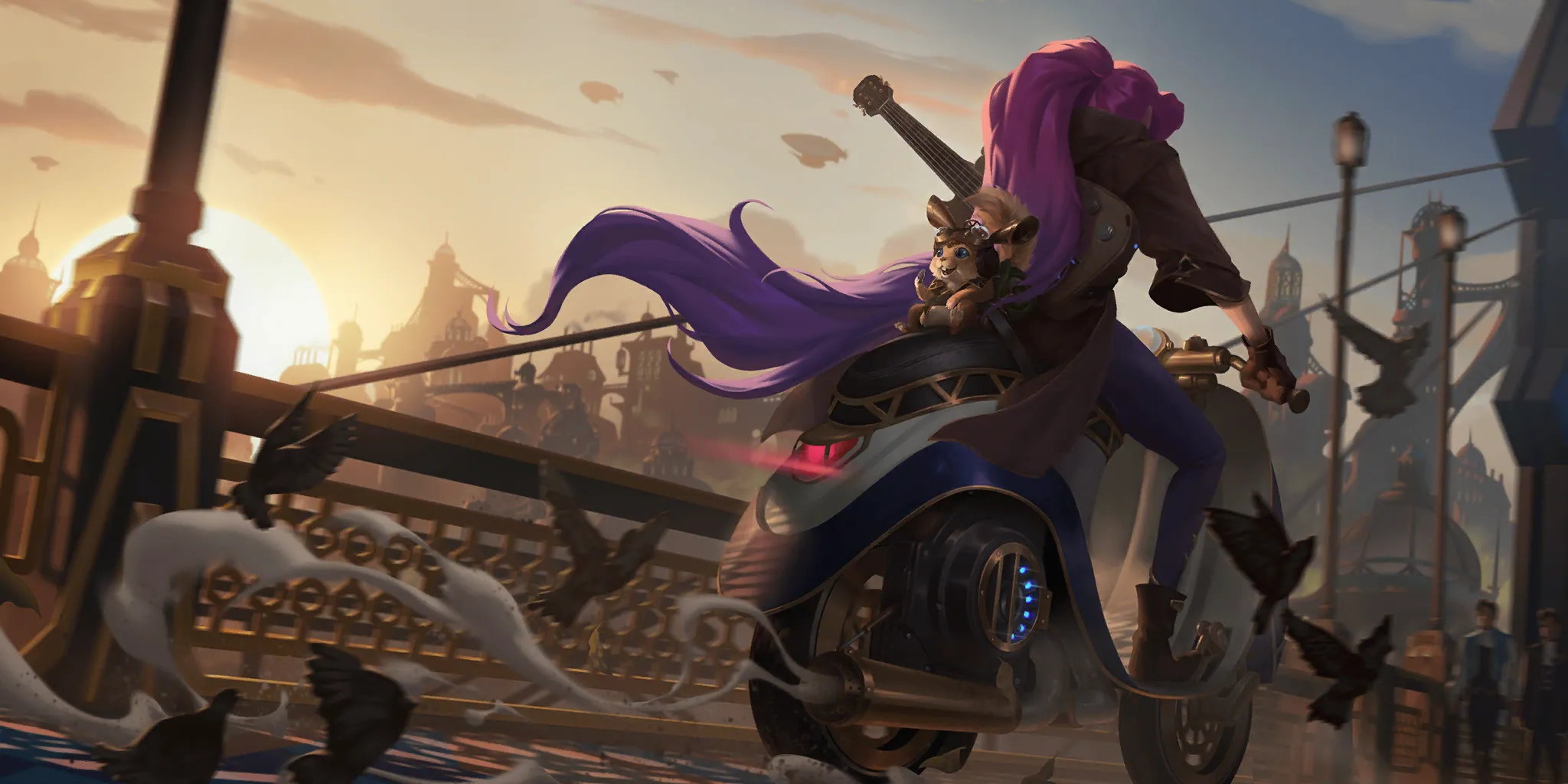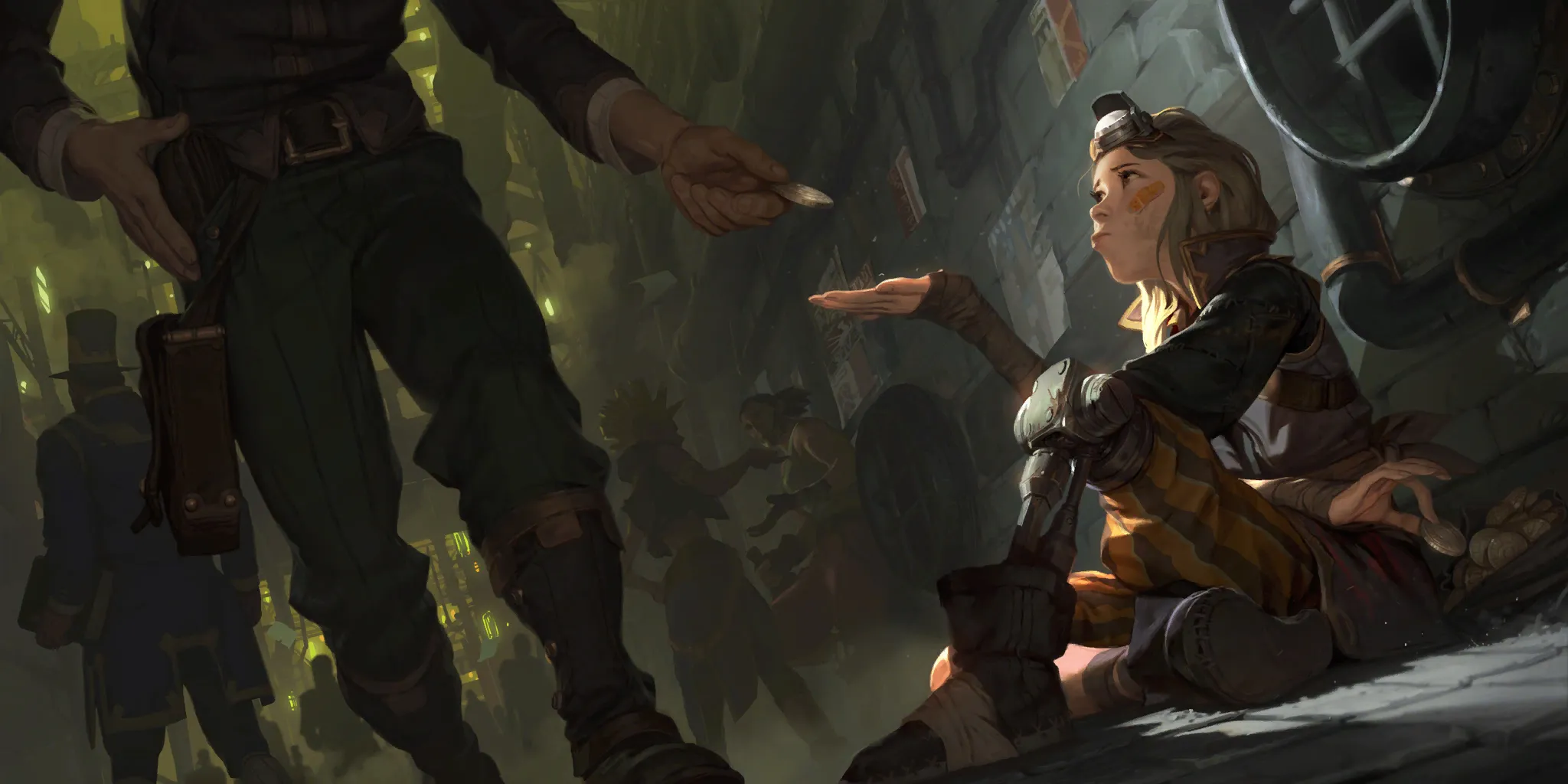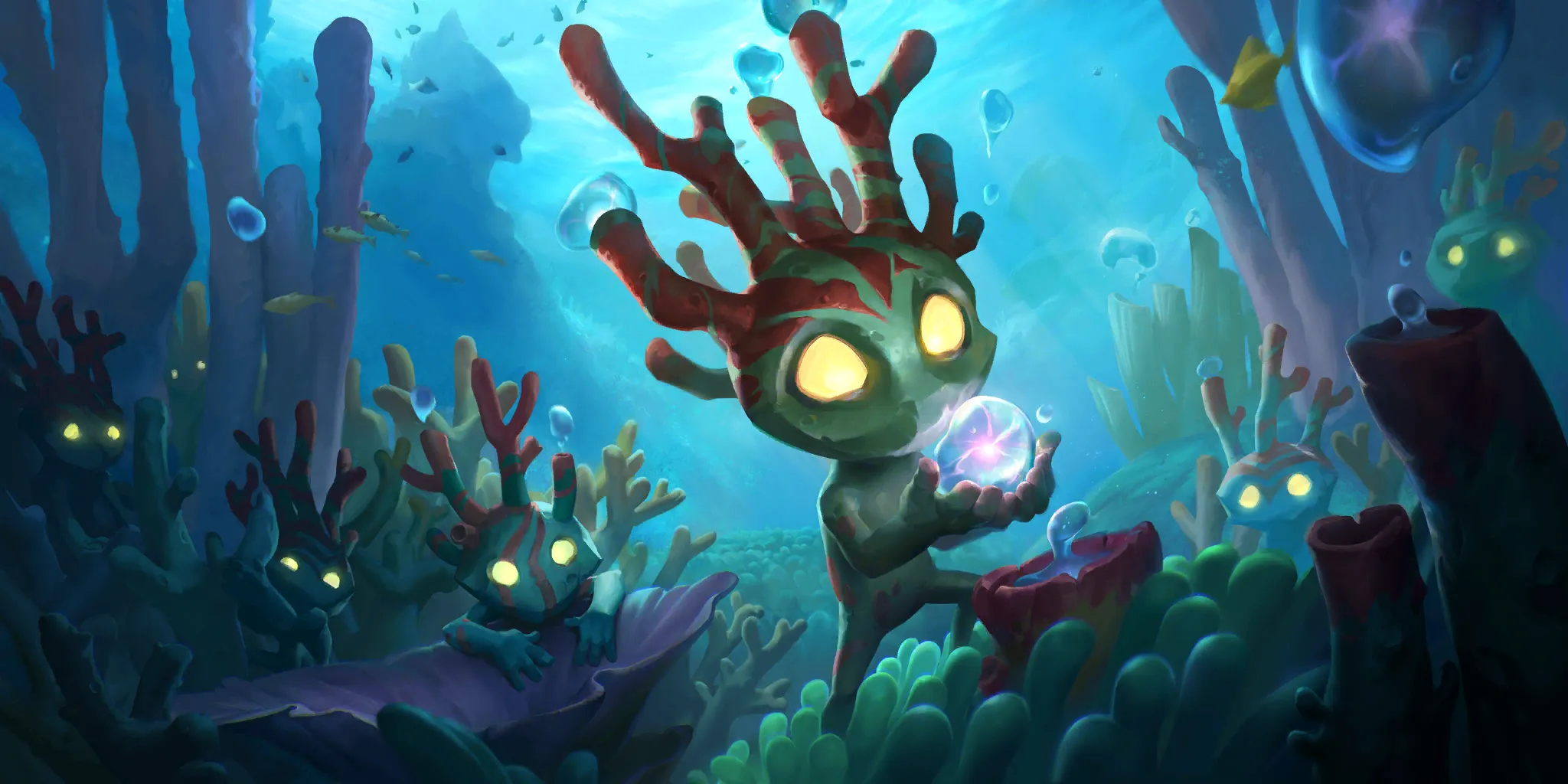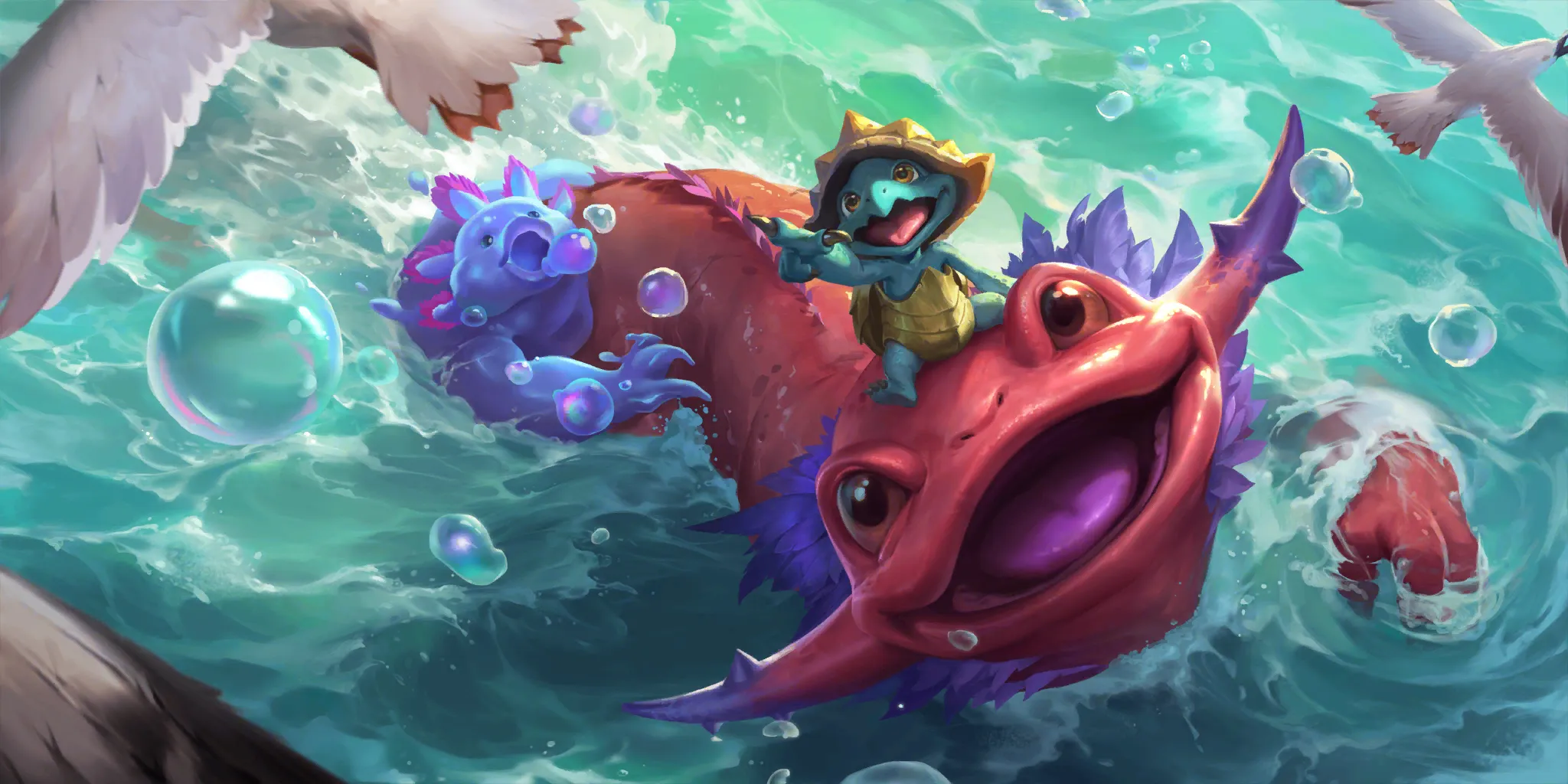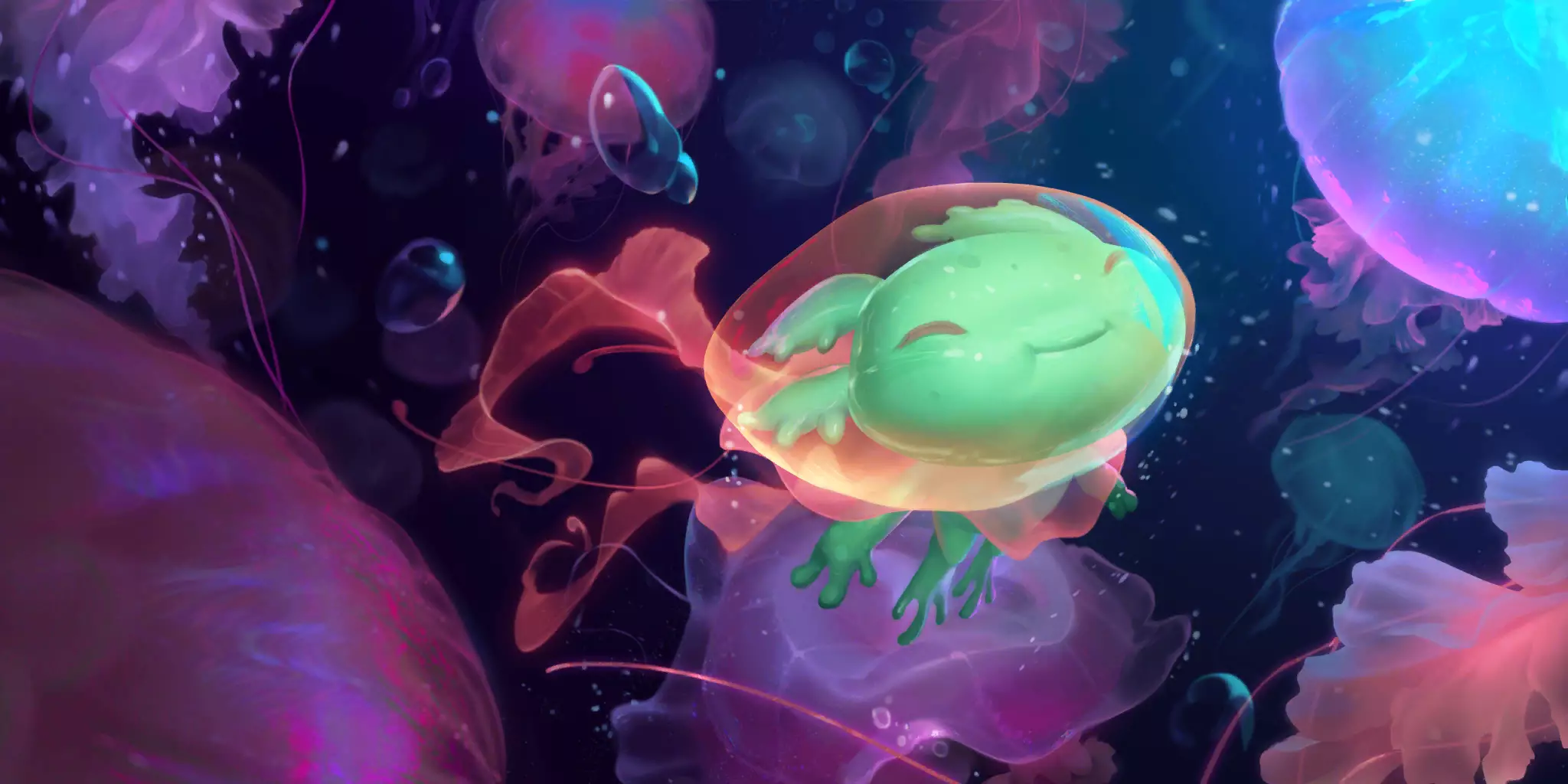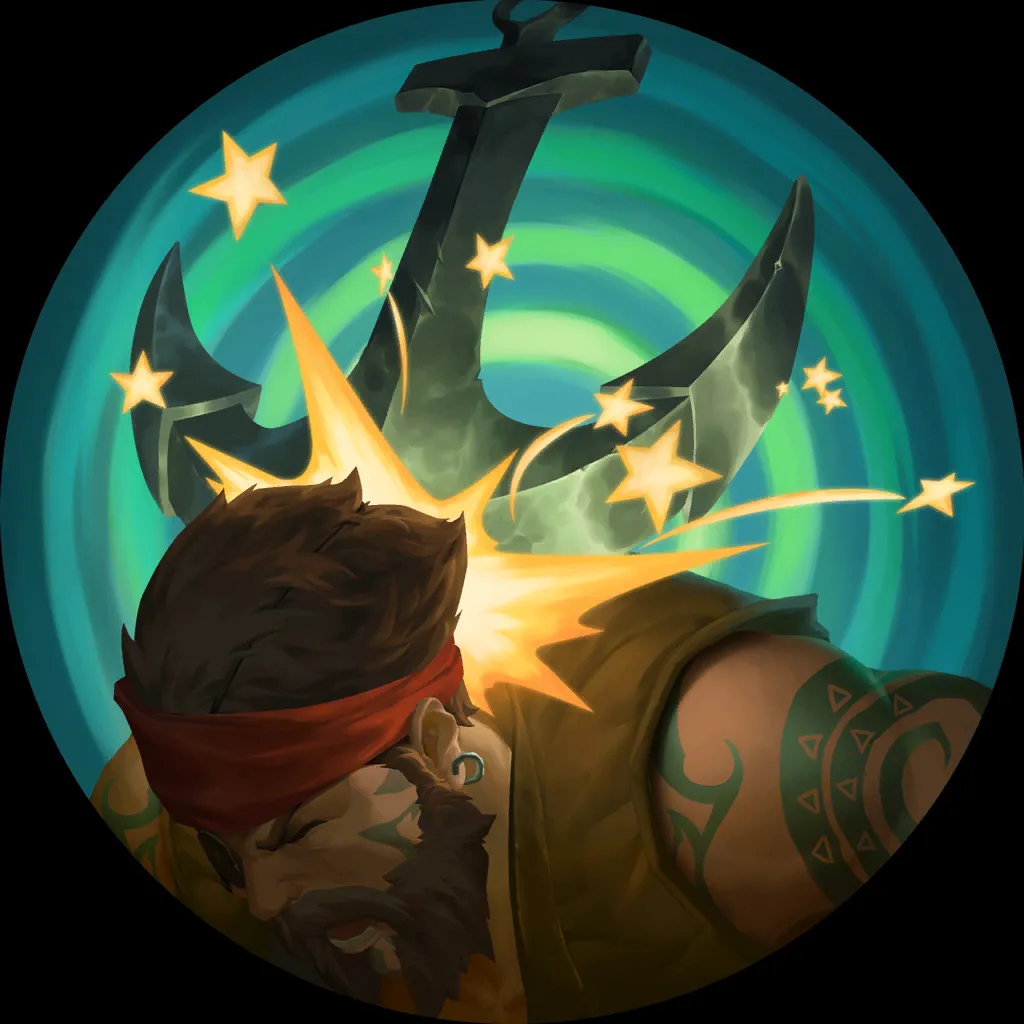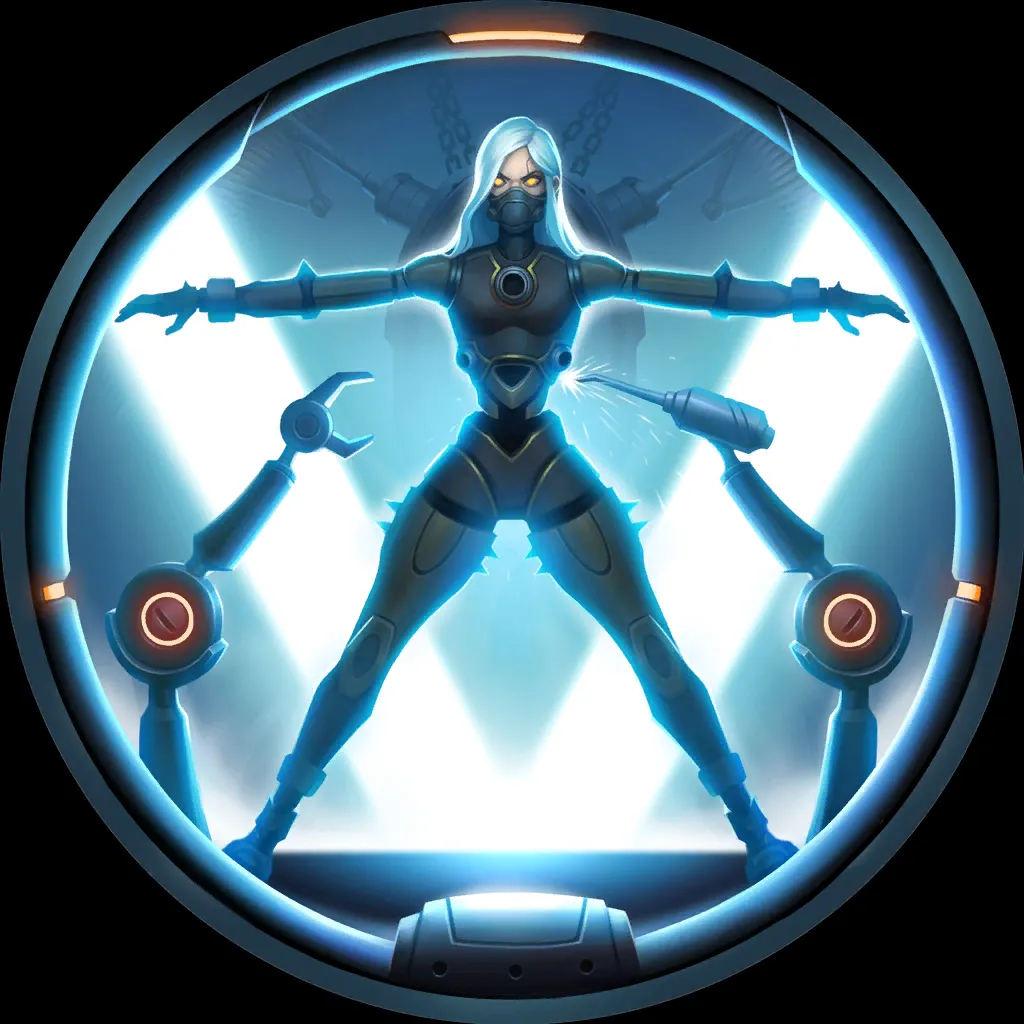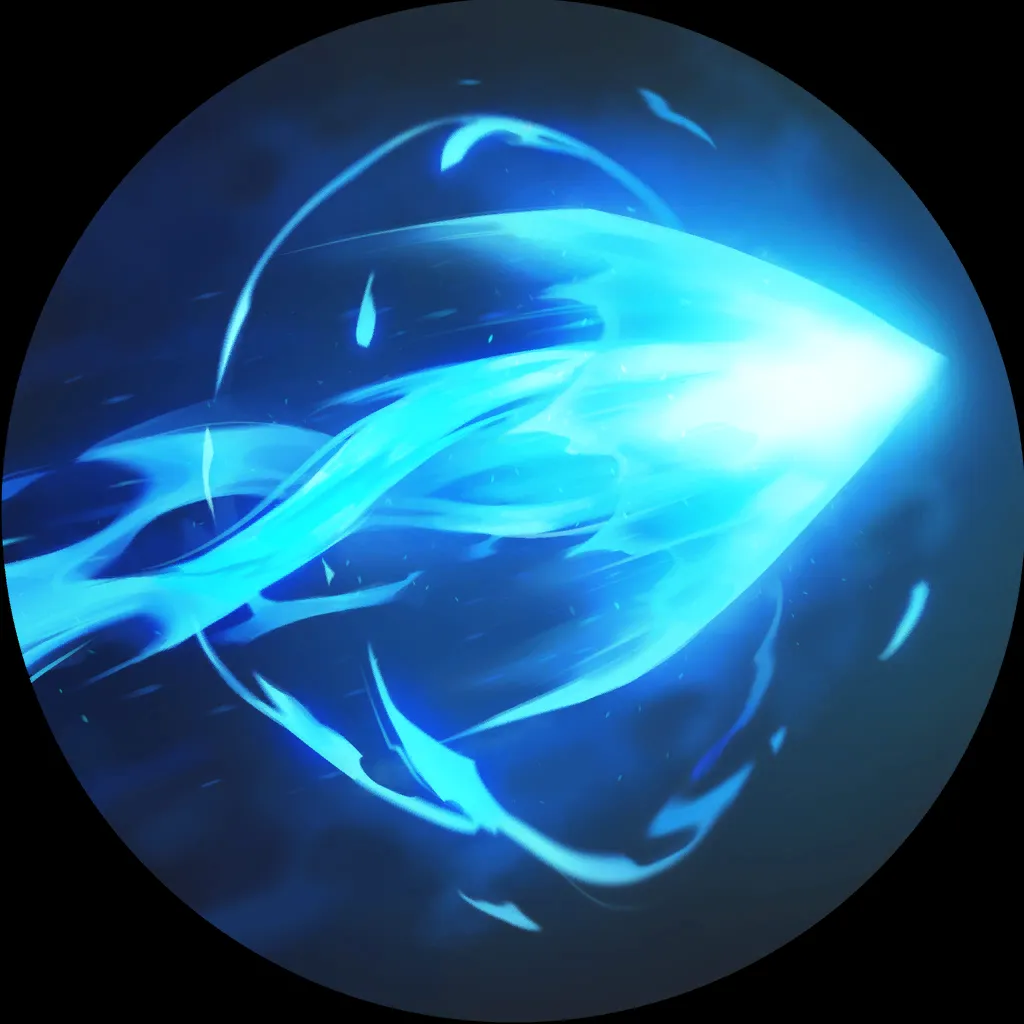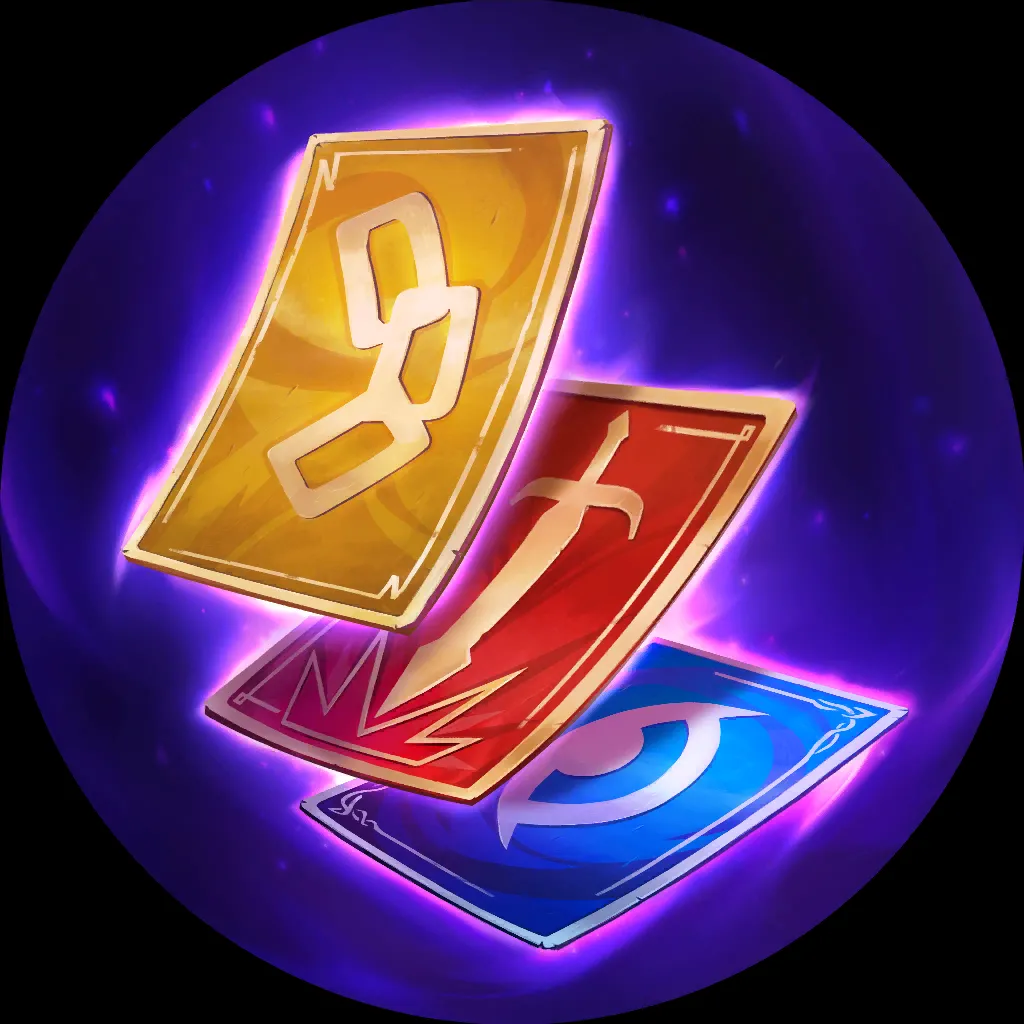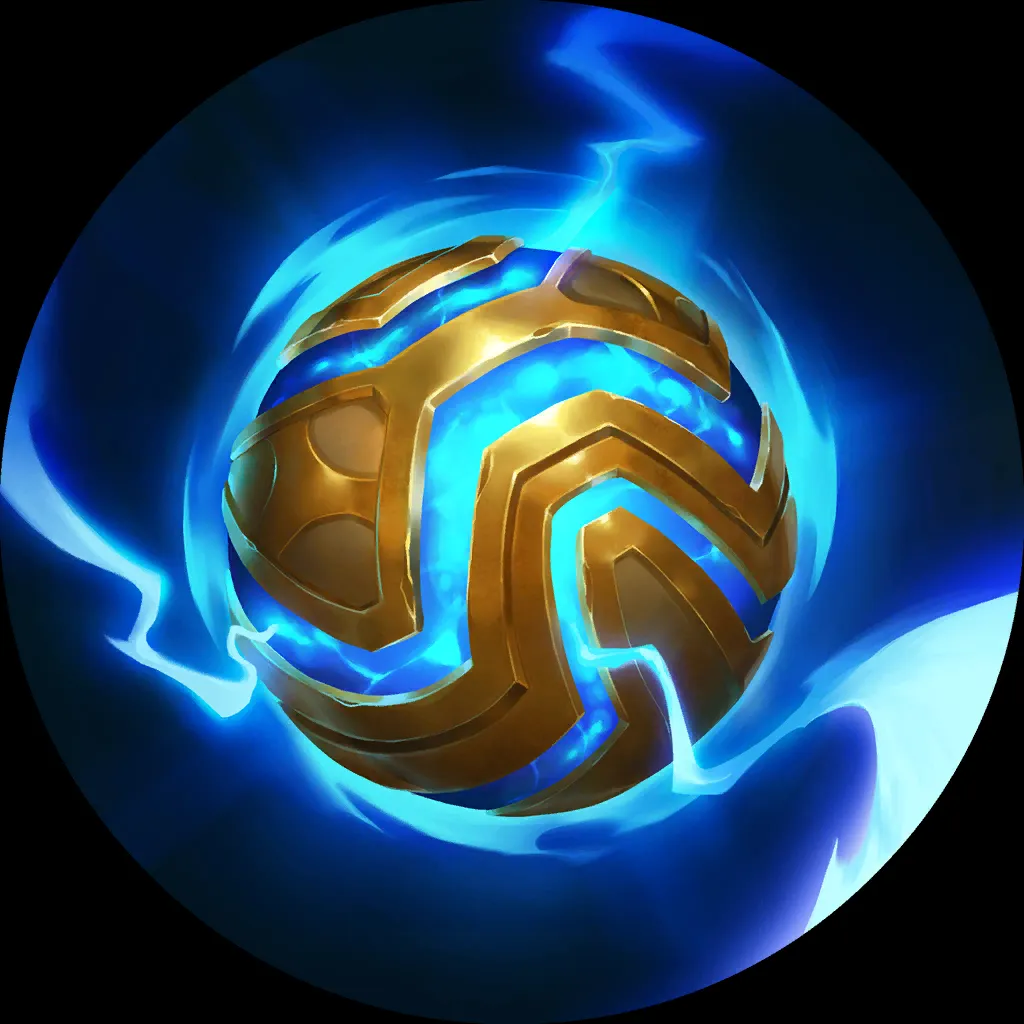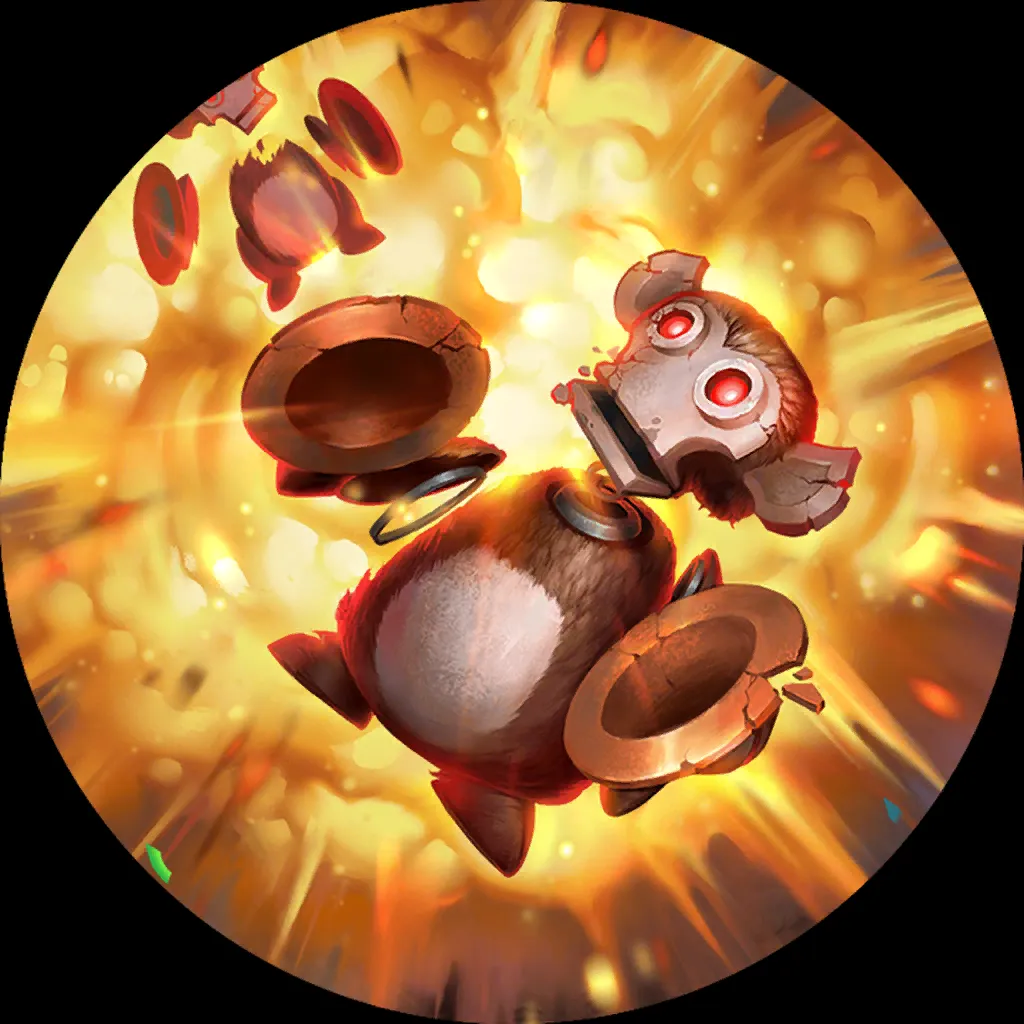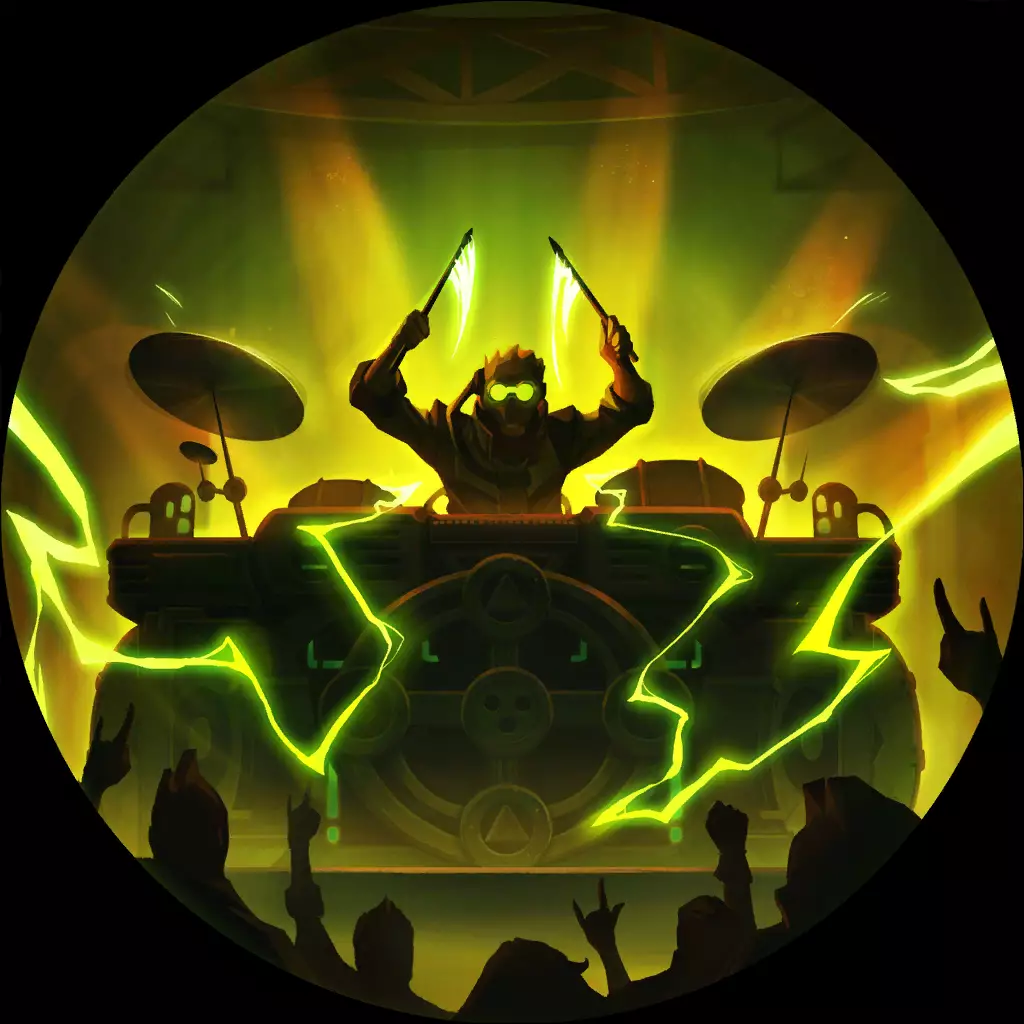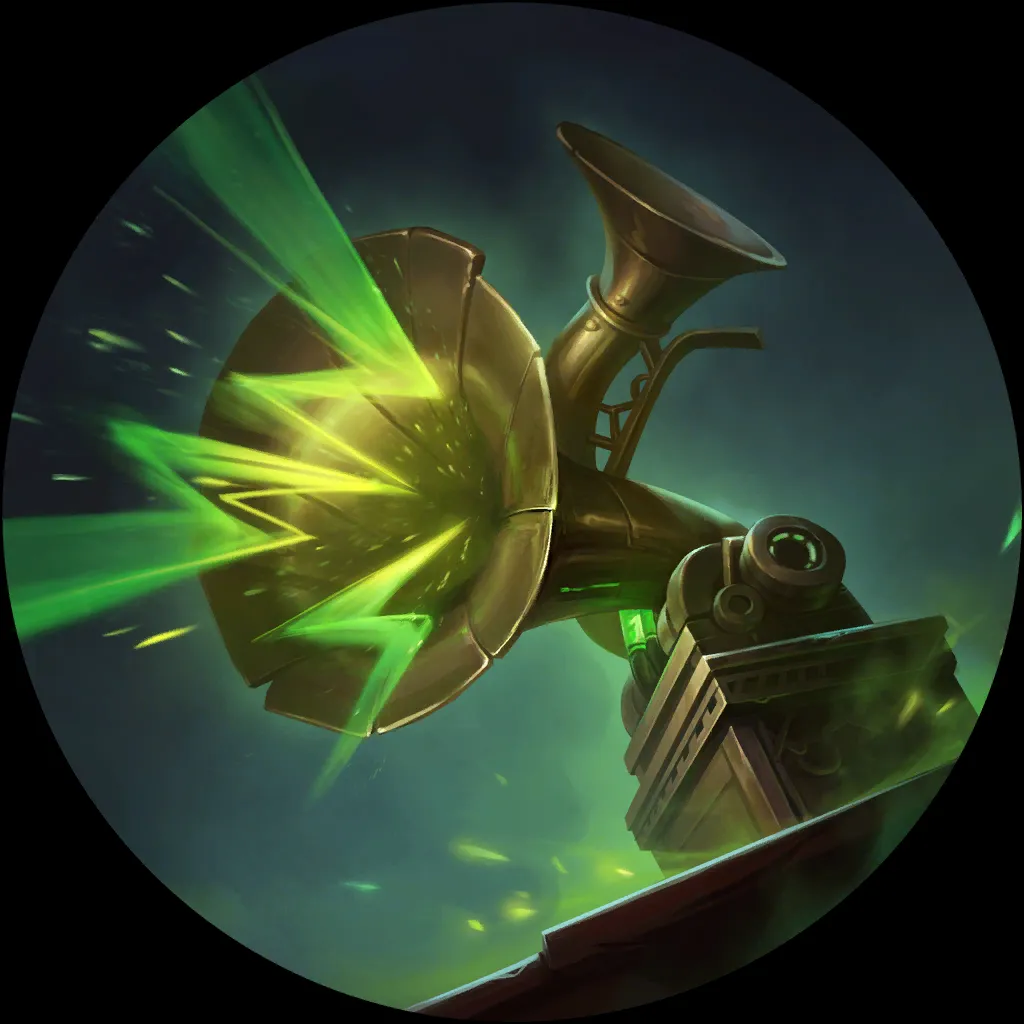 ---
Seraphine Ezreal Karma
Our second blend features both Karma
and Ezreal
as pairings for Seraphine
. The pink region offers many ways of stalling and reaching the late game, and both Seraphine and Karma
will flip our Ezreal
very fast and spit out tons of burn damage…
6
6
16
12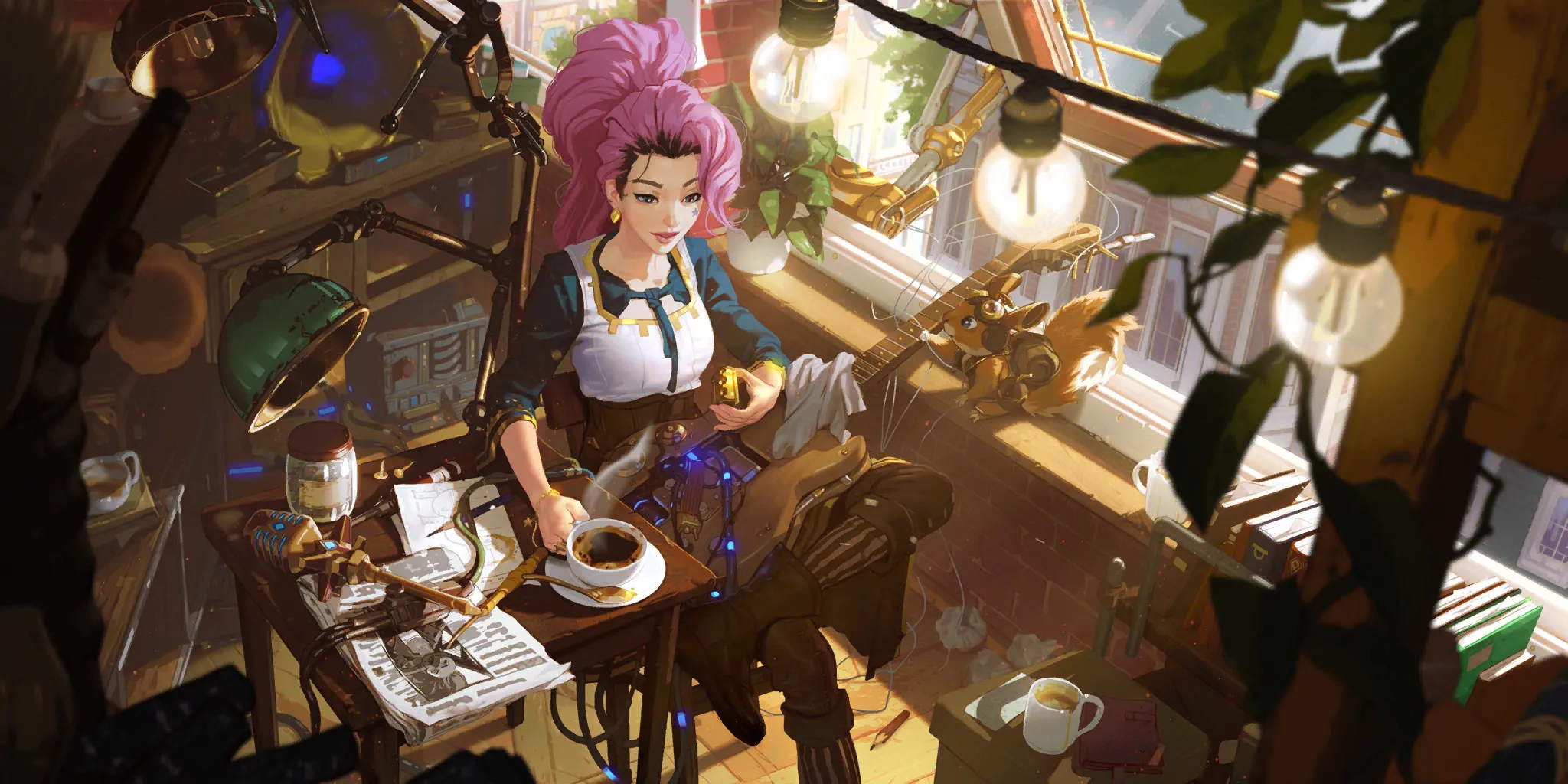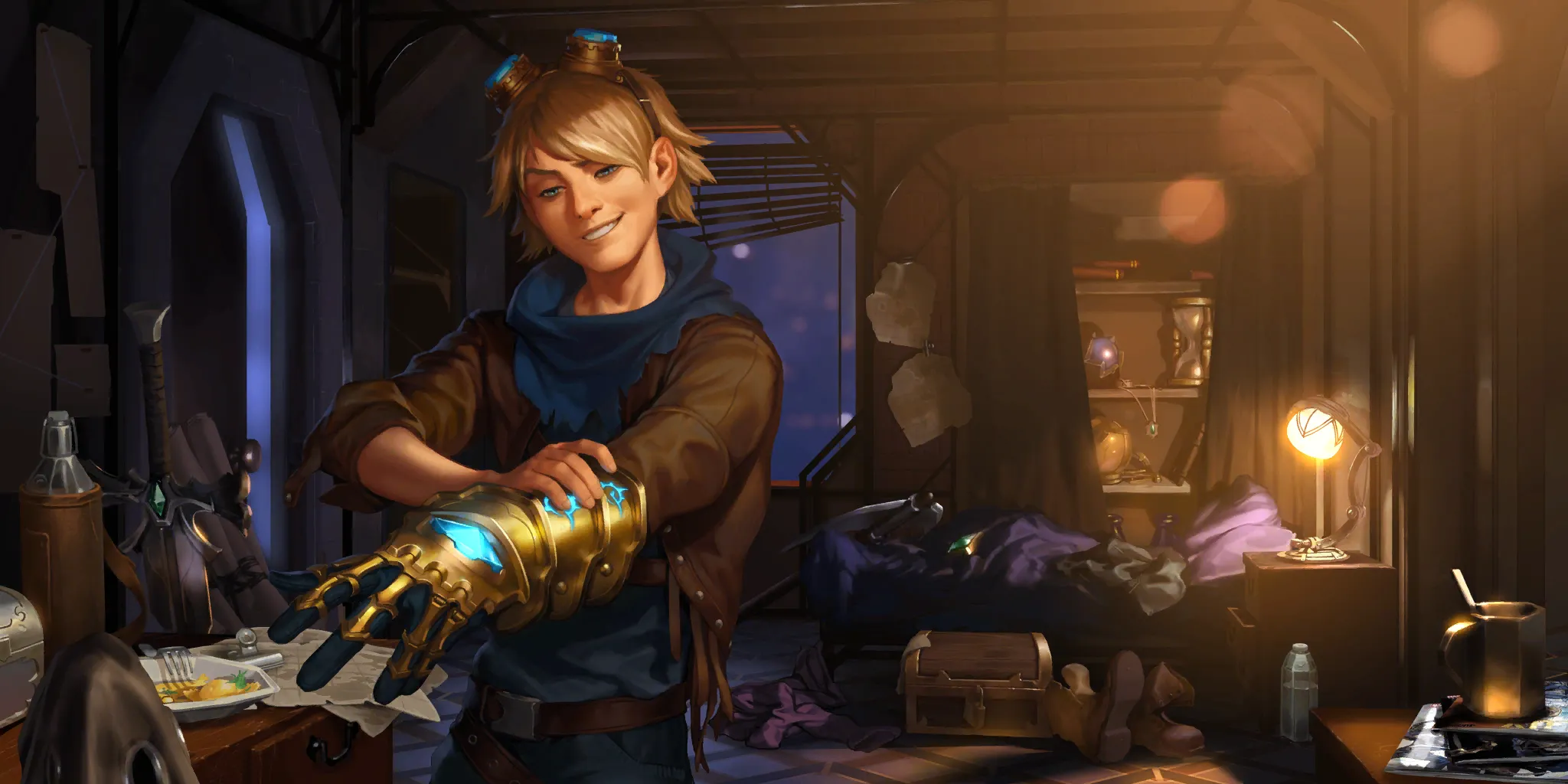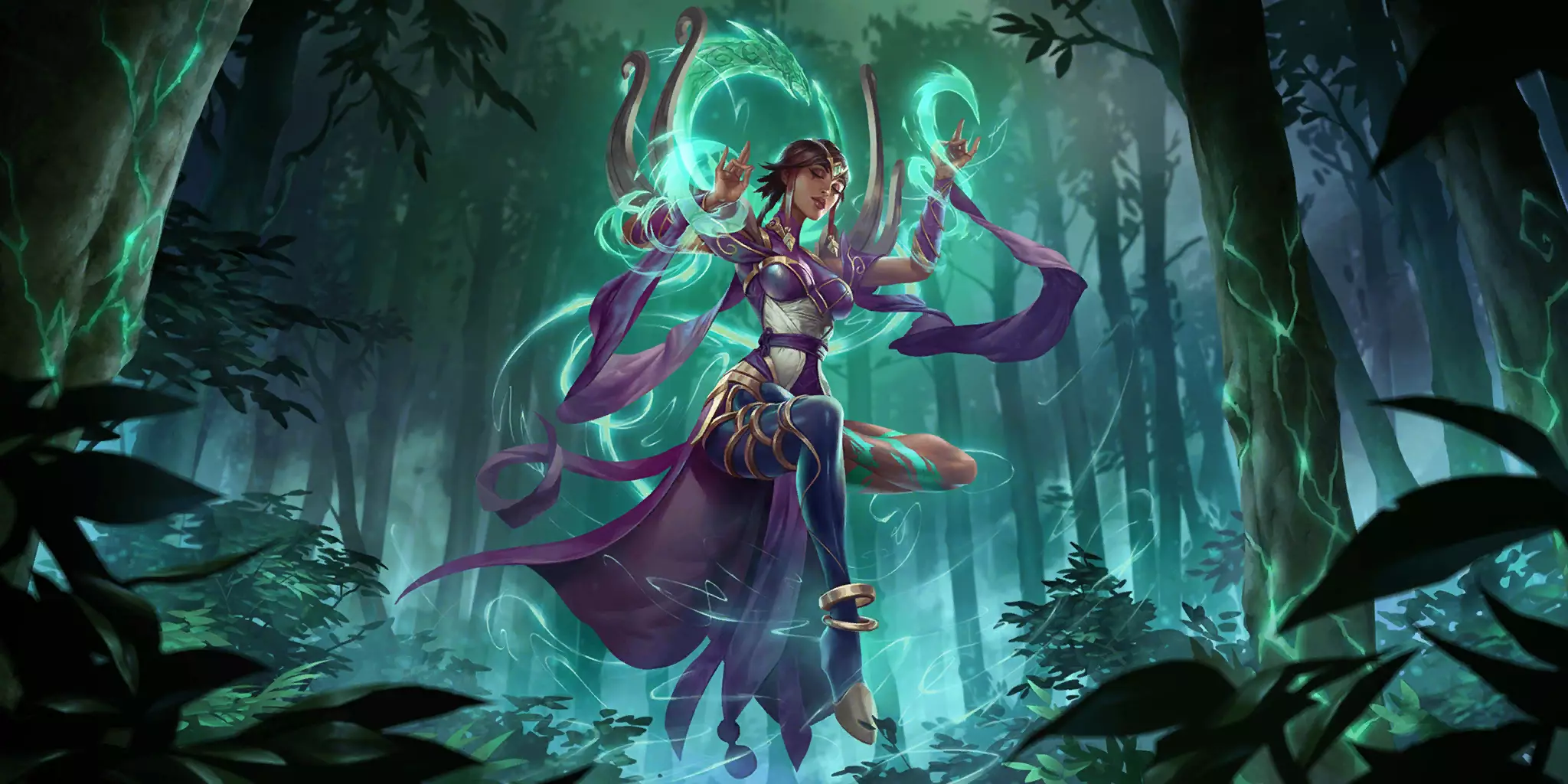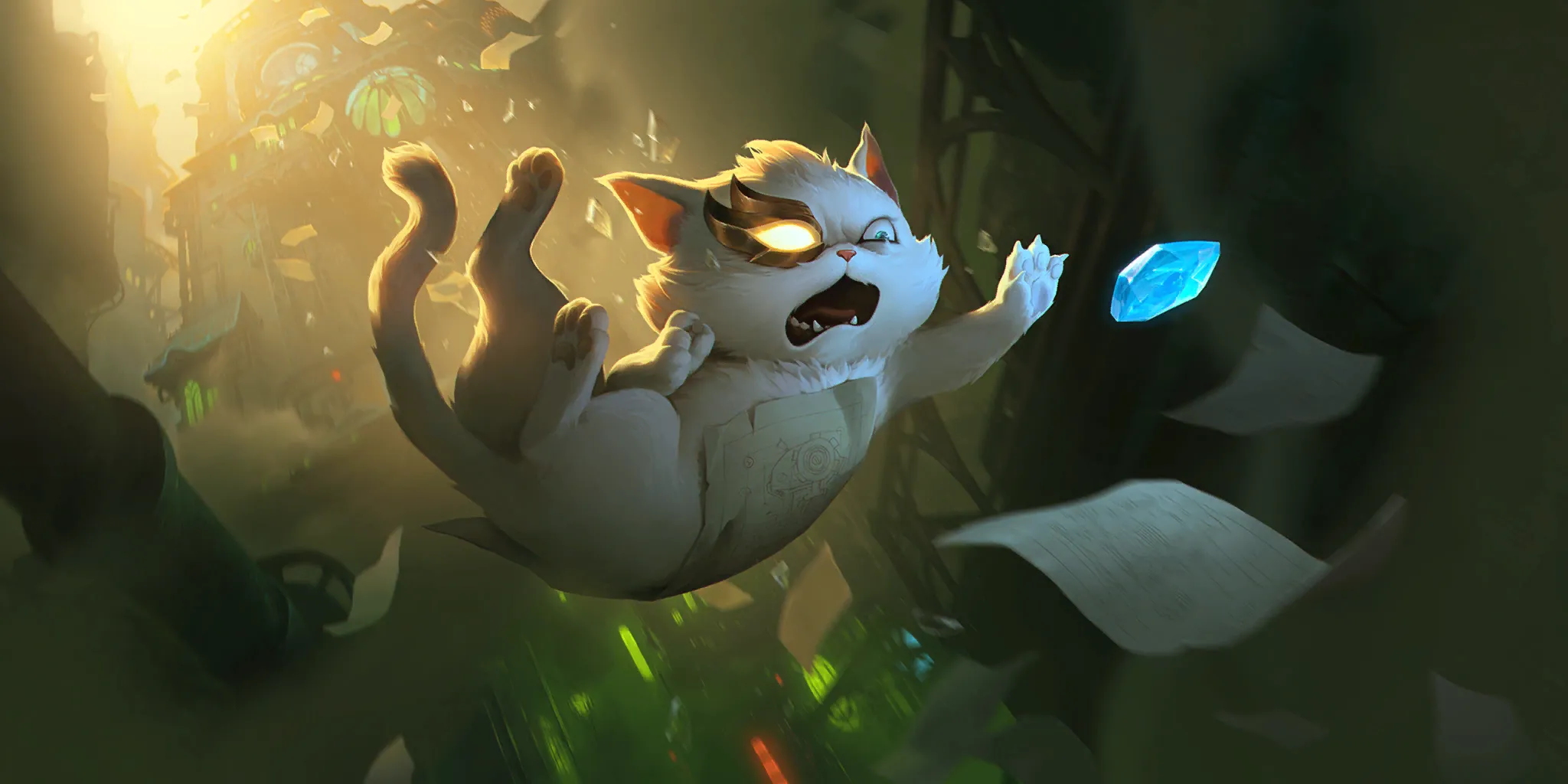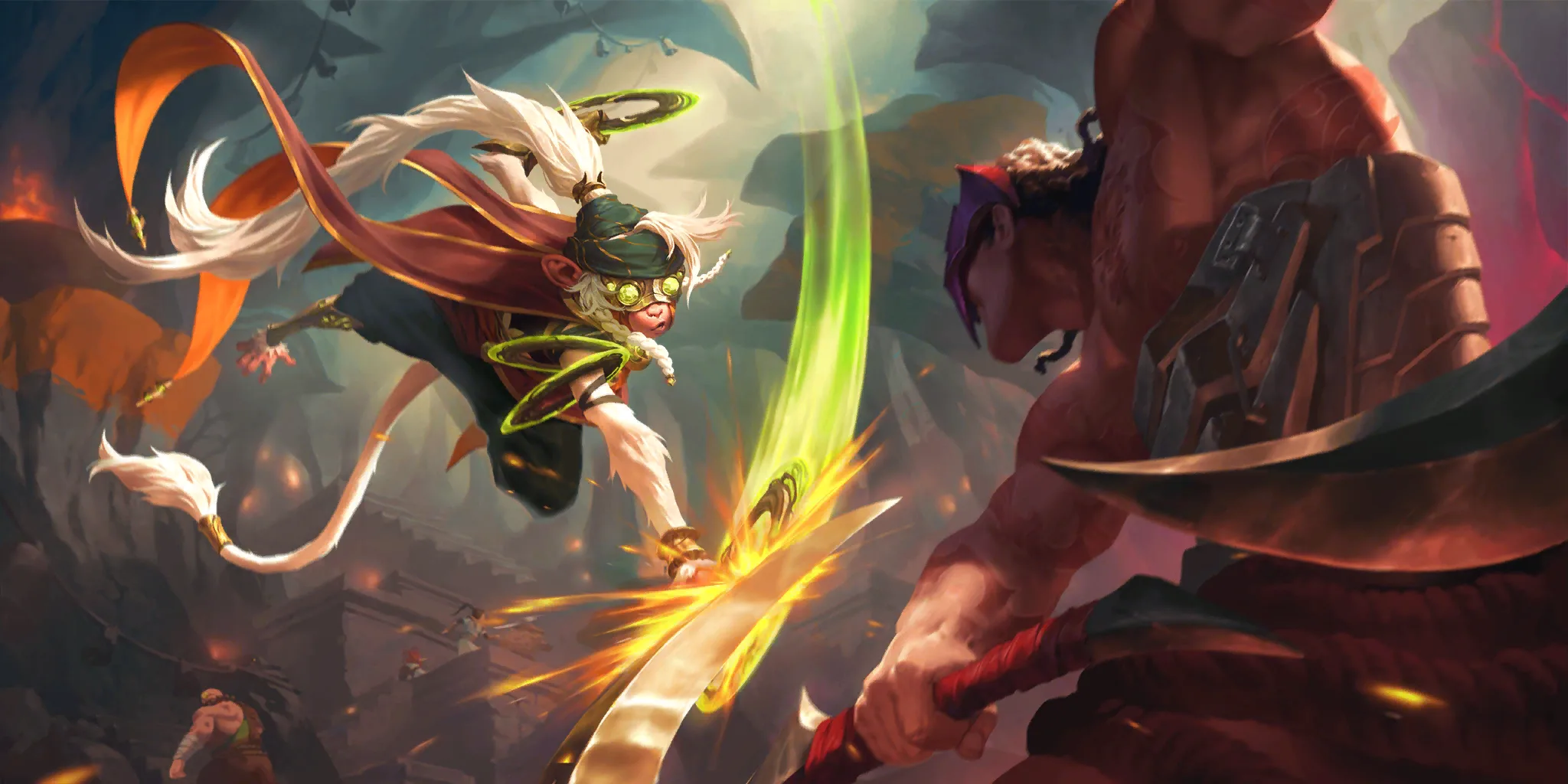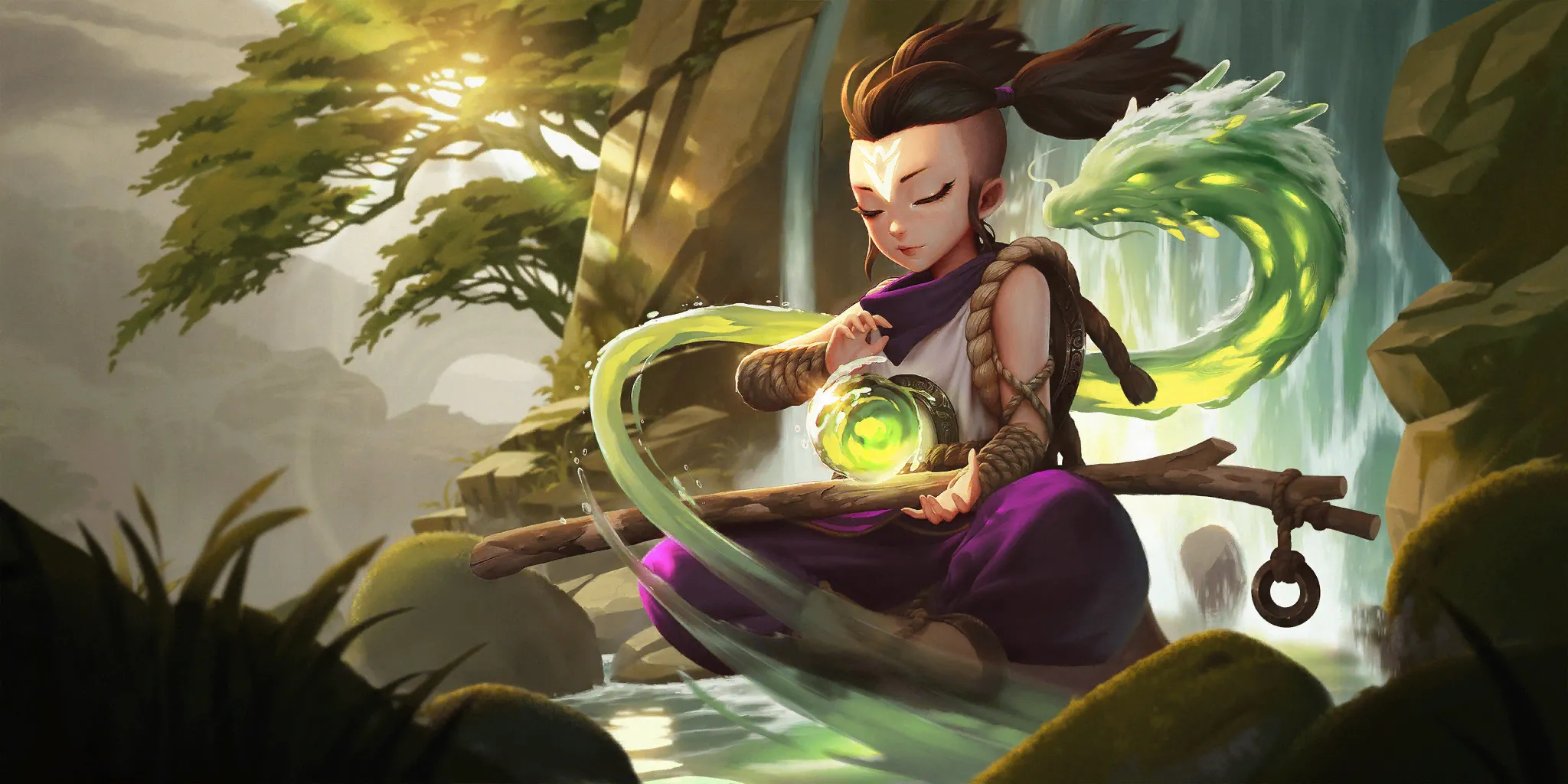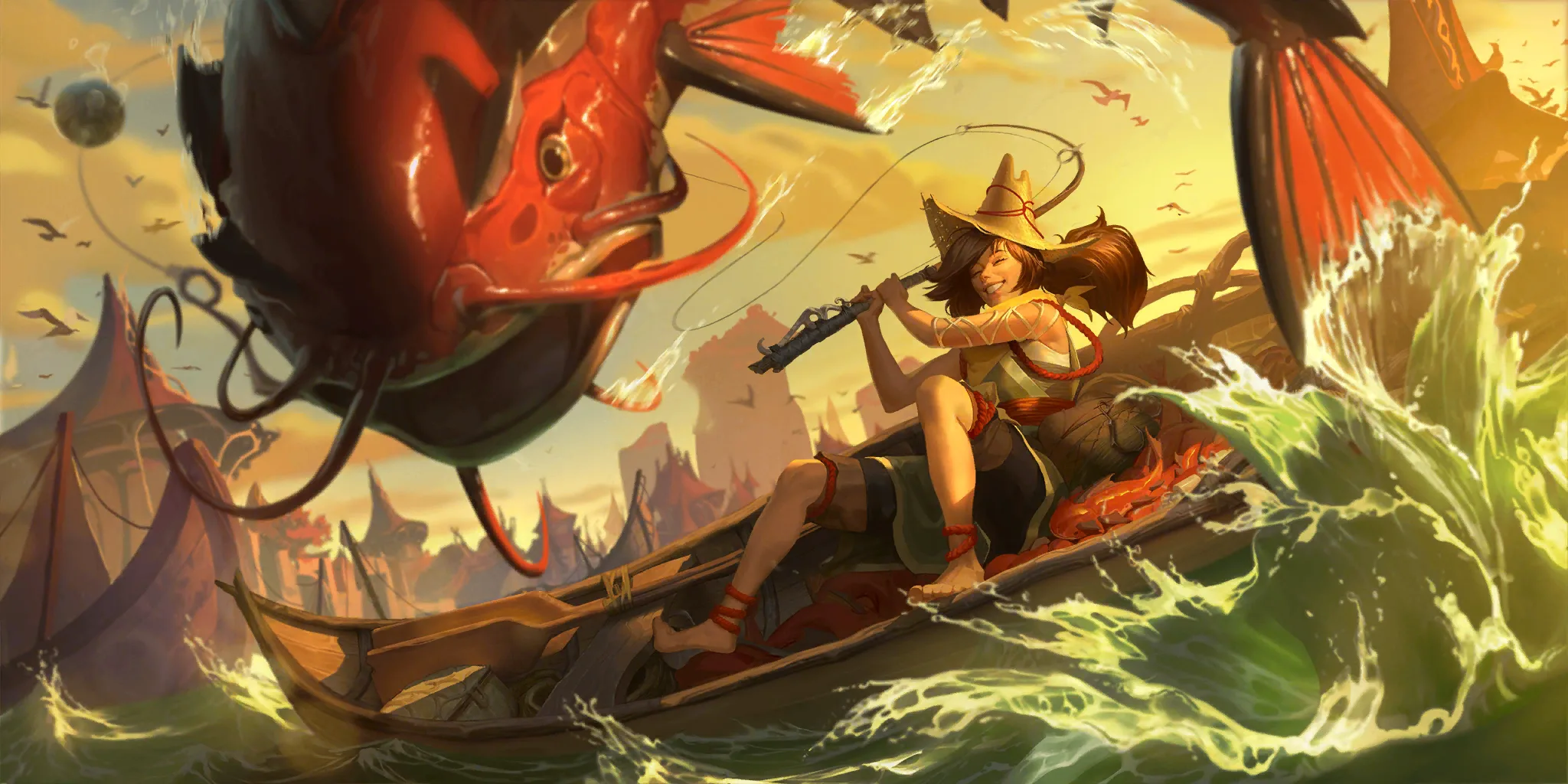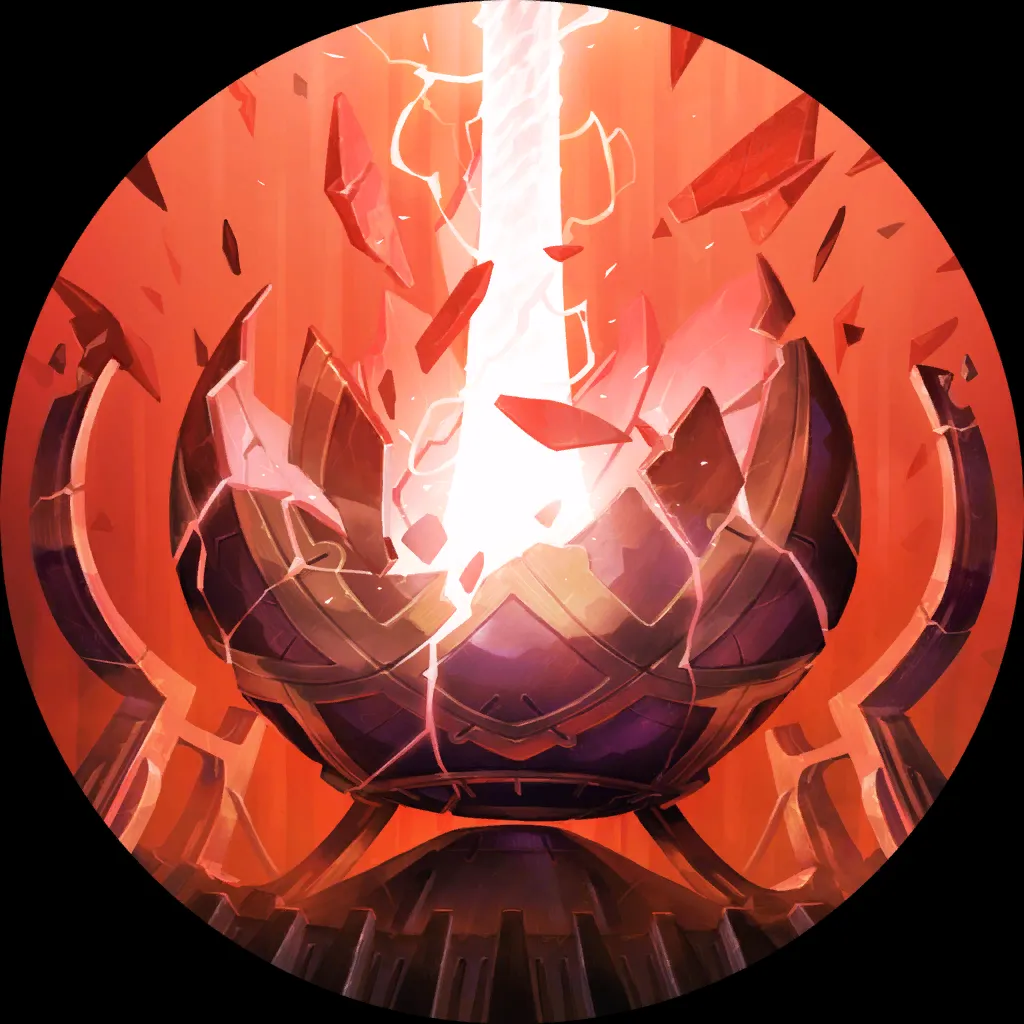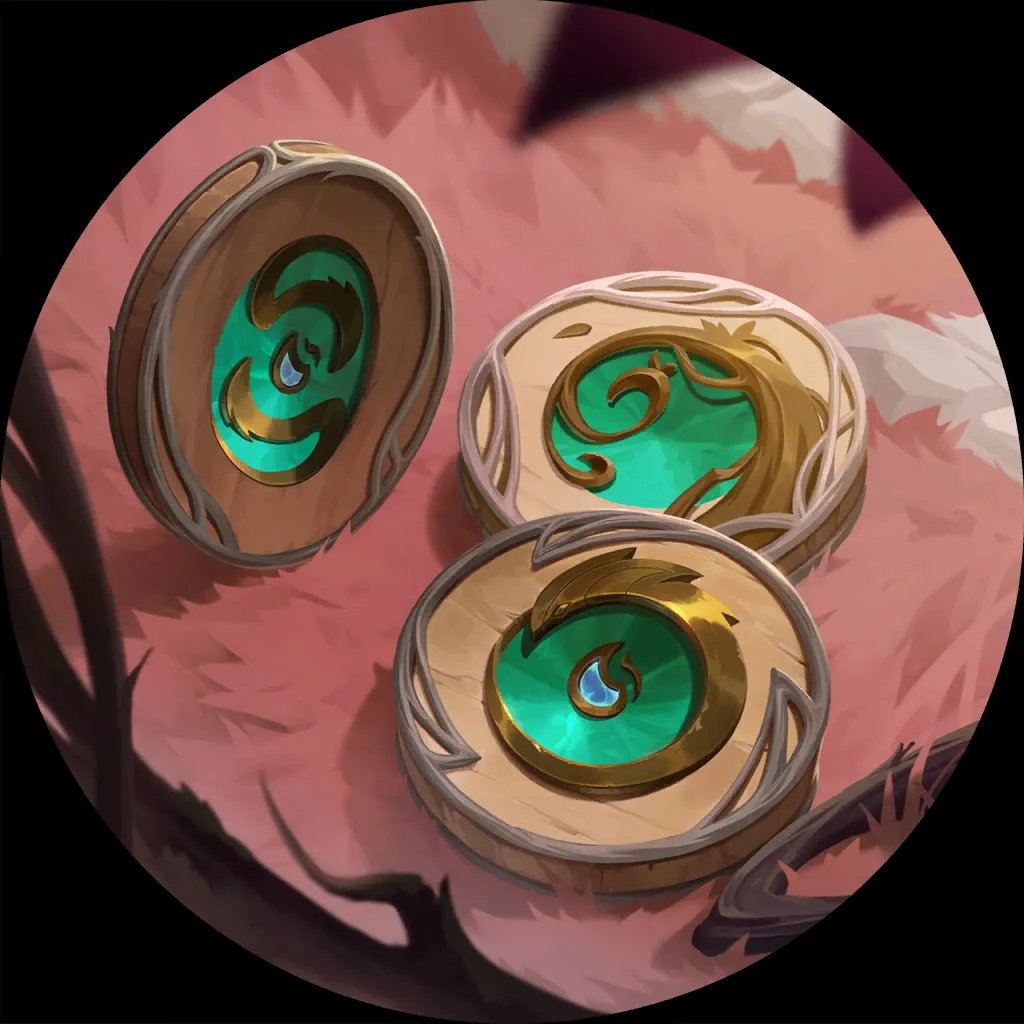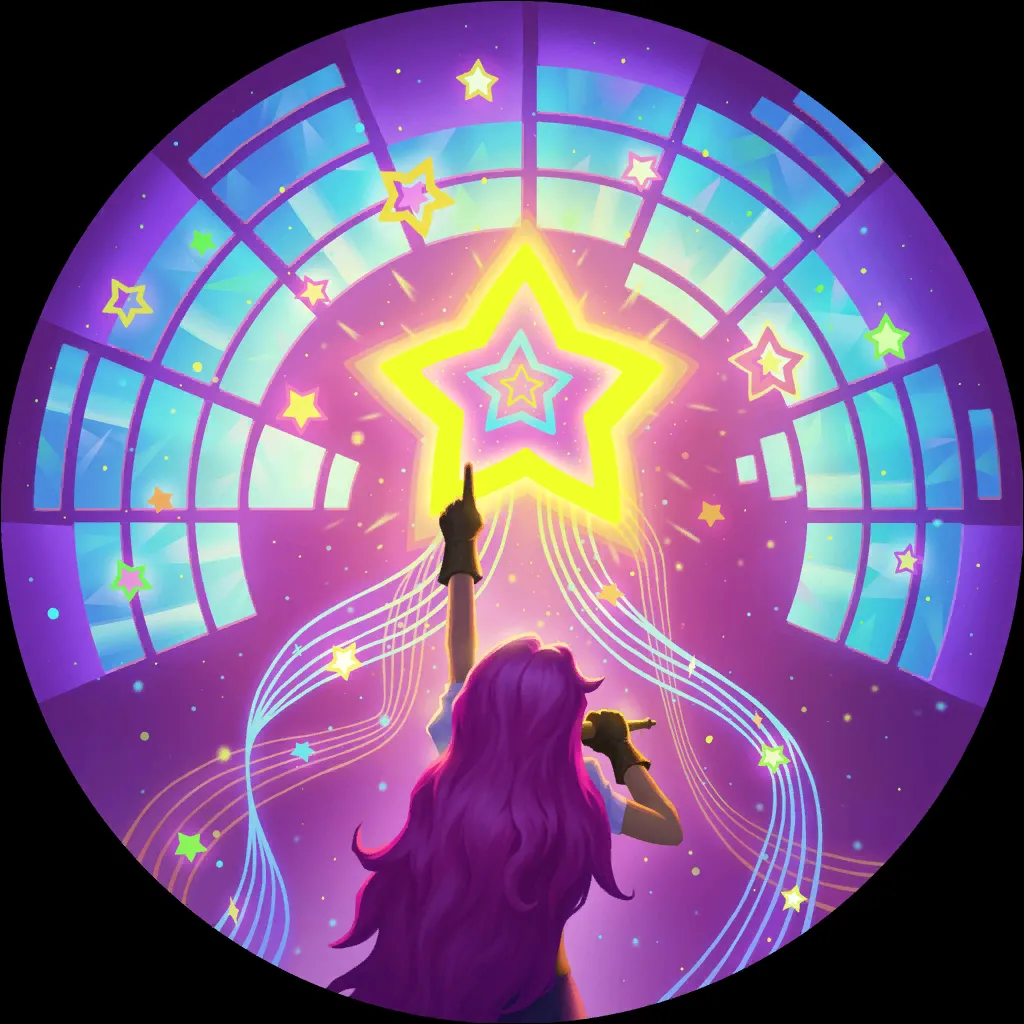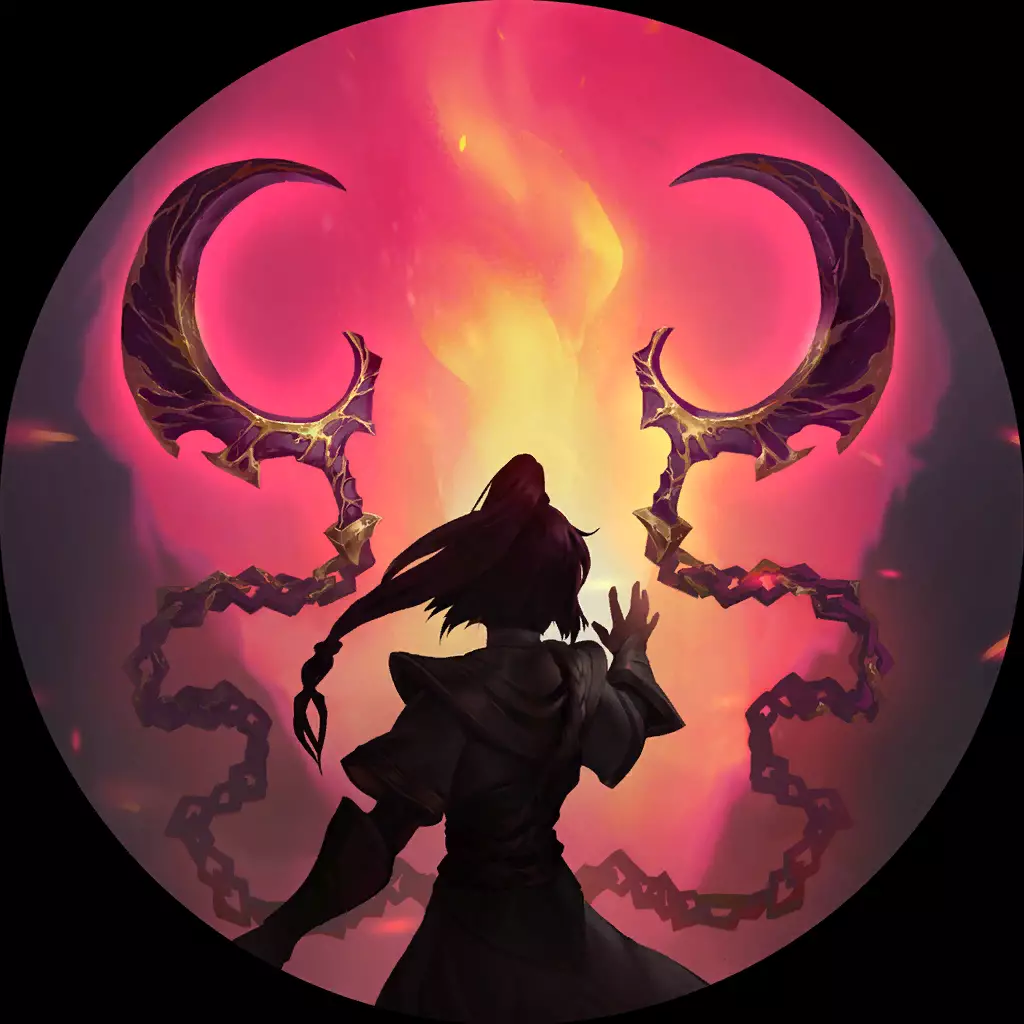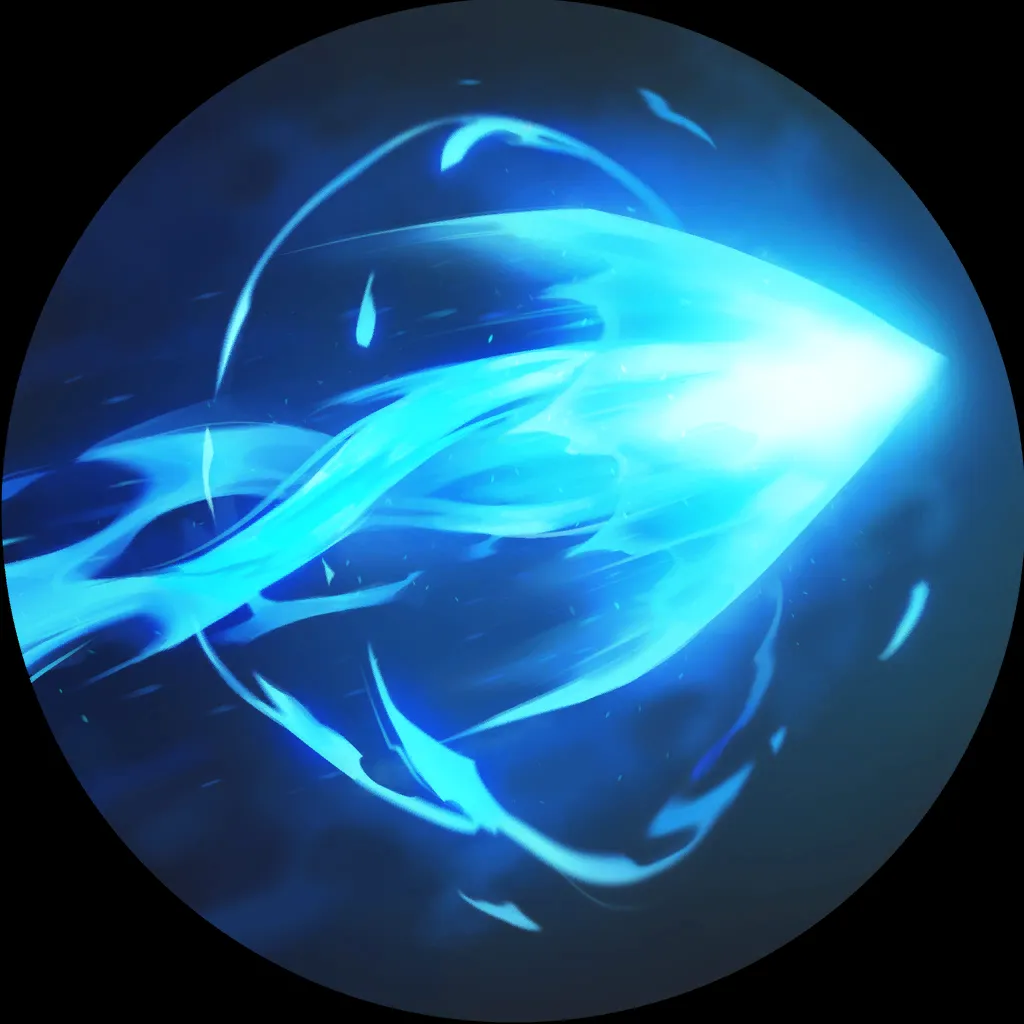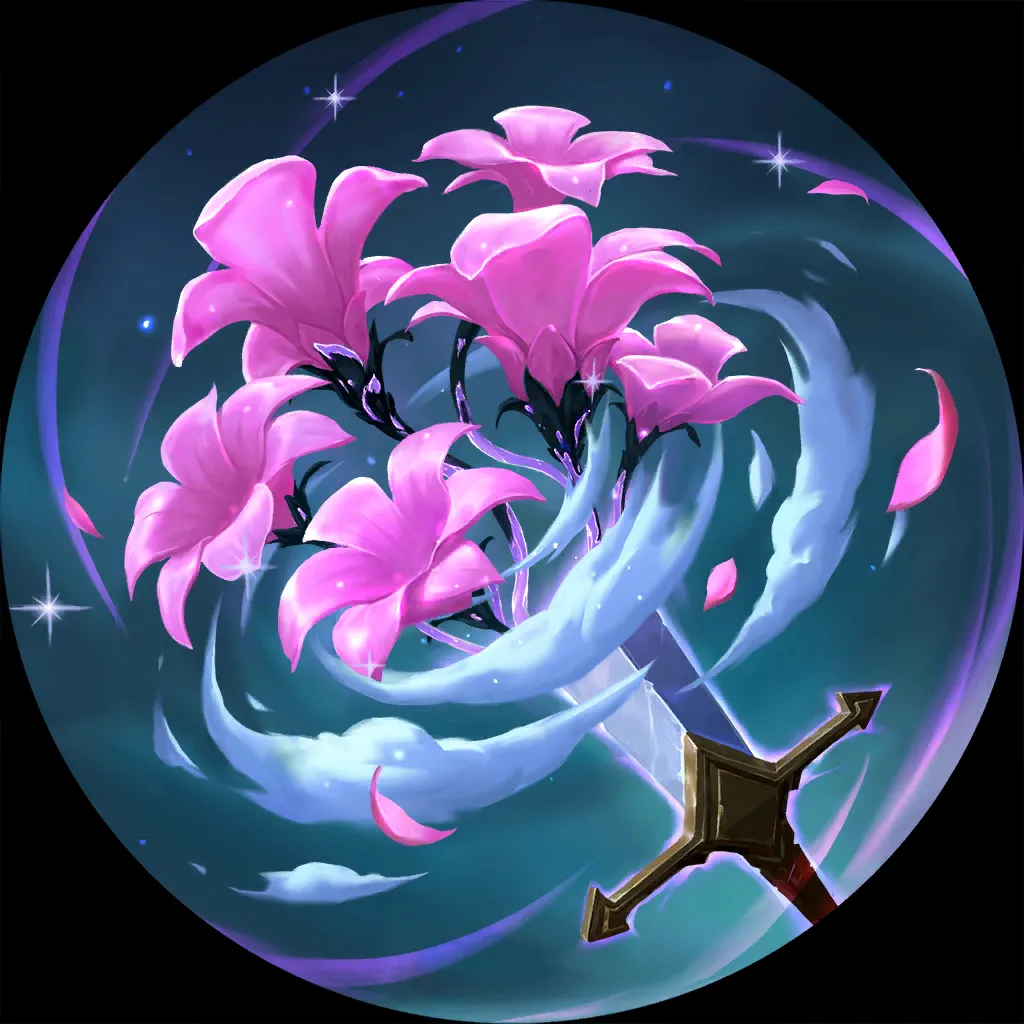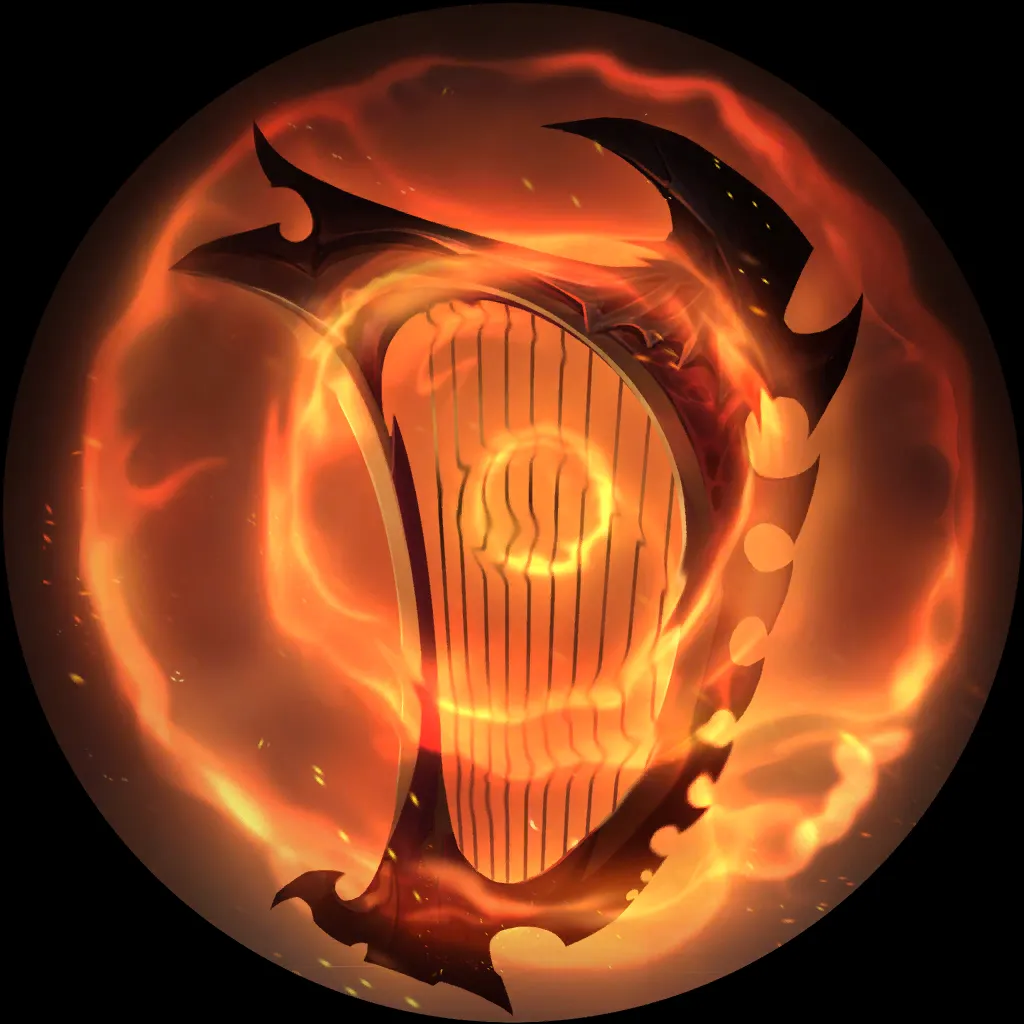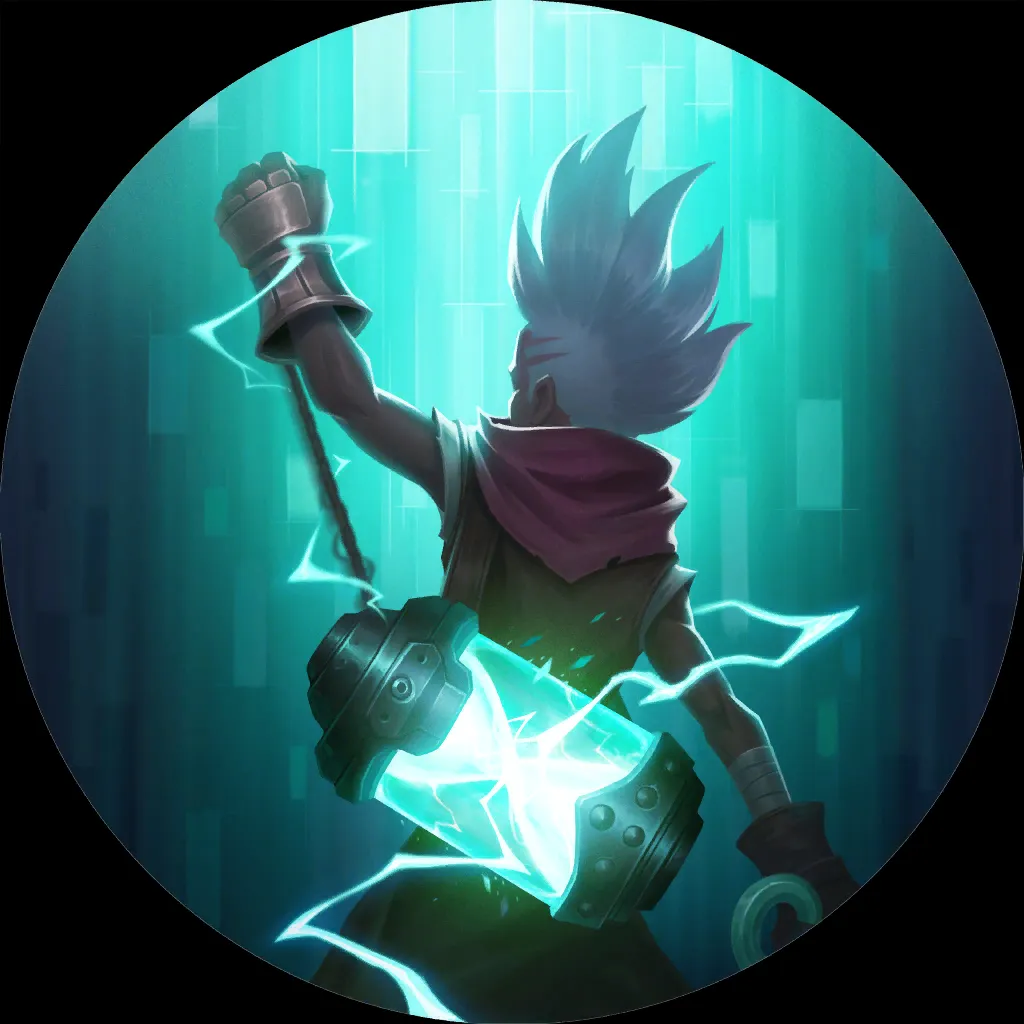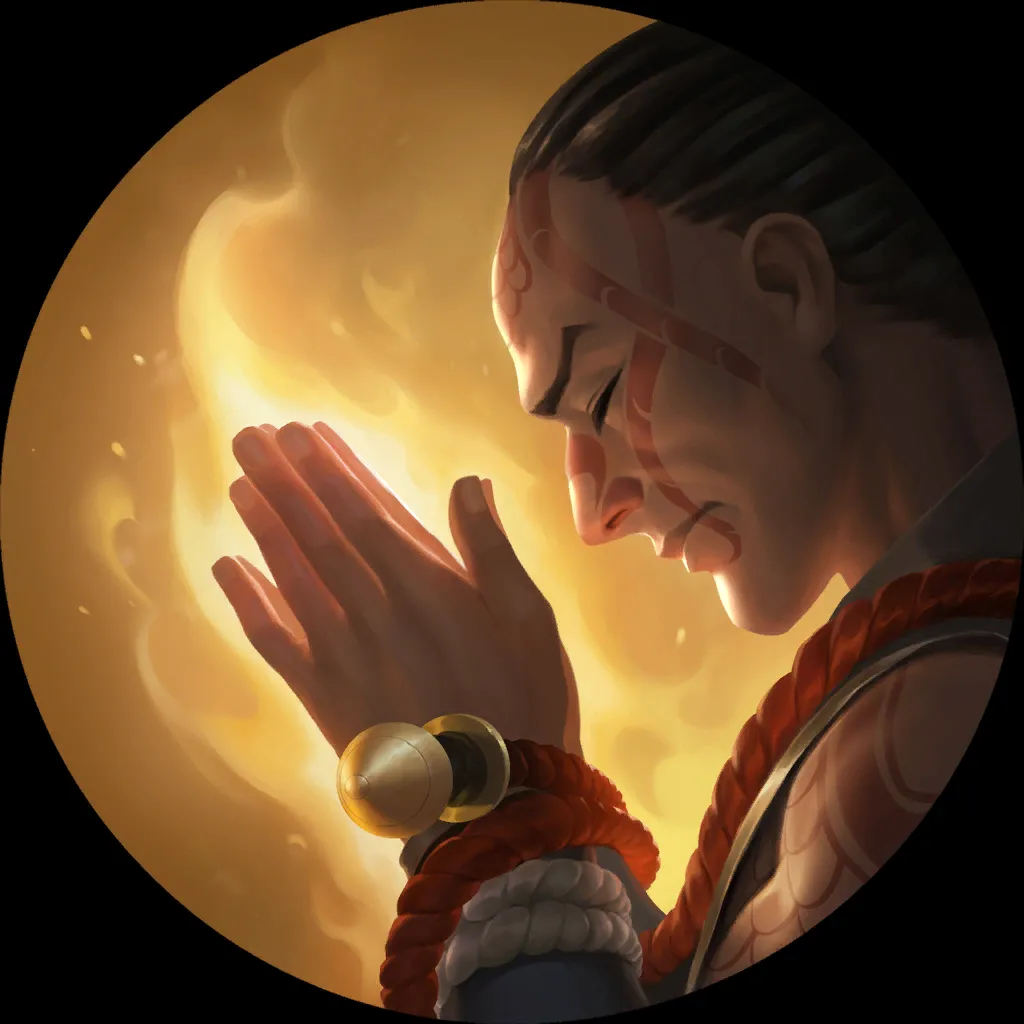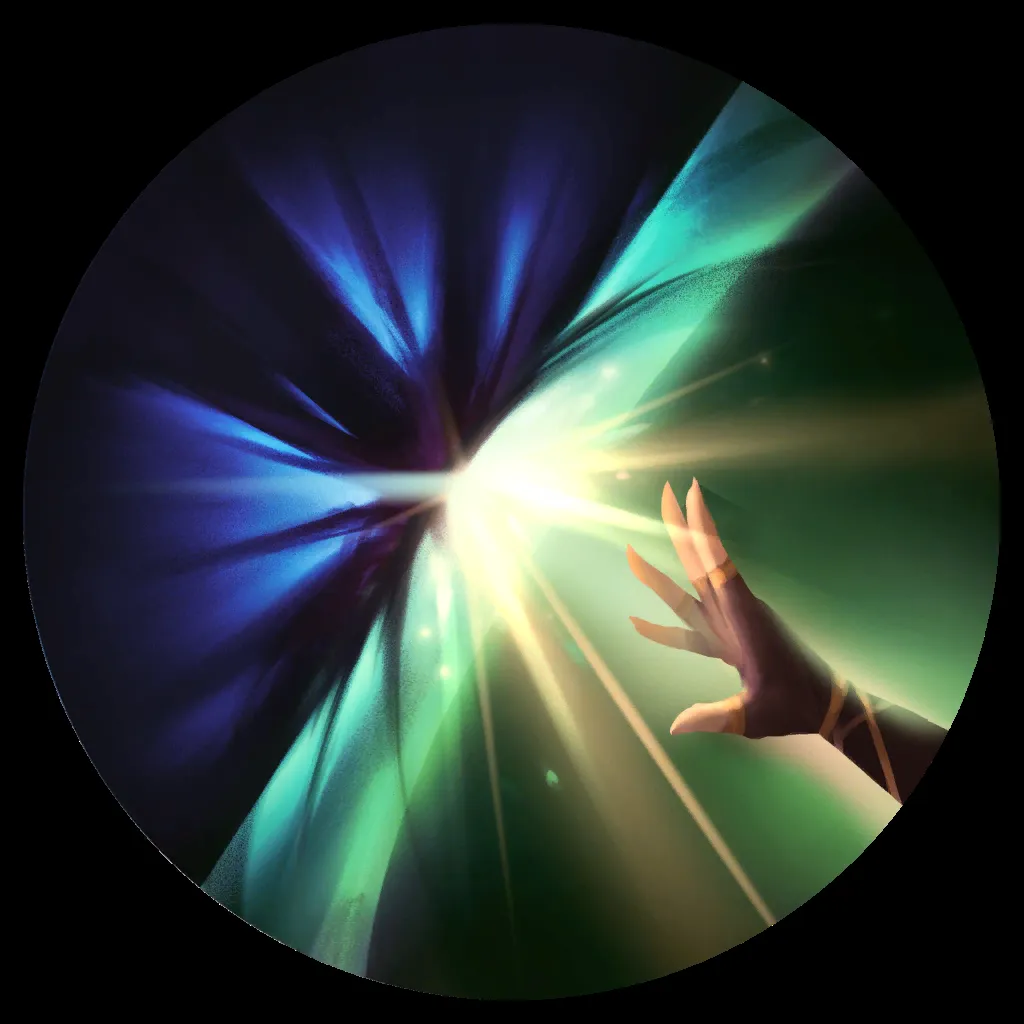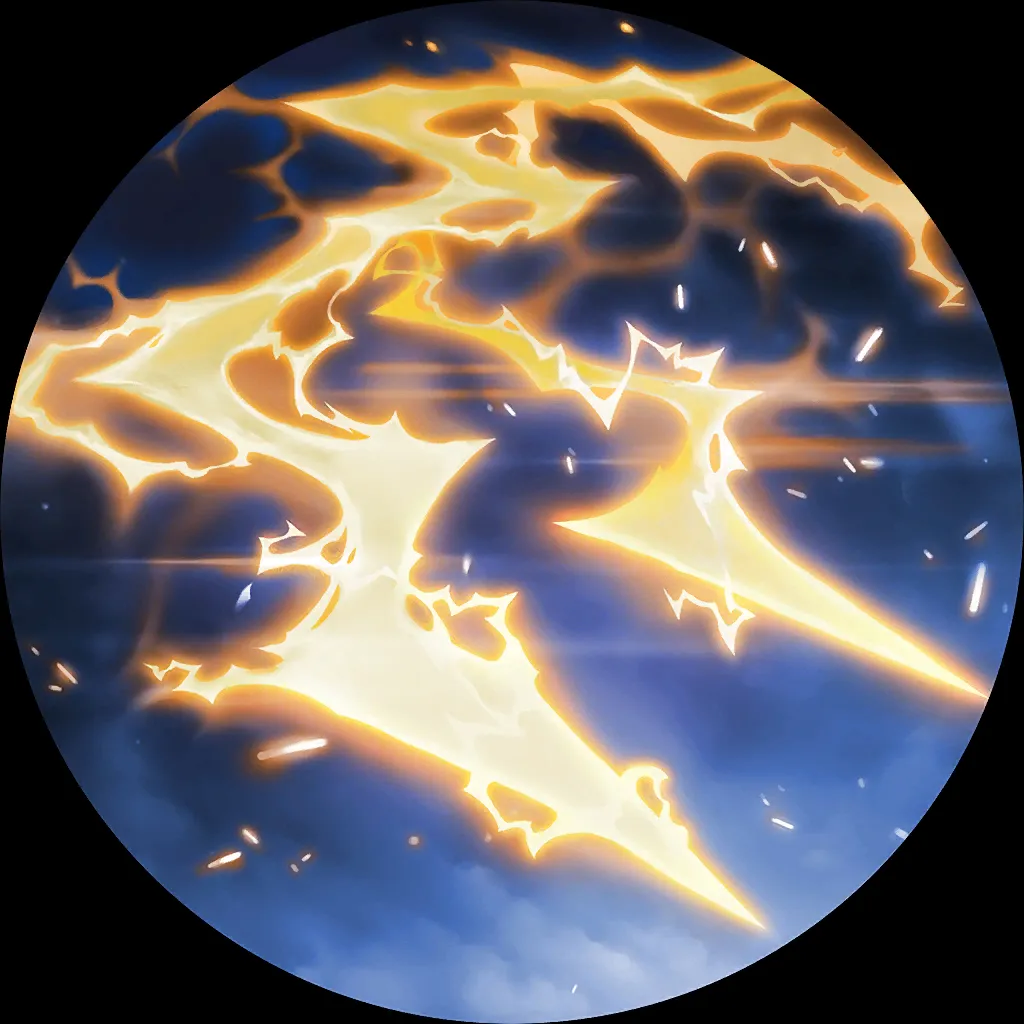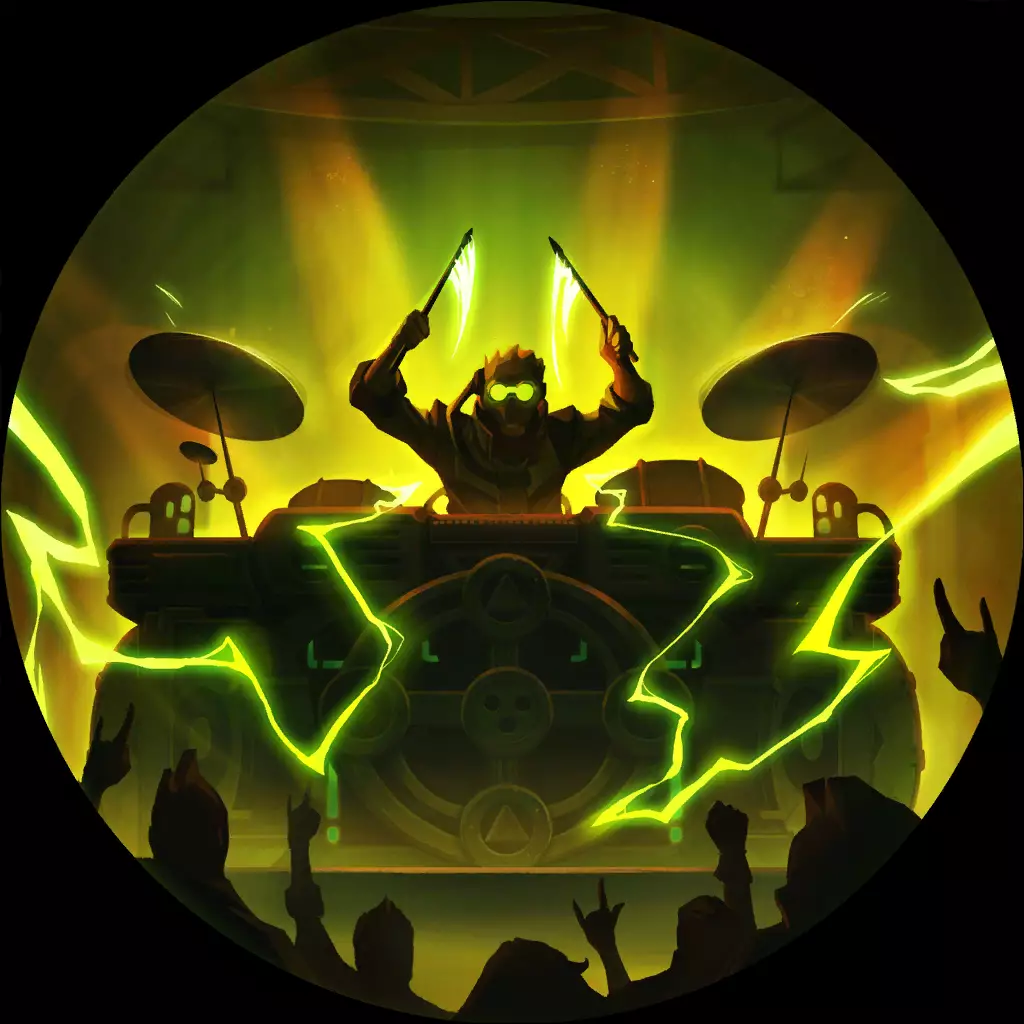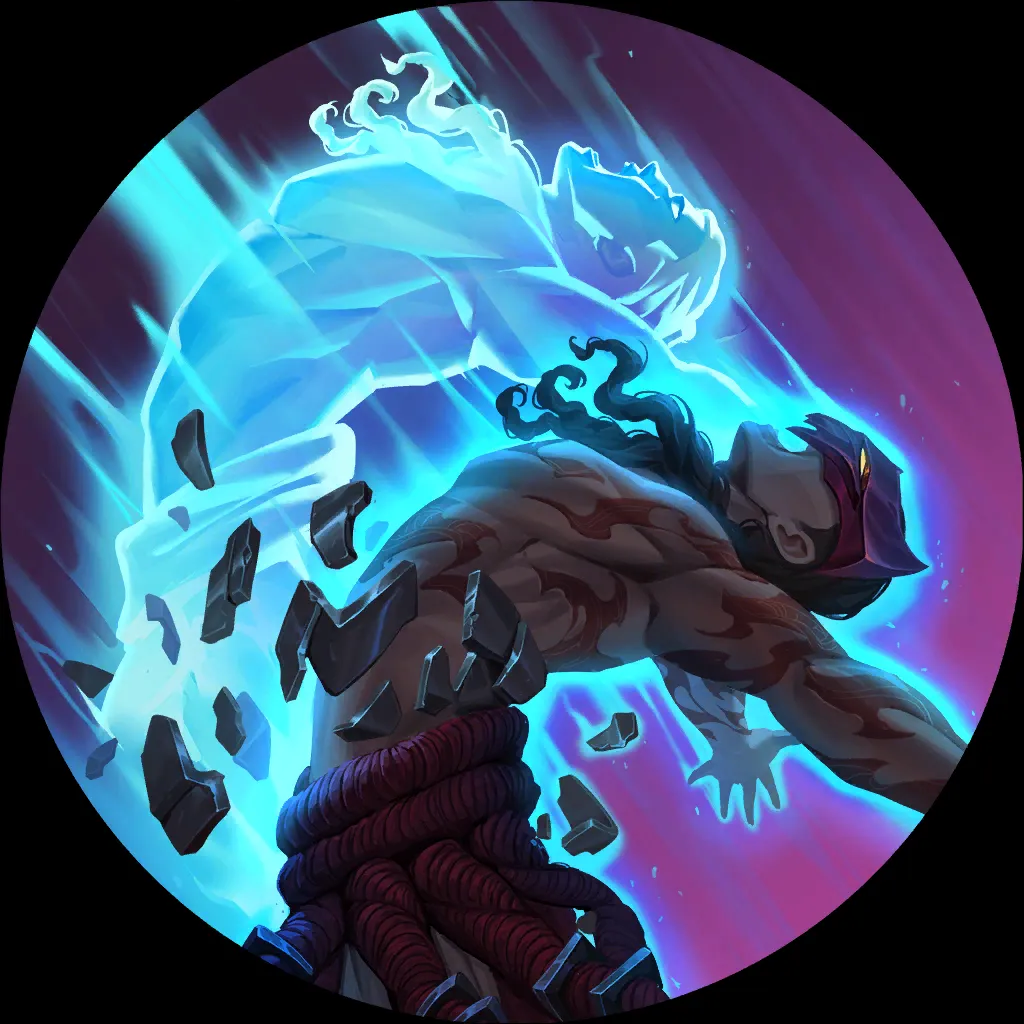 … and we're not even taking into account when we get the whole band together! We get triple casts from new low-cost spells (both Karma and Seraphine will add a copy to the stack) and it certainly makes for uninteractive OTKs.
Try to stall as much as possible until you can get loads of value from your leveled up champions. Check out how insane our damage output really becomes.
And, very important: Don't forget to correctly place your Seraphine
to the left of Karma
on the board, or else you will not get extra triggers off of spells – look at the example below (notice how Ezreal deals eight damage in the first example, and only six in the second).
If you have Karma positioned on the left, her duplicate trigger will happen before Seraphine's, so the duplicate will make the spell not be "New" anymore for Seraphine to get her extra cast off. This is a non-intended interaction that was already reported to devs, so a fix should be deployed in a future patch or hotfix, but I'm adding it to the article anyways to warn you about it so we don't miss any lethal opportunities!
---
Seraphine Zoe, ft. Back Alley Bar
Our third Seraphine deck features my favorite region, Targon, and my favorite champion, Zoe
!
6
11
12
11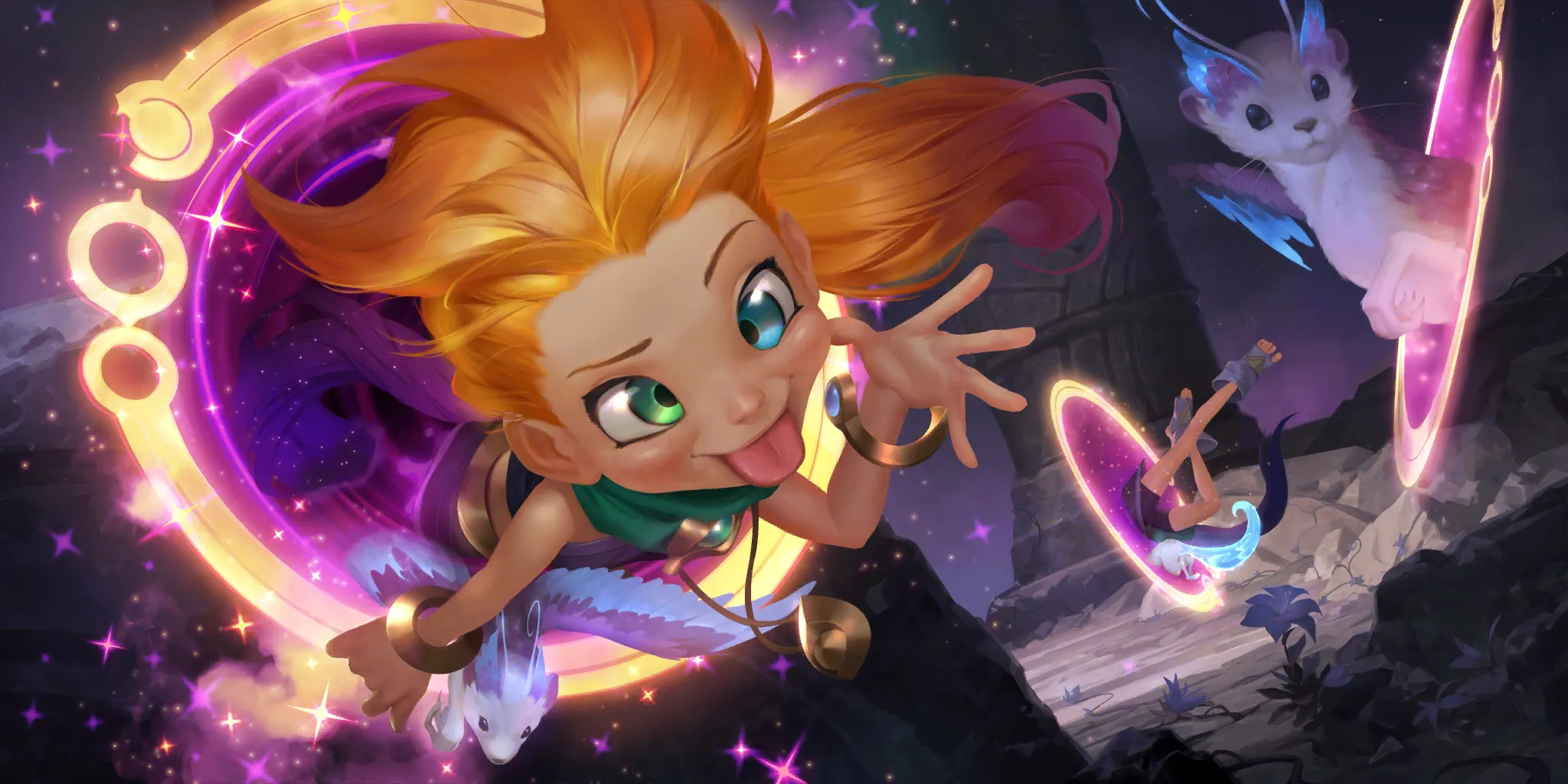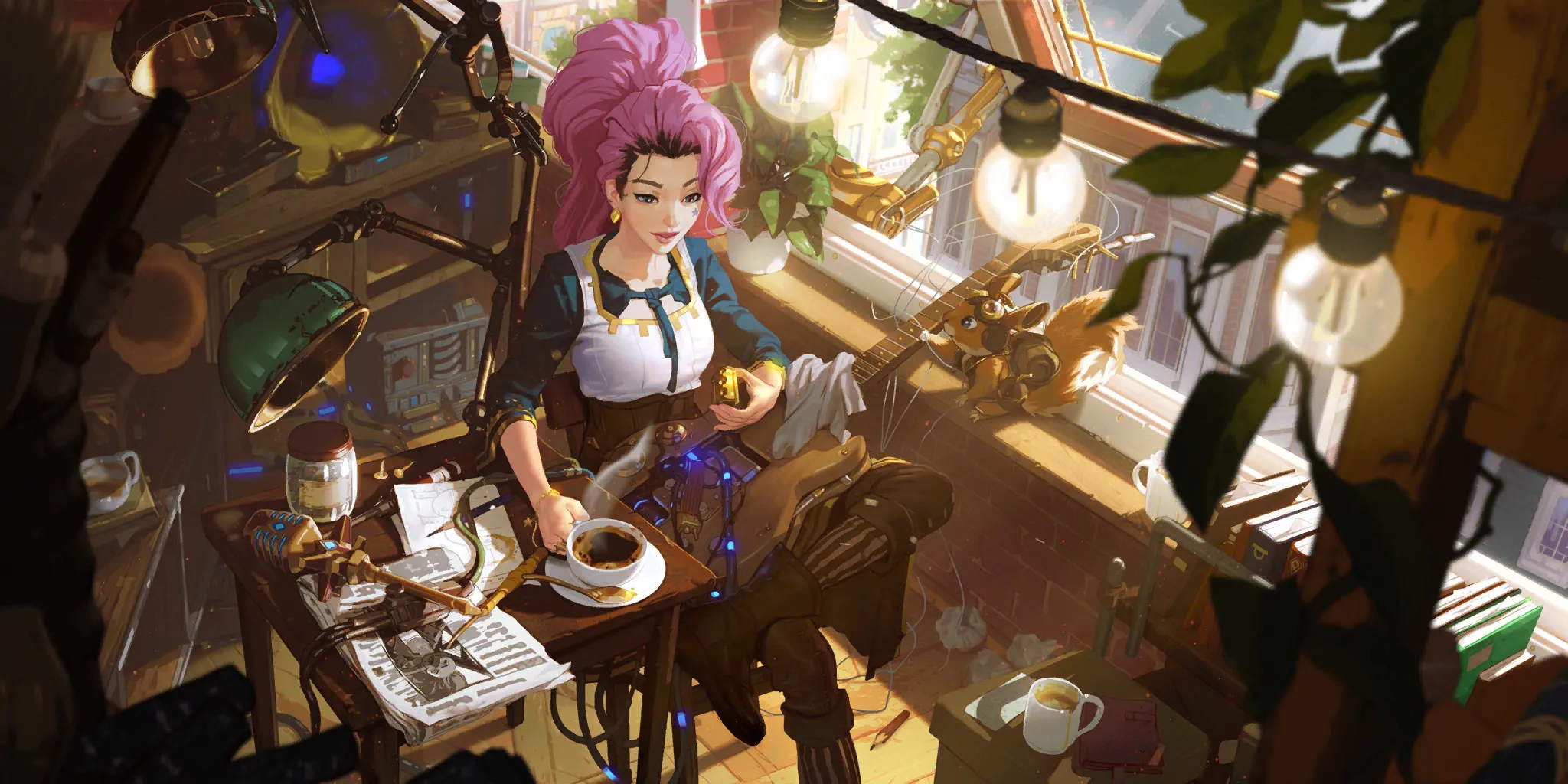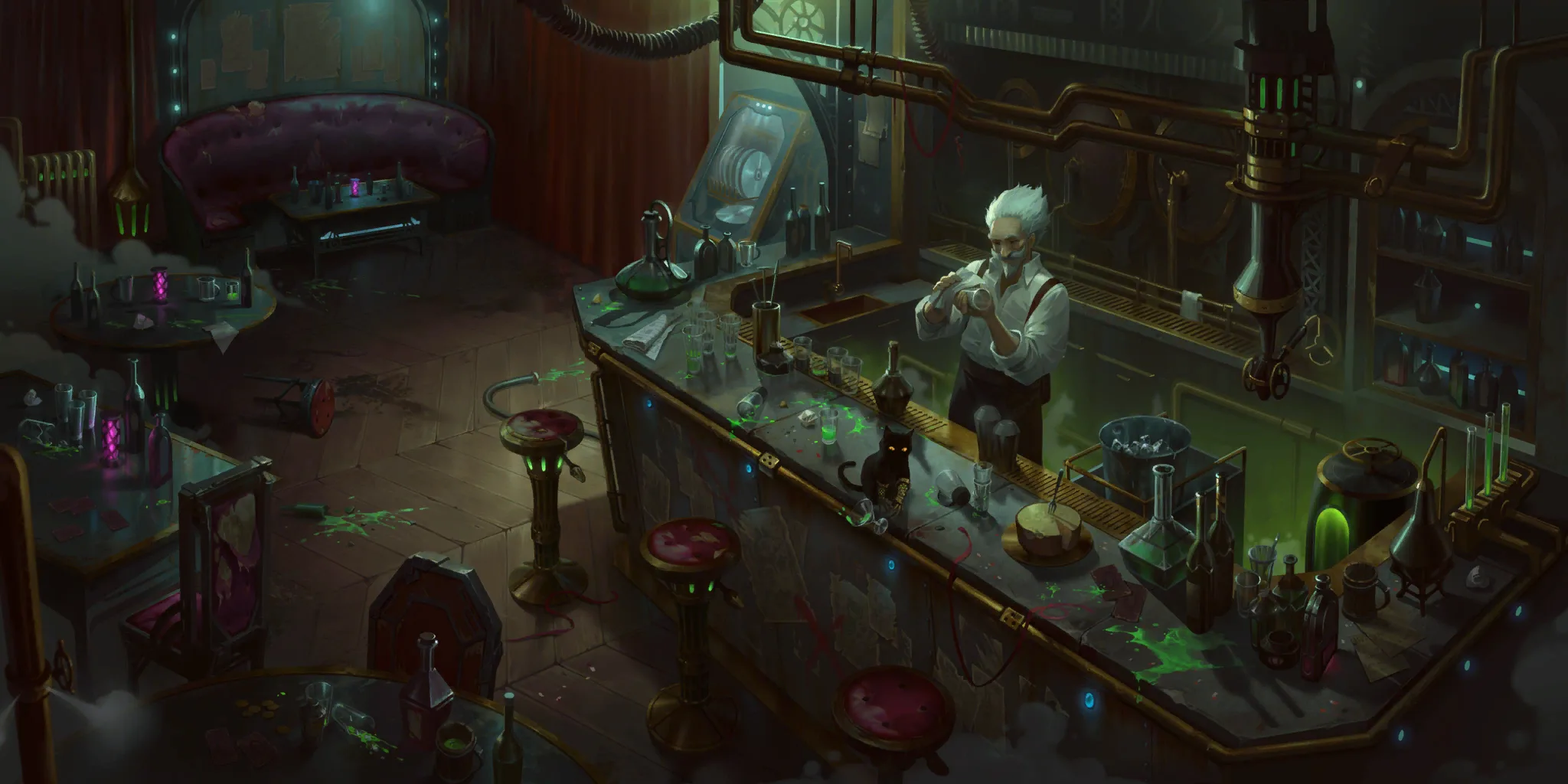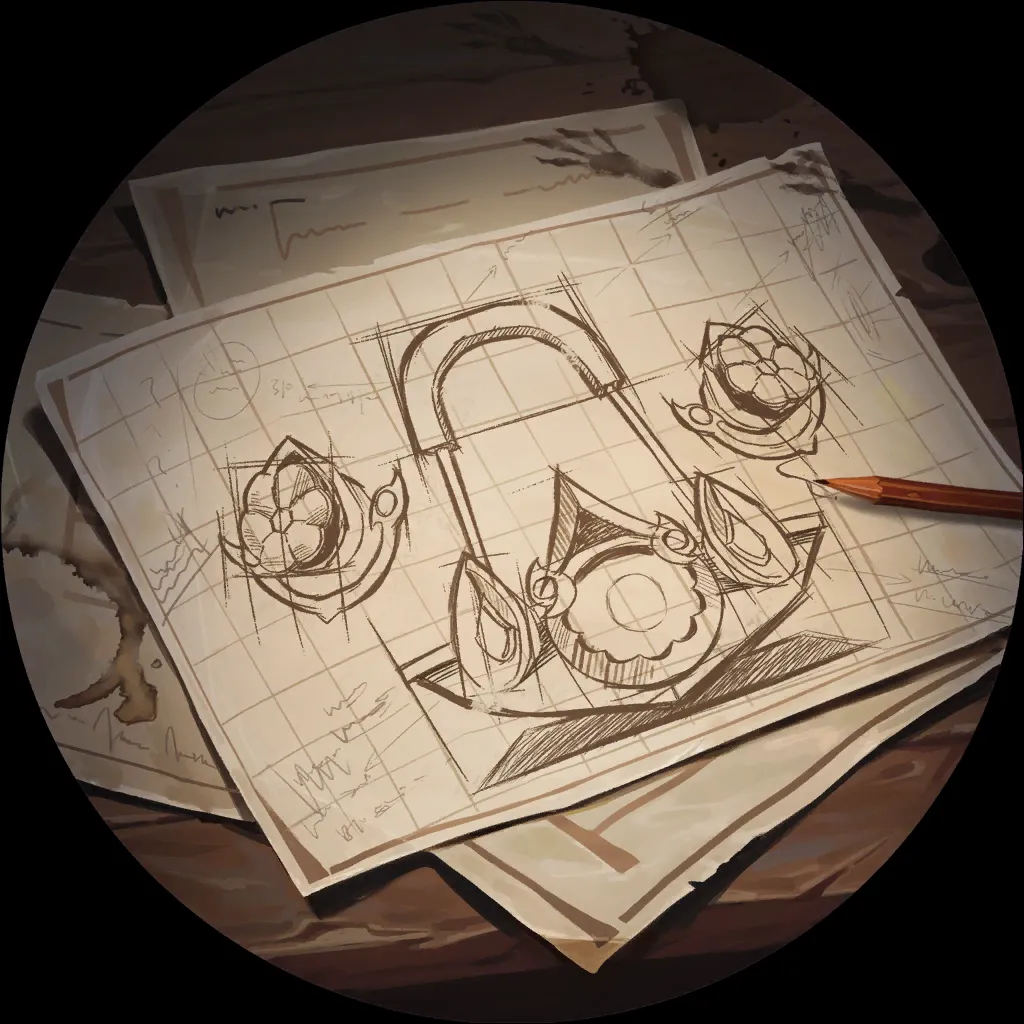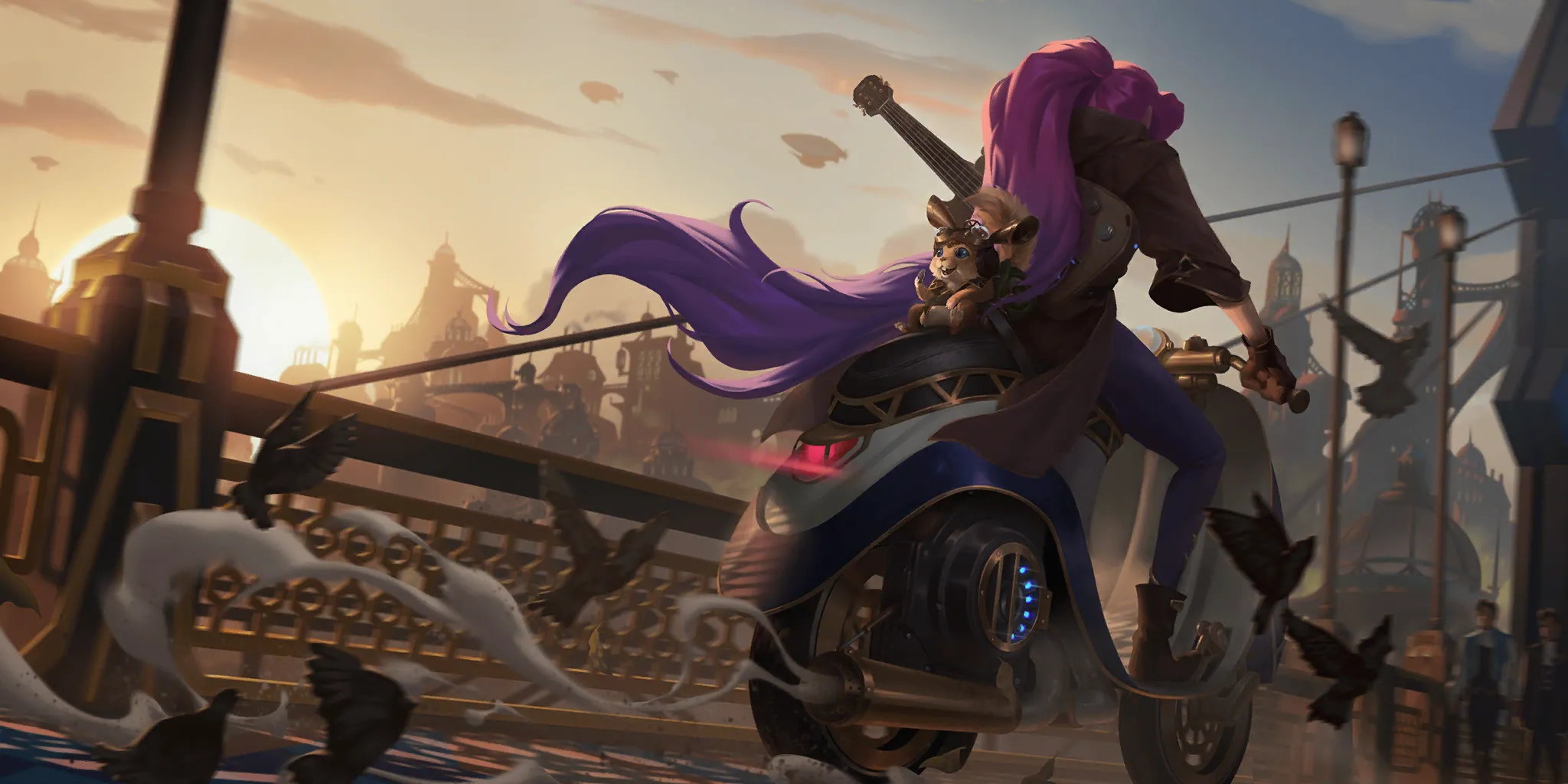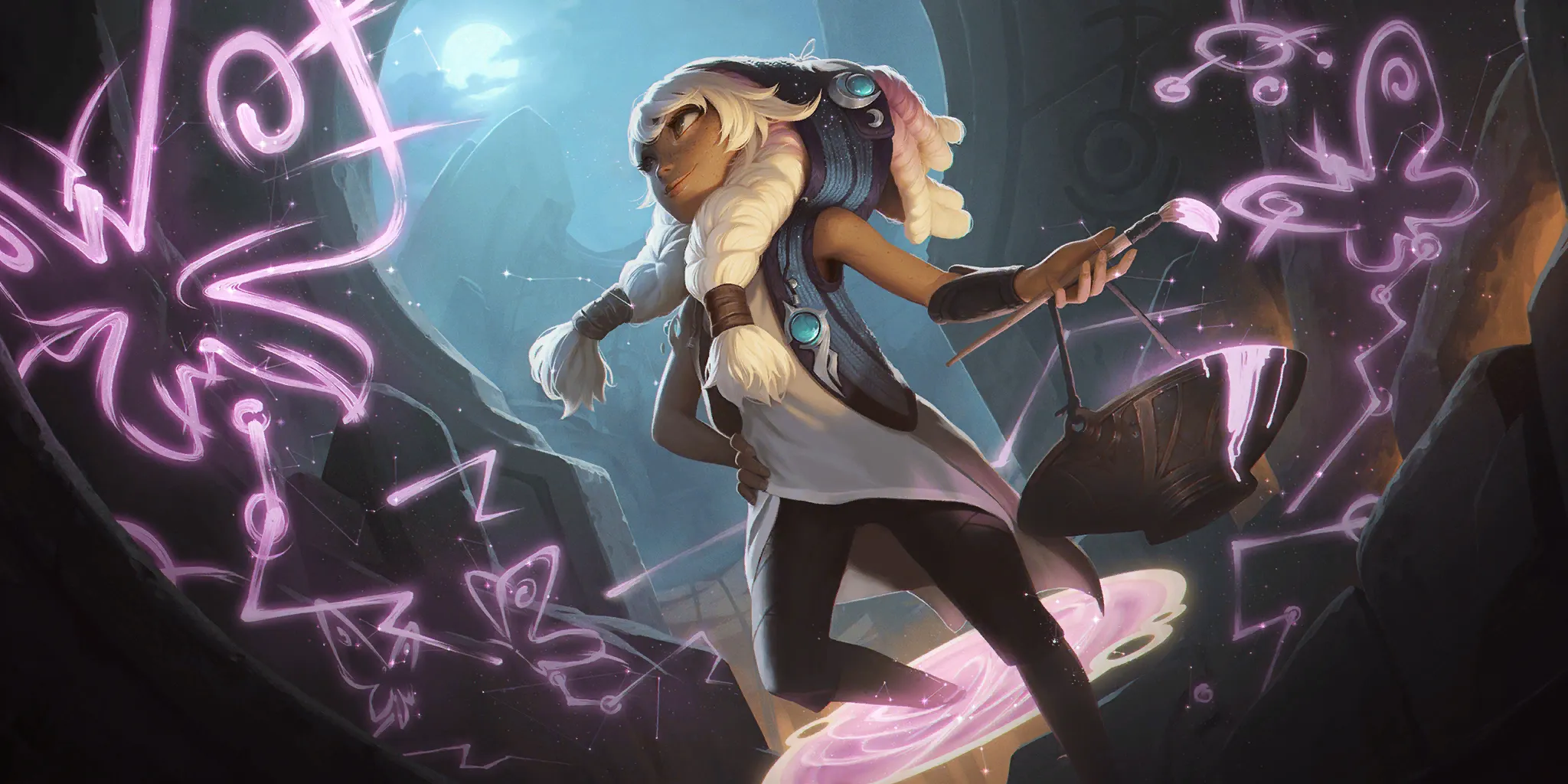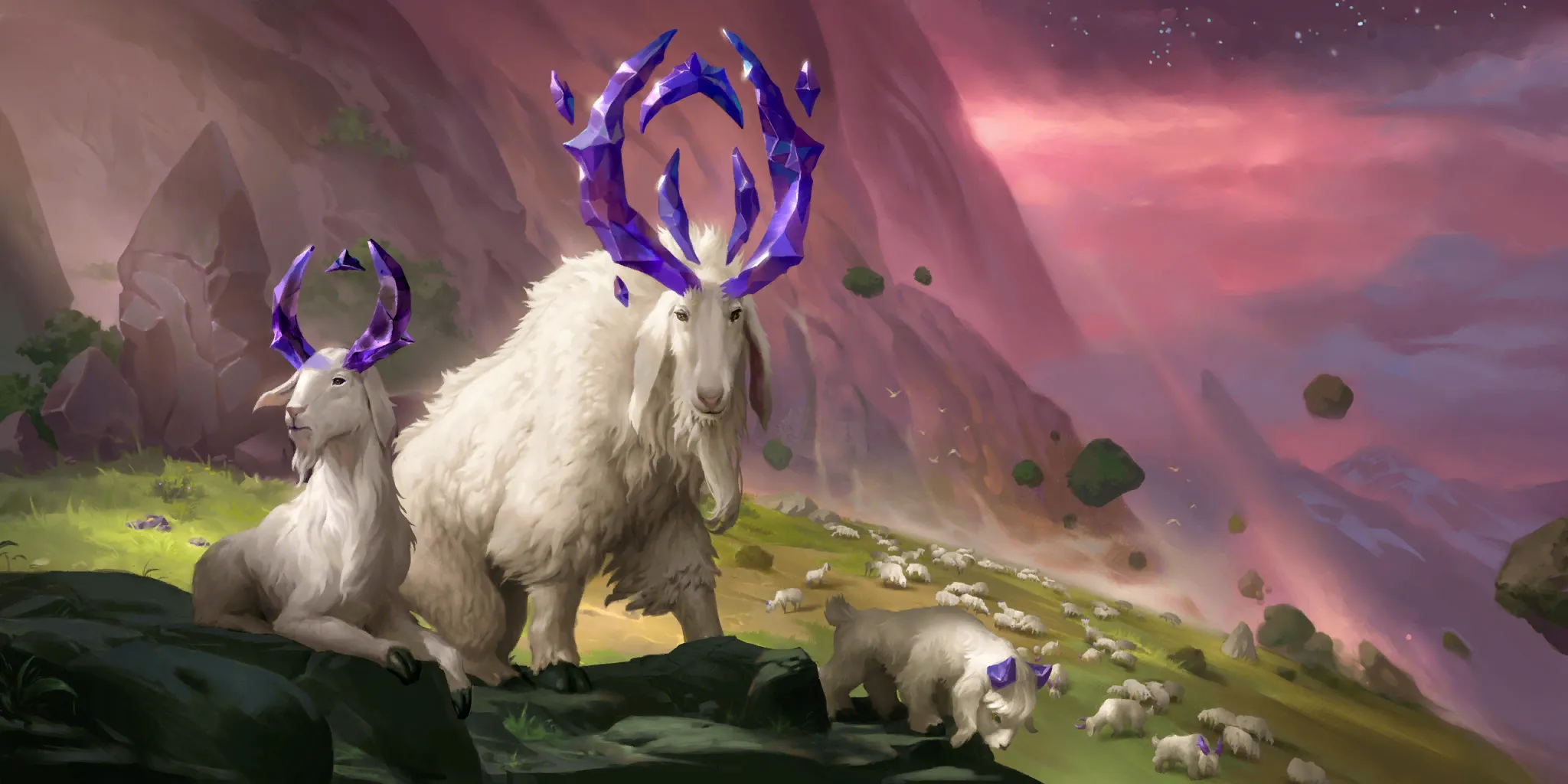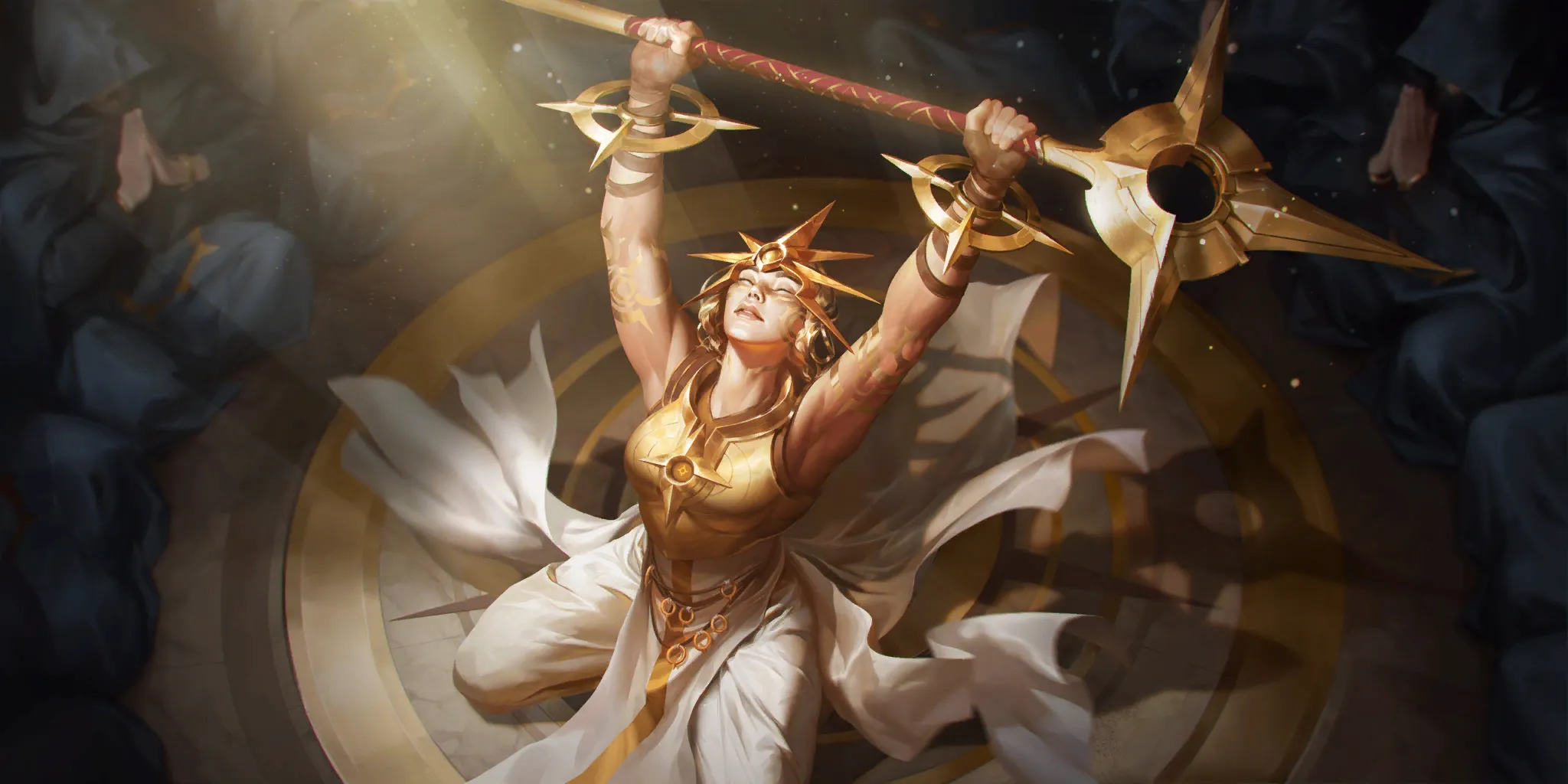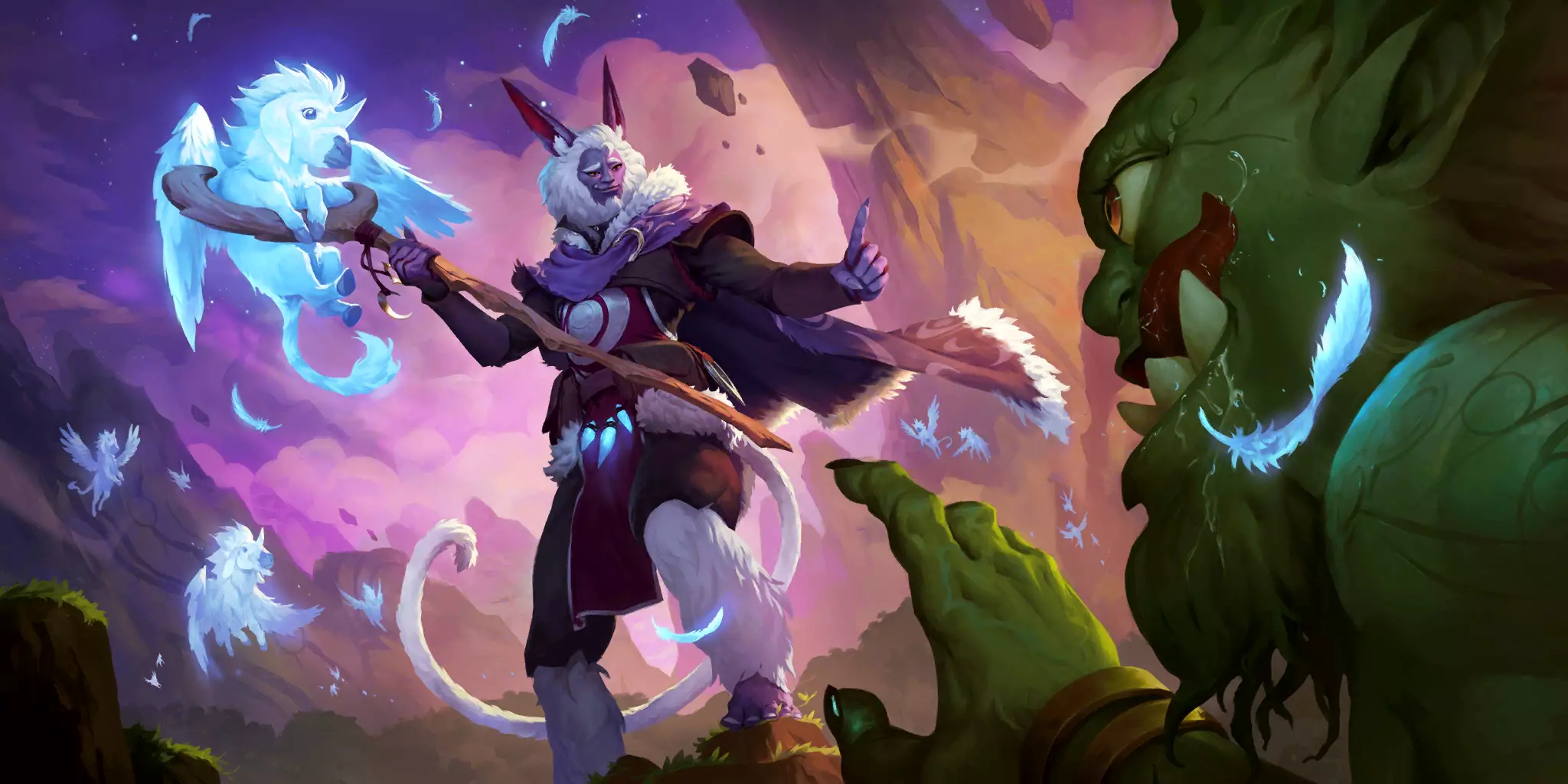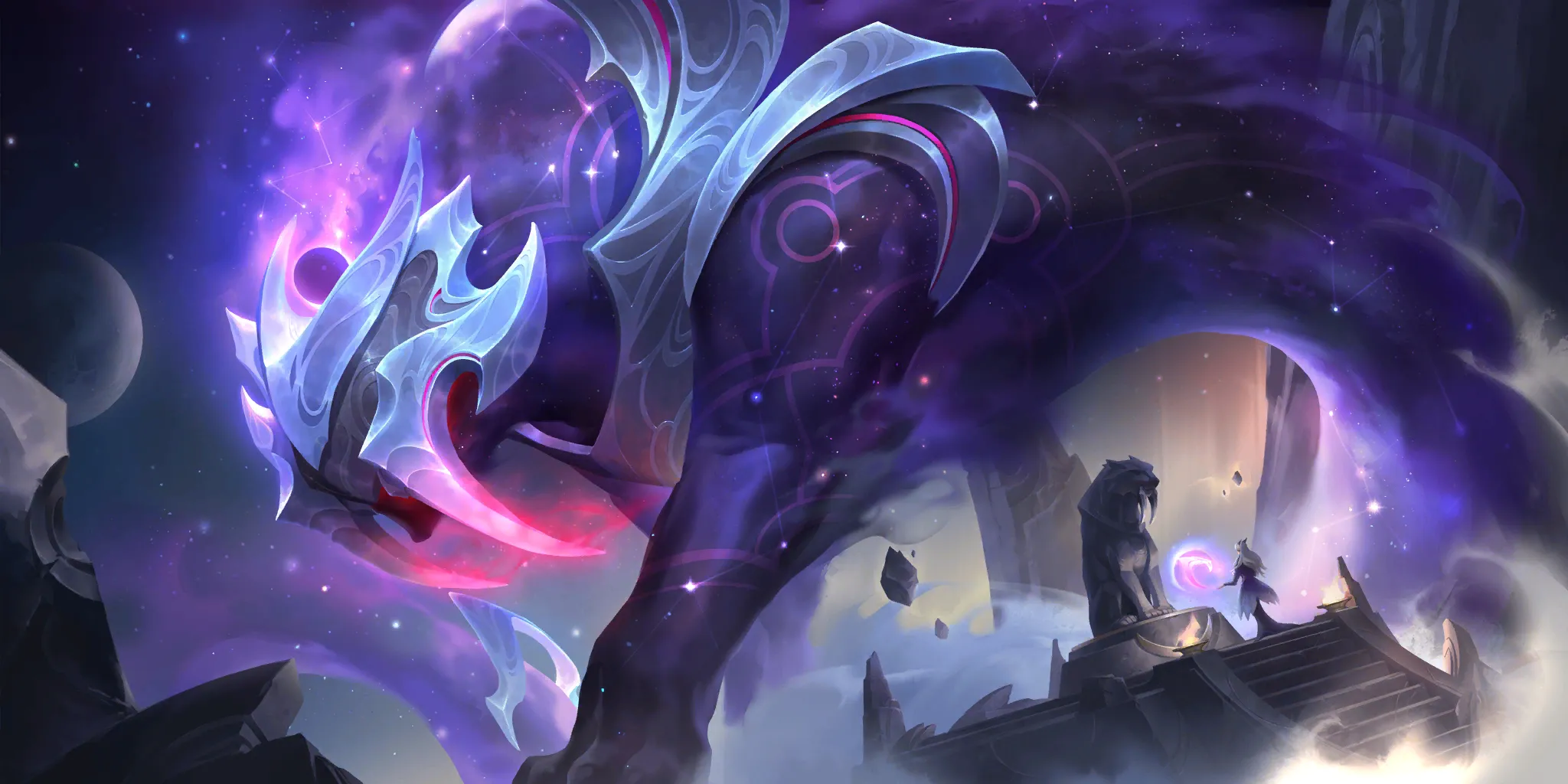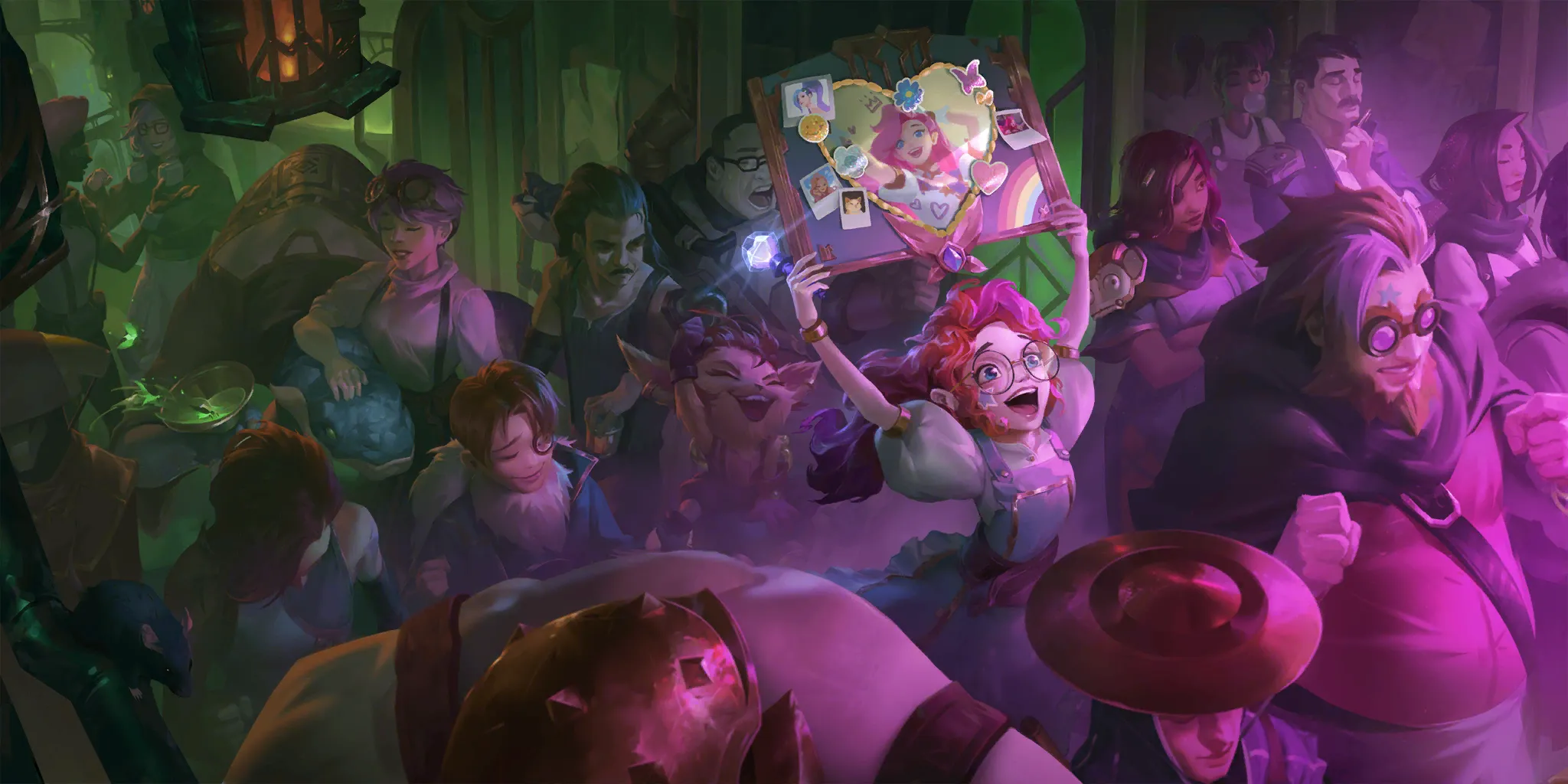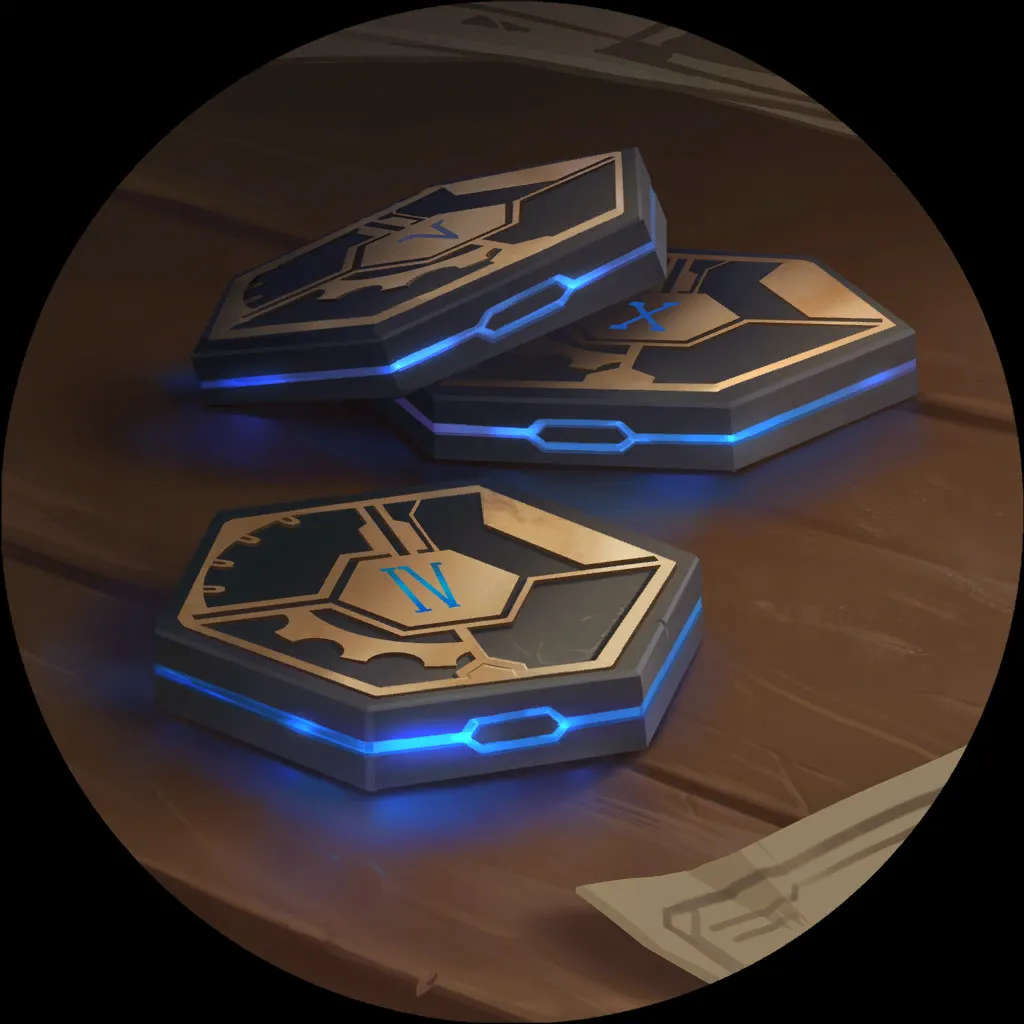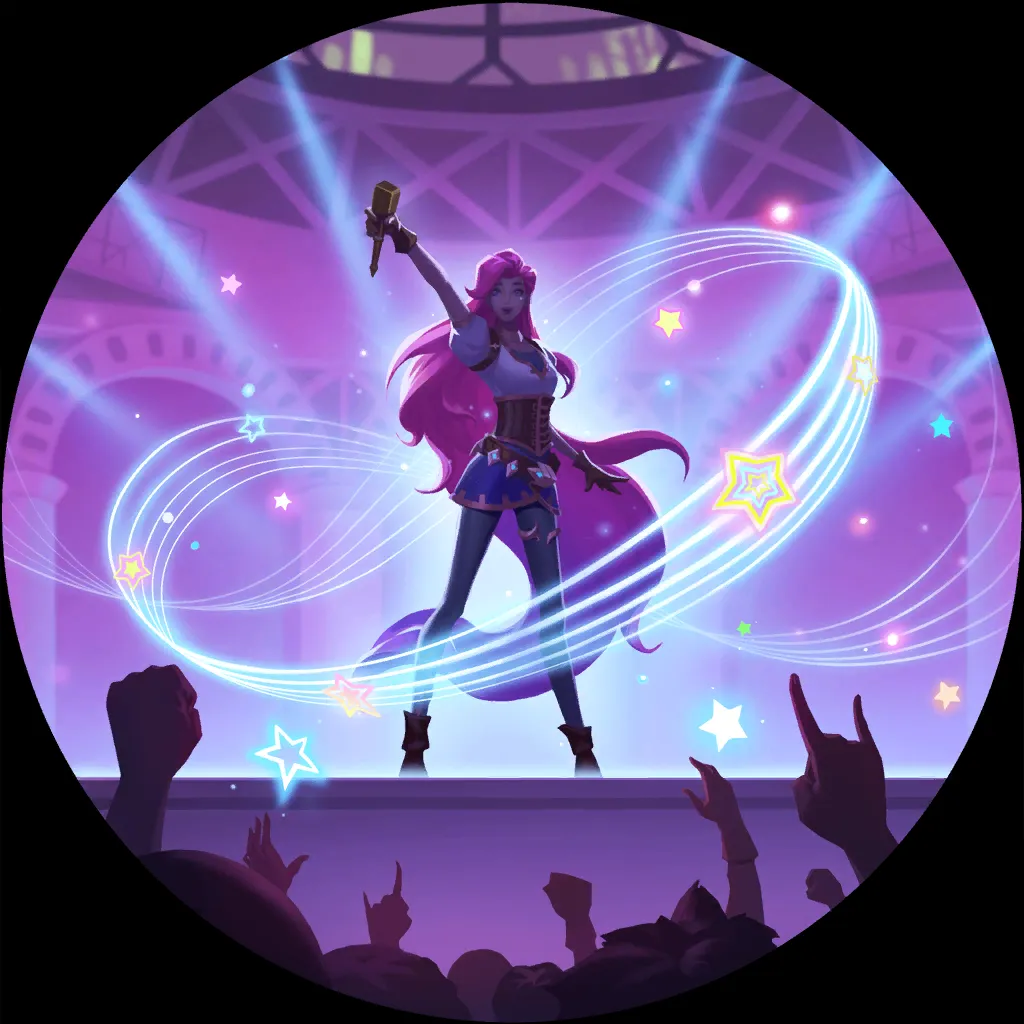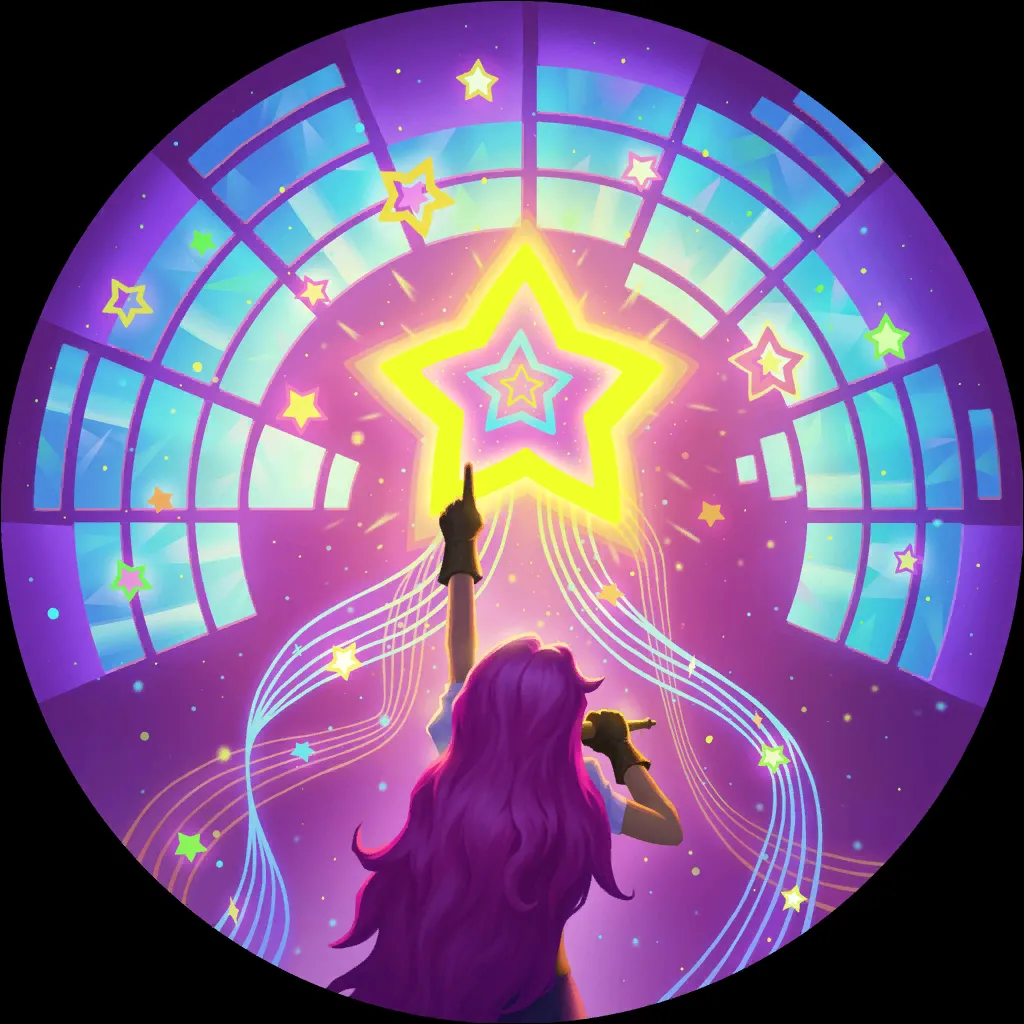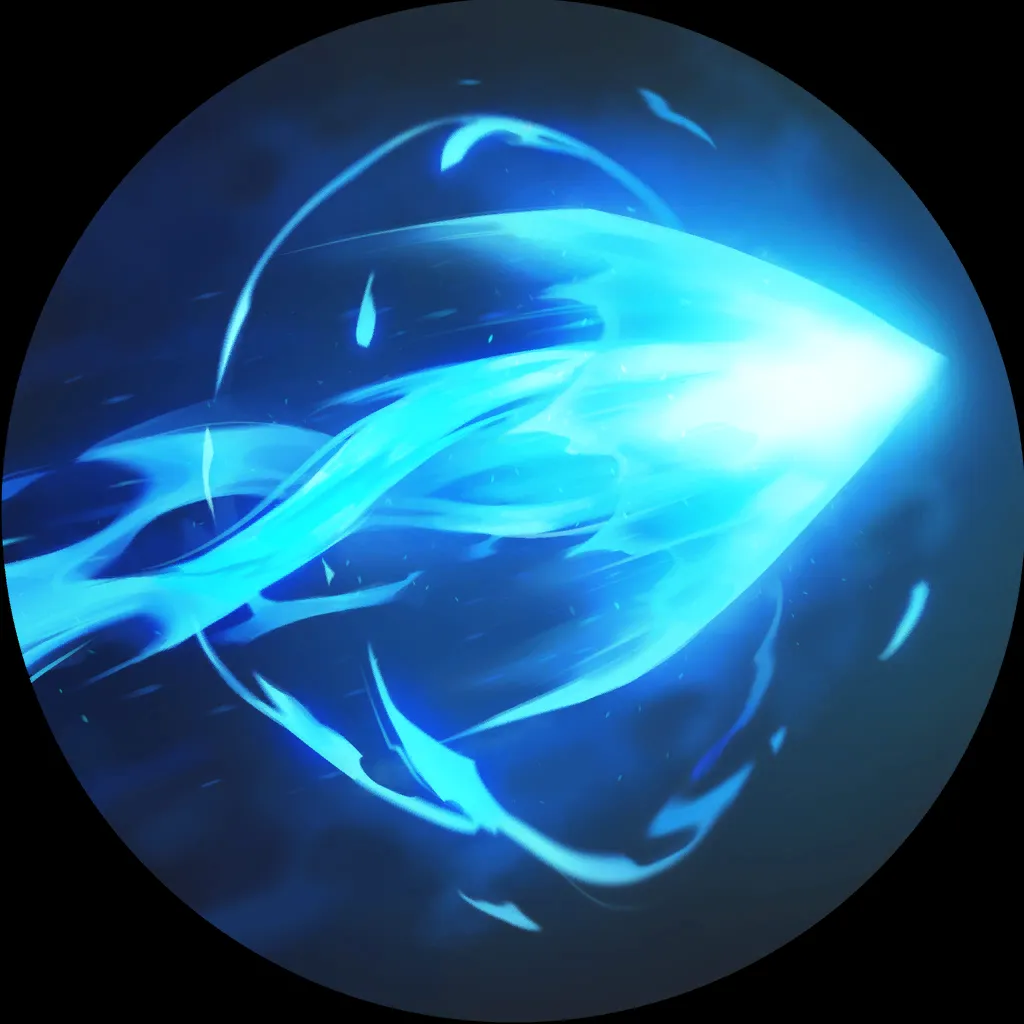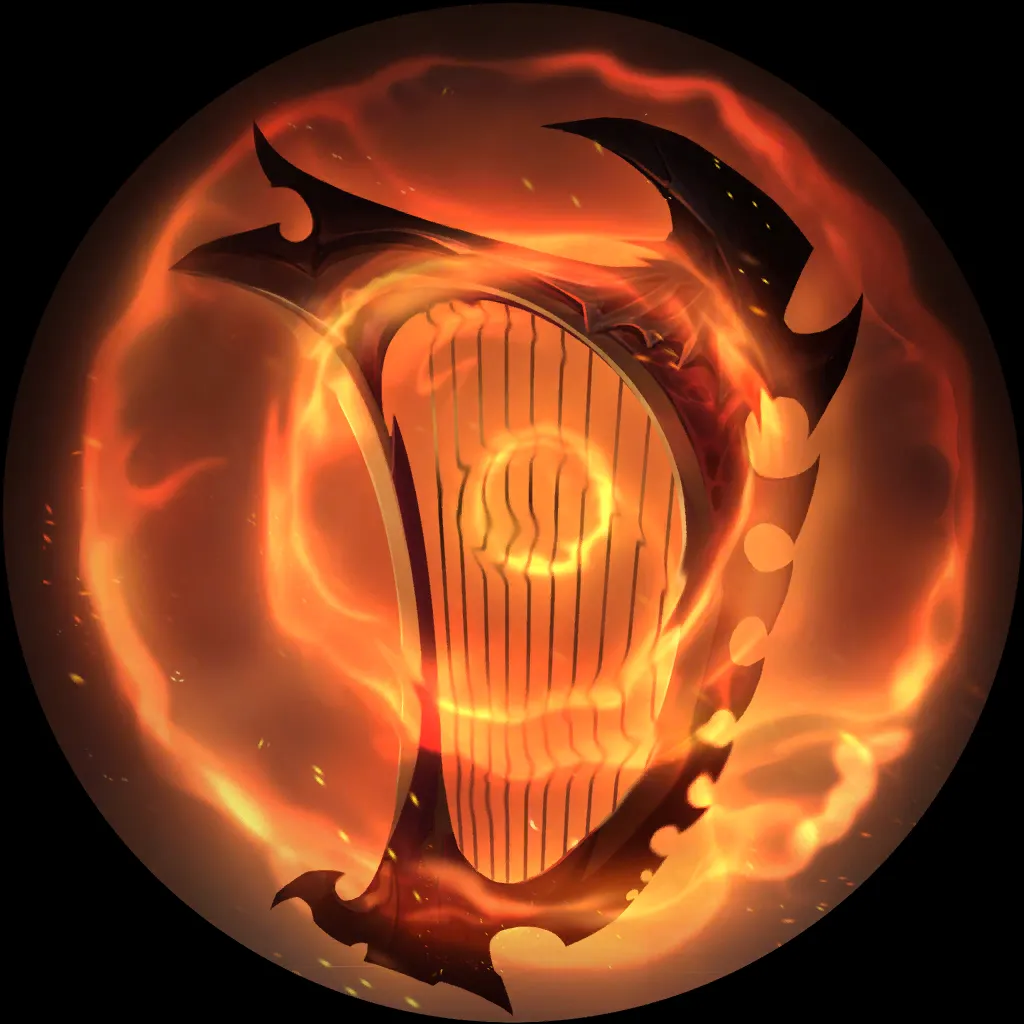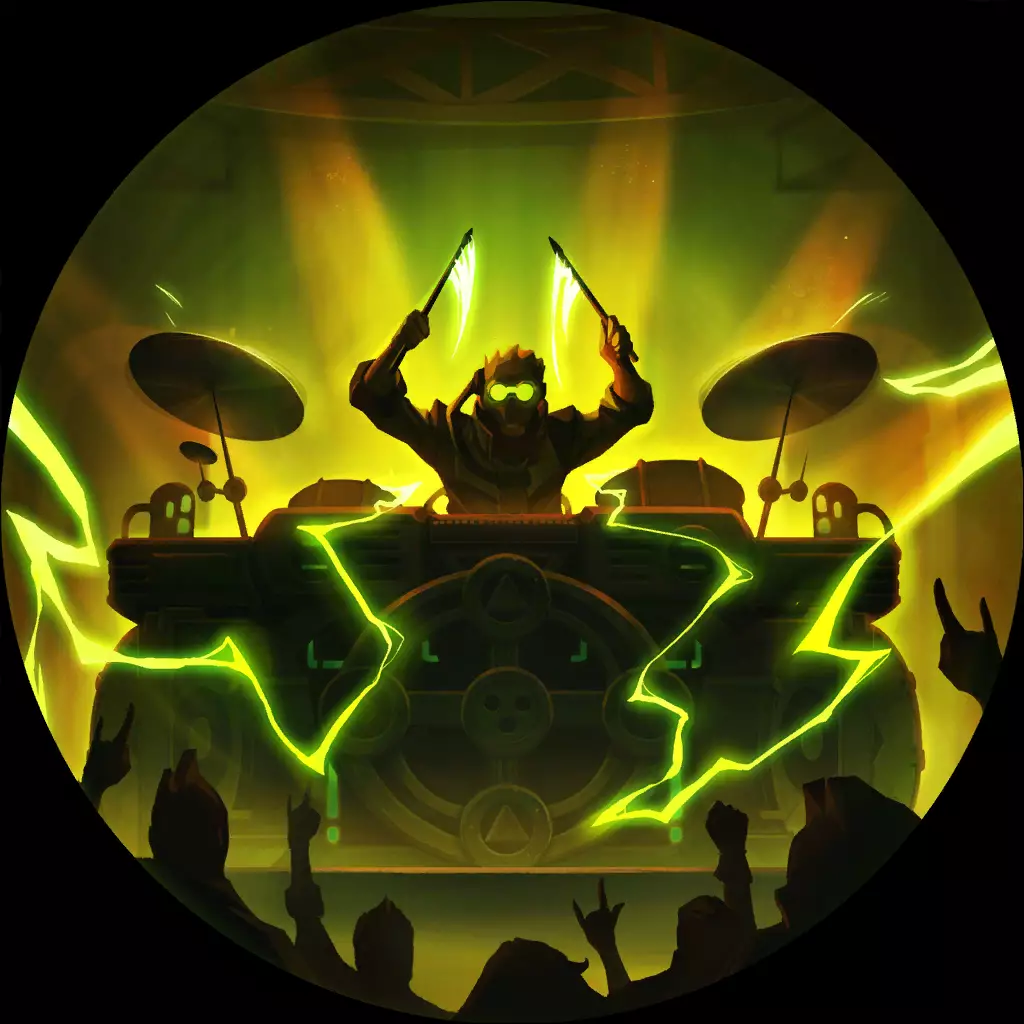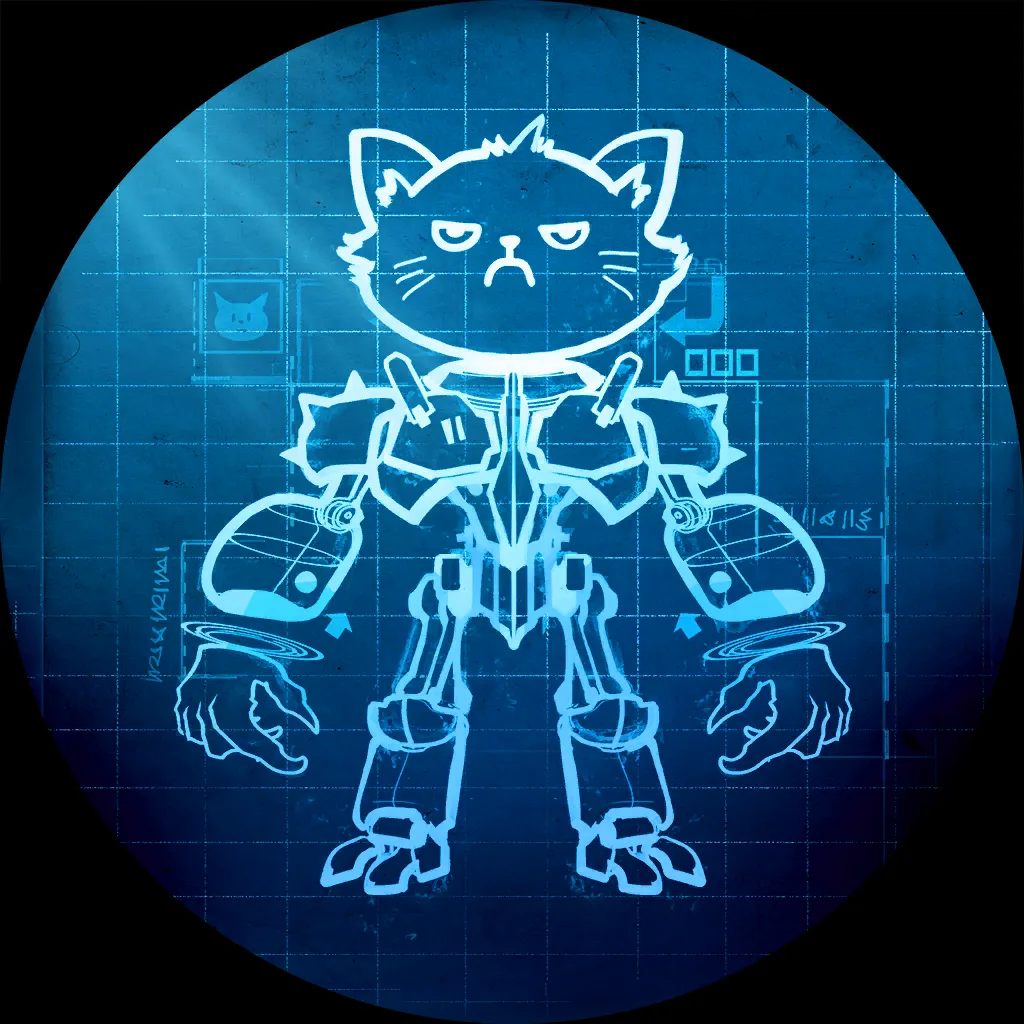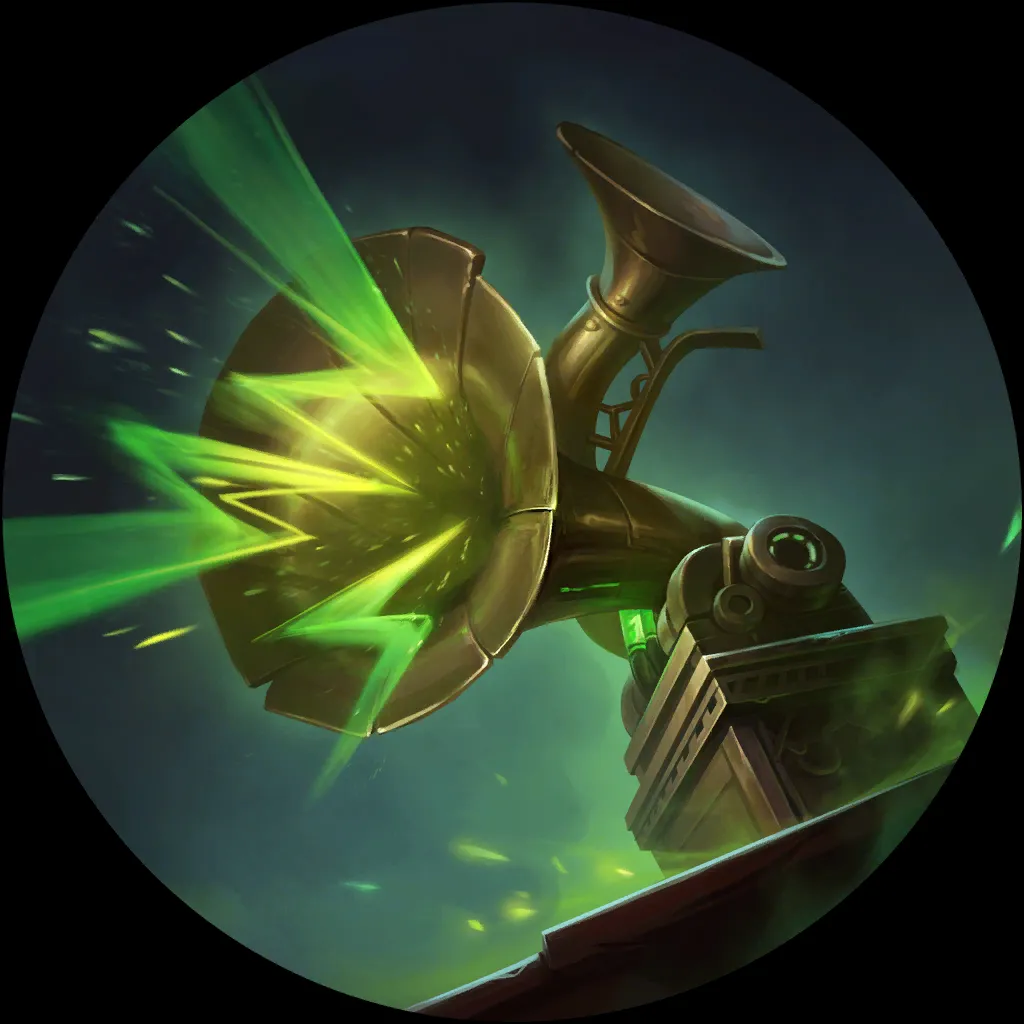 This was more of a fun concept I was building to try out Purrsuit of Perfection
, and ended up being super fun in testing. We can level Zoe
and activate Purrsuit extremely fast with the help of Sputtering Songspinner
, especially when it's discounted by Acorn, the Hextechnician
. Some noteworthy spells that Seraphine can duplicate are Behold the Infinite
(from when Zoe levels up) and The Violent Dischord
, which becomes a nice two-mana-deal-three. Seraphine isn't the star of this deck, since we are playing for our Zoe
level-up condition and for Catastrophe
, but the next version of PnZ Targon will certainly help our diva shine bright.
---
Seraphine Zoe Aphelios
In this different kind of Targon build, Seraphine has much more impact on the game.
6
3
14
17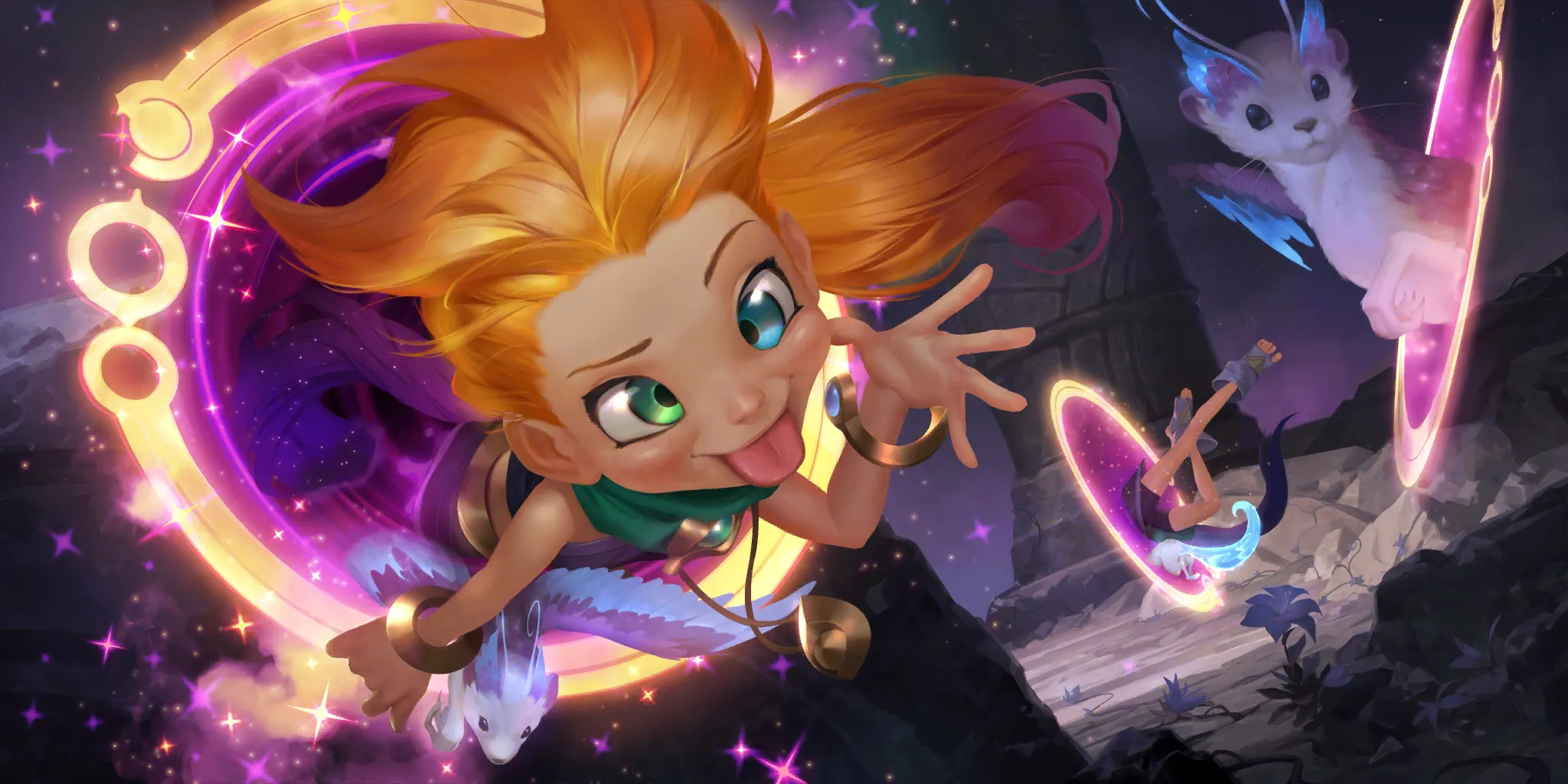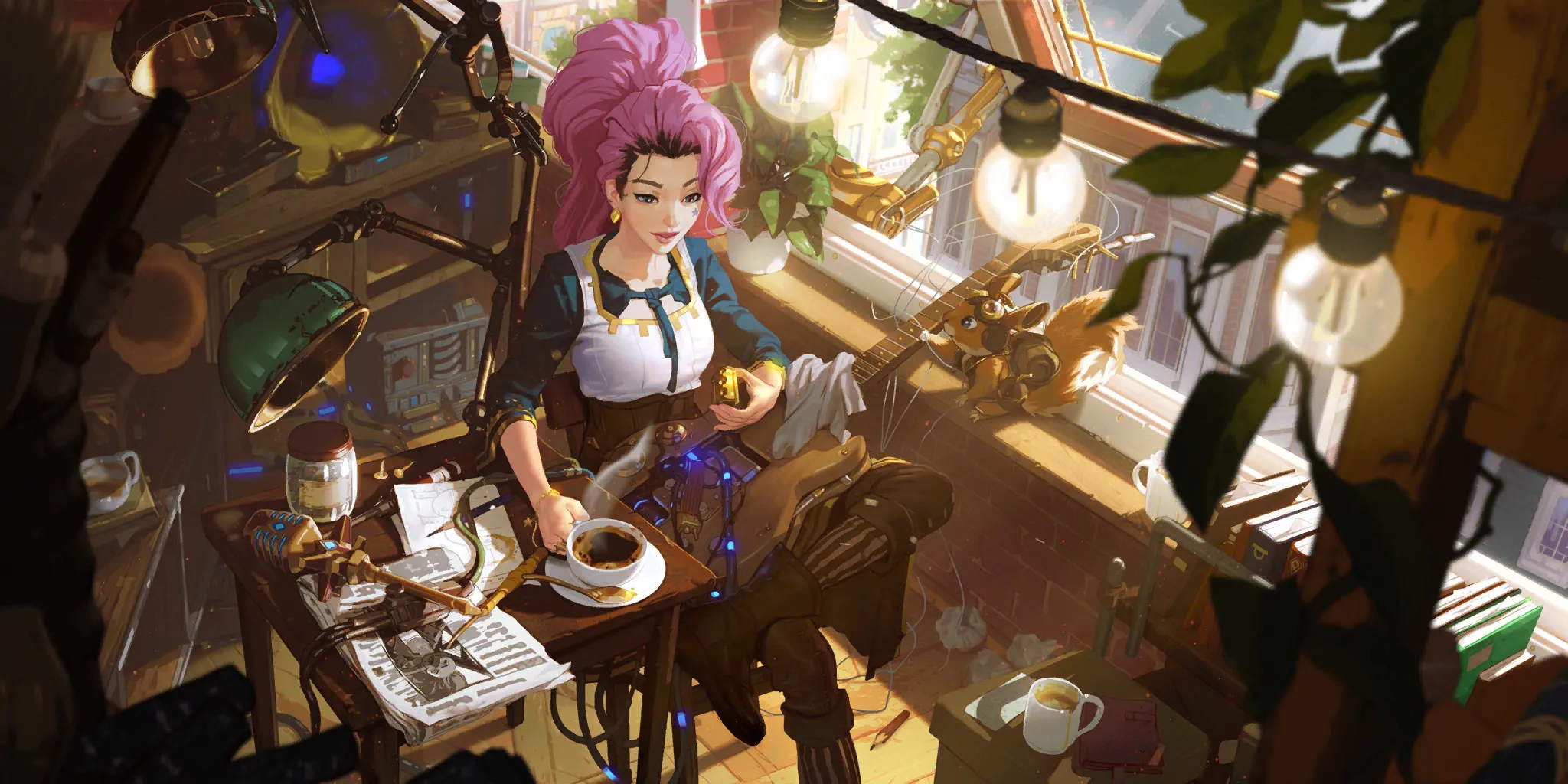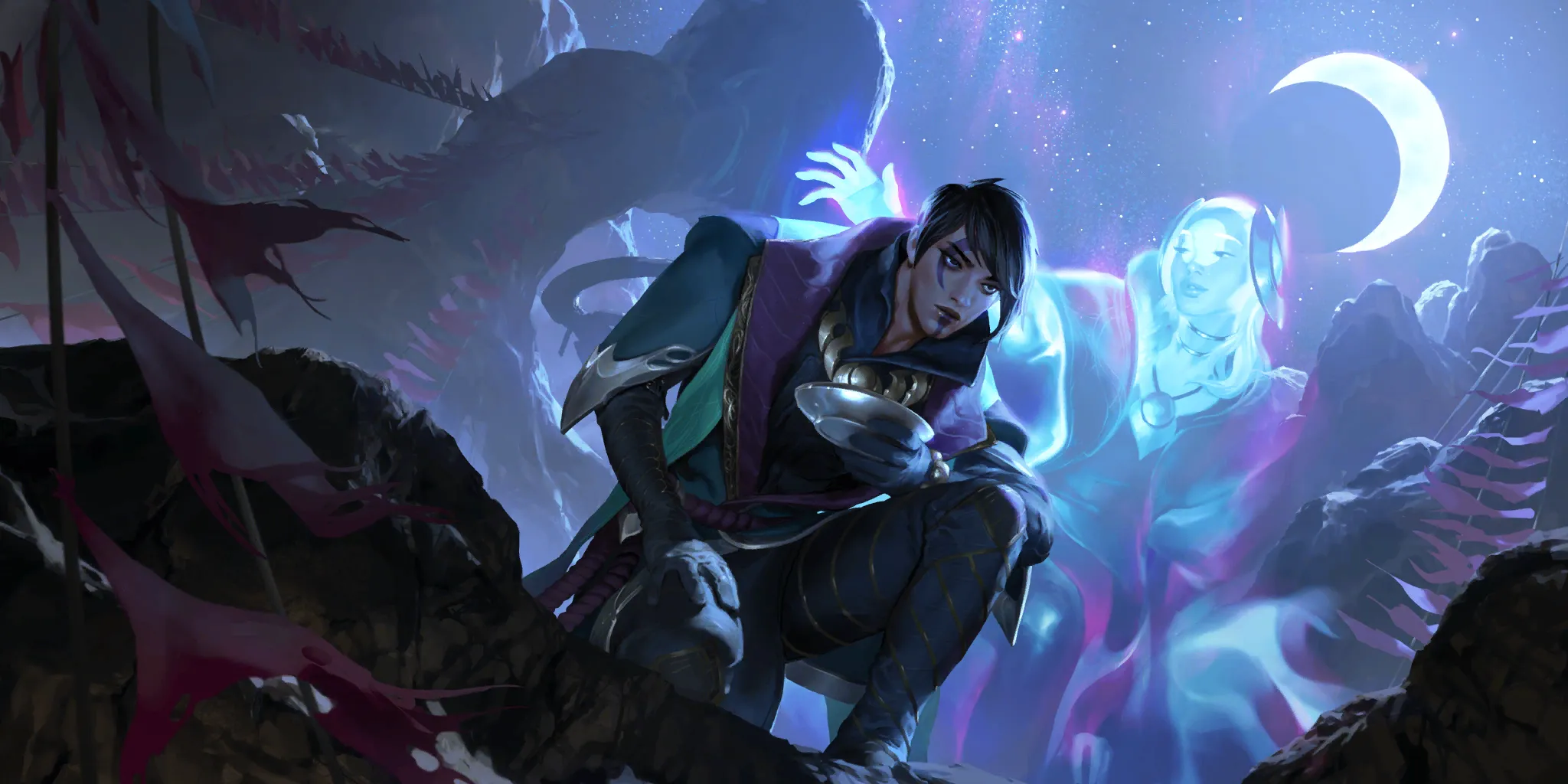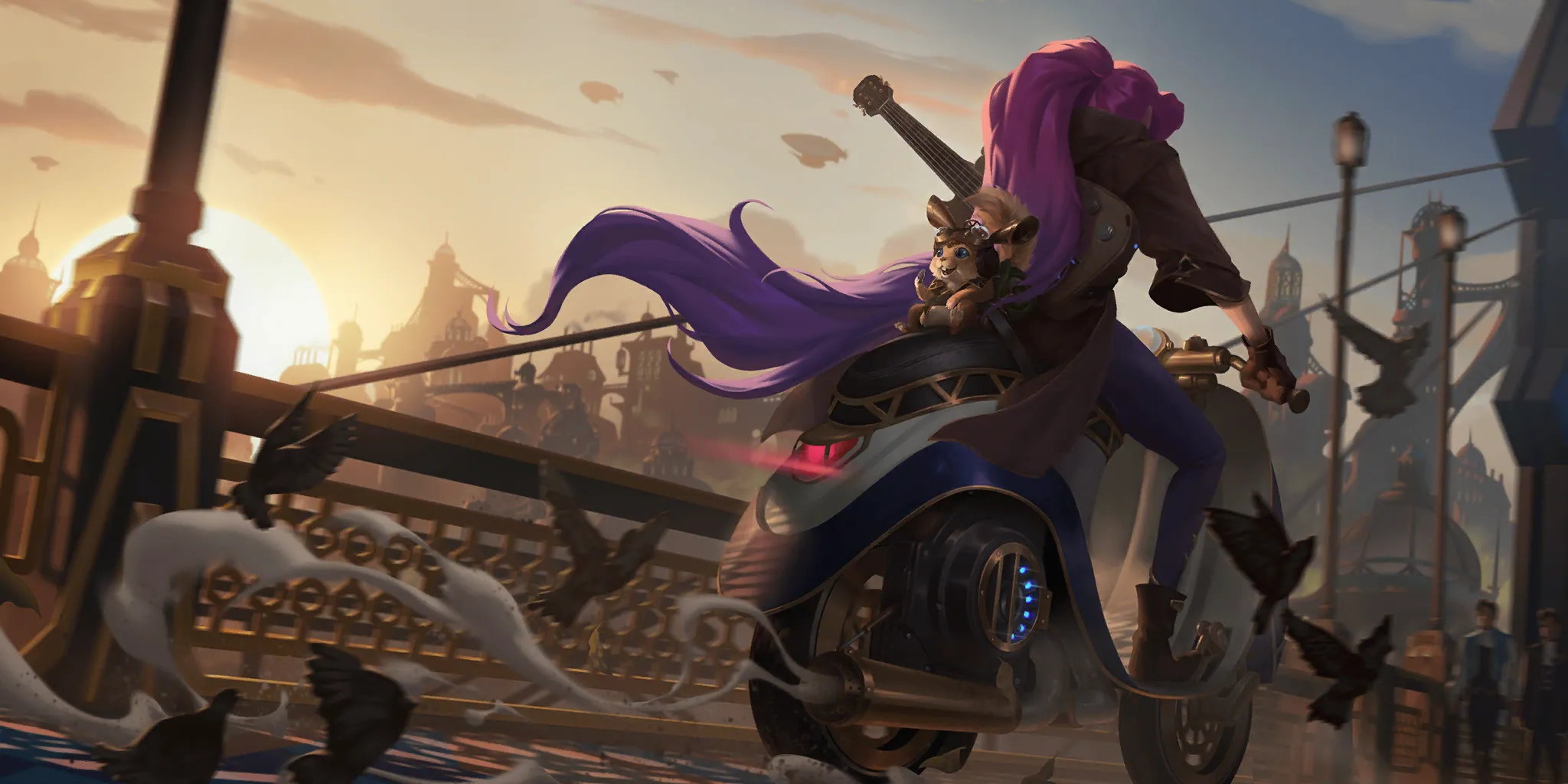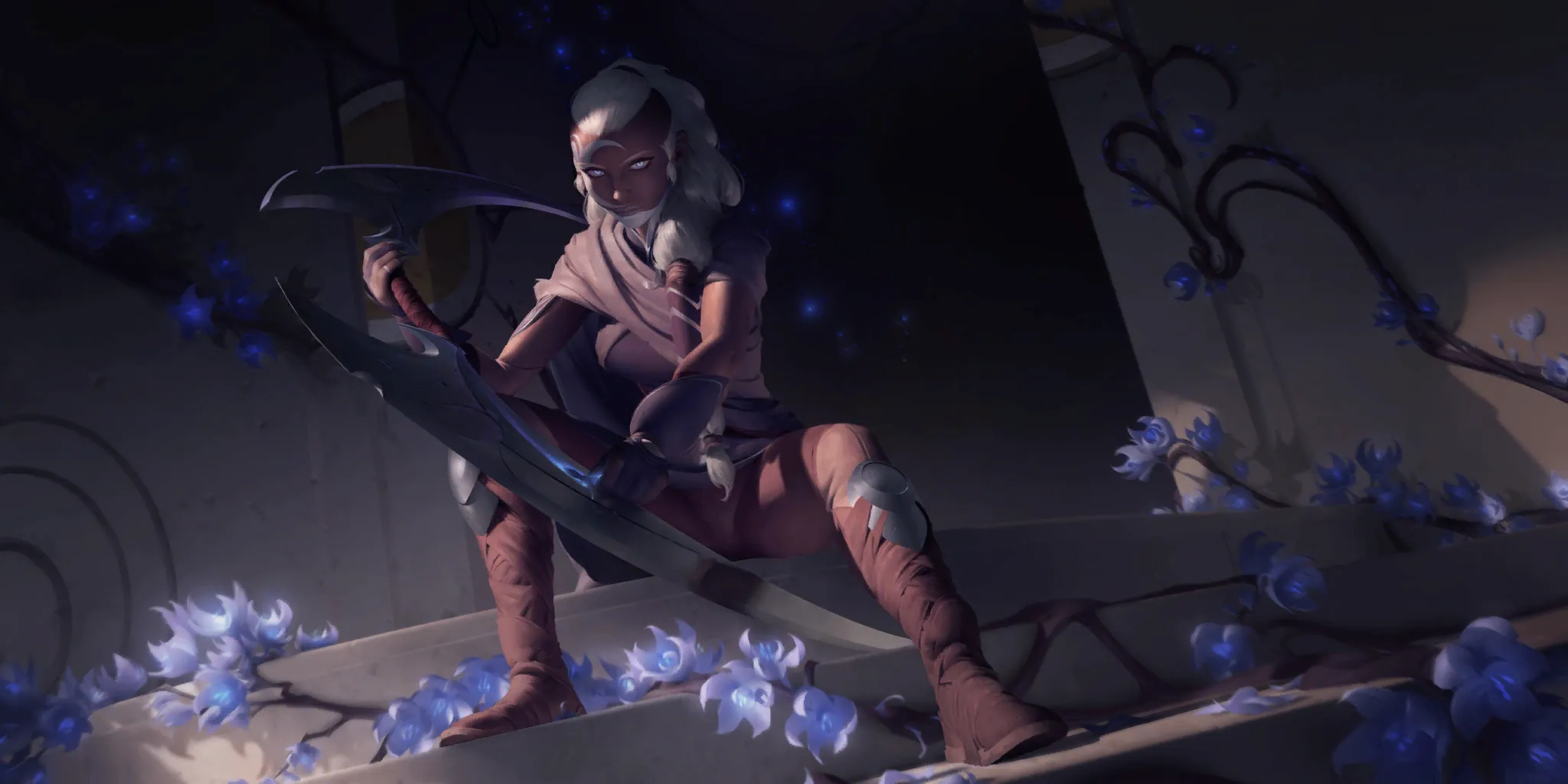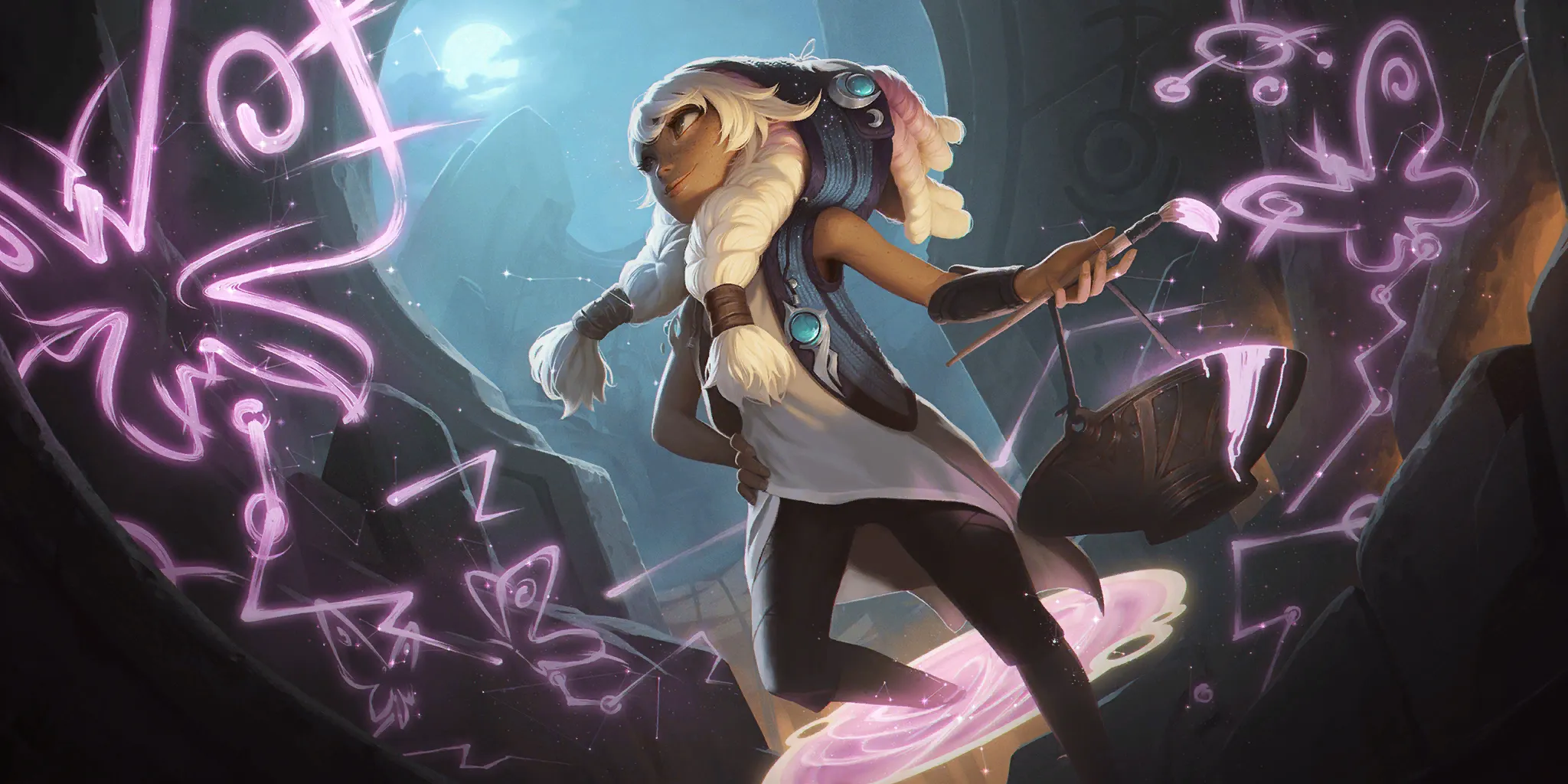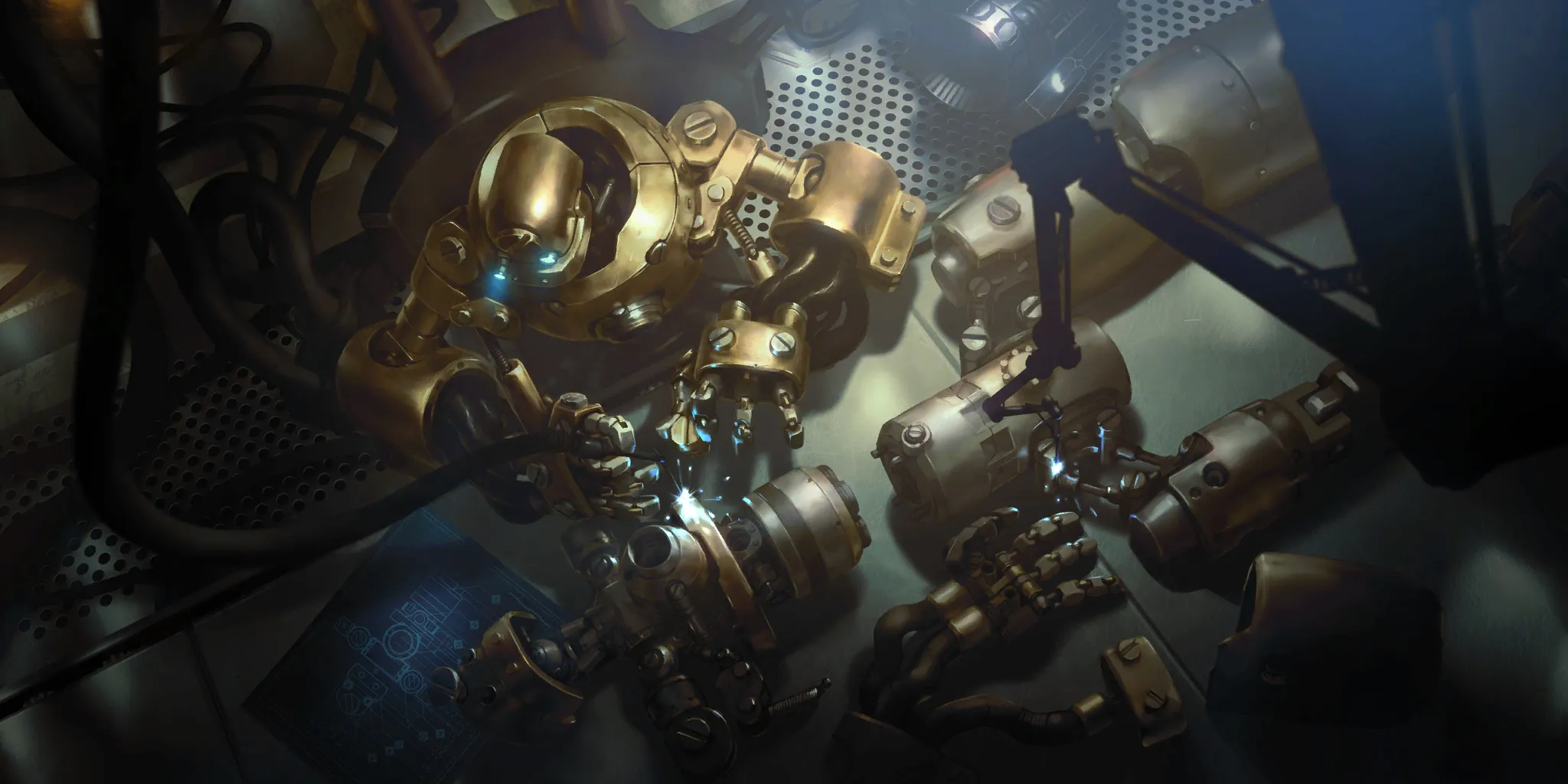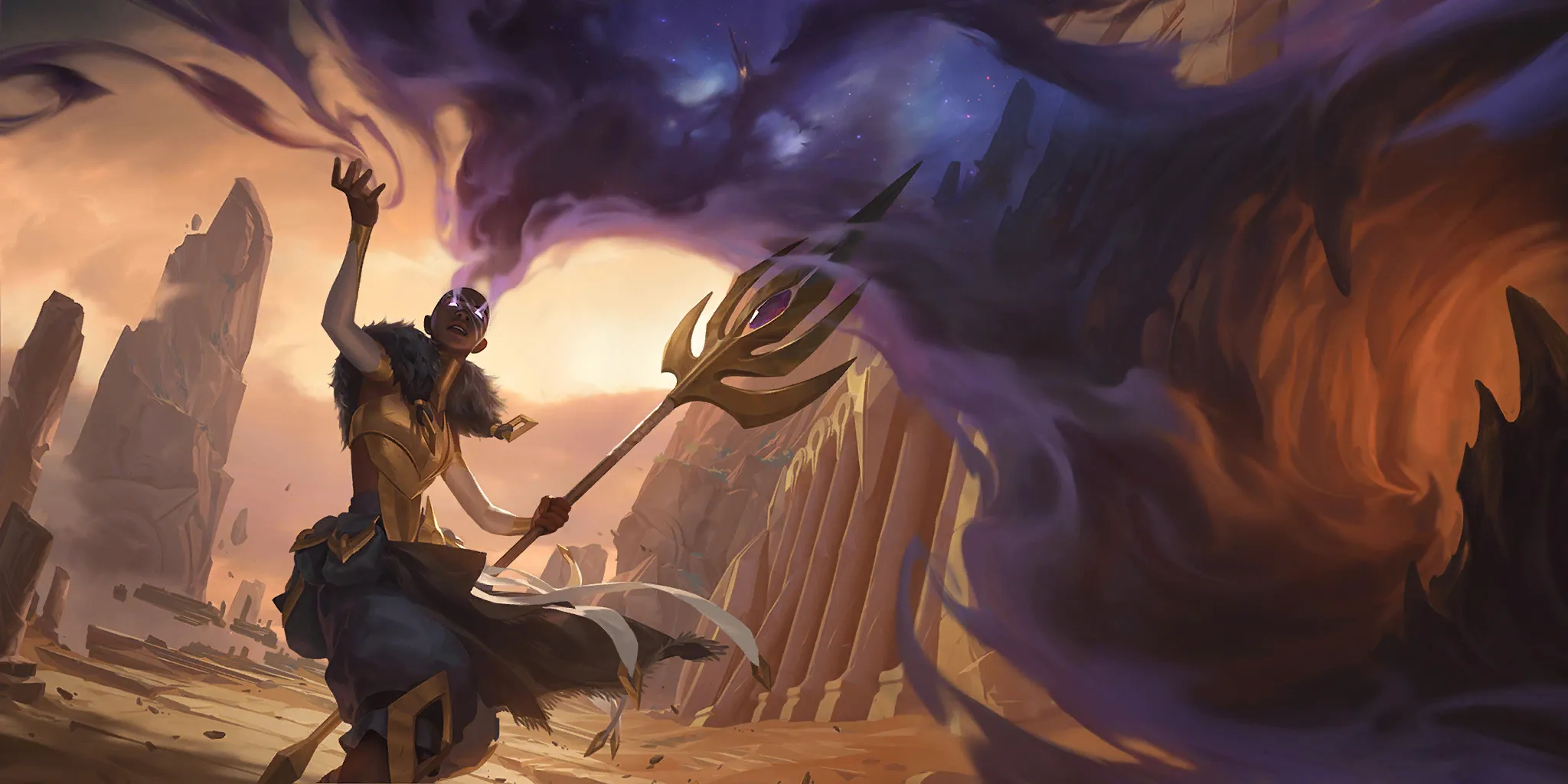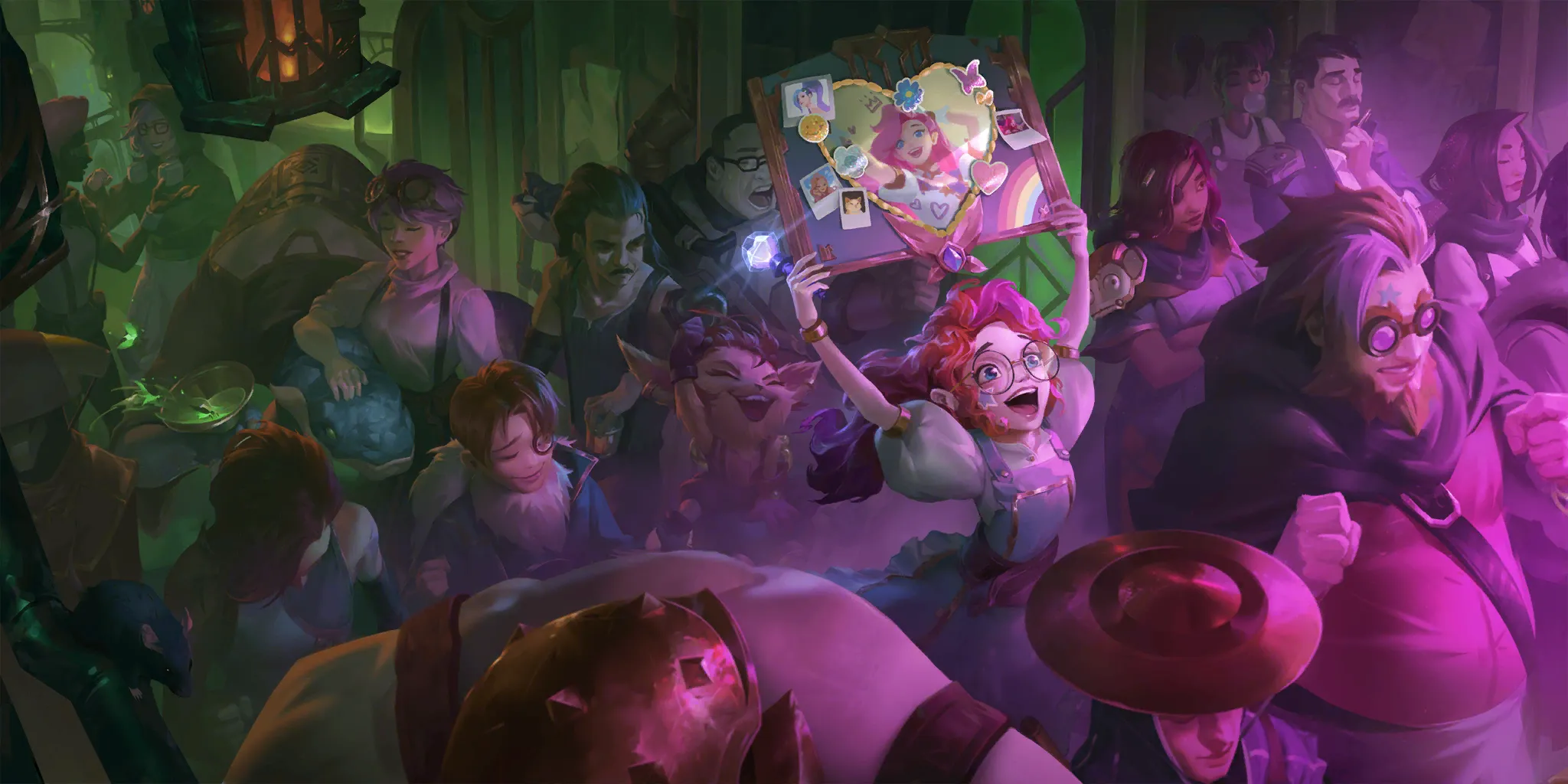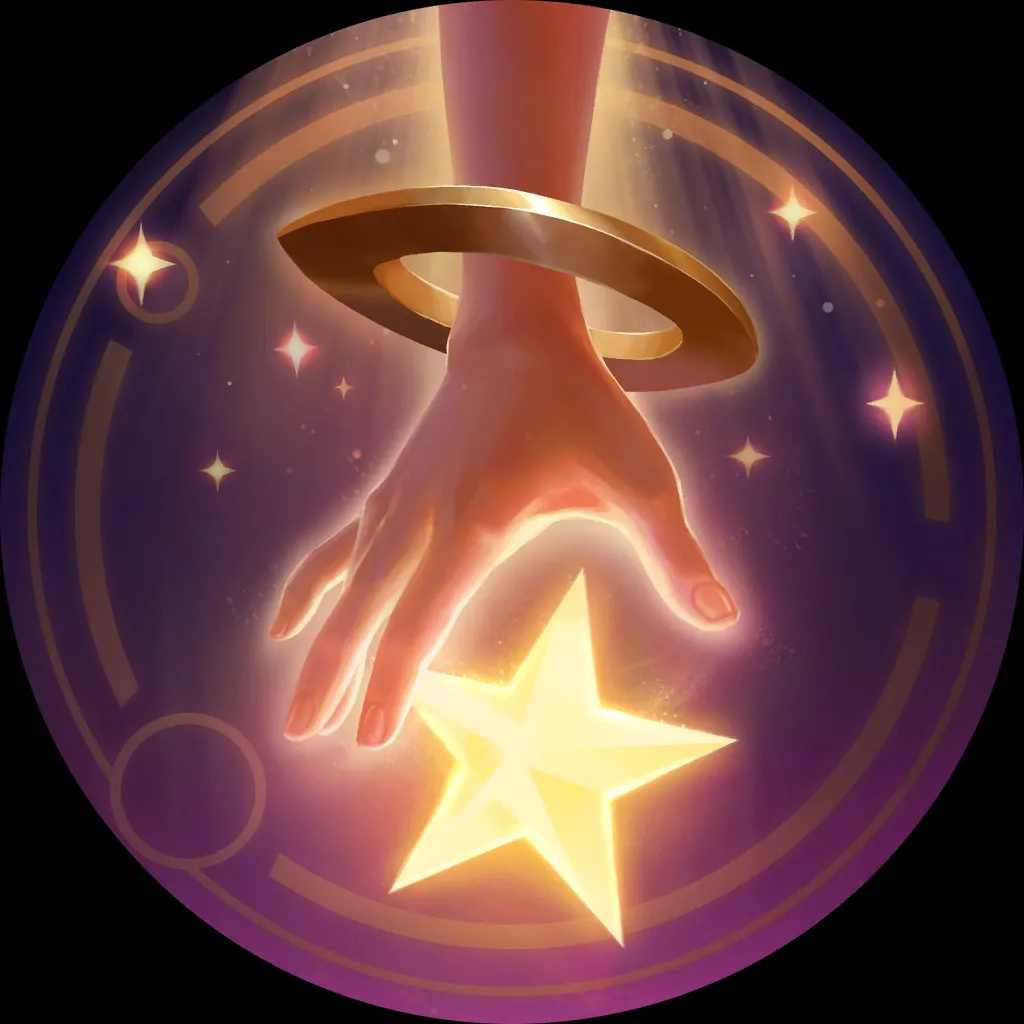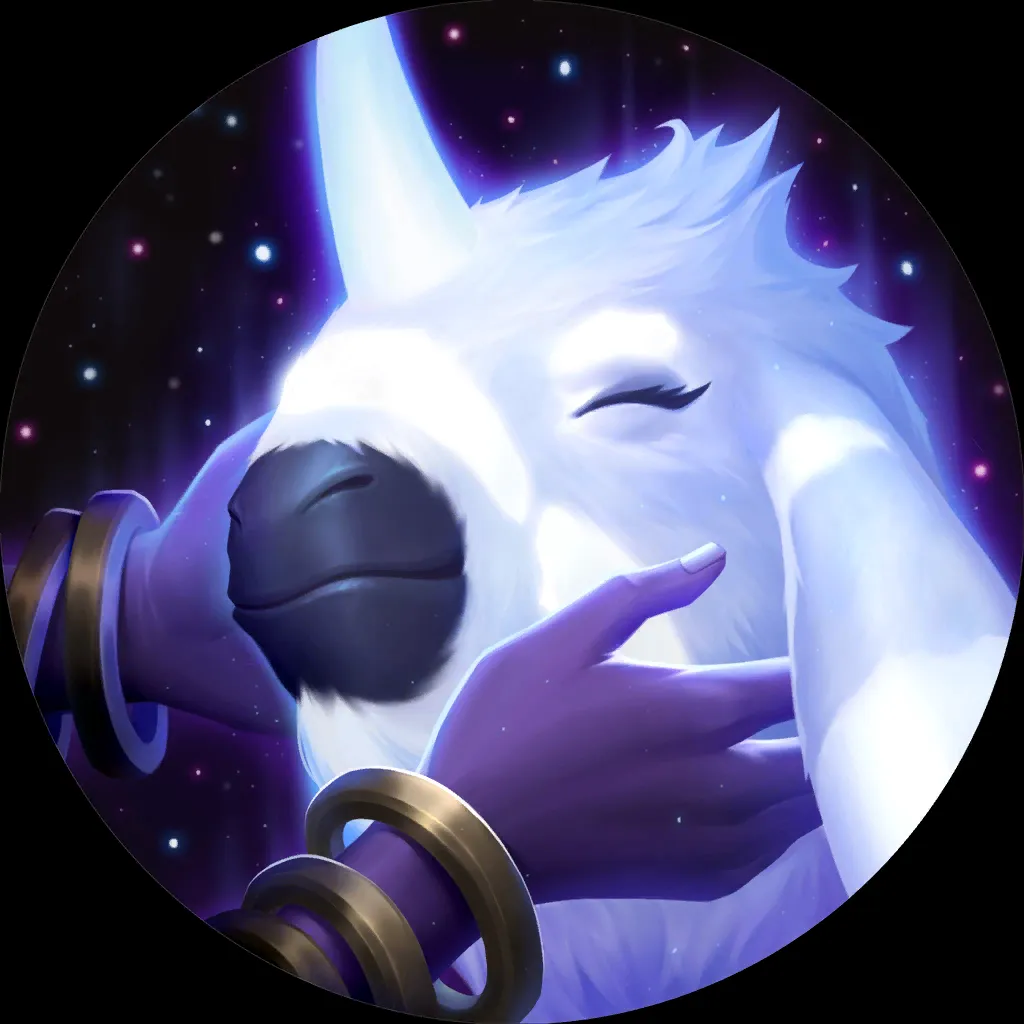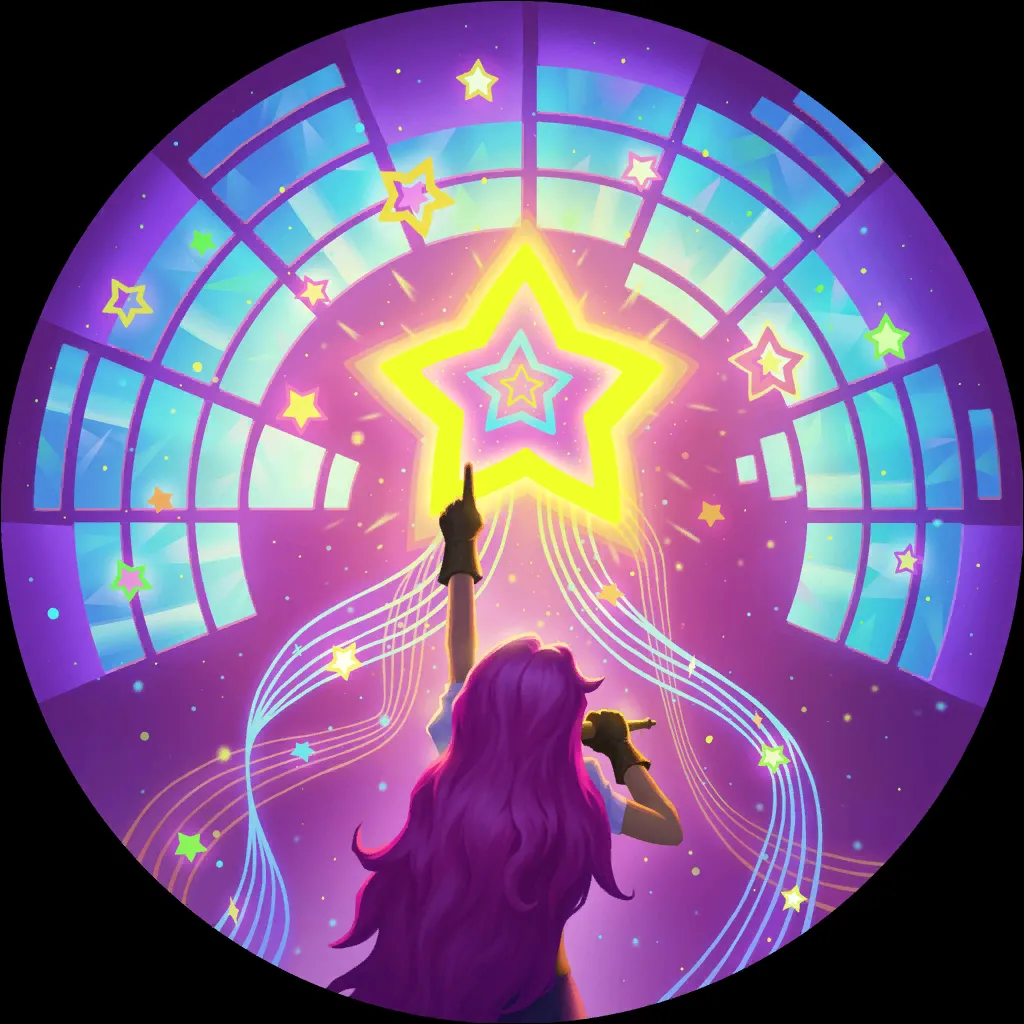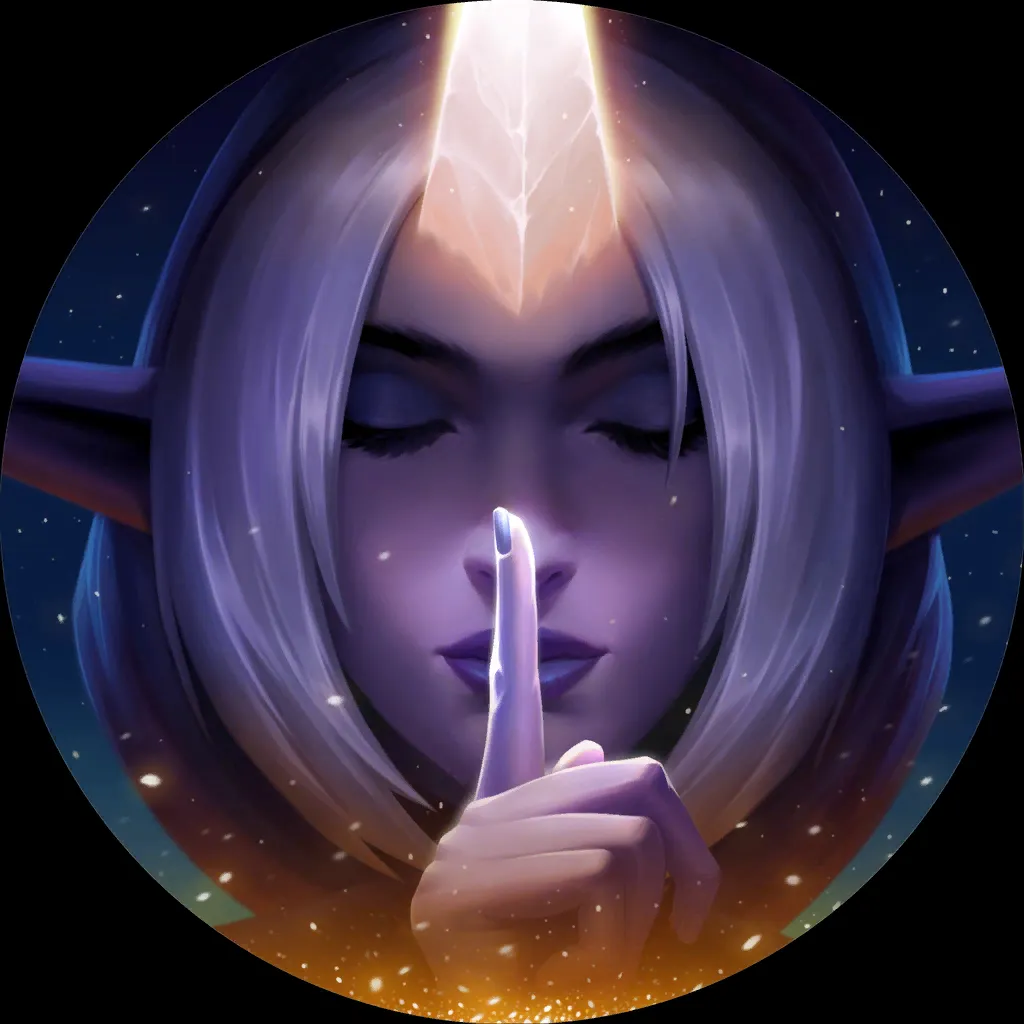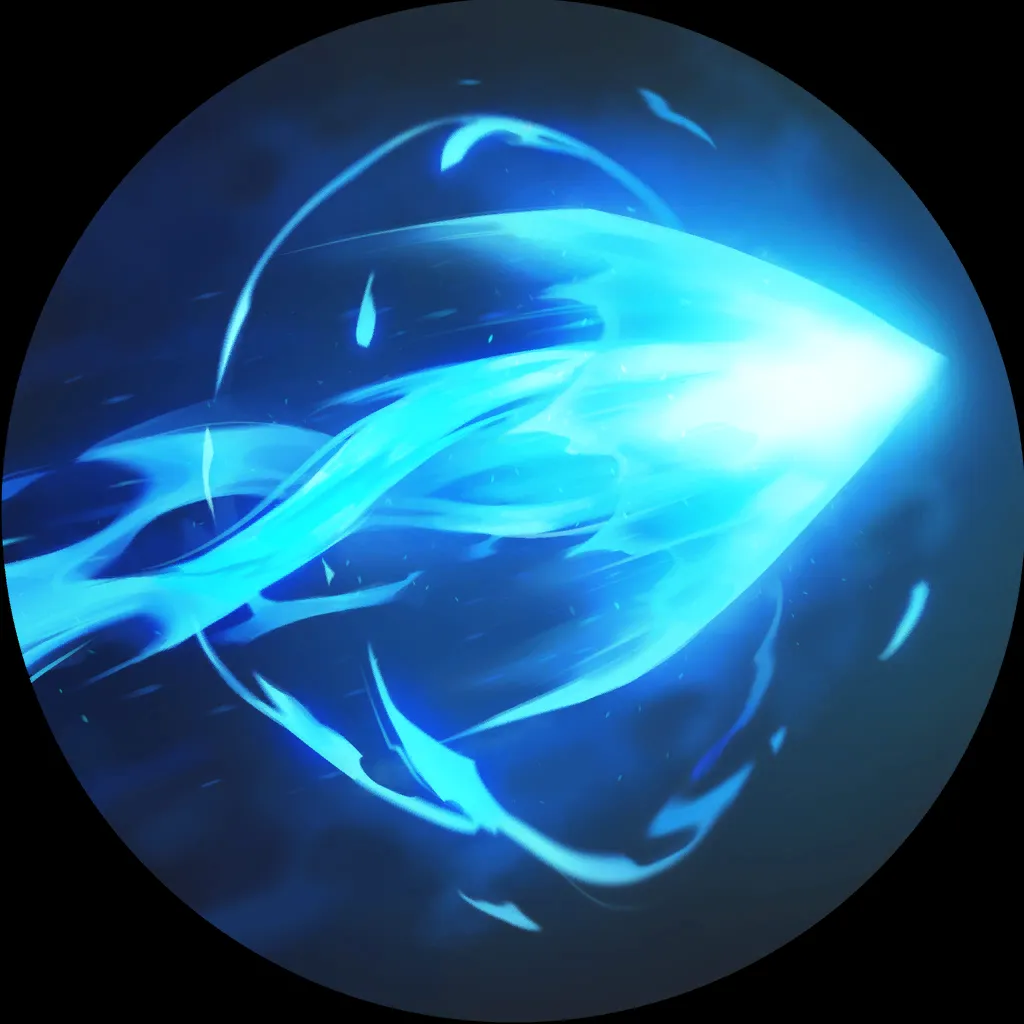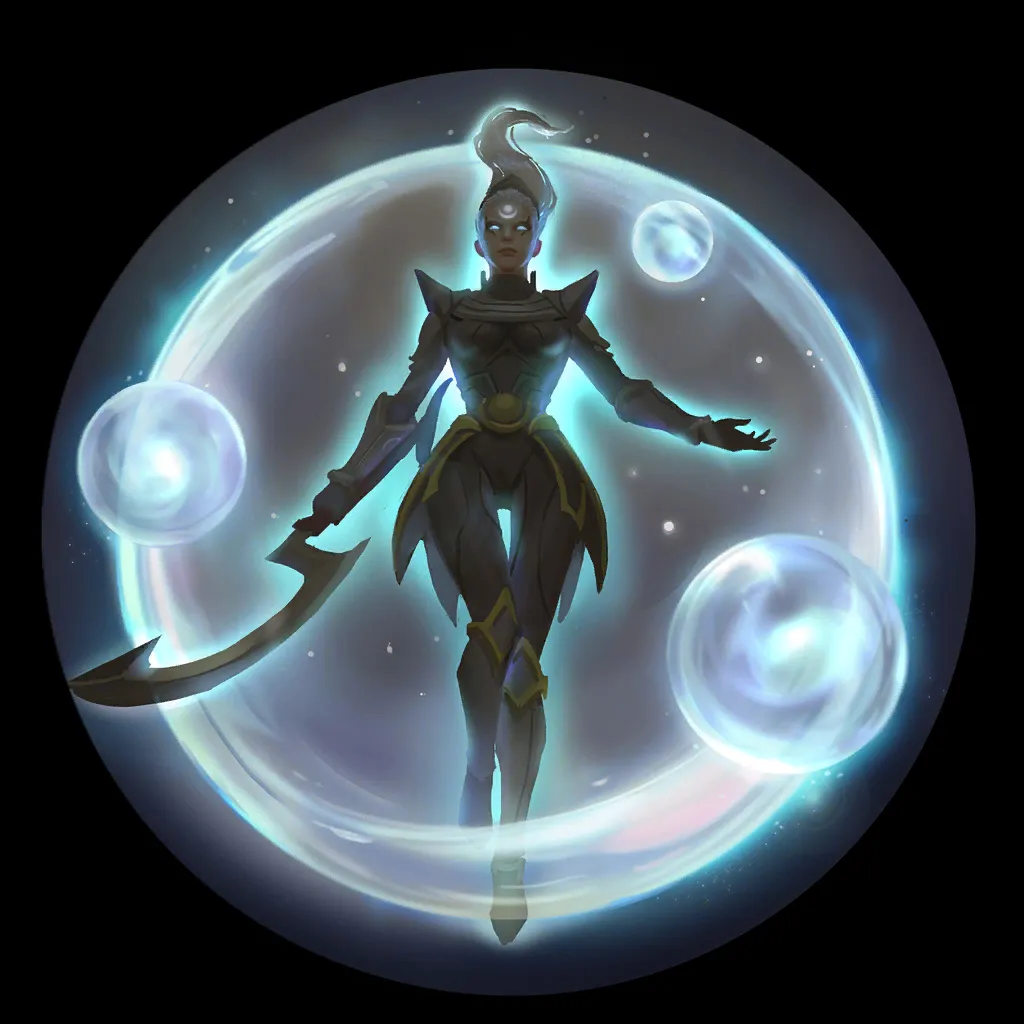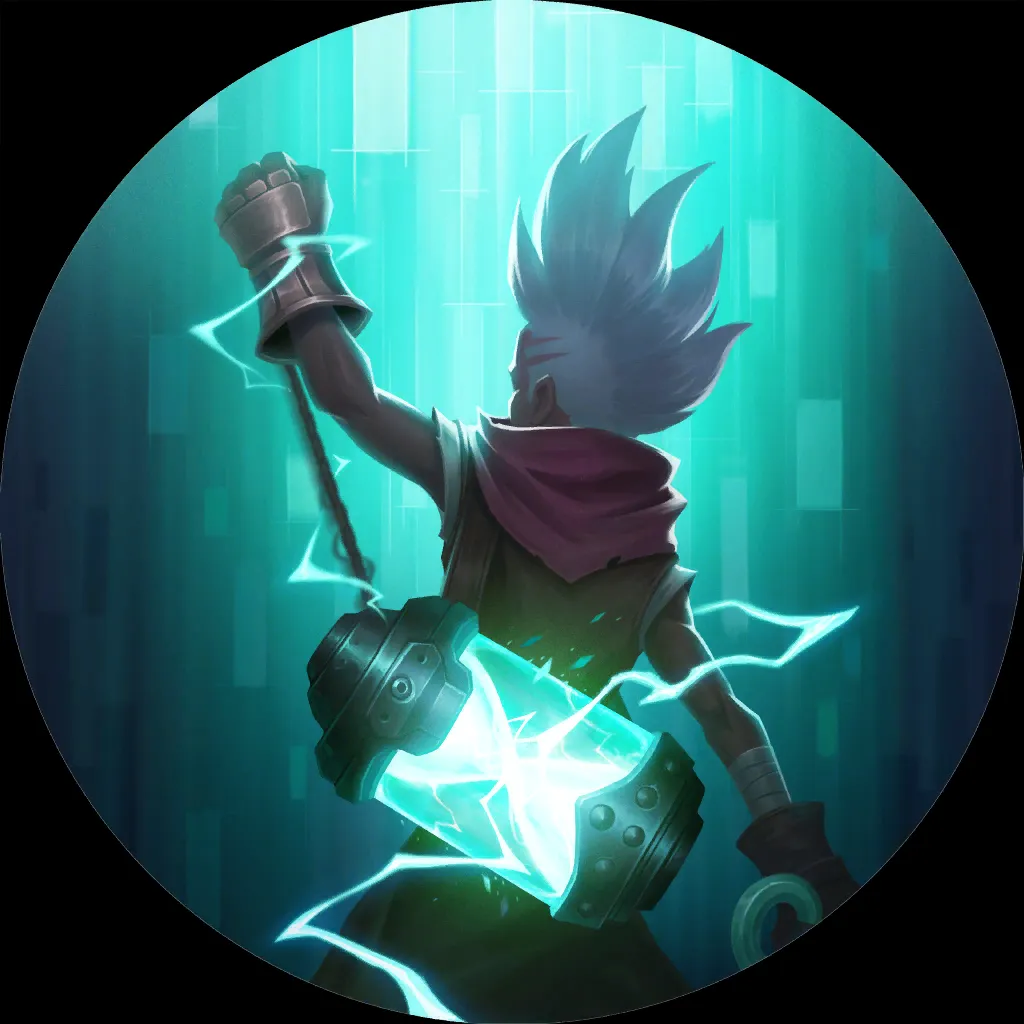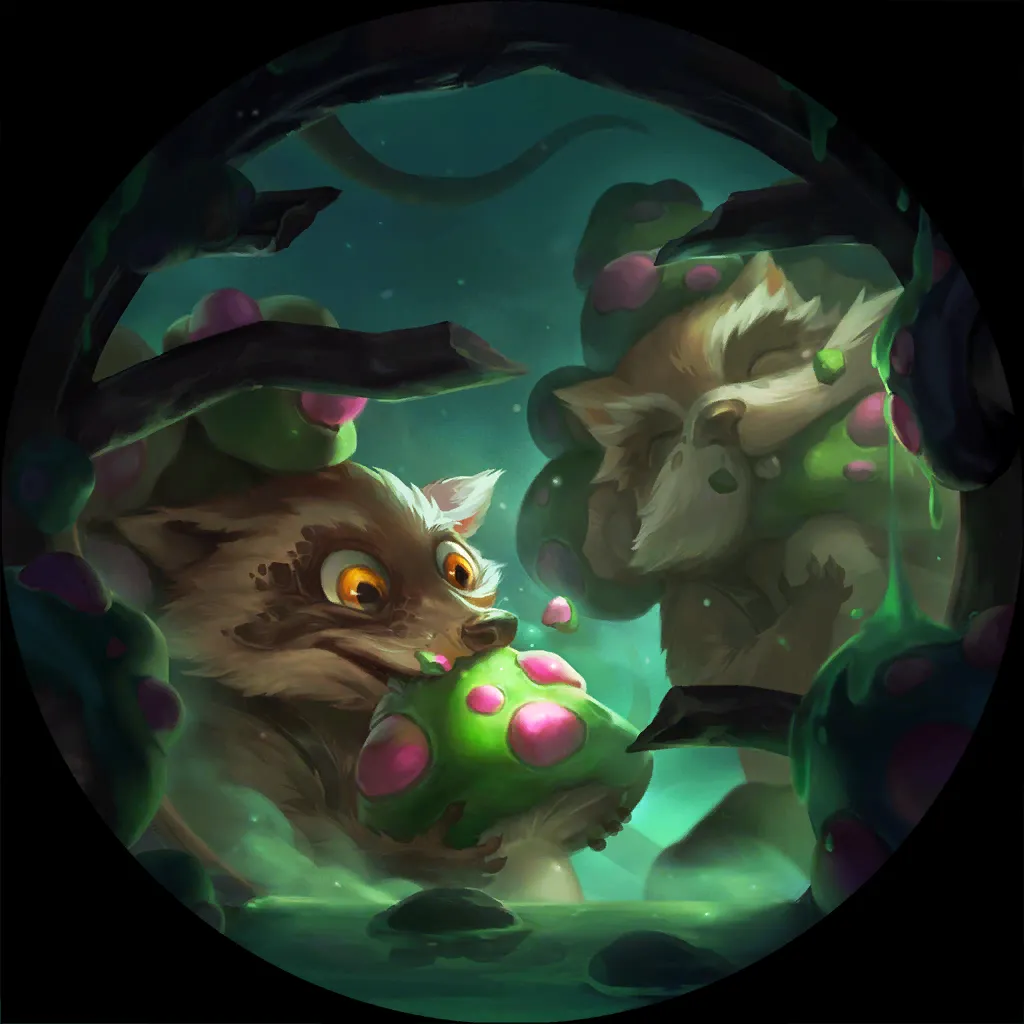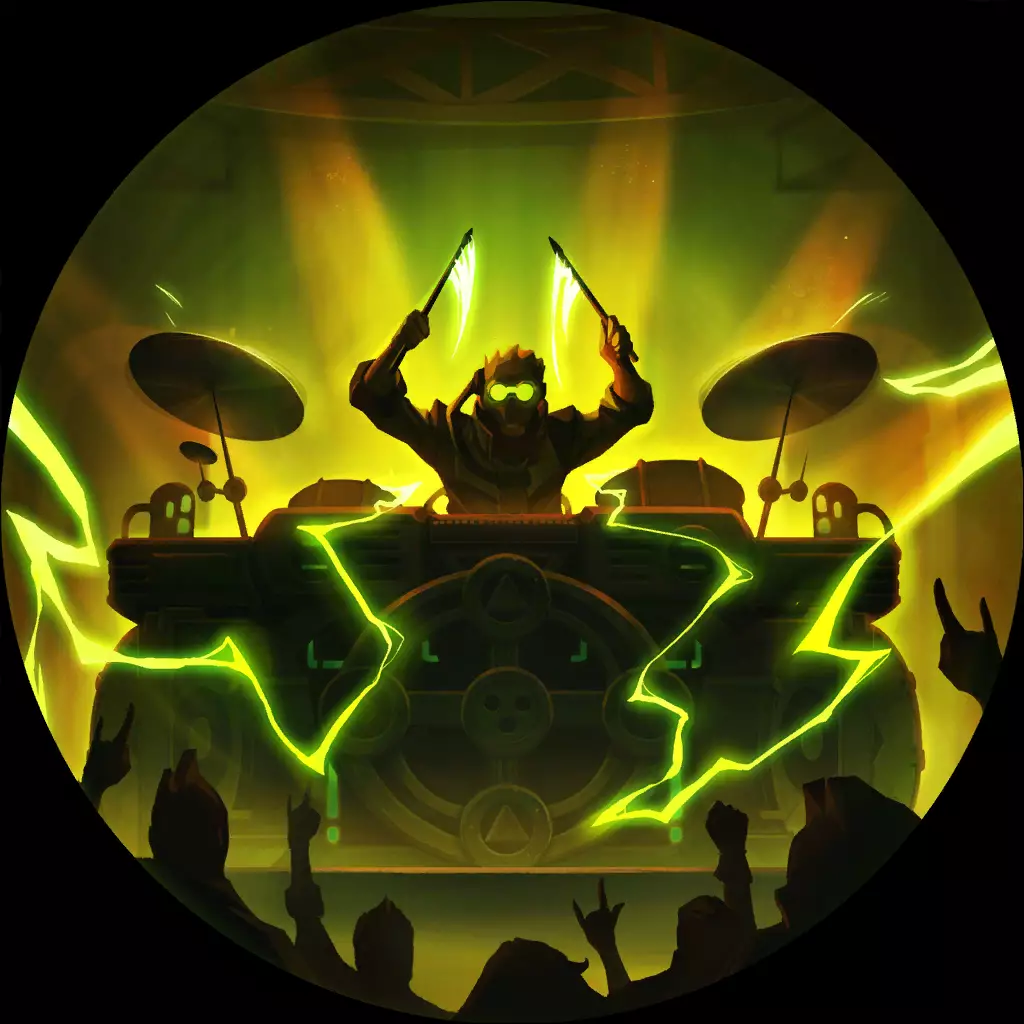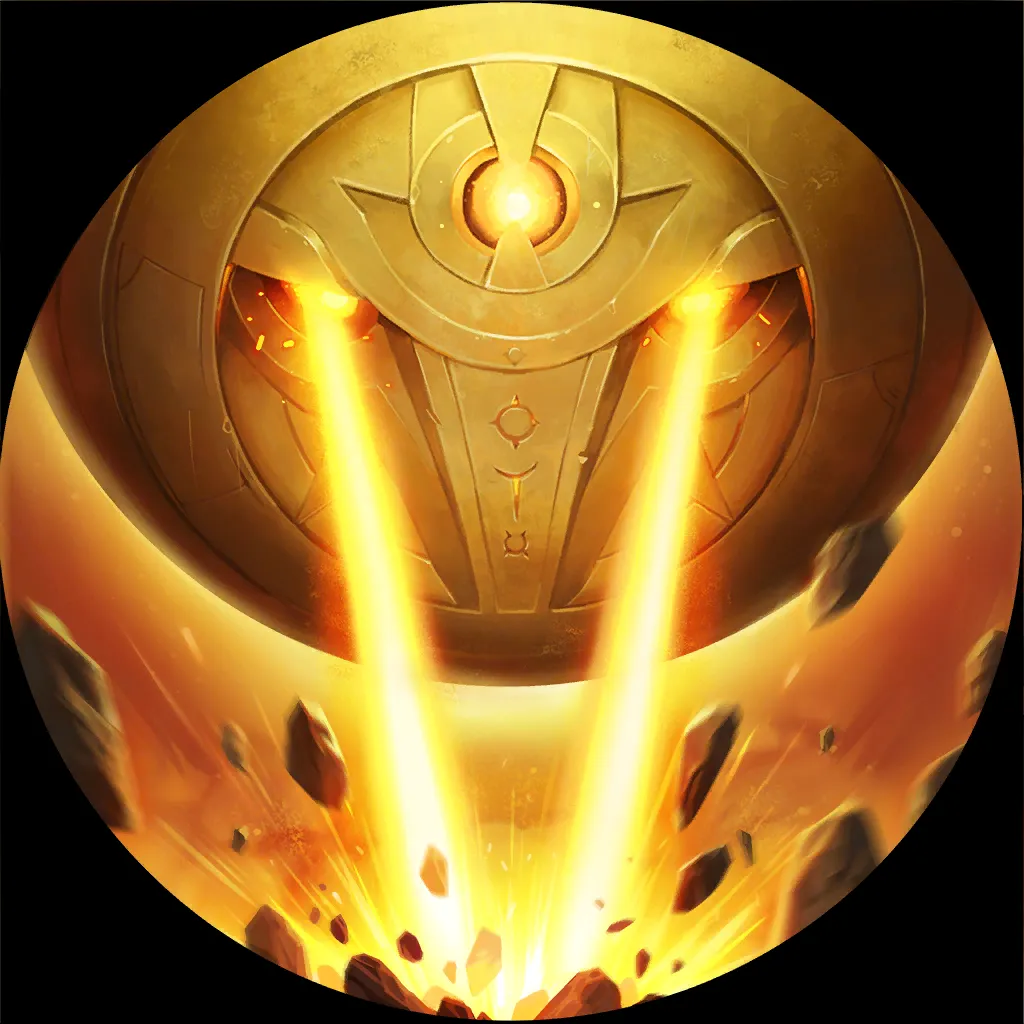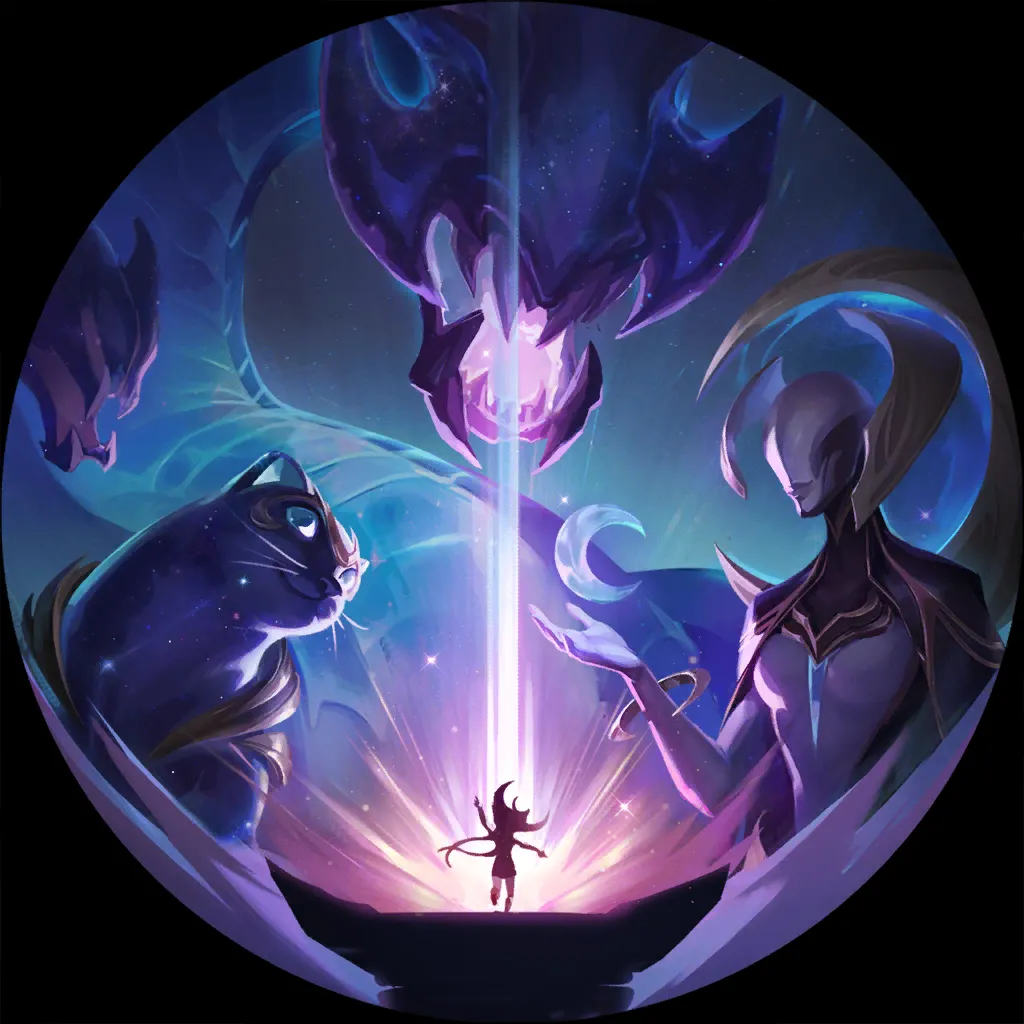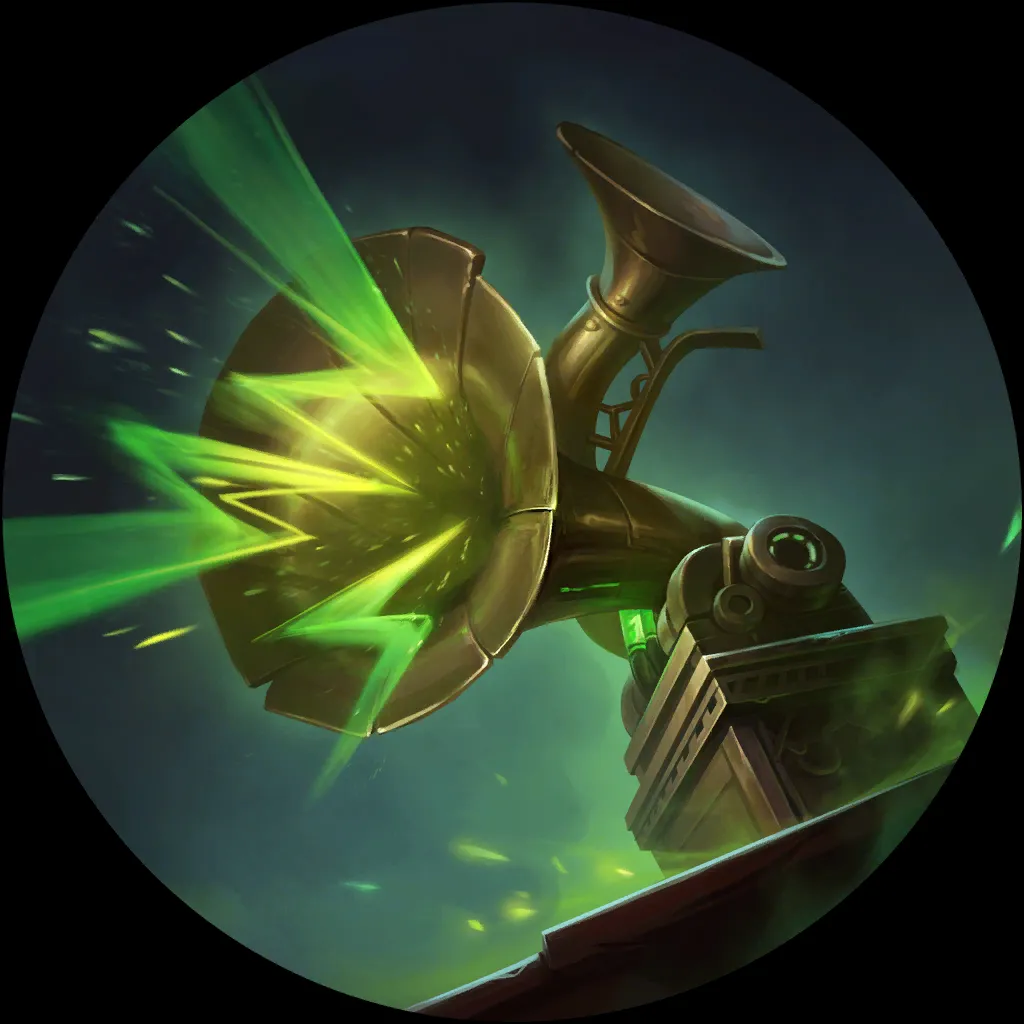 We're still looking to build big and strong Assembly Bot
s and pump them up with Infernum
from our Aphelios
for lethal, or use Targon's late-game Invoke package in combination with Acorn, the Hextechnician
's mana discounts to out-grind our opponents.
Zoe
is still present for the threat of her level up, and because the early Invokes help a lot to level up Seraphine
. We will pretty much never run out of value, as long as we can manage the board while doing so. Don't miss opportunities to close out the game when you're presented with them, as do-nothing Targon has become less and less effective with more high level threats being added into the game.
---
Seraphine Norra, ft. Glorious Evolution
Today's last brew features Seraphine
in combination with Norra
's package in order to enable Glorious Evolution
and let Curious Shellfolk
shine!
6
8
13
13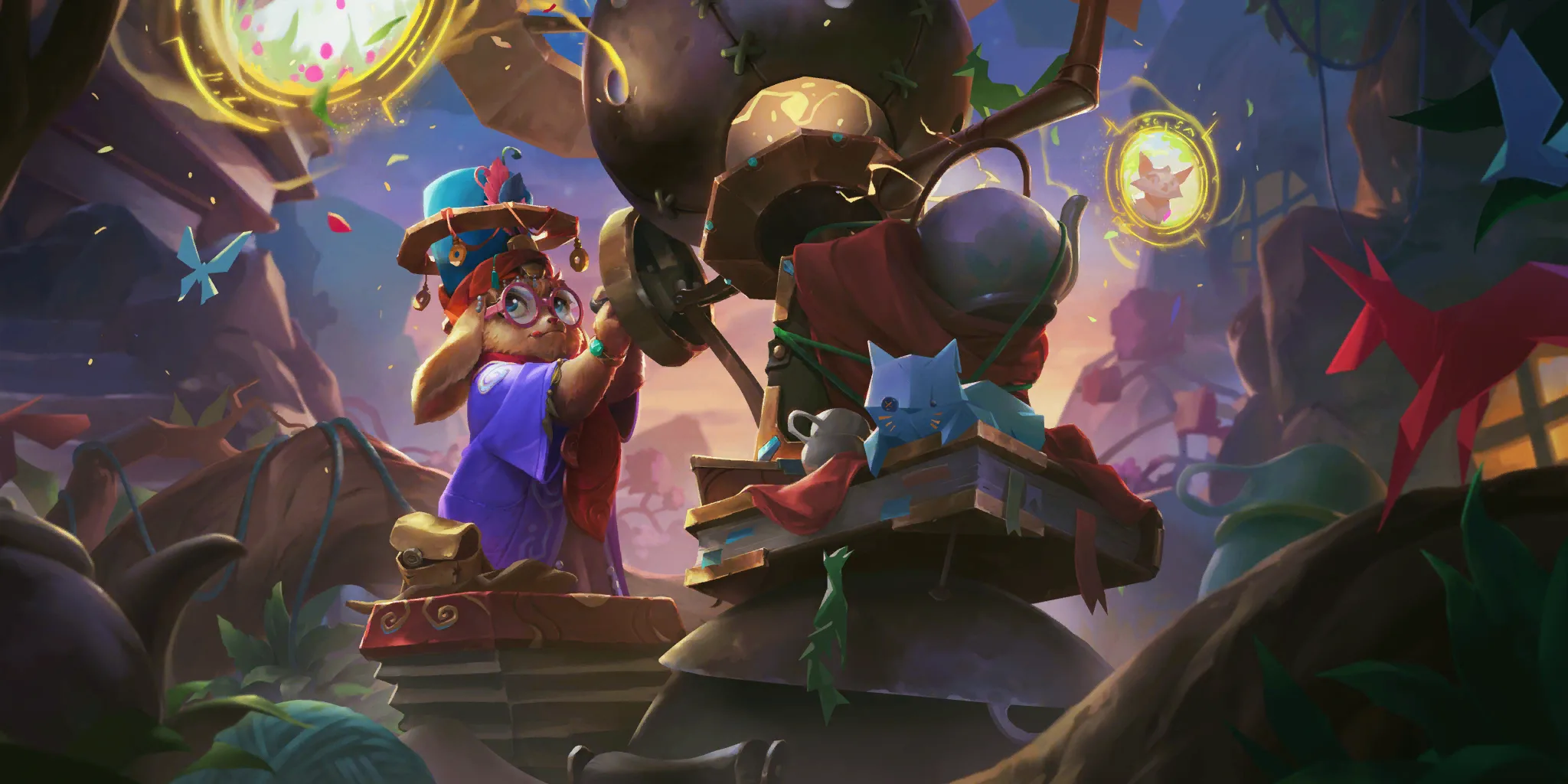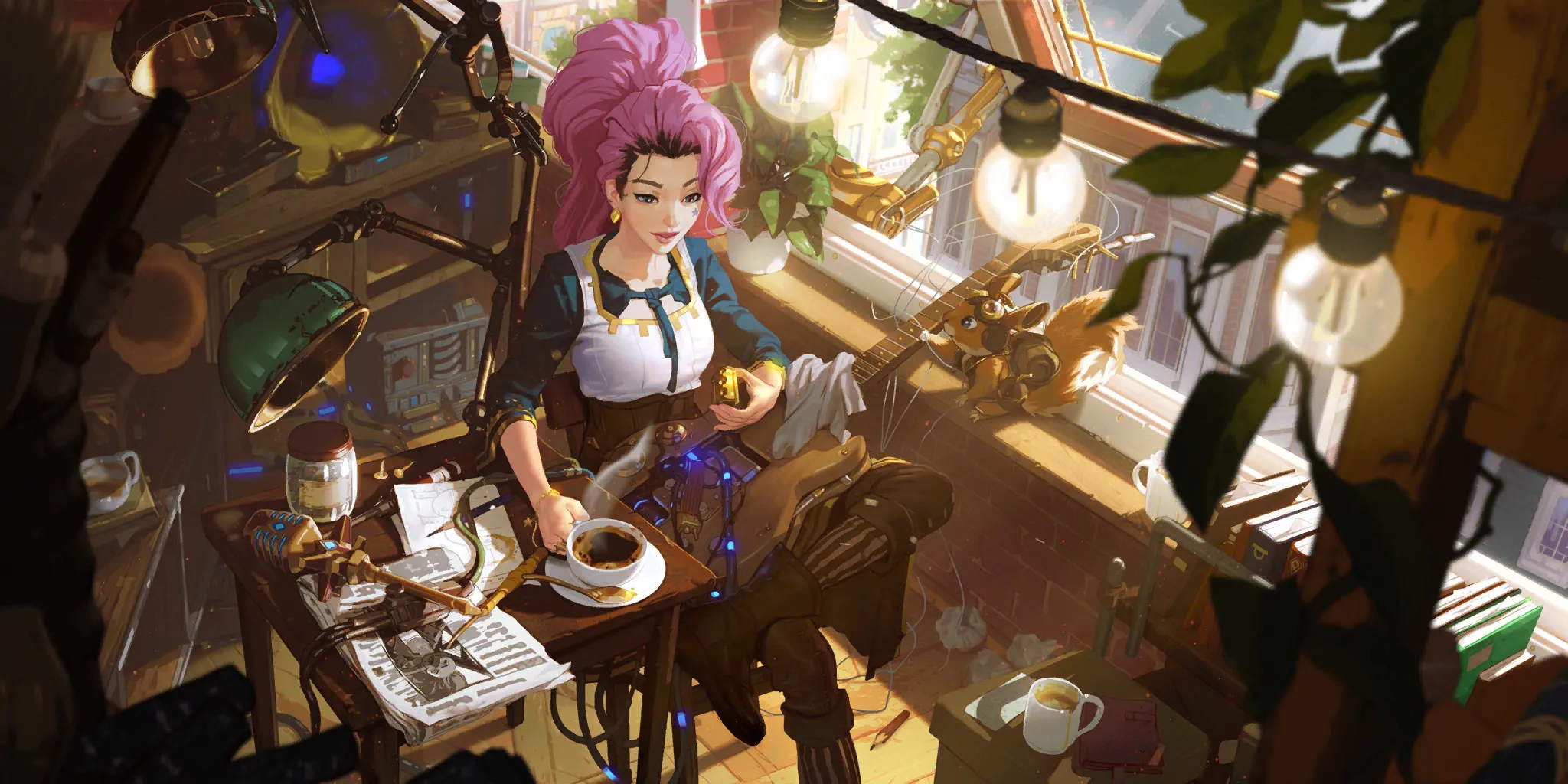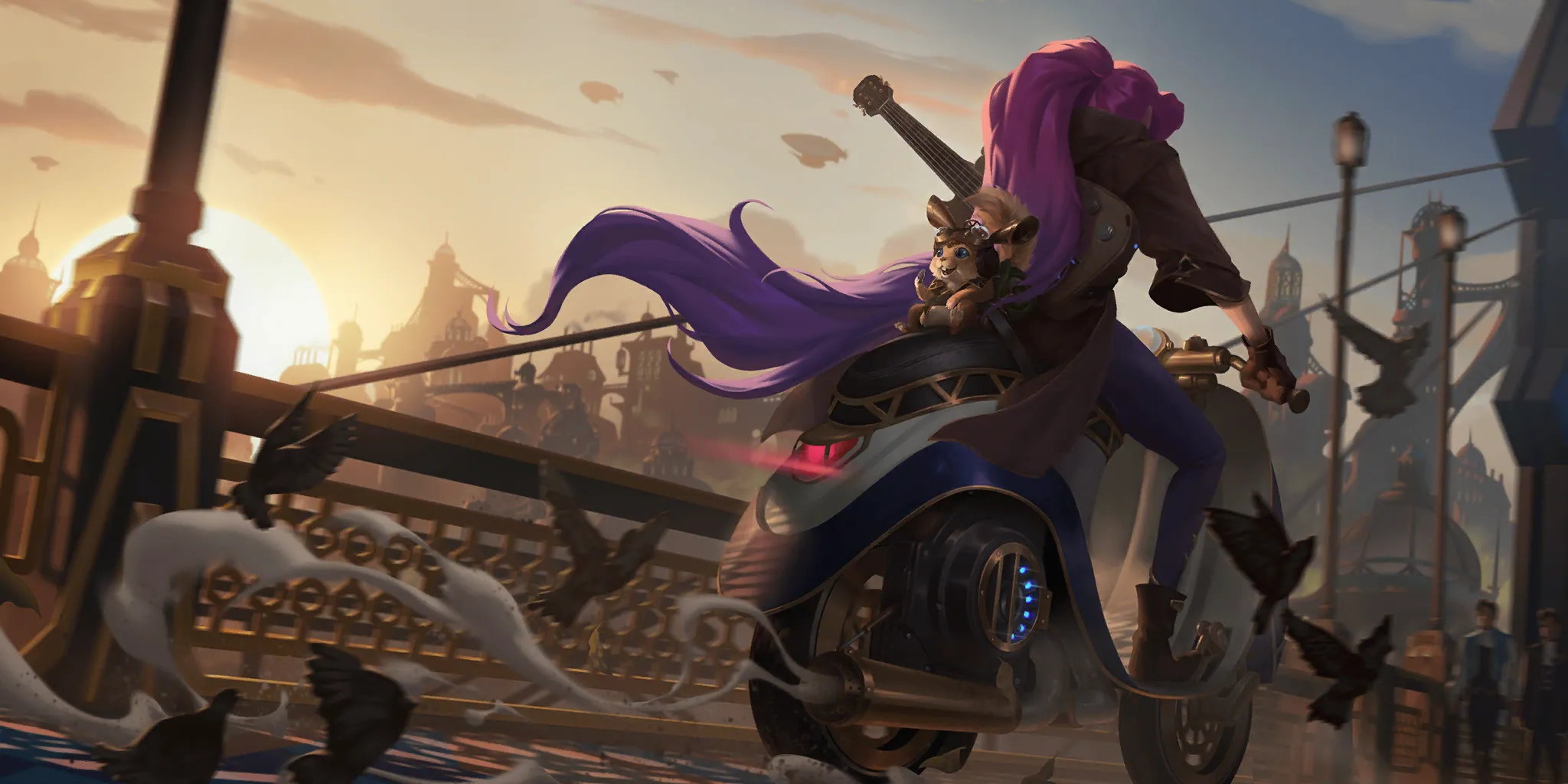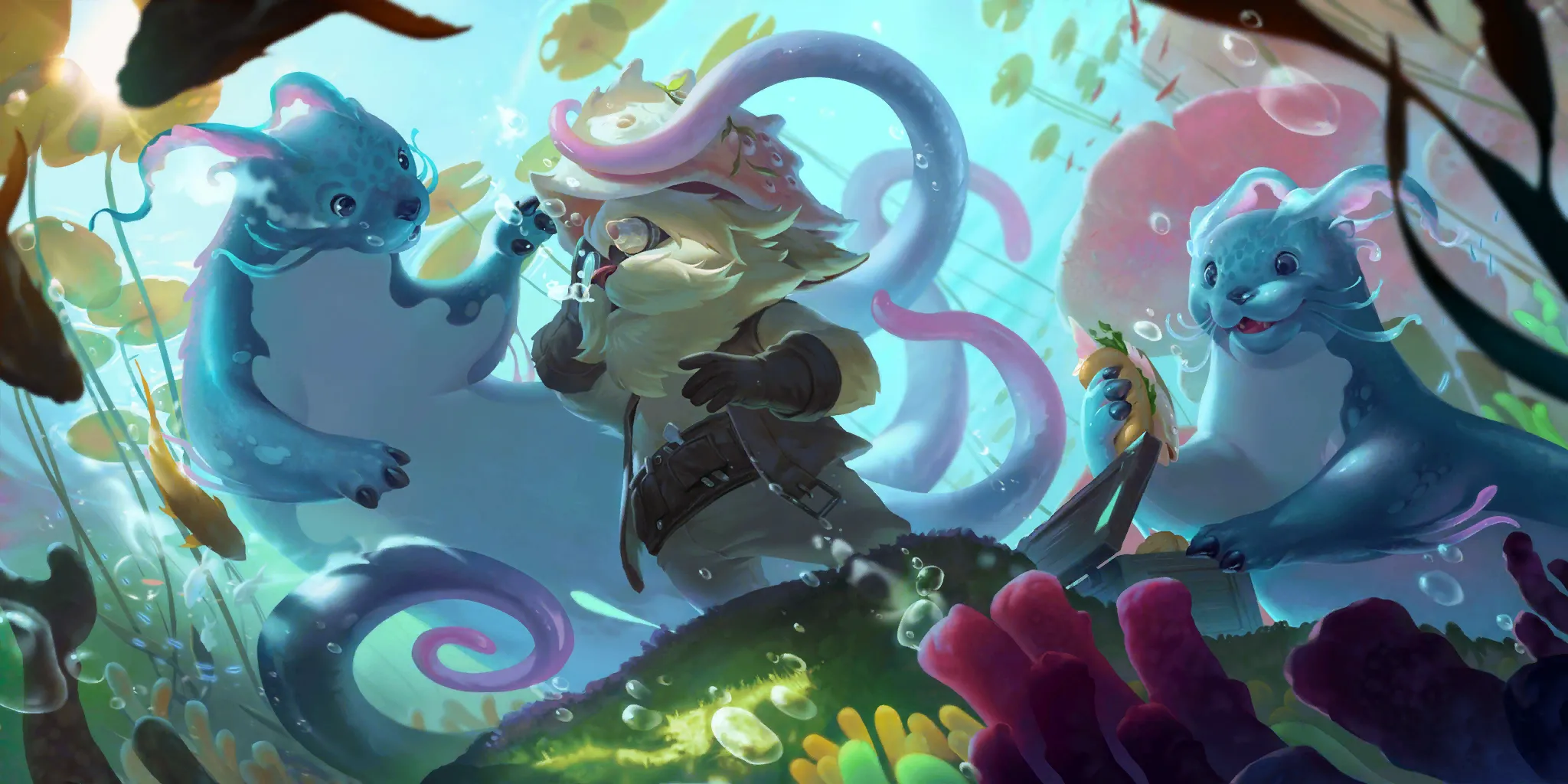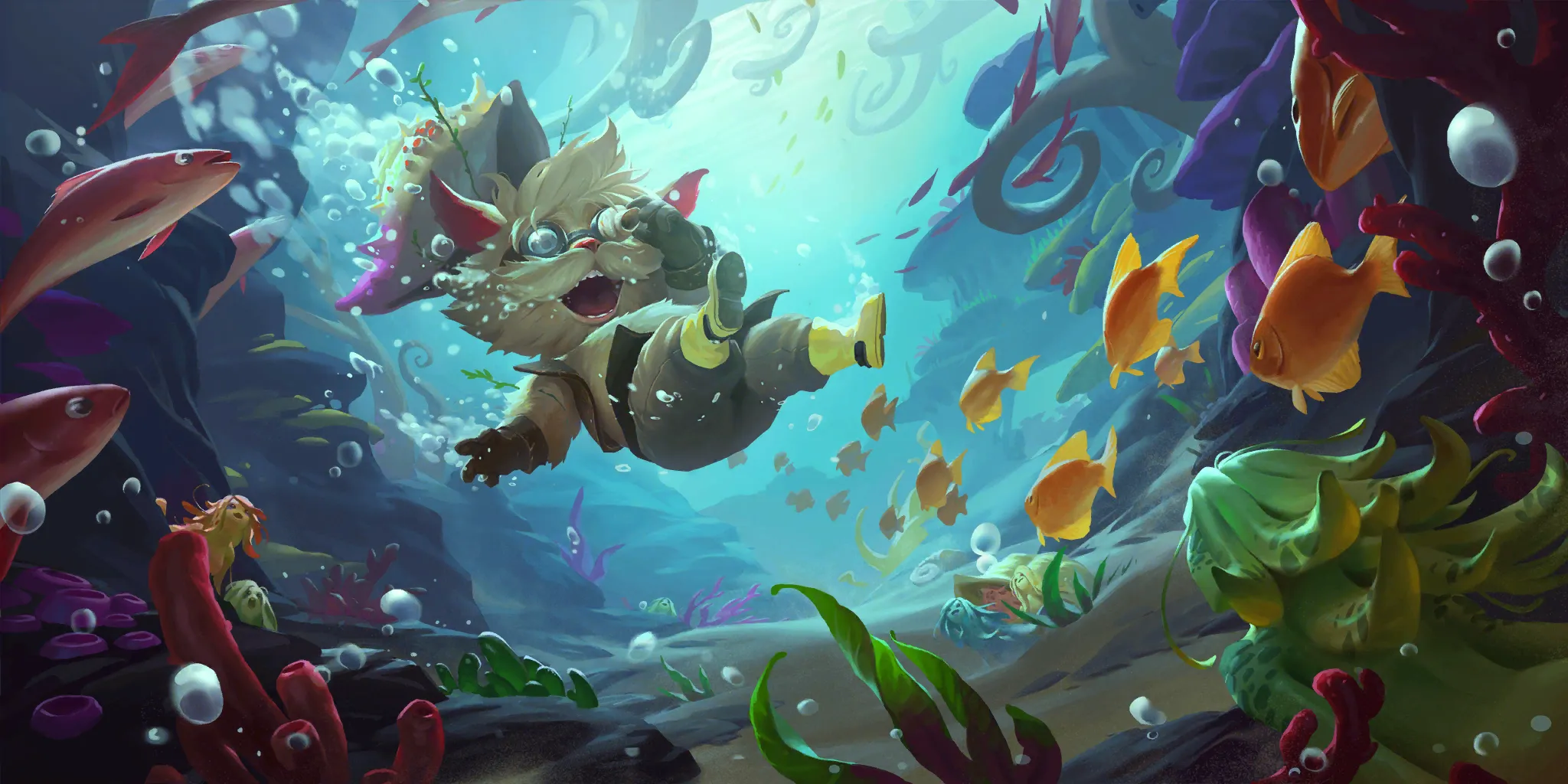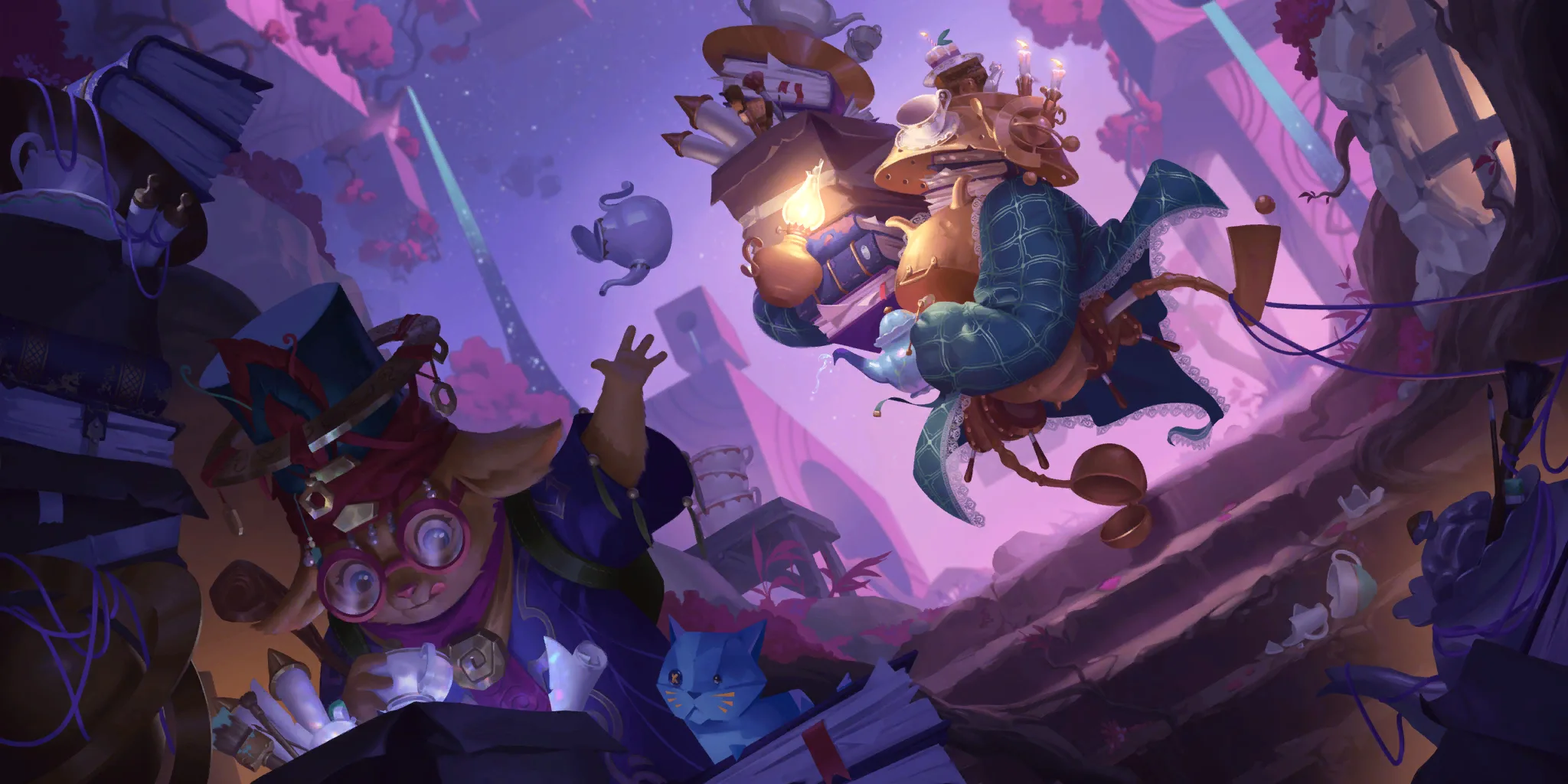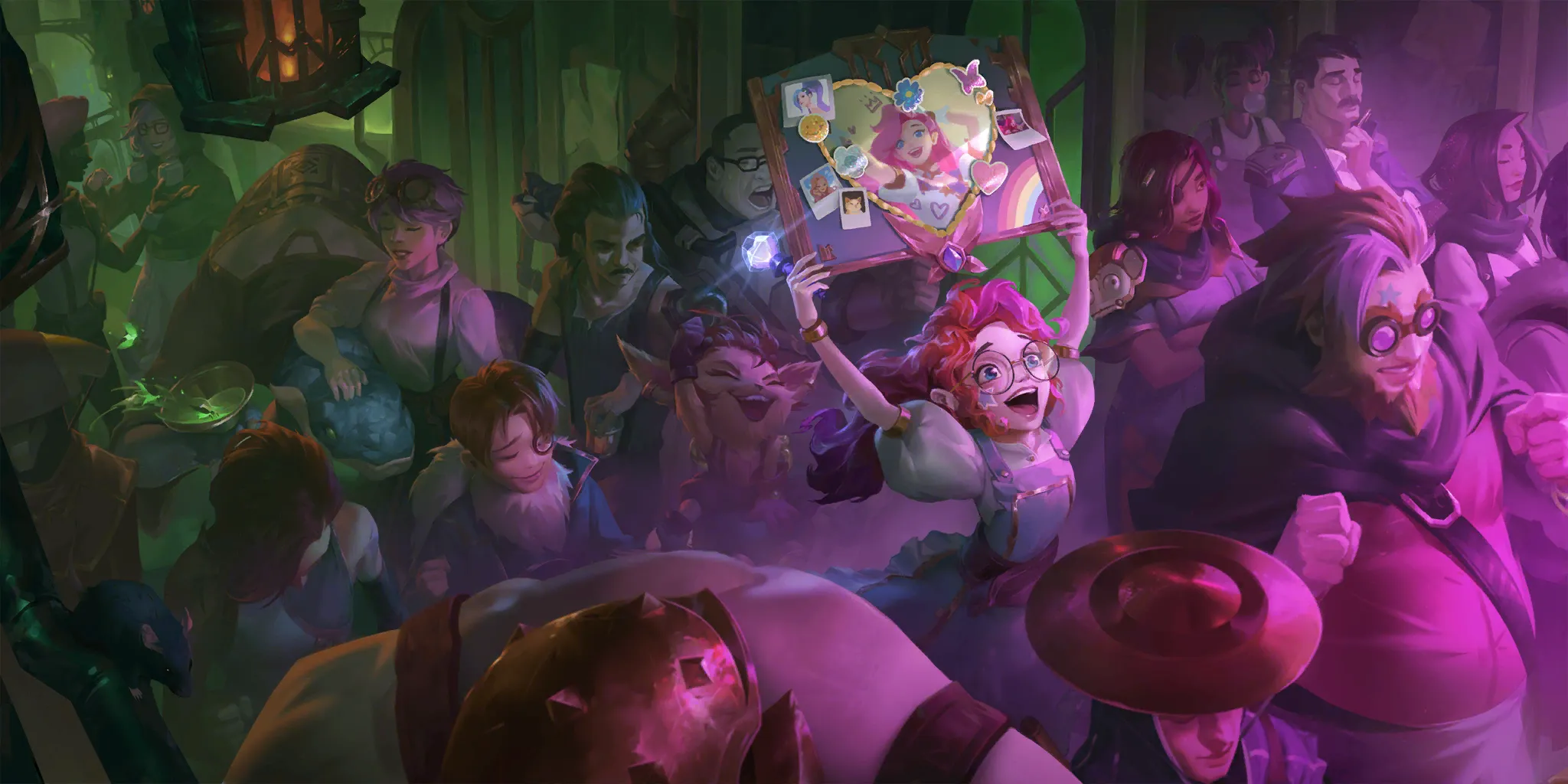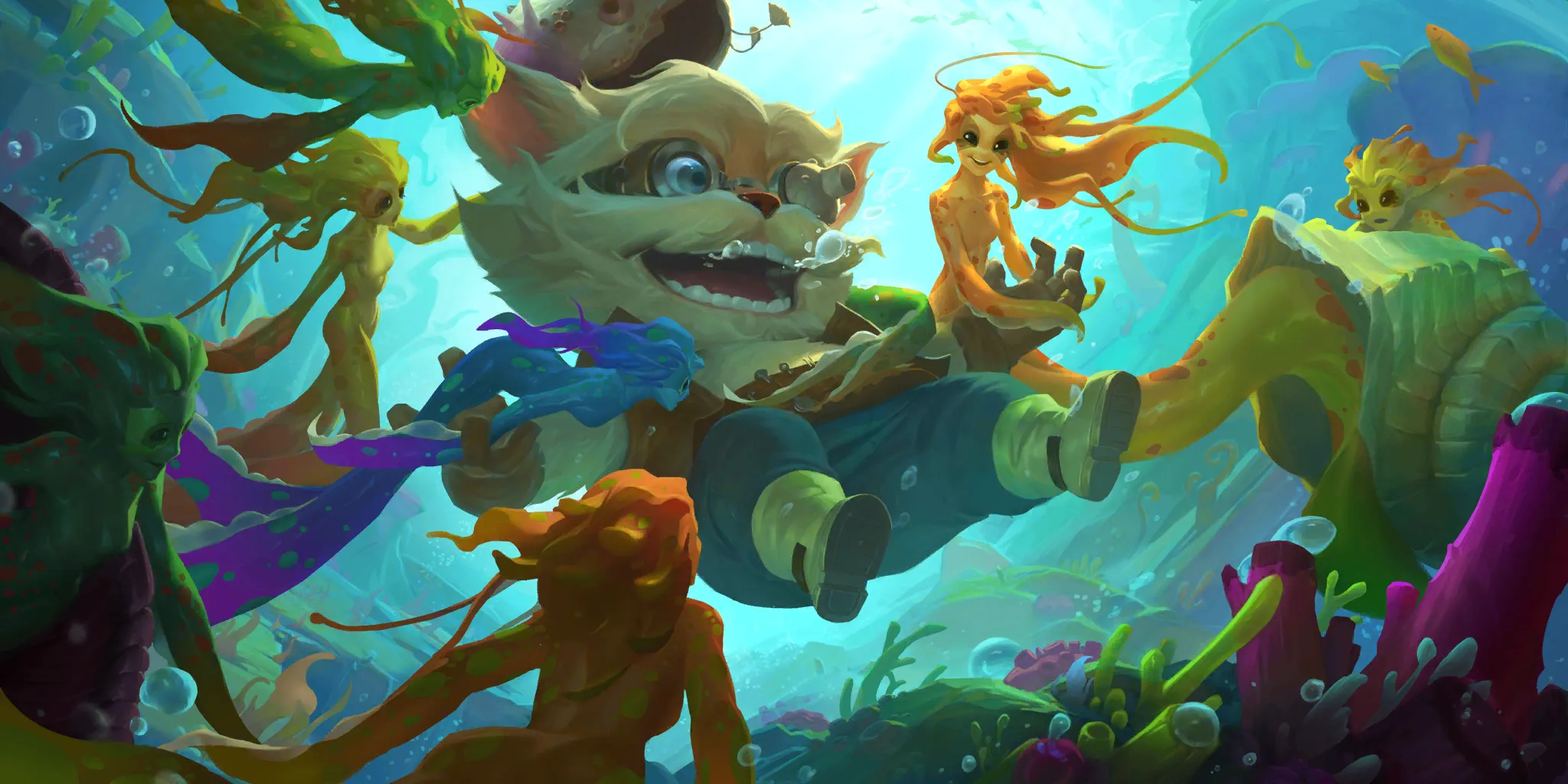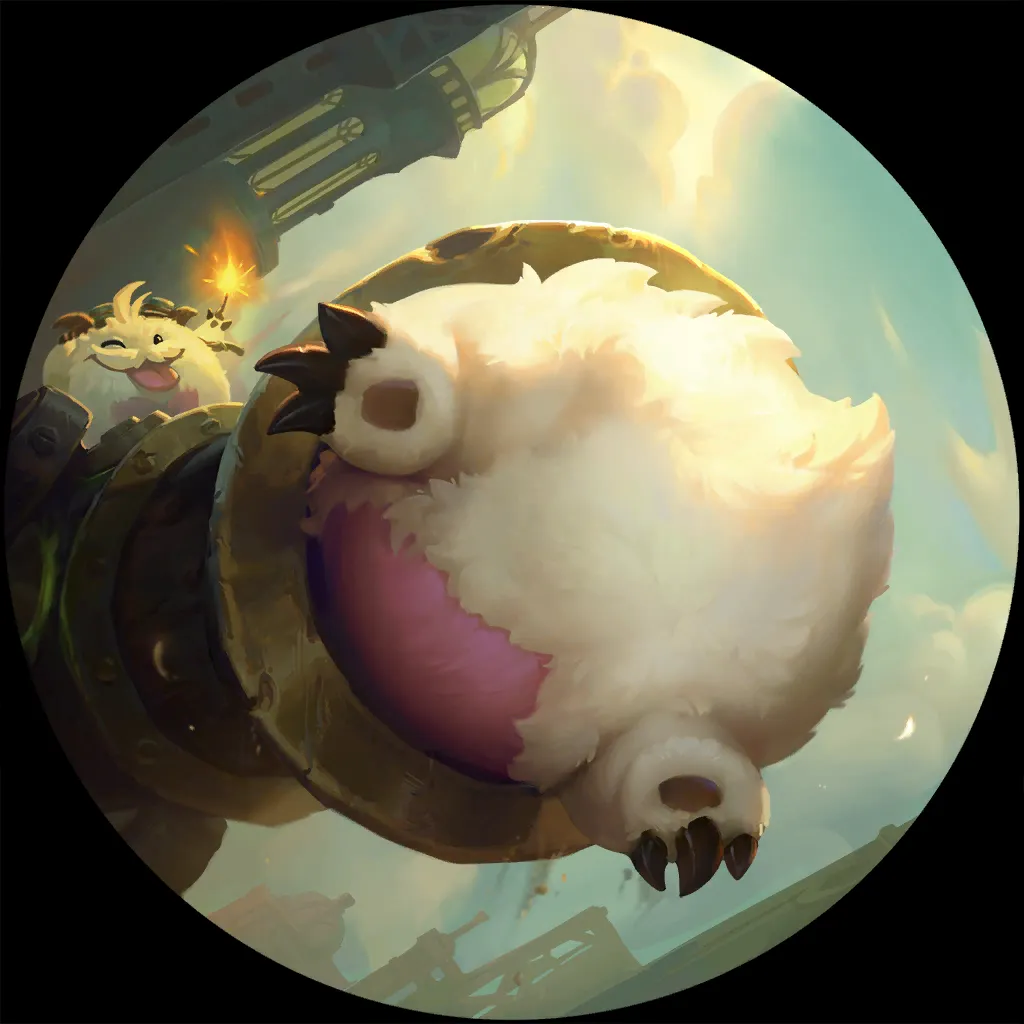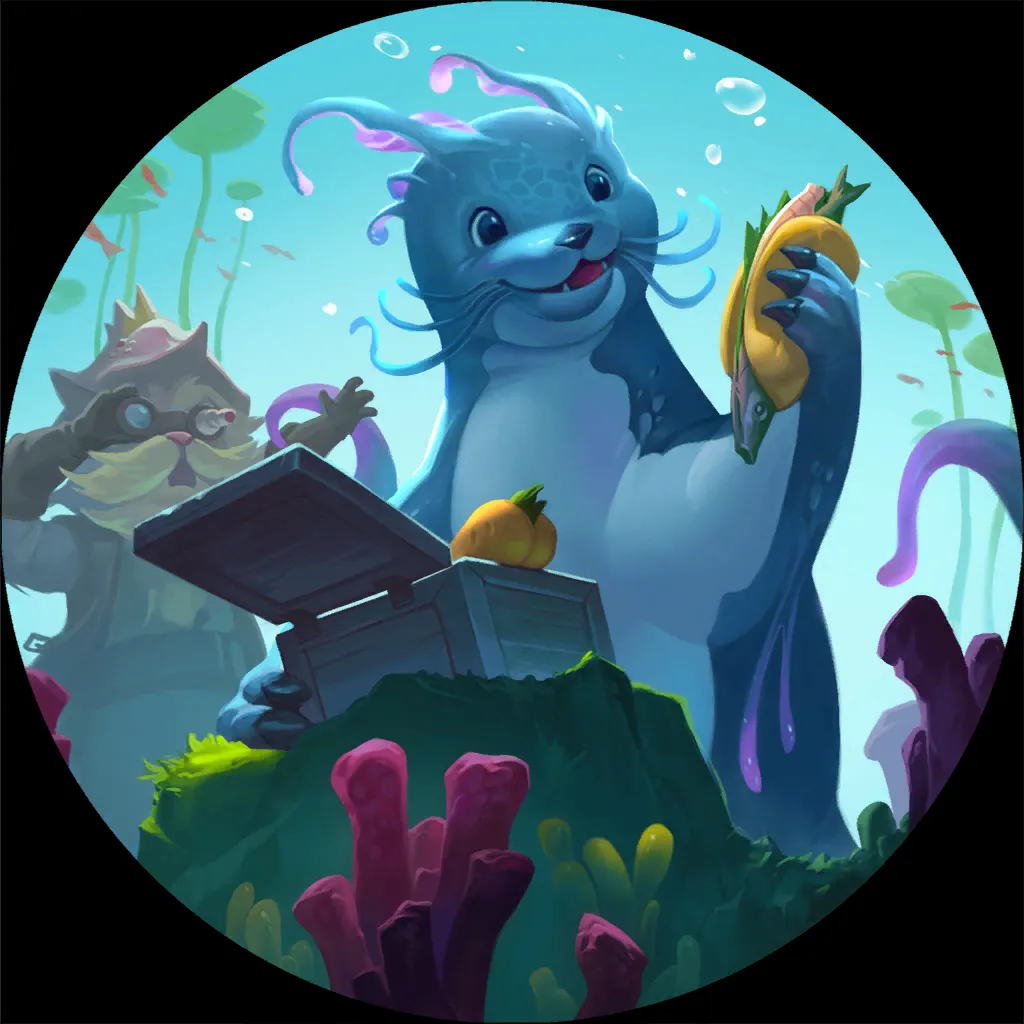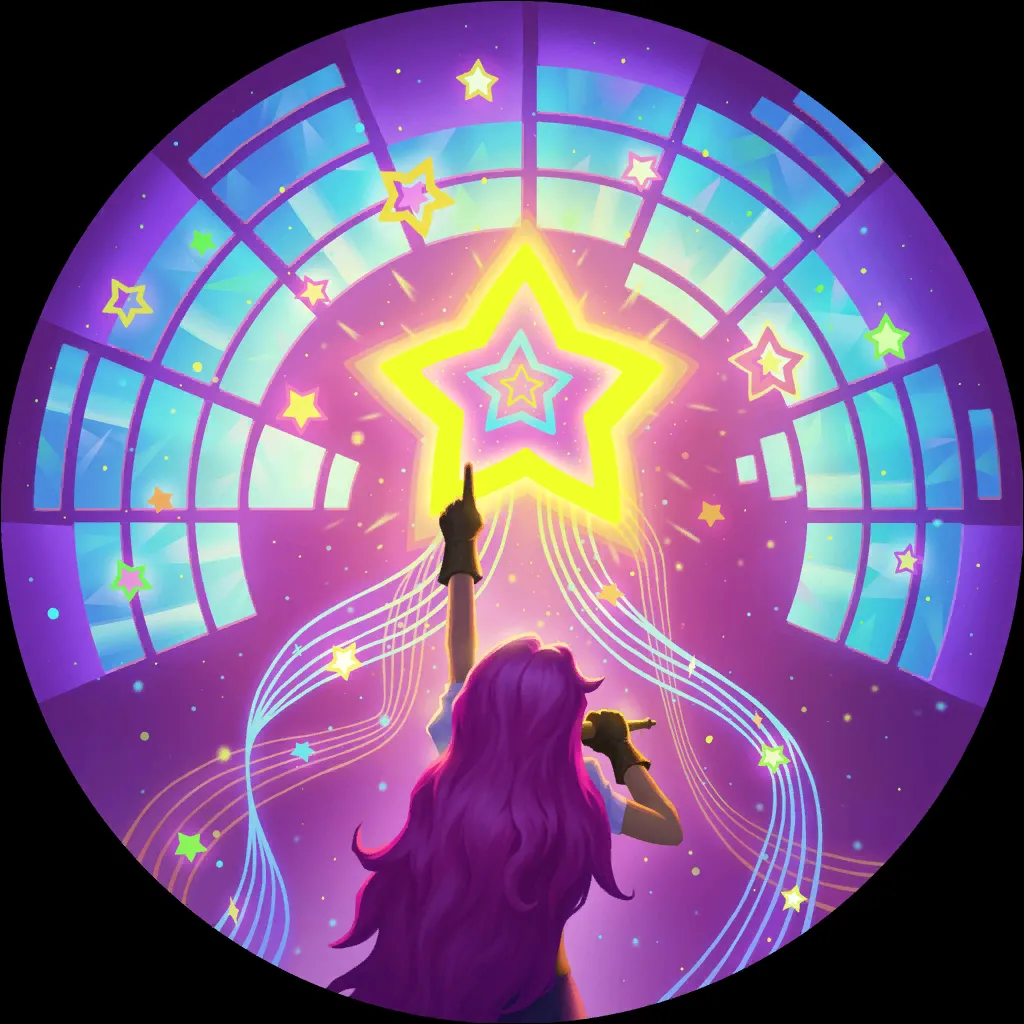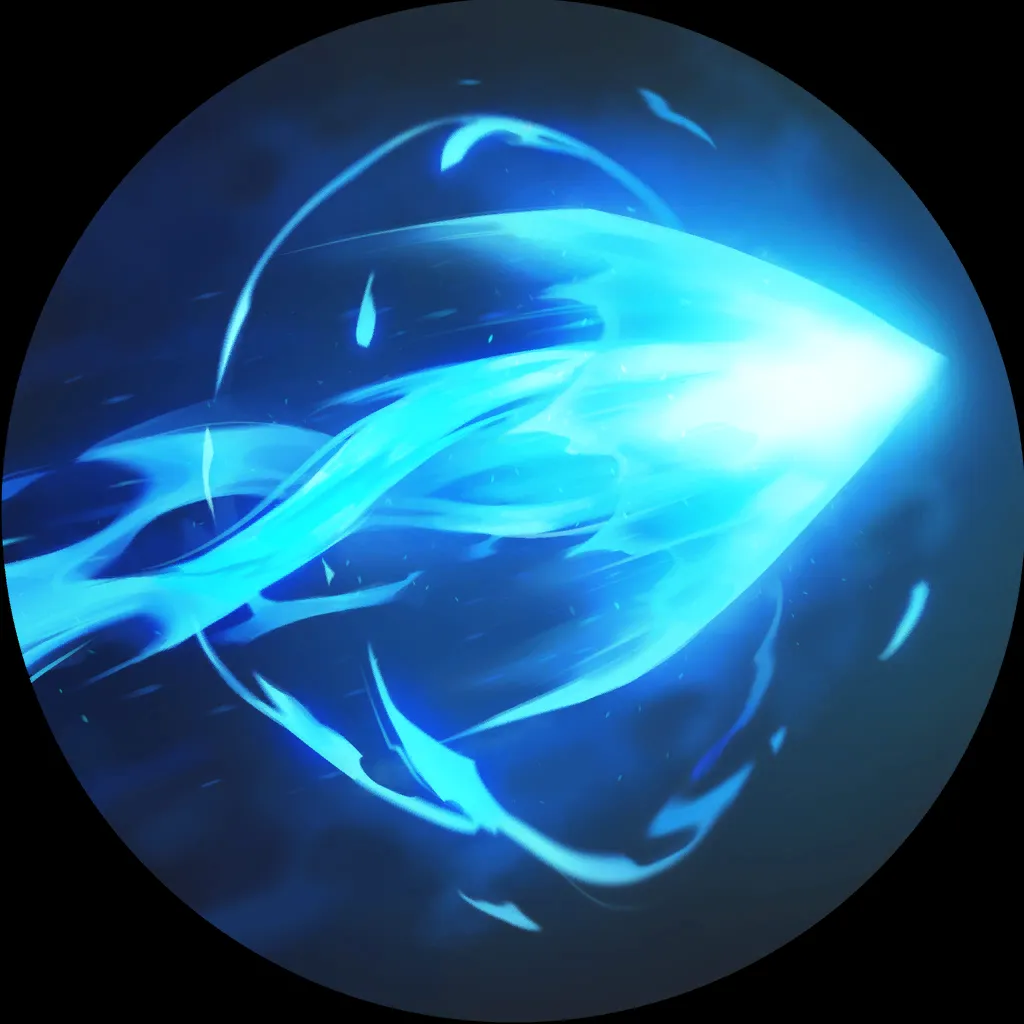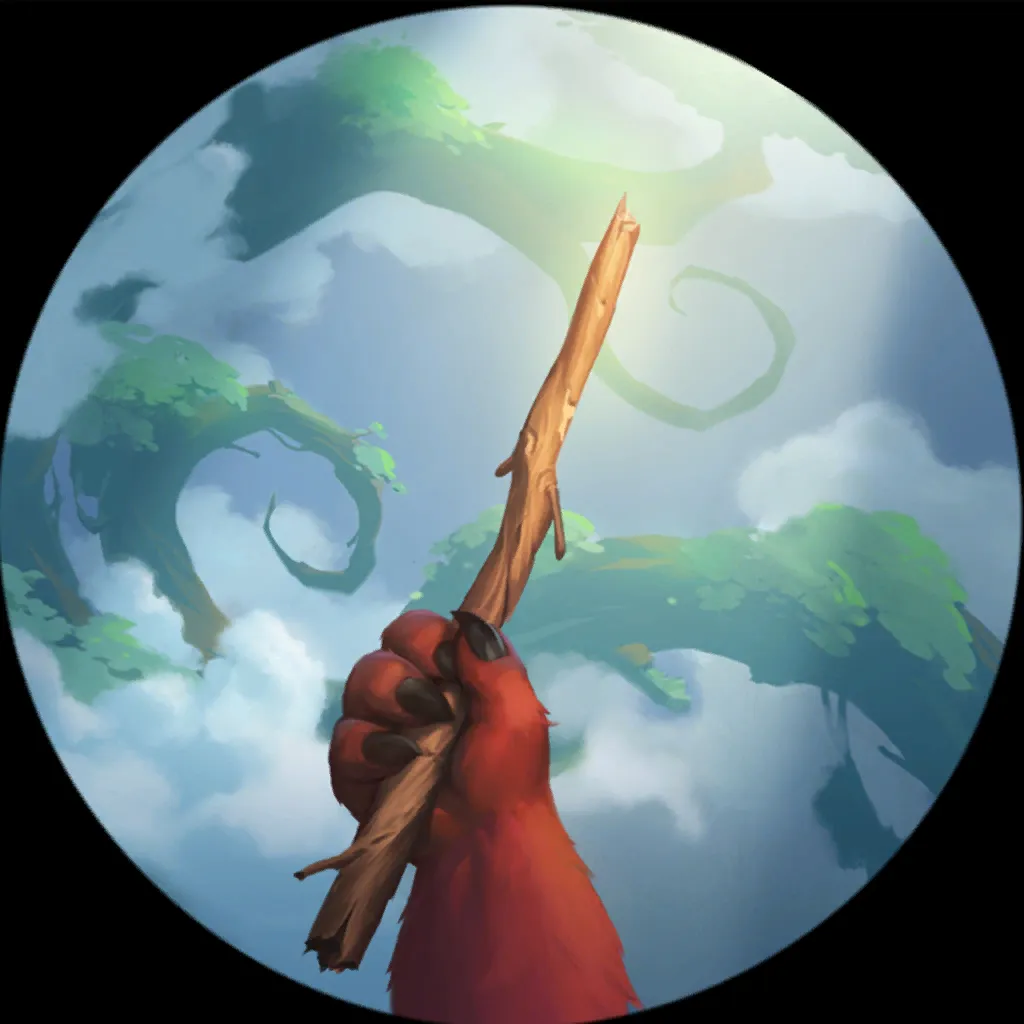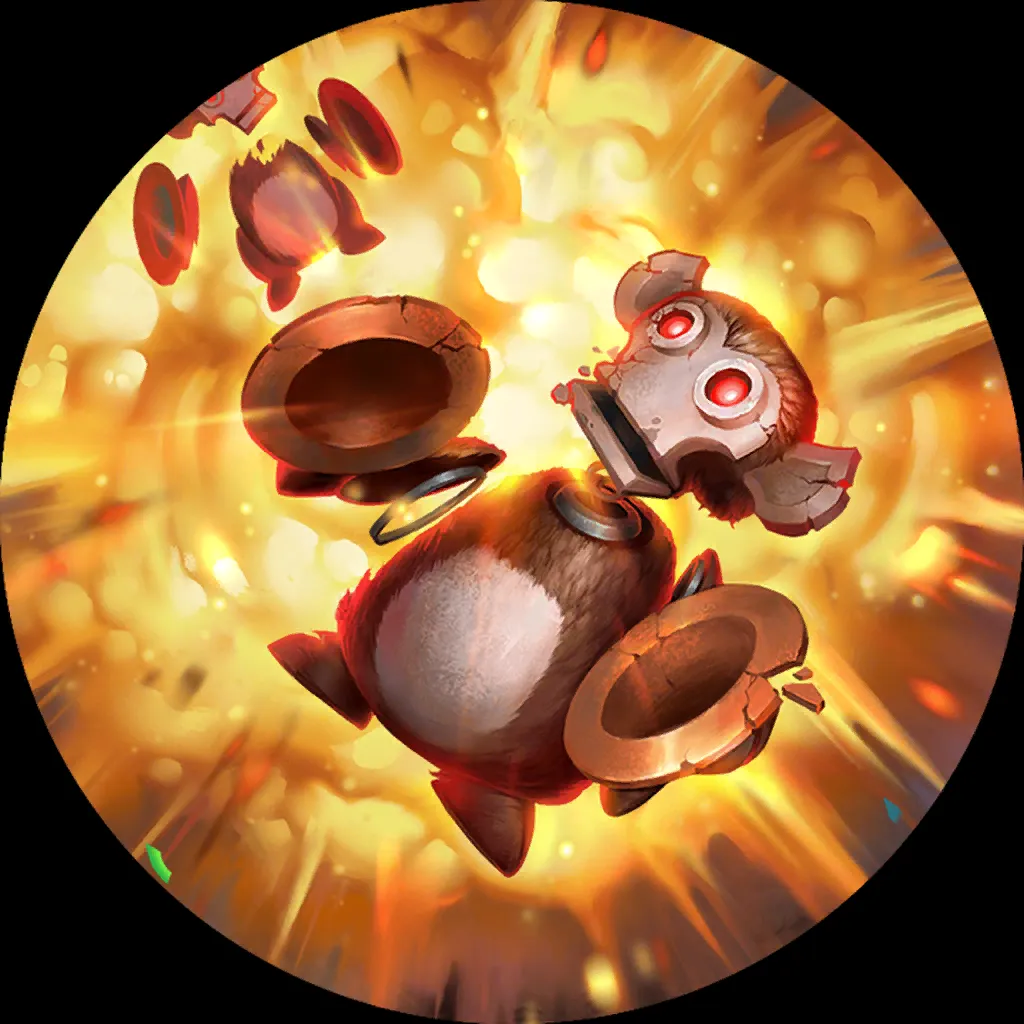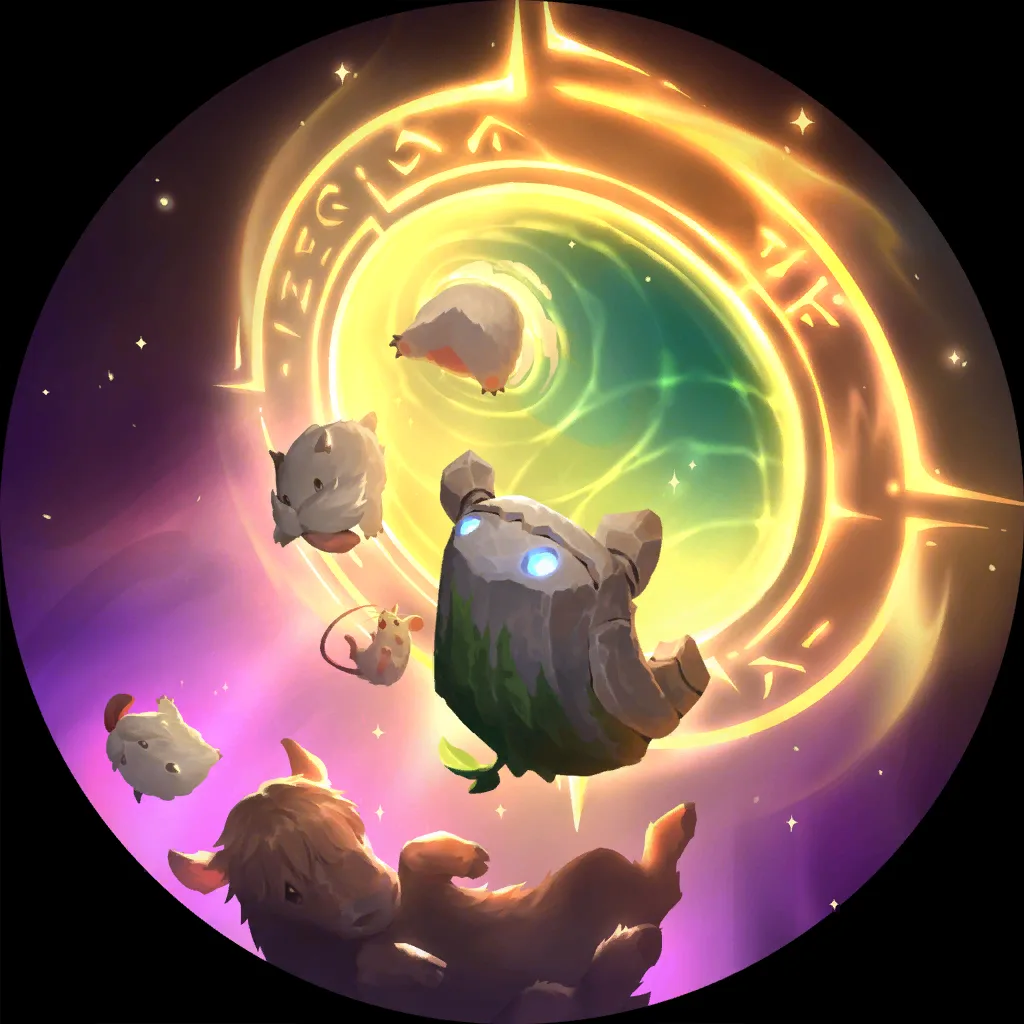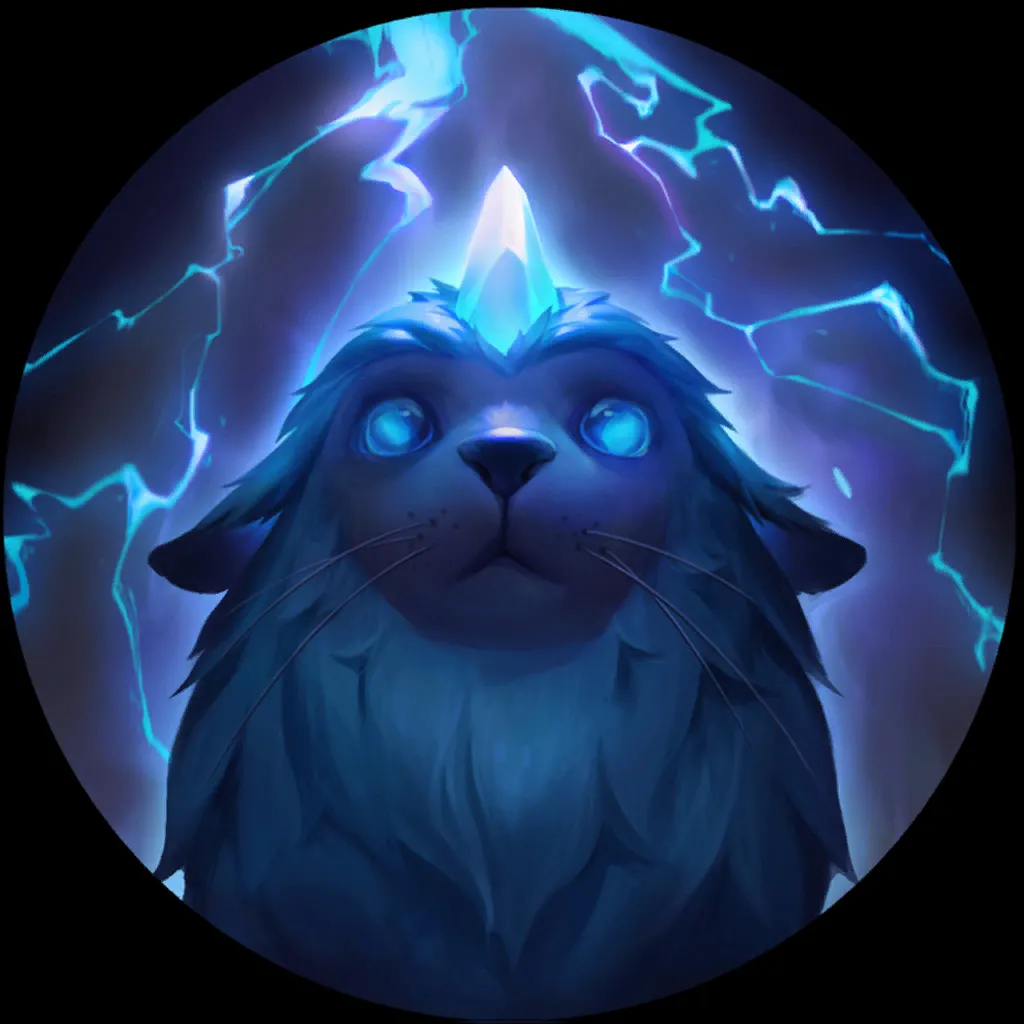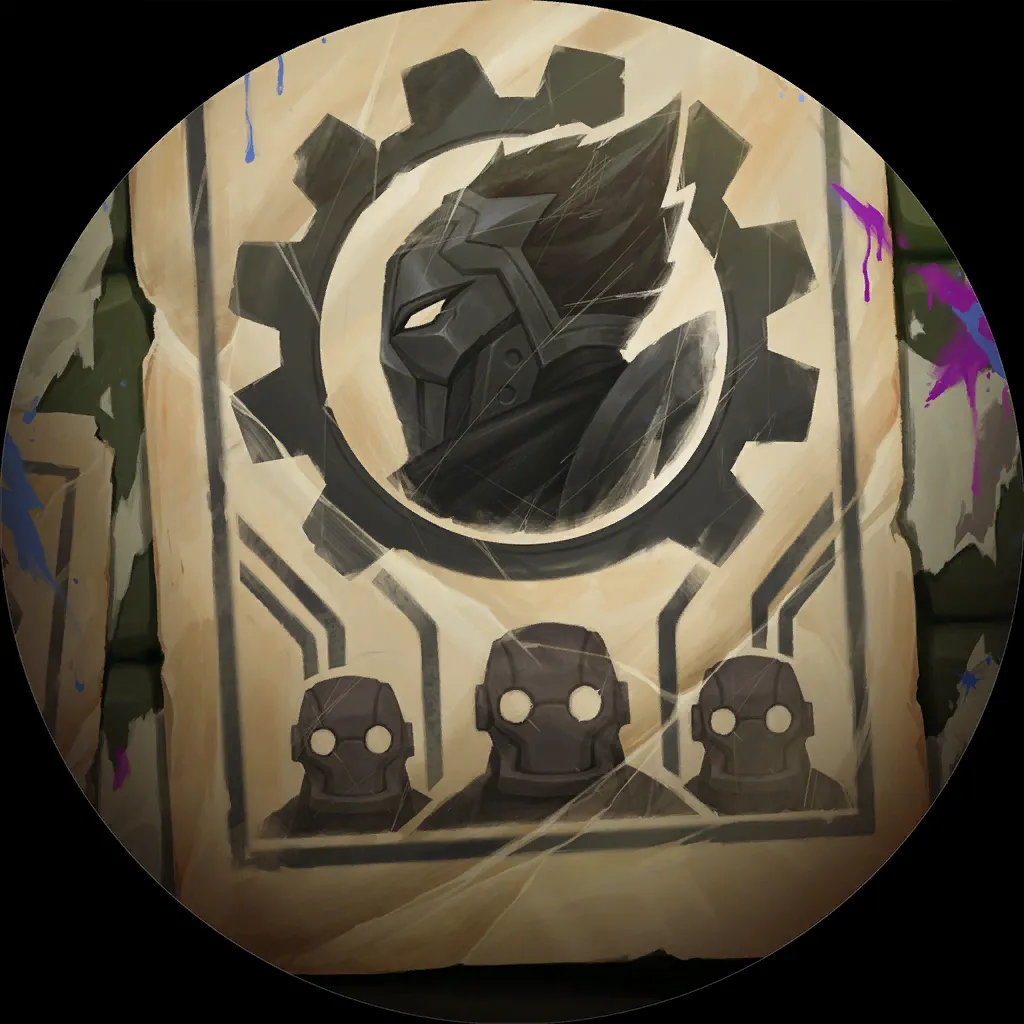 Acorn, the Hextechnician
is once again our MVP in terms of accelerating the game plan, enabling early casts of Glorious Evolution
or discounting cards like Minimorph
so we don't feel as bad for the tempo loss, since this is the best option for hard removal we've got on those regions. There are considerations to play a 2-2-2 champions split between Seraphine, Norra and Viktor, but for the sake of consistency we'll keep the standard list and roll with it. Keep in mind that Glorious Evolution
's mana discount on spells enables a lot of burn from Seraphine
in combination with Get Excited!
, and we can look for high-burn damage output this way.
---
Wrapping Up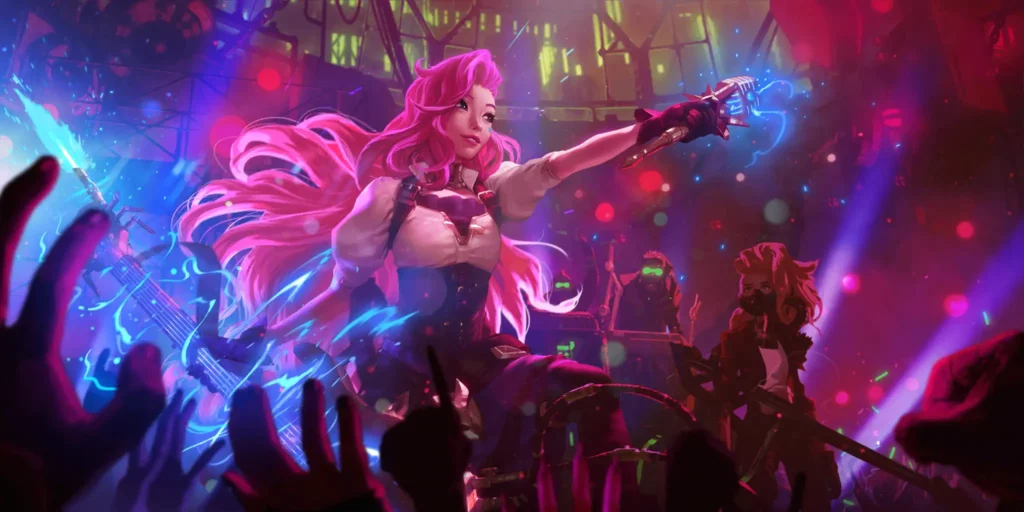 Alright! That's gonna be it for Seraphine today! There are many interesting ways of building with her, and I chose the ones that looked the most fun to me. She's looking very exciting when paired with Bilgewater, but other regions definitely have strong homes for her. Which one will end up being the most powerful? My guess is that a refined version of Seraphine/Shelly might end up breaking the meta!
Hungry for more decks? You may want to check my Six Early Access Vayne Decks, Shadawx's New Toys for Old Champs, or GeneralSchwartz's Nine Varus Decks. 
Last but not least, if you've come this far into the article, I want to thank you so much for your time! If you've got any feedback to throw my way, definitely do so at twitter (@yangzera) or discord (Yangzera#4481), and you can also check out my stream (/yangzera_) where I will definitely be trying out Bilge Seraphine in the early days of the expansion!
---
---