Hello everyone, Prodigy here – I've won the A Curious Journey Legends of Runeterra Seasonal in the AM shard, and I've reached the Playoffs in four of the five Seasonals I've played in (going 8-1 twice, and 7-2 also twice, in the Open Rounds). Wi...
This is one of our Premium articles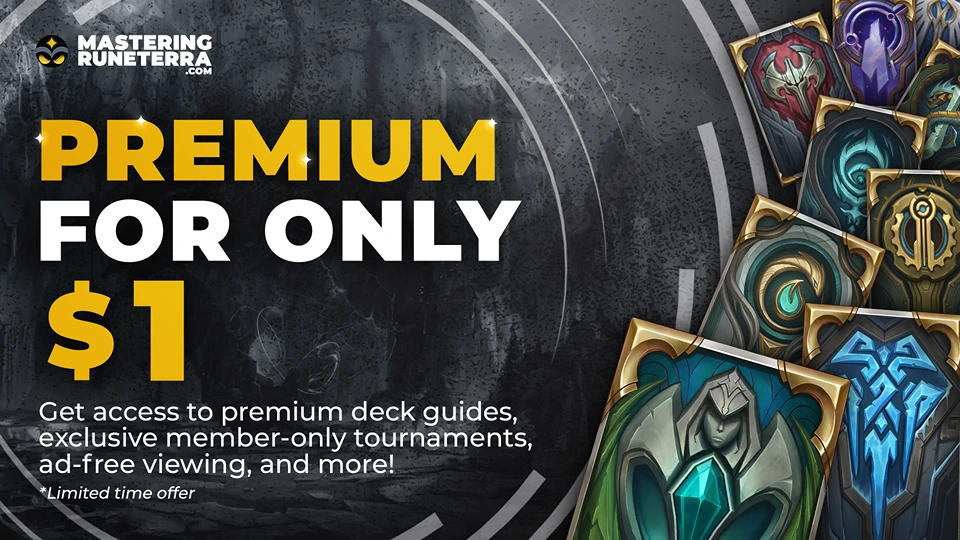 • Try our Premium Subscription for only $1 for the first month get access to Deck Guides for all the top decks, ad free viewing, subscriber only tournaments and a private Discord channel and unique role
Level up your game with the Mastering Runeterra Premium Membership!