Five Legends of Runeterra Aatrox Decks
What's up, everyone? It's your boy Yangzera here with another article on early builds for one of the World Ender's Champs! Much like last time's Seraphine, I'm confident that my designated champion, Aatrox
, is potentially the strongest of the trio.
Although it's not very difficult to be stronger than Kayle
(Round Start level up? *chuckles*), Ryze
is extremely difficult to rank, and I think we need more ladder data before properly evaluating him. At any rate, I brought a bunch of decks (some good, some questionable – but still fun!) to help you get some reps on the big red boy.
---
About our Aatrox Champ
Aatrox
is all about ending the world with big frikkin' Darkins through his new Assimilate vocab:
In addition to inevitability with massive Darkins, the constant healing from Aatrox enables his decks to play a little bit greedier. So let's start by talking about what Darkin weapons we want, and how many.
I'd say 10~12 weapons is a good starting point, and there are some specific weapons that we definitely want to have in any and all Aatrox decks: The Darkin Bloodletters
, The Darkin Harp
and The Darkin Aegis
.
The Darkin Bloodletters
is a clear choice because, since we're a deck that's high on Equipment and generally light on units, we actually need the Darkinthrall
s to wield our weapons. And the Harp and the Aegis are baseline great weapons that will definitely enable our equipped units to safely go for strikes, discounting our World Ender
further.
With the three above, there's a good baseline of nine Equipments that are core in every Aatrox deck, and we can fill the remaining slots ourselves. You'll notice, in the decks I've built, that I really like The Darkin Spear
– that's because the buff is actually relevant for the few units we are running, but most importantly part is that Anaakca
will help us close out the game once Aatrox levels up, since she can bring summon a big Darkin to our attack, making it devastating.
Other weapons to consider, if you want to go the distance and reach the fourteen-equipment mark, are a few copies of The Darkin Staff
and The Darkin Lodestone
(maybe one of each, or two, or even a 2-2-1 split between both of these and the Spear). The important part is to have all nine core darkin weapons in our build.
Now, let's jump into these new Aatrox decks, shall we?
---
World Ender: New Aatrox Decks
Aatrox Akshan
This first Aatrox blend features Akshan and friends in a Shurima-focused deck – as GeneralSchwartz says in his Ryze article, you can never go wrong with Akshan!
6
14
5
15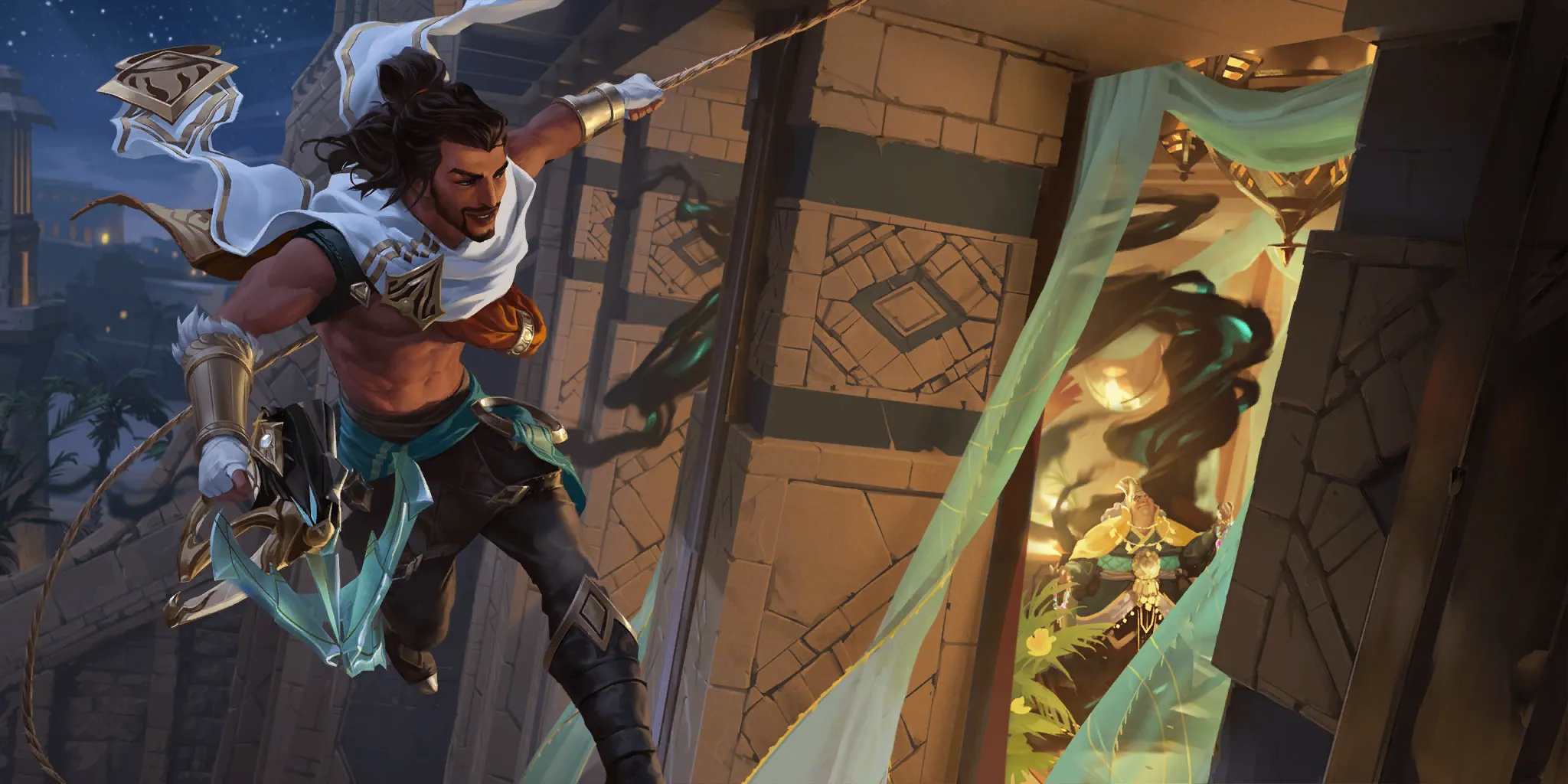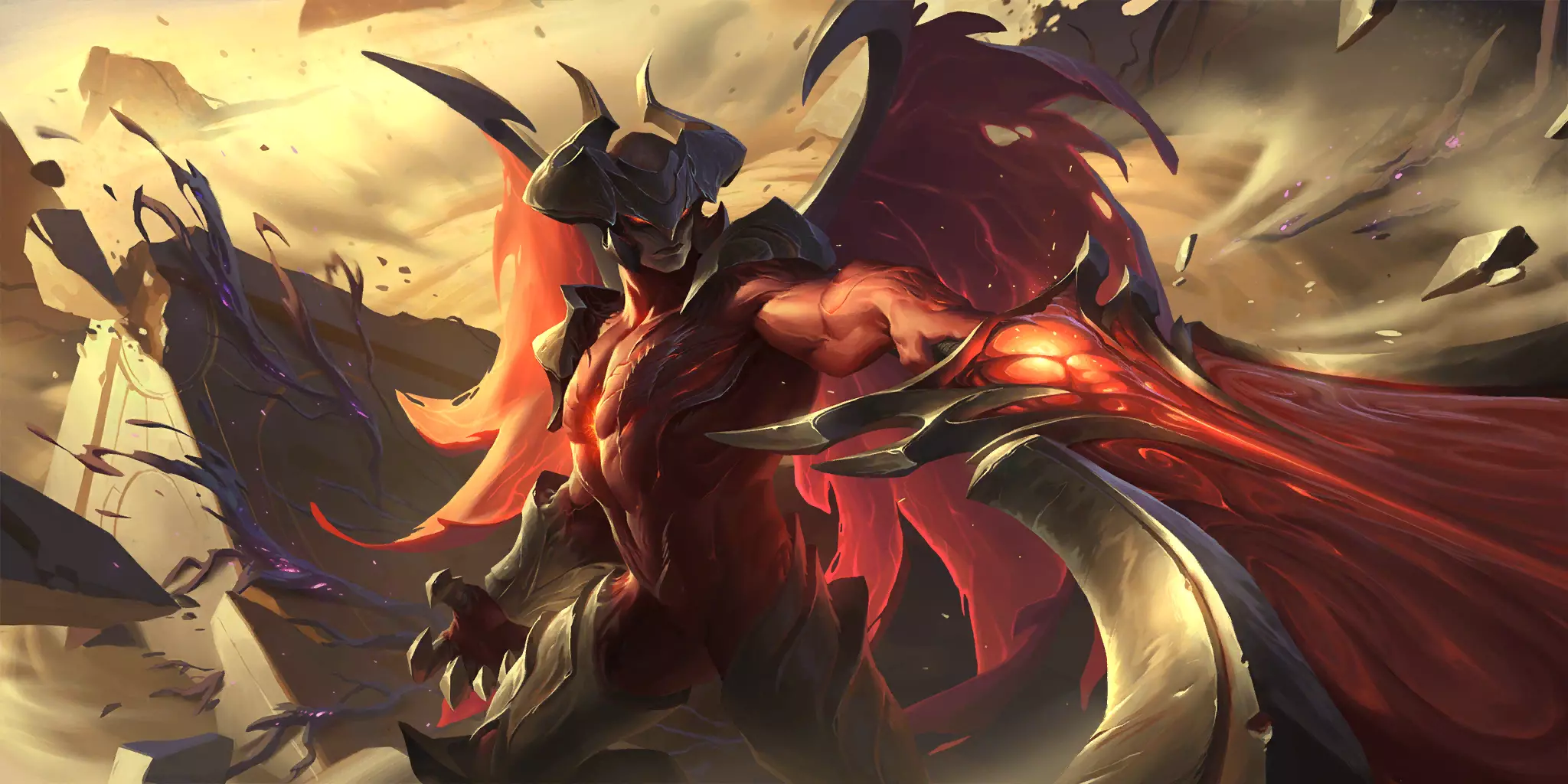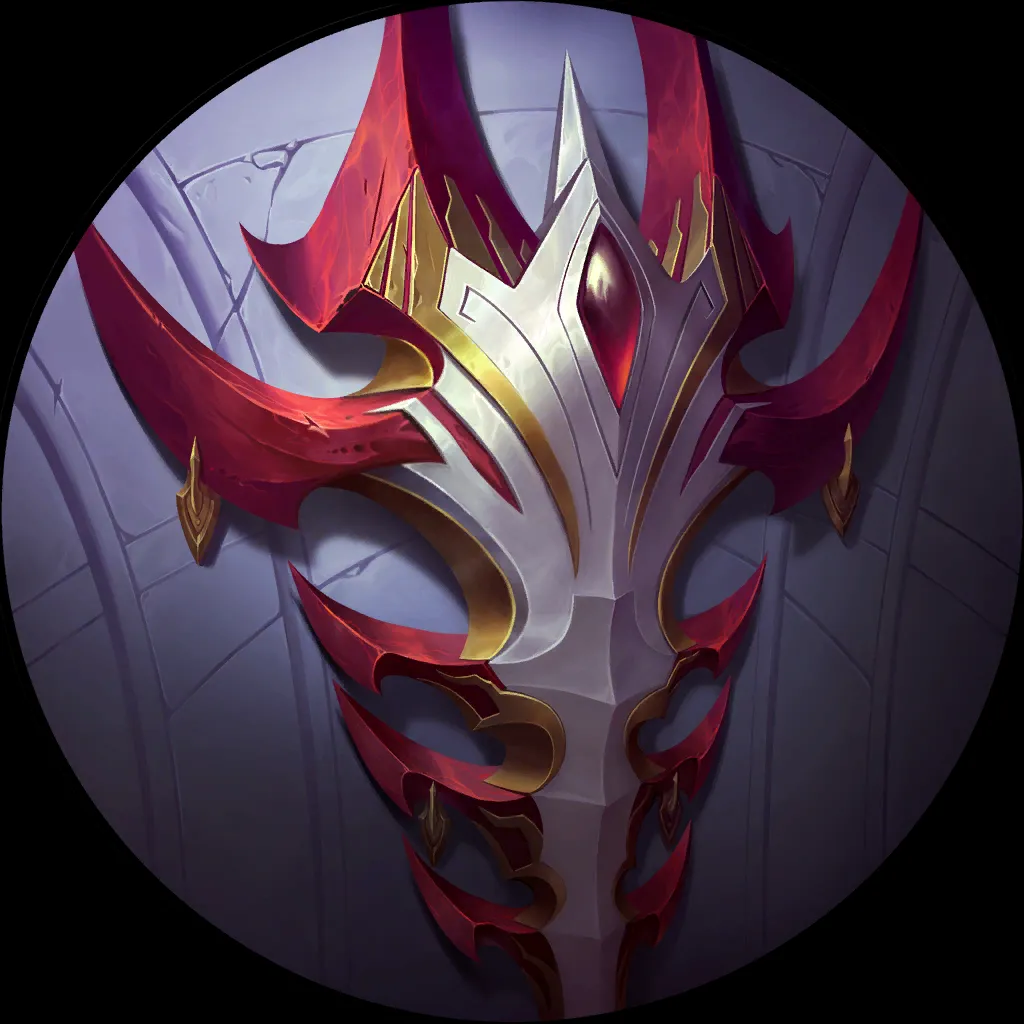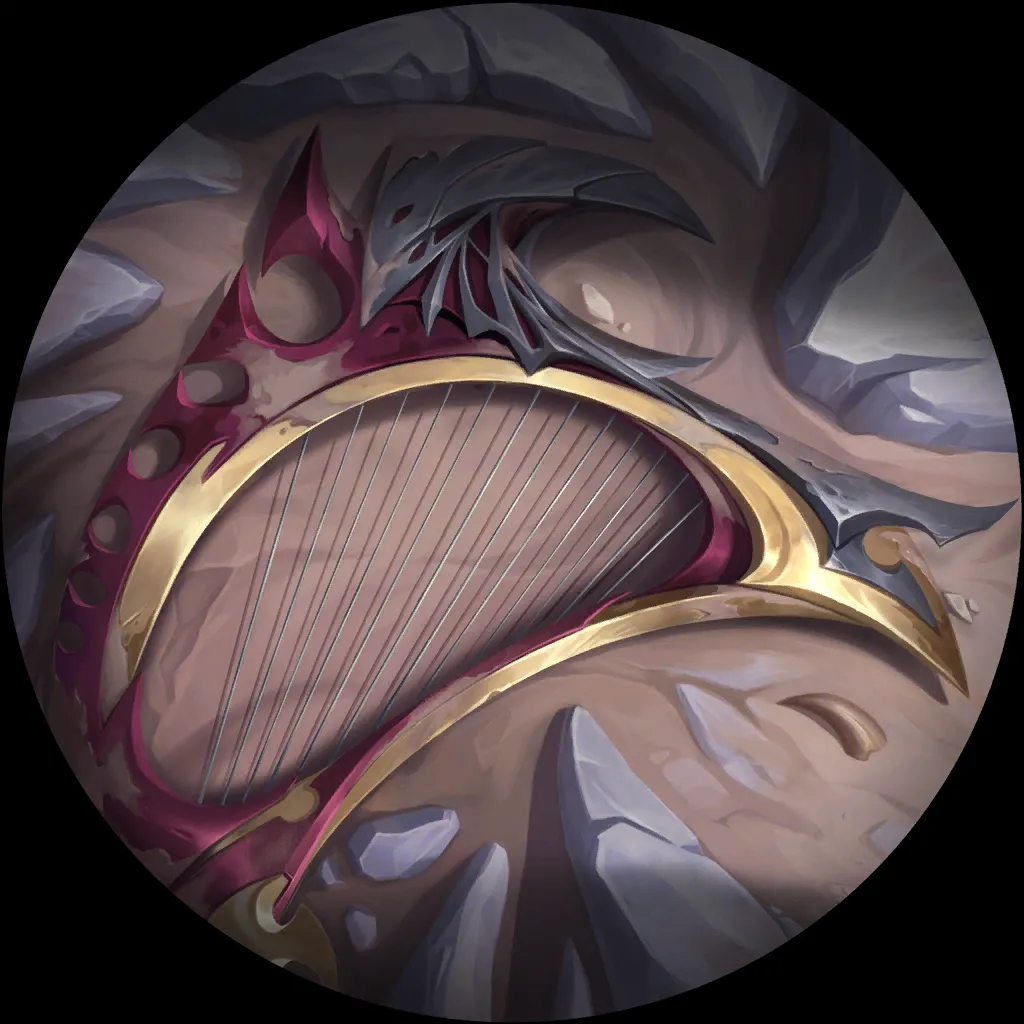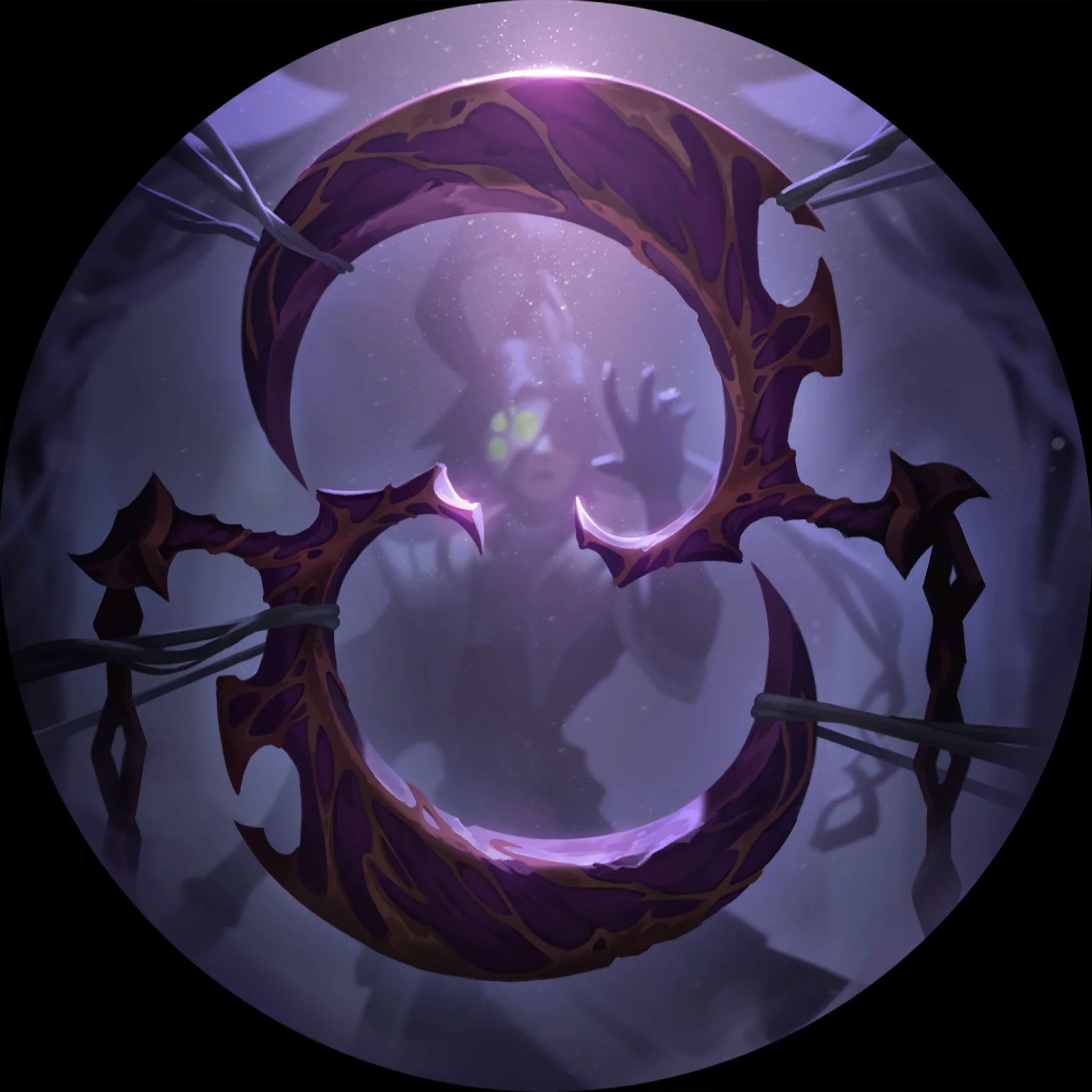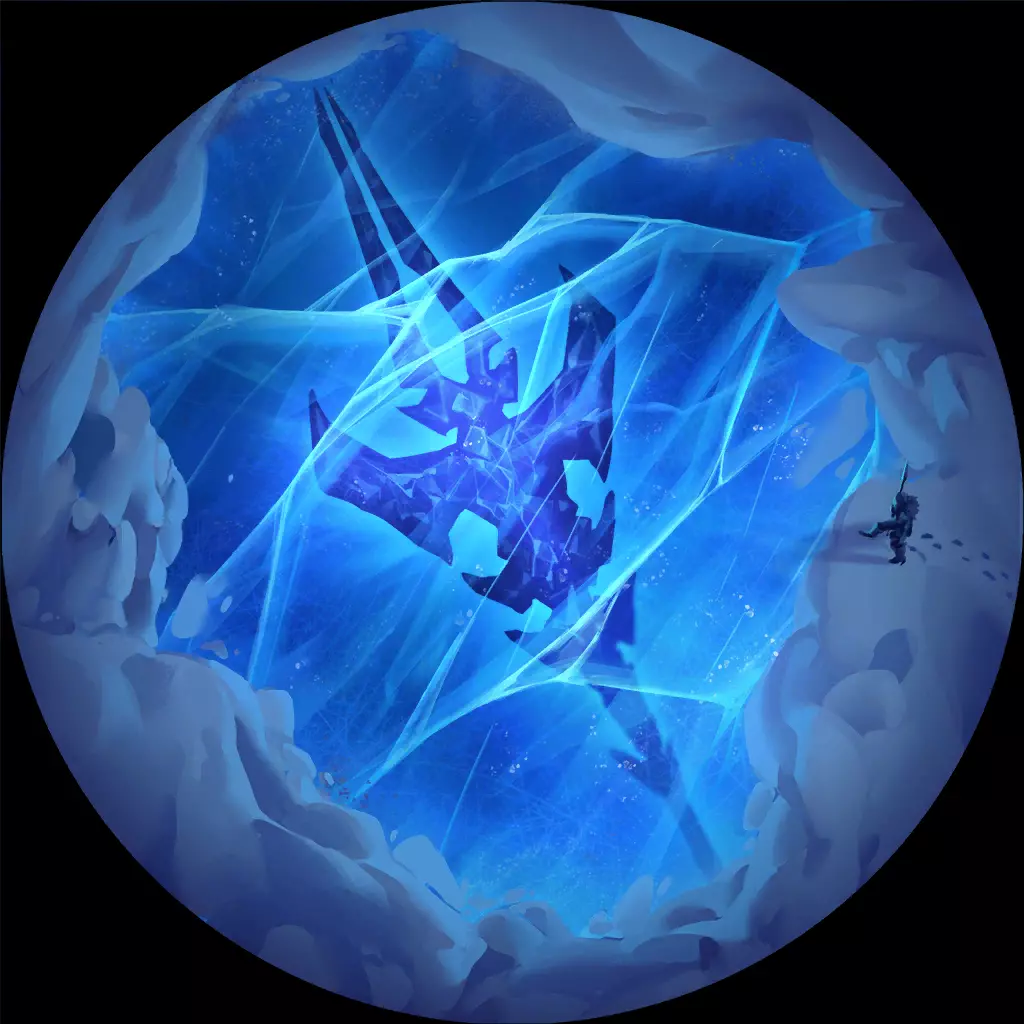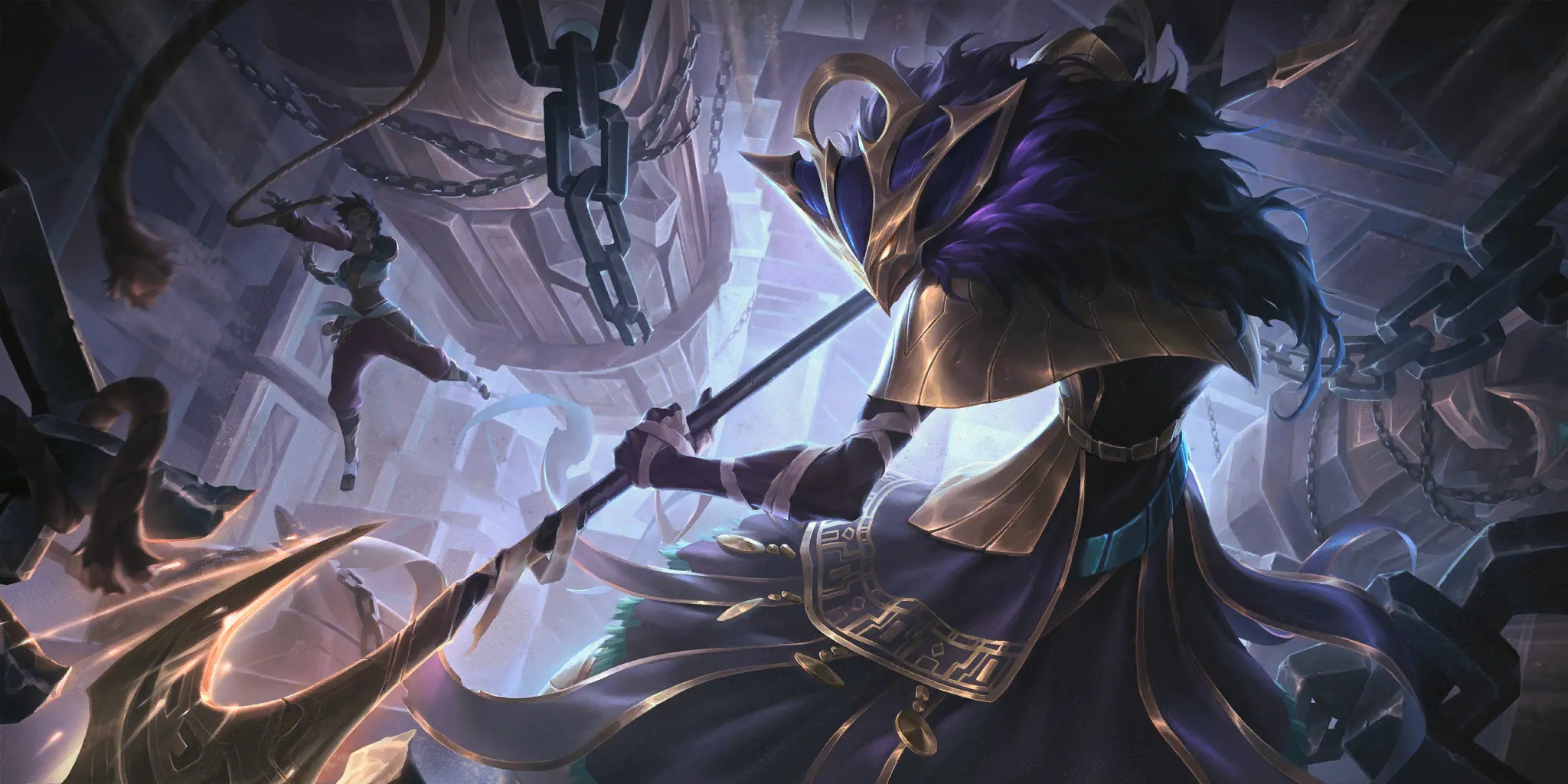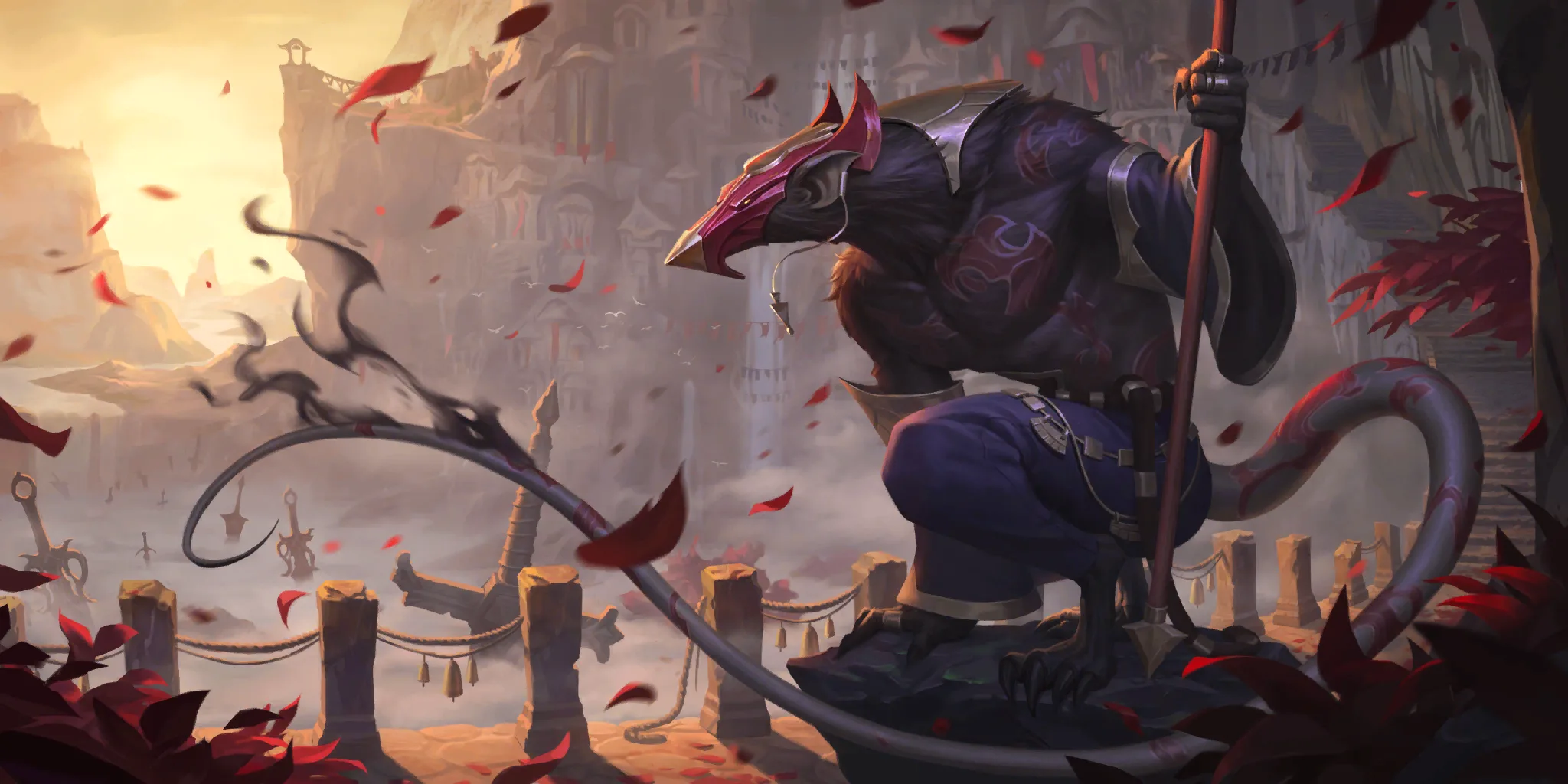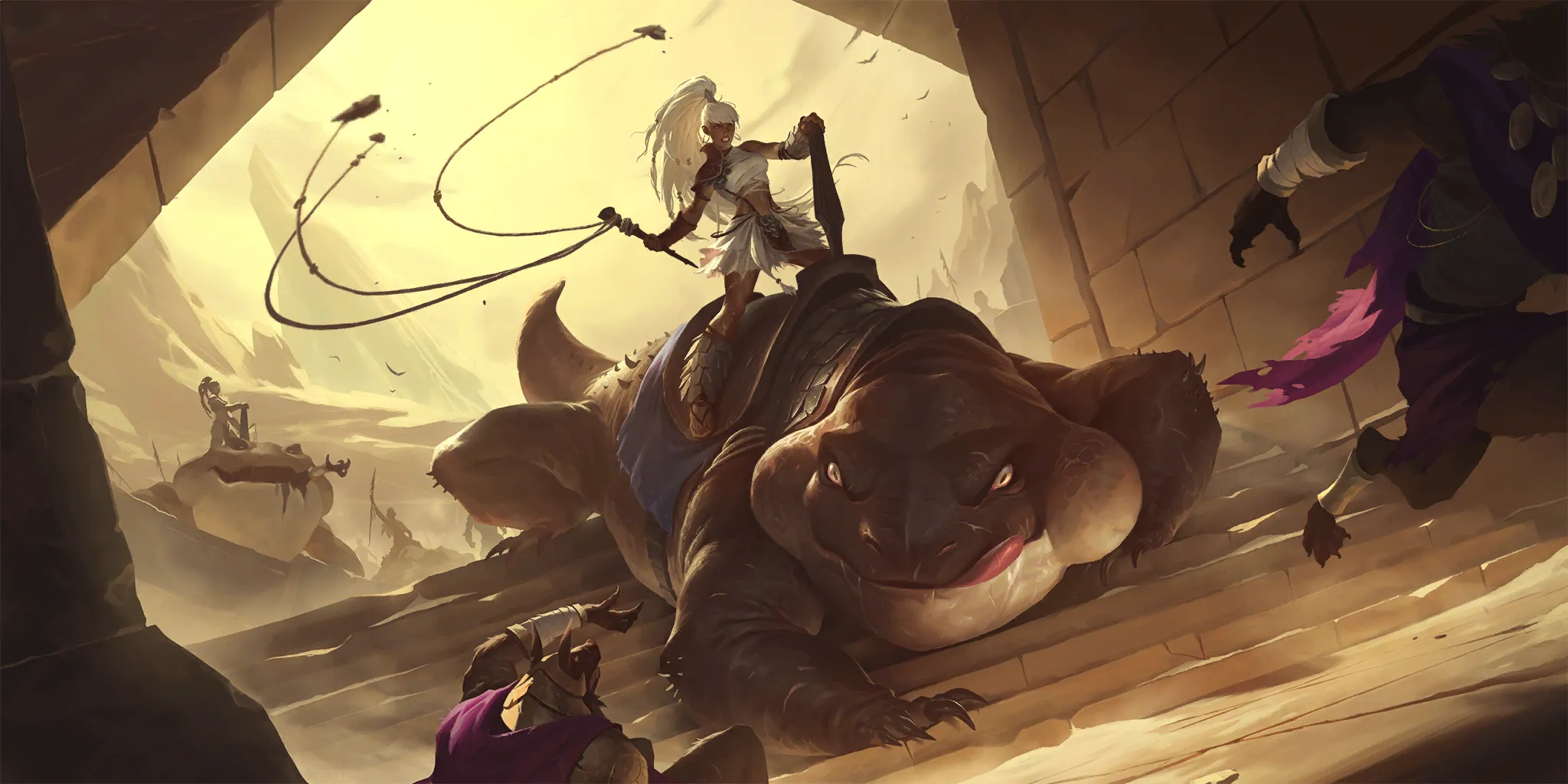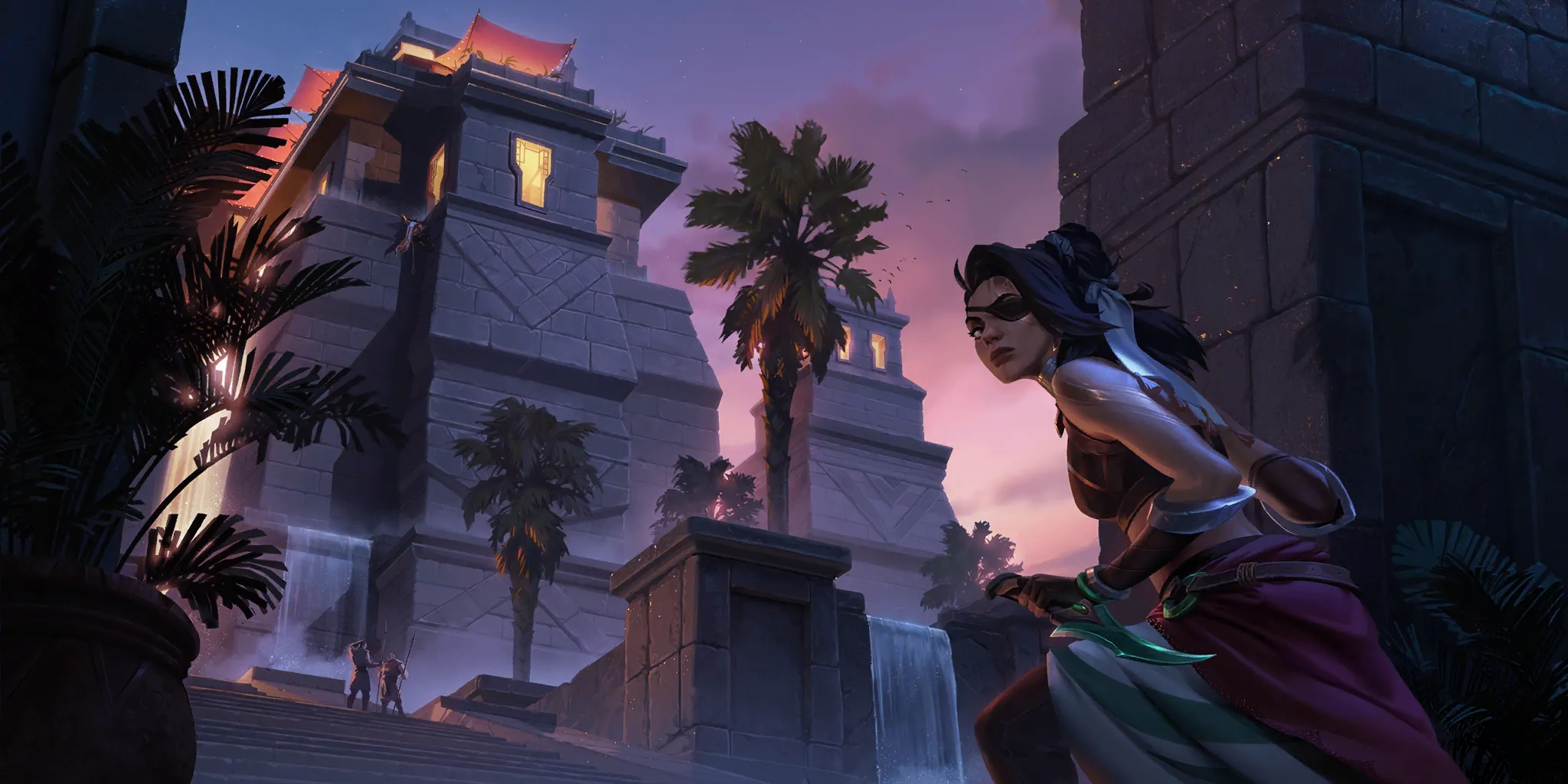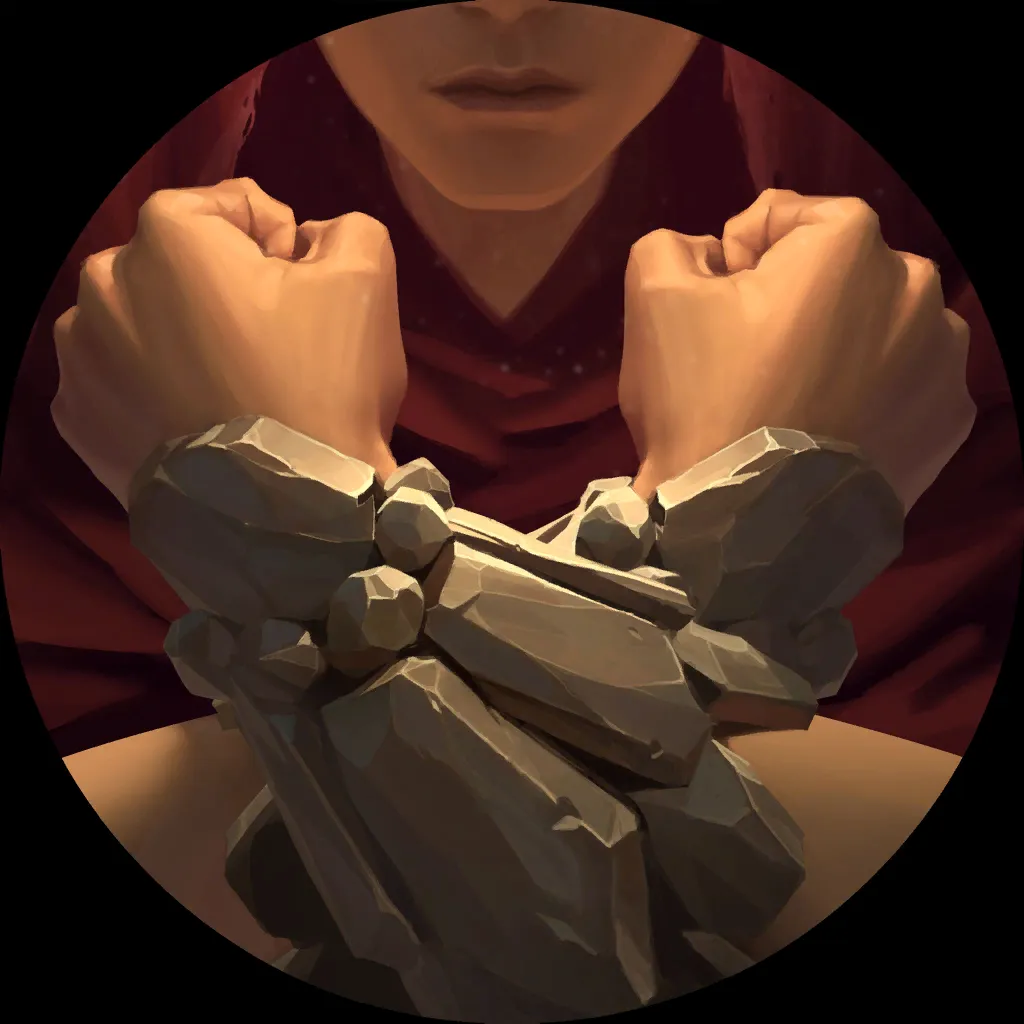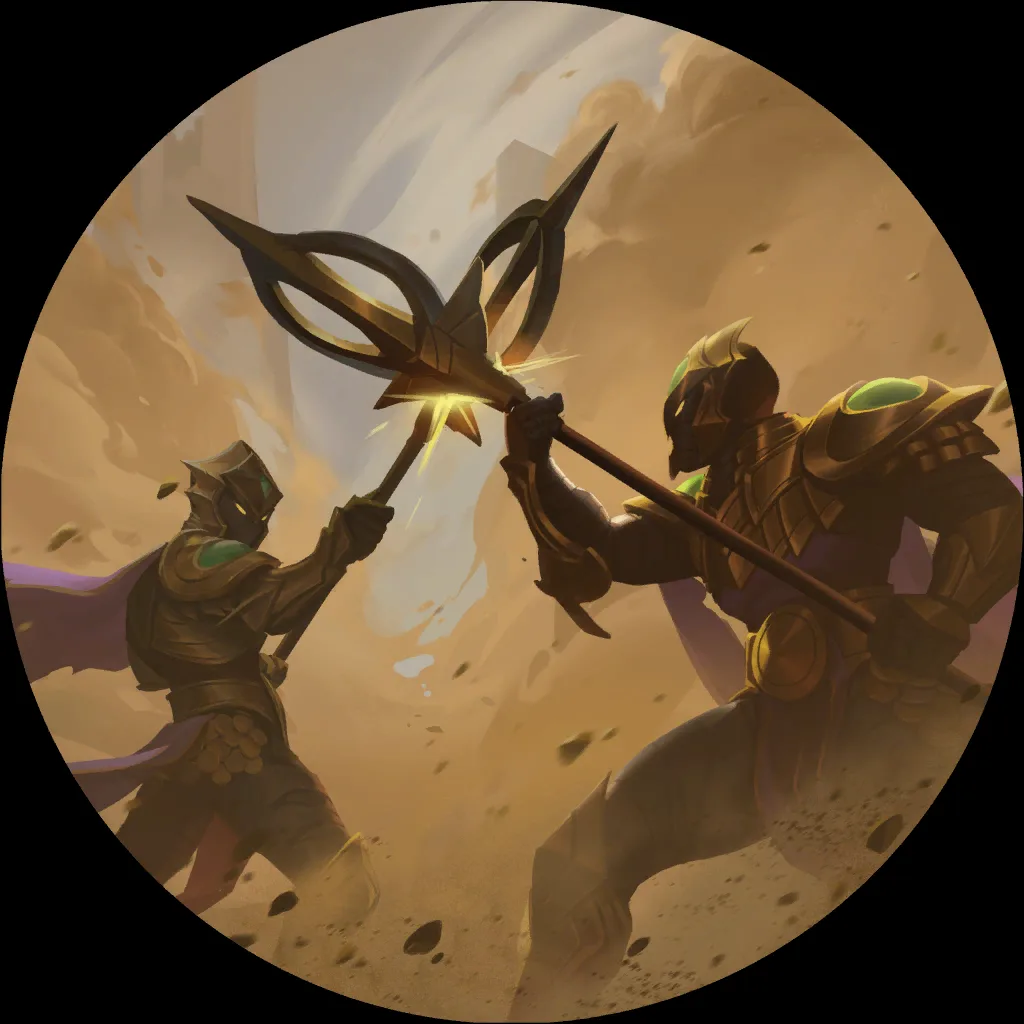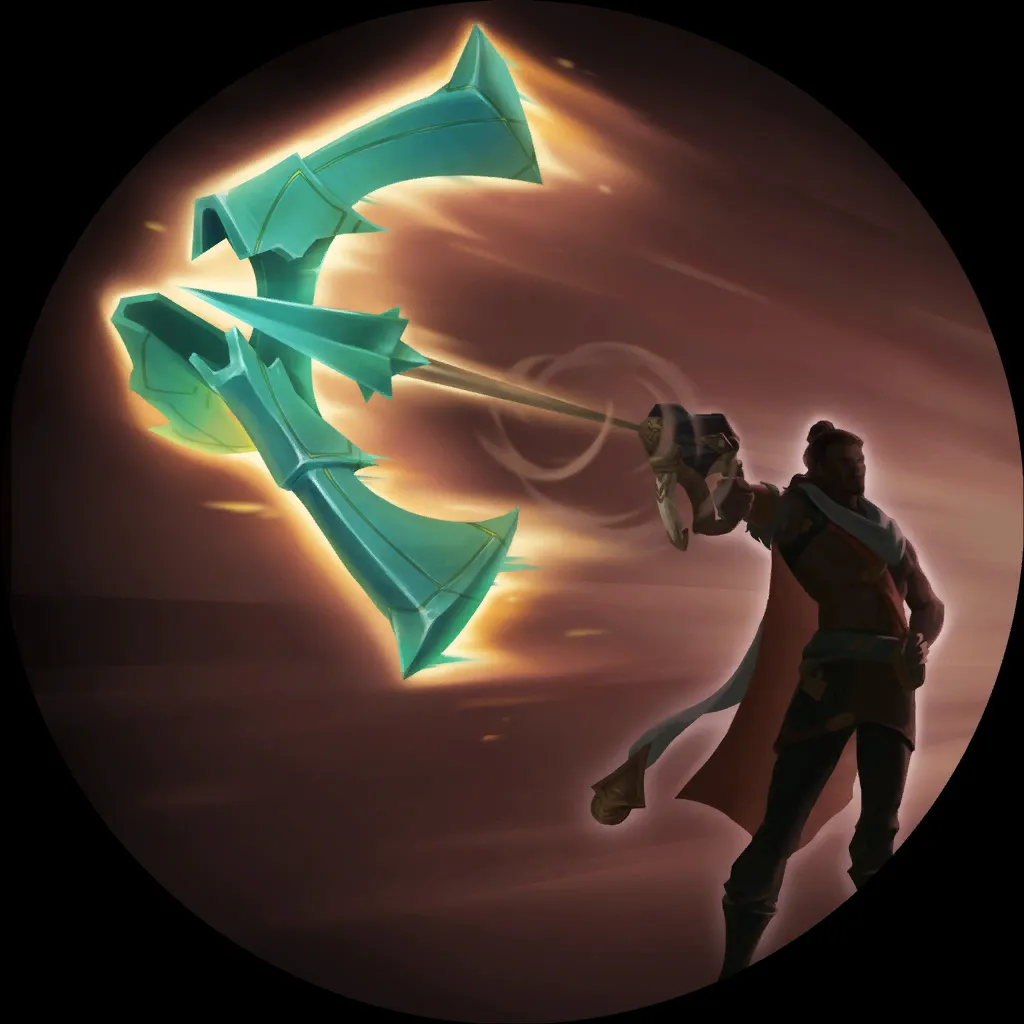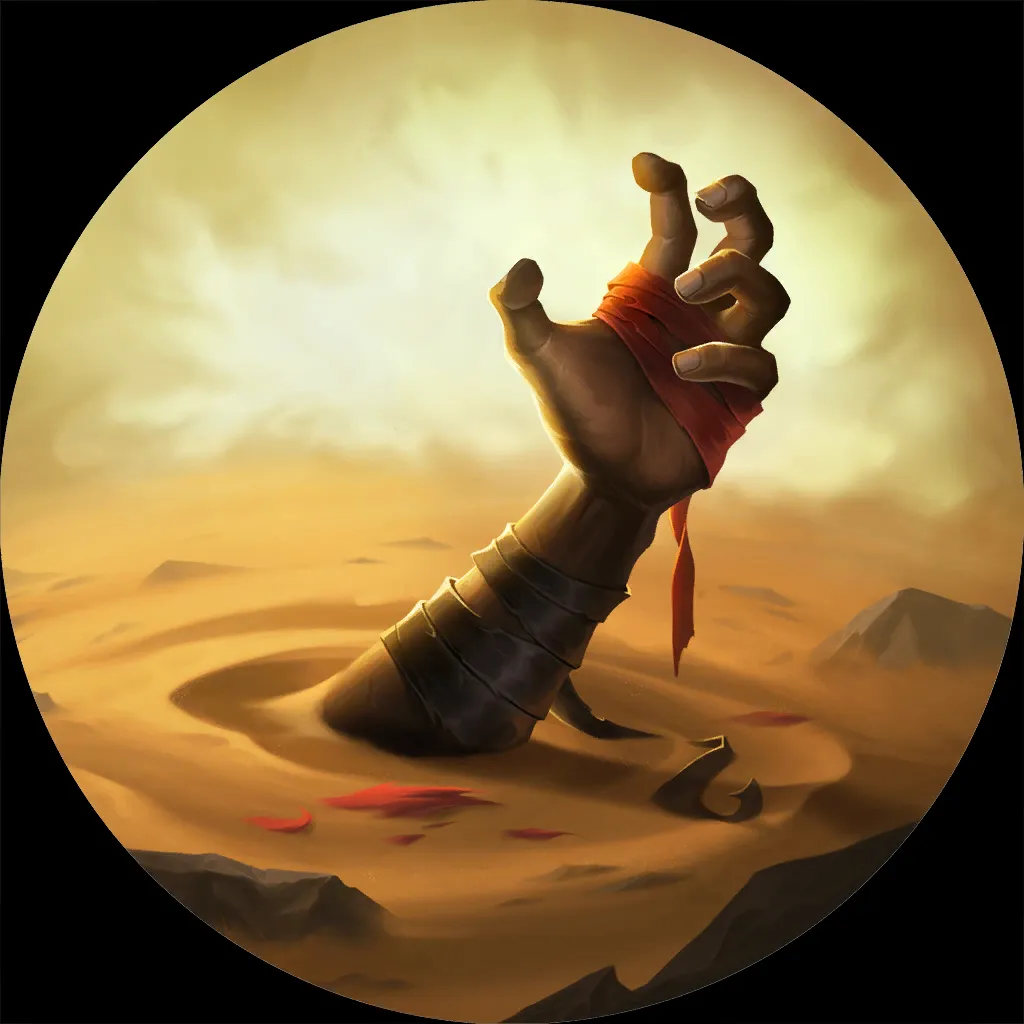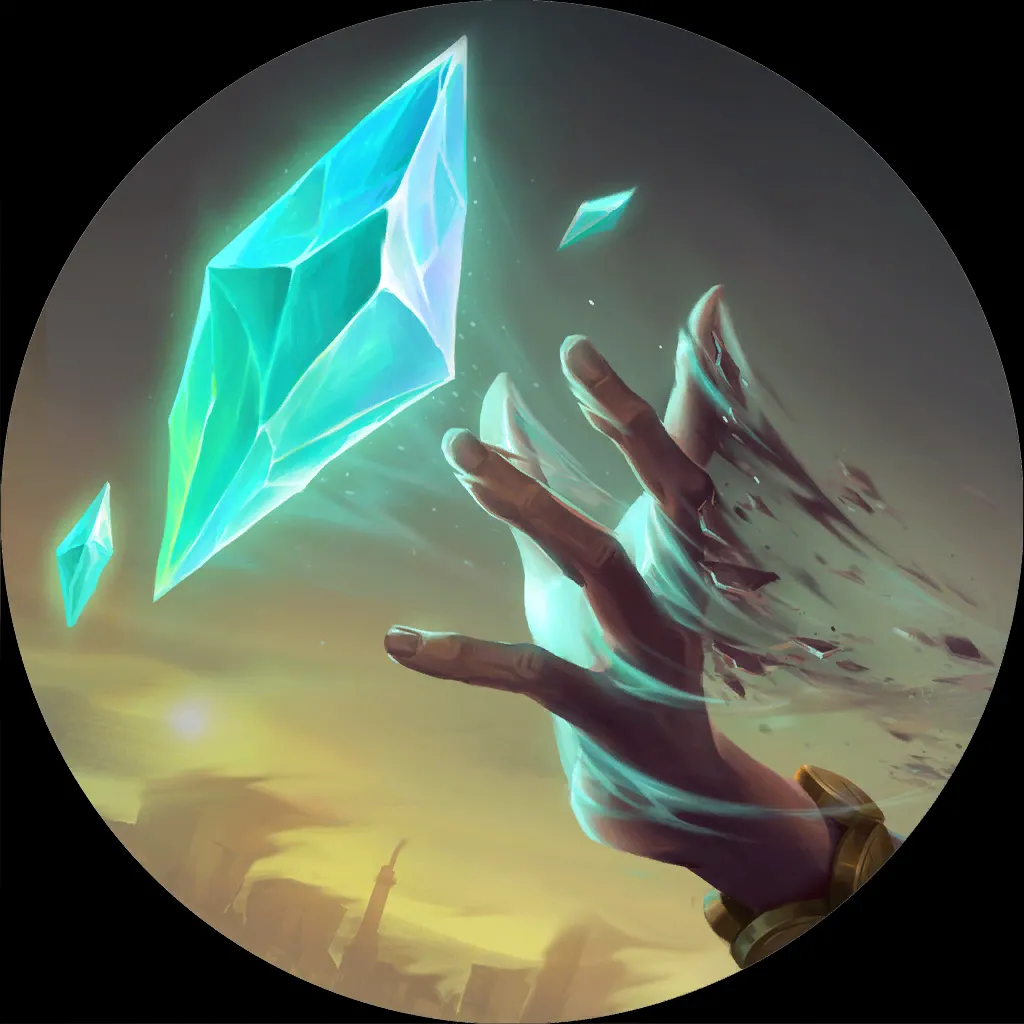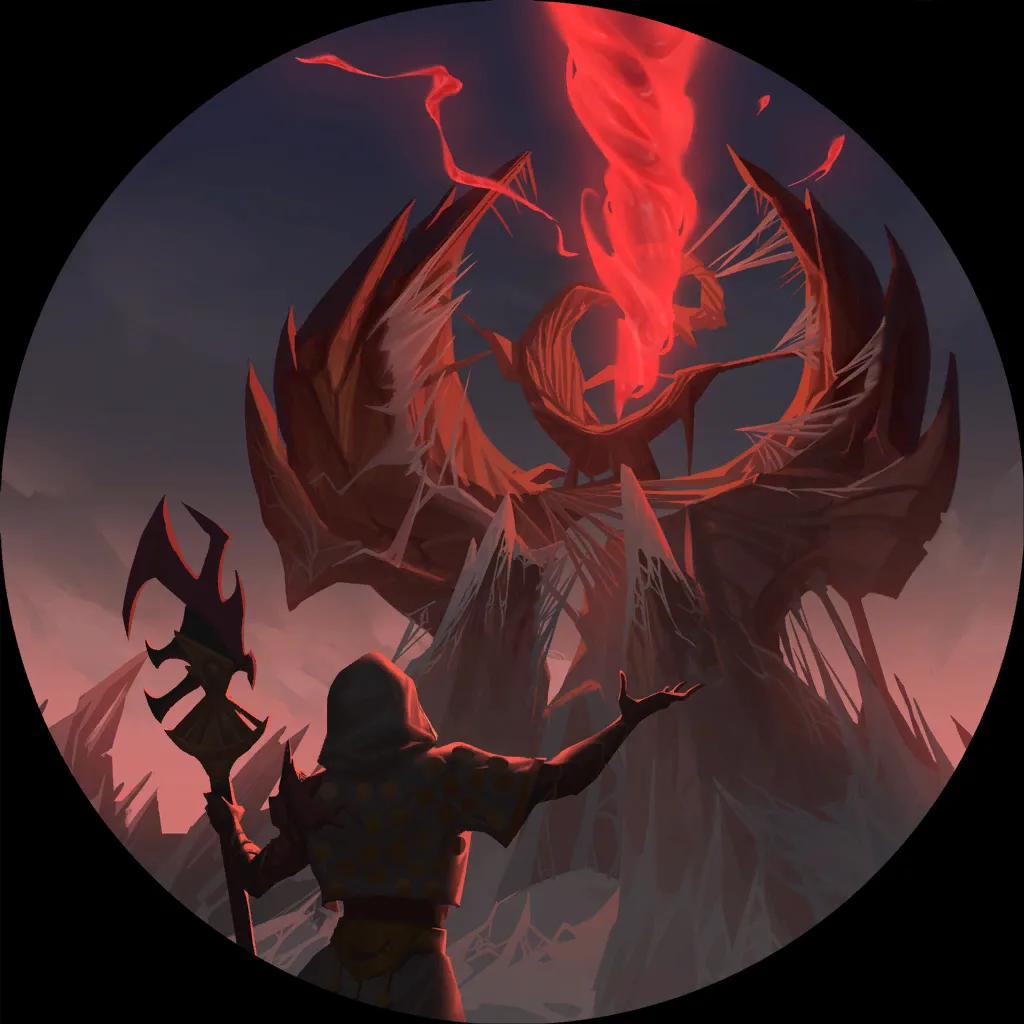 We're starting off with the deck I personally think will be the best initial Aatrox version, for a few specific reasons. First, it runs Rite of Negation
to deal with Champions' Strength
decks – that's the most important part. Champion's Strength is, in my opinion, the best card in the set (a card like, as Shadawx notices in his New Decks article, it's on everybody's radar), so I expect it to see lots of play. Packing a few denies to negate its power sounds pretty important, at least in the beginning of the patch.
Other than that, we're running a pack of interaction on our strike spells, and a few copies of Quicksand
to deal with those pesky Elusive abusers (like, say, 4LW is planning to do with Kayle!). Overall, there's room for refinement in this list, as I tried to make it well rounded against most things.
---
Vayne Quinn Aatrox
6
11
9
14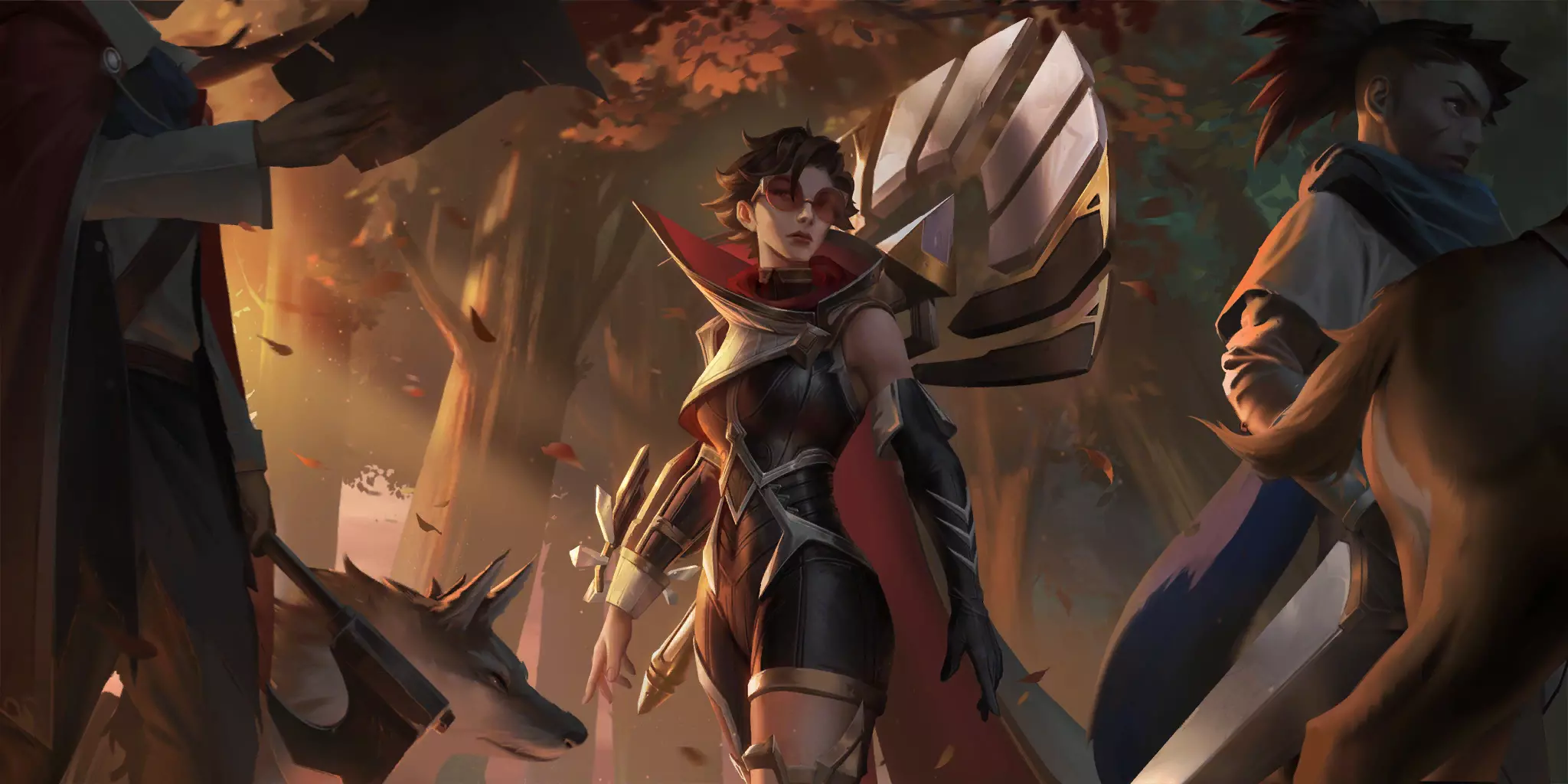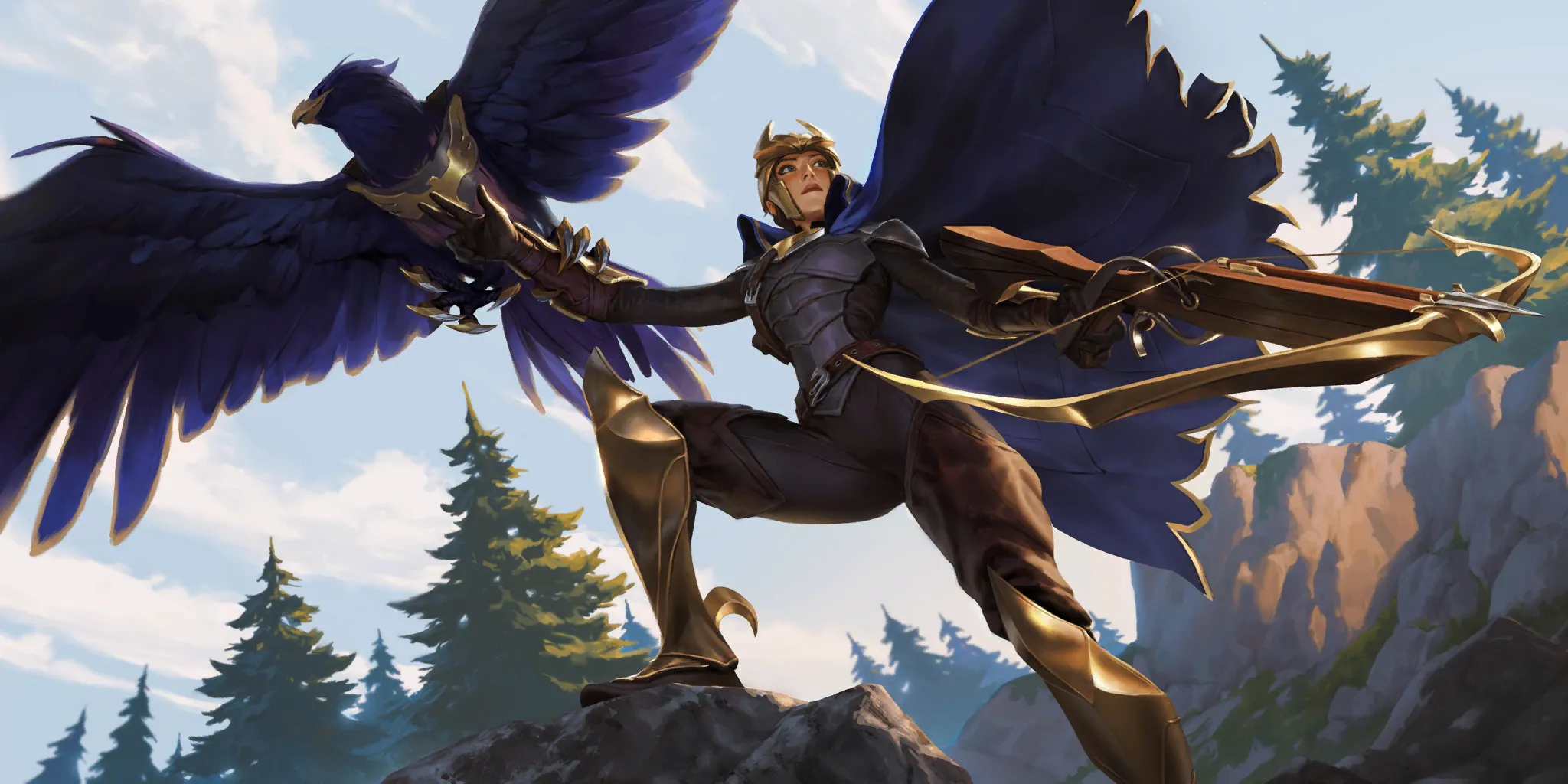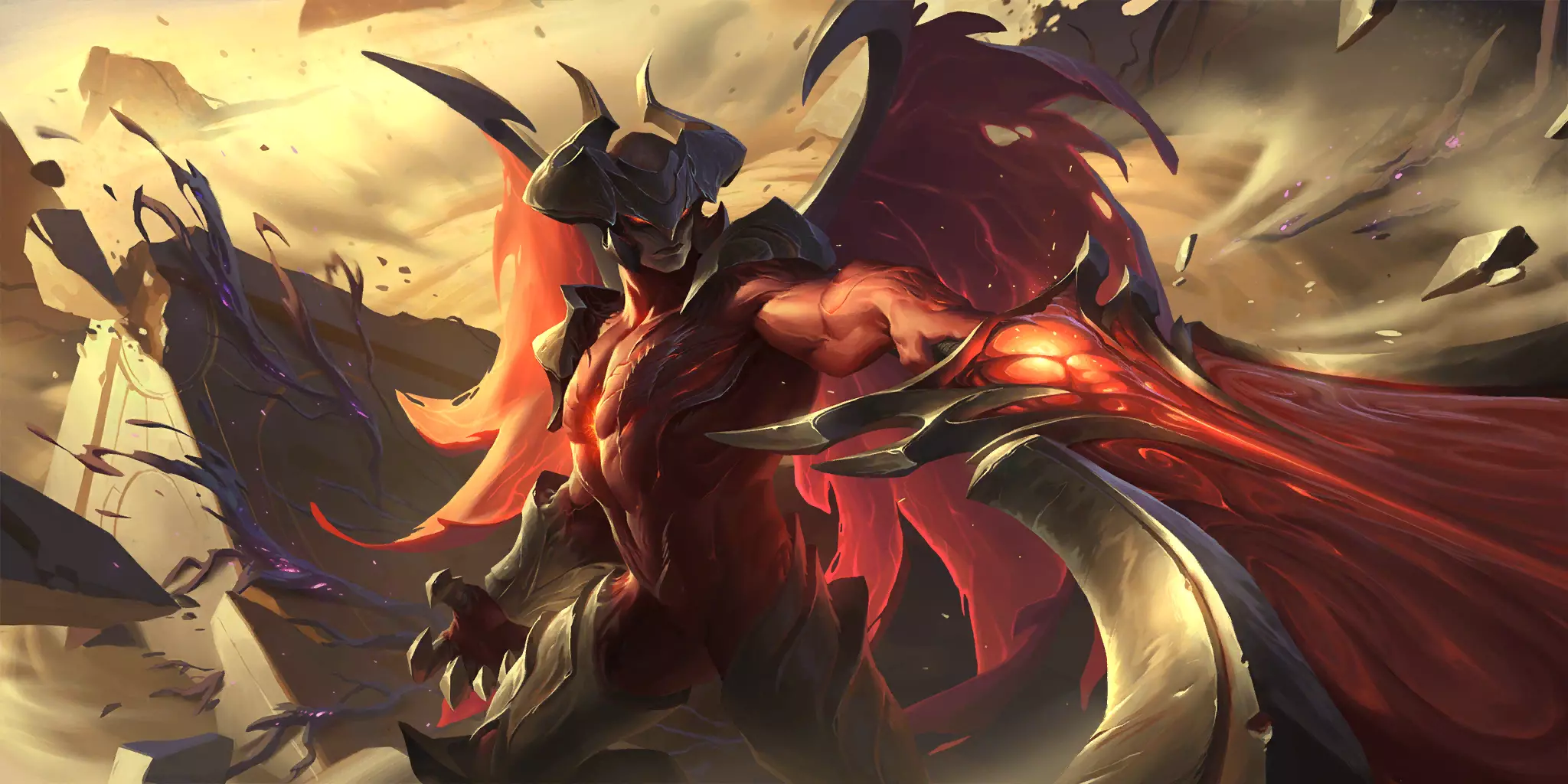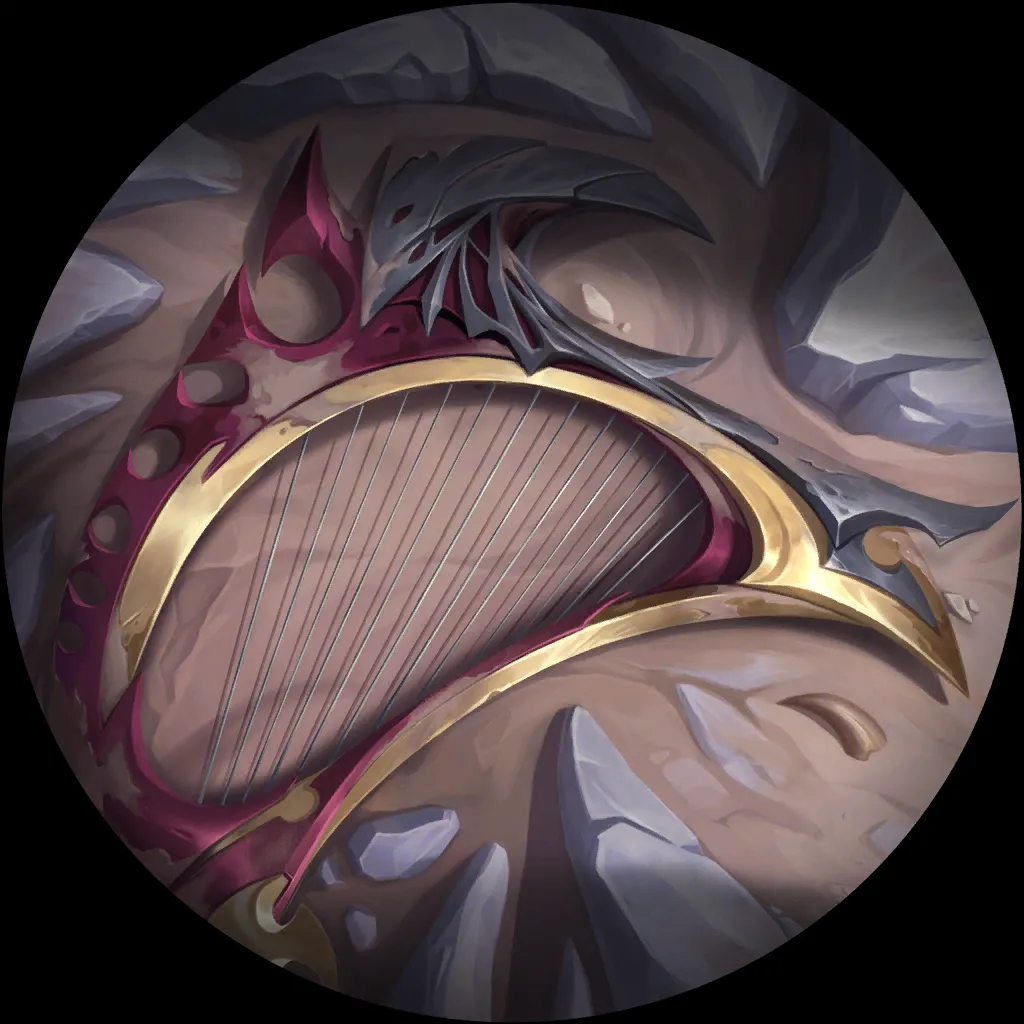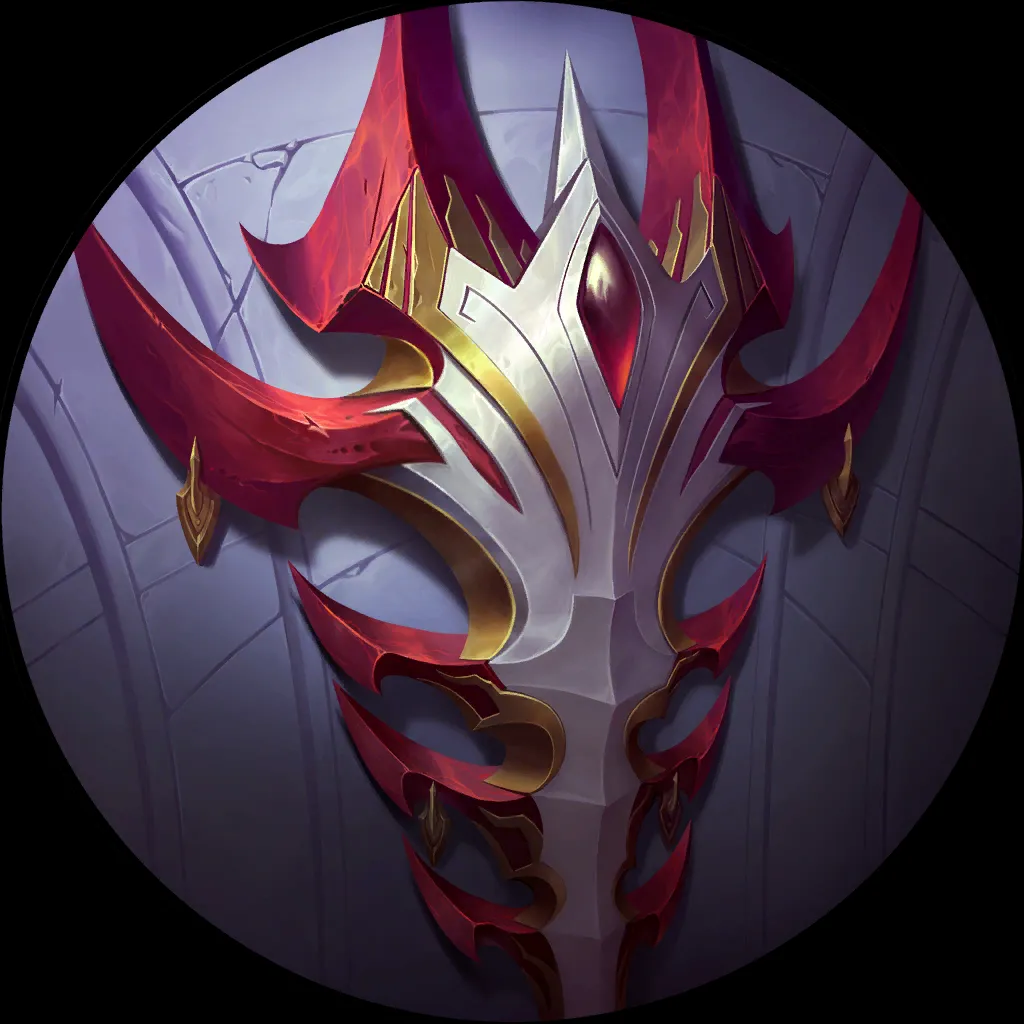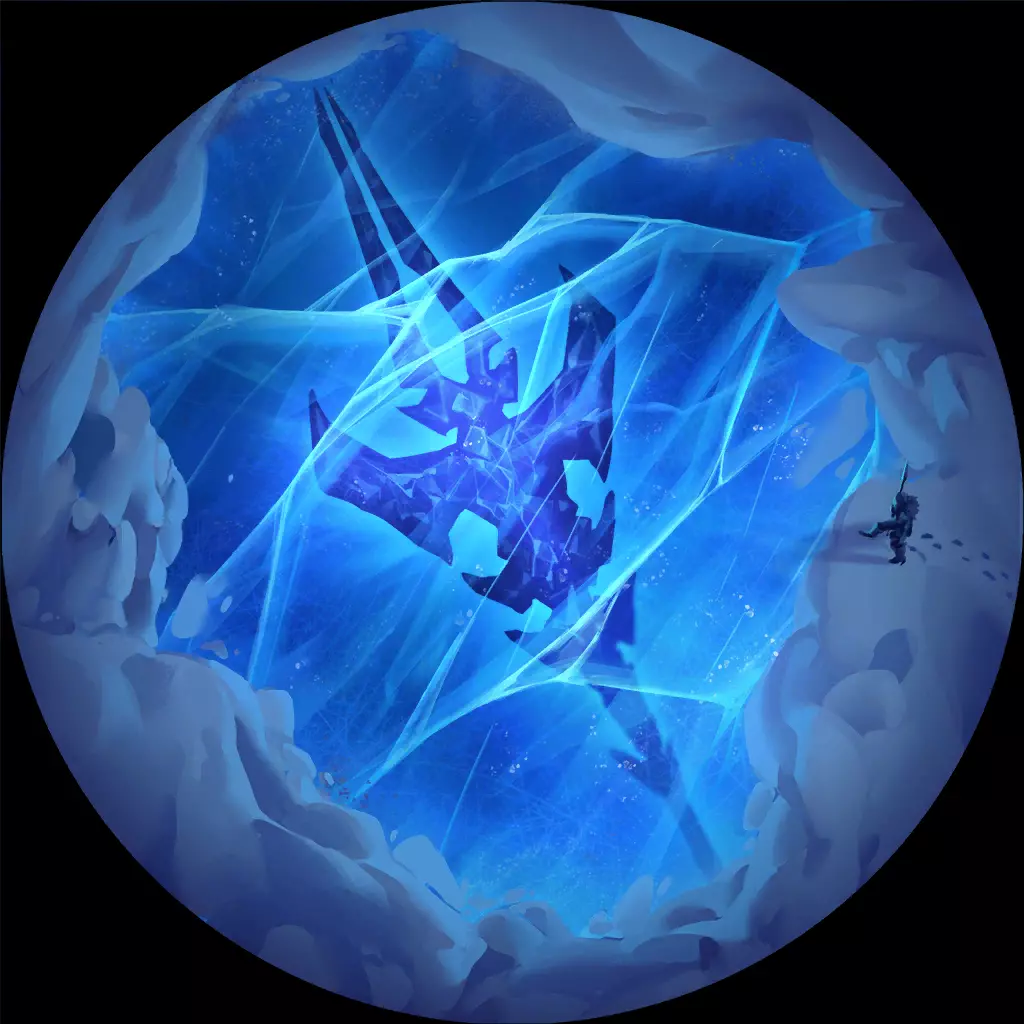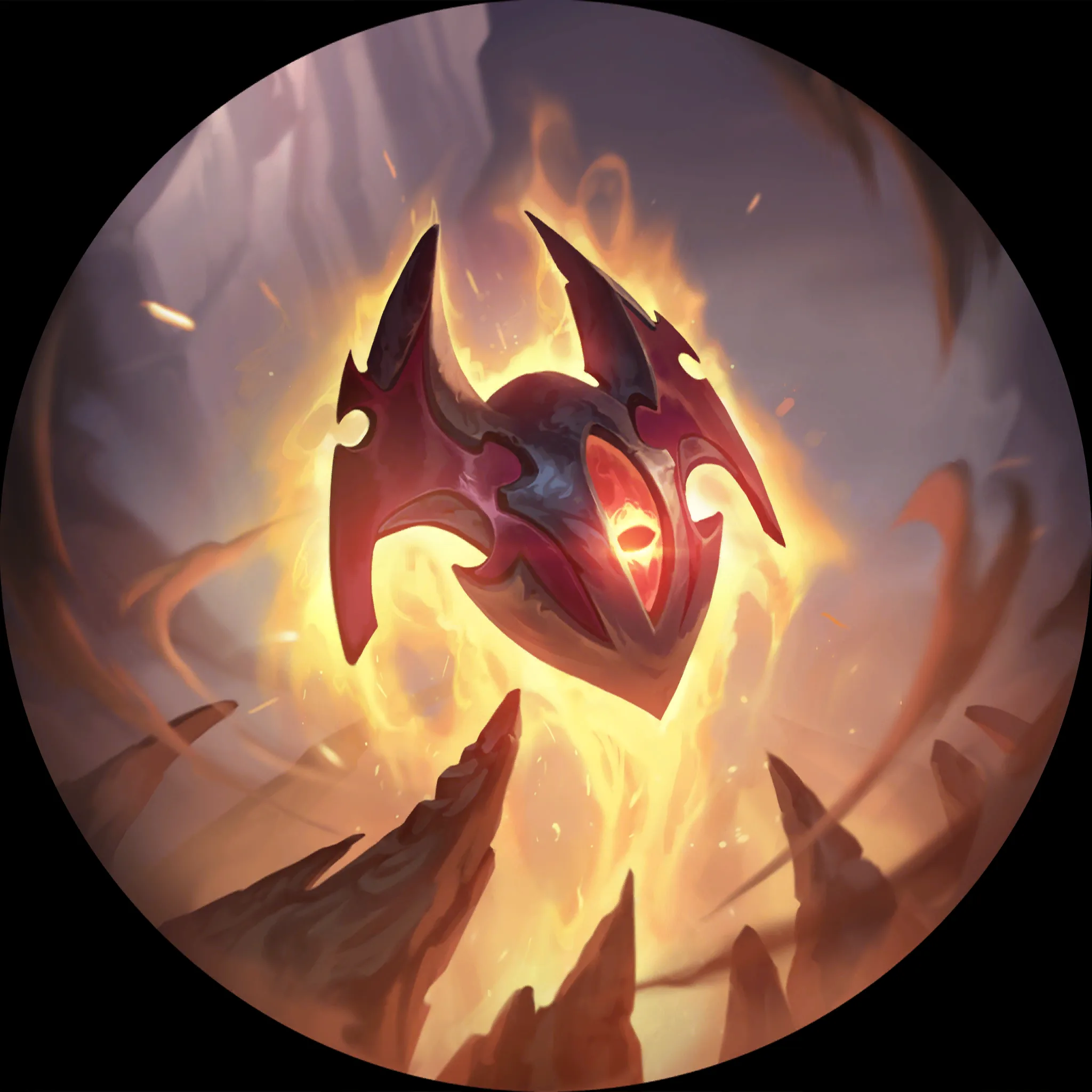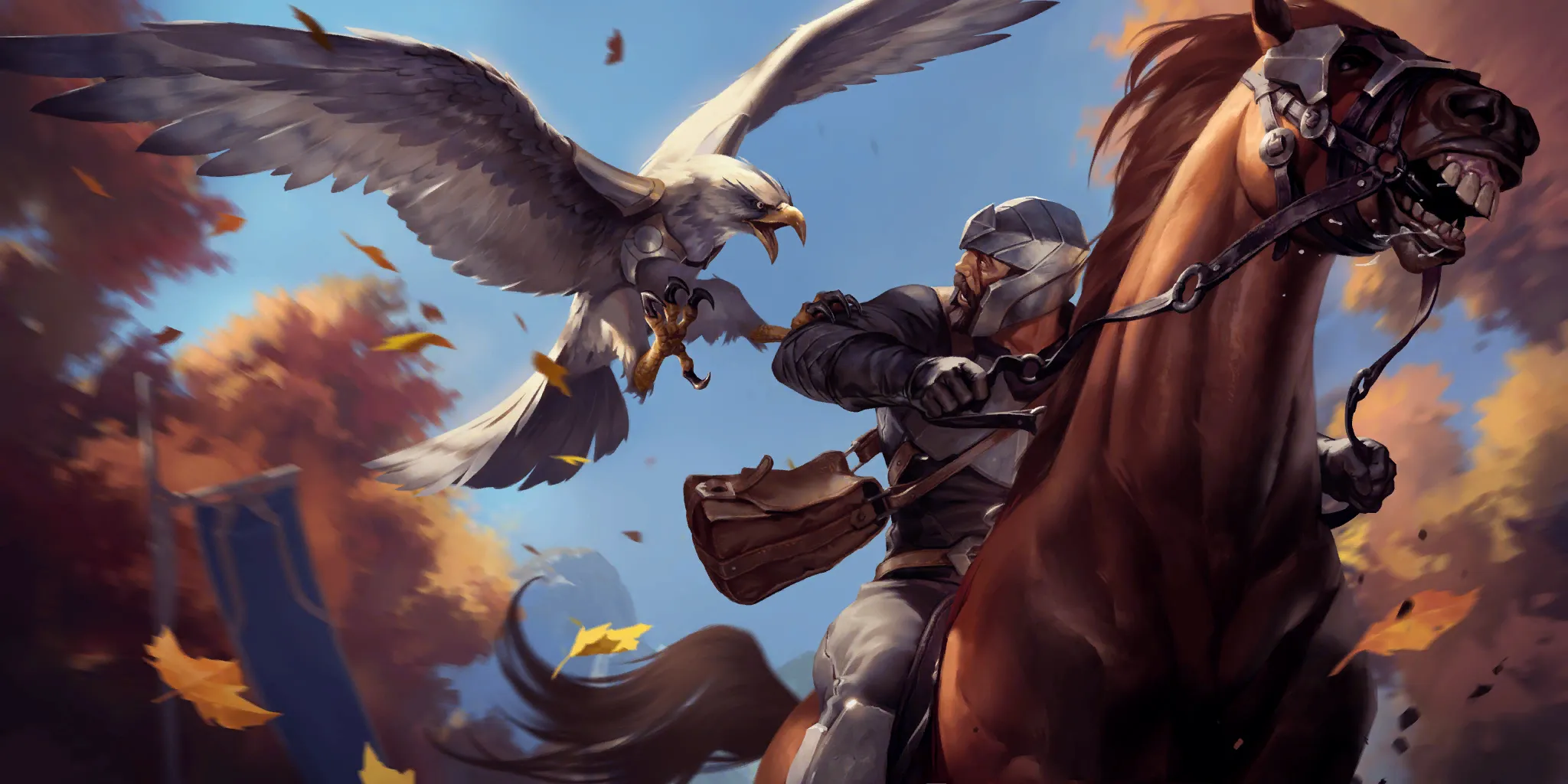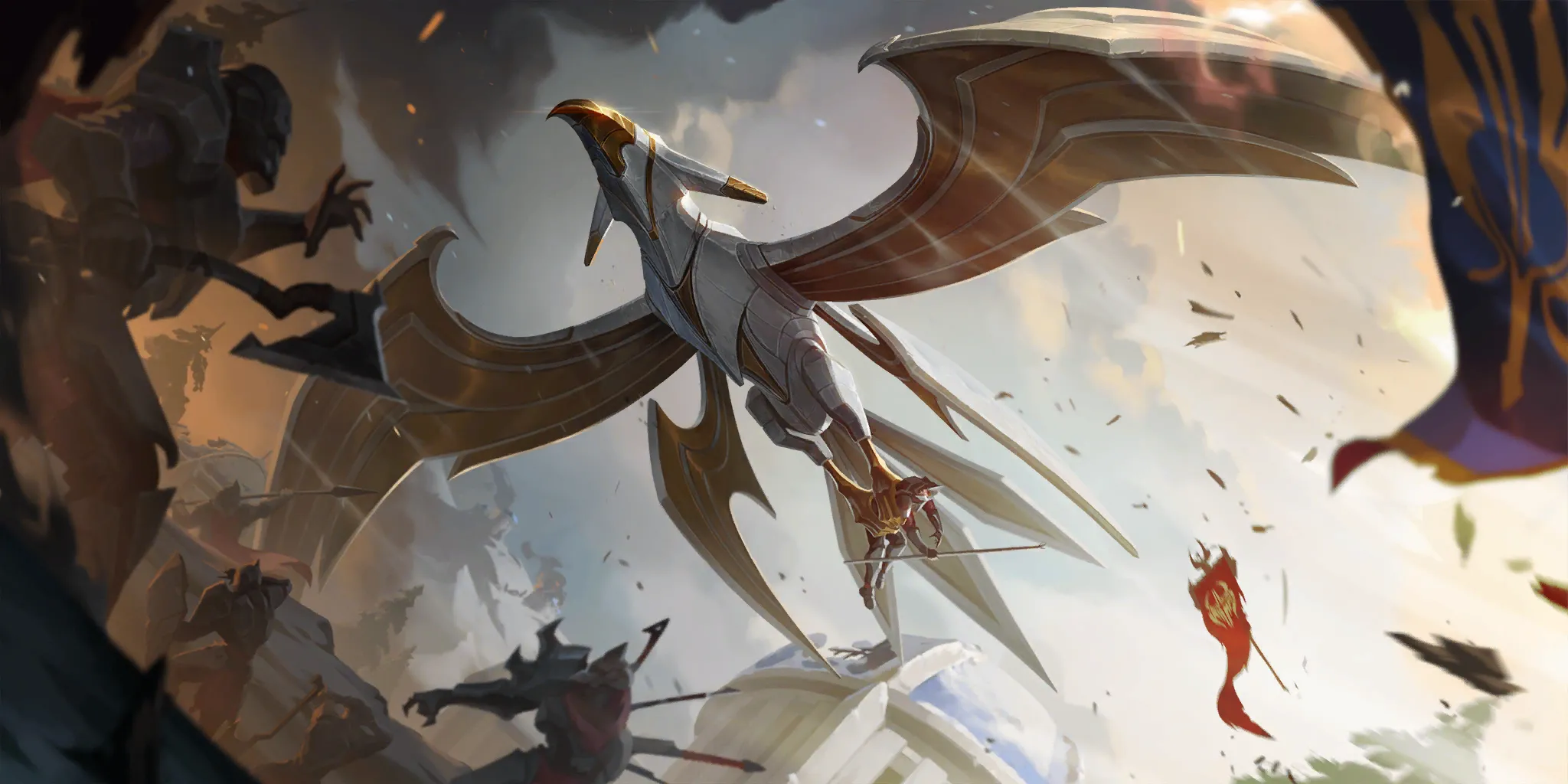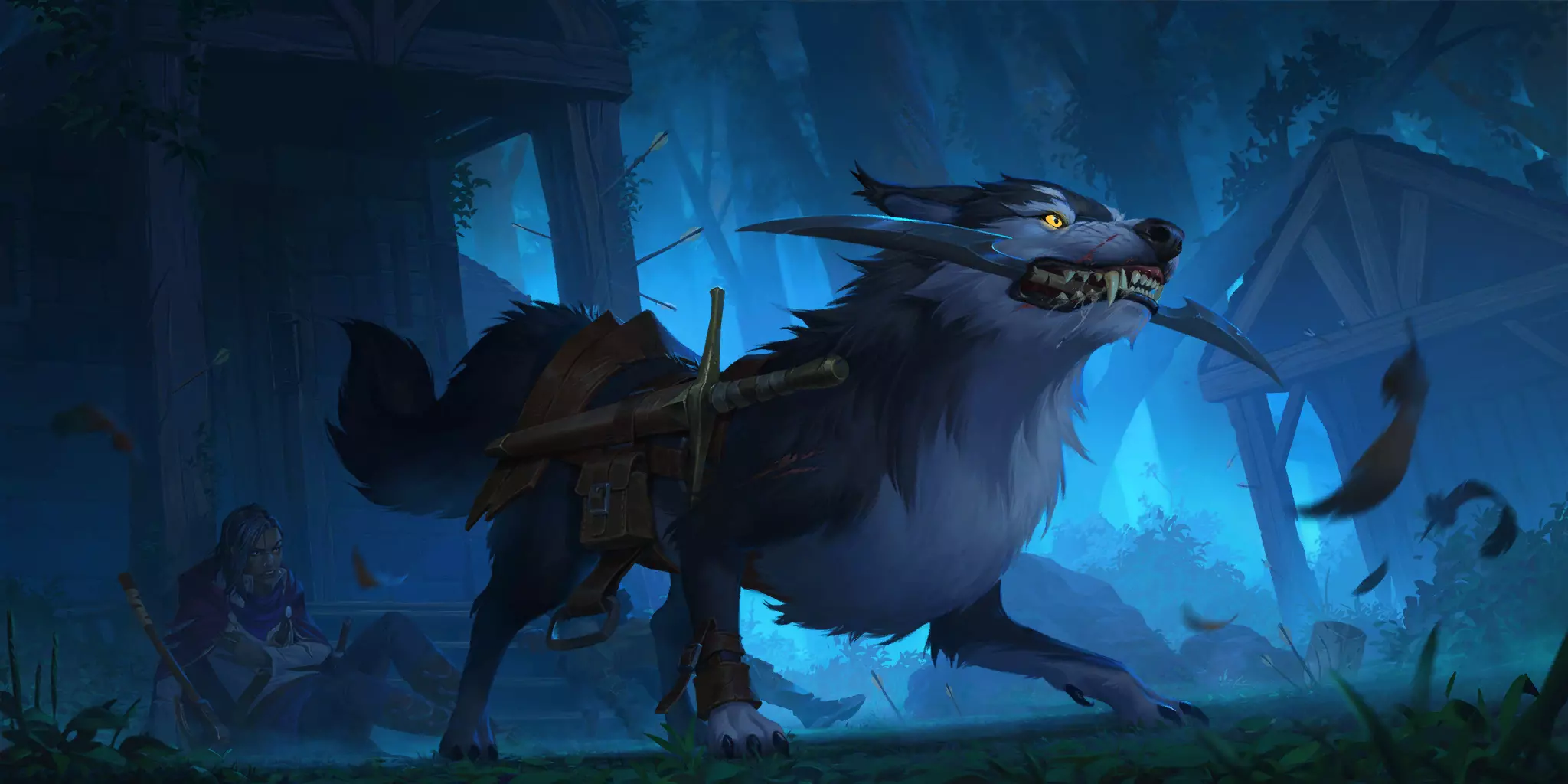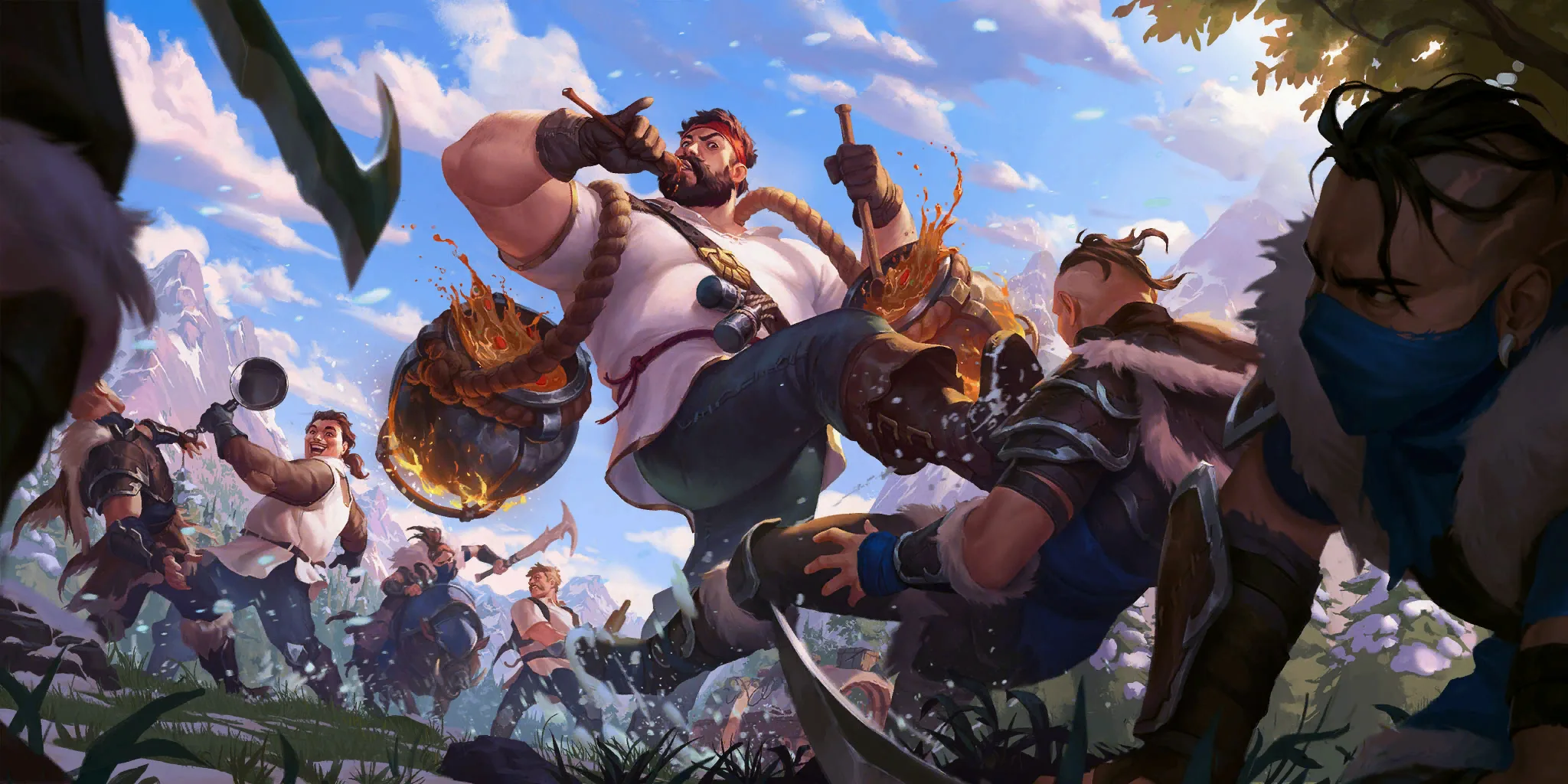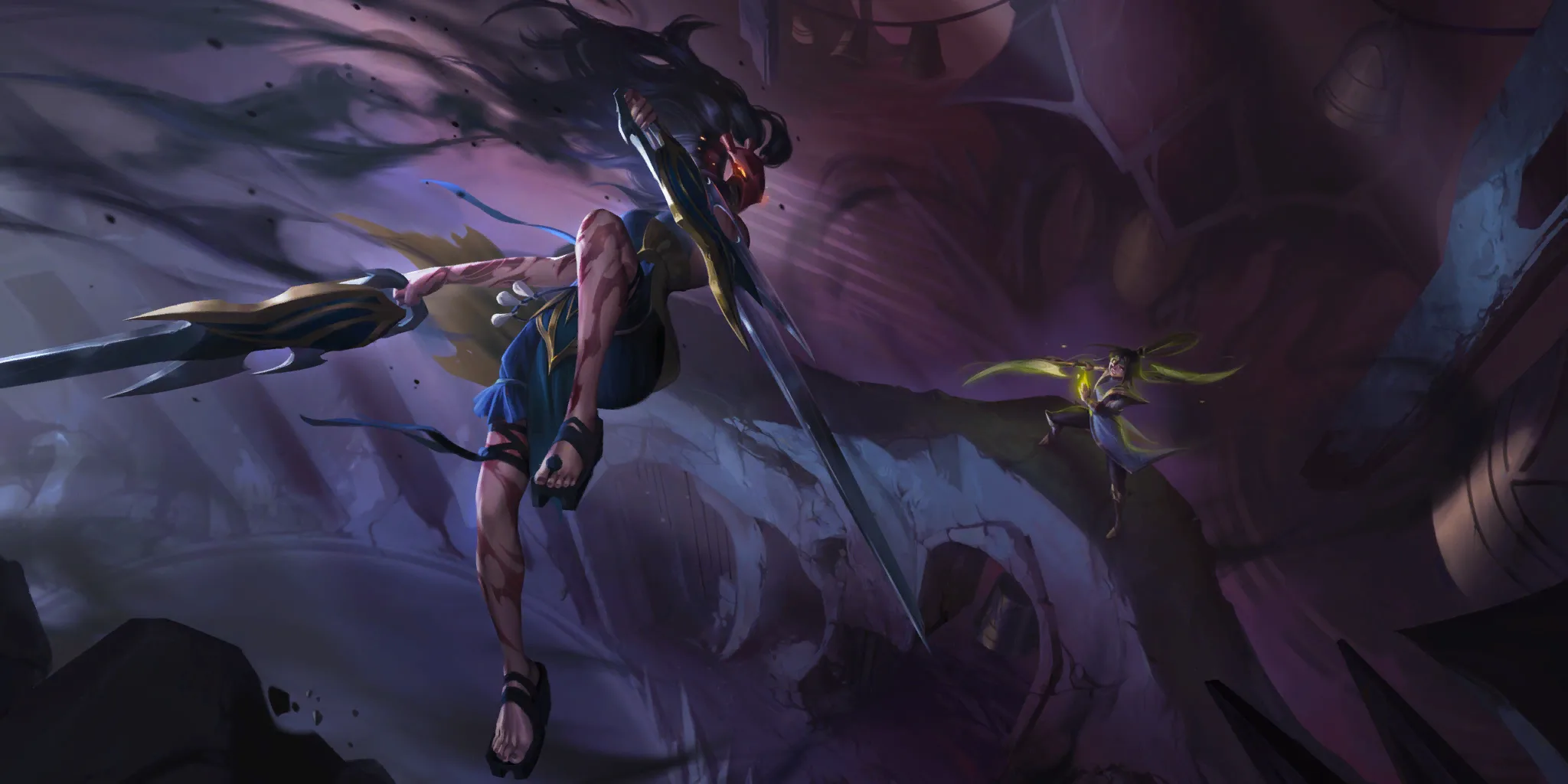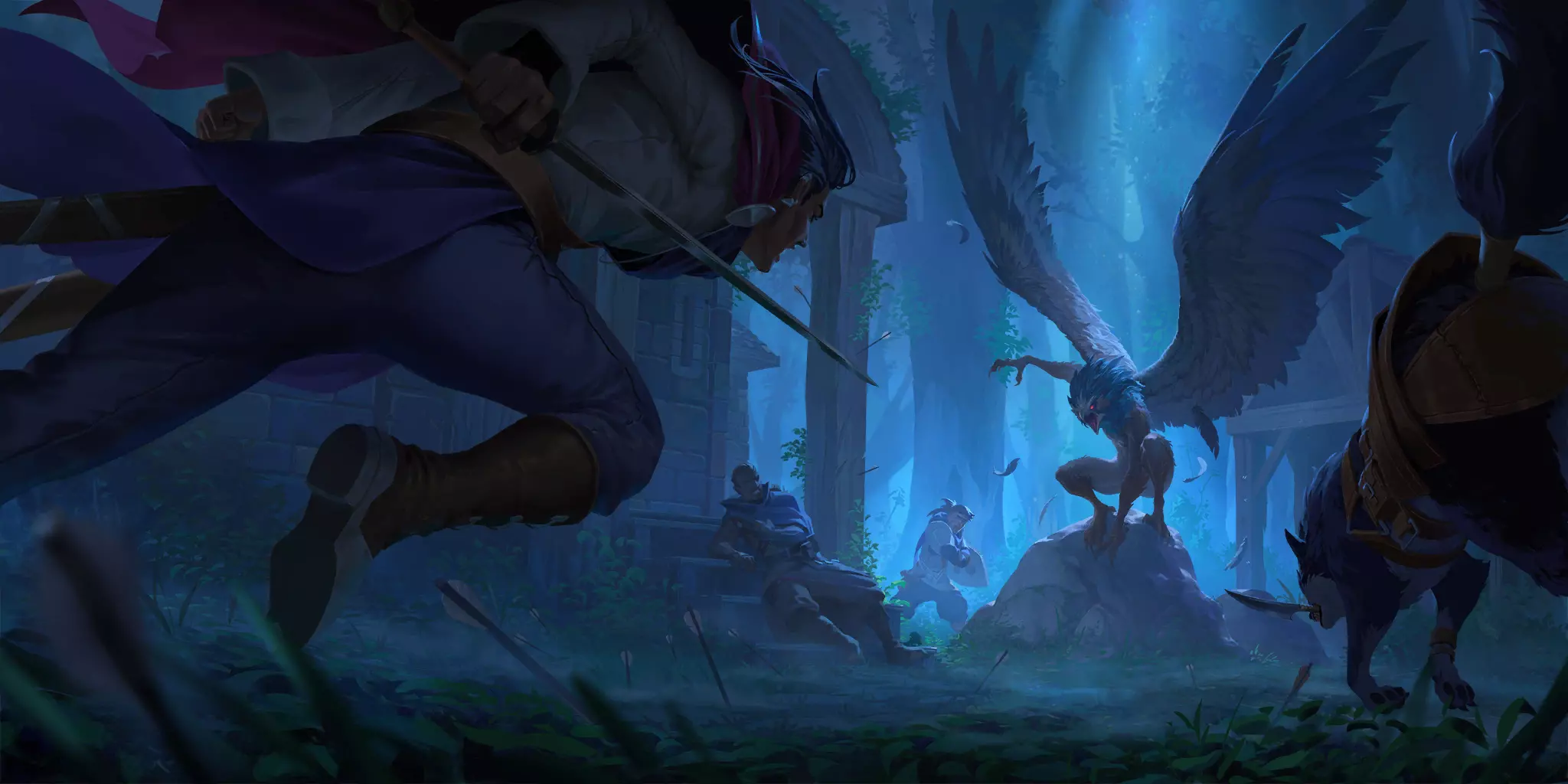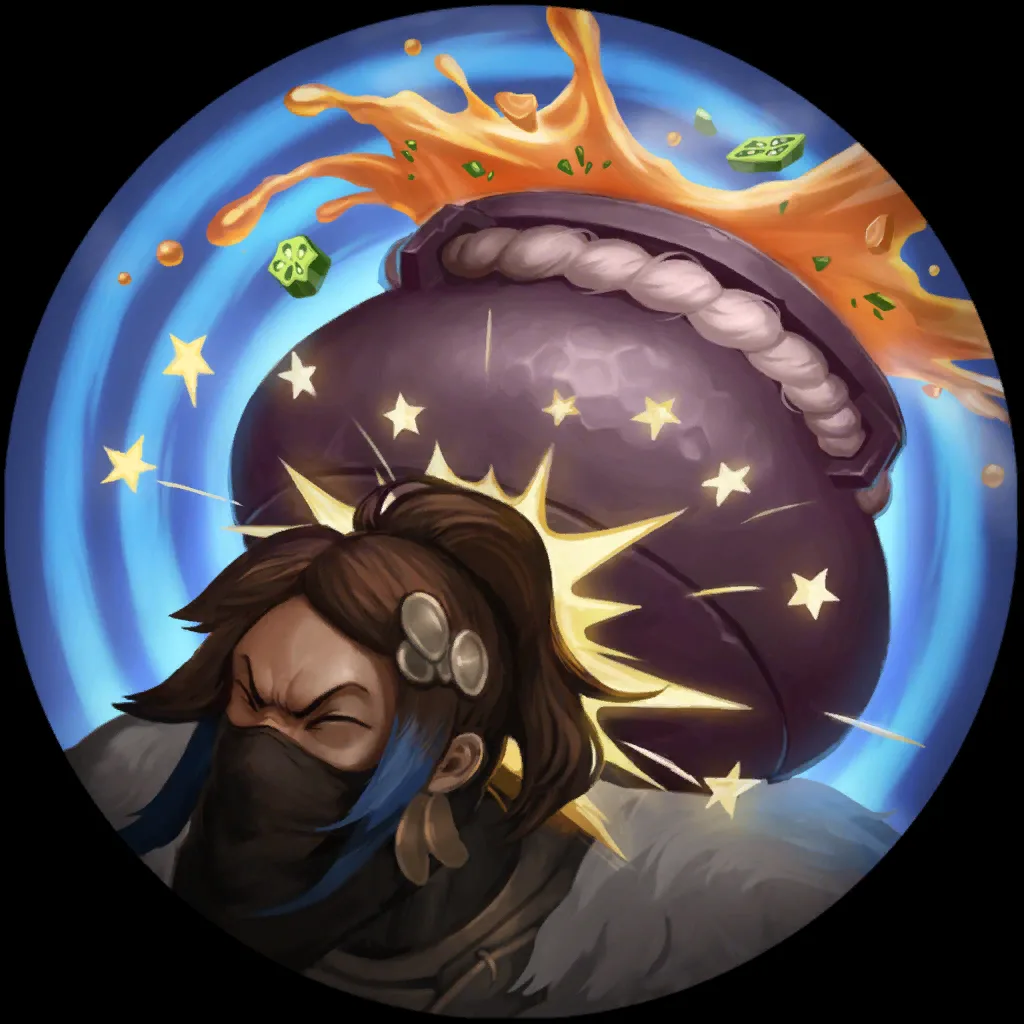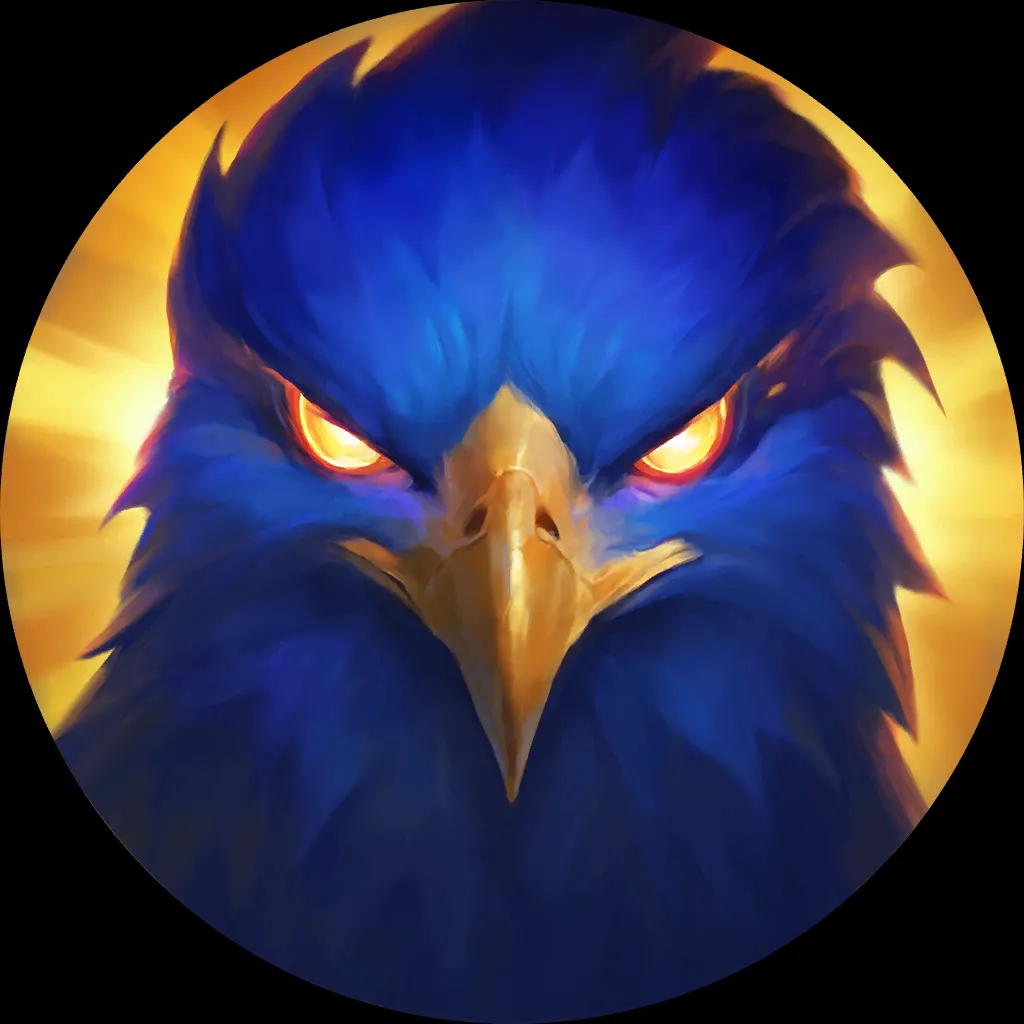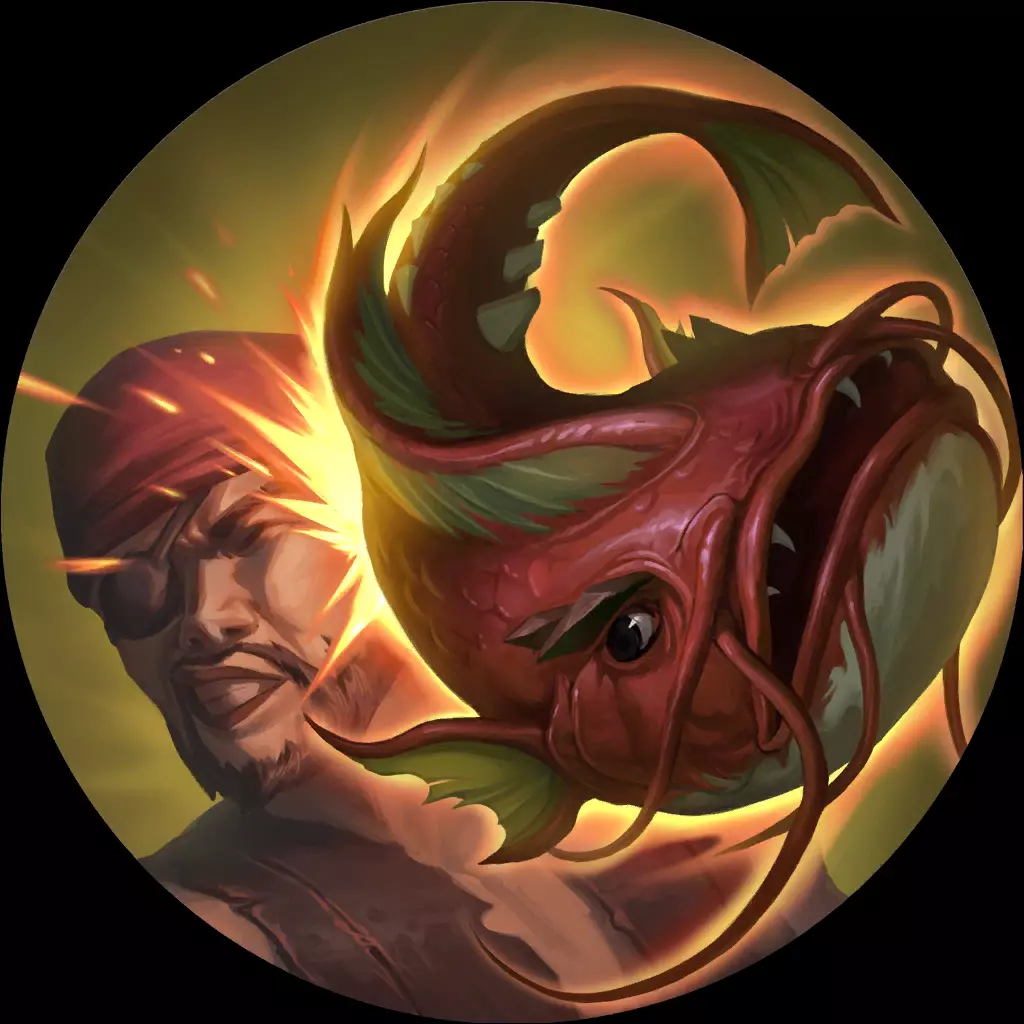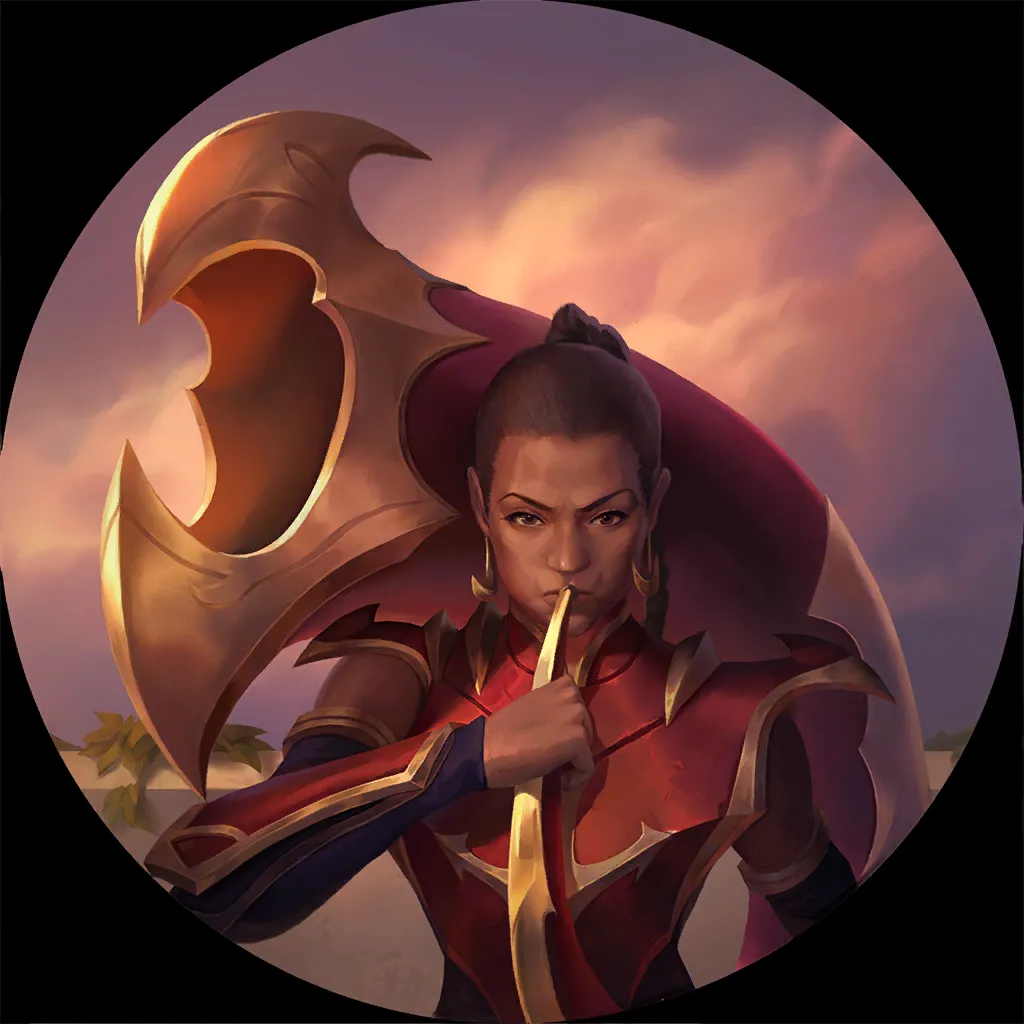 Our second Aatrox deck is an adaptation of Quinn Vayne with
Piltover & Zaun. We're profiting from the fact that Quinn Vayne only goes to Piltover & Zaun because of The Darkin Harp
, and since splashing Aatrox
allows us to do just that, we can bring in some late-game potential and extra Darkin weapons to the mix, increasing the overall value of our Equipment cards like Tumble
and Catch!
.
We can also abuse The Darkin Bloodletters
to generate a few extra bodies which we can equip our weapons into (or even Tumble into the opponent while not feeling bad), and use a couple of copies of the doggo (Faithful Wolfdog
) because his auto-equip is more valuable on a Darkin weapon than it is on an improvised Equipment.
Additionally, because of Aatrox's The World Ender
Origin, we won't have trouble making our big boy shine, since we are going to tutor our single copy anyway. This deck is a serious contender at a high-tier deck, in my opinion, and can make waves on ladder and tournaments if properly refined.
---
Aatrox Kayn
Our third build features the dynamic striking duo! Both Aatrox
's and Kayn
's Origins are pretty limited as to what cards you can choose for the build, but we have some seriously high-power cards to abuse, like The Unforgiving Cold
, Momentous Choice
and Furious Wielder
.
6
13
5
16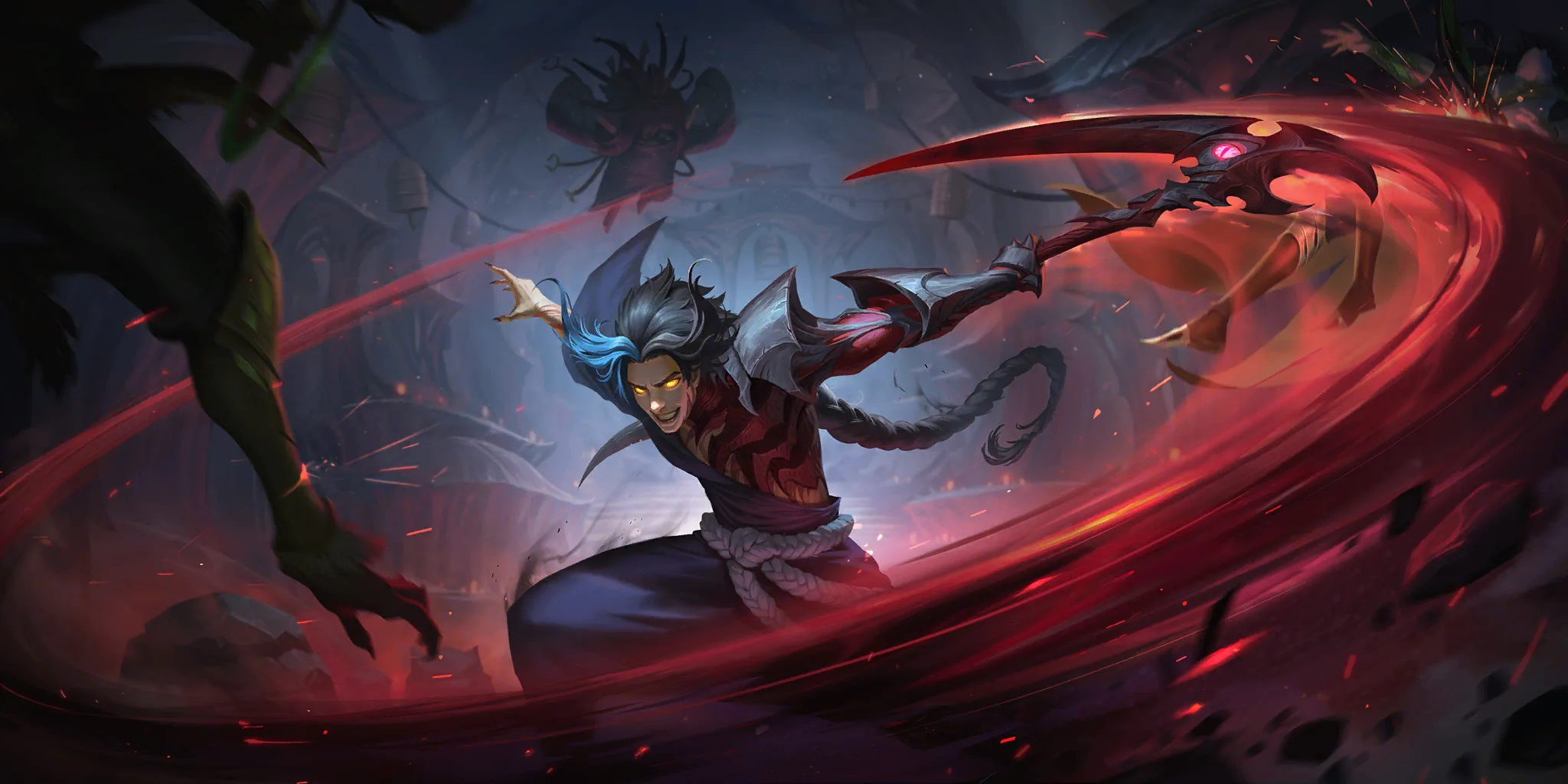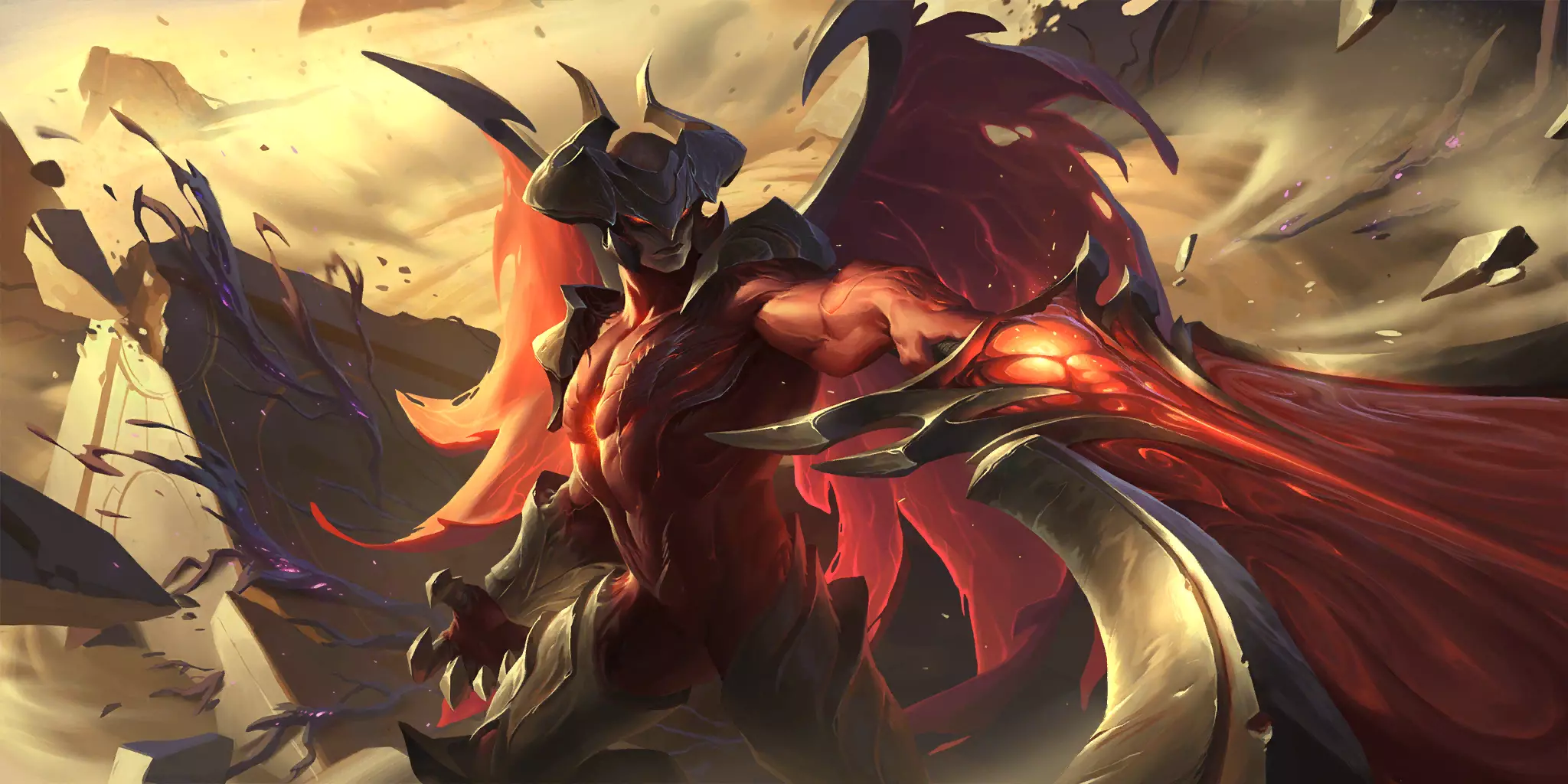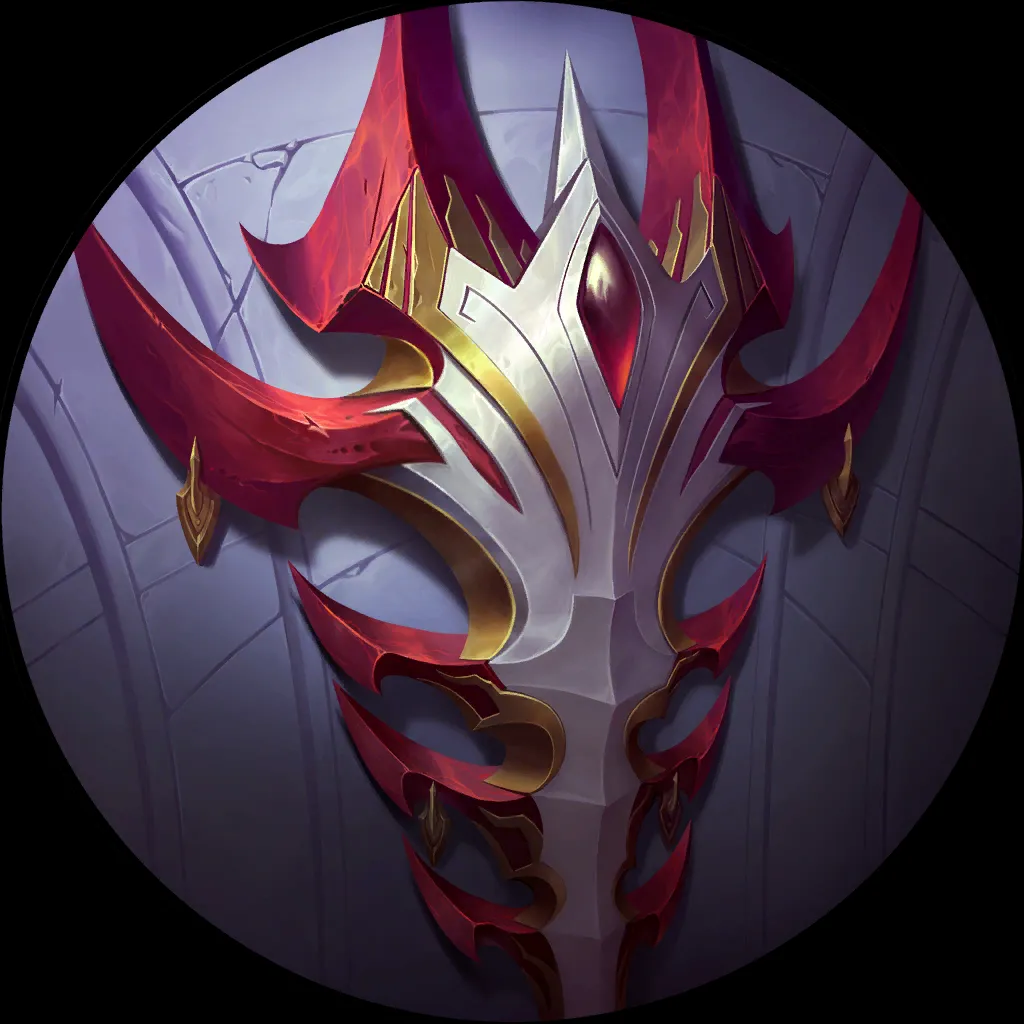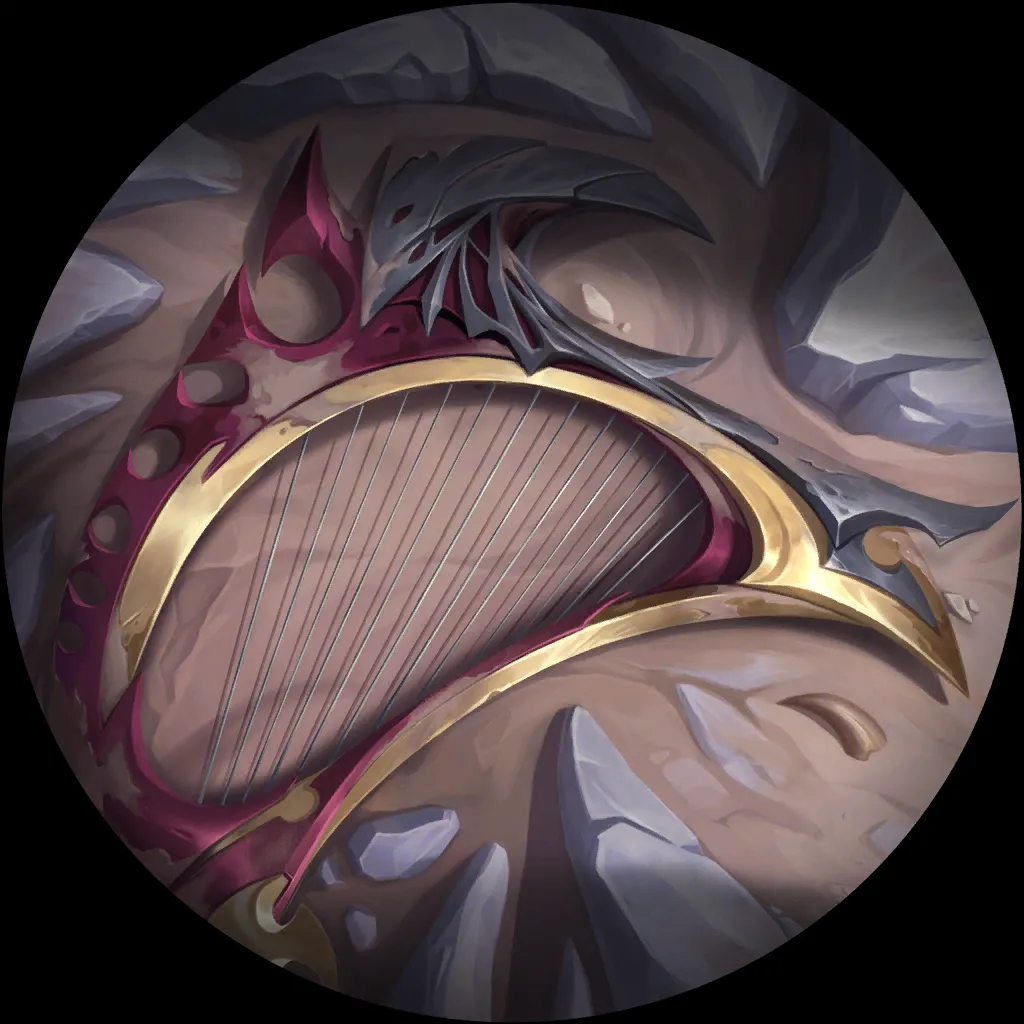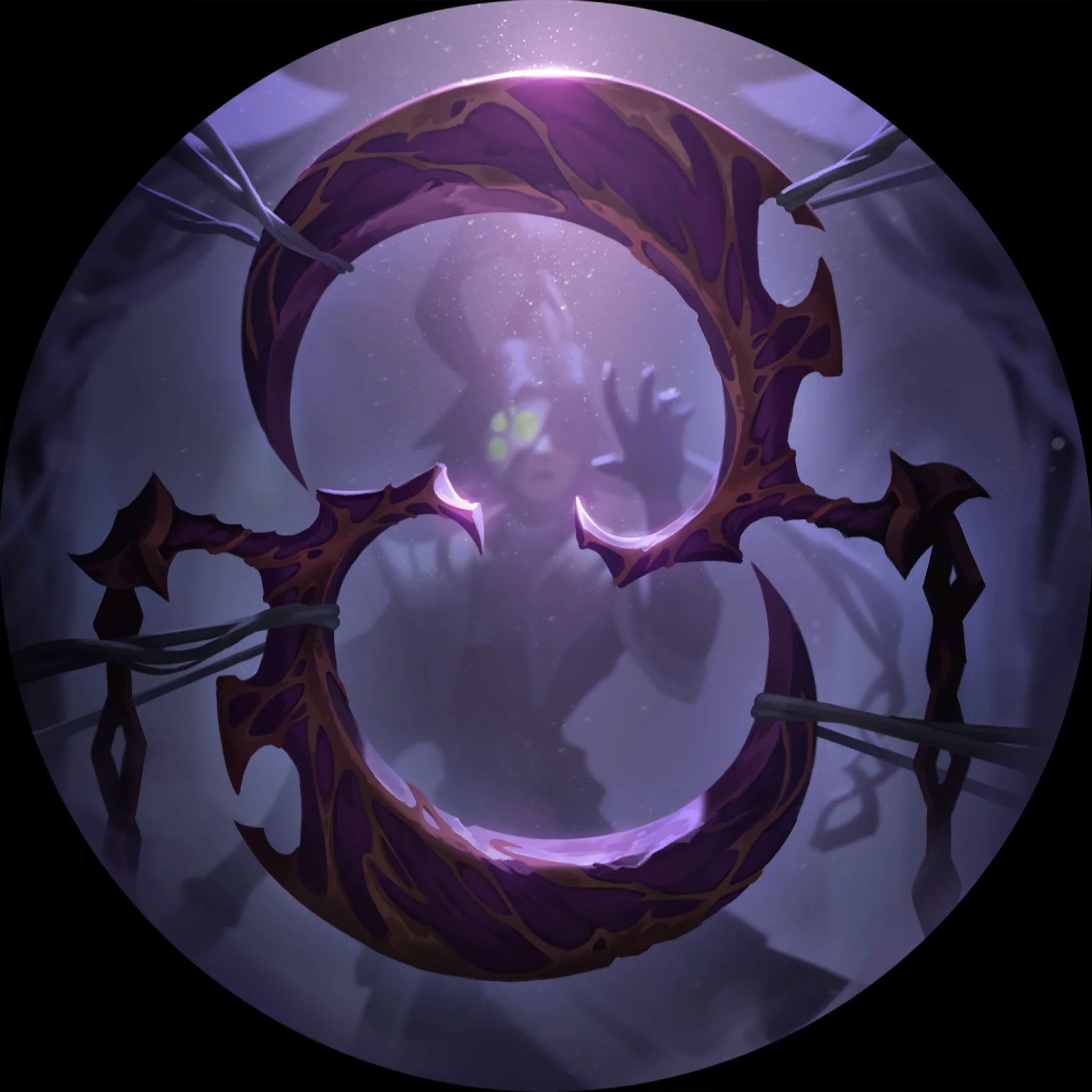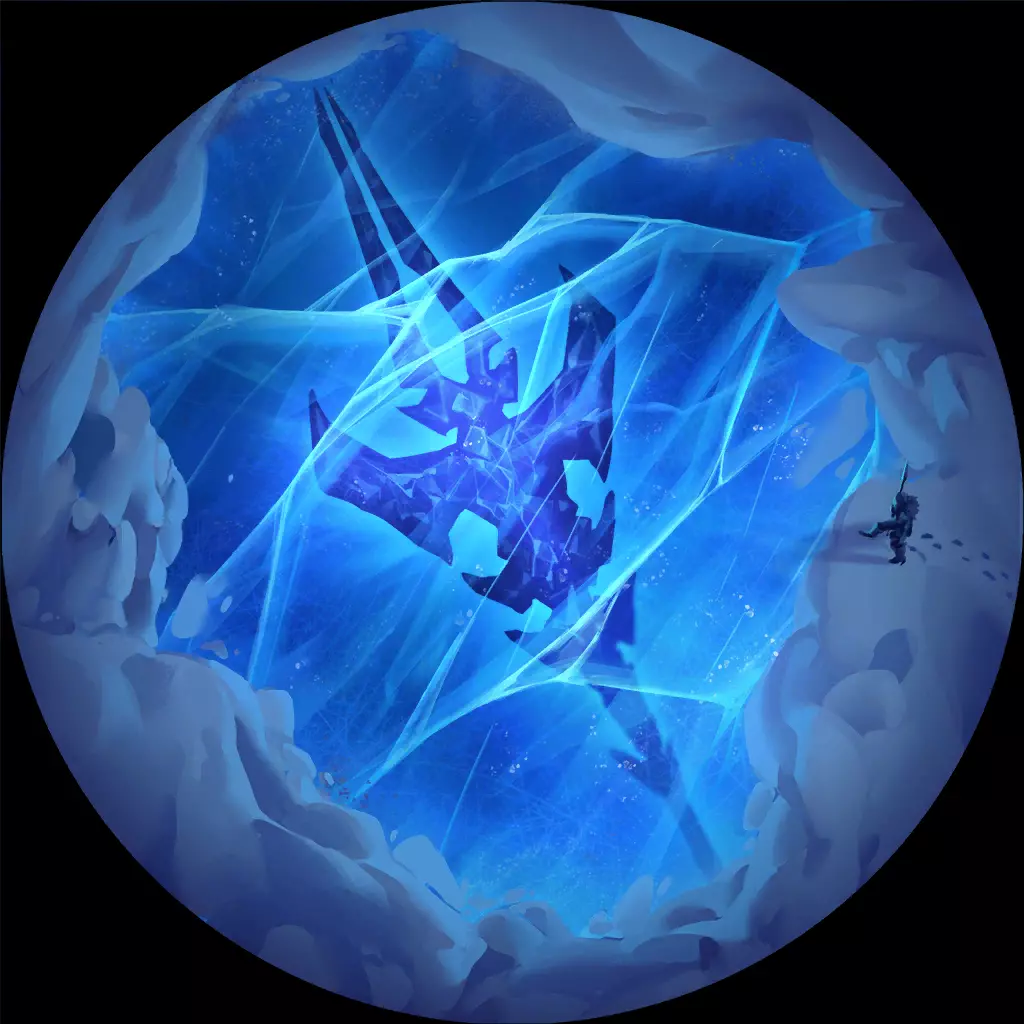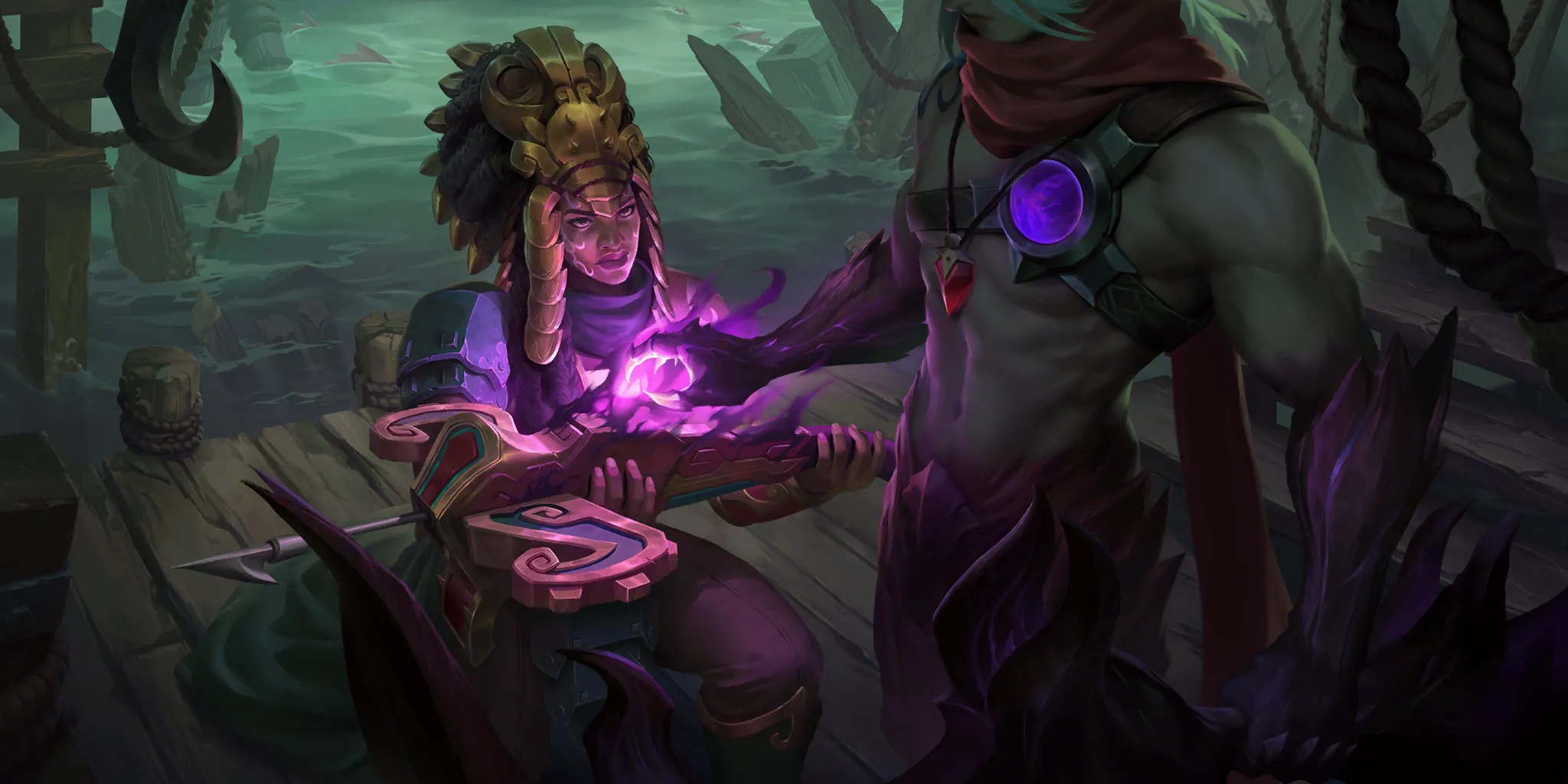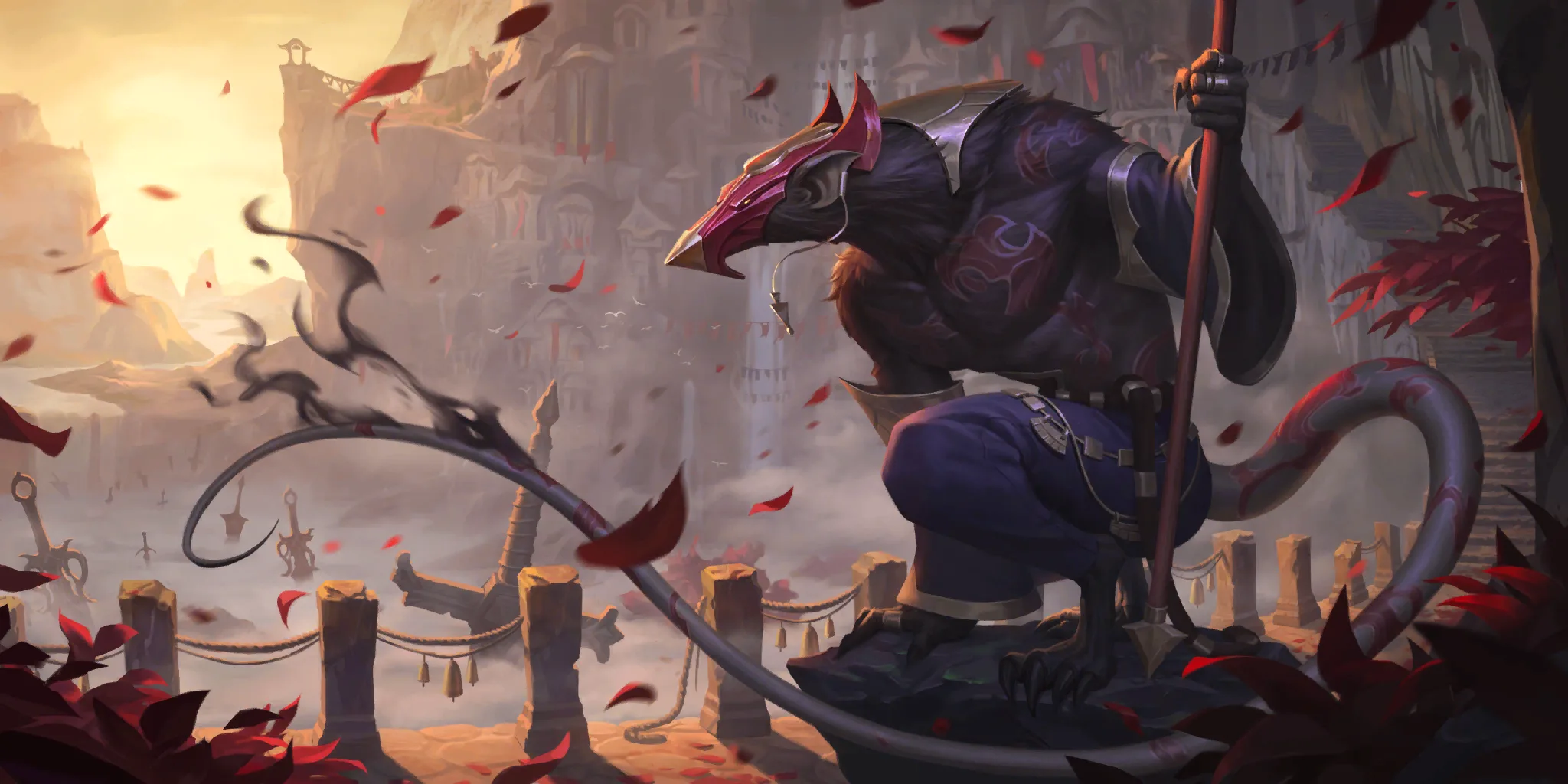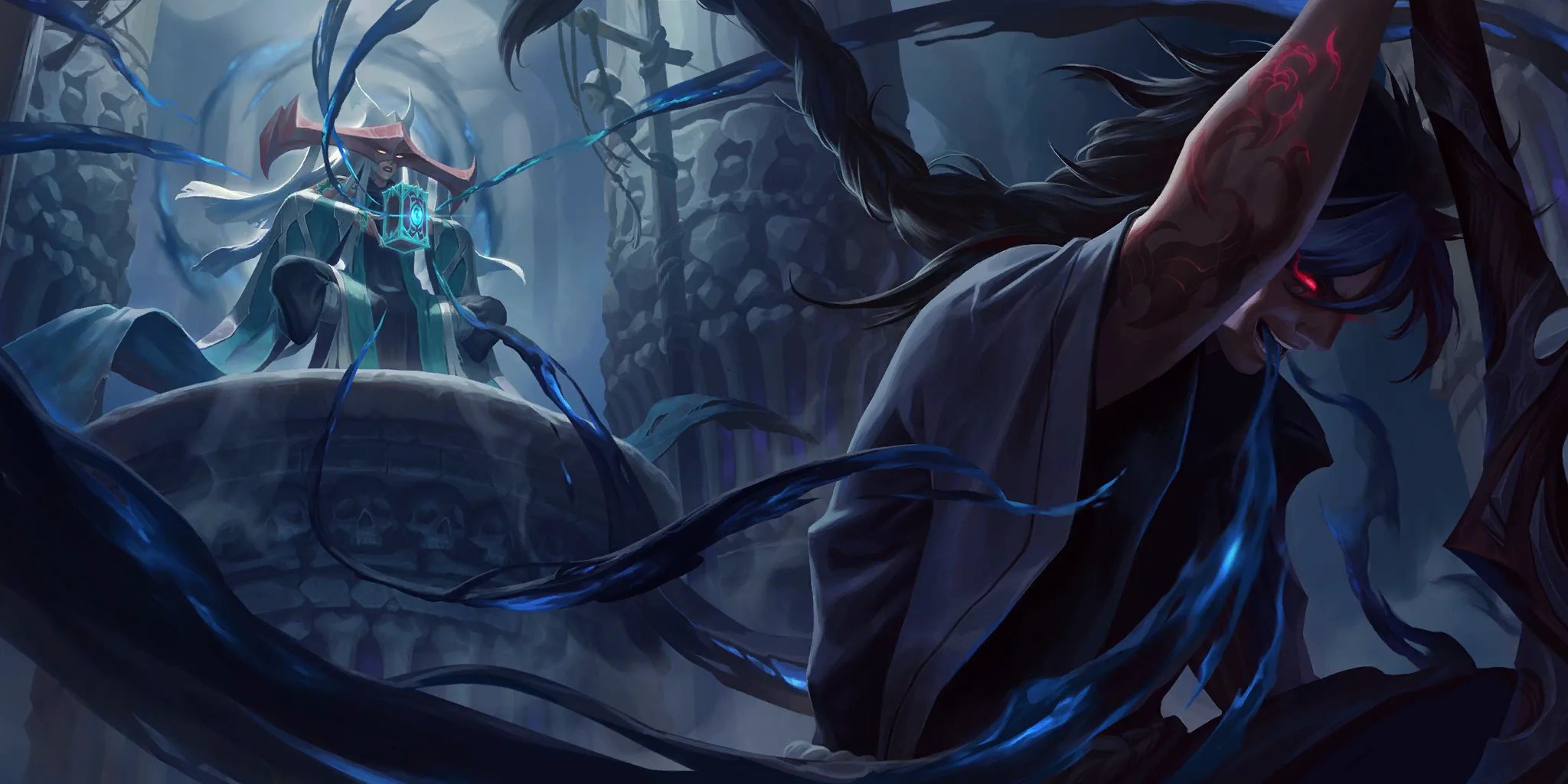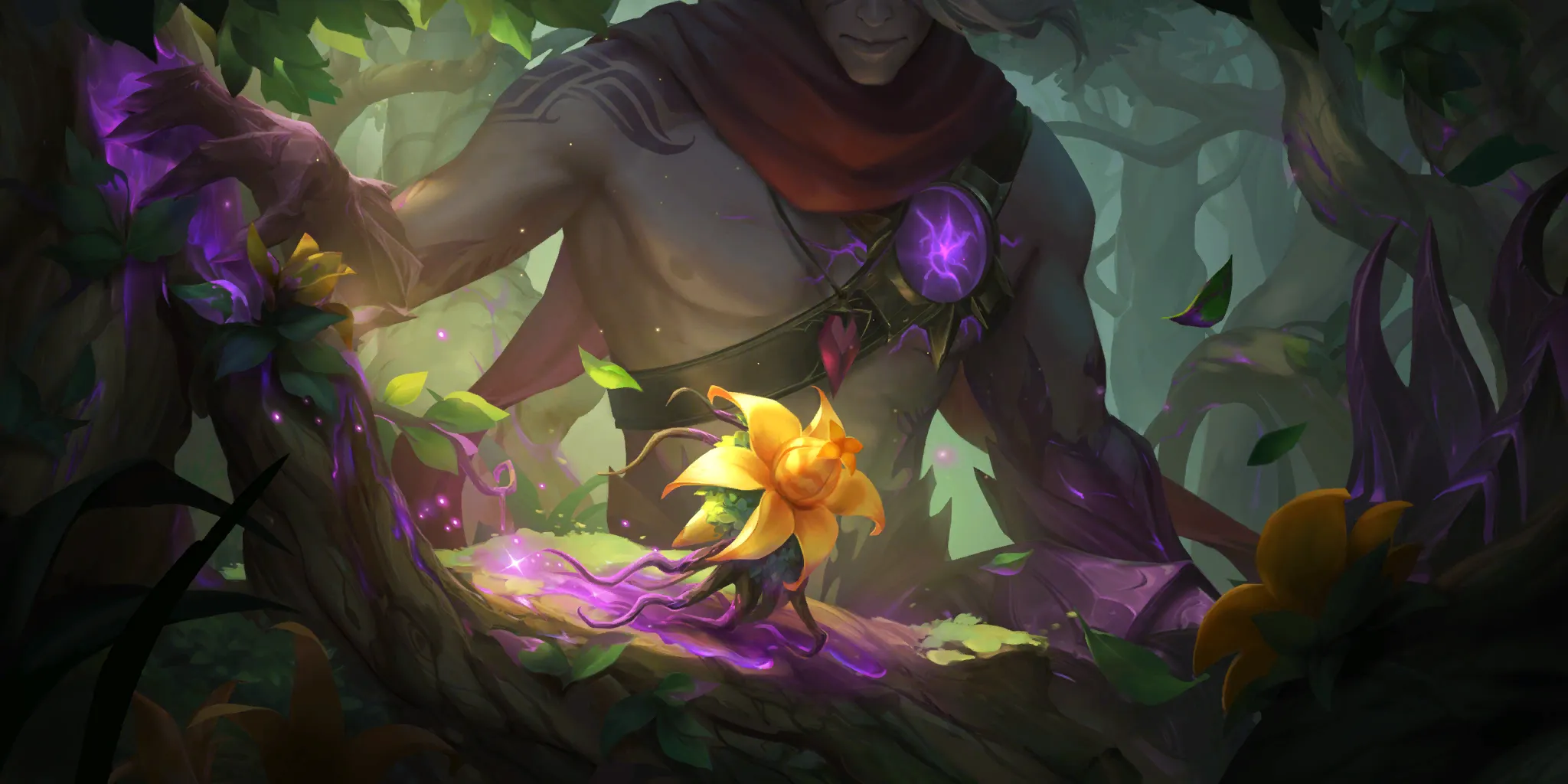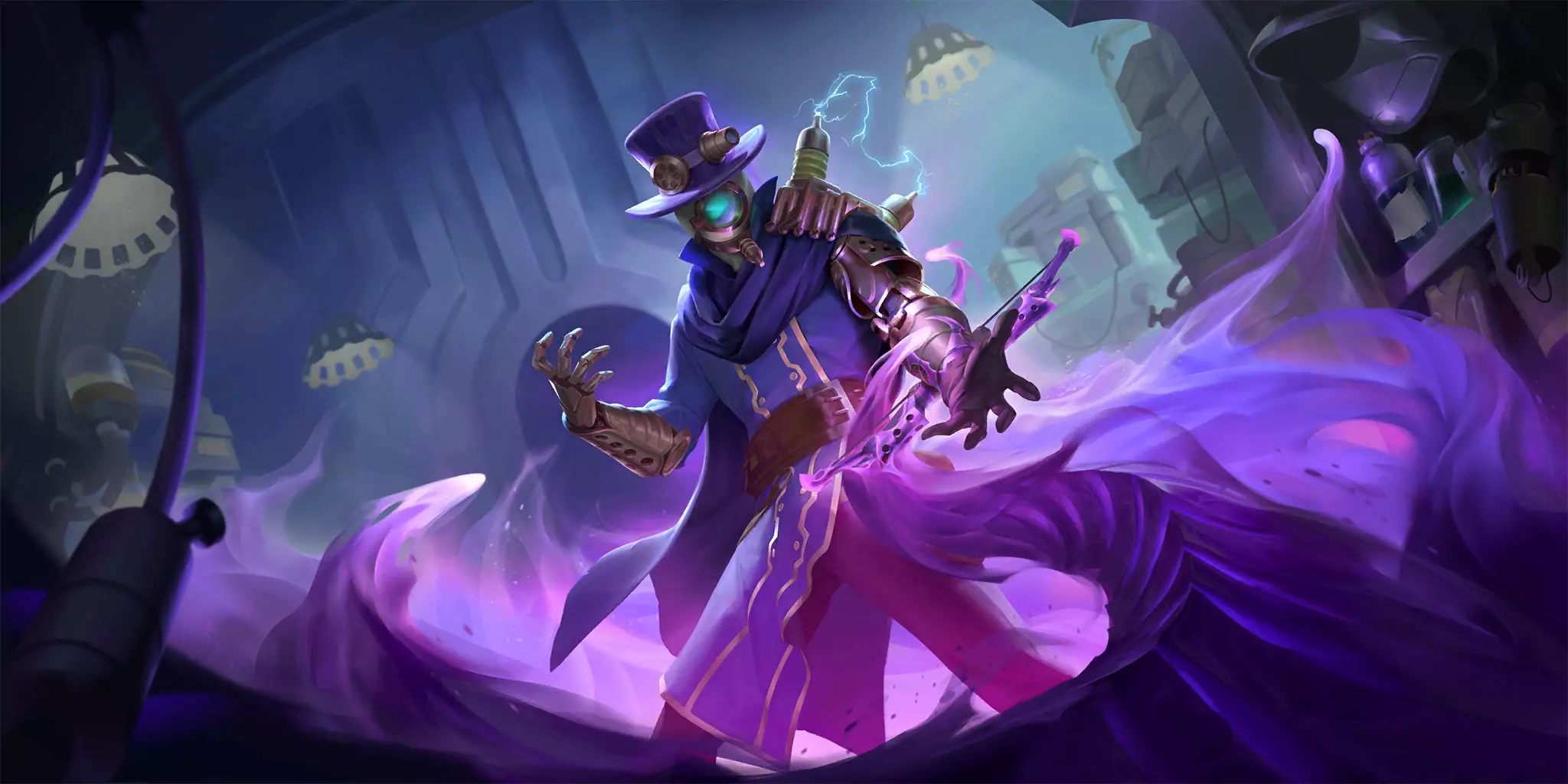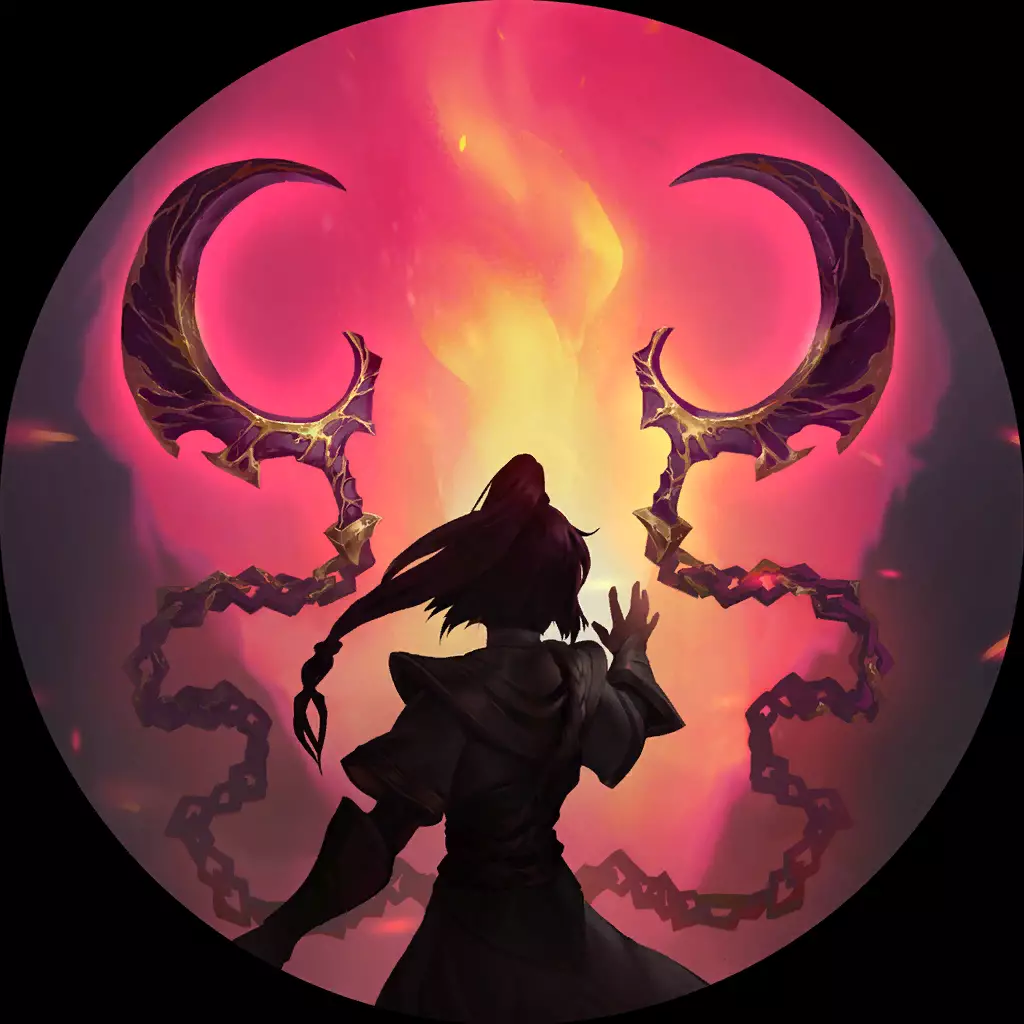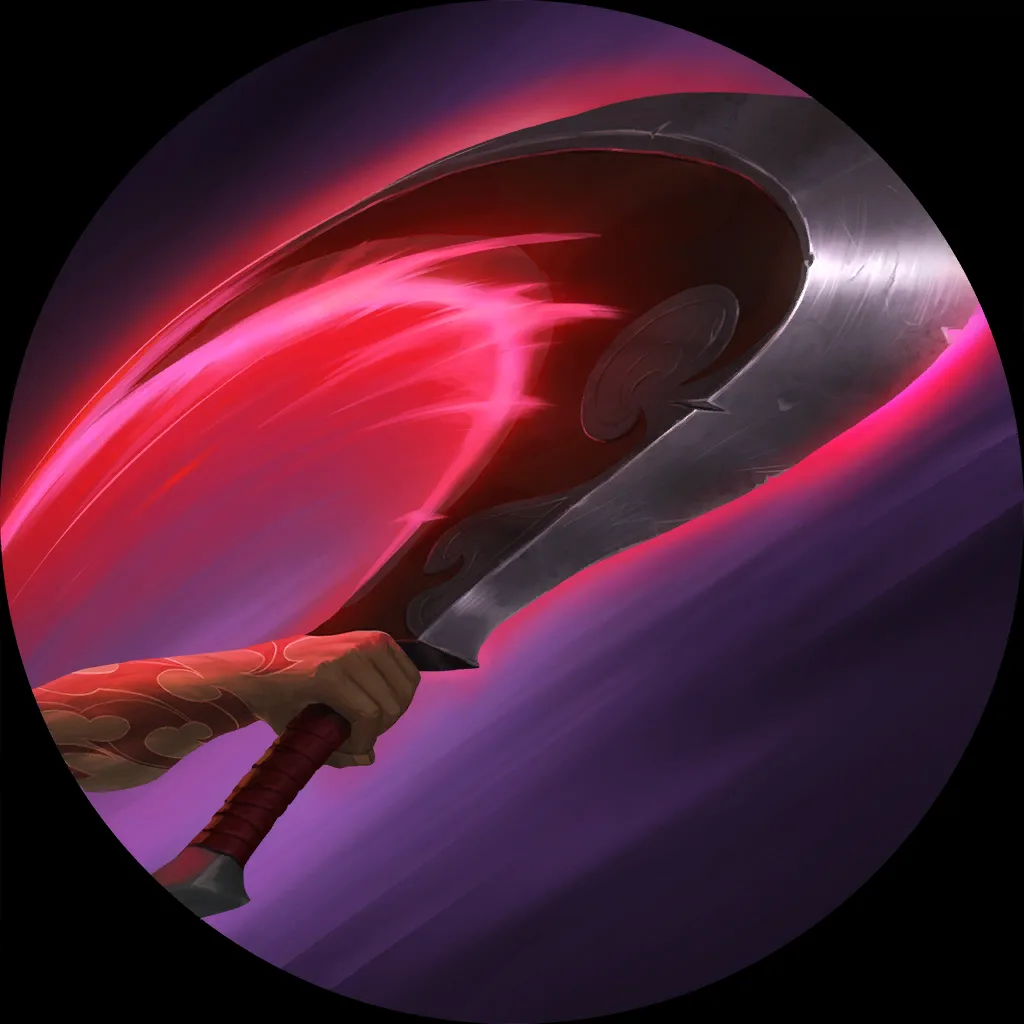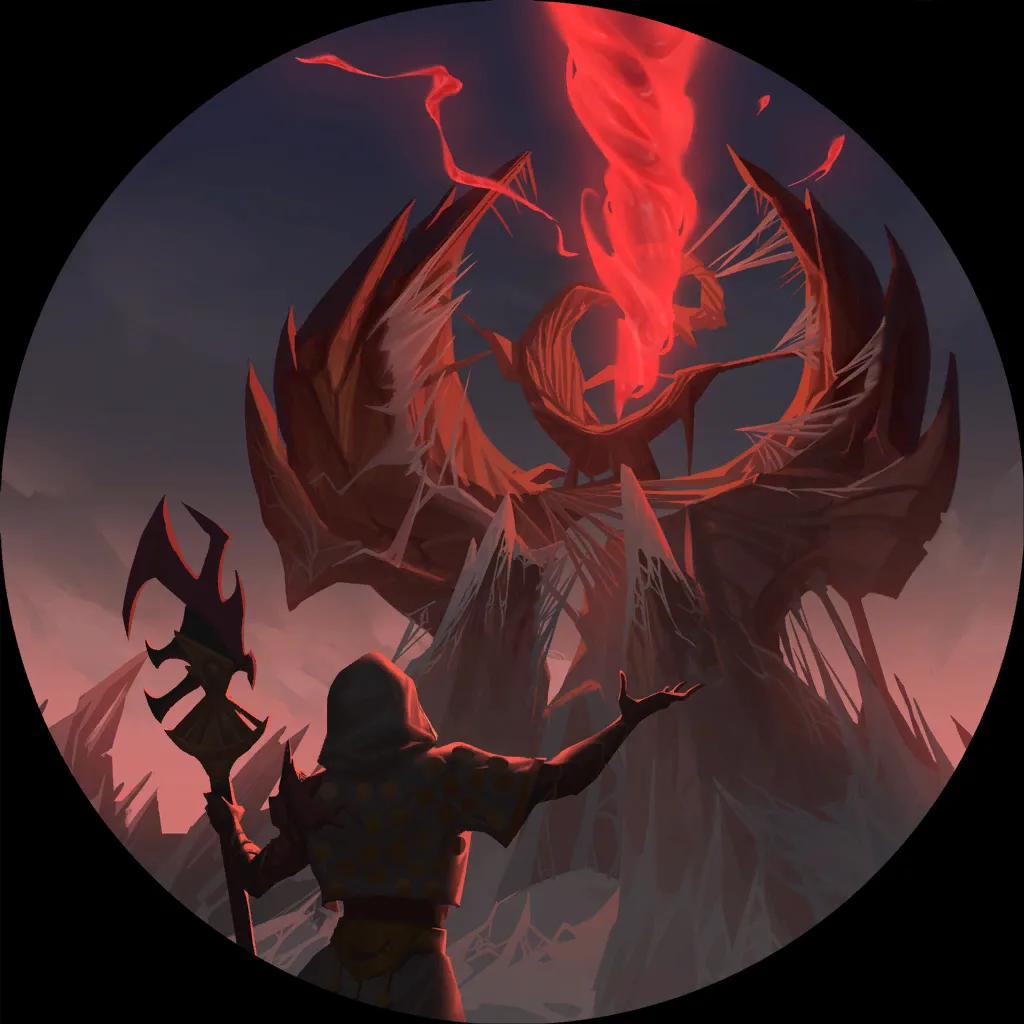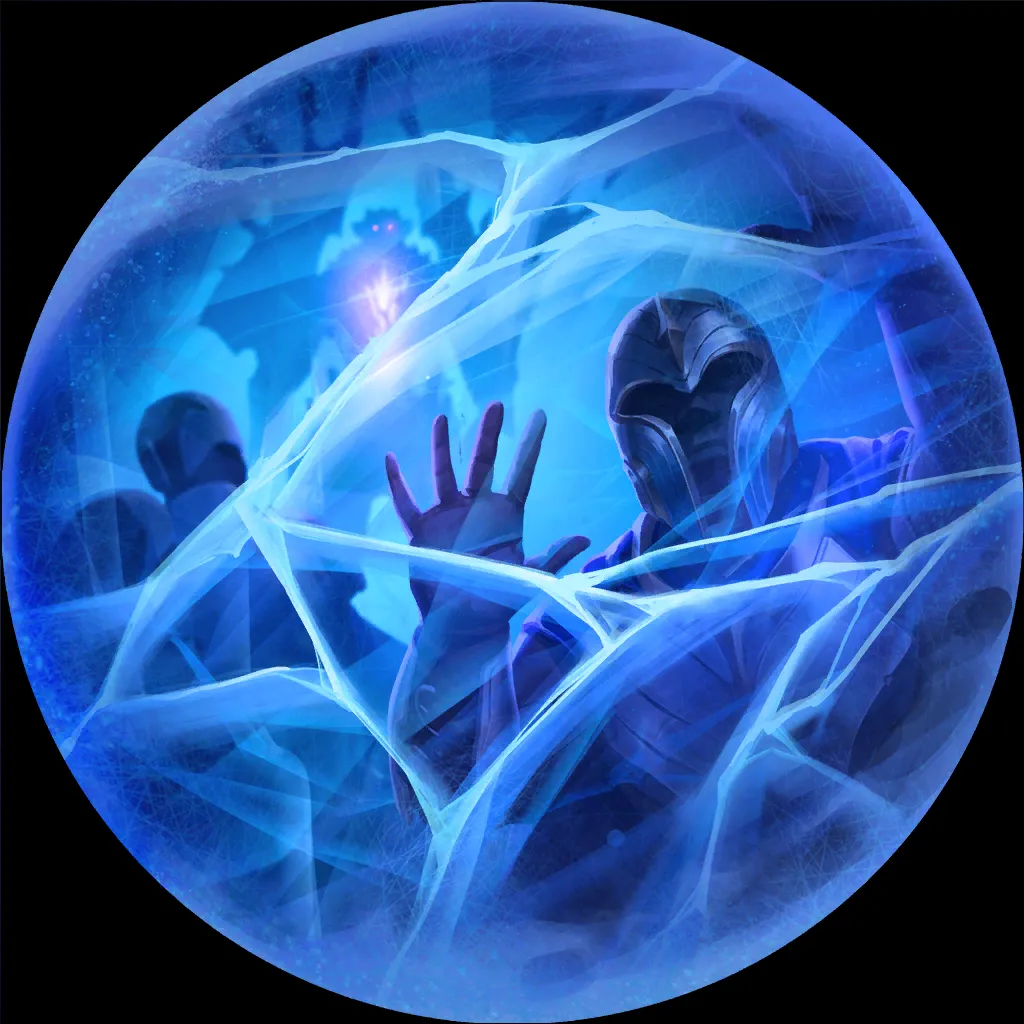 As long as we don't get overrun early on, our champions will be able to fully heal us back up, and Kayn
is another nice zero-cost unit alongside Joraal
once Aatrox flips.
Note that if we cast World Ender
with The Darkin Scythe
on the board, it will assimilate the follower into Kayn and level him up, but will deterministically transform him into Rhaast
every time and, because of that, won't recall him on level up. He will become a fully-fledged Rhaast and be able to start healing us slowly but surely alongside Aatrox
.
---
Elise Aatrox
This fourth Aatrox deck uses
Shadow Isles tokens to give us more targets for our equipments. Husks from Sultur
can transfer permanent weapon stats and Keywords onto a new unit, and Spiderling
s and Prey
s can wield other Equipment to either assimilate with World Ender
, or make Darkinthrall
s with The Darkin Bloodletters
.
6
12
7
15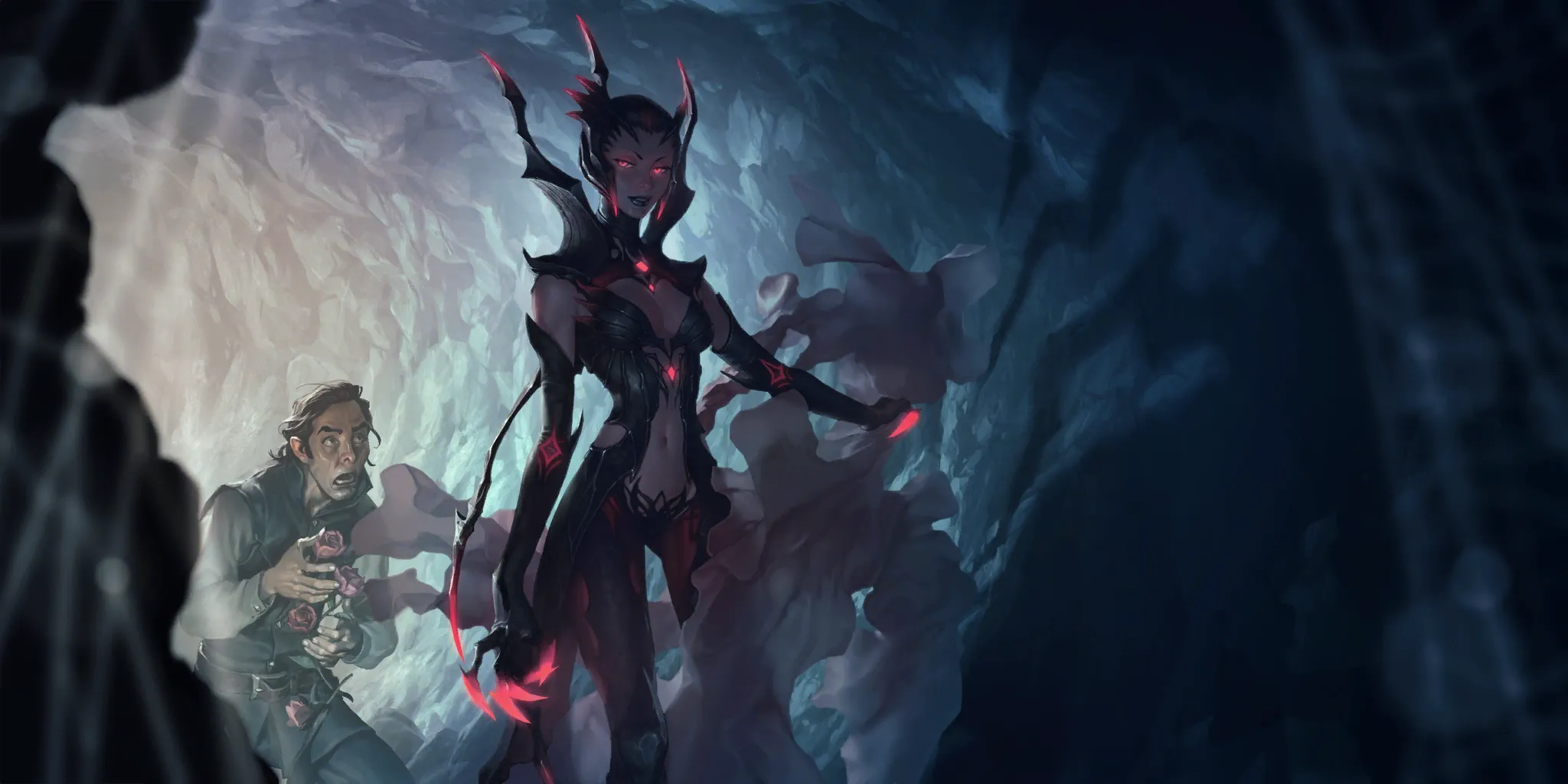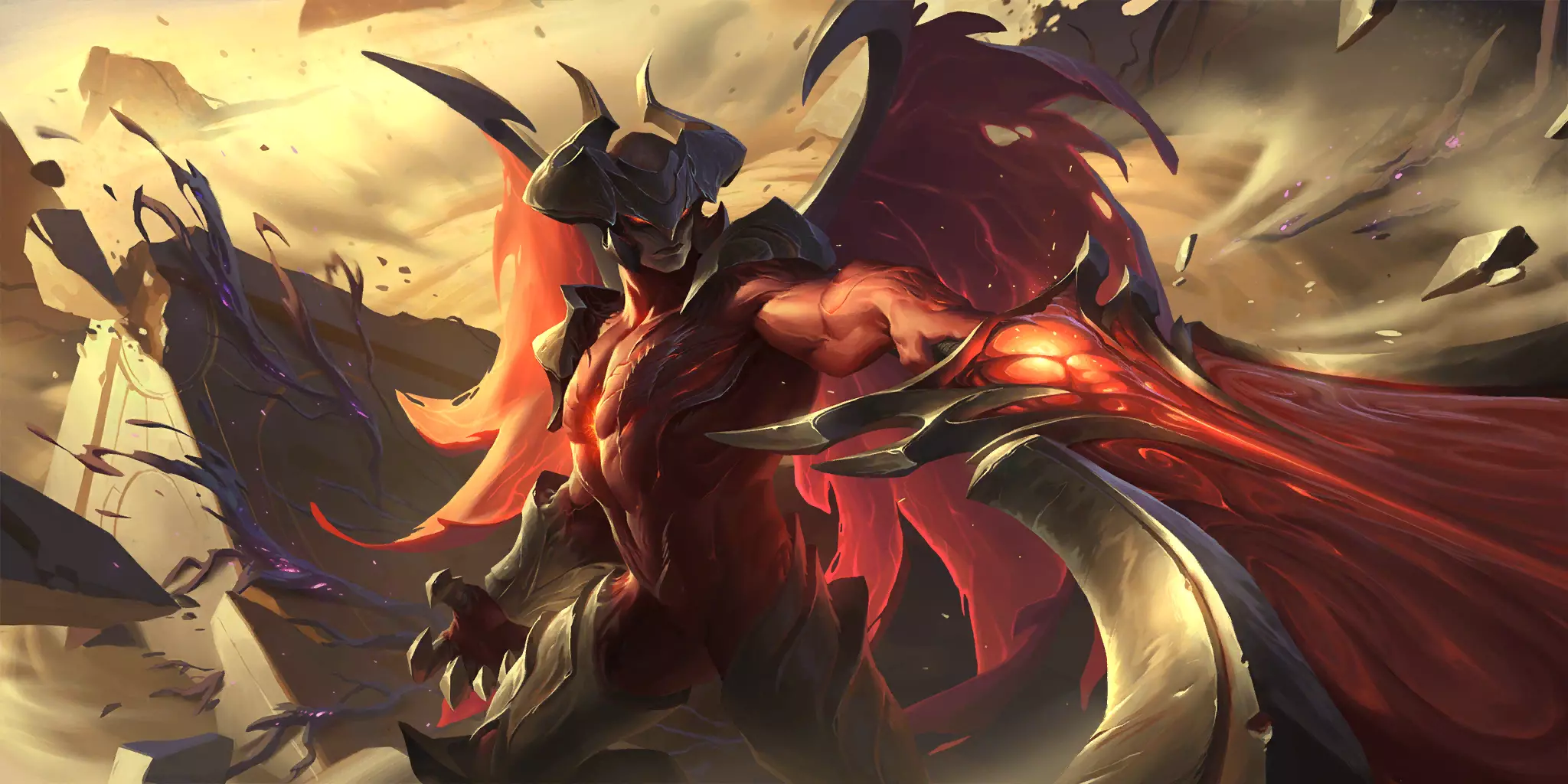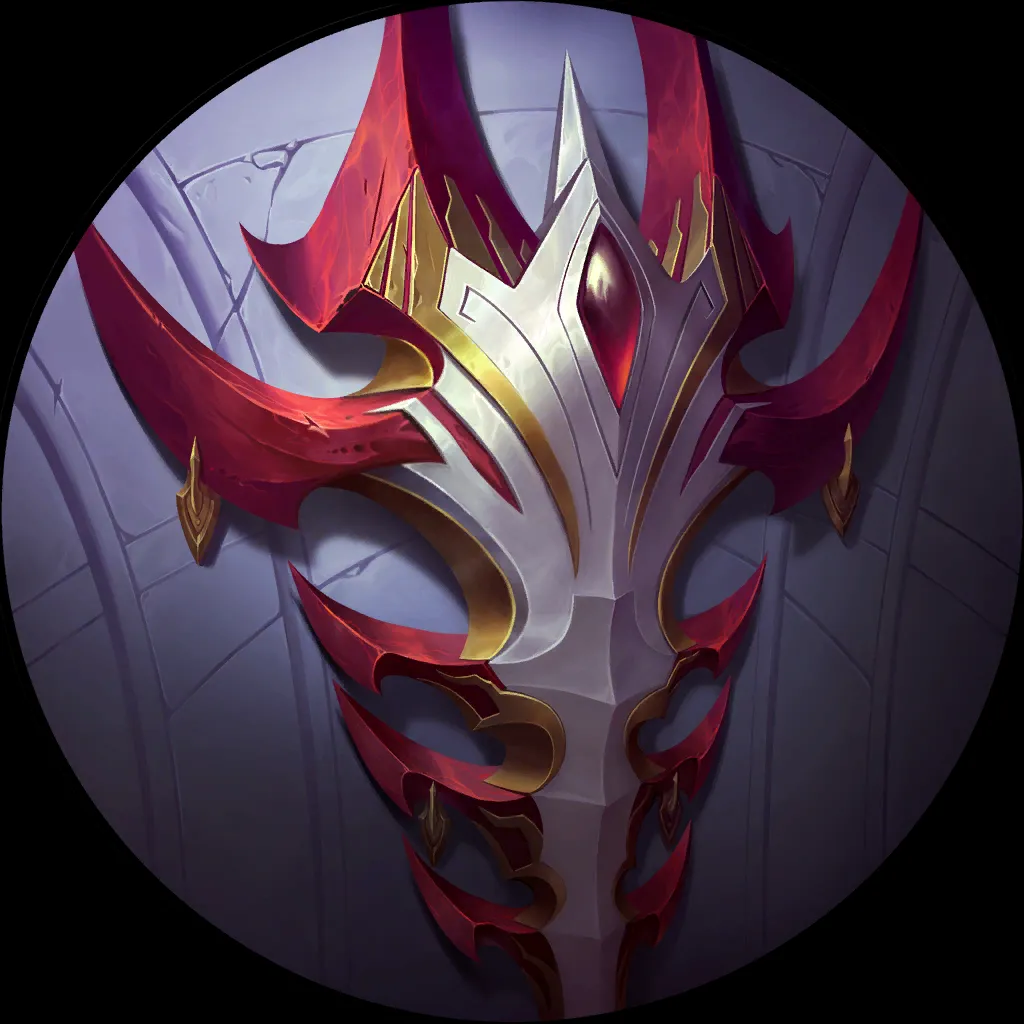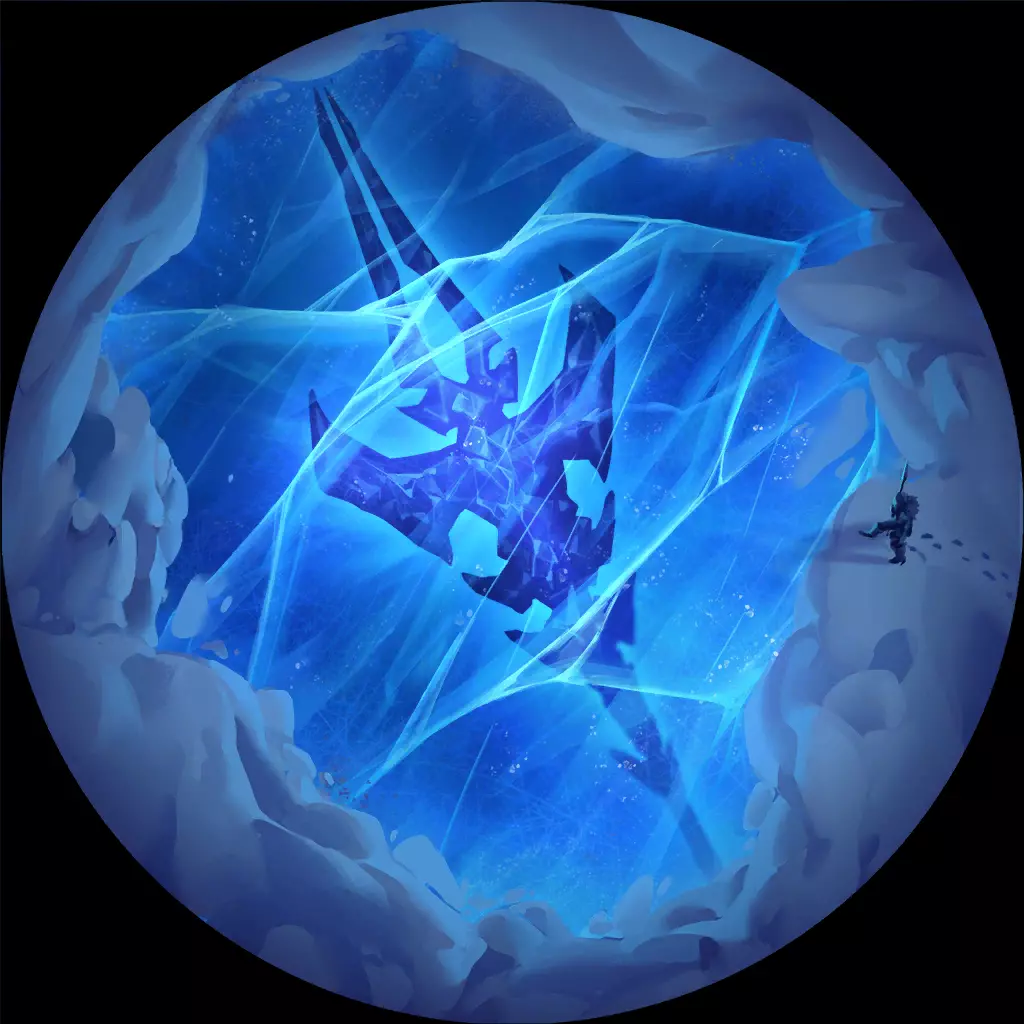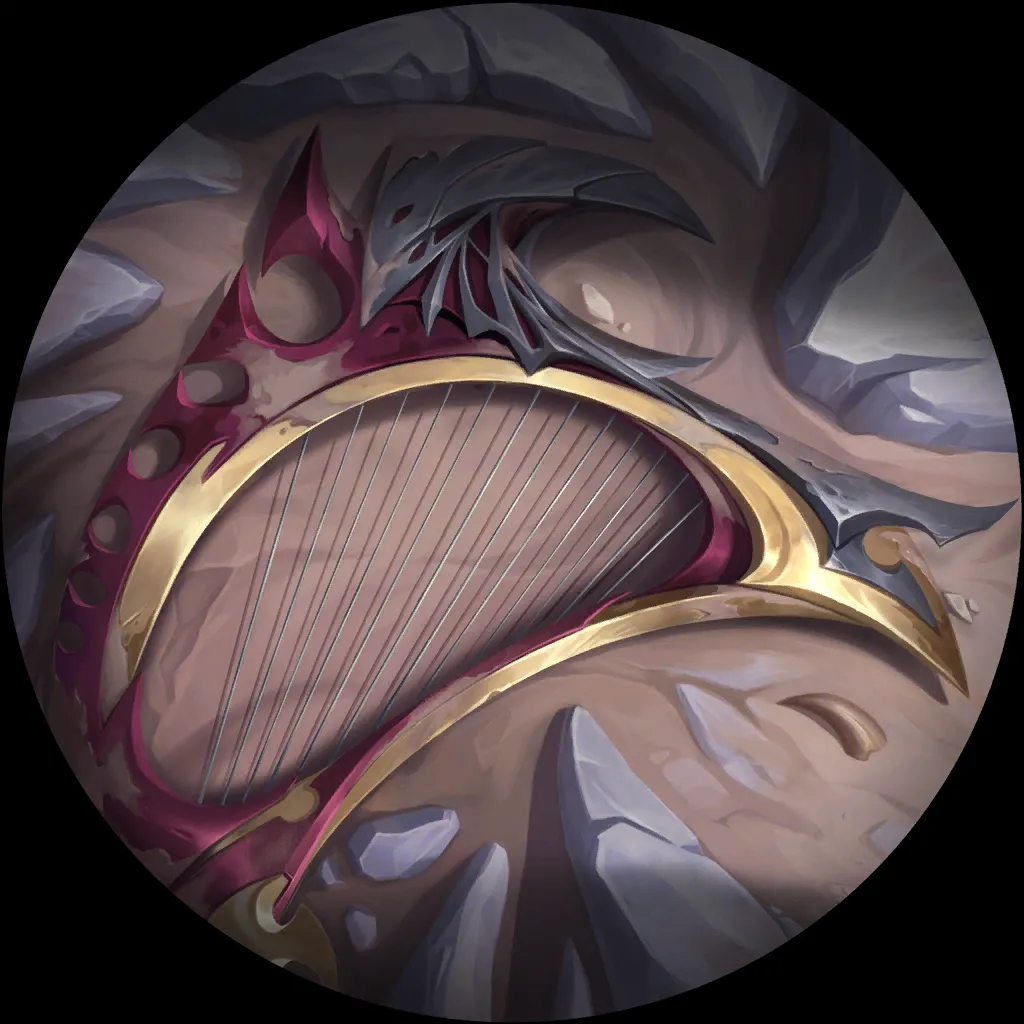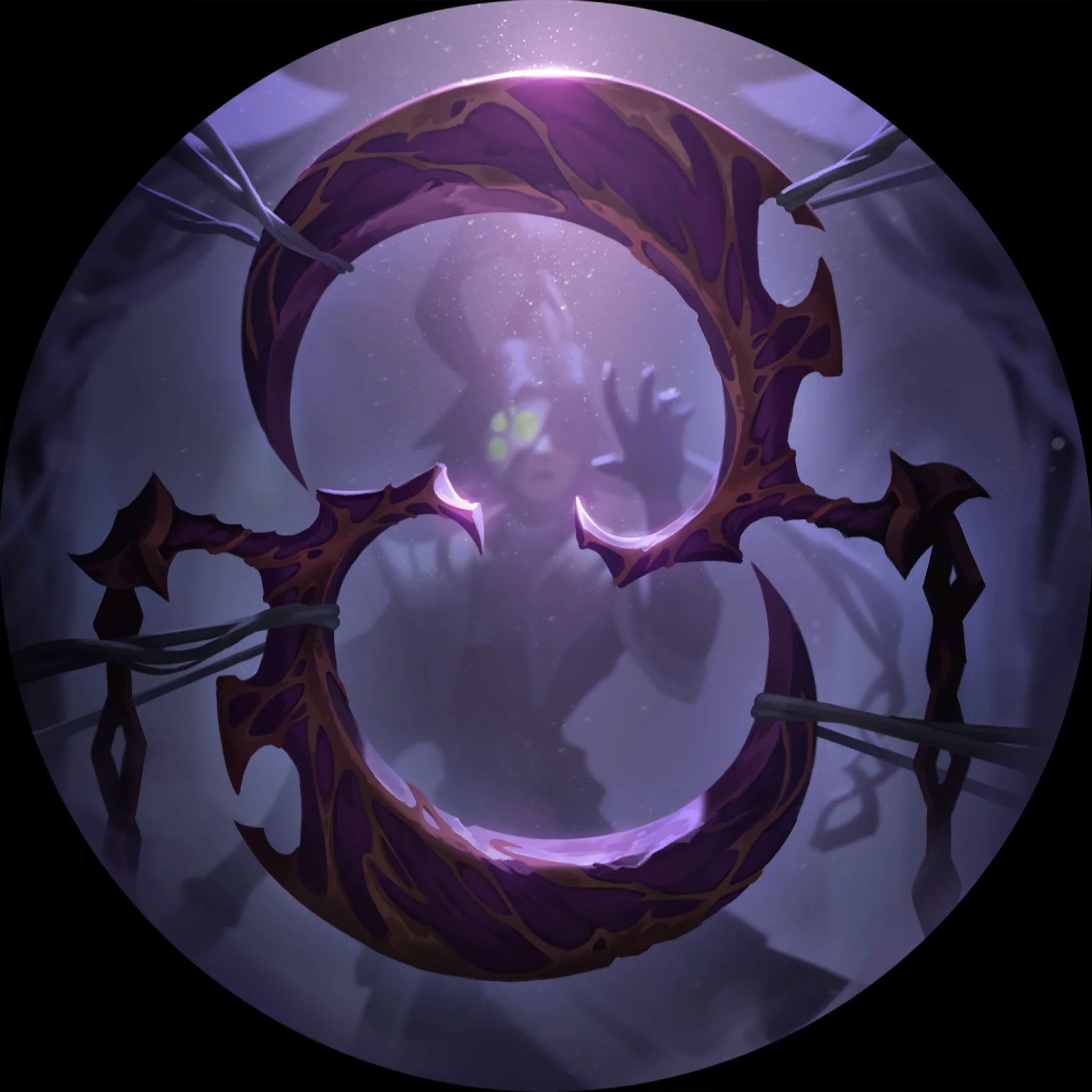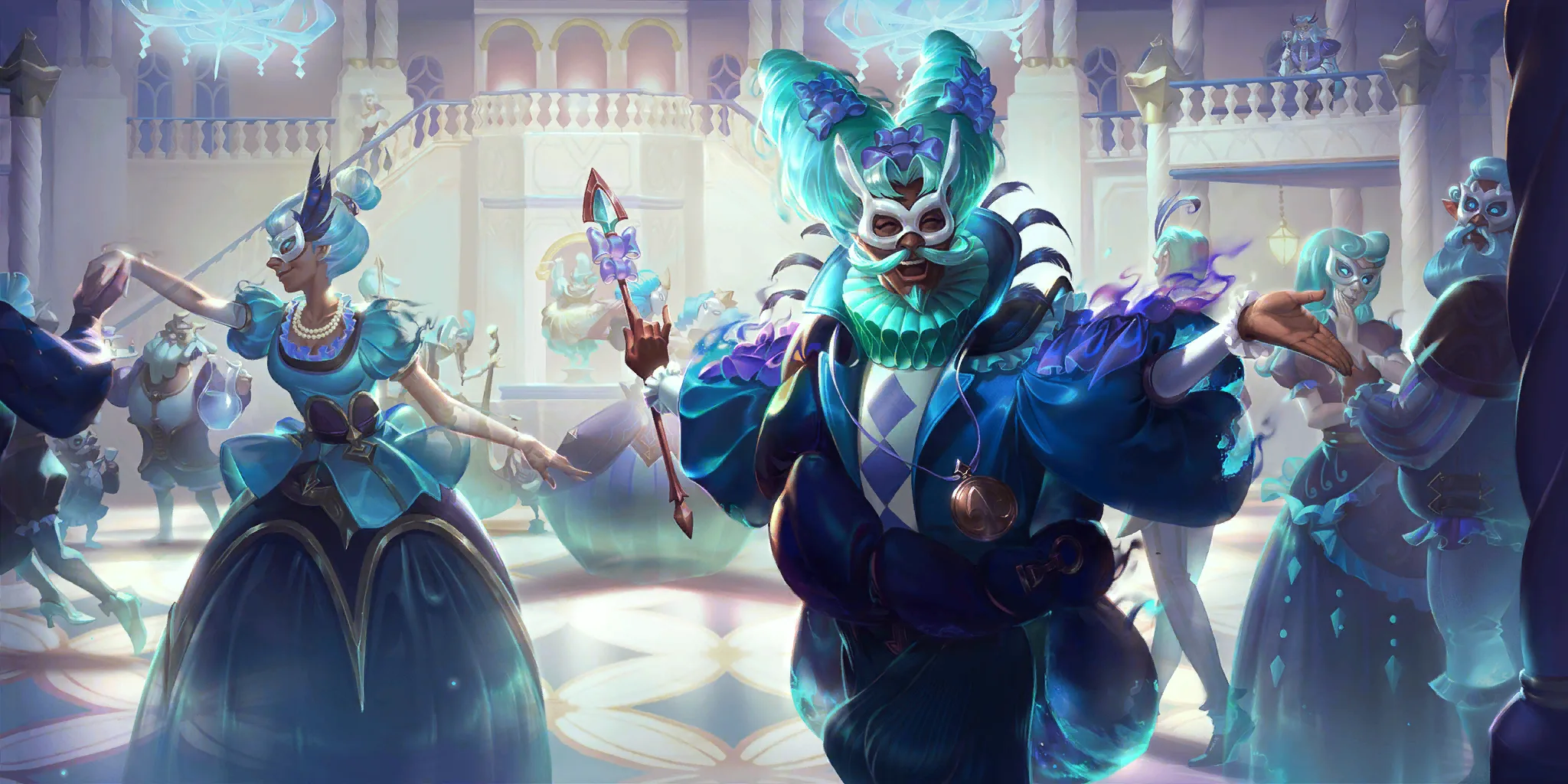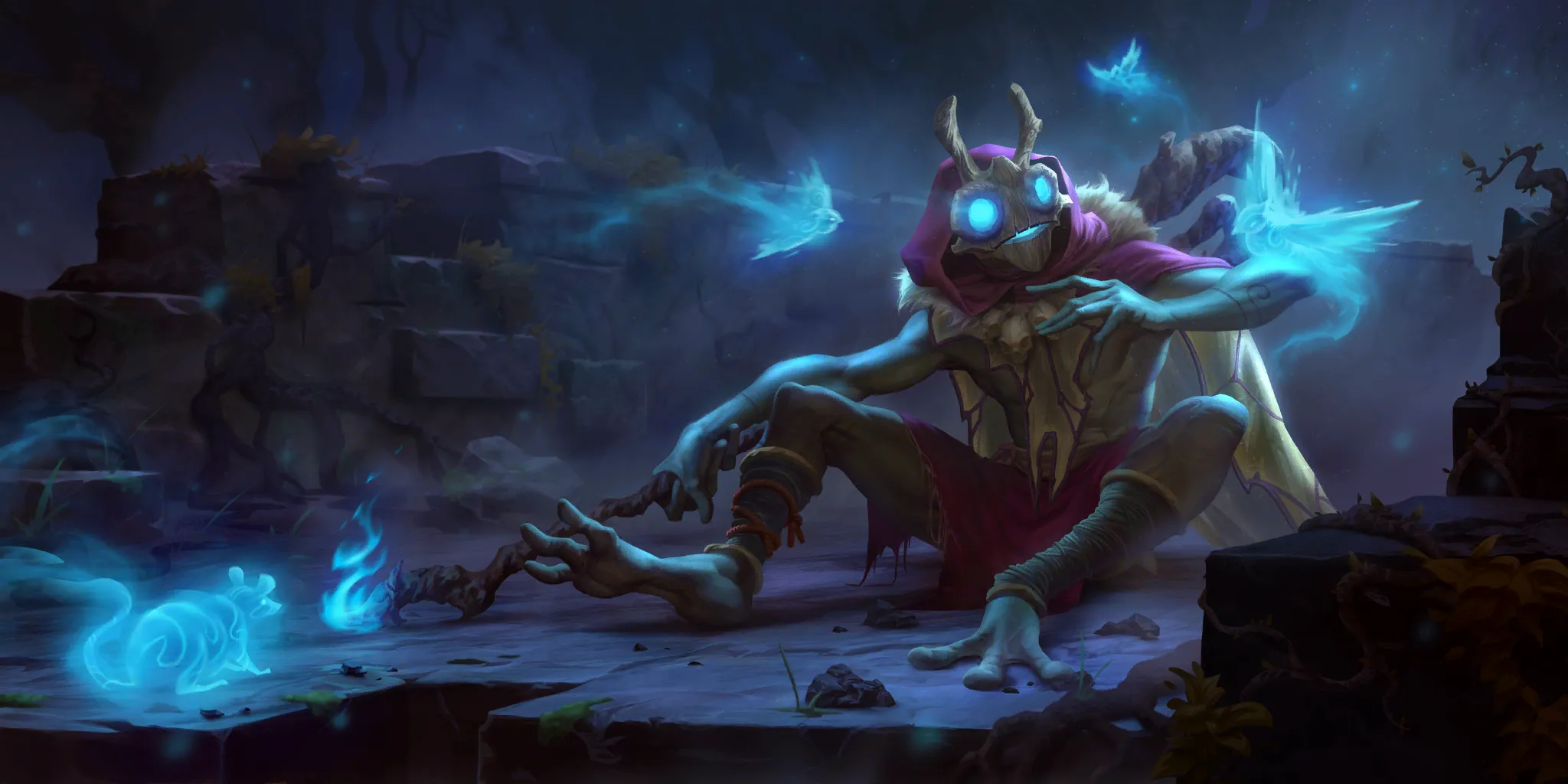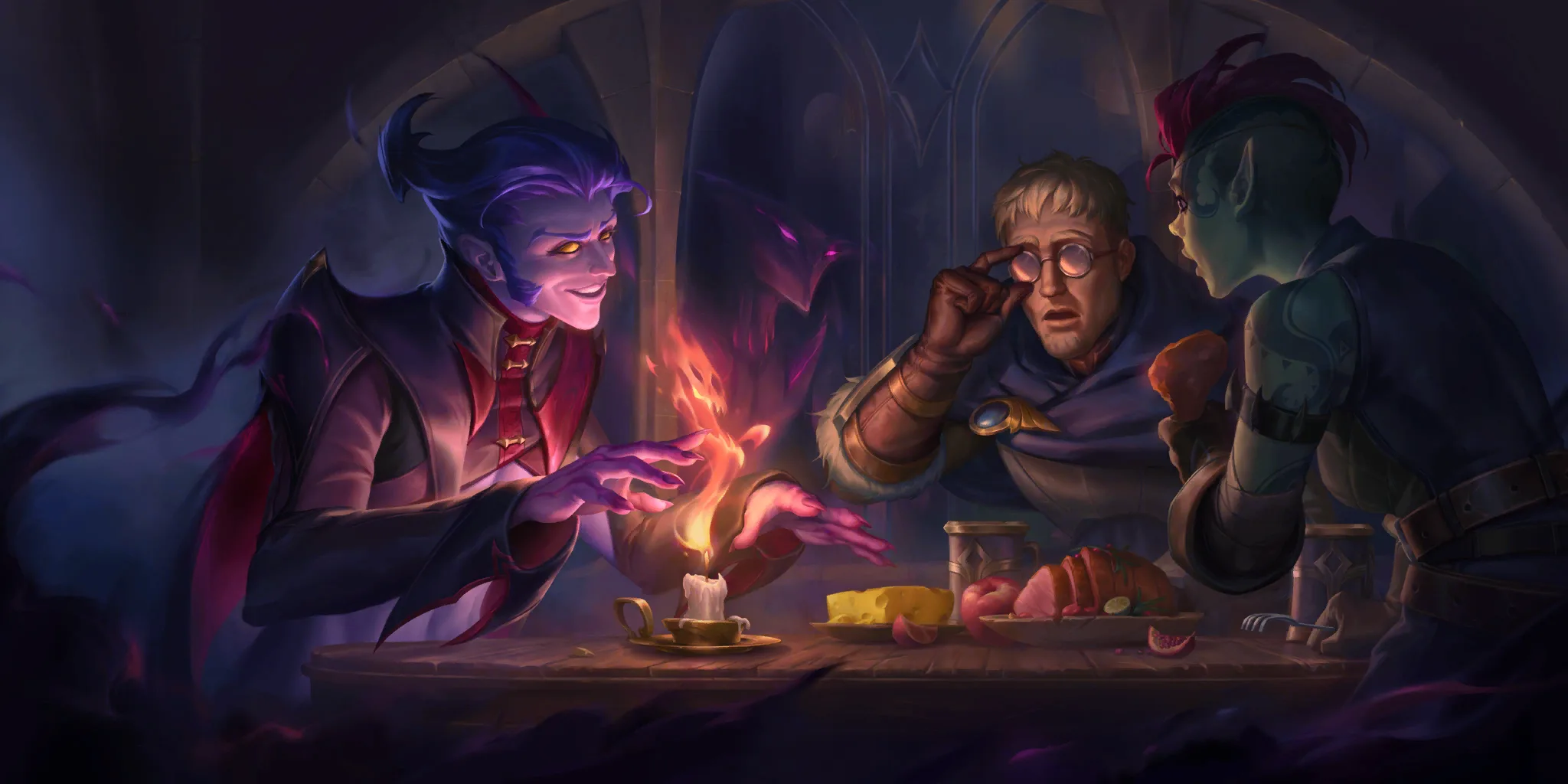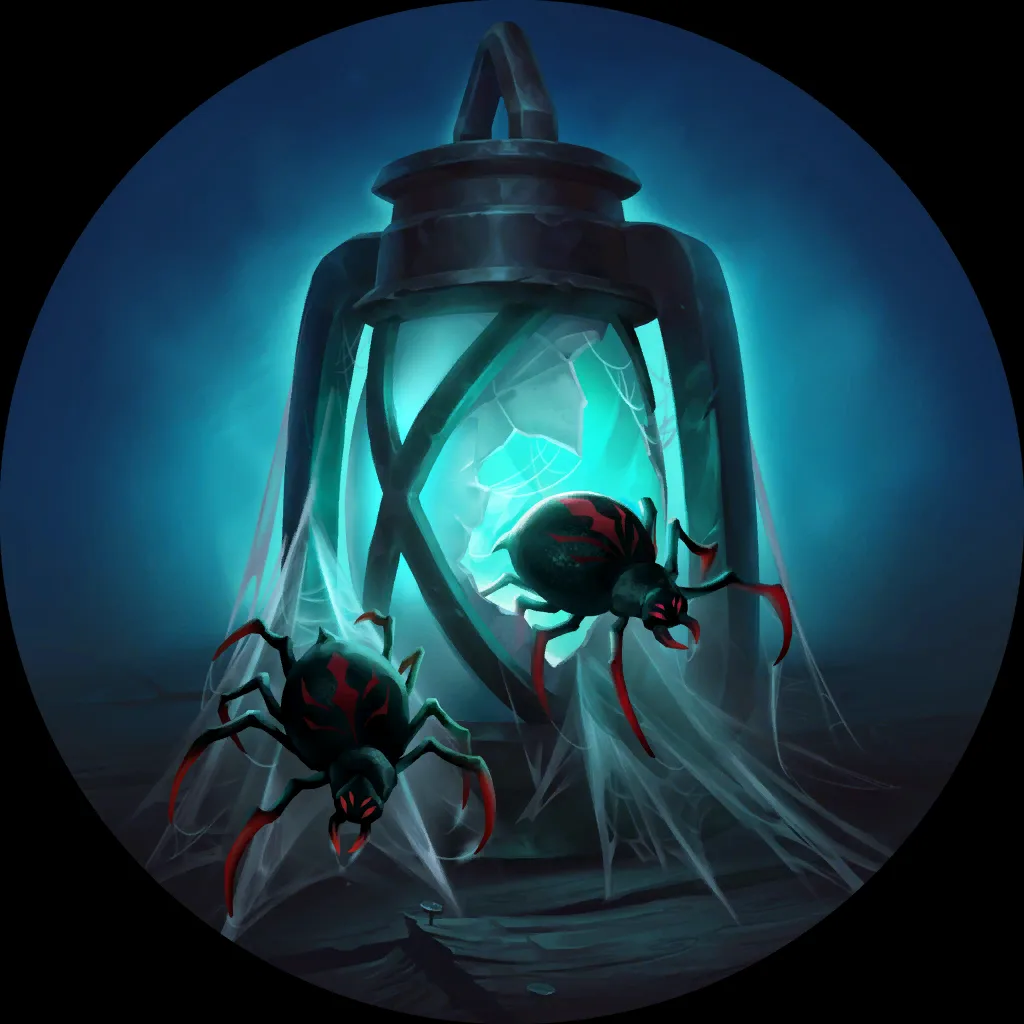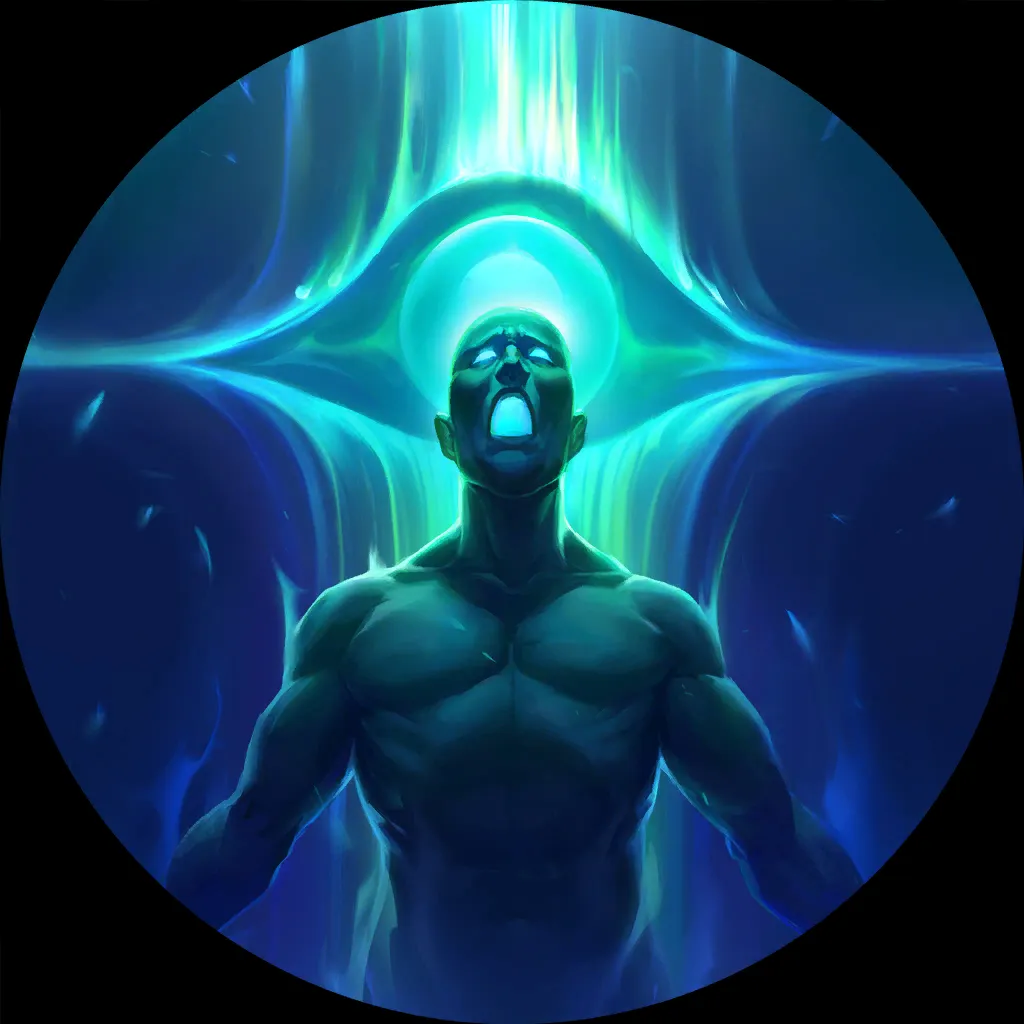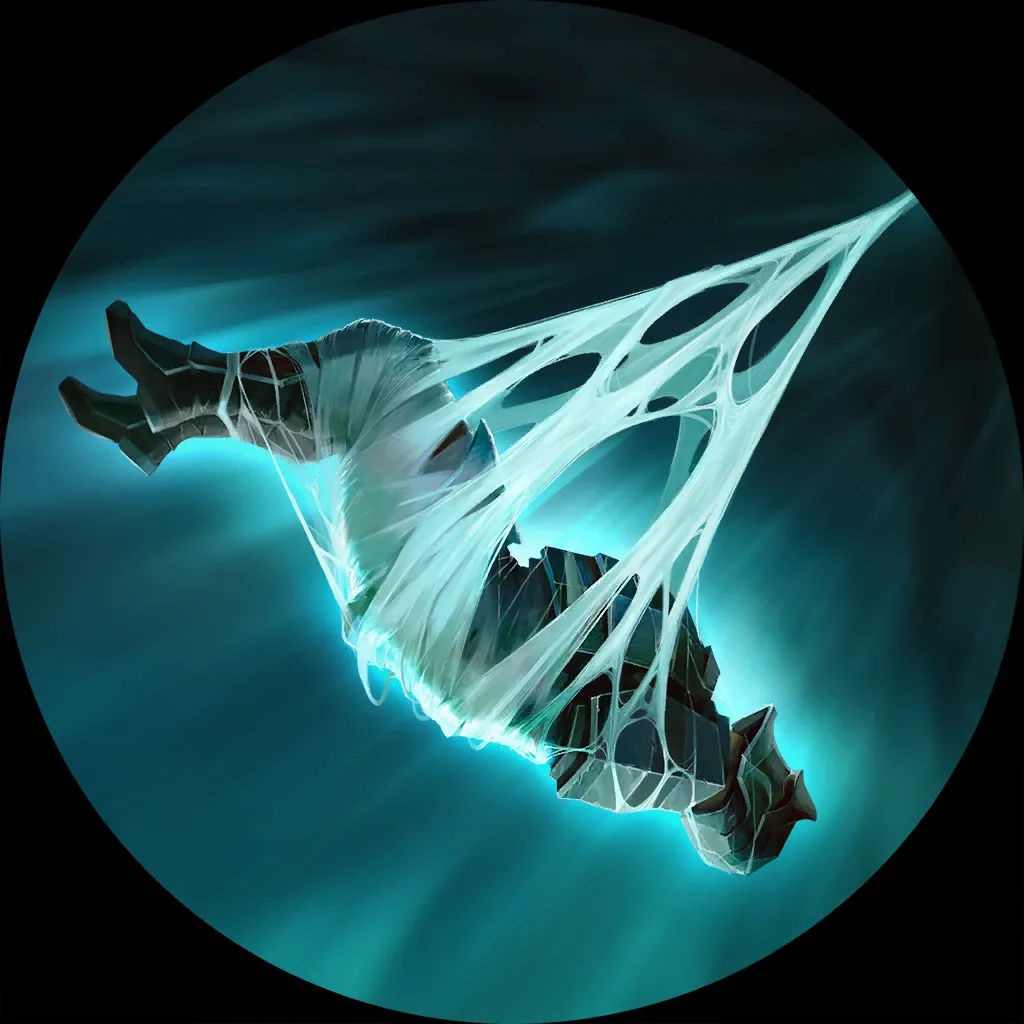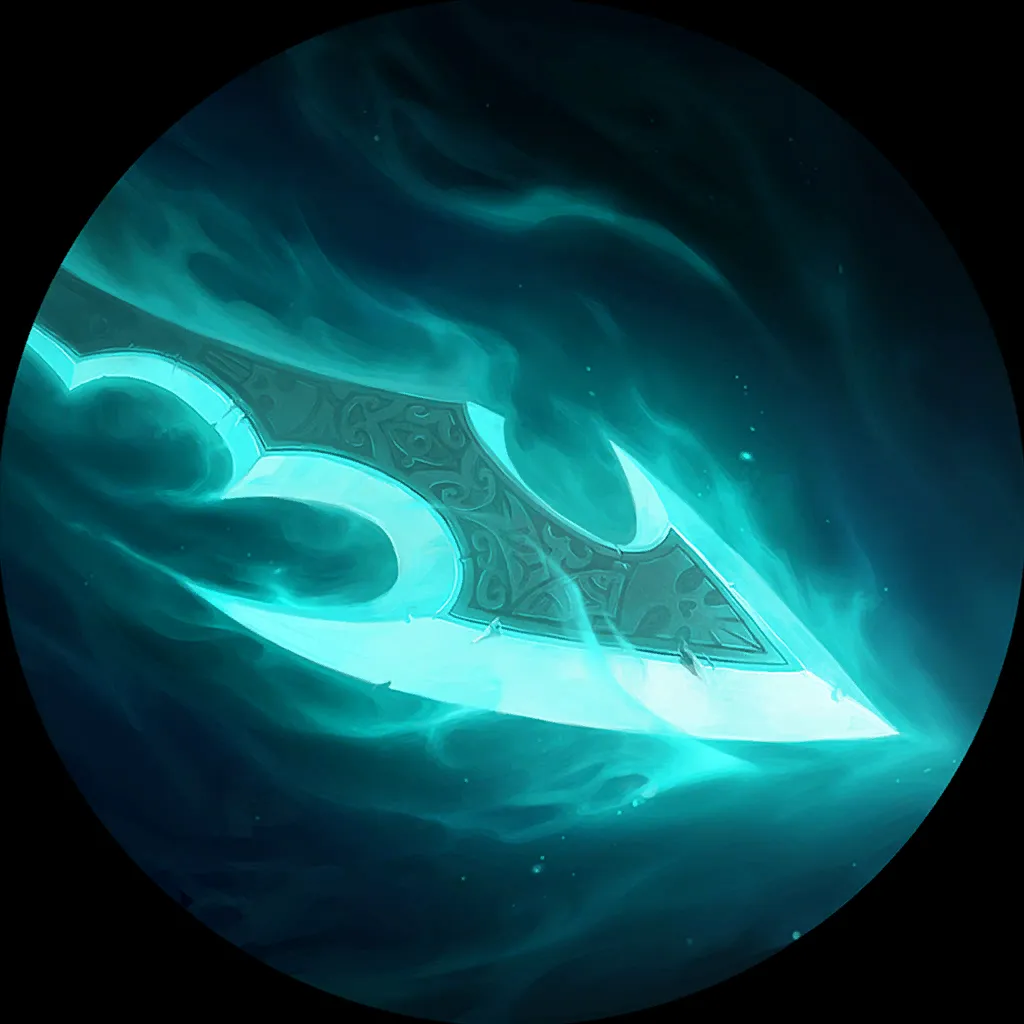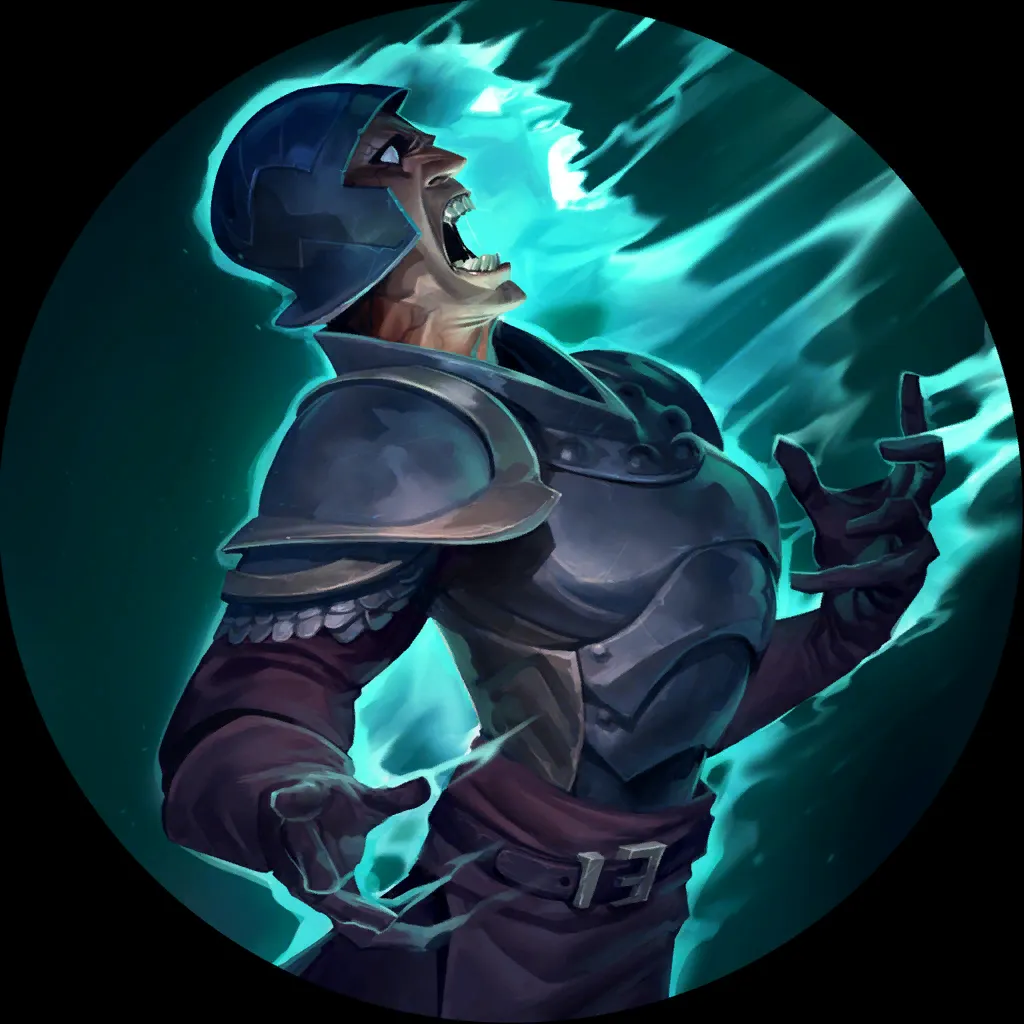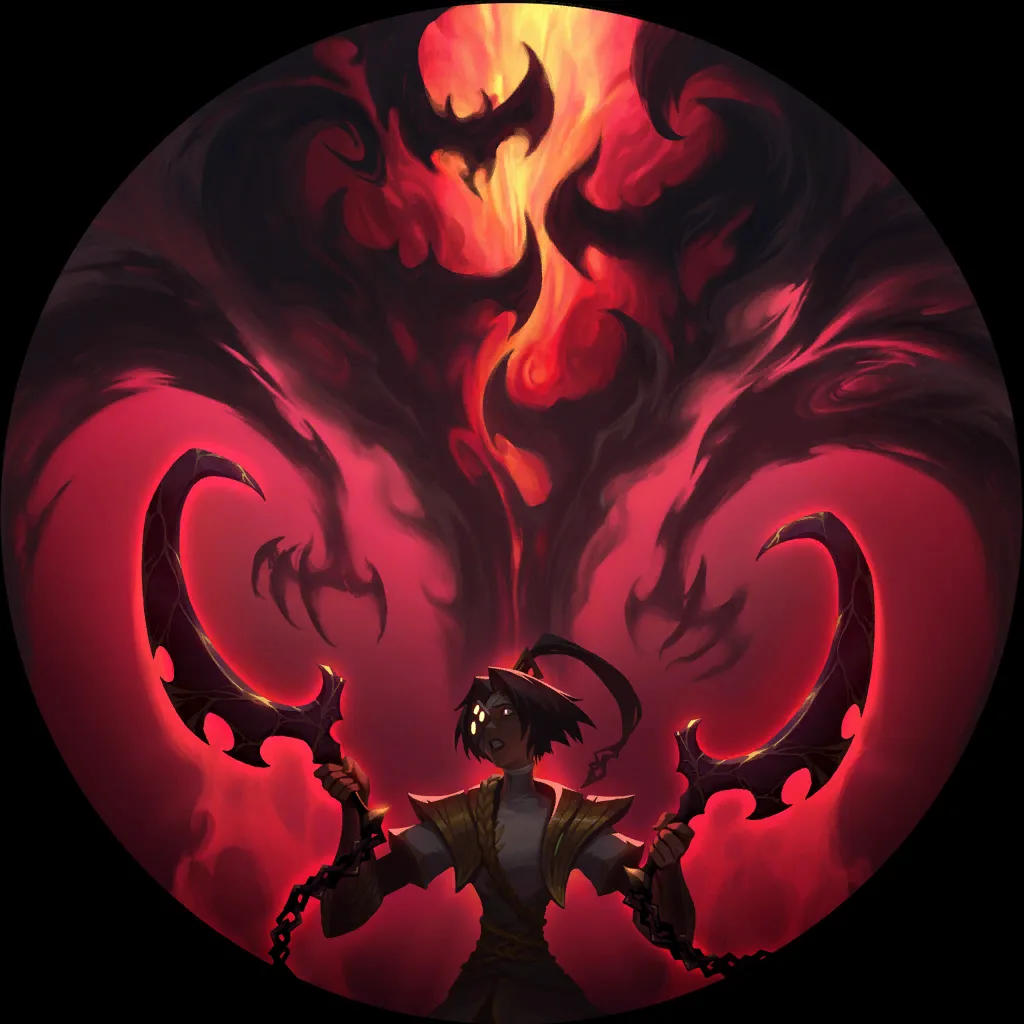 Although it doesn't look as strong as other builds at first glance, it has some merit as a Shadow Isles blend that can pack copies of Vengeance
, Quietus
, and perhaps a tech choice of Atrocity
?
---
Aatrox Braum, ft. Ornn's Forge
Our fifth and last Aatrox deck packs
Freljord units with hope of taking advantage of the Forge archetype, since we're packing so many high-value weapons.
6
13
2
19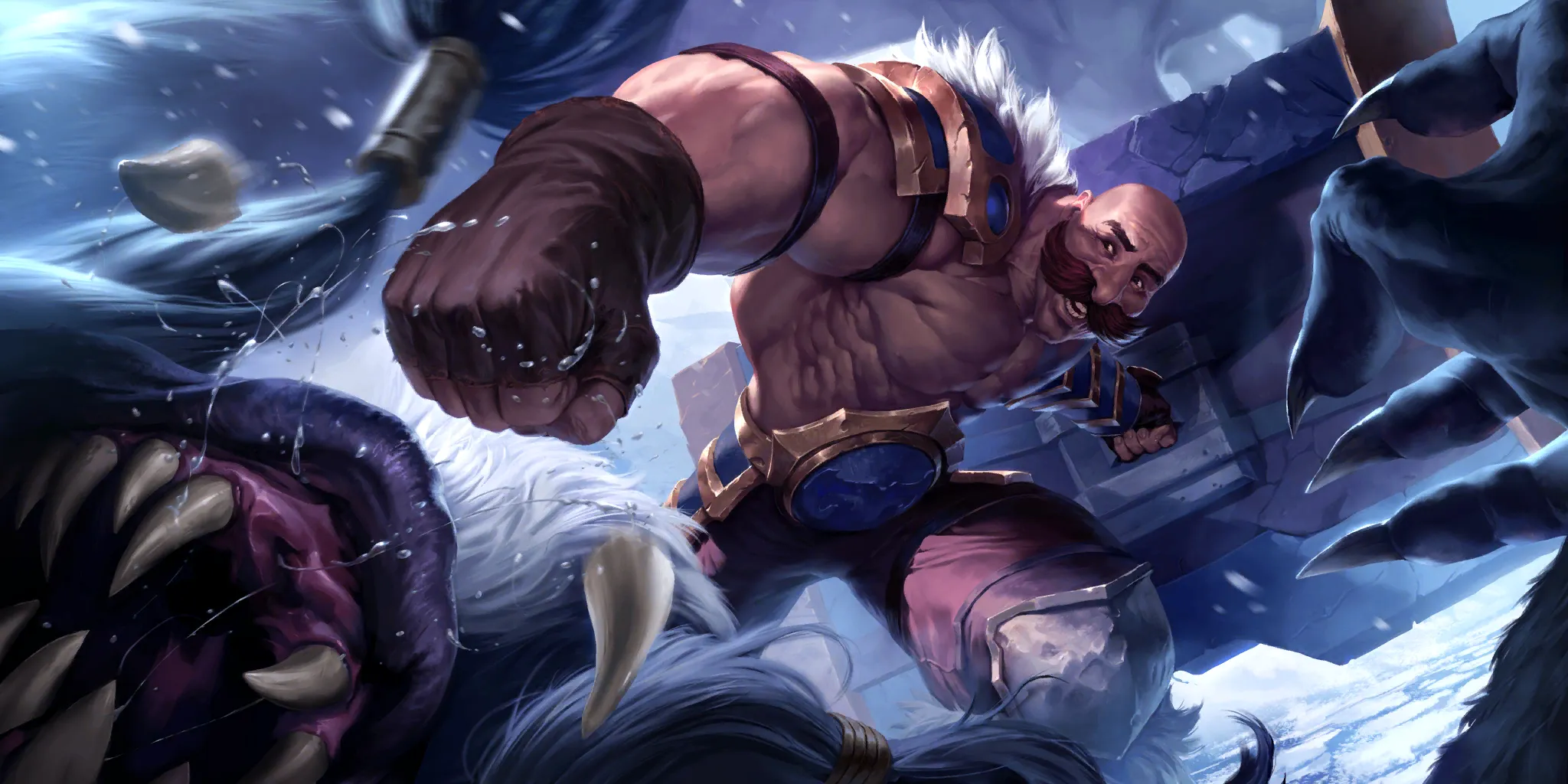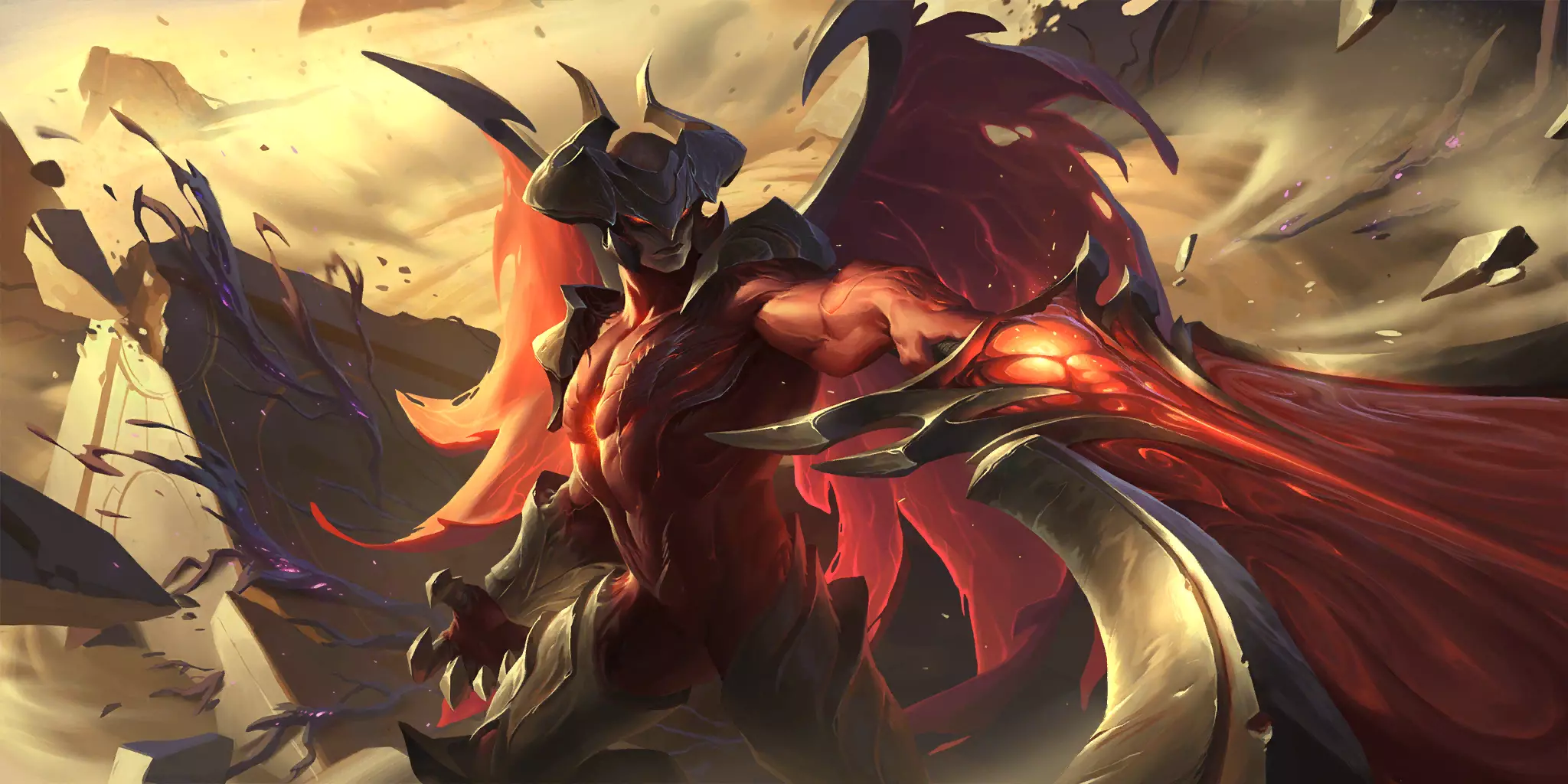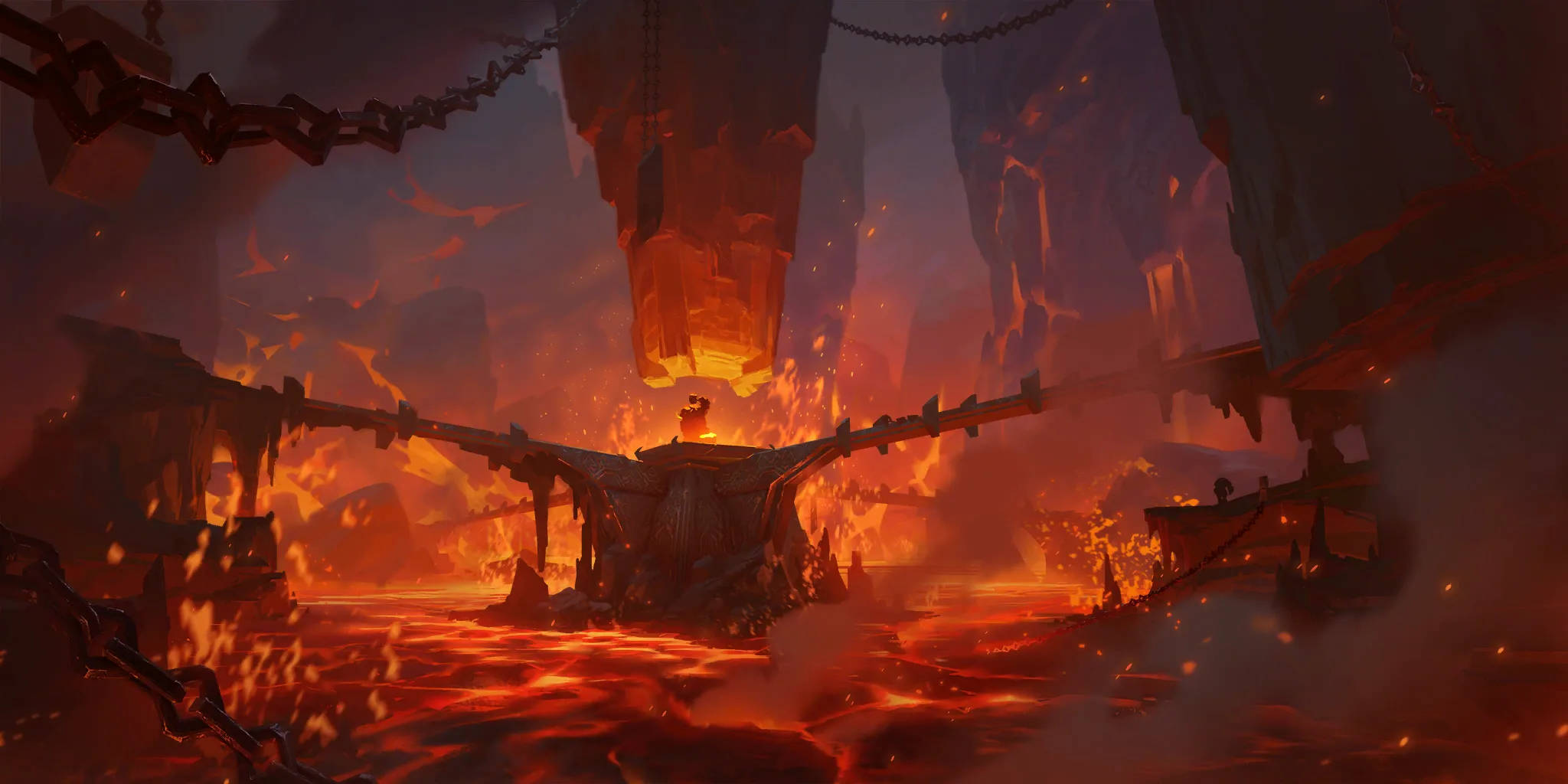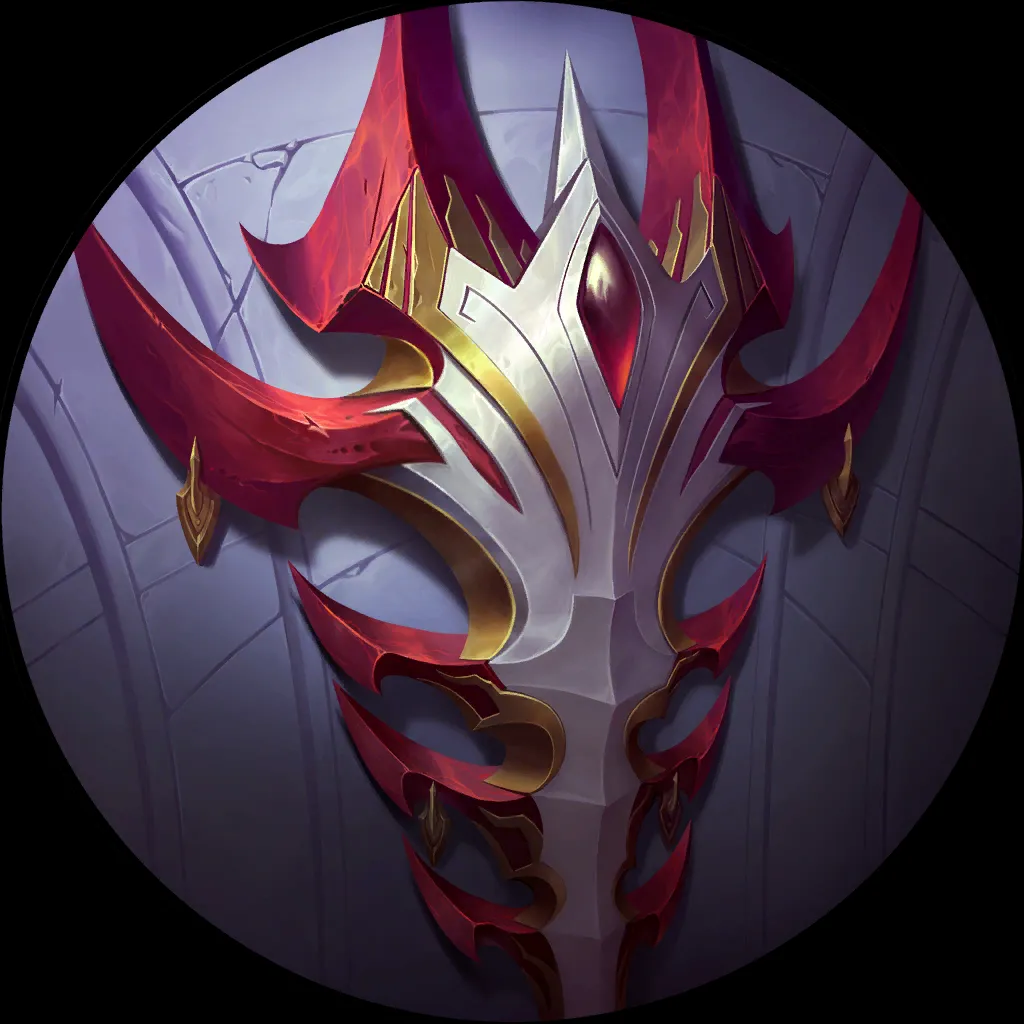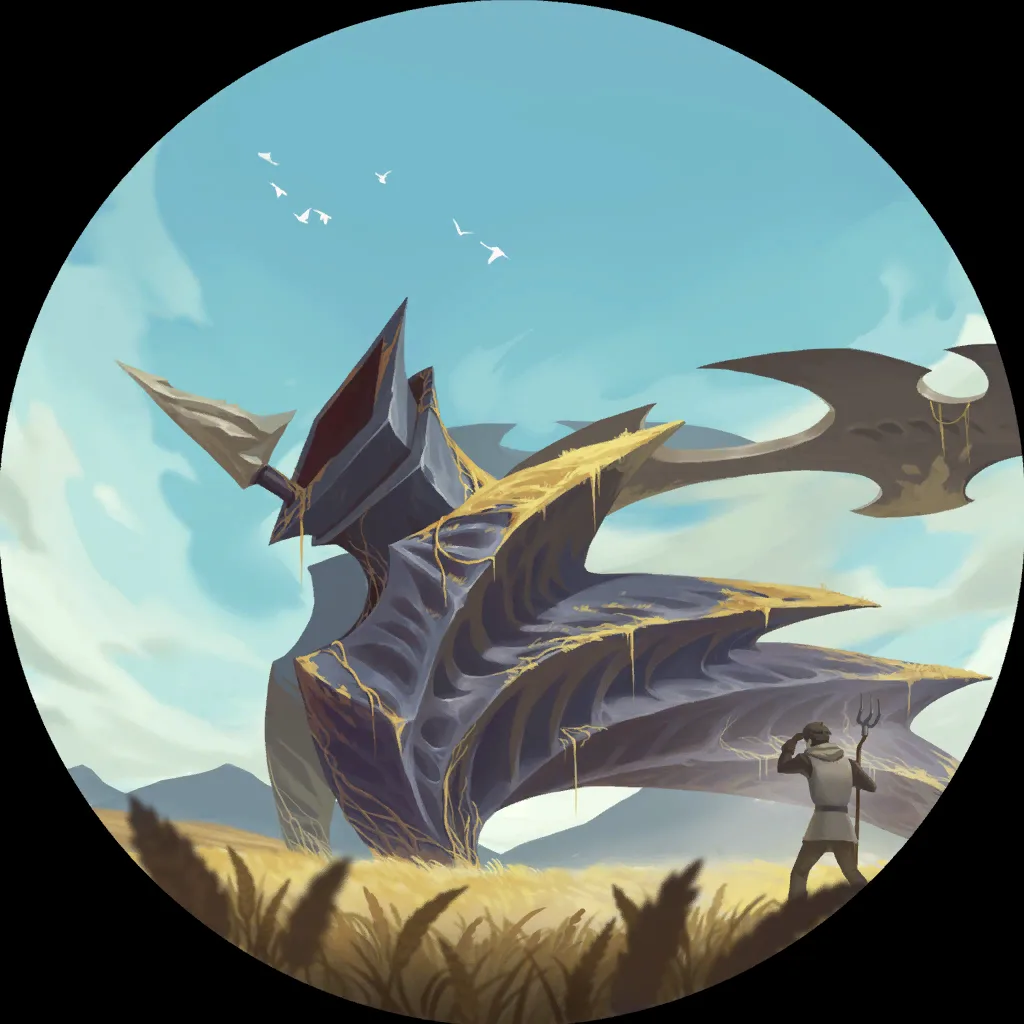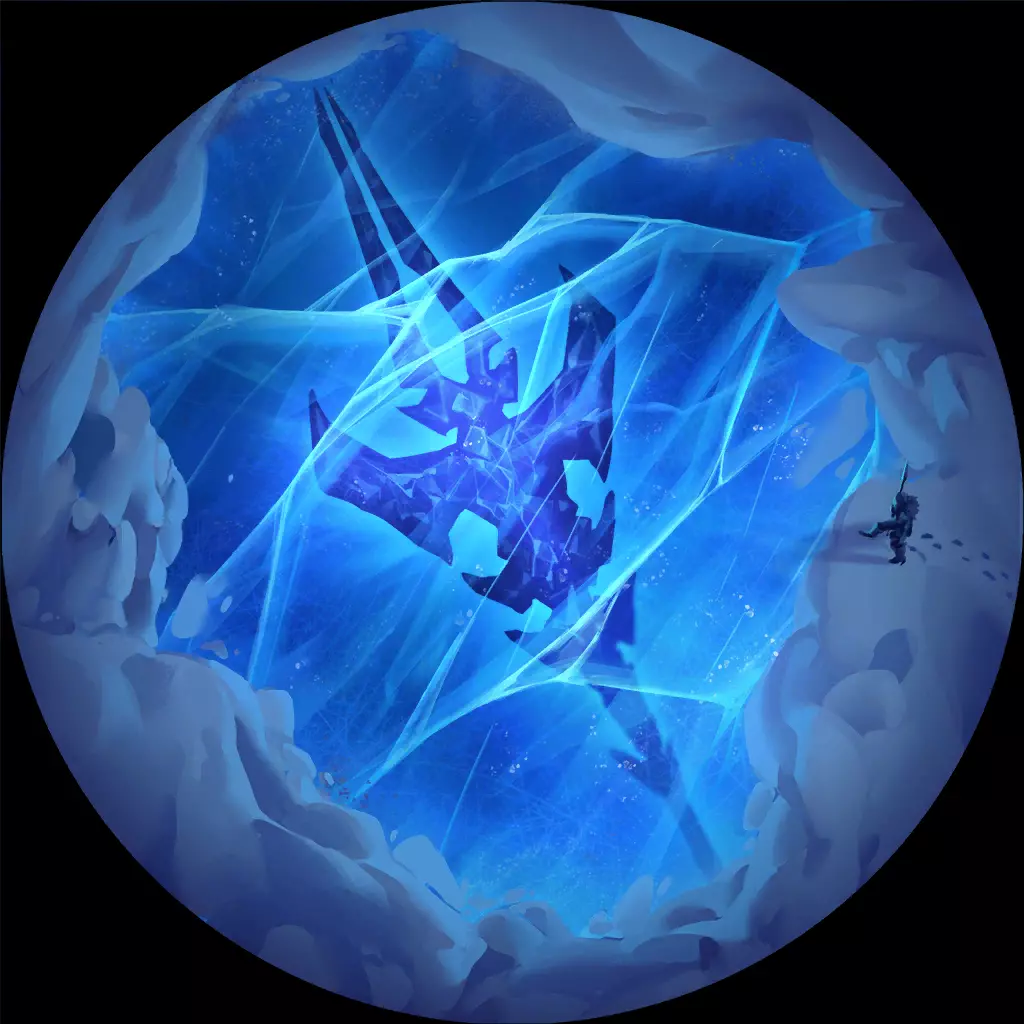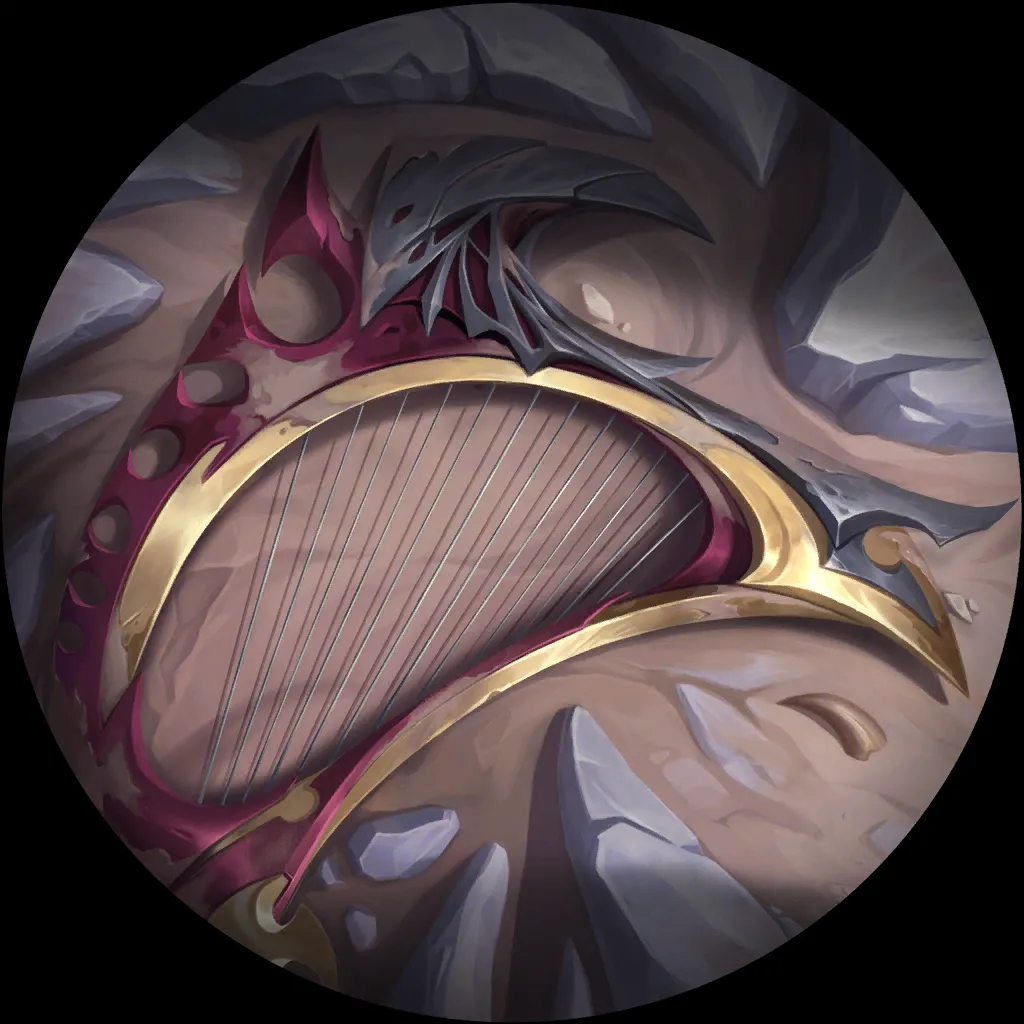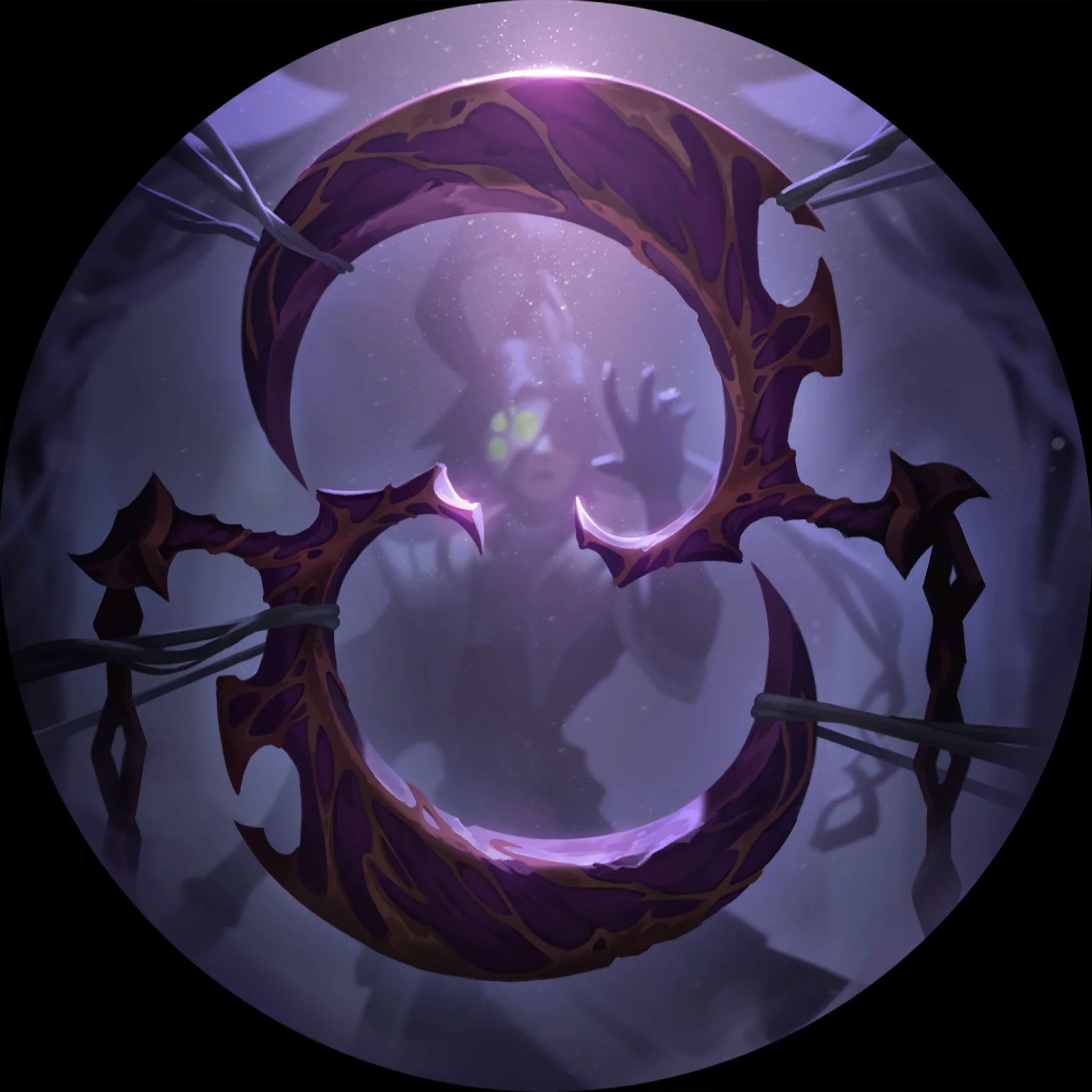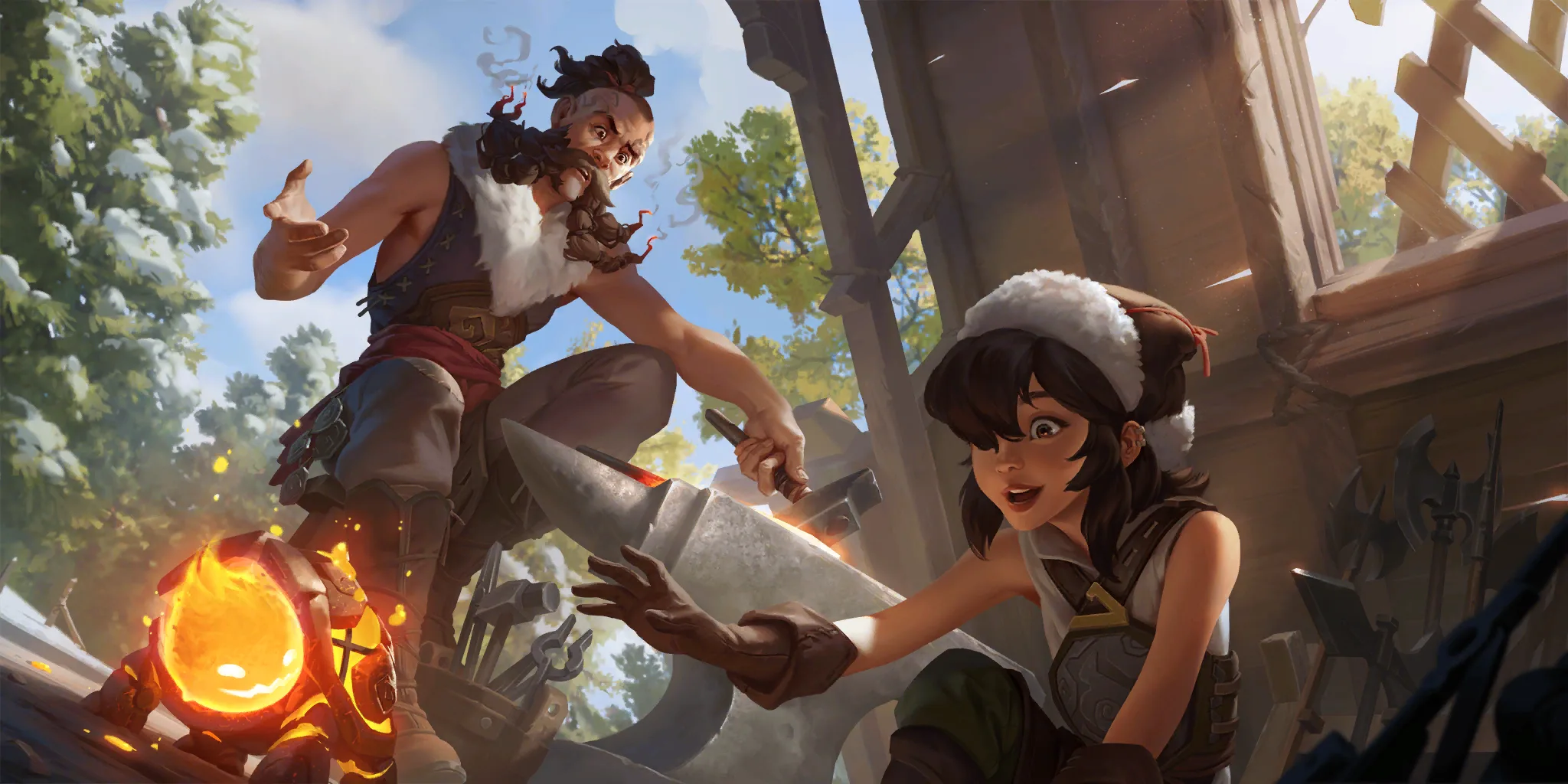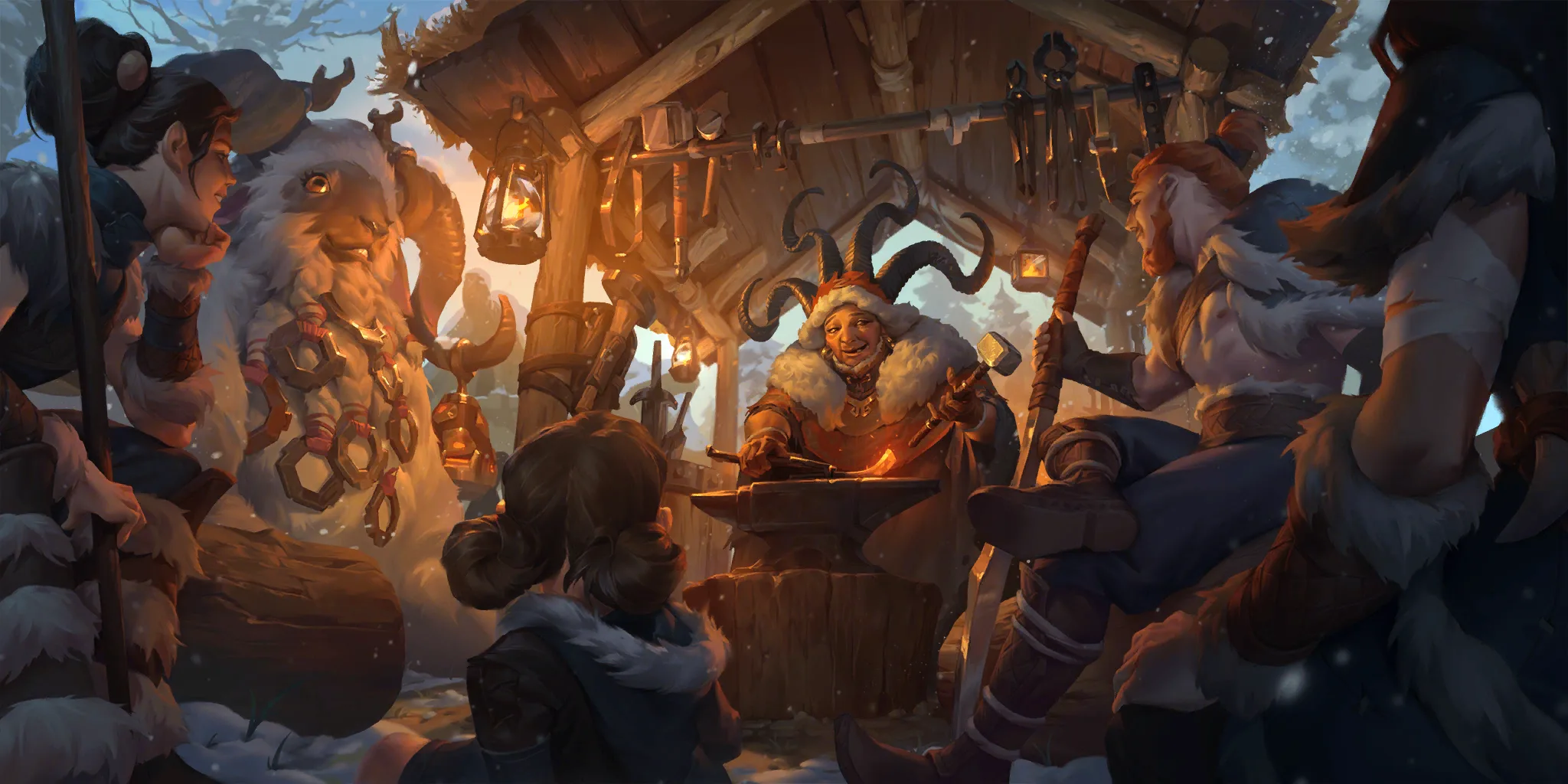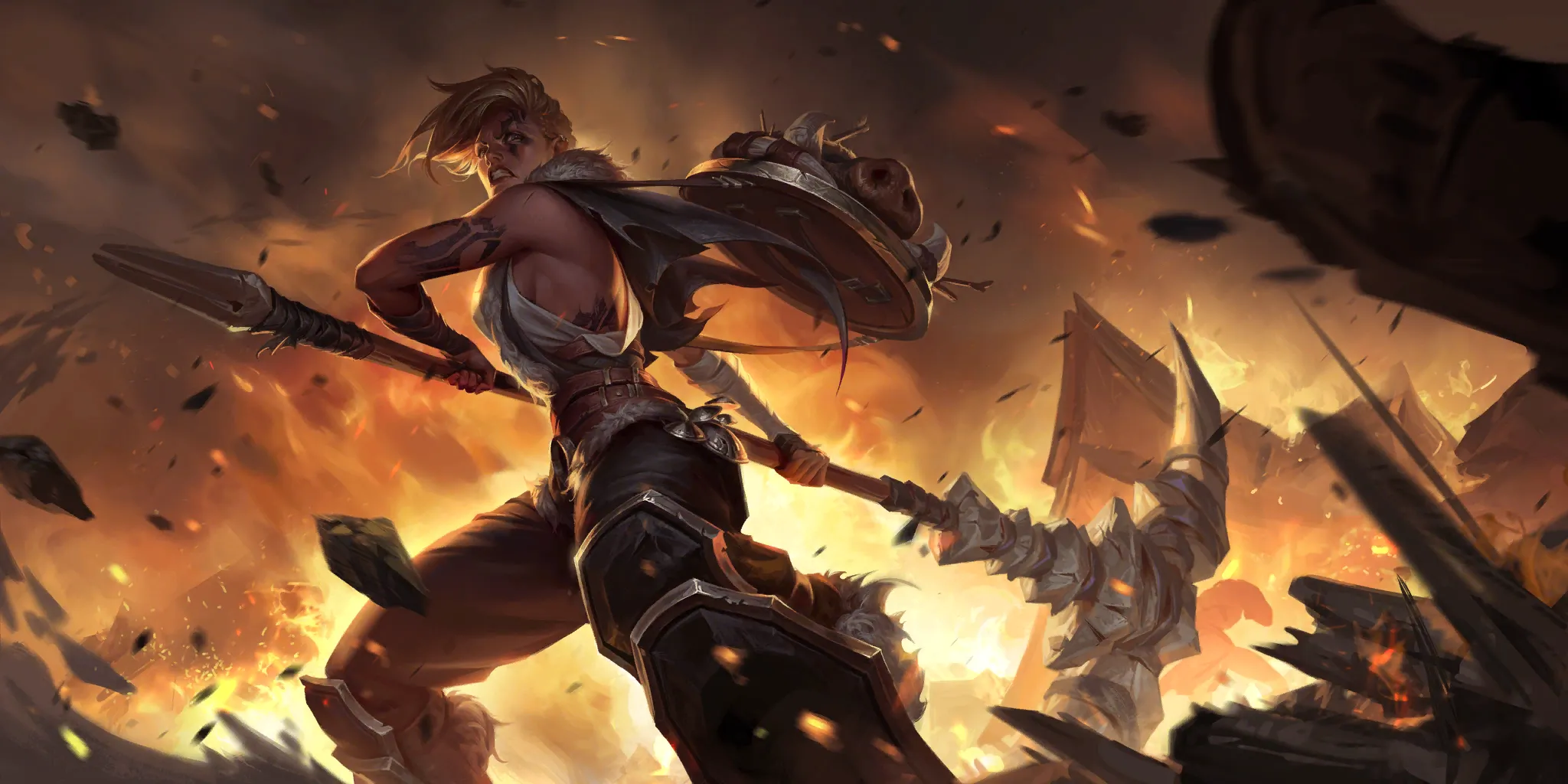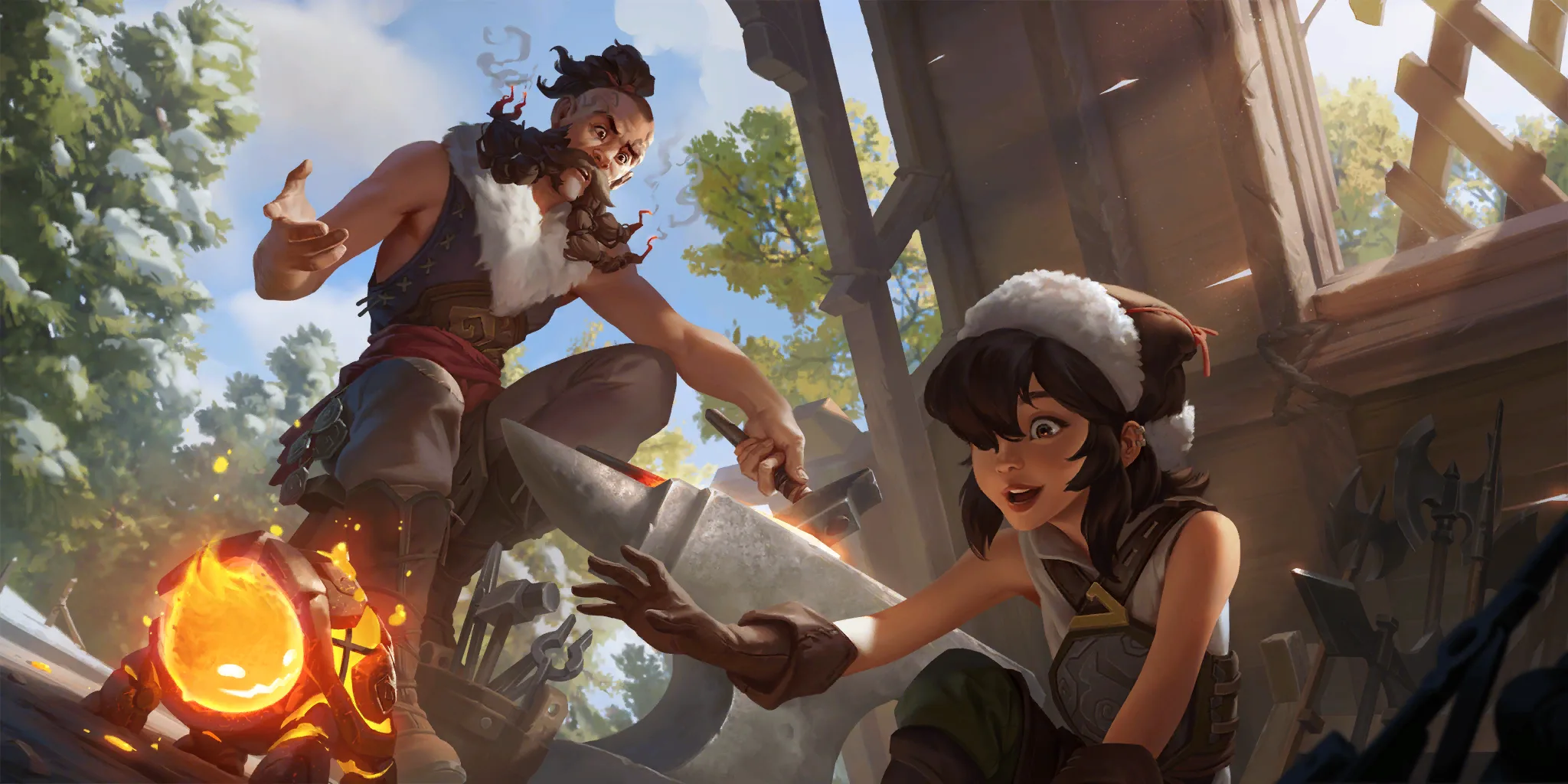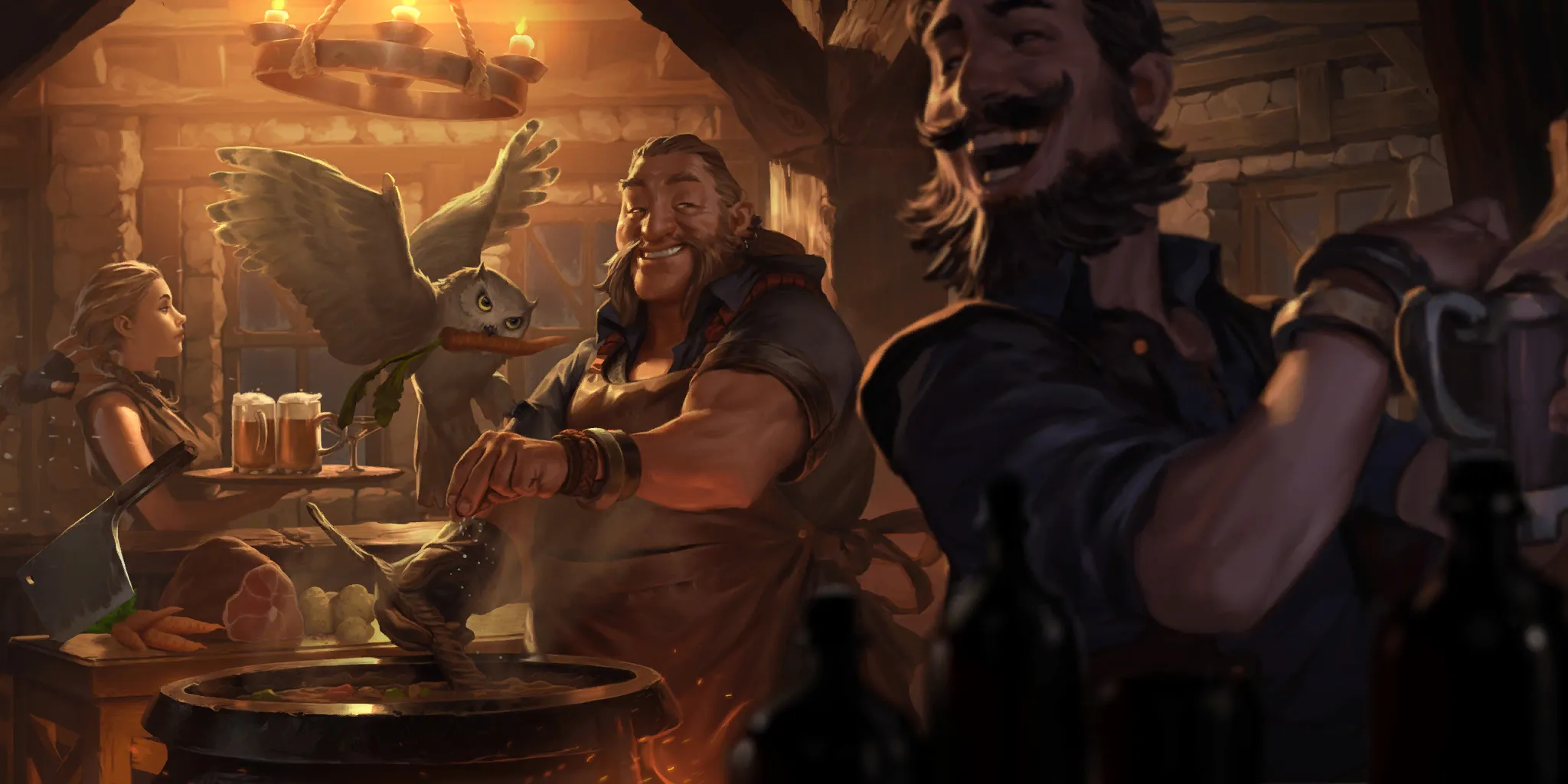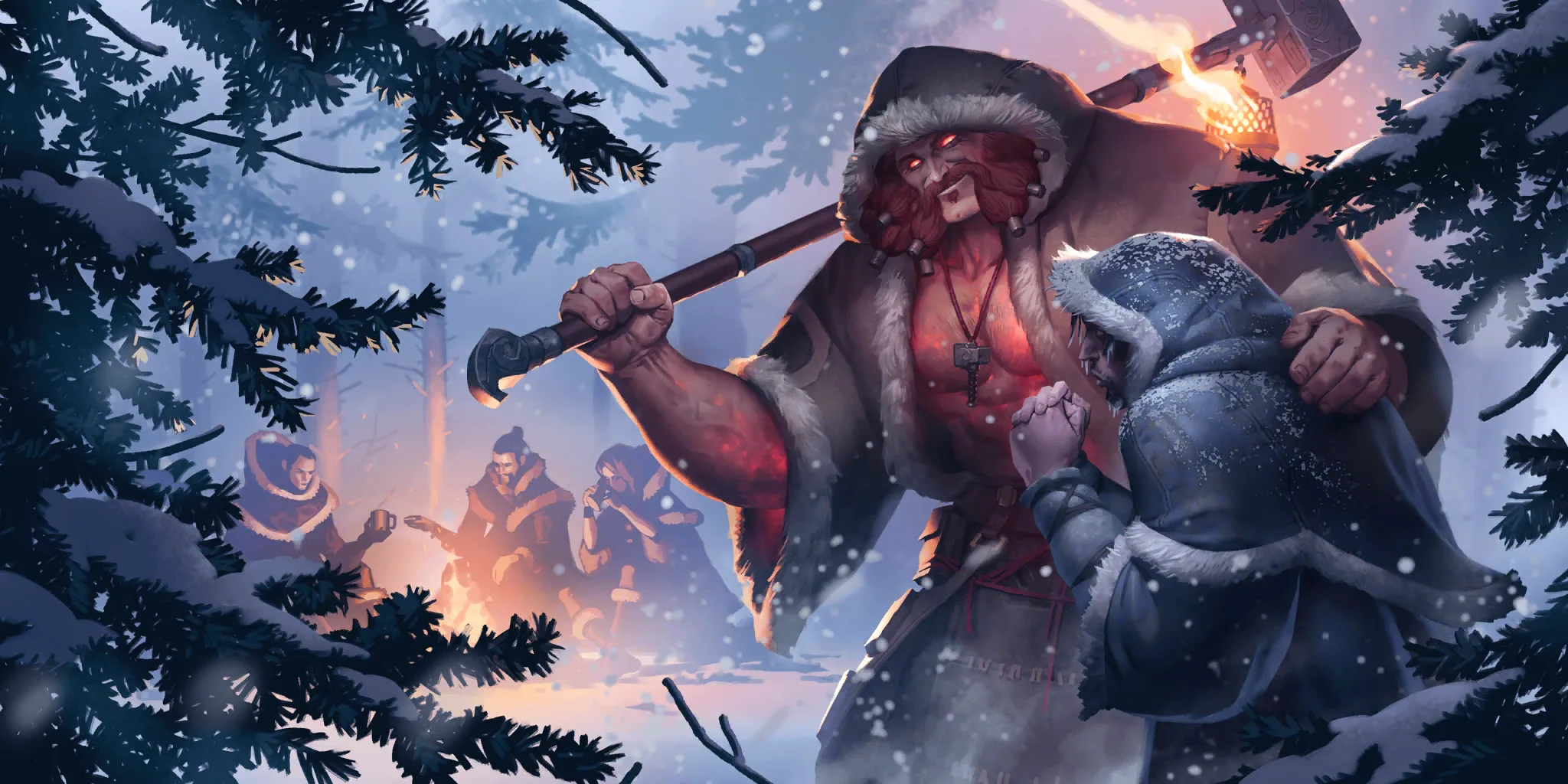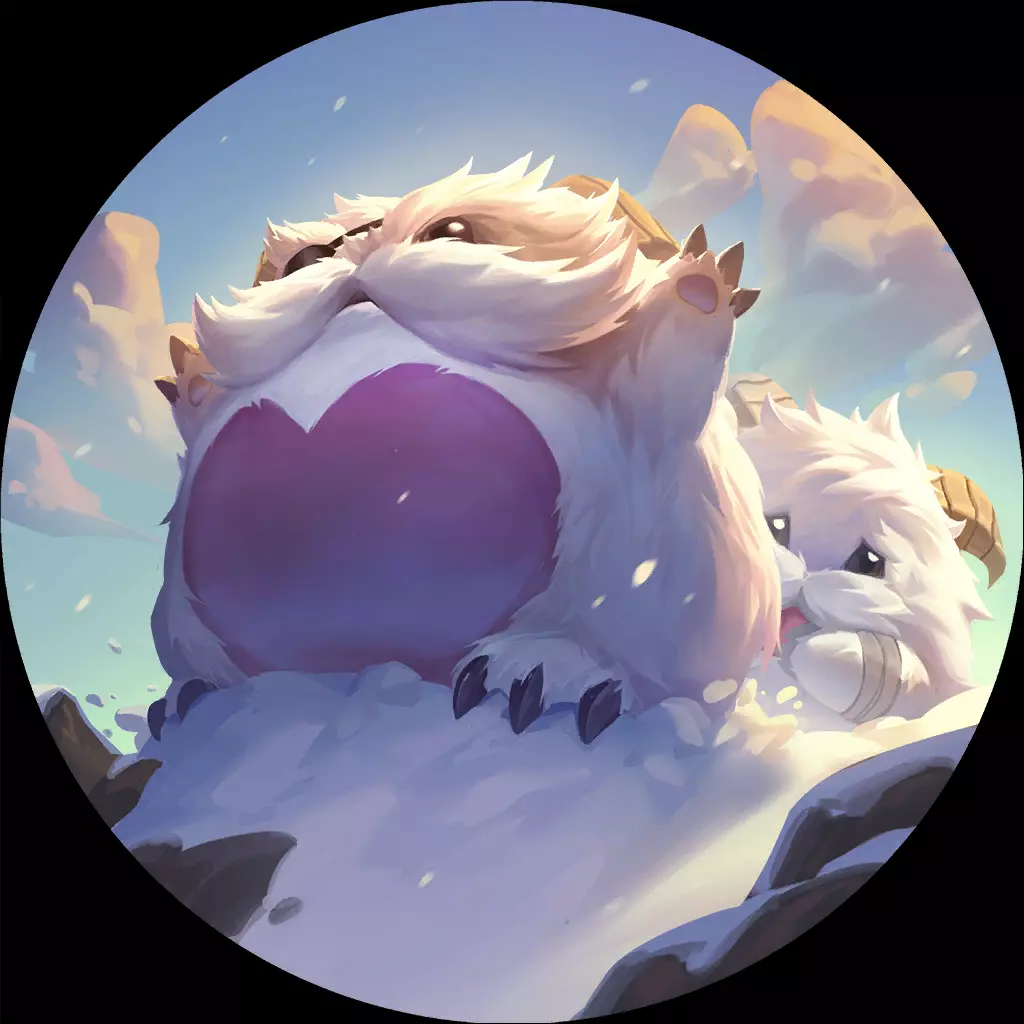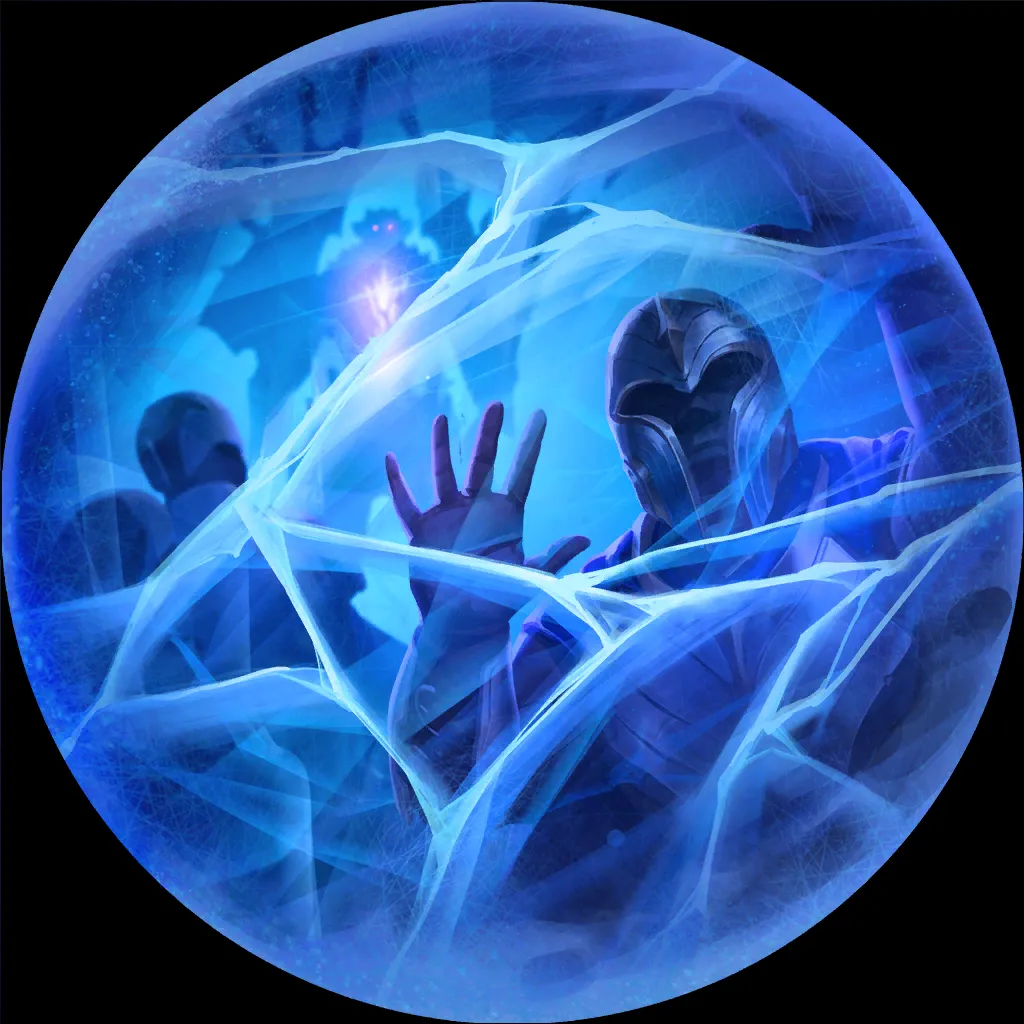 I chose to be on a triple Braum
version, but you can choose any amount of Ornn
(that isn't three) to complement the top end, even though it's not actually needed. The Darkin Ballista
fits into Braum
like a glove, and enables him to make great use of the Challenger + Regeneration combo.
Ornn's Forge
can give us nice recurring value since the Hearthblood Mender
into Aatrox
curve can regain some of the Health we lose because of the negative-tempo play of dropping the landmark down on curve. And xince our units are naturally beefy (because of both their base Health, and our Forges), it's easier for us to get Assimilates off and put on a serious clock on the opponent once the big Darkins hit the field.
We do lack card draw on this build, which is the reason I'm slightly skeptical about it, but I can see it work in a slower, midrange-focused meta. We absolutely fold to Champions' Strength
on non-The Unforgiving Cold
hands, though, which could be an issue.
---
Wrapping Up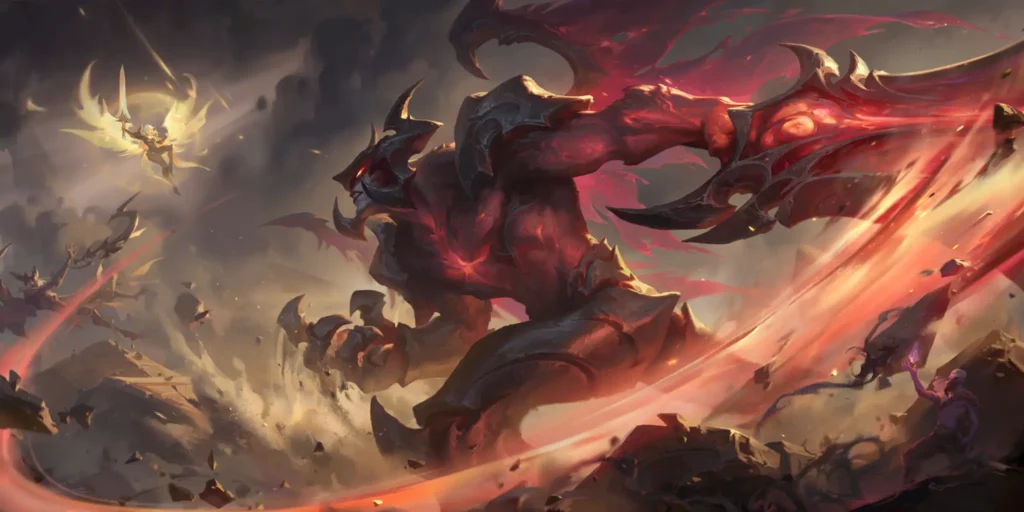 Alright, and that's it for Day One Aatrox decks.
If you have enjoyed one in particular, or have different ideas that I might have missed, let me know on my socials or in the Mastering Runeterra discord! I'll be around there to talk about Aatrox
decks since it's been a blast to build him, and I absolutely believe he'll have a high place in the meta.
And if you're made it this far into the article, thank you as always, and check out my links down below!
---
About the author
Playing LoR since beta, Masters player every season, with multiple rank 1s and 2s. Topped Seasonals twice, qualified for the Regional Worlds Qualifiers, and got way too many grassroots tops and wins to put into one single paragraph.
If you want to provide any feedback about the article feel free to reach out to me on any of my socials:
Twitter: https://www.twitter.com/yangzera
Discord: Yang#7463
I also do coaching! Want to improve on a fundamental level and have your skill transcend metas and balance patches? Contact me on Discord or Twitter for more info on pricing and available sessions!
---
---