THE TIME HAS COME. AATROX IS HERE. PATHETIC KAYLE AND RYZE CANNOT STOP HIM….
Okay, well, maybe they can… but all those will be covered in other articles by my cohorts: Yang has tackled Aatrox, GeneralSchwartz is touring through all of Runeterra with Ryze, and 4LW has brewed new Kayle decks.
What I am here to talk about are other LoR decks that have been either improved or birthed by the other cards in Legends of Runeterra's World Ender set, so let's take a look at decks like Bandle Poros, Freljord Noxus Overwhelm, Ephemerals, and more!
---
Ephemerals Redeemed Prodigy The Darkin Fan
Here we have 2 different Ephemeral decks I've put together! Two new cards, The Darkin Fan
and Redeemed Prodigy
, allow you to consistently have an Ephemeral unit to attack with.
Prodigy helps create good pressure, constantly making a Ghastly Band
to stack Hollowed counters, while The Darkin Fan keeps you healthy with the Dragonling
it summons (they now seem to be staples in this kind of deck). On top of the Dragonling, you can summon Praa the Breachwalker
as a late-game threat, and it also summons two Ephemeral copies of itself, so it works really well with this deck's synergies!
6
5
9
20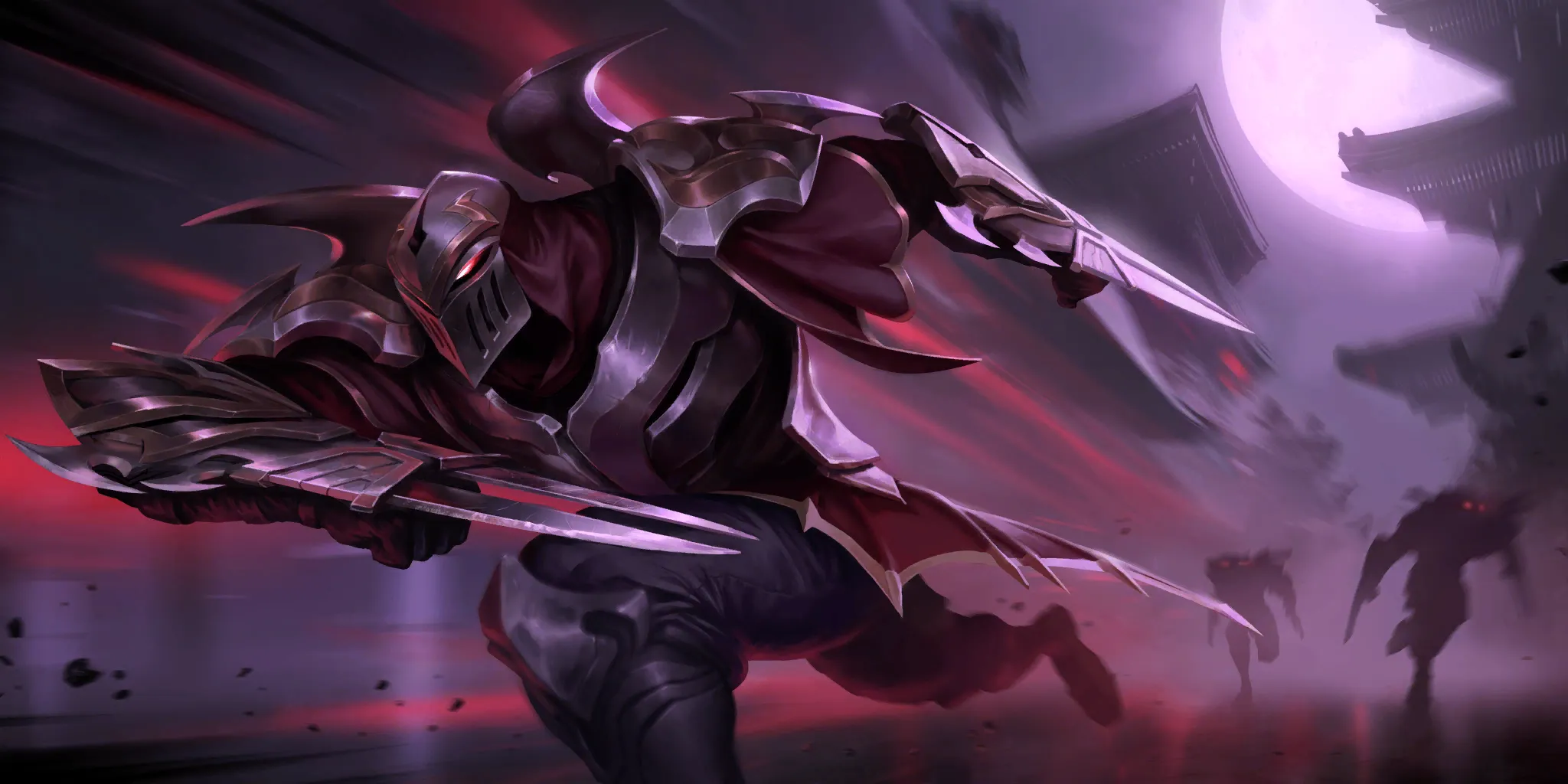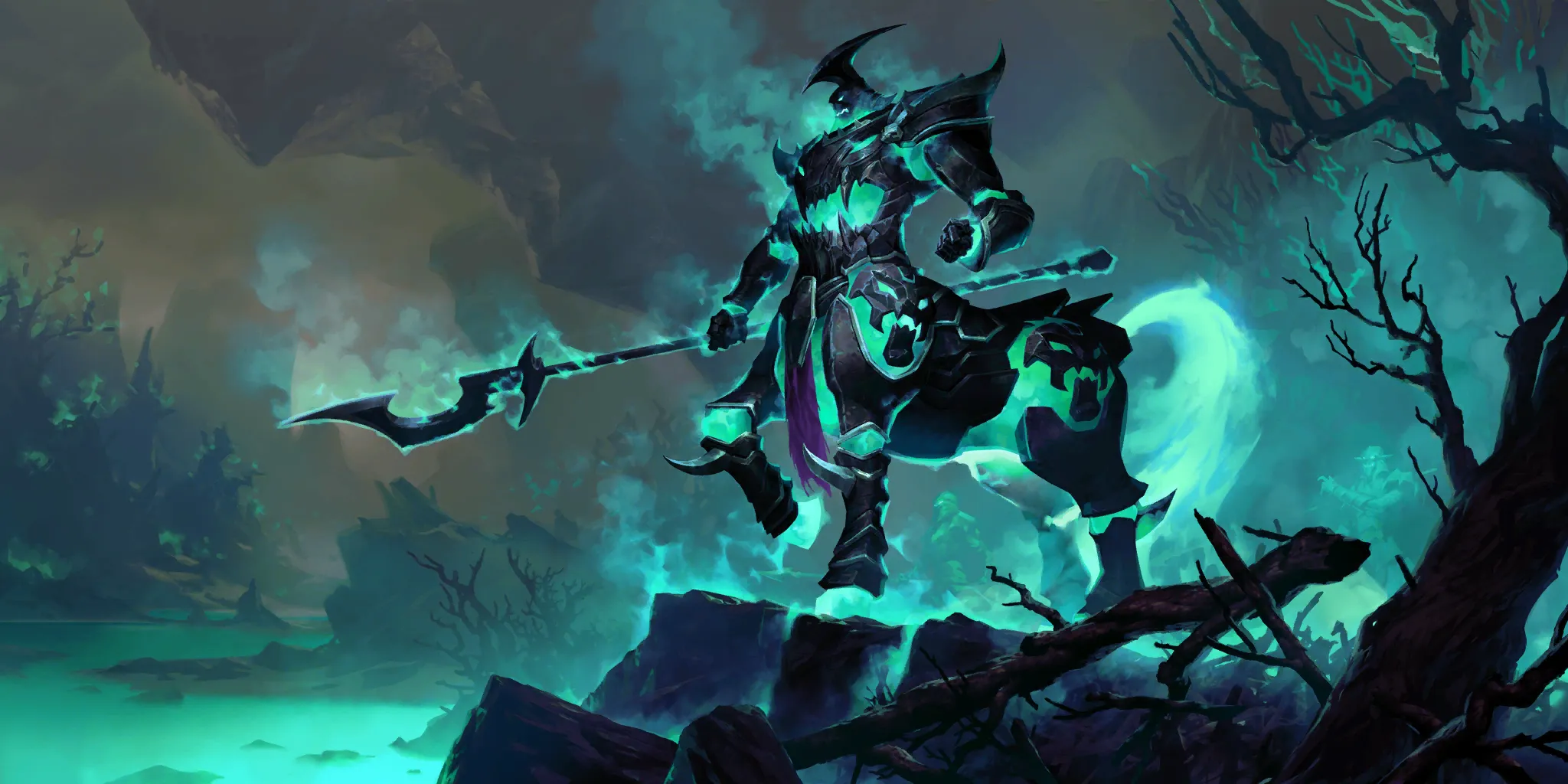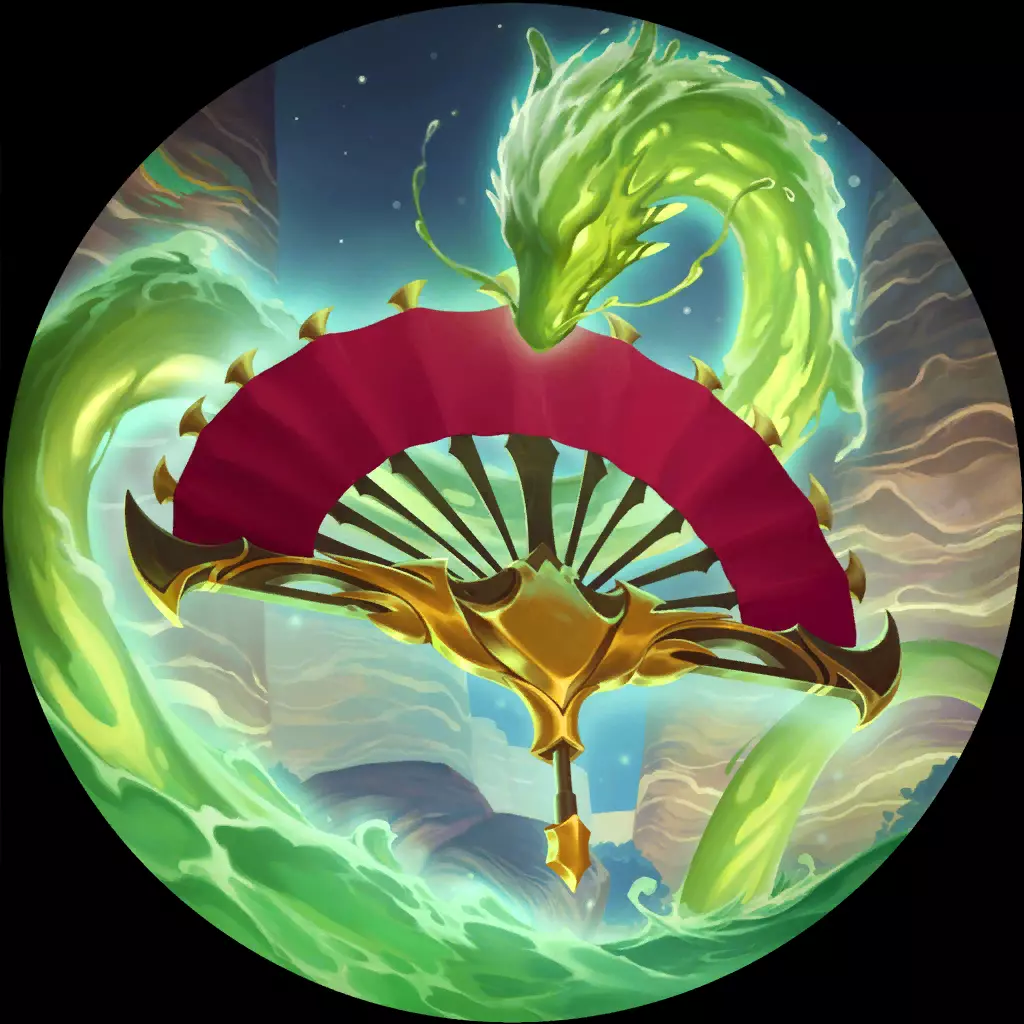 Fireth, Reaper of the Sands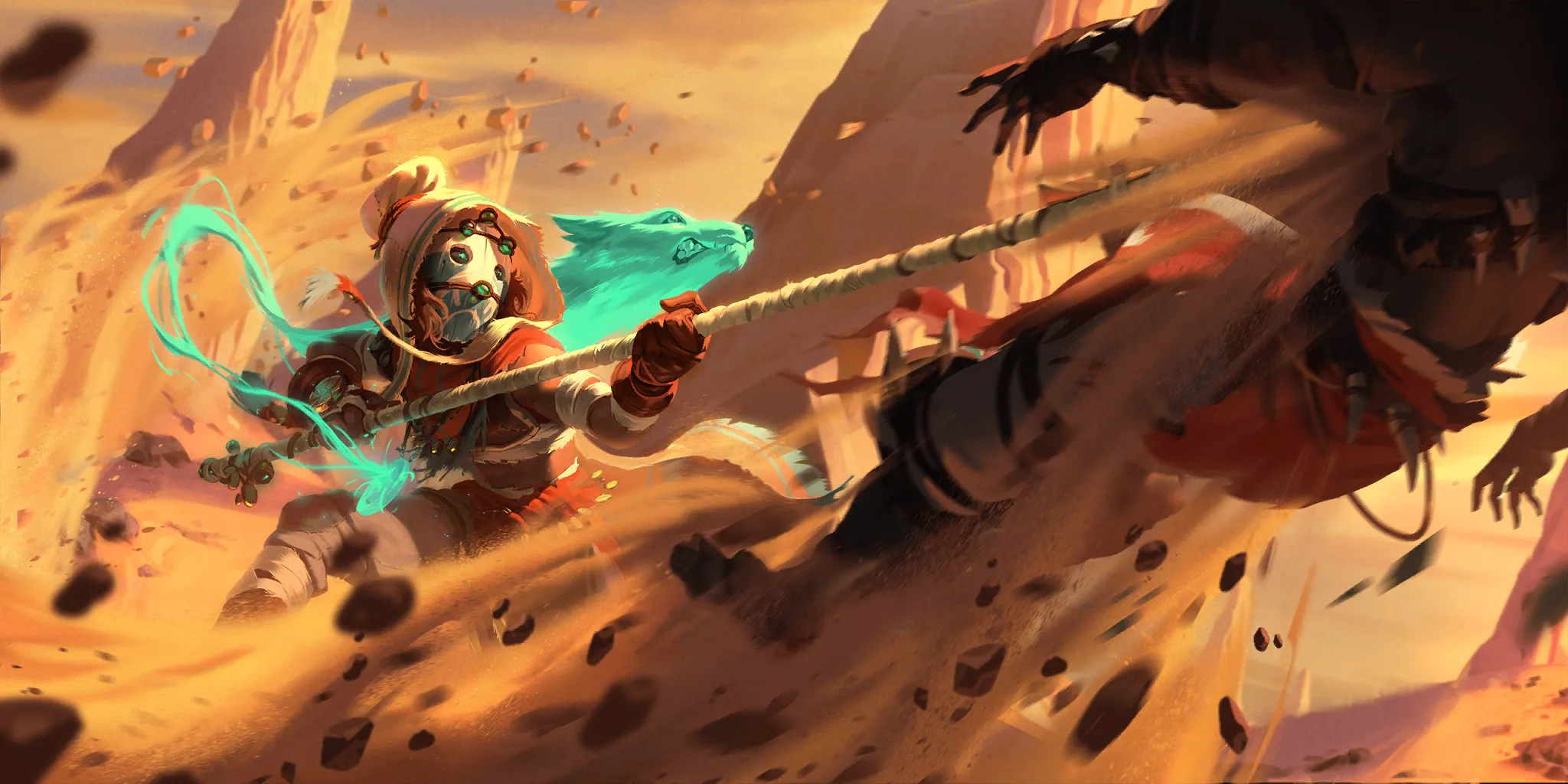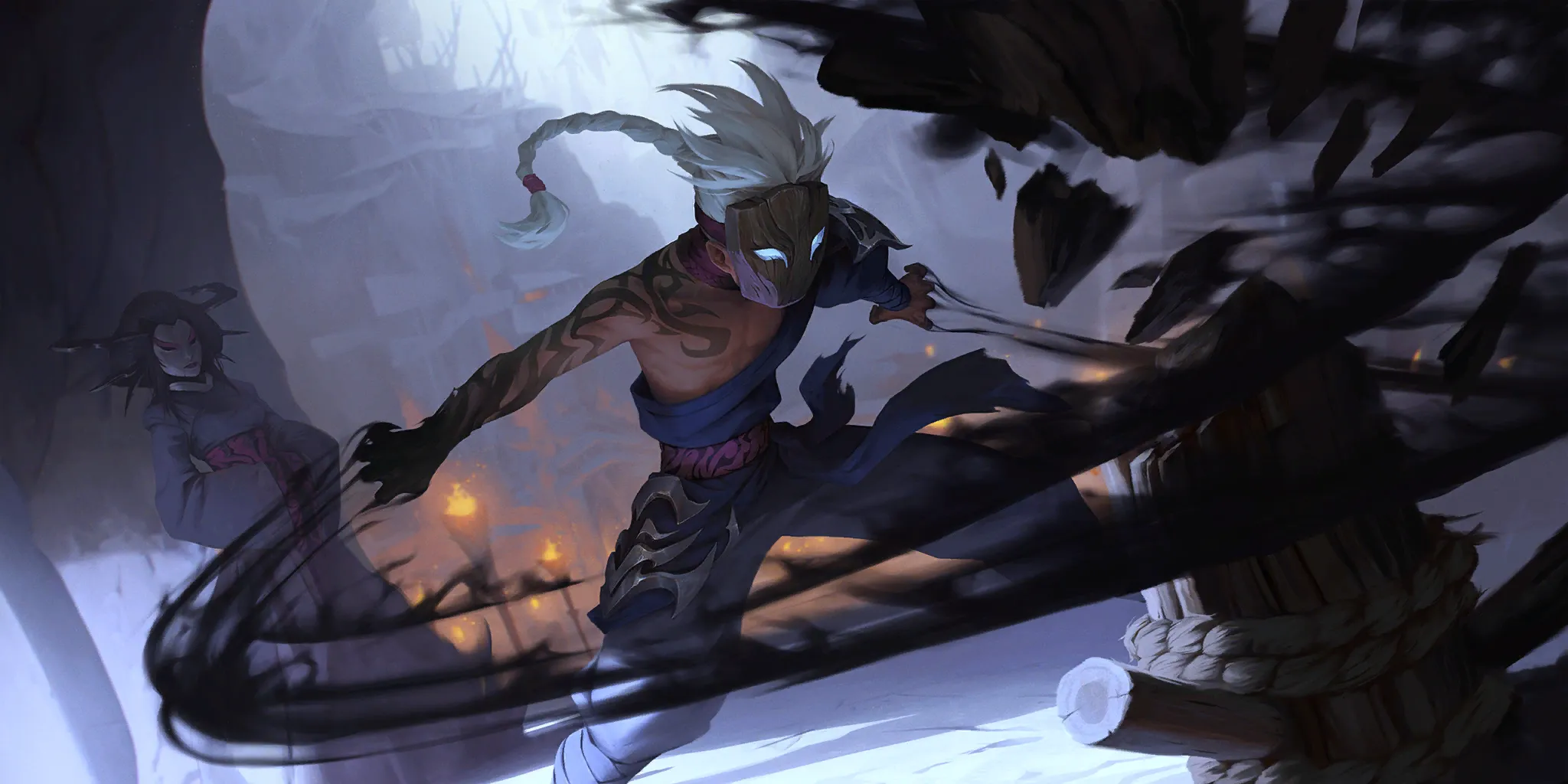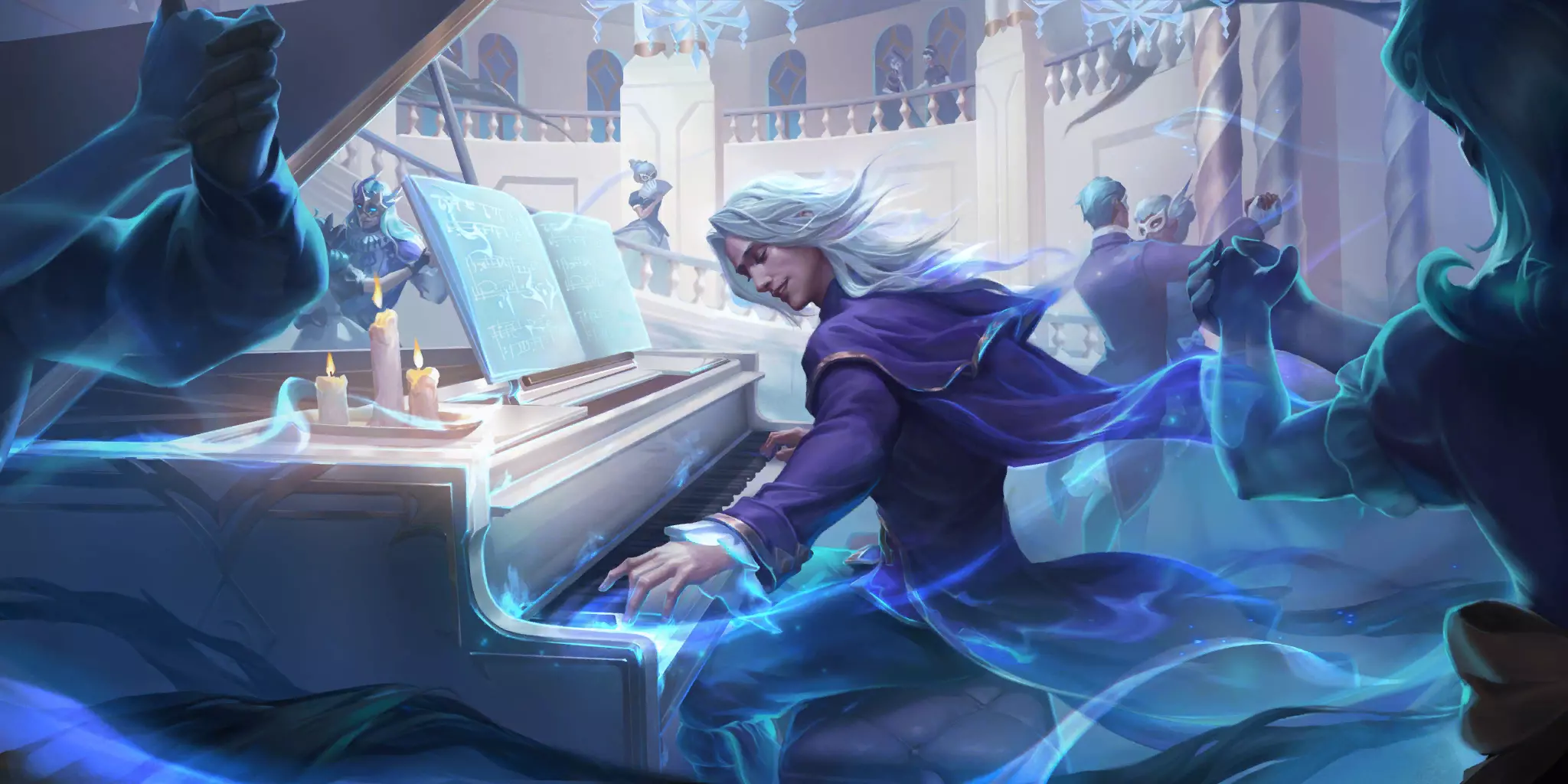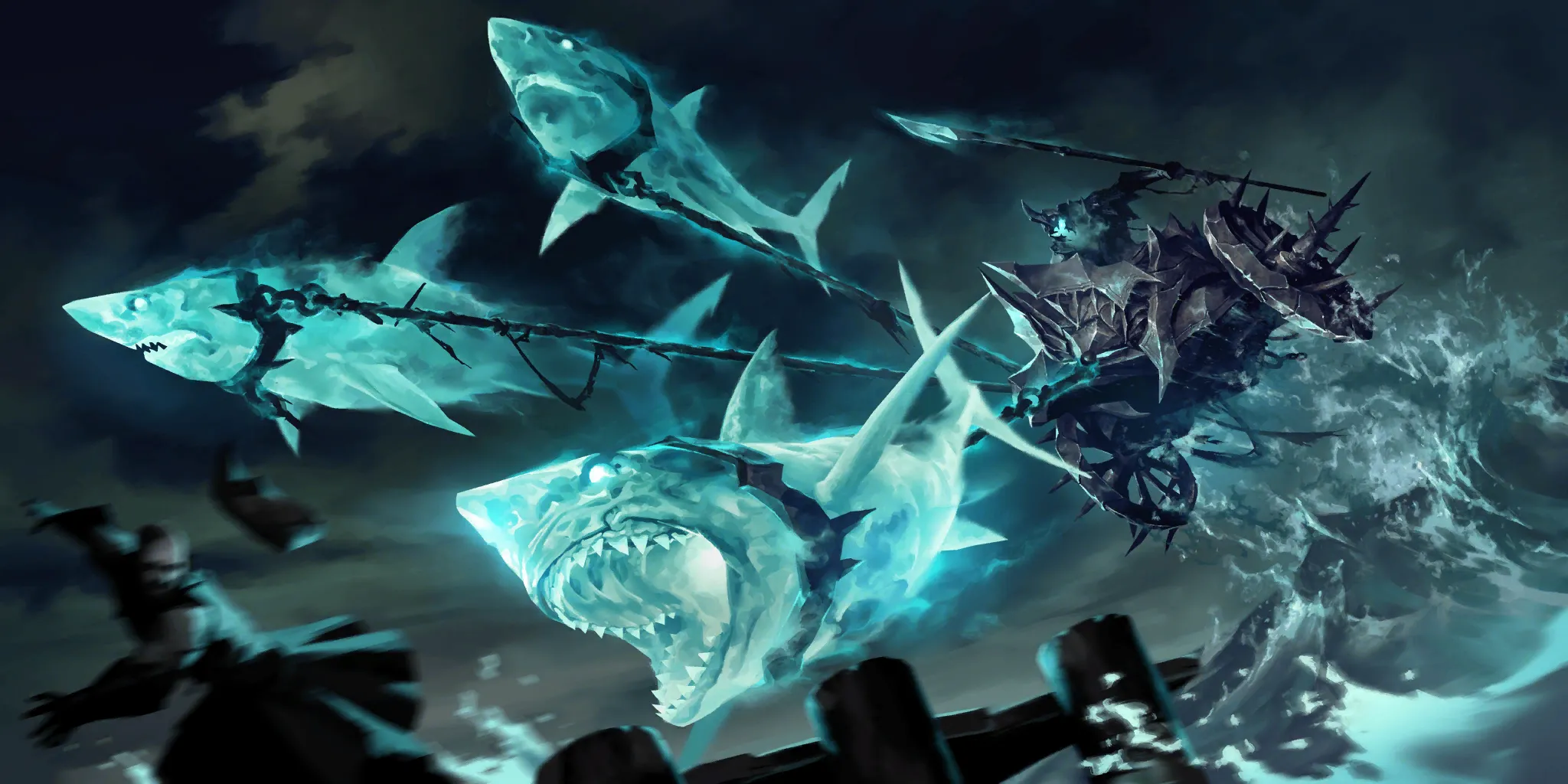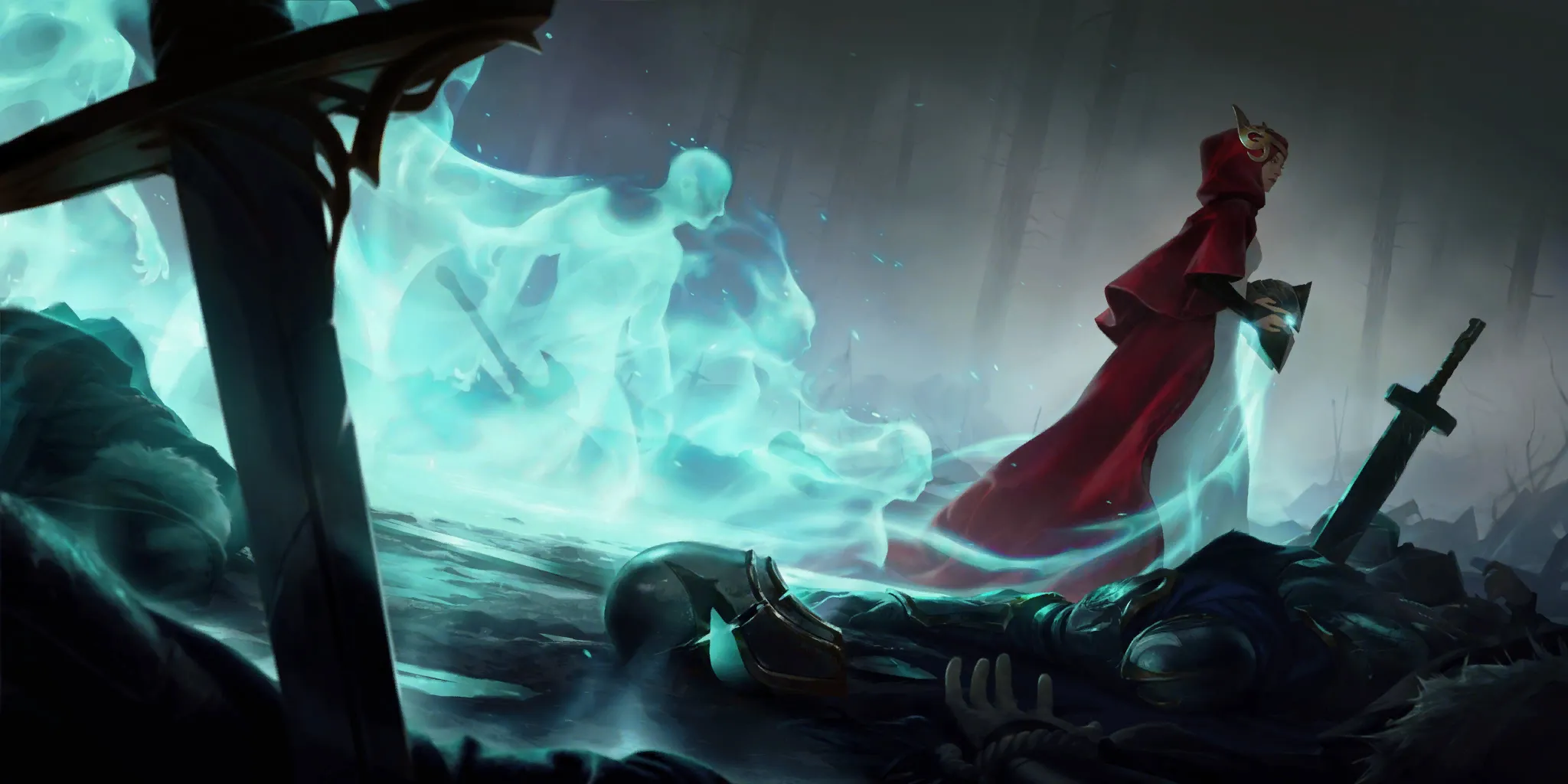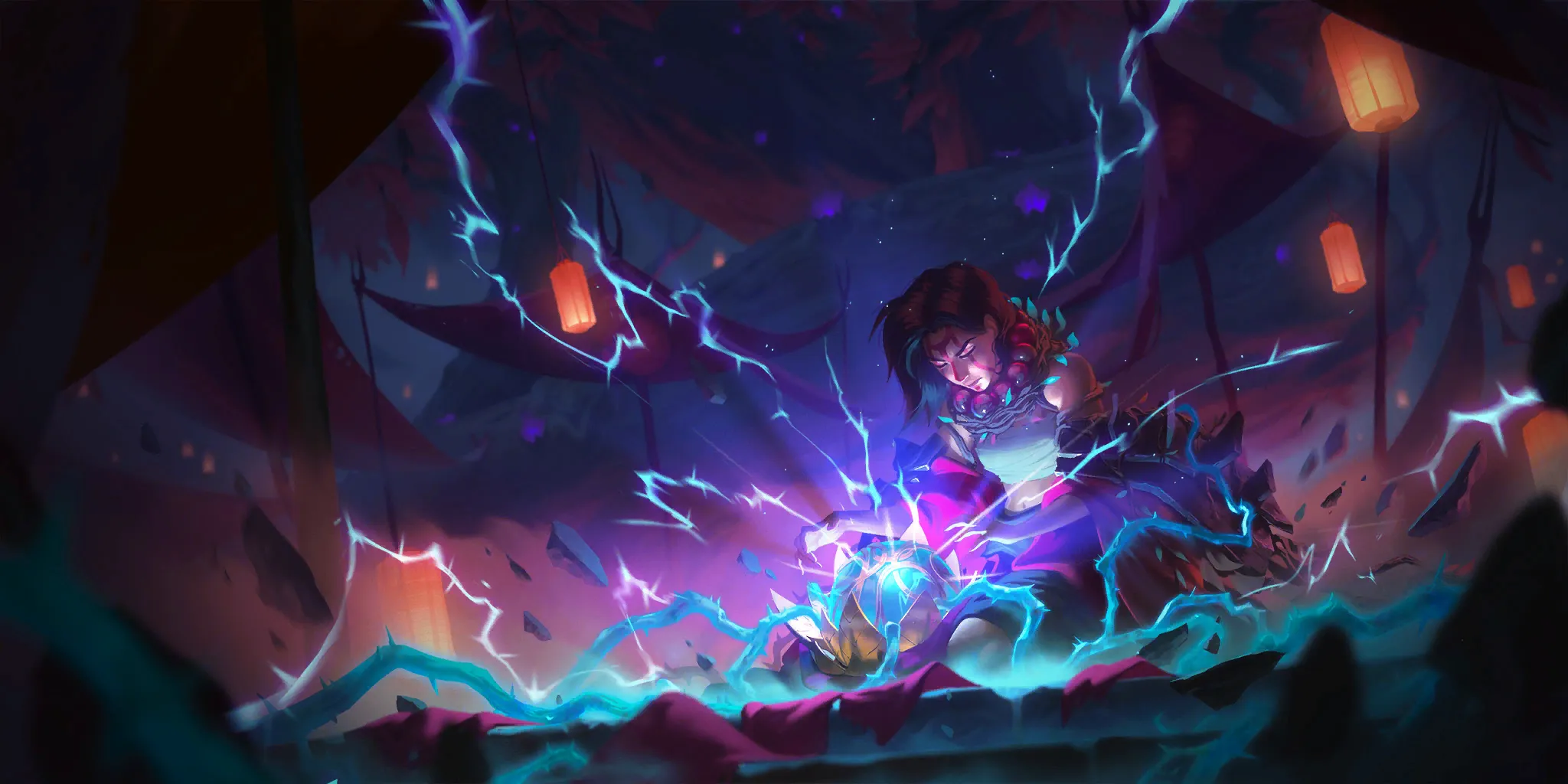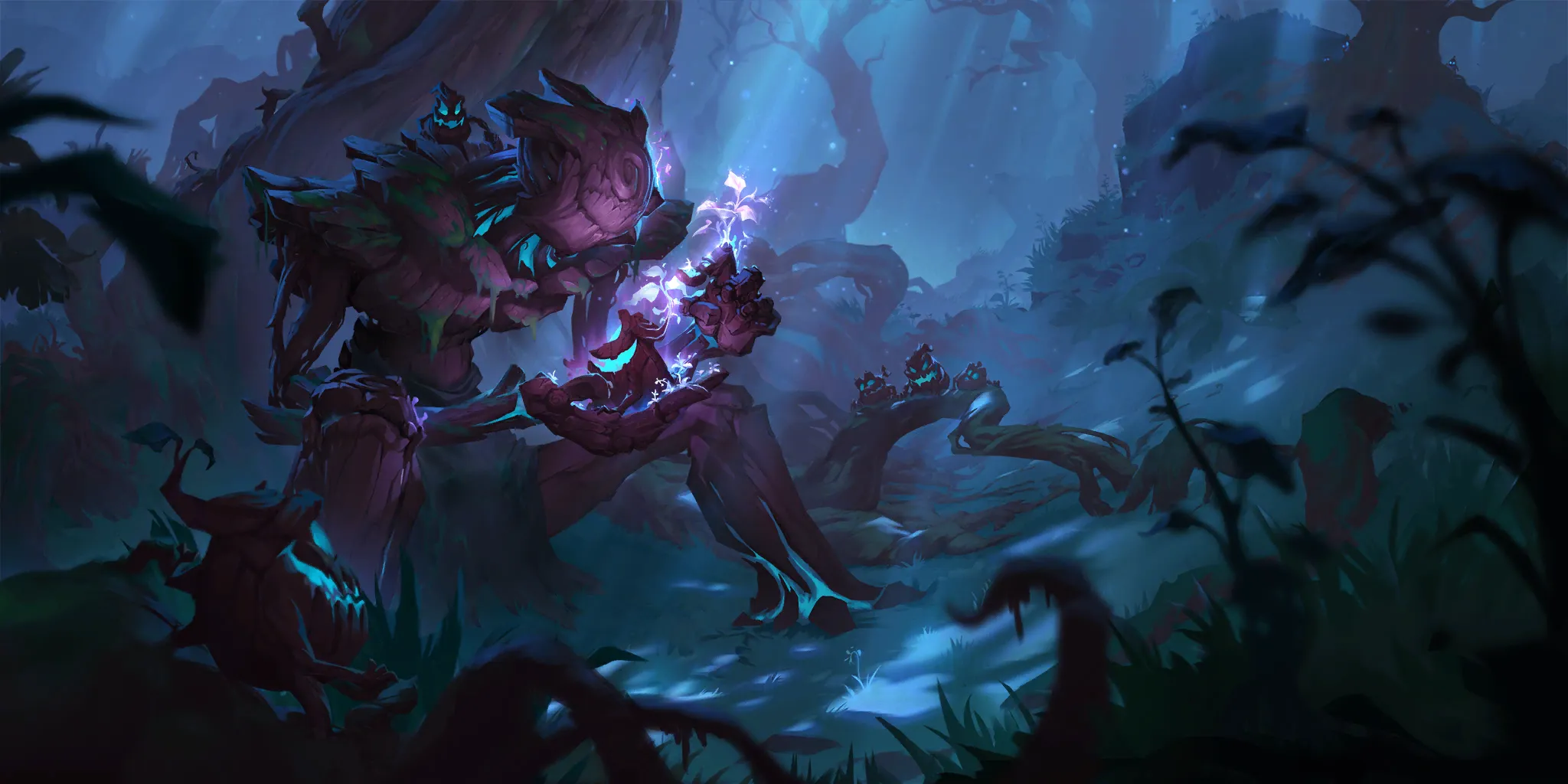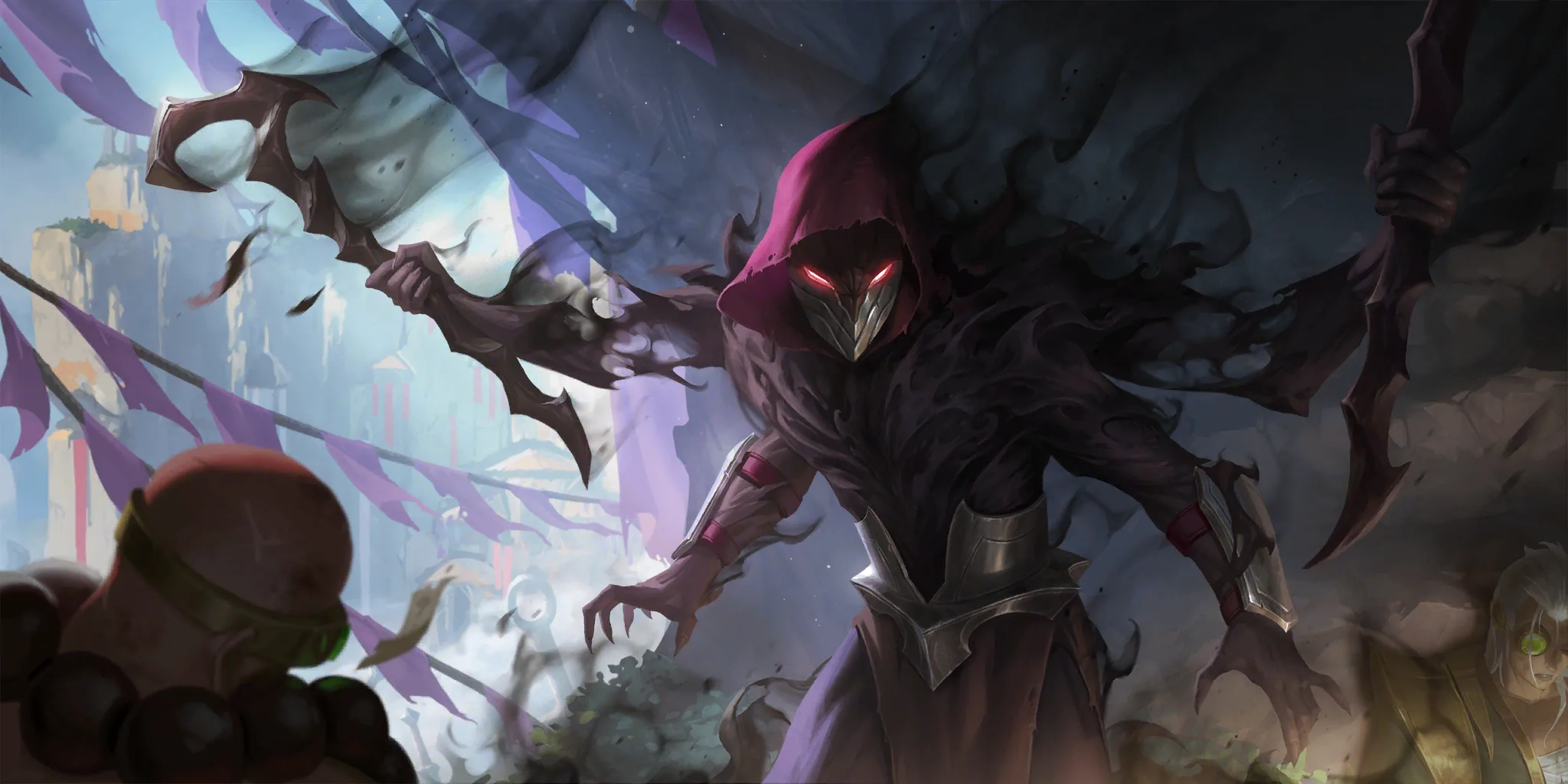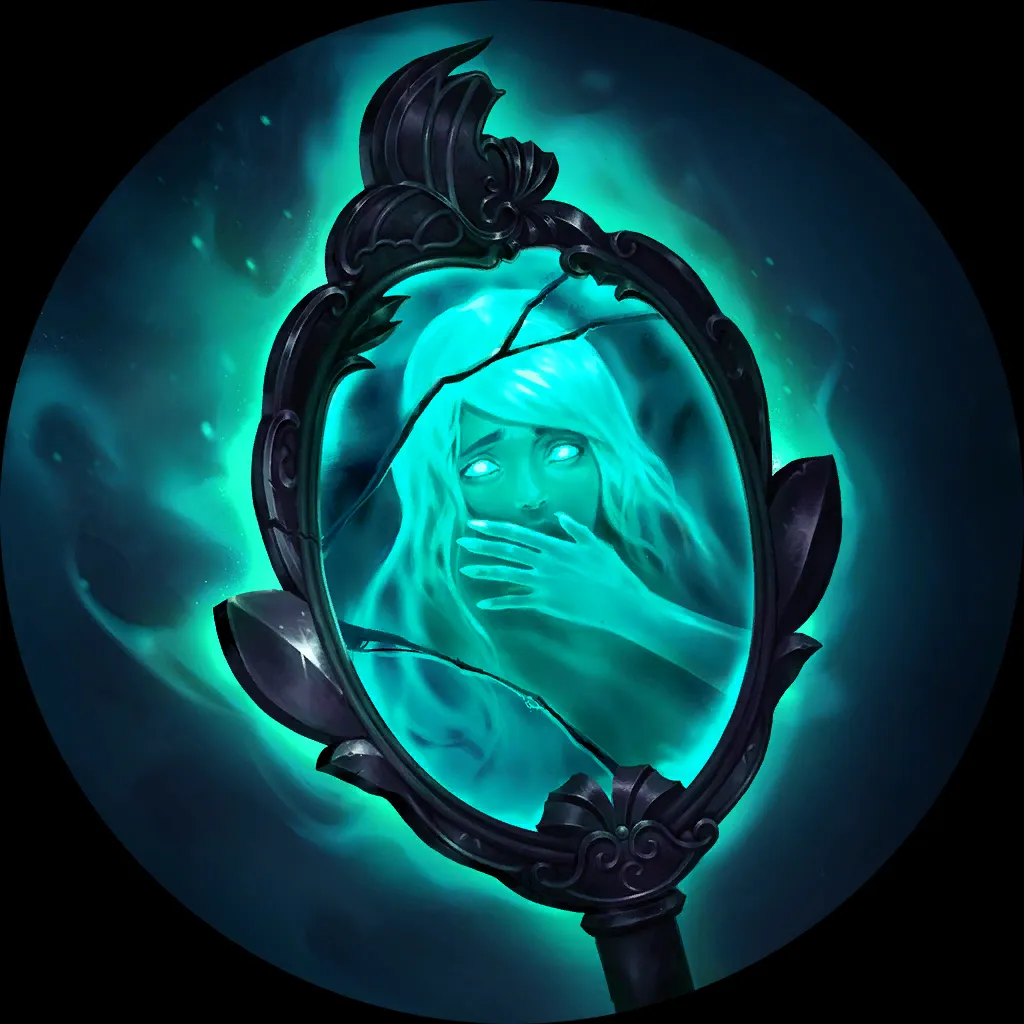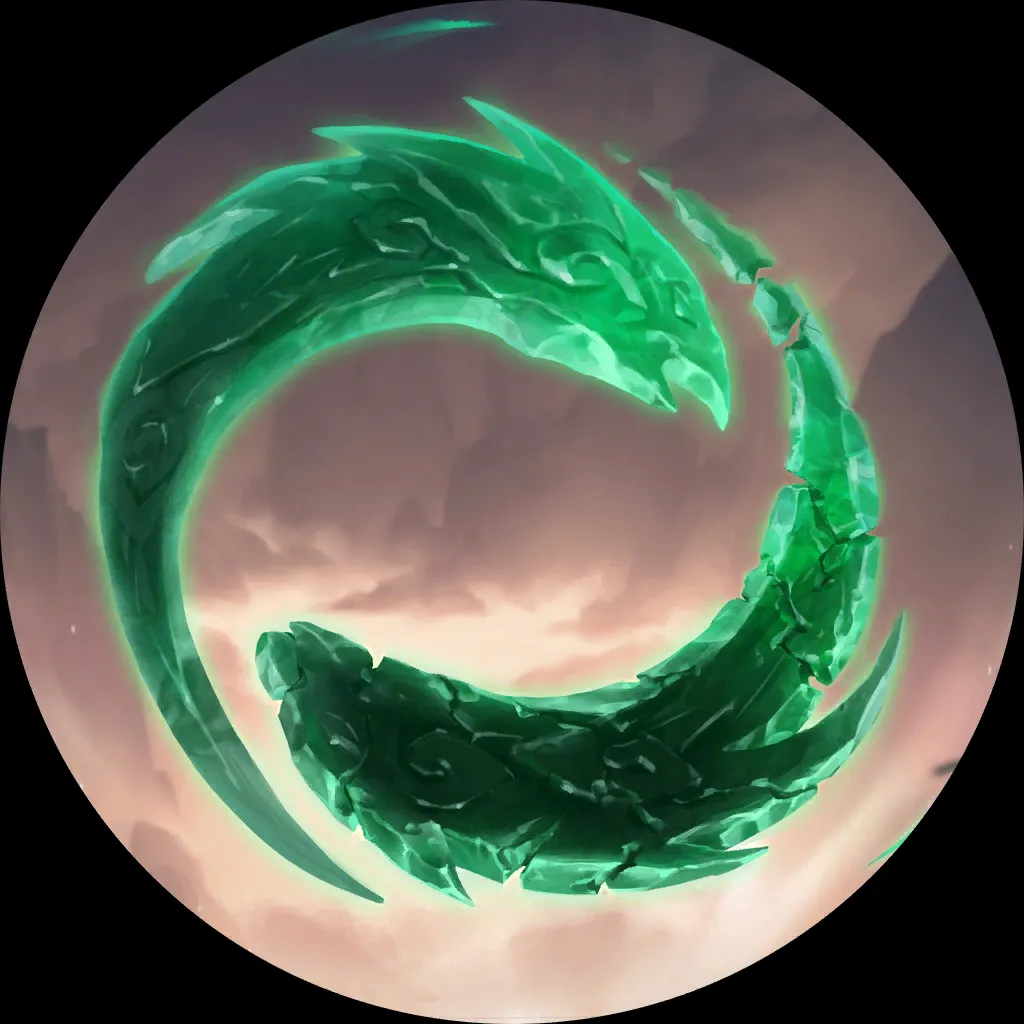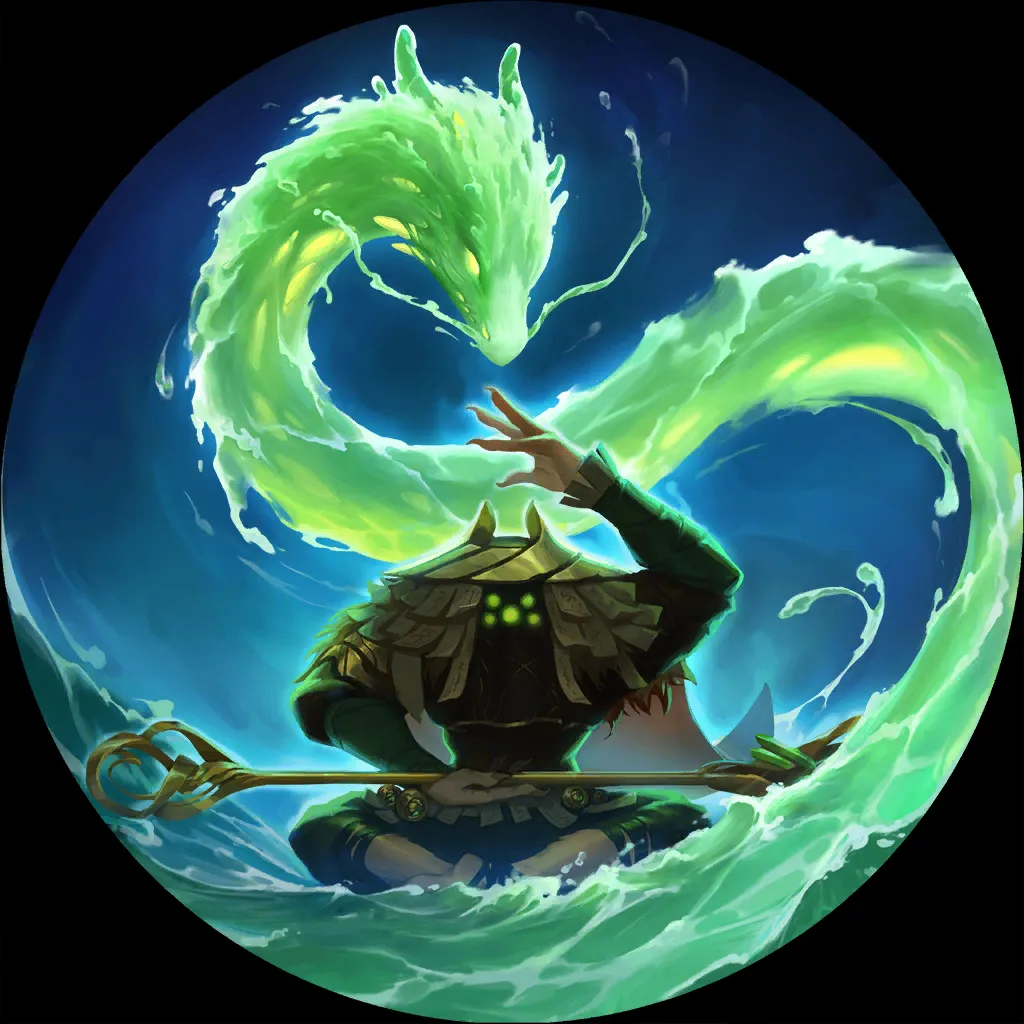 The first deck is more of a standard version: an aggressive deck that aims to put pressure with Shark Chariot
and Zed
. Eventually, you'll swing enough with your Ephemeral units to get a leveled Hecarim
down and finish them off, or get some good free attacks in with Dragon Ambush
.
6
9
10
15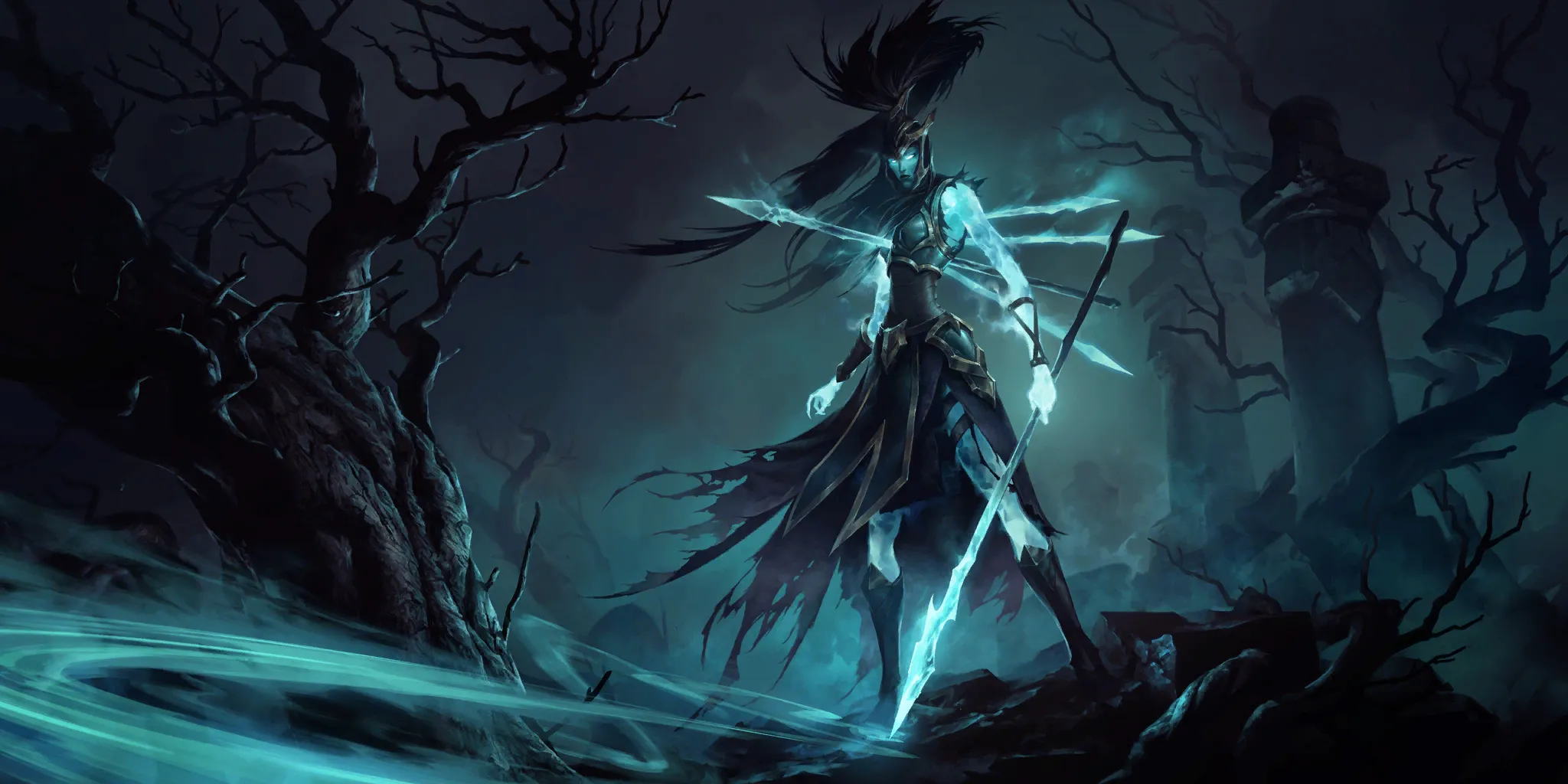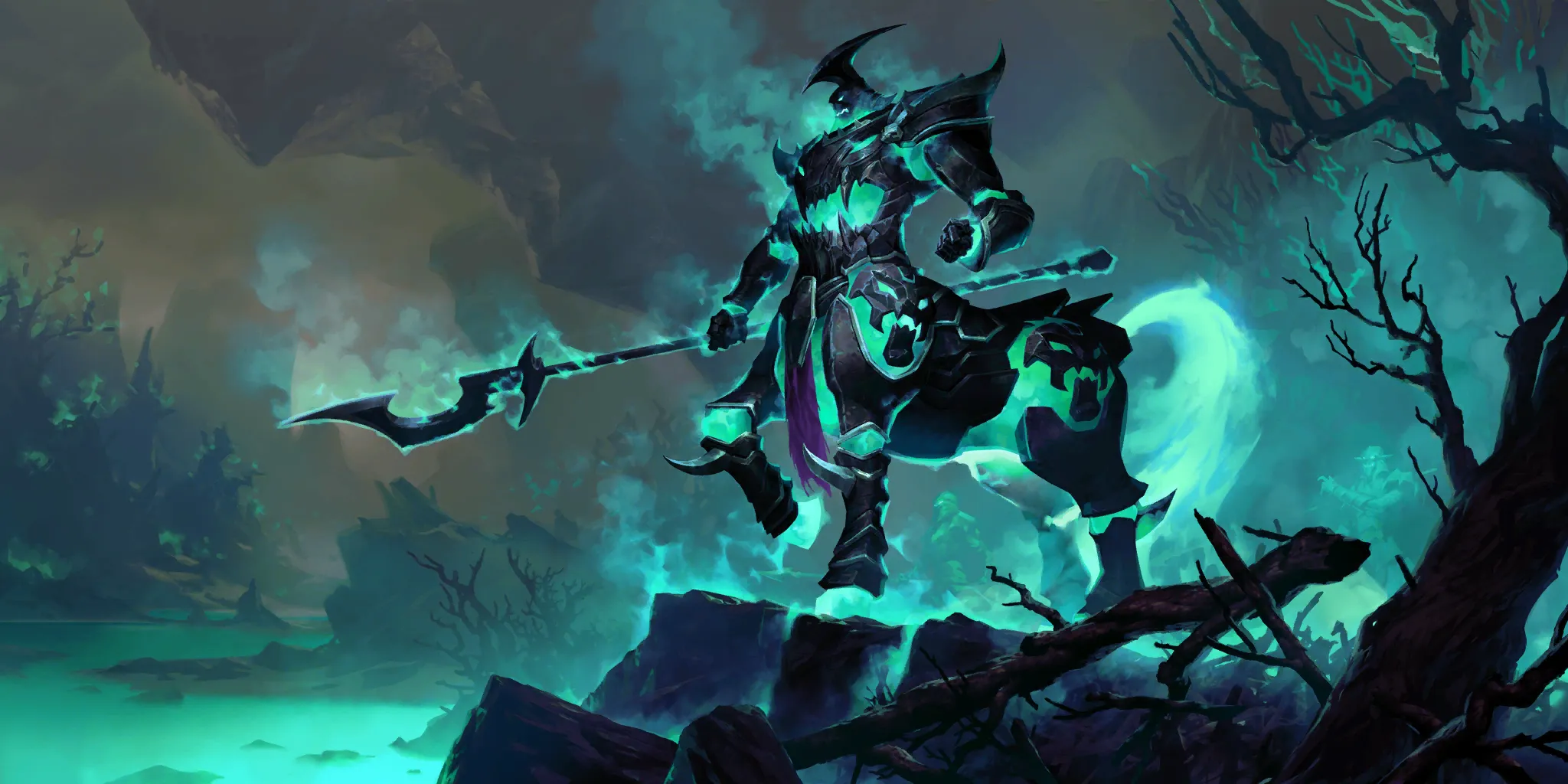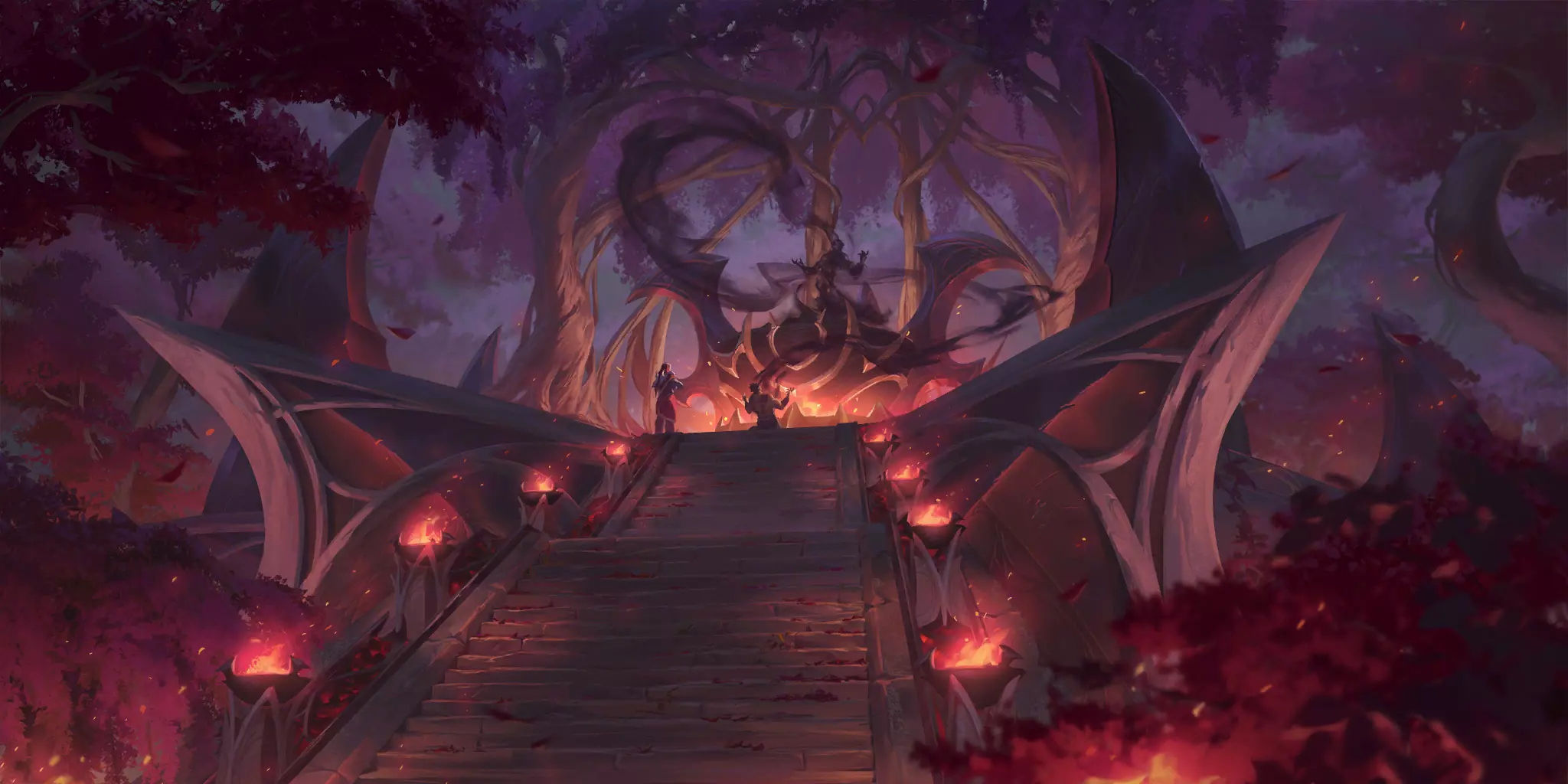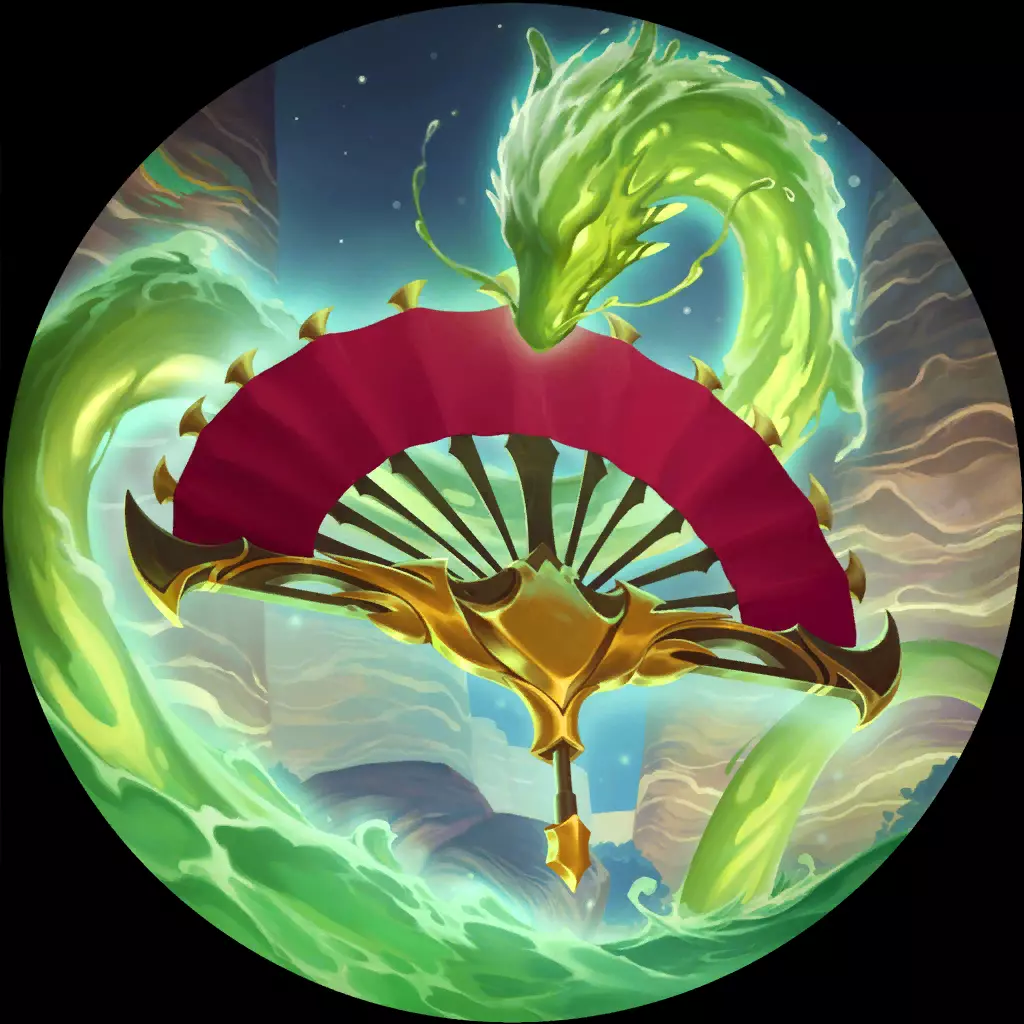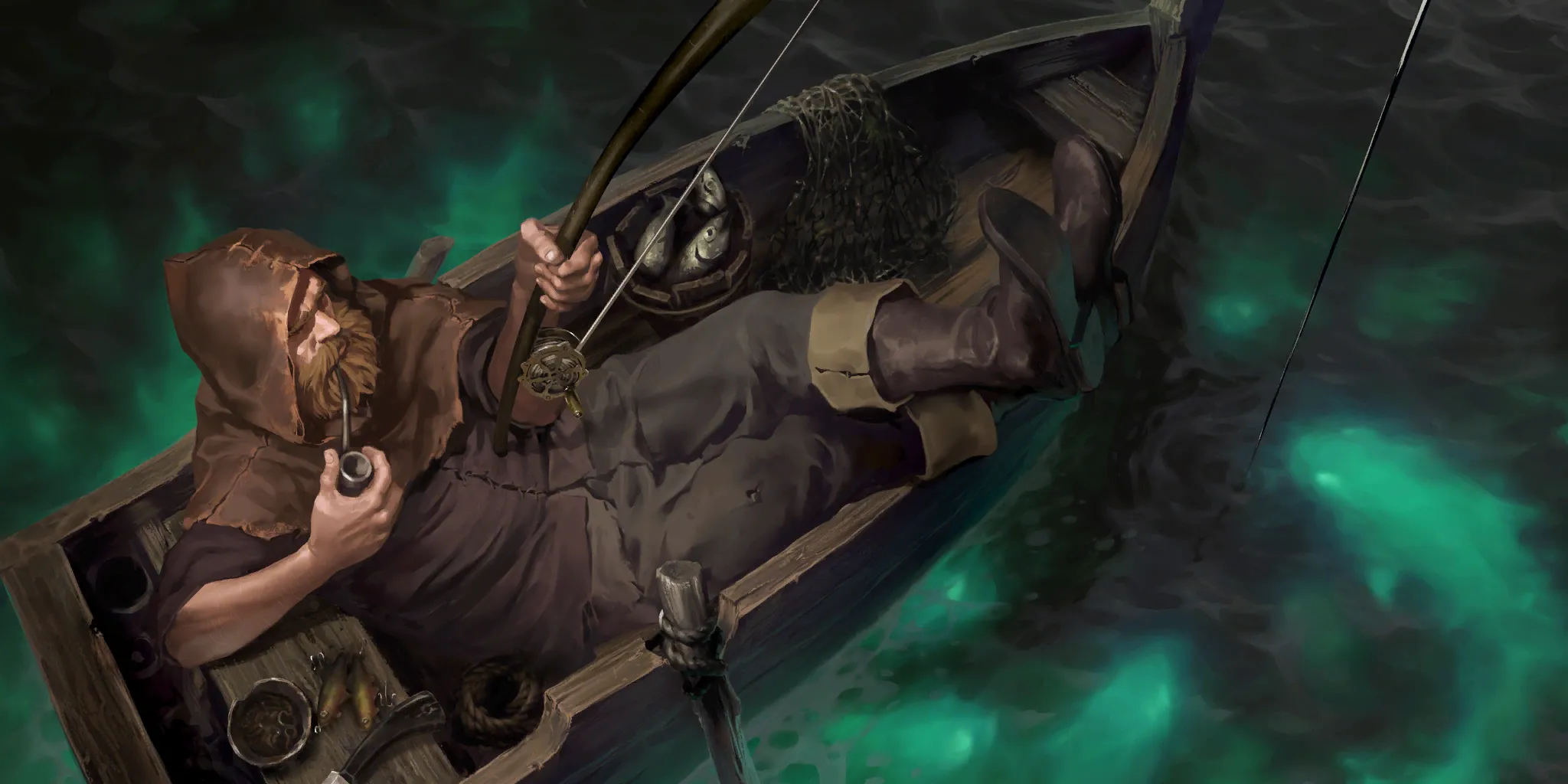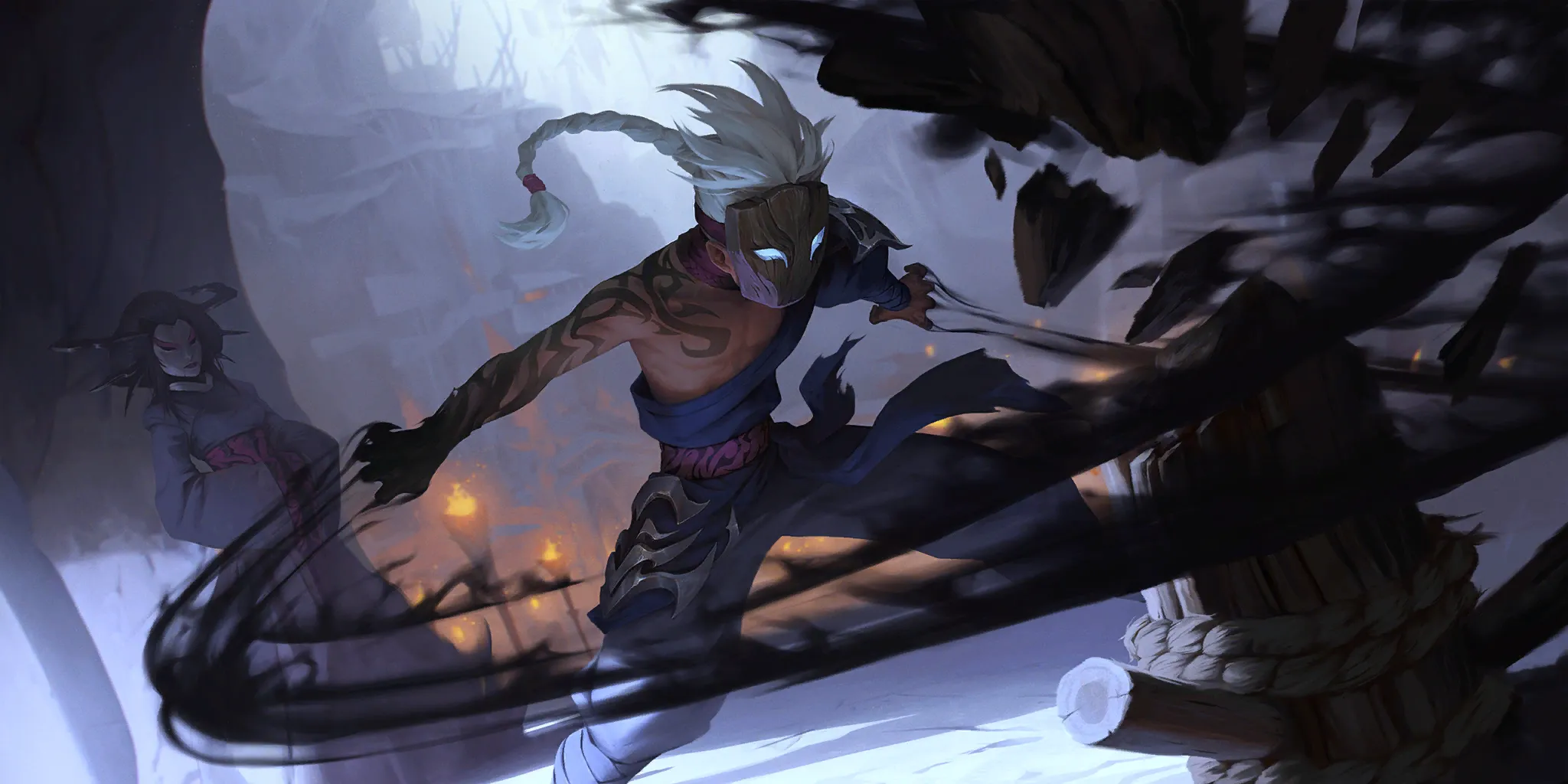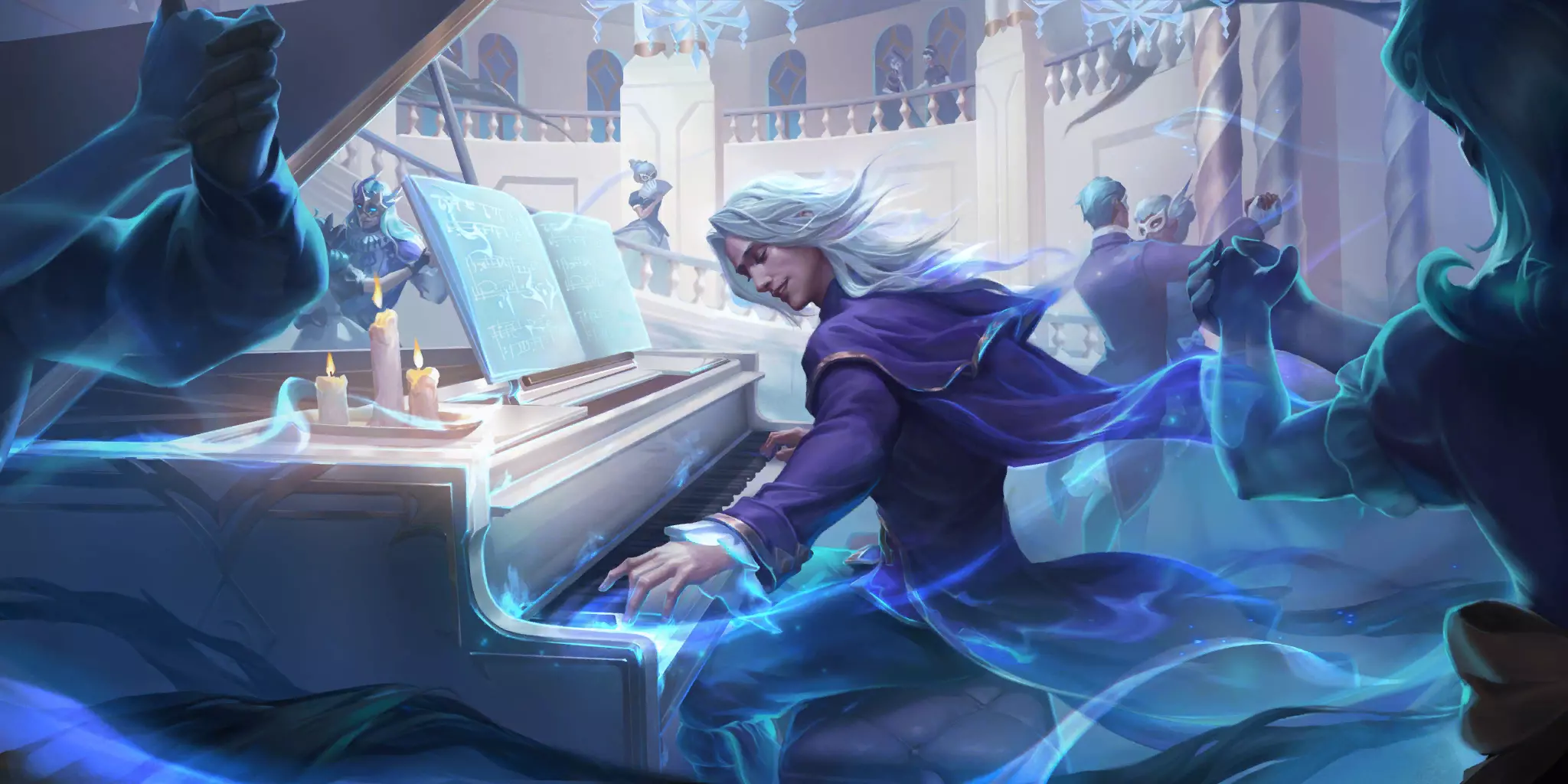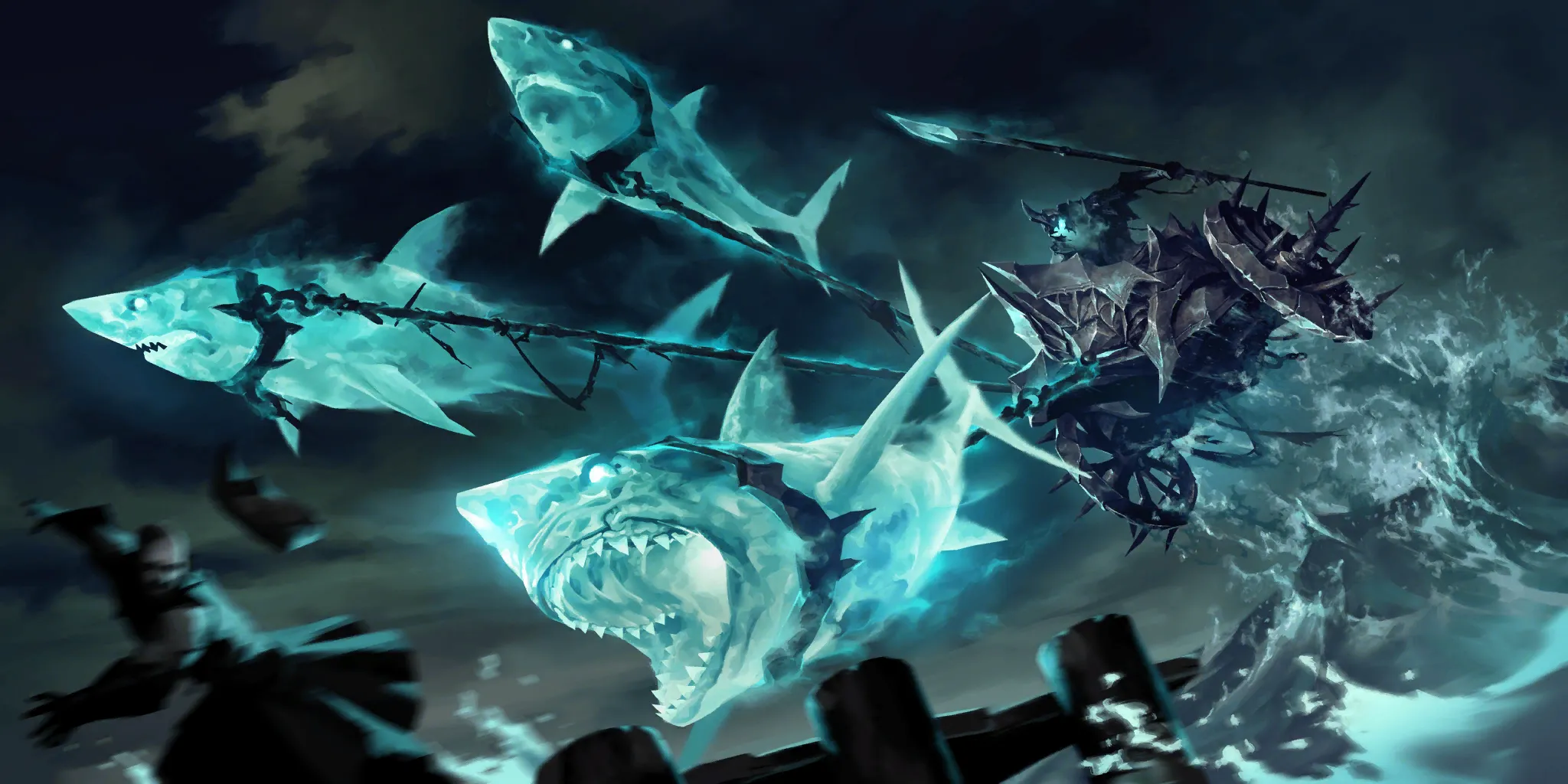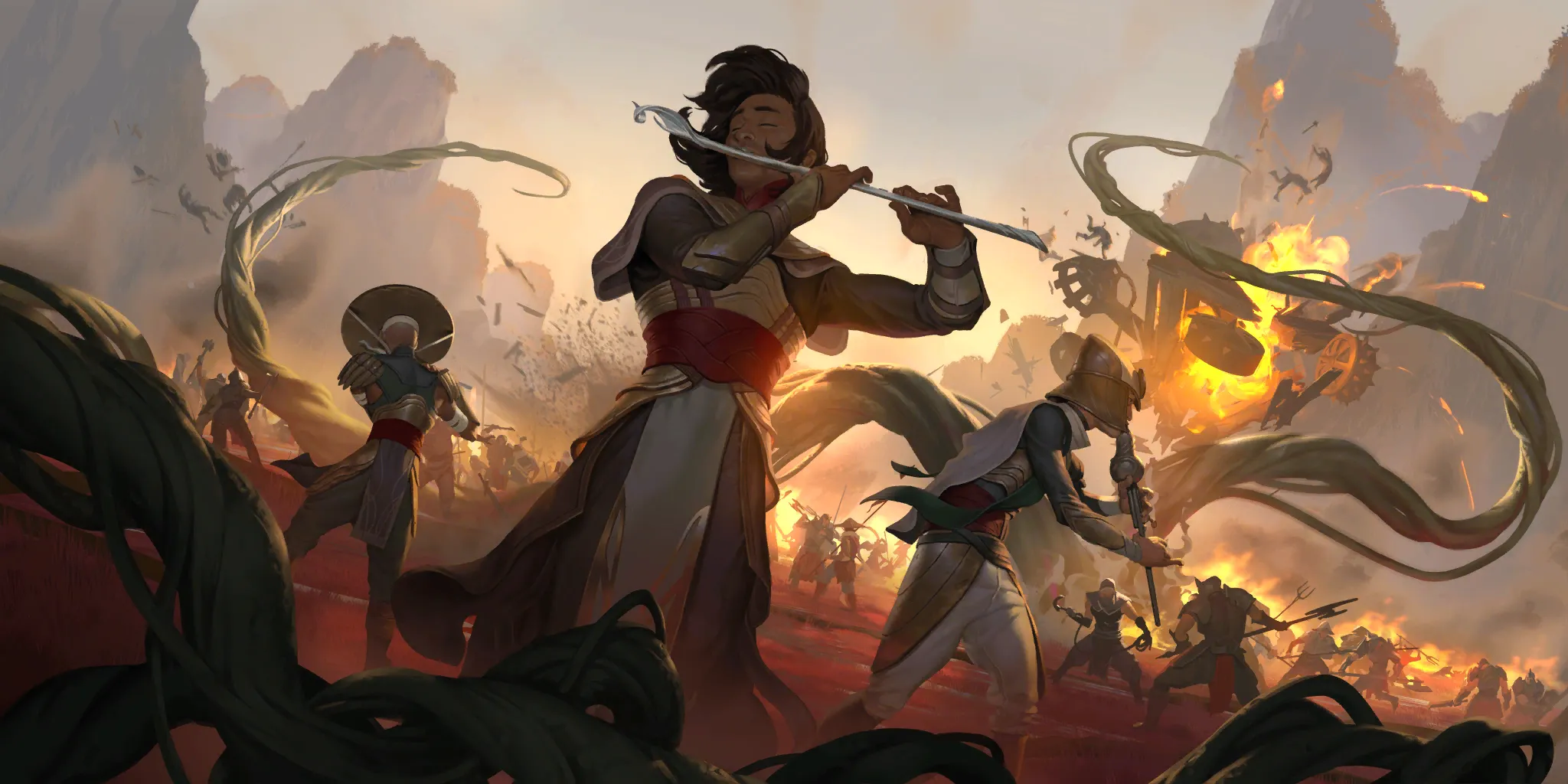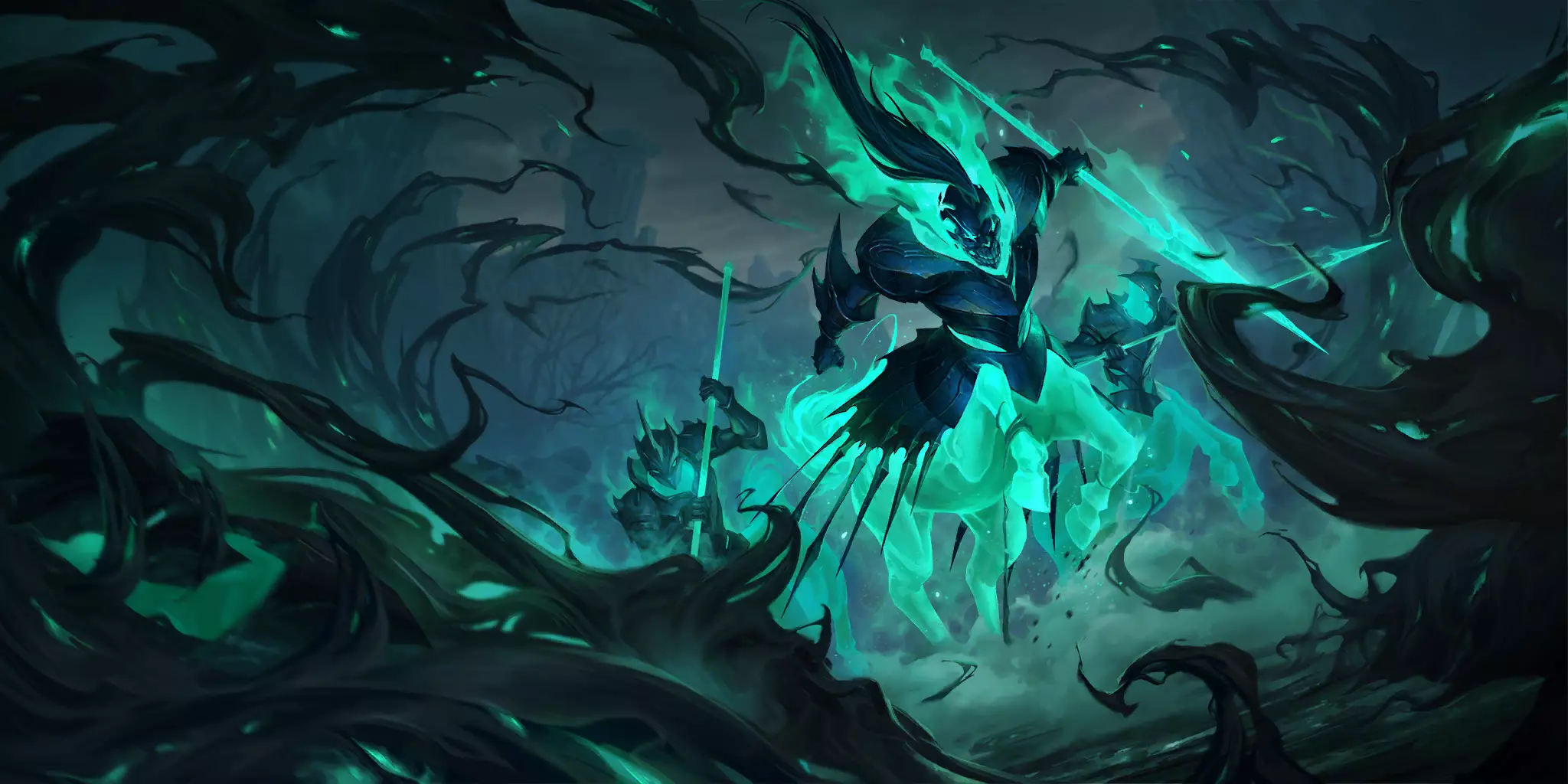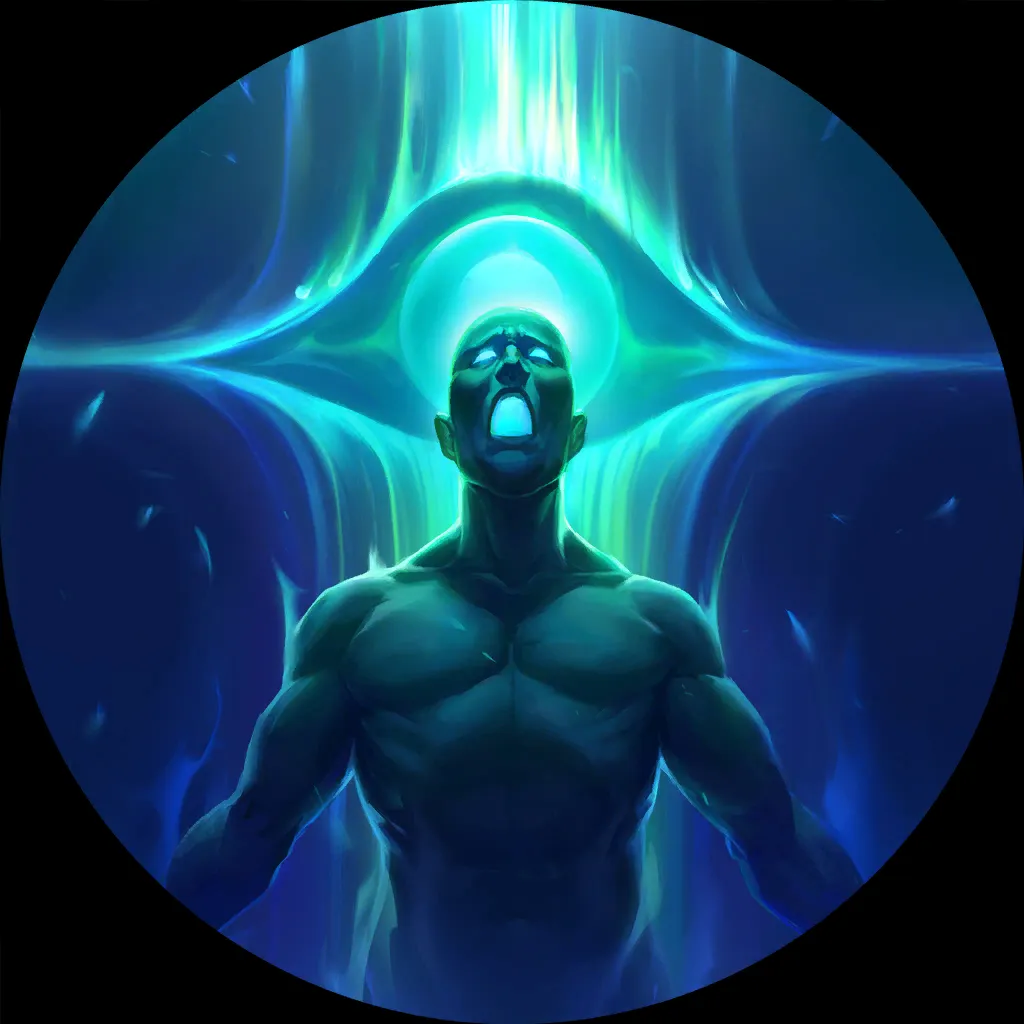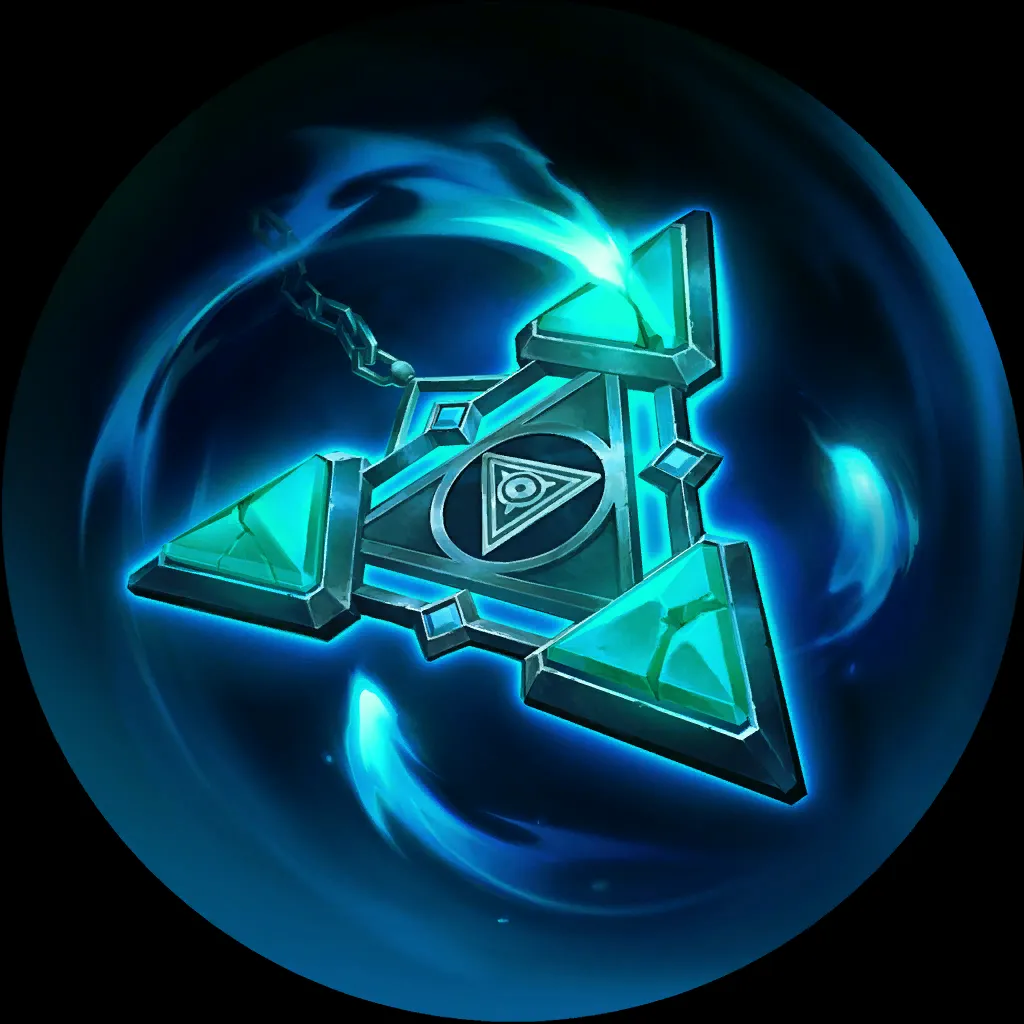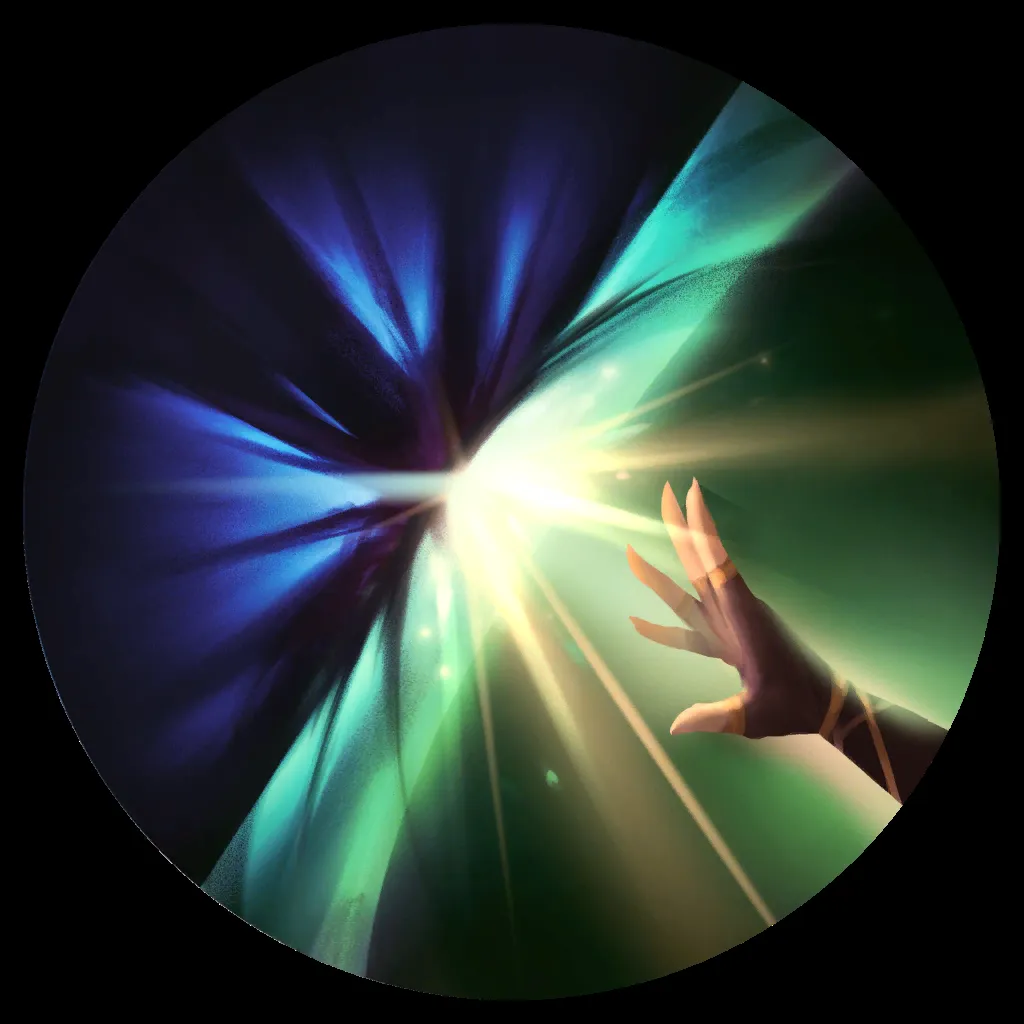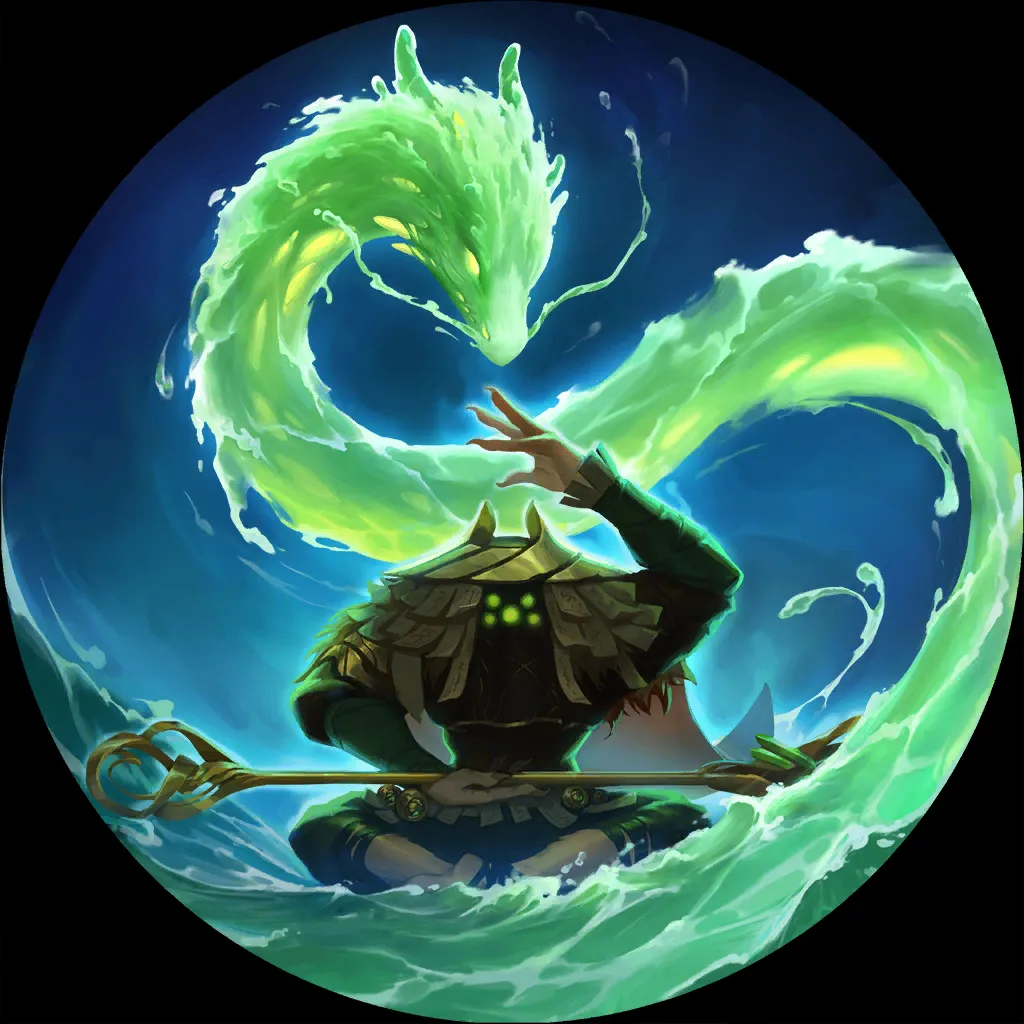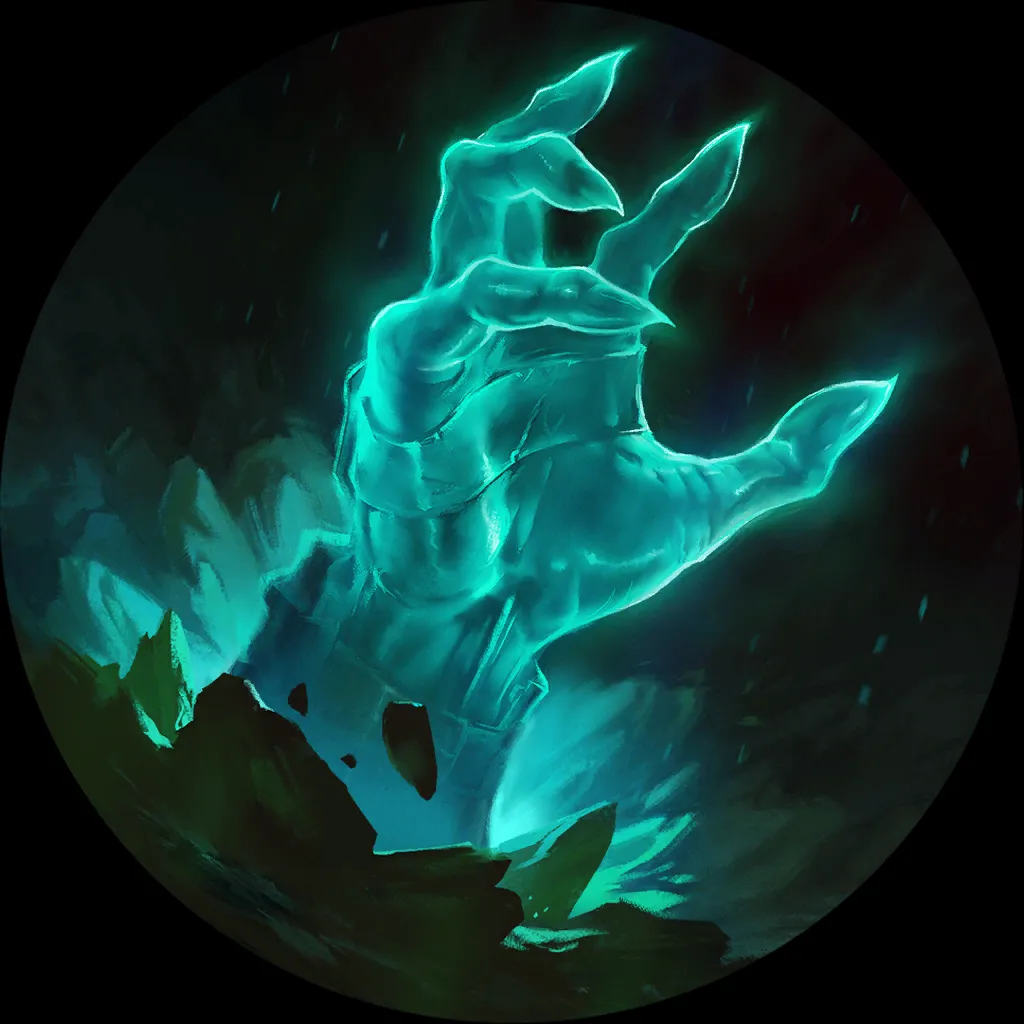 The second deck is slower, aiming to make good use of another two new card: Deathless Knight
and The Black Flame
.
Kalista
and The Harrowing
can bring the Deathless Knight
back and make a permanent version of it to stick on the board thanks to the Knight's effect. The Black Flame
also can Capture a Knight and constantly summon a new one that sticks – and that landmark has some pretty decent targets aside from the Knight to Capture and resummon such as Hecarim, Kalista, Praa, or even Redeemed Prodigy!
---
Bandle Poros Poro Stories Pouty Poro
NEW PORO CARDS?!?! YES!!!
World Ender has given us some really interesting Poro cards in the form of Pouty Poro
and Poro Stories
... but strangely enough, Poro Stories was made into a Bandle City card (I can think of a few reasons why, like being a good card to generate discard fodder for Rumble
and his Mecha-Yordle cards, or just to help find more regions to speed up The Bandle Tree
).
But those points aside, why not just make a normal Poro deck with Bandle City and Freljord, instead of the usual P&Z Freljord!
6
6
10
18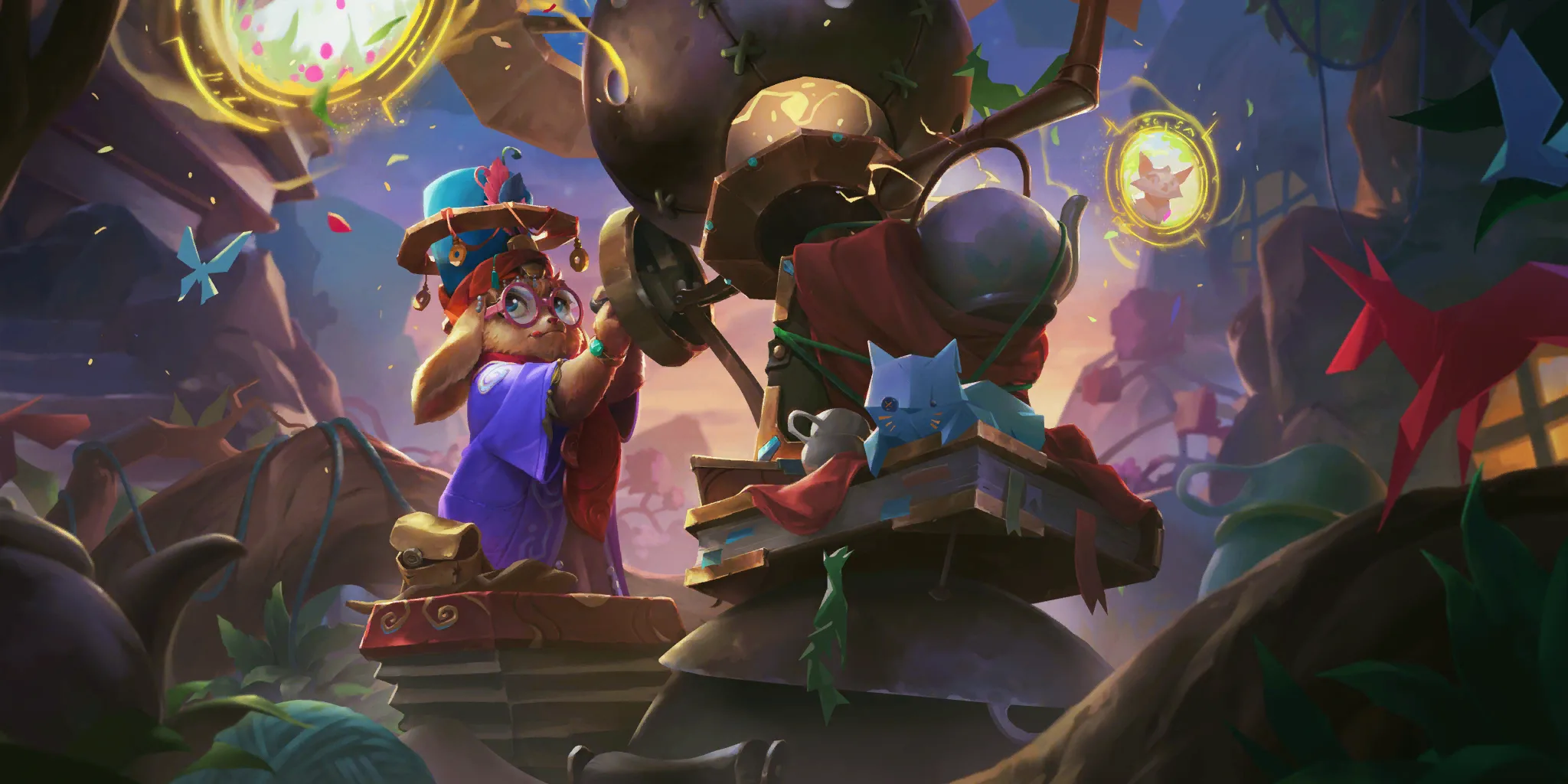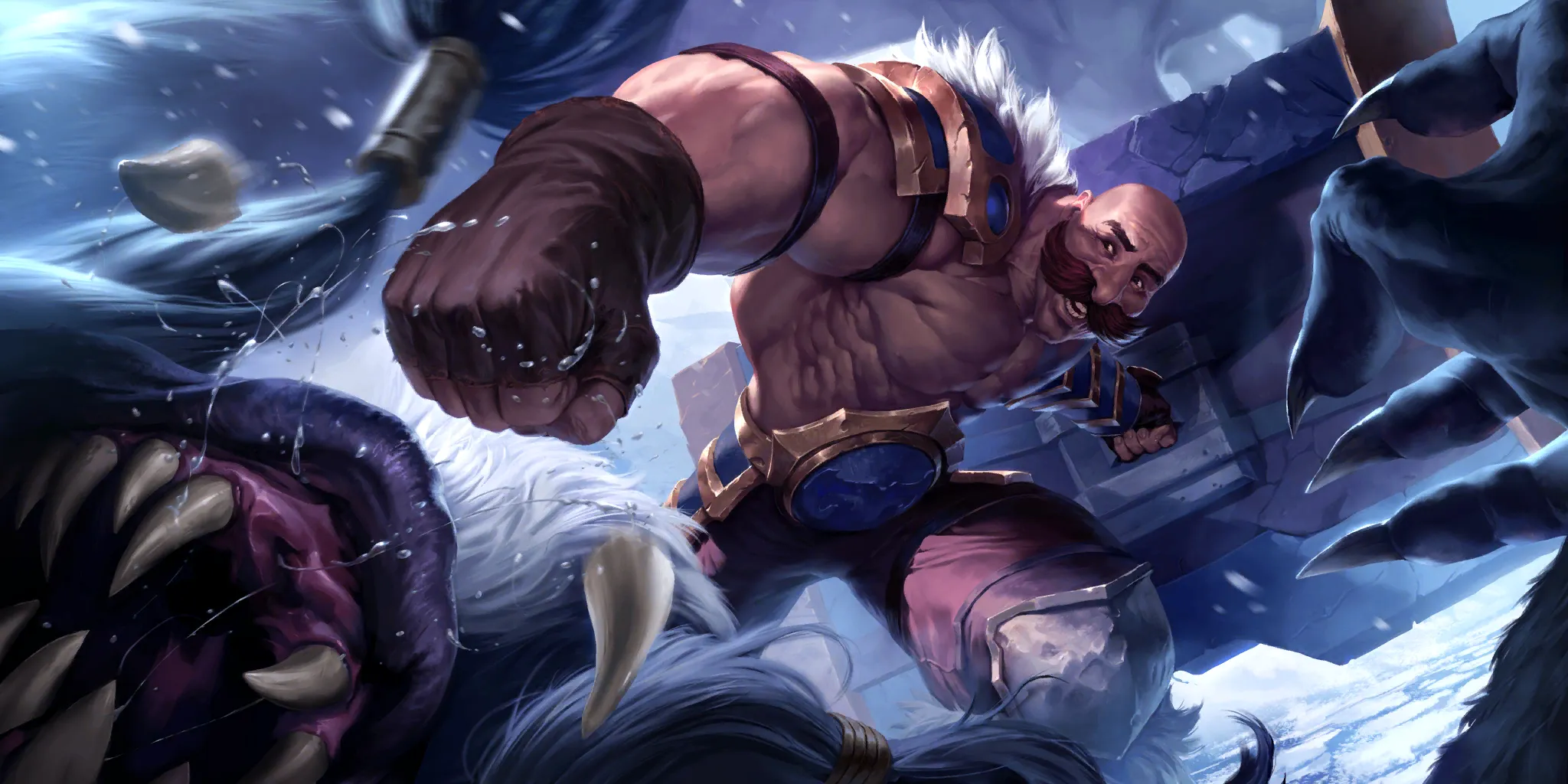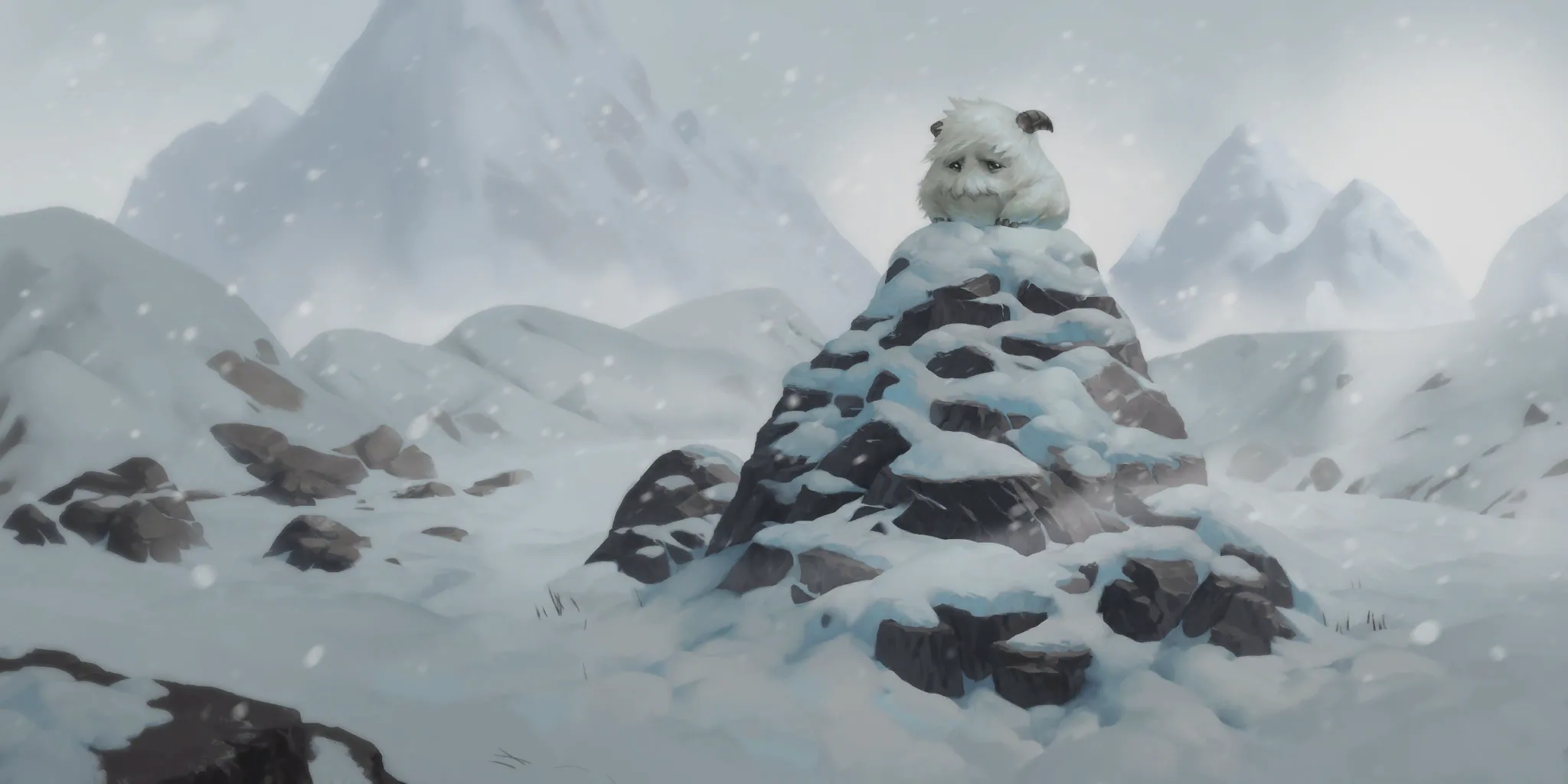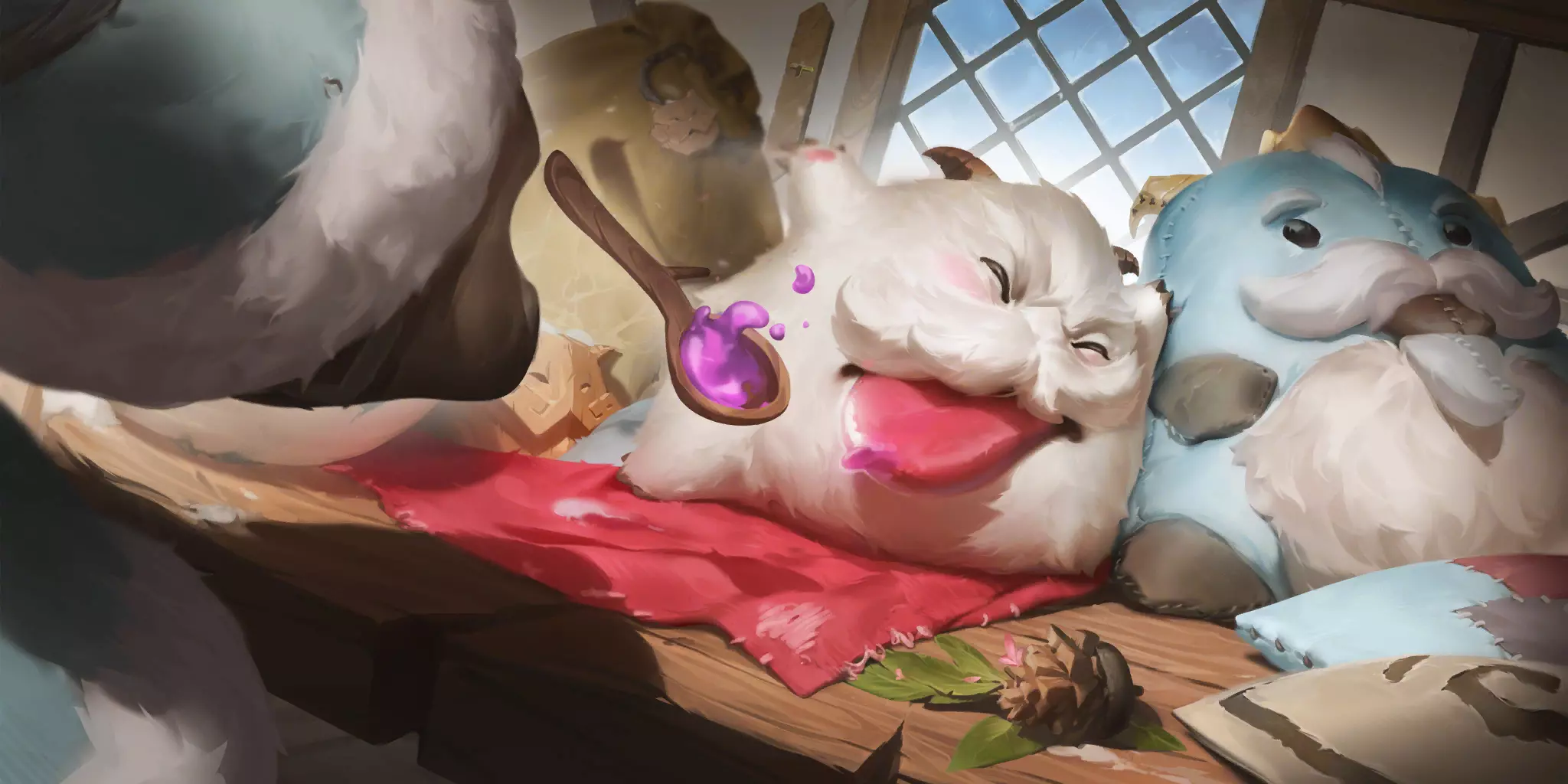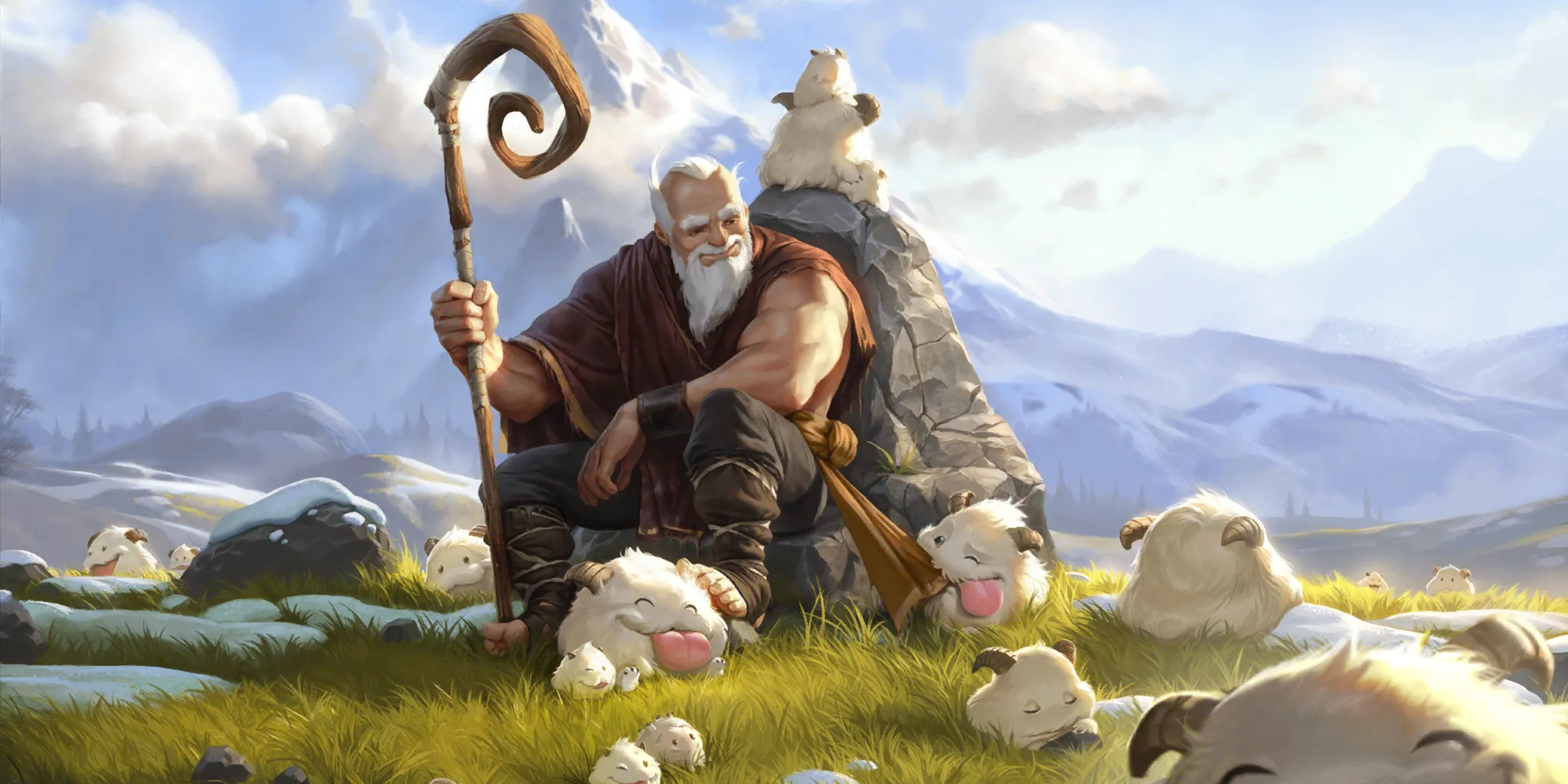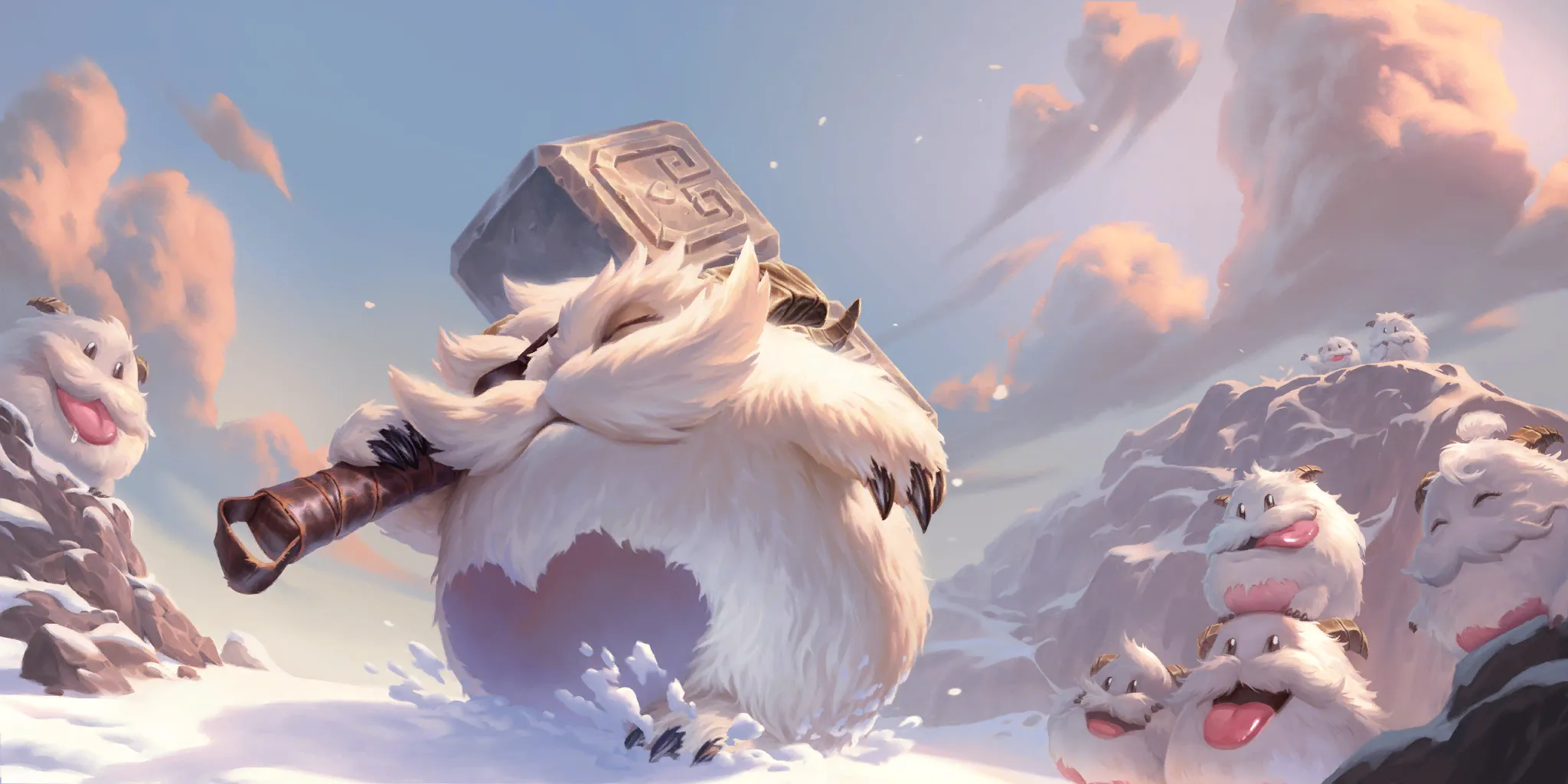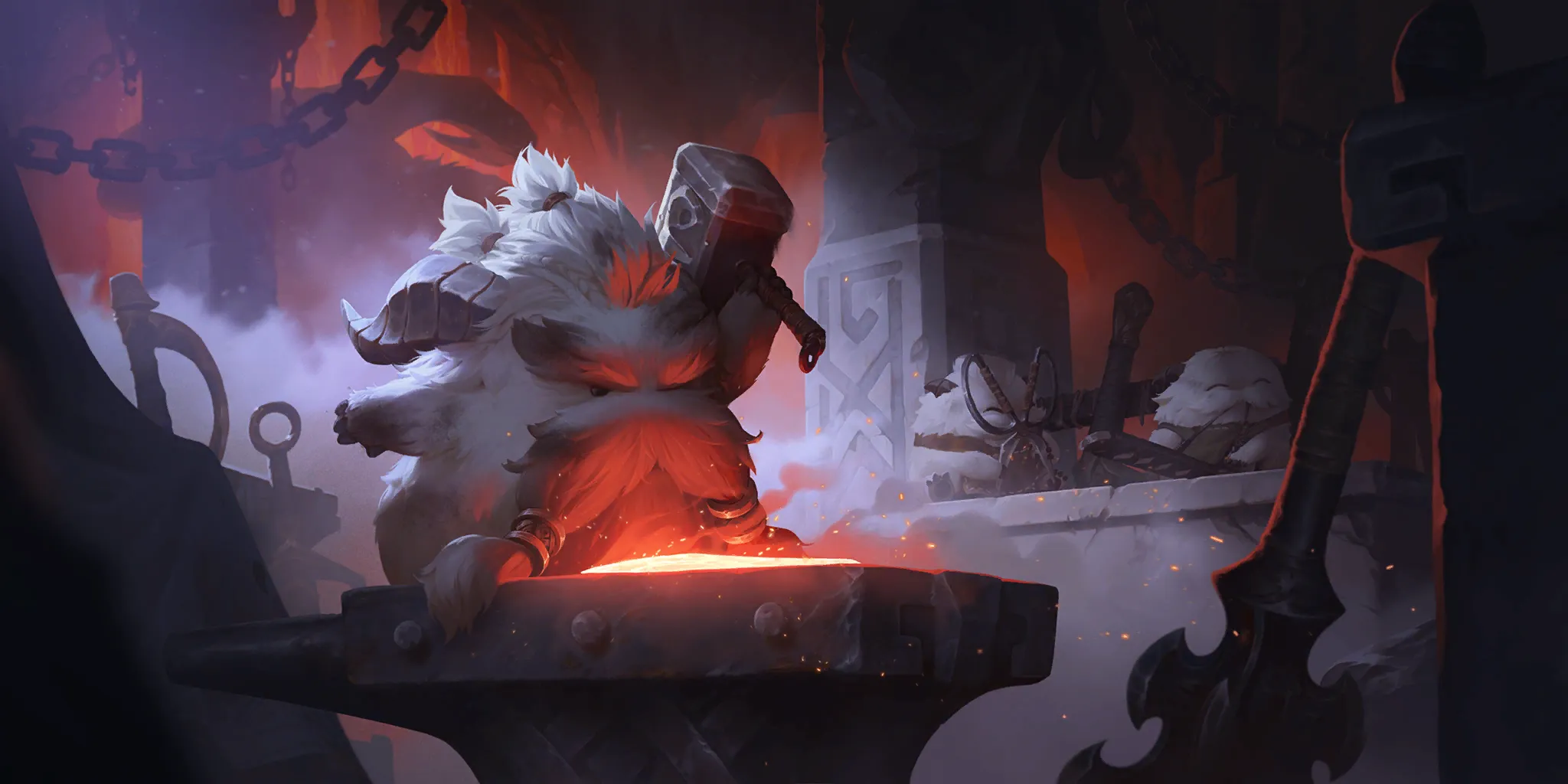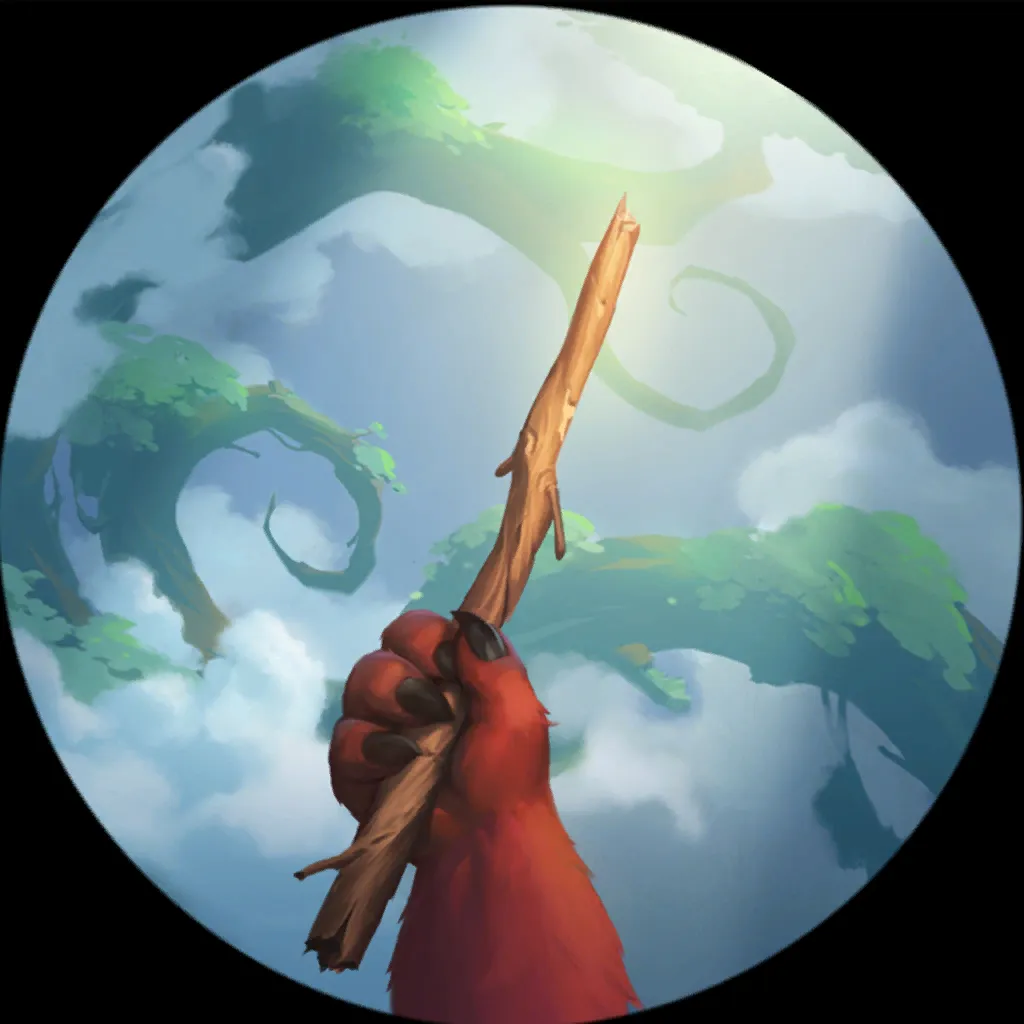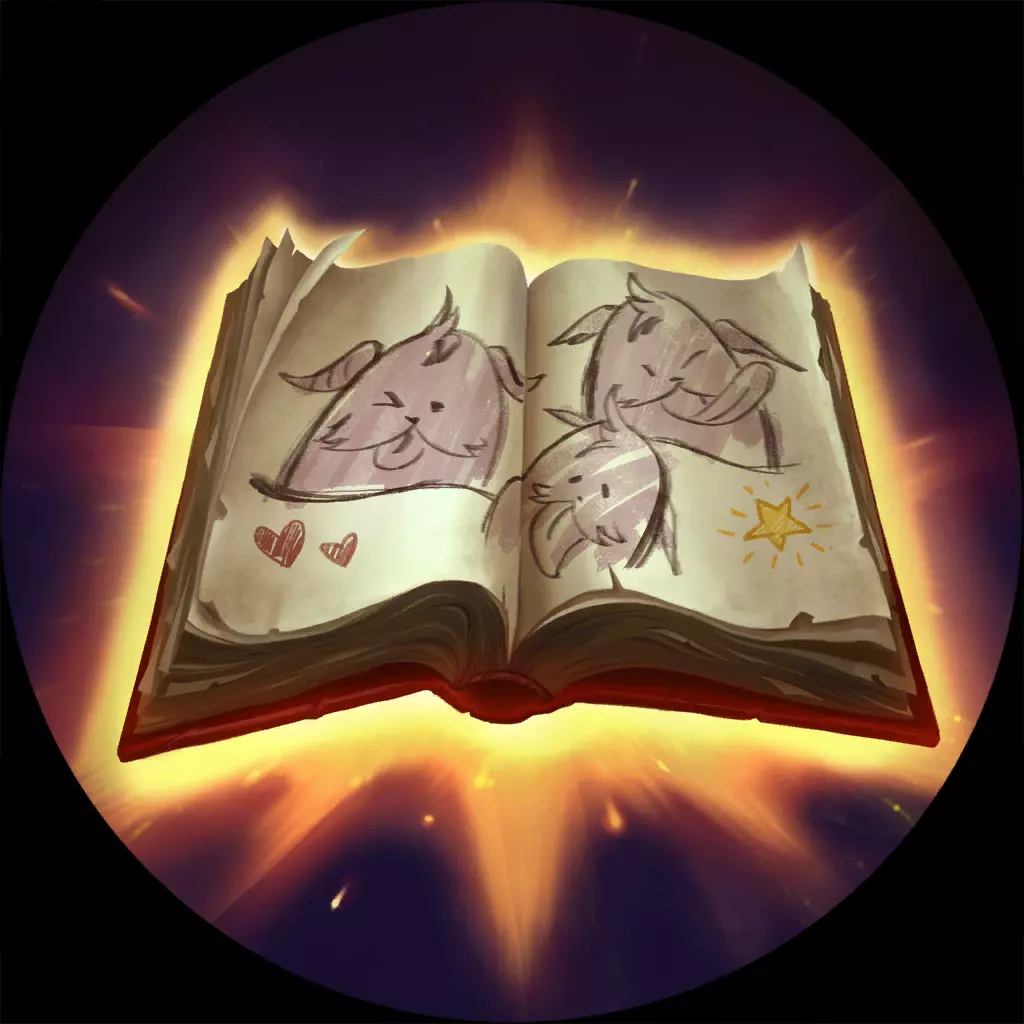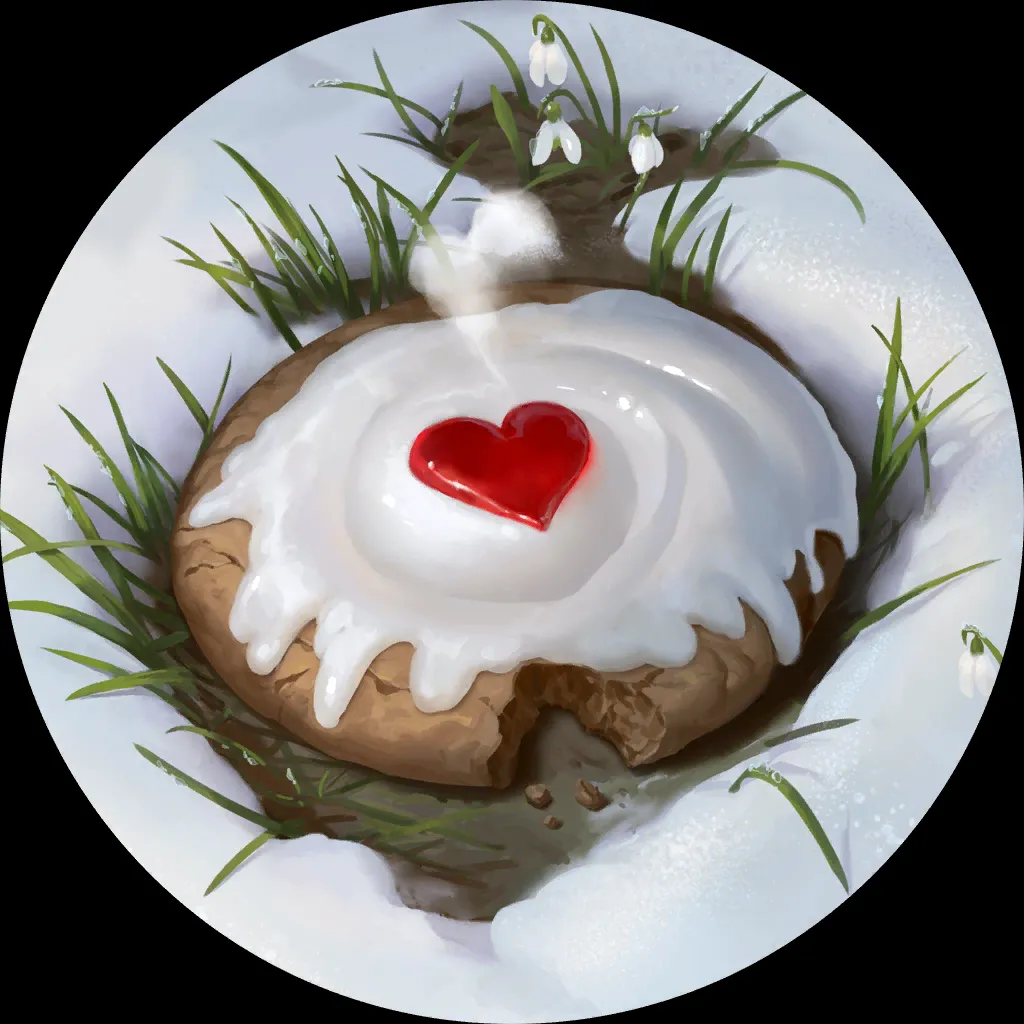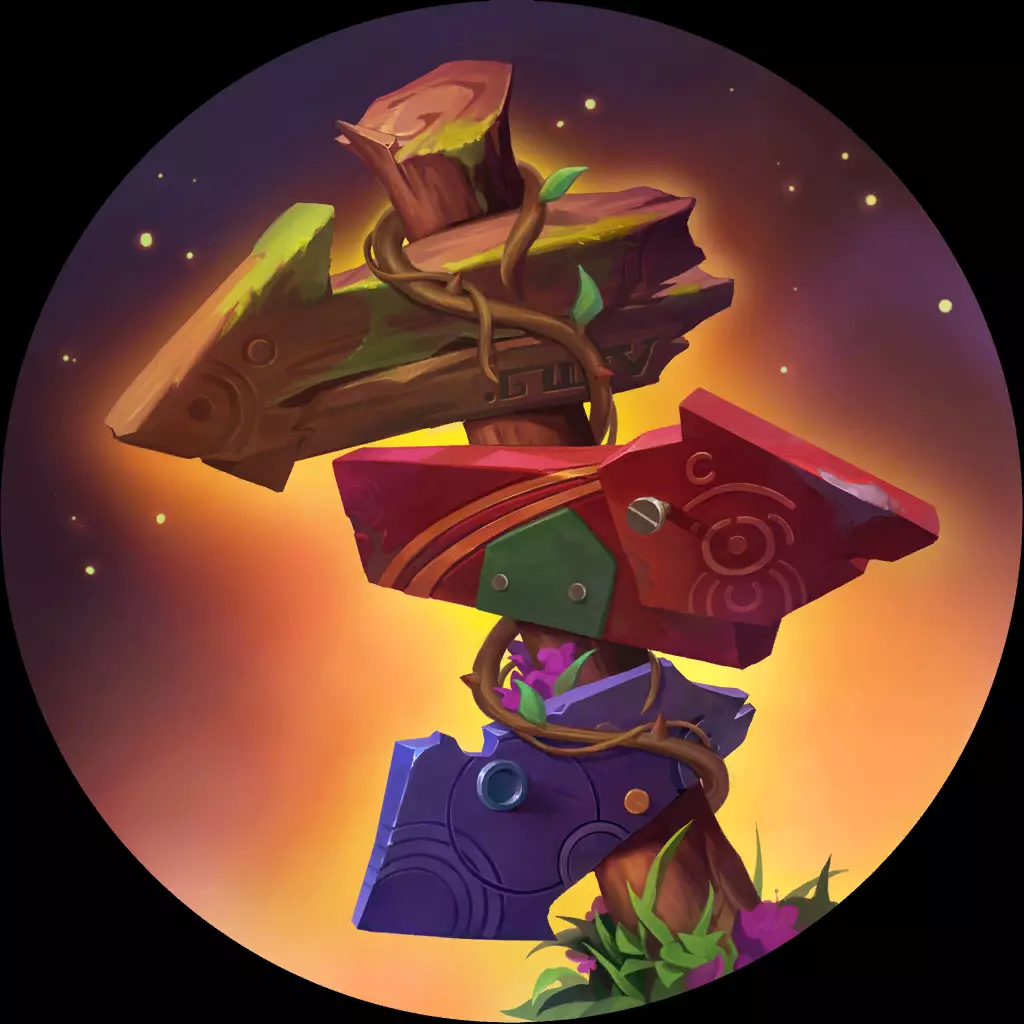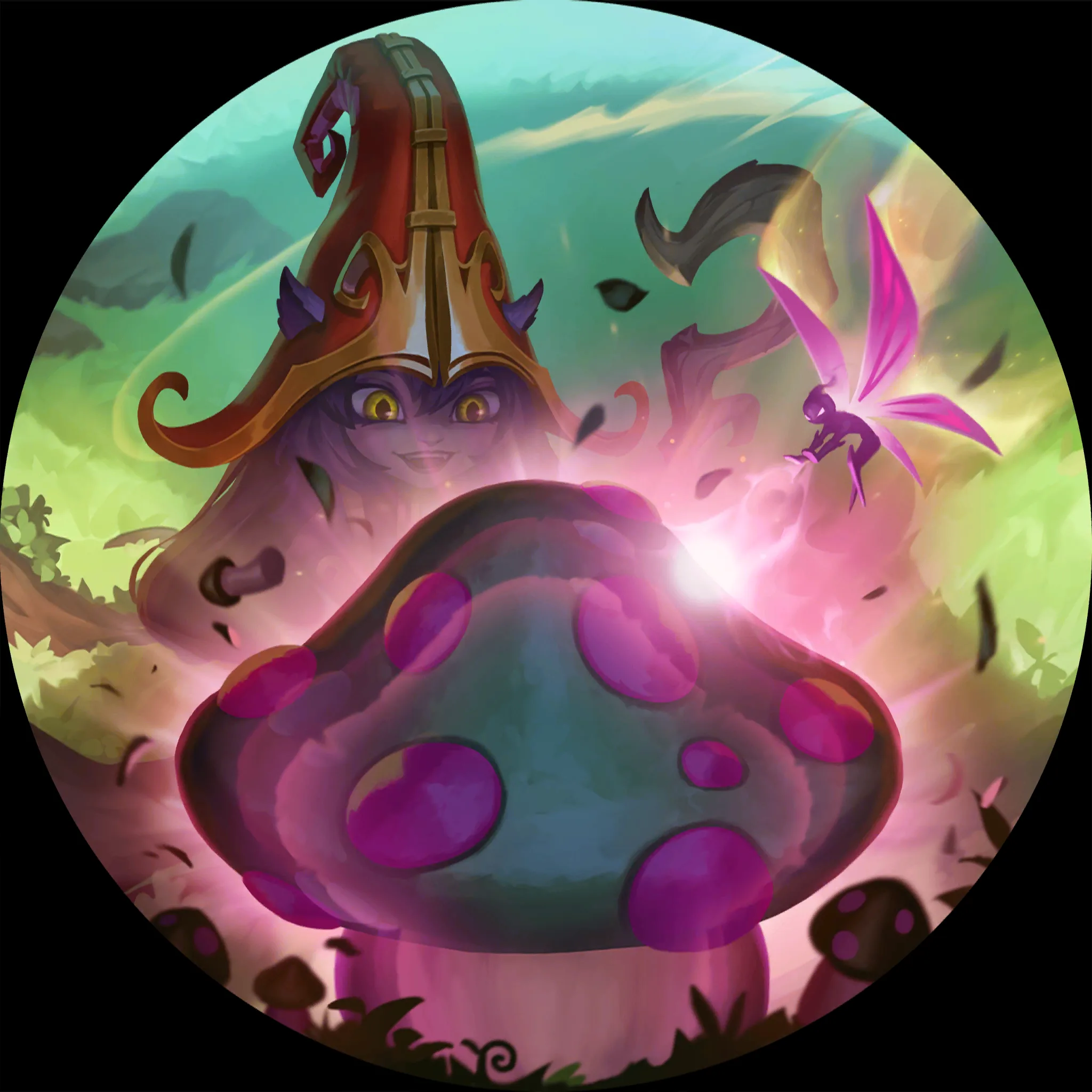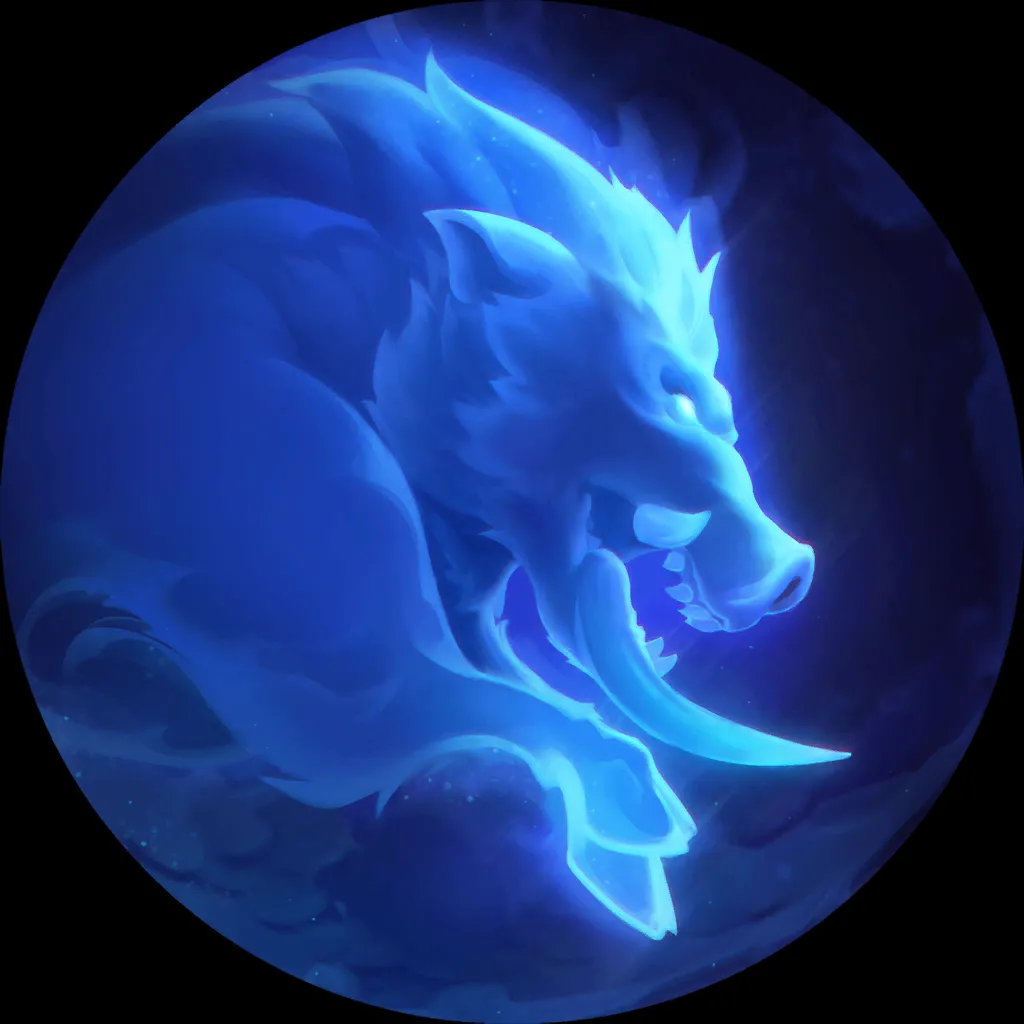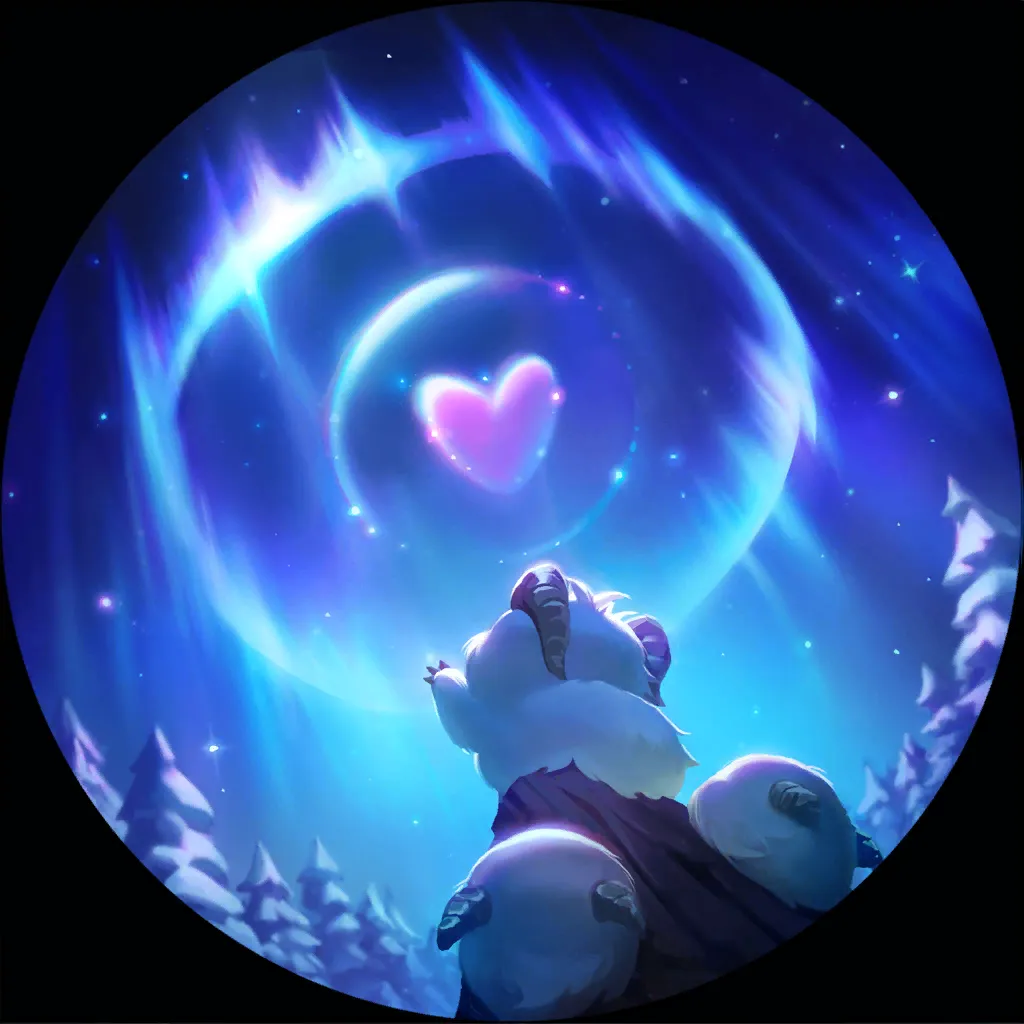 Aside from the normal Poro package, with this kind of deck it made sense to run the recently buffed Spirits Unleashed
to make your Poros even bigger! Poros, being so cheap, are really good at going wide, so cards like Sneezy Biggledust!
can push a lot of pressure.
I went with Biggledust over something like Yordles in Arms
because a lot of your units are created off of cards like Poro Stories and Aurora Porealis
, and to further build upon these synergies, Norra
made the most sense to pair with Braum
. She'll level up quickly off of your created Poros, and her Portals can help refill the board in a pinch.
Finally, added two copies of another new card, Puzzling Signposts
, to protect your big-push rounds by having a form of denial for those pesky Slow and Fast spells your opponent could activate.
---
Freljord Noxus Overwhelm Crimson Pigeon Here to Help
A classic.
A Ricko Rex favorite.
The Ol' Freljord Noxus Overwhelm!
6
5
8
21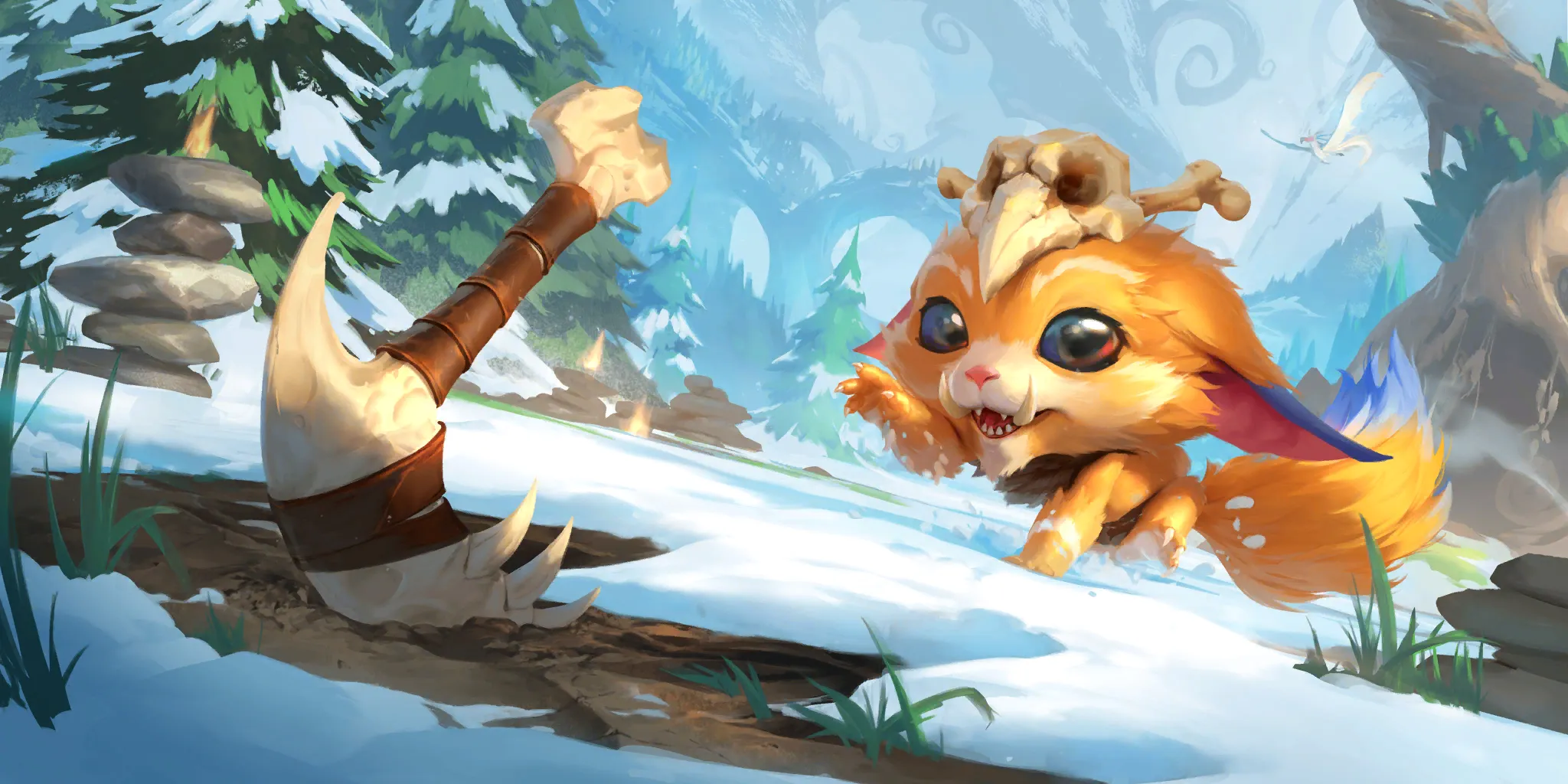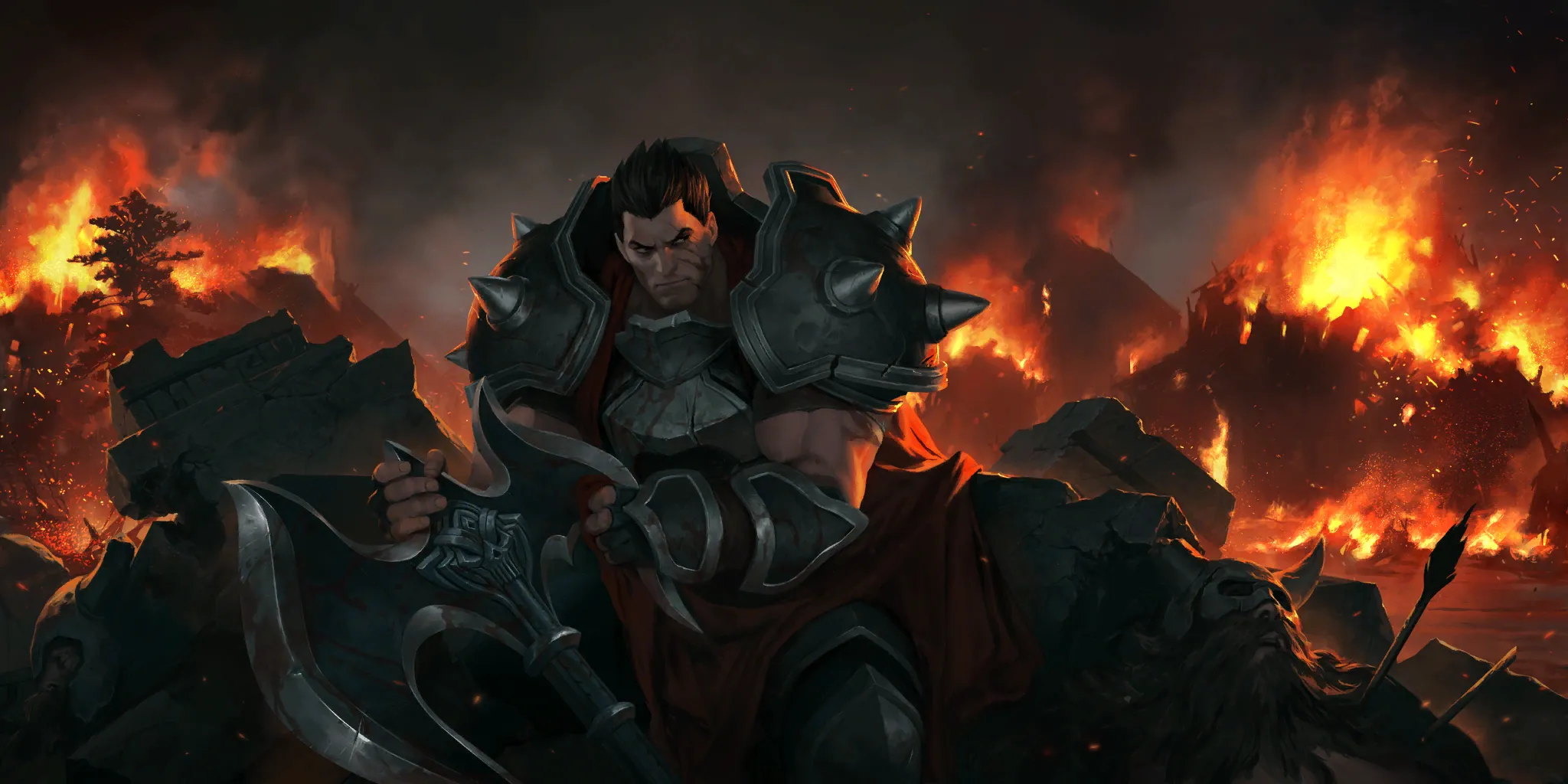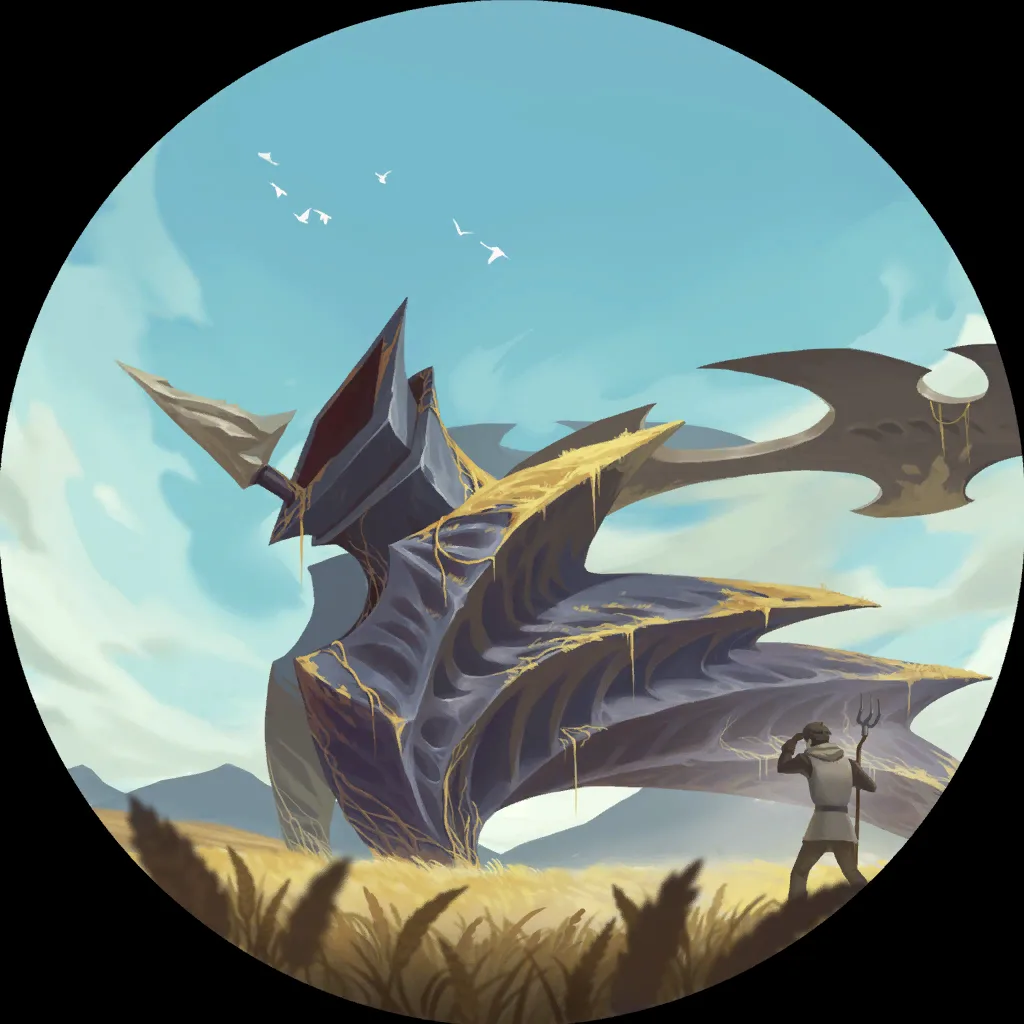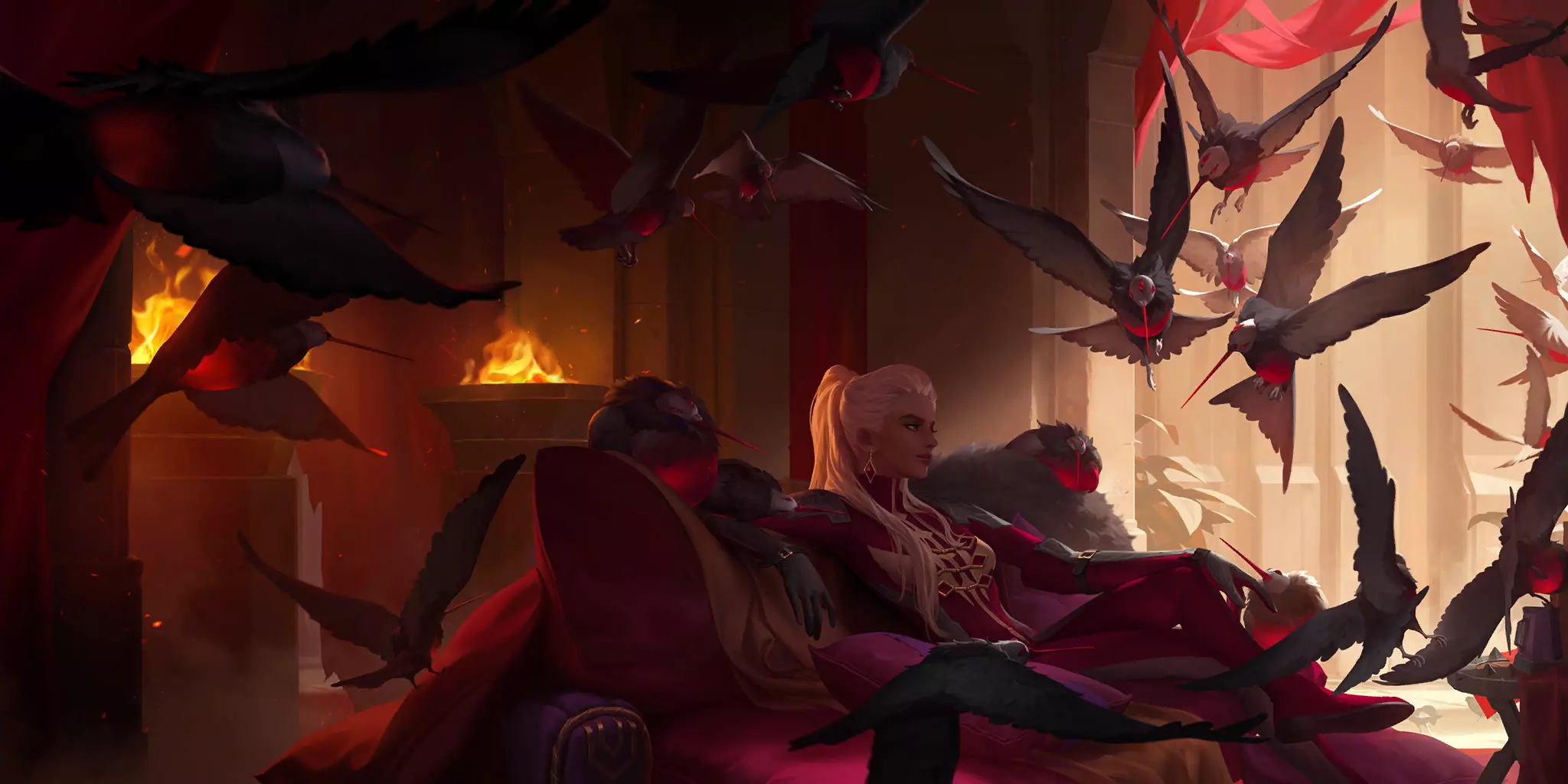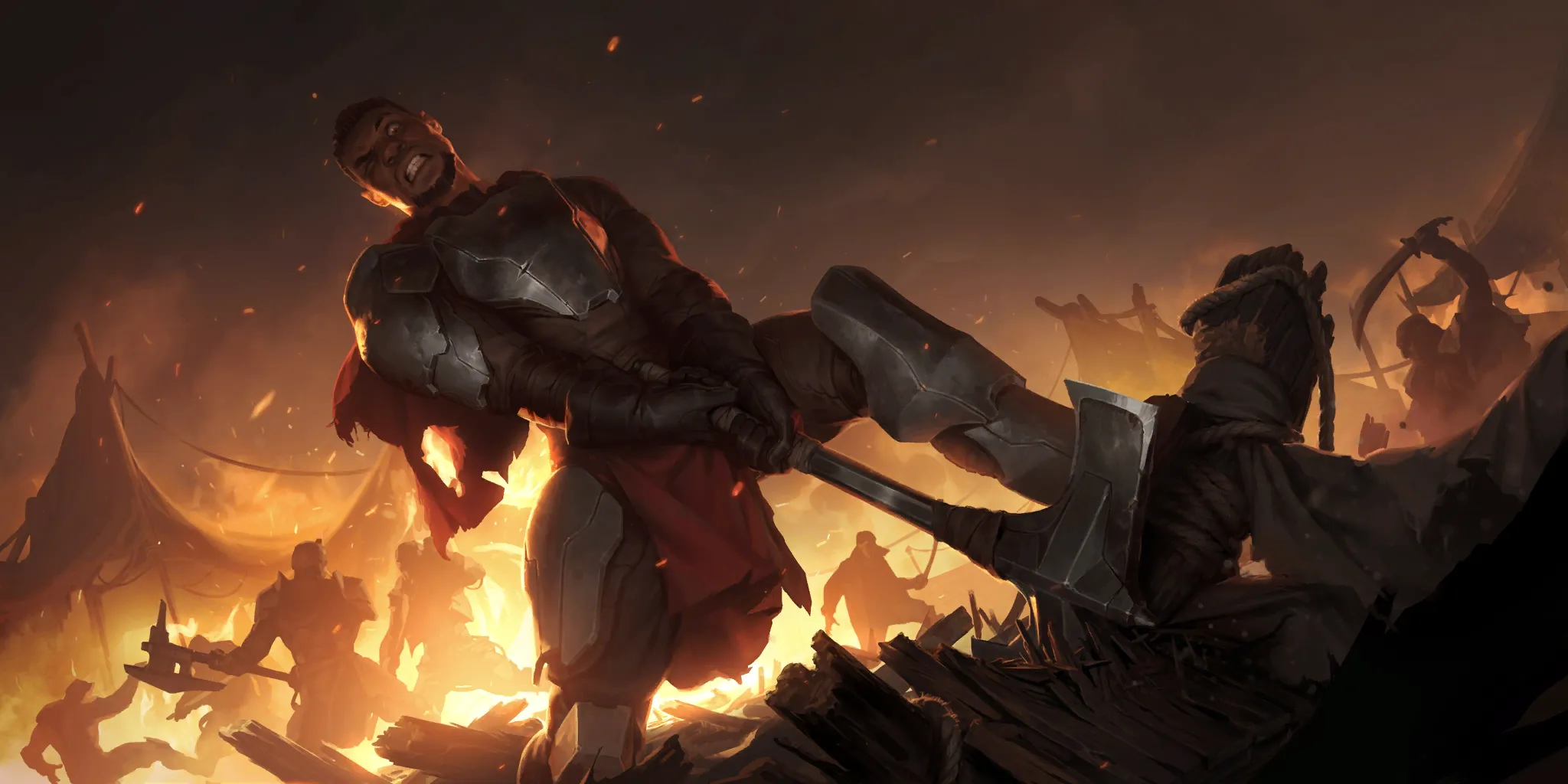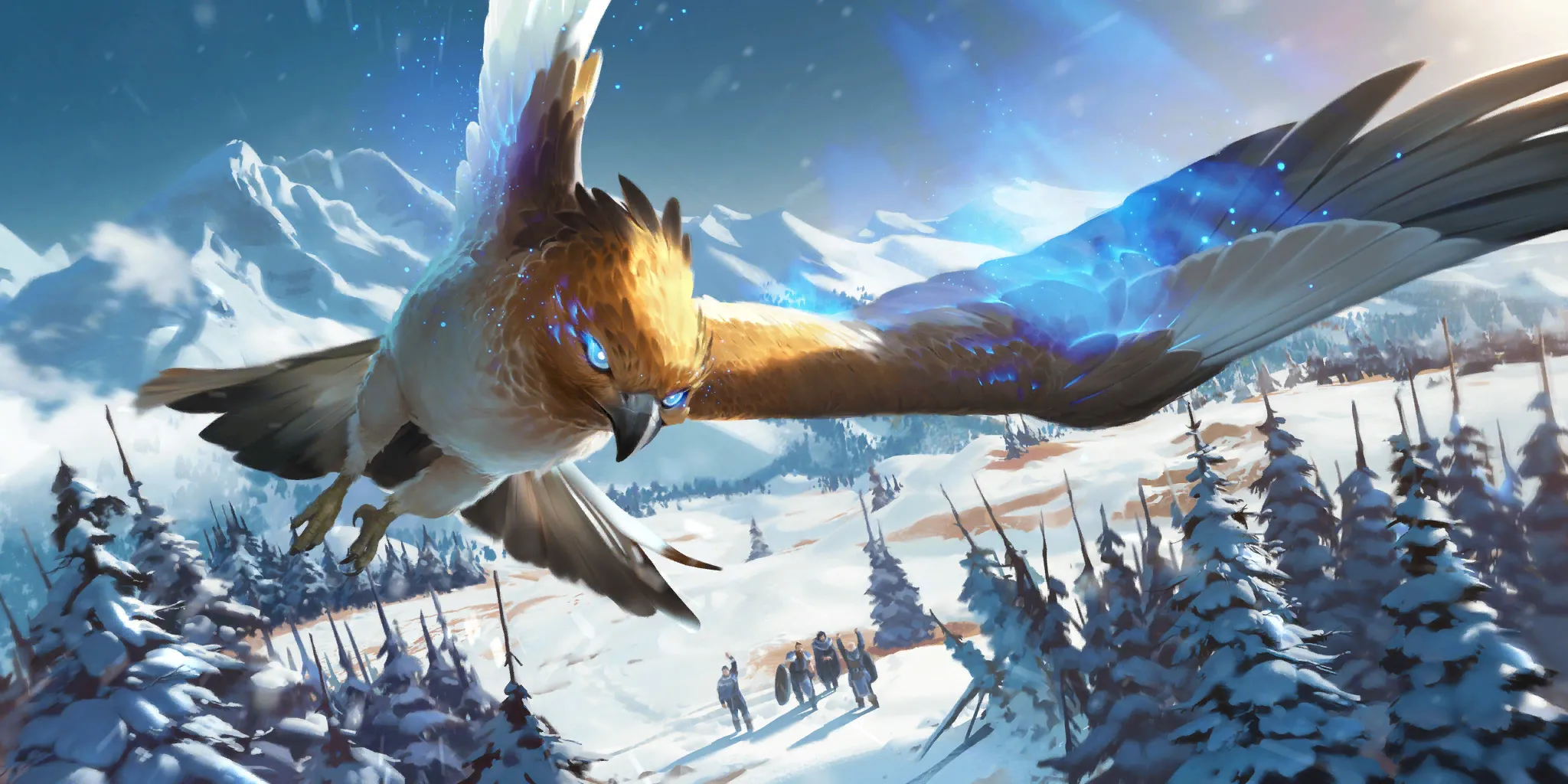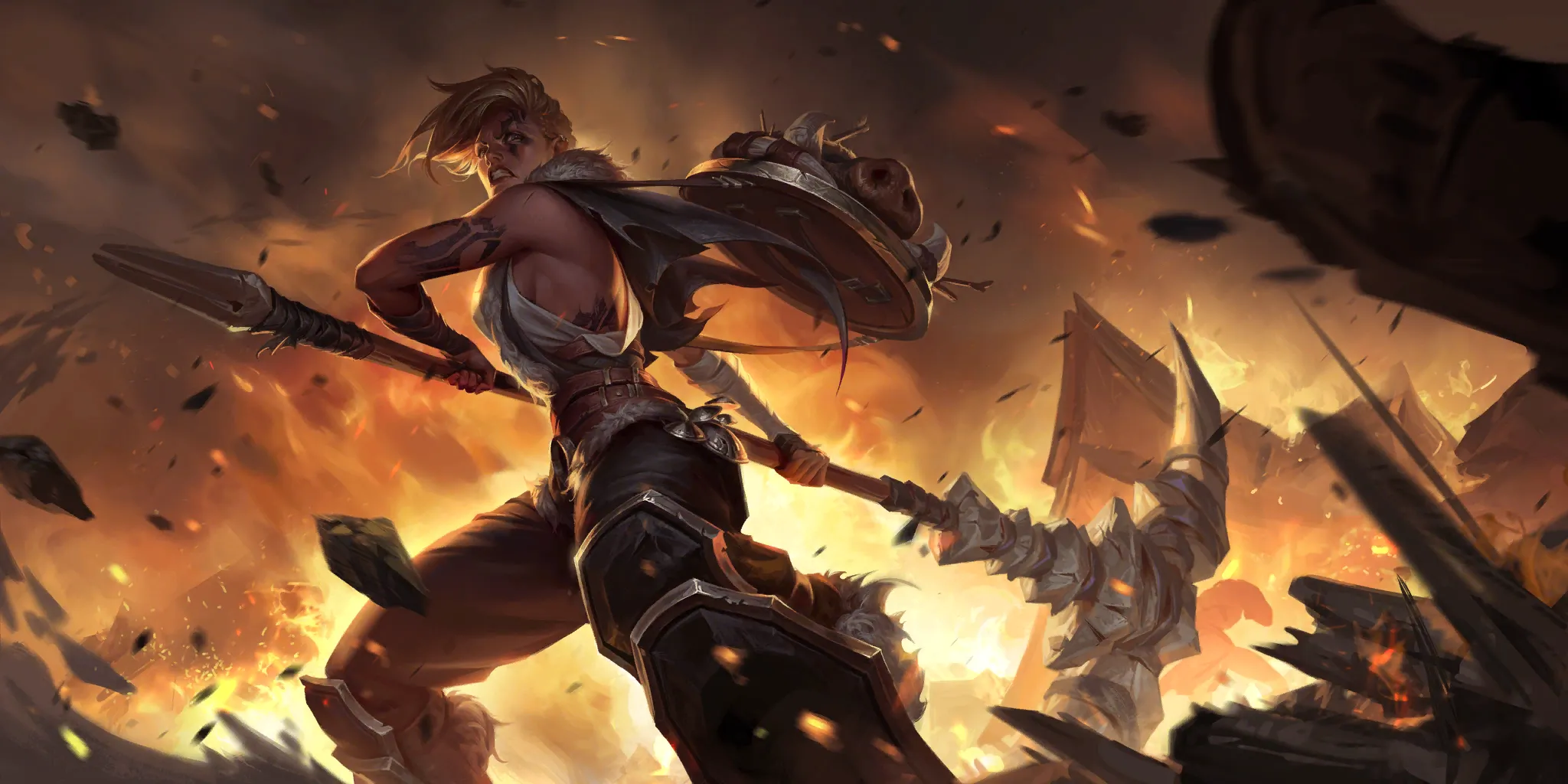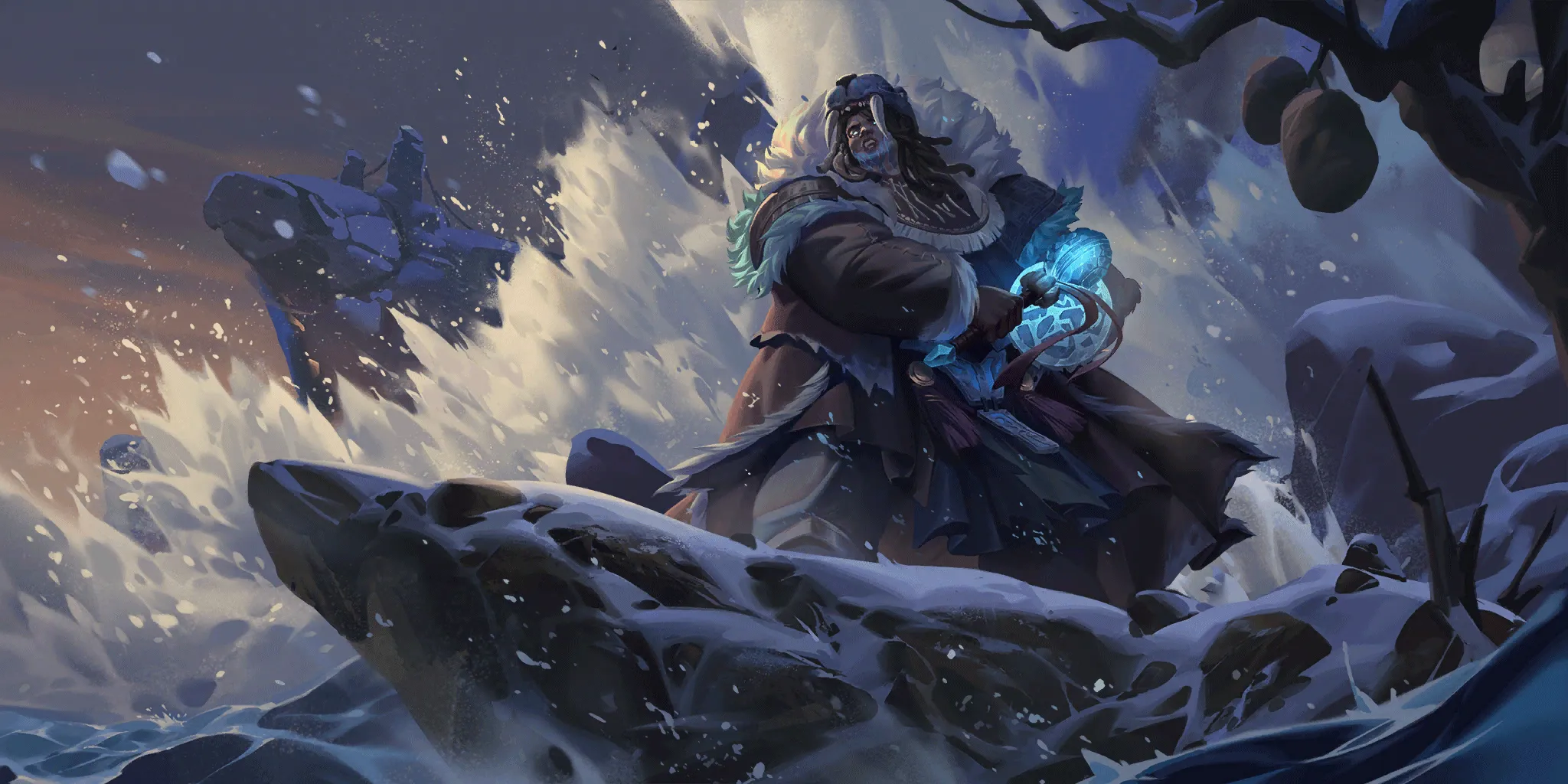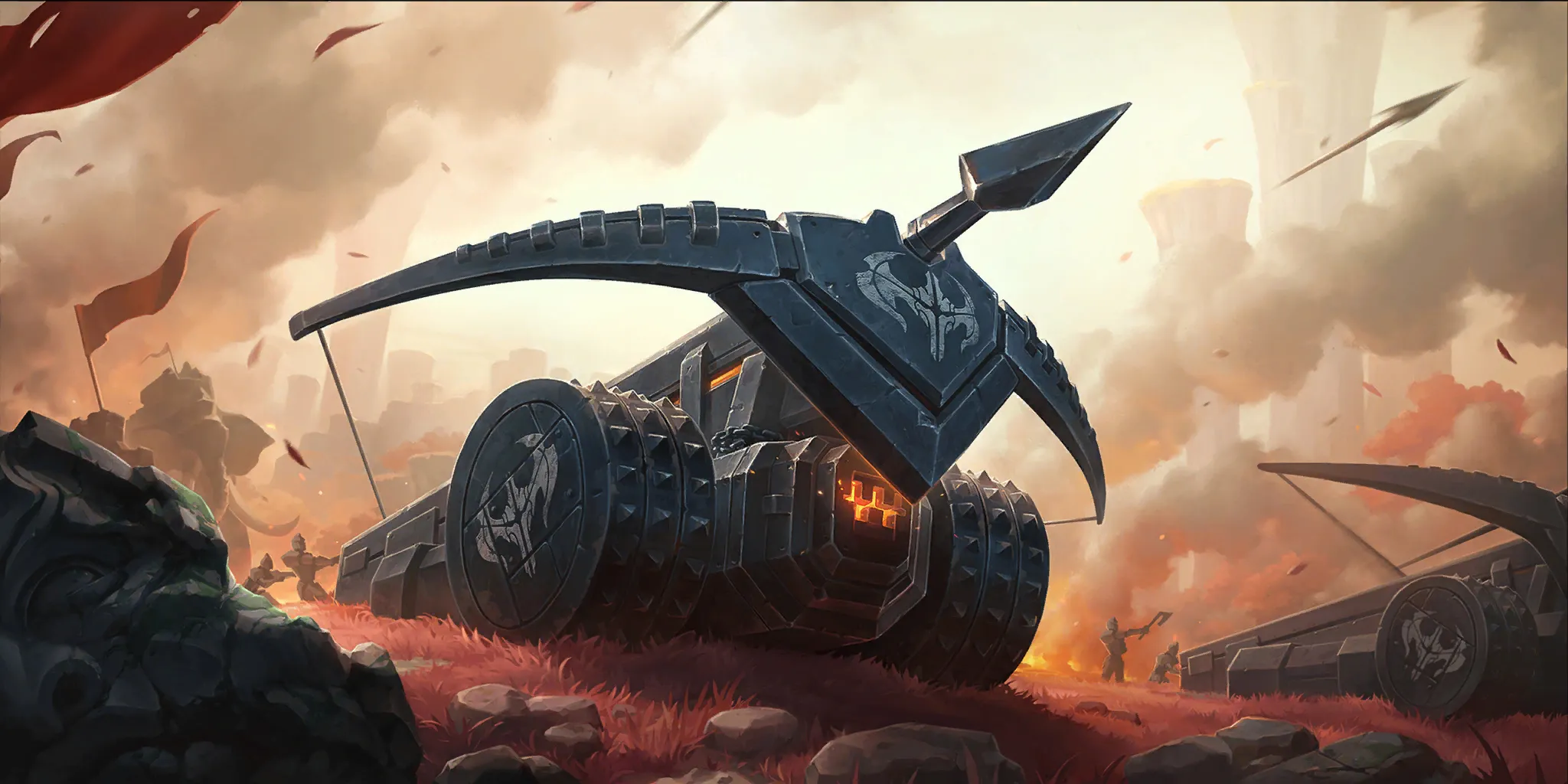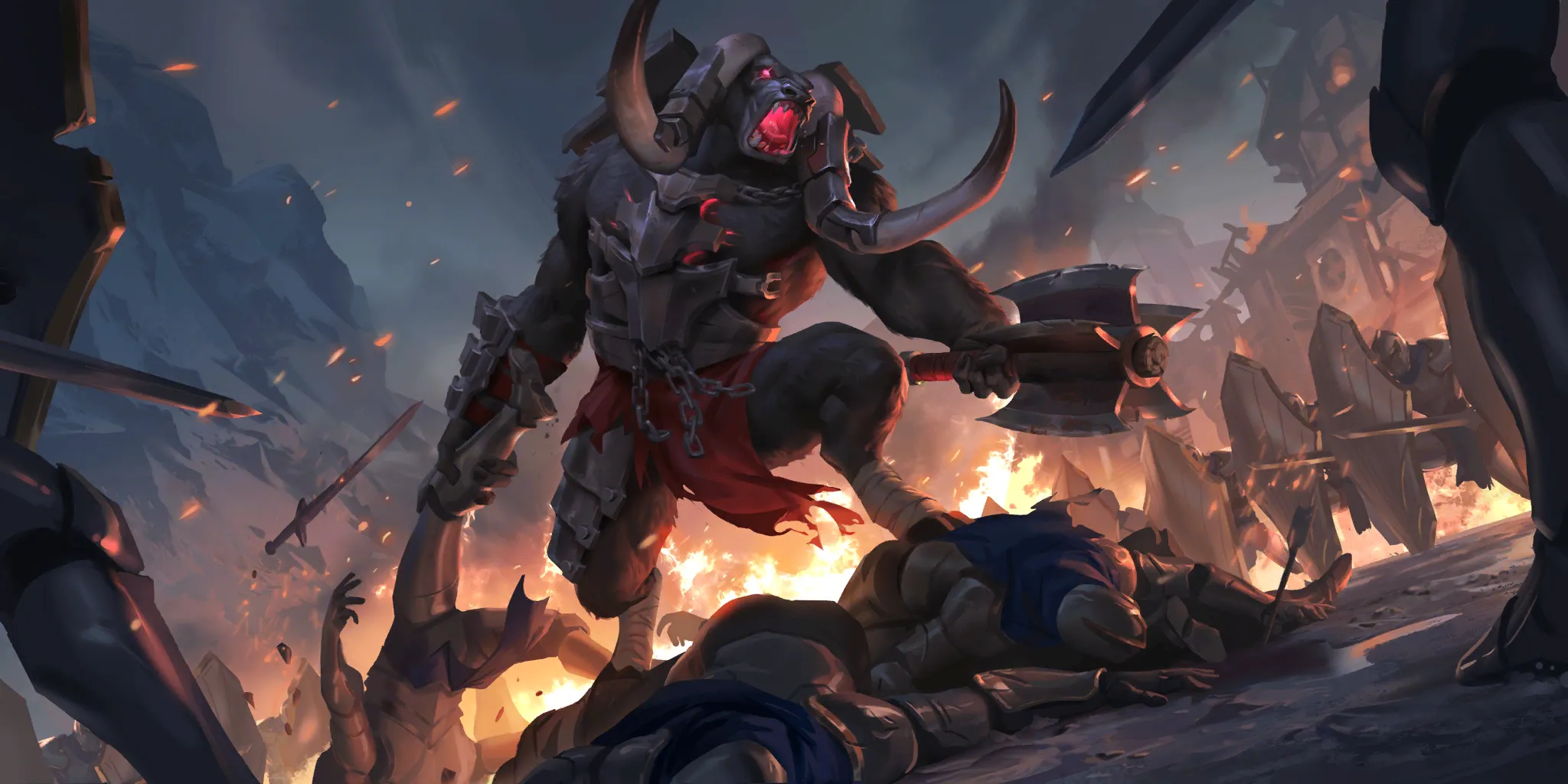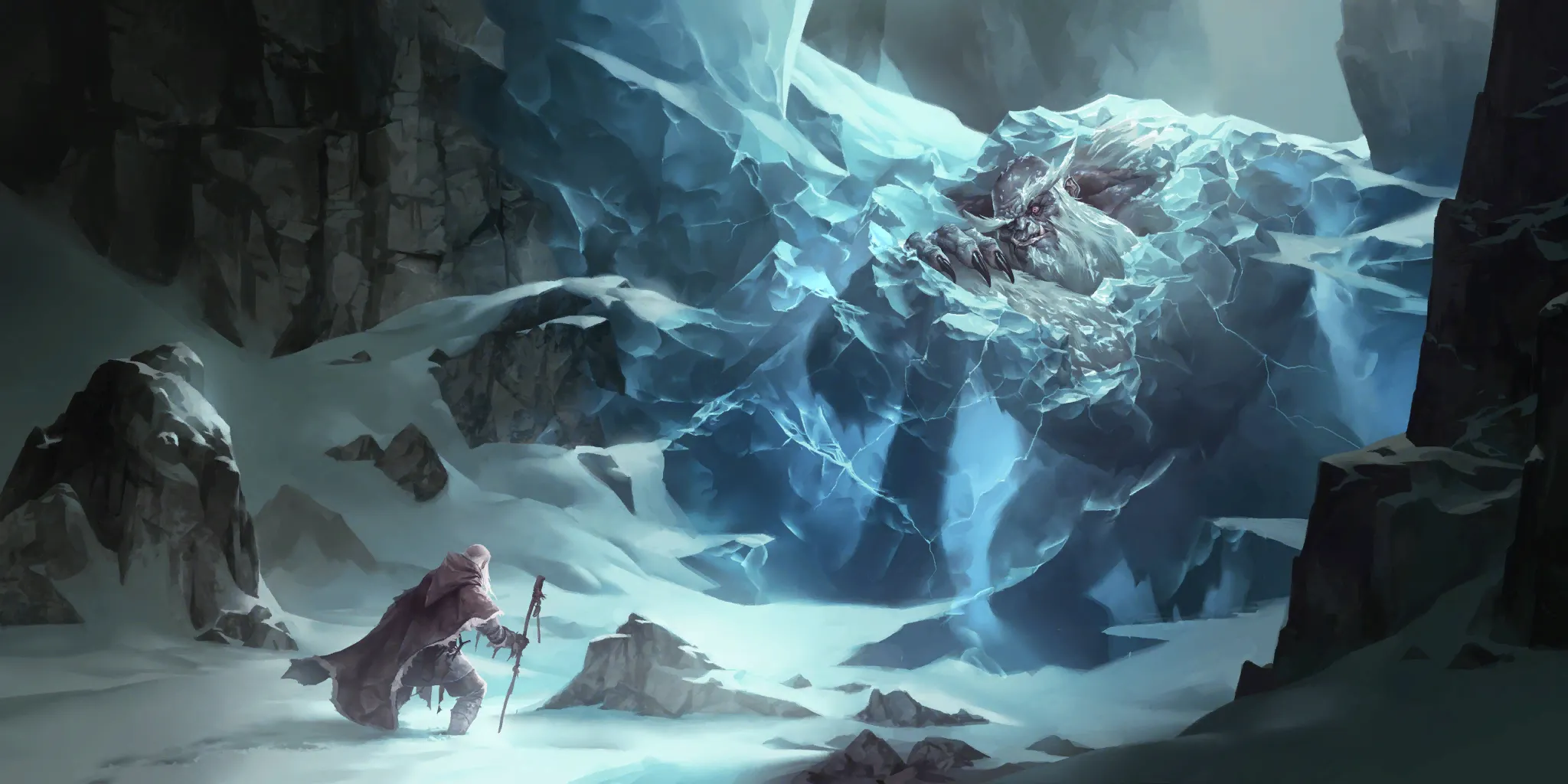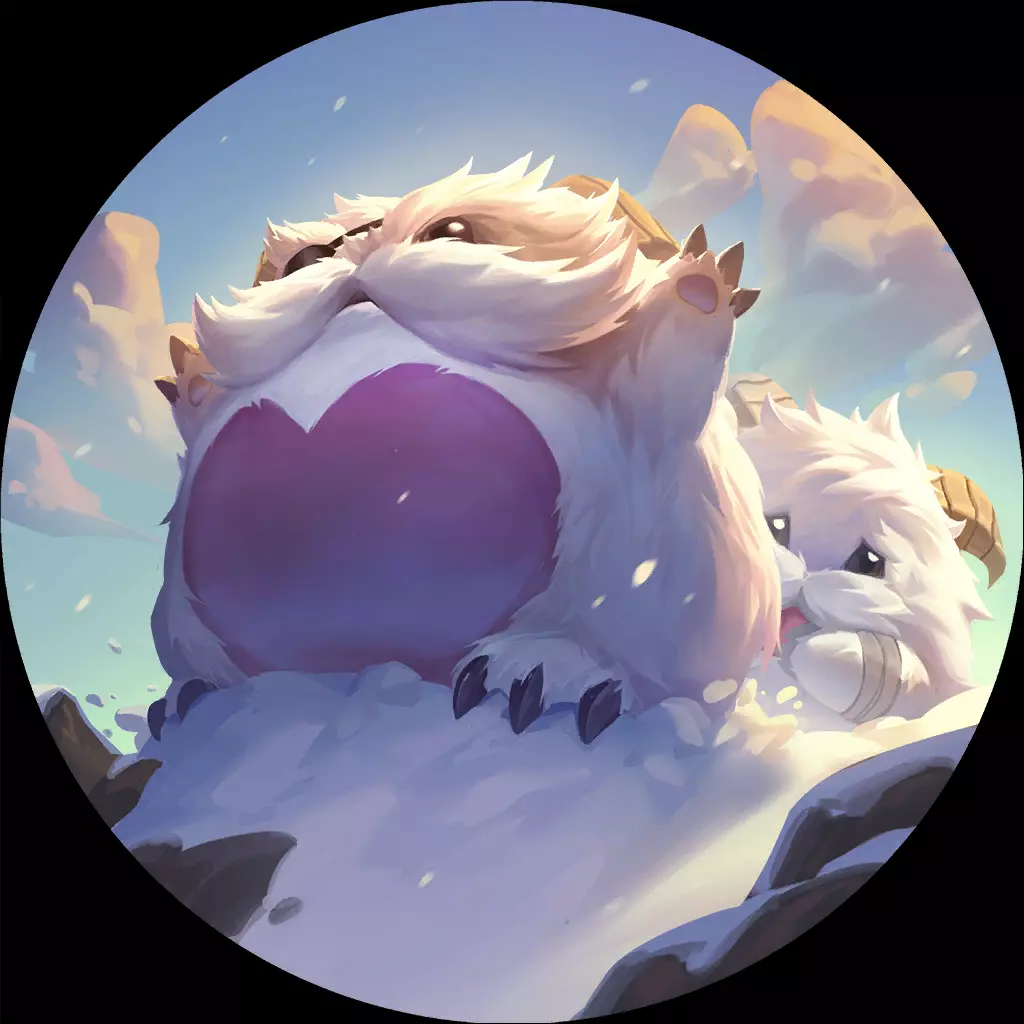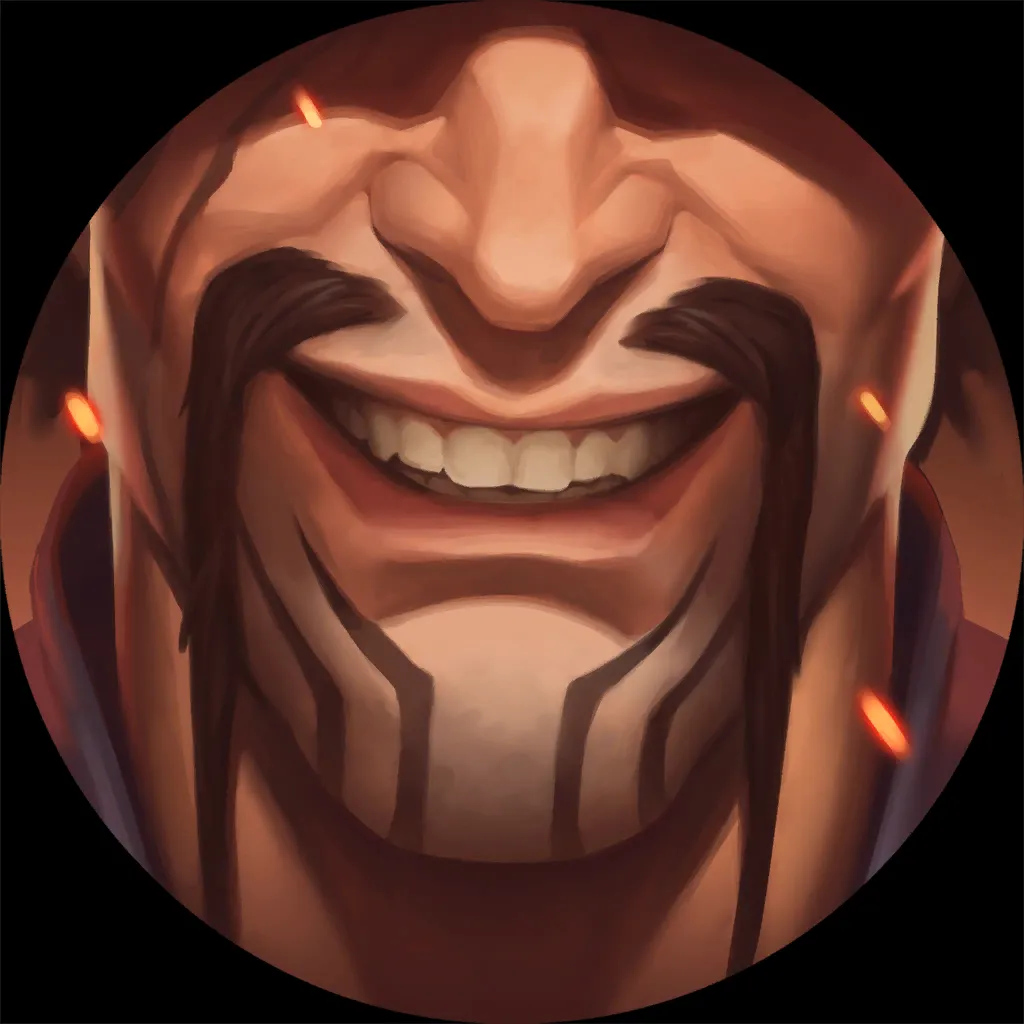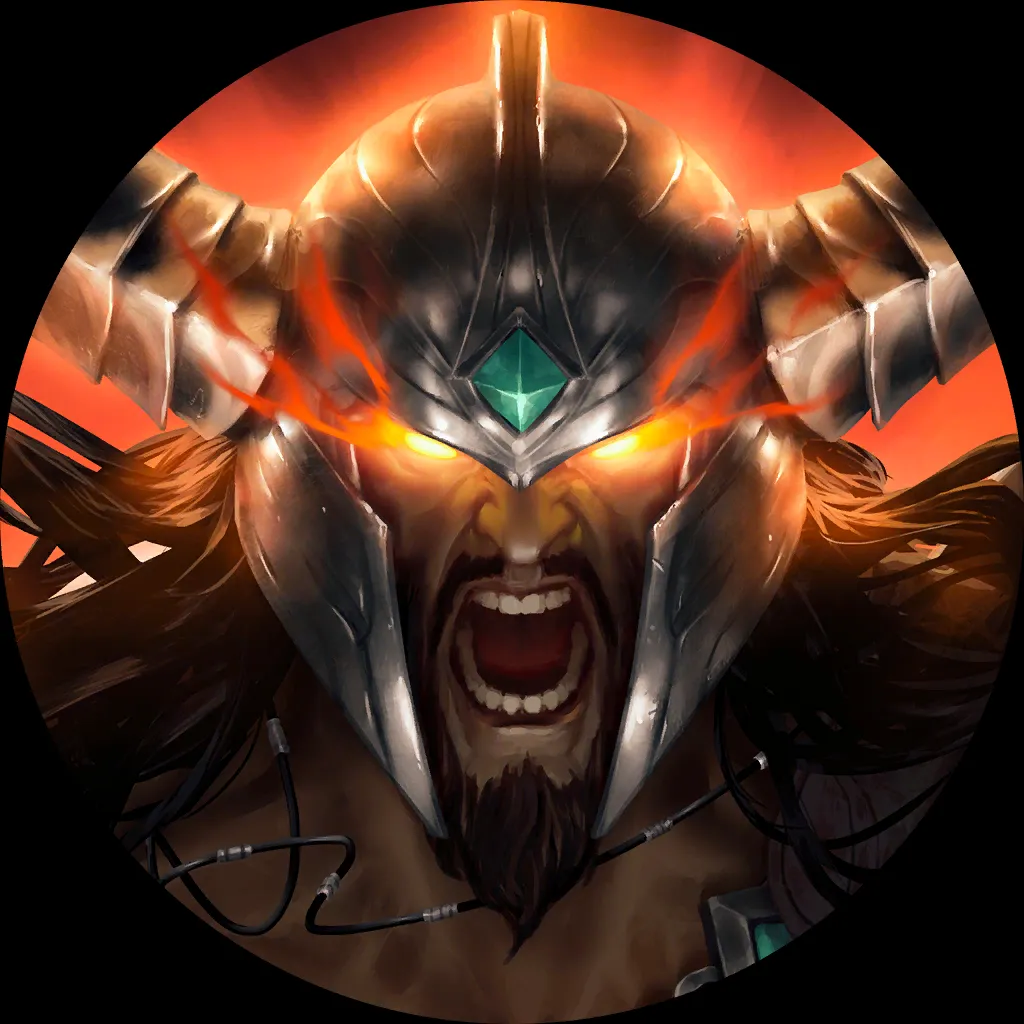 A couple of cards stood out to me in the reveals: Crimson Pigeon
and Here to Help
.
Pigeon seems like a really crazy card, able to grow constantly at the cost of pinging your supported unit for one Health, so looks like a good card to fit in aggressive decks when paired with sturdy units like Legion Rearguard
, or Tough units like Ruthless Raider
. And Here to Help
looks similar to Troll Chant
, but has a different sort of upside in the form of gaining +2 Power on top of the +3 Health if the unit was damaged (which works really well with the Pigeon, right?). So with all that in mind, I figured they'd be a nice fit in here.
Being able to apply early pressure with Crimson Pigeon will help when, later in the game, you're looking to close it with Battle Fury
on an unblocked unit, or on an Overwhelm unit. Fallen Reckoner
will deal with those small chump-blockers, or one huge blocker. And The Darkin Ballista
helps push just a little more damage when put onto something like Iron Ballista
, or even if used in the late game in its Darkin form, Naganeka of Zuretta
.
Here to Help
takes the place of Troll Chant to help keep your units alive or even can push damage along with the protection. I'm really interested in seeing how this one does!
---
Shurima Landmark decks: Acolyte's Reliquary Ruinous Acolyte
When I saw Acolyte's Reliquary
in the reveals, I knew that was a card that I wanted to try playing with.
The Ruinous Acolyte
package has always been a bit lackluster, only being able to run three copies of itself and three copies of Construct of Desolation
, as well as having to destroy one of your landmarks each summon if you wanted to buff them all.
But now… we have both of those issues solved in one card!
Acolyte's Reliquary
gives you an Acolyte on summoning, and when it's destroyed it'll shuffle itself back into the top five cards of the deck! While being shuffled back into the deck can be a bit of a setback, and five cards deep could be a bit too deep, it's still a good step in the right direction. If the game gets going long enough, Reliquary can certainly pose a big threat.
3
3
15
19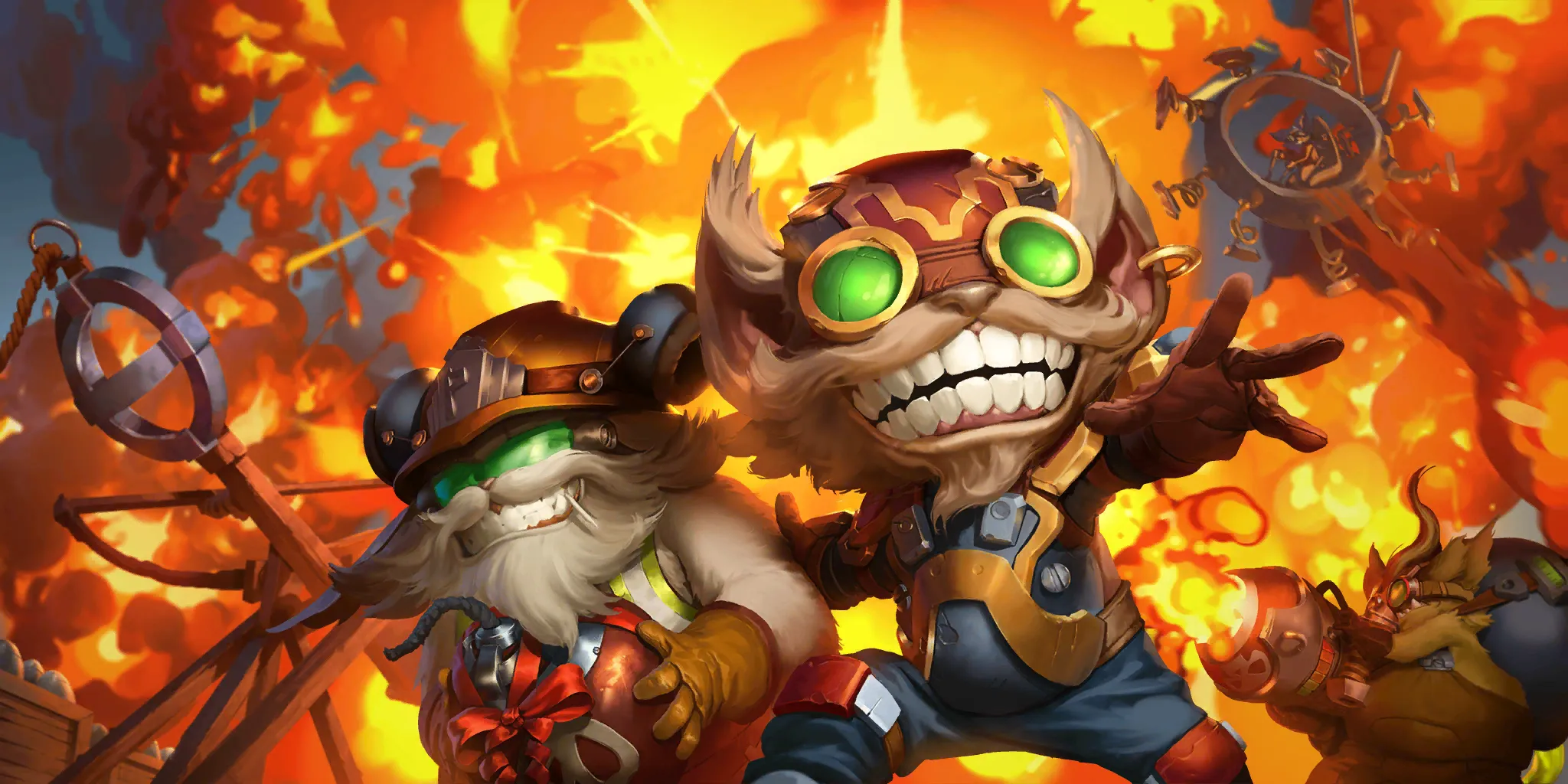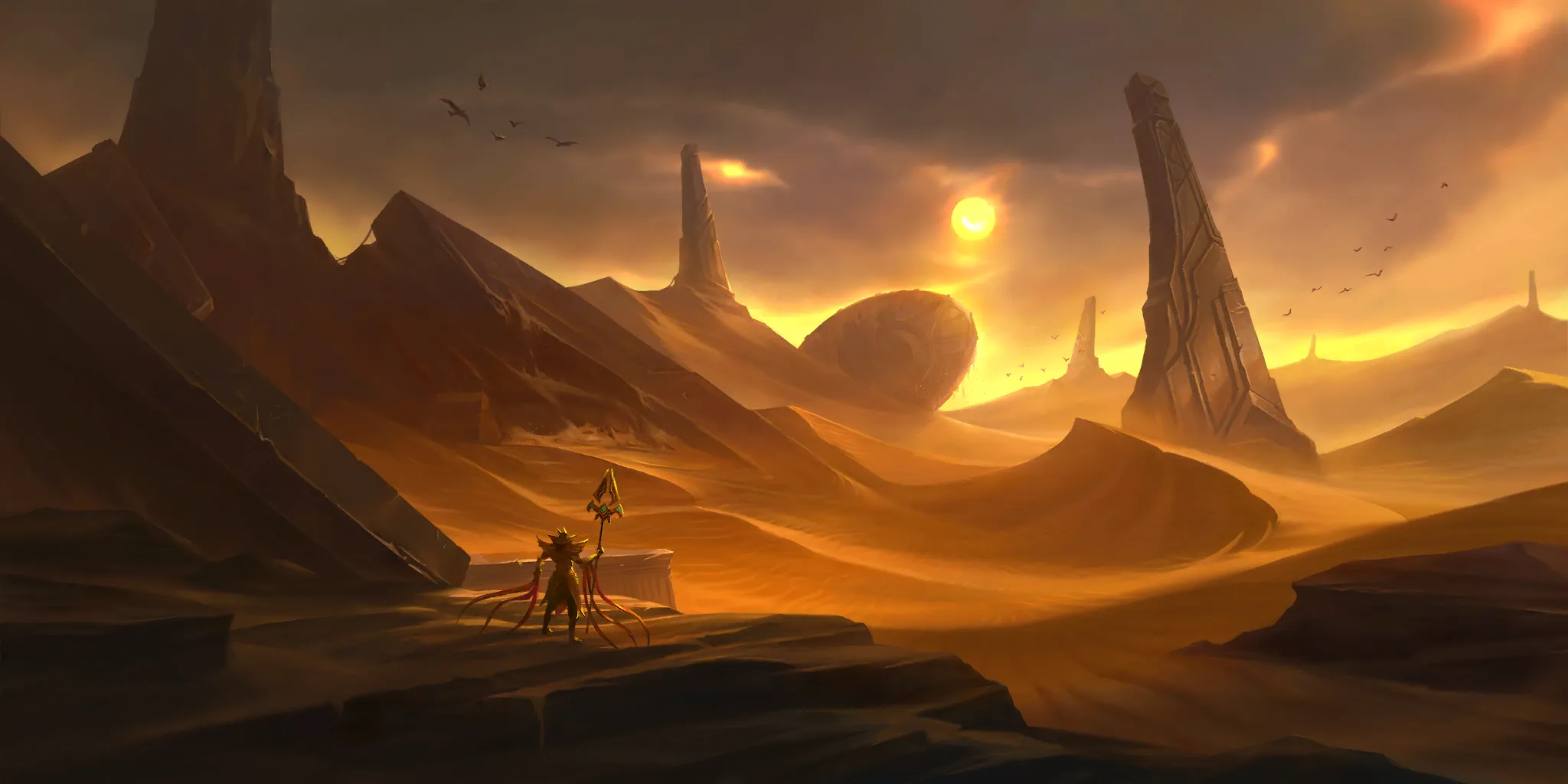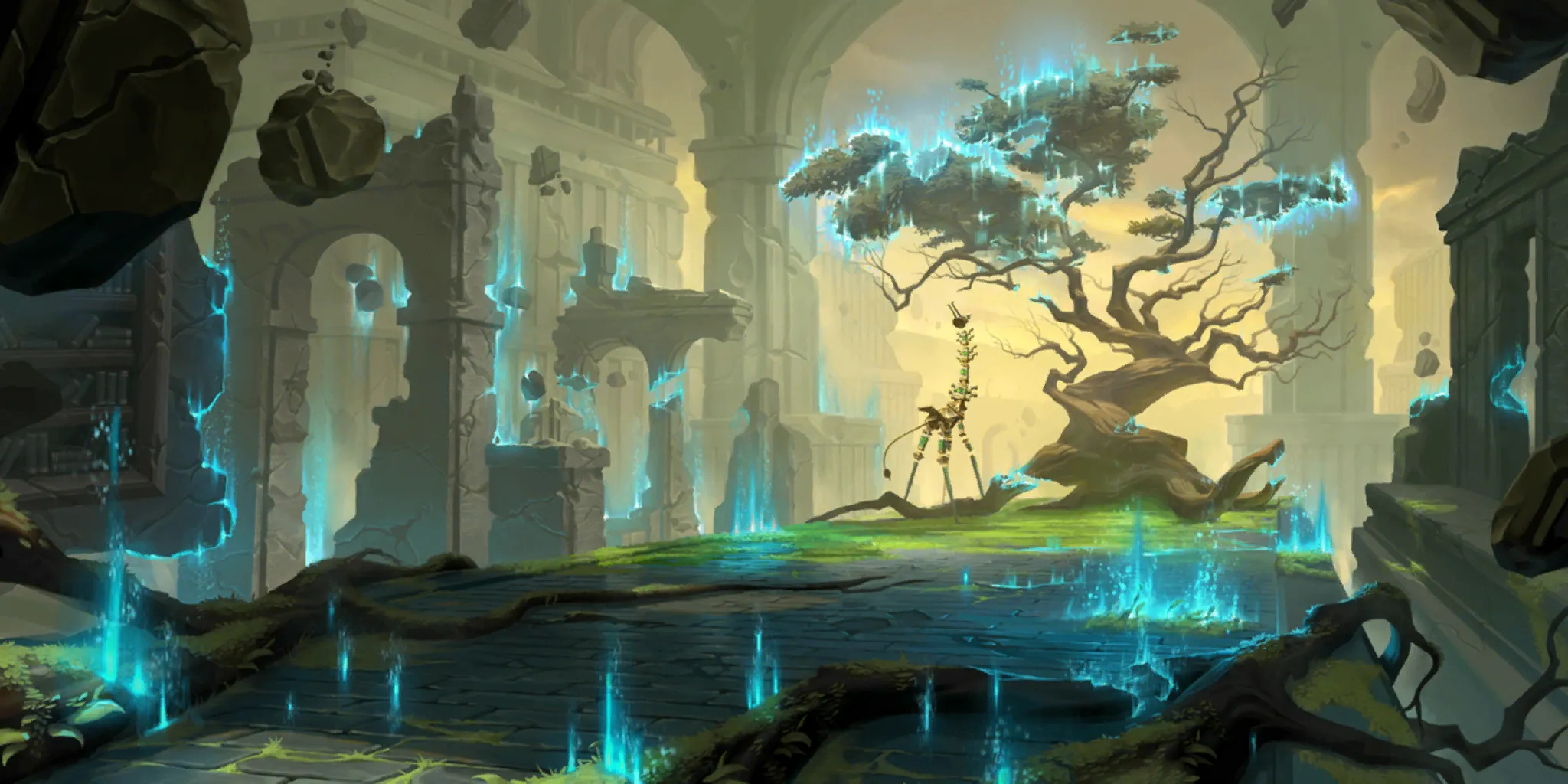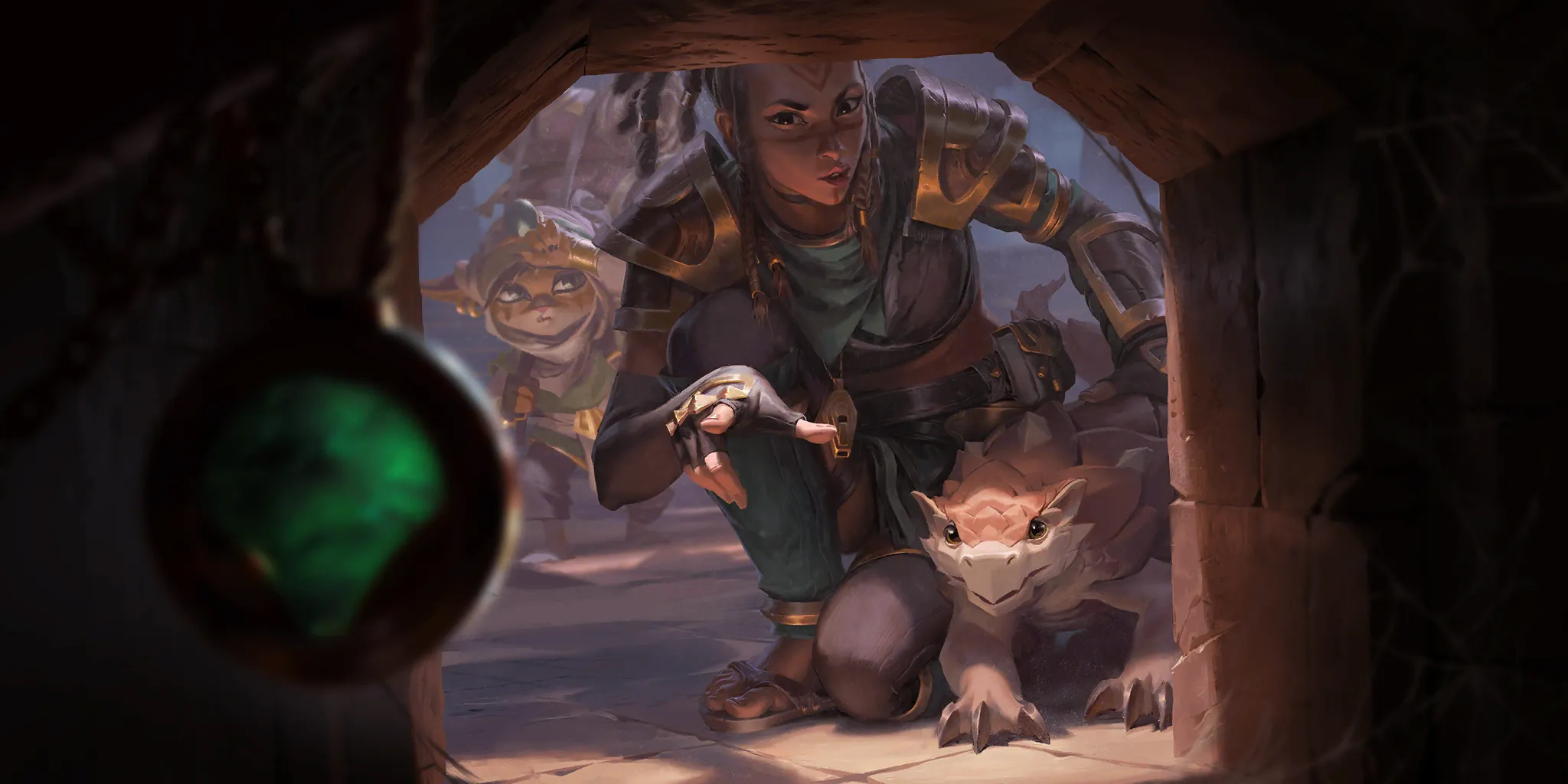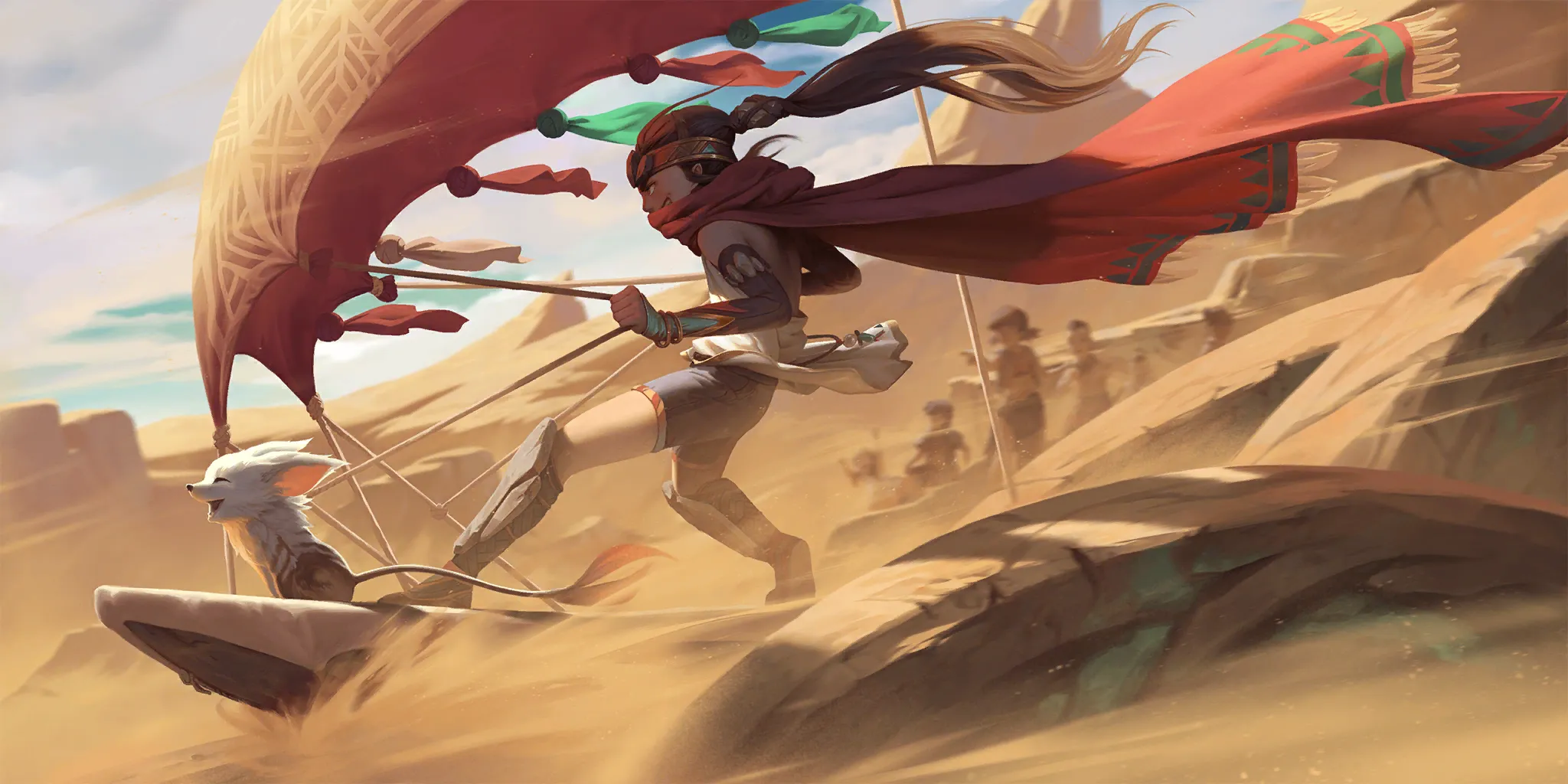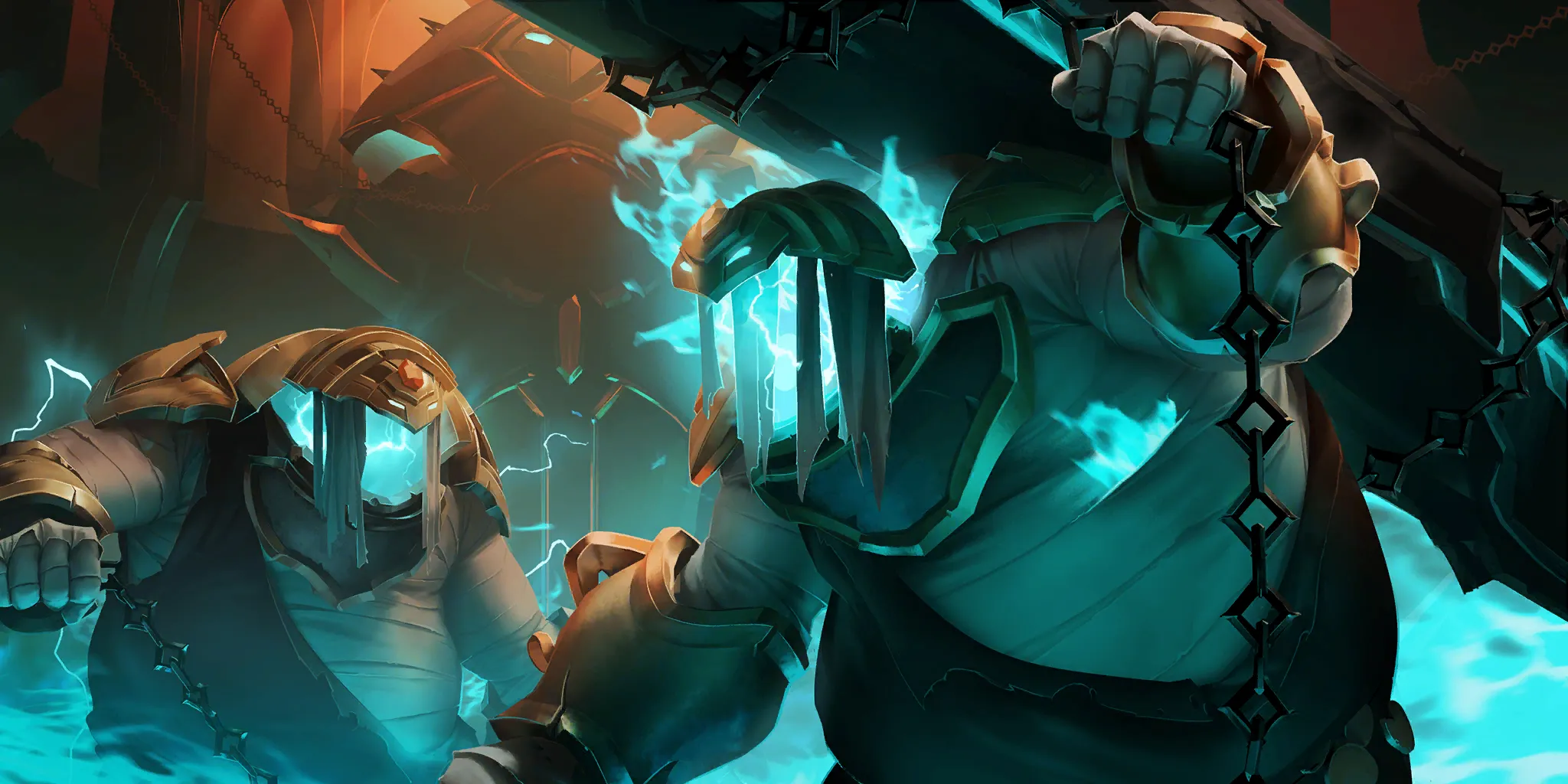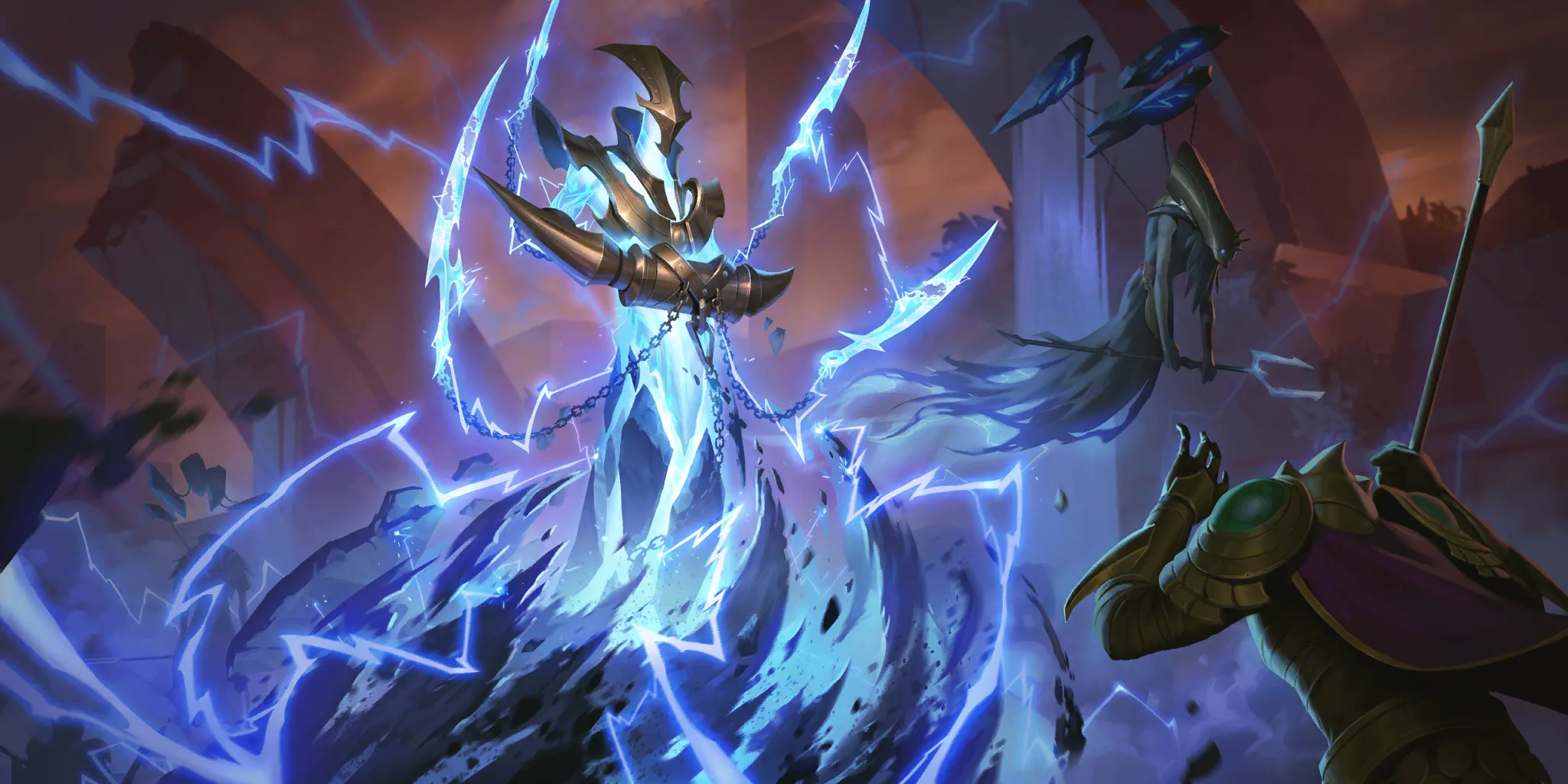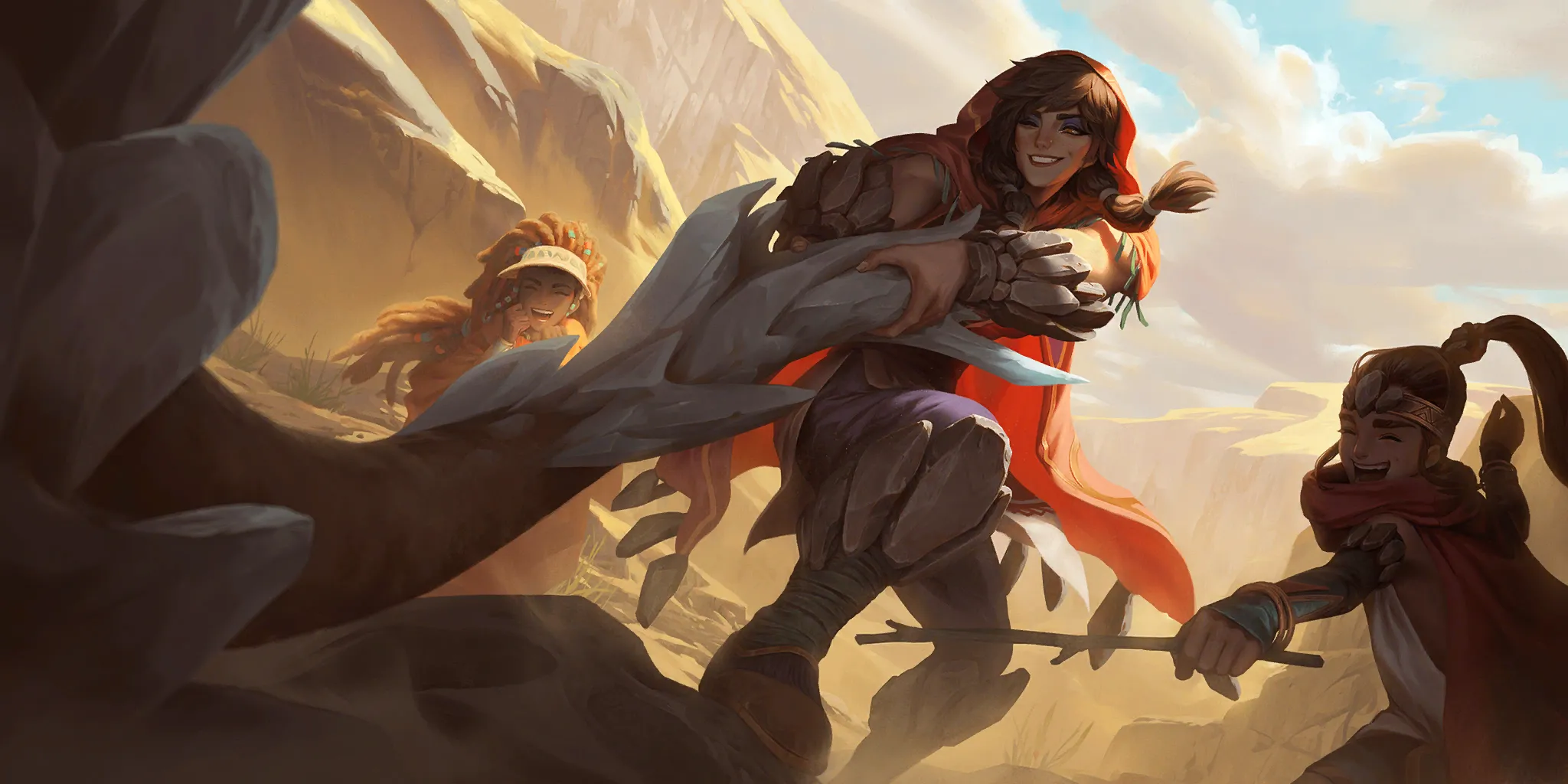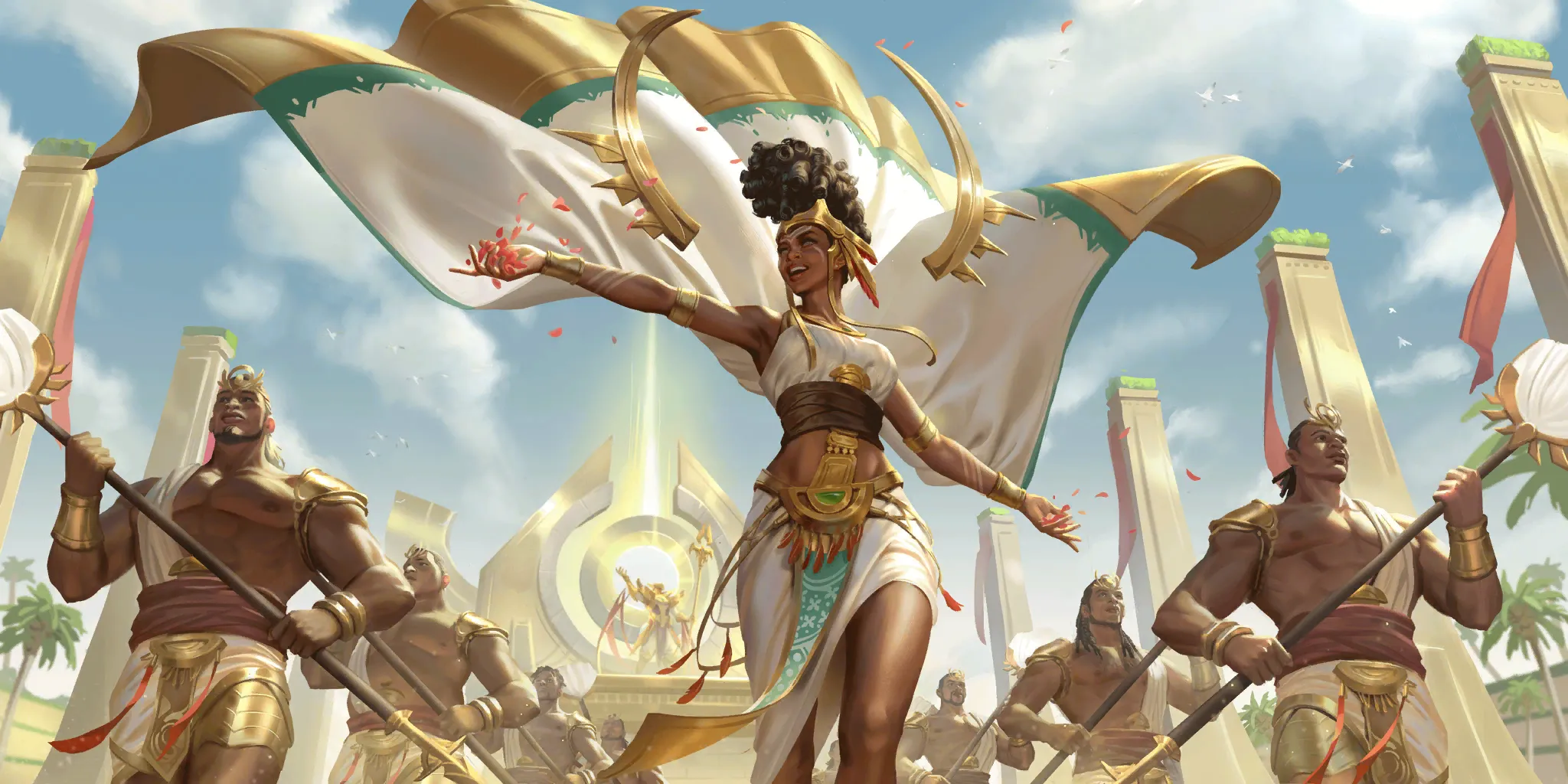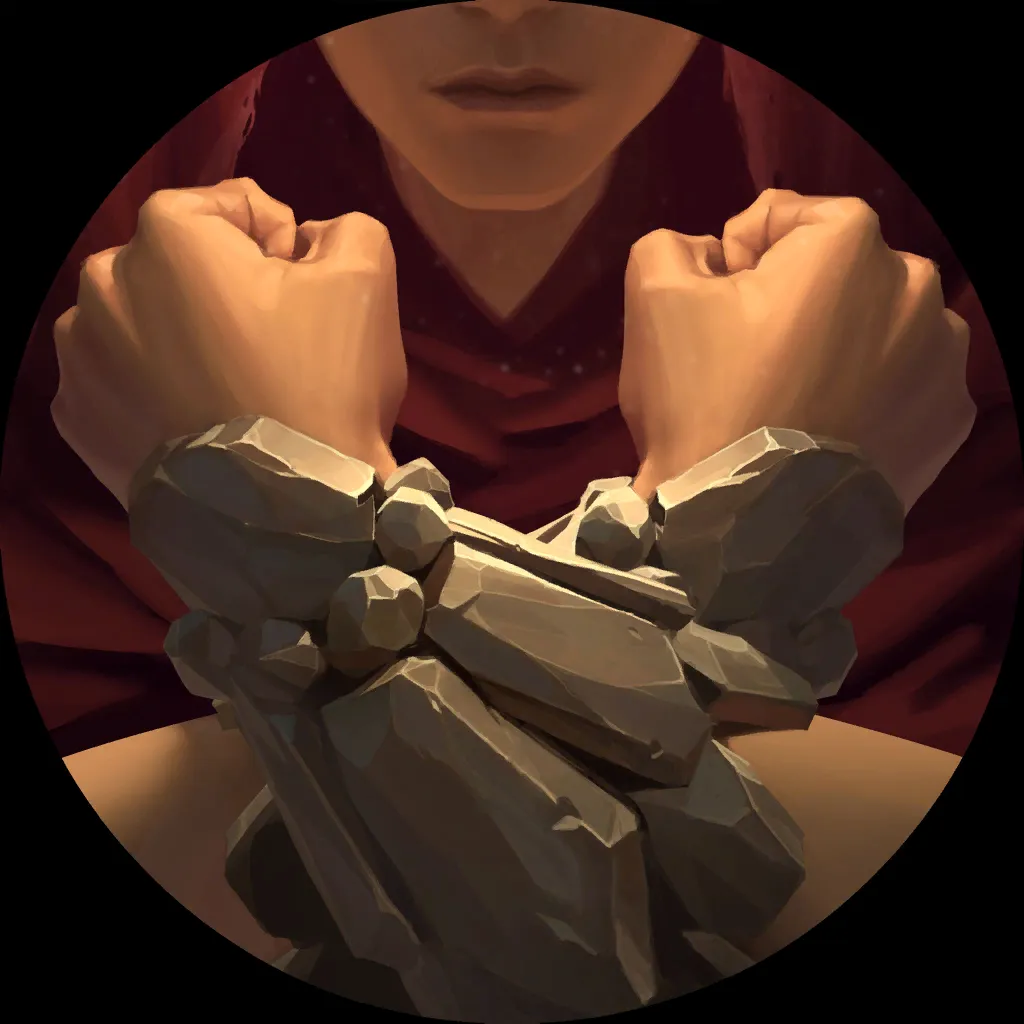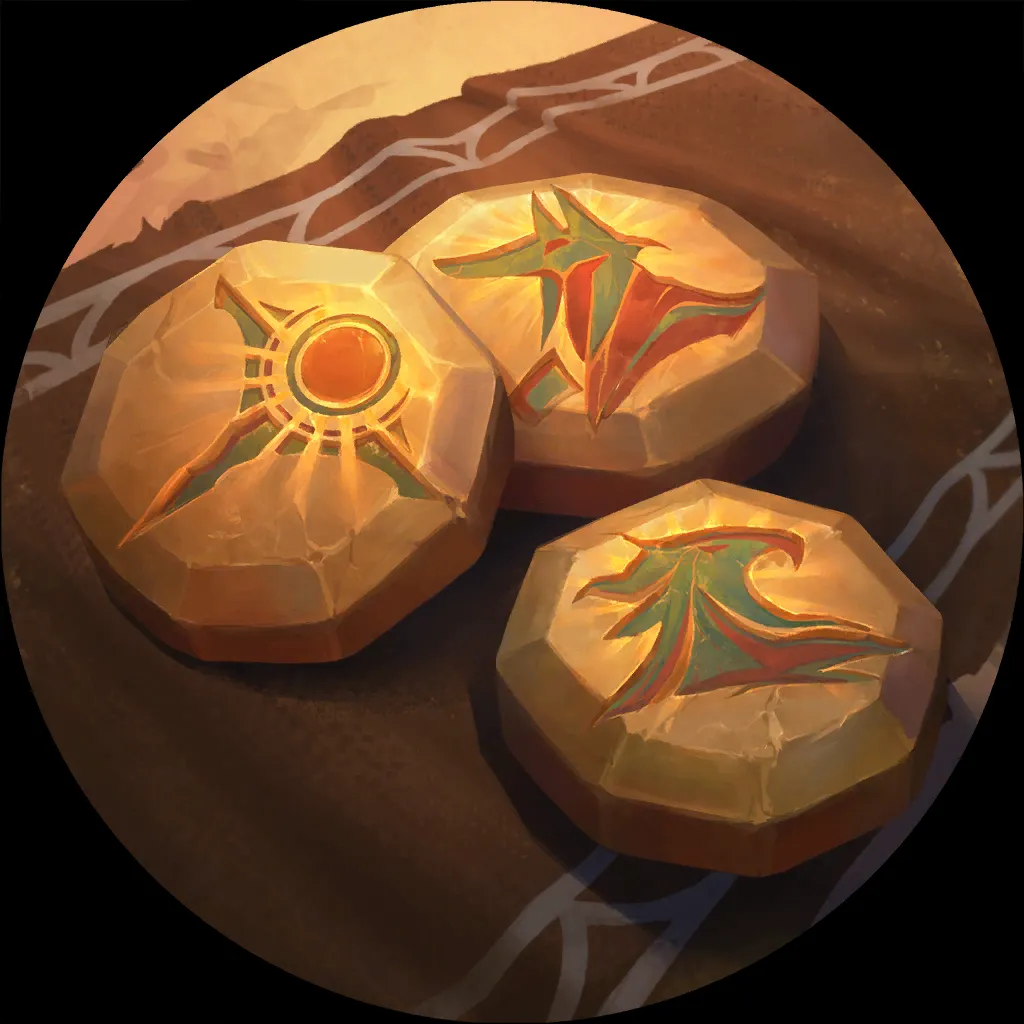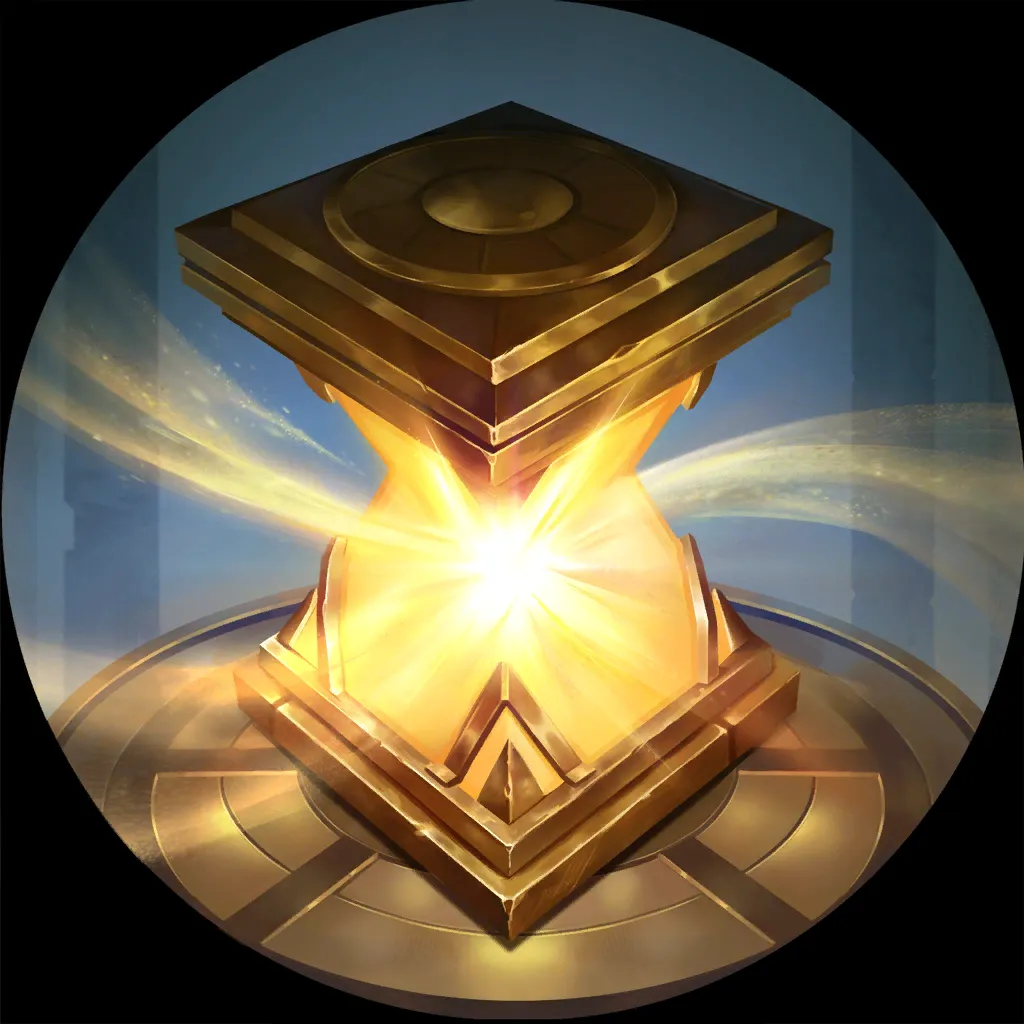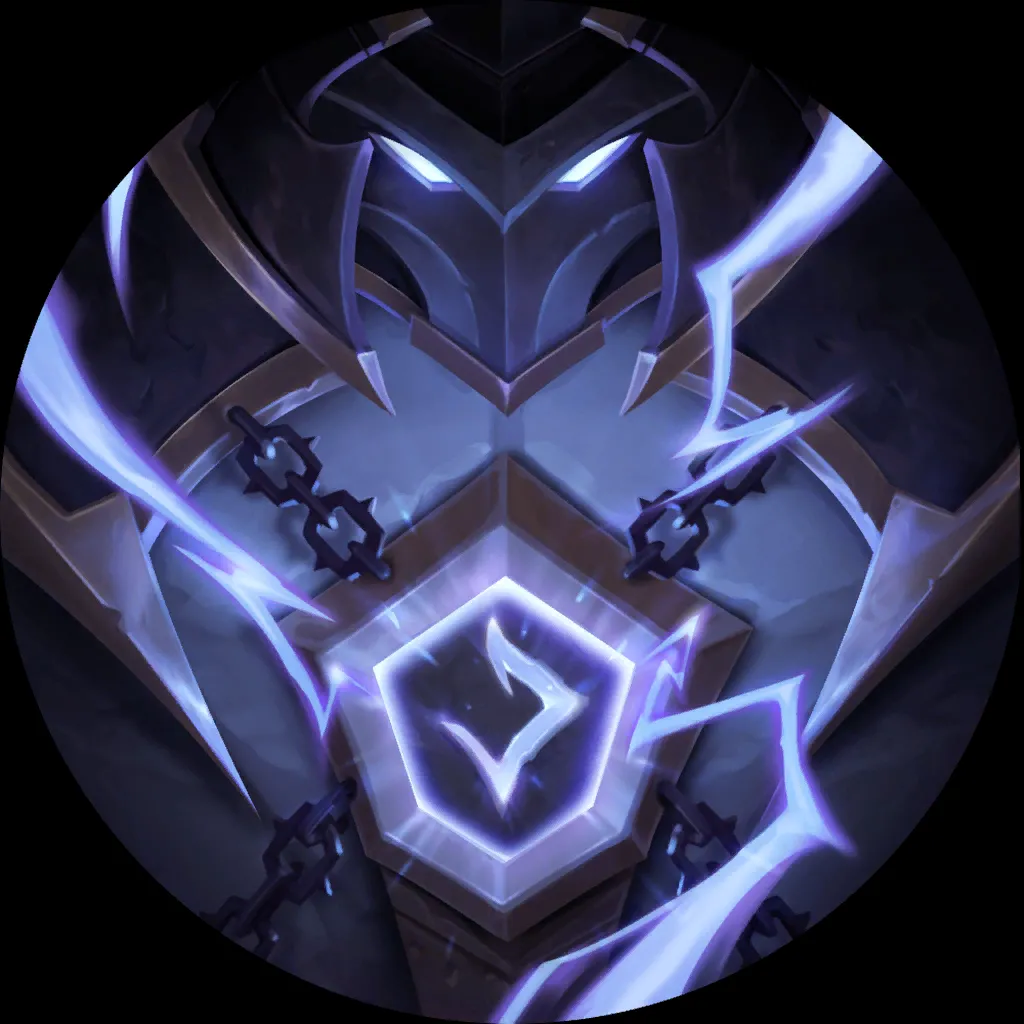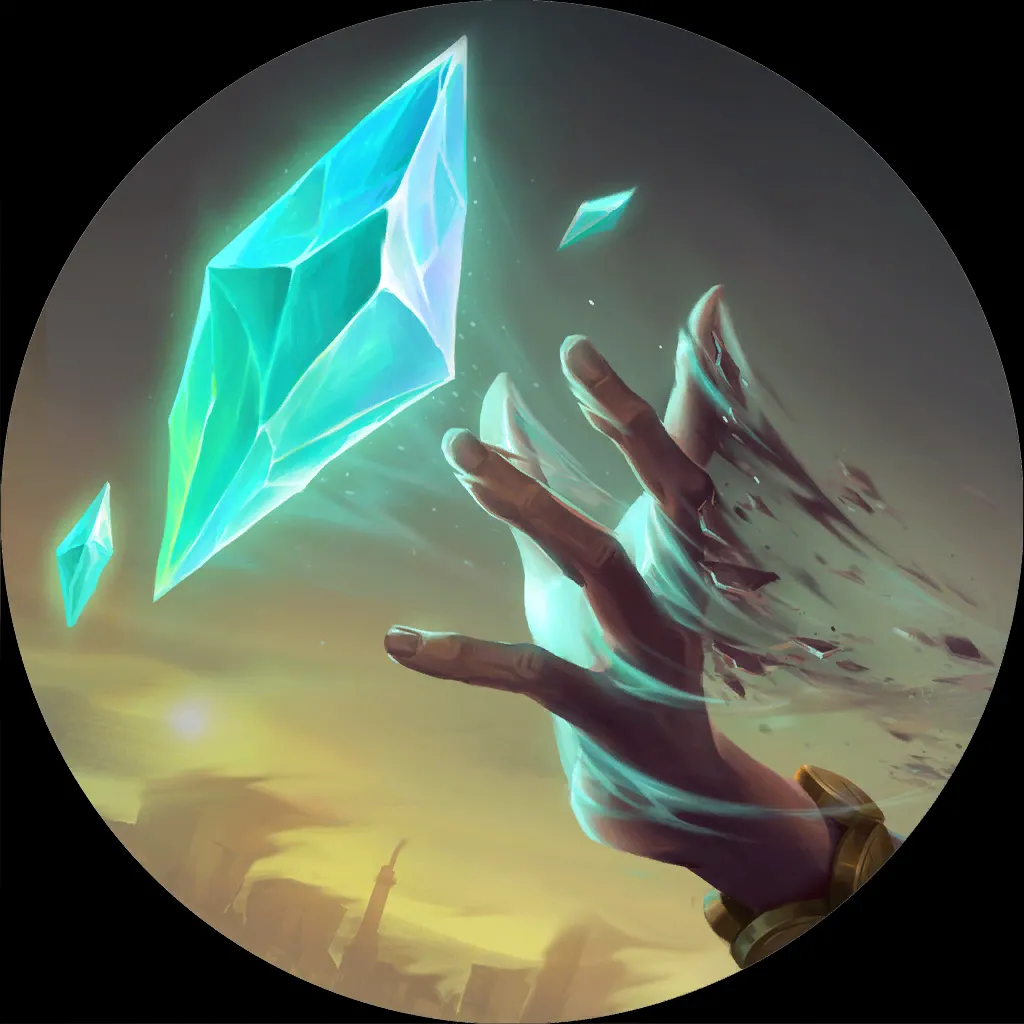 I decided to throw it into two decks, the first one being an old deck of mine, Mono Shurima beatdown. It is Shurima-only in order to get a Buried Sun Disc
for free, to destroy for effects like Ruinous Acolyte, Unleashed Energy
, and Desert Naturalist
. It also runs other cards that will make use of landmark destruction, such as Waste Walker
and Ziggs
. Aside from that, it's pretty standard: play your units, and hit them in the face!
6
3
18
13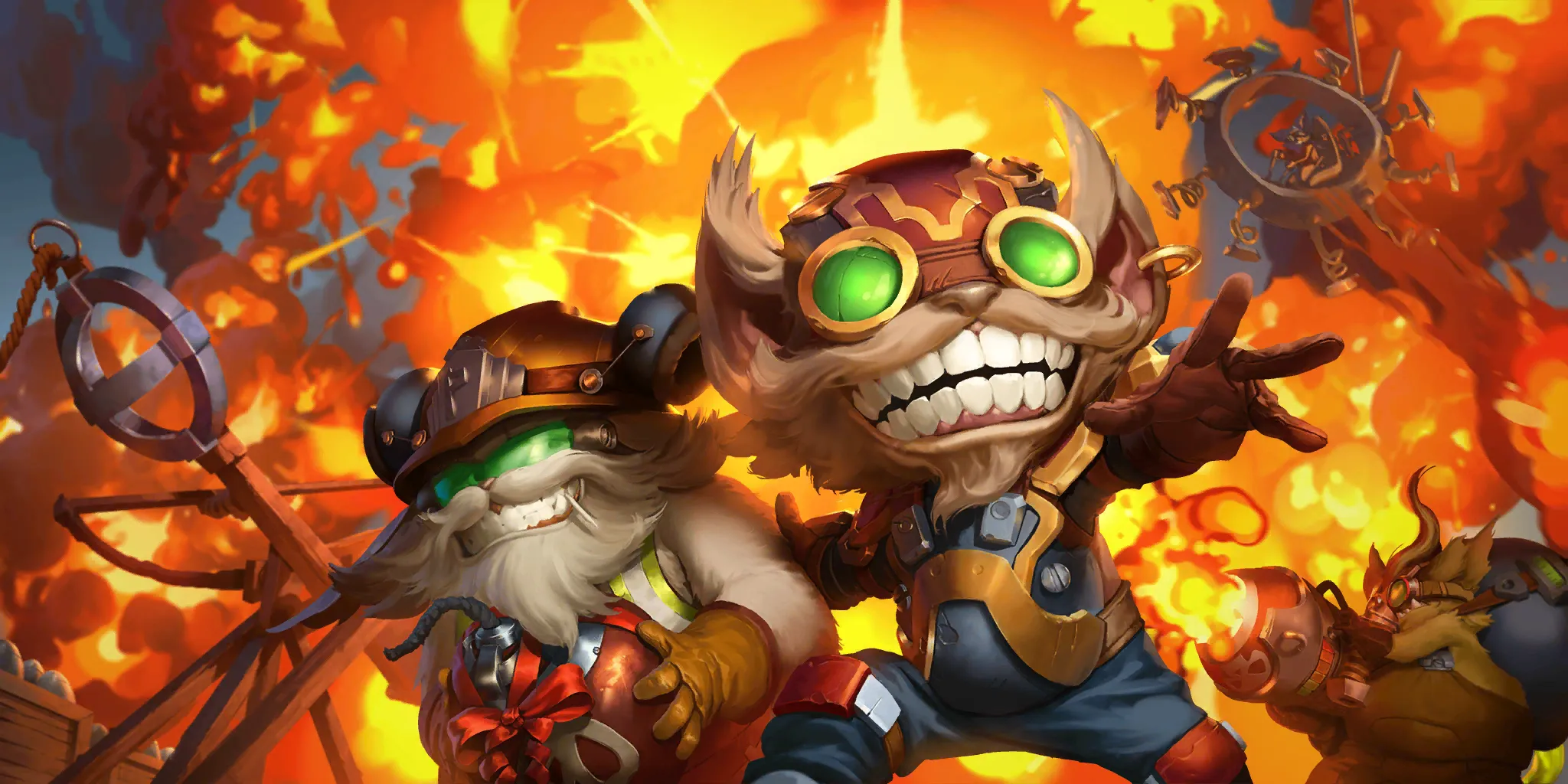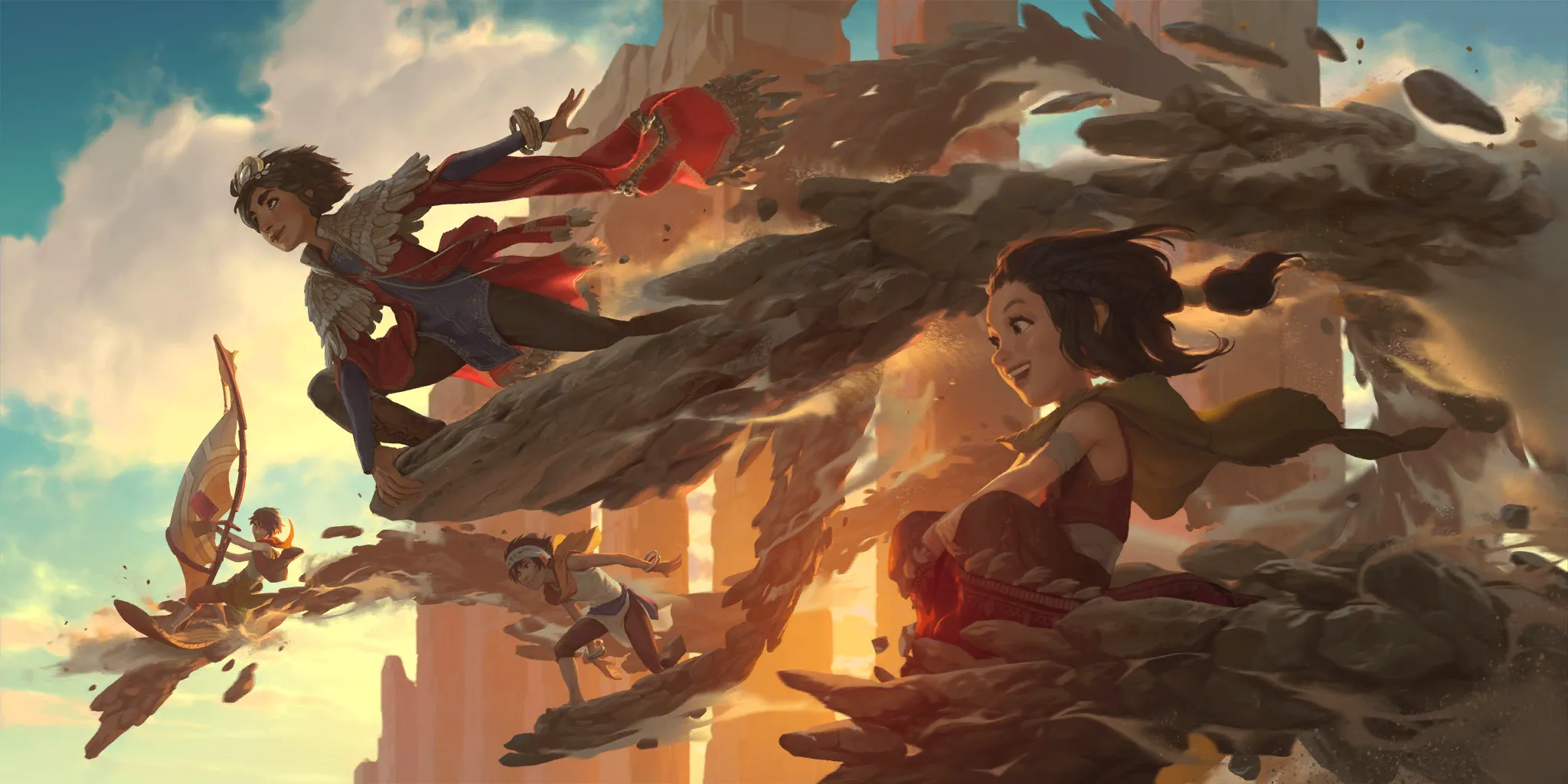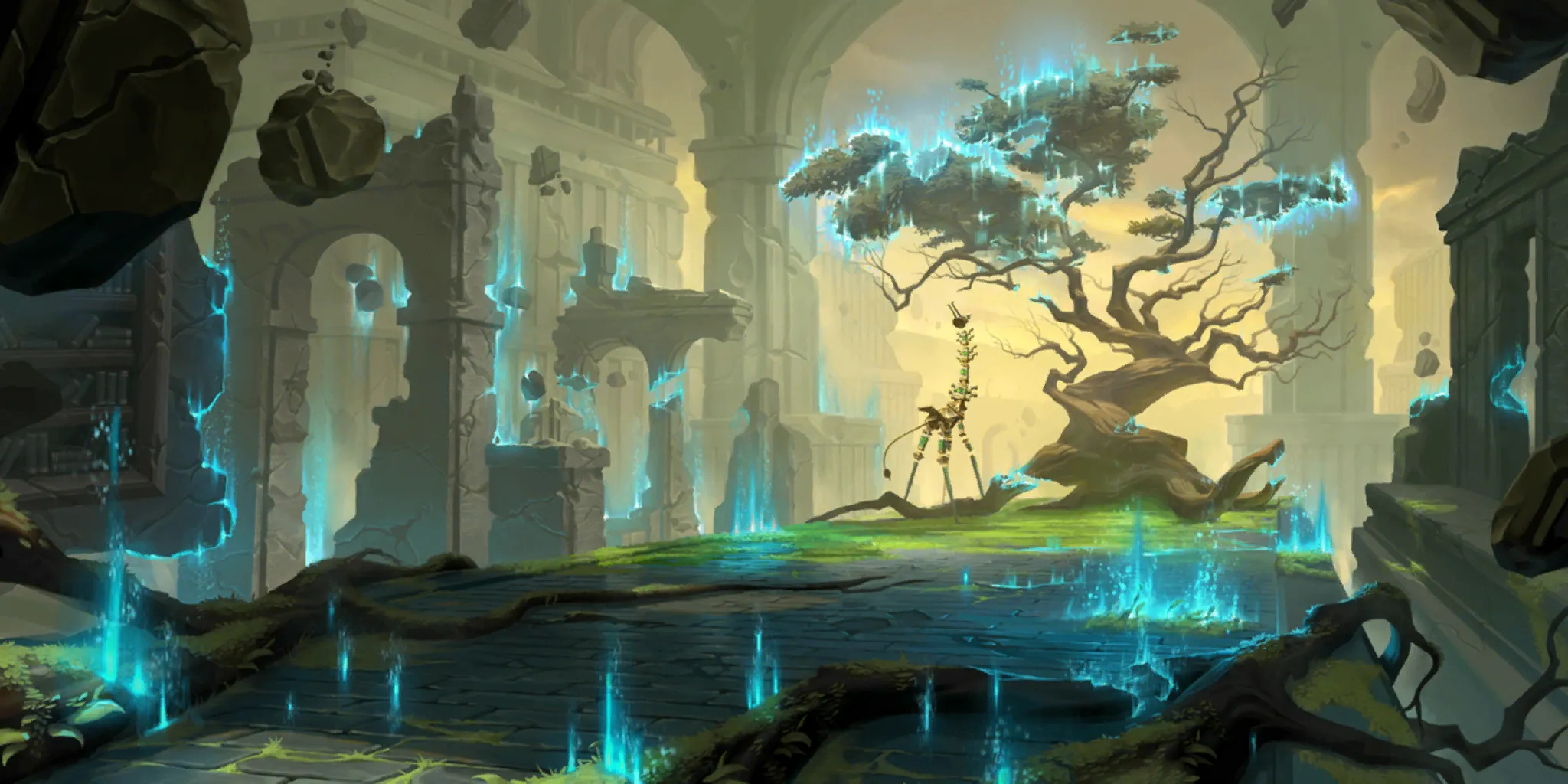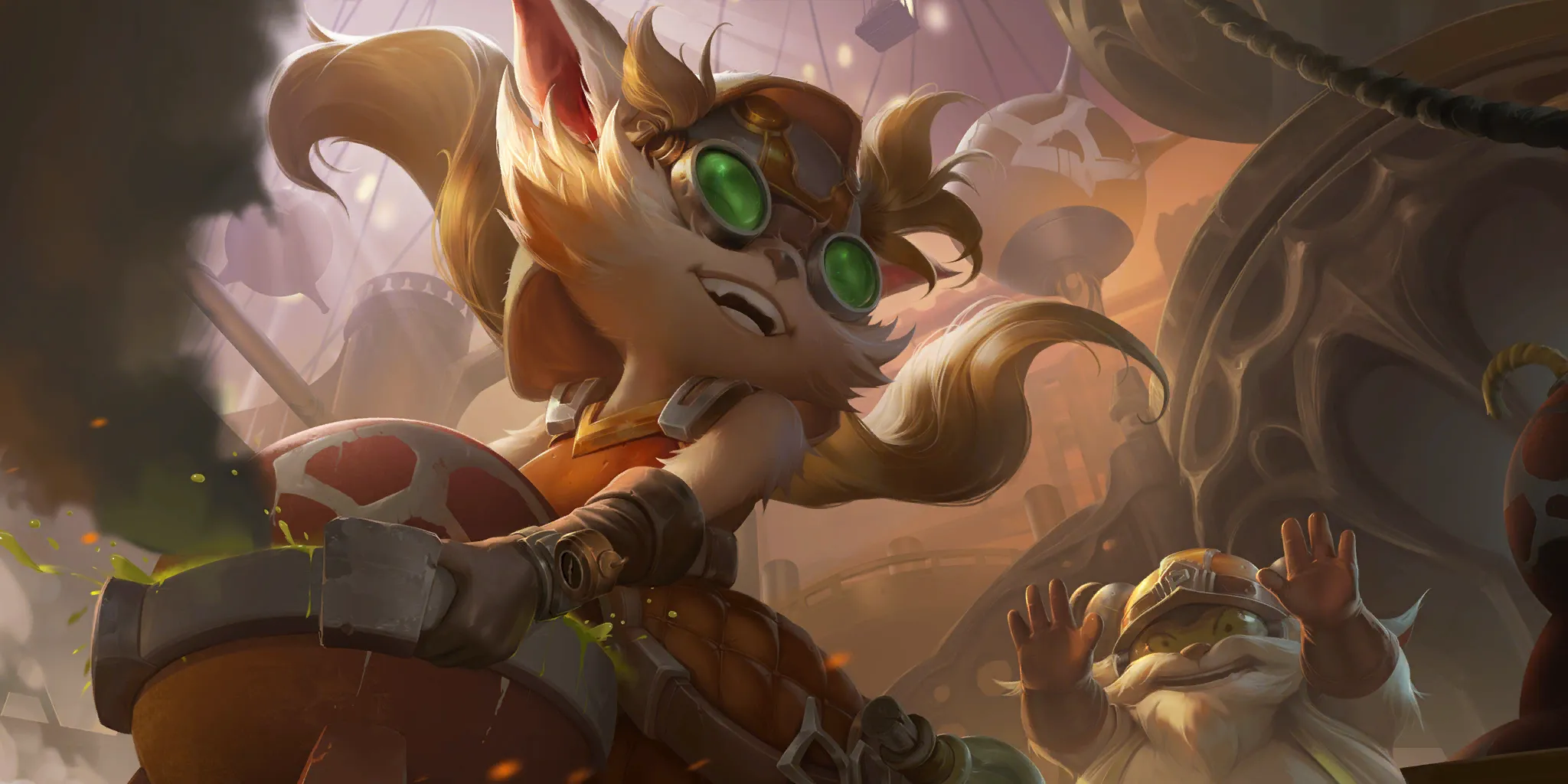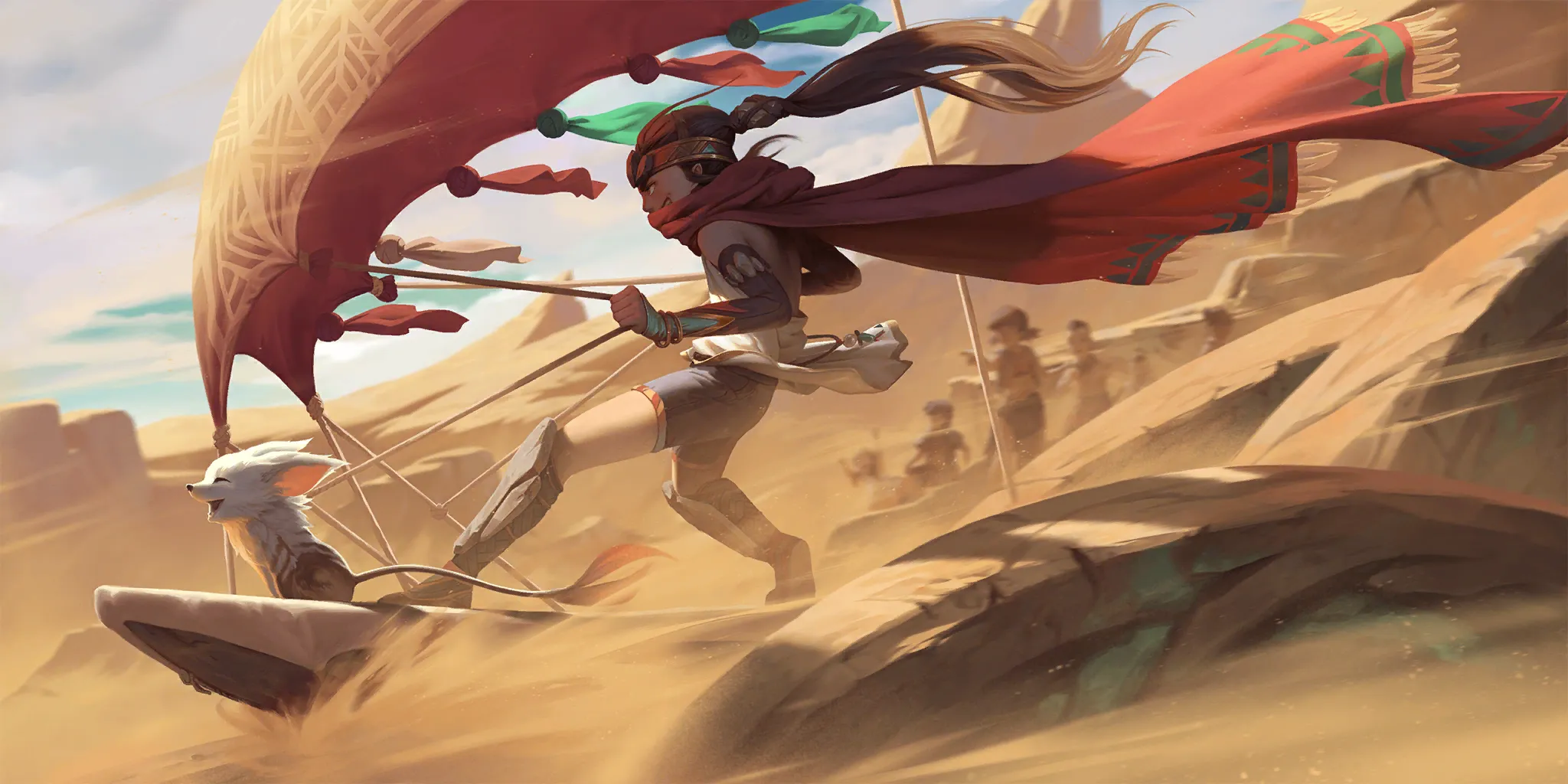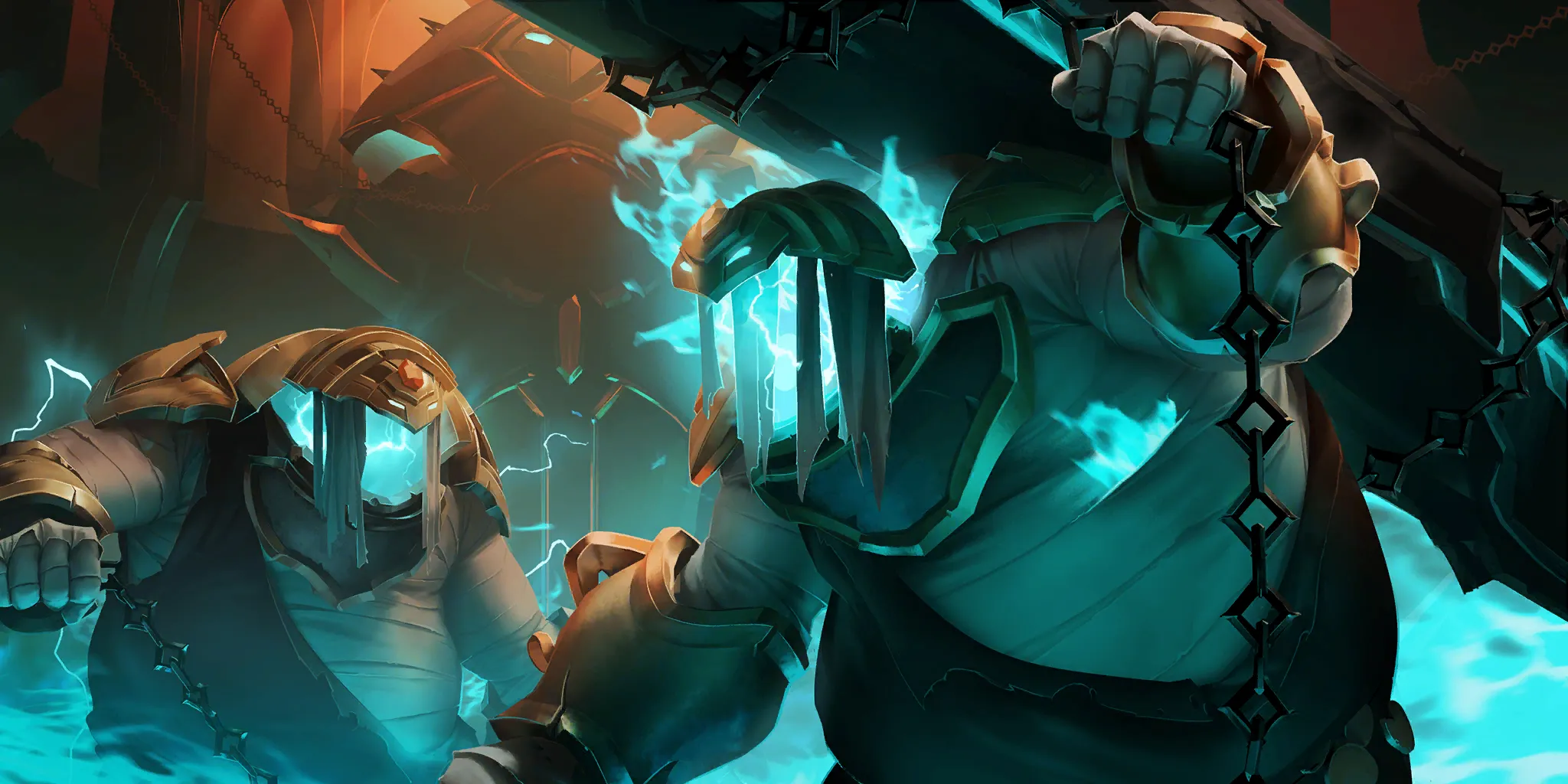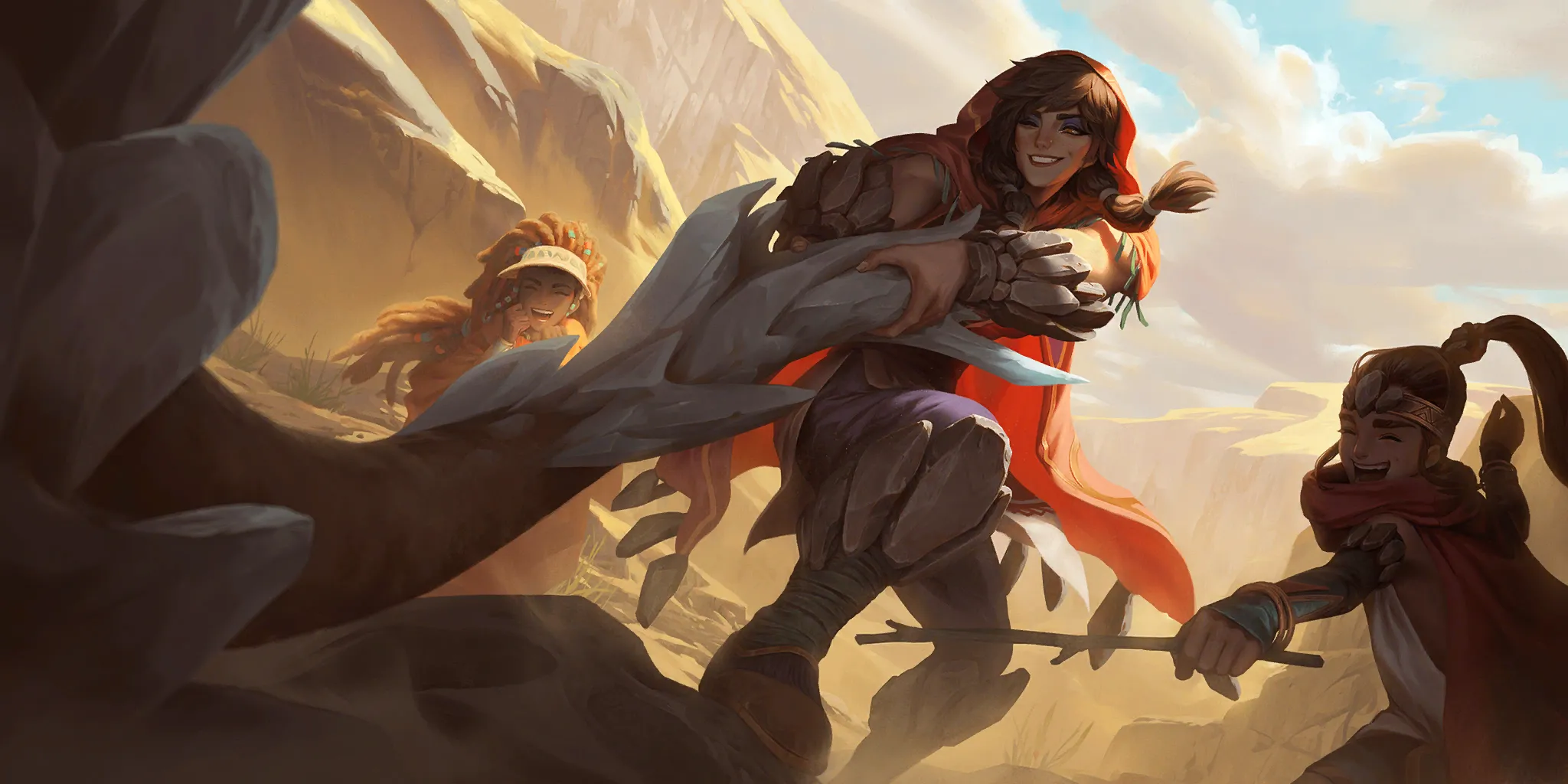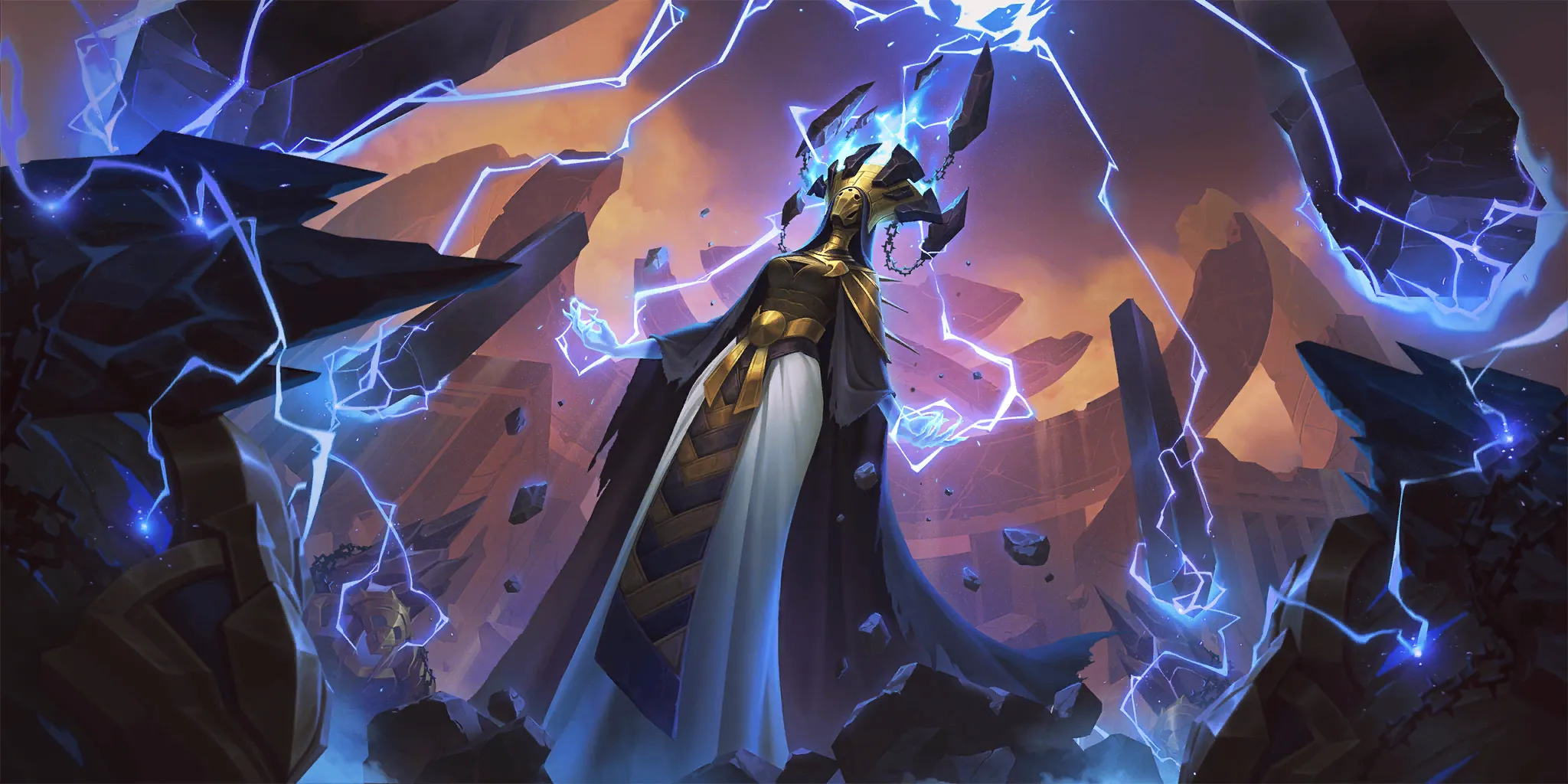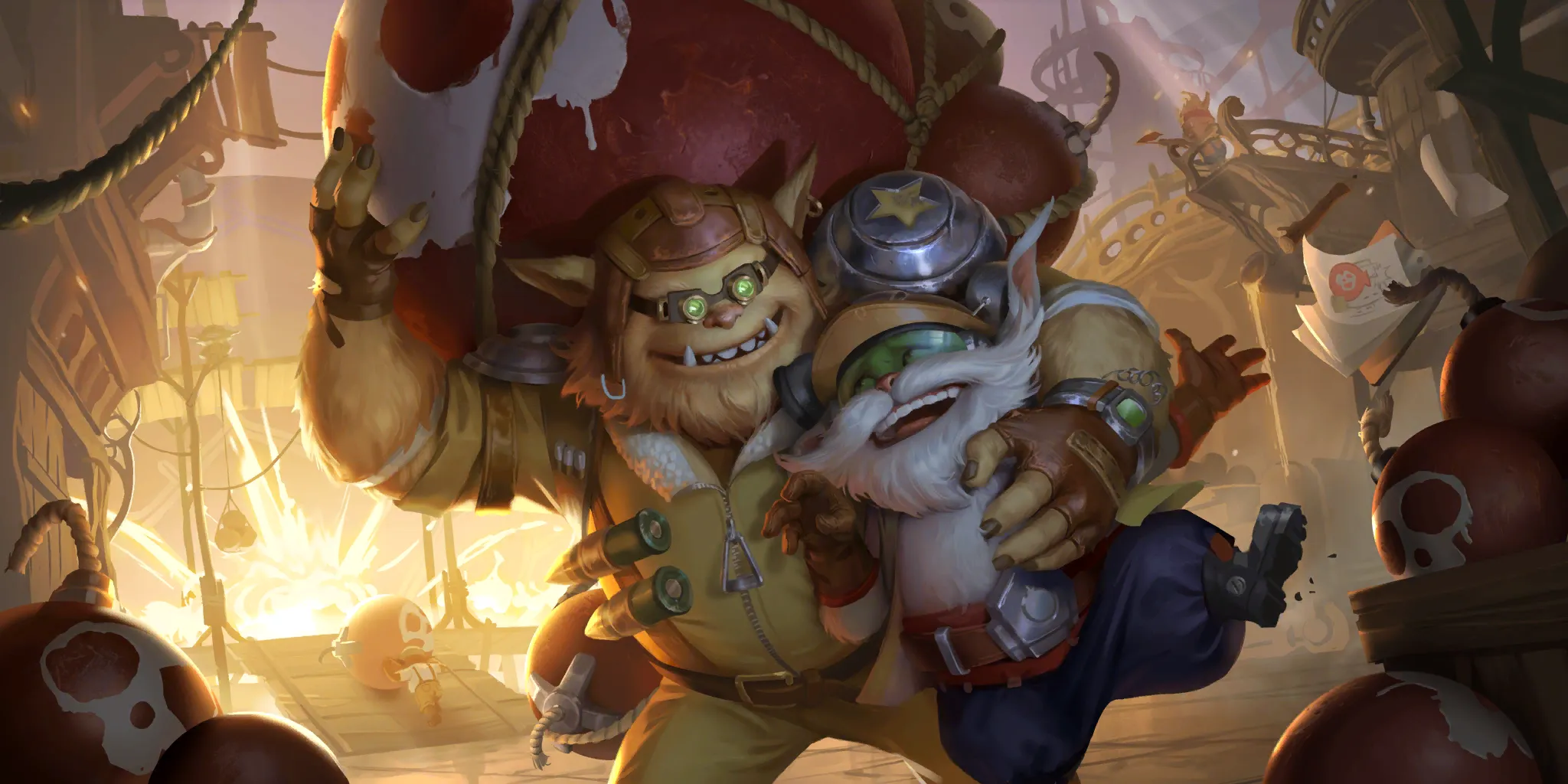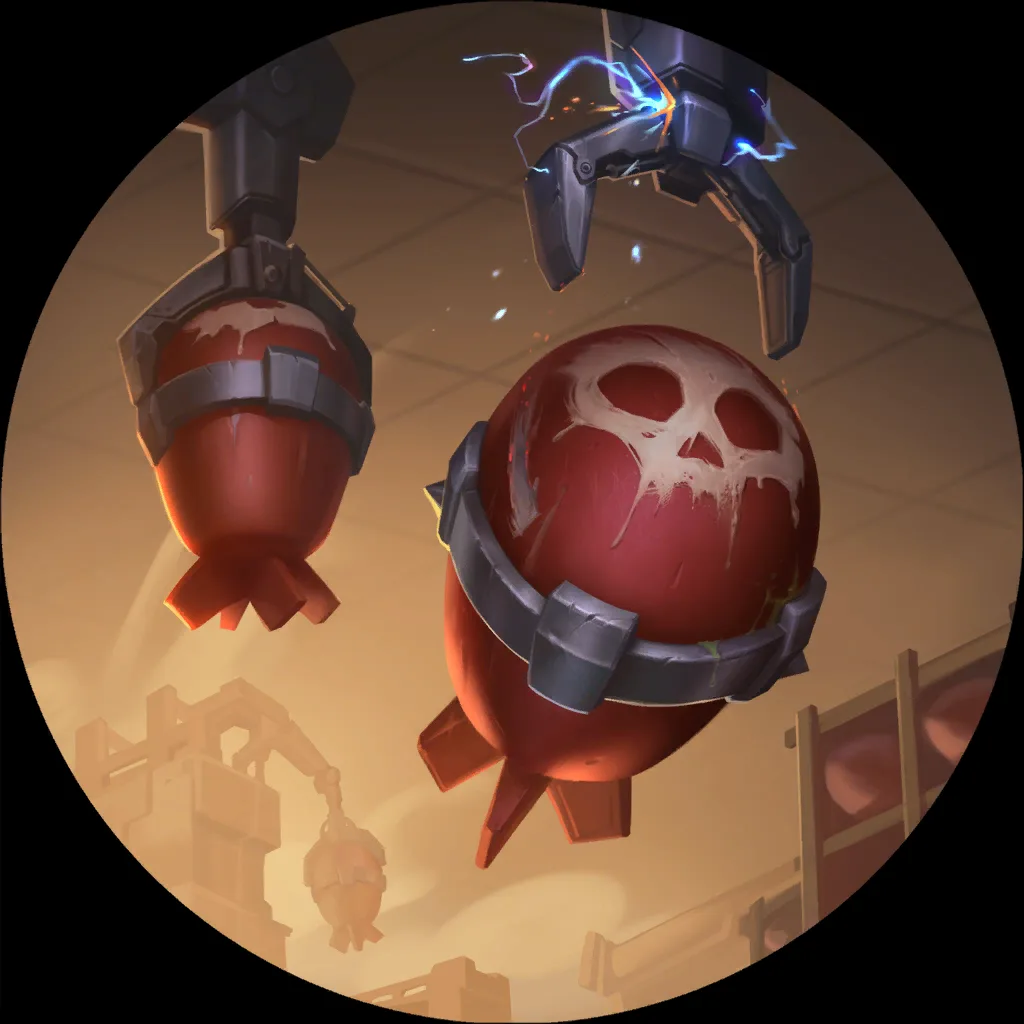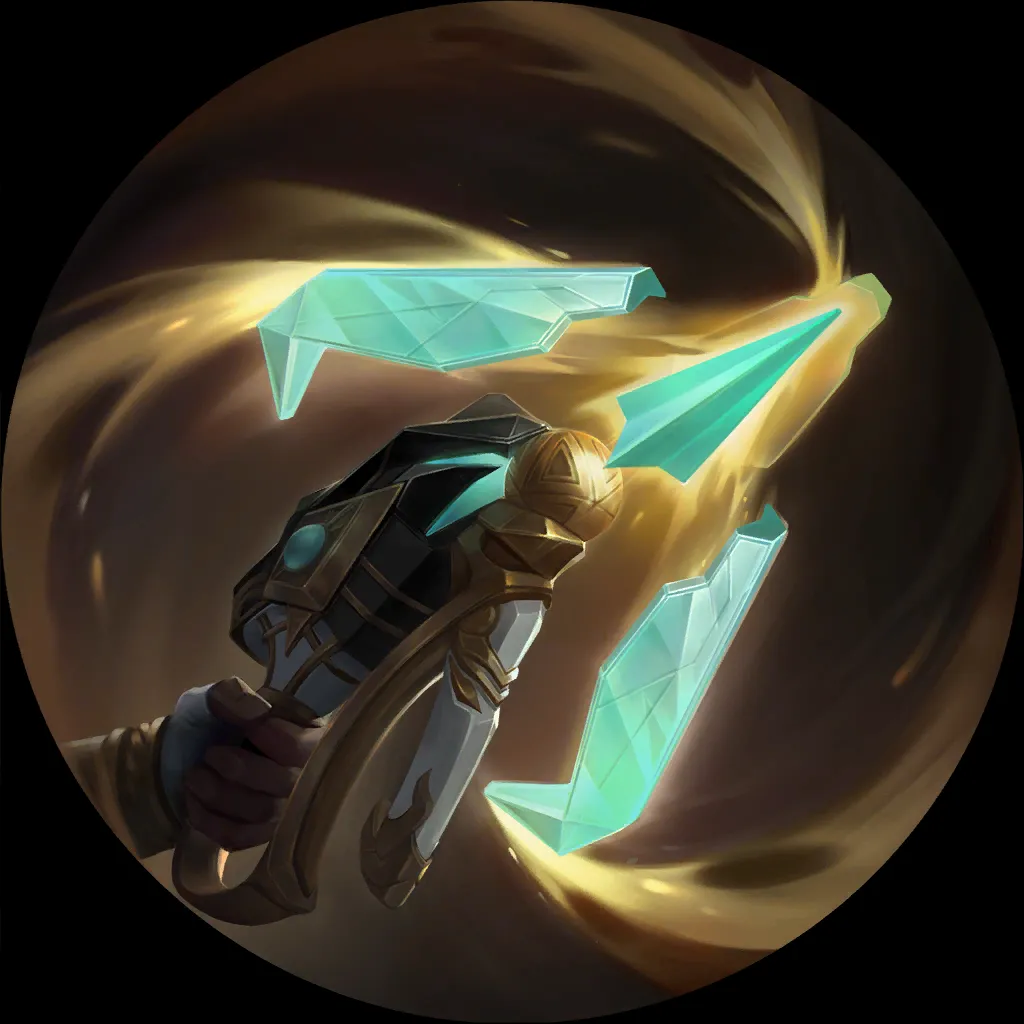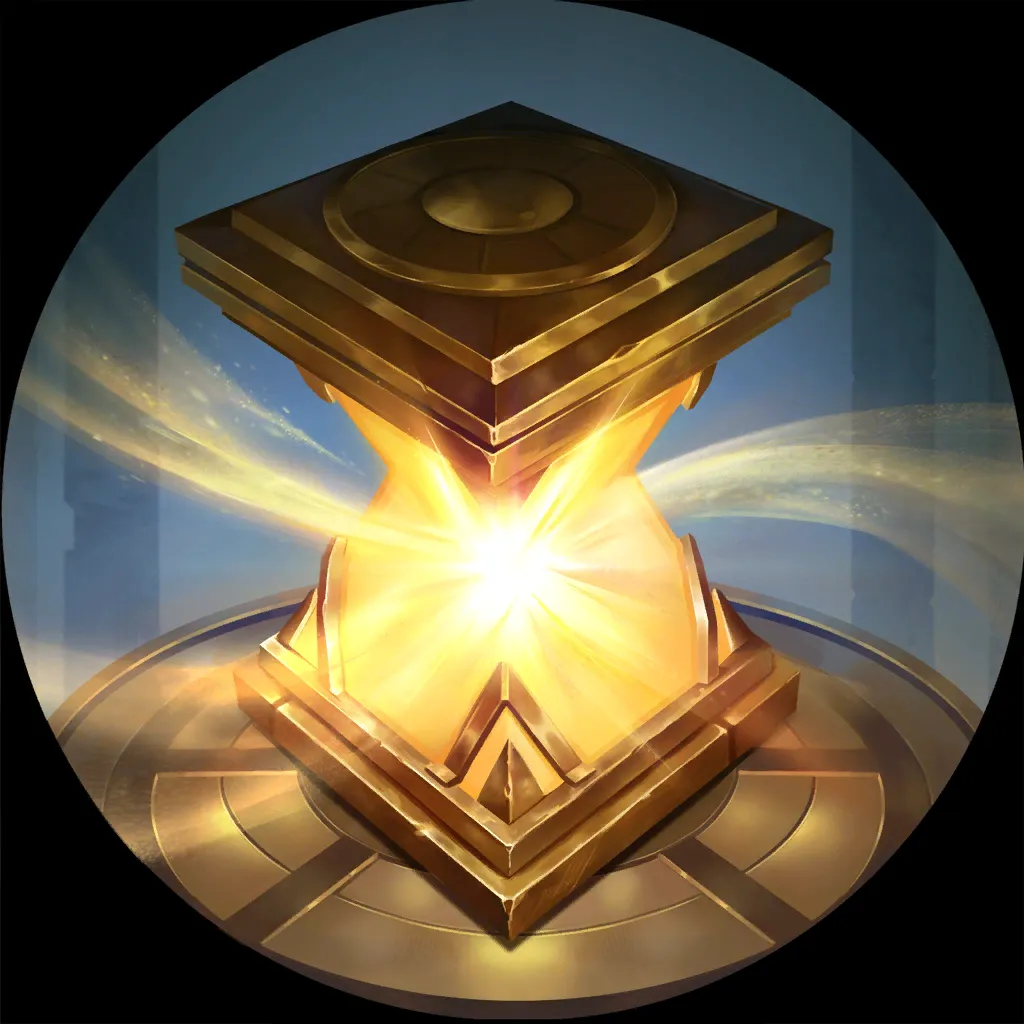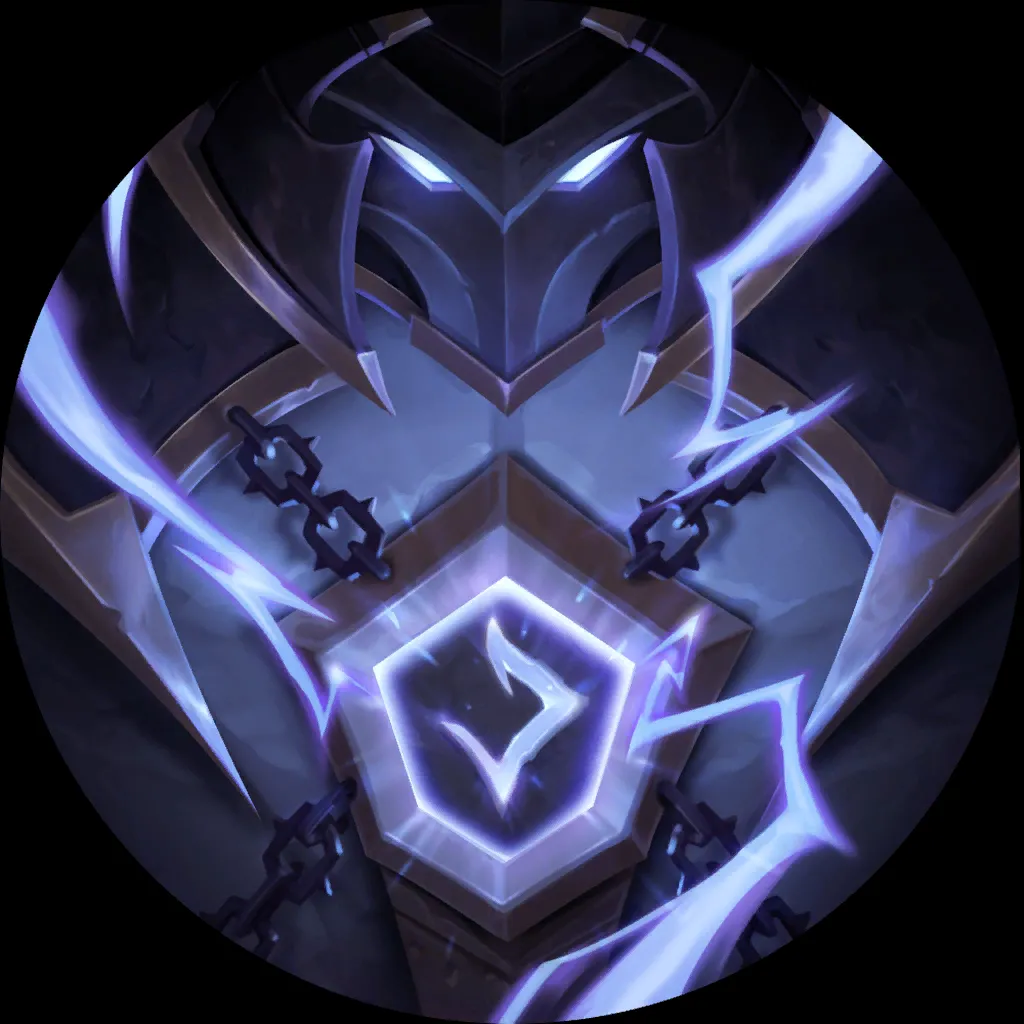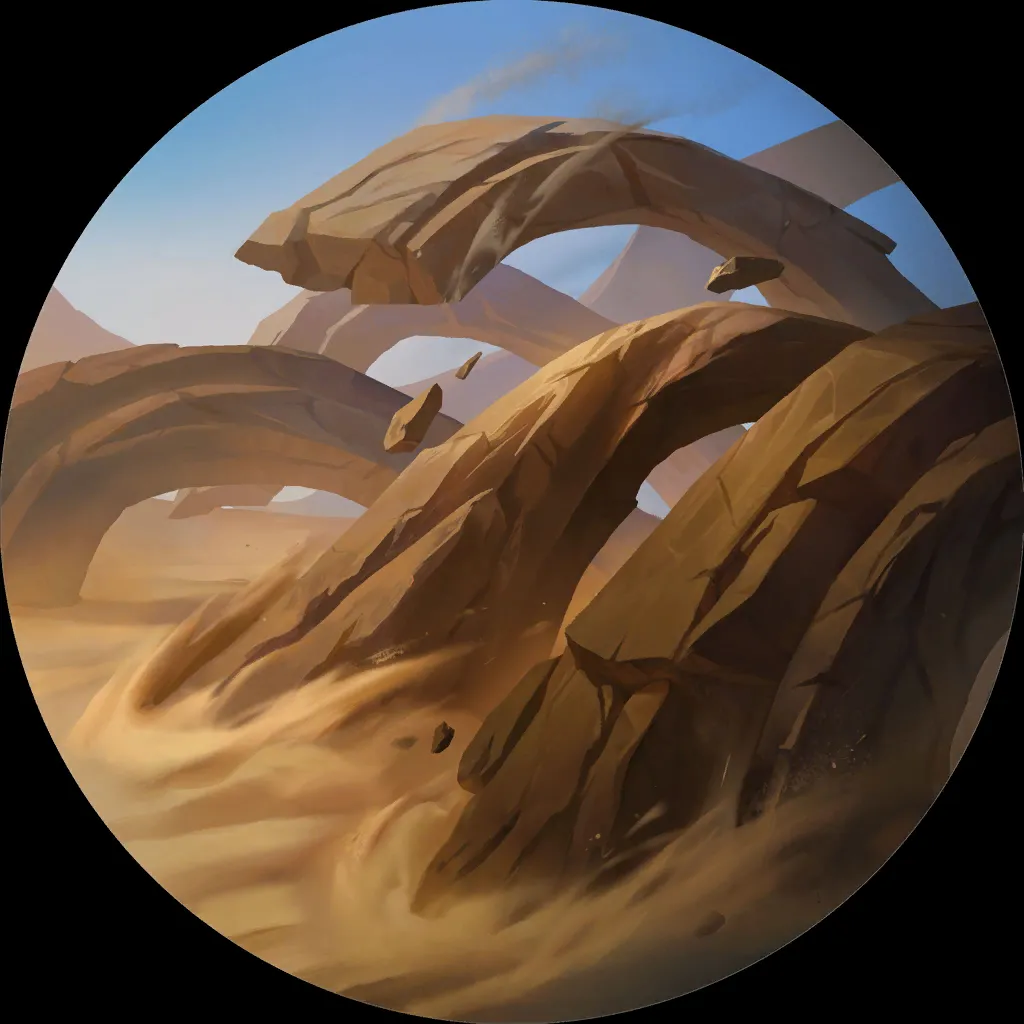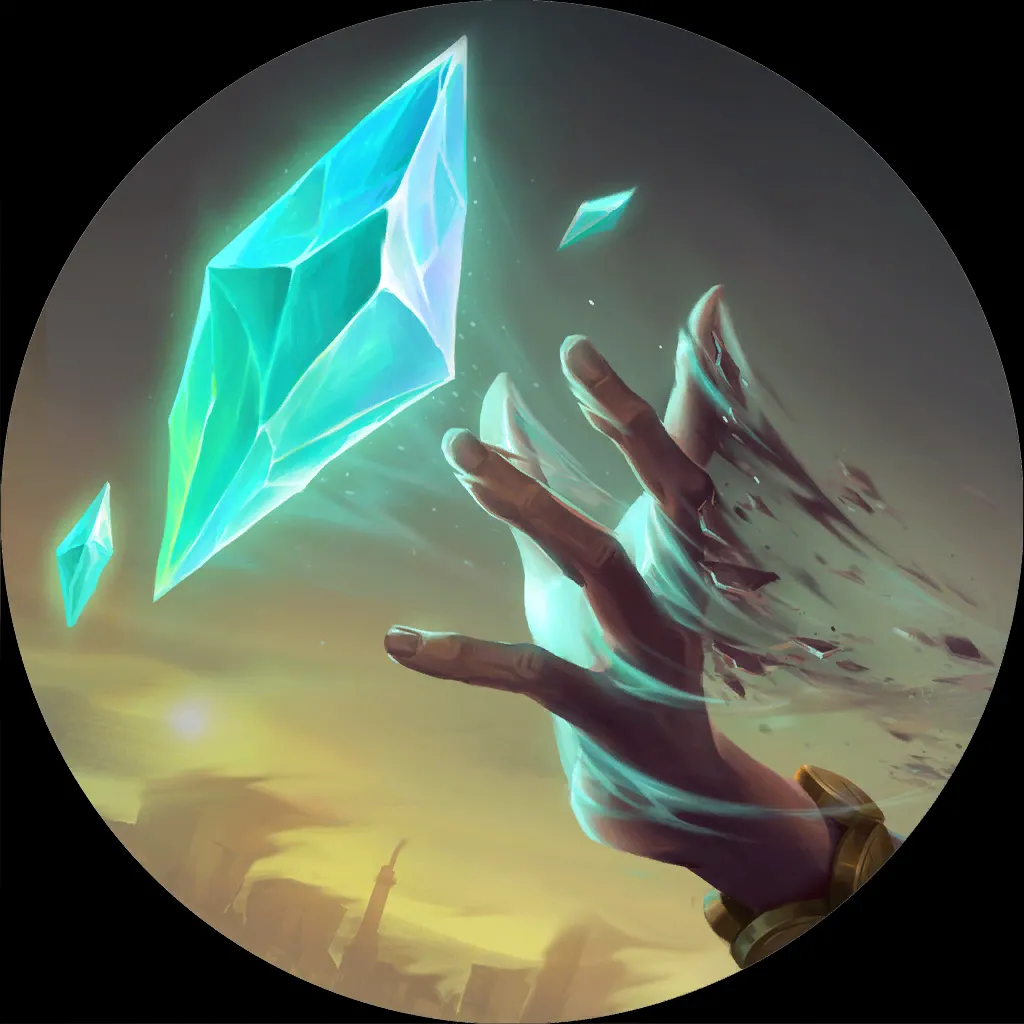 The second deck is Bandle City Ziggs
Taliyah
, a niche pick of a deck that loves to randomly show up in tournament lineups. Fitting Reliquary into this seemed like a decent inclusion, since it works well with the rest of the deck. Drop the Bomb
helps remove any small blockers while giving a landmark to destroy, and The Arsenal
really gets going with the landmark destruction cycle you can go through with Reliquary. I might even want to go to two copies of him, depending on how the deck feels.
---
Lux Norra Champions' Strength The Darkin Staff
Finally we have another one of my favorite decks, Bandle Lux!
Champions' Strength
is a card that is on everyone's radar as one of the most powerful cards revealed, so it seems to make sense to pair it with Bandle and their go-wide package, also known as Norra
and her Portals!
6
3
15
16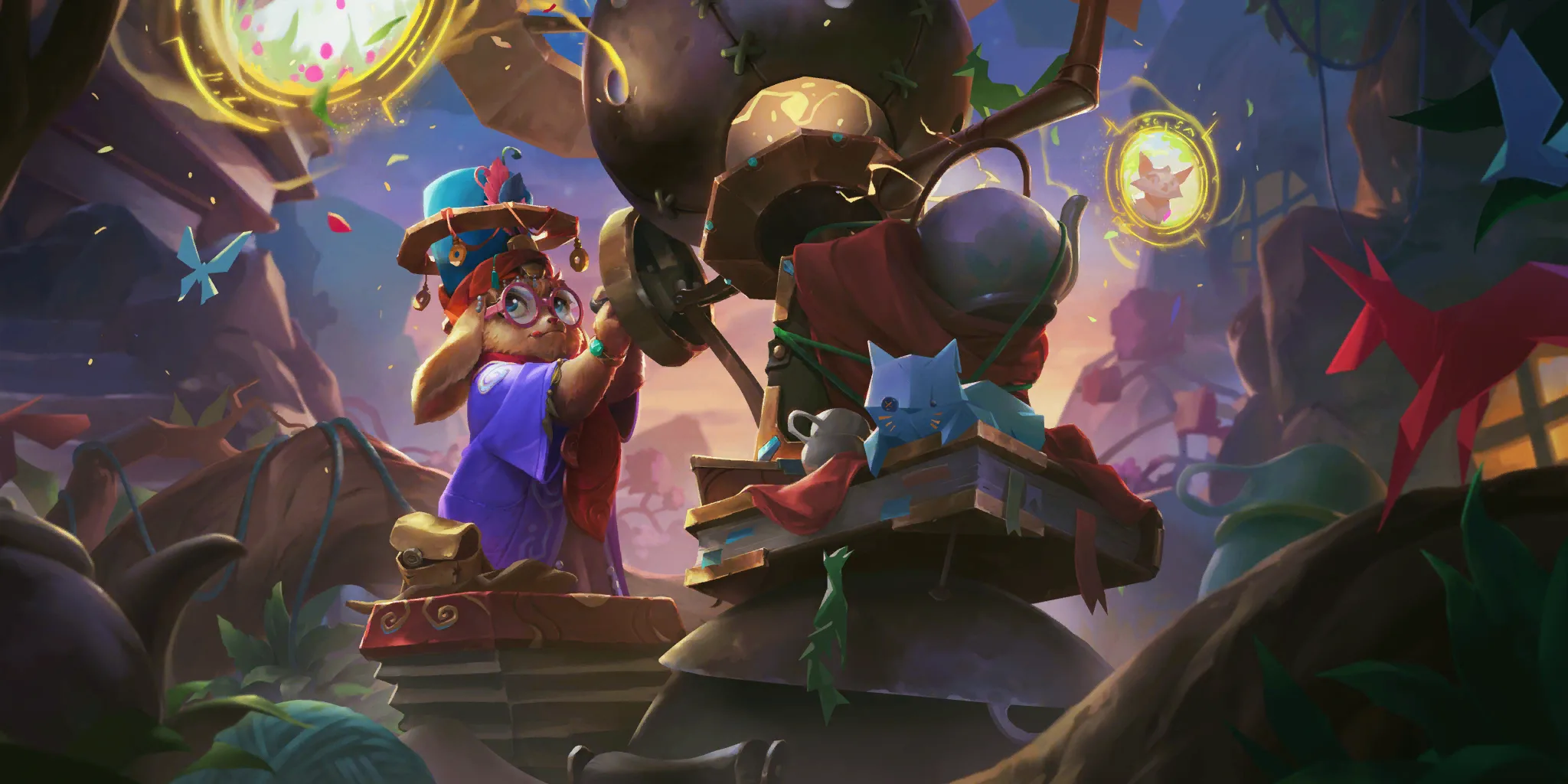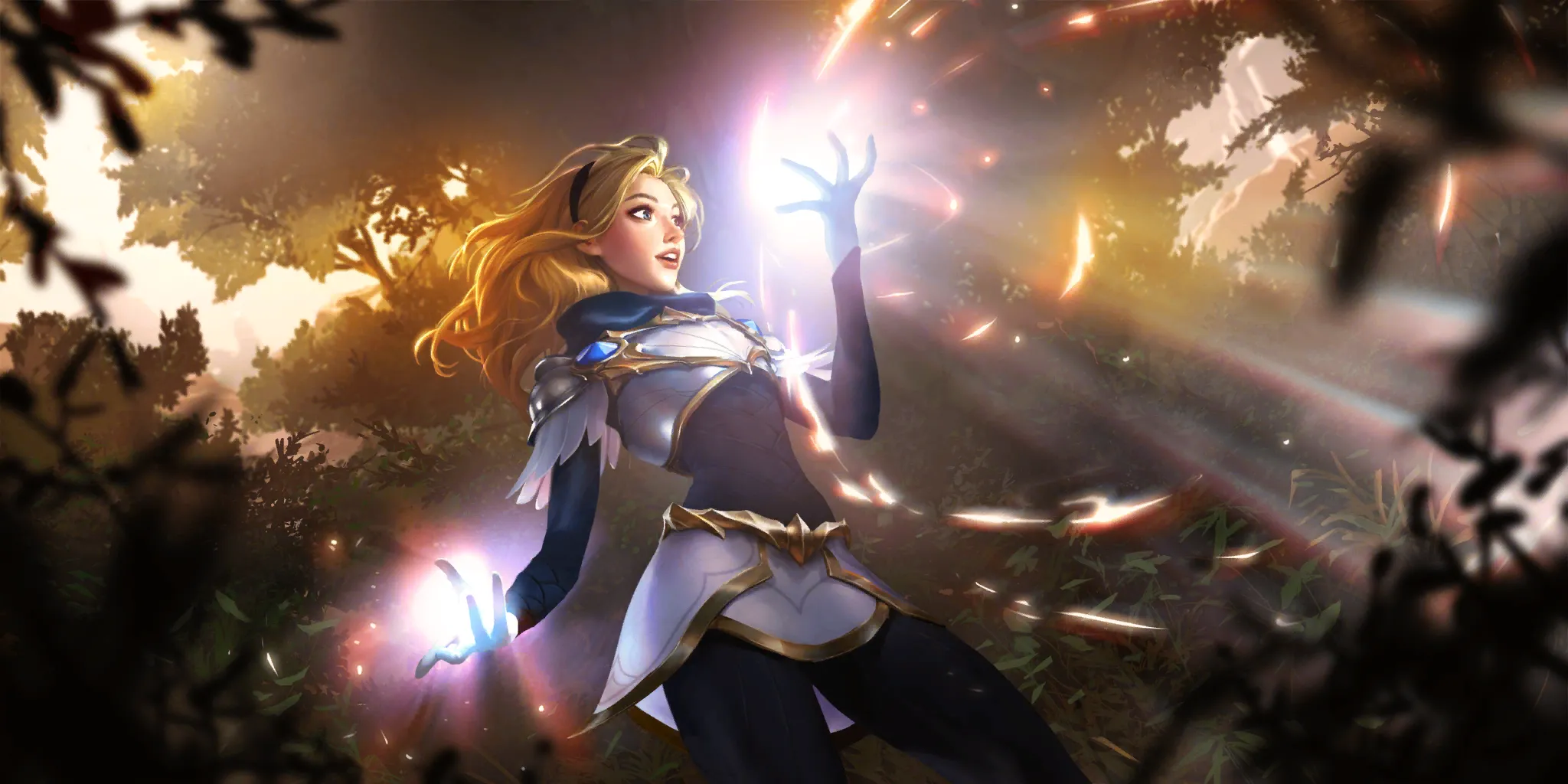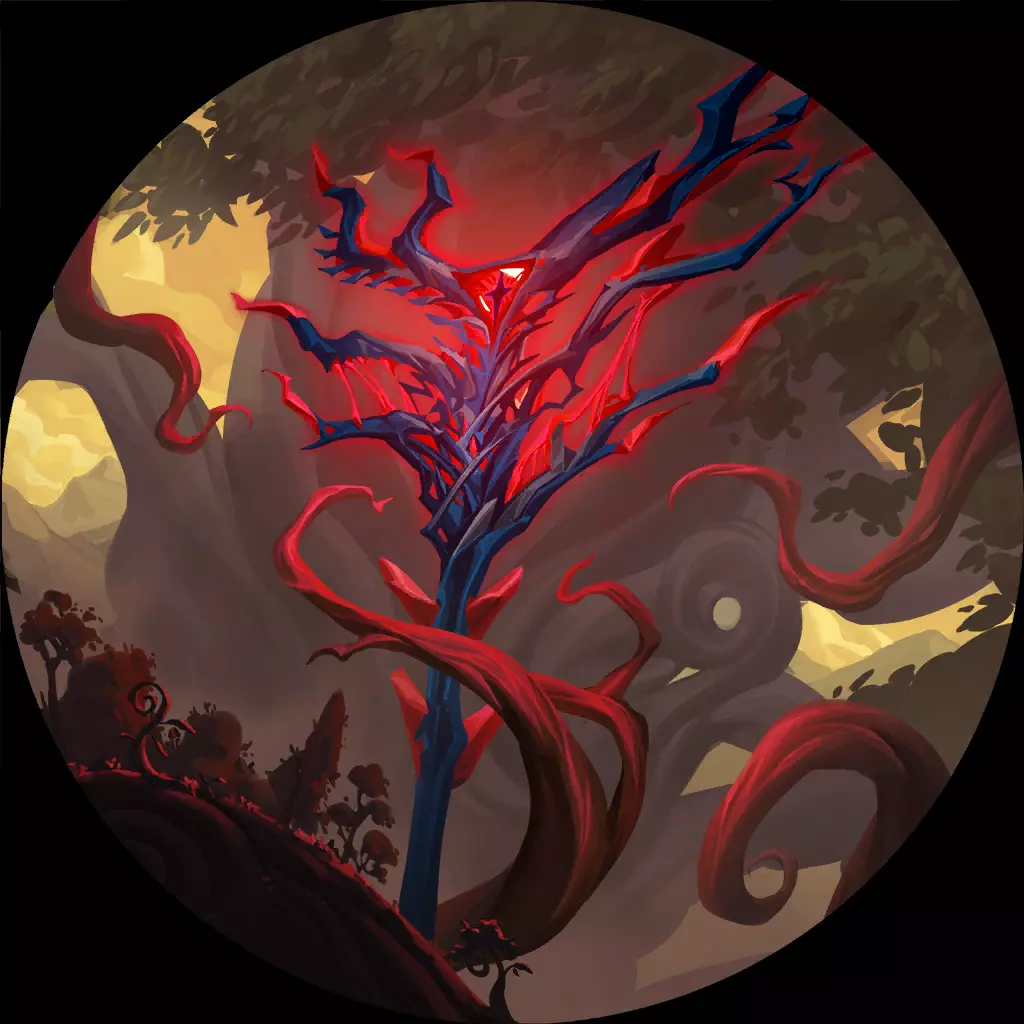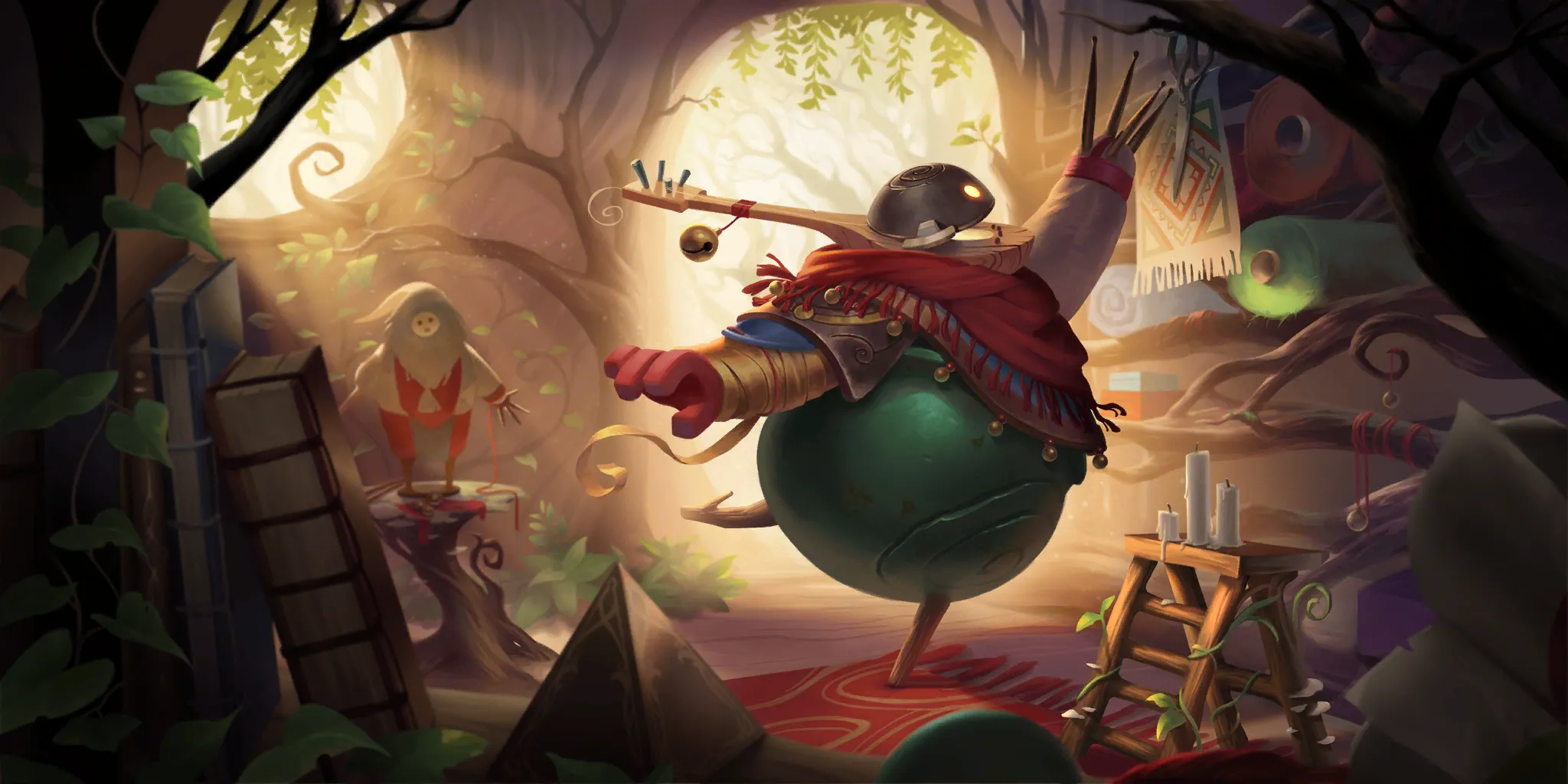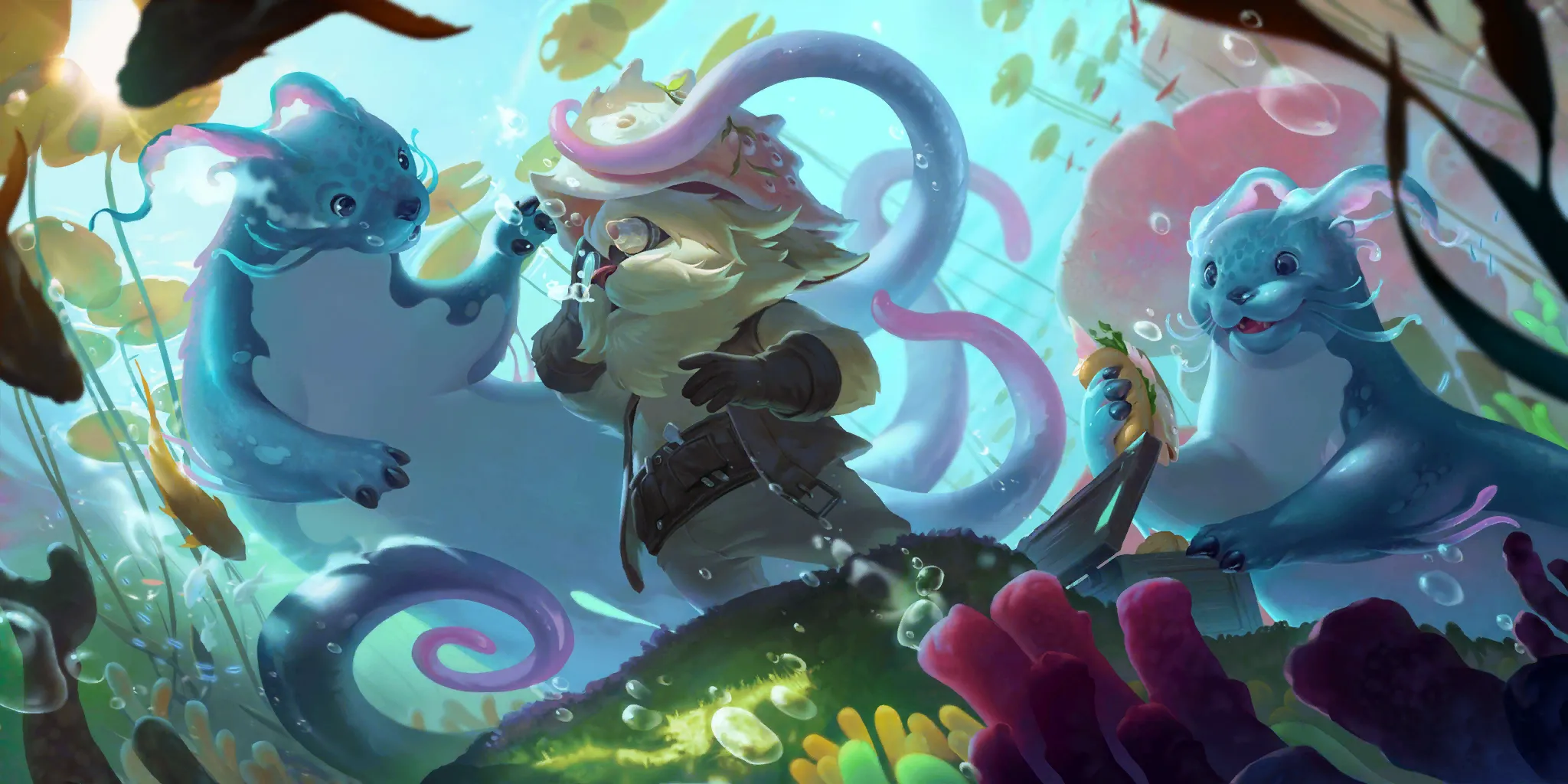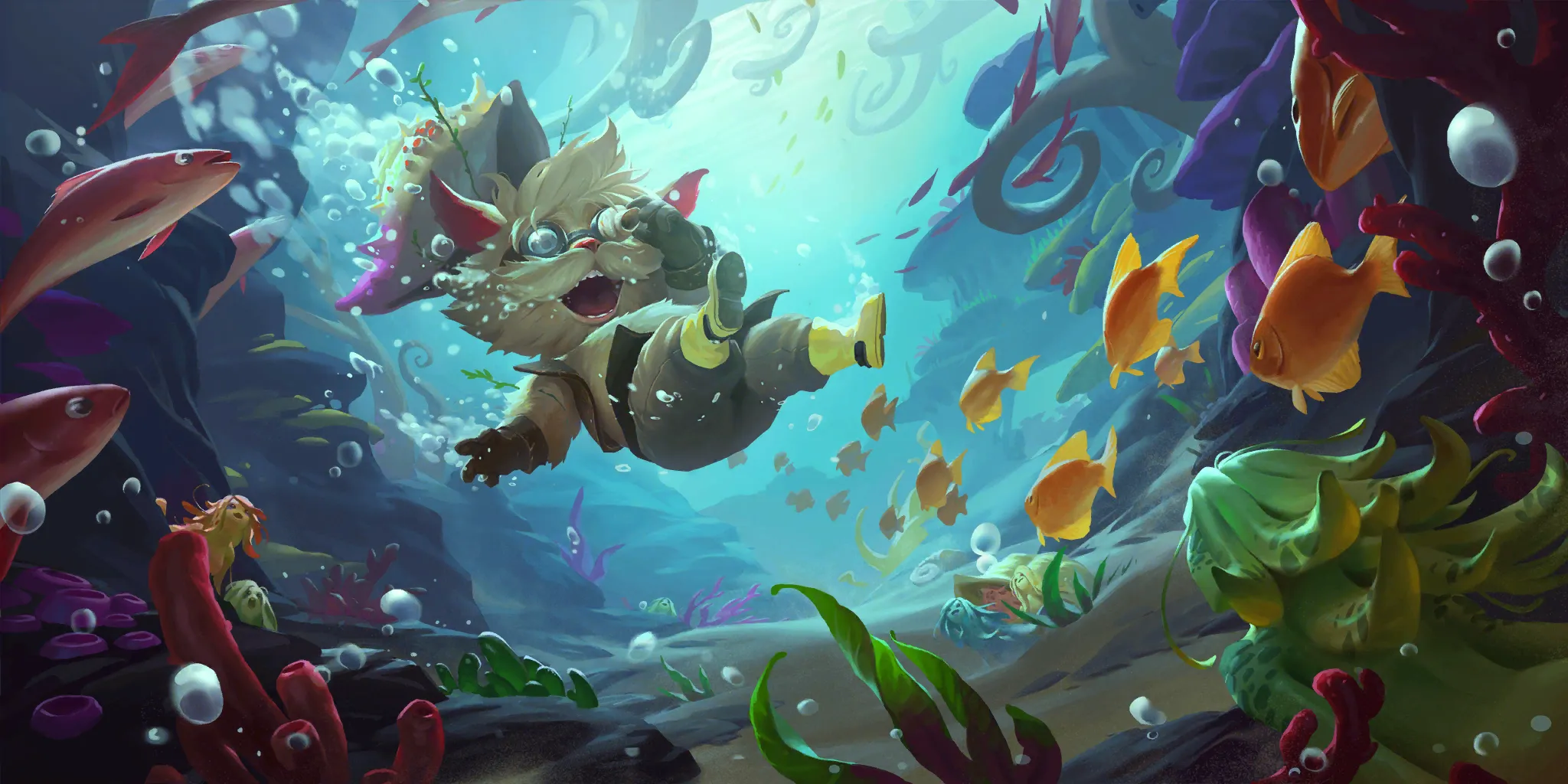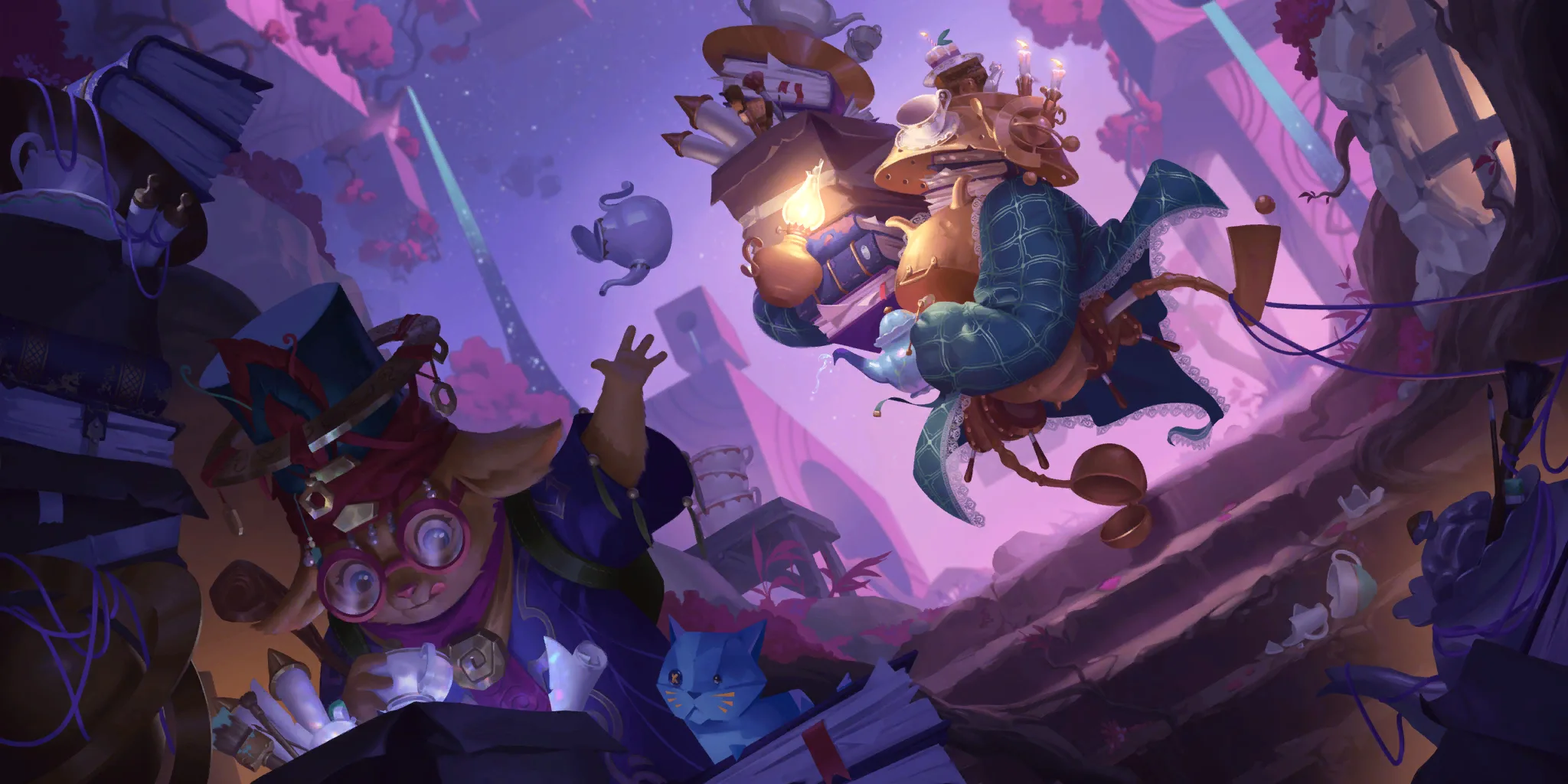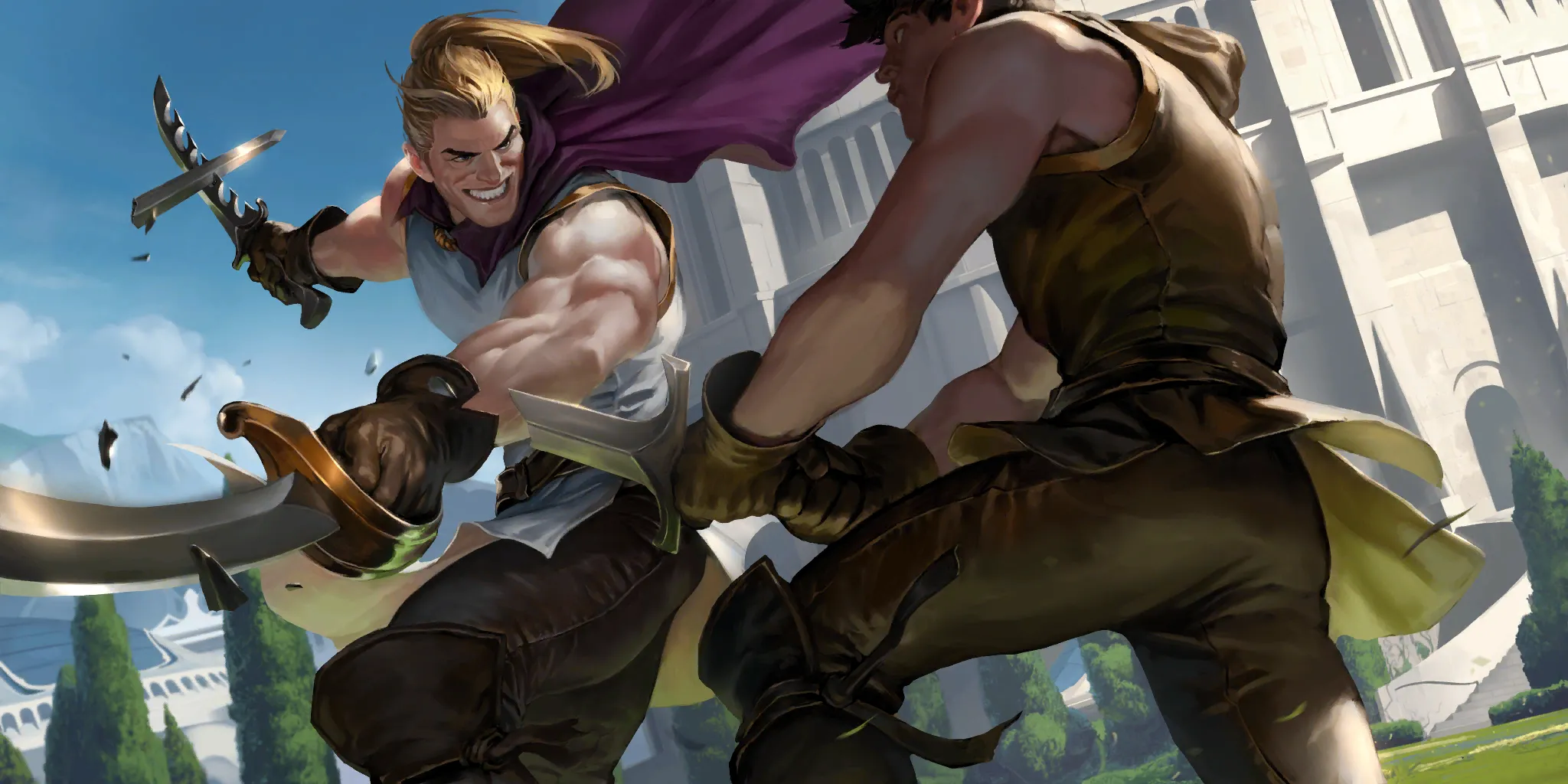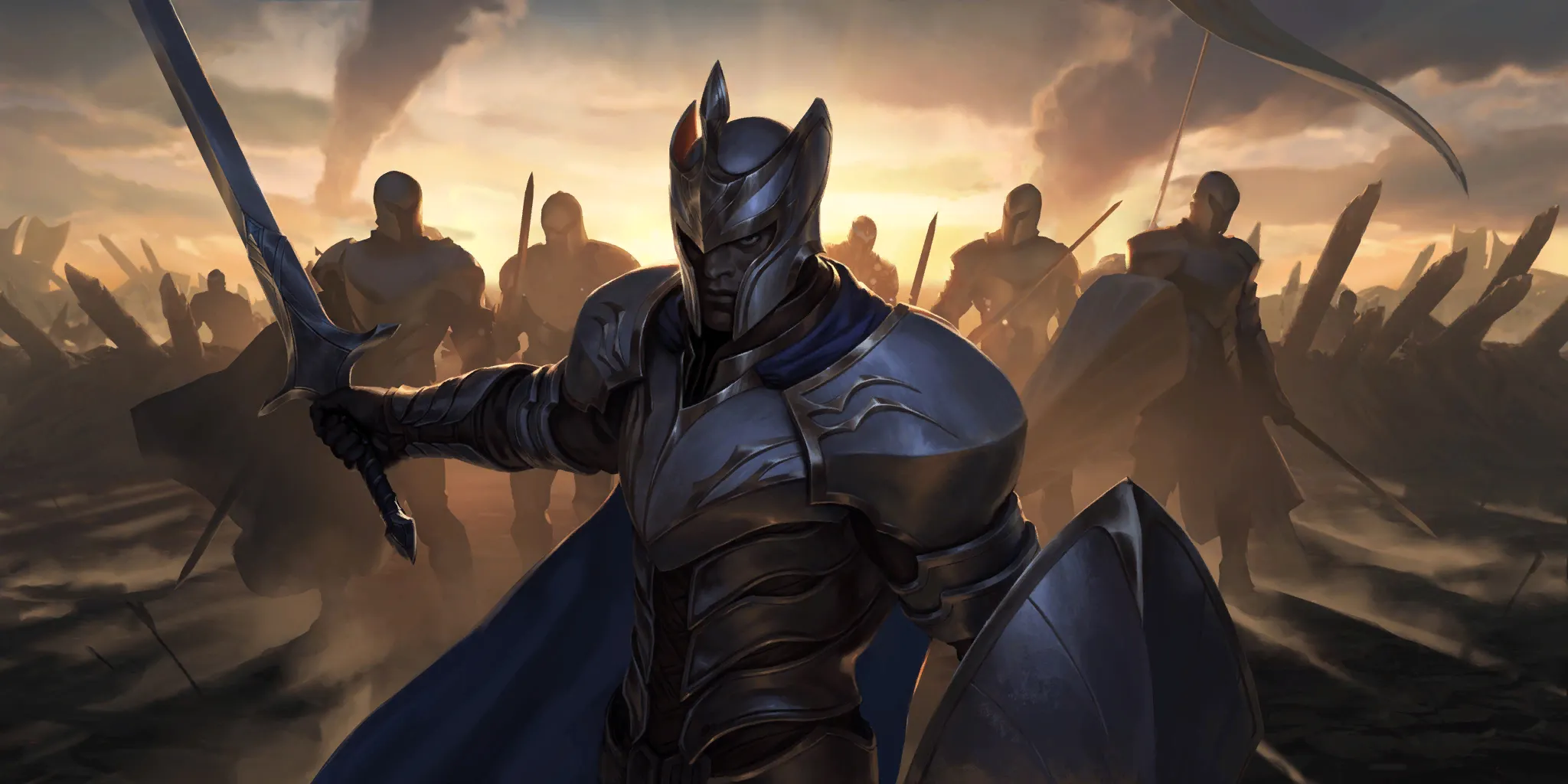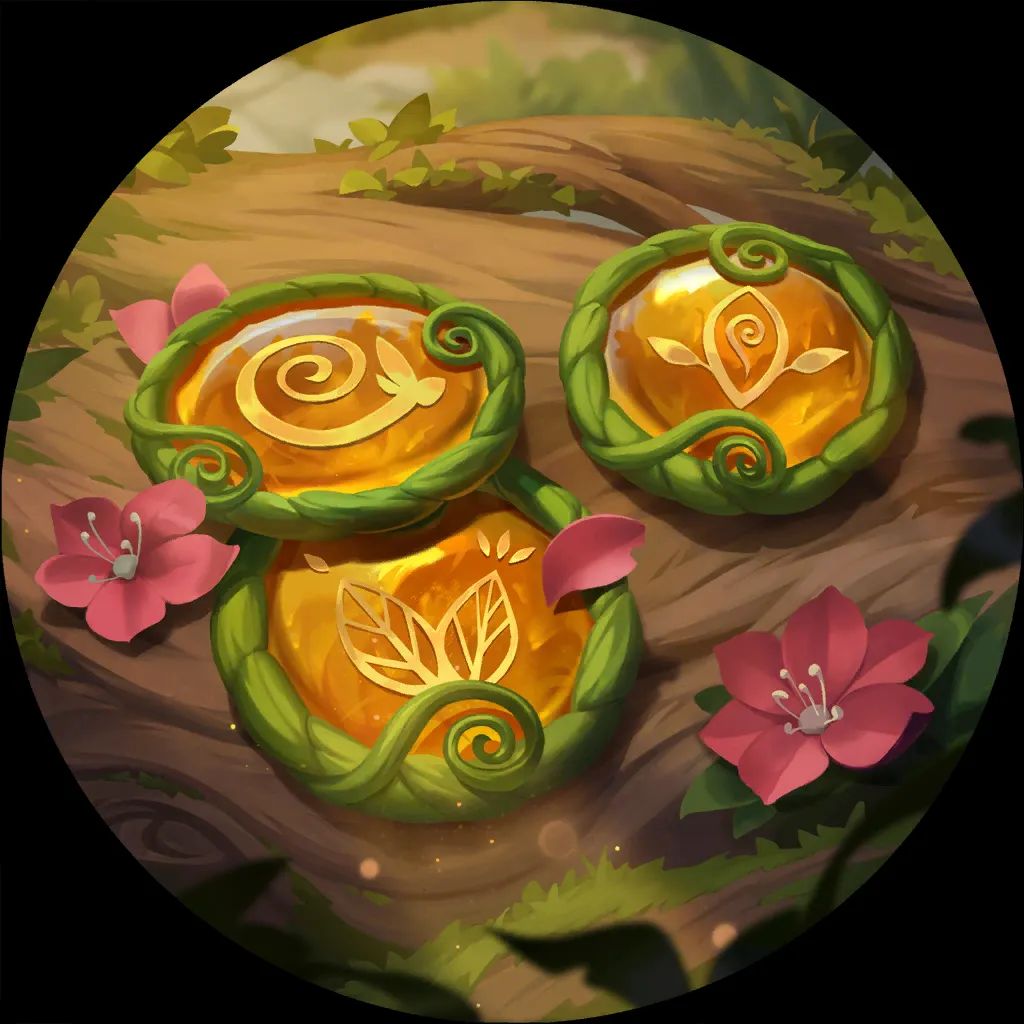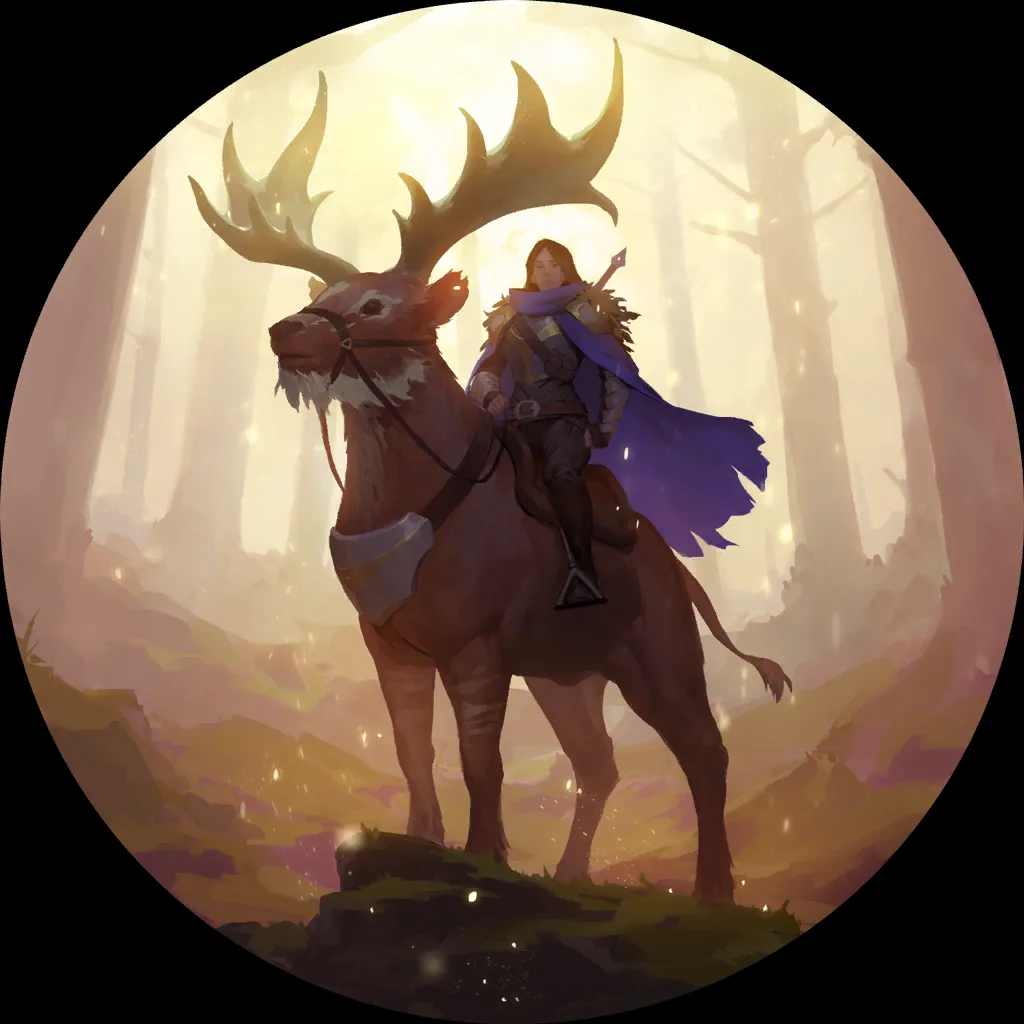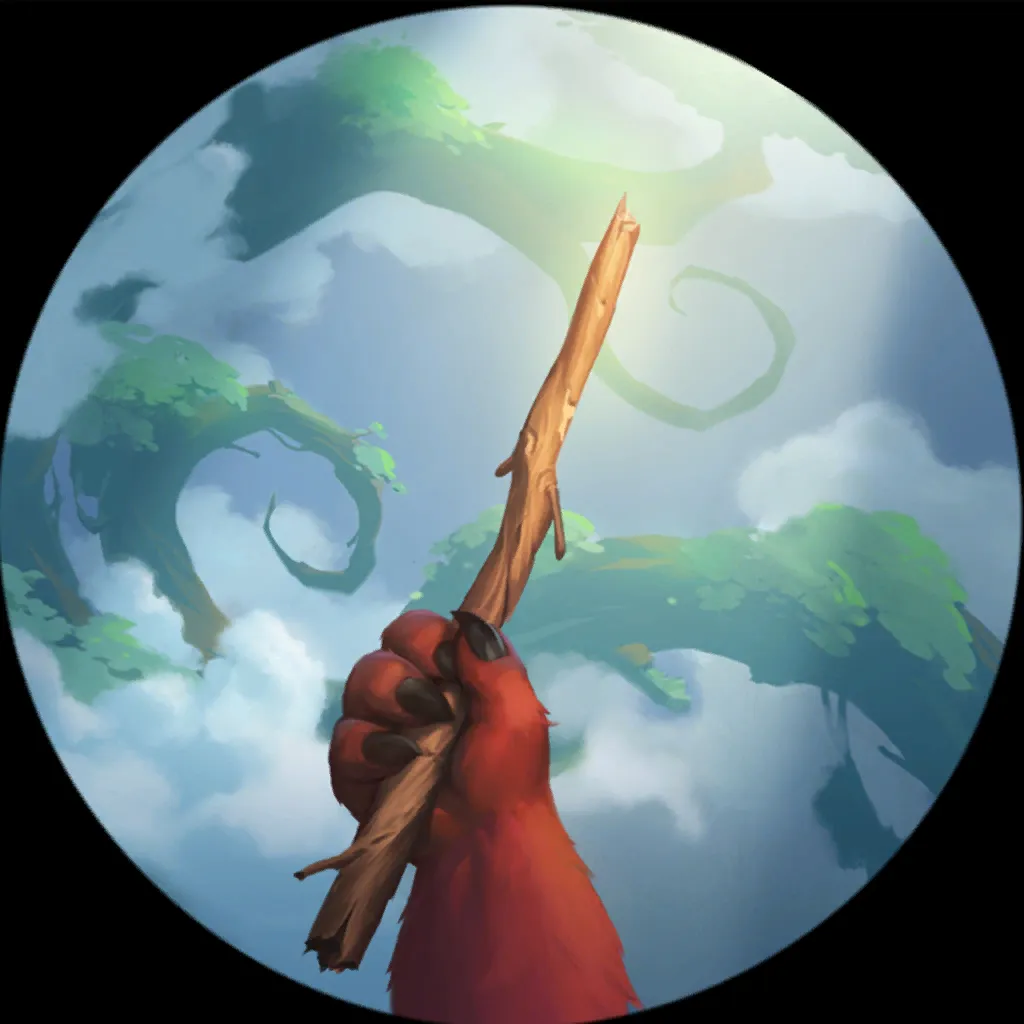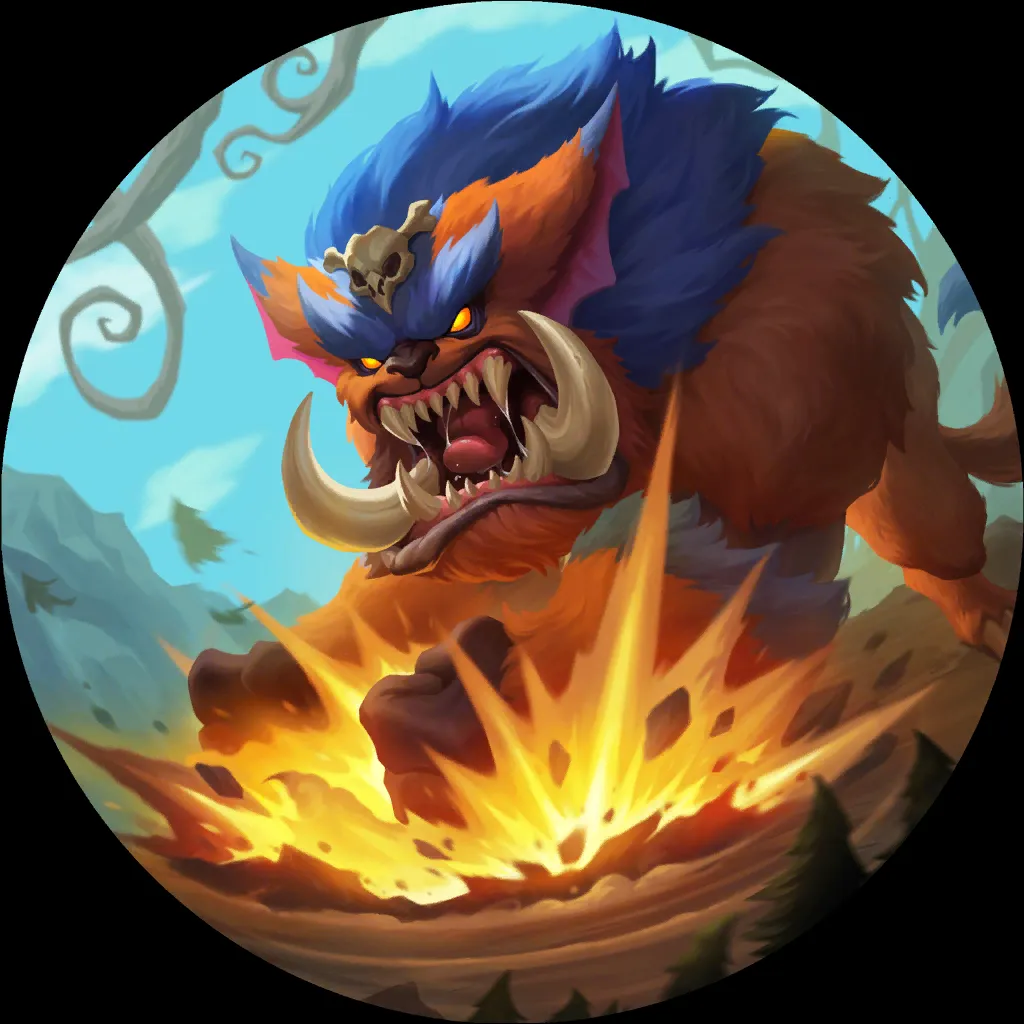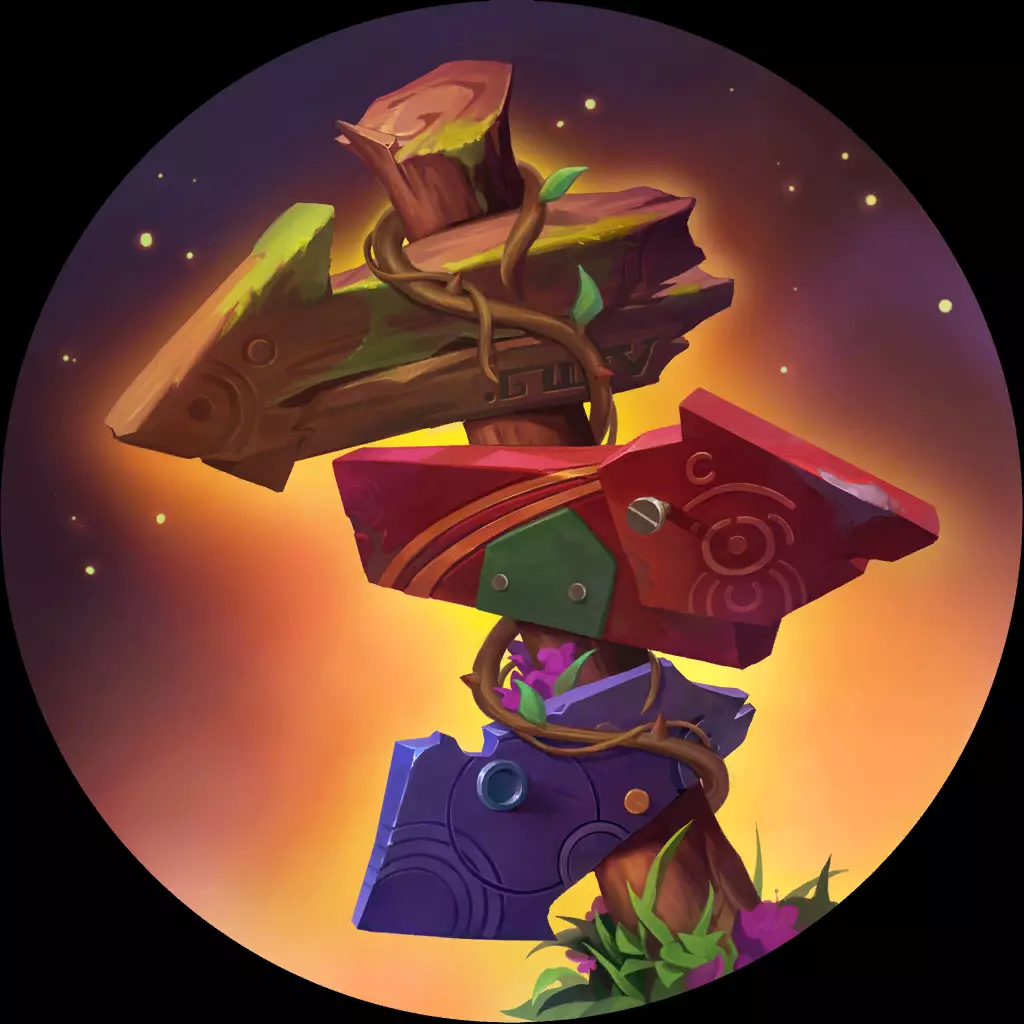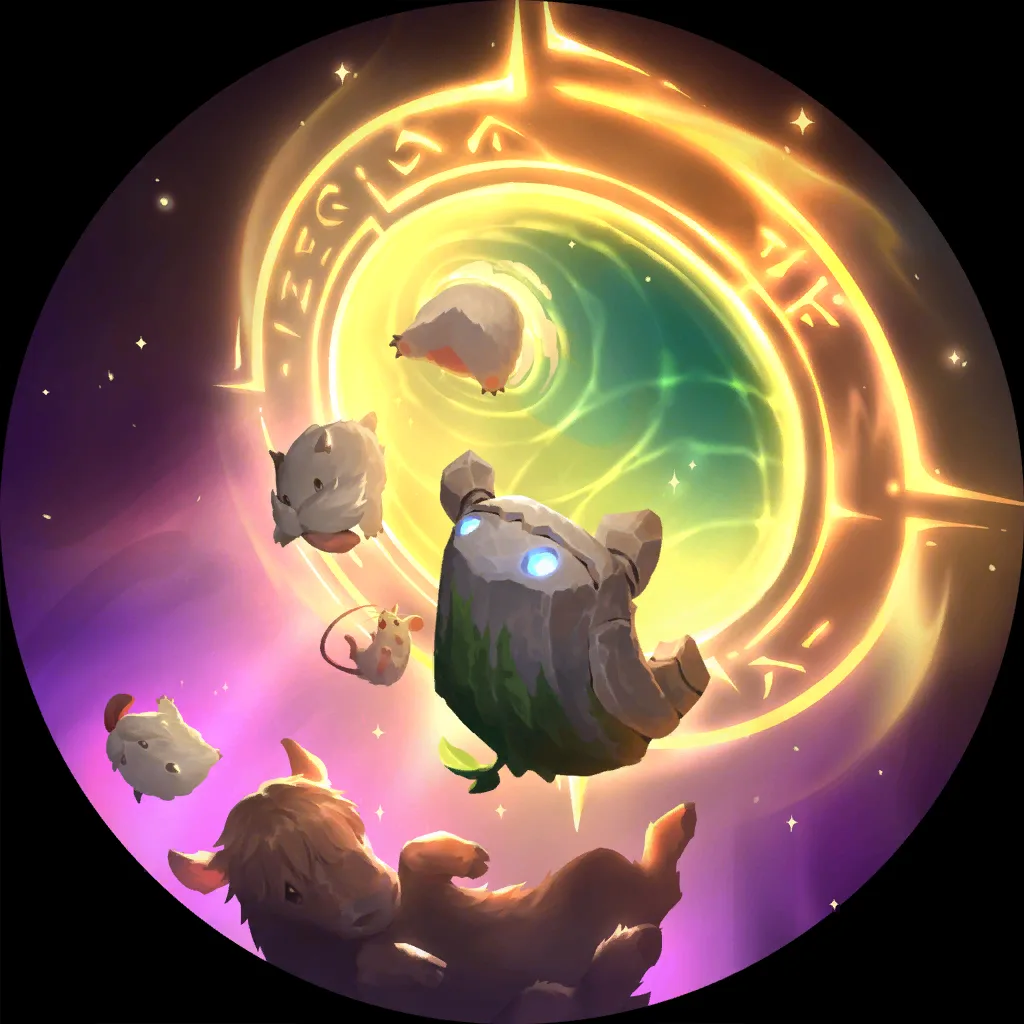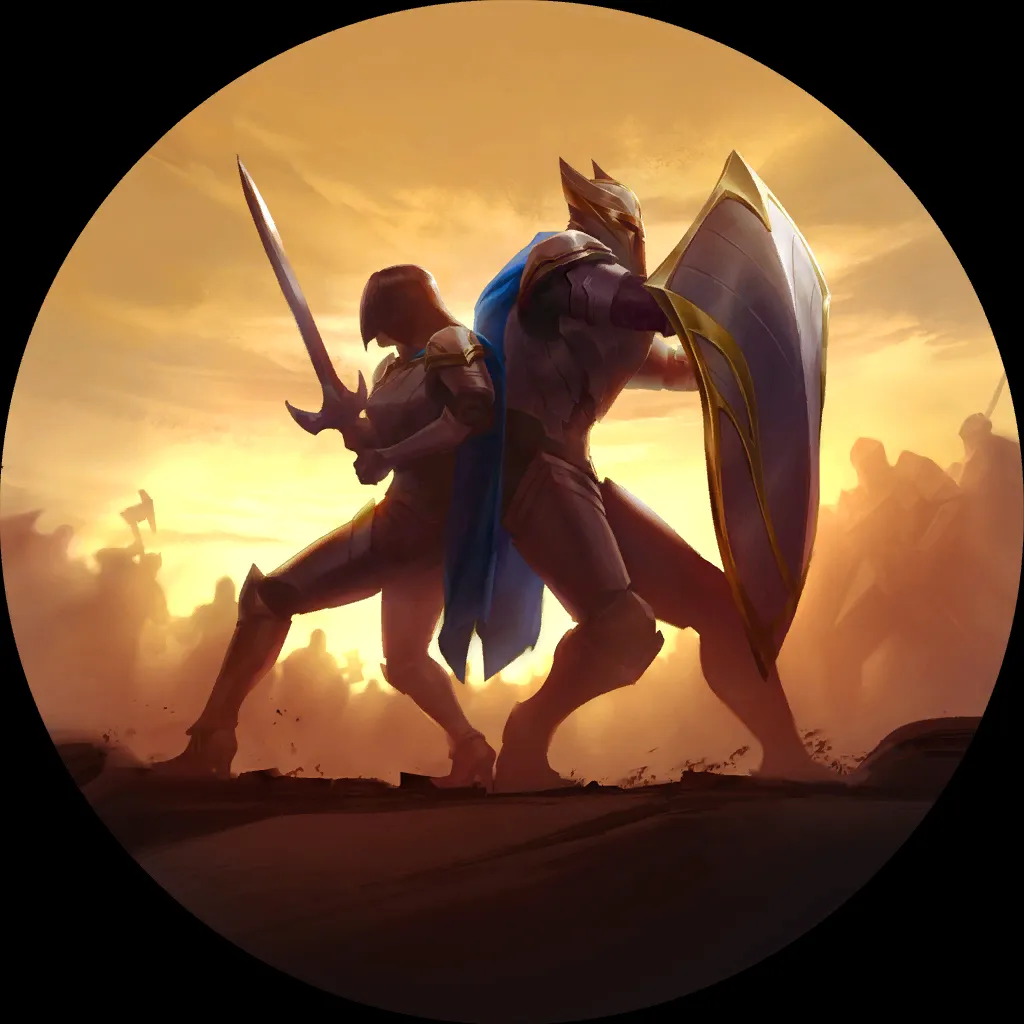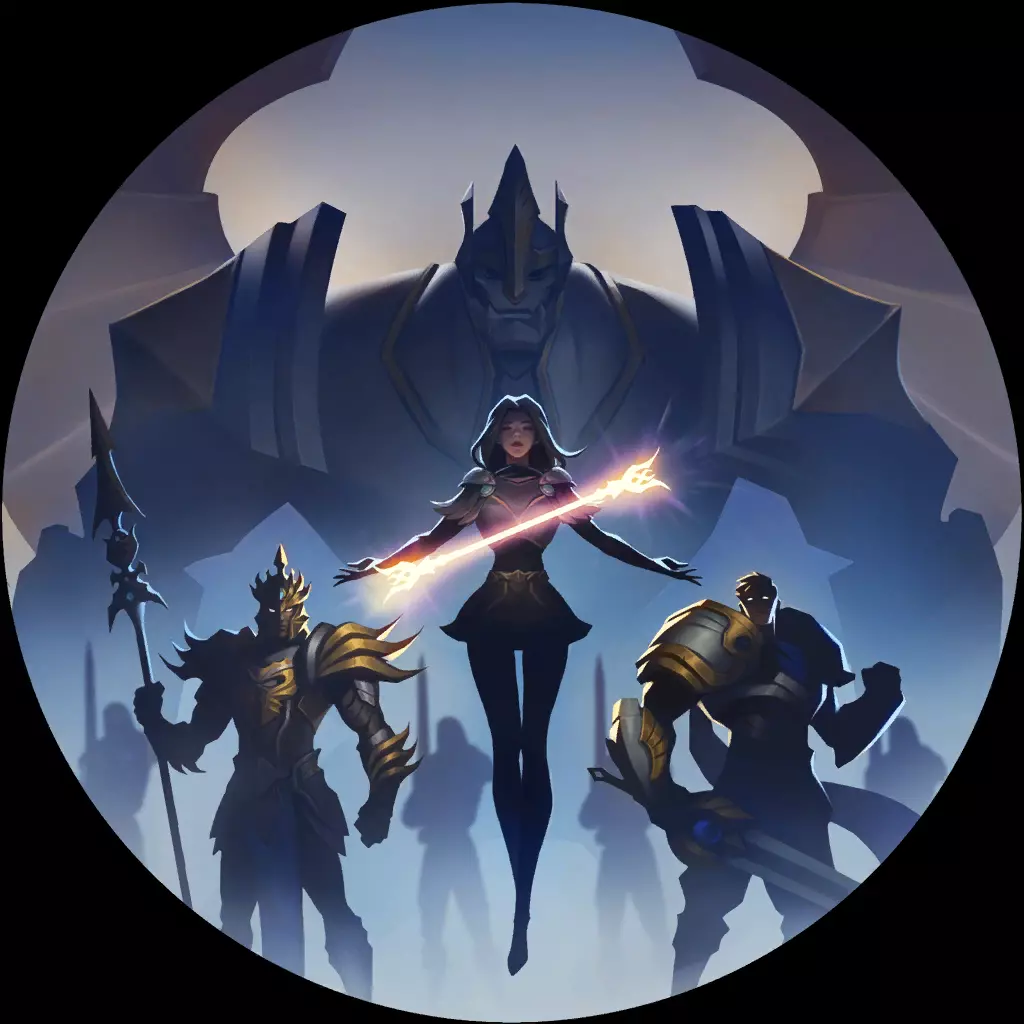 Pairing Norra
and Lux
offers a lot of control while going wide at the same time, sort of similar to how Norra Veigar
worked. Cards like Portalpalooza
helps progress Lux quickly, and Back to Back
gives you a Final Spark
right away with her on board! And with all the portals that Norra, Portalpalooza
and Junk Construct
put into your deck, you should have a board that will certainly benefit from Back to Back or Champions' Strength.
You also run other cards to help advance either gameplan: Vanguard Sergeant
gives you a For Demacia!
that will trigger Lux or push tons of damage, The Darkin Staff
is a great spell-mana refill and chip Impact damage (and late-game can become a giant Baalkux
), and Puzzling Signposts
and Ranger's Resolve
keeps your board wide and negate any tricks your opponent may have to get in your way.
One final thing to note, depending on how the meta turns out to be, is that Minimorph
fits wonderfully here, so I would probably replace Back to Back with Minimorph if needed.
---
The End
World Ender seems to bring more beginnings to decks than ends! A lot of the new cards seem to be really, really interesting for different archetypes. Just to name some of the ones I haven't even looked at here, we've got decent new cards for Transform, Evolve, Elites, Dragons, Formidable, and more! It'll be great to see how it all ties together, and what new brews will emerge on top… especially with the World Championship being played this weekend on the new patch! So, if you're interested, head over to the Legends of Runeterra Twitch and YouTube channels from Dec. 8-10 at 8:00 AM PT – you'll also be receiving rewards just for watching!
Anyways, thanks for reading these articles, it means a lot. Hope you enjoy them and I hope you have fun making your own brews and playing them!
Thanks for reading!
---
About the Author
Playing LoR since beta, consistent masters player. LoR Dreamhack Champion/Aegis Season 0 Champion(BEAU) and other high-level tournament wins & top cuts. Crazy deck builder, omega-cracked player. I like garlic bread.
If you'd ever like to chat, know more about the game, or would like some coaching sessions, feel free to hit me up on my socials!
Follow me on Twitter: https://twitter.com/shadawx
Join me on Twitch: https://www.twitch.tv/shadawx
Check my YouTube content here: https://www.youtube.com/channel/UCpgbie3tmI07MZJ5X5b5MYQ
Want that extra boost to get to the highest level of play? Check out my coaching with Metafy! https://metafy.gg/@shadawx
---
---