Vayne
has been one of the most impactful champions released in the Darkin Saga: Domination expansion. Even after Tumble
's nerf in the last balance patch, she has continued to dominate the meta. With her new partner Kayn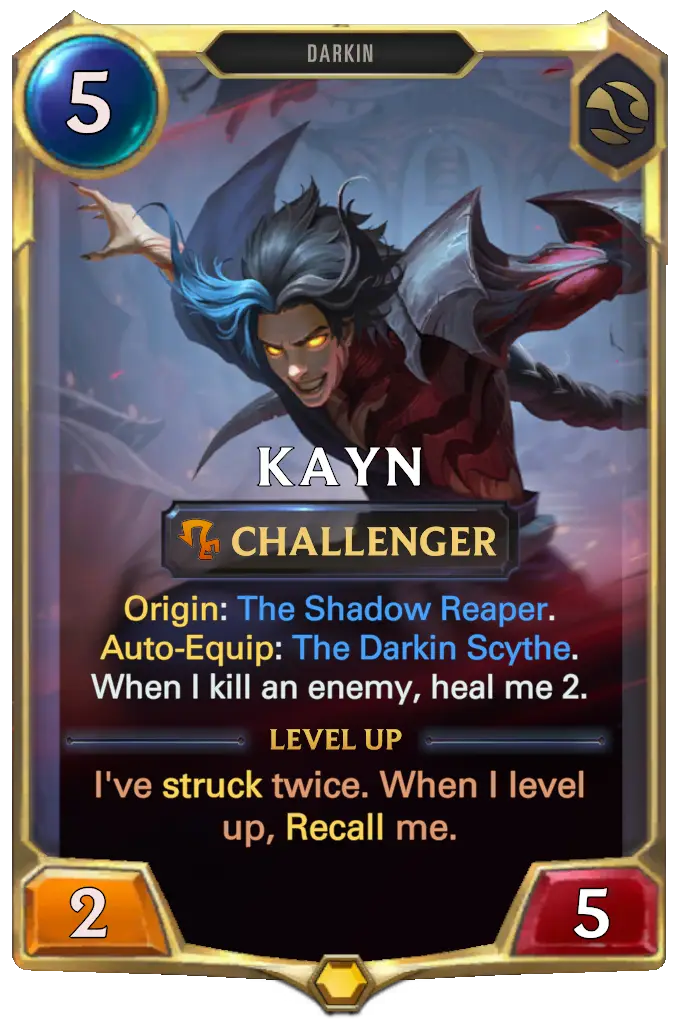 and his cultists, they form a potent competitive deck that saw great success in the Worlds Qualifiers, and is currently one of the strongest decks in Runeterra.
6
6
12
16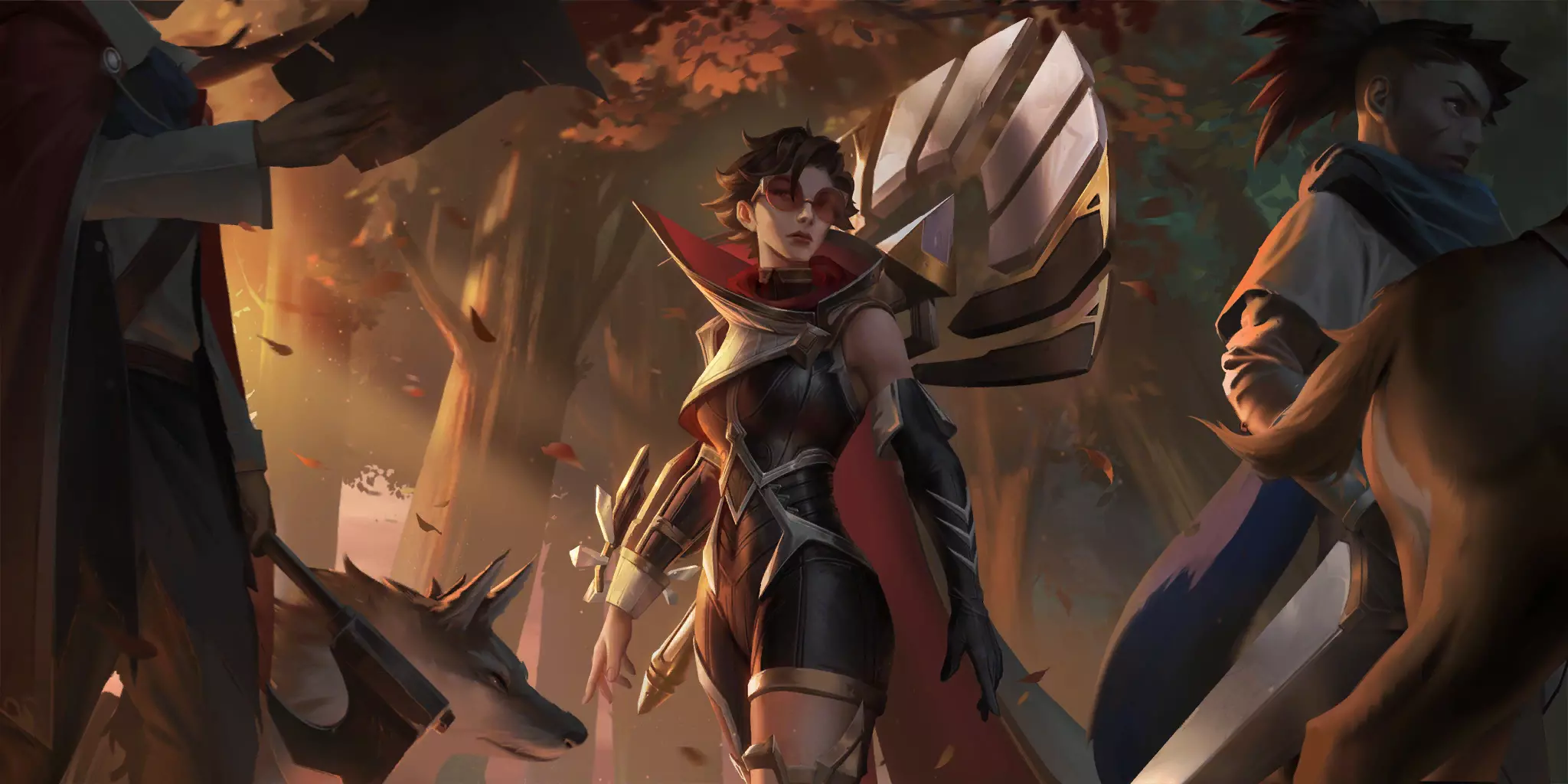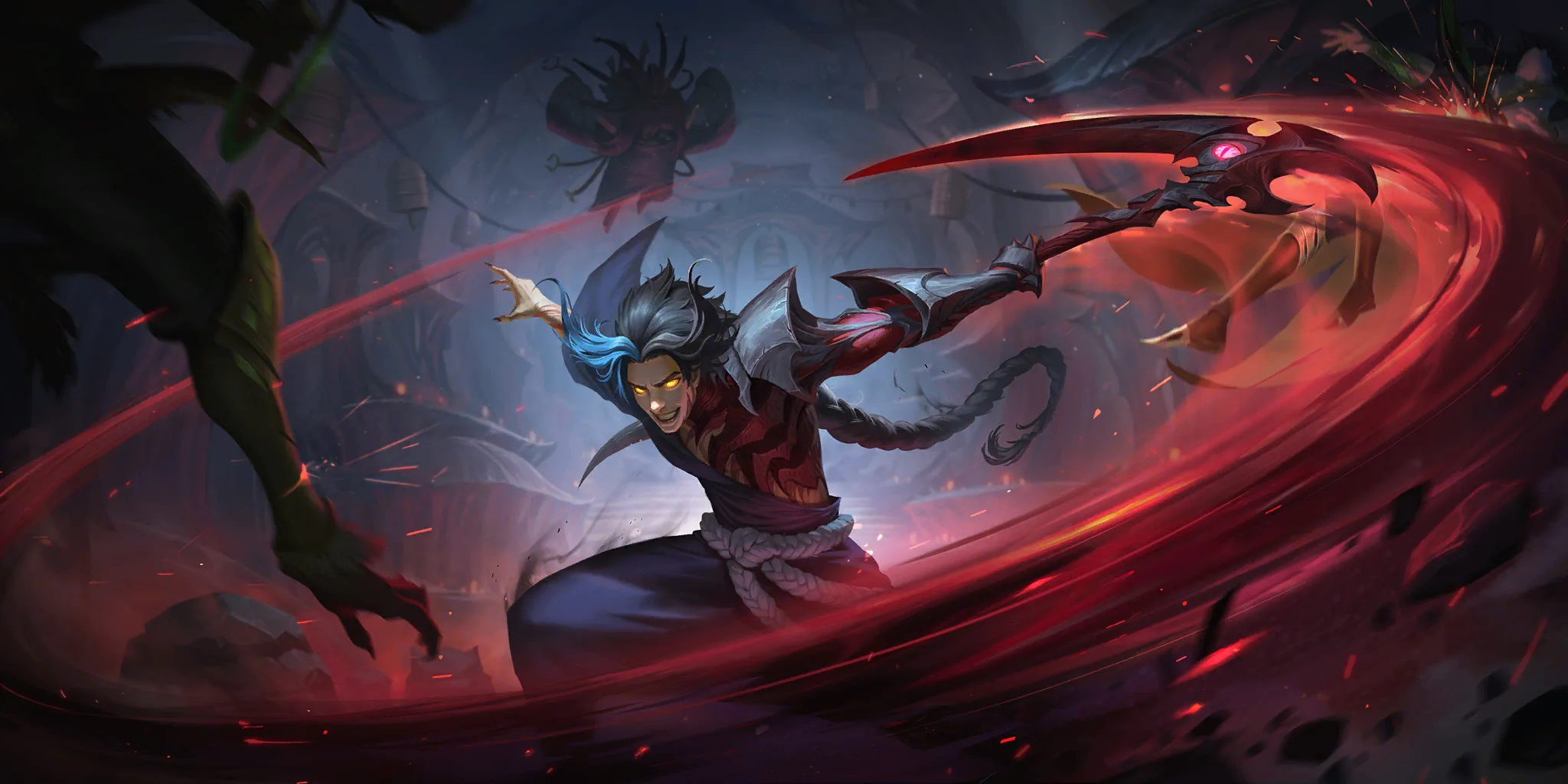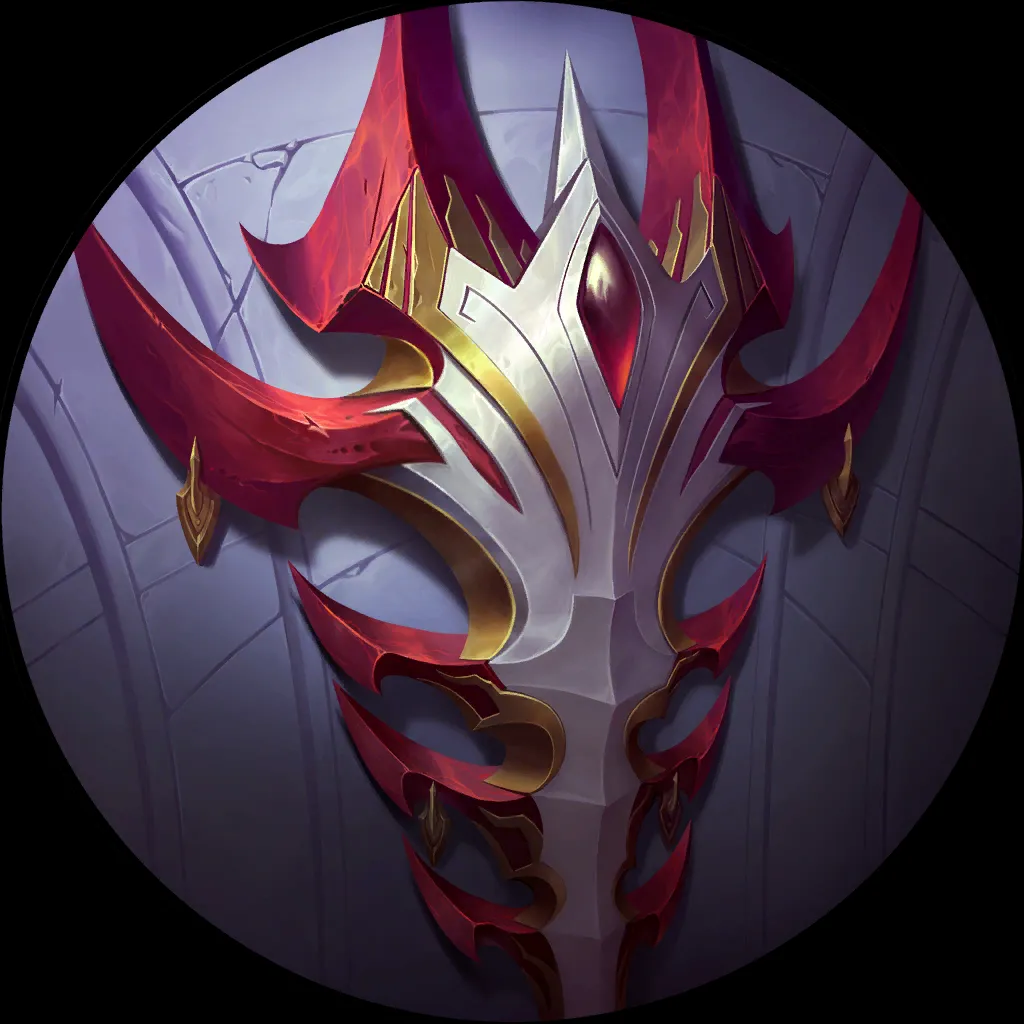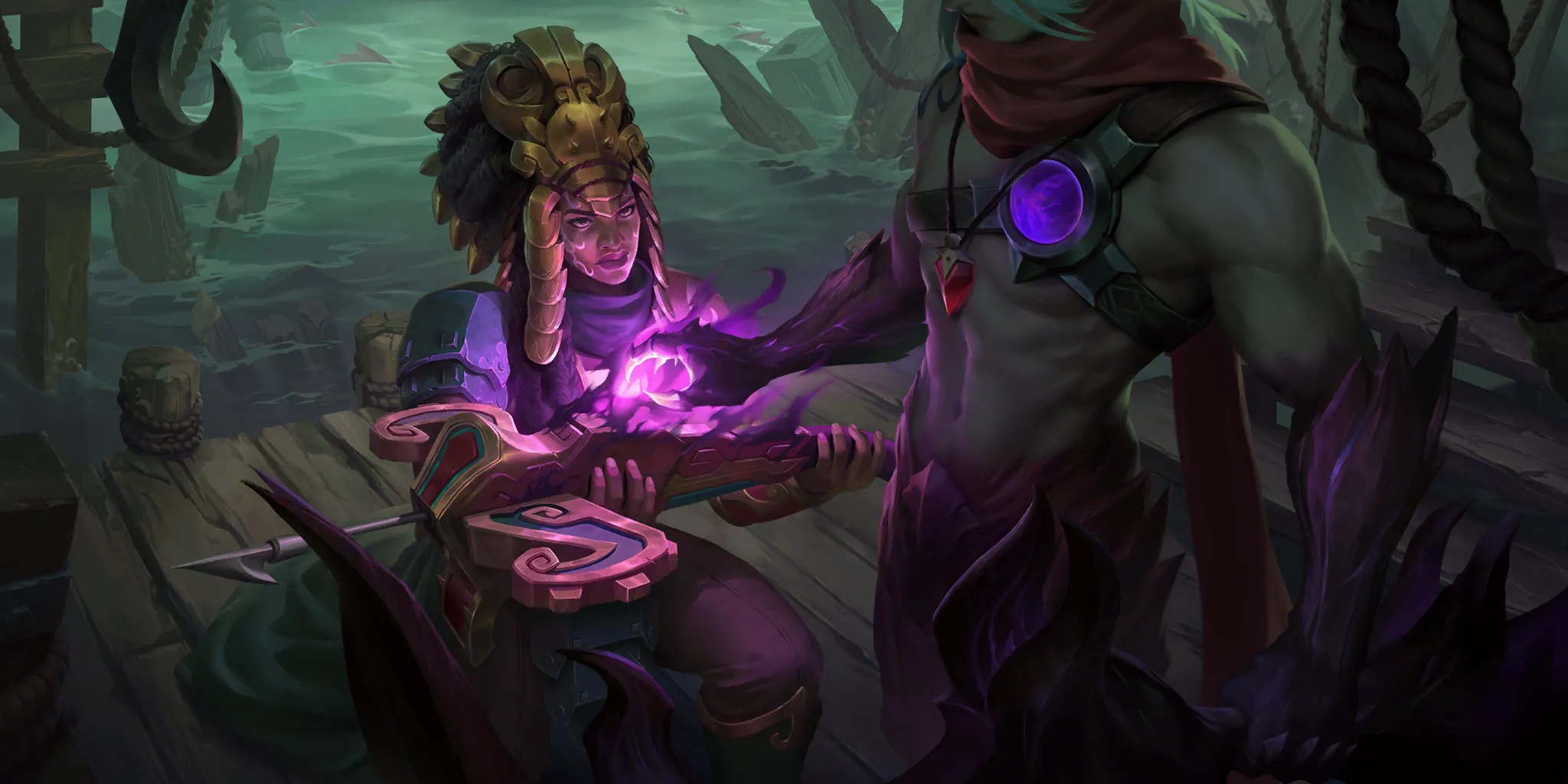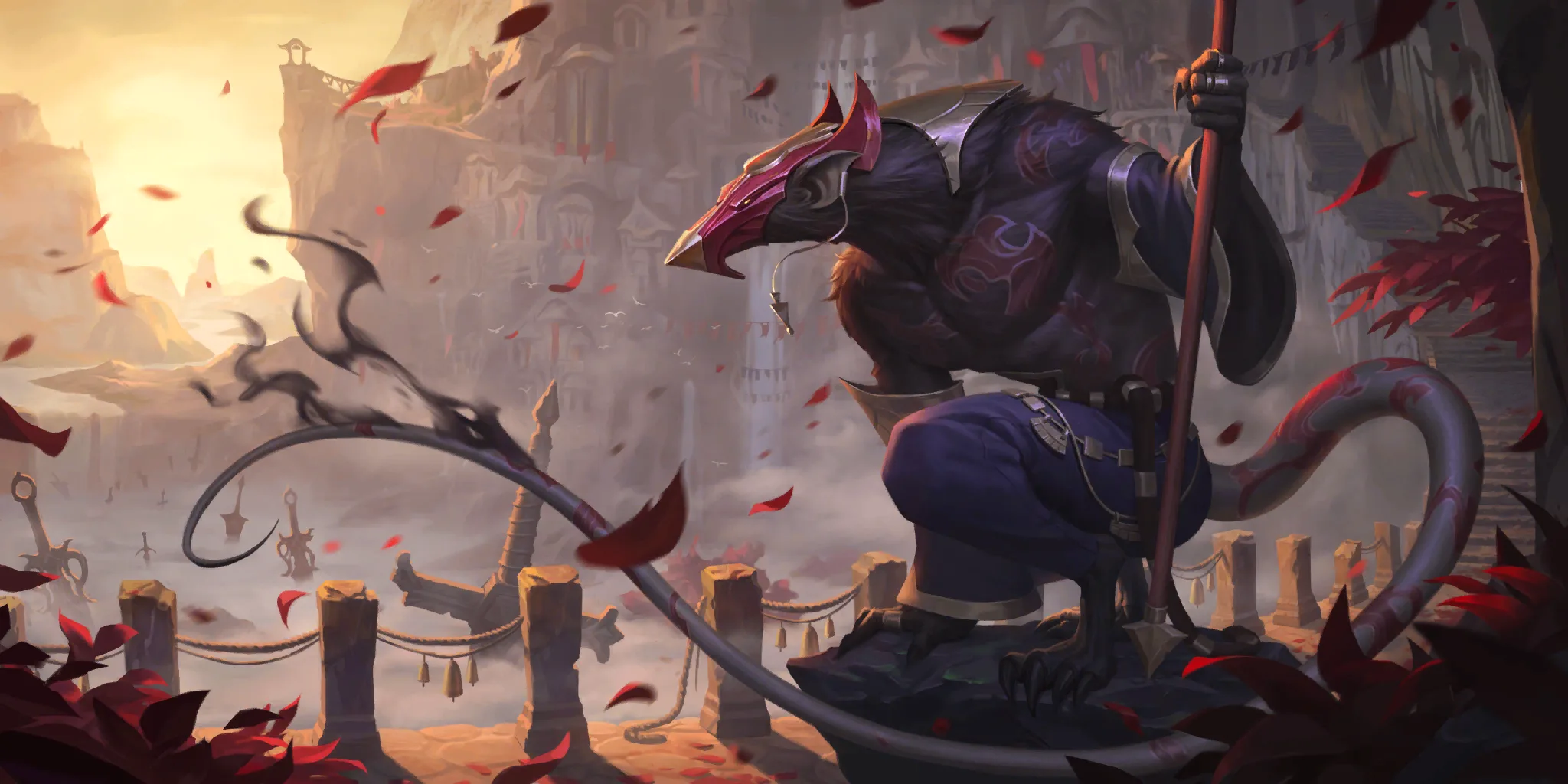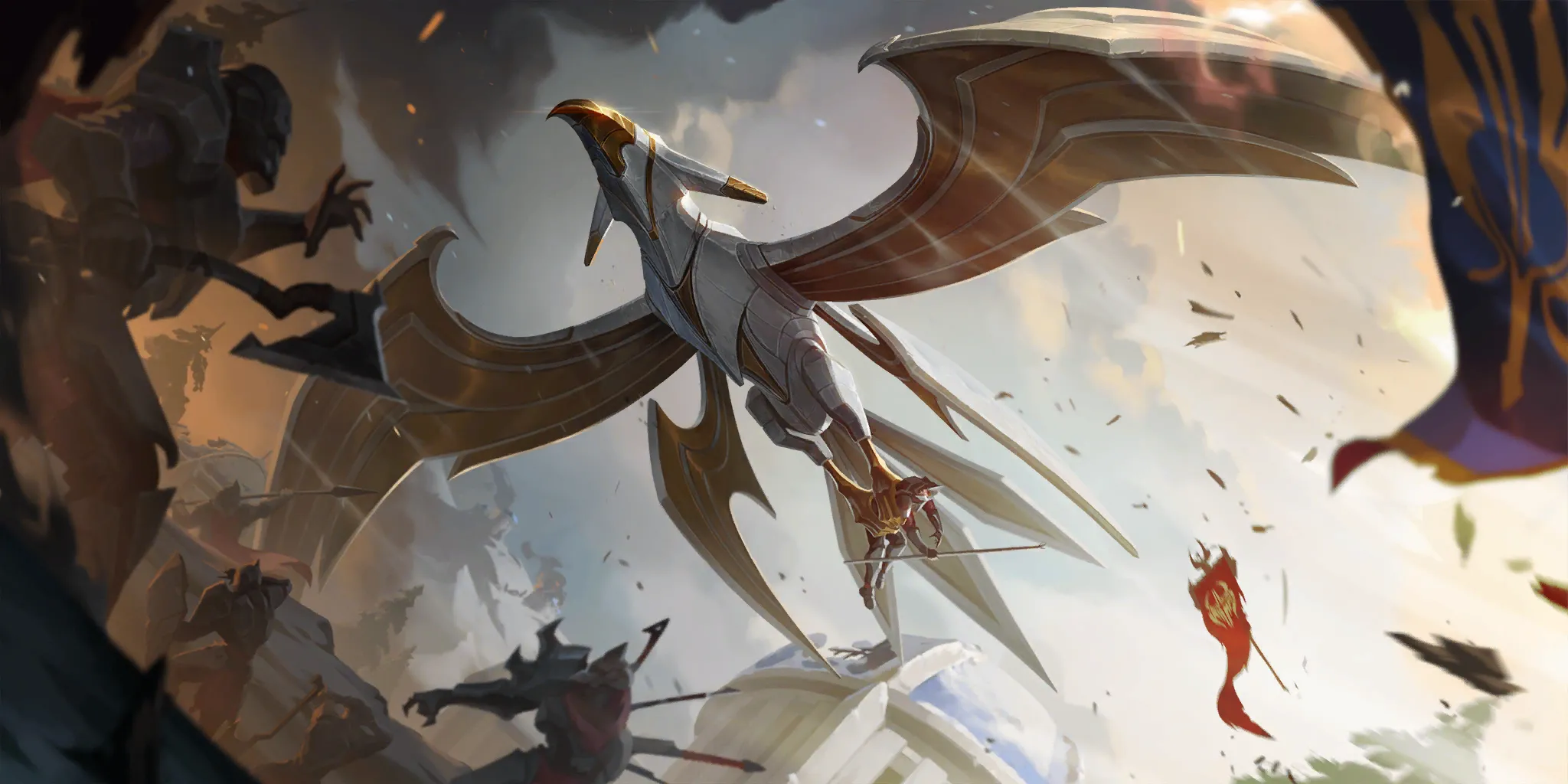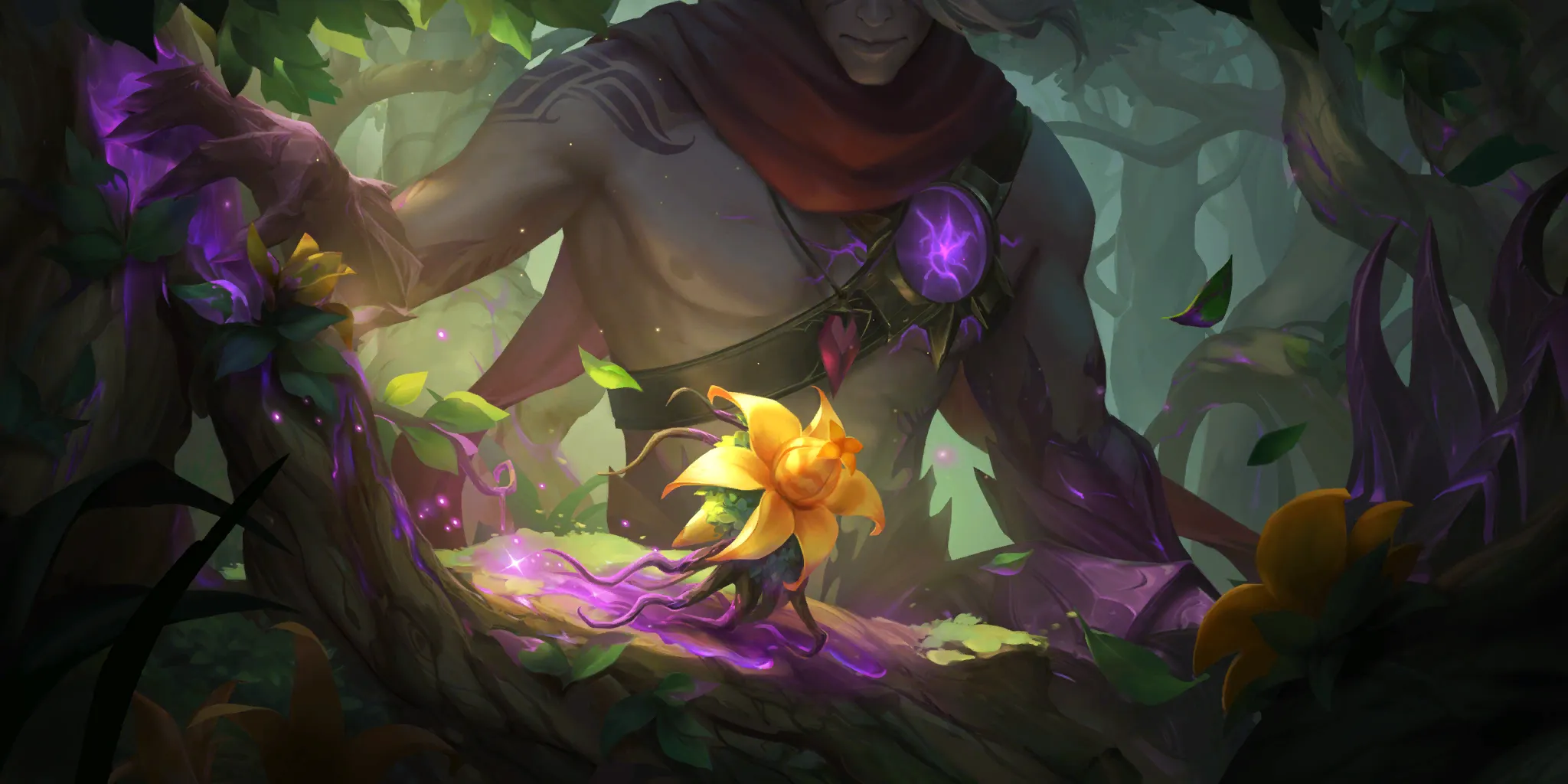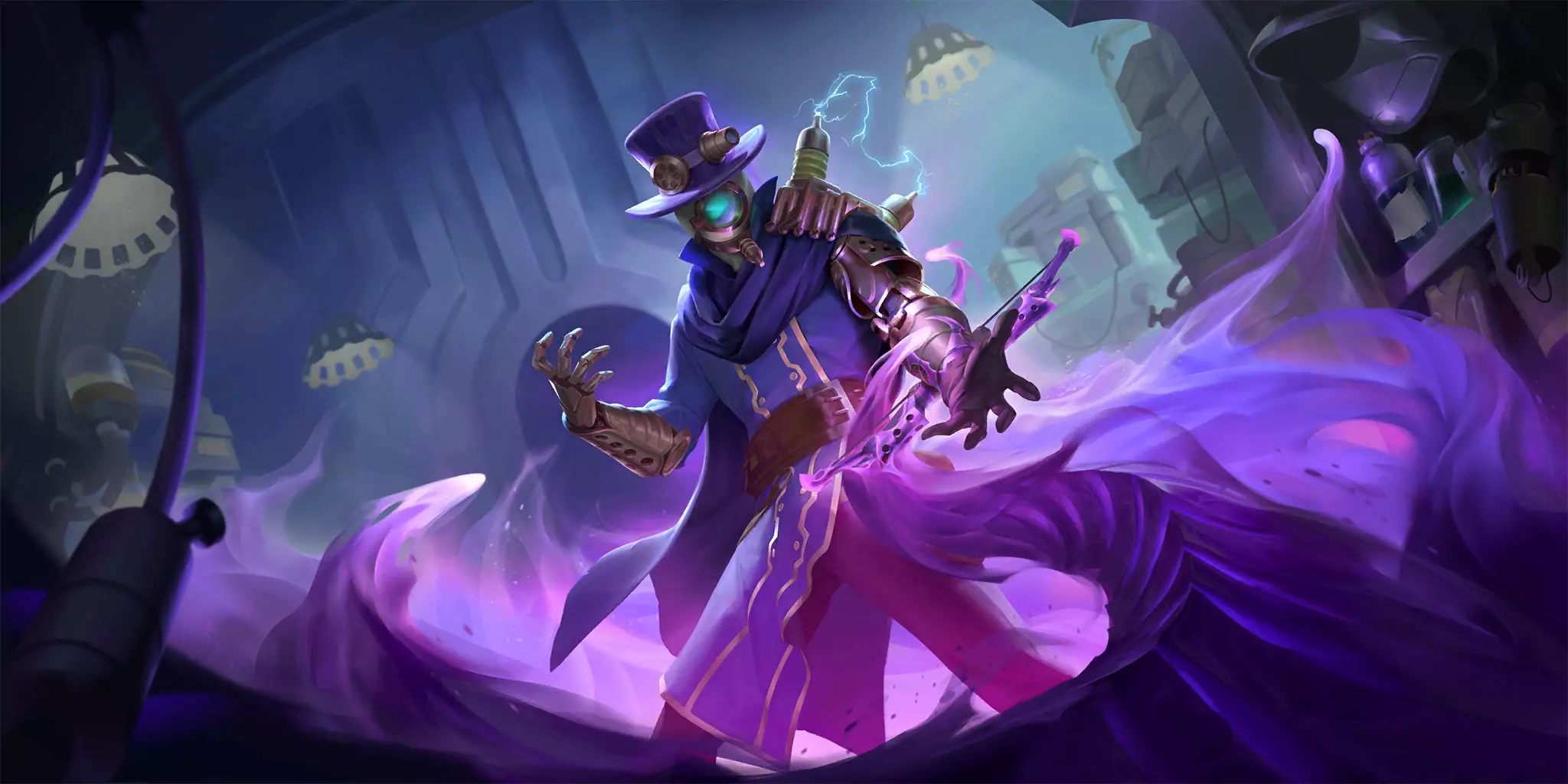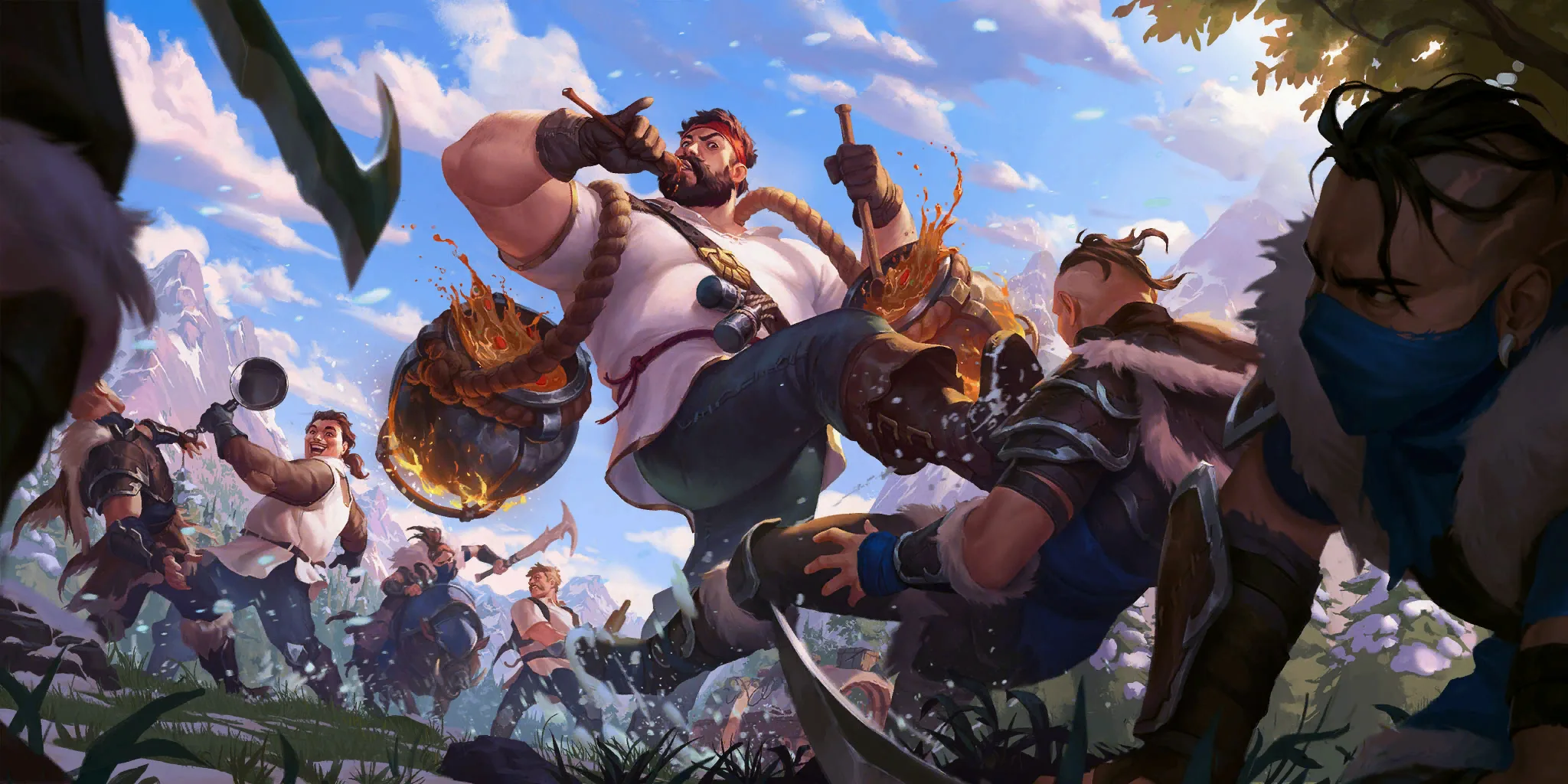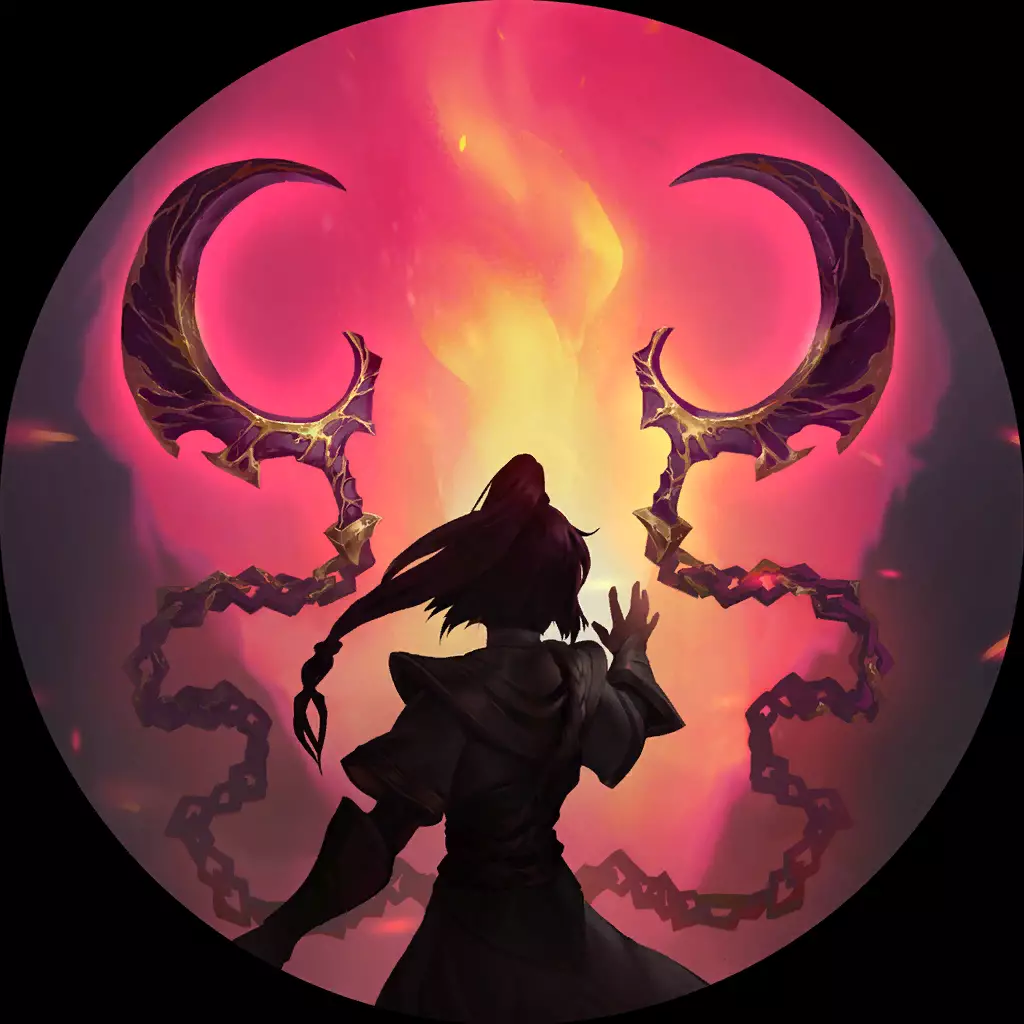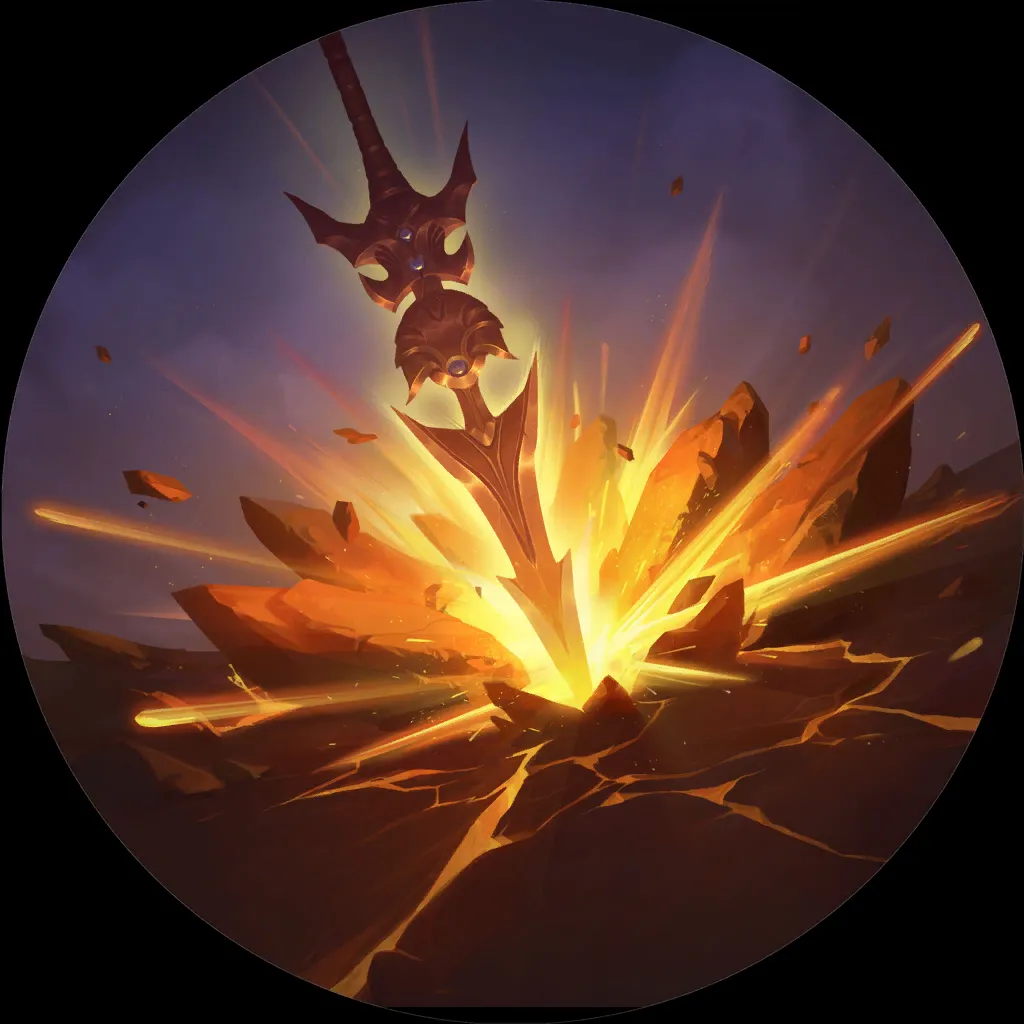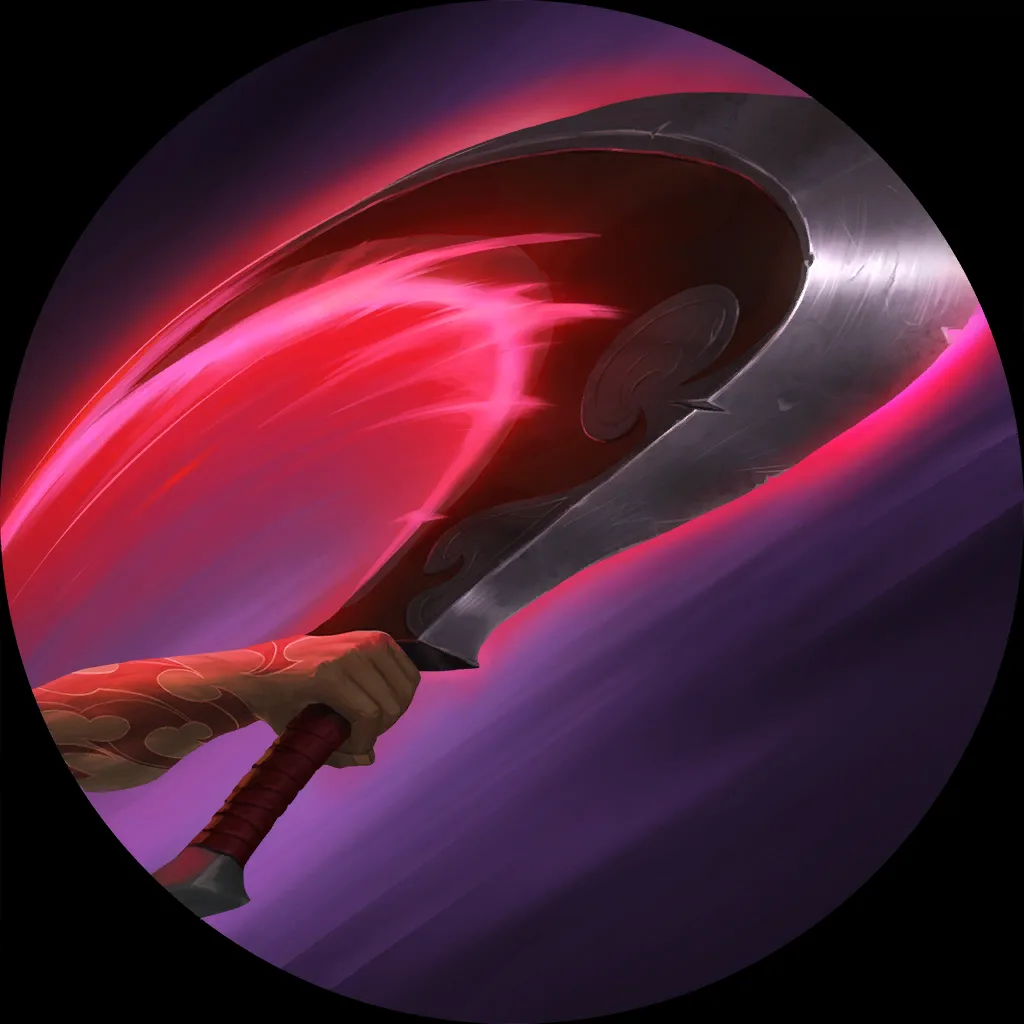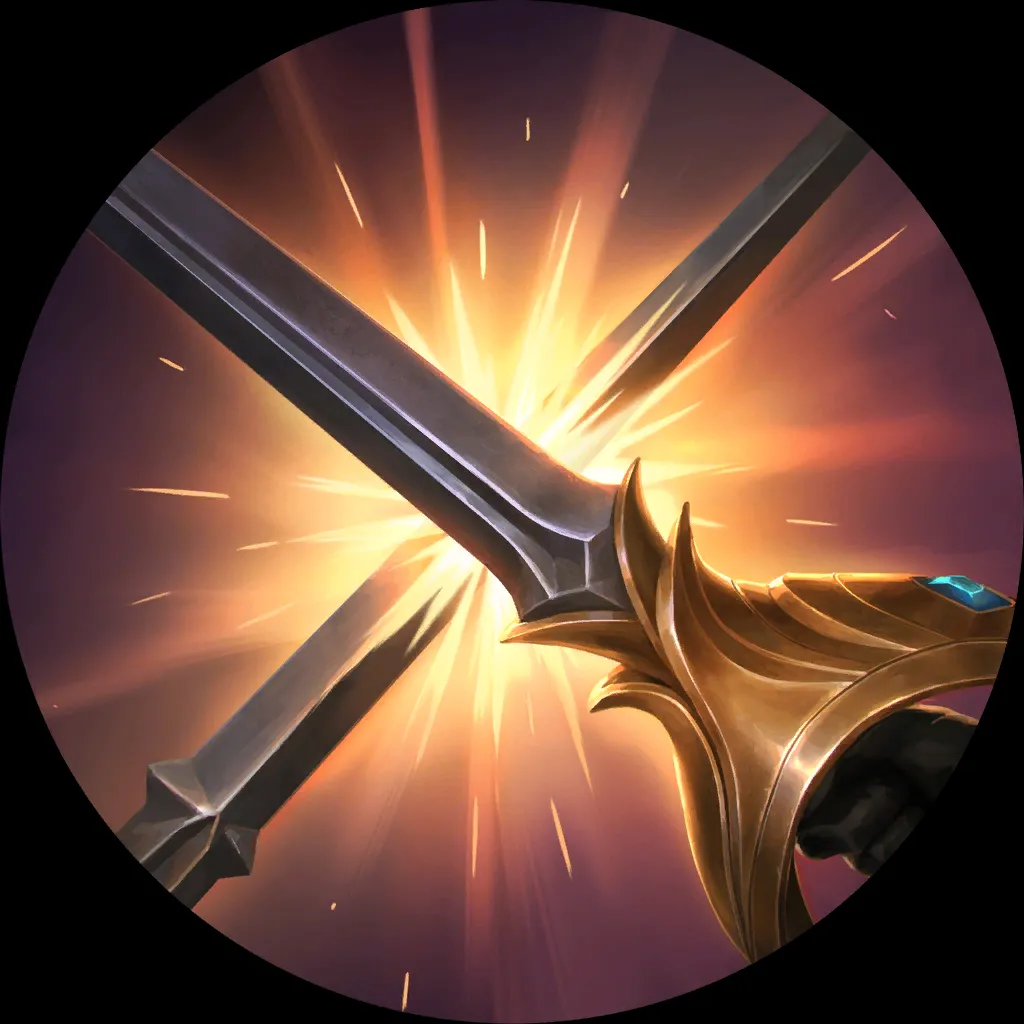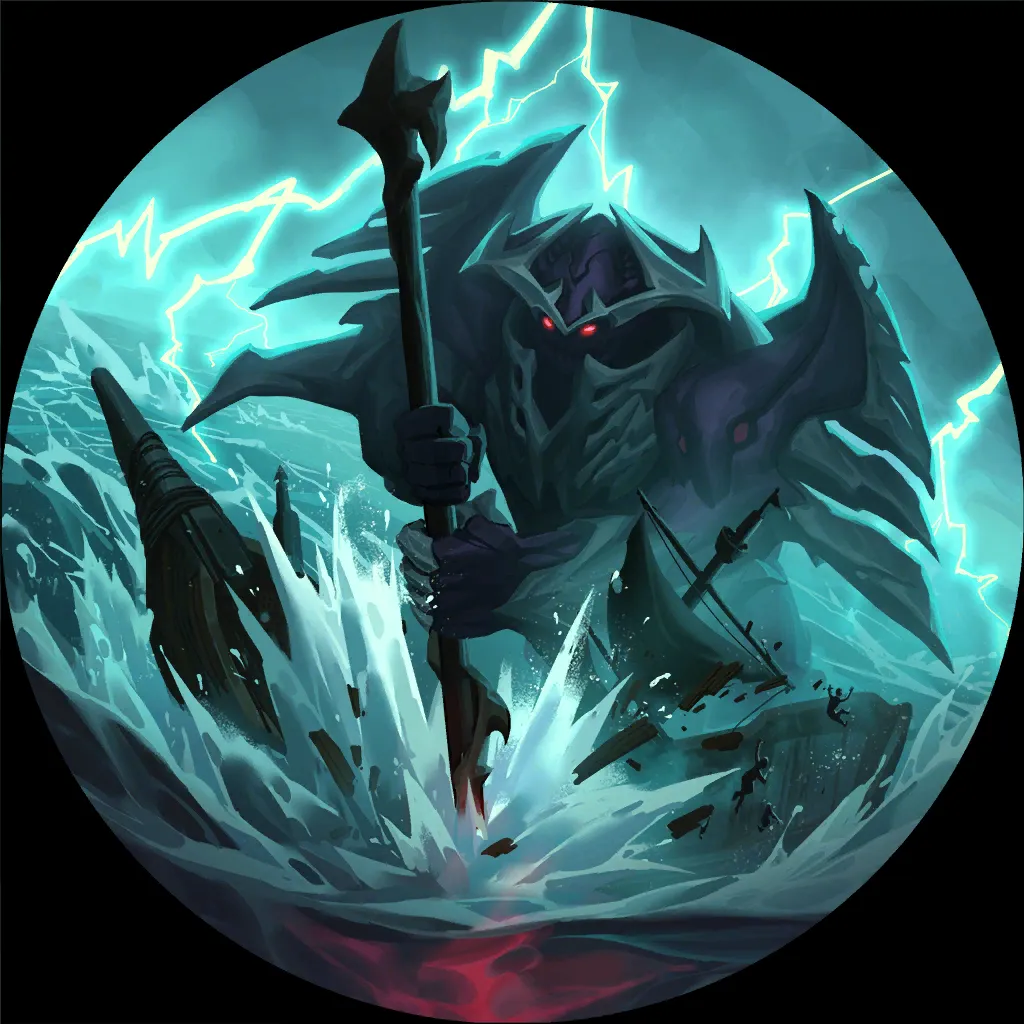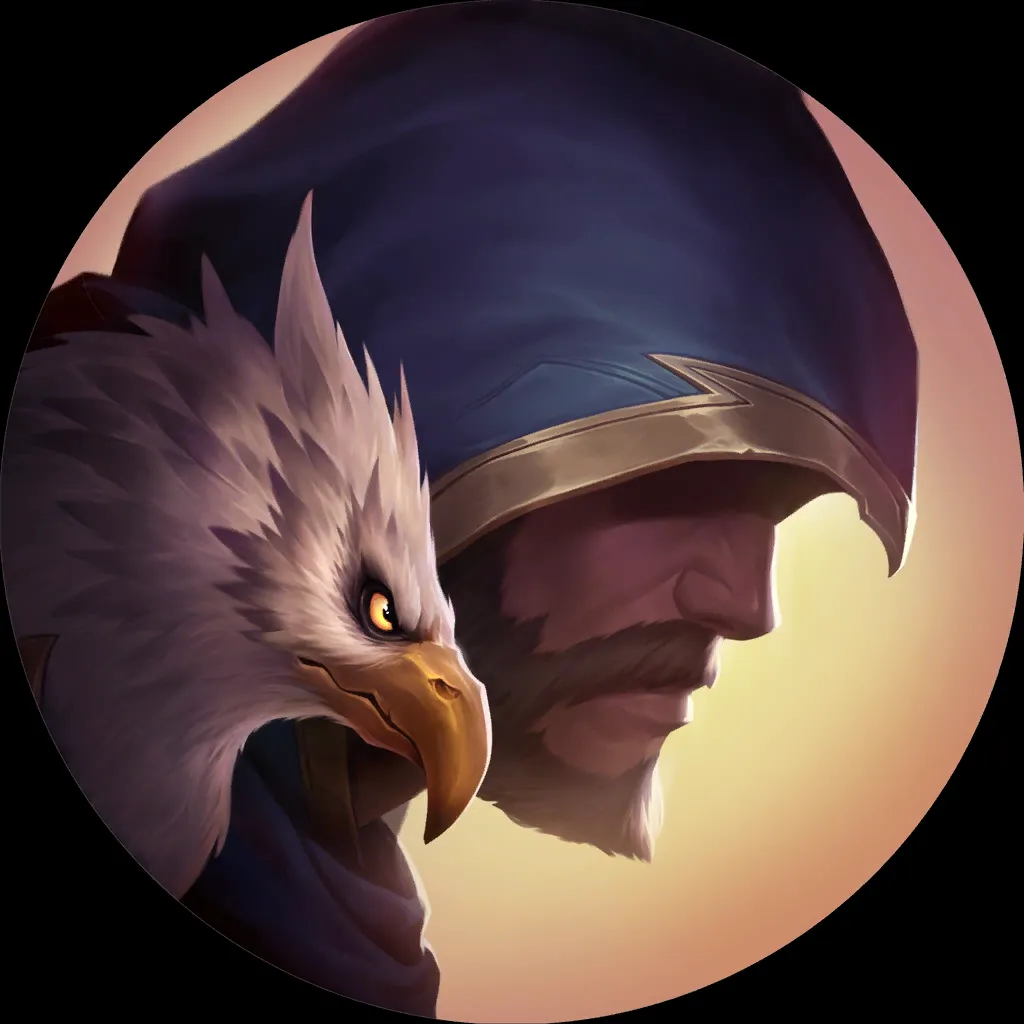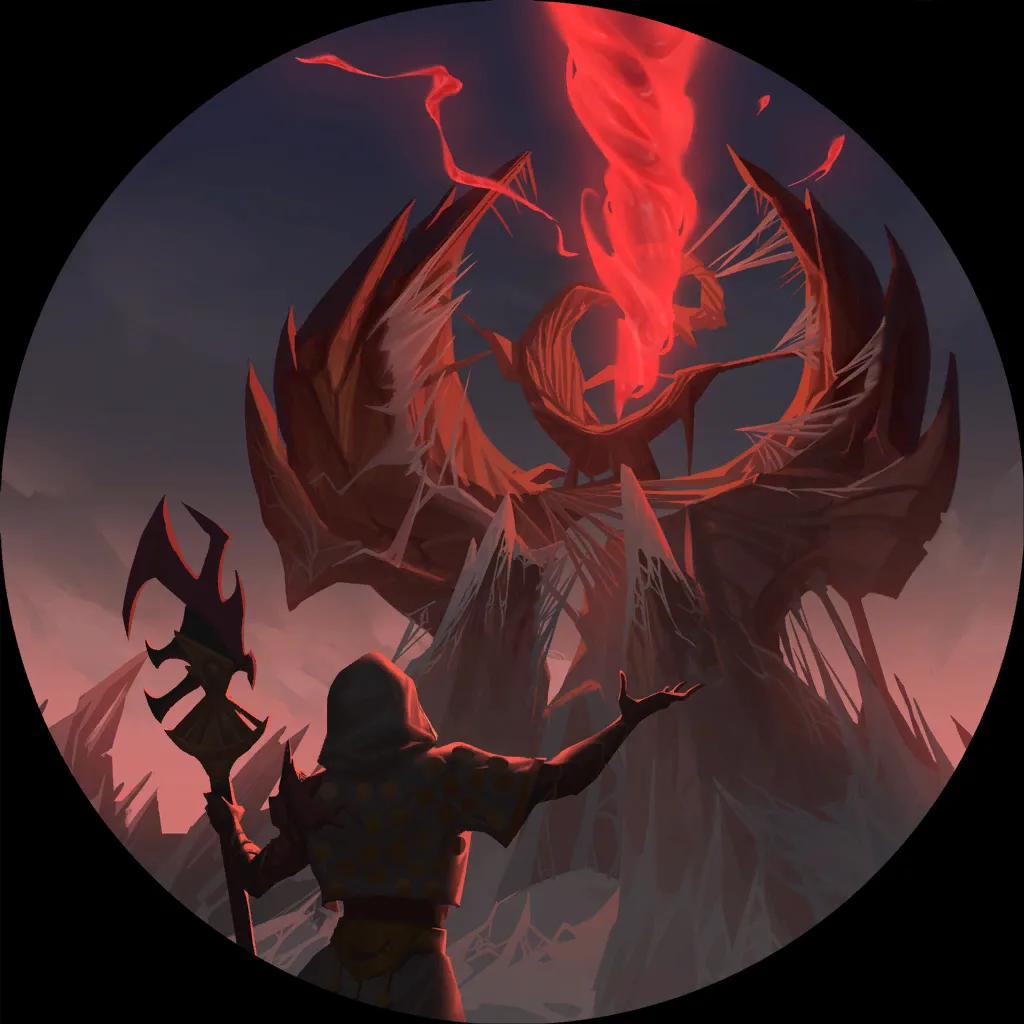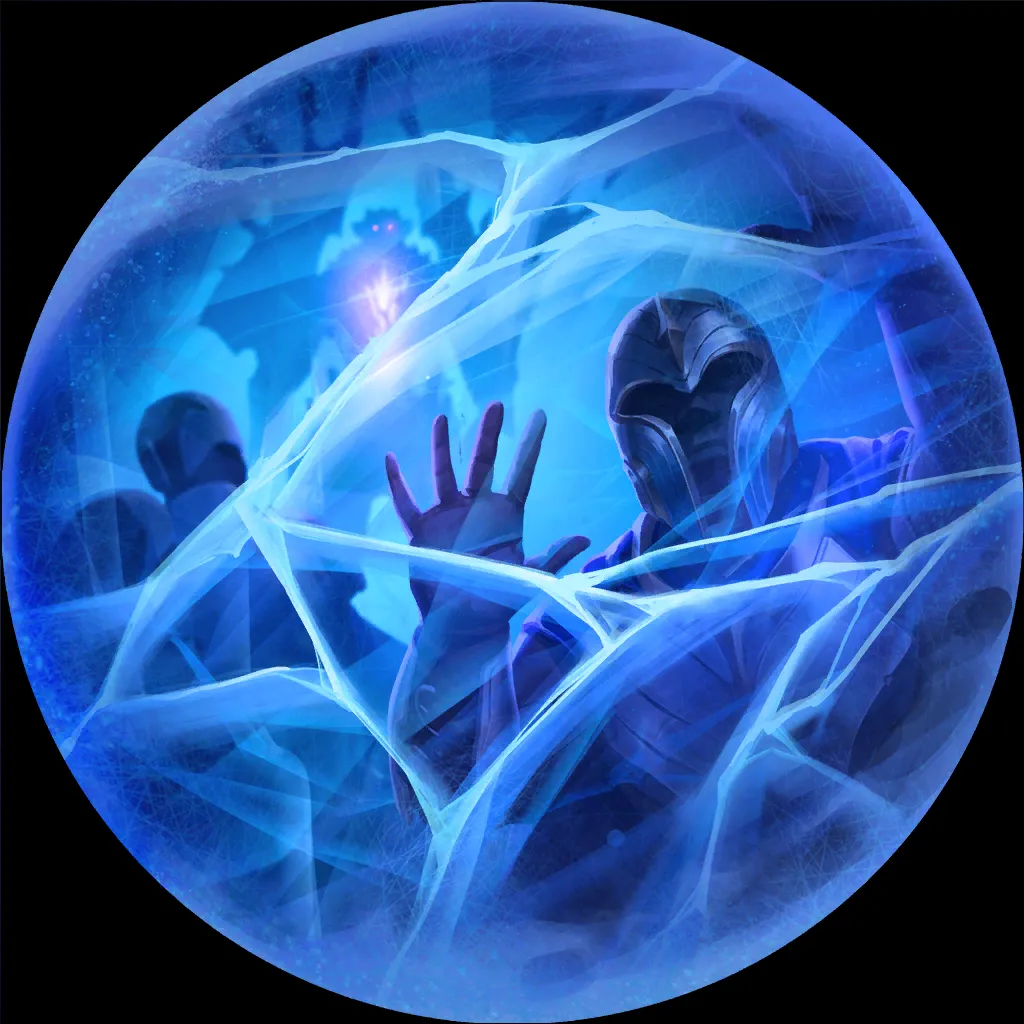 Vayne has had various powerful champion combinations in the past, including Rumble
and Jax
. Playing her with Kayn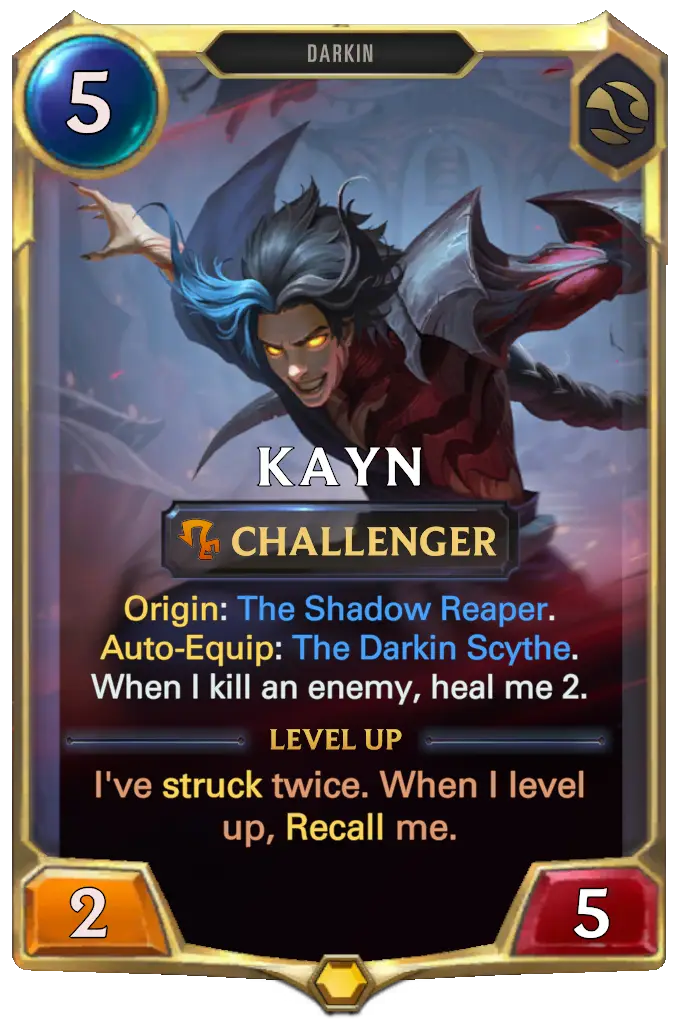 provides access to the stellar Cultist package, which lets us draw Kayn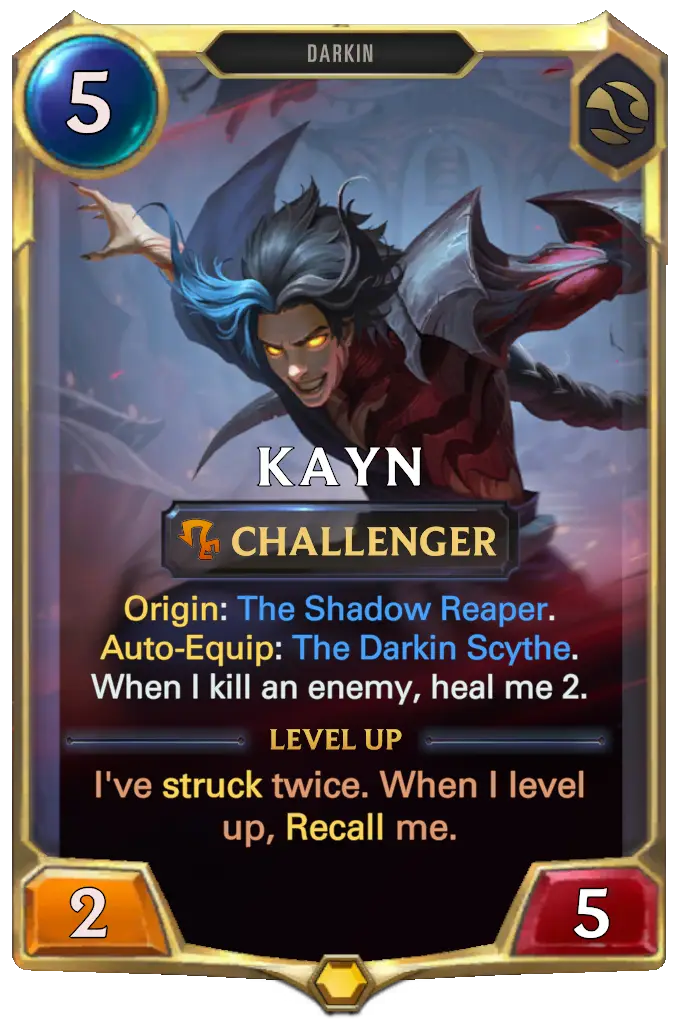 consistently and in turn make our deck very flexible, allowing us to answer a variety of threats.
Let's begin by discussing the role of the Cultist package in our deck.
---
Best LoR Decks: Kayn Vayne – Card Breakdown
Our Cult Draws Kayn
As a Runeterran champion, Kayn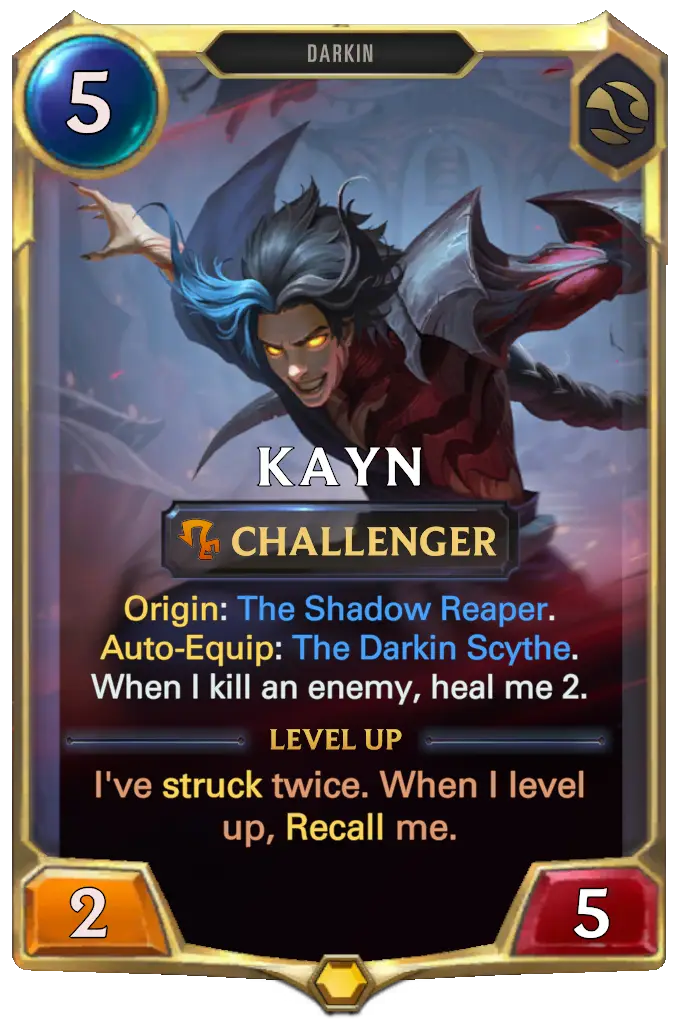 has a unique Origin, The Shadow Reaper
: summoning three units with the Cultist tag draws Kayn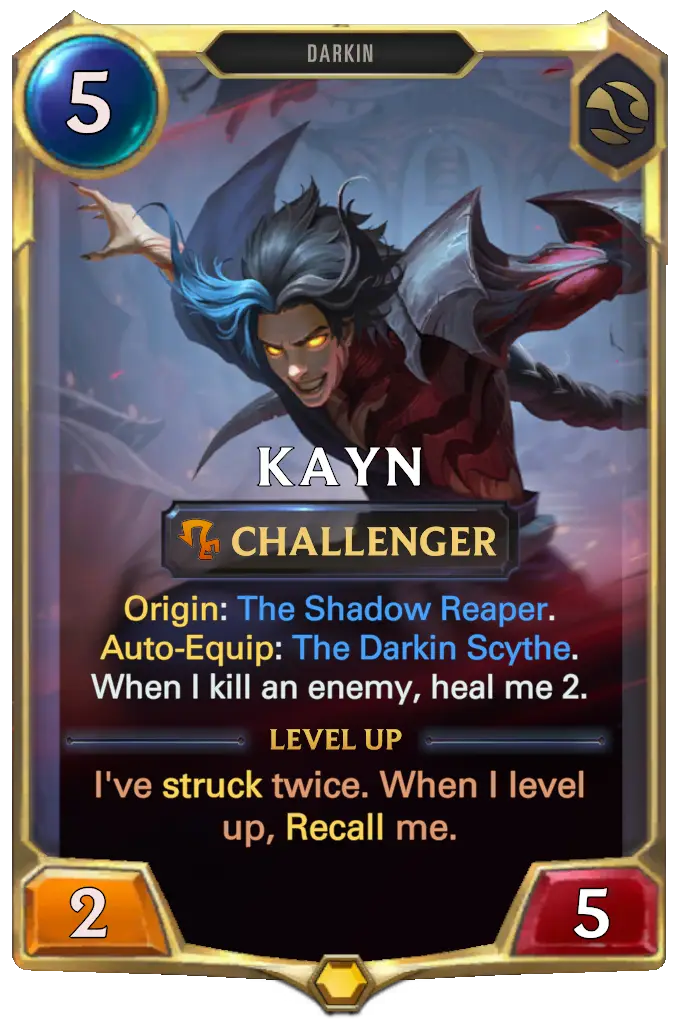 from our deck, allowing us consistent access to one of our champions by round five. Even before evaluating the value of each of these cards individually, they already provide a positive benefit due to Kayn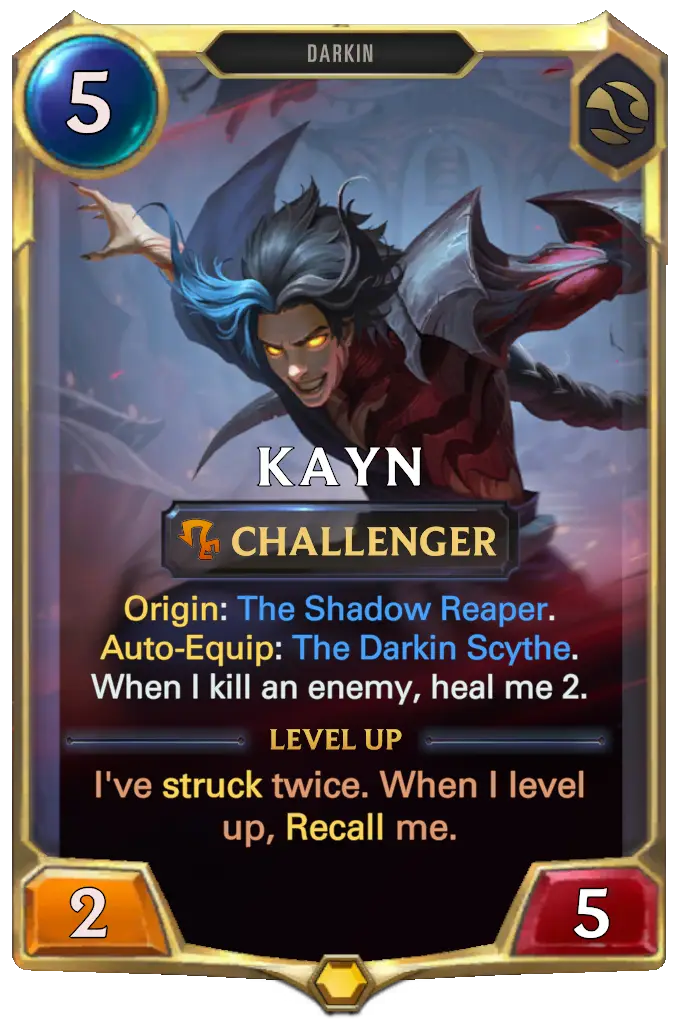 's Origin.
Forsaken Baccai
is one of the best one-drops in the game, giving access to a Predict that allows us to choose our next draw from the next three options. Looking at your hand, you choose interaction to remove a key enemy unit, or look for more units if you are running low. Forsaken Baccai
also has the added benefit of gaining +1|+1 when you predict equipment (The Darkin Aegis
in our deck) or a Darkin (Kayn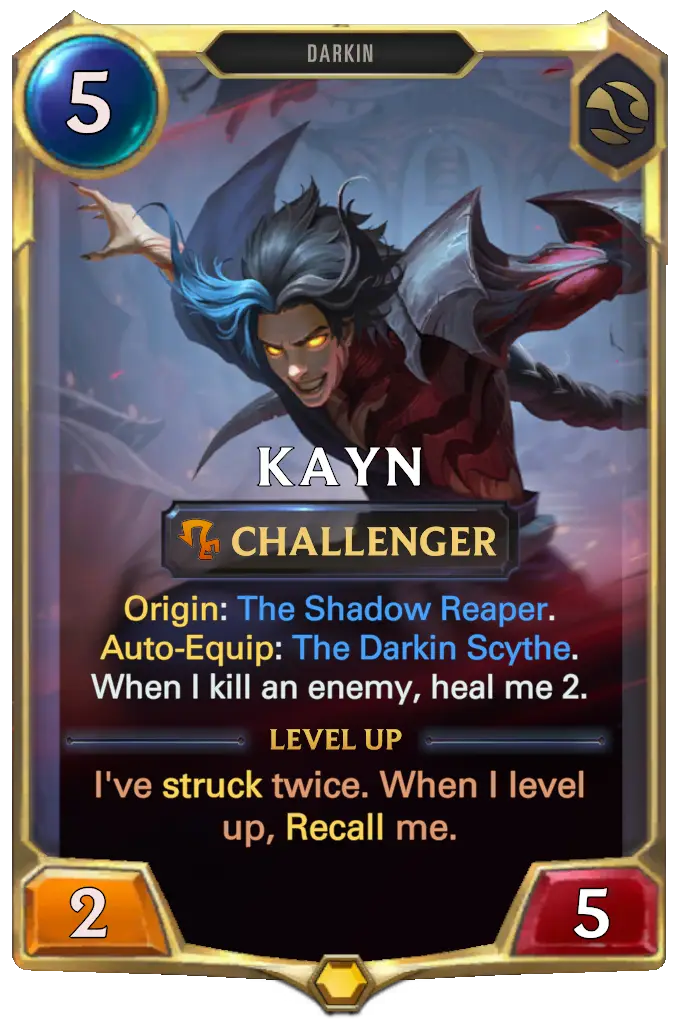 in our case). This additional buff lets us trade with Fearsome units in the early game and makes this one-drop less susceptible to pings.
Buhru Cultist
is our other one-drop. With a 2|2 statline, this card has a good body that trades with other one- and two-drops while not dying to pings as Vile Feast
. Buhru Cultist
also has the additional effect of pinging the enemy Nexus when Equipped allies attack, thus dealing chip damage with the aid of the various cards that equip in this deck.
Blooming Cultist
is another powerful Cultist – it has the Attune keyword, refilling one spell mana which is very useful for playing Equipment and our other high-impact spells. When a card is Equipped for the first time in a game, Blooming Cultist
is granted Elusive, letting us deal three or more damage to the enemy Nexus by ignoring their non-Elusive blockers. This card is particularly potent when Equipped itself, making it more resilient. Playing Tumble
on it is also an amazing way to deal damage to the opponent directly.
Ambitious Cultist
is an interesting addition to the Cultist pool of cards. This follower has a good statline for a four-drop, but has no keywords that take advantage of said stats. However, Ambitious Cultist provides good value as it generates a free two-mana spell, which lets us trade favorably and surprise our opponent with our generated spell, which can be from any region.
With the Cultists present, let's discuss what spells they offer us as part of this sinister package.
---
Spells Spell Doom
Momentous Choice
is one of the best spells in the game. It has already seen its glory days in the Nami
meta, but is still an excellent addition. Once a unit has been Equipped, playing this spell gives you the choice of giving a unit Power or Health, twice. And even if this additional effect hasn't been triggered, this spell's buff is very useful when needed.
The Unending Wave
gives us a source of draw, which is discounted by two mana after a unit has been Equipped, giving us the extra cards we need to finish off a game or finding an answer to a situation we cannot deal with via our current hand. However, be careful when casting this spell, as the draws will be Fleeting – losing key cards such as The Unforgiving Cold
can make certain matchups much more difficult.
The Unforgiving Cold
is another powerful card released in the previous expansion. By itself, this spell simply Frostbites the strongest enemy unit, but when an ally is Equipped, this effect is doubled, as another copy of this spell is put on to the stack. This is a devastating combat trick as it disables two enemy blockers: our units can now trade favorably and remove the strongest enemy units, swinging the game in our favor. The Unforgiving Cold
also counters Spellshield, as the first instance of the spell removes the Spellshield, while the second instance Frostbites the enemy unit.
Heedless Resurrection
is the final Cultist spell we run. It has the powerful effect of reviving the strongest dead allied Champion, and this effect is discounted by two mana when an ally has been Equipped. This gives us three extra copies of our champions that we can play using spell mana, summoning threats that our opponent may not be able to deal with. It can also trigger Vayne
's summon effects and lets us summon Kayn for two mana less. Playing Heedless Resurrection
also lets us take advantage of our champion spells if we have another champion in hand, which synergise very well with the units we play.
Furious Wielder
is one of our key interaction cards: for four mana, we can pick one of our Equipped units to strike an enemy unit. Unlike a Fish Fight
or Single Combat
, this strike is one-sided, meaning that our unit will not take any damage, and we can remove key units such as Seraphine
or [[Gwen]. We are happy to see this card after round four, to help us slow down the enemy gameplan.
Arcane power, powerful units… it's time to praise the leader of our glorious cult, Kayn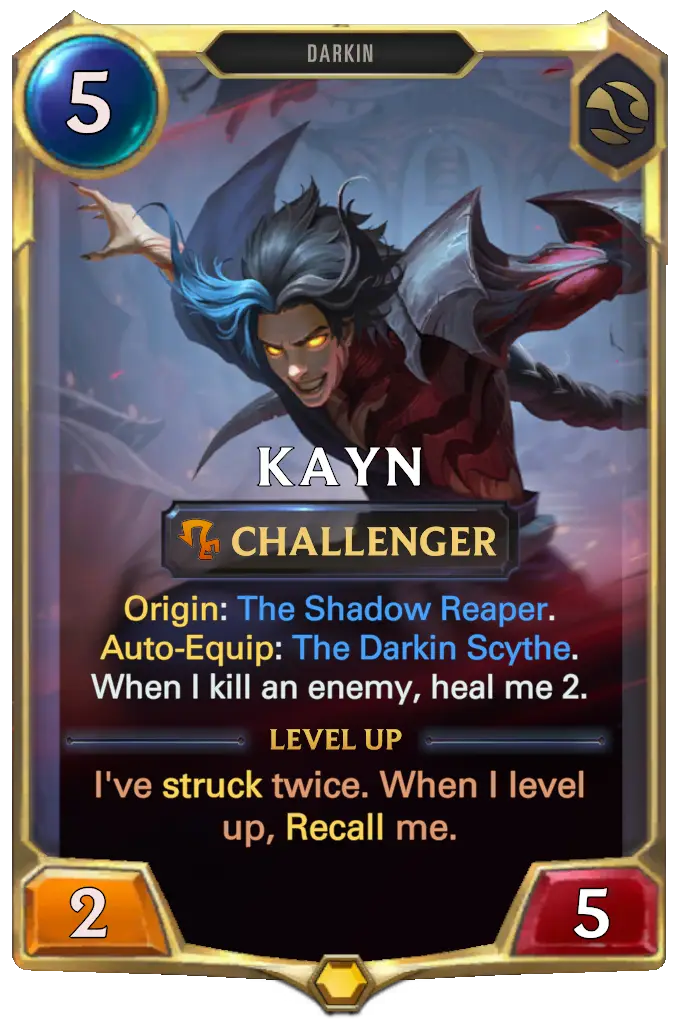 !
---
Red Or Blue, Who's the Kayn for You?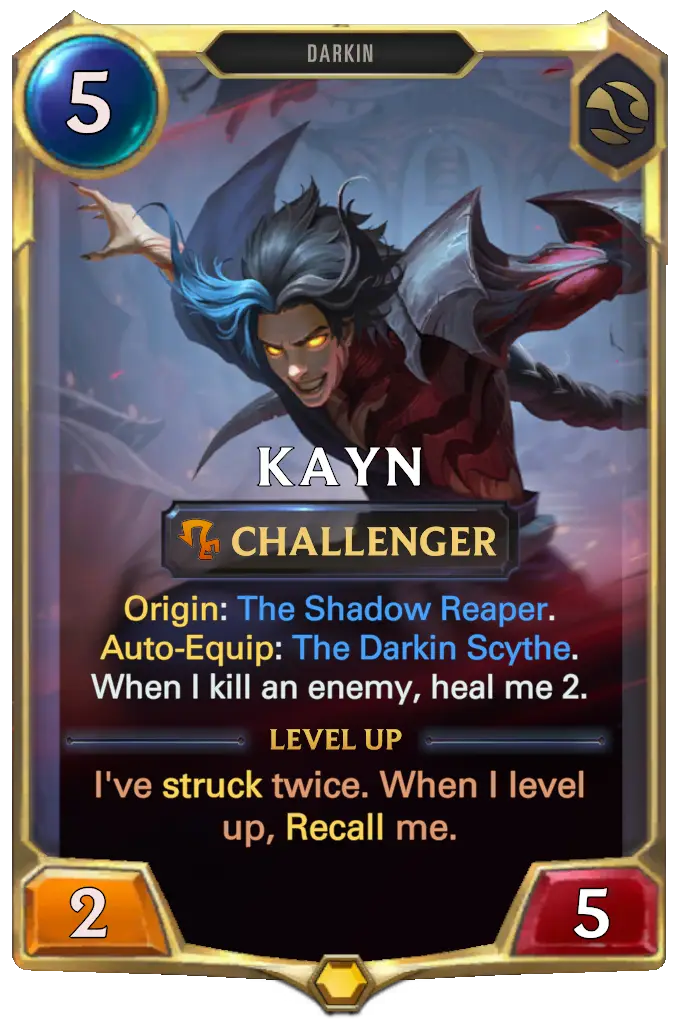 Kayn is one of the most unique champions in Runeterra, hence deserving his own section in this deck guide. His game plan revolves around his Equipment, The Darkin Scythe
, which he creates and equips automatically on summon. As a Challenger unit, he can interact with the enemy board, potentially removing key enemy threats. Although he has a low Power (just two), it grows quickly as The Darkin Scythe
is granted +1 Power each time its bearer attacks. This lets Kayn's Power grow and lets him kill enemy units with high Health, and since the Equipment (rather than Kayn) is granted the attack, we can Equip The Darkin Scythe
to another unit even if Kayn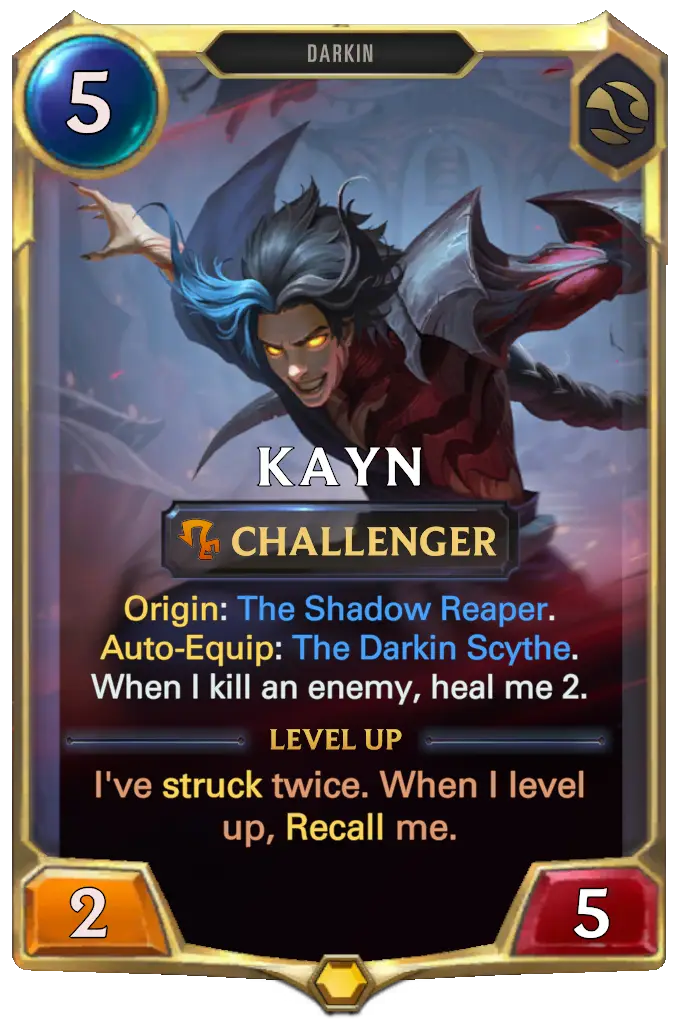 is killed. Kayn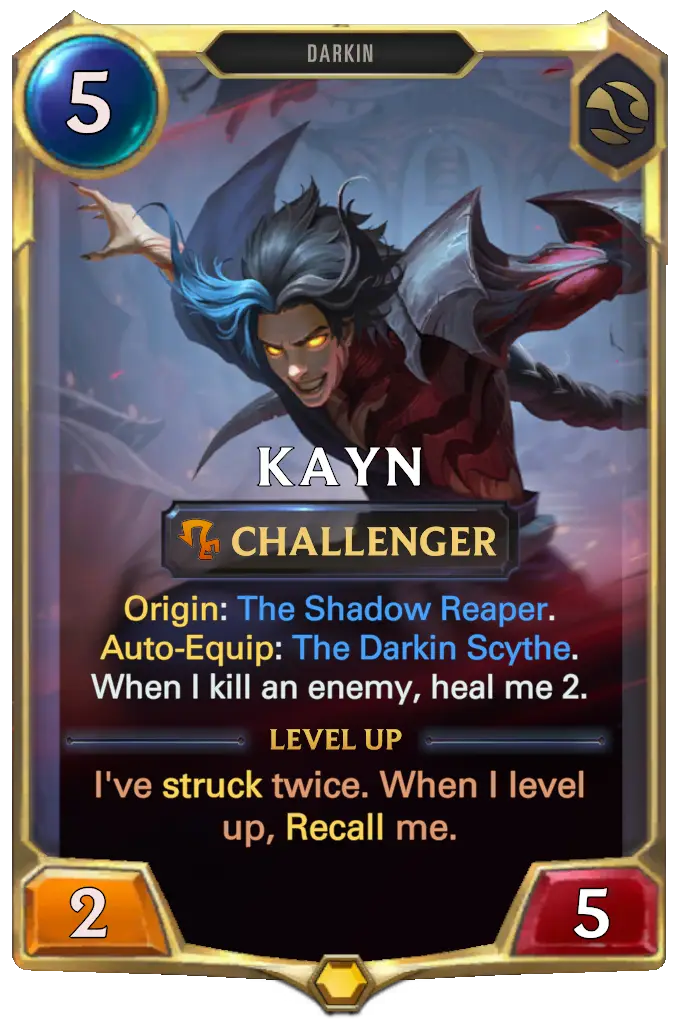 is also self-sustaining at Level 1, healing himself by two every time he kills an enemy unit. As such, he is a great mid-game tool to control the enemy board.
Kayn levels up after striking twice, recalling himself to our hand. This allows us to make some cheeky plays such as using Furious Wielder
during combat to ghost-block one enemy attacker while killing another.
Once Kayn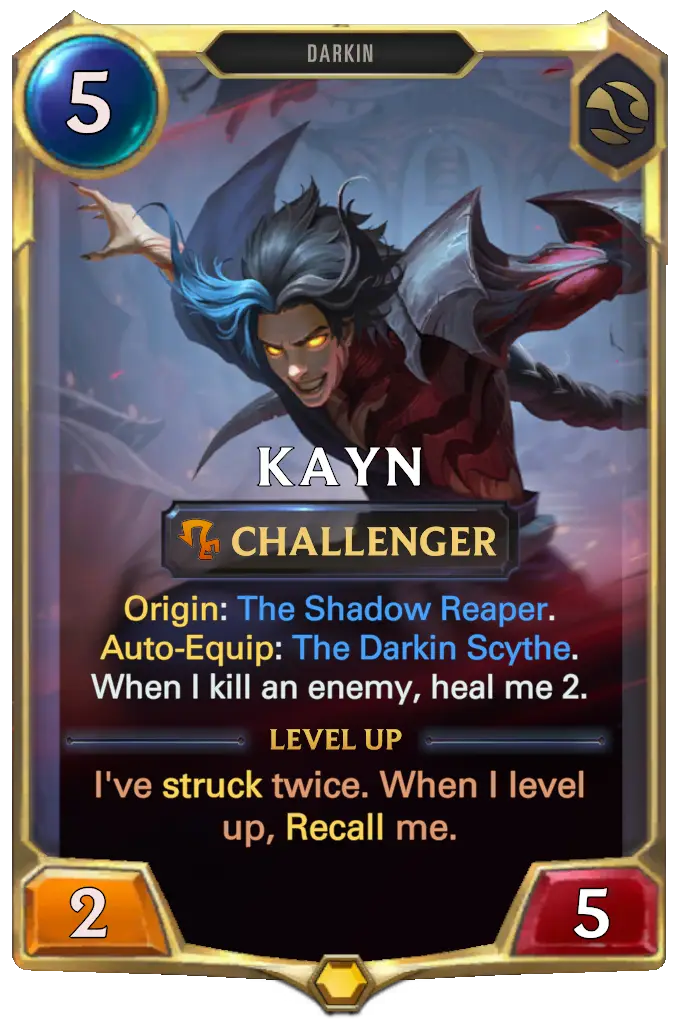 levels up, we can choose to transform him into Rhaast
or The Shadow Assassin
. As a general rule of thumb, Rhaast
is a better choice. Rhaast
heals himself to full and heals our Nexus for two health every time he kills an enemy, and The Darkin Scythe
transforms into the Corrupted Scythe
when we select Rhaast
. The Corrupted Scythe
grants itself +1|+1 when the bearer attacks, making Rhaast
or another unit stronger over time. As such, Rhaast
keeps us alive while growing stronger, presenting inevitability. Having Overwhelm also lets Rhaast
deal damage through low-Health blockers and finish the game.
We can also transform Kayn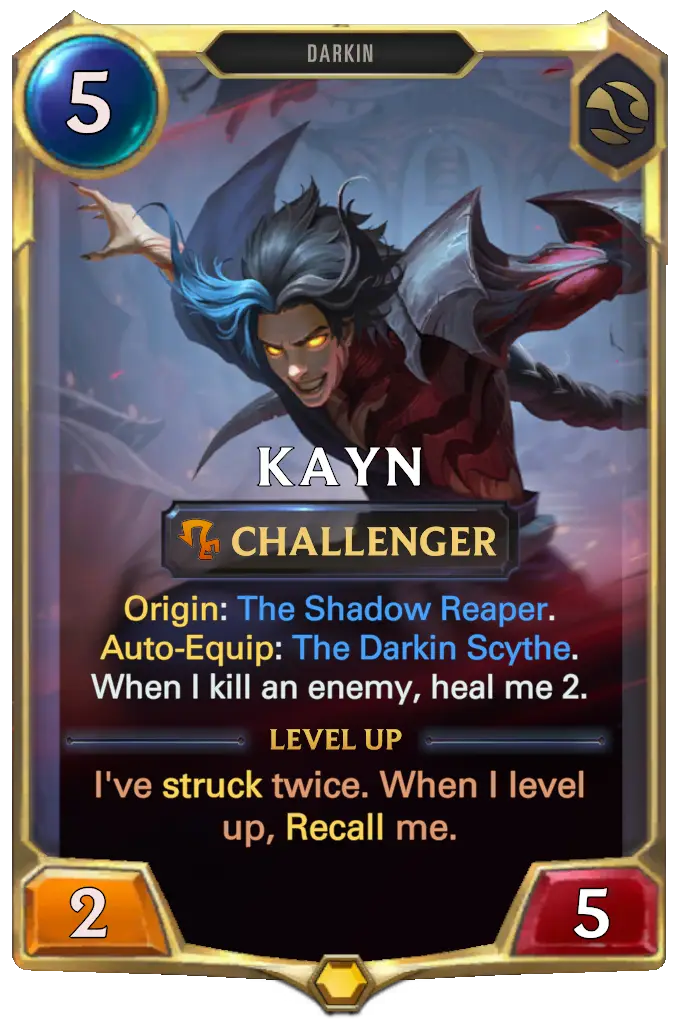 into The Shadow Assassin
, giving ourselves a high-Health Elusive unit with Challenger. We only choose this option when the opponent has less than 10 Health and we need to finish the game as soon as possible, in scenarios in which we know that we cannot control the game with Rhaast
. It is very rare that we choose this option, but it is important to recognise when it is the correct one.
The Darkin Scythe
transforms itself into Shadow Scythe
, granting itself +2|+0 whenever the bearer attacks. We basically never use the Challenger keyword on The Shadow Assassin
, rather using him in combination with Shadow Scythe
to assassinate our opponent as quickly as possible, usually over one or two consecutive rounds. This is feasible thanks to Vayne
's Tumble
, allowing us to greatly buff up Shadow Scythe
and kill our opponent.
Kayn's Shadowstep
is an excellent champion spell as it allows us to trigger The Darkin Scythe
or its transformed versions and let Kayn strike and level up as quickly as possible. It also synergises with Rhaast
, letting us threaten an enemy unit and heal two. Being able to draw Kayn via his Origin means you will play this champion spell quite often, giving you another way to interact with the enemy board. This card is not as good with The Shadow Assassin
as we do not take advantage of the Elusive keyword, but still lets us threaten an enemy unit.
With the Cult-y part of the deck uncovered, let's rally under the other half….
---
FOR DEMACIA!
Cataclysm
is a phenomenal card, letting us trigger attack effects such as the one on The Darkin Scythe
while forcing an enemy unit into combat, usually killing it. This card can remove an enemy unit, can be used to threaten Overwhelm damage, AND trigger Vayne
's level-up condition, making it an amazing inclusion in our deck. And all for the price of three mana!
Petricite Broadwing
has been a Demacian staple since its release, being an efficient 3|3 Challenger that often kills two enemy units for the price of one. This is our best round-two play when followed by Vayne
or any other unit to grant it Challenger. It can remove a variety of early-game units, and becomes even better when equipped with The Darkin Aegis
– which grants +1|+1 and Tough – allowing everyone's favorite bird to survive and control the board longer.
Speaking of The Darkin Aegis
, this is one of the best Darkin Equipment in the game. Giving a unit Tough and +1|+1 for two mana is very good, as it makes the unit immune to pings and allows it to survive against spells and more combat encounters.
As an added bonus, we can play this card for five mana as Joraal
– although Joraal
's statline is not the best for five mana, his attack effect is amazing: he increases the cost of enemy spells by two mana while attacking, making it harder for the opponent to interact with damage spells or combat tricks. He also has the Challenger keyword, letting him remove units with ease.
We do not play Joraal
often in this deck (we have Kayn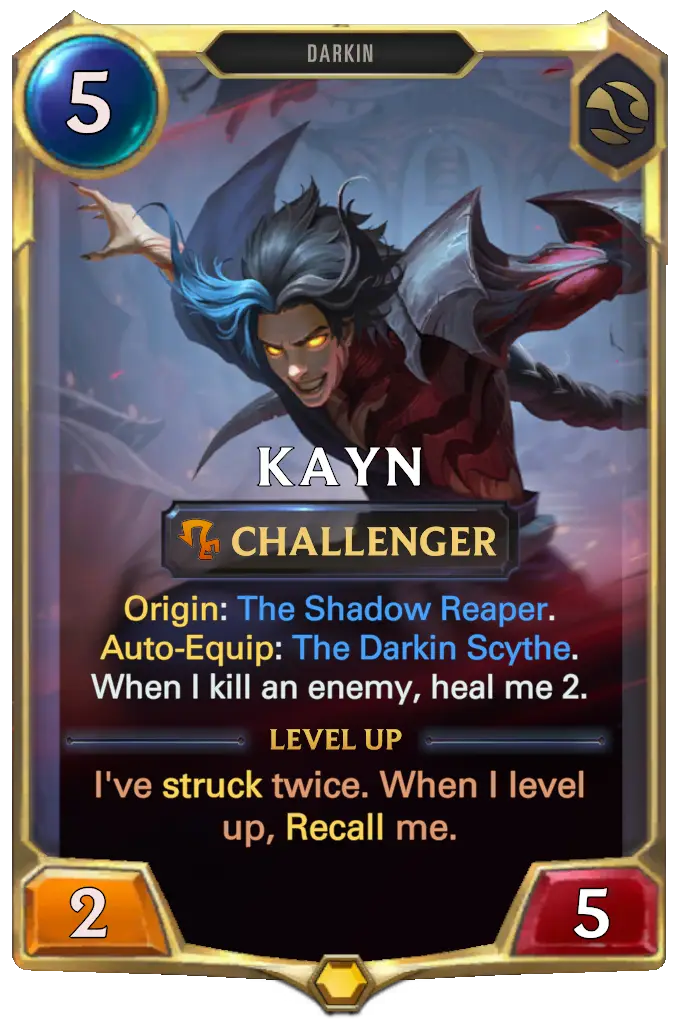 as our five-mana play) but Joraal's bonus is amazing when we need the extra unit or removal, especially against Seraphine
decks that like to sling spell after spell in response to attacks.
Riposte
is seeing play in this deck due to its double function: it protects a unit by giving it Barrier, and also gives +3|+0, letting us kill an attacker which we may not have a way to deal with otherwise. This is amazing against other Demacia decks, or against Quick Attack units such as Gwen
. This card is pricey, though, which means we need to plan out our rounds and see when we would need this effect.
Concerted Strike
is another Demacia staple, and for good reason. It lets us pick two of our units to strike an enemy, almost always guaranteeing a kill even through combat tricks. It is interactable via combat tricks, Deny
or self-target effects, but is still a great way to deal with a pesky foe.
We play Combat Cook
simply because it's a good card. Being able to Improvise and Forge an Equipment gives him a high statline that can trade multiple times, and even after the Cook's death the forged Equipment can be given to another unit. He provides a lot of value for four mana, and is another way to trigger our Equipment synergies.
With the Demacian army in check, we need to call up our tumblin' commander: Vayne.
---
You See Me Tumblin'
As mentioned before, Vayne
has taken the LoR metagame by storm. She has a very good statline for a three-drop, allowing her to trade and survive a variety of damage spells. She levels once she has seen four of our attacks, but her real power comes from being able to generate Tumble
, a four-mana spell. Tumble
allows you to start a free attack with a unit, equipping it with Equipment that costs two mana or less. This results in self-synergy as Tumble
contributes to her level-up, and lets her cheat out Equipment while attacking, impacting the board positively whenever Tumble
is played.
If you thought Tumble
was expensive at four mana, don't fret, she discounts Tumble
by one mana each round she is on the board, allowing you to choose the right time and appropriate cost to cast it. As such, one of the key understandings to master Kayn Vayne is recognising when to play Tumble
and on which unit, considering the potential answers the opponent could have. When leveled up, Vayne (level 2)
creates free Tumble
s in hand, letting us attack again and again, as expected of Demacia.
Condemn
is an amazing Champion spell to have access to, as in dire situations we can play a six-mana one-sided strike to kill a game-ending enemy unit. And at its best, when we attack twice, we have access to a one-mana strike that the opponent has difficulty playing around due to its cheap cost. Having another way to interact with the enemy board never goes amiss!
---
Tech Choices
Single Combat
is a potential inclusion, especially over The Unending Wave
or a copy of Riposte
. This gives us another cheap way to interact with the enemy board and level up Kayn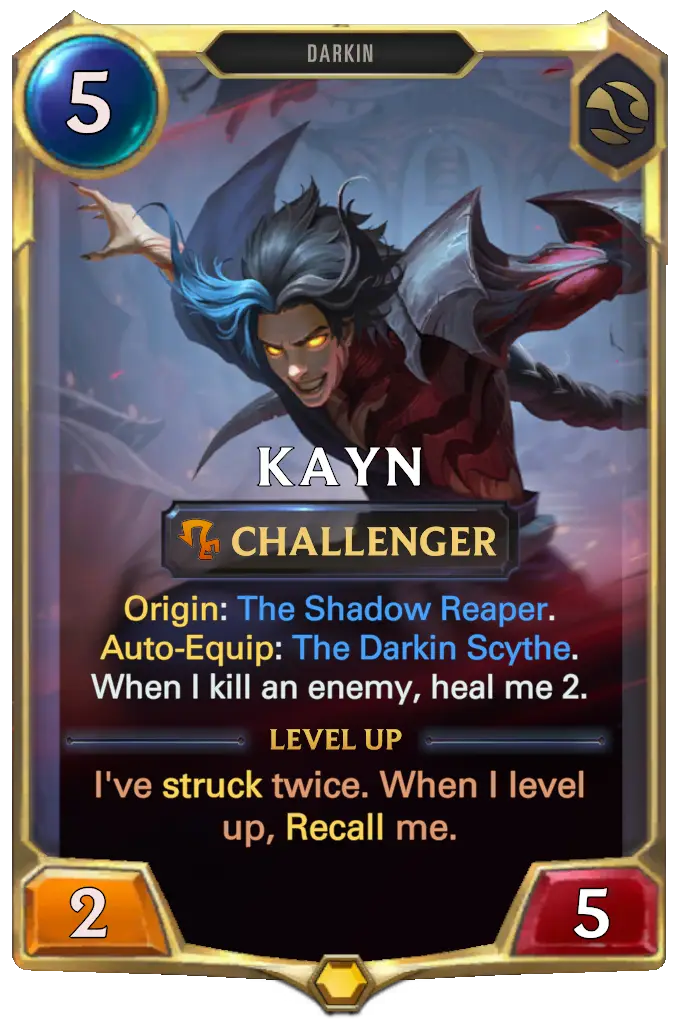 . Fish Fight
can be considered for the same reasons, although Single Combat
would be my choice since it's a Fast-speed spell.
Bloodcursed Harpy
is a consideration if we wish to play for the late game, in order to have another finisher. Having two lives and the Scout keyword makes the Harpy a phenomenal offensive option (if in doubt, just check how much work Bloodcursed Harpy puts in Quinn Vayne, another Vayne archetype that is among the strongest decks in LoR). It also synergises very well with Tumble
, letting us Rally after the Scout attack.
Another potential consideration is Ranger-Knight Defector
, as it is another Scout unit that speeds up Vayne
's level-up. However, Scout is only granted to it once a unit has been Equipped. Alongside the Tough keywork, this unit has no problem attacking multiple times and being even more threatening when Equipped. It also has the added bonus of being able to draw Kayn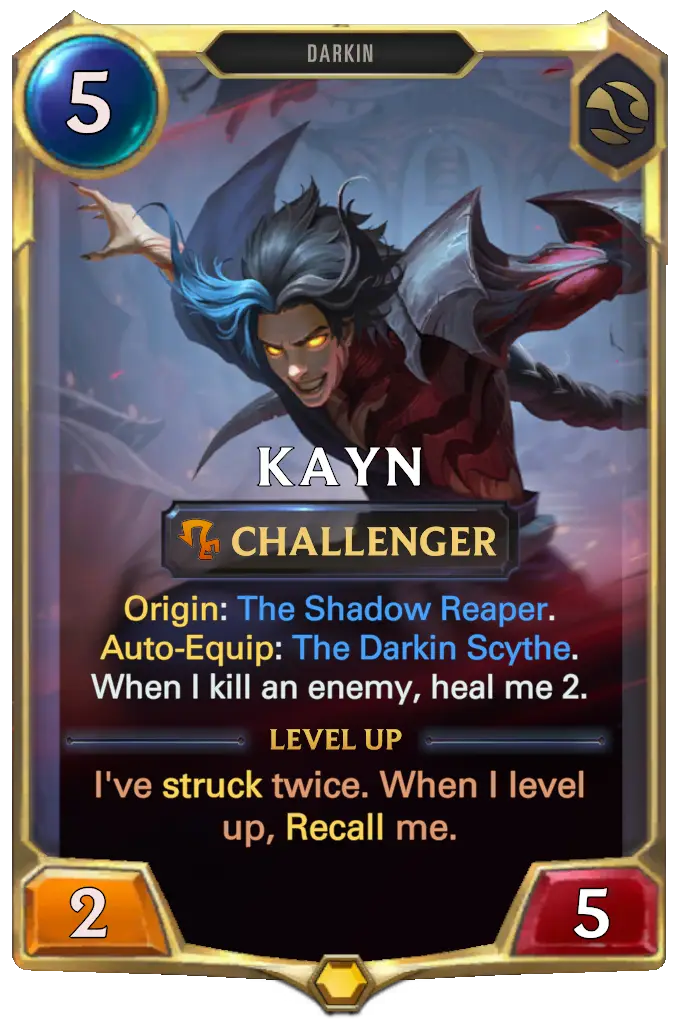 by having the Cultist tag.
---
Kayn Vayne – Mulligan
When mulliganing, we are happy keeping a Forsaken Baccai
as a round one-play that lets us predict and choose our next draw. Vayne
is also a keep and a card we are looking for to start putting pressure on our opponent, and take advantage of Tumble
. Petricite Broadwing
and the The Darkin Aegis
are also nice to have as we can activate our Equipment synergies early, and have a Challenger unit that can go after early threats like a Seraphine
or Katarina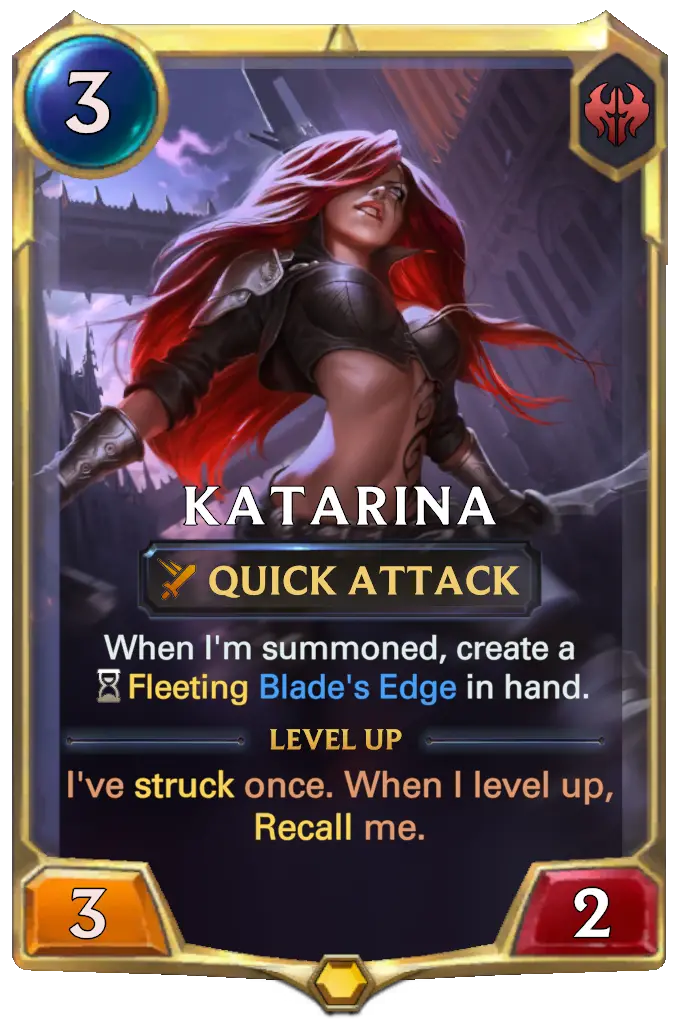 .
We almost never want to keep Kayn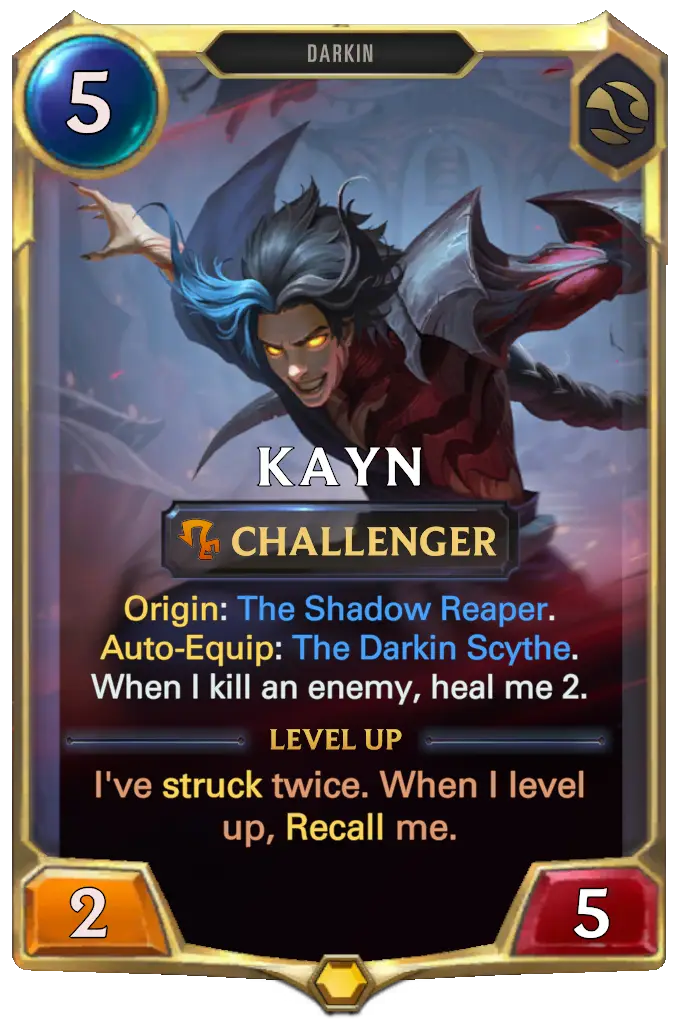 , as we can draw him via his Origin (by summoning Cultist followers) or naturally over the course of the game. Having multiple Kayn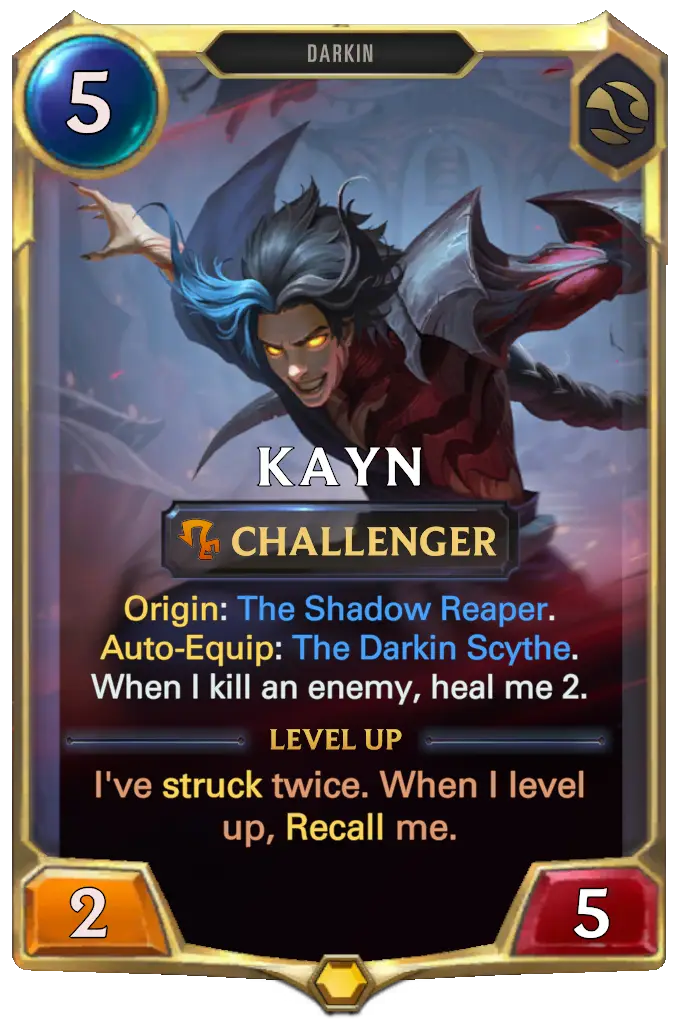 s is only good when we have one in play, otherwise it bricks our hand. A common playline is to play Forsaken Baccai
into Buhru Cultist
, then playing a third Cultist unit on round four to have Kayn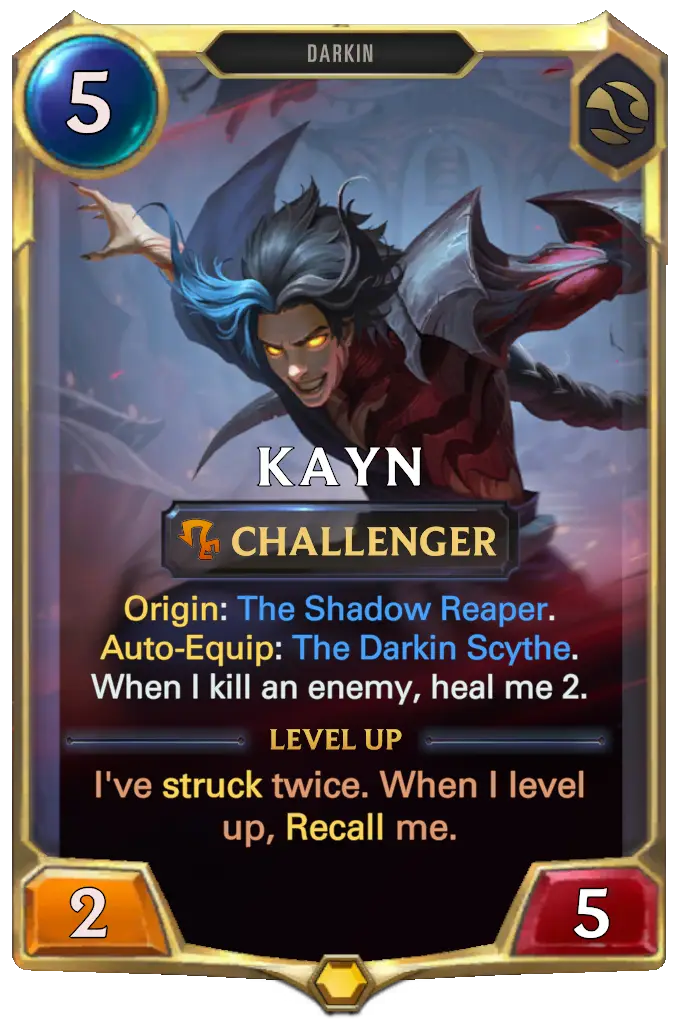 in hand by round five.
---
Kayn Vayne – Matchups
Shadow Isles Control Piles – favored
With the popularity of Equipment, Quietus
has been a staple in
Shadow Isles decks and breathes new life into Shadow Isles control archetypes. Regardless of the combination of enemy Champions, our deck does quite well due to our slew of threats, and our ability to end the game before the control deck comes online.
Being Demacia, and having access to Rally effects in Tumble
and challengers such as Kayn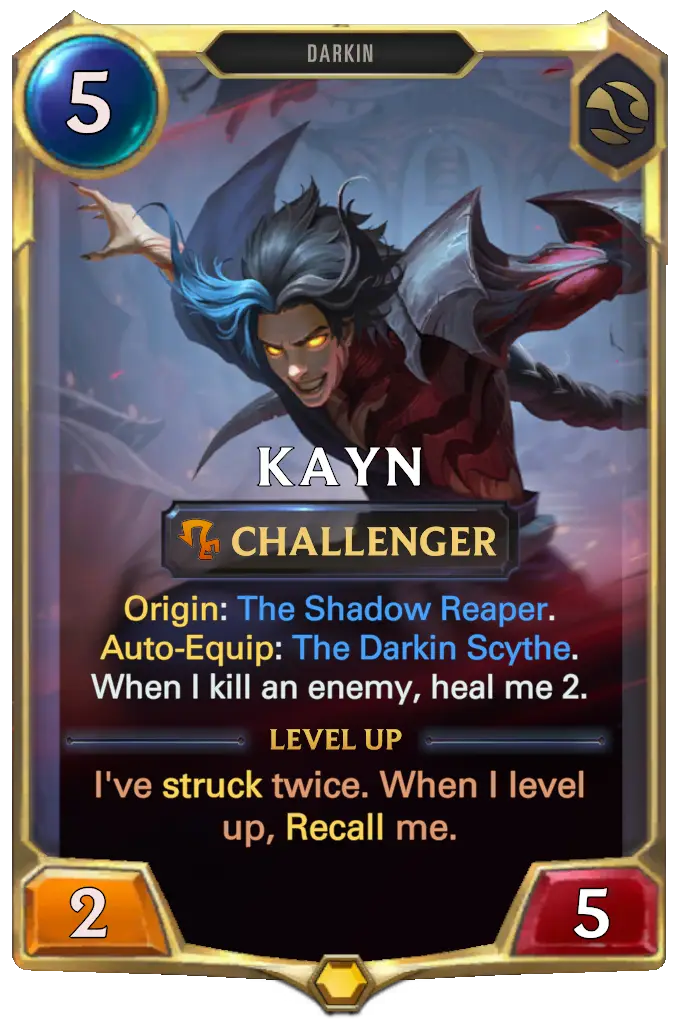 , makes it very difficult for our opponent to stick on the board engines such as Norra
or Heimerdinger
. Having access to combat tricks lets us dodge Quietus
, and Heedless Resurrection
laughs in the face of kill spells like Vengeance
. Remember, however, that you must kill the opponent as soon as possible, before they get their control plan online and kill you with a spell such as Feel The Rush
.
---
Twisted Fate Annie – Unfavored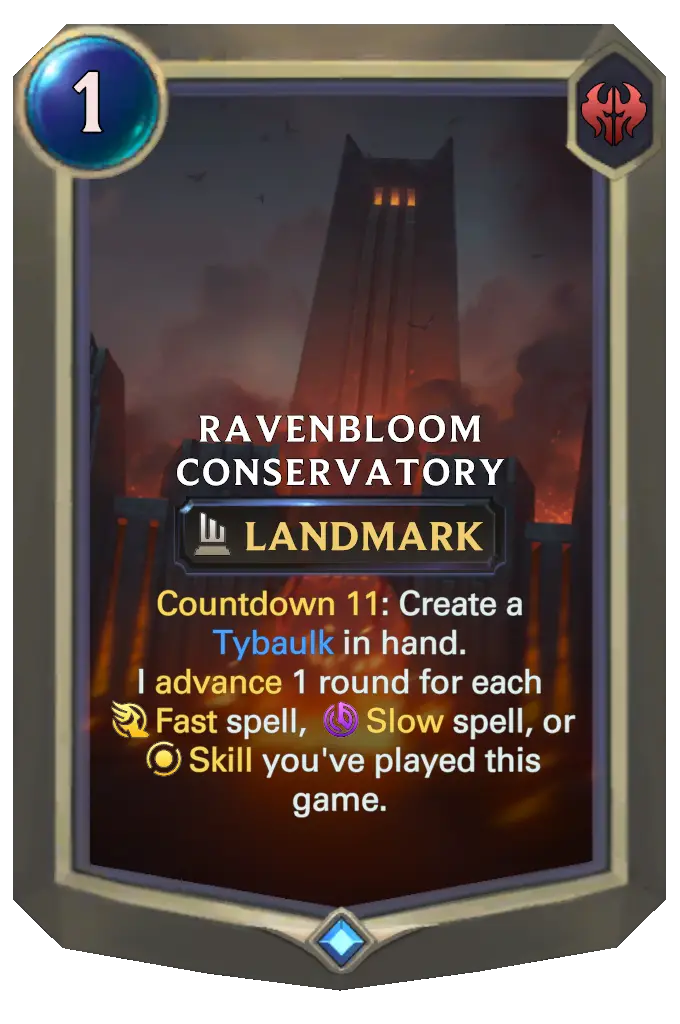 Noxus decks are traditionally not a good matchup for Demacia, and this holds true for this deck. Ravenous Flock
and other damage spells make it very difficult to stick our units on board, making it difficult to execute our gameplan. Ravenbloom Conservatory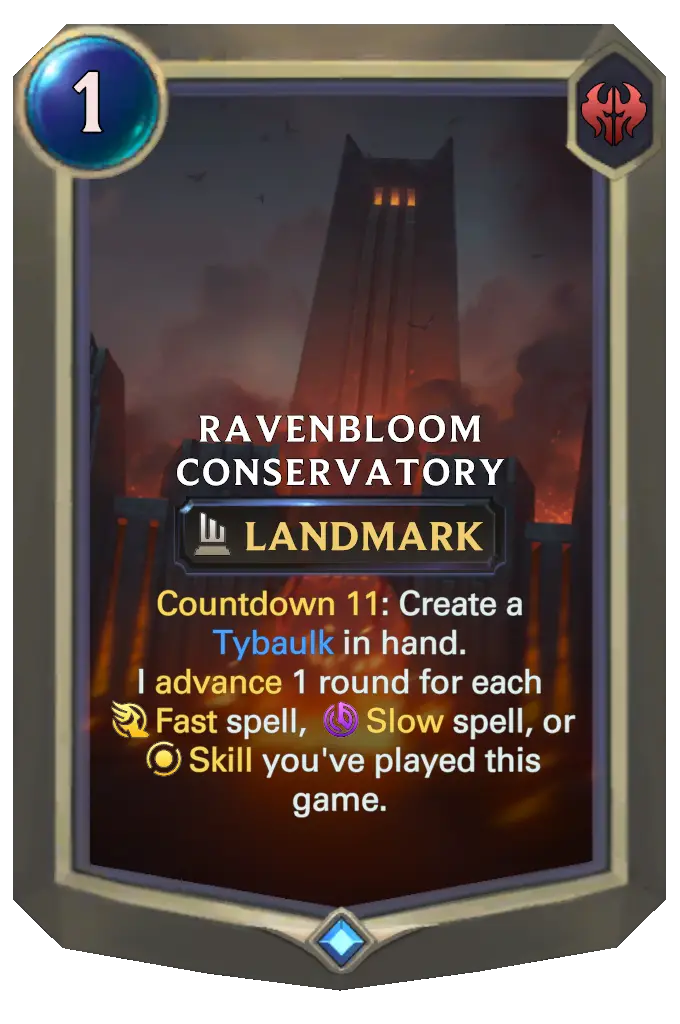 gives our opponent access to Tybaulk
, increasing the damage of all spells and skills by one and making this matchup truly hell.
I would try to remove the enemy board and kill them as quickly as possible – as soon as Tybaulk
comes down, it is very difficult to trade with enemy units and damage their Nexus. And once Riptide Rex
comes down with Tybaulk
's effect in play, our board is decimated and there is no real way to come back.
---
Mirror – even (becomes favored after reading this guide, of course!)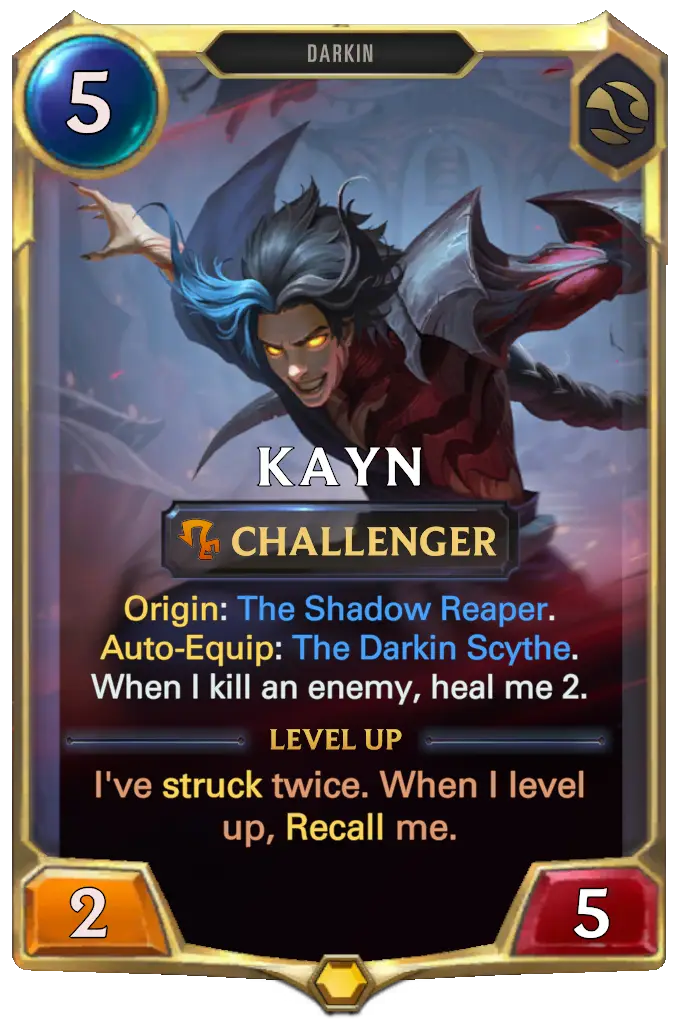 The mirror match is quite champion-focussed. Having Rhaast
or Vayne (level 2)
pretty much wins the game, as we out-value the opponent who cannot deal with Rhaast
's infinite scaling and Vayne's relentless free attacks.
That being said, our disruptive tools are key in this mirror. Riposte
is famously known as the Demacian mirror-breaker, as Barrier almost always wins an exchange. The Unforgiving Cold
is another brutal card, as Frostbiting two enemy units lets us force favorable trades. While having access to these tools, it is important to play around them. Killing enemy champions and leveling your own is a fail-safe way to win the mirror.
---
Conclusion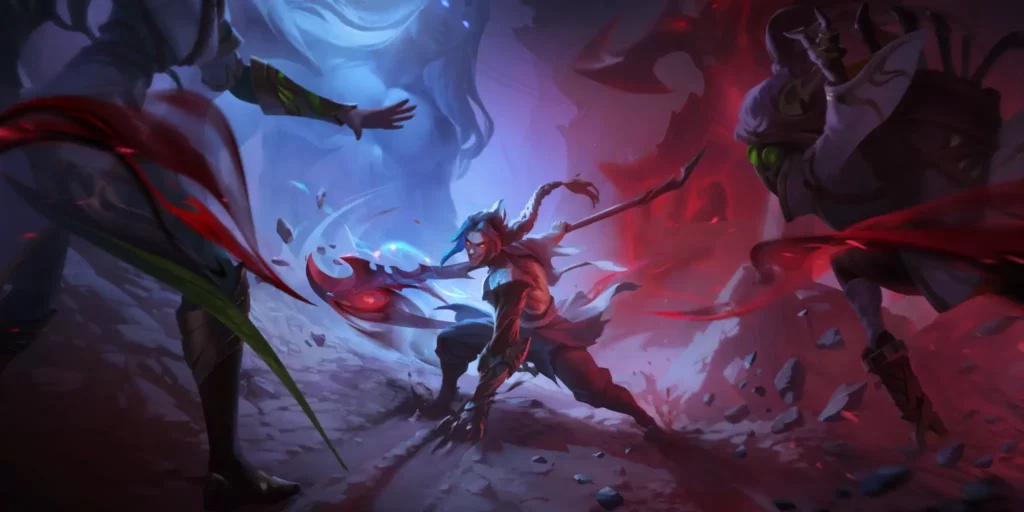 Vayne
Kayn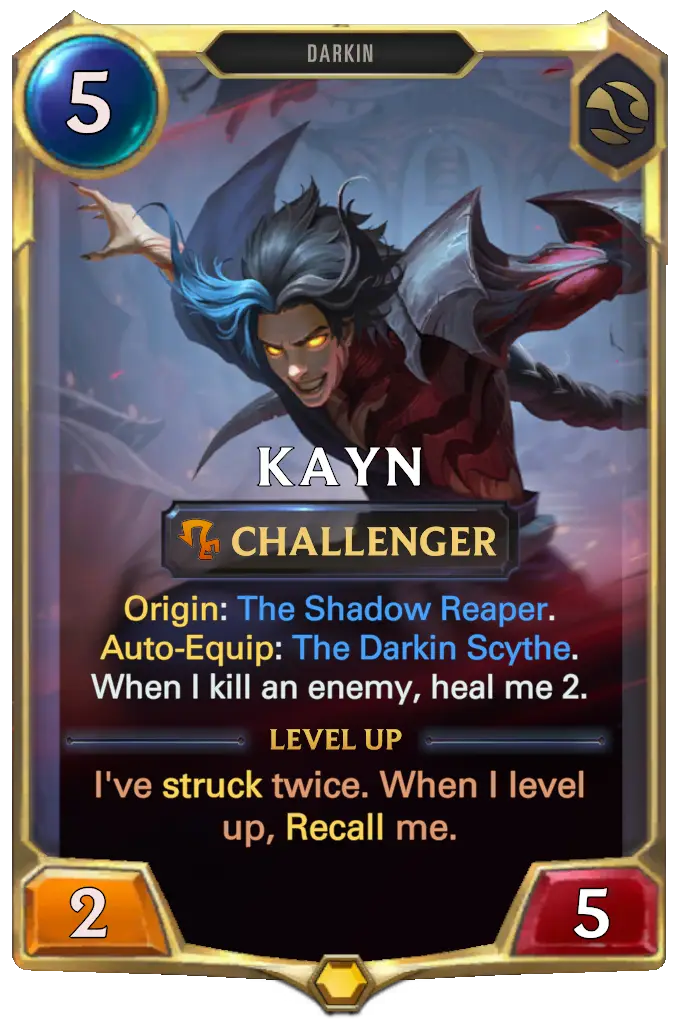 is another spicy take on the new Demacia cards, and takes full advantage of Kayn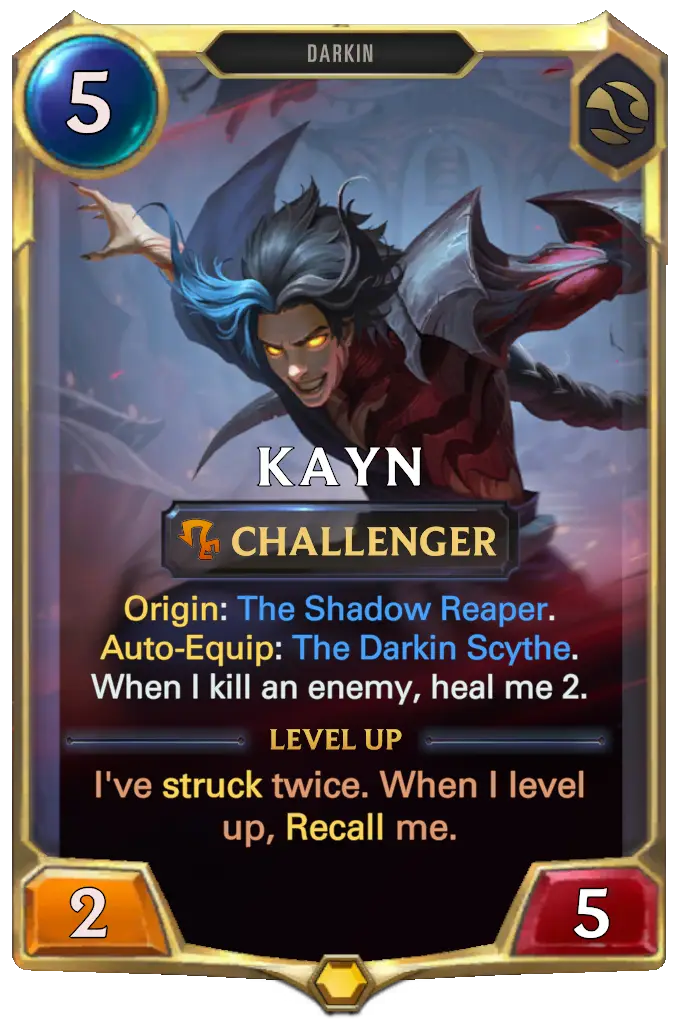 and the cards he offers – it's also the first truly competitive Kayne deck since he was released, and Kayn Vayne is one of the best LoR decks right now.
This deck takes advantage of slower decks, and forces them to go toe-to-toe in combat. I hope you enjoyed this deck guide, and I'll see you tumbling around Runeterra!
---
---