Our two heroes are back to dive into the depth of this chaotic first week of the Domination meta. Join them in this first foray into the field as they test-drive three Vayne decks and four Seraphine decks – including Monte's own Serapine homebrews!
Zed Vayne – Leer's Test Drive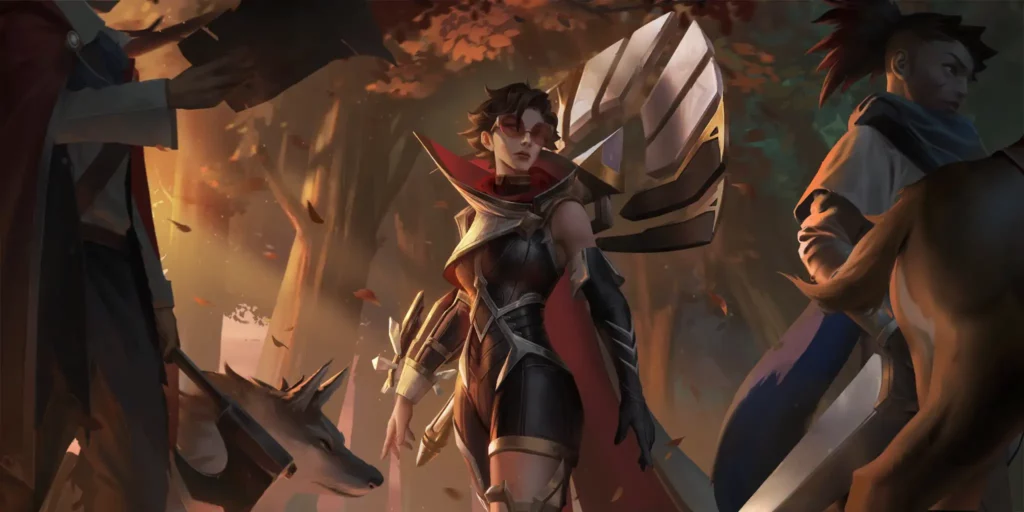 Vayne Zed was one of the first decks that came to mind when I saw Vayne's announcement. Poppy Zed was an absolute menace one year ago, where it dominated the meta together with Plunder.
Now, rather than buffing our board with Poppy
, we let Zed
attack again and again through Tumble
. What's best is that Vayne
has a much nicer booty body than Poppy
and doesn't need extra protection, letting us keep our precious pump spells for Zed.
6
2
16
16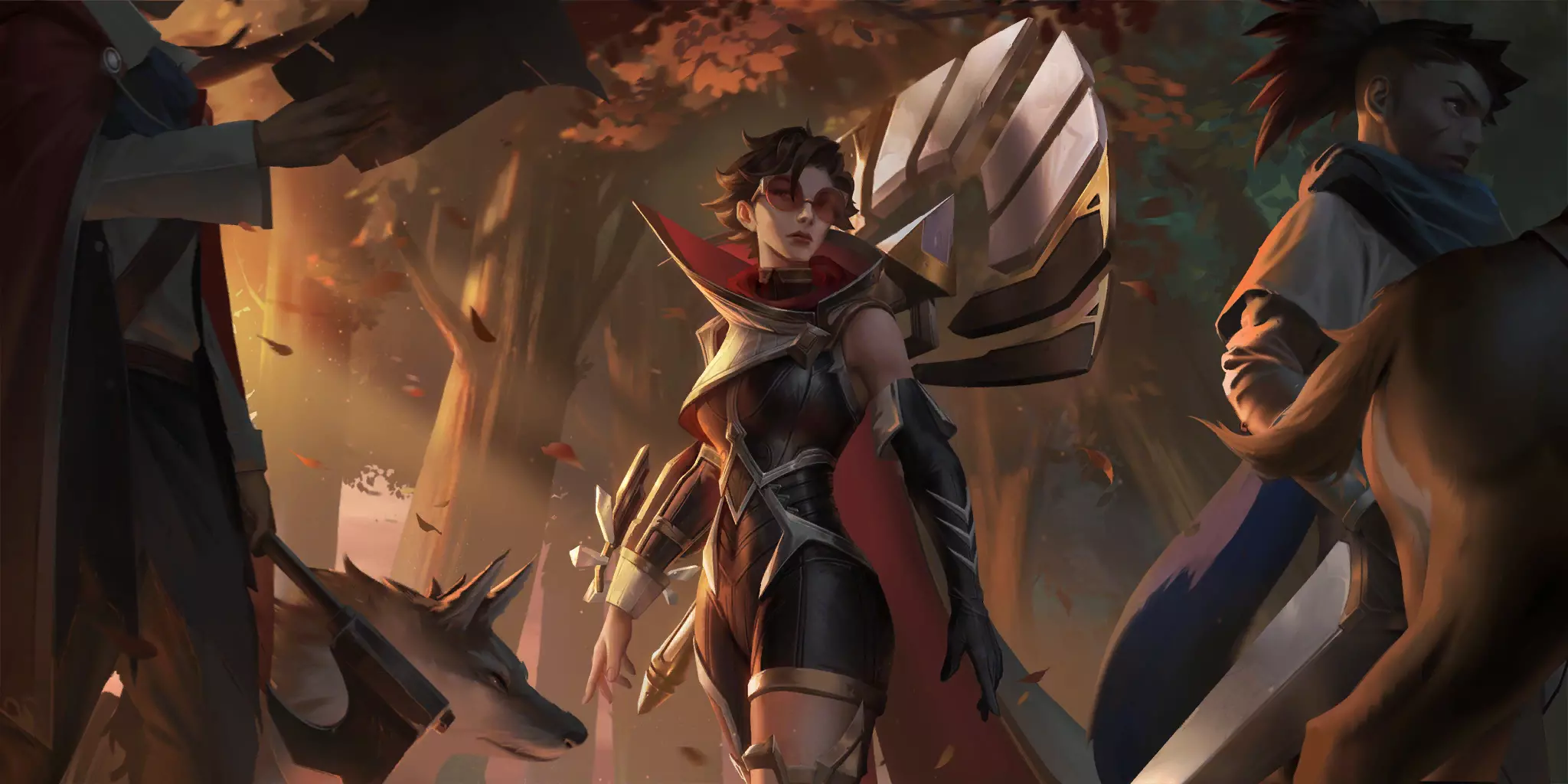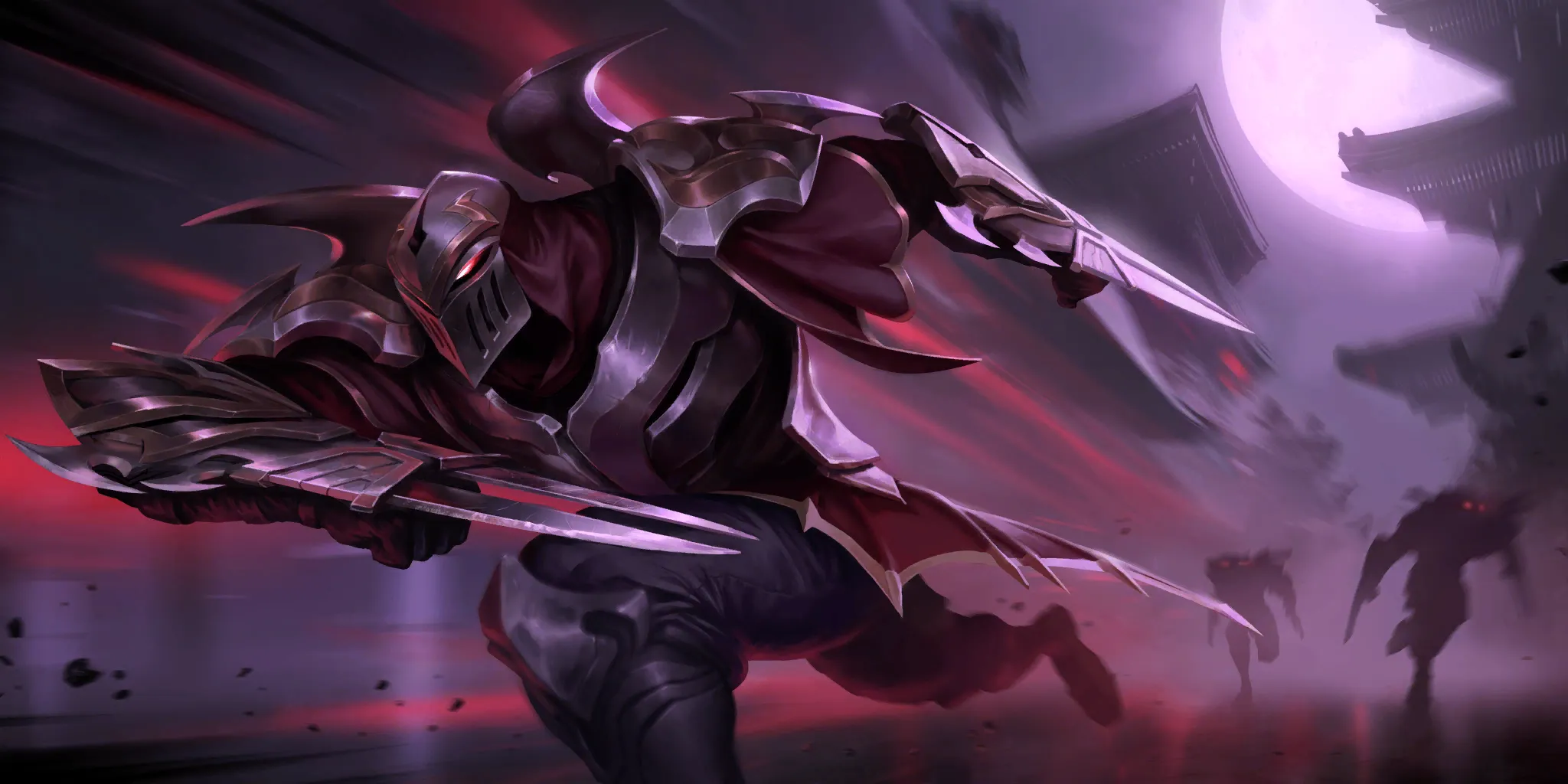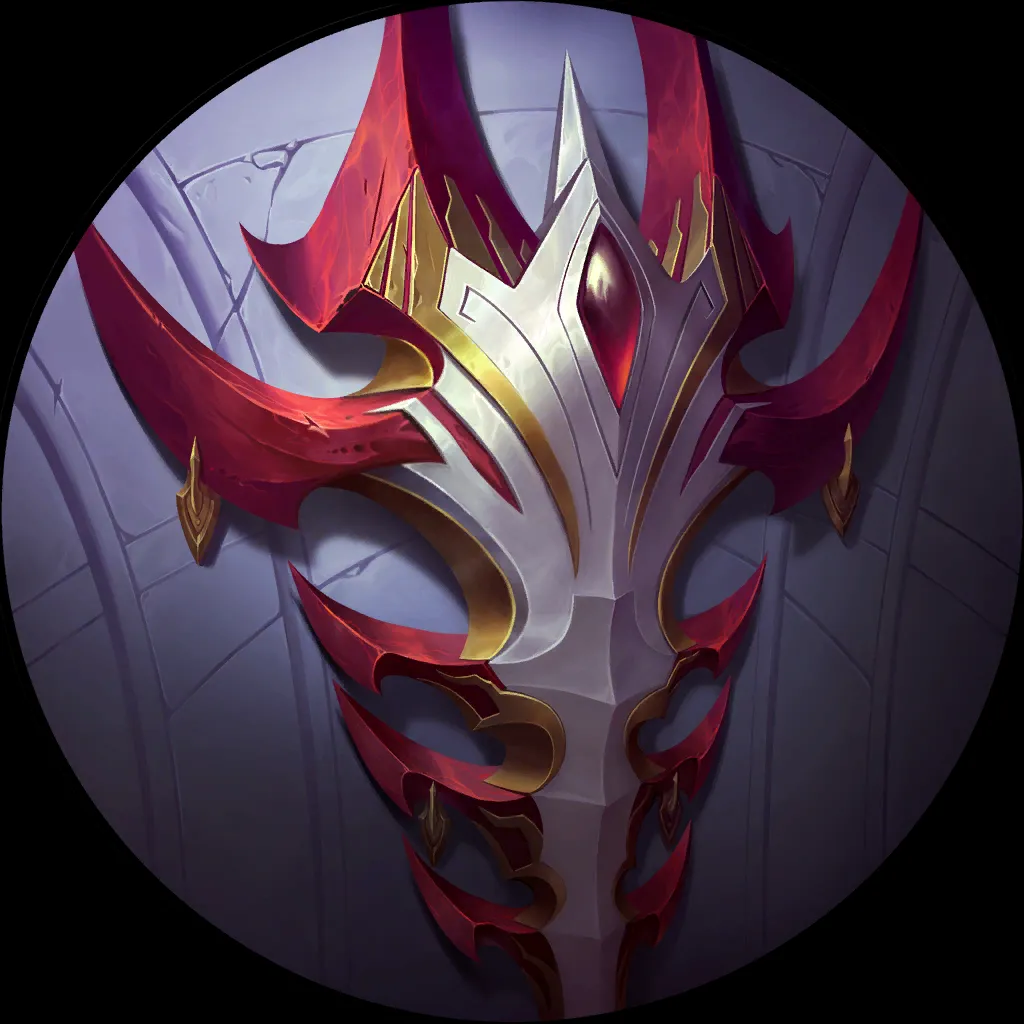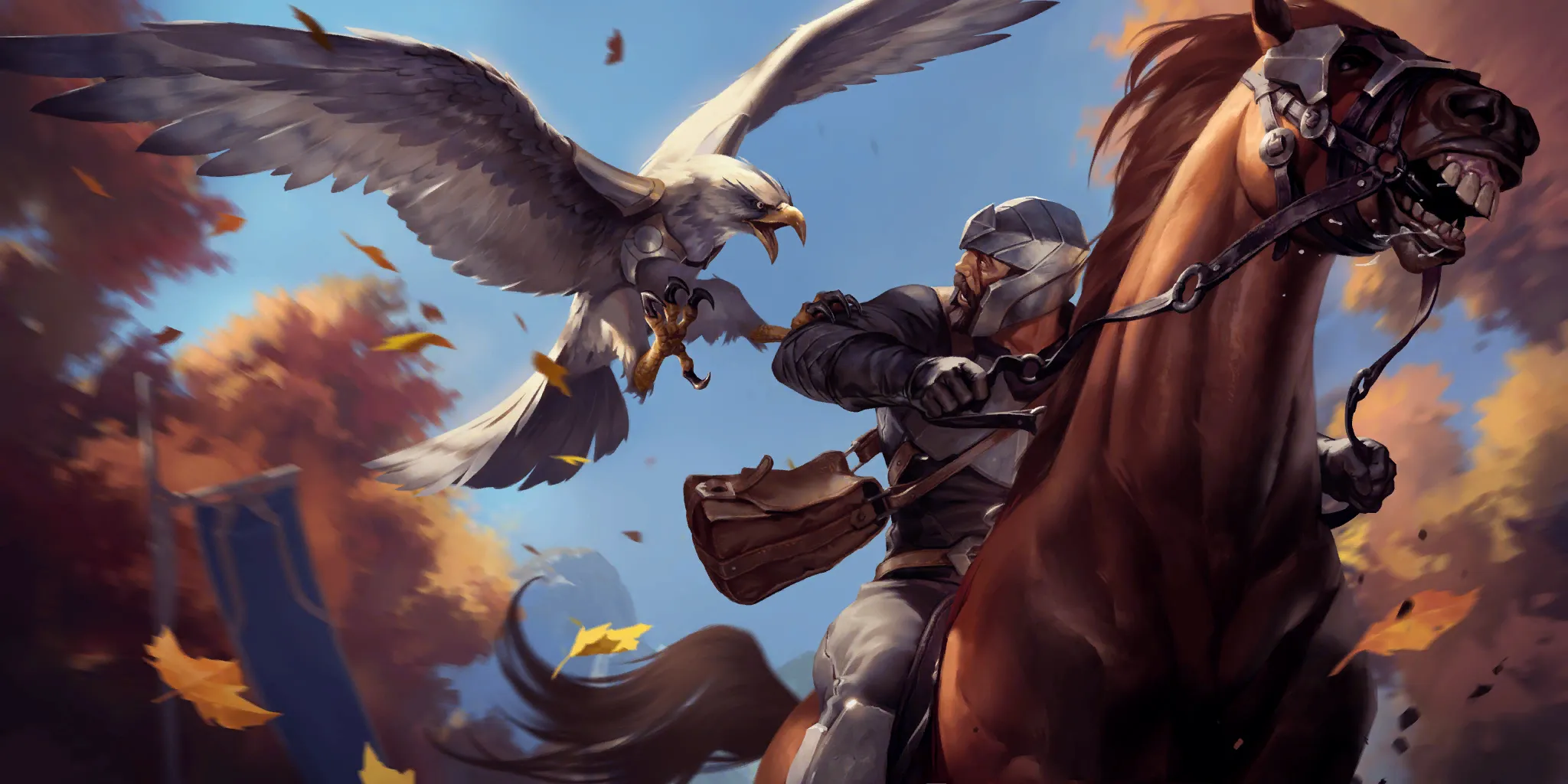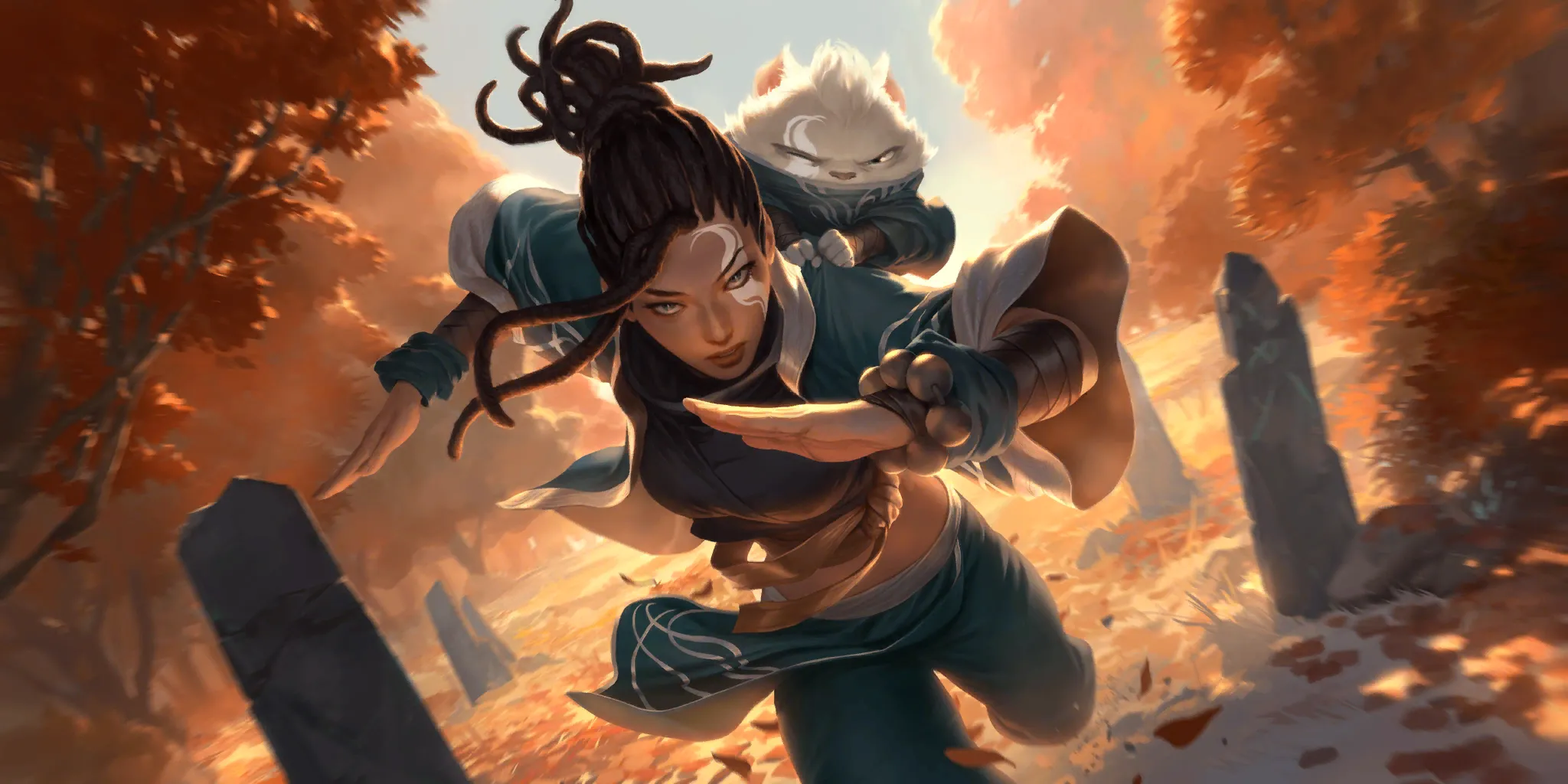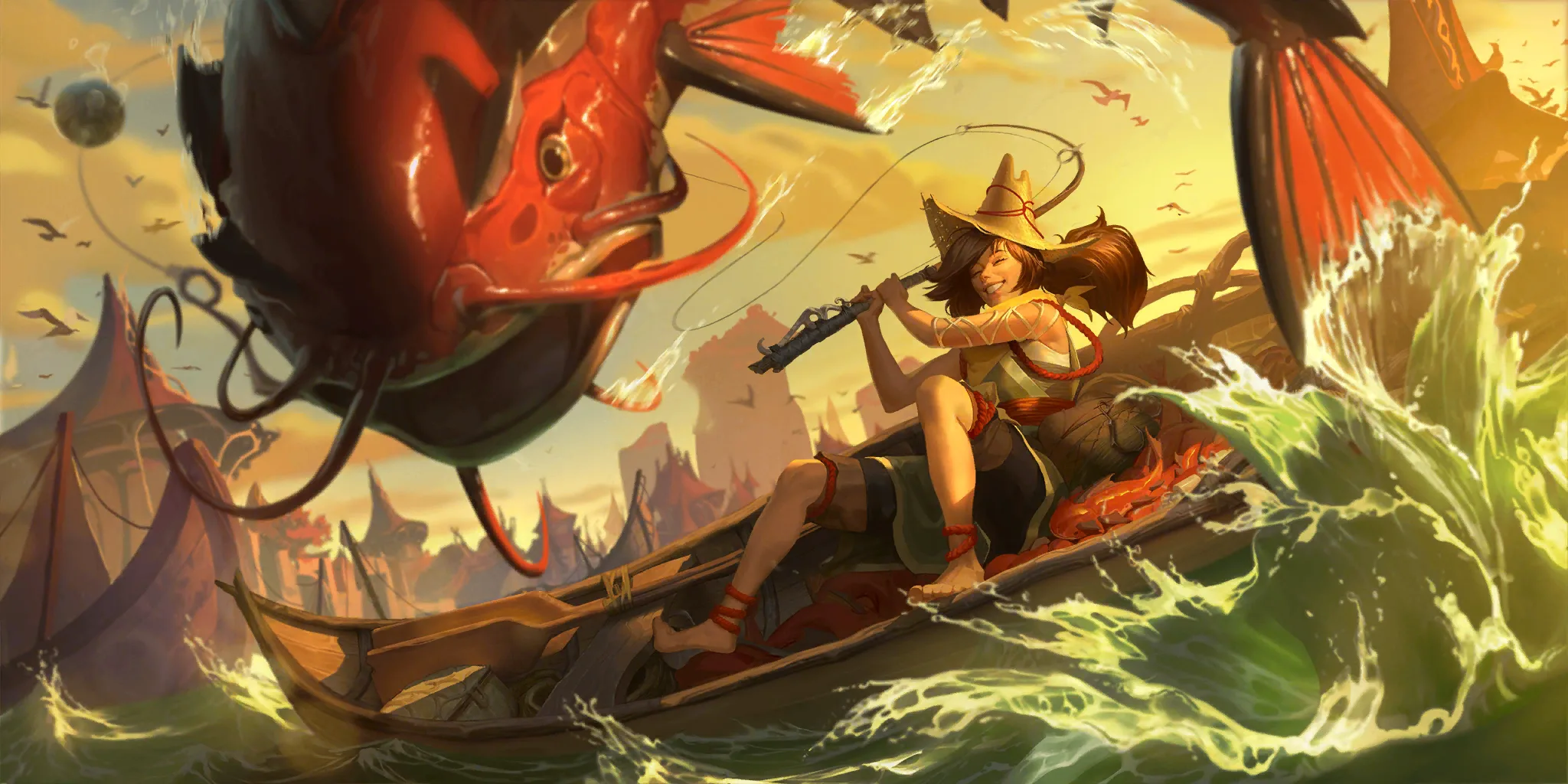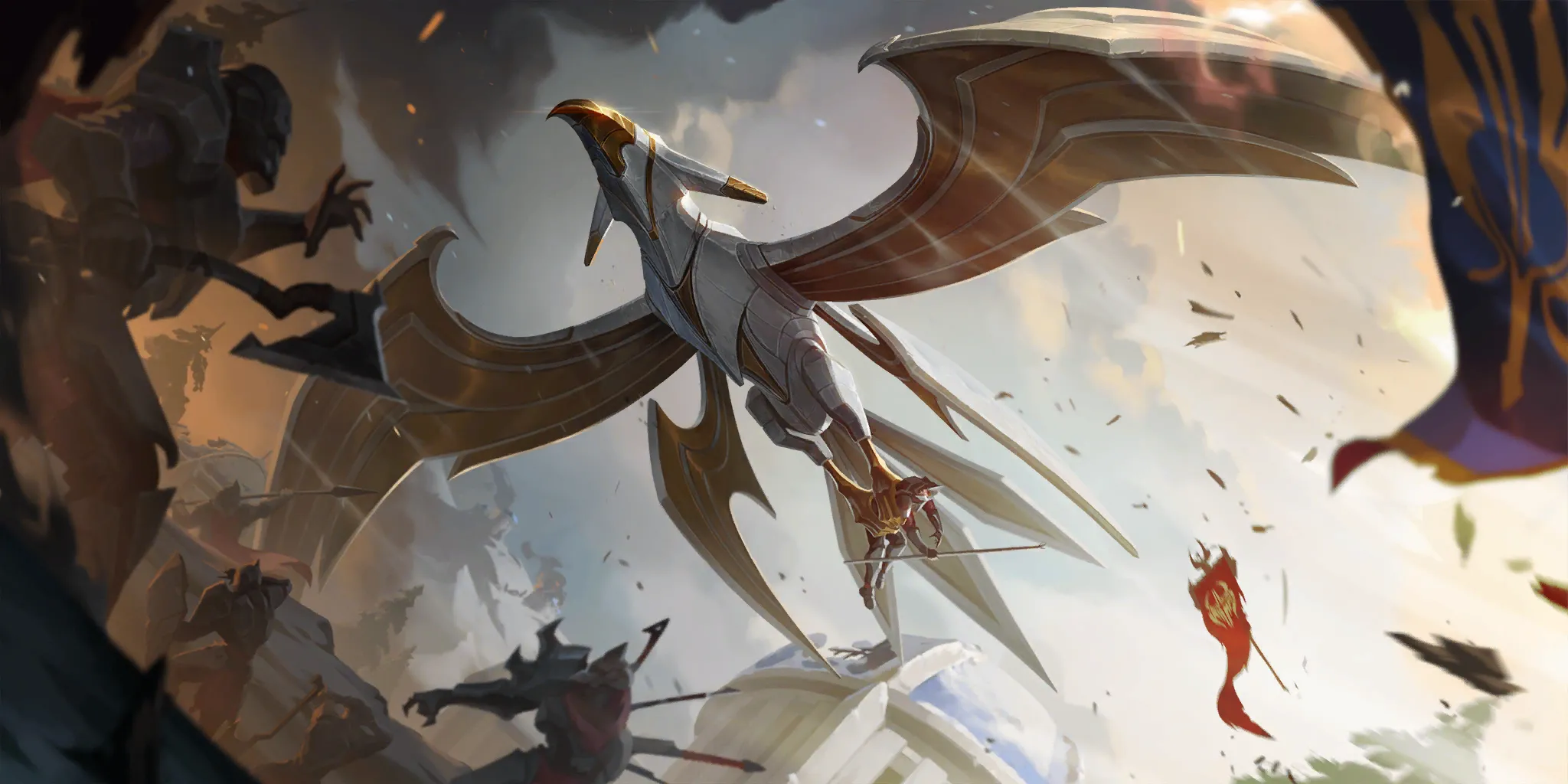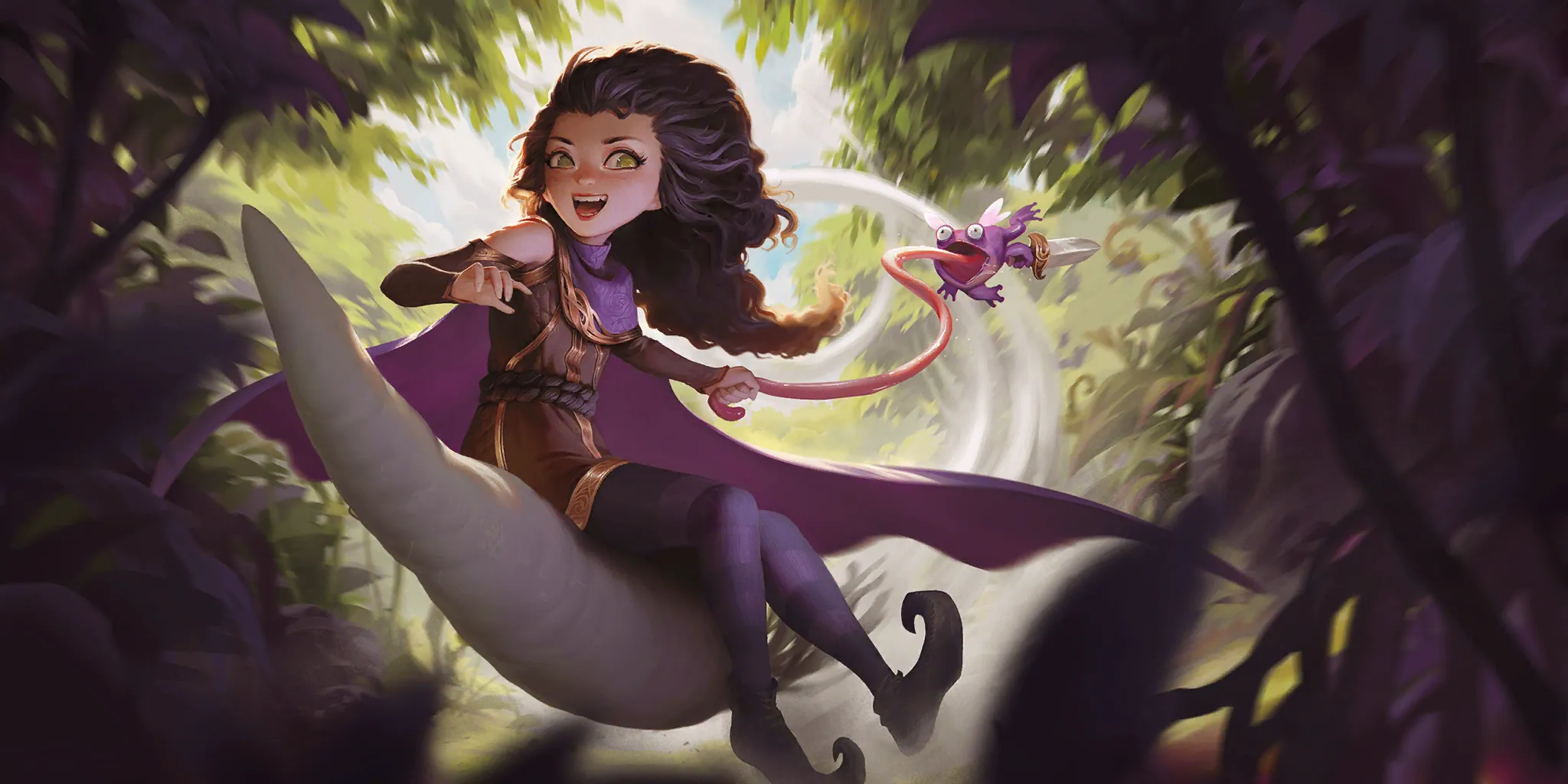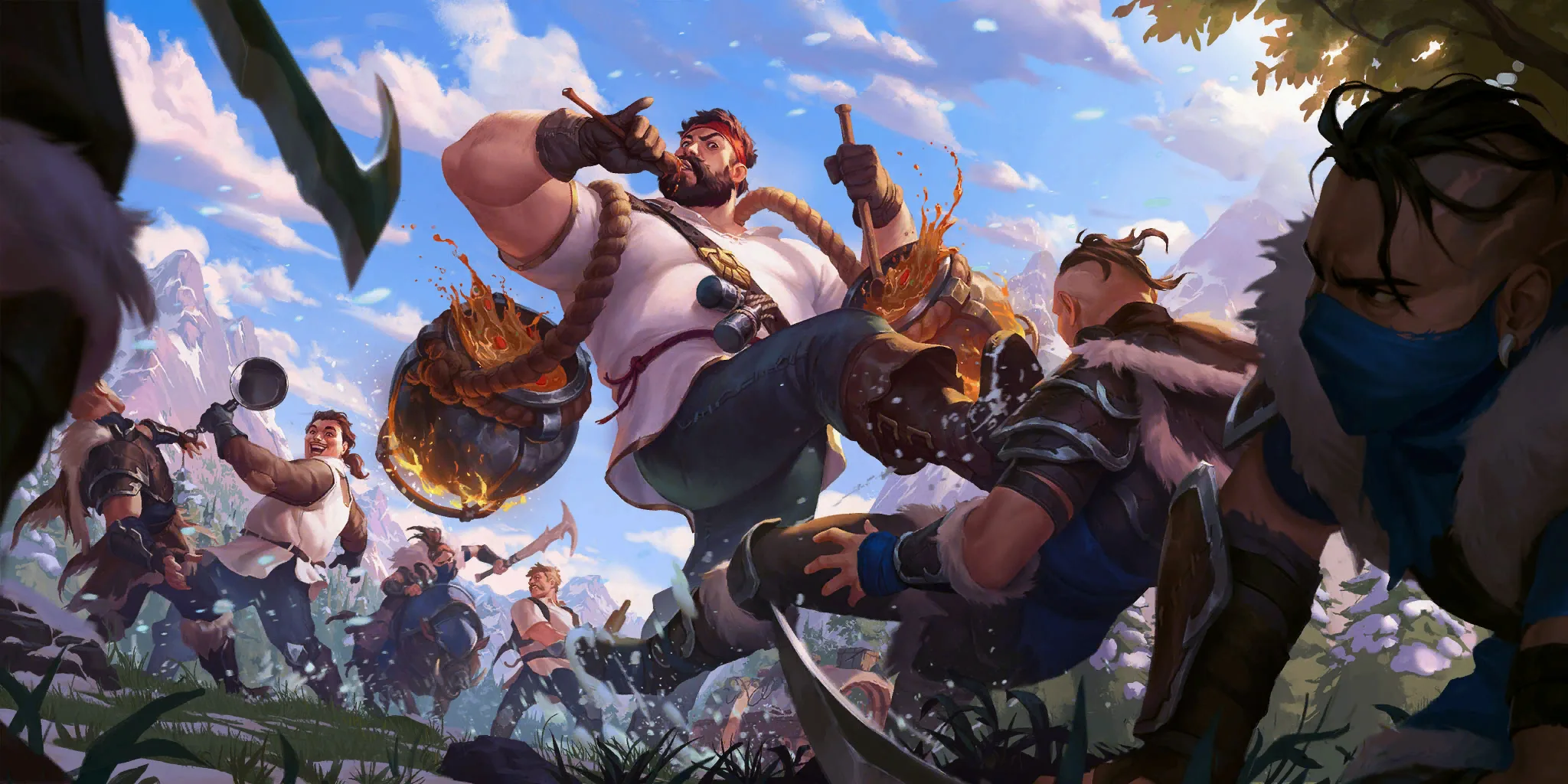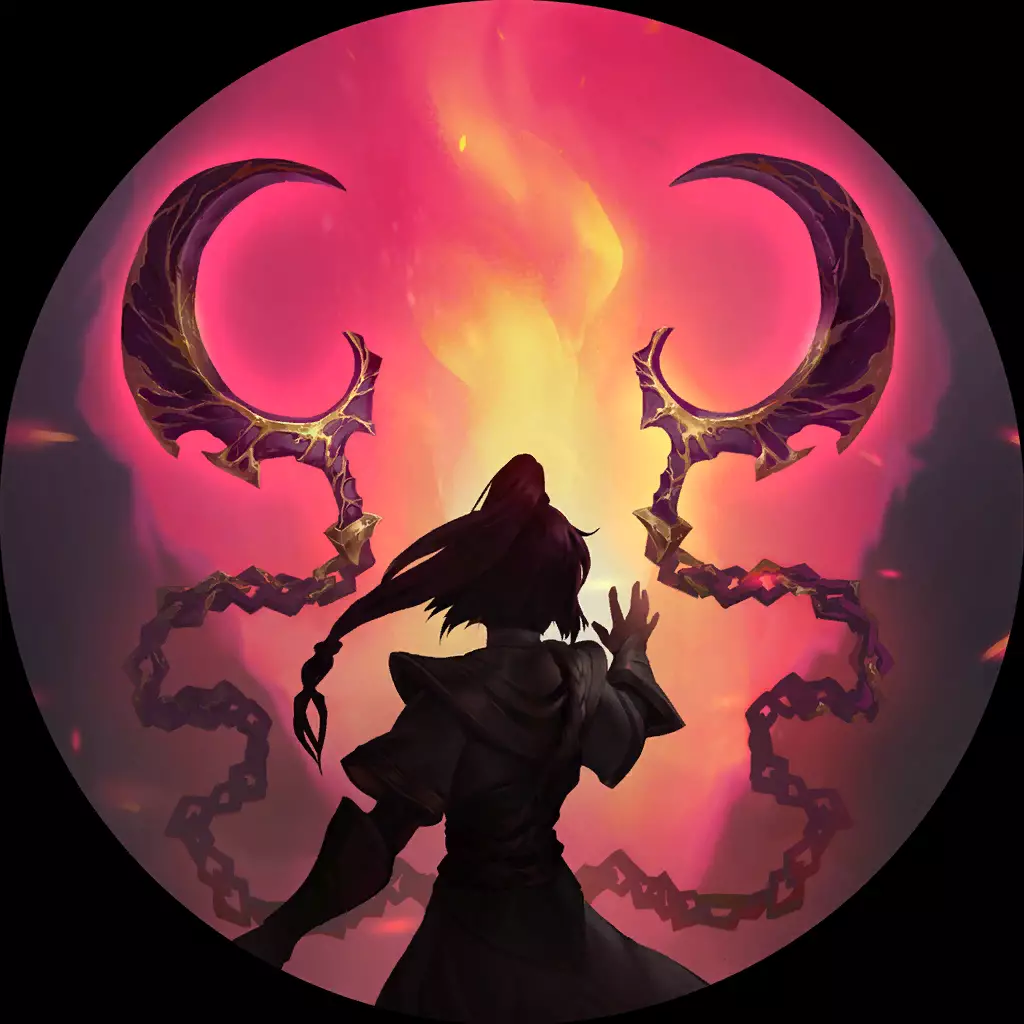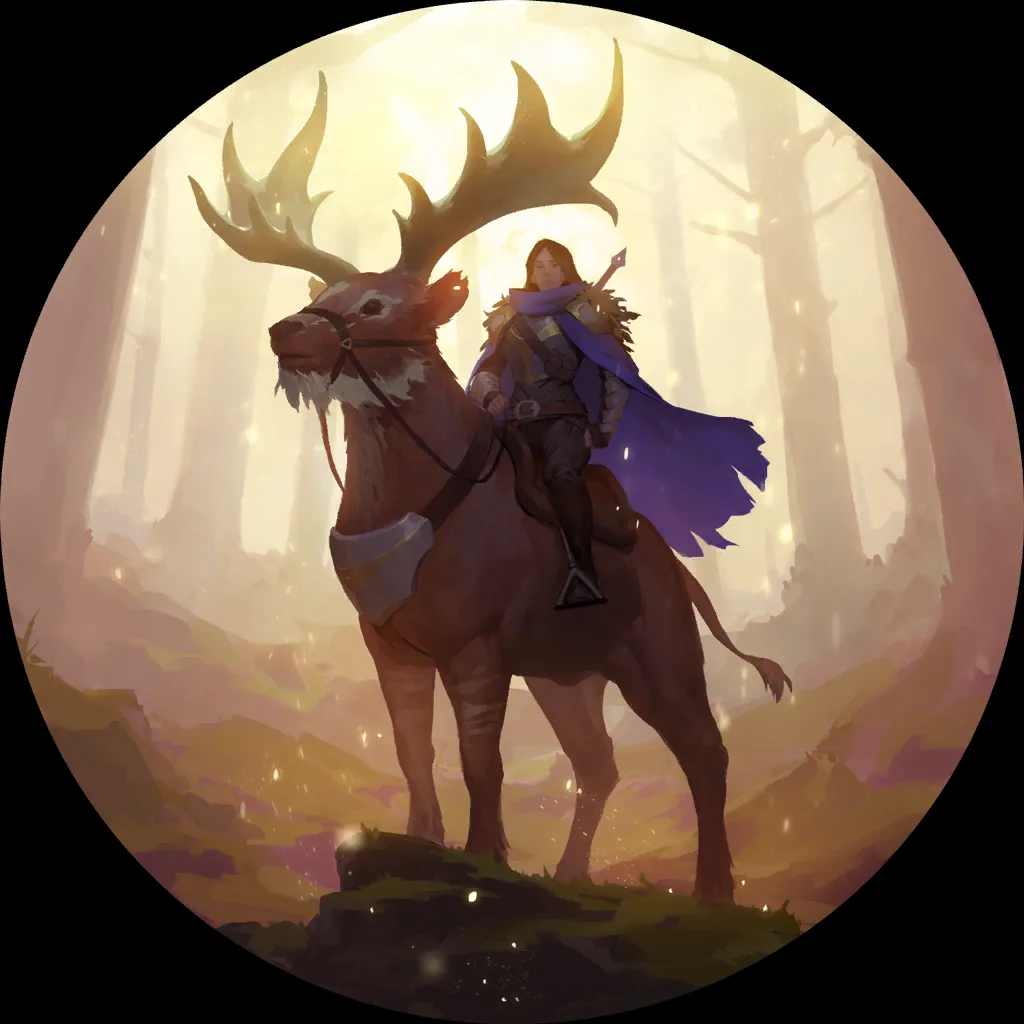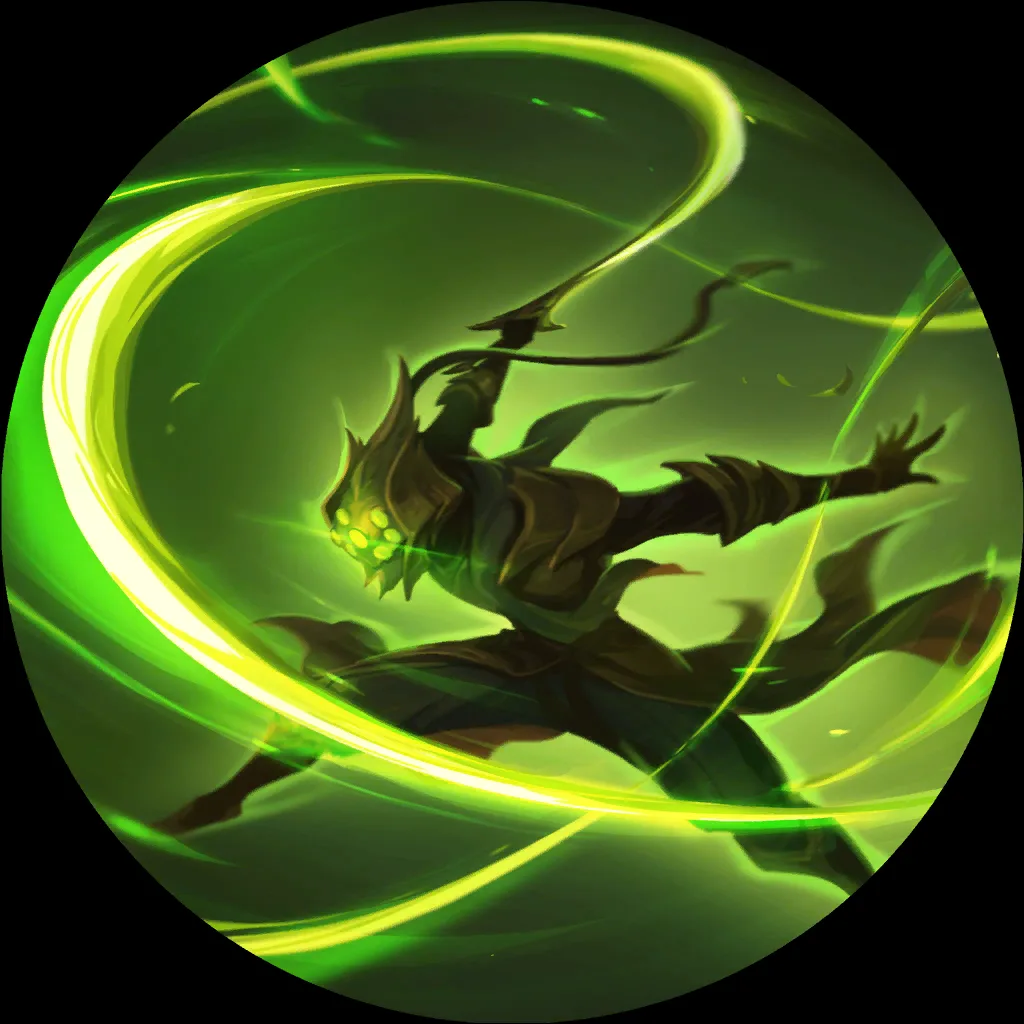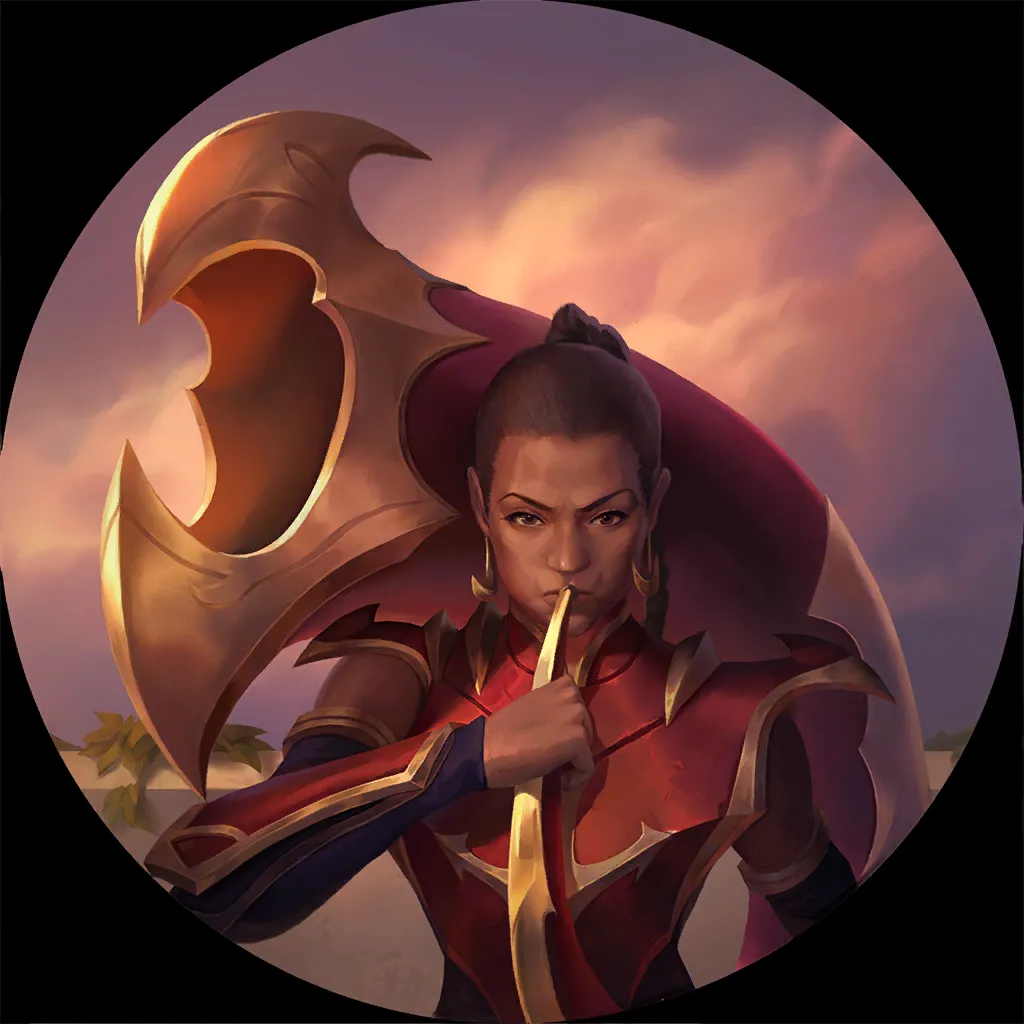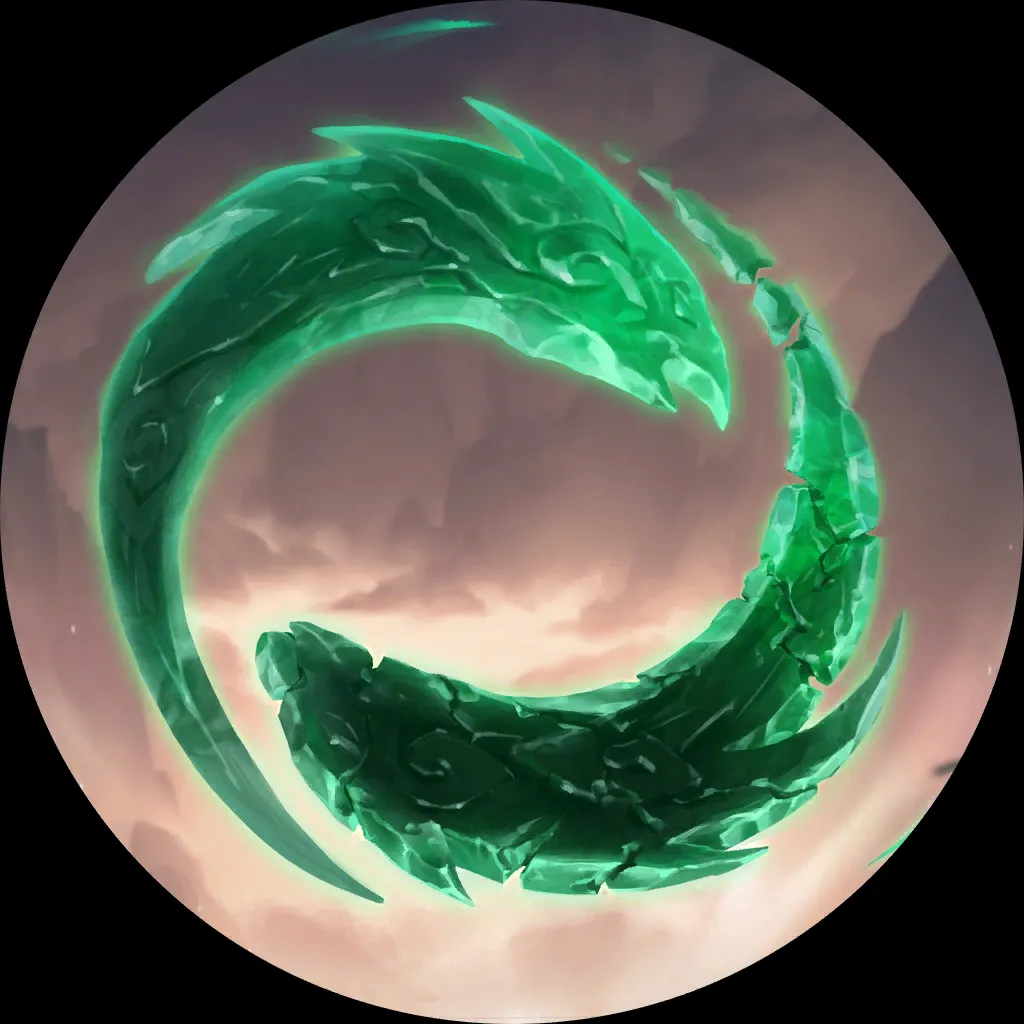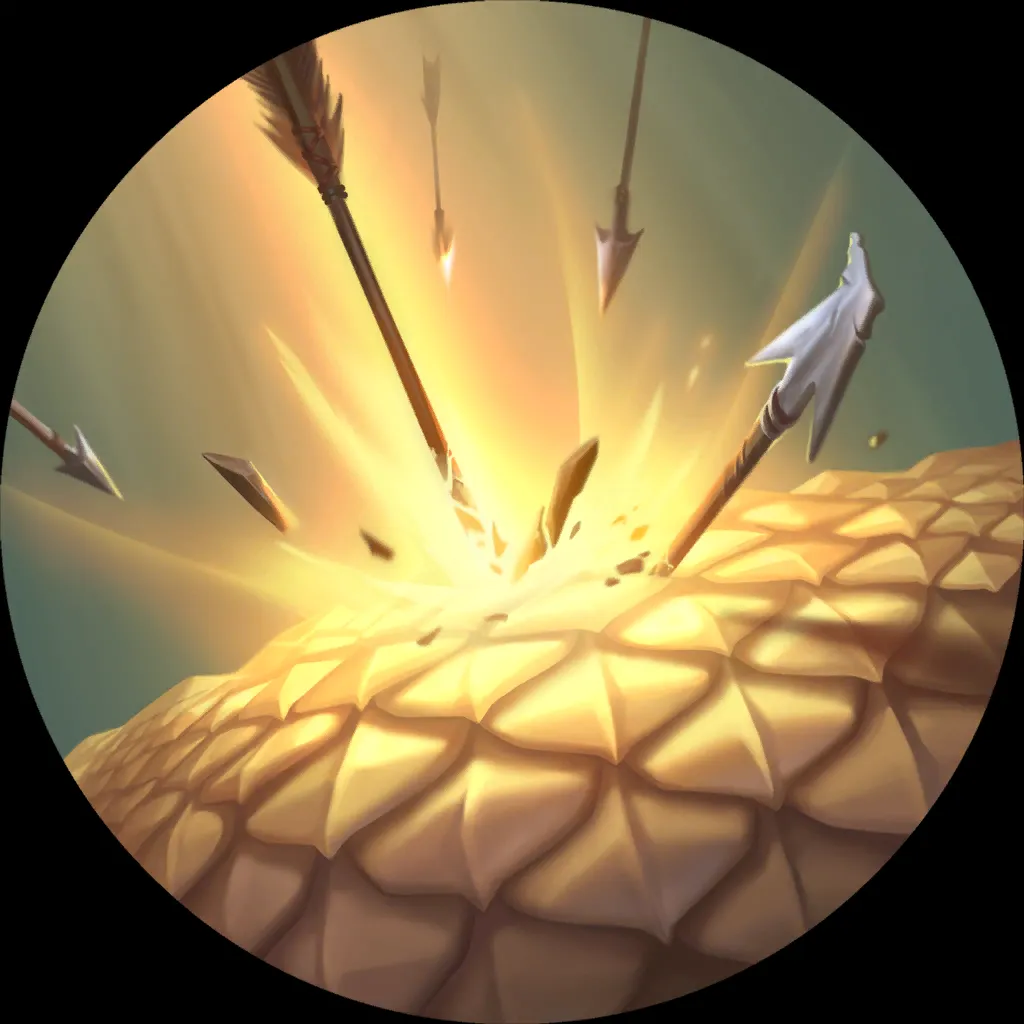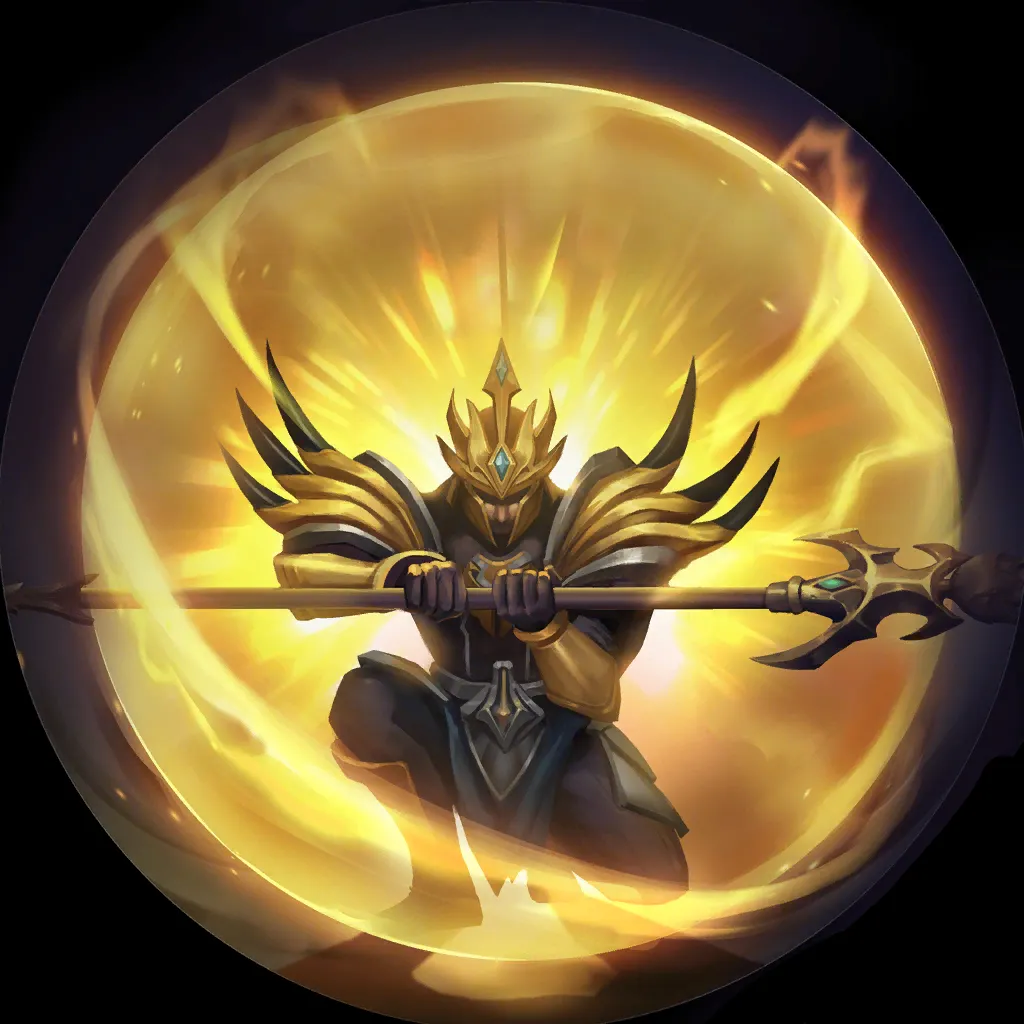 In the 18 games I tested this archetype, I found a 72% winrate on ladder. While I wasn't so sure about Vayne Zed on patch day since it can lose to itself by not drawing its champions, the following days of data reassured me that this deck is worth the time investment.
Here's a quick mulligan guide: We're looking for Zed
, Zed
, and Zed
. Almost every card in this deck is tailored to enable Zed
, like Challengers dragging blockers away or pump spells protecting him directly. The only exception here is Vayne
– we can also keep her since she provides a lot of value on her own, and works with Zed
, Young Witch
, and Greenglade Duo
.
If we have found our shady savage, keep protection for him. Twin Disciplines
is the best, but any spell works. After some testing, I replaced Deny
with Memory's Cloak
, because we would only ever cast Deny
to protect Zed
, just like Katarina Yasuo does to protect Yasuo
.
There's a lot more I have to share about this archetype, so keep your eyes open for a Vayne Zed deck guide by yours truly in the coming week! =)
---
Vayne Leblanc – Monte's Field test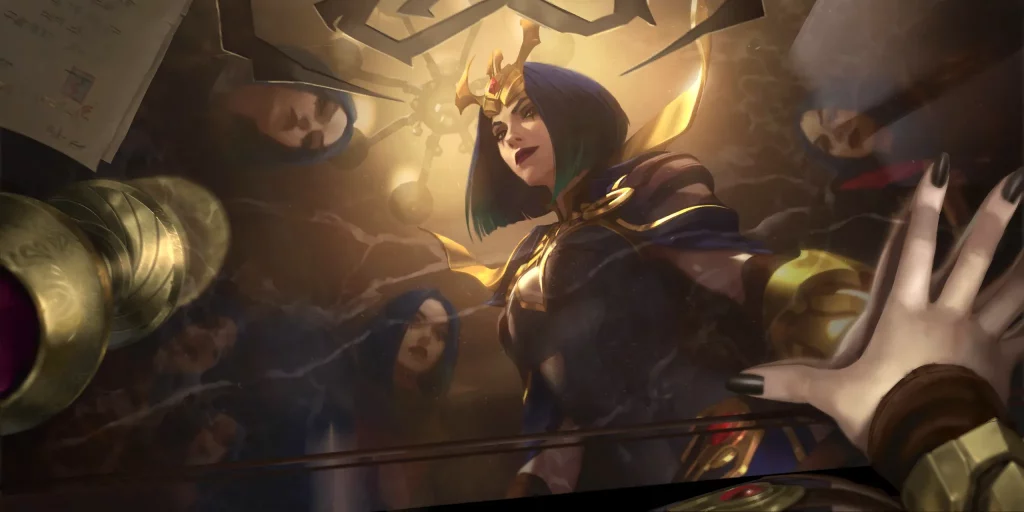 It was day two or three of the expansion and I wasn't really feeling any deck in particular. No inspiration for anything new, nor did I have a hankering to play something old. As such, I took to the stats sites and scoured for something that was over-performing… I found Leblanc Vayne!
6
7
11
16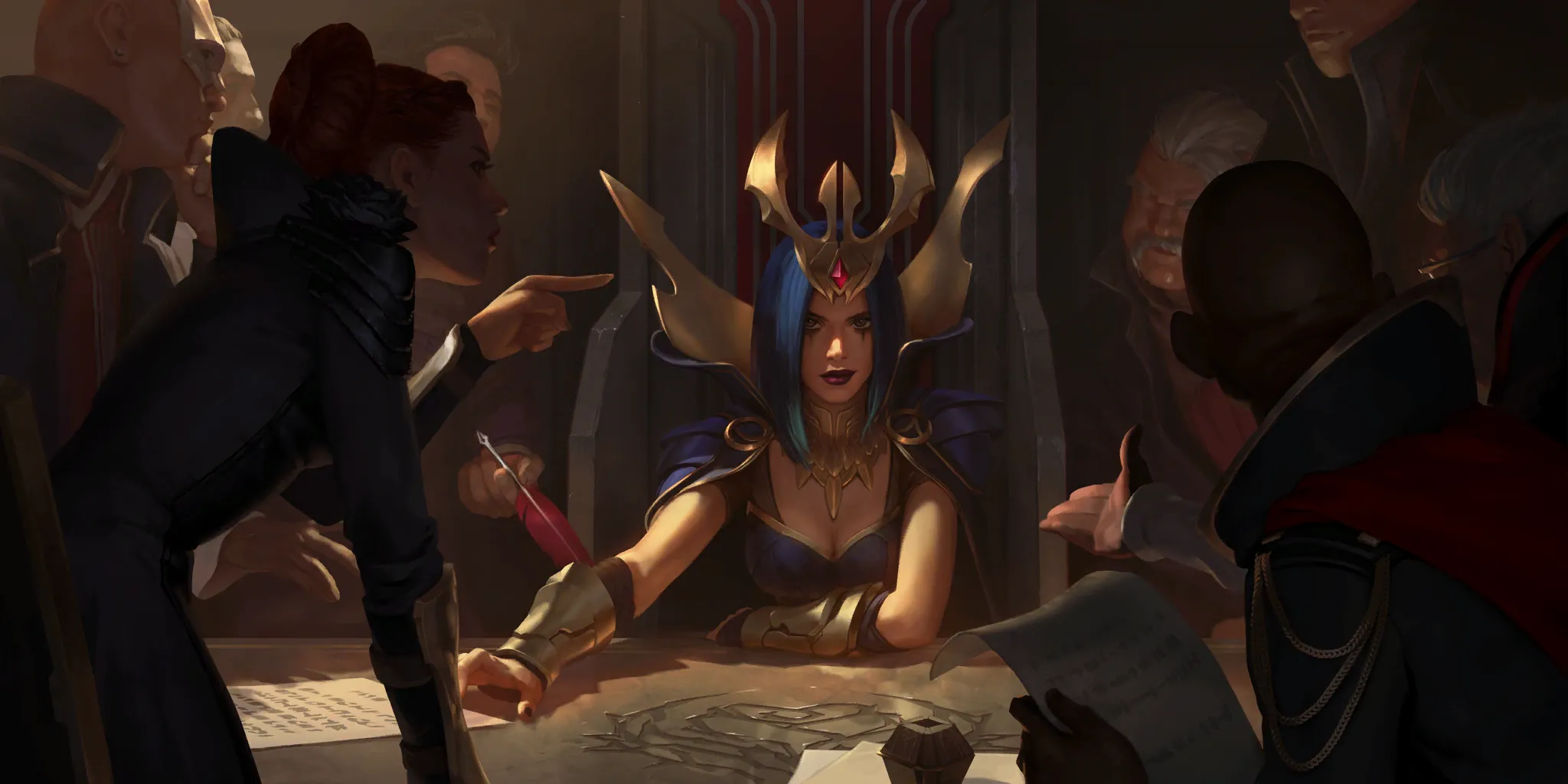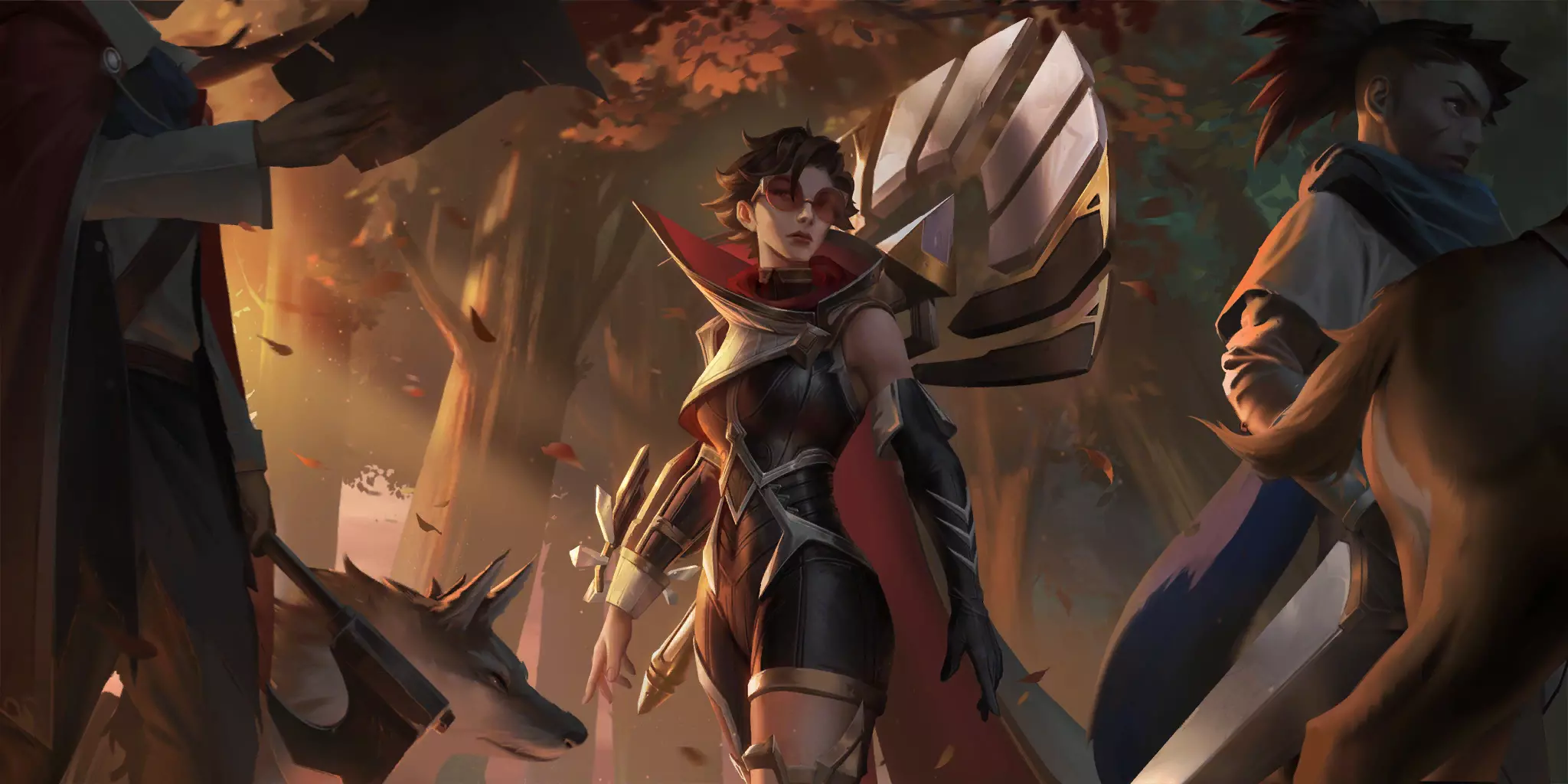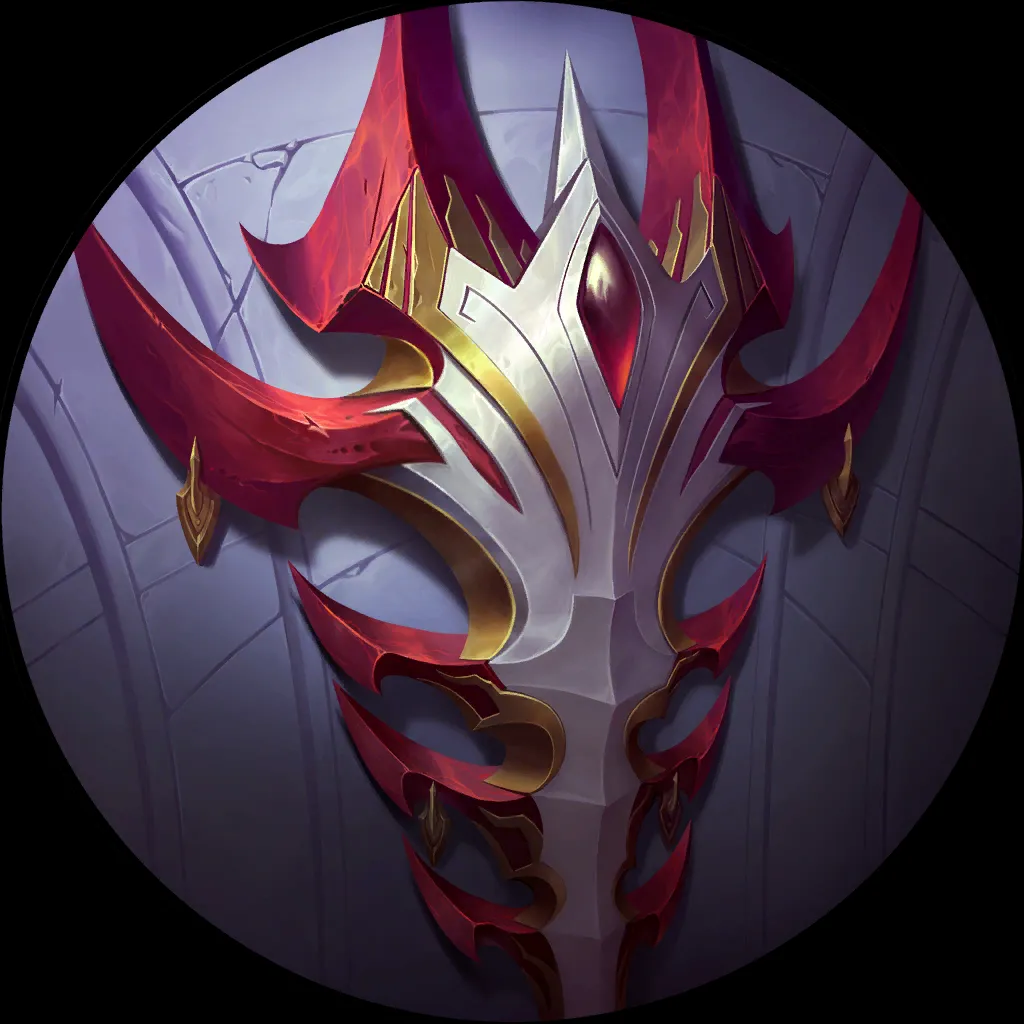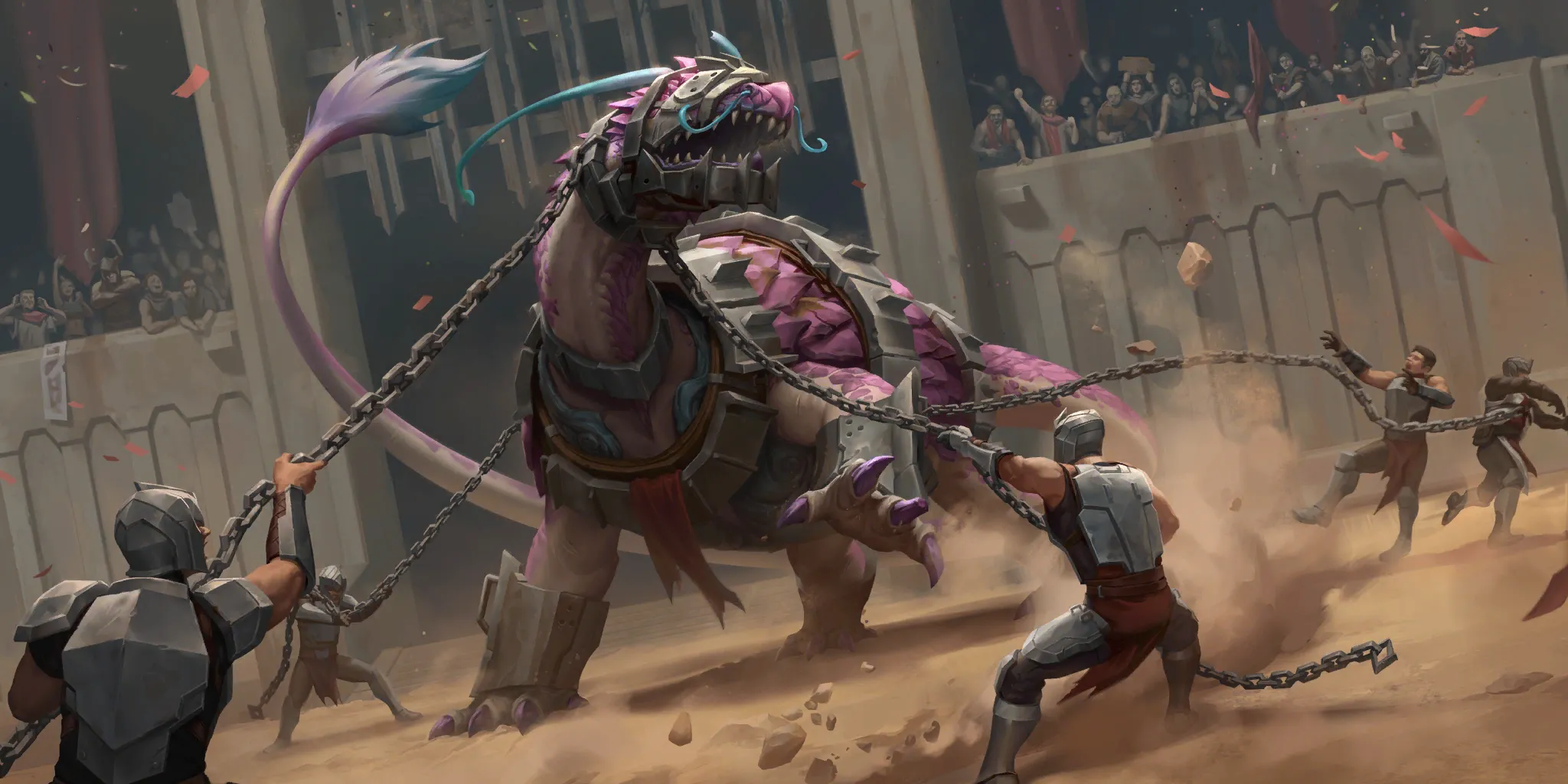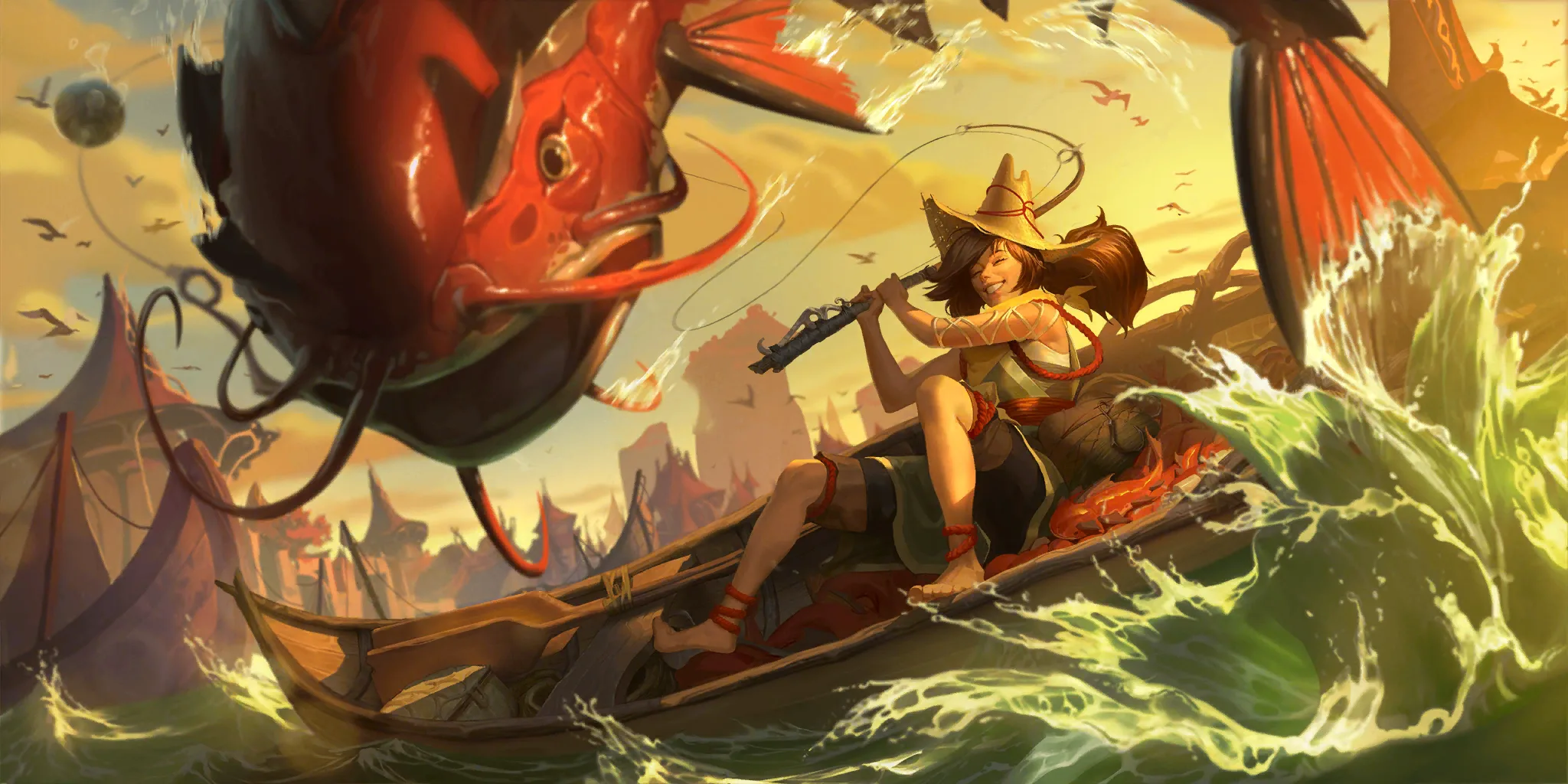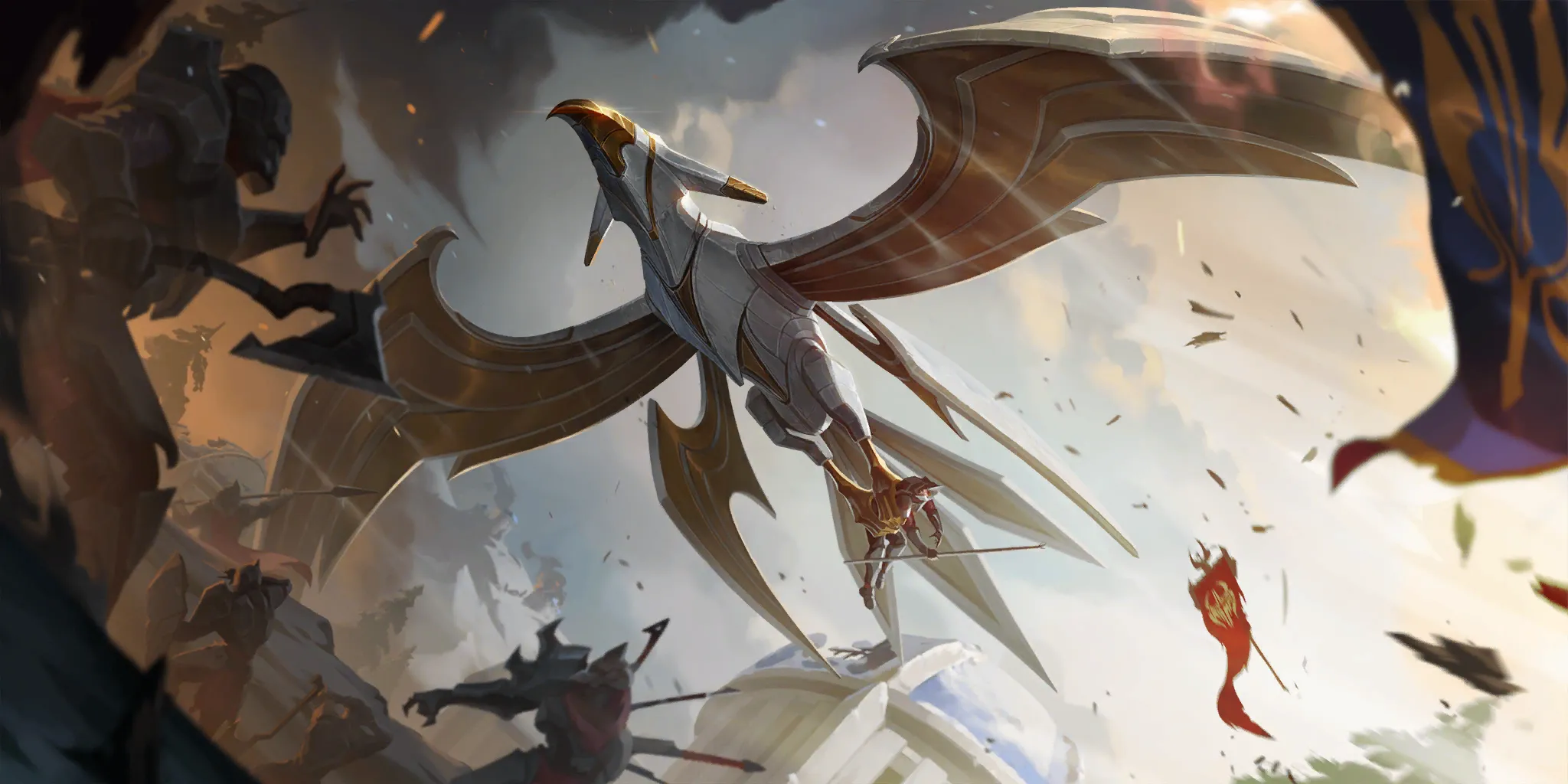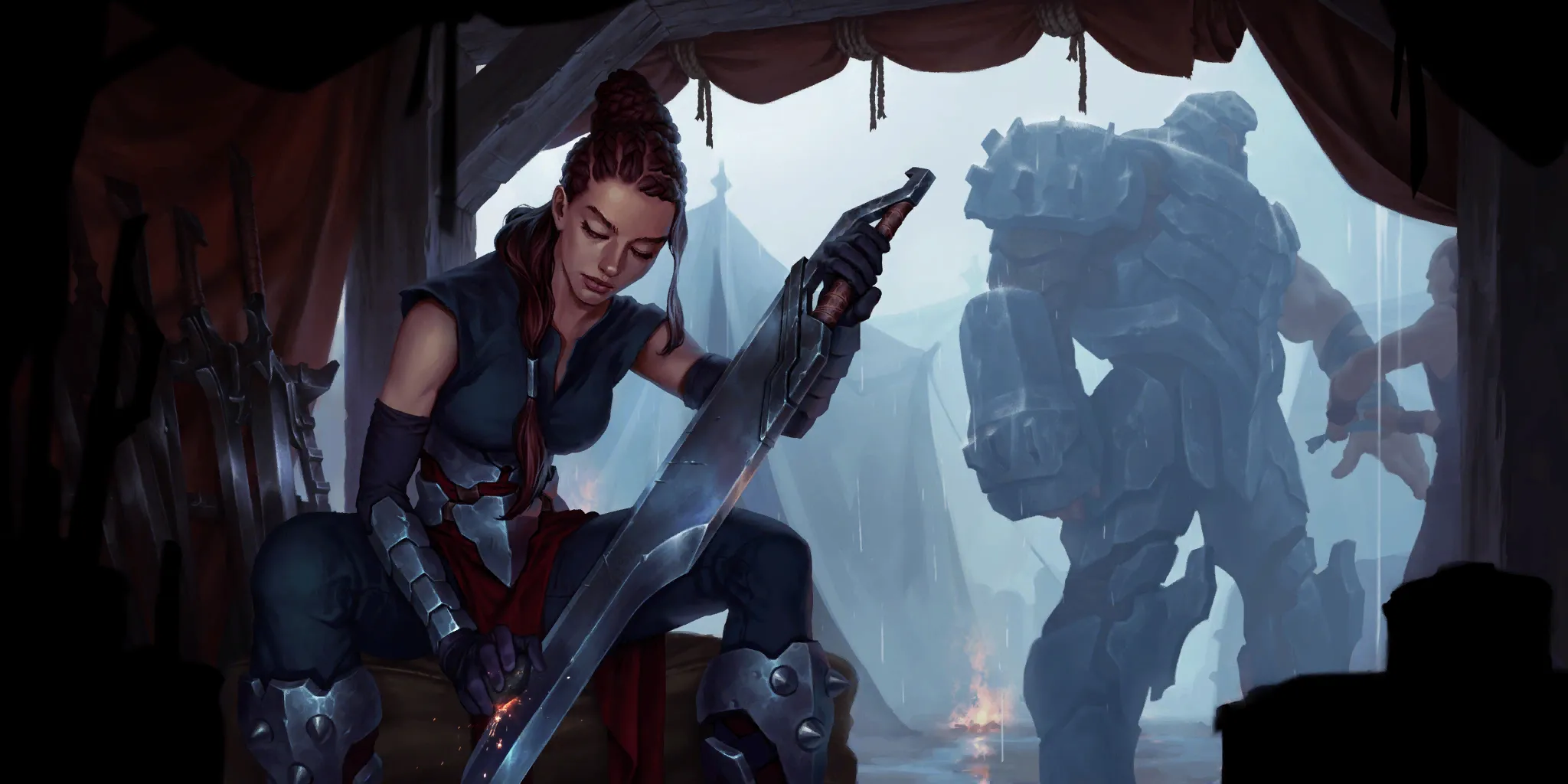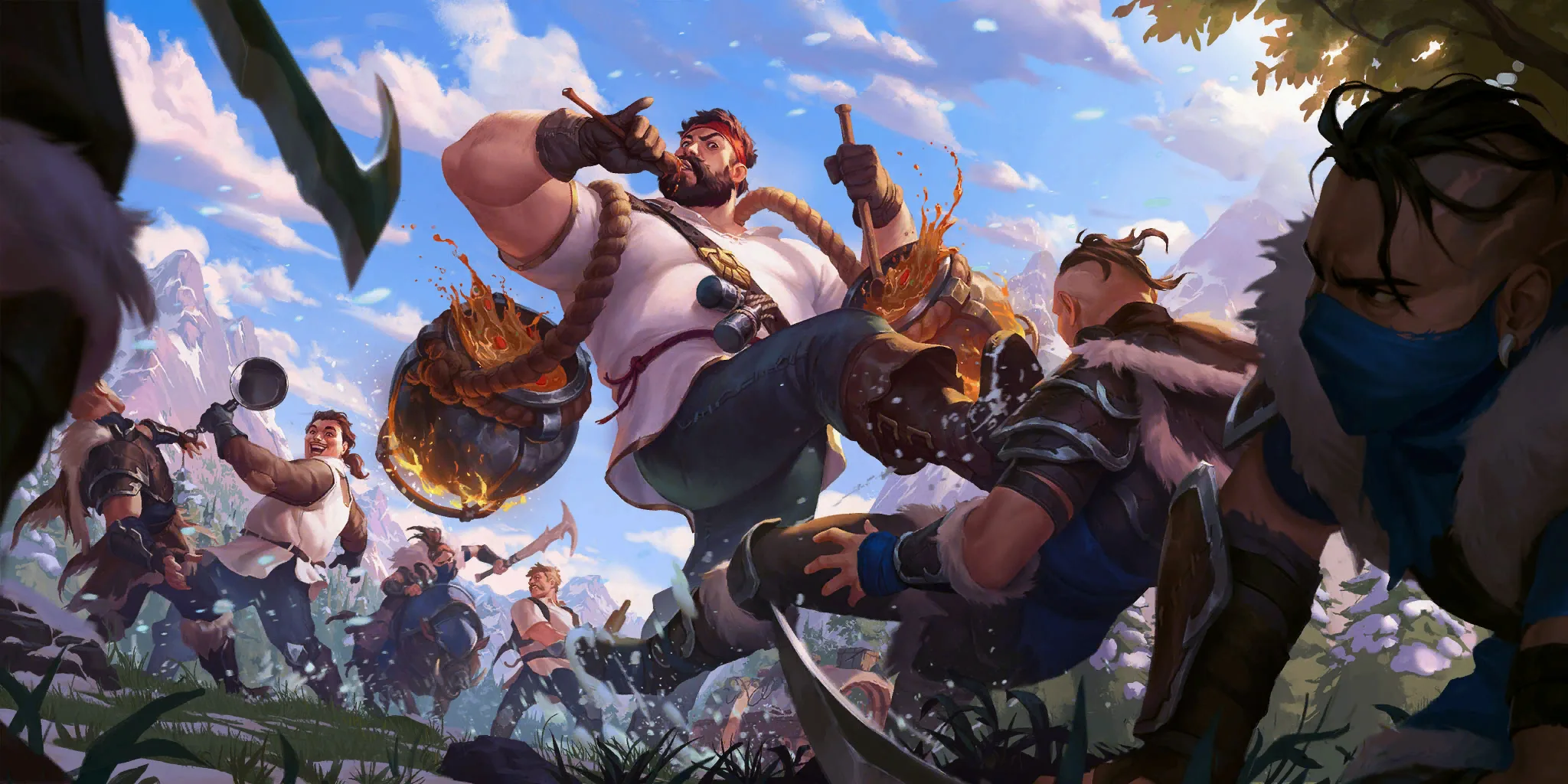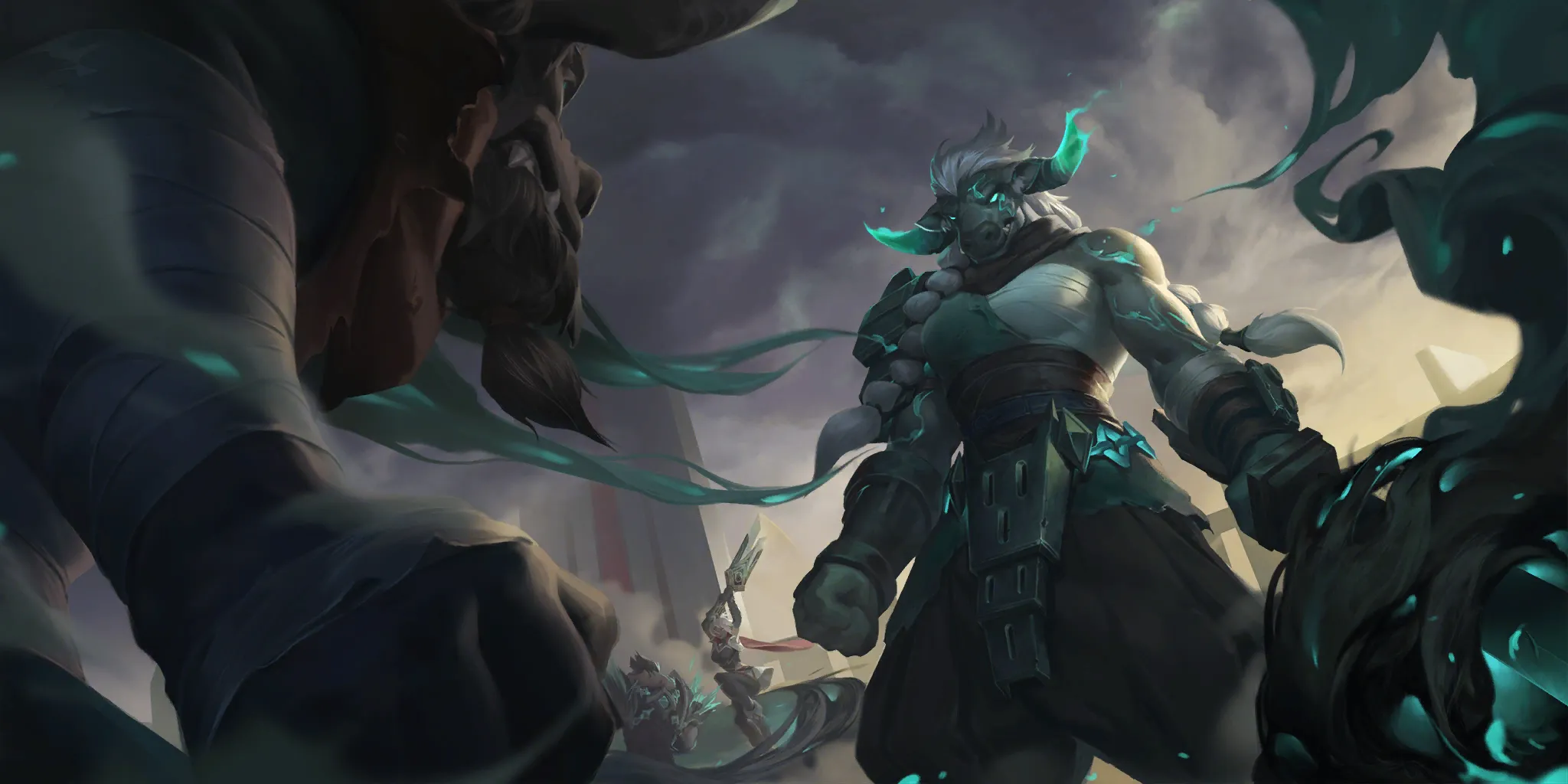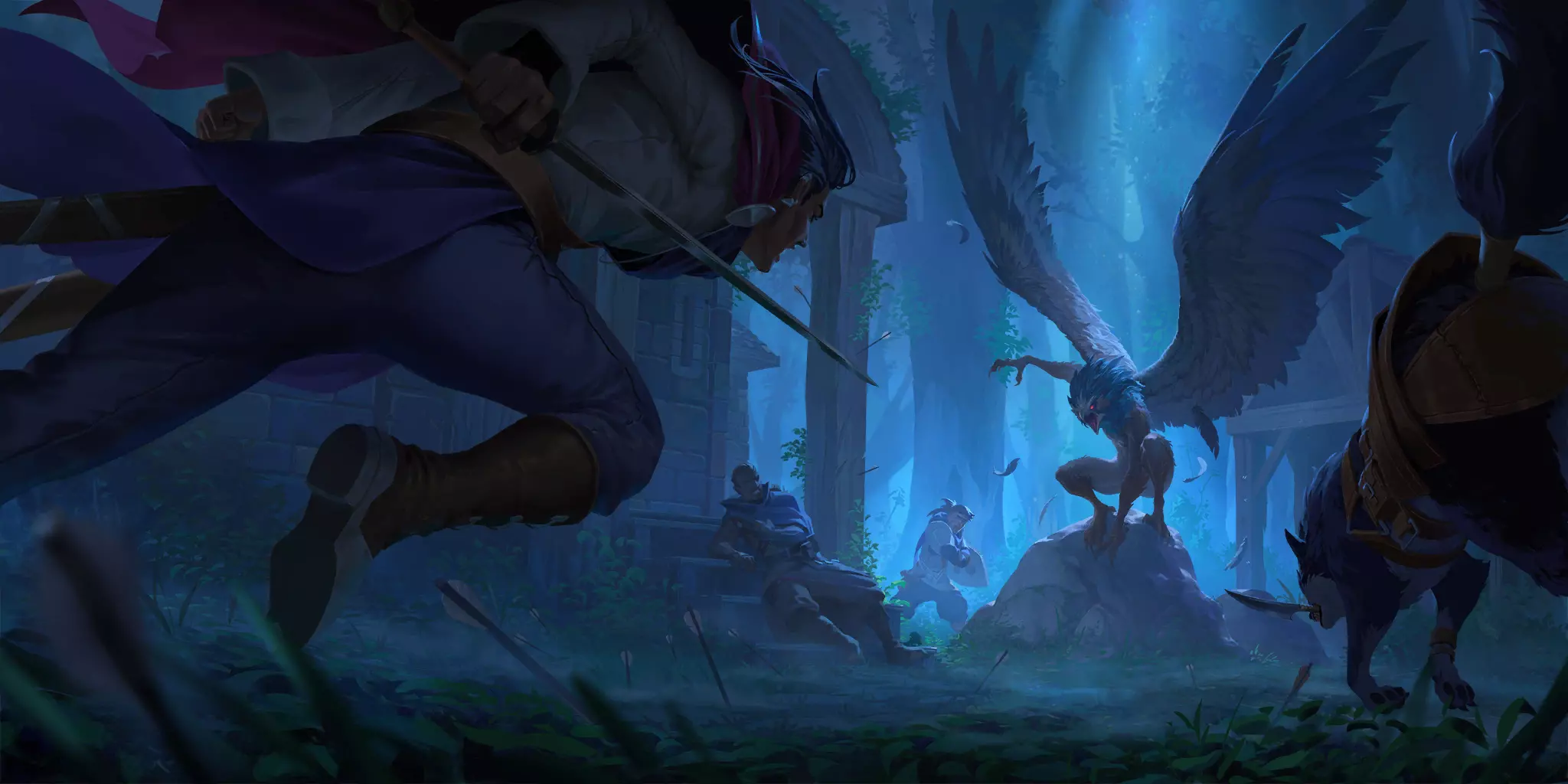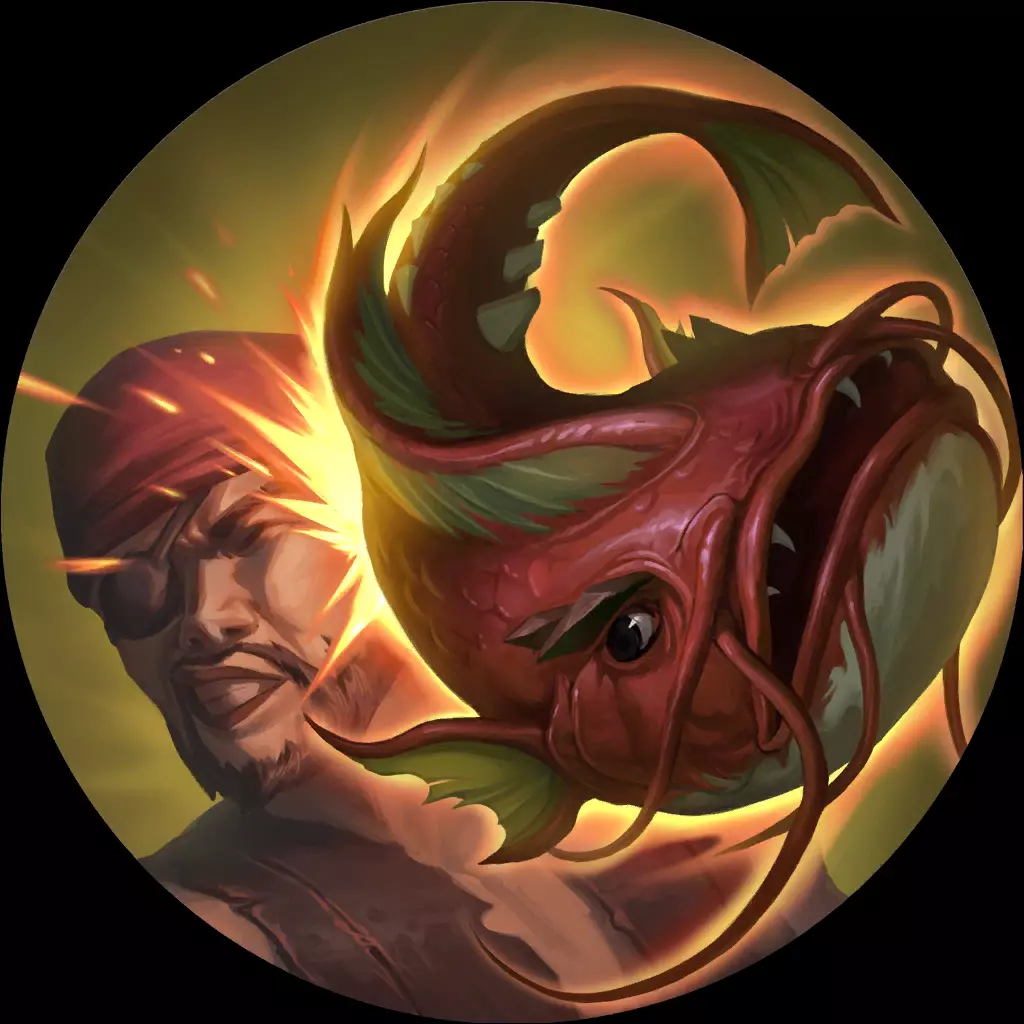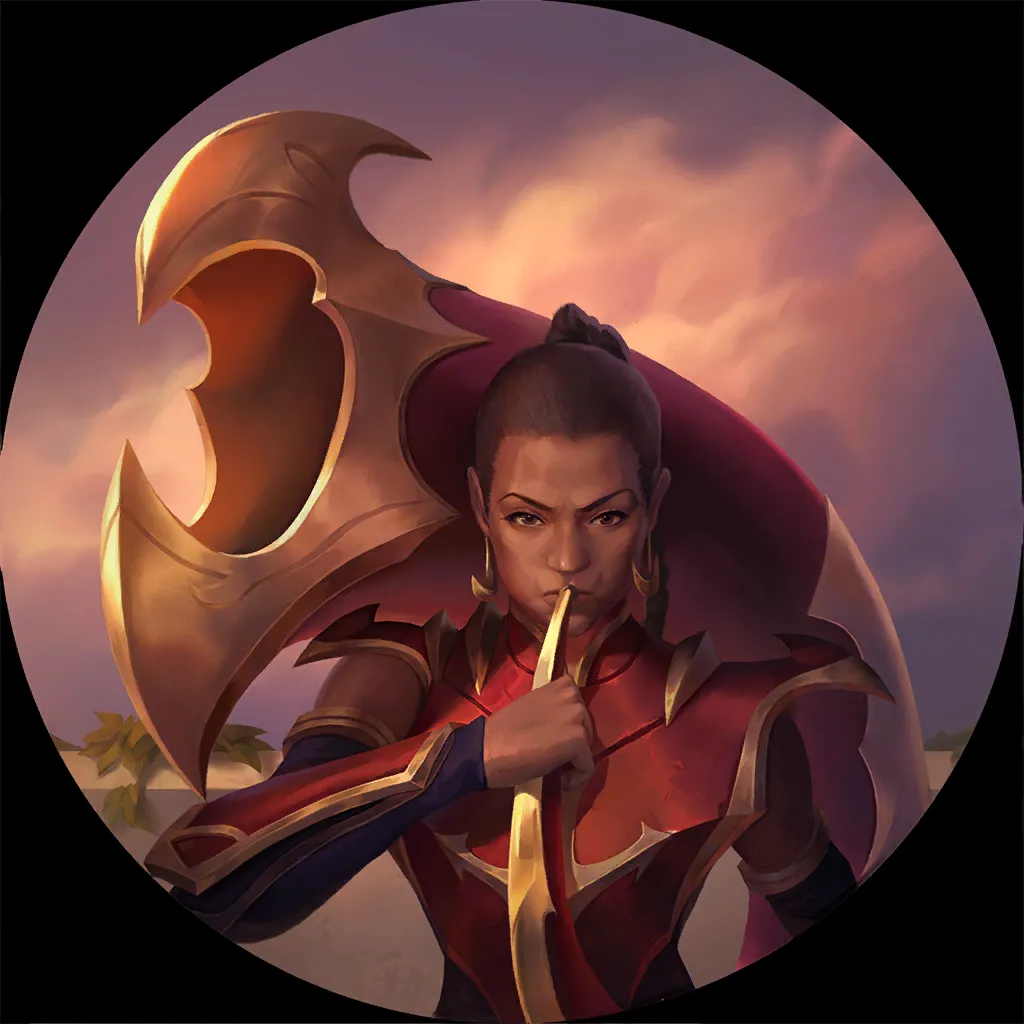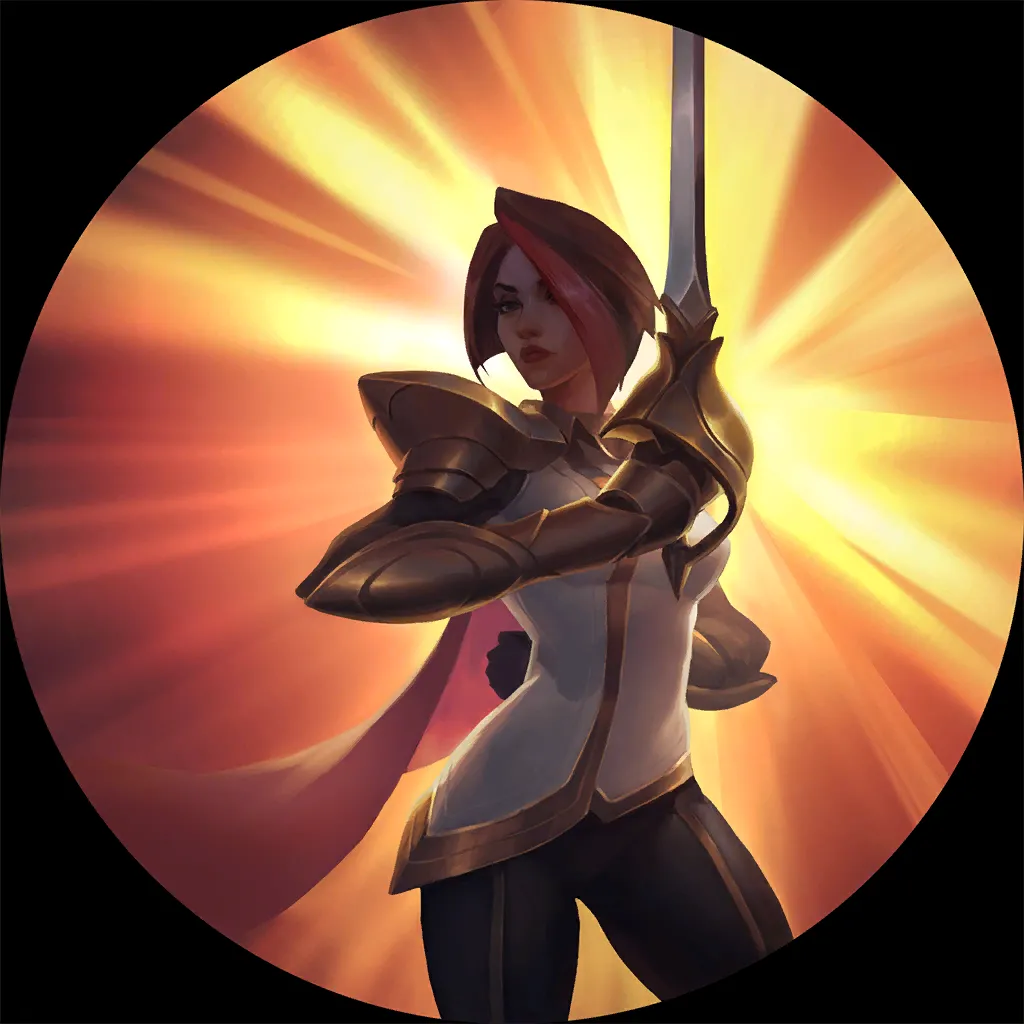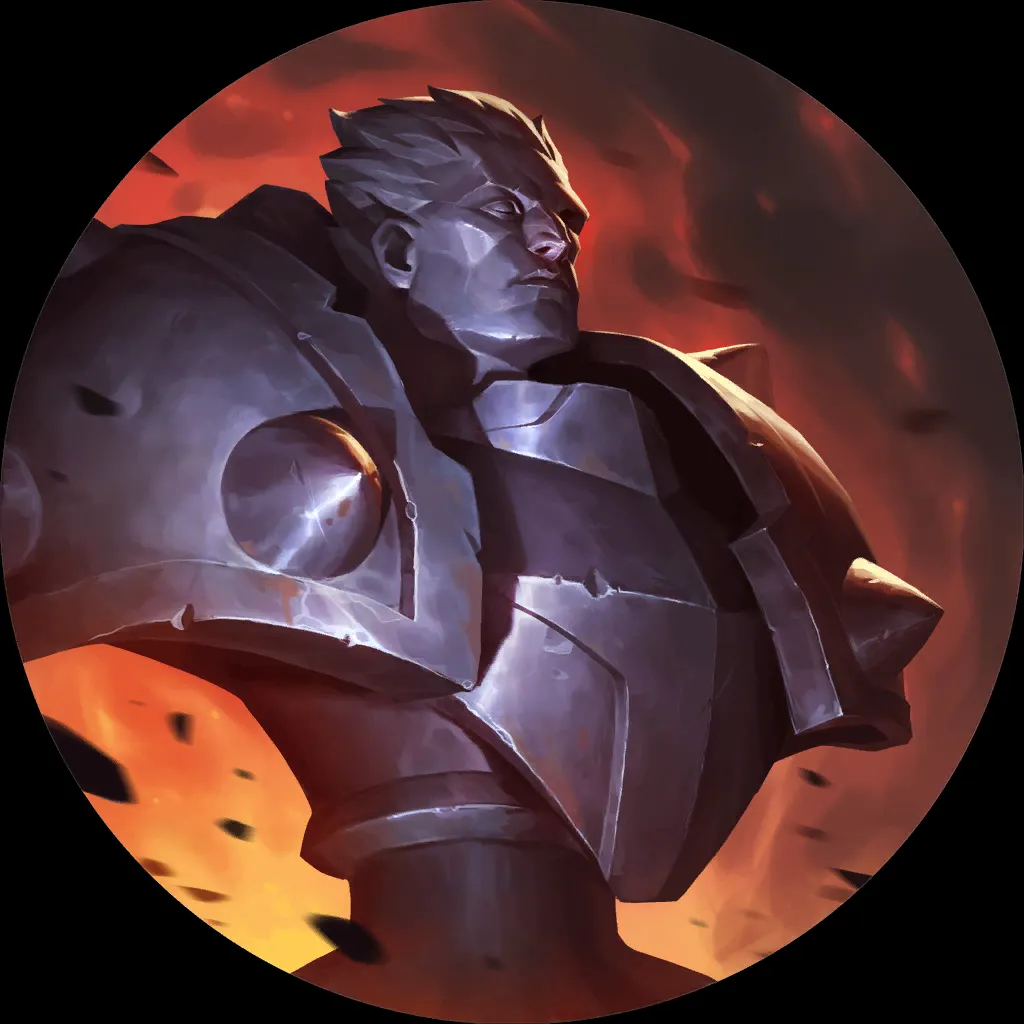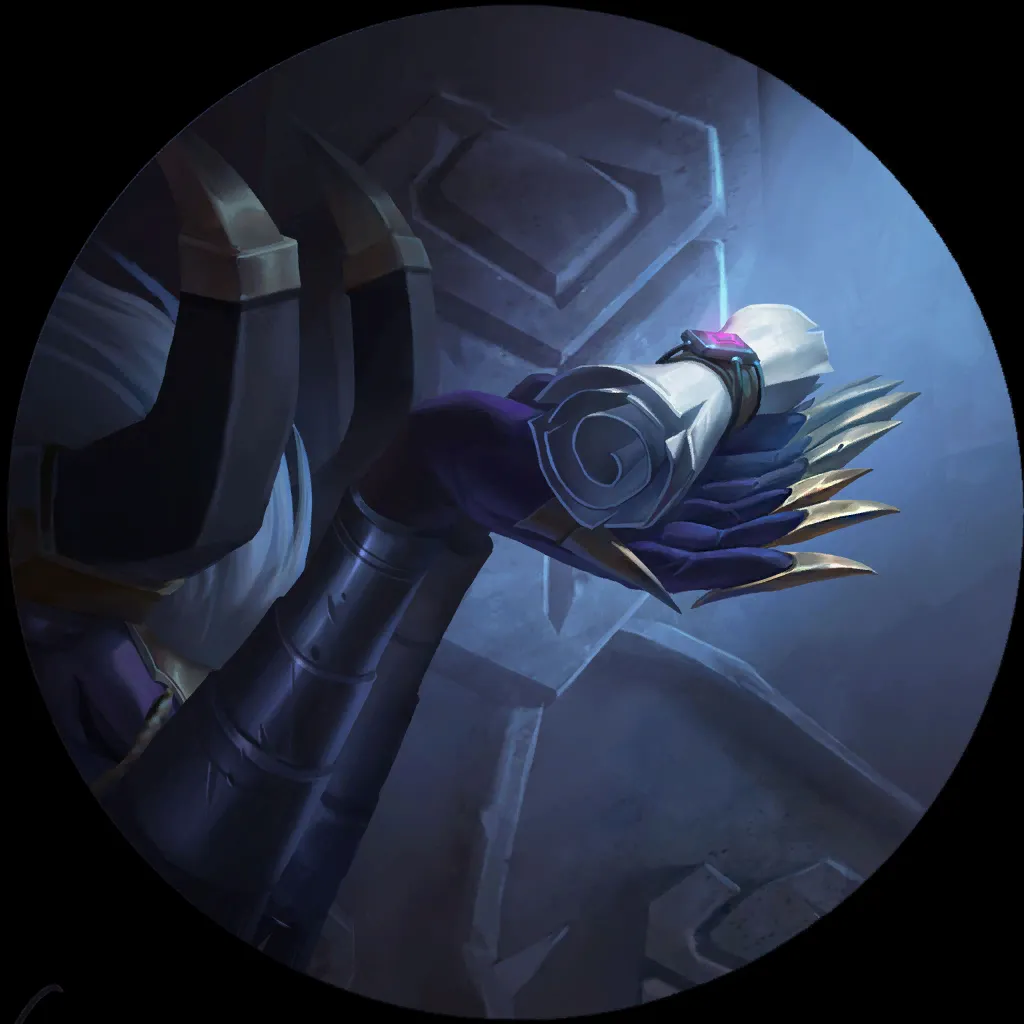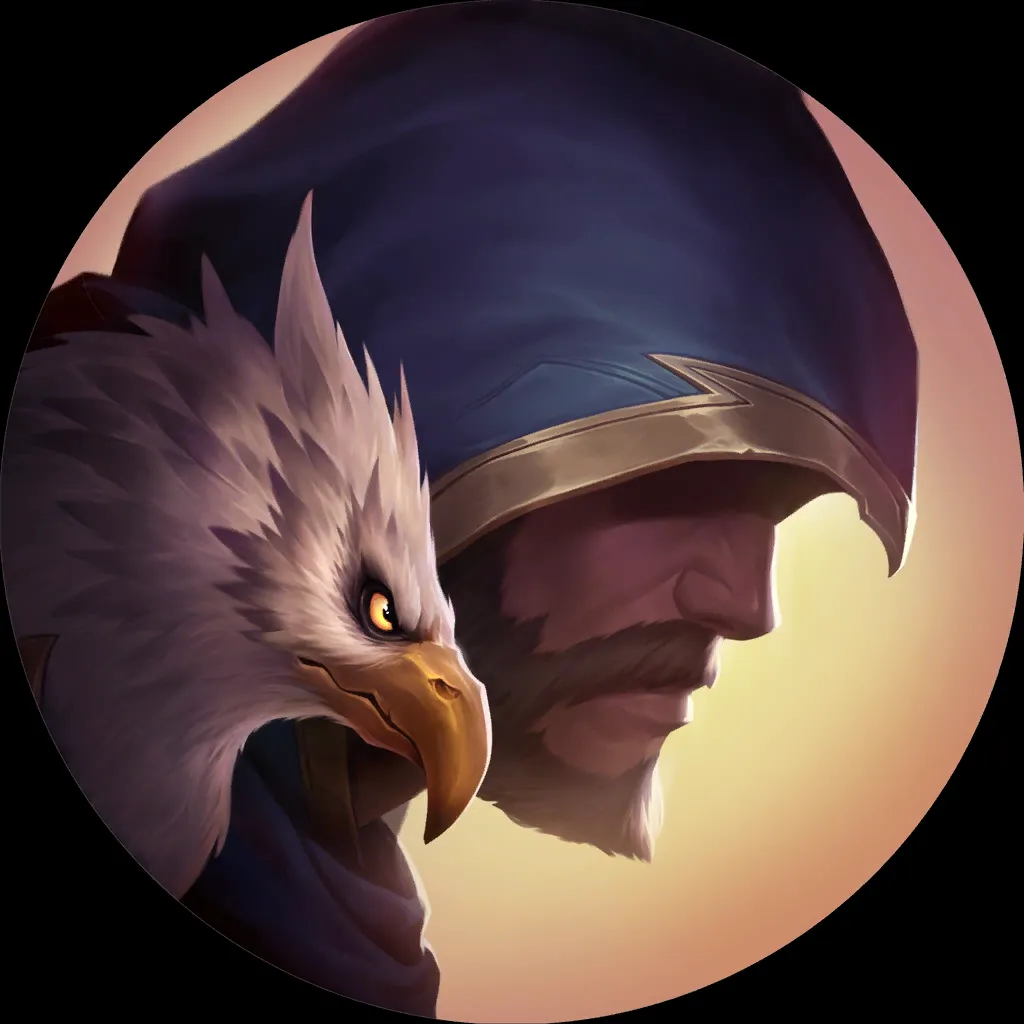 A bit reminiscent of LeBard (we're abusing additional stats on strong Noxian units and making use of strong strike combat tricks) the deck is a lot of fun and shockingly powerful for Demacia Noxus.  
As it turns out, Leblanc with a Shepherd's Authority
on her is nearly unstoppable. The other improvised equipment is just as good too! Vayne and Ruined Reckoner give you access to free attacks that make leveling LeBlanc a piece of cake. One cute trick to know with LeBlanc (level 2)
is that you can almost always generate a second copy of Mirror Image for free, by using the first on LeBlanc herself and placing the ephemeral LB as the last one in the attack pattern. Both LeBlanc's will have their condition fulfilled simultaneously, resulting in a much cheaper Mirror Image.
I don't believe the posted list is fully refined, so have at it trying to improve it – I'd love to find a way to make Mirror Image
better in this deck. Let me know what you discover!
---
Seraphine Twisted Fate, aka Twisted Sera – Leer's Test Drive
Seraphine Twisted Fate is a concept Genesis introduced me to on patch day. Like Nami TF, Twisted Sera is looking to pop off with Fleet Admiral Shelly
buffing several Elusives like Wiggly Burblefish
in a single round, to deal lethal Nexus damage.
6
12
10
12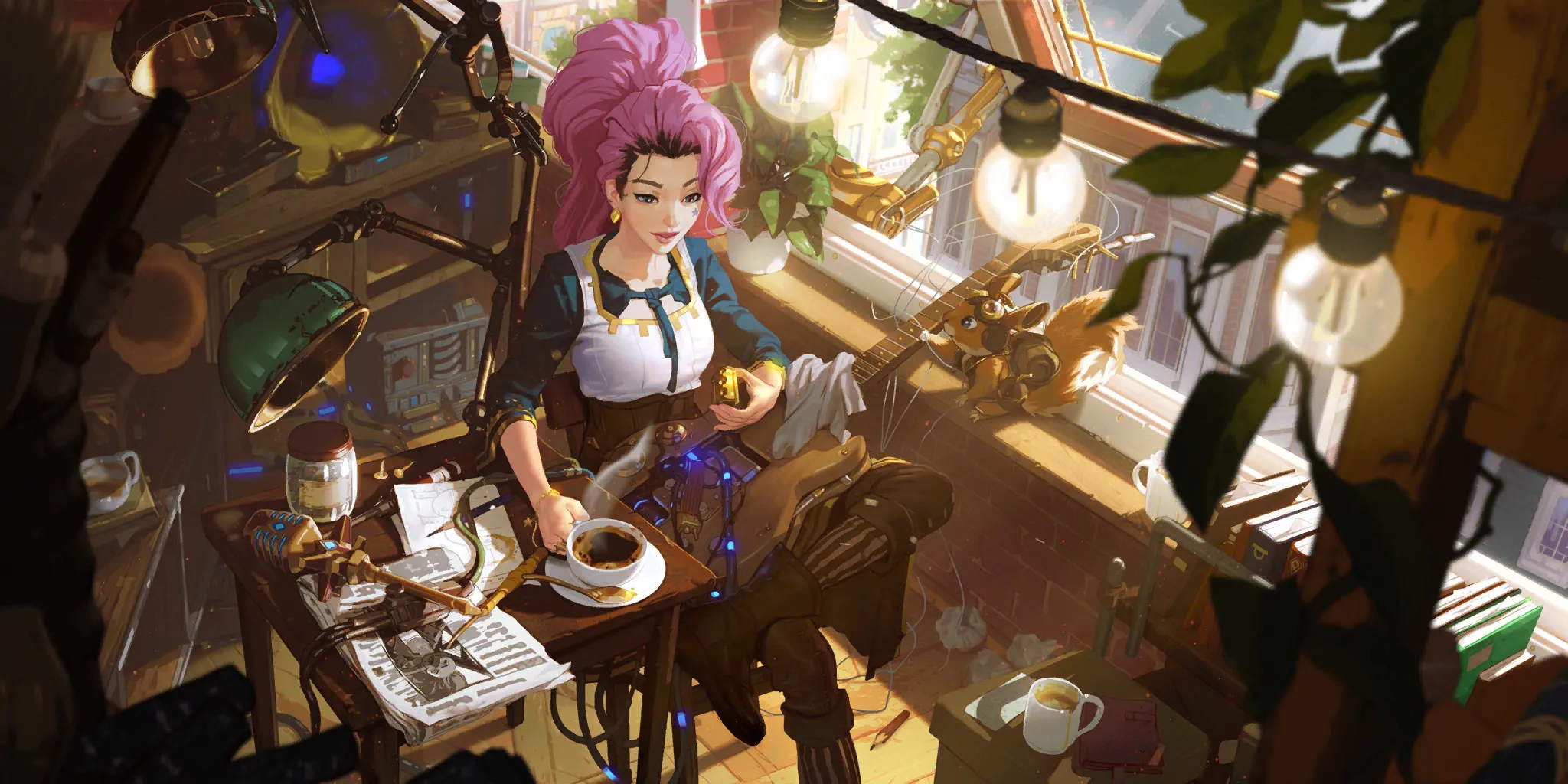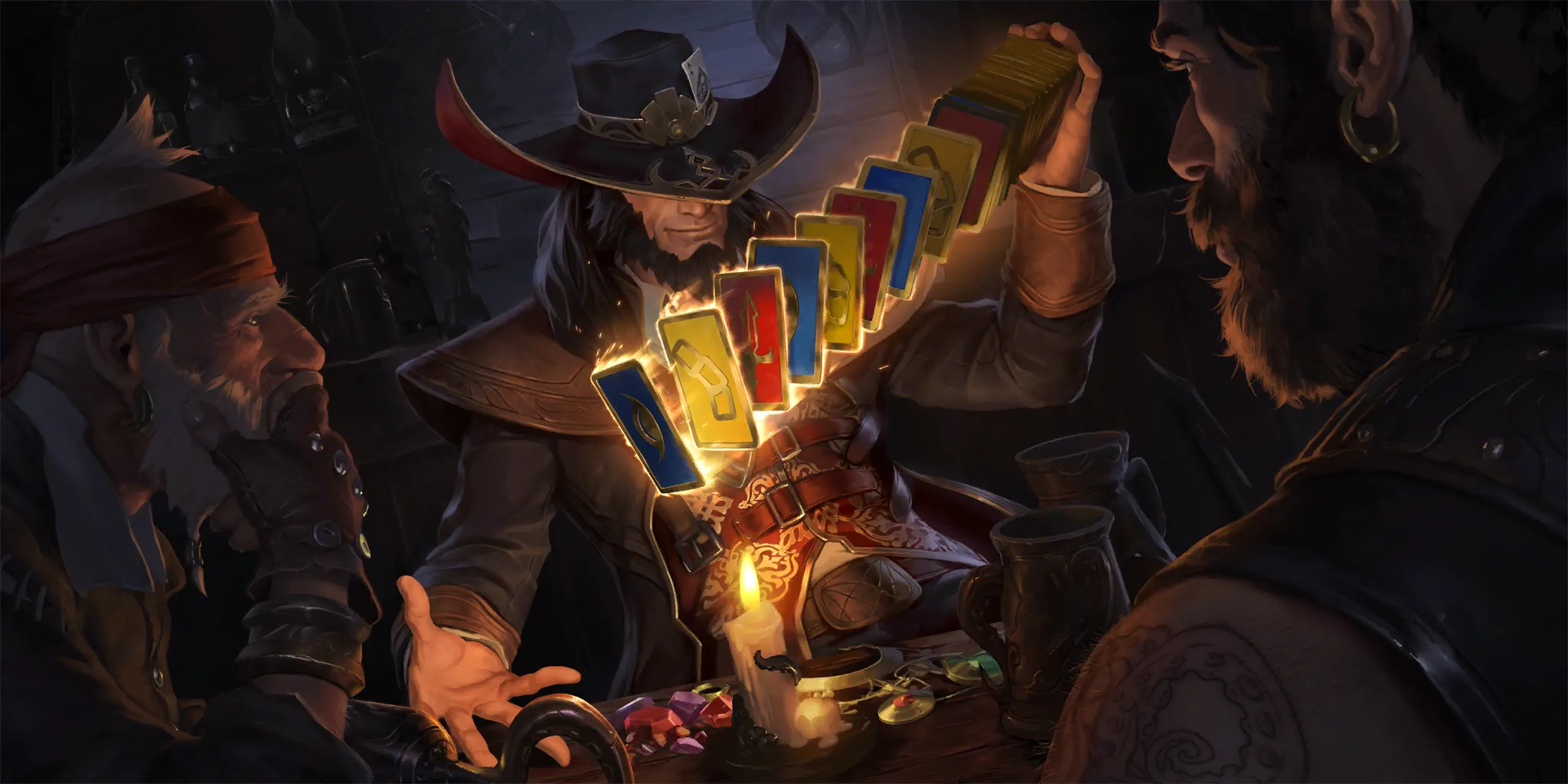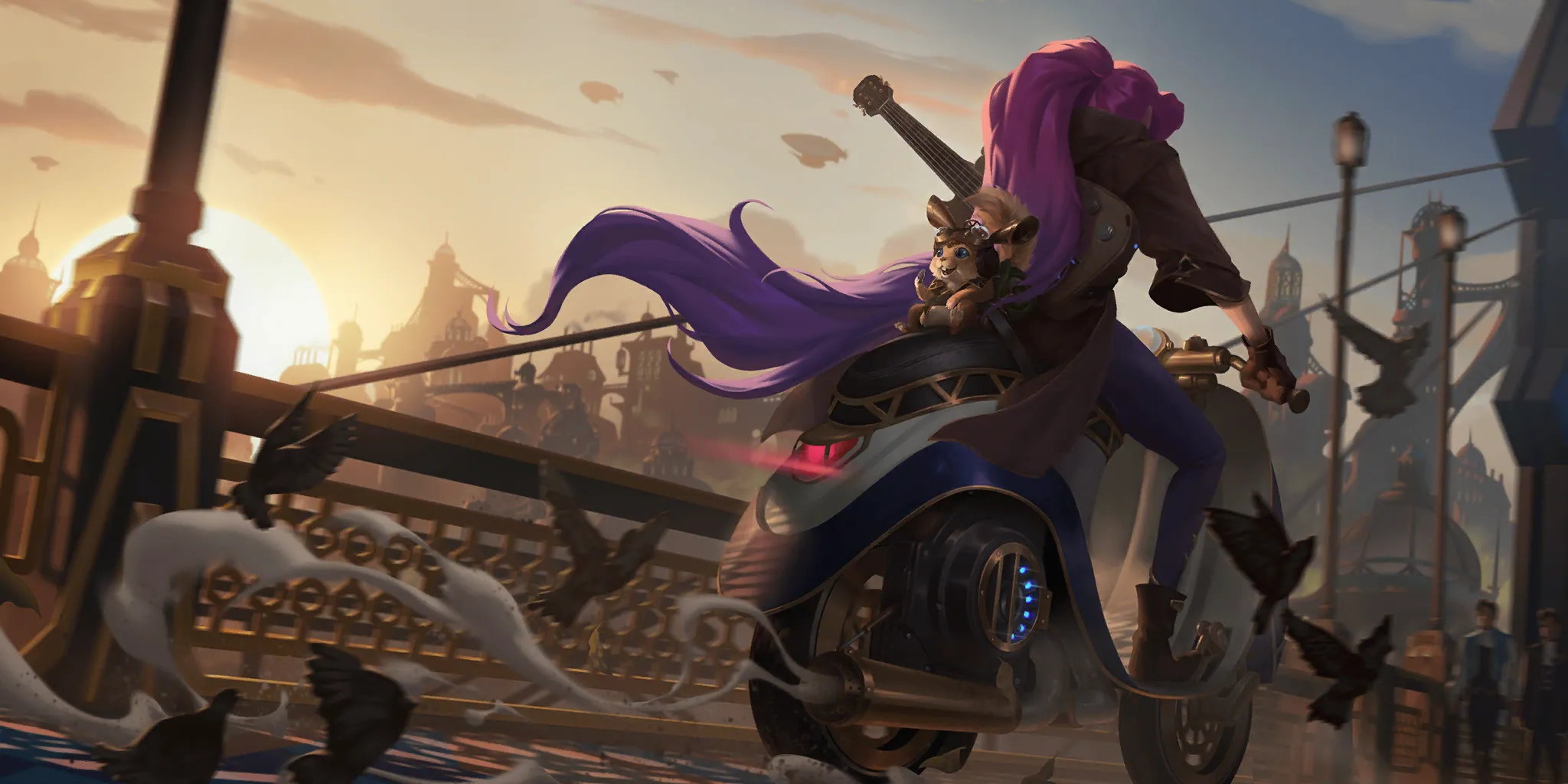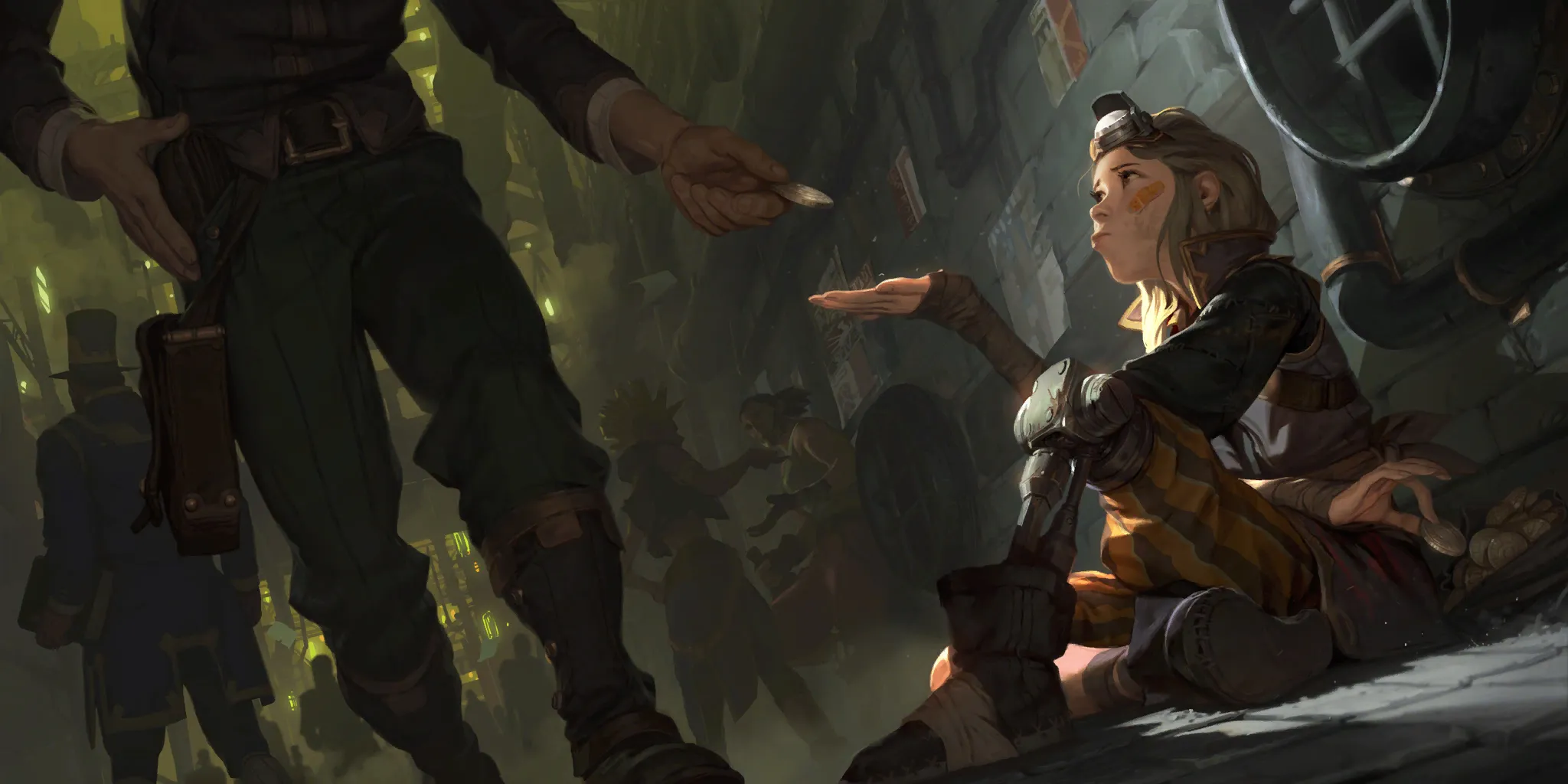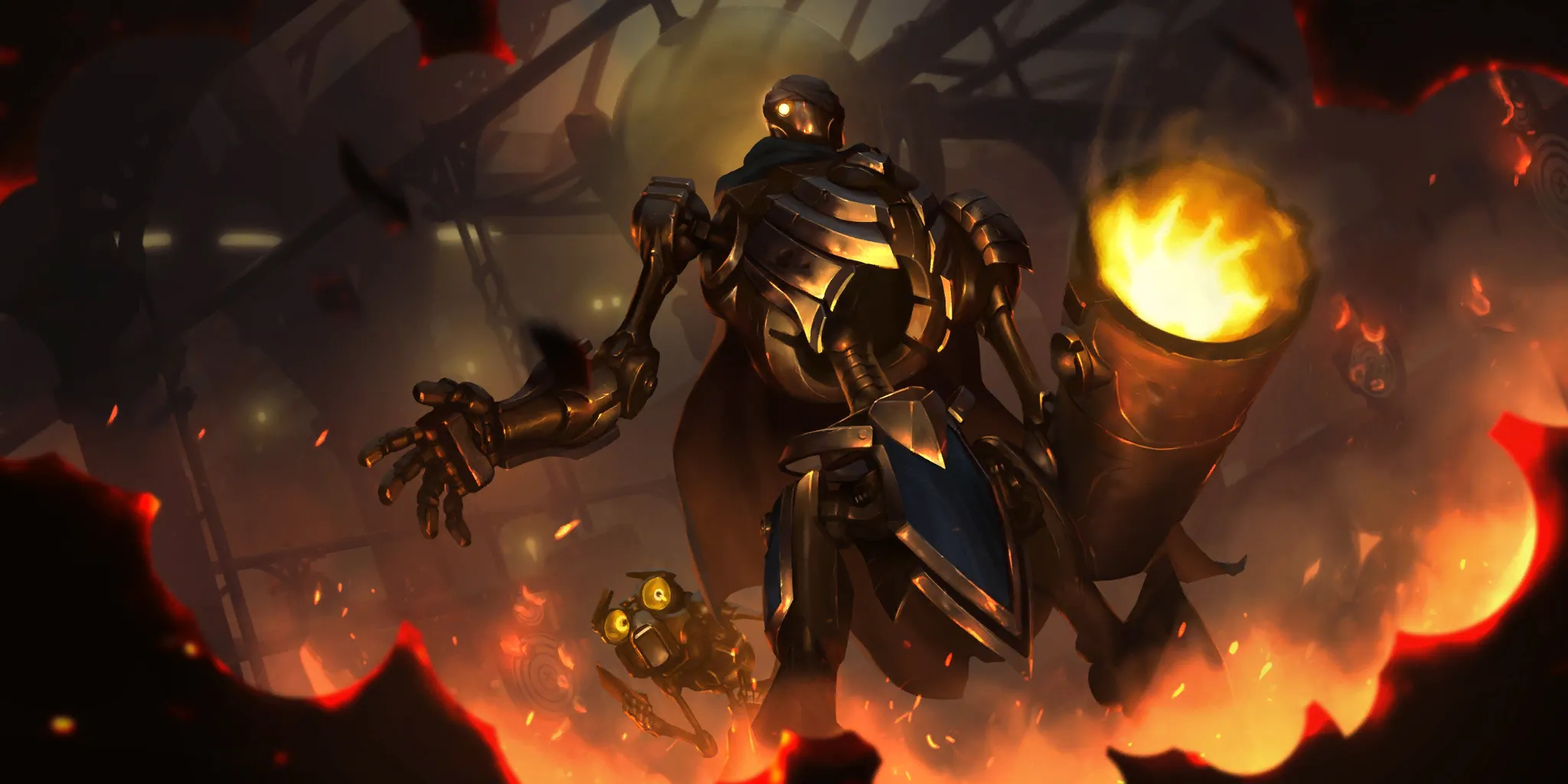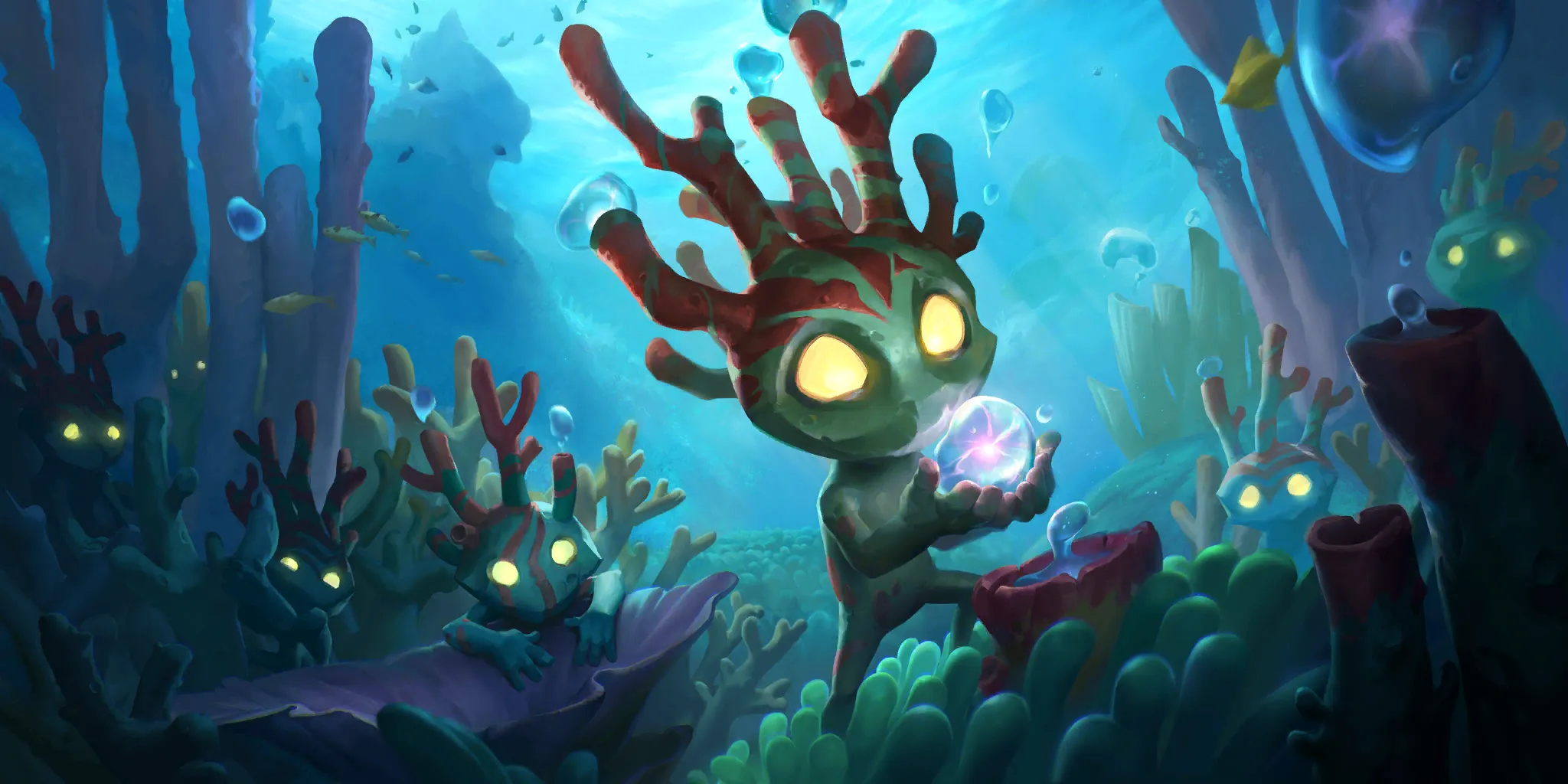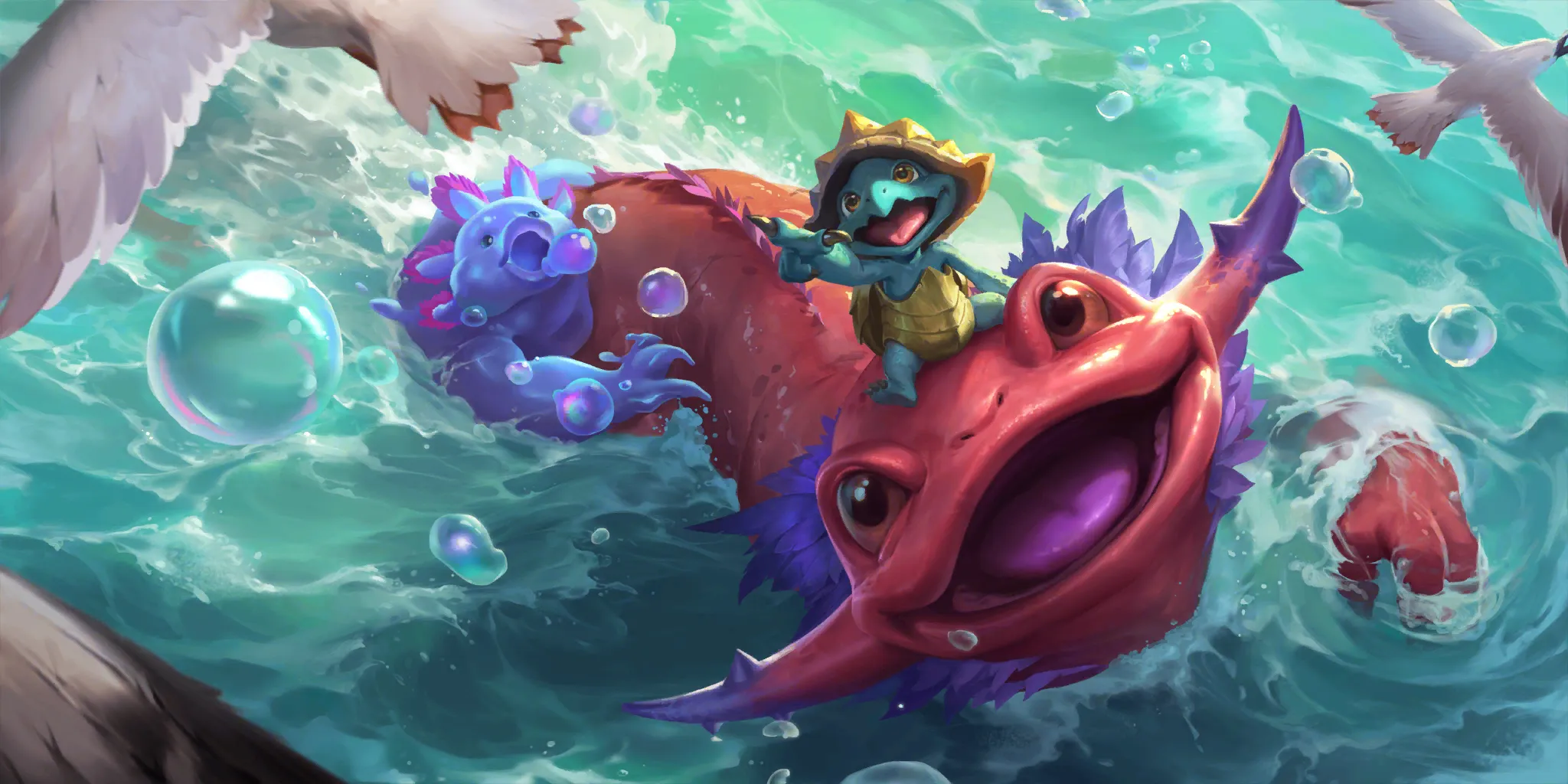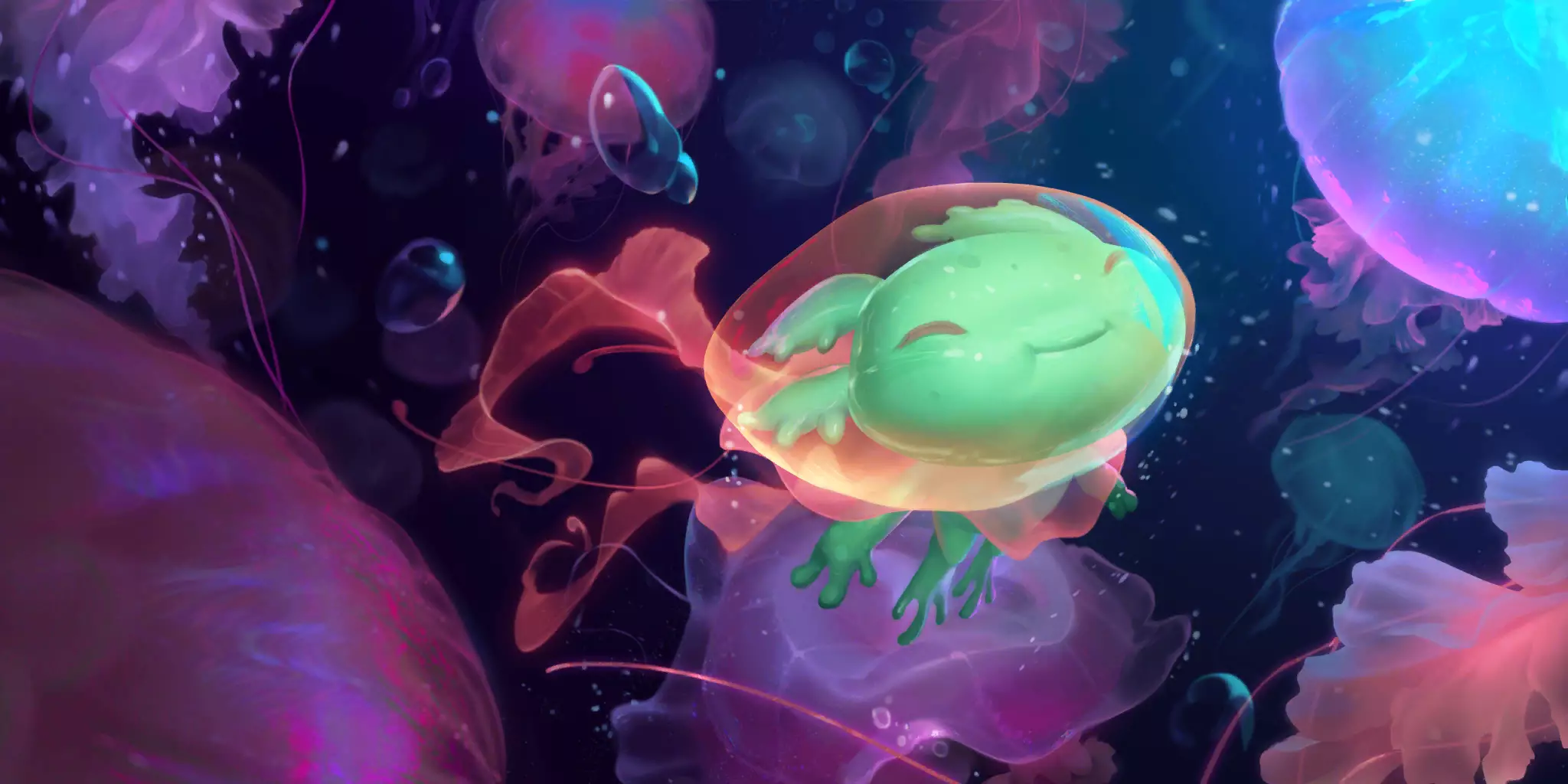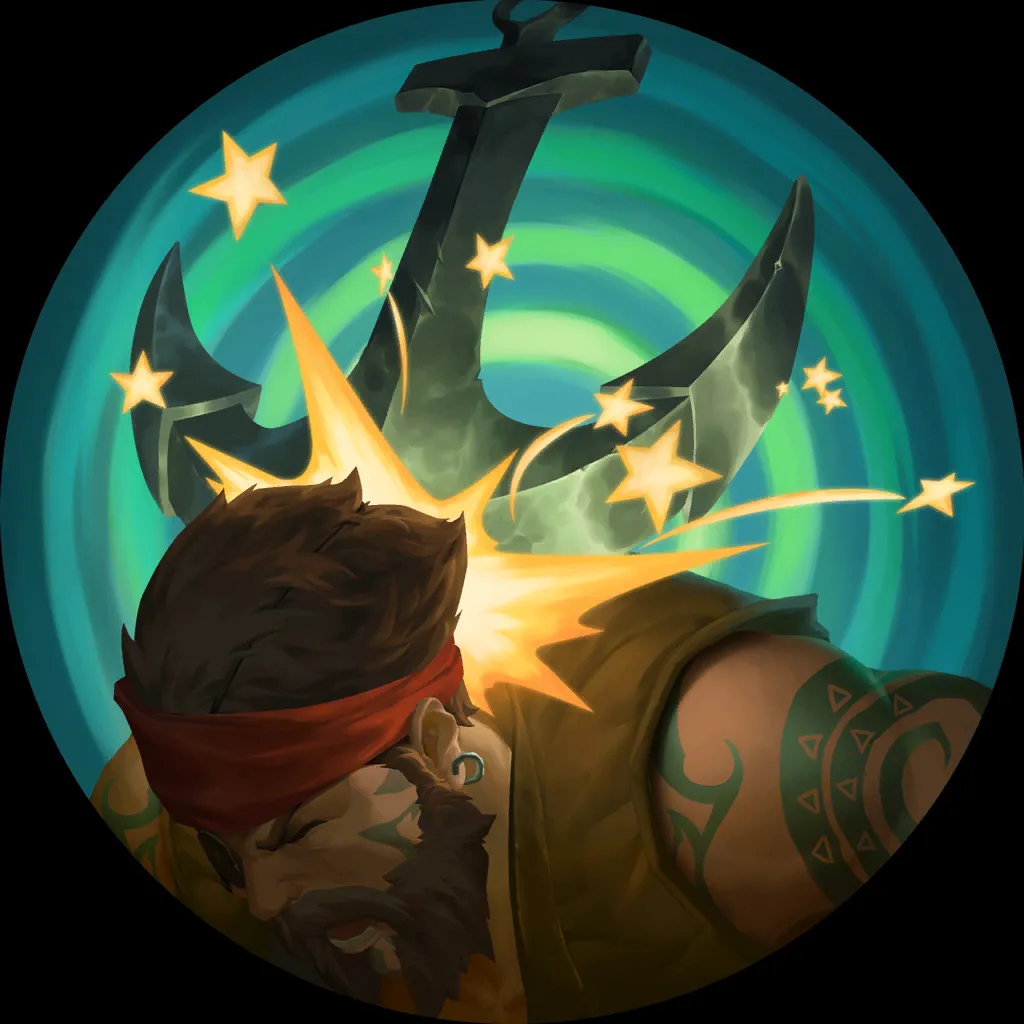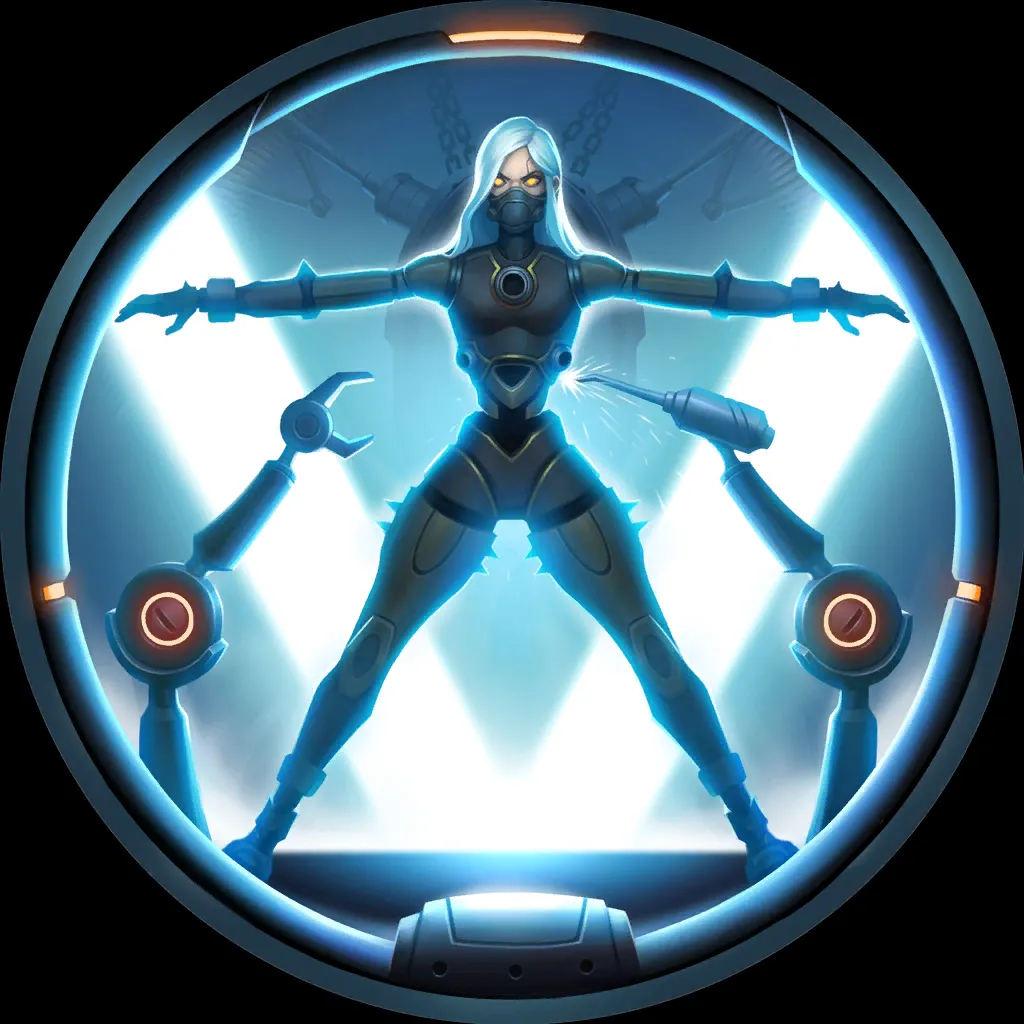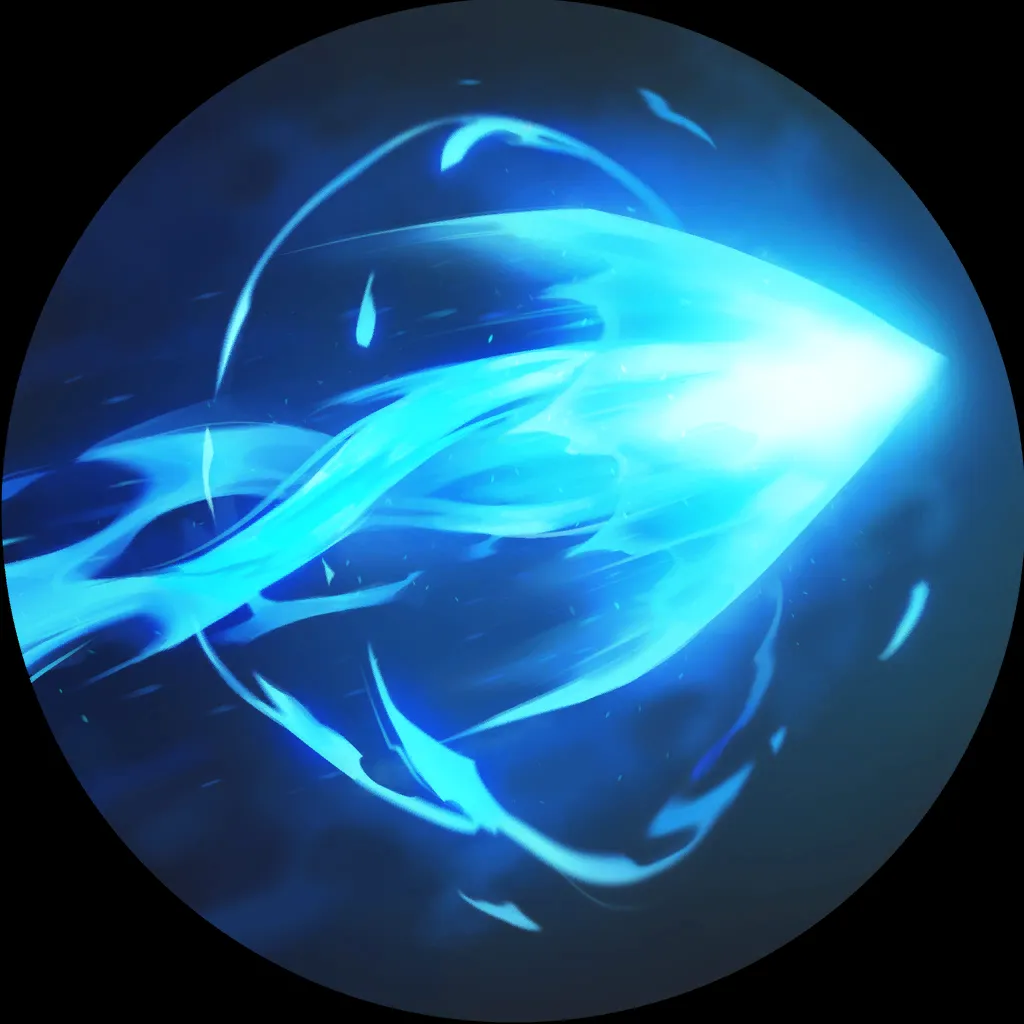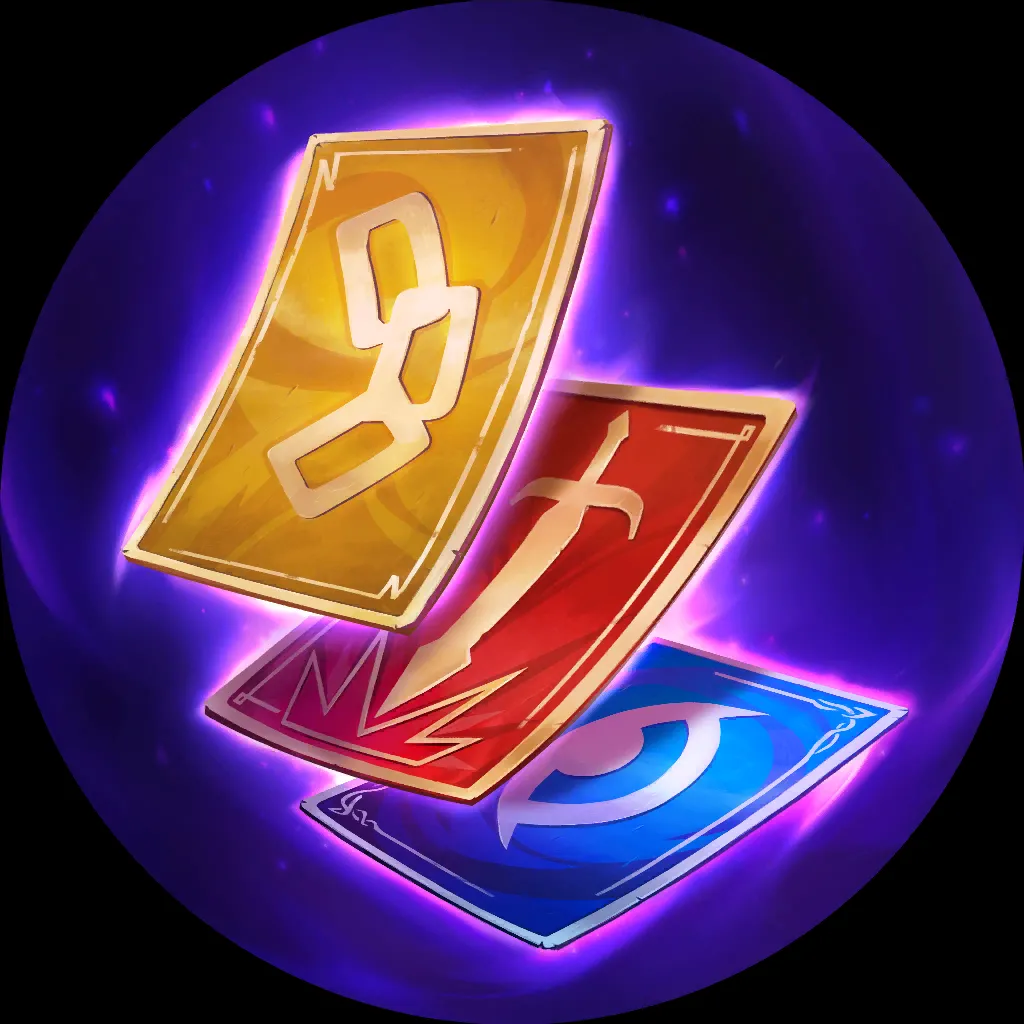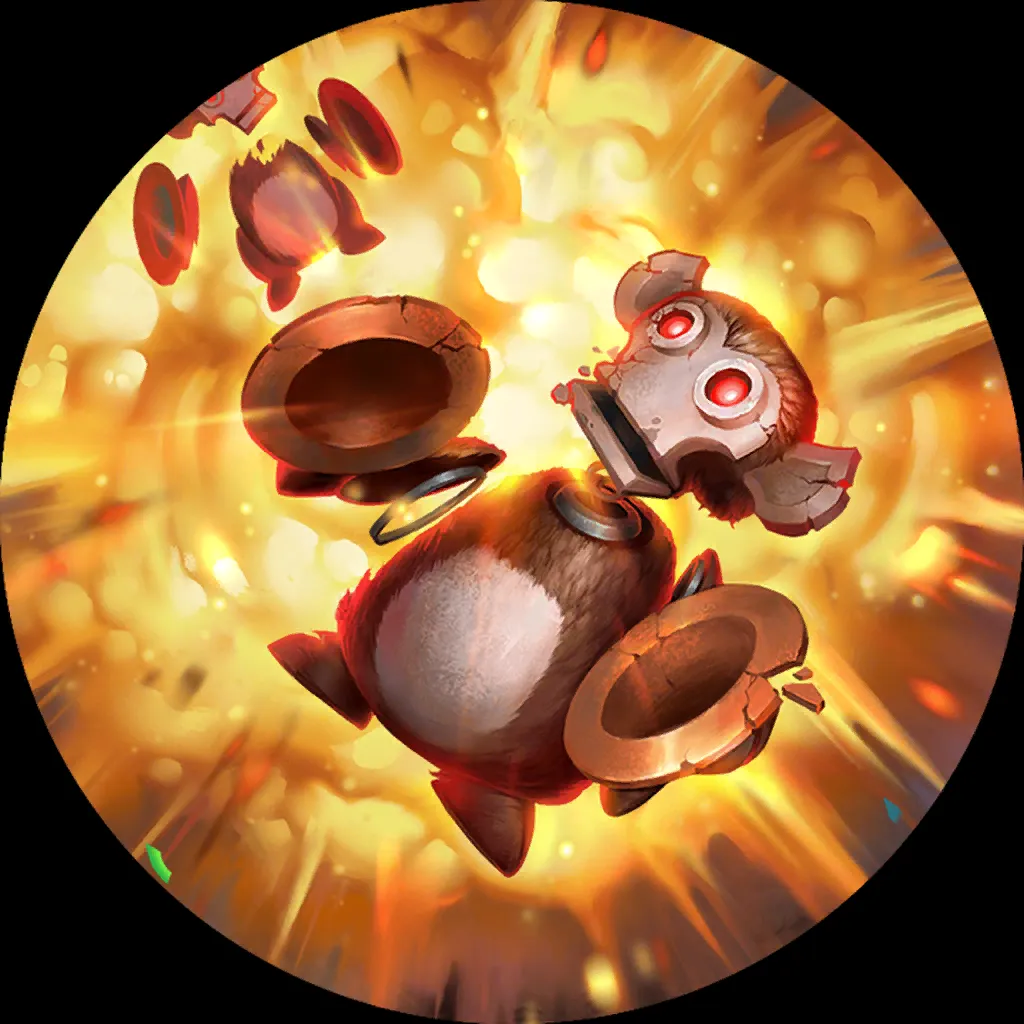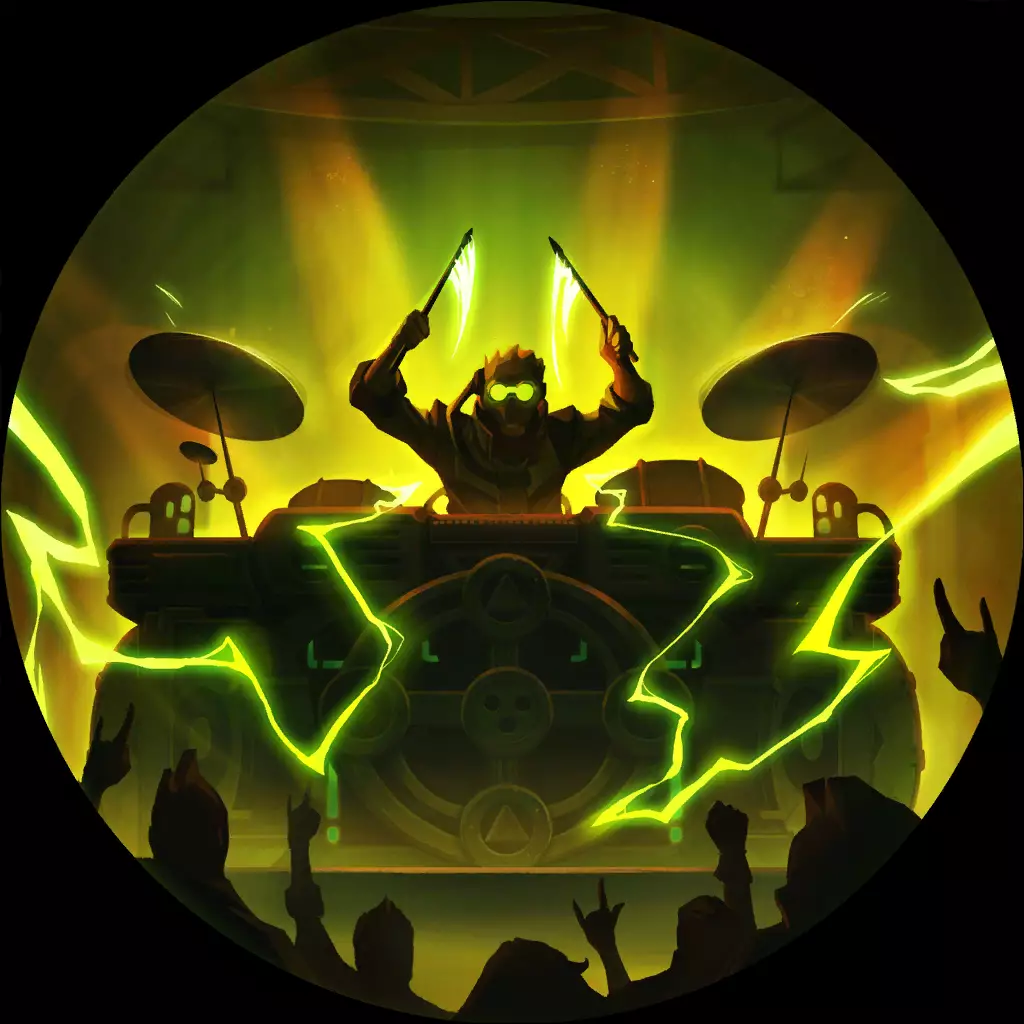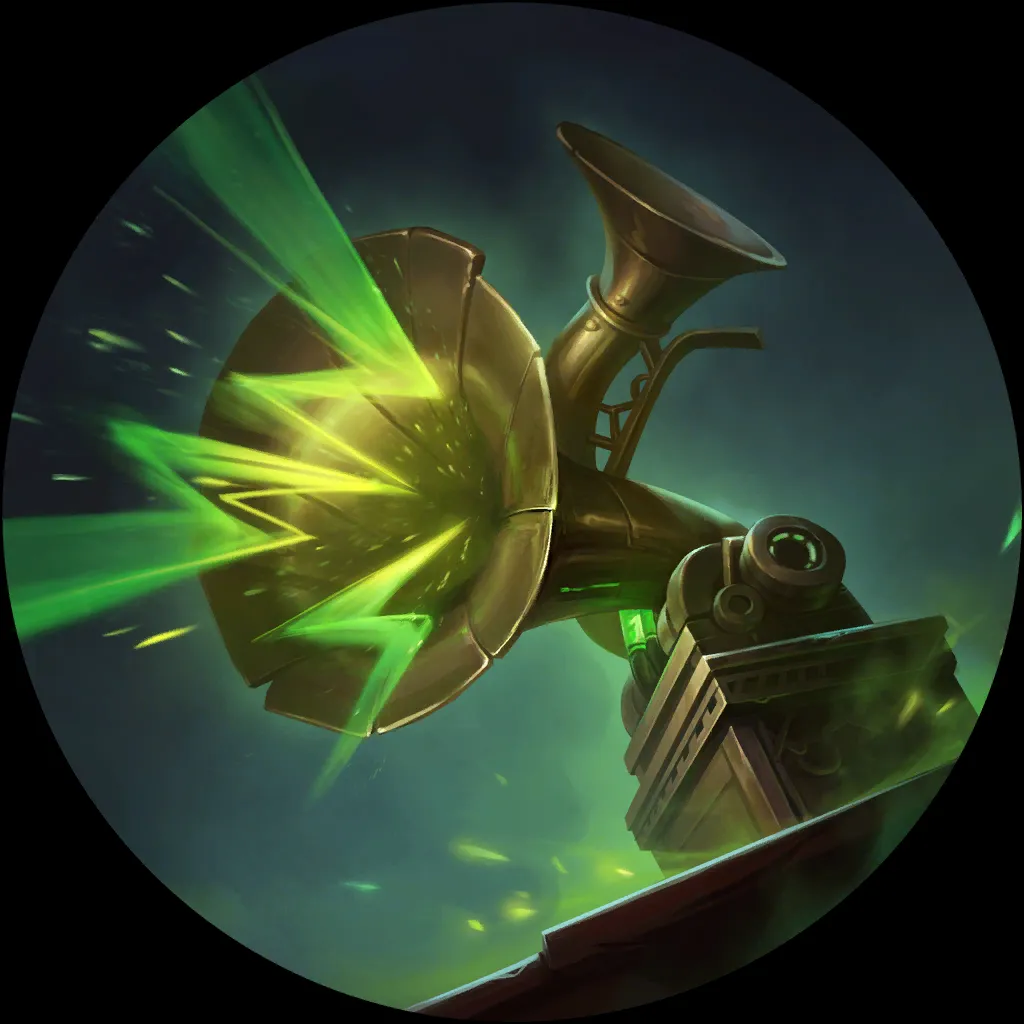 Instead of a nerfed Nami
, Twisted Sera utilizes Seraphine
to double any spell we will play when Shelly comes down to assure us double the buffs.
In the games we tested the deck, this concept turned out to be more successful in a theoretical world than in digital life. While it's true that it's easy to level Seraphine
with one-mana spells we create through Wiggly Burblefish
and Coral Creatures
, copying those spells with Seraphine (level 2)
leaves much to be desired.
While Nami
was a second Fleet Admiral Shelly
, Seraphine
fulfills a different role. This means that we are much more reliant on drawing Shelly, while also having to find Burblefishes, a pop star, and ways to keep said pop star alive.
In my opinion, Twisted Sera needs too many aligned planets to work out. Its highs are unbeatable when Seraphine and Shelly see the board at the same time, but otherwise, the deck is only mediocre.
Of course, I could be totally wrong about this and Twisted Sera is a jewel to be discovered. The deck is incredibly difficult to pilot correctly, so there's an above-zero chance that I missed its strength due to my misplays!
---
Seraphine Viktor – Monte's Field Test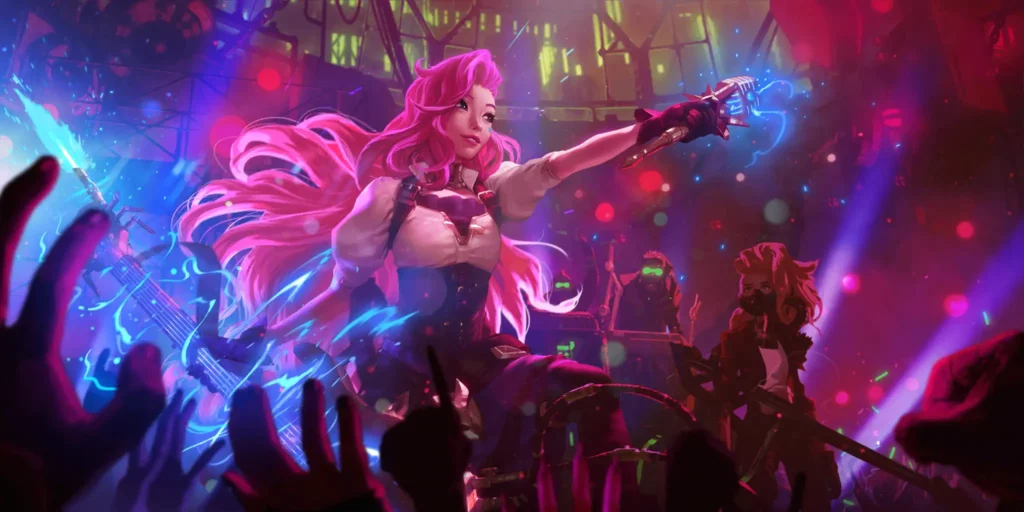 I think this deck is fantastic! Incredibly versatile and probably the best Seraphine deck at the time of writing. SI Seraphine is a great deck for anyone who enjoys control, loves generating insane amounts of value, or likes building massive units. Definitely a great deck for climbing in the early days of the expansion, and one that's likely to stick around. 
6
8
11
15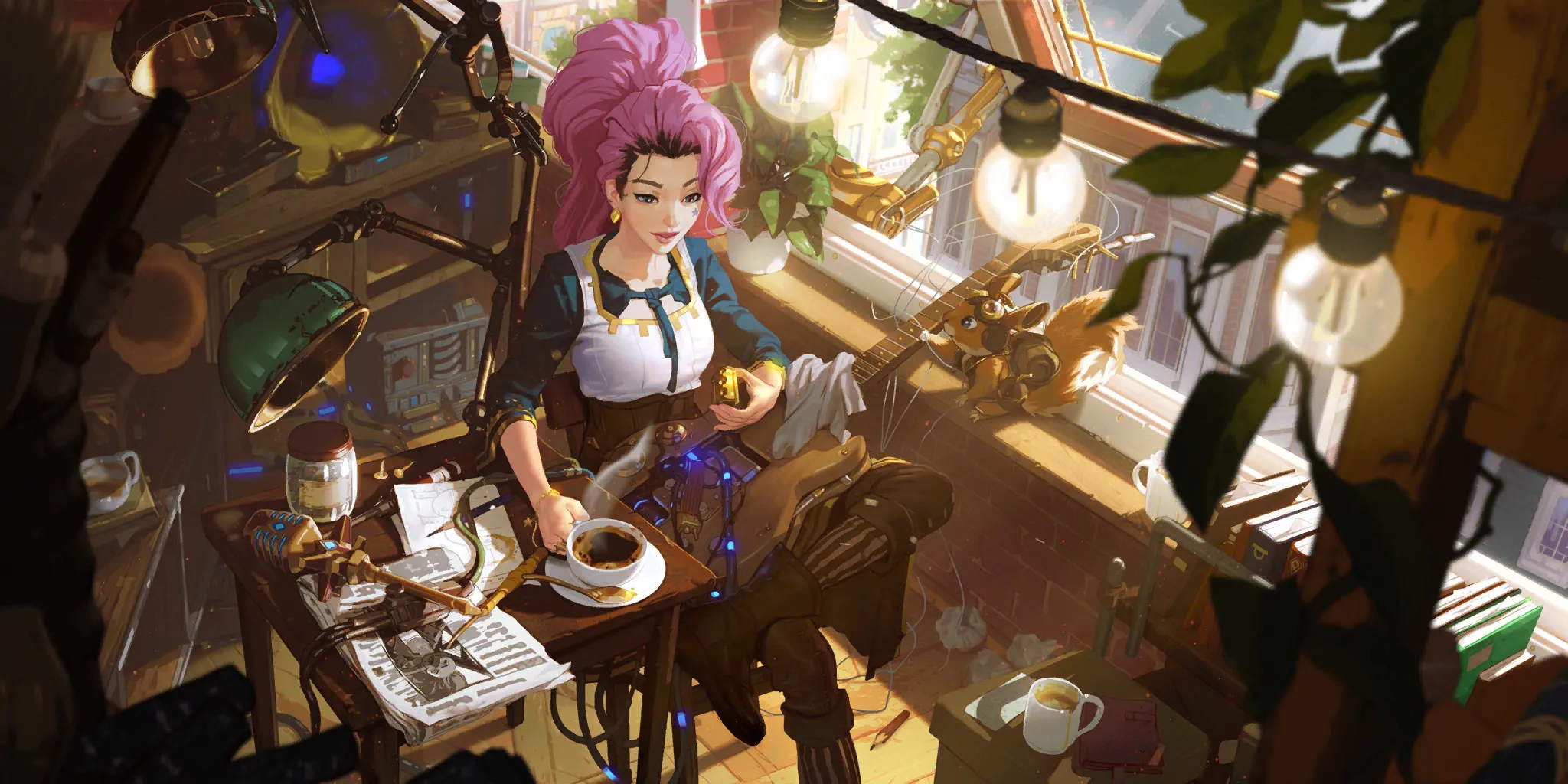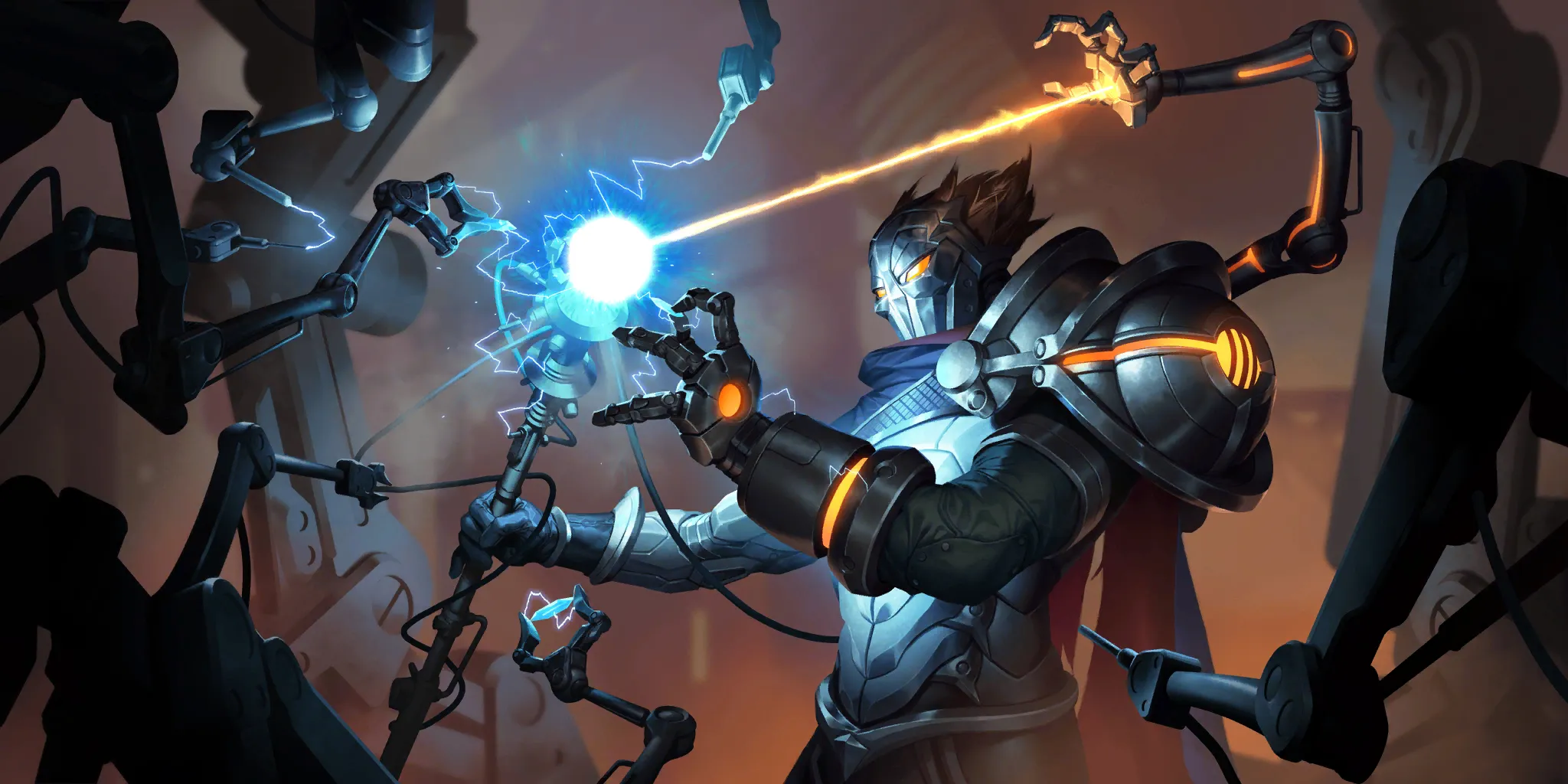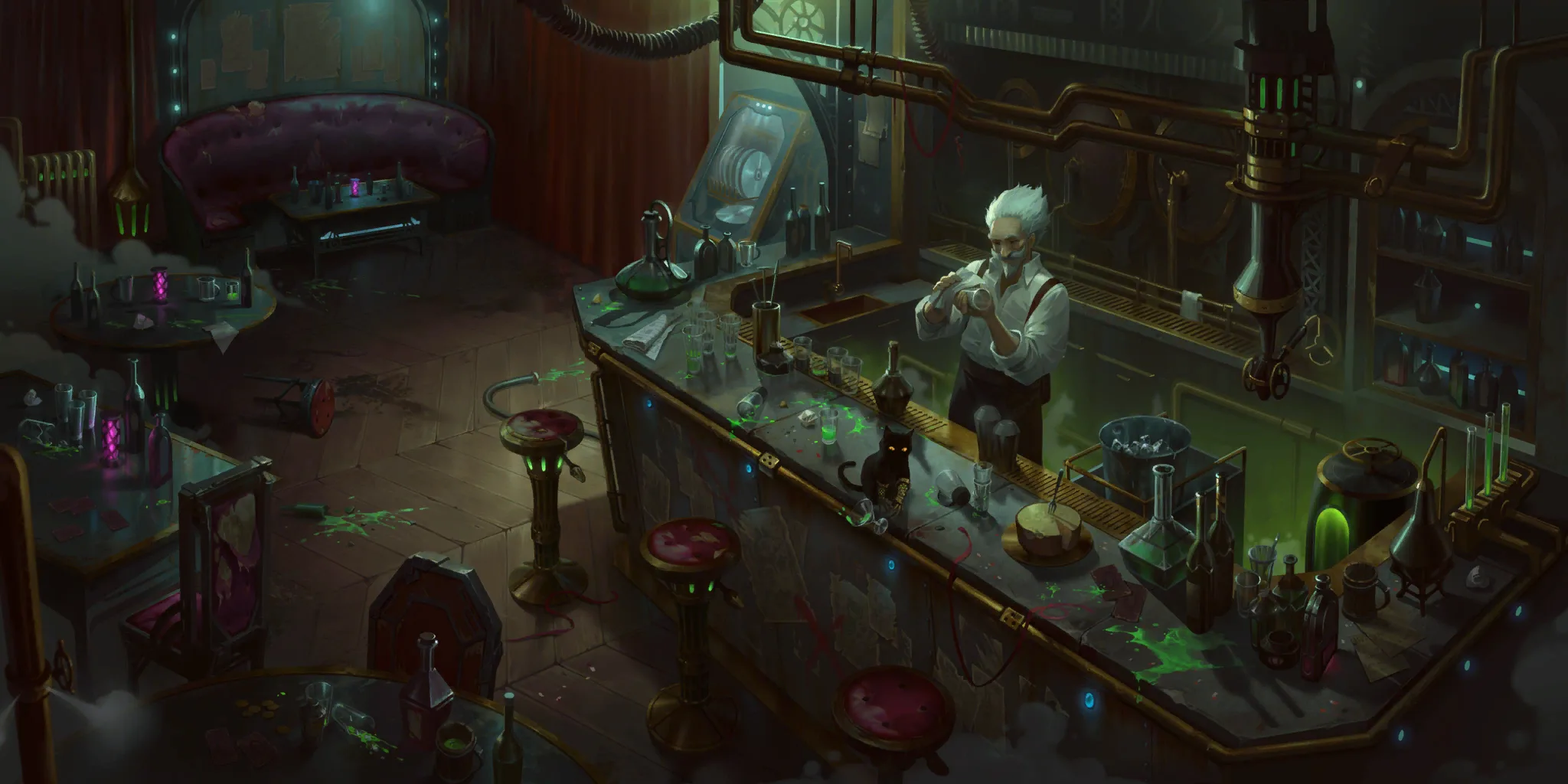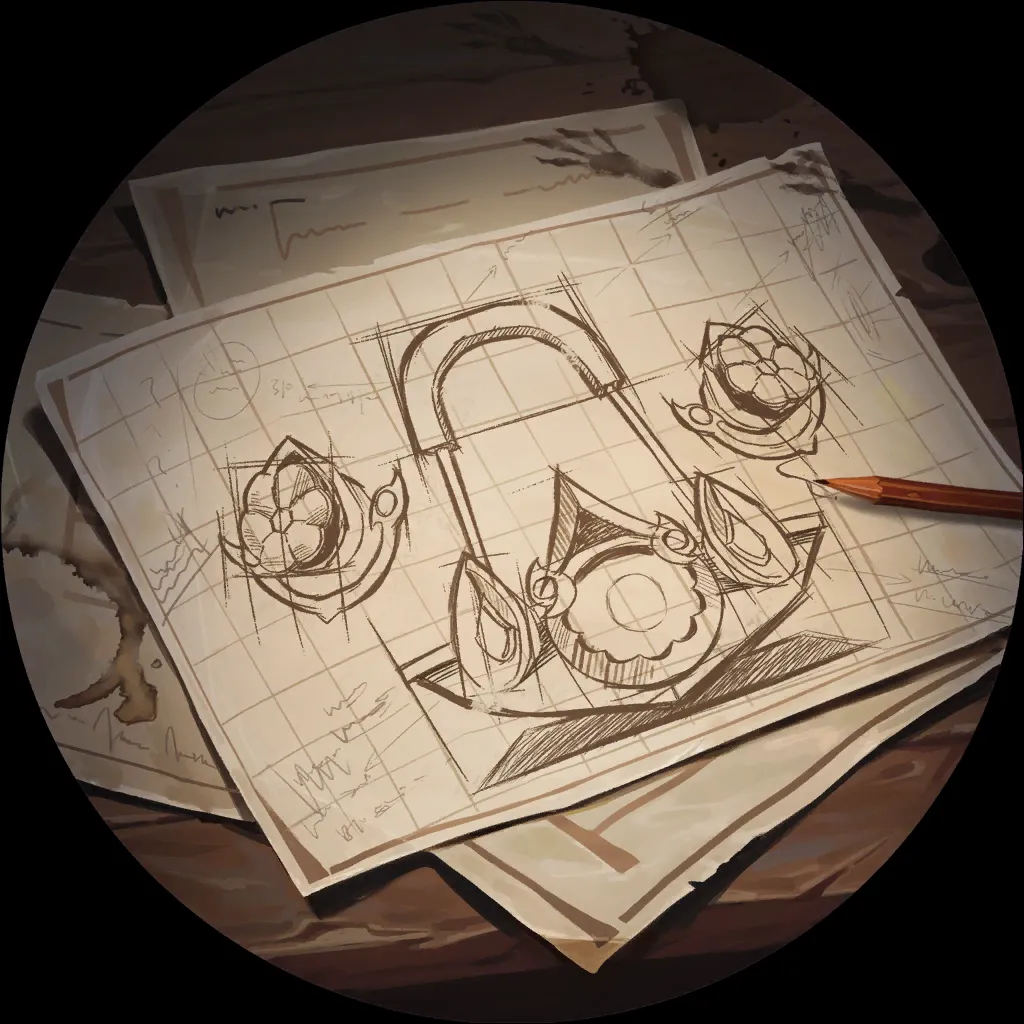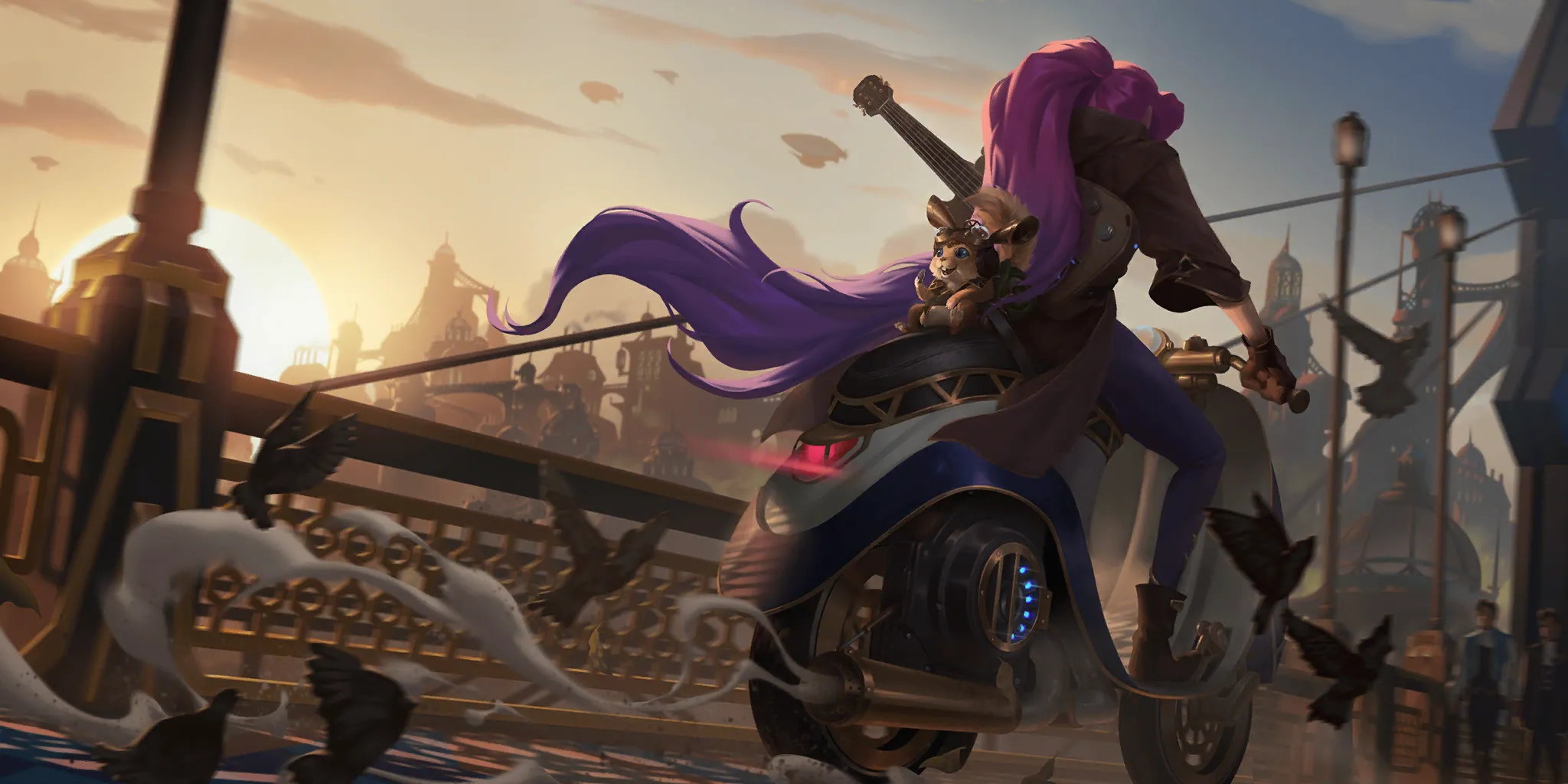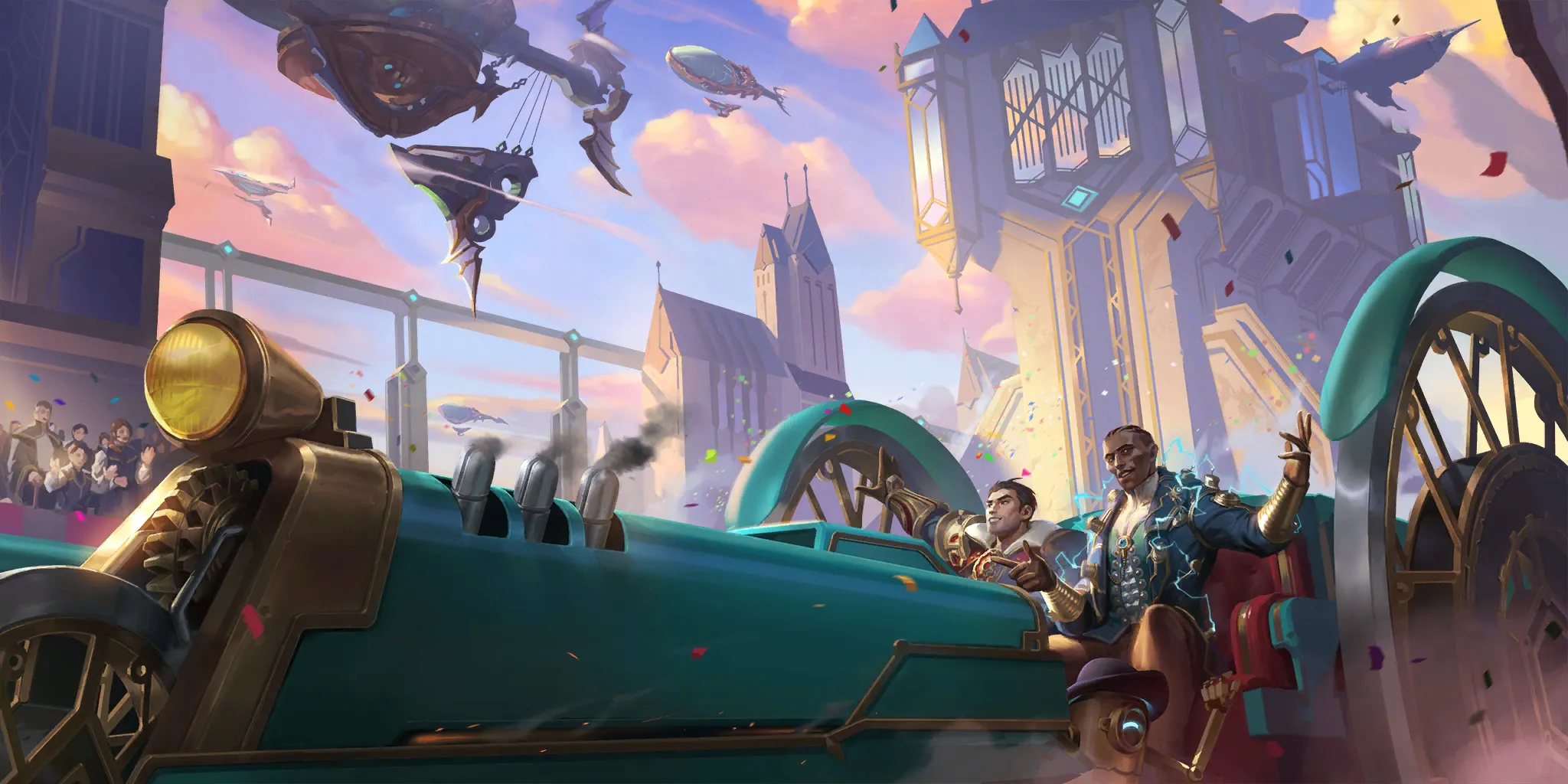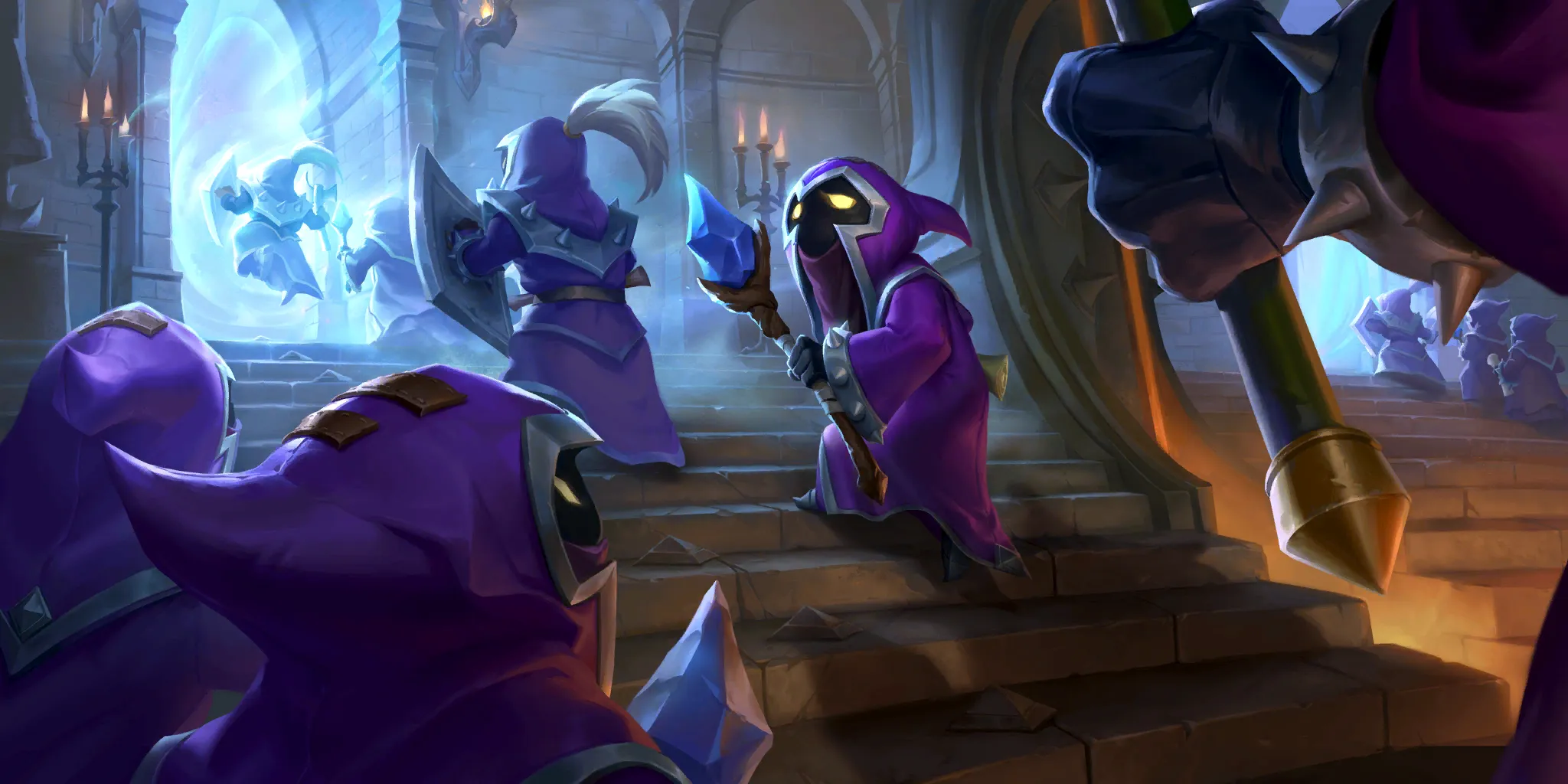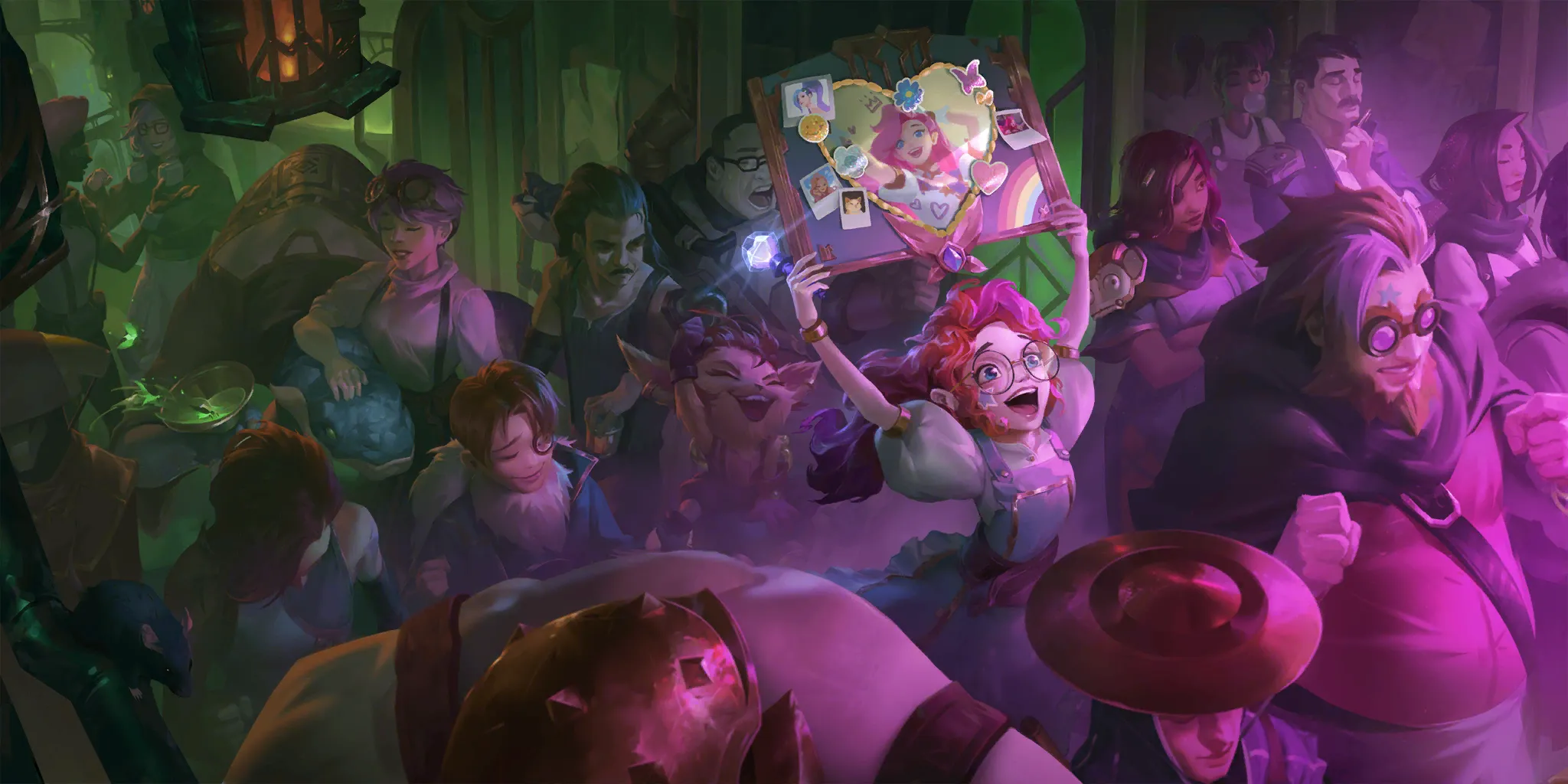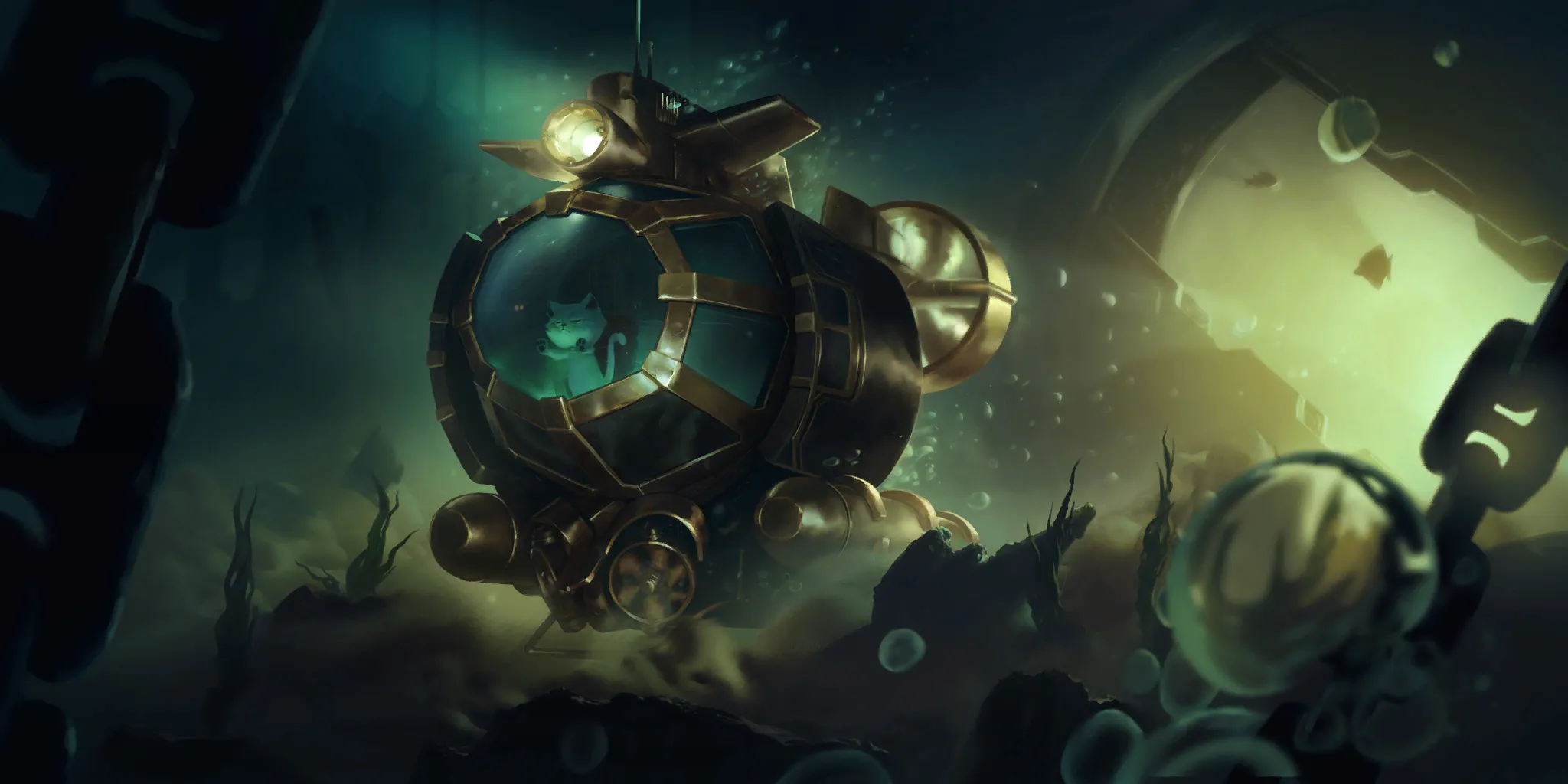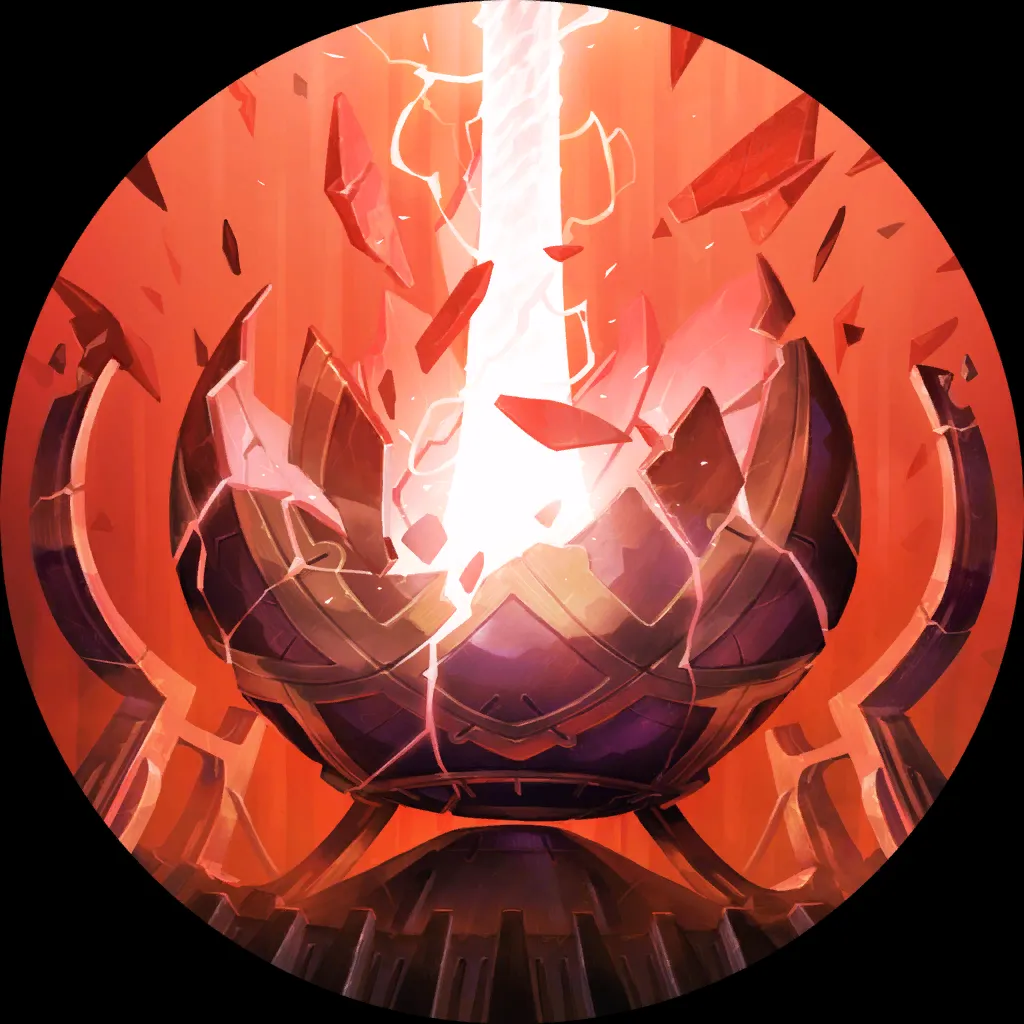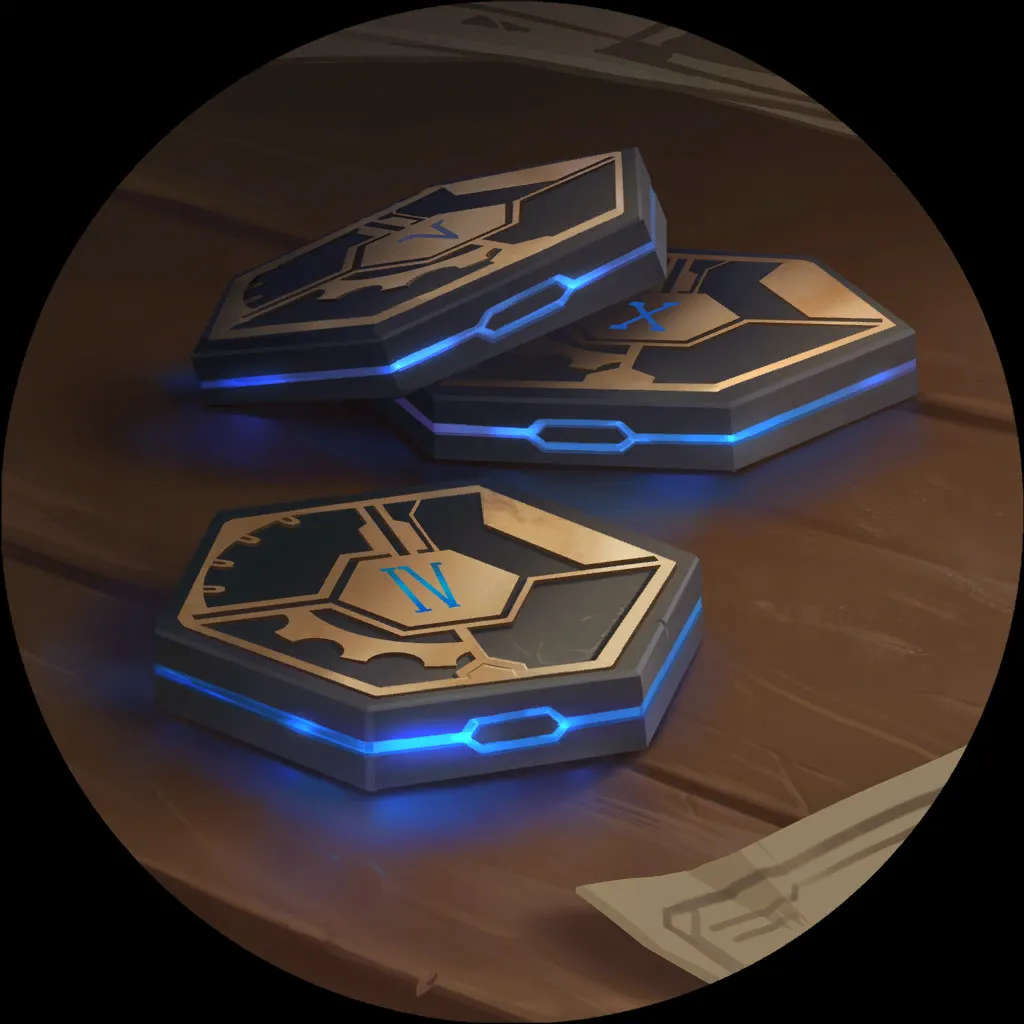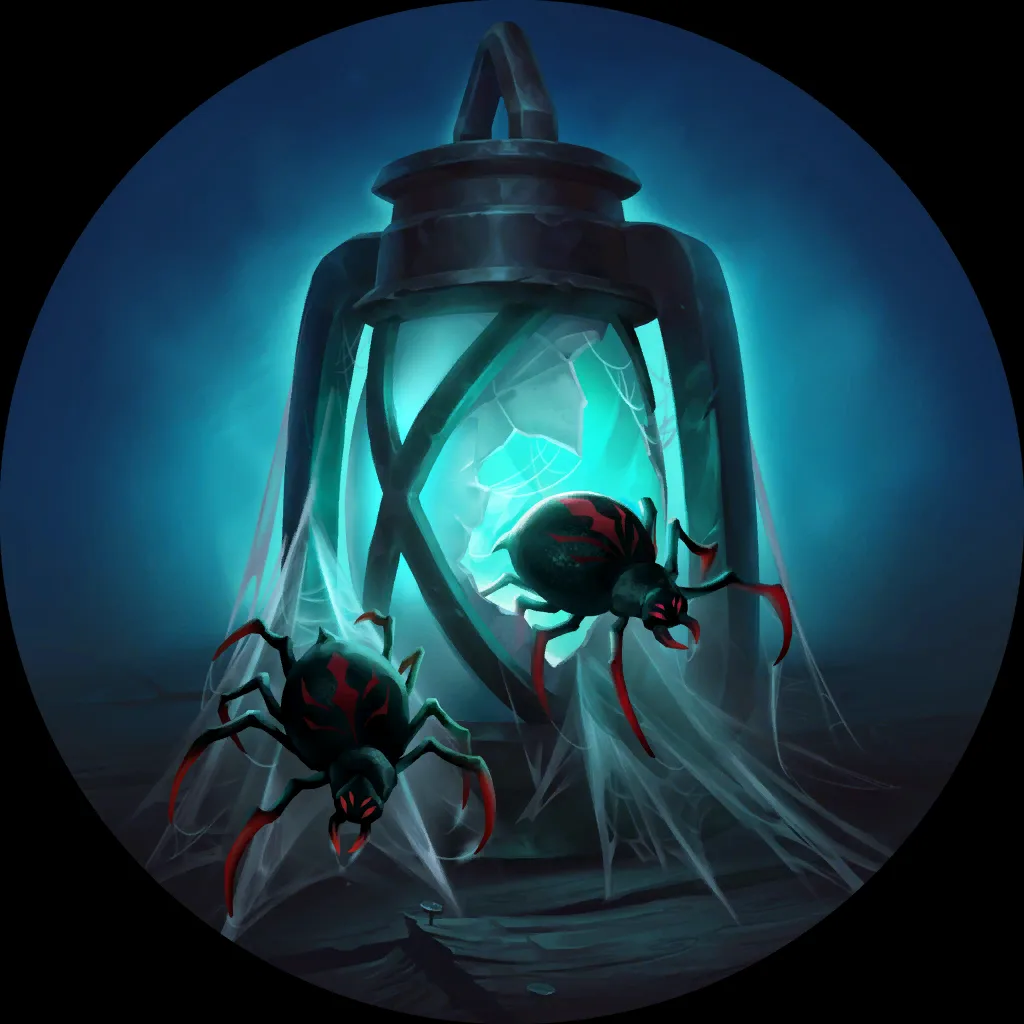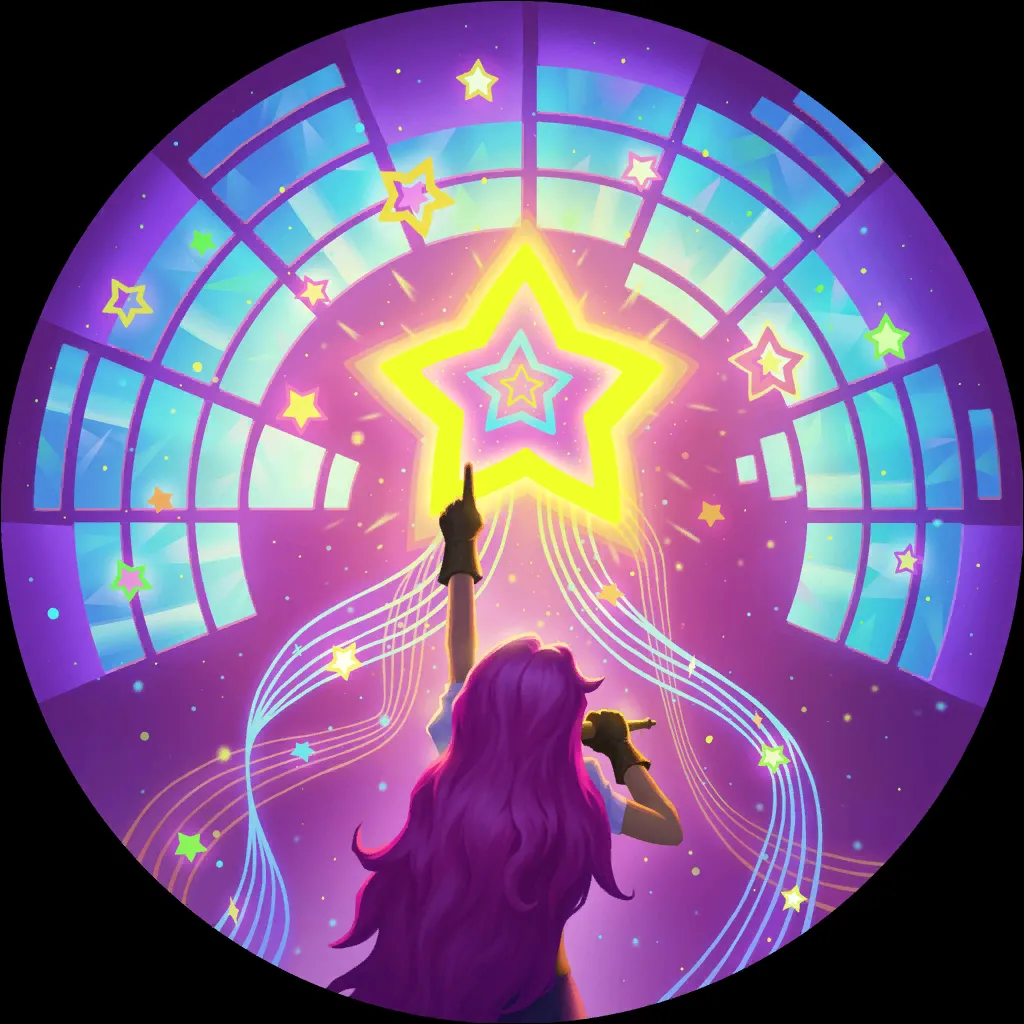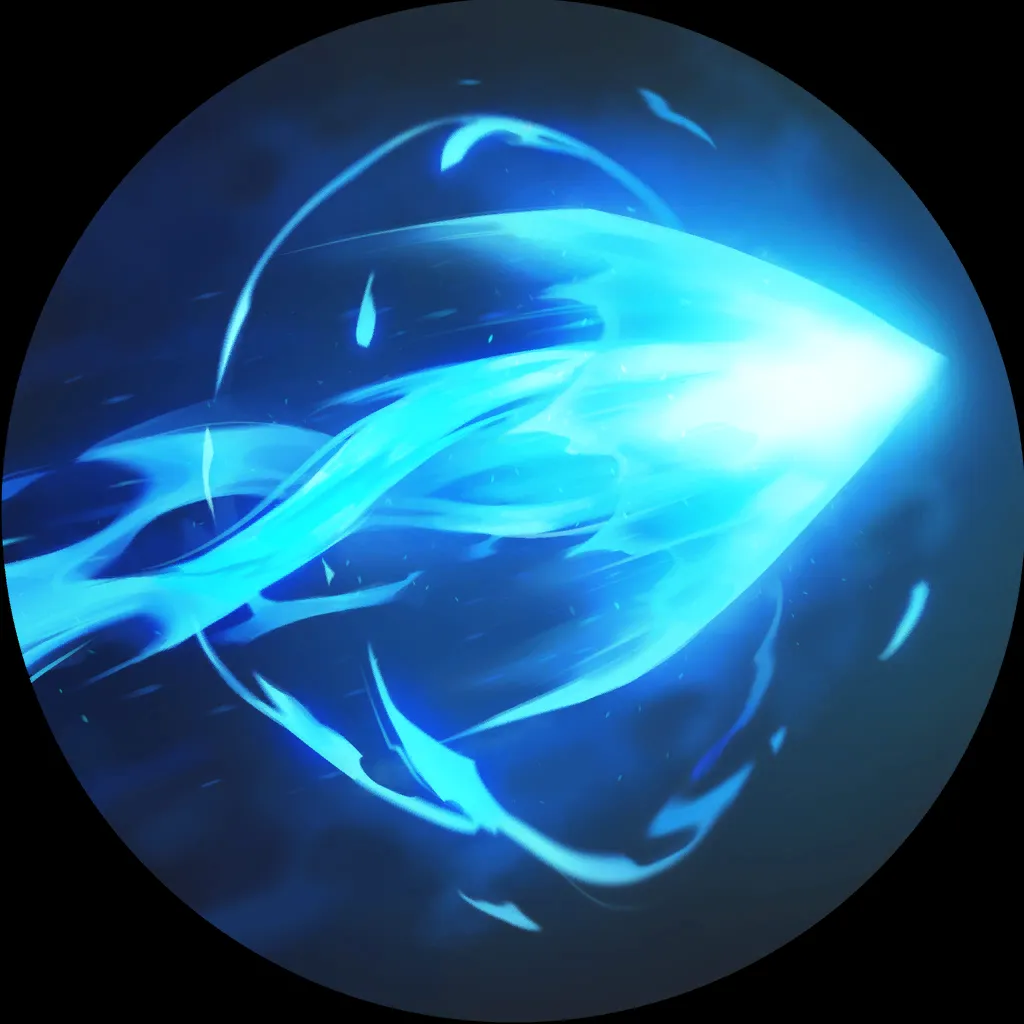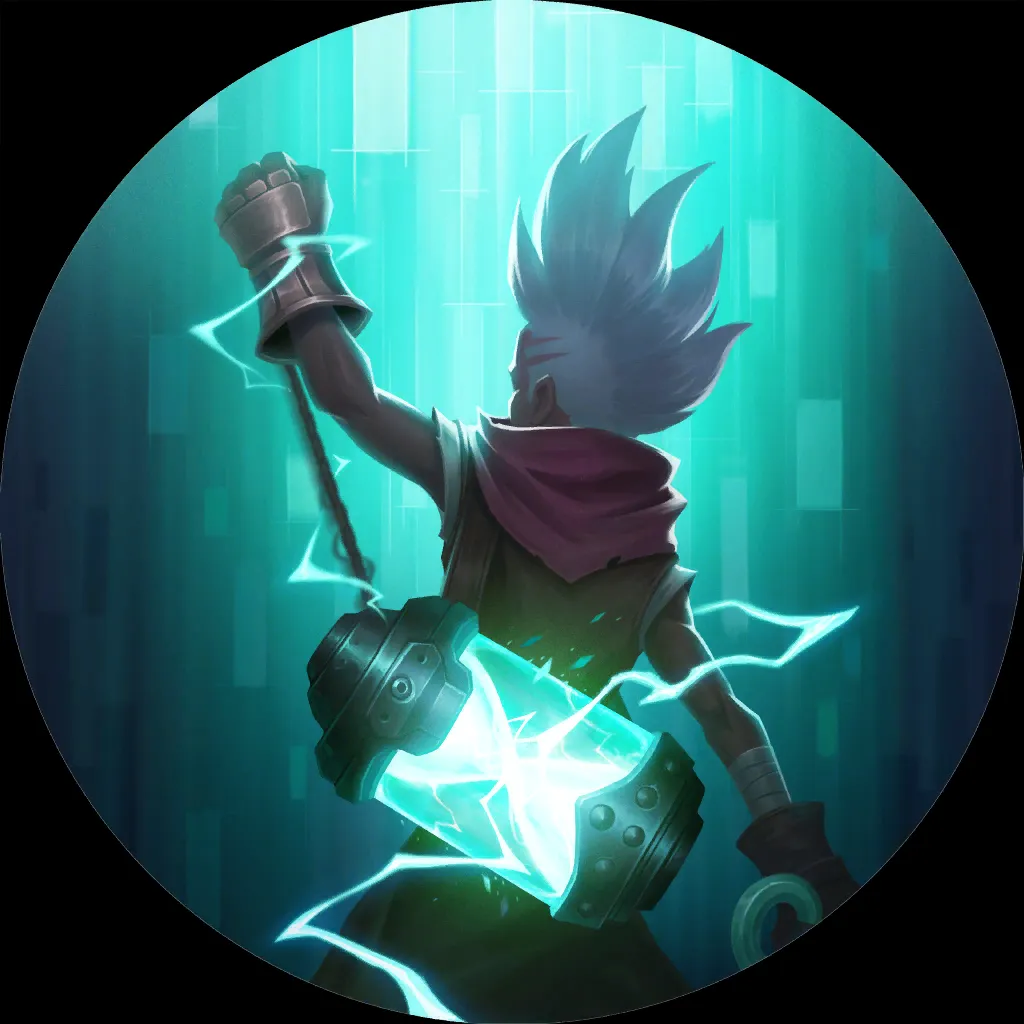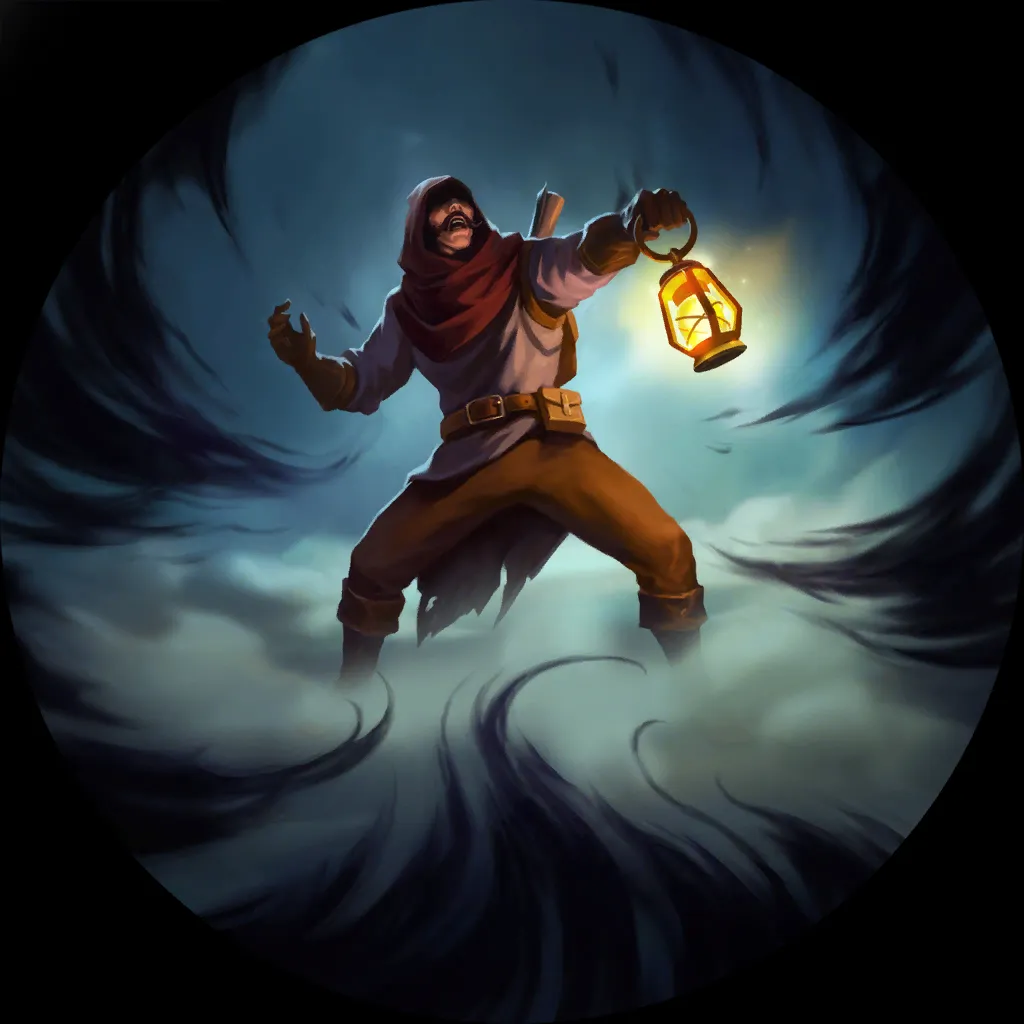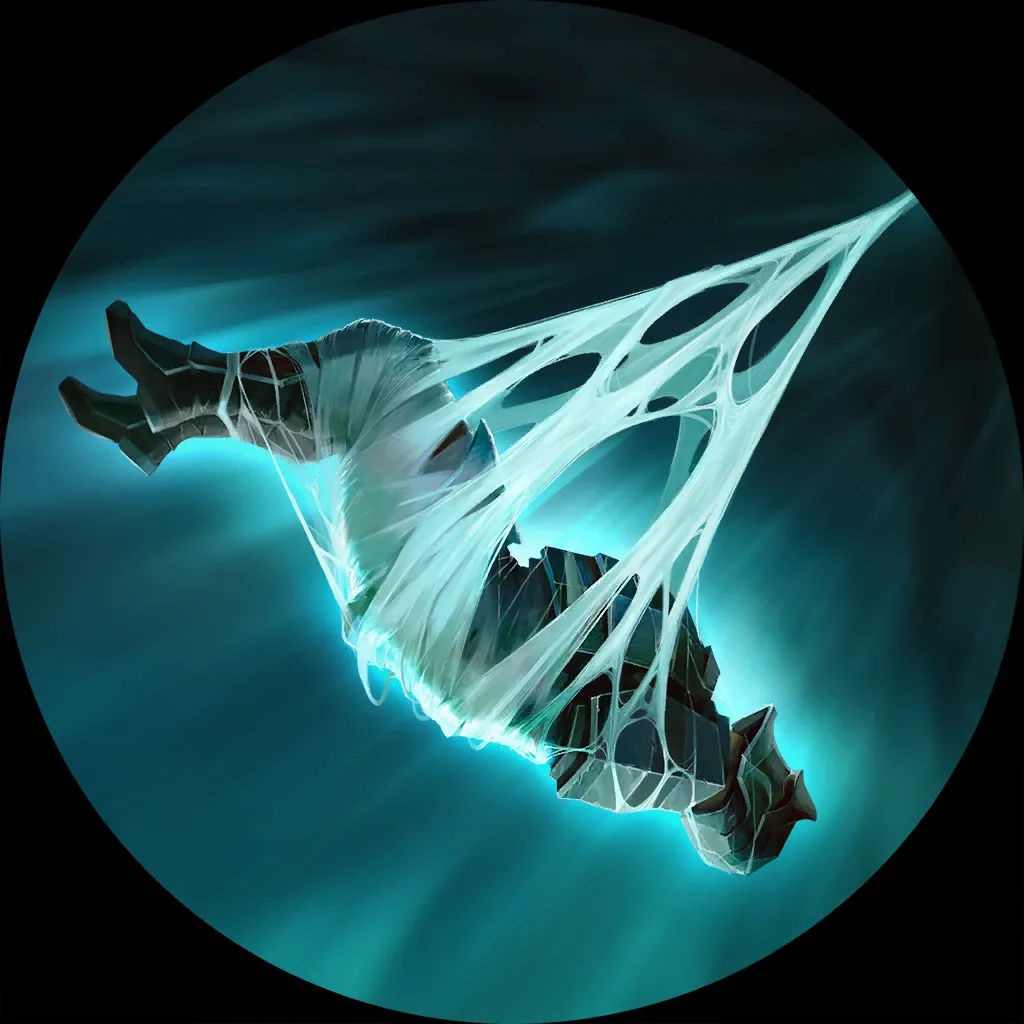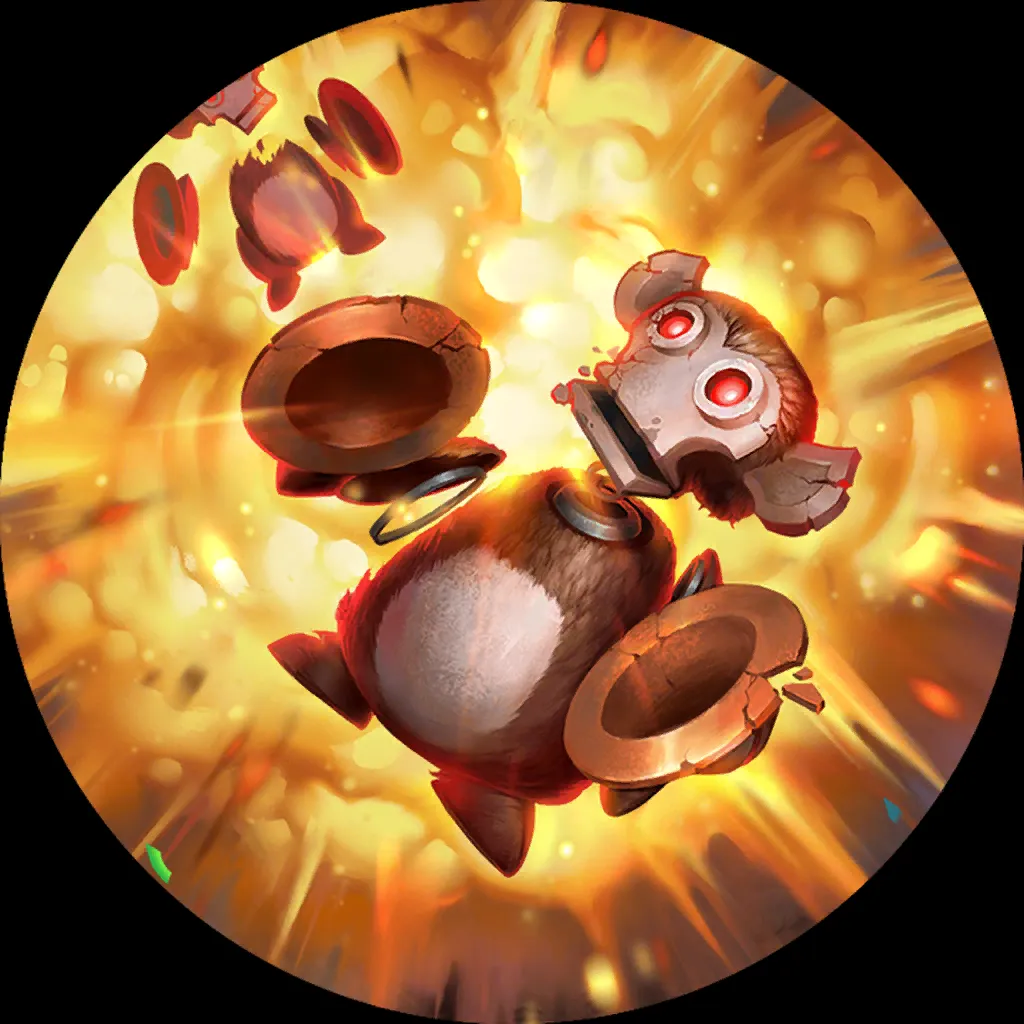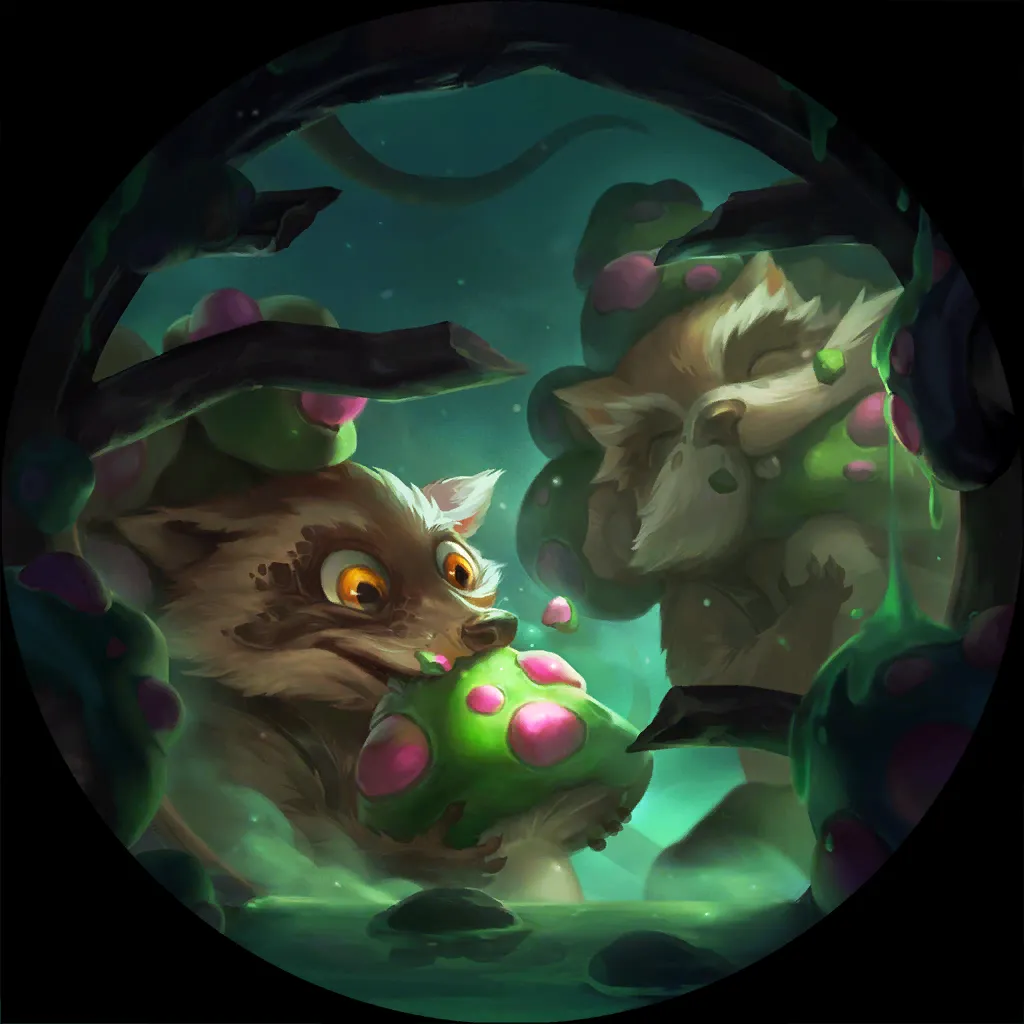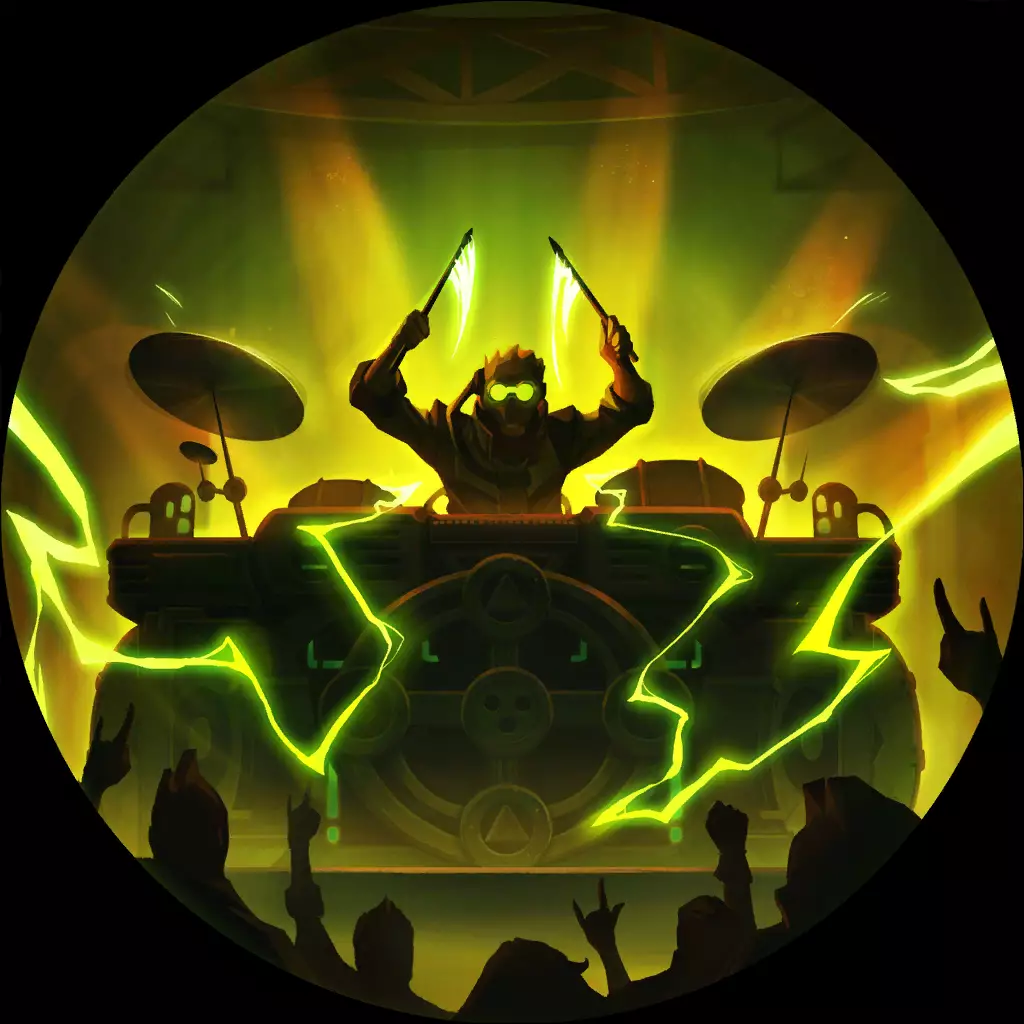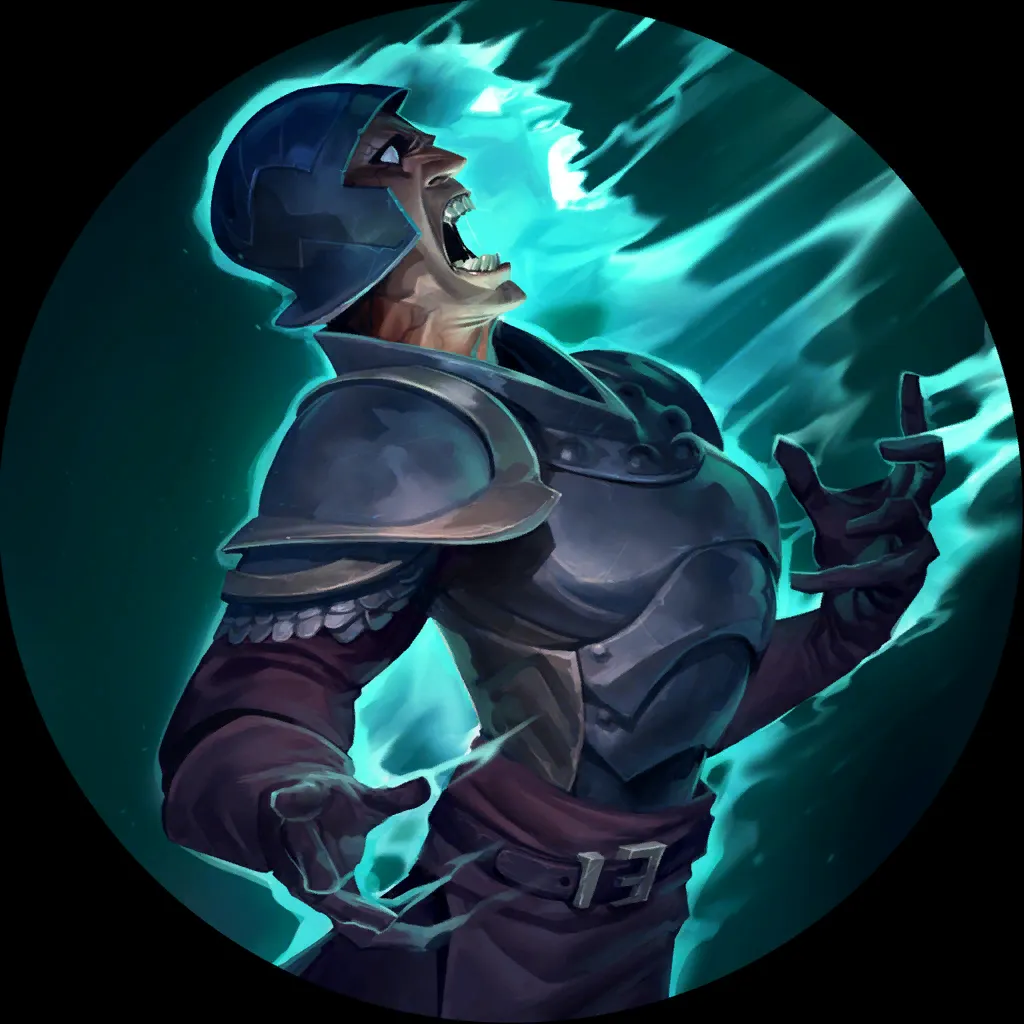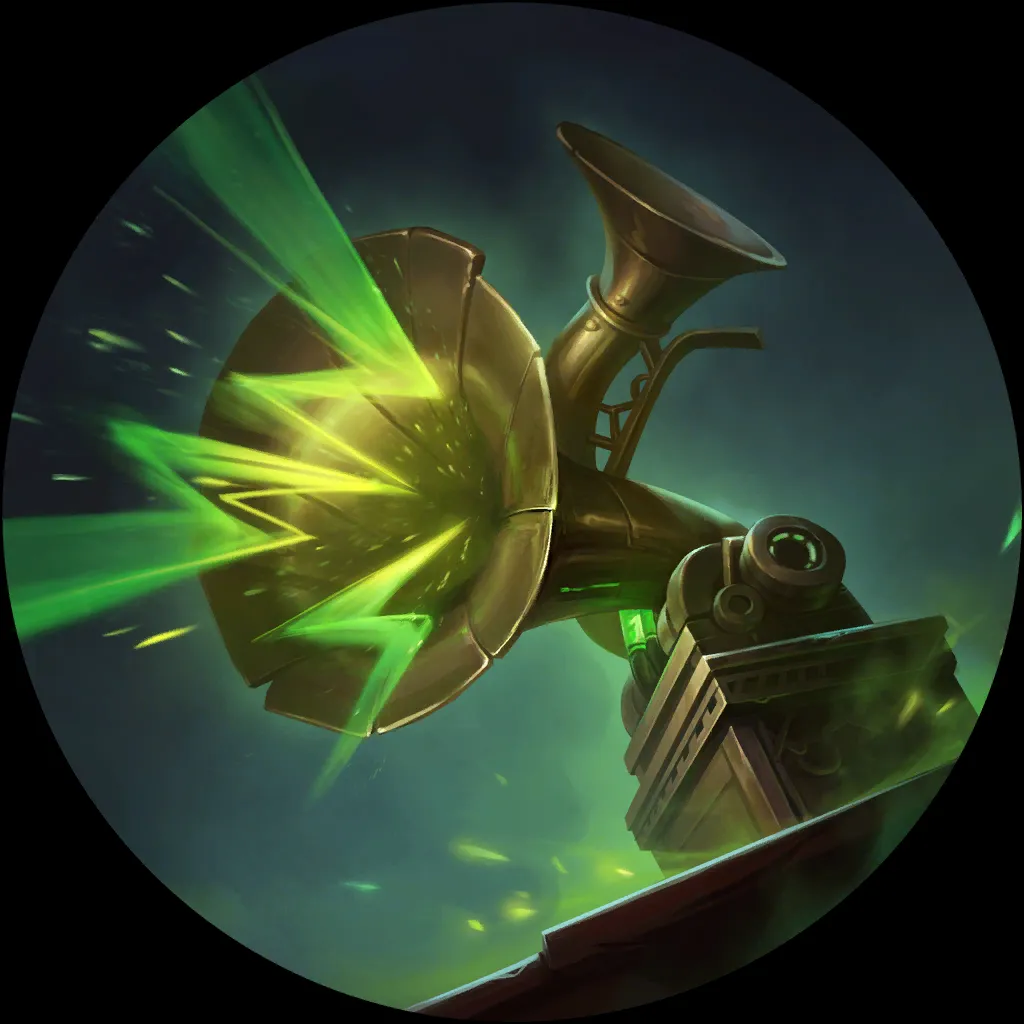 The deck generally wants to take its time and remove the enemy units while slowly flipping our Champions. Once we've established a board state we're comfortable with, we can throw down our Champs and slaughter our opponent with an unending tide of value. Between the Back Alley Bar
s and manifested spells, this deck will always have more gas.
Finding yourself time to put down your Bar can be tricky, though – be ready to pass a lot more than you'd expect. Always try to stay reactive with your plays and avoid removing threats until absolutely necessary. You also need to be aware that the Bar will bring some of your spells' cost down into Seraphine's double-cast range – be sure to use this to your tactical advantage!
All in all, I would highly recommend this deck to anyone looking for something new, exciting and likely to stick around!
---
Vayne Rumble, aka Rayn – Leer's Test Drive
Vayne Rumble is an unintuitive concept that caught my eye while skimming the data for dark horses. In my podcast with Drisoth and Conansson, we rated Legionary Charge
a 3 out of 10 due to its not-so-obvious tutor target. Little did we know that Rumble
had prepared for this moment his entire life.
Add to Legionary Charge
– whose only draw target is Rumble
– the newly released Vayne
, and we have what's arguably one of the best LoR decks right now.
6
3
10
21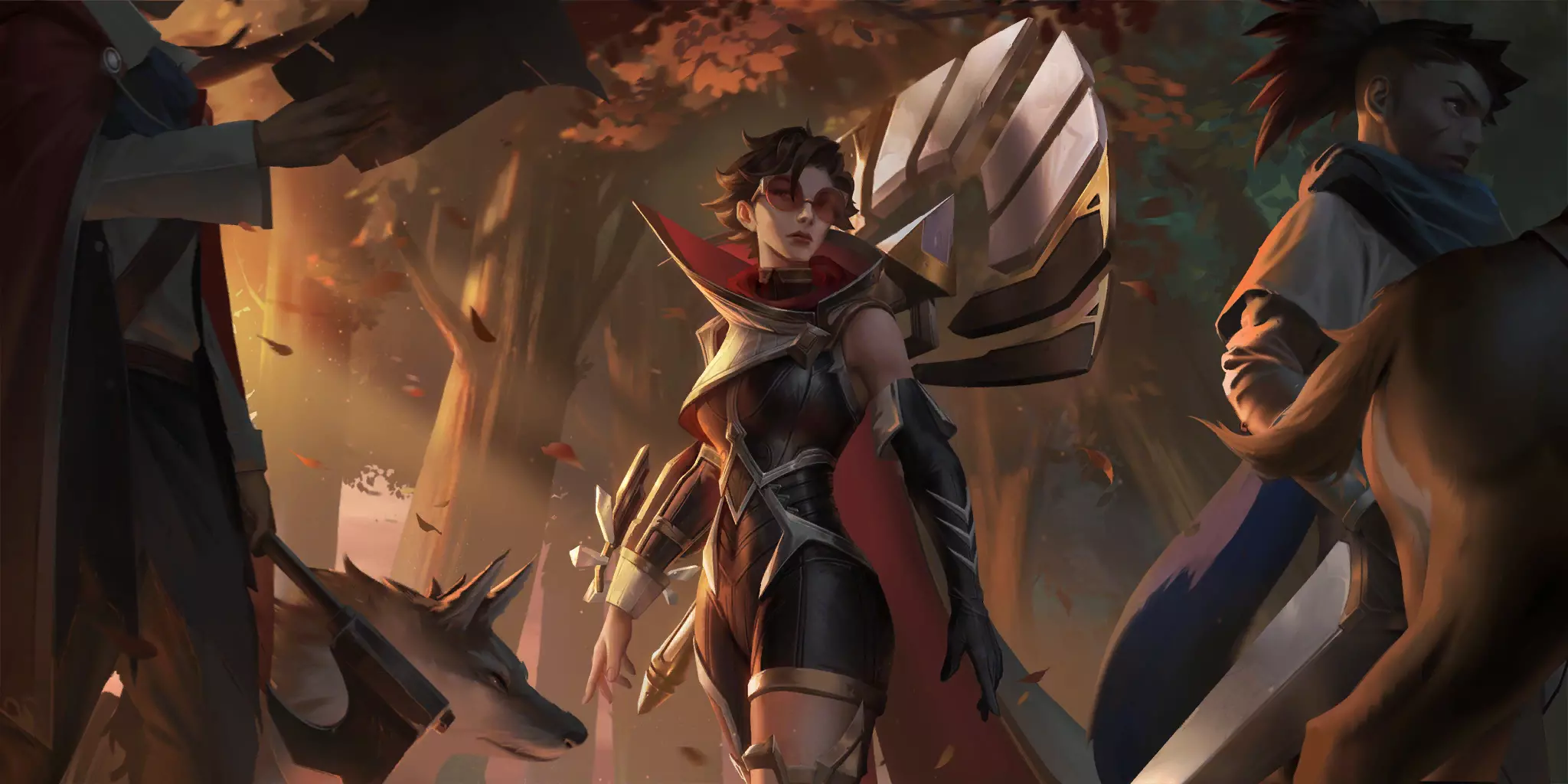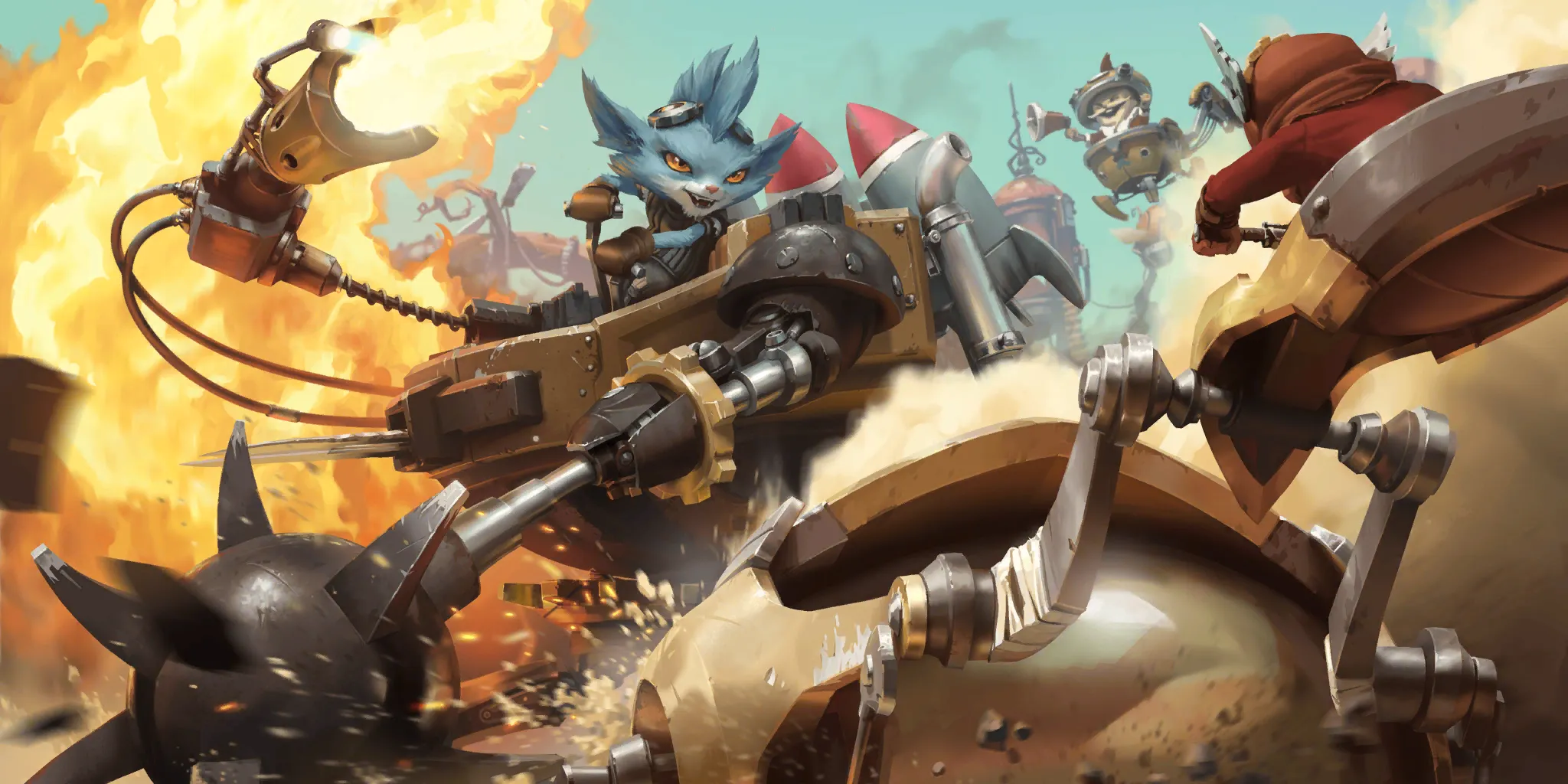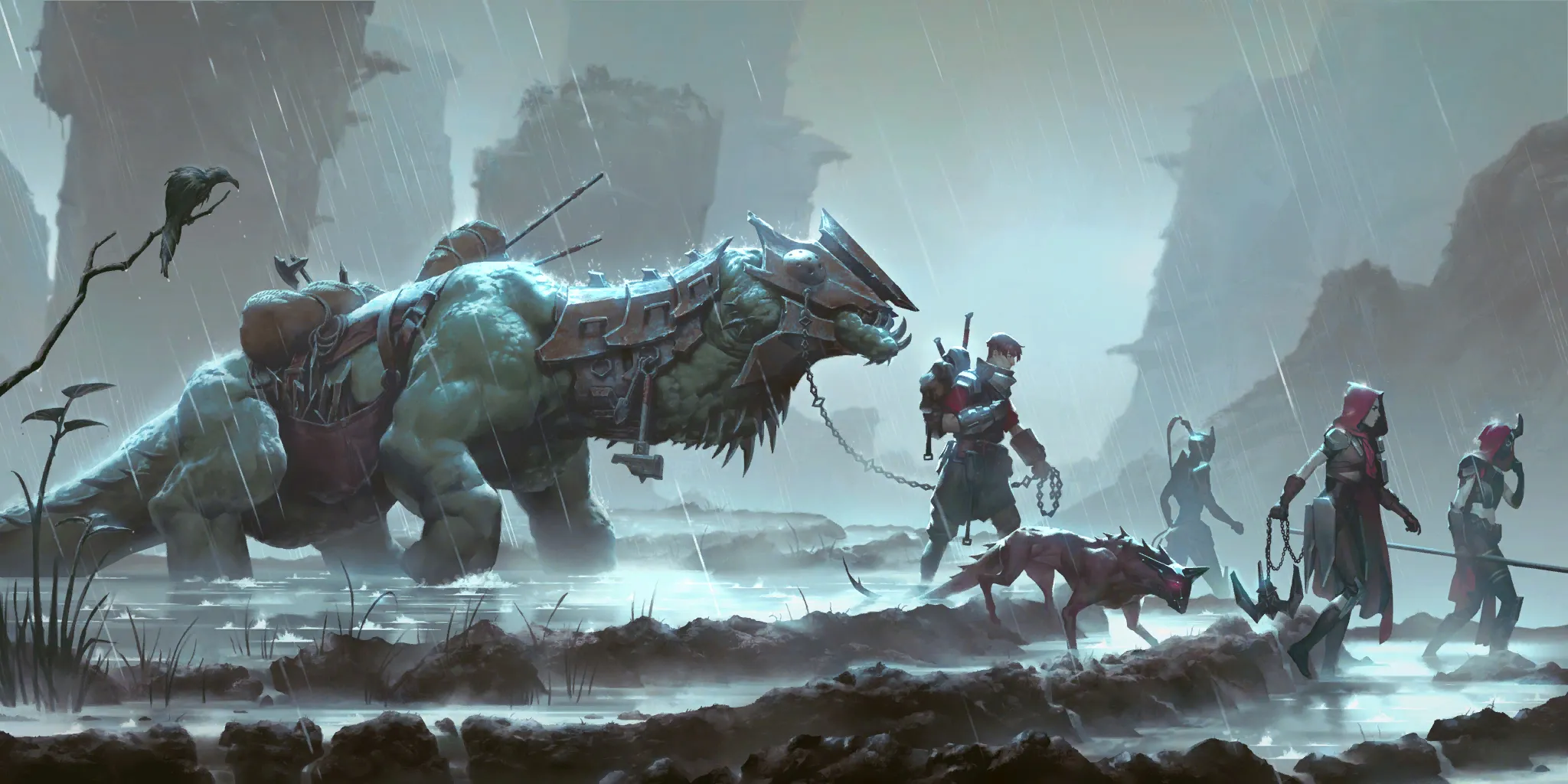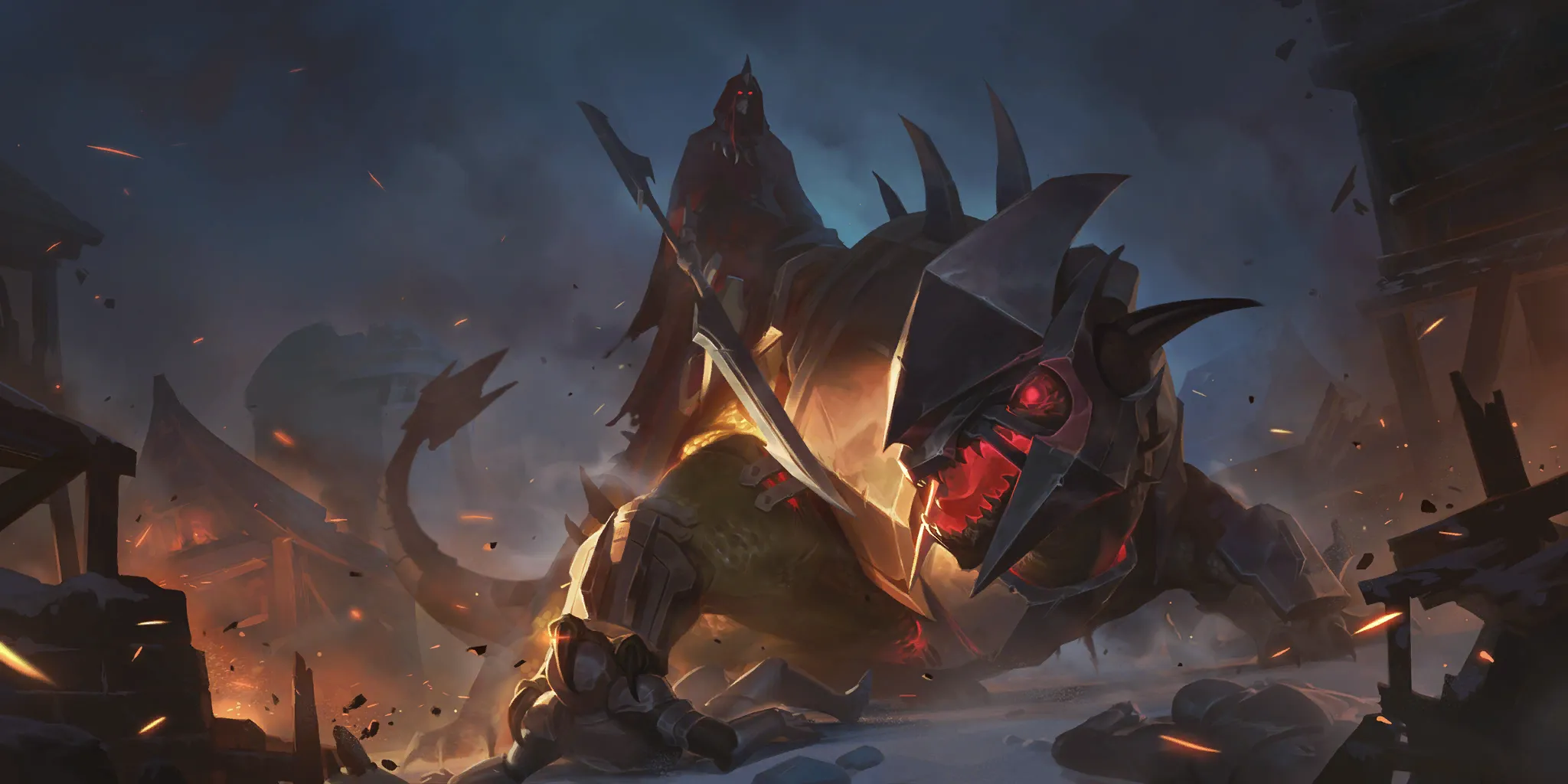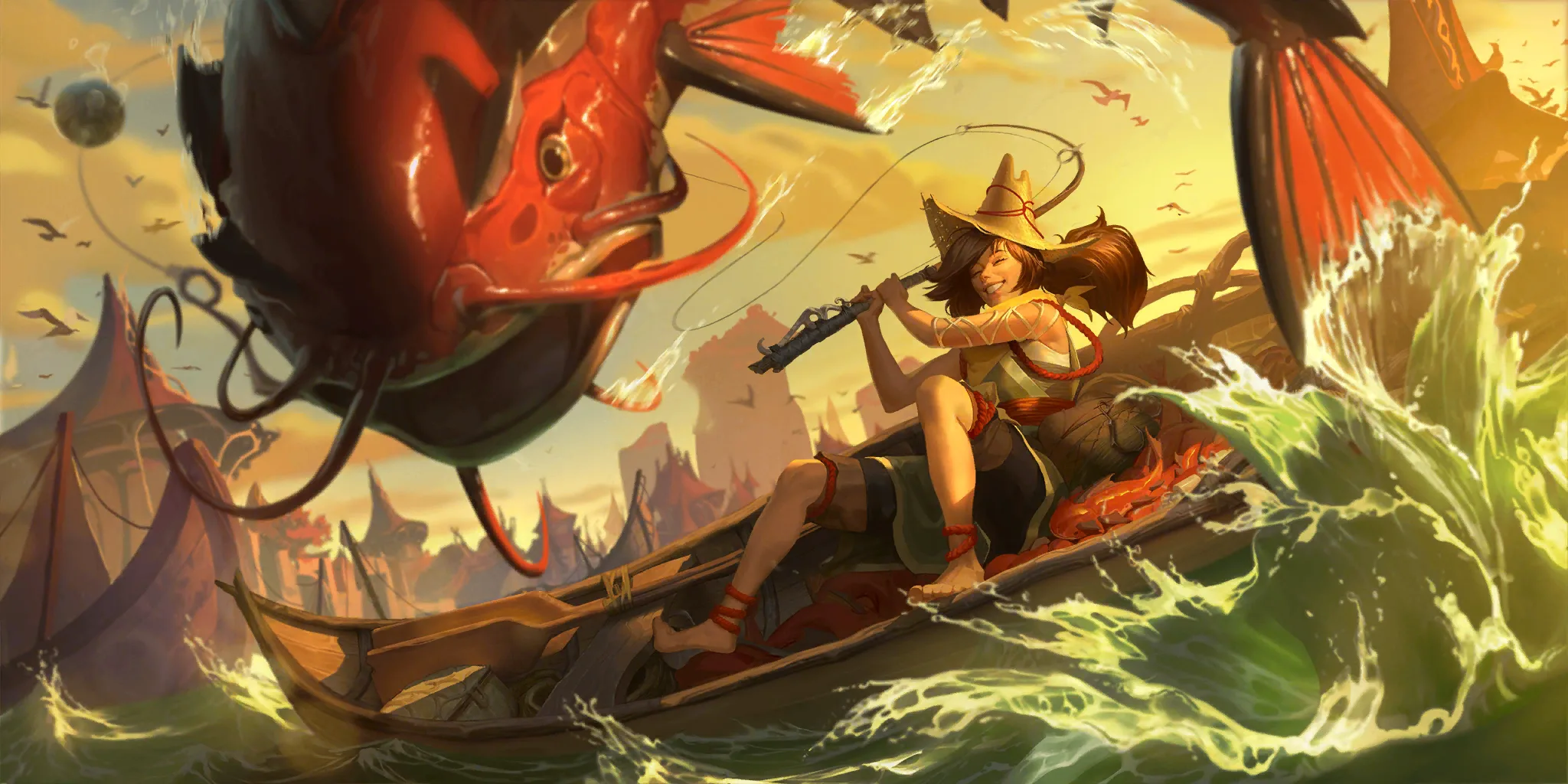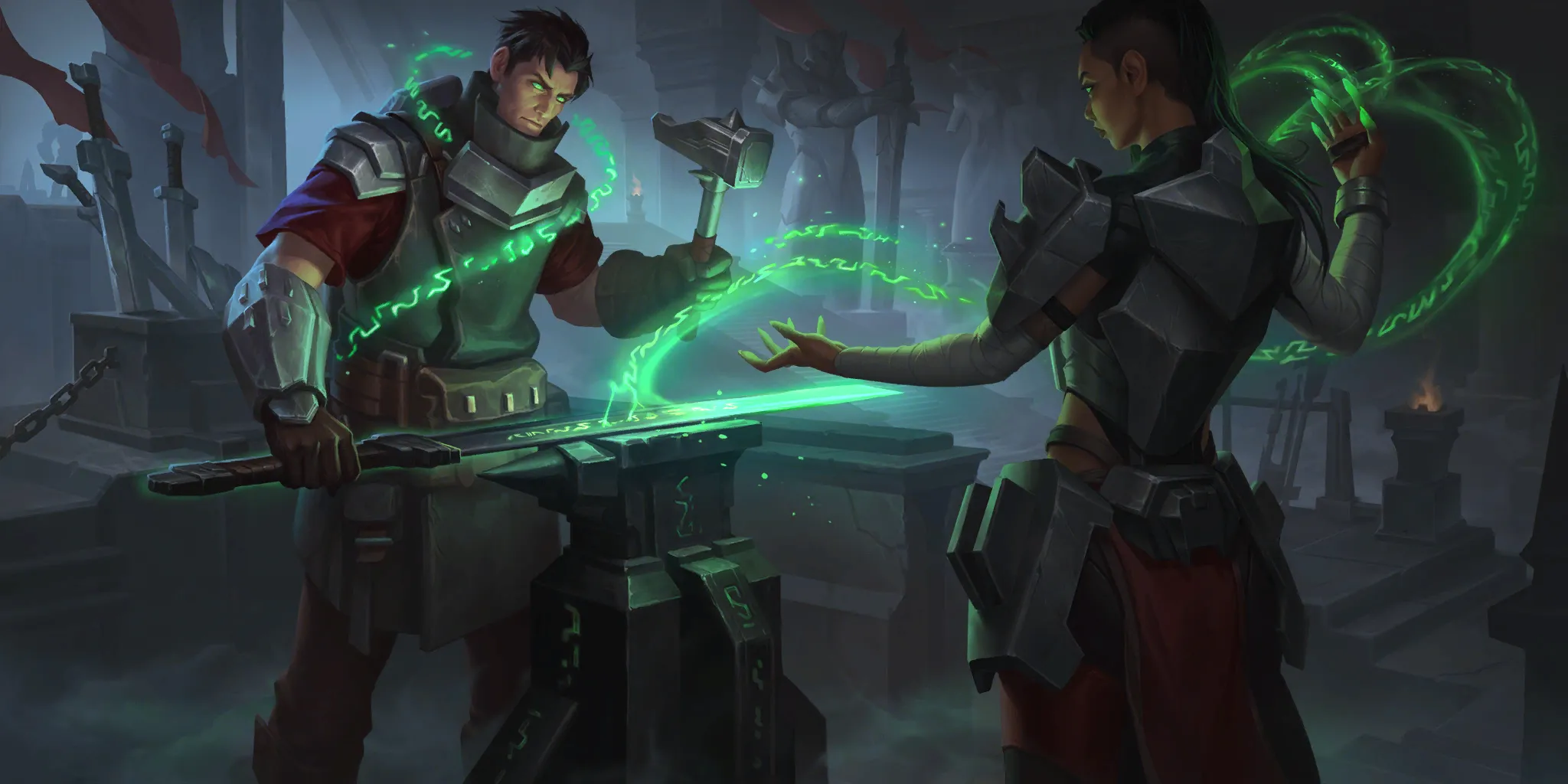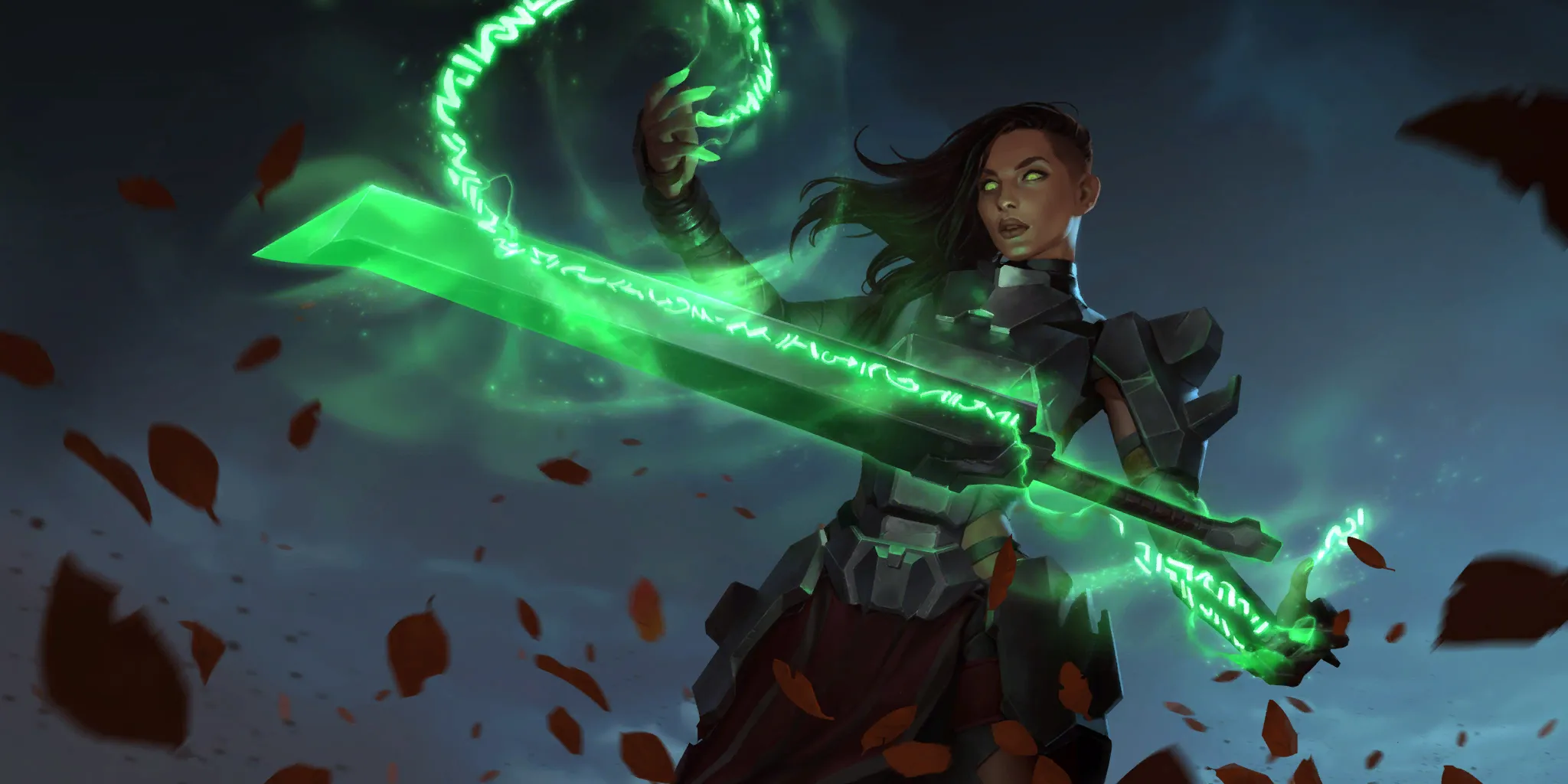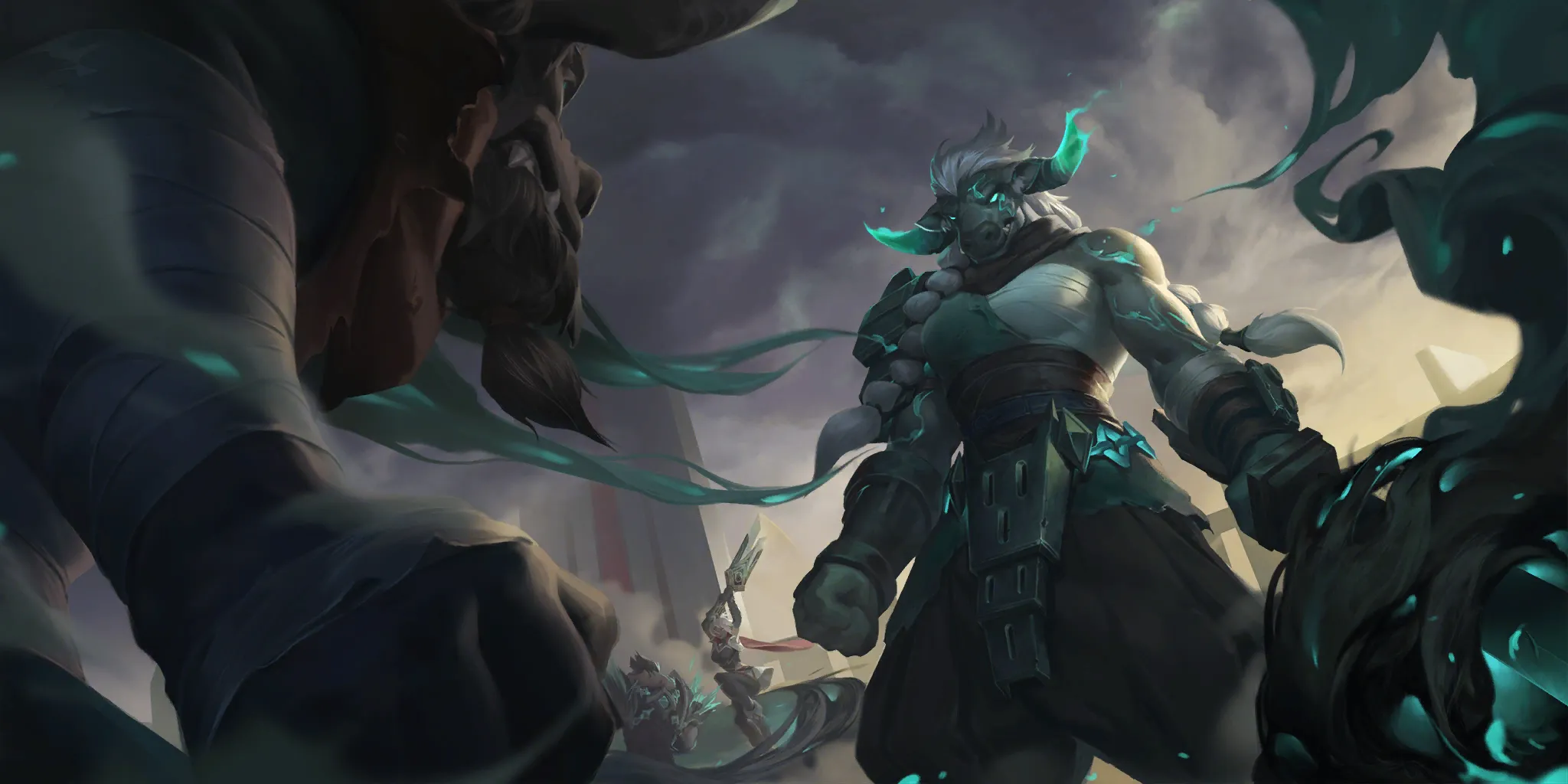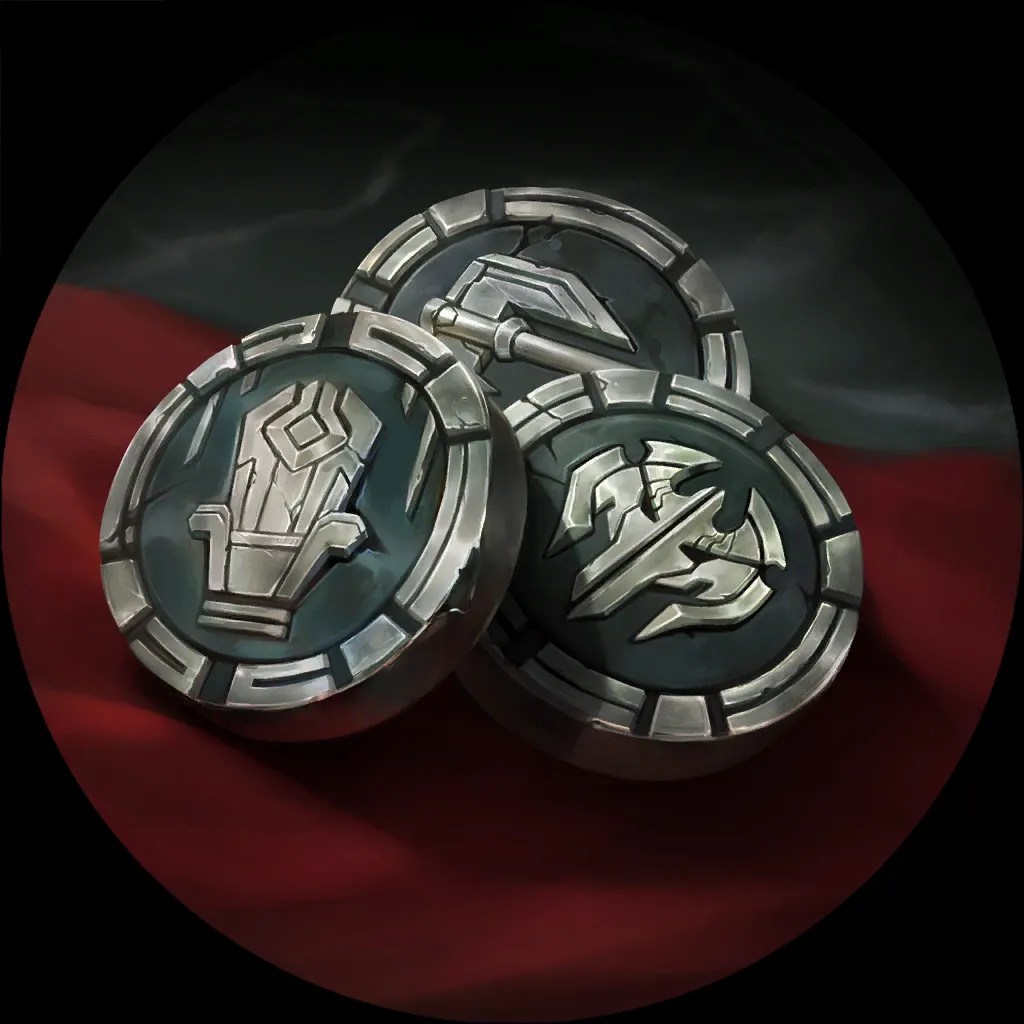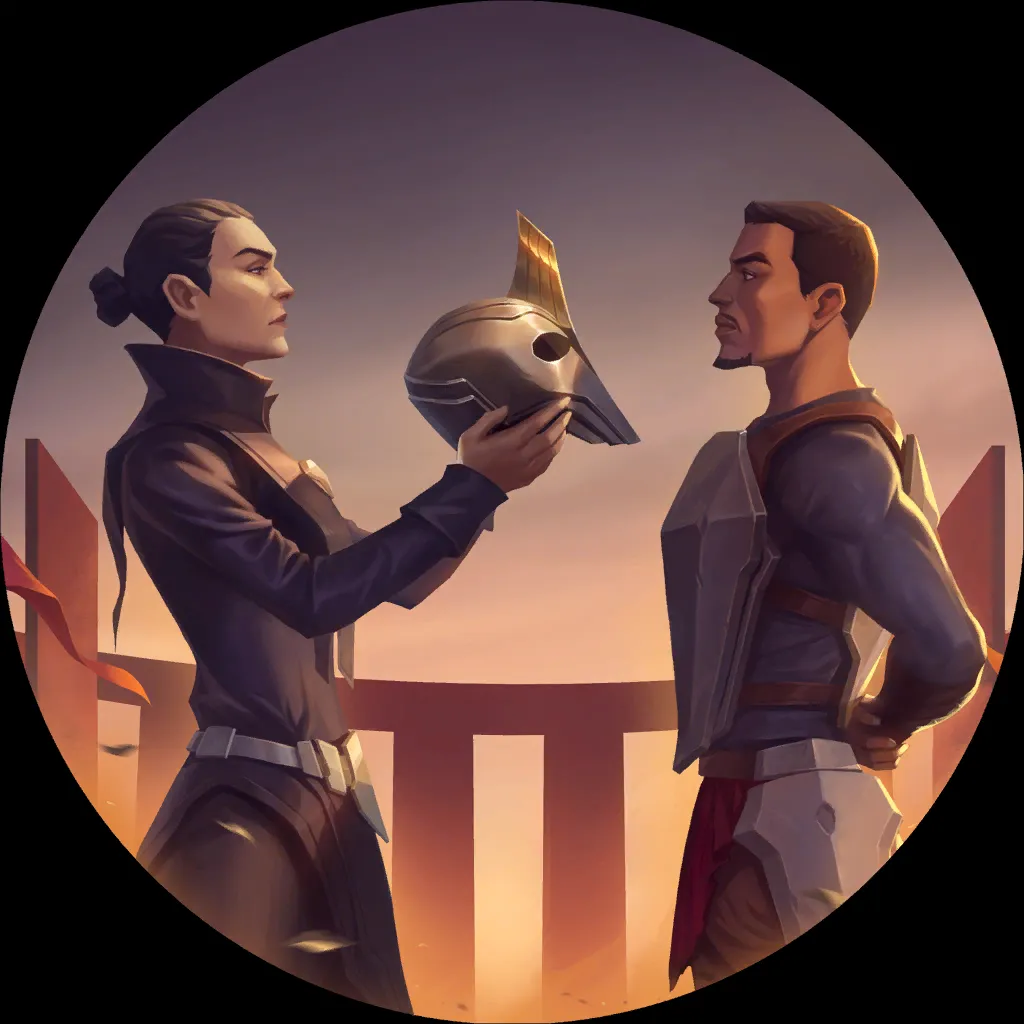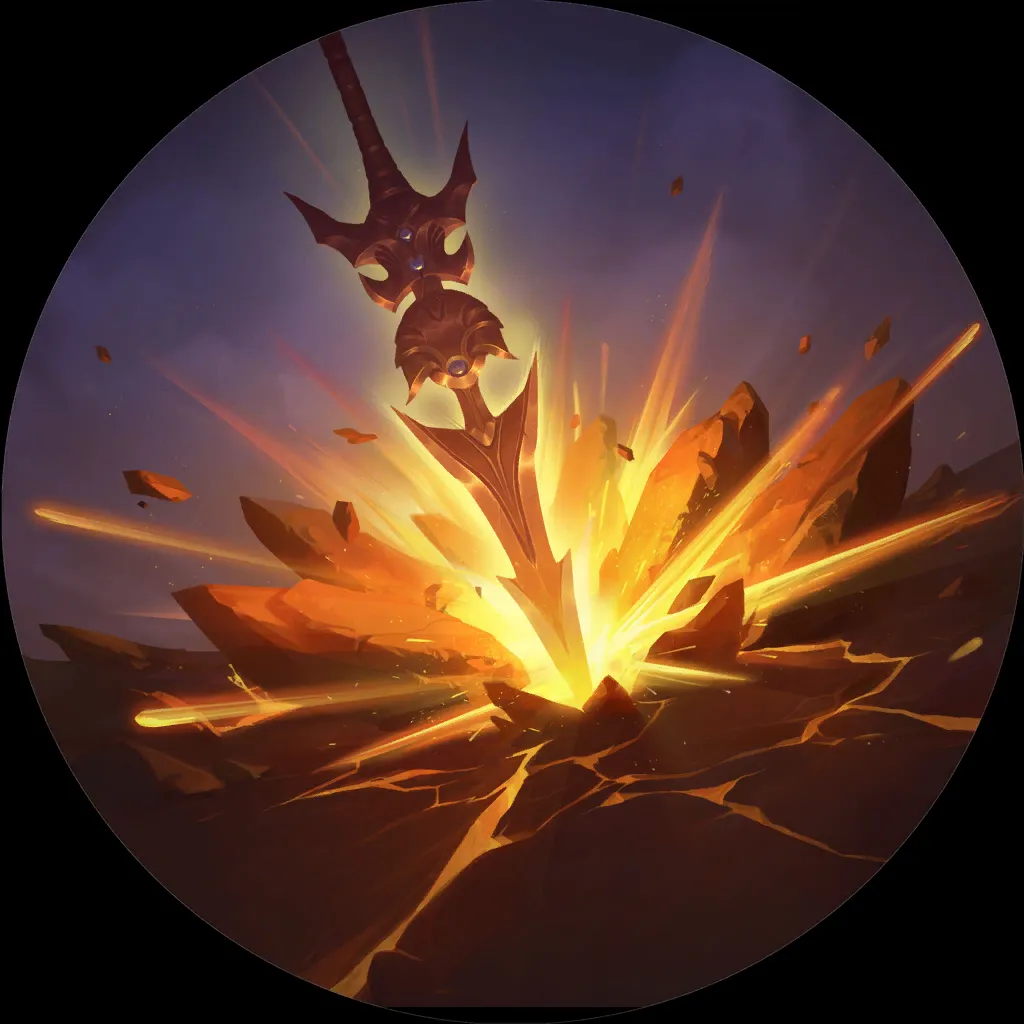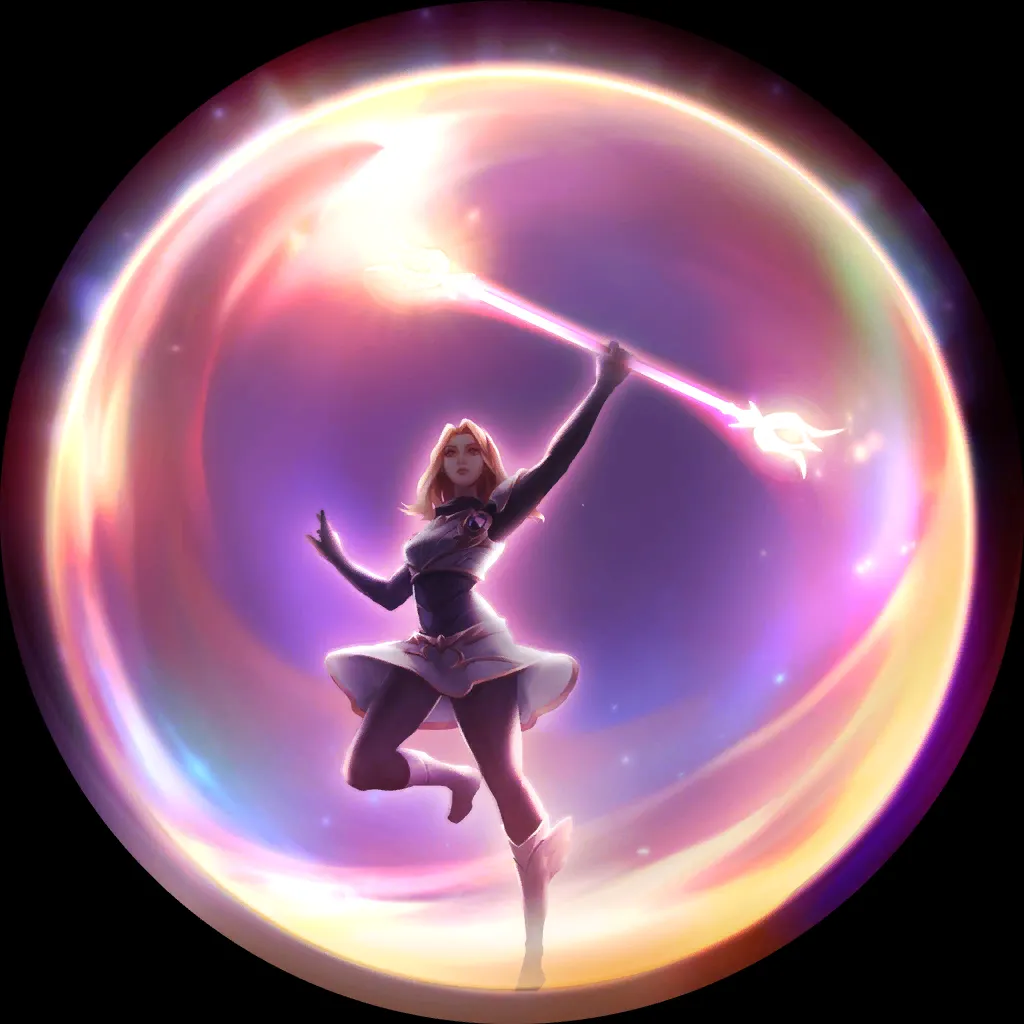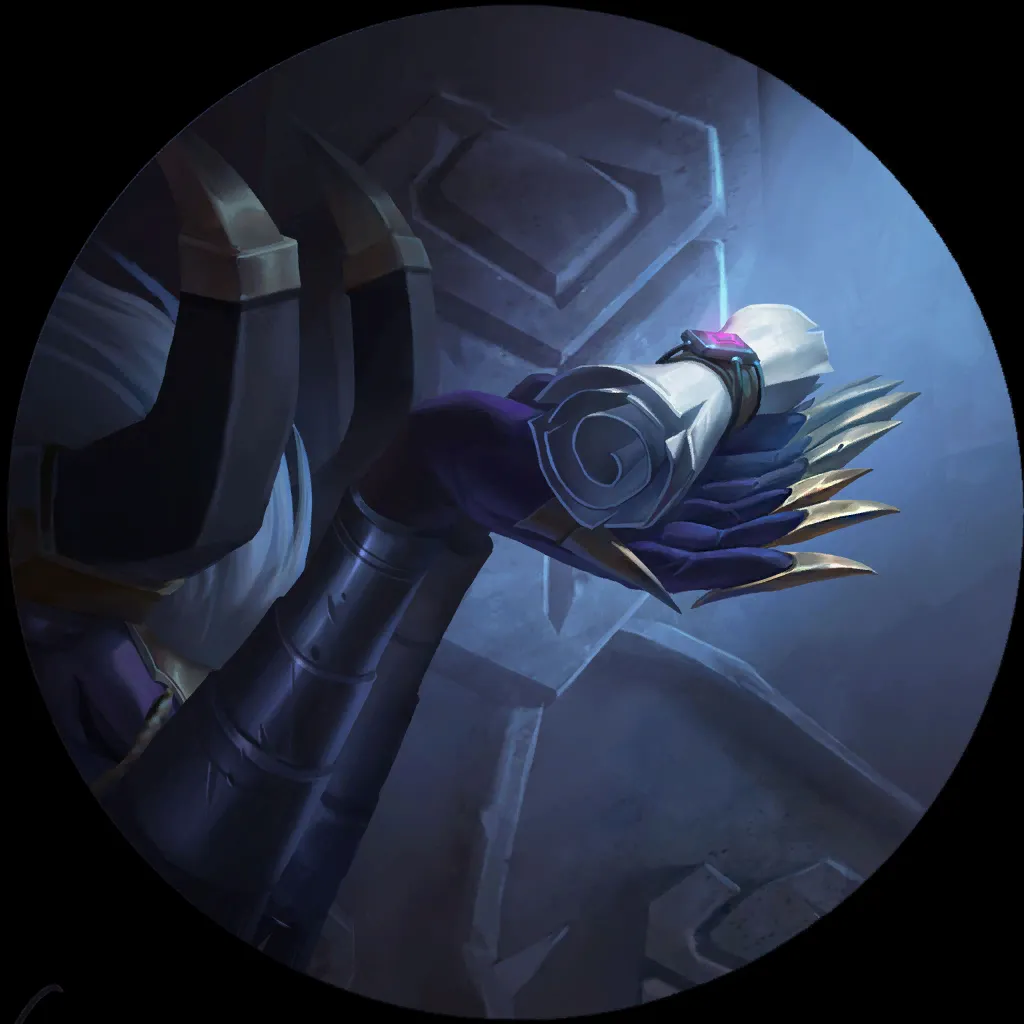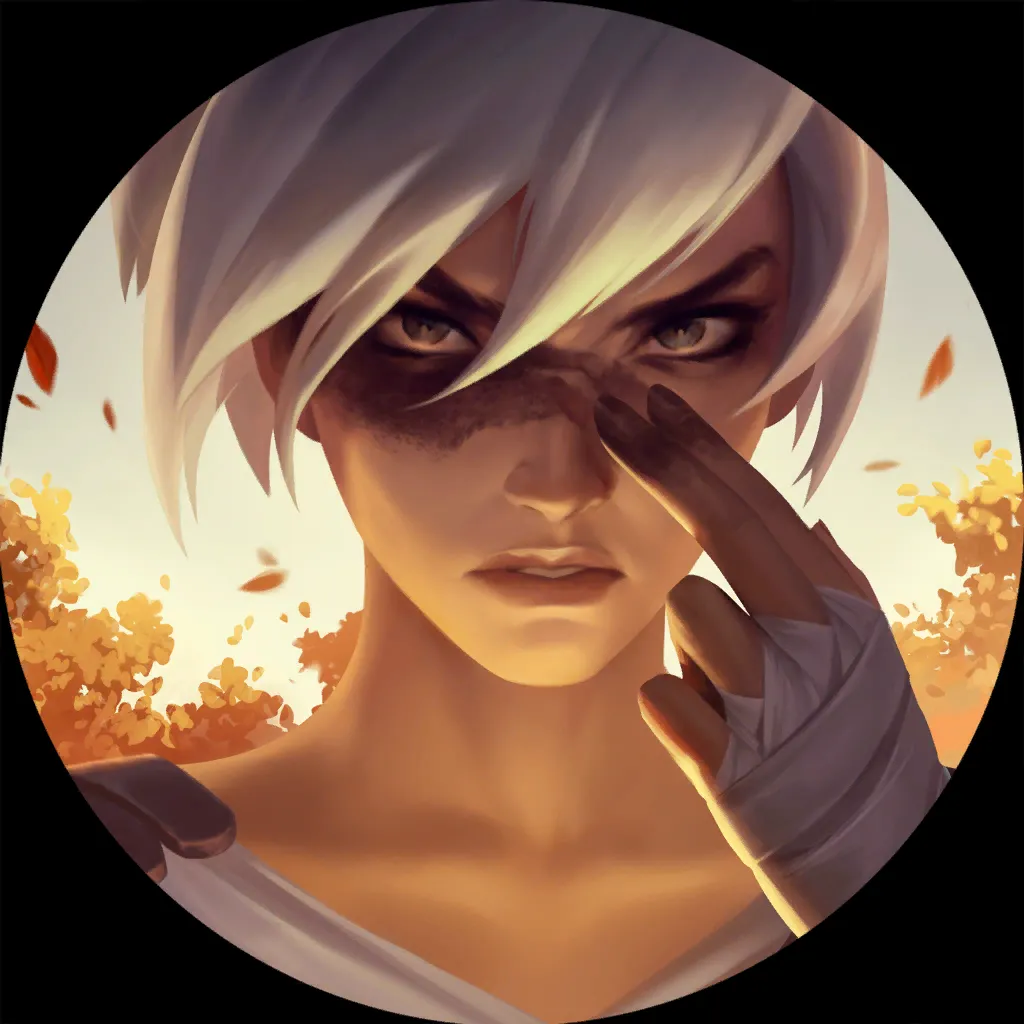 For those who don't think Legionary Charge
is a big deal in Rumble Vayne – imagine having a two-mana spell in Vayne Zed that tutors Zed
. Legionary Charge
allows us to build a deck around Rumble
, and Rumble
alone.
This being said, how did my ladder games go?
I won precisely two-thirds of the games I tested Rayn. I started out with a list running Riposte
, but quickly realized (thanks to net-decking Seasonal champ Kuraschi) that Prismatic Barrier
is a much better choice. Similar to how we include Memory's Cloak
over Deny
in Vayne Zed, Prismatic Barrier
allows us to cast a protection spell for Rumble
solely off of spell mana.
In my mulligans, I usually looked for Rumble
, while also keeping units that create Blade Fragments to discard with Rumble
later on. Since we effectively run six copies of Rumble
, we are allowed to keep more cards in the mulligan to ease our rounds before Rumble
.
After all, if we play him in round four, but don't have attractive discard targets, we will have to throw away half of our hand, leaving us with little value to facilitate or protect Rumble
.
---
Monte's Homebrews – Freljord & Shurima Seraphine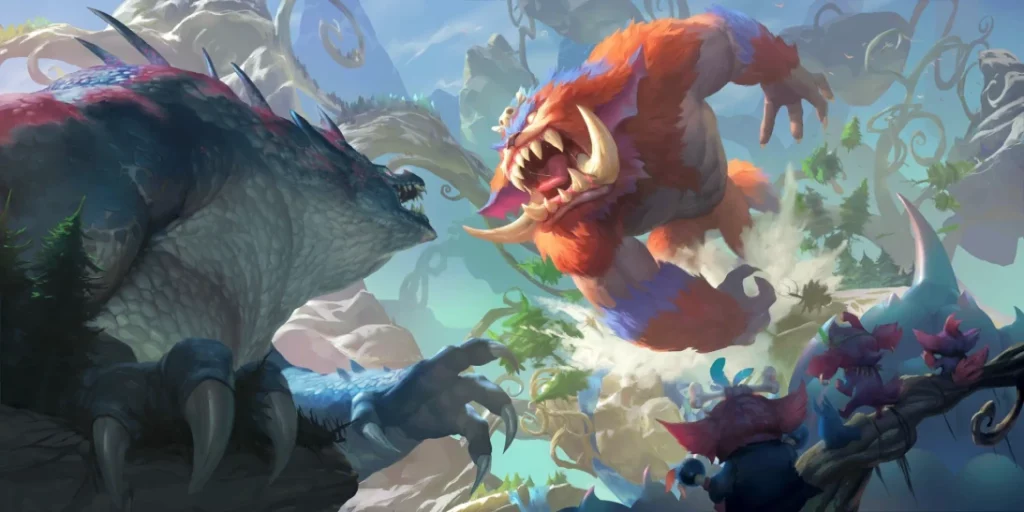 These two decks are some cute alternative ways to play Seraphine that I came up with. They are definitely not the best, nor the strongest builds for her but they're good decks that are a lot of fun to play and let you accomplish some crazy things.
6
4
10
20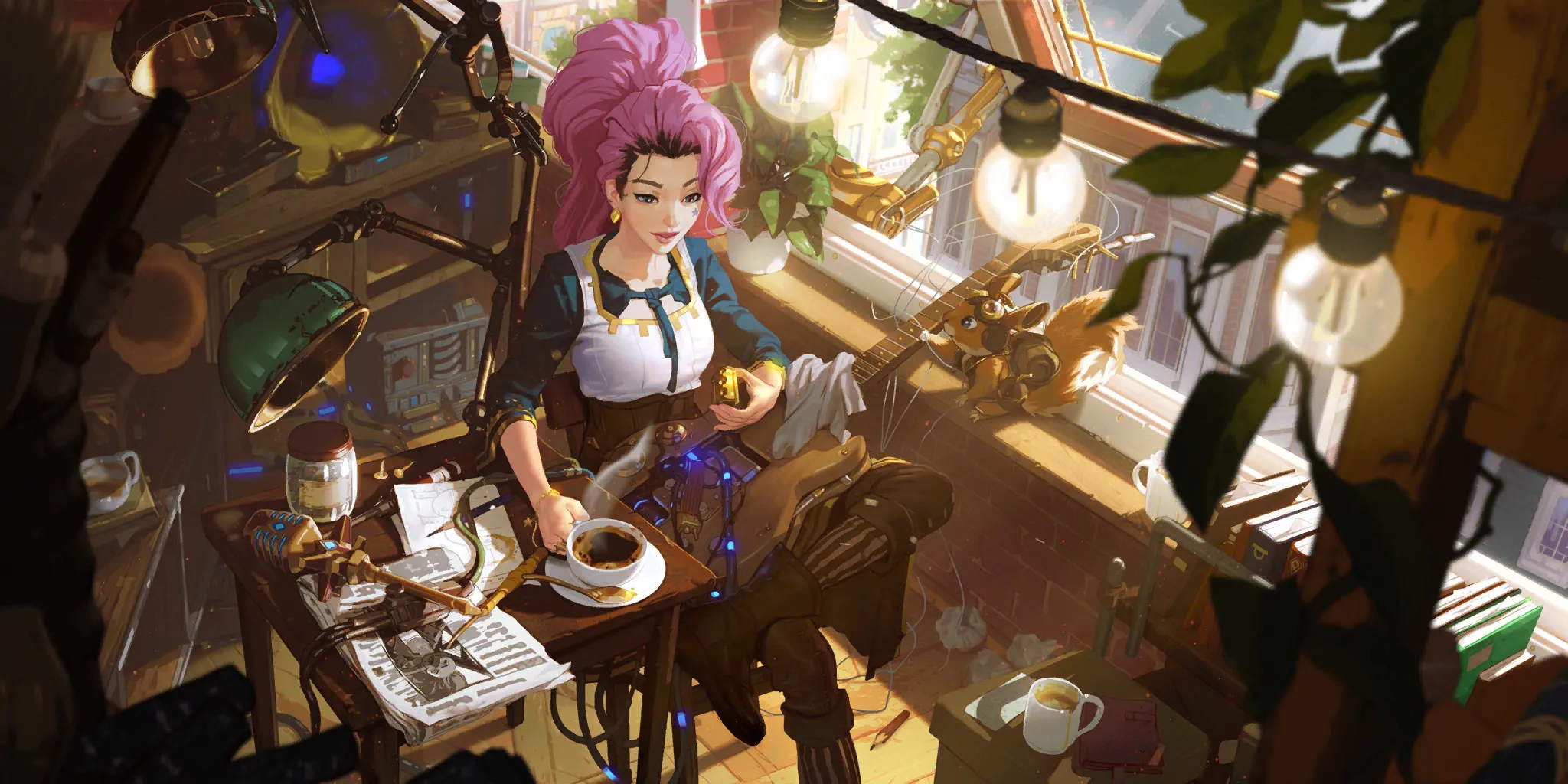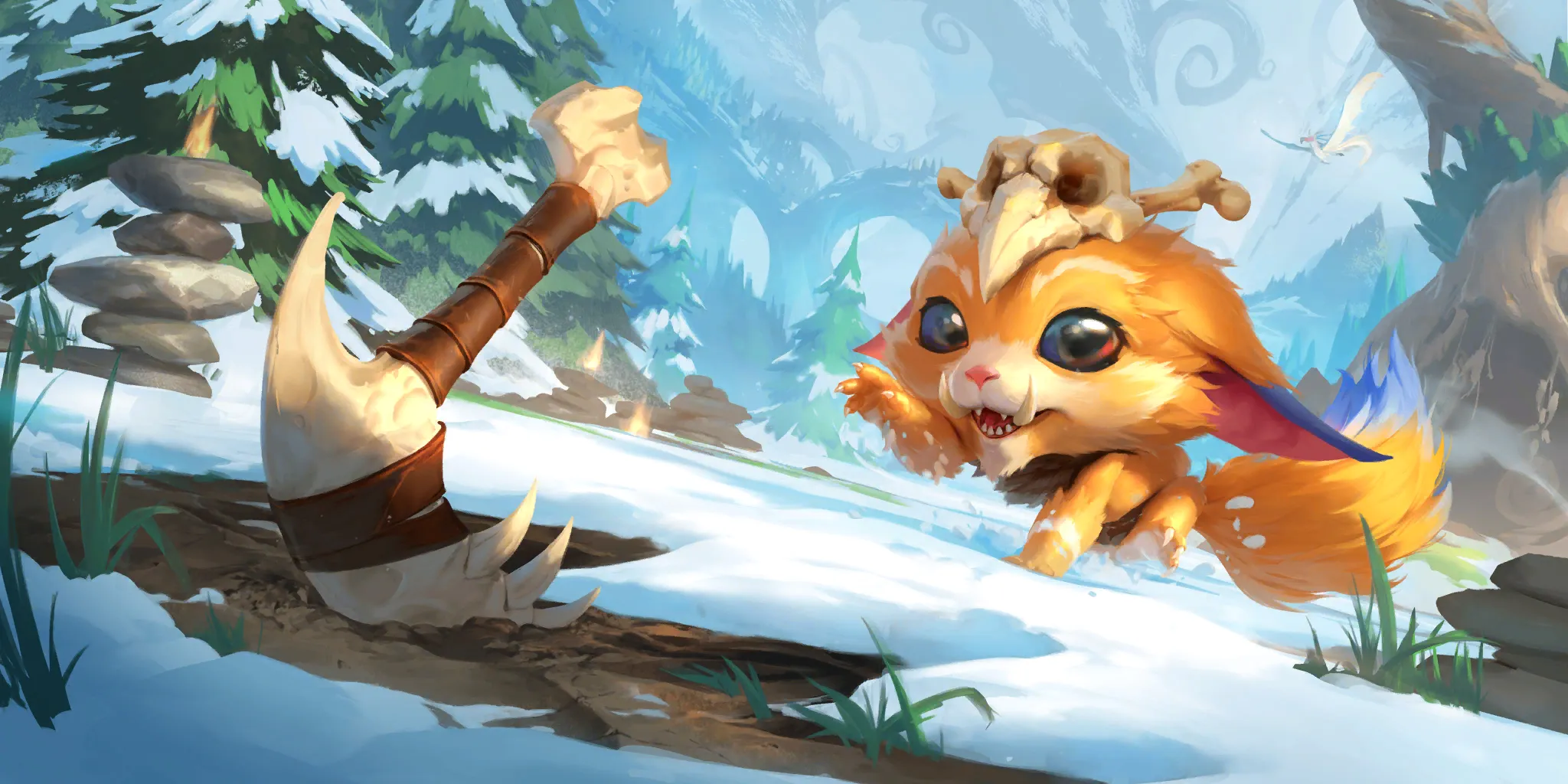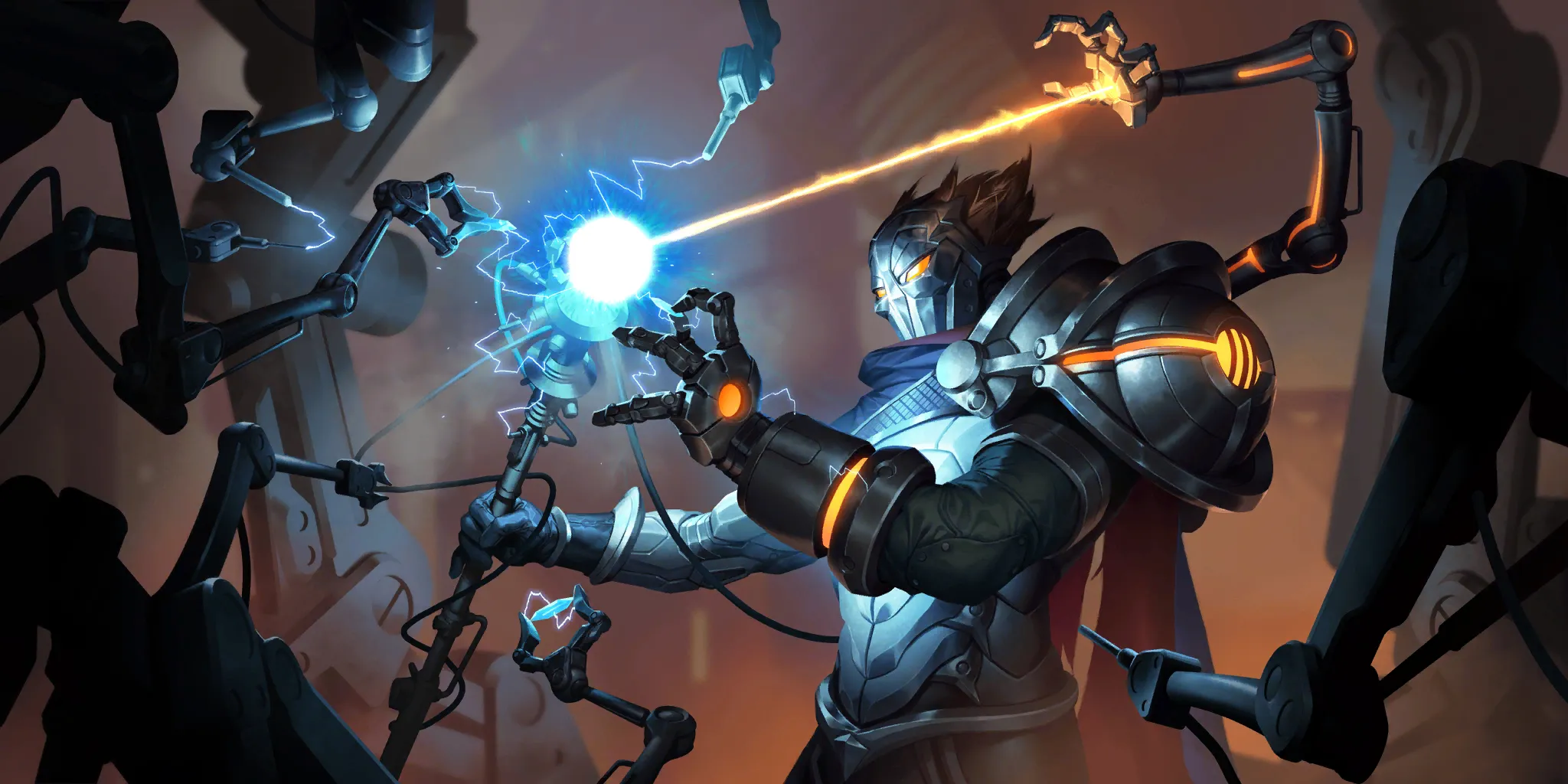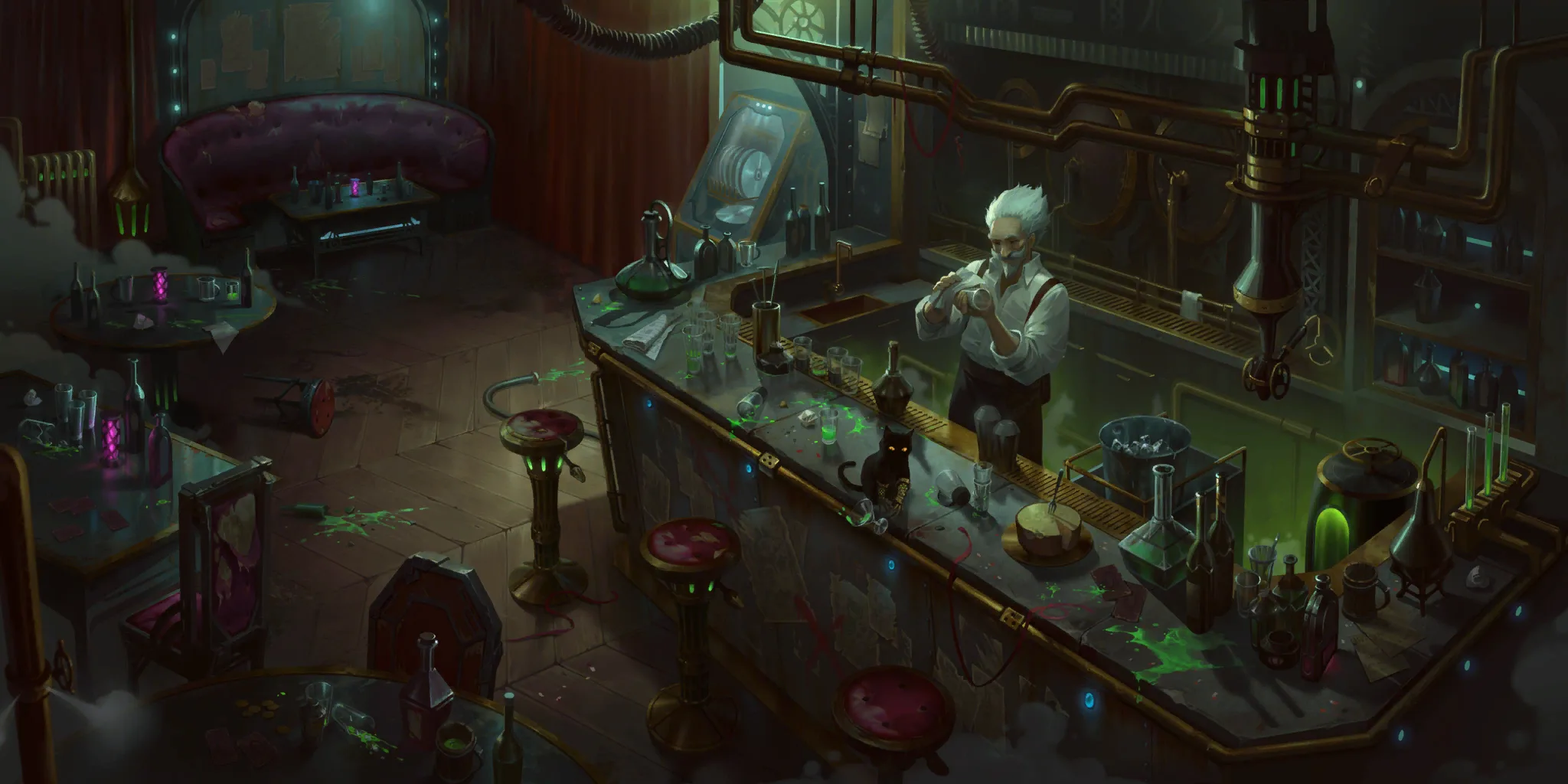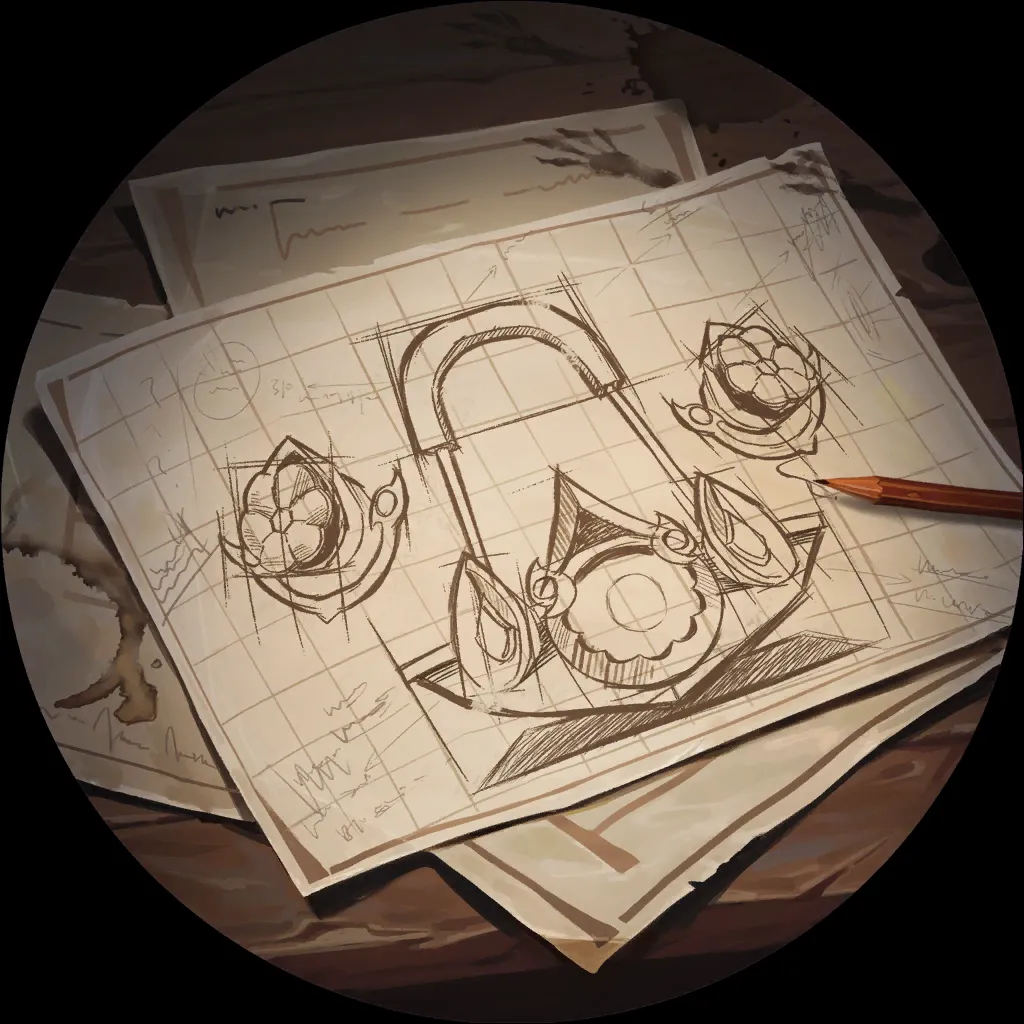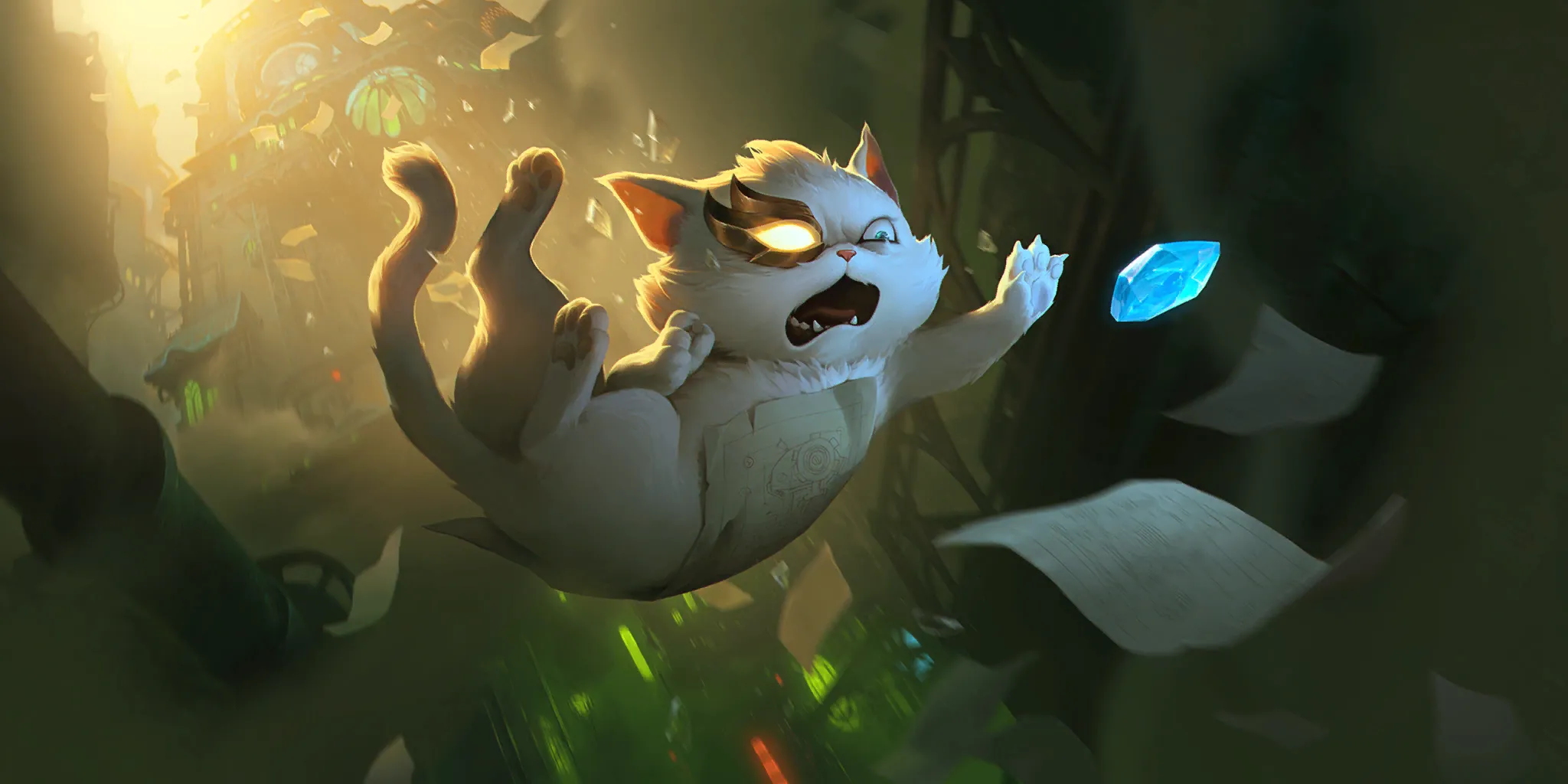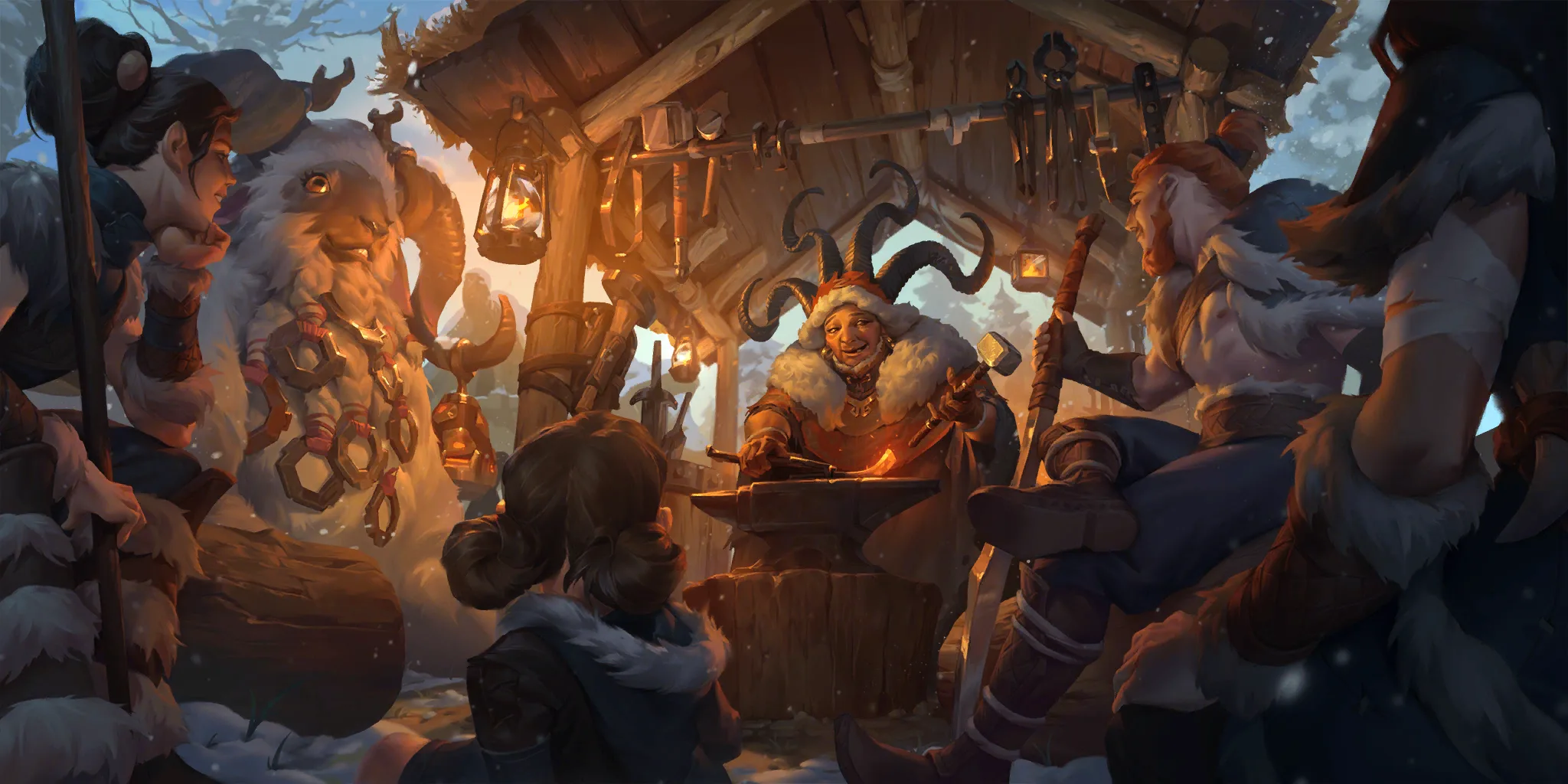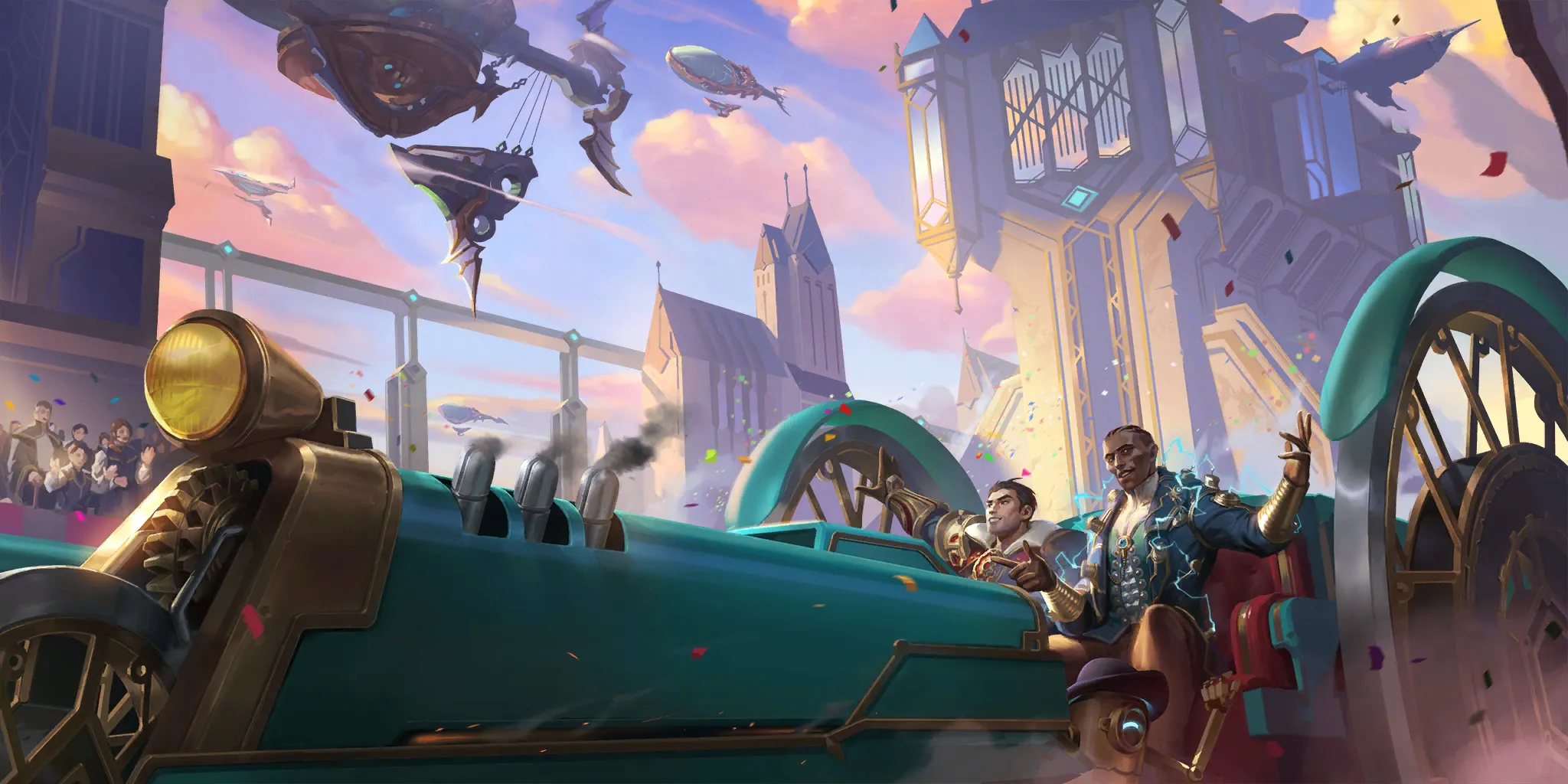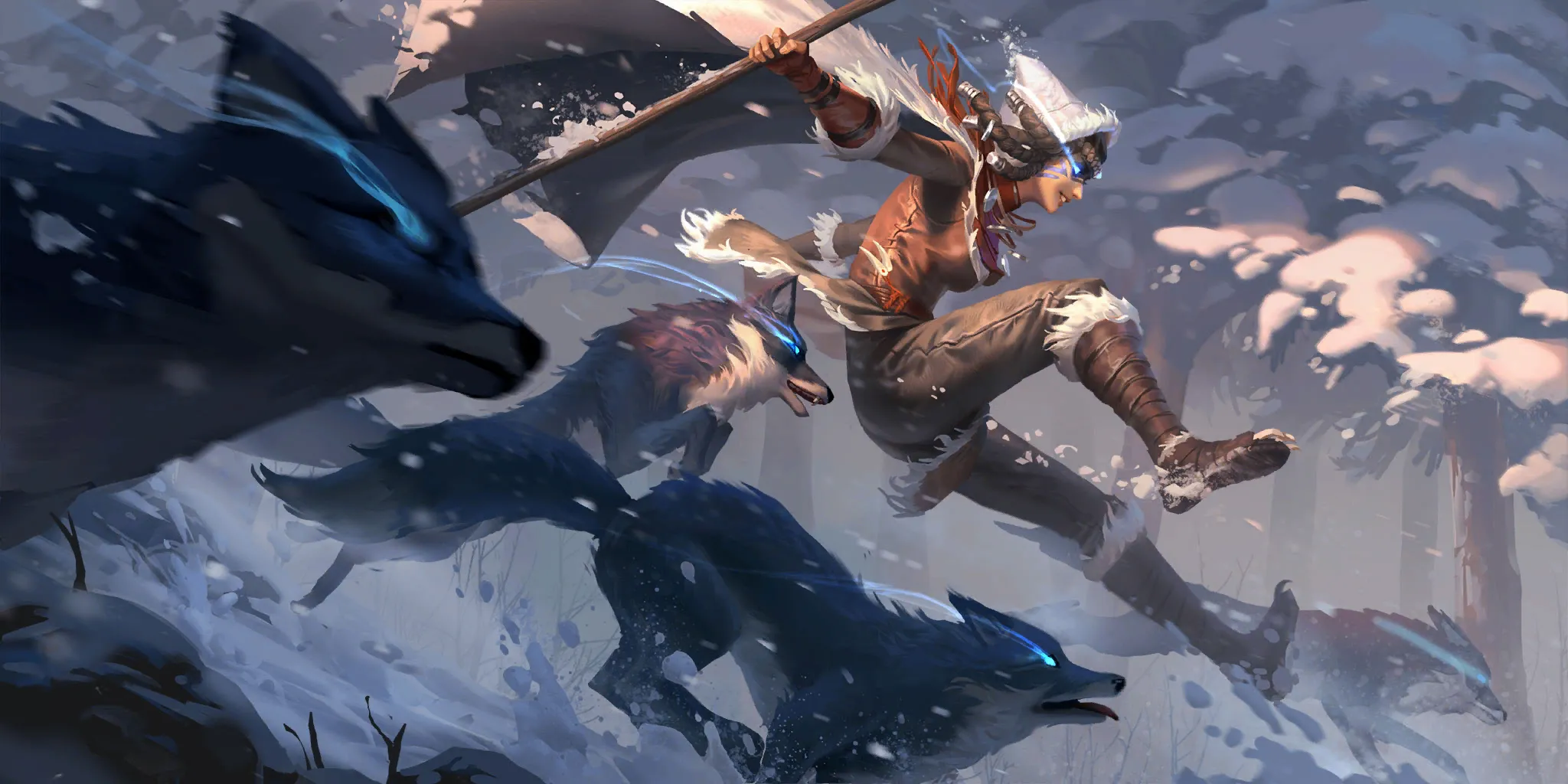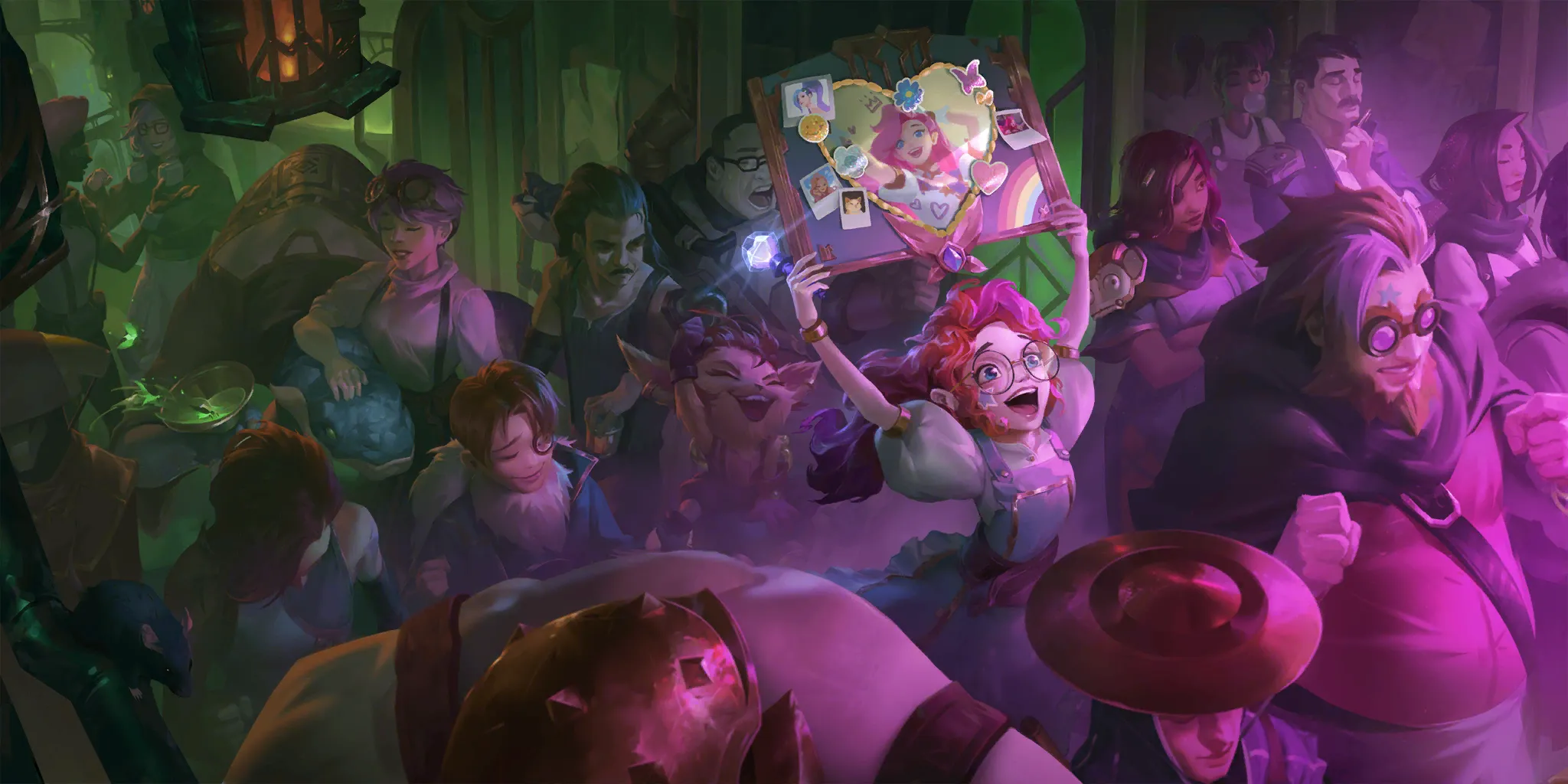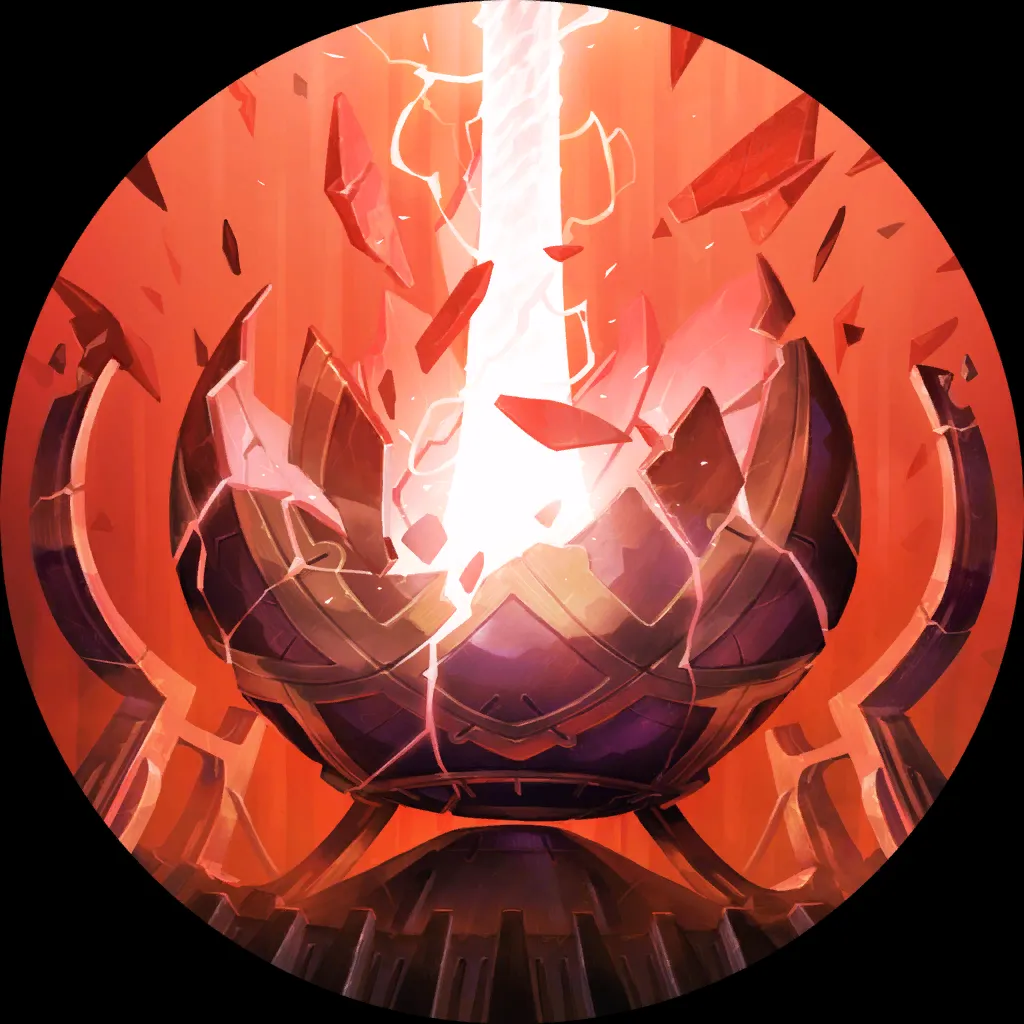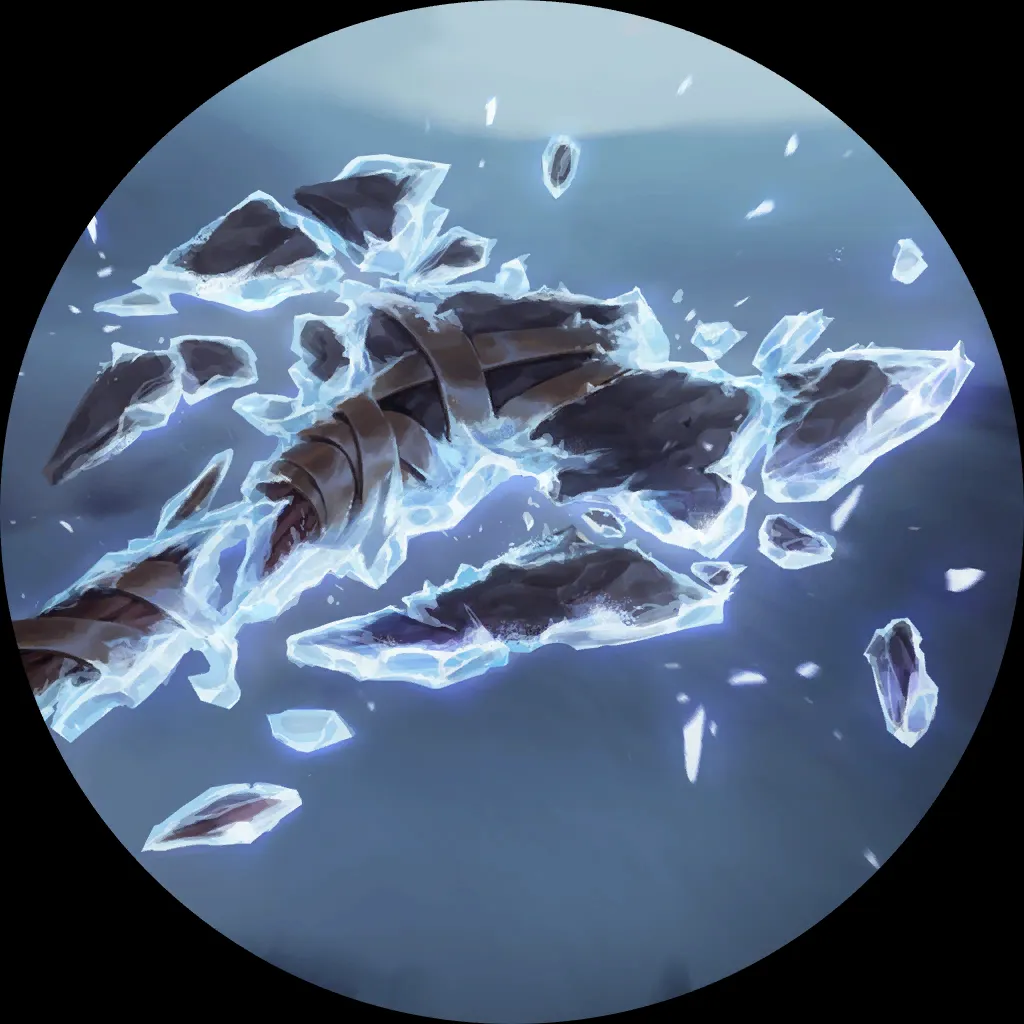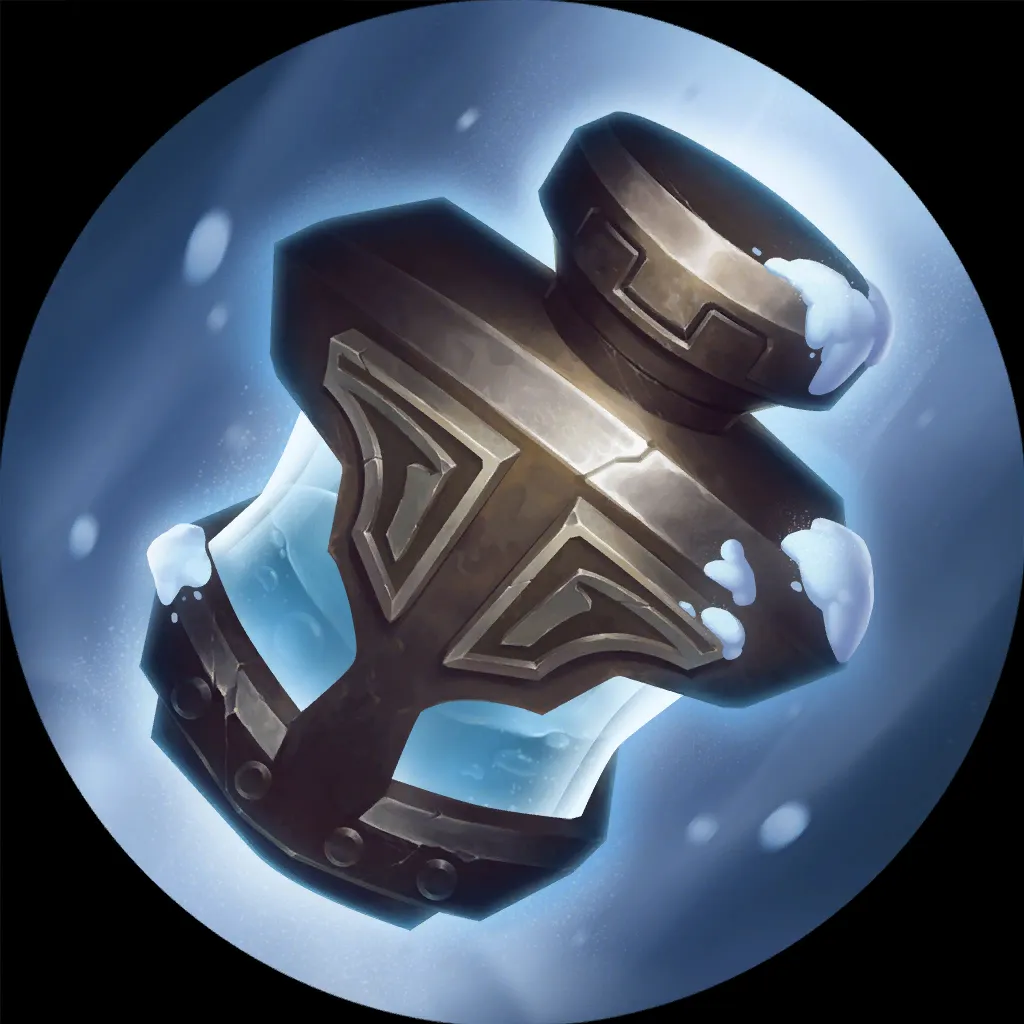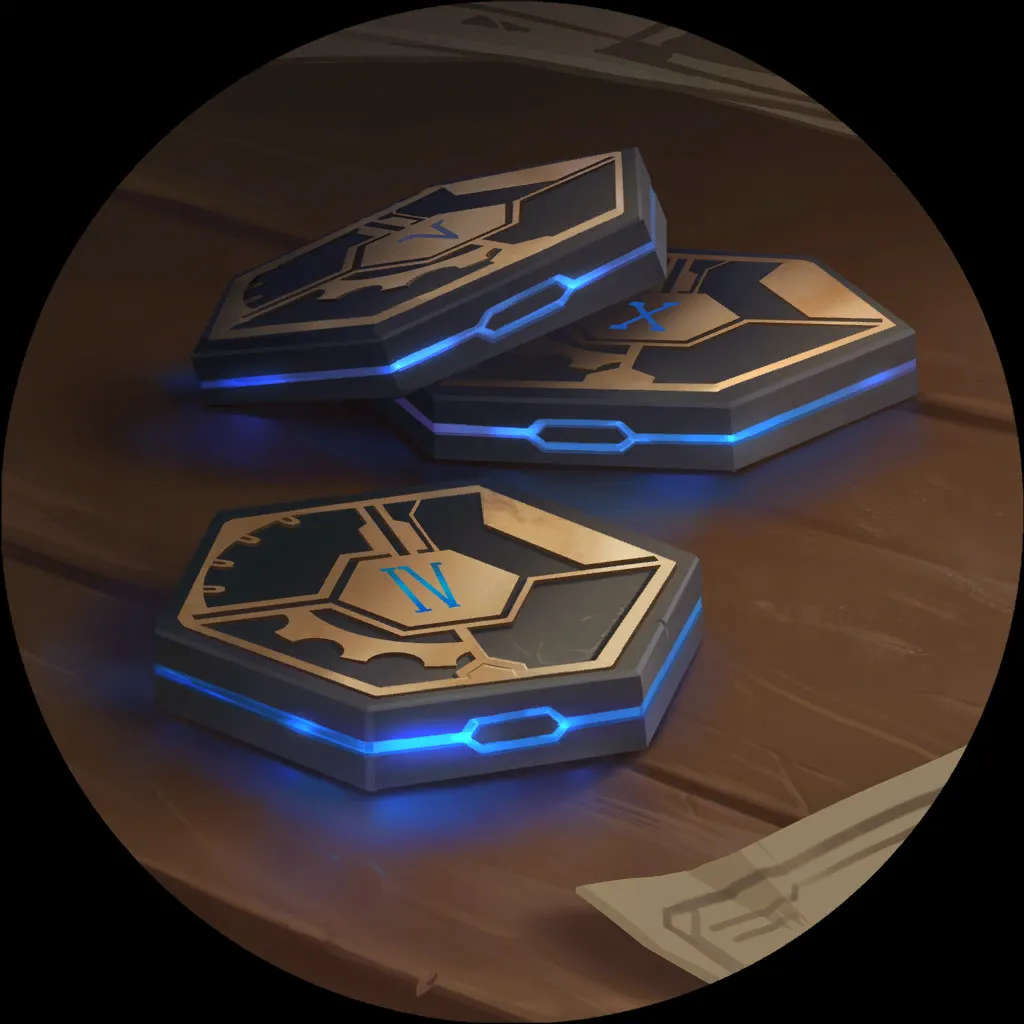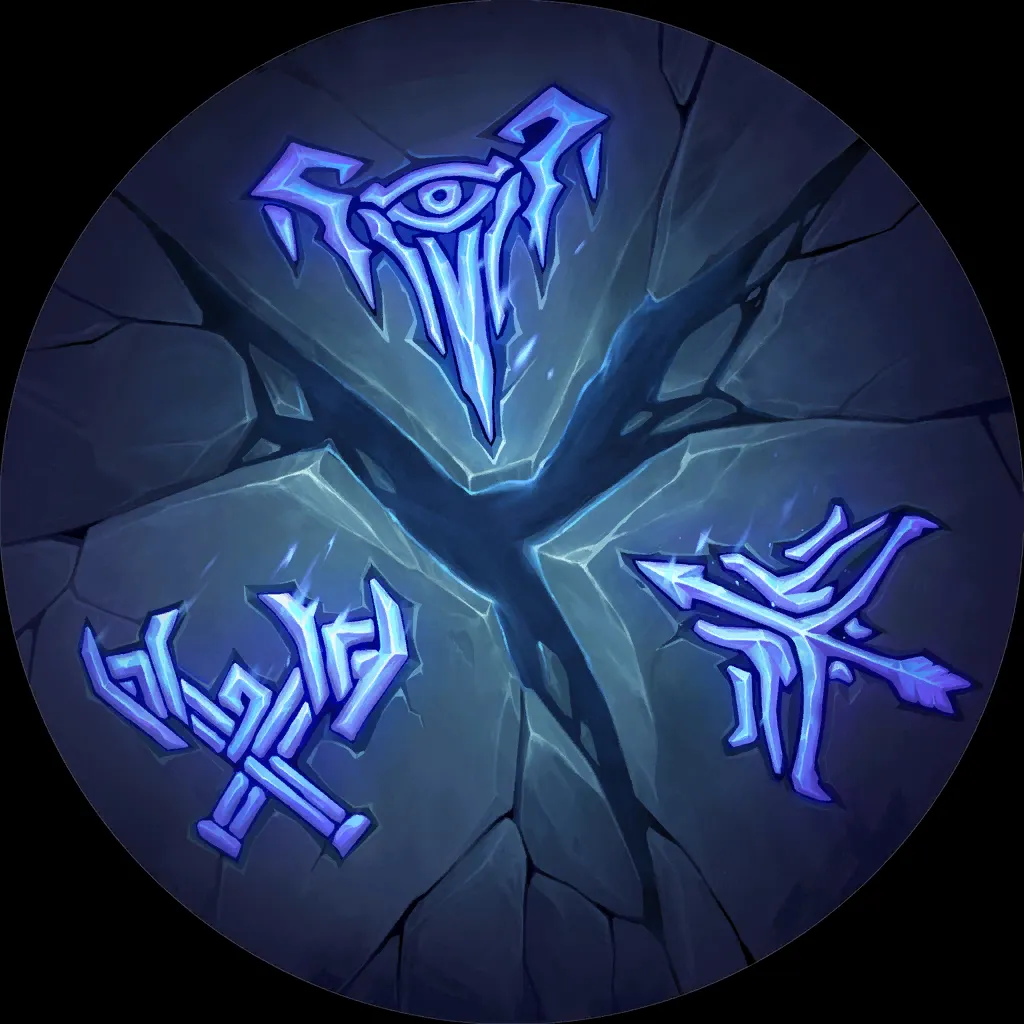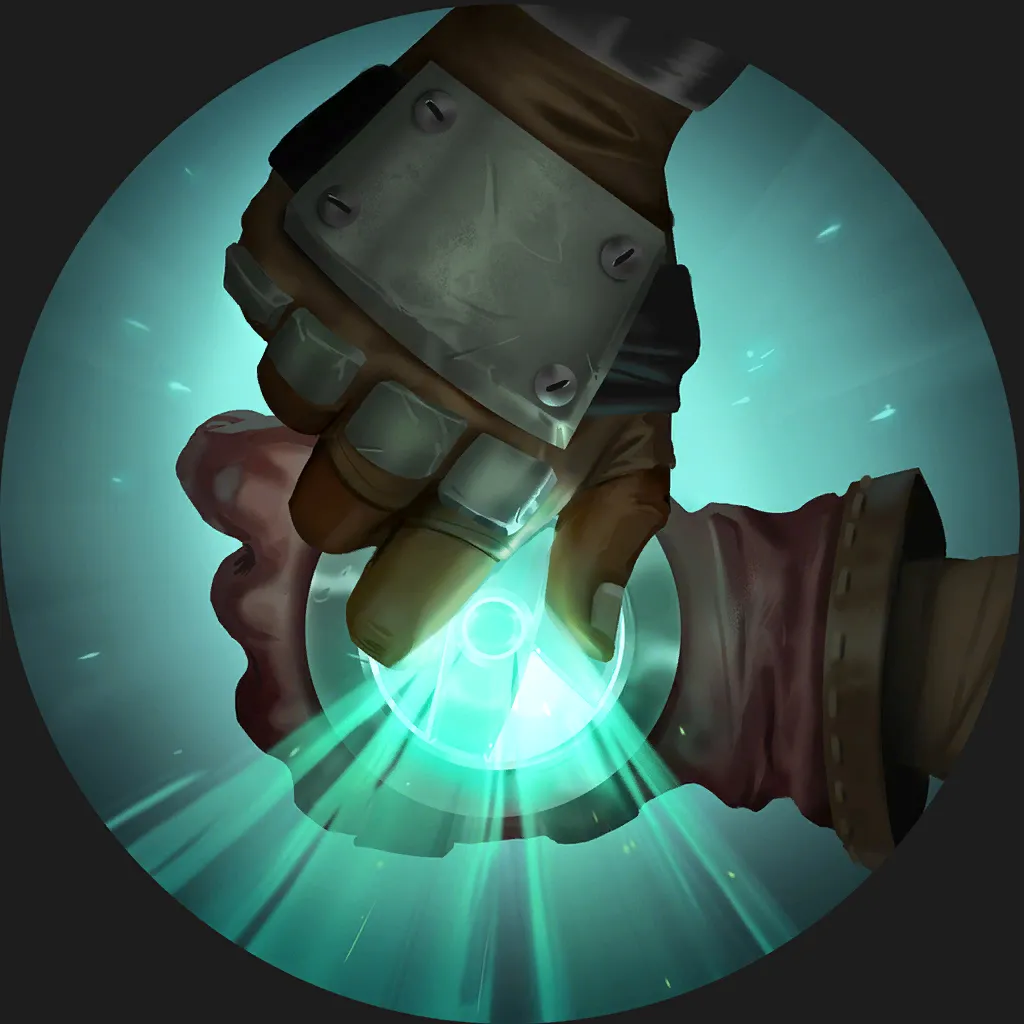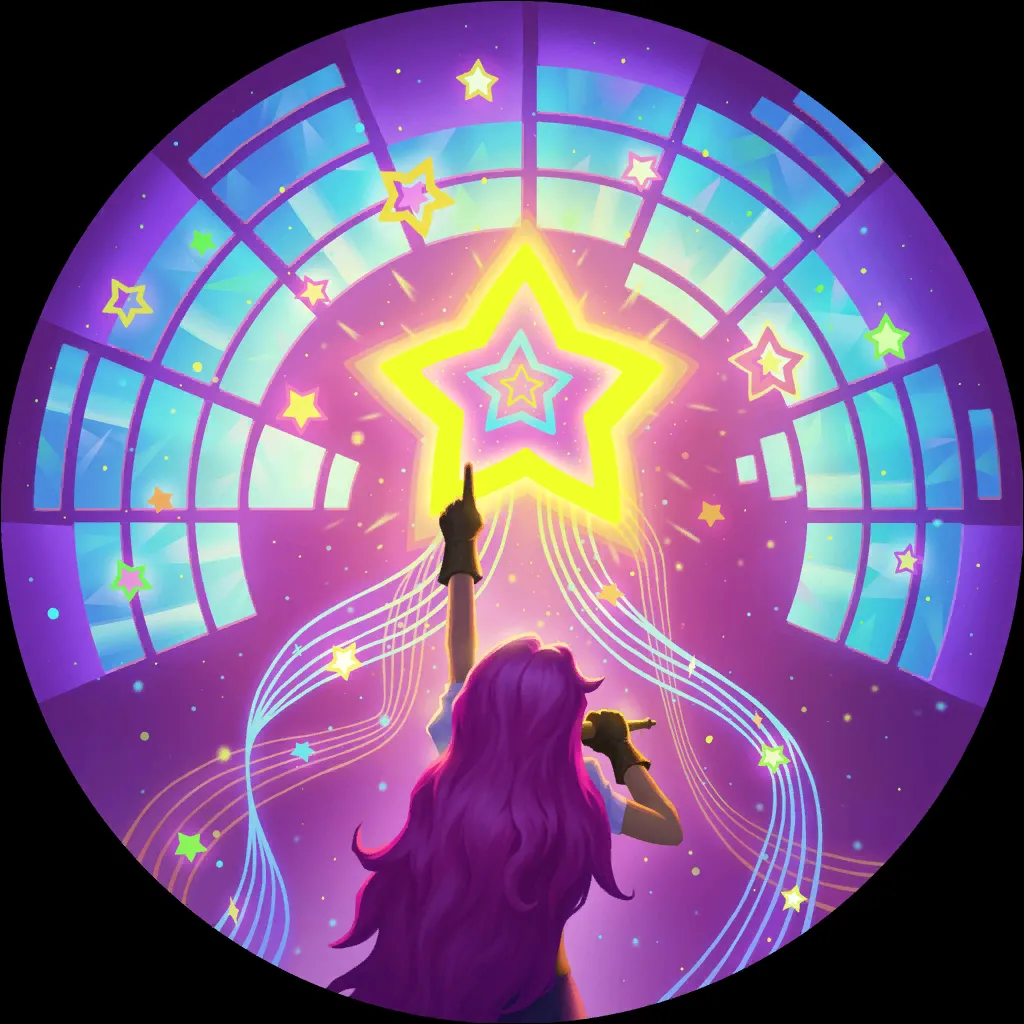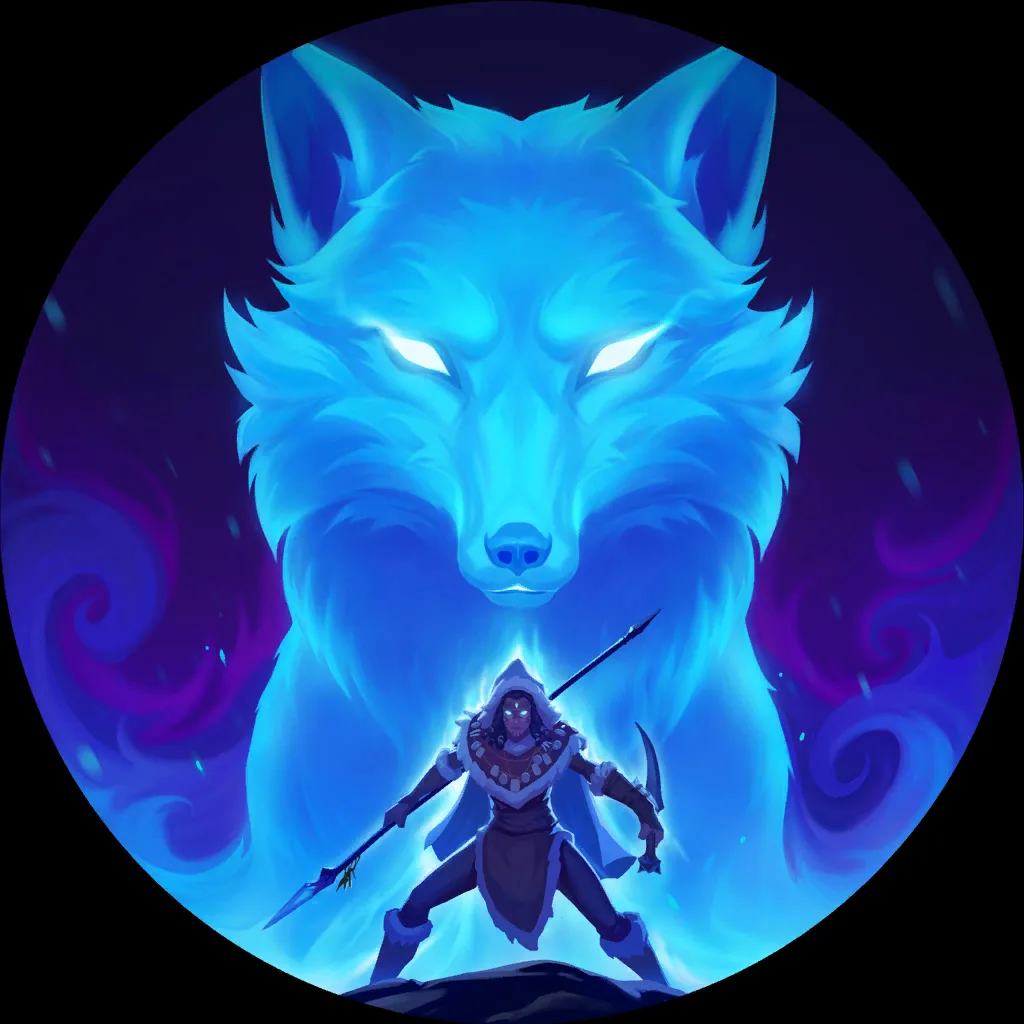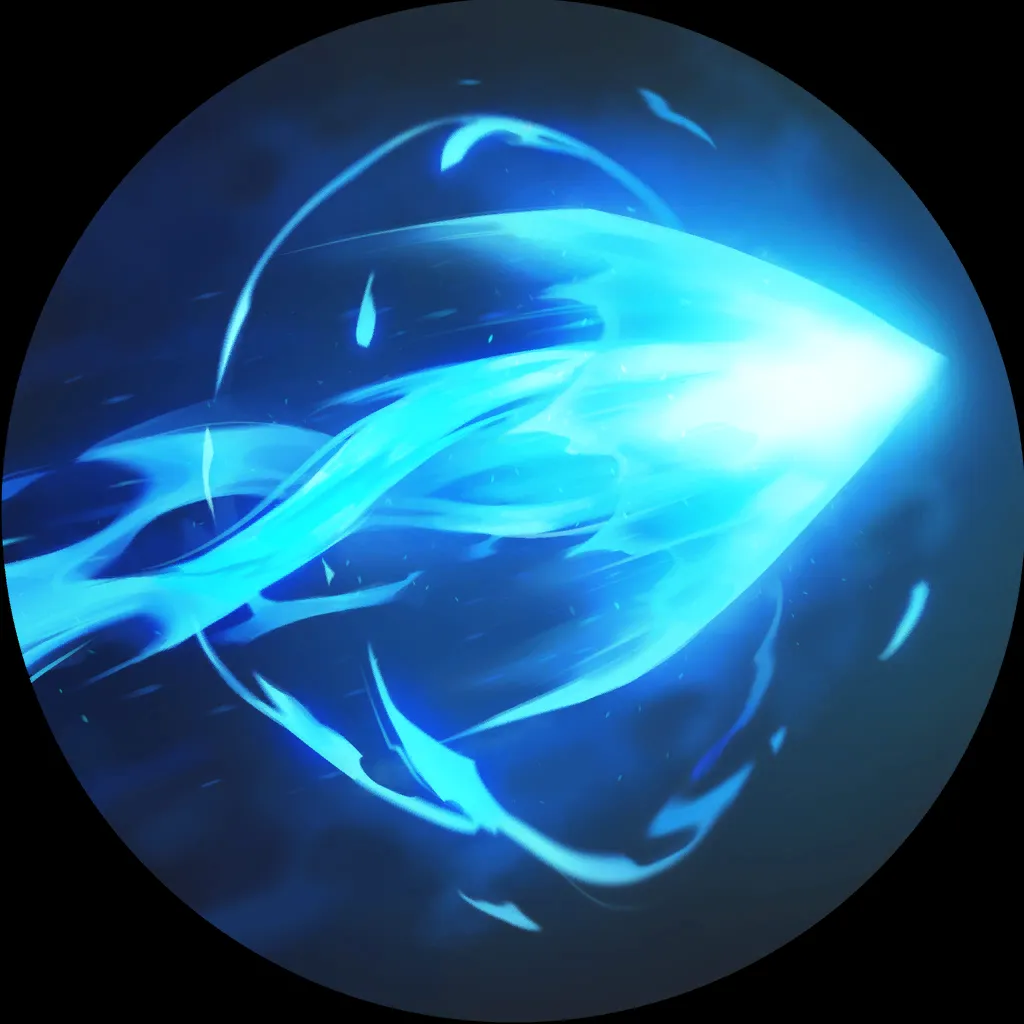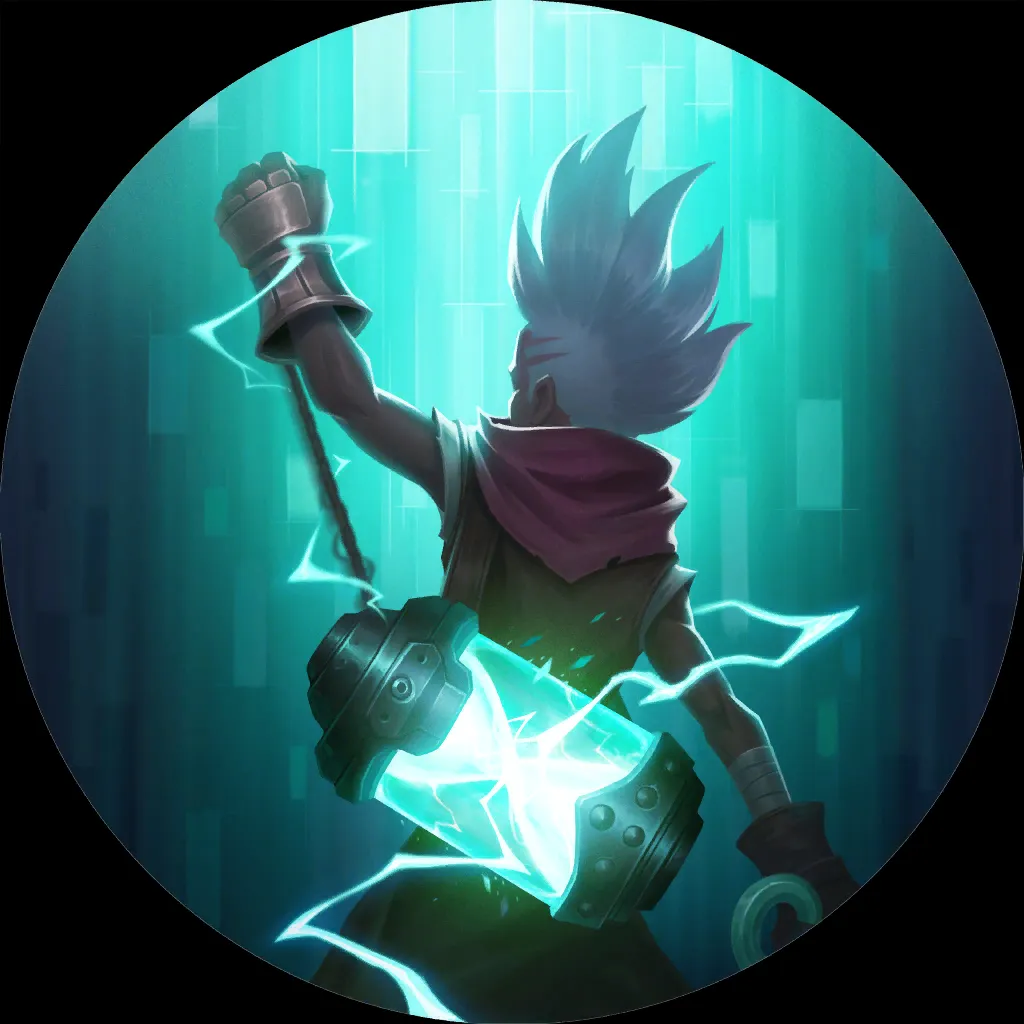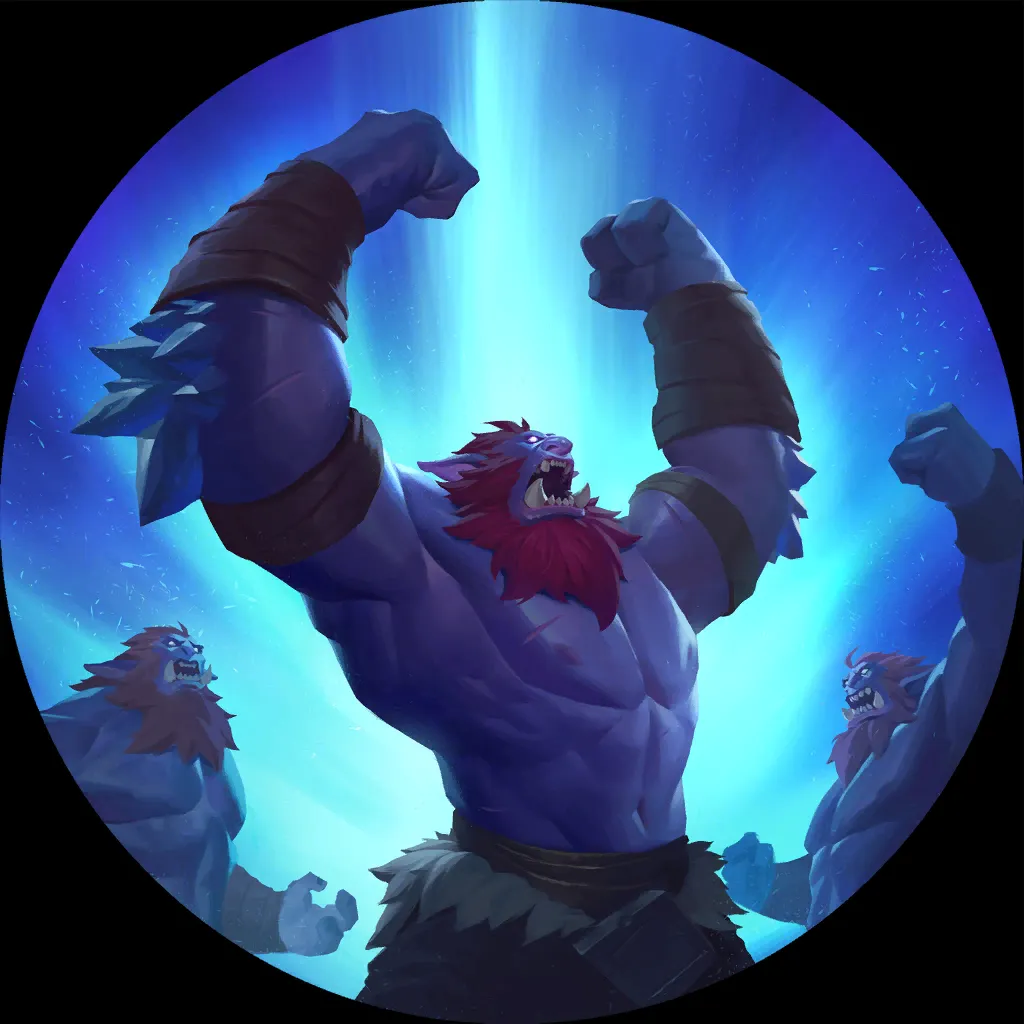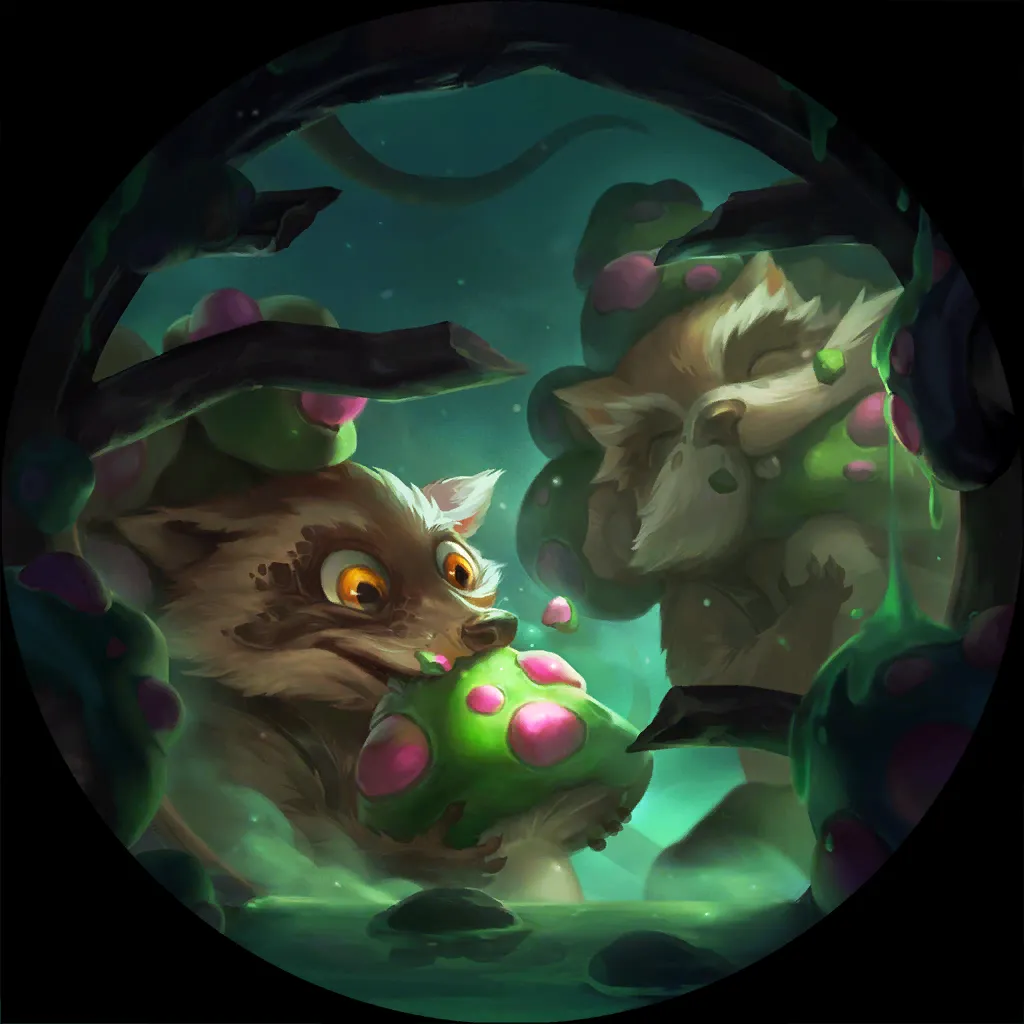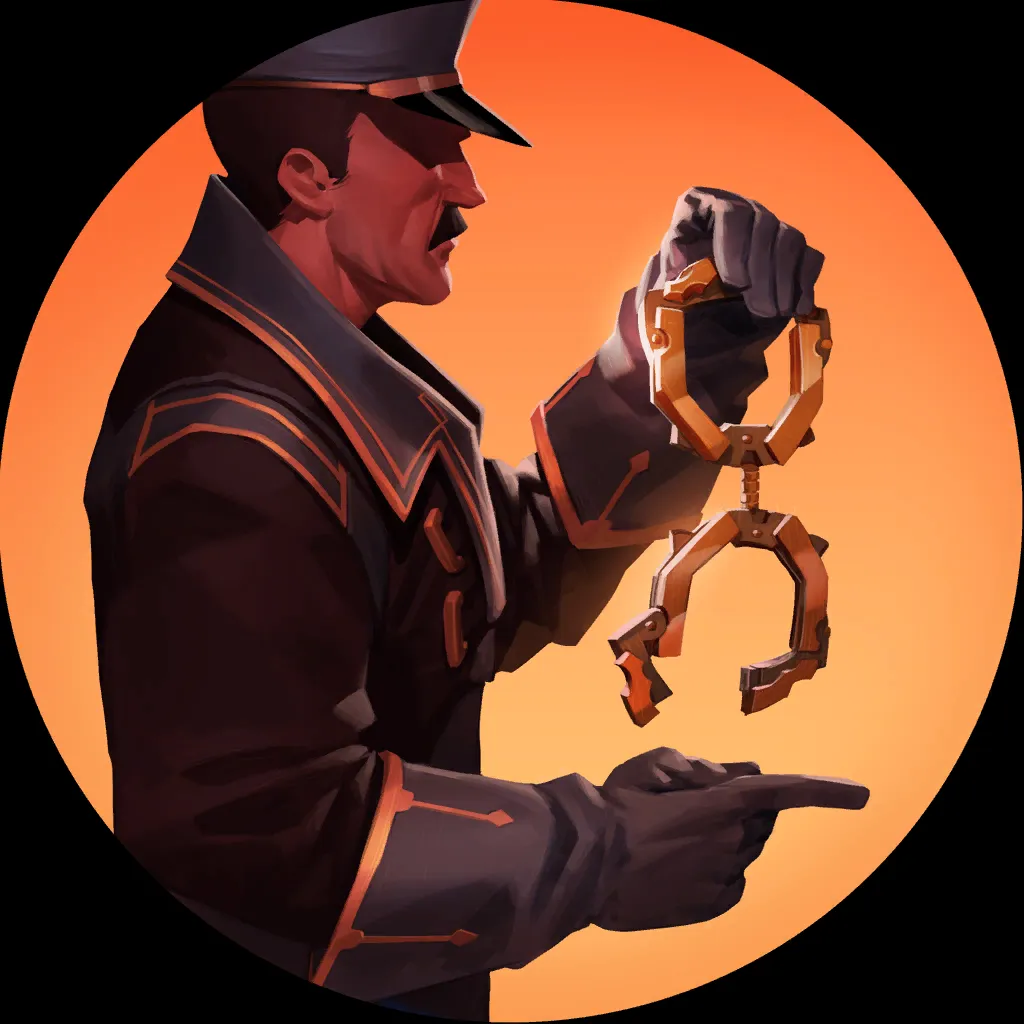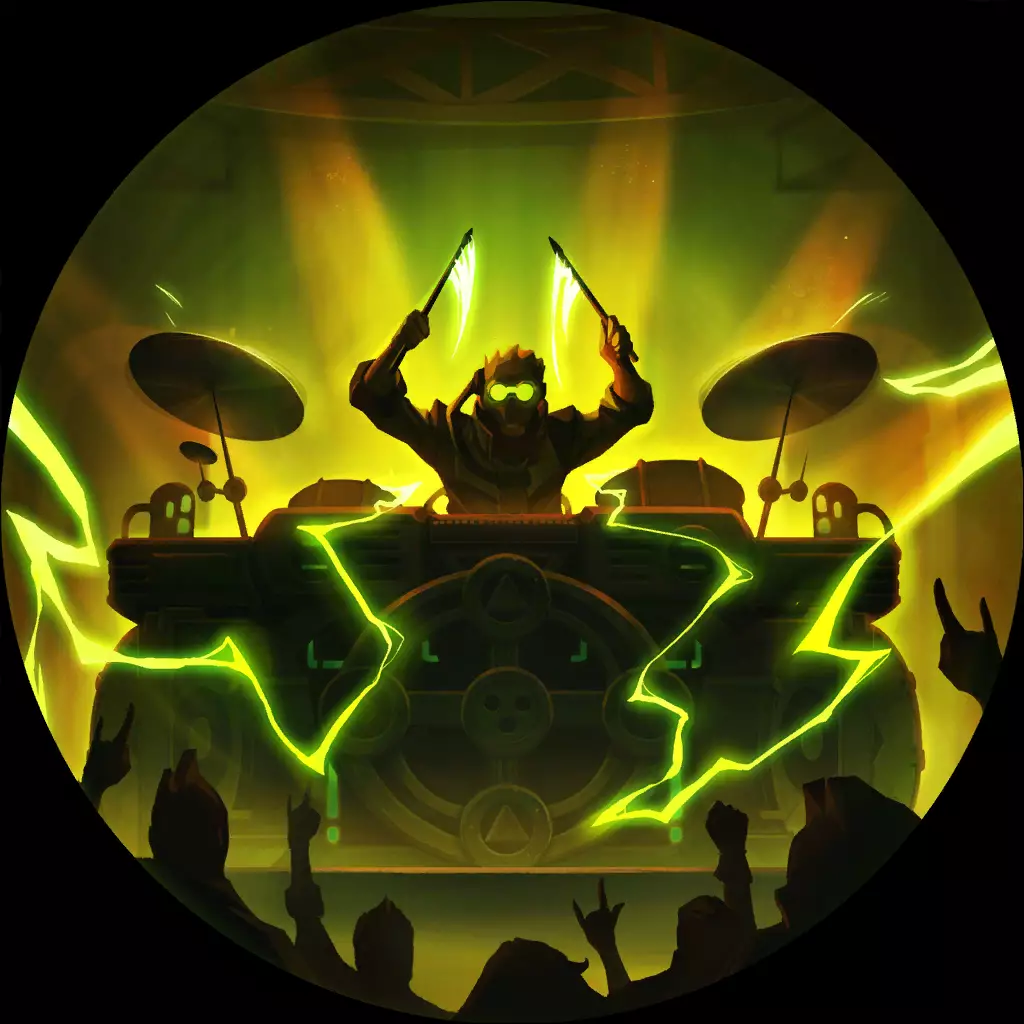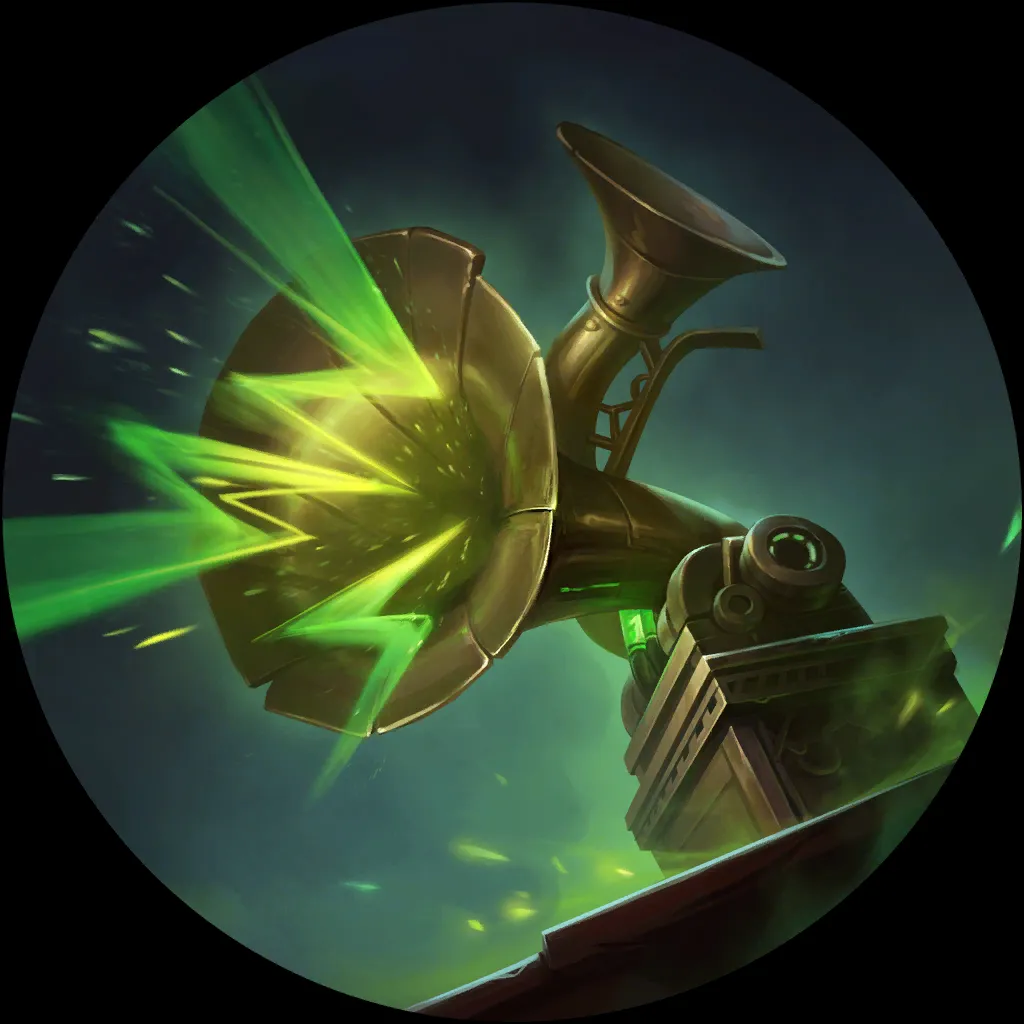 I want to stress that these are not the most competitive decks and will not result in the swiftest climb. They will, however, result in moments of you laughing your butt off while you OTK your opponent with a double cast Absolver + Curse of the Tomb combo, or when you double-cast Pokey Stick for lethal in a Freljord deck!
6
3
12
19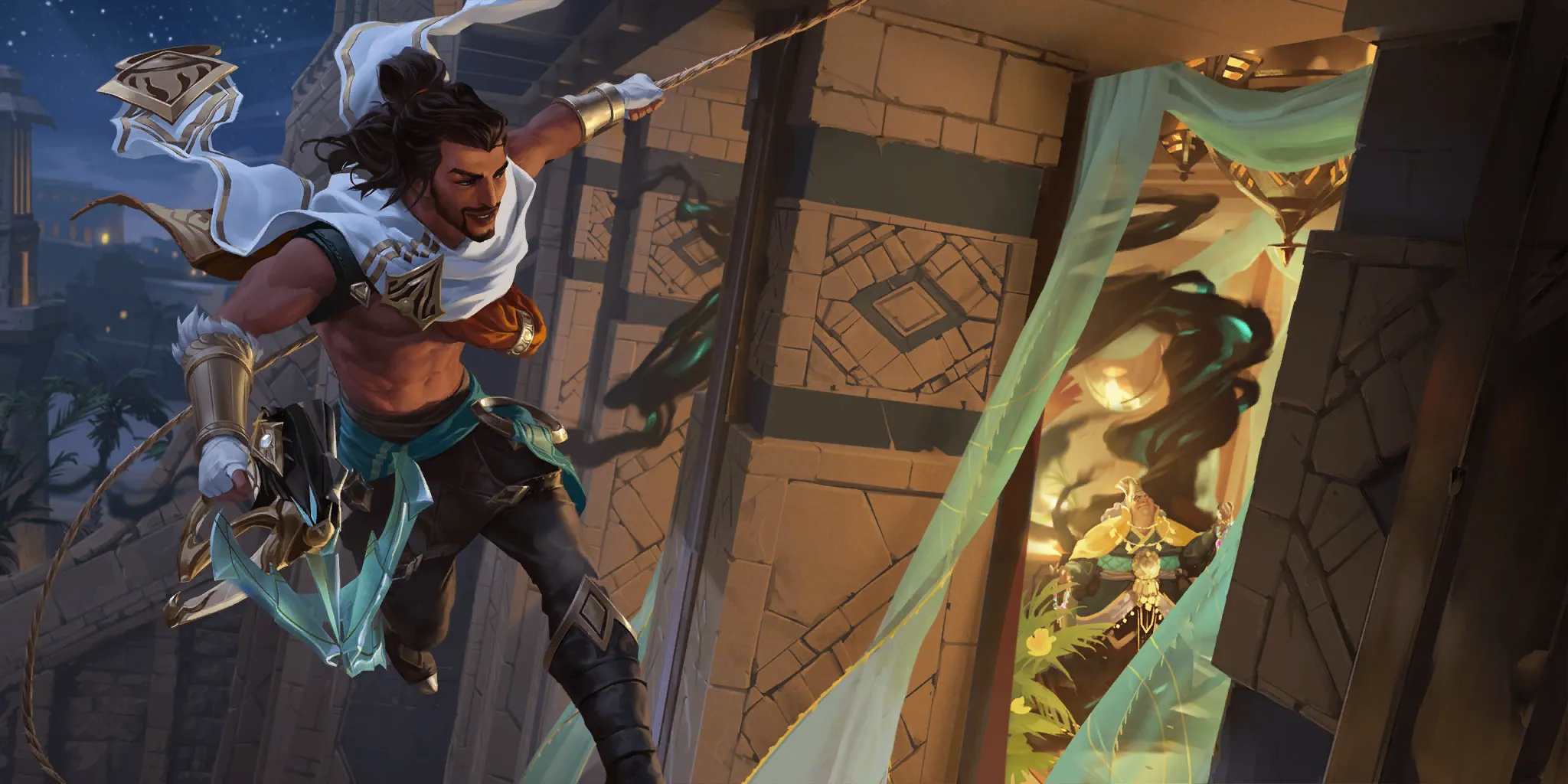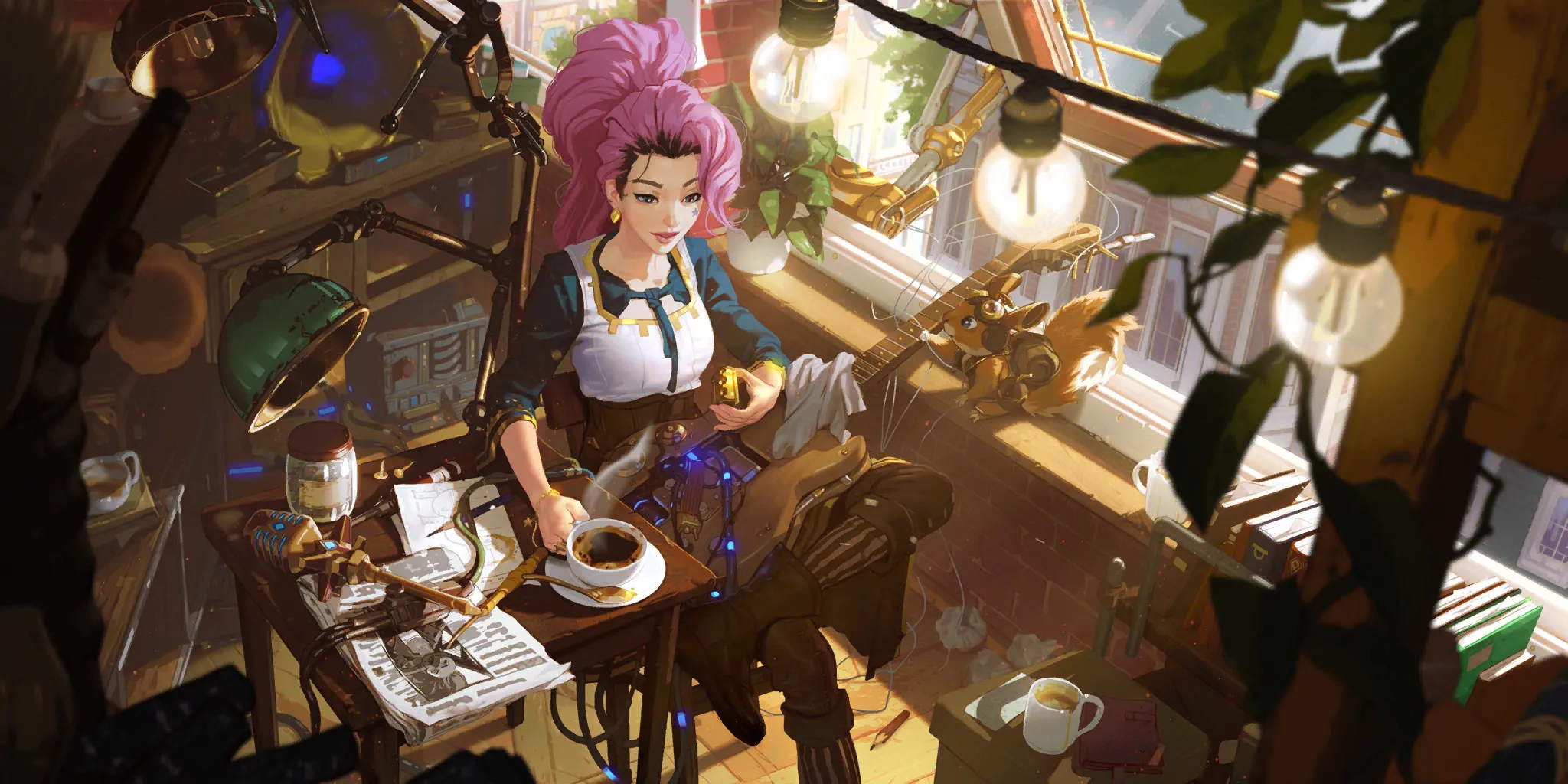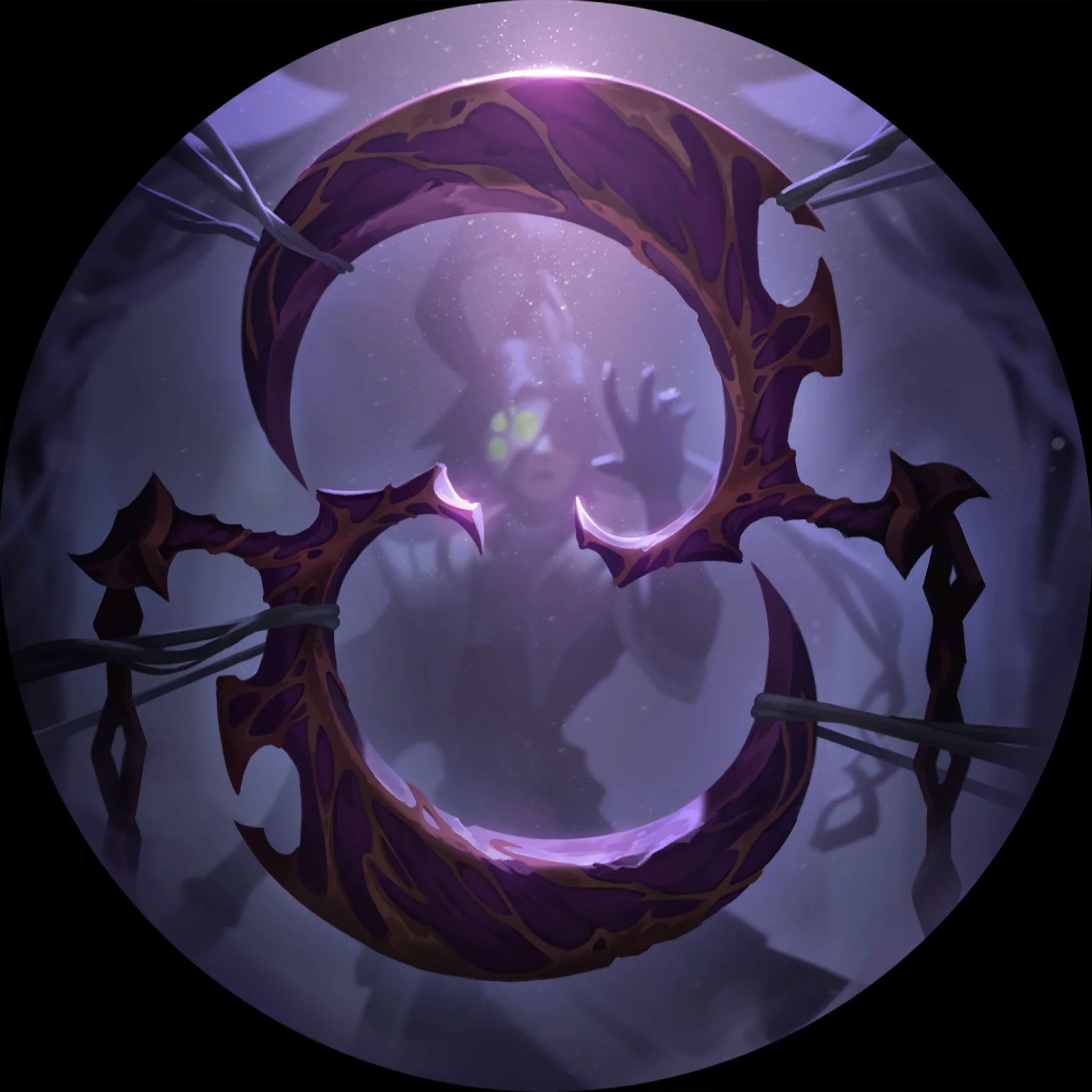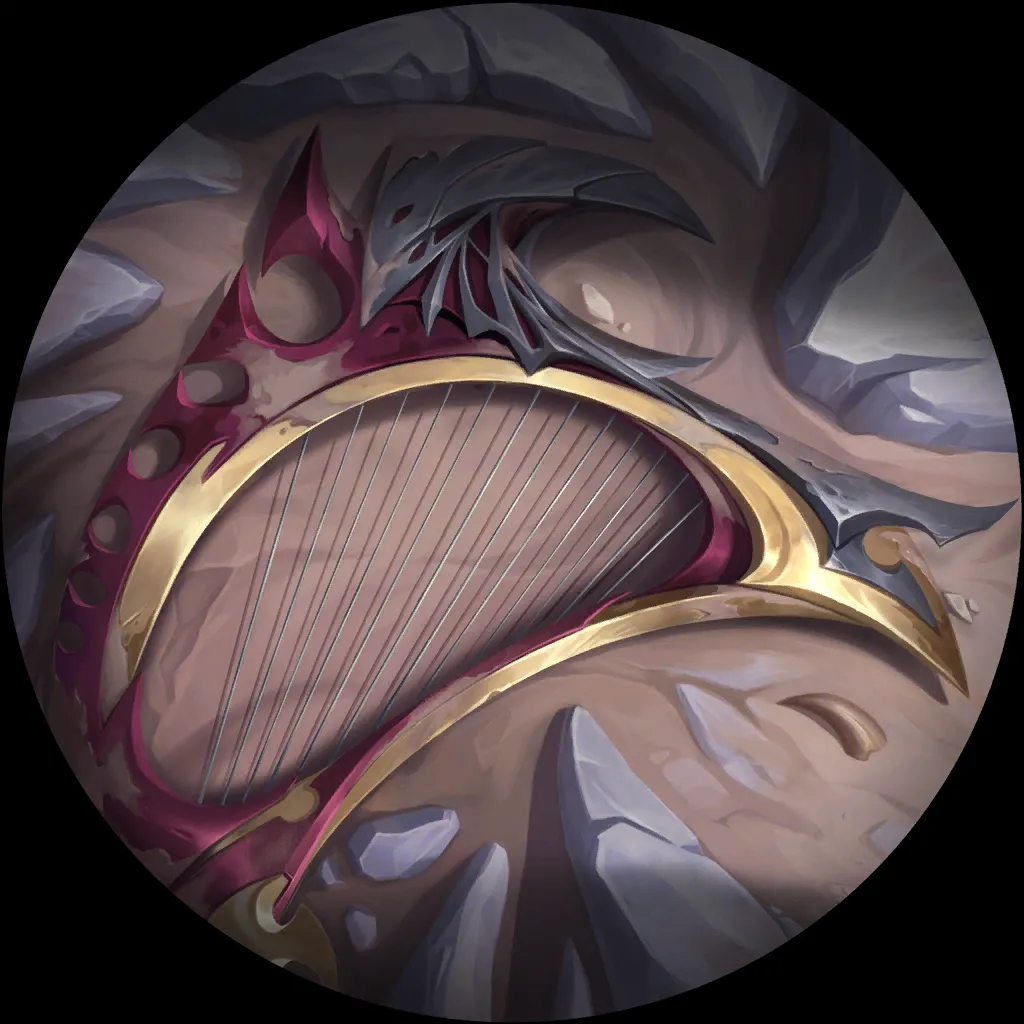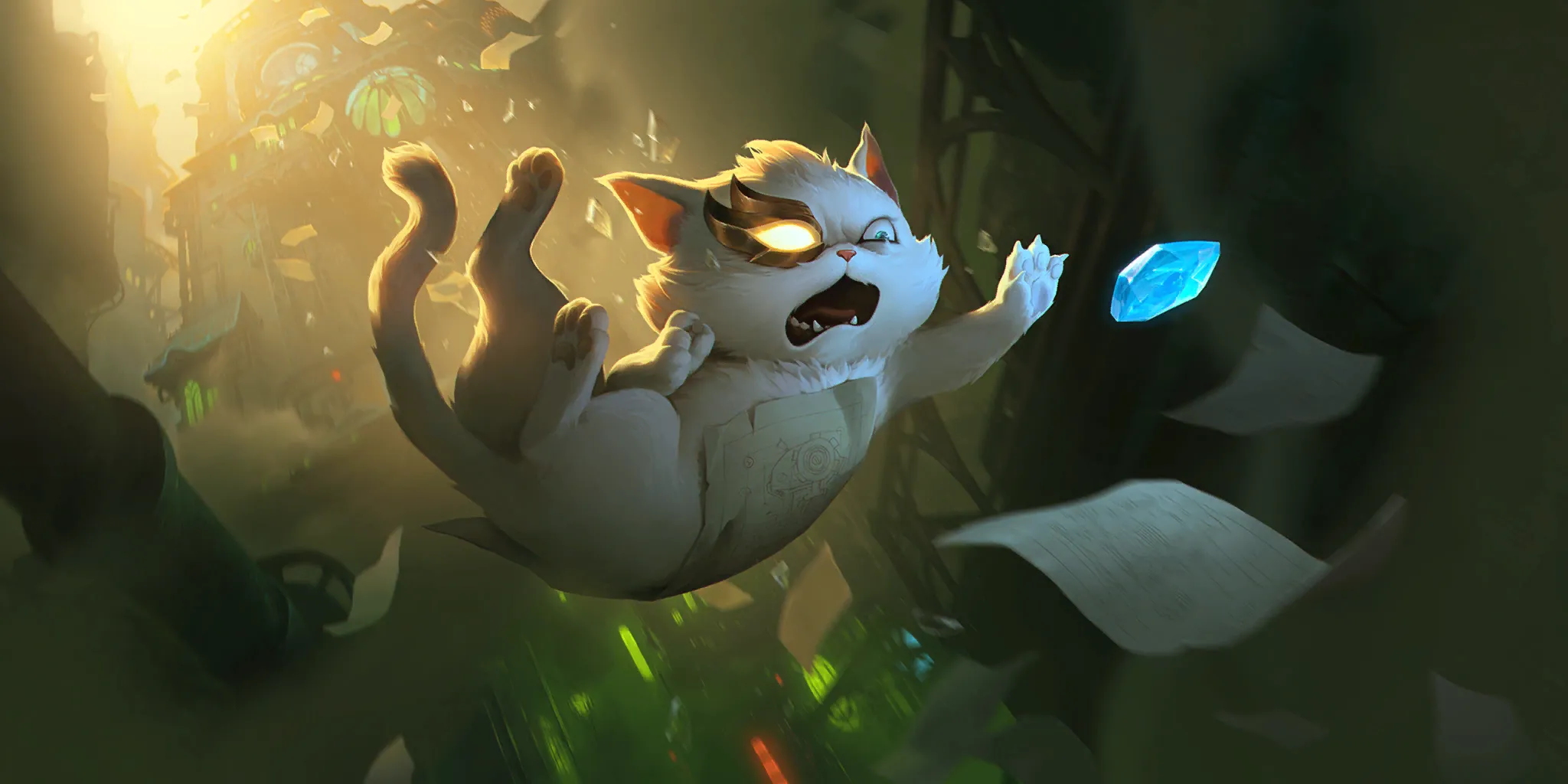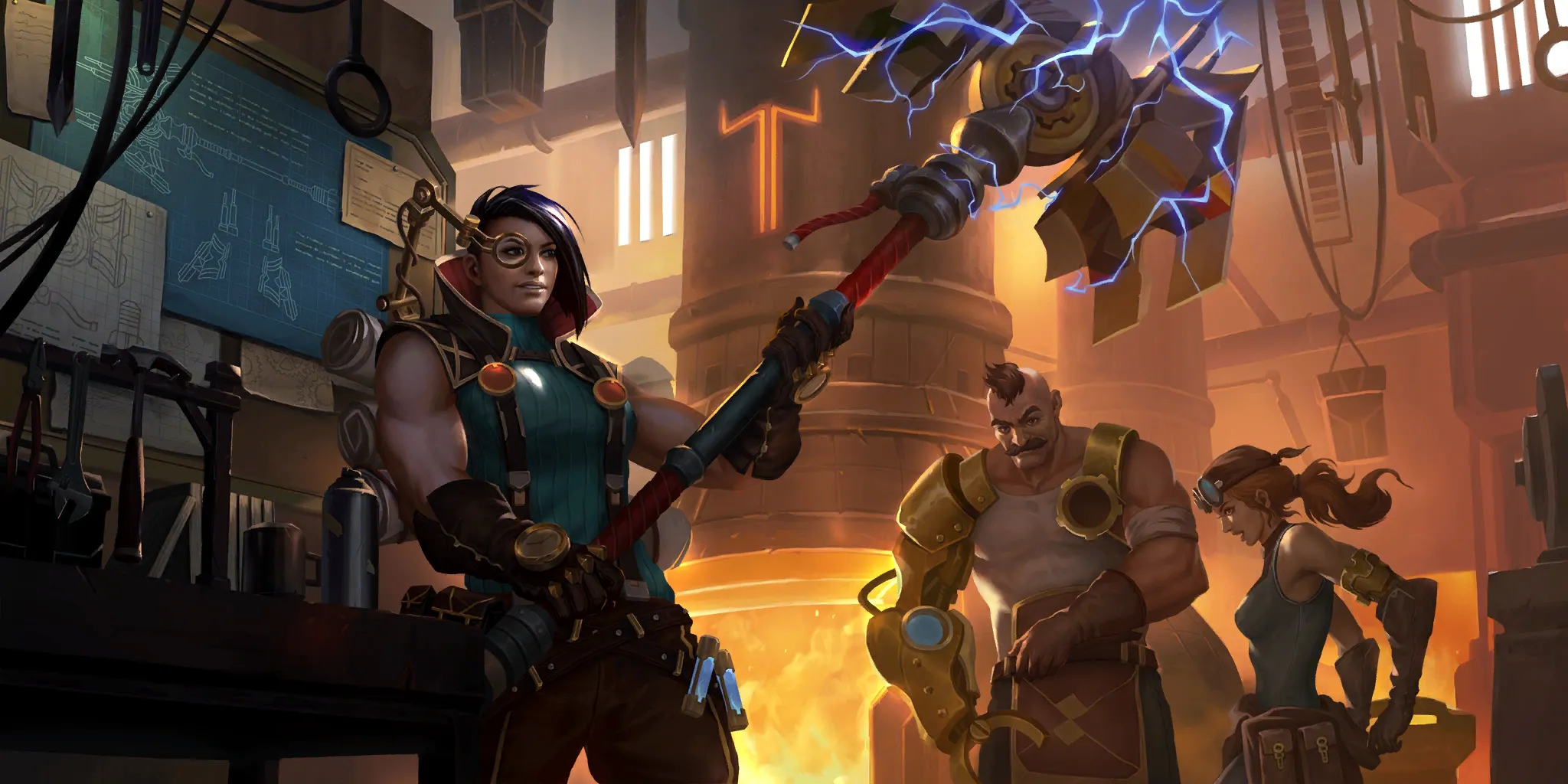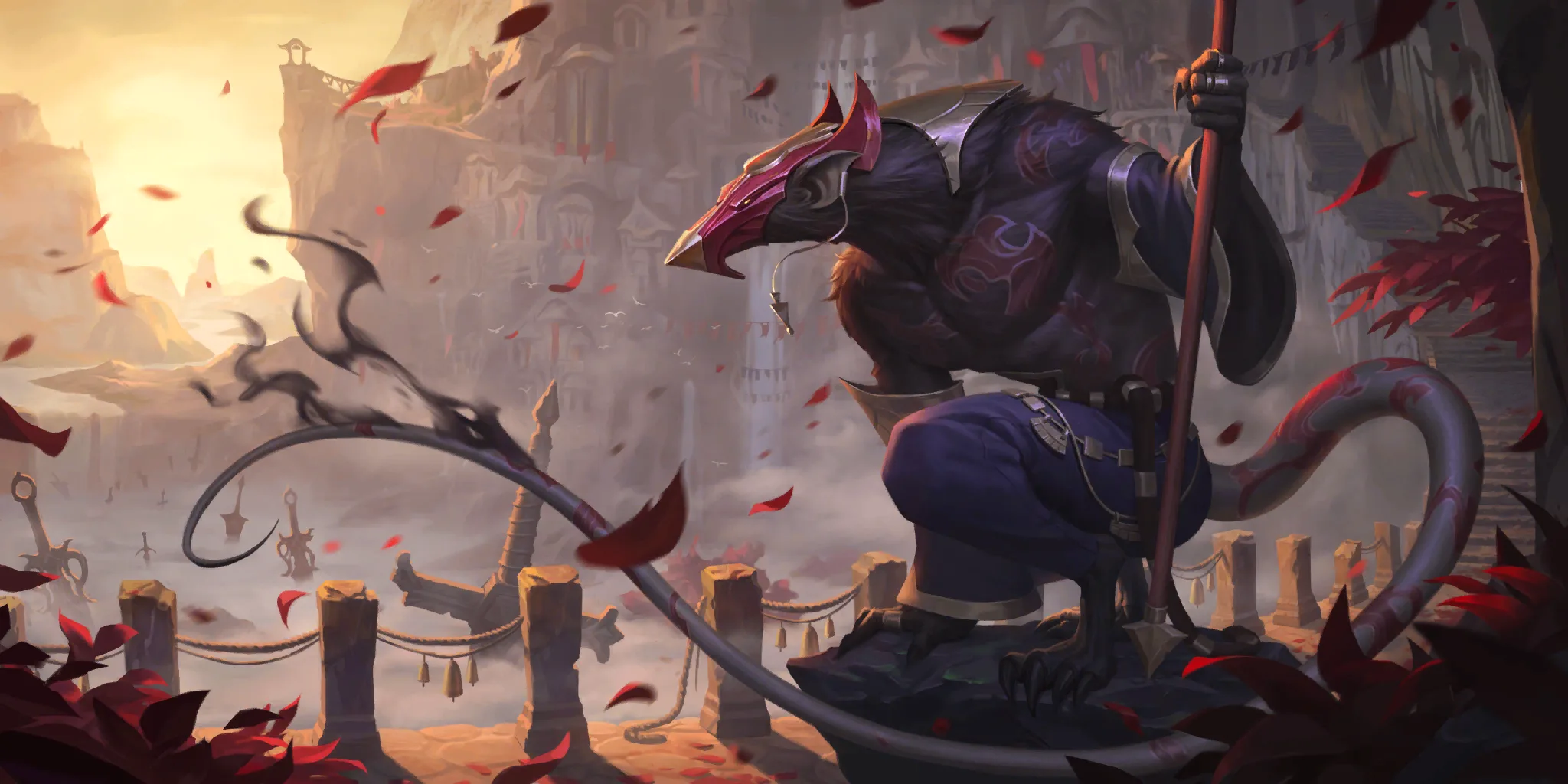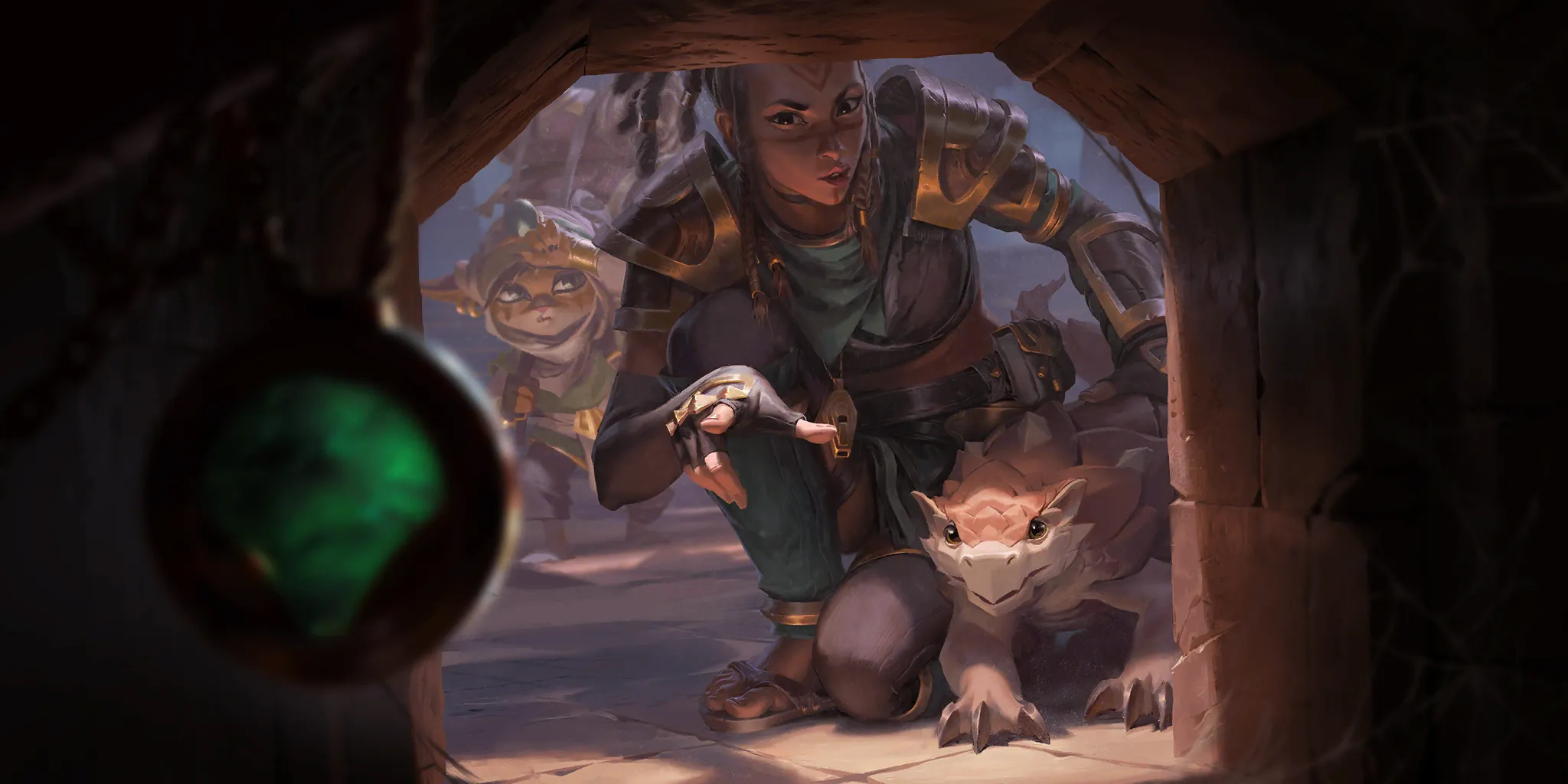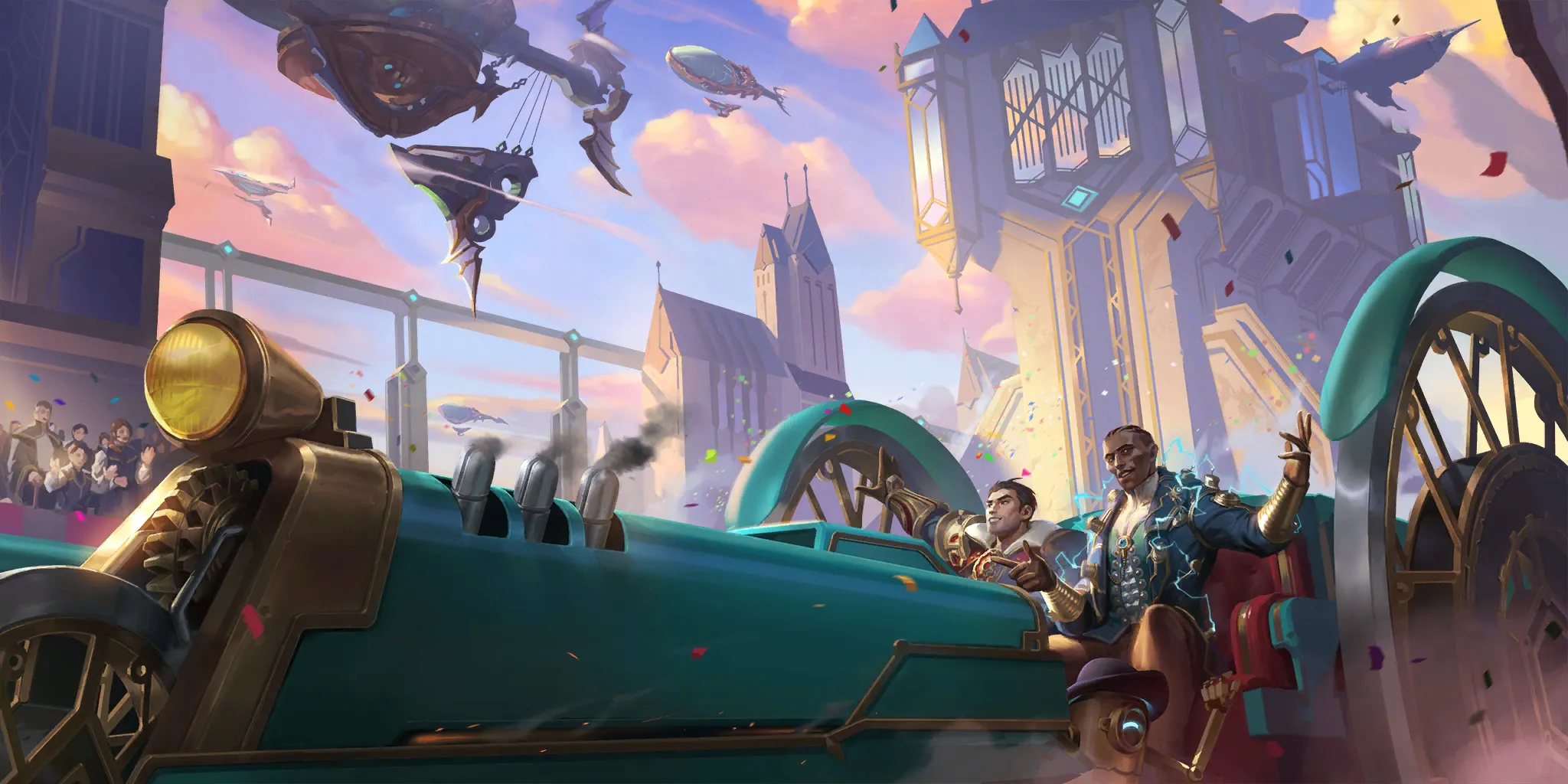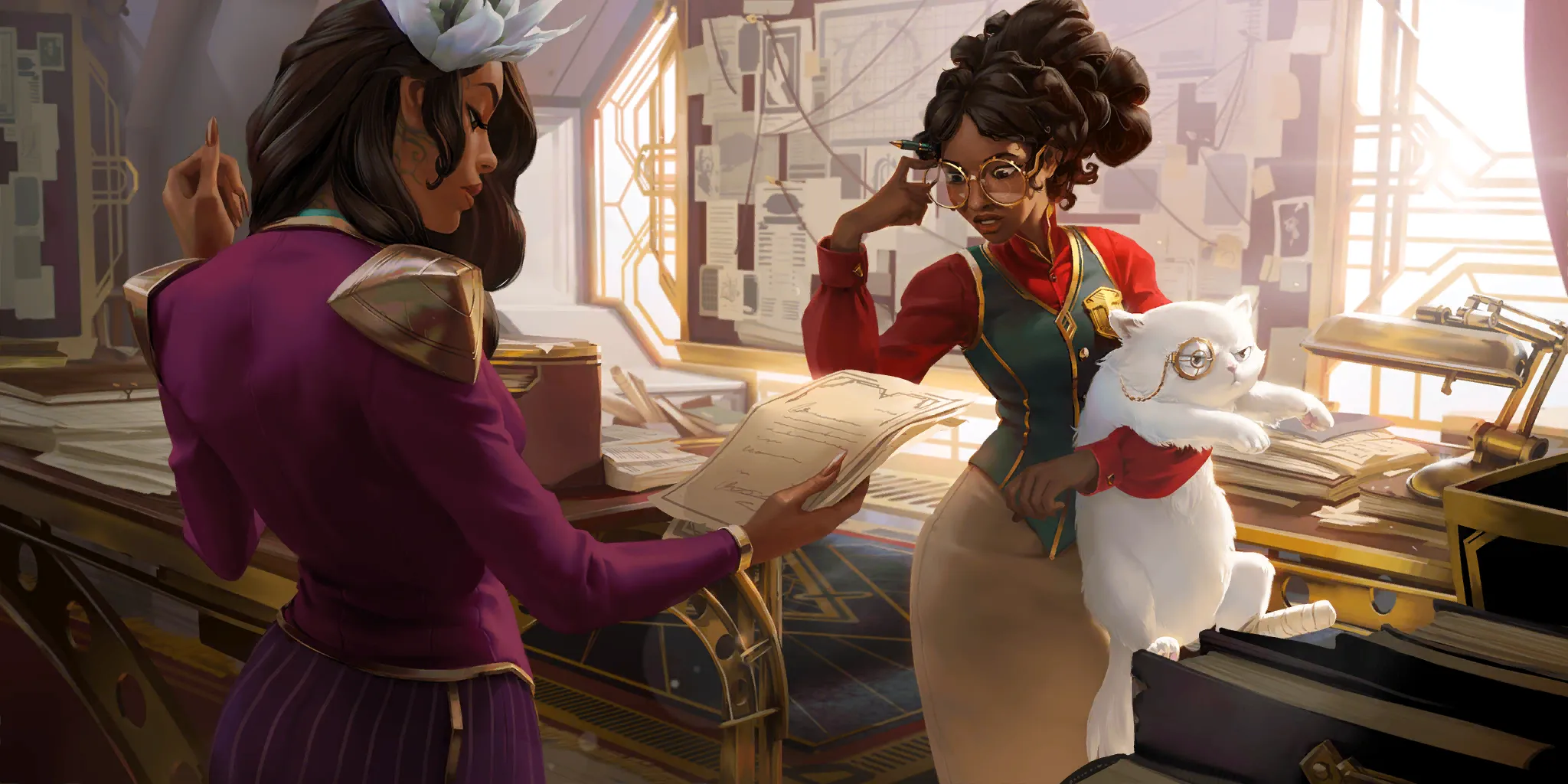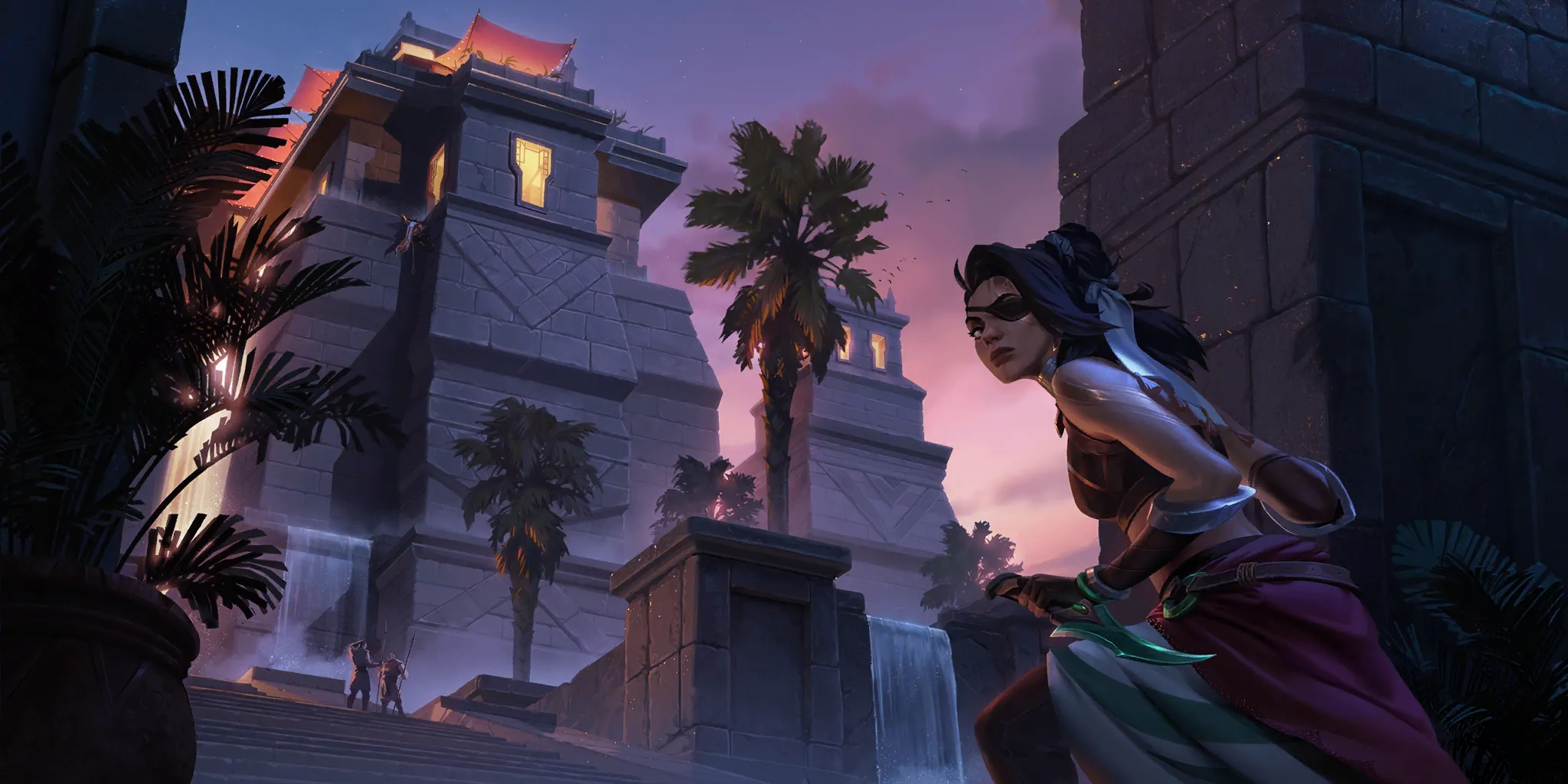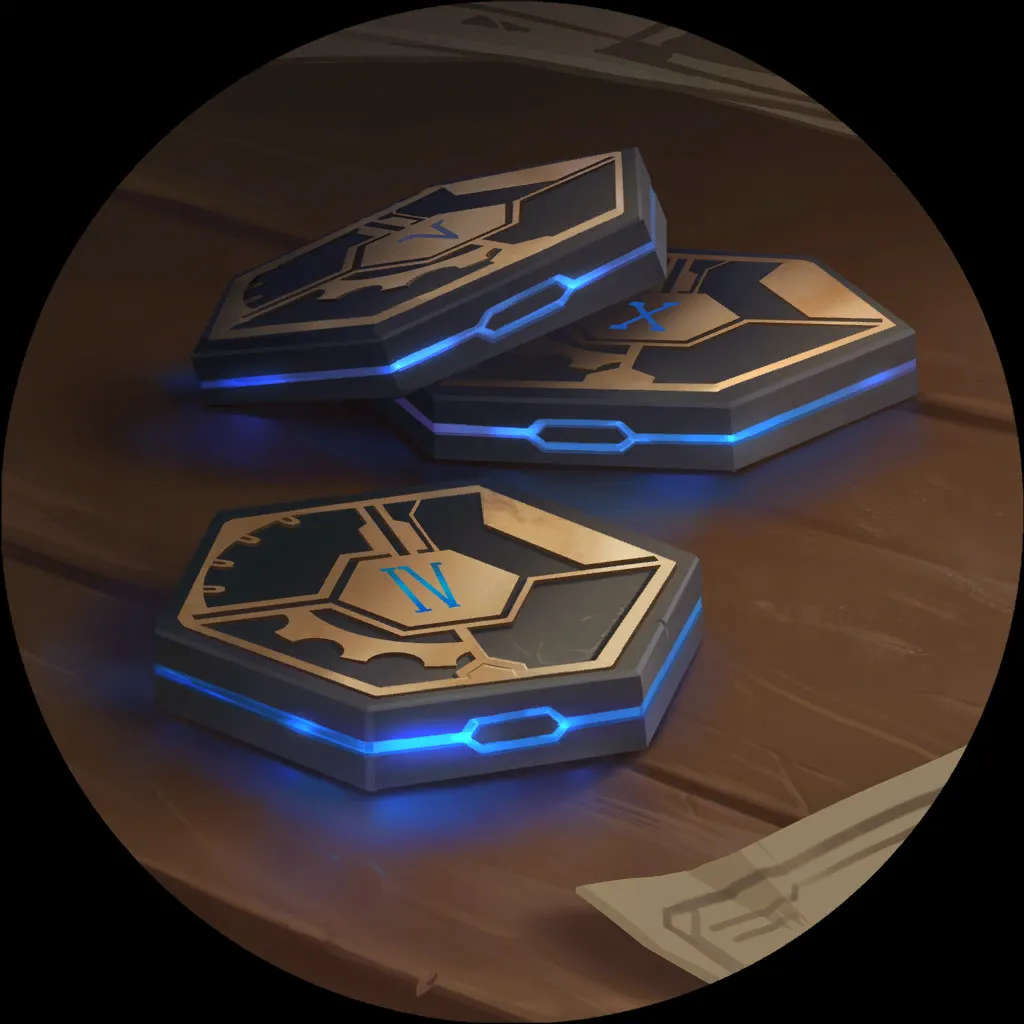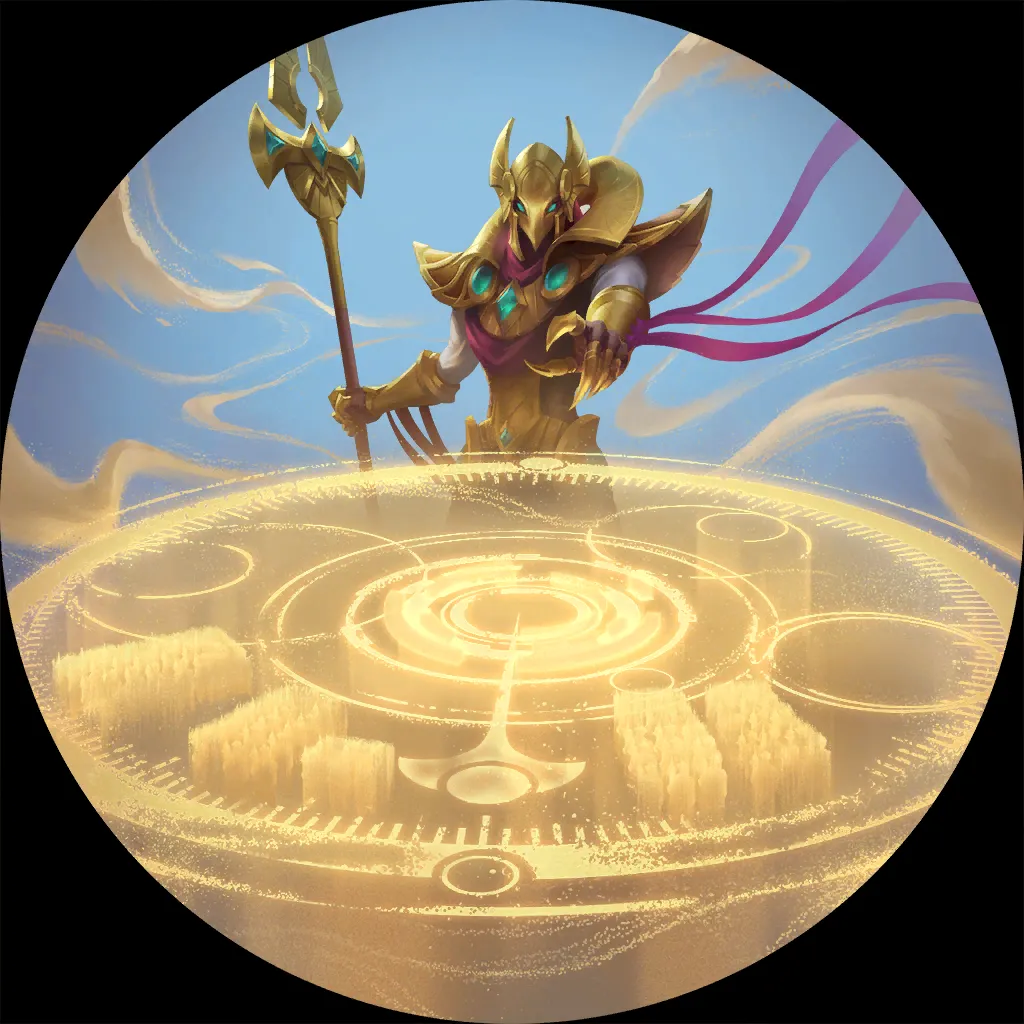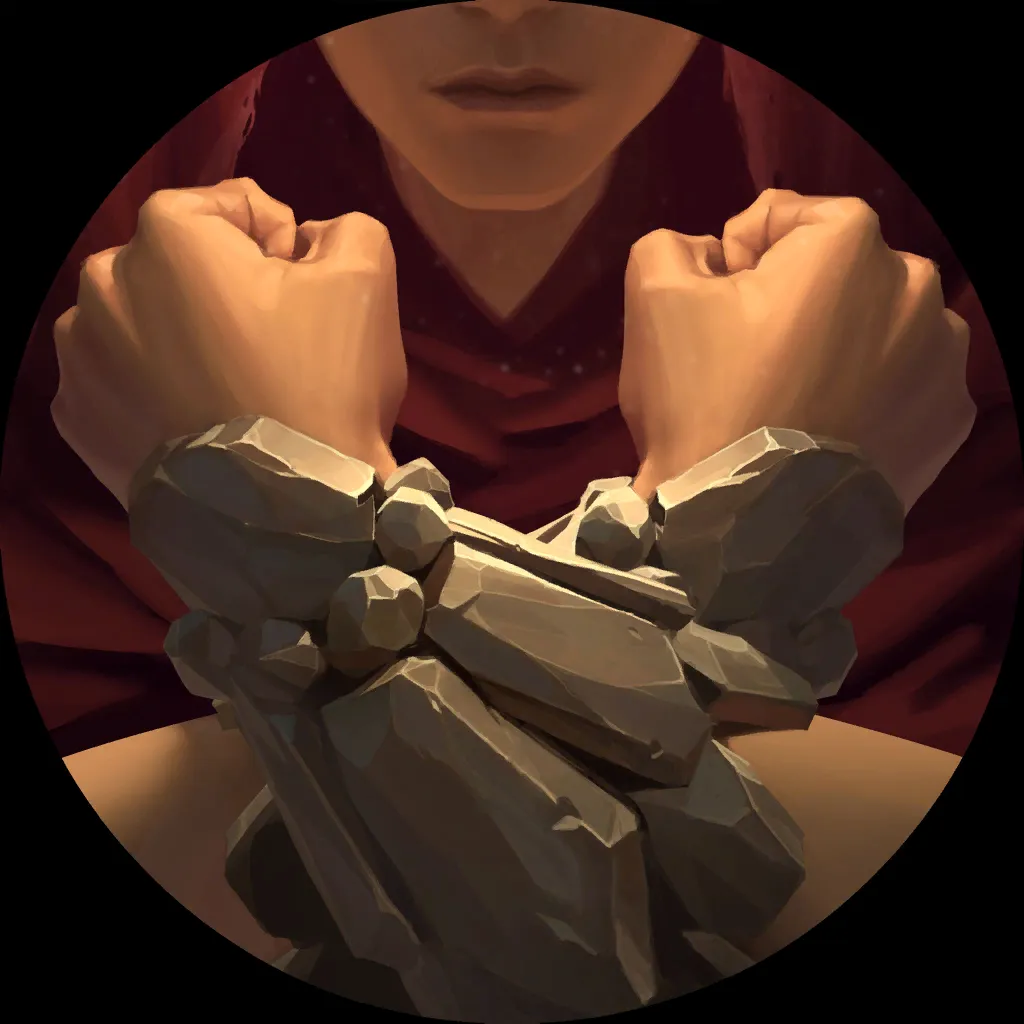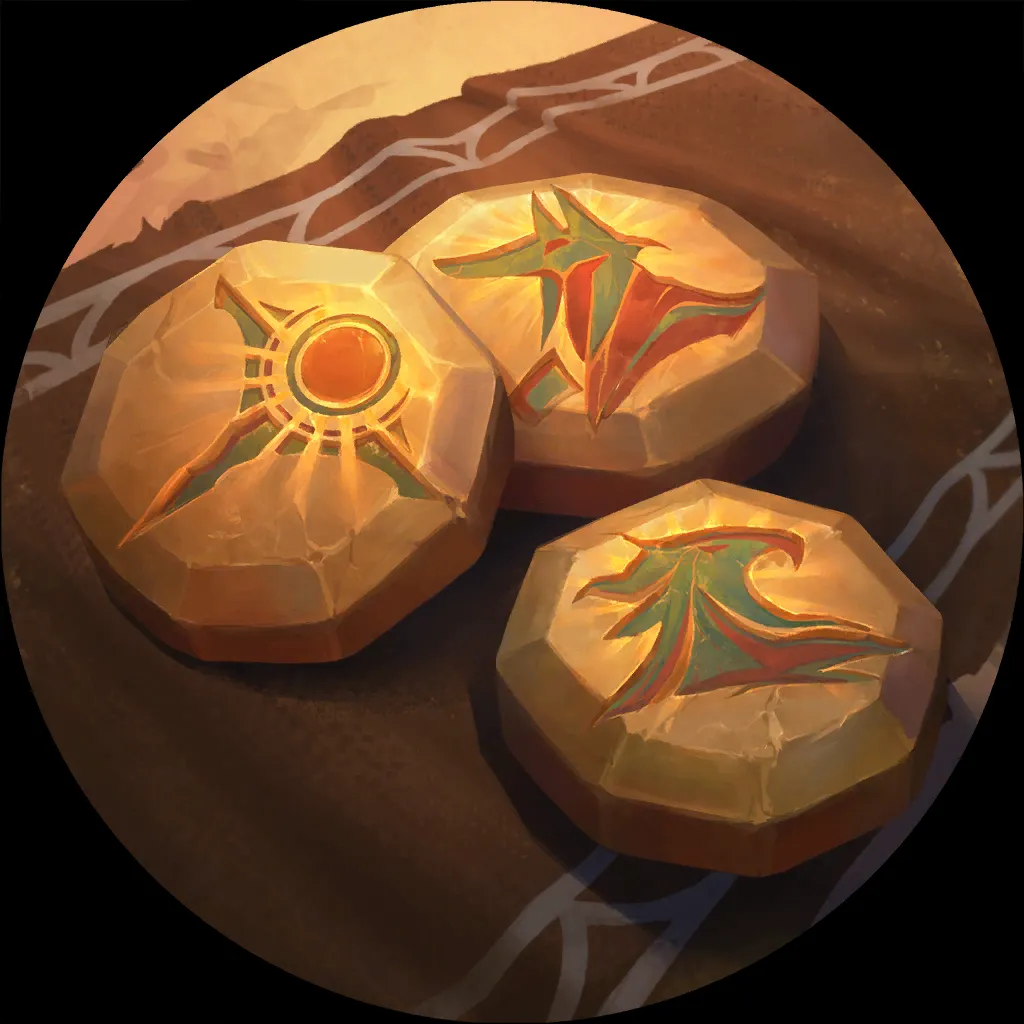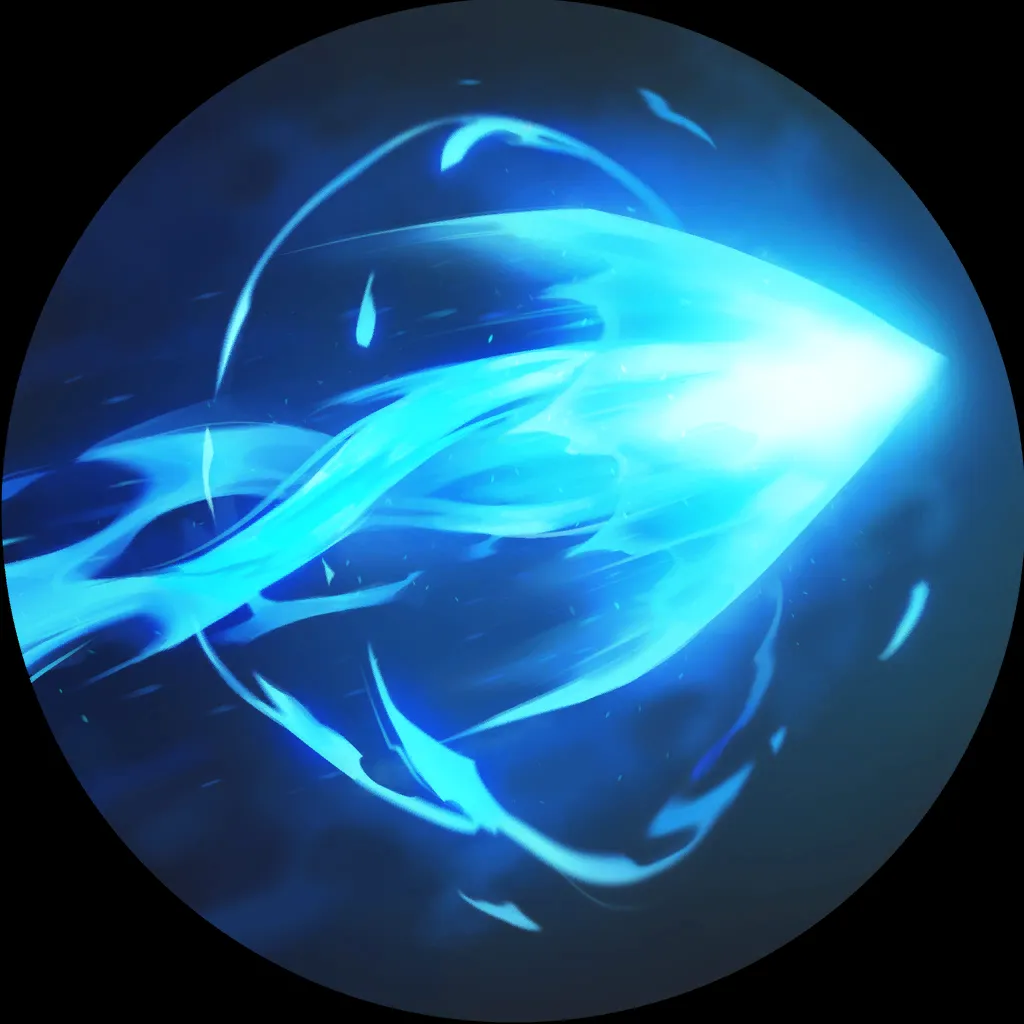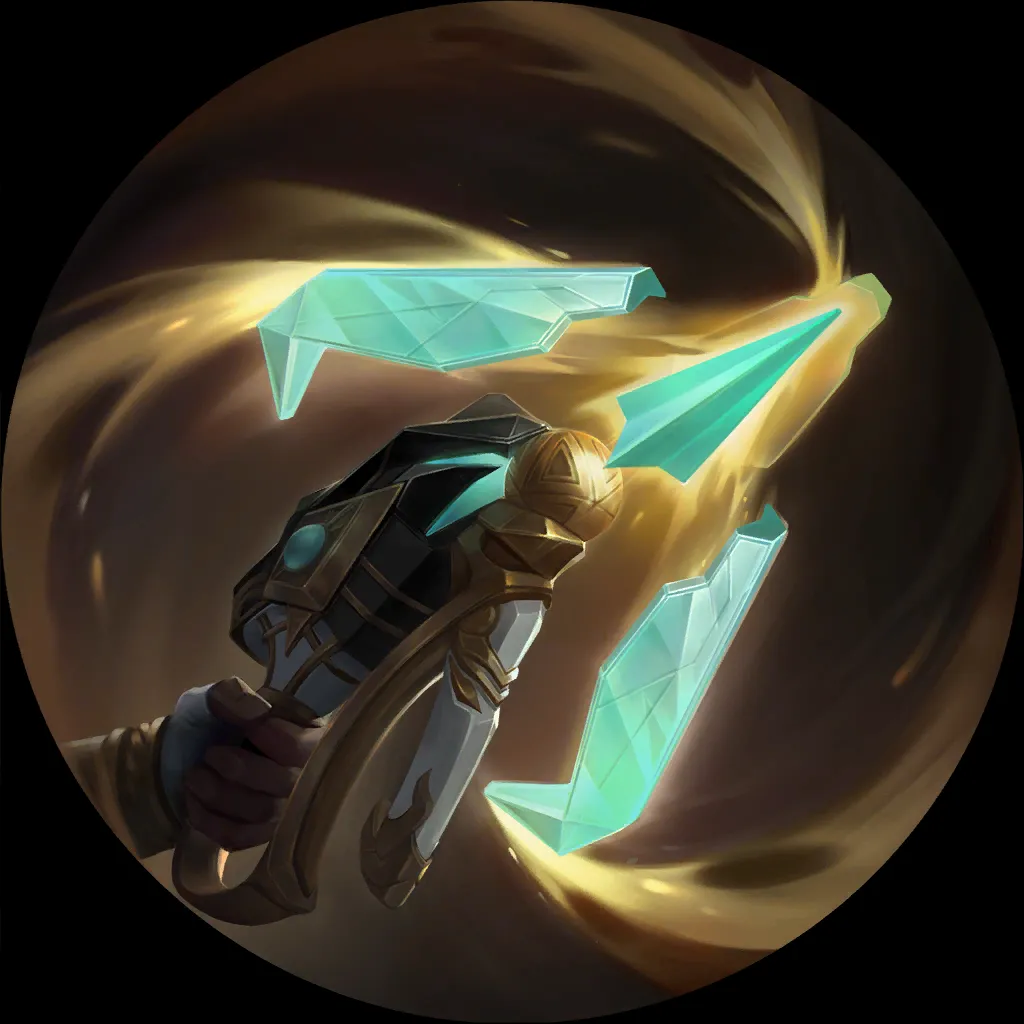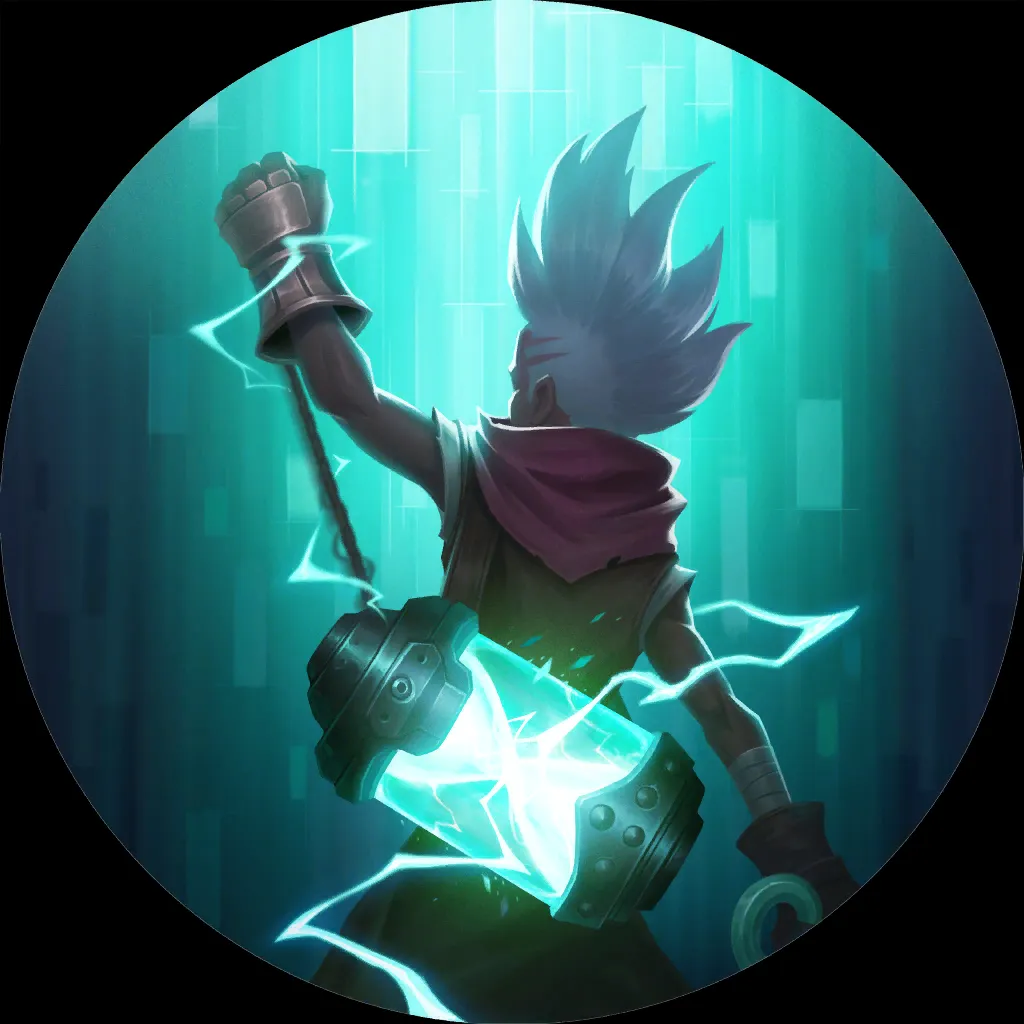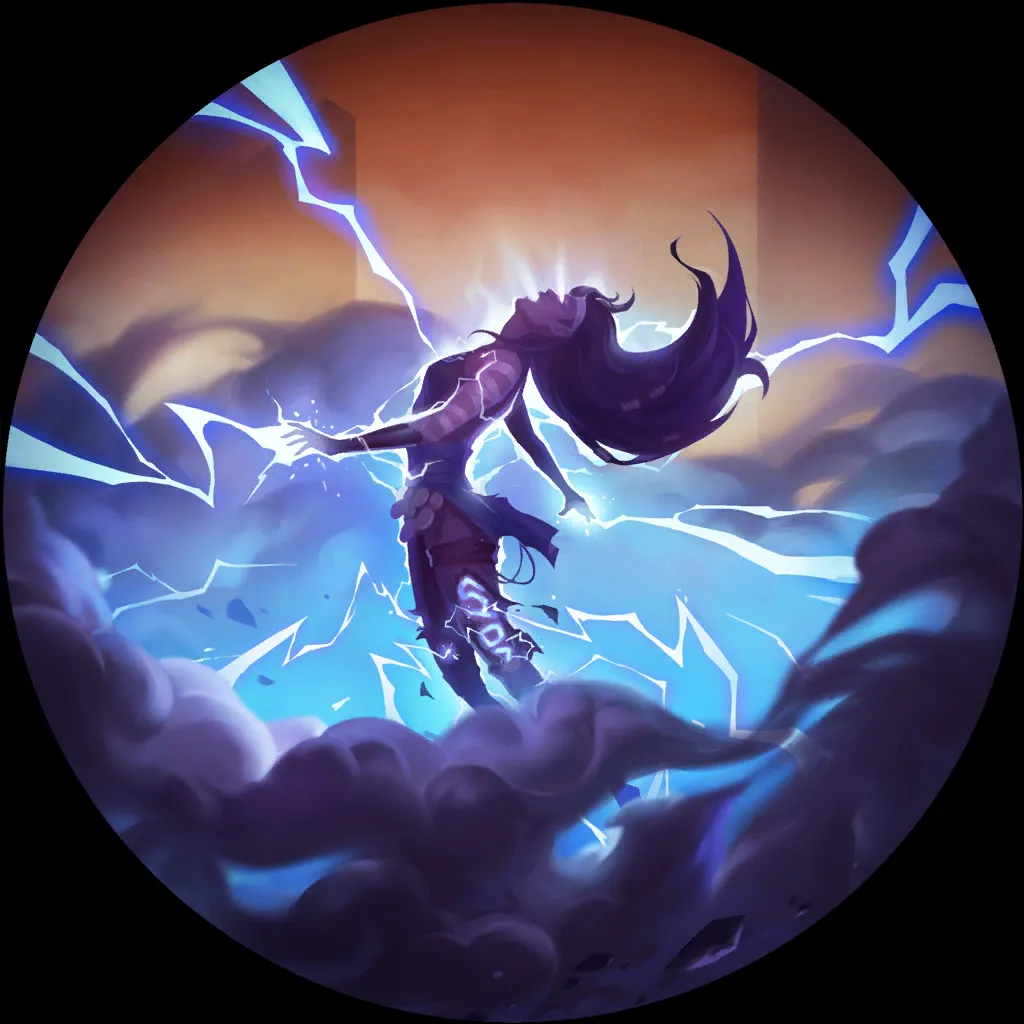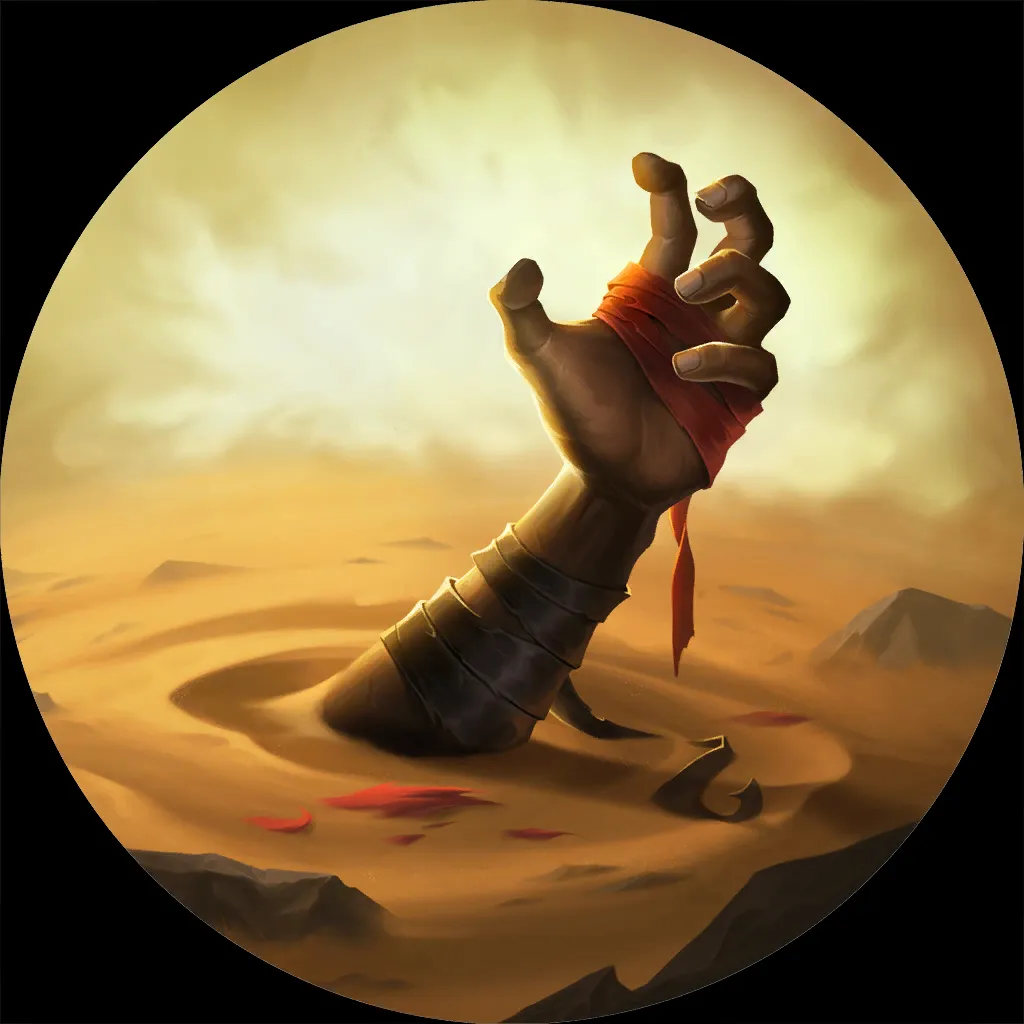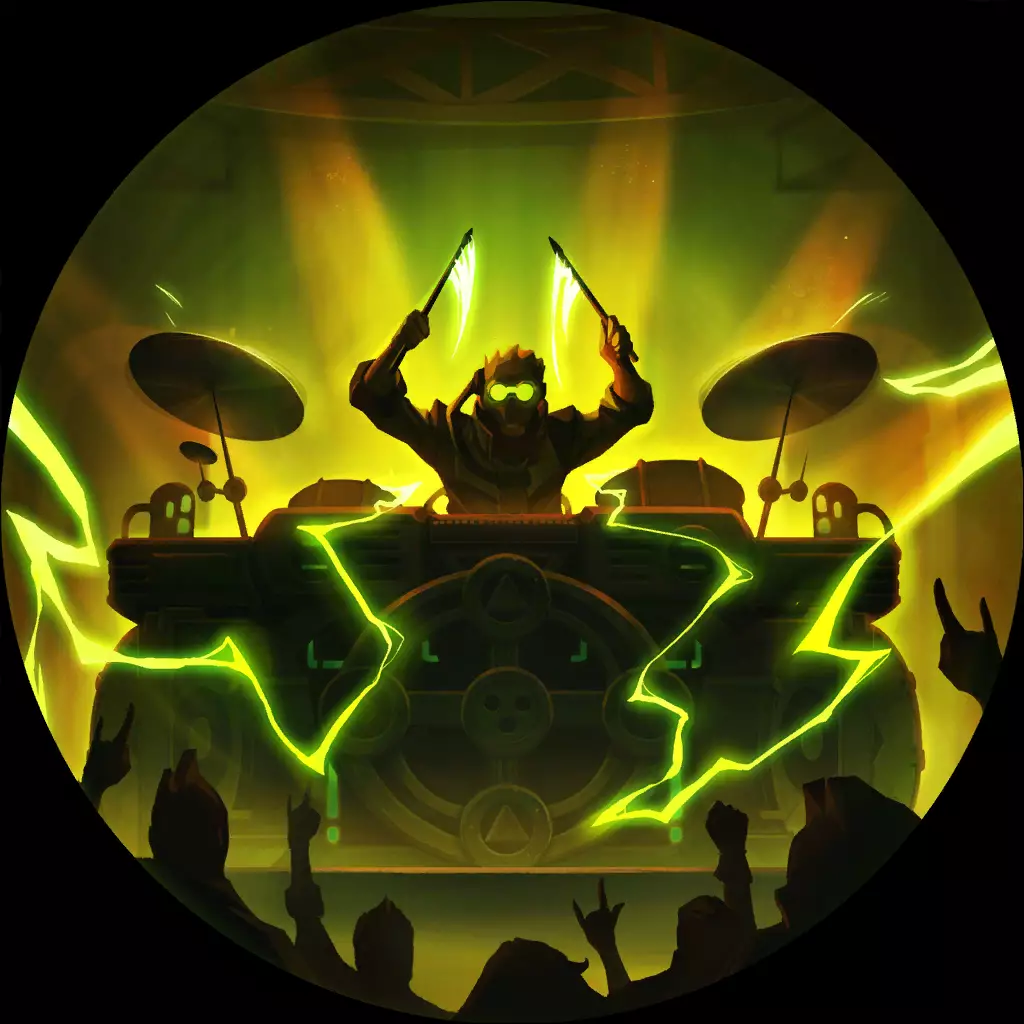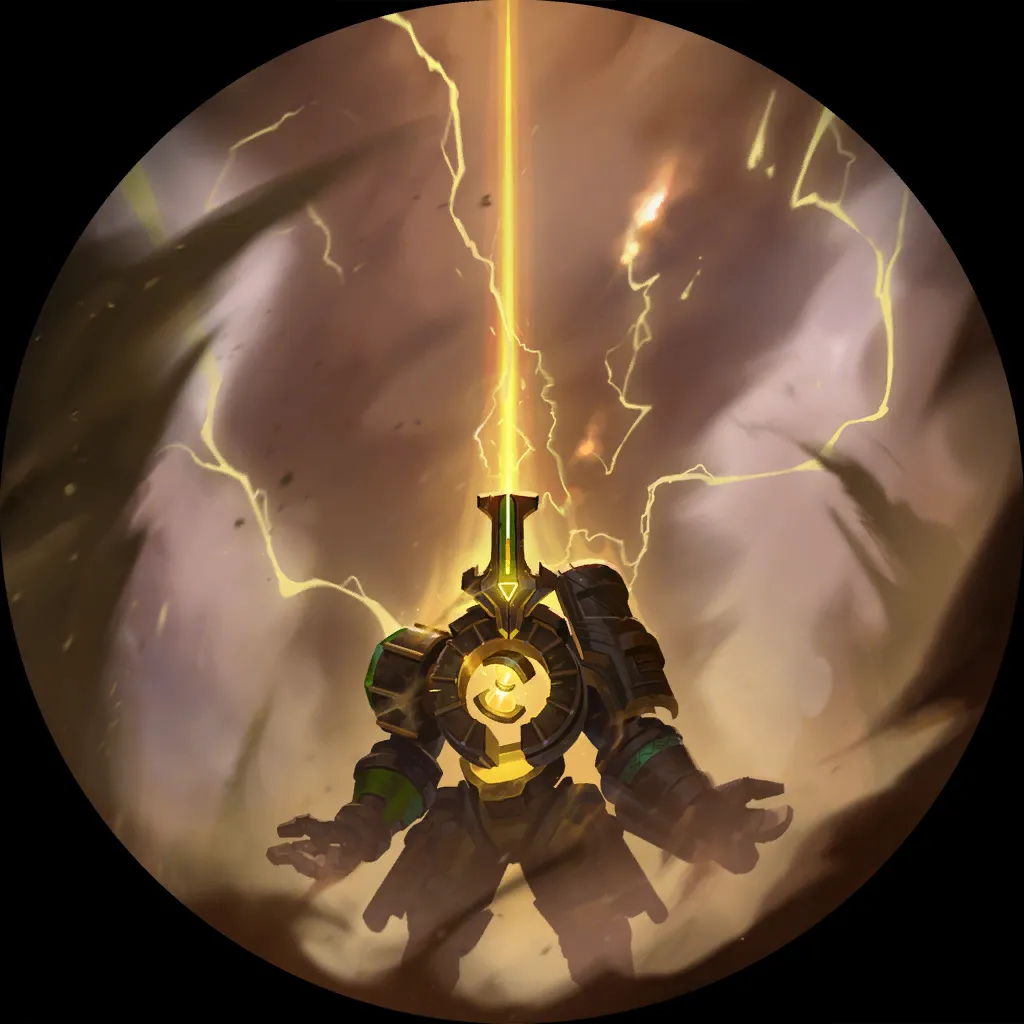 One thing I discovered while messing around with these decks and coming up with the lists is that The Darkin Harp
is actually really good! I started with Akshan Seraphine as a way to test The Darkin Altar with Bloodletters and the Harp. That build proved to be too cute, but I did have some fun moments like playing a three-mana Xolaani and a five-mana Styraatu.
If you're looking for something different to try or just hit a ranked floor and want to mess around with something a bit more experimental, then these are the decks for you! If you decide to change the lists up a bit and land on something you feel is quite strong I'd love to know!
---
Wrapping Up
Hope you enjoyed our first foray into the field! The Domination expansion has surely shaken the meta, and there's tons of decks to try – hope there's something here you may like to take for a spin, and do let us know how it went!
---
---