LoR Best Decks
As of early Sunday, these are the best LoR decks and Archetypes right now, according to Balco and Mastering Runeterra Meta Tier List:
As last Friday, Vayne is in the lead when it comes to amount of strong decks she fits it – but Seraphine has found strong homes now, both with Ezreal in
Noxus and Viktor in
Shadow Isles, while some former Top Dogs (and Pirates in particular) are clawing their way back up.
And, as we'll see, it looks like Rayne, Payne and Seraphine very much enjoy playing Rock, Paper, Scissors.
---
Technical note – About archetypes and decklists, and what we mean by "LoR best decks"
Balco's chart above (like most data sites, including MaRu's Meta Tier List) sort LoR decks by archetype ("archetype" being the aggregate of decks with a specific champion combination) – that's also how matchup tables are shown in pretty much all data sites.
In this article, we'll sort these Legends of Runeterra decks by the best specific decklist for each archetype – since in each archetype some decks fare better than others (and sometimes the difference is quite noticeable), we'll broadly group the best LoR decks in four arbitrary categories, by amount of games played in the last three days in the data samples we check:
Juggernauts: LoR decks with more than 2100 games – these are the best tried-and-true meta decks in Legends of Runeterra.
Heavyweights: LoR decks with between 2100 and 900 games played – other excellent choices, with large enough samples to confidently say, "Yeah, this works."
Punching Up: LoR decks with between 900 and 300 games played – we're entering the Land of Small Sample Sizes here, on top of the meta being up in the air, but as far as numbers go, these decks can put up one hell of a fight.
YMMV: decks with between 300 and 150 games – risky stuff, but here's where you usually find the spice!
For this article, in all cases we'll look at decks in Platinum and above, and in the last three days, unless stated otherwise – and when talking about decks in general, or best LoR decks in particular, we'll always be referring to specific lists (while reserving "archetype" to denominate the aggregate of all decks with a particular champion pair). As a rule of thumb, decks with a winrate (WR) above 52% catch our eye, above 53% are eye-widening, and anything with a WR over 55% is exceptional.
On the other hand, do notice that when talking about matchup tables, it's always about archetypes – in other words, we'll recommend which are the best Legend of Runeterra decks (ie. specific decklist) you can choose to face the most popular archetypes (since you'll find all versions in the LoR ladder).
Last but not least: all stats and recommendations above are for choosing the best LoR deck for the Legends of Runeterra Ladder environment – the Best-of-Three format (found in Tournaments and Gauntlets) is a very different kettle of fish!
Sources: Balco, Legna, Mastering Runeterra Meta Tier List.
If you have any feedback on how these decks could be showcased differently, do let me know! =)
---
Juggernauts – Best LoR Meta Decks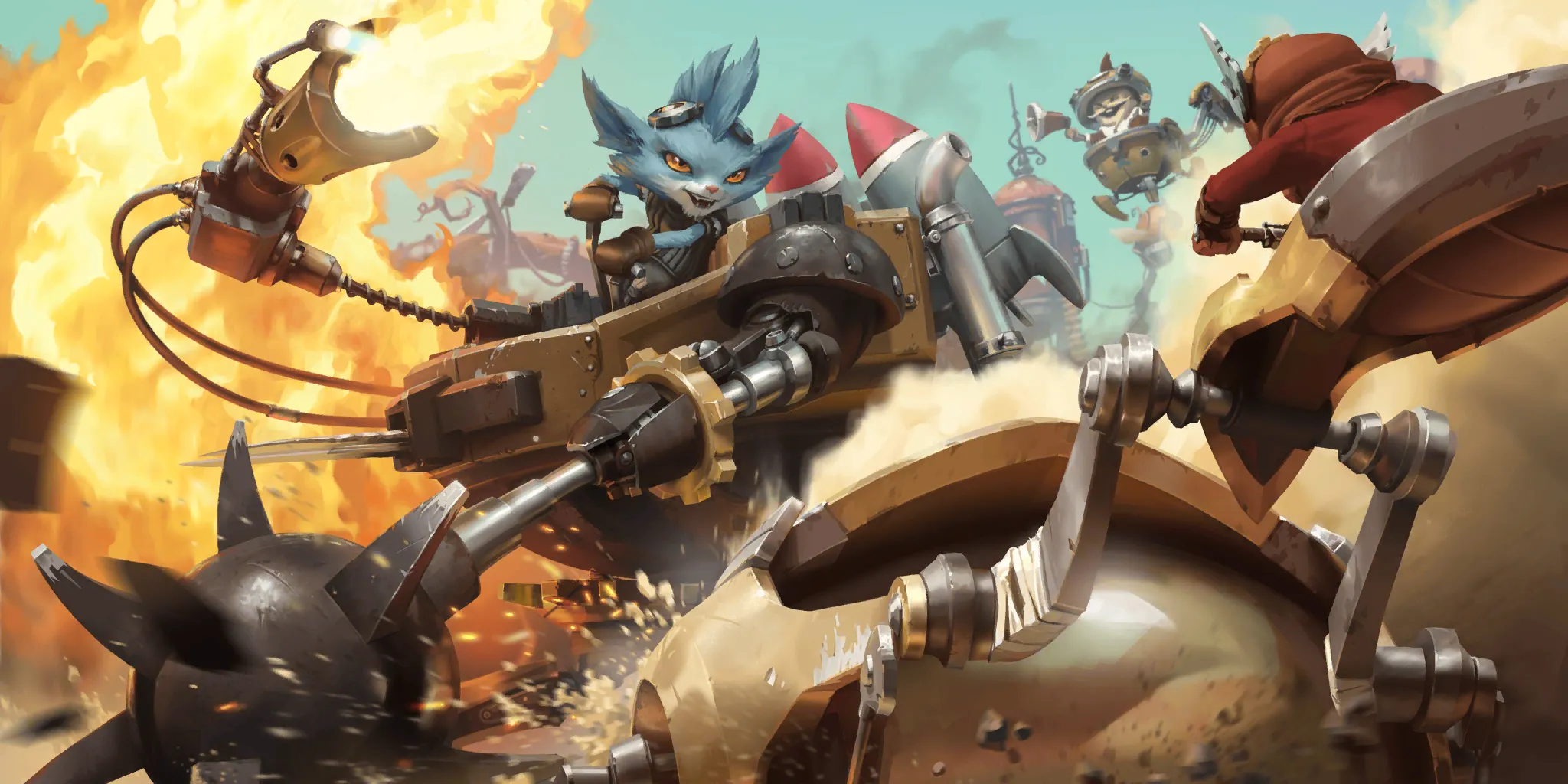 Here we showcase LoR decks with more than 2100 games and good-to-great WR. A new Expansion has just landed, so just like the current snapshot is different from last Friday's, things could look quite different in just a few days – still, as of right now these are the best Legends of Runeterra meta decks.
---
Rumble Vayne Noxus
Rumble keeps tumbling at the top – Rayne's best deck (with the exact same list as last Friday) is the most played build when looking at specific decklists from all archetypes…
… and has lost none of its edge, punching above the 56% WR mark, with now a staggering 9,500+ games played in the last three days.
With good matchups into Gwen Vayne, Pantheon Vayne, and Viktor Seraphine Shadows, Rayne's main predators are Zed Vayne and one of ladder's new menaces, Ezreal Seraphine Noxus. If you'd like some insights about this deck, Monte & Leer took it for a spin in their latest Meta Voyage.
---
Zed Vayne
Another of last Friday's Juggernauts that has kept all of its momentum, Zed Vayne hits above 56% in around 9,000 games – yet Zayne's nearly impeccable matchup table now has three weak spots: Swain TF continues being a big headache, and now Seraphine Viktor Shadows (an uphill struggle) and Seraphine Ezreal Noxus (a pretty awful matchup) prey upon what's arguably the best LoR deck when you look at matchup data. Another deck that Monte & Leer took for a spin in their latest Meta Voyage, in case you want to read more about it.
---
Jhinnie keeps gunning down weak new decks, and burning down the hopes of some of the strongest contenders, too: Gwen Vayne, Pantheon Vayne, Vayne Jax and Akshan Varus are all easy prey for blazing brat and bullet buff, while themselves crumble to Seraphine blends and TF Swain.
Overall, Jhinnie's best deck strikes above 55% in nearly 4,000 games.
---
Pantheon Vayne
Who said you can't change your Fate? When compared with last Friday, Pantheon Vayne's best deck has adapted and refined, thinning their follower count (above all its top-end) to make room for more weapons (now the full complement of The Darkin Aegis
and The Darkin Lodestone
) and spells – and even the spell composition has shifted, preferring Fish Fight
to Concerted Strike
.
The results? An impressive 55% WR across 3,000 games – and while Payne is still the underdog to Rayne, Zayne and Jhinnie, it absolutely crushes the Seraphine blends that, in a Rock-Paper-Scissors dance, prey upon Payne's predators.
---
Akshan Varus
To the "Let's pair him with Akshan and see what happens" brewing philosophy we now add the wise "Don't fix it if it ain't broken" adage: with the exact same list as last Friday, Akshan Varus sits at a comfortable 52%+ WR with nearly 3,000 games played, and good odds against some of the most popular decks (Gwayne, Rayne, and Payne) while able to go toe-to-toe with Swain TF.
It gets absolutely wrecked by Jhinnie, though, with Zayne and all Seraphine flavors being an uphill struggle.
---
It ain't fun being a fun cop, it seems! Still doing fairly well (WR around 52%), Fated Fiora is running out of unrefined decks to beat. It still has an edge on Gwayne and Payne, and good odds against Ezreal Seraphine, but Rayne, Zayne, Akshan Varus and Vayne Jax all have good odds against this former powerhouse.
---
Gwen Vayne
Along with Seraphine blends, Gwen Vayne is one of the archetypes that is being experimented the most, with several different builds all doing well. The current best Gwen Vayne deck (punching at nearly 54% in 2,300+ games) opts for two copies of Opulent Foyer
, but versions with only weapons (and no landmark) are doing well, and so are versions opting for a mix of landmark plus just one weapon. Clearly an archetype with lots of room for refinement!
---
Notably Absent: Vayne Kai'Sa and Akshan Seraphine.
High popularity. Poor performance. Not currently recommended.
---
Heavyweights – Strong LoR Meta Decks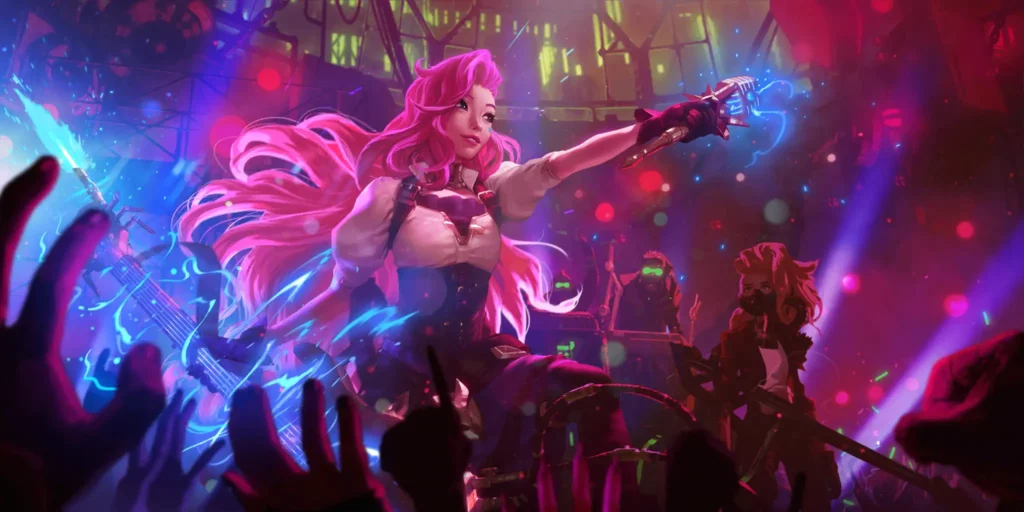 These LoR decks have between 900 and 2100 games in the last three days – too early to tell, but most of these should work quite well!
---
Viktor Seraphine Shadow Isles
Viktor Seraphine
Shadow Isles is looking scarier by the minute – while their most popular list has lost a bit of steam (now at 52%, down from 54%+ on Friday) the second most popular iteration punches above 56% in around 1,800 games.
Viktor Seraphine sits in an interesting spot when looking at matchups: an underdog to the Gwen, Rumble and Pantheon flavors of Vayne, but slightly favored against the Zed variant, quite favored into Akshan Varus, and absolutely demolishes Ezreal Seraphine and Jhinnie. Monte was quite impressed by it when they took it for a field-test with Leer in their latest Meta Voyage.
---
Seraphine Ezreal Noxus
To the likely despair of their despisers, Seraphine and Ezreal have found a region that works for them:
Noxus. One of the decks that has gained the most steam in the last couple of days – now striking above a crazy 57% WR in 1,700 games – and in quite a good spot when it comes to matchups: while not without their predators (odds against Payne, Seraphine Shadows and Vayne Jax are lousy) SerEz does great against the two top Juggernauts, namely Rayne and Zayne (and is one of the very few weak spots Zayne has), while also beating Jhinnie, Swain TF, and Pirates (which are making one bloody hell of comeback).
---
Sejuani Renekton
Our Overwhelm Overlord's deck keeps doing very well, even if it has cooled off a bit (dropping to 53%, down from 57% two days ago). It has an interesting spread against Seraphine decks: Renekton Sej crushes the Shadow and Ionia versions, while losing badly to the Noxus variant.
Want some spice on top of your Overwhelm? Sure thing: just add Akshan!
---
Vayne Jax
Stick to the list shared here, folks, which like last Friday keeps striking above 53% – there's a fairly different list that has gained a lot of popularity, but while not bad (51%+), it seems thus far inferior.
---
TF Swain
One of the two best decks to beat Zed Vayne with (the other being Seraphine Ezreal), Swain TF also remains an excellent choice against Jhinnie and Gwayne – but save for those confrontations, Cardslinger and Grand General's matchup spread looks a bit on the underdog side of things. It still keeps punching at 53%, though, so if it's a deck that works for you, no reason right now to change horses.
---
LeBlanc Vayne
LeVayne got legs! The fringest deck we showcased last Friday now sits comfortably among our Heavyweights – its 52% WR is nothing to write epic poems about, but with nearly 1,300 games under their belt, LeBlanc and Vayne have proved they can work together very well. They seem particularly good against the two top Juggernauts (Rayne and Zayne). If curious about it, it's another of the decks Monte & Leer wrote about in their first Meta Voyage for this Season.
---
Pirates, aka Miss Fortune Twisted Fate
Pirates keep doing their bloody butchering thing – and they even have different options now. The Double Up
version keeps doing great, while a more classic let's-stick-with-Decimate
(and get-rid-of-Shellshocker
) is doing even better!
Their matchup spread is superb, by the way: save for Seraphine blends (and the
Shadow Isles flavor in particular), Pirates seem to have the upper hand against most other top dogs: they beat all of today's Juggernauts, and from the current Heavyweights only Swain TF is a slightly uphill struggle.
---
Yasuo Katarina
Sticking to their stunning performance and punching above 54%, Yasuo and Katarina still have a bit of a red flag in their matchup spread: except Gwayne, most strong decks they are the underdog against – with Seraphine Ezreal being especially awful.
---
On Grounds of Novelty…
Vayne Ornn and Vayne Kayn are both playable, with their most popular lists hovering at around the 50% WR mark – not something I'd too ardently recommend, but turning otherwise left-behind Champs into playable options is no small feat!
---
Punching Up – Runeterra Decks Doing Great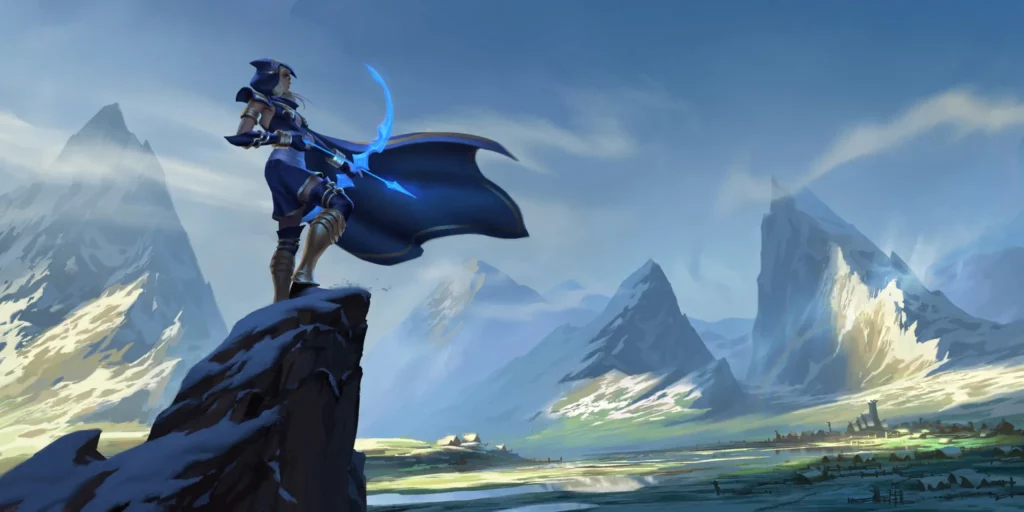 Runeterra decks with between 300 and 900 games in the last three days – solid picks if you'd rather pilot something a bit less played.
---
Akshan Lee Sin
Arguably one of the best decks by the end of Awakening, Akshan Lee Sin's best deck currently kicks at 53% in nearly 900 games. Jhinnie and Seraphine flavors are awful news, and Zayne is a headache, but Gwayne, Payne and Rayne are all favored.
---
Vayne's Pain: Ashe LeBlanc
Her pairing with Vayne may be stealing all the spotlight, but LeBlanc's partnership with Ashe has found renewed strength! As suggested by Shadawx in his Domination Day One Decks article, the rejuvenated Ashe LeBlanc crushes foes while shooting above 56%, and it's the deck you want to bring to a Vayne fight. It's a bit of a polarizing deck (with good matchups being amazing, but bad matchup being truly awful), so probably not everybody's cup of iced tea – but as long as you don't mind pretty much auto-losing to Seraphine flavors and Jhinnie, you'll stomp on all Vayne decks.
---
Yyyep, Plunder's still a thing! Having not learnt a single new trick, Gang and Sej keep doing their thing – great 54%+ WR, 600+ games, fairly even matchup spread: most popular confrontations are in the 45-55 odds range.
---
Pantheon Varus
A deck to keep an eye on: lots of different variations, all doing great (which often is the foyer to some nice ladder-storming, once the optimal list is found) – dies horribly against Jhinnie and a slight underdog to SerEz, but good to great matchup versus all other popular decks.
---
Pyke Rek'Sai, aka Lurkers
Although with not too good of a matchup spread (underdog against the majority of popular, strong decks), Lurkers still make a showing, their best list reaching the 53% WR mark in nearly 500 games.
---
Seraphine Jayce Shadow Isles
Going even heavier on spells than the Viktor version, and opting for The Forge Of Tomorrow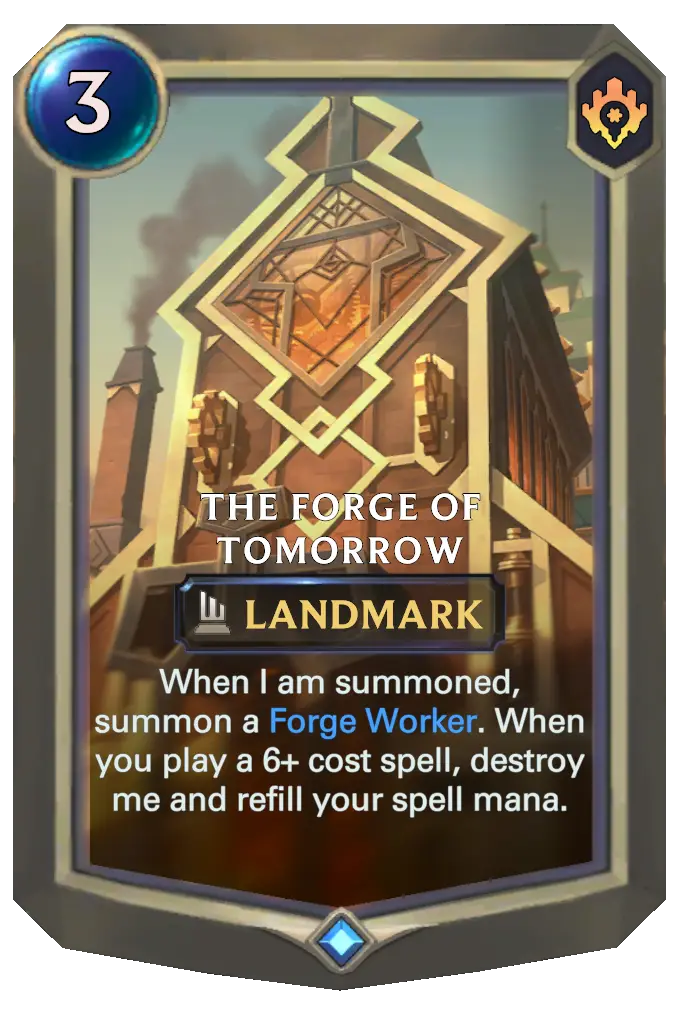 as their Landmark of choice, Seraphine Jayce reaches a 52% WR.
---
Katarina Gwen
Following a trend seen by the end of Awakening, Katarina Gwen's best deck has become a duo (now leaving Elise
out) – and like some of the best Gwayne versions, has made room for two Opulent Foyer
s.
---
Your Mileage May Vary – Fringe LoR Decks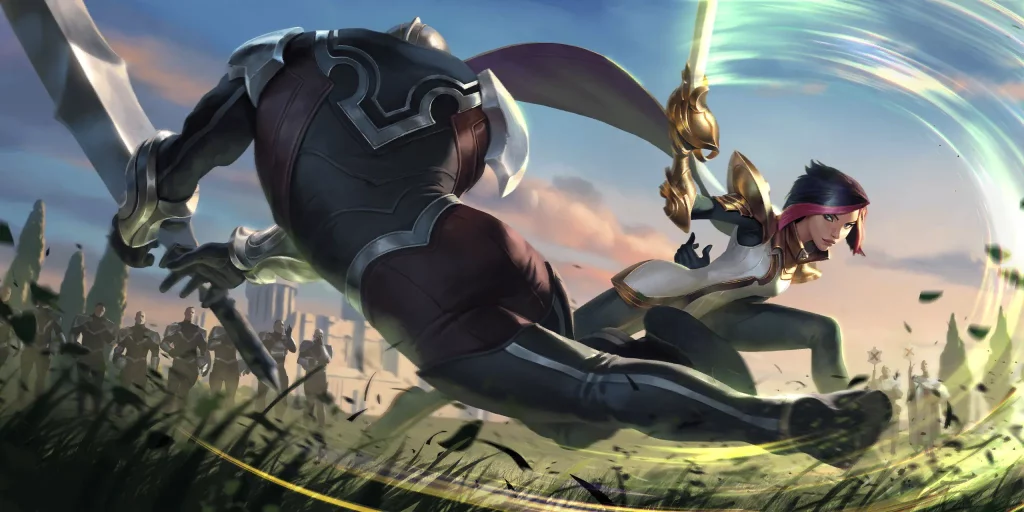 Runeterra decks with less than 300 games played in the last few days – promising, but too little data to say for sure how they currently fare.
---
Fiora Vayne Piltover & Zaun
And now, for some completely left-field spice: Vayne and Fiora drop Pantheon, and run from
Targon to
Piltover & Zaun to add The Darkin Harp
to their arsenal. Very good numbers across nearly 300 games, so this blend may indeed be a thing!