Upcoming LoR Tournaments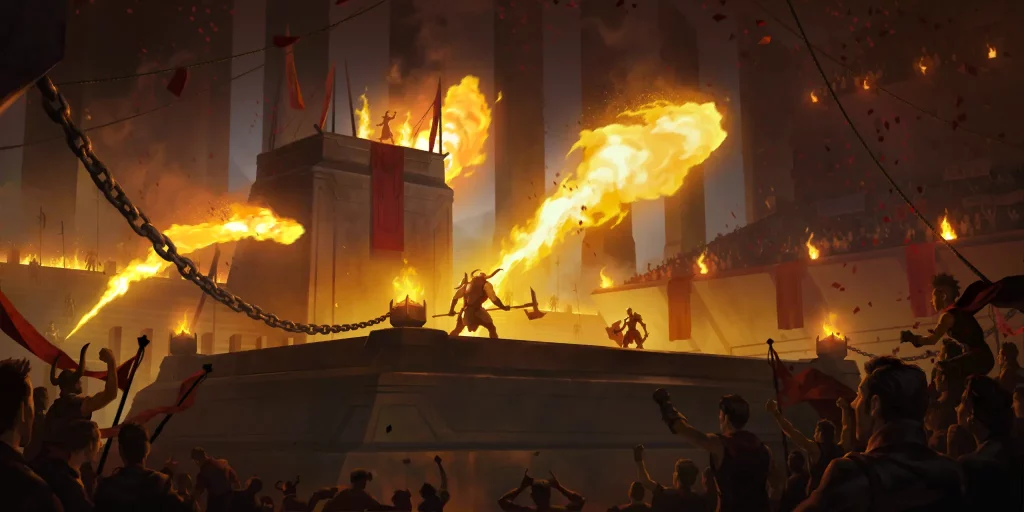 Sunday 4
(OPEN APAC) $120 USD – ZOTAC CUP Legends of Runeterra 1v1 Asia #7
(OPEN AM) RUNETERRA RUMBLES #7:
Tuesday 6
(OPEN AM) Mystic Shot Weekly #40
Thursday 8
(OPEN EMEA) EMEA Mystic Shot Weekly #4
Friday 9
(OPEN NA) Friday Night Duo Fights #1 (bring a friend! =)
---
Sirturmund & Monte's Recommended LoR Gauntlet & Tournament Decks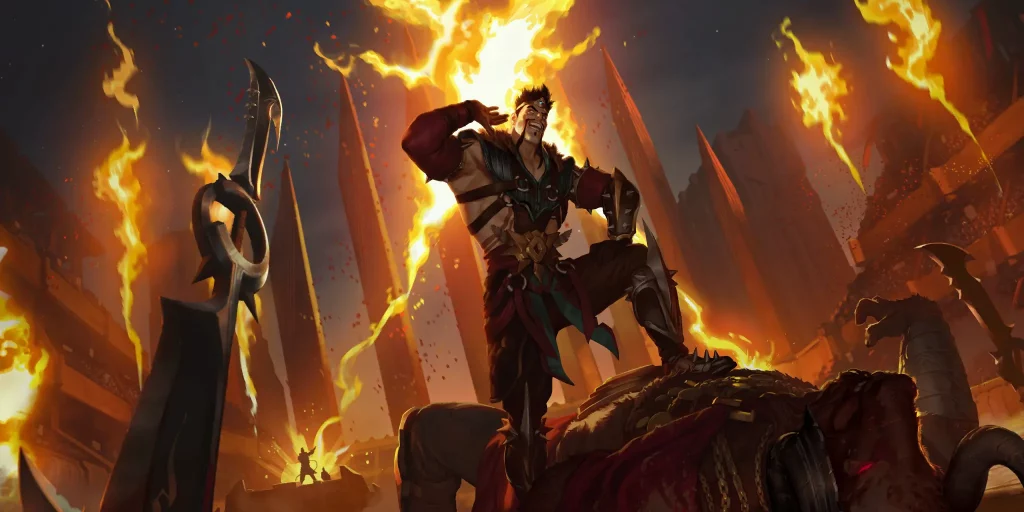 ---
The Dankest Timeline
I'm gonna be honest guys, I'm not sure if this lineup has any synergy but hey! It's Week One of a new expansion and these decks have shown themselves to be immediate stand-outs, so why not throw them together… Besides, it's funny as heck to play double Timelines alongside the time-travelling champions.
Jaxlines
Freljord Timelines
Ekko Zilean (Credits to Beastllama)
Timelines as a deck got a huge buff this patch with the introduction of the Improvise cards. Such a big buff, in fact, that it spawned a whole new Timelines deck!
I decided to put these two archetypes together in a lineup because they are arguably two of the strongest decks in the game at the moment. As we've discussed, one of the better strategies at the start of every new Season (when matchups haven't really been figured out and the meta hasn't settled) is to play three good decks. I've chosen to round out this lineup with Ekko mostly for the meme, but I do think it can fit here as it's also gotten a few new toys like Forsaken Baccai
and The Darkin Bloodletters
to power him up.
This lineup will likely want to ban Pirates above all else. Both our Timelines decks appear to suffer into them, and while Ekko does have a decent matchup here, it has become a lot more difficult since they added Riptide Sermon
. You will also want to ban Kai'Sa if you bump into her, as well as Nami TF Ionia.
As alternate decks for this lineup: you could bring Pirates yourself, Kai'Sa is of course still an incredibly strong deck, and both variants of Nasus (Kindred and Thresh) appear to be Awakening winners.
---
No Patch? Still good!
While Kai'Sa did receive a small nerf in the patch (Void Abomination
became a 9 mana 5/5), the other two decks in this lineup weren't touched at all and the meta has not turned hostile for them. As a result, this is likely still the best lineup this patch.
Gwat
Pirates
I don't have a whole lot more to say on this lineup that hasn't already been said in previous articles. For this week, we can't really be sure what the meta will be, so we're just relying on the raw power level of these decks to find success.
One thing you might notice is that I have gone ahead and added Great Hammers
and Ionian Hookmaster
to Noxus Gwen – I feel that the addition of this Equipment should improve the deck, but we haven't had that much time to test yet, so you may want to play your own list (or 4LW's) from last patch.
You'll want to ban Nami TF Ionia, Darkness, and Deep. If those decks don't show up, you kind of have free reign to remove whatever you don't want to play into.
Other decks you could play are Thresh Nasus or Kindred Nasus (over Pirates or Kai'Sa). You could also try Nami TF Ionia in the last slot, as early stats show it has a good matchup into a LOT of decks.
---
This Won Mystic Shot EMEA
I'll be honest, I have no idea what the goal of this lineup is in regards to its target/ban strategy, but Nawatix used it to take down The Mystic Shot Podcast Tournament earlier this week.
Zoe Yi
Akshan Lee
Jaxlines
I have to assume it was a mix of comfort and early ladder testing success that led Nawatix to this lineup.
Akshan Lee has been around for a while – it has never found incredible amounts of success, but it has been playable and I have to assume Nawatix has put some time into it. As previously mentioned, Jaxlines is arguably one of the strongest new decks, so it makes sense to bring it. Zoe Yi, though… now that's a deck I have no idea what to make of. It has to be a homebrew that Nawatix has been using to climb during these early patch days; clearly it has some legs. as he was able to use it to win the tournament.
Purely going off the stats you'll want to ban Kennen Ez, Nami Ionia, and Pirates. And since this is a comfort lineup (maybe?) you can probably play whatever you're comfortable, in whatever slot you want.
---
Attack, Attack, and Attack again!
Triple Rally will almost always be an okay lineup option. Poppy Taric got a new toy in The Darkin Lodestone
, Kai'Sa was given some new toys as well, and Scouts… Interestingly, Scouts has regressed, dropping Eye and Riptide Sermon in favor of a more traditional build.
Kai'Sa
Poppy Taric
Scouts
This lineup preys on any new brews being tested, or any lineups that don't have a solid strategy. Our decks are three decent decks with a coherent gameplan: we'll run into the ground anybody crazy enough to play control, and we'll be strong into most aggro strategies that aren't Pirates.
Our ban strategy is to remove Kai'Sa or Pirates – we're also happy to ban Kindred Nasus if we happen to encounter it.
If you wanted to play something else in this lineup you could consider Ekko Zilean as an alternative Rally deck. Nami TF Ionia may also be a good choice for this lineup – as said previously, it appears to be good against most of the field.
---
Ionia
Demacia outdated, Timelines overrated, Long have we waited, Now we Ionian idiots™.
Nami TF Ionia (Credits to Drisoth)
Kennen Ezreal
Akshan Lee
Ionia is good right now, so let's play the three best Ionia decks in a lineup together. With Timelines running around everywhere, Deny
is pretty good as an answer to both Buried in Ice
and whatever spell they may grab off Ferros Financier
. This lineup should also be good into Kai'sa and it shouldn't be too scared of Pirates, making it look like a very promising choice.
You'll want to ban Lurk, Nasus of any flavor, and Gwen Nox. Evelynn Viego might also be a good ban target, but I personally do not put a lot of stock in that deck's strength.
If you wanted to swap something out you should bring another deck with Deny that beats up on Timelines, so something like Kindred Nasus can fit here as well.
---
Monte, What Are You Playing?
There's no strategy here, these are the decks I like to play right now so I'm going to bring them!
Trundle Timelines
Nasus Thresh
Pirates
Like I said in the briefing, I don't really have a strategy for this lineup at the moment but I do think these are three of the strongest decks to come out of the Awakening expansion. We're relying on each deck's individual power and my comfort with them (I don't think it's an exaggeration to say I have over 200 games with each of these) to get us over the finish line and into Top Cut. Still, it's good to have an idea of what we want to play into: Kindred Nasus is a pretty good matchup for our decks, we don't hate seeing Jaxlines, we're also fine encountering Poppy Taric.
We really don't want to see Nami – both the Ionia and Shadow flavors can be a difficult matchup. Gwen Nox should also be banned on sight, and Kai'Sa can be problematic as well.
---
About the author
MonteXristo has been playing the game since closed beta and has consistently made it to masters every season he's been active. His accomplishments include having peaked in the top 20, taking first place in the "Streamer Sideboard Showdown" and LPP Riot Grand Prix. When he's not writing for Mastering Runeterra he keeps his card-slinging skills sharp by playing in the Runeterra Academy tournament, with his team The Wobbly Wombats! He also hosts the weekly Mastering Runeterra Squadcast on his stream every Wednesday at 10:30pm EST.
---
---