Greetings, my friend! Glad your weekly worries have allowed you enough time to stop by.
And please, come in! The Awakening Meta now settling down a bit, we have again arranged our selection by the usual Cream of the Crop, Connoisseur's Corner and Wild Side sections – the best Legend of Runeterra decks, collected and carefully curated from formidable formulistas Balco's and Legna's findings, along MaRu's own Meta Tier List, and insights gathered from prominent pilots at the Blue Bird Inn.
---
Best Legends of Runeterra Decks
This would be what you should expect, should you jump onto the Ladder today:
Pirates and Katarina Gwen remain, like past Friday, two of Runeterra's most magnificent medleys: potent, popular, and undisputedly among the best LoR decks, be it for climbing the ladder or competing in Tournaments and Gauntlets. Their rule, though, is not absolute, and as seen above they are surpassed in performance by other decks, including Ezreal Kennen – which, according to Tournament scholars Sirturmund and Monte, completes with Pirates and Red Gwen the Holy Trinity of Best-of-Three.
Sadly, and much as brewers are trying, our Meta still fails to provide us with a top-performing blend starring one of the newly arrived Awakening Champions – only Norra, as we shall see below, shows a bit of promise.
---
Cream of the Crop – Legends of Runeterra's Best of the Best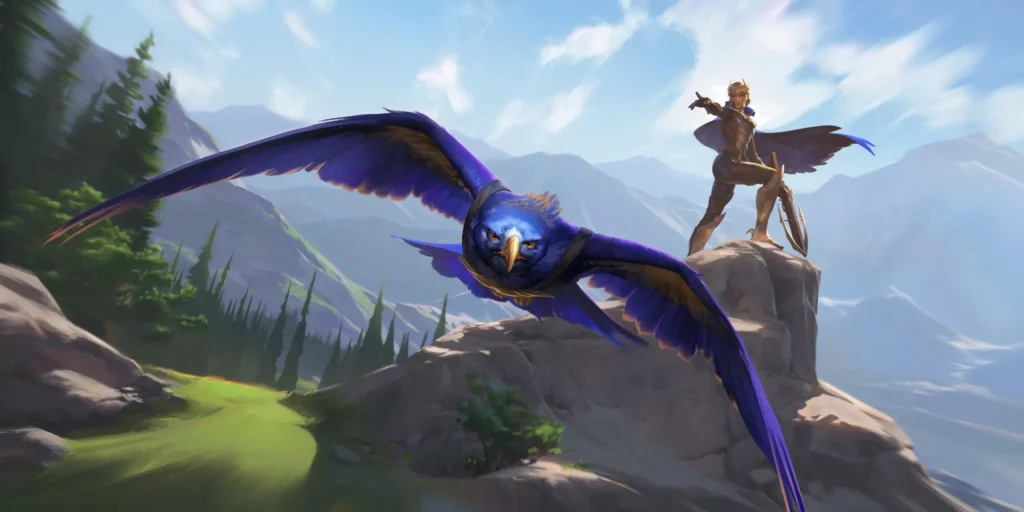 Here it is, my friend – our selection of the best tools for the climbing job, if performance is what you wish to hone in, and you would rather turn a deaf ear to the sirens of novelty and spiciness.
As per our rigorous standards, all decks showcased here have win rates (WR) above 54%, with our sample being Platinum and above.
---
Miss Fortune Quinn, aka Scouts
Adorer of alliterations and language lover that you probably suspect I am, my friend, I do admit that sometimes pictures paint an idea far more accurately than words can:
And all the more when noticing two of Scouts bad matchups are from decks, namely Jax Vi and Kindred Nasus, that appear to be on the downswing.
In other words: Scouts resurgence should be of no surprise, given it handily handles all three of what Best-of-Three scholars Sirturmund and Monte would perhaps label the Holy Trinity, while stomping other popular and strong choices. And top pilots are catching on: our recommended formula is the most popular in all three Legends of Runeterra shards: Americas, EMEA and APAC.
Only word of caution I would forward is to bear in mind that Miss Fortune and Quinn have been, for the best part of the previous months, one of the strongest Meta medleys – its current performance is without a doubt pushed by pilots with several Scout seasons under their belts.
Strong against: Pirates, EzKen, Red Gwen, Nami TF, Timelines
Struggles against: Nasus Kindred, Eve Viego (slightly), possibly Lurkers
---
Taric Poppy
This blend's performance is particularly punishing to puzzle – Pirates are an uphill struggle, and so are other fairly popular Meta medleys. On the other hand, these melee-weapon lovers smash their good matchups so brutally that they more than make up for it.
As a curiosity: although this blend is favored by EMEA pilots above all, and not often seen in APAC, it is in the latter shard where Taric Poppy's best-performing formula is the most popular.
(And, to our AM customers: you are probably playing the wrong list – at the very least, do slap two copies of The Darkin Lodestone
in there, I beg you!)
Strong against: EzKen (bloody murder!), Kat Gwen, Timelines, probably TF Nami Ionia
Struggles against: Pirates, Nasus Kindred, Eve Viego
---
Ezreal Kennen
If you were to eavesdrop top pilots' chatter, this is perhaps the most skill-intensive blend currently. A bit like Taric Poppy, it does suffer much plundering from Pirates, but more than makes up for it by its otherwise excellent matchup spread – not only are the odds in EzKen's favor most of the time, they are heavily in their favor more often than not.
Strong against: Pretty much everything not listed below – particularly good against Lee Sin Akshan, Kindred Nasus, and Timelines
Struggles against: Pirates, Scouts
---
Pirate Aggro, aka Miss Fortune Twisted Fate
Fate and Fortune need by now no introduction – unarguably one of the best LoR decks for two patches in a row, and the Top Dog when you factor both potency and popularity. The re-emergence of the other Miss Fortune blend, namely Scouts, may perhaps slow them down a tad, but Pirates are otherwise merry songs and bloody plunder all over the ladder. Their rule is global, too, with our recommended list being the most popular in all three shards – although it's interesting to note that EMEA is the most Pirate-y of the three.
Strong against: Nasus Kindred, EzKen, Timelines, Lurkers, and lengthy list of victims too numerous to mention
Struggles against: Viego Evelynn, TF Nami Ionia, Scouts
---
Viego Evelynn
As astute observers surely noted by now, Viego Evelynn is a frequent appearance in the "Struggles against" line of our showcased blends. While it keeps slowly getting traction, it is somewhat puzzling that it has not yet jumped into prominence, given how readily it beats several of the most popular options.
A fairly refined build by now, by the way, with most pilots from all three shards choosing our recommended formula.
Strong against: Pirates, Kat Gwen, Nasus Kindred
Struggles against: Timelines, TF Nami Ionia, Lurkers (and, slightly, EzKen)
---
Other Strong Meta Options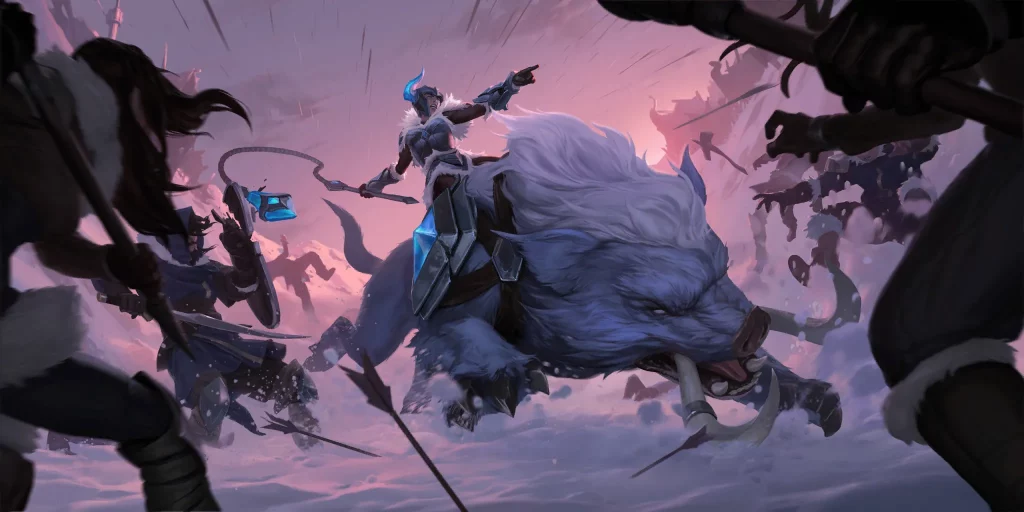 Should any of the Top Dogs not fit your refined tastes – or be affordable due to shard shortage – these are also all tried-and-true tools that shall serve you well. Similar exacting standards, with WR above 53% in Platinum and upper rungs.
---
Twisted Fate Nami Ionia
As reported earlier in the week, TF Nami has found quite the success by dropping Eye of the Dragon
– a trend spearheaded by EMEA pilots, even though strong lists with Eye are still in use in the AM shard.
Scouts resurfacing is seriously bad news for them, though – from the little data we have currently, it appears a truly hideous matchup.
Strong against: Pirates, Kat Gwen, Timelines, Viego Evelynn
Struggles against: EzKen, Lee Sin Akshan, Scouts (horribly!)
---
Sejuani Gwen
After a bit of popularity in the last patch, Sejuani and Gwen have rekindled their partnership with outstanding results – I shall recommend to you their second most popular formula, again seemingly an EMEA development now also taking hold in the AM shard. APAC, on the other hand, appears largely uninterested in this medley as of yet.
Strong against: Kat Gwen (great matchup!), Timelines
Struggles against: Pirates, EzKen, Eve Viego (Lee Sin Akshan?)
---
Katarina Gwen, ft. Elise
Another of the current best LoR decks that watches with trepidation the return of Scouts to the limelight – after weeks of enjoying one of the best matchup tables in Runeterra, with only EzKen and Eve Viego being uphill (yet still manageable) struggles, Scouts is here to Miss on Kat Gwen's parade.
And, as noted above, when Gwen faces Gwen, Kat folds to Sej.
Strong against: Lee Sin Akshan, Lurkers – even against Pirates.
Struggles against: Scouts, Sej Gwen, Taric Poppy, EzKen, Eve Viego
---
Notably Absent
Nasus Kindred, Lee Sin Akshan, and the much-maligned Timelines blends are all popular, yet a bit on the mediocre side of performance as of now – we shall list them as playable, but not endorse them too ardently today. Do note that superb scribes and proficient pilots such as Leer and Monte speak quite fondly of the last two in their Meta Journey,
---
Connoisseur's Corner
Not-so-common blends, or good formulas for otherwise mediocre archetypes – if you are looking for something a bit off the beaten path, while still fairly sturdy and well-tested, these are the medleys for you, my friend.
---
Elise Norra
Quite the curious brew! Elise Norra emerged as one of Norra's first decks, the very First Friday of the Awakening expansion, yet it didn't find much success past that point. But this week tweaks were made, and our recommended formula has an acceptable 51% WR – a touch on the low end for what we'd normally recommend, but Awakening Champion medleys being so scarce, I have included it today among our Connoisseur selection on grounds of novelty.
Do note that it is exceptionally good against Pirates, and with an edge on Kat Gwen, which are perhaps two strong selling points.
Strong against: Pirates (very!), Kat Gwen
Struggles against: Timelines (horribly!), EzKen, Nami TF Ionia (awfully!)
---
Akshan Pantheon
Another blend for the risk-taker, this one combining two Classic champions – and their equally classic cohorts of followers and spells – and Equipping them with The Darkin Bloodletters
. One would be even tempted to note that Akshan was born to be equipped, his signature spell being a Grappling Hook, although probably Fated units would profit more in this case.
This medley's matchup table leaves a bit to be desired, but overall performance is solid nevertheless, our recommended deck punching at 52%.
Strong against: Kat Gwen (and Eve Viego?)
Struggles against: Pirates, Timelines, EzKen (quite badly)
---
Norra Bard
Surprise! Just when you think Norra's previous brew is turning out as a bit of a disappointment (after the initial "We've found her list!" joy), some other left-field formula shows up with her at the helm – in this case, with a rather eye-opening 54% performance in nearly 400 games!
---
Pandemonium
Pandemonium remains a playable option for those that want to watch the world (and Ephemeral Monkeys) burn – do we be warned that Ionia, with its tendency to yawp "Nope!" at your spells while gaining life themselves, may put a bit of a dent in your pyromaniac plans.
---
Lurkers, aka Pyke Rek'Sai
Sometimes we just have to do what we have to do – on the flipside, though, Lurkers (enjoyers?) can now do so, at long last, with a new card: Buried Armory
. Numbers for the below formula are quite impressive, by the way, nearly reaching 55%.
---
A Walk on the Wild Side
Should you wish to dance with risk and chance, these are all well-performing, if quite fringe, brews and blends – their performance is excellent, but their sample sizes are too small to predict, with any degree of confidence, how they shall fare tomorrow.
---
Serious Action
While the Sivir Akshan pairing is nothing new, and the Seeker > Hunter > Runner lineup is by now a bit of a classic, this crew reaching for Noxus is a bit of a novel take (and quite different from the aggressive Noxus Shurima blends that from time to time show up). Also notice that this medley makes use of several new cards, from Equipment to followers to spells – truly a unique marriage of well-known with new.
---
Ramp Aurelion Sol
An archetype fond of returning to the fringes every time the Meta is up in flux. A very unique experience if you have not tried it yet, and that seems to be doing quite well – with the usual caveat, though, that applies to old blends like this one: current performance is almost surely pushed by die-hard pilots.
---
Non-Curious Evolution
This is not the first time Lee Sin and Viktor meet – it is the first time that I can remember, though, that their partnership looks much closer to "reasonable" than "train wreck", judging by the (admittedly quite low) sample size. Also perhaps one of the few, if only, blends with Glorious Evolution
outside Curious Shellfolk
decks.
---
Miss Gwen
But if Pirates are doing excellently, and so is Kat Gwen – how about mixing them half and half?
A very fringe option, barely above 100 games, but which is doing amazingly well.
---
Very well, my friend!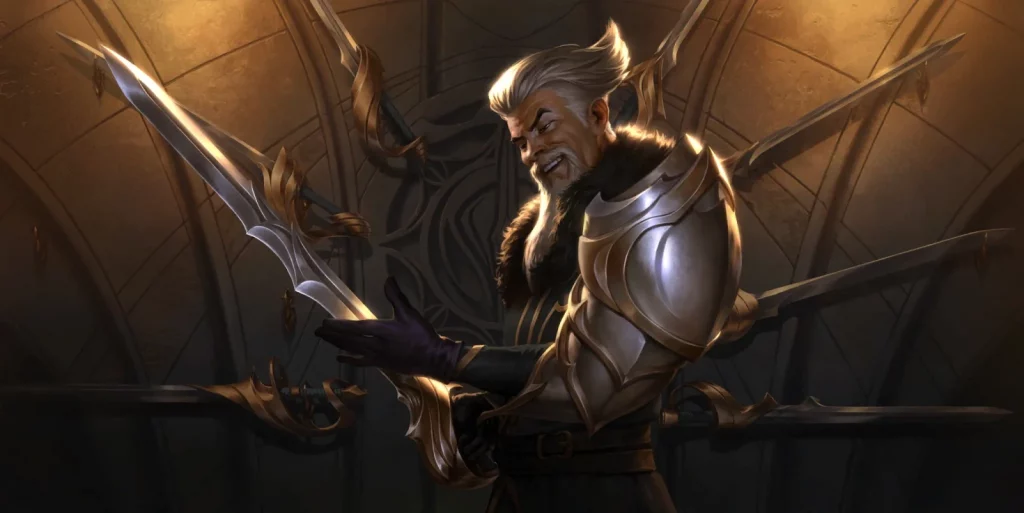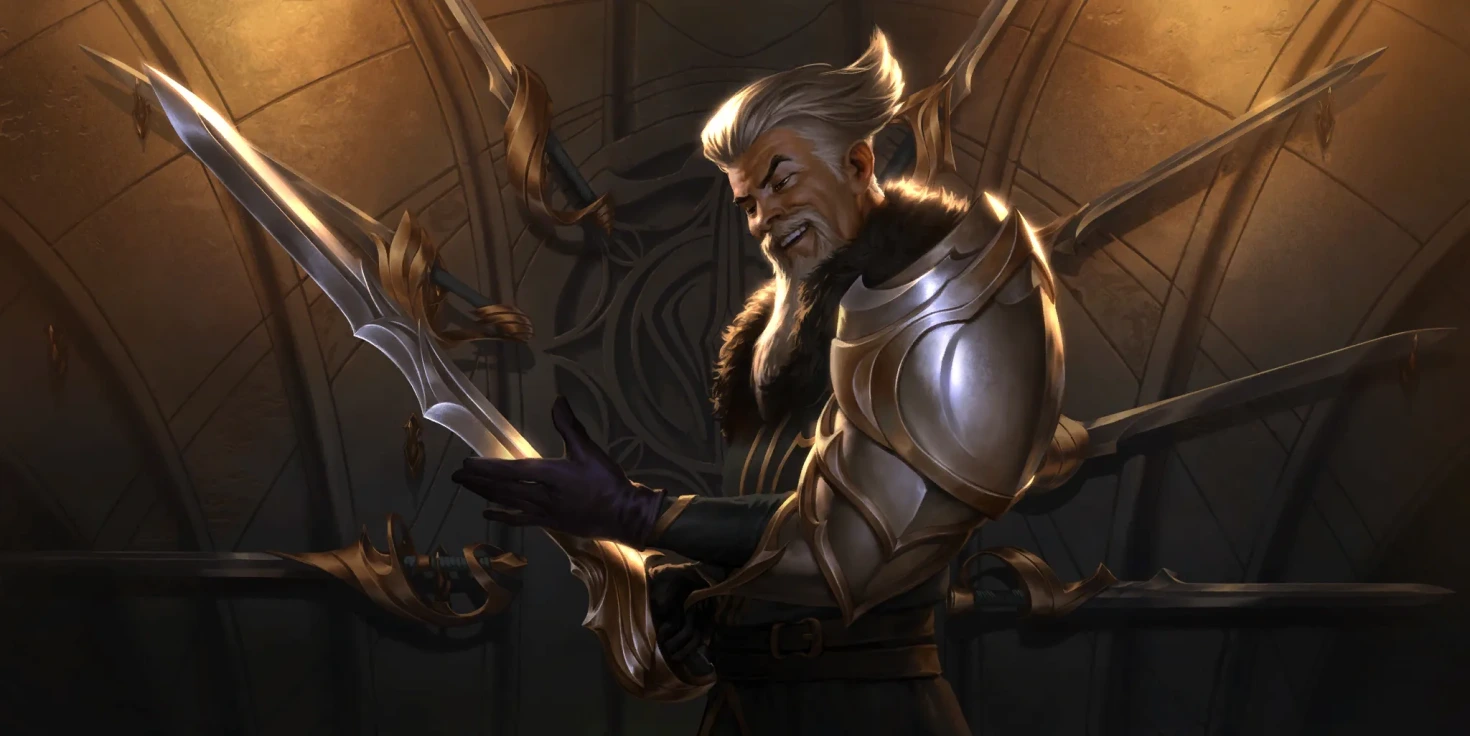 I hope our varied Legends of Runeterra blends have, among them, your weapon of choice for your next stab at the Ranked ladder – Awakening champions may be hard to come by, but quite a few of this Expansion's cards have found a home, revitalizing old archetypes.
To close, our usual reminder: all stats and recommendations above are for choosing the best LoR deck for the Legends of Runeterra Ladder – if you are in need of weapons of choice for a Tournament or Gauntlet run, be sure to check Sirturmund's & Monte's recommended Best-of-Three decks and lineups.
Any questions or comments, or more data you may need, please feel free to:
Poke me on Twitter: https://twitter.com/HerkoKerghans,
Ping me on Discord: https://discord.gg/VNN5NmGhXY,
Or find more writings on substack: https://riwan.substack.com/
And good luck out there!
---
---