The Teemo Puffcaps Bandle City deck has been a part of the meta for some time, but it has struggled to find success on the ranked ladder. However, with the introduction of Sump Monument in Patch 4.6, the Teemo Puffcaps deck has finally b...
This is one of our Premium articles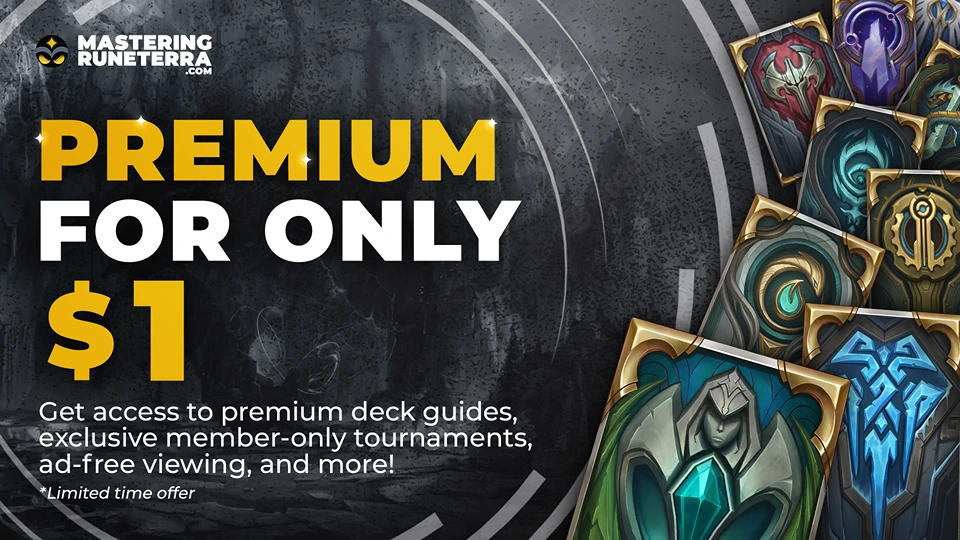 • Try our Premium Subscription for only $1 for the first month get access to Deck Guides for all the top decks, ad free viewing, subscriber only tournaments and a private Discord channel and unique role
Level up your game with the Mastering Runeterra Premium Membership!