Upcoming Tournaments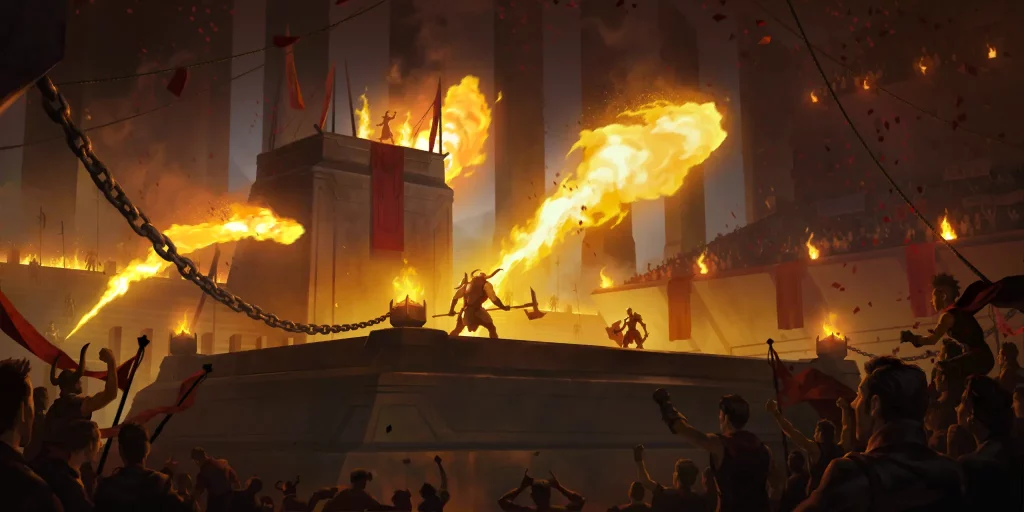 A Bit of Bounty Hunting
If you are a Mastering Runeterra Patron/Subscriber, you may want to get ready for some bounty hunting in the upcoming $500 Mastering Runeterra Tournament.
Taking place the first Saturday in August (Saturday 6), our first Forces of Beyond tournament will not only feature a $500 prize pool, but bounties on members of the MaRu team!
First player to defeat either:
XxWhatAmIxX, Jasensational, Puyshpii from the Pro Team, or
Shadawx, SamAnthony, or yours truly from the Squad,
… gets the bounty.
And the bragging rights, of course!
You can check the details of the $500 Mastering Runeterra Tournament here.
Upcoming tournaments this weekend
Saturday 30 and Sunday 31, July:
OLS #48 – Open to all AM accounts; I will be playing in this one!
La Taberna de El Borry – Open to all LatAm accounts in the AM shard,
All regions: the second chance to earn a Prime Glory in the Gauntlet – remember that Forces from Beyond is a very short season, so if you plan to classify for Seasonals via the Last Chance Gauntlet, you don't want to miss any shot at earning another Prime Glory.
Next Week
Saturday, August 6 – It's Bounty Hunting Season! The $500 Mastering Runeterra Tournament, open to all MaRu Patreon/Subscribers with an AM account.
Sunday, August 7 – $120 USD – ZOTAC CUP Legends of Runeterra 1v1 Asia #6, open to all APAC accounts.
---
MonteXristo's Forces From Beyond Tournament Lineups Recommendations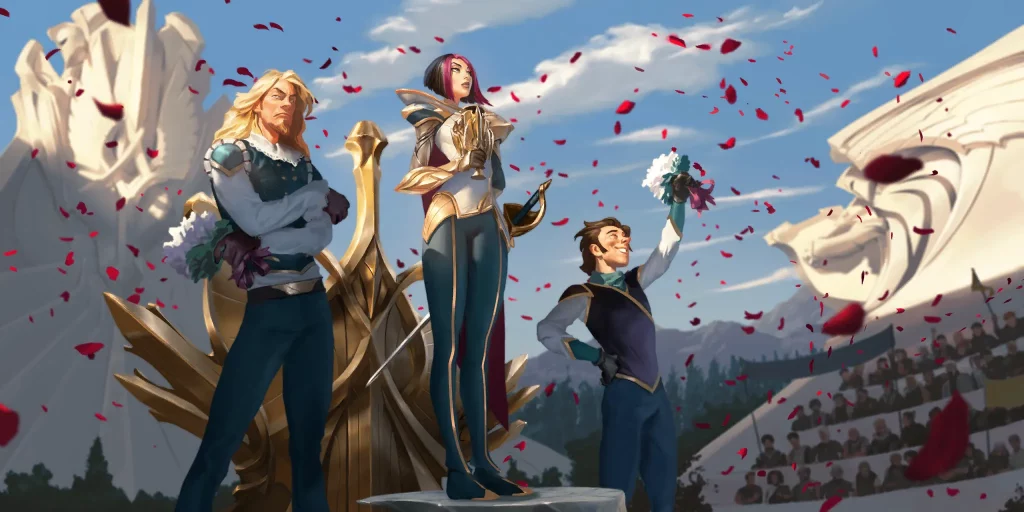 Frozen Moon Void
The "three good decks" lineup makes its return in a slightly different form.
Aphelios and Thralls are still the significant threats they were during Worldwalker, but now we also have Kai'Sa who will single-handedly end a game.
You better believe she fits in, right alongside the other two.
Sivir Kai'Sa Demacia
6
2
15
17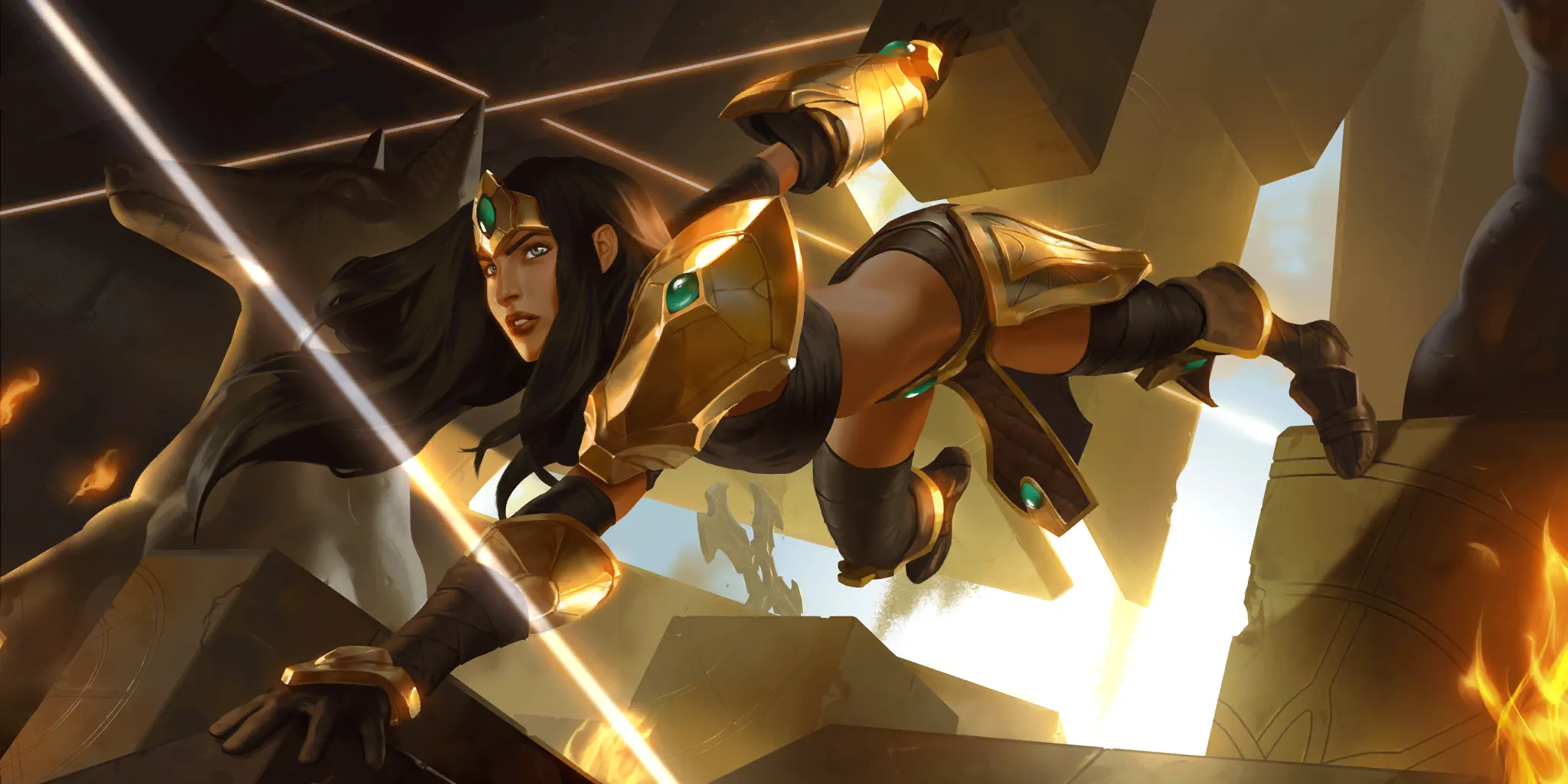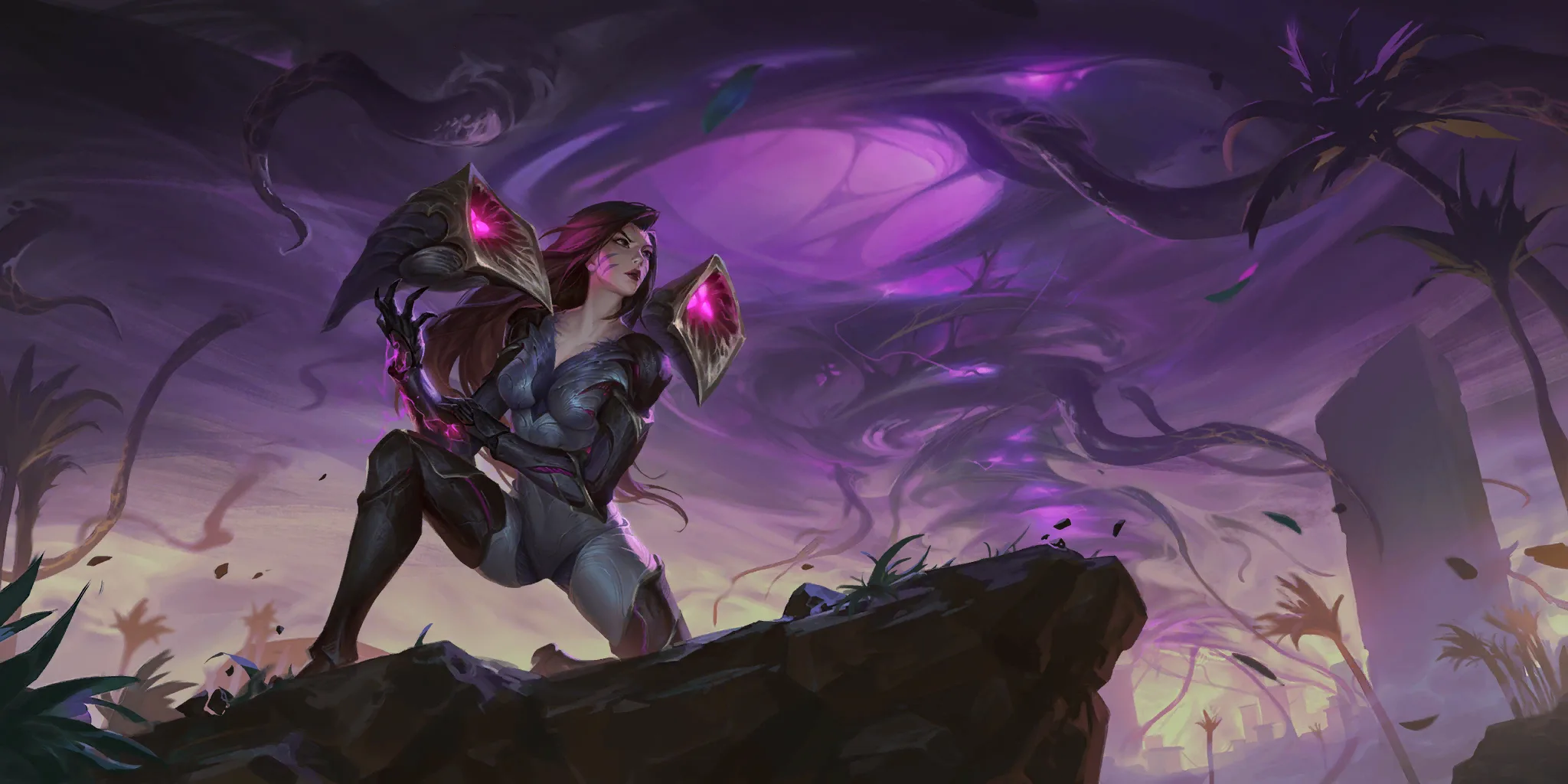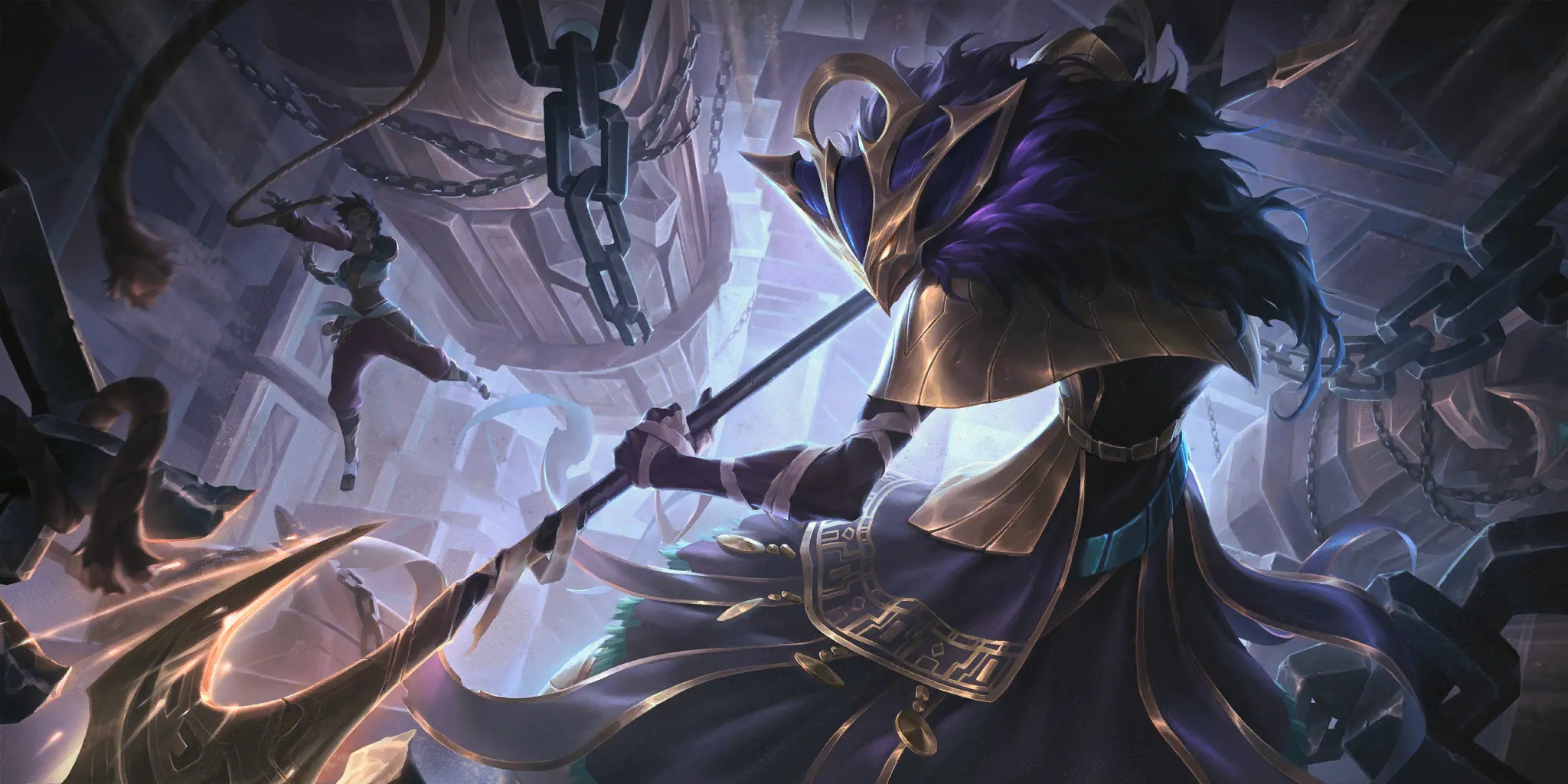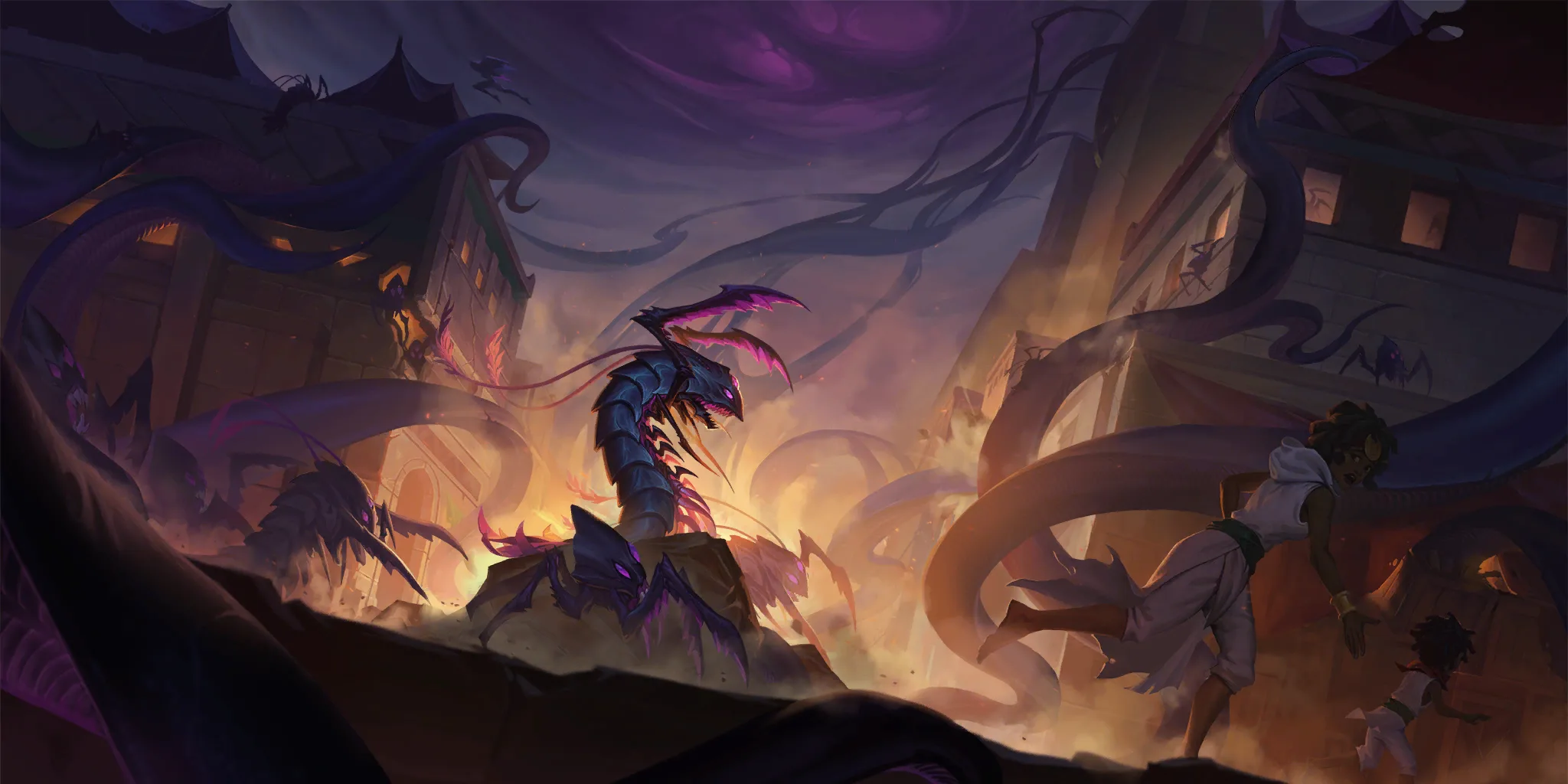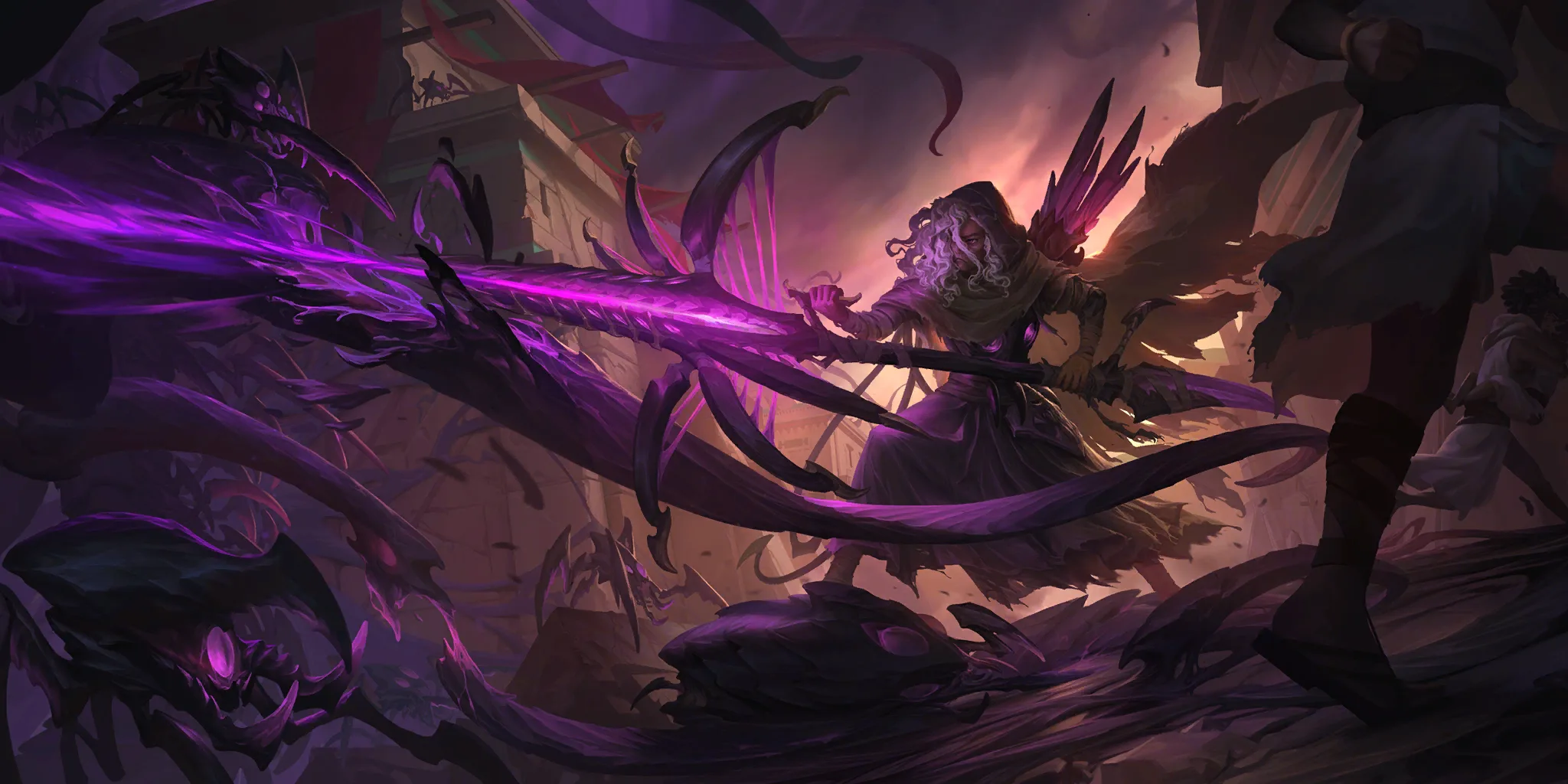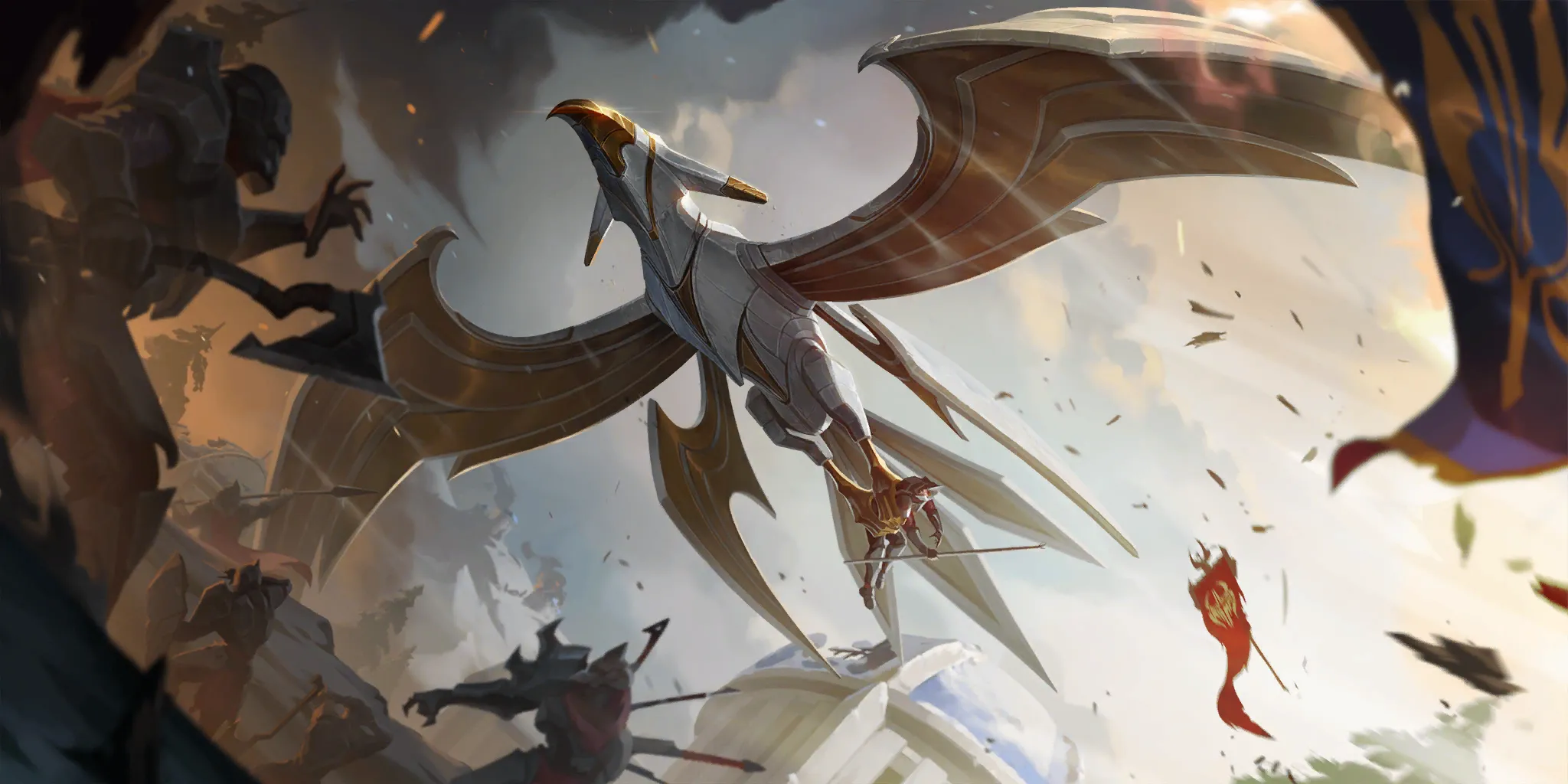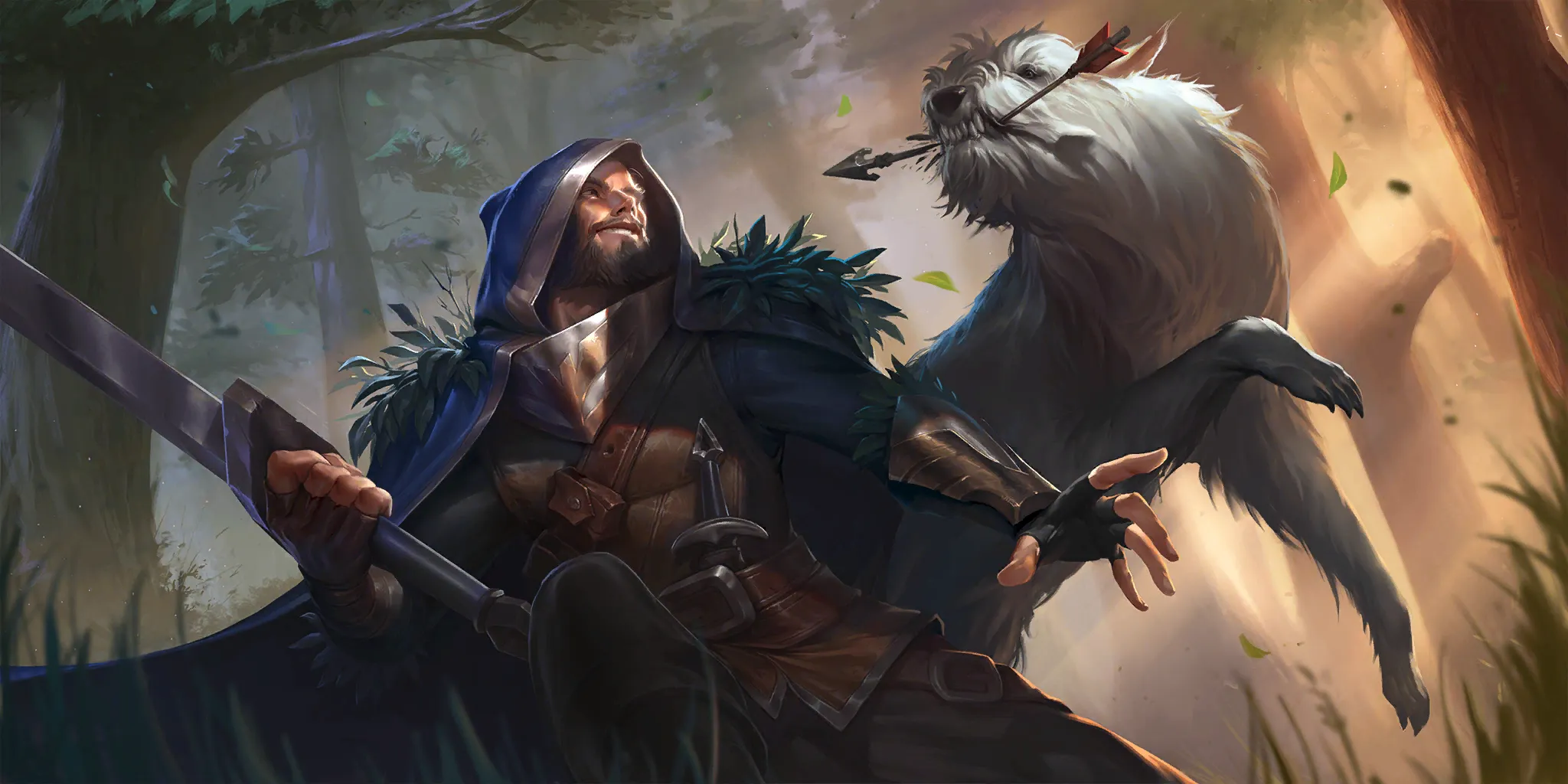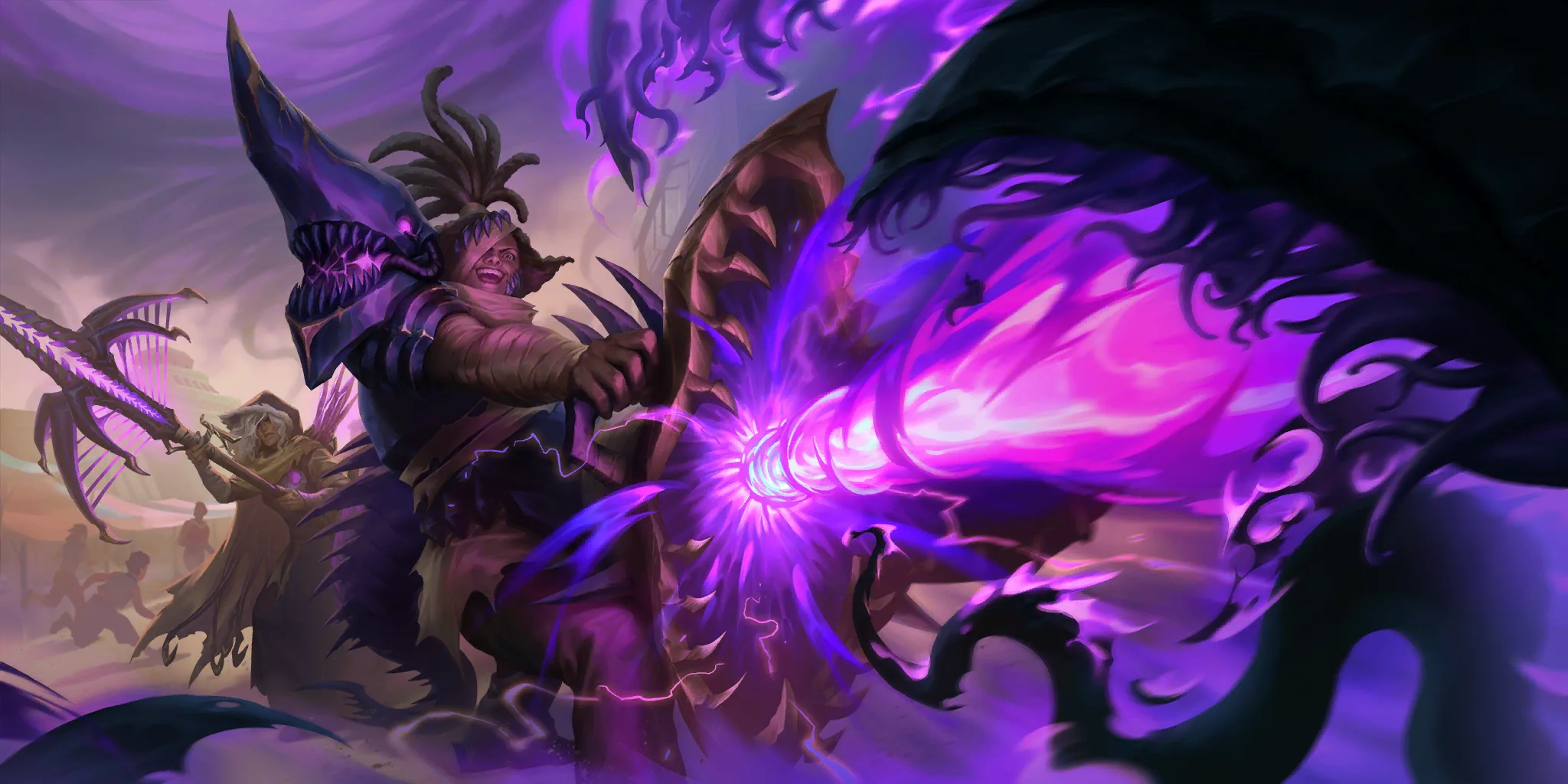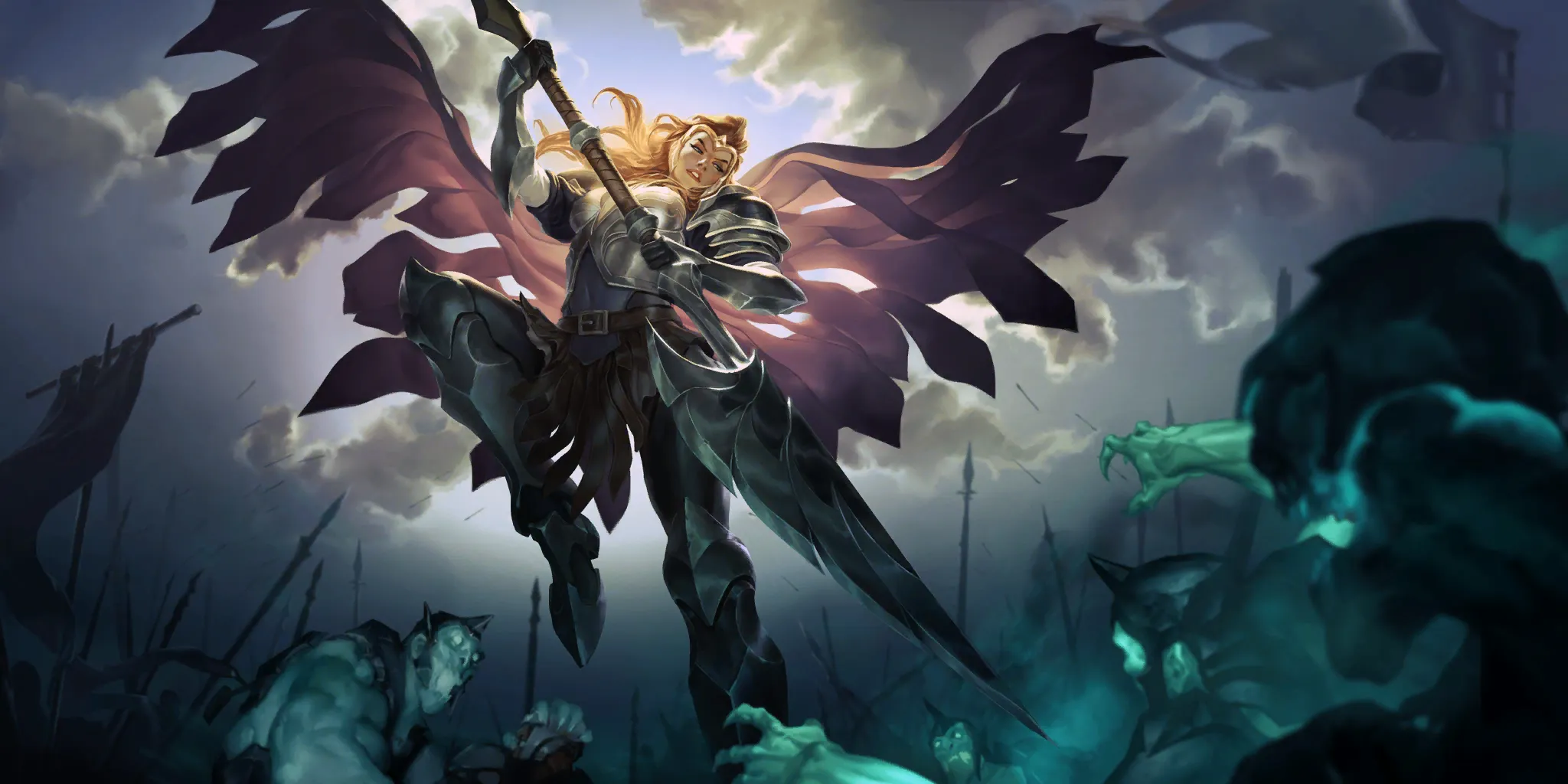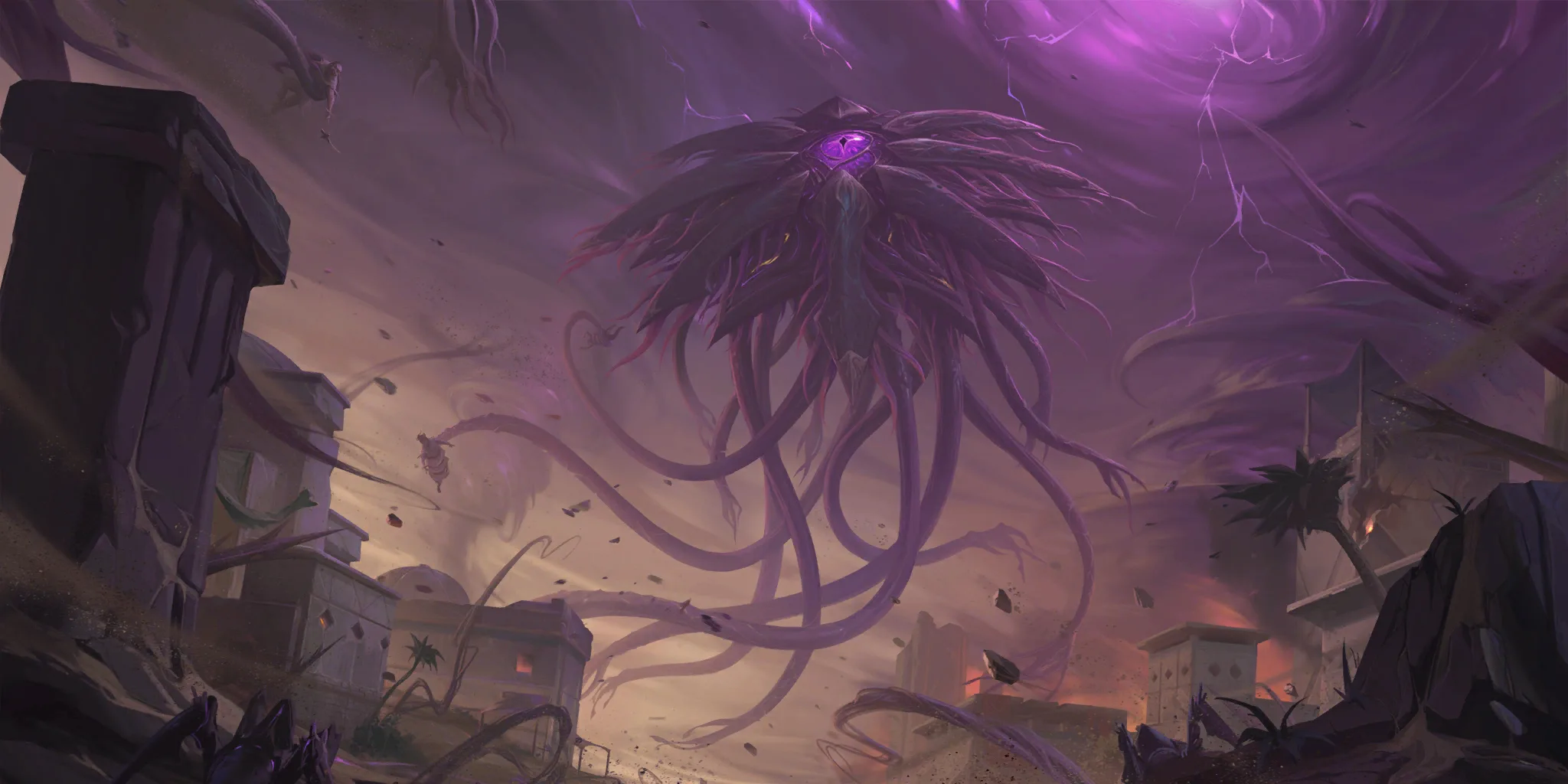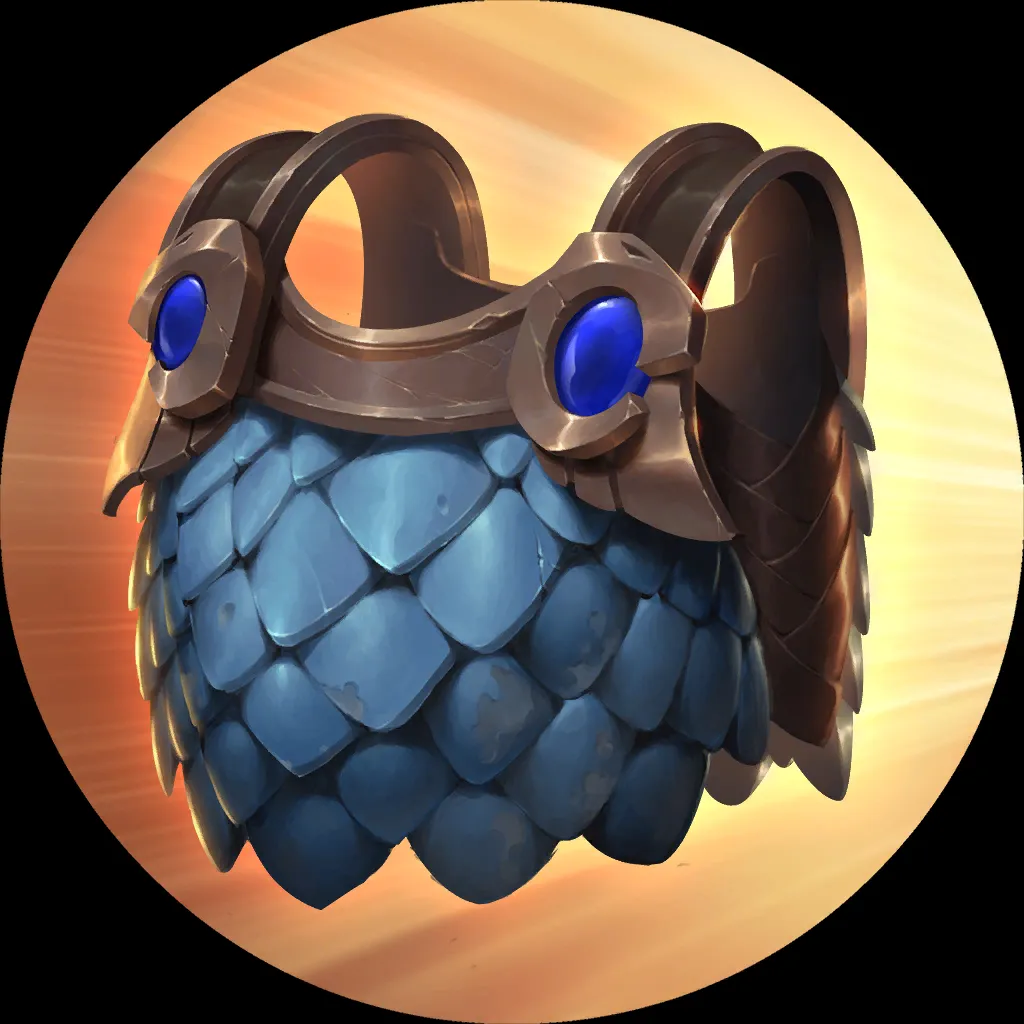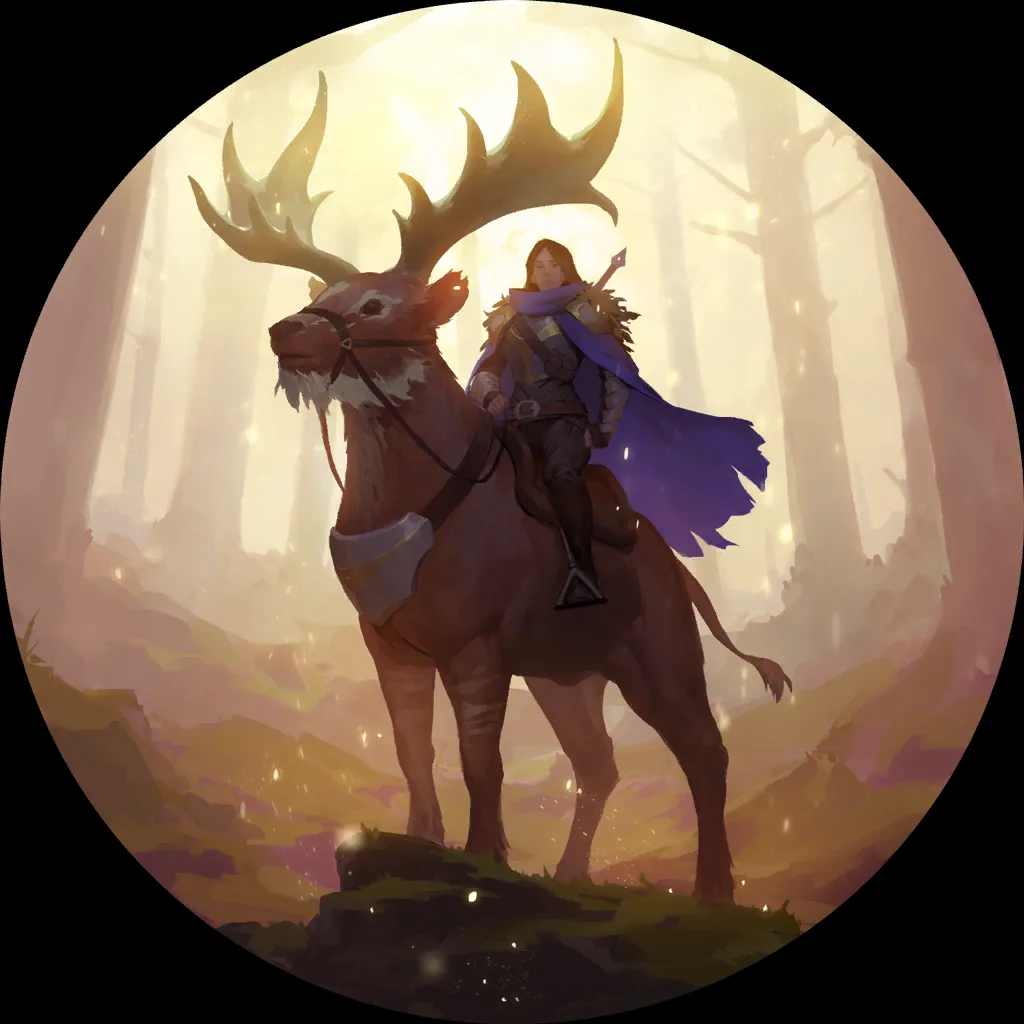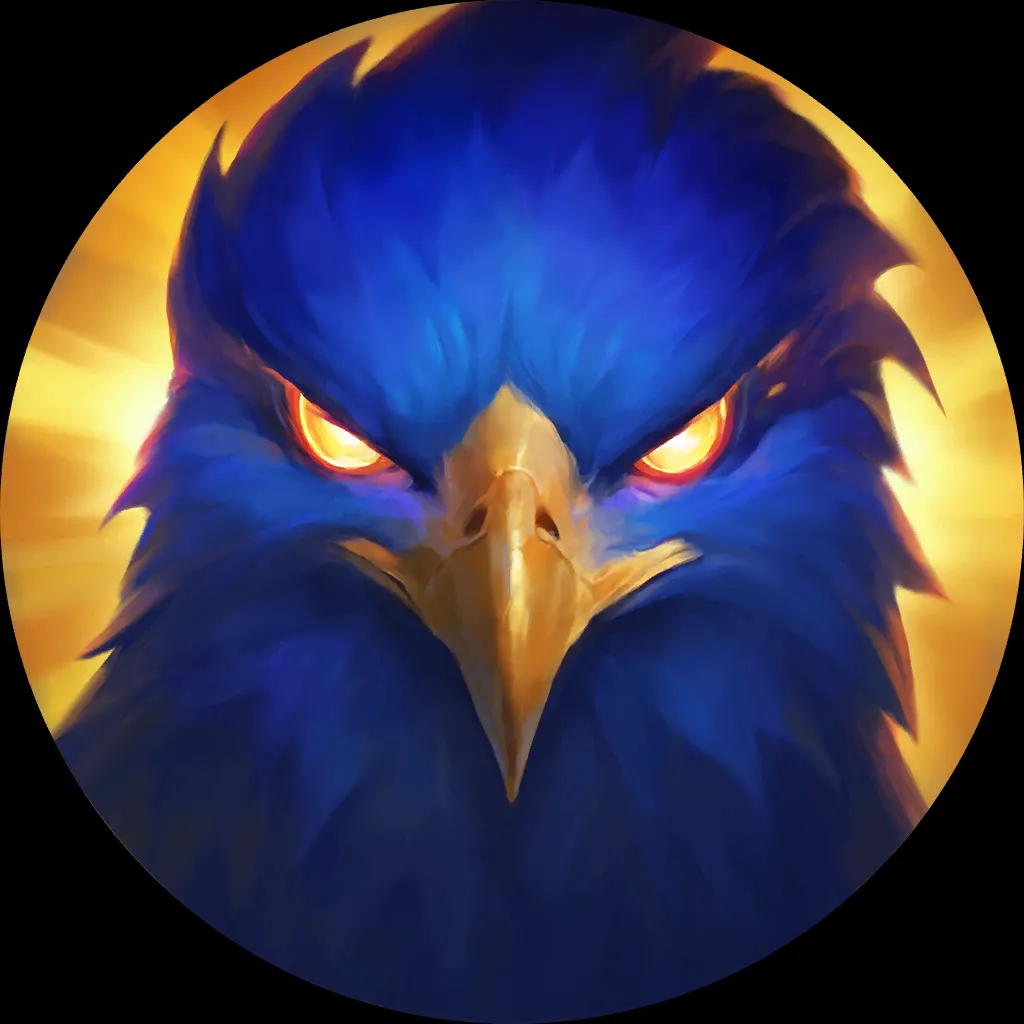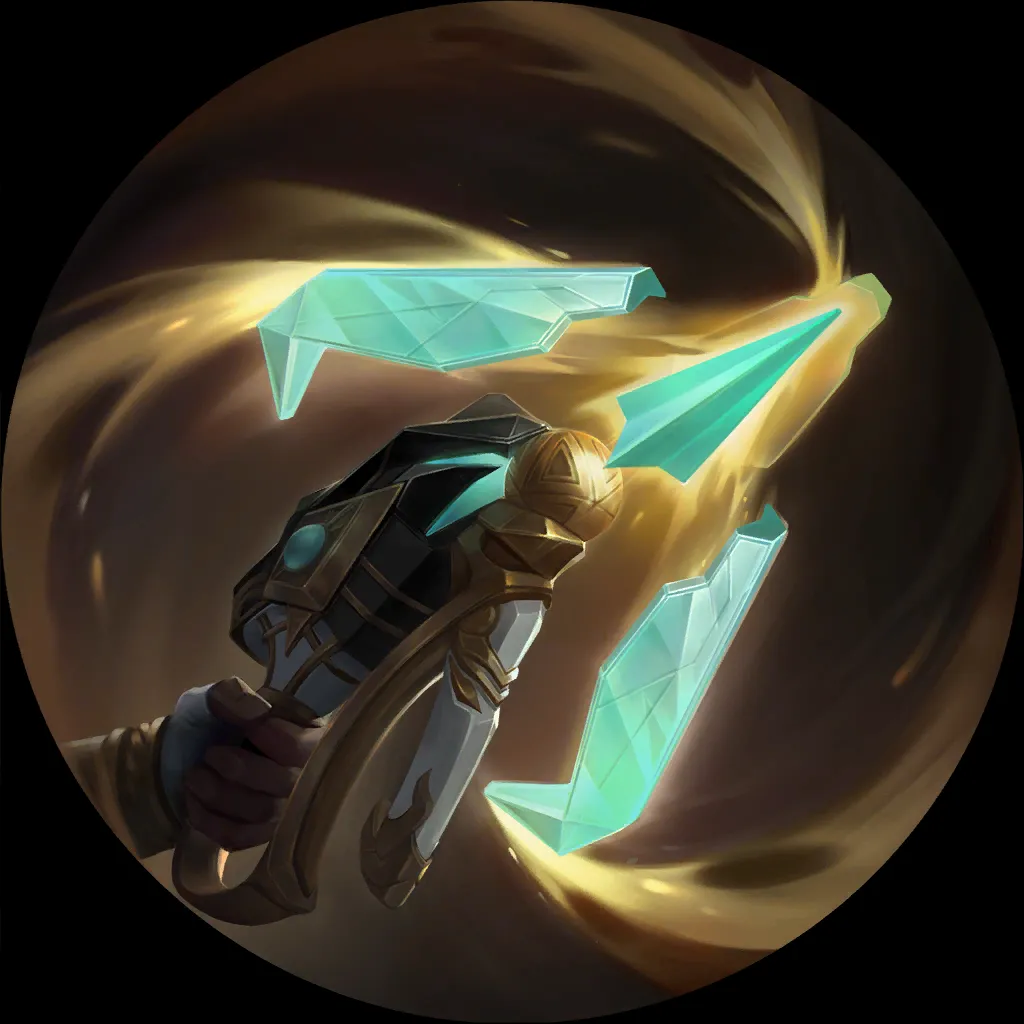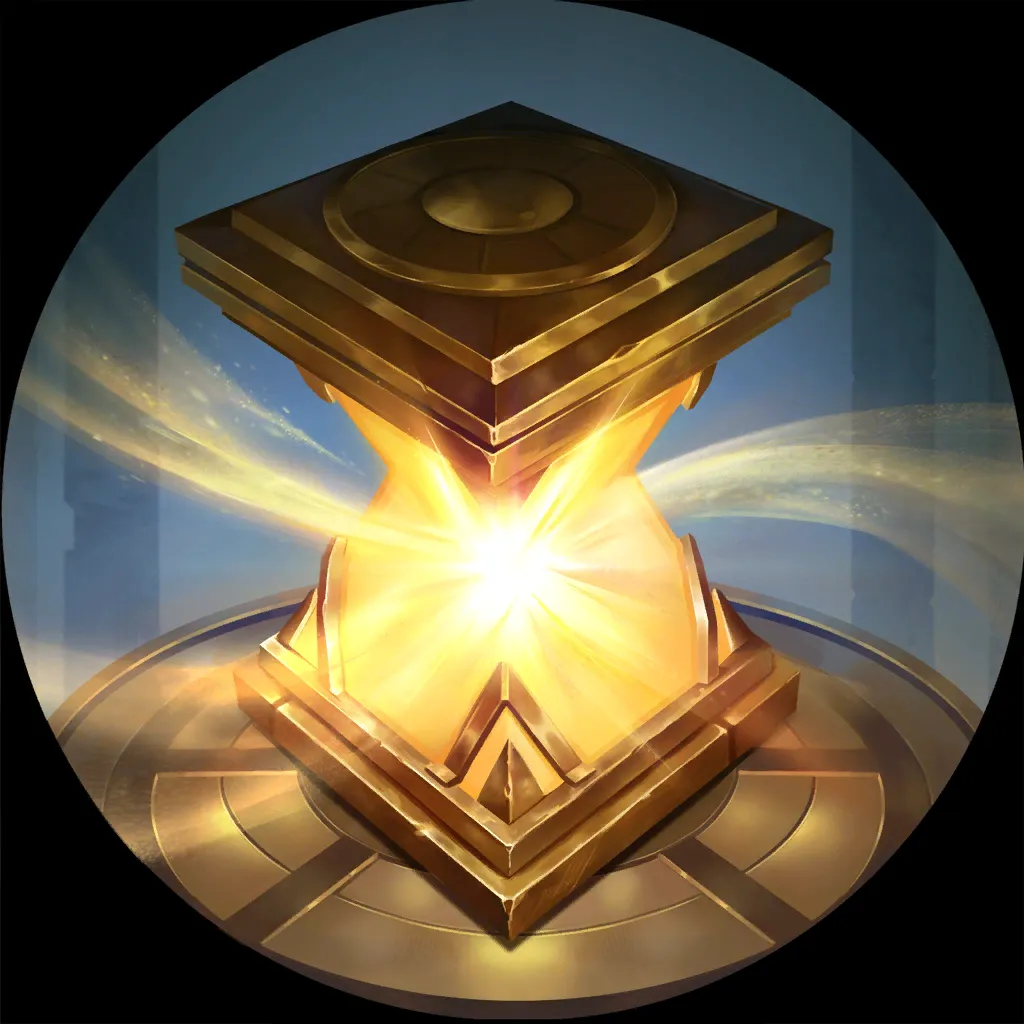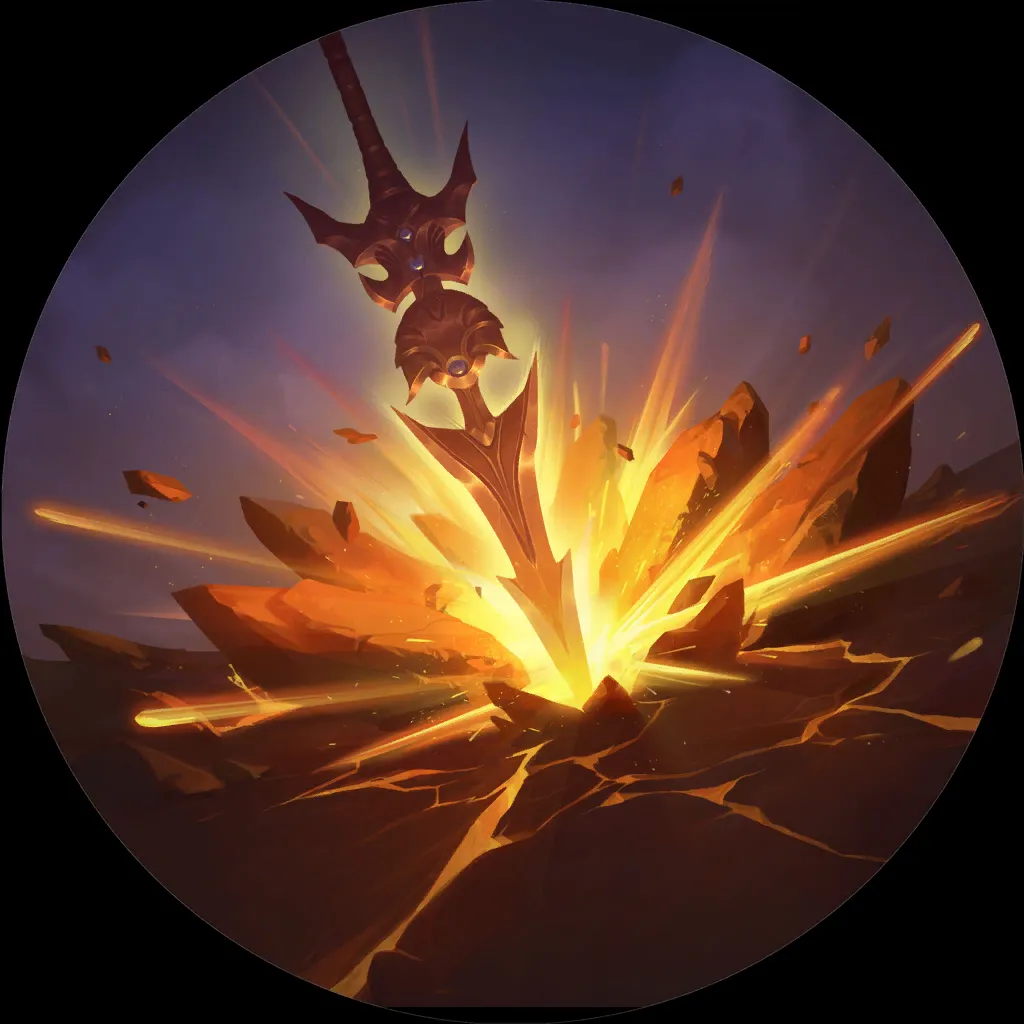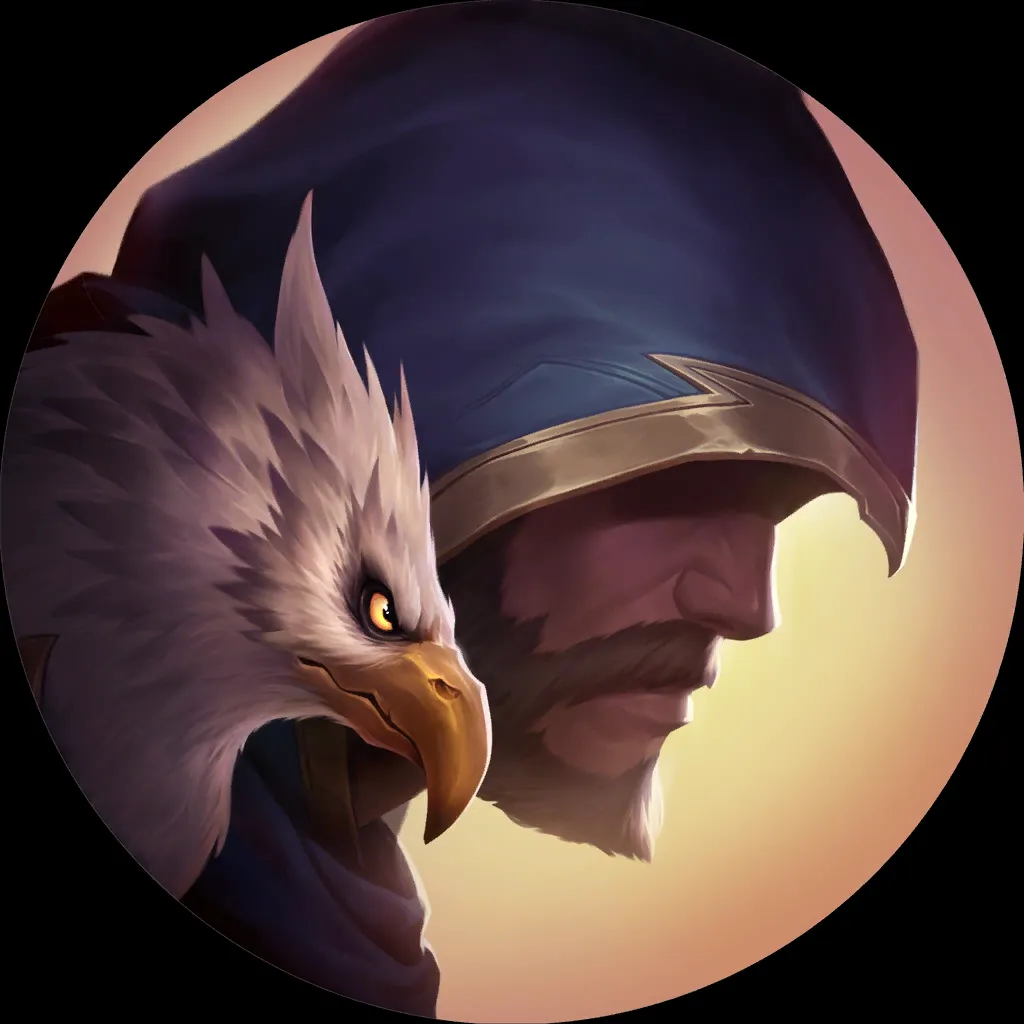 Thralls
6
7
12
15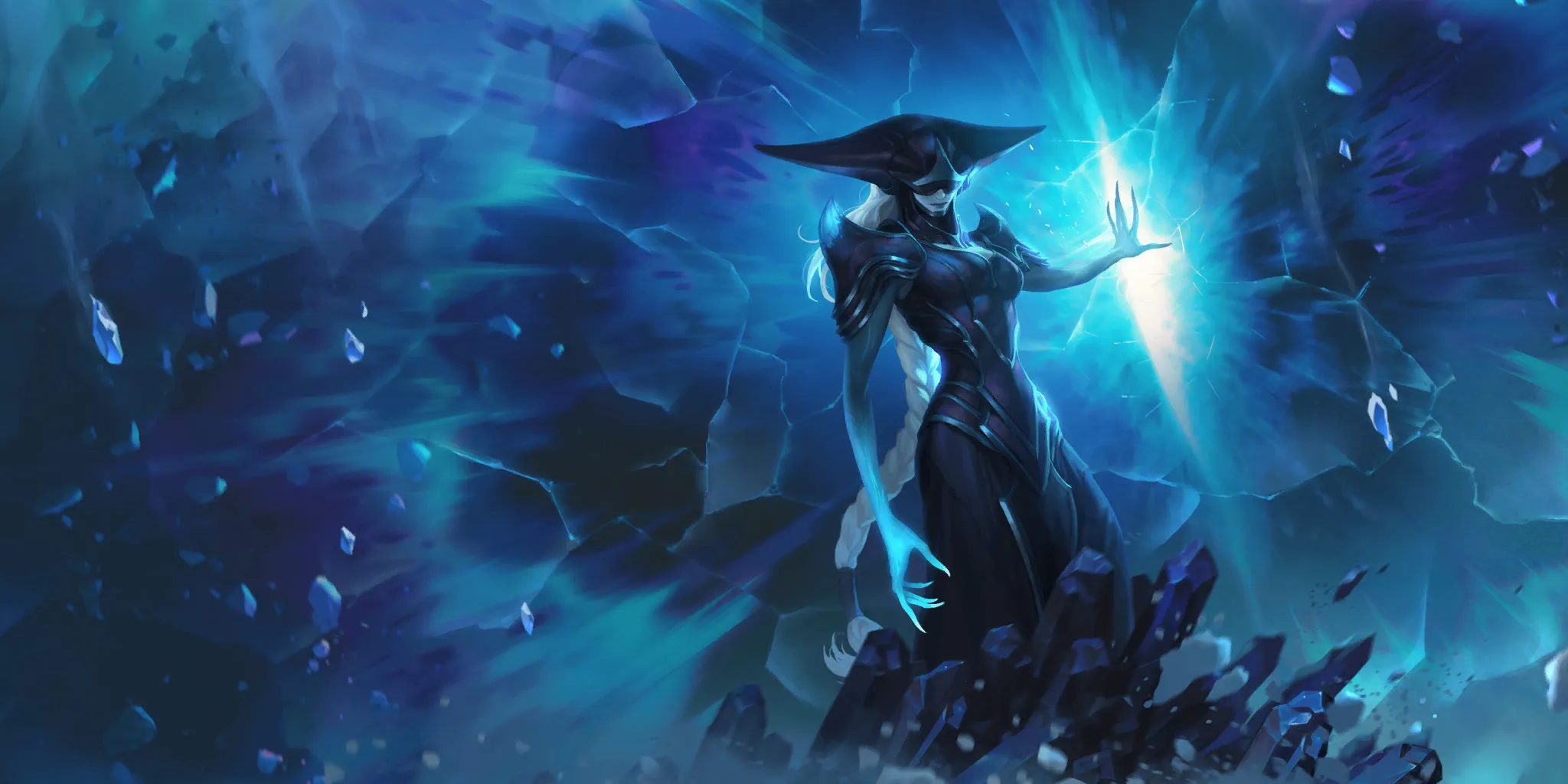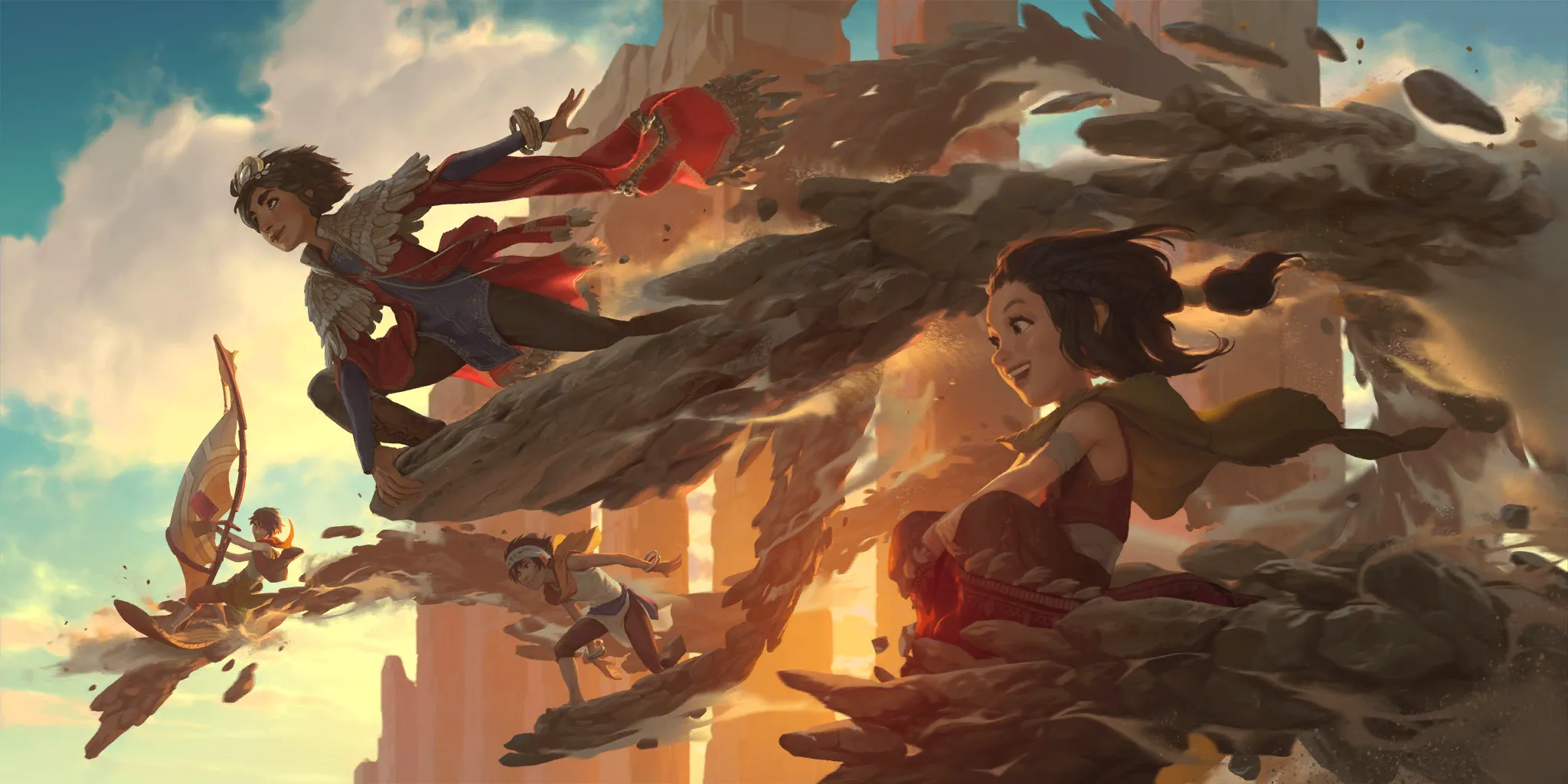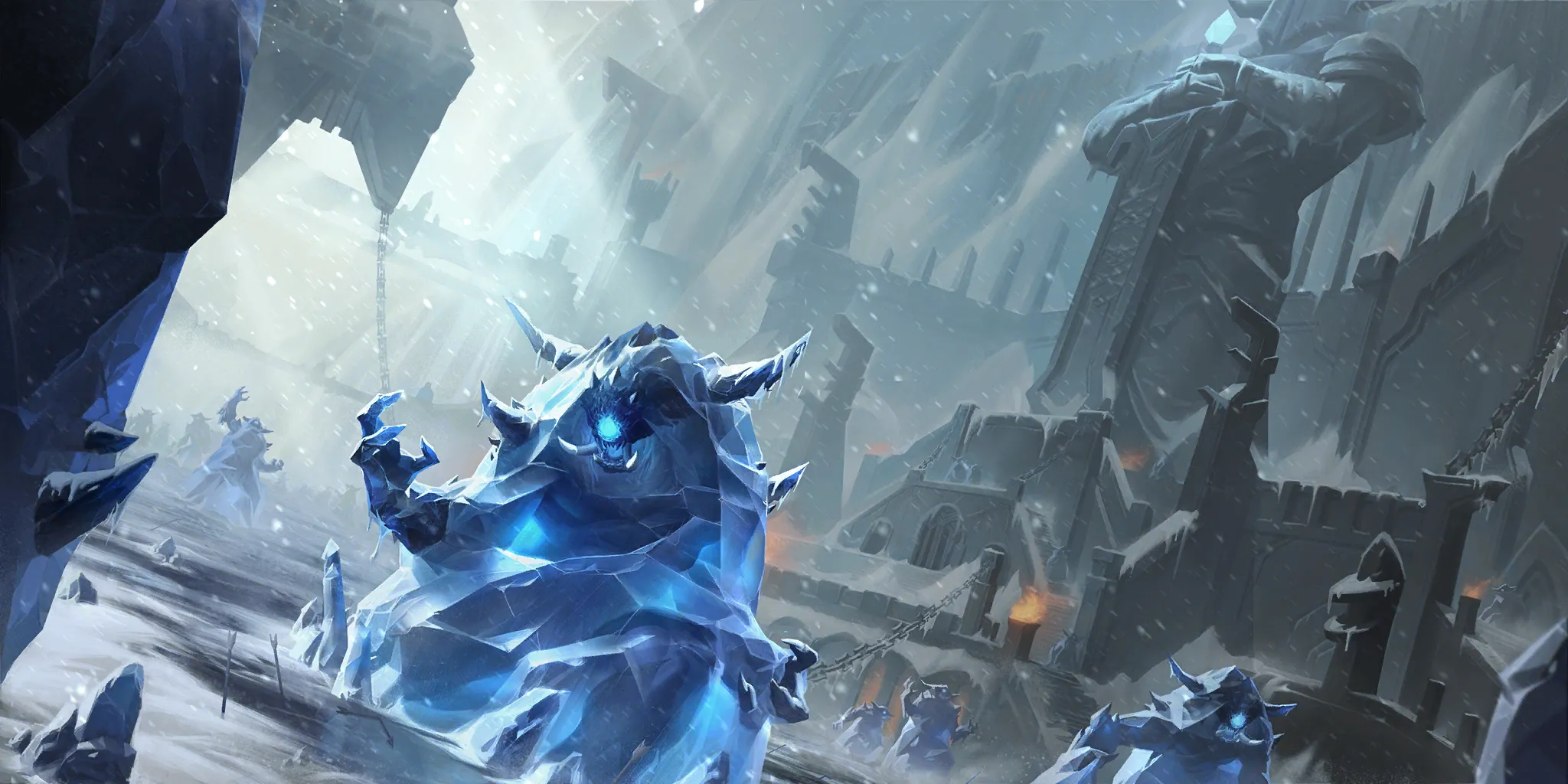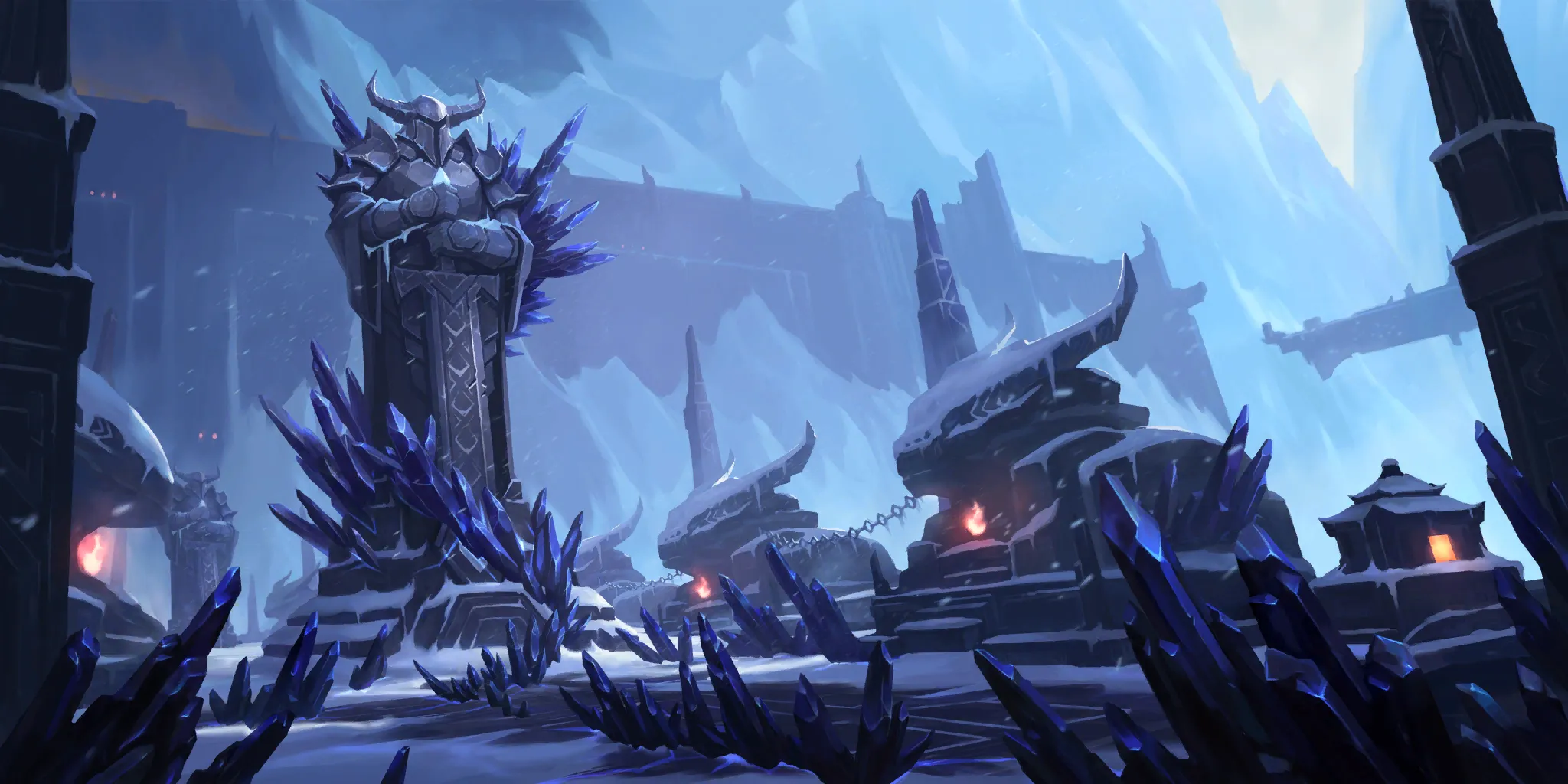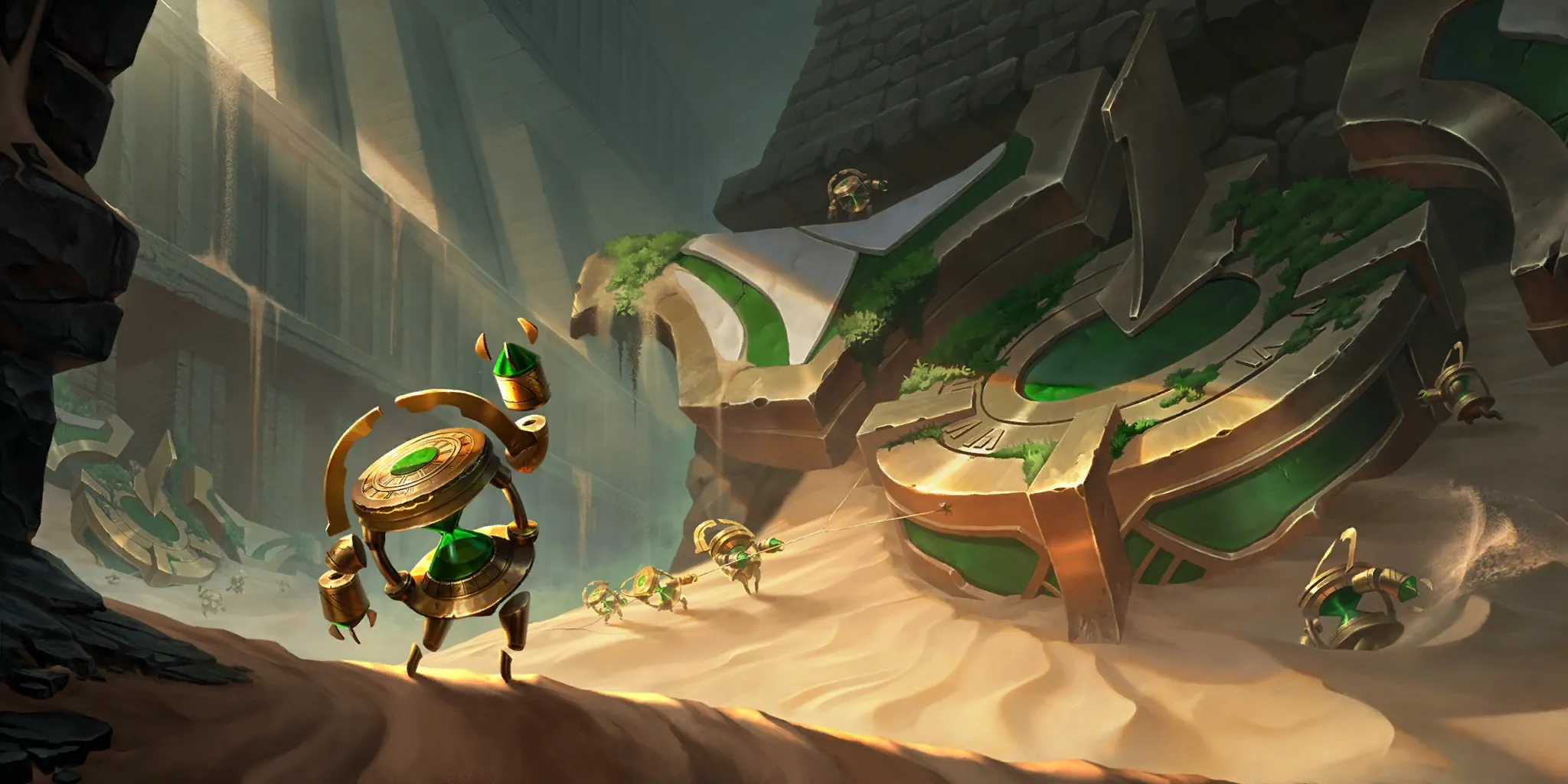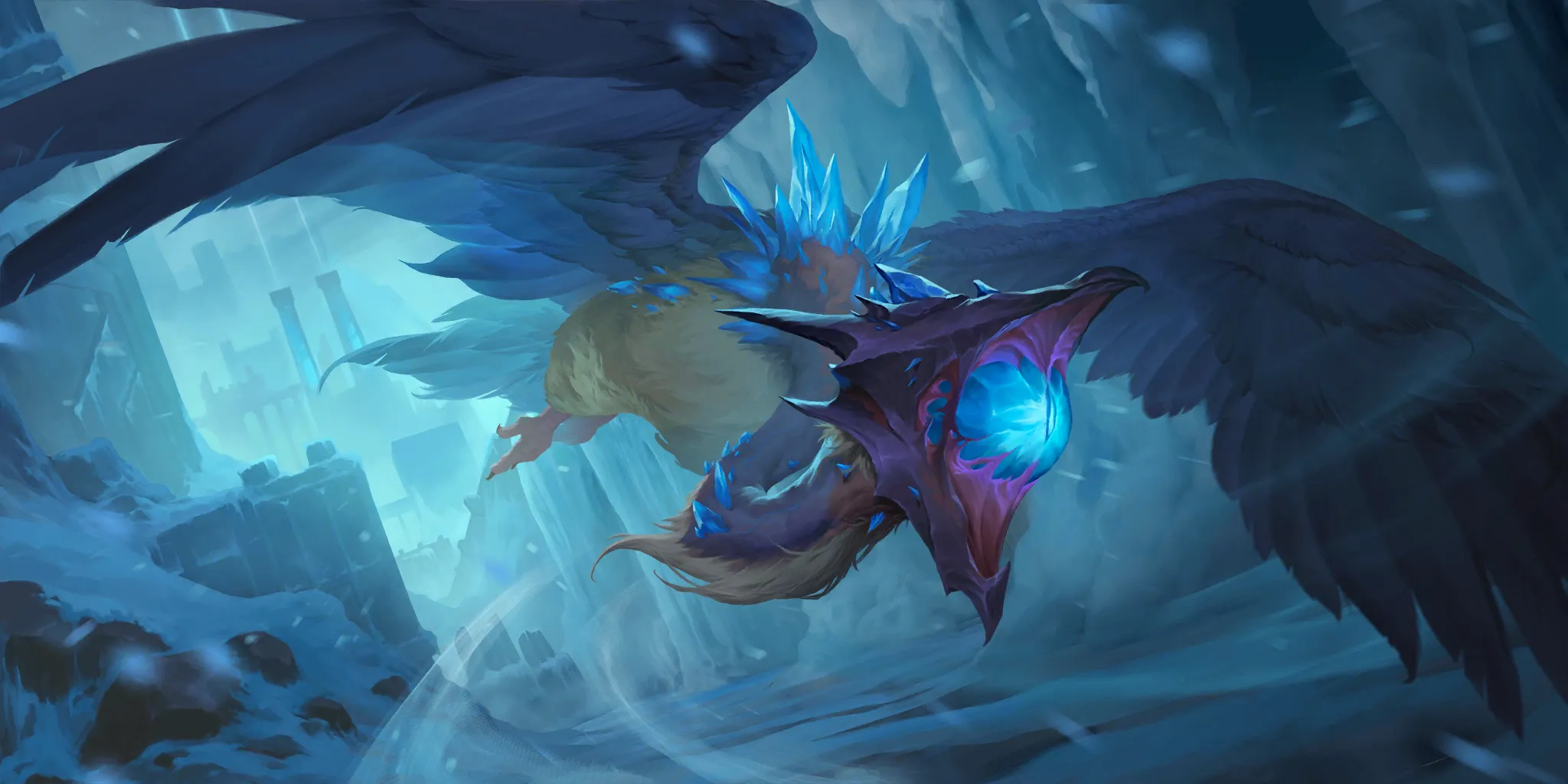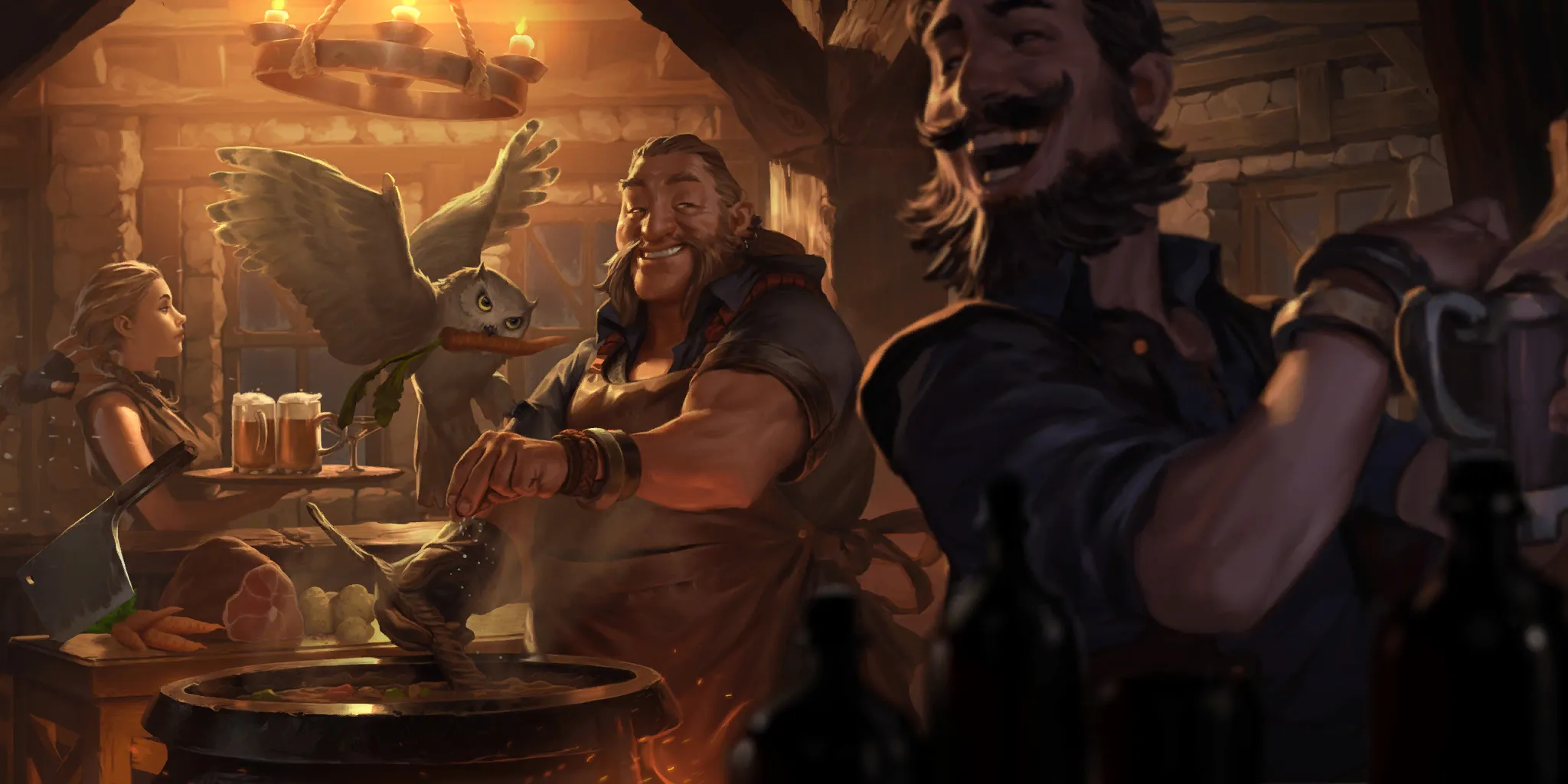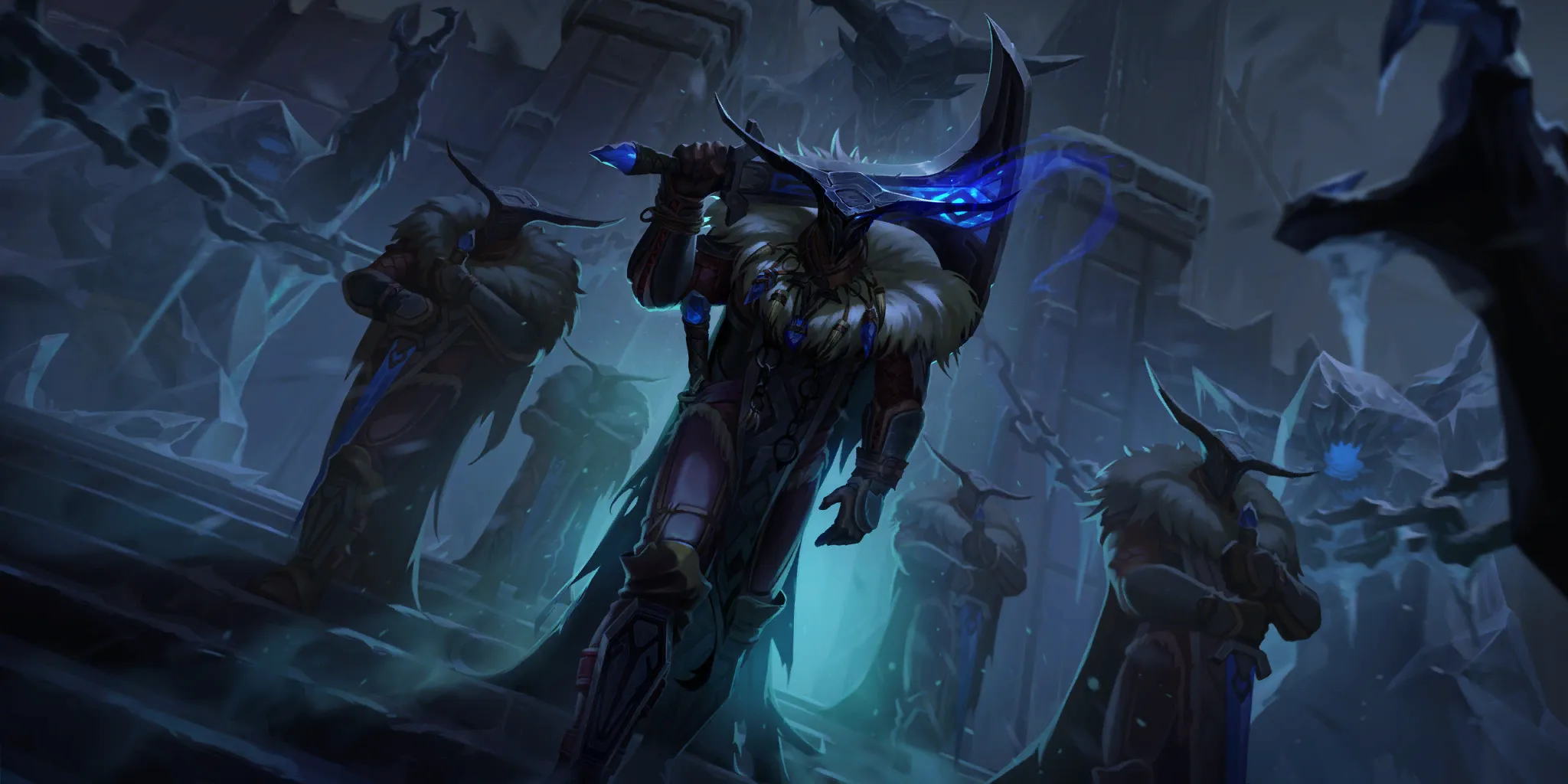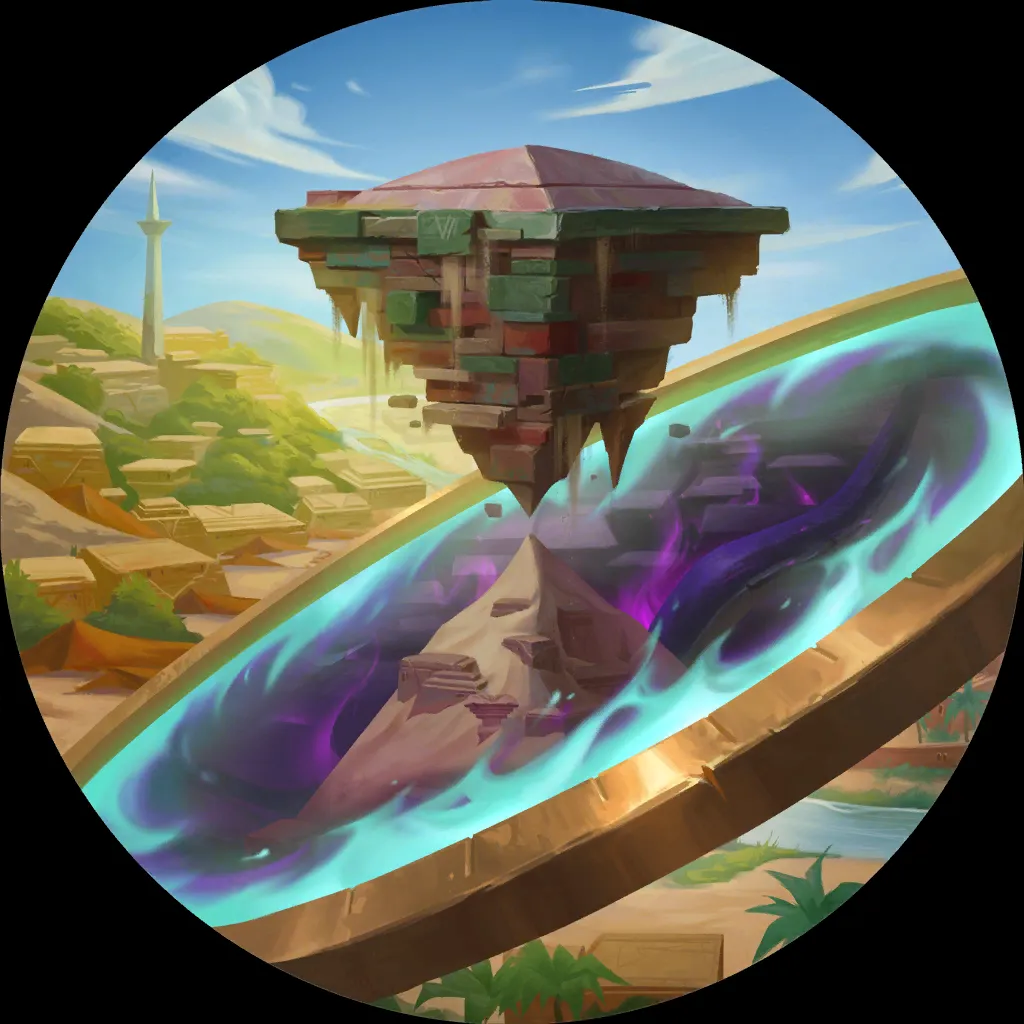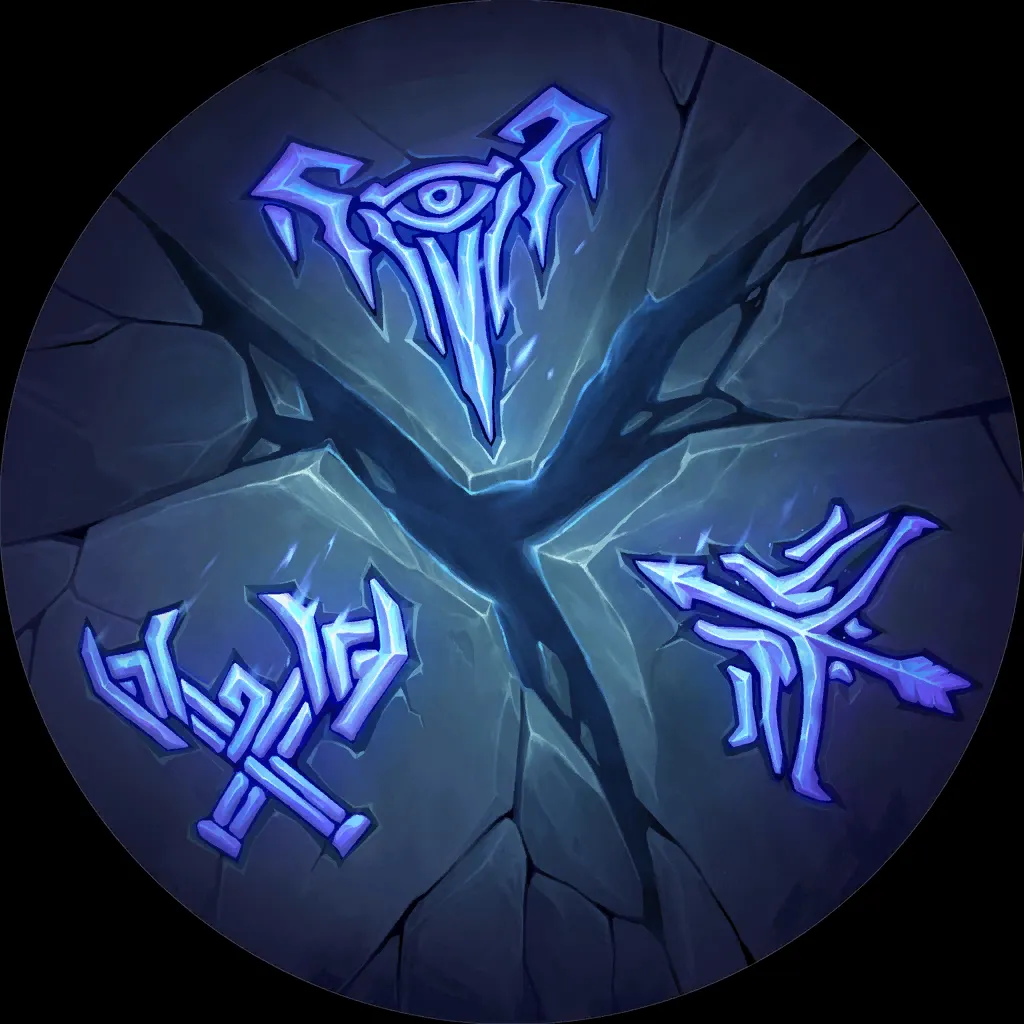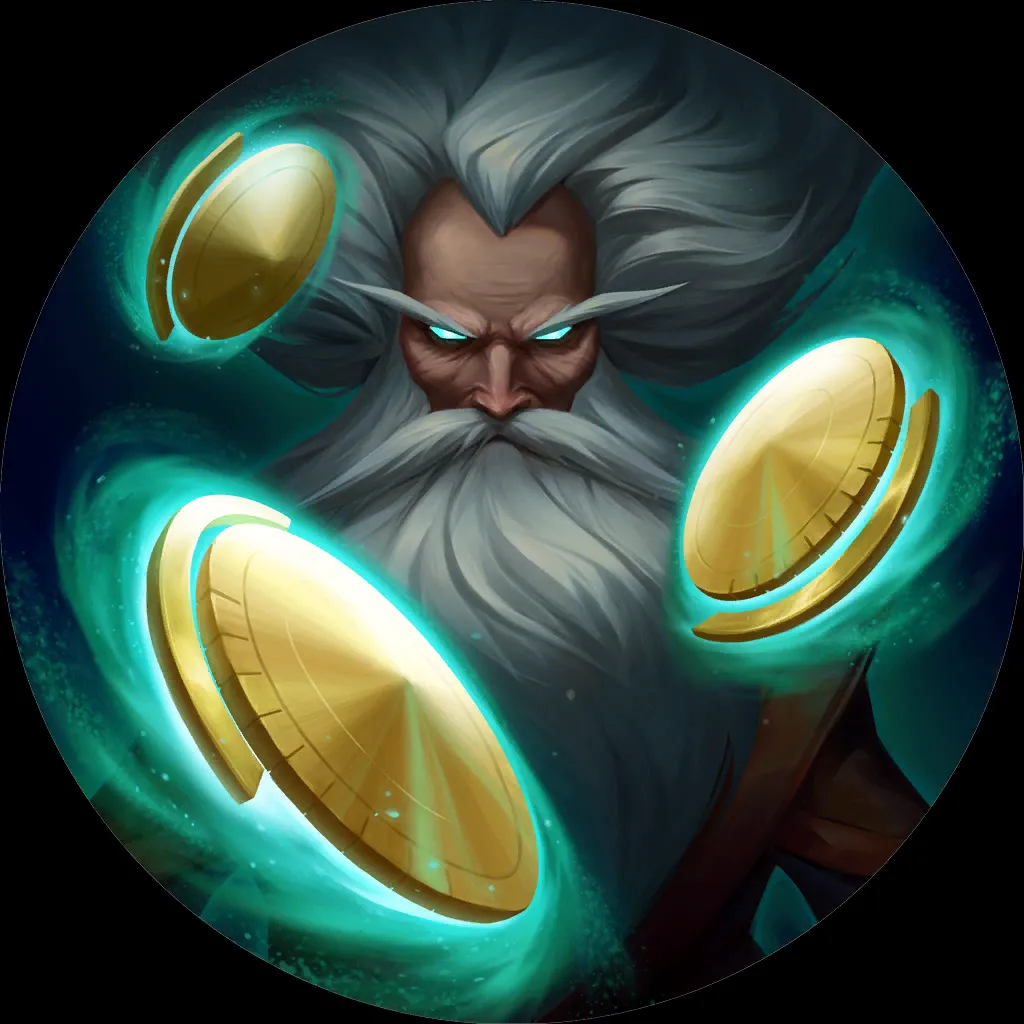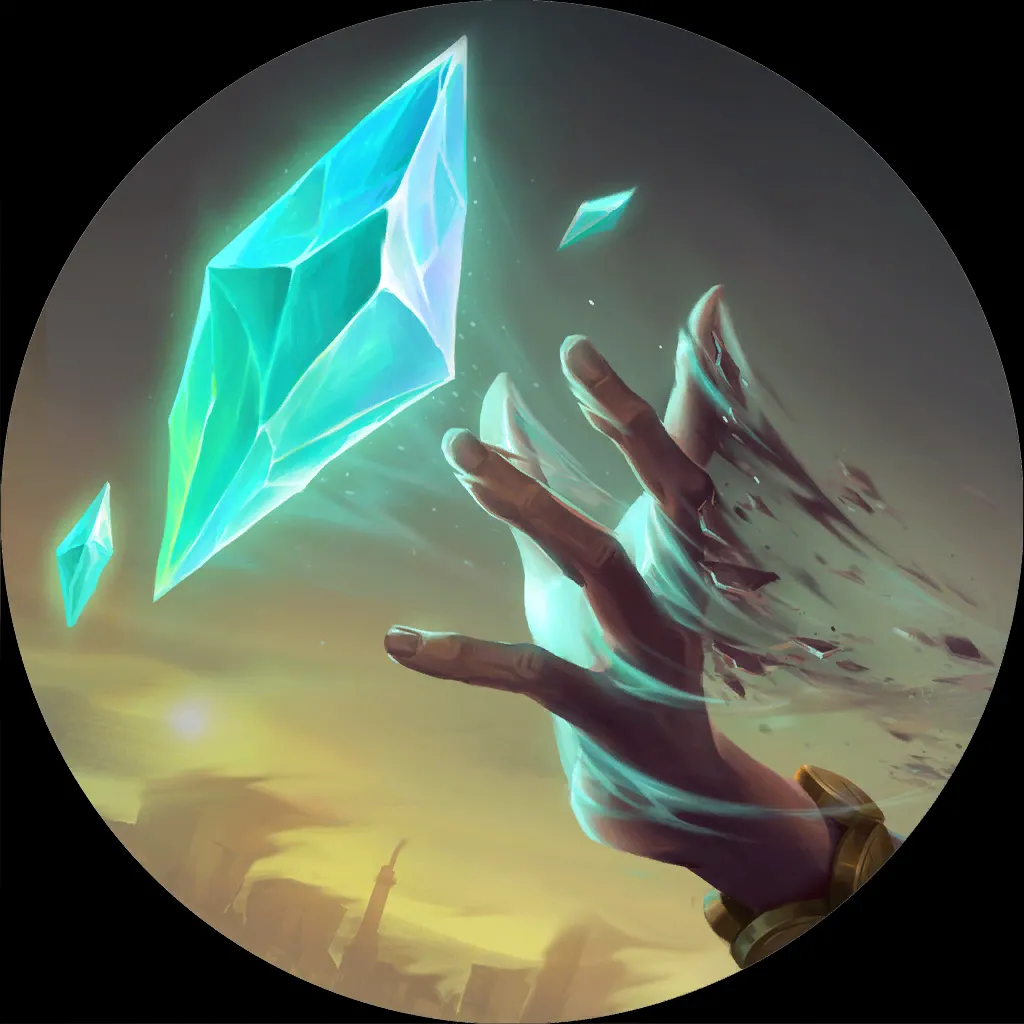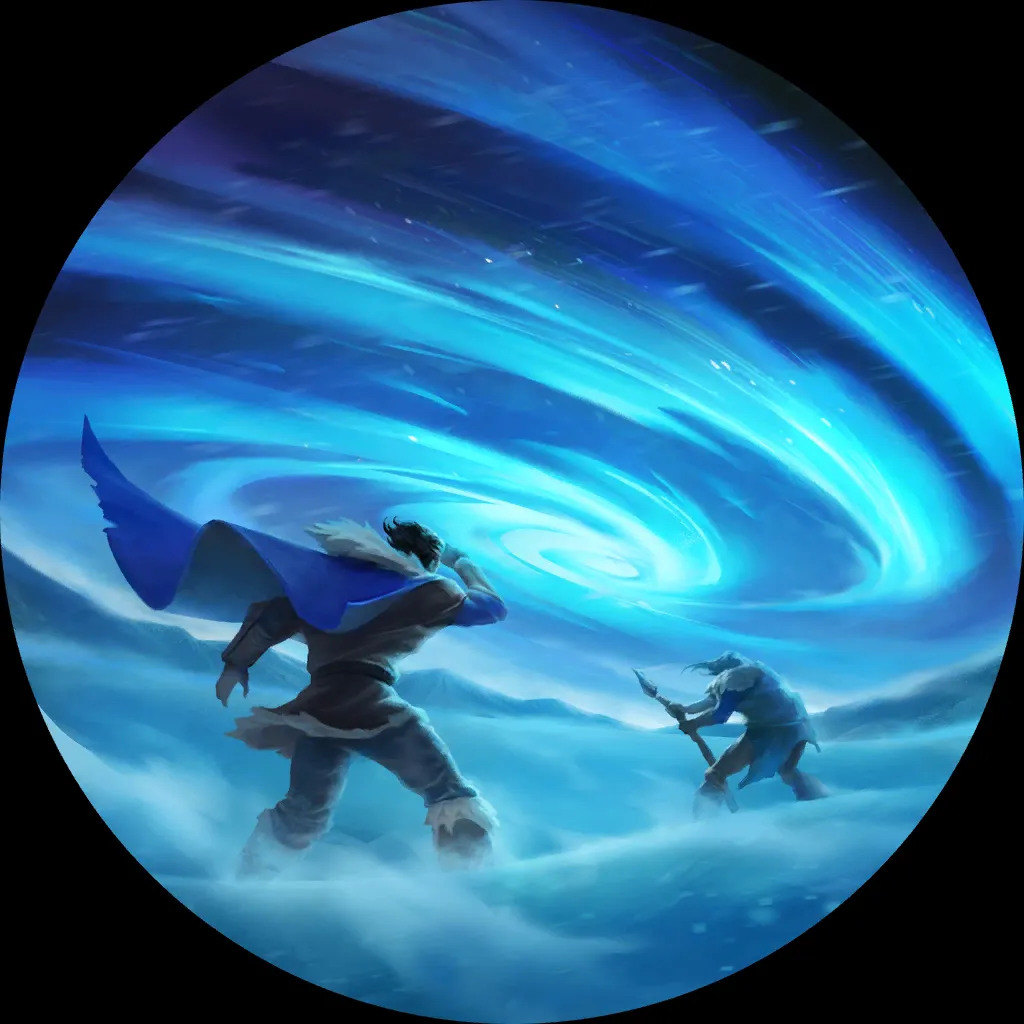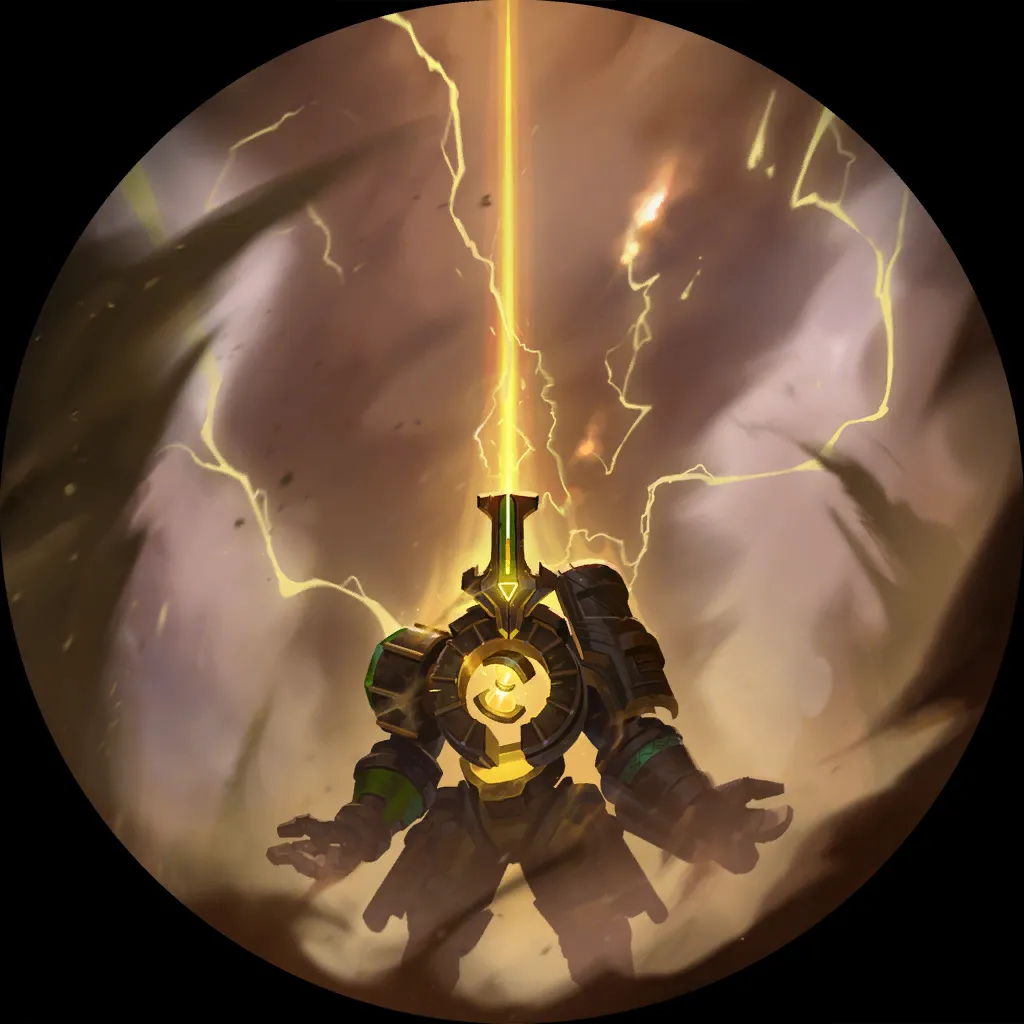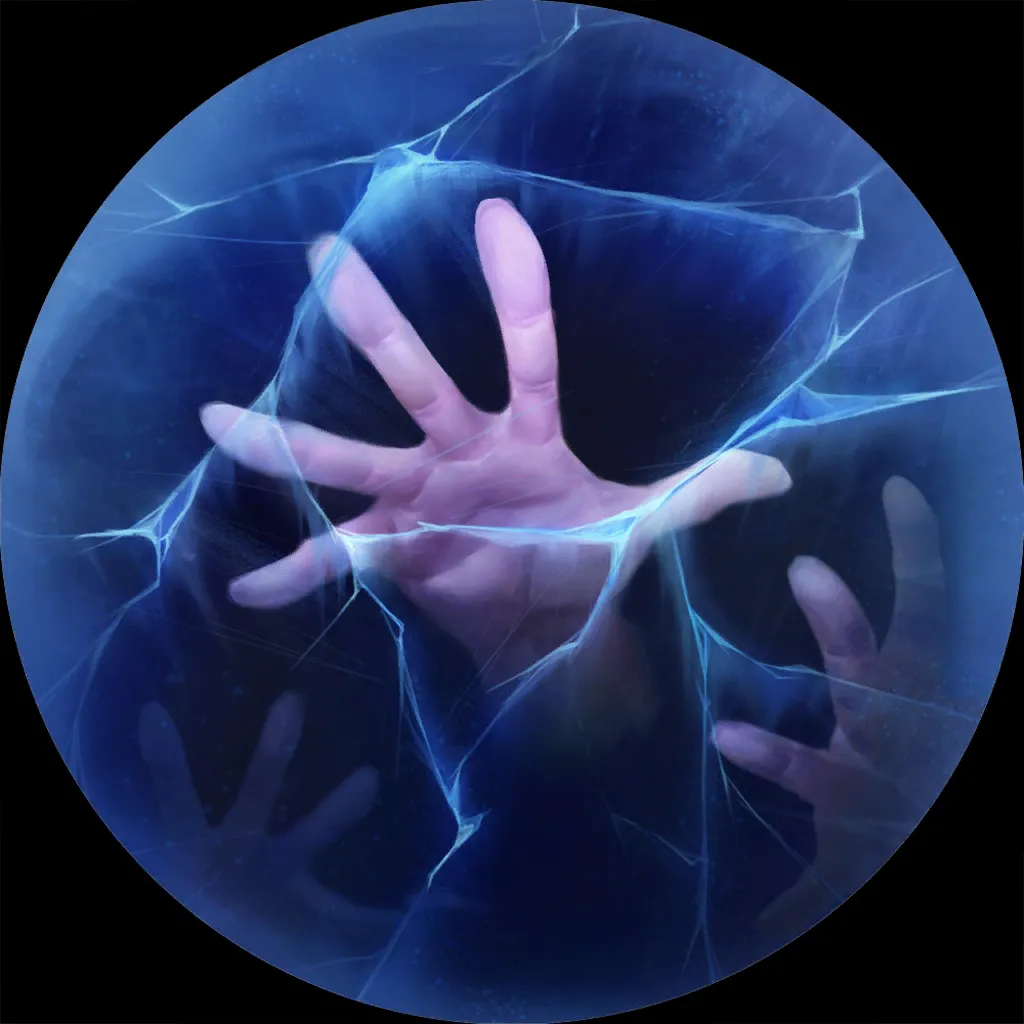 Aph Vik
6
0
6
28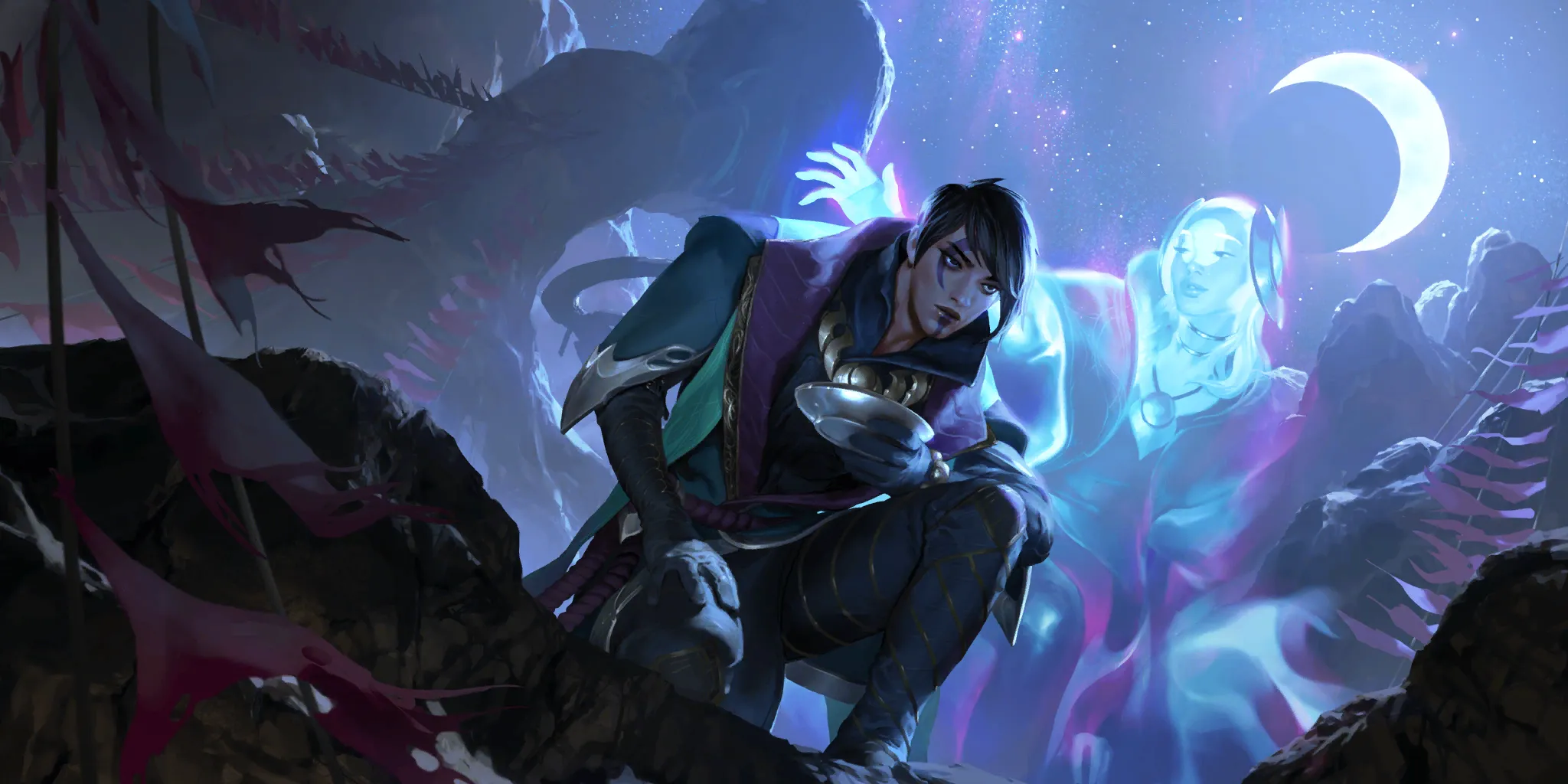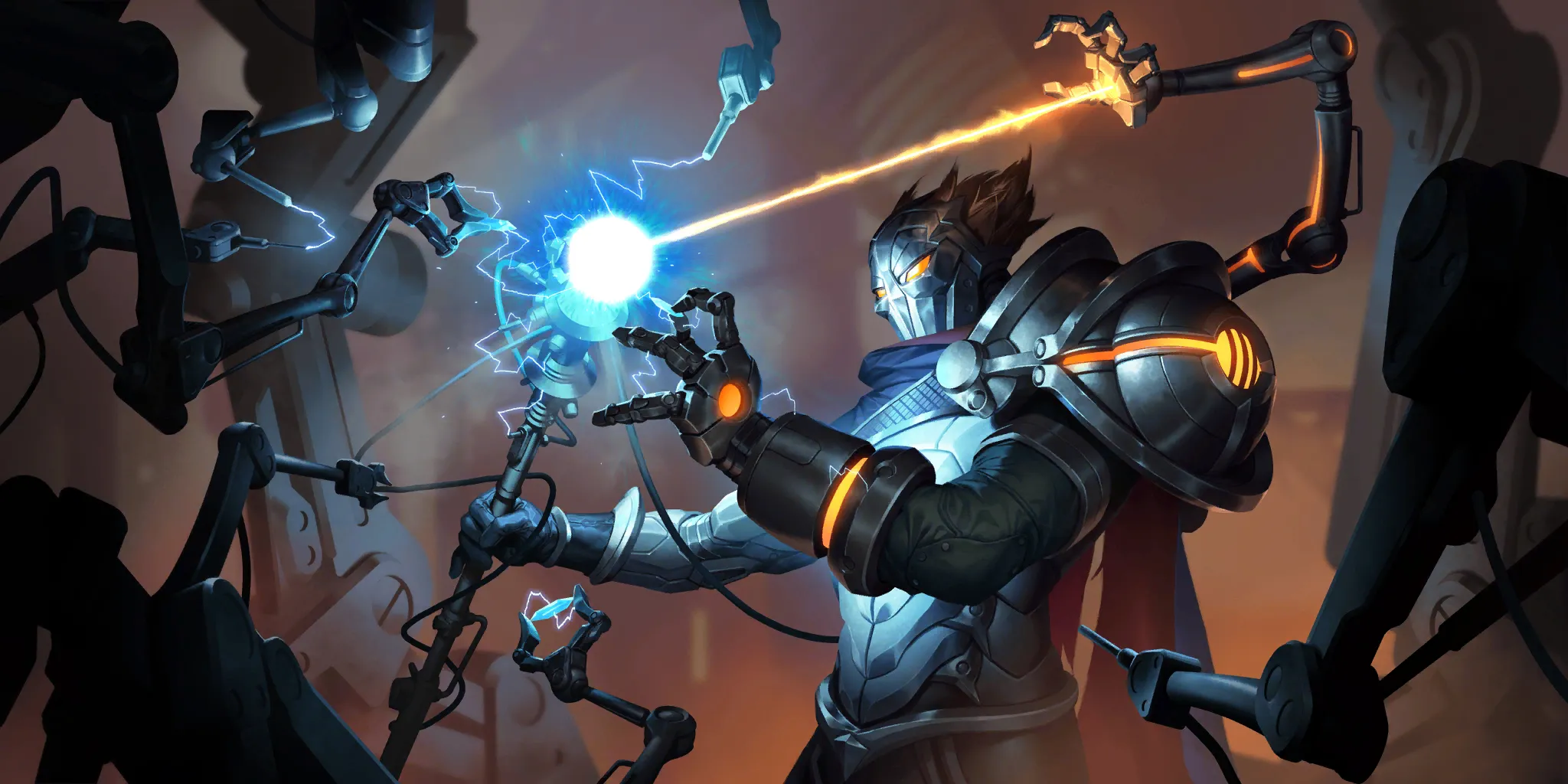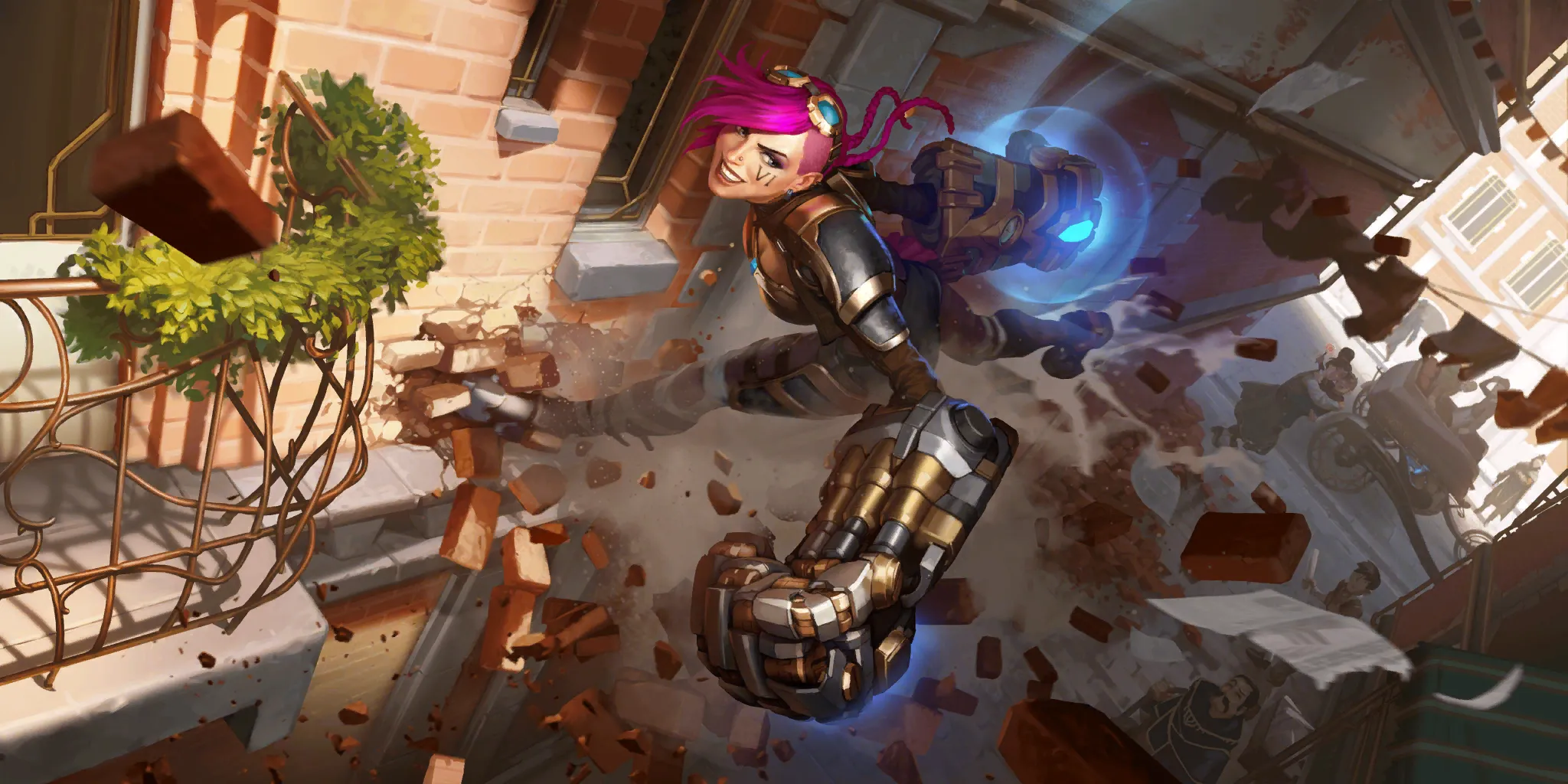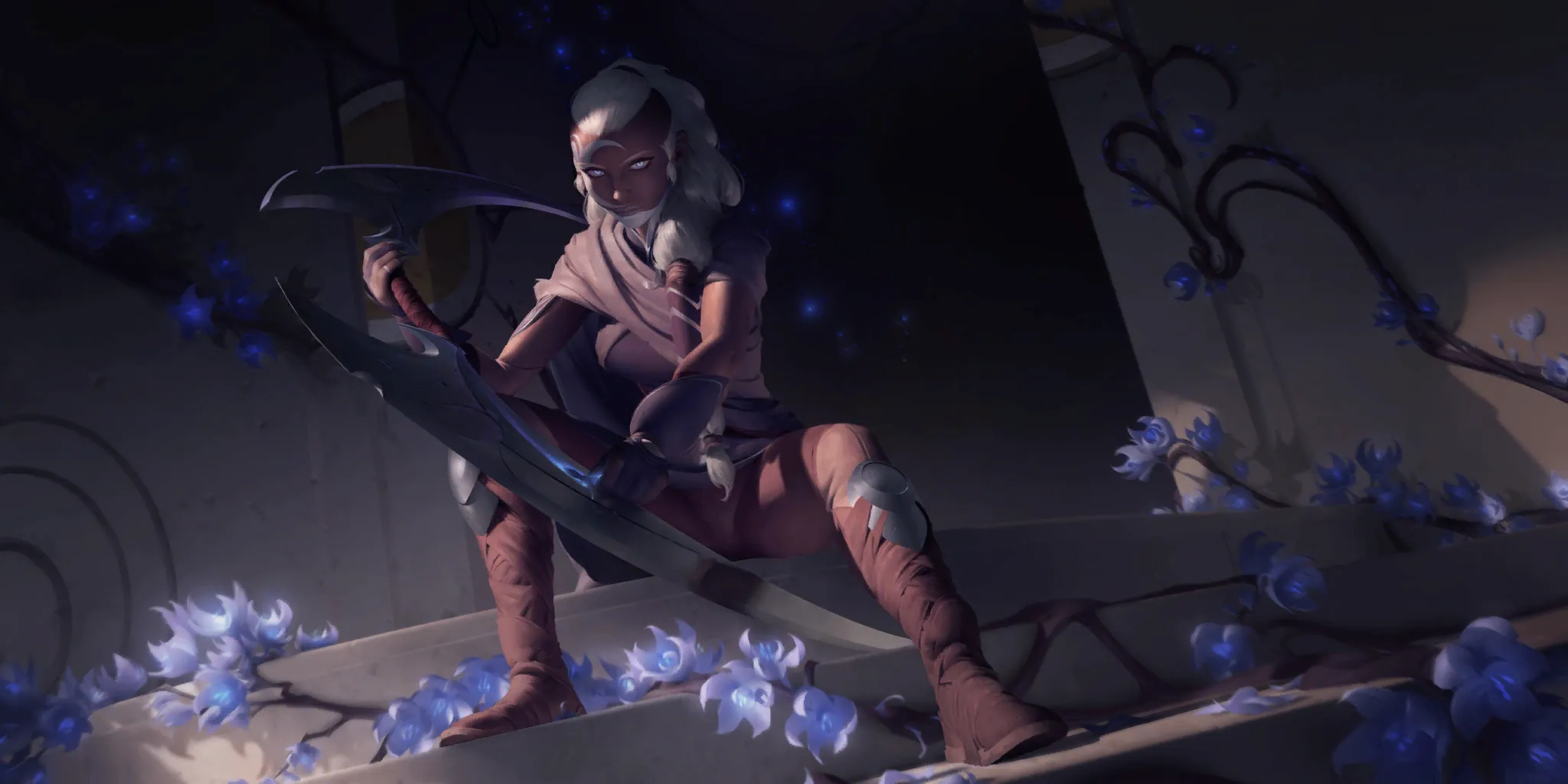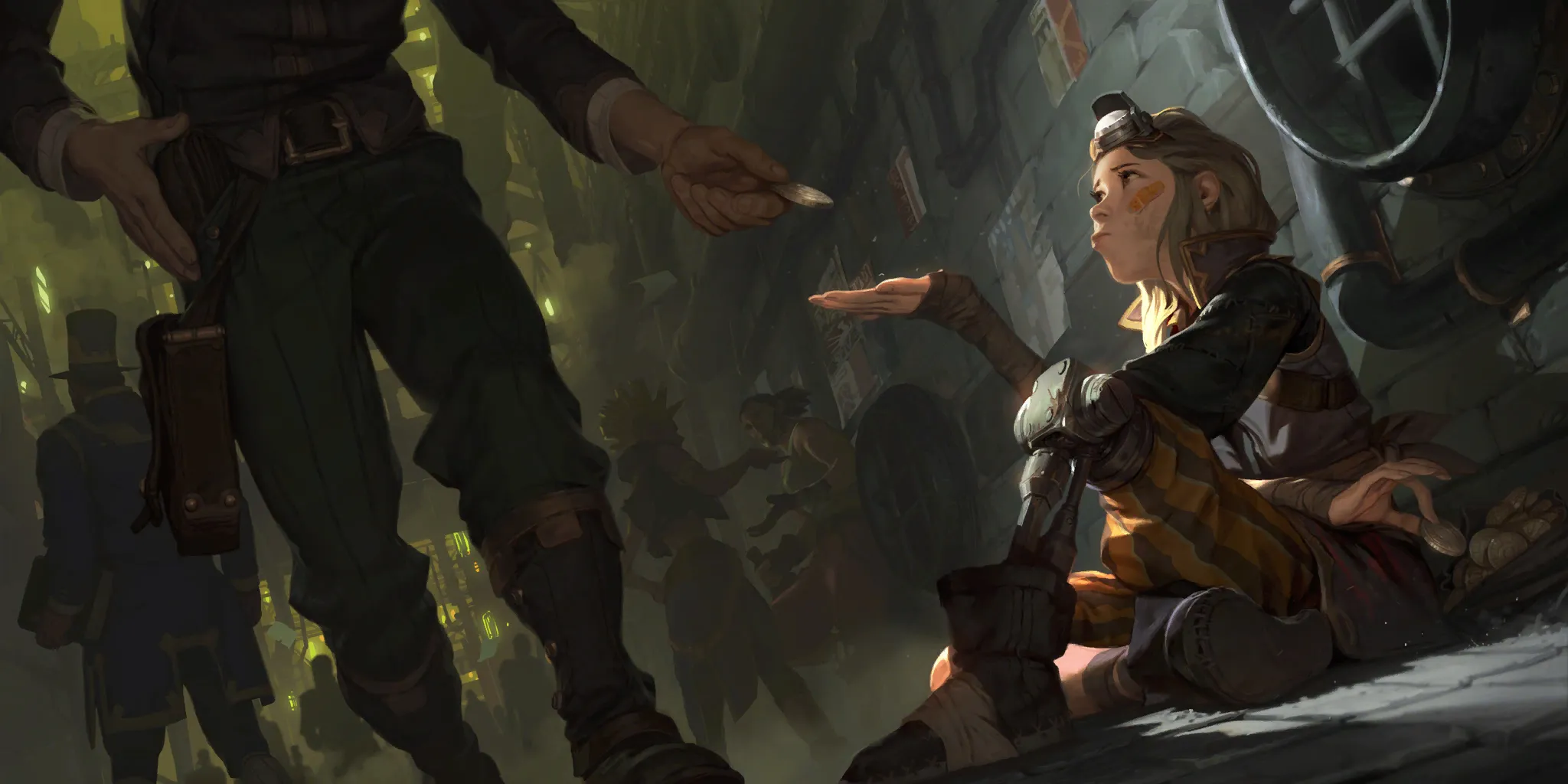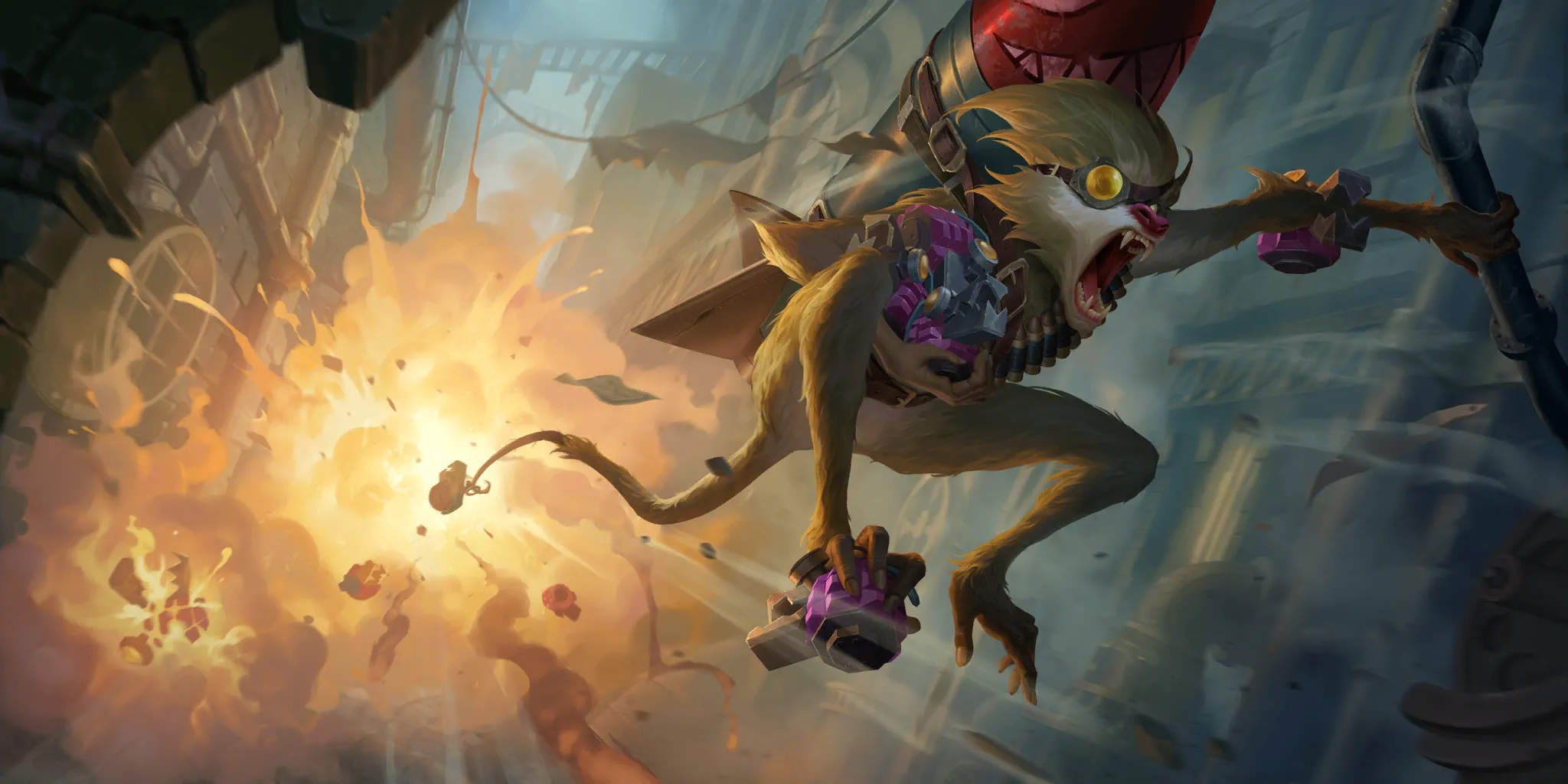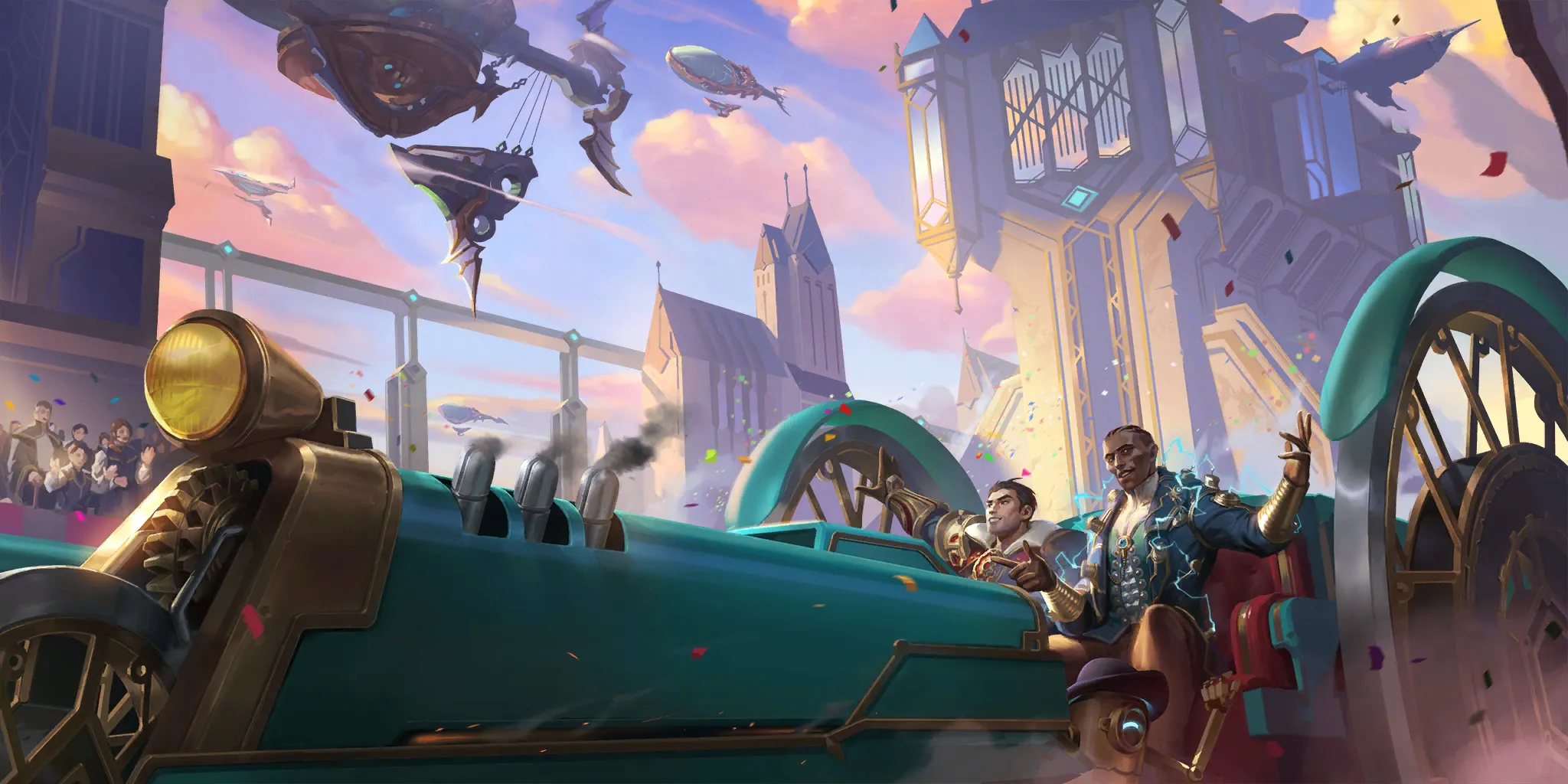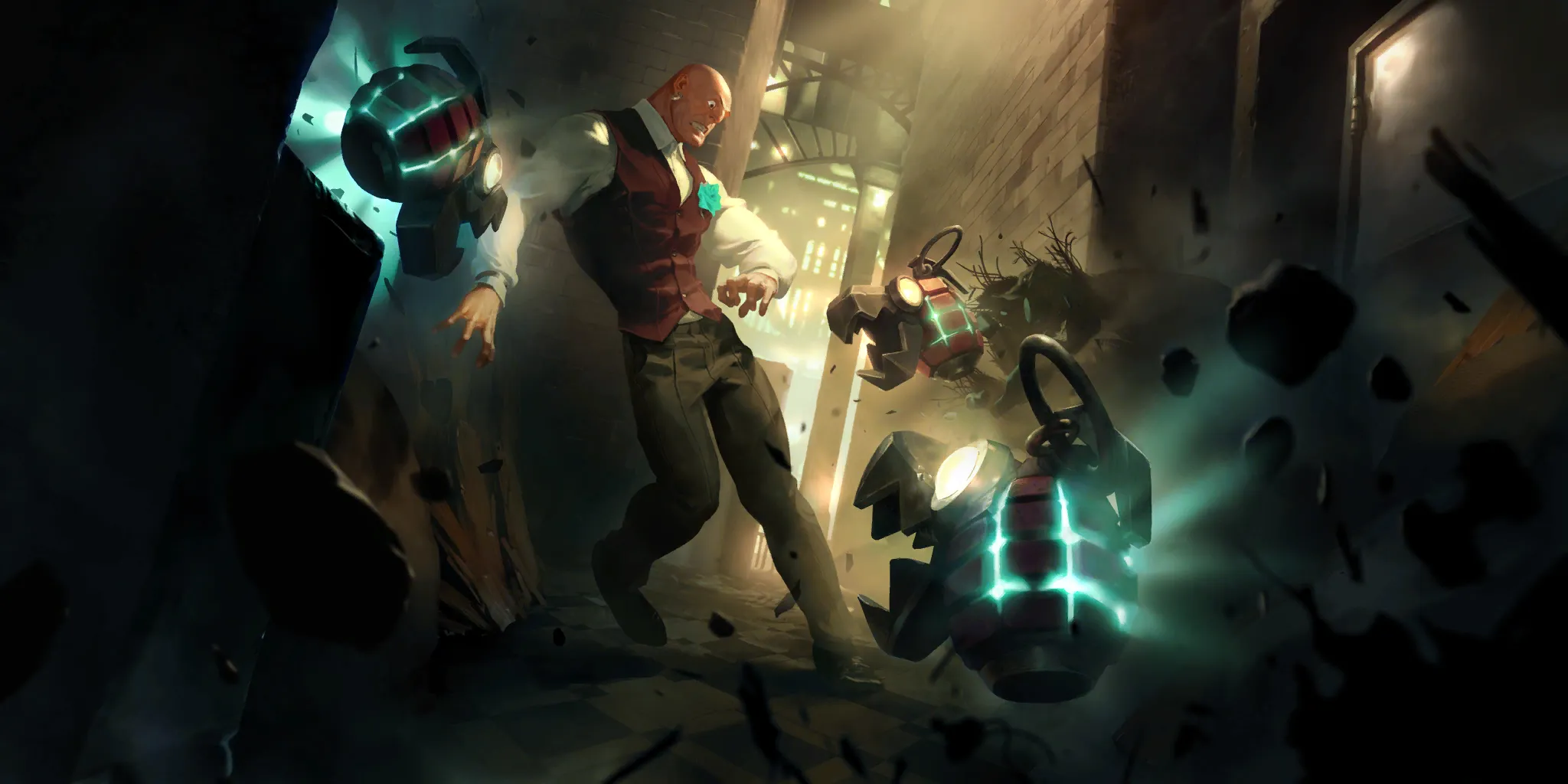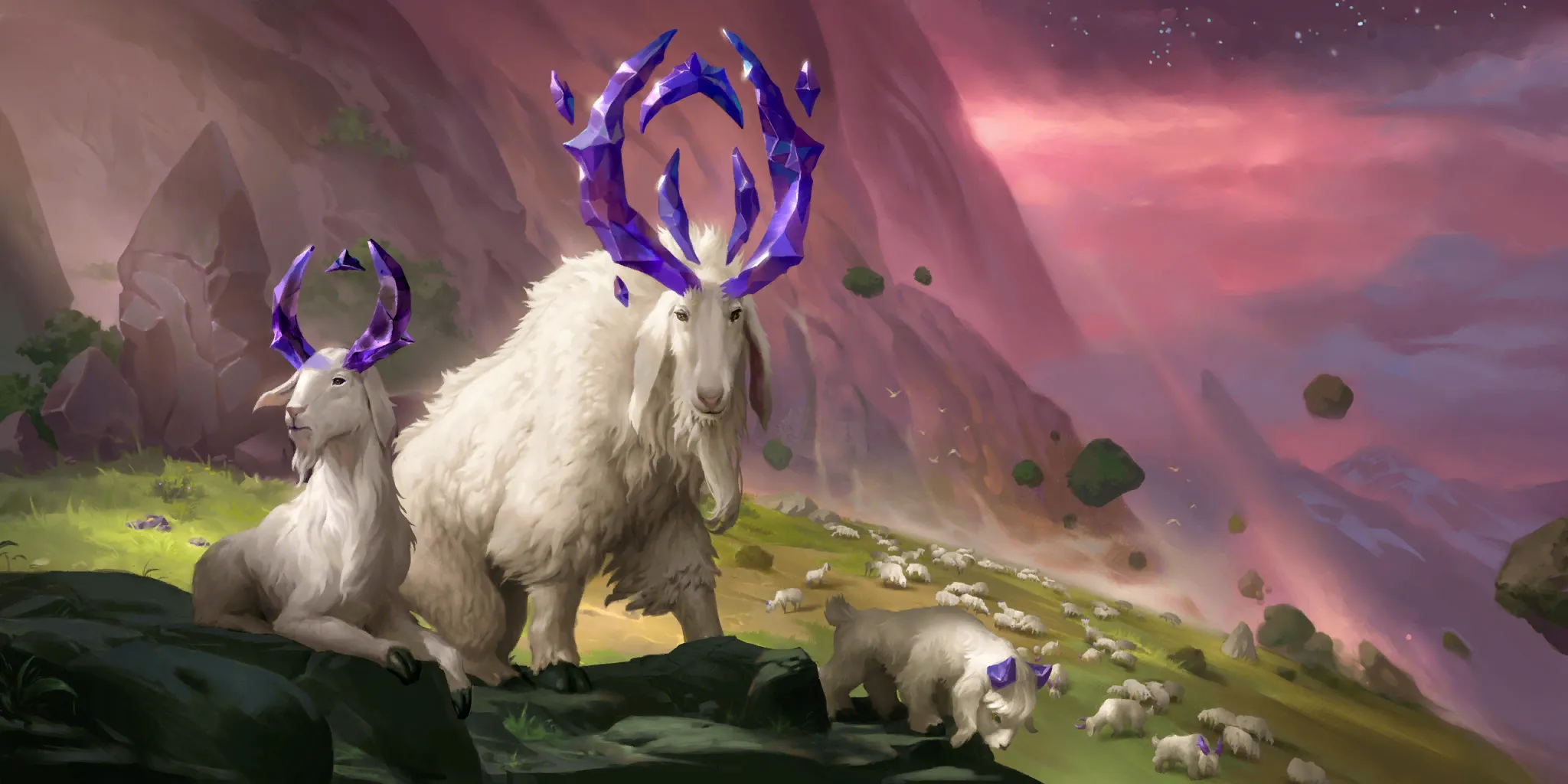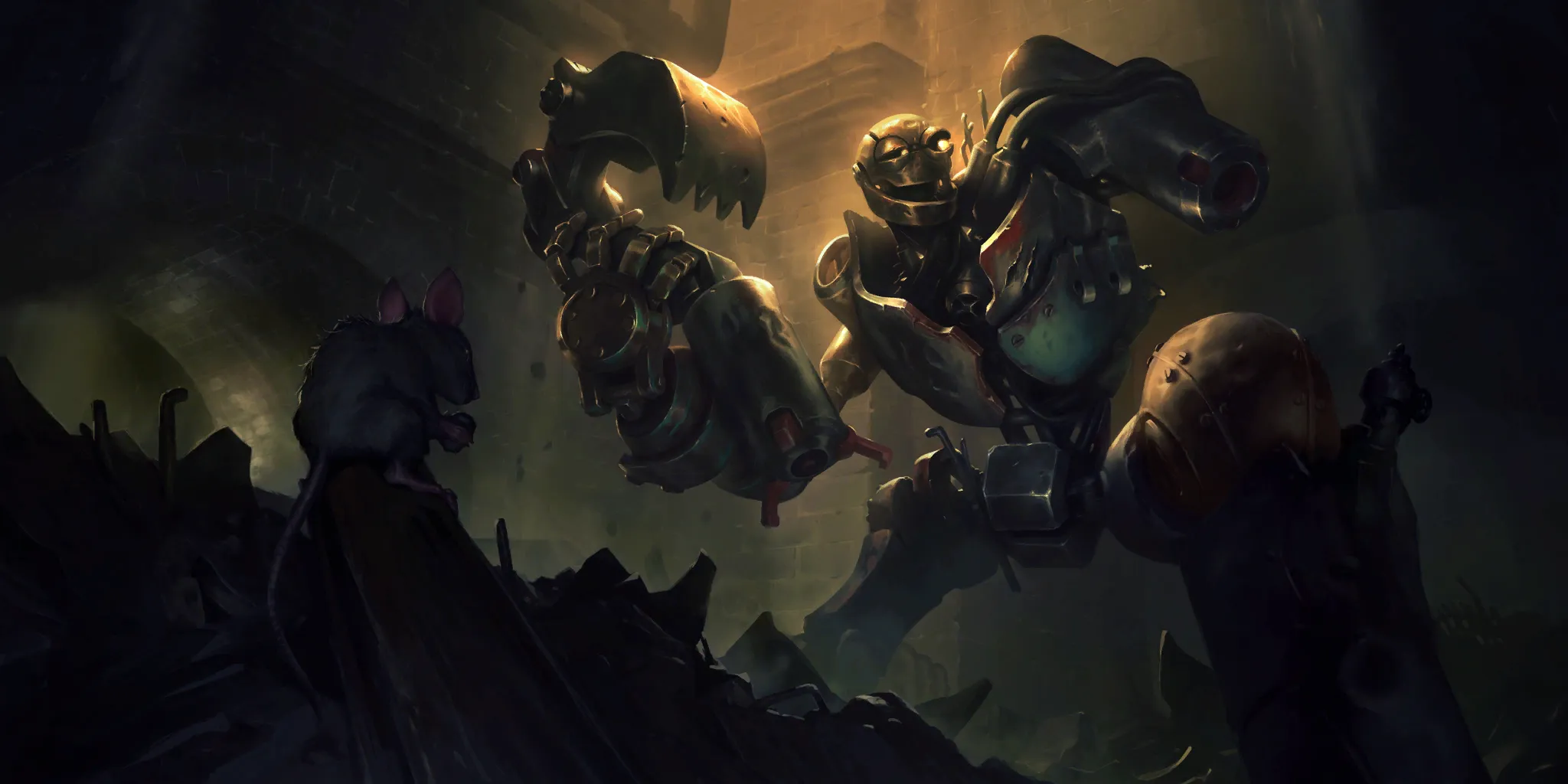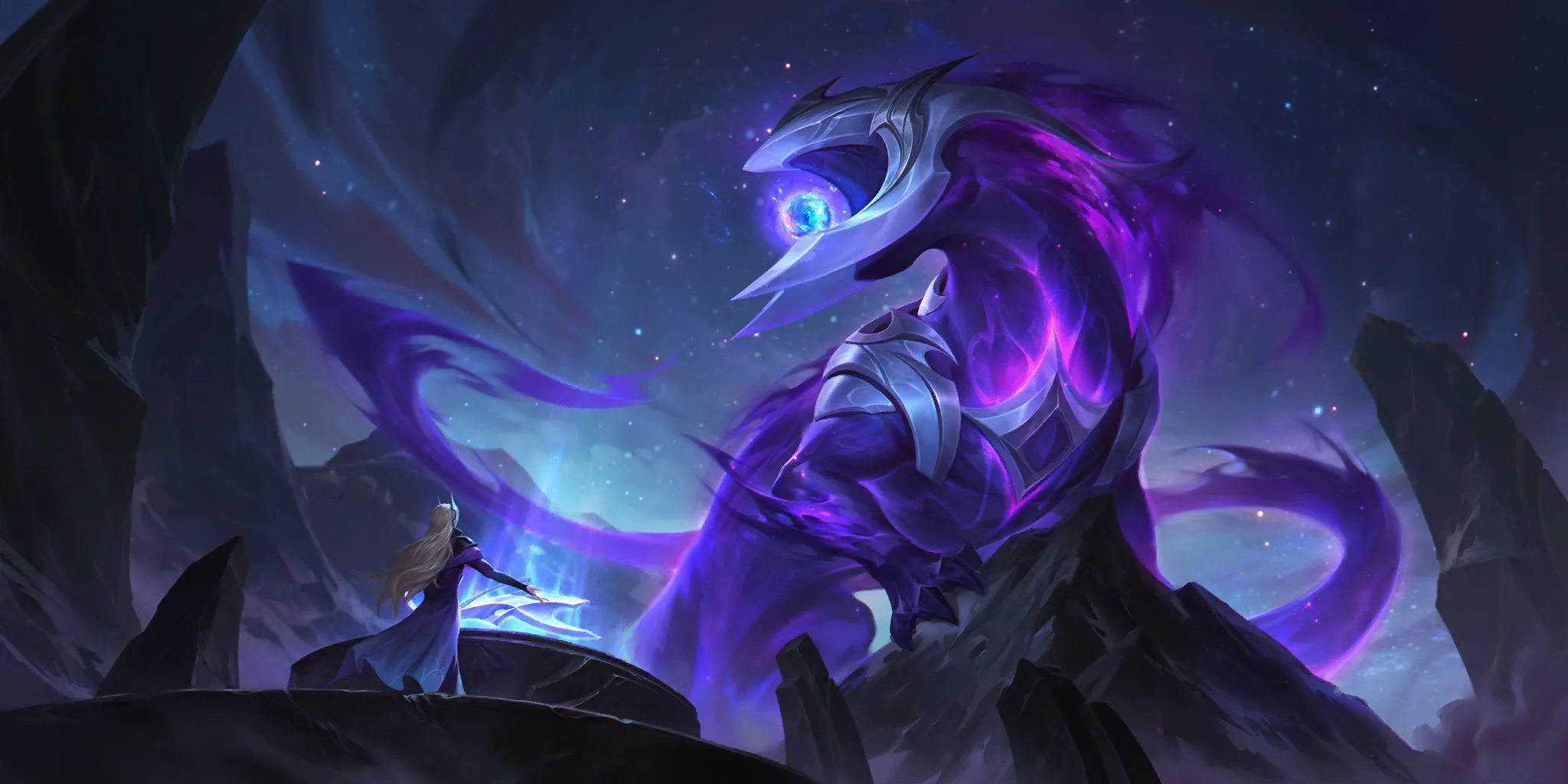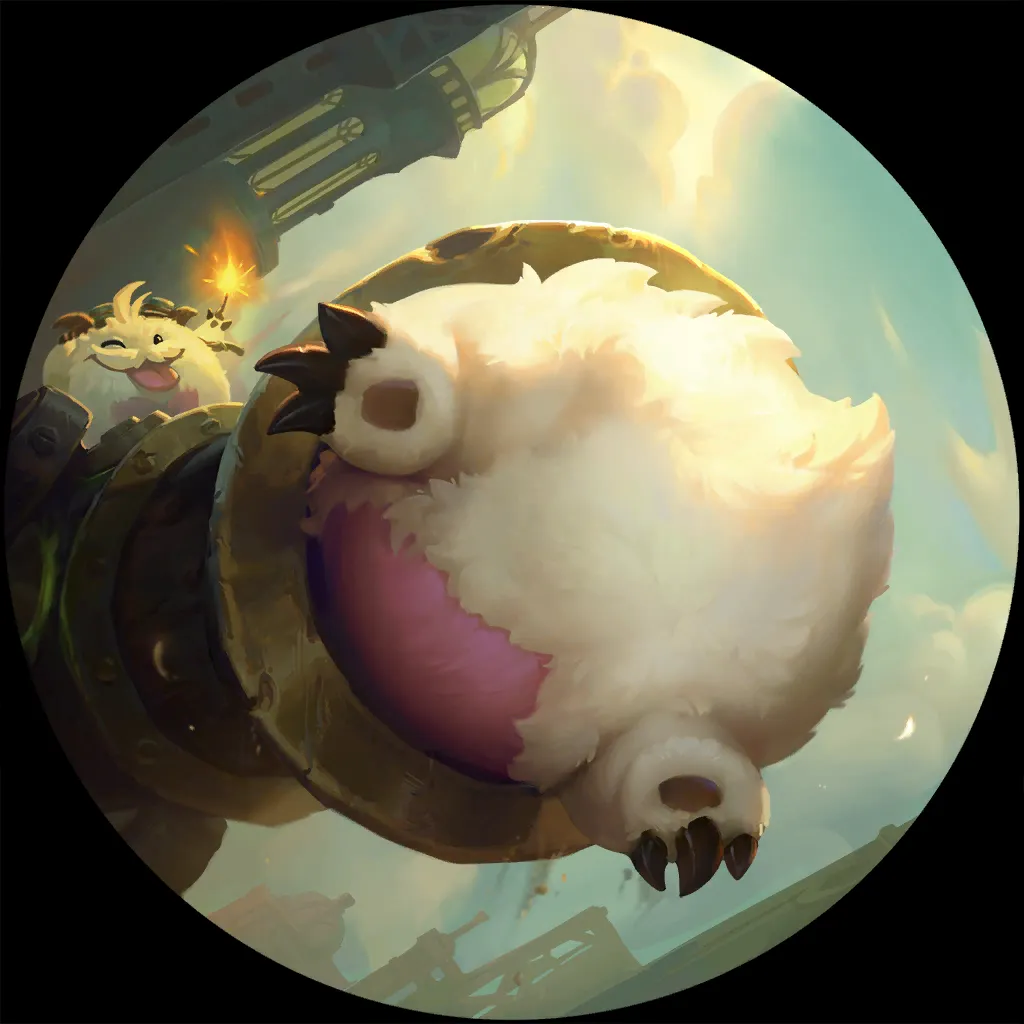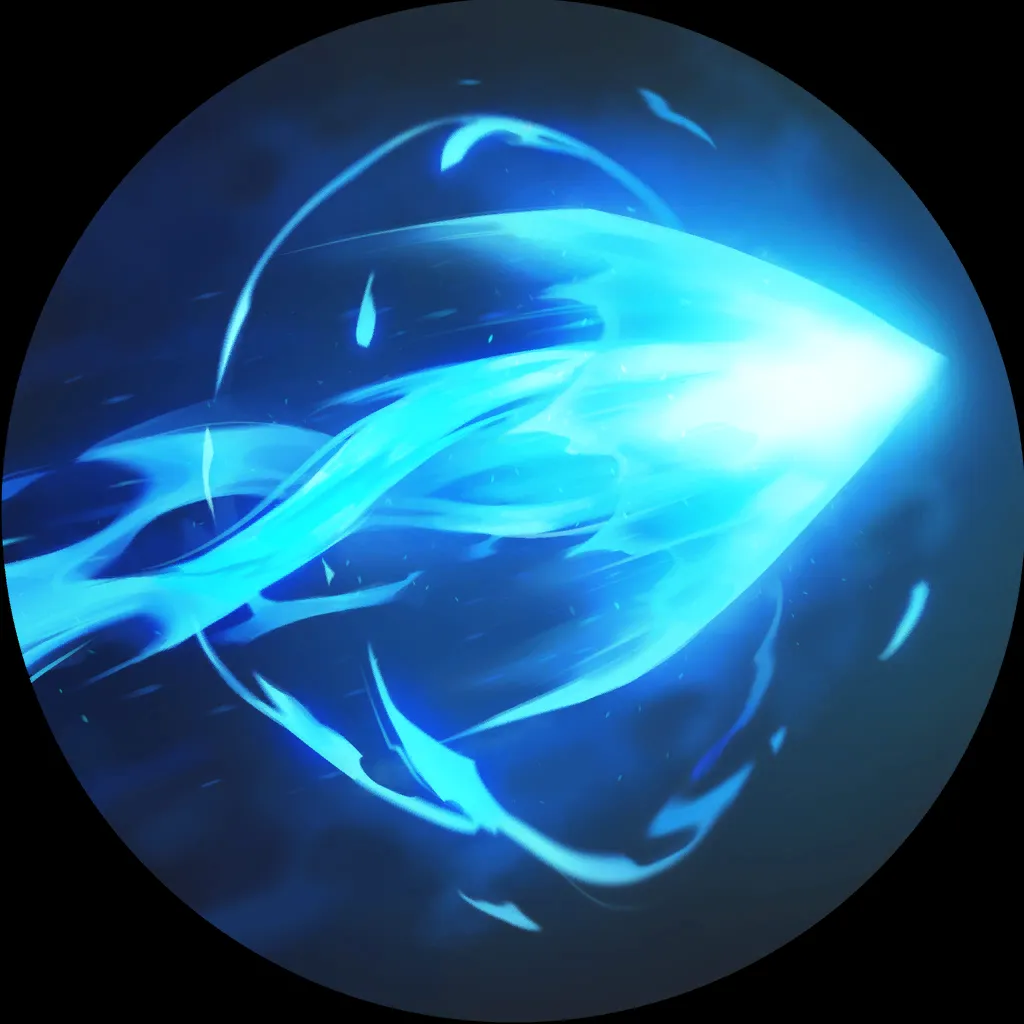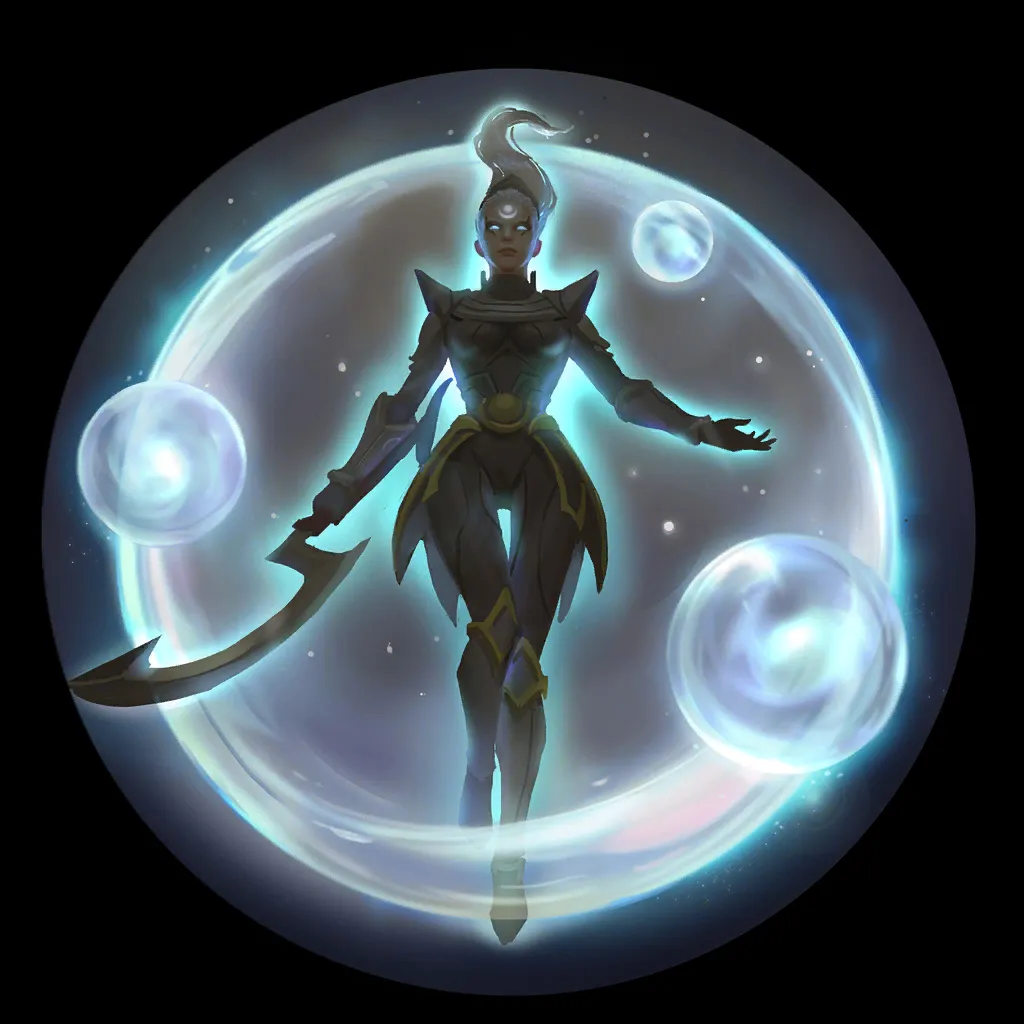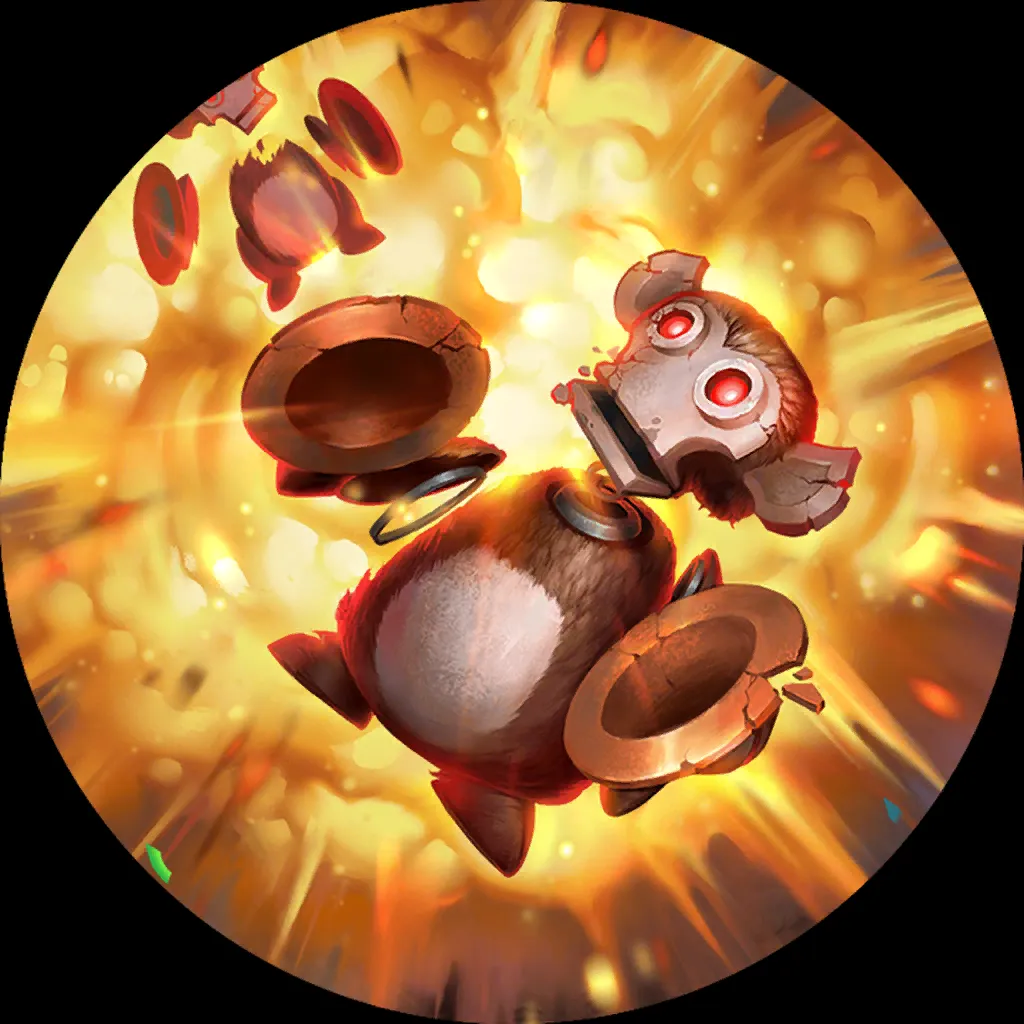 Our goal here is to bully Annie Twisted Fate, while also being a generally strong lineup that will give your opponent pause when deciding on a ban.
Kai'Sa, Aphelios, and Thralls have a surprisingly coordinated matchup spread – this means your own pick/ban strategy should be relatively straightforward in every round you play.
Having a clear-cut ban (in this case, Azir Irelia) and relatively even matchups across the rest of the field lets you express your skill as a player to prove you deserve to make the top cut of whatever tournament you've entered. Other good bans for this lineup are Annie Jhin, and even Katarina Yasuo can make some sense depending on the rest of the opponent's lineup (though this is closer to a coinflip for Aph and Thralls).
If you're looking for alternative decks you could look to include, then basically anything Tier 1.
Truth be told there hasn't been a whole lot of thought put into this lineup, it's just three of the top decks that don't have super conflicted tables – Bard Illaoi, Jayce Heimer, Nami SI, or pretty much anything else you want to play can fit in. Be sure to look at the matchup tables and adjust your ban strategy accordingly though!
---
Stunning Dominance
Well… Azir Irelia is a meta staple now, so of course we have to have a lineup built around it.
Annie Jhin and Katarina Yasuo compliment it nicelyn as all three decks have a statistically good matchup into Kai'Sa.
Azir
6
5
6
23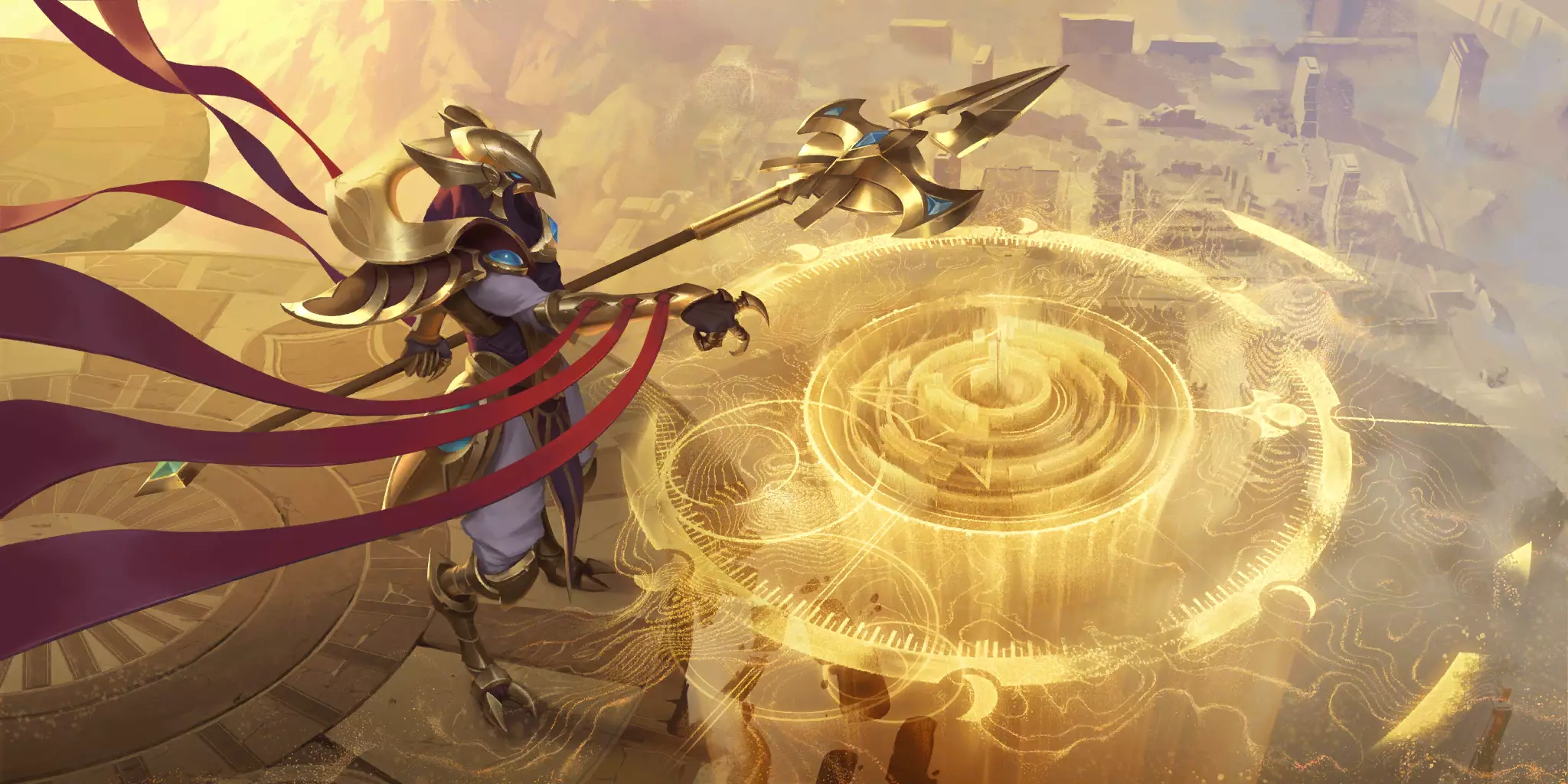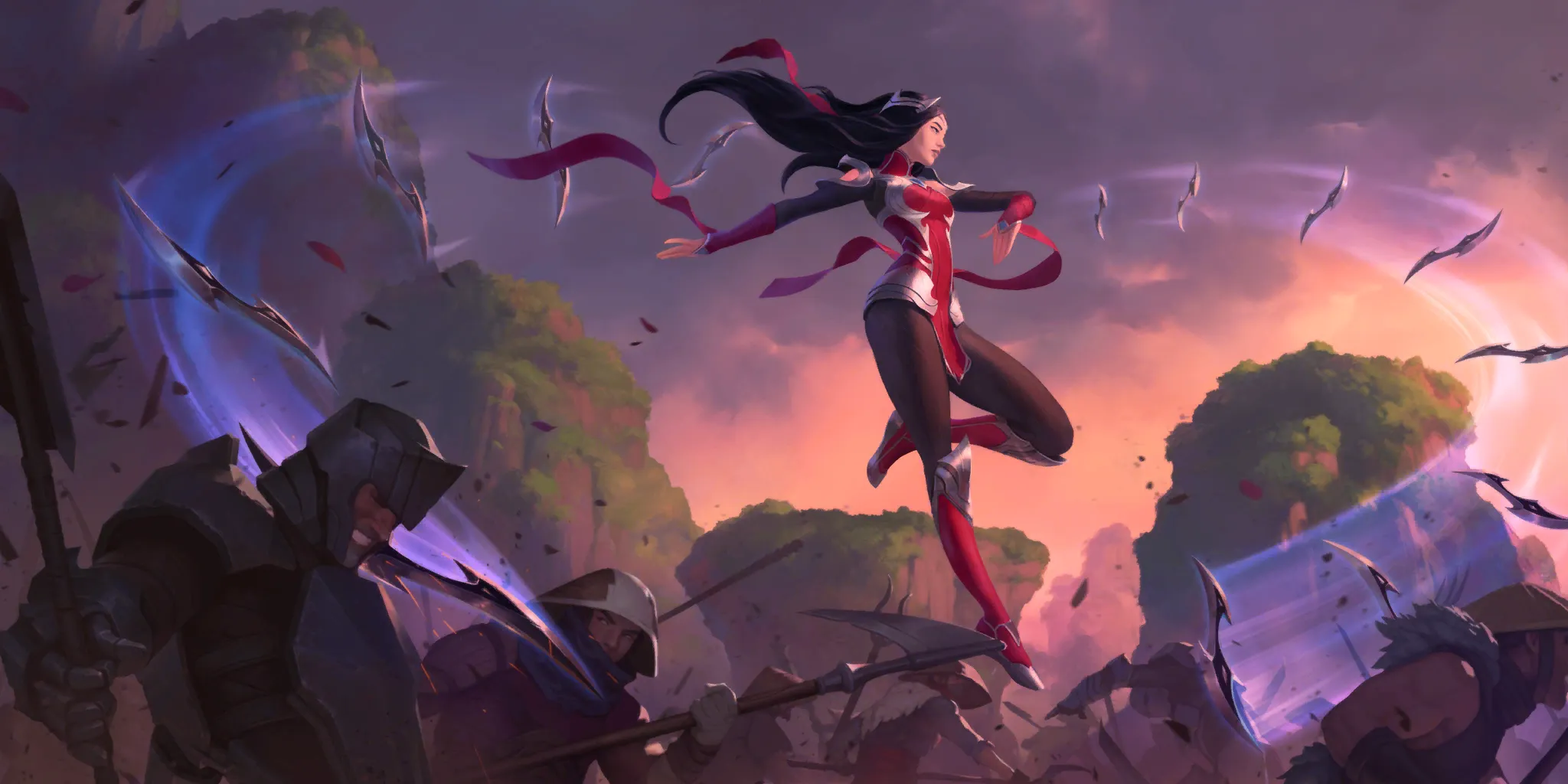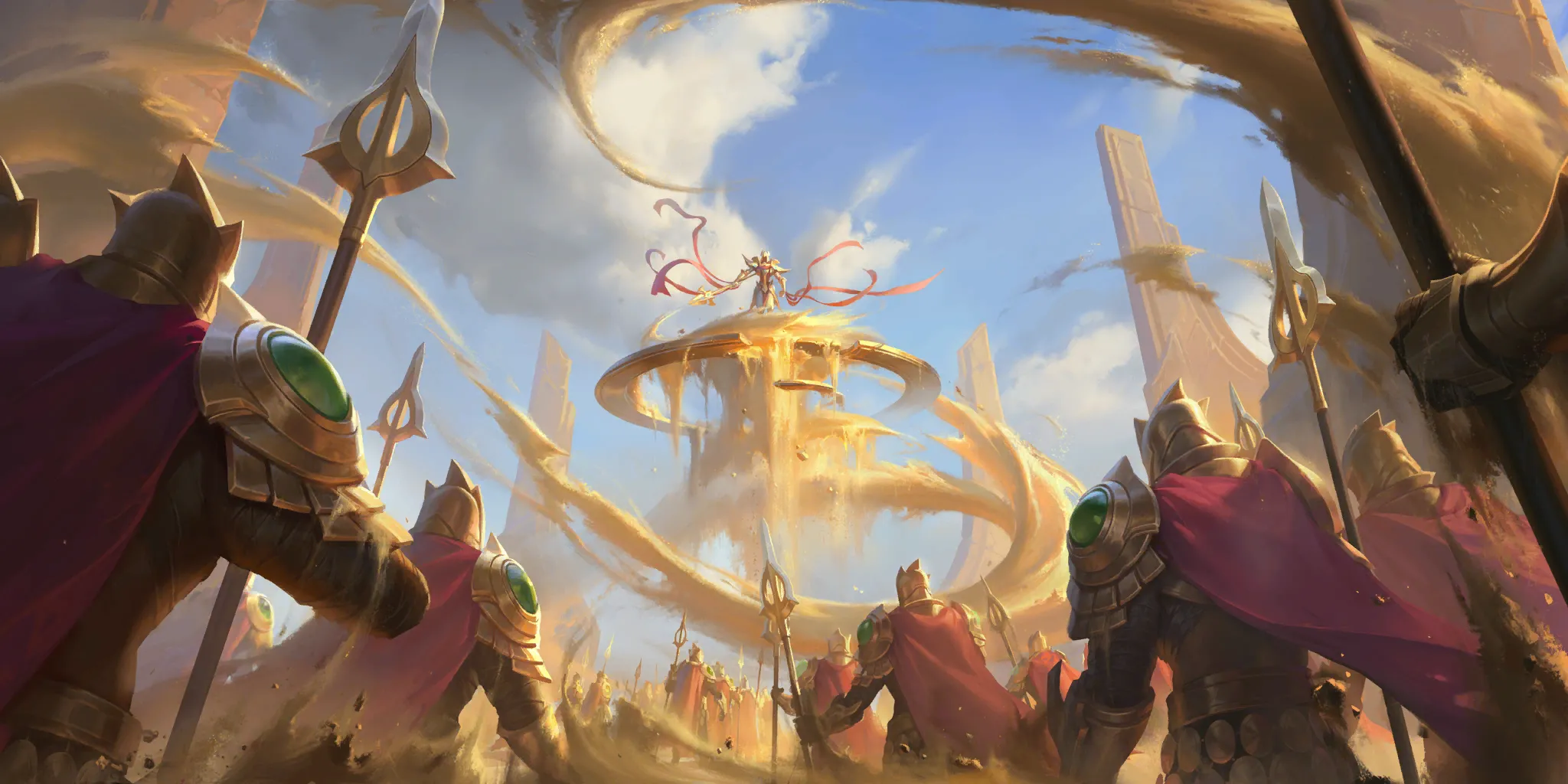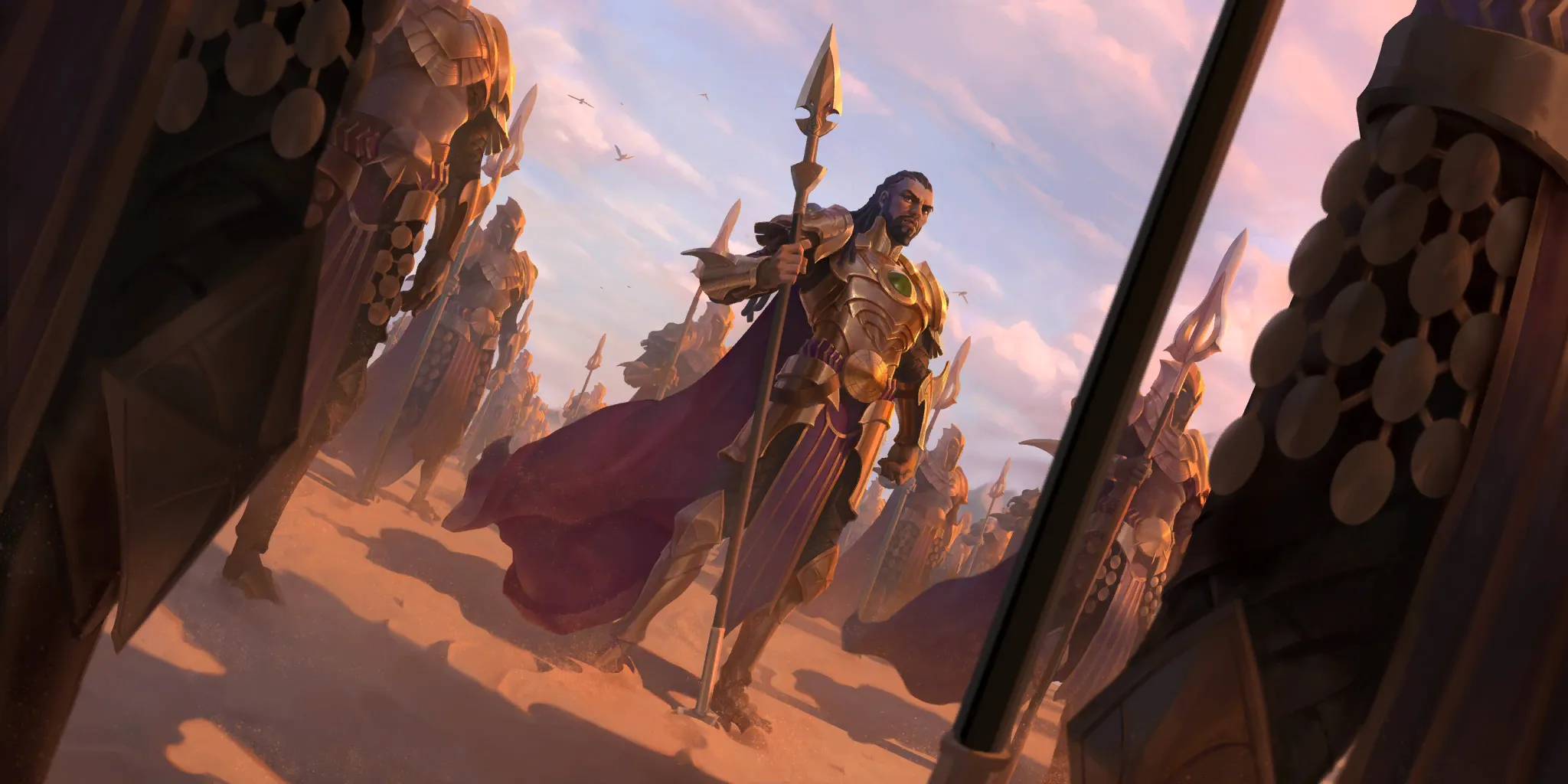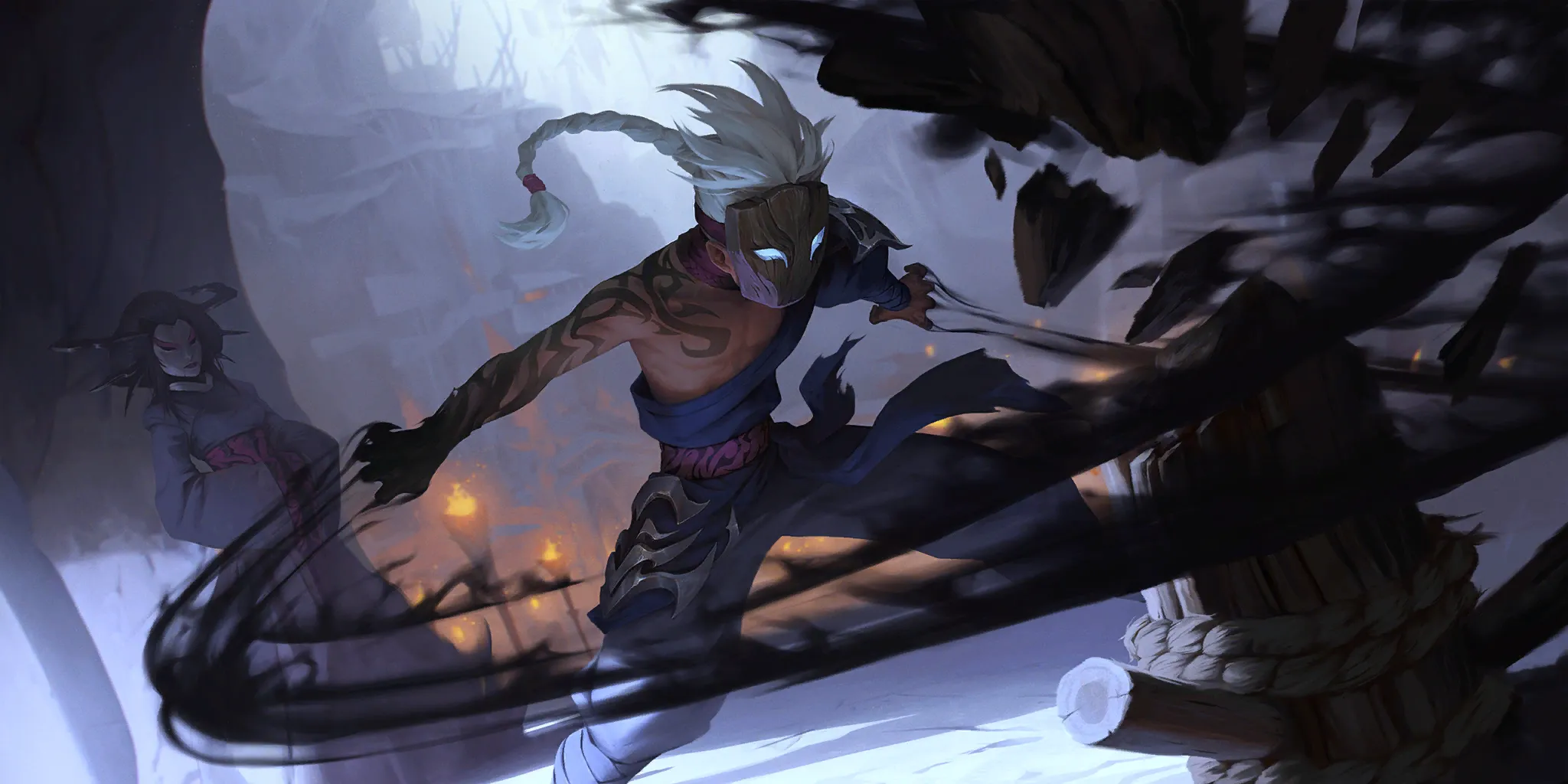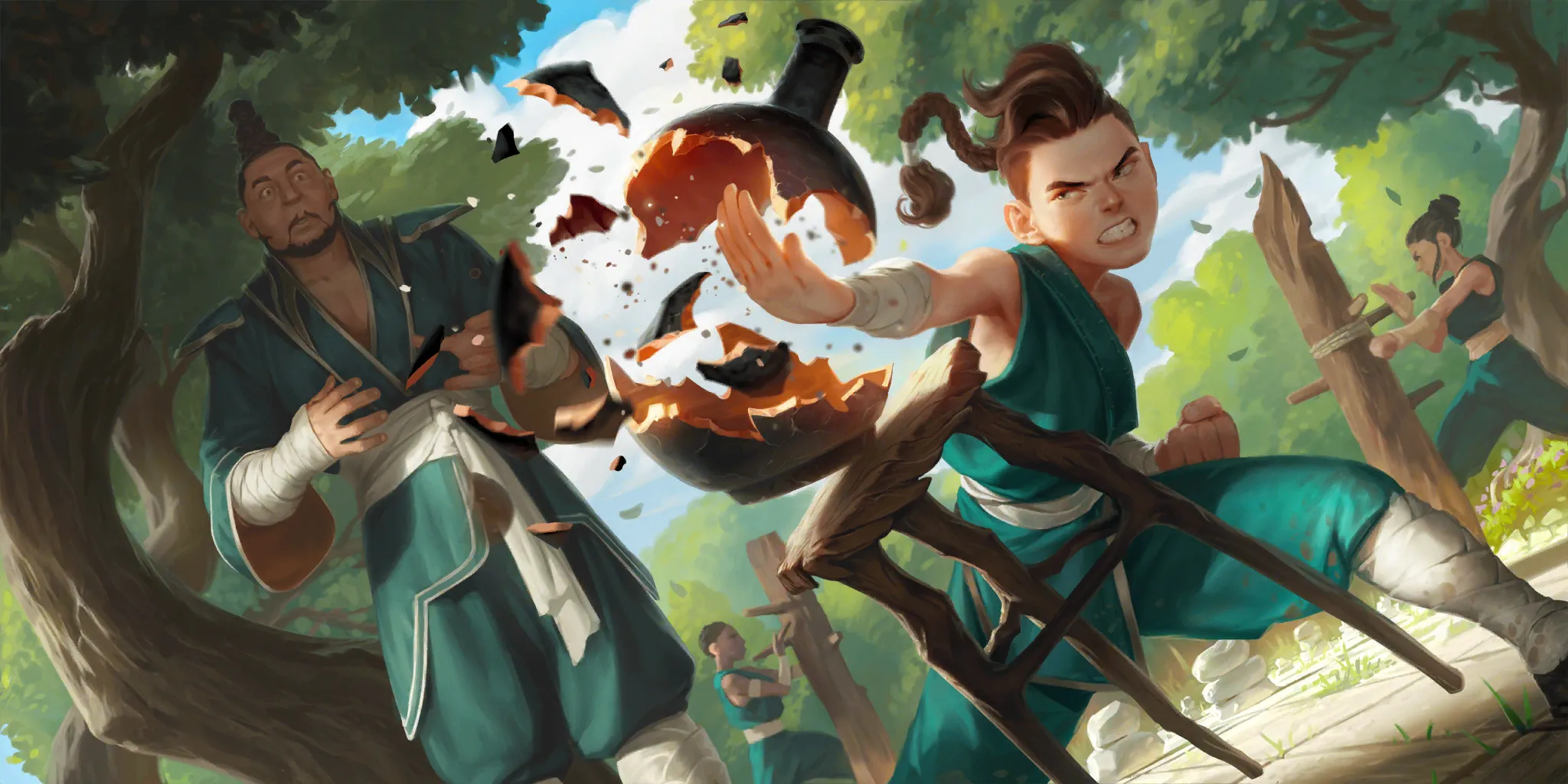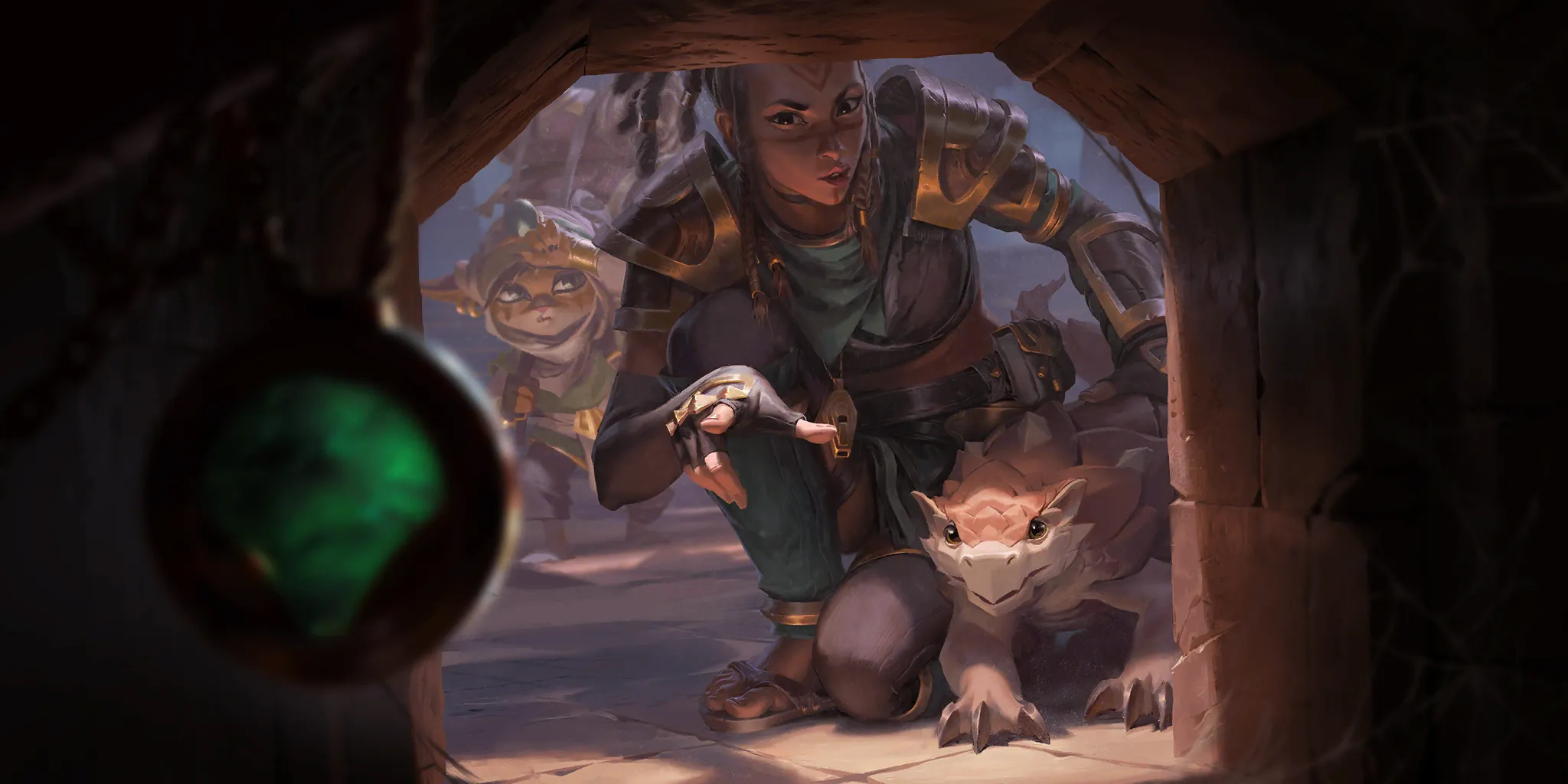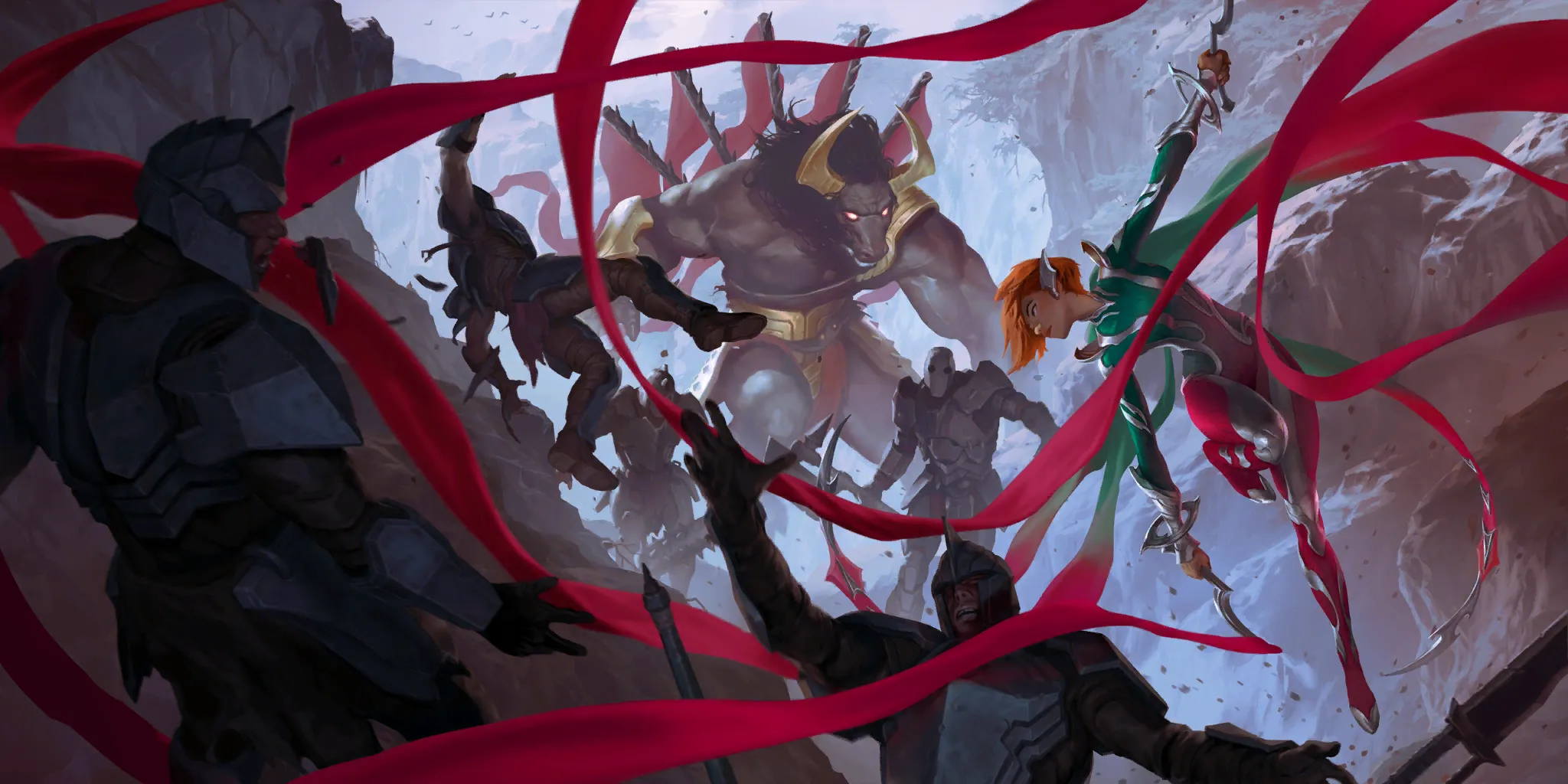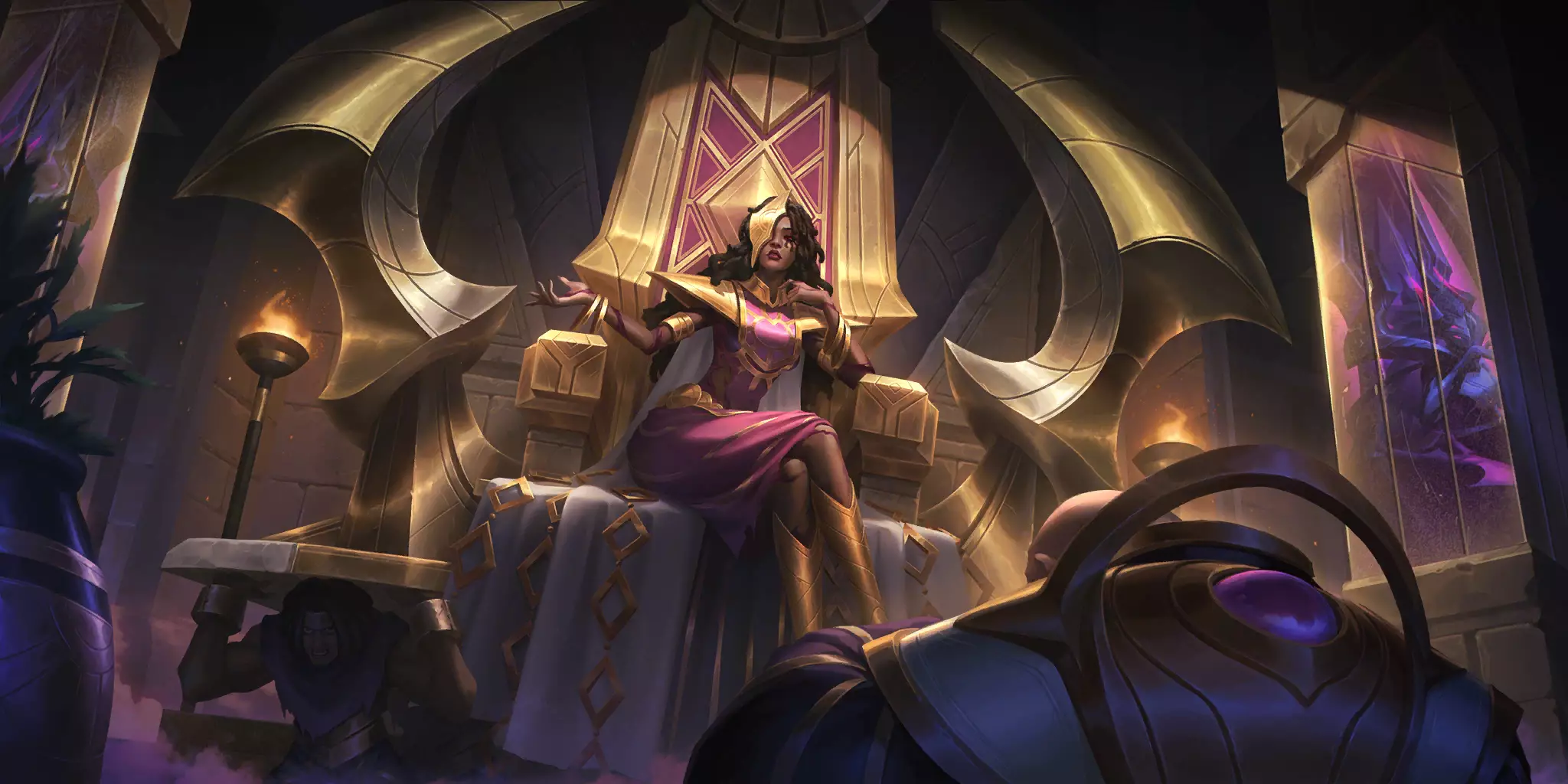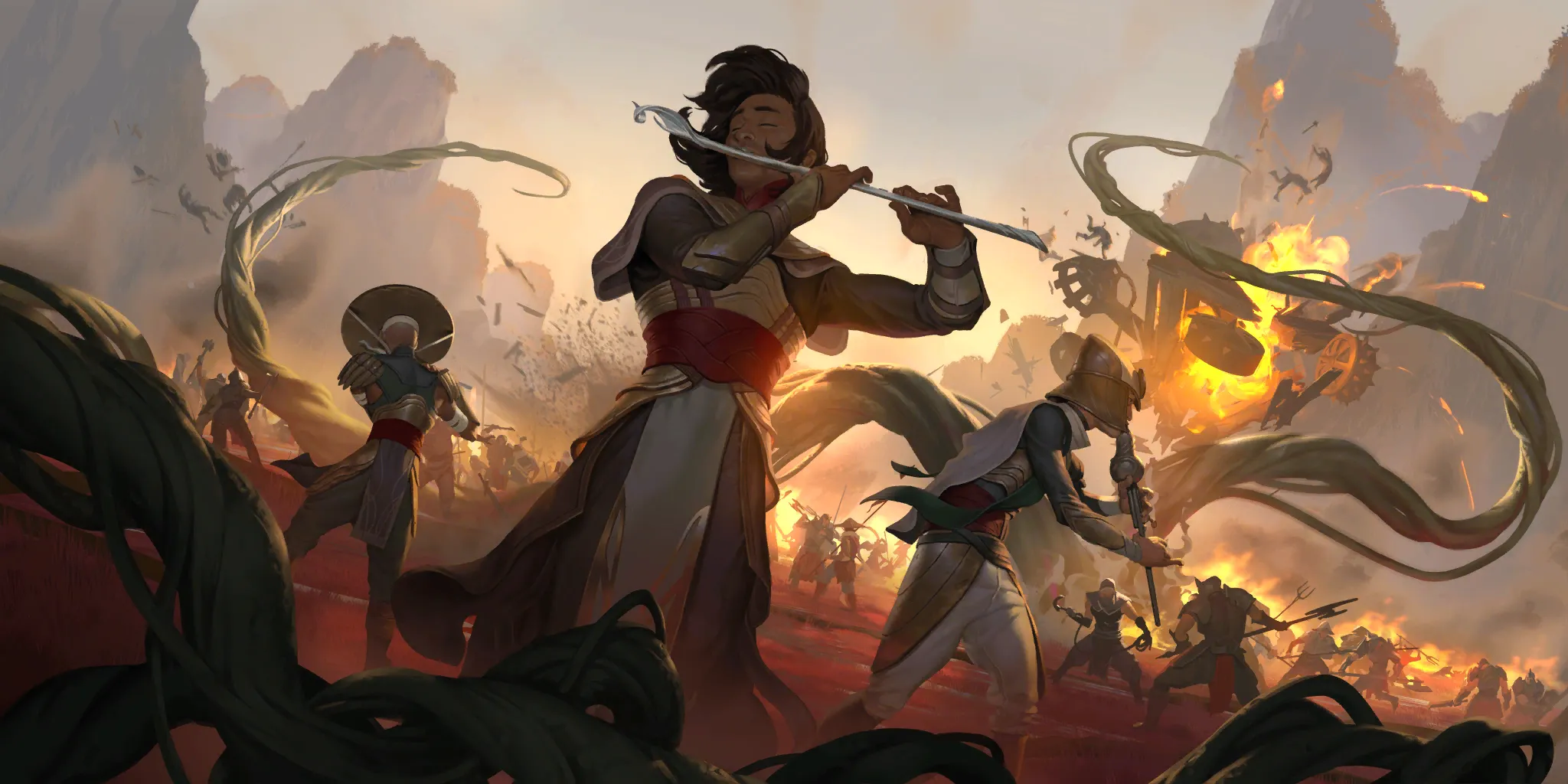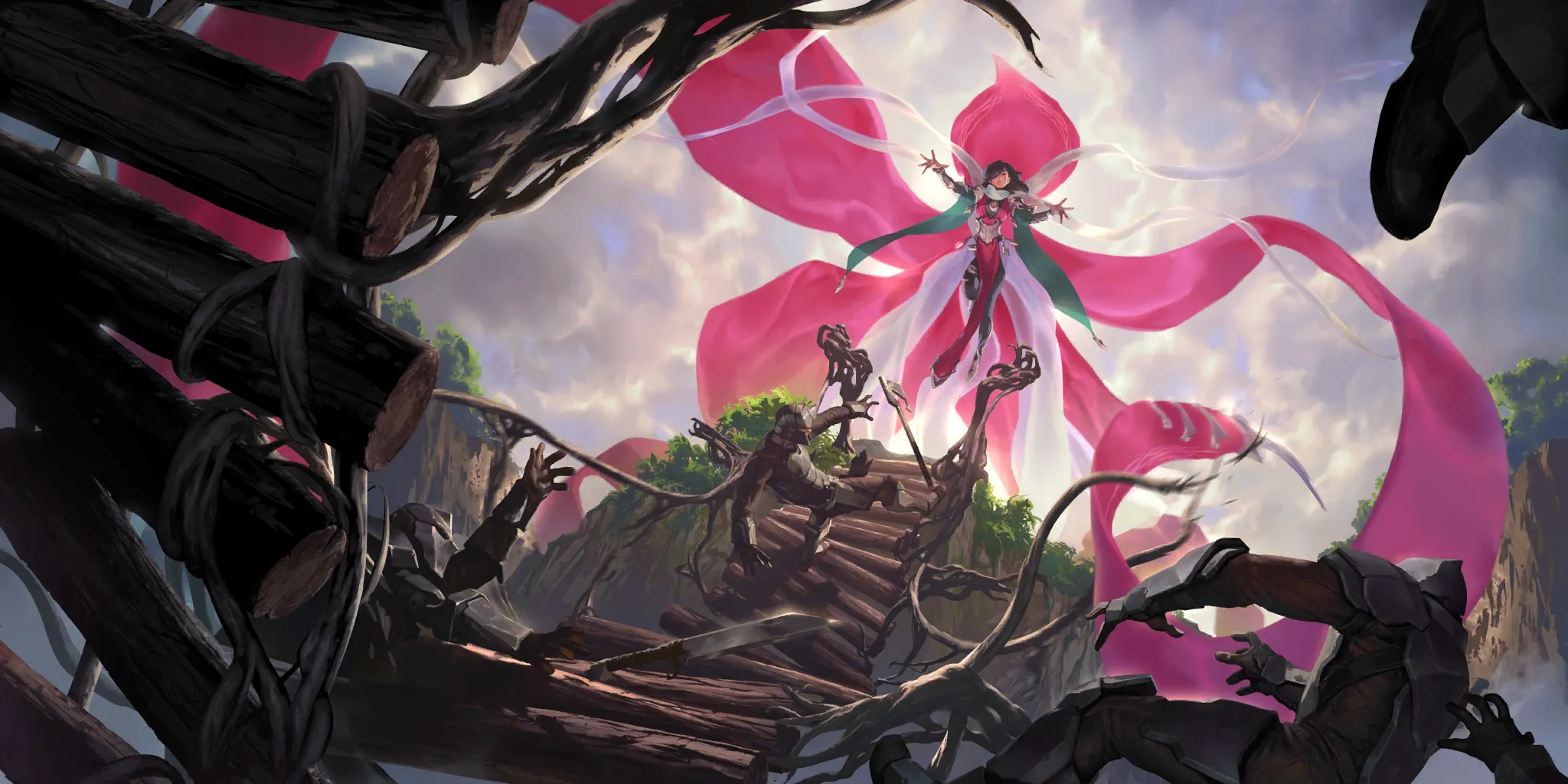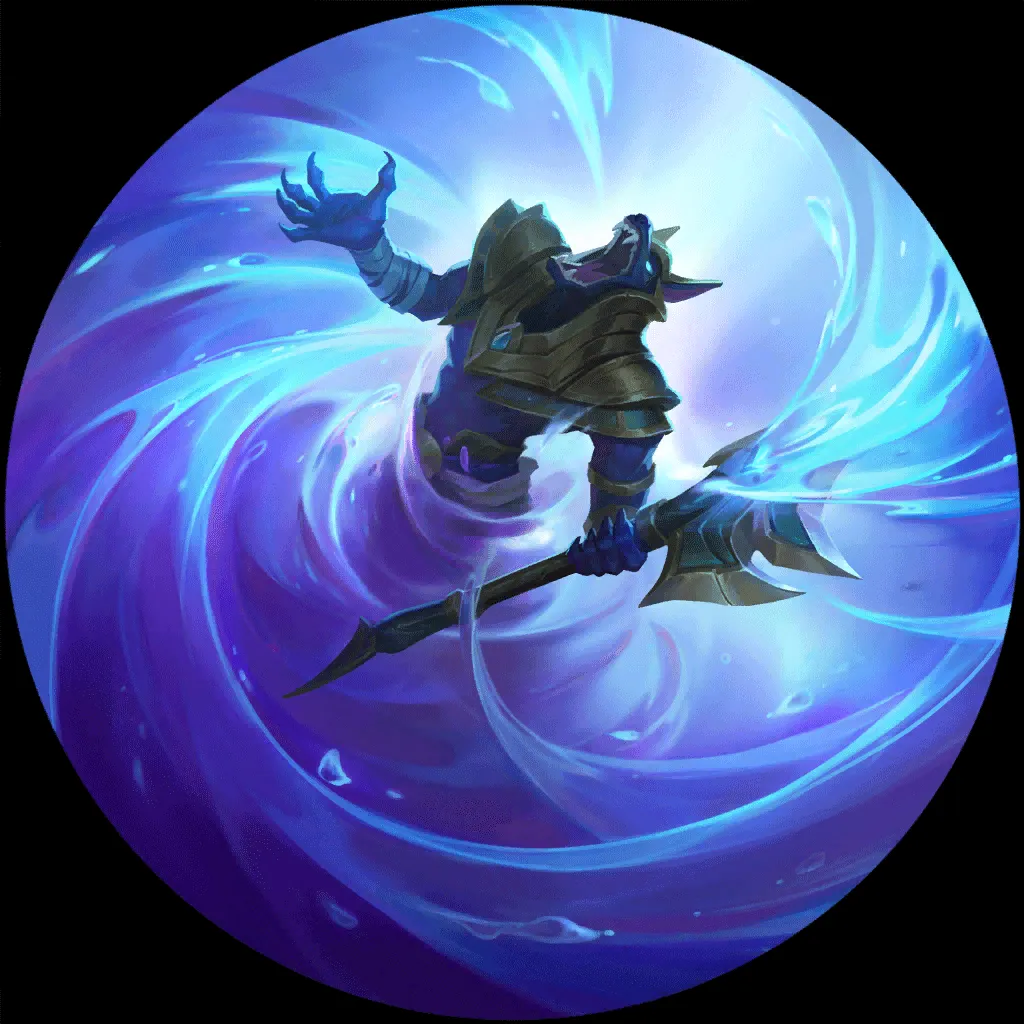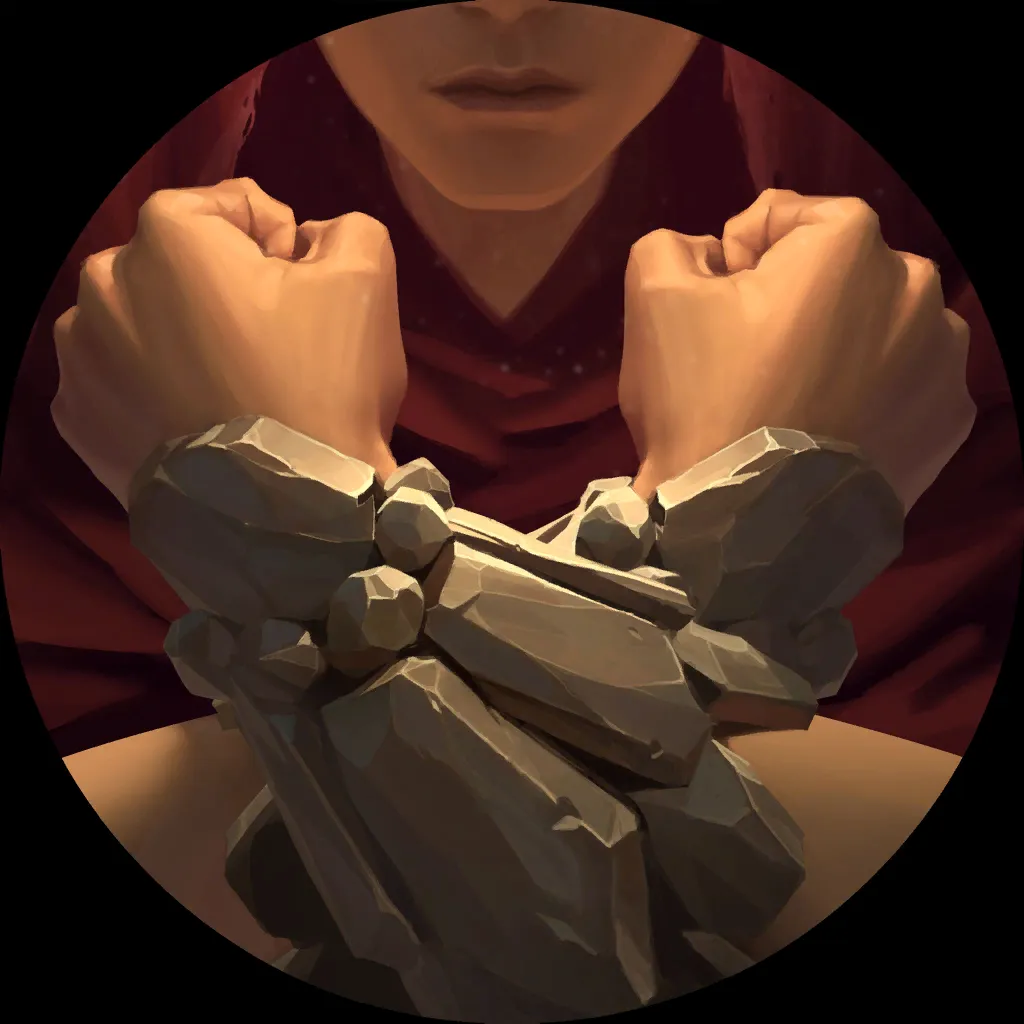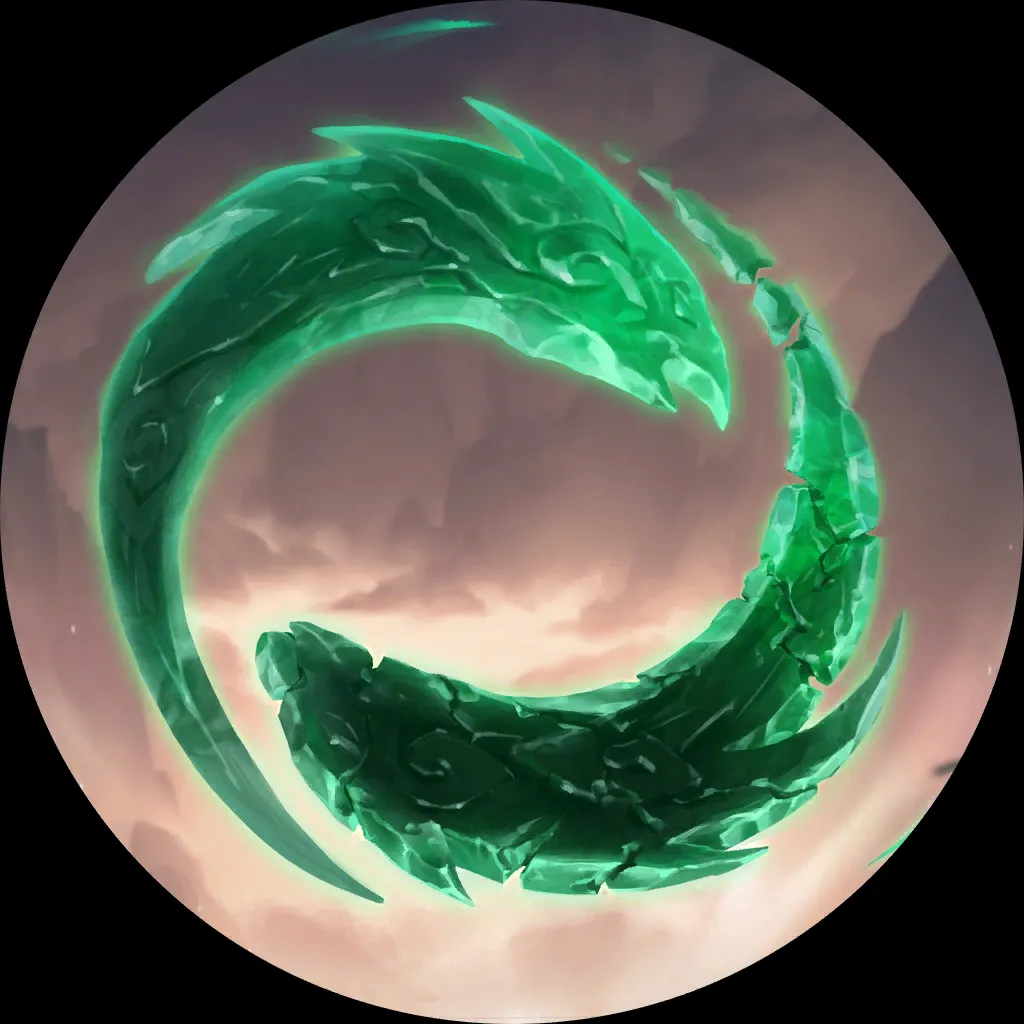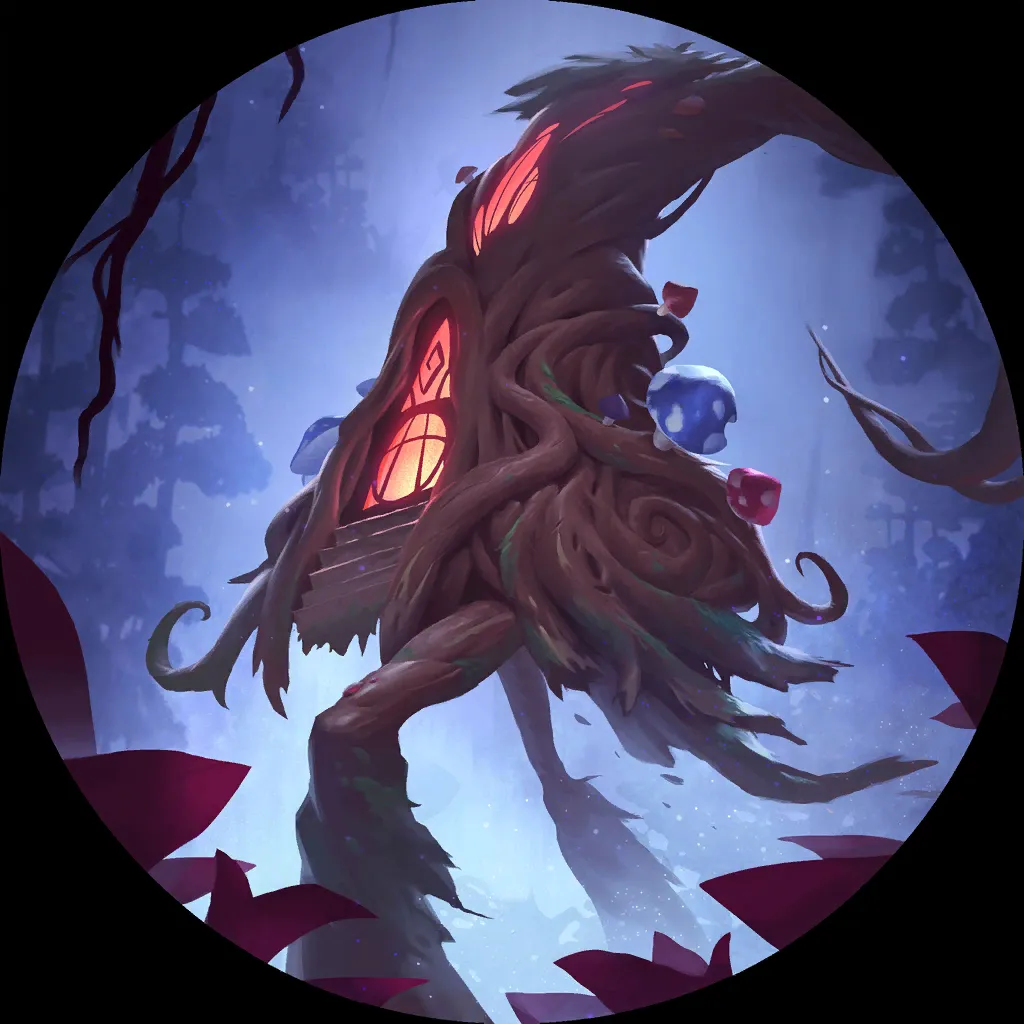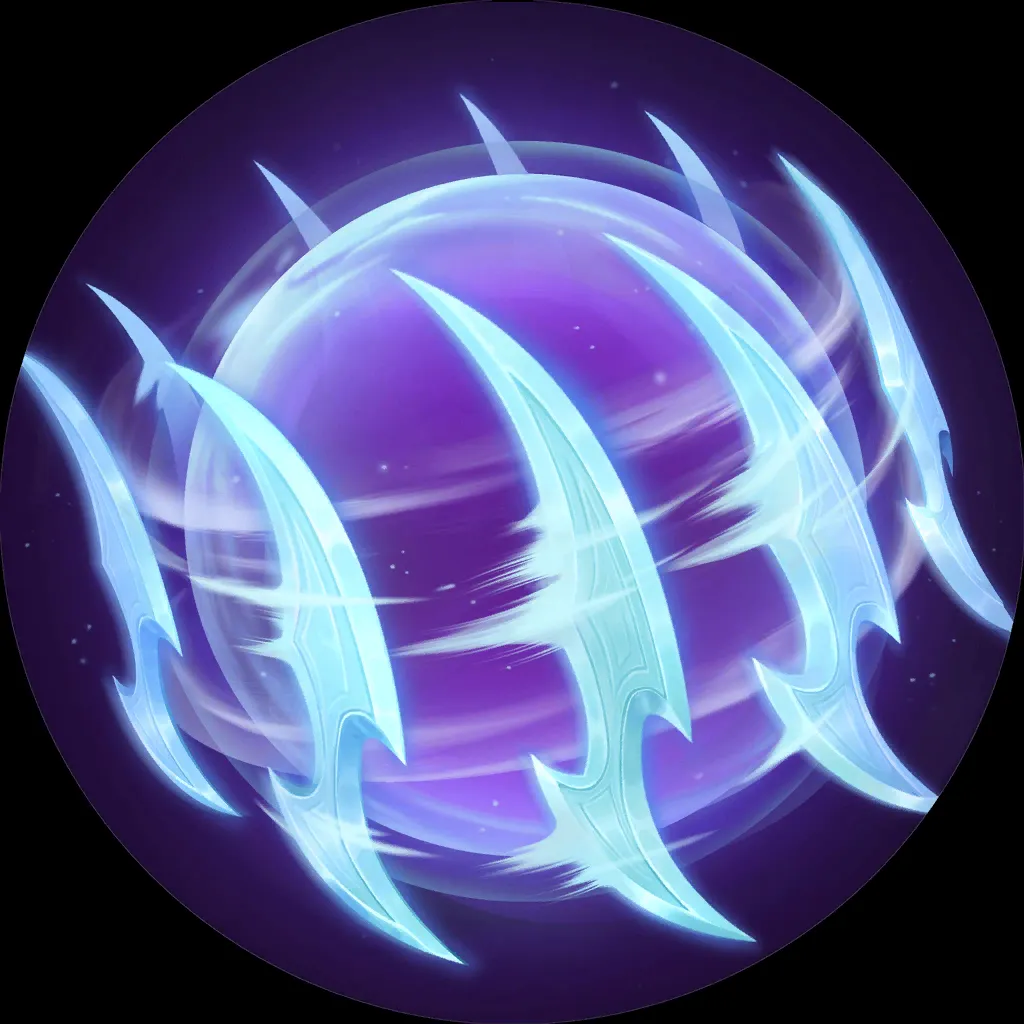 Annie Jhin
6
0
3
31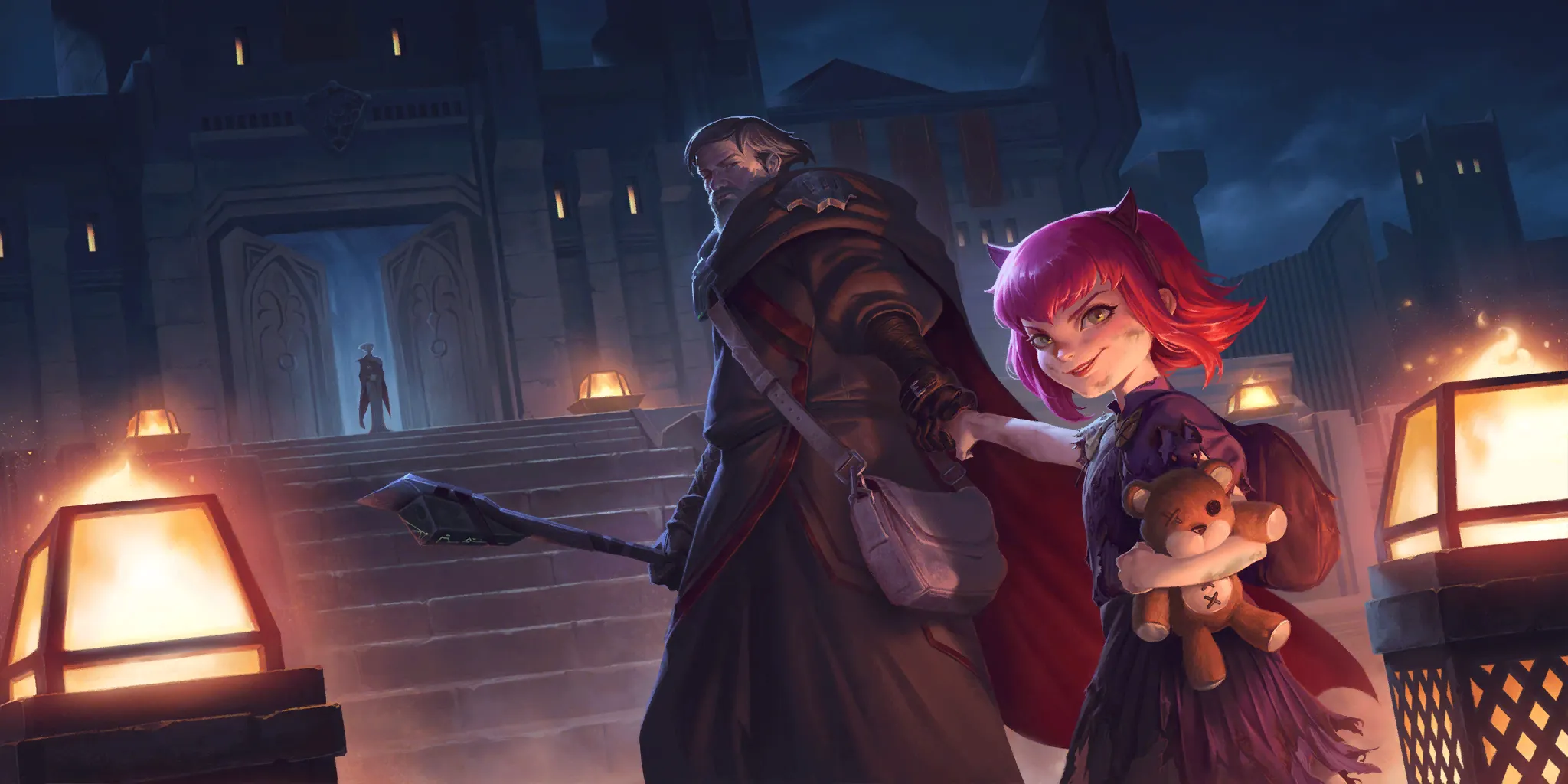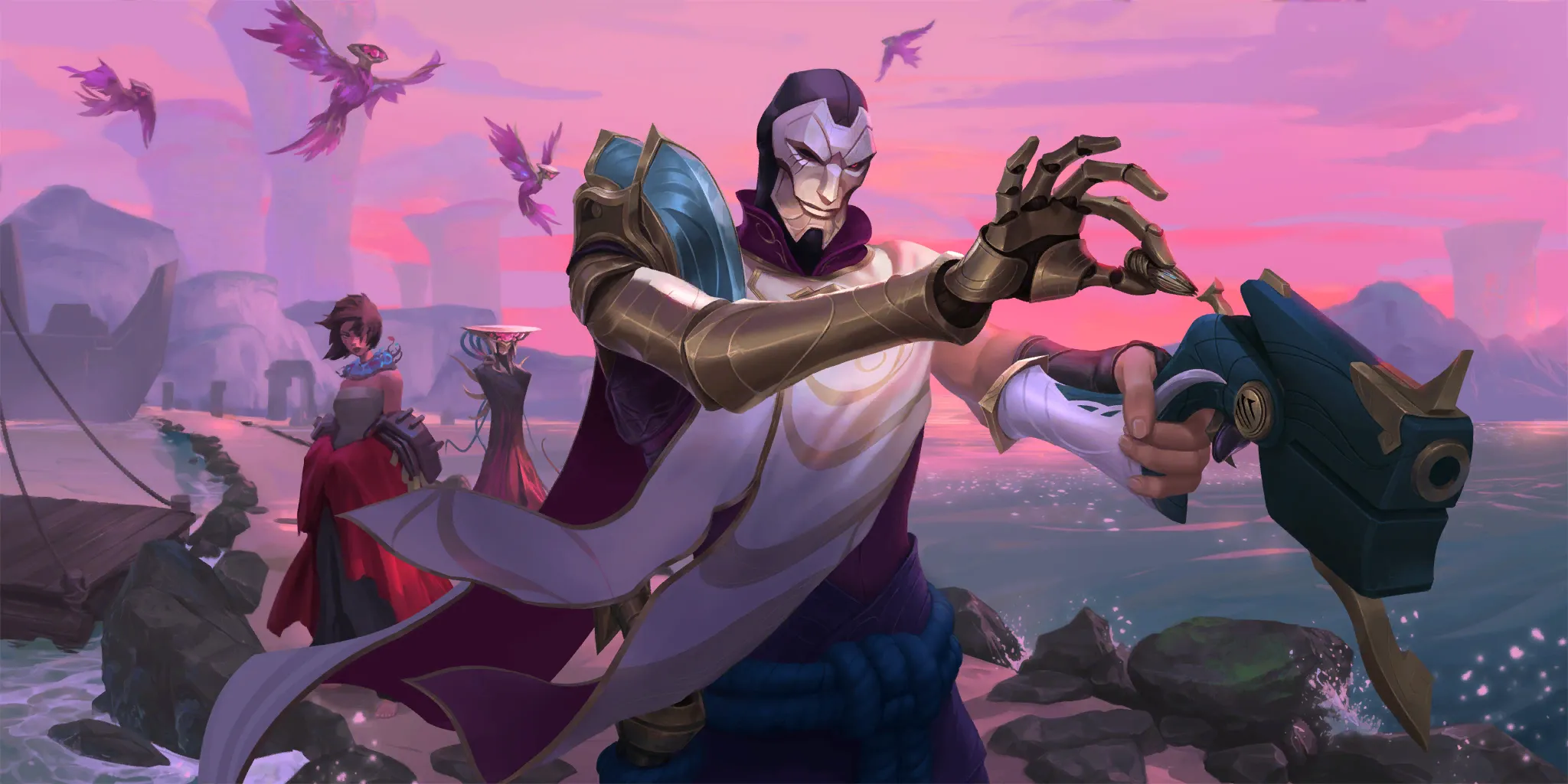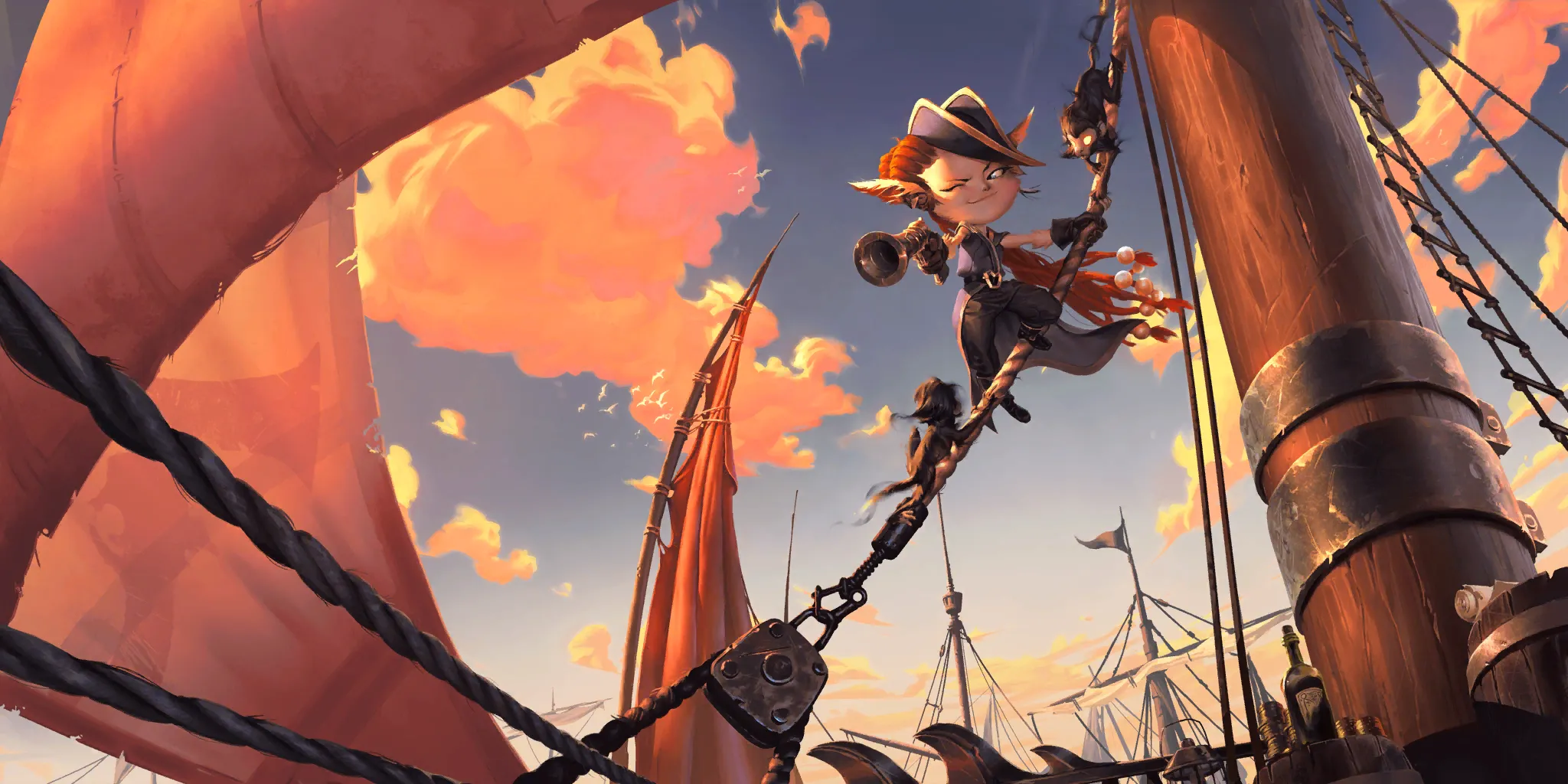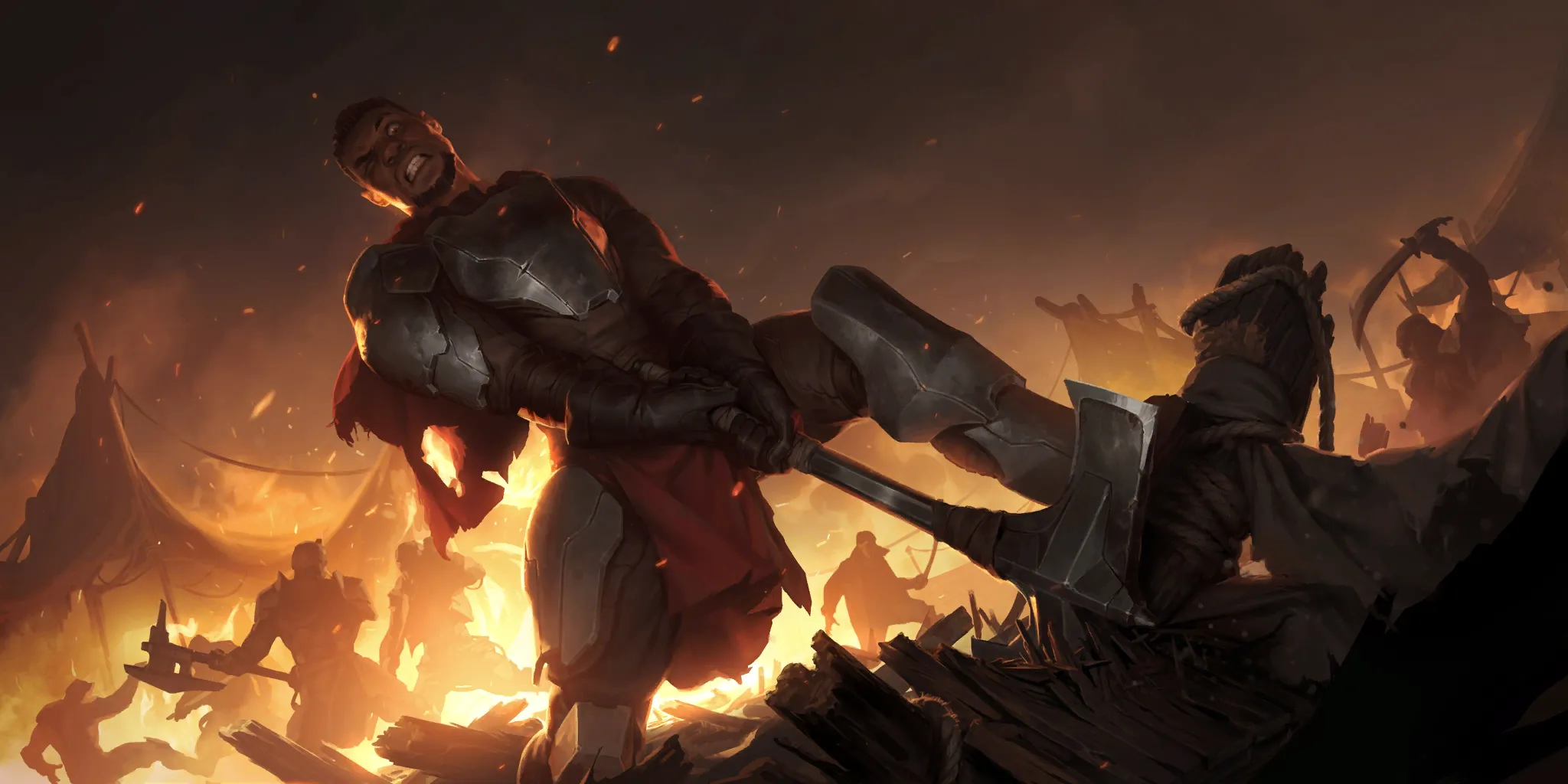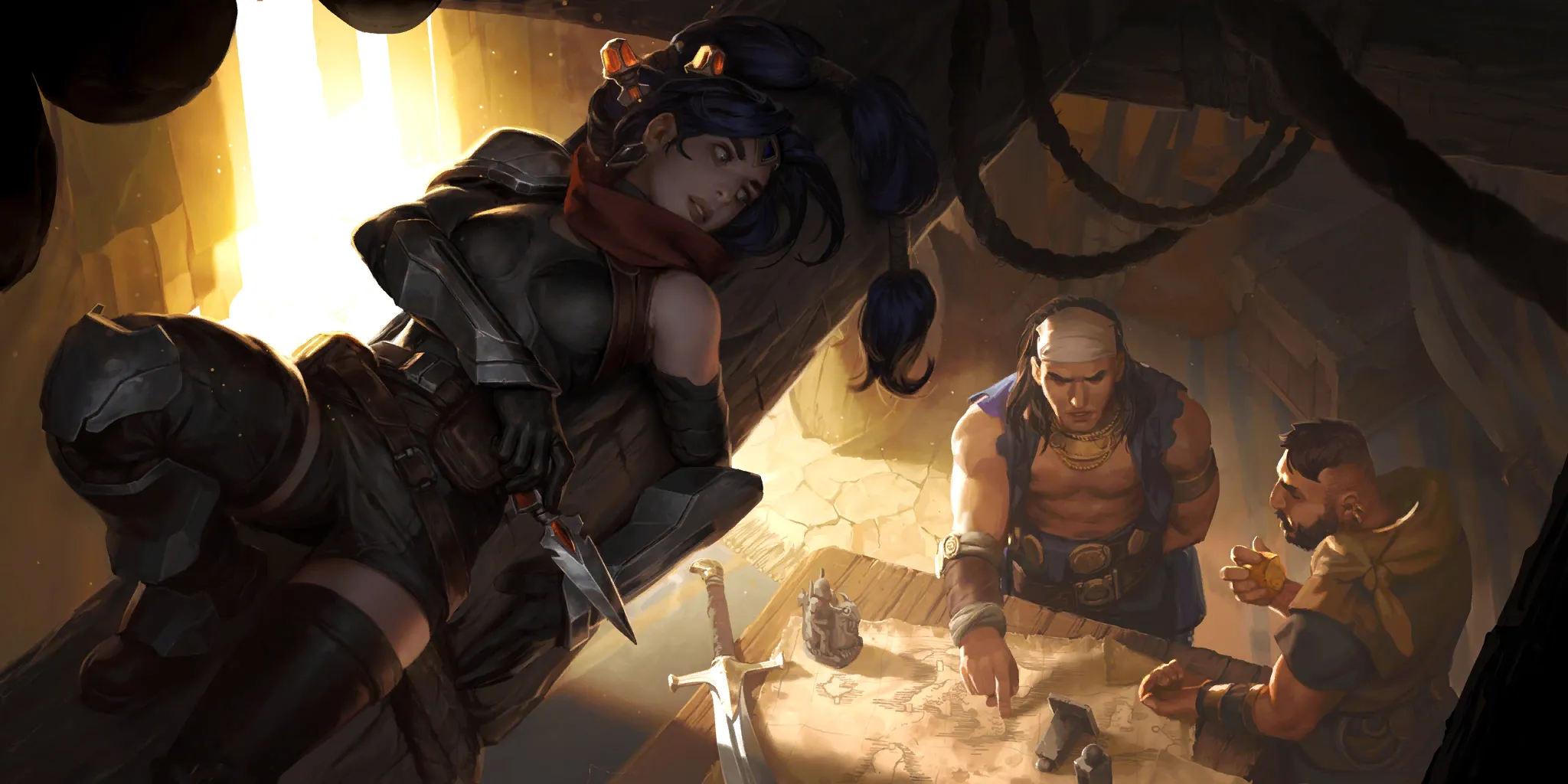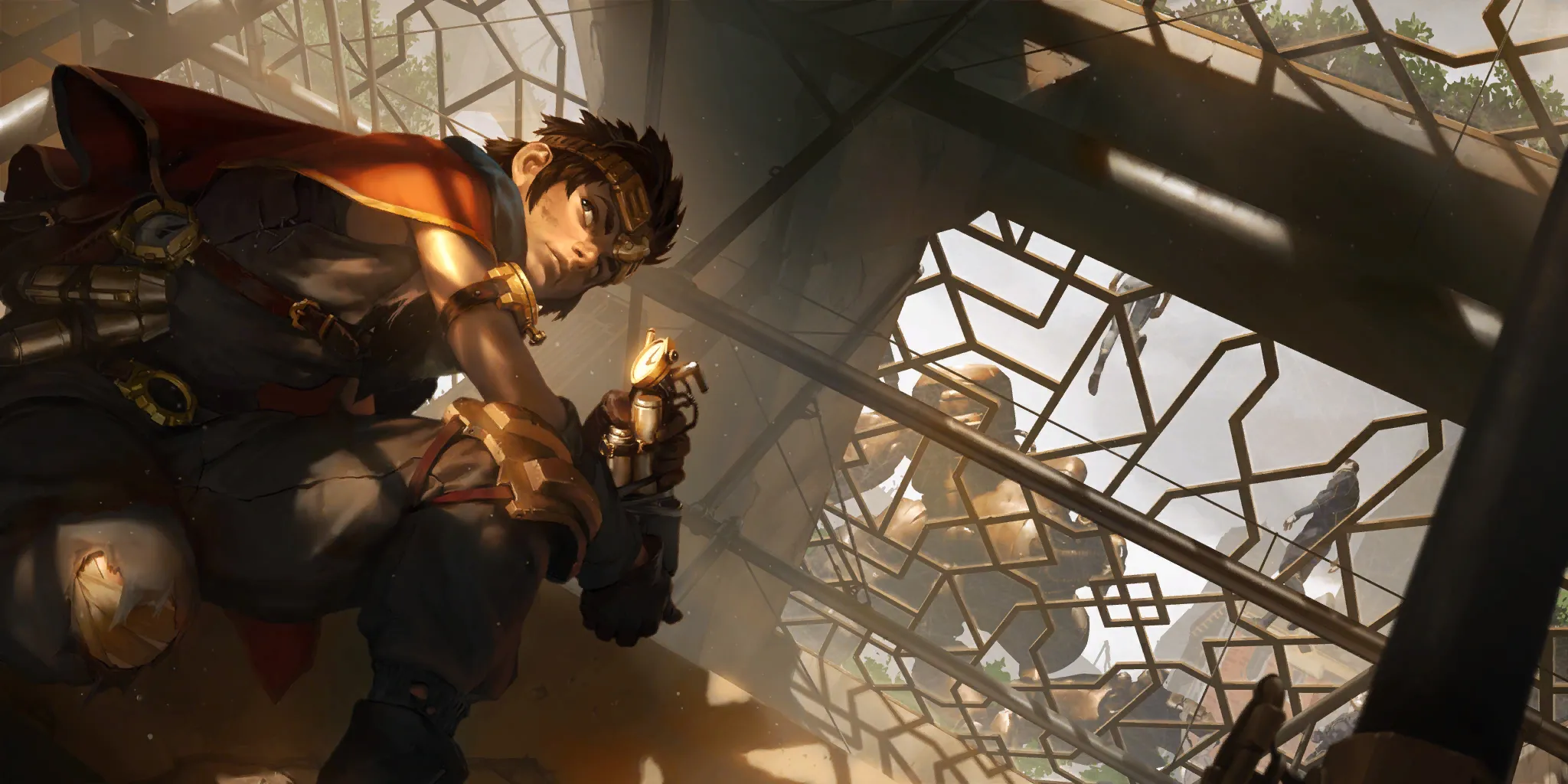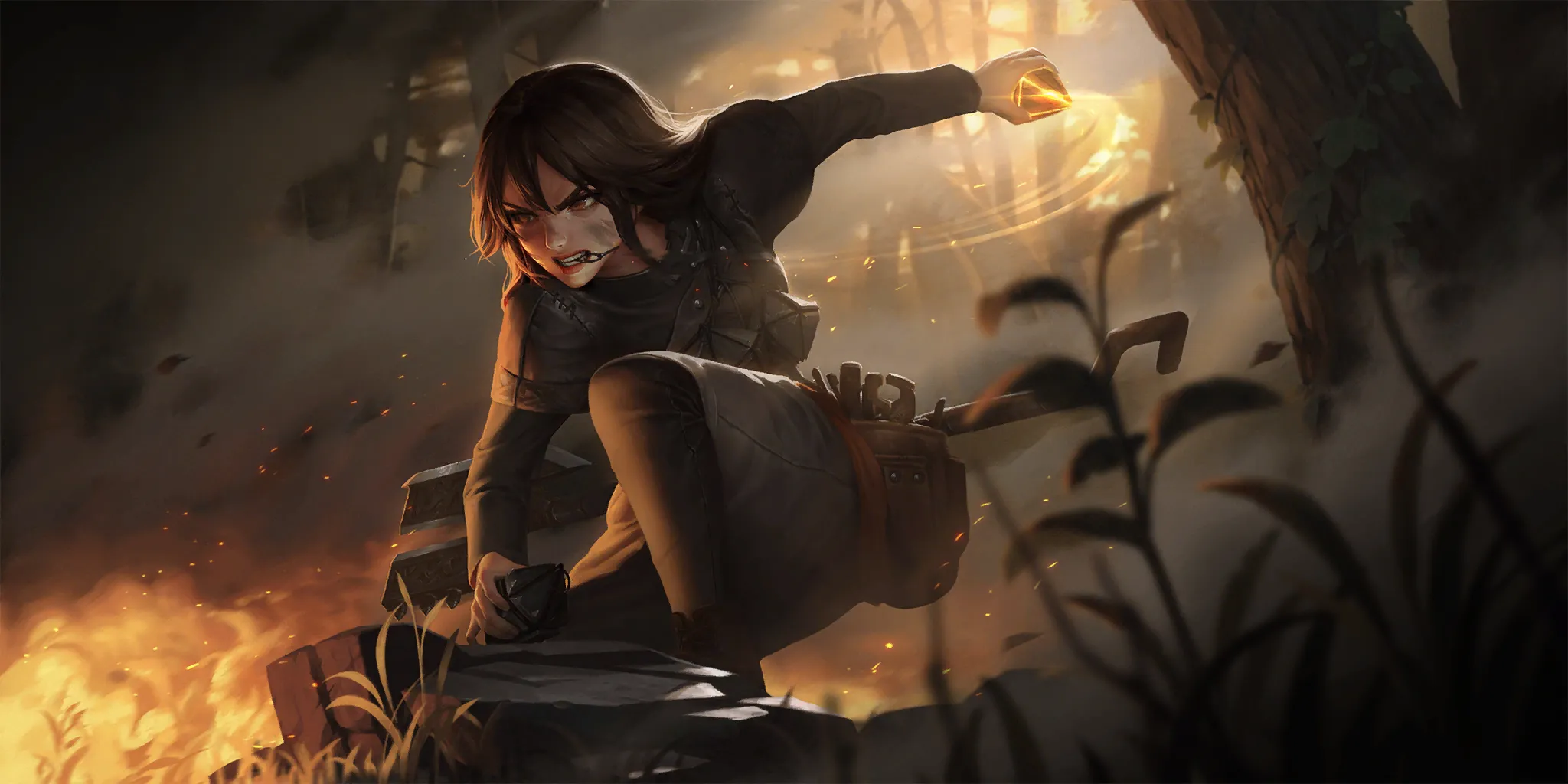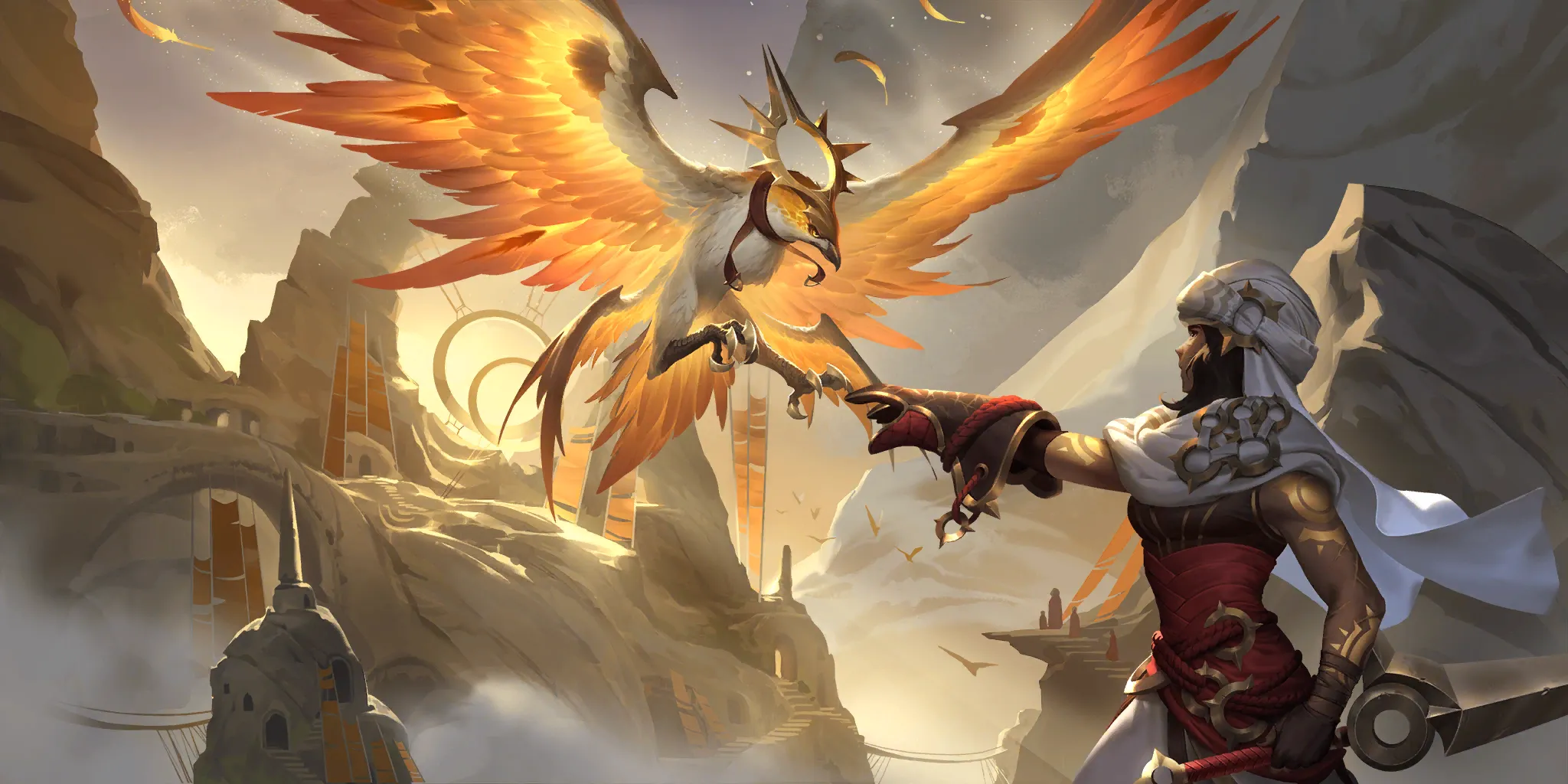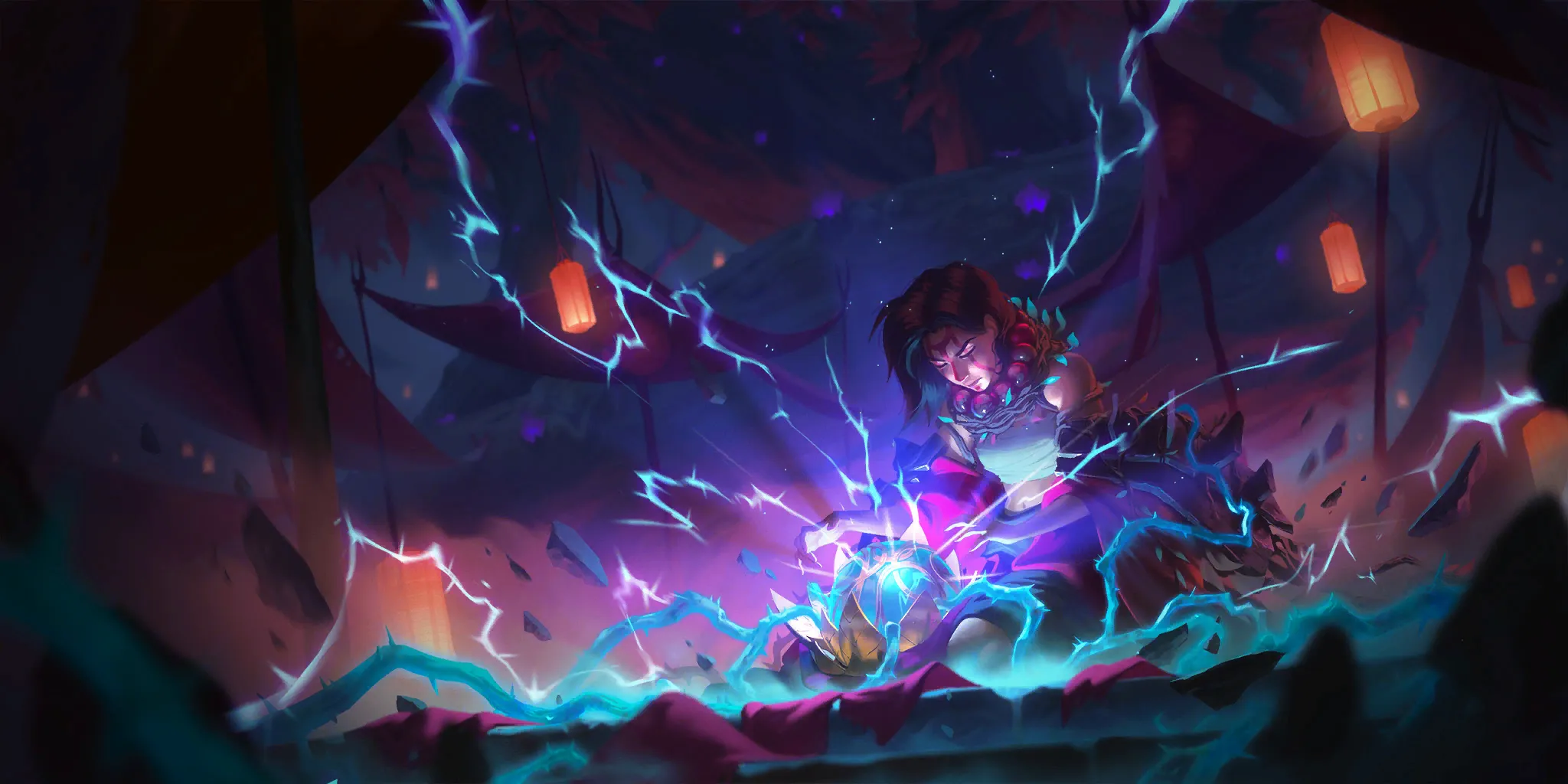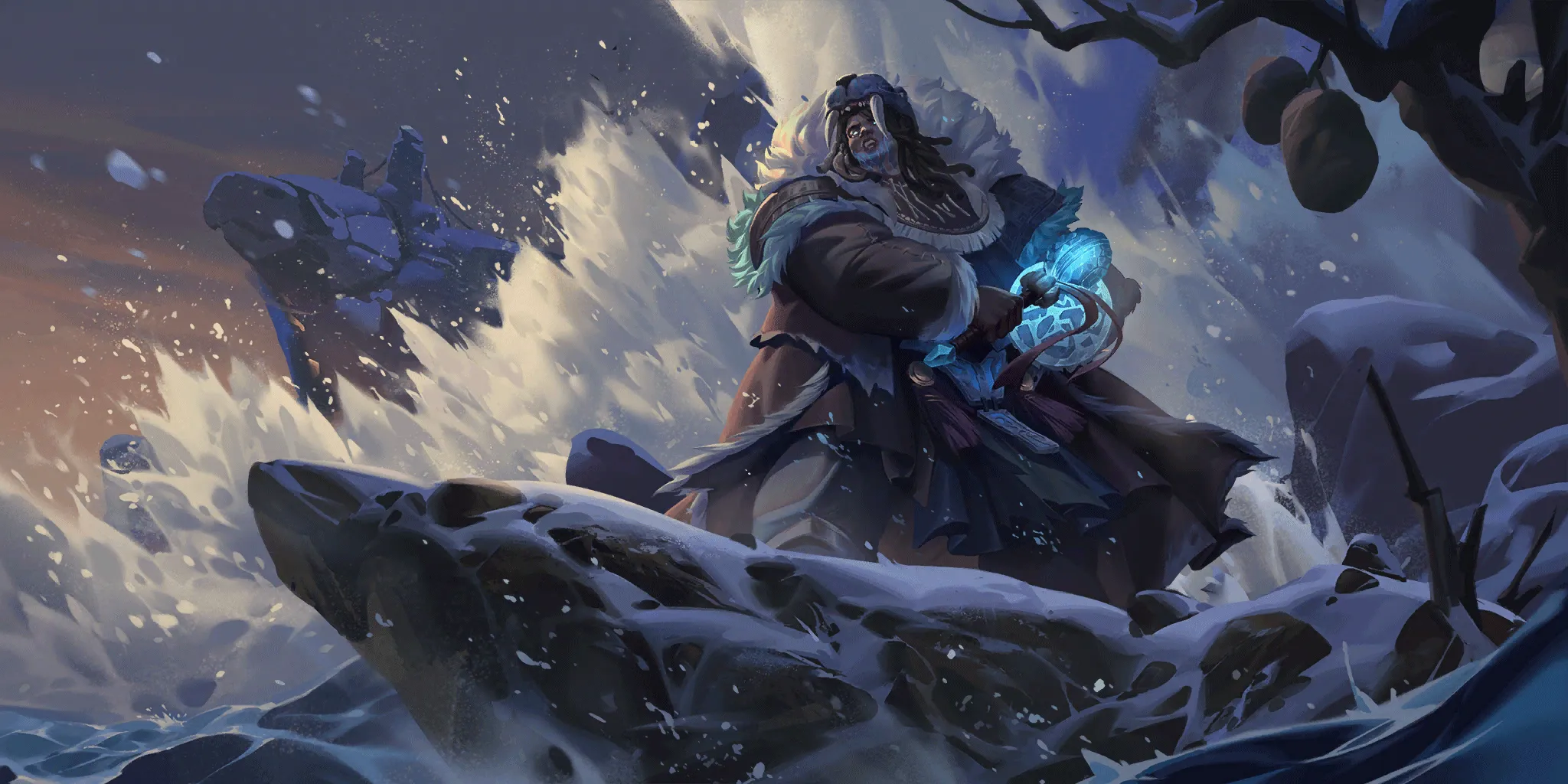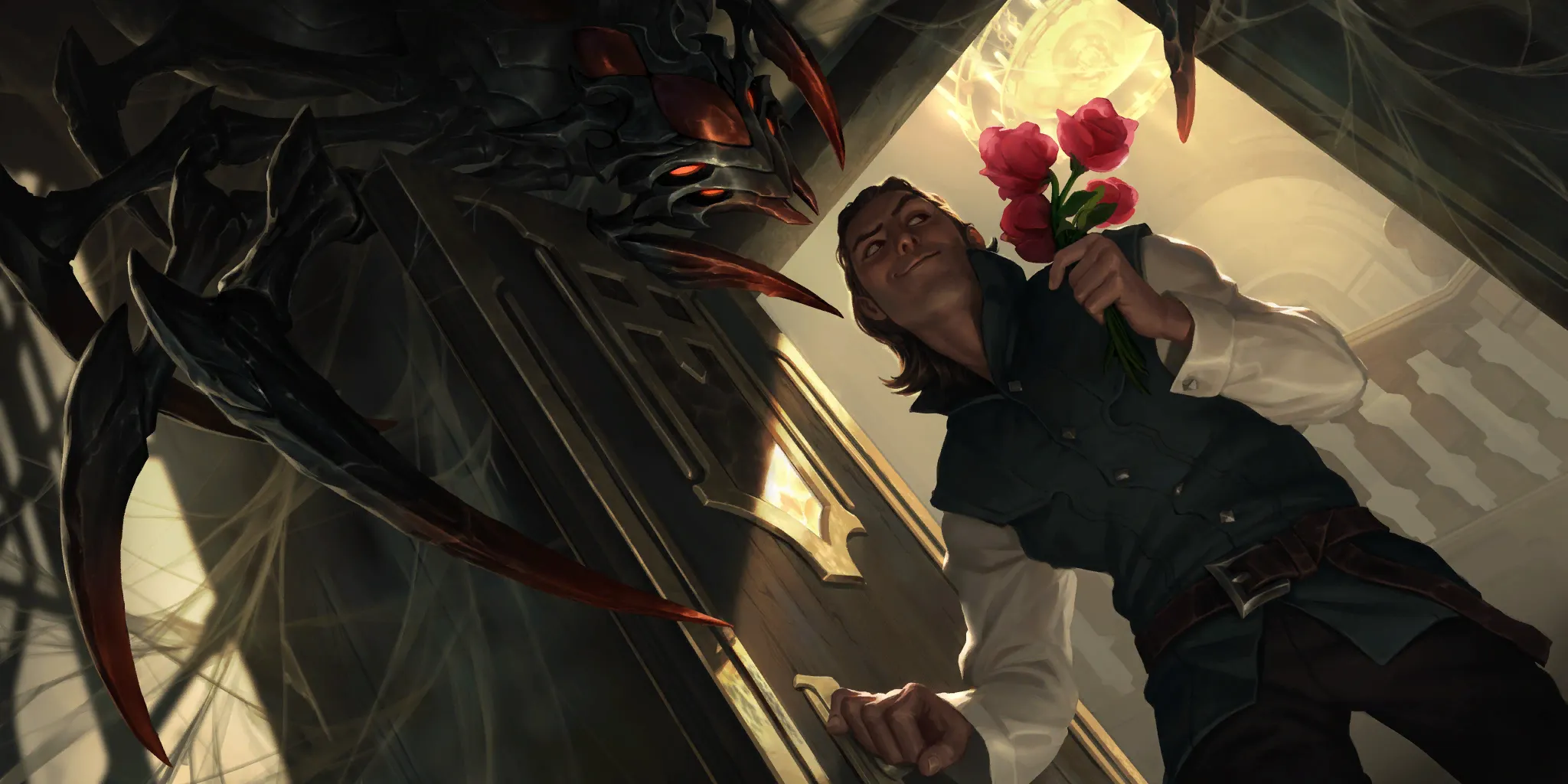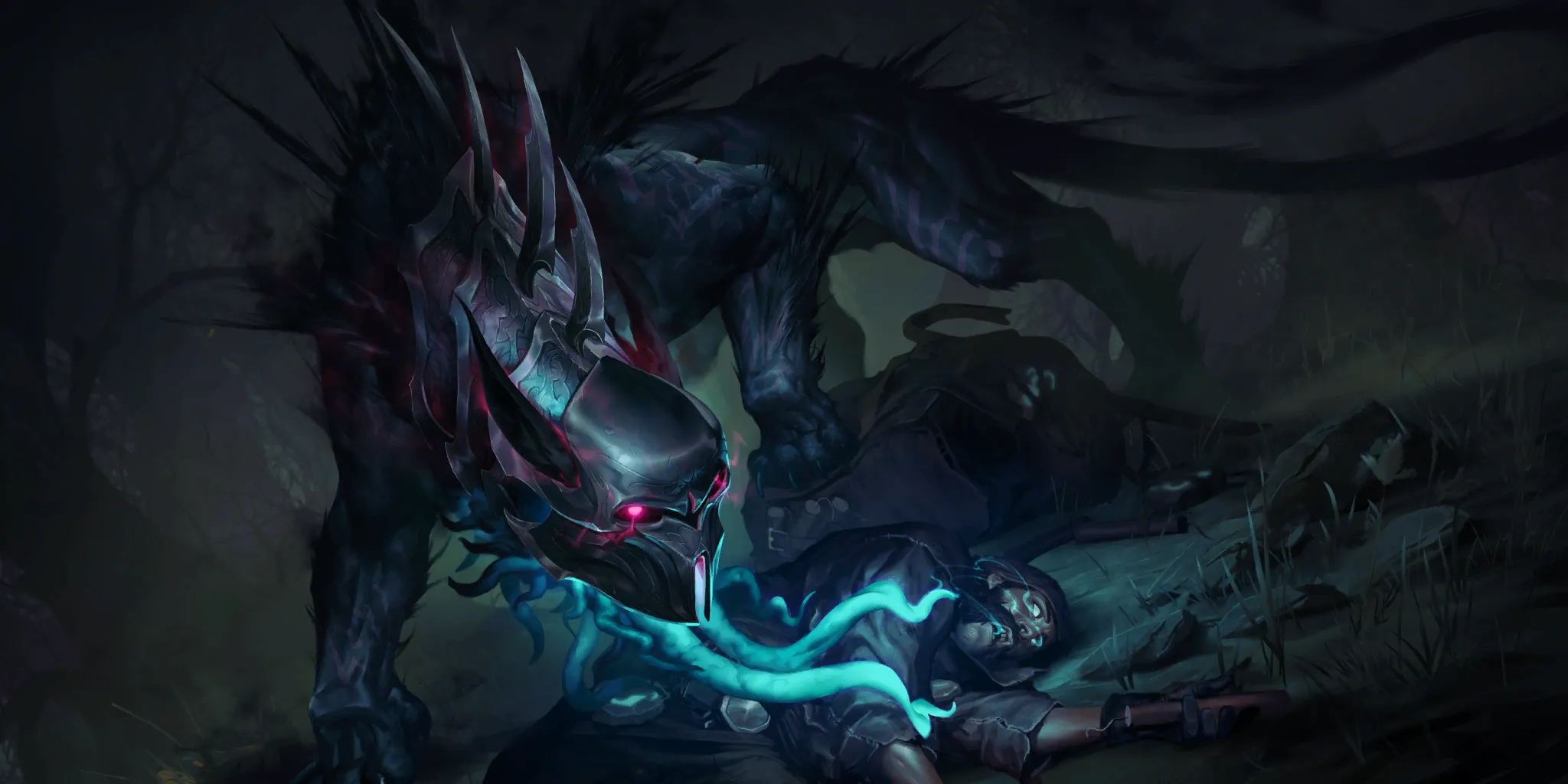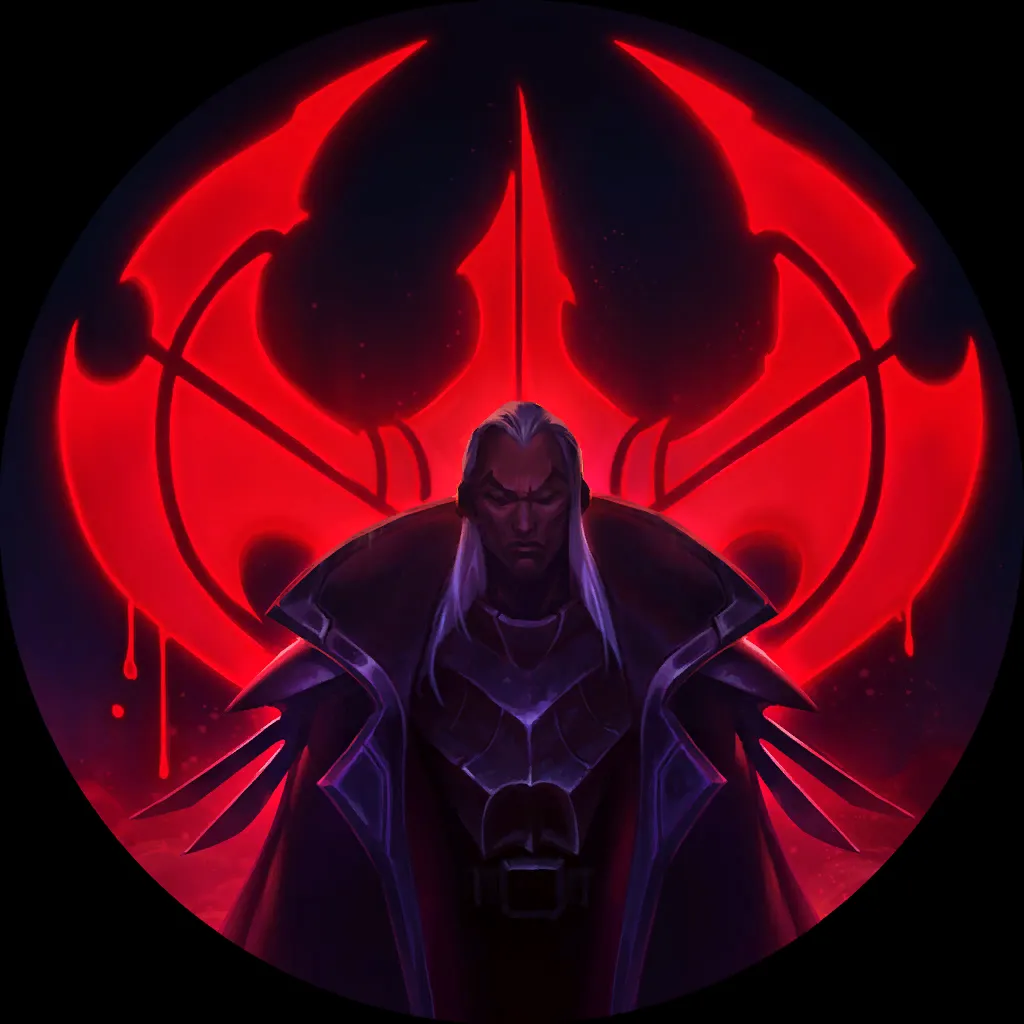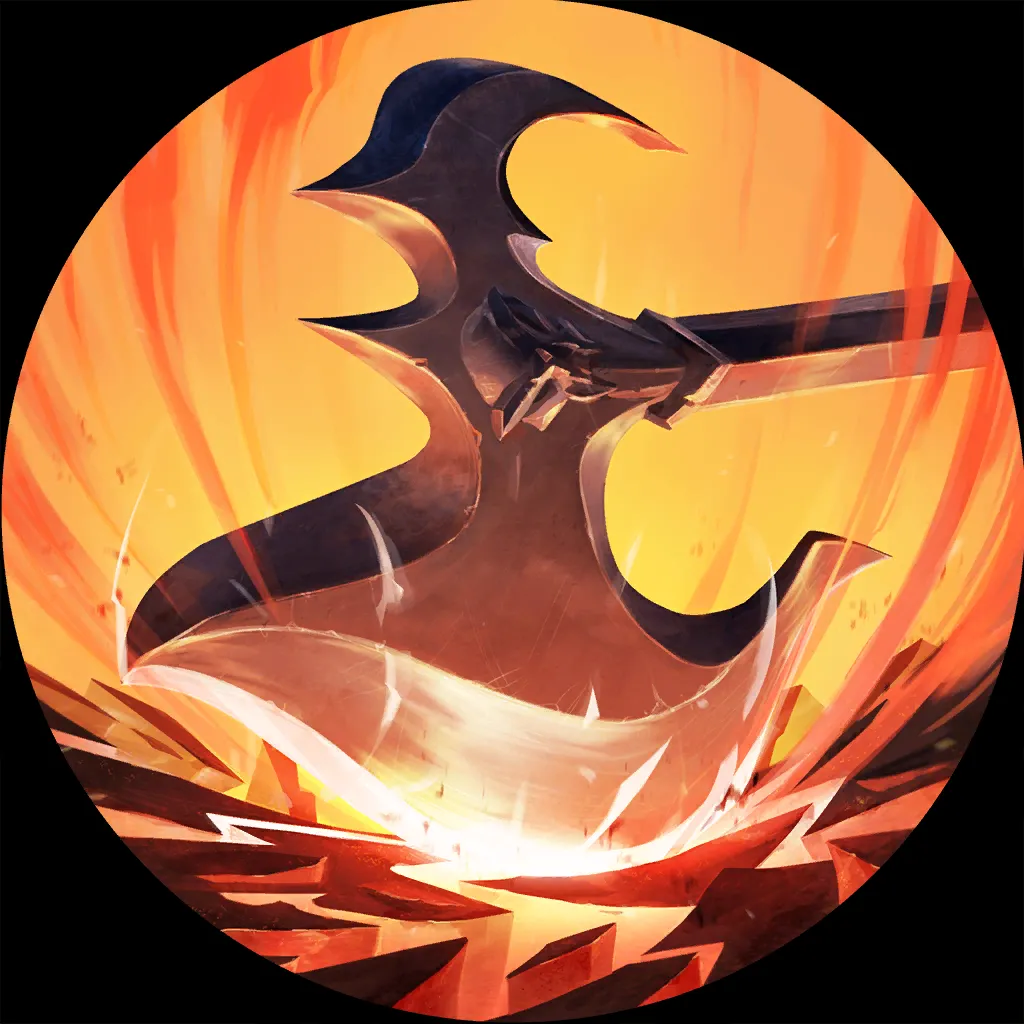 Kat Yas
6
5
17
12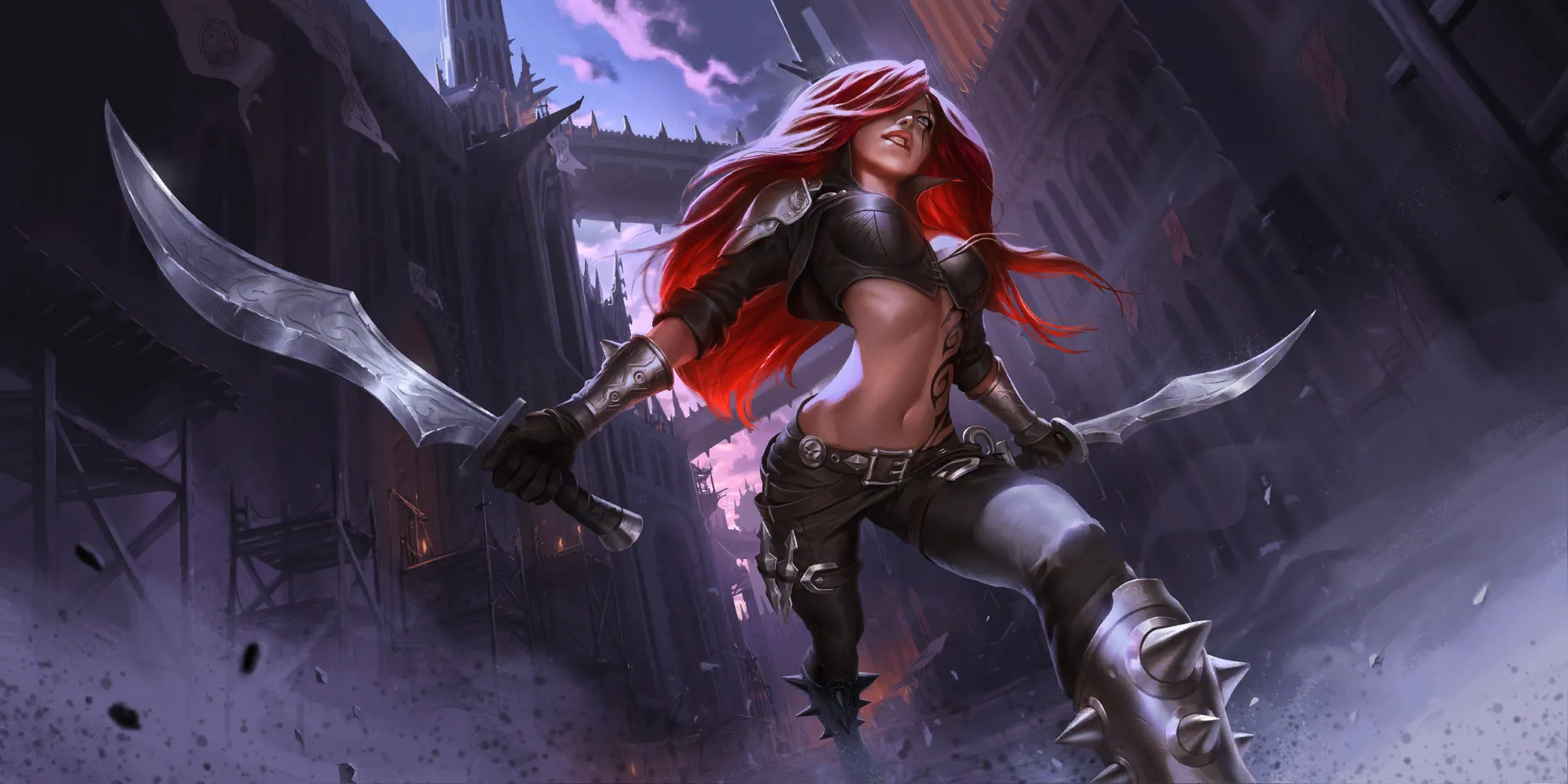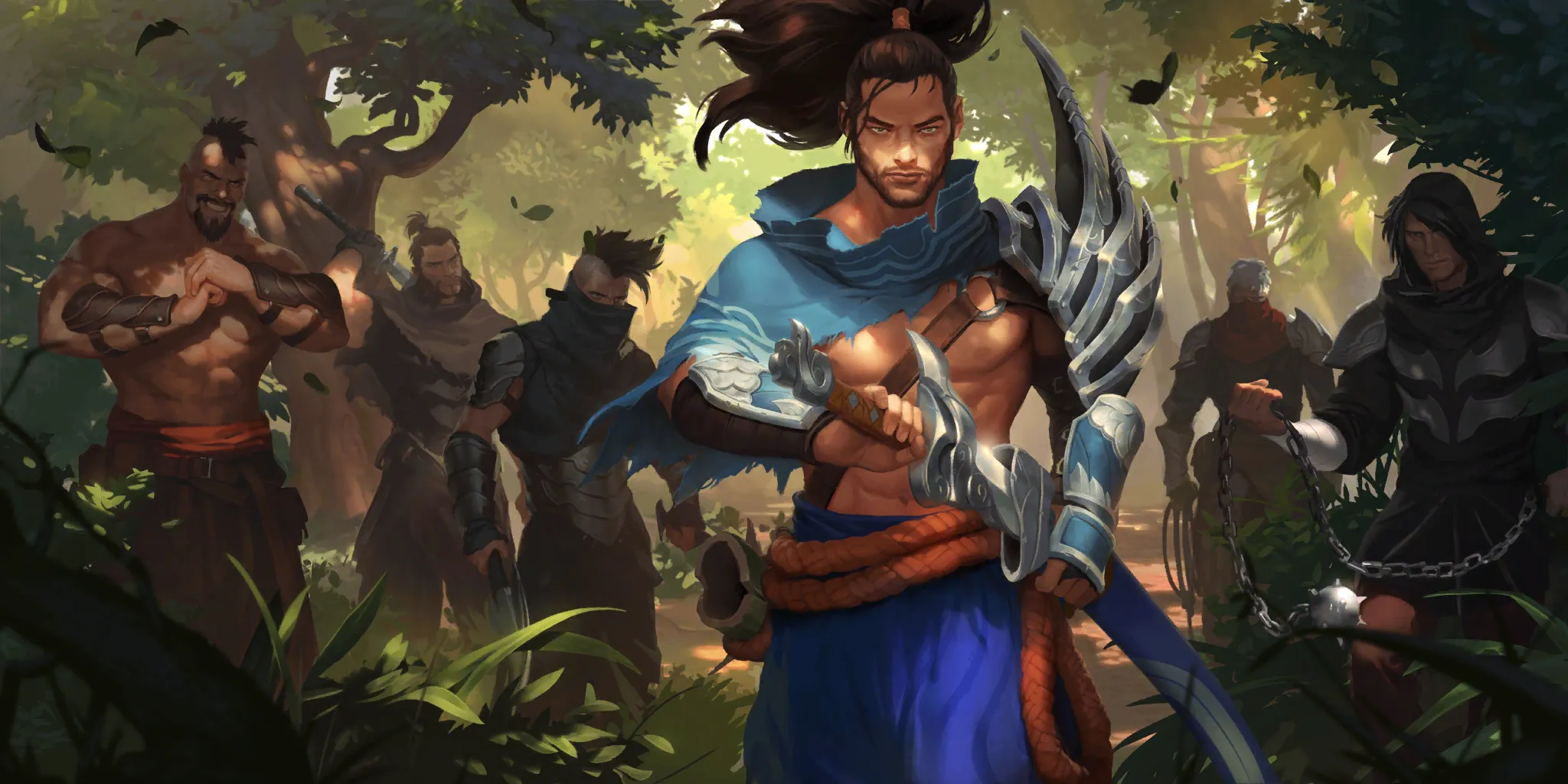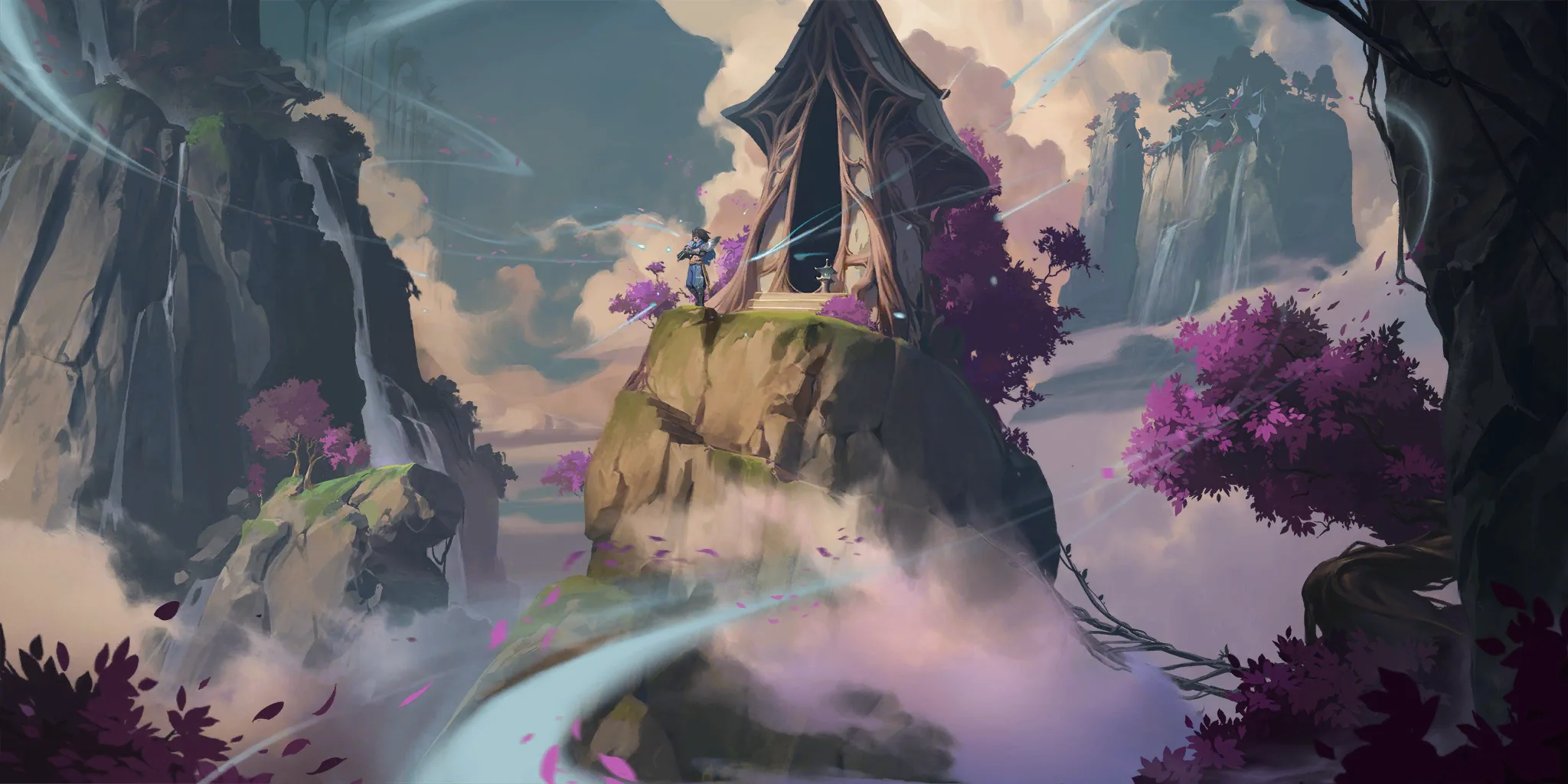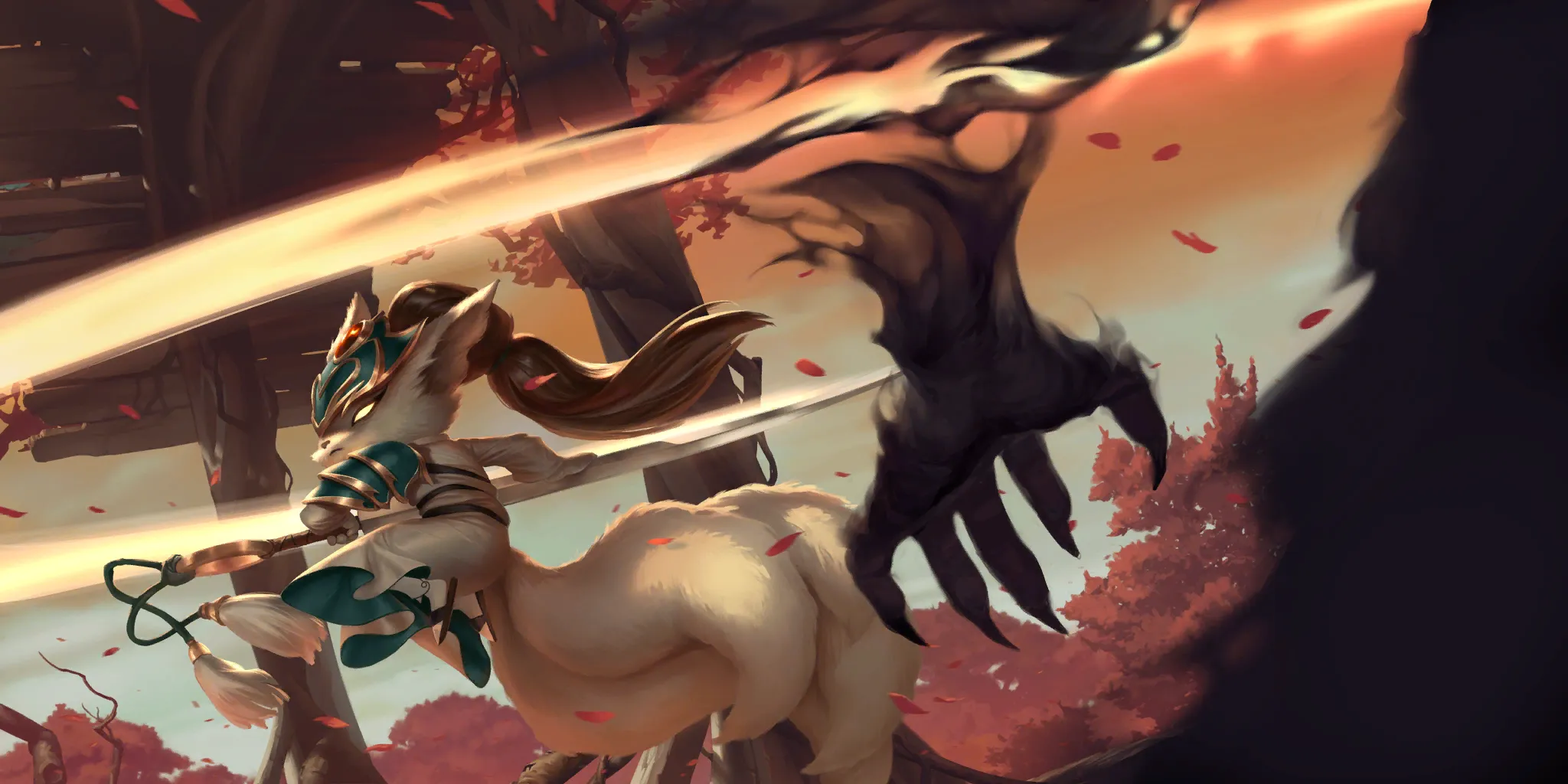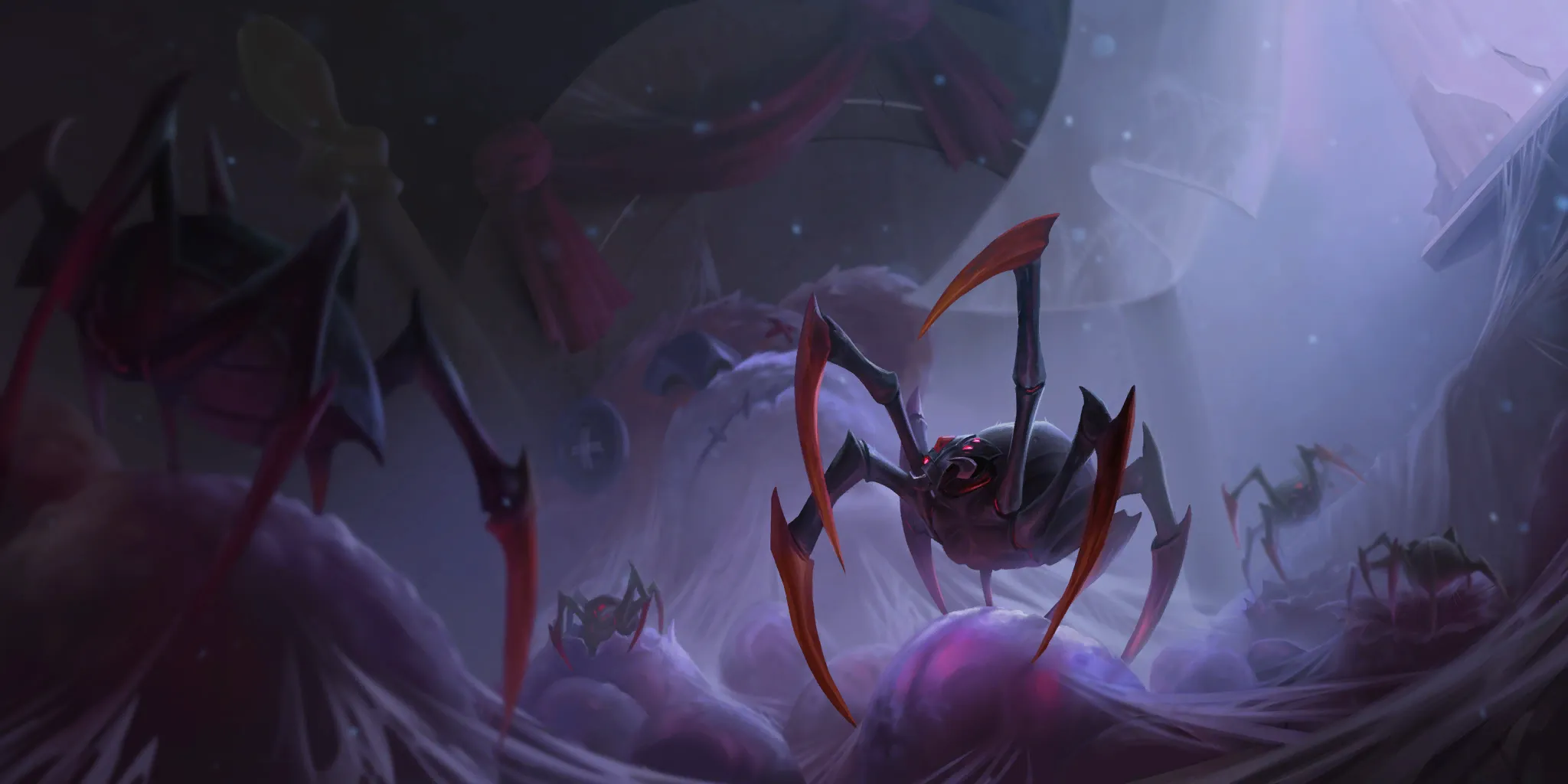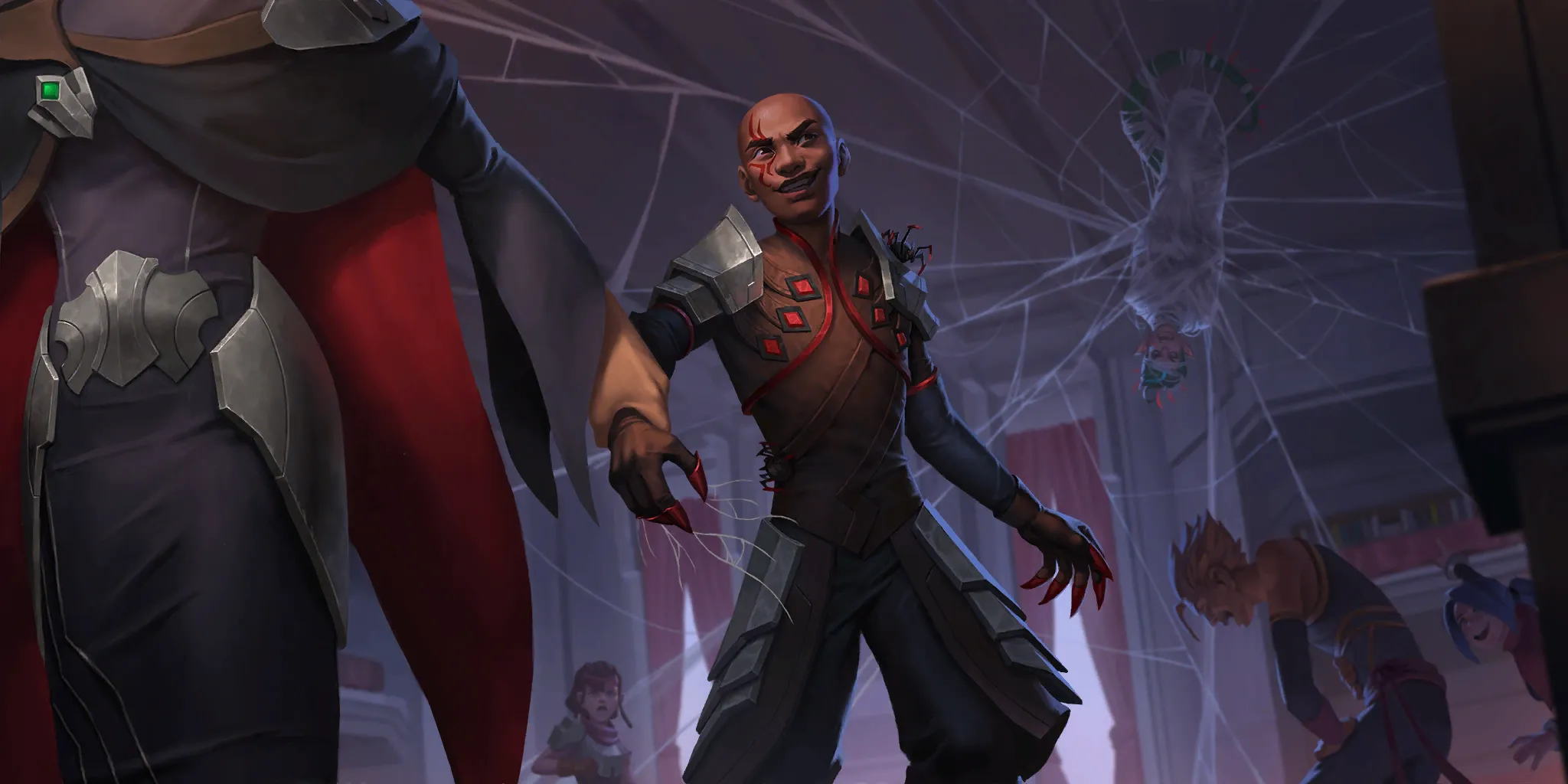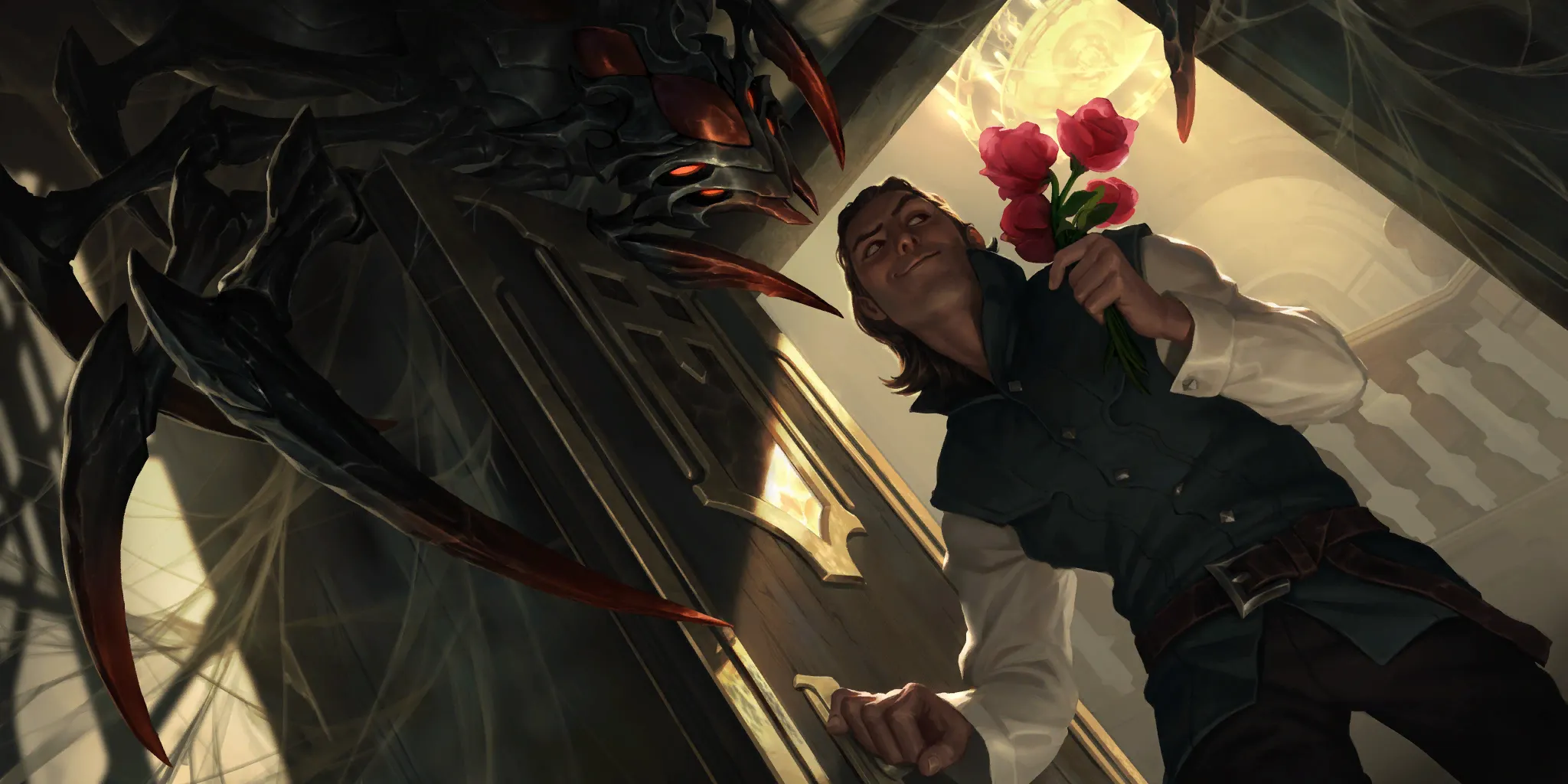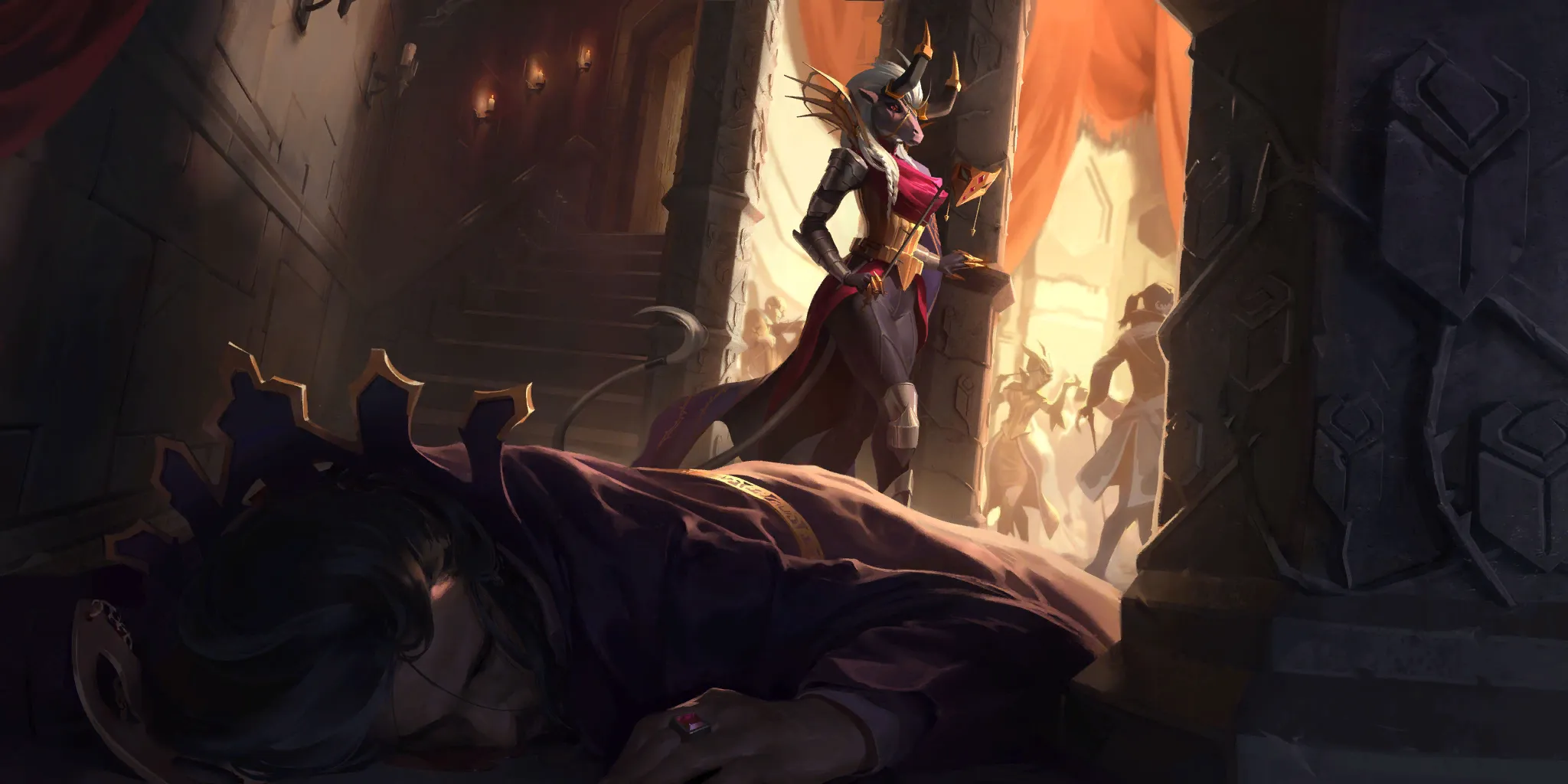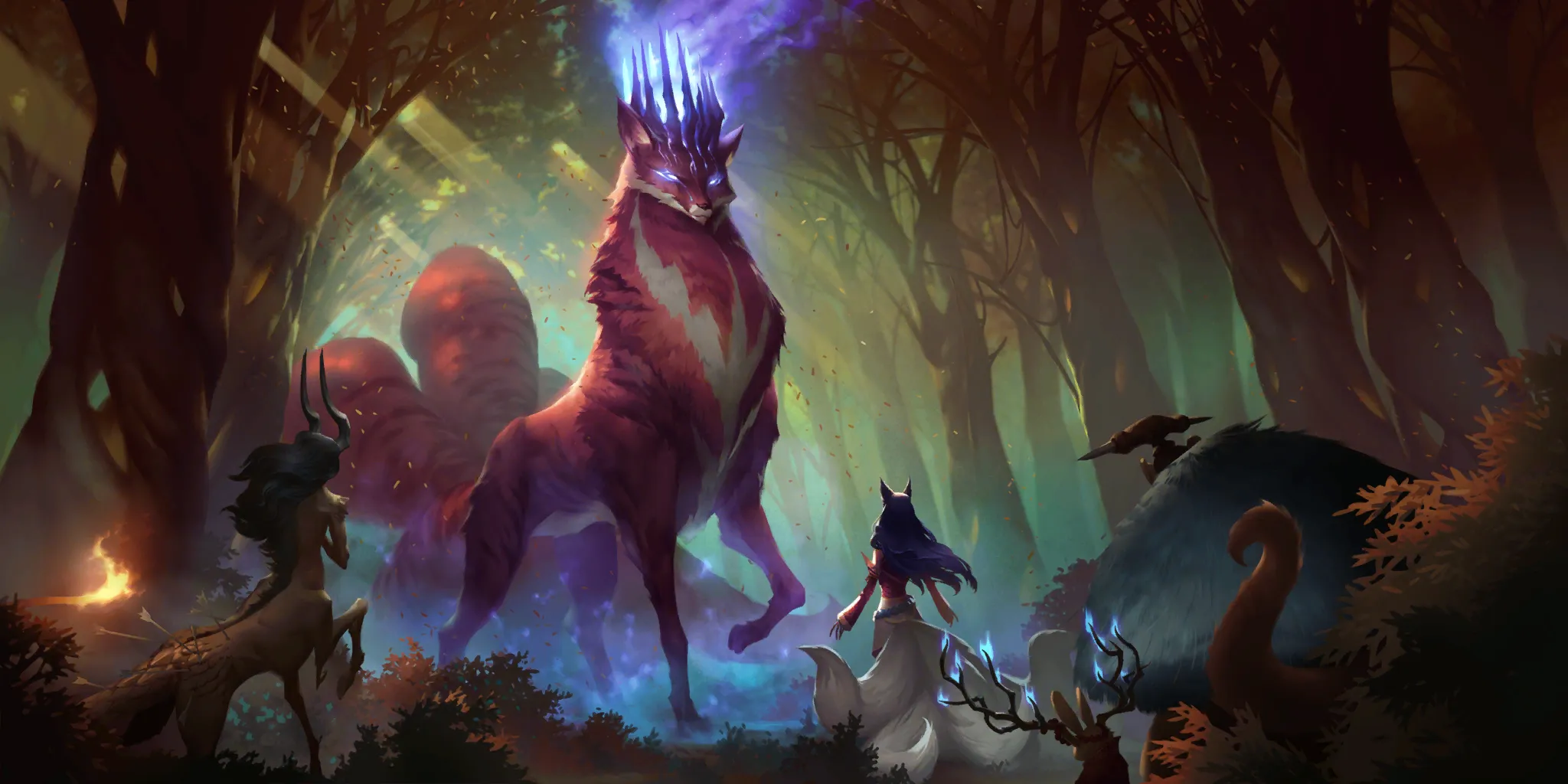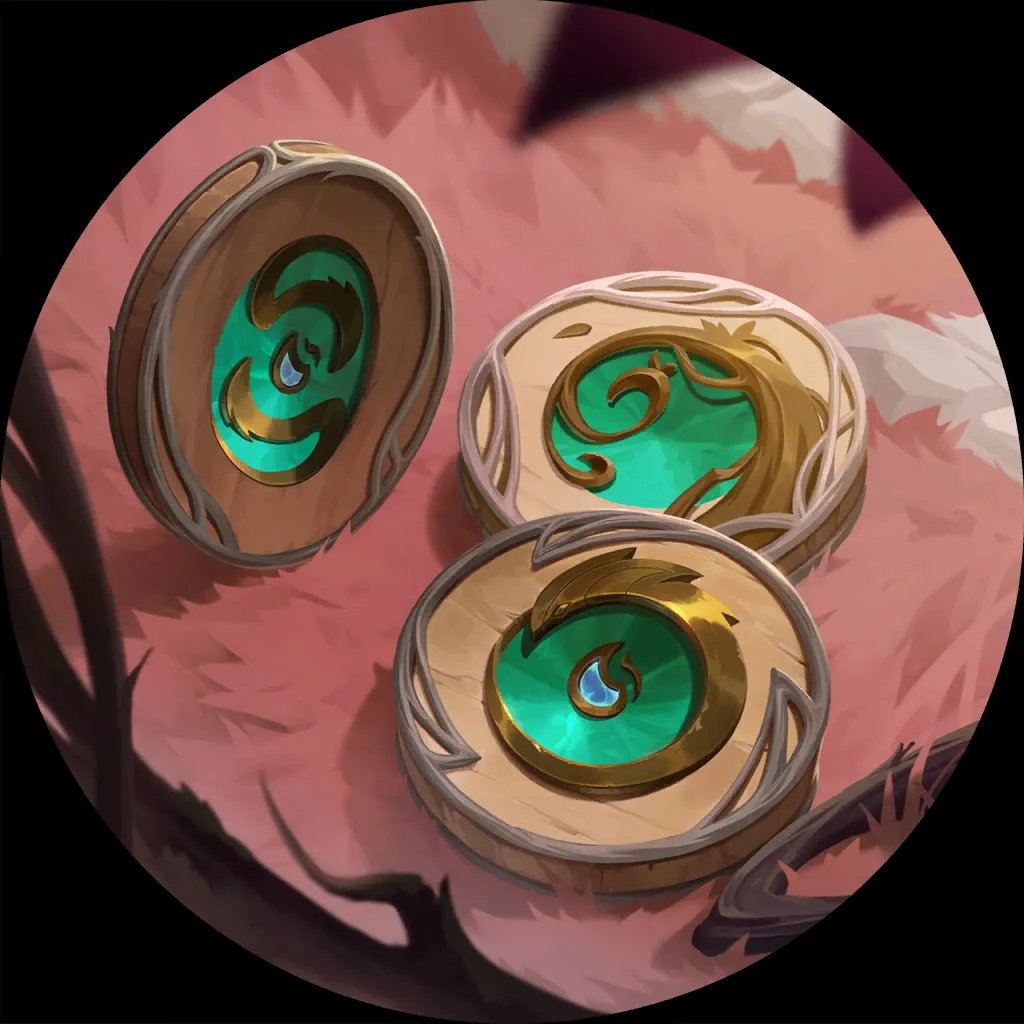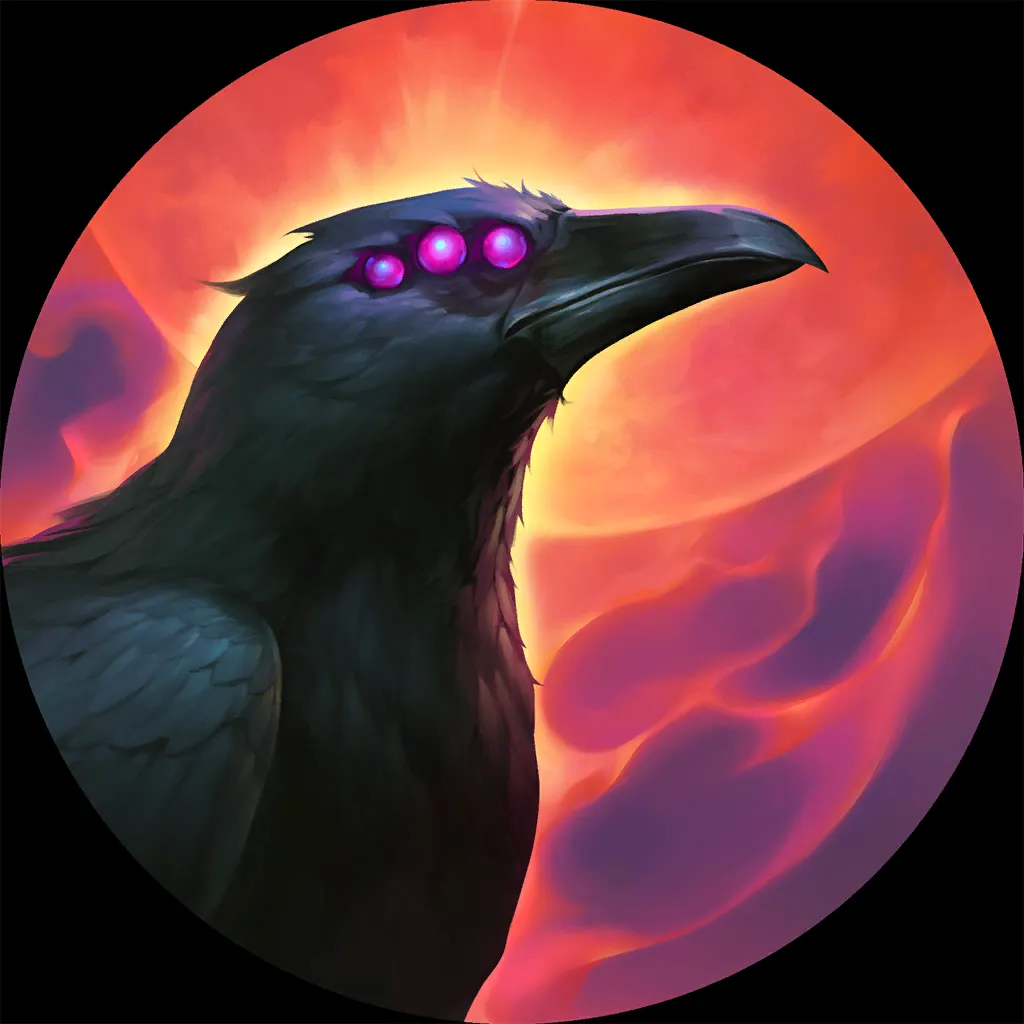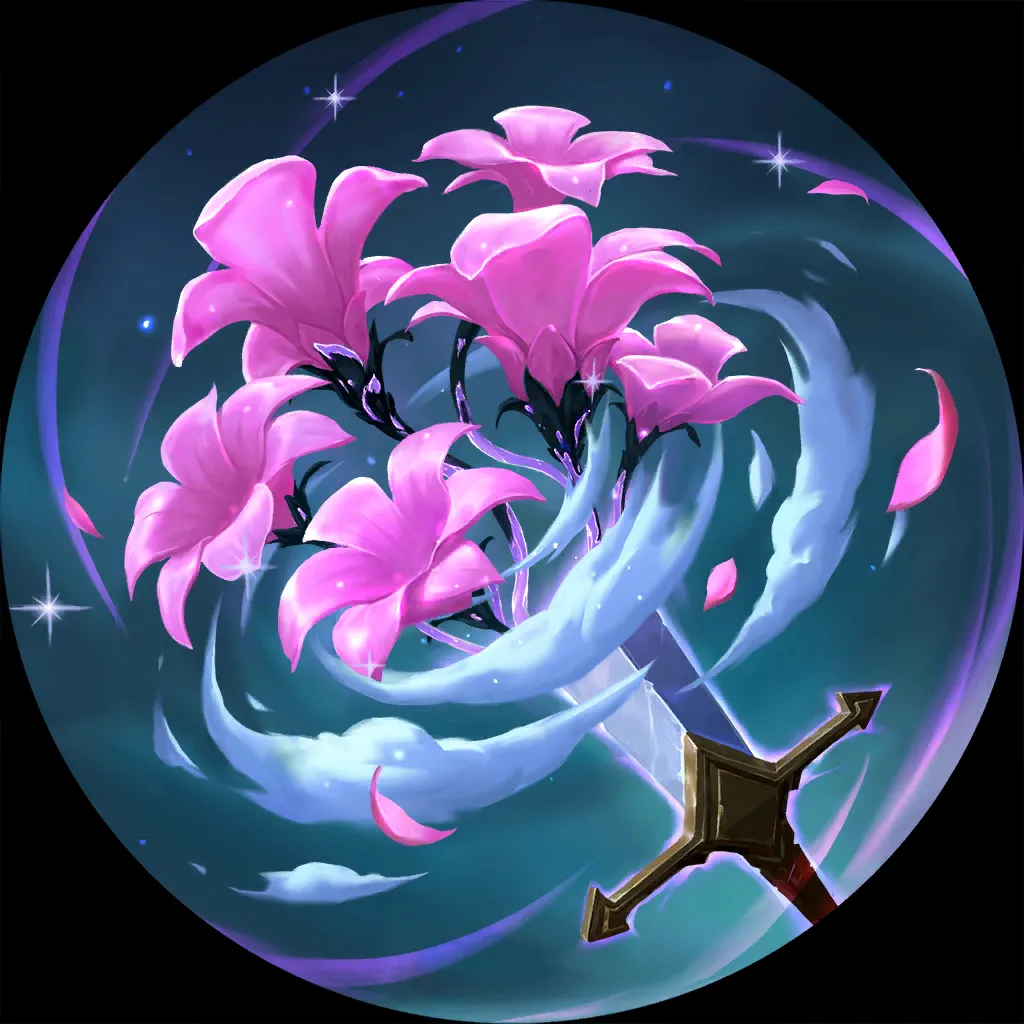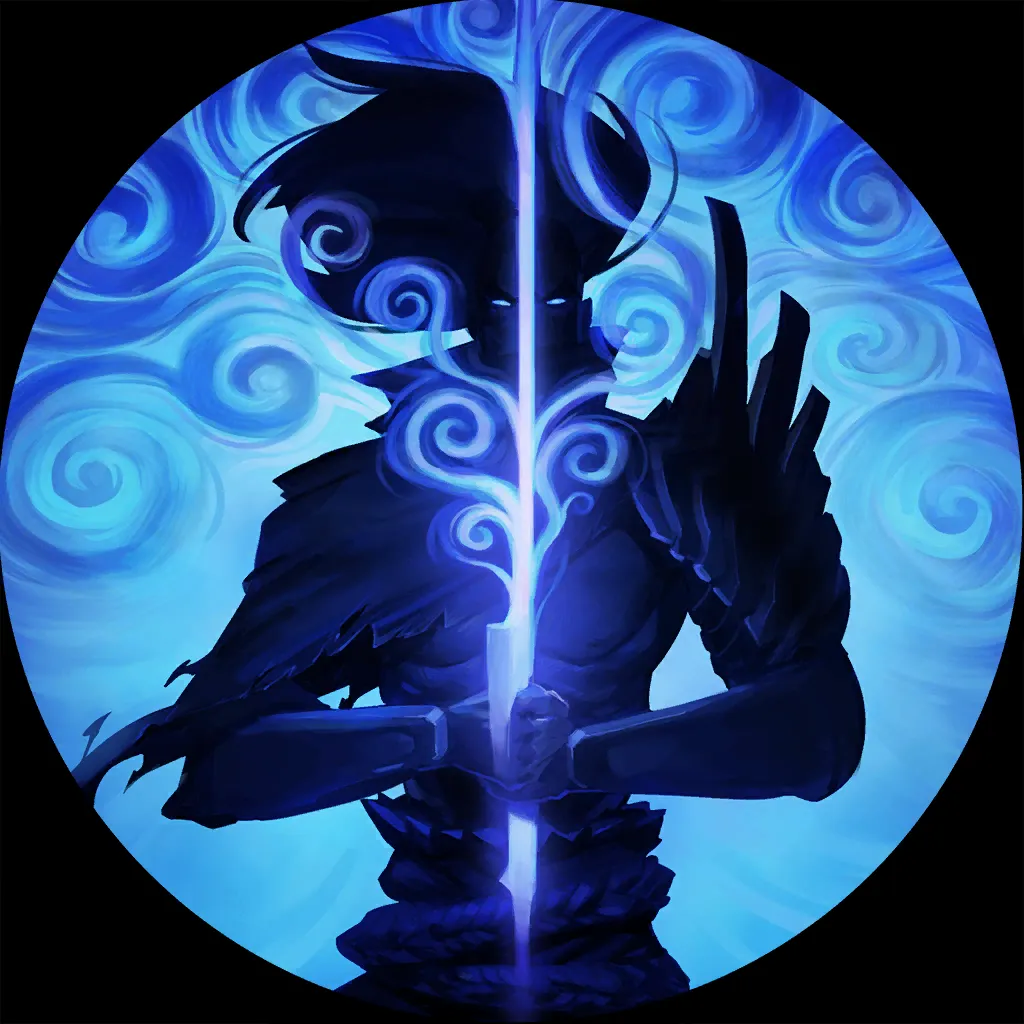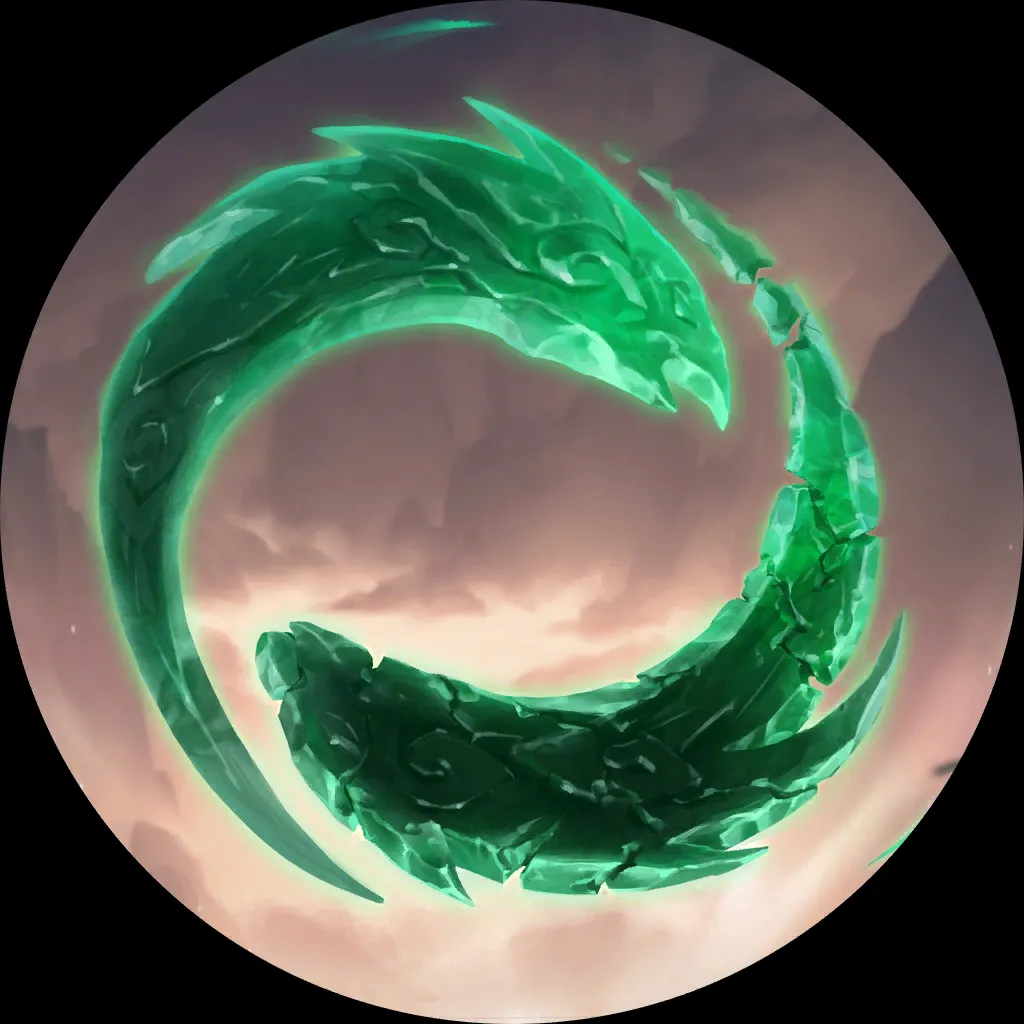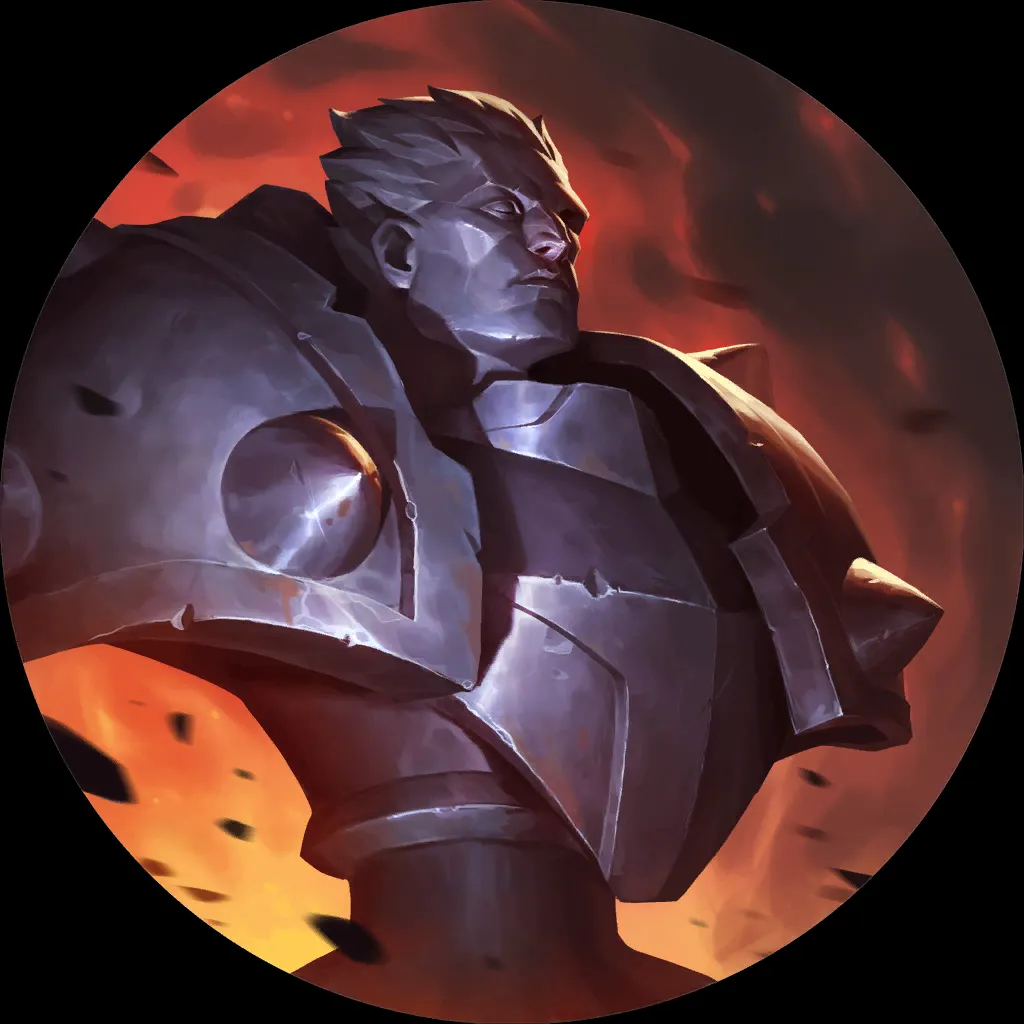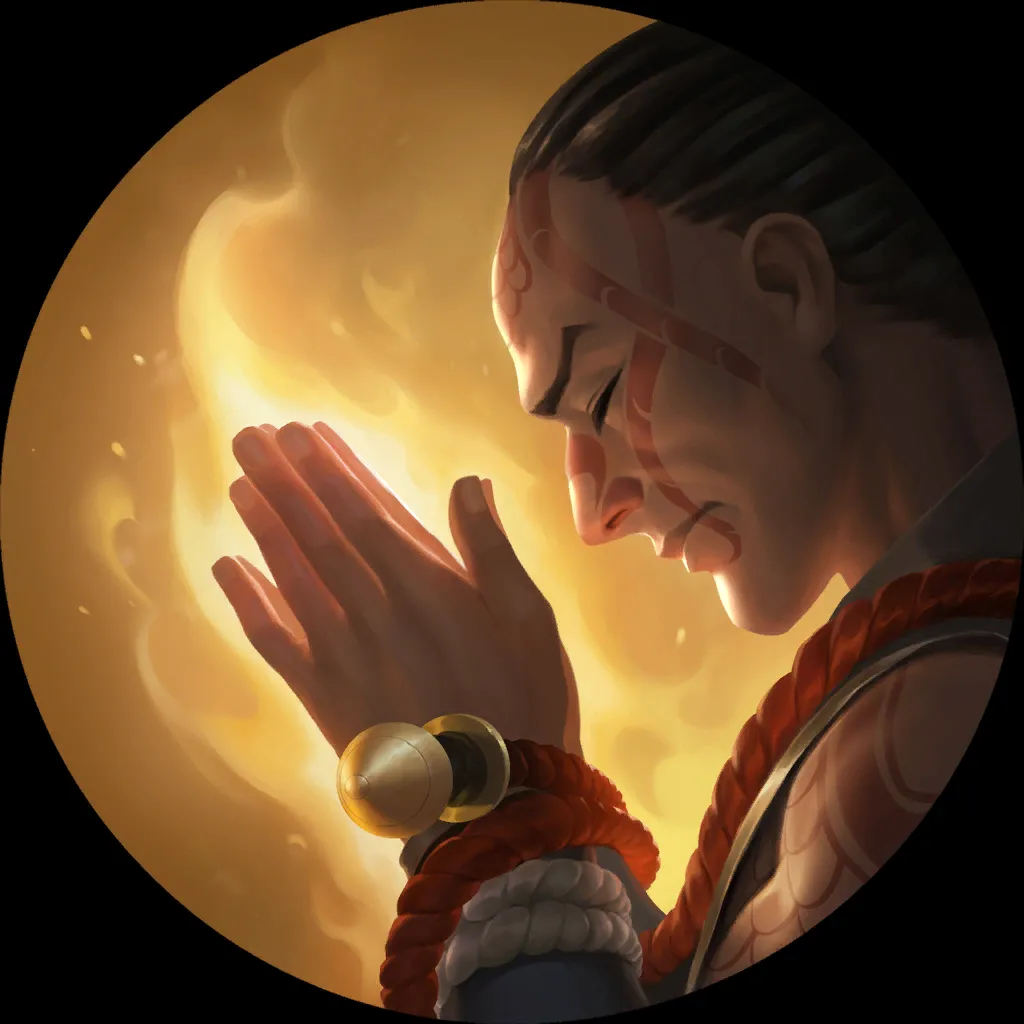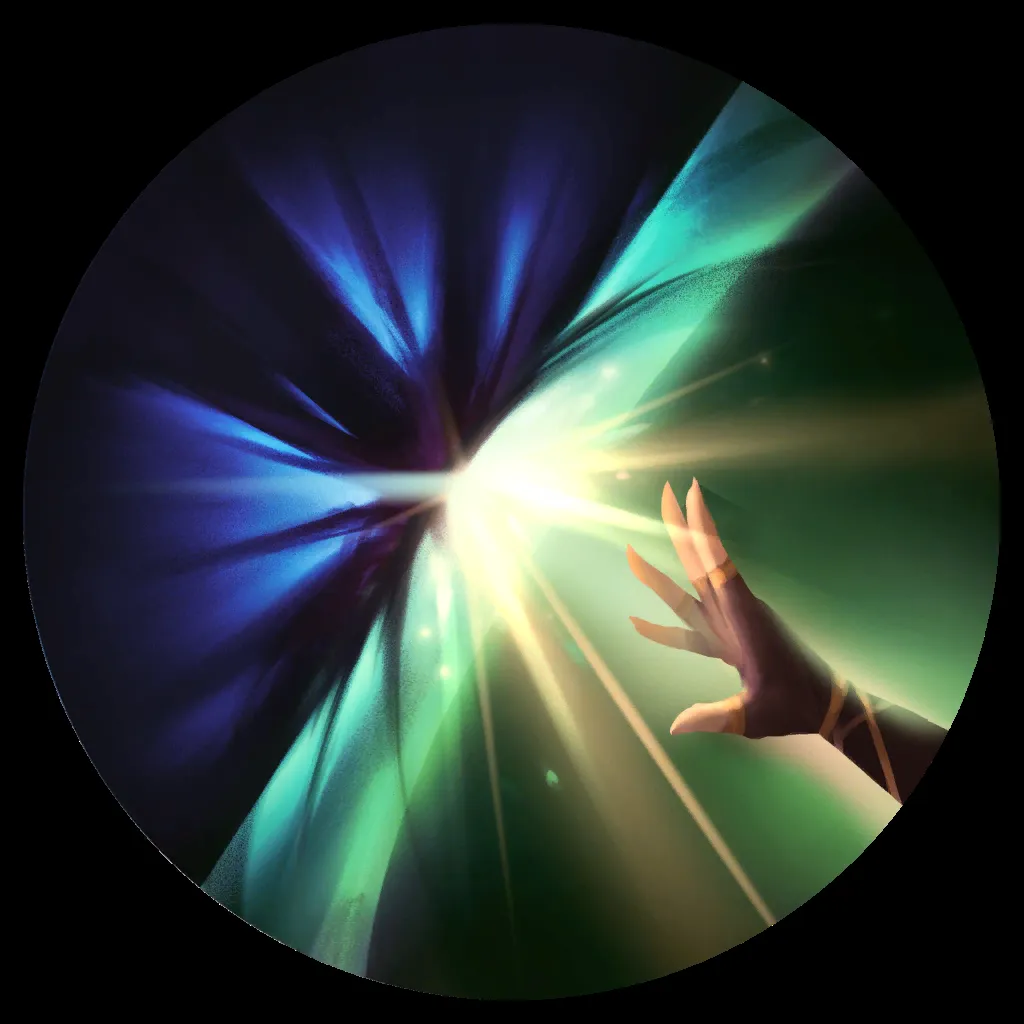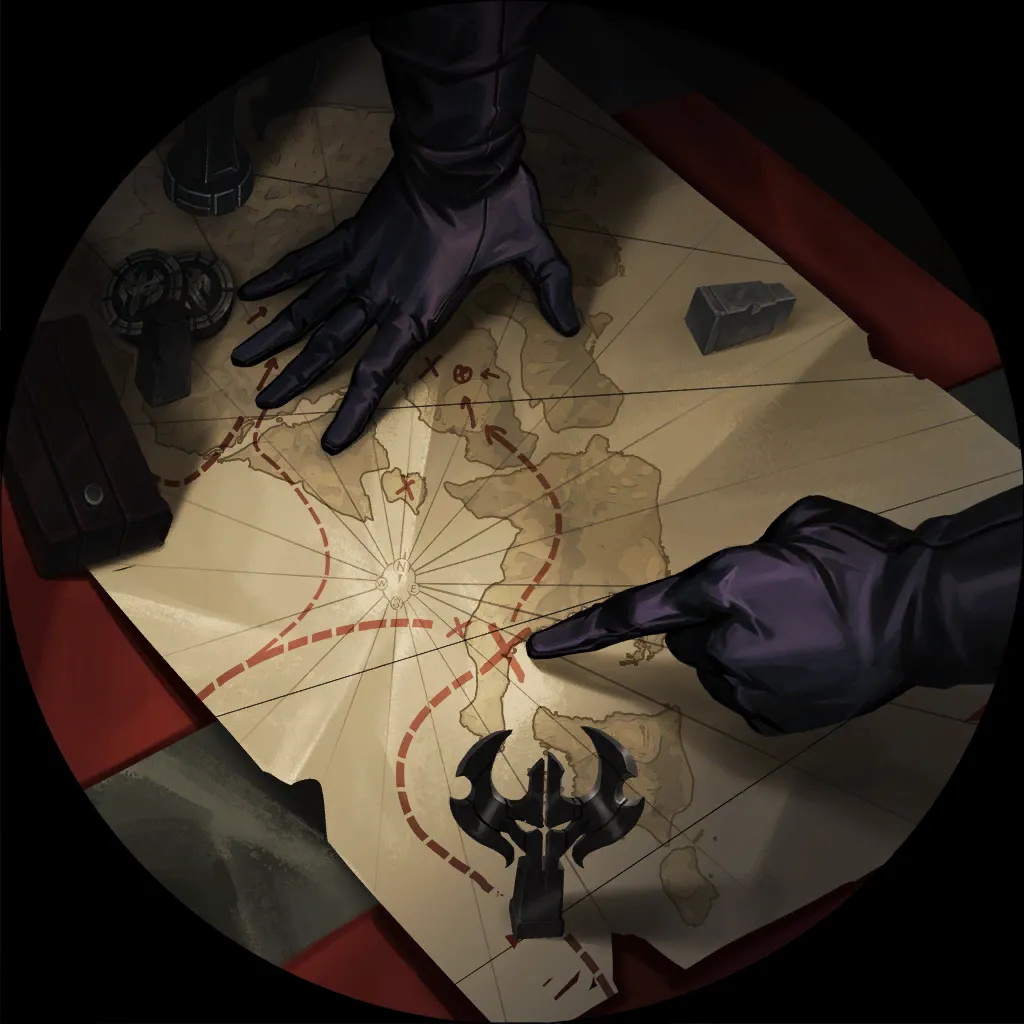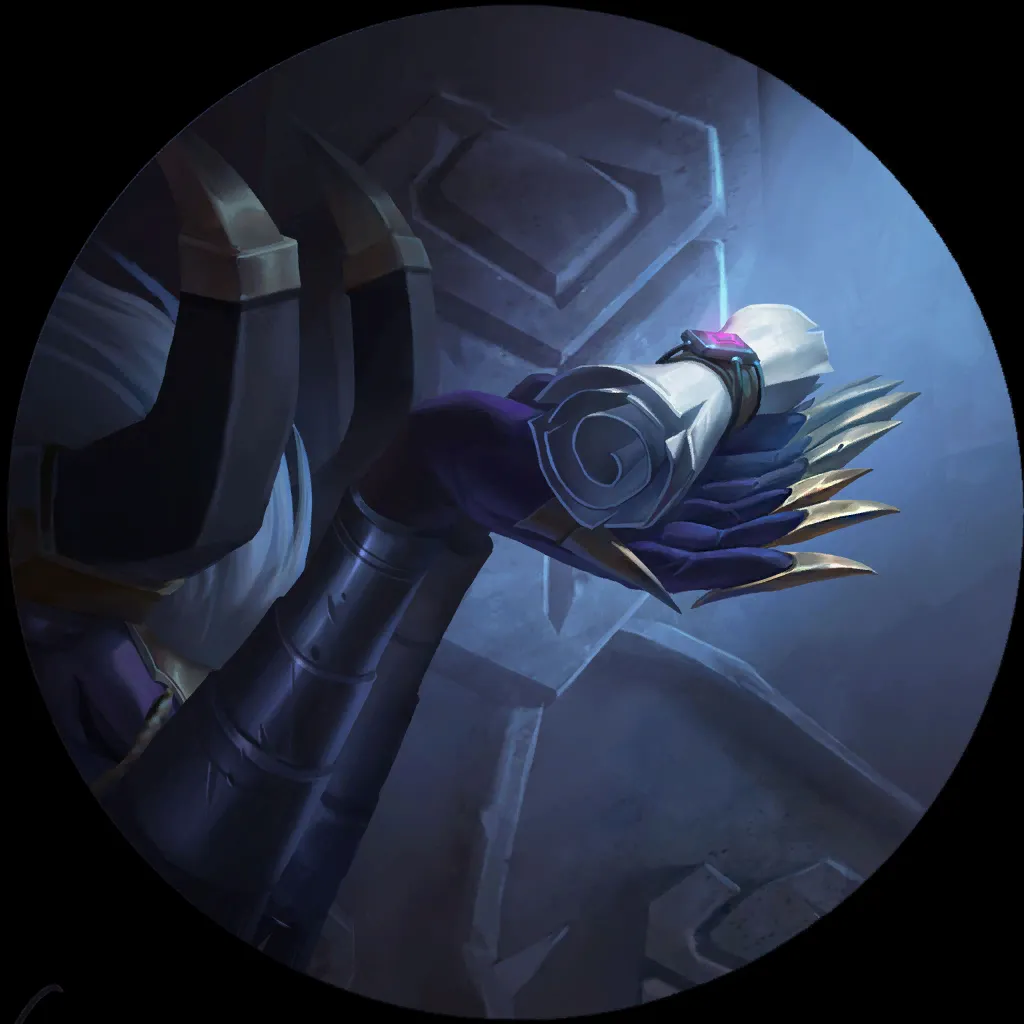 This lineup's strength lies in its ability to deal with Kai'Sa, a deck that you can expect to be quite prevalent this weekend.
Azir Irelia has no qualms spending a recall to gain mana tempo on the Kai'Sa turn. Annie Jhin will always have a stun for Kai'Sa while also pressuring them the entire game. And Yasuo should have no trouble stunning Kai'Sa, and forcing her early game blockers to deal with massive Quick Attack units.
You're also somewhat ok into Thralls with this lineup – it can be a bit hard as Yasuo, but trust the Katarina side of your deck and you'll be ok!
Your ban strategy will be protecting your decks from archetypes that want to bully them. In this case, our whole lineup is particularly weak to Ekko Zilean, Nightfall, likely Scouts, Annie Jhin, and Annie Twisted Fate.
There's not much else that has good odds into Kai'Sa right now, but if you wanted to play something else in this lineup you could get away with a lot. My own recommendations would be something like Nightfall, Scouts, Kai'Sa, or Bard Illaoi, not because any of these decks actually do what the lineup currently wants to (target Kai'Sa) but because they're other individually powerful decks that have similar gameplay patterns and that's kind of what you want to be pairing up in an early season meta-game.
---
Our New Tentacles Overlords
Bard Illaoi is actually a real deck, I was wrong… so, so wrong.
As it turns out, it happens to pair nicely with Heimer. We've added Lulu PnZ as the 3rd deck because it's a strong deck that allows its pilot various avenues of attack.
Bard Illaoi
6
4
6
24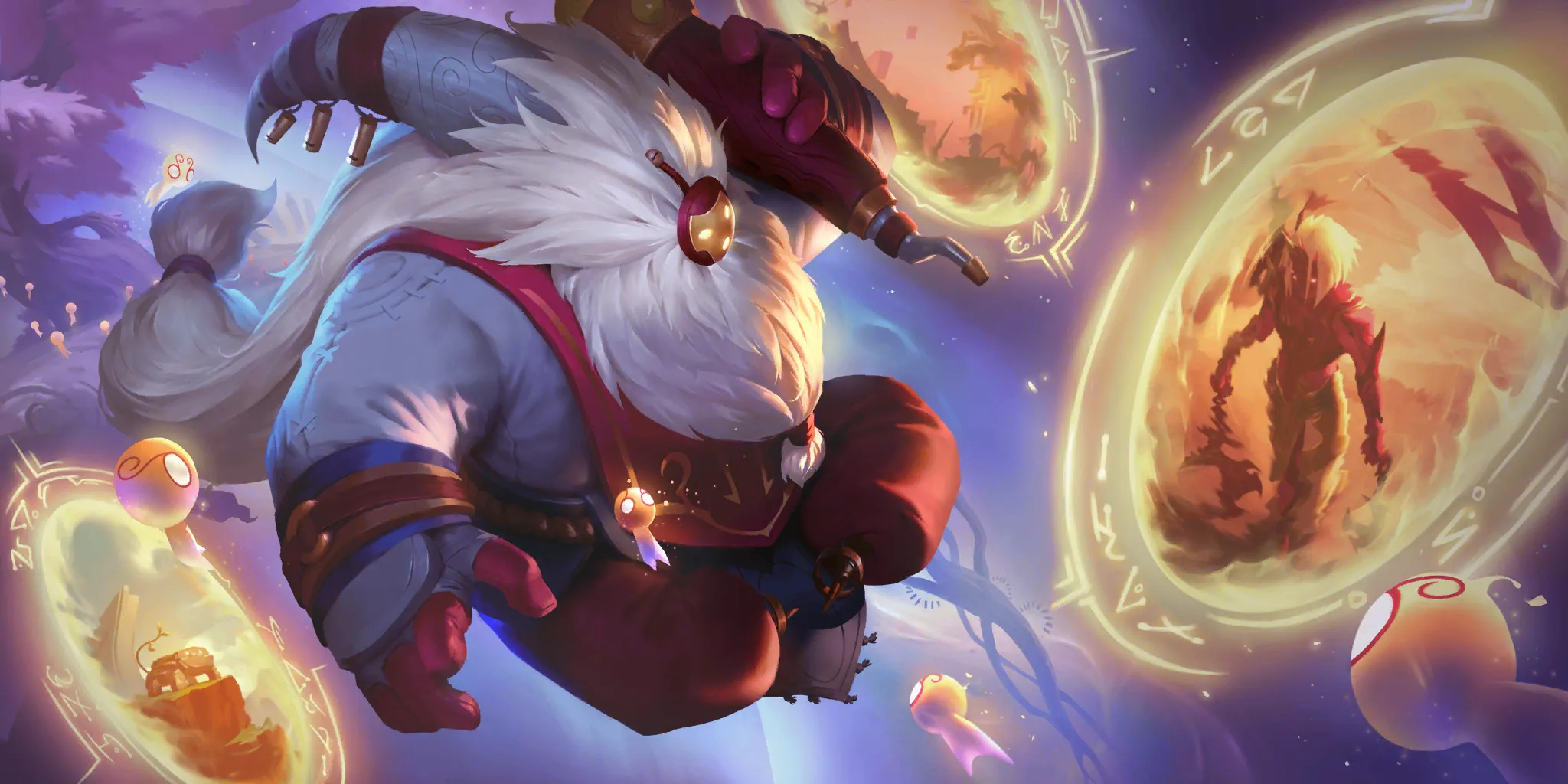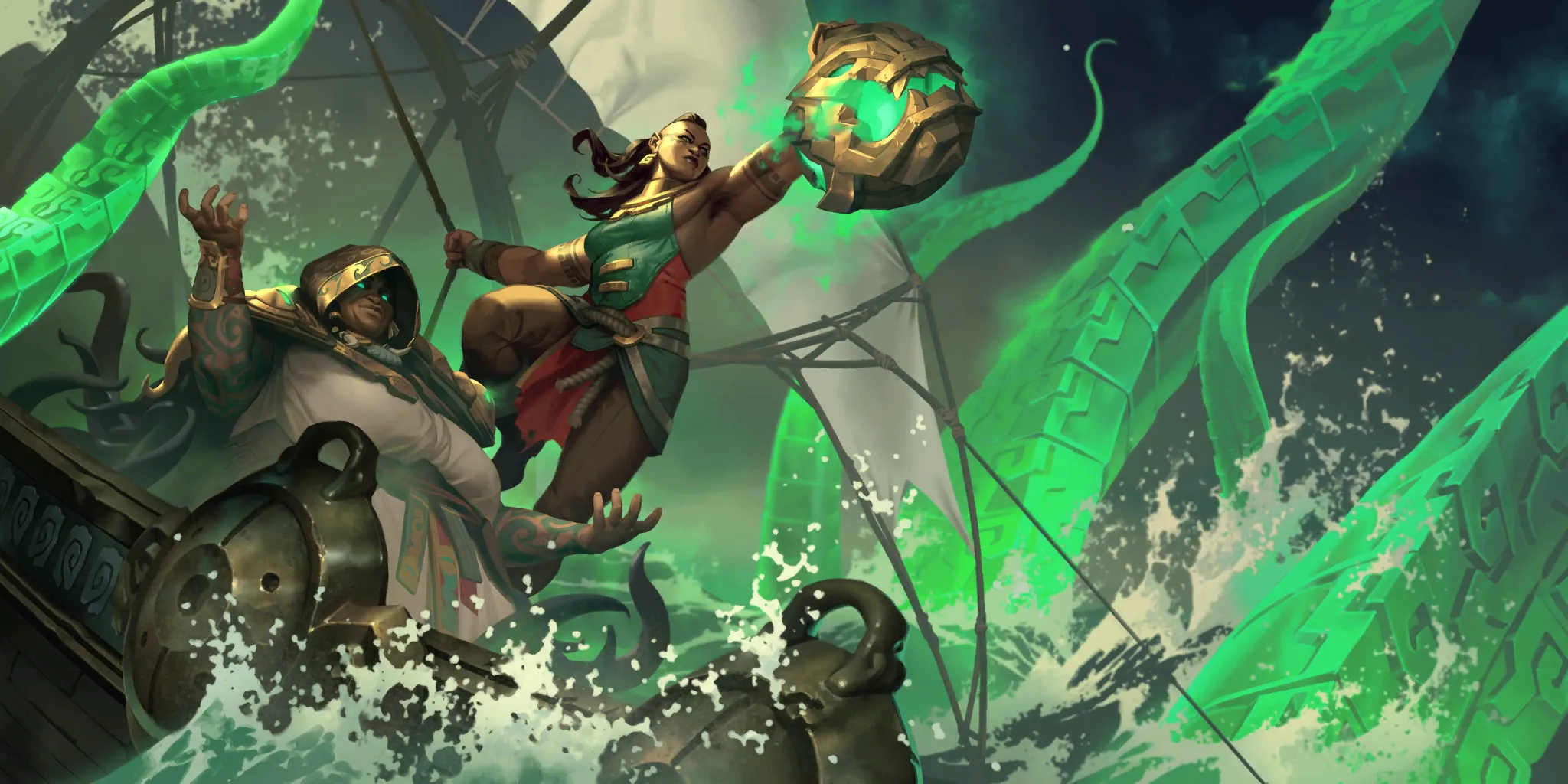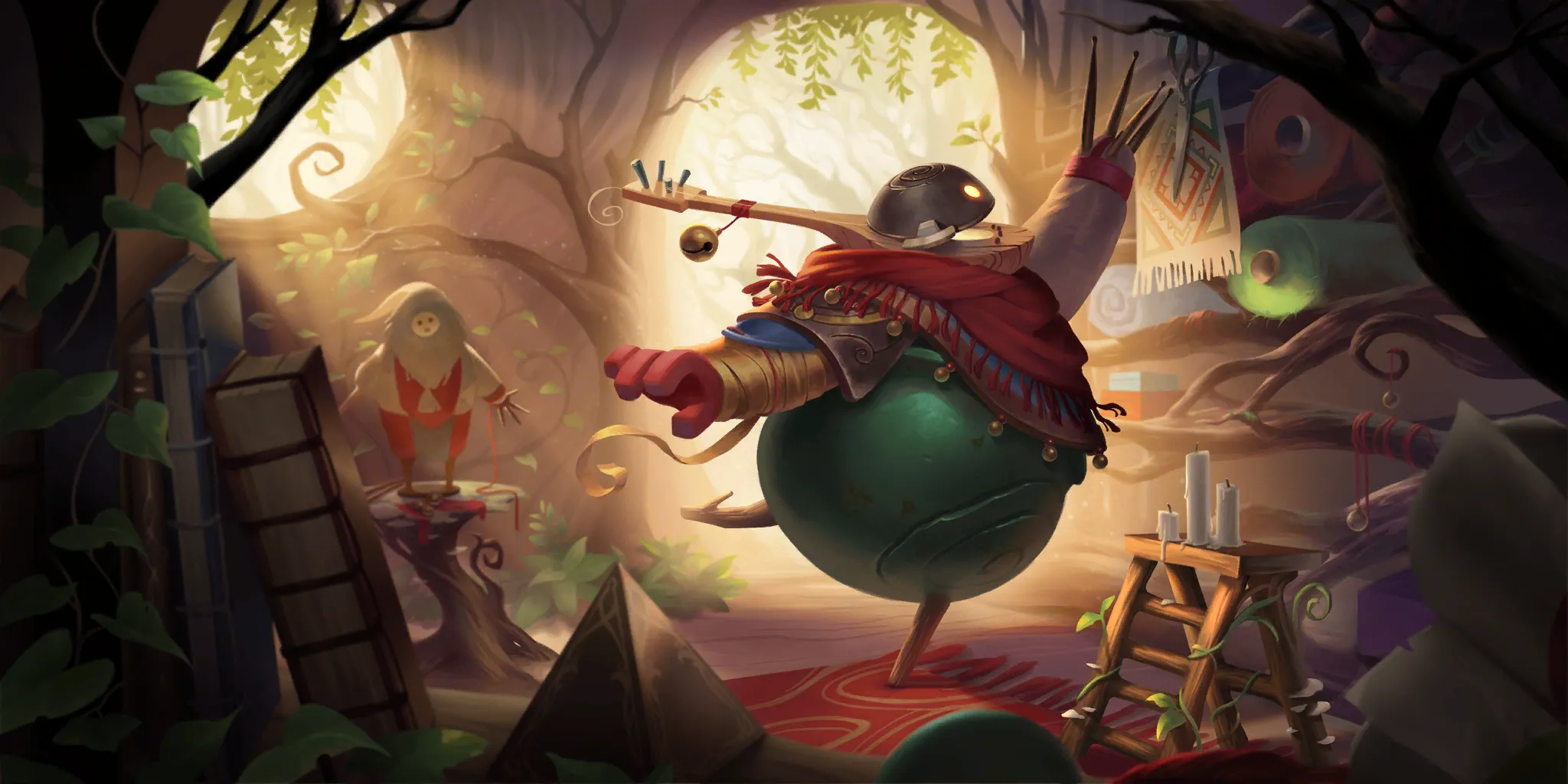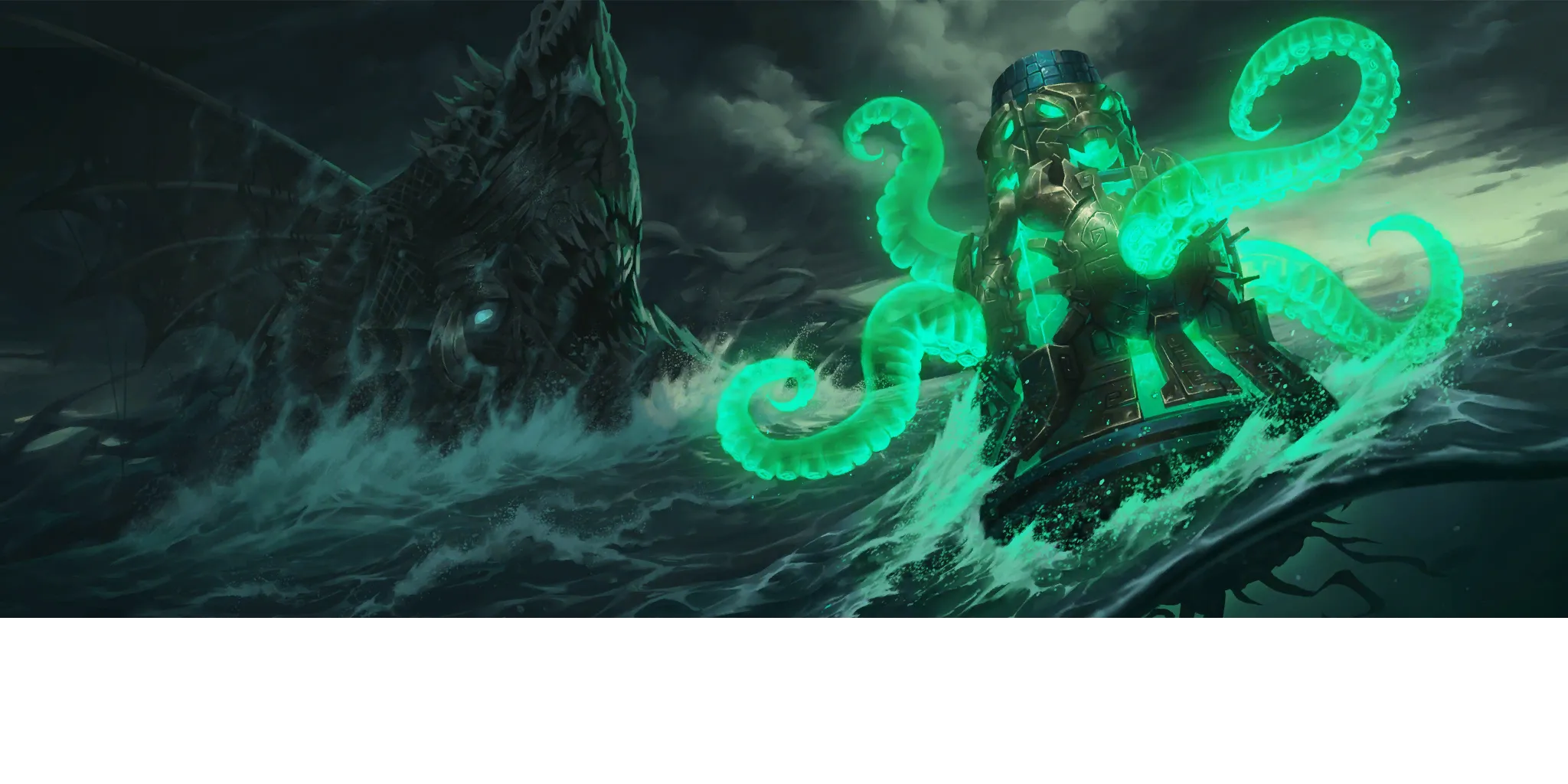 Esmus, Breath of the World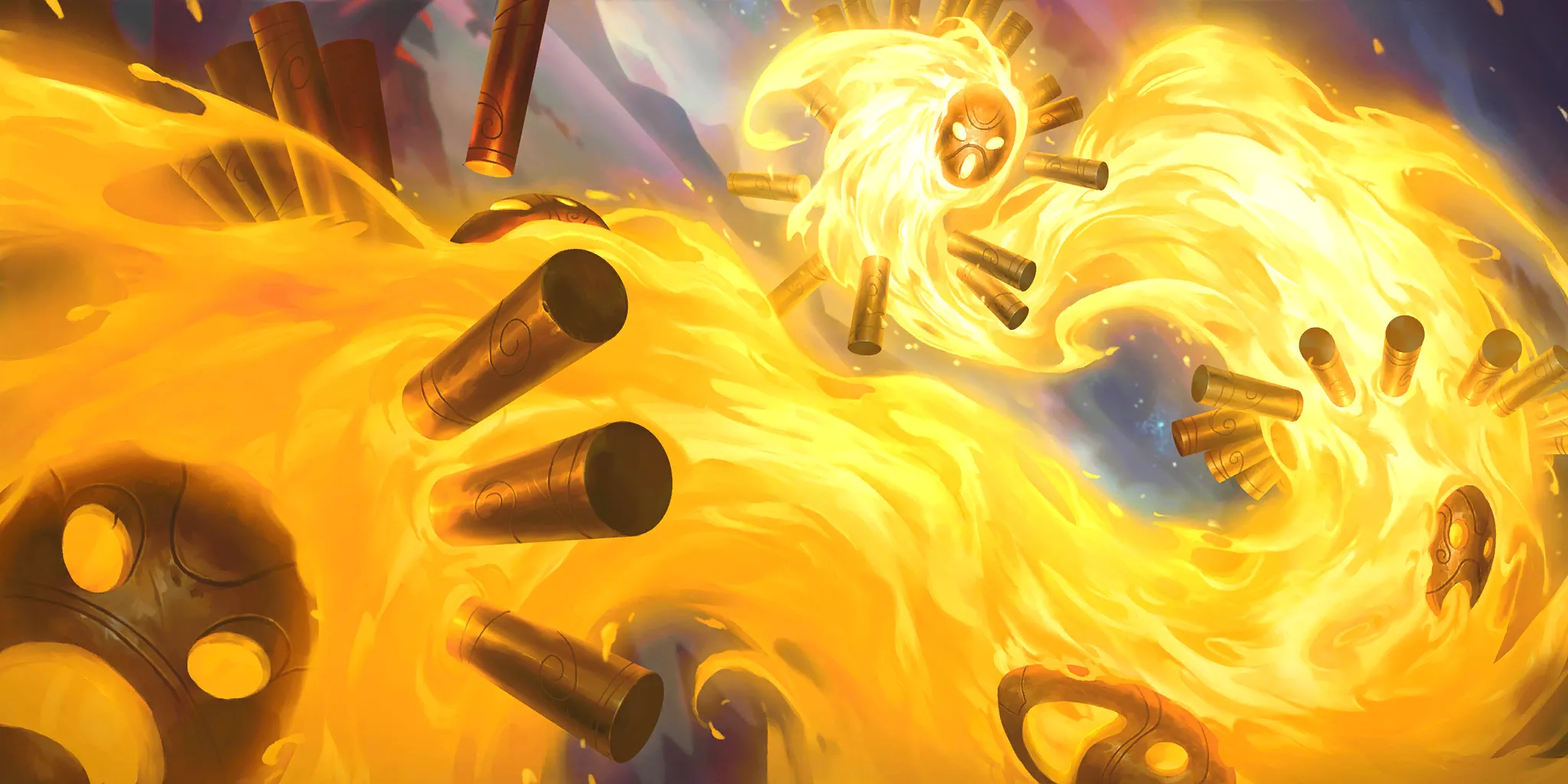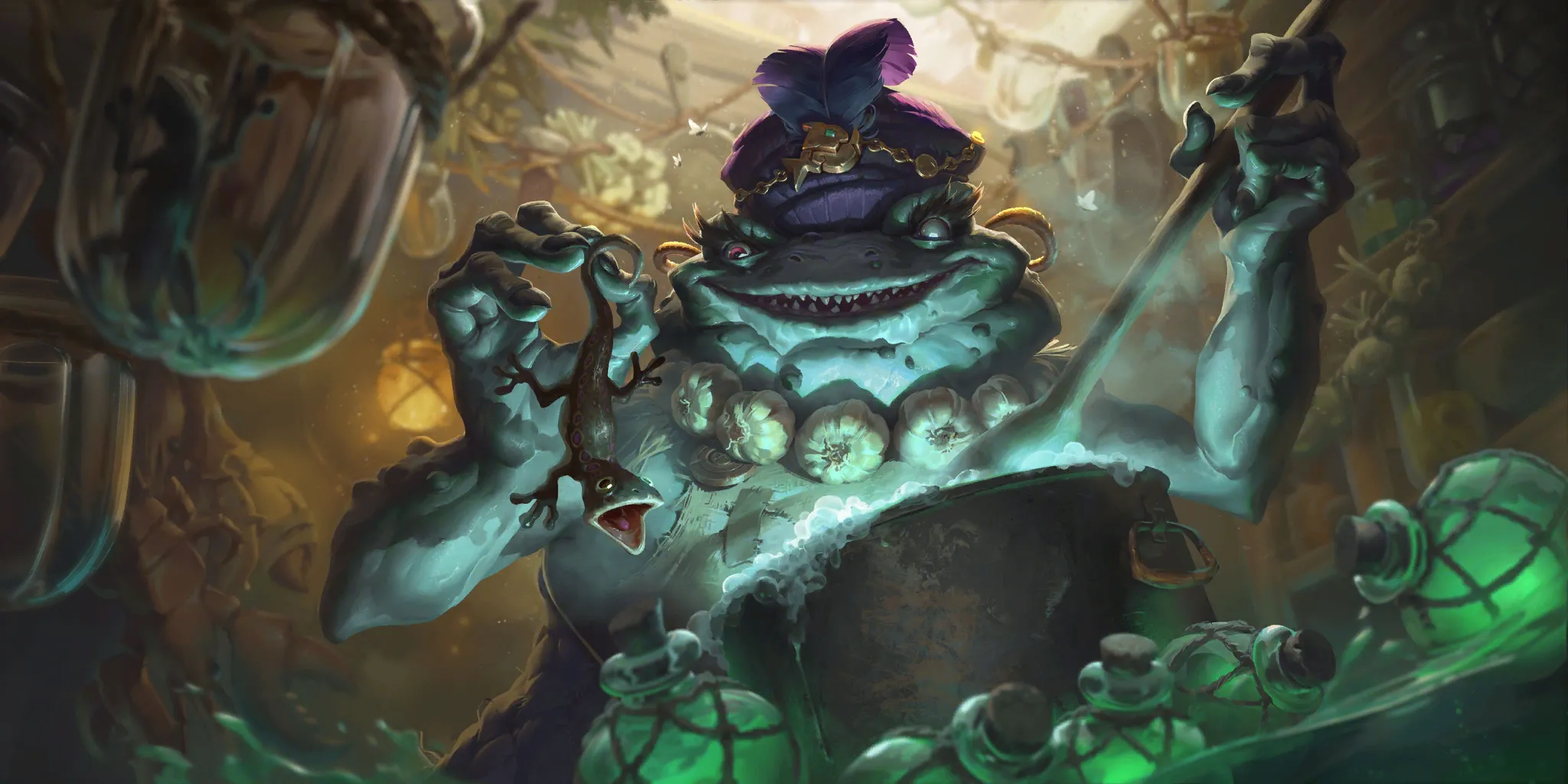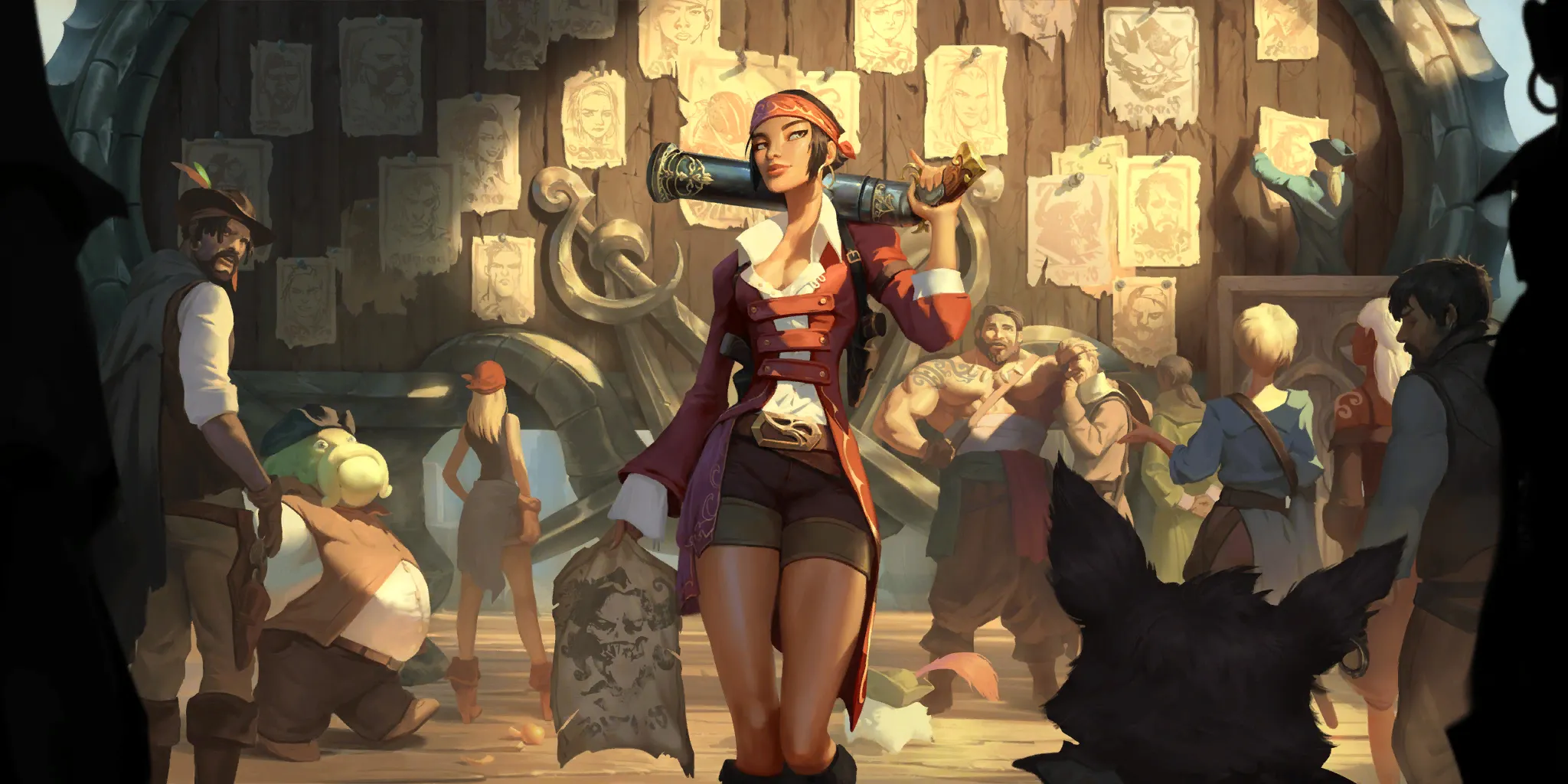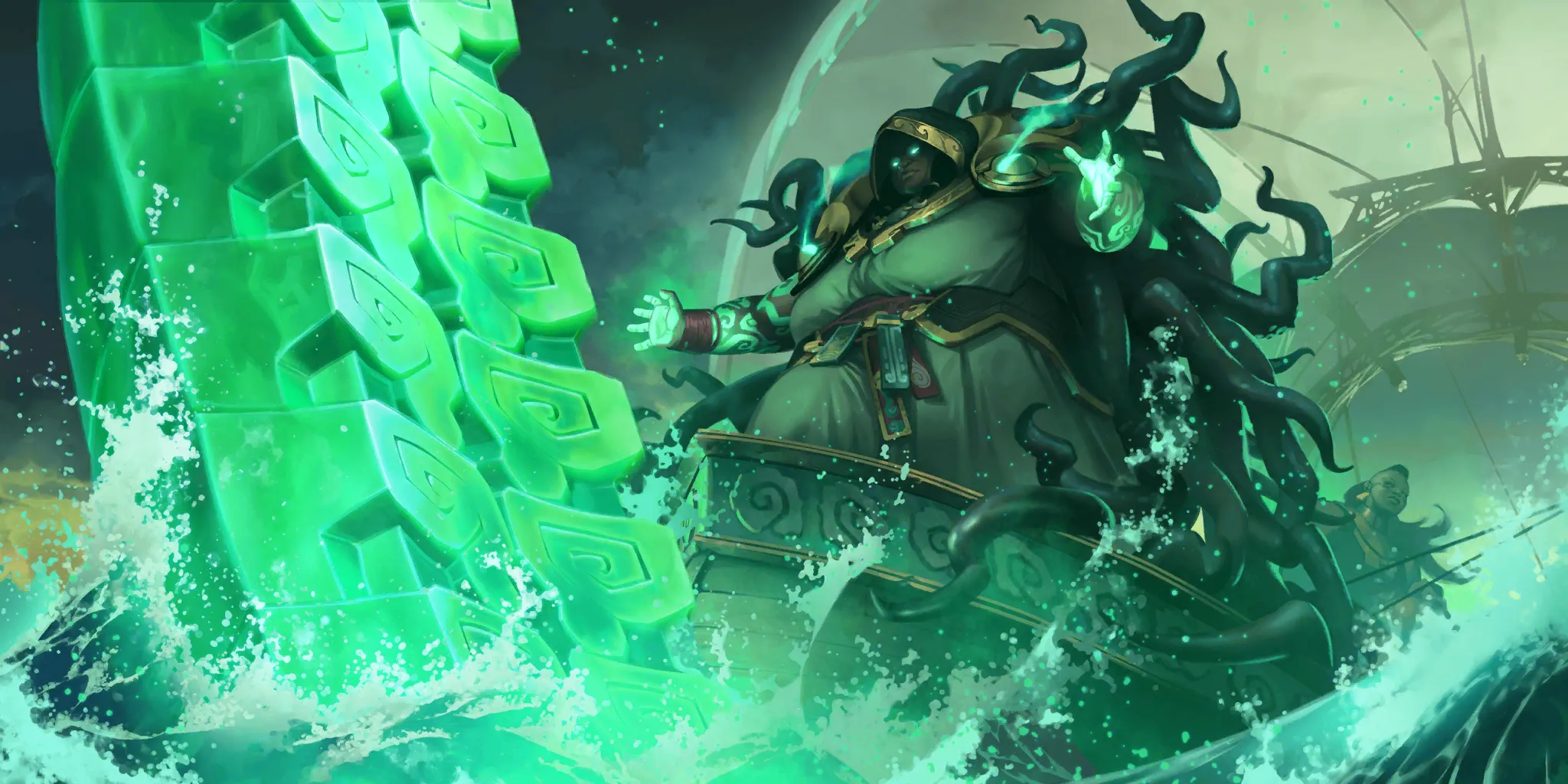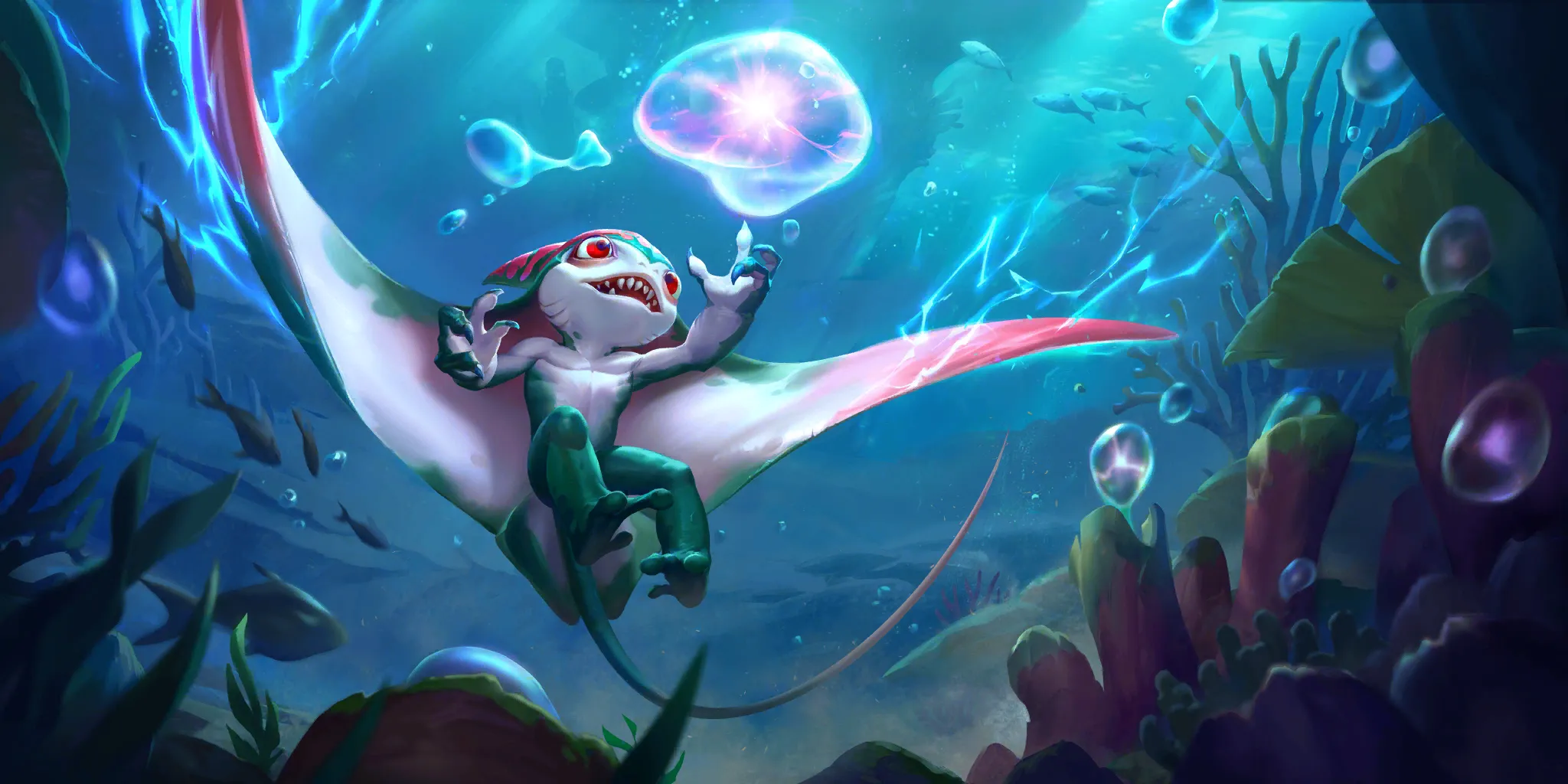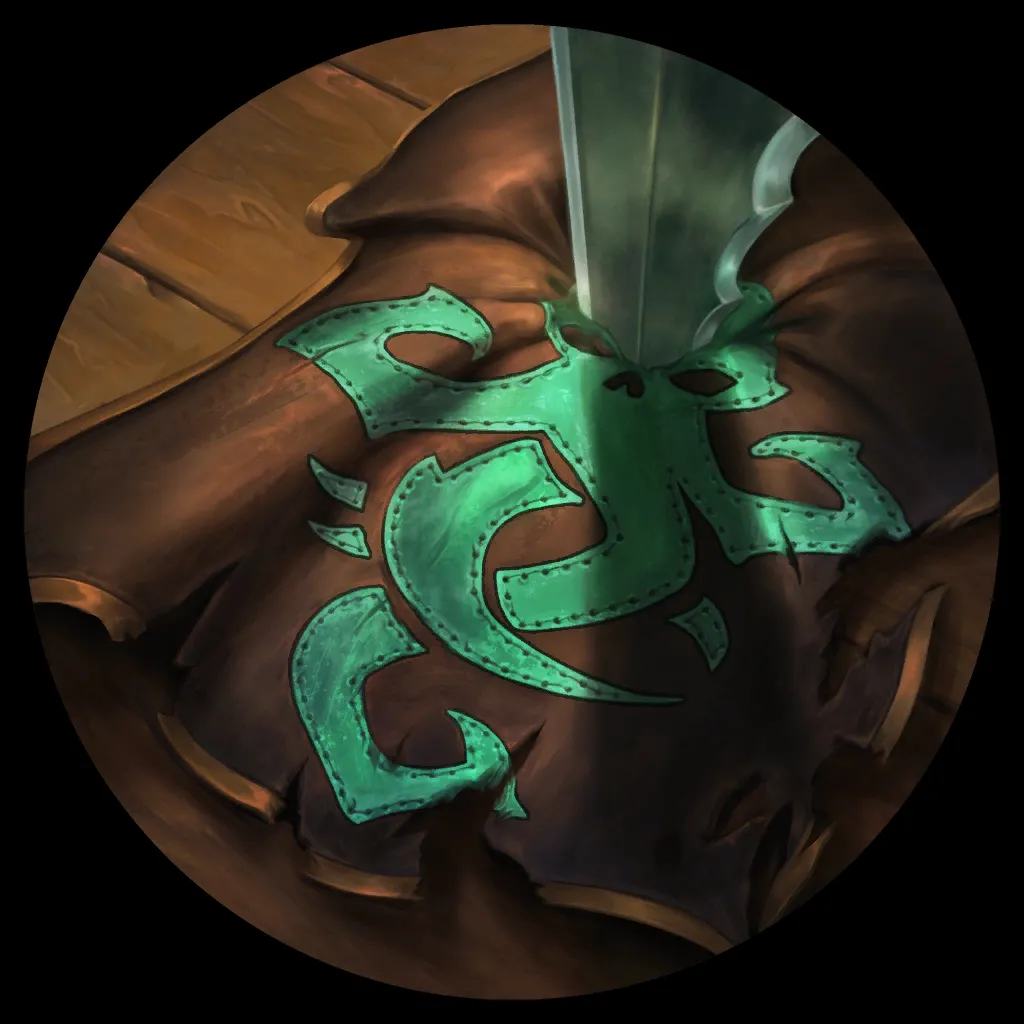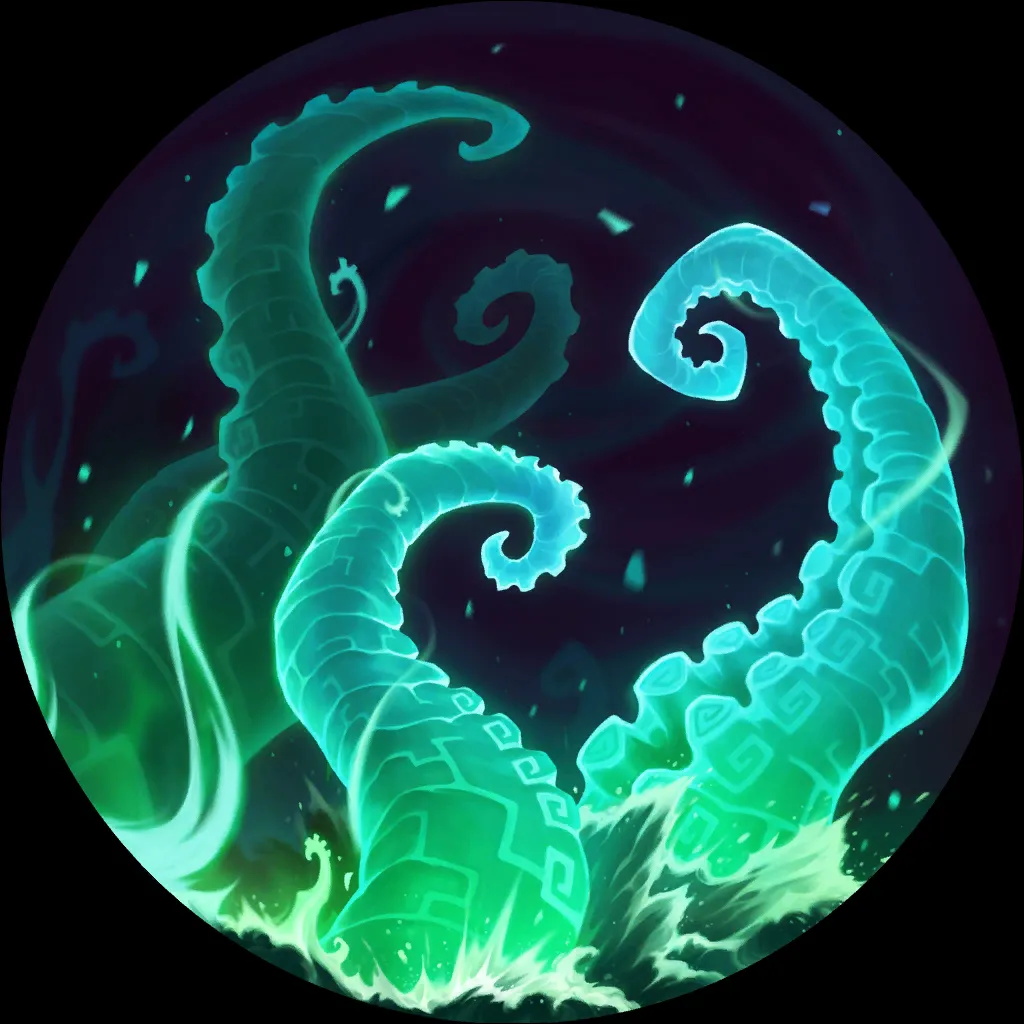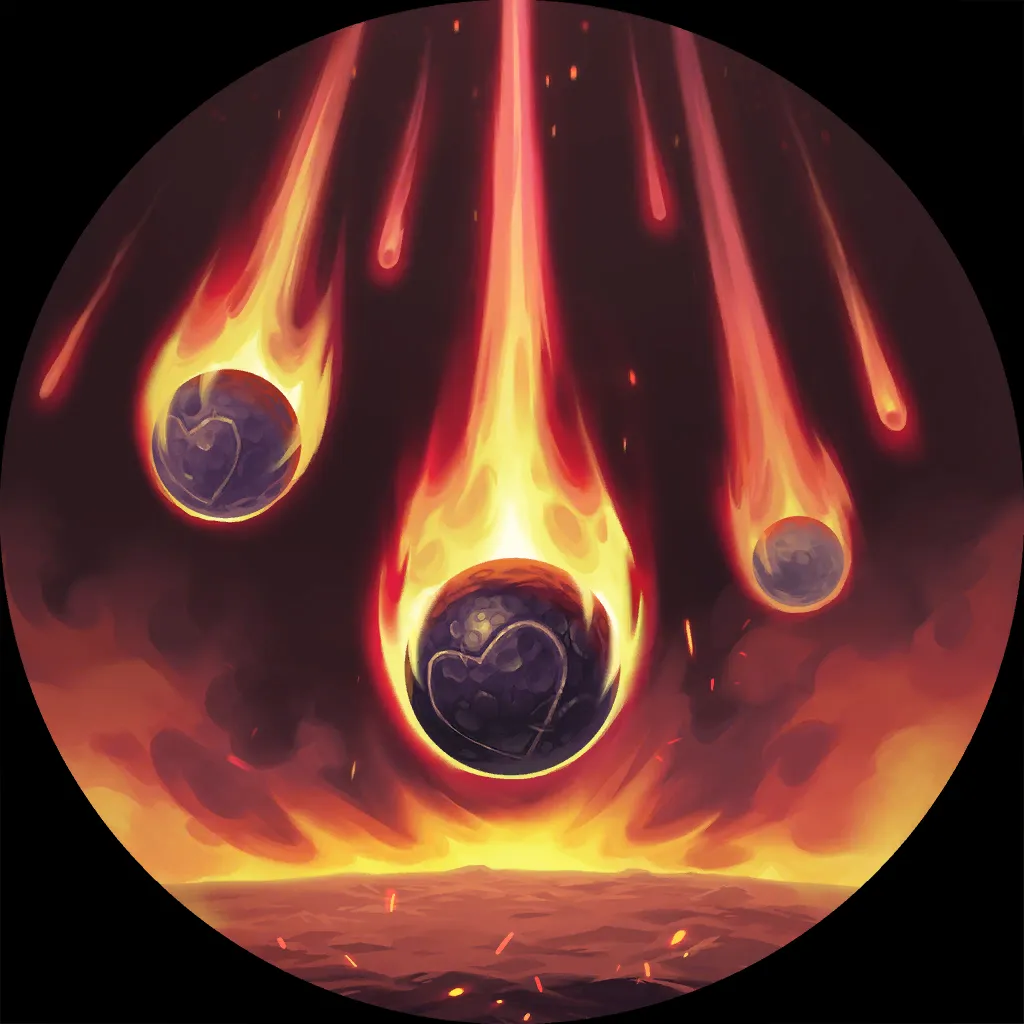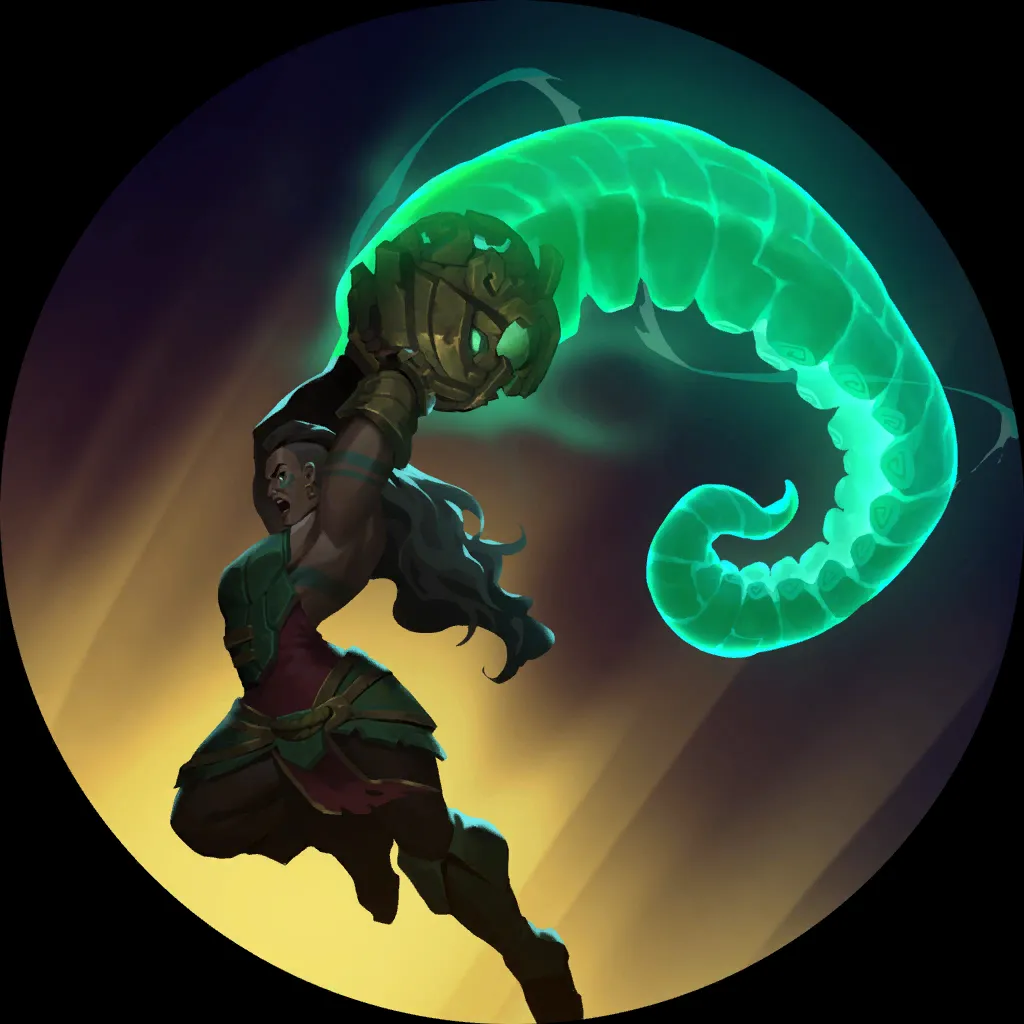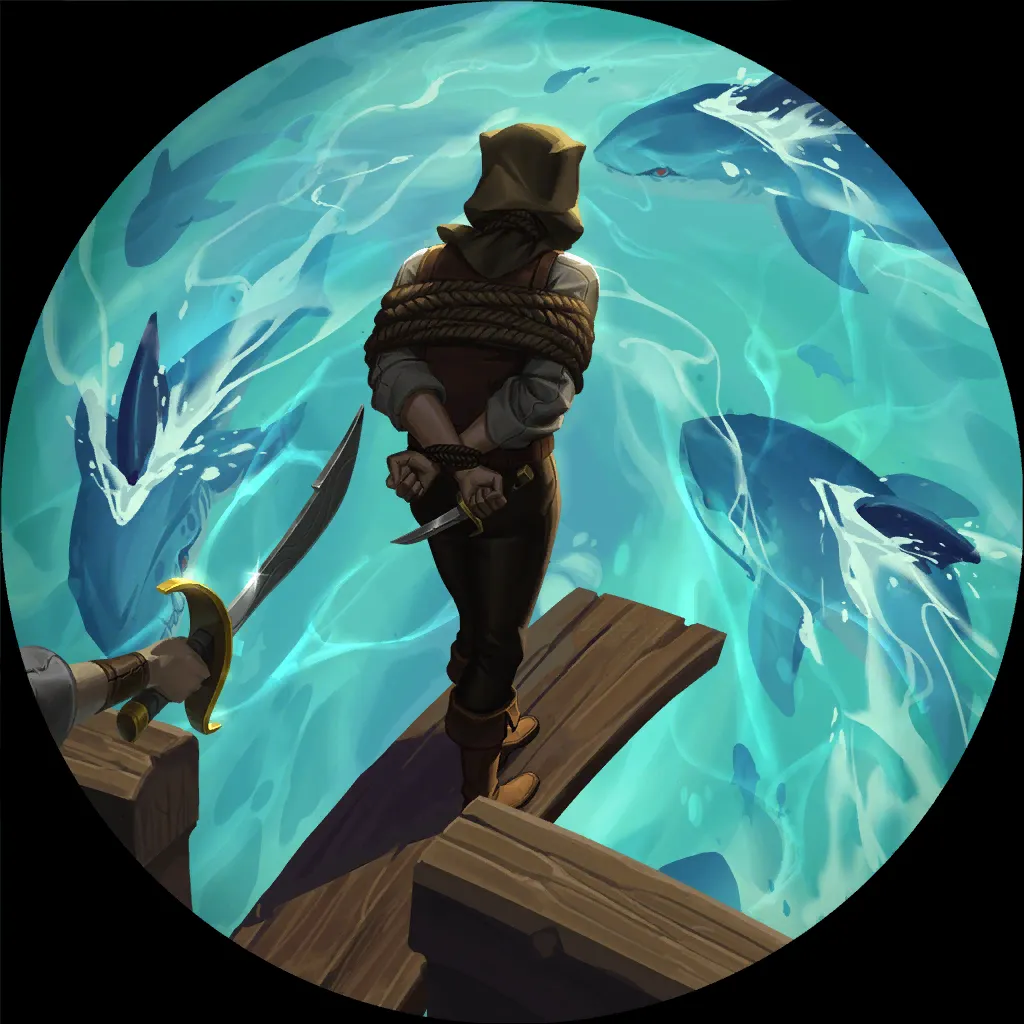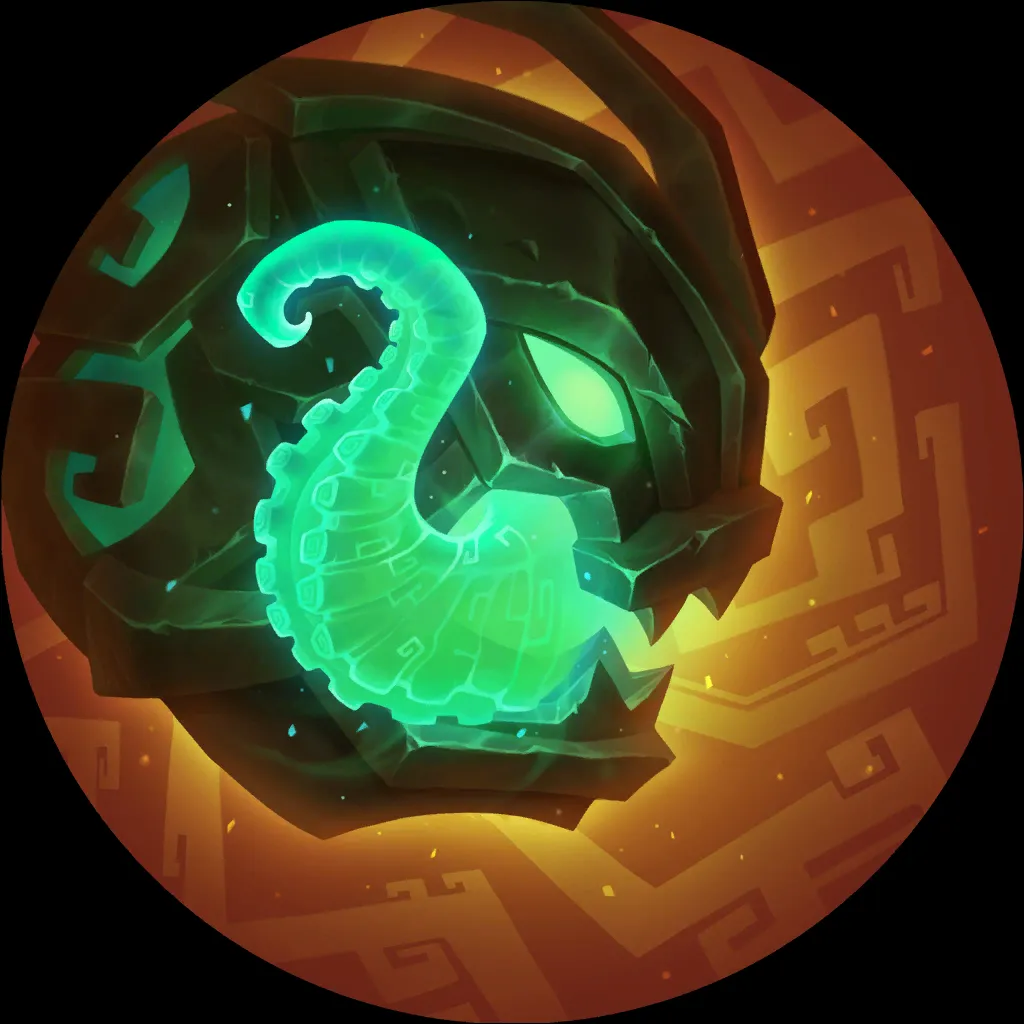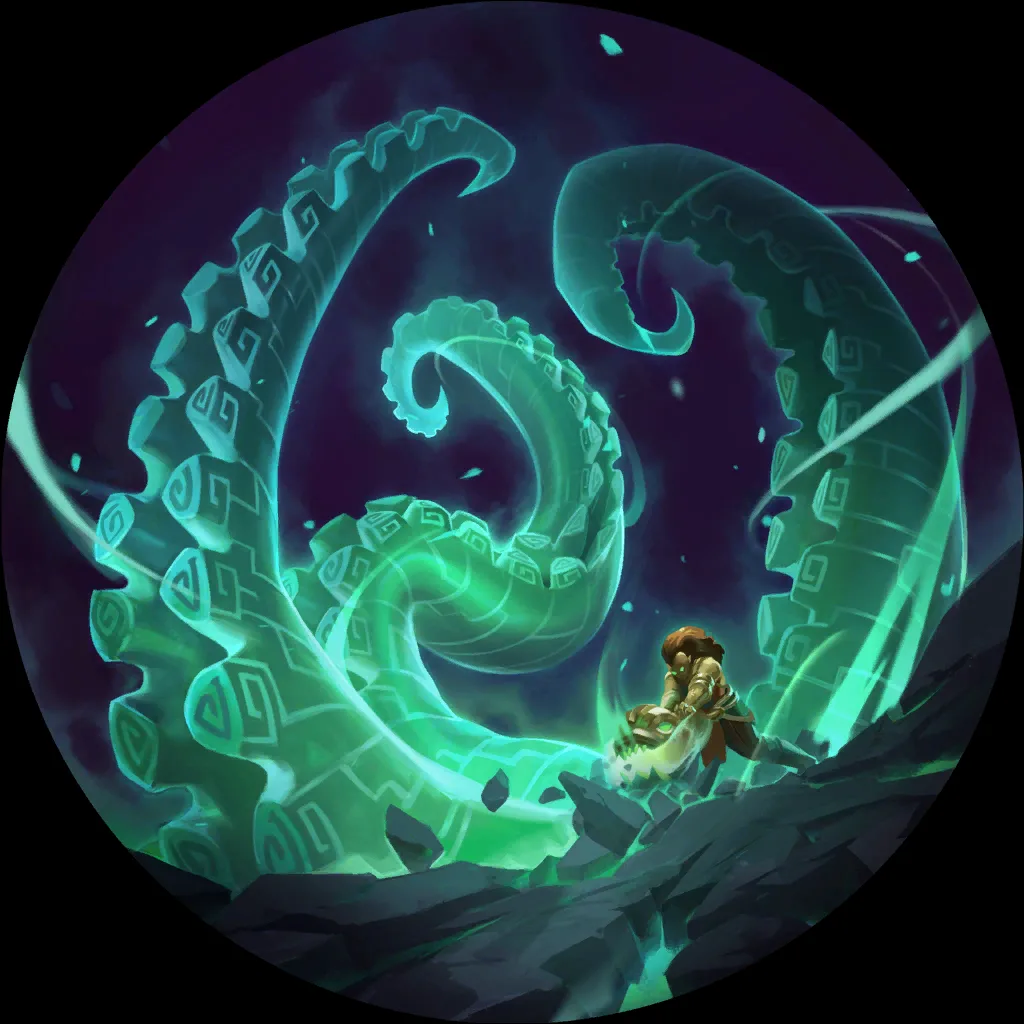 Heimer Jayce
6
2
14
18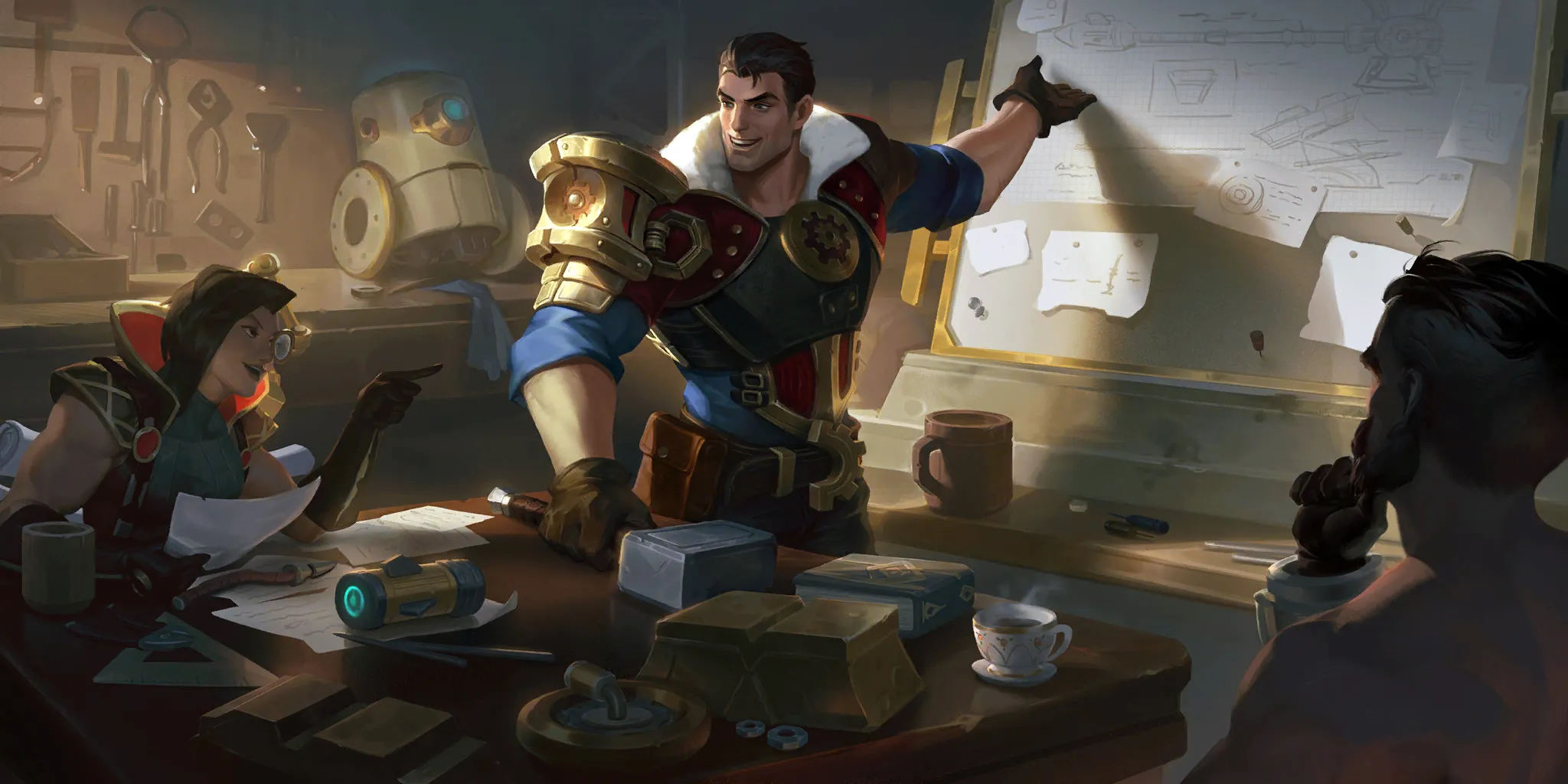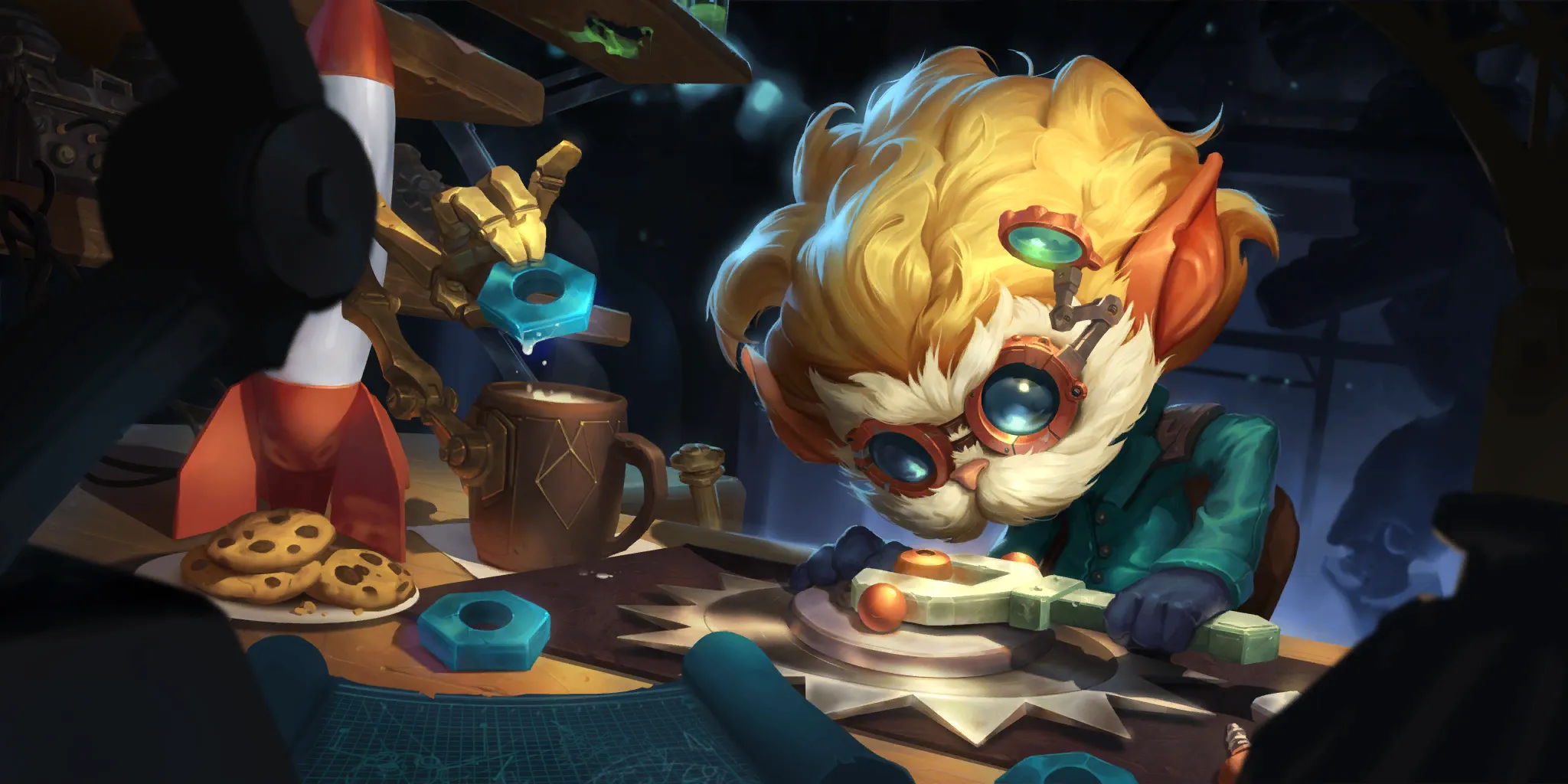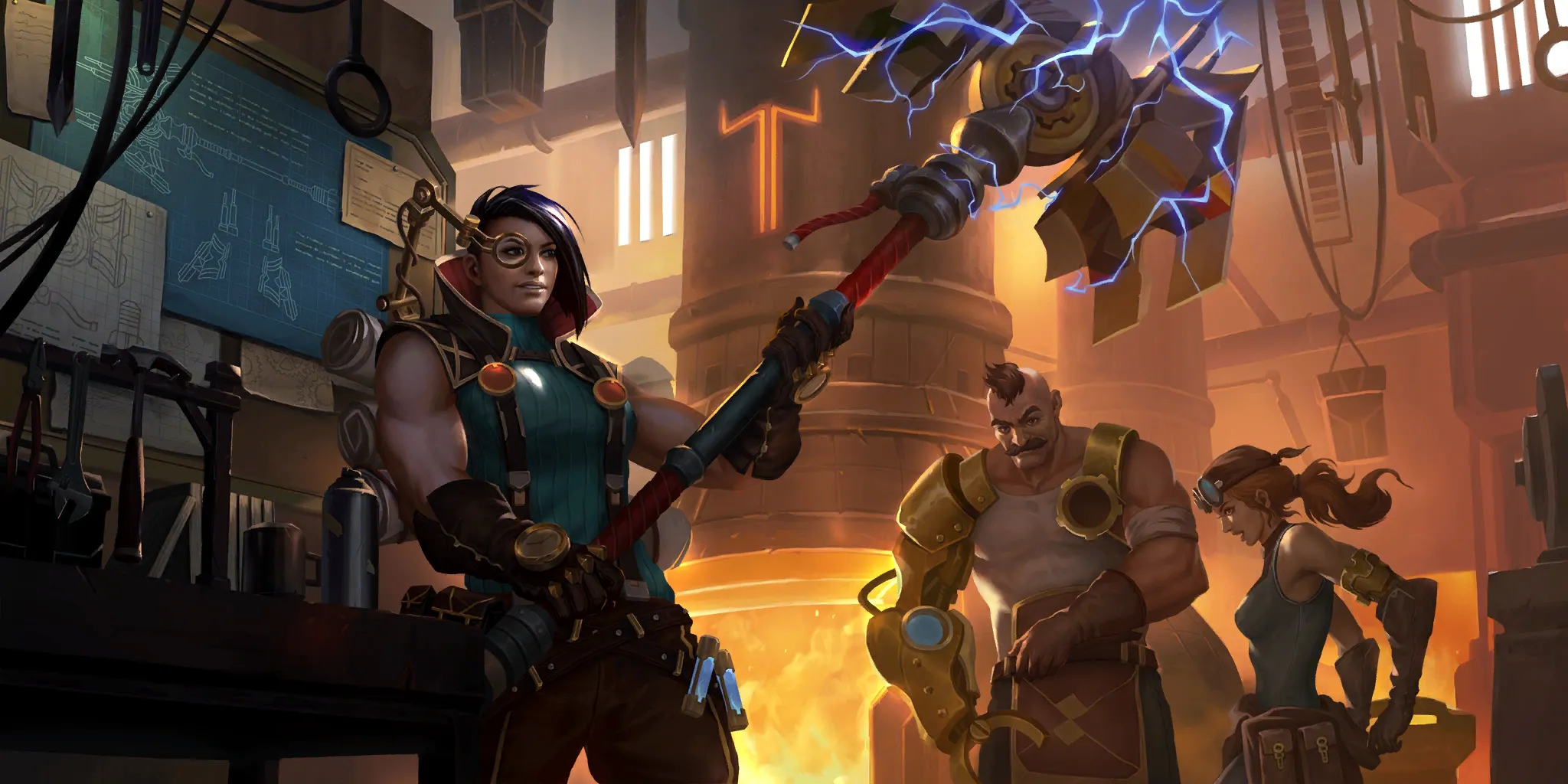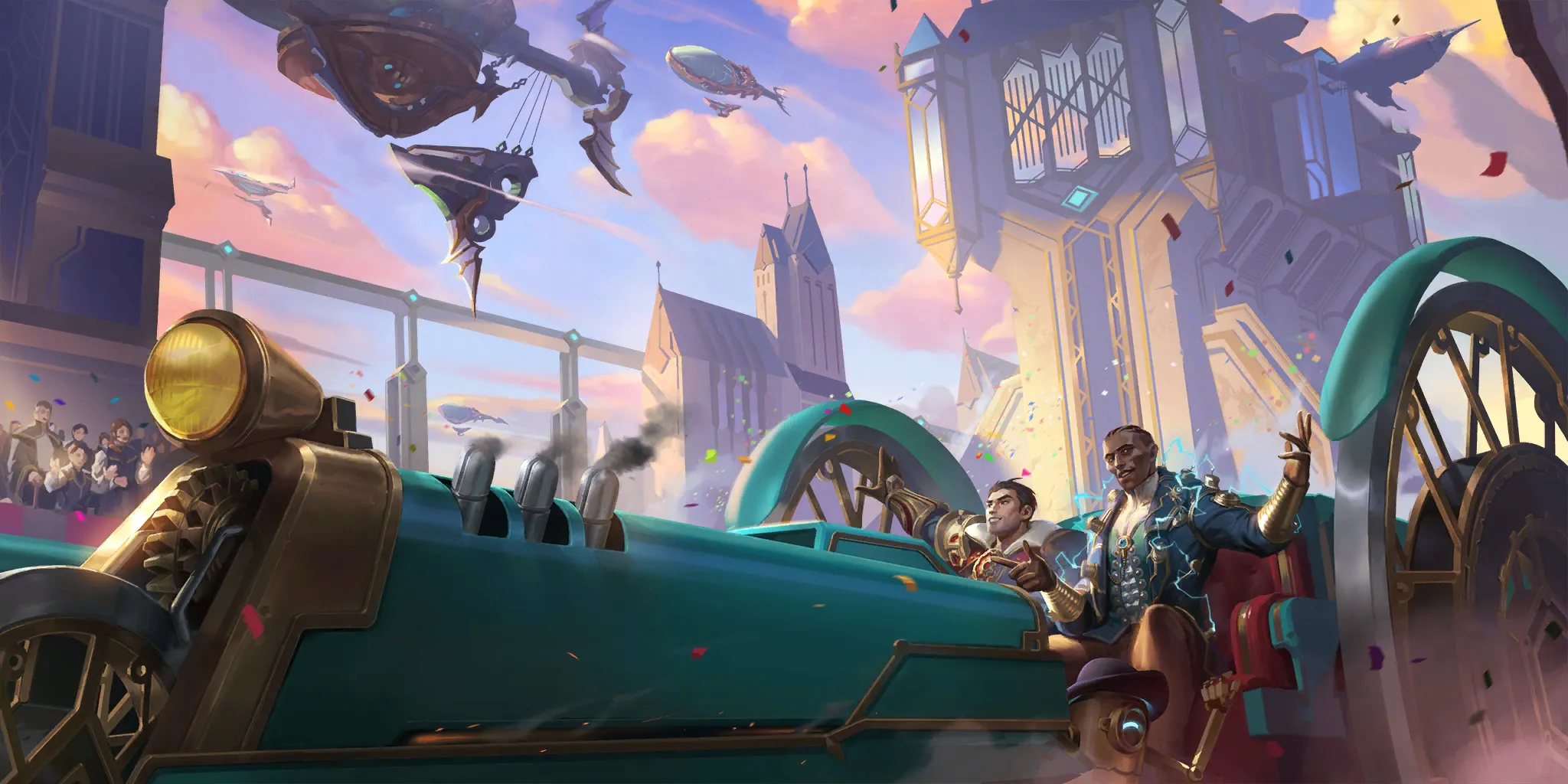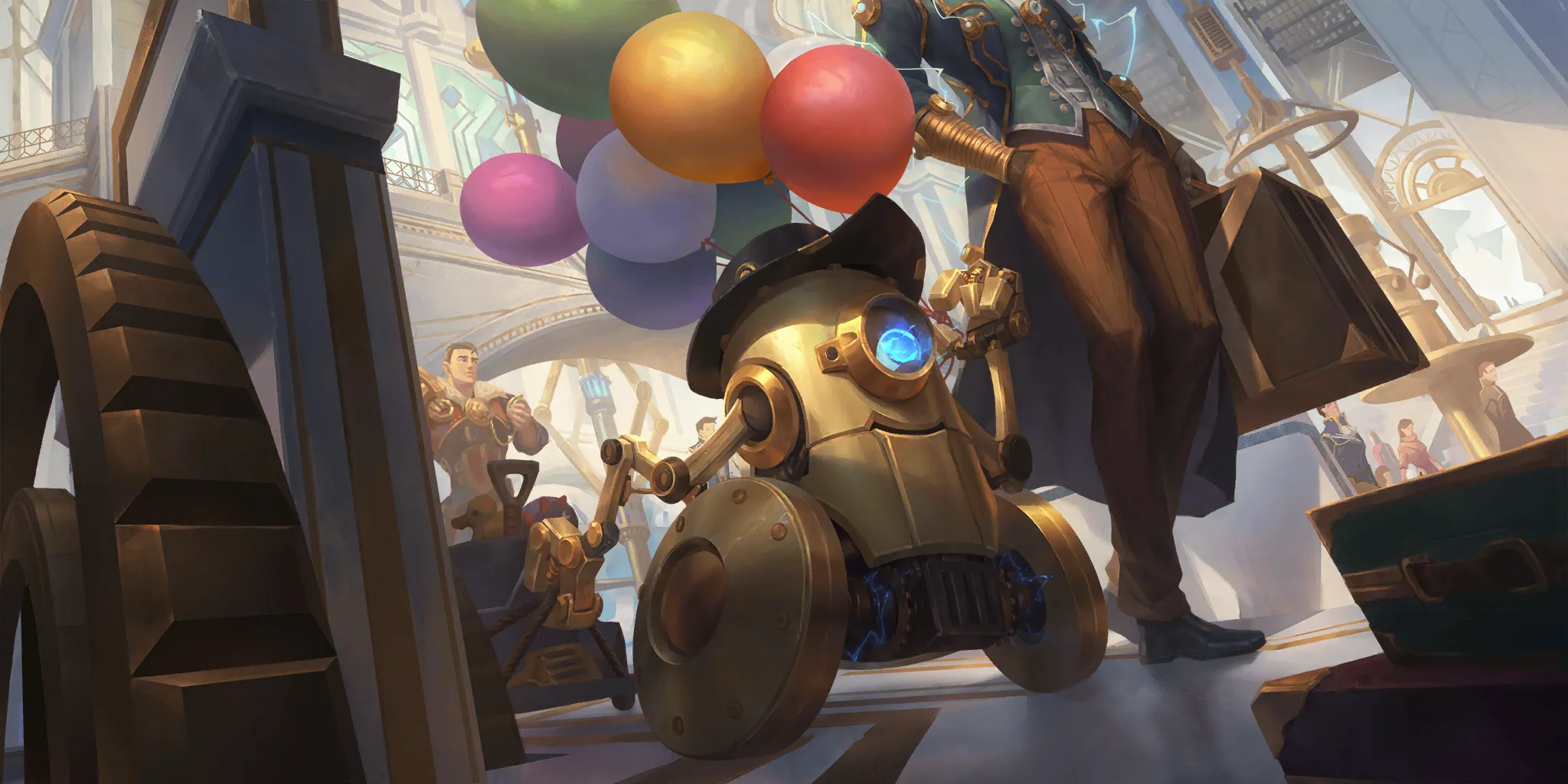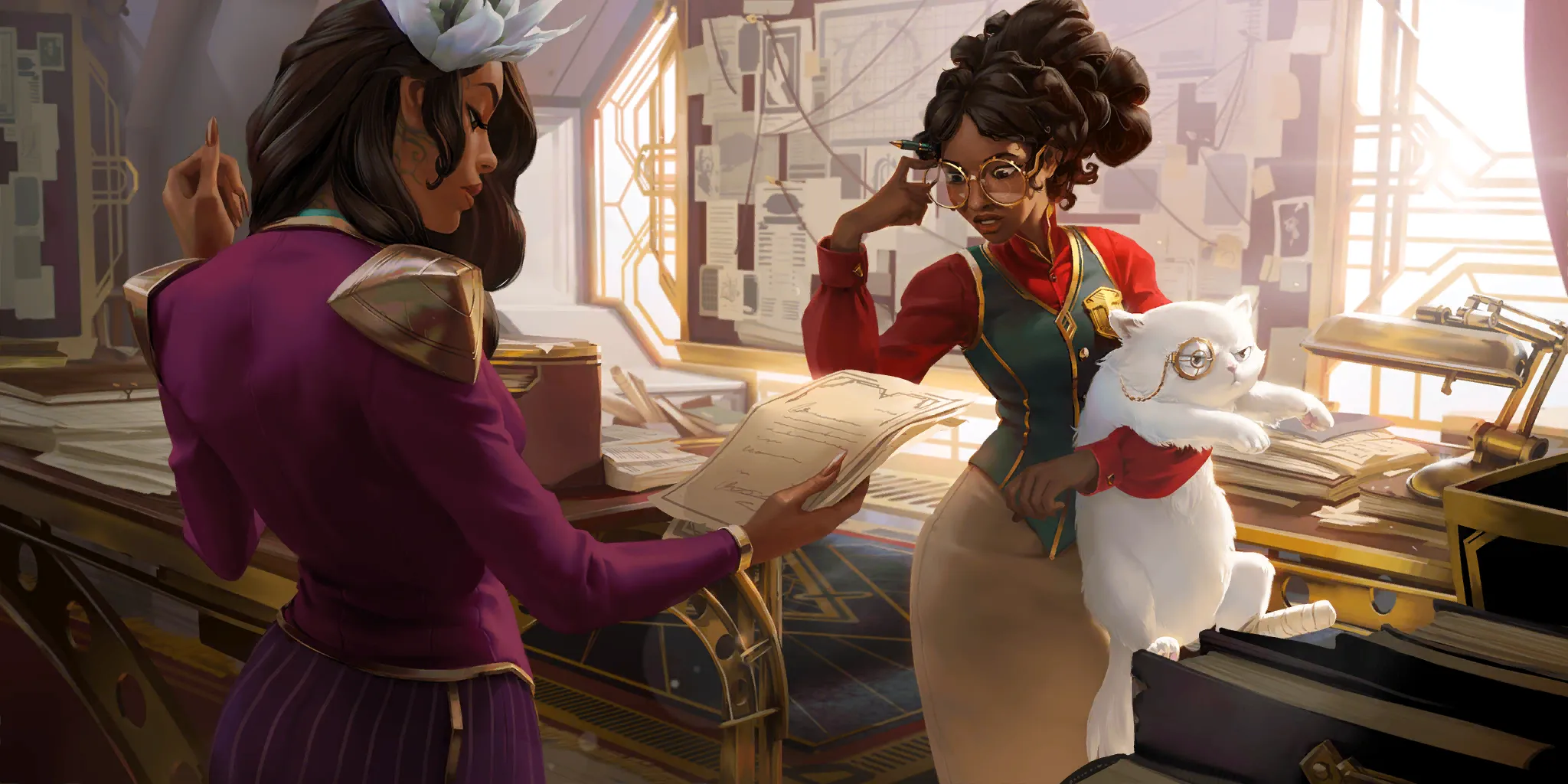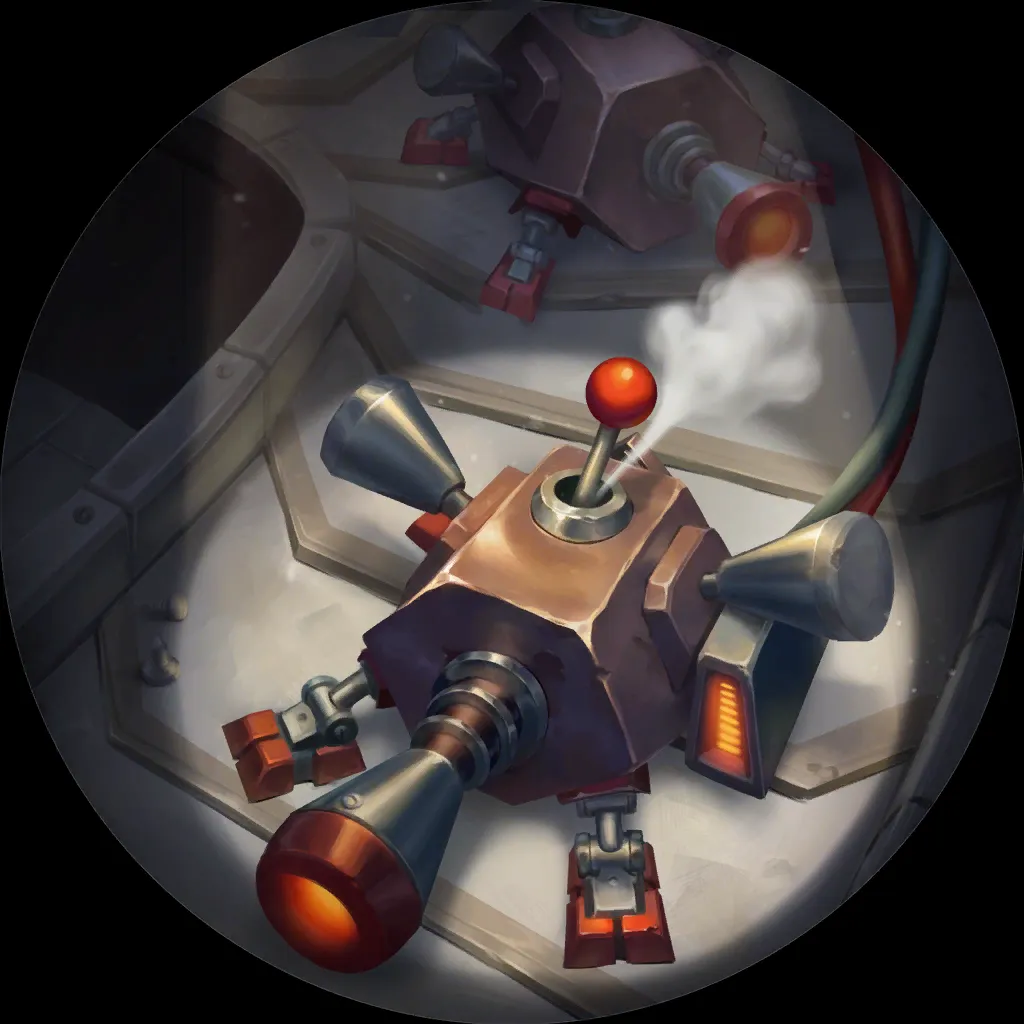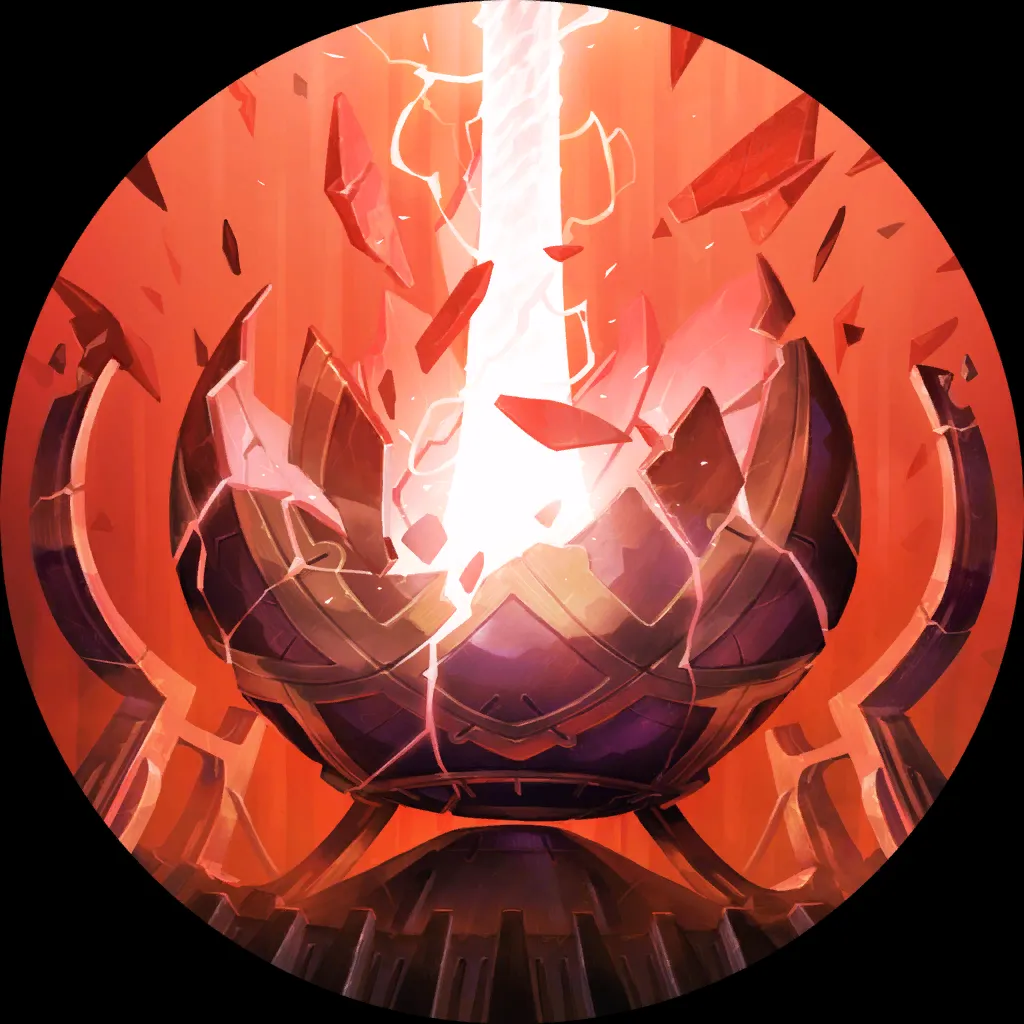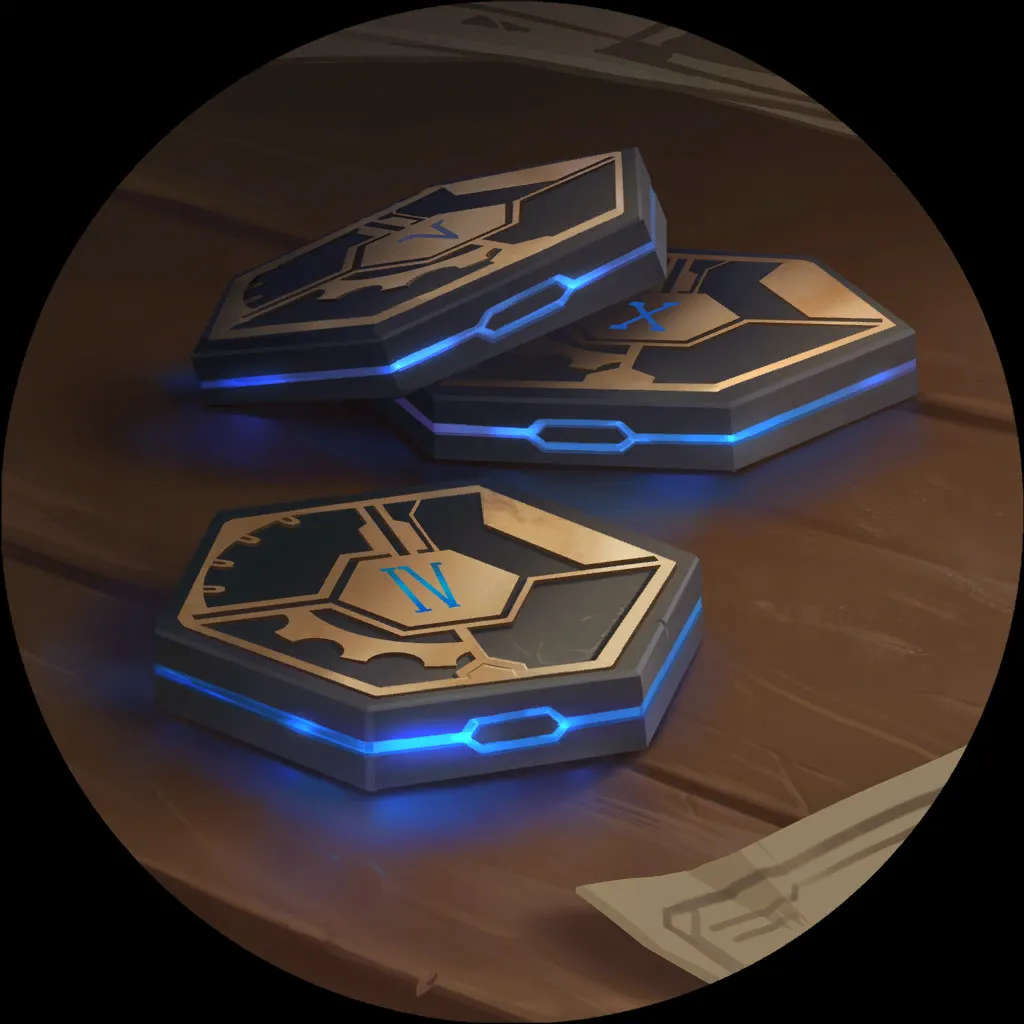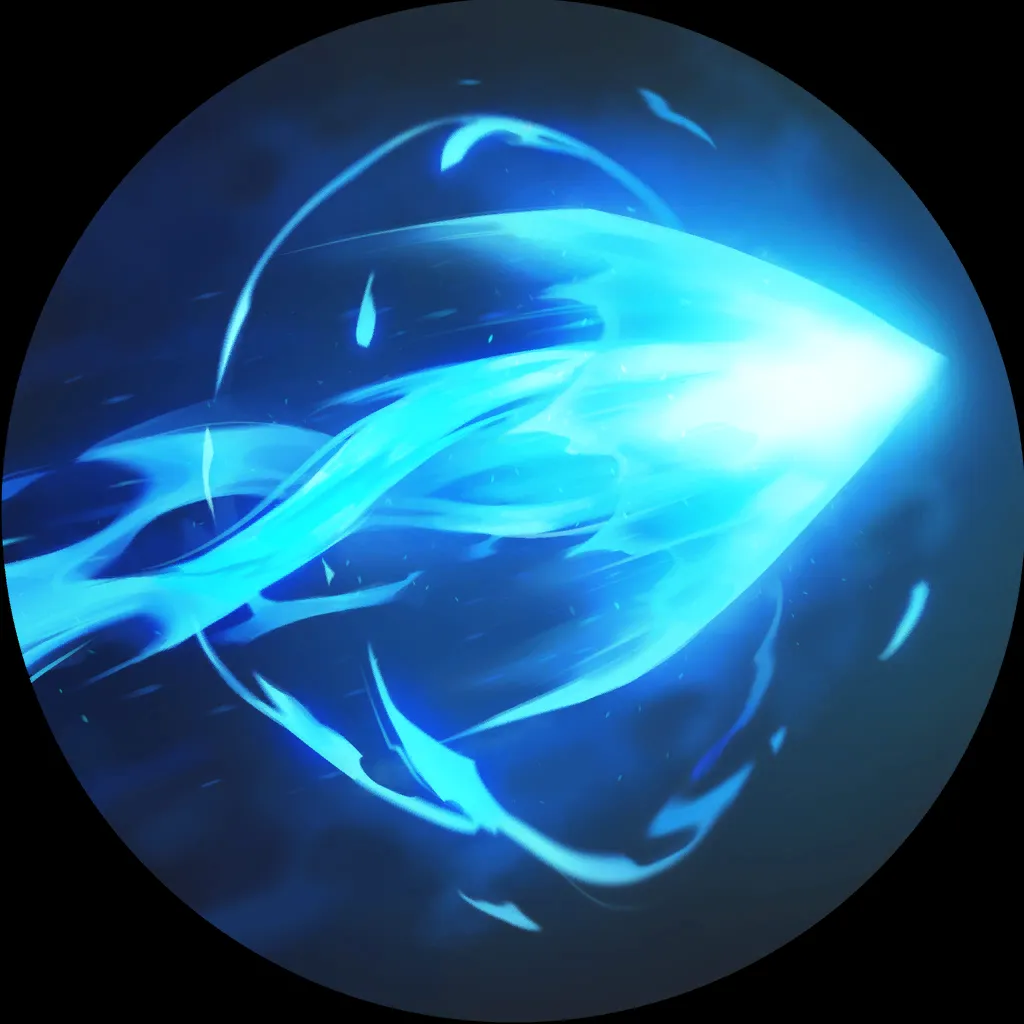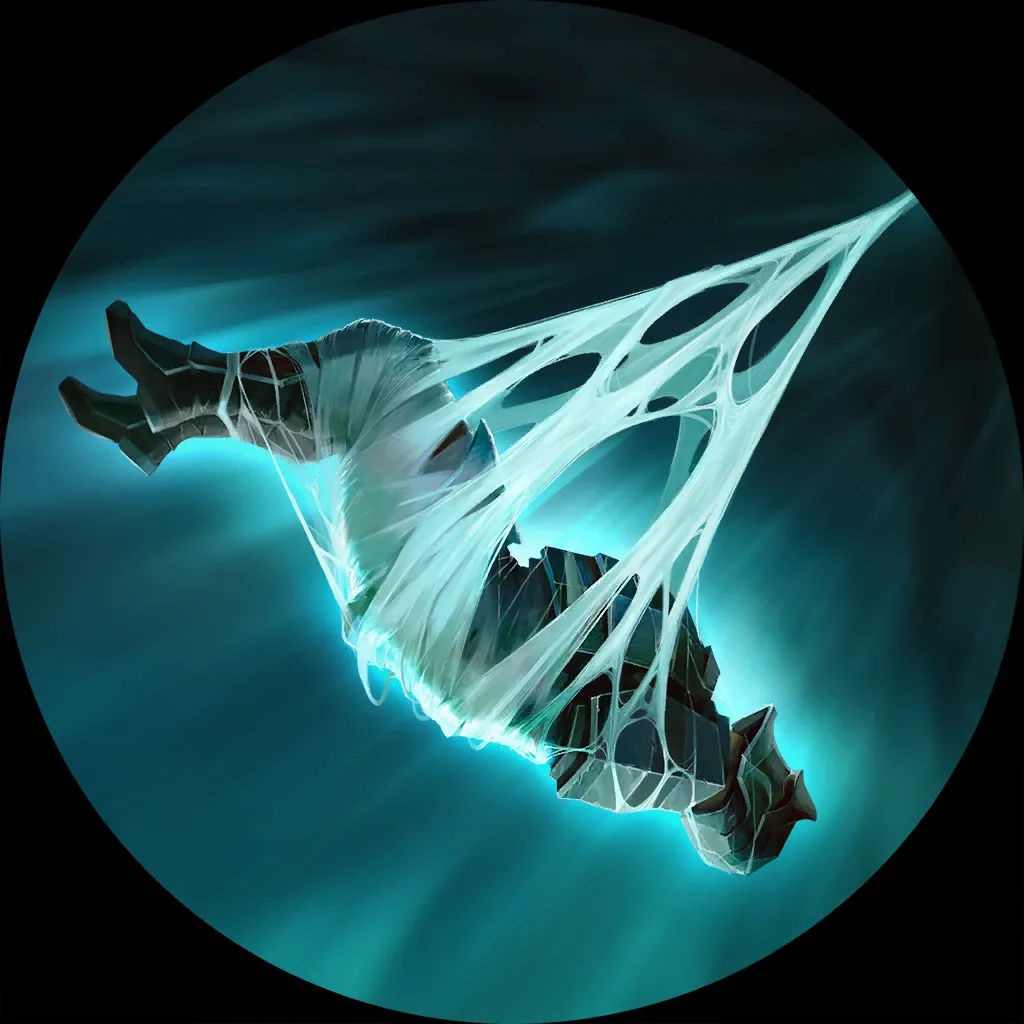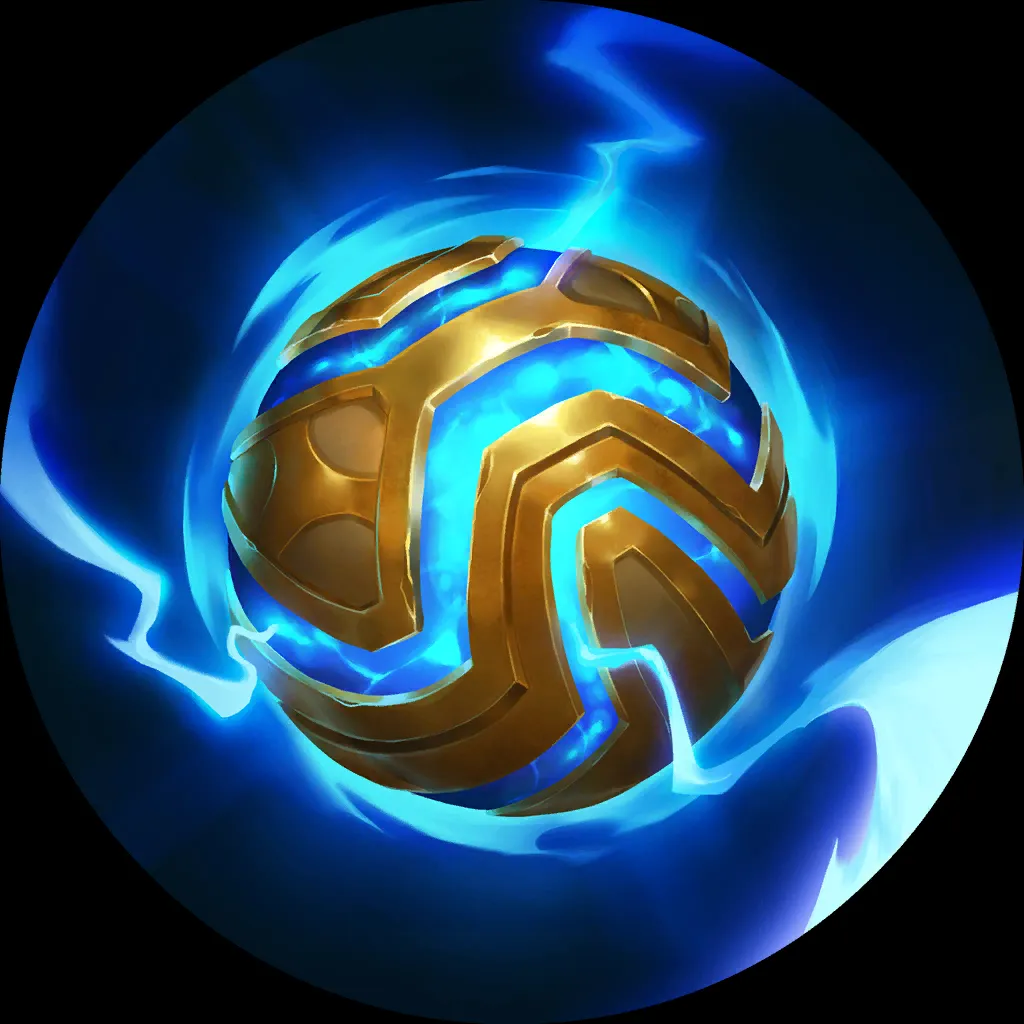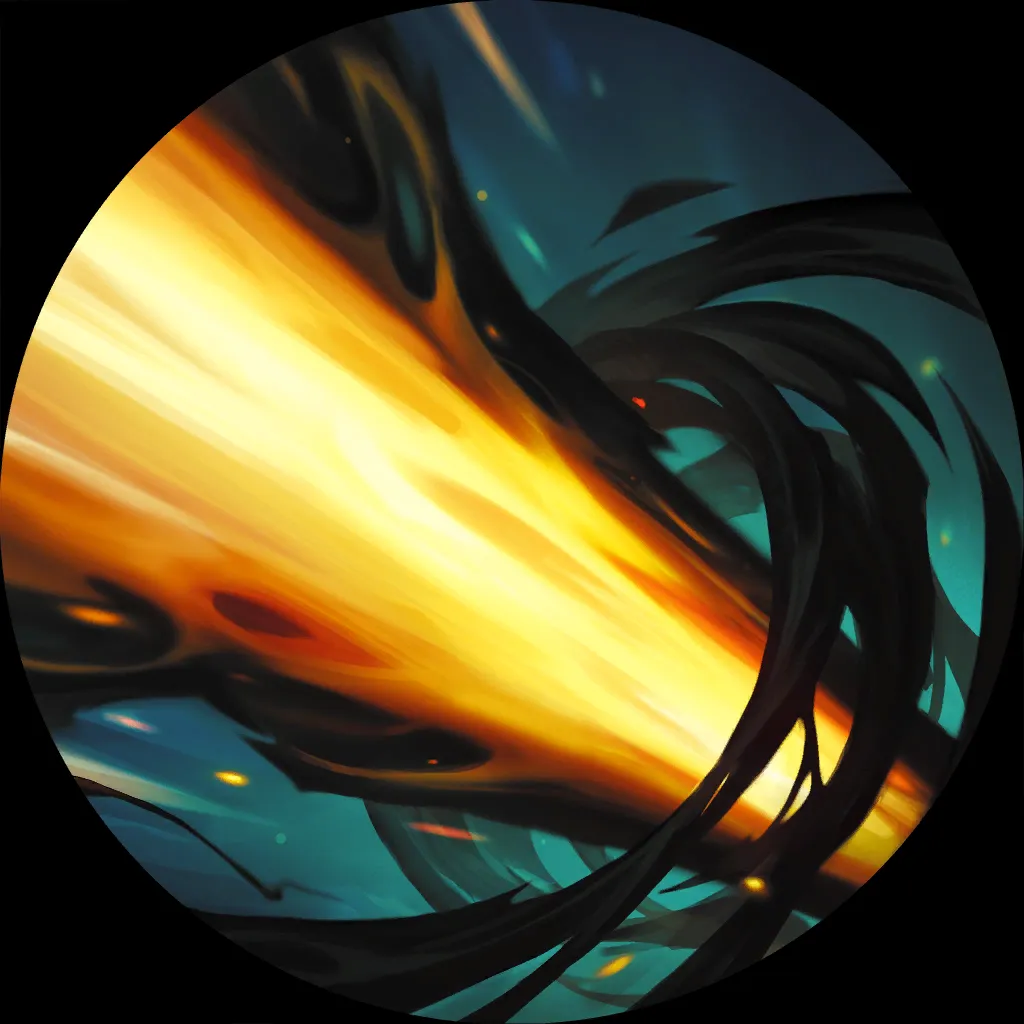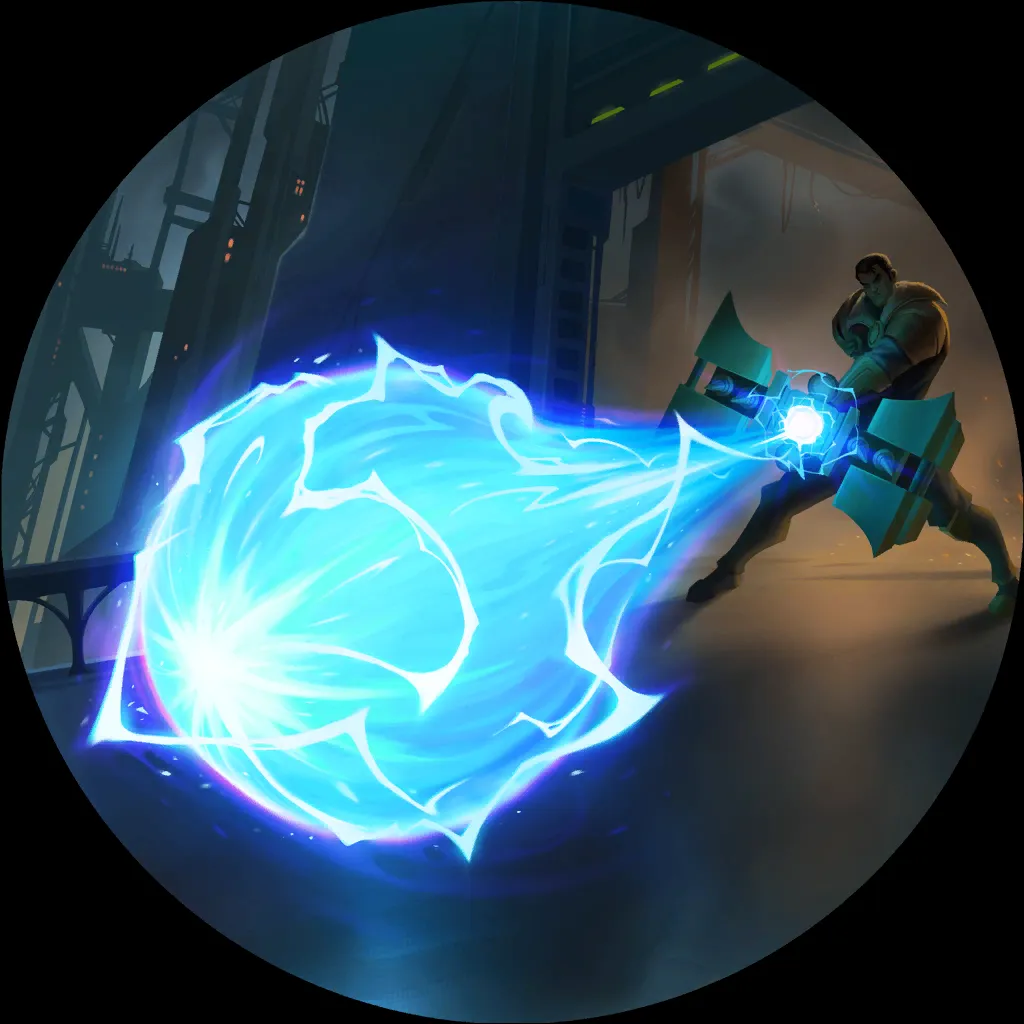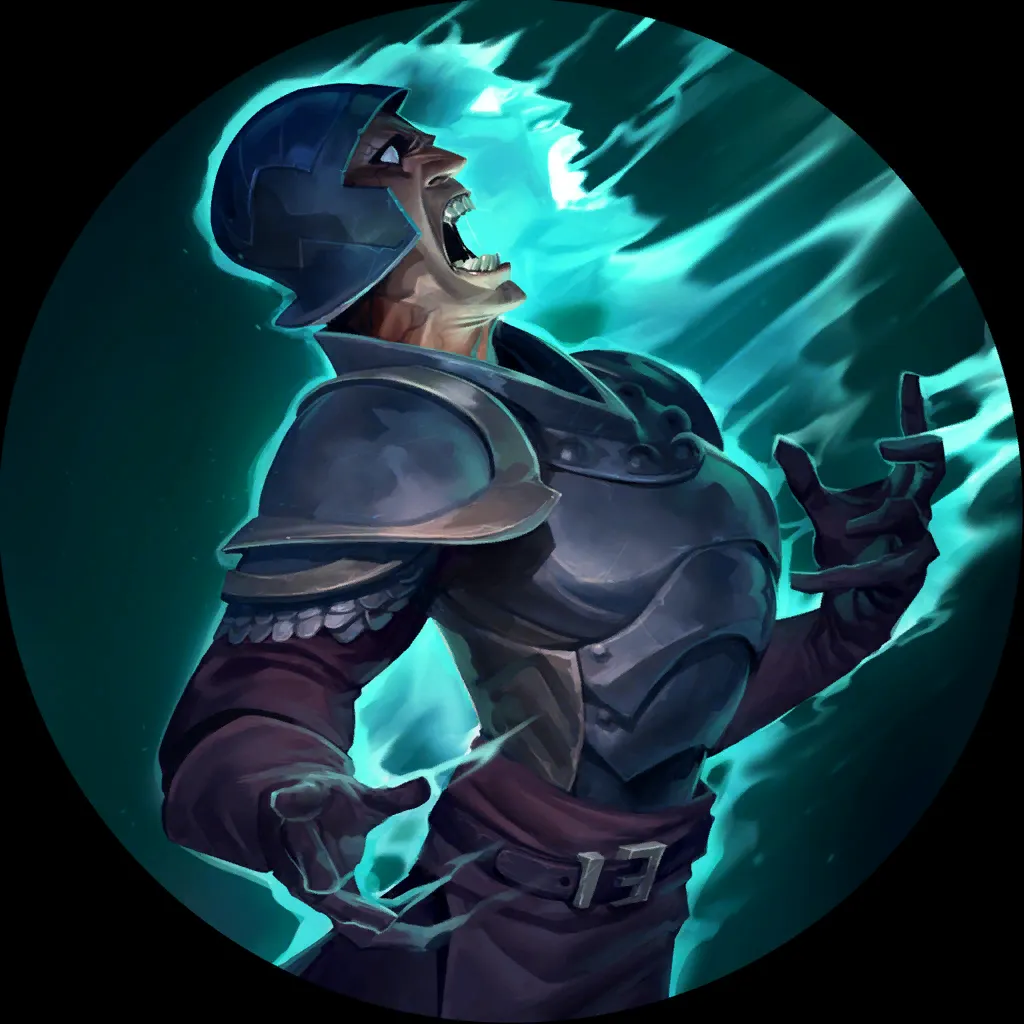 Lulu PnZ
3
3
6
28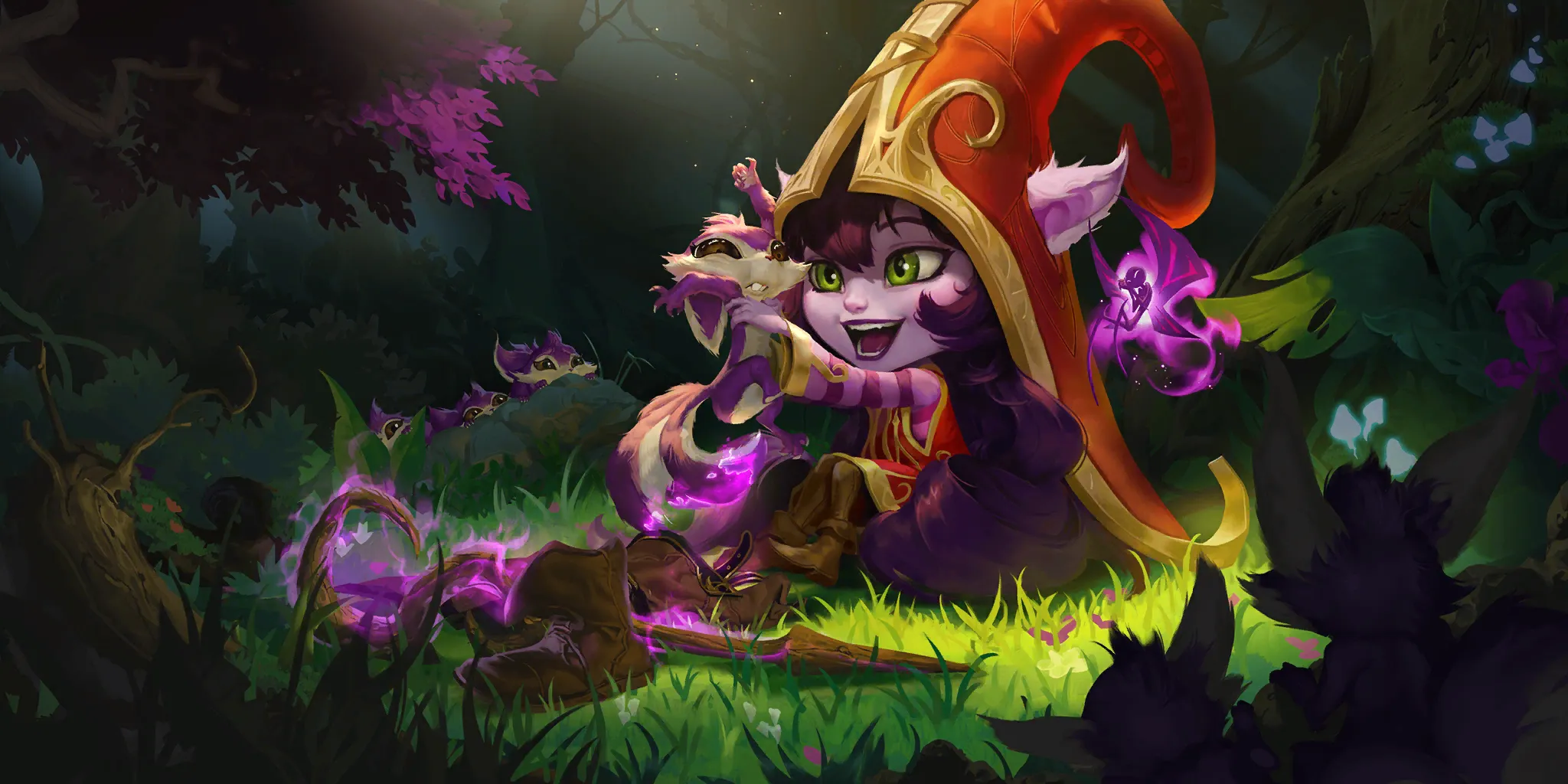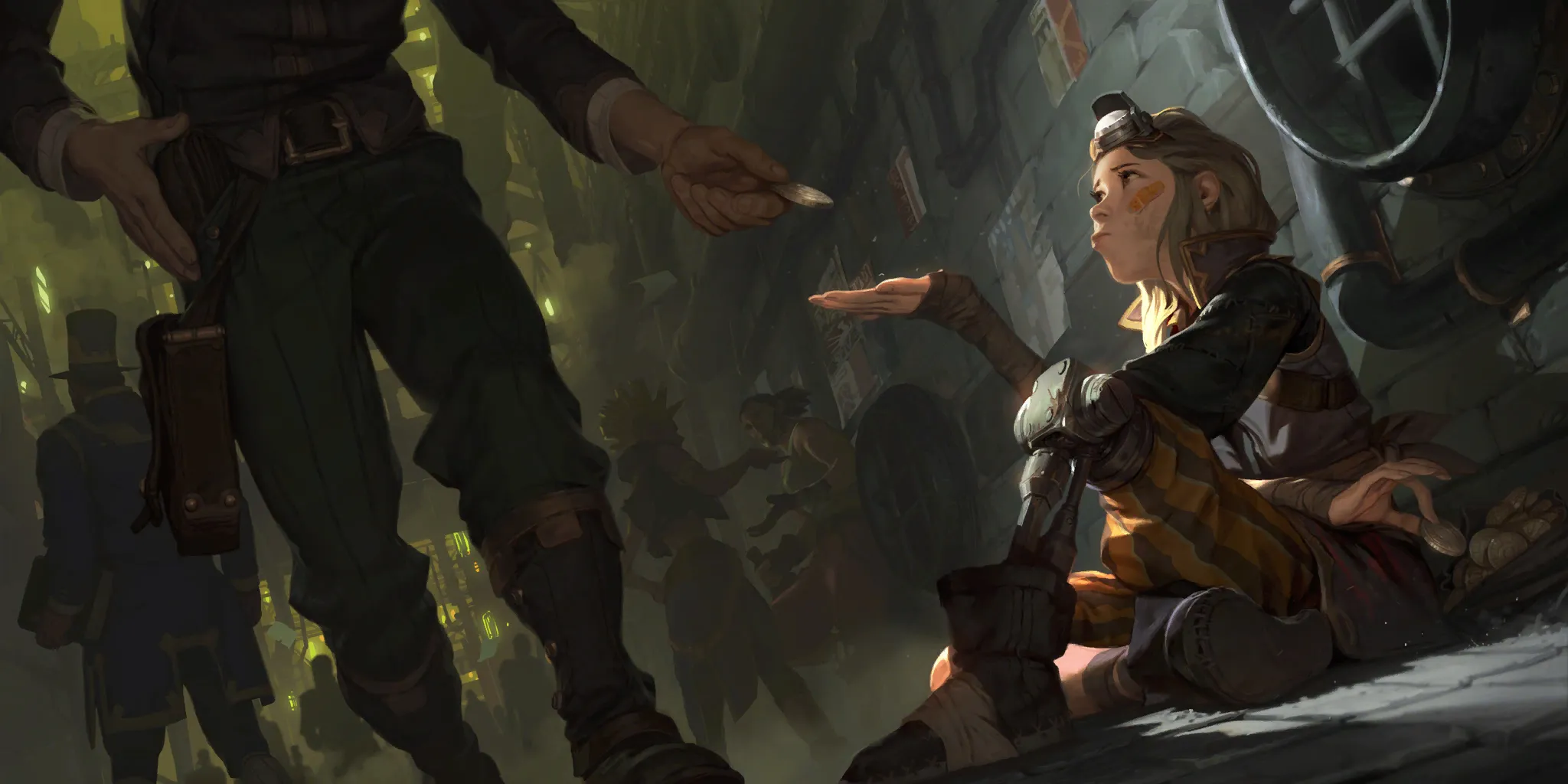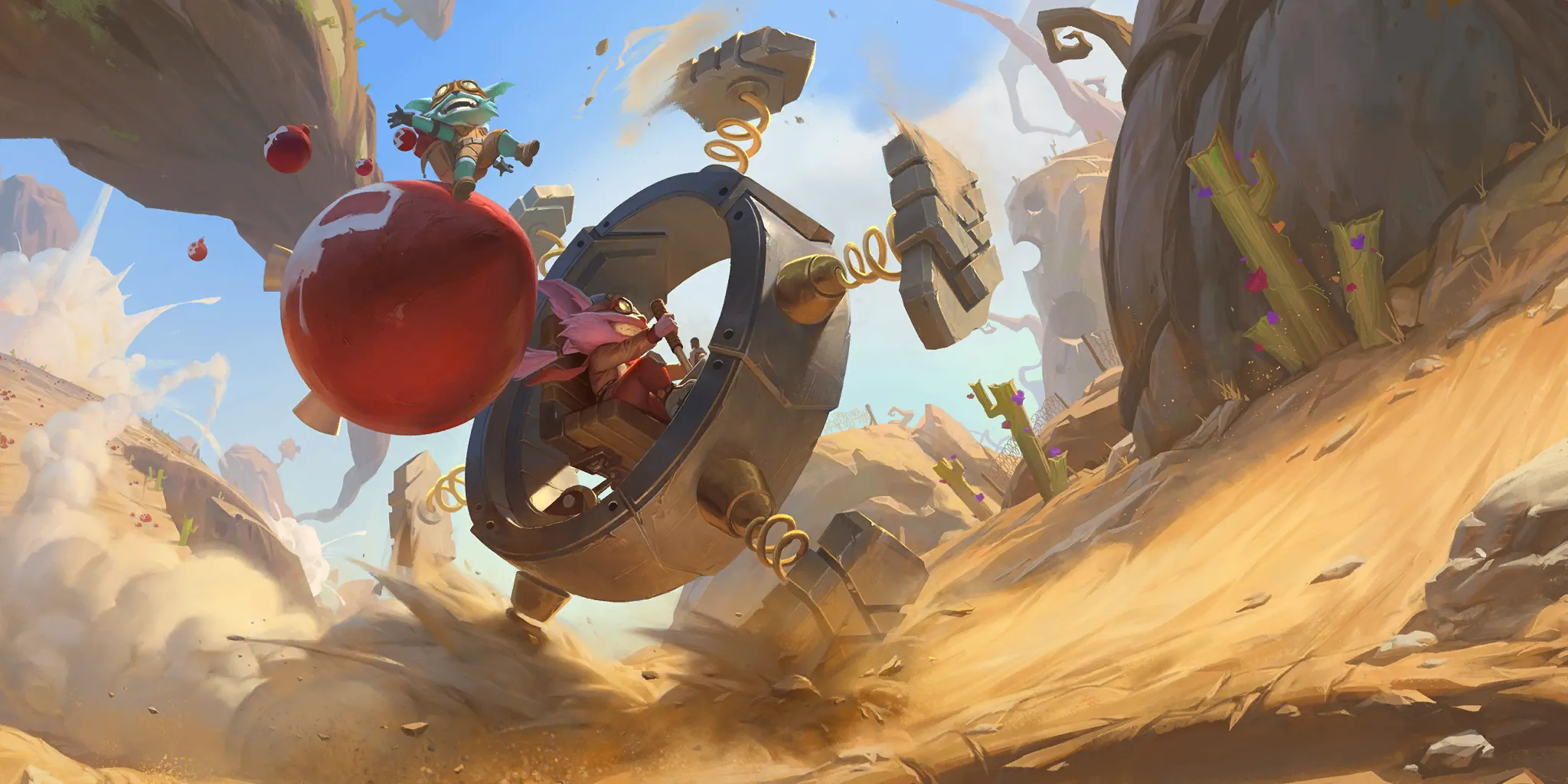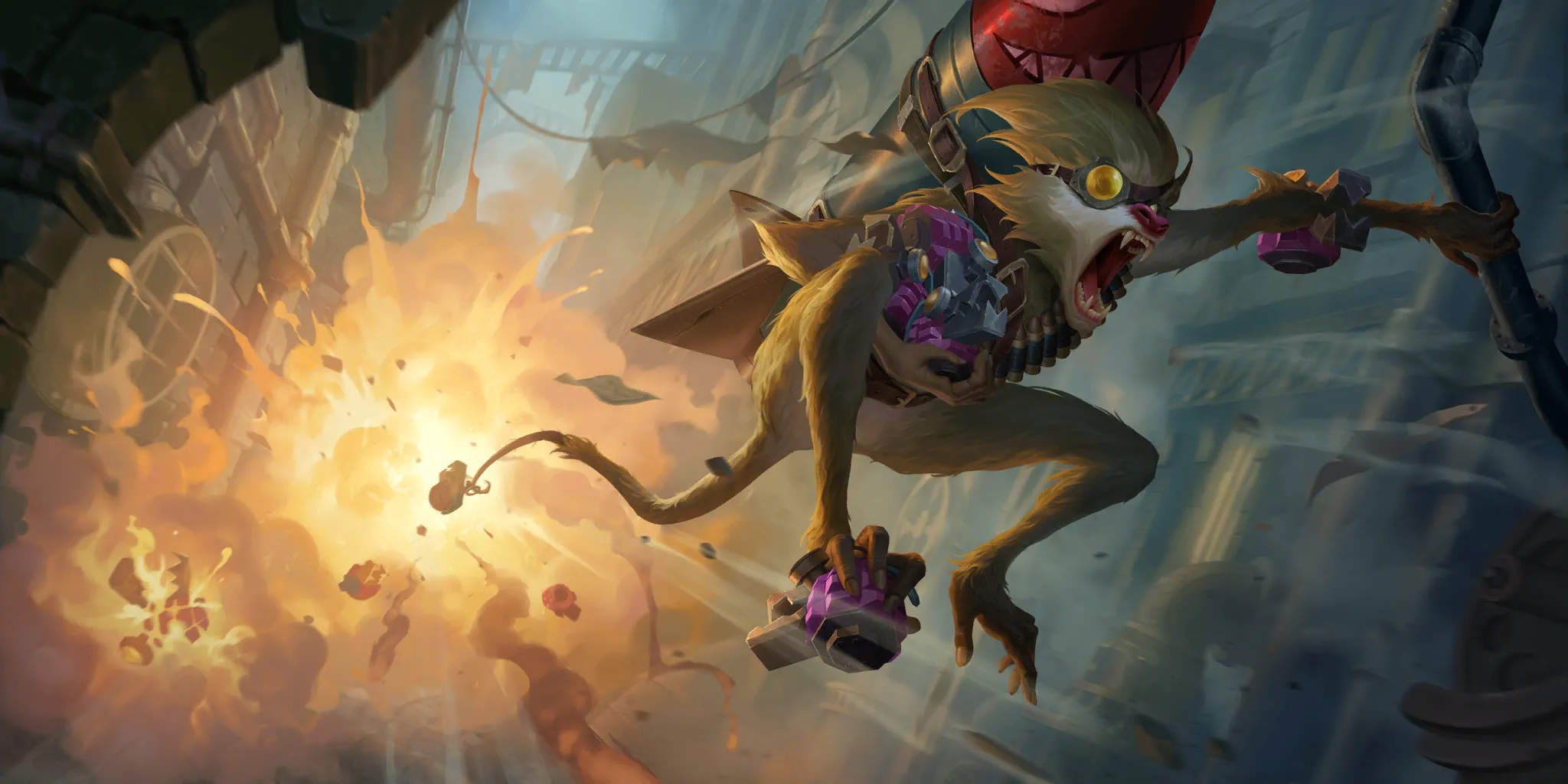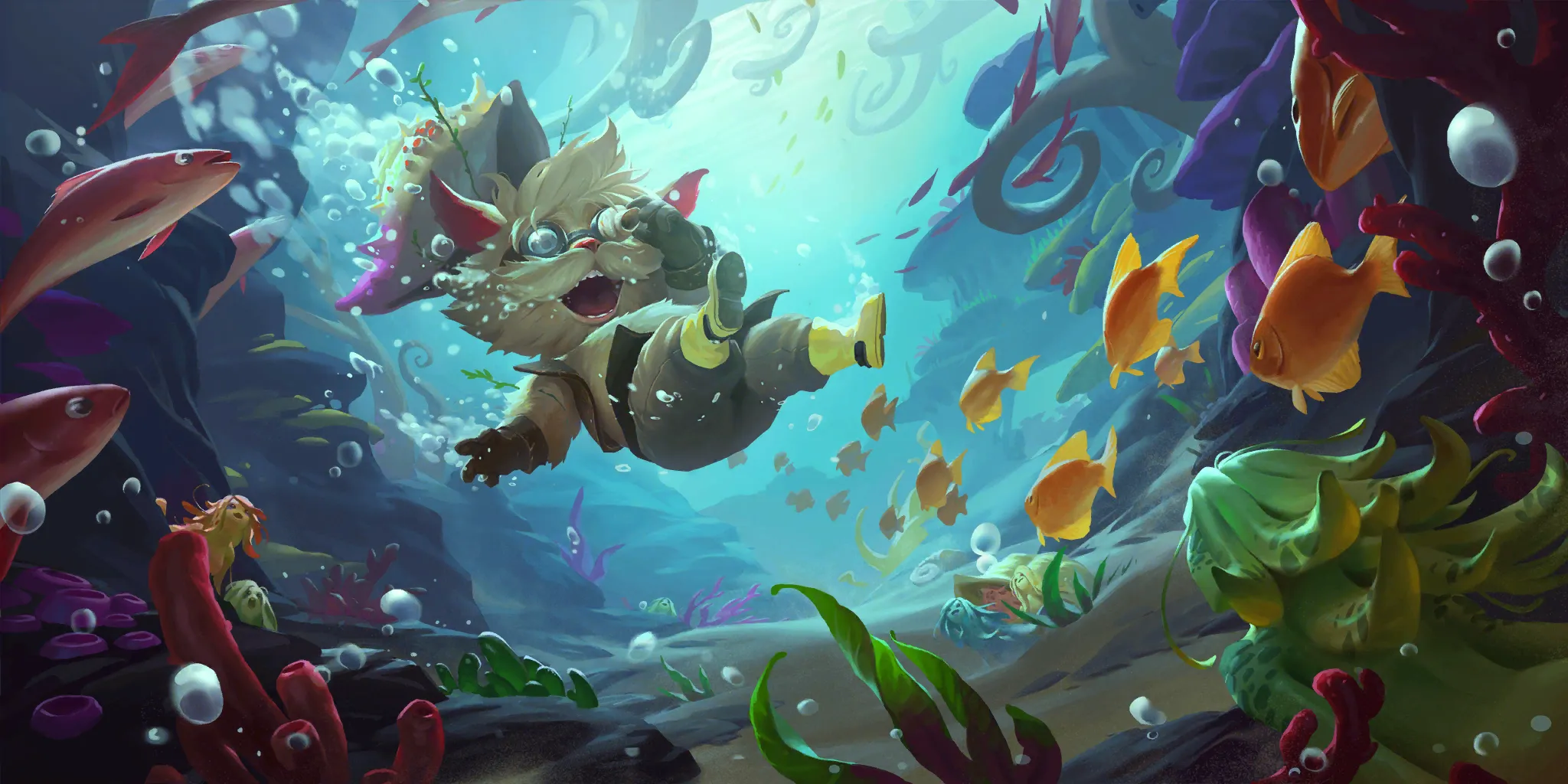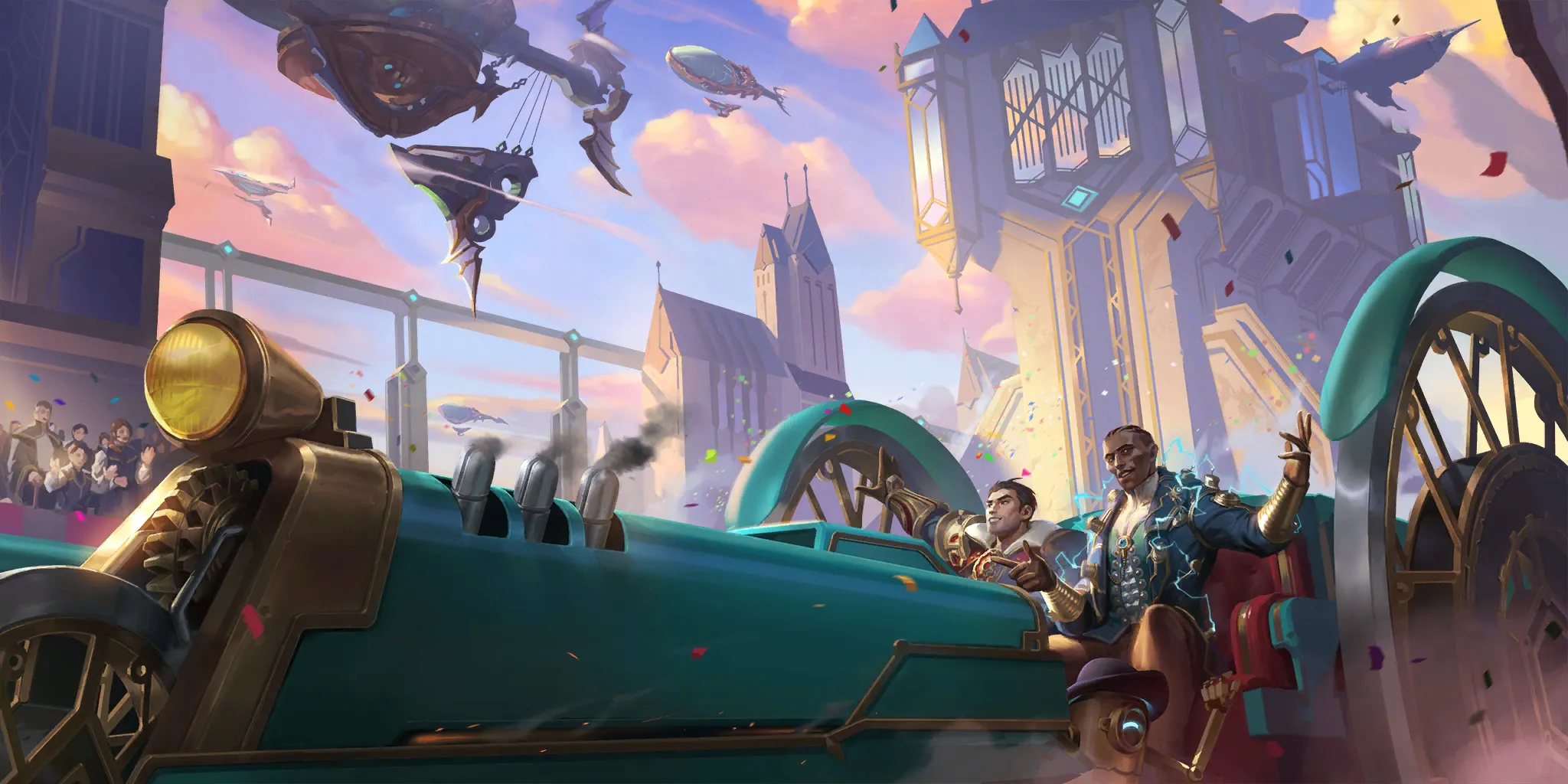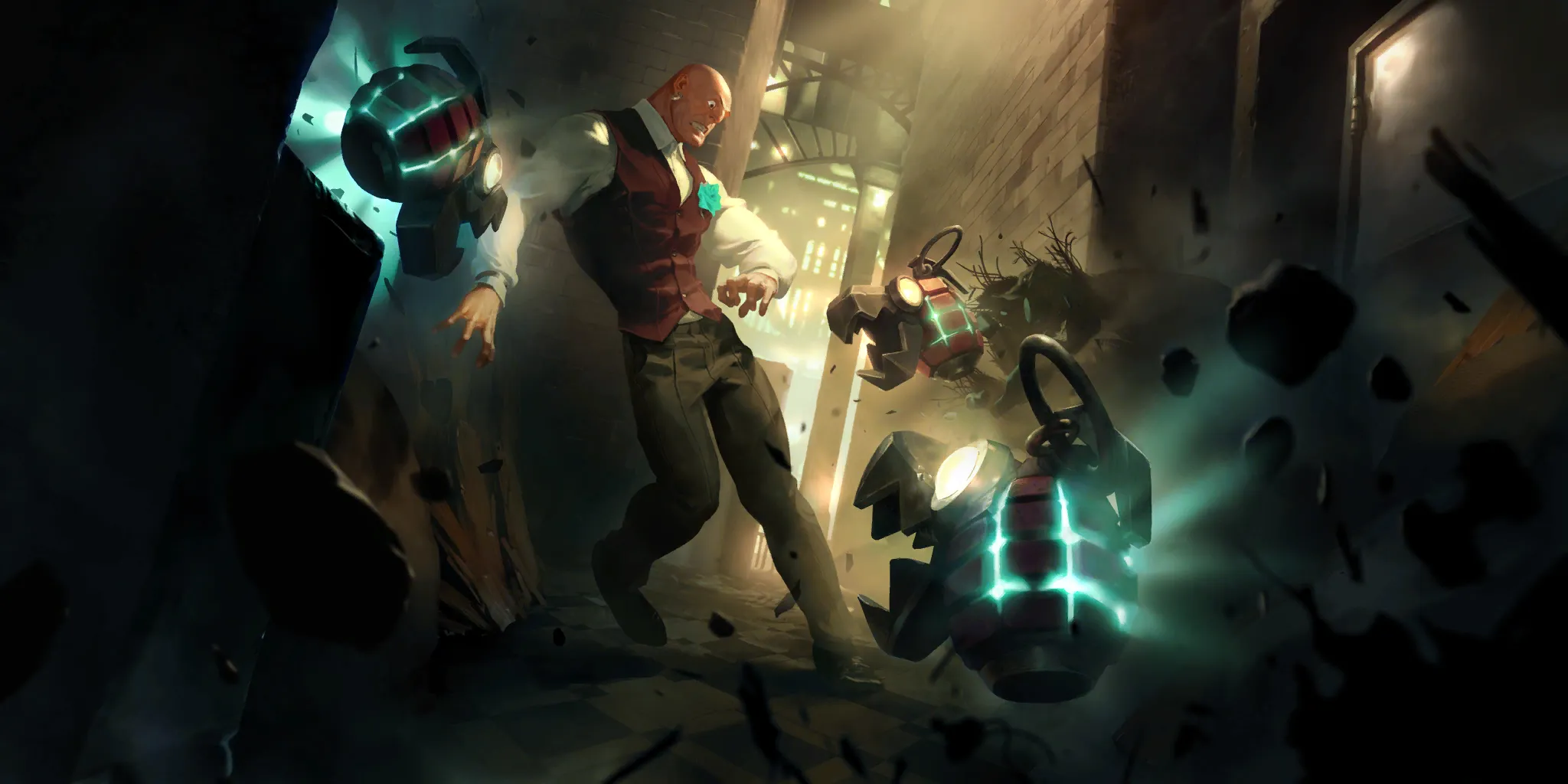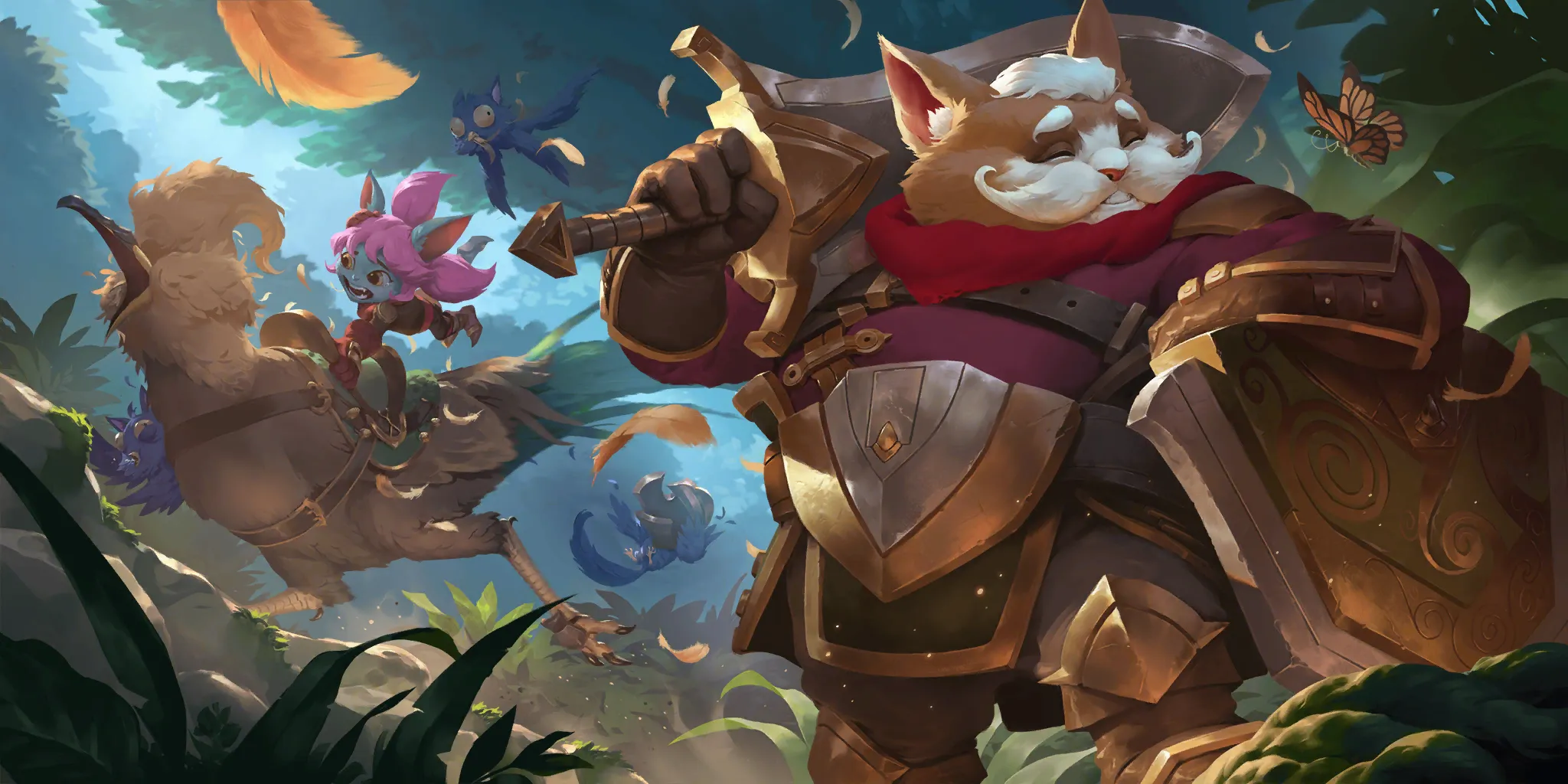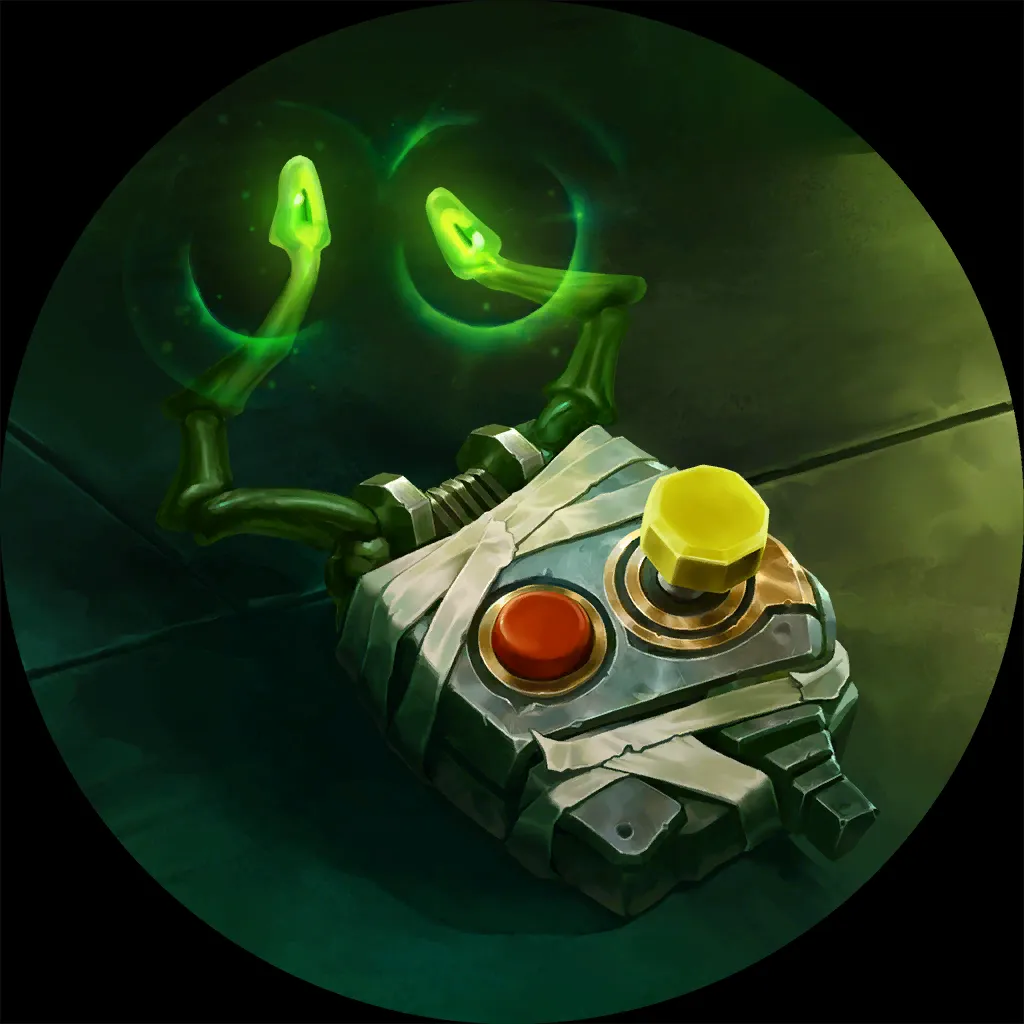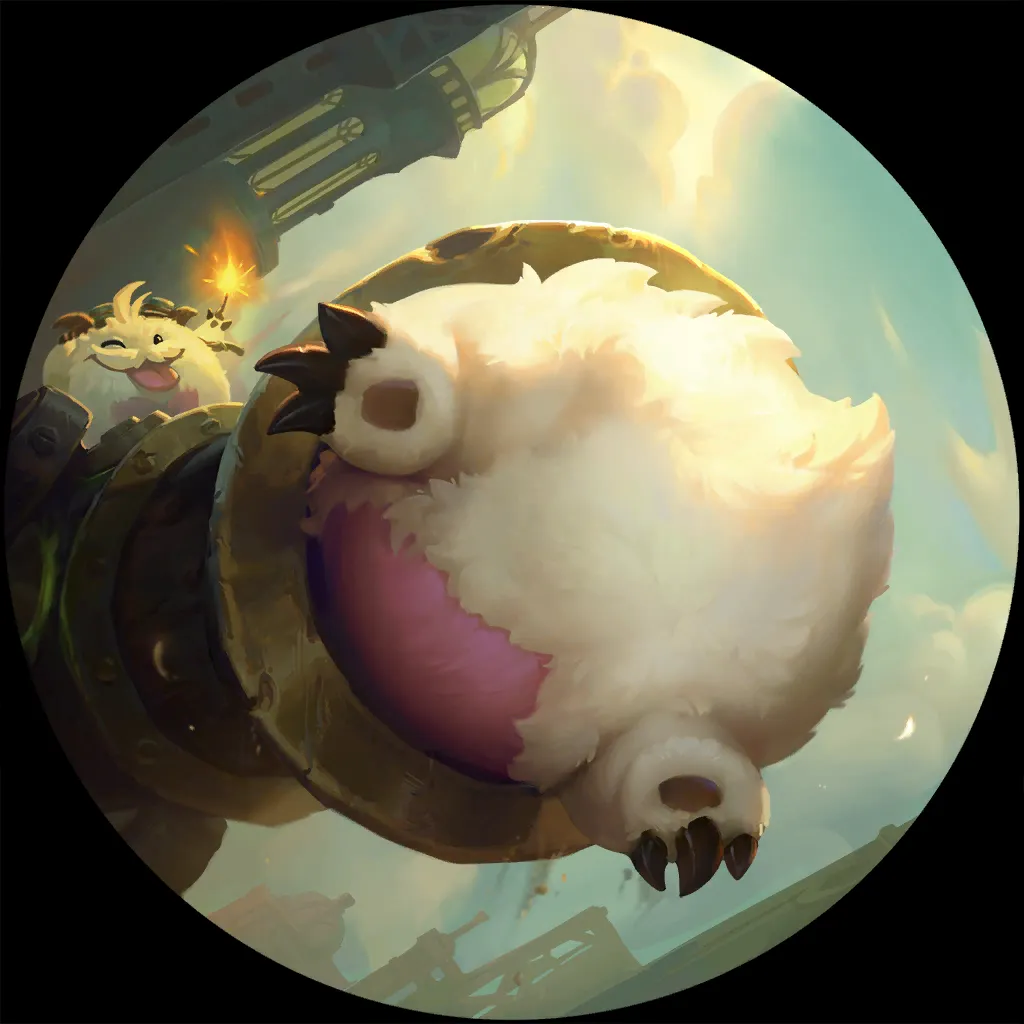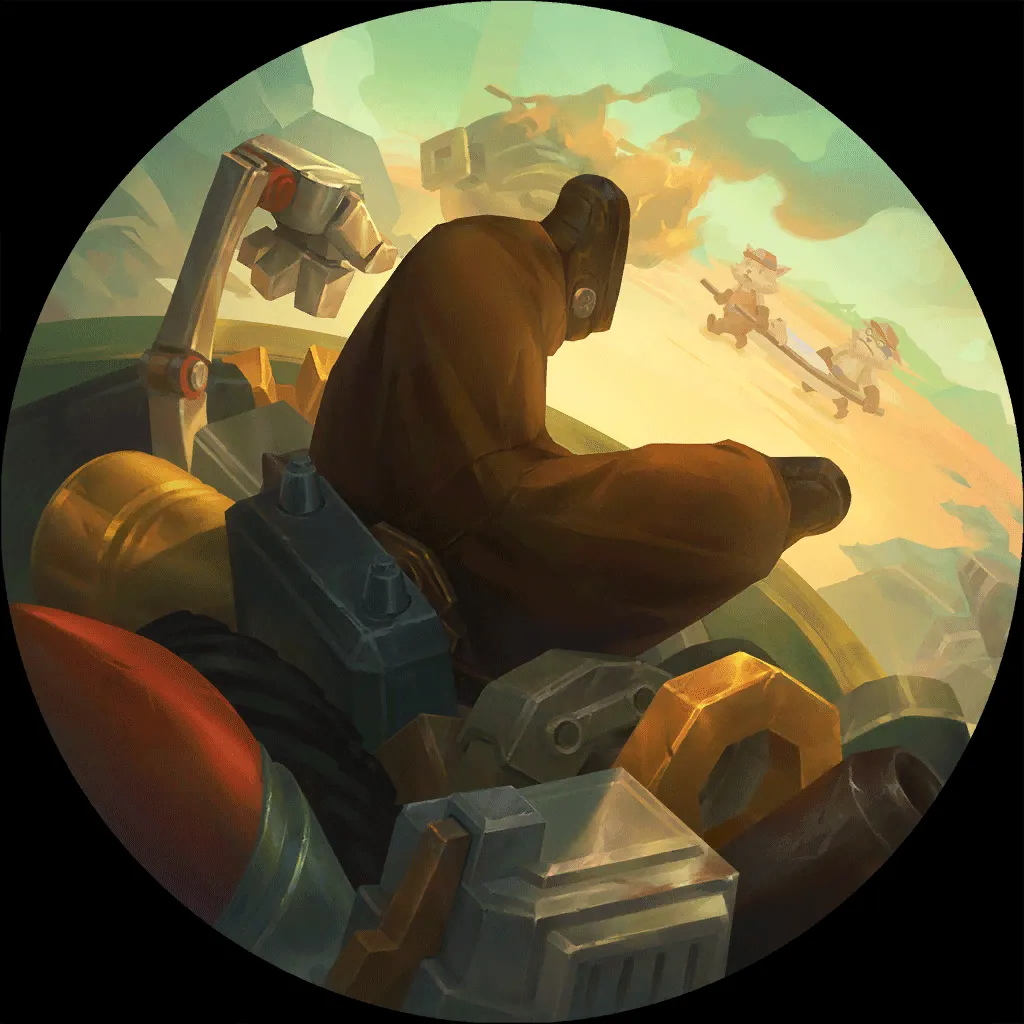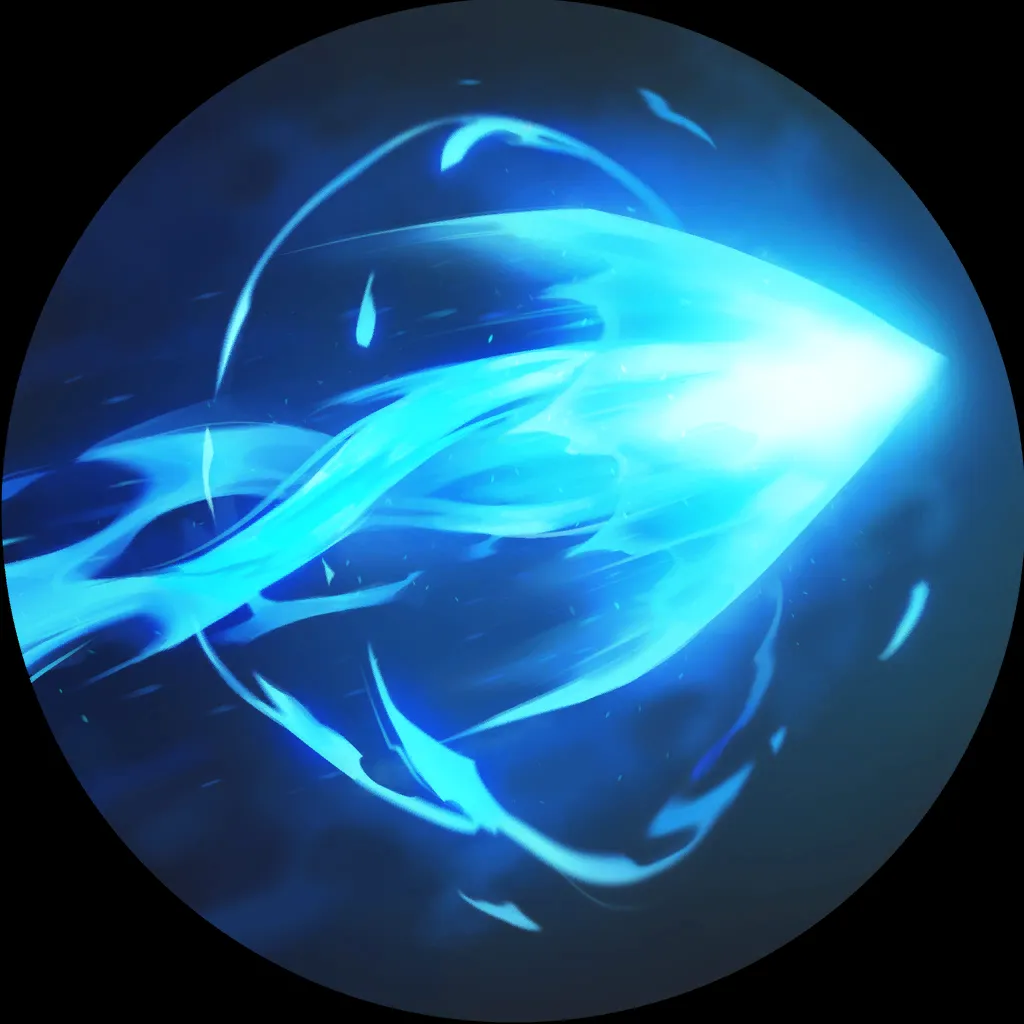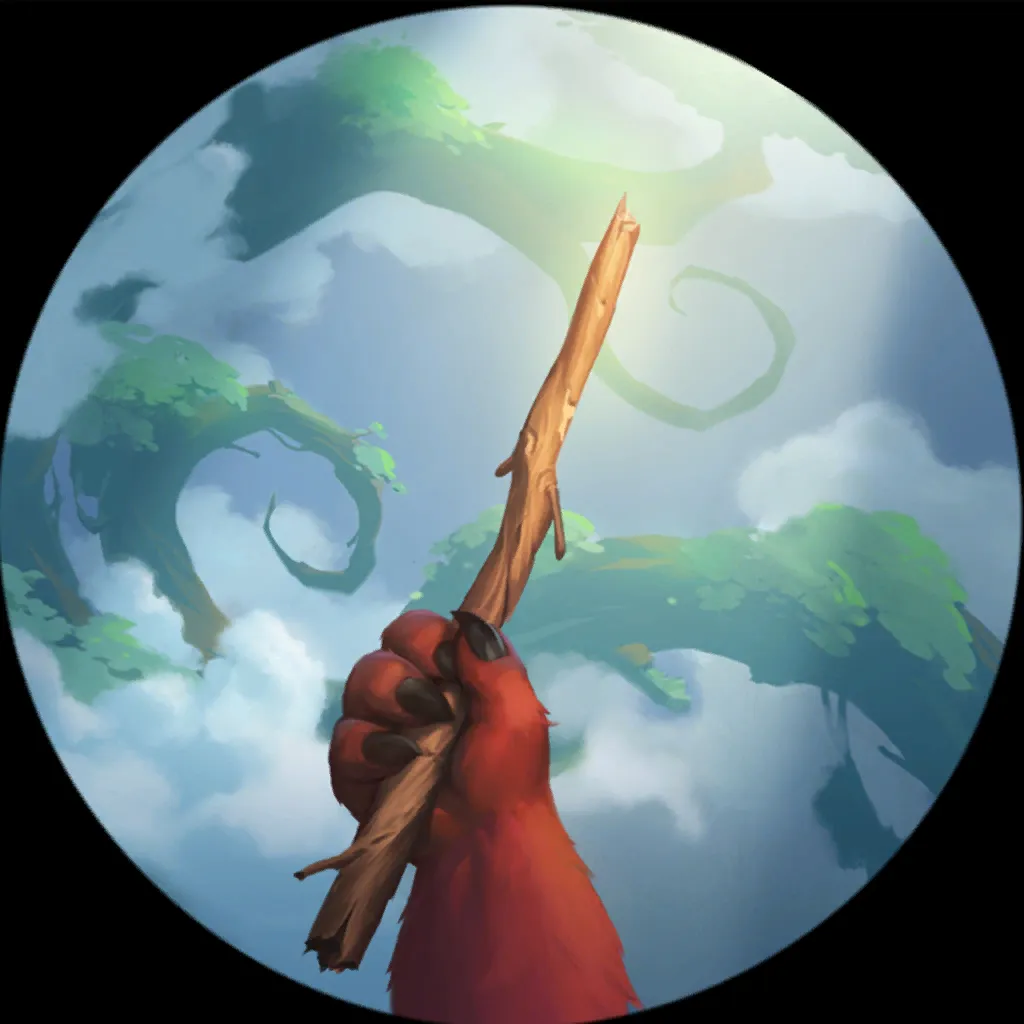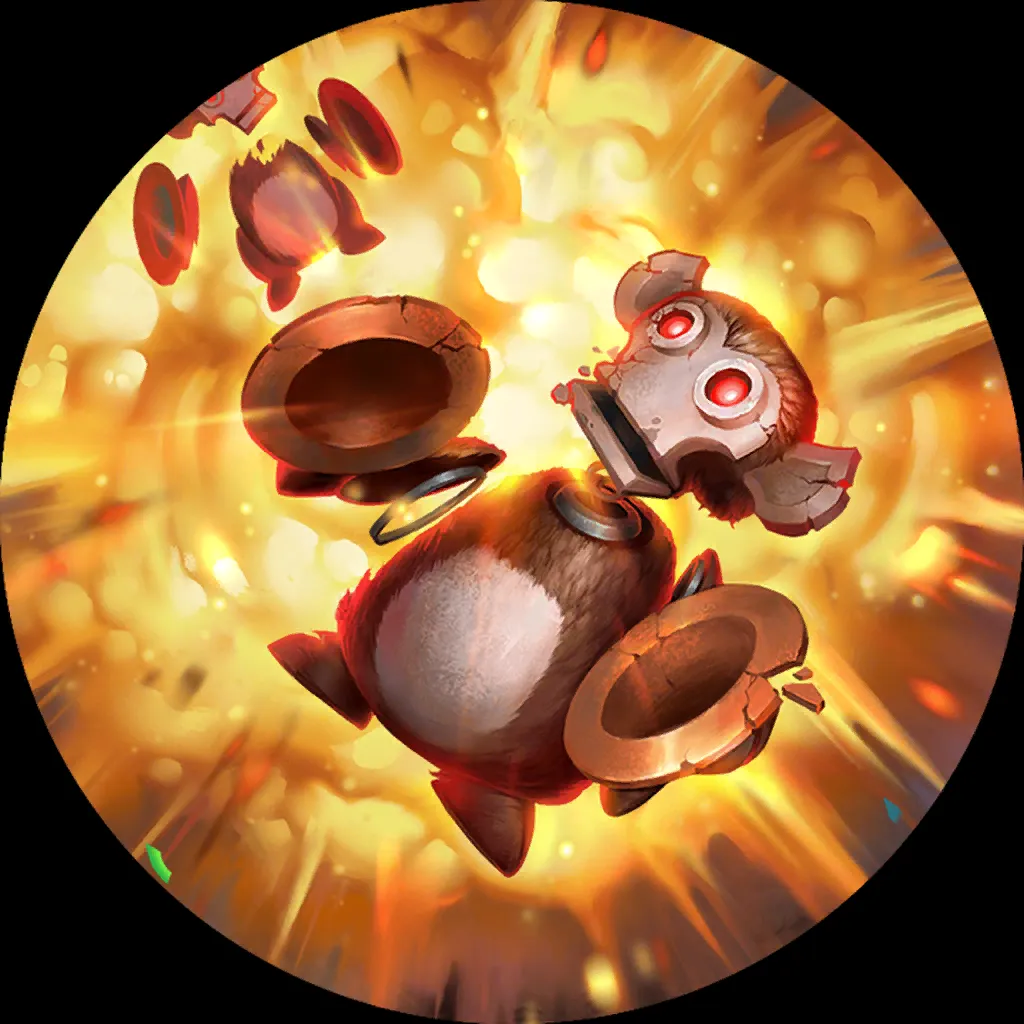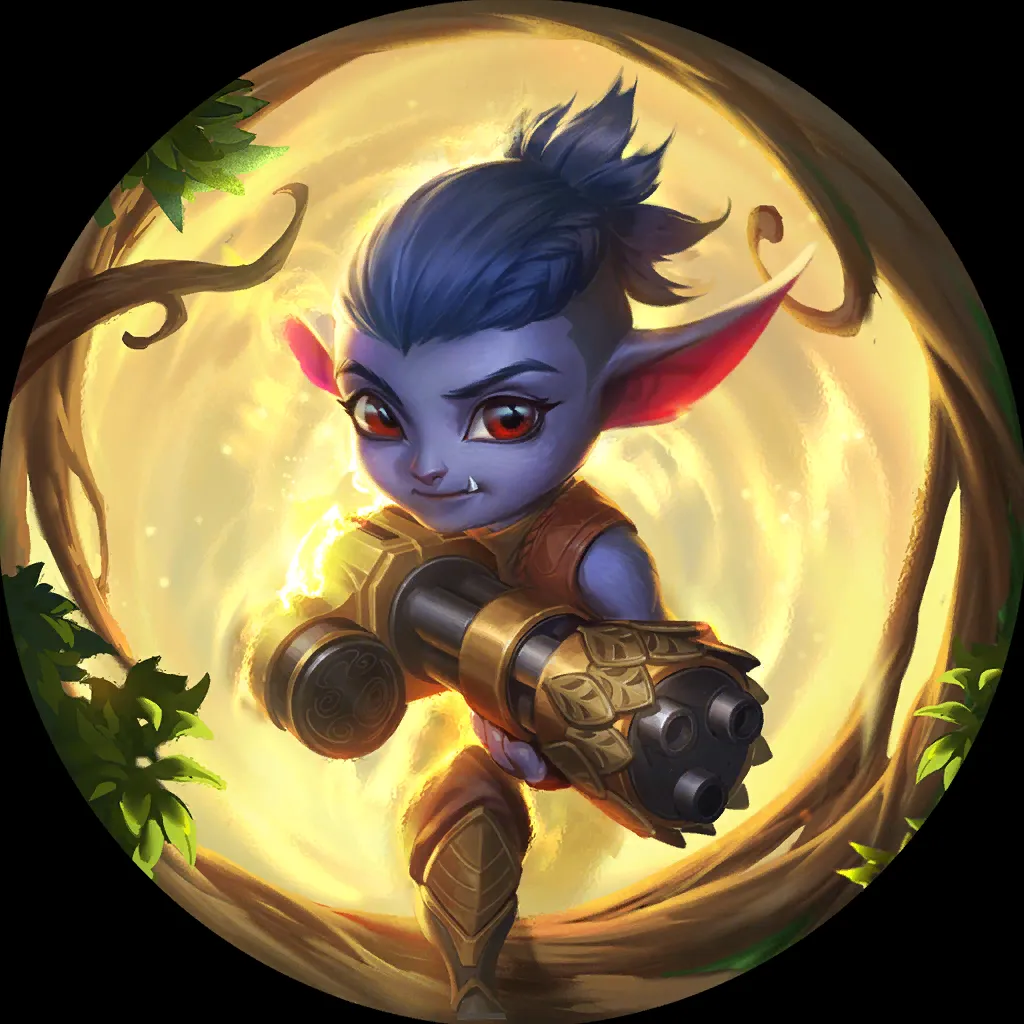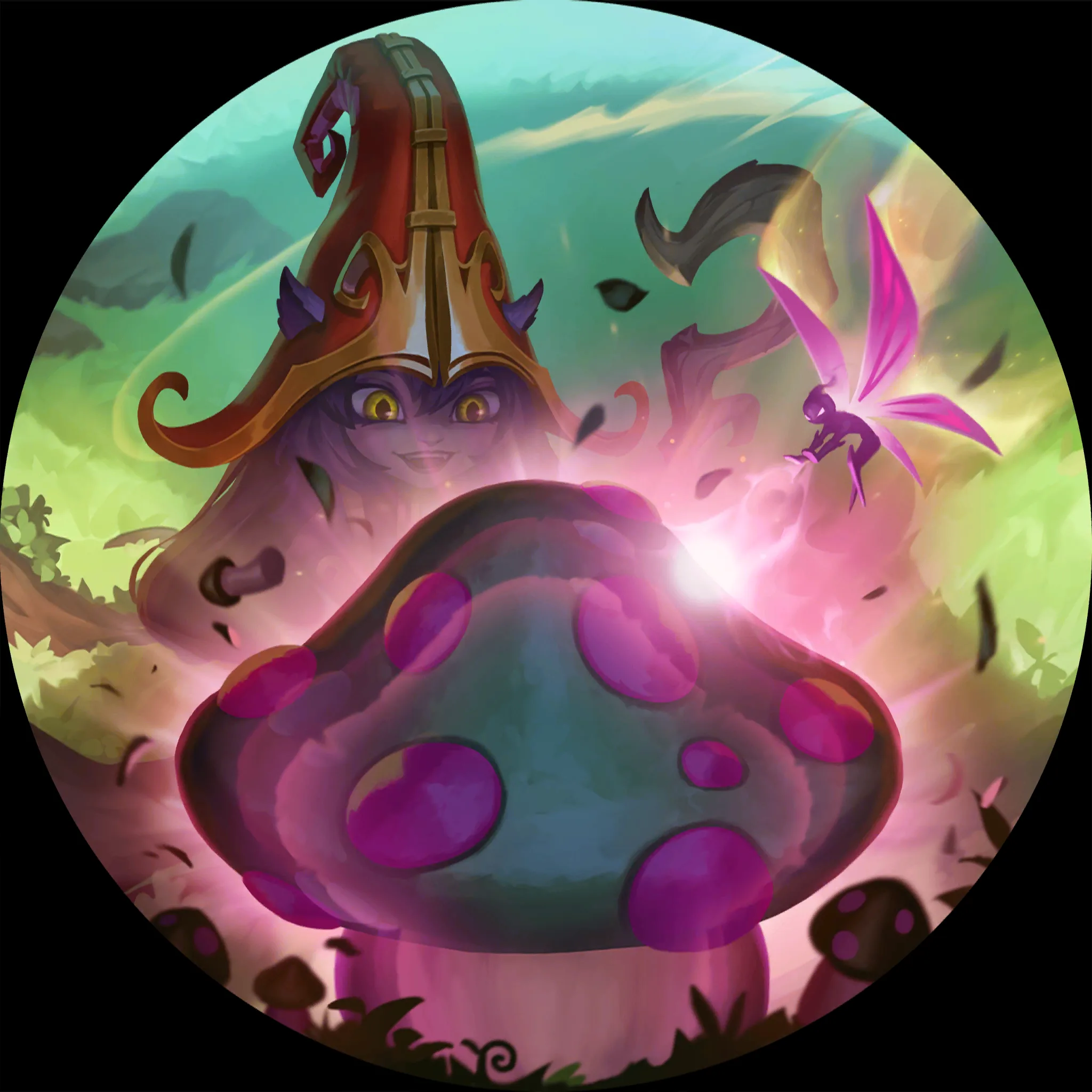 These three decks are quite good right now, and they all happen to beat Azir Irelia (a deck many would consider to be at the top of the meta-game).
Three individually powerful decks with a common target at the top of the meta is a great lineup to be on at any time, but particularly during season start when things are still settling. You have the added benefit of being good into any random aggro decks you may encounter, Katarina Yasuo, and you have a shot into Kai'Sa (roughly 50/50 all the way down).
As far as bans go, you are probably forced into an Annie Twisted Fate ban. You're happy to also ban Thralls and Bard Illaoi, but your hands aren't necessarily tied there.
And, if you swap out Lulu PnZ, you're no longer forced into the Annie TF ban which is kind of nice. If you wanted to do this, I'd probably look at playing Aphelios PnZ, Annie TF, or maybe even Tri-Beam.
---
Facing Pain
It's hereeeee, Monte's been SMOrcing ladder and he wants to take it to the test in this week's OLS as well!
These three decks do well into Azir Irelia and a lot of random Demacia stuff being played at the moment. While the lineup may struggle a bit into Illaoi Bard, the matchup is not impossible.
Annie Jhin
6
0
3
31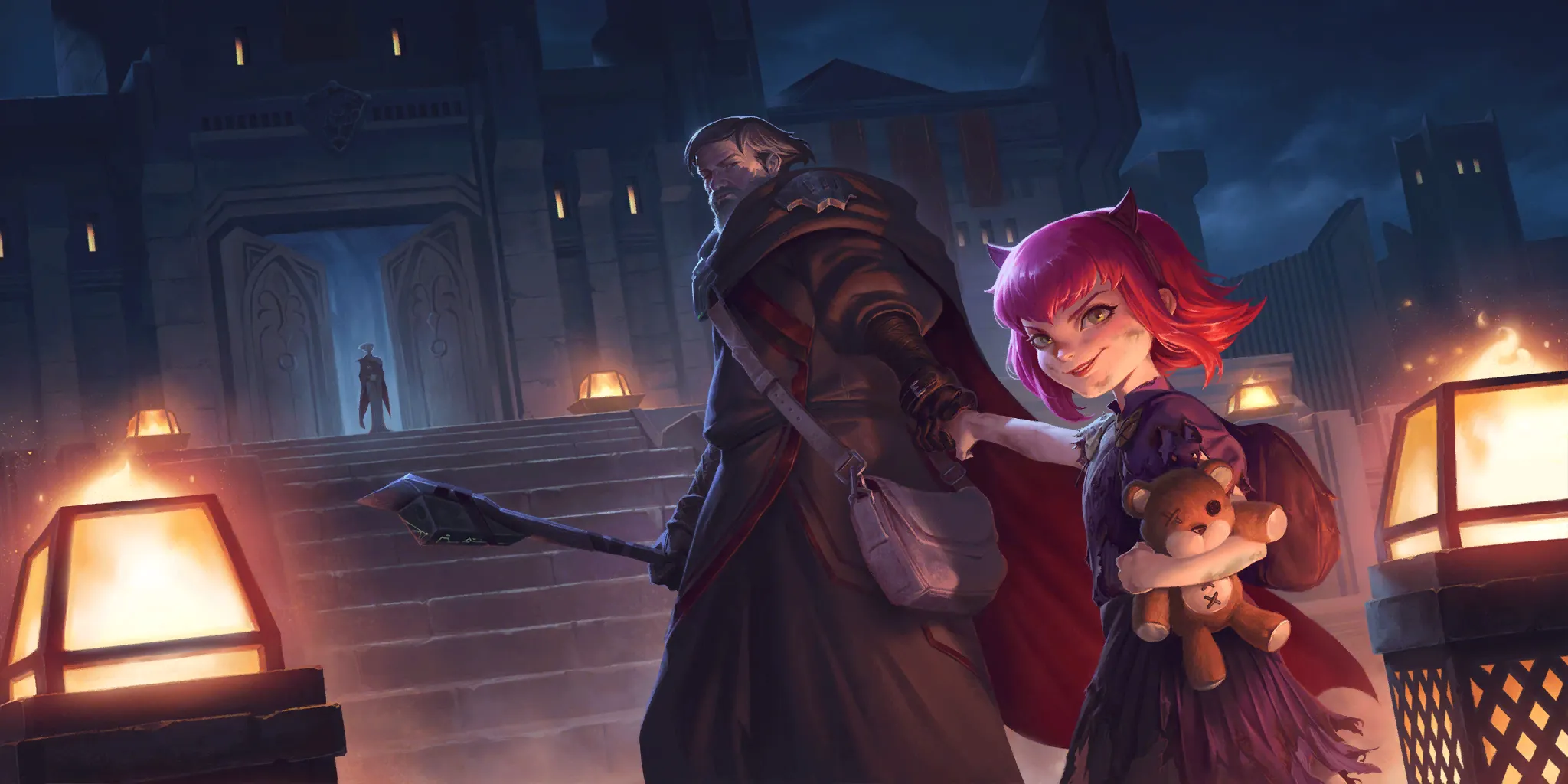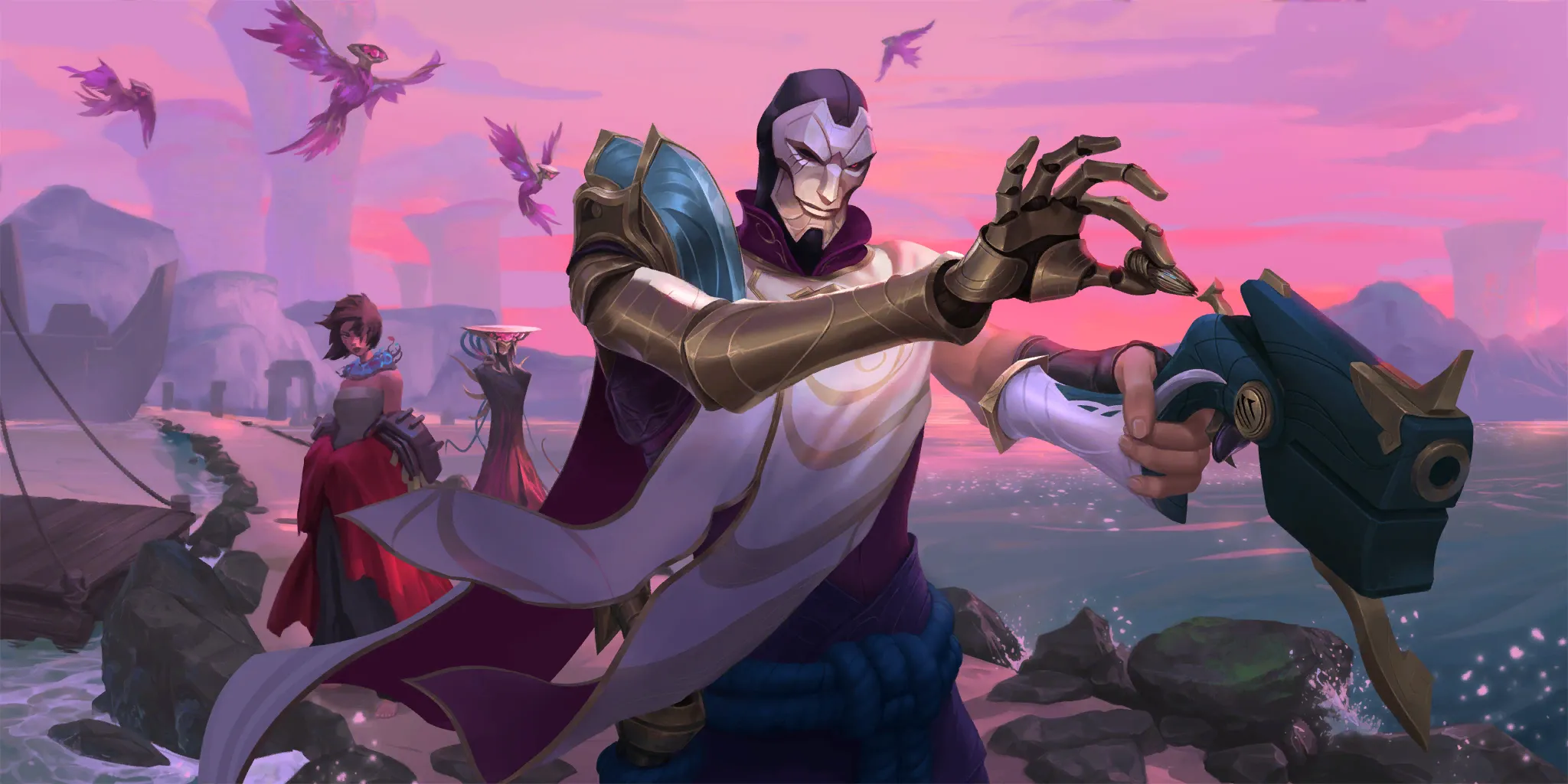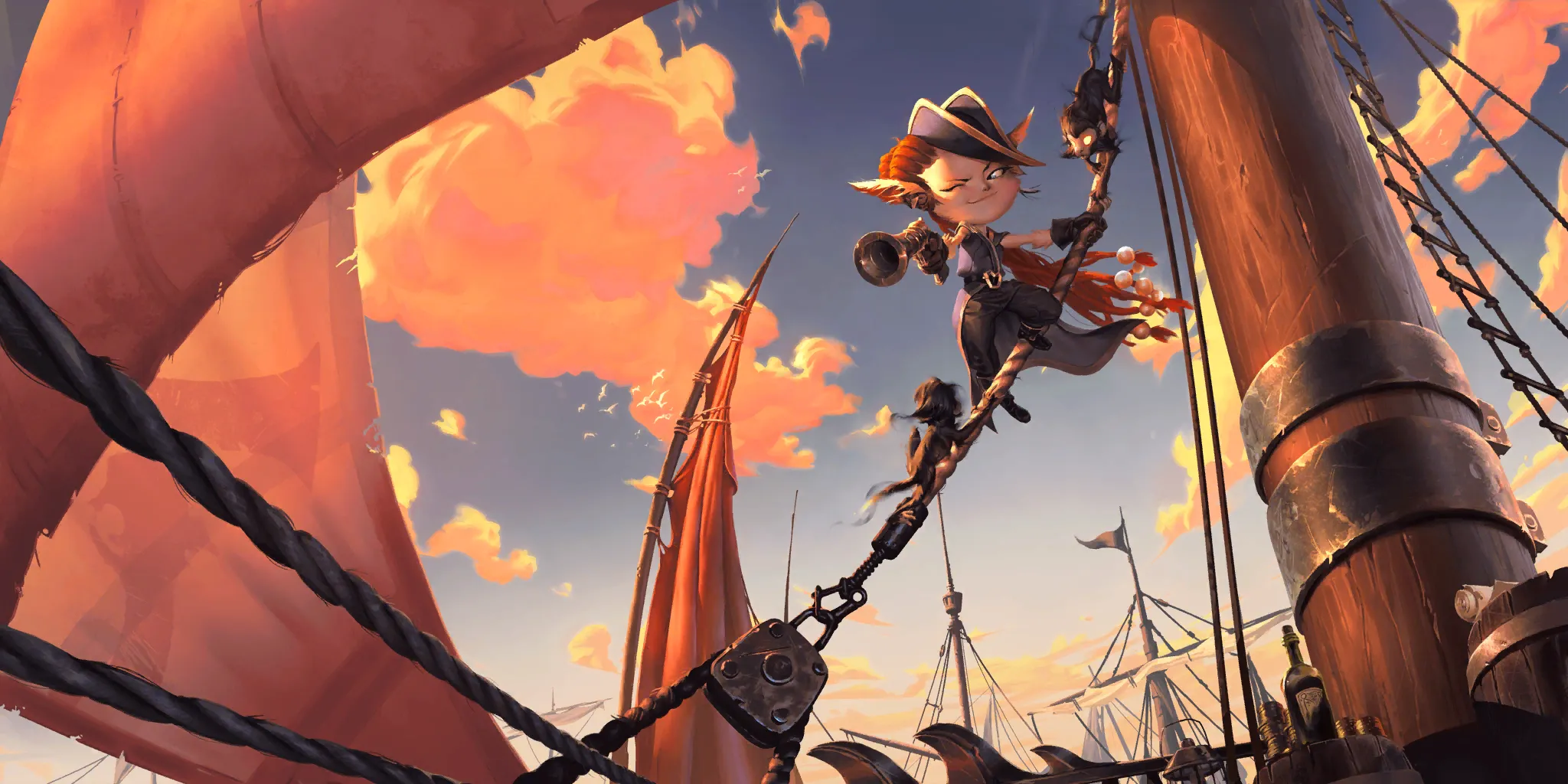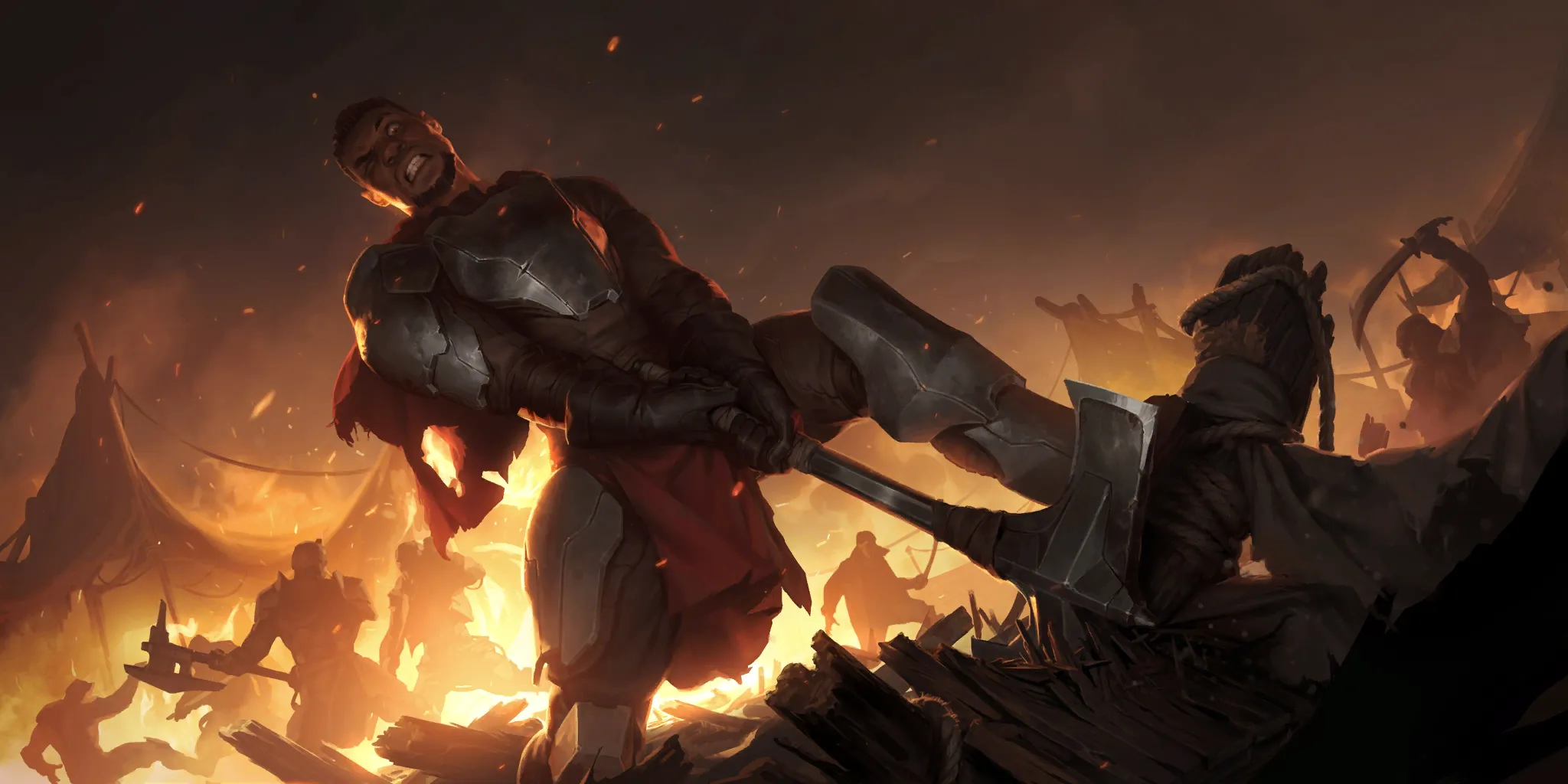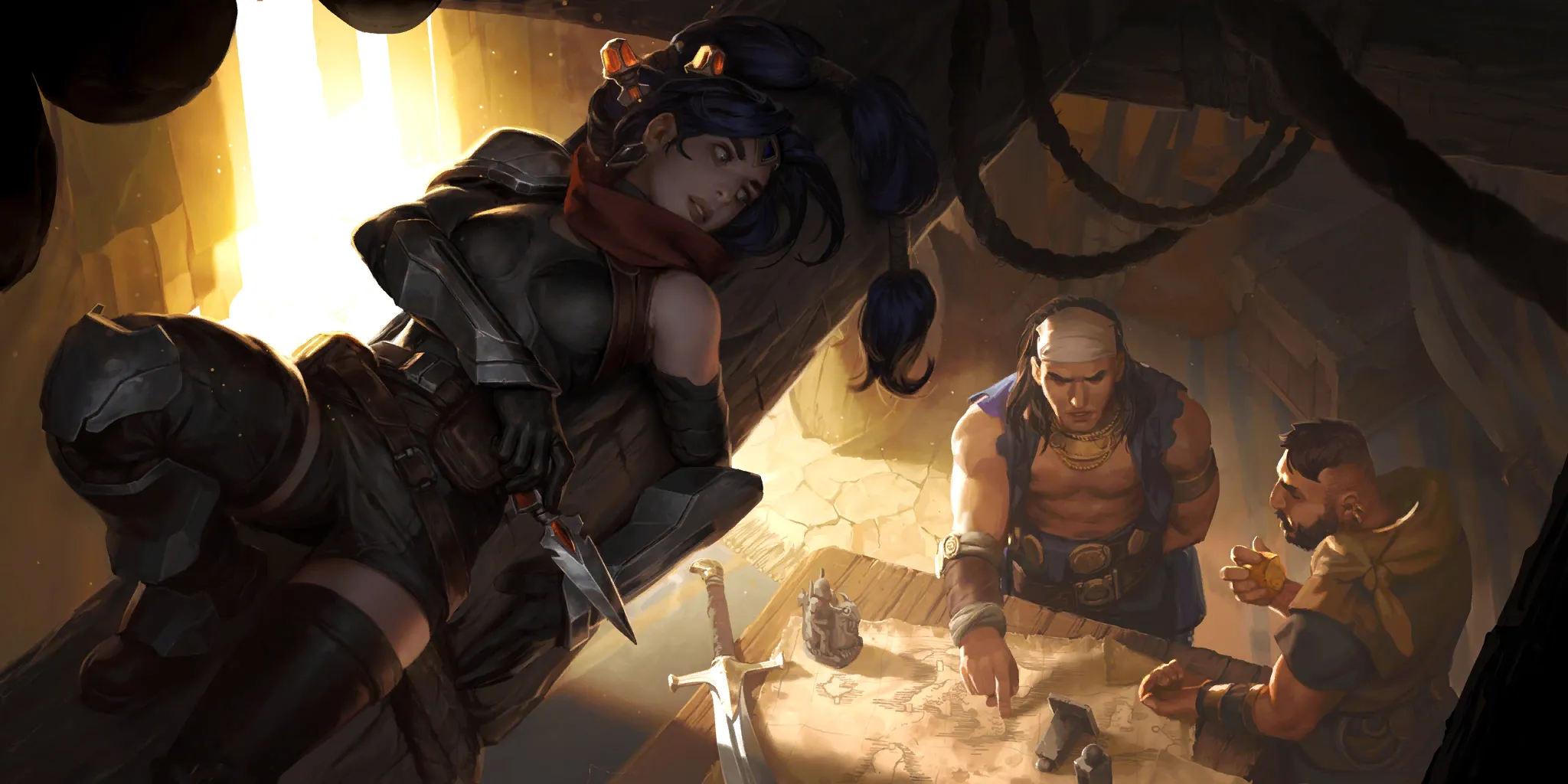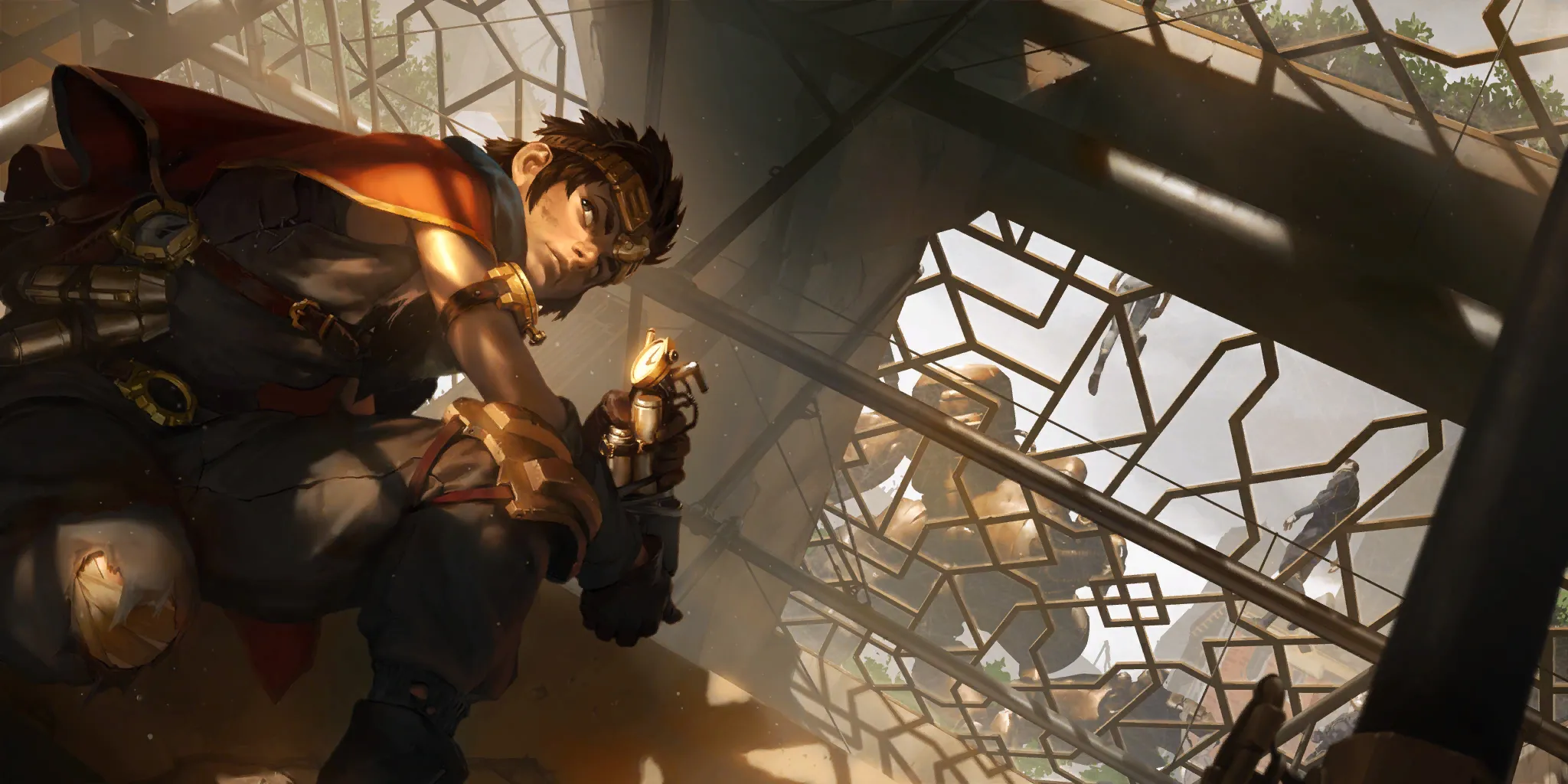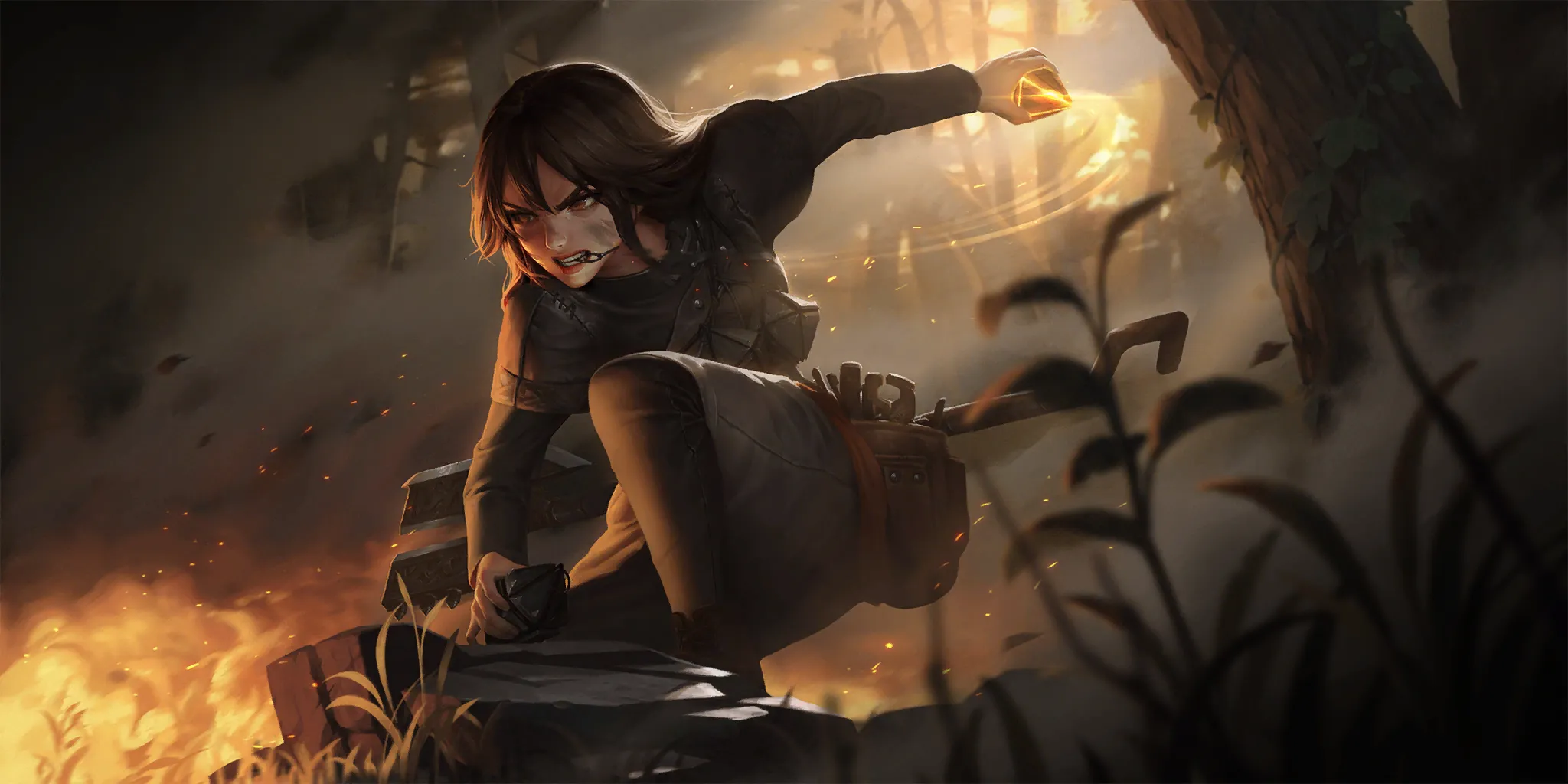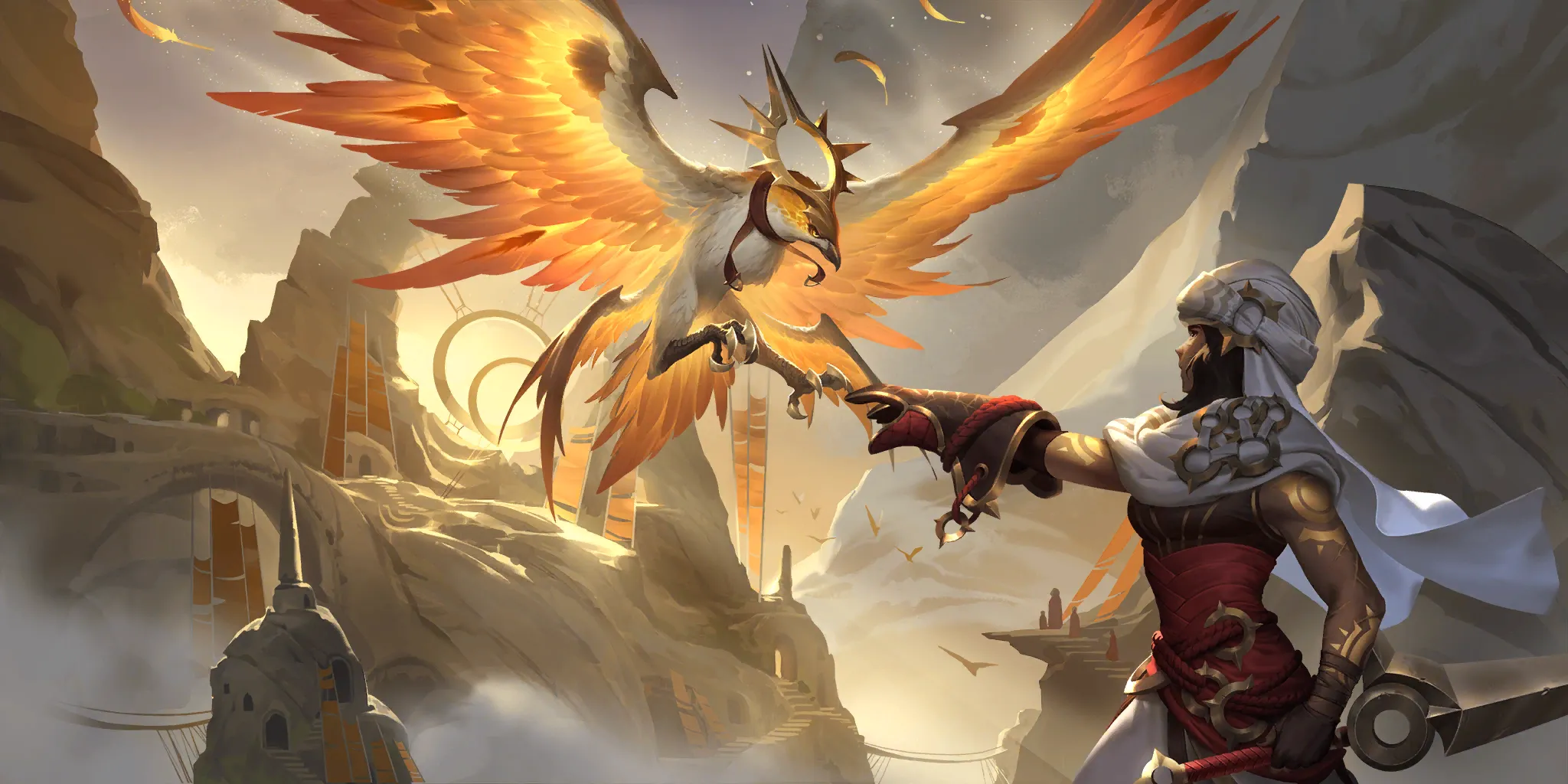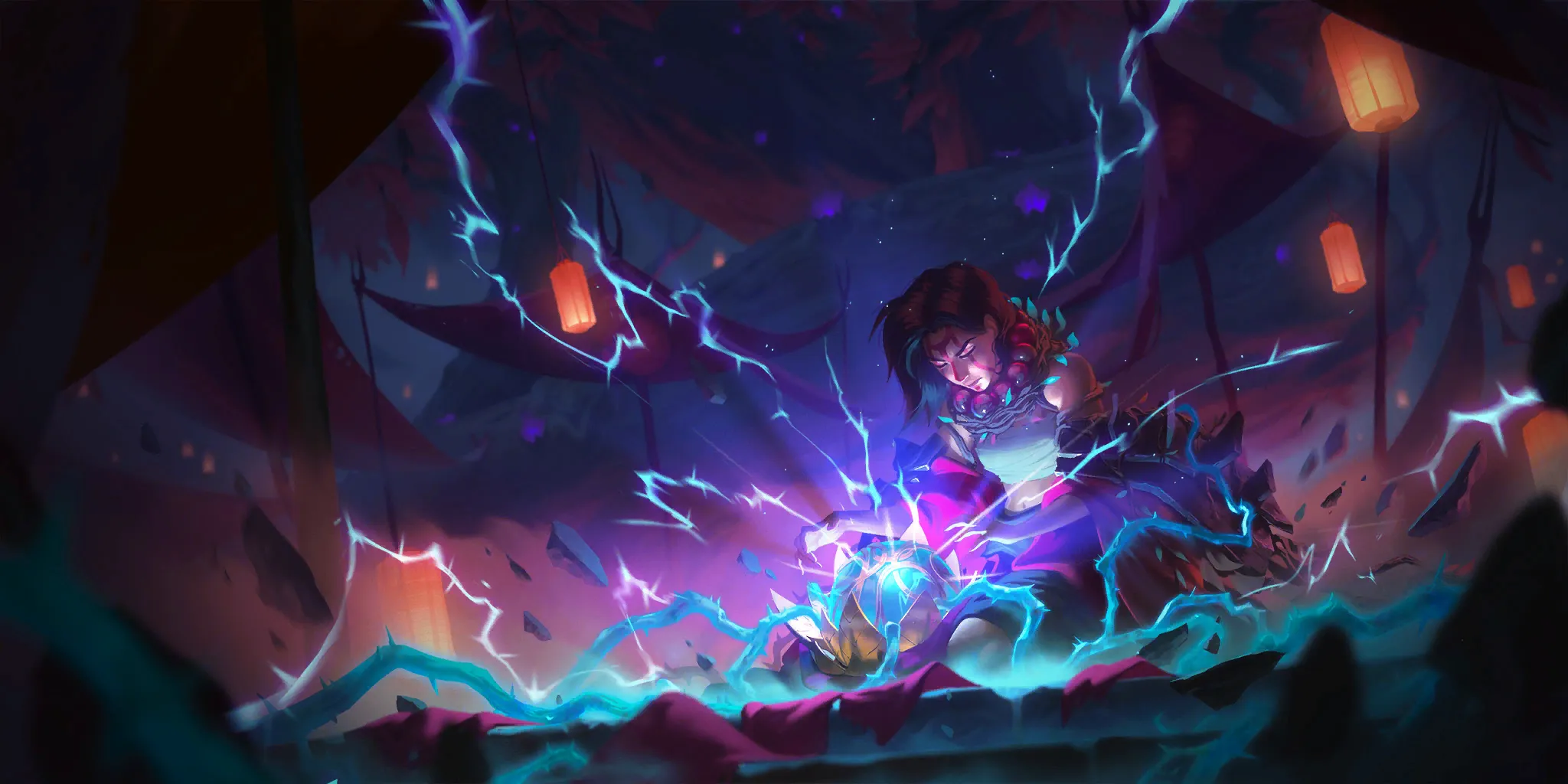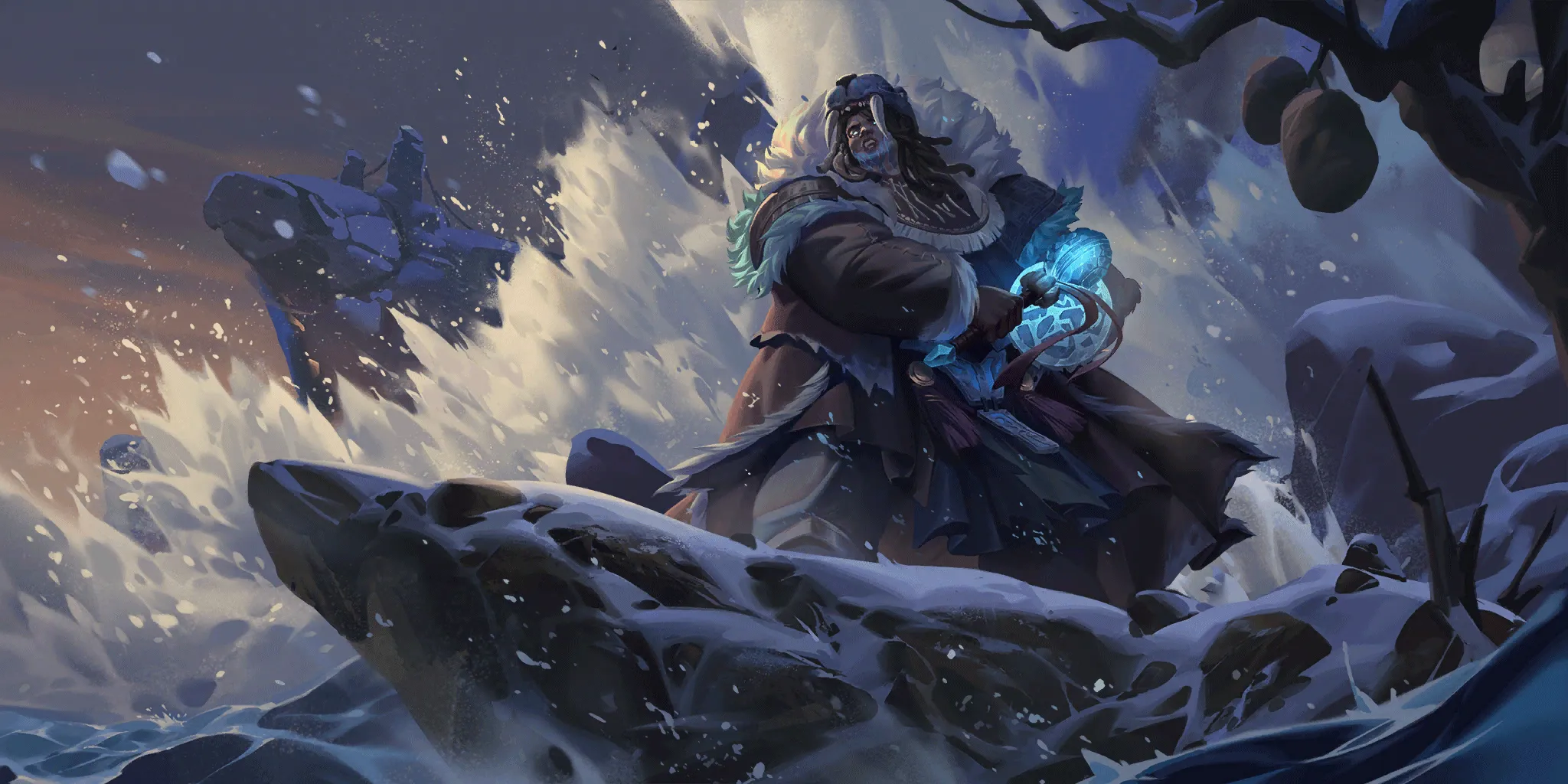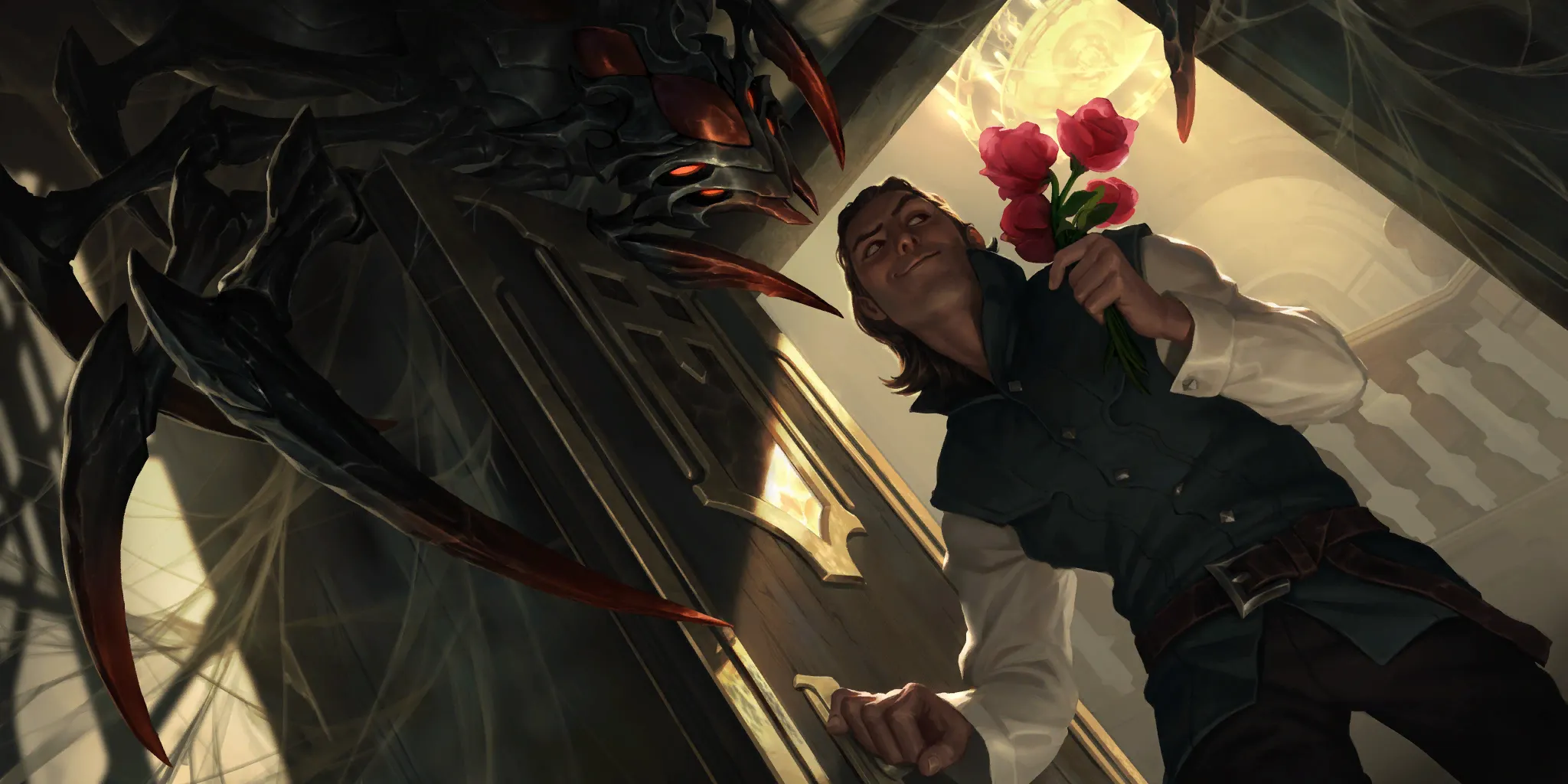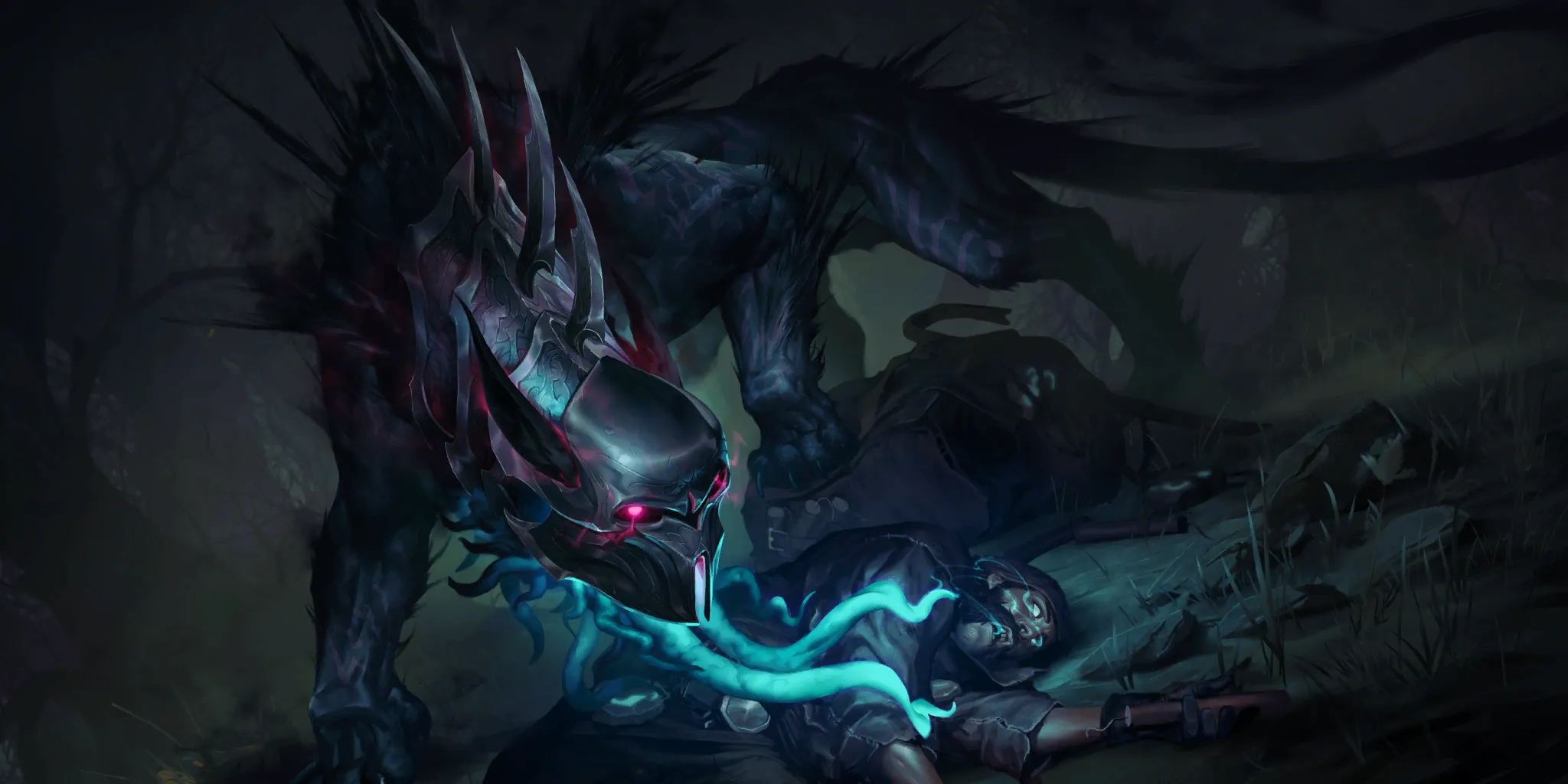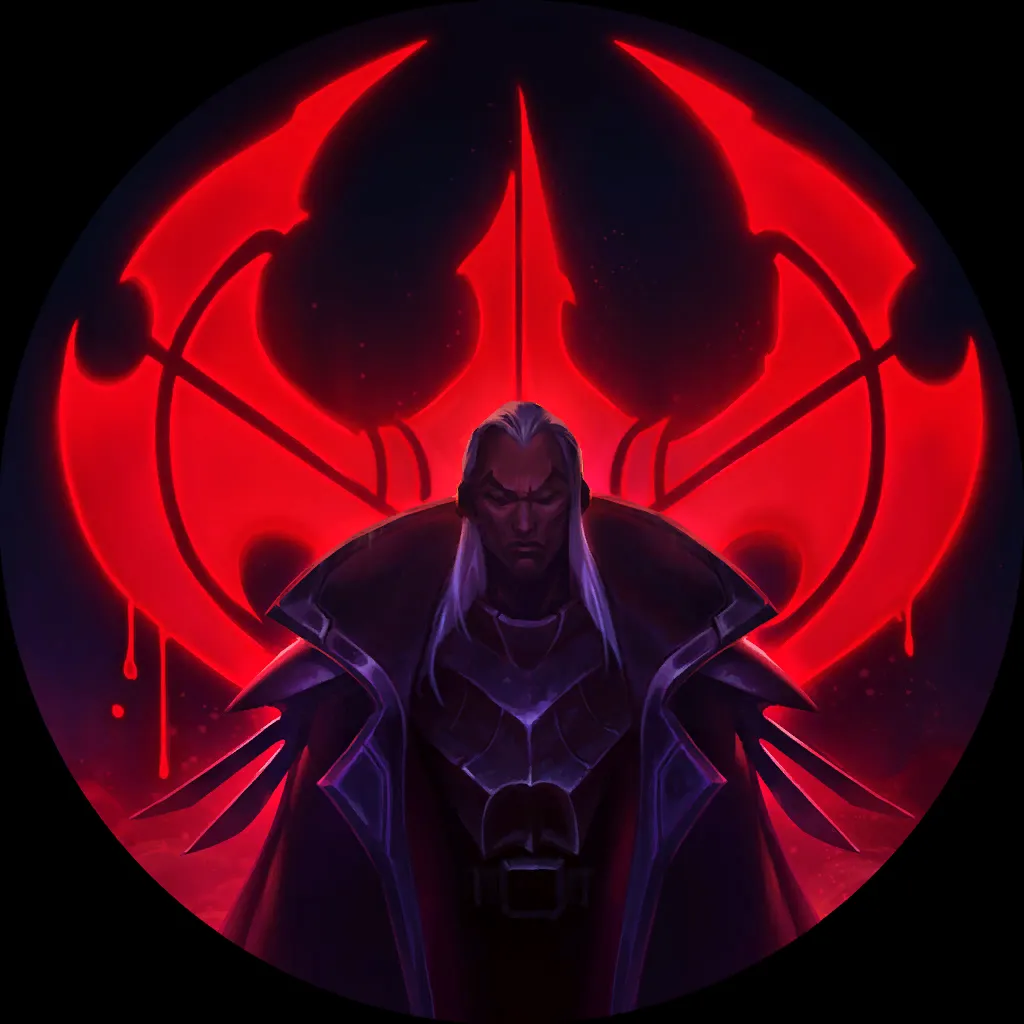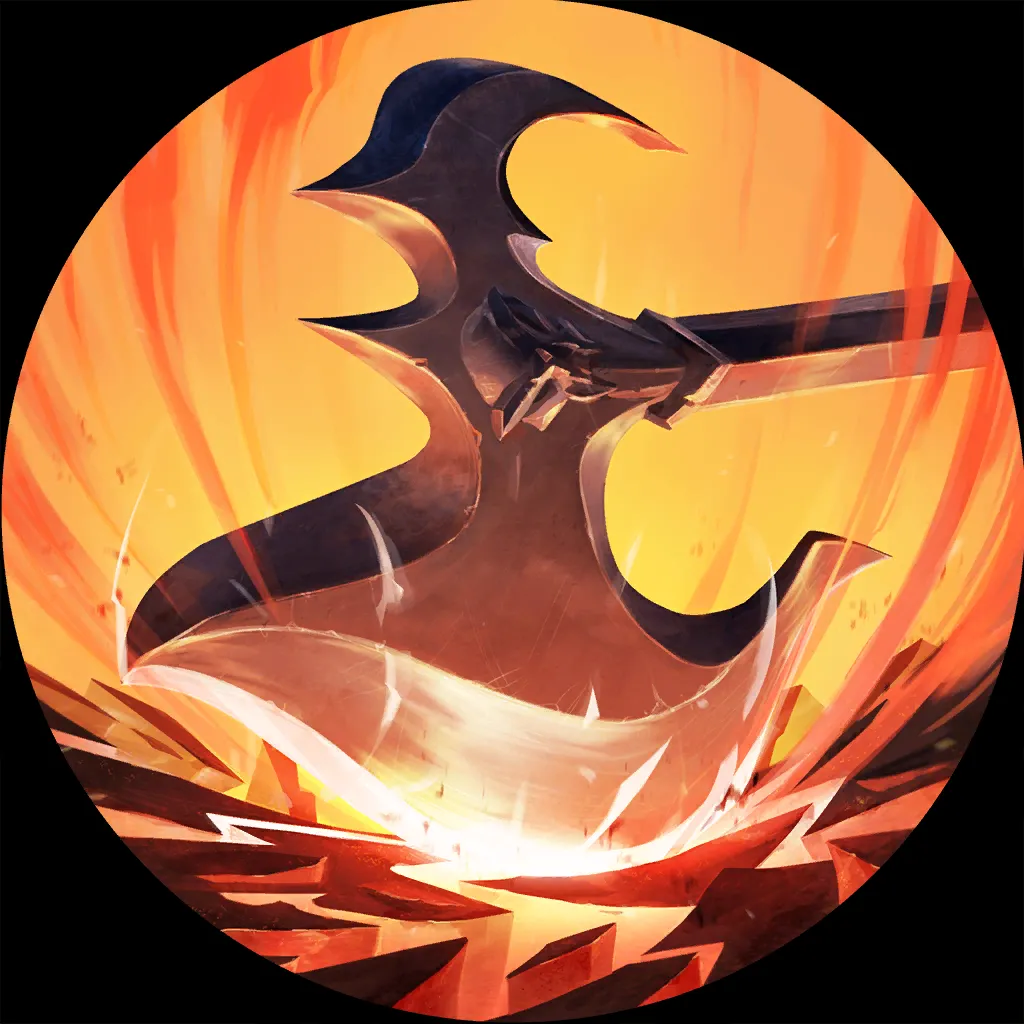 Nightfall
6
0
15
19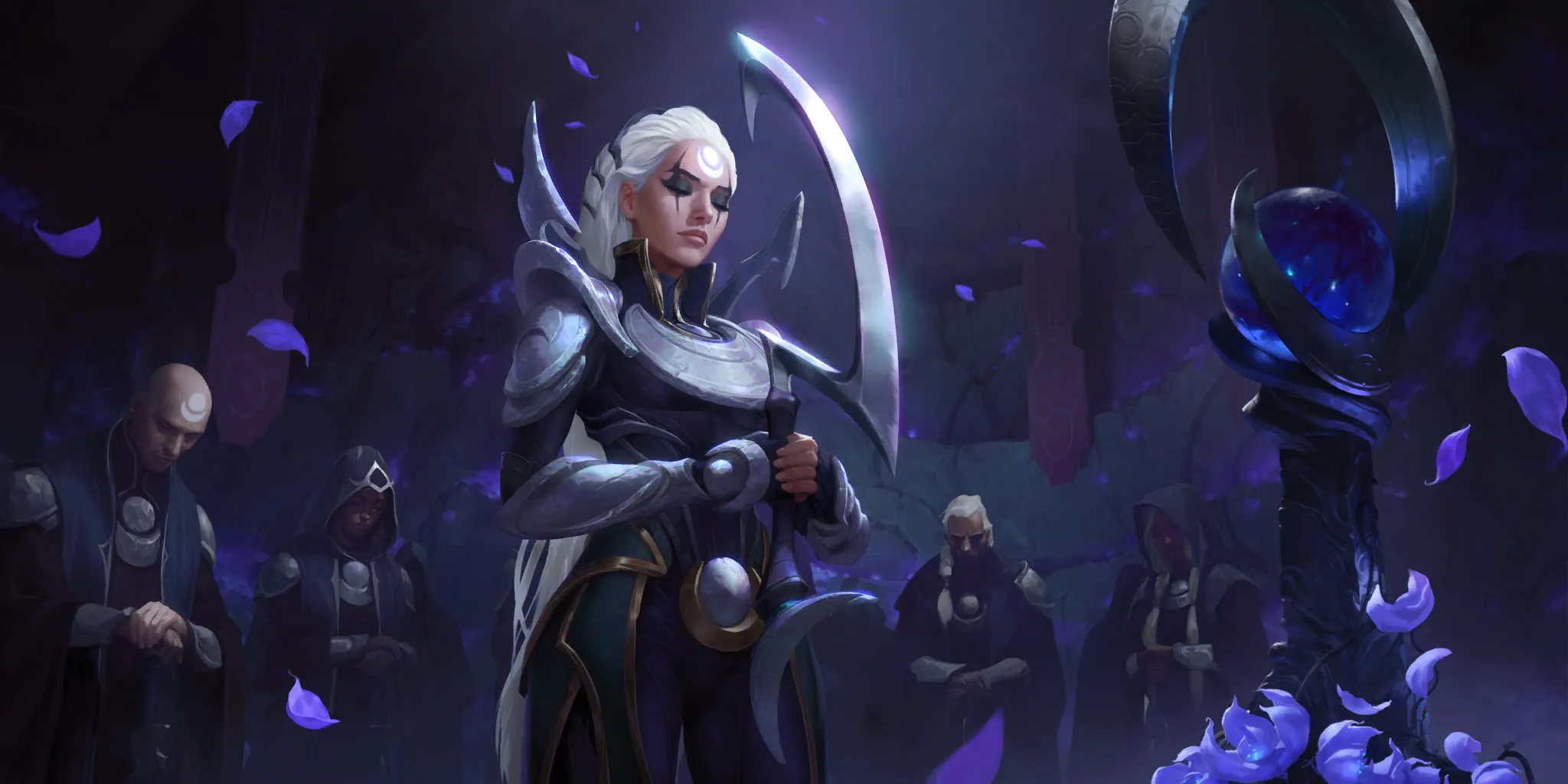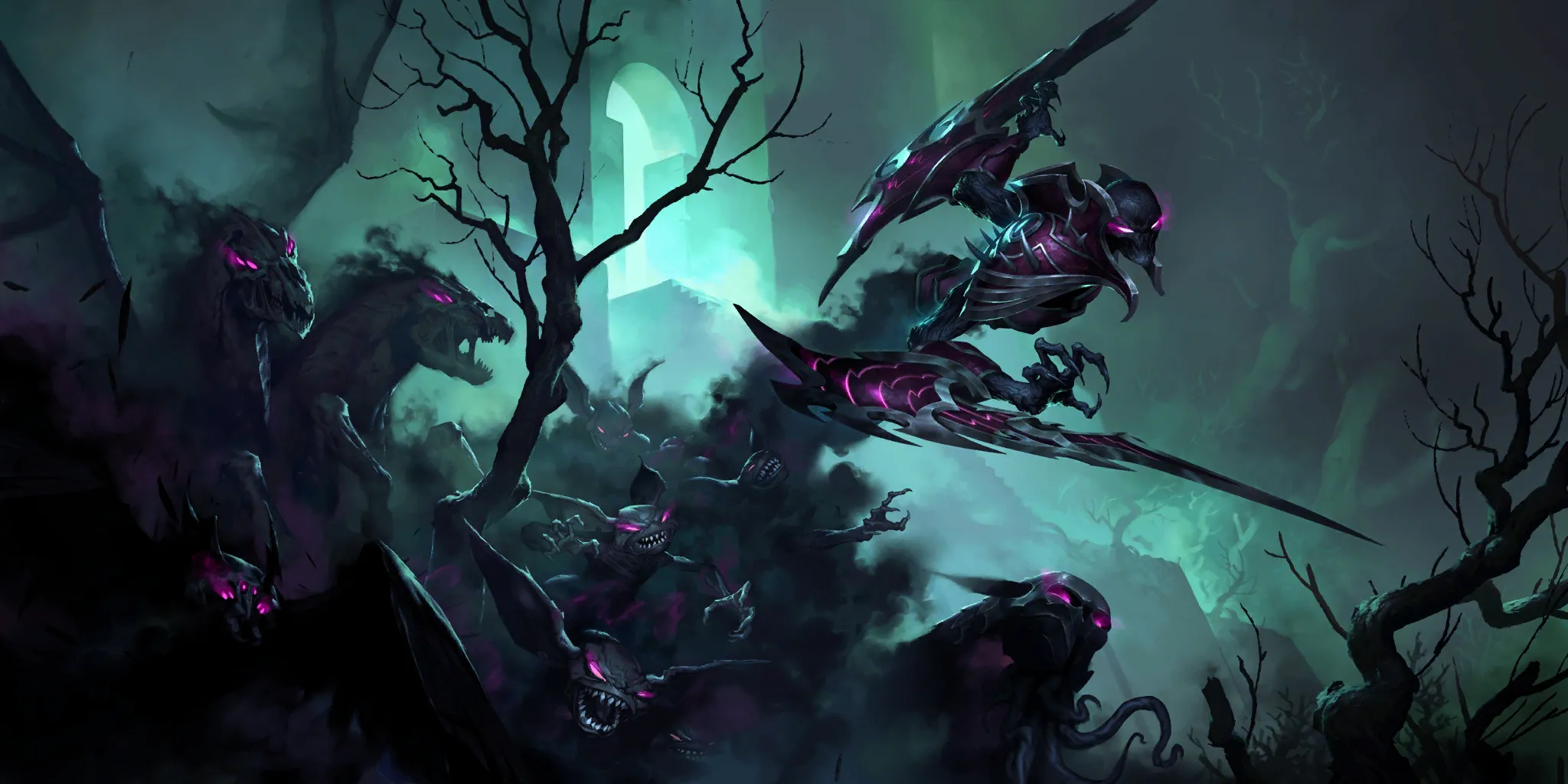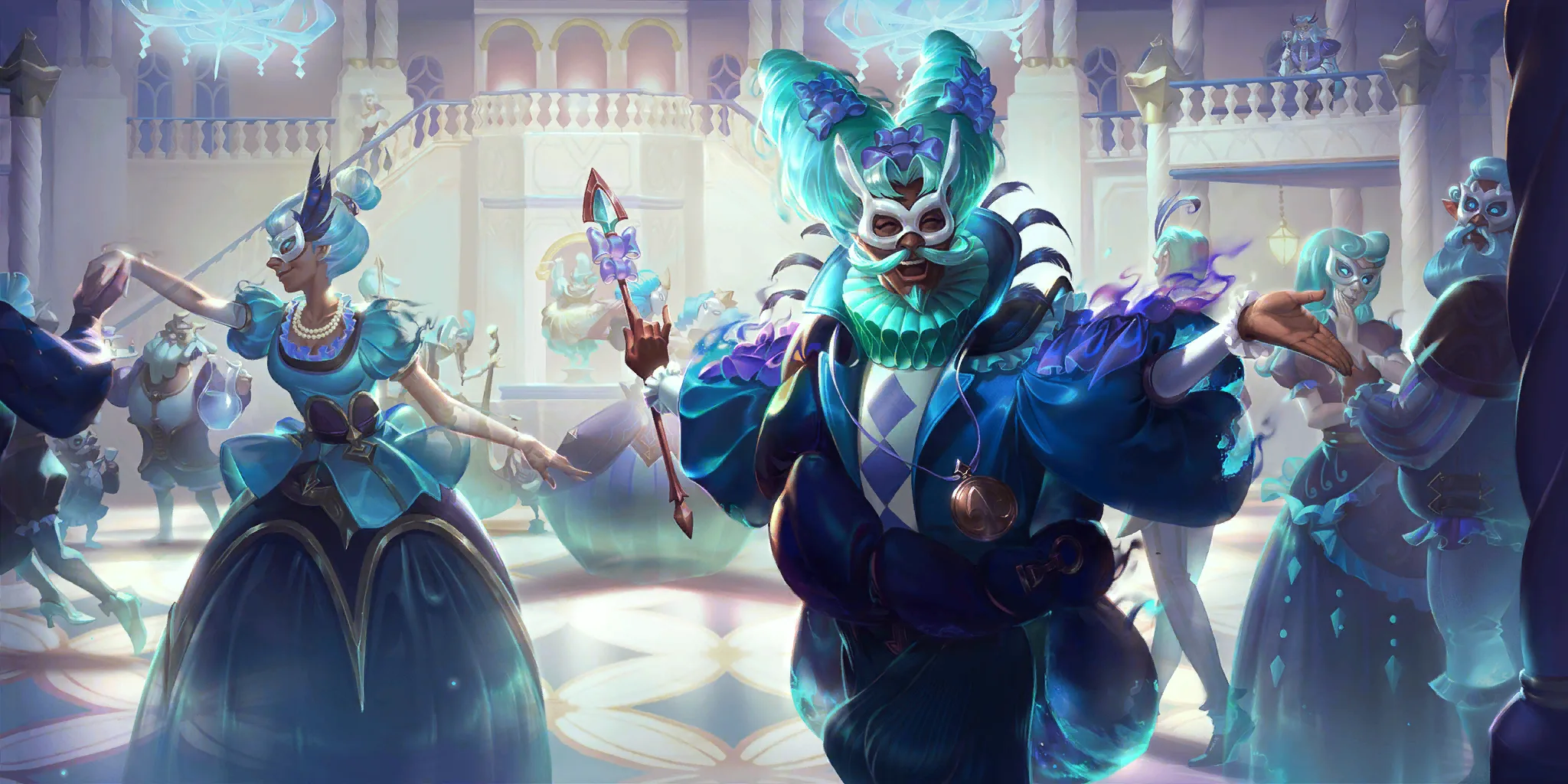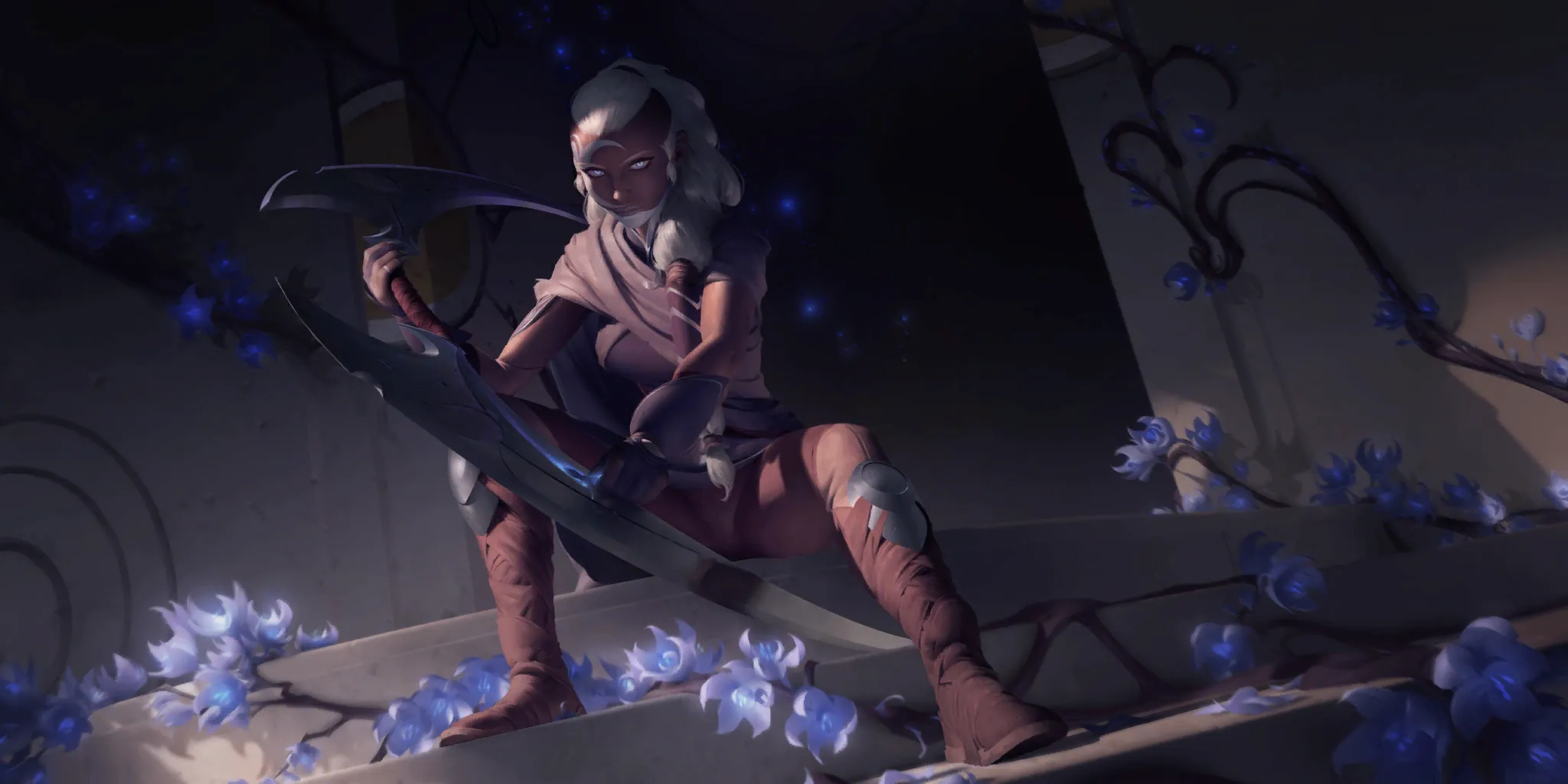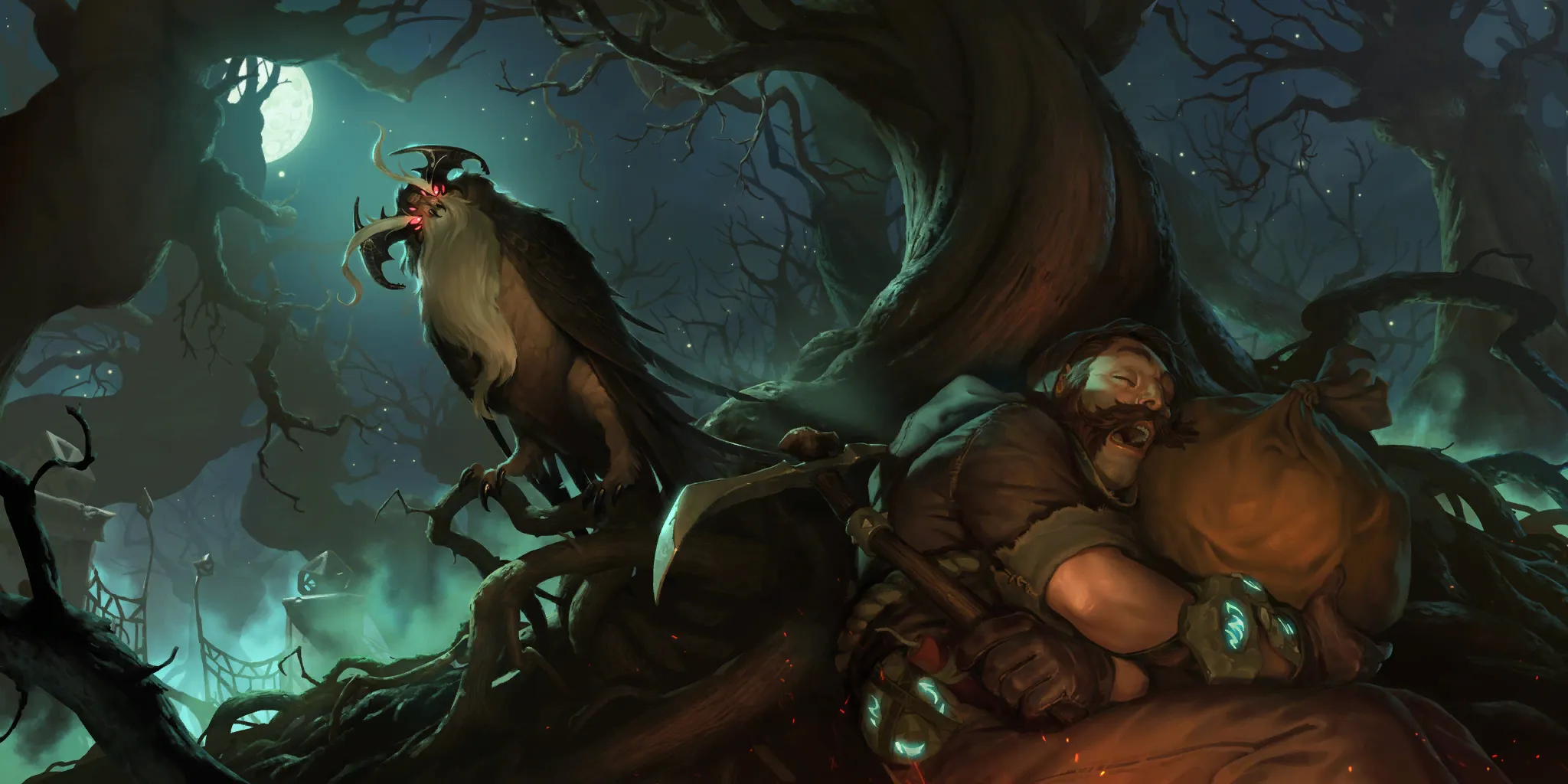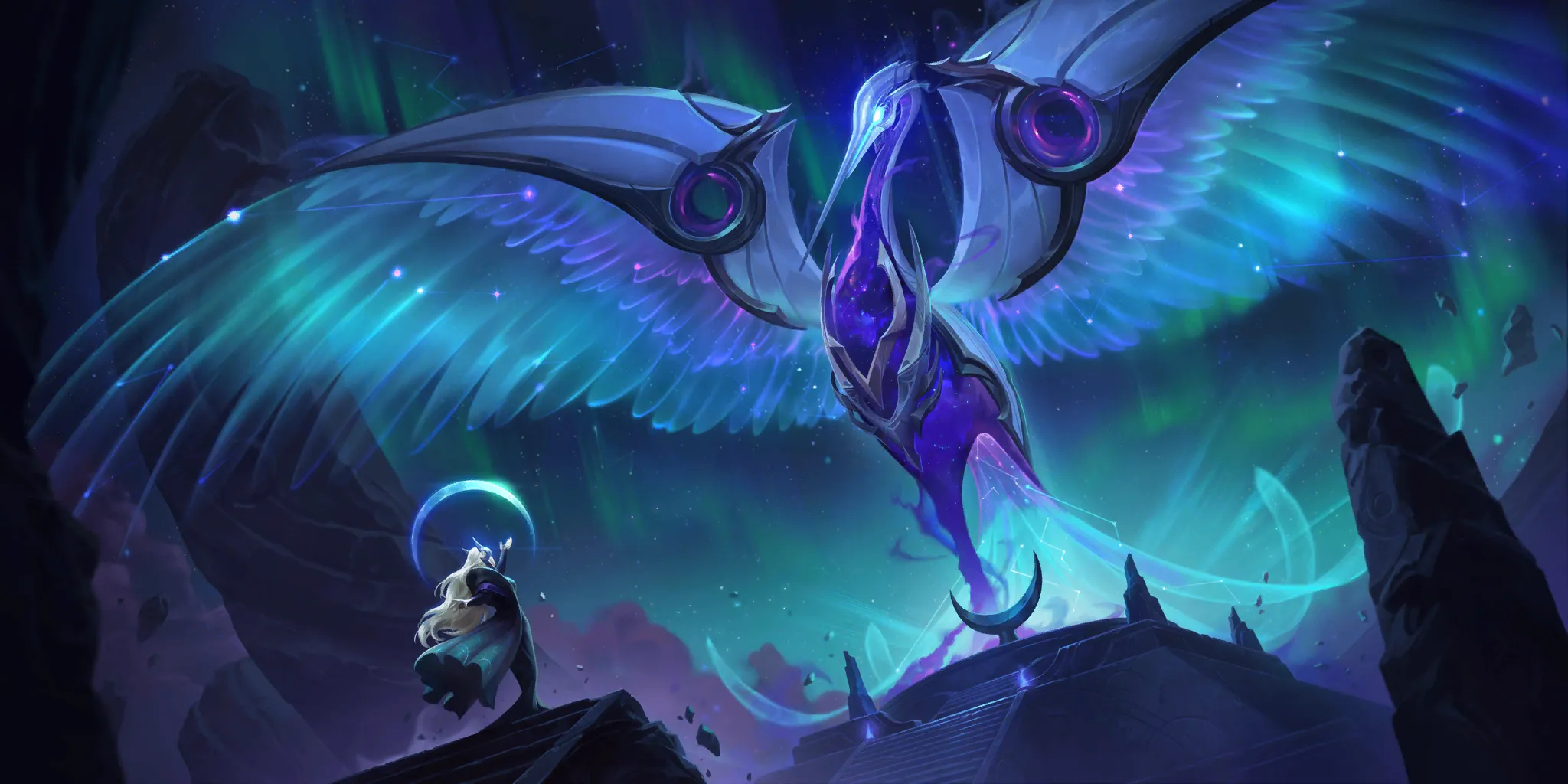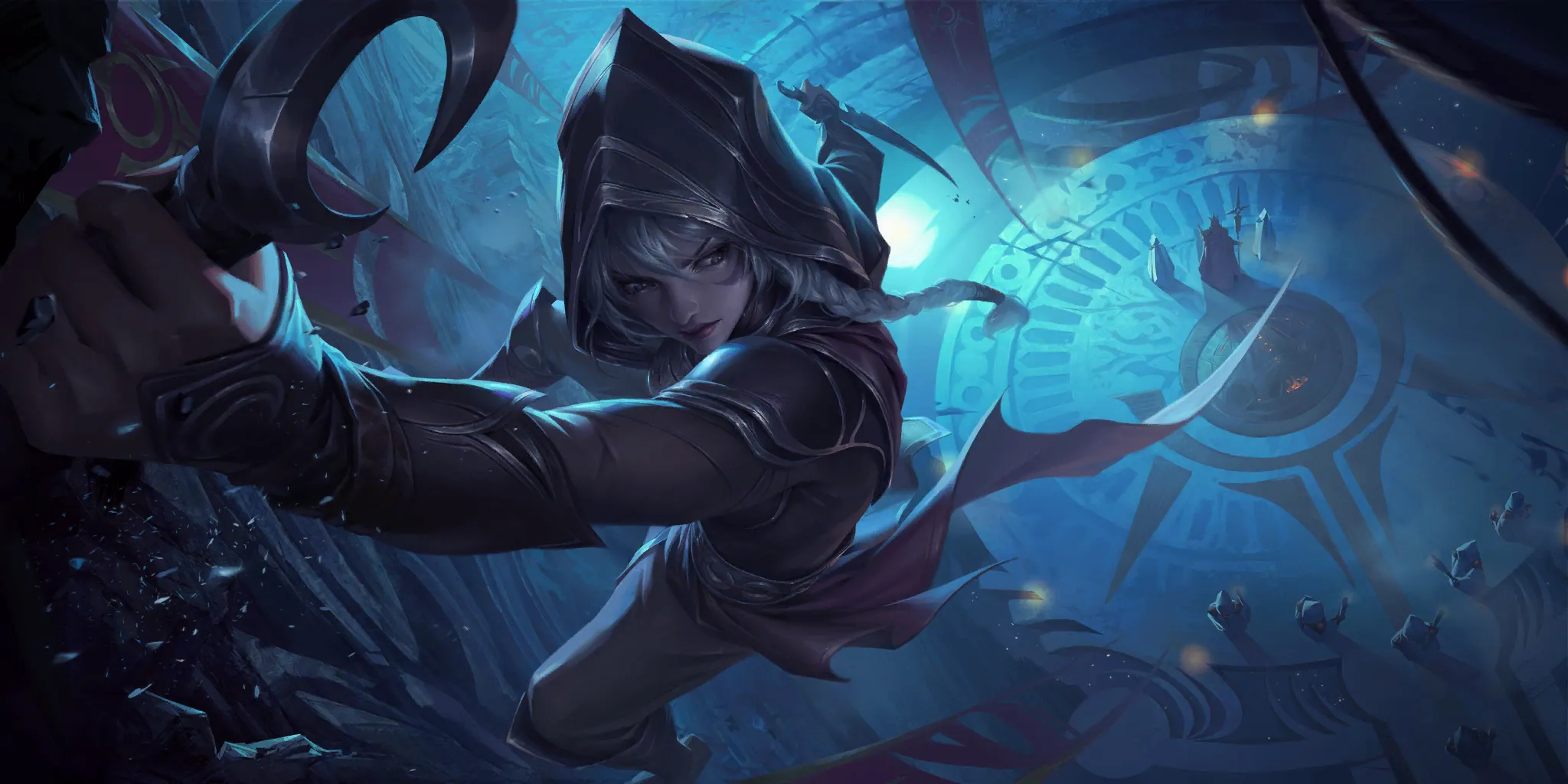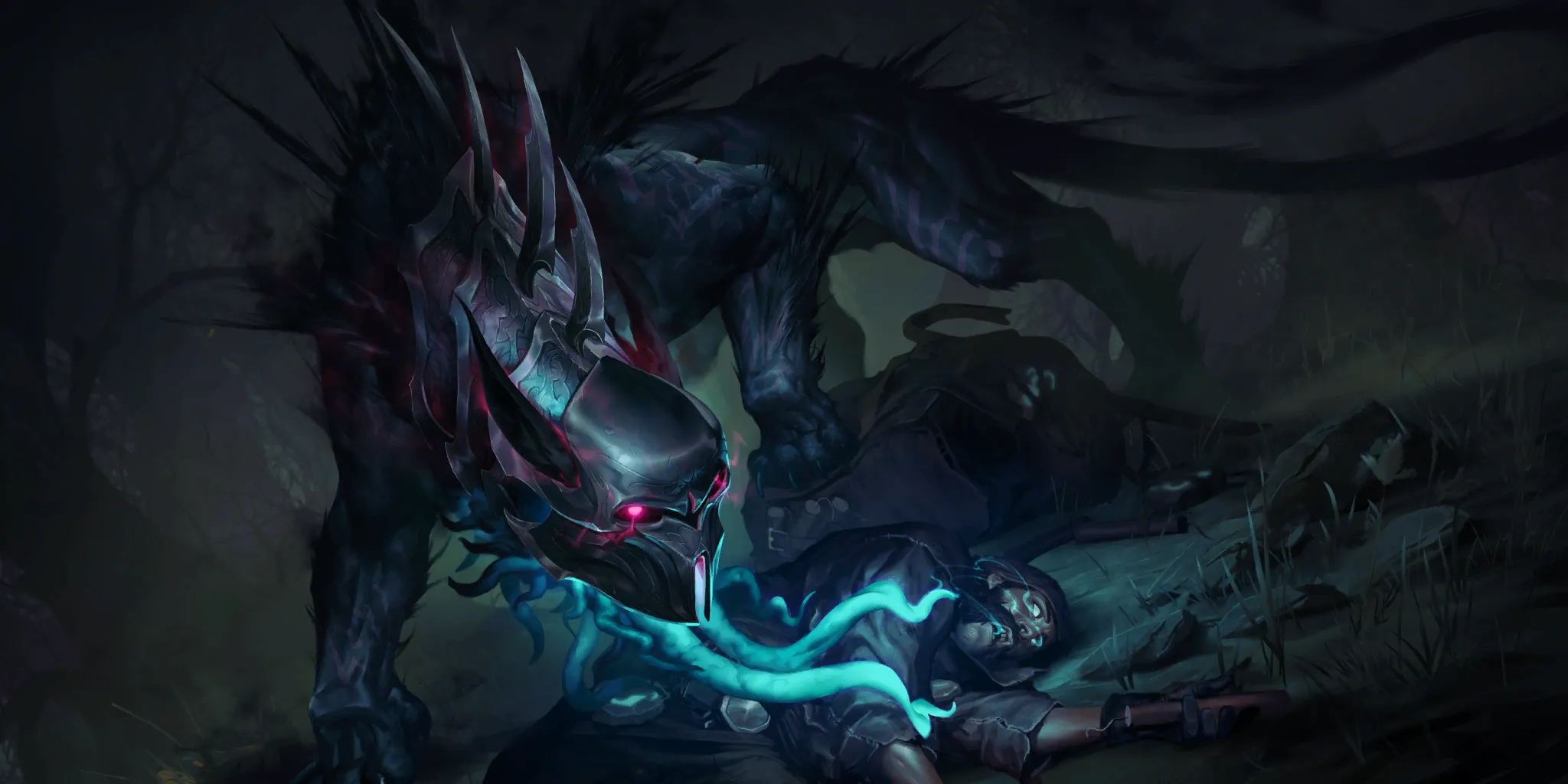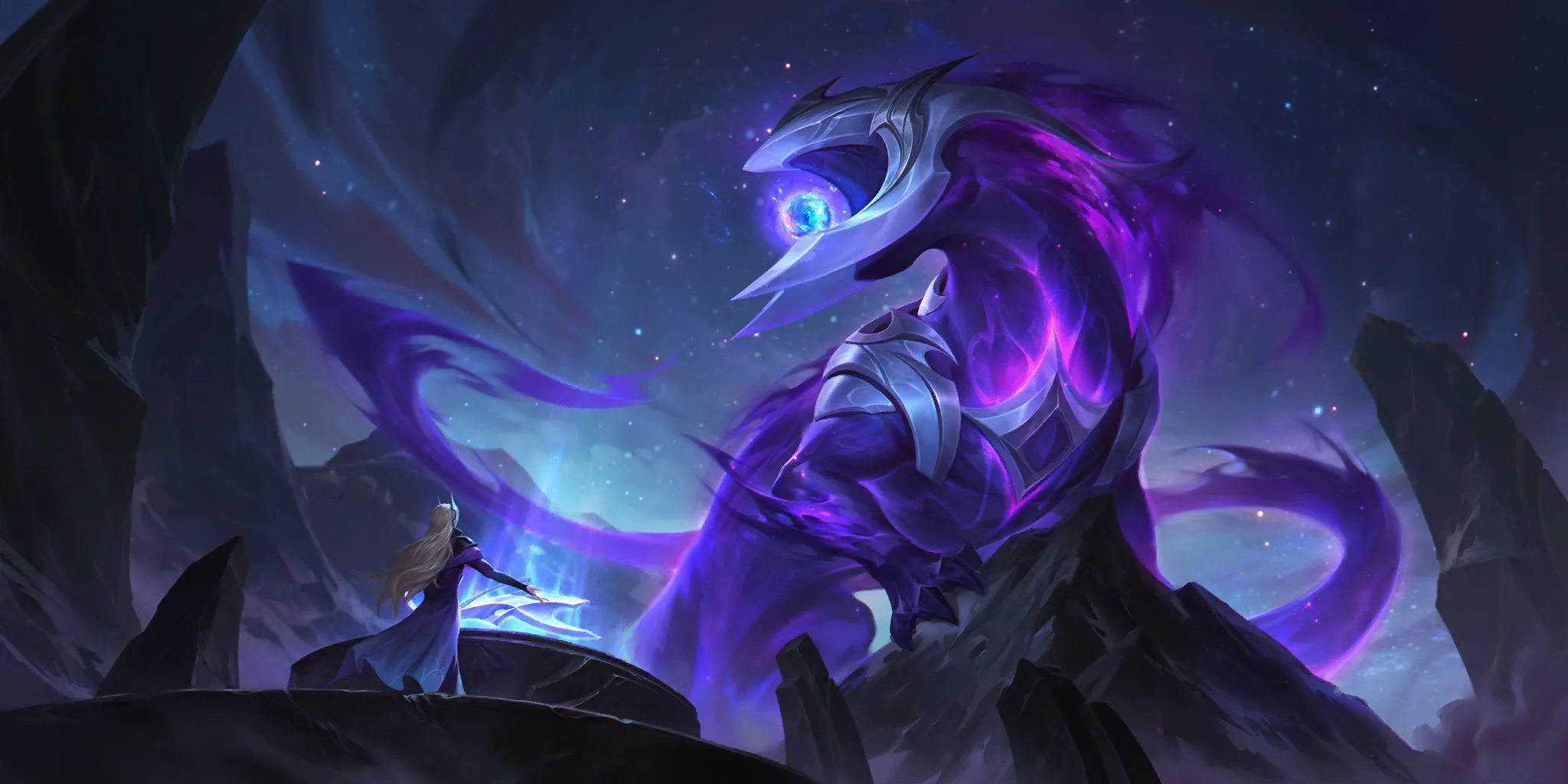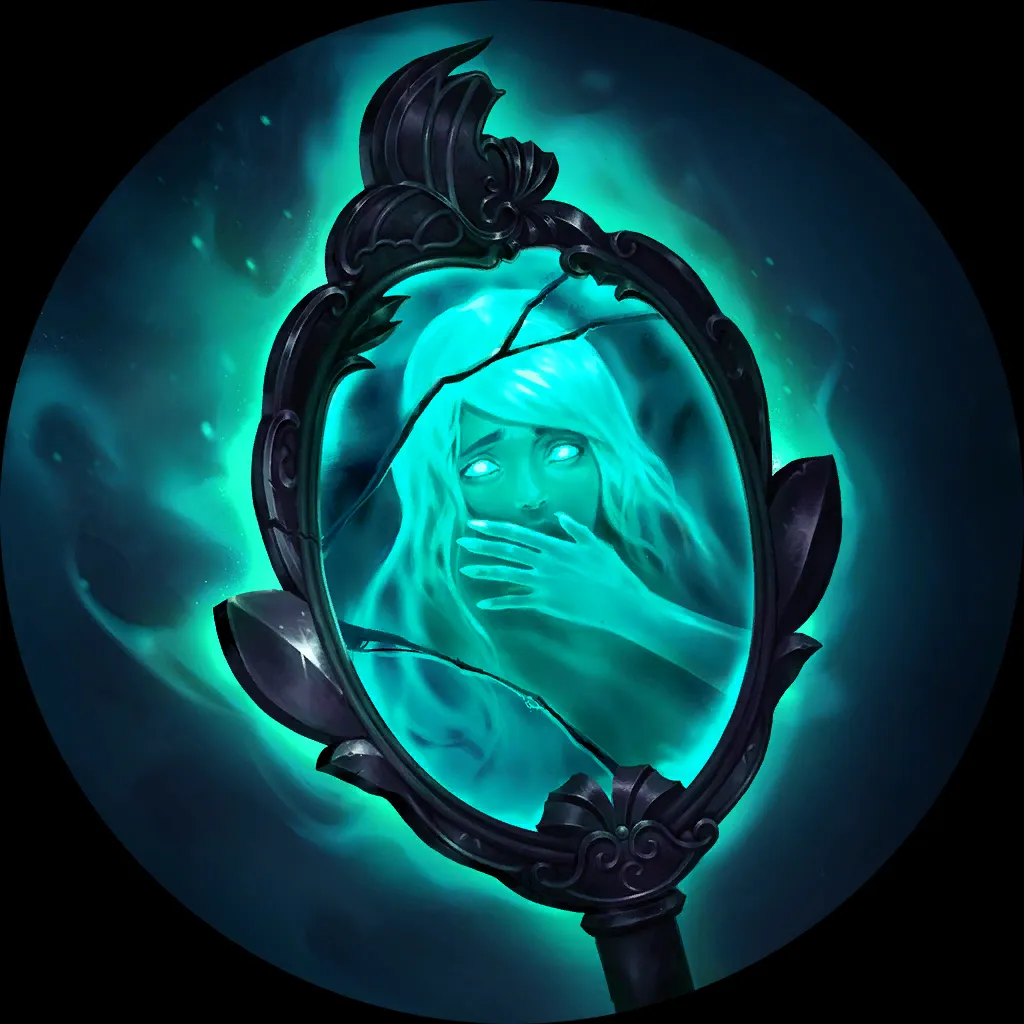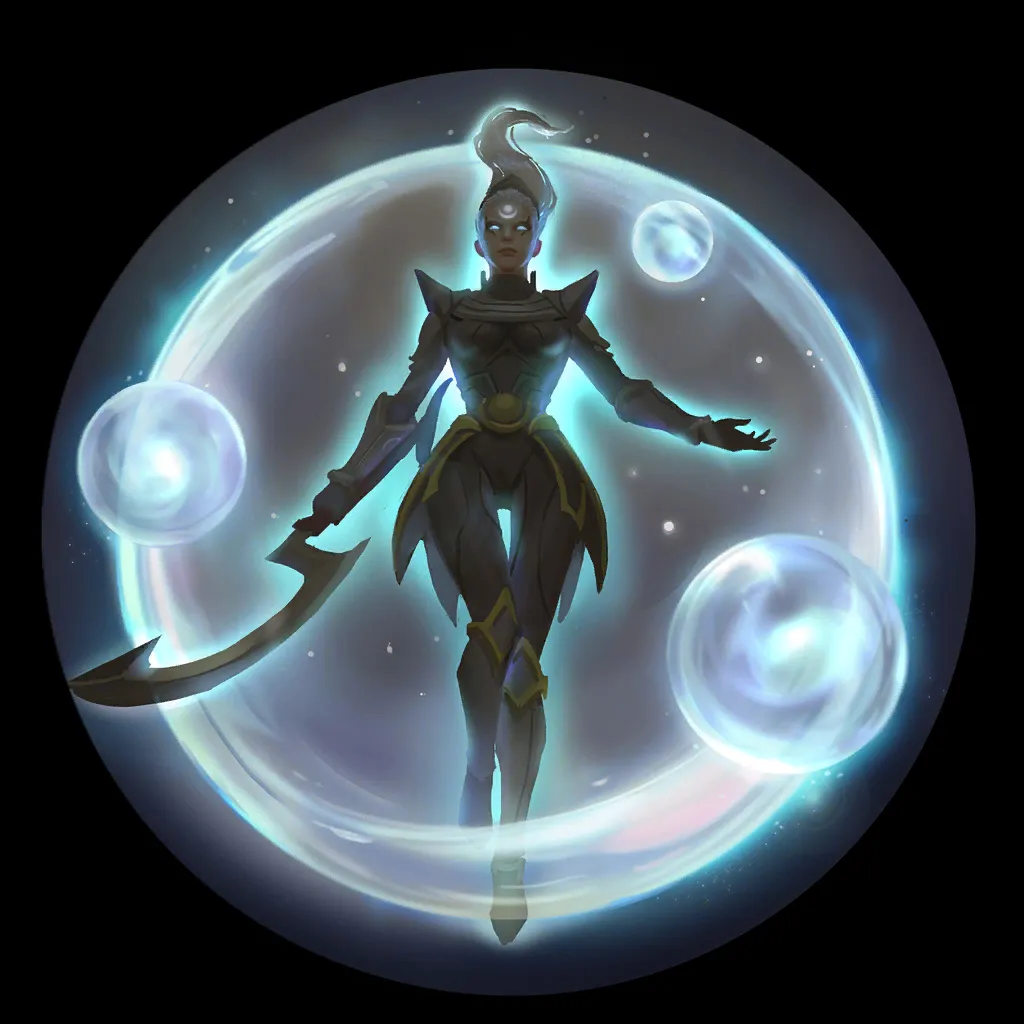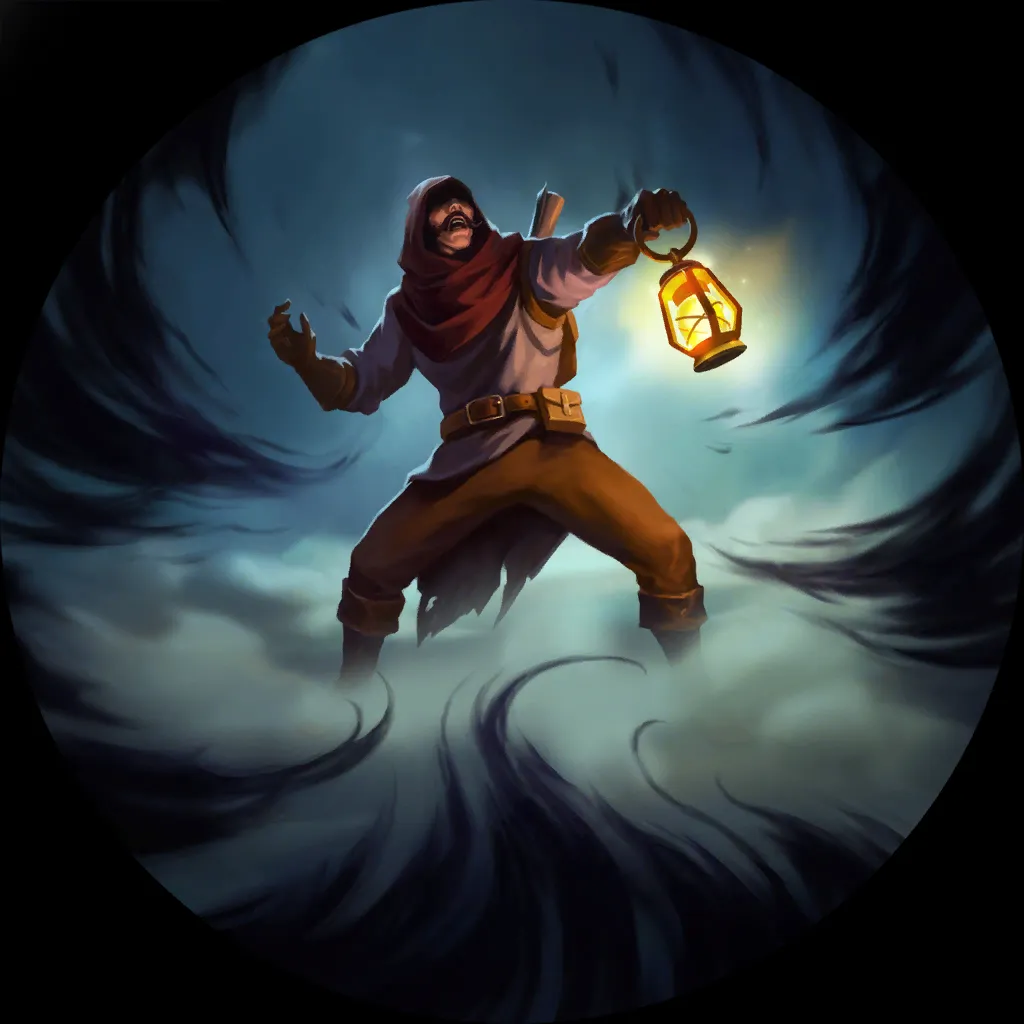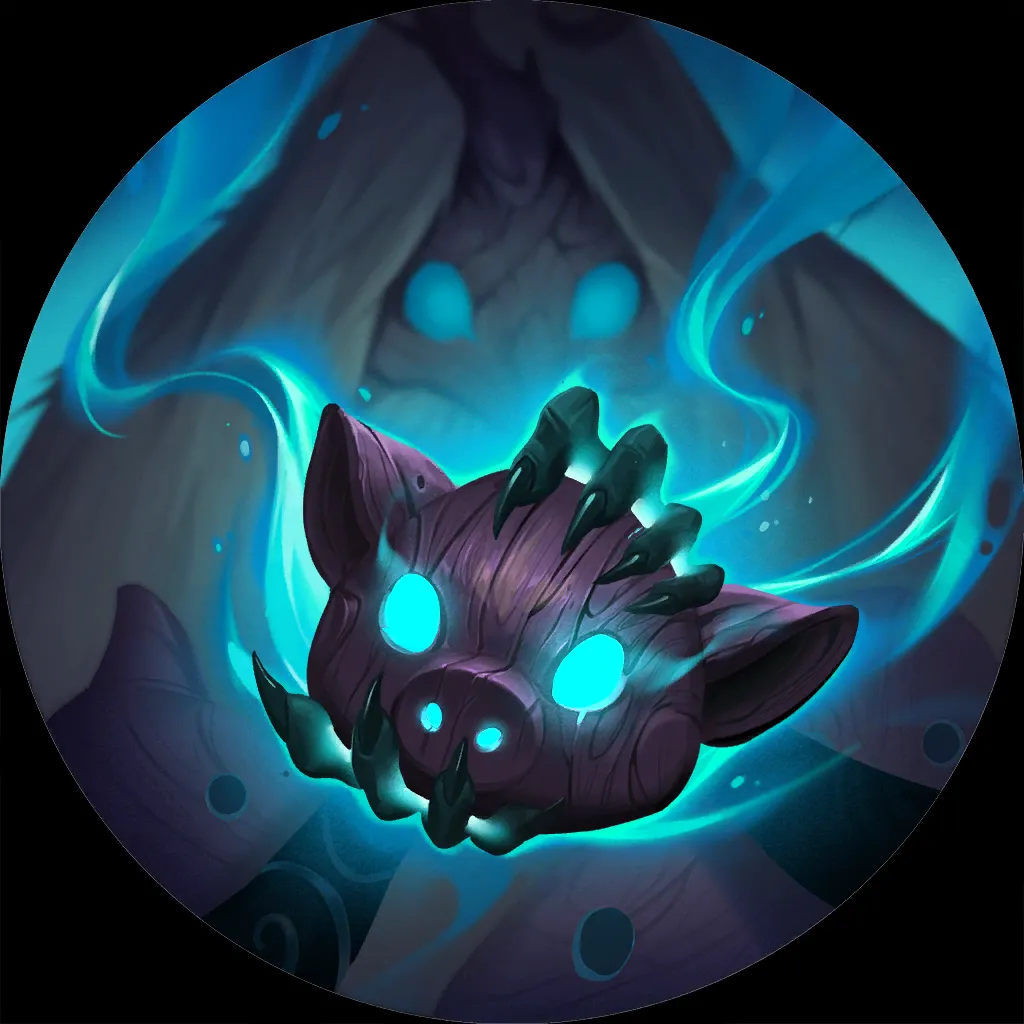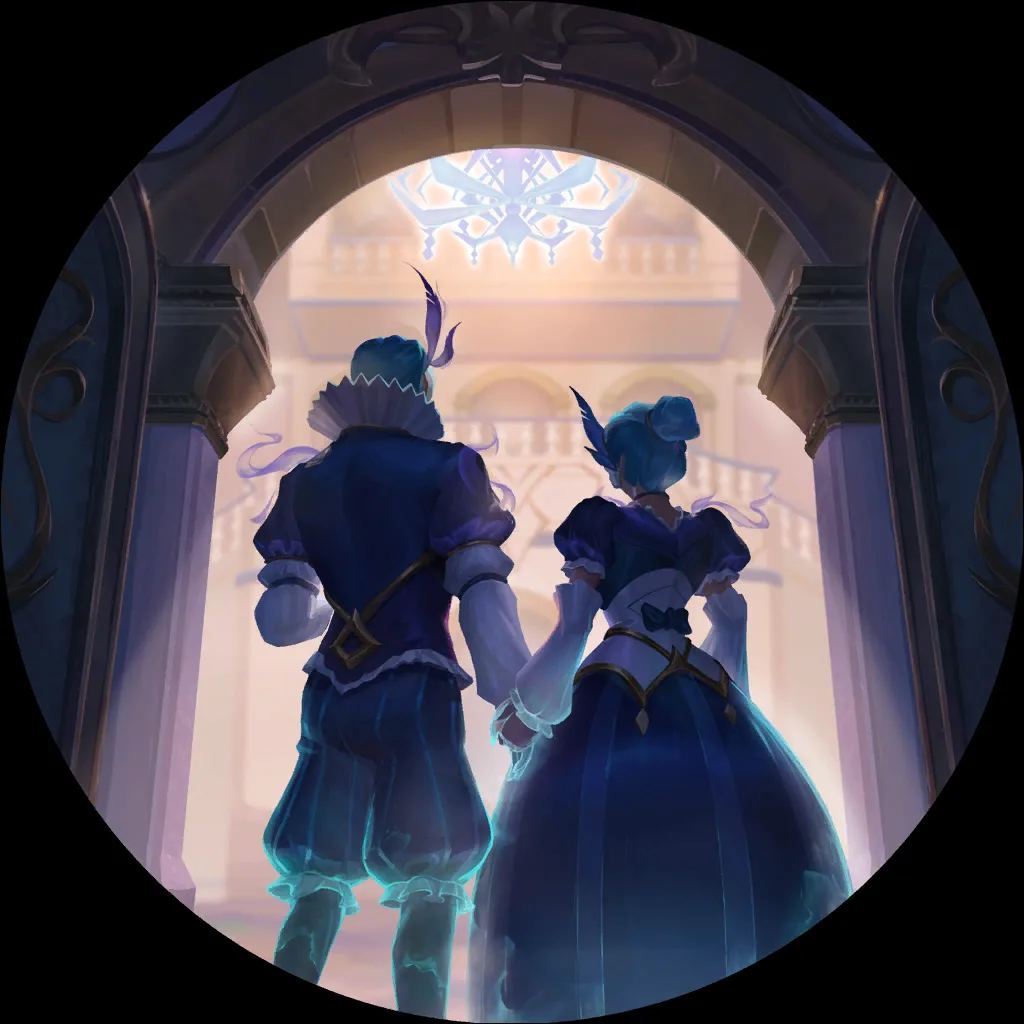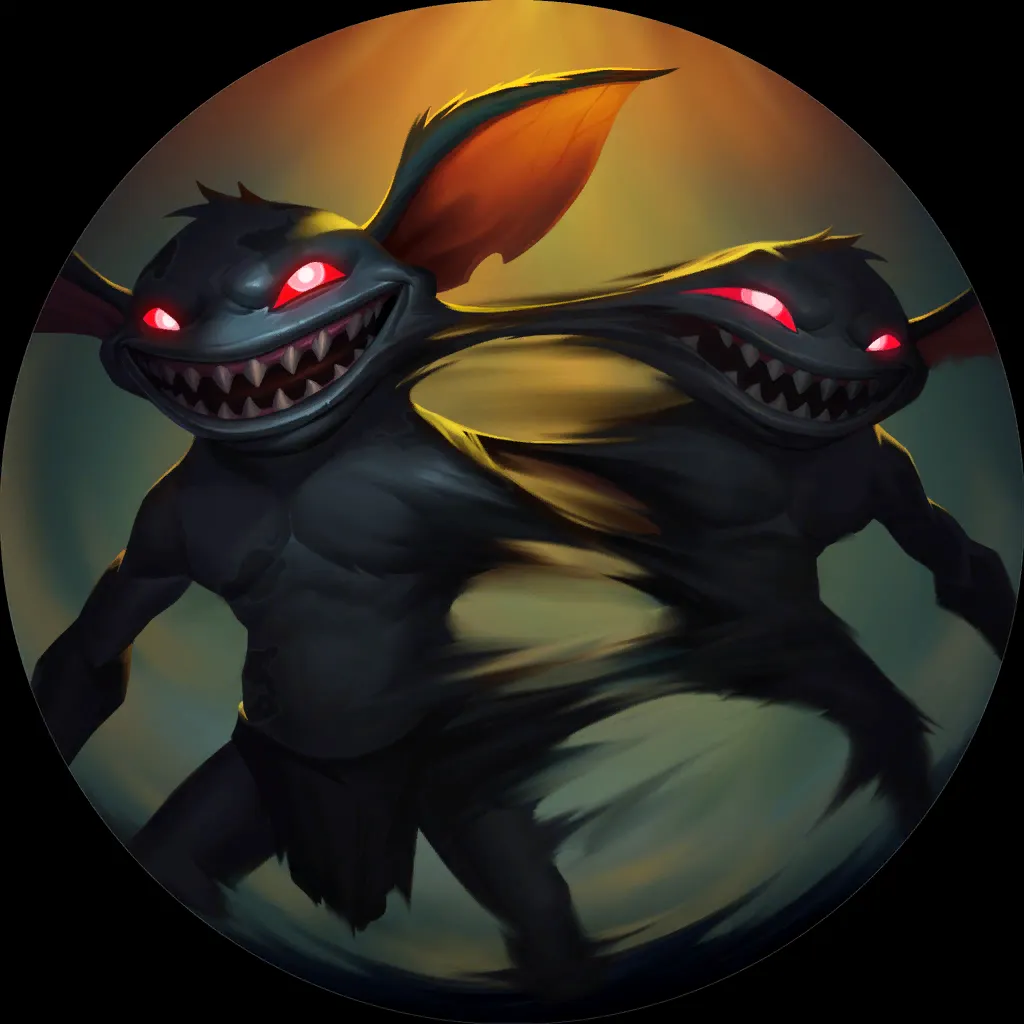 Zilean Ekko
6
5
11
18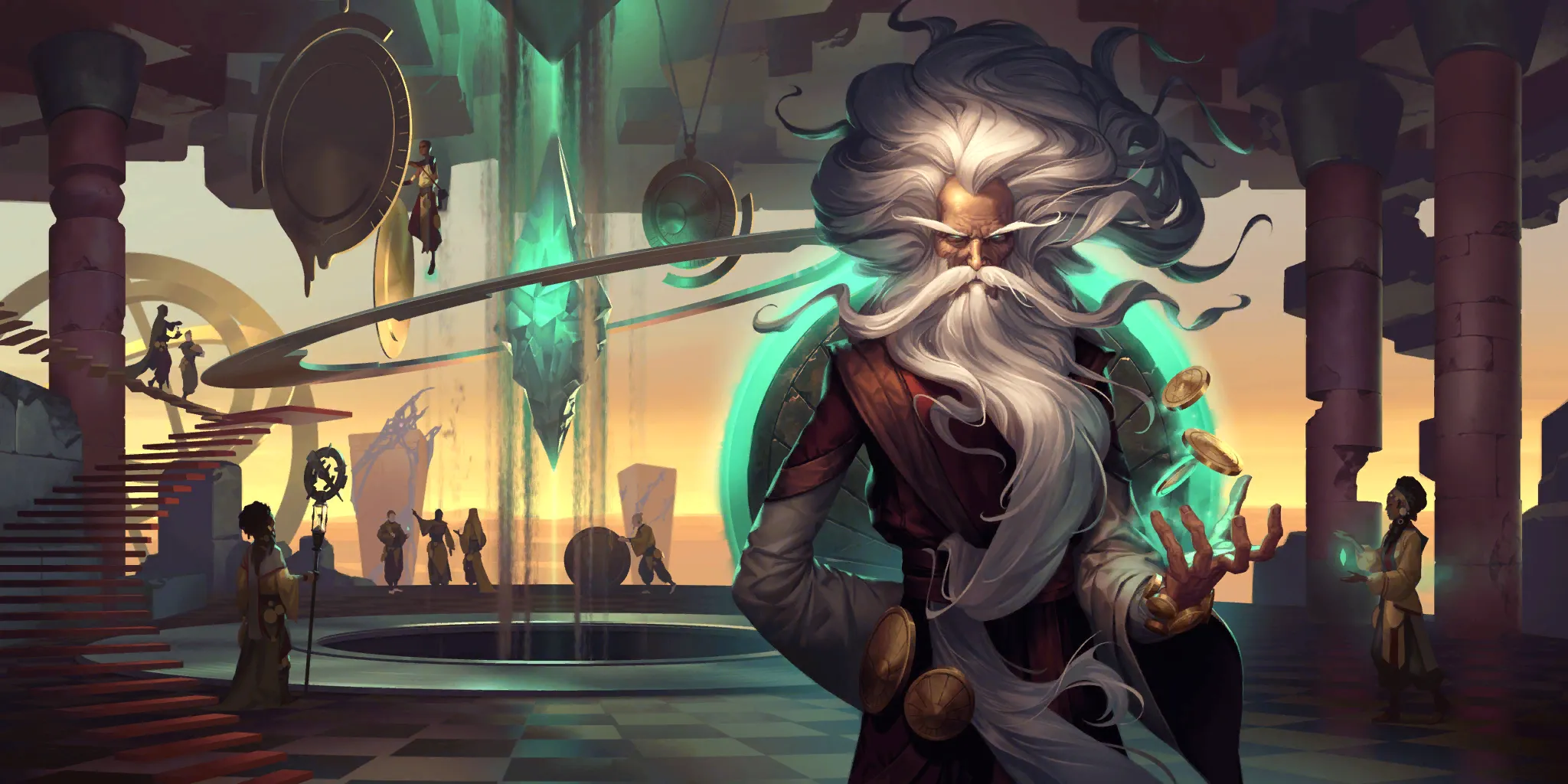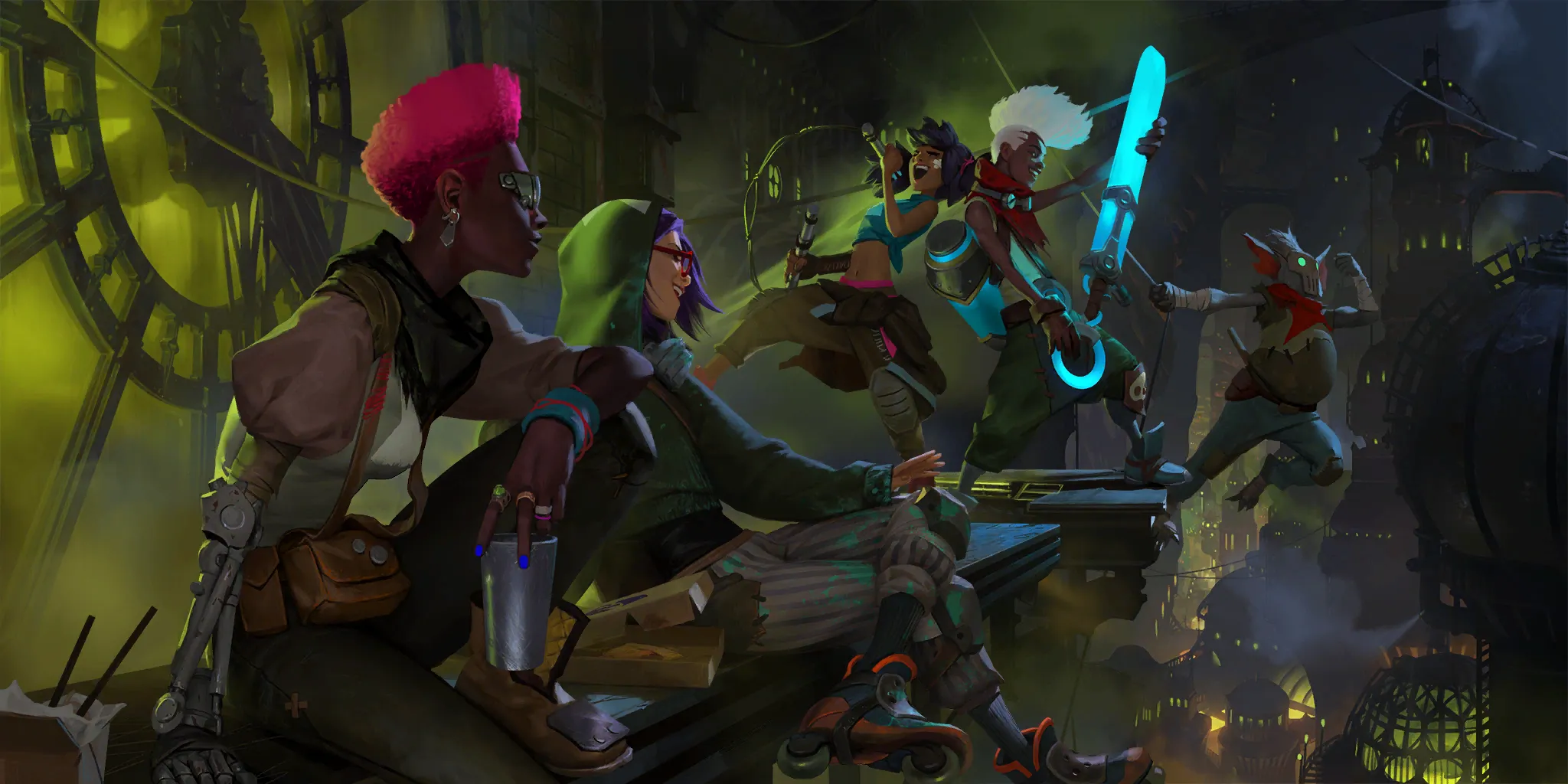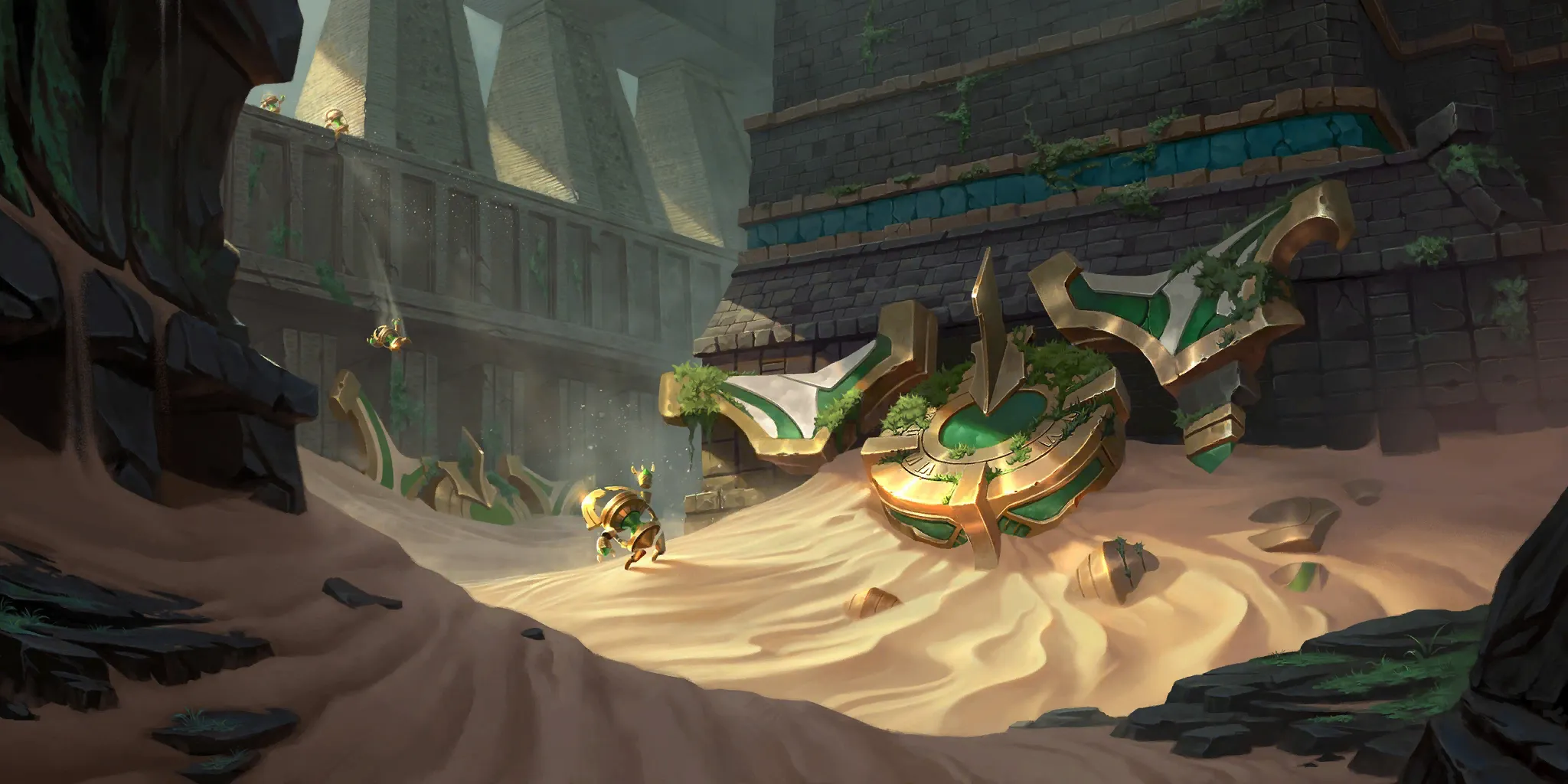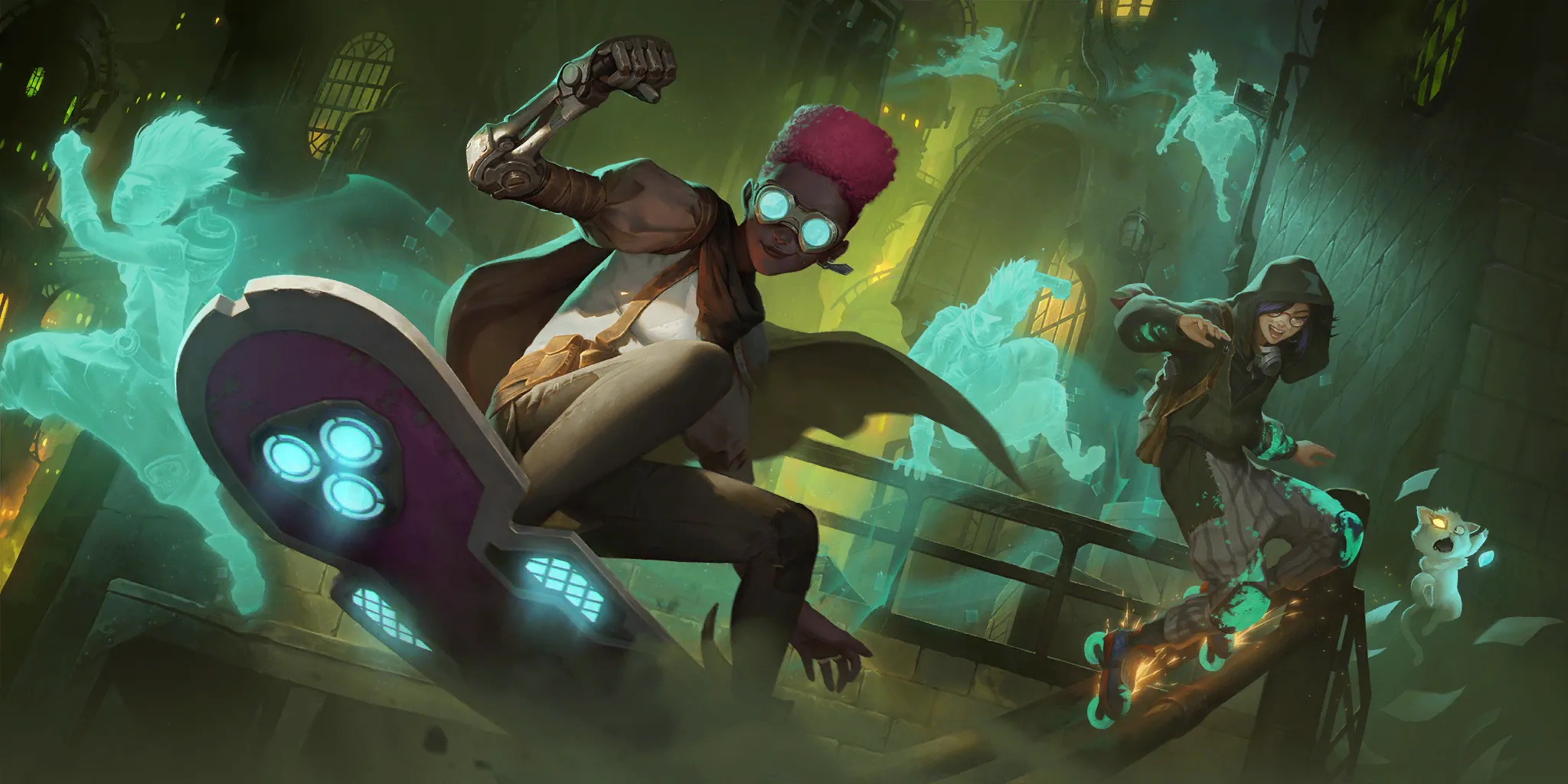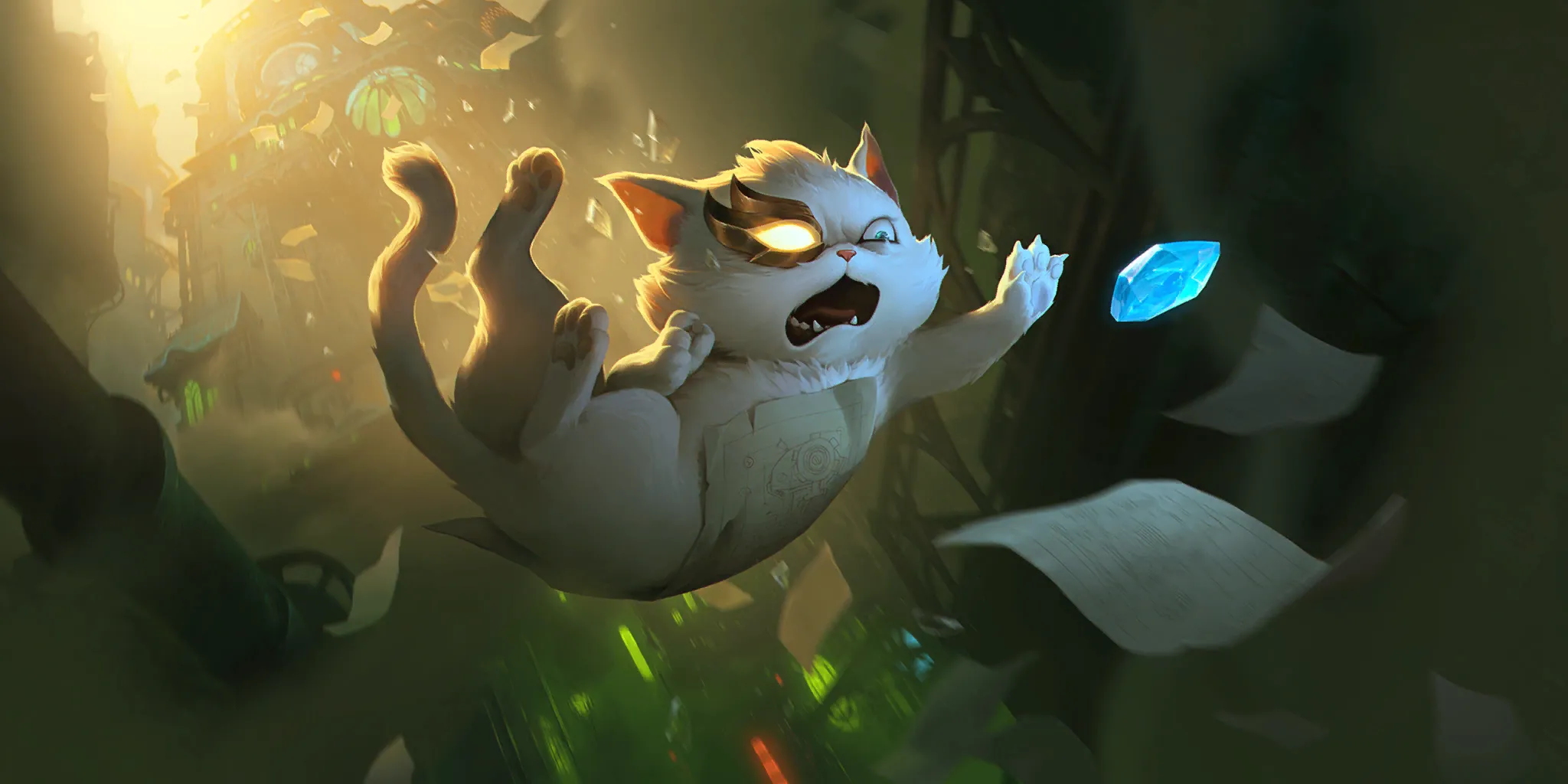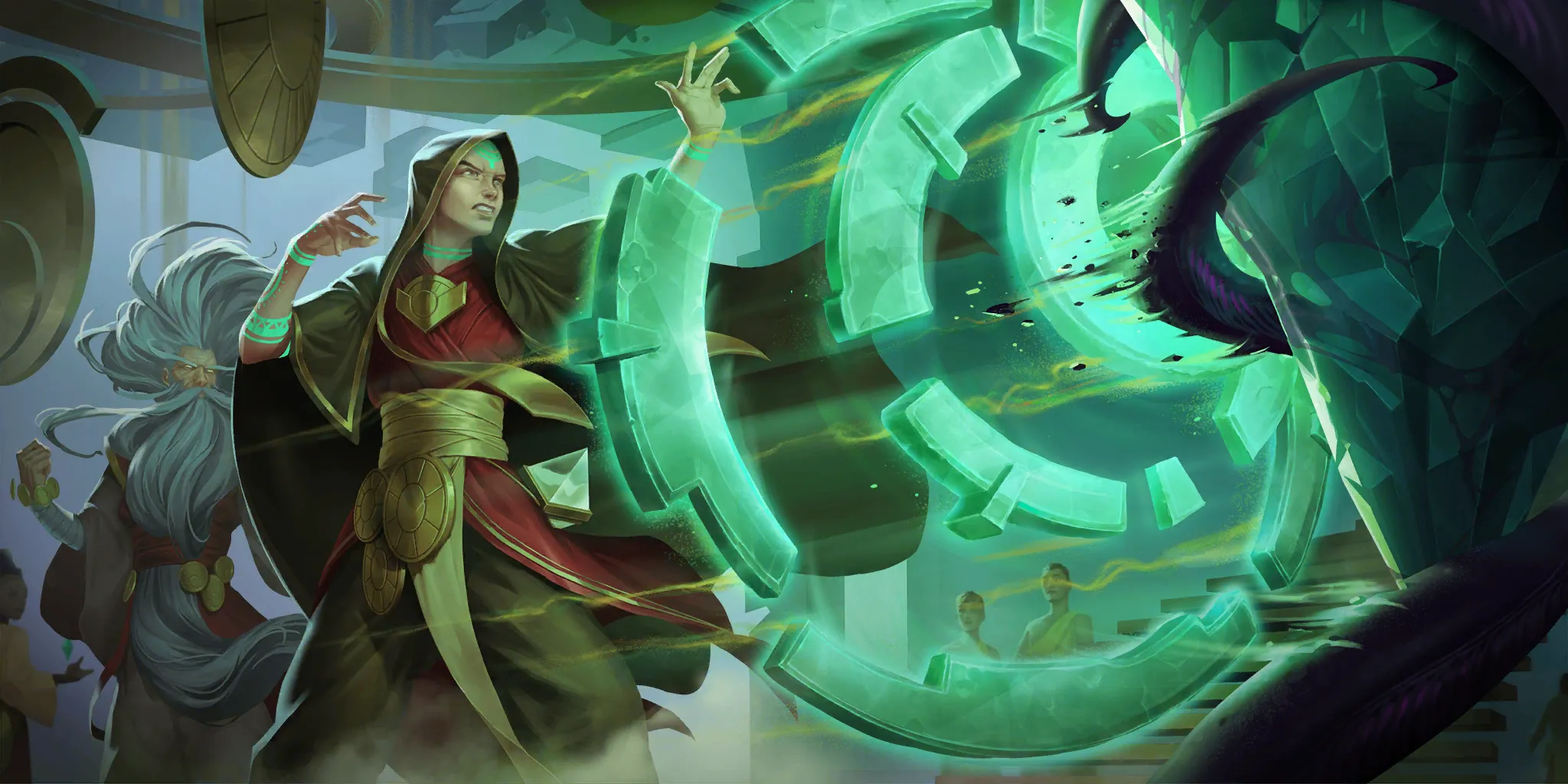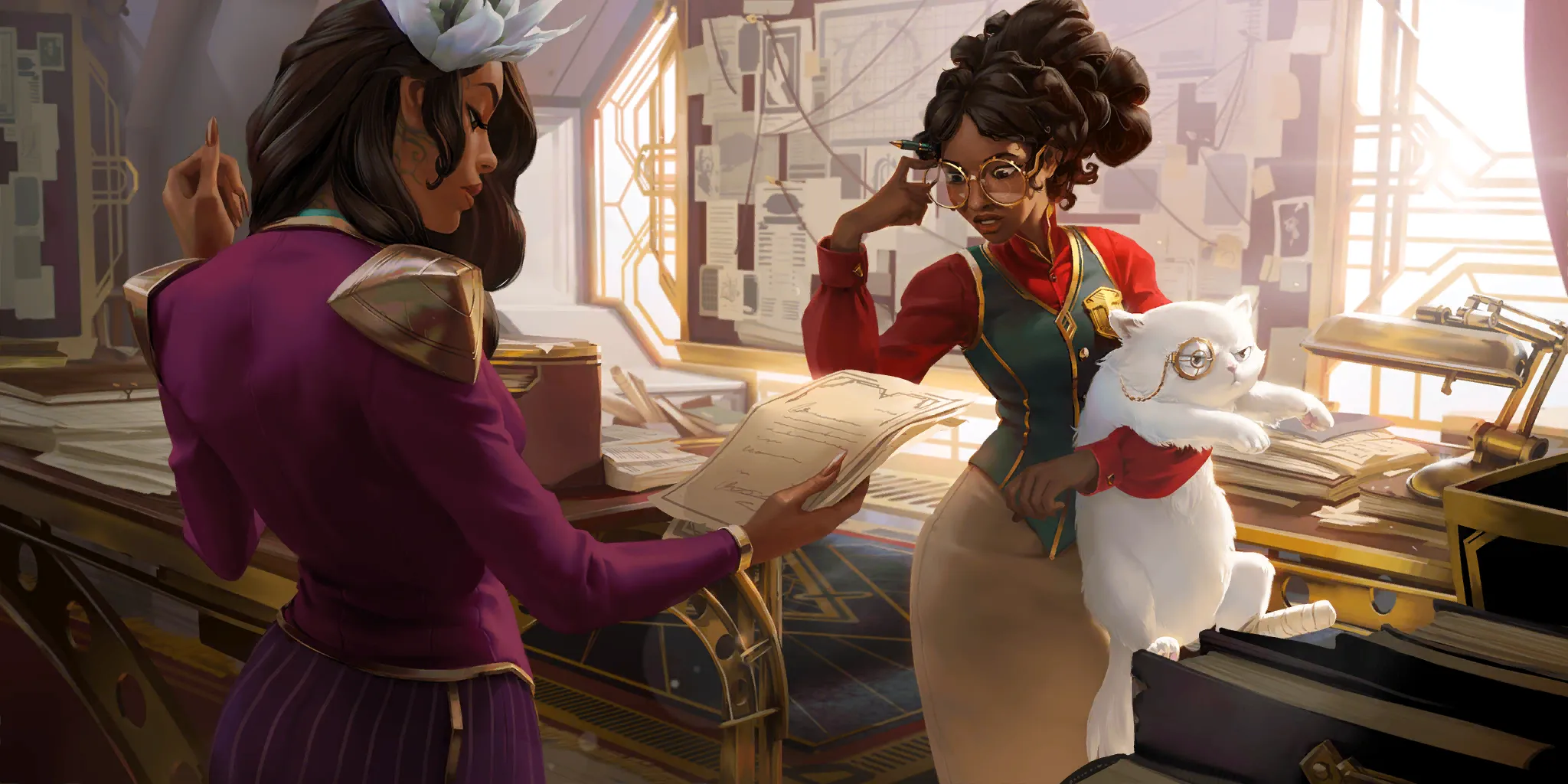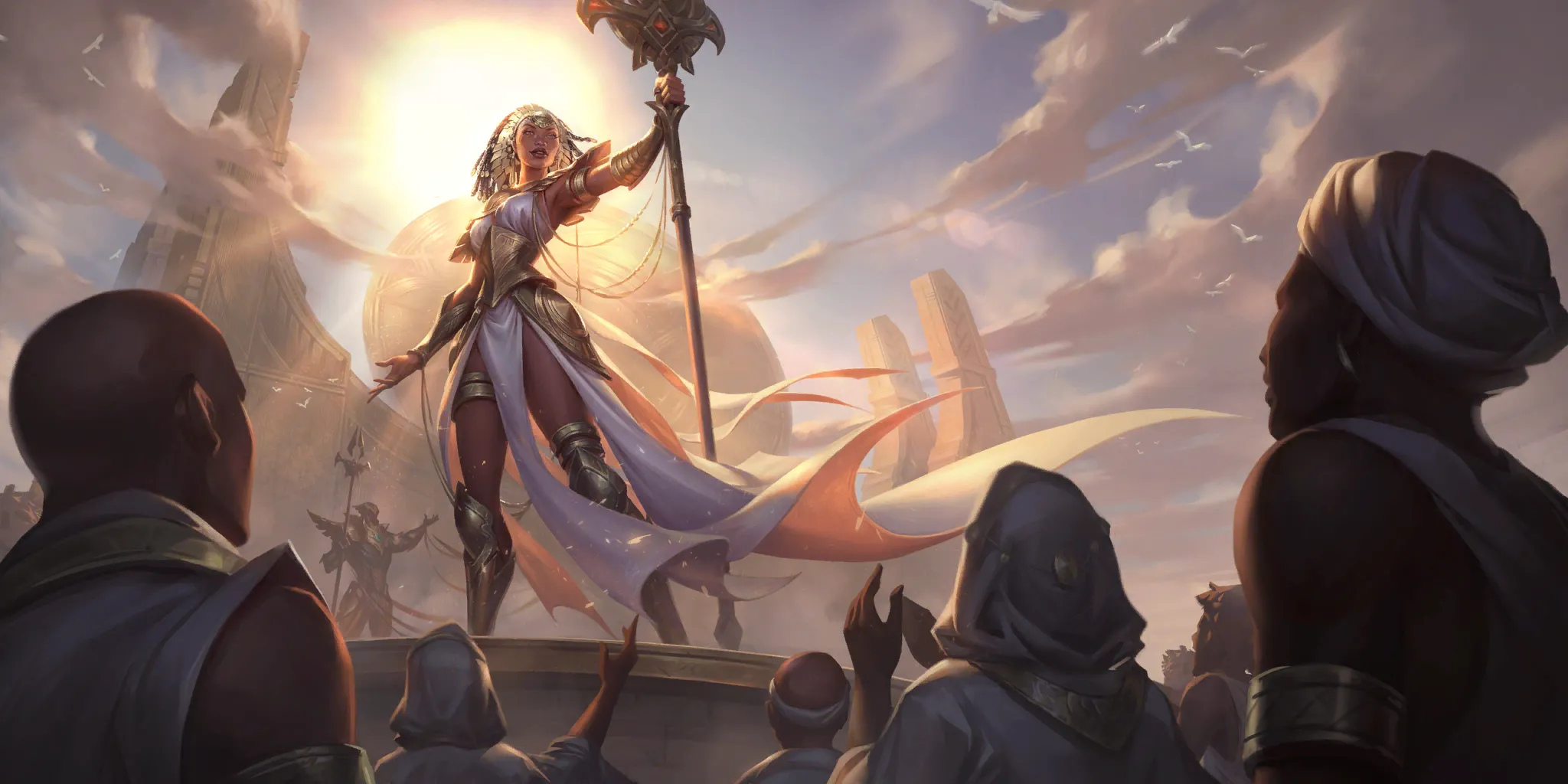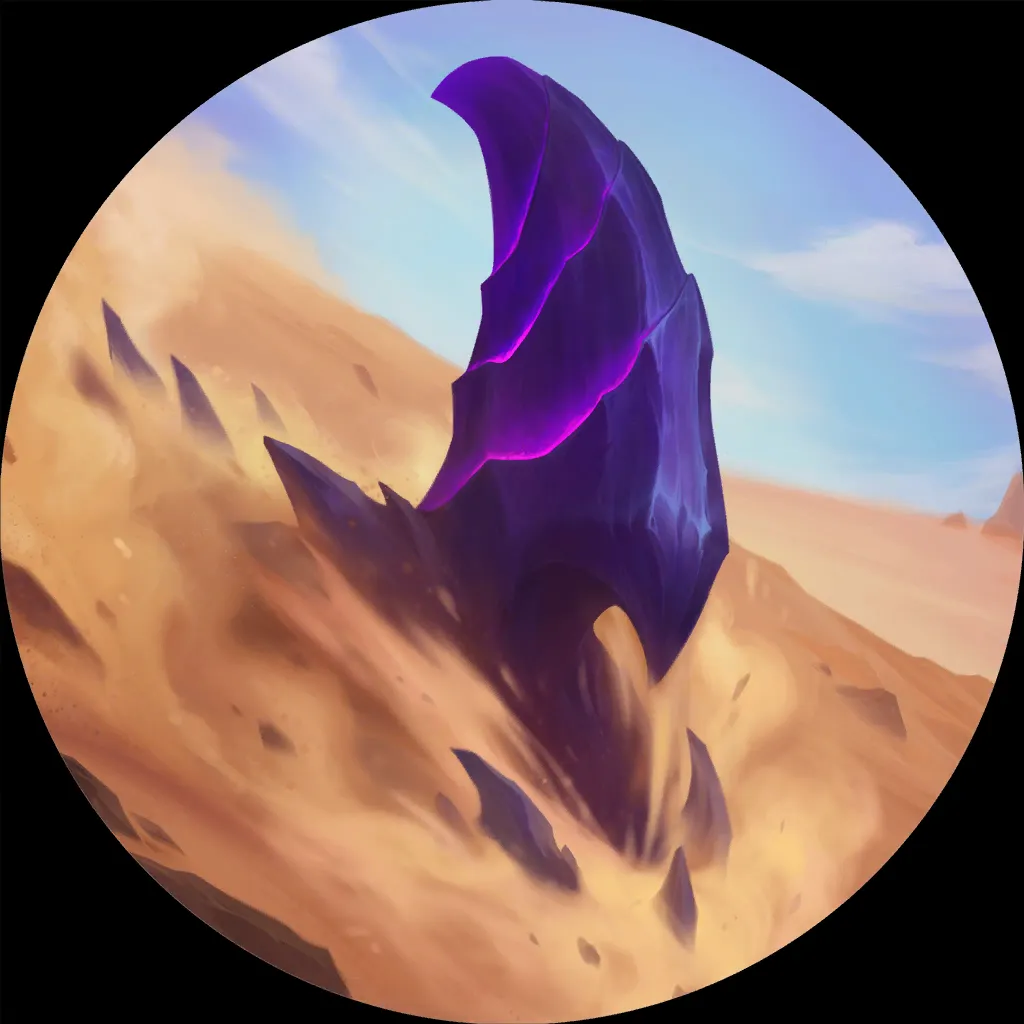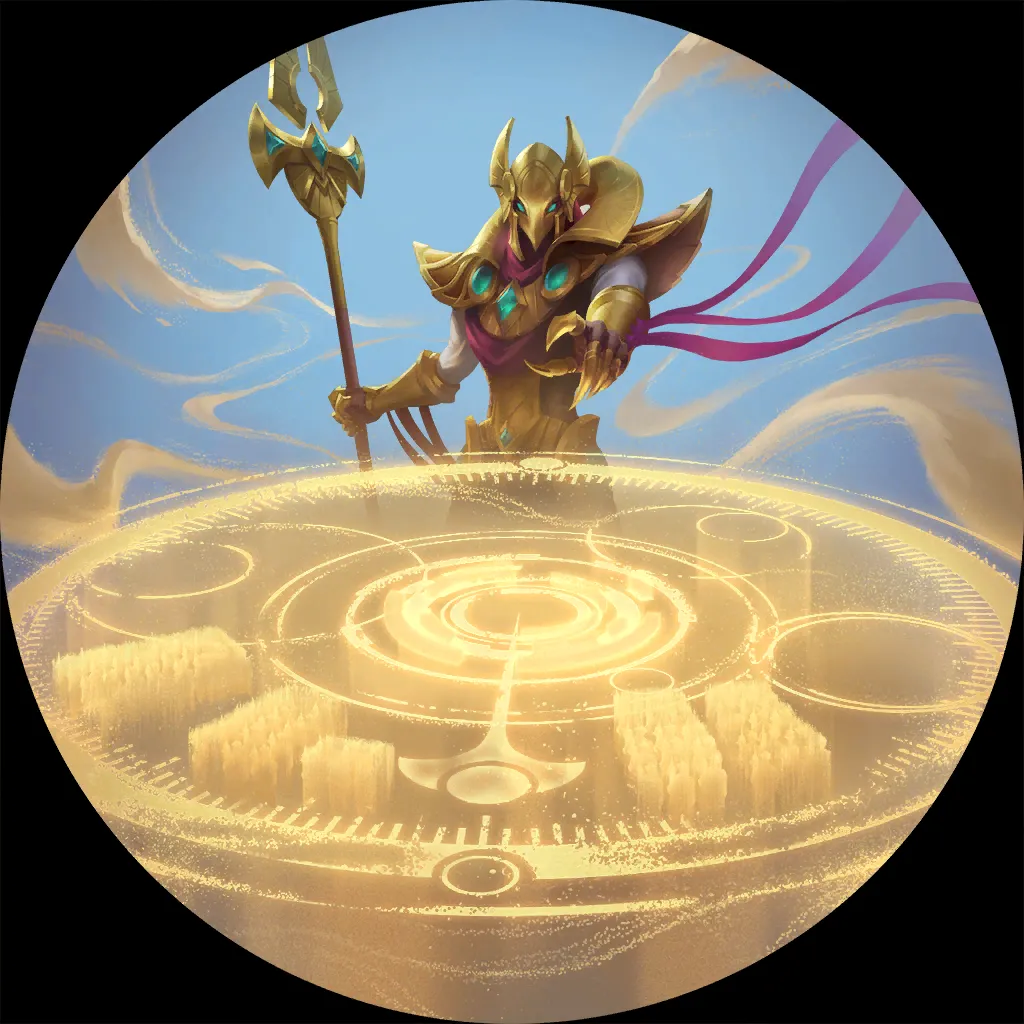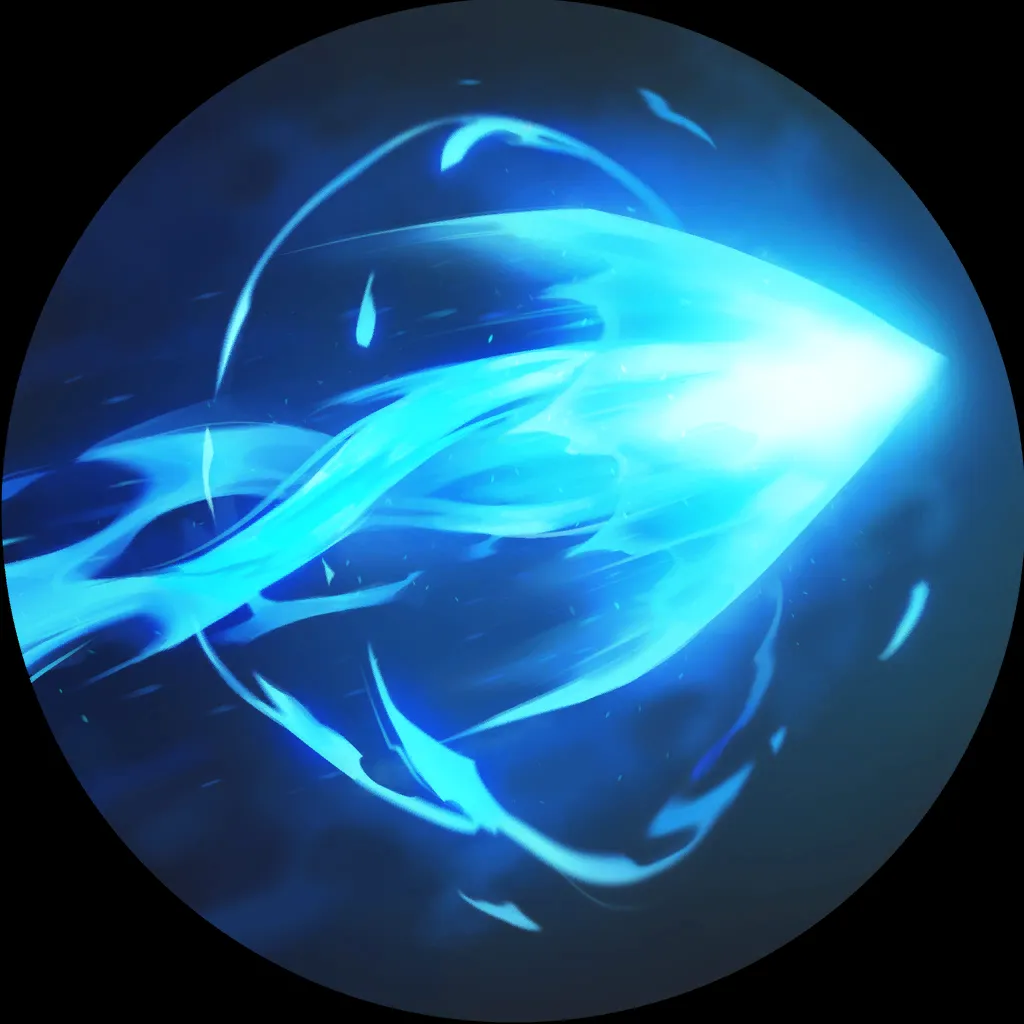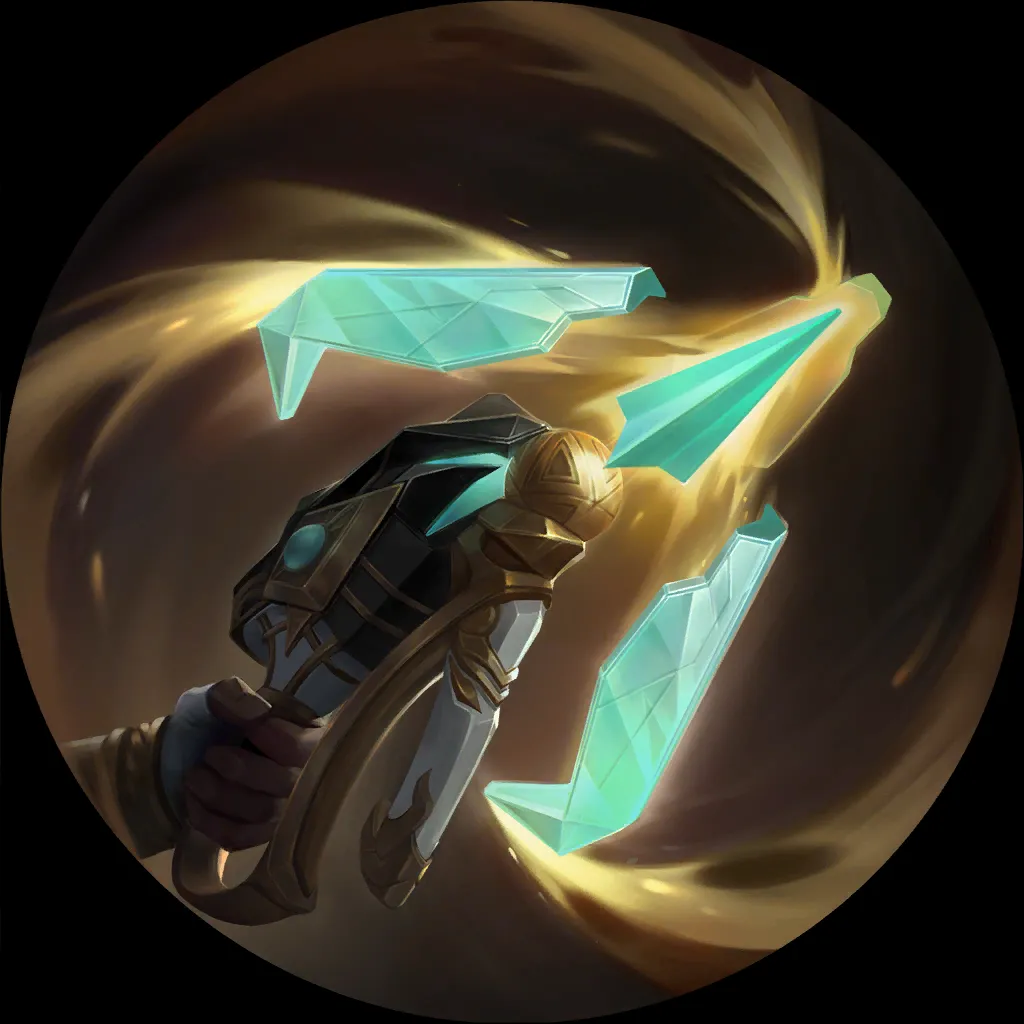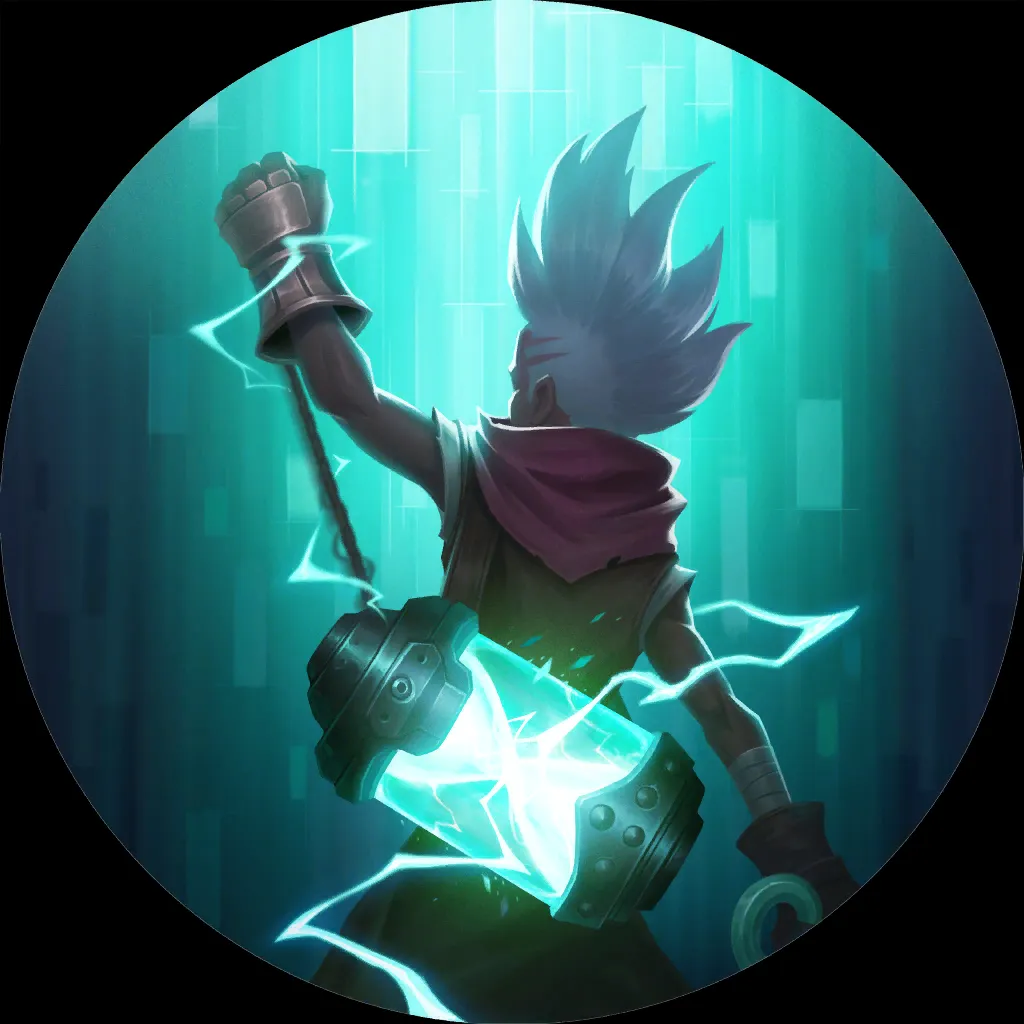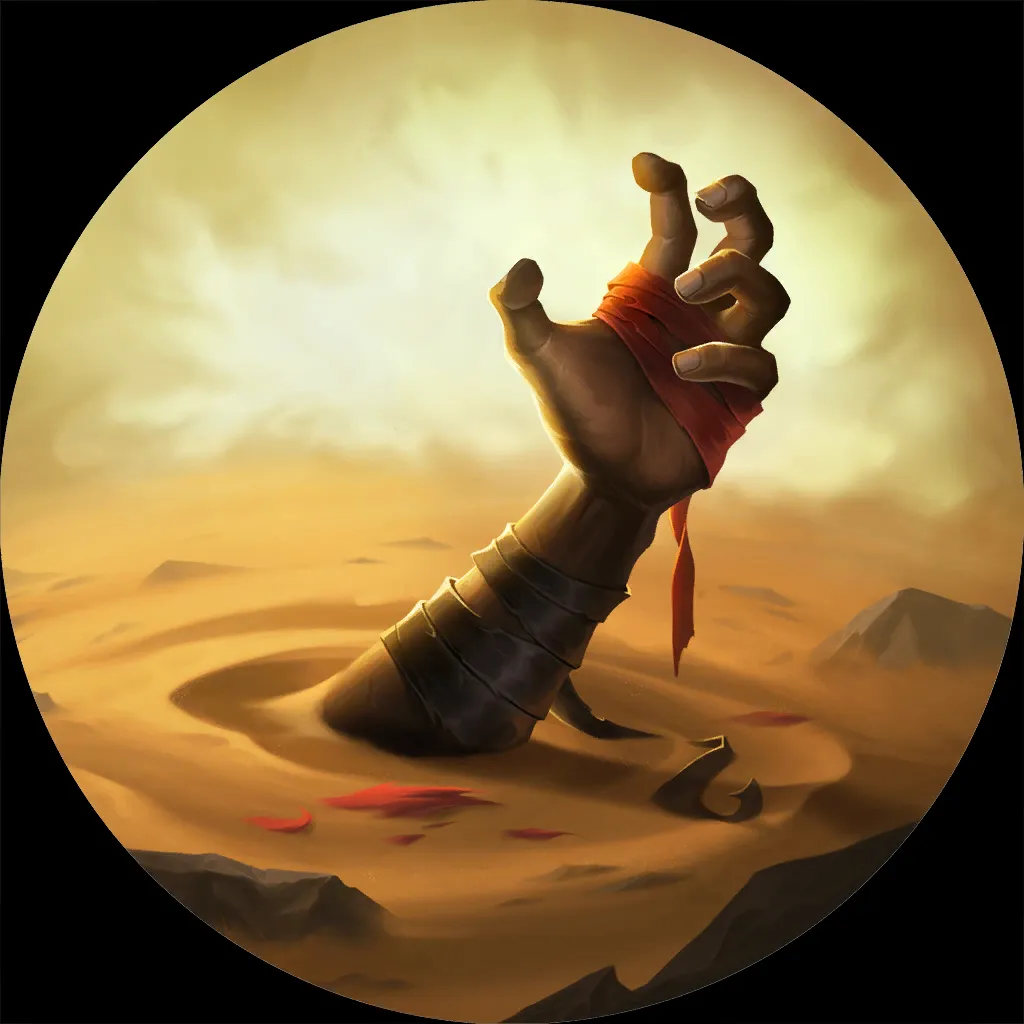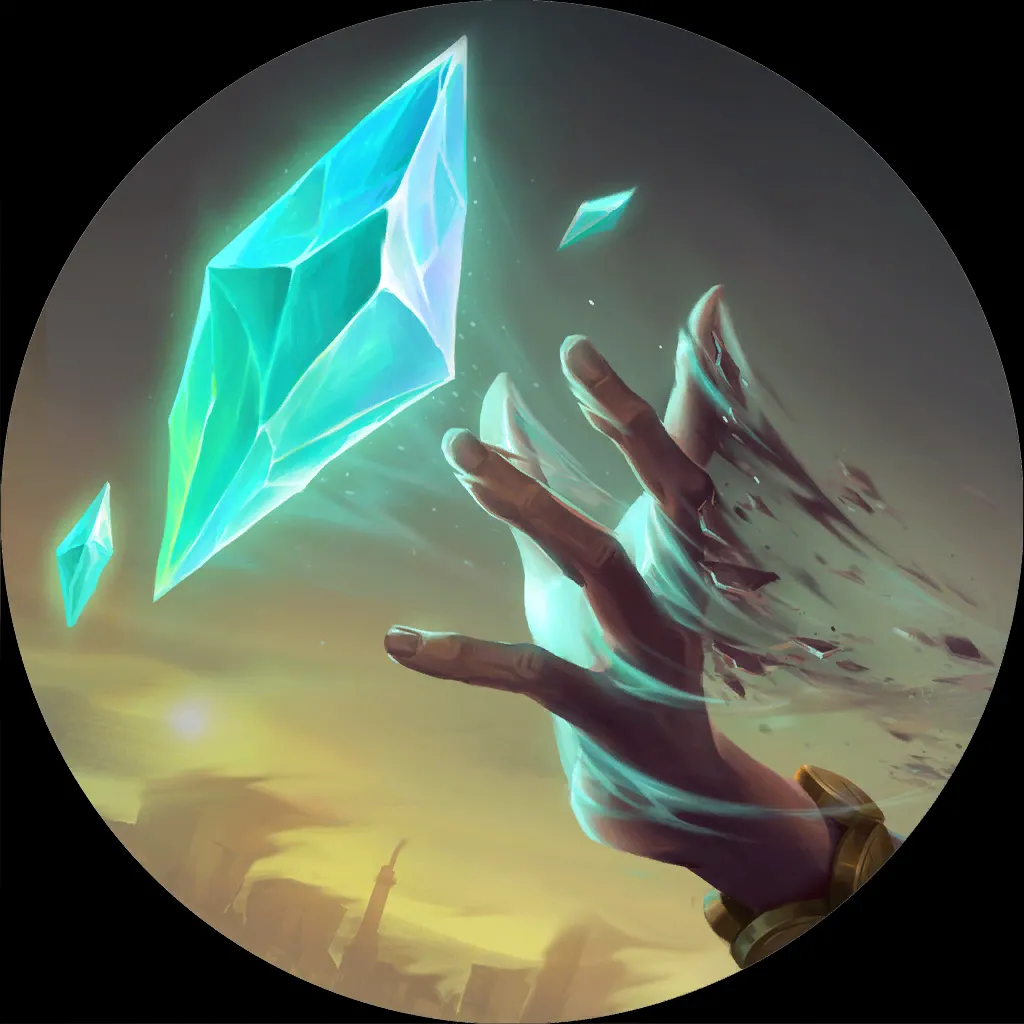 As I alluded to in the pre-briefing, this lineup just wants to kill your opponent.
We're looking for Azir Irelia specifically, but also other players on aggro-slanted lineups, like most things paired up with Katarina Yasuo.
Stats don't have Nightfall as favored into Azir Irelia but I know the stats to be wrong in this case: if you play as a Fearsome deck and look to abuse Nocturne's level-two ability you should be just fine. Zilean Ekko just plays for Fallen Feline and is perfectly ok controlling the board. Annie Jhin, on the other hand, just wants to race with Azir – kill them first or lose!
Your ban strategy is going to be a little odd: you'll have to remove Freljord SI (which I don't expect there to be much of), with other good bans being Illaoi Bard and any matchups you're not comfortable in. Personally, I don't mind the Heimer Jayce, Annie TF, Thralls, or Lulu BC matchups, but all of these can be problematic for your decks so feel free to ban them out.
Another deck you could consider in this lineup is Annie Kat Ziggs Shruima from last season – it still works as a decent burn deck and likely makes sense in this lineup, though there are no stats to back up that claim.
At the end of the day, this is really my pet deck lineup, you can build your own with your pet decks!
---
Chompers' Flaming Fiesta
Inspired by Runeterra Tennis Academy, this is the Baboon lineup.
Aphelios PnZ, the strongest Worldwalker deck, wasn't nerfed – the only reason you're not seeing it around is because people are quite high on Kai'Sa and eager to play new stuff. But pair Aphelios with the second coming of Yordles in Arms and Jinx teaming up with Bard, and we've got a lineup ready to fling some… Chompers!
Aph Vik
6
0
6
28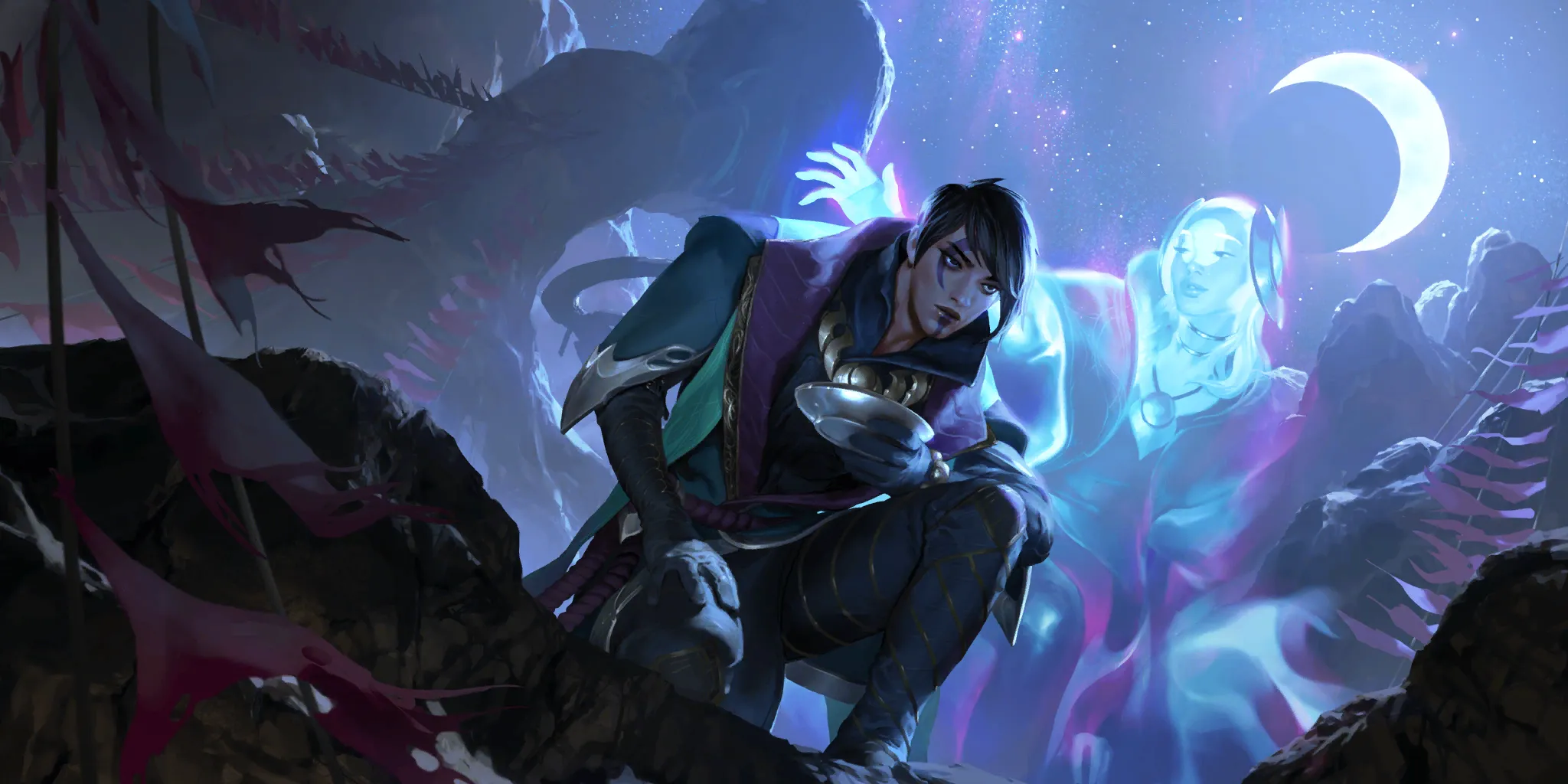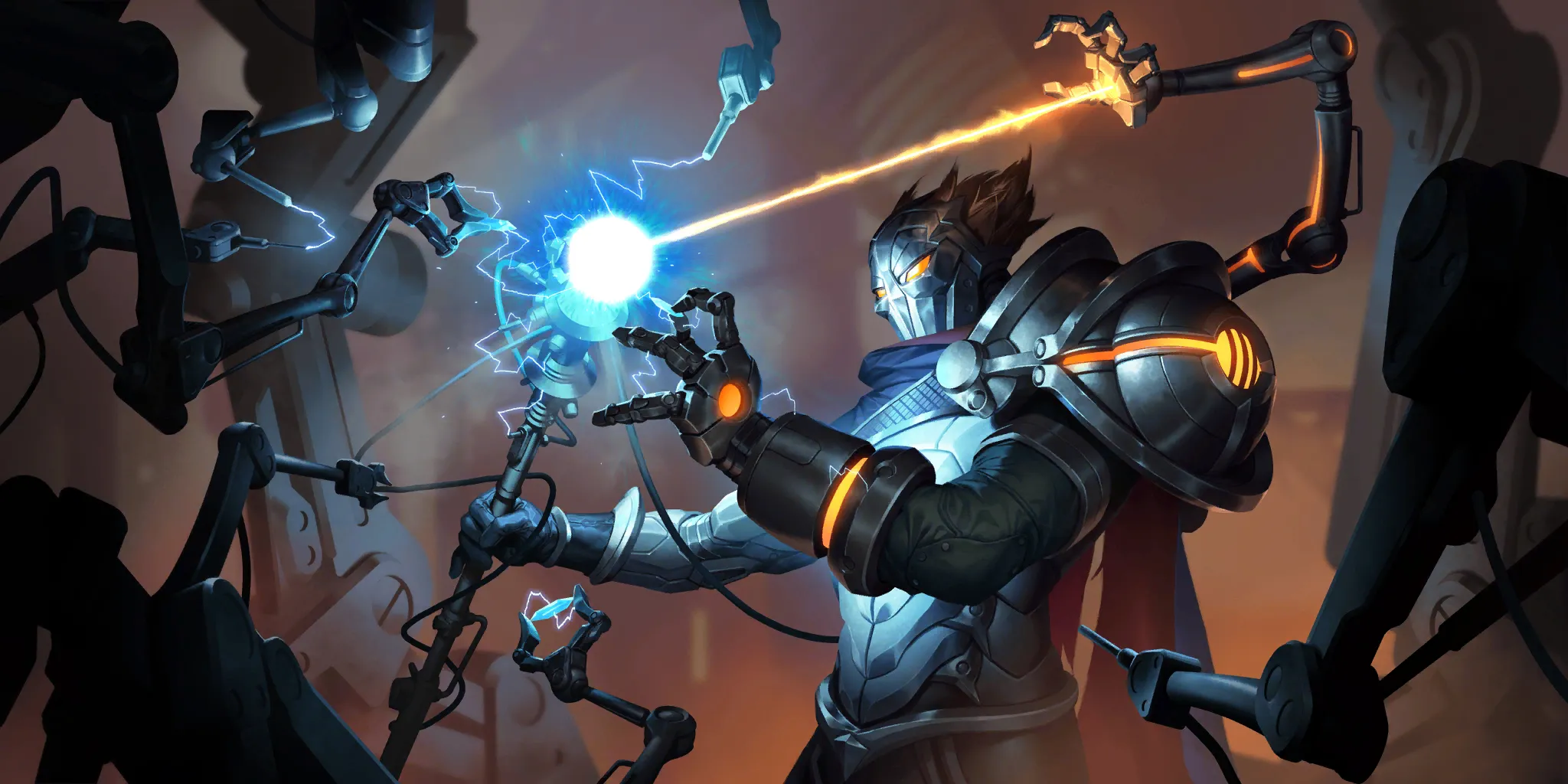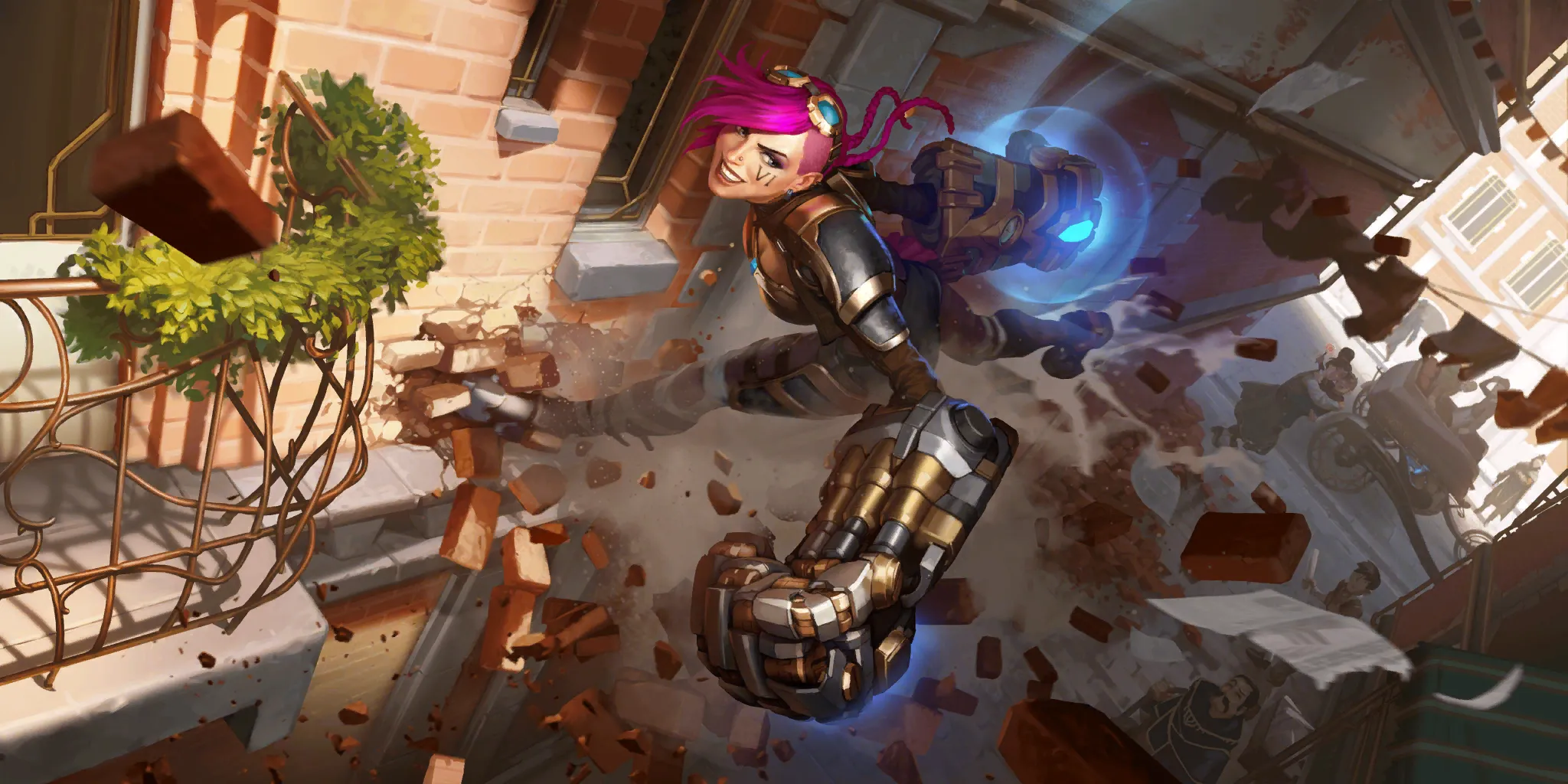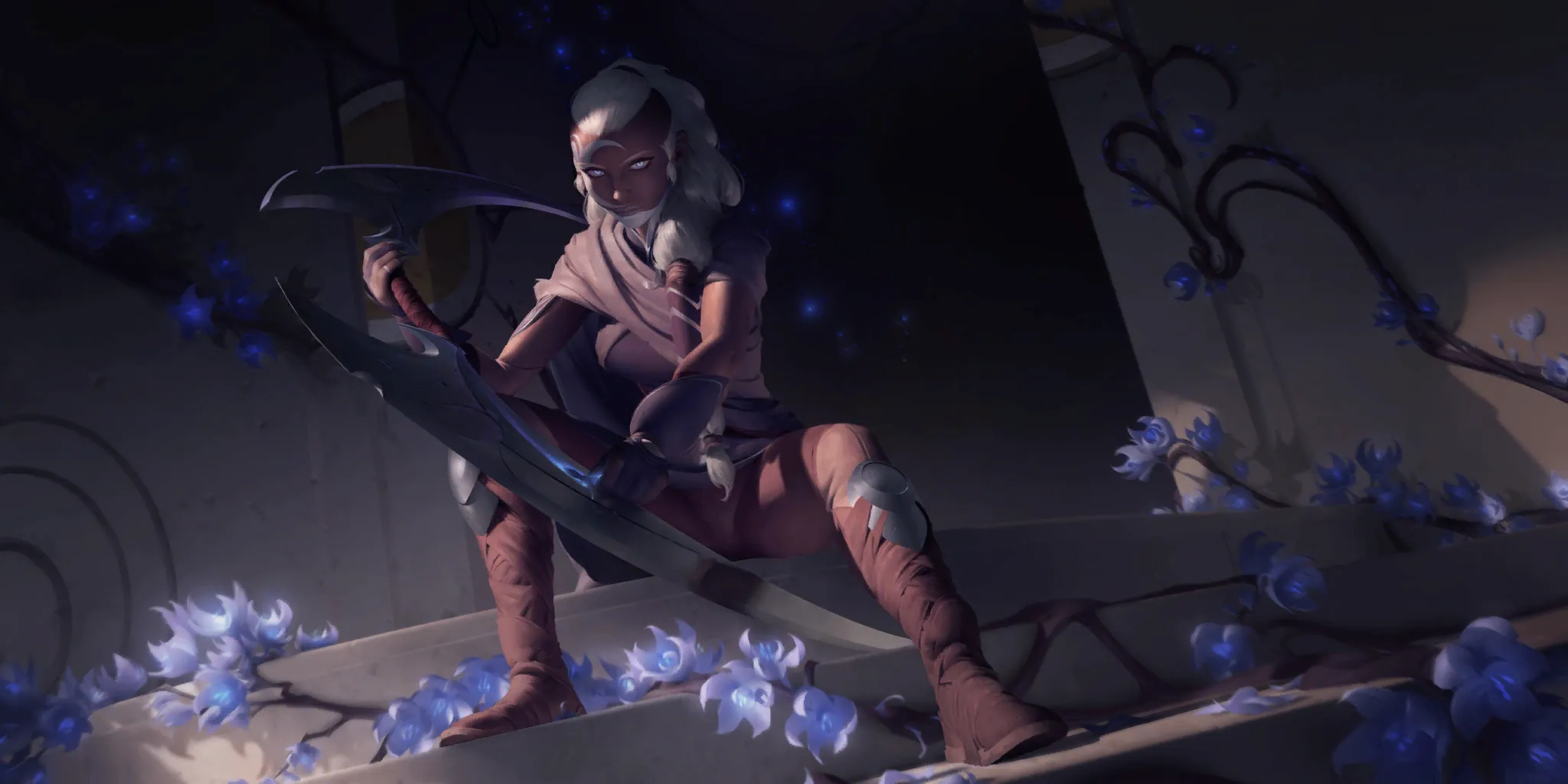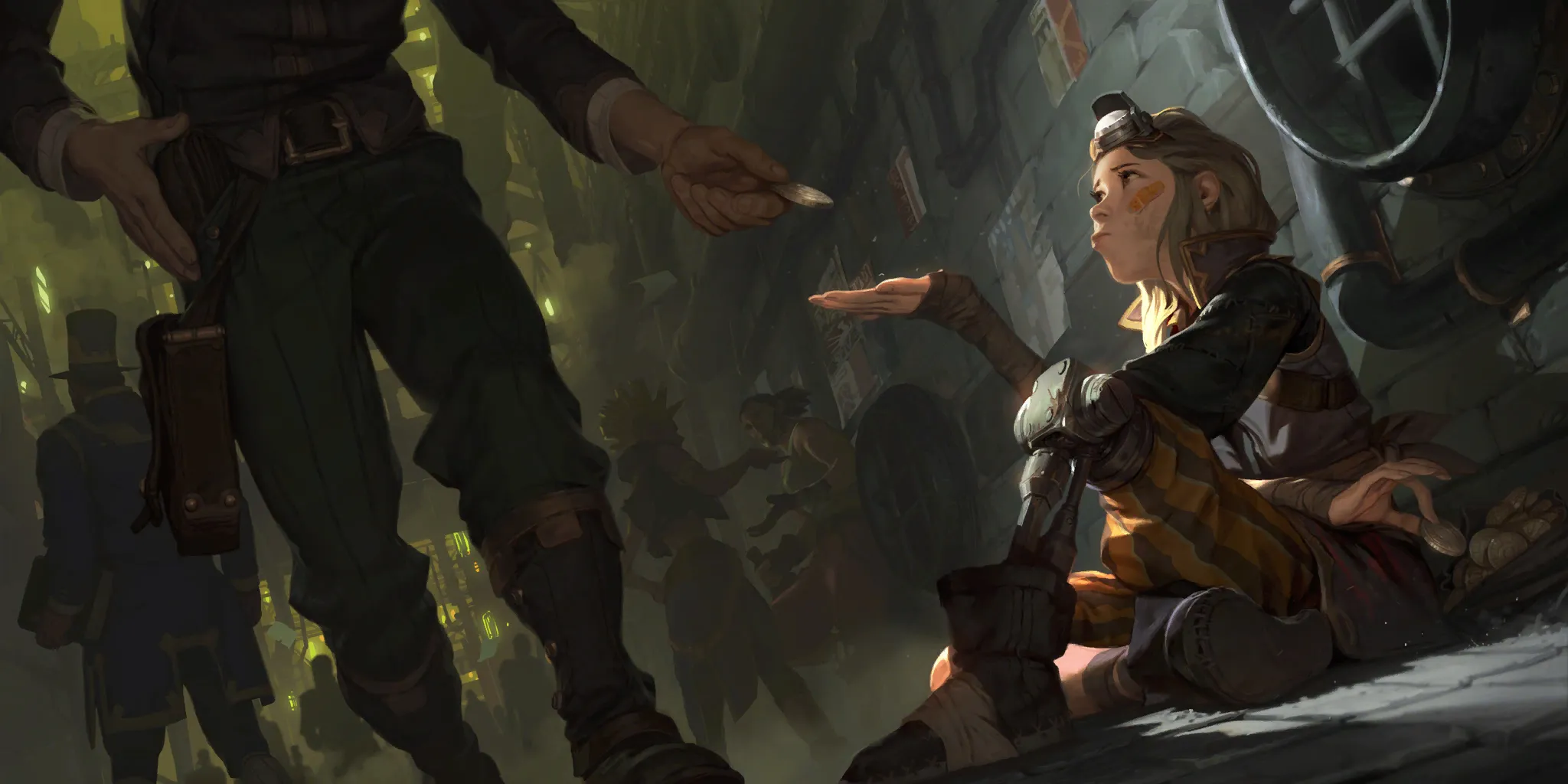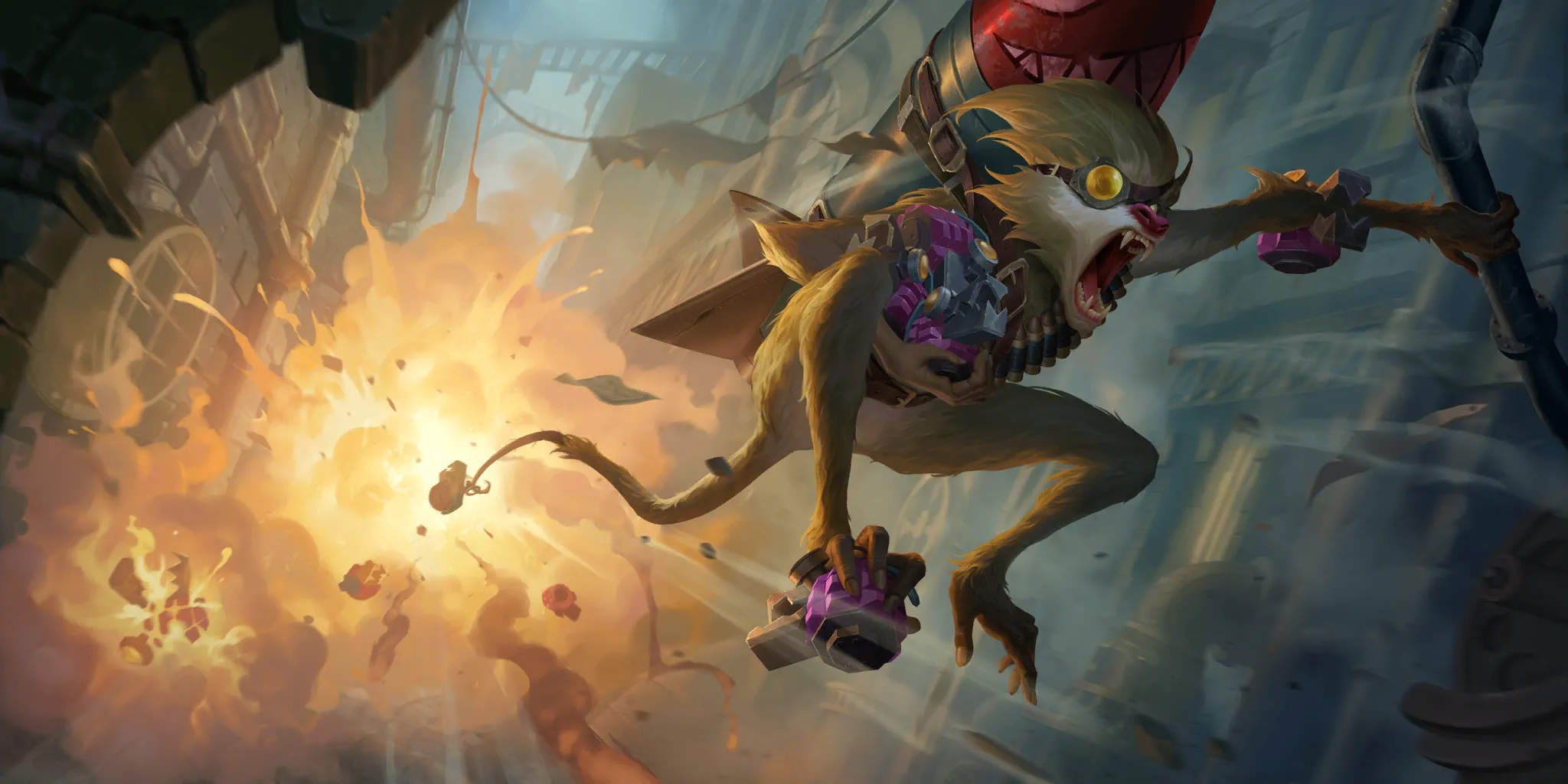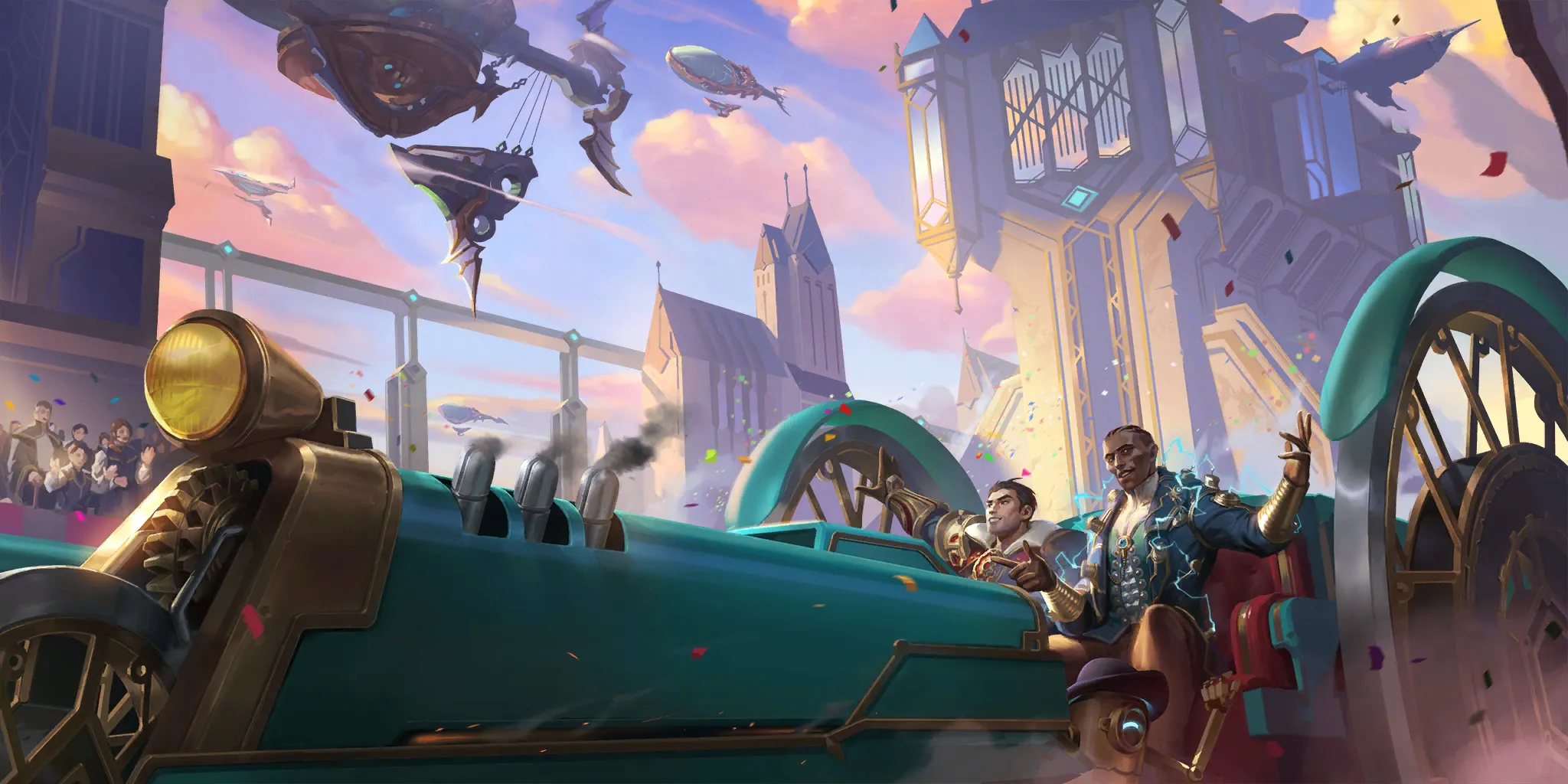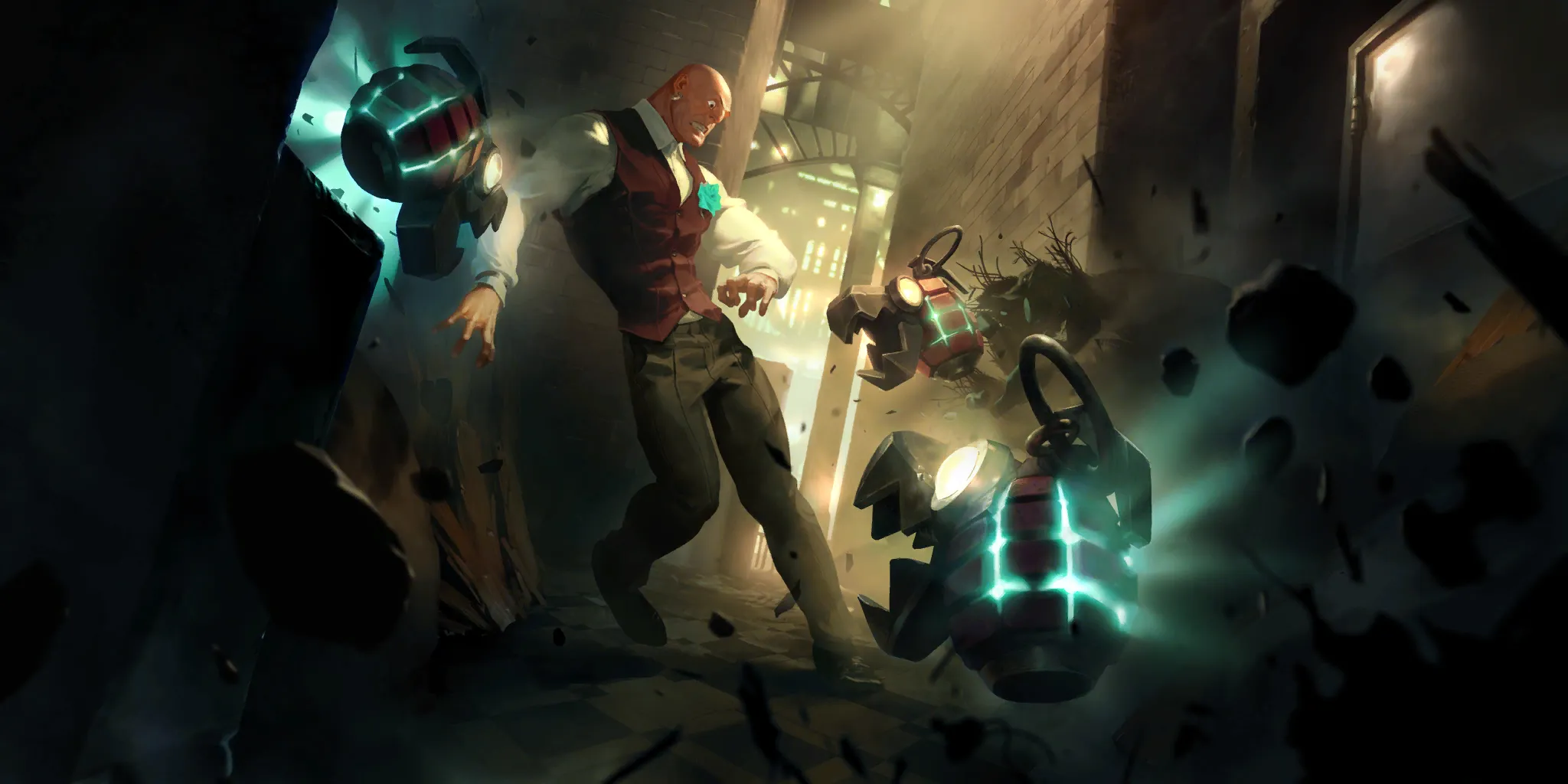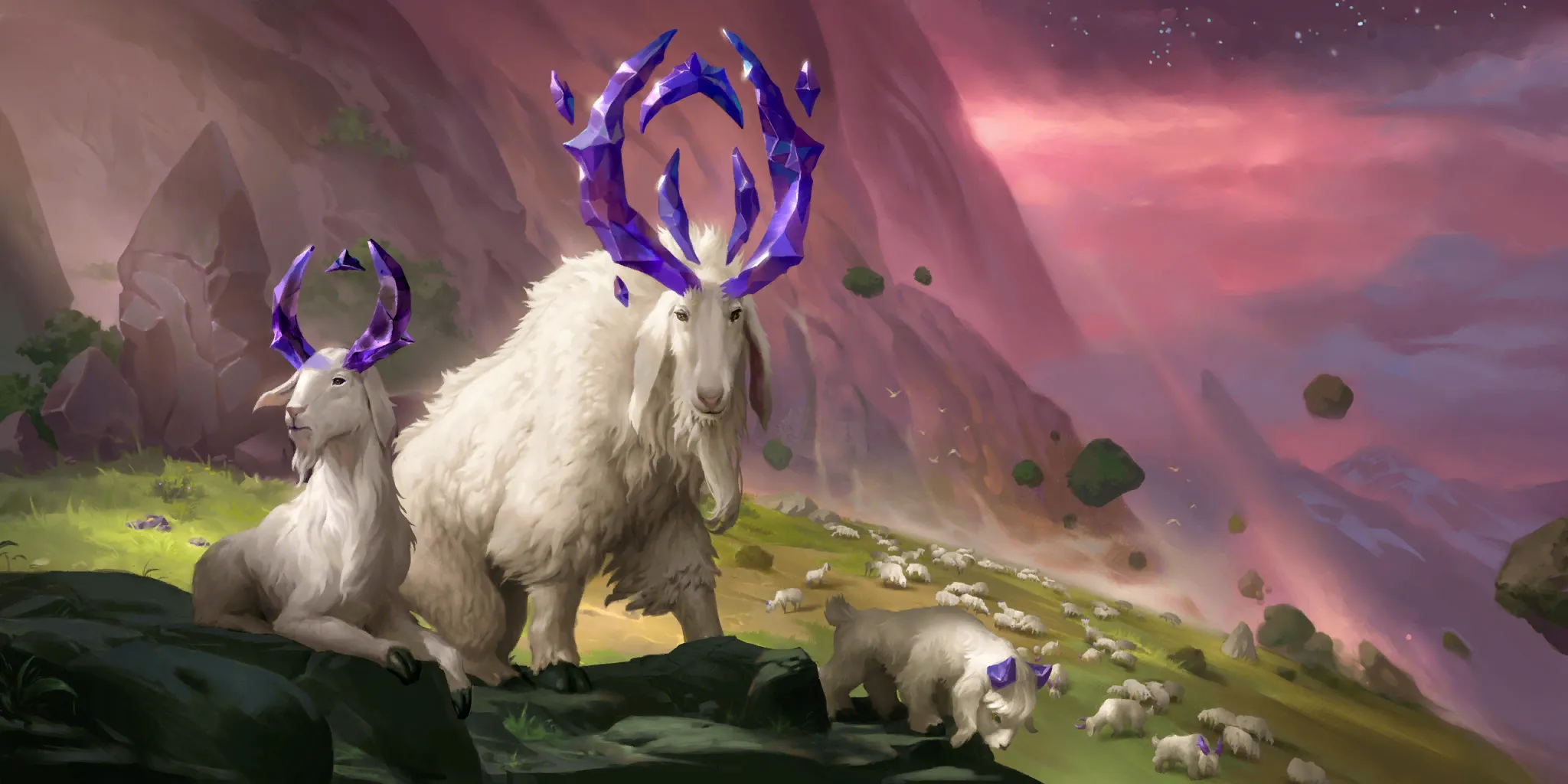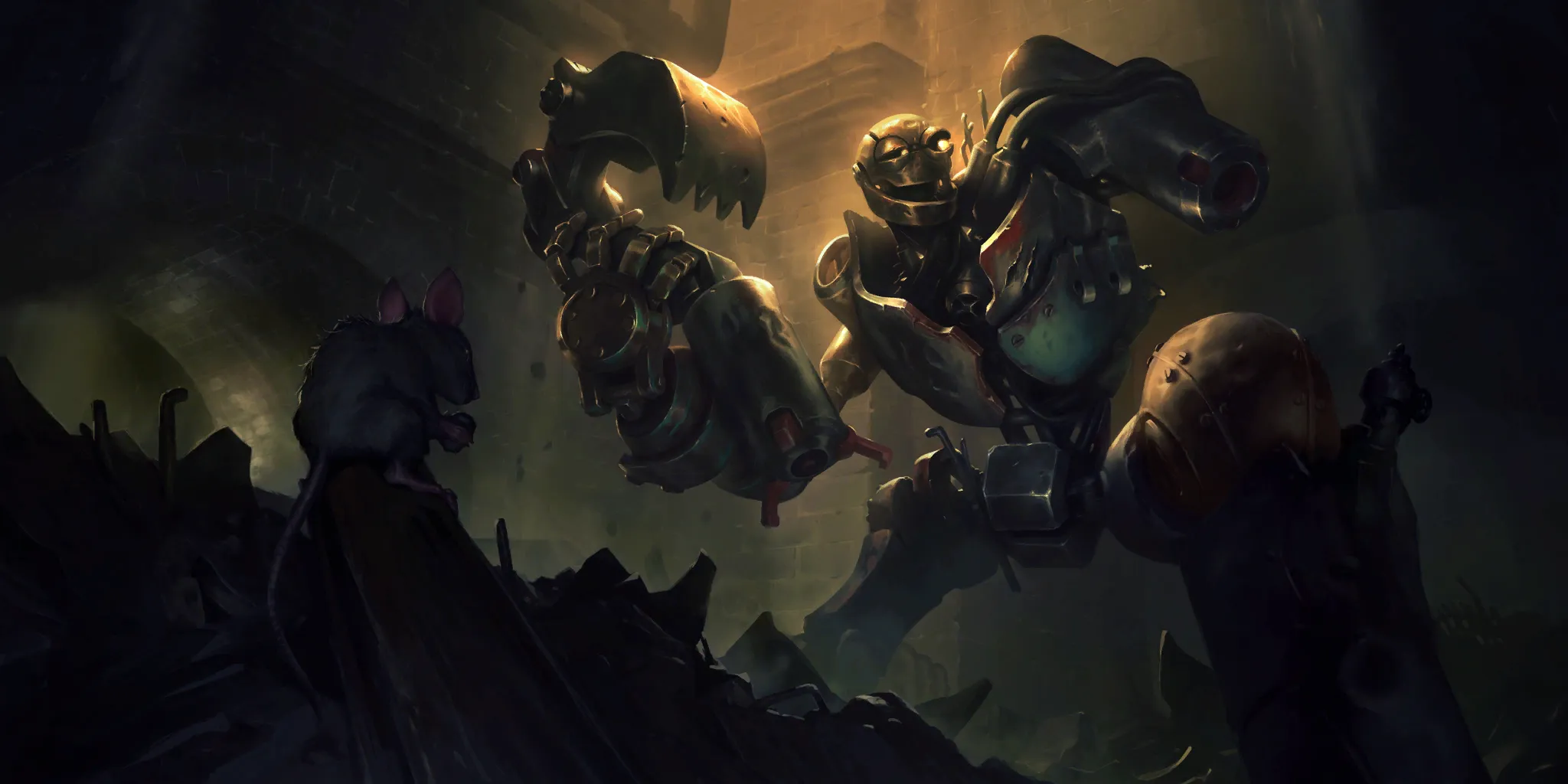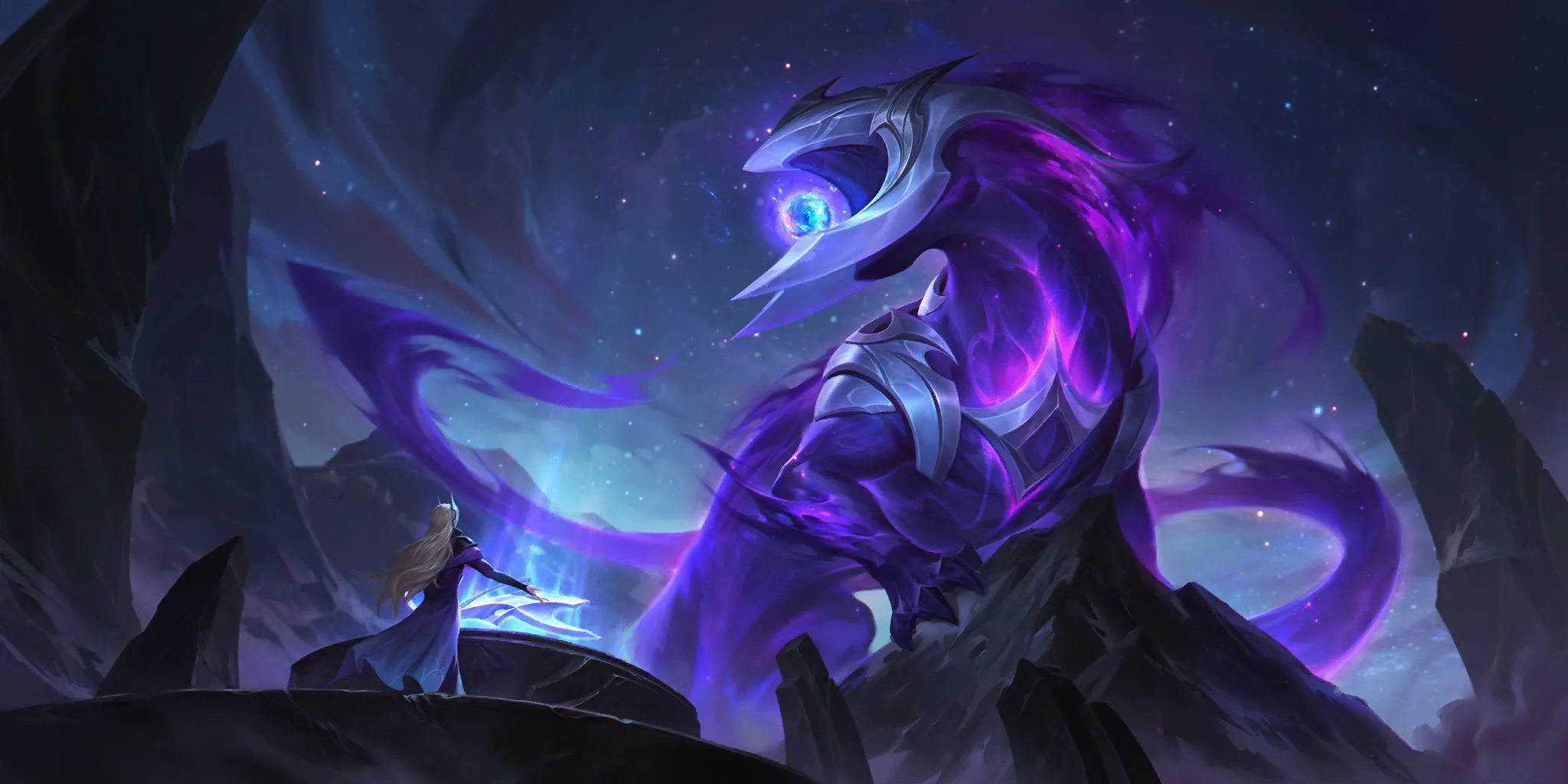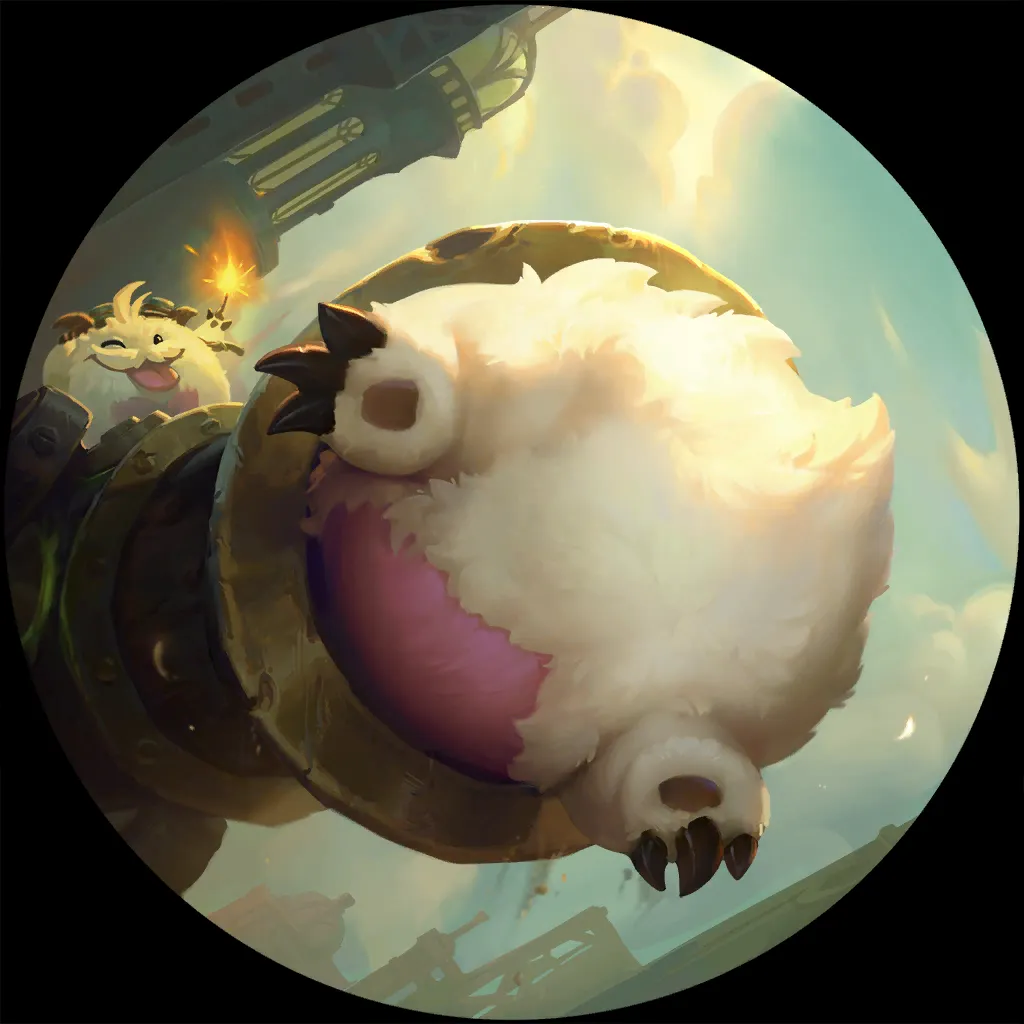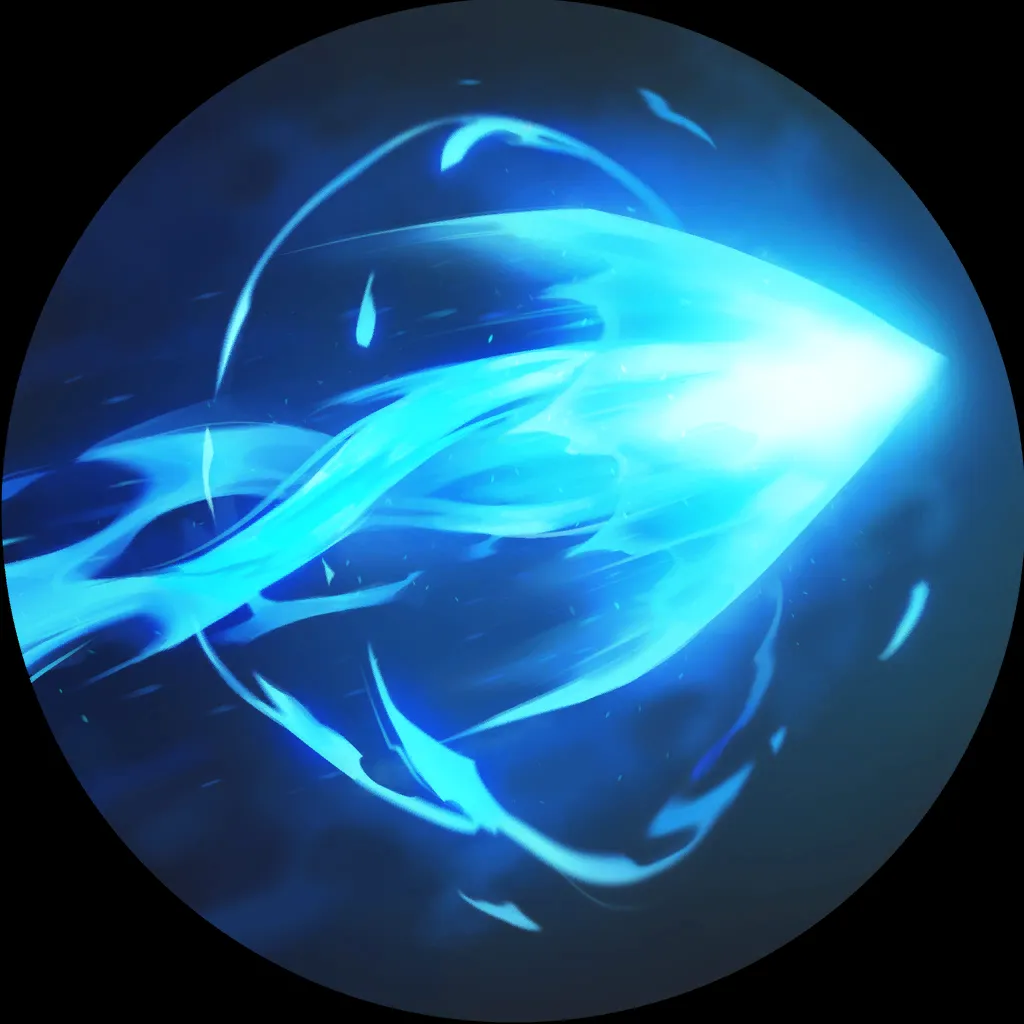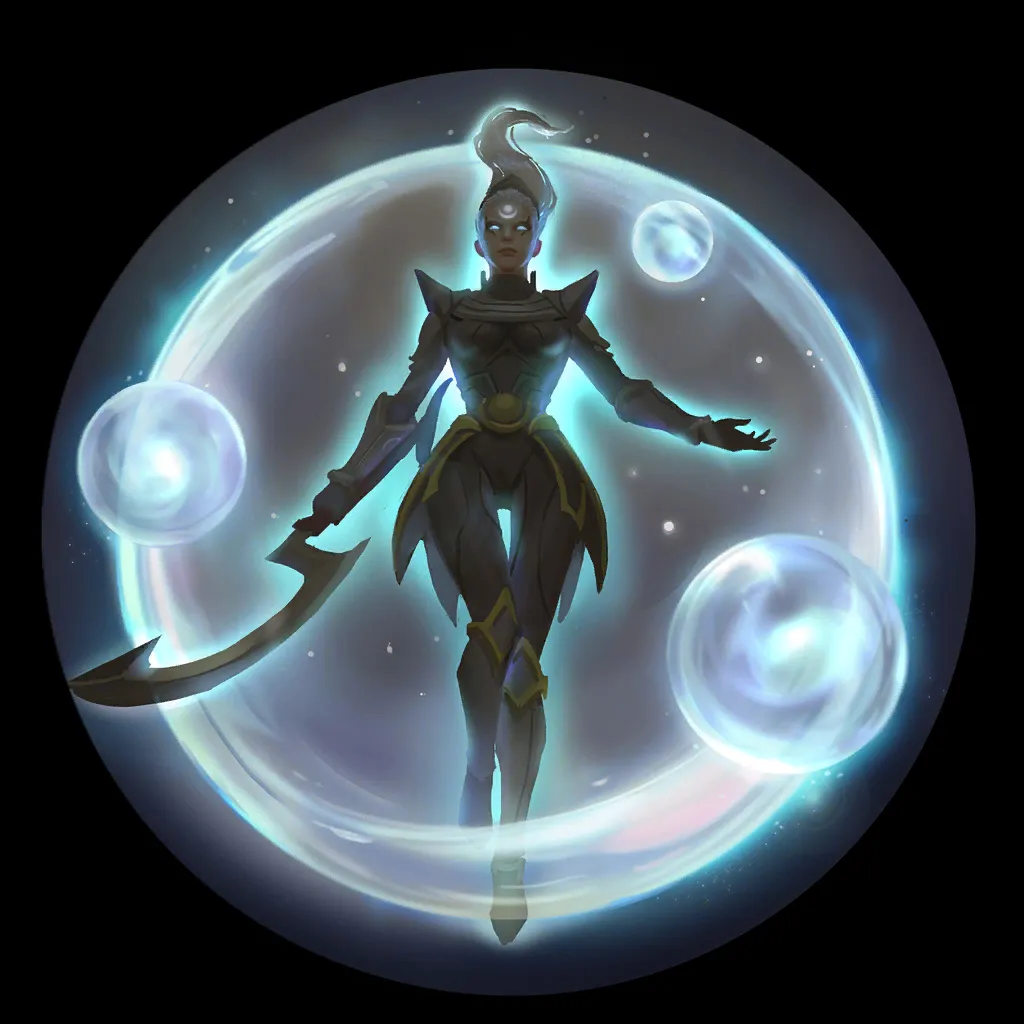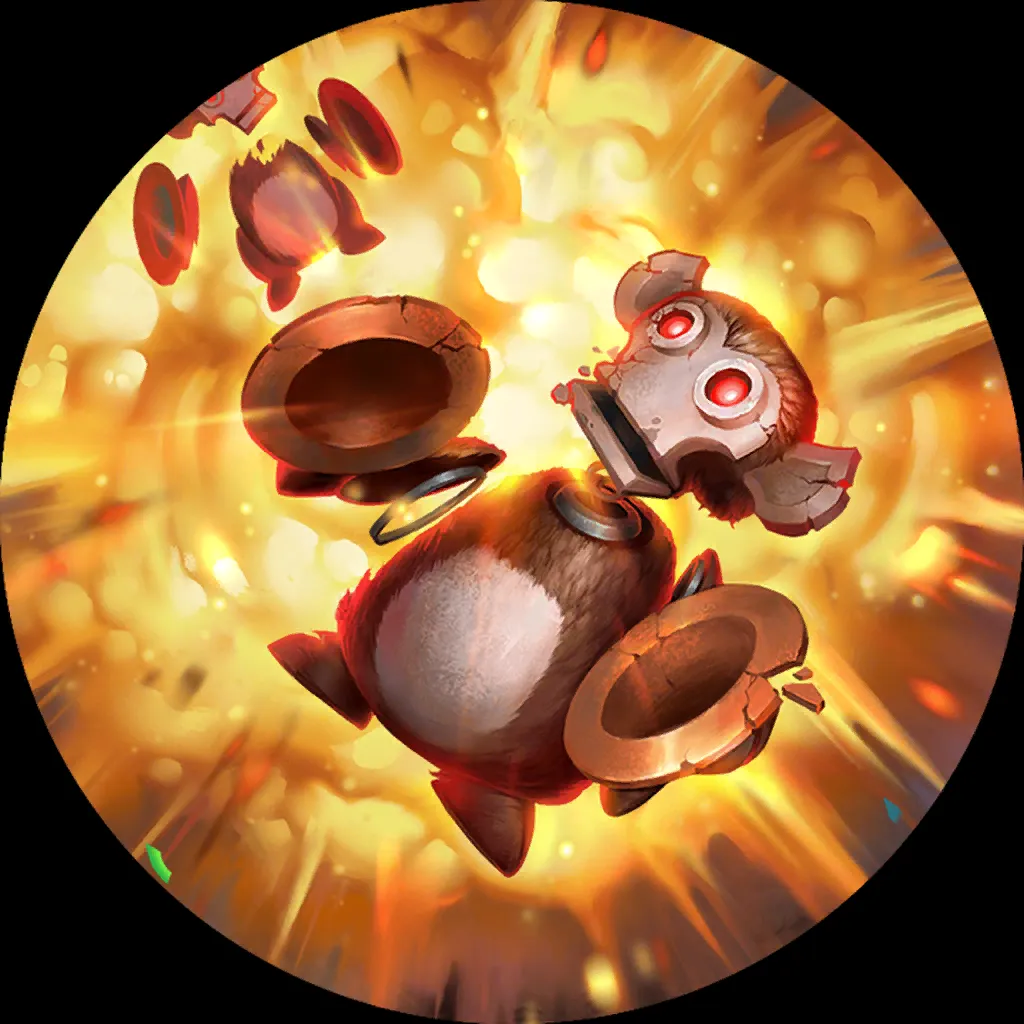 Lulu PnZ
3
3
6
28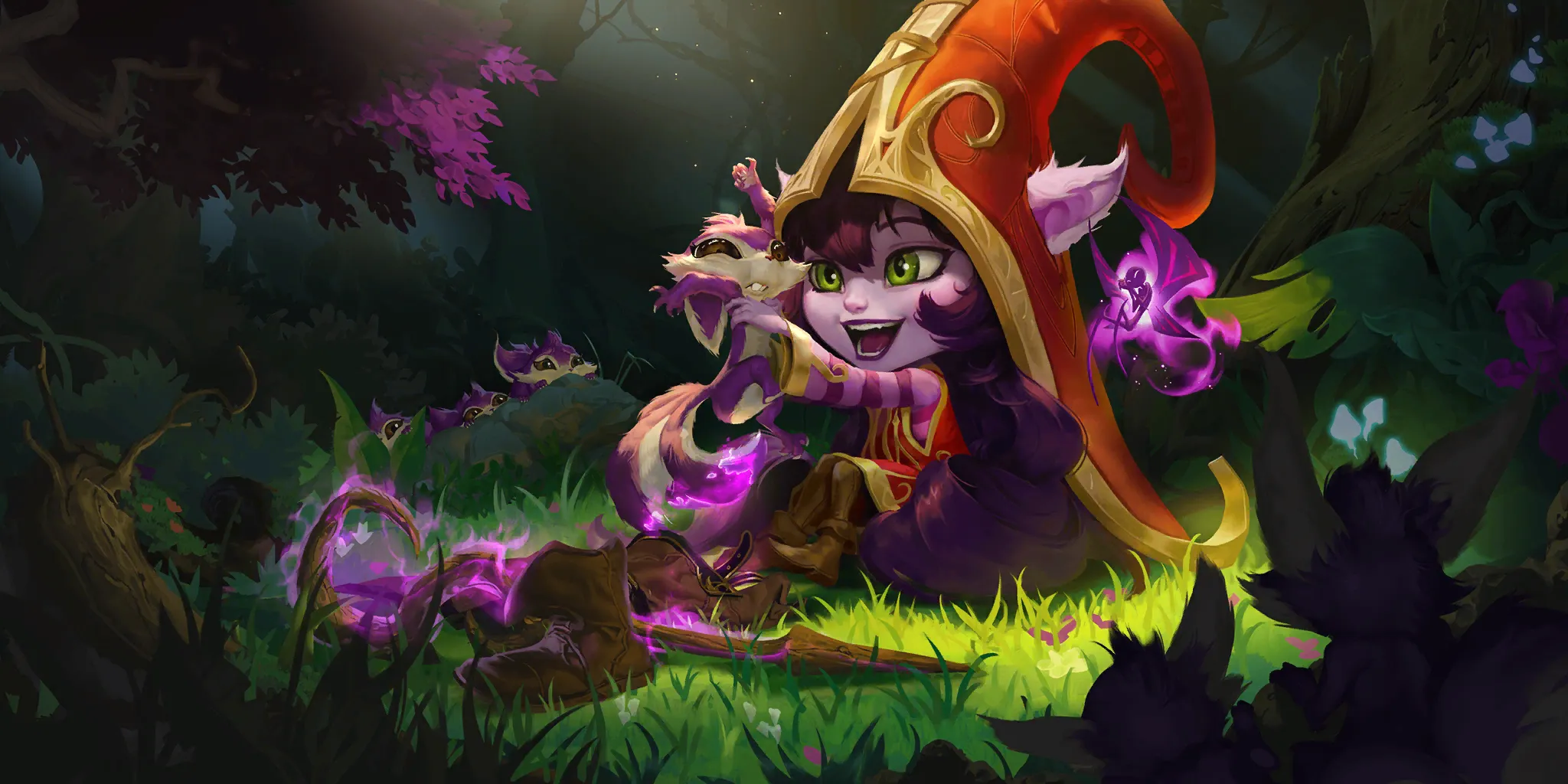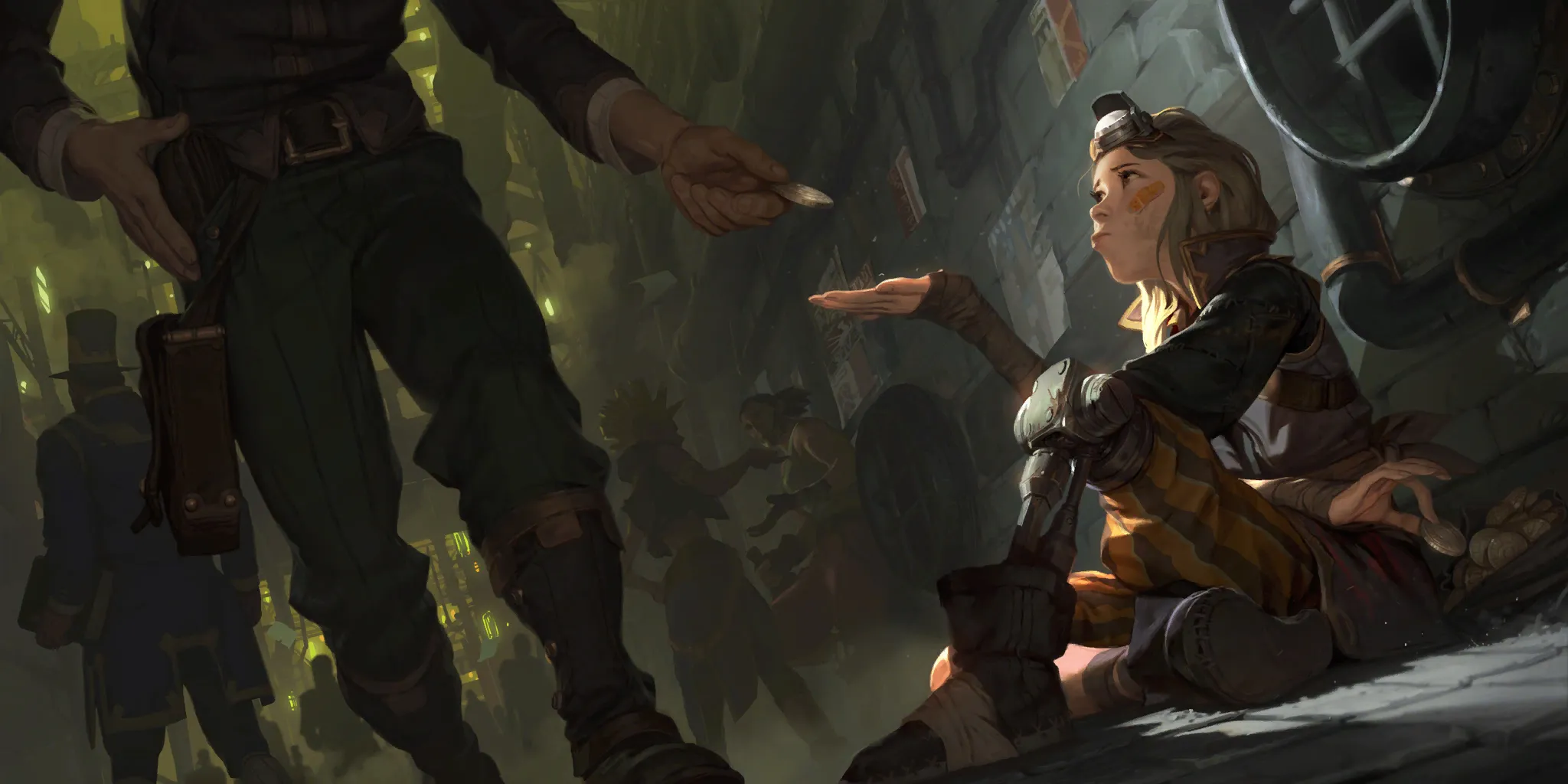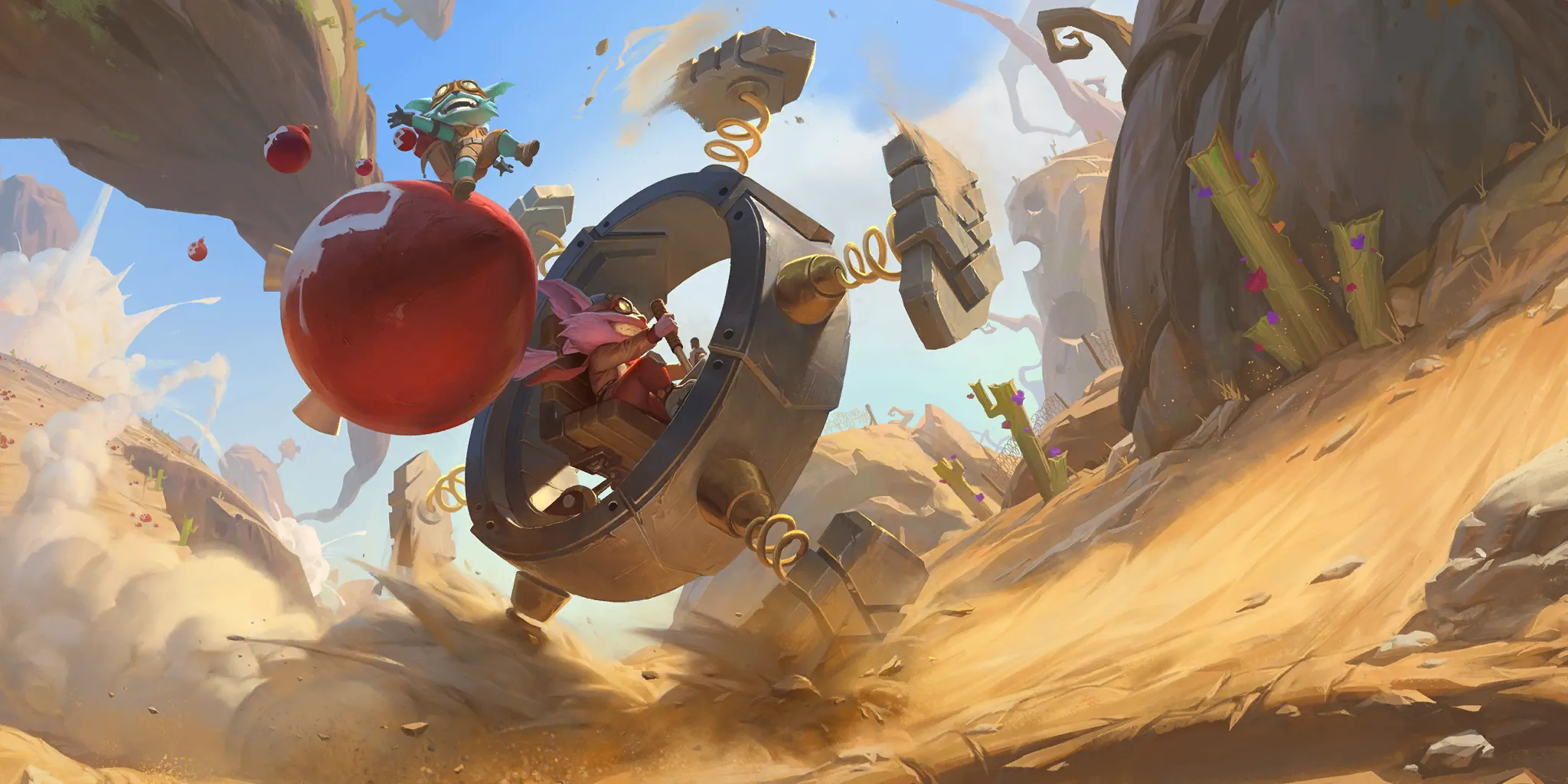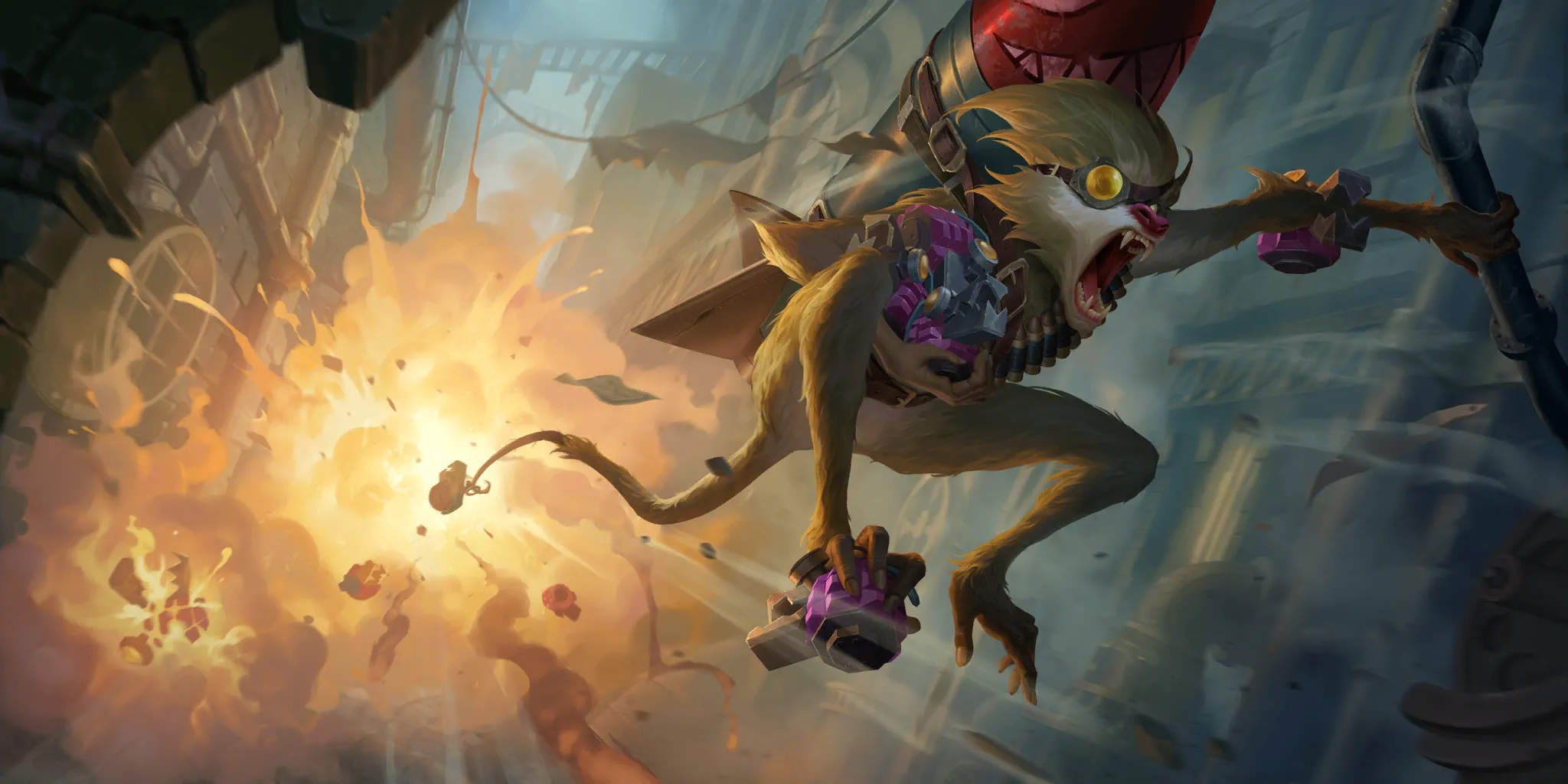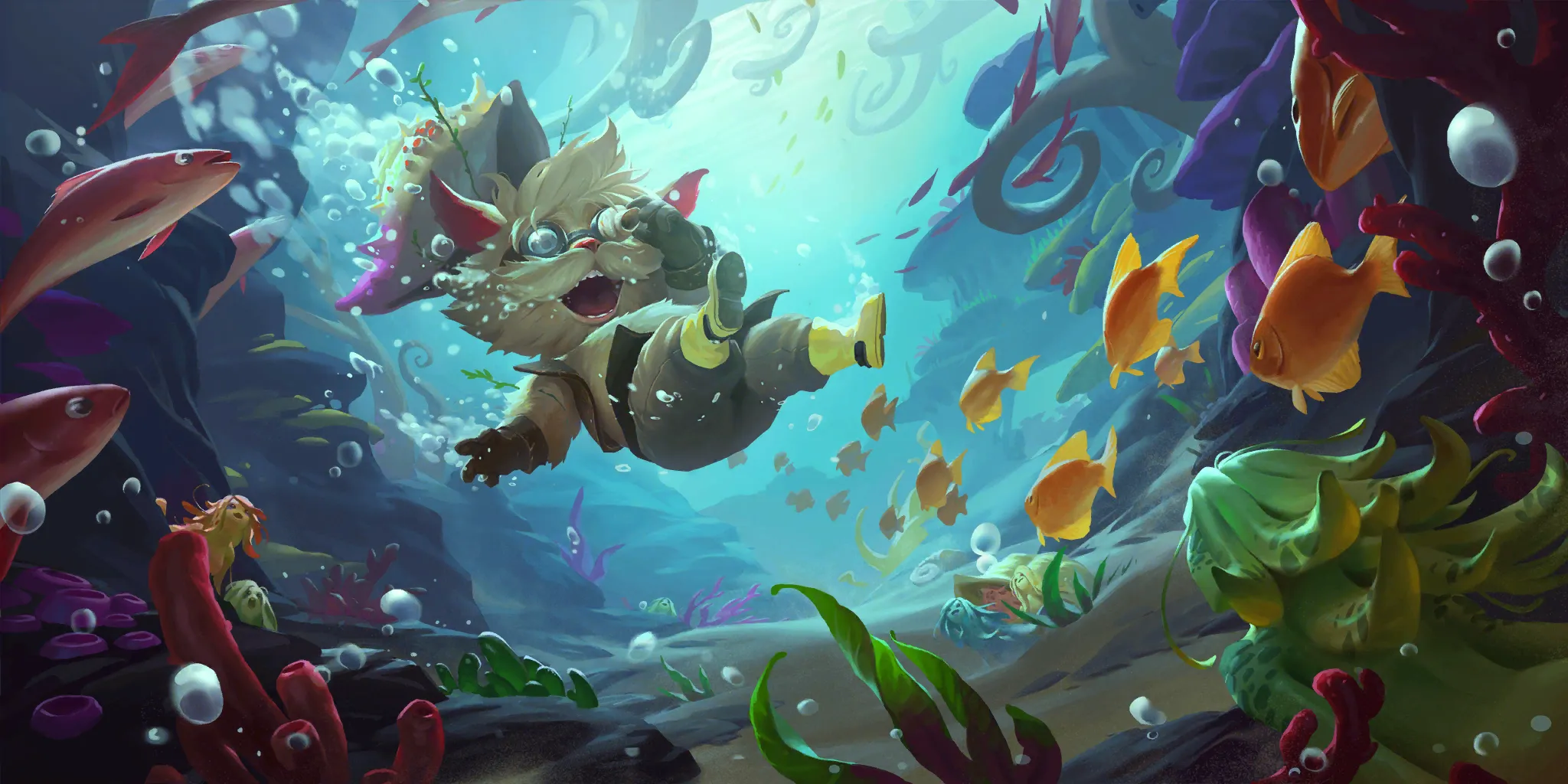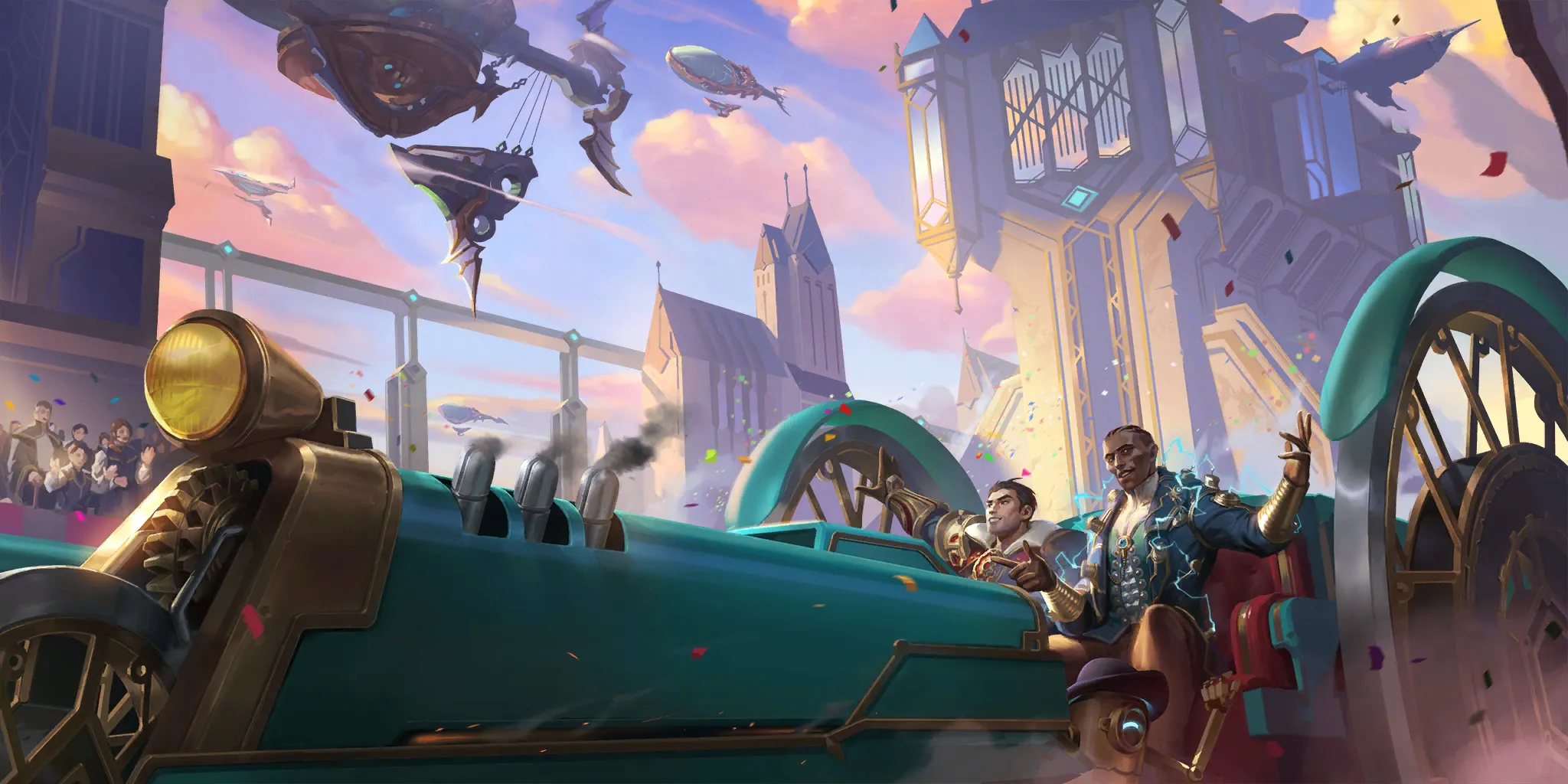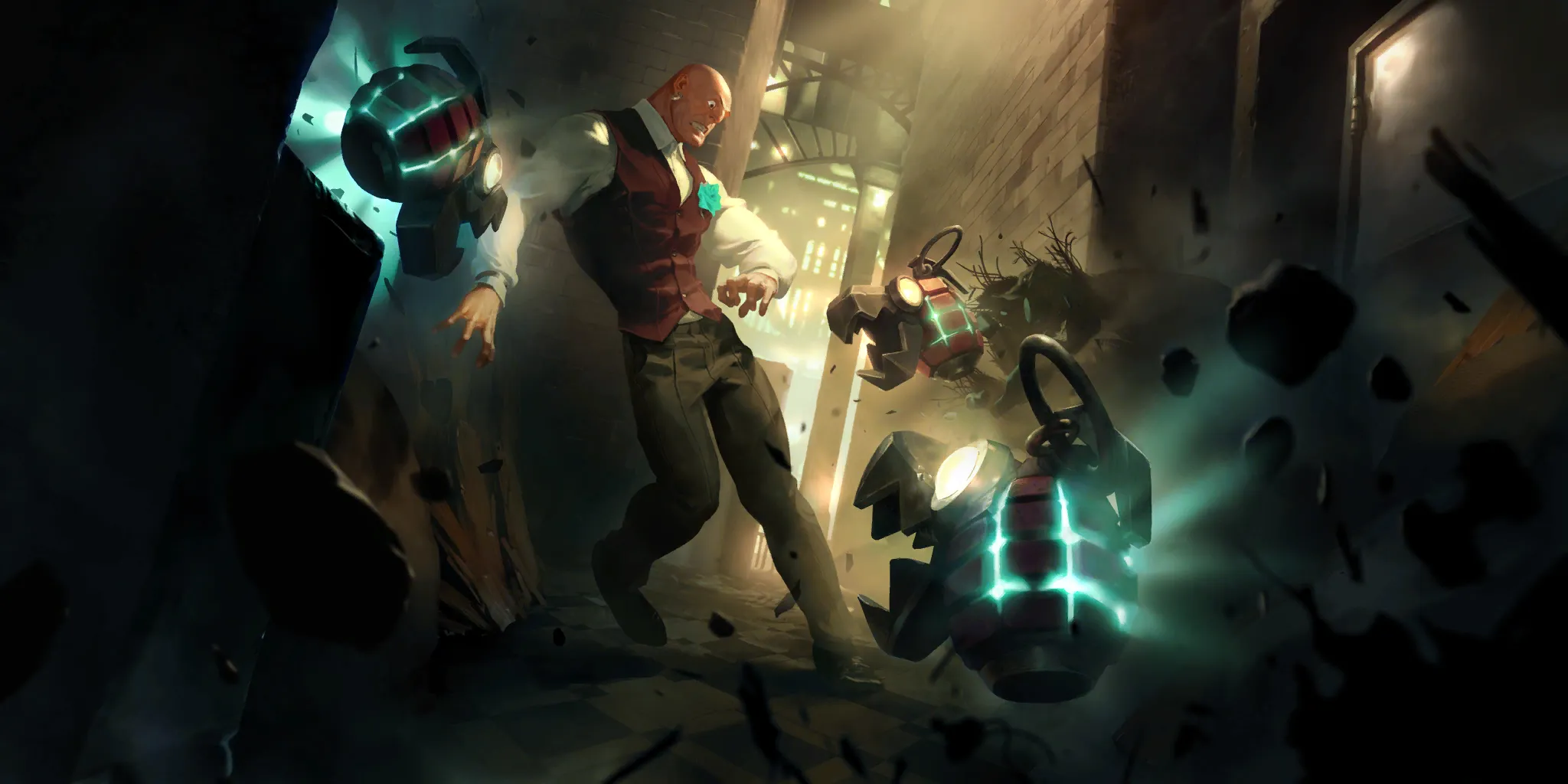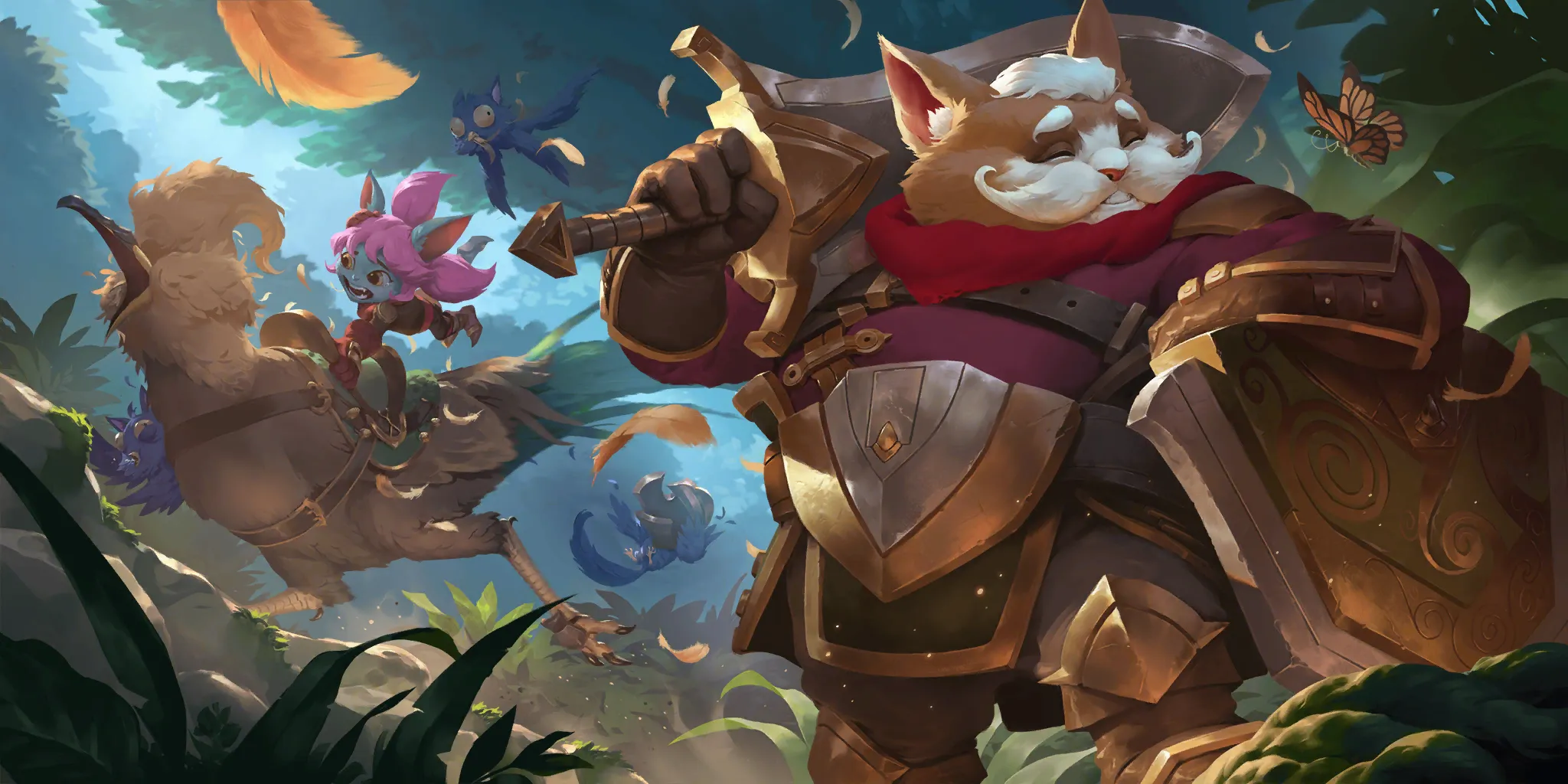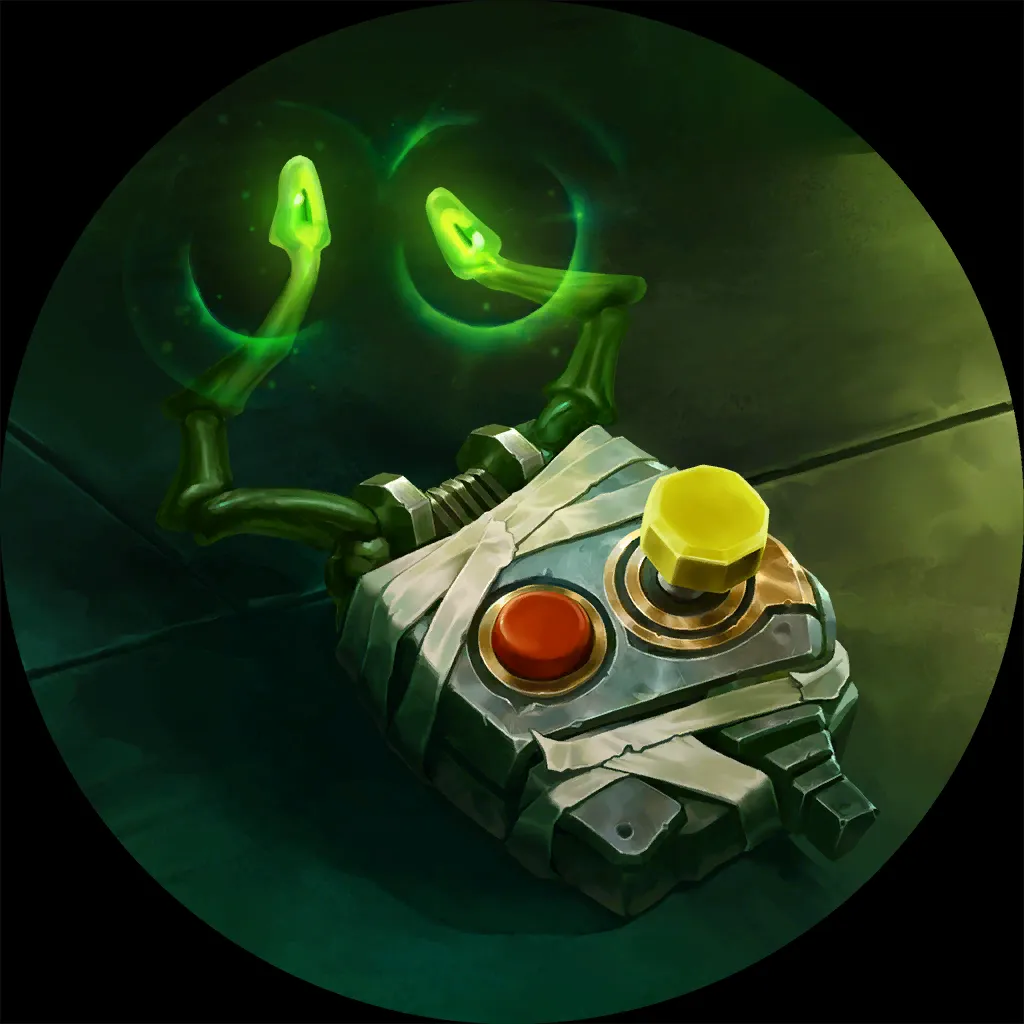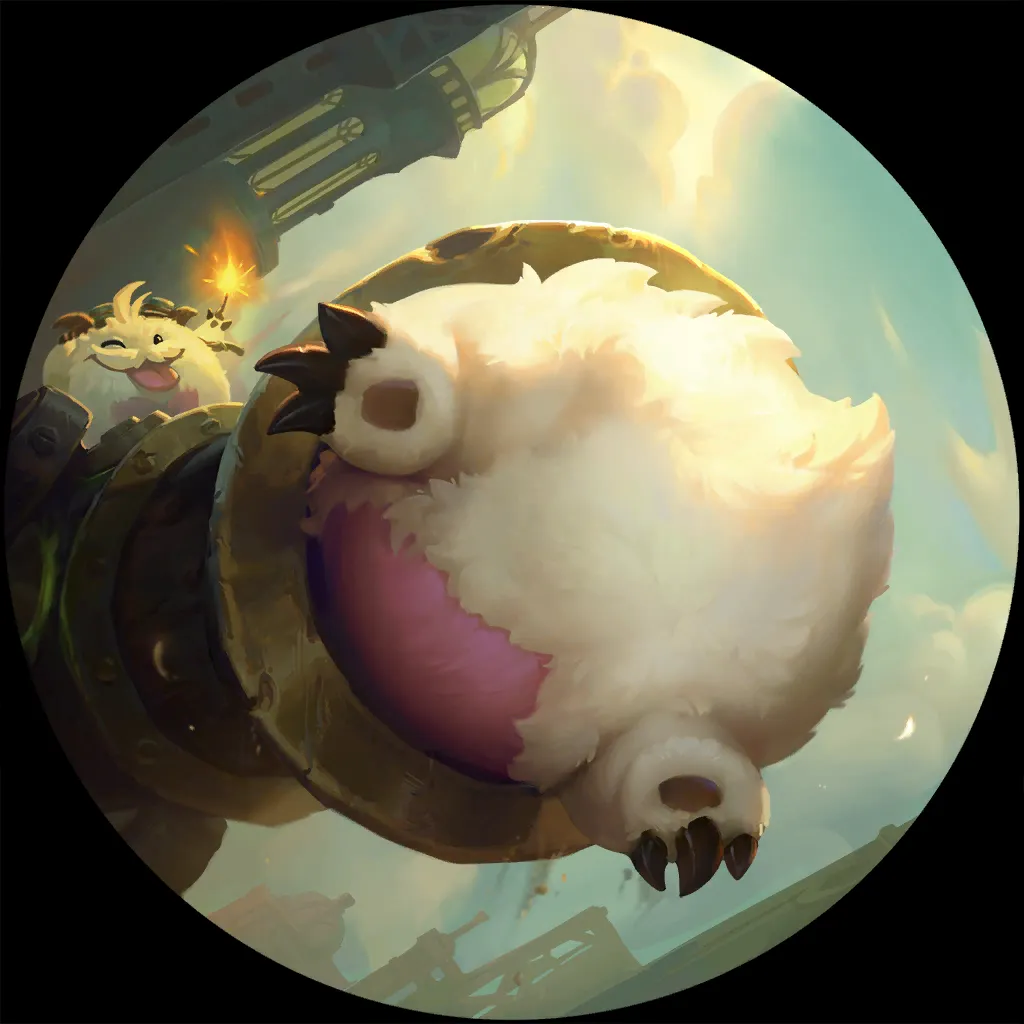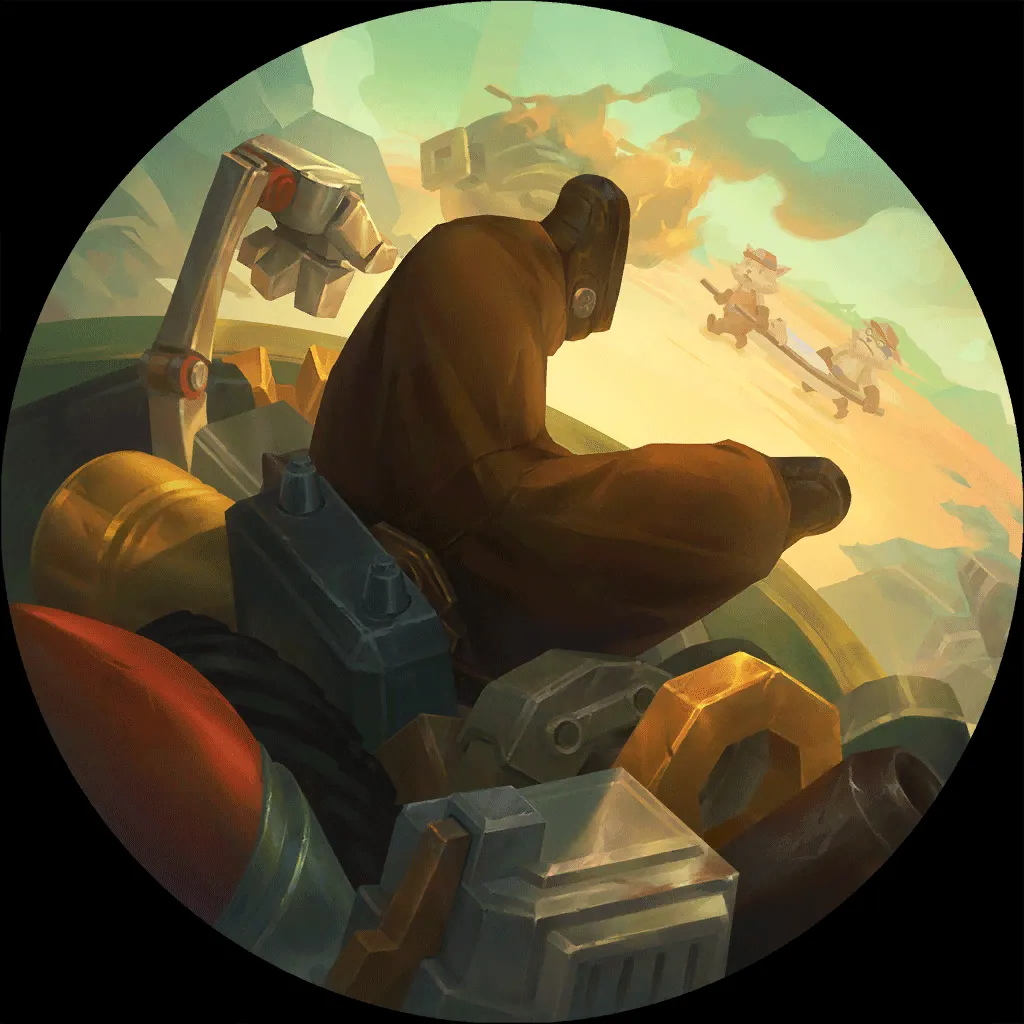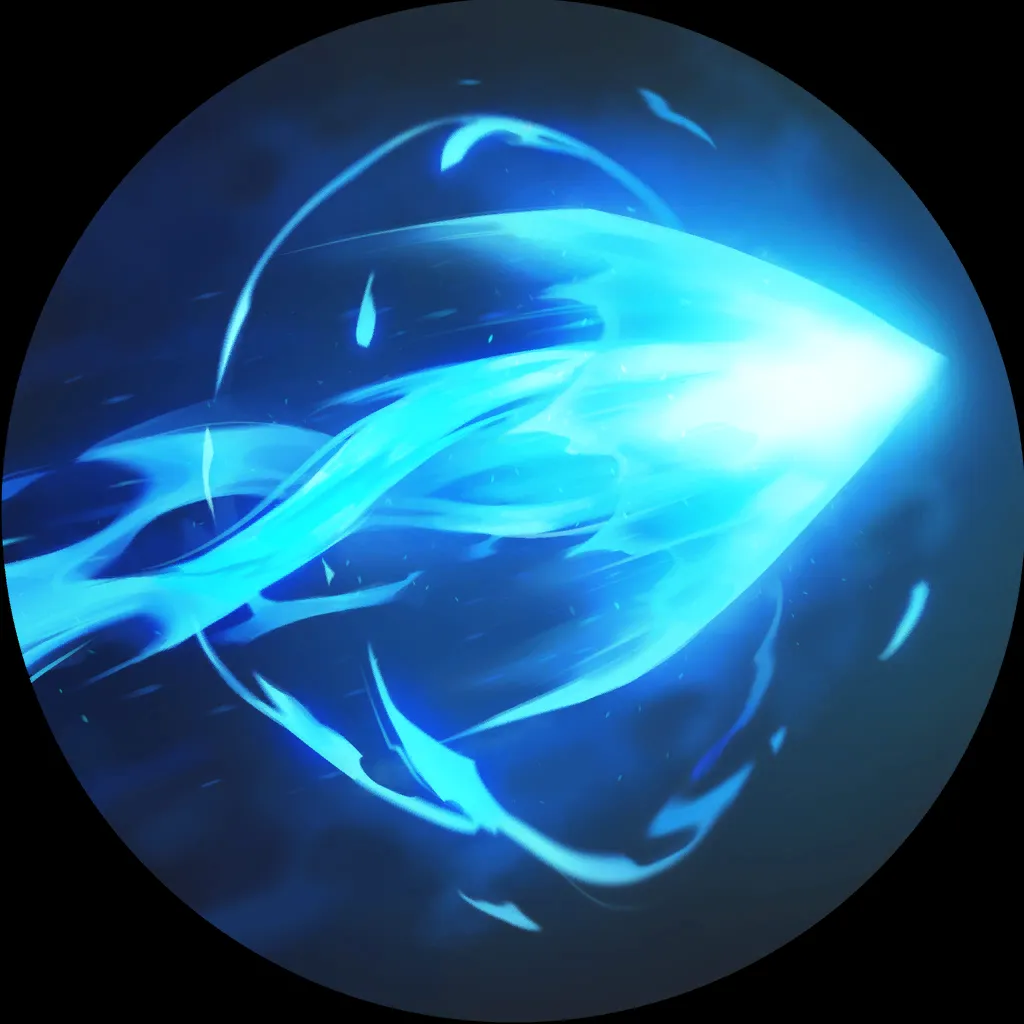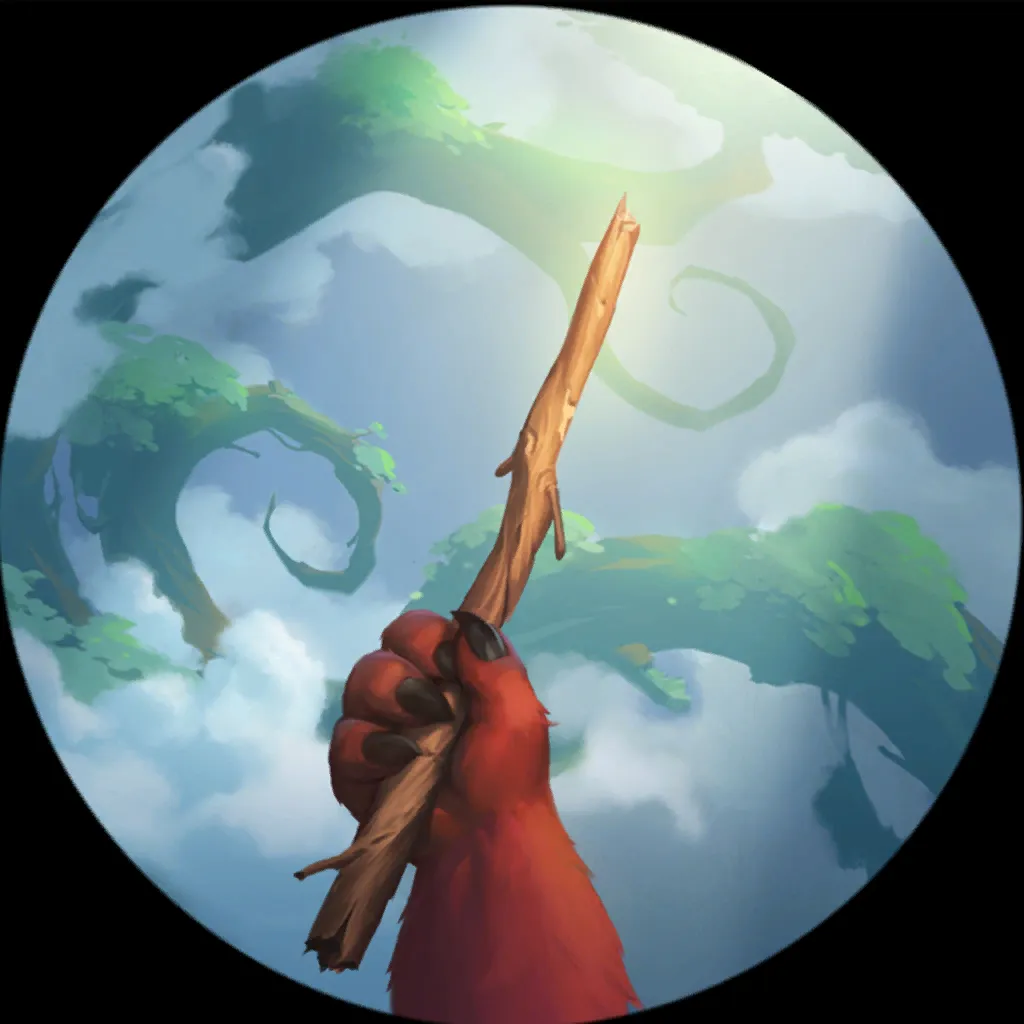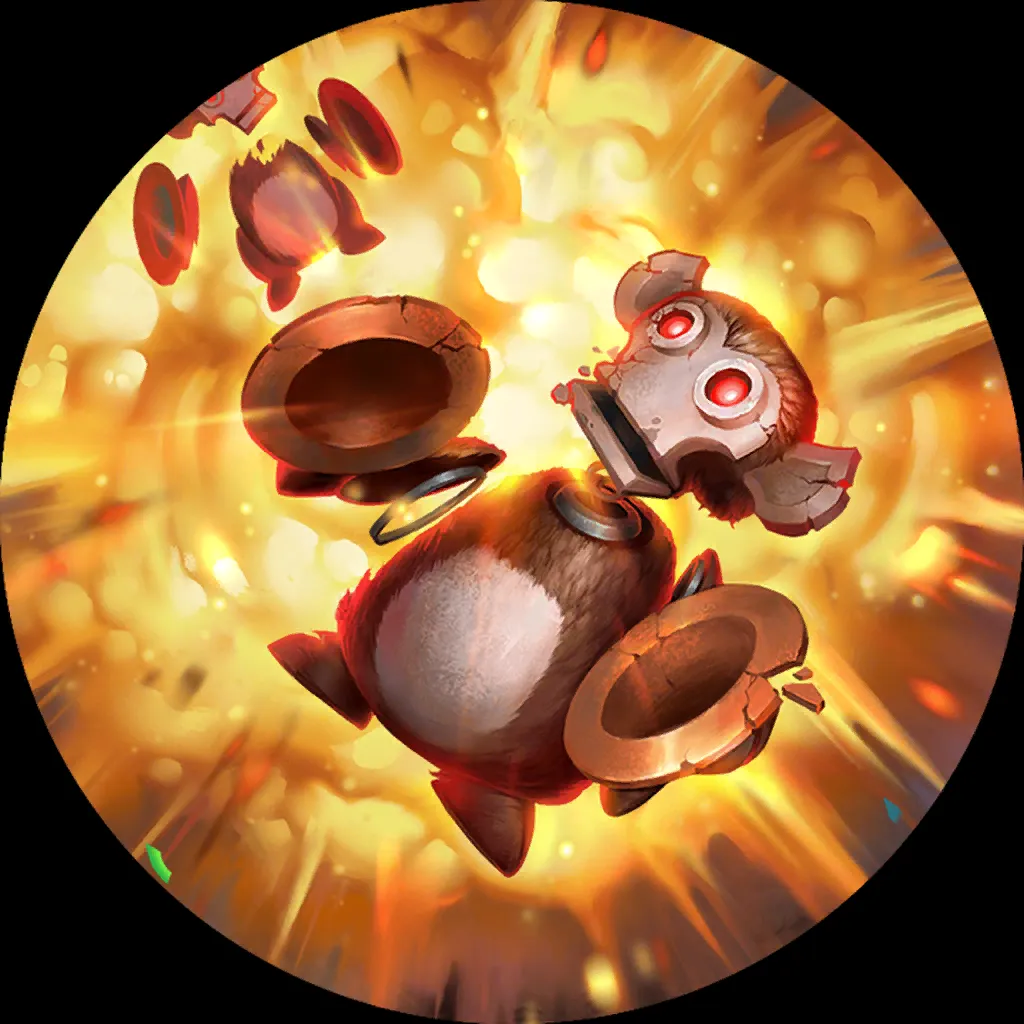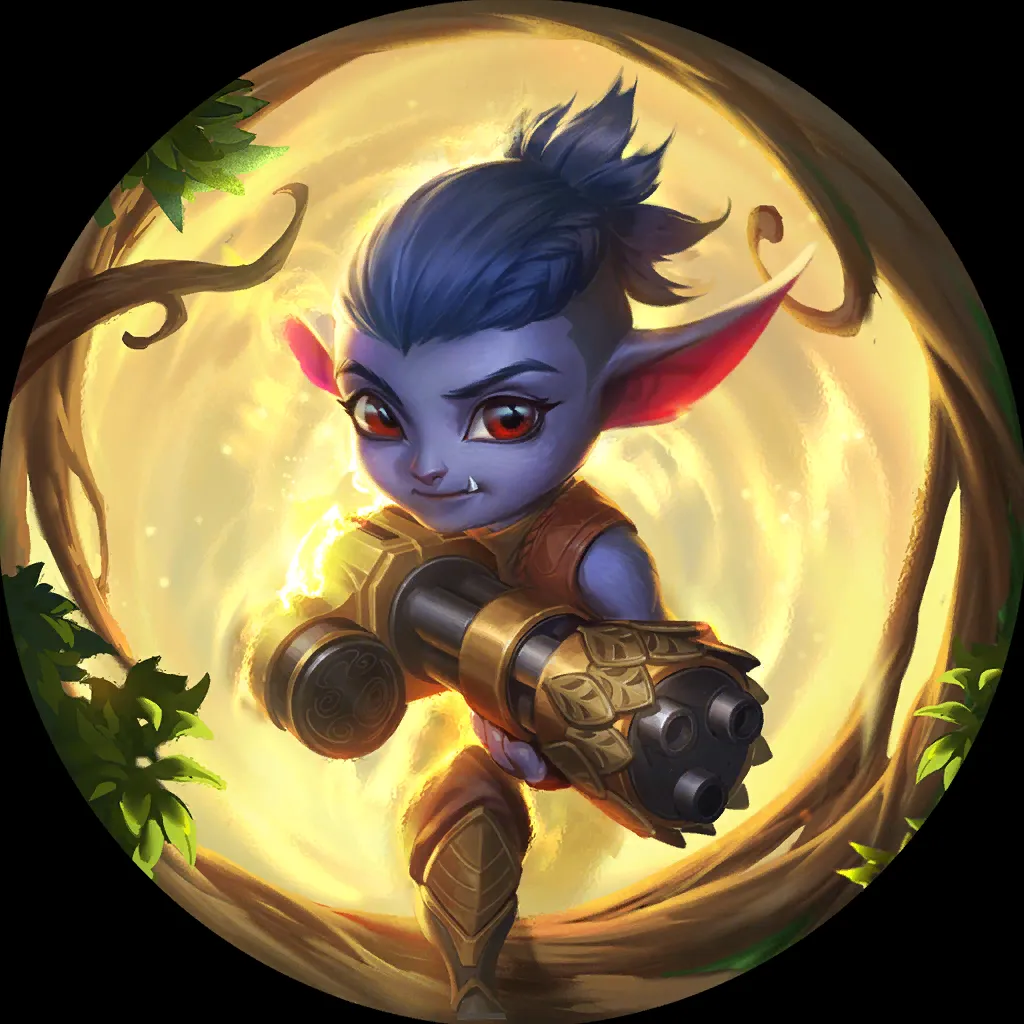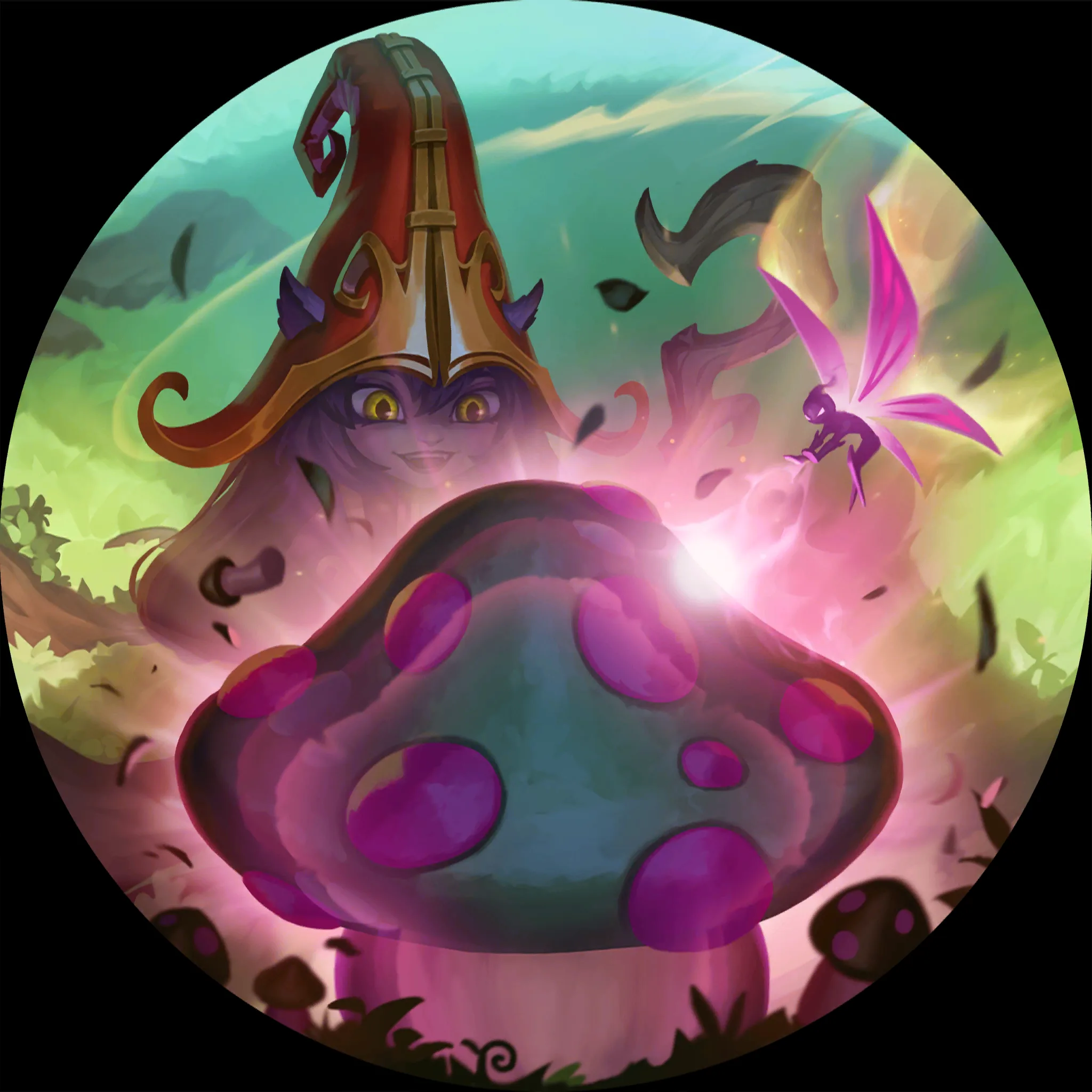 Jinx Bard/Timelines/Sion
6
3
3
28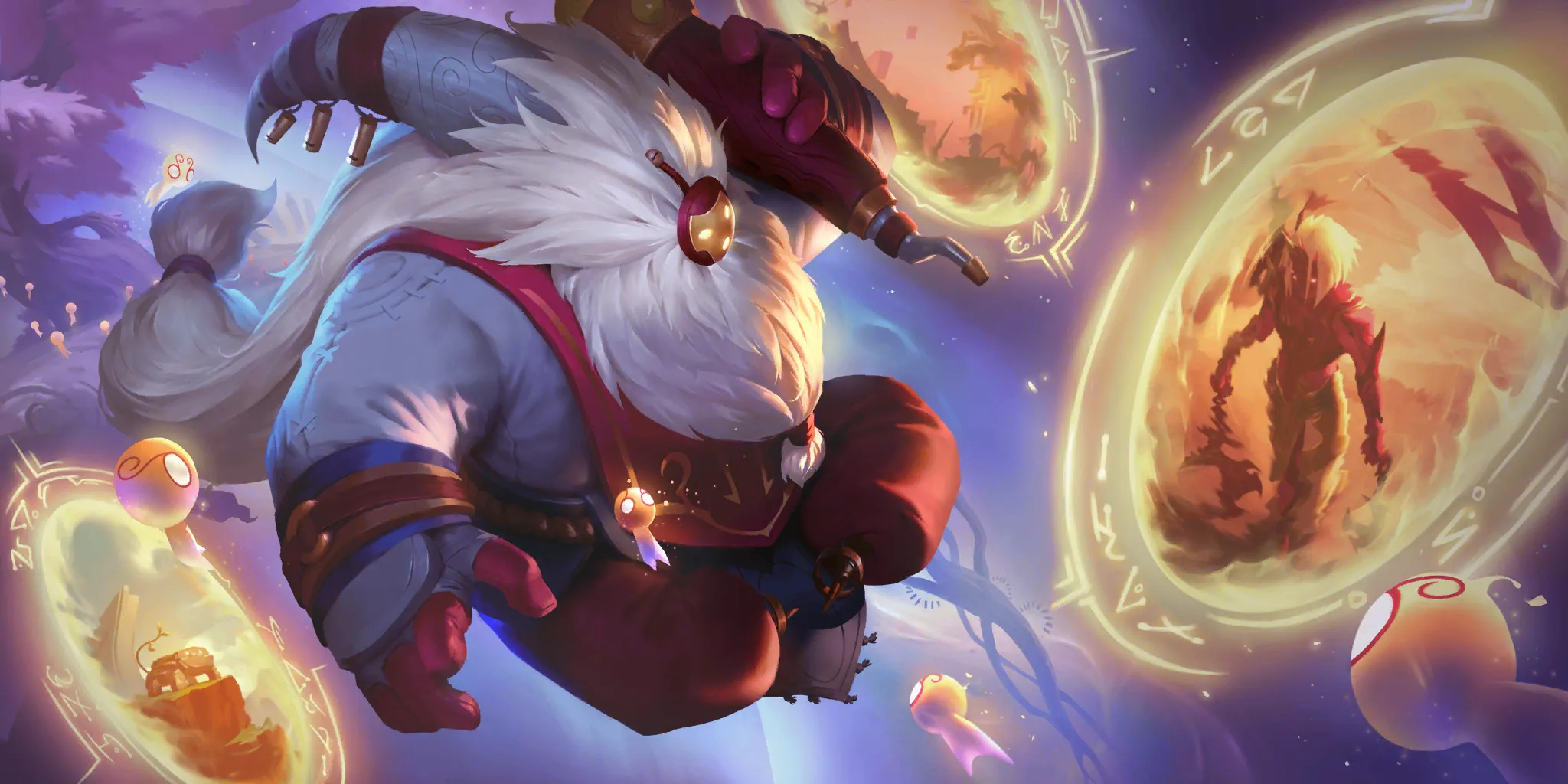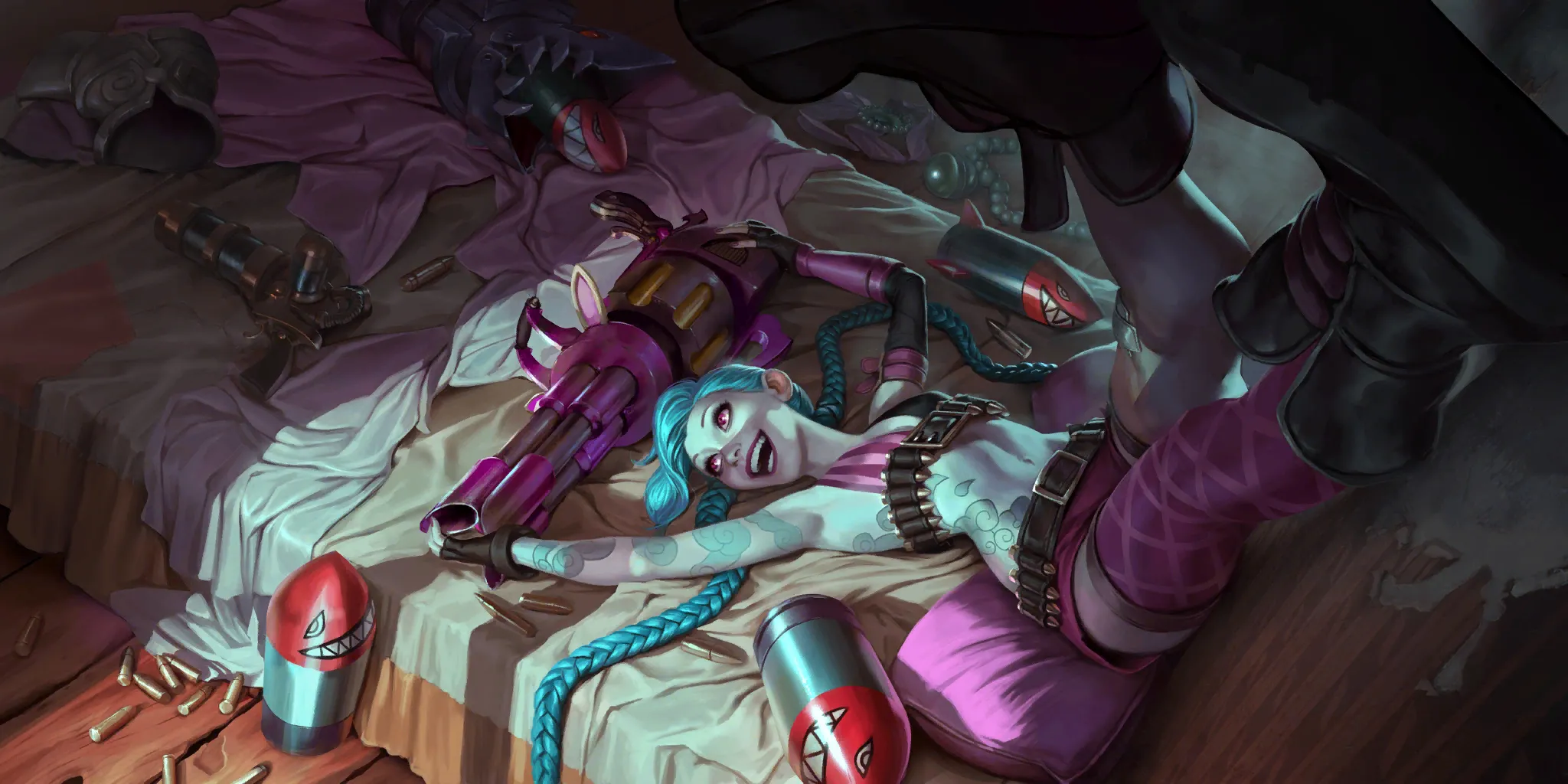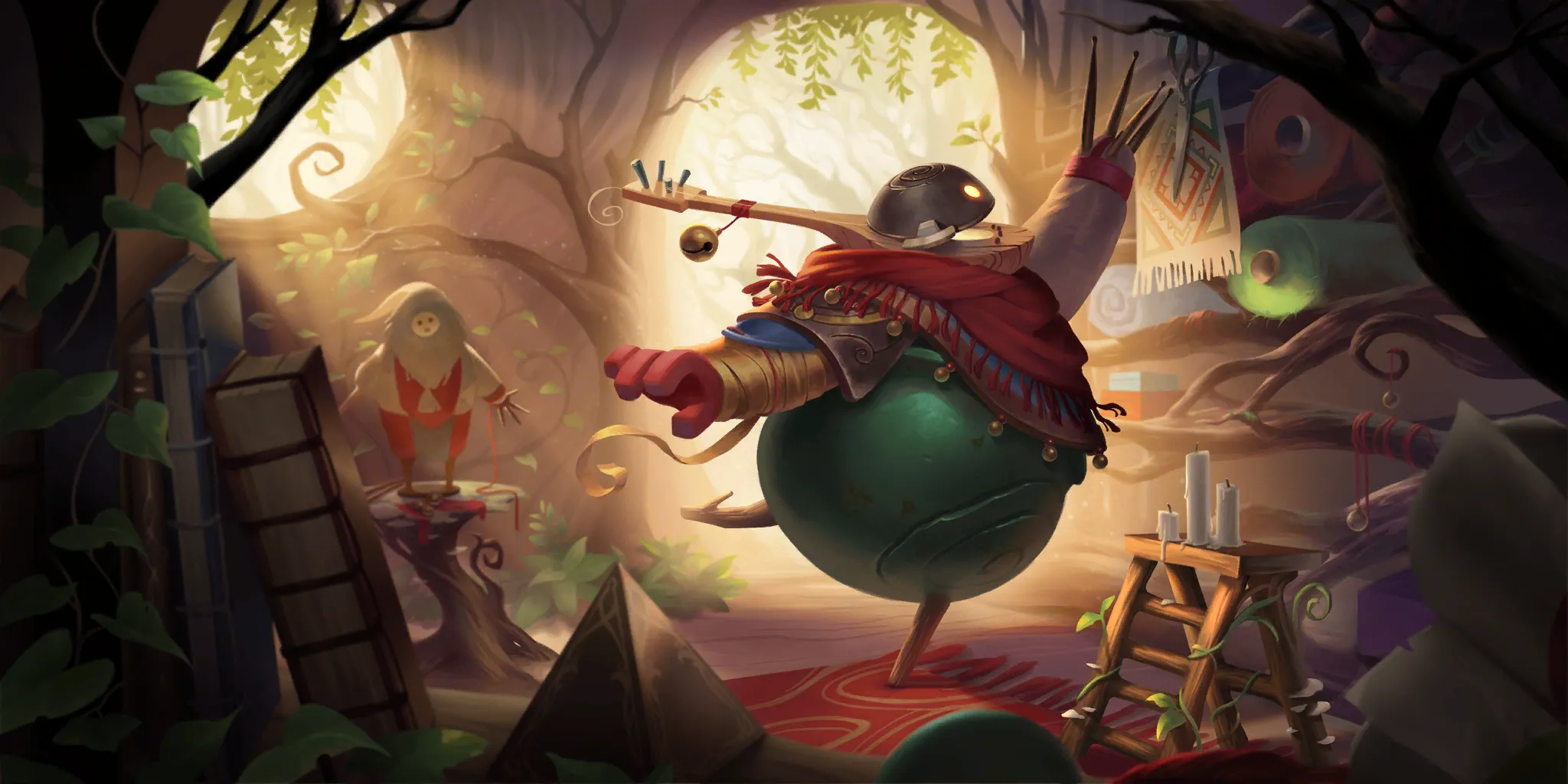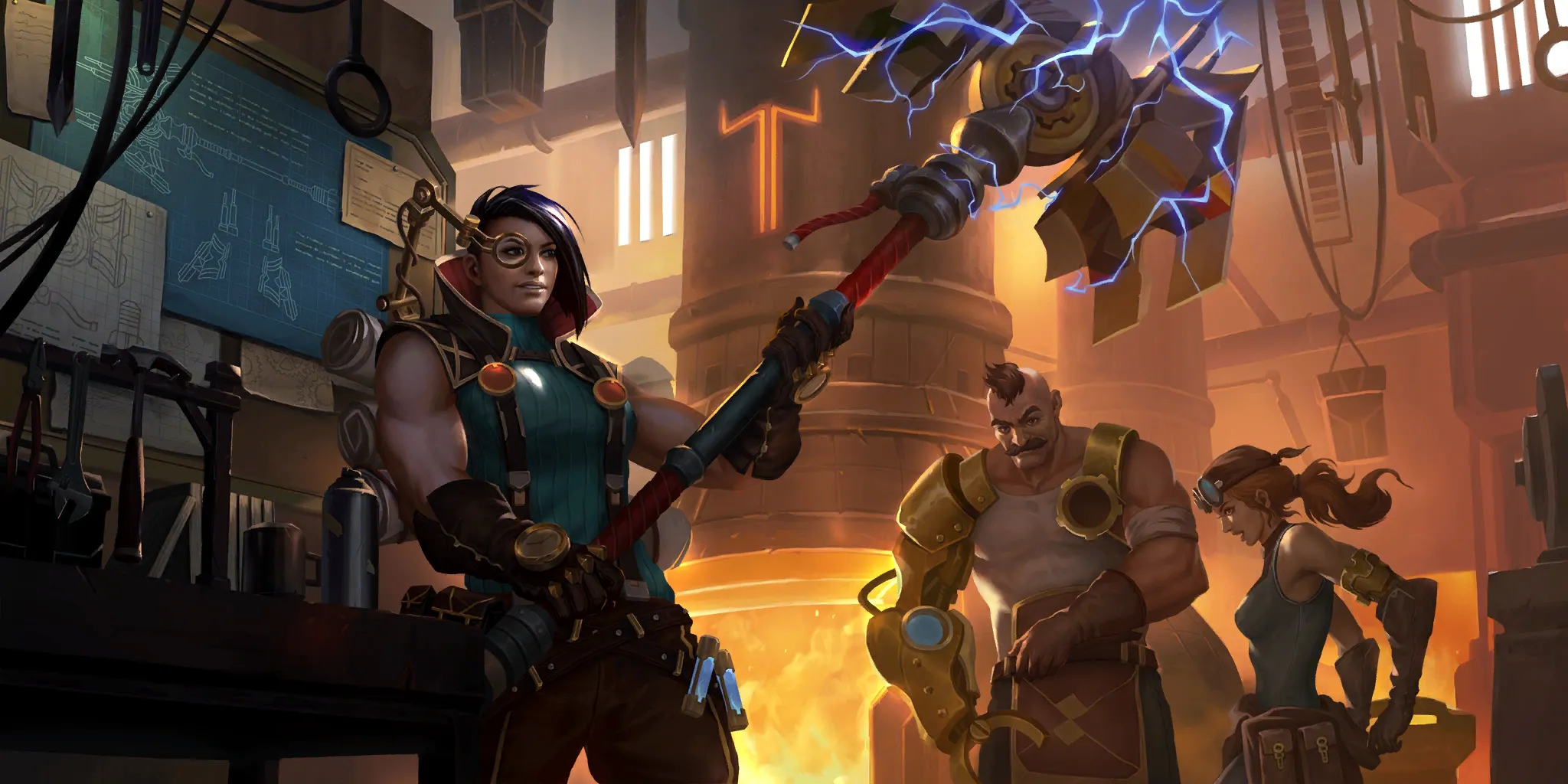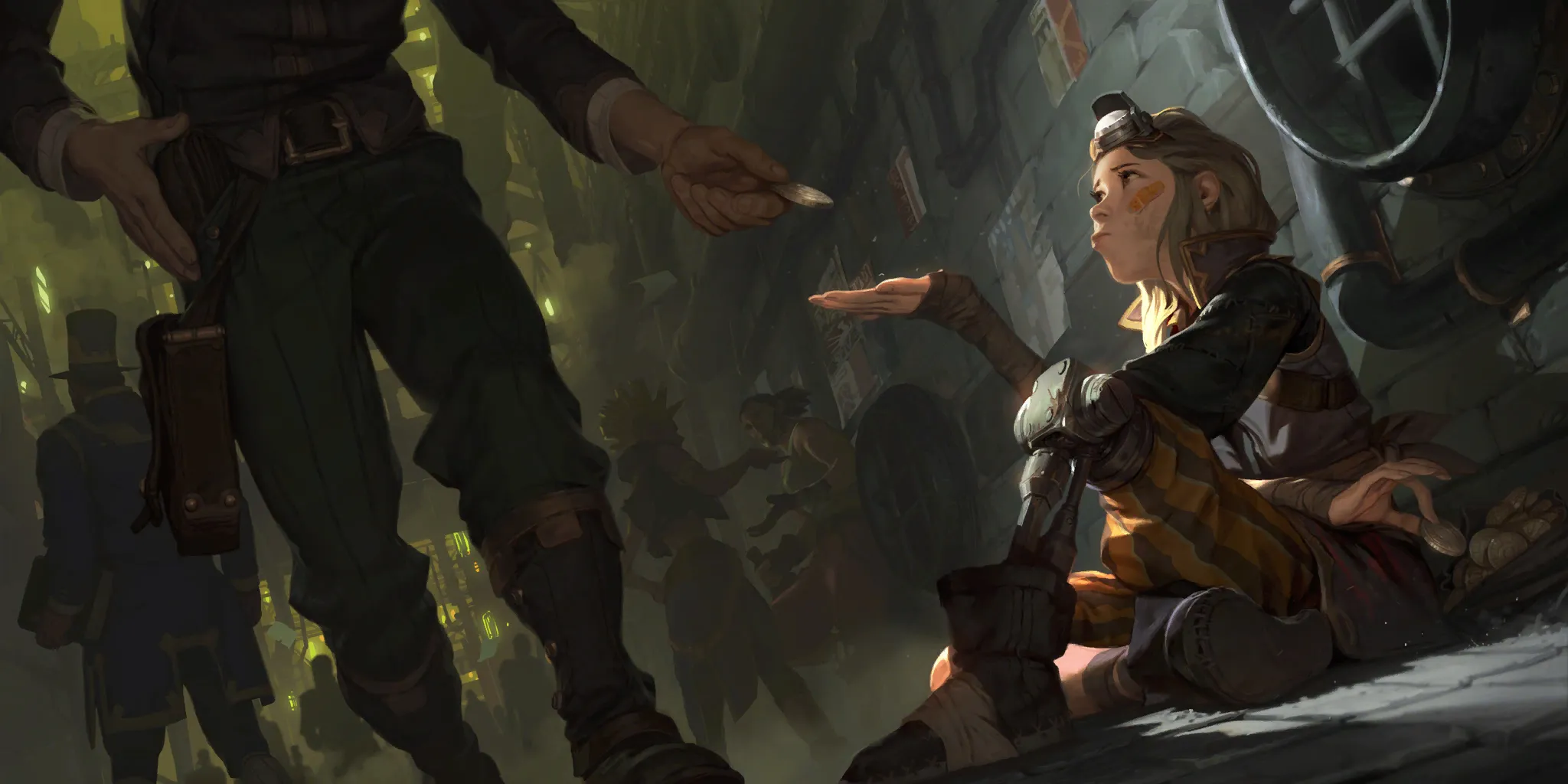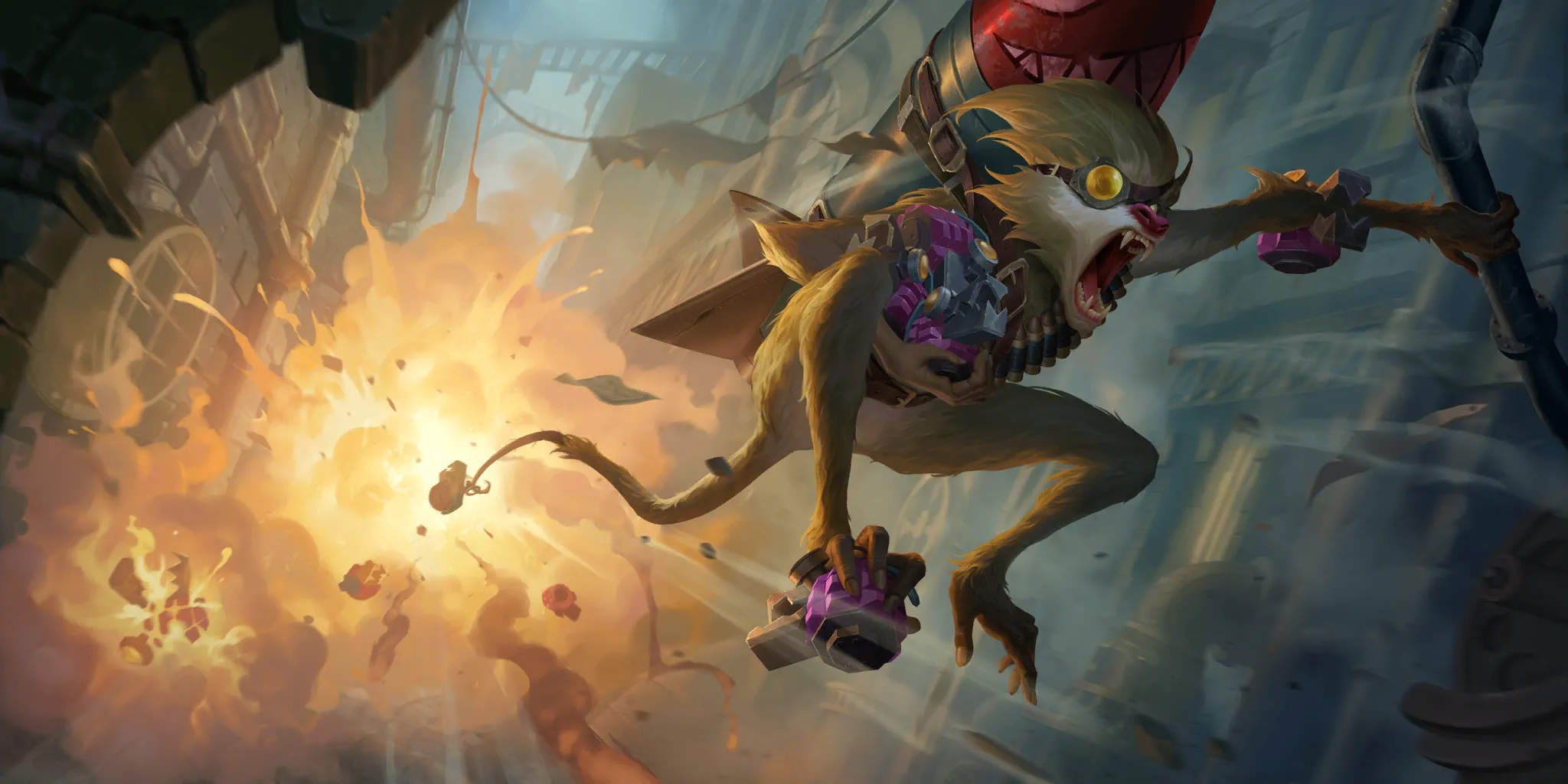 Esmus, Breath of the World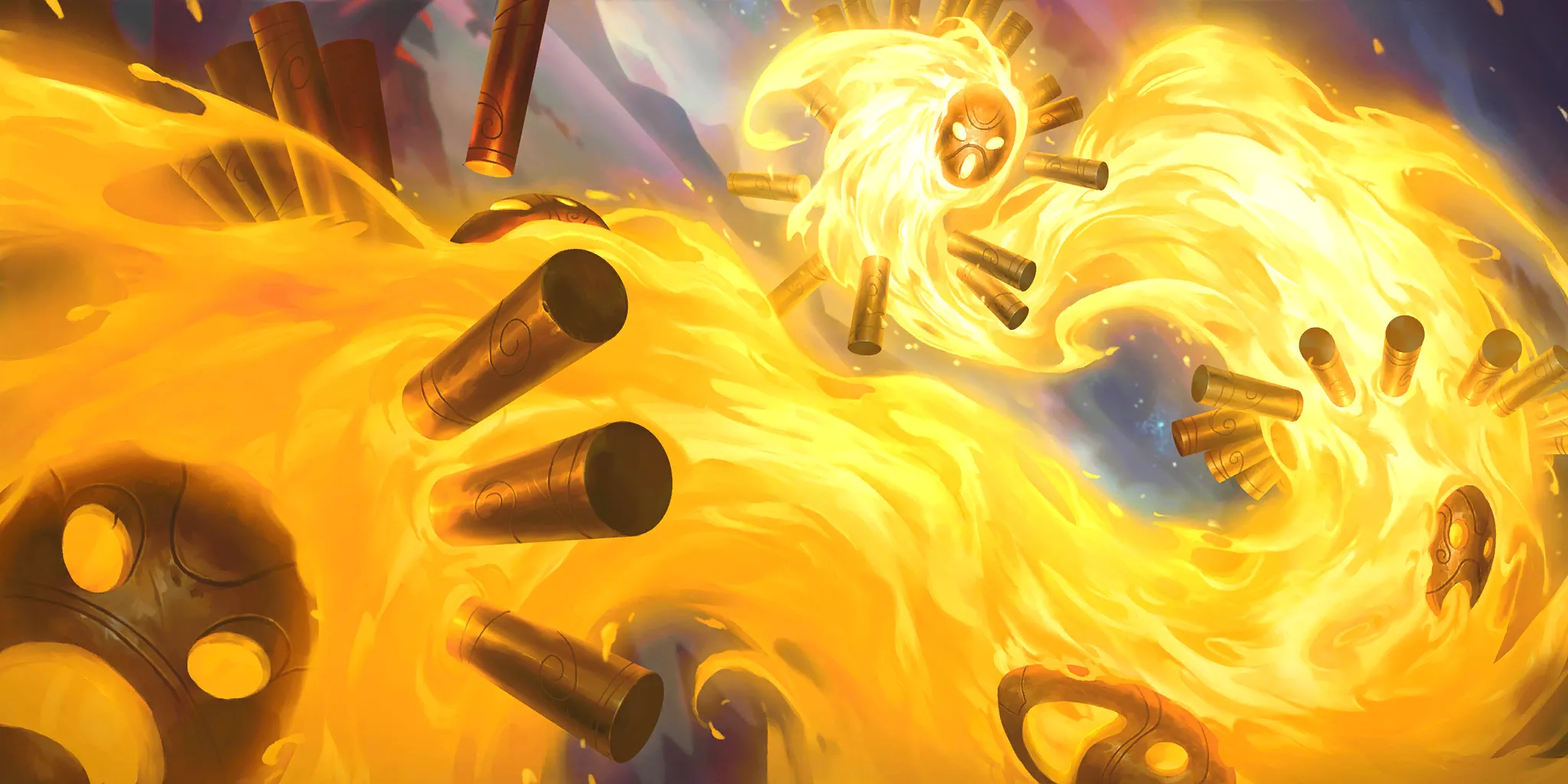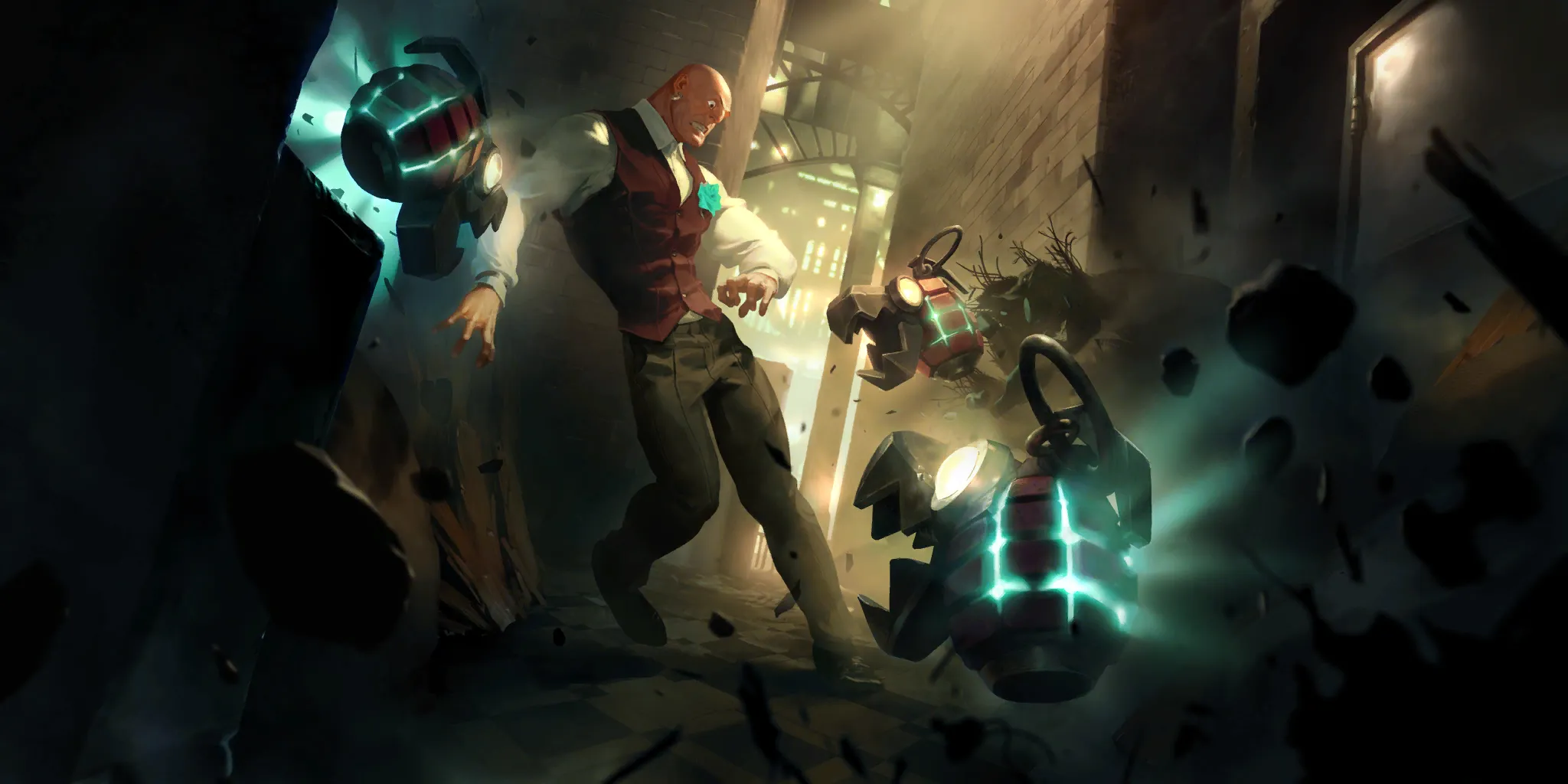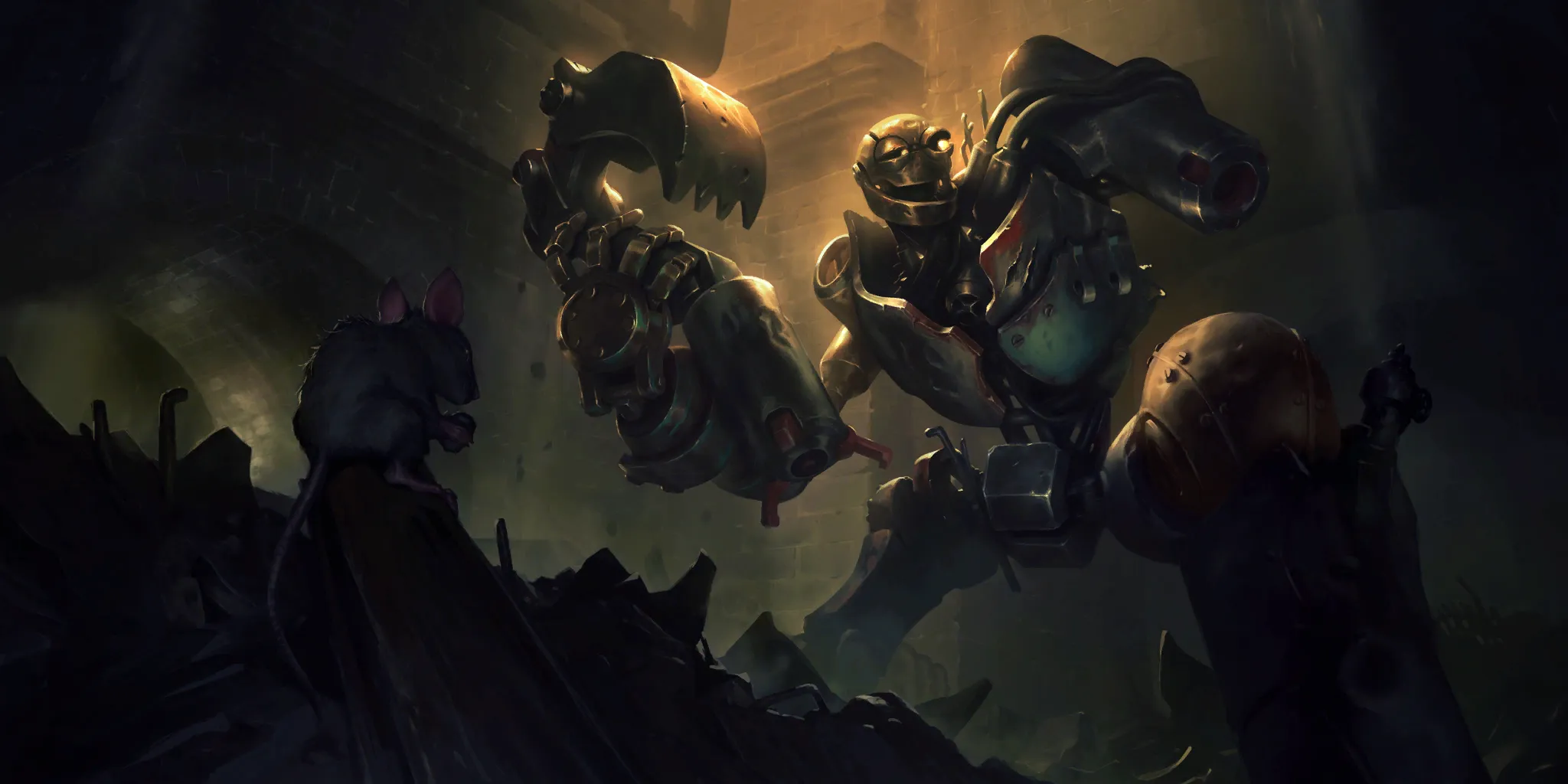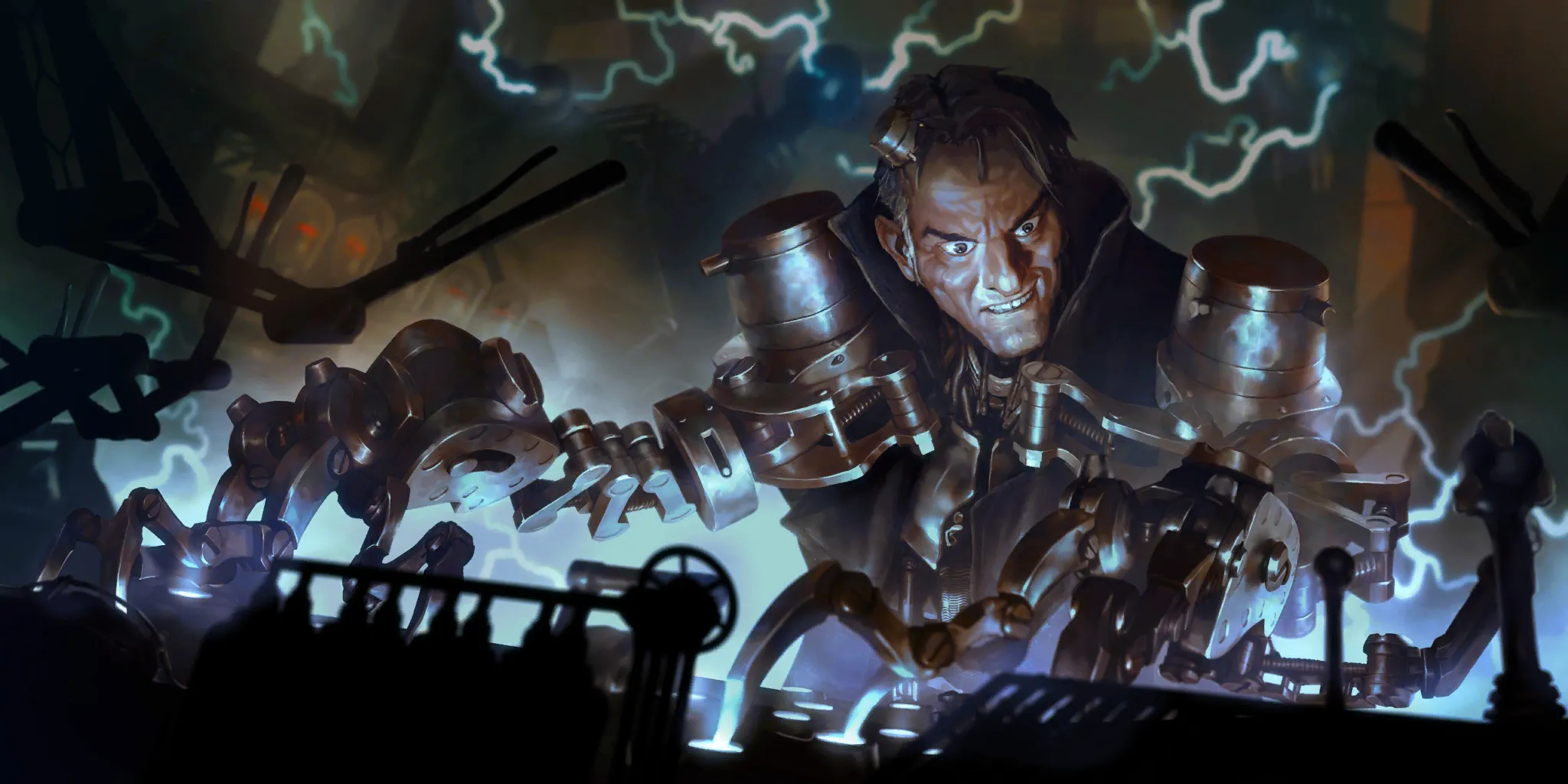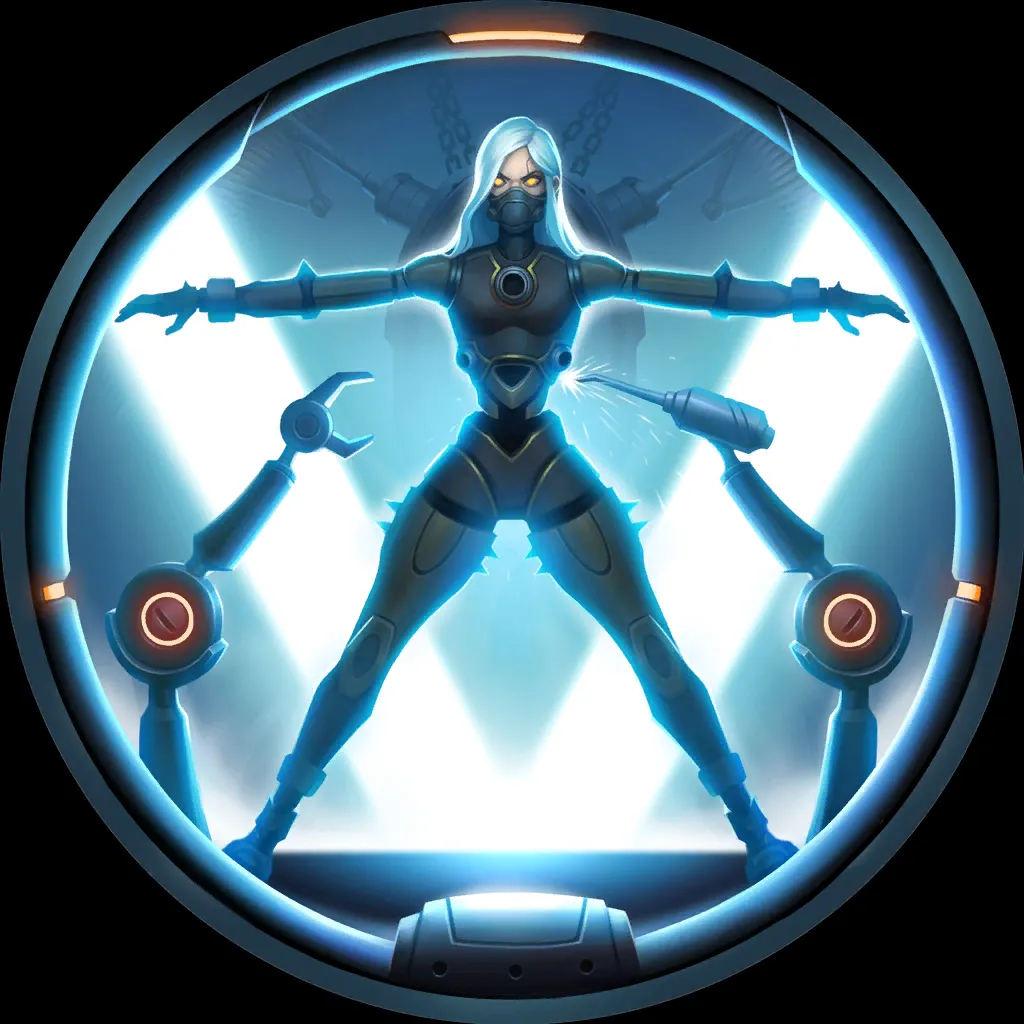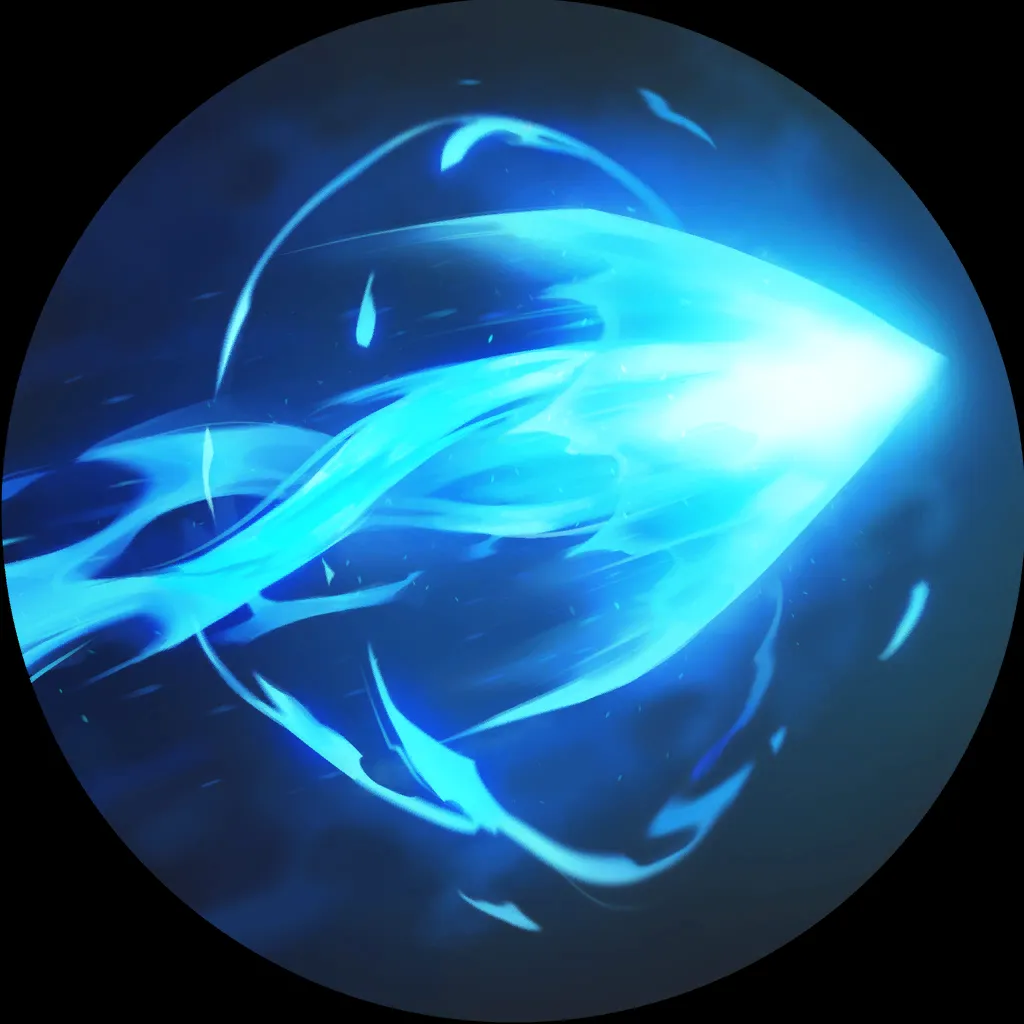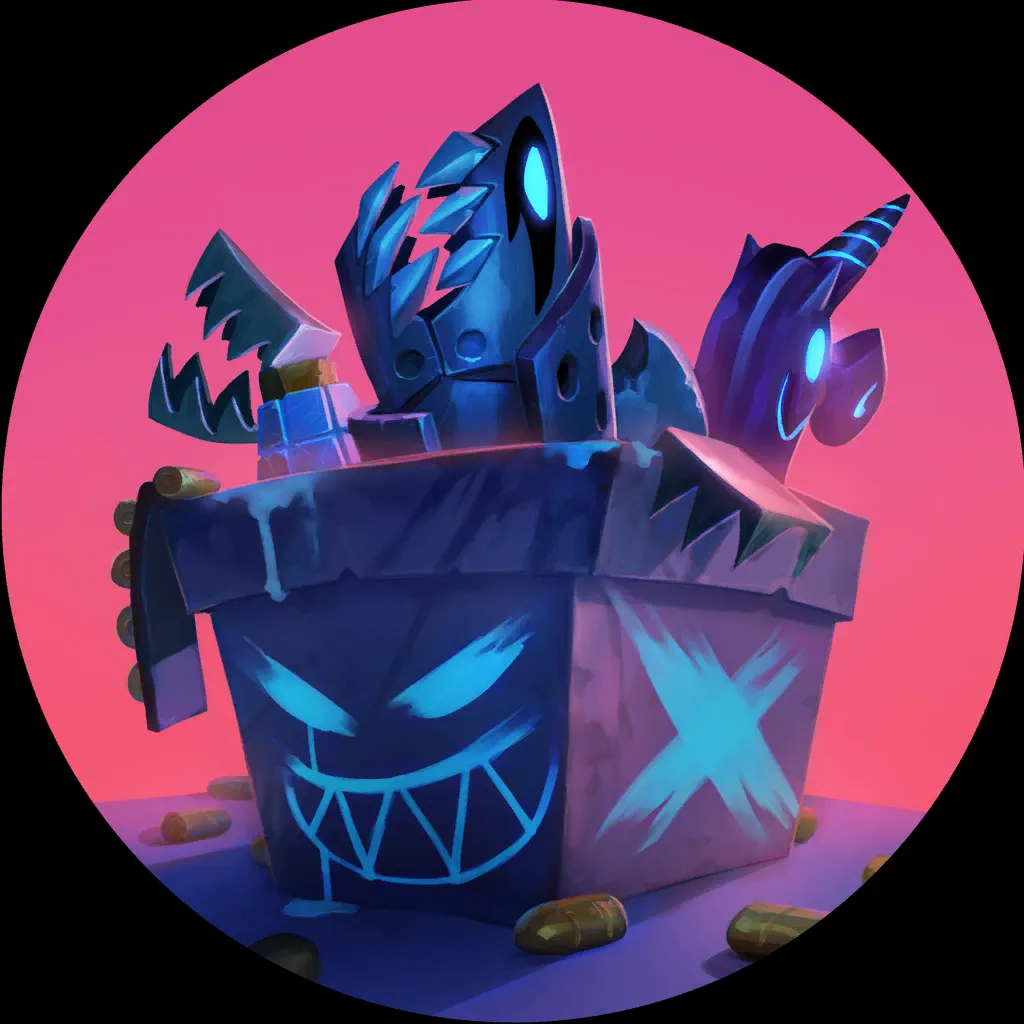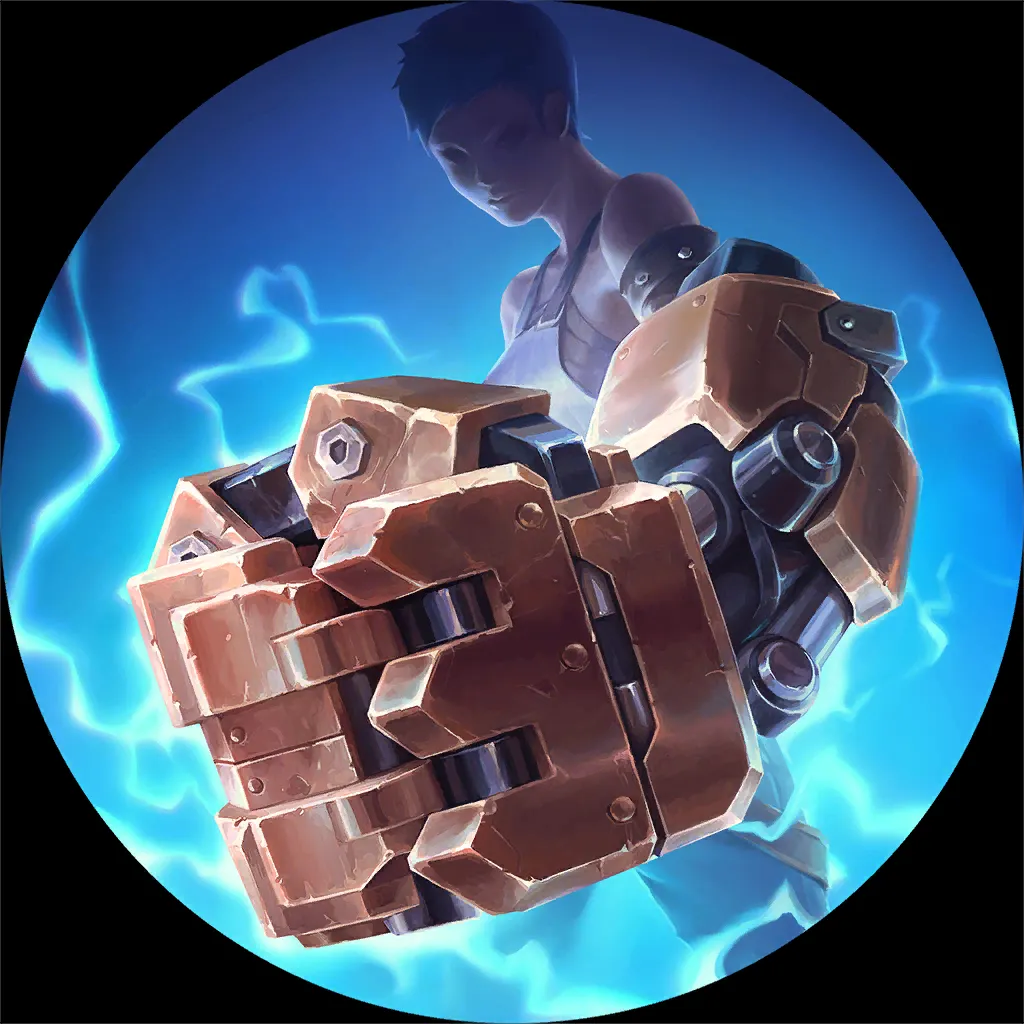 This lineup is for anyone looking to abuse the power of Boom Baboon and Flame Chompers. The PnZ discard package has long been overtuned, and these three decks put it to the best use. I've said it before and I'll say it again: three individually powerful decks with a cohesive strategy is a good place to be at the start of the season, and this is exactly that.
Our bans are going to focus on Thralls – they're simply too big and have too many tools to deal with our threats, we can't risk letting Lissandra get through. Kai'Sa also seems like a decent ban, but not forced.
You should prioritize giving yourself matchups you know how to navigate. This will give you a leg up in the early days of the season, as you can expend less brain power on figuring out matchups, and save it for reading your opponent or just to be able to play well for a longer period of time by reducing mental fatigue.
If you wanted to play some other decks in this lineup you could try out Timelines (3x Trundle/2x Vi/1x Gnar), other versions of PnZ Bard (Vi or Viktor all work well enough) or Draven Sion.
---
About the author
MonteXristo has been playing the game since closed beta and has consistently made it to masters every season he's been active. His accomplishments include having peaked in the top 20, taking first place in the "Streamer Sideboard Showdown" and LPP Riot Grand Prix. When he's not writing for Mastering Runeterra he keeps his card-slinging skills sharp by playing in the Runeterra Academy tournament, with his team The Wobbly Wombats!
---