The Seasonal patches have been getting bigger and bigger every time, with the most recent one boasting over 40 changes to cards, as well as a system change to duplicate spells and how they interact with the play/cast merge.
While the patch is still a little too fresh to understand the implications of many of the buffs, a few standout changes have already been making waves on both ladder and in the tournament space. While there's still a lot of nuance to explore as the patch goes on, subjectively ranking things is FUN. And I'm FUN.
---
Honorable Mention: Buffs to Frostbite Midrange
You know what else is really fun?
Adding an honorable mention to your top 3 list, to make it a top 4 list even though it's a top 7 list!!
And the honorable mention goes to the suite of buffs aimed at Frostbite Midrange staples like Ashe
, Avarosan Hearthguard
, Trifarian Assessor
, and Babbling Bjerg
(kind of). While Bjerg's place in the deck isn't as solidified as it once was, consider him the honorable mention of my honorable mention.
As far as the Seasonal is concerned, Frostbite Midrange hasn't made it to the top 32 in quite some time, with its most recent appearance being at the Guardians of the Ancient Seasonal tournament in June of last year. There Jacowaco was able to pilot the deck all the way to a 2nd place finish before it would fade into obscurity for an entire year.
Worth mentioning is that Jacowaco's list looked like this:
6
4
15
15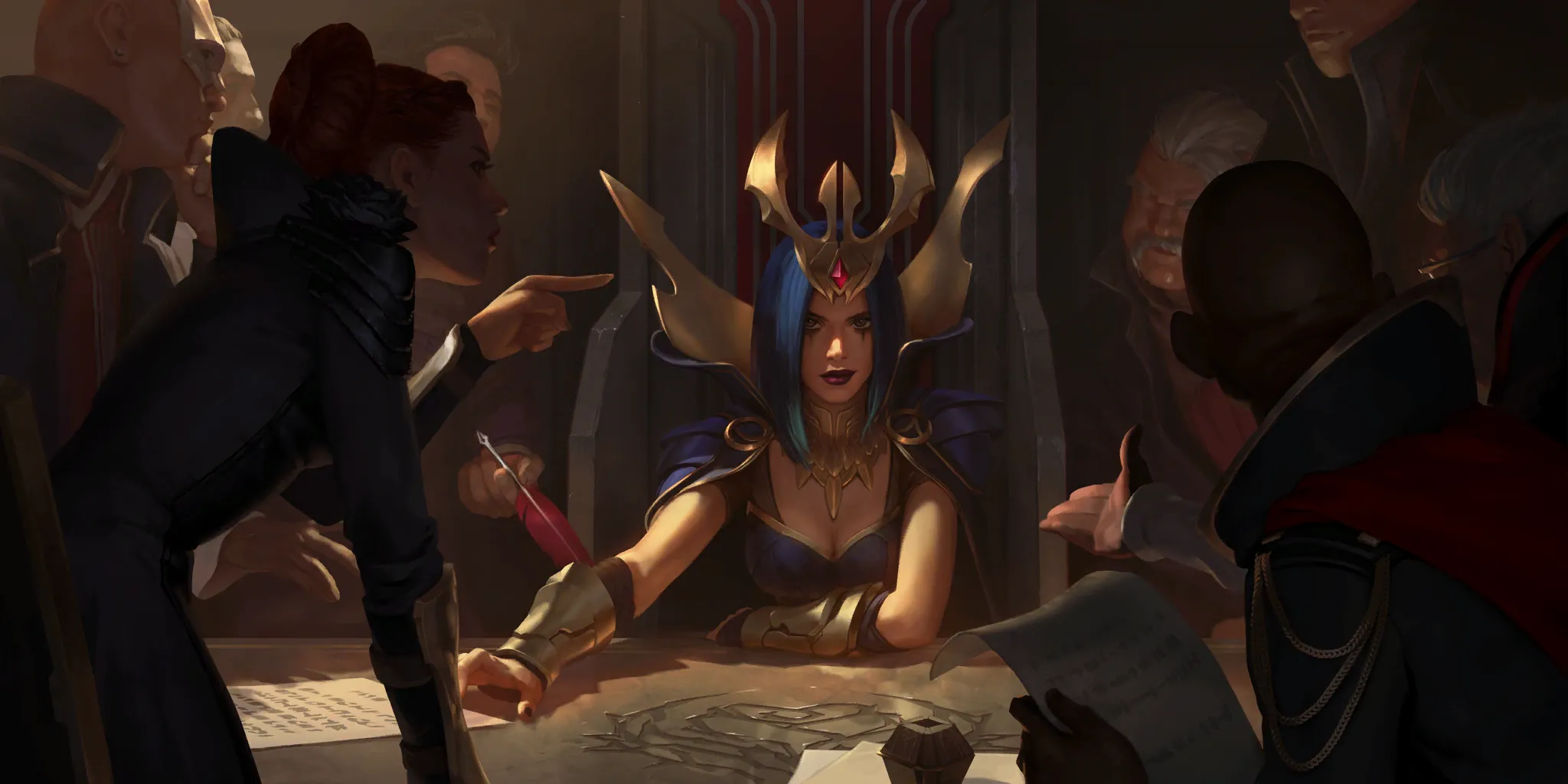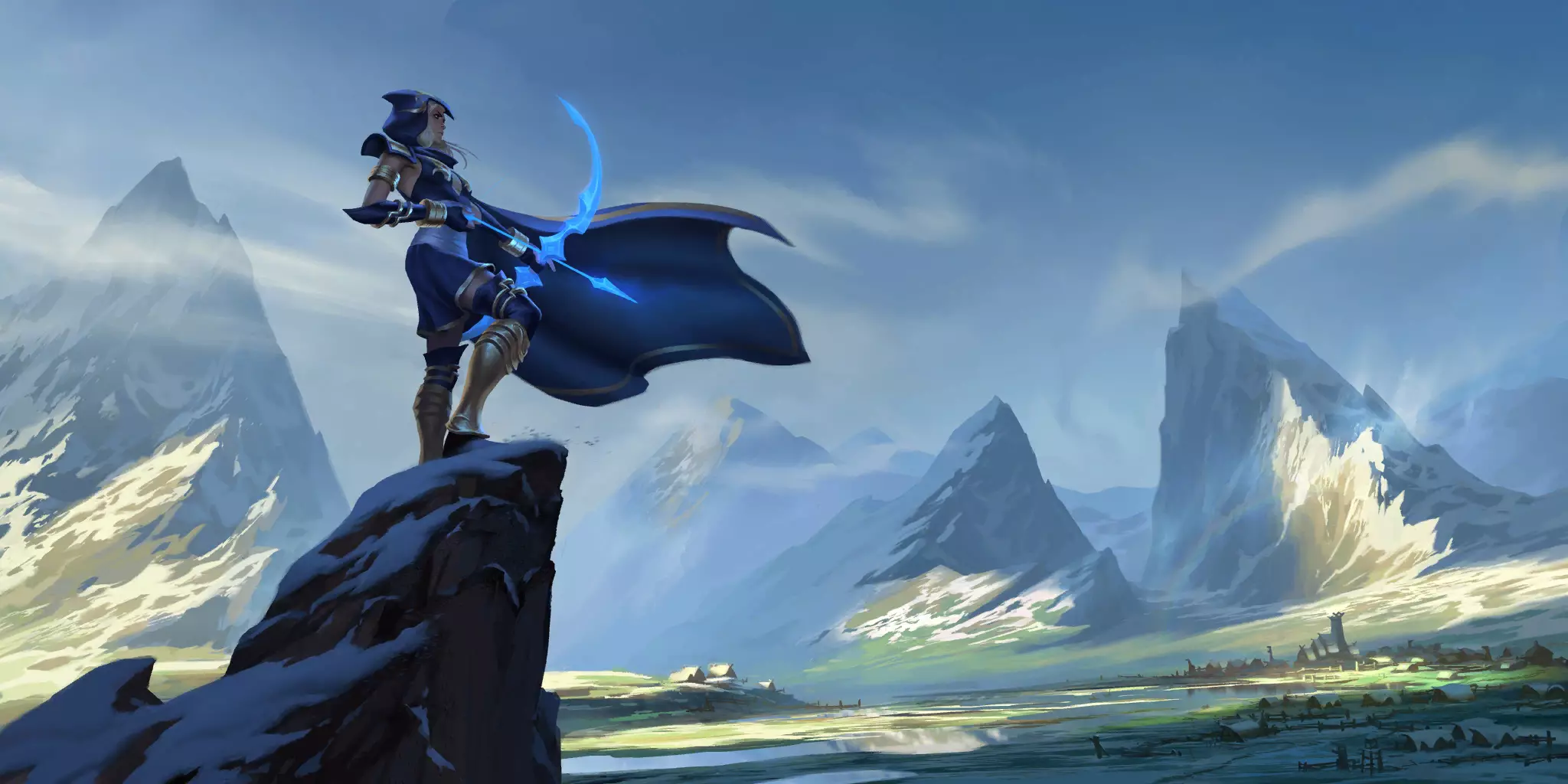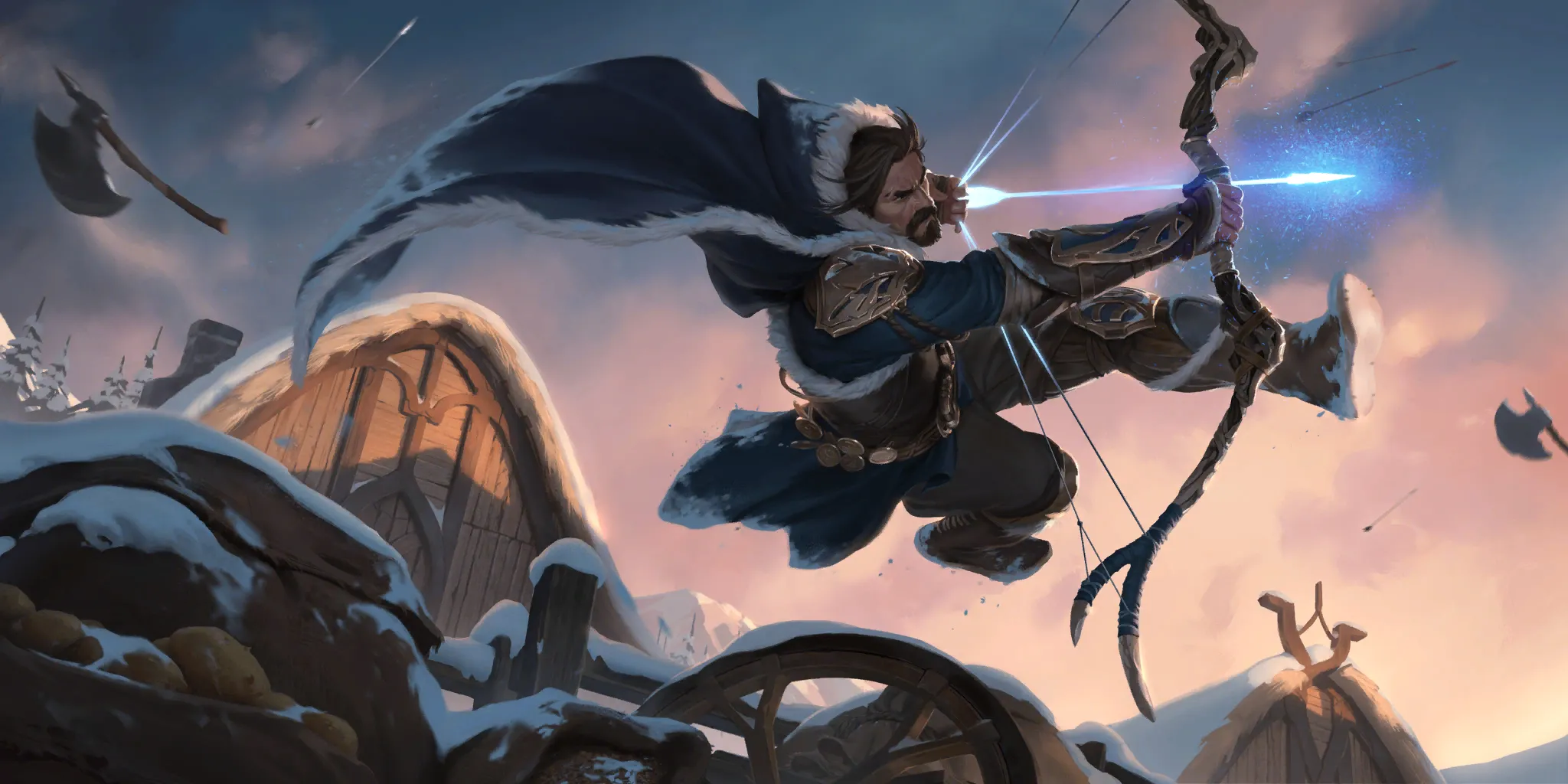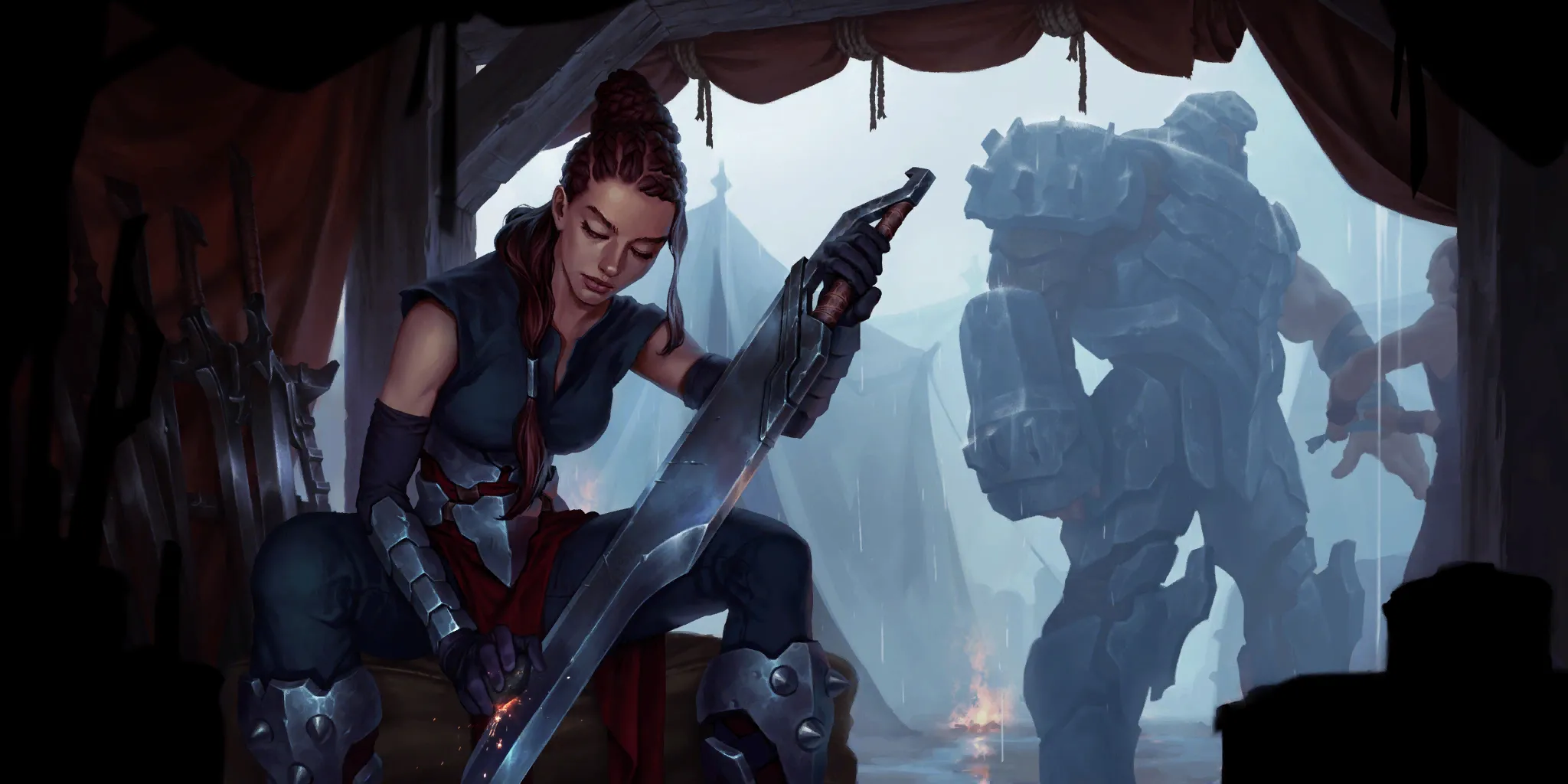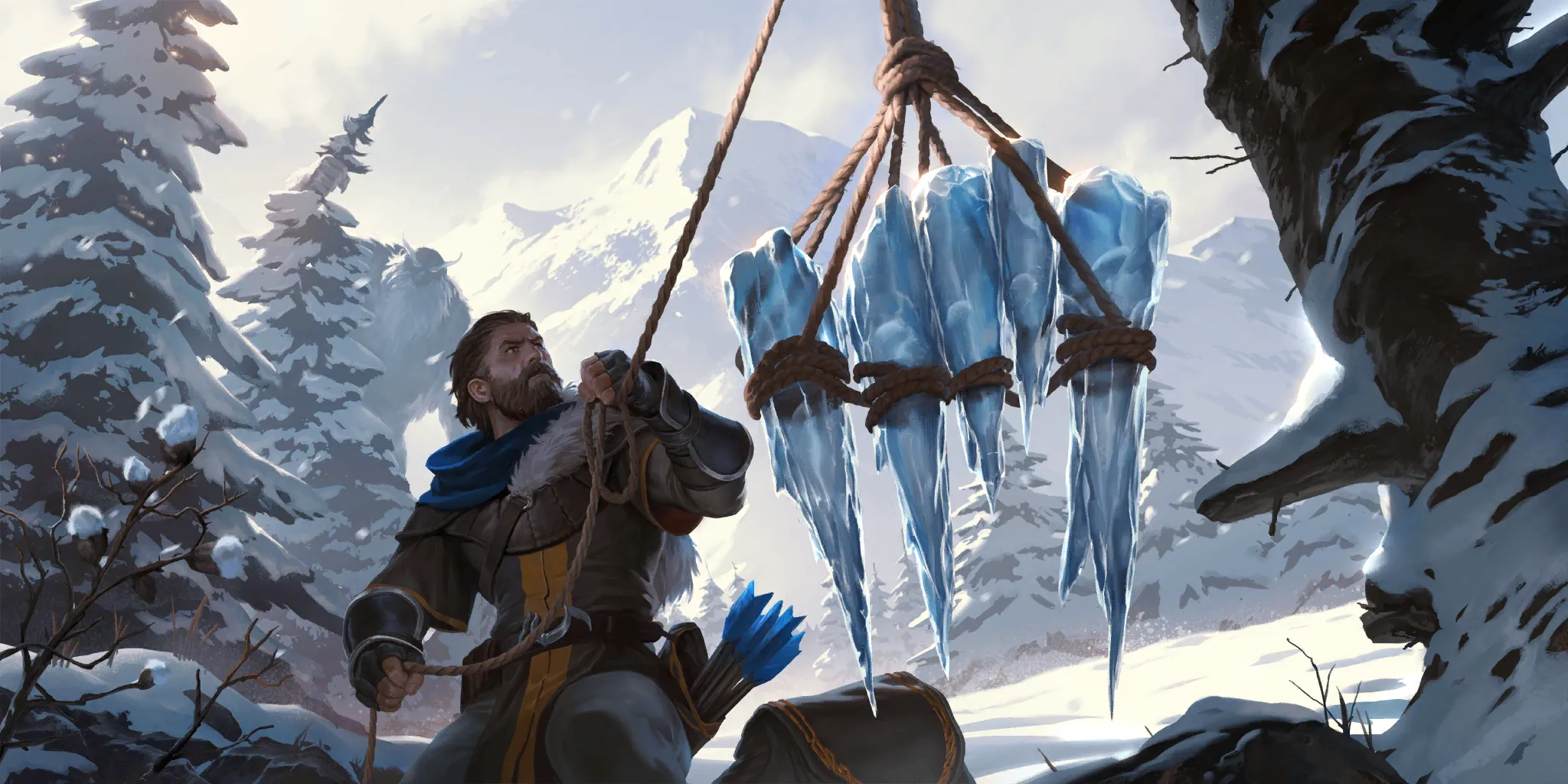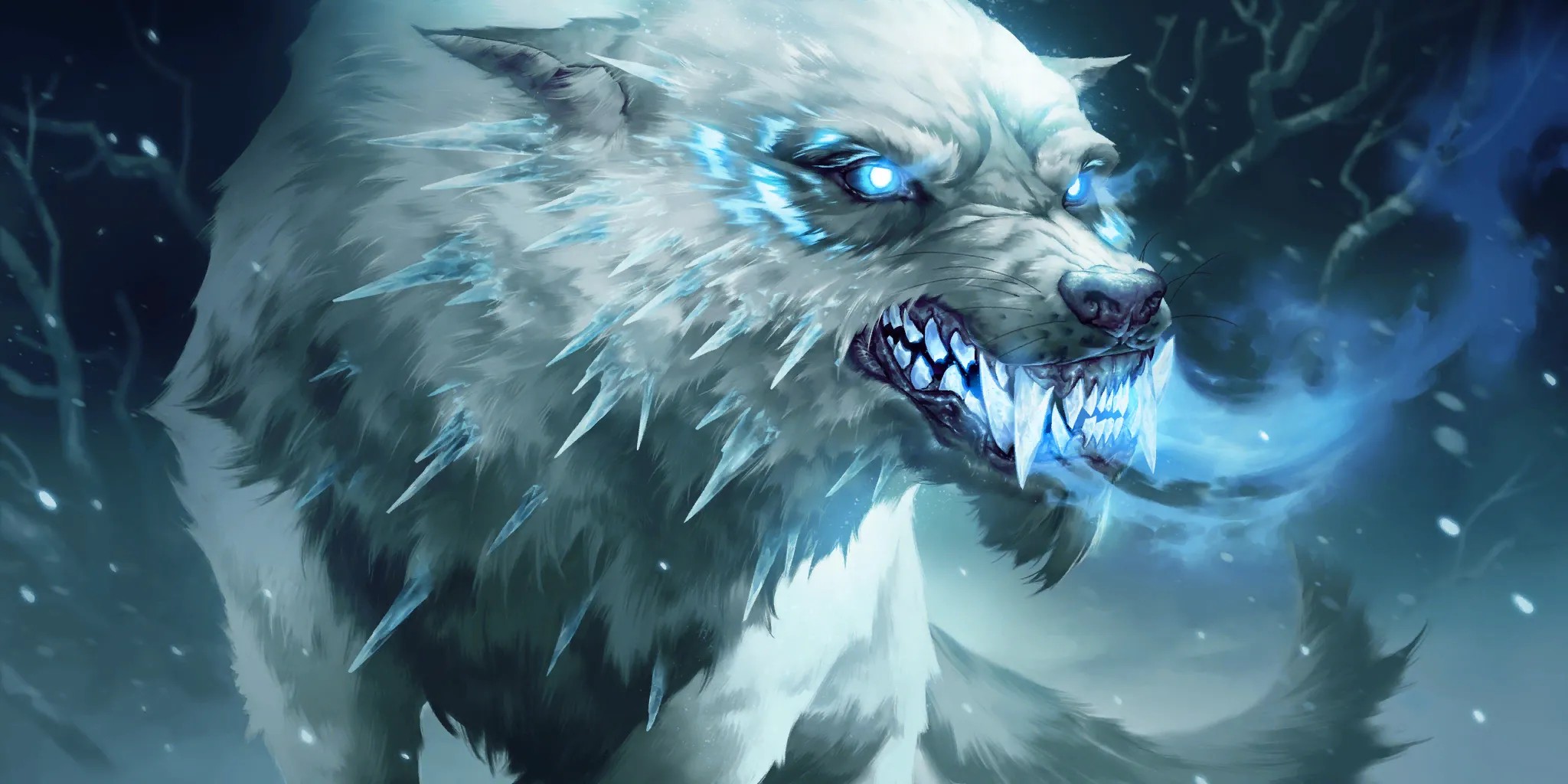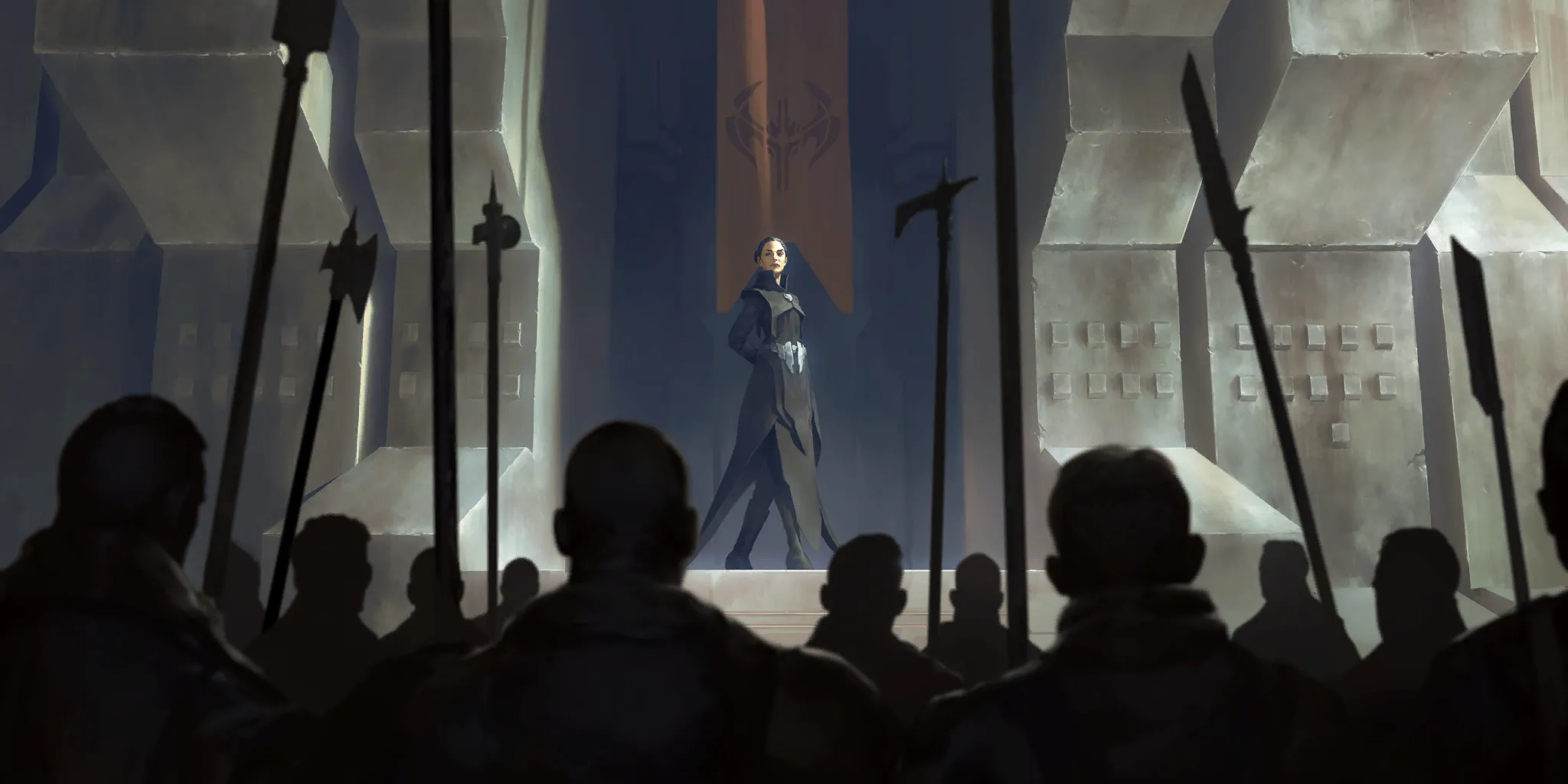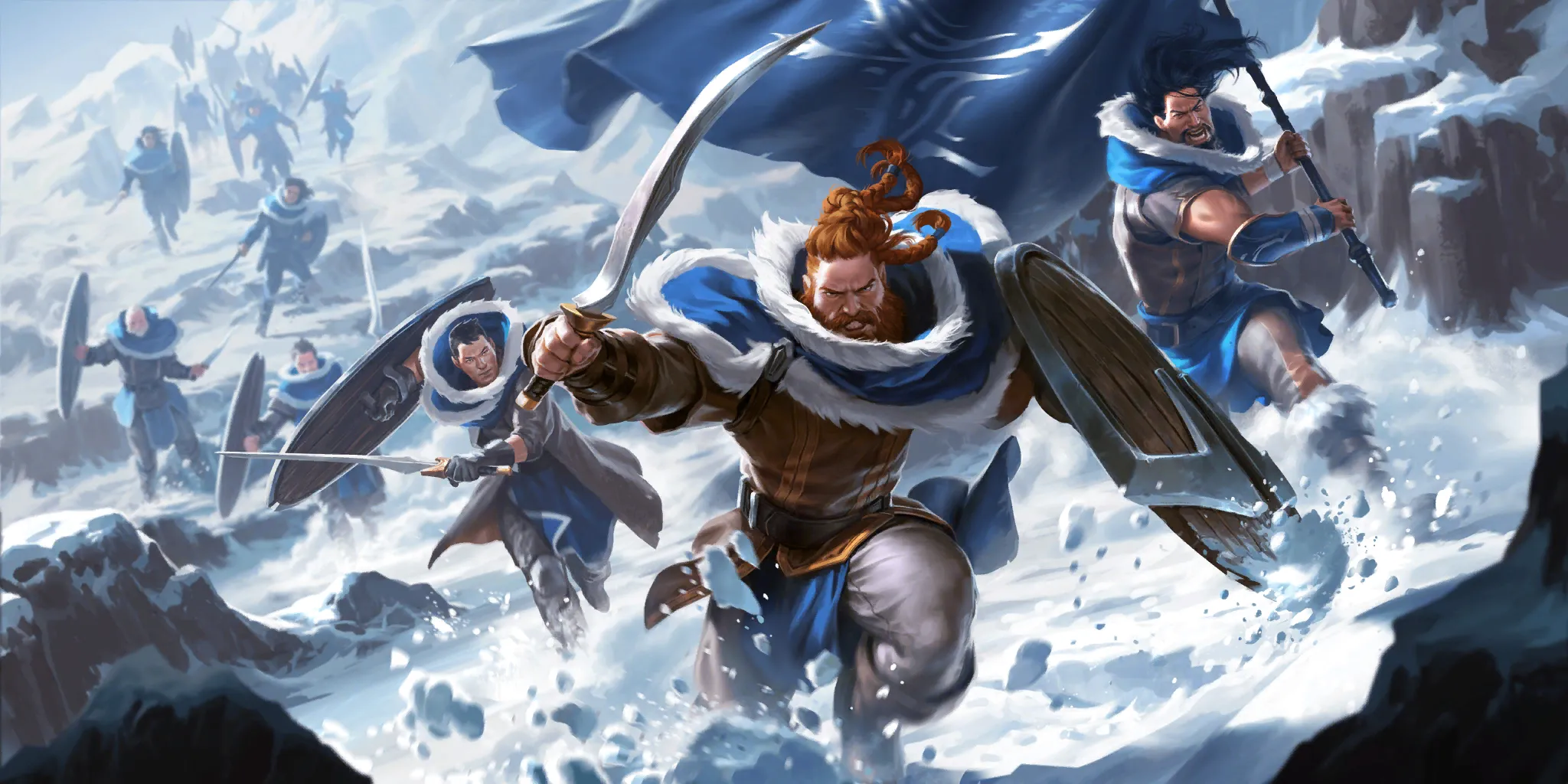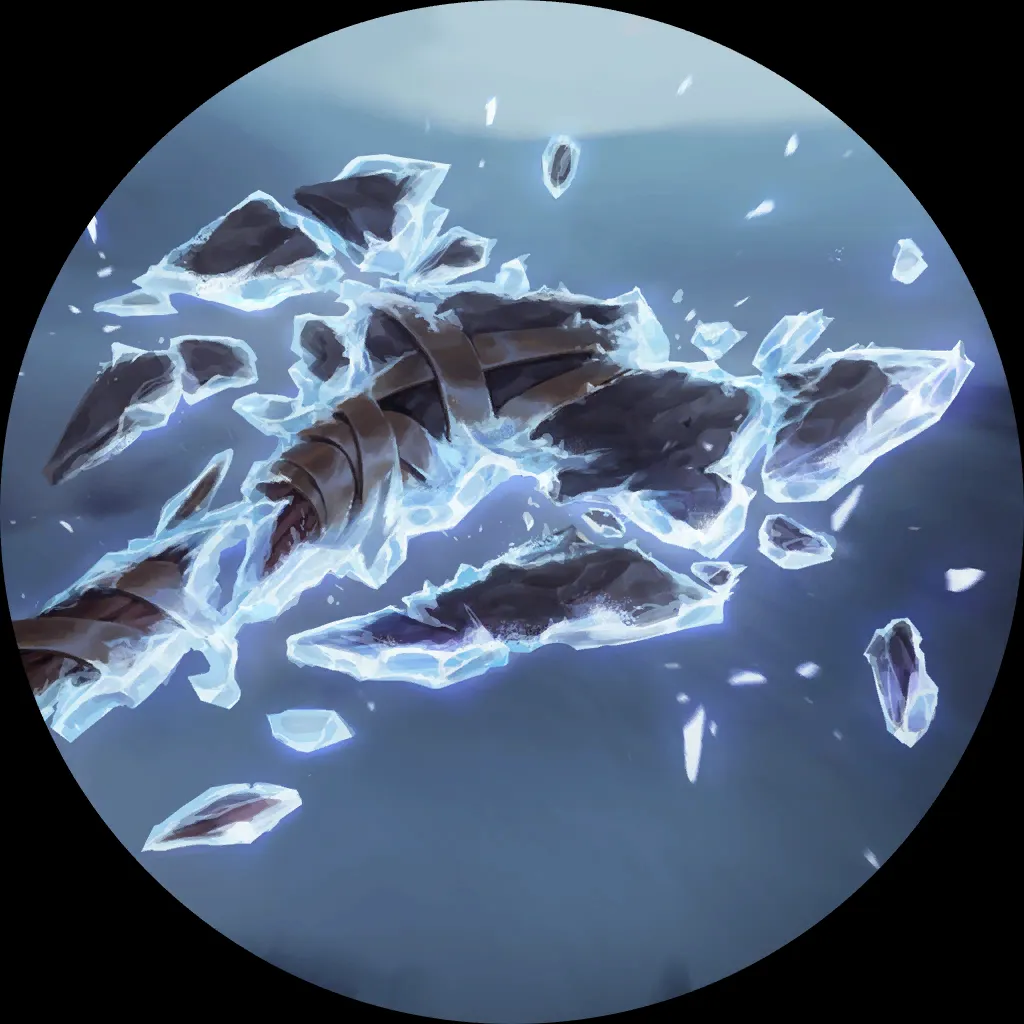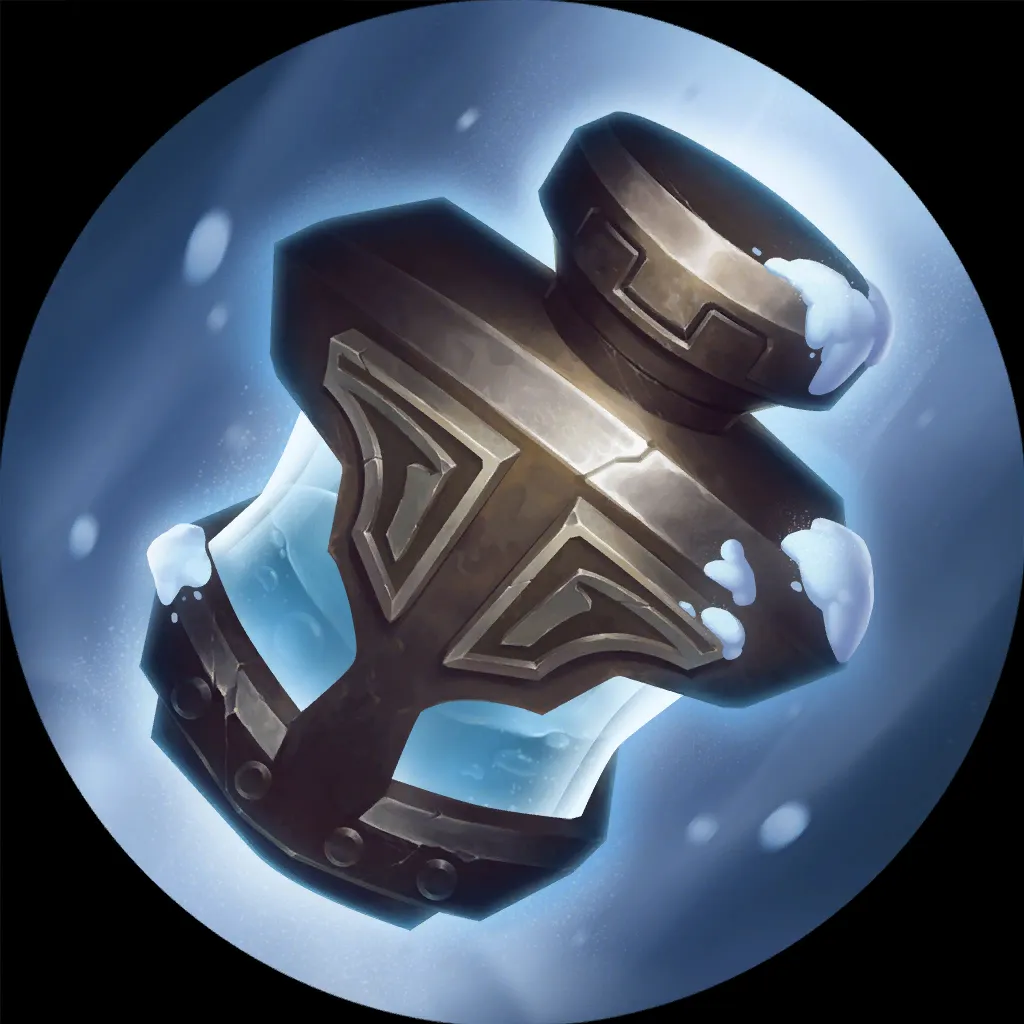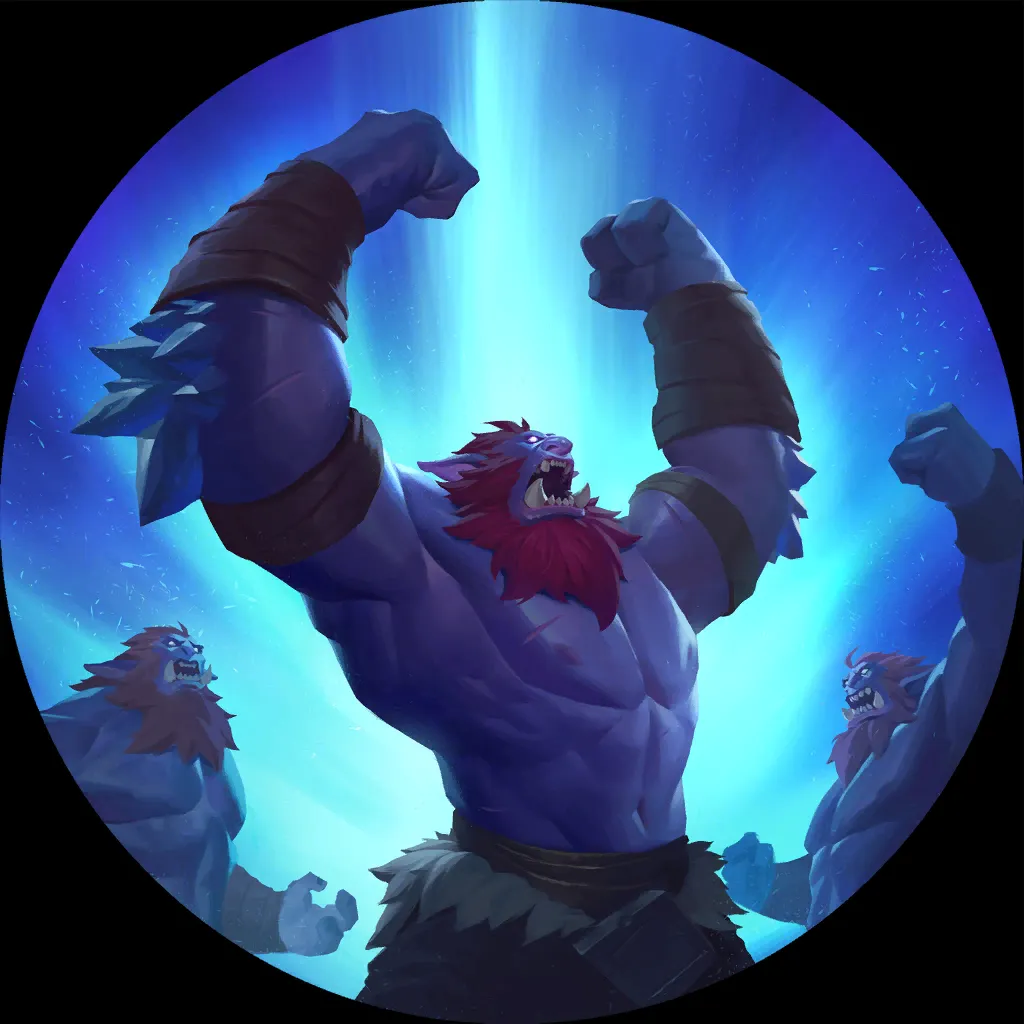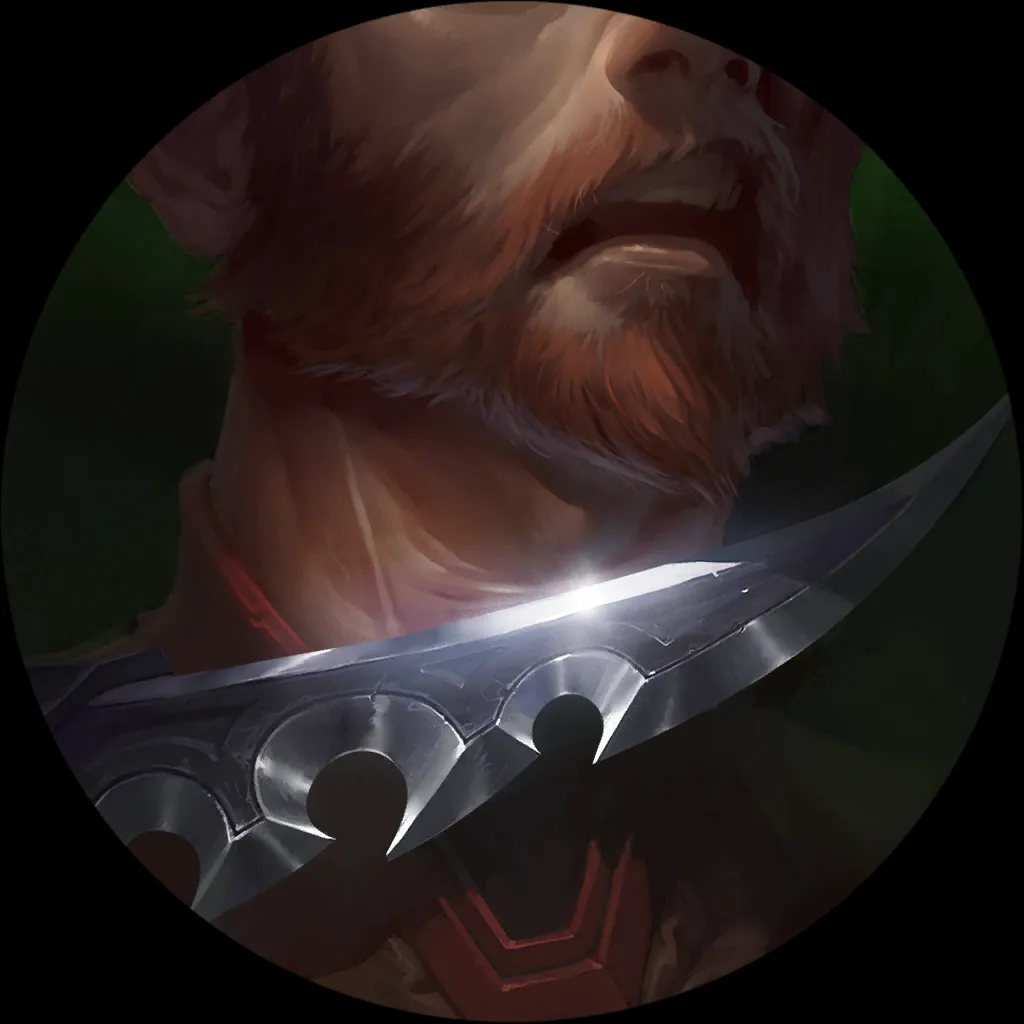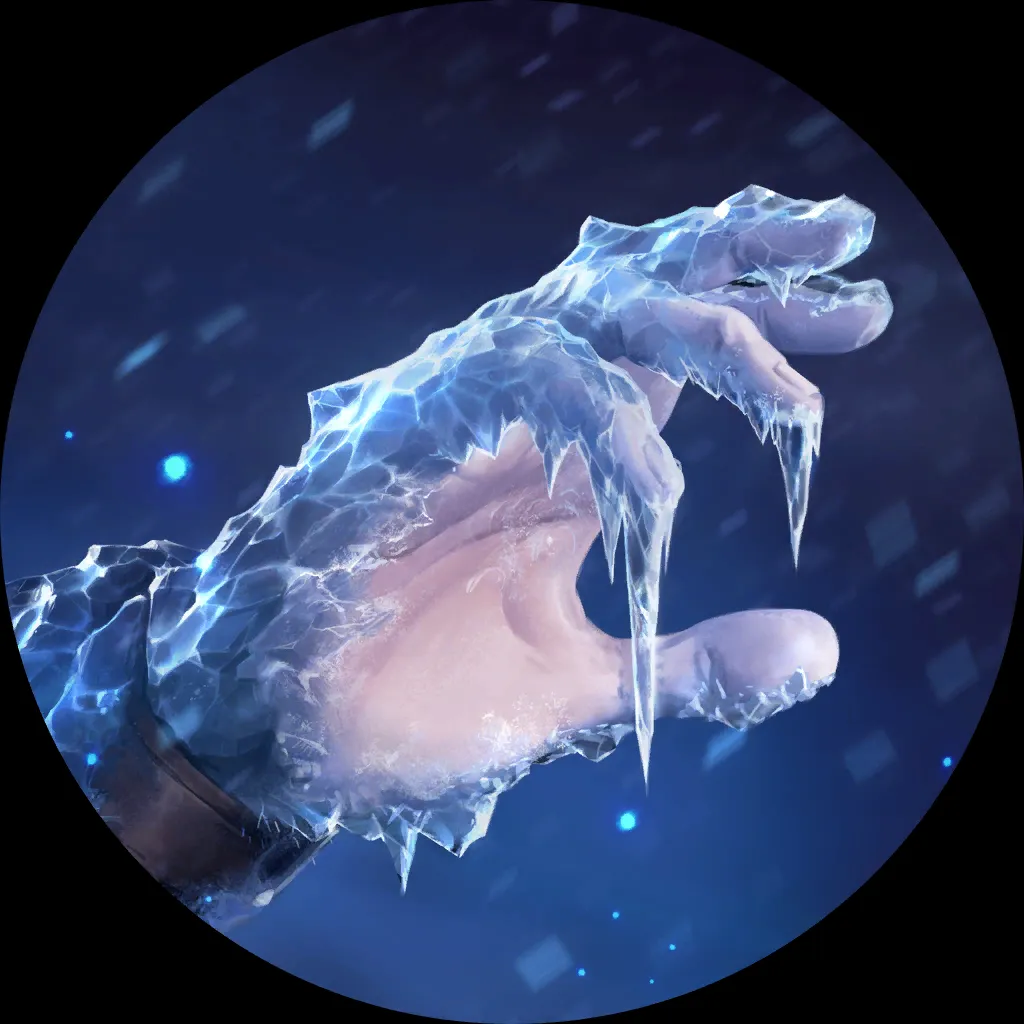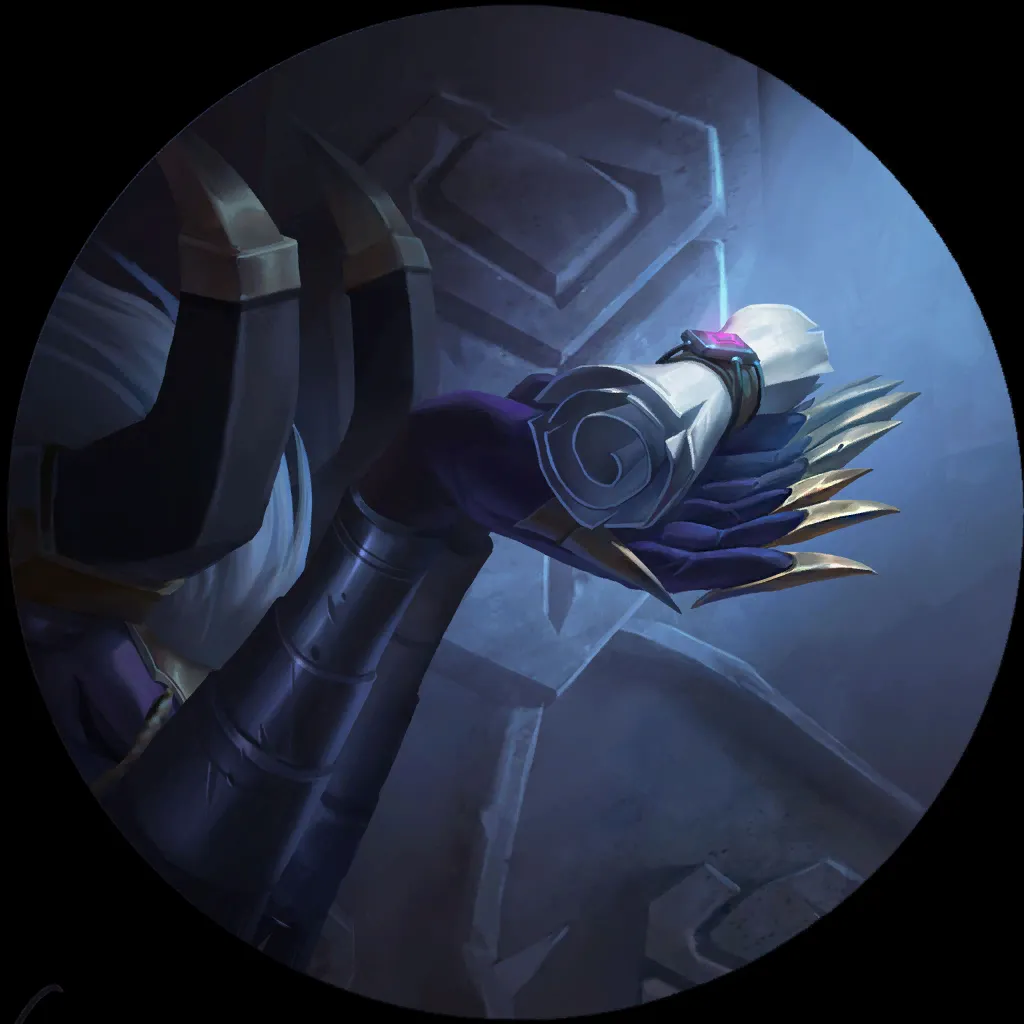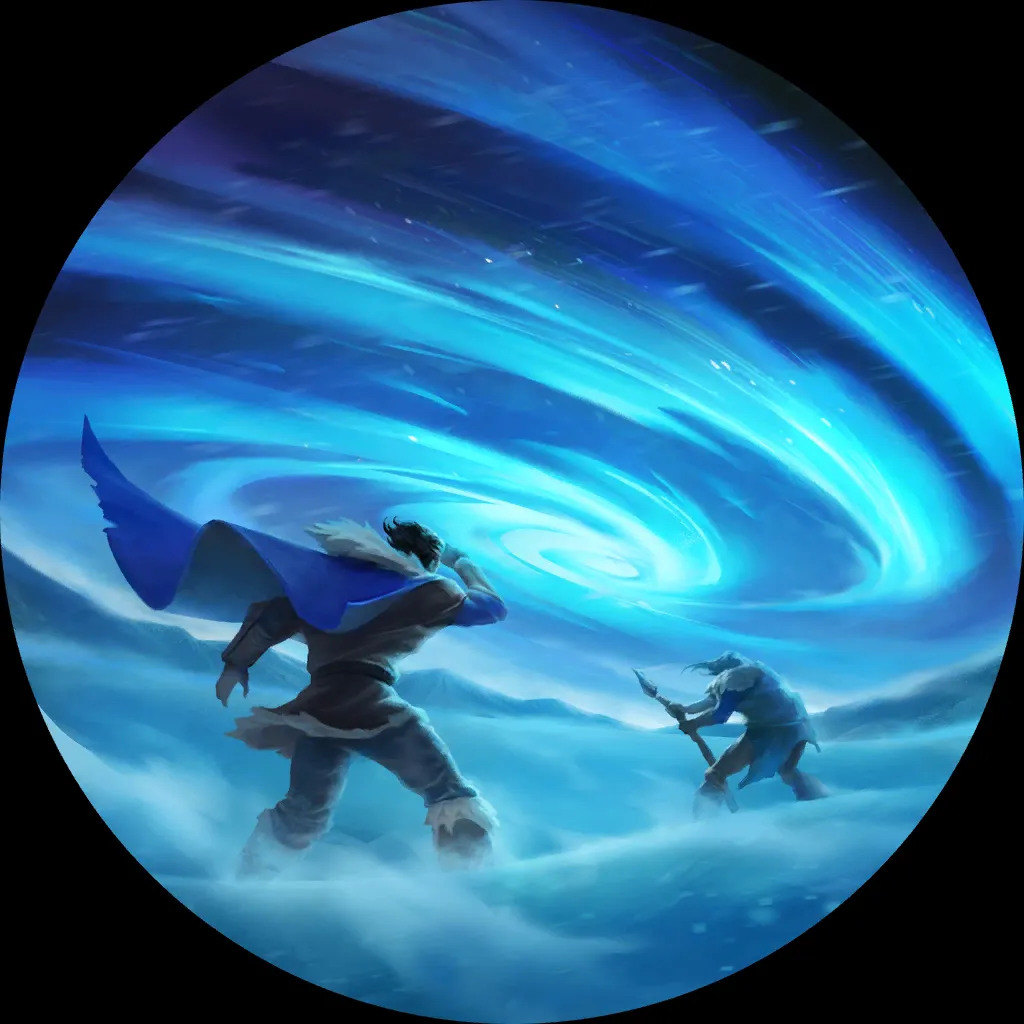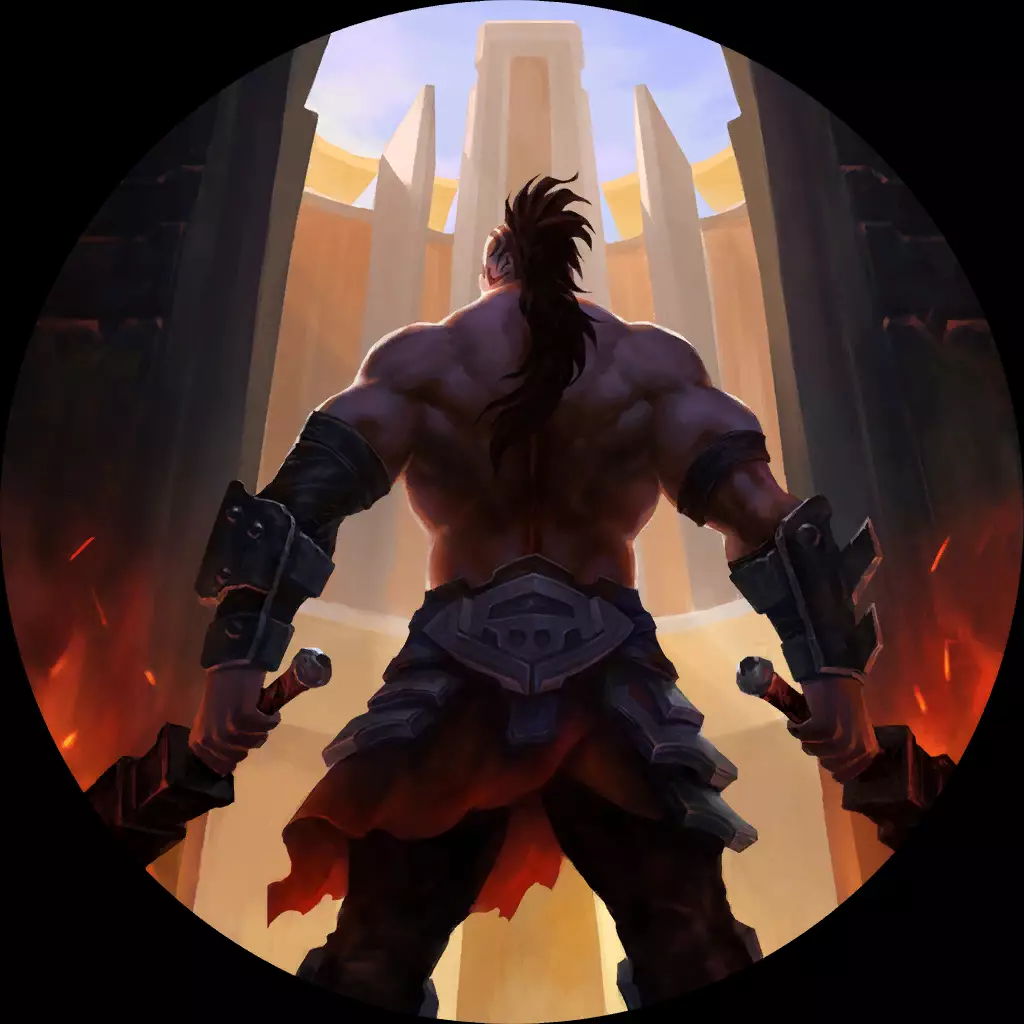 Once patch 3.10 went live, players were quick to notice the numerous buffs and try out the classic Ashe deck once again, leading NNT Jito to a 1st place finish at a Runescola open series with a version that looked like this:
6
4
14
16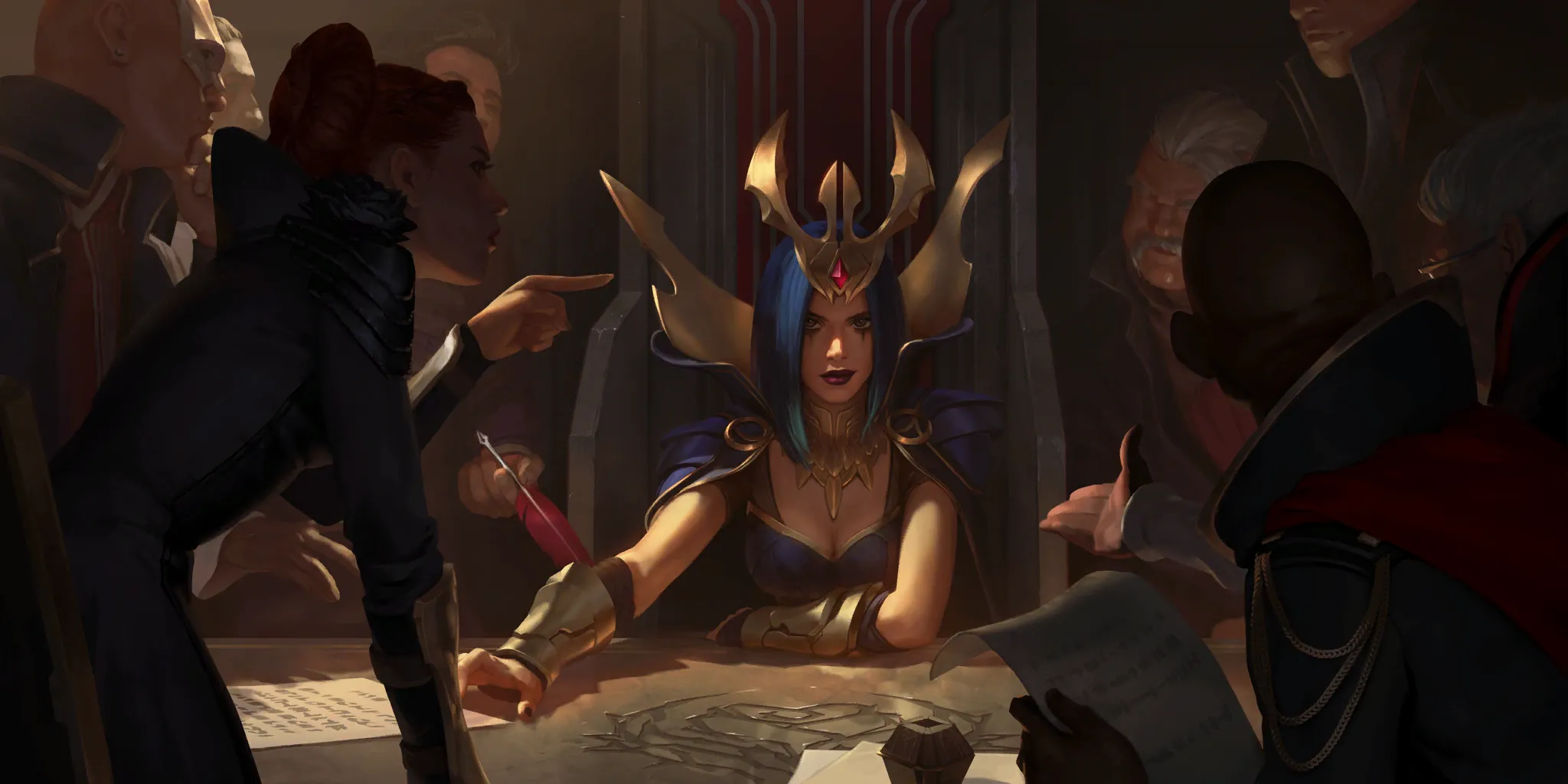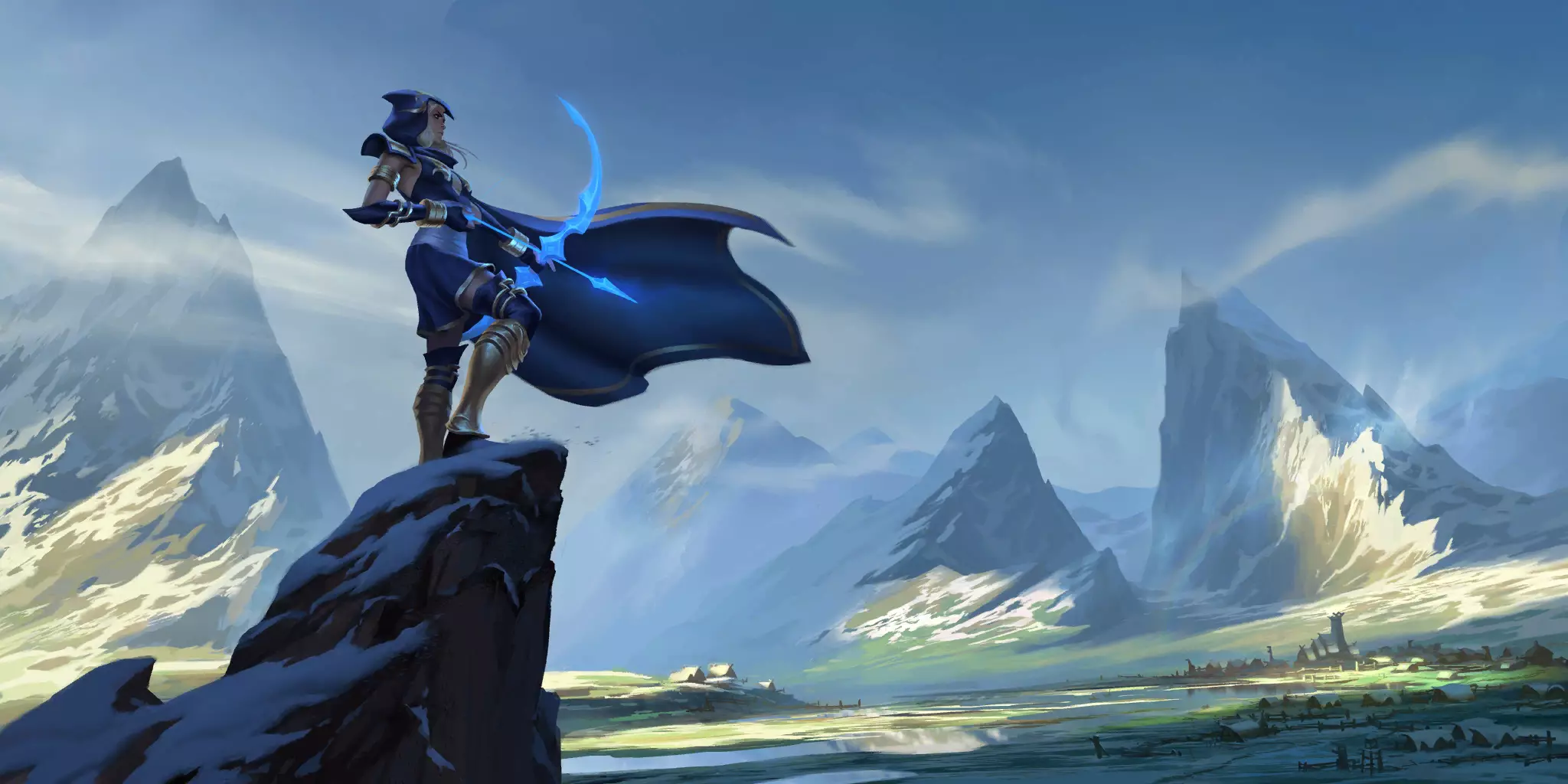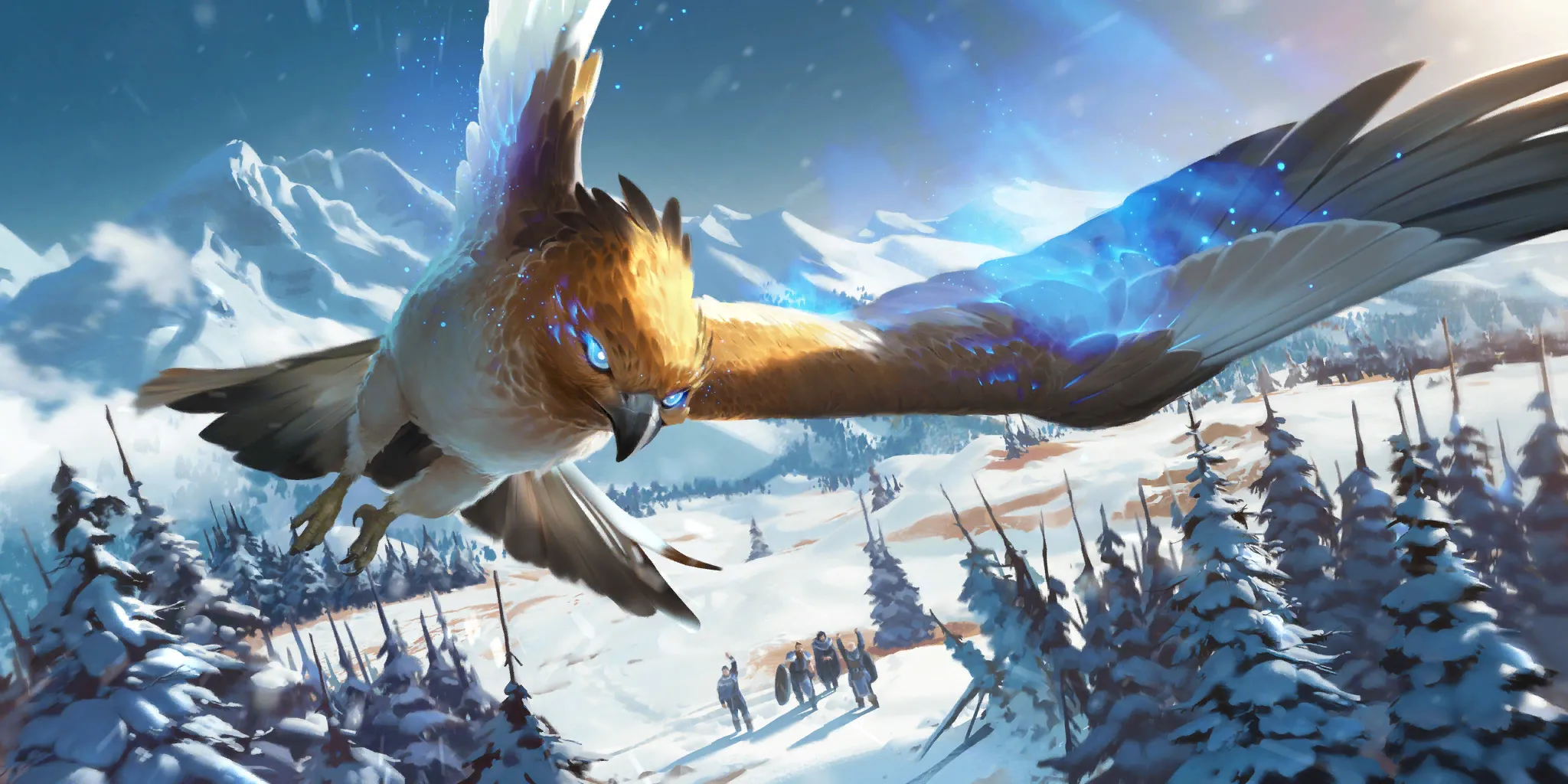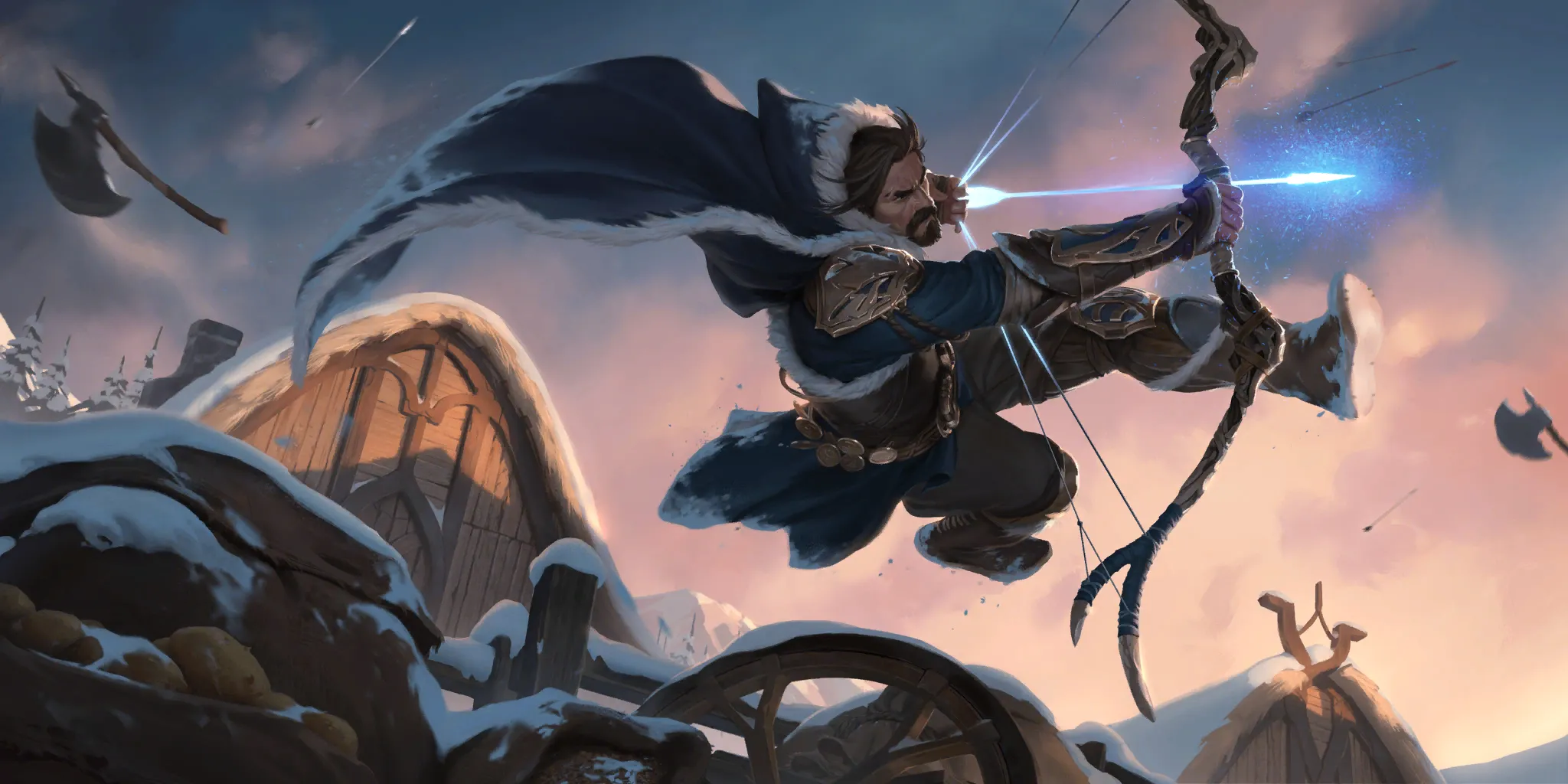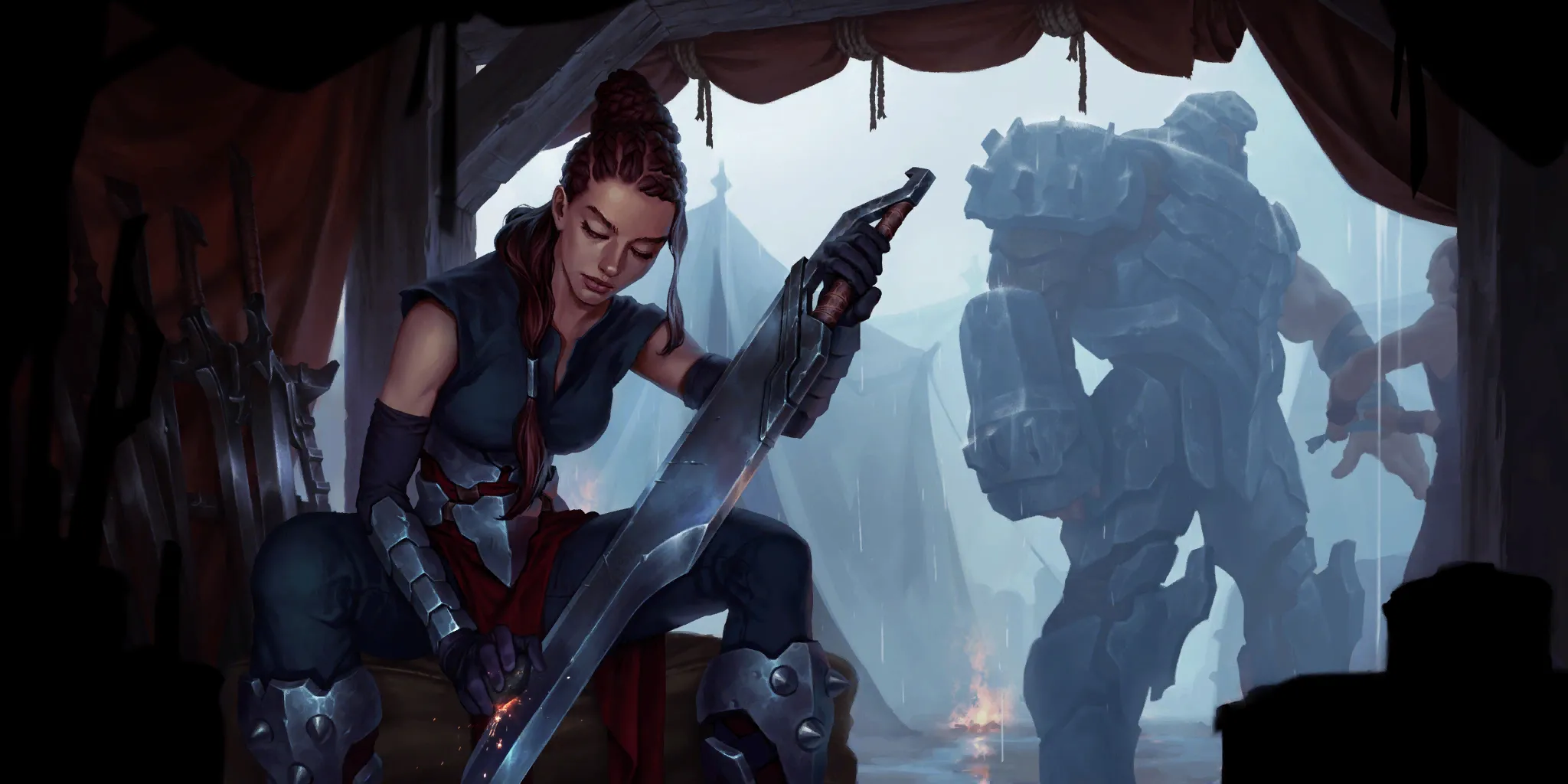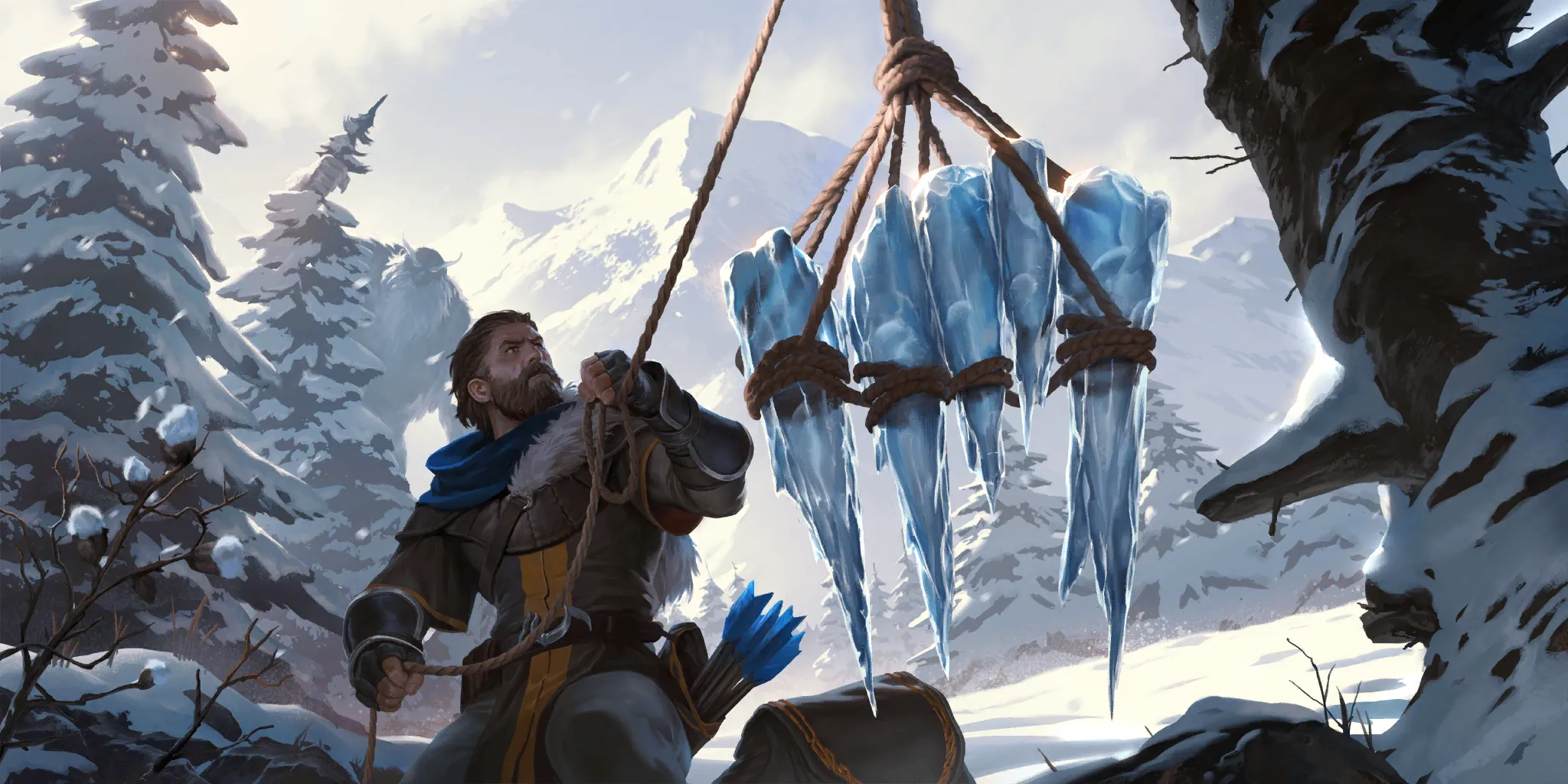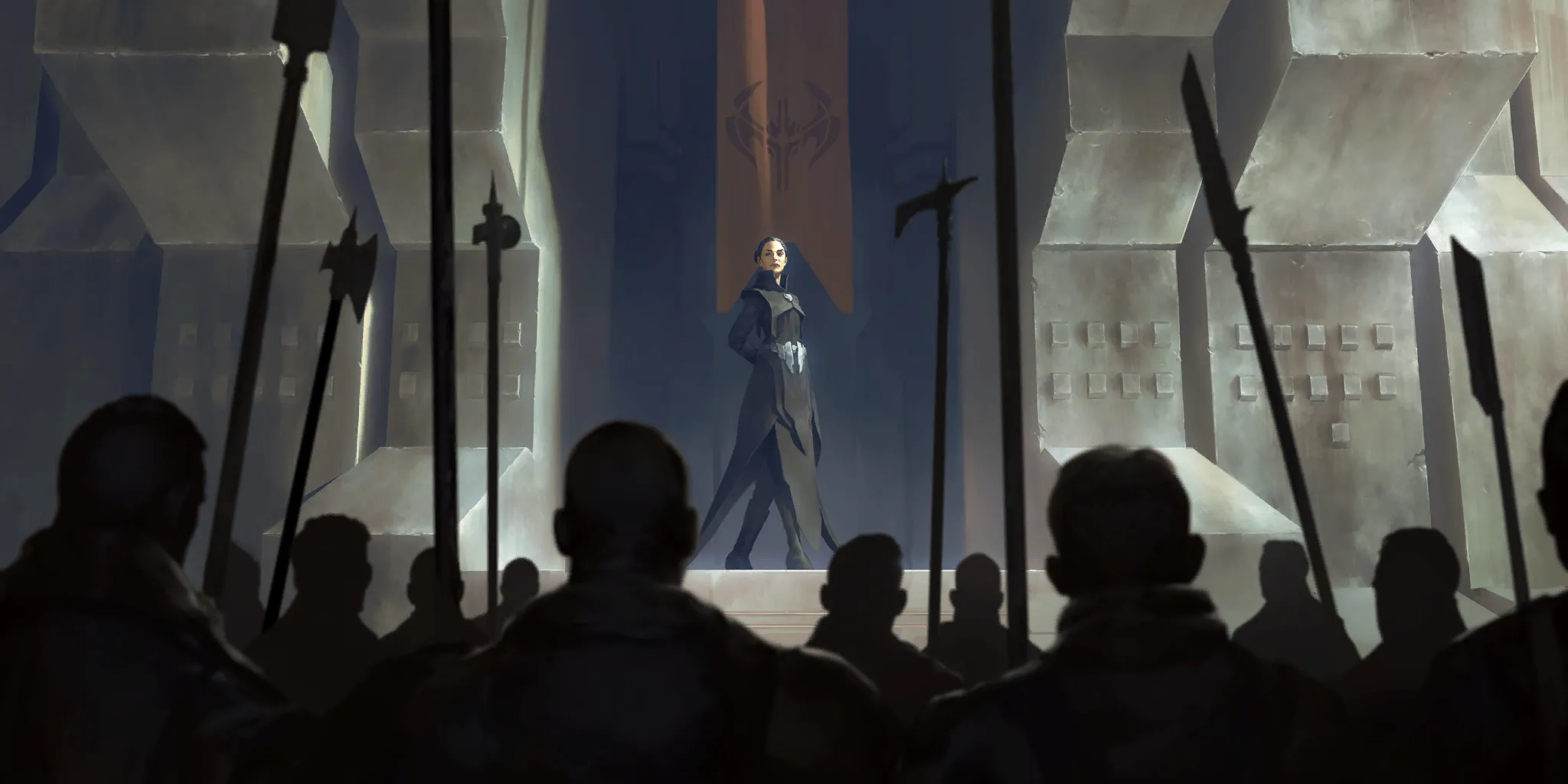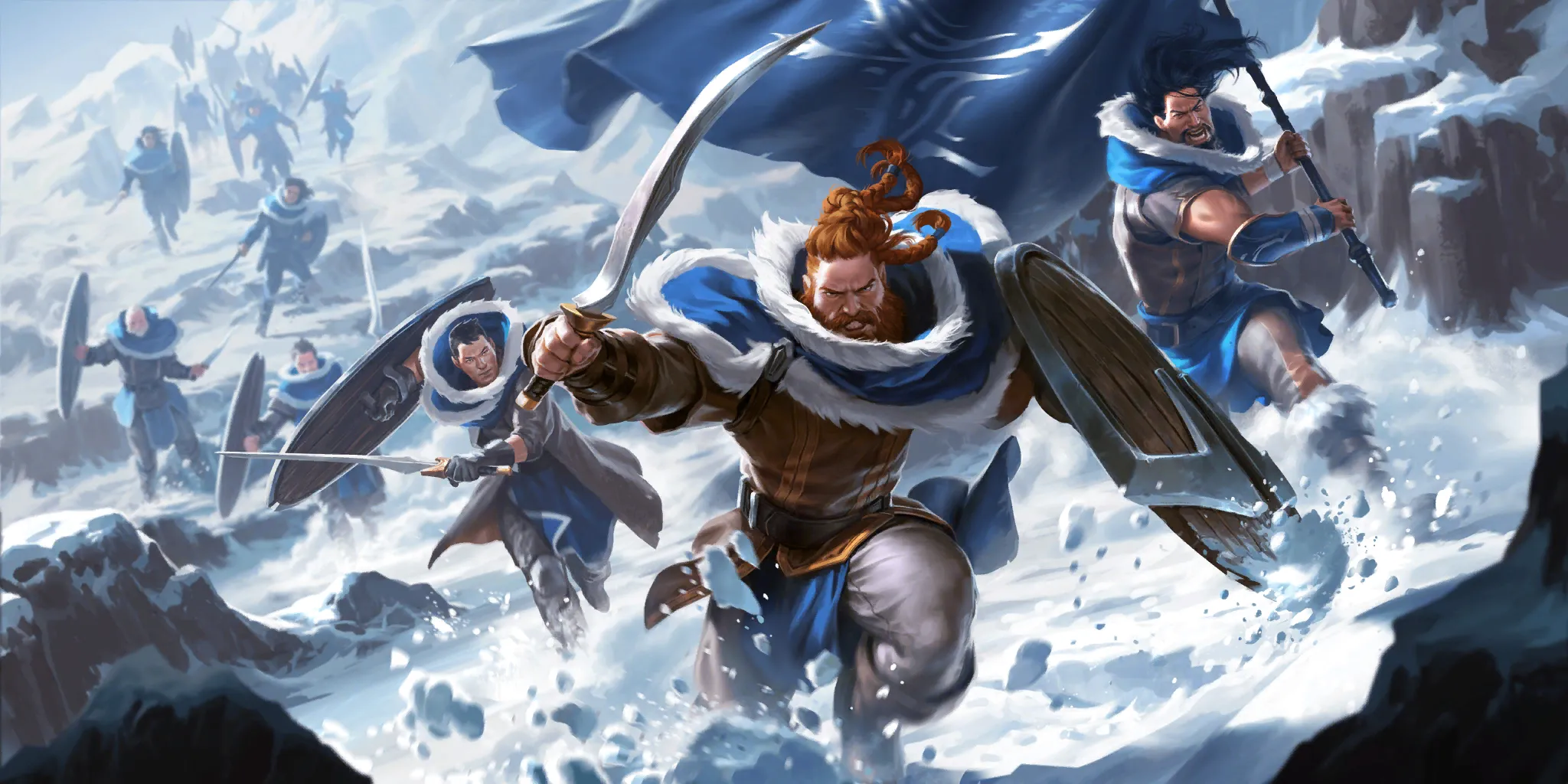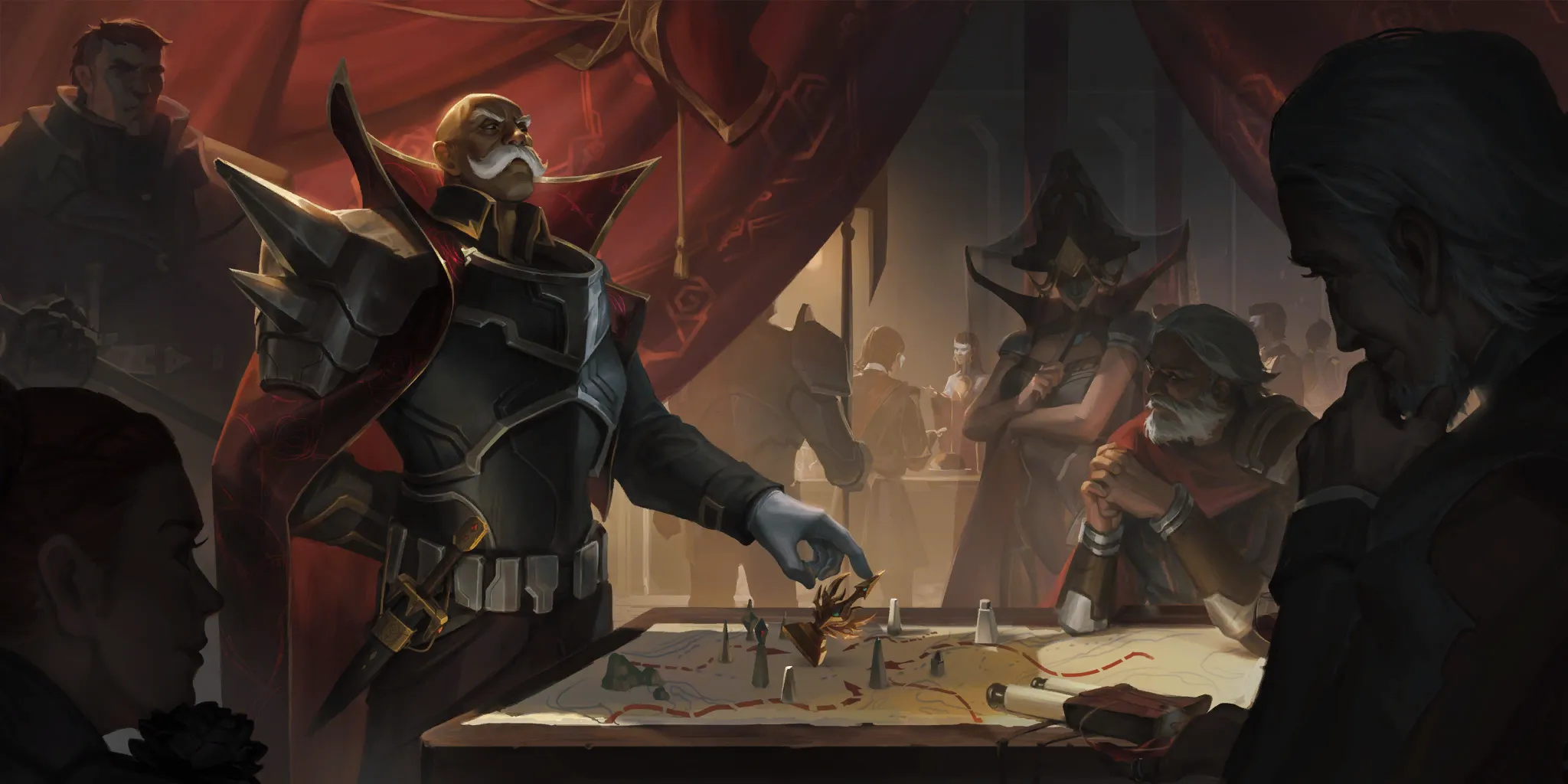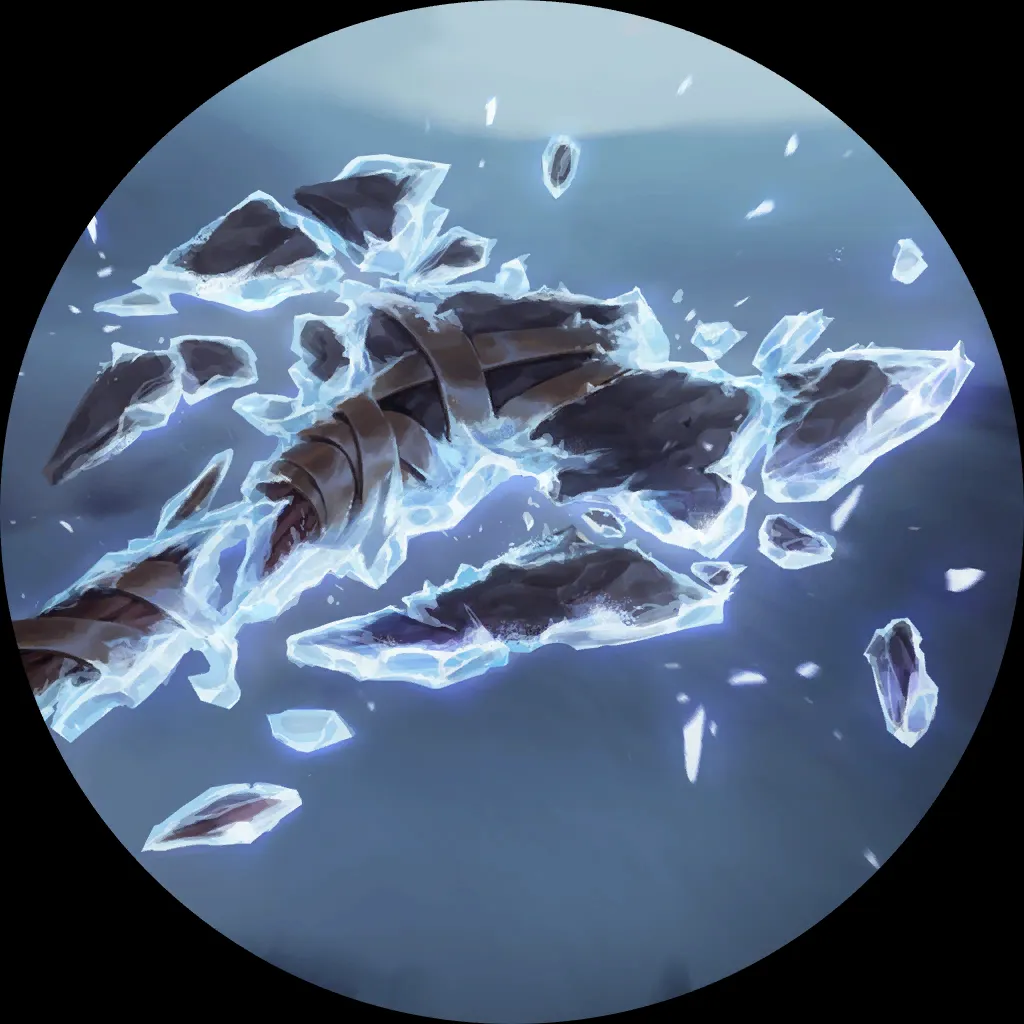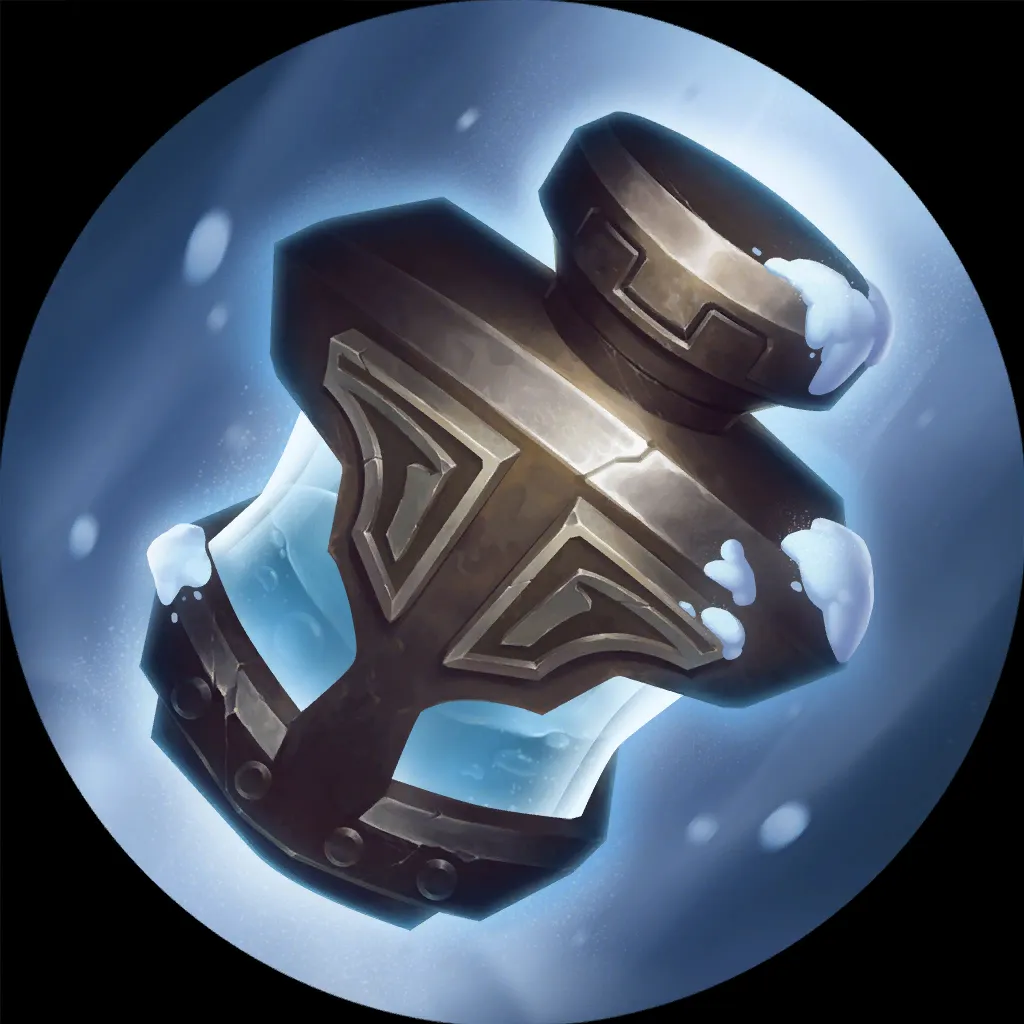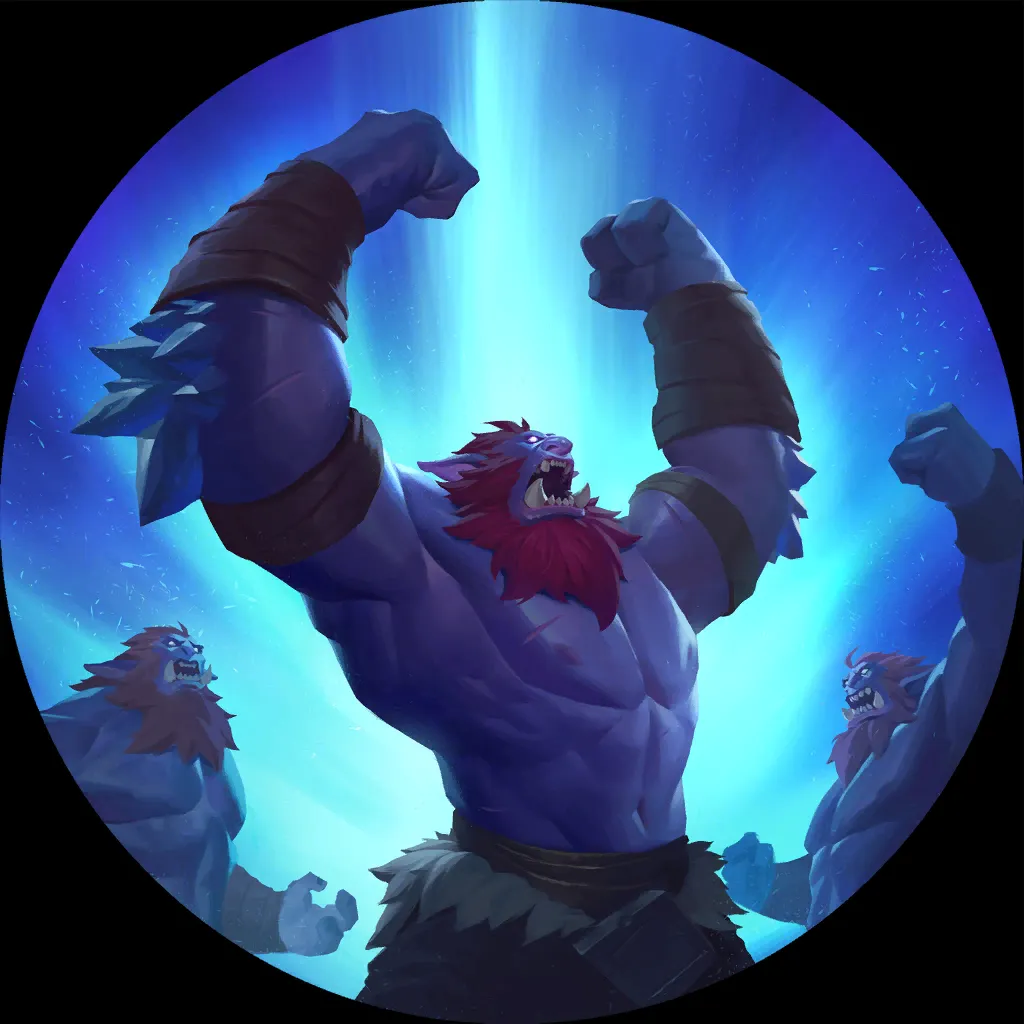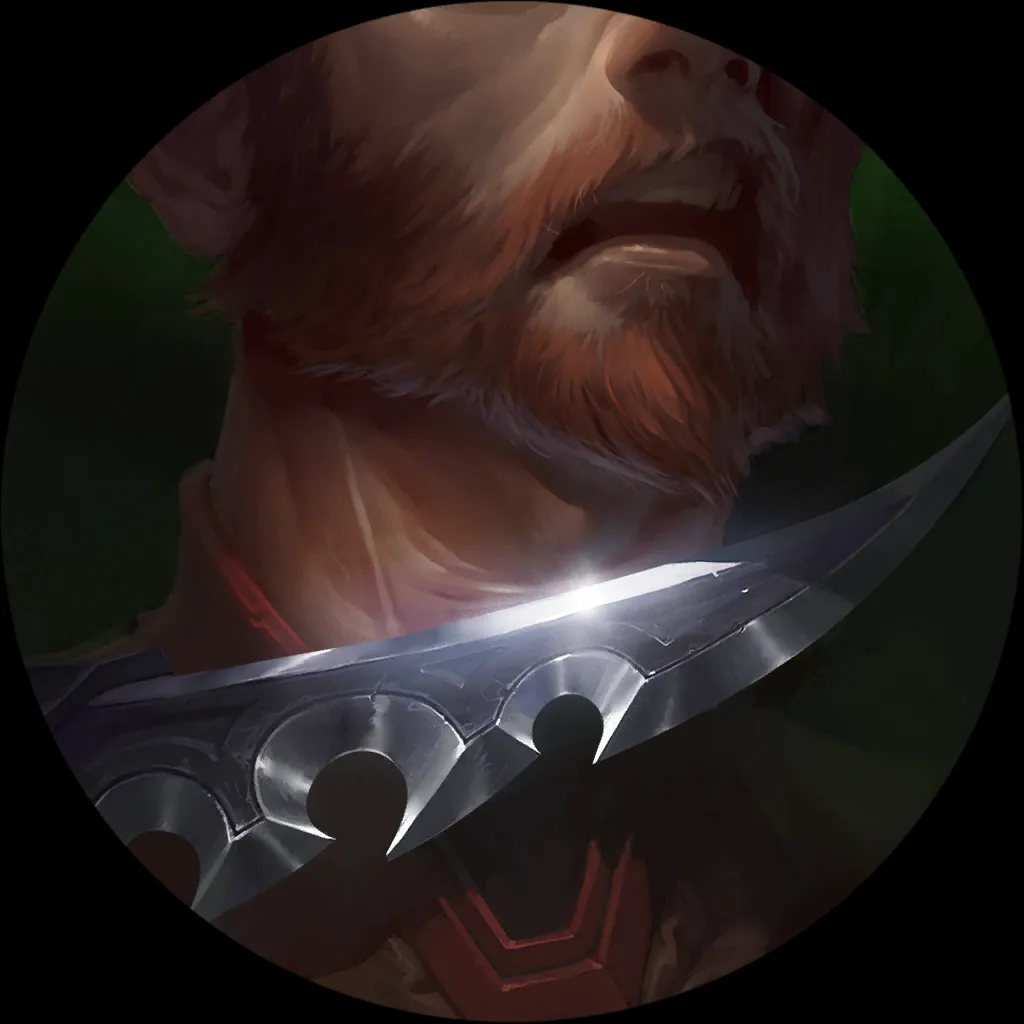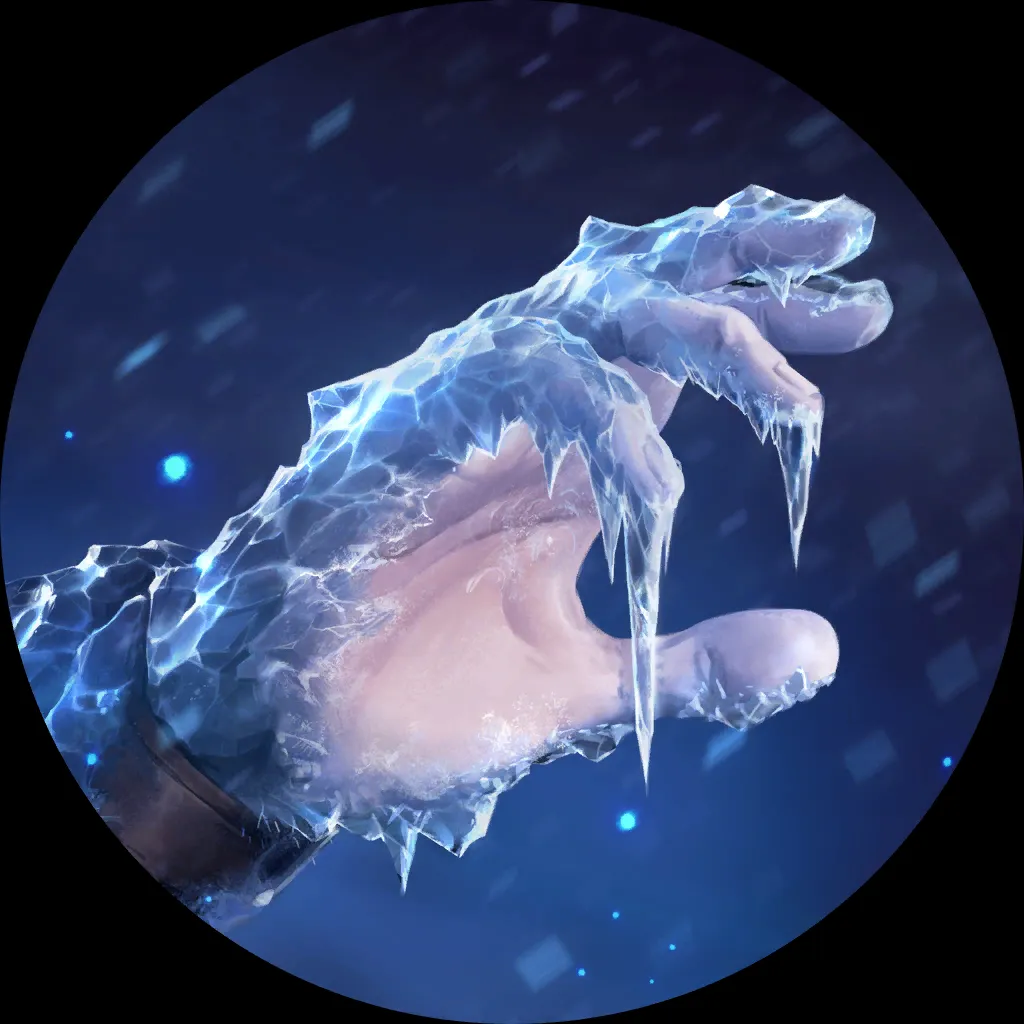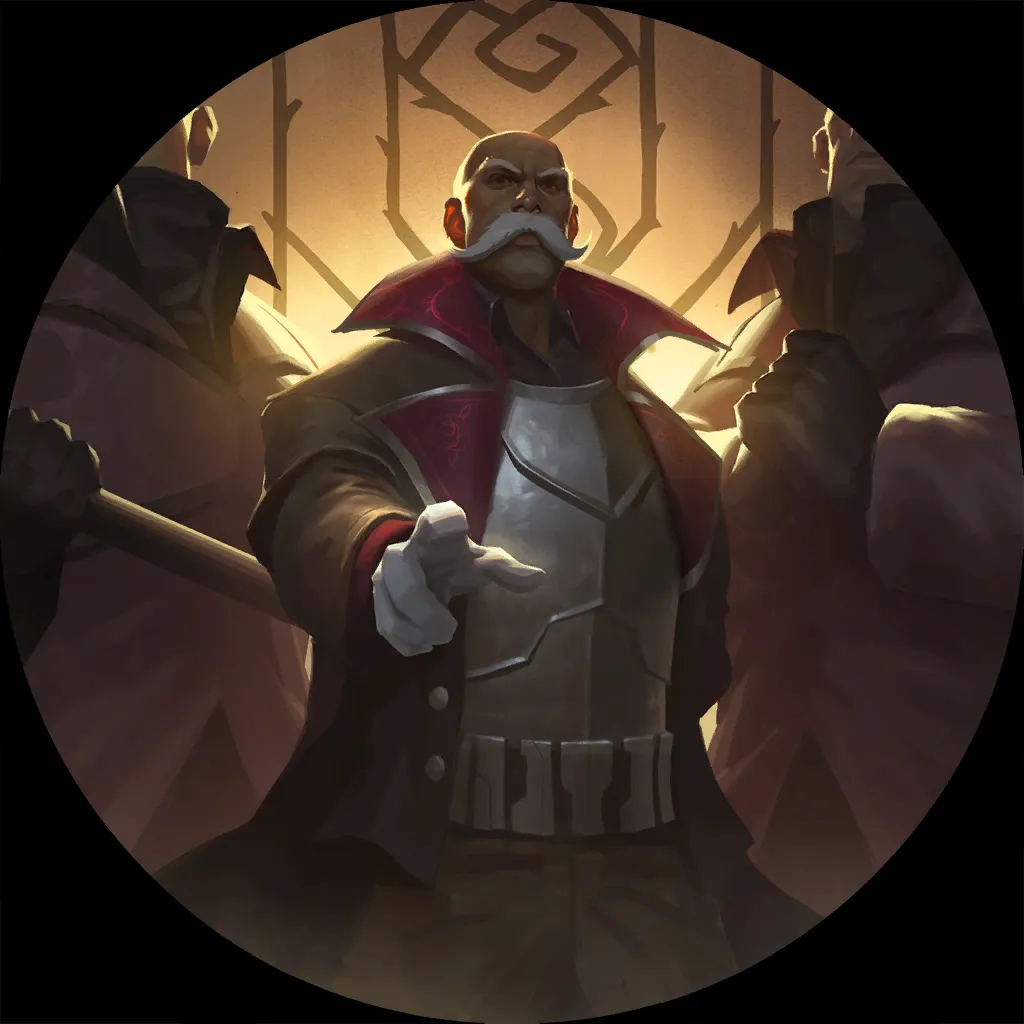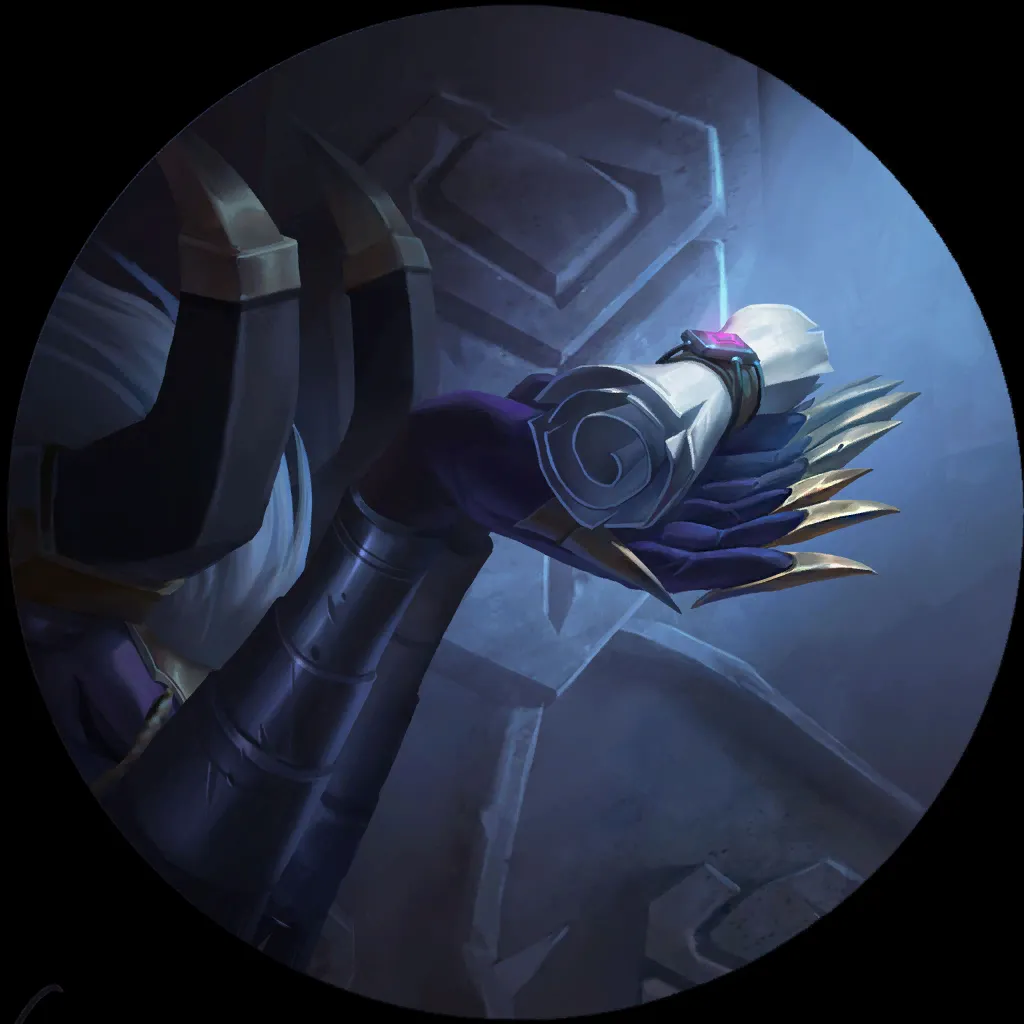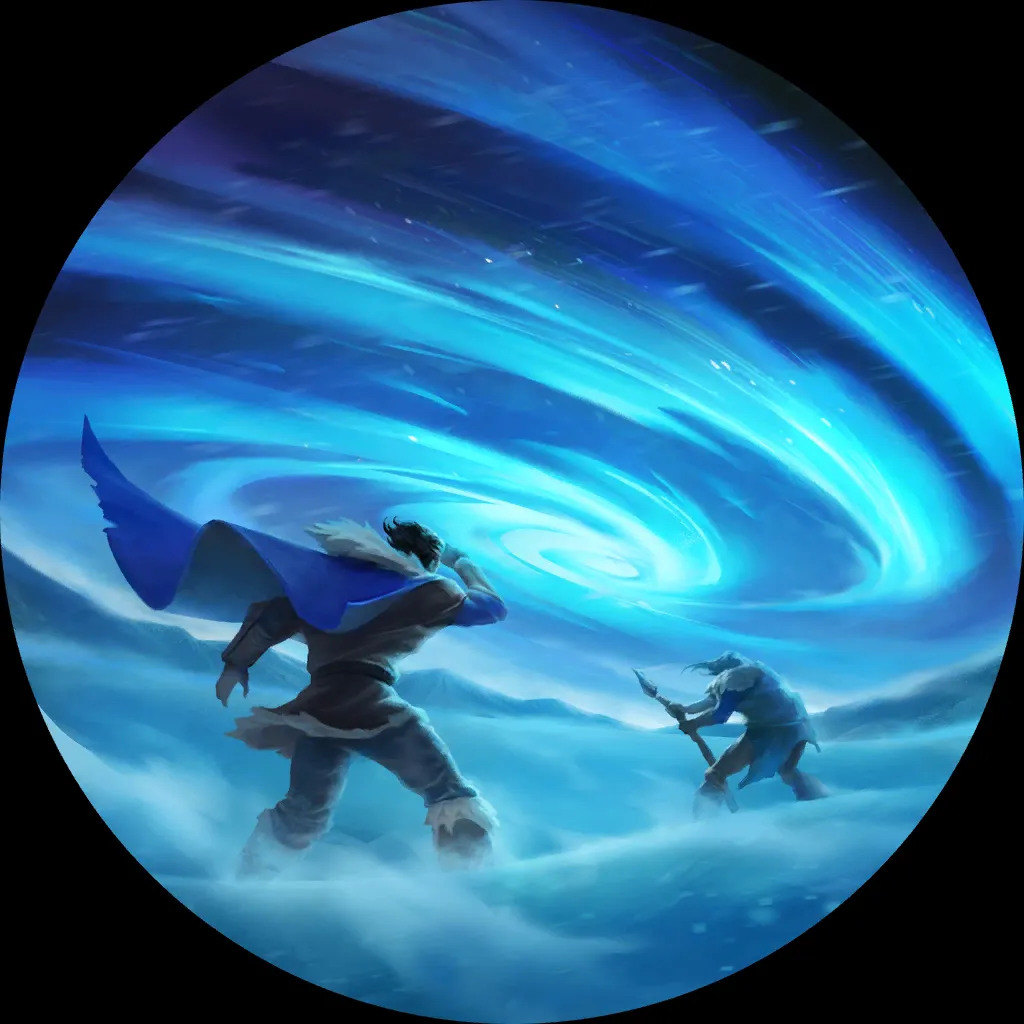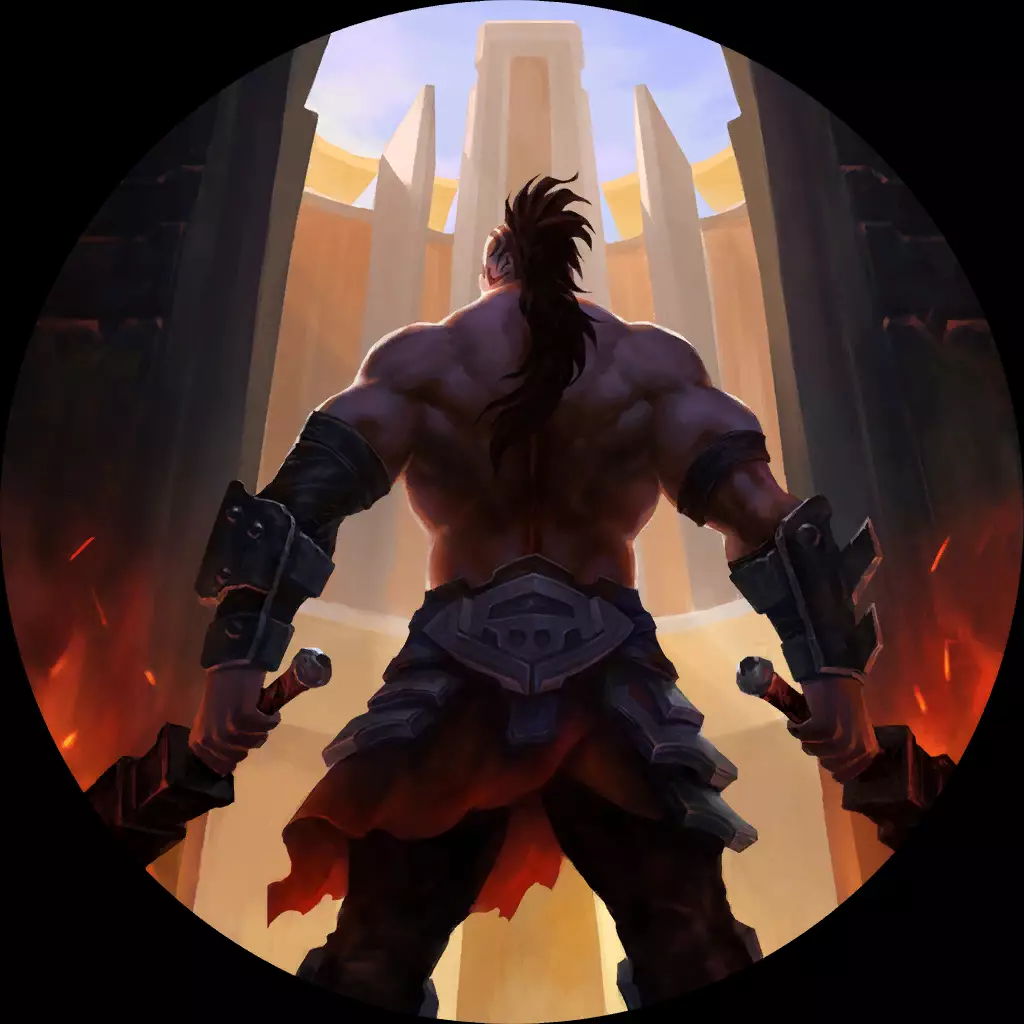 In case you glanced over them very quickly because 'if you've seen one Frostbite Midrange deck you've seen them all', you've proven my point. Aside from a few personal tech choices, the lists are extremely similar: no cards released in the last year have made a difference to the deck, it was simply a few buffs to some of the core cards that brought it back.
And Jito's not alone in his victory, as a few other smaller tournaments that took place over the week have also handed their respective crowns off to Frostbite Midrange players.
While it's unclear if the deck will stick around for the next 2 weeks and make it back to the Seasonal top 32, that'll be up to the players (mostly Brazil) to decide.
Anyway, on to the *actual* top 3.
---
#3 Petricite Broadwing
Alternatively titled "The Only Formidable Unit That Matters", Petricite Broadwing
has been a staple in nearly every Demacia deck since its release.
The change from inherent Challenger to an effect similar to that of Fleetfeather Tracker
is still thematic within Demacia, but is going to do a number on the effectiveness of everyone's least favorite two-drop.
Broadwing was one of the highest impact sandbag plays you had in the early game, a line of play that involved you feigning inaction by offering an open pass with the attack token and punishing your opponent for developing a unit by killing it with a Broadwing you play in response. While this sounds like a niche scenario, in my personal experience I found it to be quite common on ladder. The menu of early game fodder for Broadwing grew more bountiful with each set release, with cards like Annie
, Esmus, Breath of the World
, Durand Sculptor
, and many more being very high-impact, early-game swings if you could kill them with your stone bird.
Combined with the nerf to Brightsteel Protector
– another card that saw play in nearly every Demacia deck – the region as a whole has taken a rather large hit with this patch with no buffs to compensate.
And while this will certainly impact some of the usual suspects that were expected to make waves at the Seasonal – like Scouts and whatever flavor of Poppy
is most popular – this change is a little more widespread: it's not only fans of rally strategies who are openly weeping, but Demacia control players too. Petricite Broadwing did quite a lot of heavy lifting for Lux
decks that didn't necessarily have the most stable early game, and this nerf could delay, or even halt, Jayce Lux from retaking the mantle from Jayce/Heimerdinger.
That said, it's not all doom and gloom. I would imagine every deck that played Broadwing on the previous patch will still play it with the exception of maybe Pantheon, but Broadwing wasn't in every Panth list and, if we're being honest, that deck has bigger issues to worry about right now.
Games where you attack on odds should also feel more or less the same a large portion of the time. And of course if you're playing Formidable tribal, I promise this won't affect your 28% win rate.
---
#2 Riptide Rex
While the implications of Riptide's buff likely won't be felt on as wide a scale as the Broadwing nerf, I don't think it'll be too far behind. After all, what Bilgewater deck wouldn't be improved by a mutant shark with seven cannons strapped to his back?
The answer, surprisingly, is 'most of them', but Rex has played a large part already in usurping Nami from the top spot in Bilgewater. Twisted Fate/Annie Conservatory has exploded in popularity since the patch, becoming the most popular ladder deck by no small margin. When scrolling through the lists of top pilots for the deck, you'll notice a pretty common theme amongst them – three copies of Riptide Rex.
6
6
11
17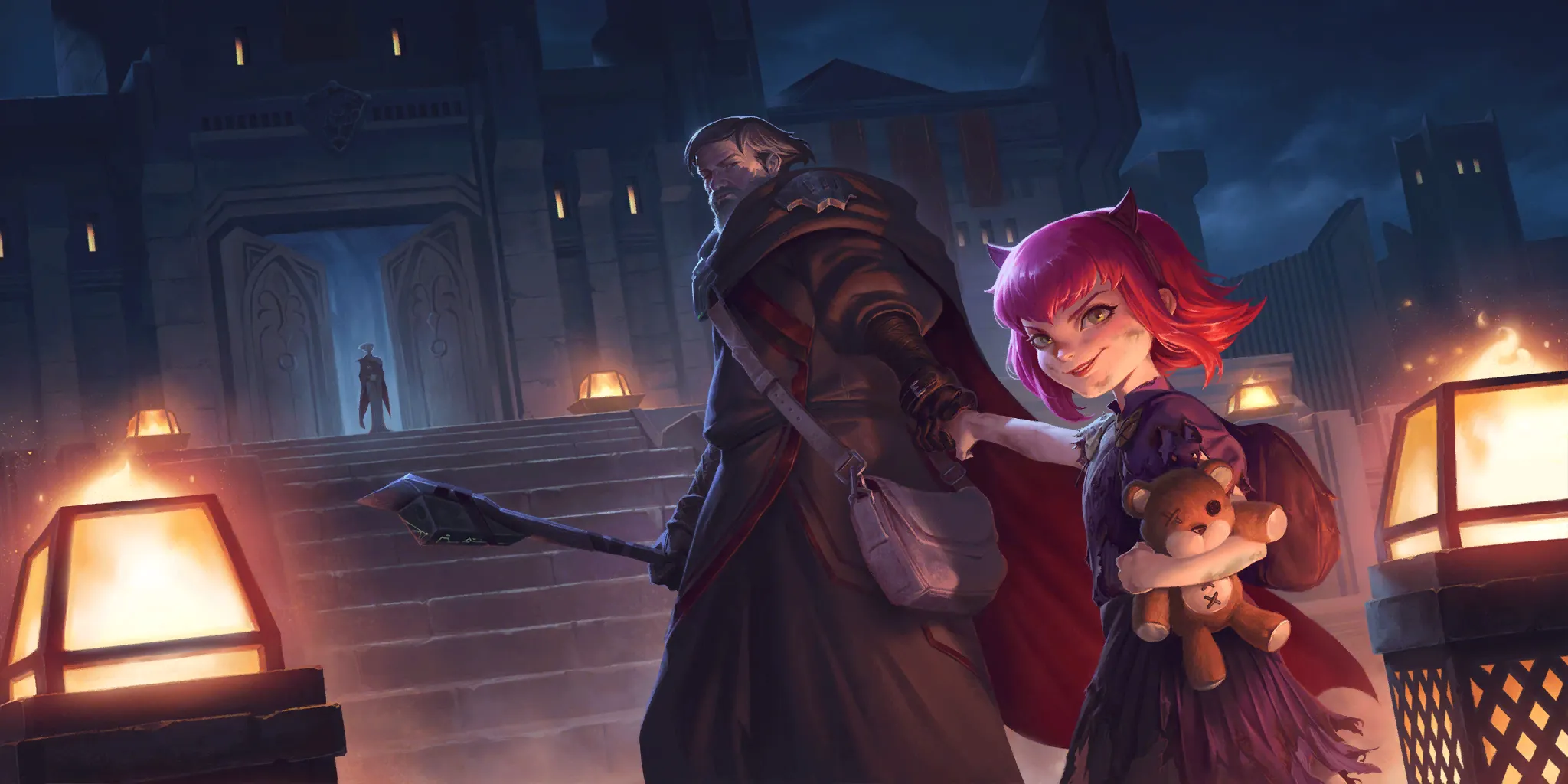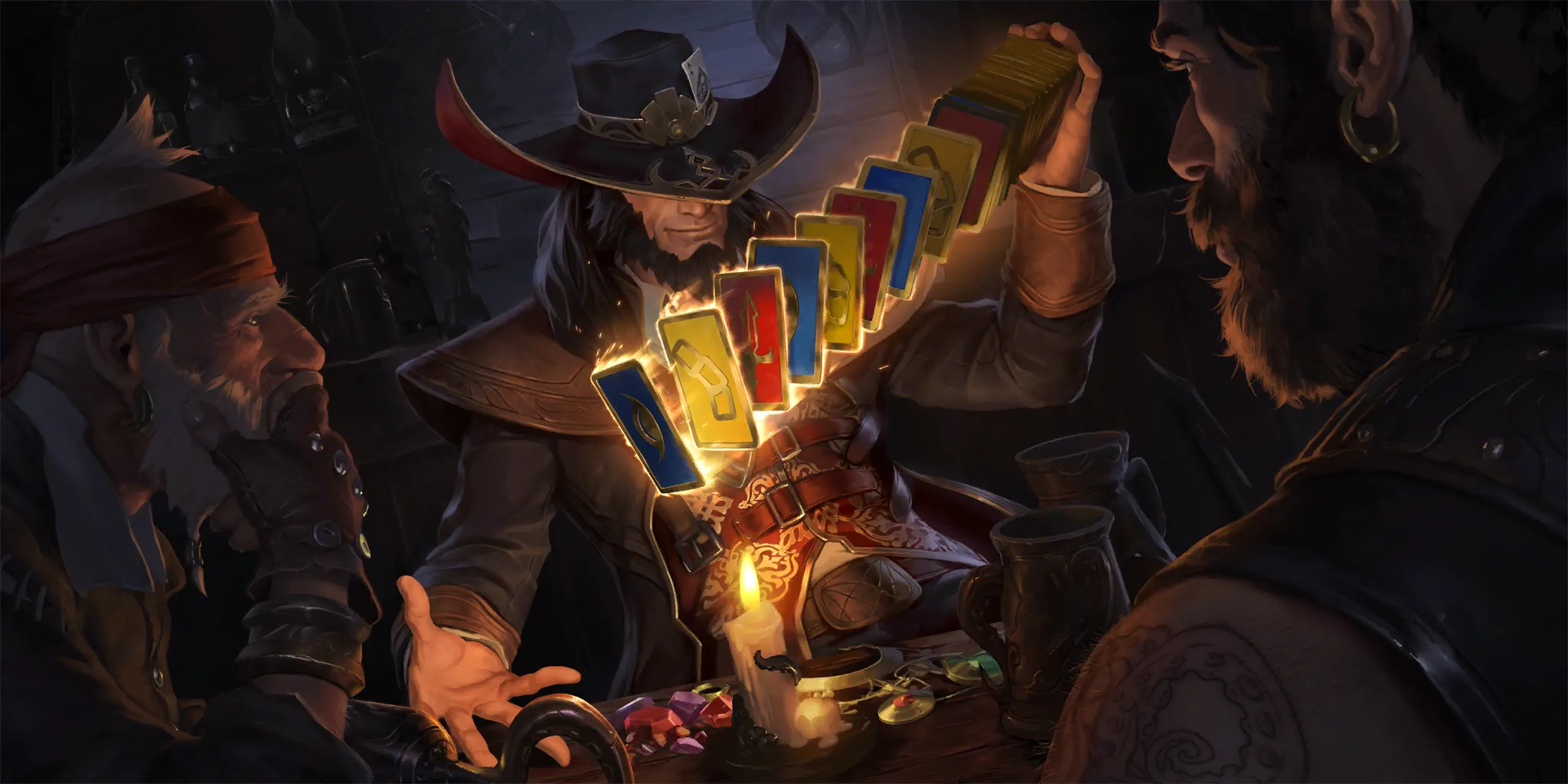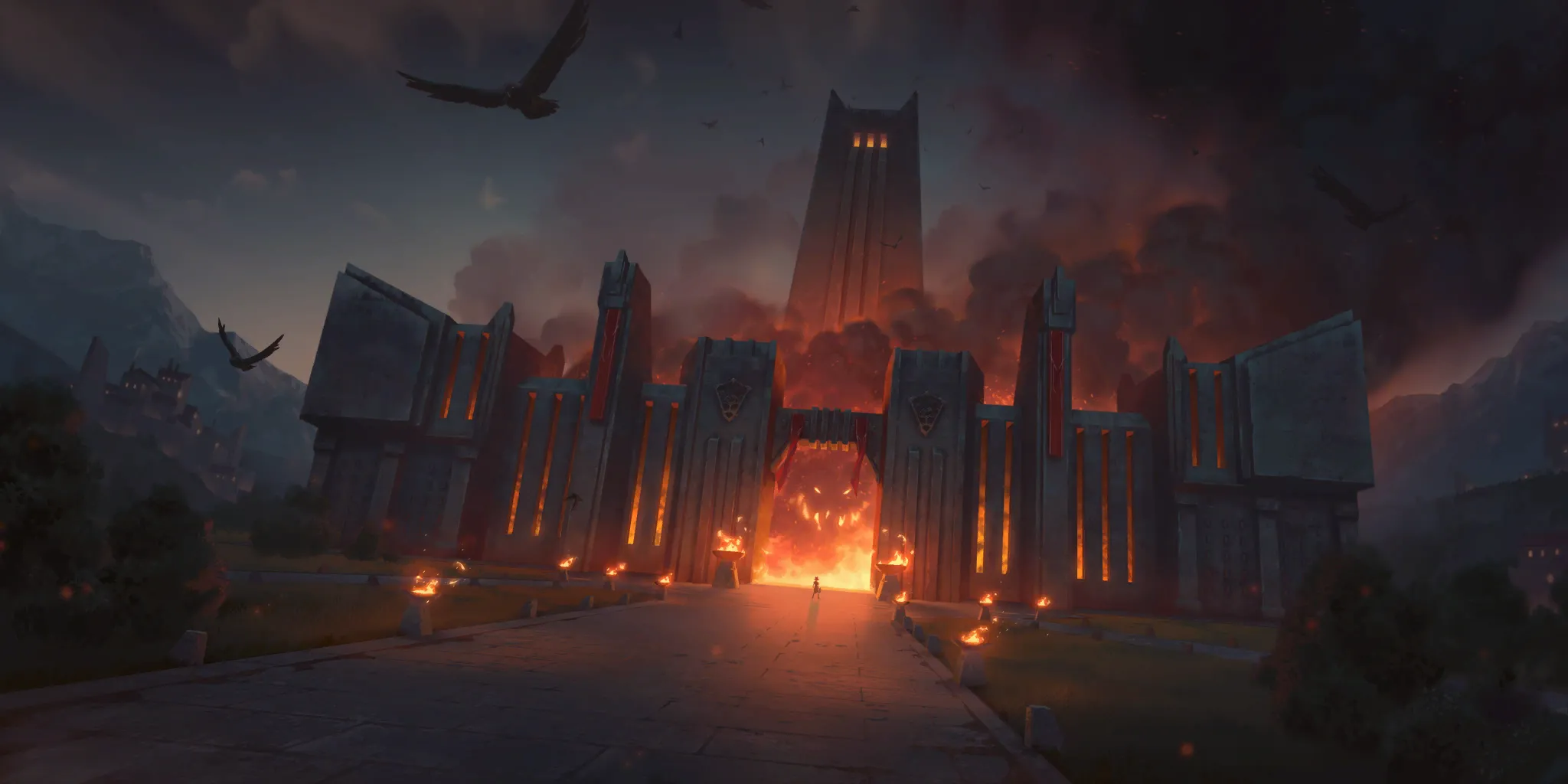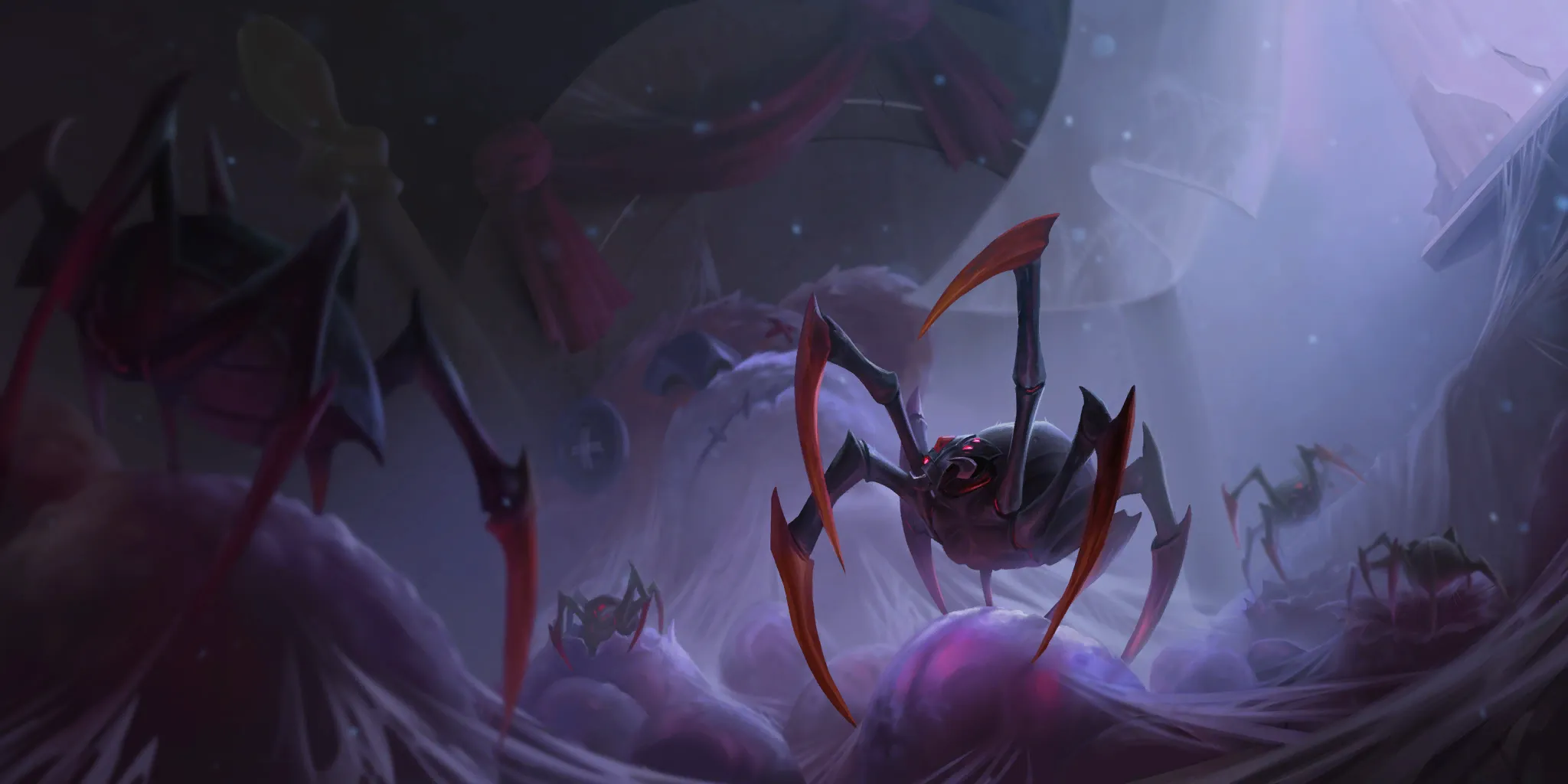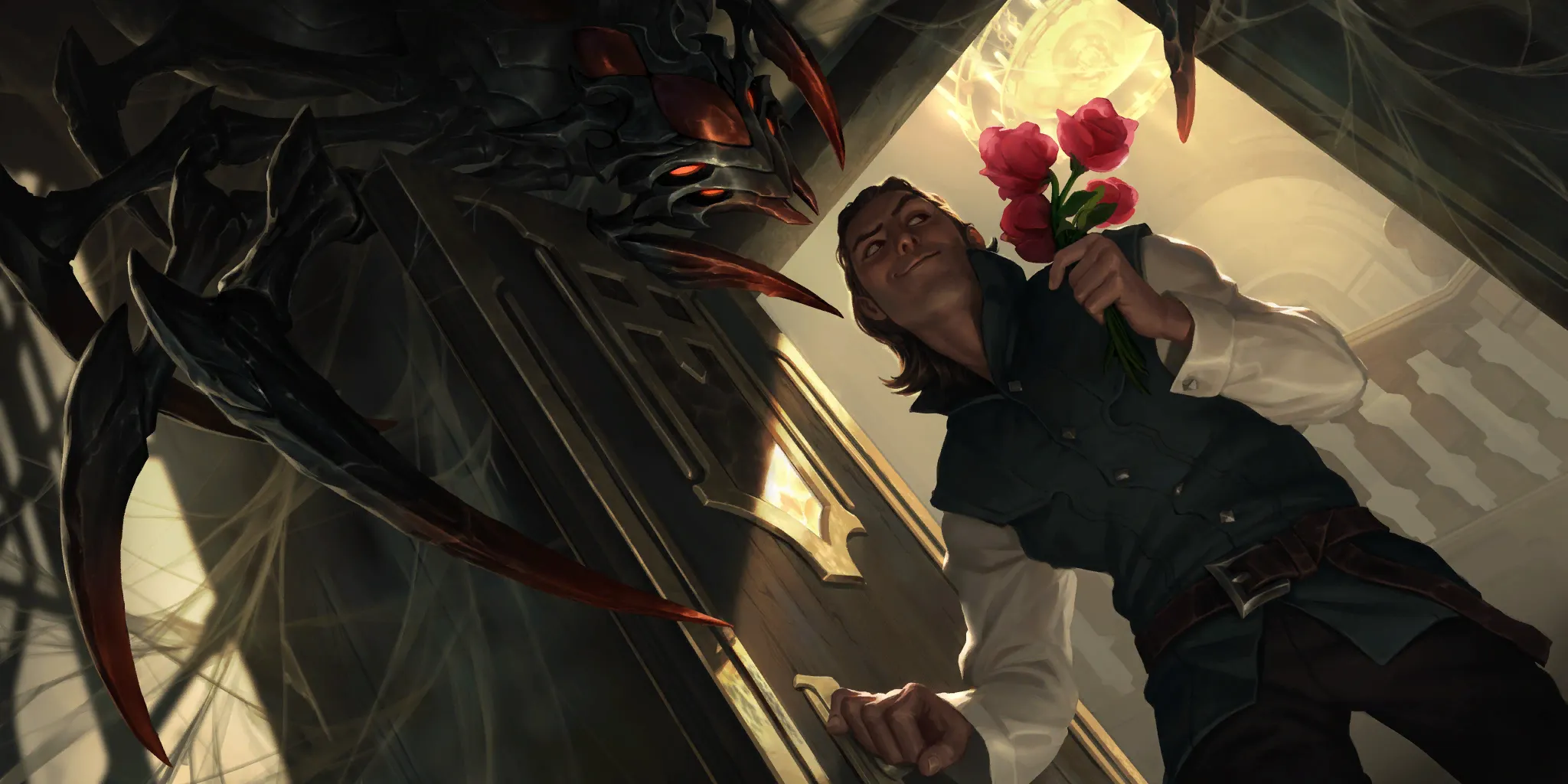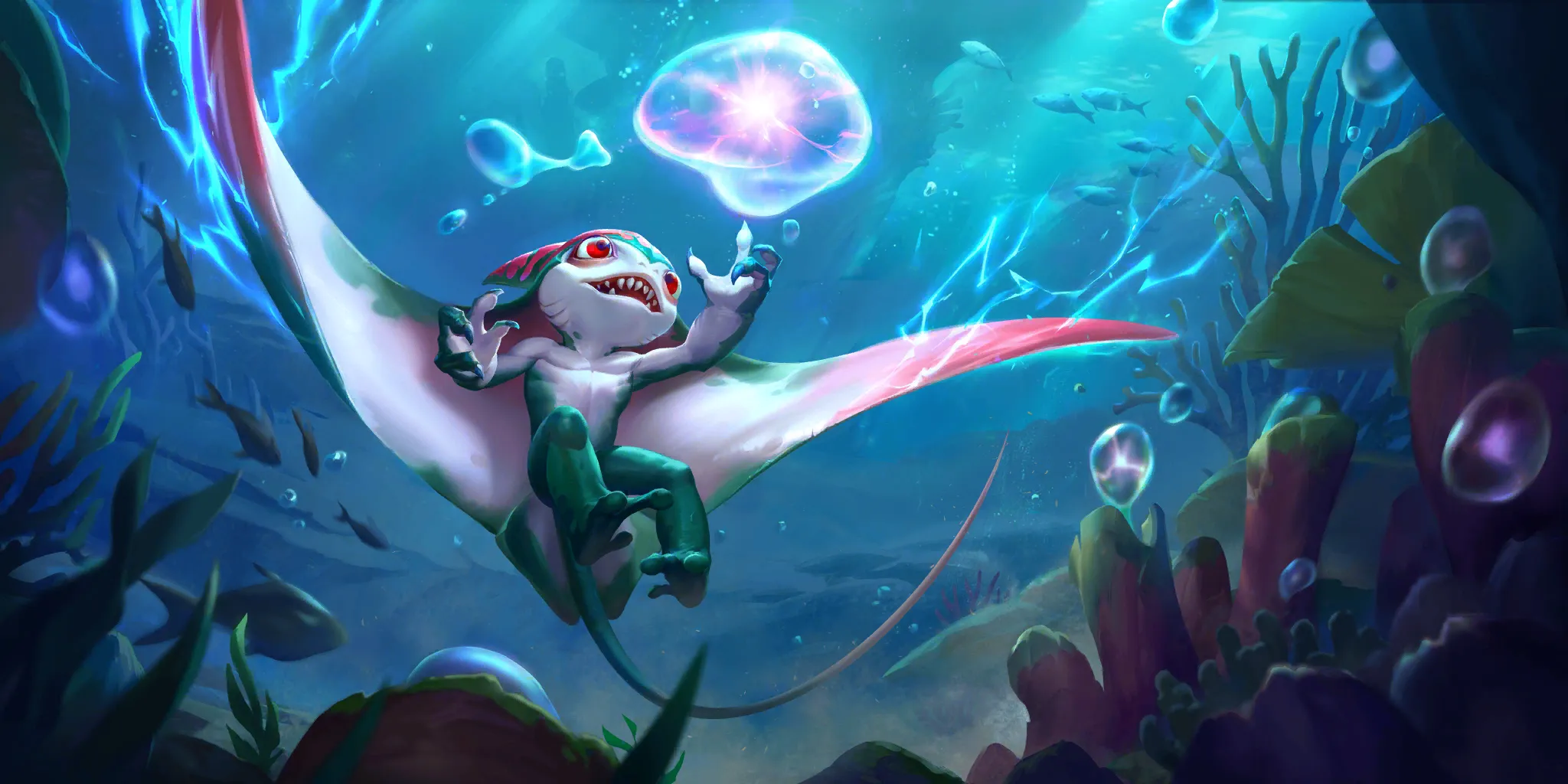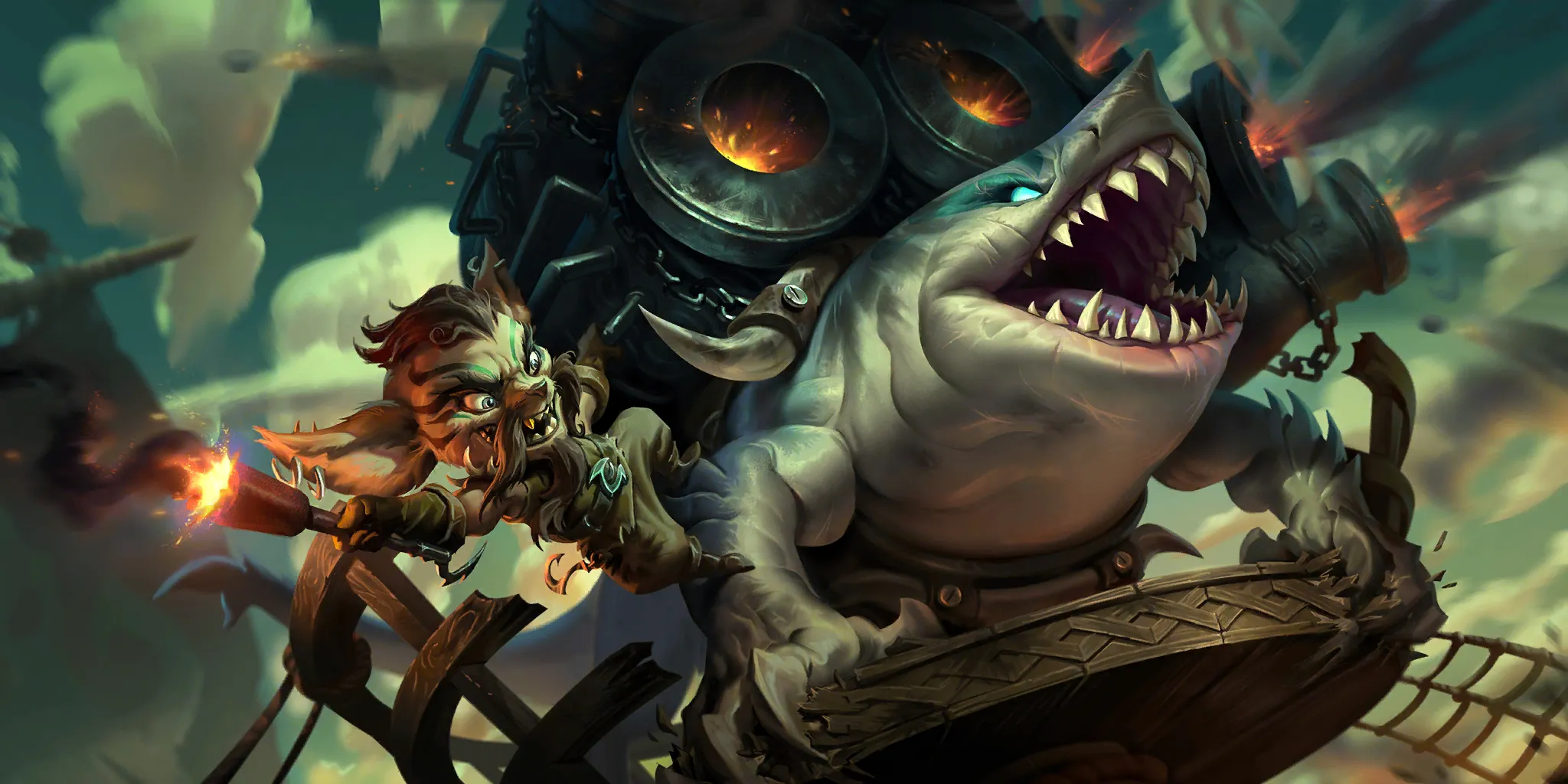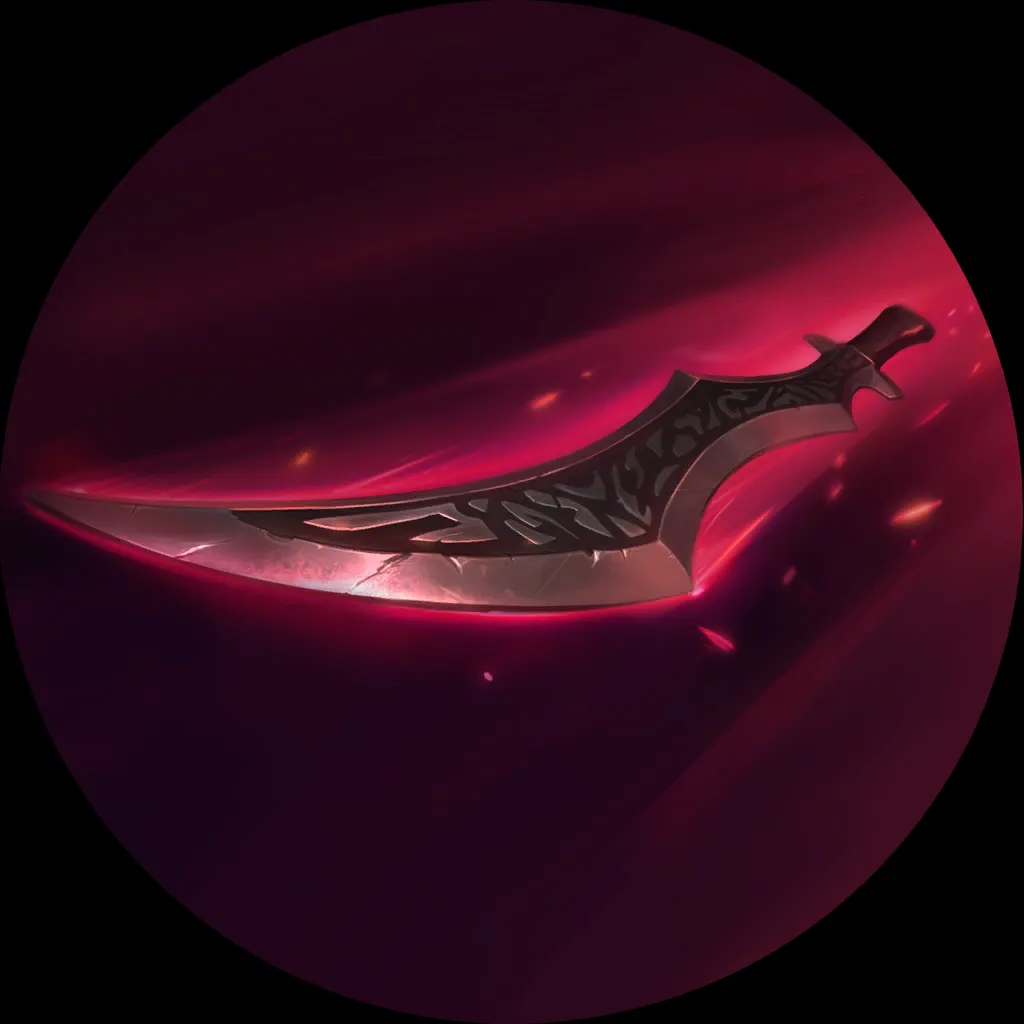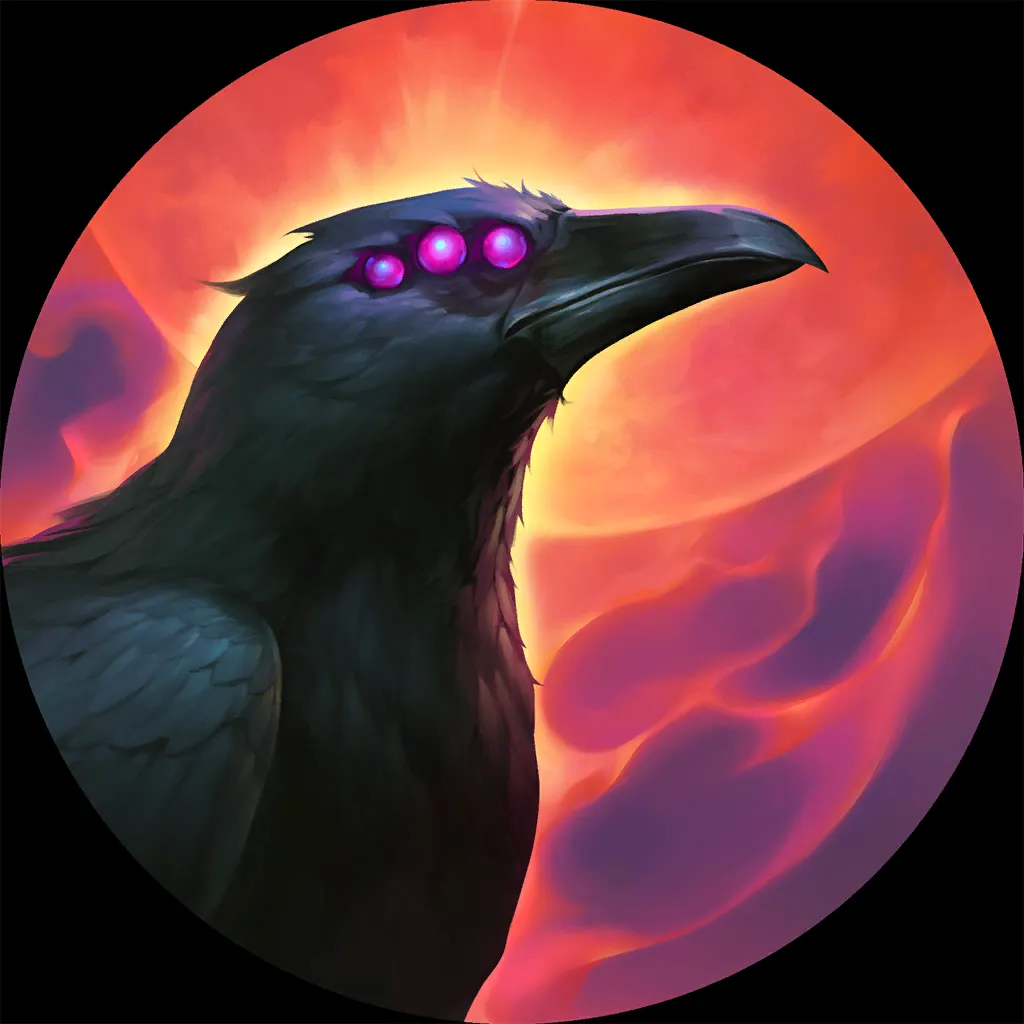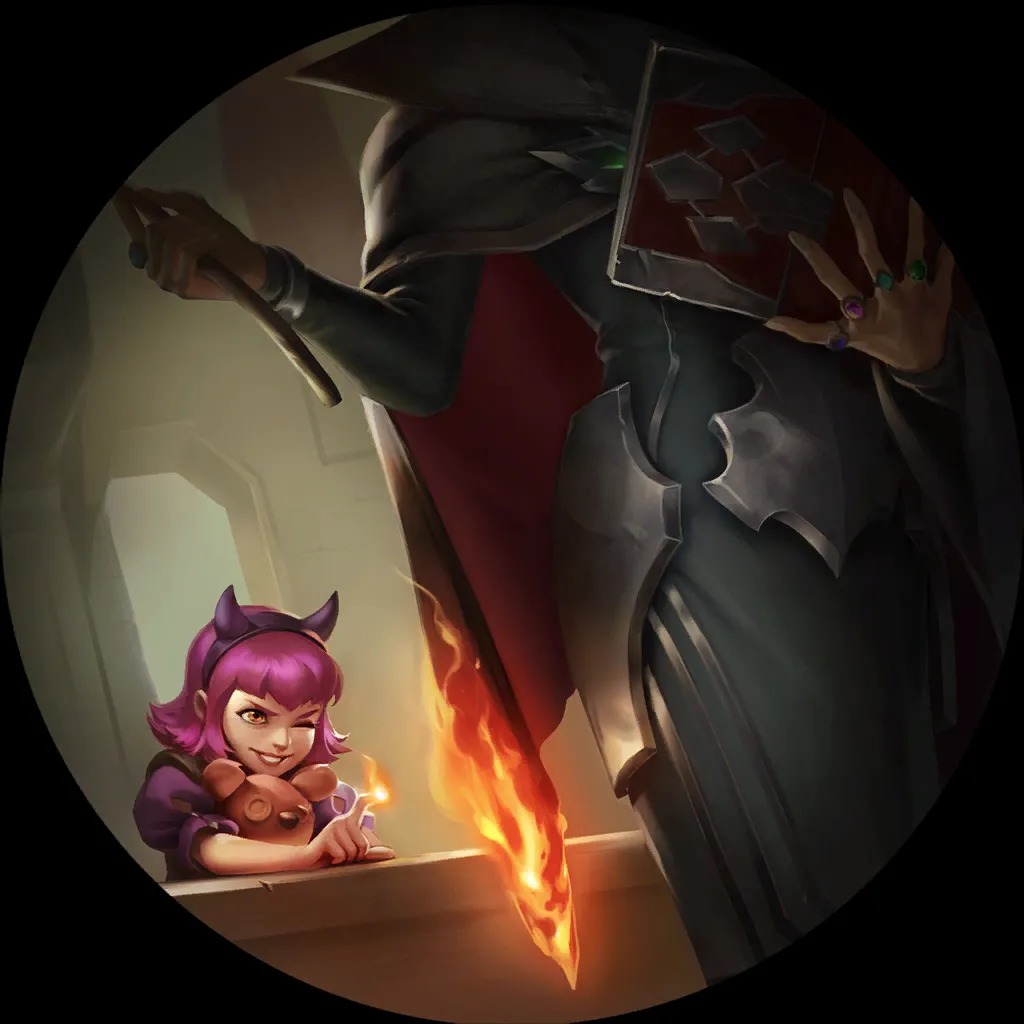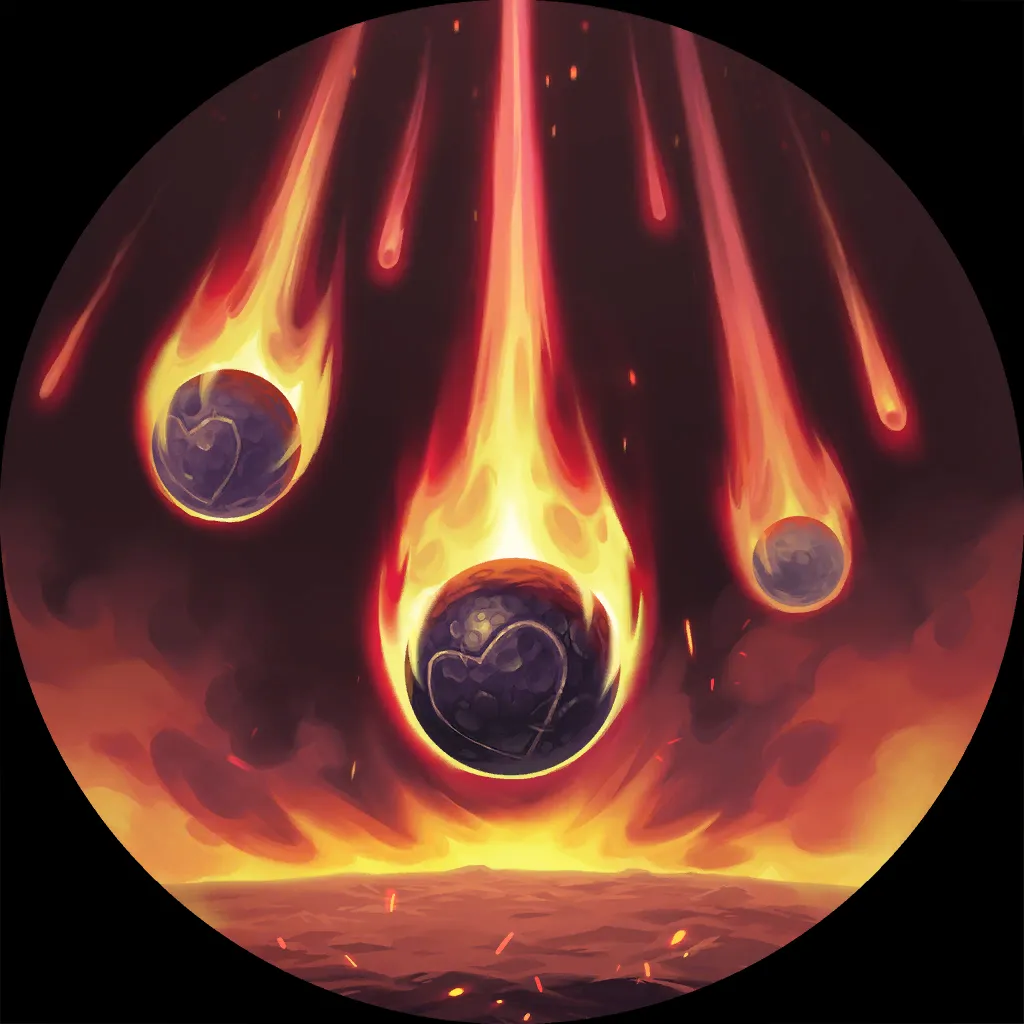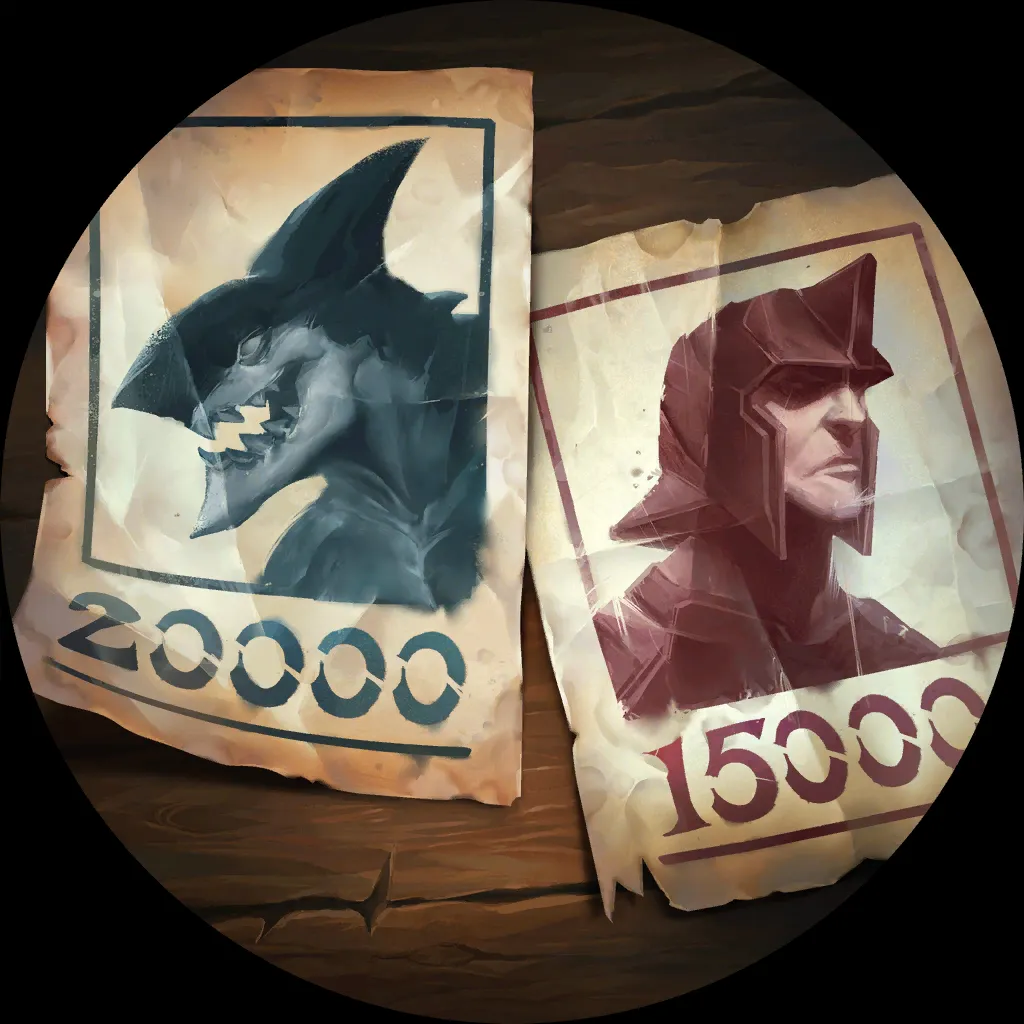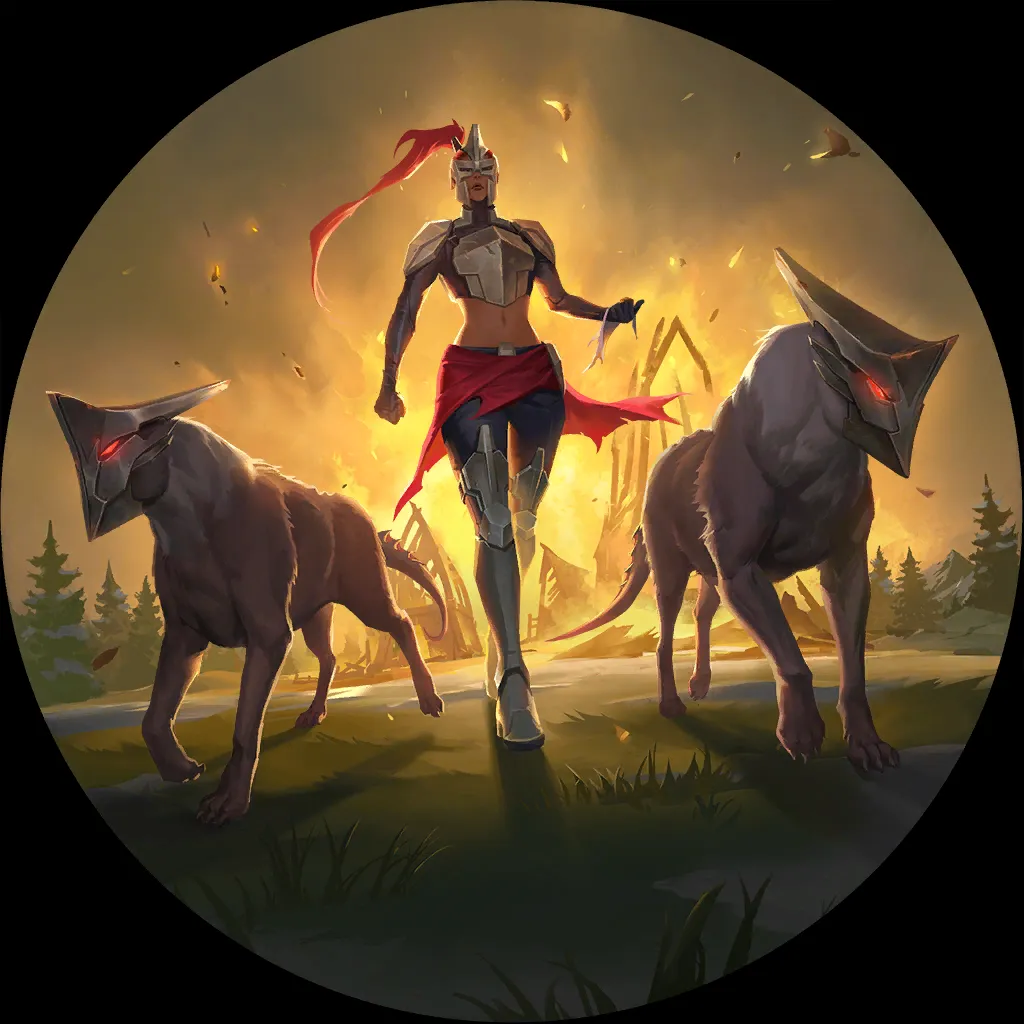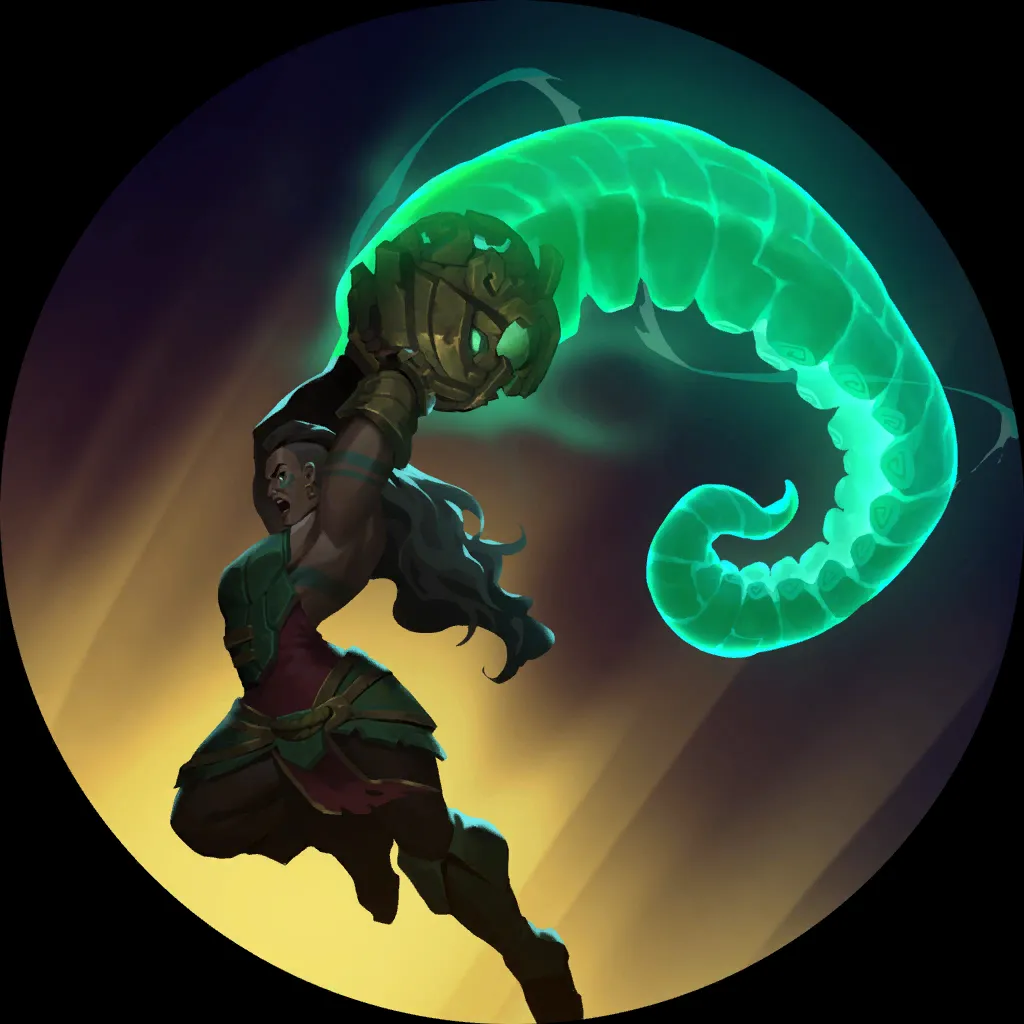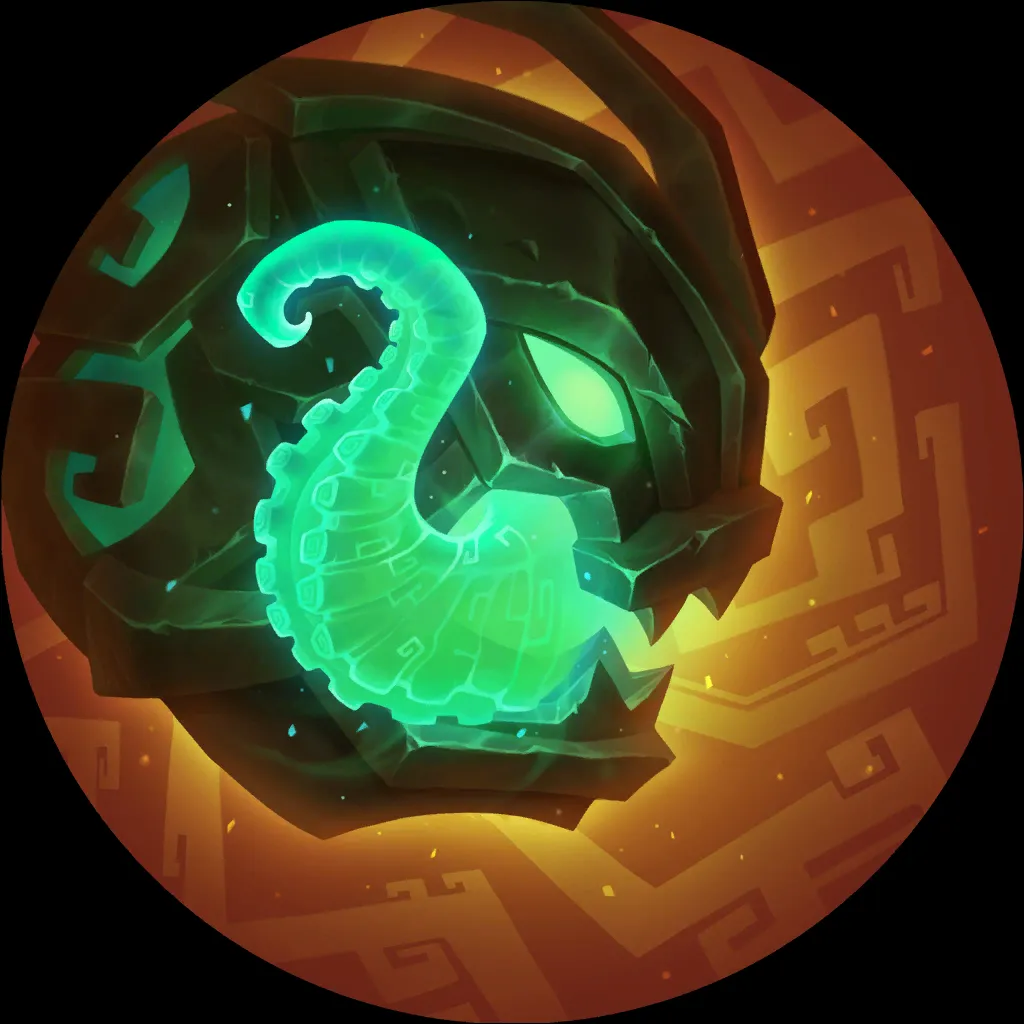 While the Cannon Barrage
and Tybaulk
interaction seems cute on the surface and like the kind of thing meme dreams are made of, it's also just good.
In the case of TF Annie specifically, it cleans up the board in a deck that is otherwise primarily single-target focused. Rex adds a secondary large threat the deck was sorely missing to compliment Tybaulk, as well as some great over the top burn – while Captain Farron
was an option to fulfill these needs previously, he had no immediate impact on the board, and had to either spend five mana or attack in order to push his damage through. Rex is simply cleaner in all areas than Farron ever was.
Moving away from TF Annie, I mentioned that most Bilgewater decks actually don't care much for Rex. The reason for this is actually really interesting – it's that most Bilgewater decks are not very good. Lurk, Scouts, Pirates, Deep; none of these decks care for Riptide Rex, and none of these decks have above a 50% win rate on ladder.
Nami is the exception to this, being a good deck that has too many sea critters to safely house a shark. Plunder, a deck that made a resurgence at the Curious Journey Seasonal due to its strong matchups into the meta, shines in the current meta thanks to (you guessed it) Rex.
Although this meta is still rather new, Rex's impact has been massive for the decks that can accommodate him. New decks are popping up all the time, and finding the next Big Thing that can utilize Rex effectively may be your meal ticket to some free LP or even a tournament win.
Very recently even TF Ezreal has been reappearing on ladder, and the top end of their follower lineup may shock you (it's Riptide Rex). But as bright as the future seems for ol' Rex, there was one change whose impact is much less speculative in nature.
---
#1 Zenith Blade
I've been a rather vocal advocate for Zoe Lee Sin over the years, finding it to be a cool piece of LoR history as the only deck to top every single Seasonal tournament in the Americas. This streak was broken at the most recent Seasonal, A Curious Journey, and now measures have been taken to ensure that his hiatus from top cut is a little more permanent.
First they took his gun (Crescendum
), now his sword and, like, I get that unarmed combat is supposed to be a monk's whole thing, but this seems a little ridiculous.
Oh, and I guess this is also really devastating for Pantheon
, the most popular deck from the previous Seasonal's top 32.
While Fated units can grow to uncontrollable heights, they don't feel nearly as threatening when they don't have Overwhelm and you can freely chump-block them.
Those in Targon looking for permanent overwhelm, you do still have options…
… but, on a serious, note it's hard to imagine this card replacing Zenith Blade in any of the two decks it has ever been run in.
While I'd like to say that's in the defense of Zenith Blade, the more likely reality is that the decks will just fade away into obscurity rather than make compromises for their permanent Overwhelm.
Overall this isn't quite as bad for Pantheon, because you can wait until a unit is already large to give it Overwhelm and make use of that keyword multiple times in a turn with cards like Golden Aegis
and Cataclysm
. Lee on the other hand, having lost access to Infernum
during the previous Season, is at a total loss here.
And with cards like Twisted Fate
growing more popular every day, the option to open-attack is pivotal to the success of single-unit win condition decks like Lee Sin. To be clear, Pantheon is also stuck weeping in the corner – just not quite as loudly as Lee Sin.
---
Conclusion
While there's only 2 short weeks left until the Seasonal tournament, that's going to have to be plenty of time for you all to get out there and discover what other super impactful changes were buried just below the surface of the patch.
Personally, I'm rooting for a Blighted Caretaker
comeback, but in the short term those listed above will have to tide us over through this opening weekend, as we spend more time exploring all the nooks and crannies of what the BUFFet has to offer.
---
About the author:
Boulevard is a National and World Champion CCG player turned caster and analyst with the release of Legends of Runeterra. You can find them on Twitter and YouTube.
---
---