What's up everyone, Yangzera here and today we'll be talking about my pet deck of the patch: Seraphine with Ionia! It was the first deck I built on patch day and I have been really enjoying it since. The current tournament meta supports the deck in ...
This is one of our Premium articles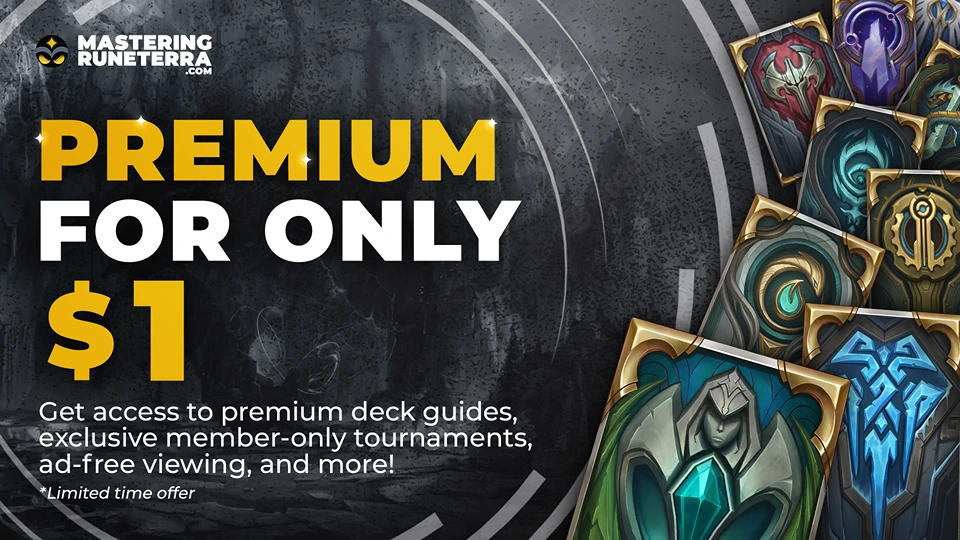 • Try our Premium Subscription for only $1 for the first month get access to Deck Guides for all the top decks, ad free viewing, subscriber only tournaments and a private Discord channel and unique role
Level up your game with the Mastering Runeterra Premium Membership!