Hey guys, Jasensational here. When I first started playing Legends of Runeterra, nothing quite gave me the same satisfaction as crushing our opponent's hopes and dreams like a 10/4 overwhelm unit on turn five. Four seasons and multiple updates later, my joy for big hitting combos has only increased, as now we have even more efficient ways of doing so. If you can relate to the sound of smashing enemy nexuses in one turn from 15+, then I want to introduce you to Riven Vi.
6
3
9
22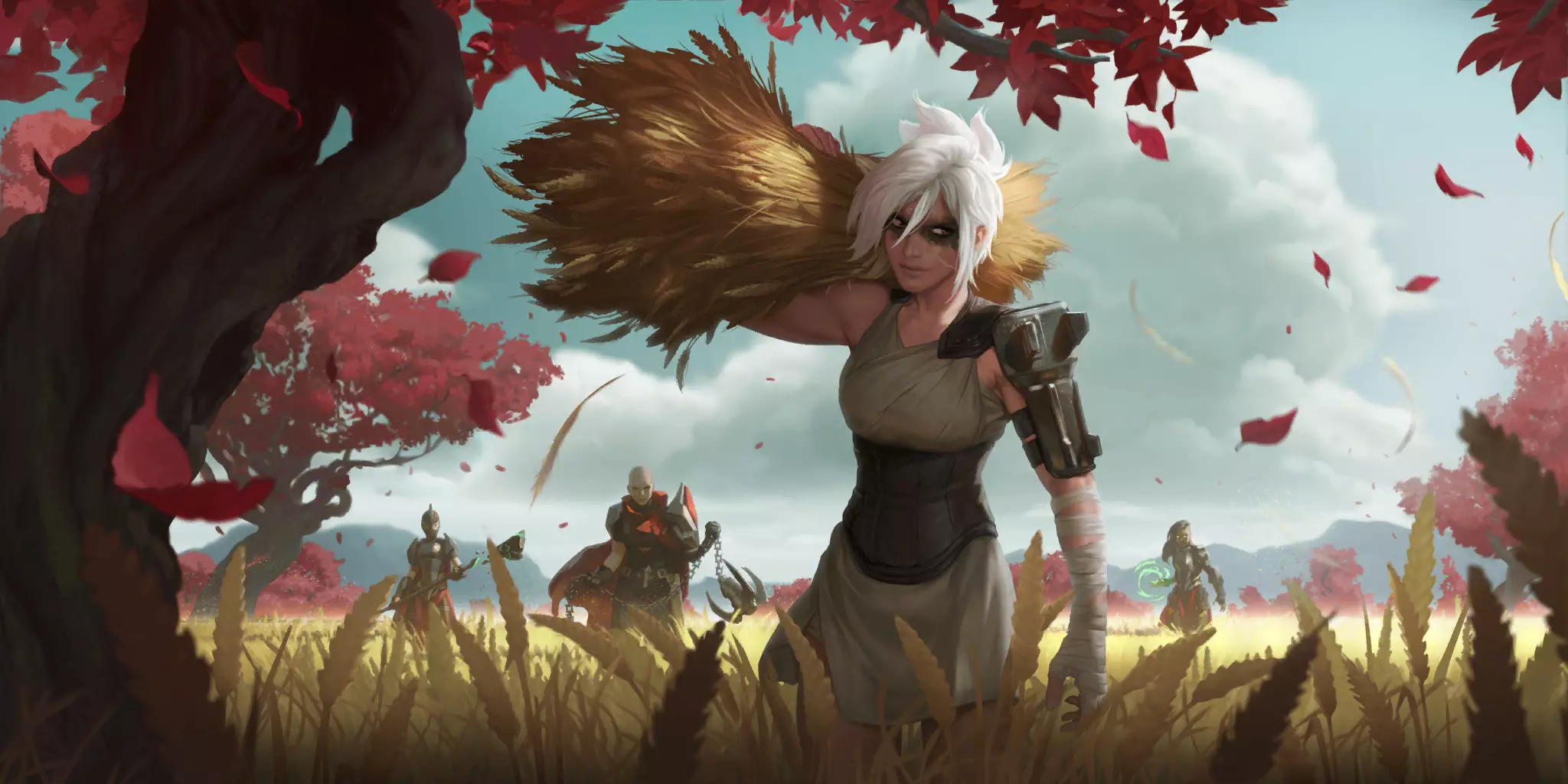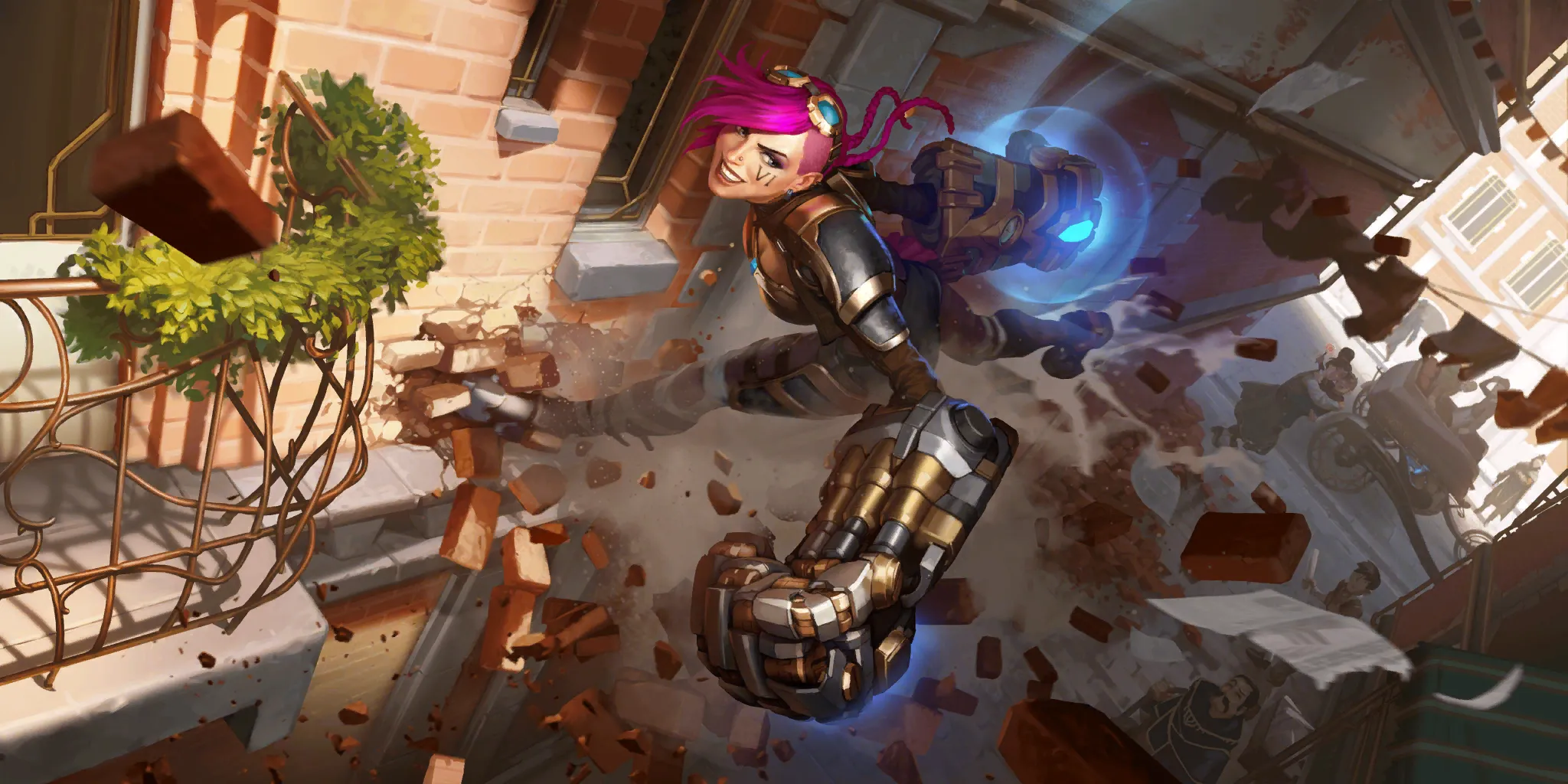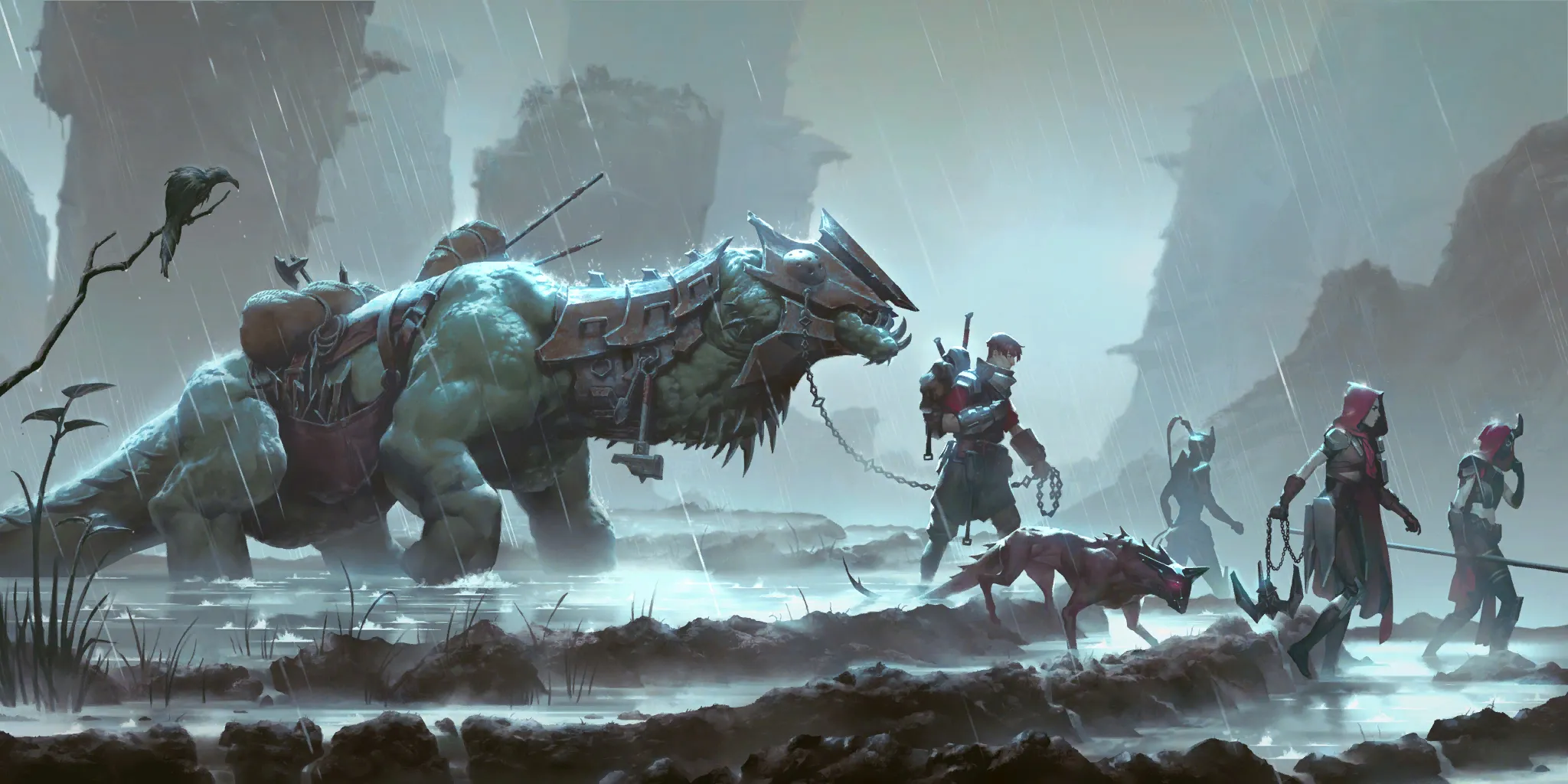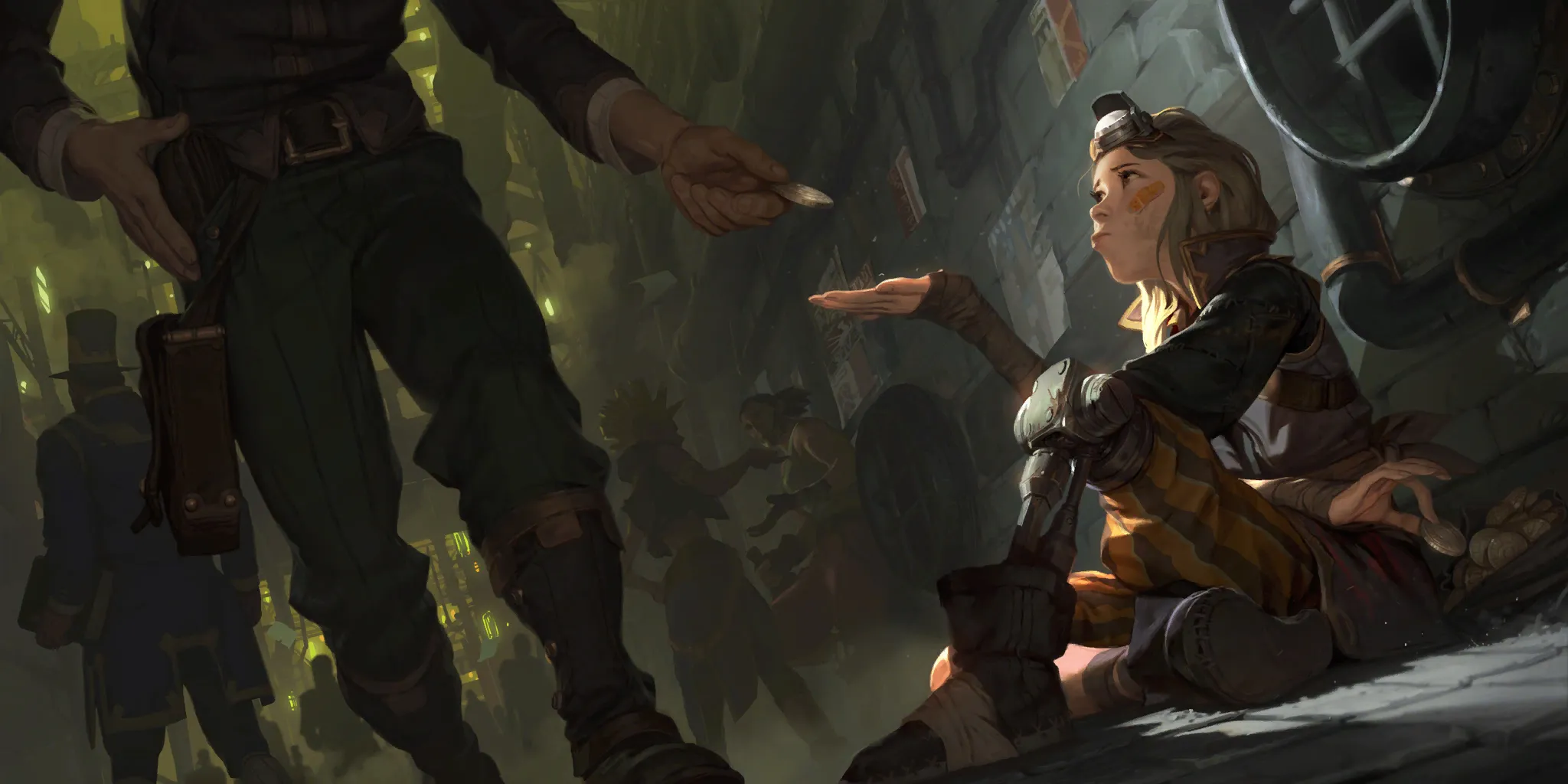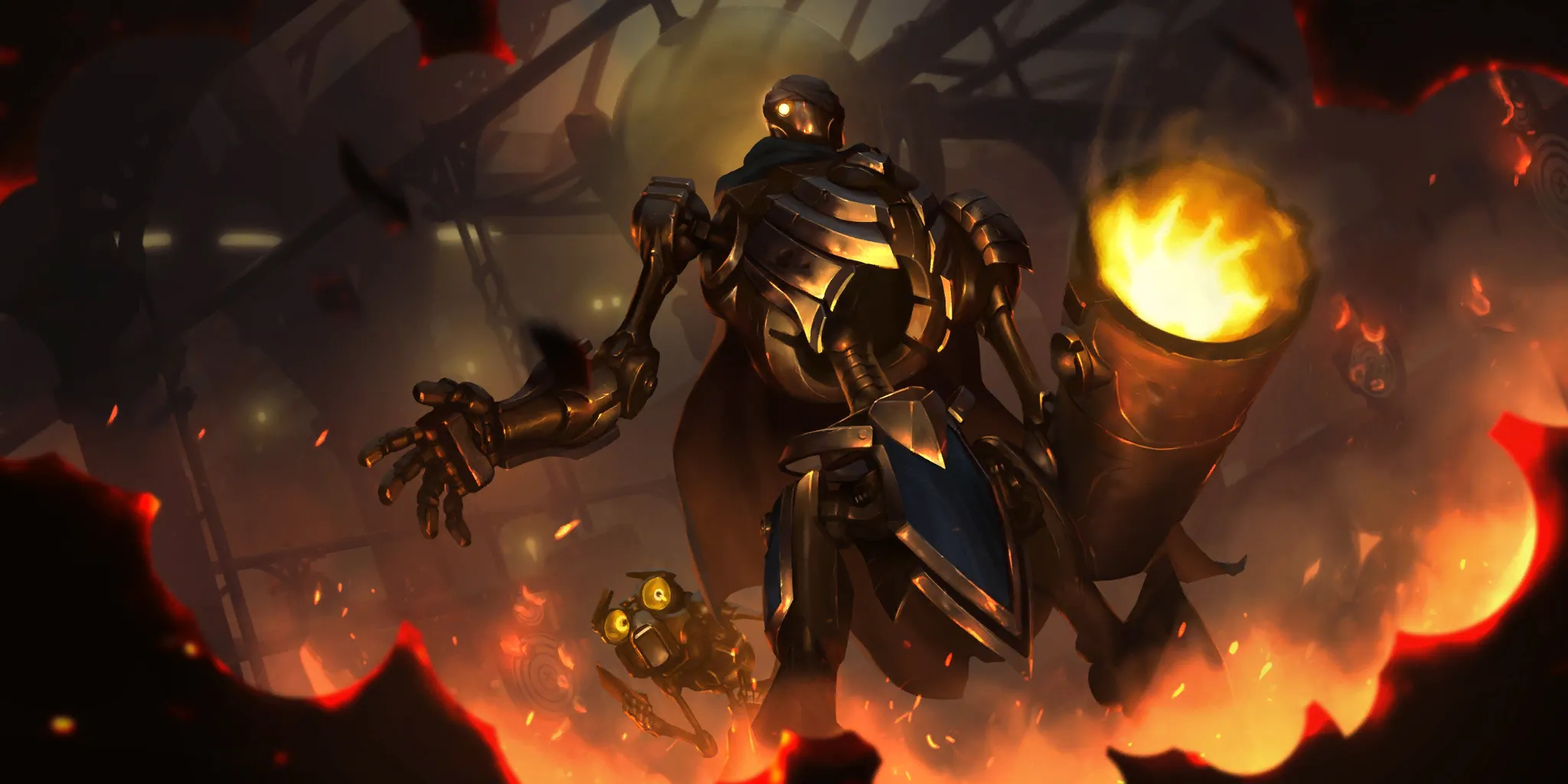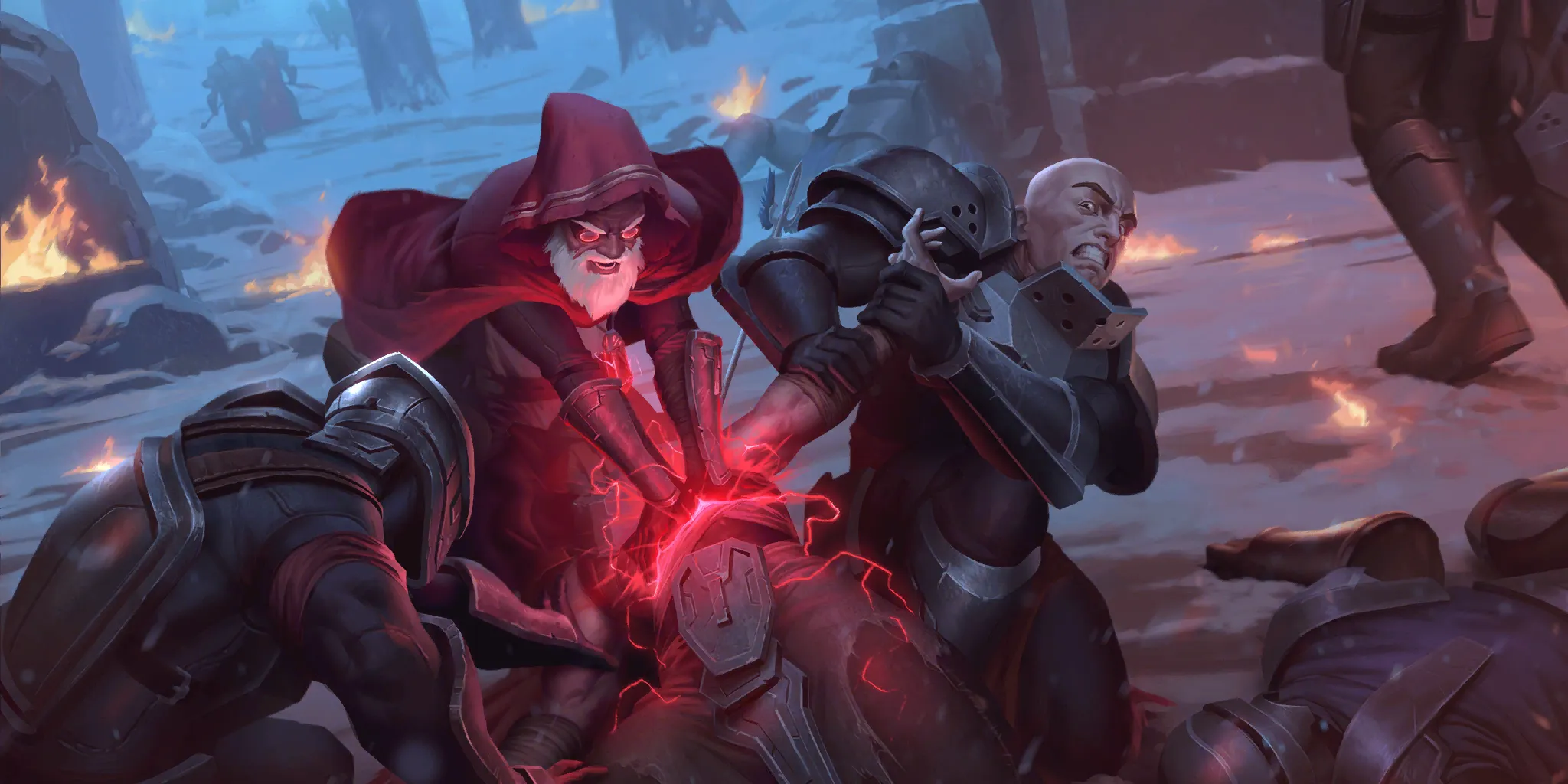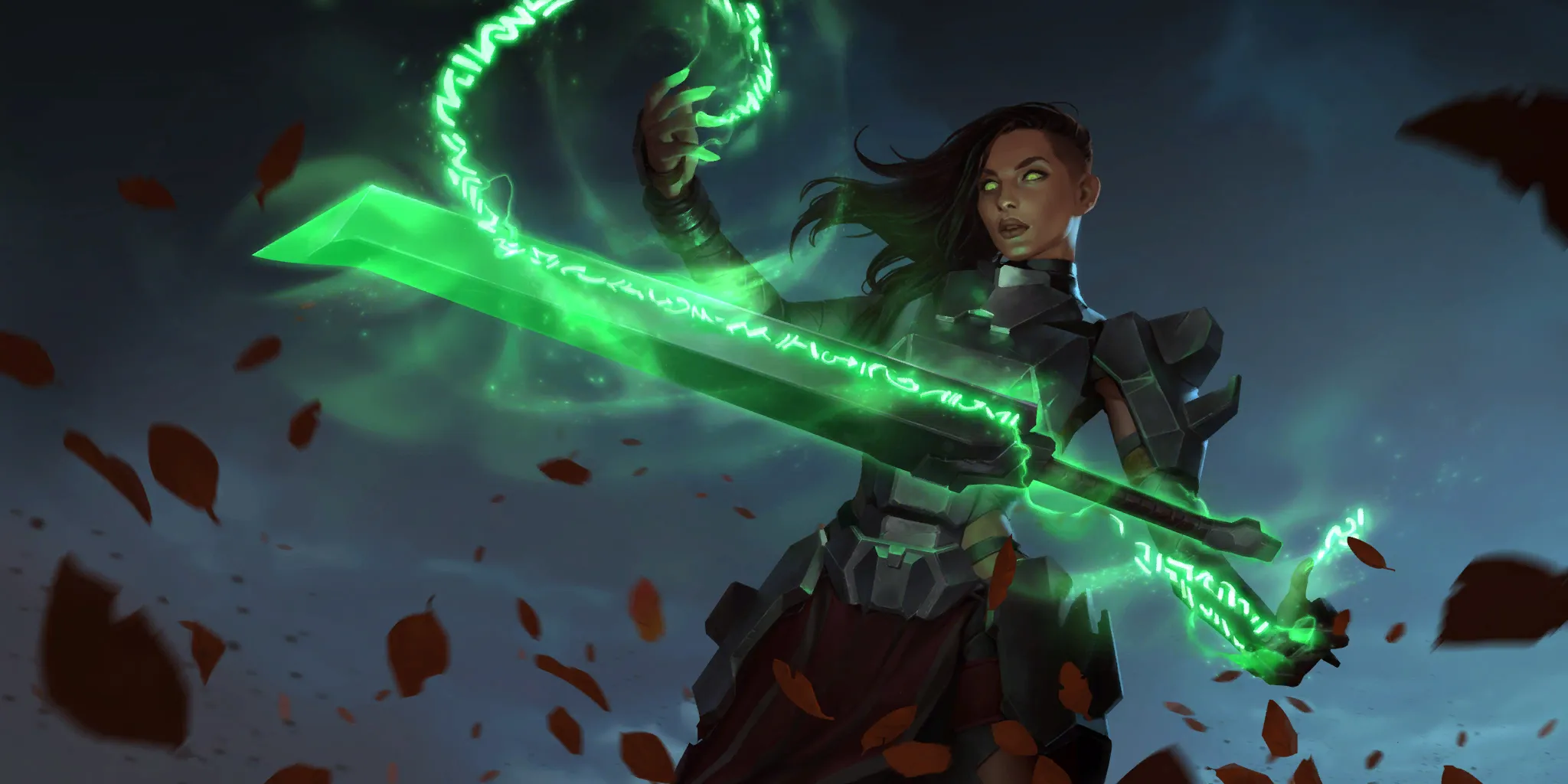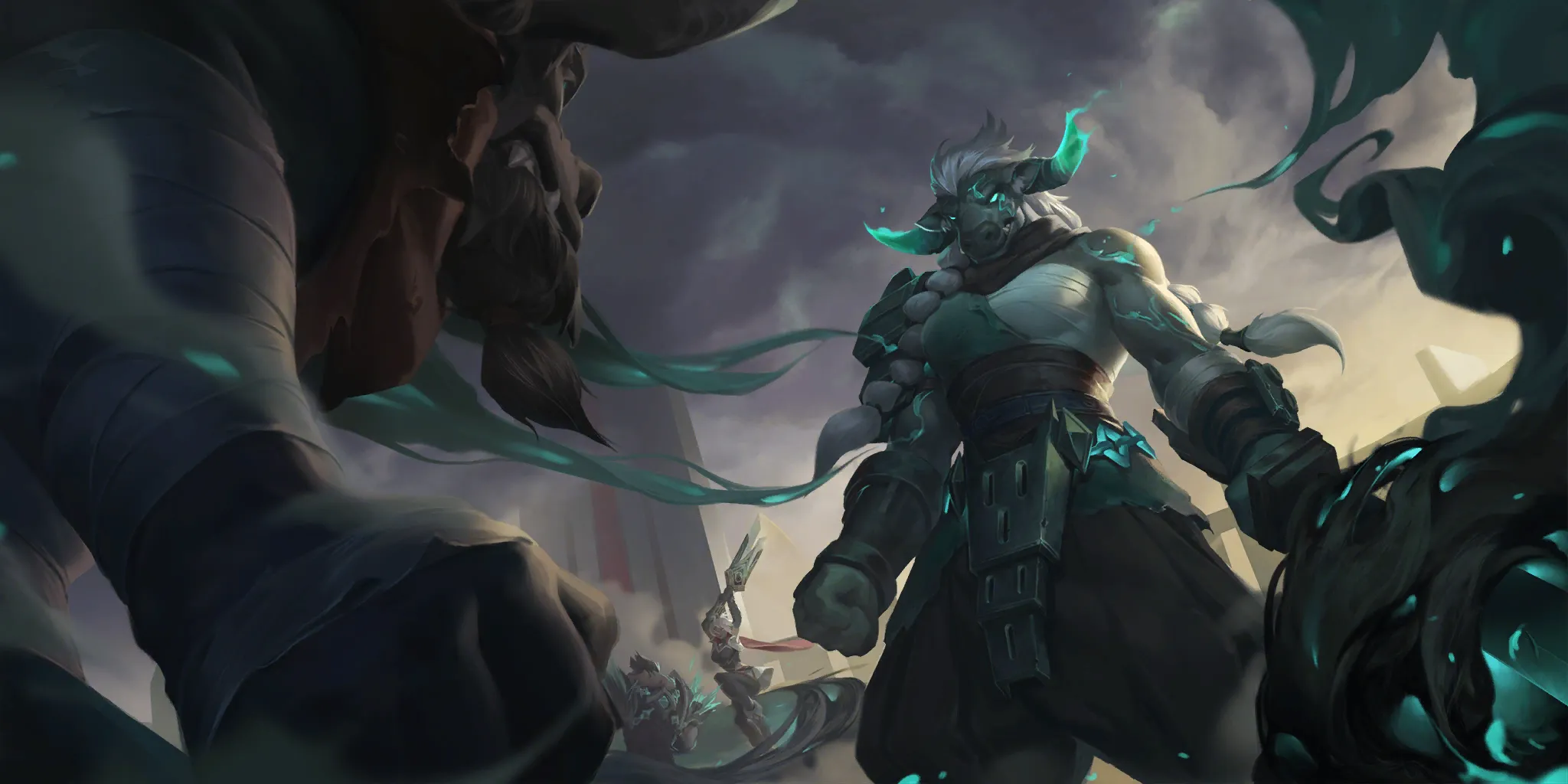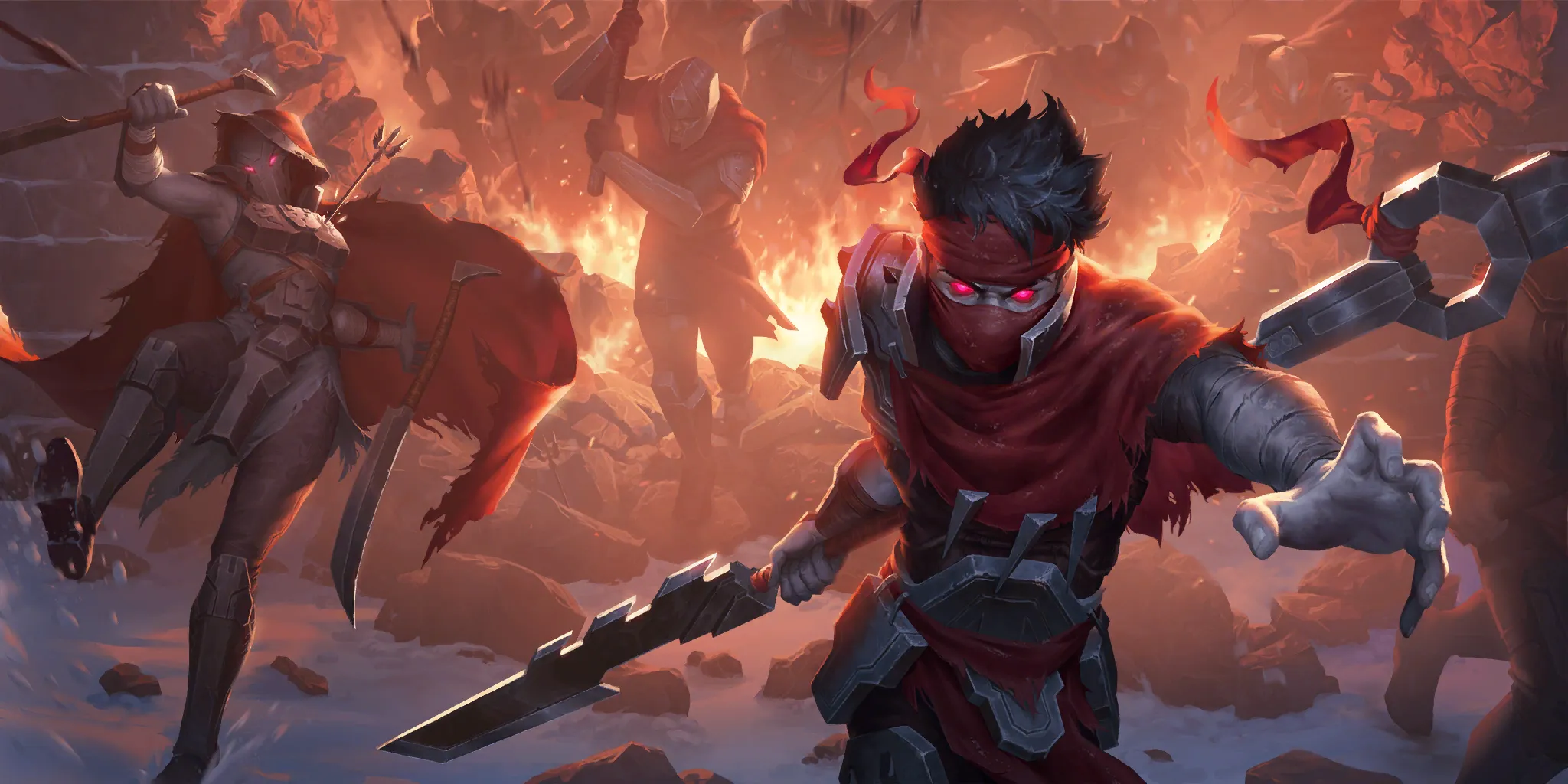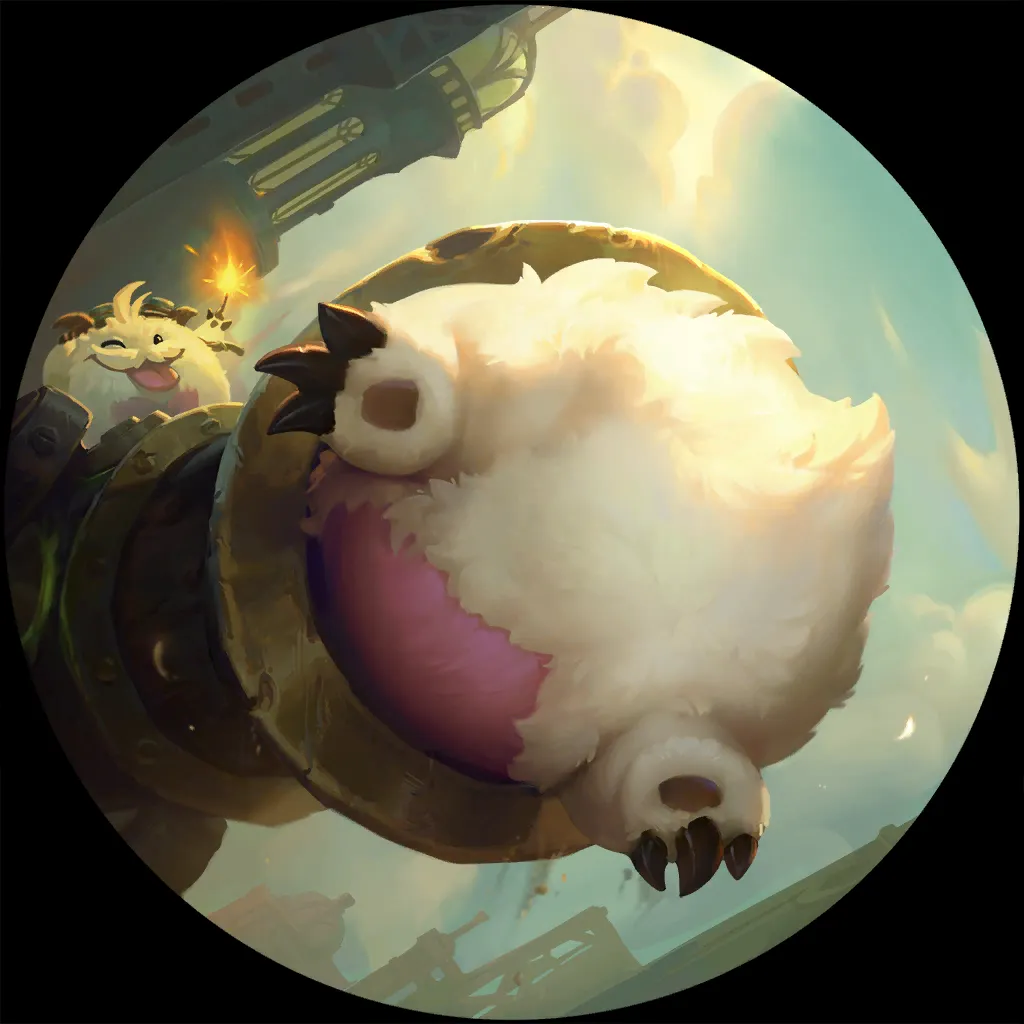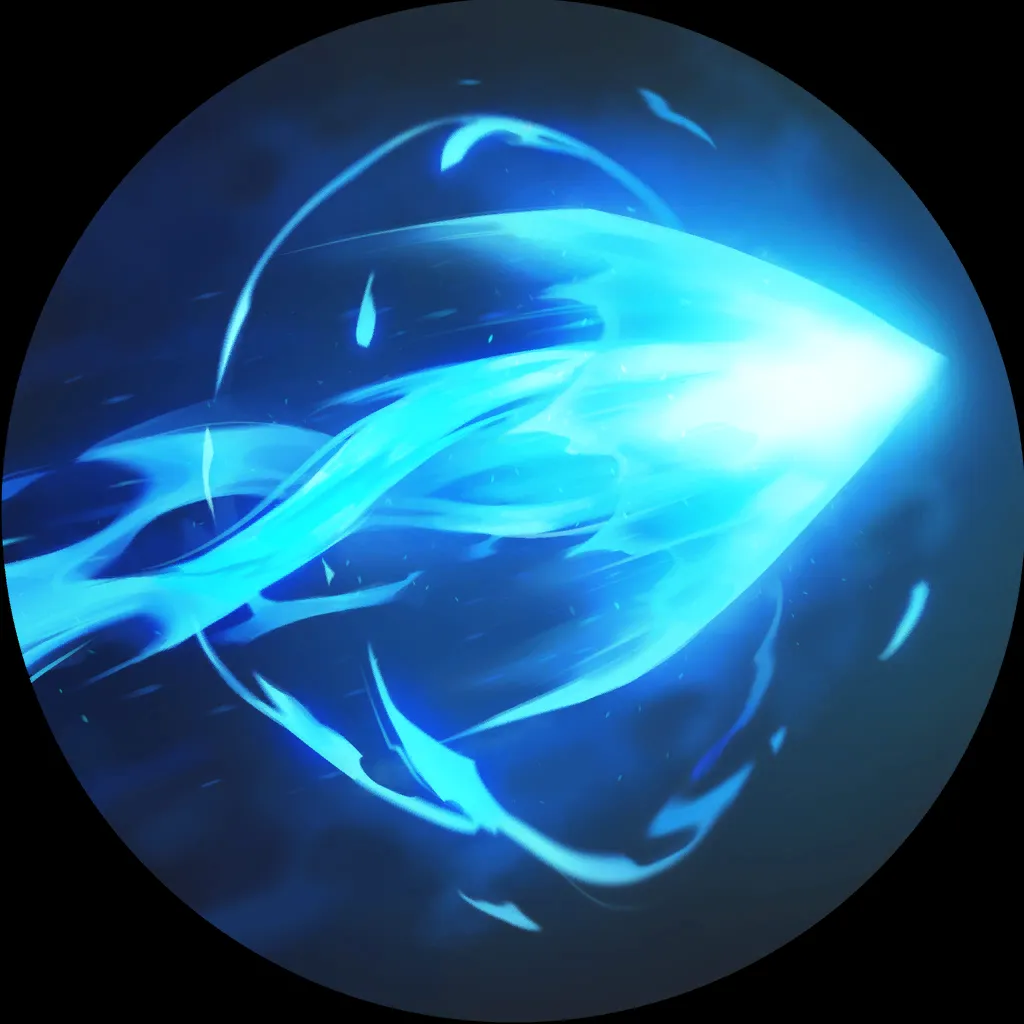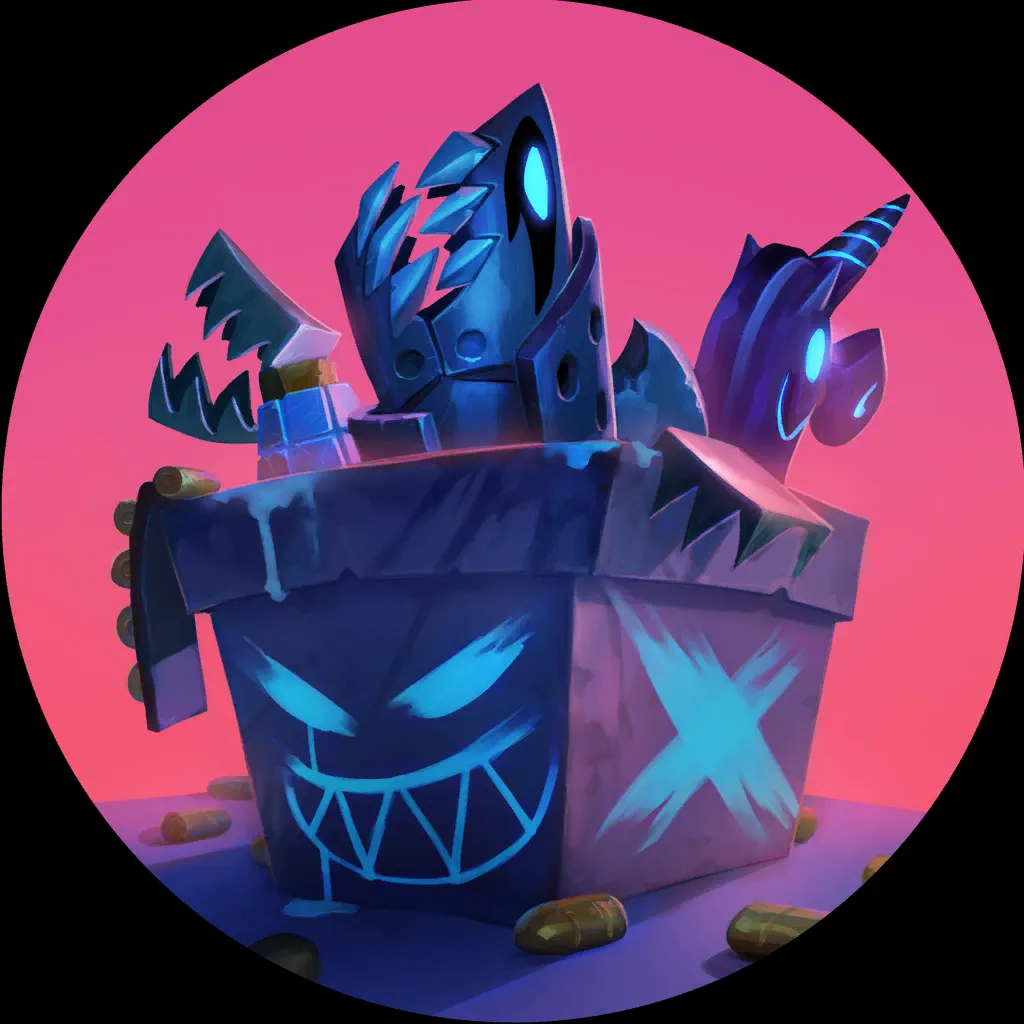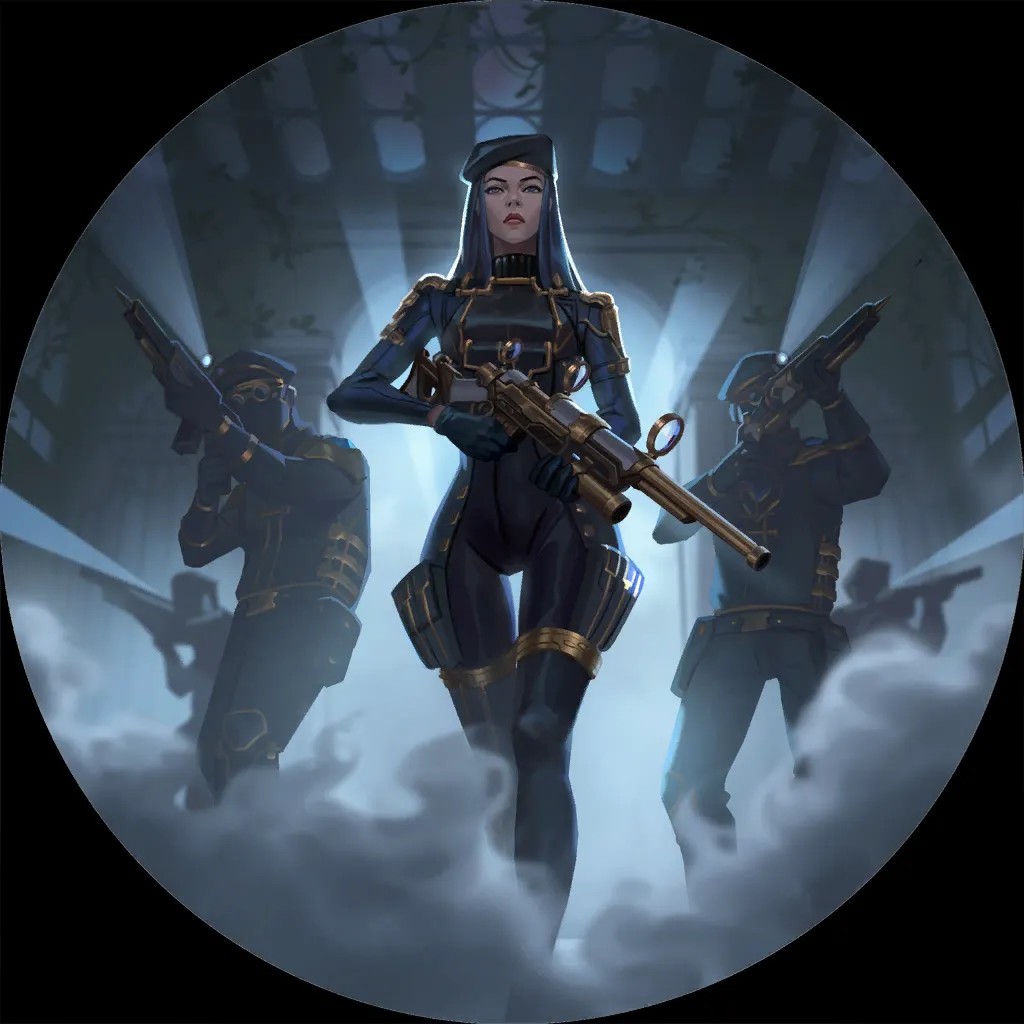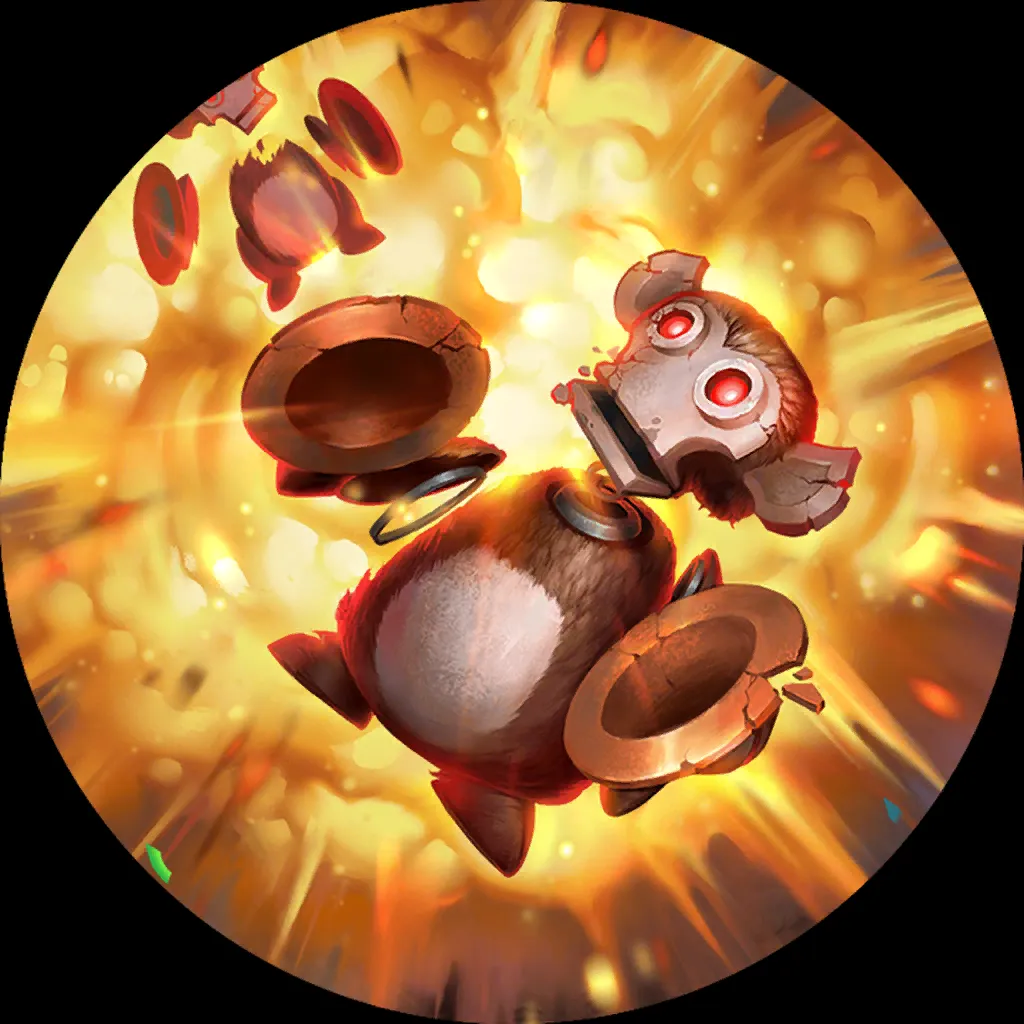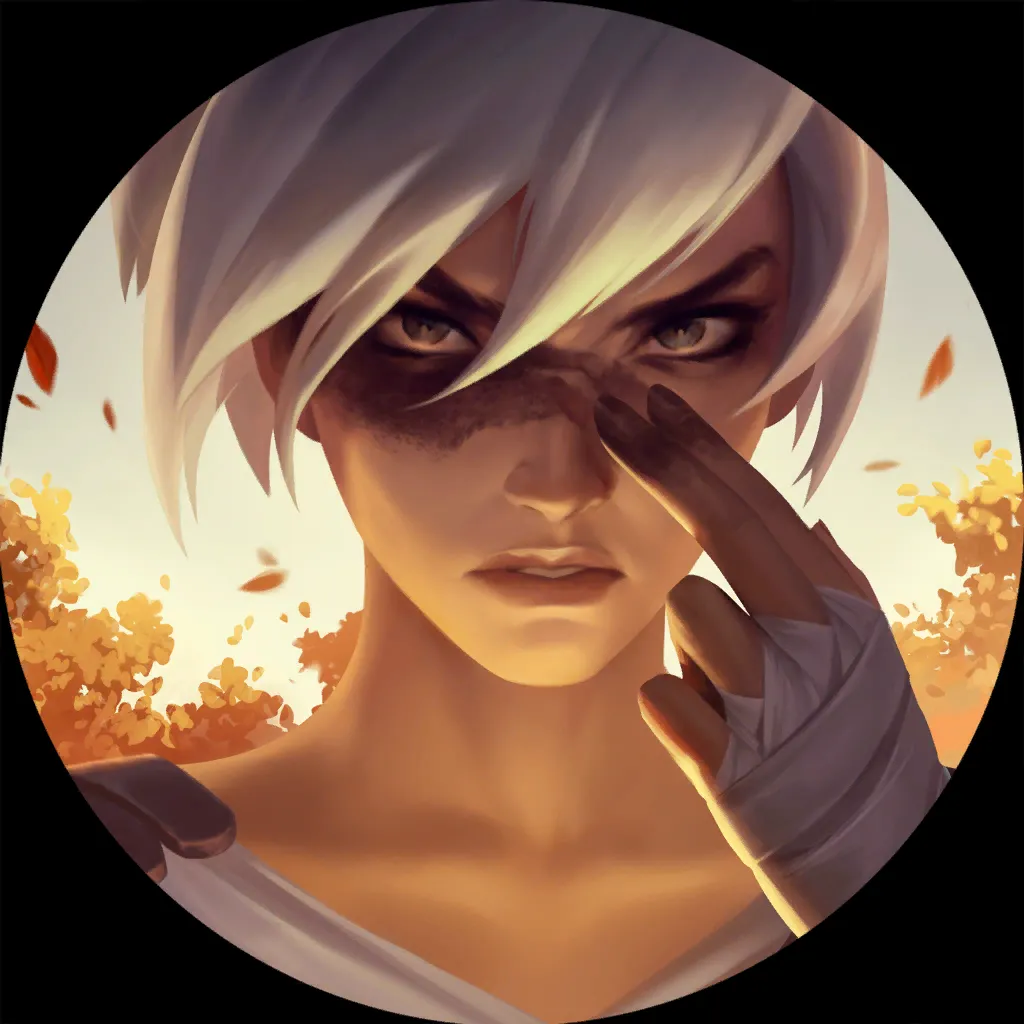 The Combo Deck Mindset
When playing this deck, or any combo deck really, it's important to play with a certain mindset. There are two aspects of the game that are super important to a combo deck: what cards do I need to play before I am able to combo off, and how much mana I need on my turn to combo off. In essence, it's all about spending mana on the right turns, and banking mana to save for your combo turn. When you're going off to kill your opponent between turns five-seven, it's crucial to be 100% mana efficient, especially when we need to play units as well to get to our combo.
For example, if I am attacking on odds, a common turn five would look like playing Vi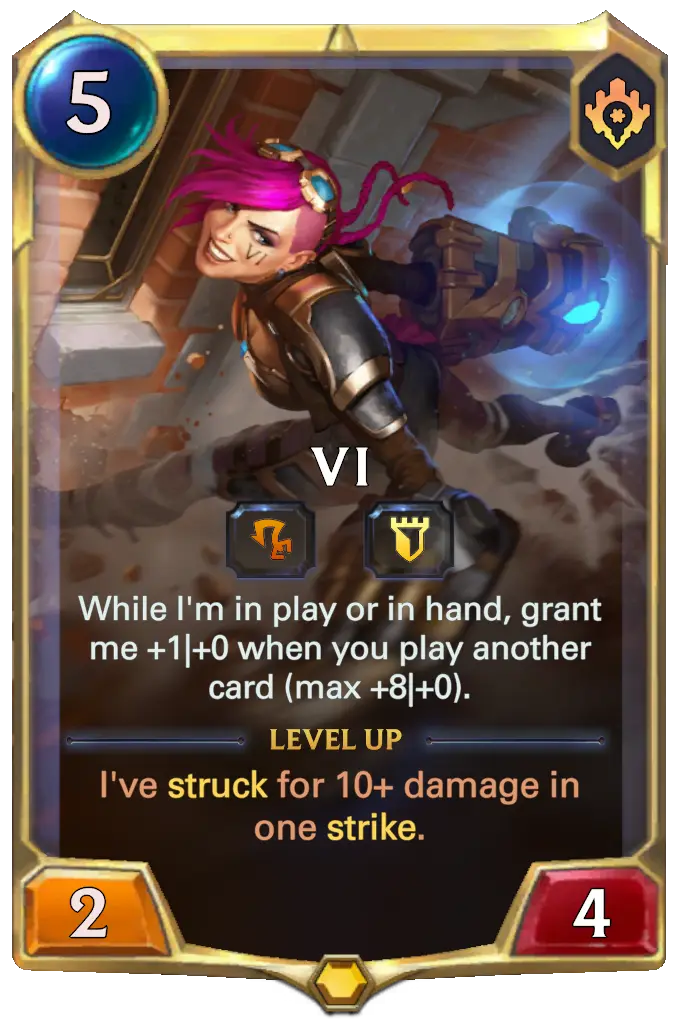 into Heavy Blade Fragment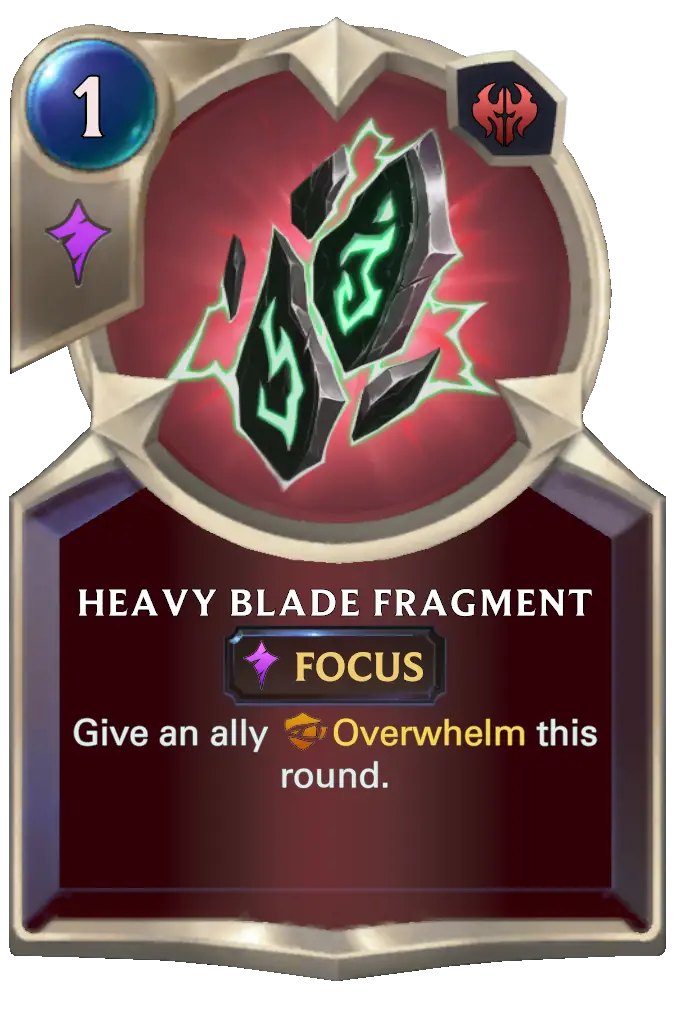 , Glinting Blade Fragment
, and Keen Blade Fragment
. This allows me to level Vi and give her overwhelm, level Riven
and put Blade of the Exile
into my hand for my following attack turn. This sounds simple enough, just bank three spell mana going into turn five, but we also need to spend three mana on Riven, and have another blade fragment generator such as Blade Squire
or Runeweaver
. Then, if we don't have those exact cards, we need to spell mana on Zaunite Urchin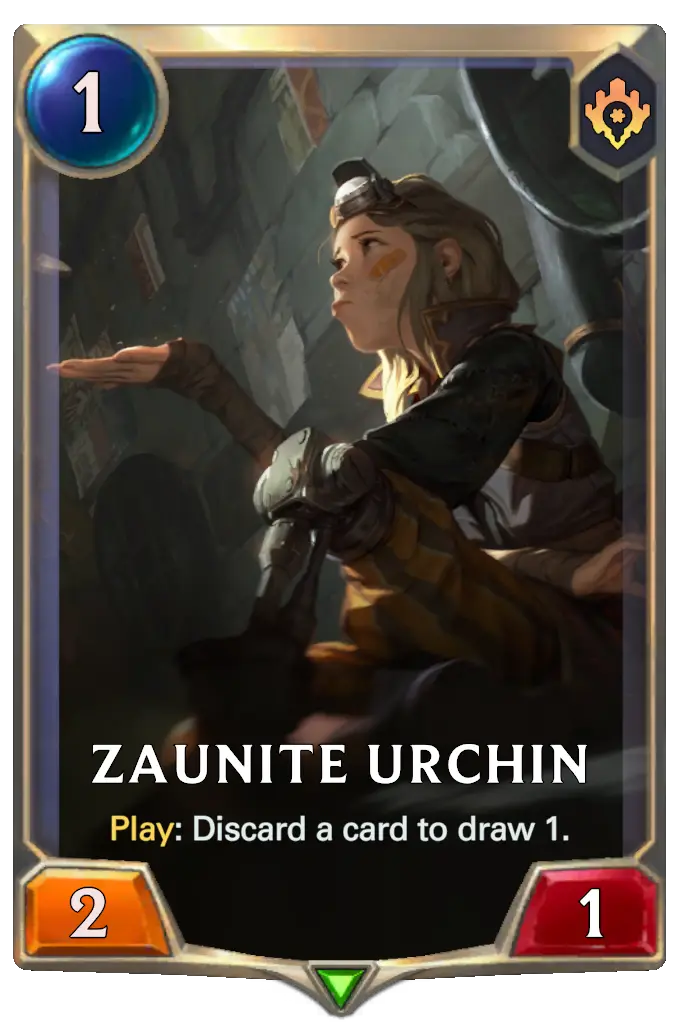 or Rummage
to find our combo pieces.
Now, if we were attacking on even turns instead, we could do the same Vi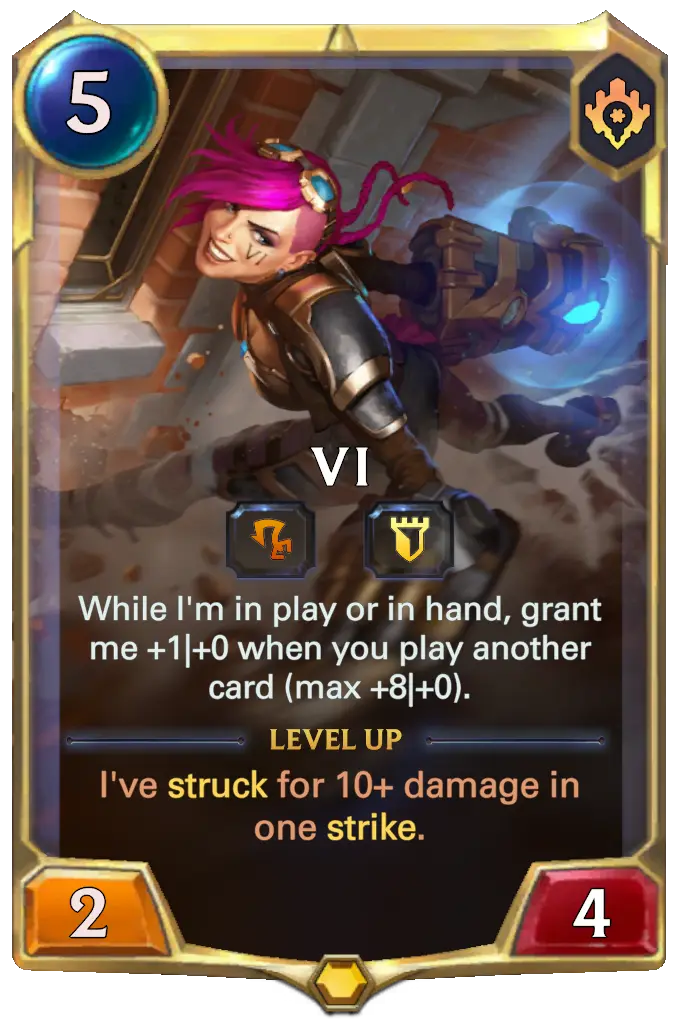 into triple blade fragment turn with one less mana, or if we have all three spell mana banked, then we can even play Blade of the Exile
on the same turn to spread out our threats.
With the Combo Deck Mindset in mind, all that's left is to plan out the turn we expect to go off. Ideally, we combo off as soon as possible and kill our opponent, but depending on our draws and our opponent's ability to interact with our combo, we may need to delay a few turns. Whether it be on turn five or turn seven-eight, once we have the turn we want to go off, then we start planning backwards. The strongest play we can make is to give Blade of the Exile
to Vi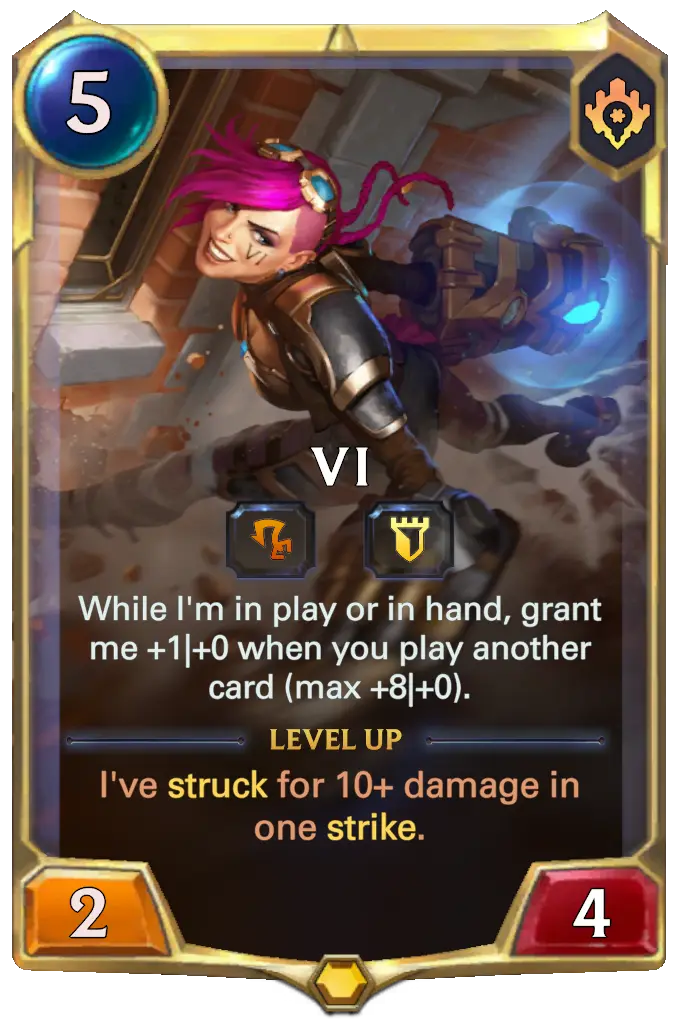 , and this will often end games against opponents who can't interact with it, especially if we have access to Survival Skills
. But when decks can interact with our combo with cards like Vengeance
, Minimorph
, Hush
or Concussive Palm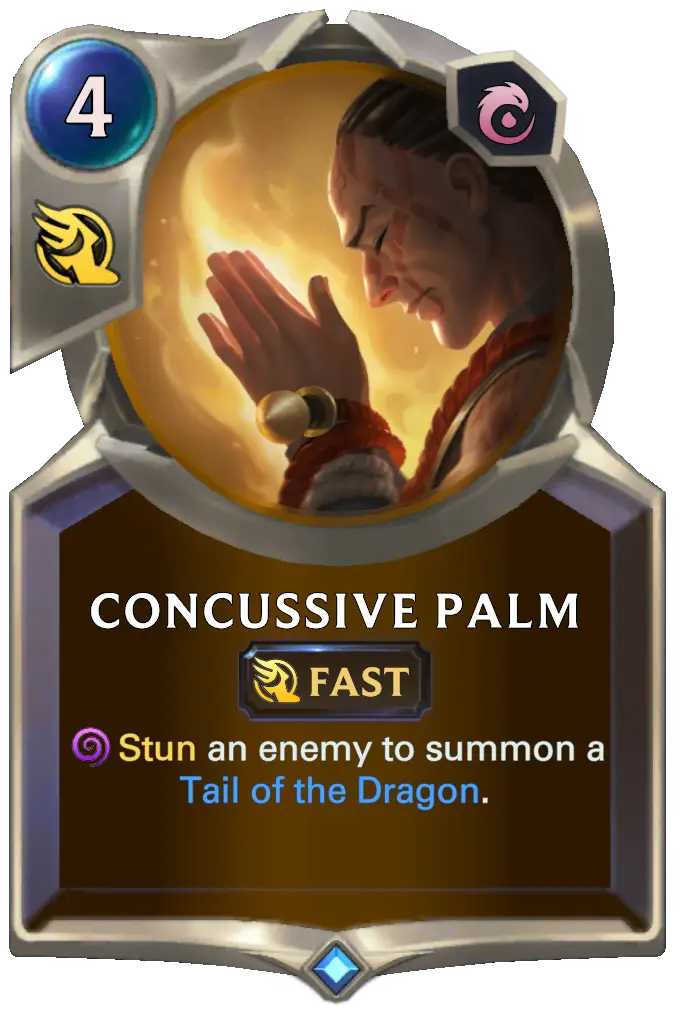 , we need to be able to diversify our threats. This might mean giving a buffed Riven
or Ballistic Bot
the overwhelm fragment and giving Vi the quick attack fragment. This might mean delaying our trigger for a turn and just taking a turn to level up Vi so that even if we don't give her overwhelm, we can still deal five damage on the swing. Ambush
is the perfect card to diversify our win conditions as well. In conclusion, know your matchup and play around as much as you can afford to.
The Combo(s)
The easiest combo in this deck involves giving Vi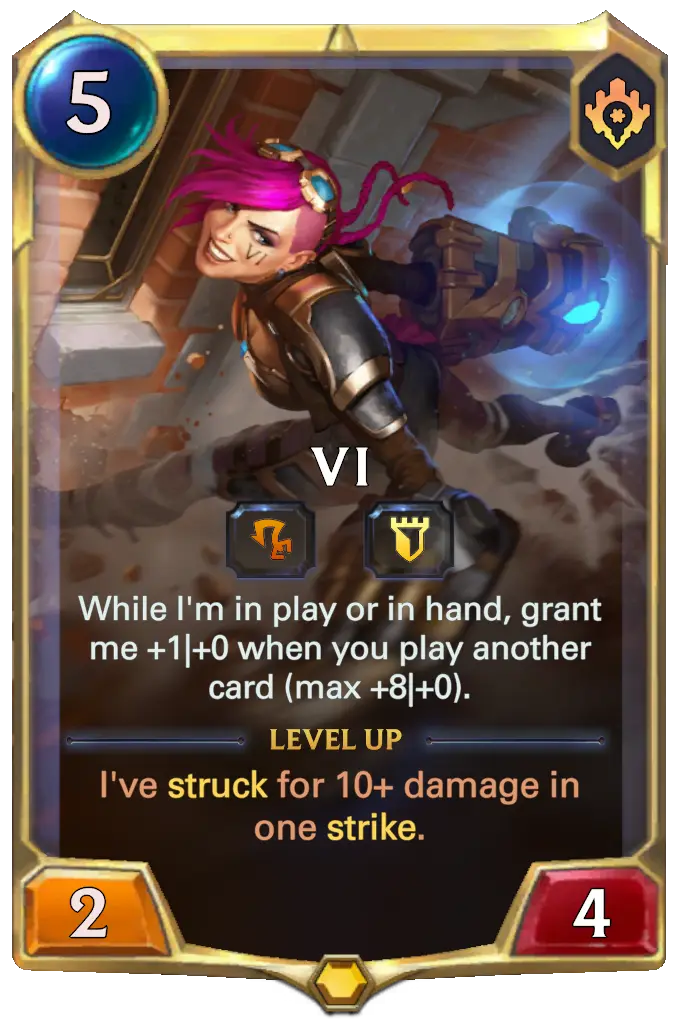 blade fragments to either give her overwhelm or quick attack for a round. This either allows us to trade down board, or push lots of damage, given that Vi can scale up to ten attack. This also works with Blade of the exile as well. Our other two main targets in this deck are Riven
,  which allows us to make sure of her ability to double up on the first buff each round, and Ballistic Bot
whose augment keyword helps it scale. 
Our secondary way to kill our opponent is through Ambush
. Using the same targets, we can create a high attack unit with elusive. If our opponent doesn't have elusive units, then we can easily cheese out the opponent. Ambush
also allows us to spread out of buffs and create numerous threats in a single attack for only two mana. For example, we can give Vi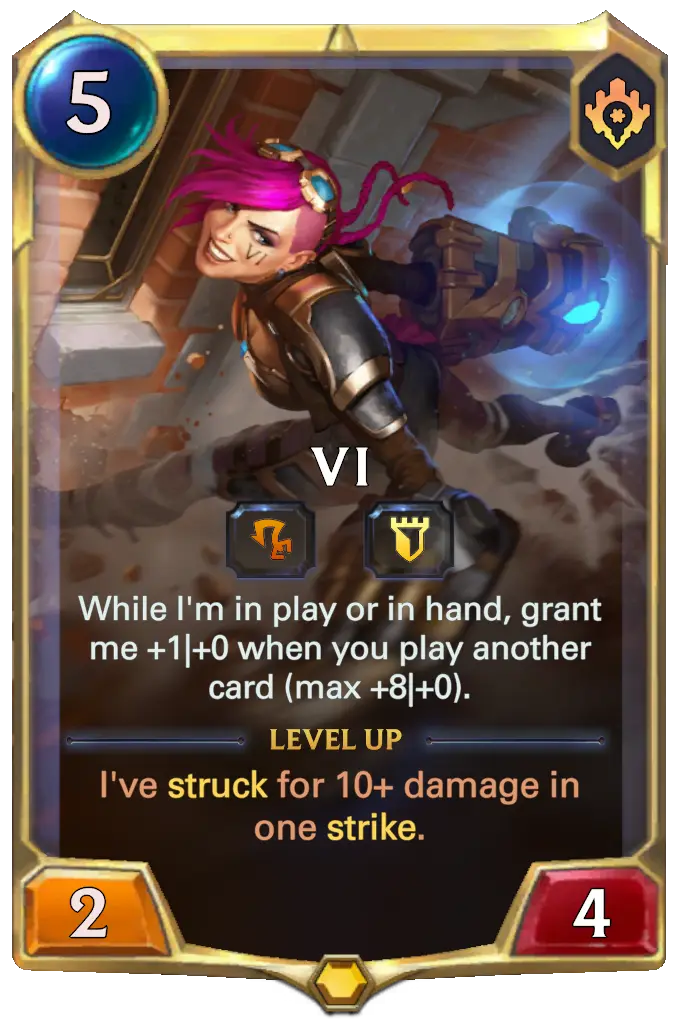 the Blade of the Exile
, and then cast Ambush
onto a leveled Riven
, making it very difficult for the opponent to deal with. Ambush
is also super easy to activate. Simply having either Riven or Ballistic Bot
on board going into attack turns will activate the elusive condition.
Ruined Reckoner
is one of the ultimate closers, and can catch unsuspecting opponents off guard. A lot of our combo cards, such as Ambush
or the blade fragments are all burst speed cards, allowing us to create devastating open attacks. If our opponent spends too much mana trying to deal with one of our threats or develops after our attack, we have the ability to send in another one of our units using the free attack from Midnight Raid
.
The final piece that makes it all come together is Survival Skills
. Being able to discard it at burst speed through Poro Cannon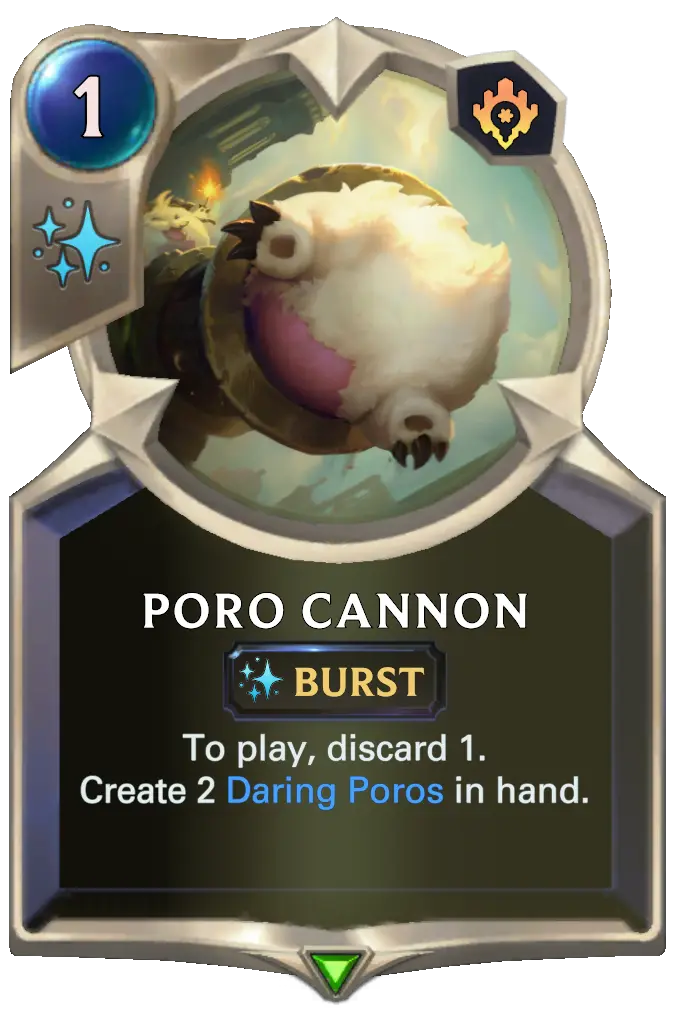 , Rummage
, or Get Excited!
allows us to protect our combo piece, as it will usually have the highest attack power for Survival Skills
to land on. In more tempo oriented matchups, we can use this card defensively to get a good value trade or guarantee a level on our Vi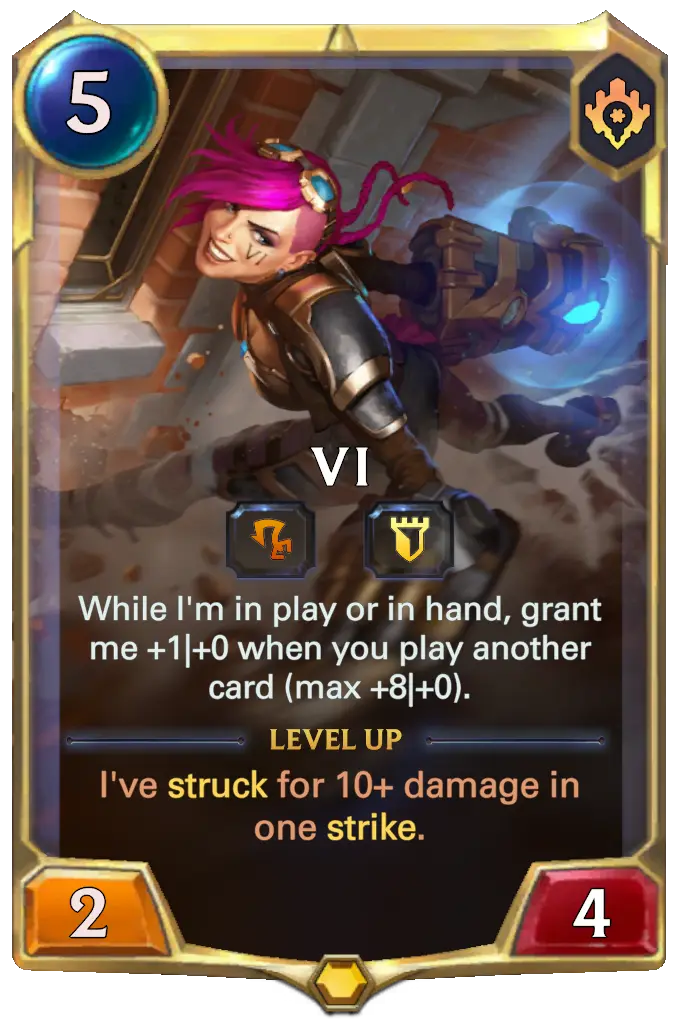 , making our next attack turn stronger. Combined with Ruined Reckoner
, we can capitalize on a defensive Survival Skills
to push some damage with an unkillable unit.
Play Style
With the combos and mindset in mind, let's talk a little bit about play style. This deck aims to be super explosive around turns five to seven, depending on your hand and who starts with the attack token. There are two tips that I would give to a player trying out this deck for the first time: don't feel pressured into using your attack token in early turns for bad trades just to push damage, and to be very resourceful with your discards.
While getting early chip damage is great in minimizing the burst/reliance we have on the combo, we should prioritize stabilizing the board over getting in a few damage points. Sure, in slower matchups we can be more aggressive, but we shouldn't sacrifice our board and make our blocks weaker. As such, don't feel forced to play a Zaunite Urchin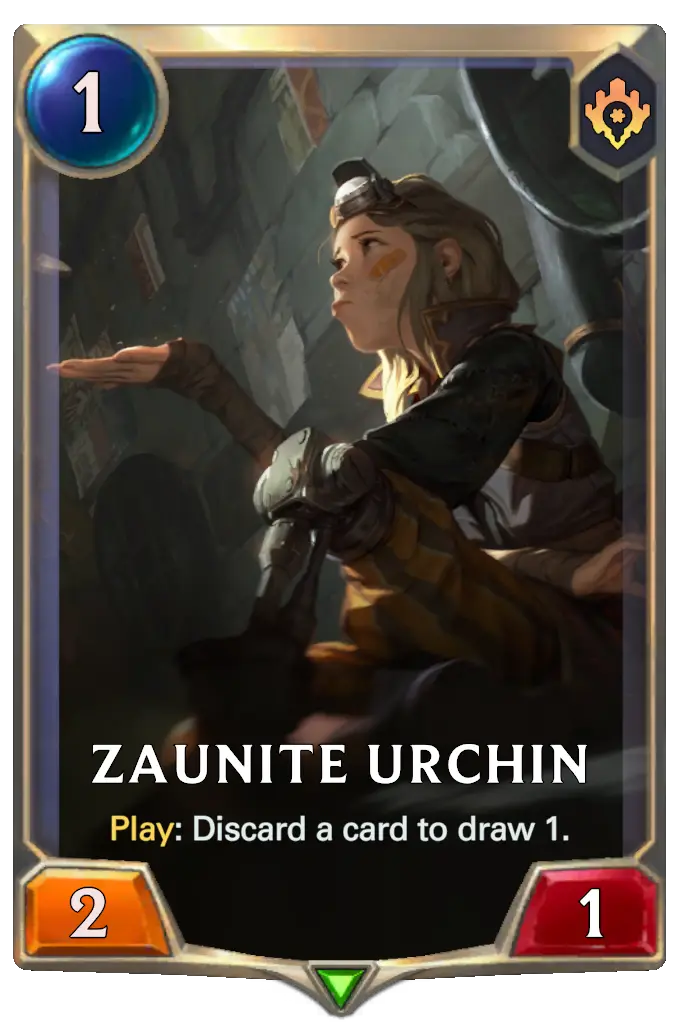 on turn one to push damage if we don't have a good discard outlet. This leads more into the second tip, but you'd be surprised at how easy it is to combo someone down from 20 health, and so we should prioritize stalling into the midgame turns where we can be more explosive. In addition, we have a little bit of burn to supplement the kill opponent strategy with three Get Excited!
and a Mystic Shot
.
The next tip is on discard cards. These will be one of the key resources to manage besides mana in this deck. This is because we have two extremely high priority discard targets Lost Soul
and Survival Skills
in this deck, that if we lack to cards to discard them with, we might lose tempo without access to Twinblade Revenant
or lose a key unit by not being able to Survival Skills
it. Rummage
, Poro Cannon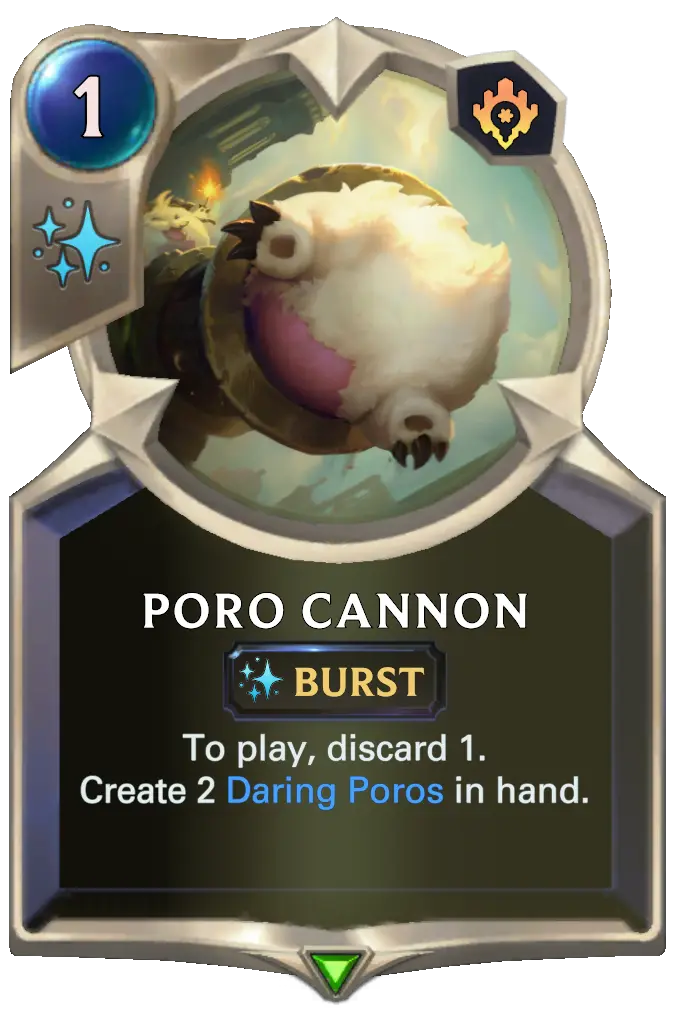 , and Get Excited!
are key in being able to activate Survival Skills
on a whim, so be careful using them without having another discard card in hand. The same applies for Zaunite Urchin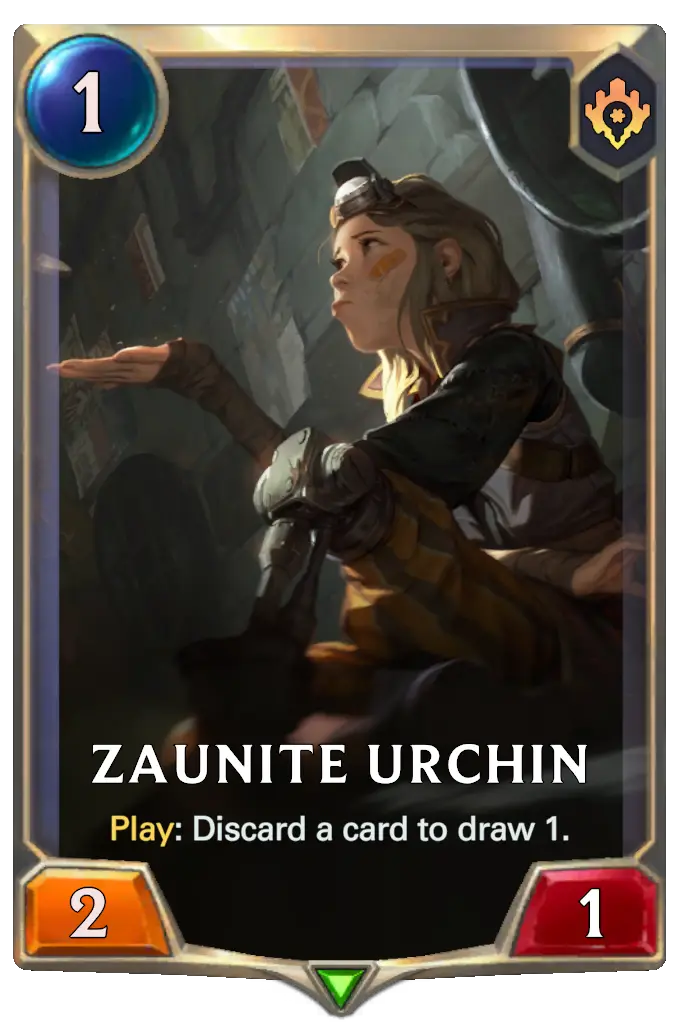 and Grave Physician
. It's important to be cycling through your deck for combo pieces, but the importance of Twinblade Revenant
in a particular matchup where we need to play for board first. It's not a very clear concept, but be resourceful with your discards.
Mulligan
As a combo deck, the mulligan phase is a great way to get a head start on assembling the dream hand we need to close out games. 
Cards integral to the combo are: Riven
, Vi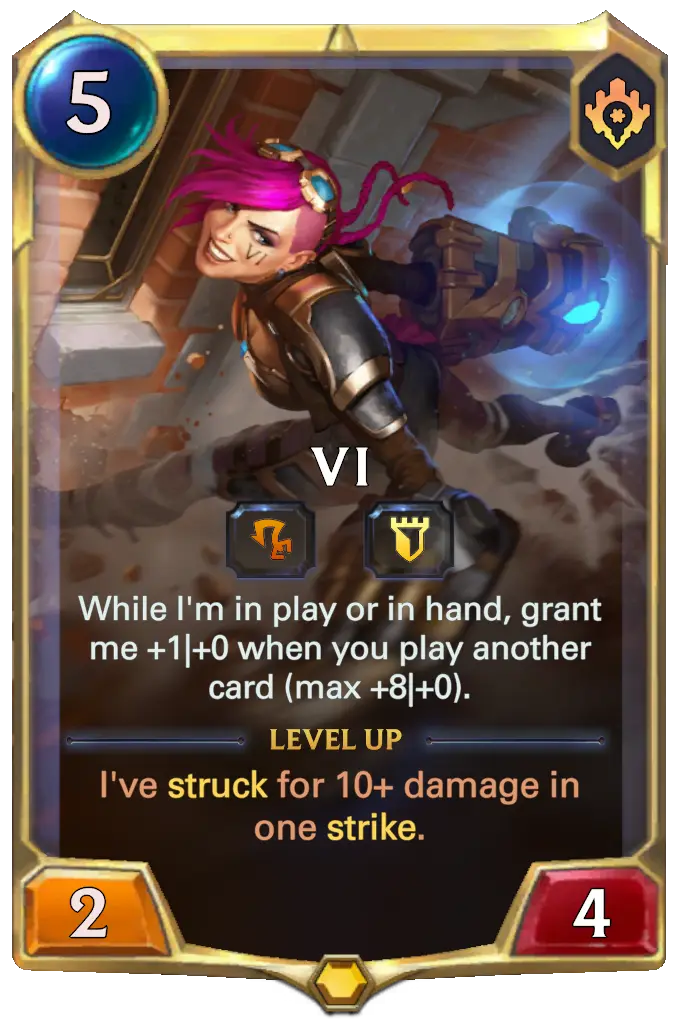 , Blade Squire
, and Runeweaver
. Most of the time, keeping a hand like this is great, giving you room to obtain Blade of the Exile
by turn five and buff up a Vi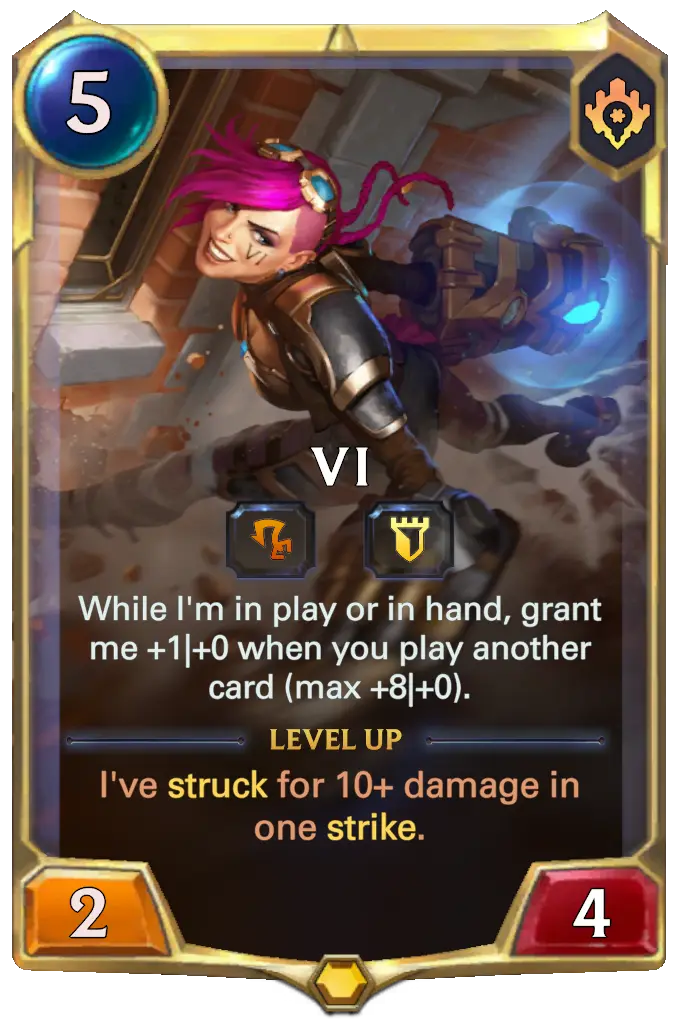 . There is consideration to mulligan Vi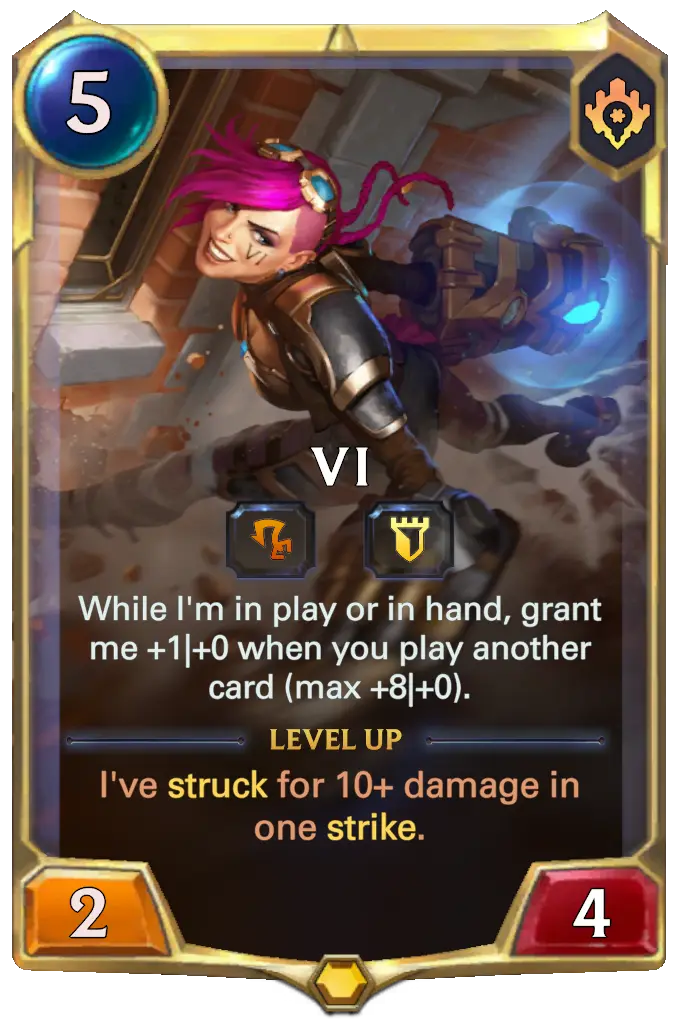 away in faster matchups to look for another early unit or a removal card.
Conditional keeps include: Zaunite Urchin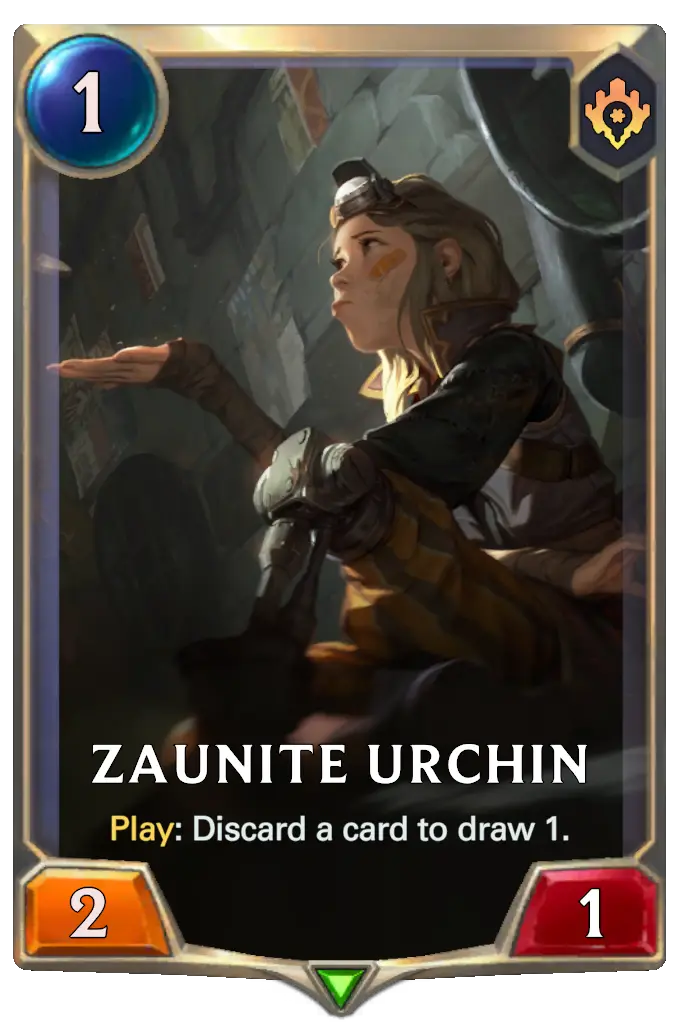 , Poro Cannon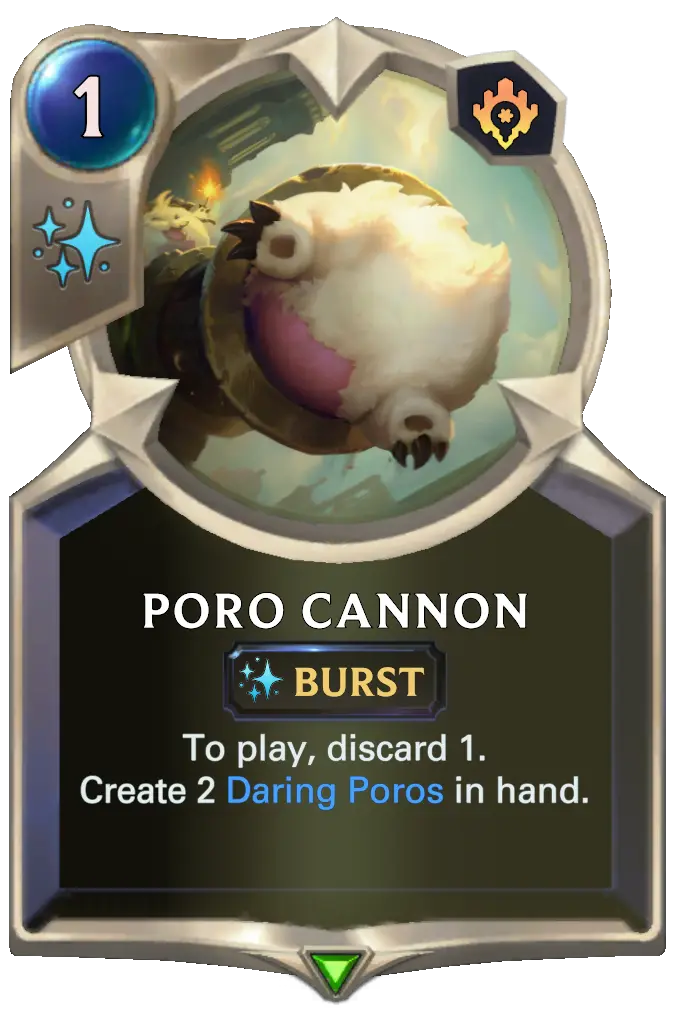 , Lost Soul
, and Survival Skills
. Given the lack of discard outlets like the Zaunite Urchin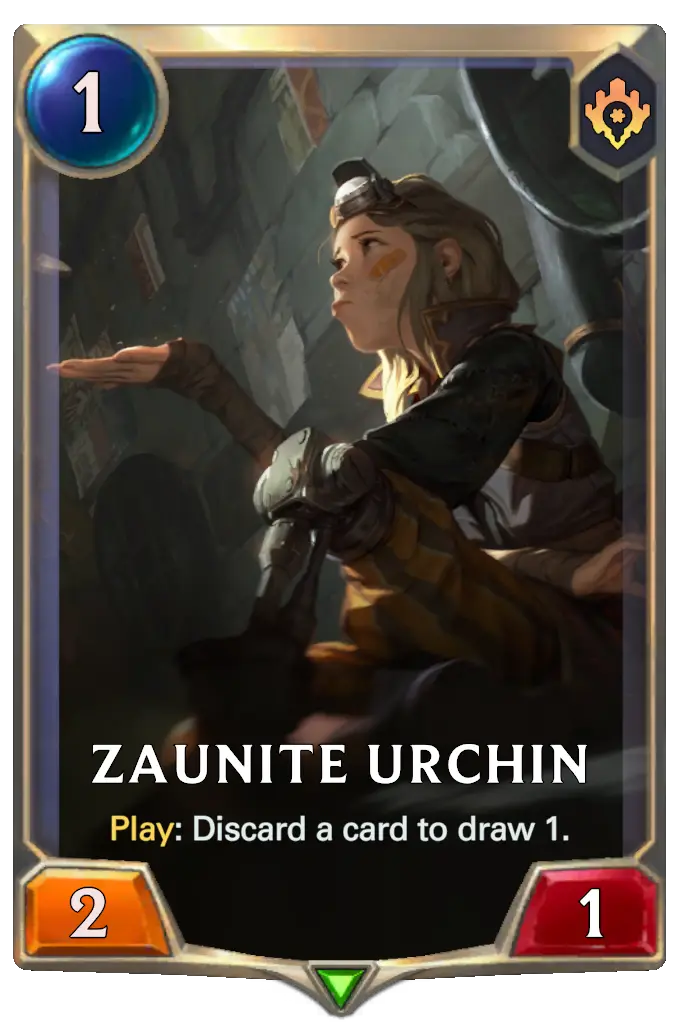 , I would only recommend keeping Lost Soul
if we have a way to discard it in hand. Similarly, because our best discard target that we can have in hand on turn one is Lost Soul
, I would be wary of keeping Zaunite Urchin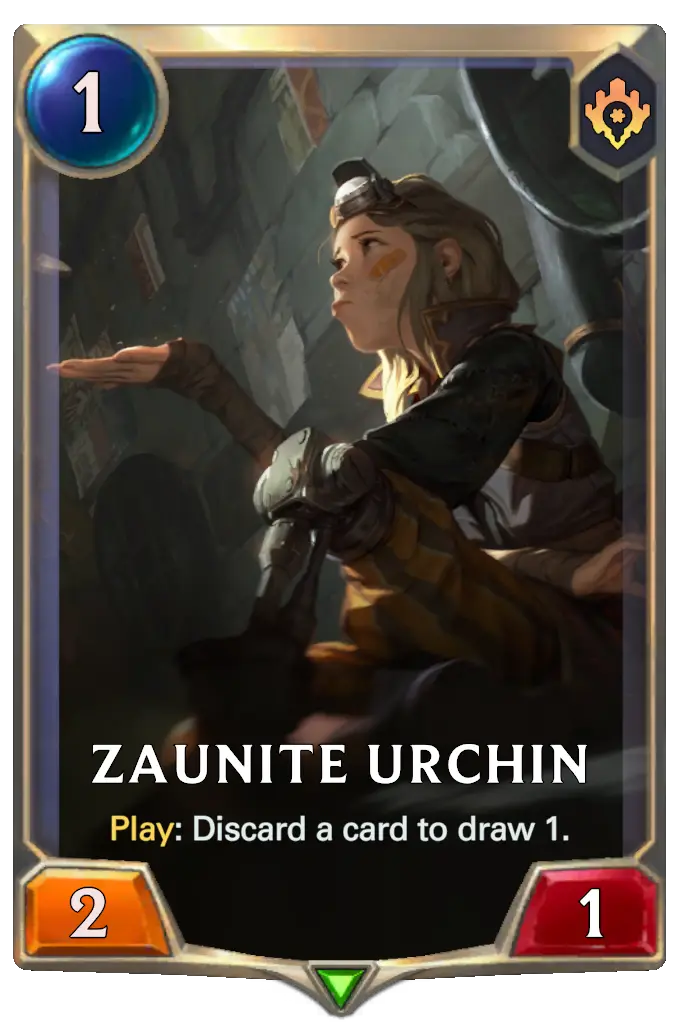 or Poro Cannon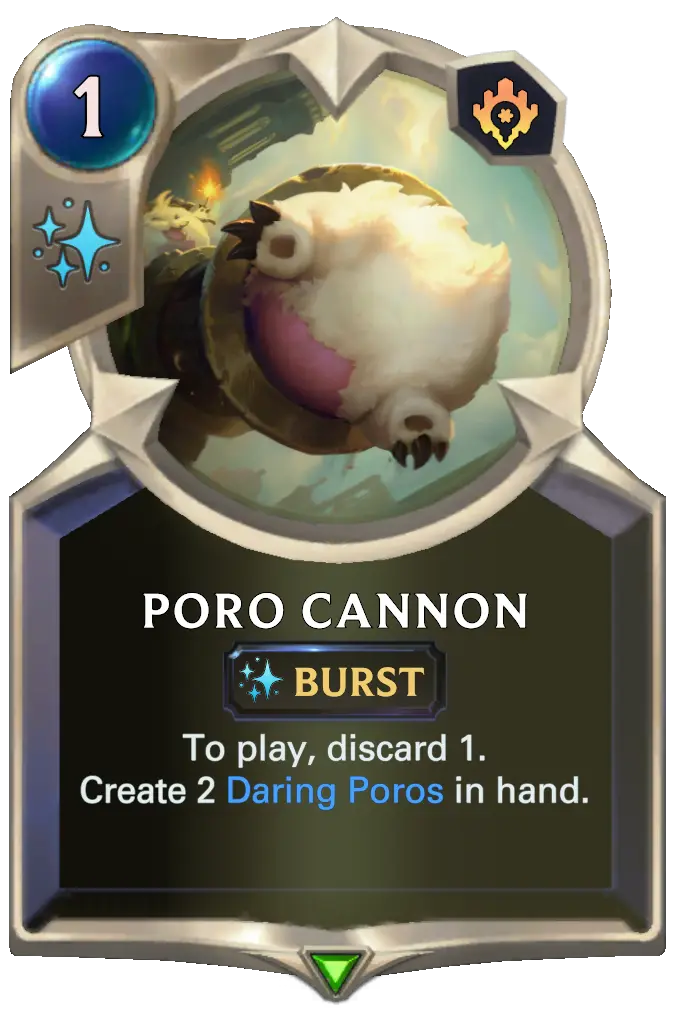 unless we are facing aggro or have a Lost Soul
in hand. Survival Skills
is an ok keep if we have at least Riven
and Vi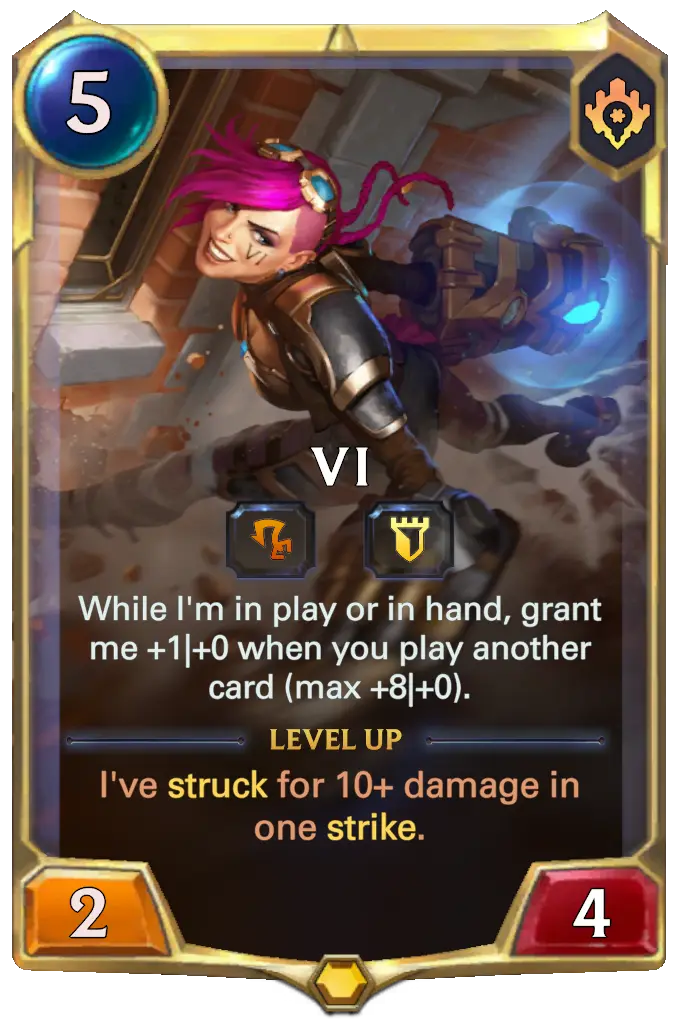 in hand against a slower/midrange matchup.
Trap cards that bait mulligans include: Ballistic Bot
, Grave Physician
, and Rummage
. In theory, these cards seem great, allowing us to find our combo pieces or provide us with extra discard fodder. But in reality, playing Ballistic Bot
on turn two may constrict our mana, doesn't block very well, and puts us in an awkward spot if our goal was to play Grave Physician
or Rummage
on turn three. It's much better to mull more aggressively than to be ok with a mediocre hand and hope to cycle into our combo. We'd much rather play Blade Squire
or supplement our draw with a Lost Soul
discard that doesn't require us to pre-commit mana on a unit. 
Matchups
Zoe Nami (Favored)
Vi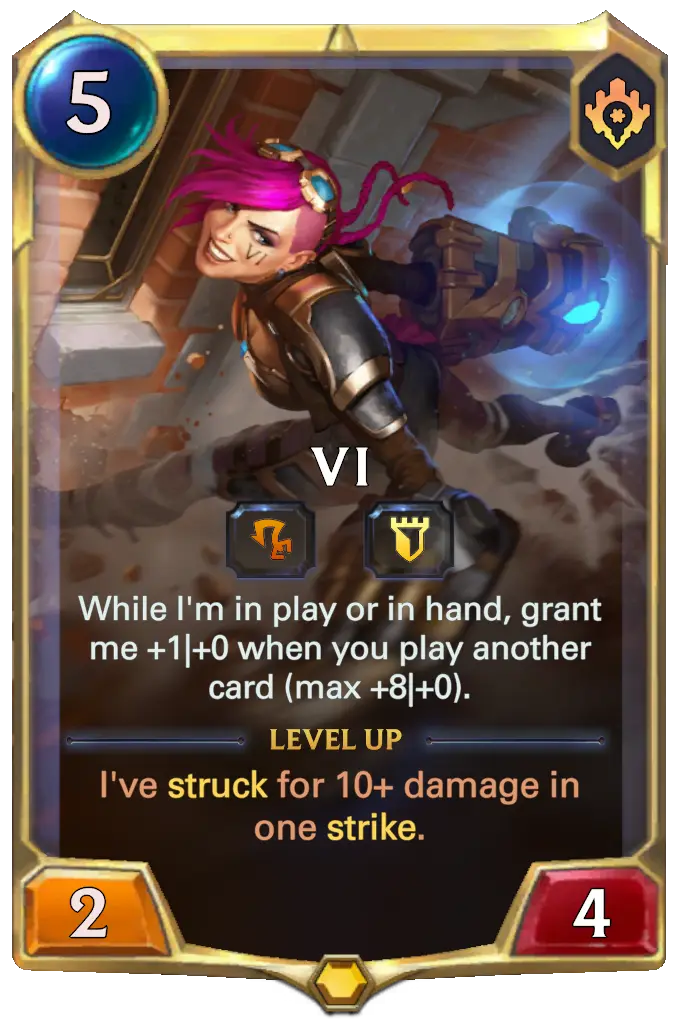 and Twinblade Revenant
pose huge threats to Zoe Nami. Because we are a combo oriented burst kill kind of deck, we can actually sacrifice our attack token to prevent development of key cards like Nami
and Admiral Shelly until we can one turn kill our opponent. Vi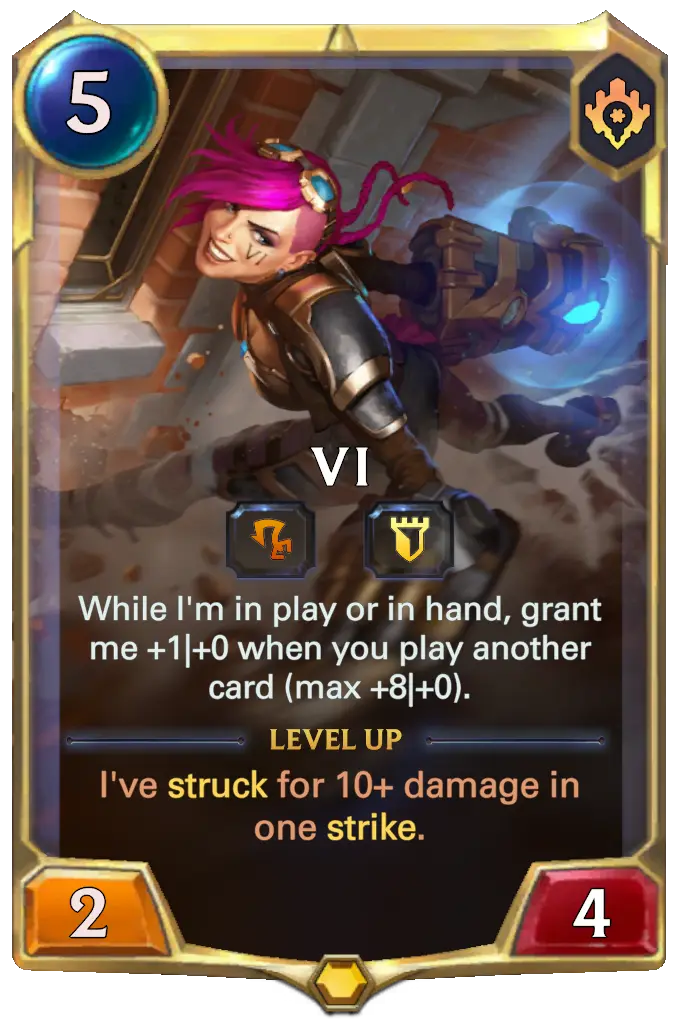 consistently guarantees trades unless the opponent is able to Hush
our Vi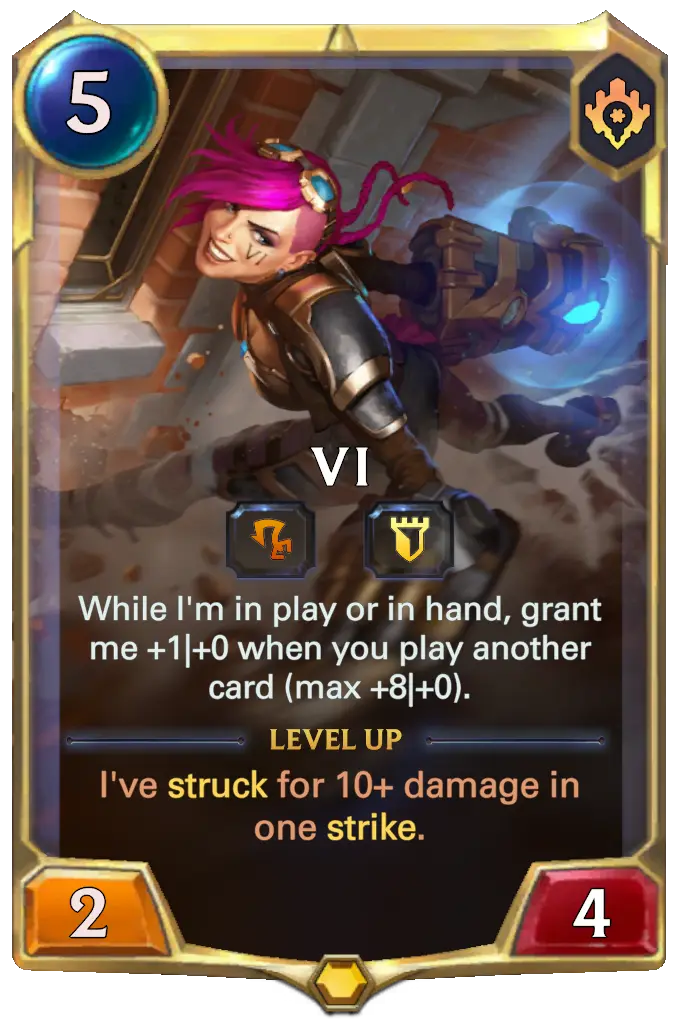 . Play this matchup very reactively and focus on challengers. Ambush
also allows us to potentially trade down an elusive and Poro Cannon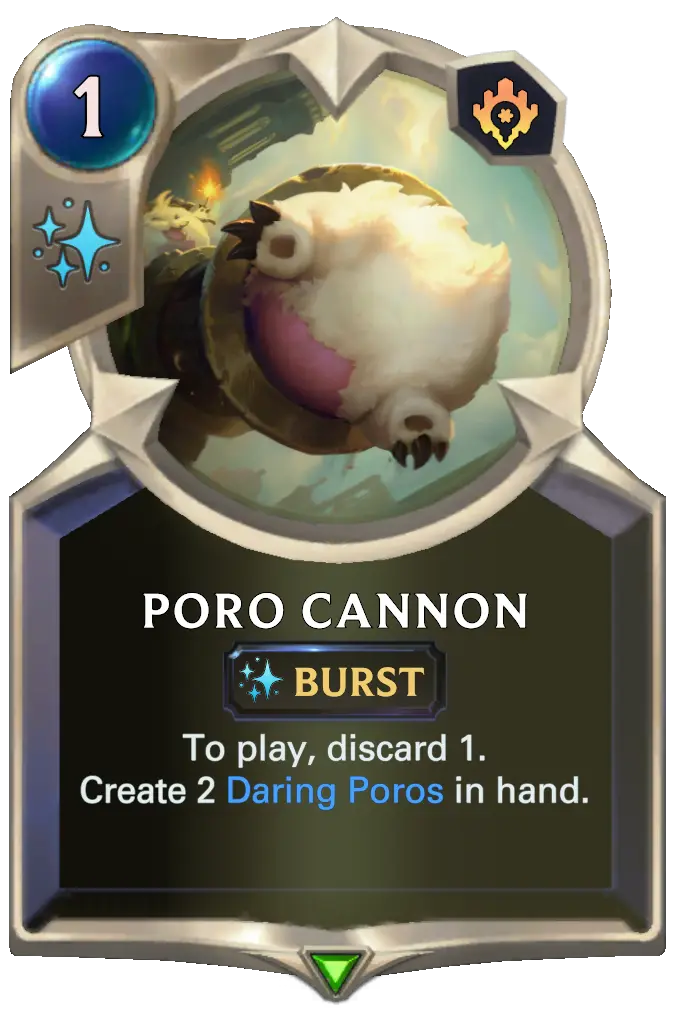 allows us to stall with elusives of our own.
Ez Vi Shellfolk (Favored)
A slow deck that lacks great interaction and no healing will often find it struggling to deal with our deck. Be careful when counting mana for combo turns, as pranks can get in the way of our original plans. Aim to get early chip damage and spread buffs out to play around Minimorph
.
Tf GP/Poppy Ziggs/Poppy Rally (Even)
With matchups like Poppy Ziggs or TF GP that primarily lack ways to interact with our combo, our main goal is to stabilize the board. With our own set of one-drops to stop early aggression and the 3/4 statline from Riven
, we have good blockers early on. Giving Vi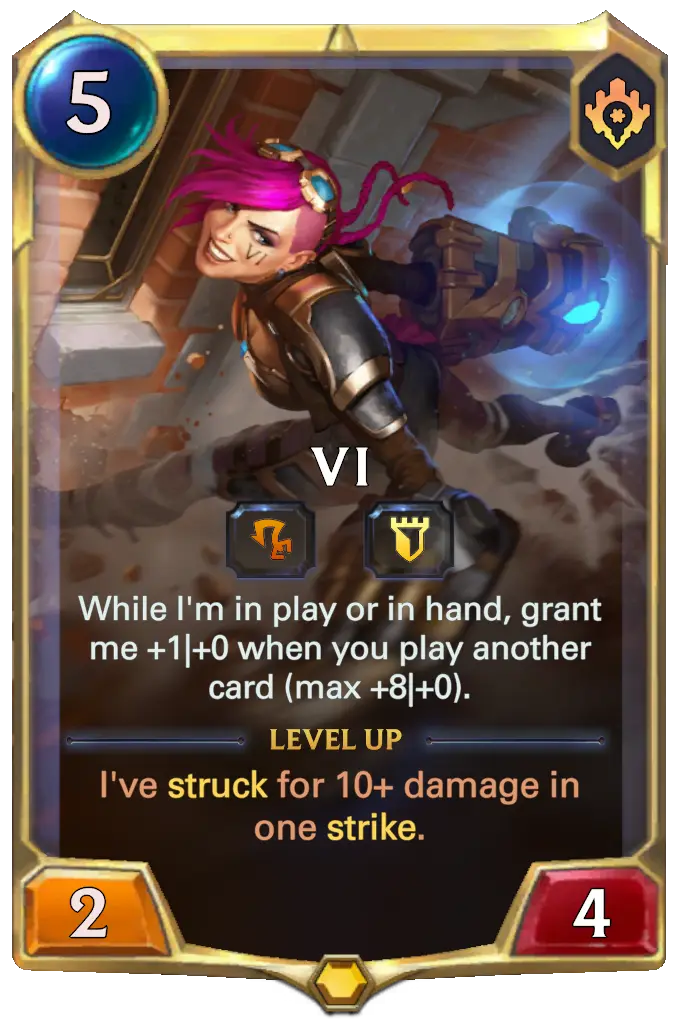 or Twinblade Revenant
quick attack is the perfect way to get value trades. Vi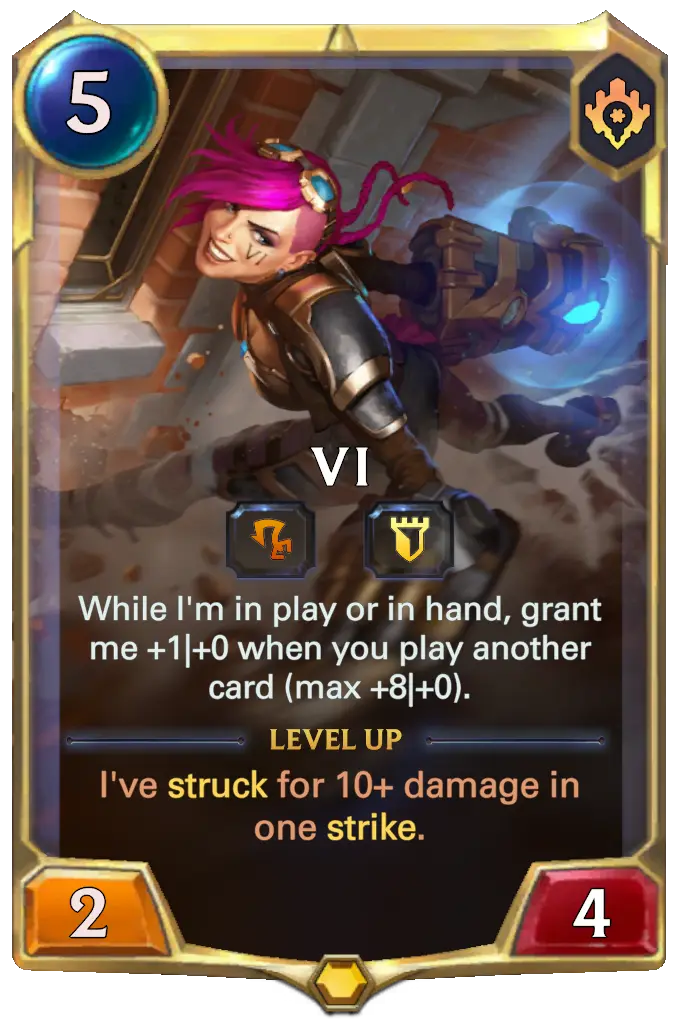 also trades well into Gangplank
Poppy
and Lecturing Yordle
, especially with Survival Skills
as a backup. 
Darkness (Unfavored - Even)
Again, Minimorph
is a difficult card to play around. Diversify our win conditions by spreading out buffs. Darkness has a good amount of healing, so be prepared to drag the game out with Ballistic Bot
for extra damage. Survival Skills
can be used to reduce the amount of healing from Ixtali Sentinel
.
Draven Sion (Unfavored)
Draven Sion's early game tempo is extremely hard to stop. This also prevents us from getting in early chip damage. Having to block with our combo pieces like Vi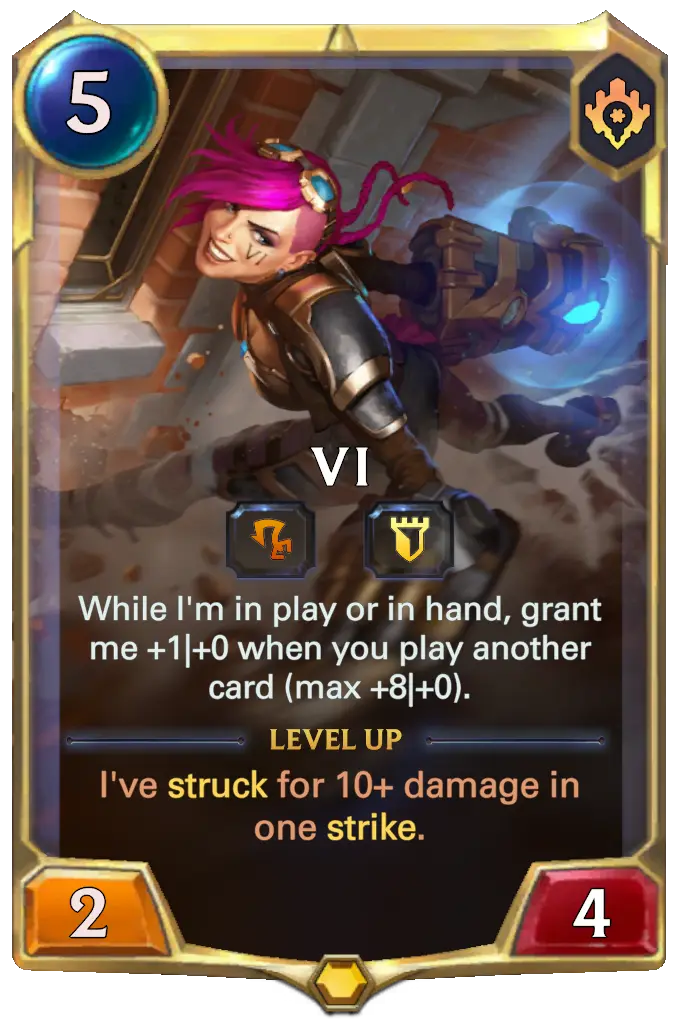 open them up to removal such as Ravenous Flock
or Get Excited!
. Our deck also has no real way to deal with Sion
effectively. Aim to kill them before turn seven, or put them into burn range. 
Conclusion
That wraps up my guide for Riven Vi, an explosive combo deck that aims to deal some serious damage with leveled Riven
and Vi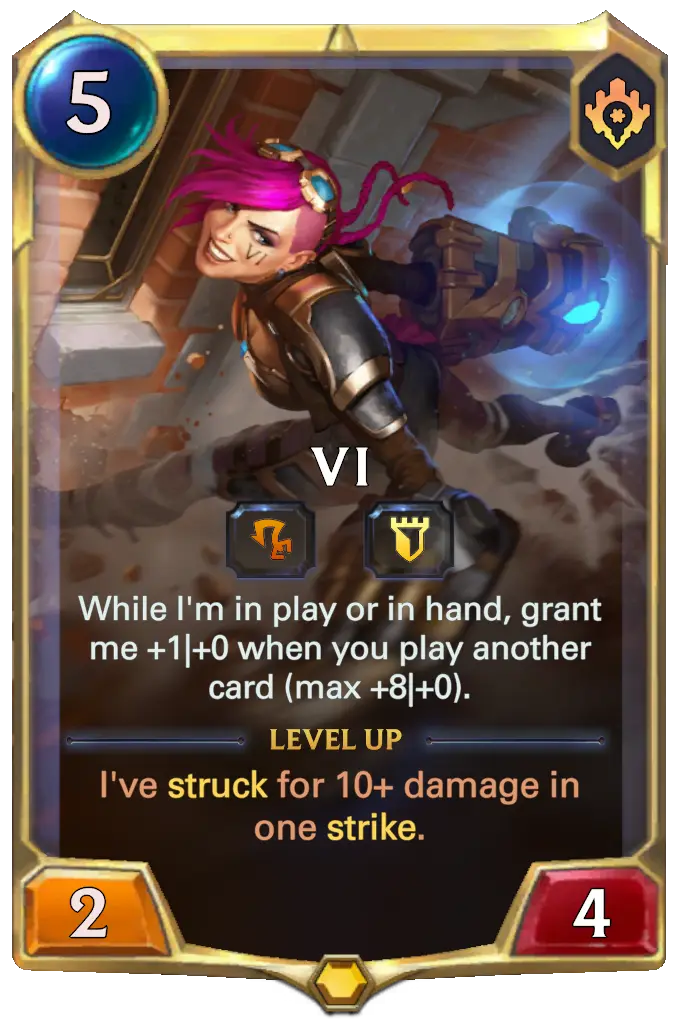 in conjunction with overwhelm and free attacks. Give the deck a whirl, and even if it isn't for you, the combo deck mentality will take you far. I hope you enjoyed it, and I'll catch you guys with the next one.