Hey everyone! It's Power Rankings time, so get ready to climb that ladder! Currently, I'm sitting in the top 20 on both Eternal and Standard ladders and have jammed hundreds of Eternal games to understand the meta and what is working out!
The gol...
This is one of our Premium articles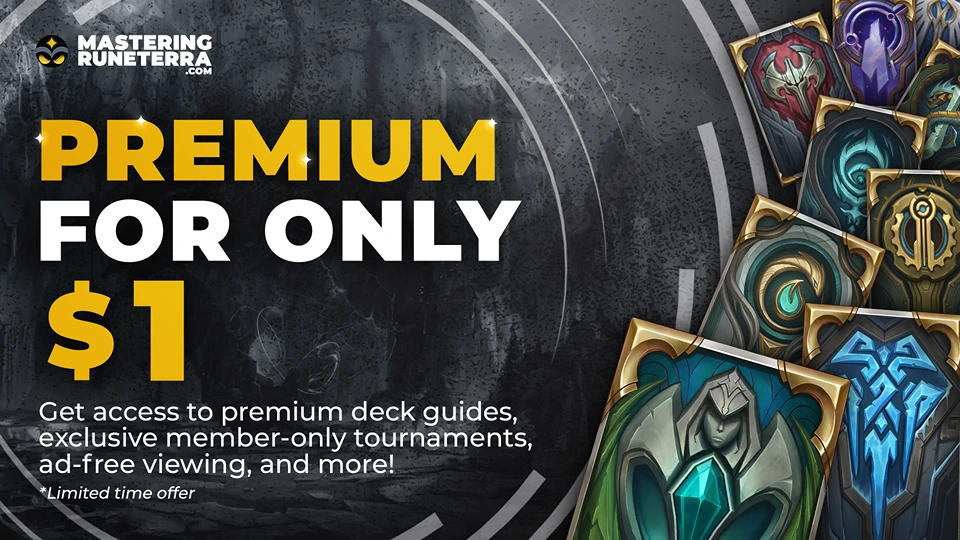 • Try our Premium Subscription for only $1 for the first month get access to Deck Guides for all the top decks, ad free viewing, subscriber only tournaments and a private Discord channel and unique role
Level up your game with the Mastering Runeterra Premium Membership!