Hey, folks! Jack Sett's gameplay has been on the rise since Patch 4.10 dropped, bringing a couple of buffs to the archetype, which has given it a significant boost in performance.
In this guide, I'm going to break down how to handle this ...
This is one of our Premium articles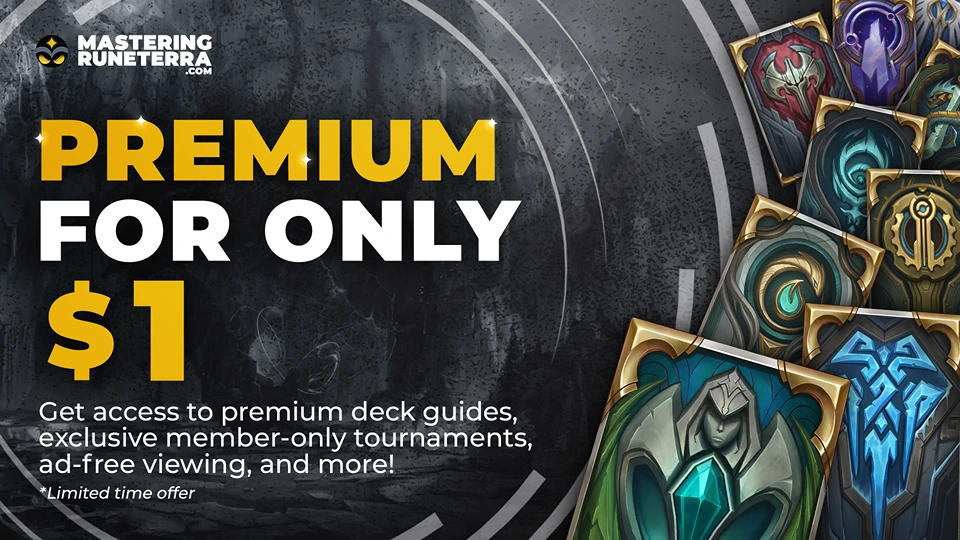 • Try our Premium Subscription for only $1 for the first month get access to Deck Guides for all the top decks, ad free viewing, subscriber only tournaments and a private Discord channel and unique role
Level up your game with the Mastering Runeterra Premium Membership!