They Who Endure decks have been making a strong comeback in Patch 4.11, where they got a sweet buff, dropping their mana cost to 6. This boosted their performance, quickly putting them into the top 3 most-played decks.
In today's guide, let's...
This is one of our Premium articles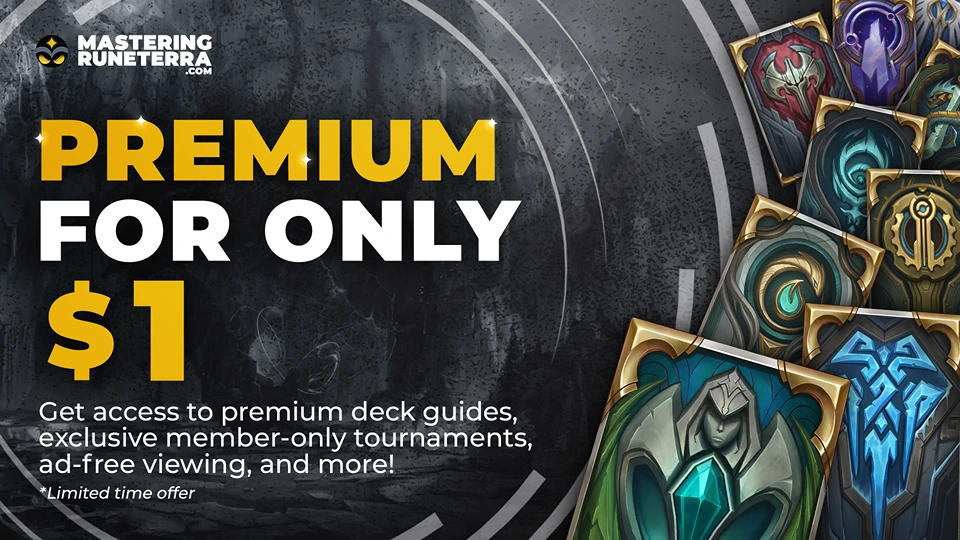 • Try our Premium Subscription for only $1 for the first month get access to Deck Guides for all the top decks, ad free viewing, subscriber only tournaments and a private Discord channel and unique role
Level up your game with the Mastering Runeterra Premium Membership!