Hello everyone, Yangzera back with yet another deckguide and today we'll talk about Akshan Pantheon! The deck has seen a surve in play rate on the European server and packs quite the punch in the mera right now.
The Deck
Invalid deck code!CMCQCBIJAMBA...
This is one of our Premium articles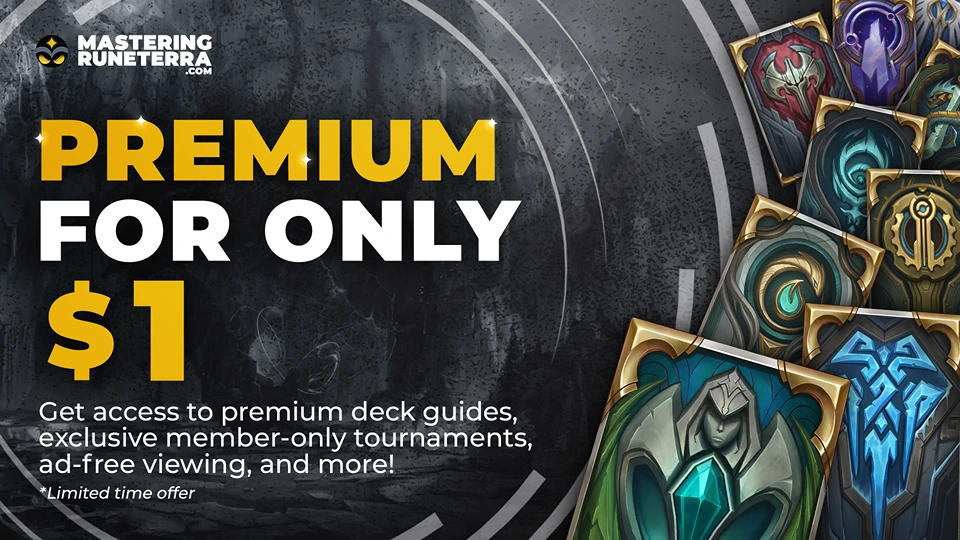 • Try our Premium Subscription for only $1 for the first month get access to Deck Guides for all the top decks, ad free viewing, subscriber only tournaments and a private Discord channel and unique role
Level up your game with the Mastering Runeterra Premium Membership!