Greetings, my friend! Glad to see you again!
Please, step inside – I am confident you've come to check what we've collected and carefully curated this week, from formidable formulistas Balco's and Legna's findings, along with MaRu's own Meta Tier List – the very best blends, brews and medleys from across Runeterra!
---
Which Runeterra Deck to Pilot?
As it will come to no surprise to a discerning pilot such as yourself, our Meta has yet again morphed and shifted…
… and, today, past powerhouses like Portals, Pirates and Plunder, while still popular and playable, find their fates much diminished.
As seen last Tuesday when covering the best LoR decks, it is nowadays Lee Sin Nami which has become the hot new trend, with Taric Poppy trailing not too far behind.
---
Runeterra's Cream of the Crop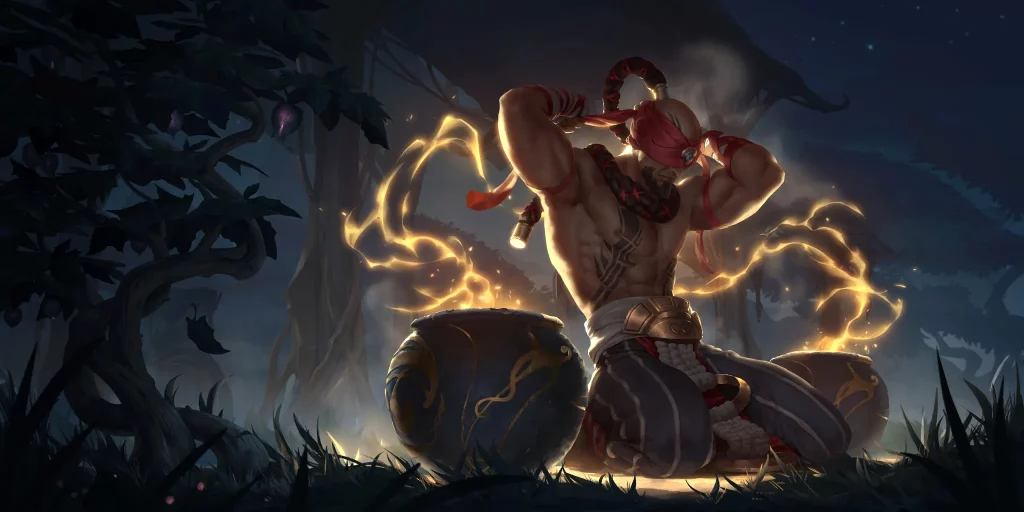 Behold – our selection of the best tools for the ladder-climbing job, if performance is what you seek. No fluttering of the cape nor flamboyant ideas in this section; just rigorous, ruthless execution. As per our exacting standards, all Cream of the Crop blends have win rates (WR) above 54%, with our sample being Platinum and above.
---
Lee Sin Nami, ft. Twisted Fate
In this fresh new Meta, in which neither Pirates, Portals nor Plunder rule – popular as they may still be – Lee Sin Nami emerges as the most potent deck you can bring to the LoR ladder, my friend.
Its best blend is a symphony of perfected potency, and yet there may be room for refinements: reducing the Double Trouble
load to make room for a single Concussive Palm
or Deep Meditation
may increase this medley's kick even further.
What's more: in the last three days, Nami Lee Sin has proven superior to other Top Dogs that, not too long ago, it was the underdog to.
Strong against: Plunder, Portals, Pirates, Nami TF, Timelines, Kat Gwen
Struggles against: Taric Poppy, Scouts, Nasus Kindred (only slightly)
---
Taric Poppy
Inch by inch, point by point, these two melee-weapons lovers have kept climbing the steep Meta hill, and today we find them head and shoulders above the competition – and perhaps the best counter to Lee Sin Nami.
They suffer themselves in front of Pirates and Eve Viego, but they enjoy an otherwise most impressive matchup spread. If you are a Rally enjoyer, my friend, this blend will be a treat!
Strong against: Heimer Norra, Kat Gwen, Nami Ionia blends, Timelines, EzKen
Struggles against: Pirates, Eve Viego, Veigar Norra
---
It never ceases to amaze, our Meta – just when you think a blend may be enjoying its last moments of glory, seeing less success both among the best LoR ladder decks or in Tournaments and Gauntlets, it turns on a dime and surges again.
I do not find it a simple task to guess why, though, looking at its matchup spread – Ezreal Kennen is certainly a very solid medley, with few overly good or truly bad matchups, but nothing that currently stands out.
Strong against: Timelines, Nasus Kindred
Struggles against: Portal blends, Taric Poppy
---
Other Strong Runeterra Meta Options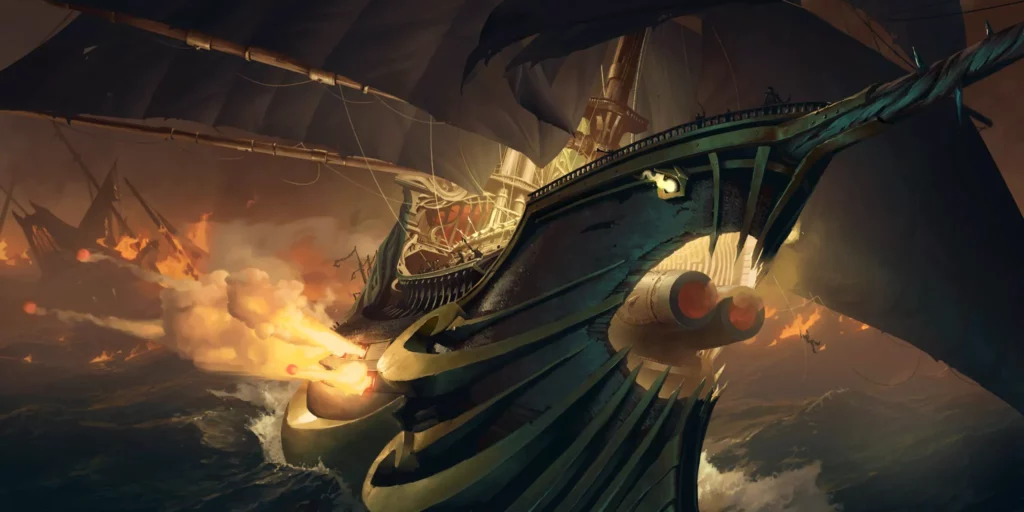 Potent, tried-and-true Meta brews in the 52-54% WR range. While by-the-numbers these perform a tad below the options we have seen above, all of these have been battle-tested and should serve you well!
---
Ah, the brutal fate of those that rise too quickly, and paint themselves a target on their backs!
Plunder is today's most popular medley, and by a huge margin at that – but, as it often happens, being so widely preferred correlates with a decrease in overall performance. It remains a most punchy brew, mind you, our recommended formula hitting over 53% – and you may want to cut down on Piltovan Castaway
and Parrrley
a bit, while adding a couple of Tusk Speaker
, for an extra whiff of oomph.
Strong against: Pirates, Kat Gwen, Nami TF Ionia, Nasus Kindred
Struggles against: Eve Viego (horribly!), Lee Sin Nami
---
As keen customers have surely noticed by now, I believe Eve Viego to be one of the most underrated LoR blends – although it's certainly gaining its well-reserved recognition, both among Best-of-Three enjoyers and Ladder climbers. Superb scribe and skipper Shadawx recently penned a learned treatise on the matter, if you wish to learn in depth about it.
Eve Viego's best formula today does bring surprises, though: reverting the trend of progressively eschewing one-drops that we saw in the last two weeks, Barkbeast
is back in full force, being a two-of in the best-performing variants.
Strong against: Plunder, Pirates, Kat Gwen, Taric Poppy
Struggles against: Portal blends, Timelines
---
Pushed mainly by its great success against Timelines (itself propelled forward as a smashing counter to Norra Heimer), and good odds against Plunder, Lee Sin Akshan has seen quite the rebound as of late. It has its fair share of bad matchups, though, and is certainly not the best current option for those following the blind monk.
Strong against: Timelines, Plunder, Taric Poppy
Struggles against: Pirates, Nami Ionia blends, Nasus Kindred
---
Thresh Viego
A blend gaining much ladder traction as of late, and that is ardently endorsed by lineups mavens Monte and Sirturmund in their Tournament & Gauntlet recommendations. It does suffer quite badly when facing today's two Top Dogs, which may be a case of concern, yet enjoys good odds against several of the other popular ladder choices.
Strong against: Heimer Norra, Pirates, Plunder, Eve Viego, Kat Gwen
Struggles against: Nami Ionia blends, Timelines, Taric Poppy
---
Veigar Norra
Ah! As that charming canzone goes, "La Norra è mobile, Qual piuma al vento." Having proven without doubt that she is a real Champion, Norra seems determined to show she is among the most fickle – not a week goes by in which she abandons what seemed a promising pairing (last time with Heimer) and now switches to a new partner: Veigar.
Yes, my friend: this medley does indeed have legs! And, in fact, proves superior to Heimer Norra in several confrontations: the Veigar pairing is even against Lee Sin Nami (which Heimer crumbles to), has a bigger edge on Plunder, Pirates, and Eve Viego… it truly seems a superior formula across the board.
Strong against: Heimer Norra, Pirates, Viego Evelynn – slight edge on Plunder and Taric Poppy
Struggles against: Timelines, Nami TF Ionia, Nasus Kindred
---
Scouts, aka Quinn Miss Fortune
This stalwart Rally blend may not enjoy Taric Poppy's popularity (and be the underdog should Scouts and Tappy bump into each other), but it sure packs one hell of a punch. And, for those that enjoy Rally-heavy Tournament lineups, in this case they can have their cake and eat it!
And, for those that enjoy spicy takes, today we shall recommend the second most-popular version, which packs a punchy 55%+ WR, while going for quite a few unconventional options.
Strong against: Pirates, Nami Ionia blends, Ezreal Kennen
Struggles against: Plunder, Viego Evelynn (badly!), Taric Poppy
---
Although Lee Sin Nami is now indisputably the best Nami version (also being superior in a near-mirror), the Lee-less variant remains quite playable, its best formula hitting above 53% in well over a thousand games. And it's quite a distinct brew when looking at its matchups, so it remains ultimately a player's preference, even if by performance I would only recommend this variant if you are a tad short on shards and cannot craft the other.
Strong against: Heimer Norra, Timelines
Struggles against: Plunder, Taric Poppy, Lee Sin Nami
---
Pirates, aka Miss Fortune Twisted Fate
Assaulted from all sides and with a mounting number of predators, Pirates are going down the way they went up: among blood and carnage. By now the Shellshocker
and Slippery Waverider
version is not just the best: it's the only Pirate formula that seems to be working well.
Quite an interesting turn of events, to be sure! While Riptide Sermon
's power has been proven beyond contestation, the Meta has indeed adapted and shifted so as to counter one of its former powerhouses, reducing it to what we see nowadays: a brutally efficient blend, but nothing outstanding.
Strong against: Timelines, Kat Gwen, Taric Poppy, Nasus Kindred
Struggles against: Plunder (horribly!), Nami Ionia blends, Pink Viego, Eve Viego, Portal blends
---
This tough, resilient trio keeps finding footholds in the Meta – a bit like Pirates now, this not-long-ago ladder Juggernaut enjoys perhaps only a modicum of its past prestige, but nevertheless still remains a brutally efficient climbing tool. Katarina Gwen is also one of the few blends that handily handles both Portal versions.
Strong against: Portal blends, Nasus Kindred
Struggles against: Plunder, Pirates, Eve Viego, Taric Poppy
---
Connoisseur's Corner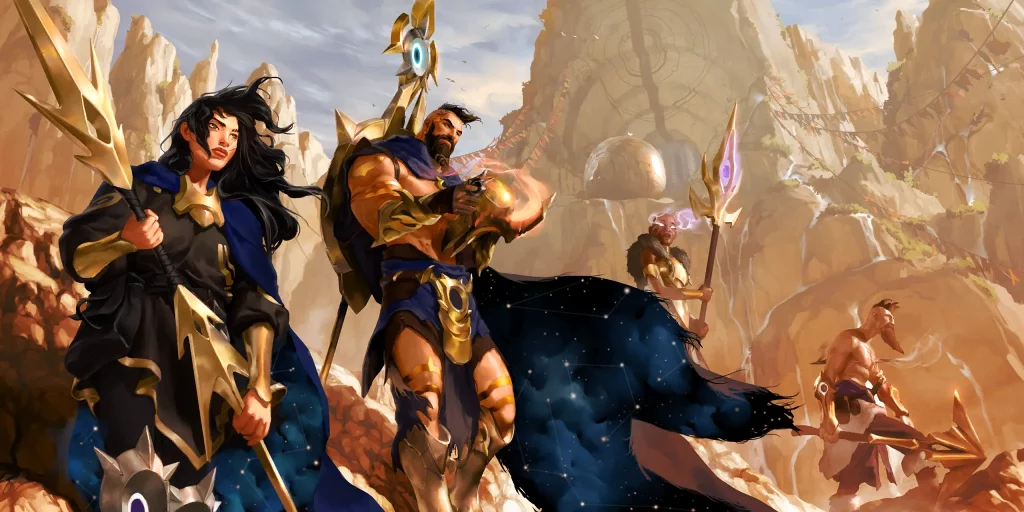 Not-so-common blends, or good formulas for otherwise mediocre archetypes – if you are looking for something a bit off the beaten path, while still fairly sturdy and well-tested, these are the medleys for you, my friend.
---
Yuumi Pantheon
Ah, the sweet taste of nostalgia! It always warms my heart to be able to recommend an Old Dog clawing its way back into the current field: I am sure some old-timers will gaze upon this medley most fondly, cherishing memories of its past greatness, while at the same time those that have recently arrived to Runeterra may have a chance to taste a sample of LoR's increasingly vast past.
This is by no means a blend that you should expect to do extraordinarily well on ladder with, my friend – its current performance being a somewhat modest 52%, and one would suspect is being pushed by extremely proficient pilots – yet it is once again very much playable.
Strong against: Heimer Norra – not afraid of Plunder
Struggles against: Pirates
---
Akshan Pantheon
A bit of an inconsistent medley – we have witnessed it doing quite well some days, rather poorly in others – yet today it sports a most respectable 53%+ WR, so the current field may be ripe for it.
---
Zed Hecarim
Now, this one is a surprise! Or, as I believe younger pilots are fond of saying, one that would appear to be drenched in Copium, for this is a concept that is as obvious as it has been disappointing in every single LoR Meta, except perhaps the very early Expeditions days.
But when you see a Shark Chariot
-fueled, all-in Ephemeral blend punching at nearly 54% in more than 300 games, you just have to highlight it!
---
Jax Vi, aka "The OTHER Timelines Deck"
I believe Jax Vi's results as of late are too consistent to label it as just a fluke, my friend – there are now two slightly different versions, both packing a 53%+ punch in around 200-300 games each. Either the field has changed enough for this most resilient of brews to shine, or its rugged, die-hard pilots have become skilled enough to make it push through hell and high water.
---
A Walk on the Wild Side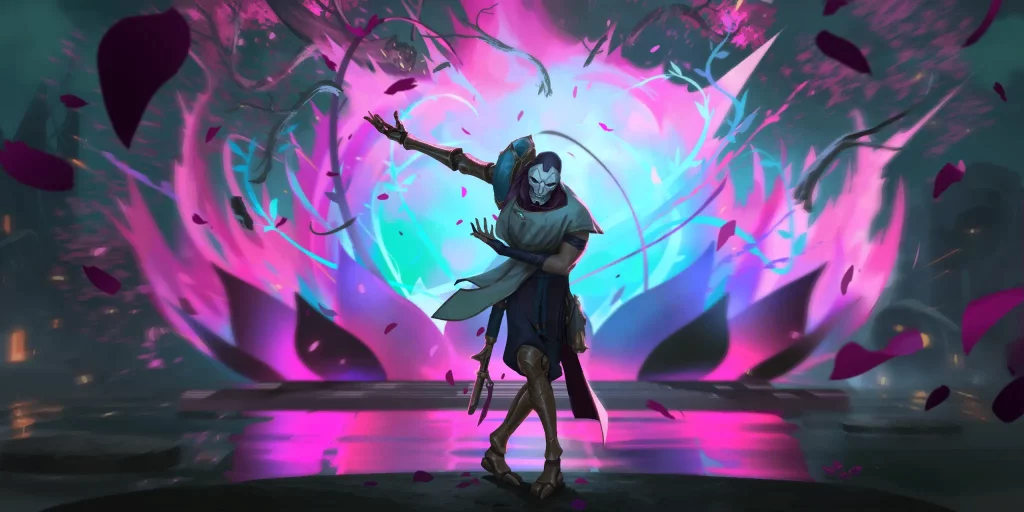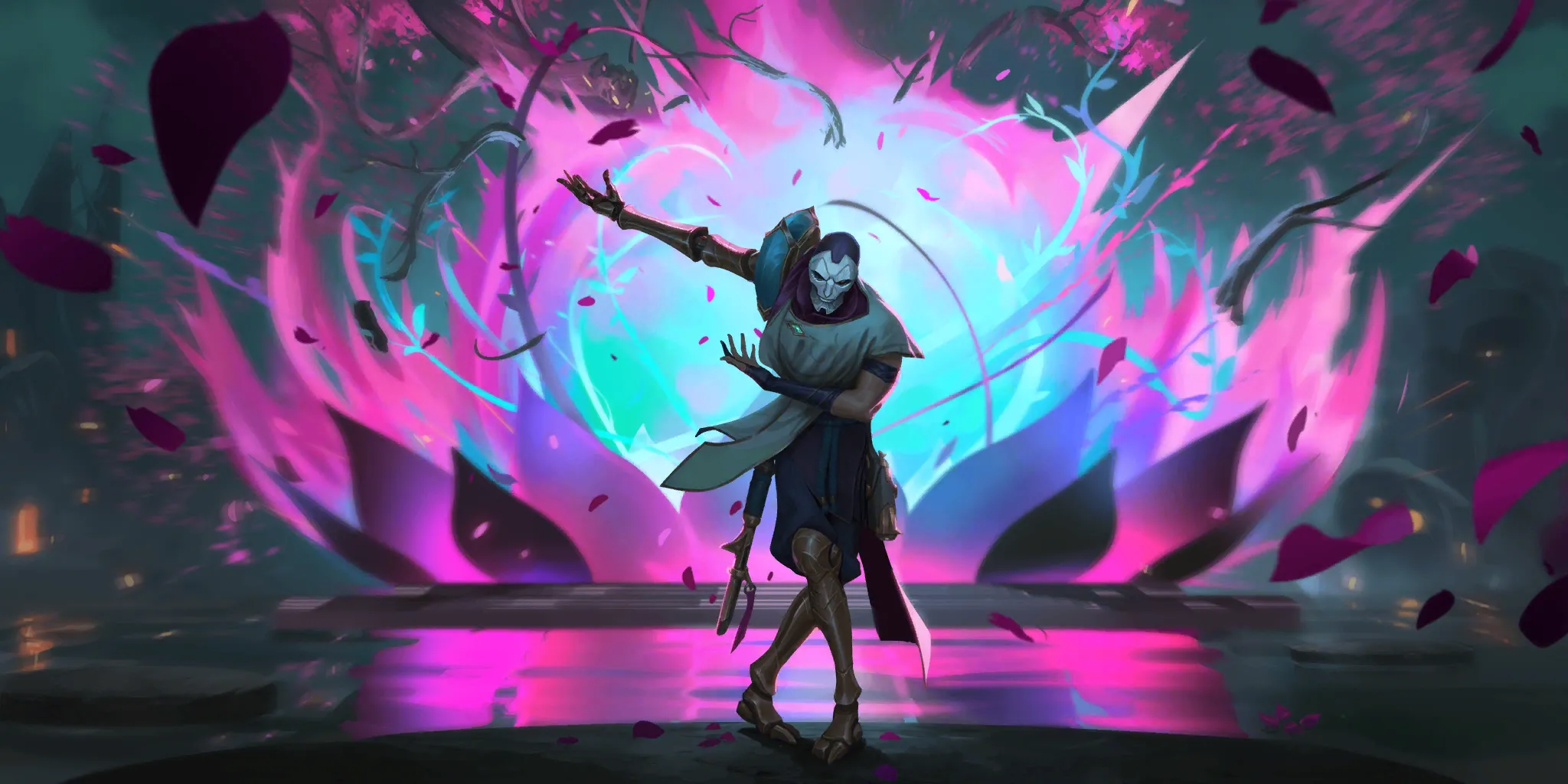 Should you wish to dance with risk and chance, these are all well-performing, if quite fringe, brews and blends – their performance is excellent, but their sample sizes are too small to predict, with any degree of confidence, how they shall fare tomorrow.
And, as we shall see, except one case they all share a commonality today: these were all, at some point in the past, very solid (or downright broken) ladder archetypes – it would seem pilots are largely focused in trying to find out if old weapons of choice remain sharp.
---
After falling to obscurity, Annie and Jhin are having amazing success in the fringes. Data is too scarce to even try to guess why – if there is one blend that we can safely assume has not seen tweaks and refinements, this would be it – but numbers are beyond impressive: 56%+ in nearly 300 games.
Not a brew I would recommend to the untrained, but if you do have earned a few scars with this champion pair, it may be a good choice right now.
---
Kai'Sa, like Jhinnie, now punches well above a whopping 56%. As should be evident at this point, the ladder seems chock-full of former Juggernauts making a bit of a comeback – perhaps due to extremely experienced pilots sharpening their weapons of choice, getting ready for the Grand Seasonal Tournament that shall take place in two weeks?
Seems like an unlikely explanation, given the Balance Patch next Wednesday may toss any such practice into the trash bin, but it's nevertheless interesting to notice the trend.
---
Sivir Akshan Demacia
And yet, here we have a third – ancient ladder powerhouse, pushed to obscurity, now smashing above 56%. Is Triple Rally, as superb scholars Sirturmund and Monte suspect, about to make a comeback in the Tournament scene?
---
Trundle Tryndamere
If third time's the charm, I would guess fourth may start looking like a trend: yet another old archetype brought from obscurity to smashing, if fringe, success, hitting well above 56%.
---
And, yes: this landmark duo would indeed count as "Once Was a Ladder Powerhouse," in a roughly similar vein as Jhinnie, Kai'Sa and Sivir Kaisa. And, like all of them, Taliya Ziggs sports smashing success as of right now.
---
Draven Rumble Demacia
Breaking the above trend, Draven Rumble goes Demacia! While this champ pair had a bit of success in the past, it was never what I would label a powerhouse – and now they seem to have taken a liking for Demacia, with quite the fresh take and new toys.
---
Very well, my friend!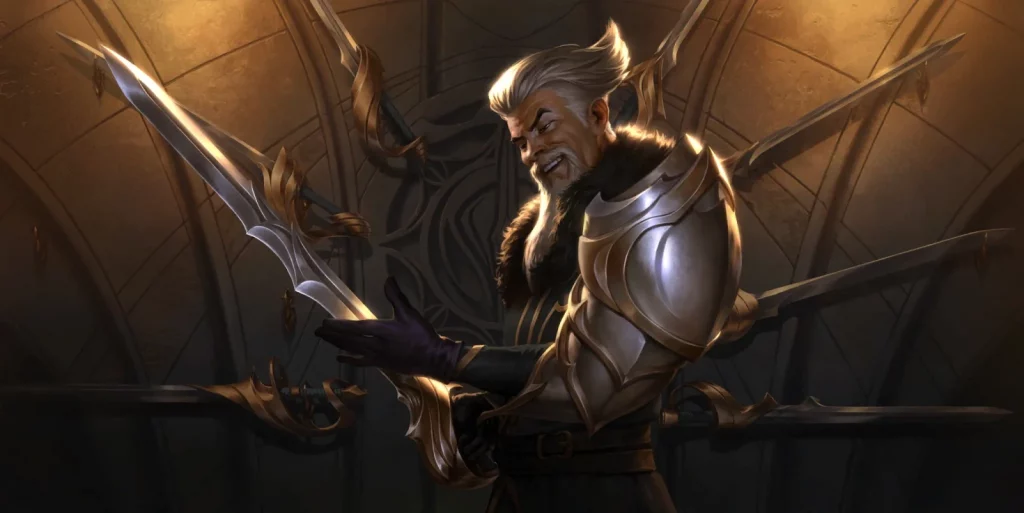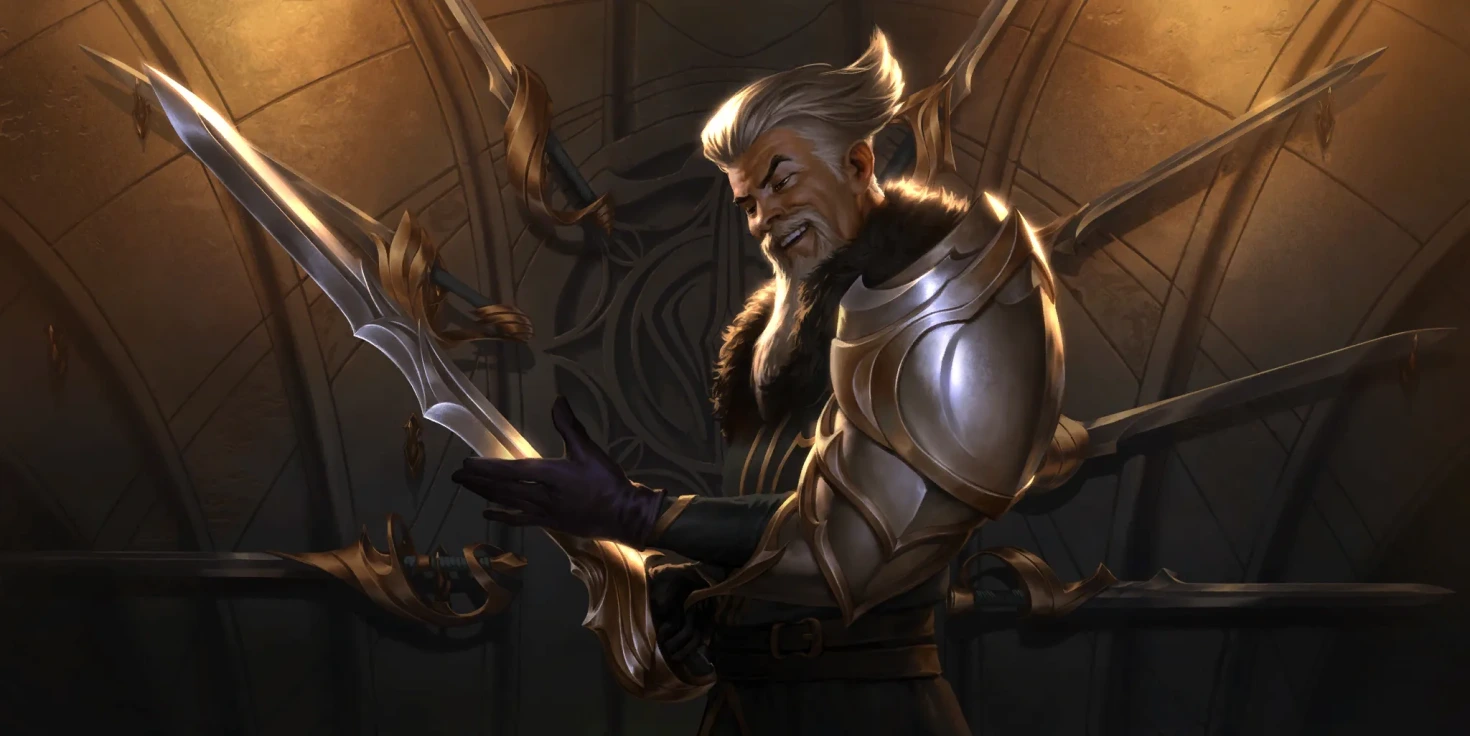 As noted last Friday, shifts in the Meta may not be as abrupt and violent as in the early days of an expansion…
… but it is quite clear that we shall arrive at the Balance Patch next Wednesday with our field still in unresolved turmoil.
I shall also forward the usual warning when such a Patch is just around the corner: if you are short on shard, do bear in mind that anything you craft in the next week or so may be made irrelevant just mere days later. Even if your weapon of choice receives no nerf itself, we have seen mountains of evidence by now that, just by the field itself shifting, an otherwise powerful deck may be pushed to the fringes and reduced to insignificance.To close, our usual reminder: all stats and recommendations above are for choosing the best LoR deck for the Legends of Runeterra Ladder – if you are in need of weapons of choice for a Tournament or Gauntlet run, be sure to check Sirturmund's & Monte's recommended Best-of-Three decks and lineups.
And best of luck!
---
Any questions or comments, or more data you may need, please feel free to:
Poke me on Twitter: https://twitter.com/HerkoKerghans,
Ping me on Discord: https://discord.gg/VNN5NmGhXY,
Or find more writings on substack: https://riwan.substack.com/
---
And, by the way...
Our website just launched a stat tracker and deck-builder: you can create and share decks, and connect your Riot account to get your match history and deck stats. Requires sign-up, but it's free! =)
---
---