What's up guys, Yangzera here with another guide in our three-part series of Tristana decks! This time we'll be talking about Demacia Tristana because I think the next version is the best of the three and, of course, I'm saving the best ...
This is one of our Premium articles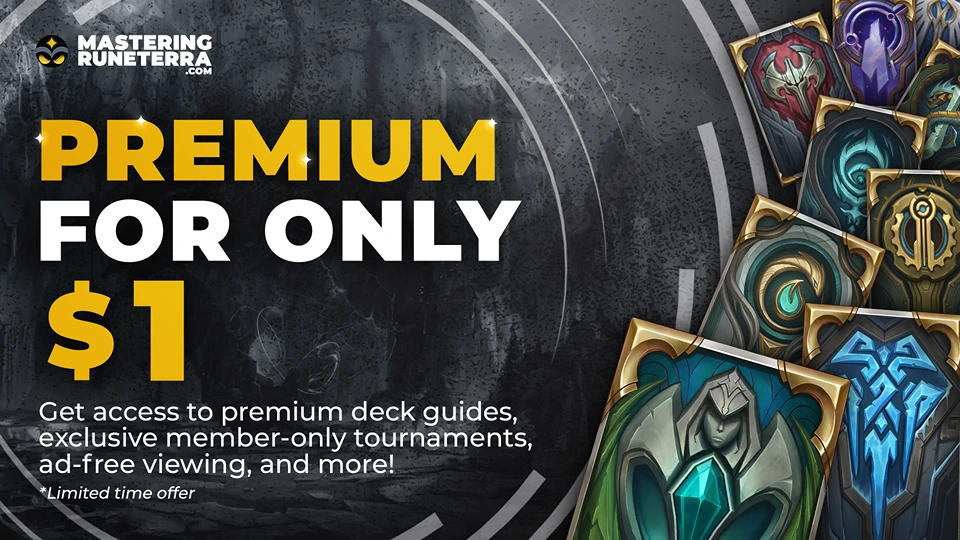 • Try our Premium Subscription for only $1 for the first month get access to Deck Guides for all the top decks, ad free viewing, subscriber only tournaments and a private Discord channel and unique role
Level up your game with the Mastering Runeterra Premium Membership!