Squid Surprise - Illaoi Jarvan IV Twisted Fate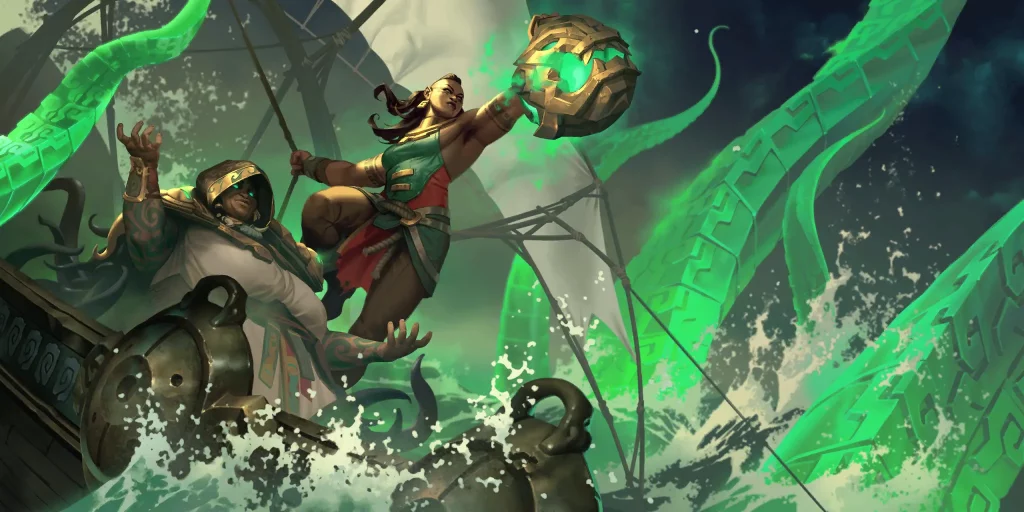 Illaoi J4 TF is a Demacia deck true to its region. It fights for early board presence with Petricite Broadwing
and Brightsteel Protector
. Jarvan IV
is a solid tempo tool who lets us out-pace our opponents.
6
1
13
20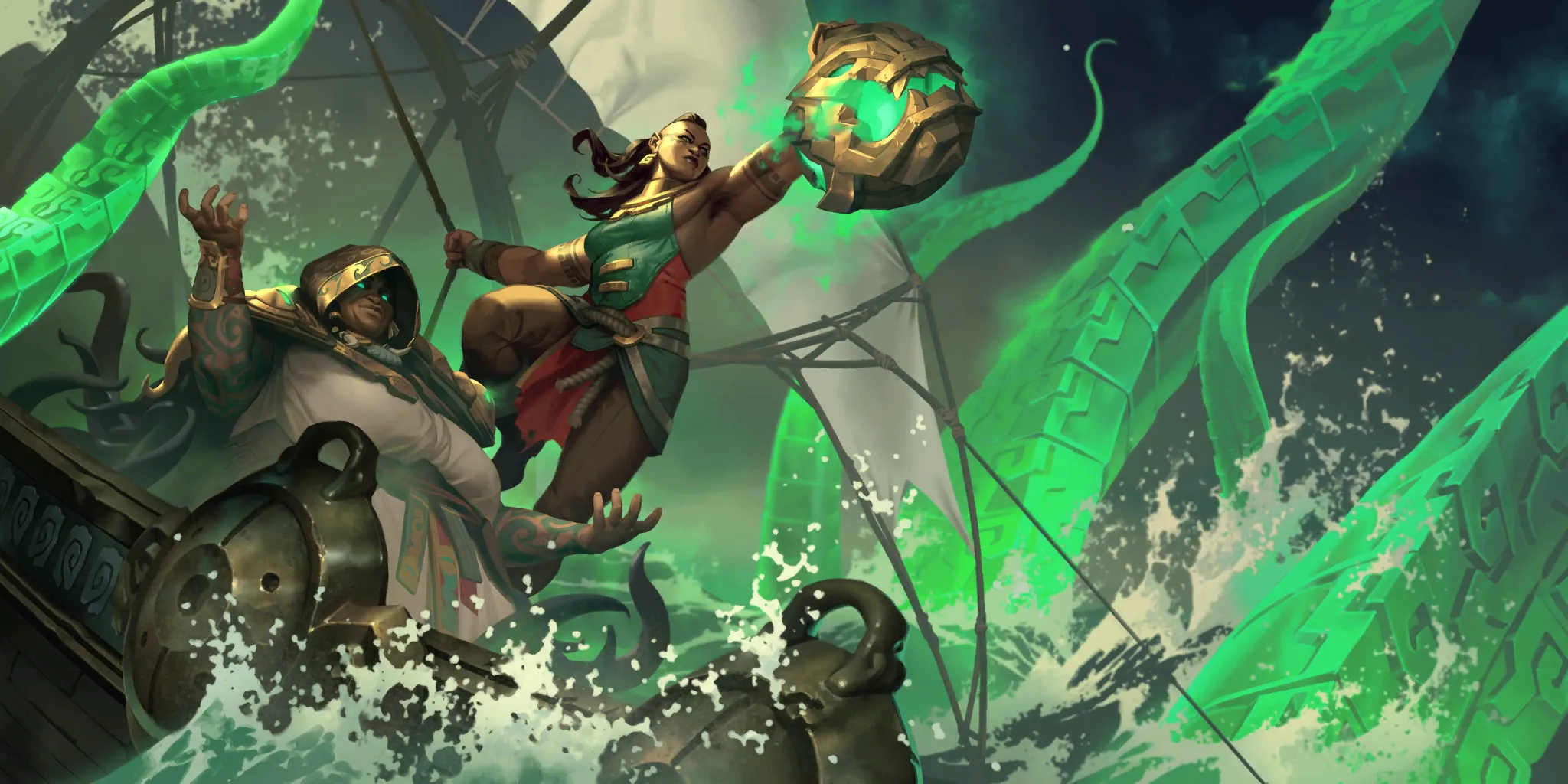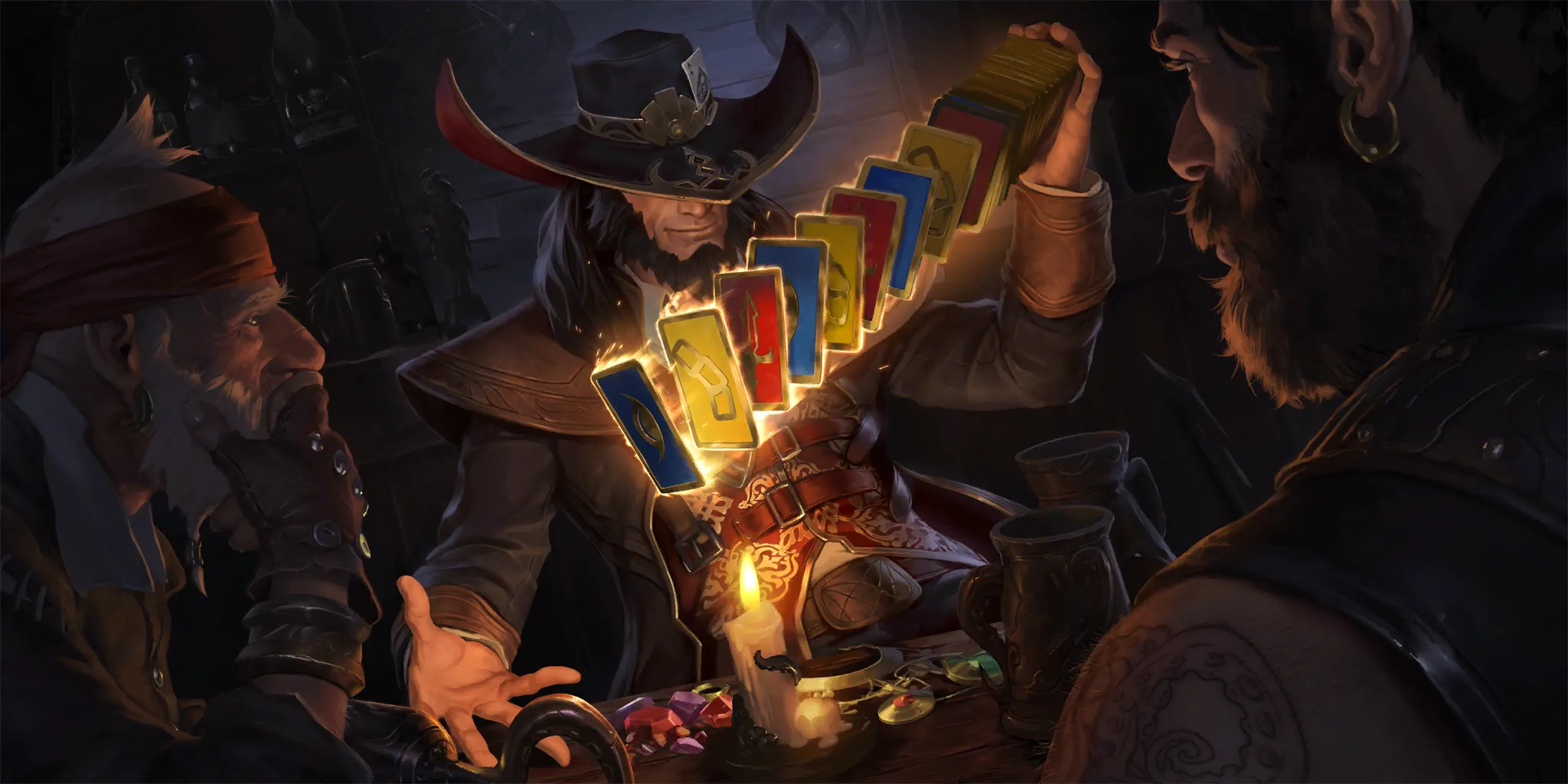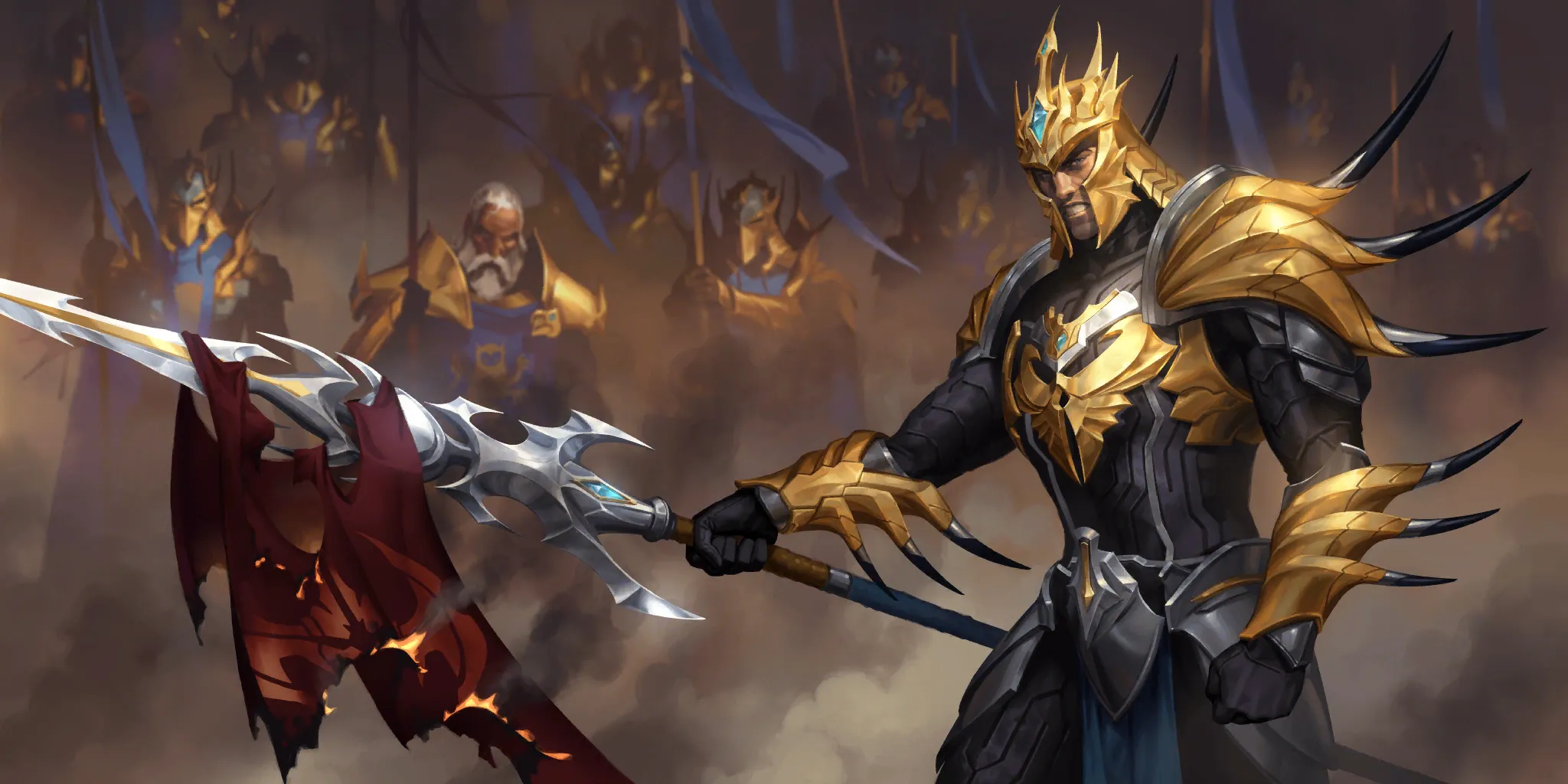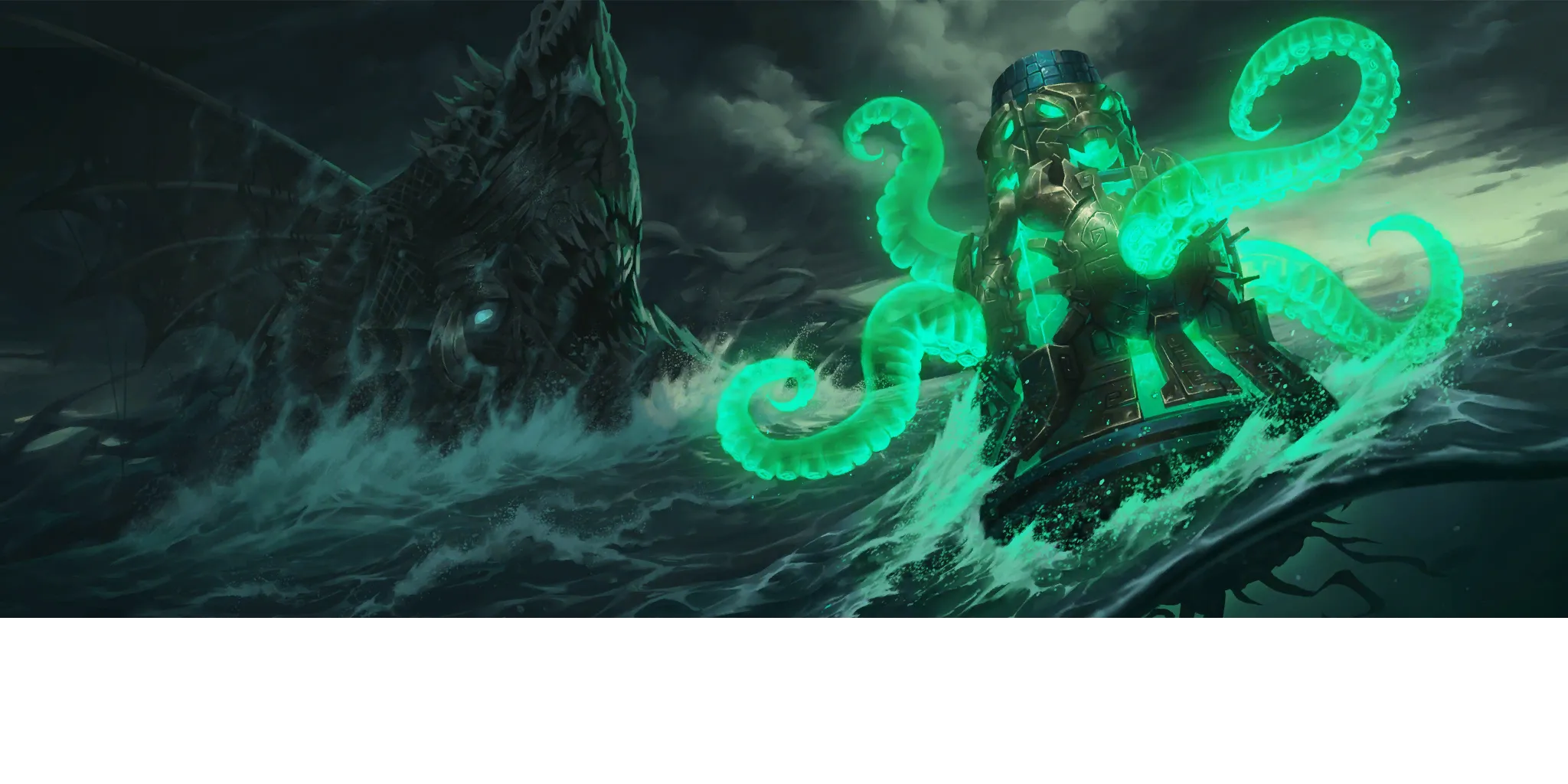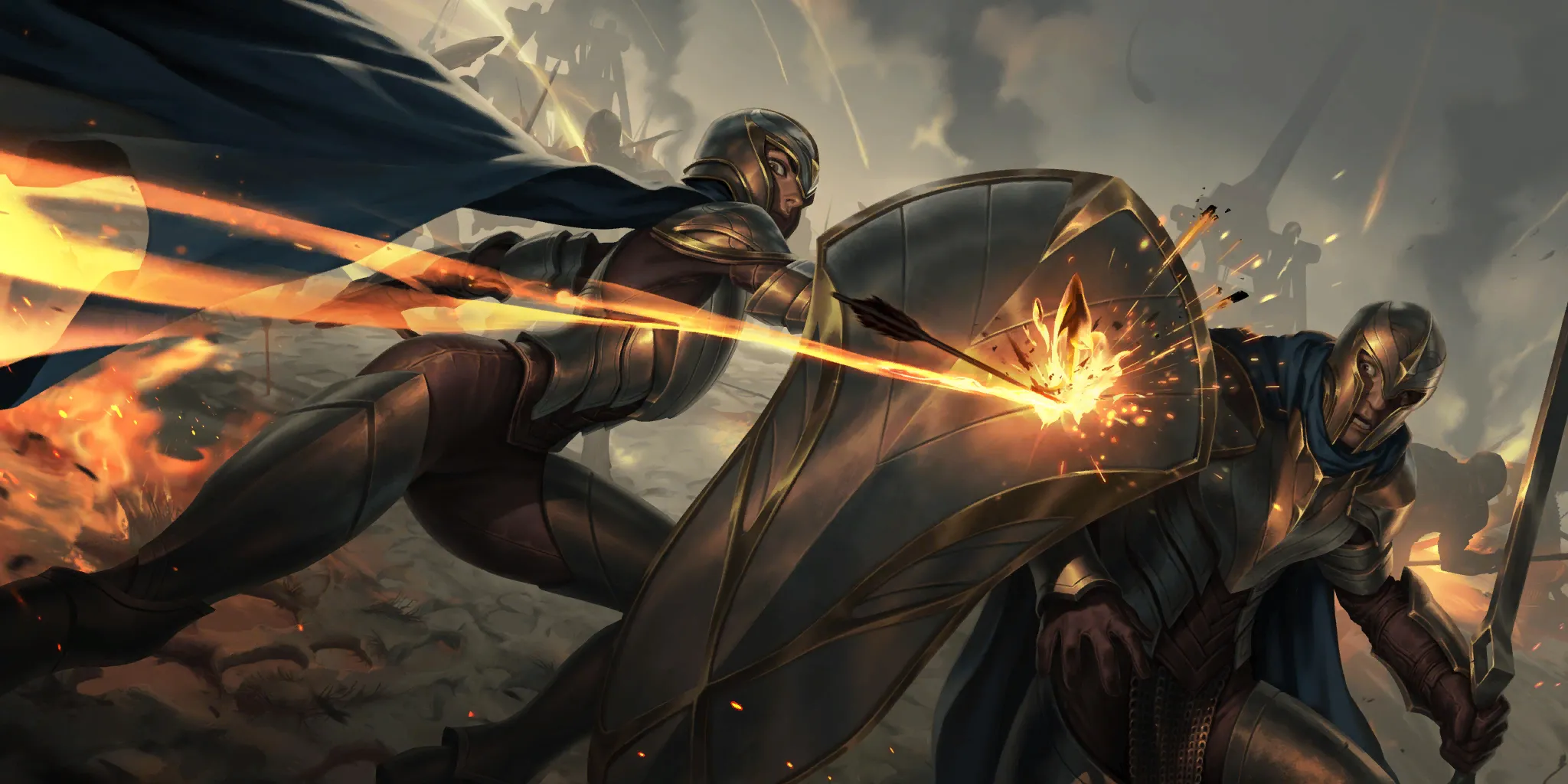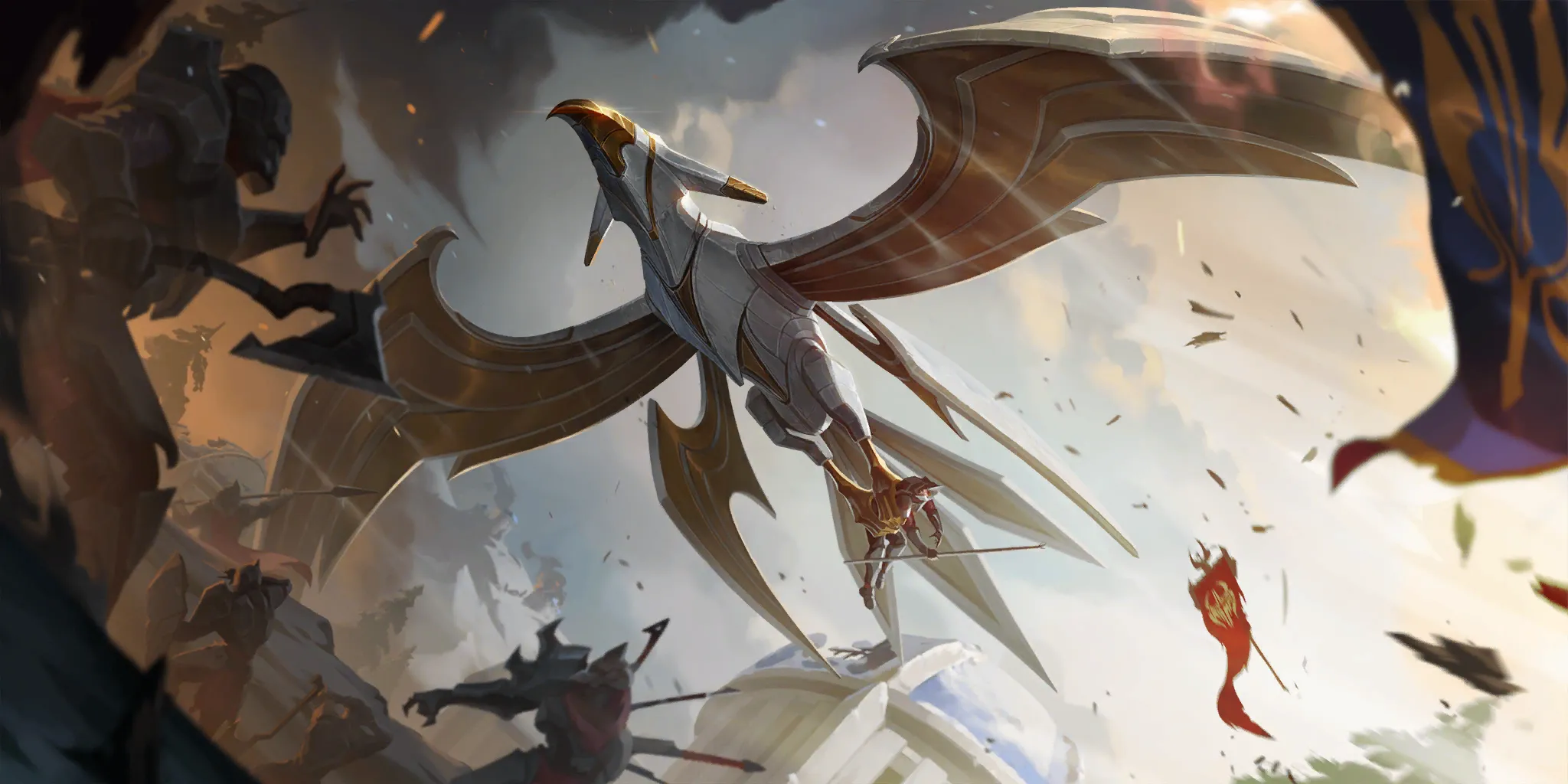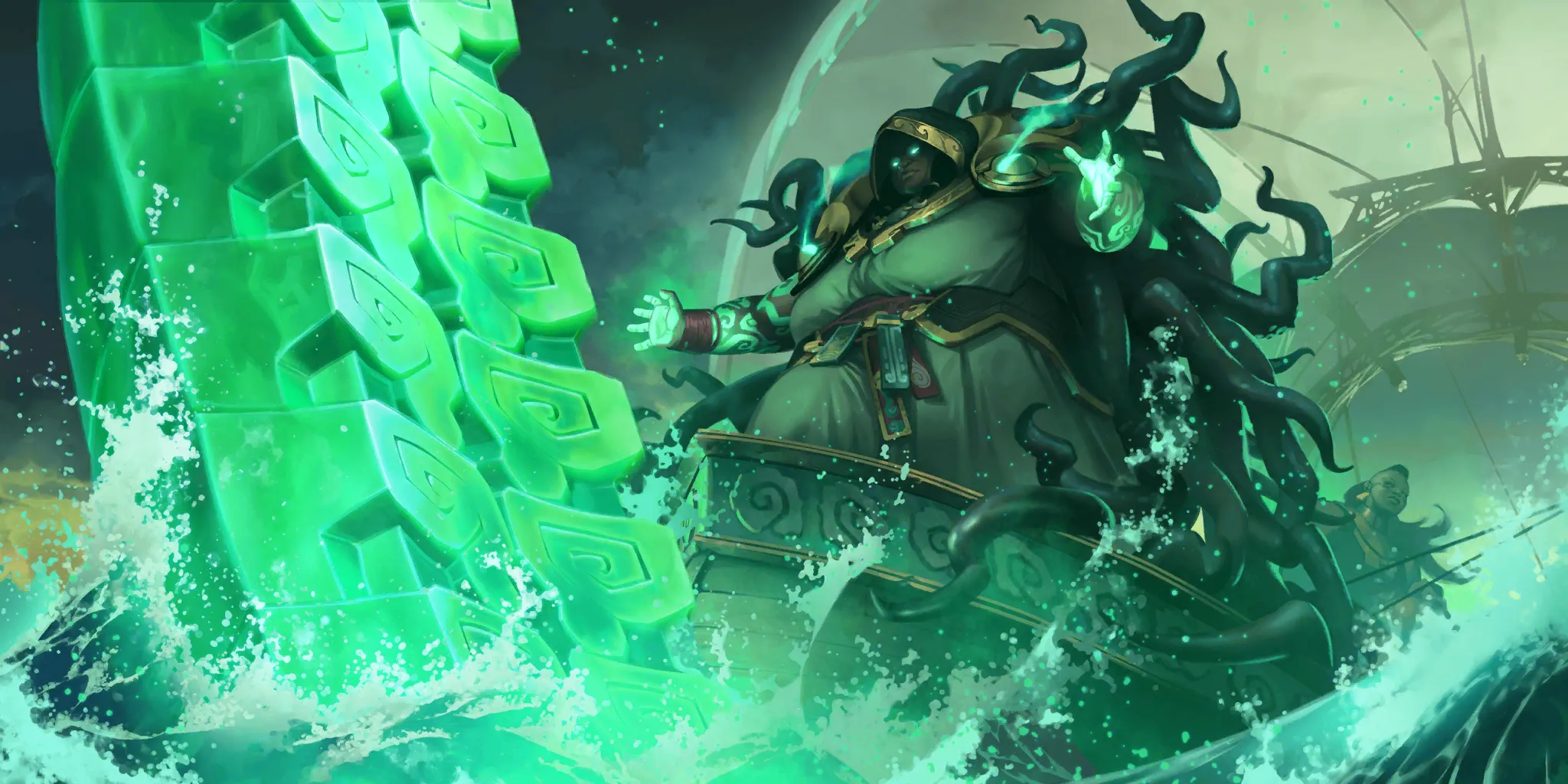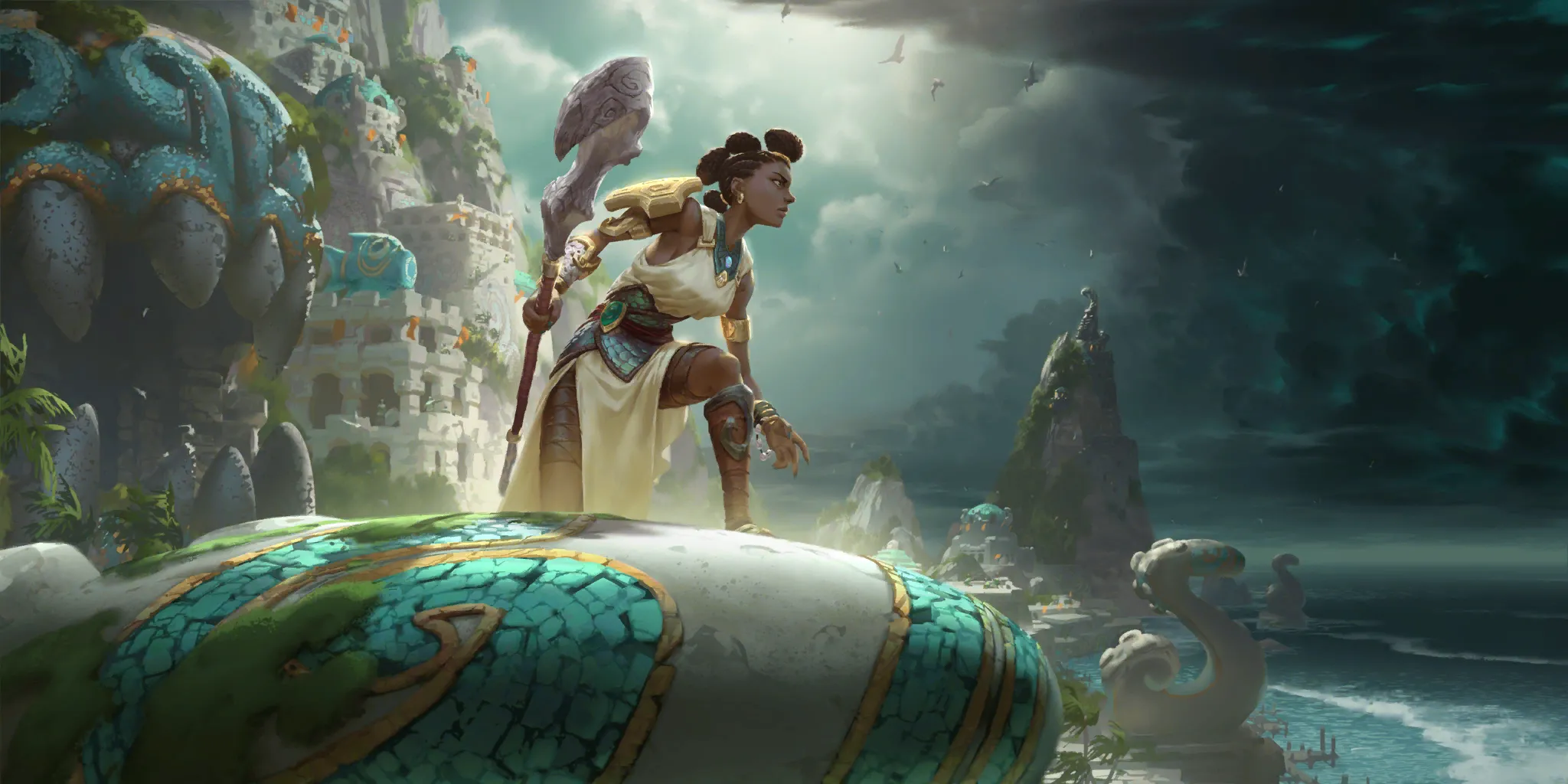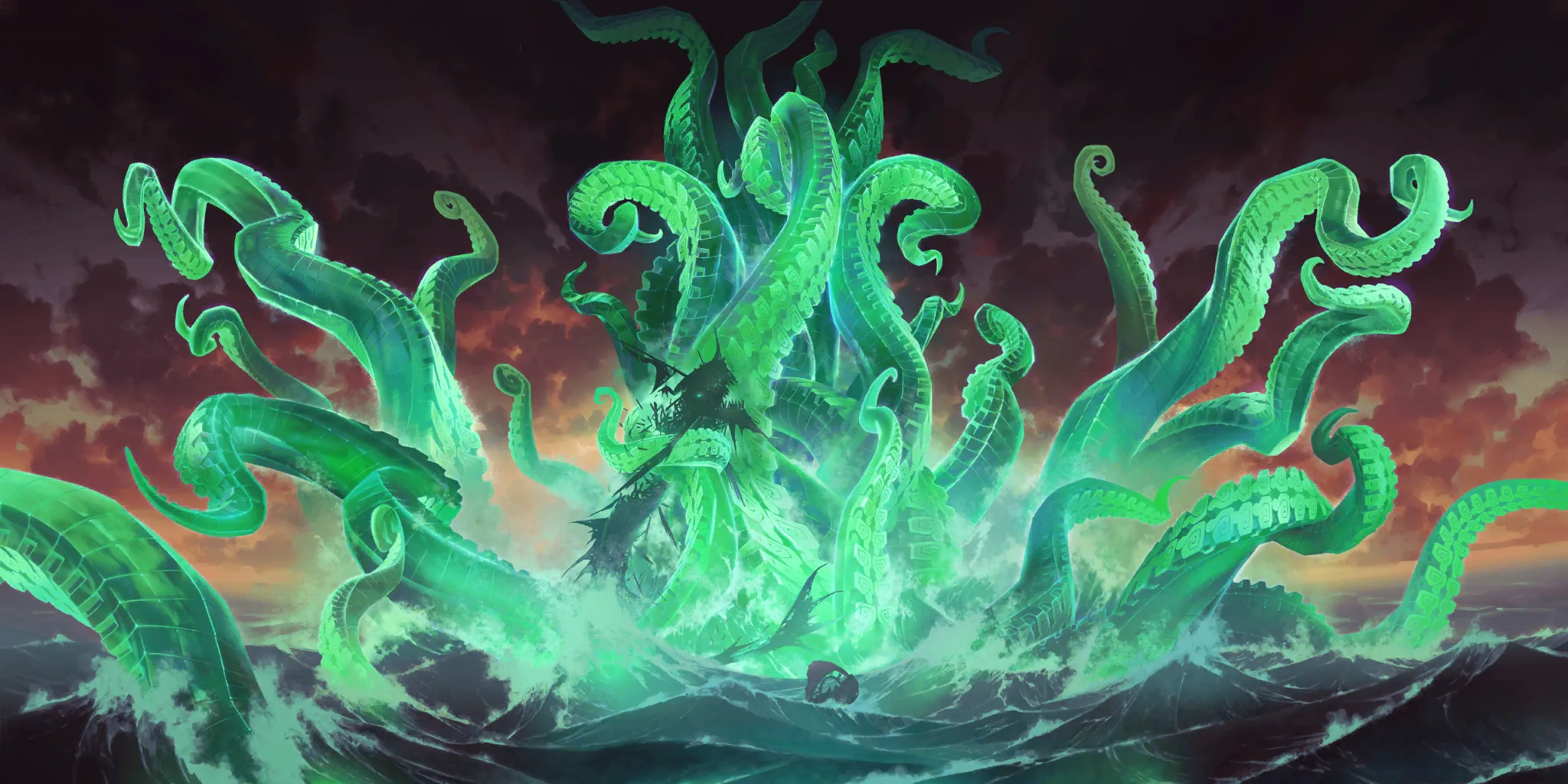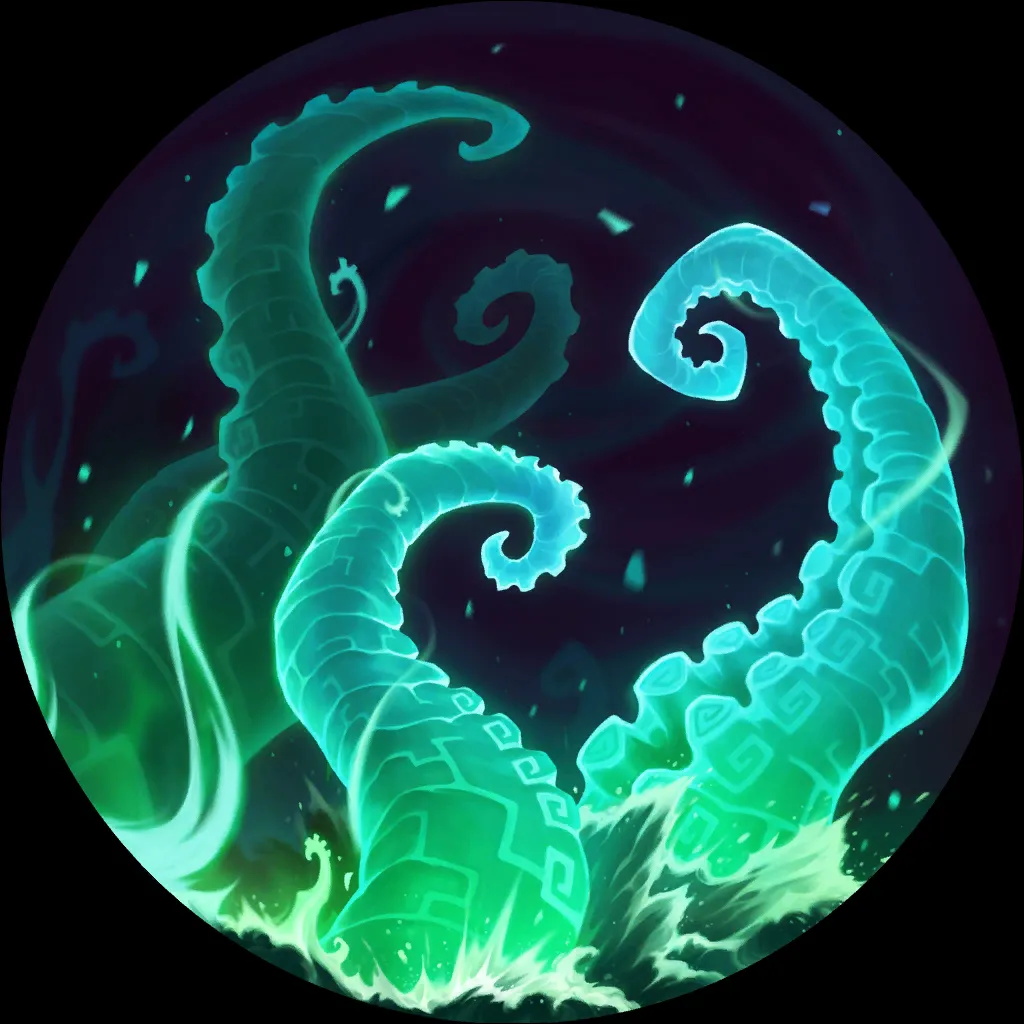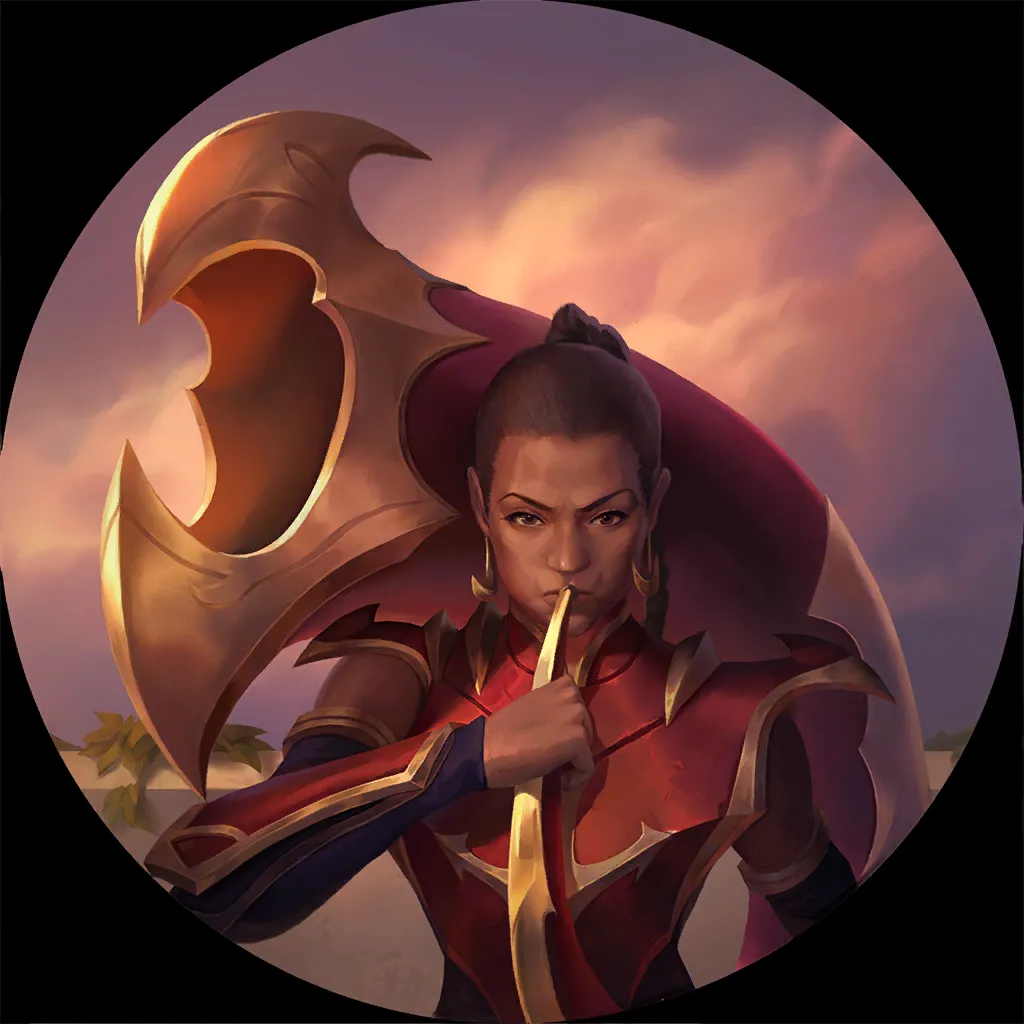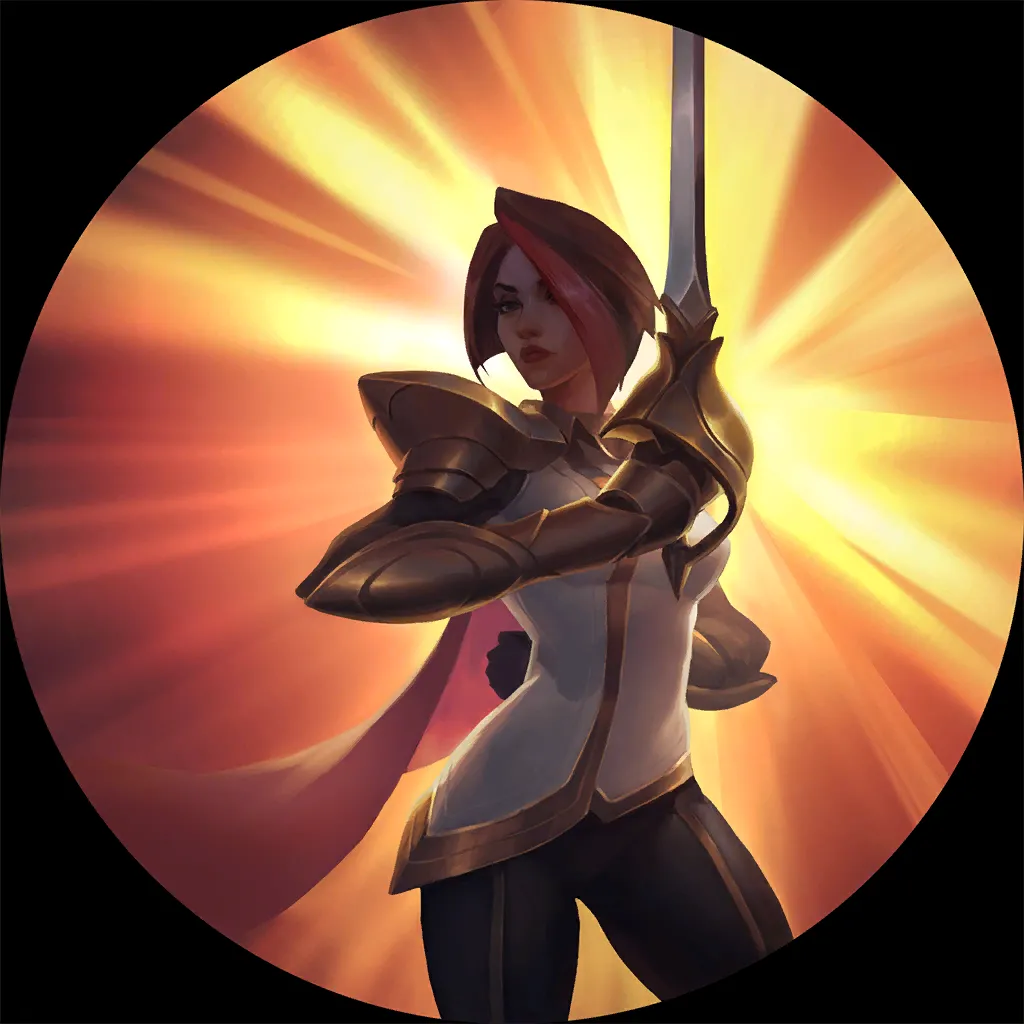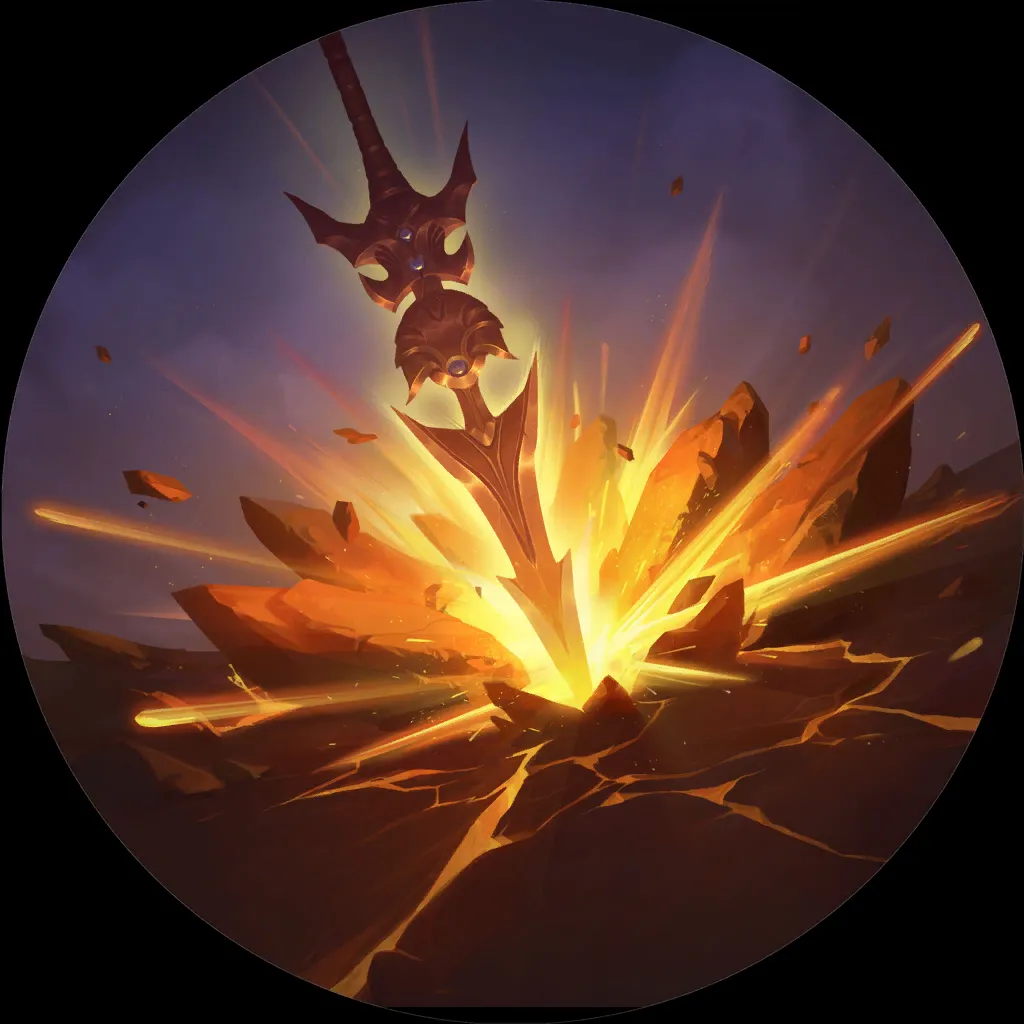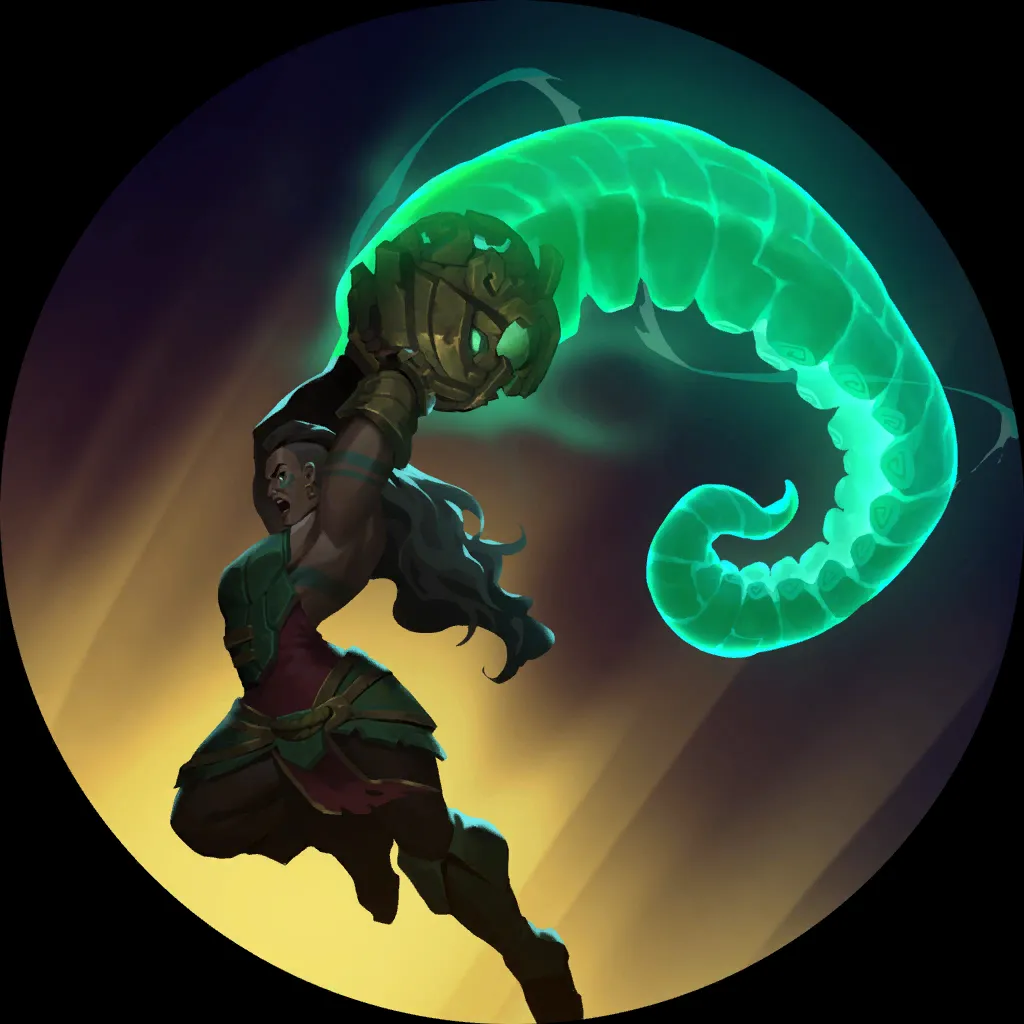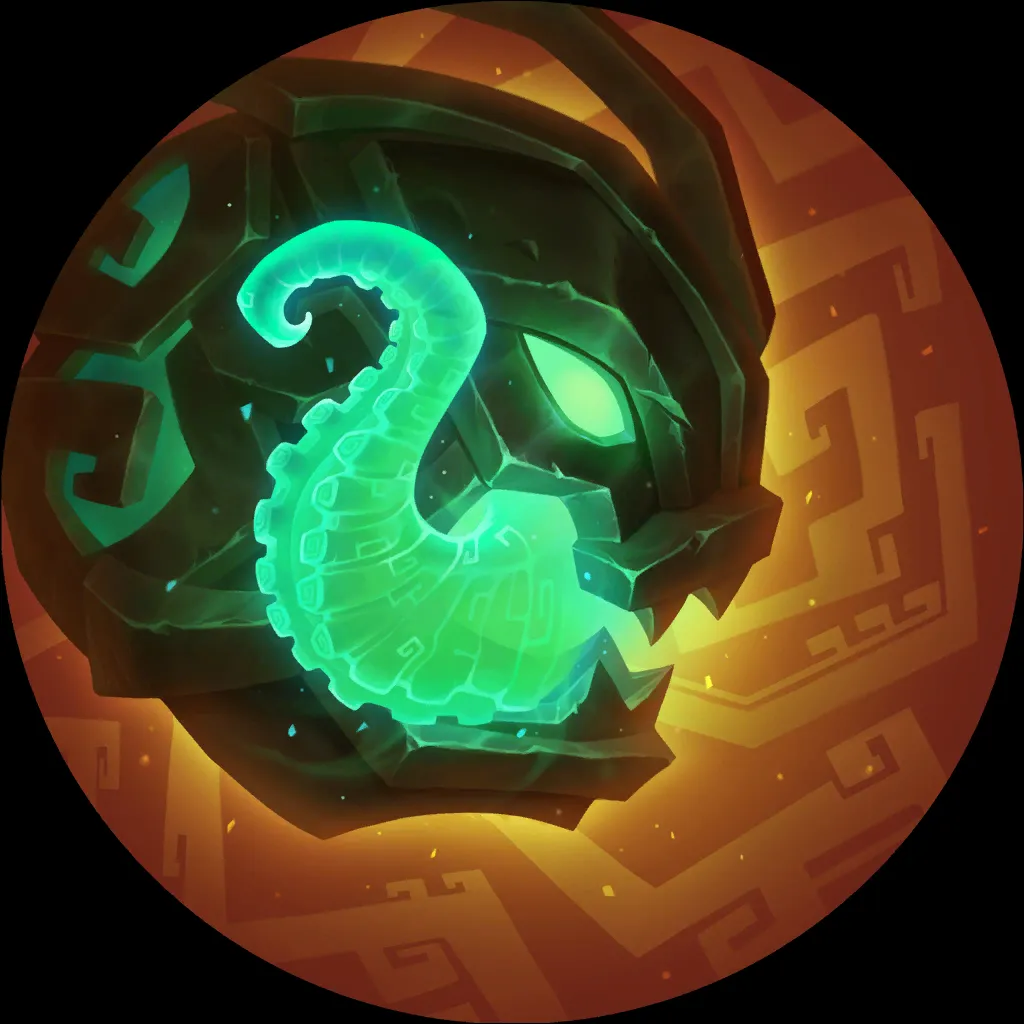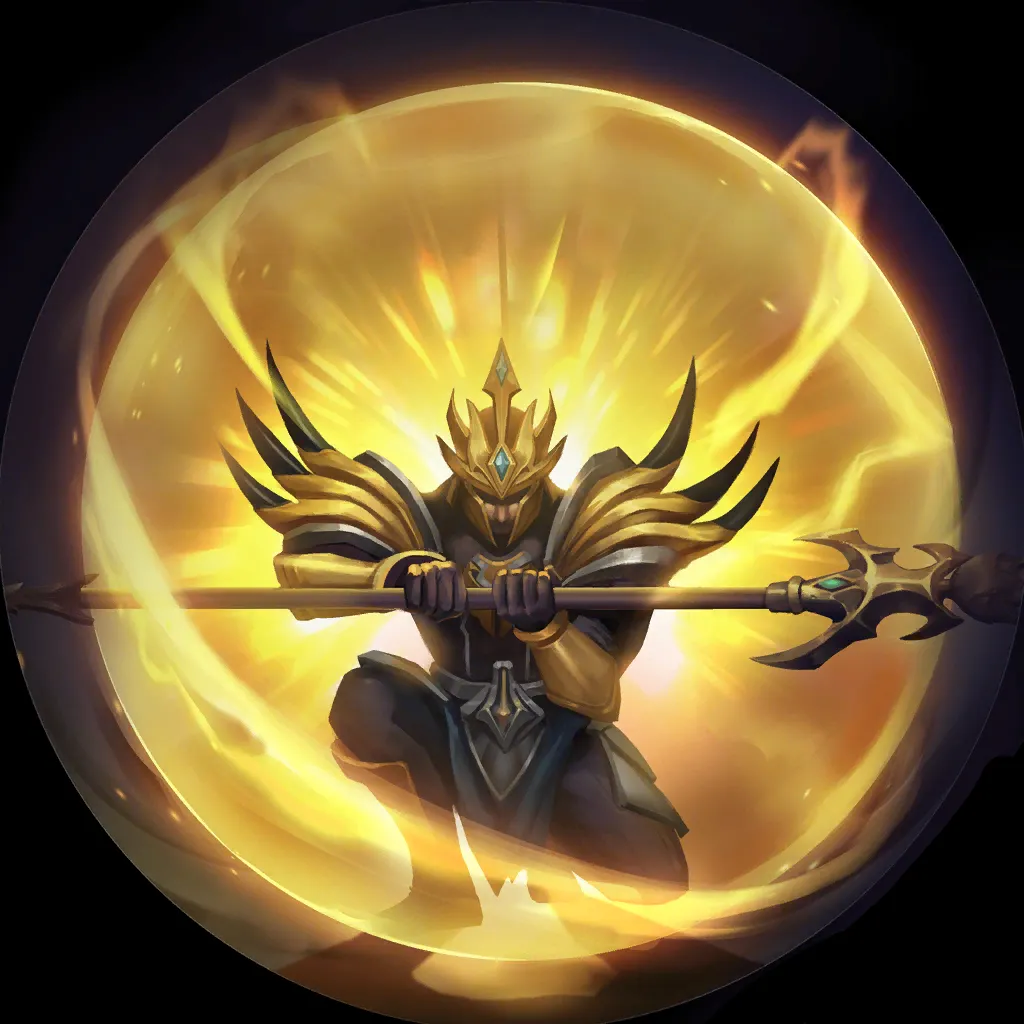 The mid-game is where this archetype wants to close out the game, with a big Tentacle
having Overwhelm through The Sea's Voice
or the brand new champion, Illaoi
. These (temporarily) big Overwhelm units benefit from Cataclysm
and Golden Aegis
to go again and finish the game.
If the match gets a bit grindy, Eye of Nagakabouros
(better remember that name, it will come up a lot today =) and Nagakabouros
itself are techs to give you a more heavy finisher, similar to Unraveled Earth
and The Arsenal
in Taliyah Ziggs.
---
Leer's thoughts
When testing this deck, I was utterly blind about how Illaoi worked. The Spawn mechanic is quickly learned though.
The first thing I noticed is that we almost always want Watchful Idol
and Illaoi
in hand. In my opinion, we have enough Spawn mechanics to keep Illaoi
in hand even without a supporting card.
Another useful tip I found is that while attacking, you should always place your Tentacle
left of Illaoi
. This way the Illaoi
sees the Tentacle
strike before her and might level her up!
Petricite Broadwing
and Brightsteel Protector
is exactly the early game we need to get going. Usually, our baby Tentacle
s are quite vulnerable in the early stages. But those two Demacia cards prevent us from getting overrun by aggro decks like Annie
Jhin
.
This is the reason why we are extremely well-positioned against Annie
Jhin
(68% WR). We also beat the frick out of Lissandra Taliyah (aka Thralls) and Nautilus Maokai (aka Deep) thanks to our big Tentacle
s accelerating the game.
On the other side of the coin, like many Demacia decks, we struggle against removal-heavy archetypes like Ezreal Caitlyn.
Pantheon Yuumi is also a horrendous foe, as they are more efficient at growing big units through their Fated keyword.
Personally, I really enjoyed piloting Illaoi J4 TF and will continue pursuing the deck. Initially, I underestimated the strength of Illaoi
and her Tentacle
s. Illaoi J4 TF sports a 56.5% WR at the time of writing.
O, great Nagakabouros
, will you forgive me my grave error?!
---
Monte's Thoughts
This was the first deck I really put some time into this season. On patch day I climbed to Diamond with a 4 champ version – I ran three Illaoi
, and one-ofs of Twisted Fate
, Garen
, & Jarvan IV
. After 54 games in a night, I found myself firmly placed in Diamond 3 and was very much enjoying the deck. Heck, I even managed to level Twisted Fate
twice!
I ended up settling on the more normalized two Jarvan IV
, one Twisted Fate
split after playing the deck in Aegis League last week as well. I think the best thing I added to the deck was Hired Gun
s, by acting as a pseudo-challenger for the strongest unit you can go after with Tentacles, or just use it to get a big blocker out of the way to set up your lethal push.
This deck is a powerhouse, you can kill people incredibly fast with Cataclysm
. I found the interaction between Cataclysm
and Illaoi
or a Tentacle so strong that I cut out all the protection I was running so Zap Sprayfin
would act as a tutor! I have since added back some other low-cost spells (Answered Prayer
) but I don't think you need much else.
This deck wants to play out by taking control of the board with challengers like Petricite Broadwing
and Fleetfeather Tracker
while setting up a Tentacle
.
Once you find an Illaoi
you can begin to make your opponent suffer from some massive swings. Tentacle Smash
is also a great way to keep your control of the board, there are a lot of 0/x units around right now and it lets you Spawn 3 while simultaneously removing them and sometimes leveling your Illaoi.
Once you've taken control, don't give it up! Use challengers to pull big units out of the way of your Tentacle and Illaoi
so you can push massive damage to the nexus and set yourself up for that Cataclysm
win.
Try to keep Illaoi
alive by pulling threatening units to the side when you're attacking, but failure to do so isn't the end of the road for you. So long as the Tentacle is still alive, you can find a copy of The Sea's Voice
, give the Tentacle Overwhelm with your first attack, and then close with Cataclysm
on the Tentacle.
As Leer said, the deck does very well into Jhin
Annie
, Deep, and Thralls. It also does well into some of the other Demacia archetypes because you can threaten to kill them so much faster. According to the stats, it also beats Afaelios, making it a deck worth considering in a lot of tournament lineups!
All in all, this is definitely a deck worth learning if you're trying to be a competitive player. As this is a short season, I would highly recommend you get the reps in on it now; so you won't be scrambling to pick it up last minute before the Seasonal!
---
Illaoi Lux aka Illlux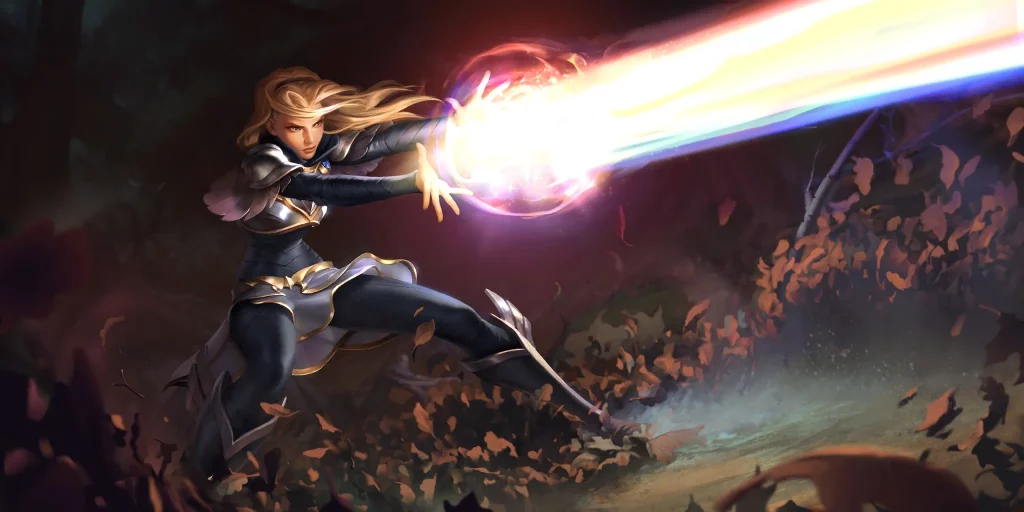 Illlux plays similarly to Illaoi J4 due to their identical regions. This means that Illlux finds comparable success as its J4 counterpart, with a 55% WR over the past 7 days.
Where the lists differ though is their mid/late-game game plan. While Illaoi J4 wants to hit the foe with tempo through Jarvan IV
, Illlux develops Lux
as a value engine.
6
0
16
18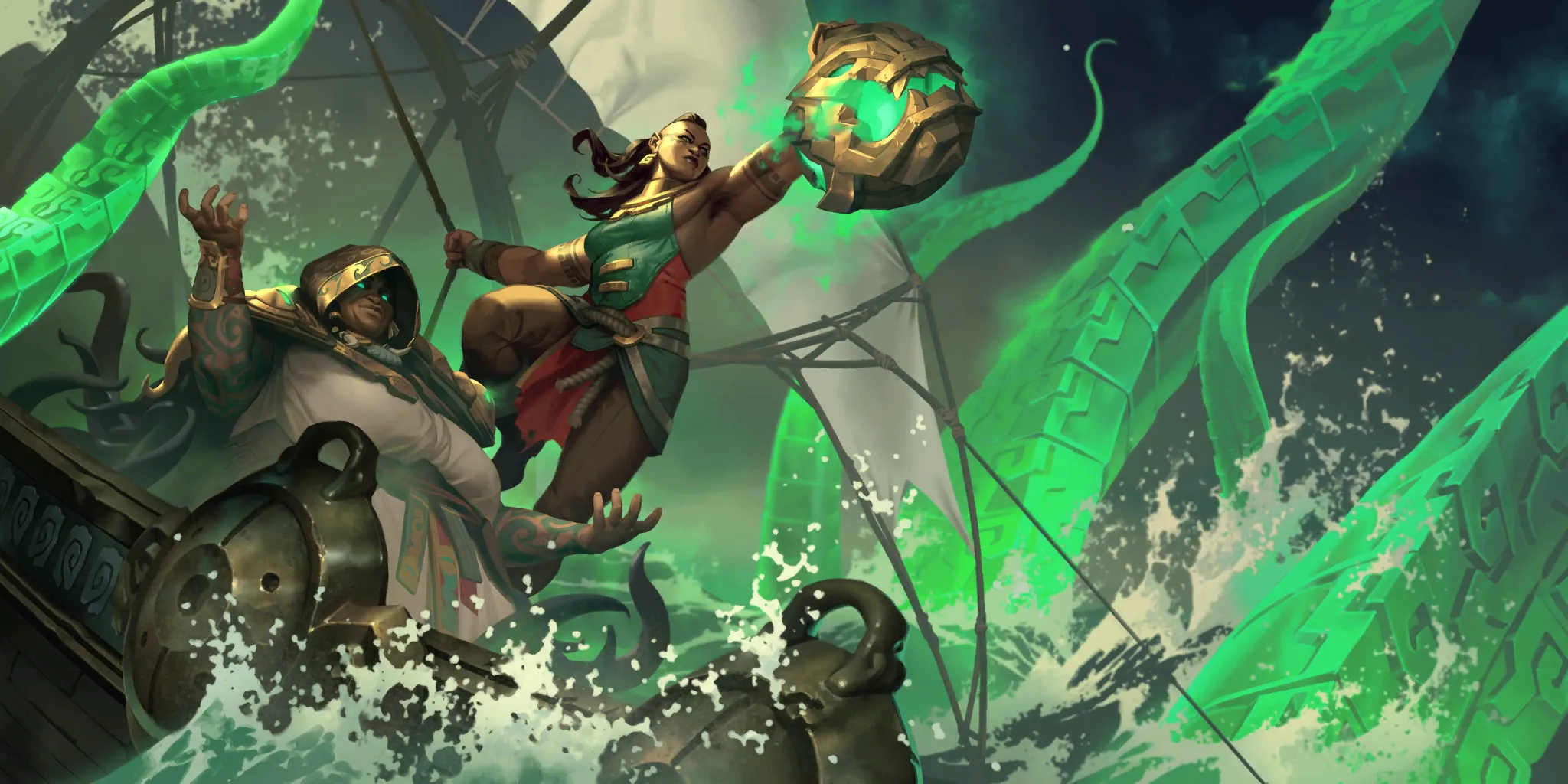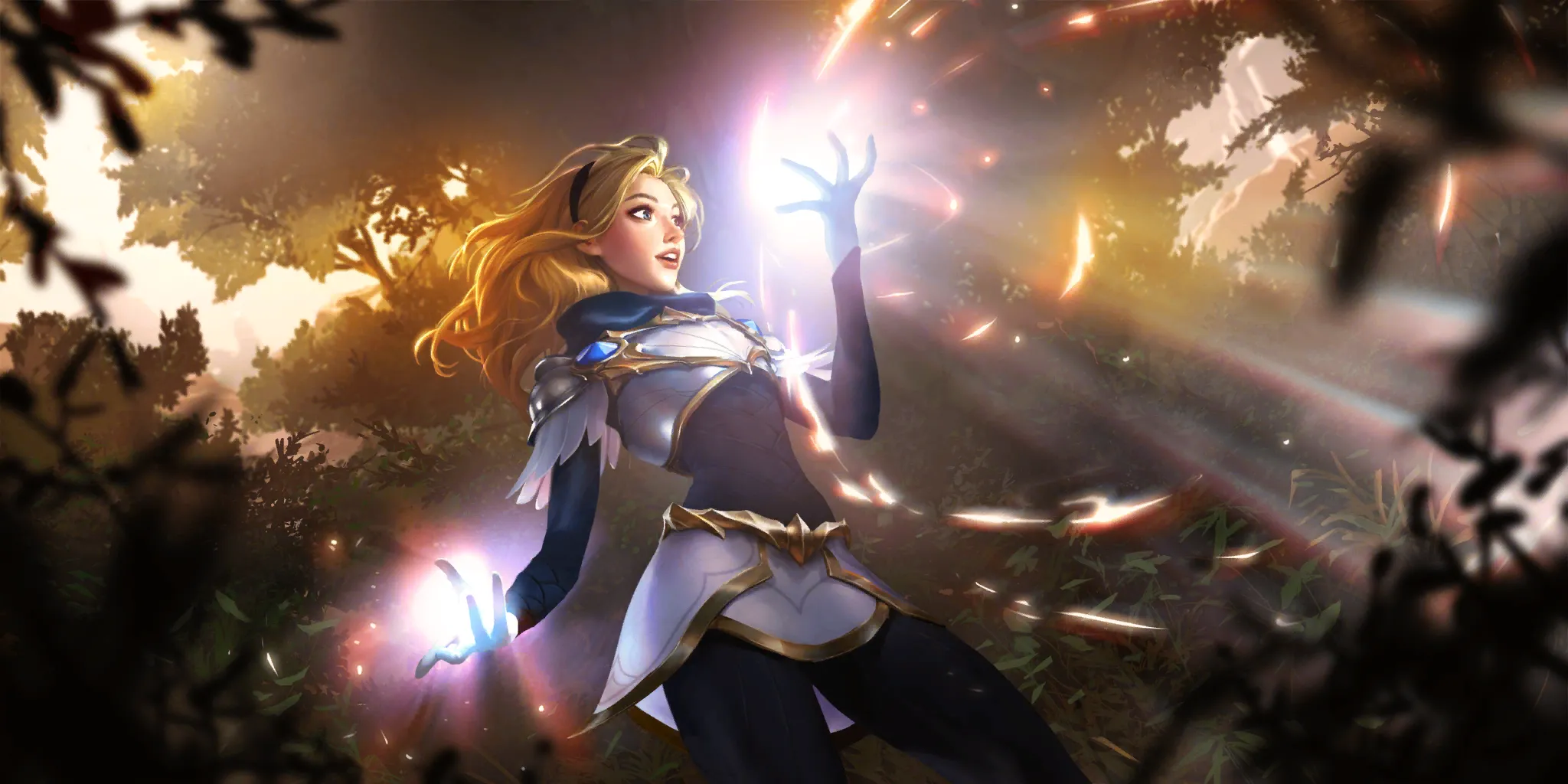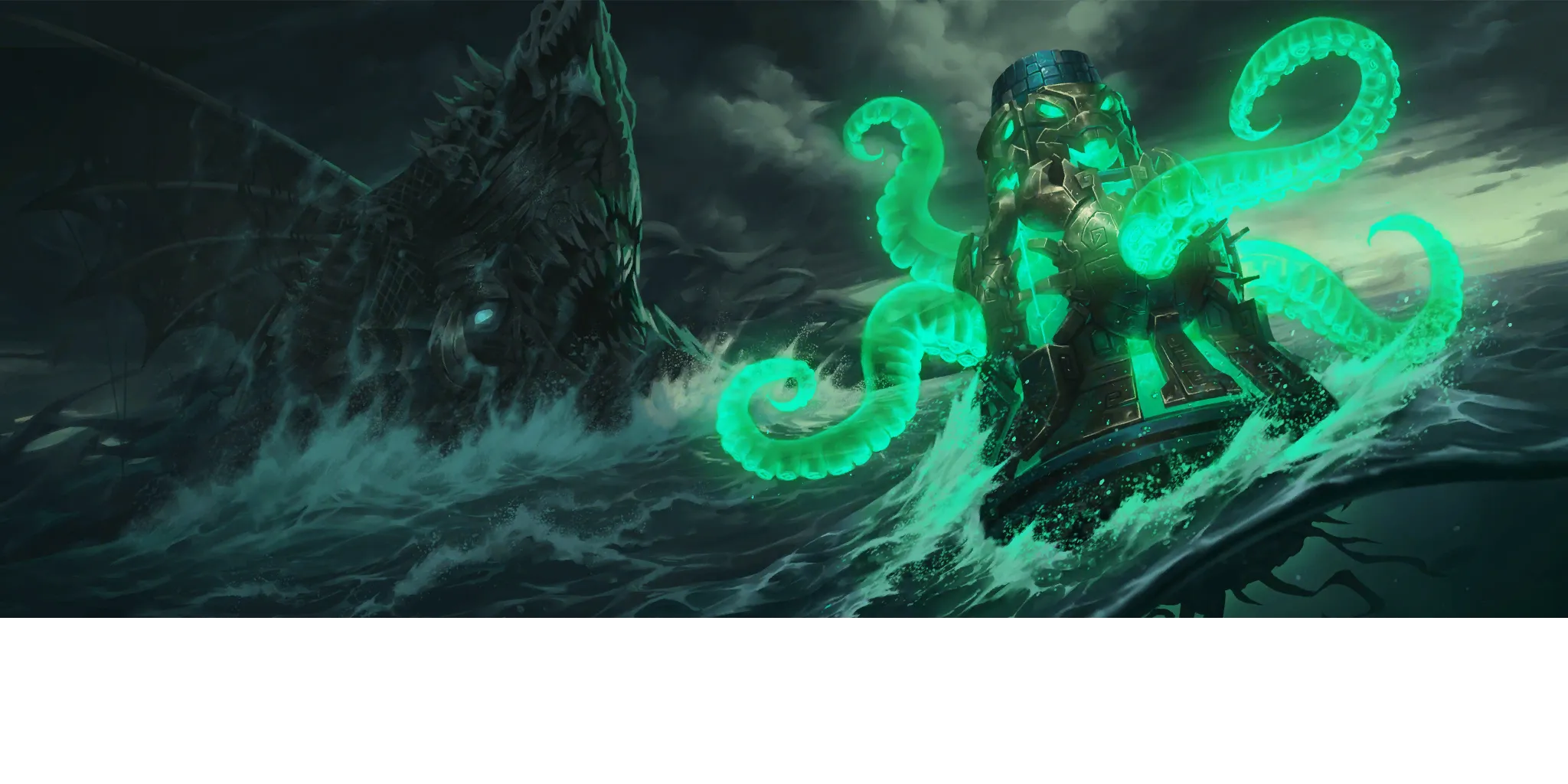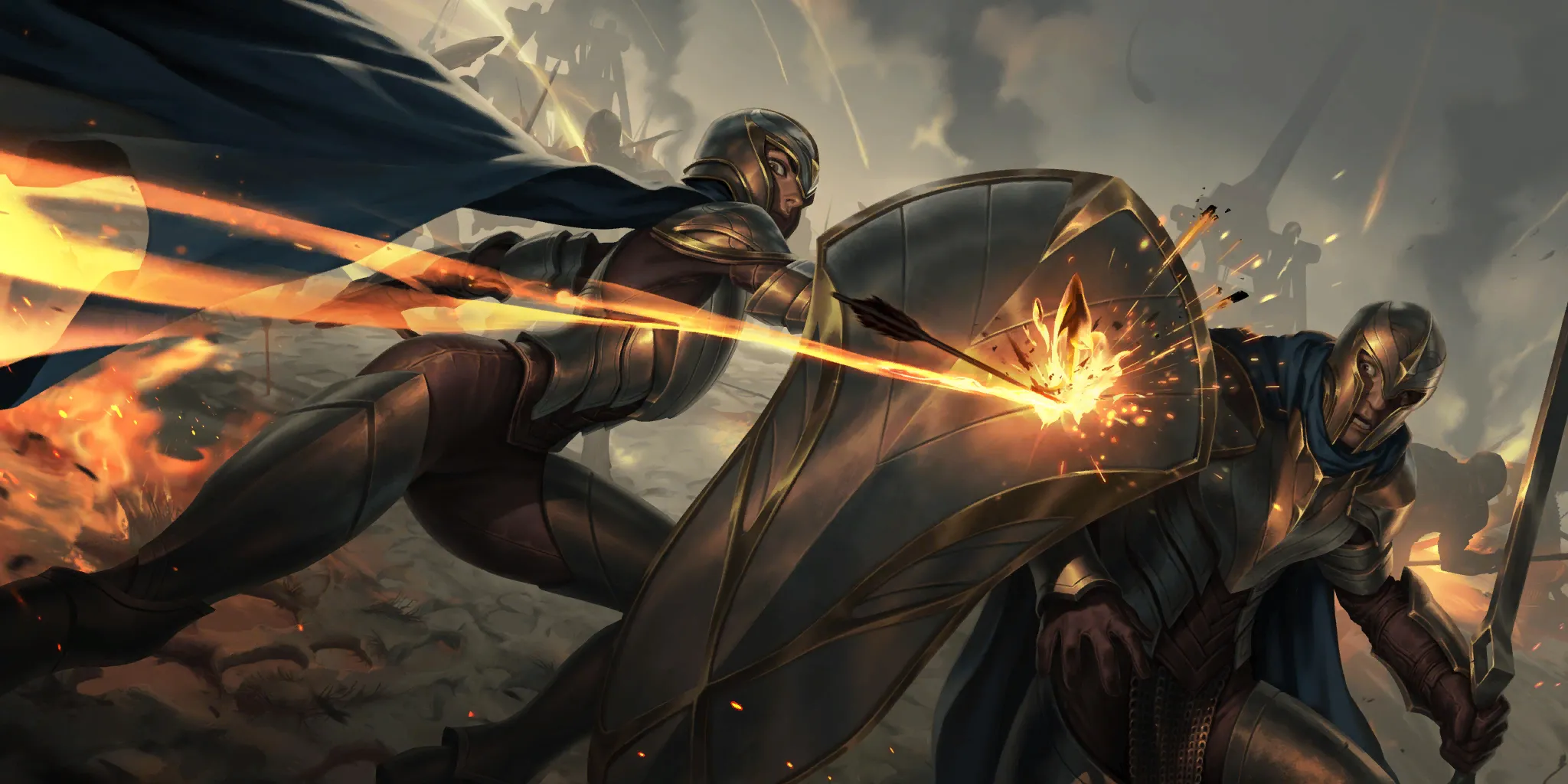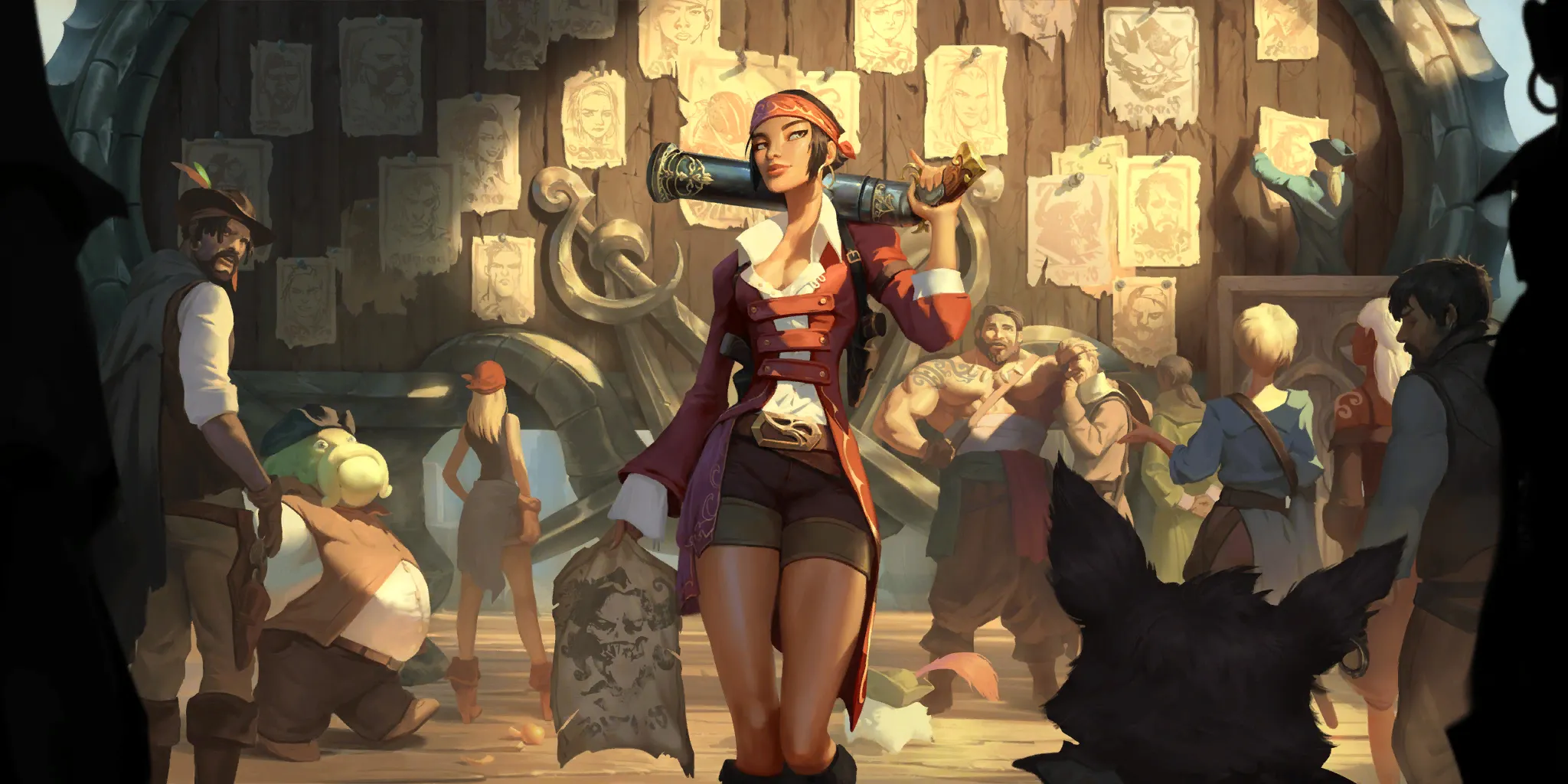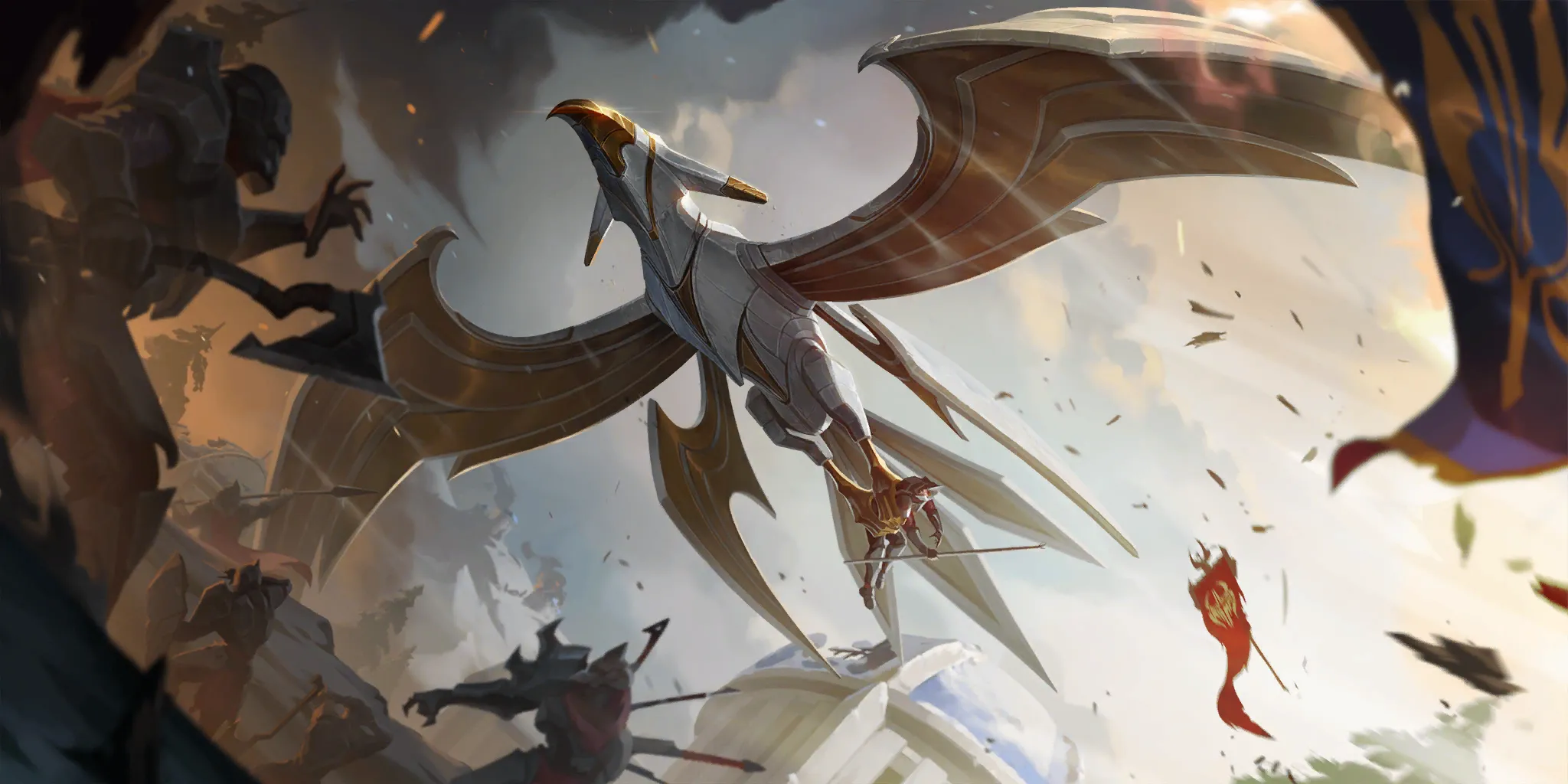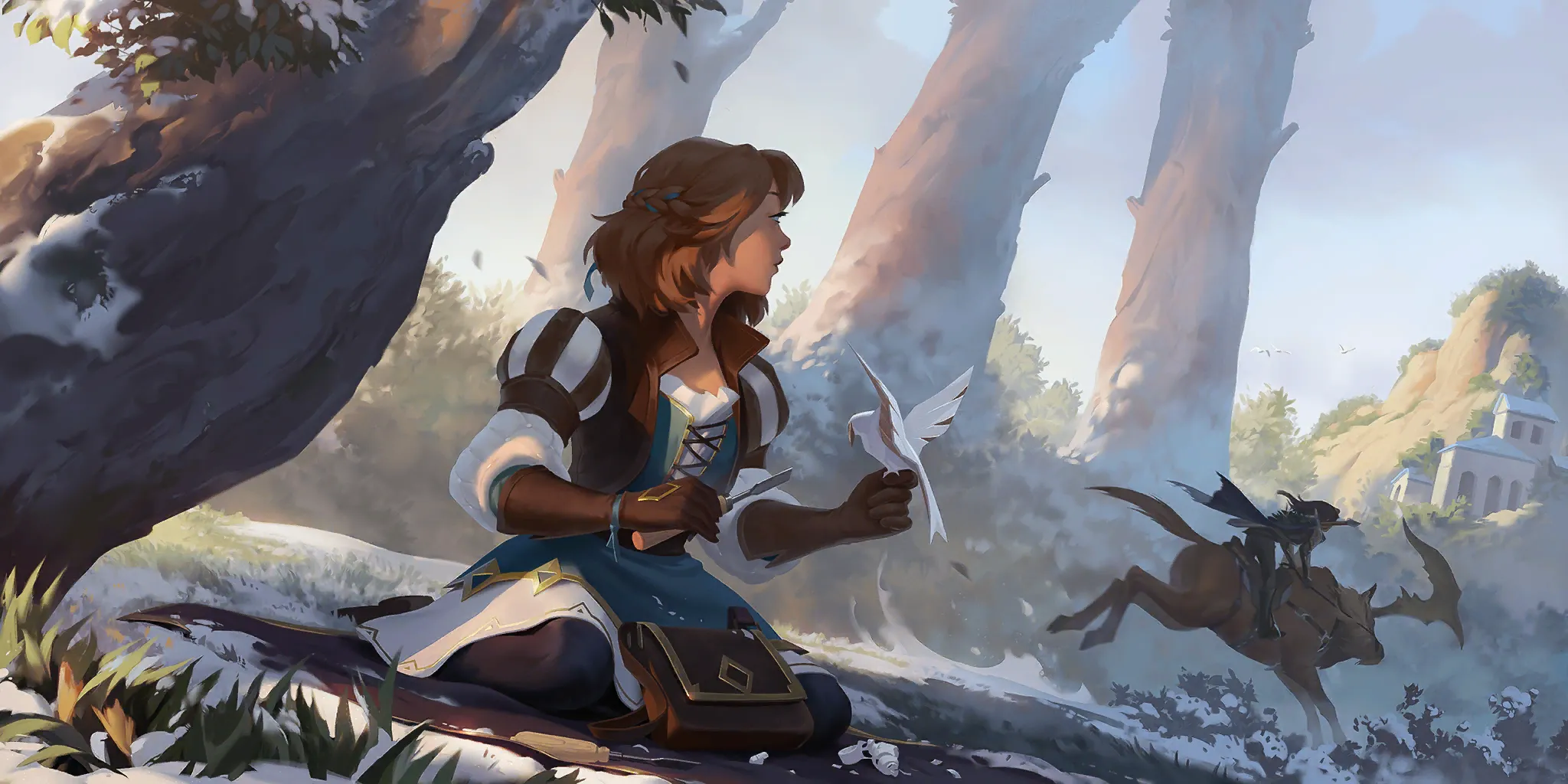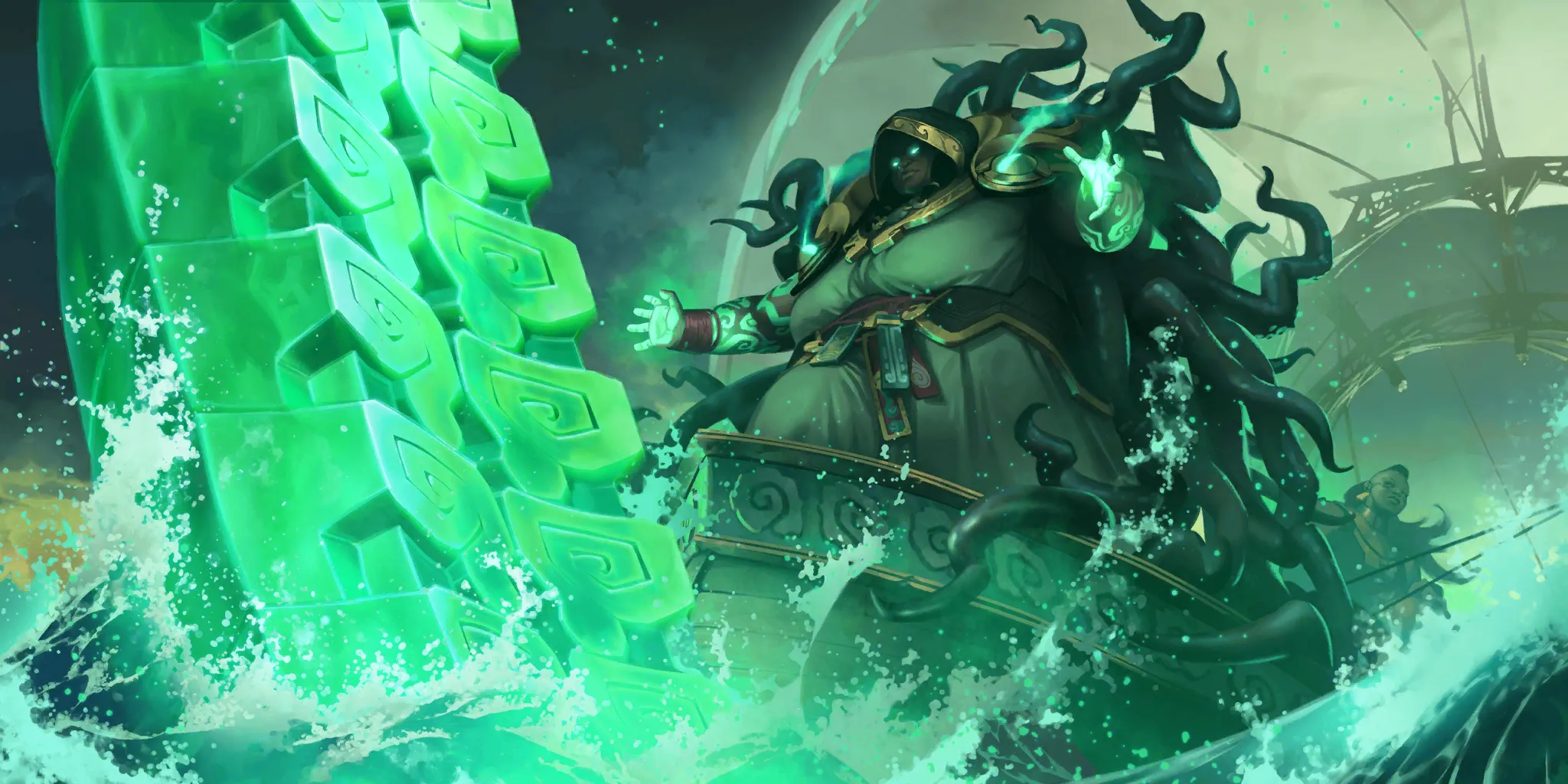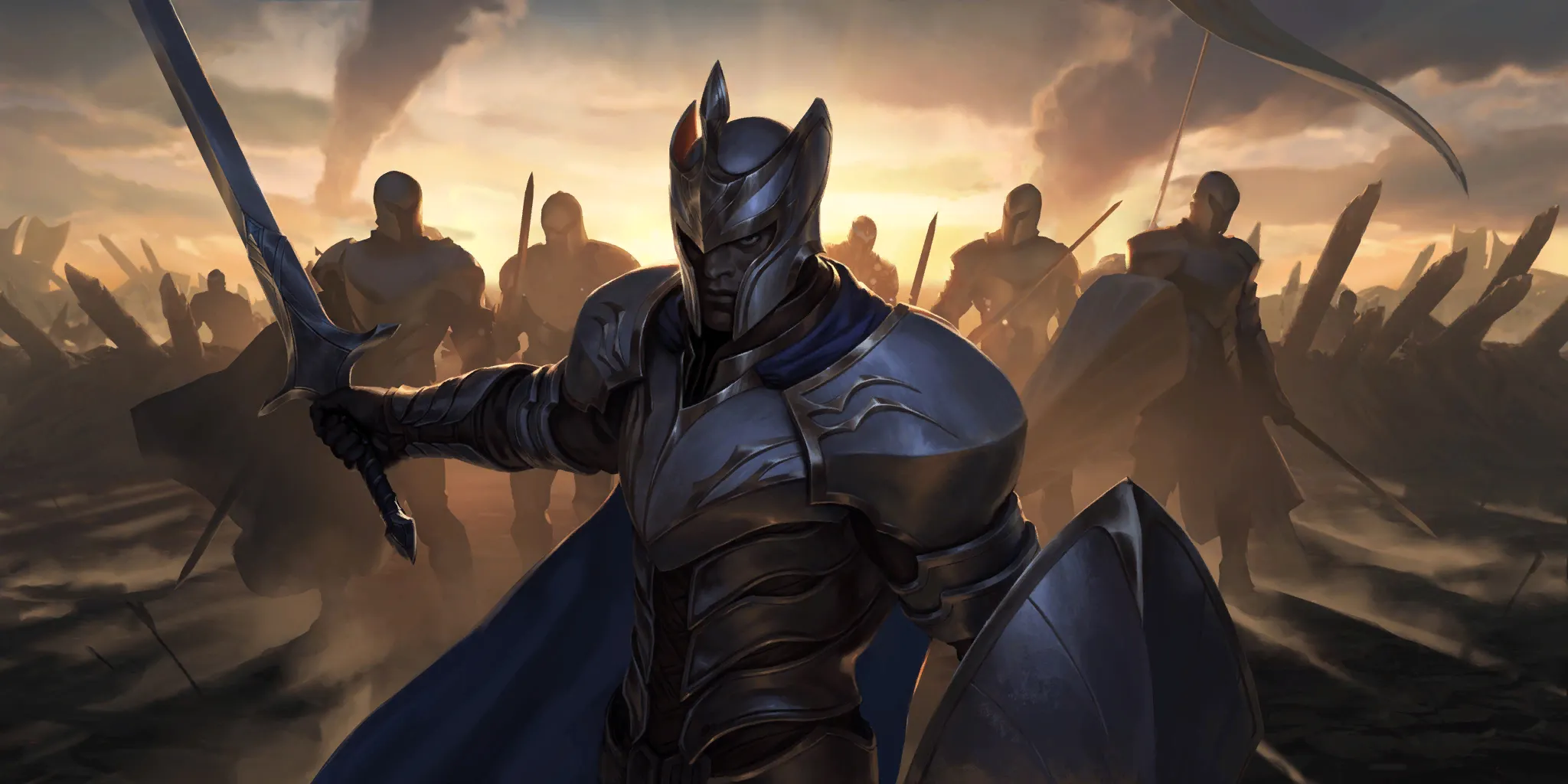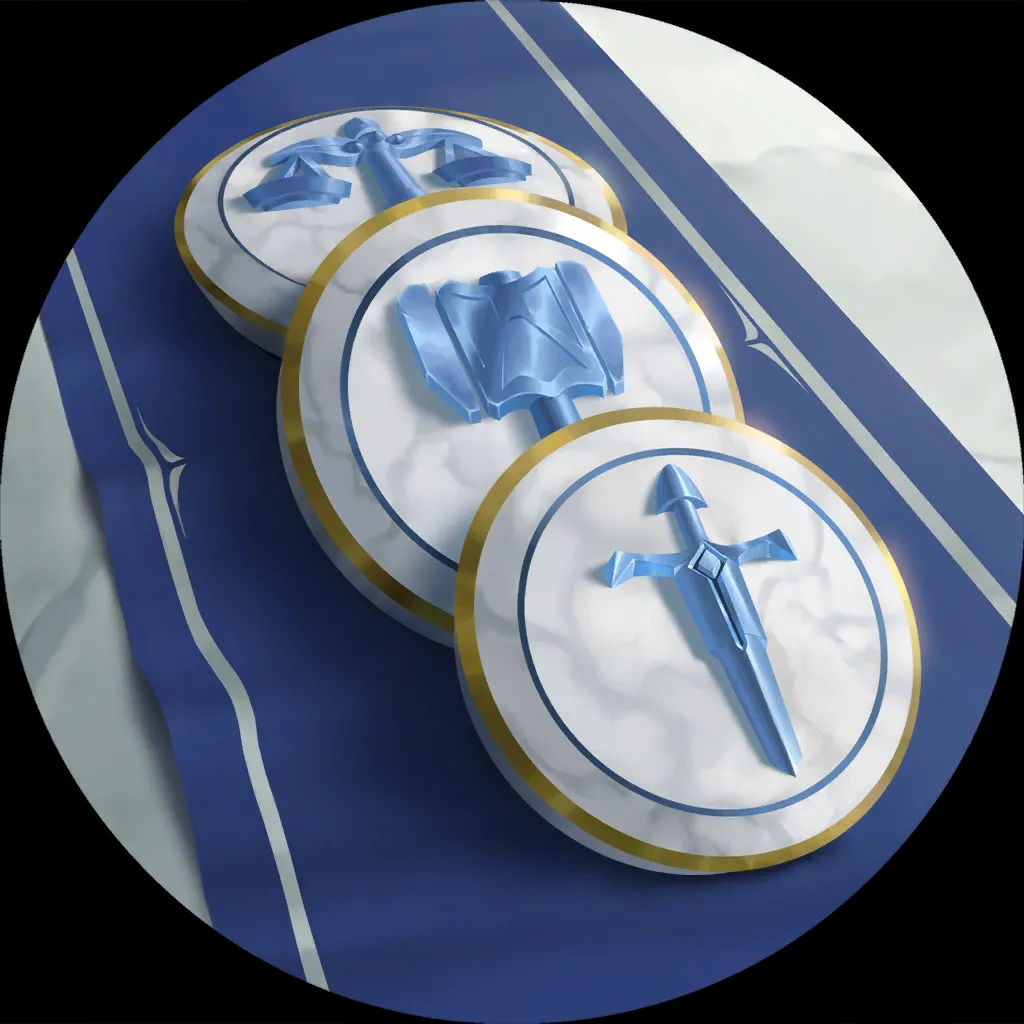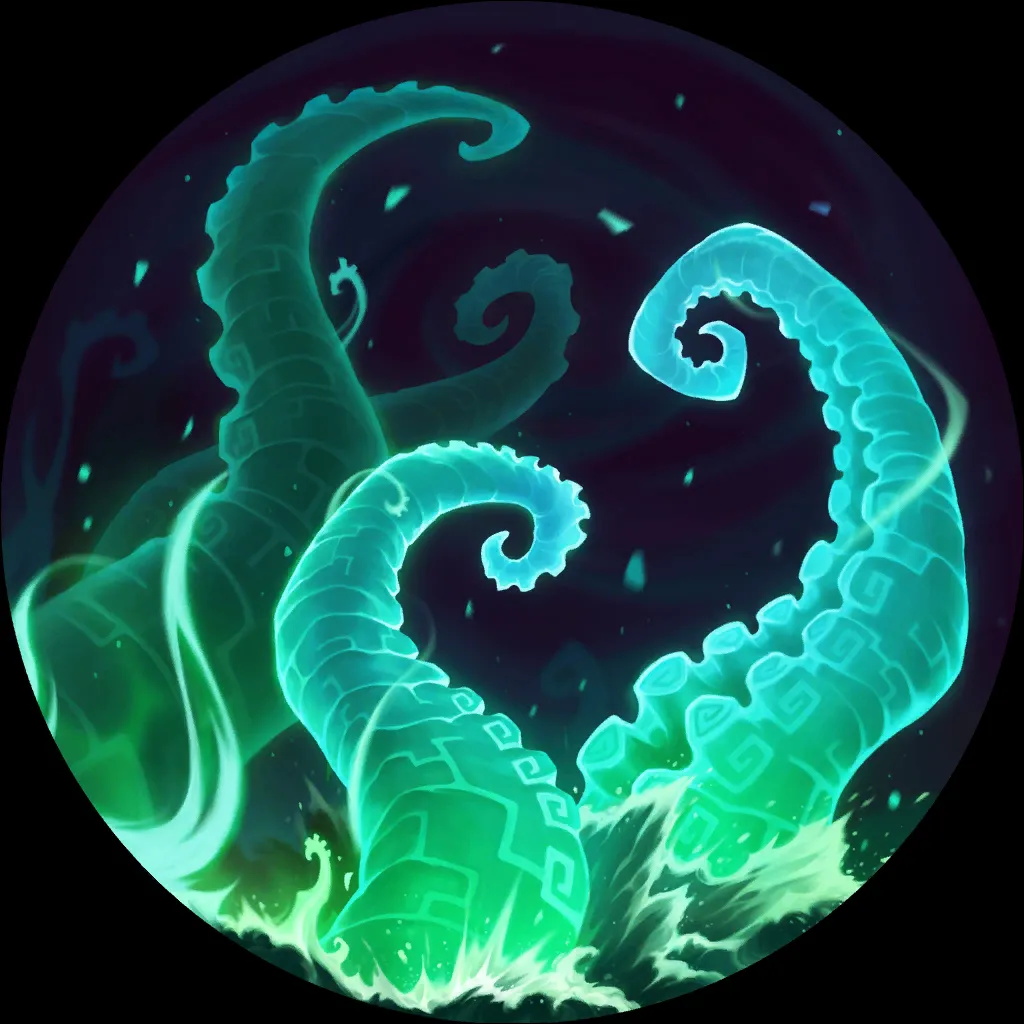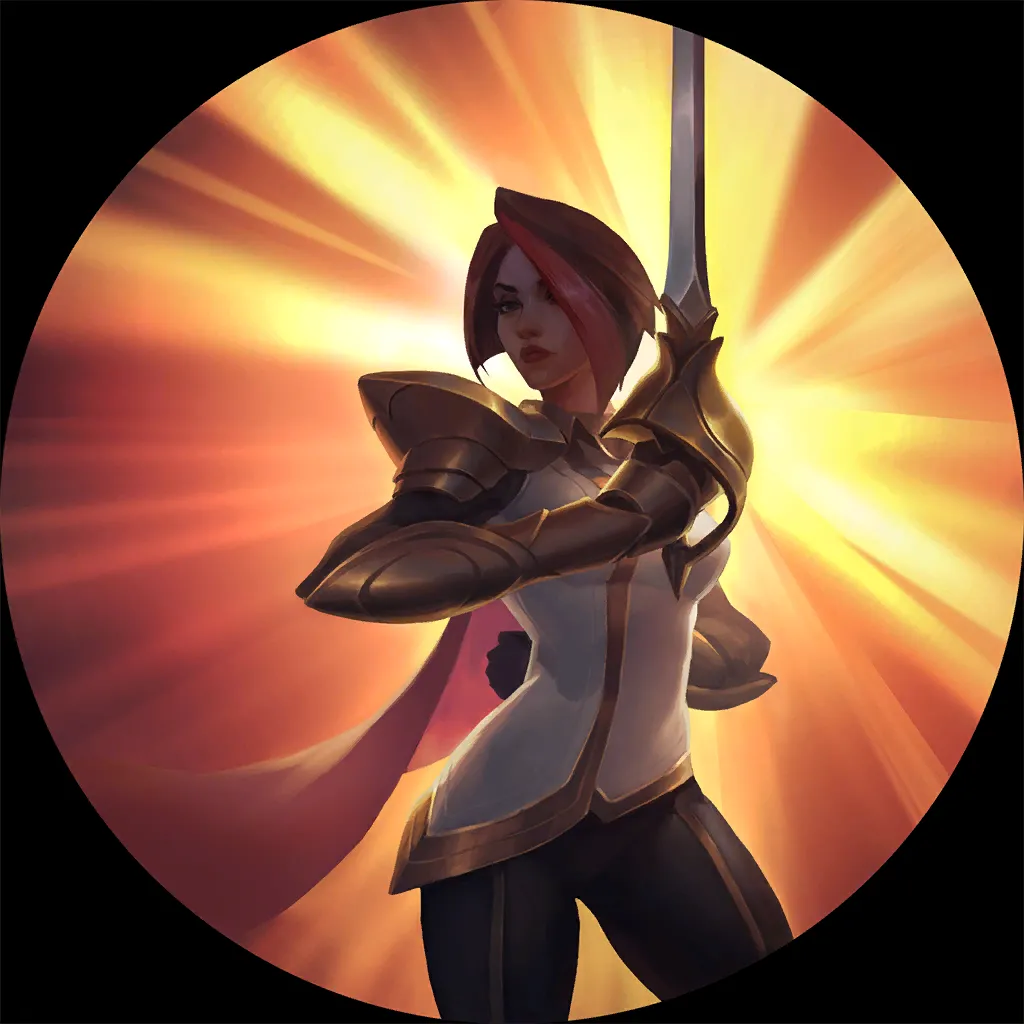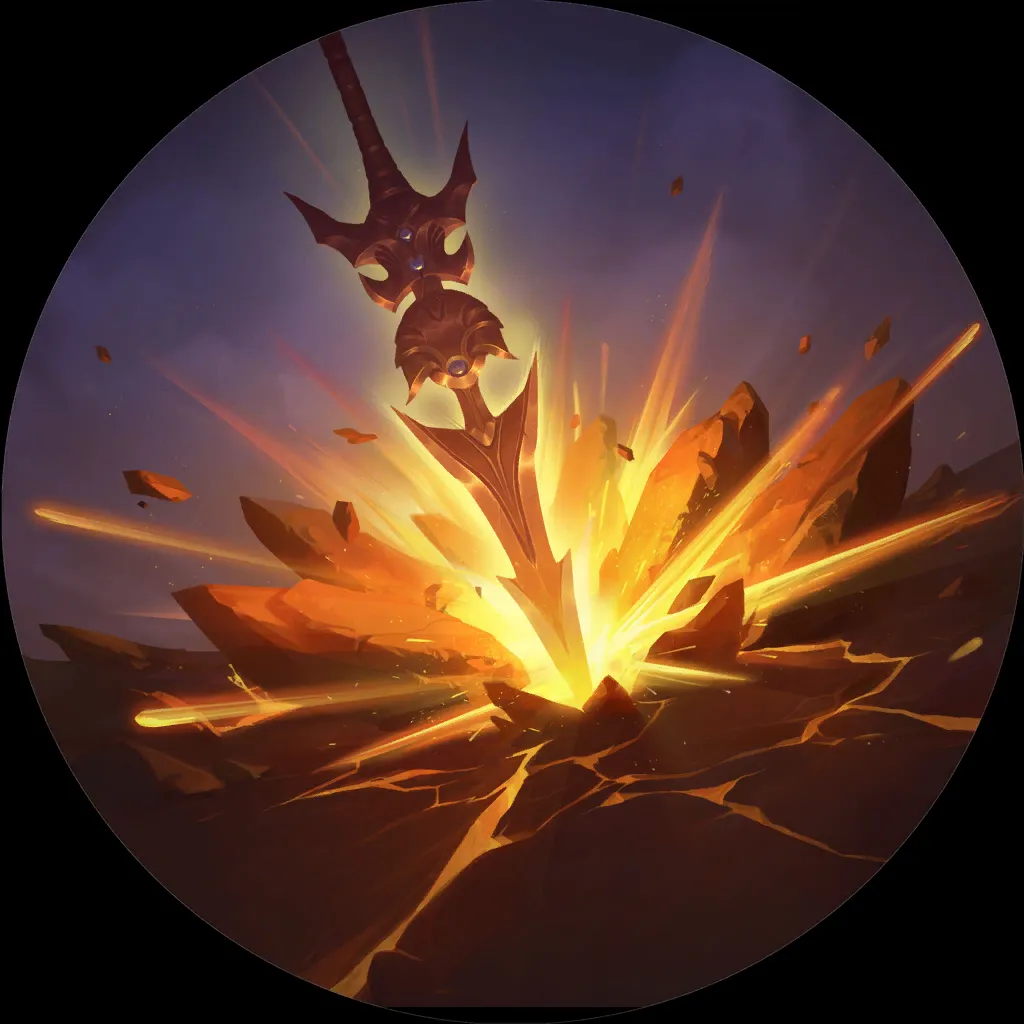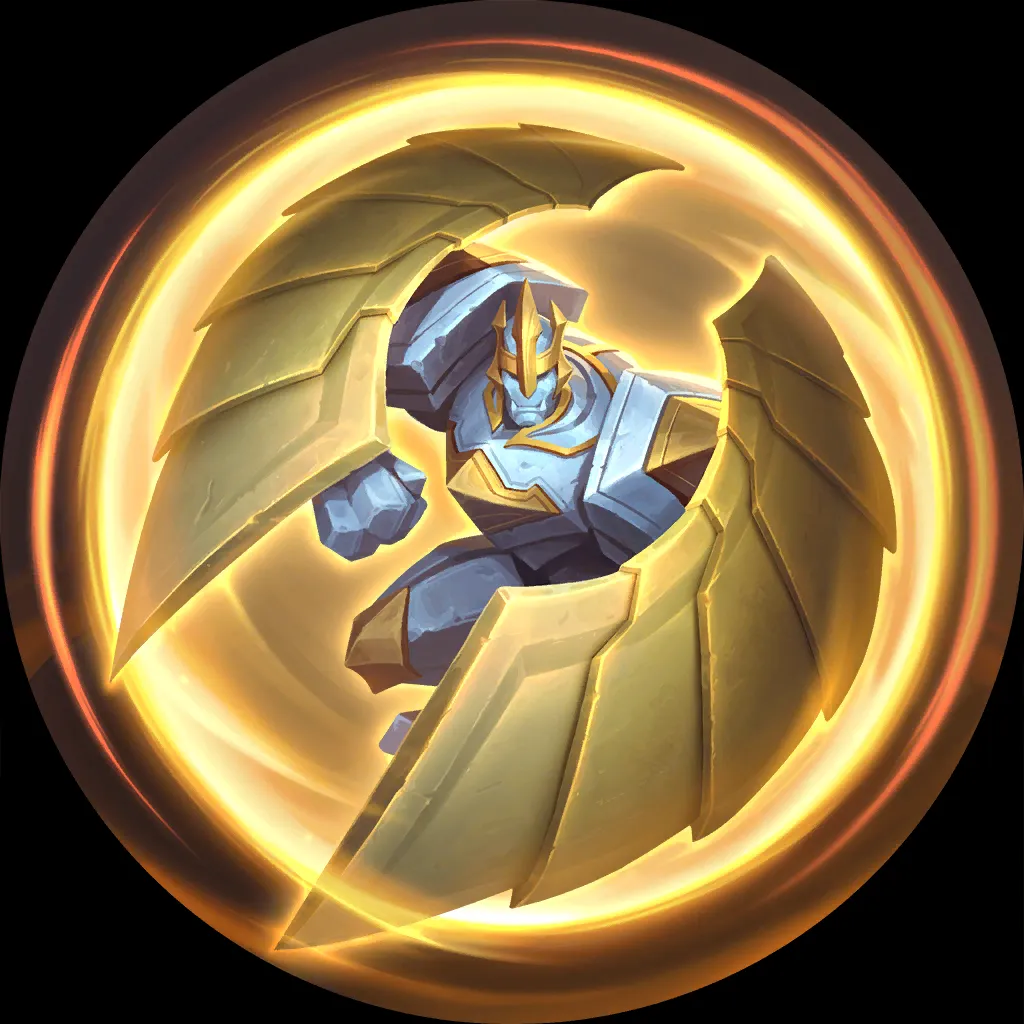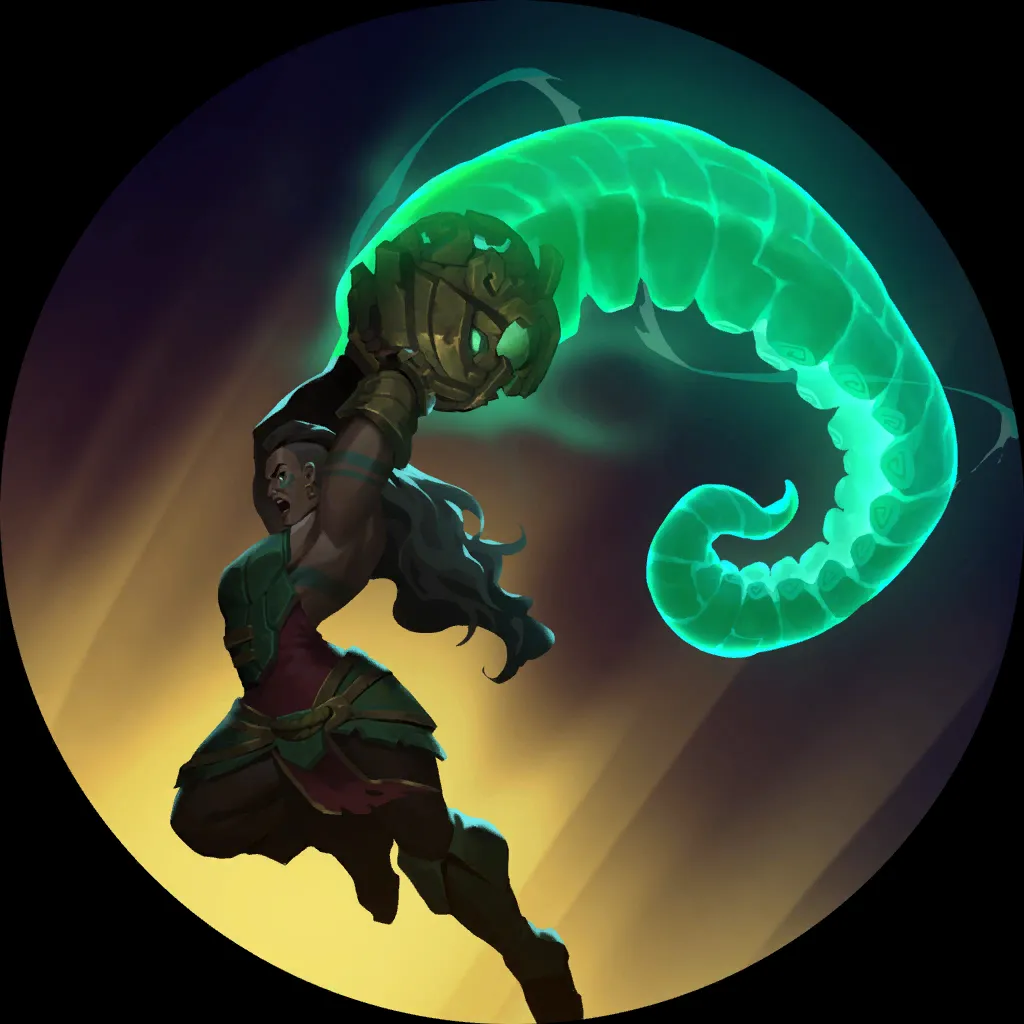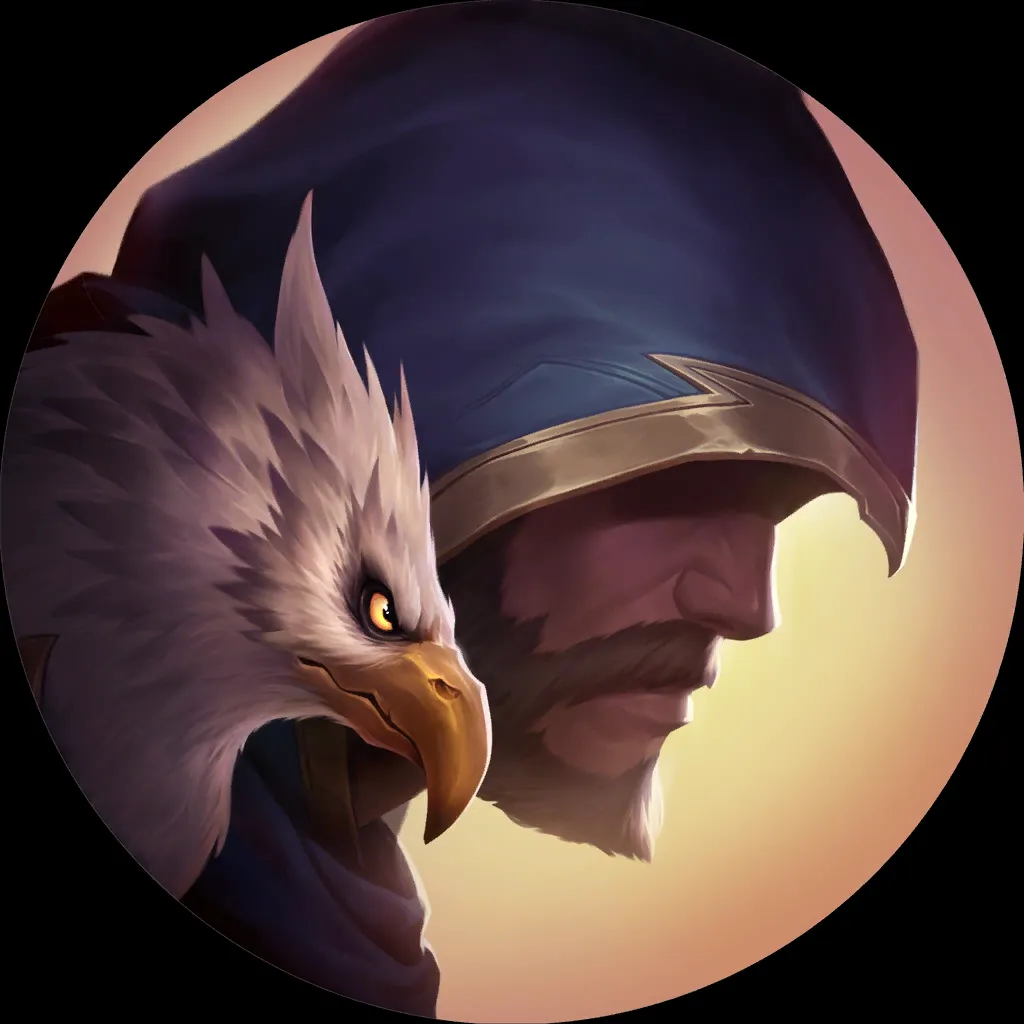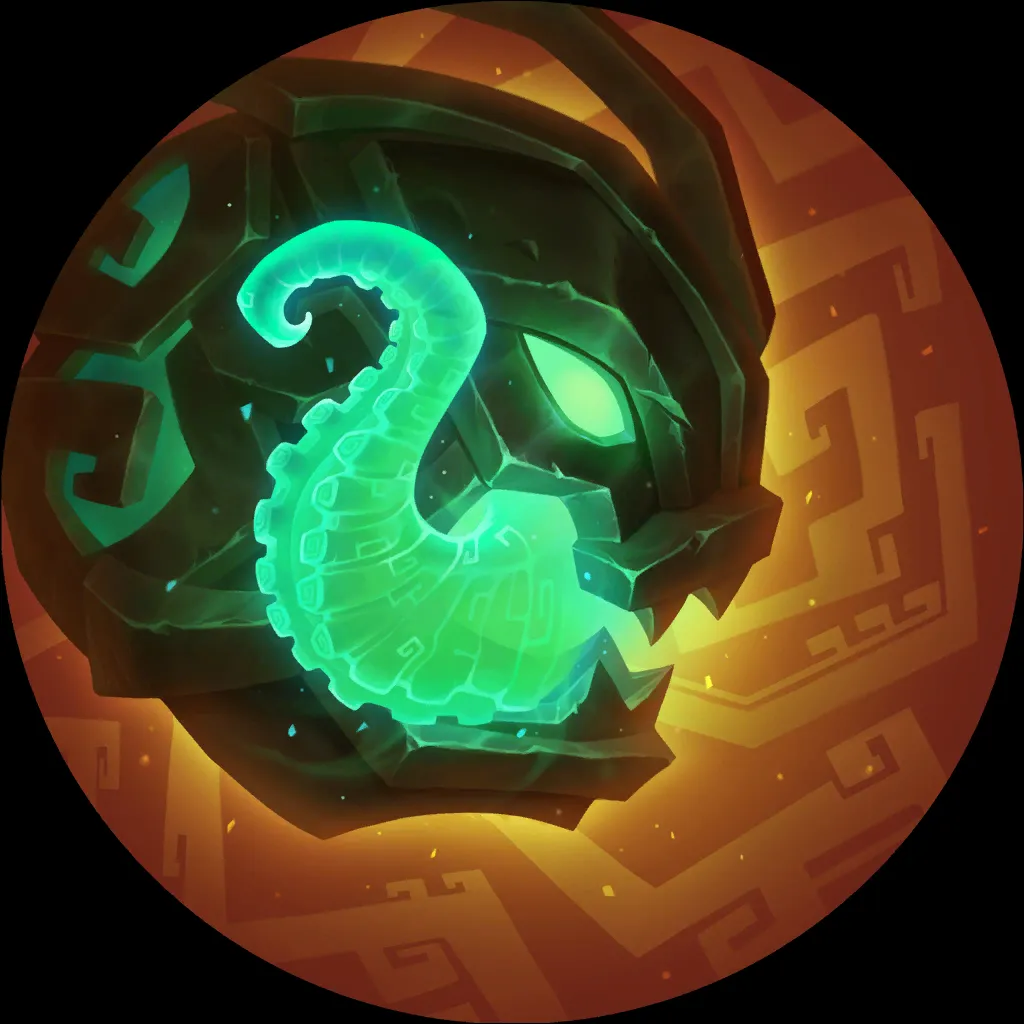 With Vanguard Sergeant
creating a For Demacia!
, and Demacian Tellstones
added to the spell pool along with Eye of Nagakabouros
and Concerted Strike
, we run plenty of spells to utilize Lux
.
---
Leer's thoughts
While Illlux indeed finds similar success to Illaoi J4, it feels like a budget version of that deck. Illaoi
and Lux
want to achieve different things which clash with each other.
With Illaoi
, we want to build up a reasonably-sized (some call it thicc =) Tentacle
and overpower the opponent with a big Overwhelm attack.
Lux
on the other hand wants to stall out the game and out-value the enemy. While this might seem like a complementary combination that supports each other, it's quite the opposite.
Lux
feels like a freeloader who benefits from our strong early game without giving enough back. At points where I could've killed my opponent with a Cataclysm
, I found a Shield of Durand
in hand.
Don't get me wrong, Illlux is not a bad deck at all. But considering what we could get with substituting Lux
and her support cards for more tempo, this list feels like wasted potential. It's actually quite similar to the Mono Pantheon
versus Pantheon
Taric
debate (before Yuumi
was released), where Taric
stole card slots for tools to level Pantheon
swiftly and activate Fated more consistently.
---
Annie Jhin
Annie
Jhin
is a Stun-Tempo deck that looks to win the game through Jhin
's Origin ability, Annie
's Tibbers, burn spells like Decimate
, and big board tempo swings with all of its stun cards.
To better your understanding of tempo and find more success with this deck, check out Yangzera's article on tempo.
6
0
3
31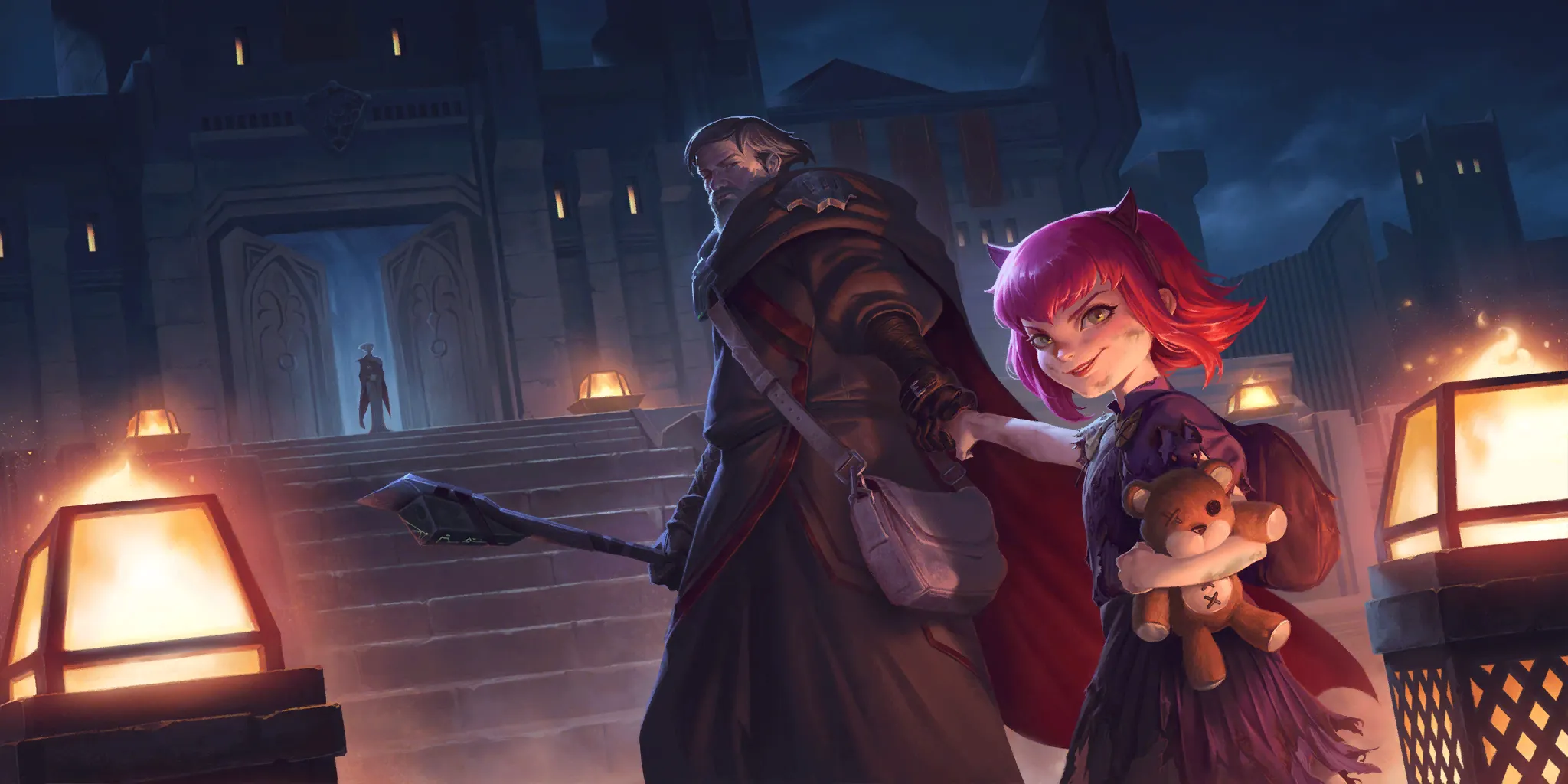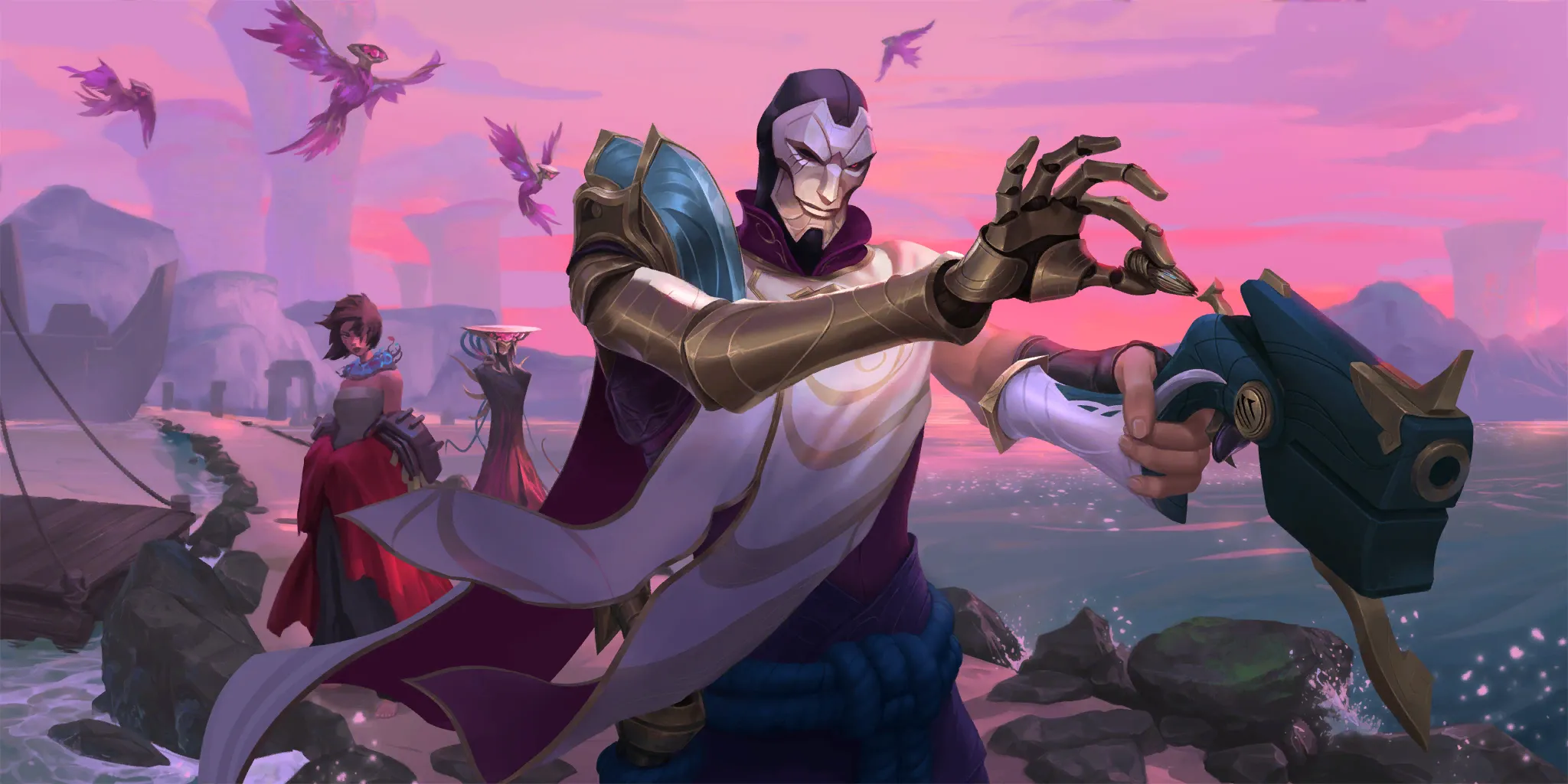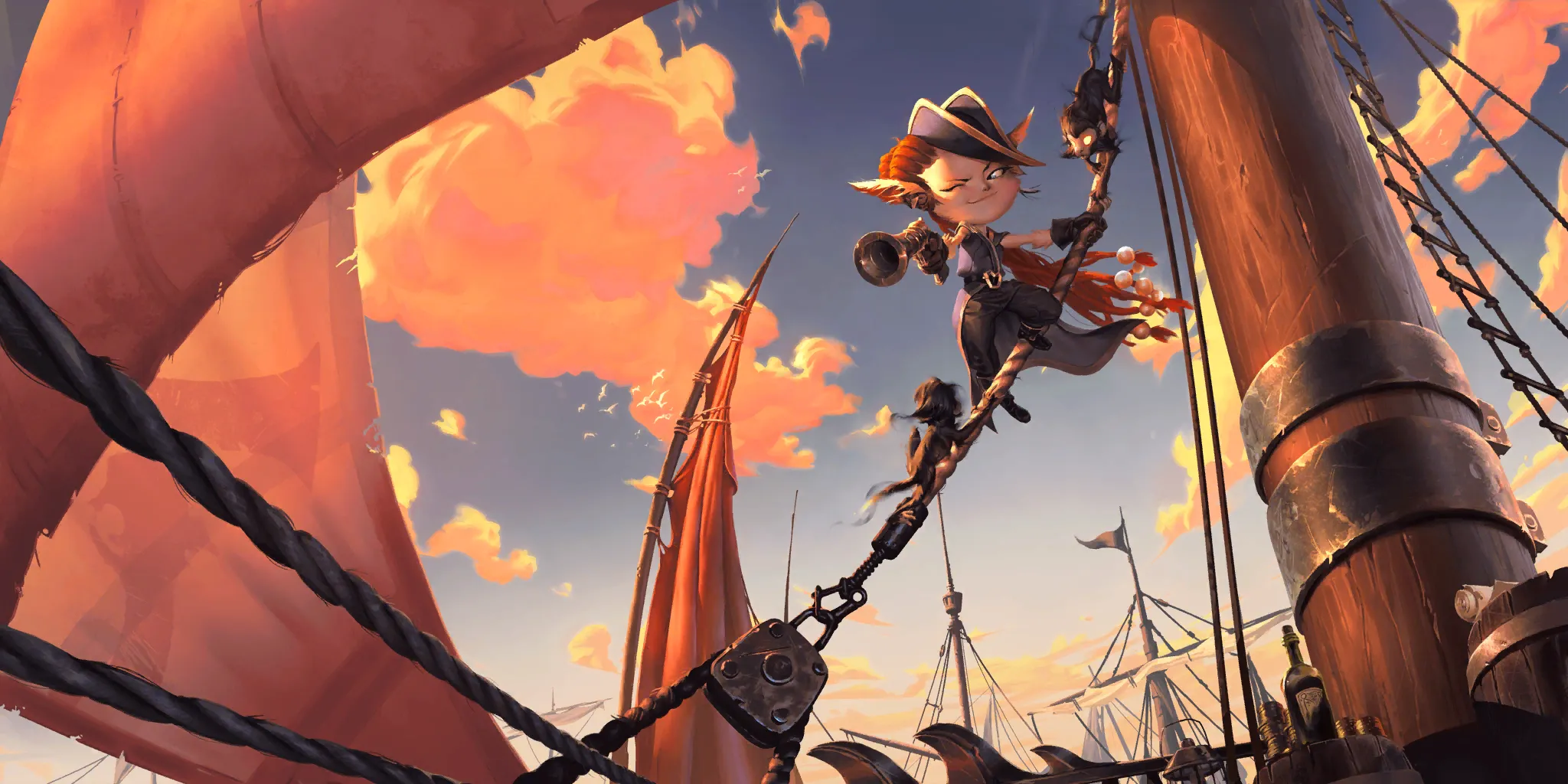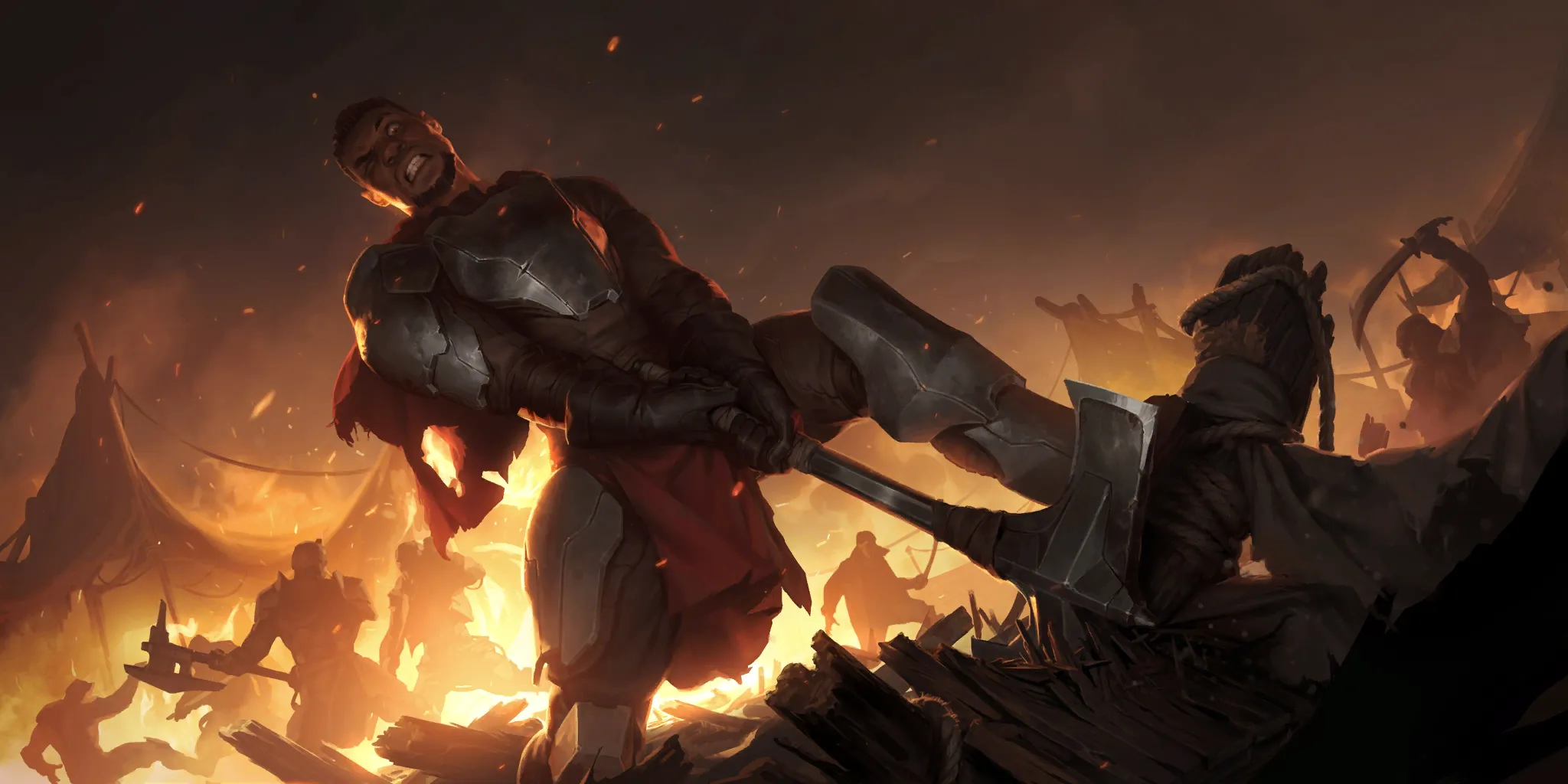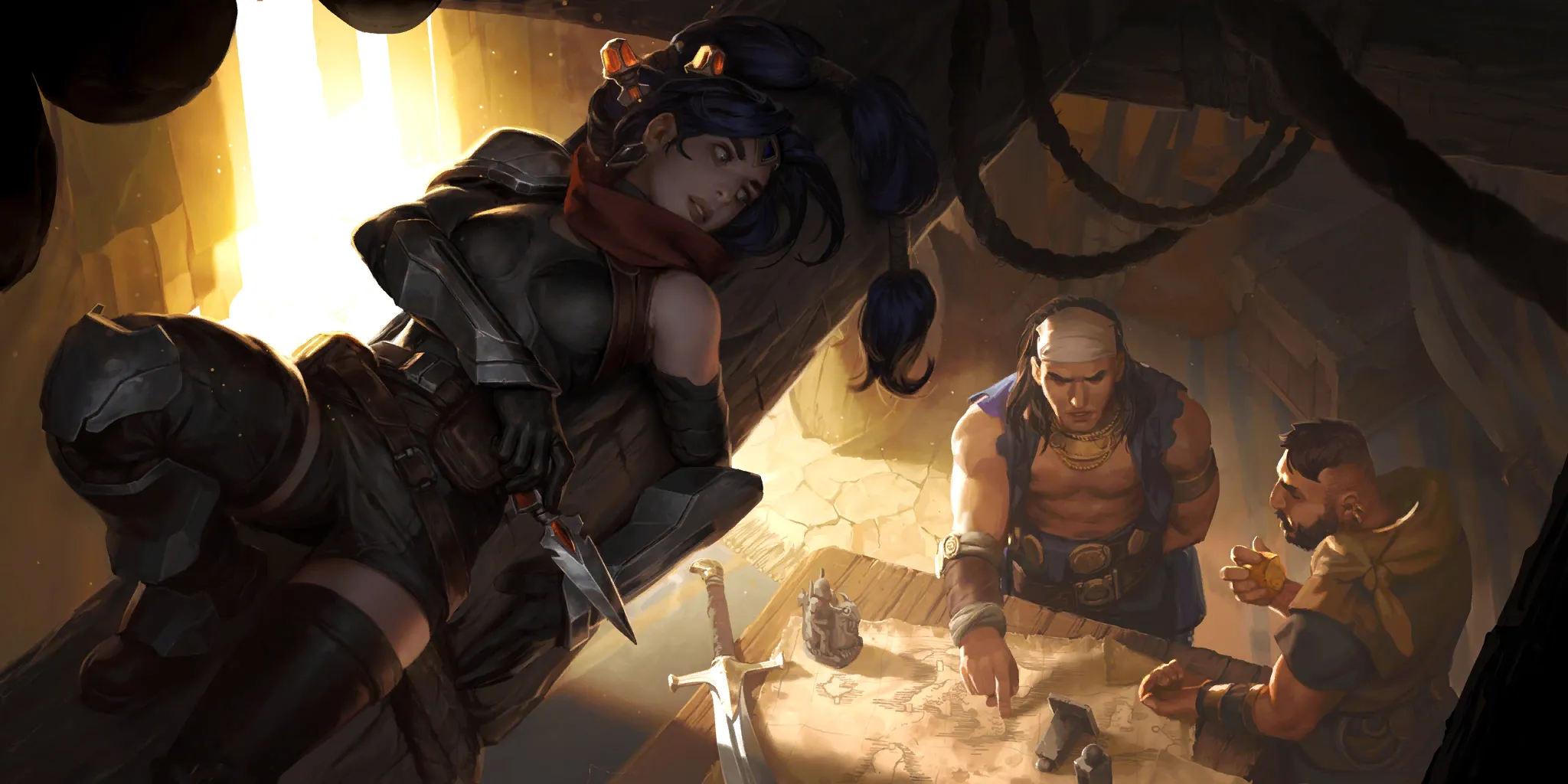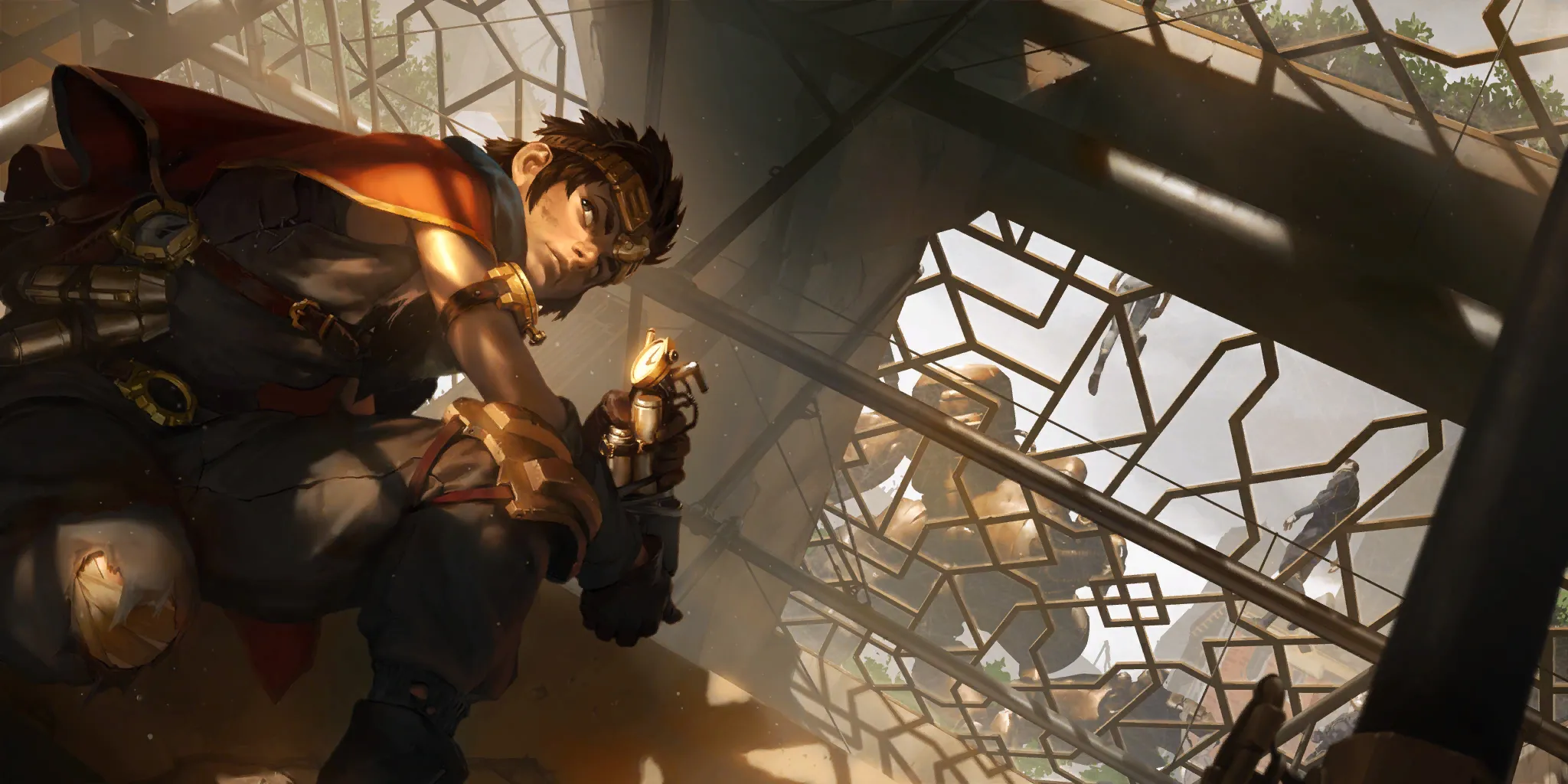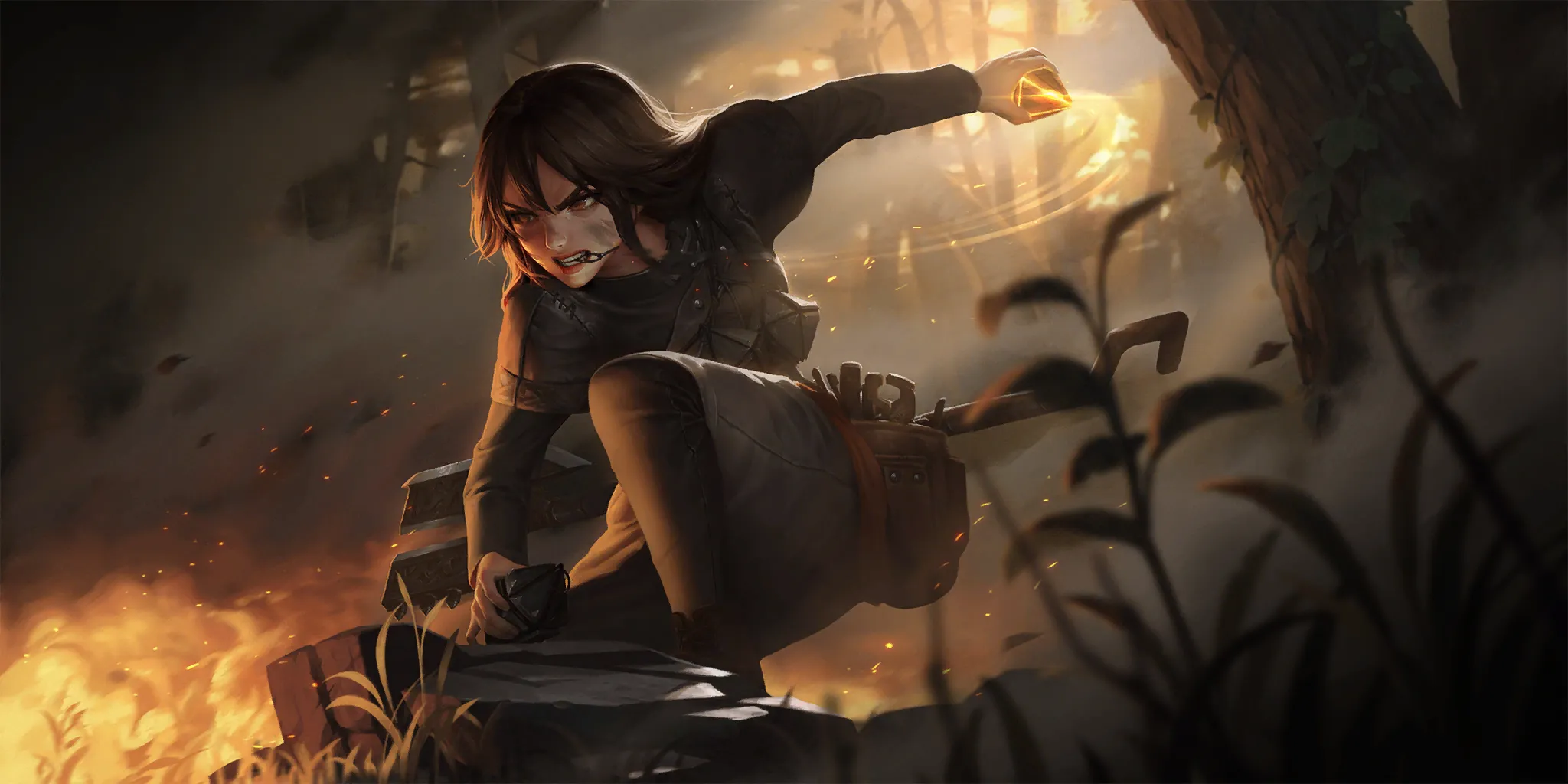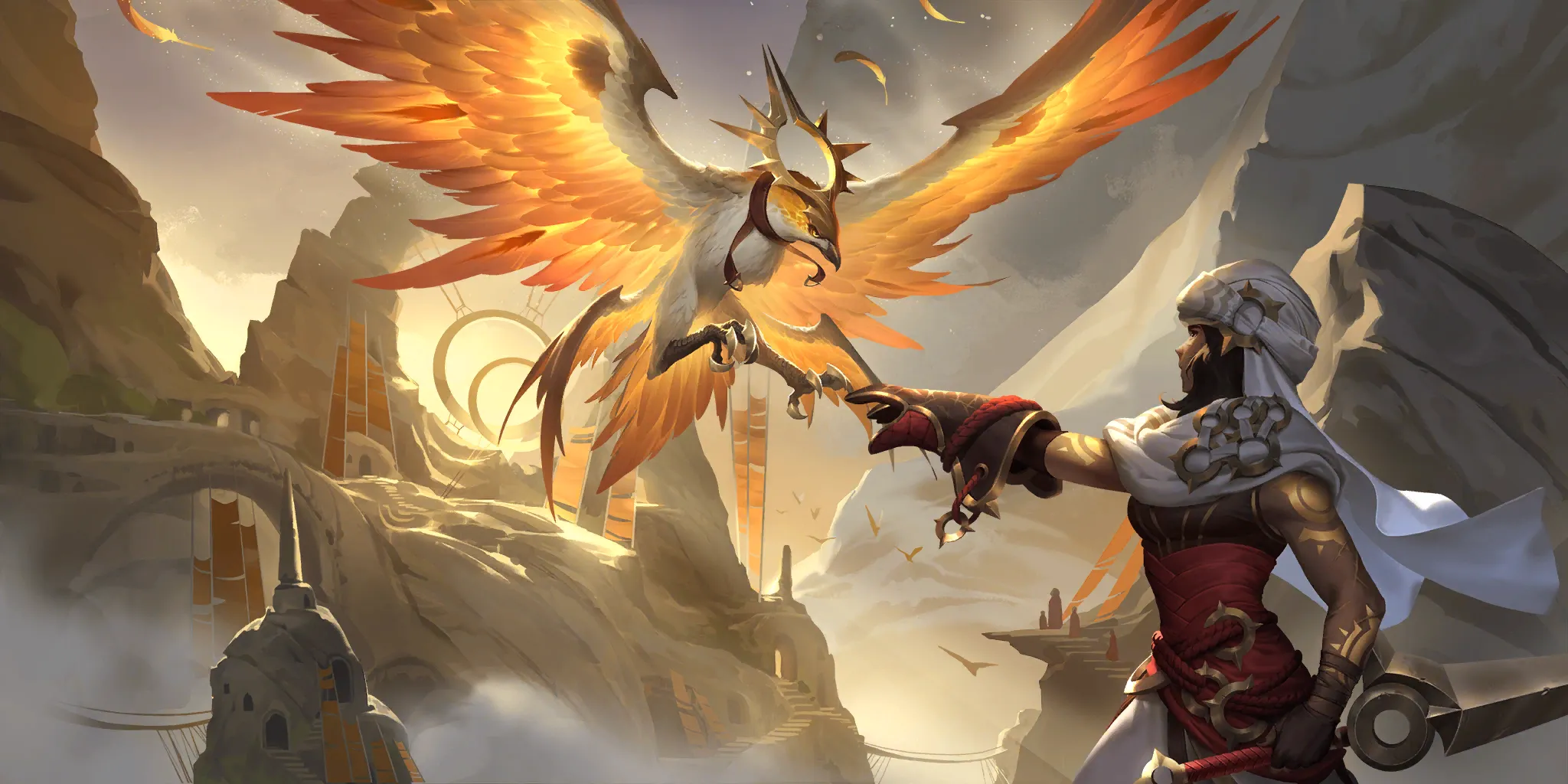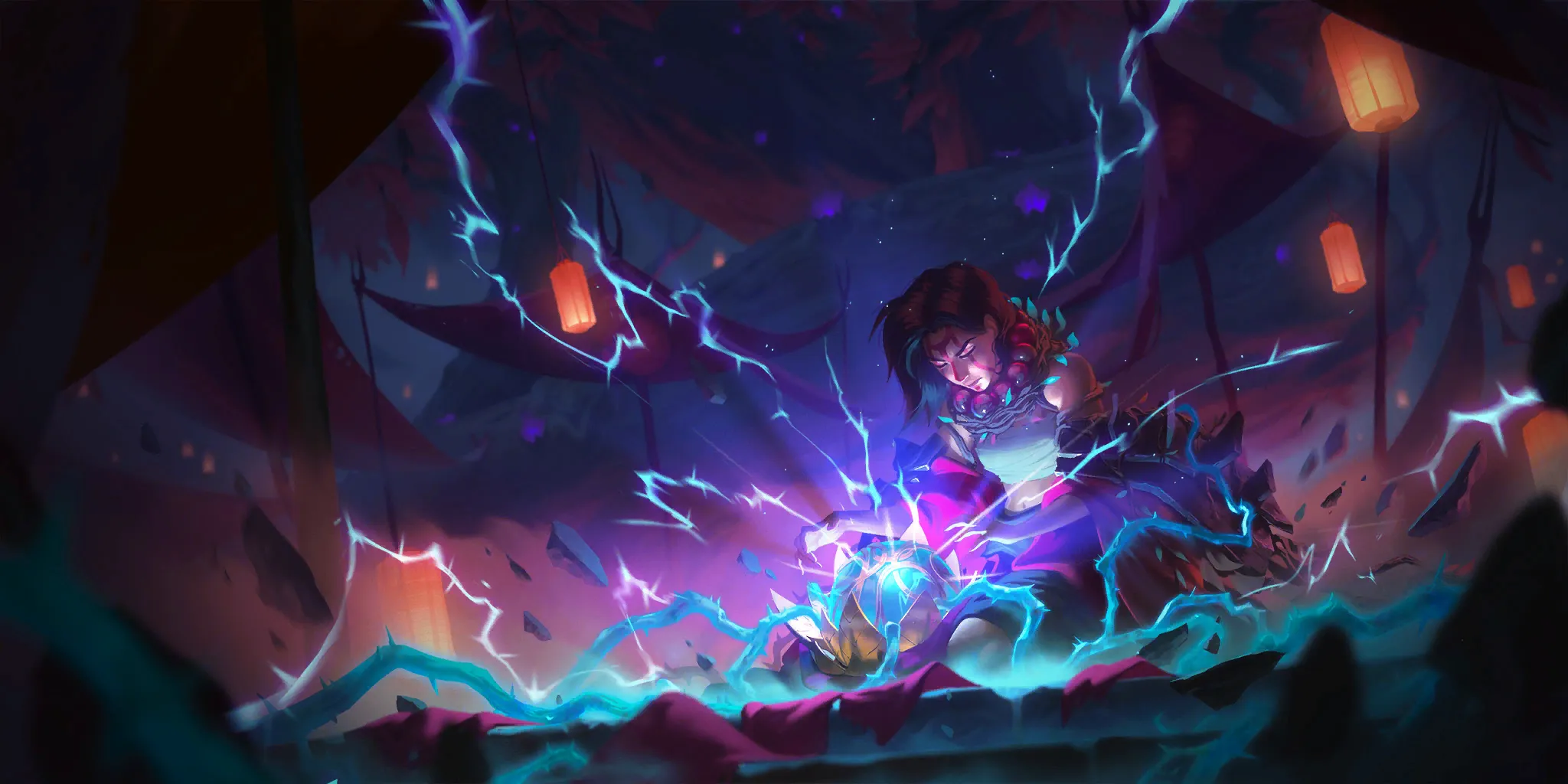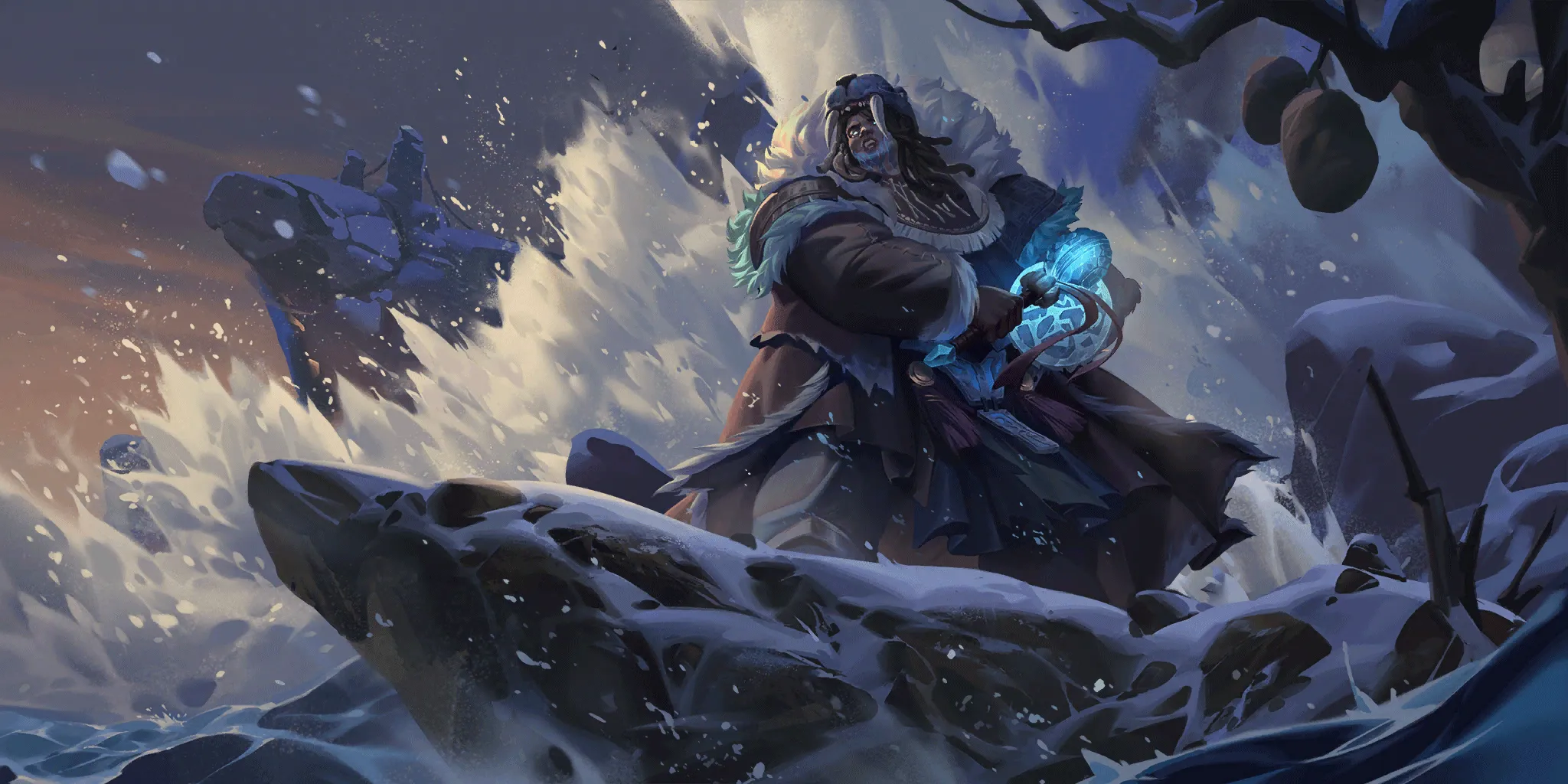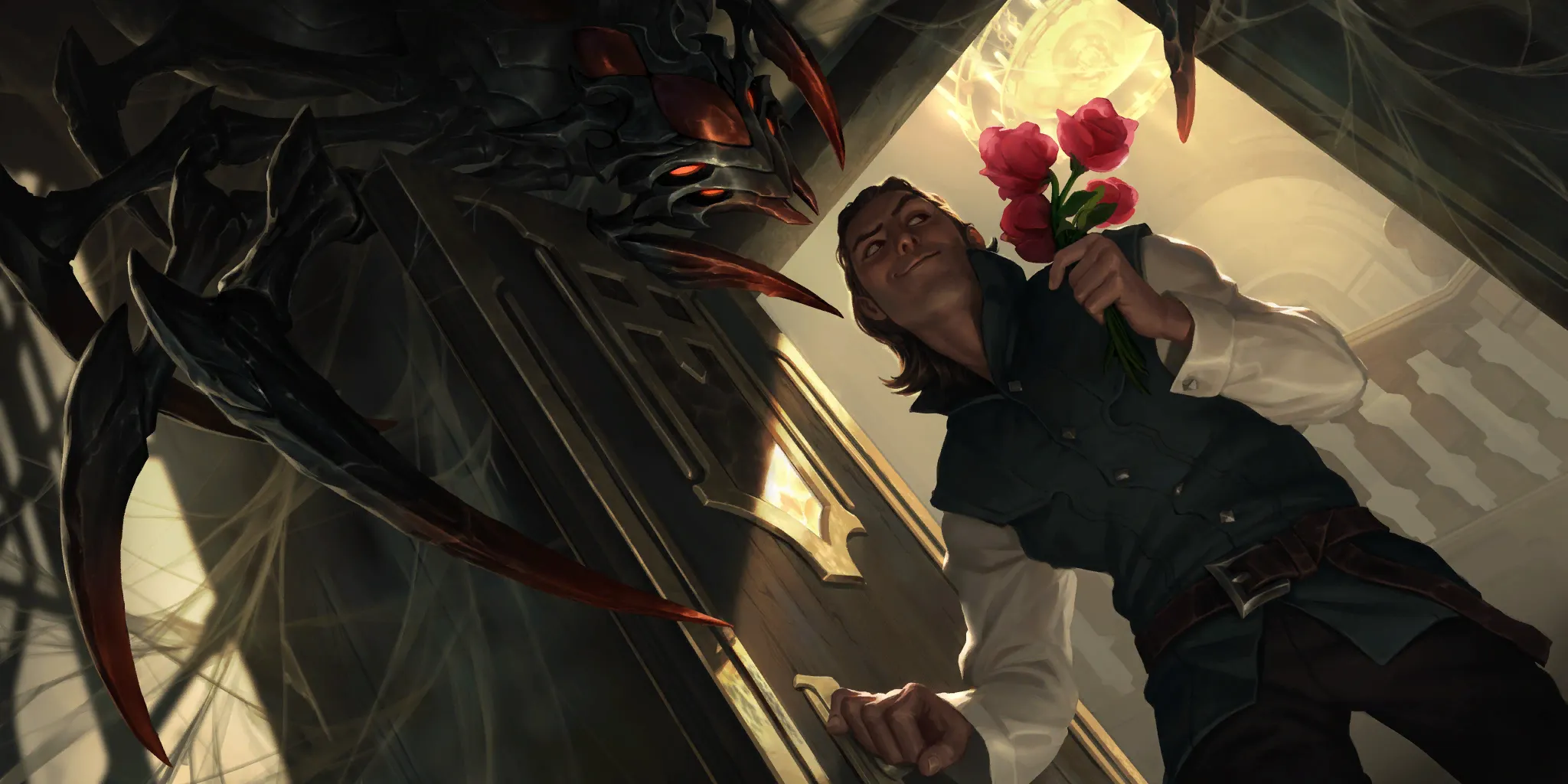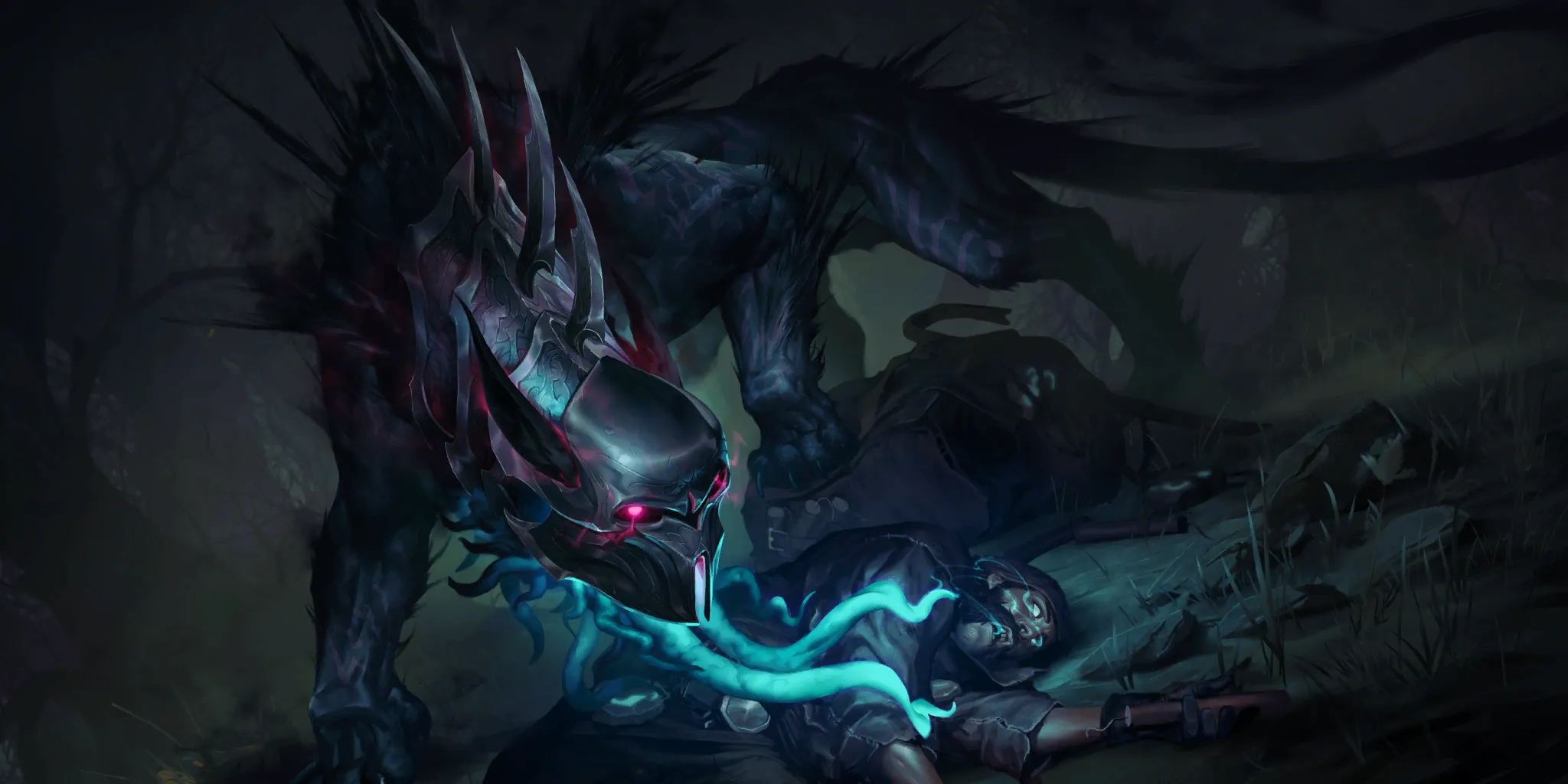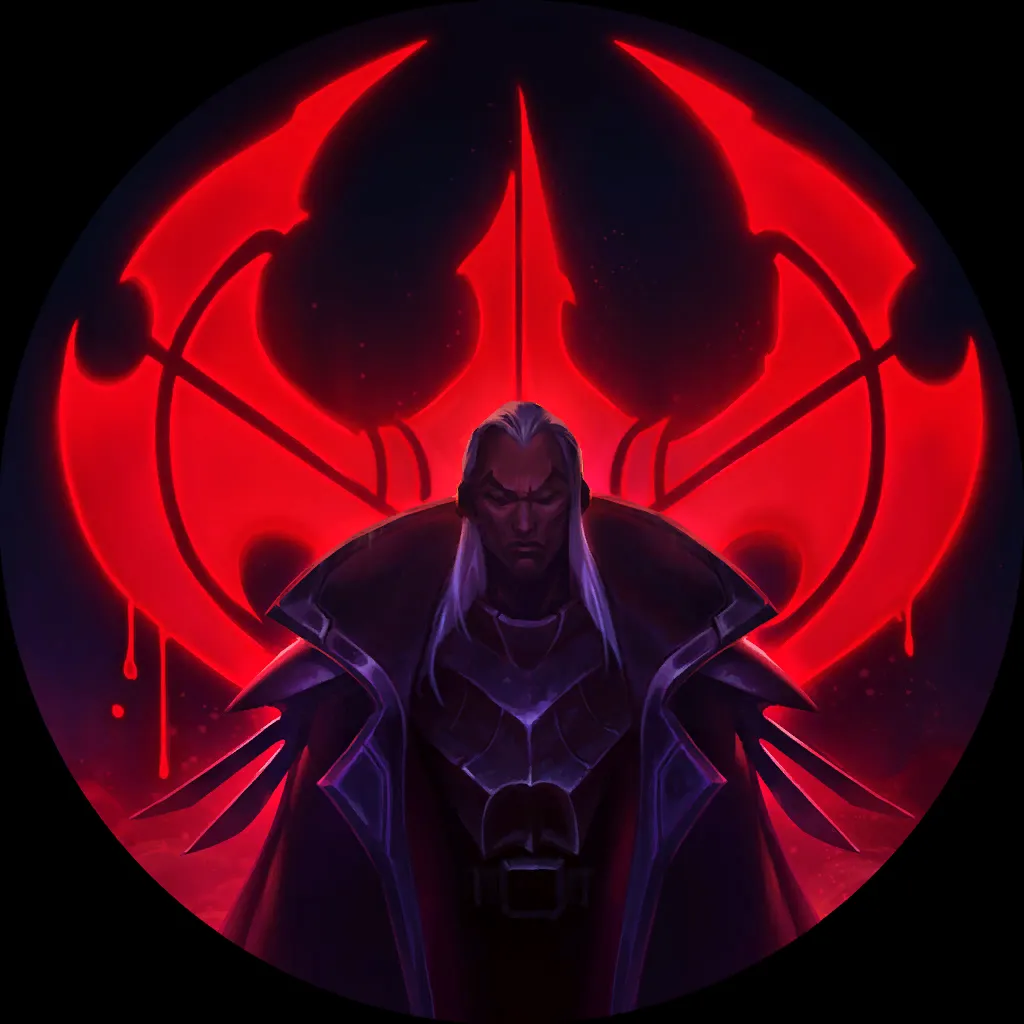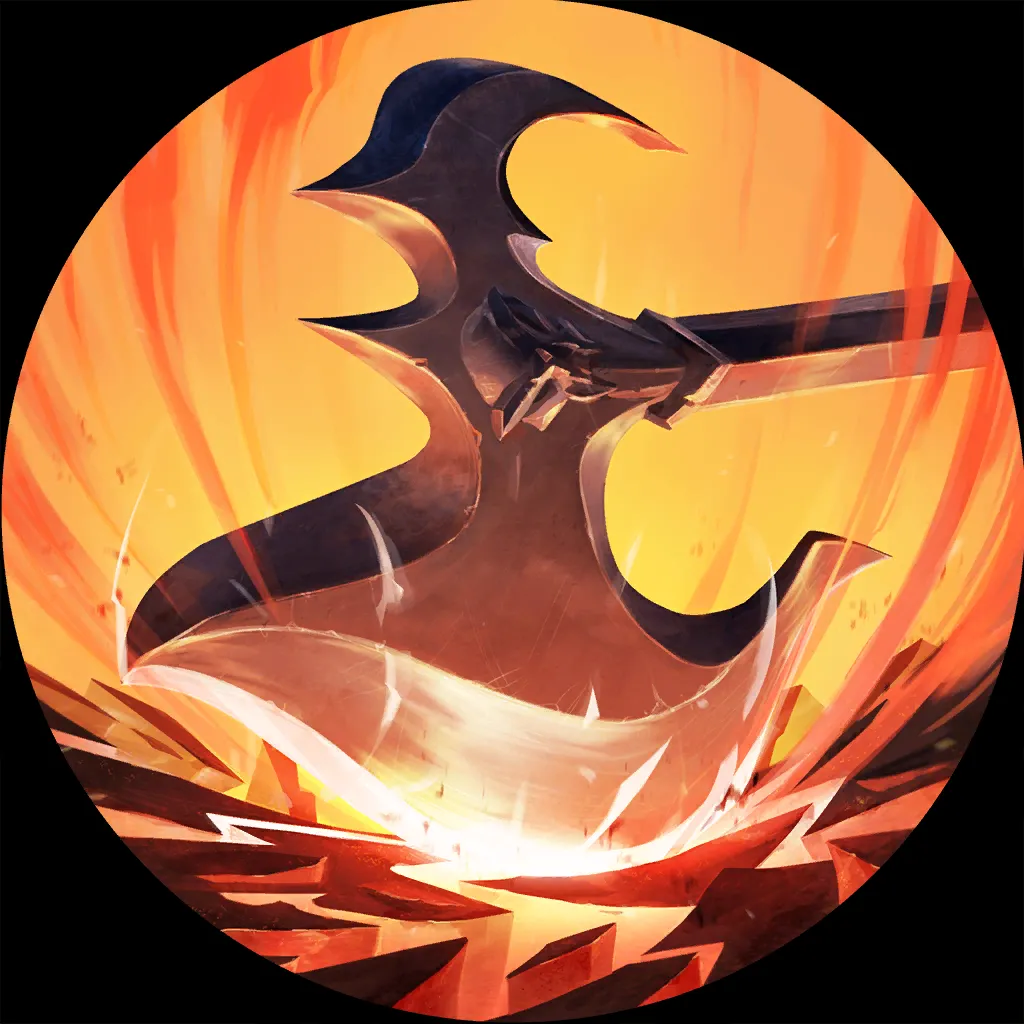 The fundamental misunderstanding people have with this deck is thinking it wants to play like a traditional aggro burn deck, where it's okay to give up on your units just so you can get in with whatever damage you can from rounds 1-4.
While you're still happy to make trades and push that early damage in a lot of cases, this deck will often be more than okay giving up on board and taking face damage from your opponents' attacks. This is because you can play out multiple stun cards on your own attack token to temporarily retake it and push much more damage than you'd normally be able to.
Yangzera has also written a Premium guide on the deck that you can find here!
---
Monte's Thoughts
This deck was a lot of fun to pick up and play on expansion day. I do think the win rate is suffering from bad builds using Ravenbloom Conservatory
and people not understanding how to effectively use their stun cards.
I expect some kind of Jhin deck to stick around and this is a good deck to pick up, so you can begin to understand how he works.
This deck doesn't play like your typical aggro deck. As a result of the stun package, we're often okay giving up our board presence or holding back attackers so we can set up for a better attack on the next swing, after temporarily removing those pesky blockers.
You'll want to find Annie early and Jhin can often be worth keeping but it's more important to ensure you have a hand that plays out the first three rounds like you want (if attacking on even rounds then multiple one-drops are good; on odds, you'll want a smoother curve if possible).
All in all, this is a bit of an odd deck to pick up and has a learning curve but it was EXTREMELY fun for me and I hope it gets refined further and sticks around until the seasonal.
---
Bard Garen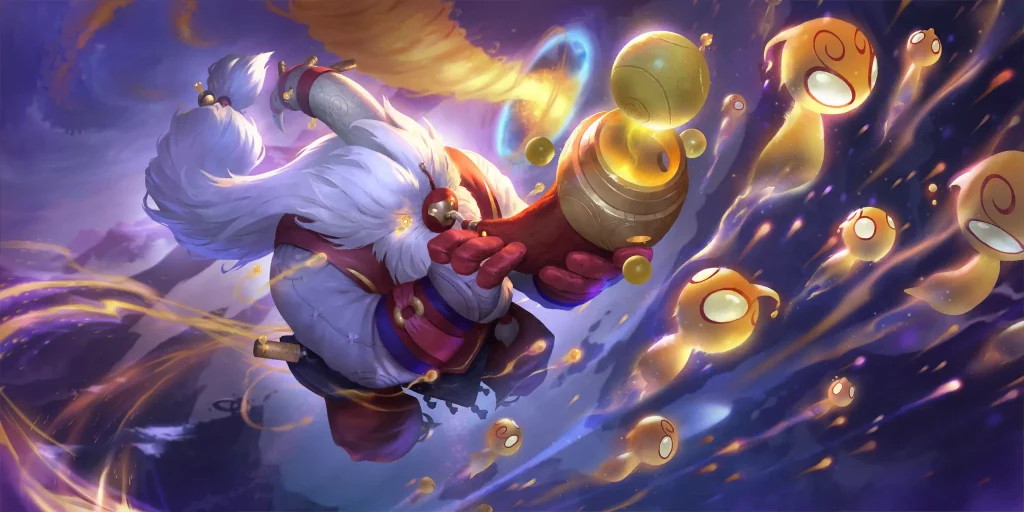 Bard Garen is one of those Bard decks that don't stick out to you from the get-go. One could even ask, "Where the heck is the synergy between Garen and Bard?!"
The answer is as disappointing as it is pragmatic.
+
= Success!
6
2
9
23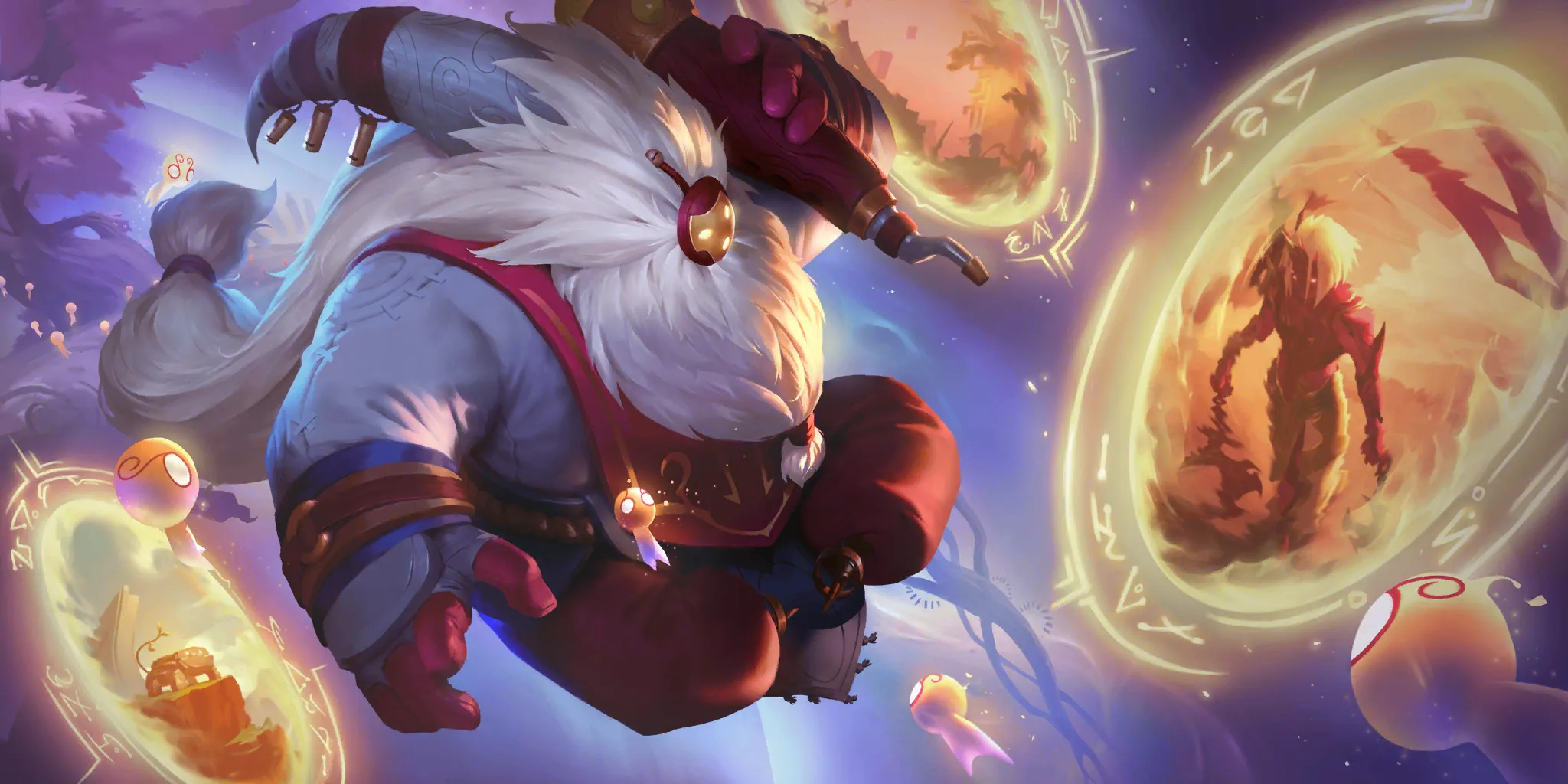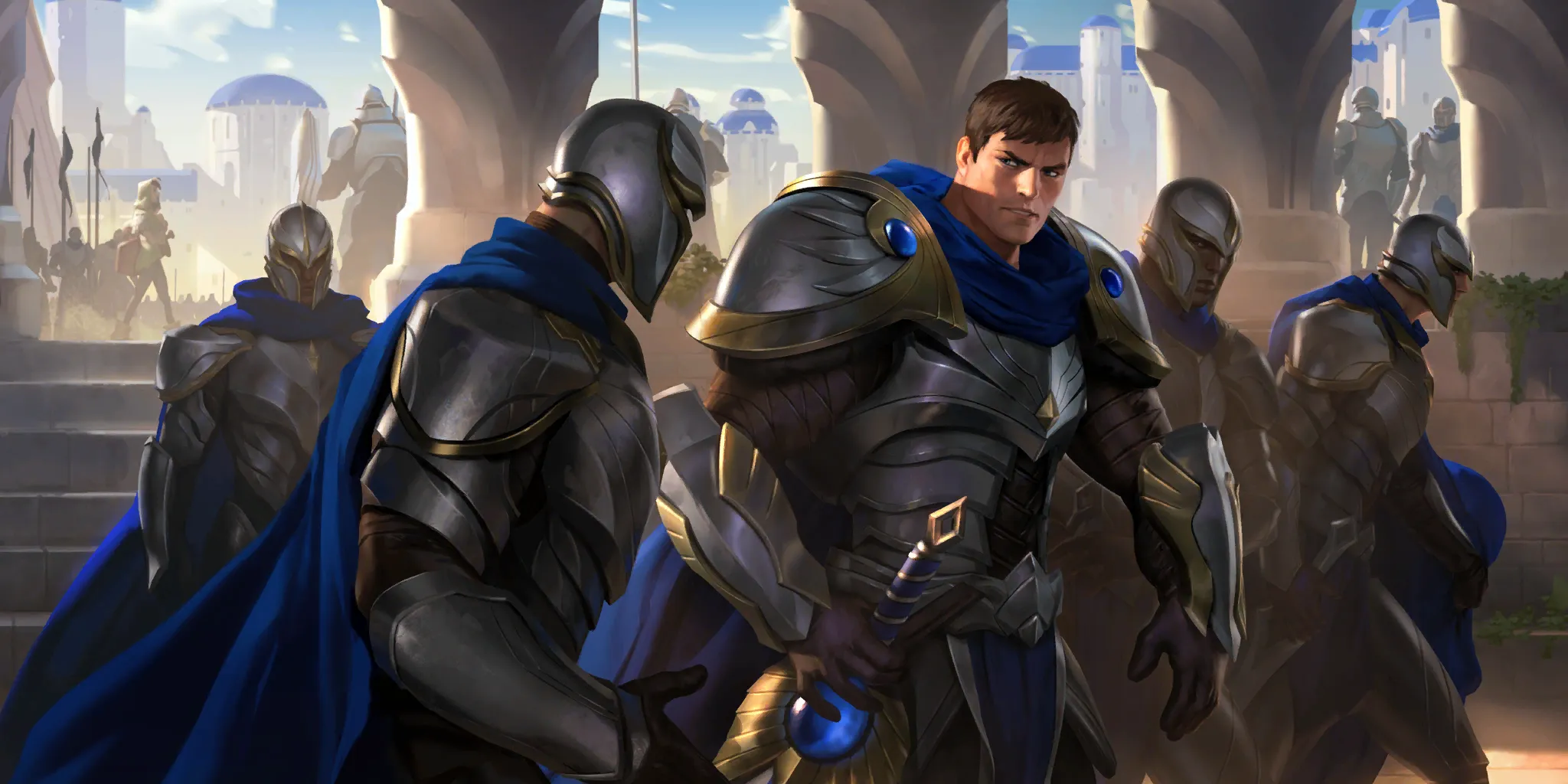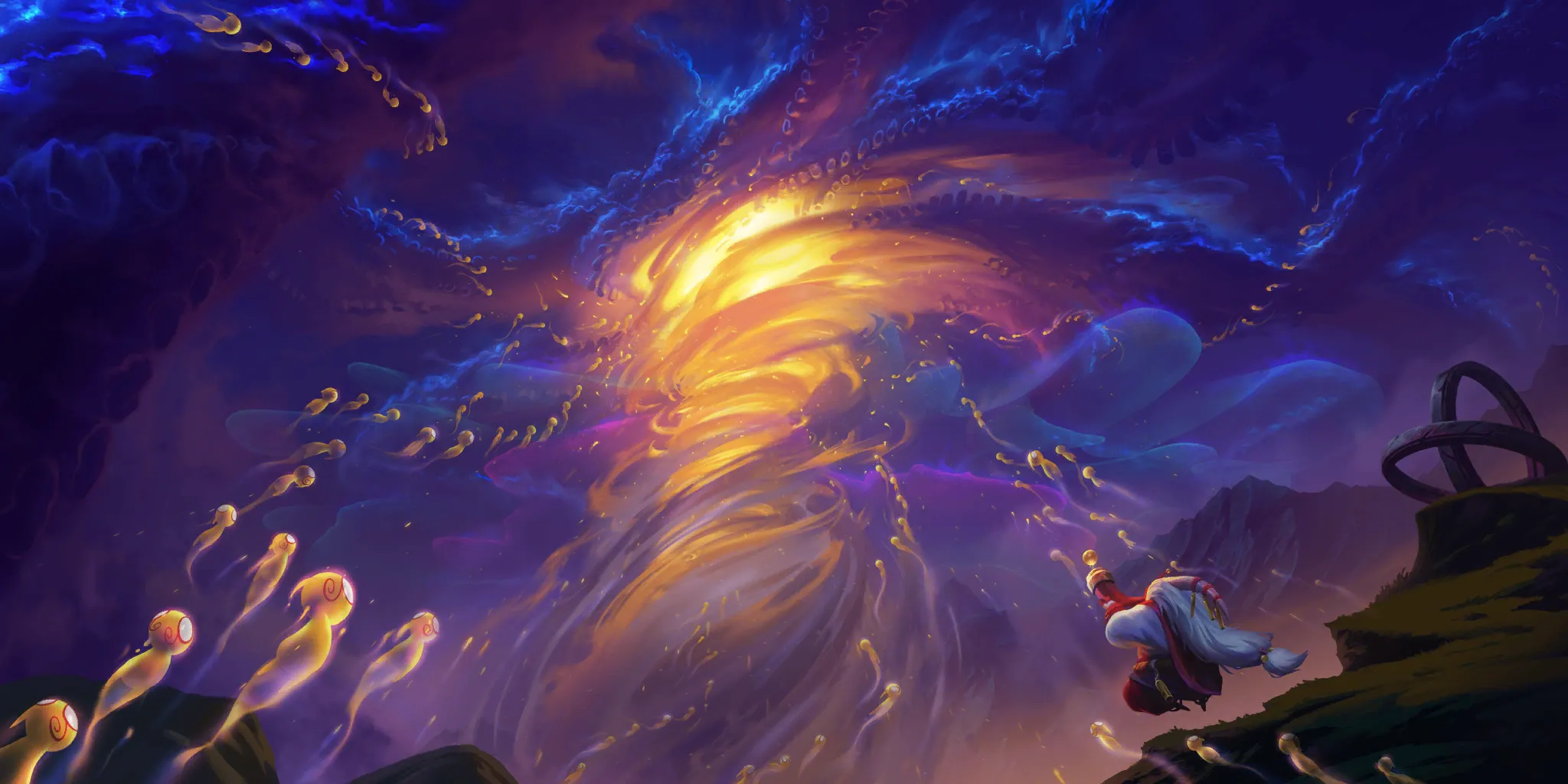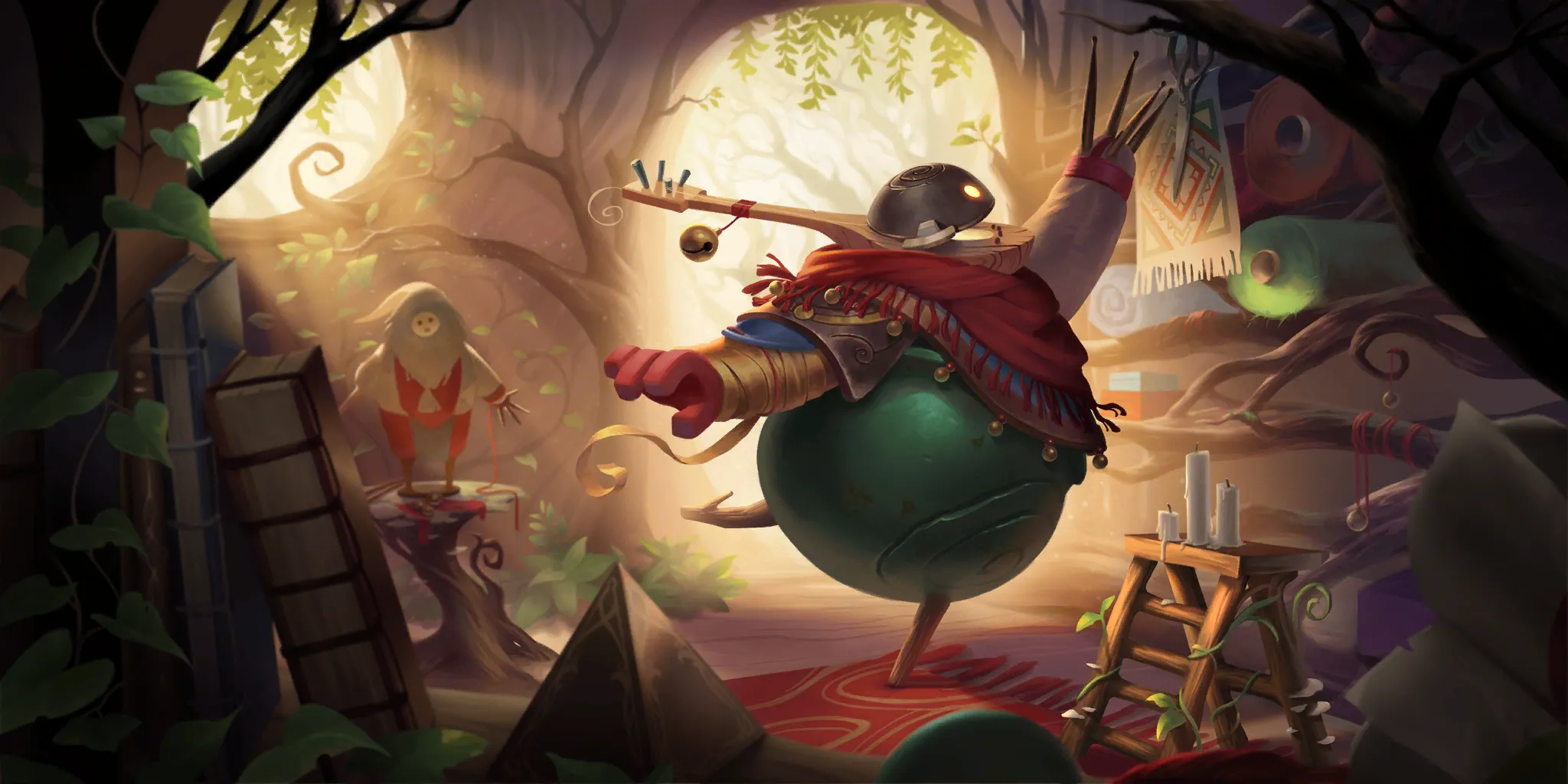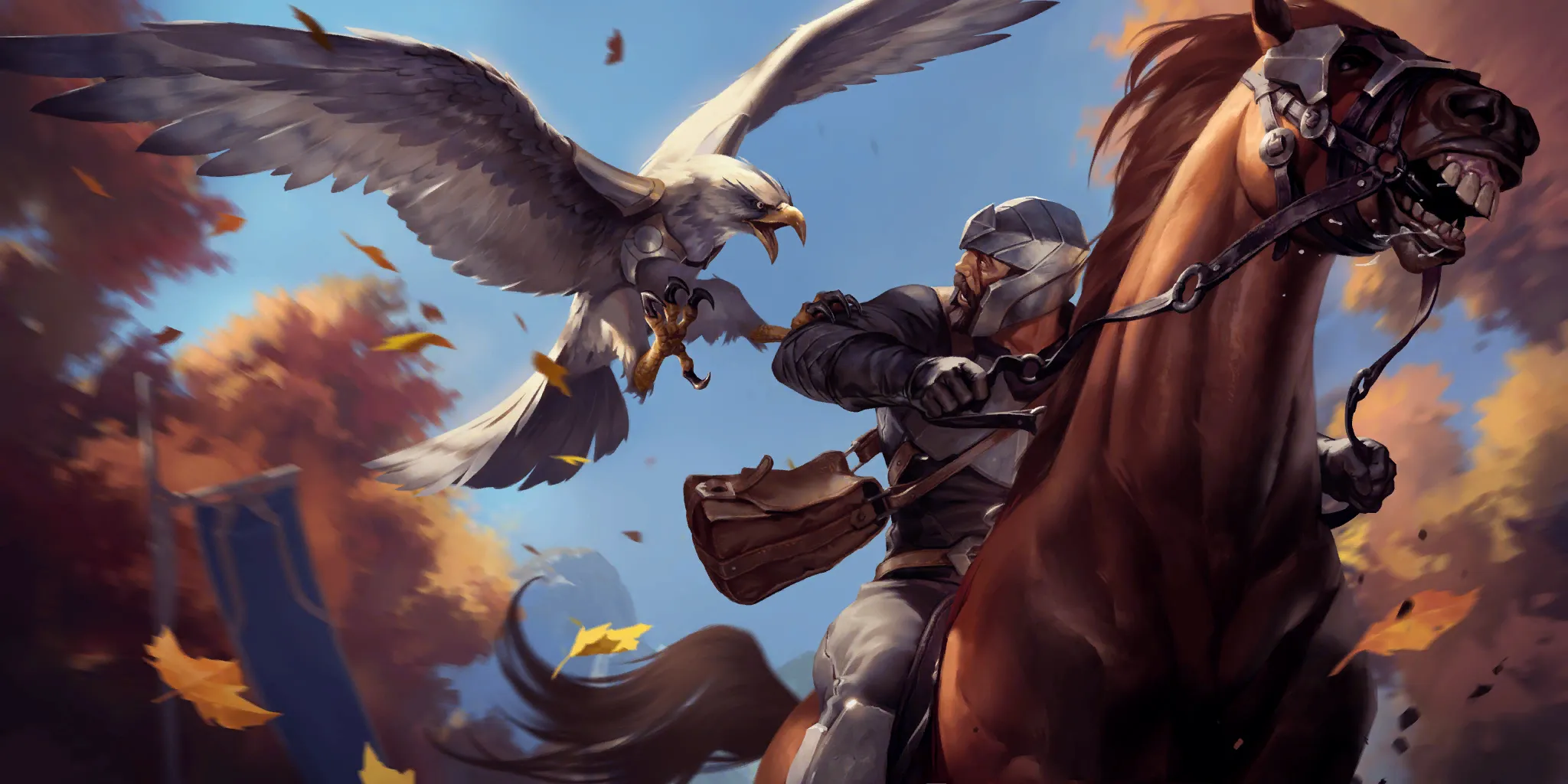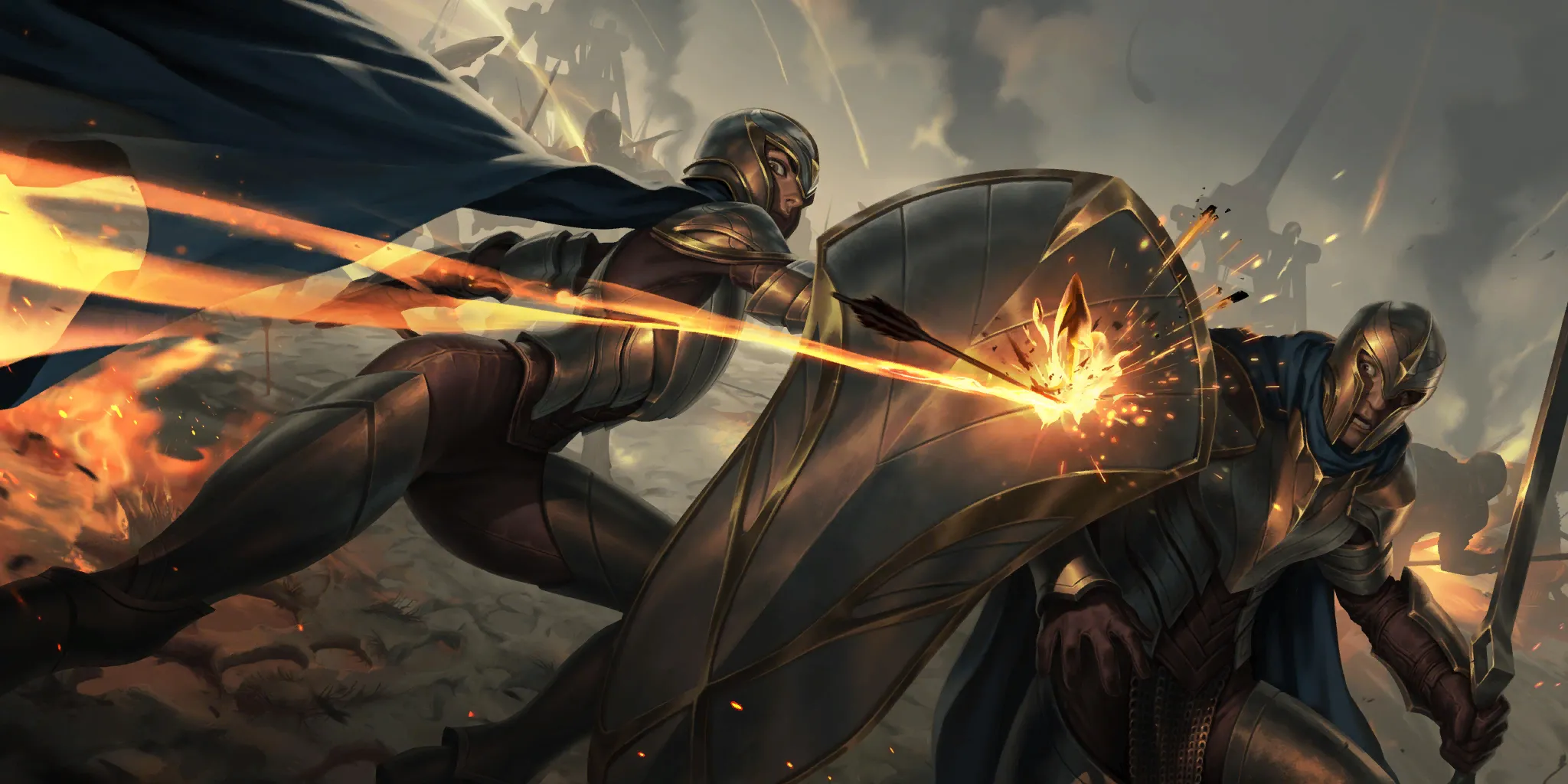 Esmus, Breath of the World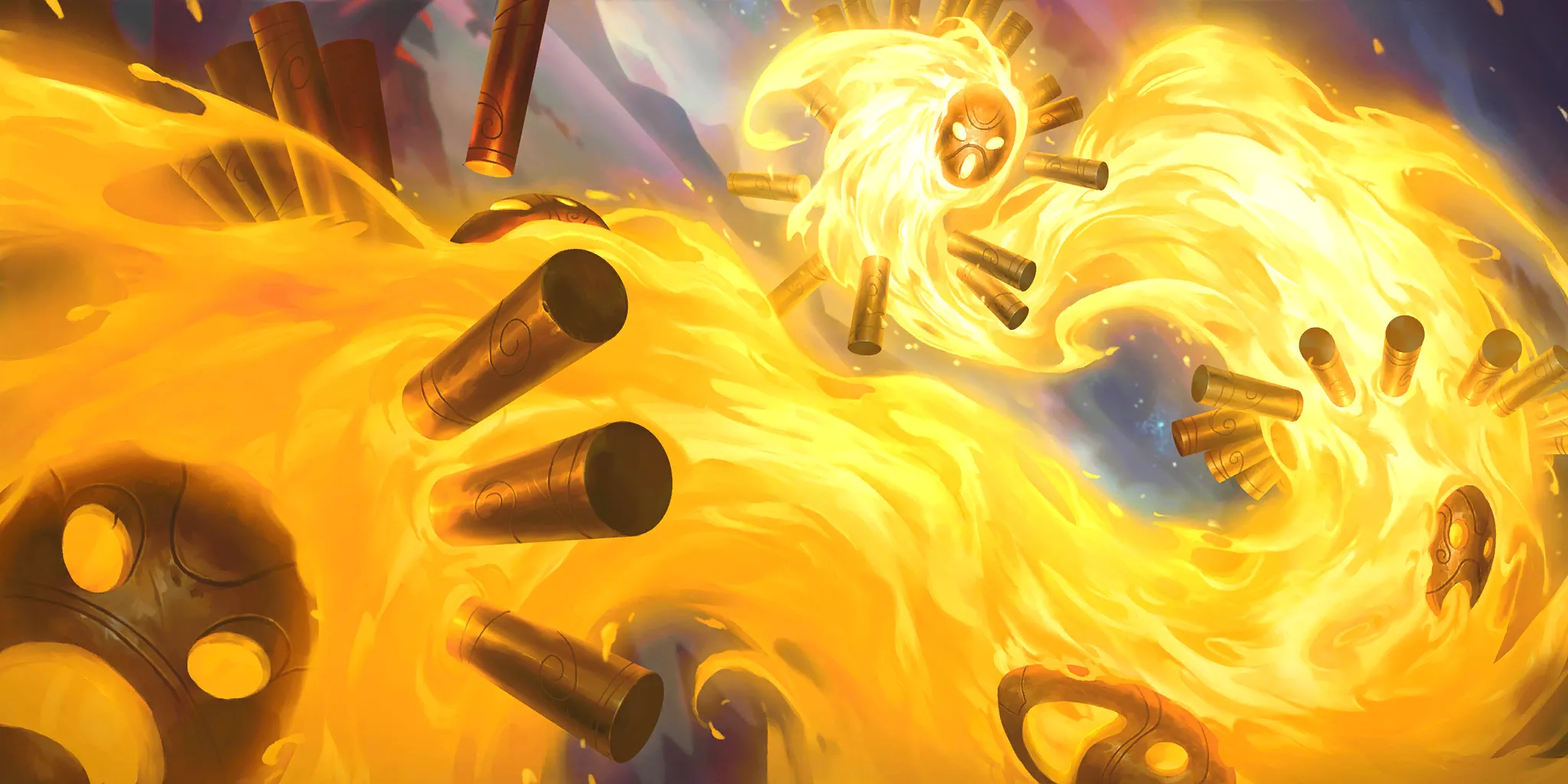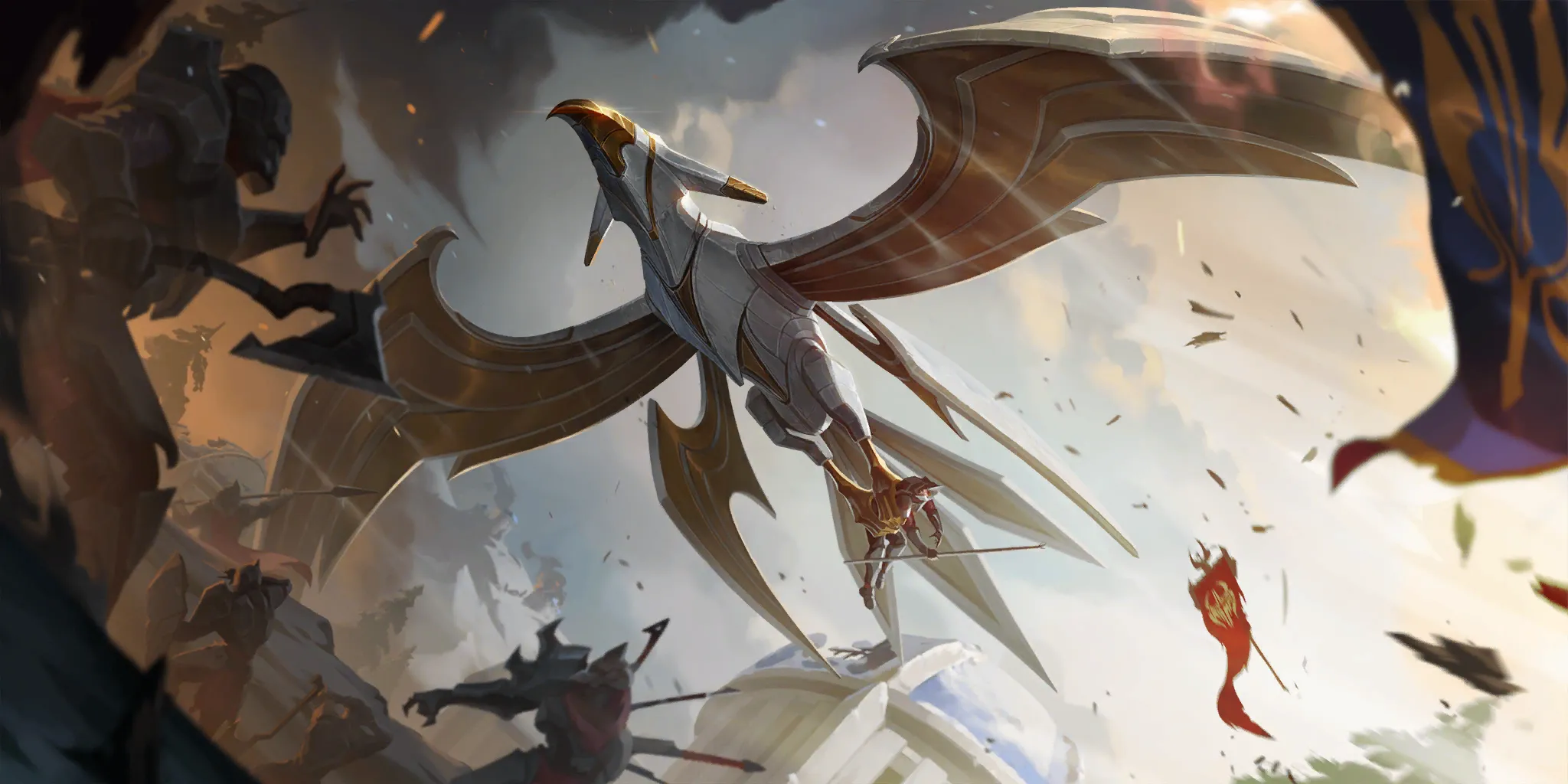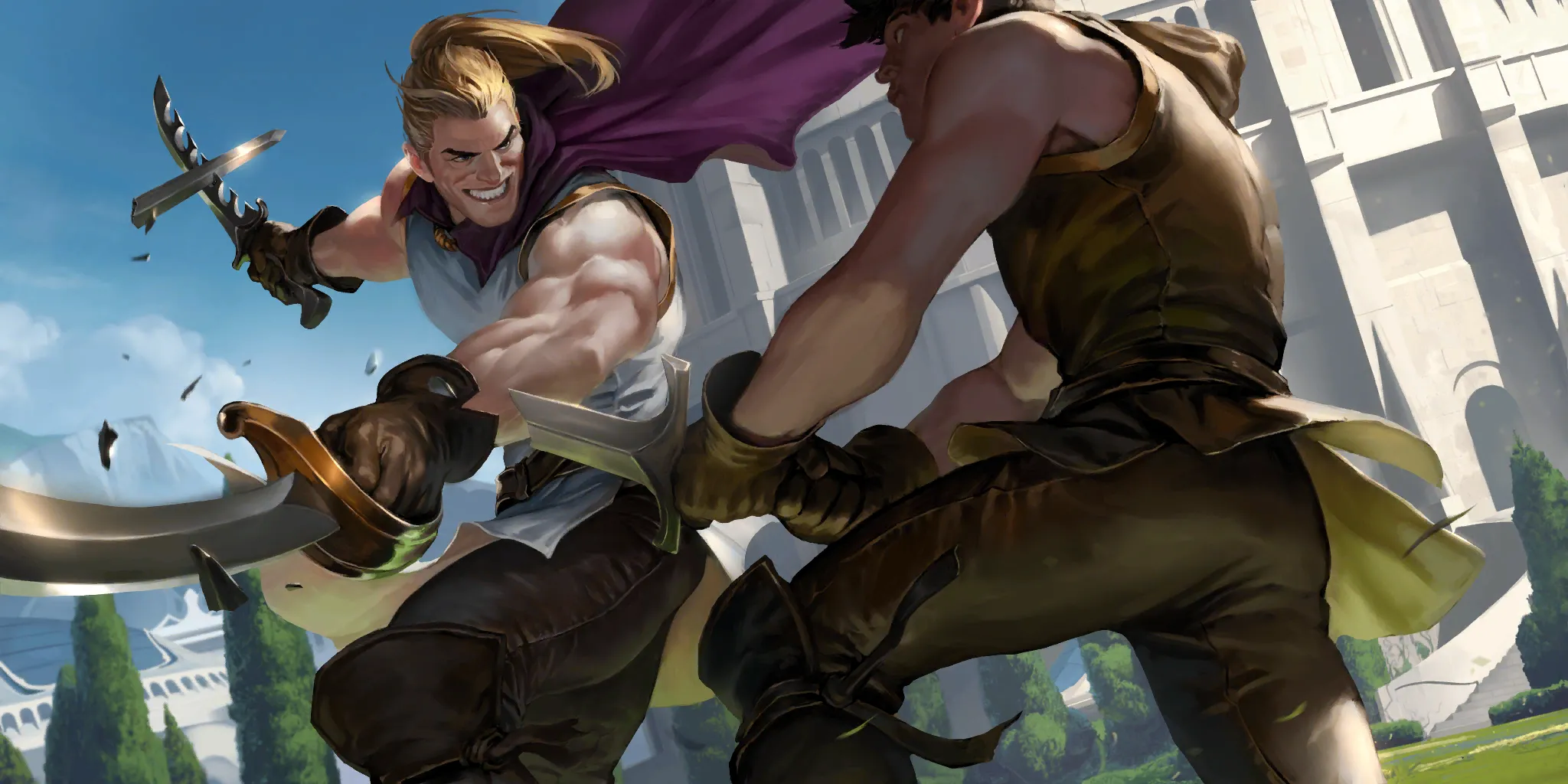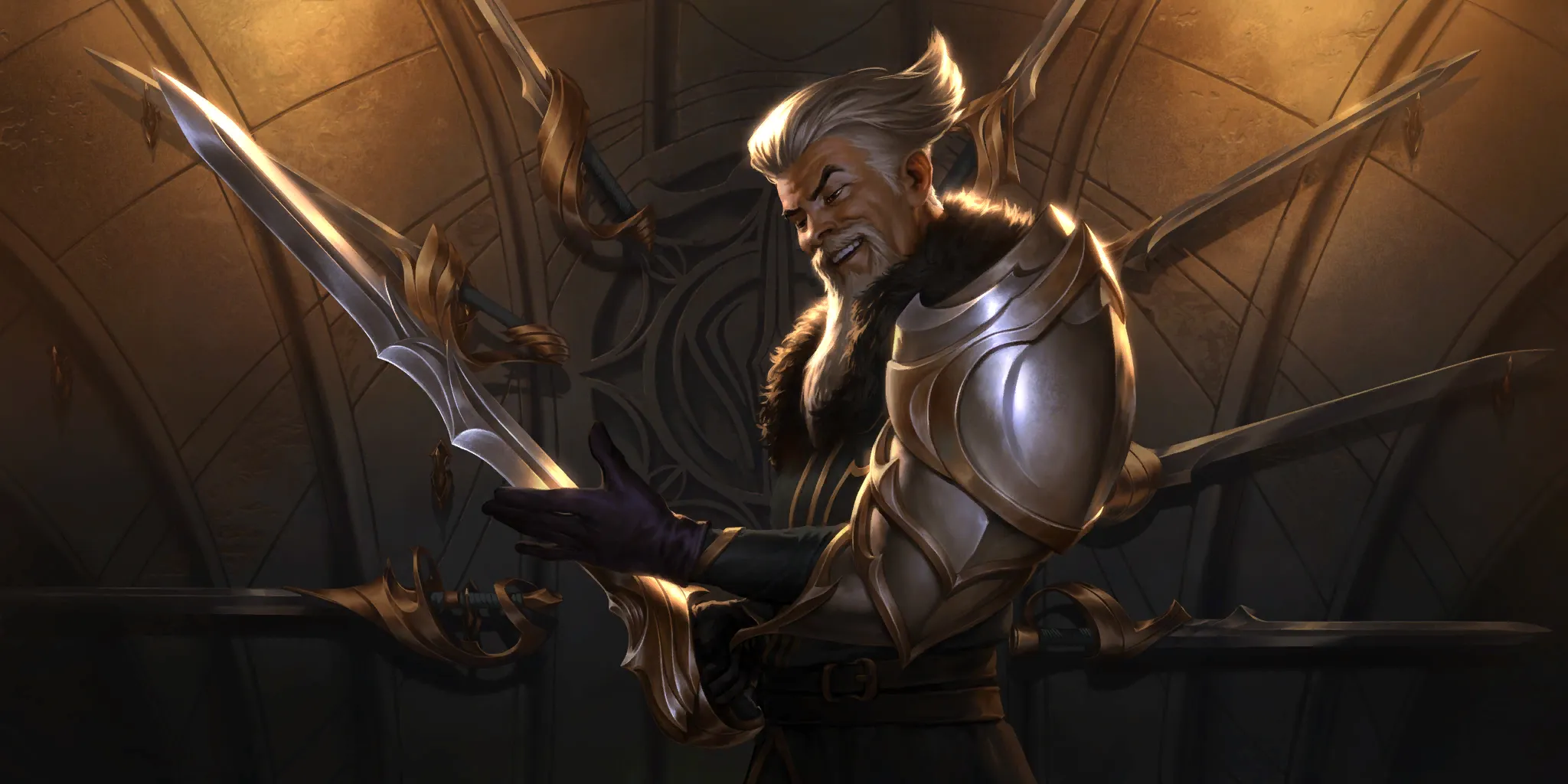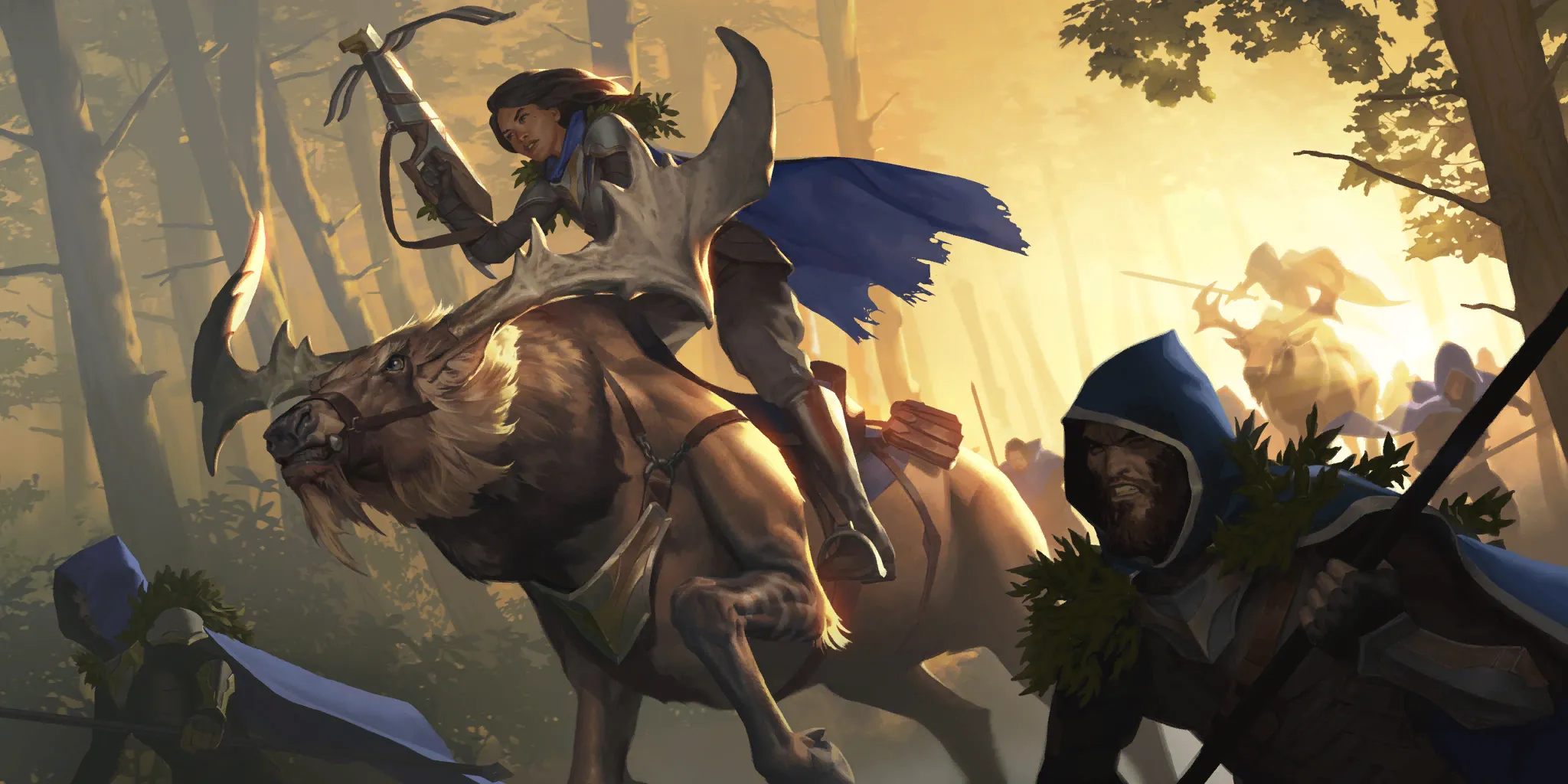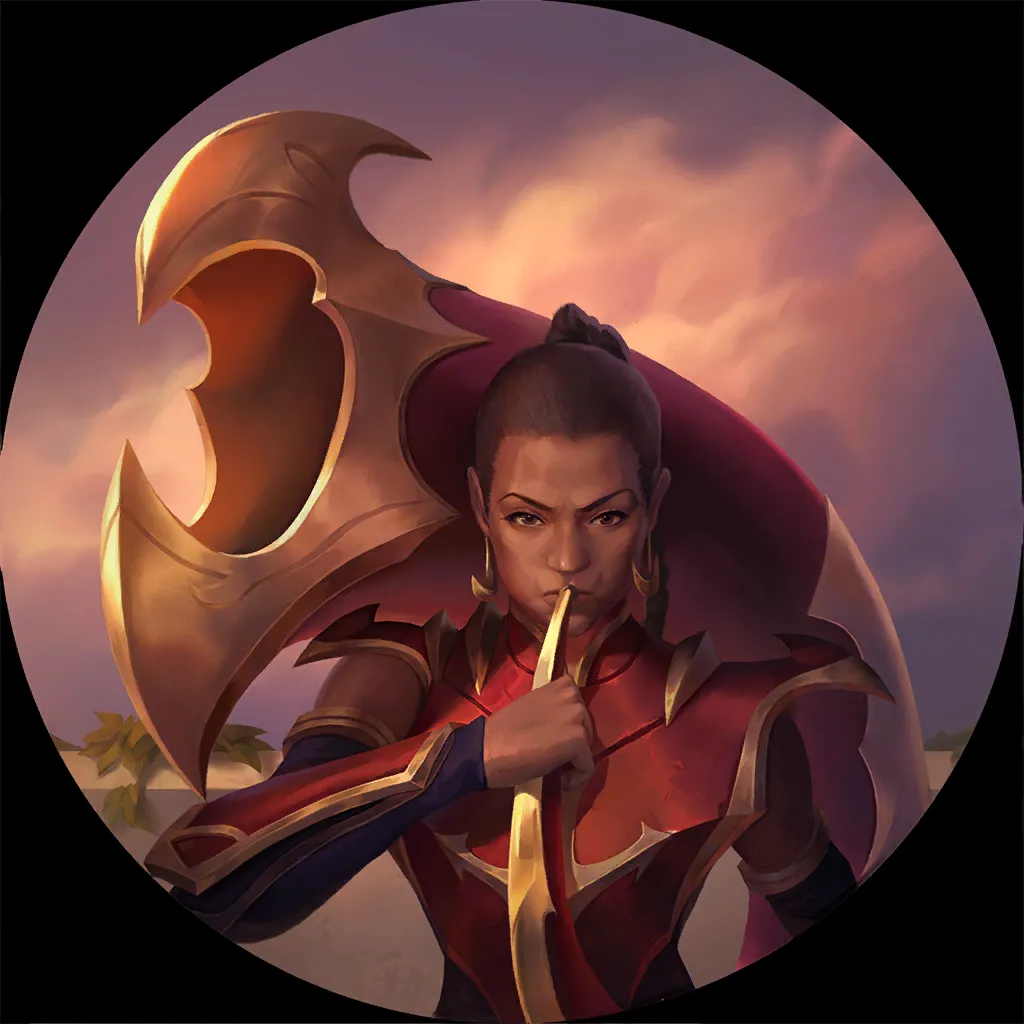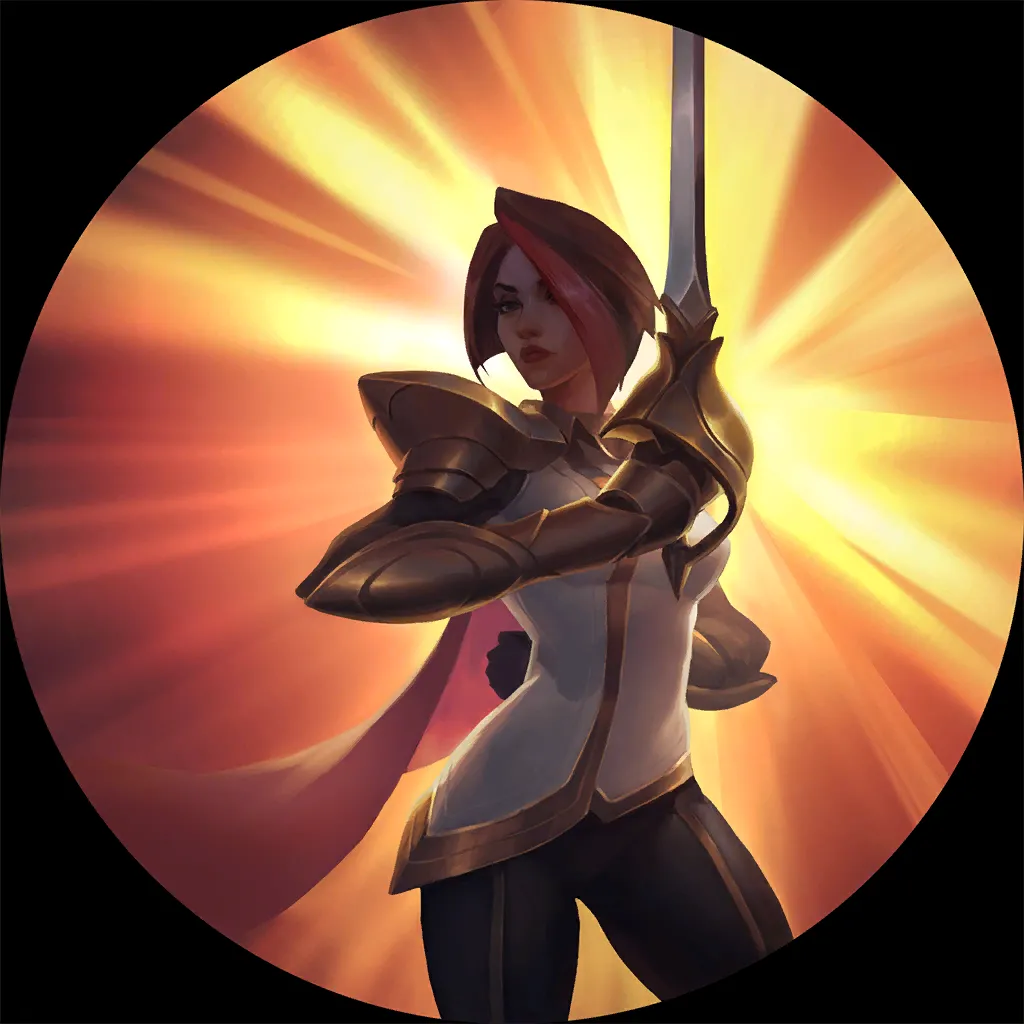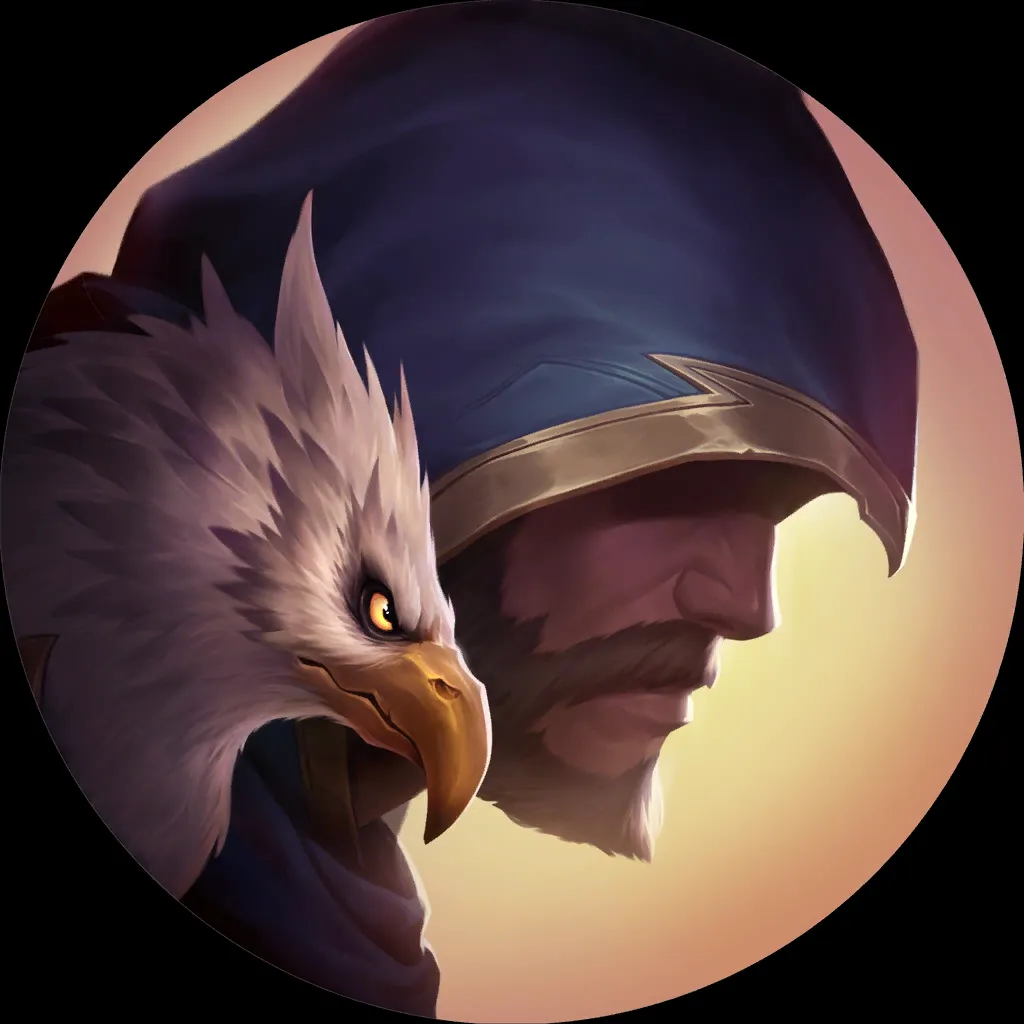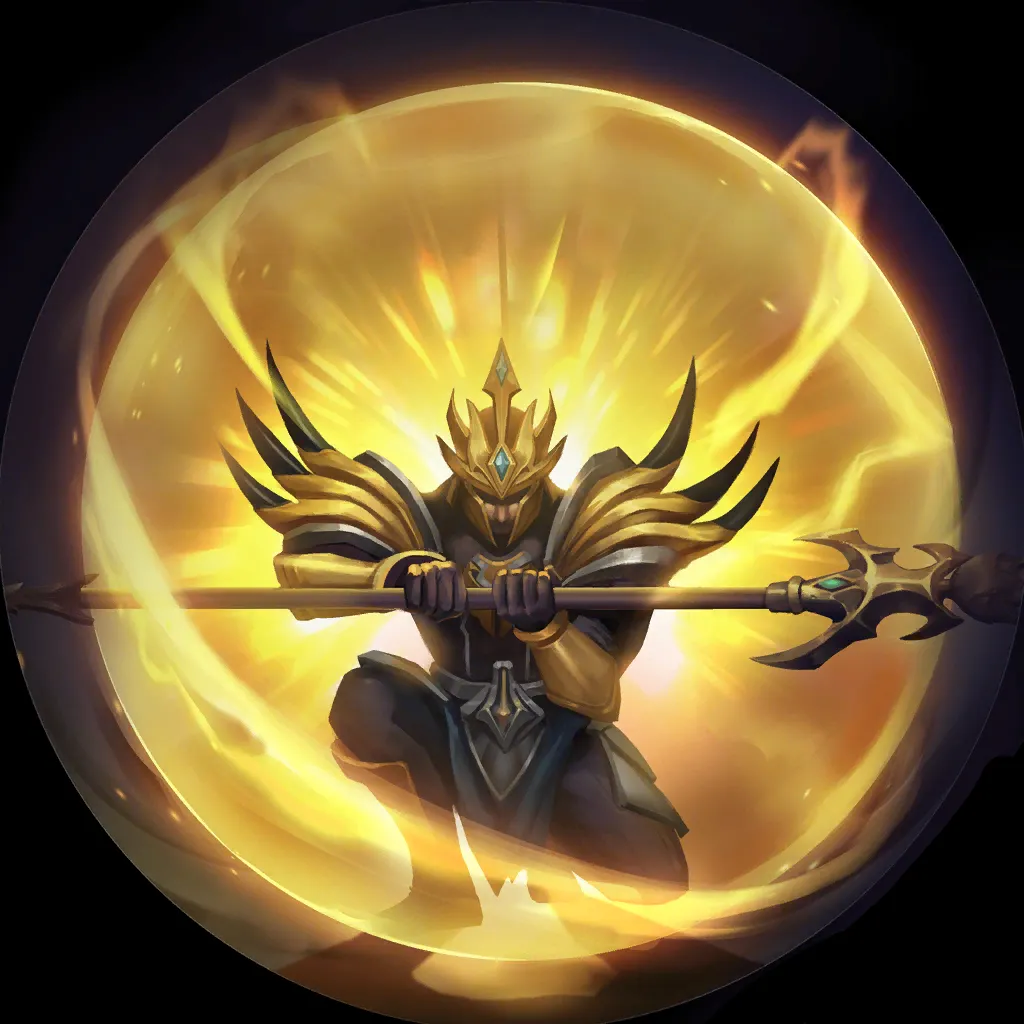 All the top performers on ladder have one thing in common, or rather one region – Demacia. The Petricite Broadwing
and Brightsteel Protector
combo is beating up most Annie
decks and allows for an early board-dominant playstyle.
We can see the same phenomenon in Taric
Poppy
by the way, a similar successful archetype that gained no new cards through the expansion (and even makes Poopy work =).
In practice, this means that we don't care all that much about Bard
. He's in the deck not to be drawn, but rather to give us occasional Chime
buffs for free, improving the stats of our already powerful Demacia units.
---
Leer's thoughts
While I agree that this is quite the abomination of a champion duo, I found surprisingly many wins with it. Over the 20+ games I tested this archetype in high Plat, I didn't lose a single game.
Bard Garen is as basic as it gets. You play your units on curve, sometimes leave spell mana open for combat tricks, and just out-value your opponent in the early- and mid-game.
Similar to Scouts, you don't always need to attack and trade away your units. They'll benefit from Garen
's and Genevieve Elmheart
's board-wide buffs and a potential Rally.
One of the few tricks I found this archetype has, is that you can Single Combat
an opponent after you attack with Garen
to level him in one turn. Usually, your opponent won't block Garen
due to his Regeneration keyword, so he will be healthy enough to survive the Single Combat
.
Personally, this deck has been a fun insight into how the meta works. It hits the bare minimum of utilizing Petricite Broadwing
and Brightsteel Protector
enough to win them more than 50% of their games. I don't think Garen Bard will persist for long though, especially when the meta adjusts to the influx of Demacia decks.
---
Bard Jinx - Monte's Experiment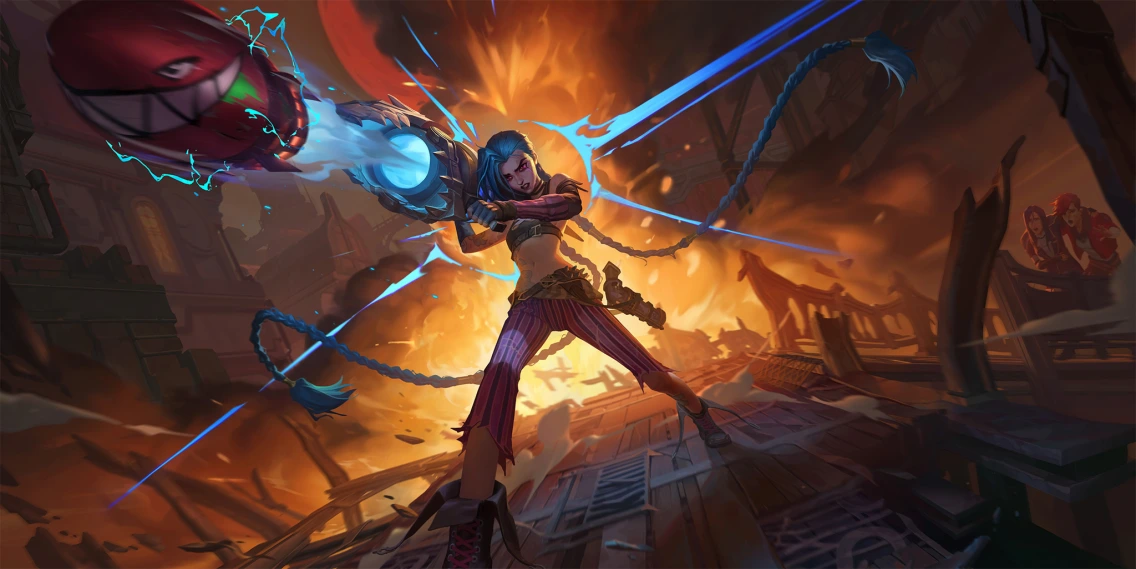 So, this is a deck… I had the idea when I realized all the other Bard
concepts were lacking card draw while also seeing how good Bard
was with Flame Chompers!
.
6
3
7
24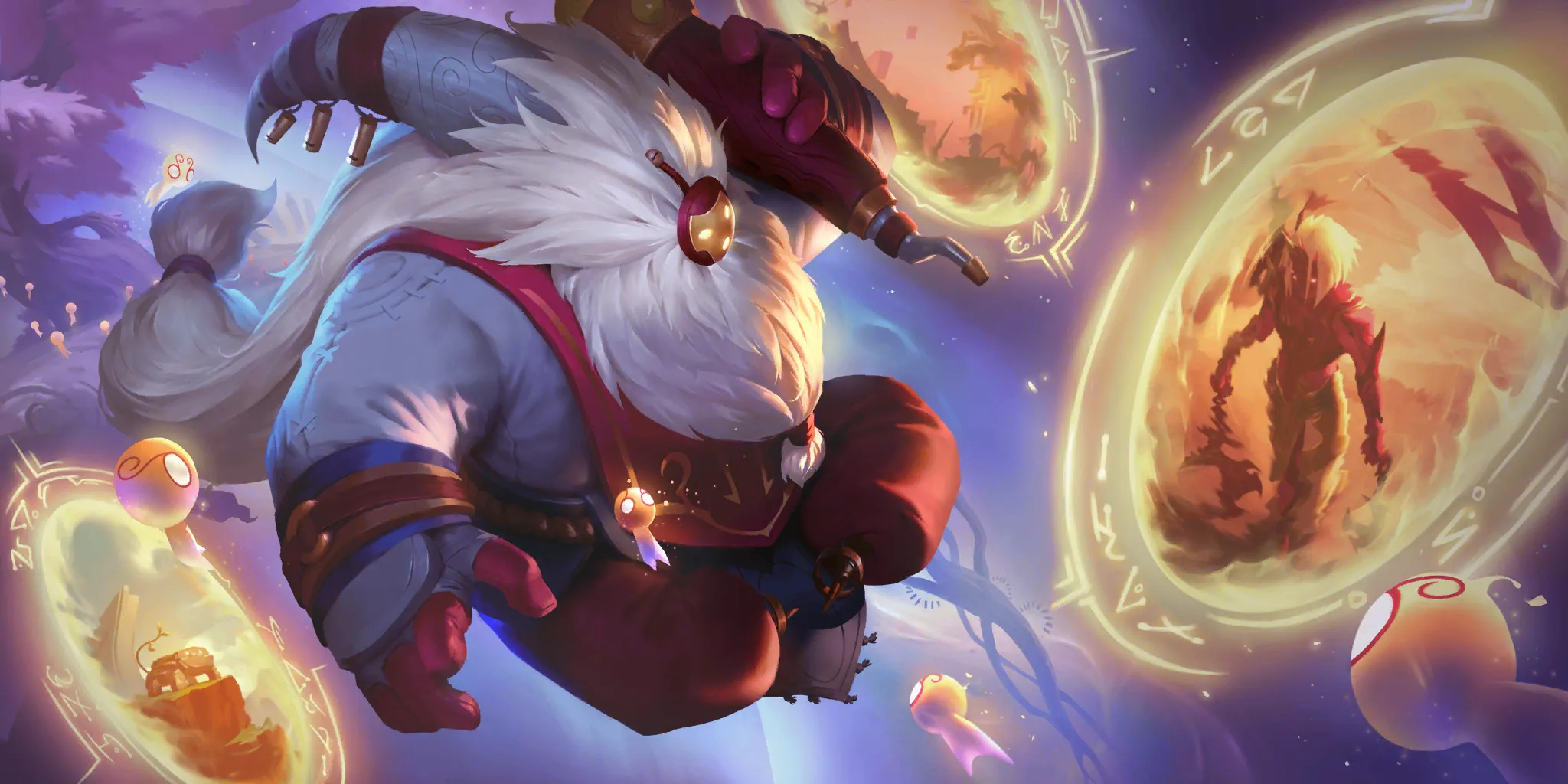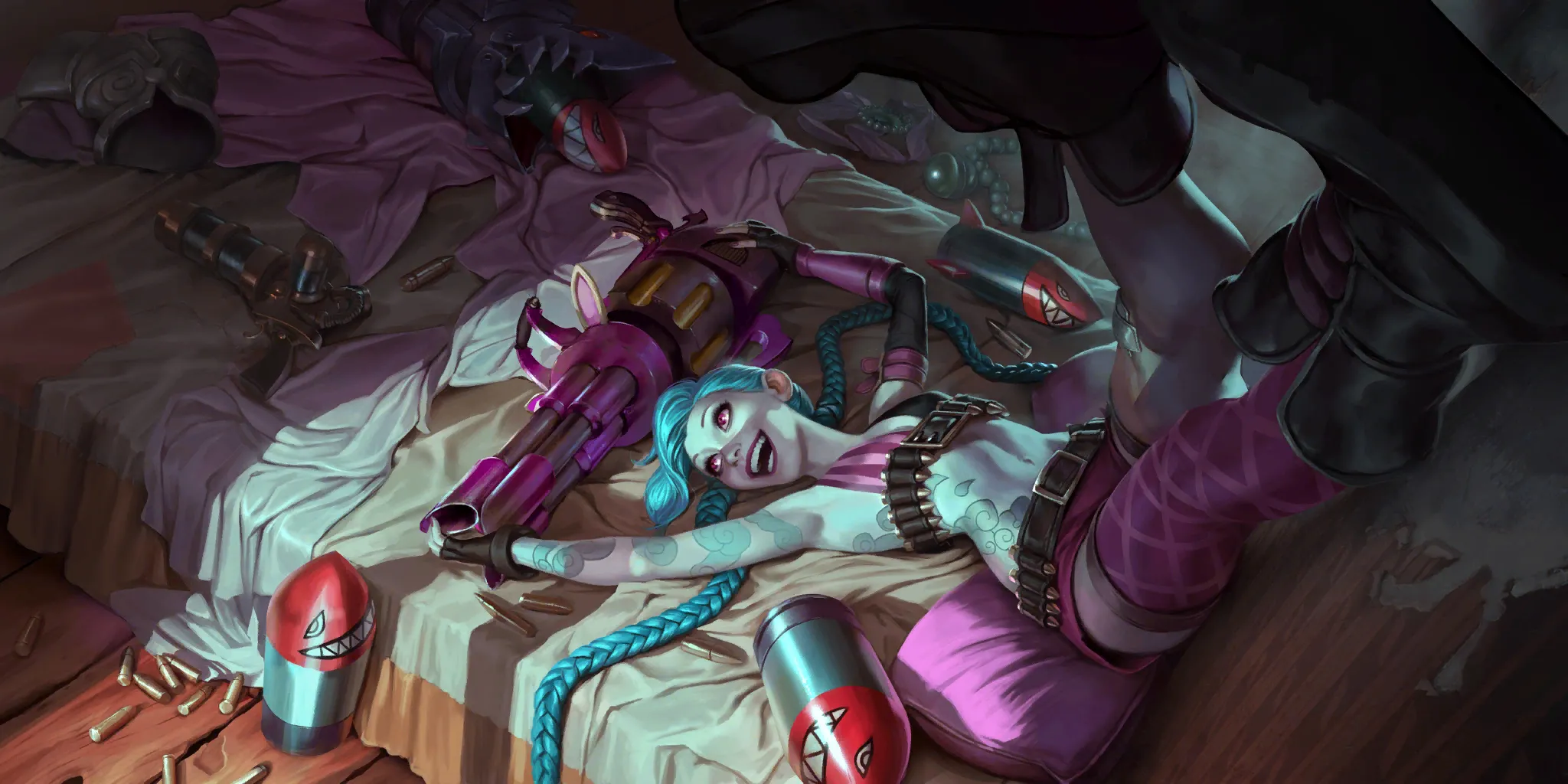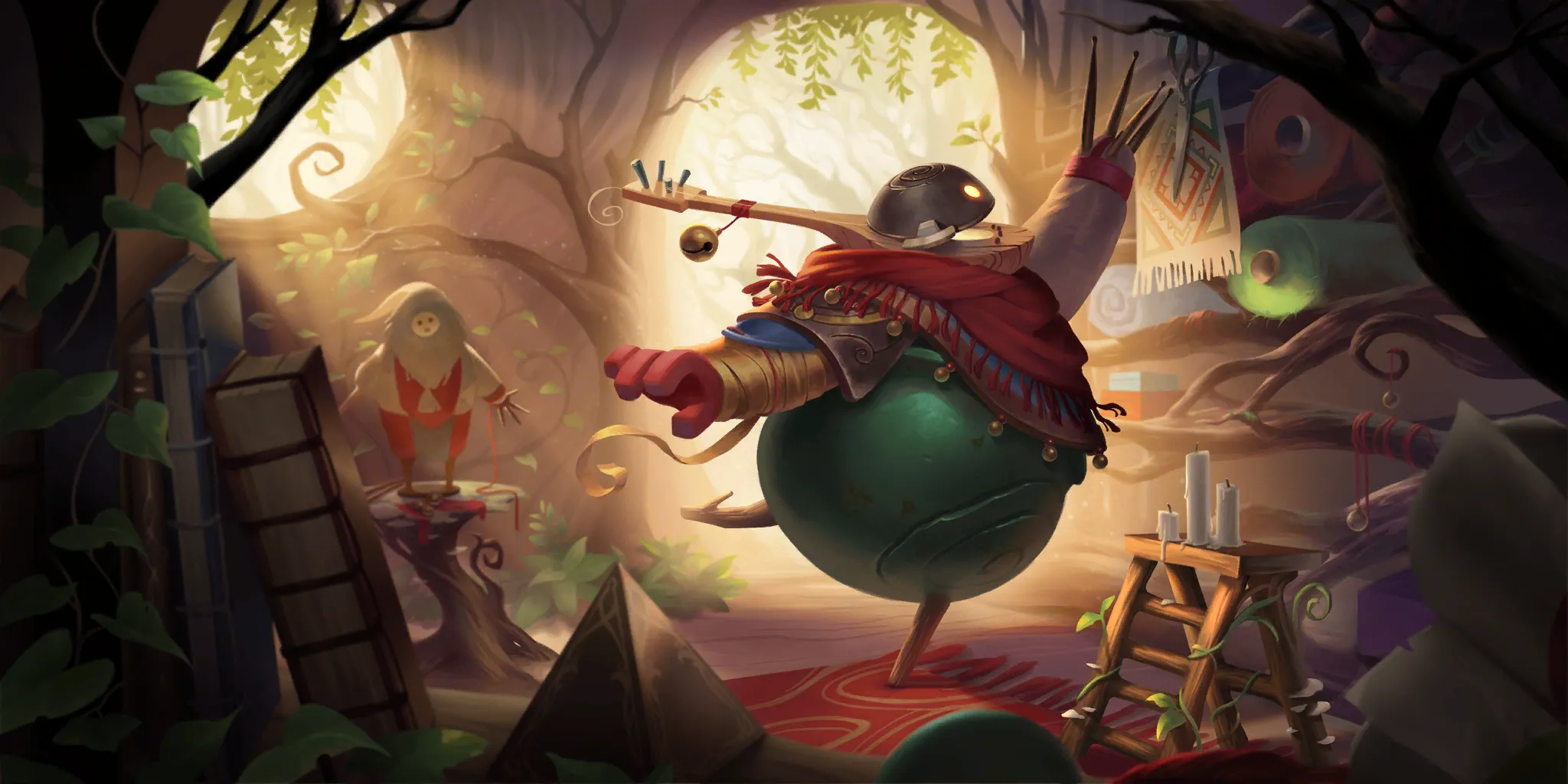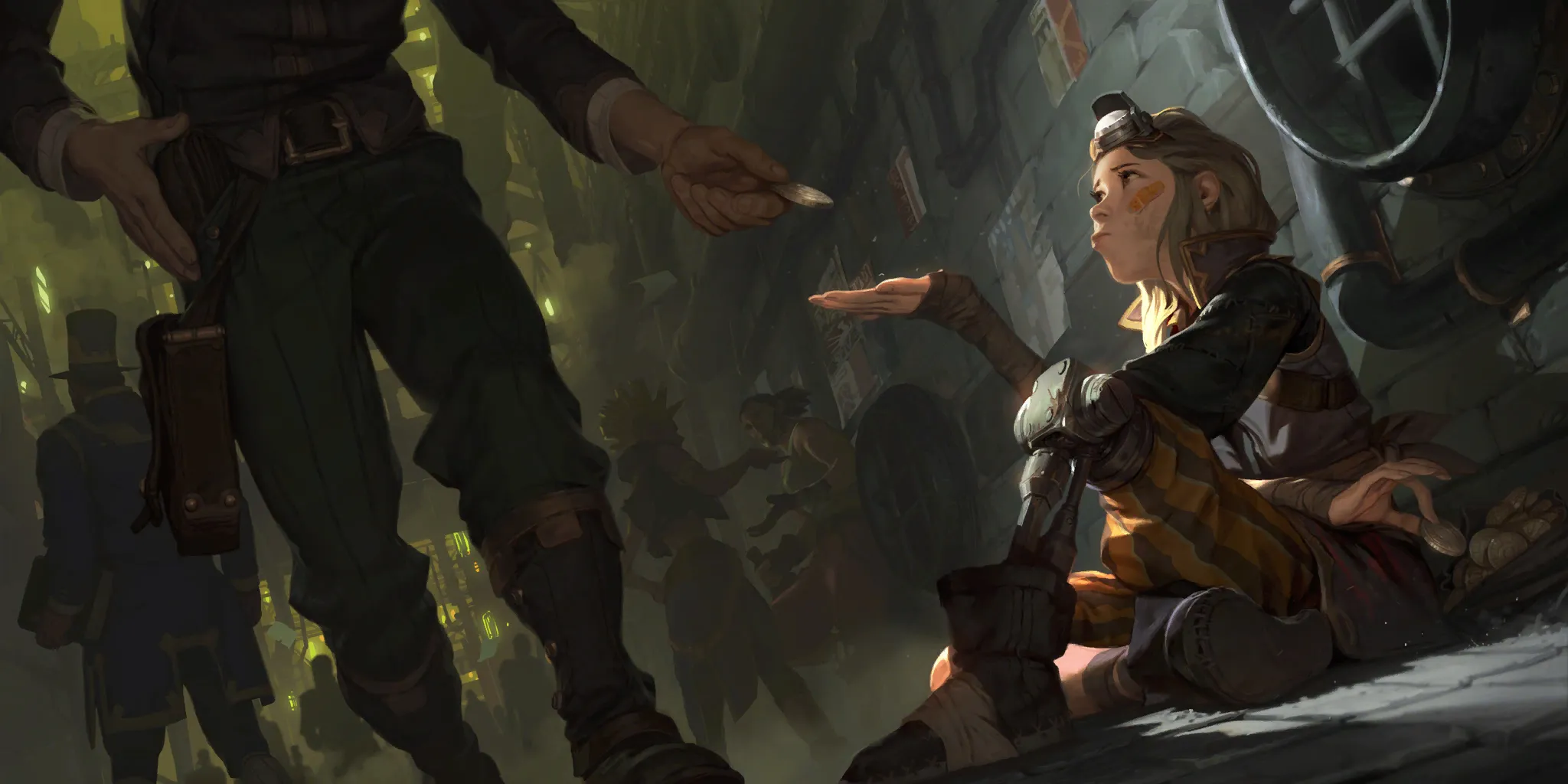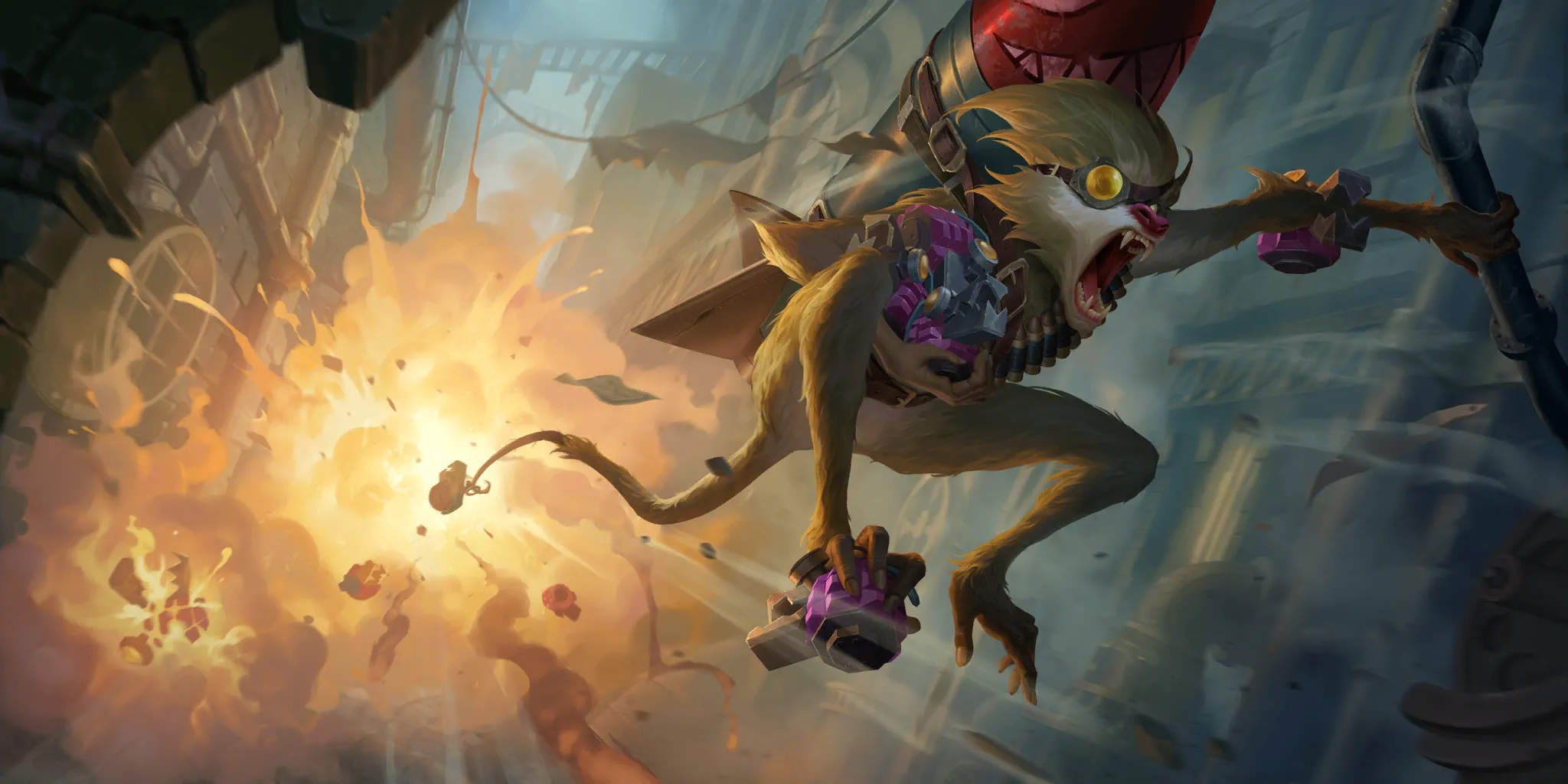 Esmus, Breath of the World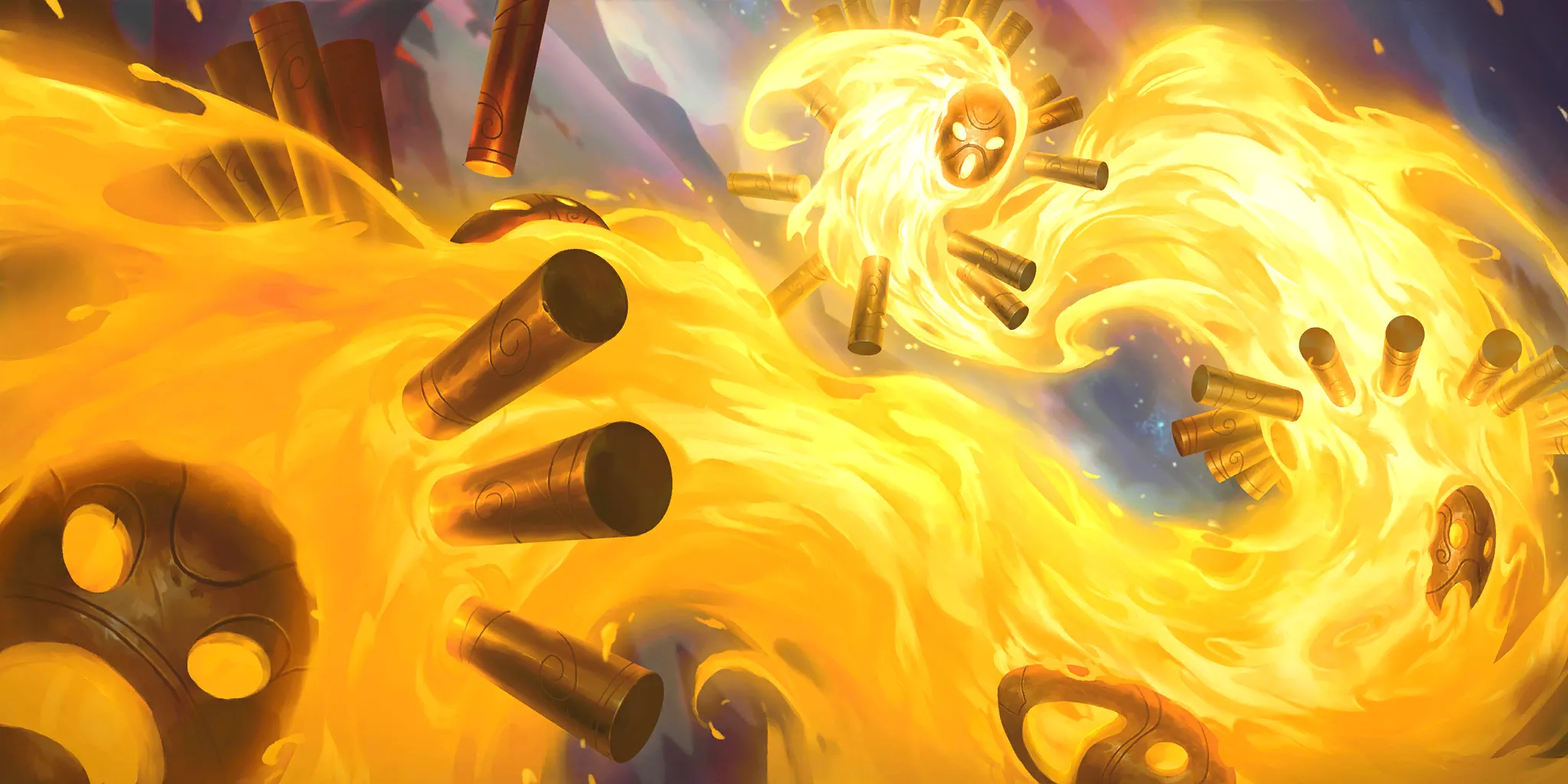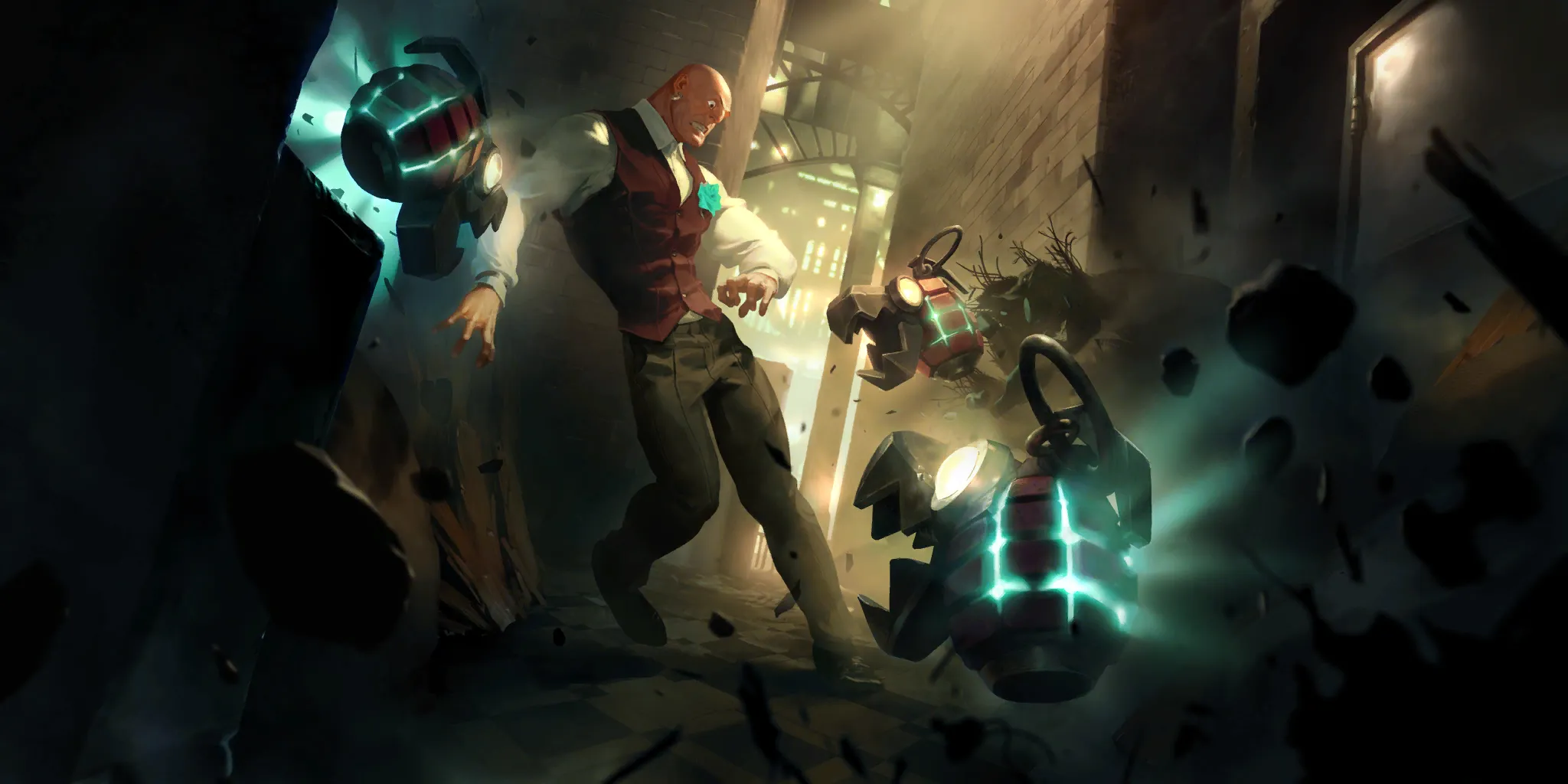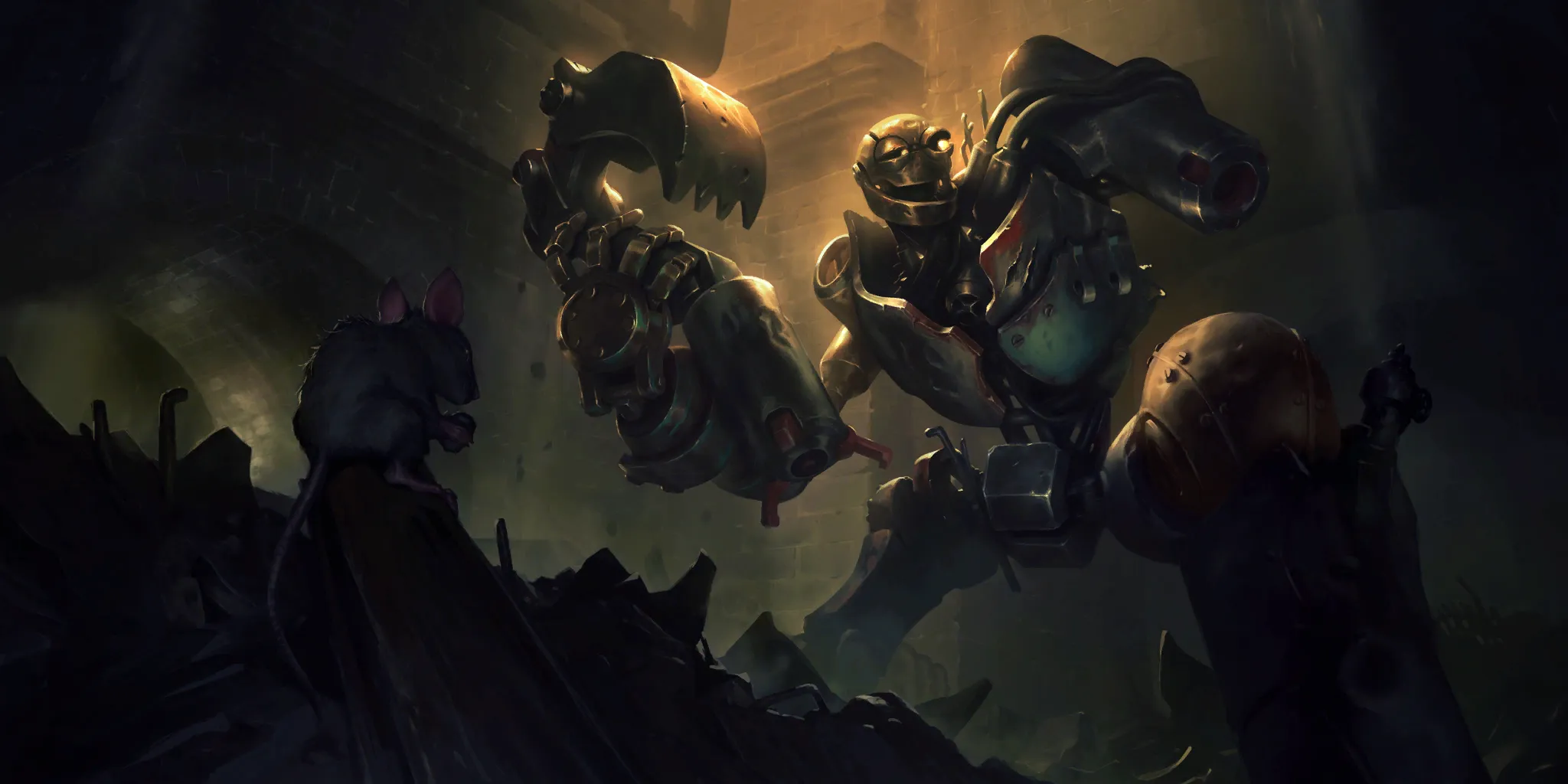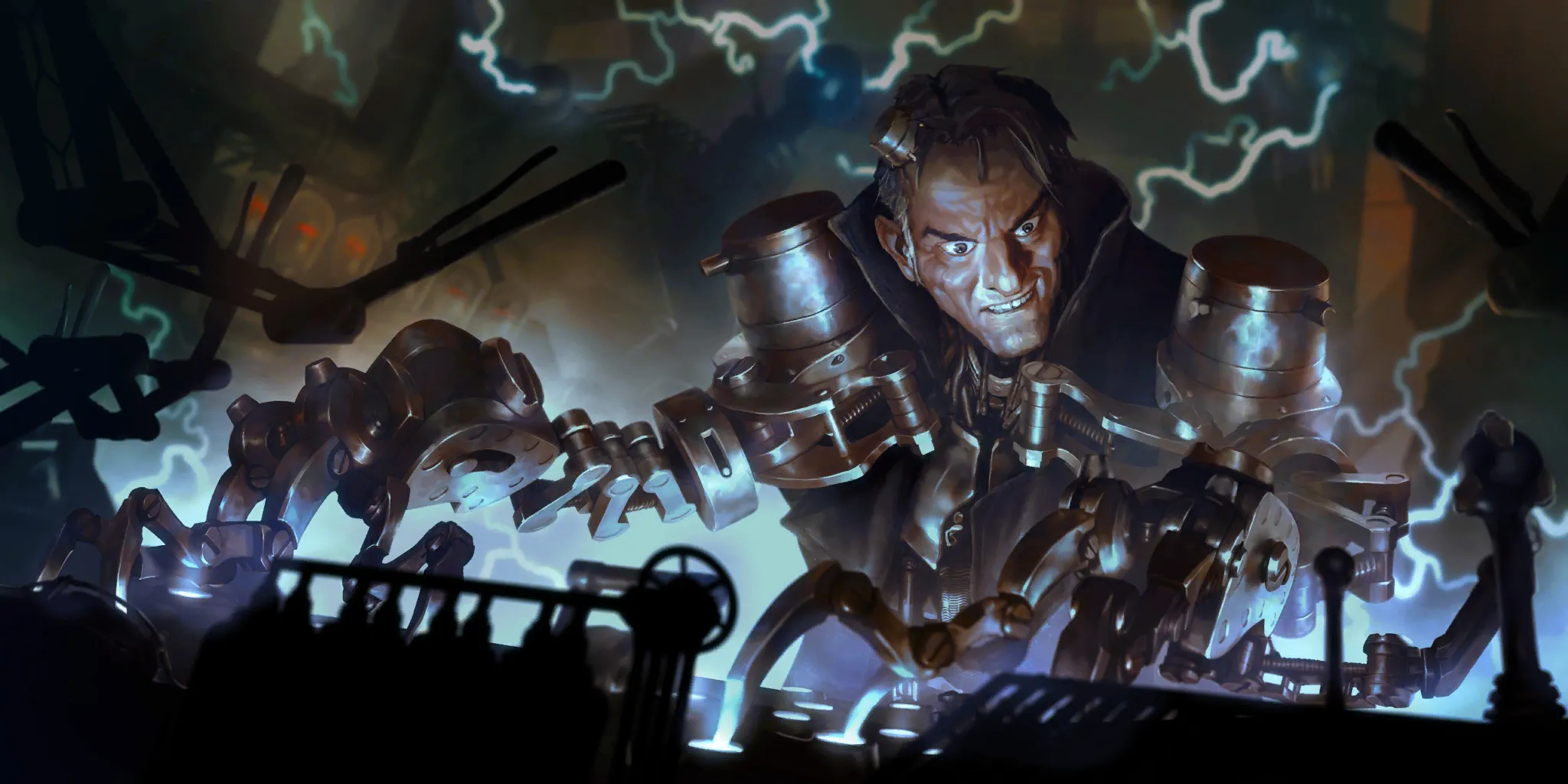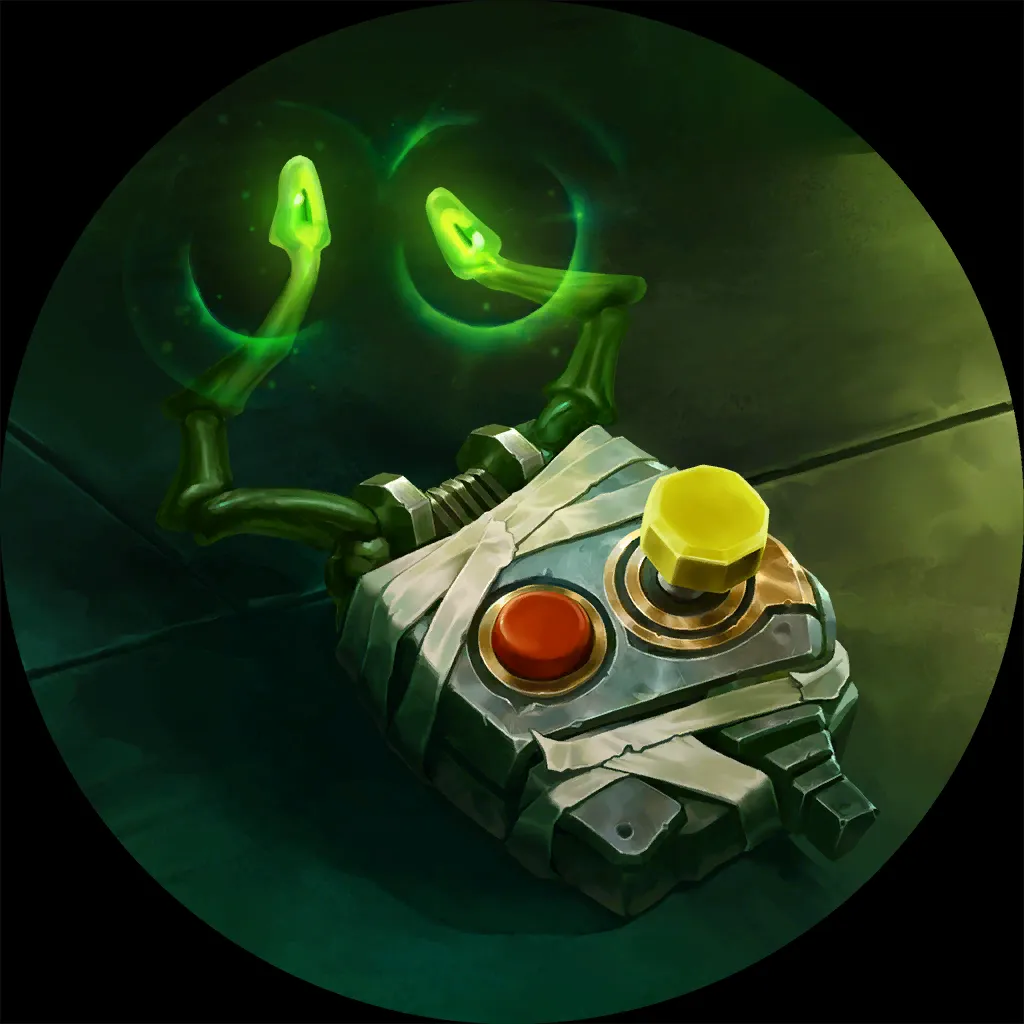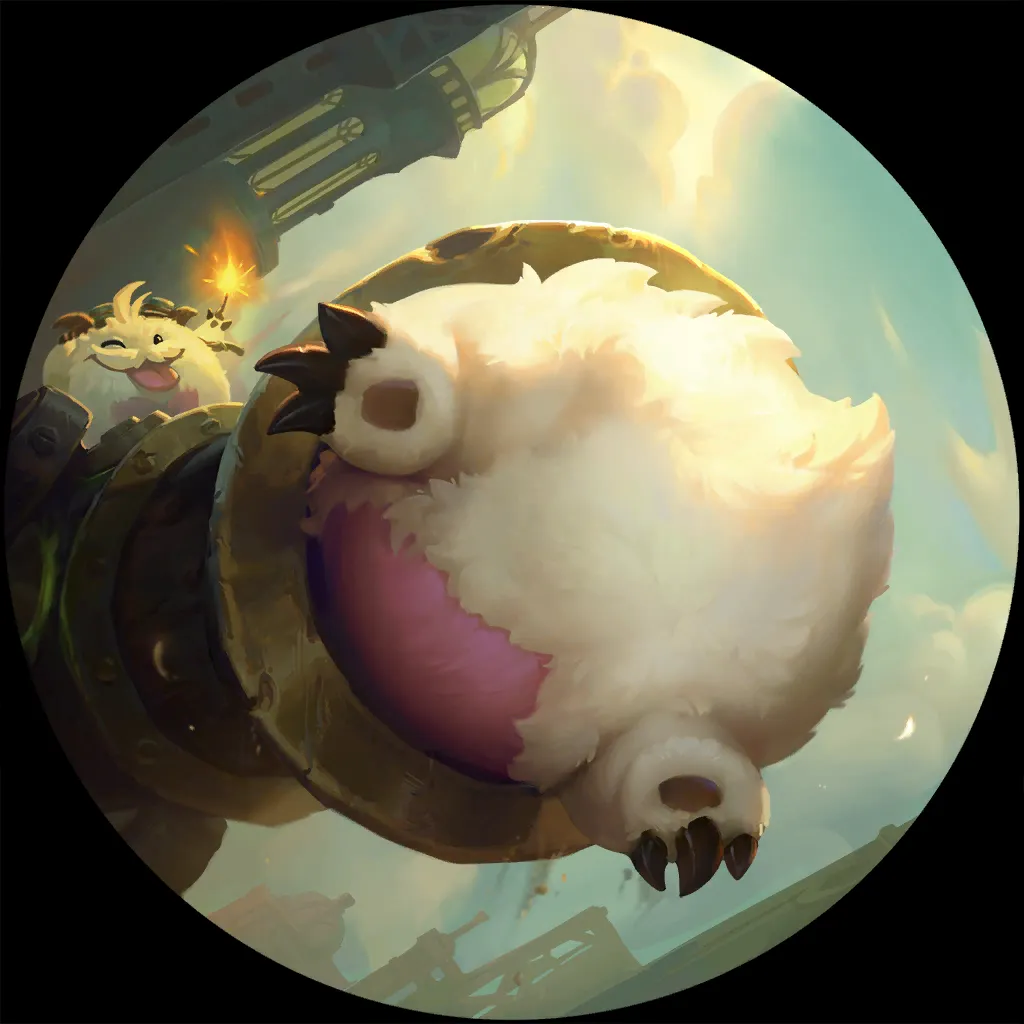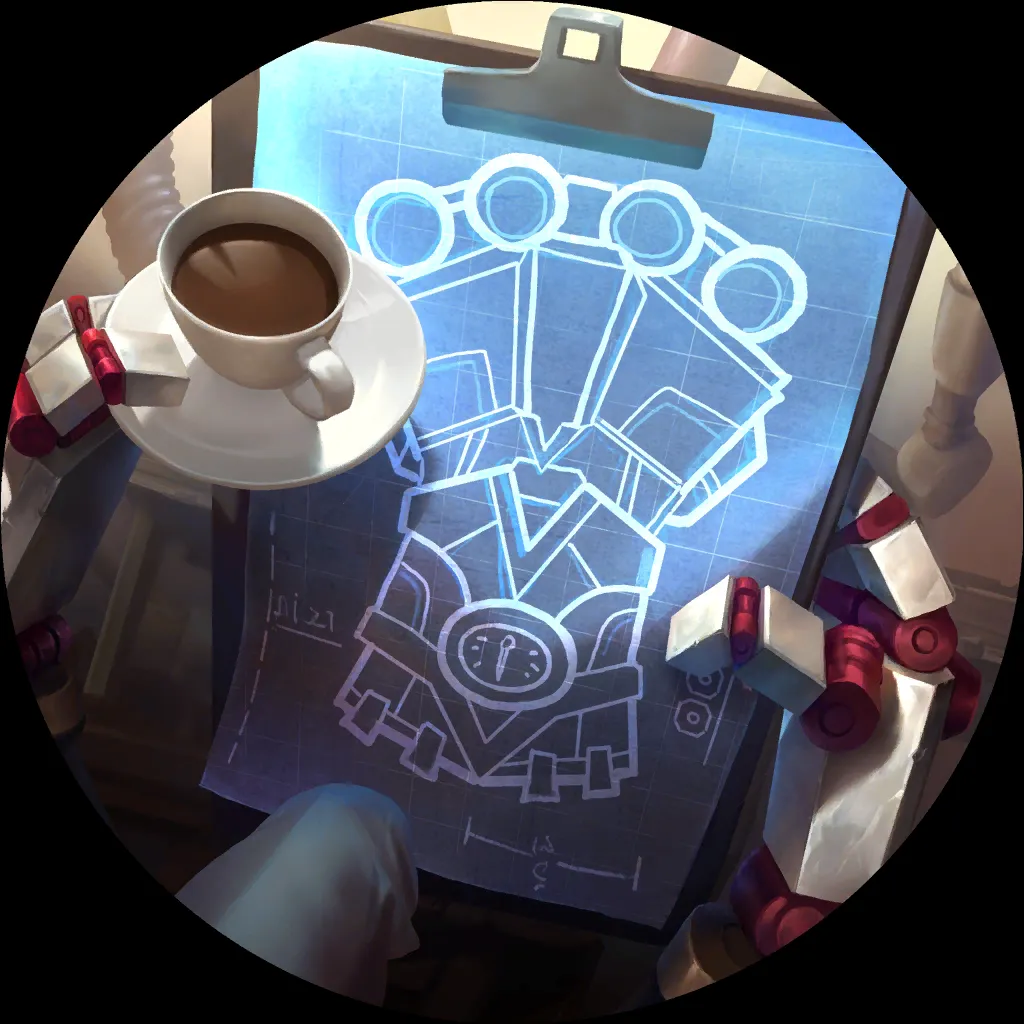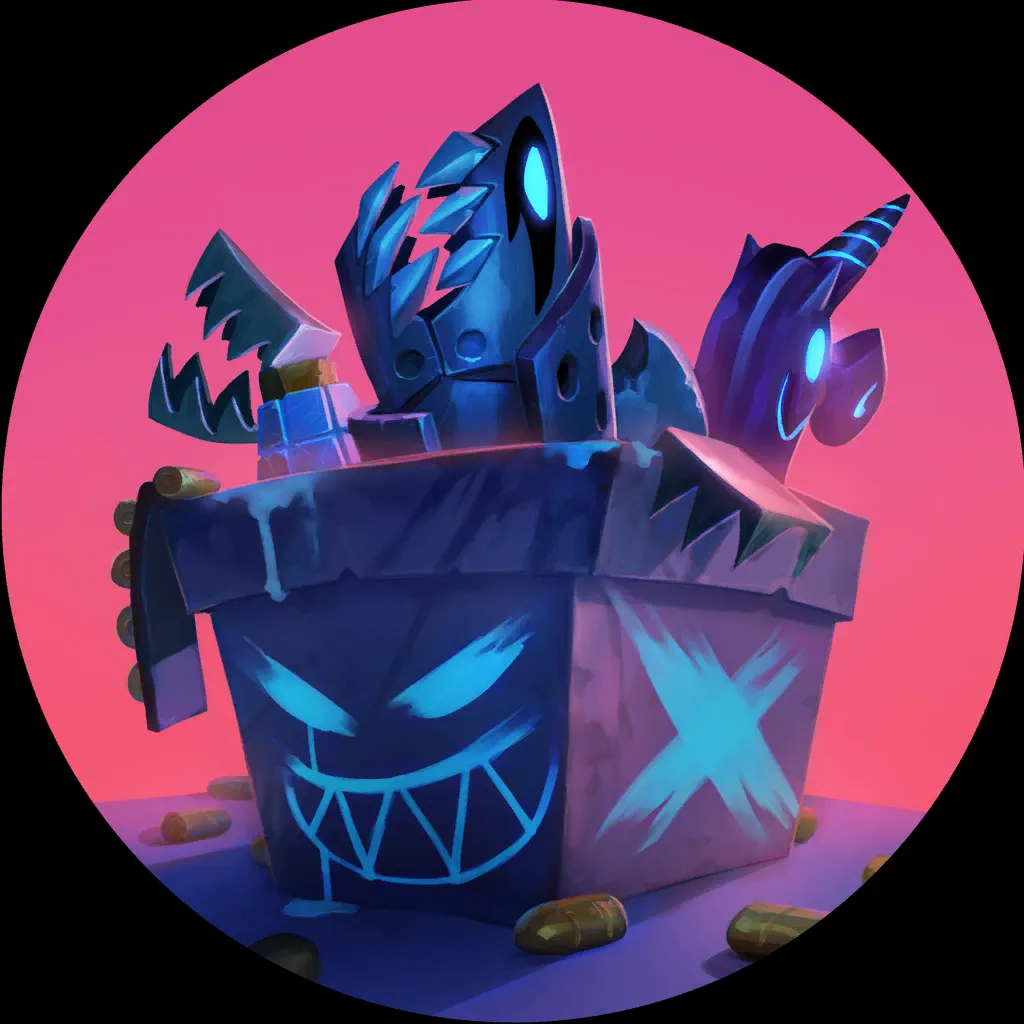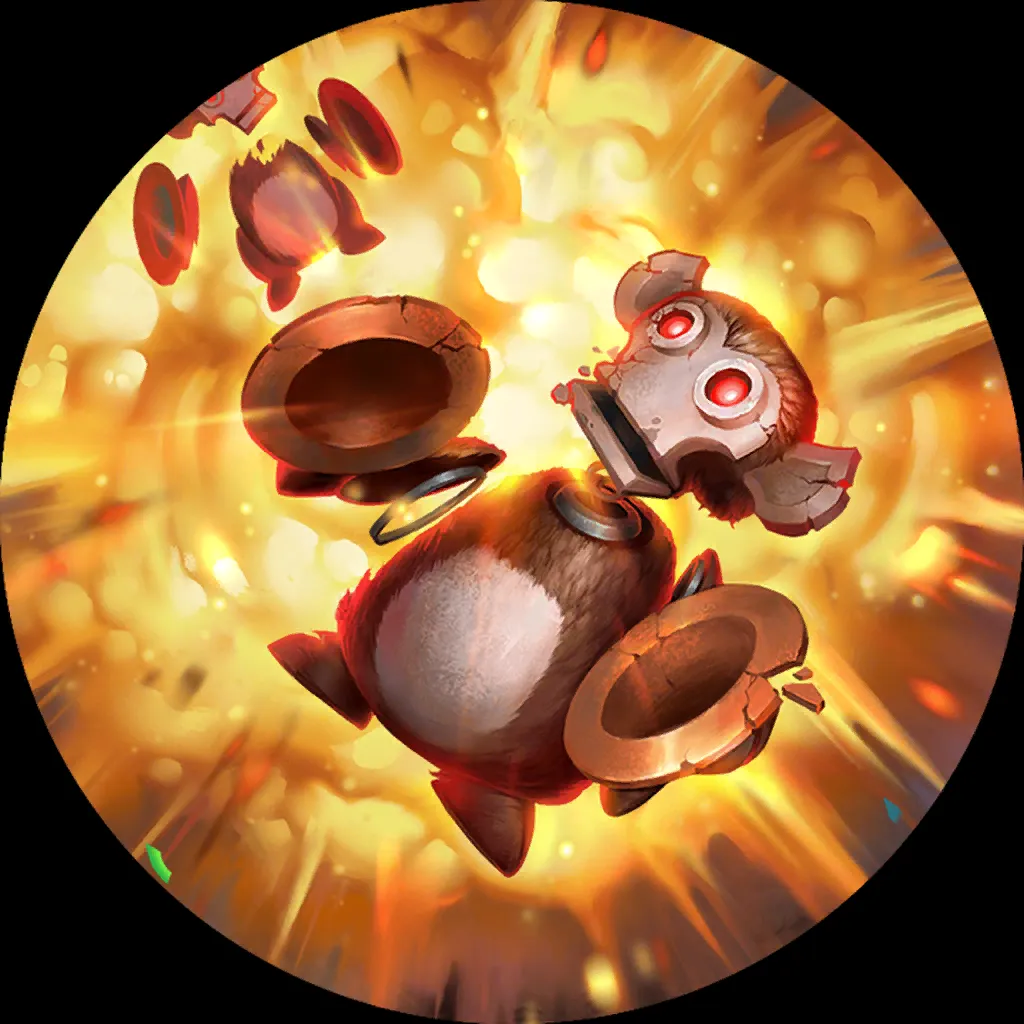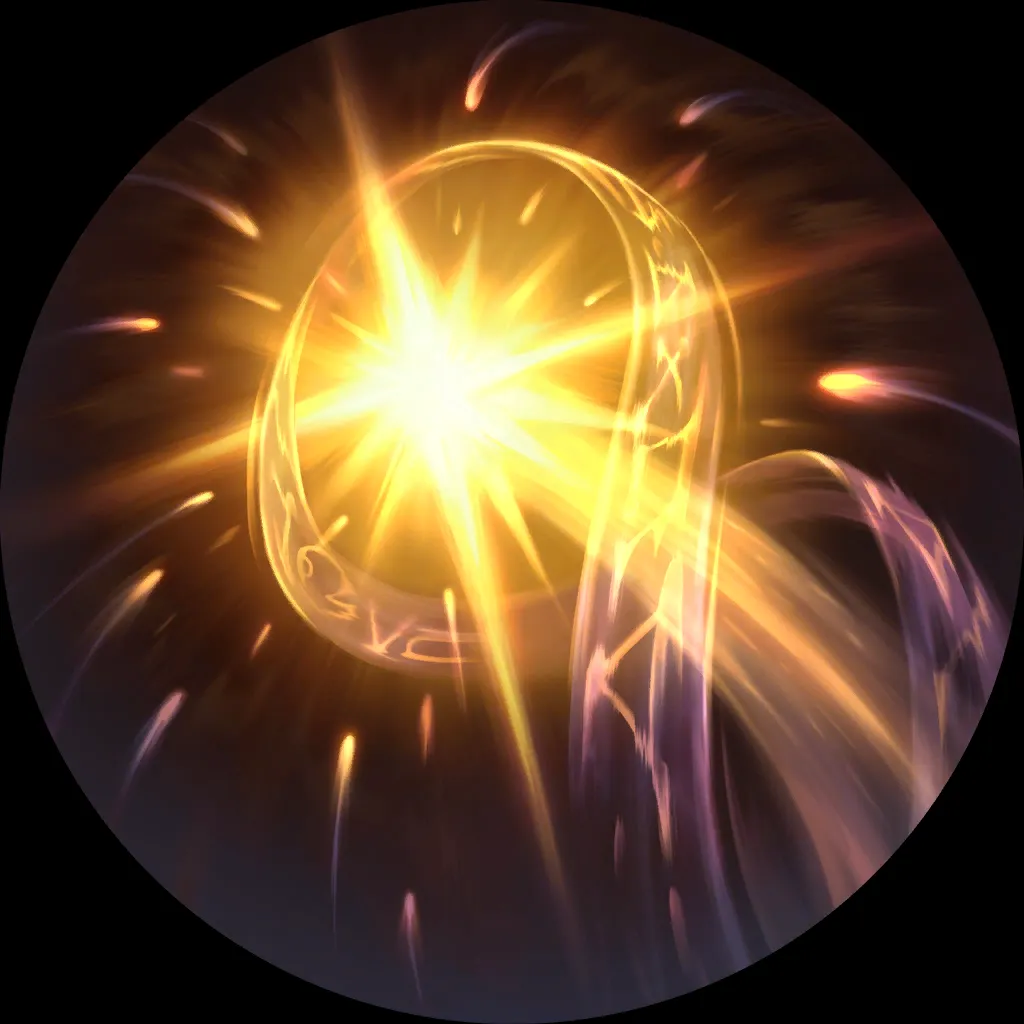 This experiment doesn't play like your usual Jinx
deck, as you want to hold chompers in hand for a number of turns and stall out for a bit. The reason for this is so you can grow them off of your Chime
s' Boons, and they can threaten enemy units. By holding Jinx
in hand, alongside Flame Chompers!
, you can buff her out of removal range while also enabling a combo level up turn with something like Rummage
.
You'll want to buff up Daring Poro
s off of Poro Cannon
to push the damage you need to get them into burn range, 10-12 nexus health. Jinx
and Get Excited!
s will help you get the rest of the way.
Augmented Experimenter
and Stress Testing
will give you refill and buffs in the later stages of the game.
Finding a decent timing to play Bard
can be a bit awkward, but don't overvalue him. With a leveled Bard
, though, a few poros can end the game all on their own.
I had a great time putting this deck together and trying it out on stream the other night. It was an exceptionally good time and the deck performed quite well.
It is definitely in need of some improvements and tweaks, but this is an excellent place to start if you want to try out your deck-building skills and attack this new meta from a fresh angle. I would highly recommend taking this for a spin and seeing what you can come up with!
---