Greetings, my friend! Welcome to the beginning of a new Meta cycle!
And the Meta has been shaken up plenty – a few familiar faces remain, but charts look nothing like last week. Uncharted waters, indeed!
So, please, step inside, my friend, and let us peruse the best decks Legends of Runeterra has to offer, curated from admirable APIarists Balco's and Legna's findings, along with our own data and insights gathered from prominent pilots at the Blue Bird Inn.
---
Best Decks in Runeterra: New Meta Ahoy!
A quick glance at Balco's chart should suffice to tell us that we have reached a new Meta, even if some familiar faces from last week remain at the top…
… but it would be too long a graph to convey a most wonderful sighting that is not usually seen: there are an astounding twenty-two archetypes that, at Platinum and above, have a winrate above 50% while also having a play rate above 1% (what we normally call "Meta Decks") – in other words, it is what we would call an open-wide meta.
Pilot interest has been rekindled, too: the amount of games played has increased around 30%, when compared with a similar period from last week.
---
Cream of the Crop: the top Legends of Runeterra decks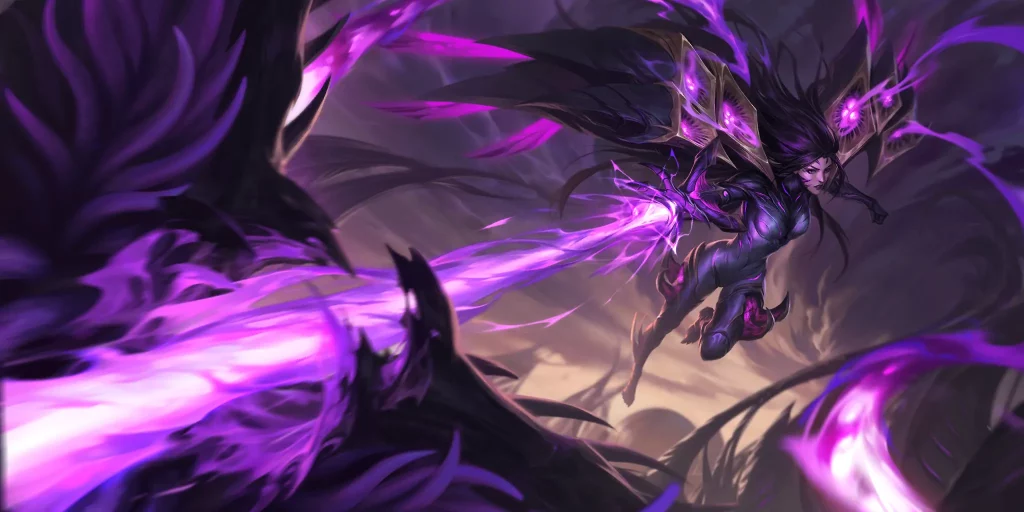 Currently, these are Runeterra's most potent blends, my friend. This patch cycle will be unusually short – the new Expansion will be upon us in less than two weeks – so I would recommend not spending too much time worrying about how the Meta trends may shift. Enjoy the here and now, as they say!
---
Akshan Kai'Sa
Yes, news of her death have been indeed greatly exaggerated. This blend, my friend, has hit the ground running, with nearly all pilots choosing the refined formula that I shall recommend below, and for very good reason: an ungodly-high WR across 1,500 games, and a stellar matchup table with no popular confrontation being worse than 46% for Akshan Kai'Sa.
As noted above, my friend, Season's too short to worry about Meta shifts, so this would be my recommendation to stick with if you wish to put in the reps for a last-push climb.
Strong against: Darkness, Deep
Struggles against: Pirates (slightly)
6
5
11
18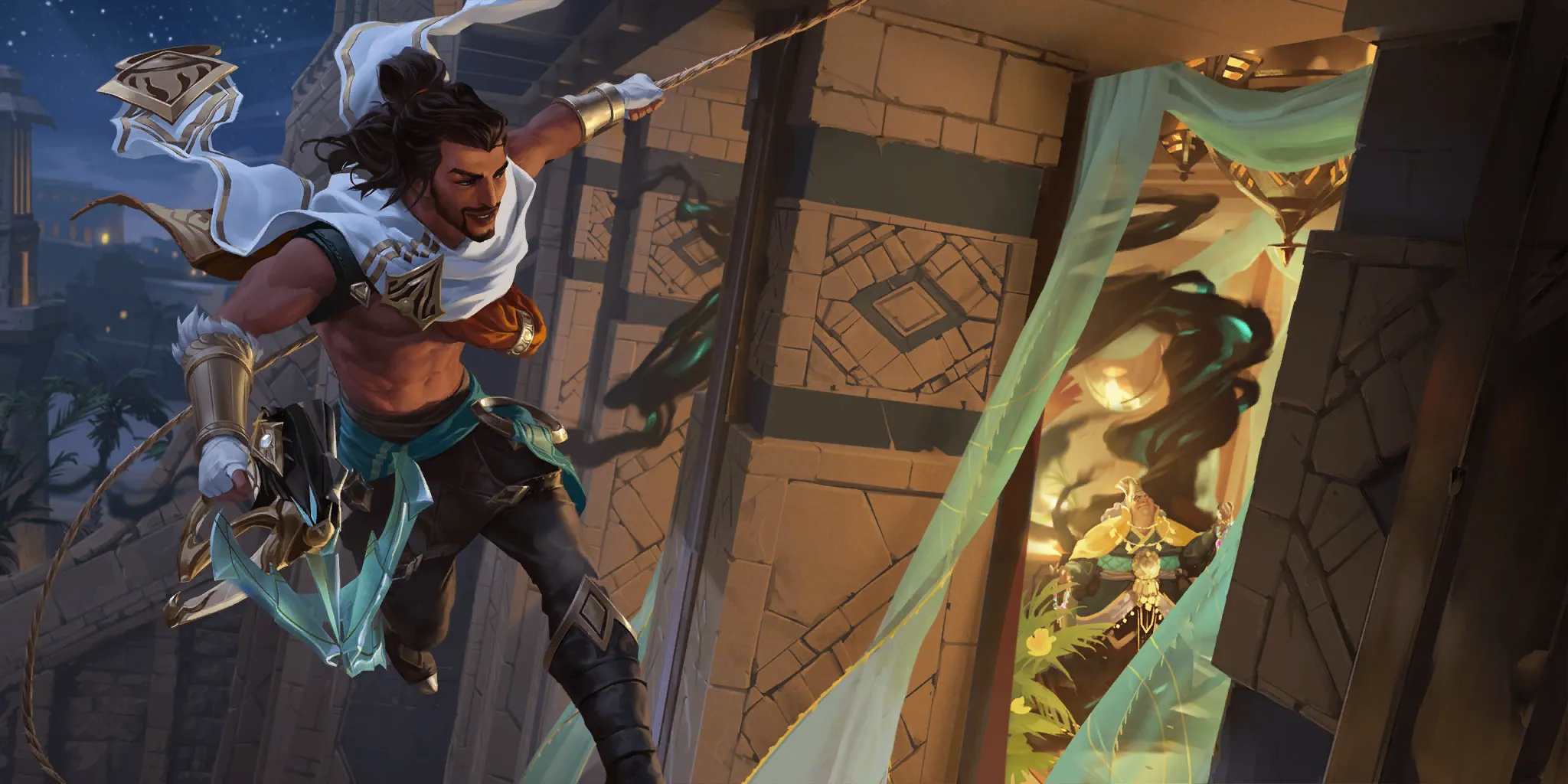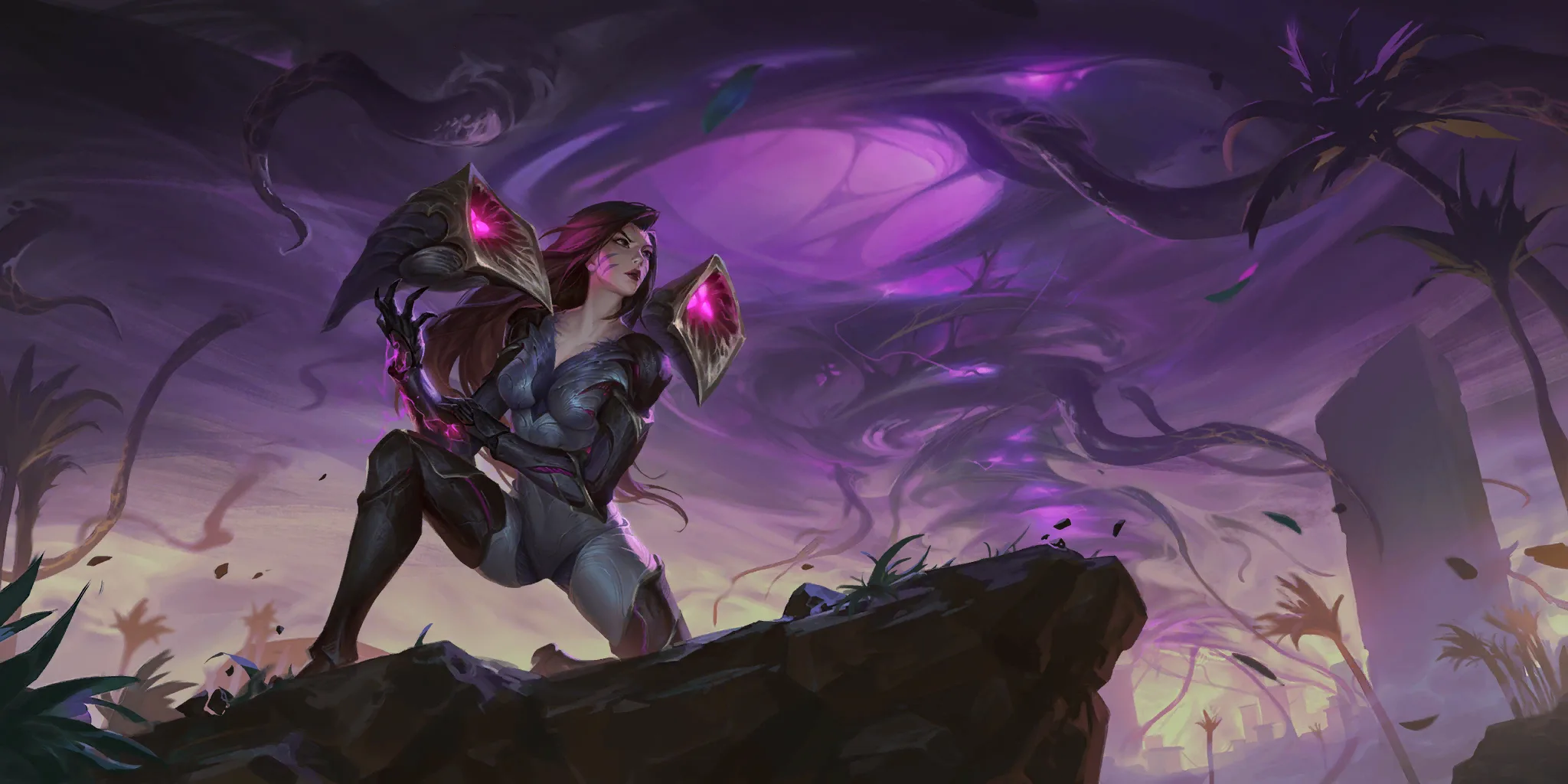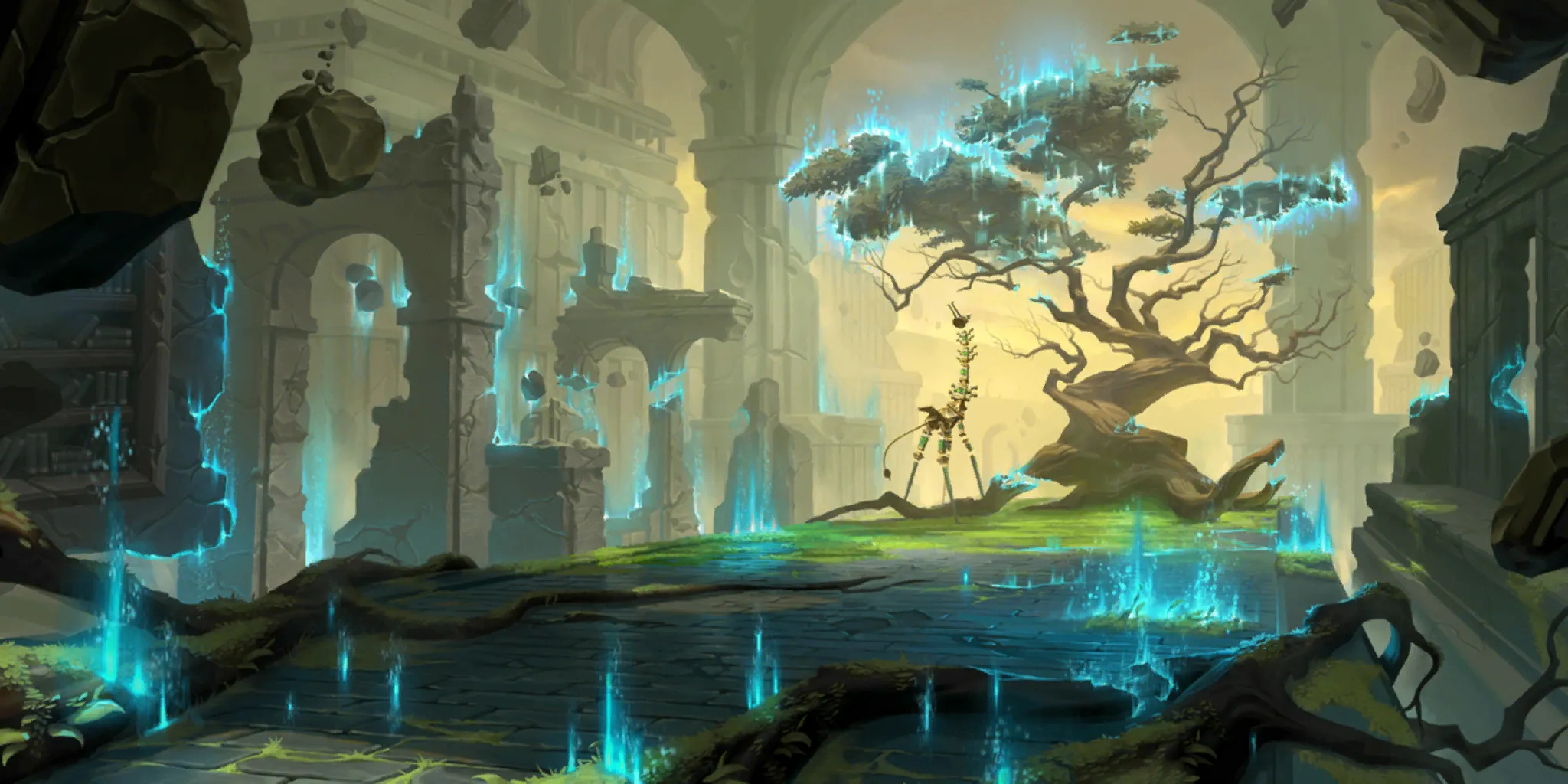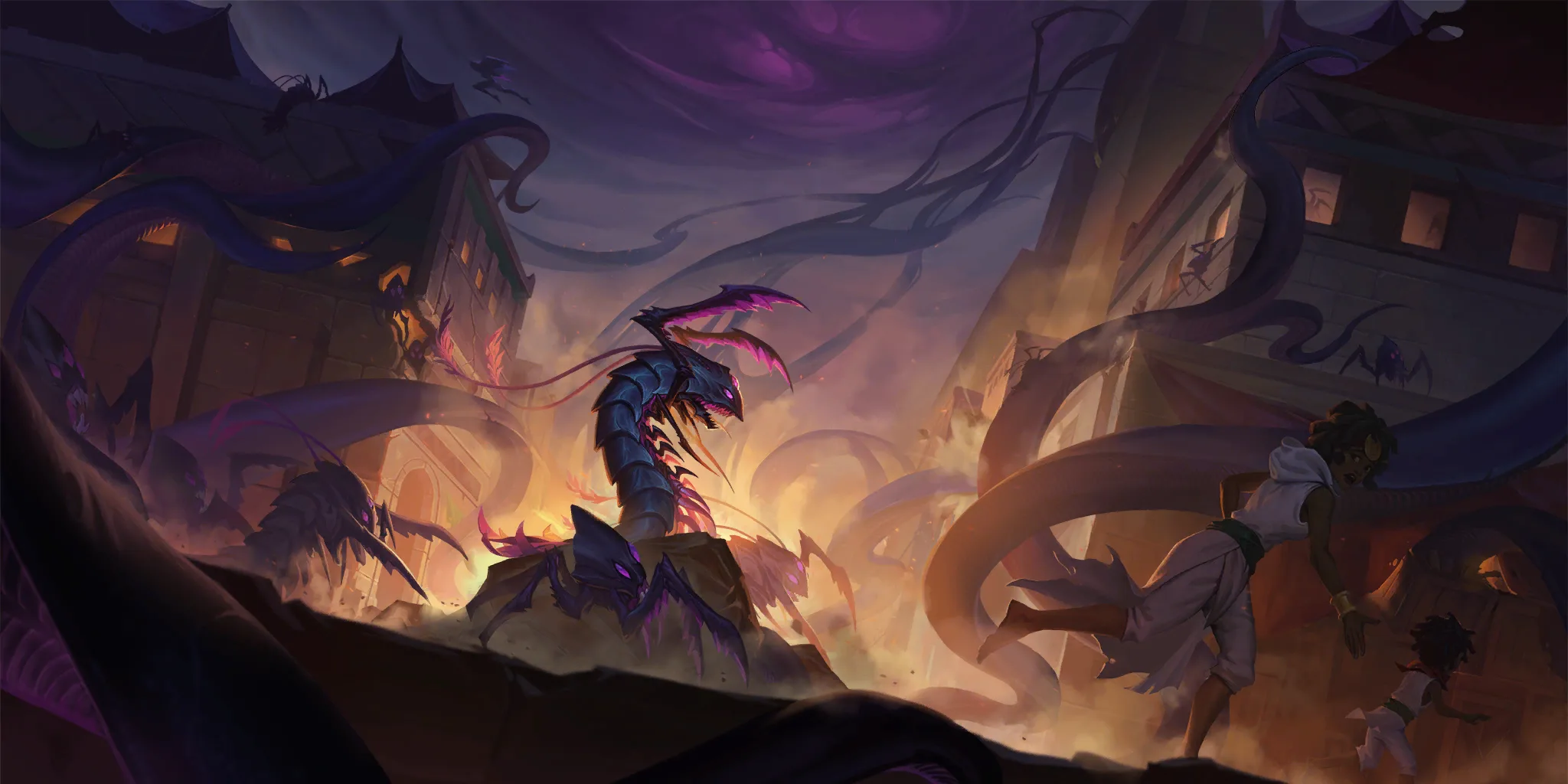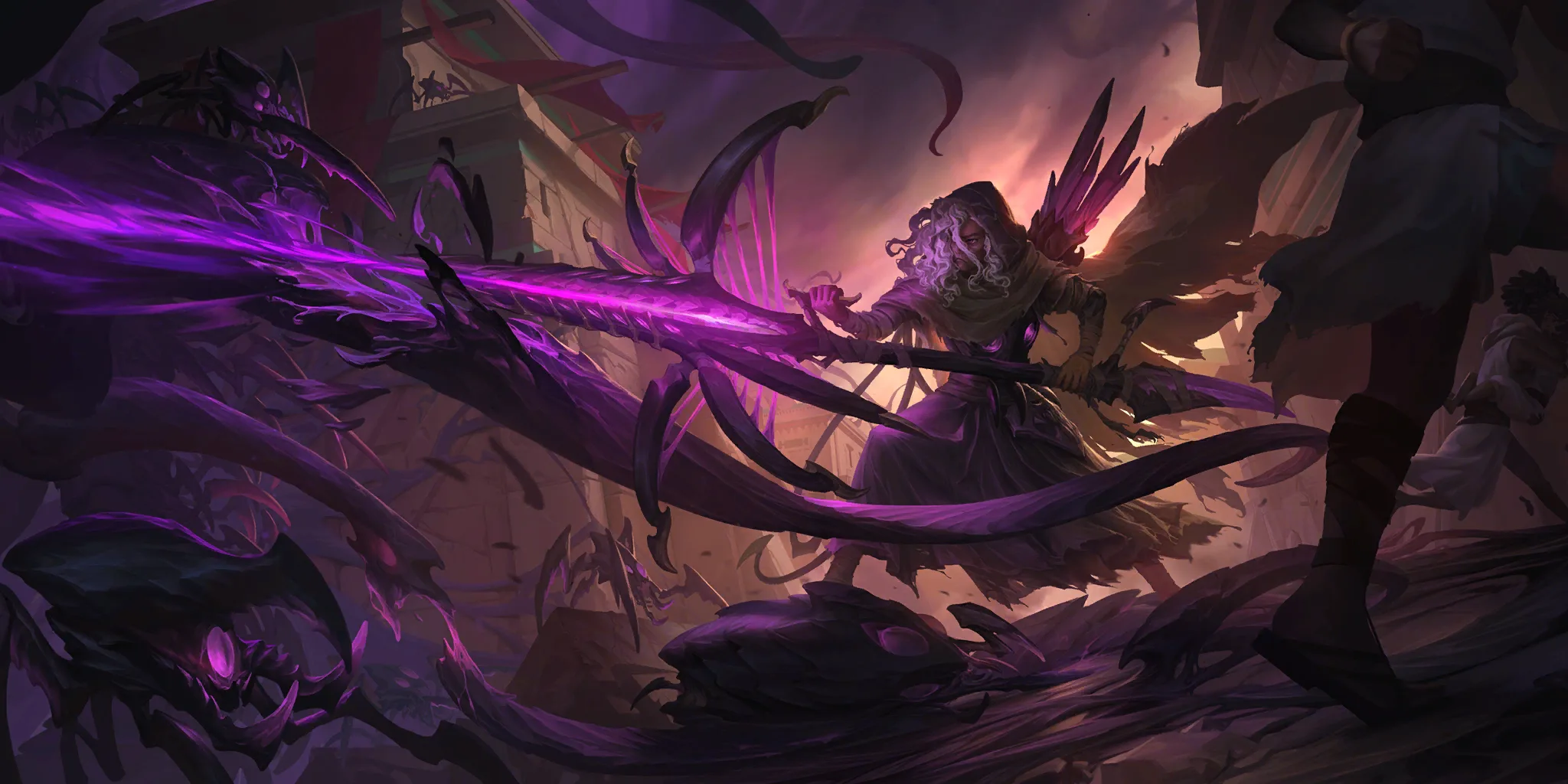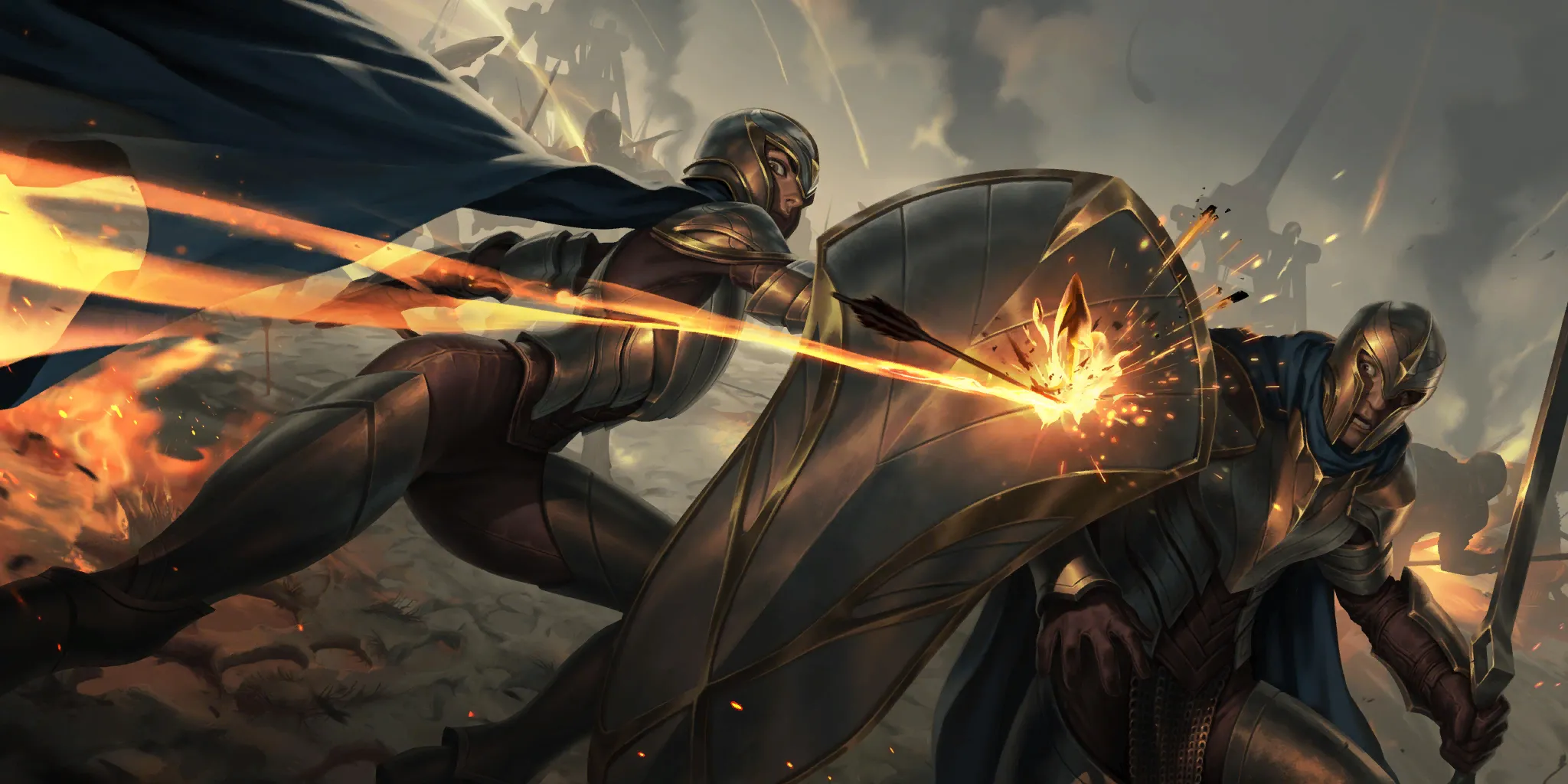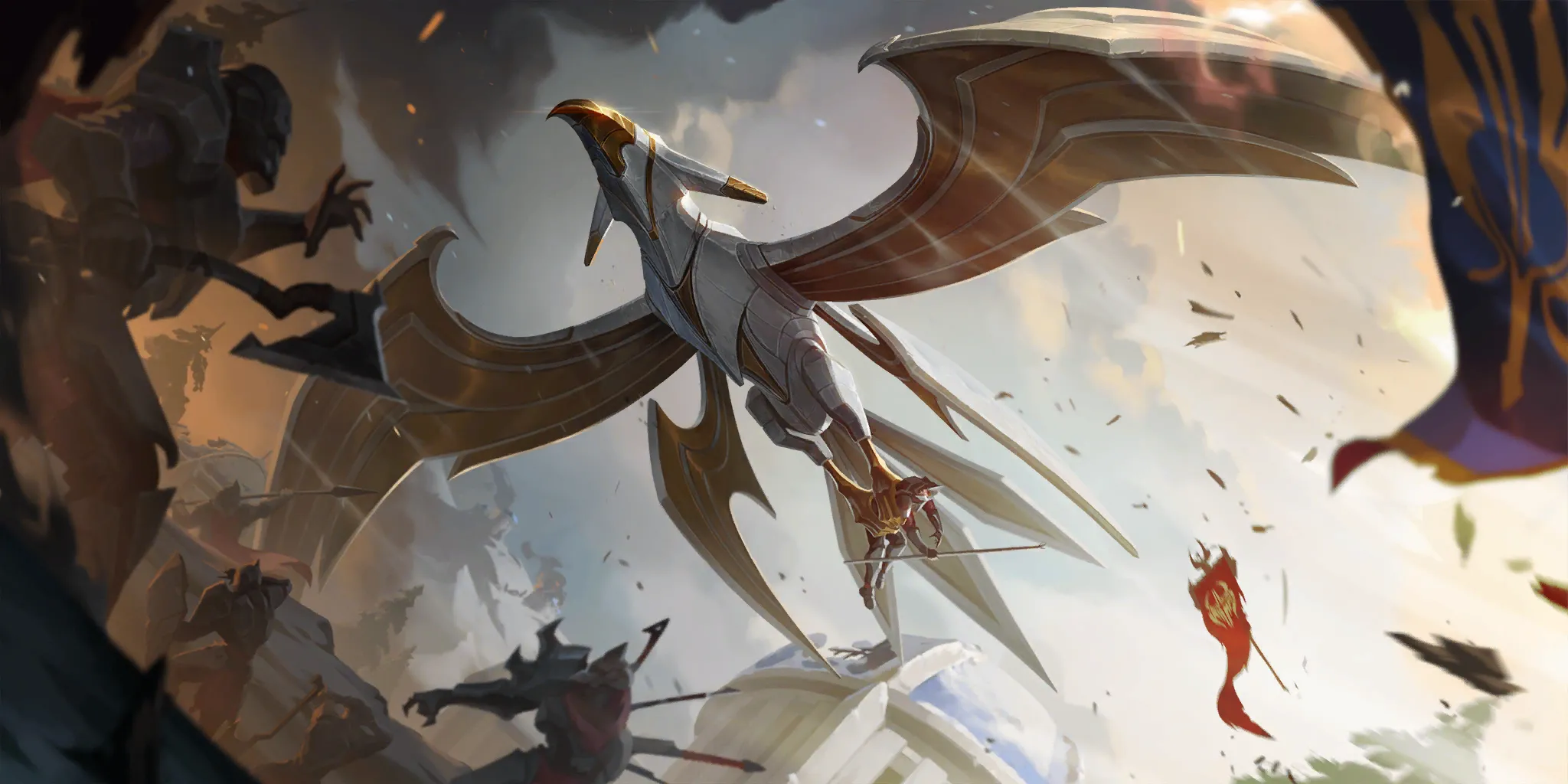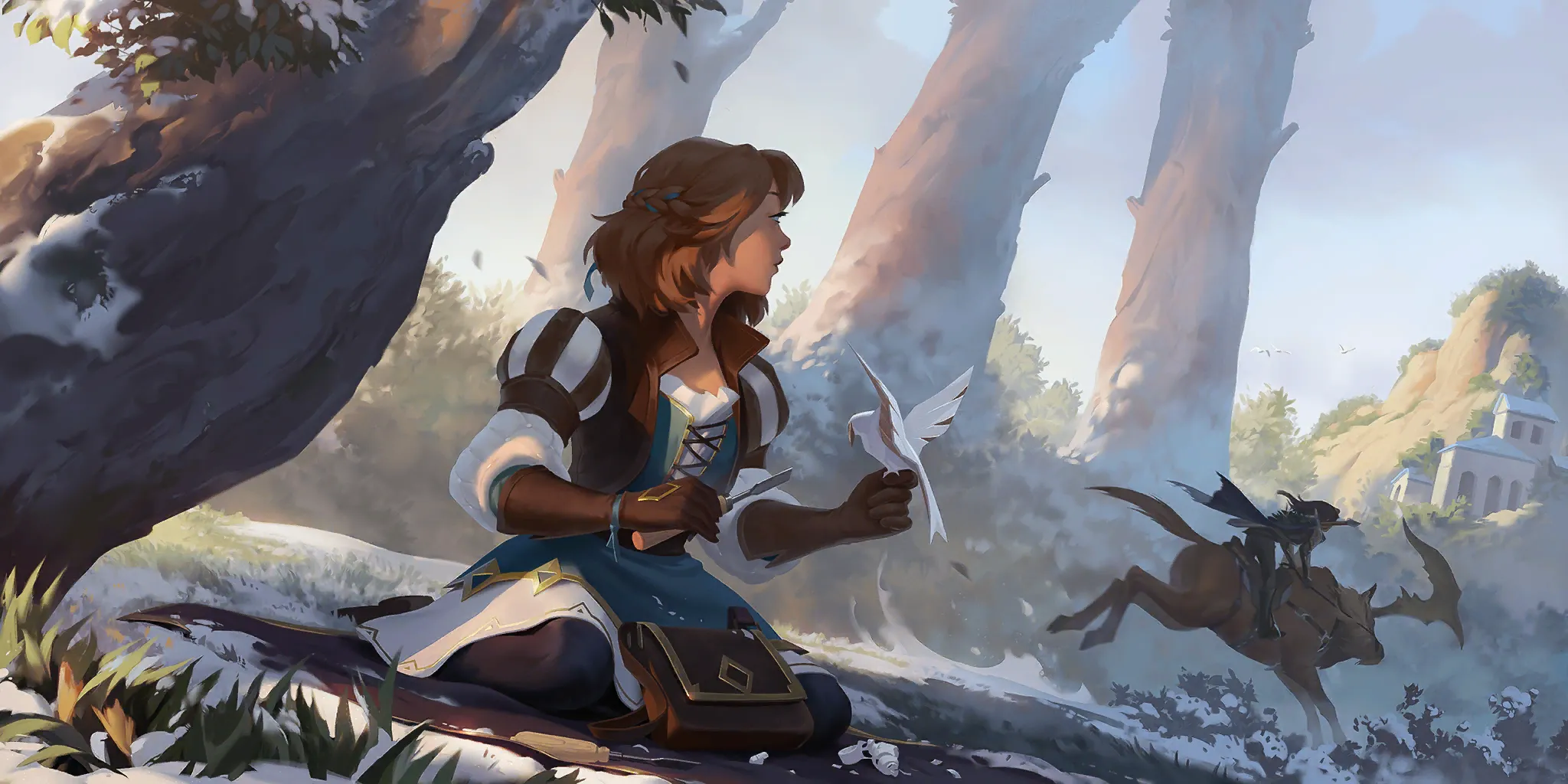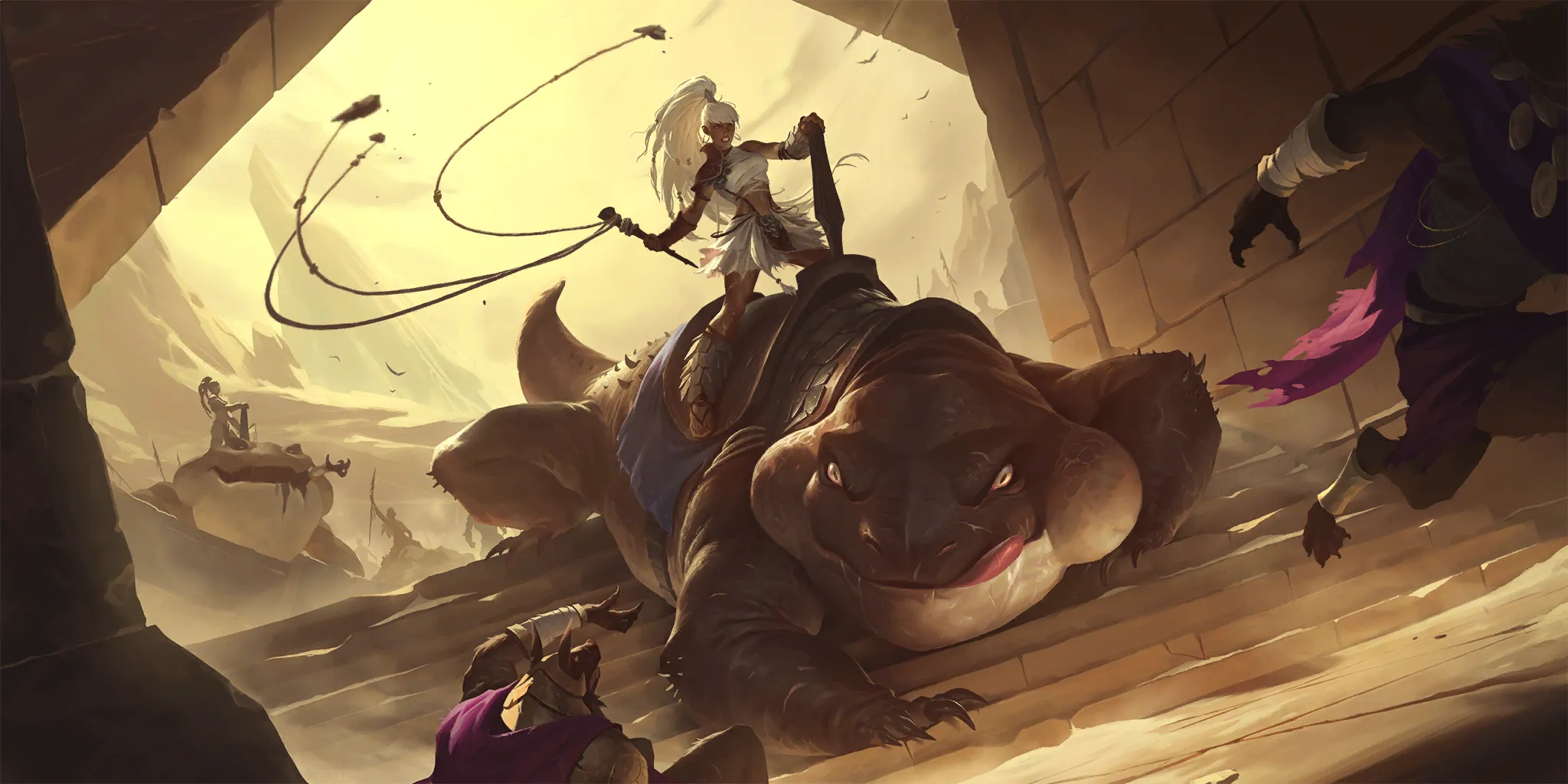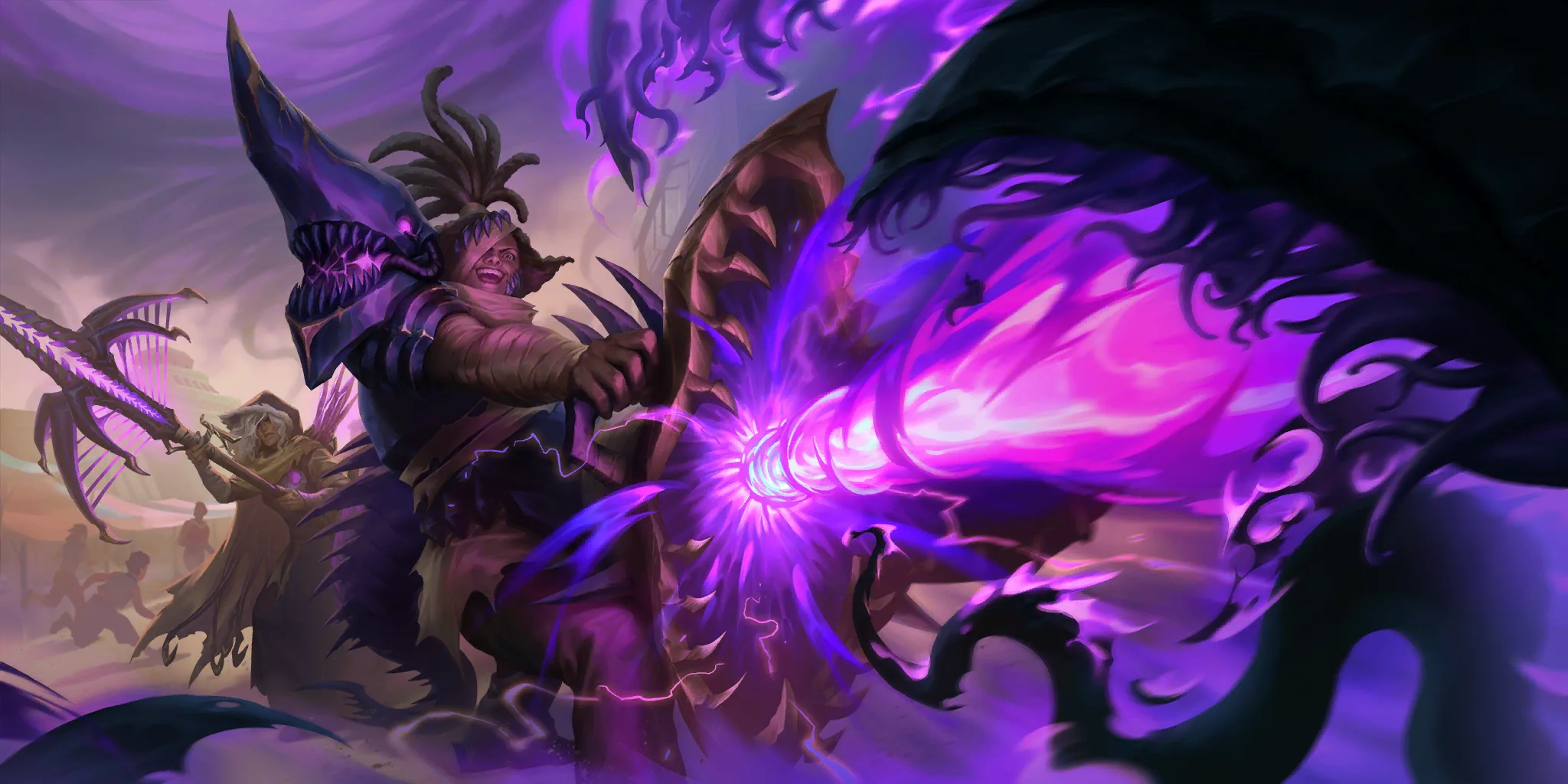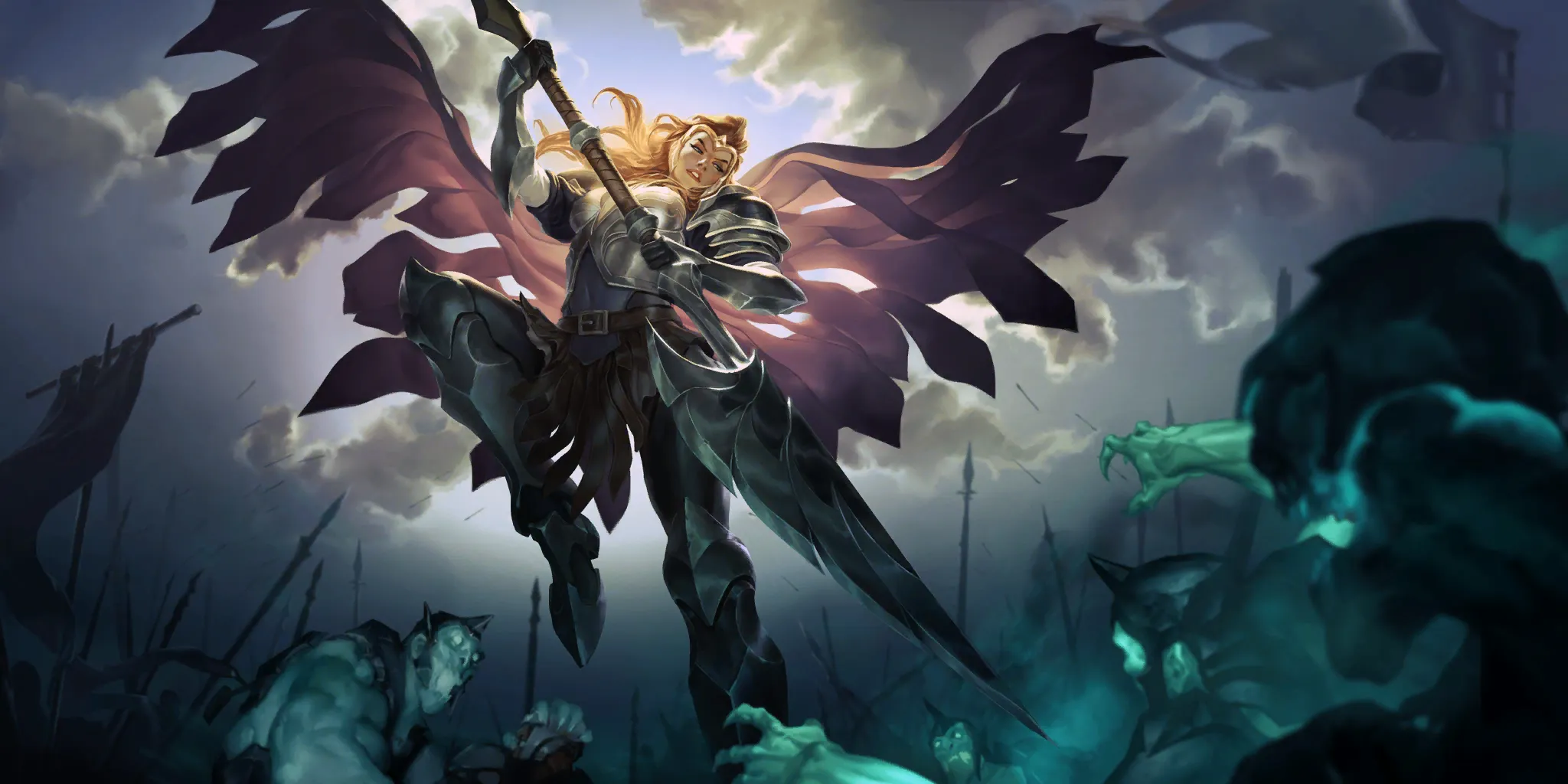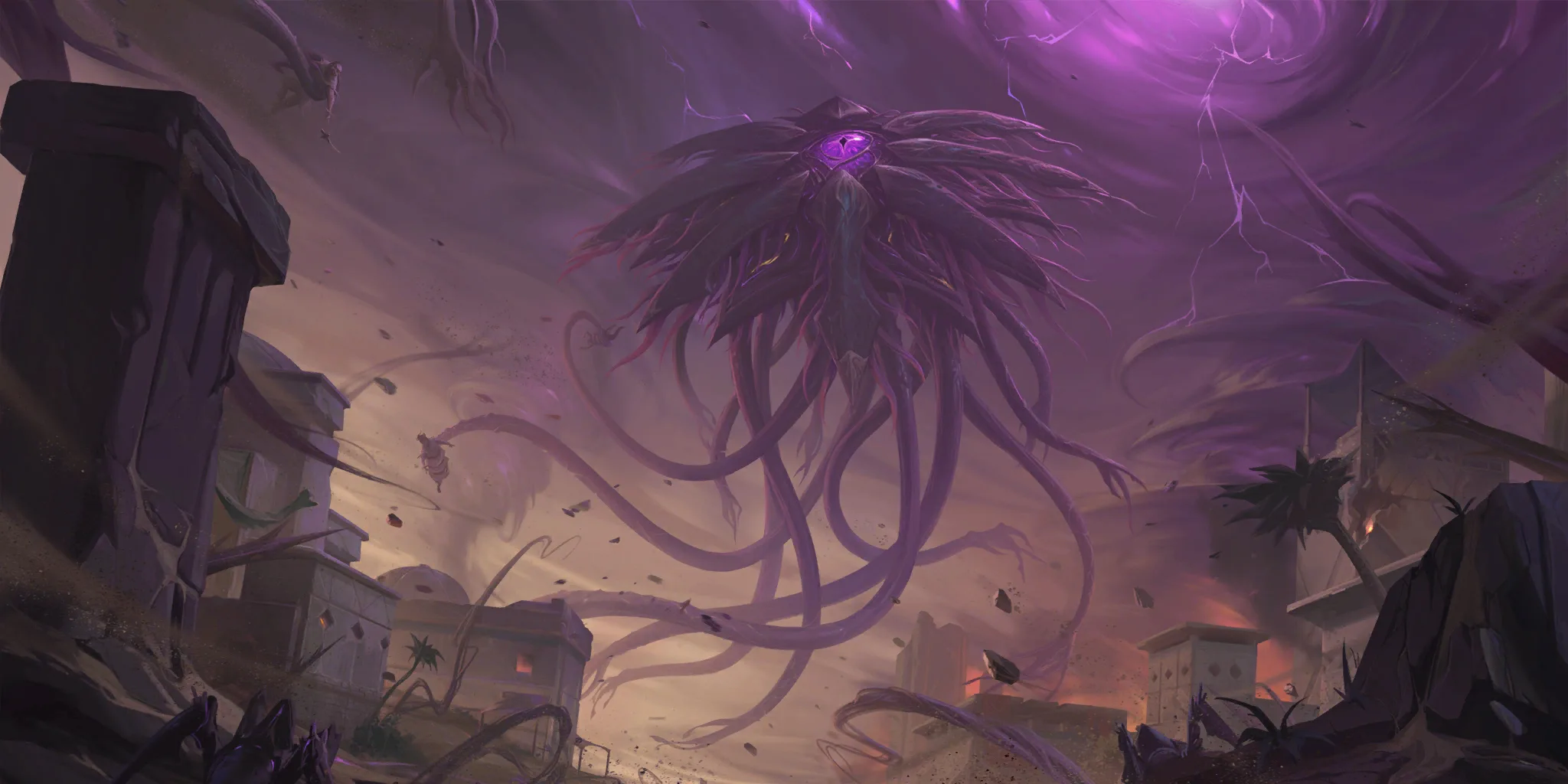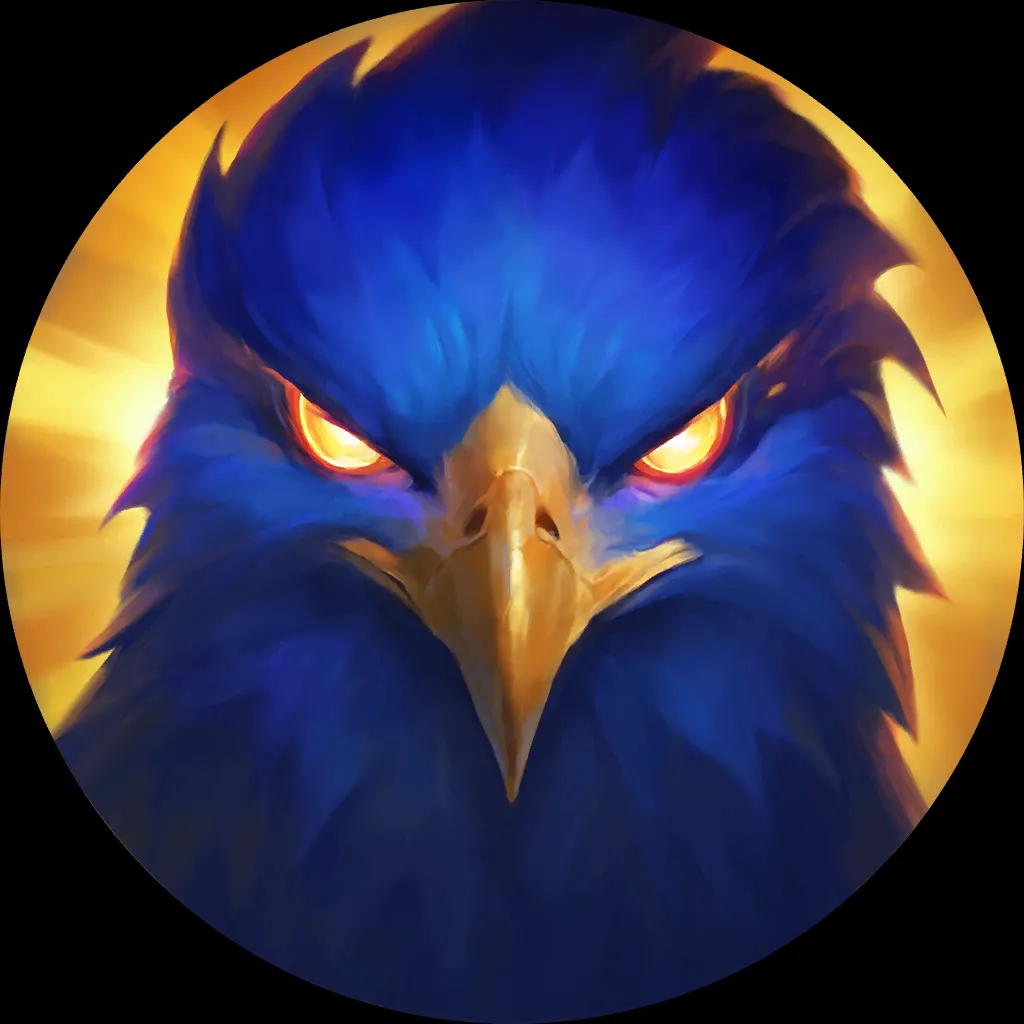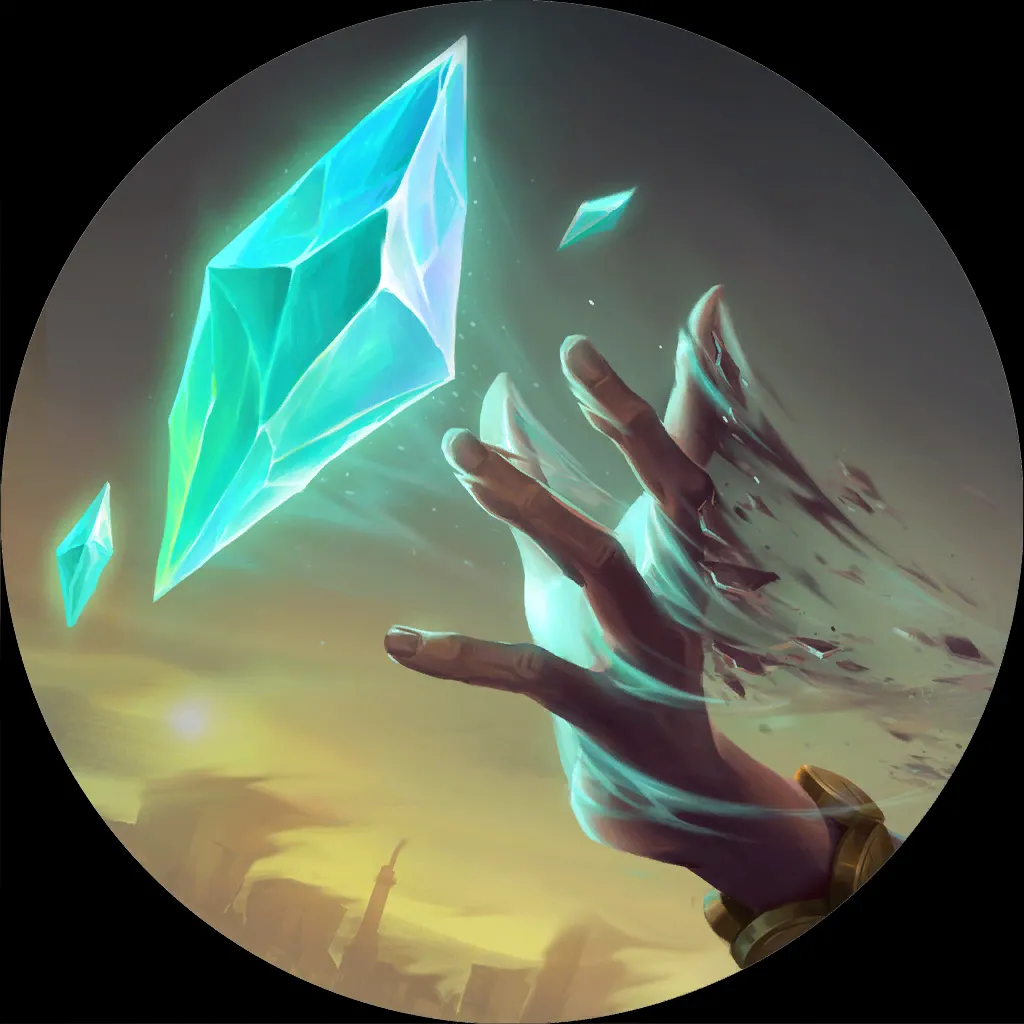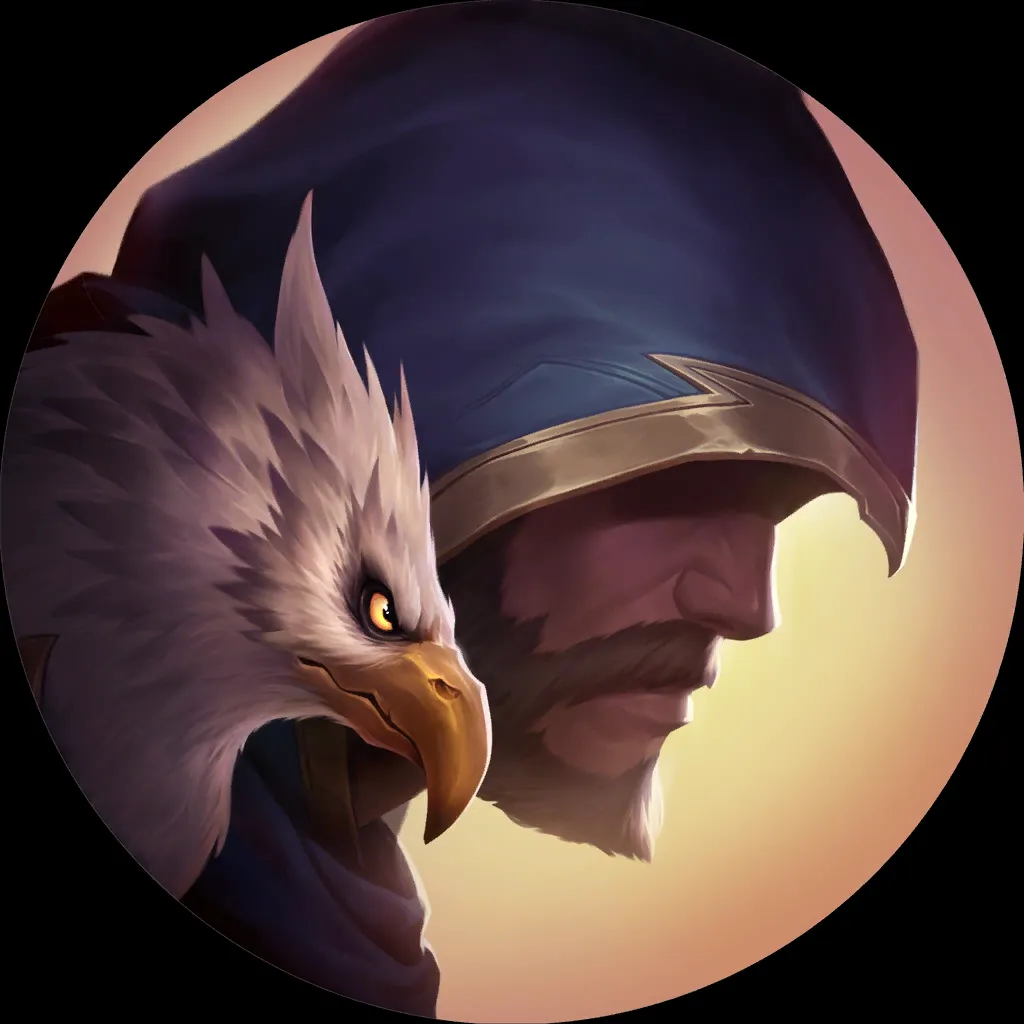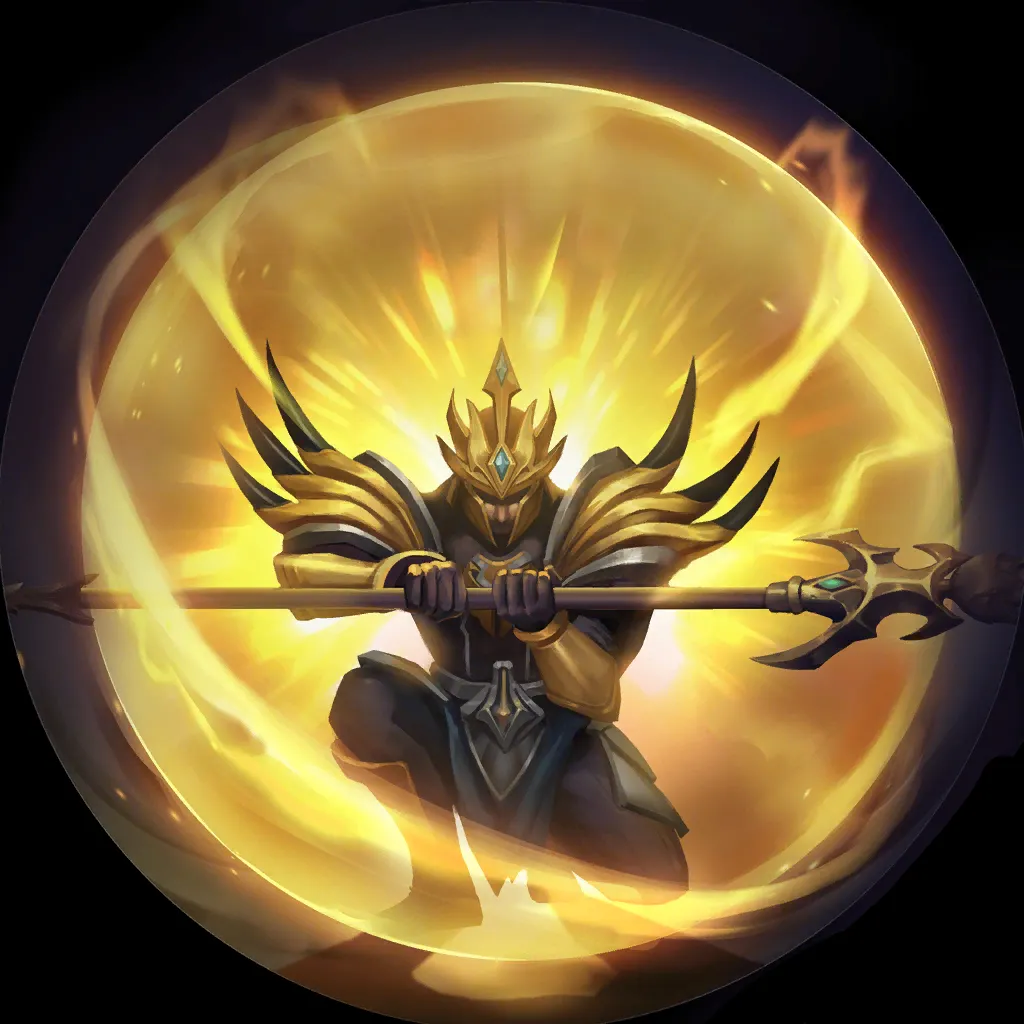 ---
Pirates, aka Miss Fortune Twisted Fate
The re-ascension of Kai'Sa is great news for Captain Fortune and her merry bunch of misfits. On the one hand, Pirates have a slight edge in that confrontation – on the other, Kai'Sa demolishes Darkness, which is one of Pirate's main predators.
Our recommended blend is a bona-fide juggernaut, with a ridiculous 59%+ WR in over 2,000 games – if Kai'Sa is not your cup of tea, then Pirates is the ship you may want to jump aboard.
Strong against: Jhinnie, Kai'Sa mutations – slight edge over Deep
Struggles against: Darkness, Ekko Zilean, Monkey Pandemonium, Tryndamere Trundle
6
6
6
22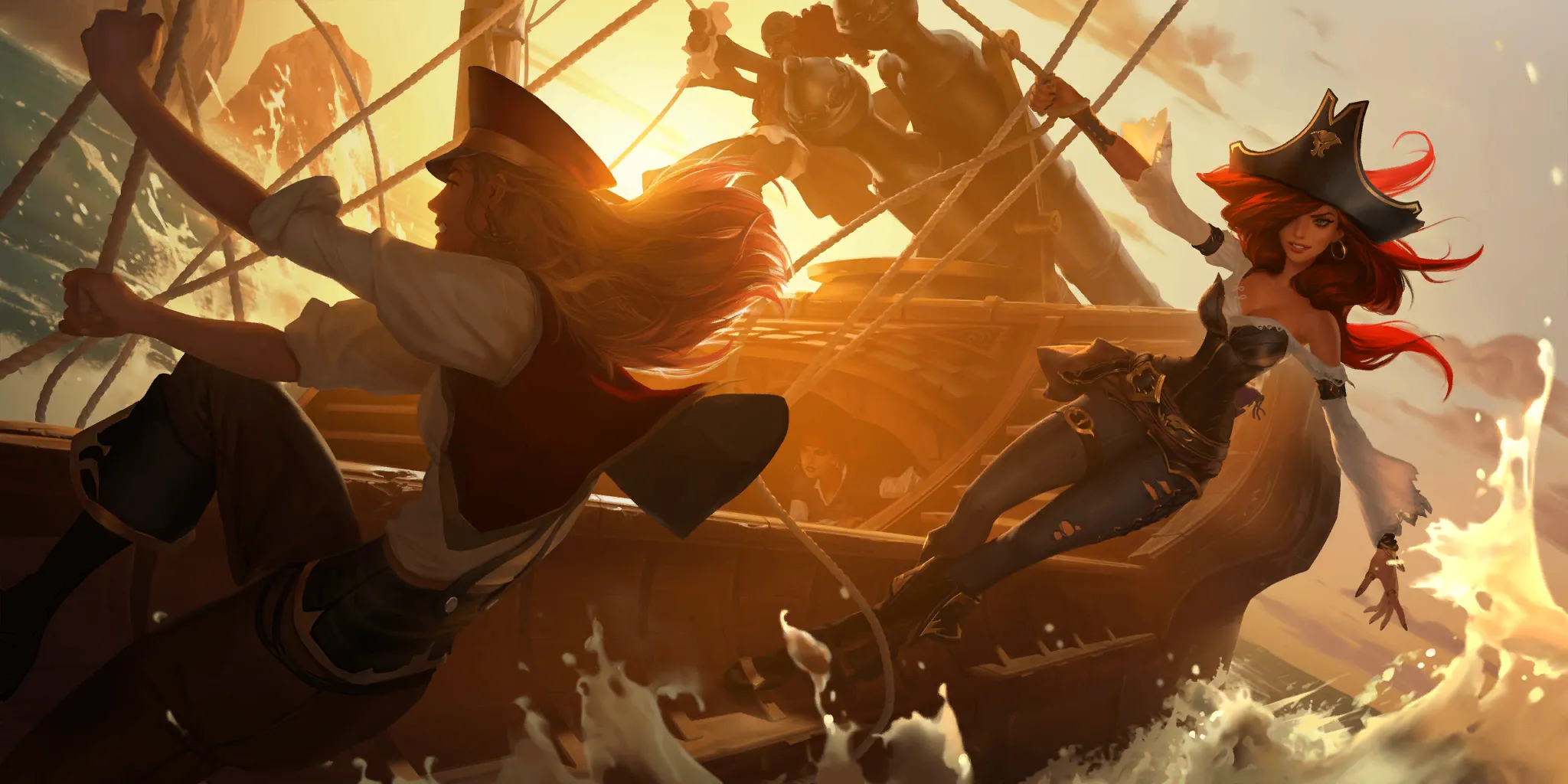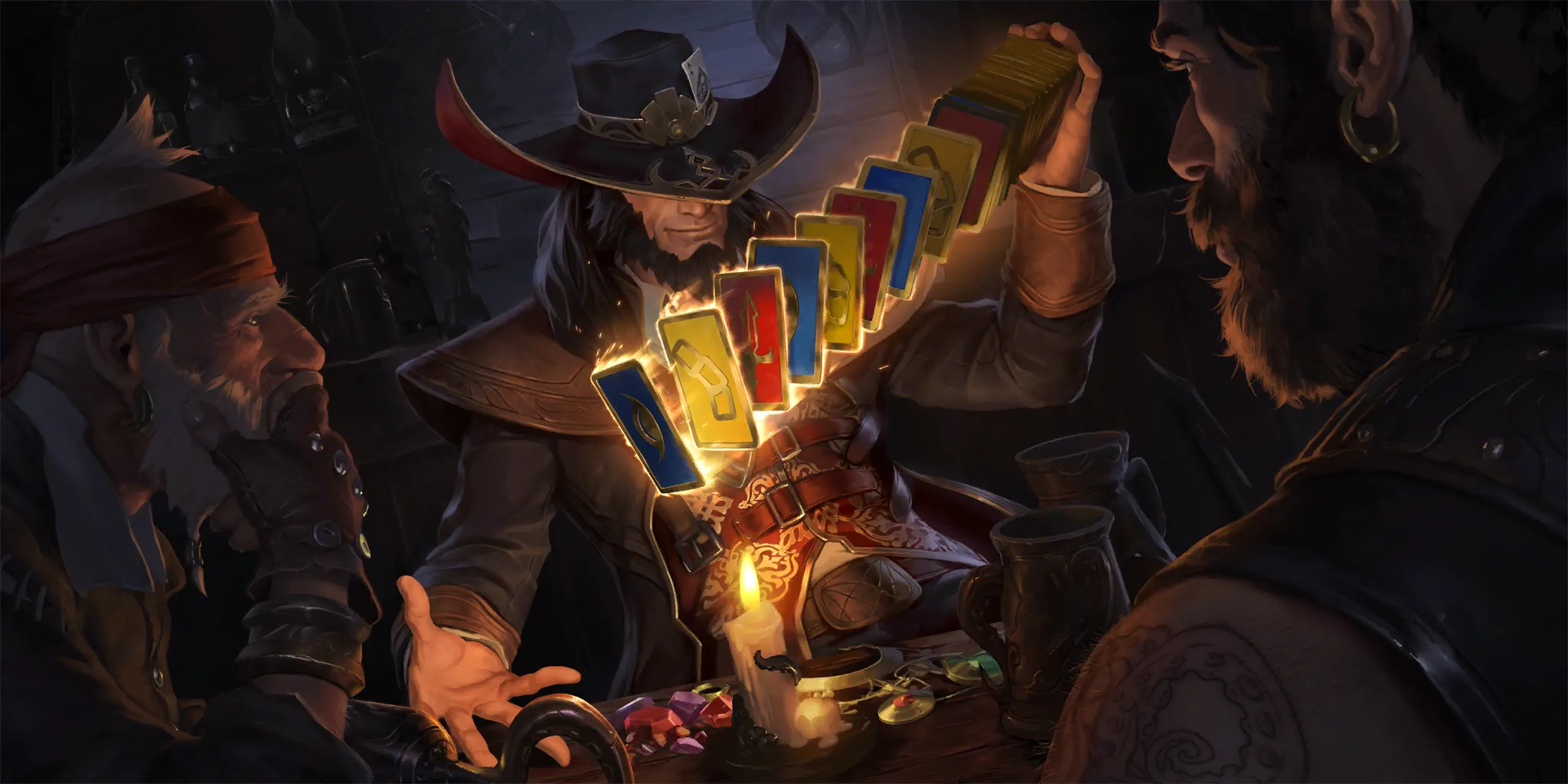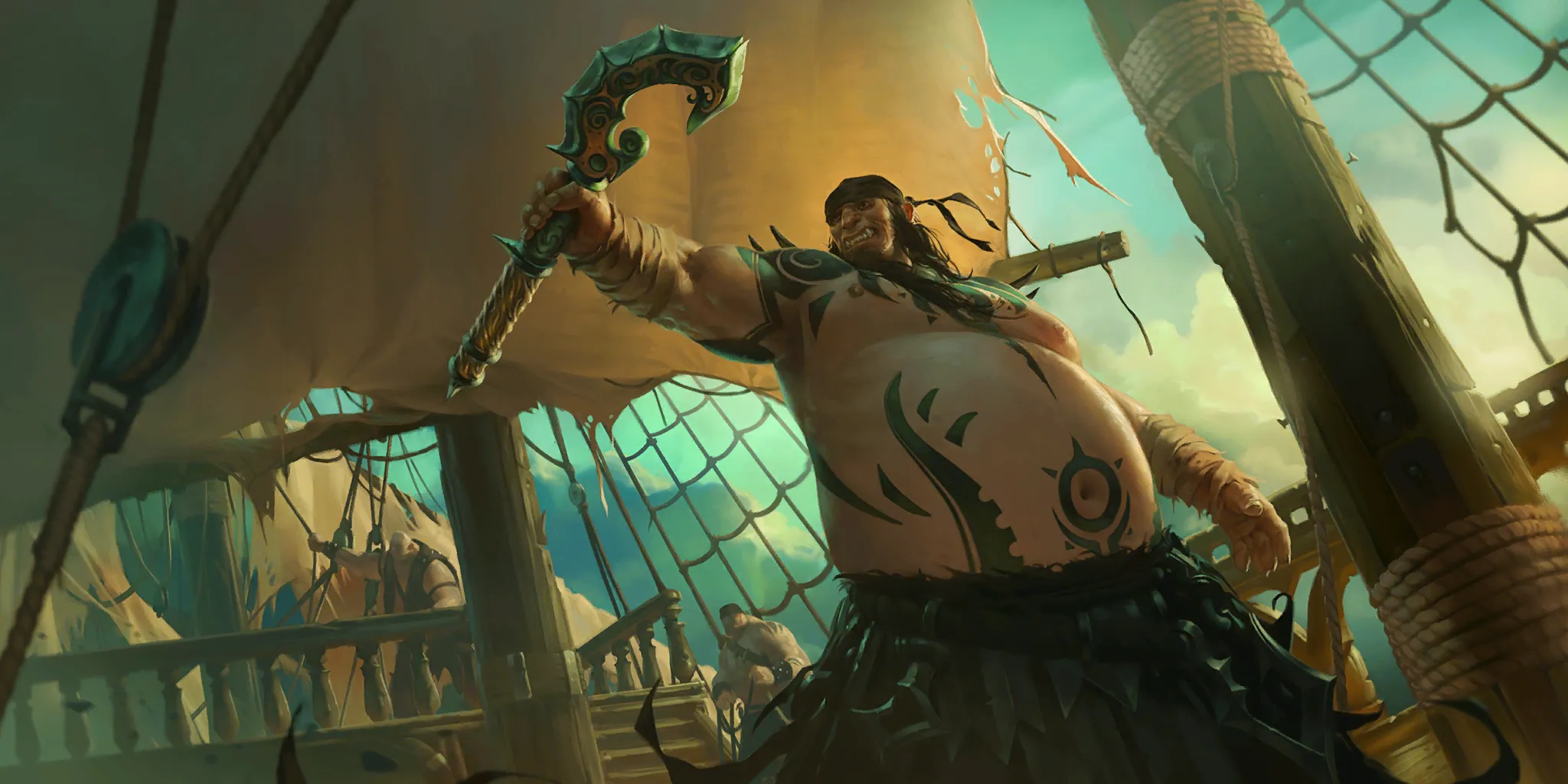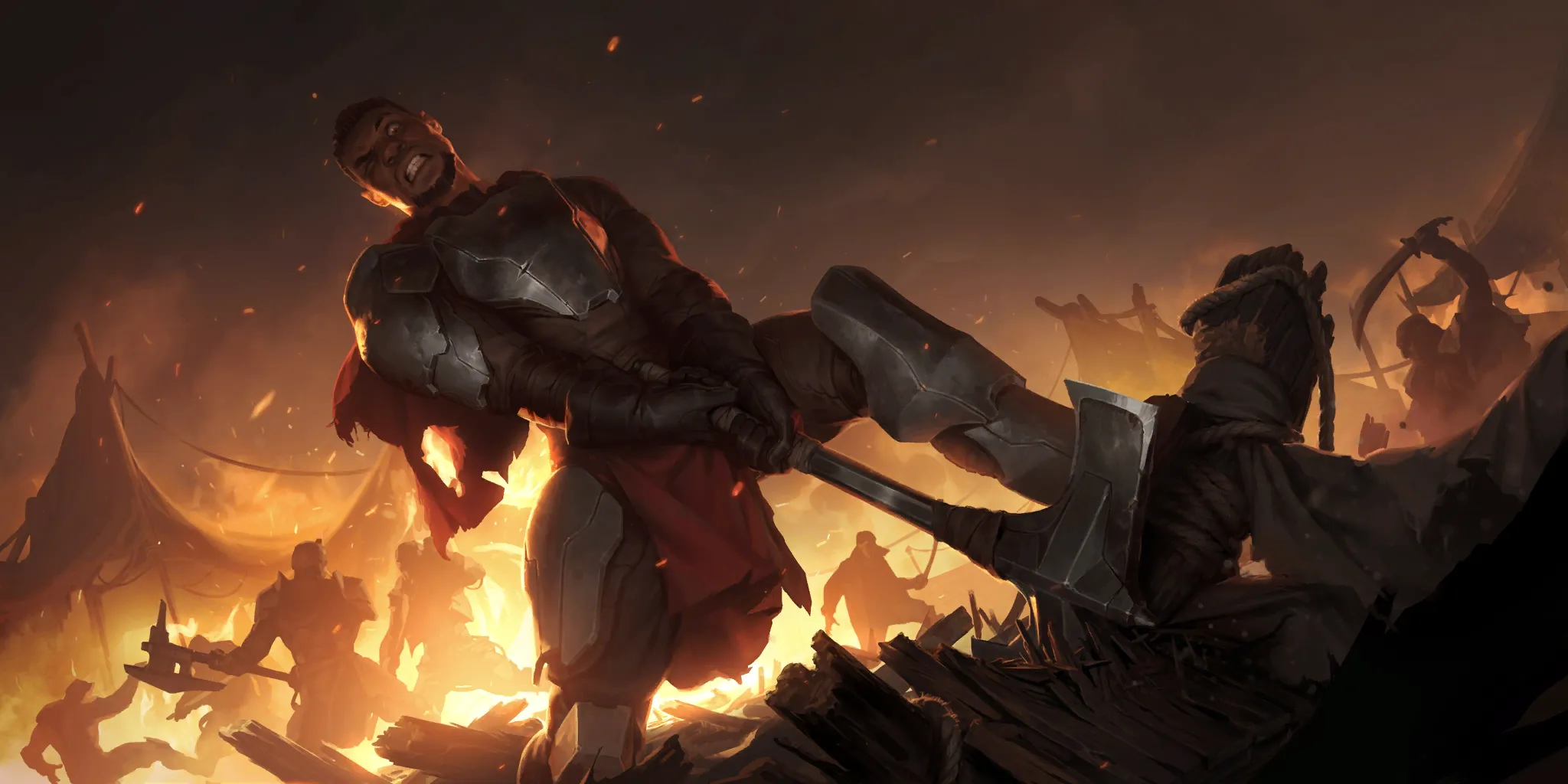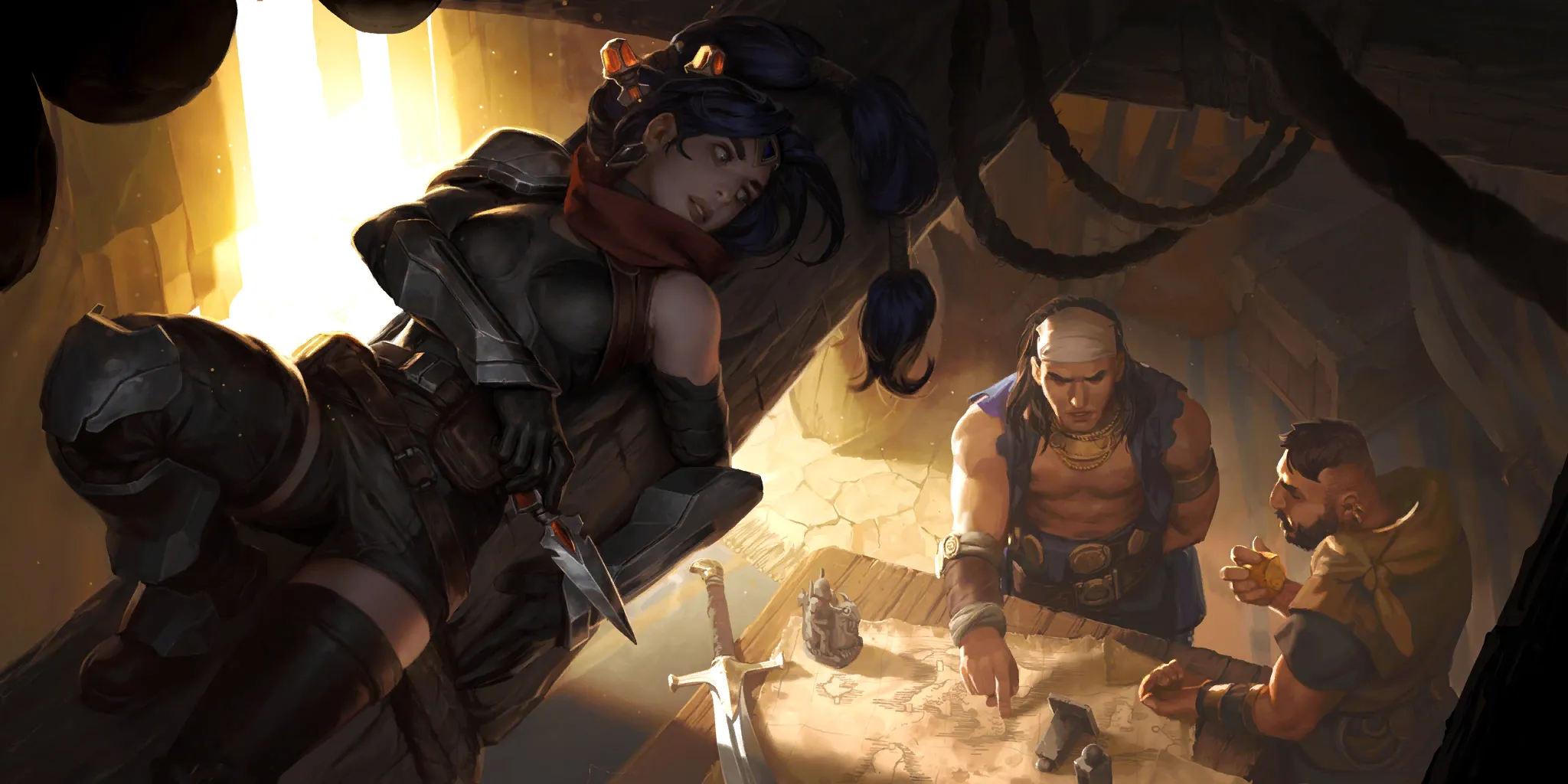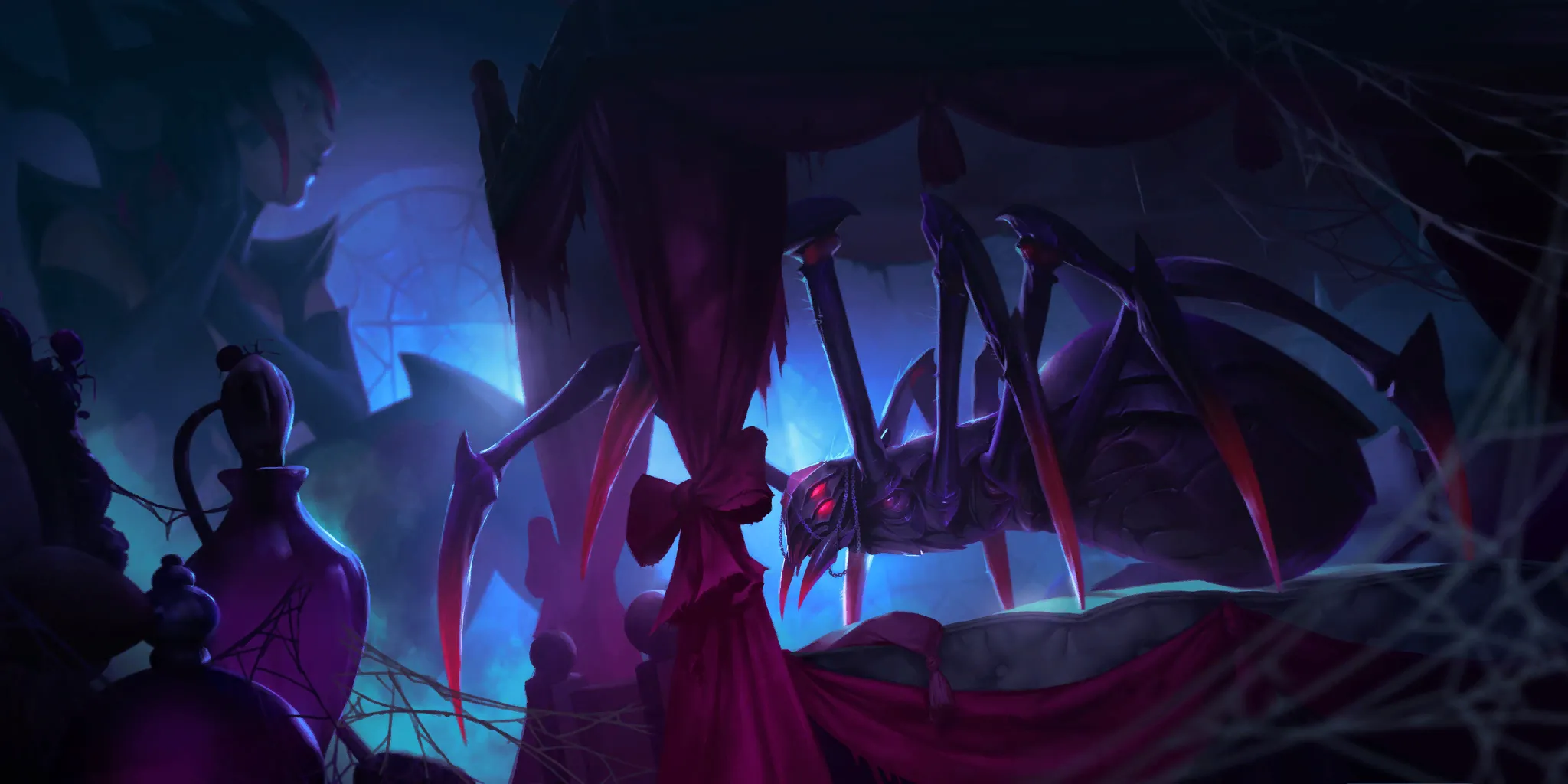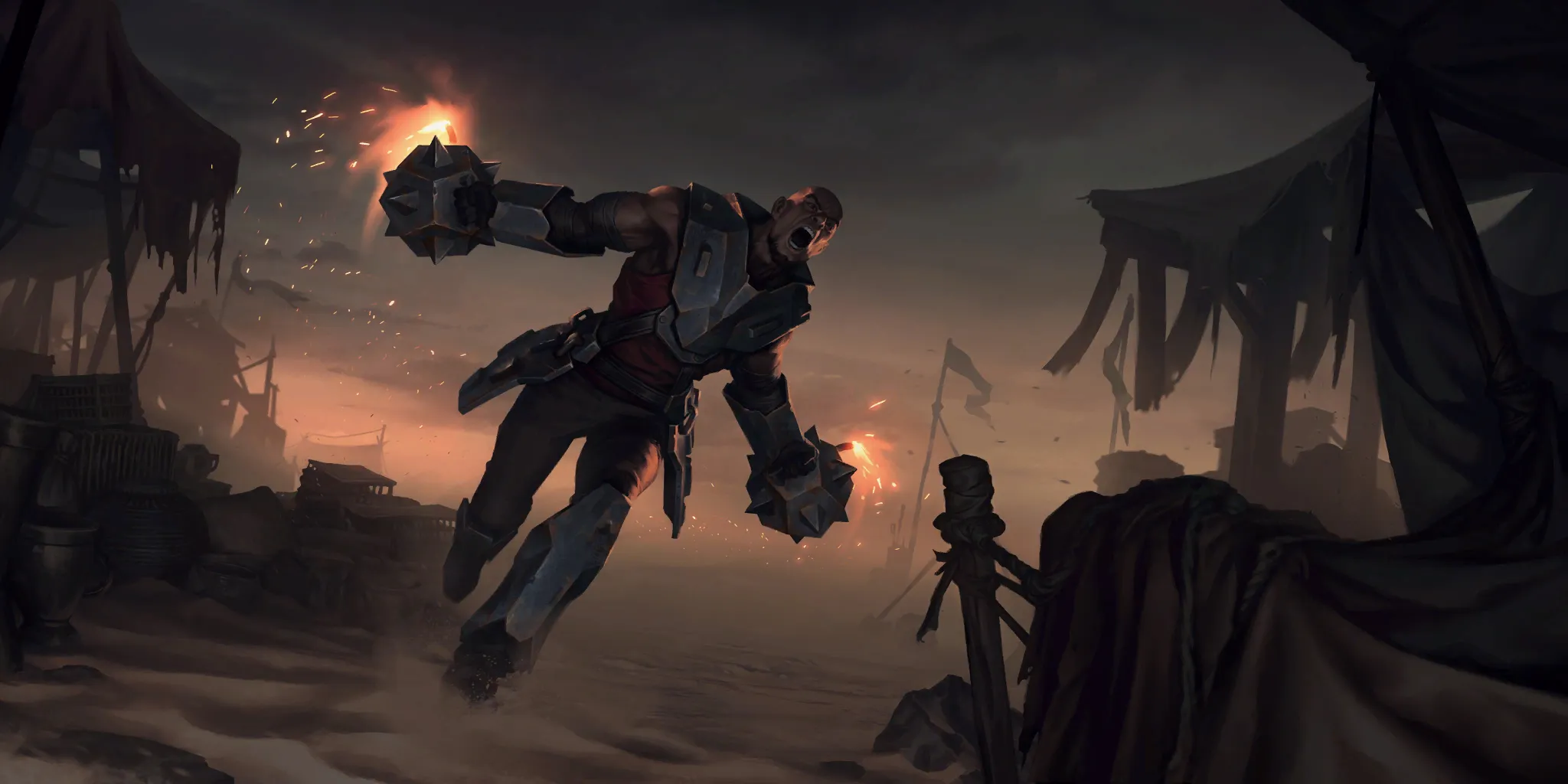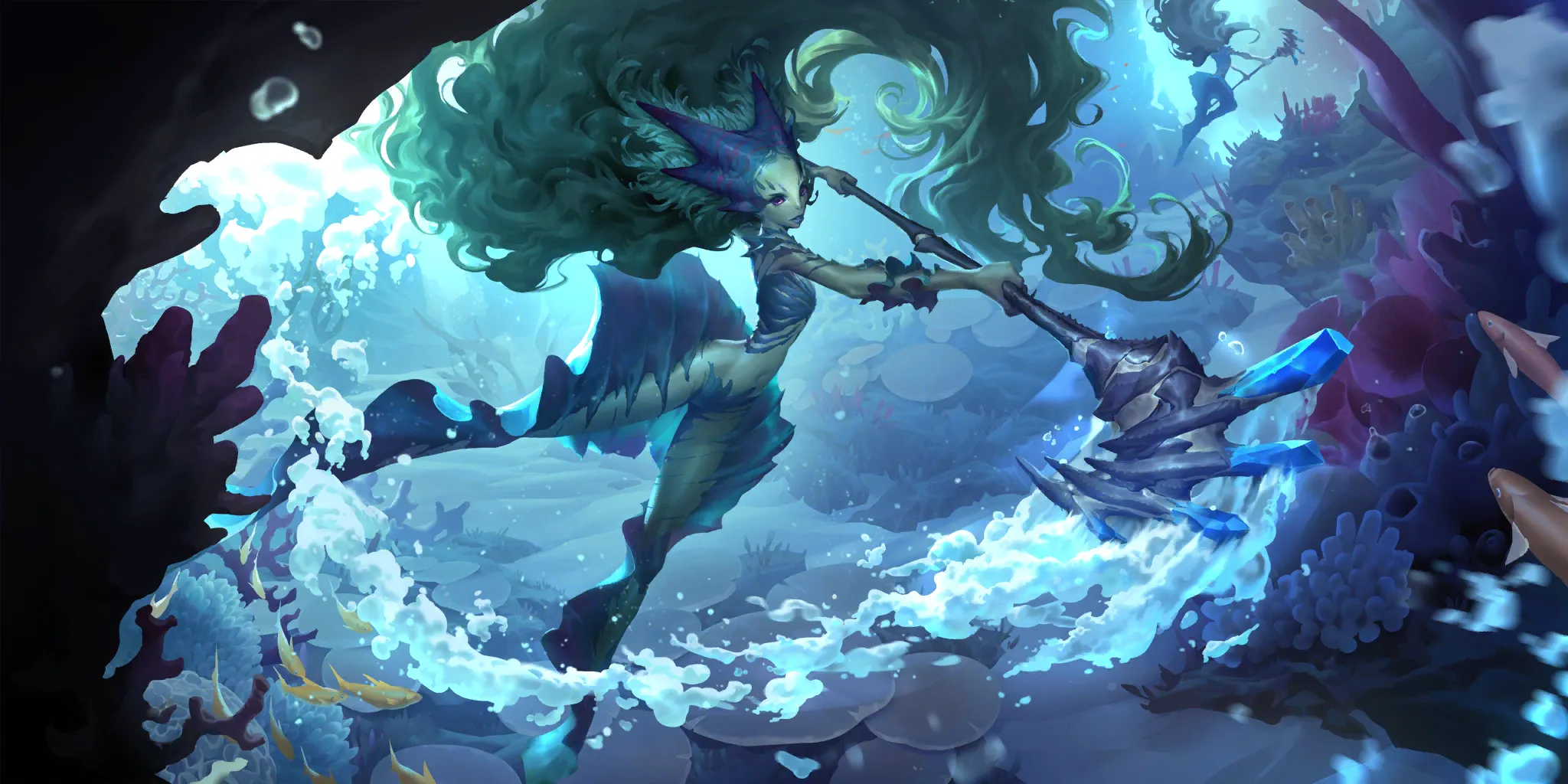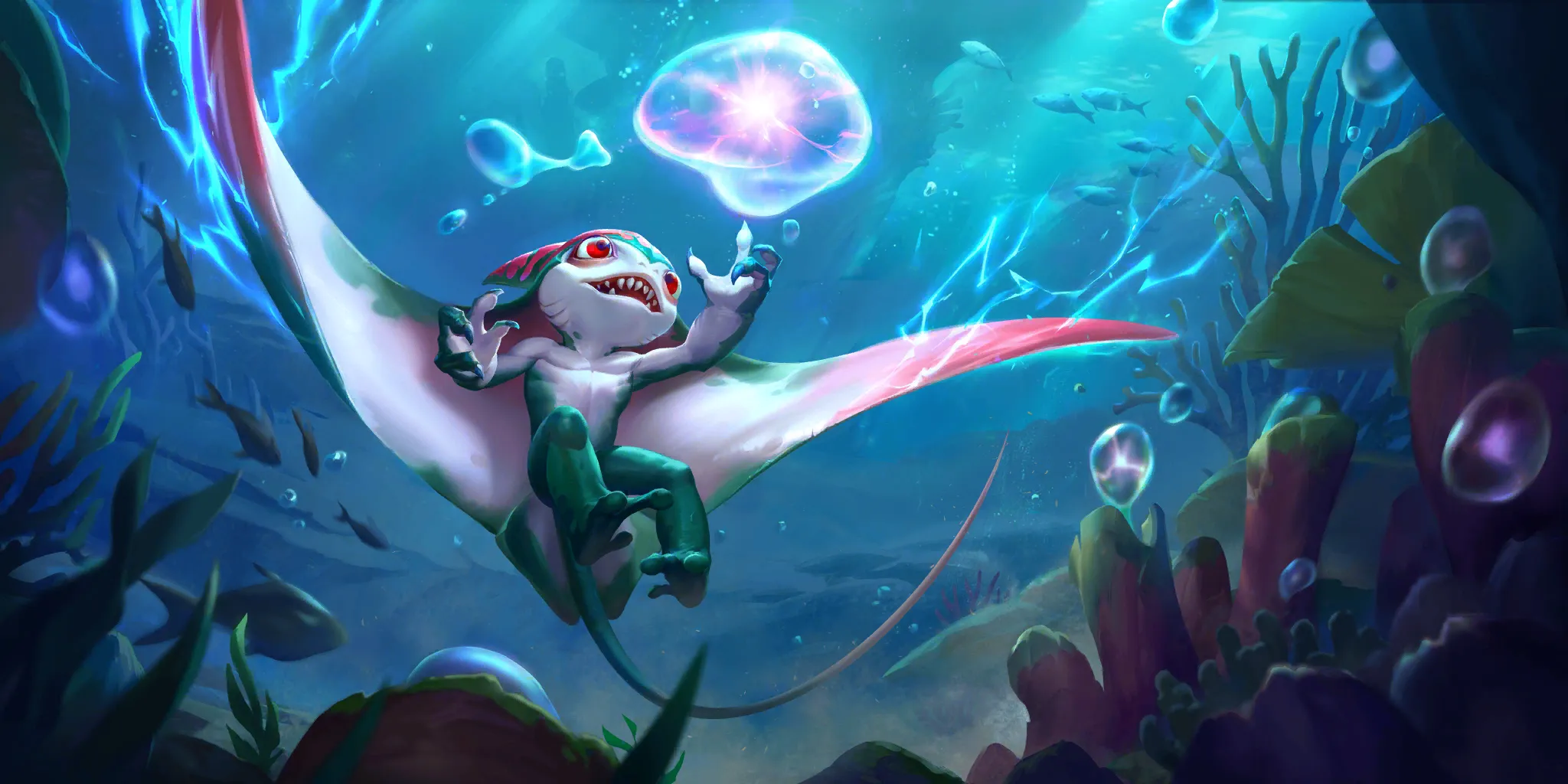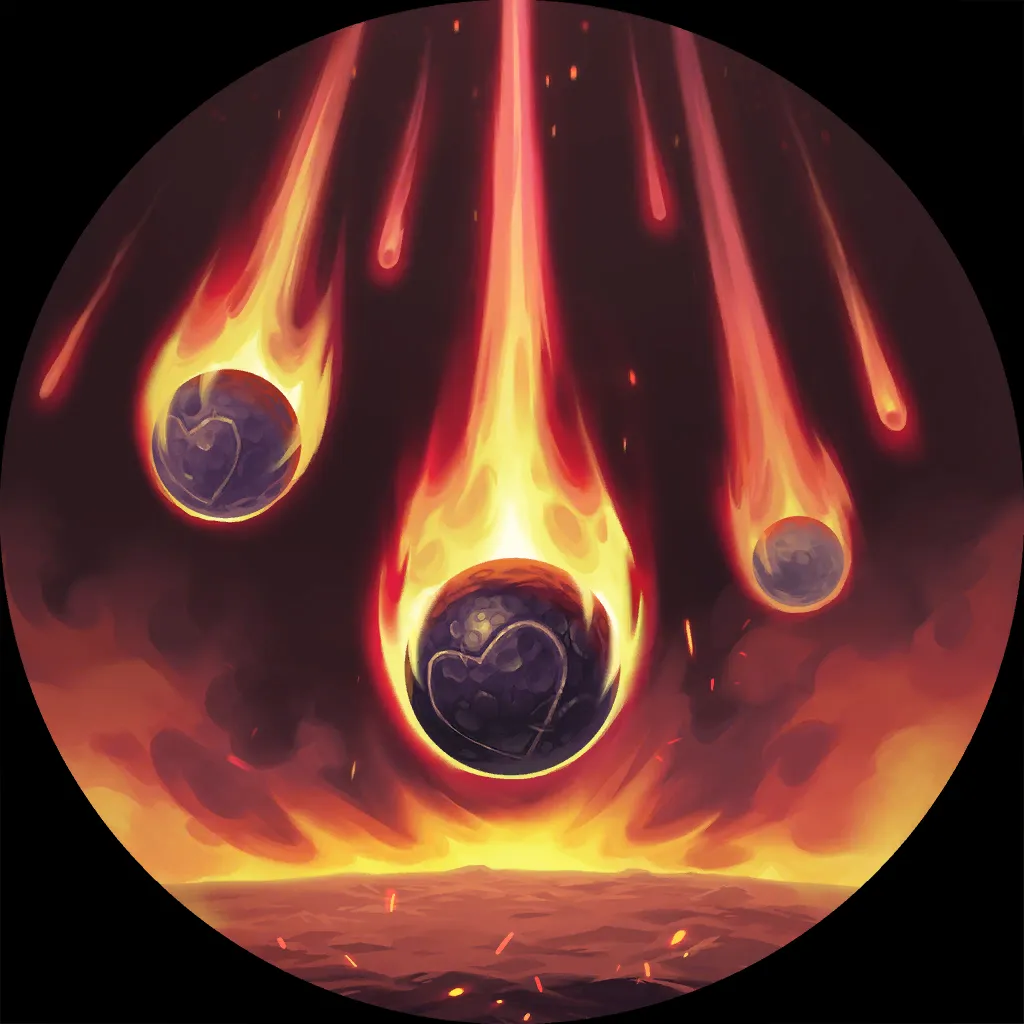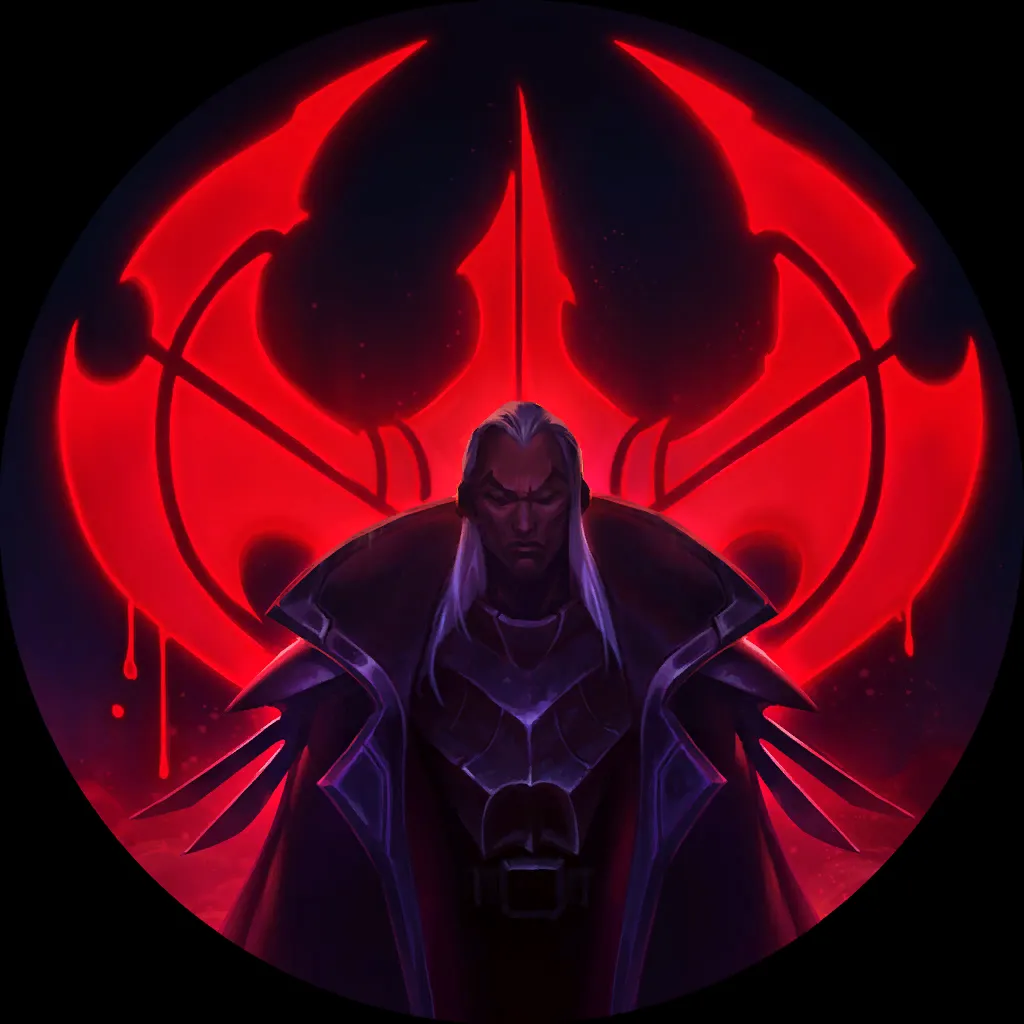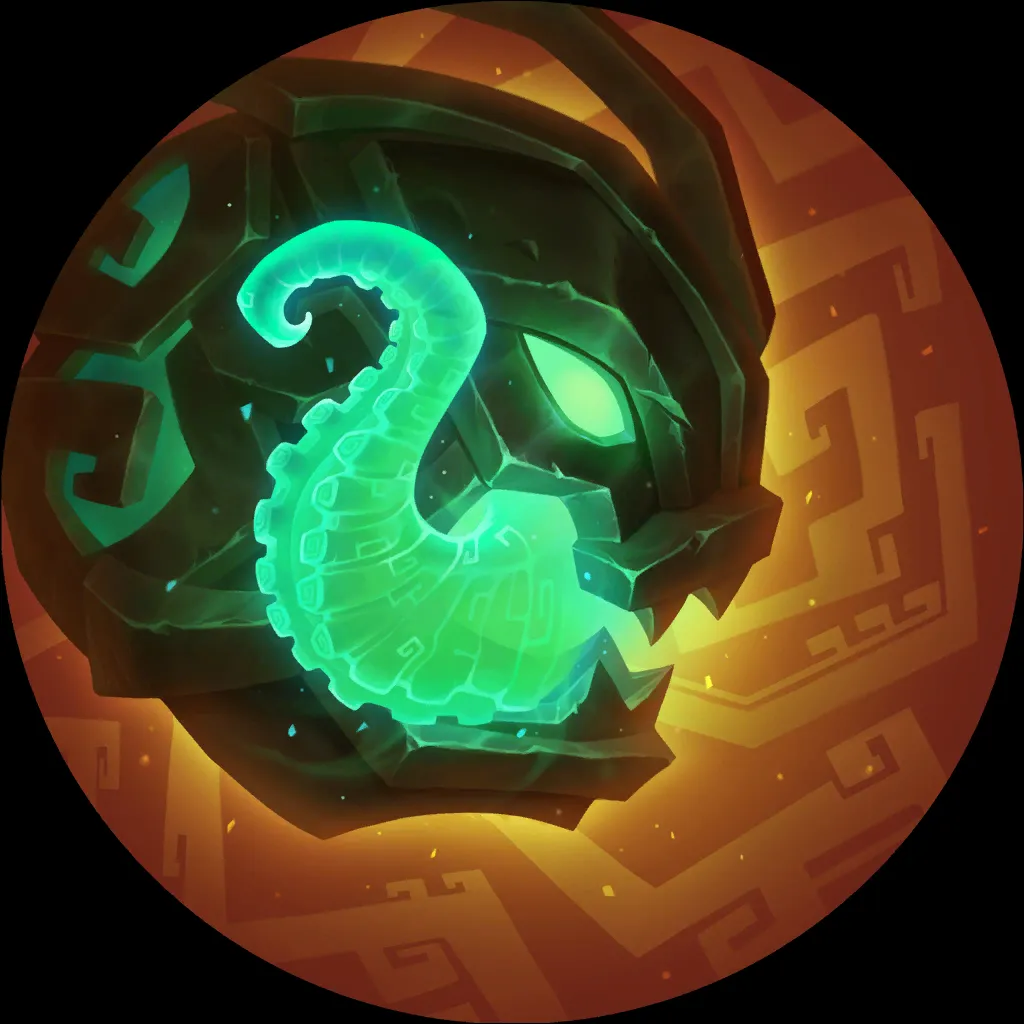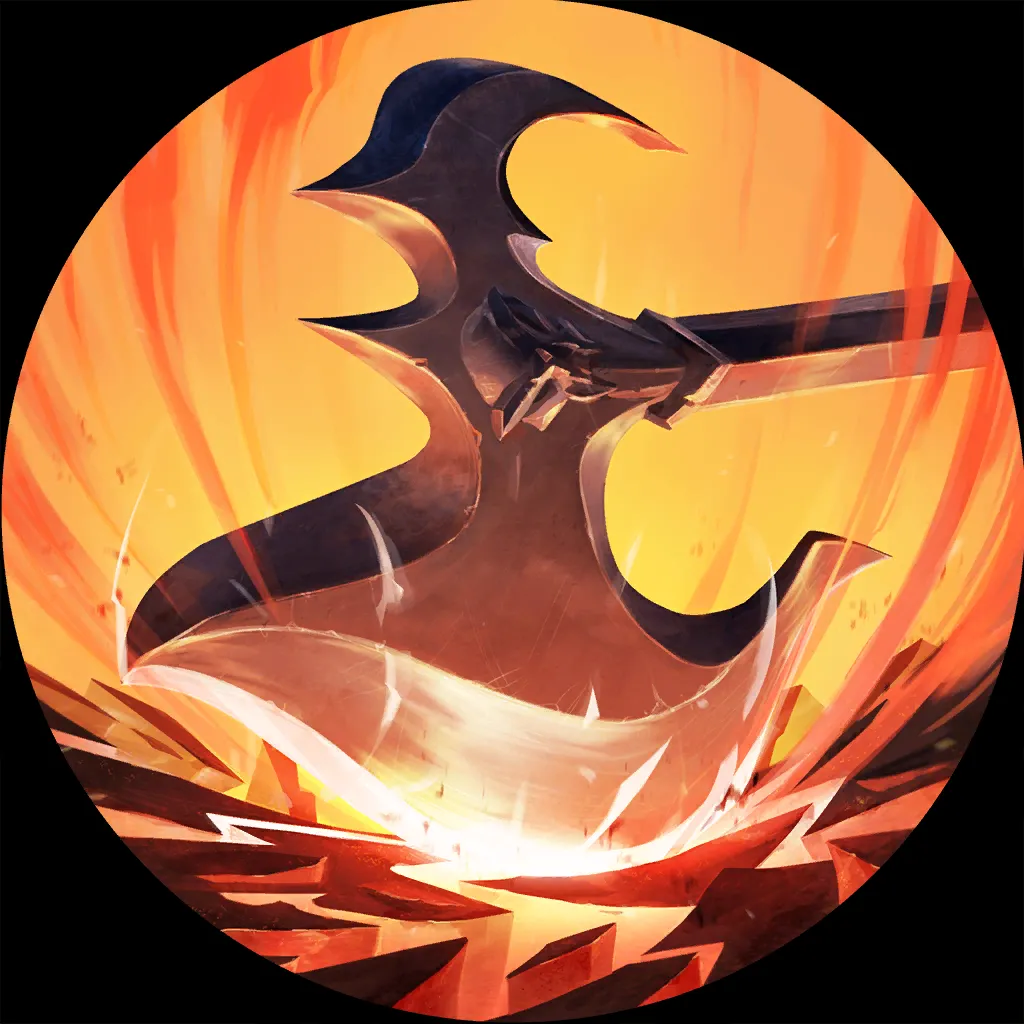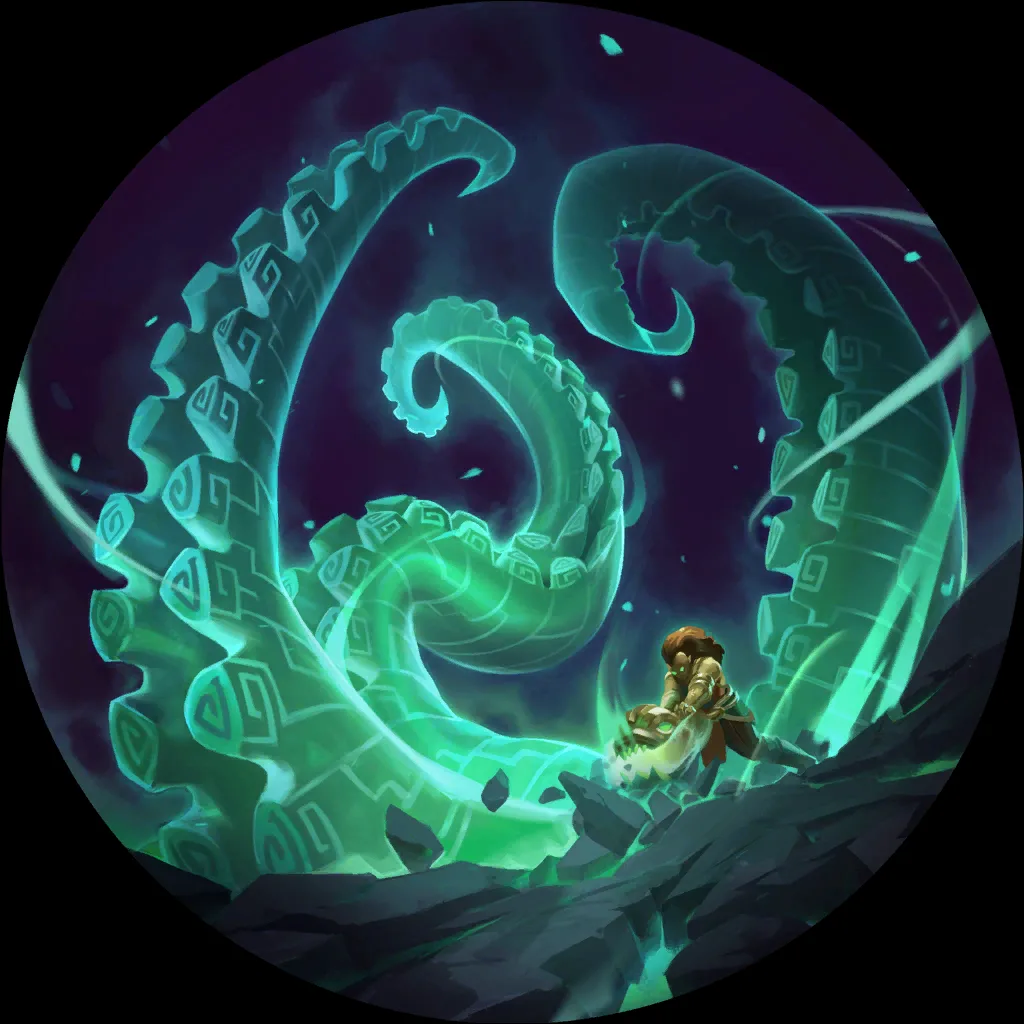 ---
Scouts, aka Miss Fortune Quinn
Being able to demolish both Darkness and Jhinnie – while only slightly the underdog versus Pirates – is a great place to be in the current Meta, and Scouts are farming the opportunity to once again jump to the forefront.
Furthermore, this blend shows room for refinements, with lots of slightly different formulas being tested (and all with good to great results). The only troublesome news is Scout's horrible odds when confronting Akshan Kai'Sa, but should they be able to adapt to that match, the rest of the field seems ripe for reaping.
Strong against: Darkness, Jhinnie
Struggles against: Akshan Kai'Sa
6
4
17
13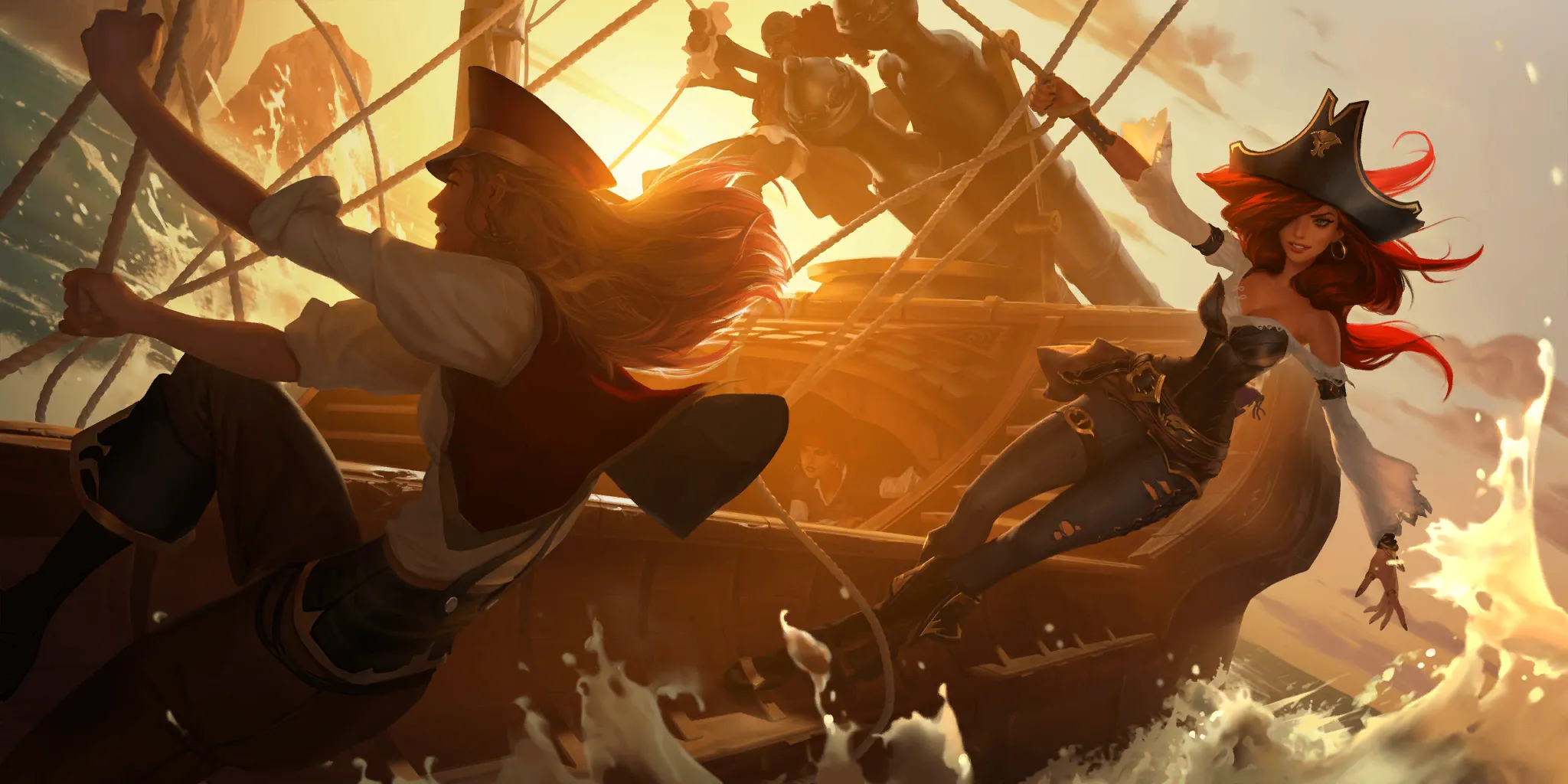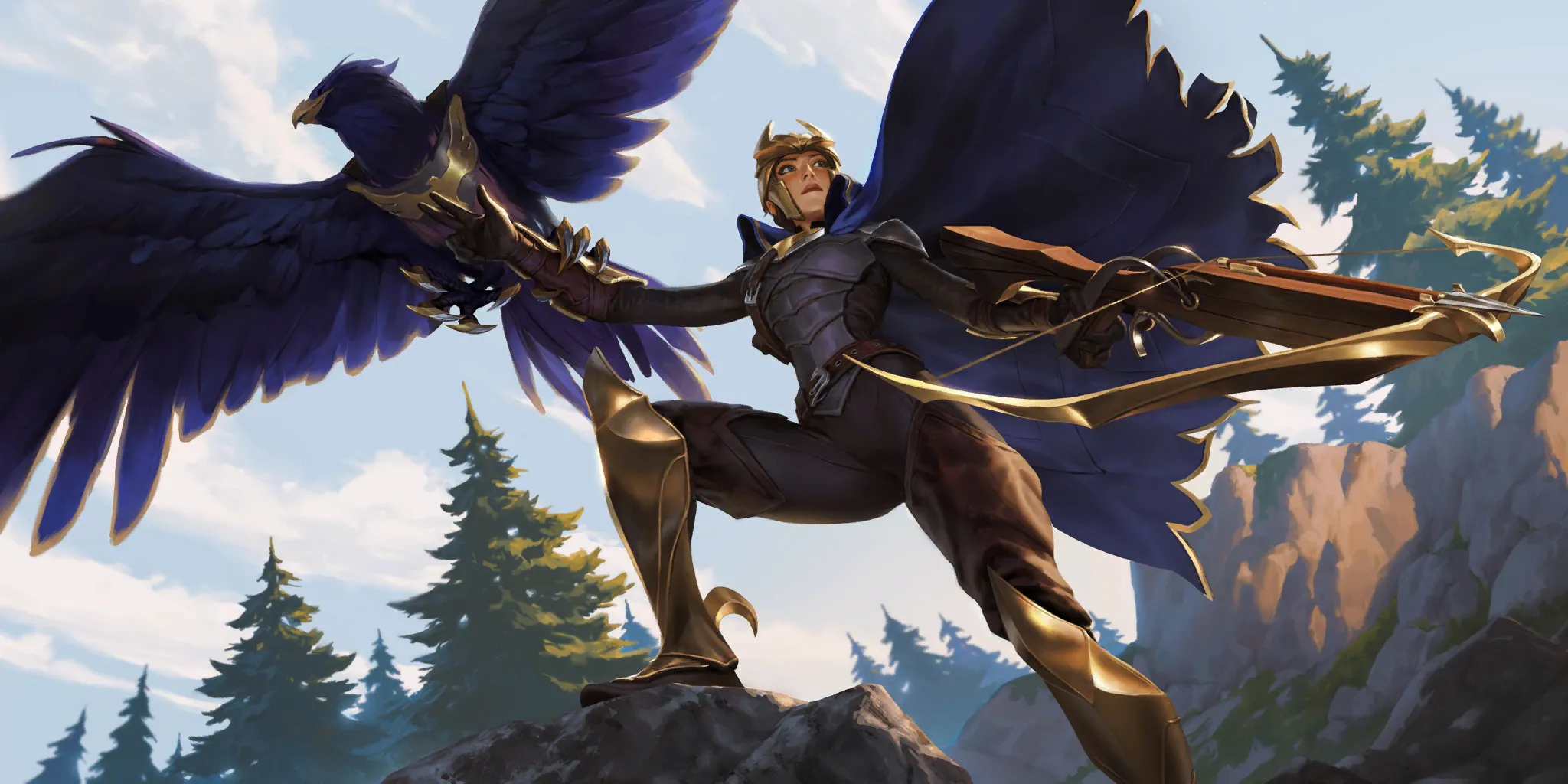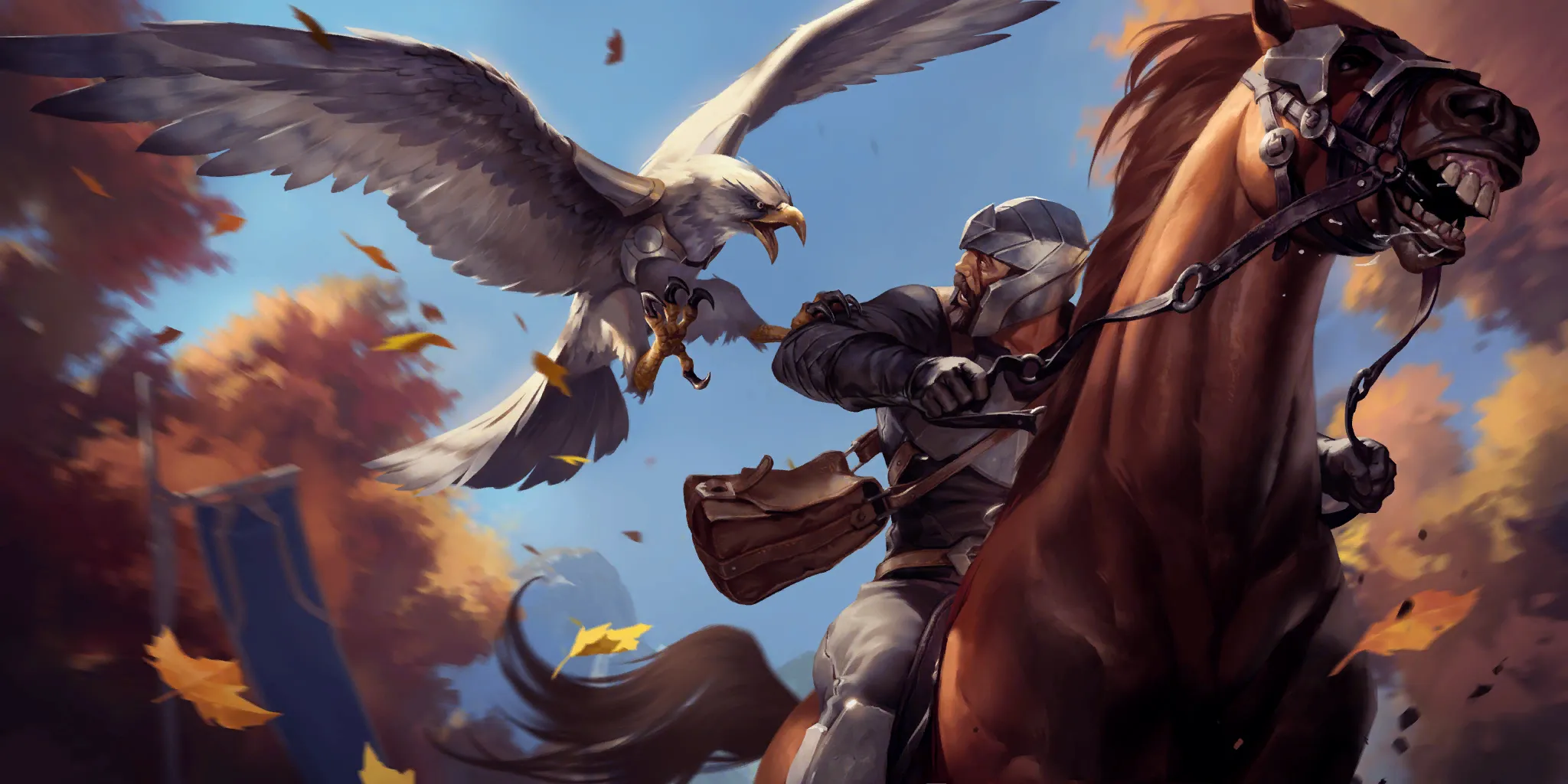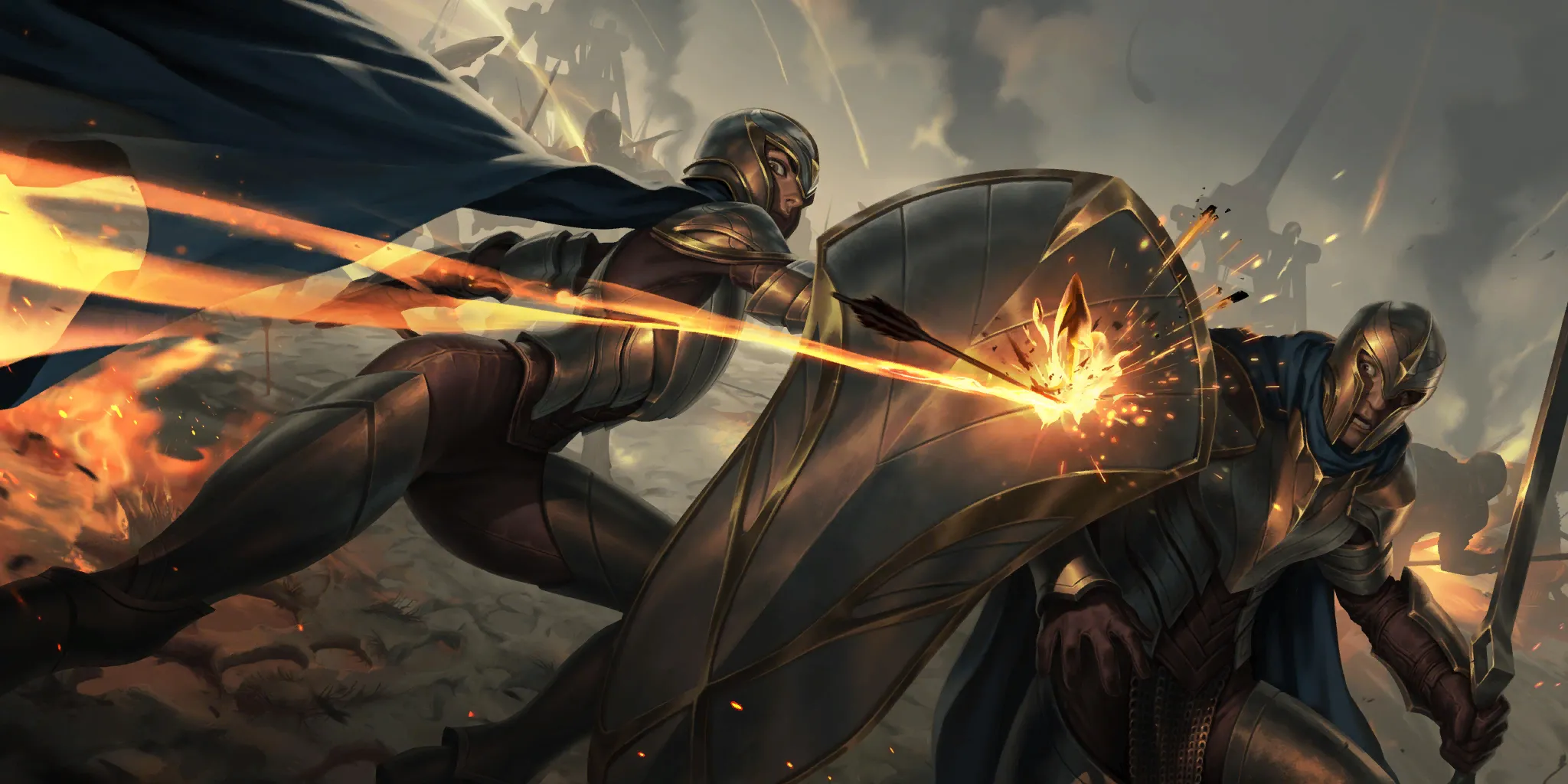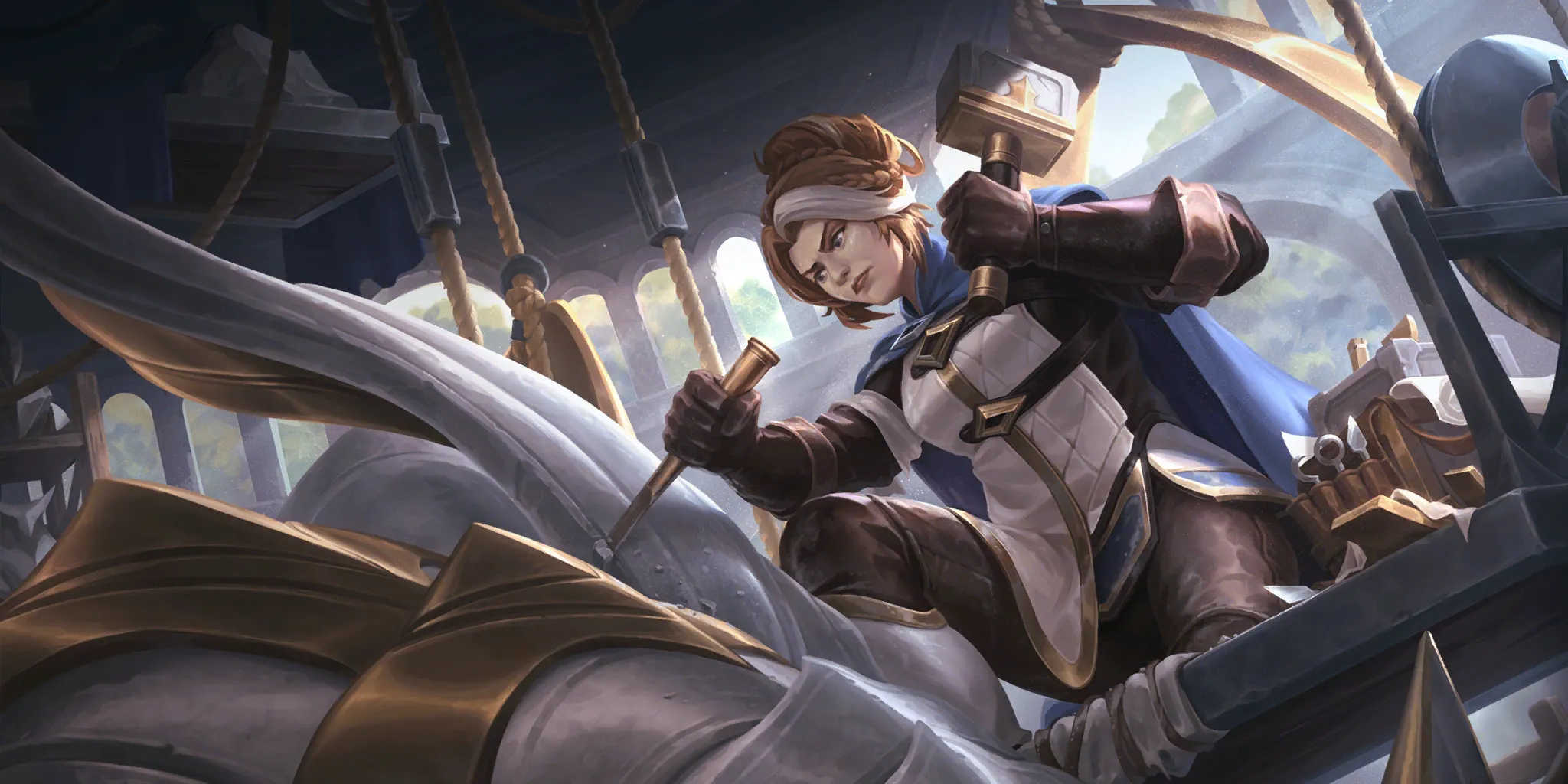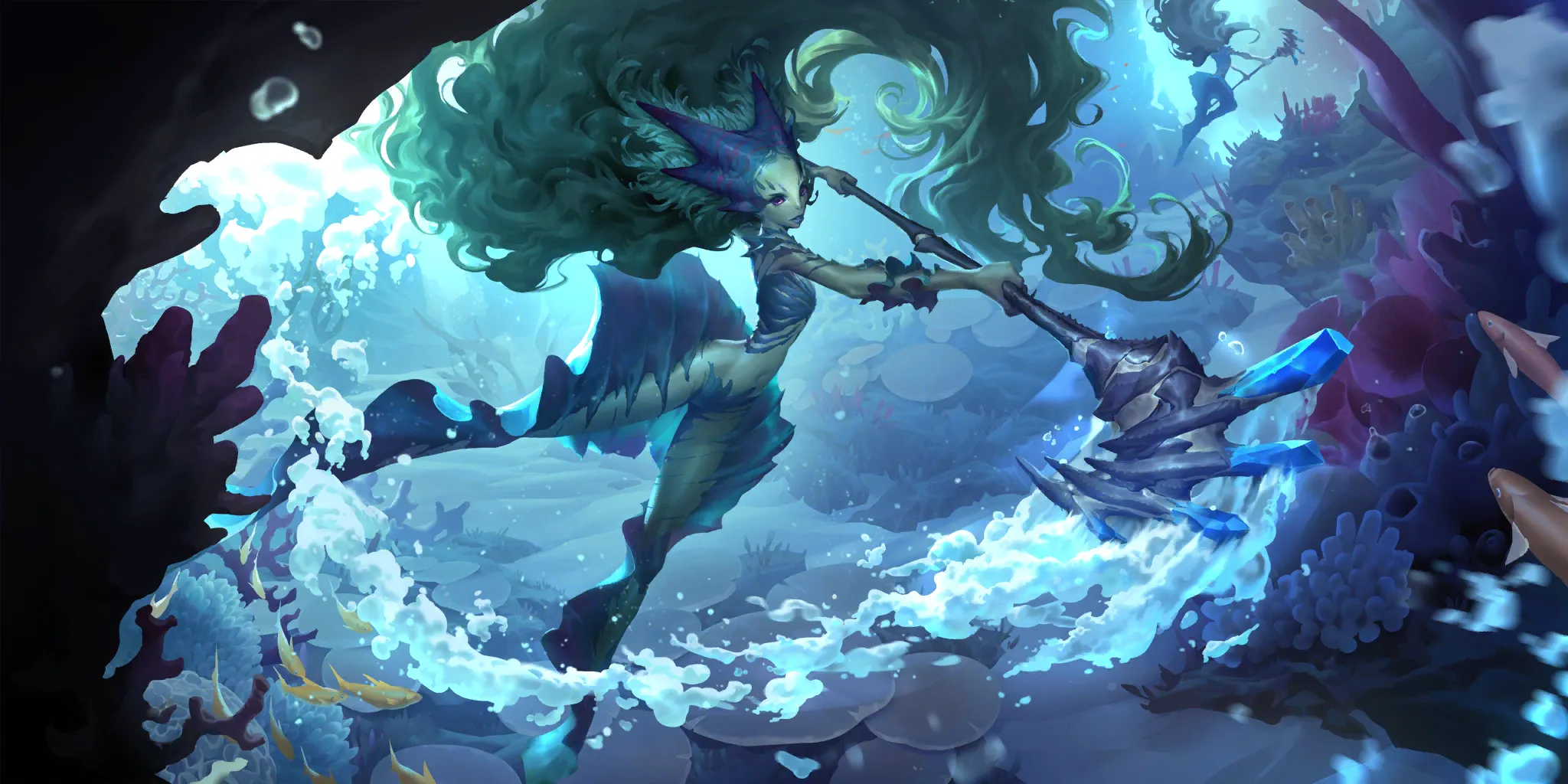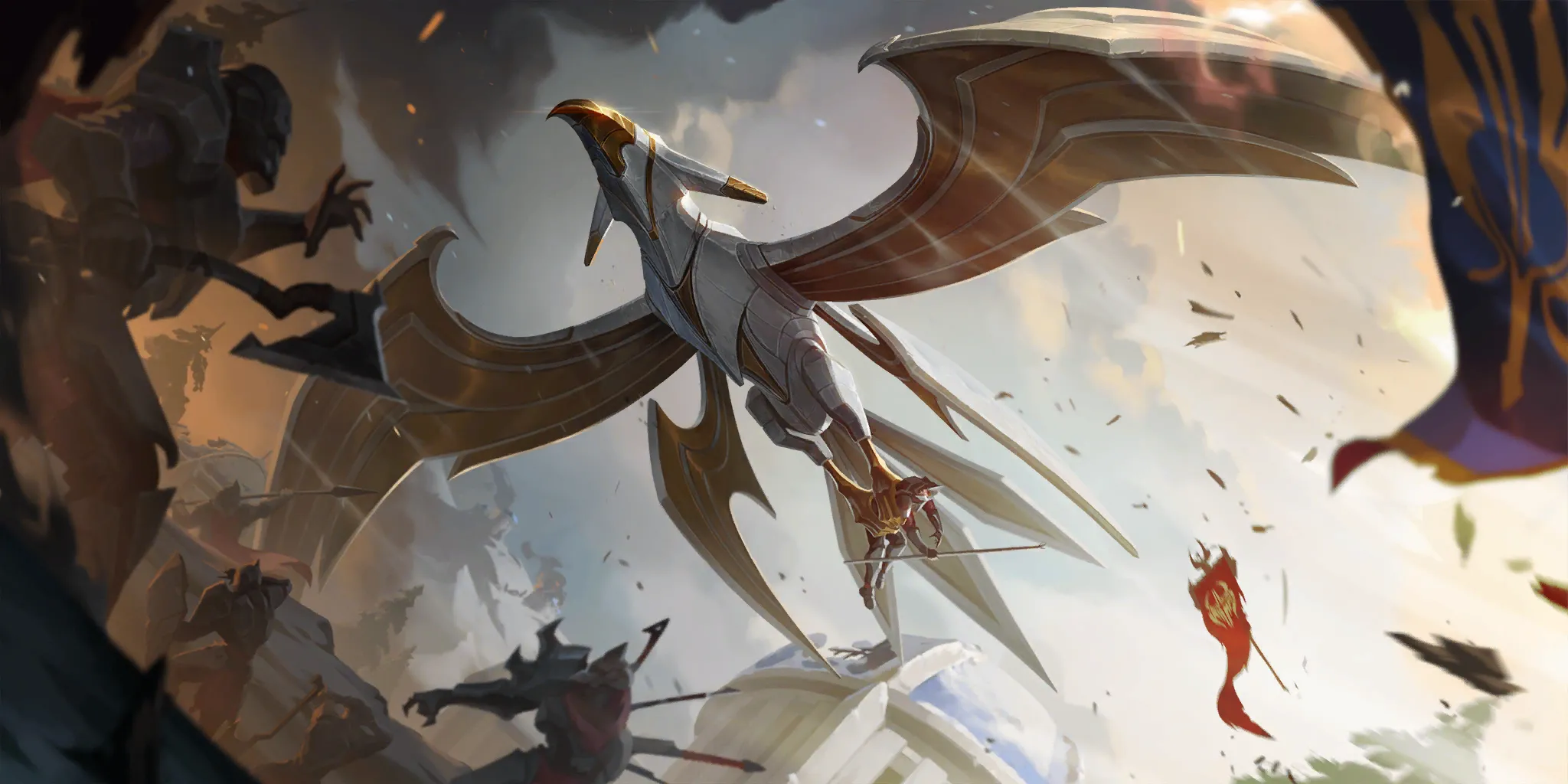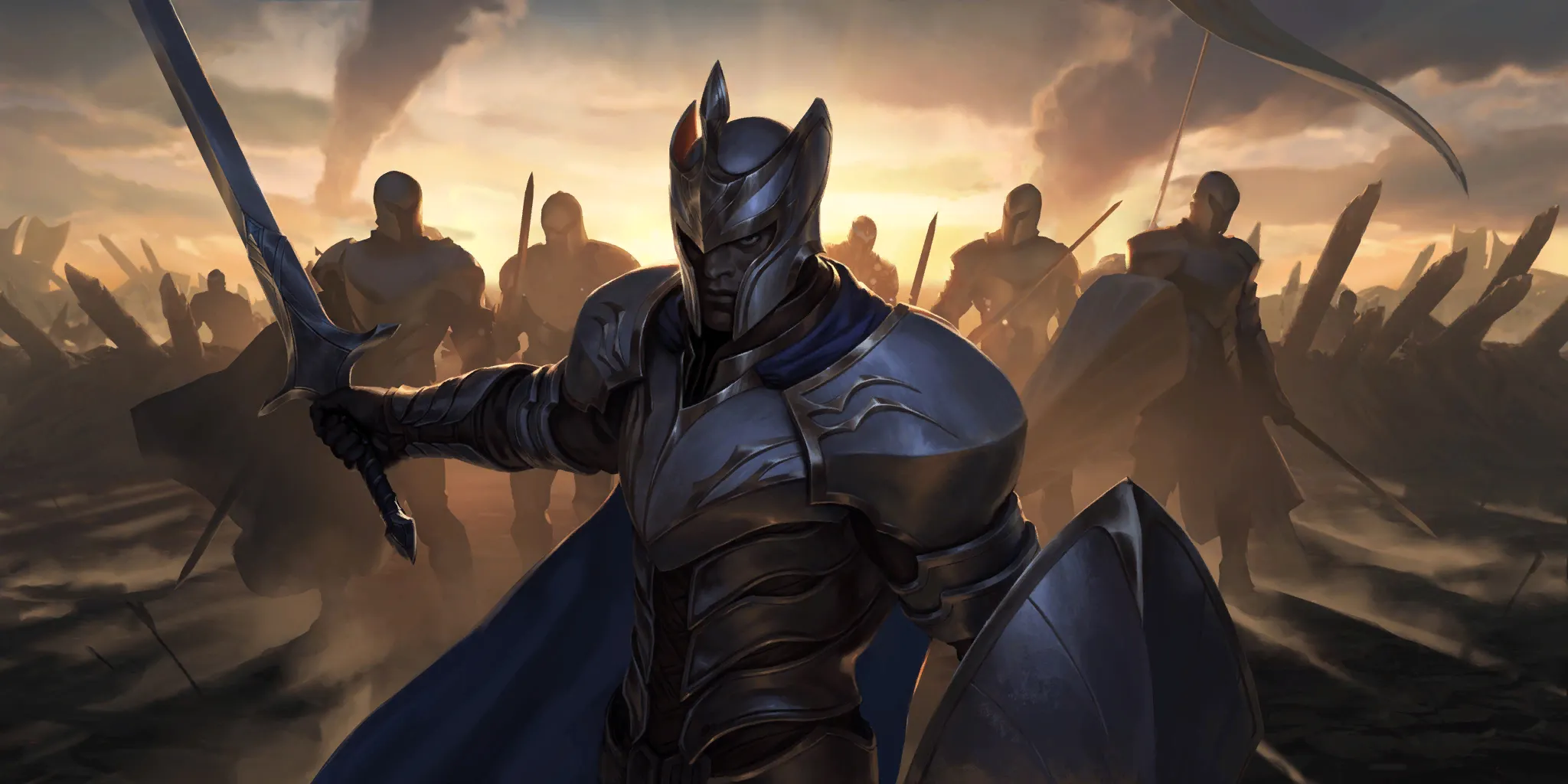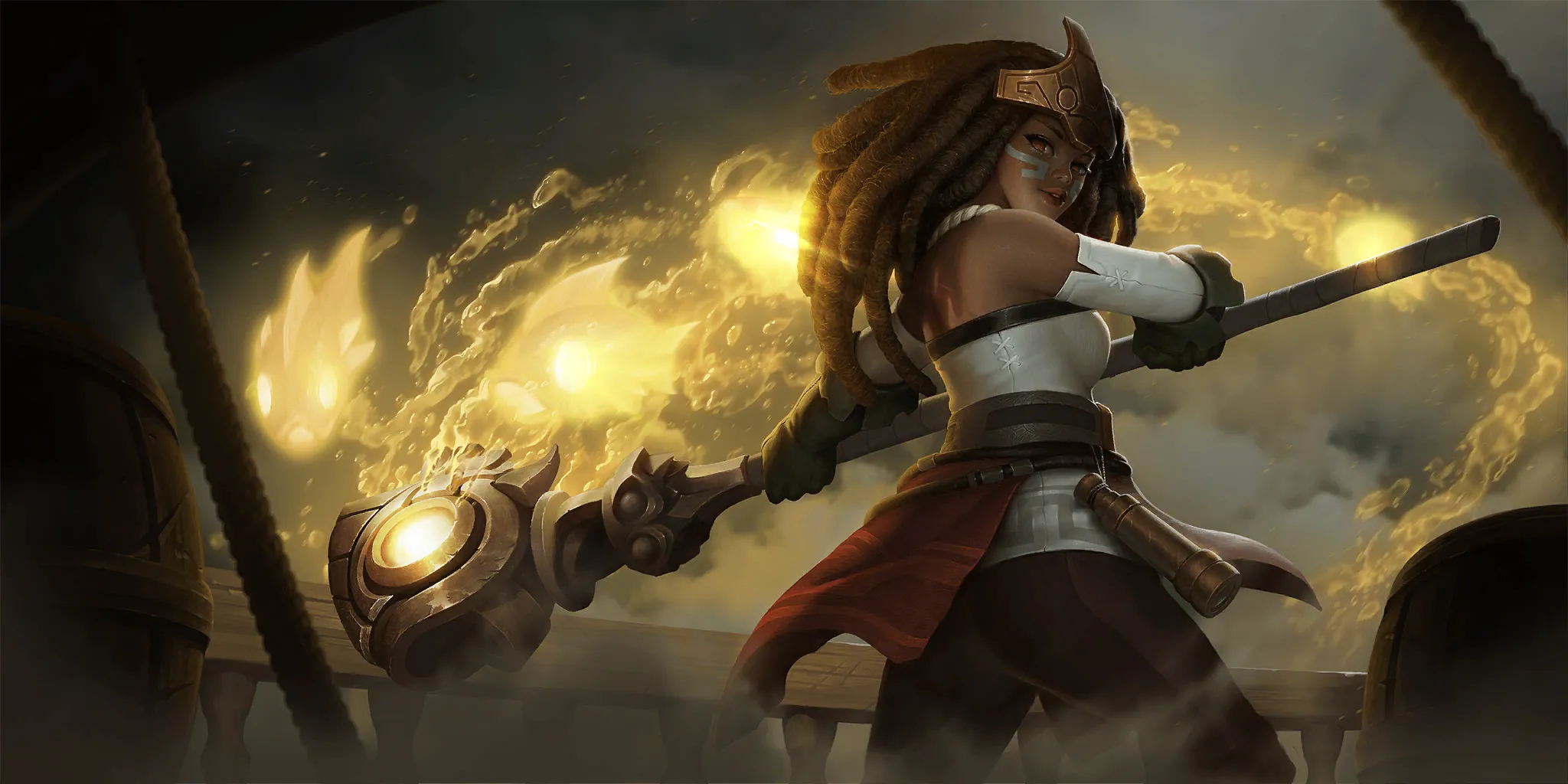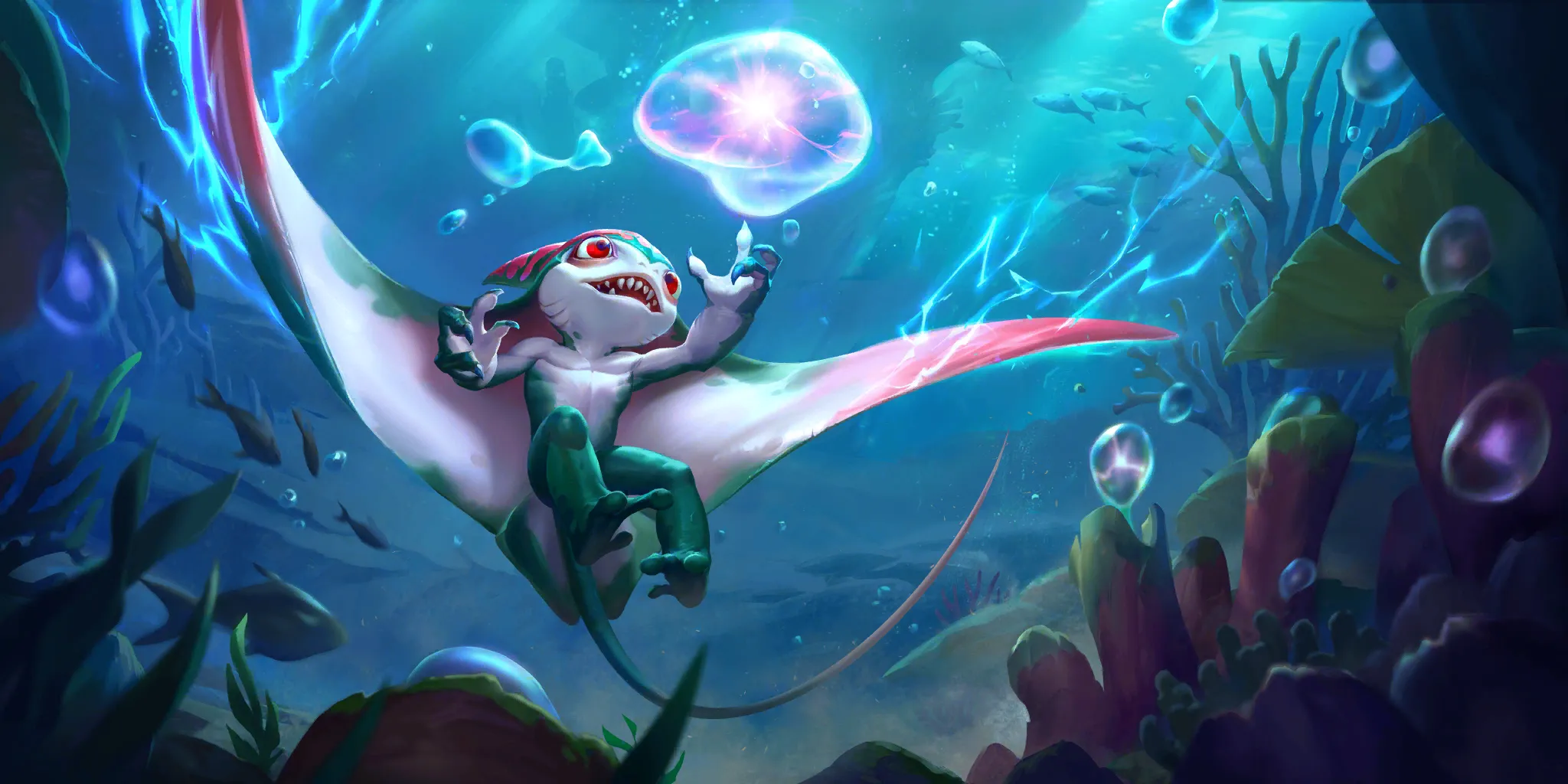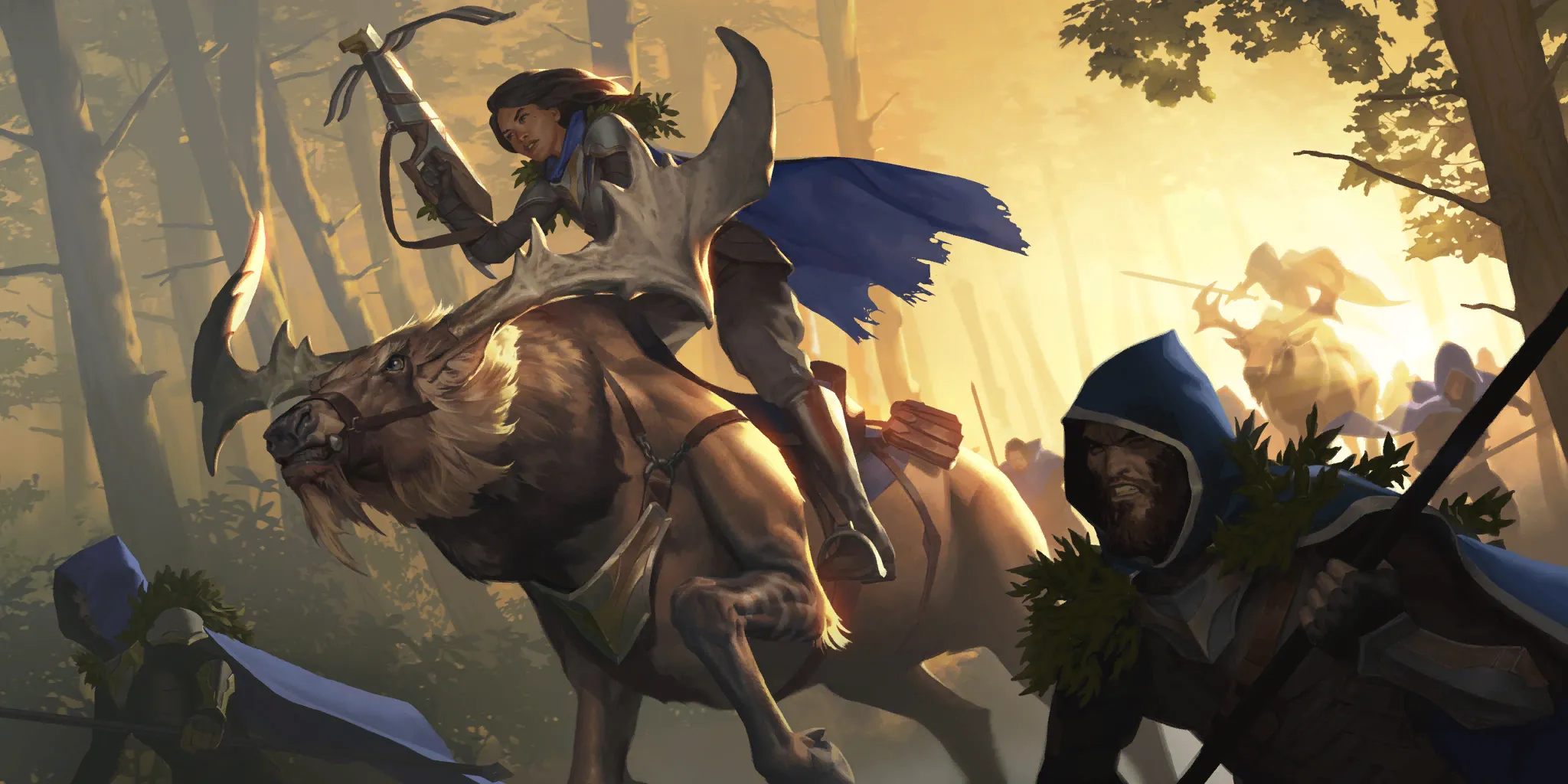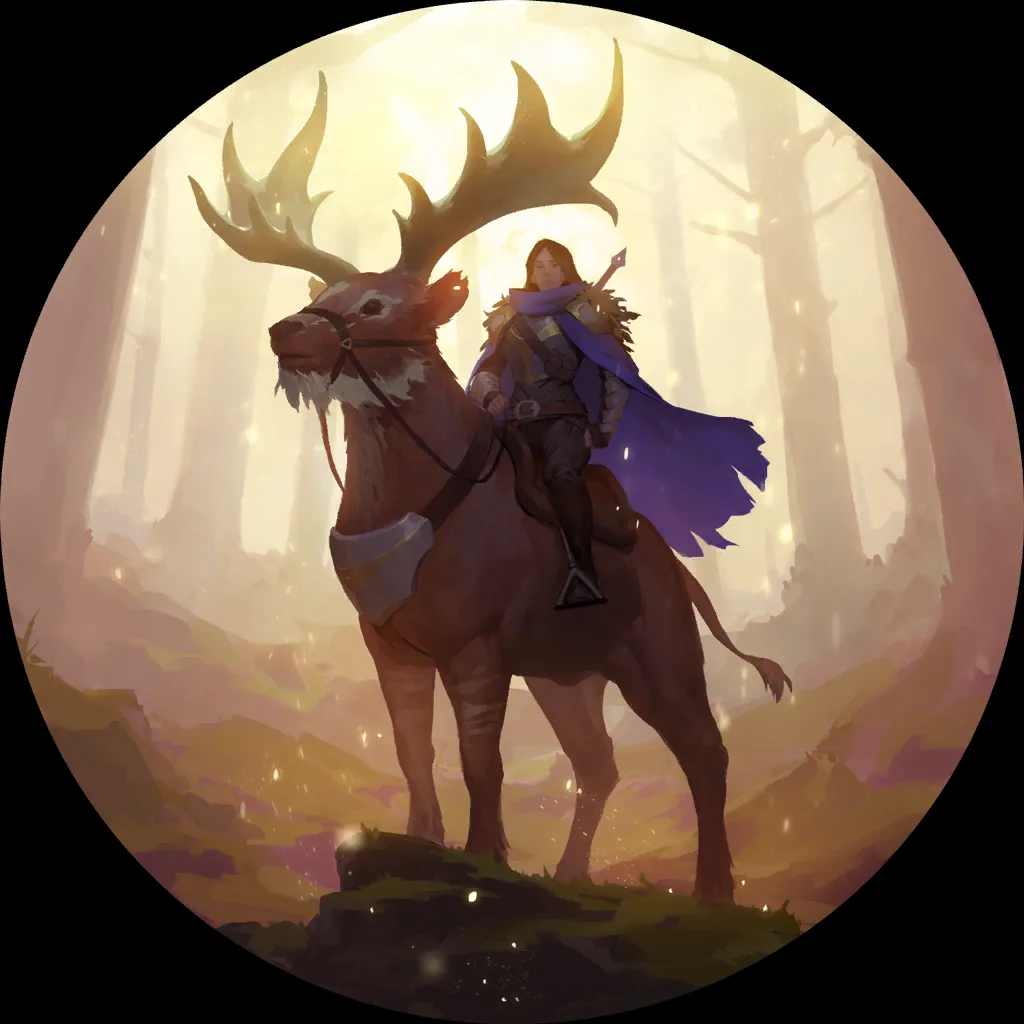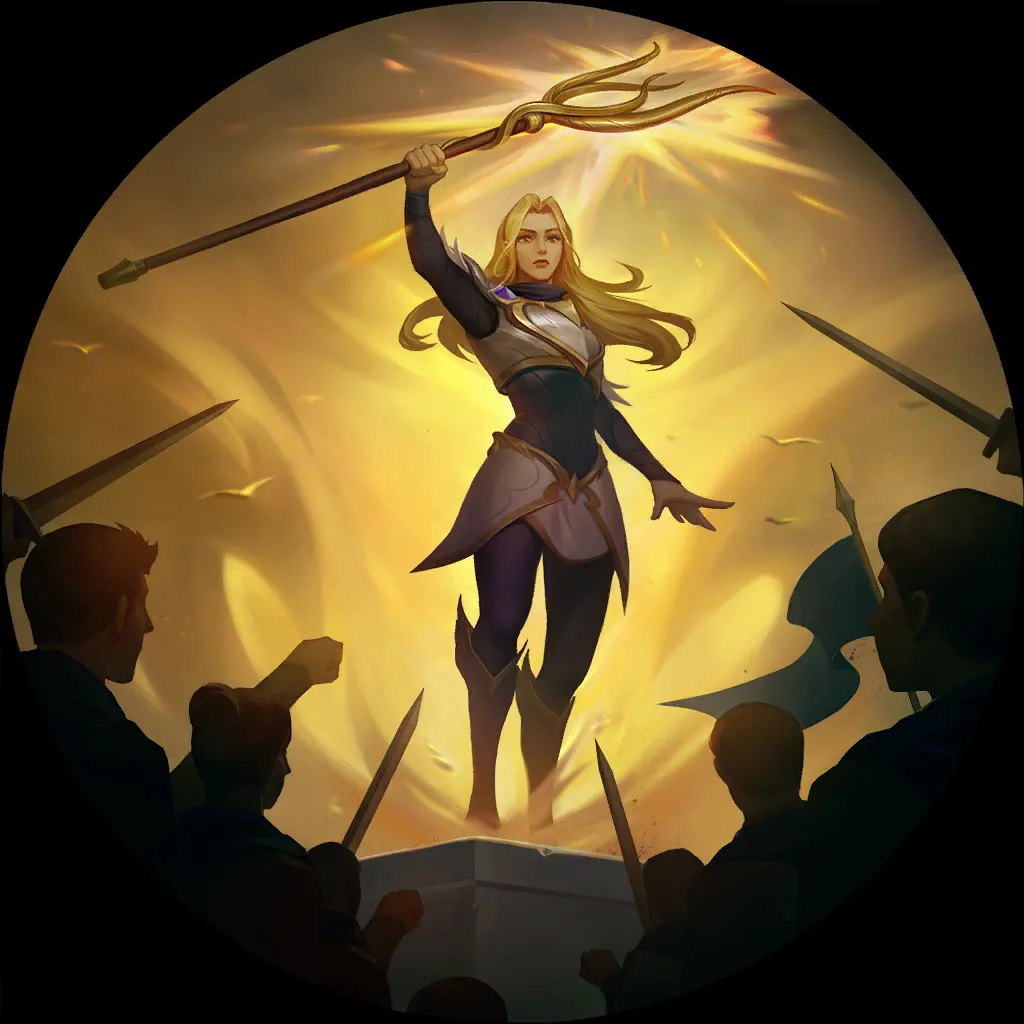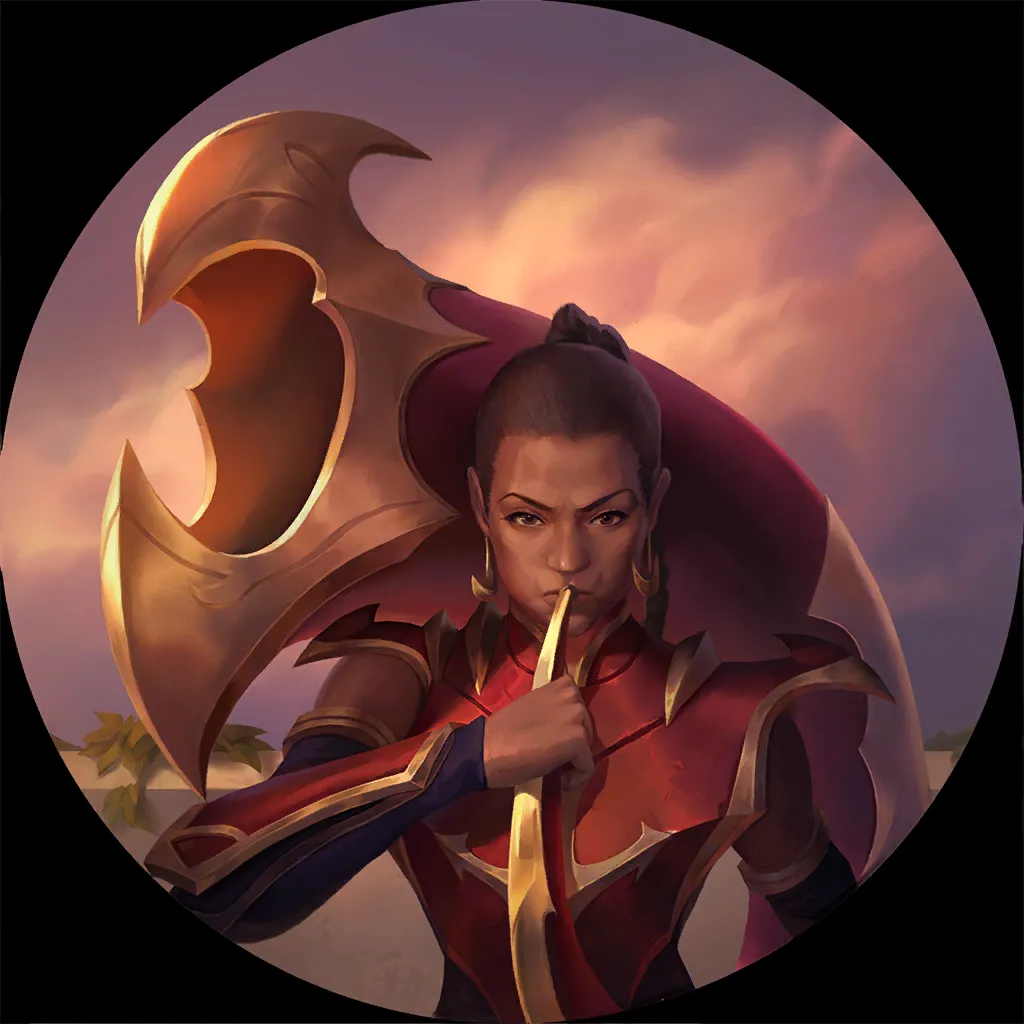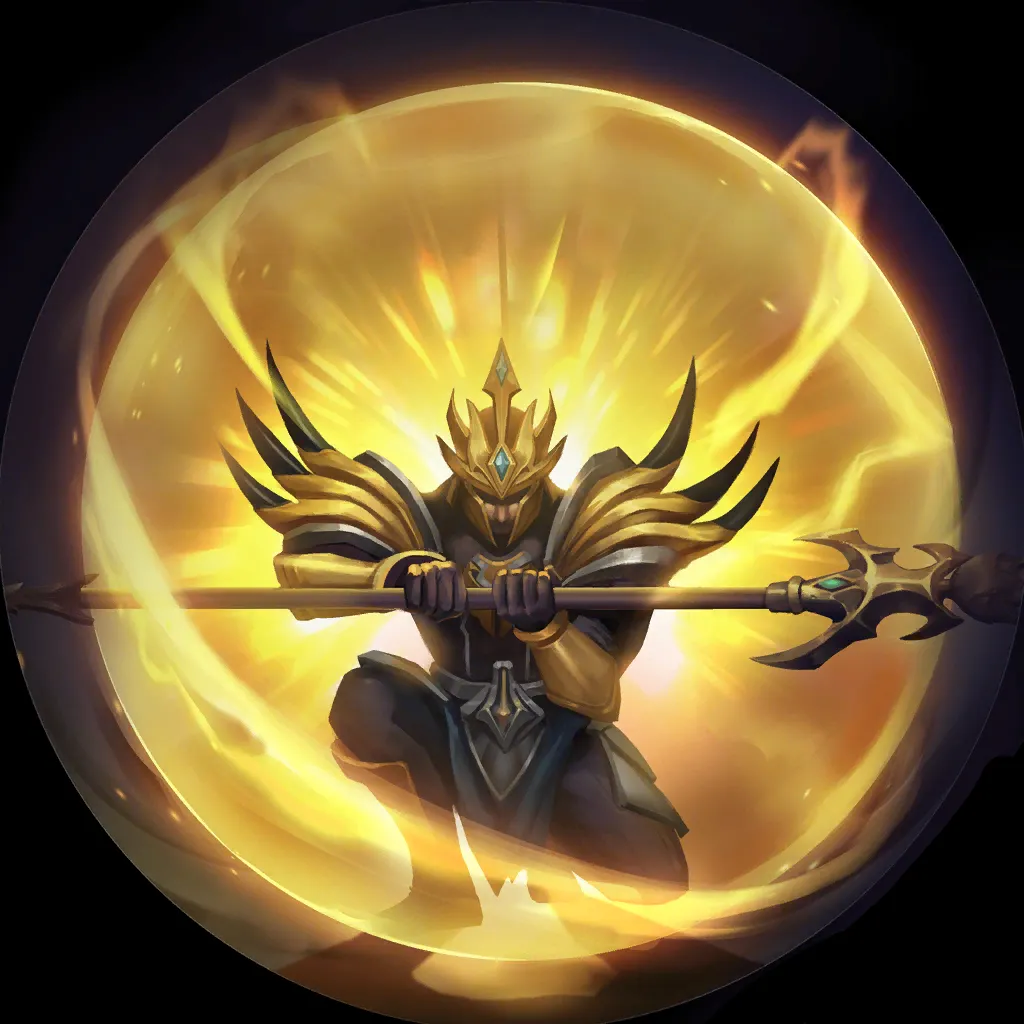 ---
Heimerdinger Jayce
Professor and Student keep being an interesting puzzle: as noted yesterday, they do have somewhat disfavorable matchups against the most popular blends – namely Pirates and Darkness – but their edge against the rest of the field suffices to propel this blend forward.
Strong against: Jhinnie, Deep, Tryndamere Trundle
Struggles against: Darkness, Pirates, Monkey Pandemonium (quite badly!)
6
2
10
22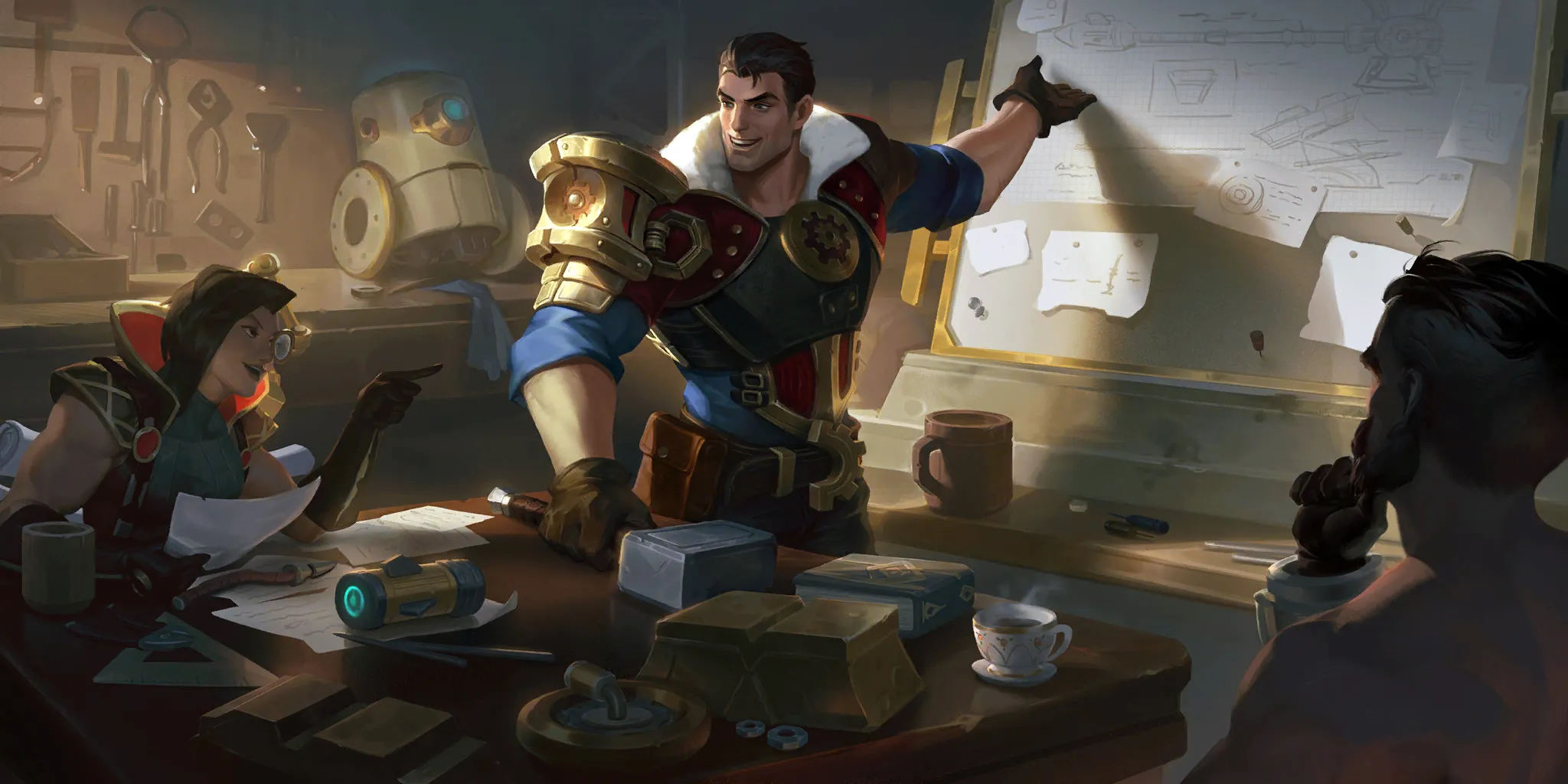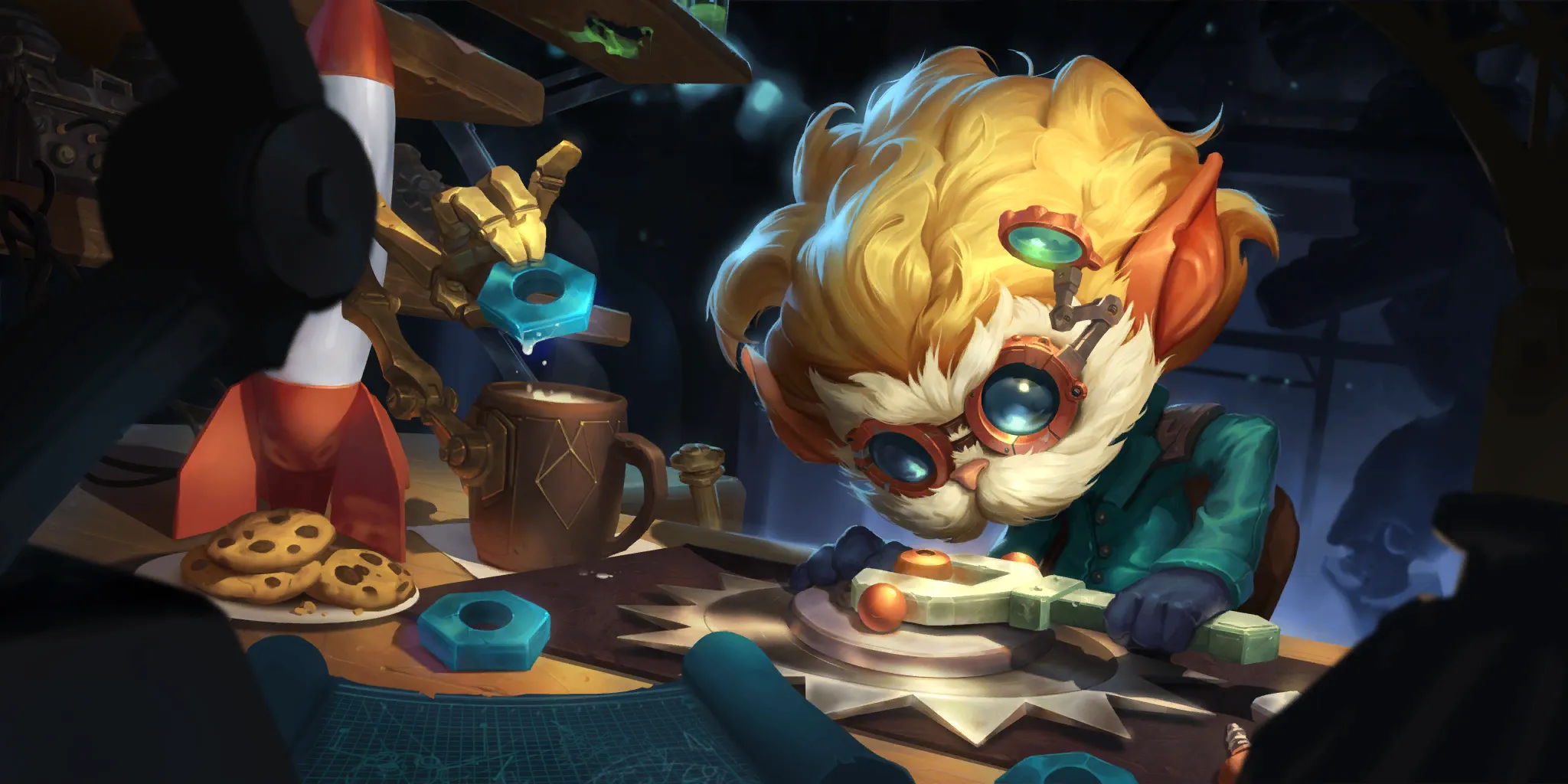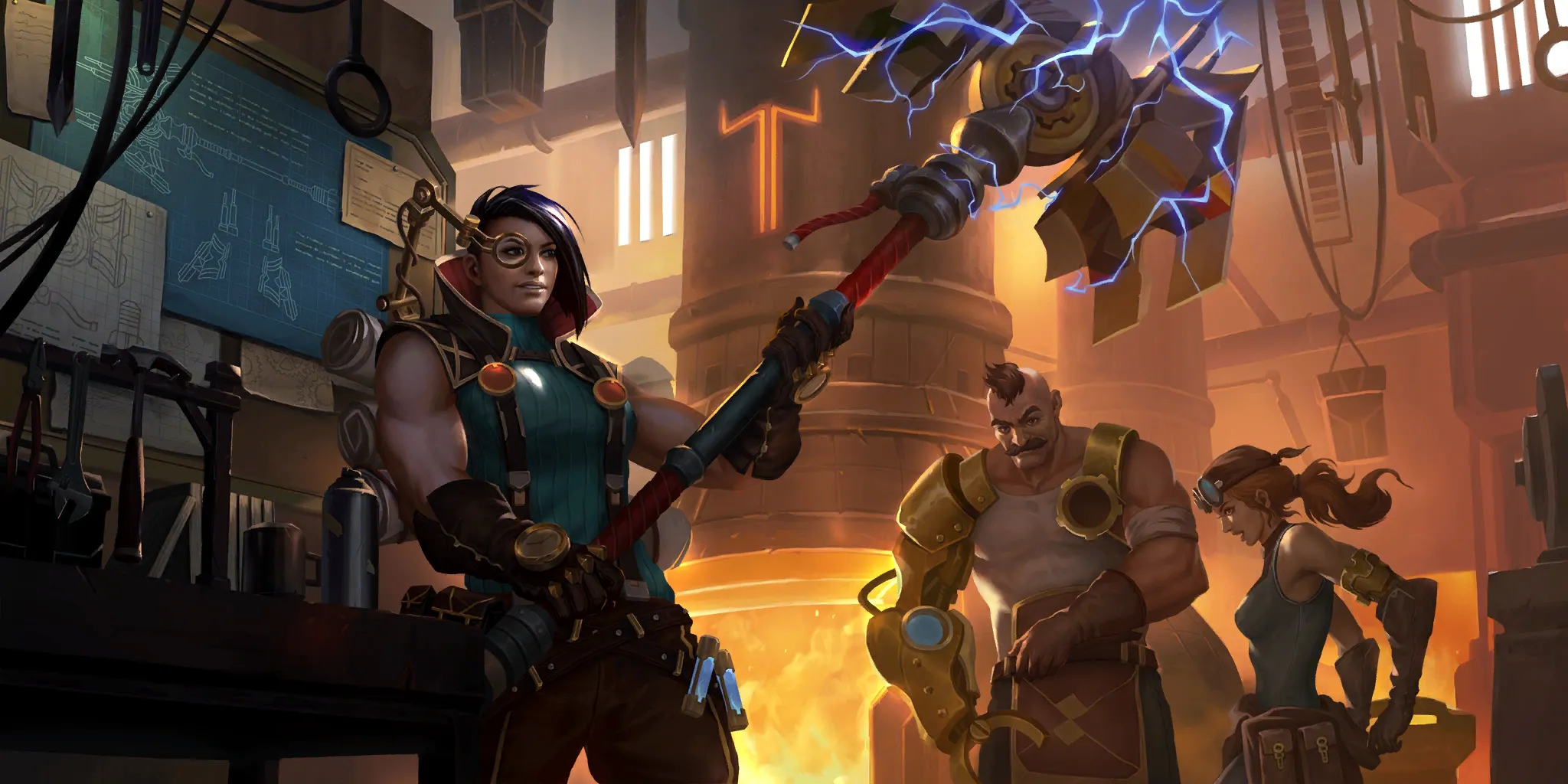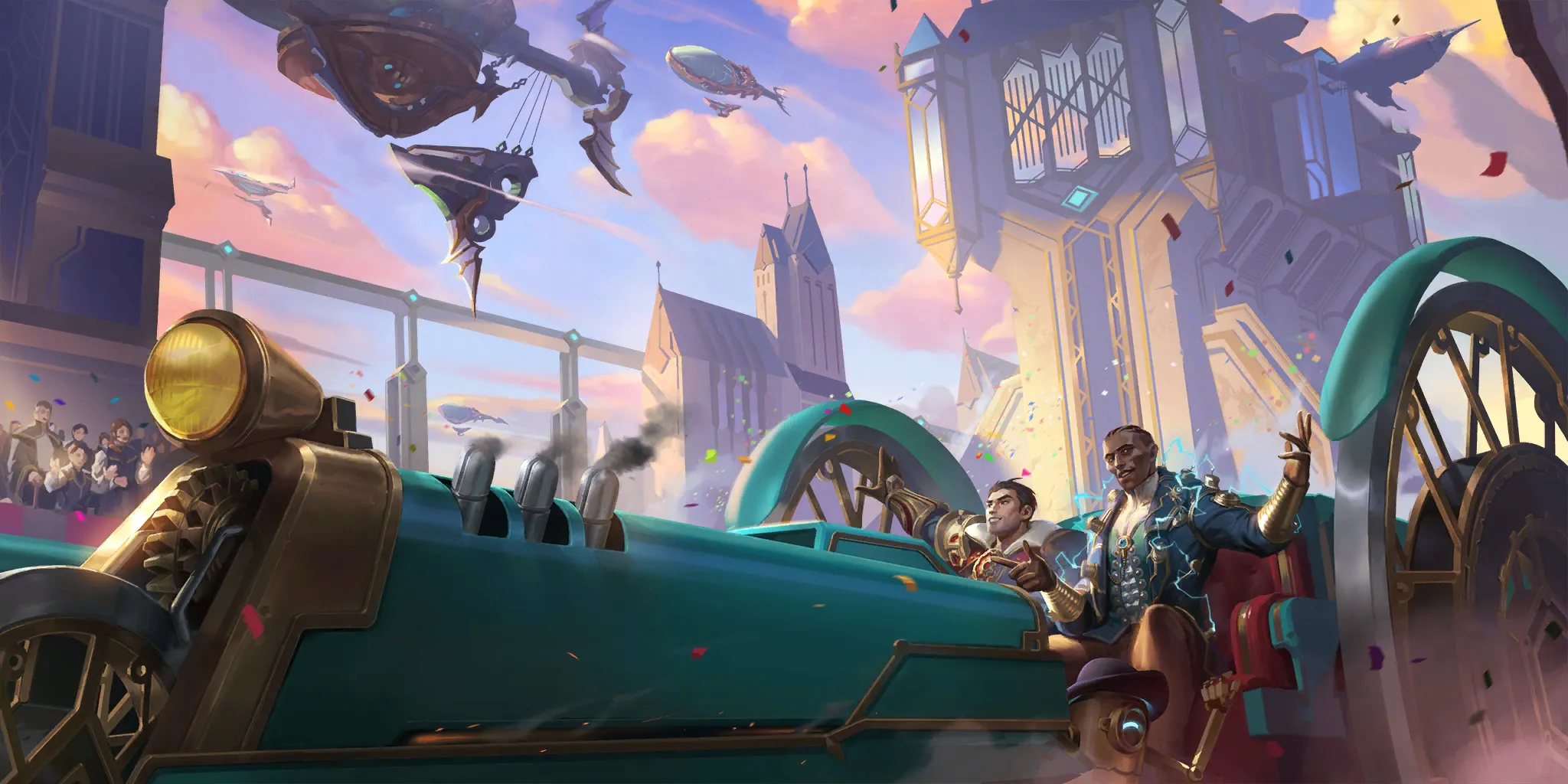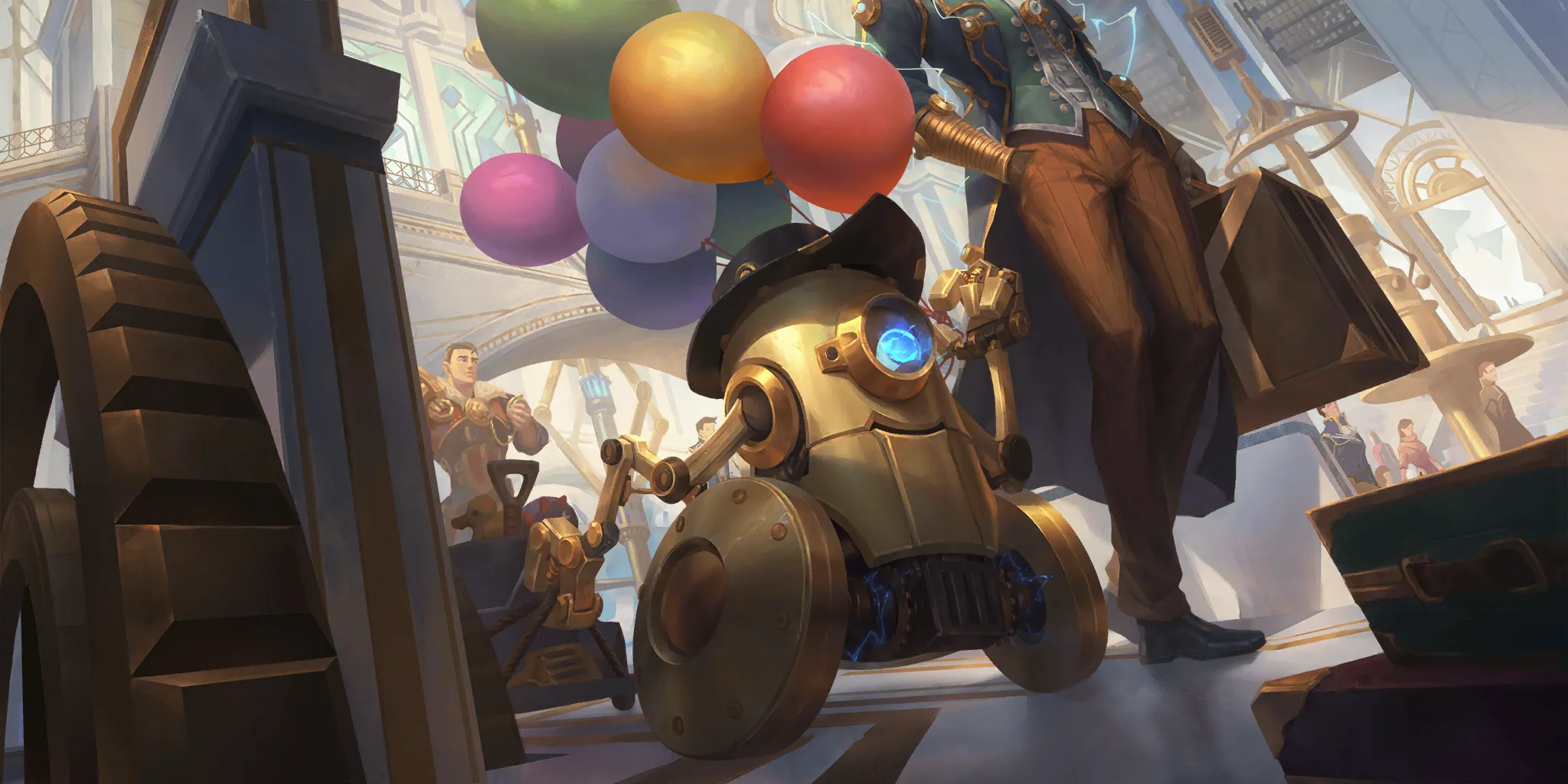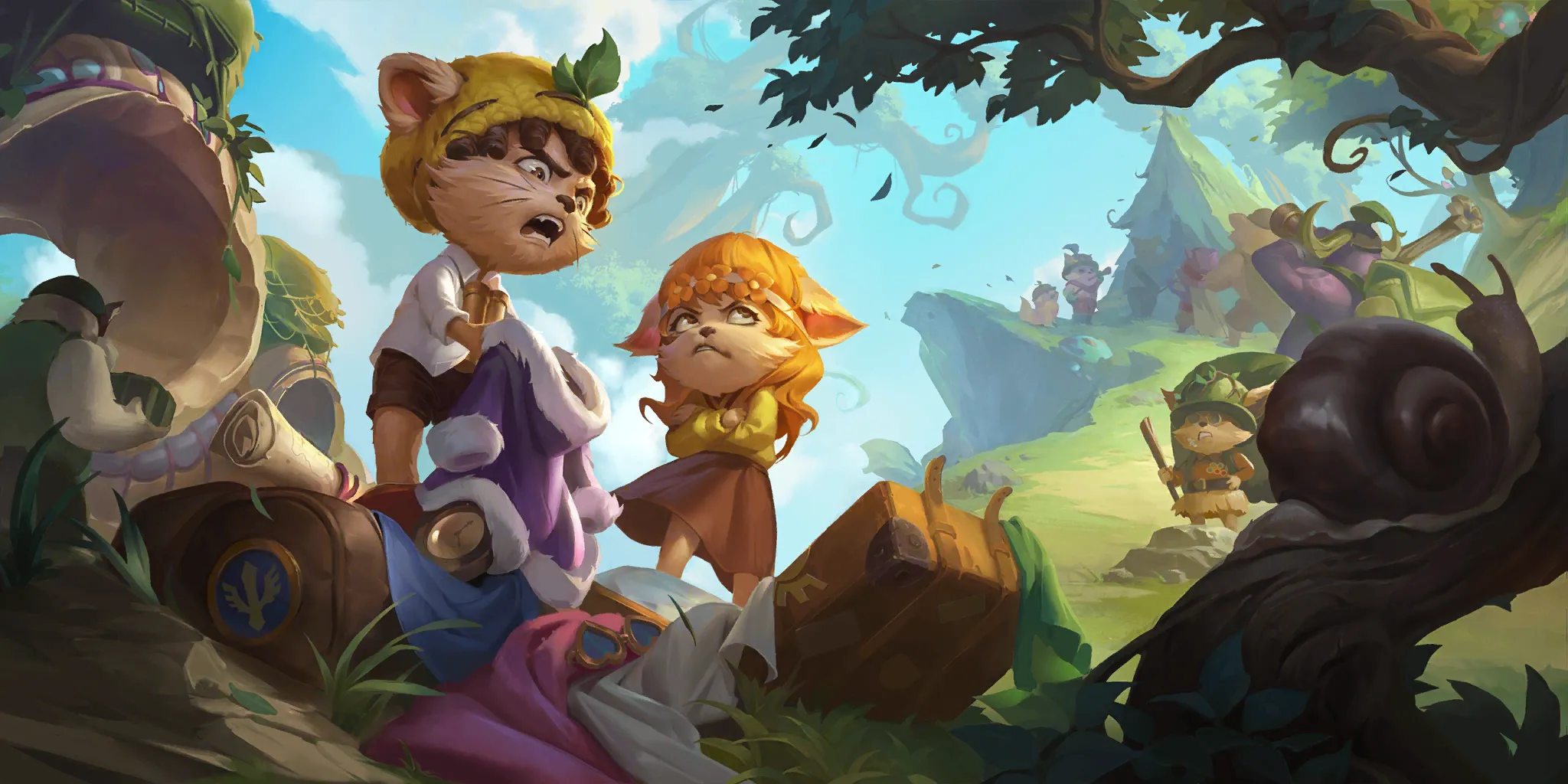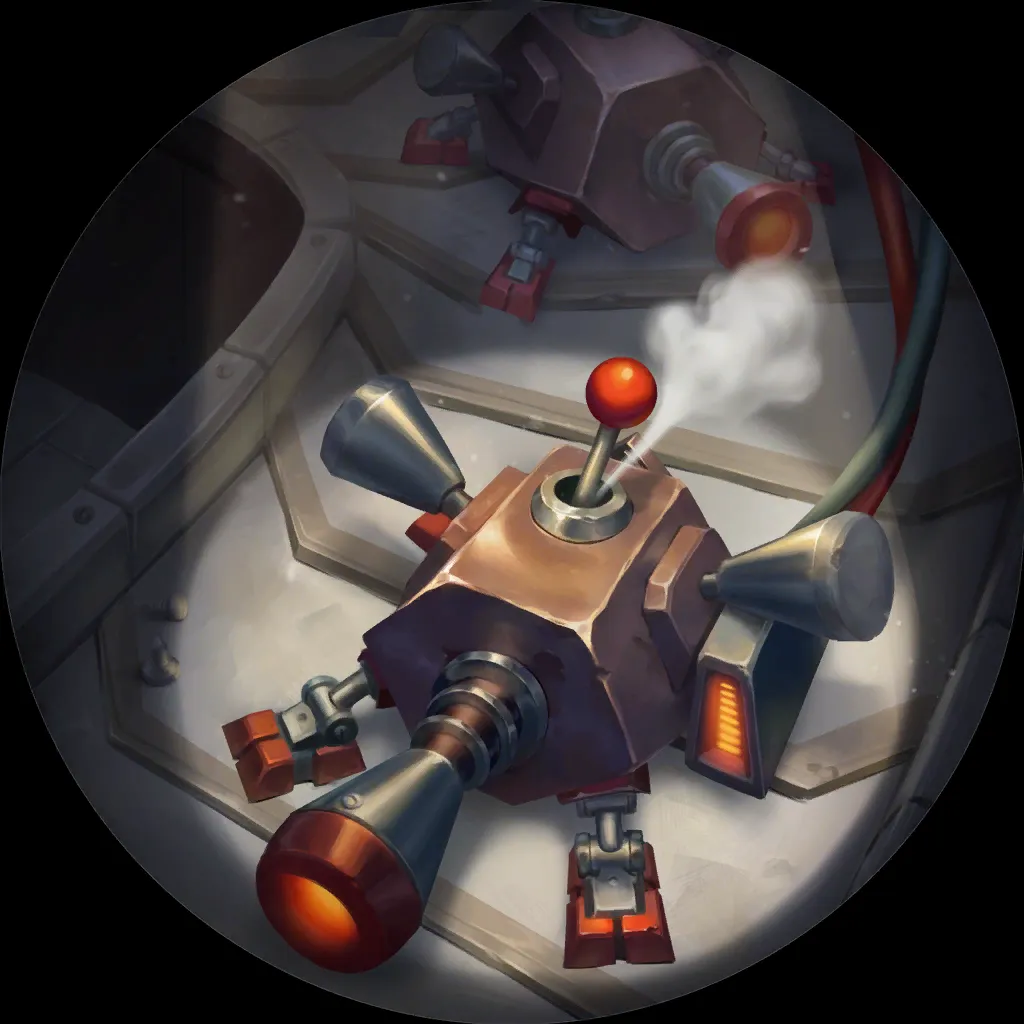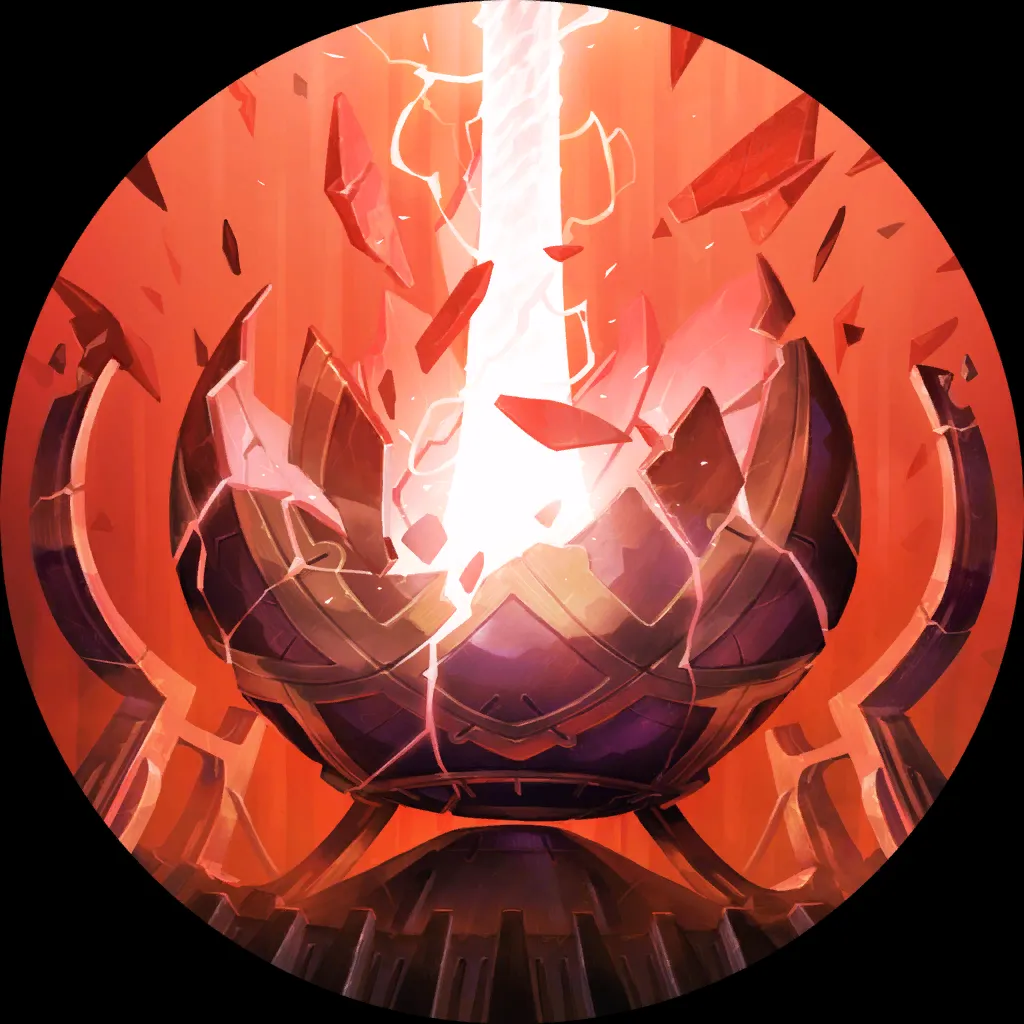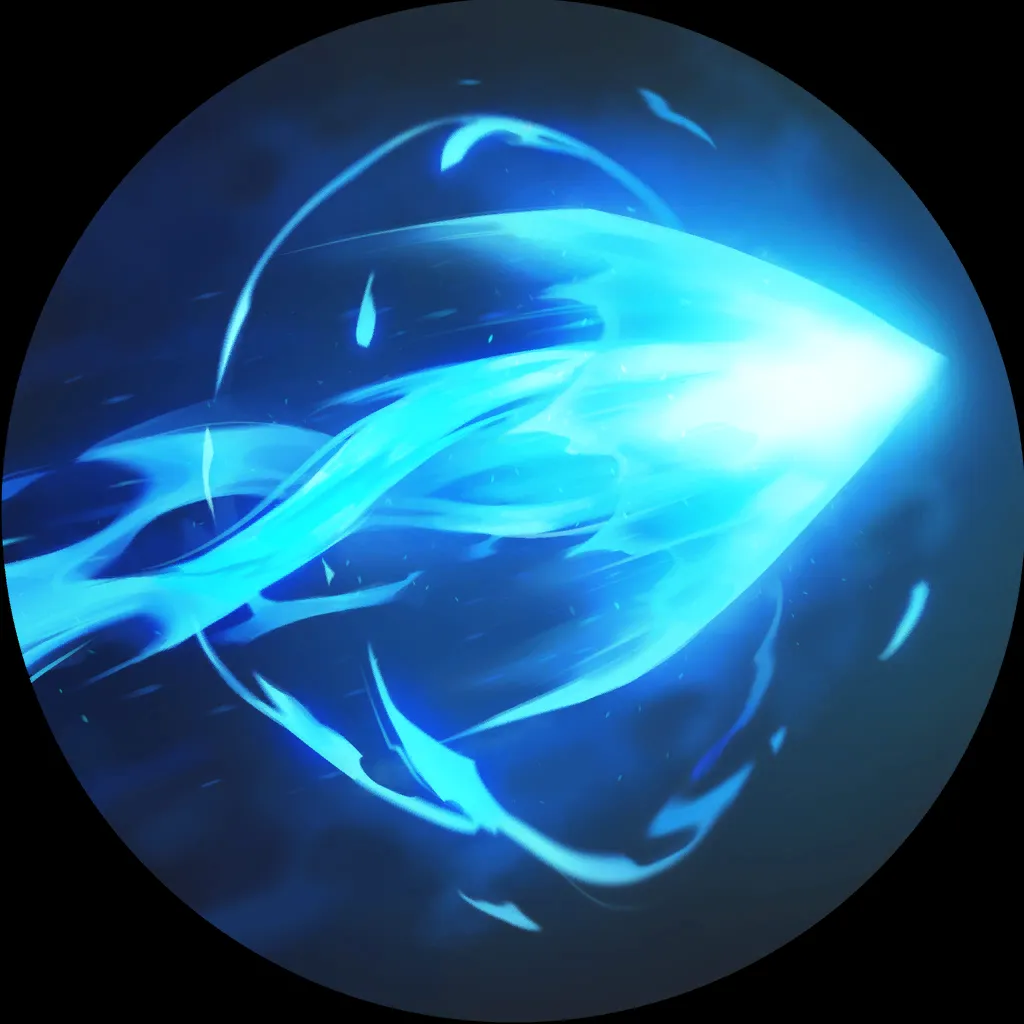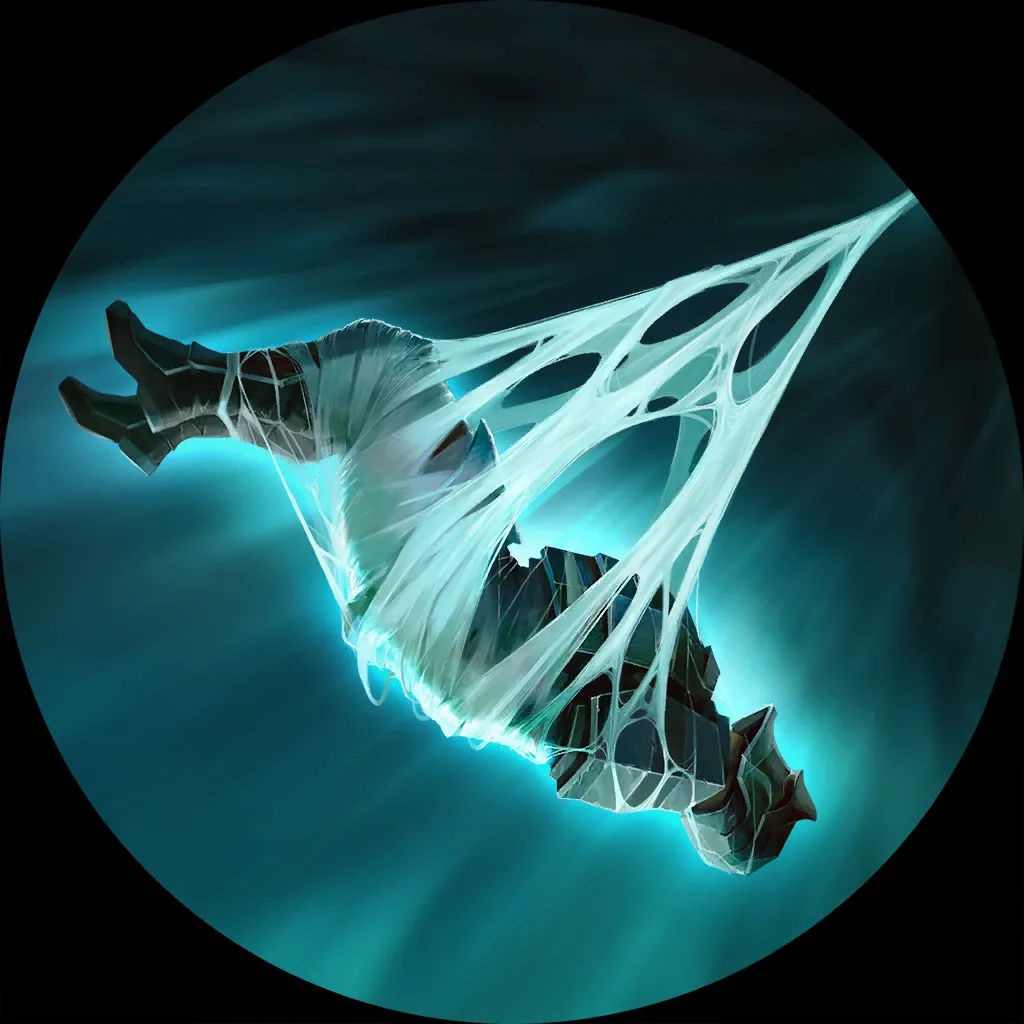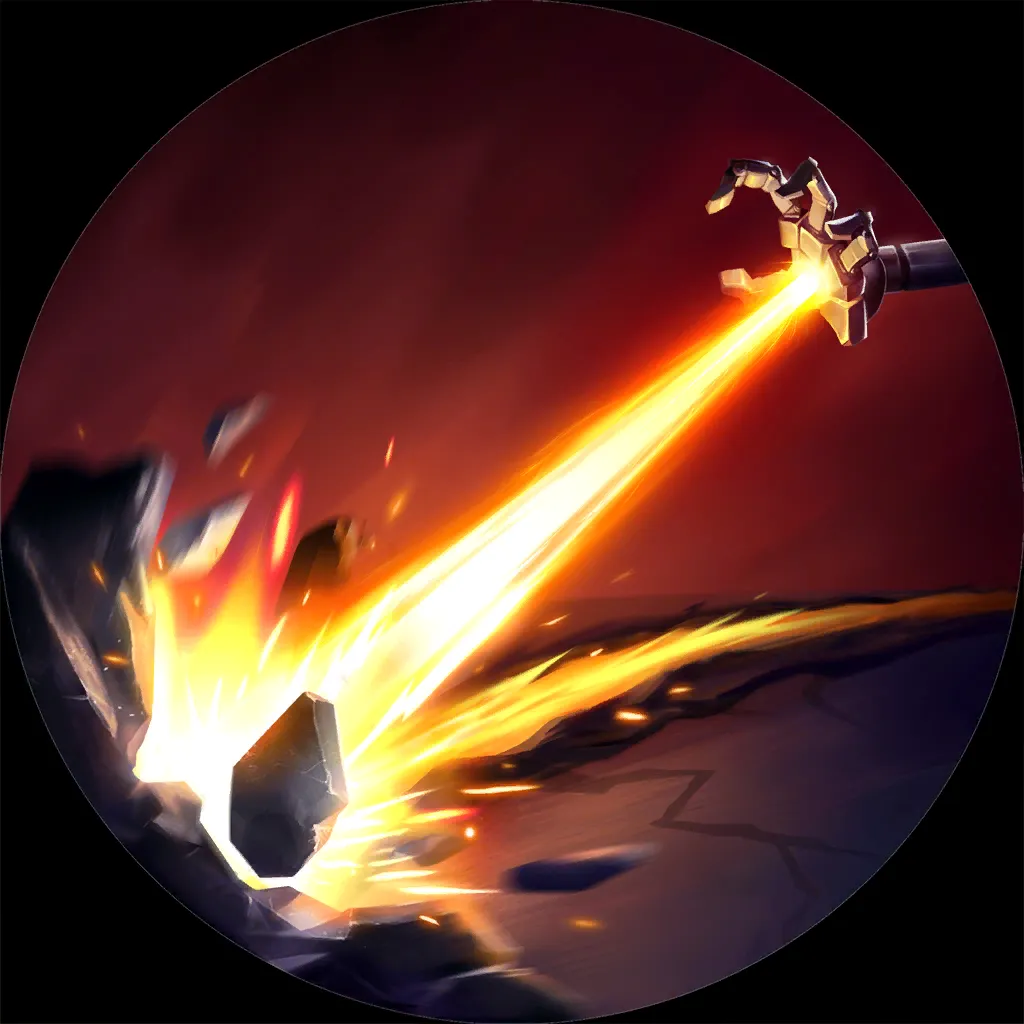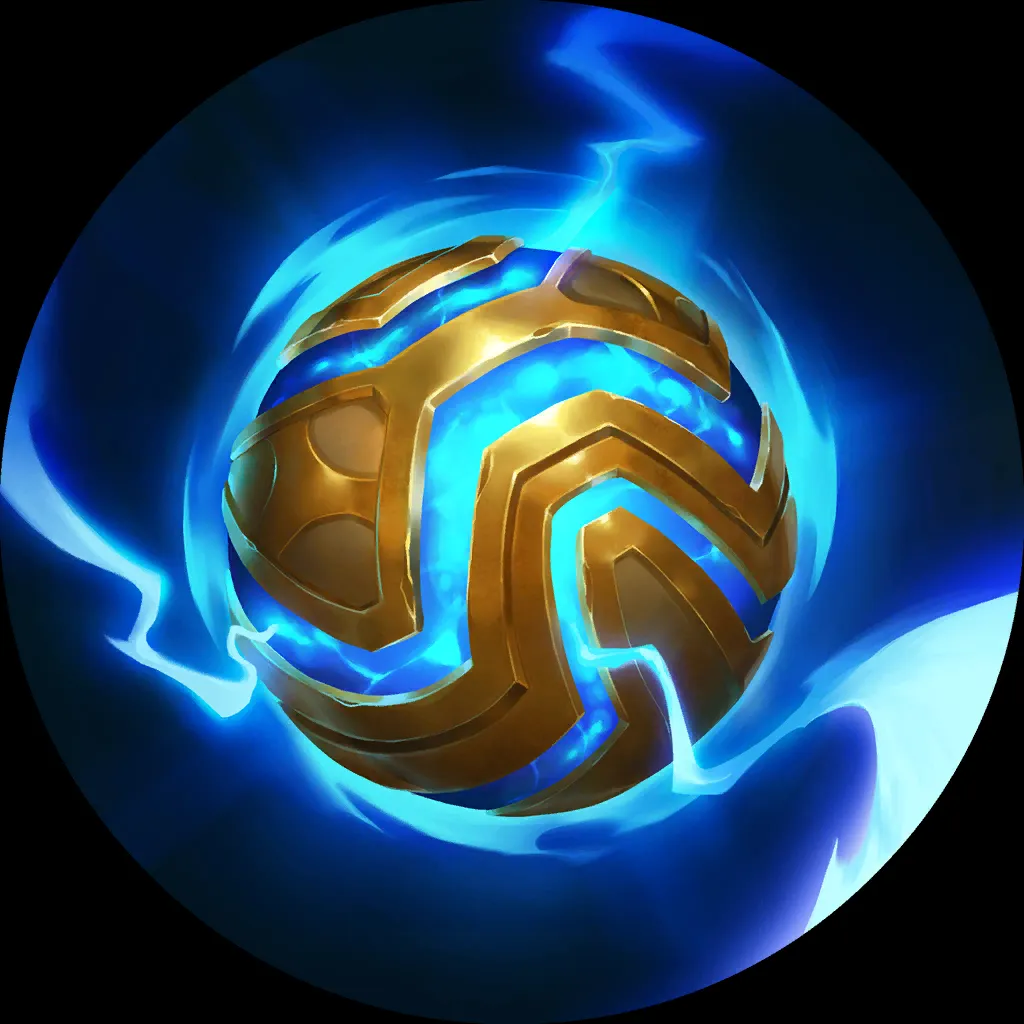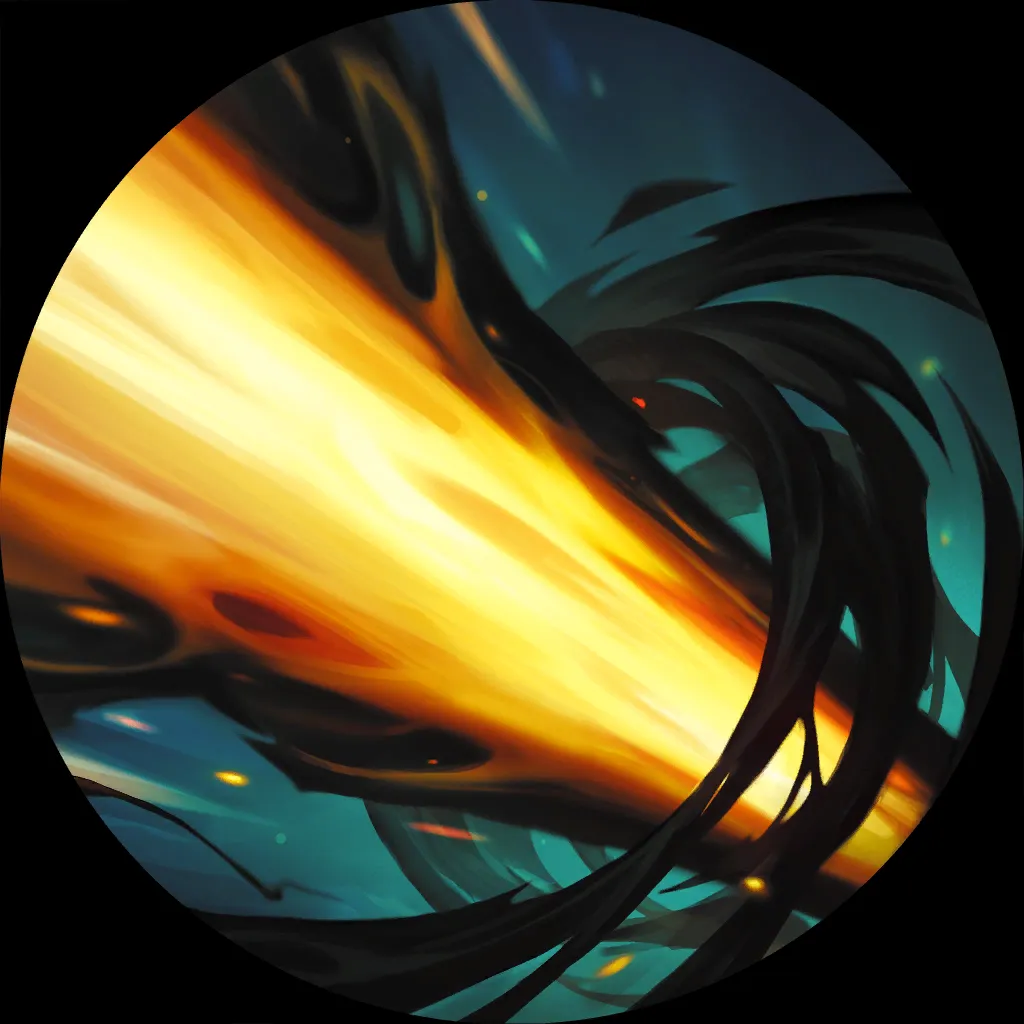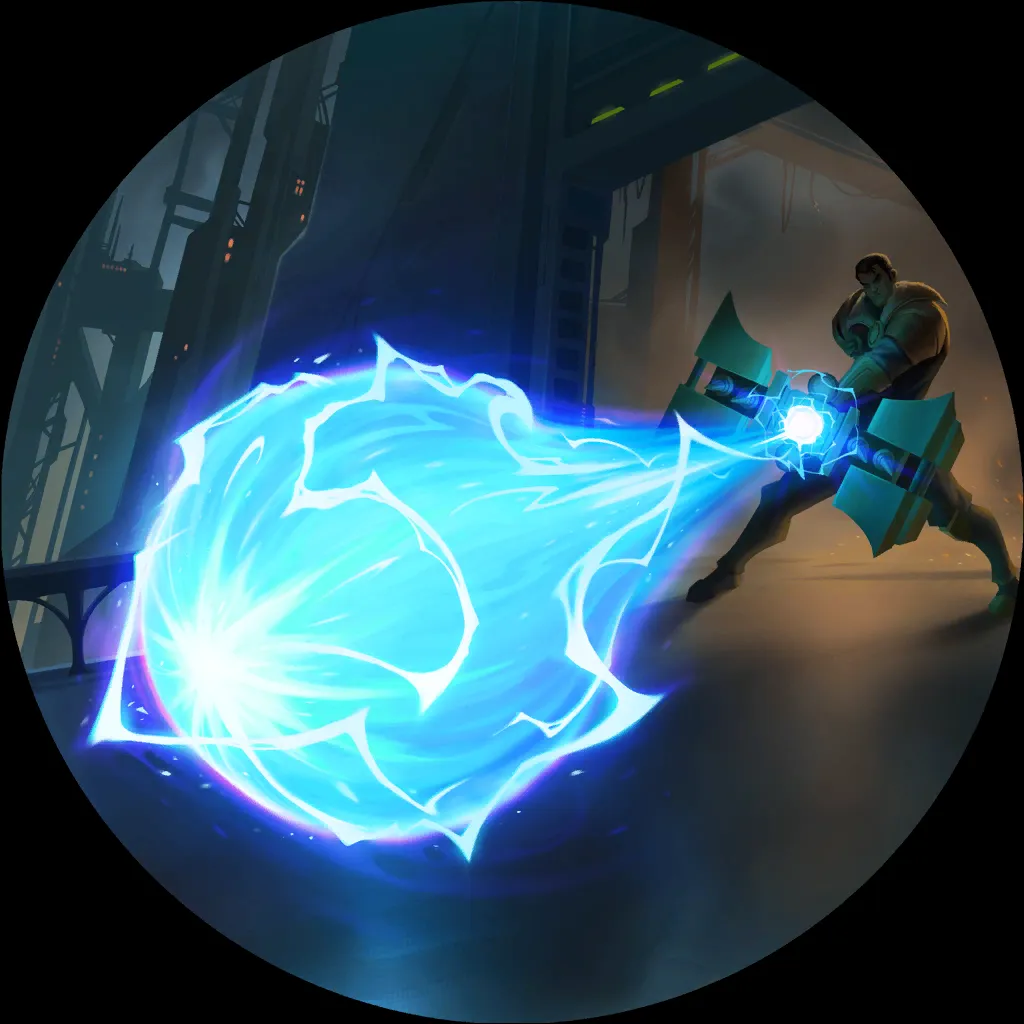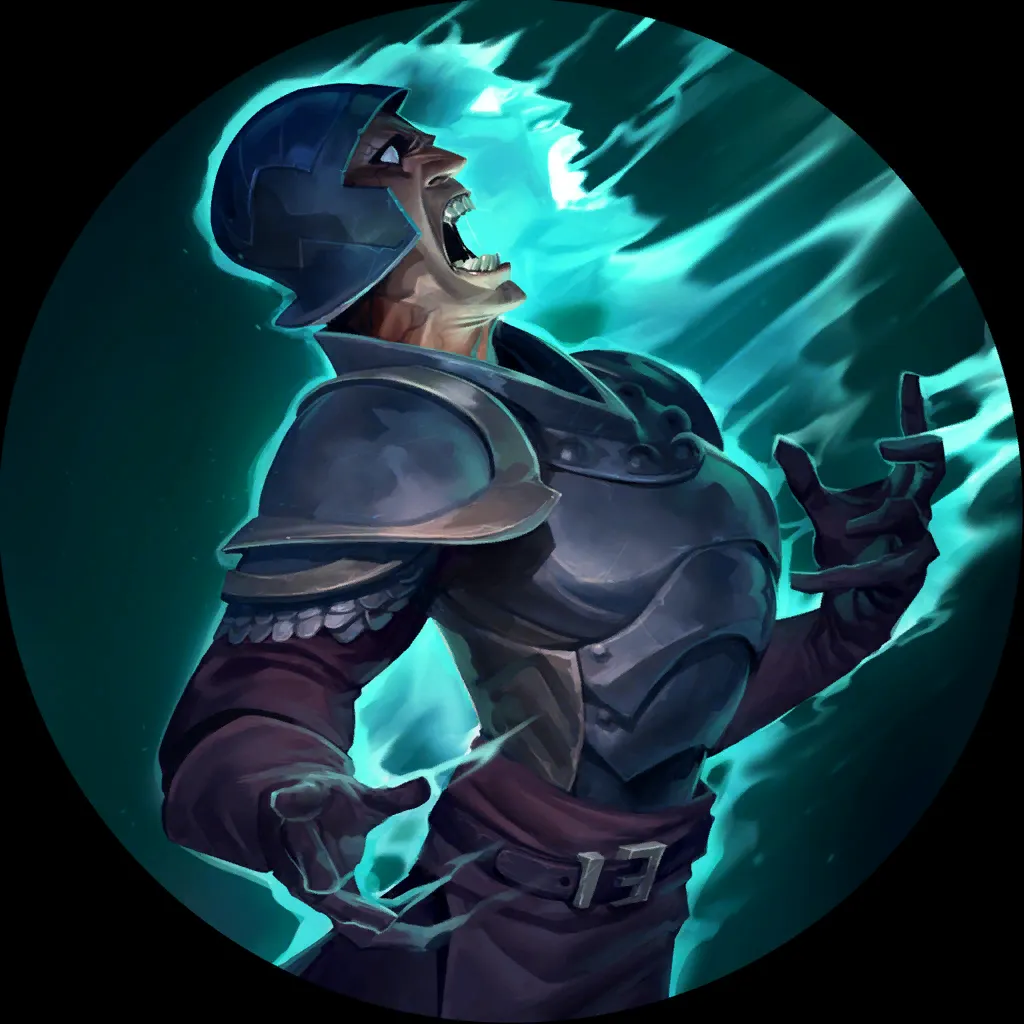 ---
Other Strong Meta Options
Potent brews with performance and play rates high enough to be called "Meta Decks" – not as strong (at least currently) as other options listed previously, but as safe a bet as you can currently find if you prefer a different playstyle.
---
Nautilus Maokai, aka Deep (ft. Twisted Fate)
The Deep duo has not lost steam since yesterday. It would be hard to guess how this ancient archetype will fare in the next few days – given its somewhat jagged matchup table – but they nevertheless pack a huge punch right now,
Strong against: Jhinnie, Monkey Pandemonium, Ekko Zilean
Struggles against: Heimer Jayce, Akshan Kai'Sa, Azirelia
6
4
13
17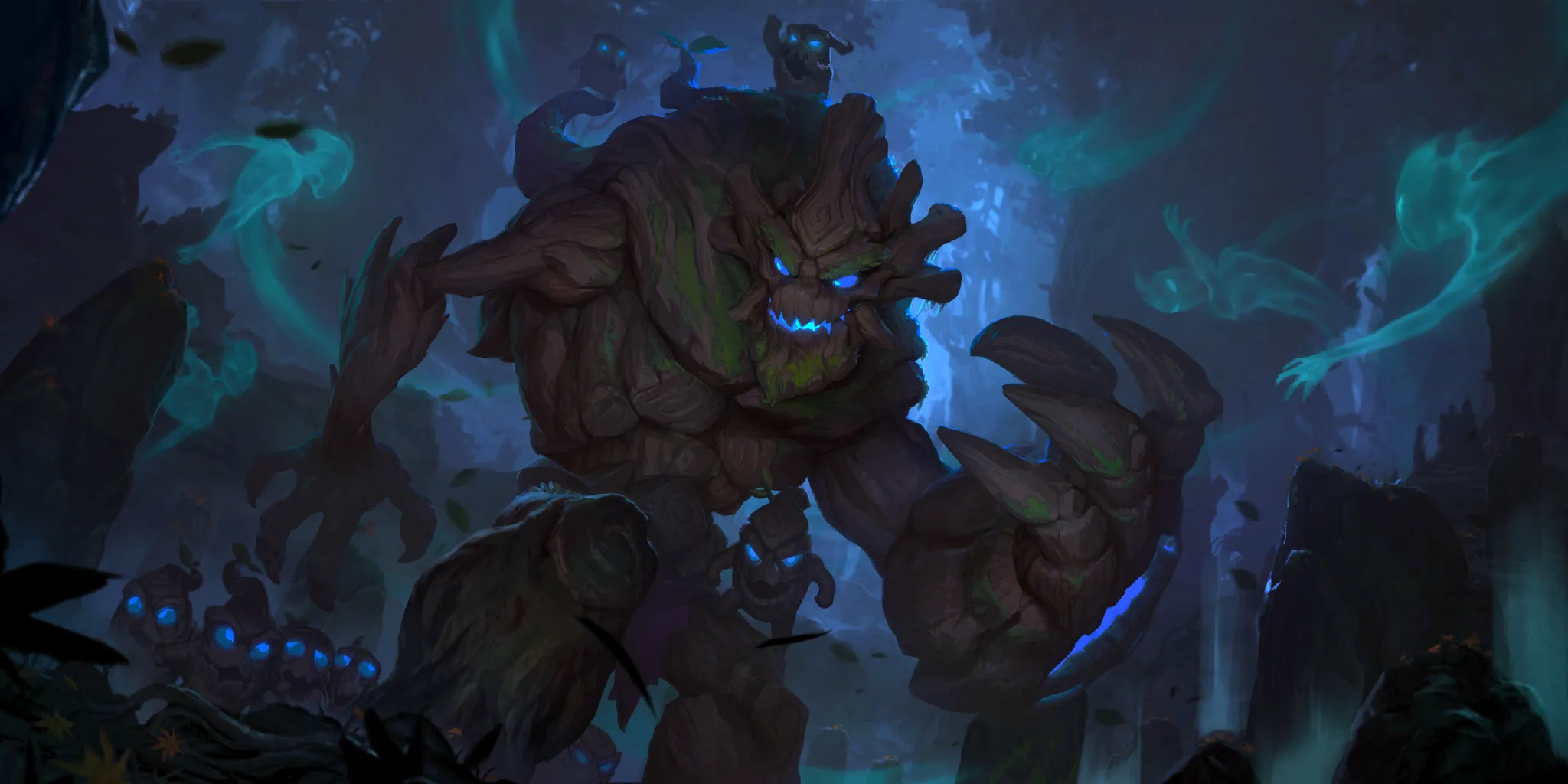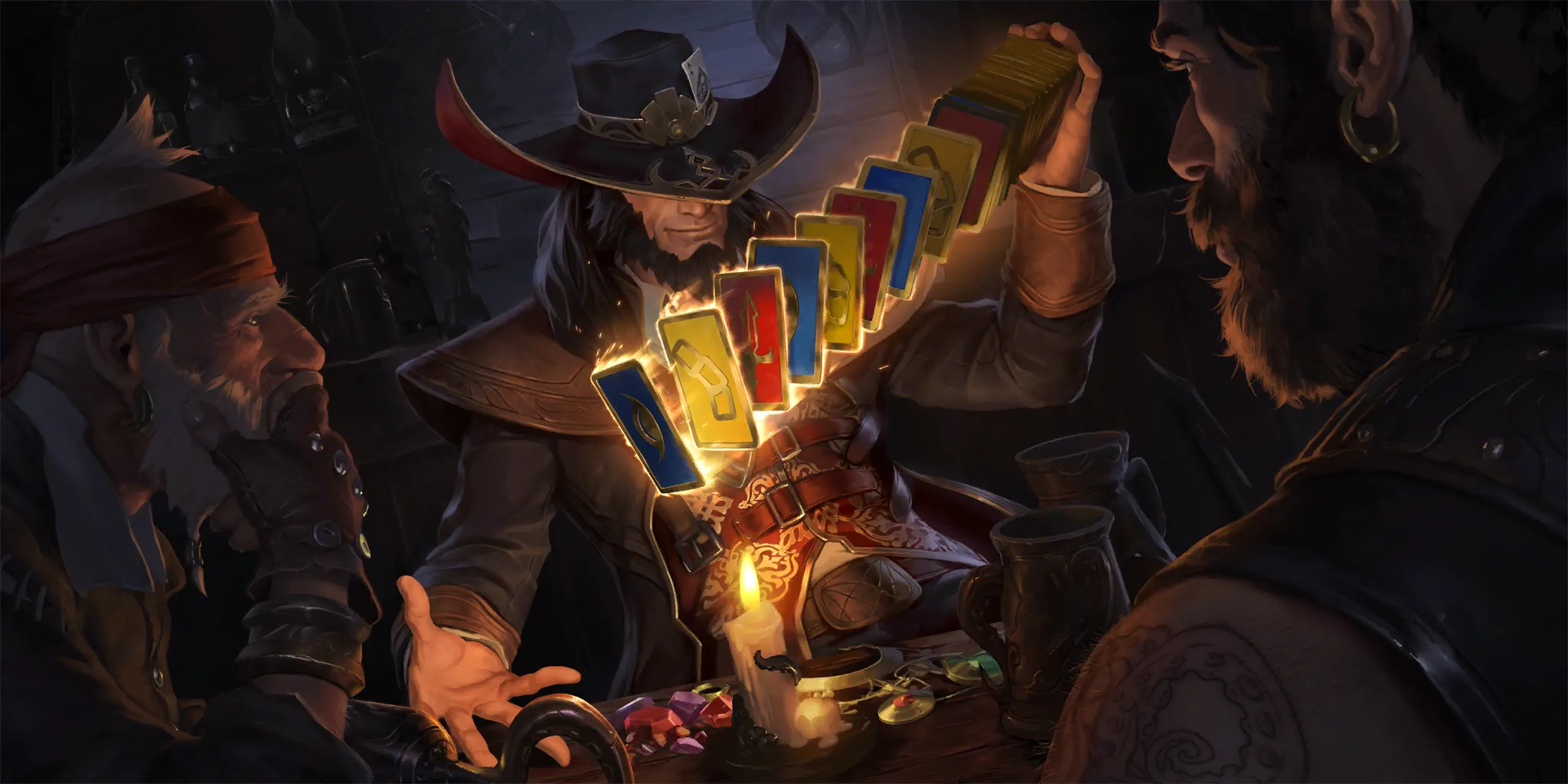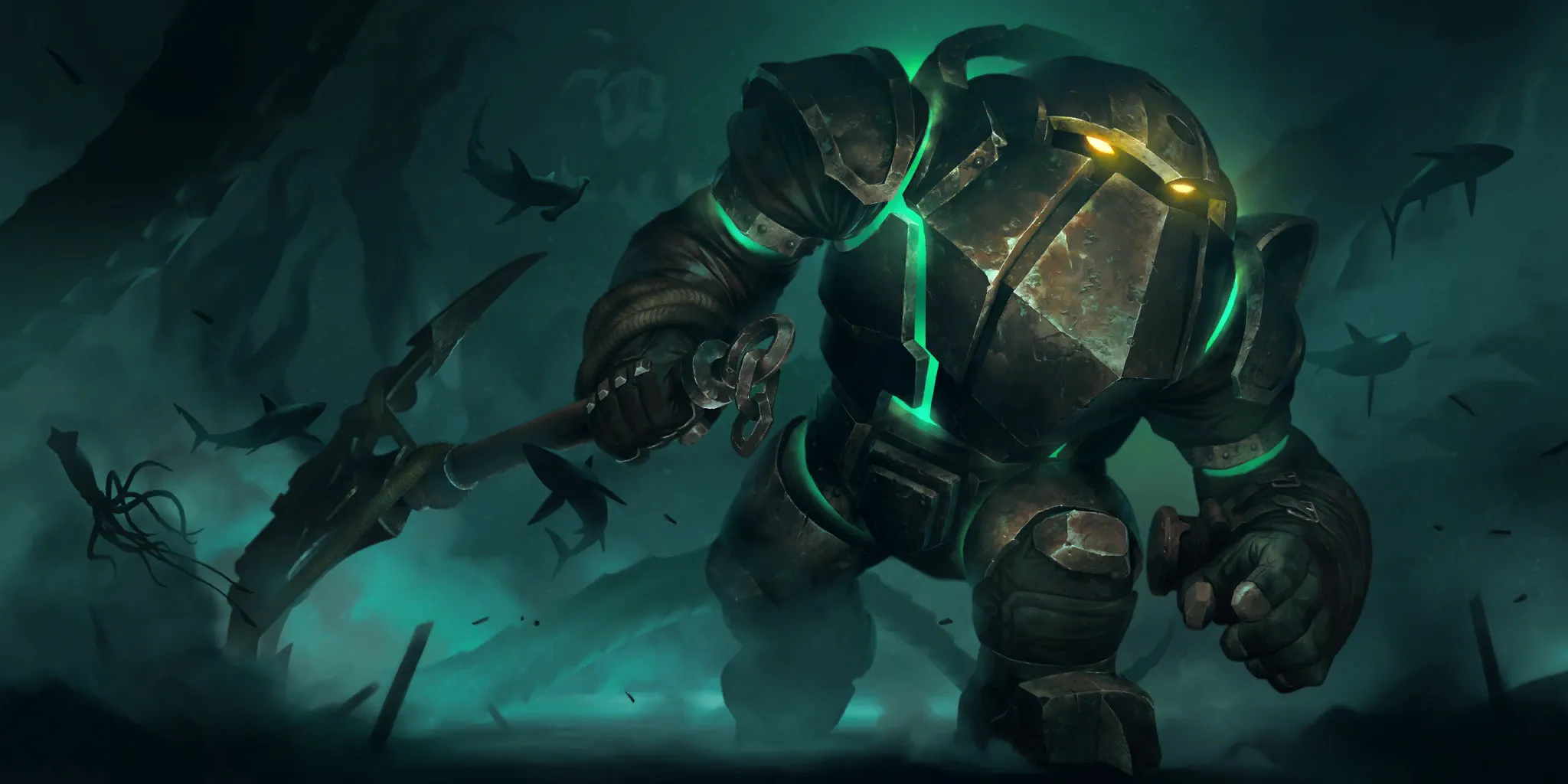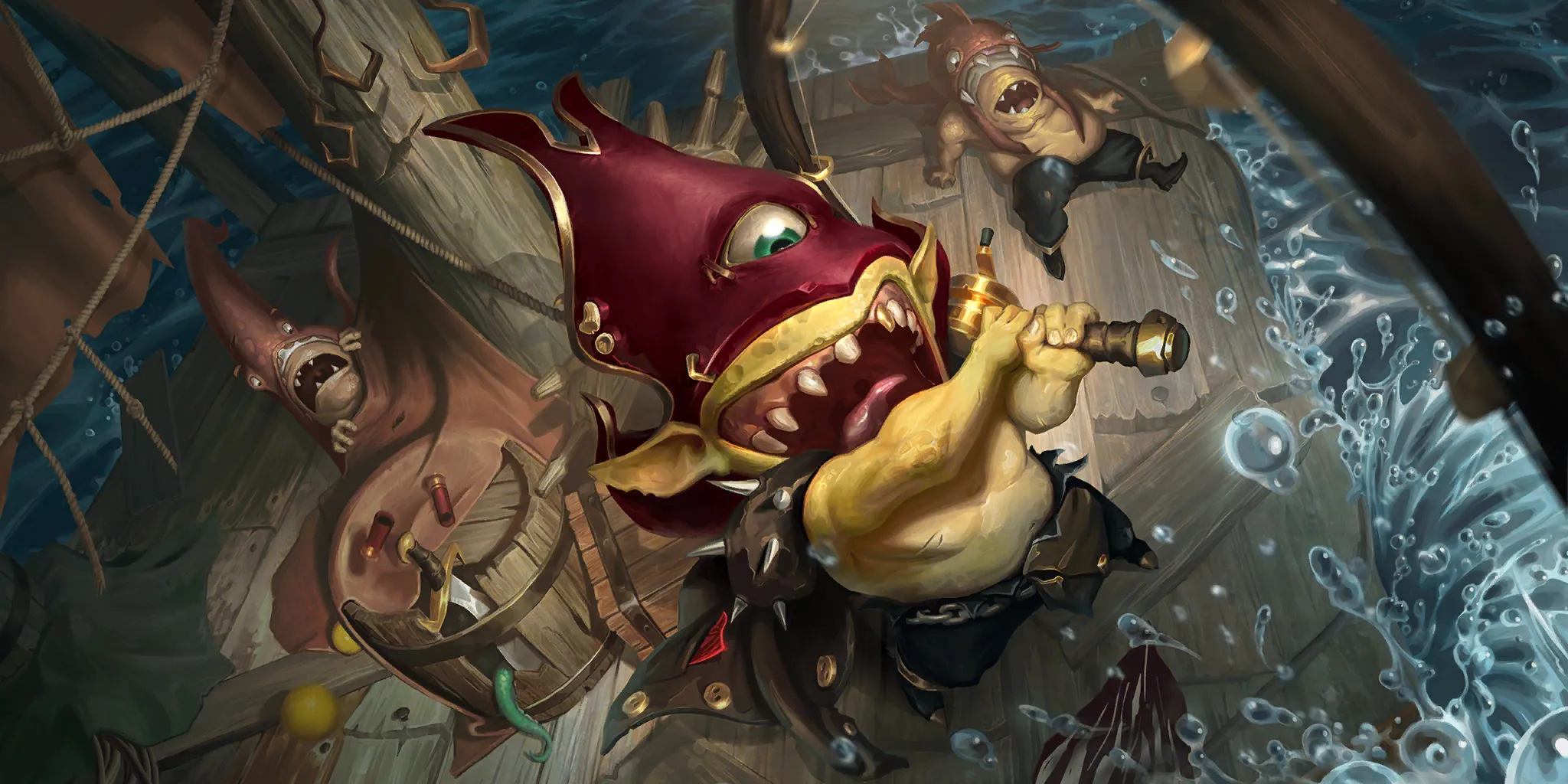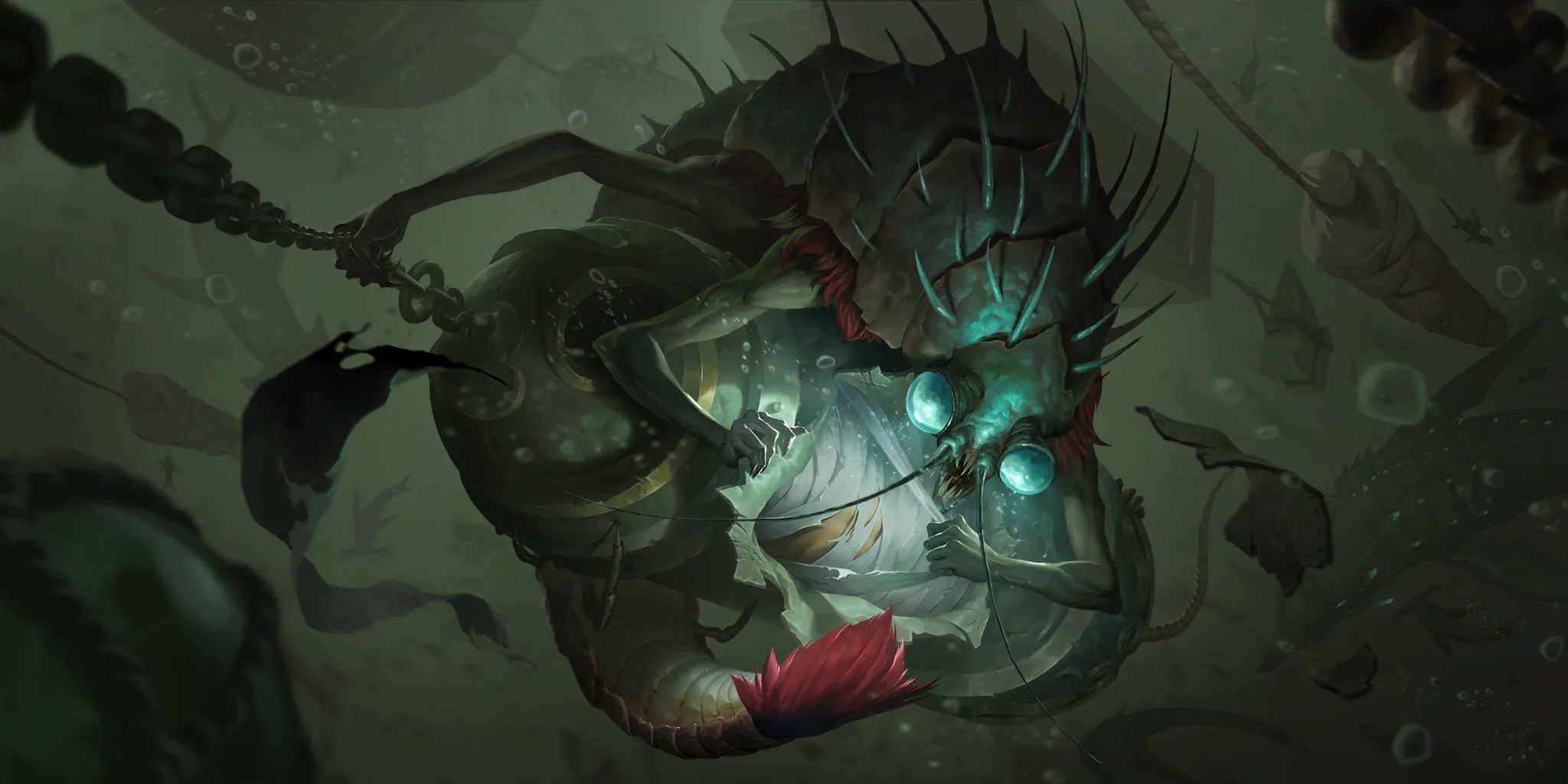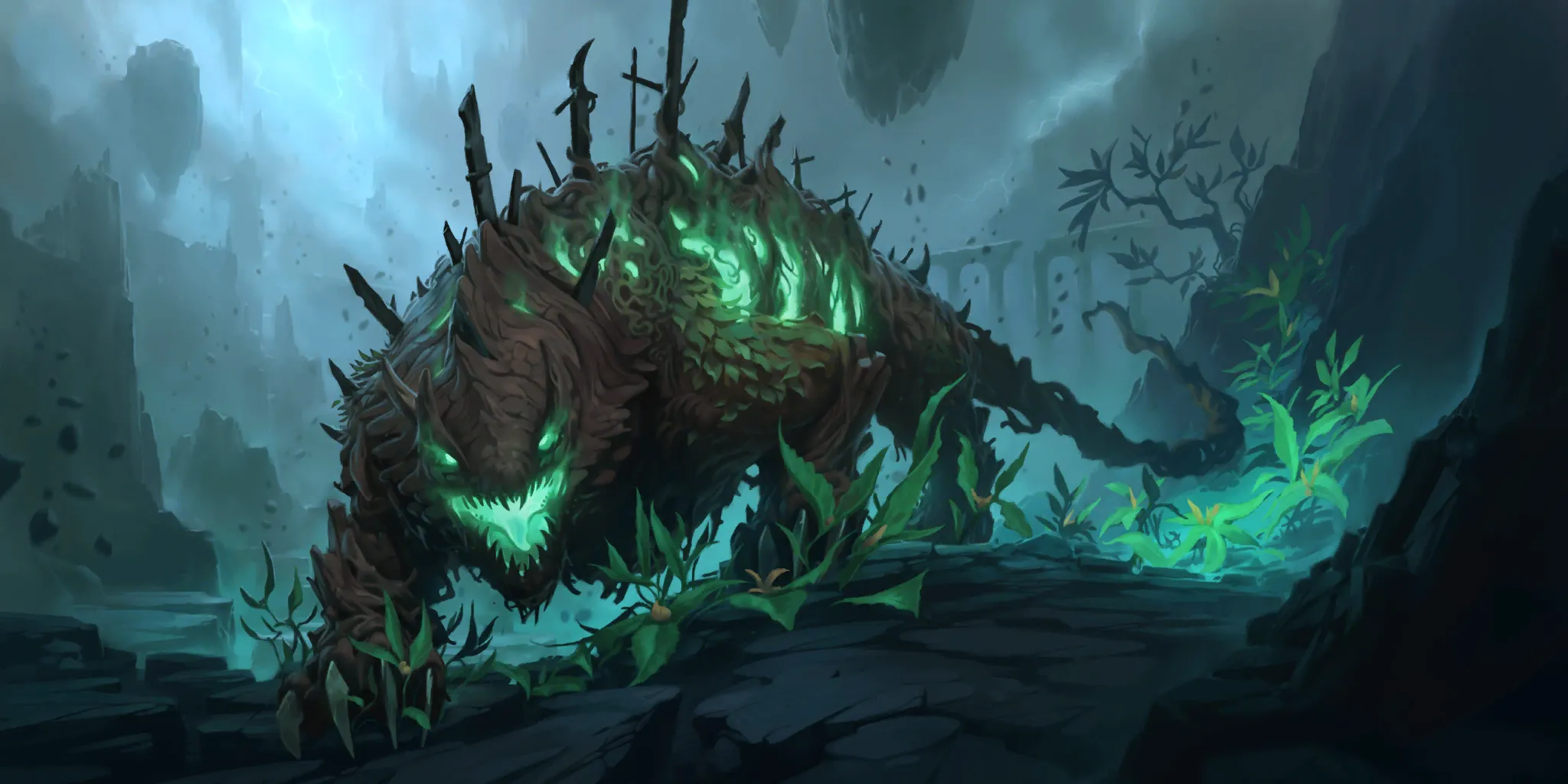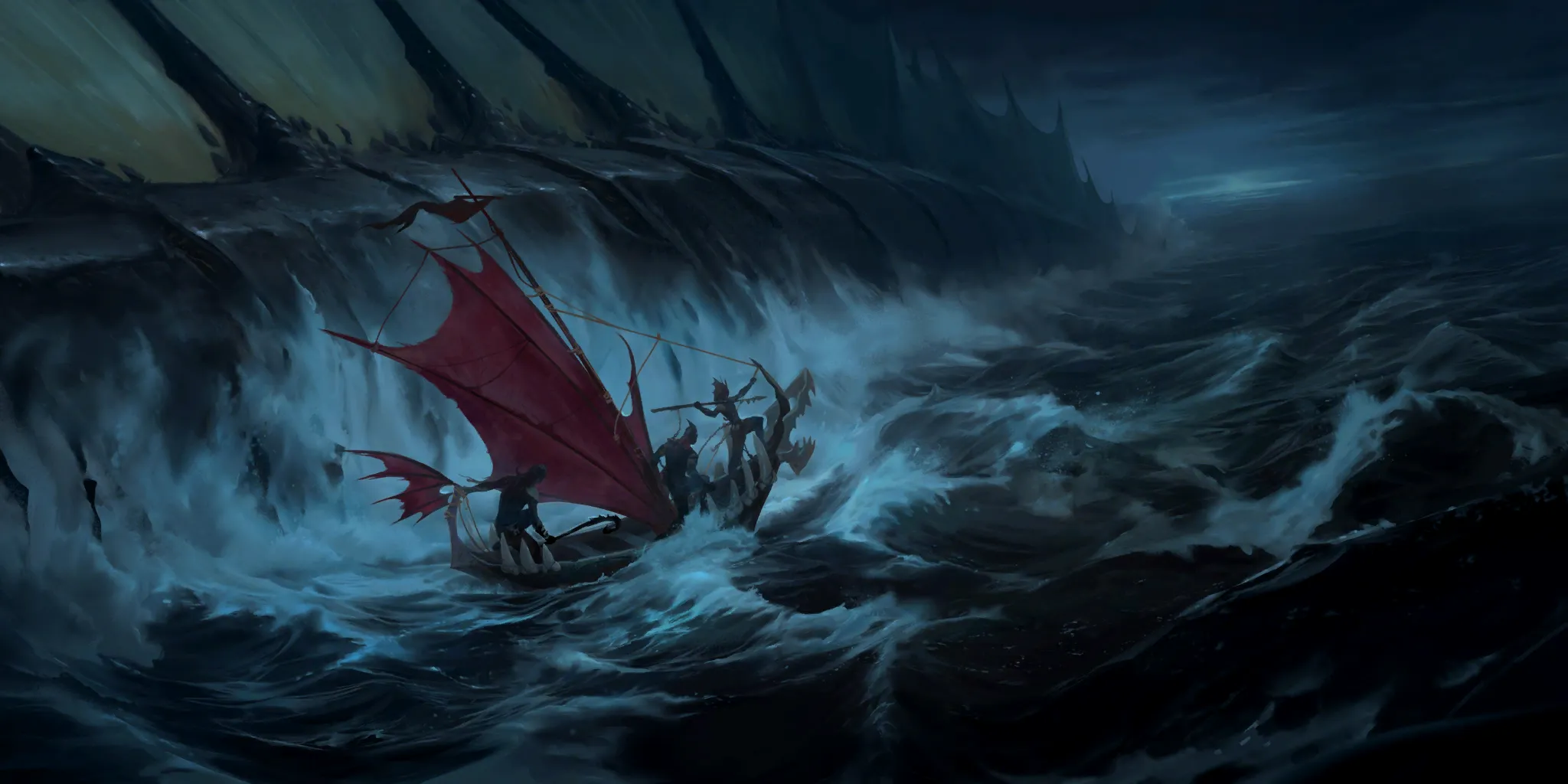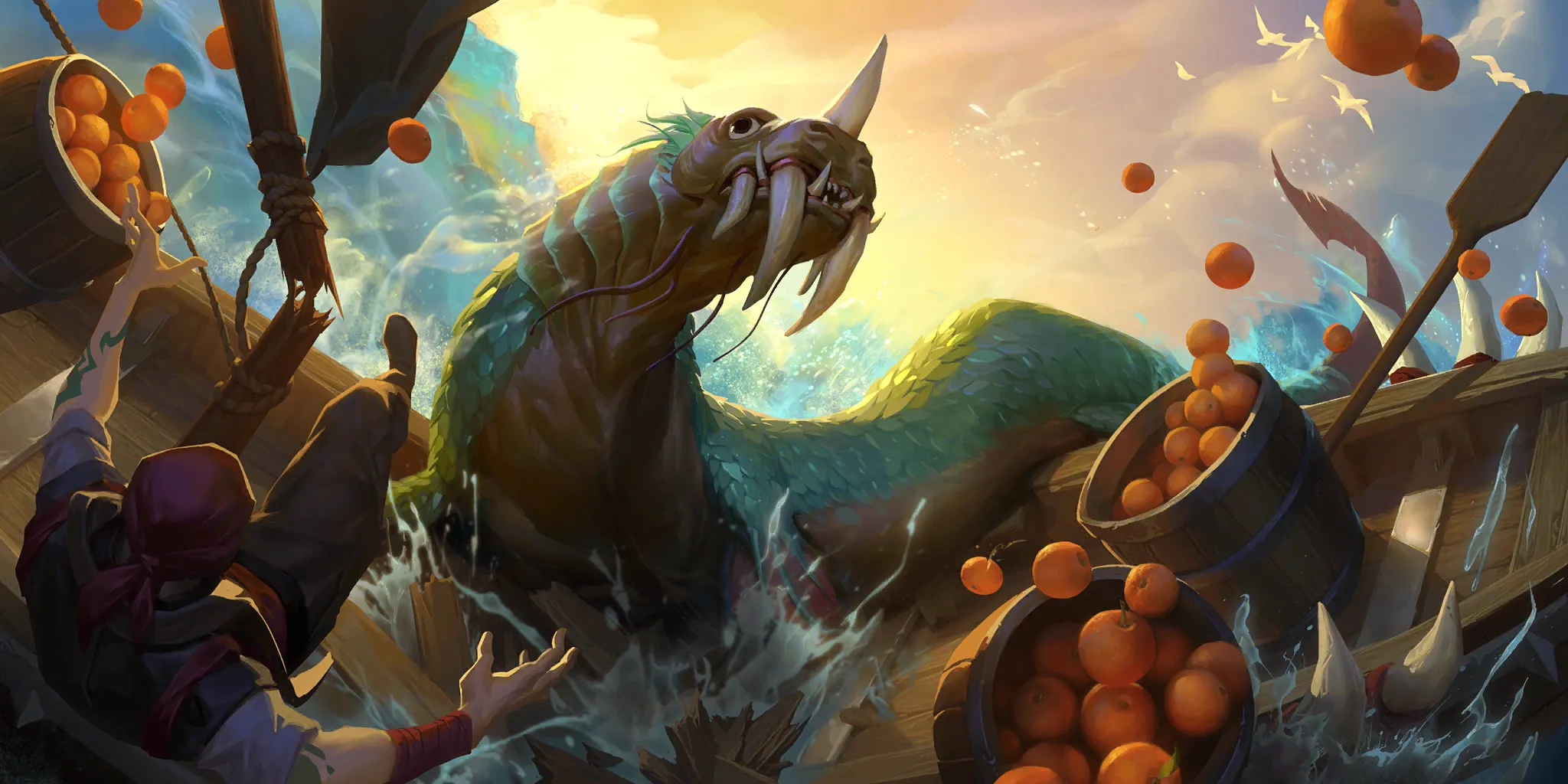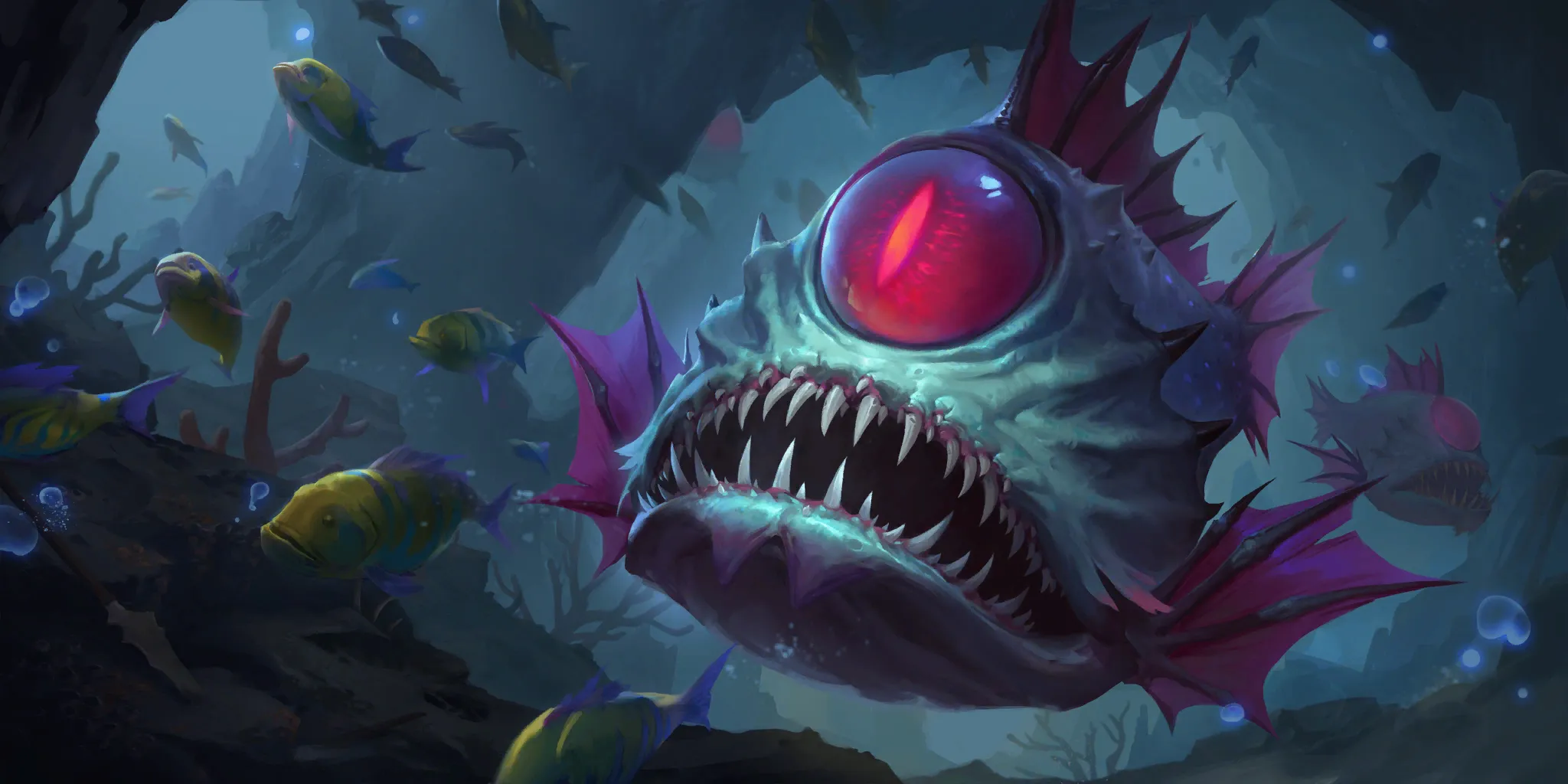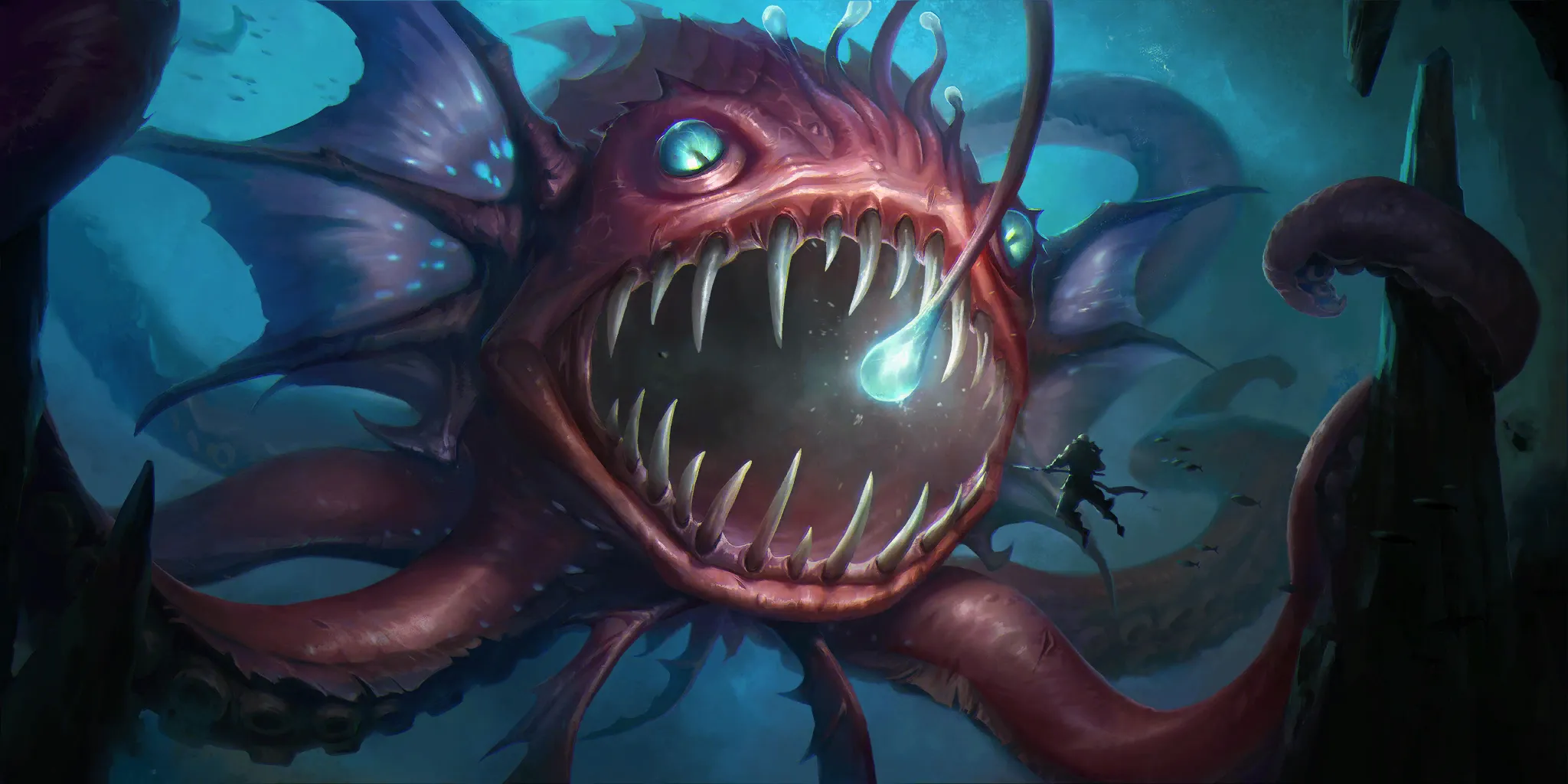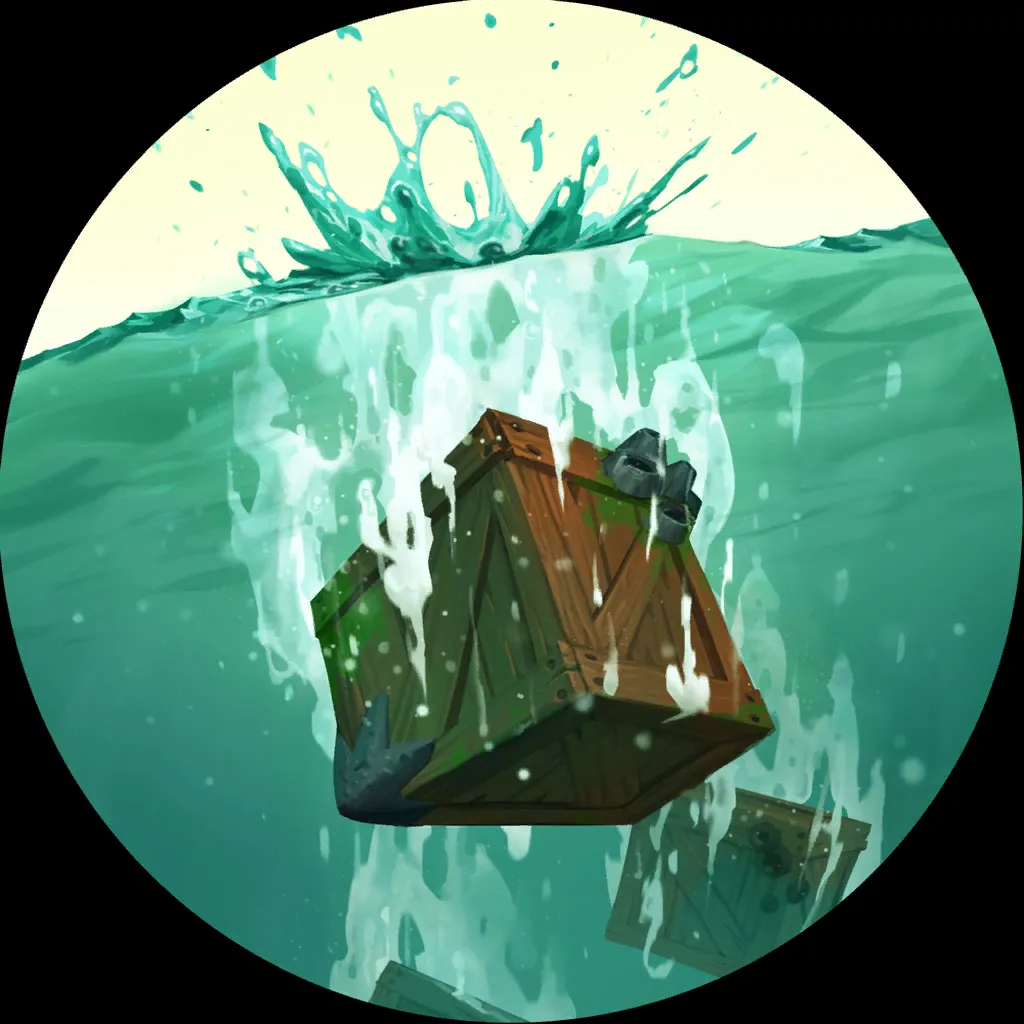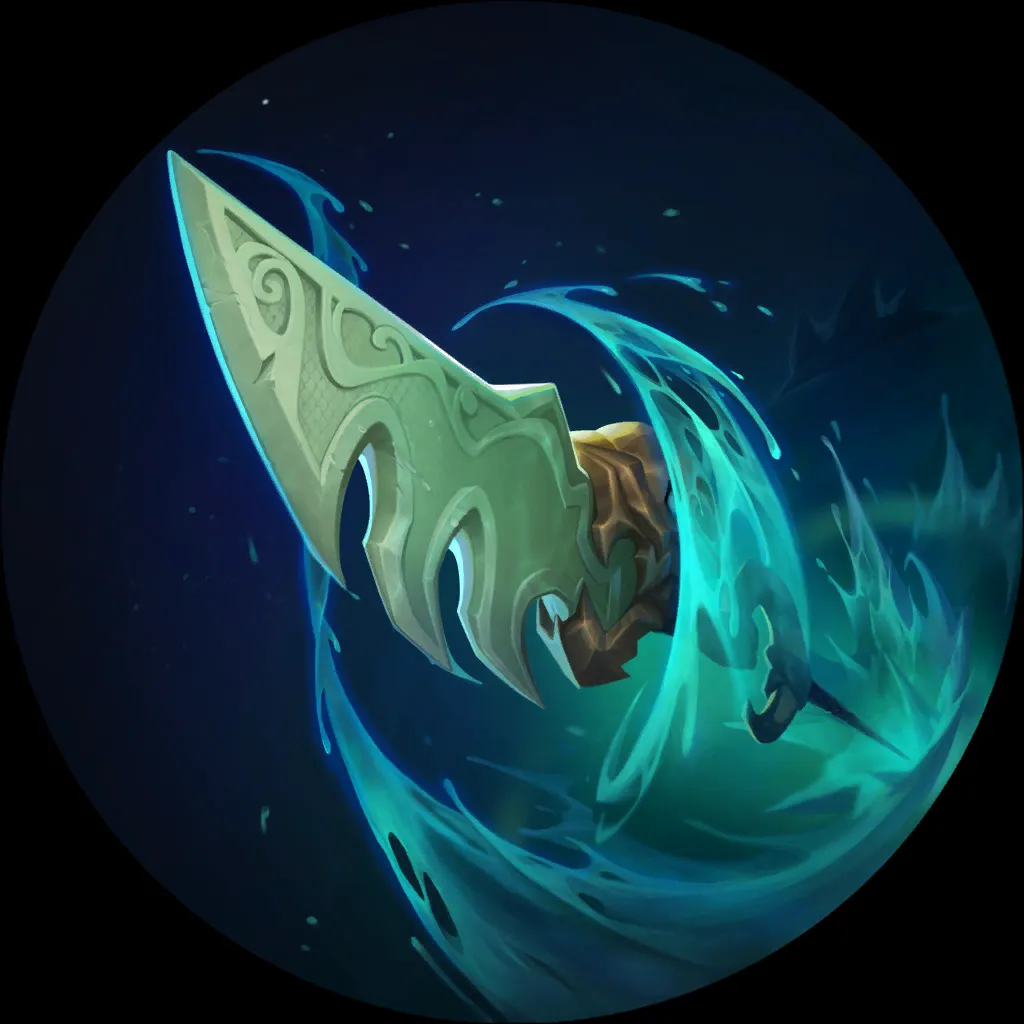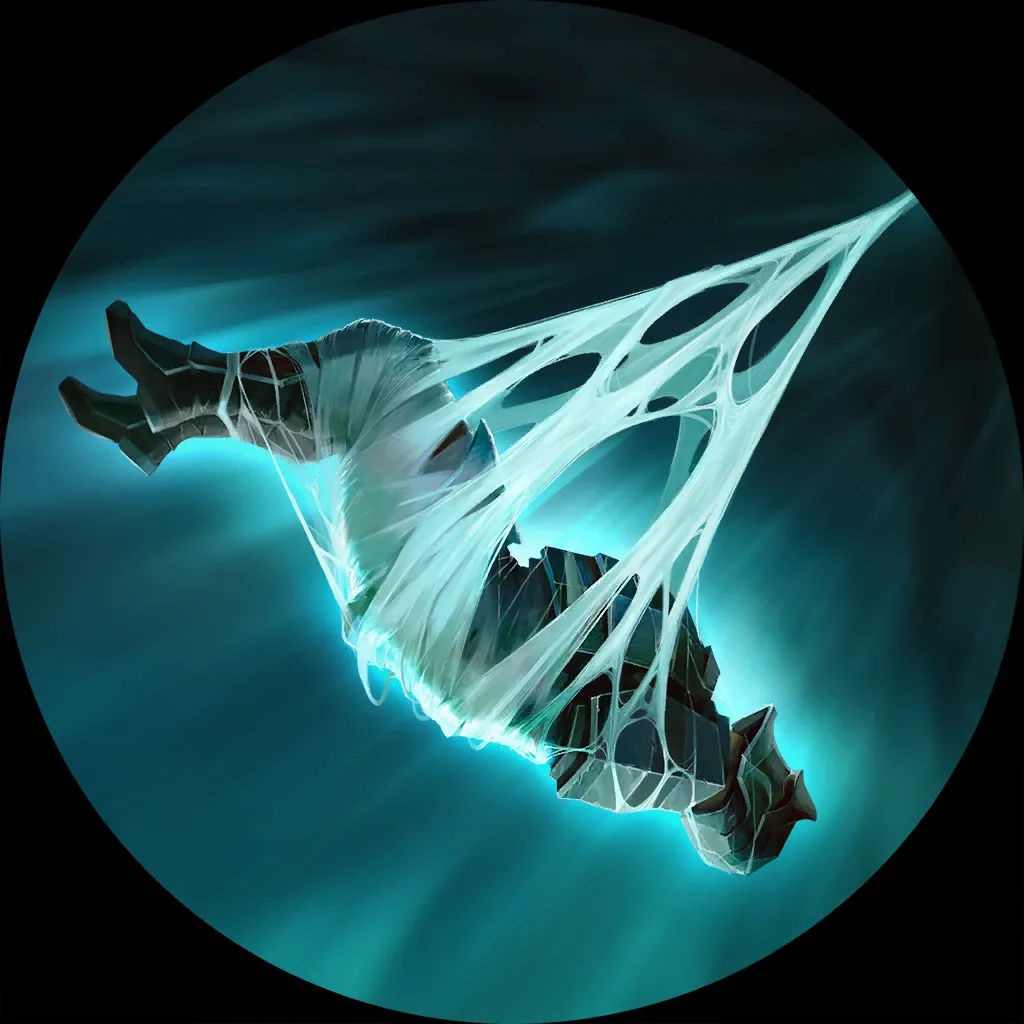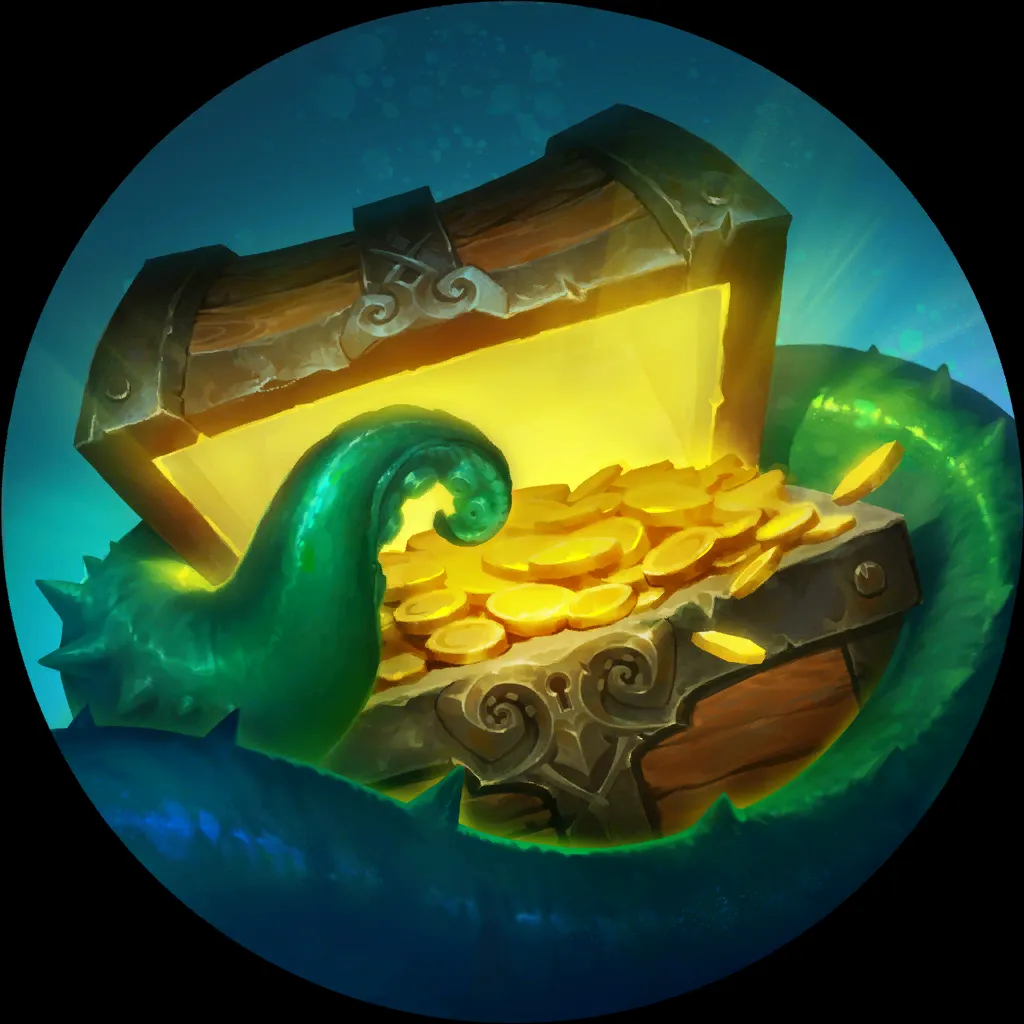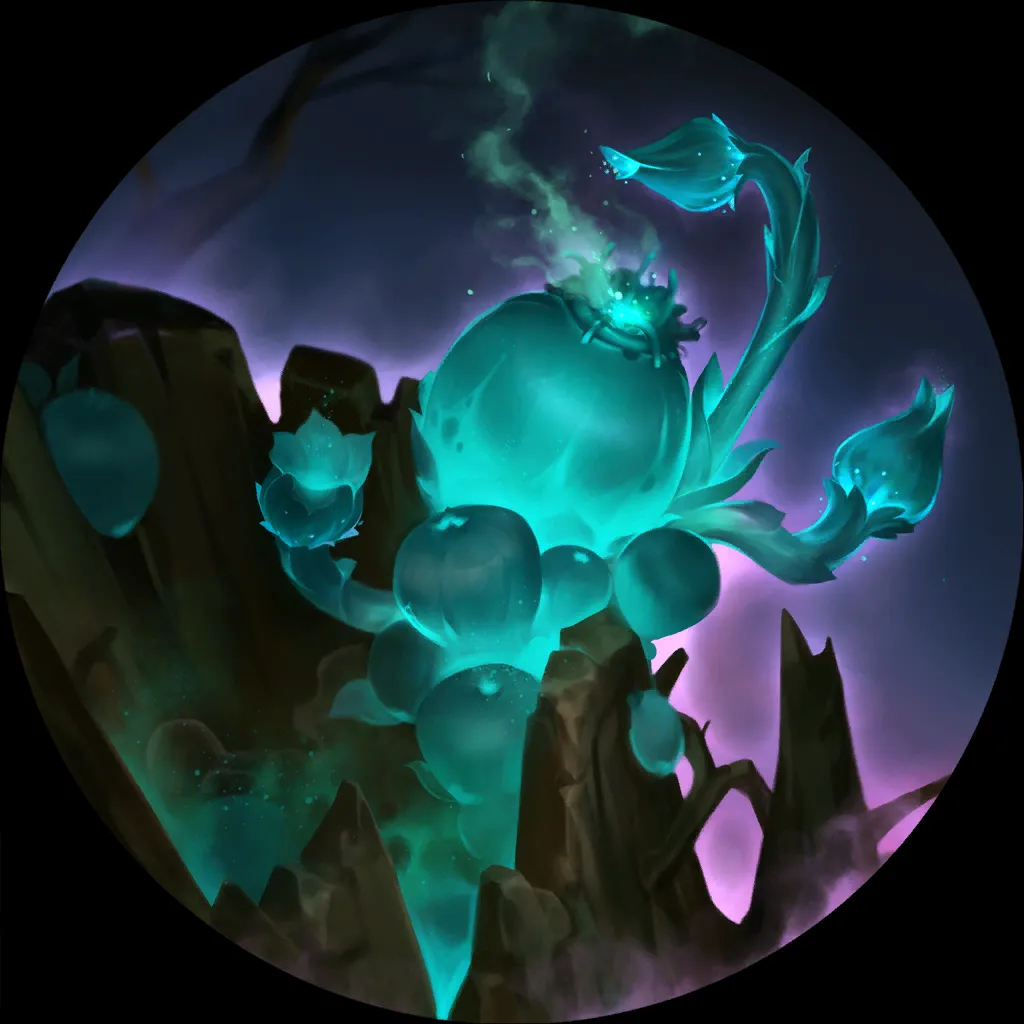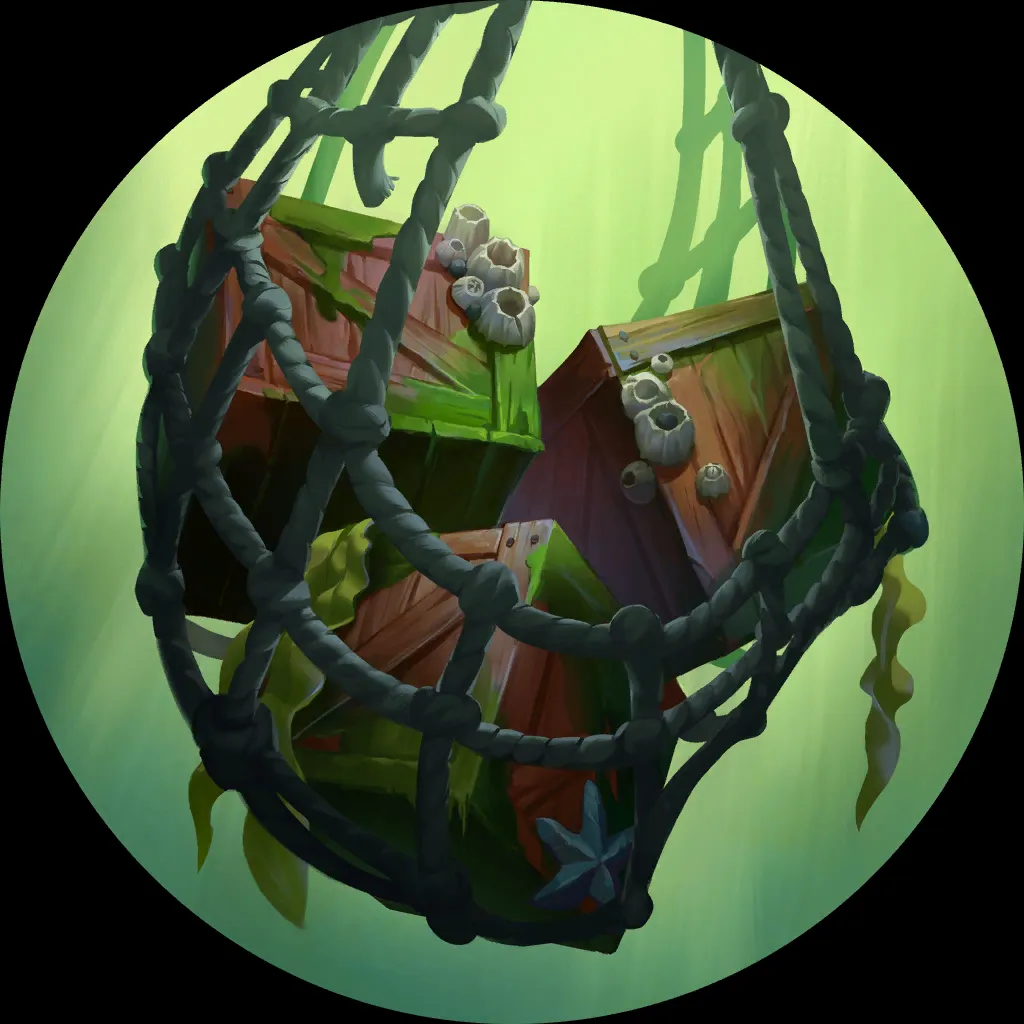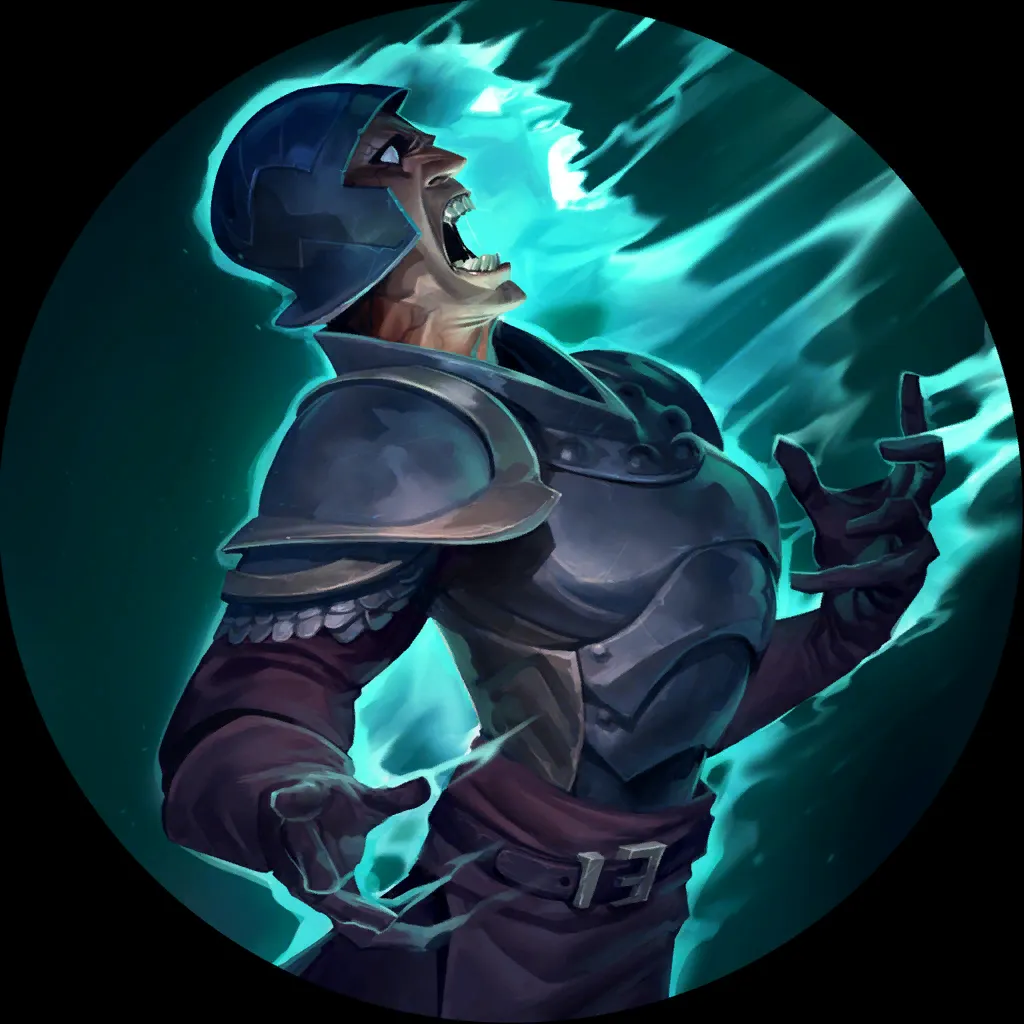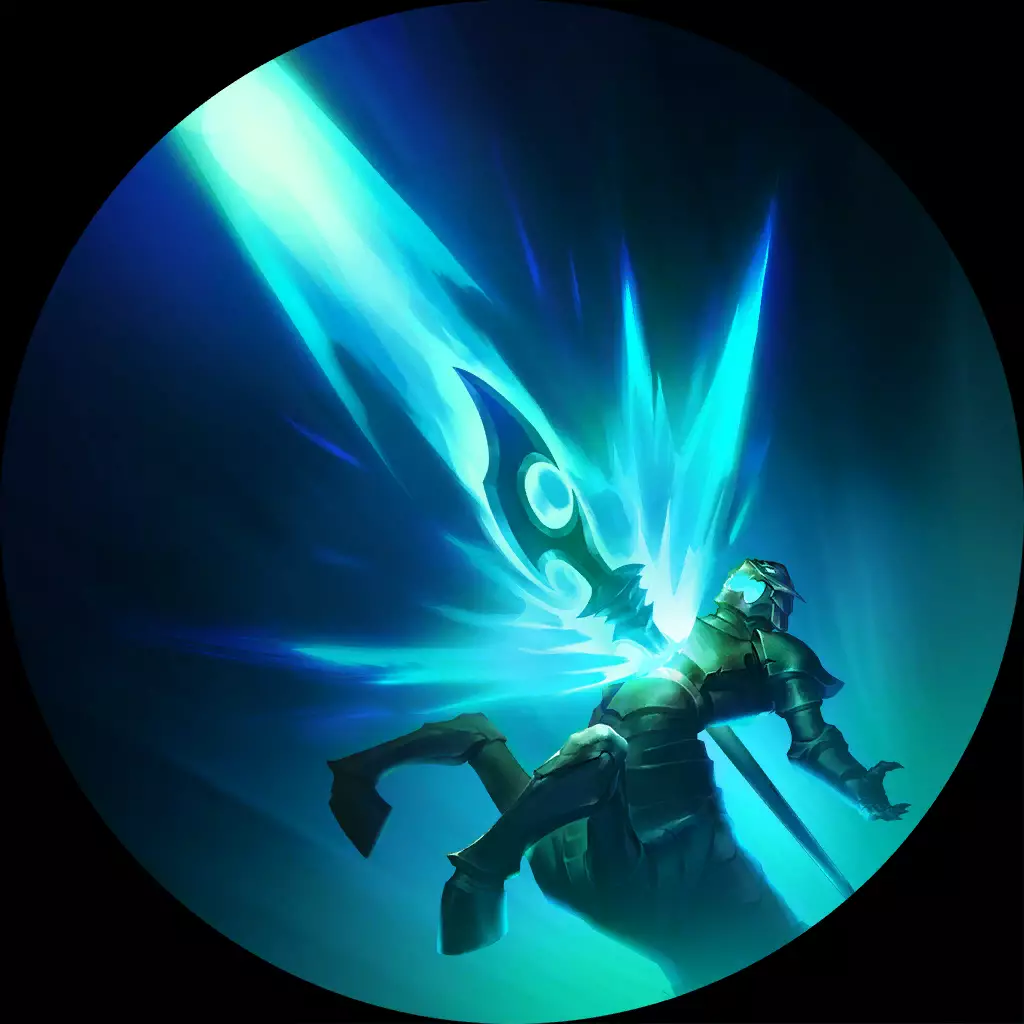 ---
Ezreal Kennen
The specific formula I shall recommend to you below is, by the numbers, one of Runeterra's current best performers, punching above 57% in more than 300 games. And, by the little data we possess, would appear to be slightly favored into Kai'Sa mutations.
Awful odds when confronting Pirates and Darkness are a warning flag, though – but as long as you are comfortable with an abysmal performance in those matchups, this seems like quite the hot-spicy blend, my friend.
Strong against: seemingly even or favored against most of the field
Struggles against: Darkness & Pirates (quite badly in both cases!)
6
5
14
15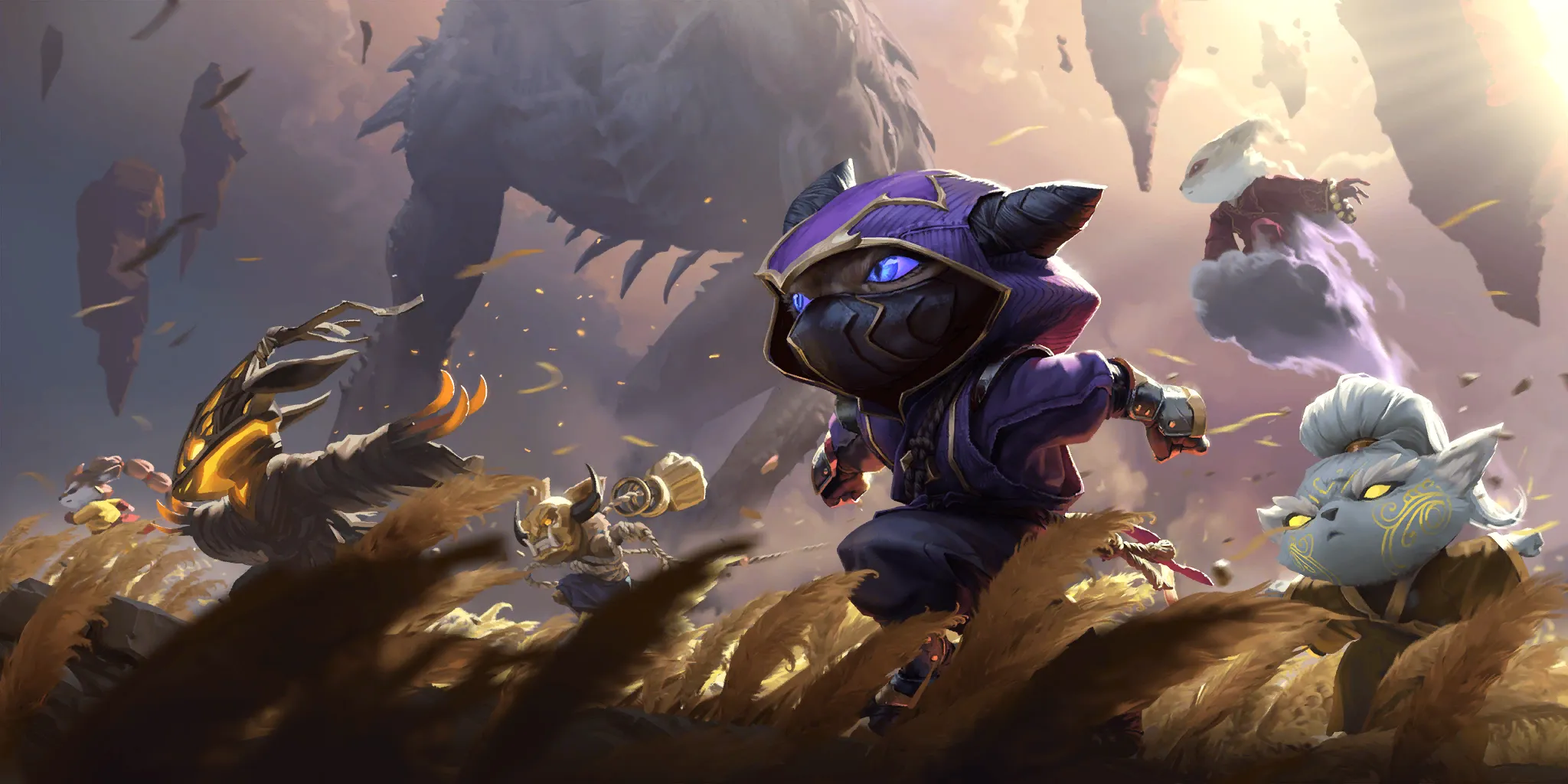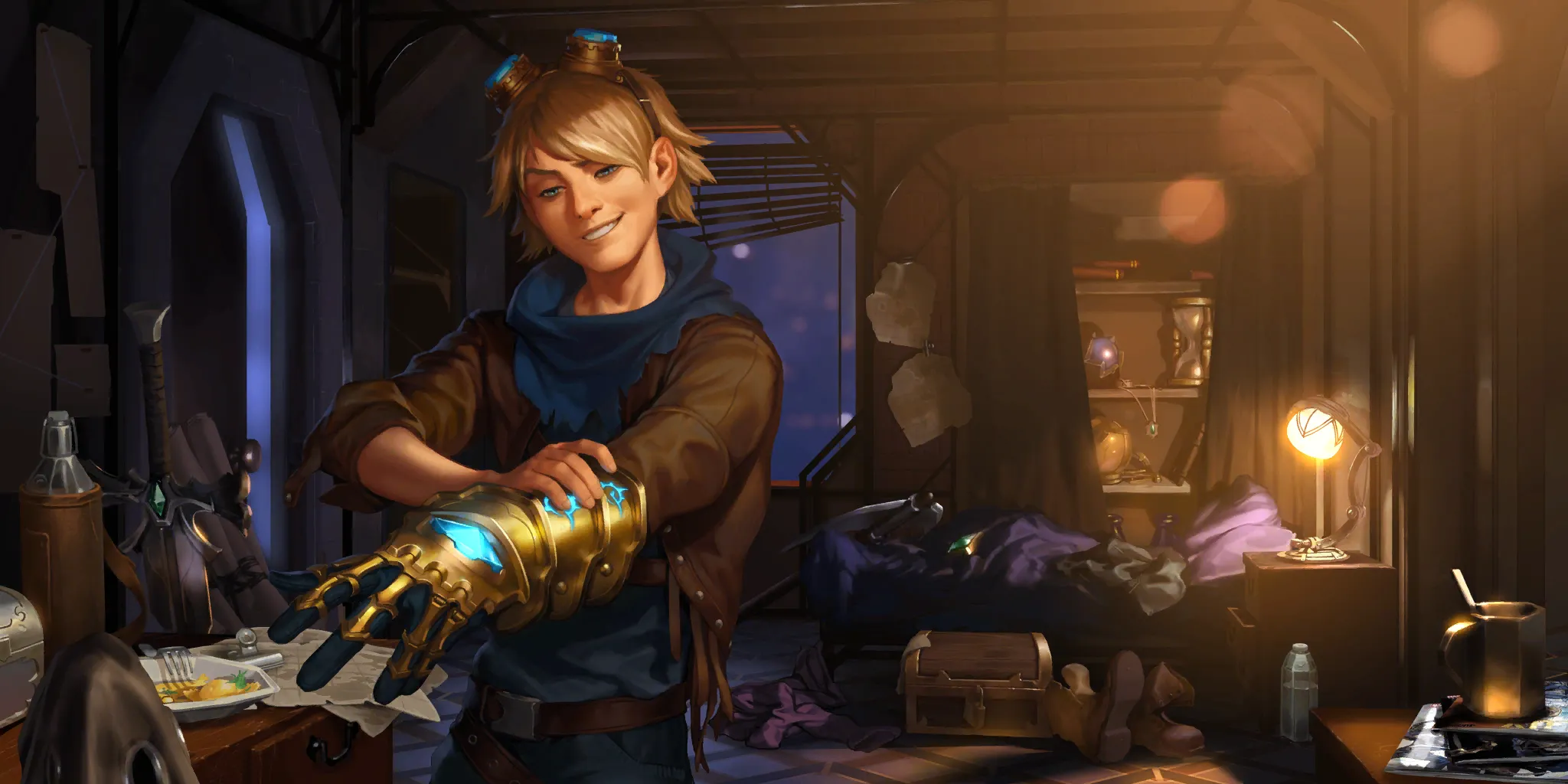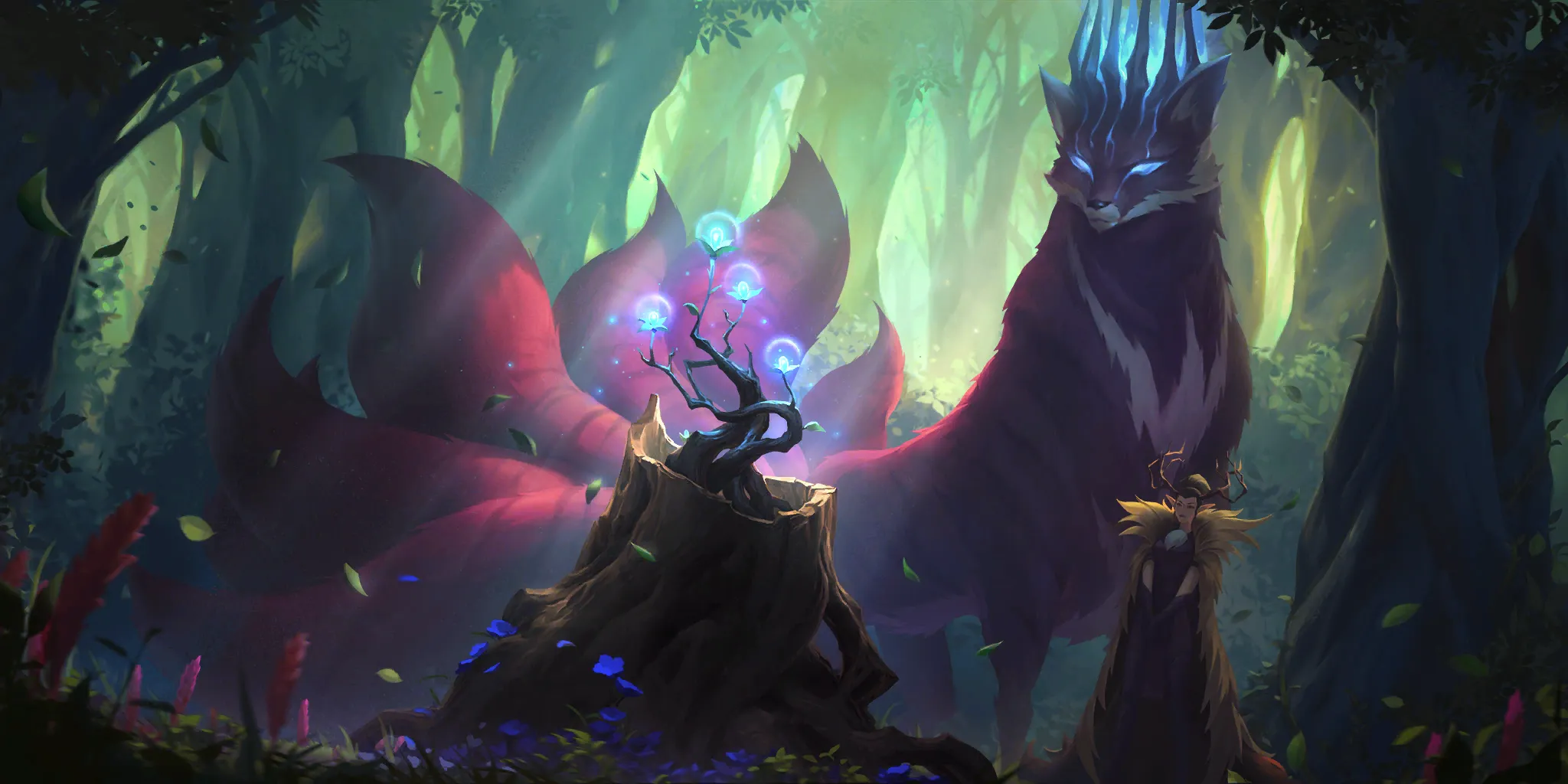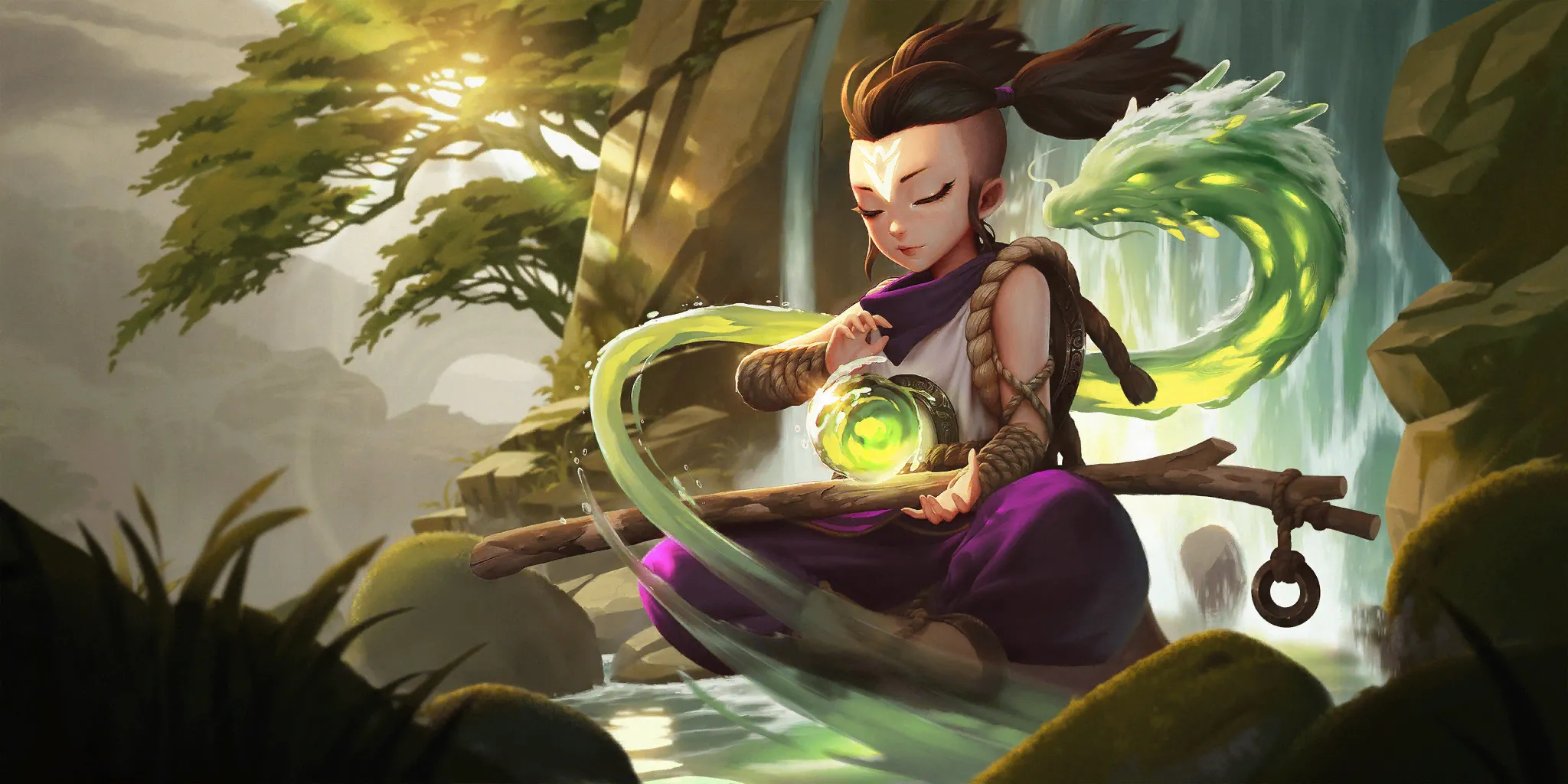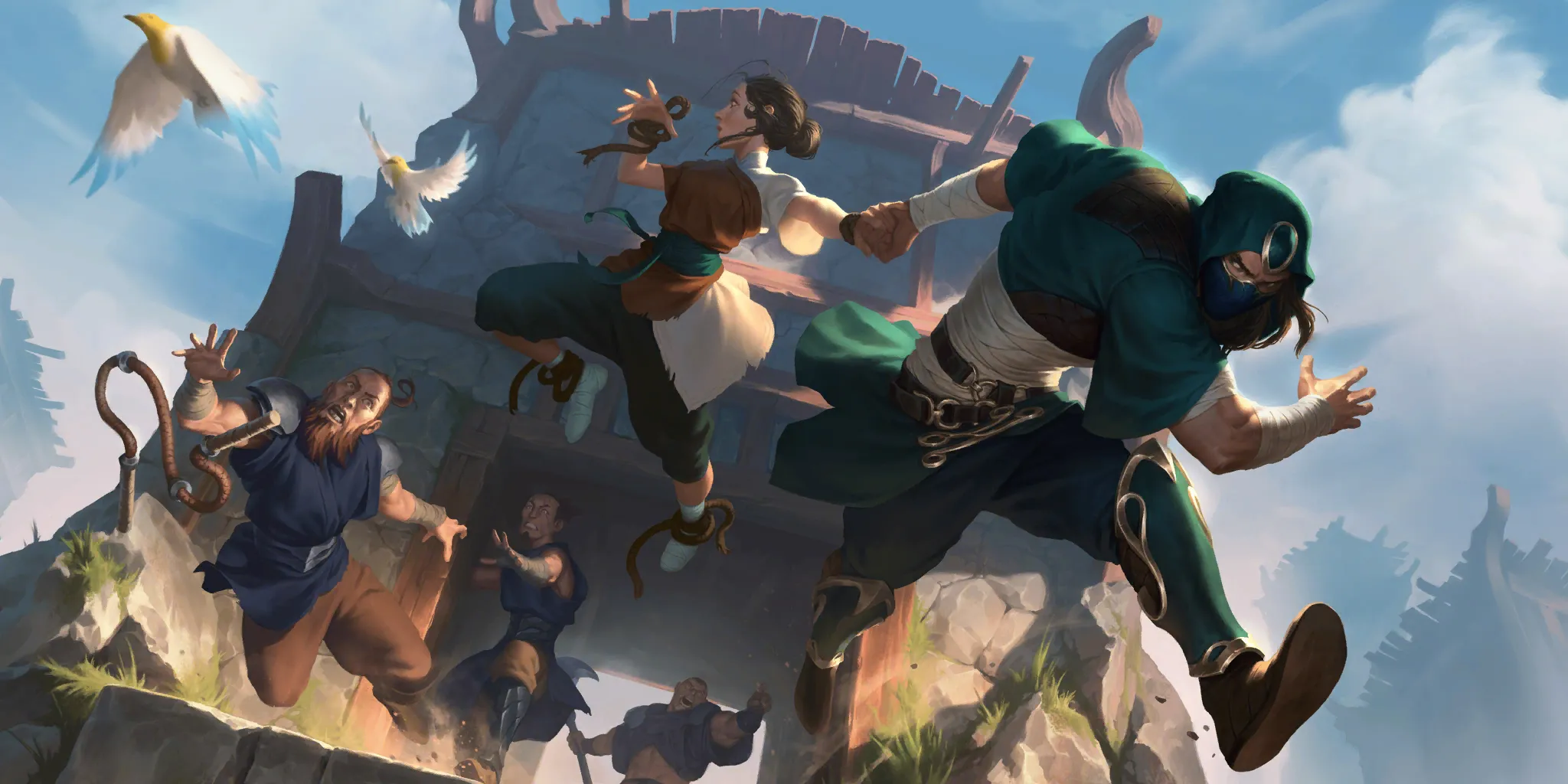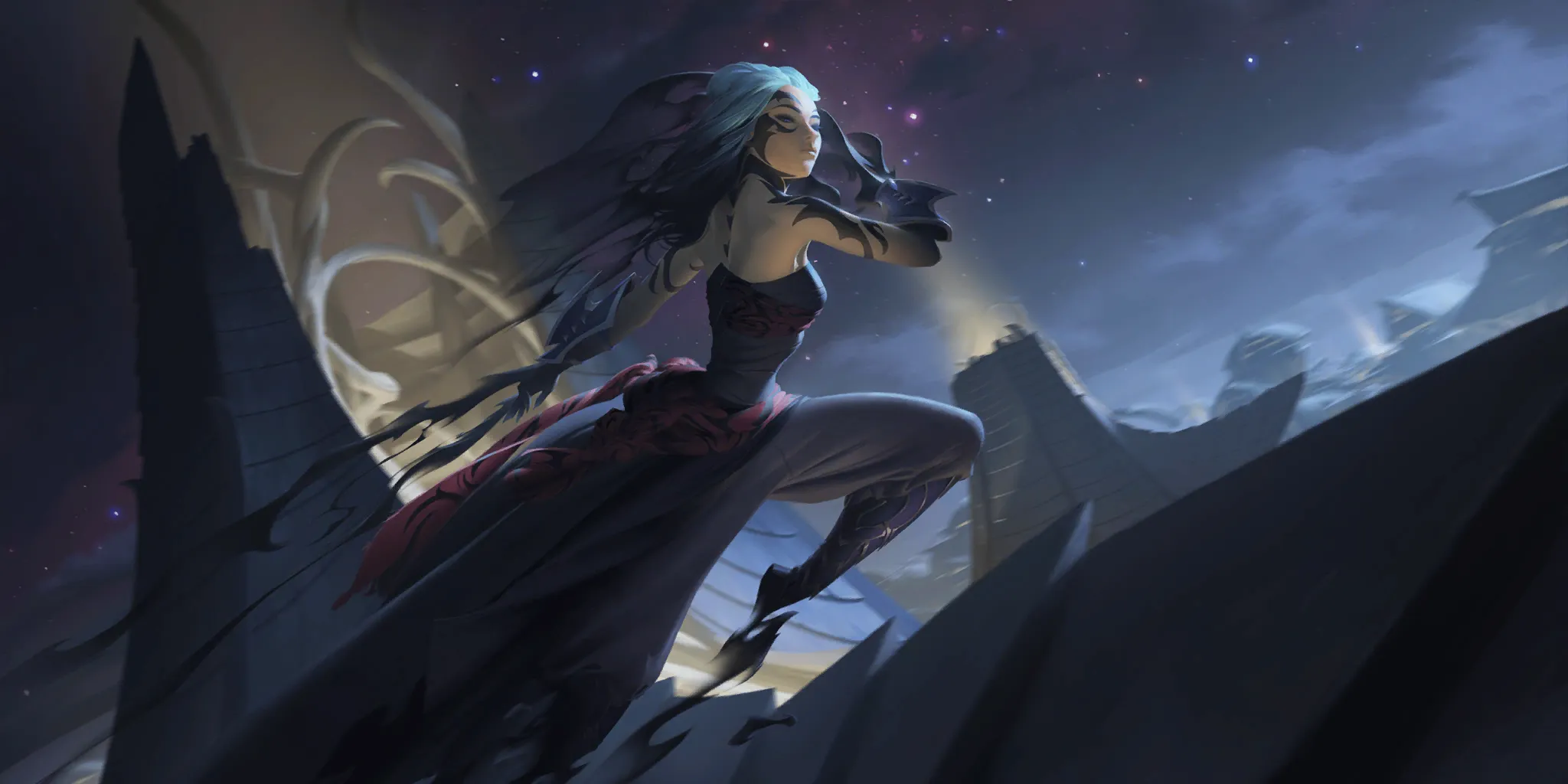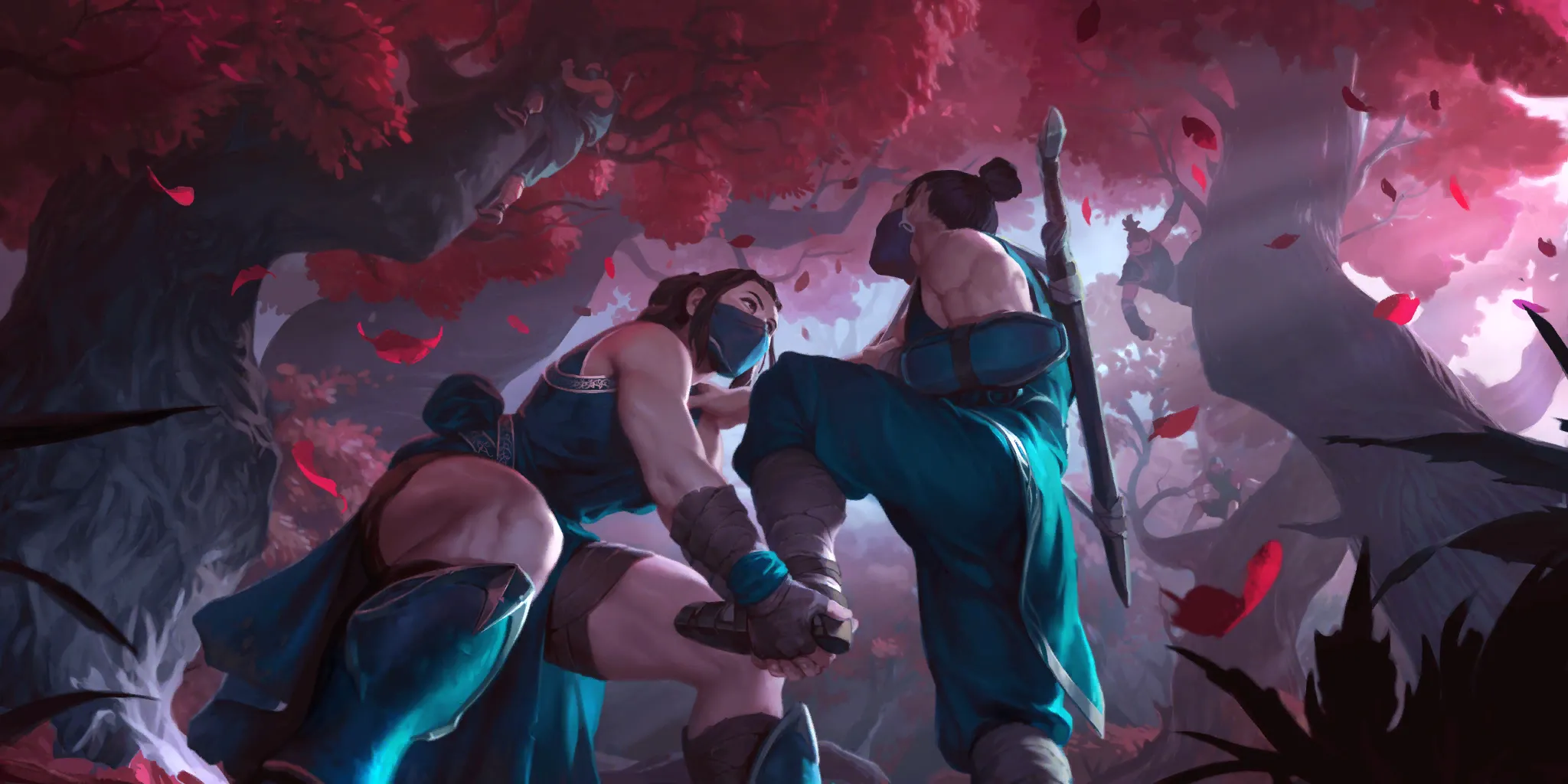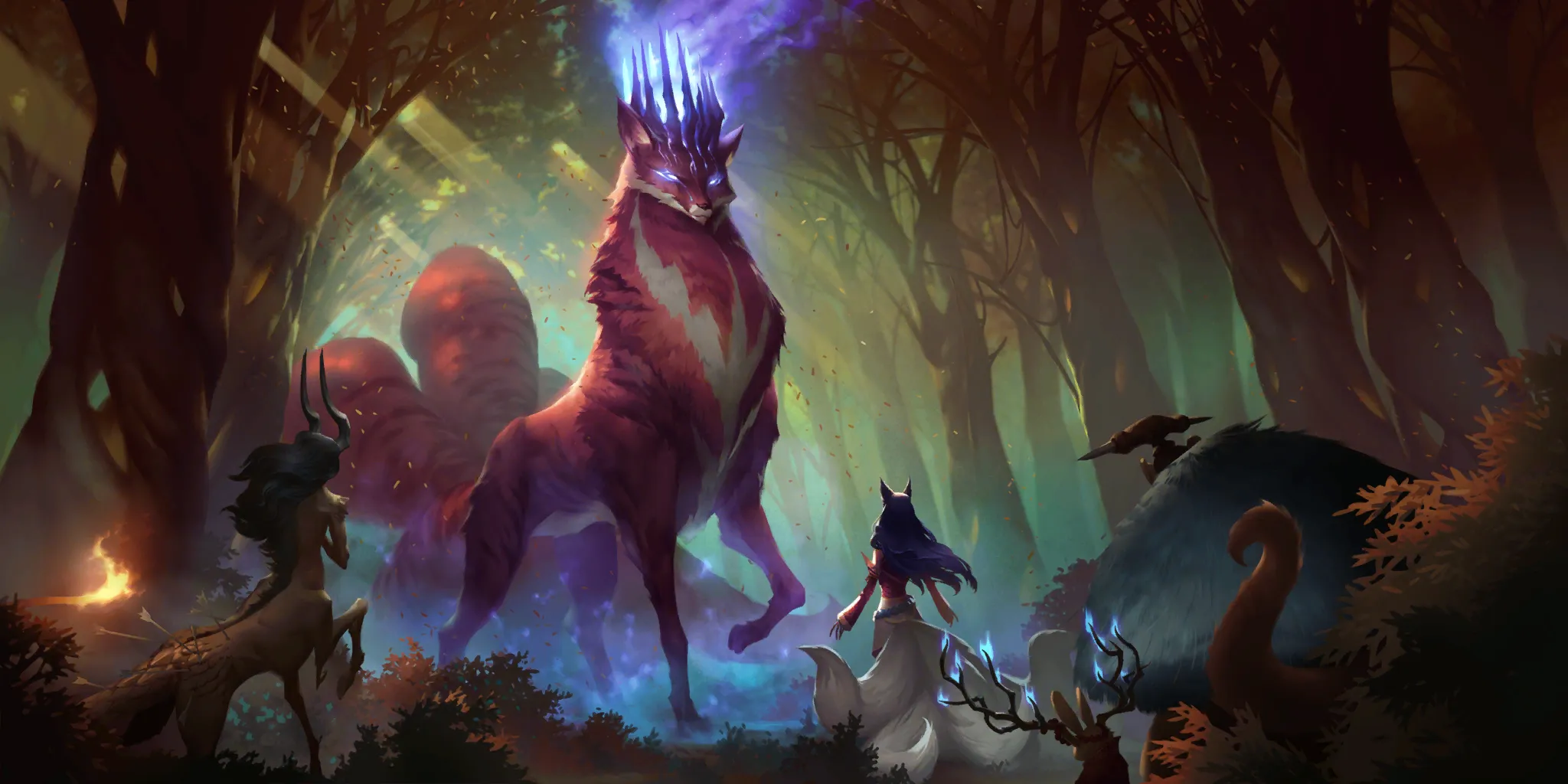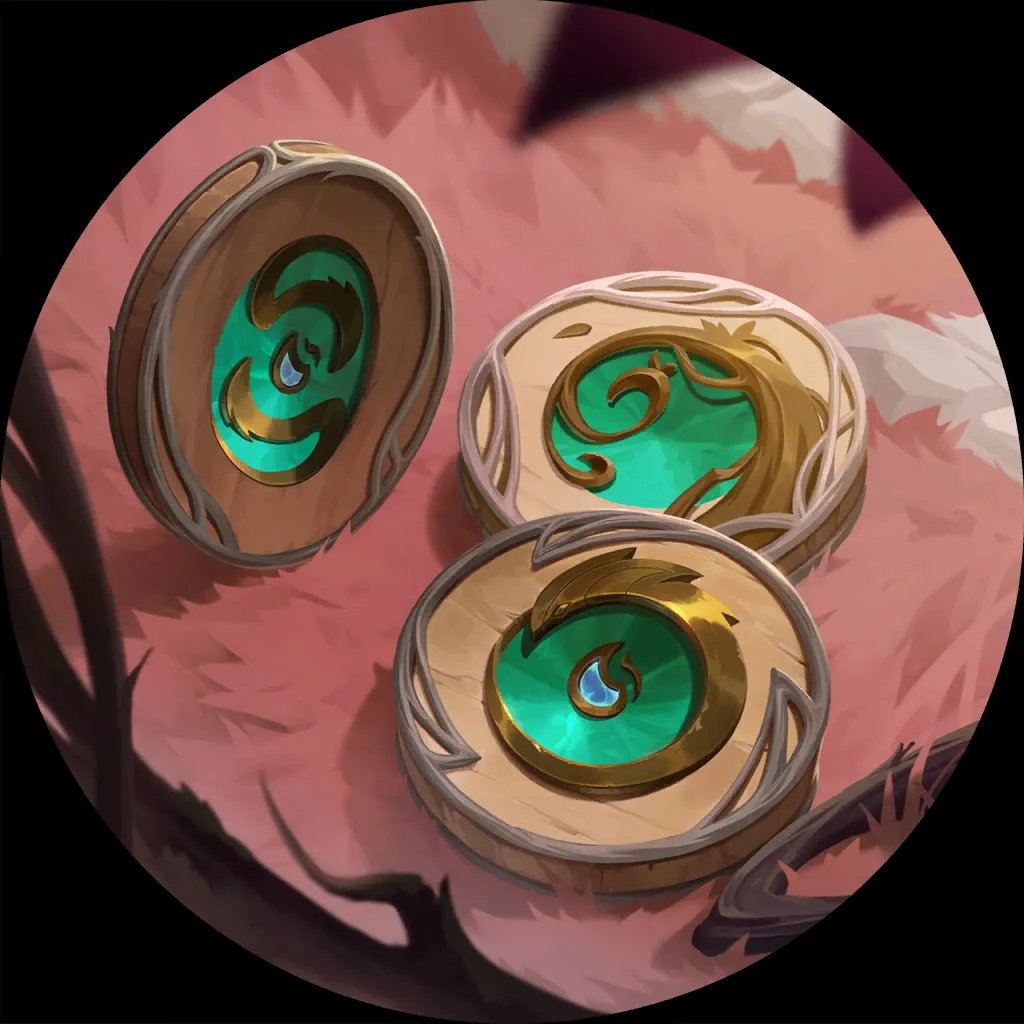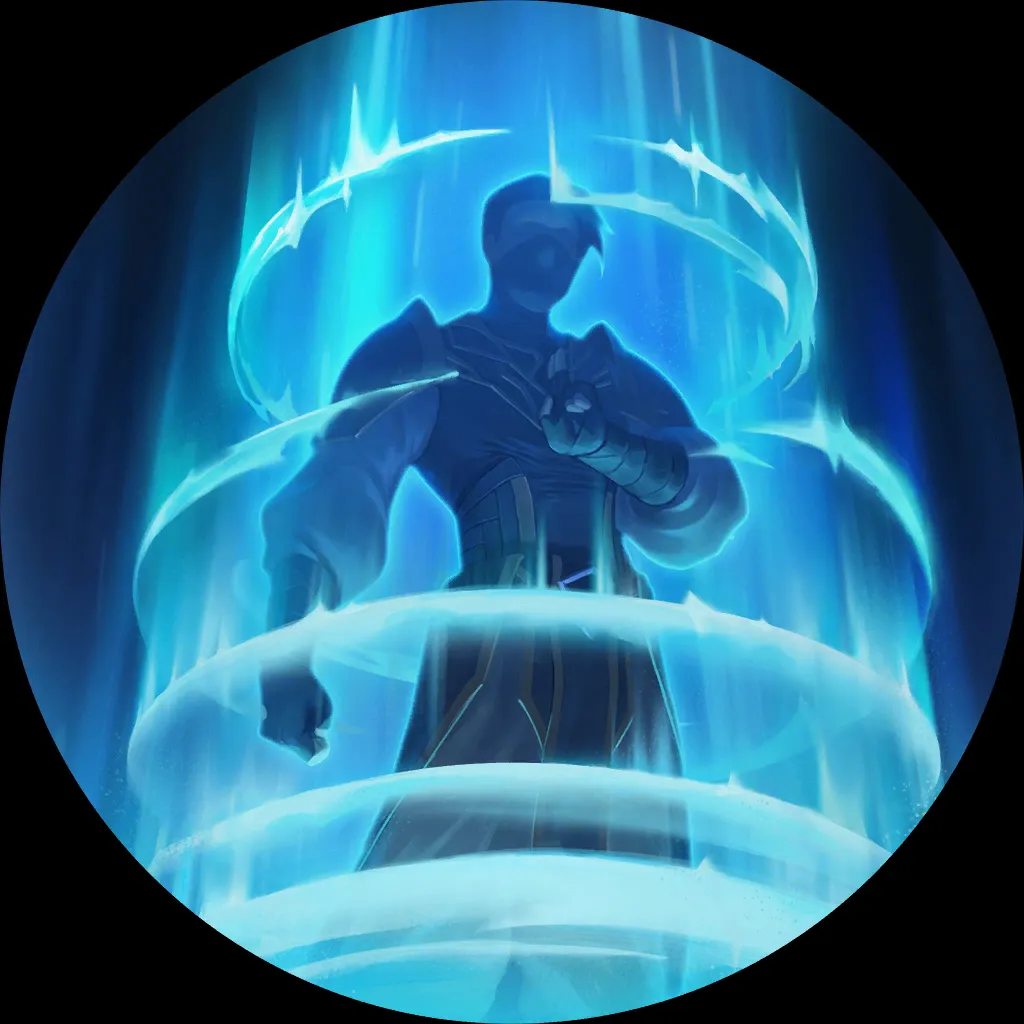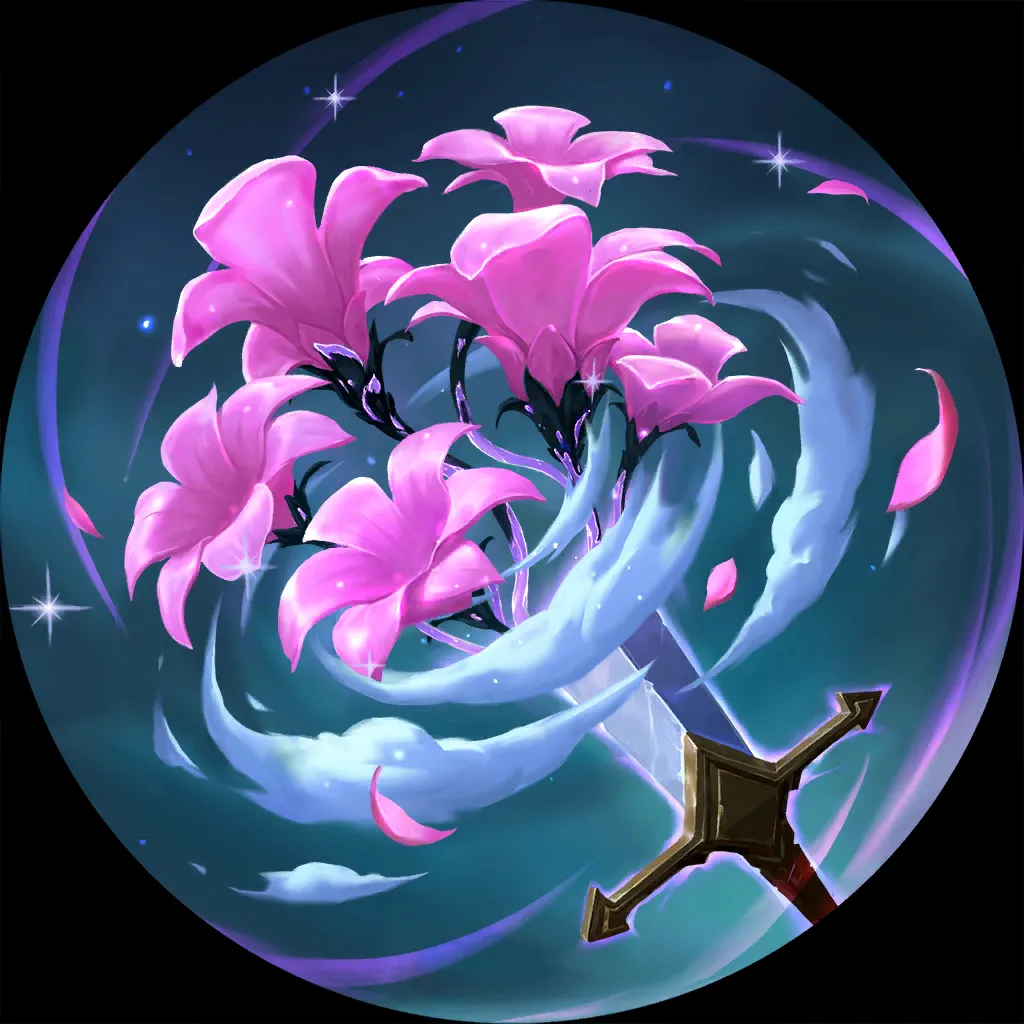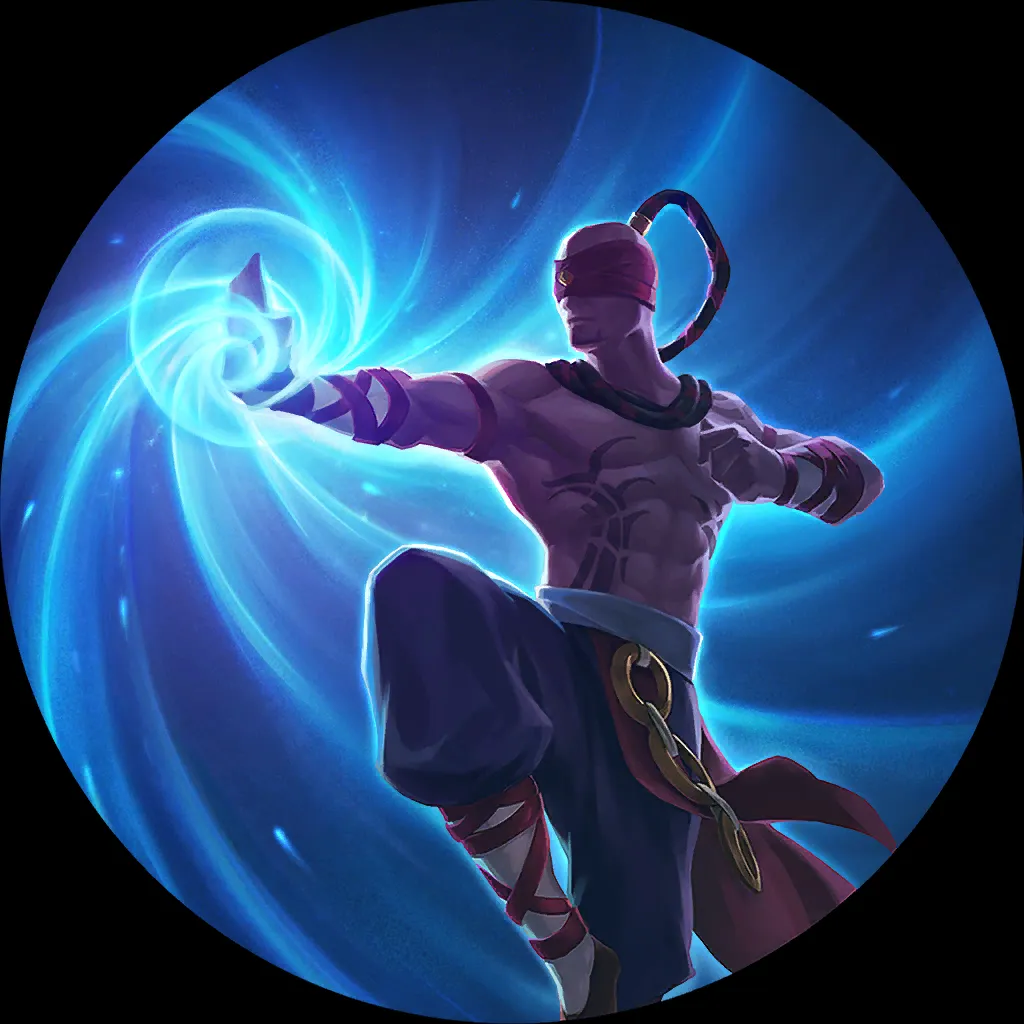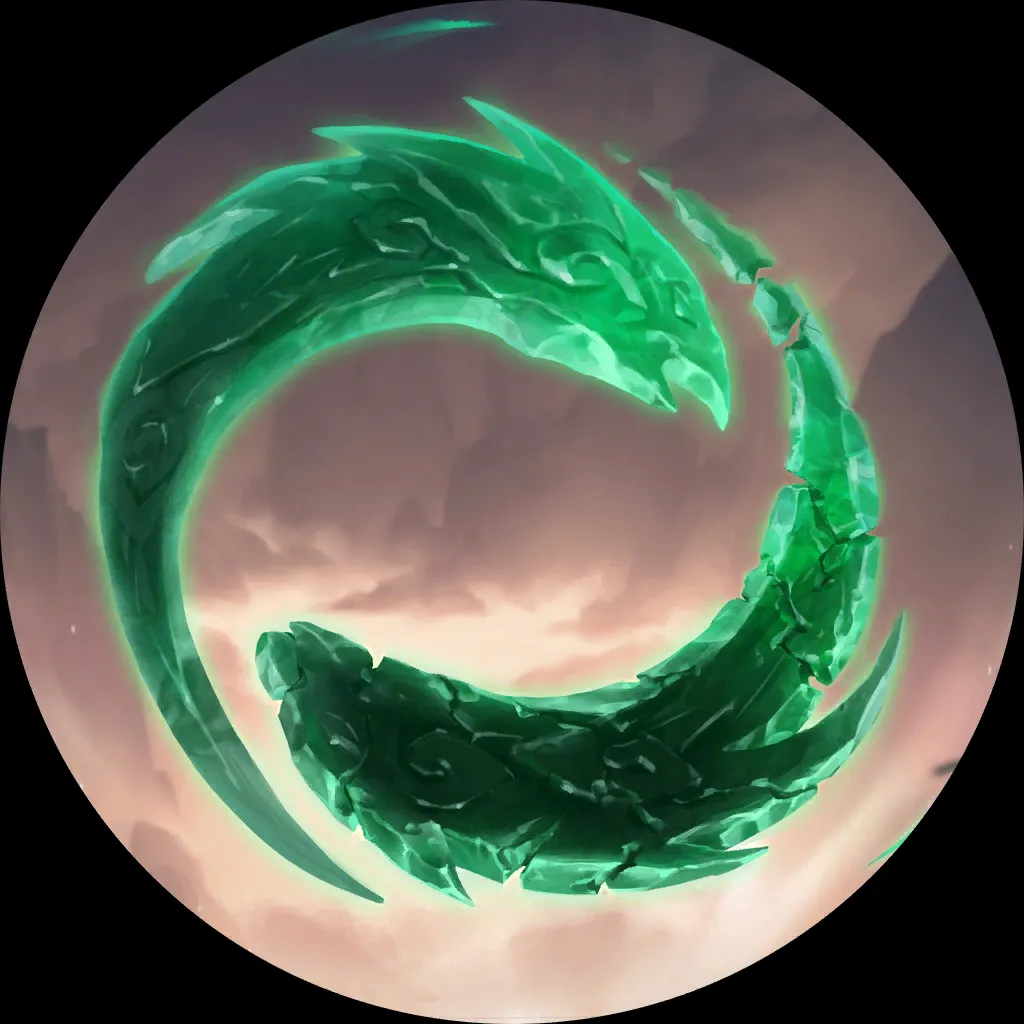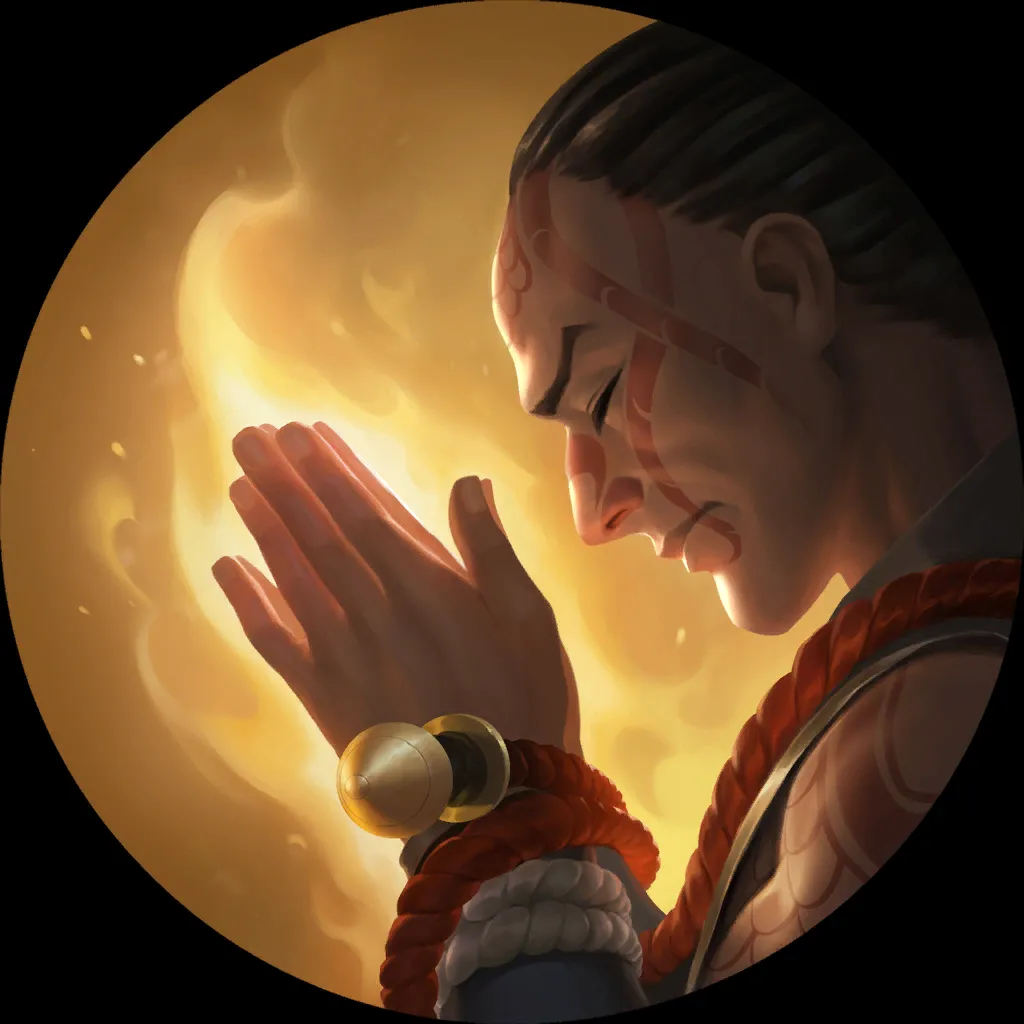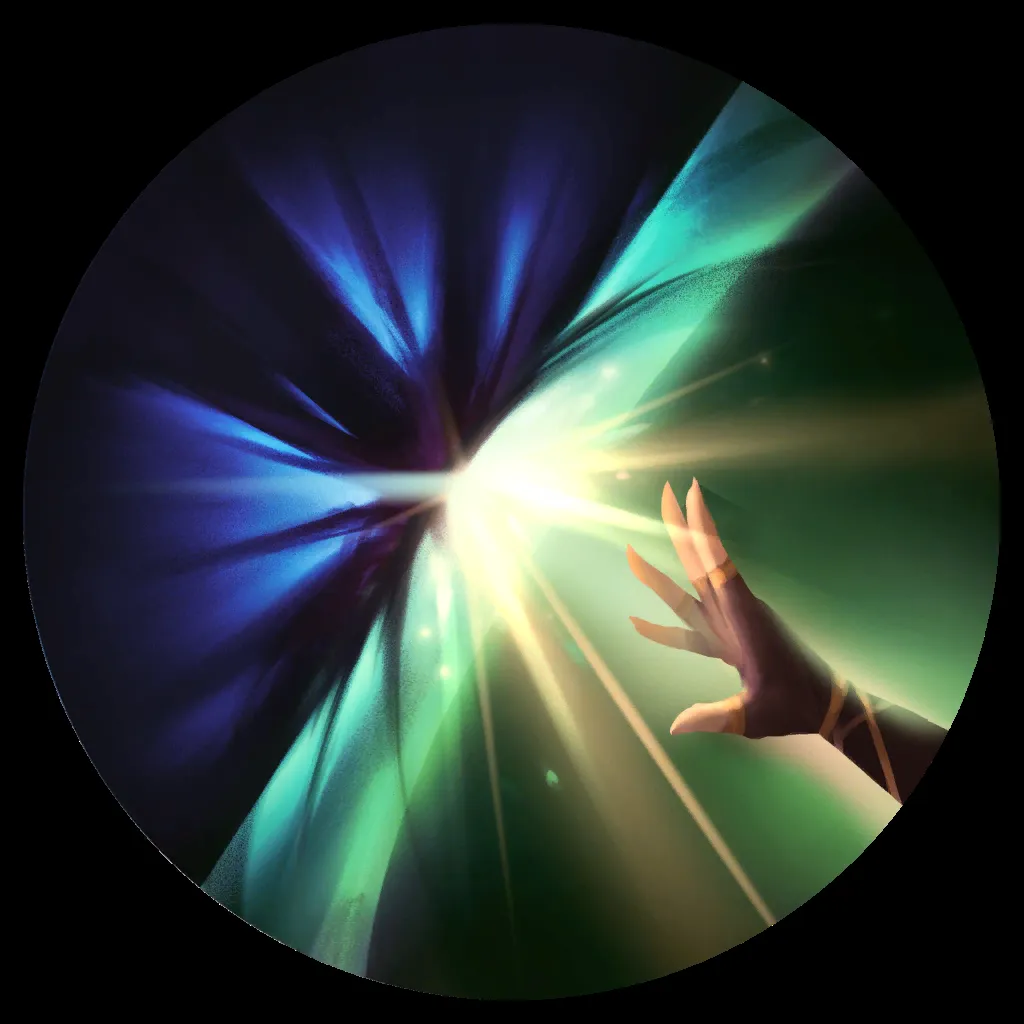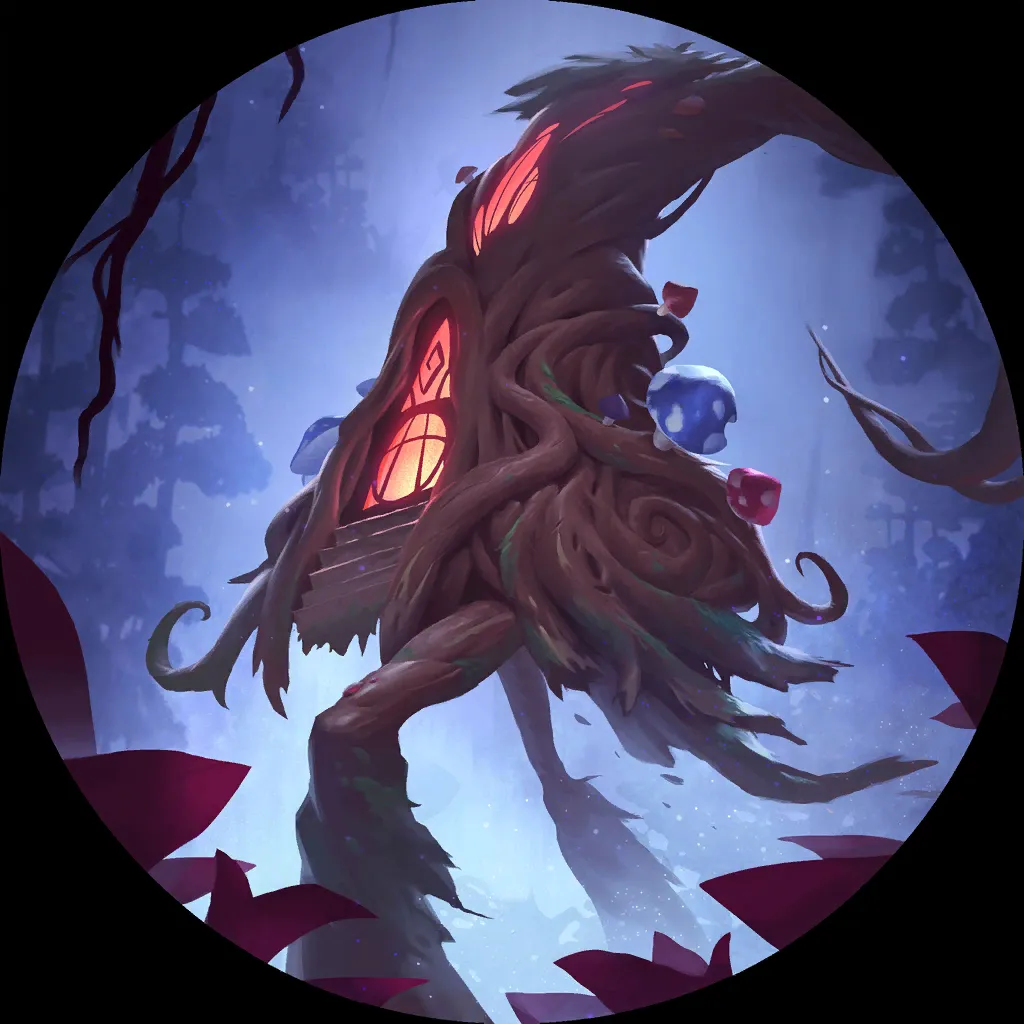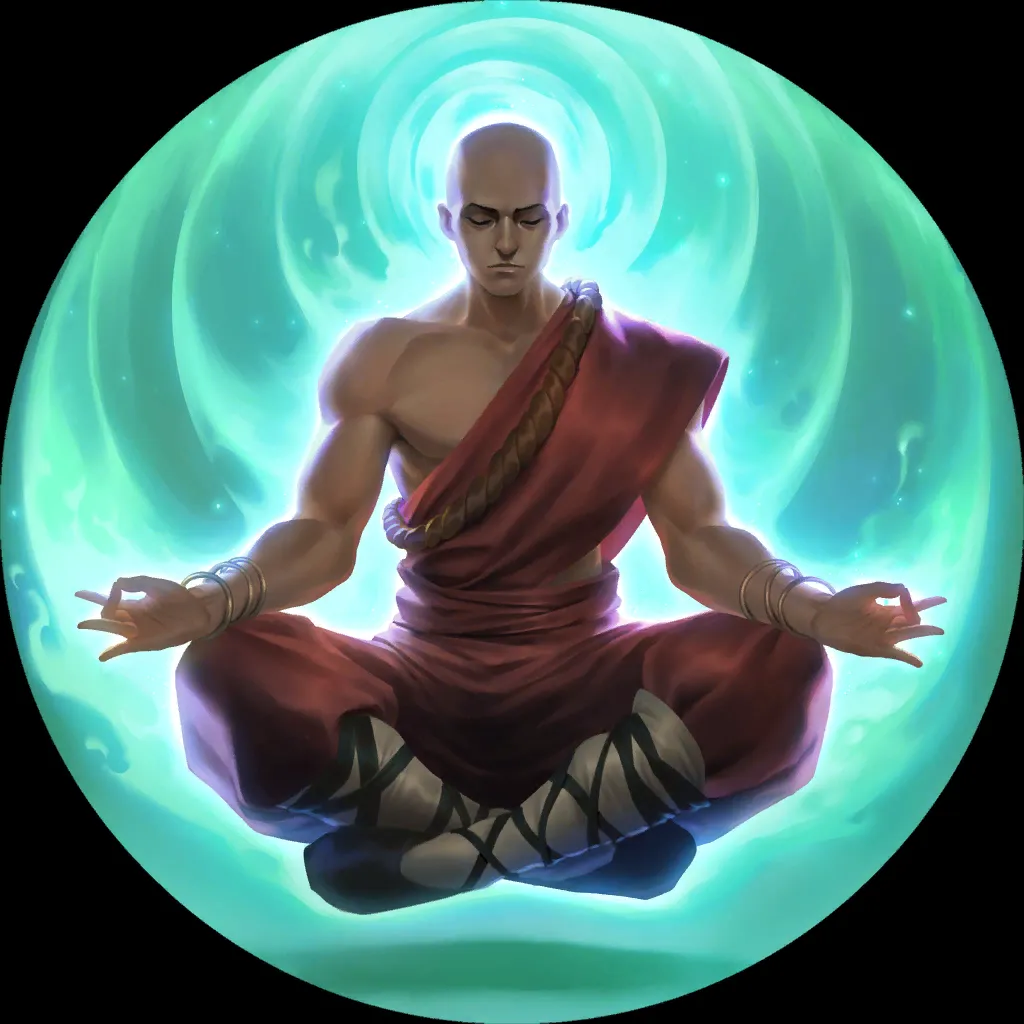 ---
Veigar Senna, aka Darkness
As noted when sifting at the early numbers on Thursday, Darkness was among the strongest blends. It is still widely popular, but two thorns in its thigh have appeared: Darkness is grossly unfavored against Akshan Kai'Sa and Tryndamere Trundle, dragging Veigar Senna down.
In fact, the most popular Darkness formula performs below 50%; we'll recommend here the third most popular, which comfortably surpasses 54%.
Strong against: Pirates, Ekko Zilean – slight edge over Jhinnie and Monkey Pandemonium
Struggles against: Akshan Kai'Sa (badly!), Tryndamere Trundle, Ramp Aurelion Sol (horribly)
6
3
9
22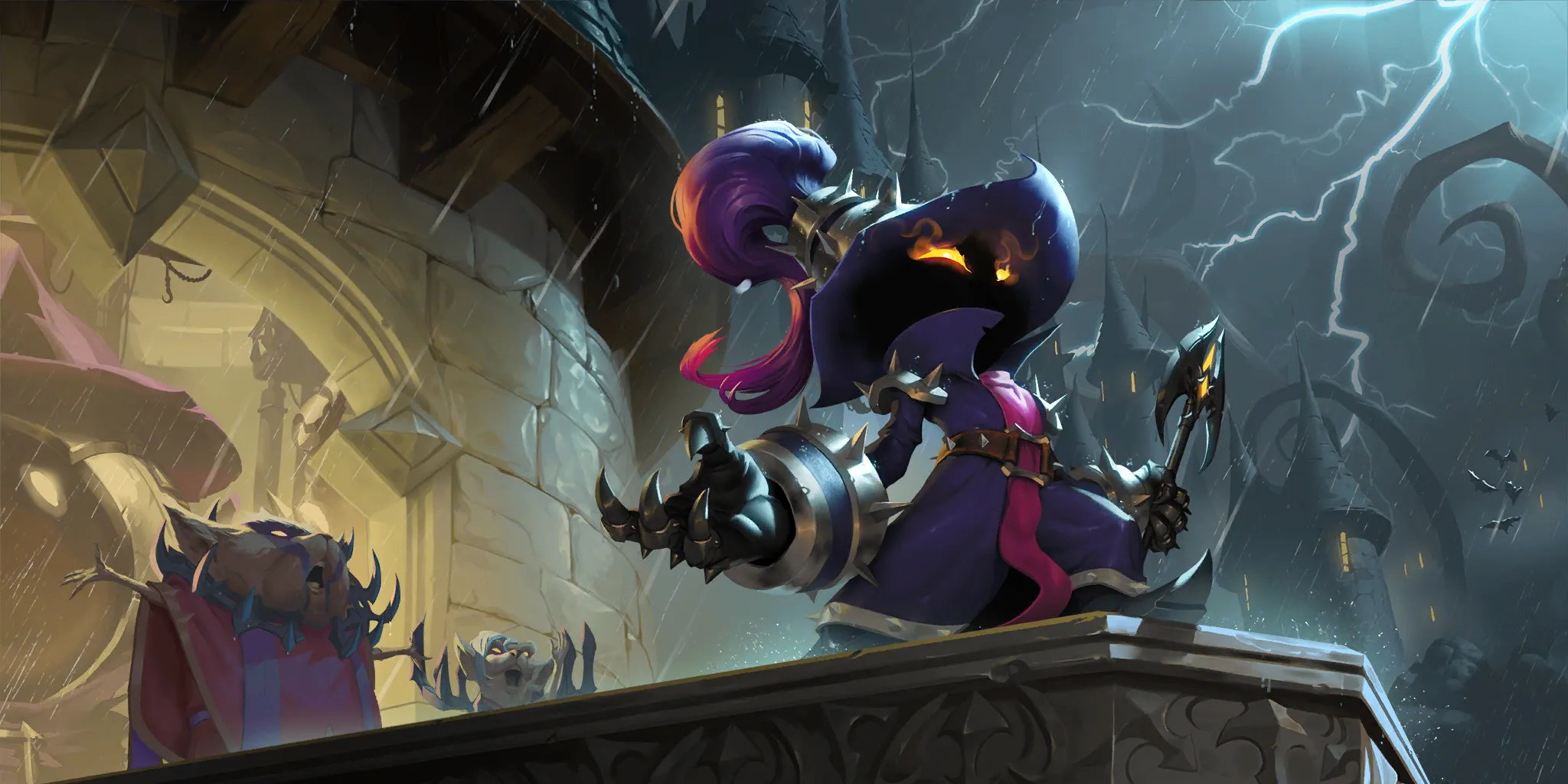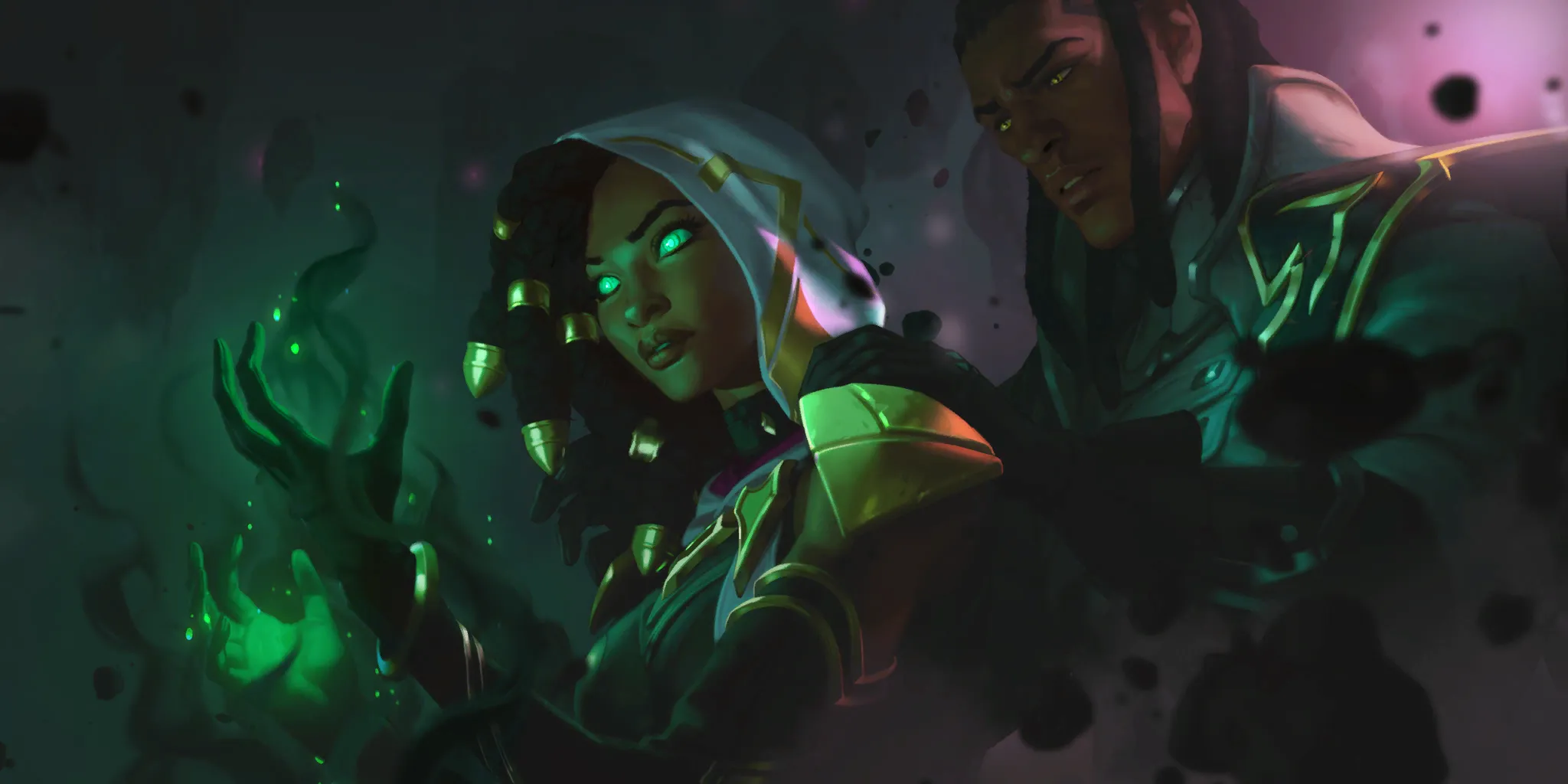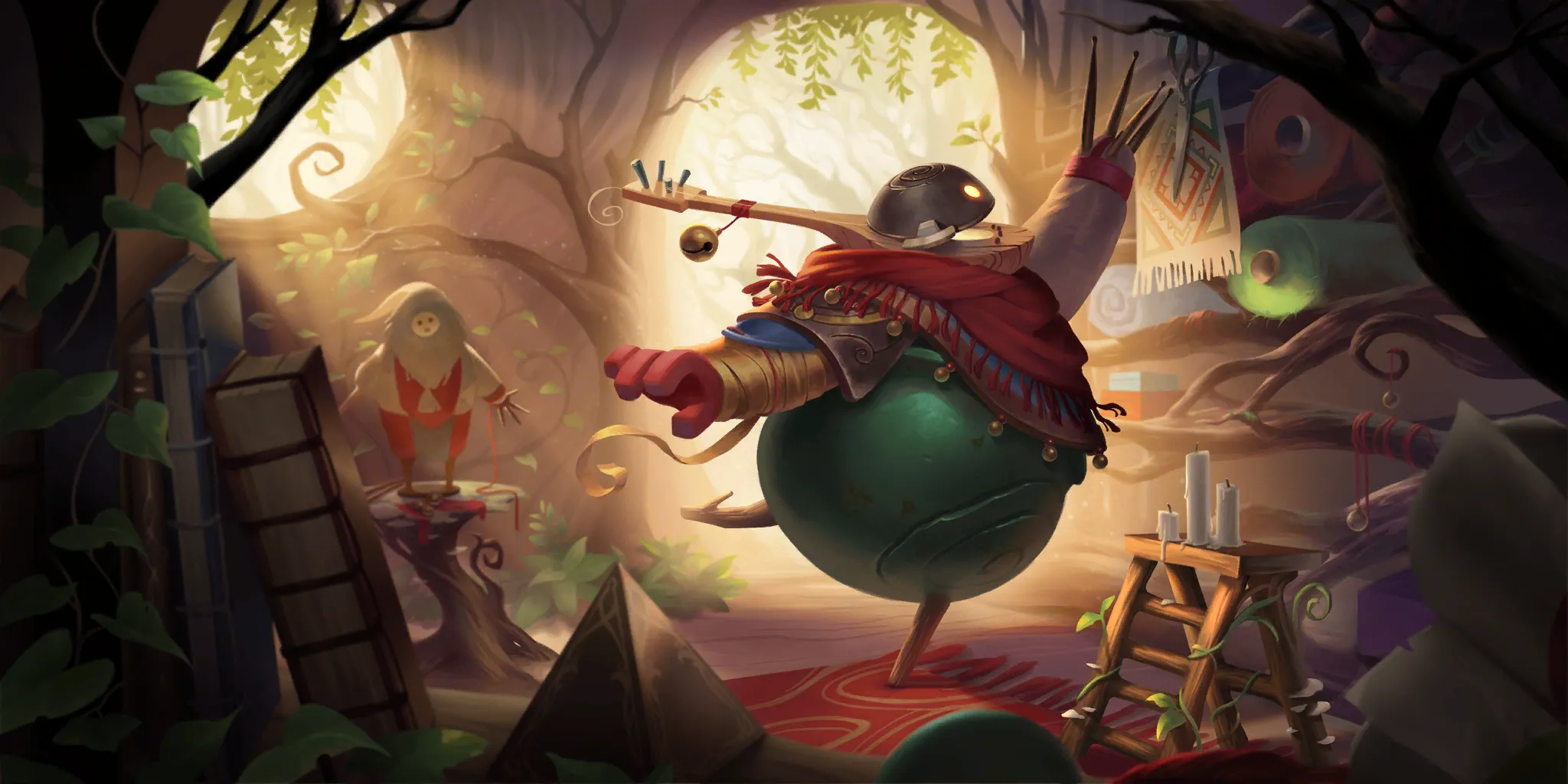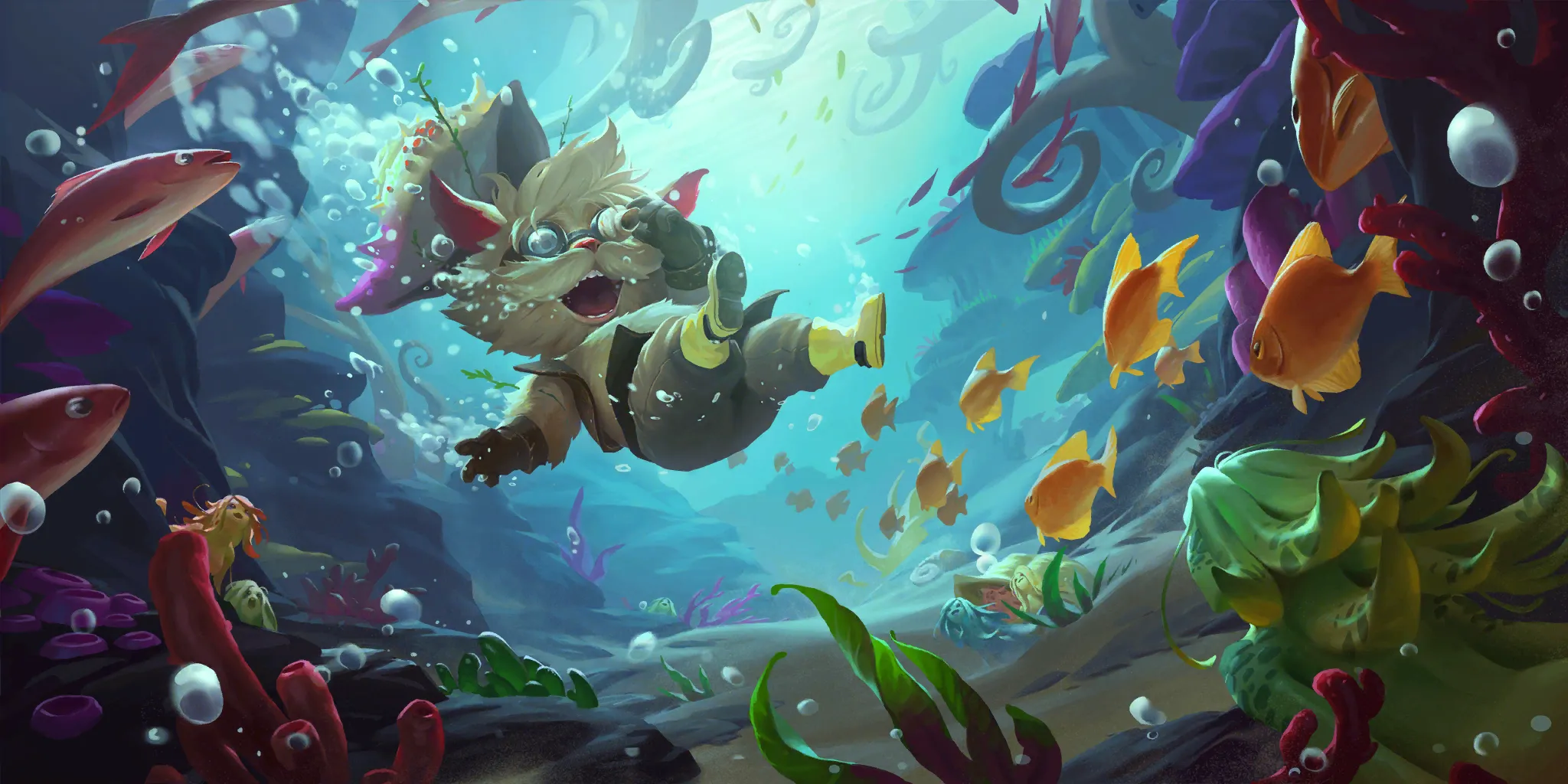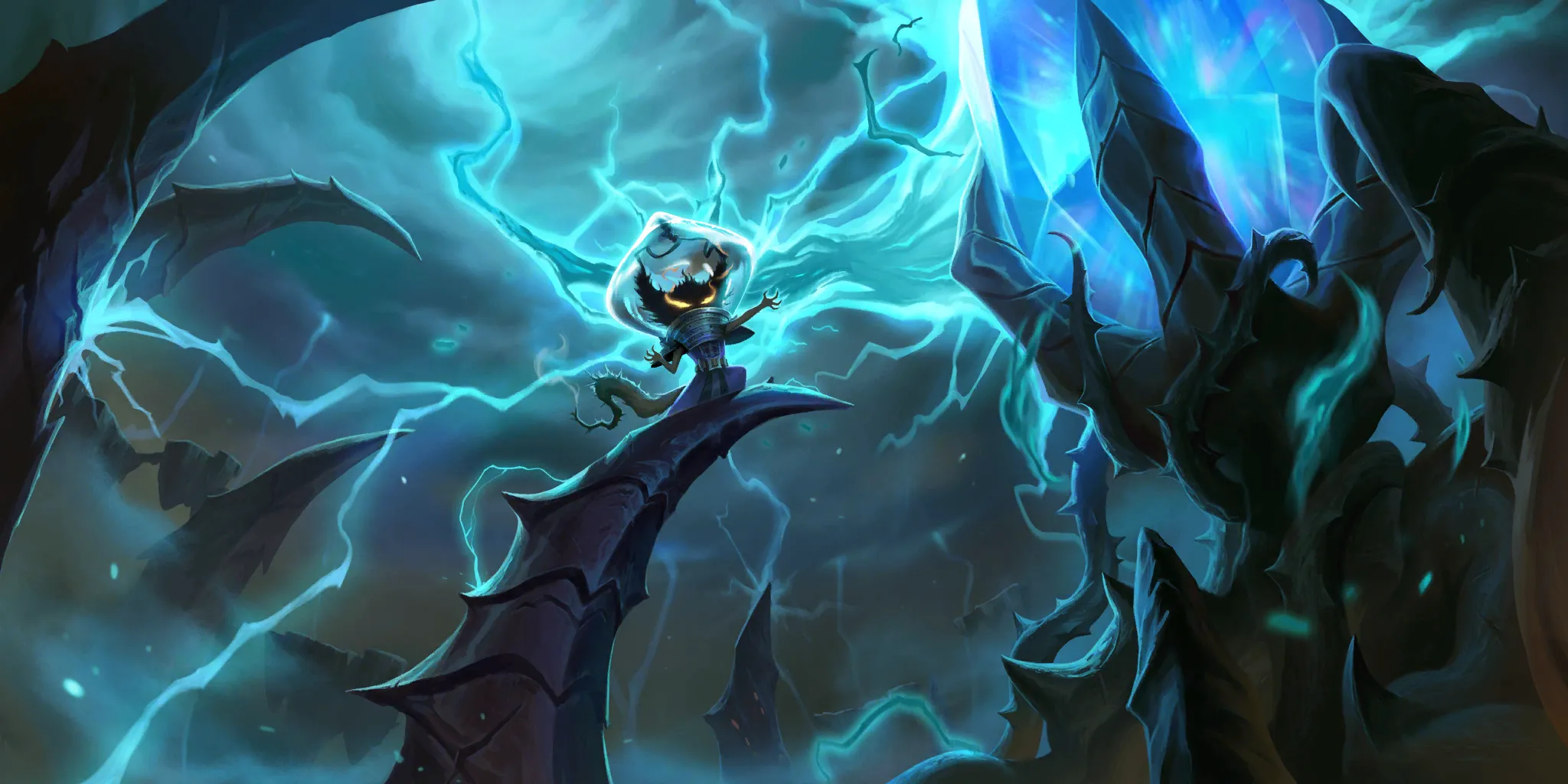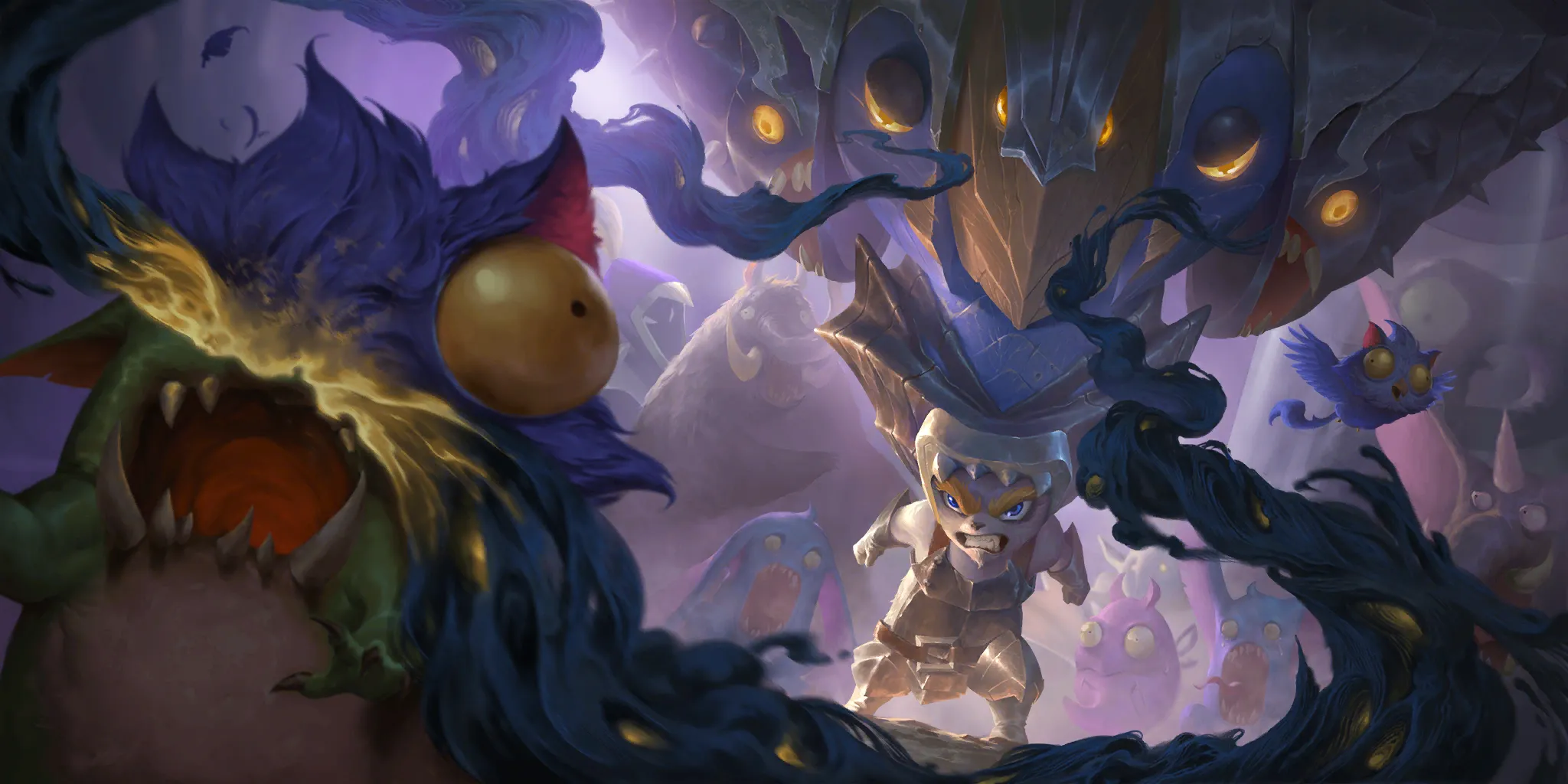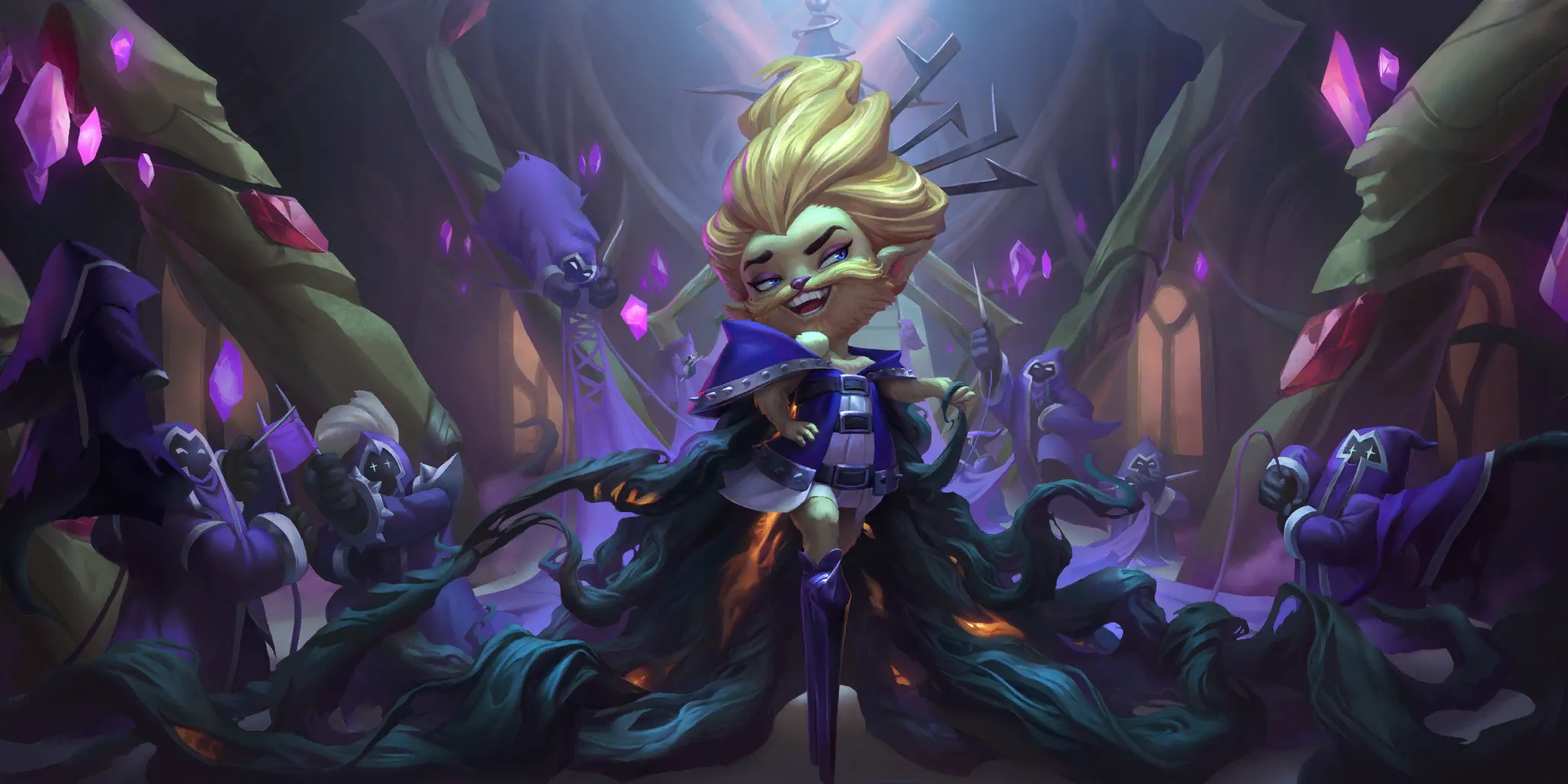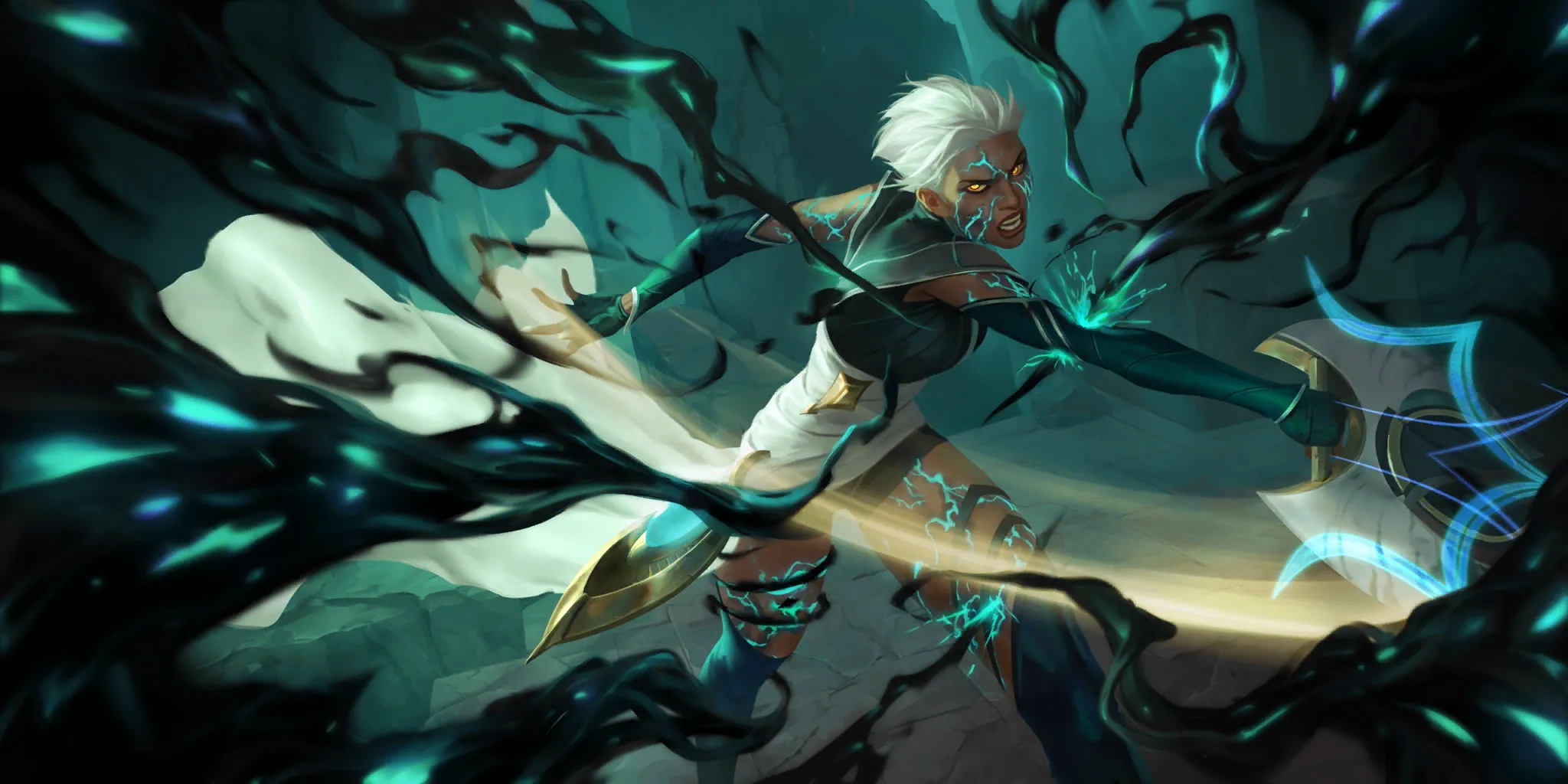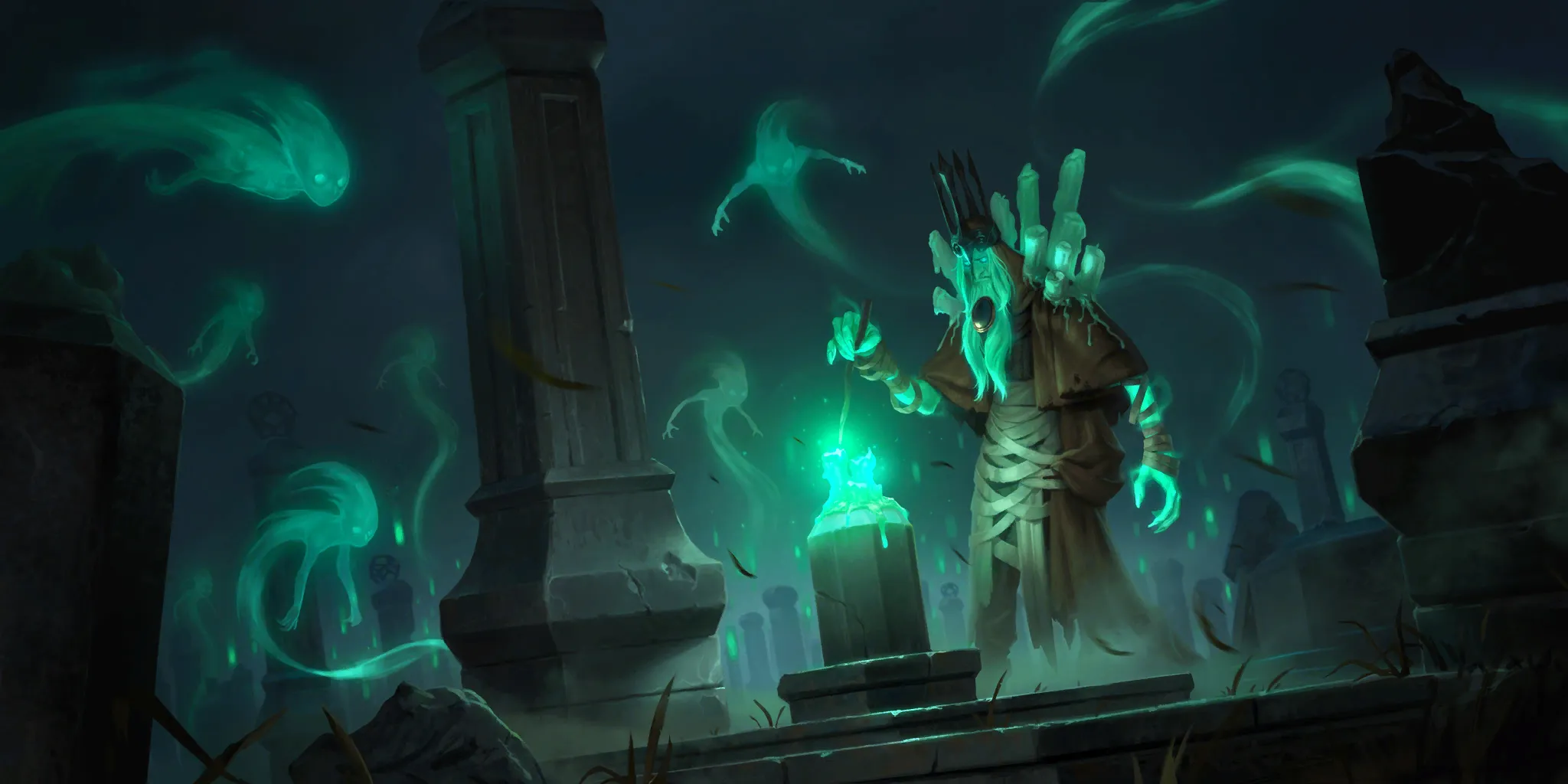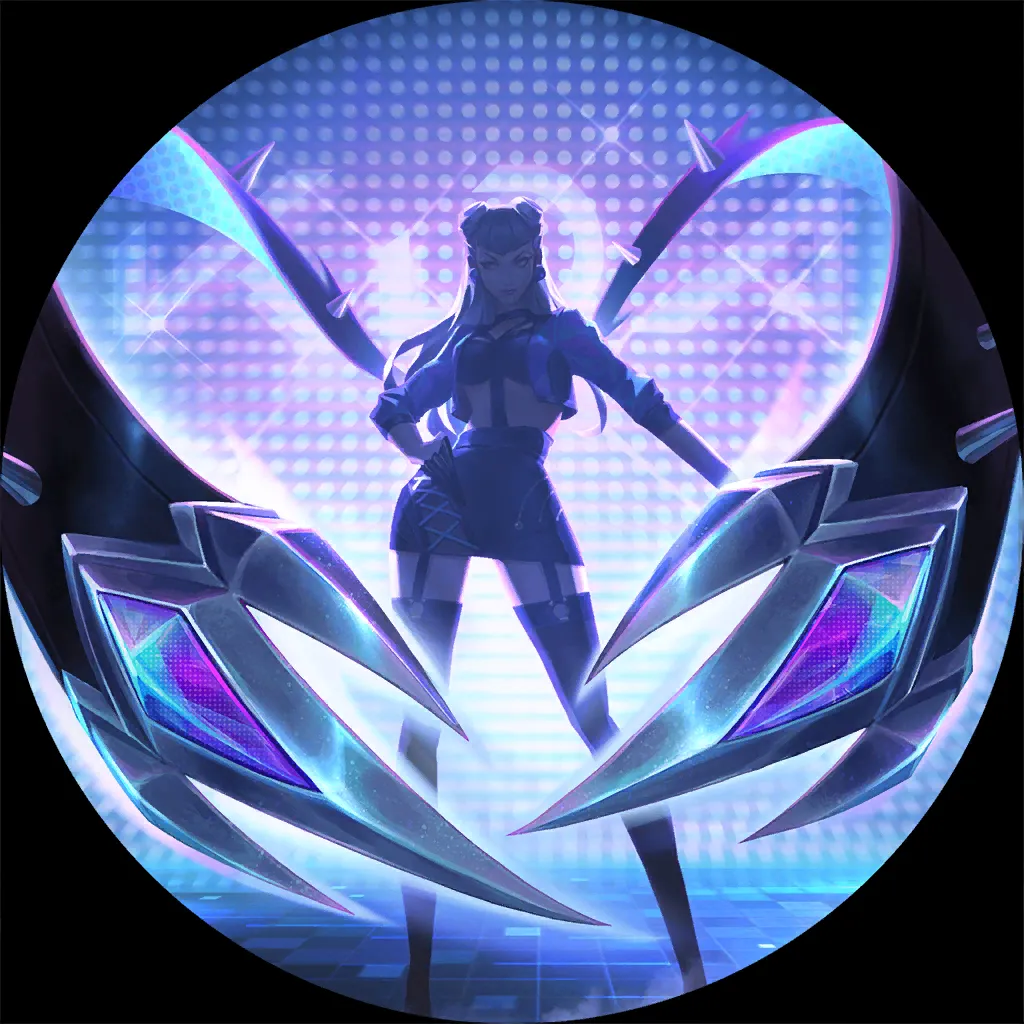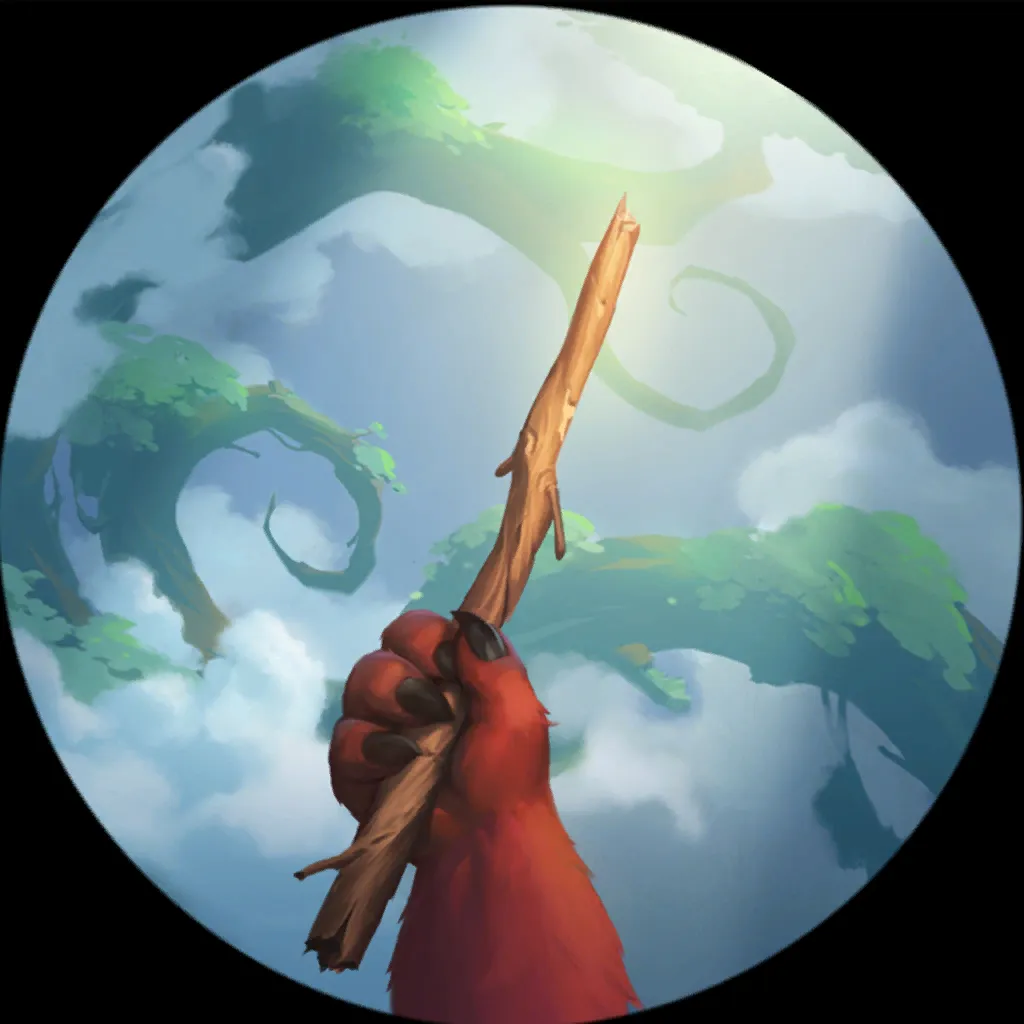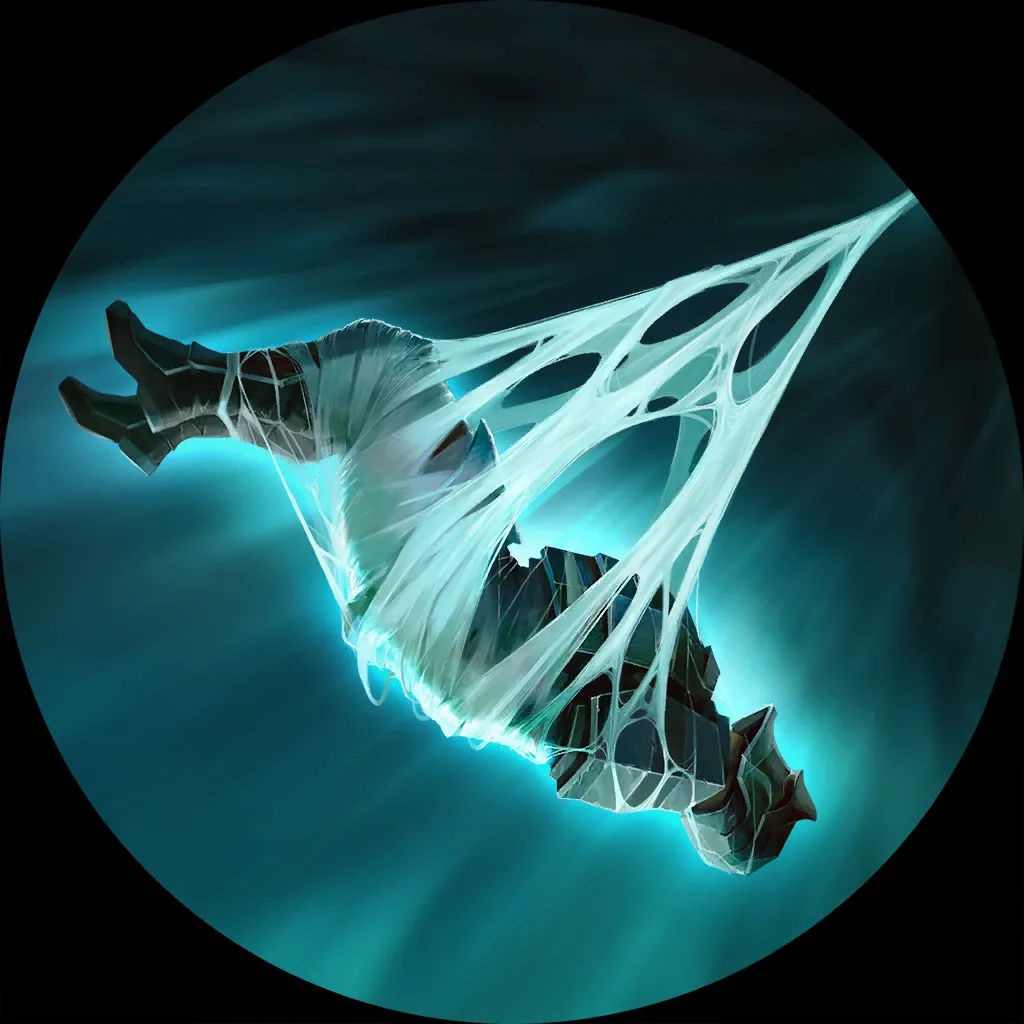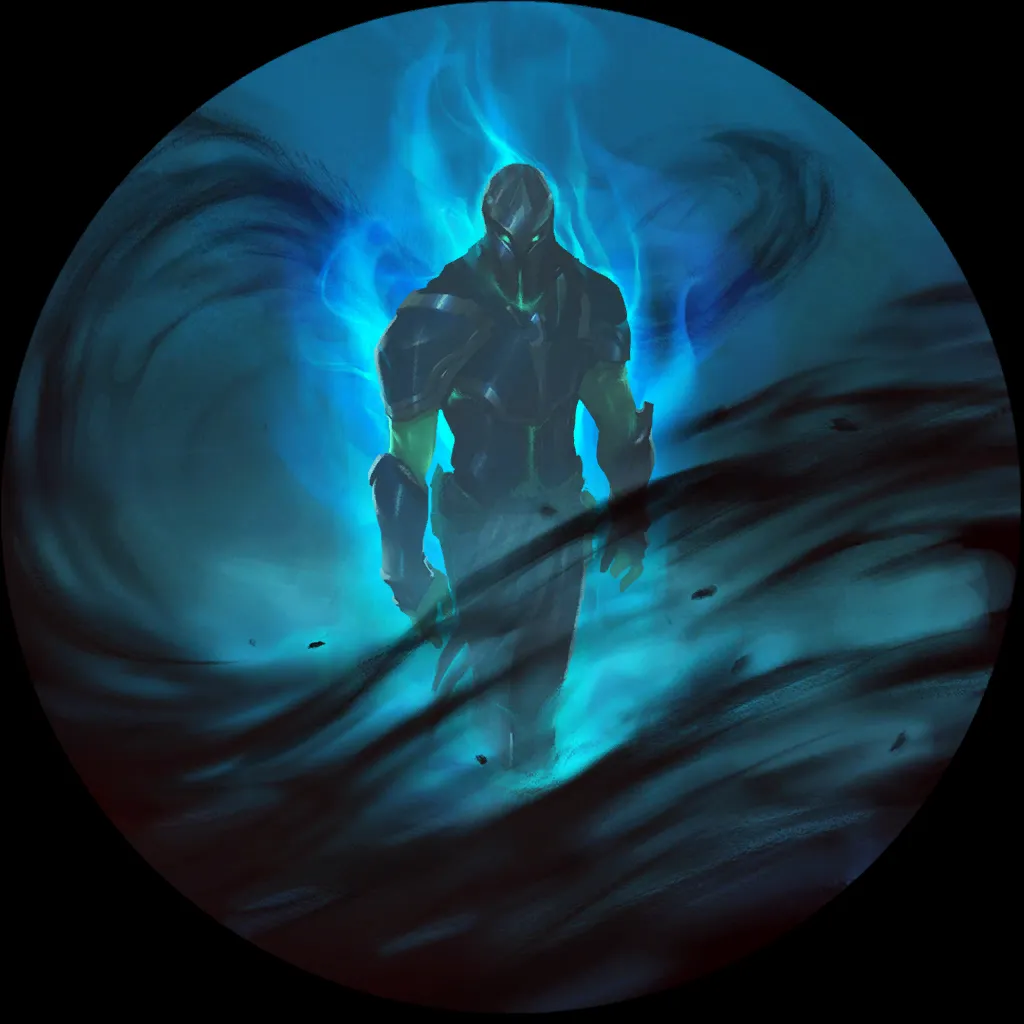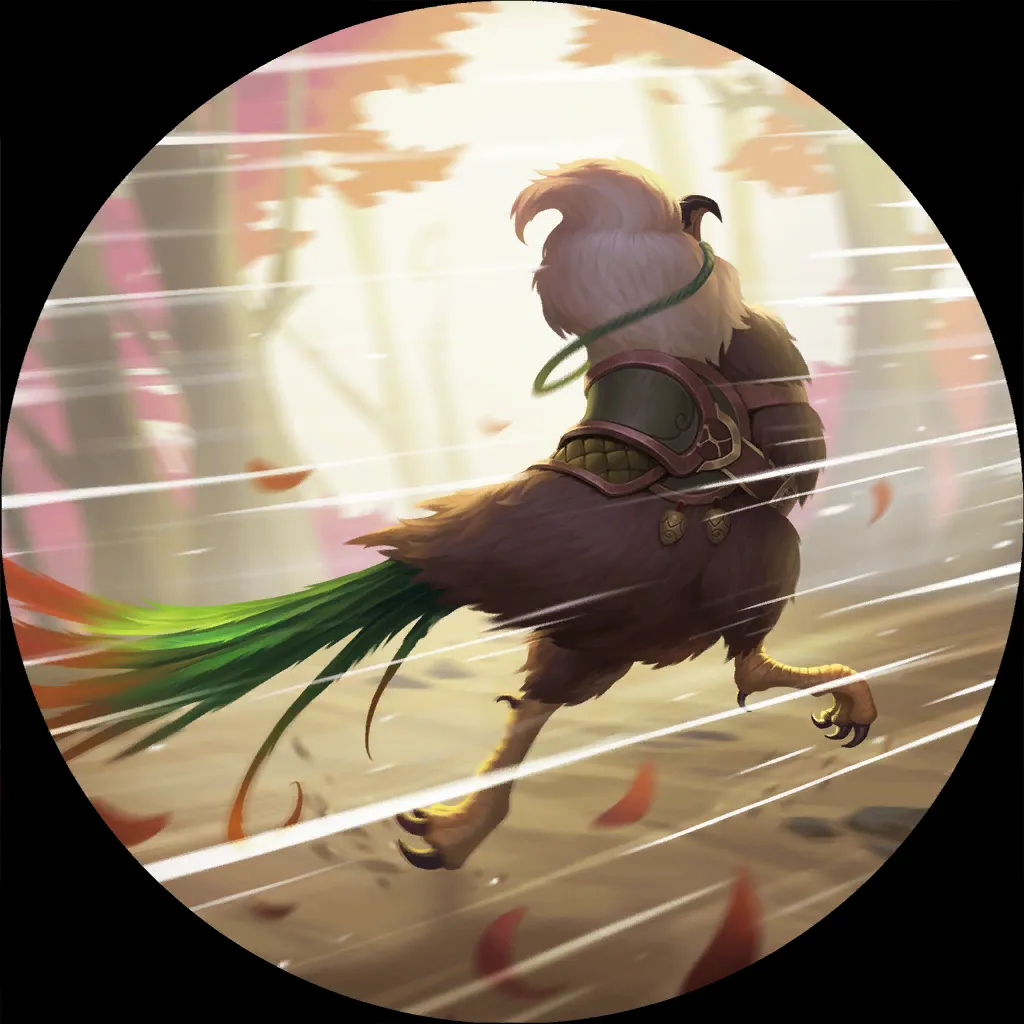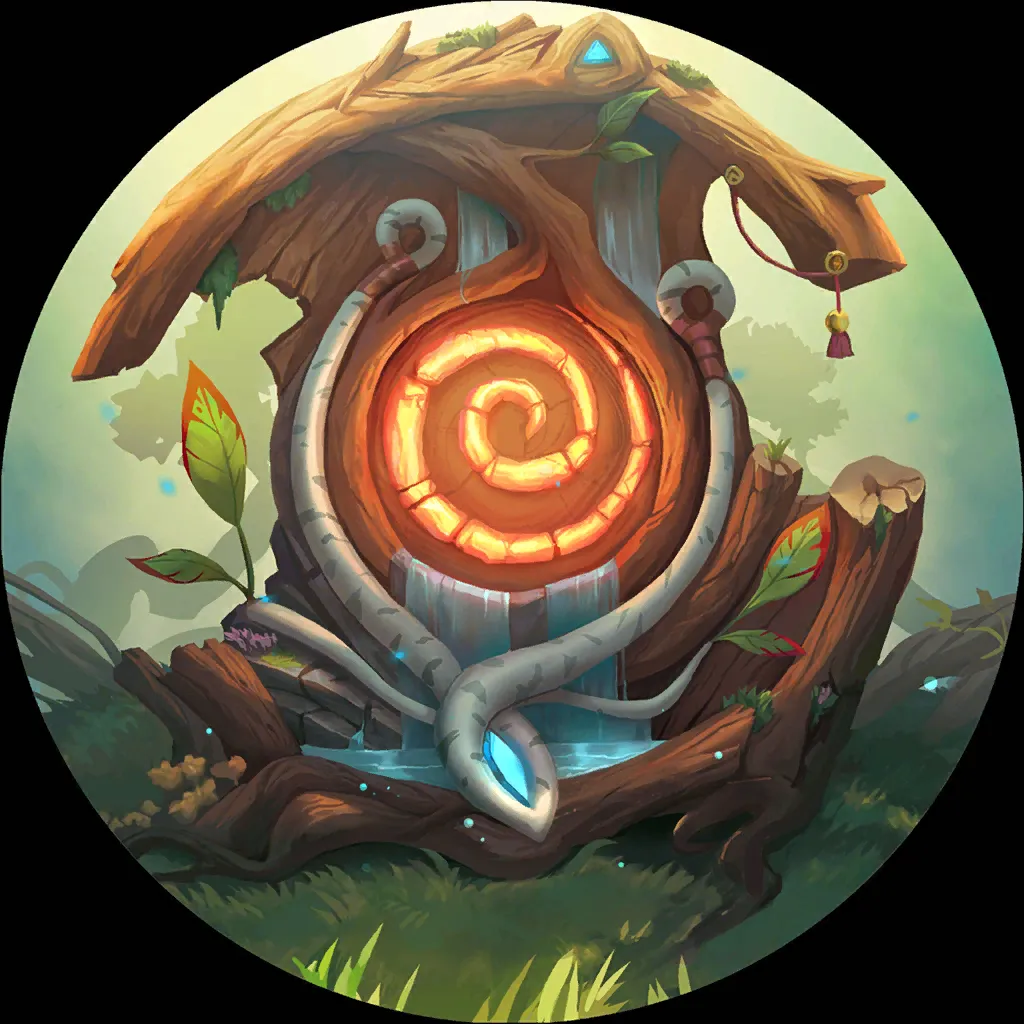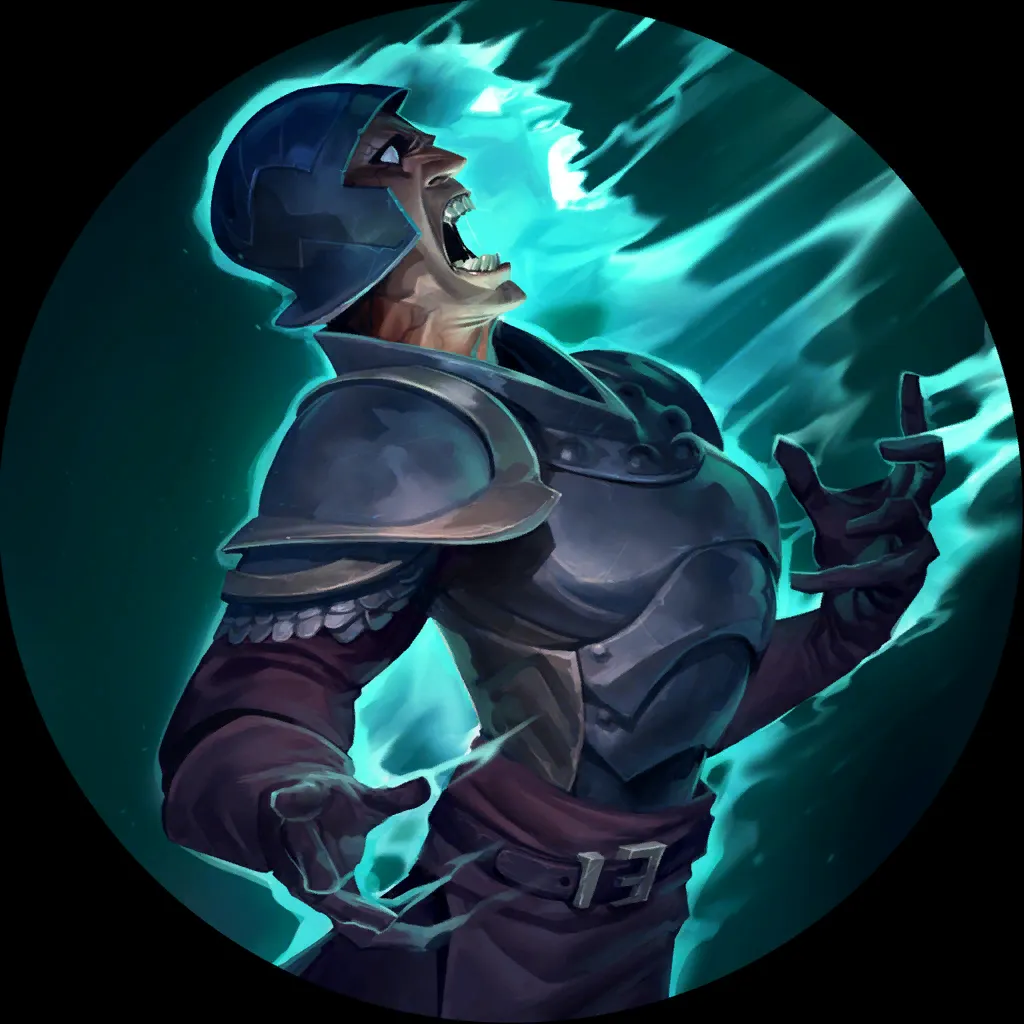 ---
Tryndamere Trundle, aka Feel the Rush
As many a top pilot noted, the recent nerfs and buffs seem to have slowed the Meta a round or two, giving archetypes such as Darkness or Feel The Rush a bit more room to breathe.
Even with the nerf to Blighted Ravine
, Tryndamere Trundle are enjoying quite the comeback as of now, although its jagged matchup table makes it a mystery how this archetype will fare in the next few days.
Strong against: Darkness, Pirates, Monkey Pandemonium (and Ekko Zilean?)
Struggles against: Heimer Jayce (quite badly), Kai'Sa mutations (horribly!)
6
6
11
17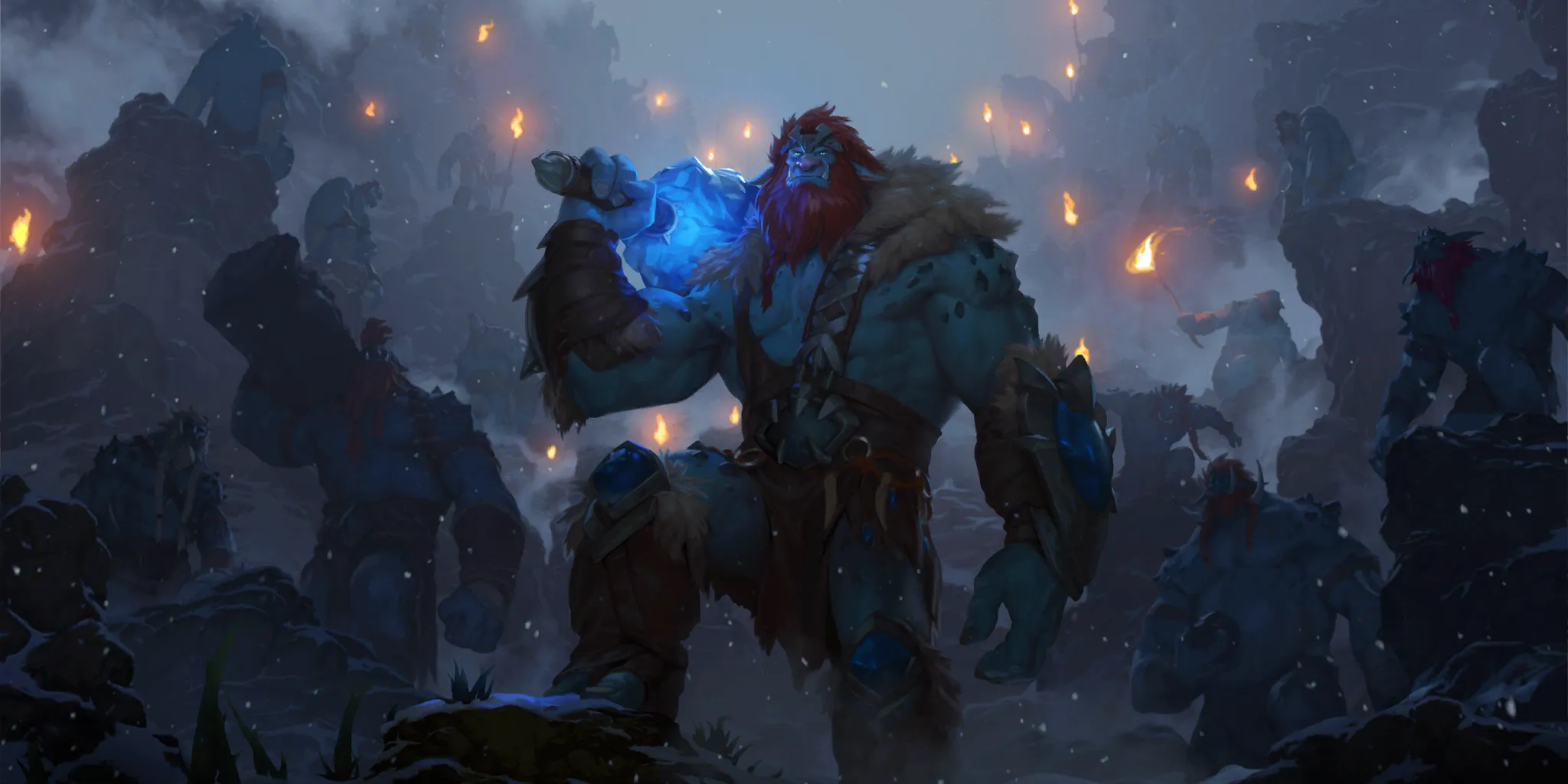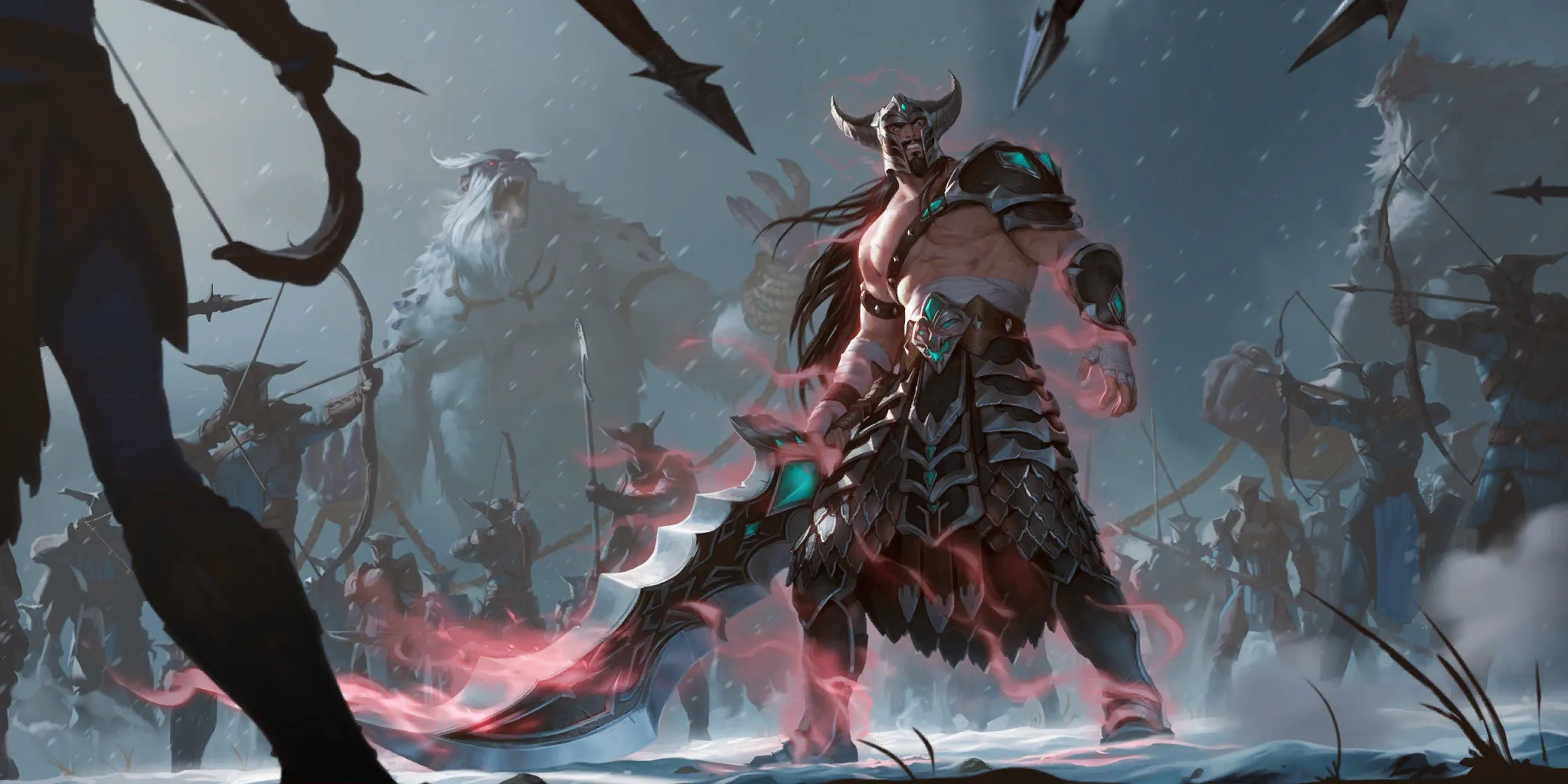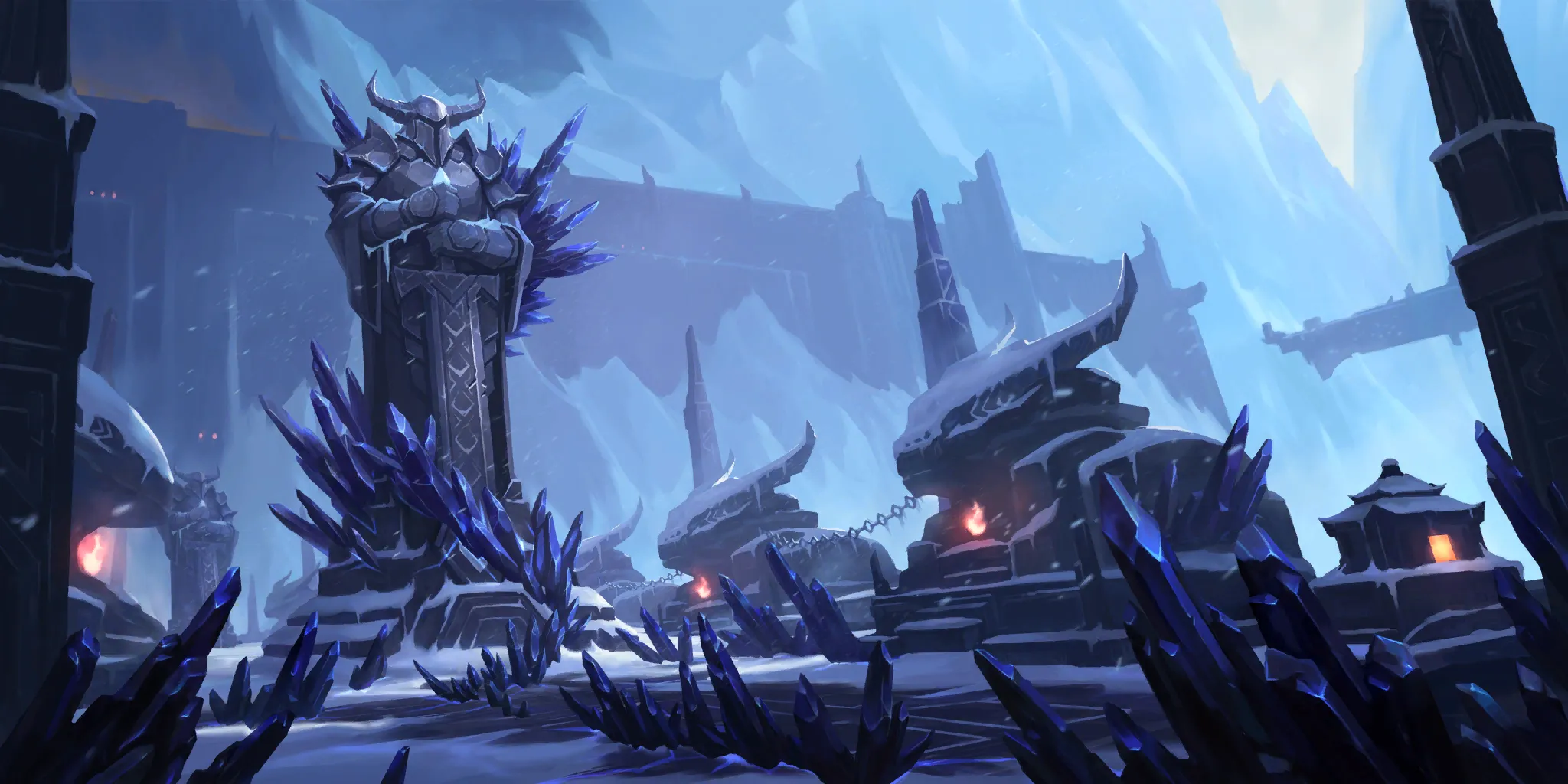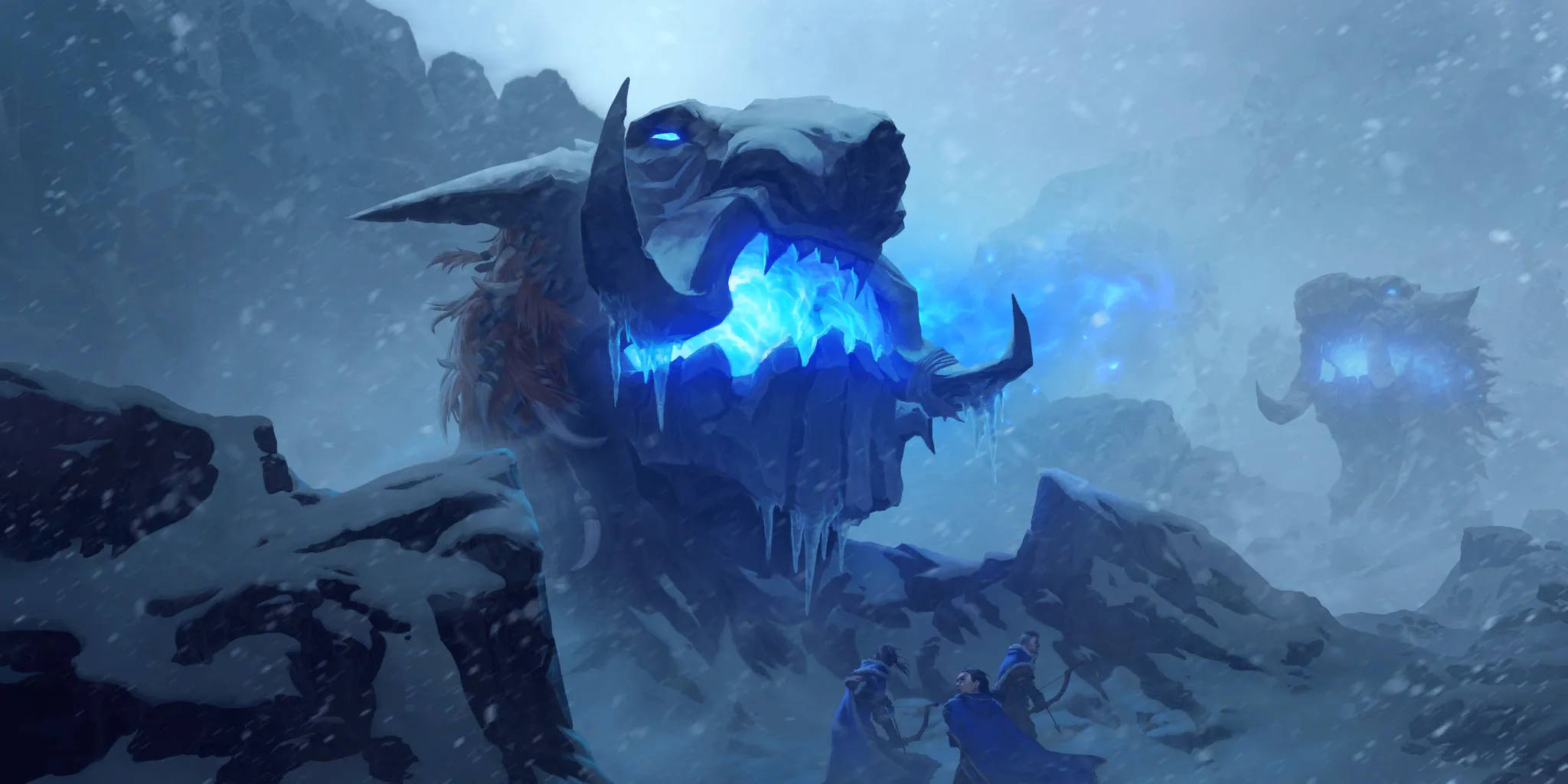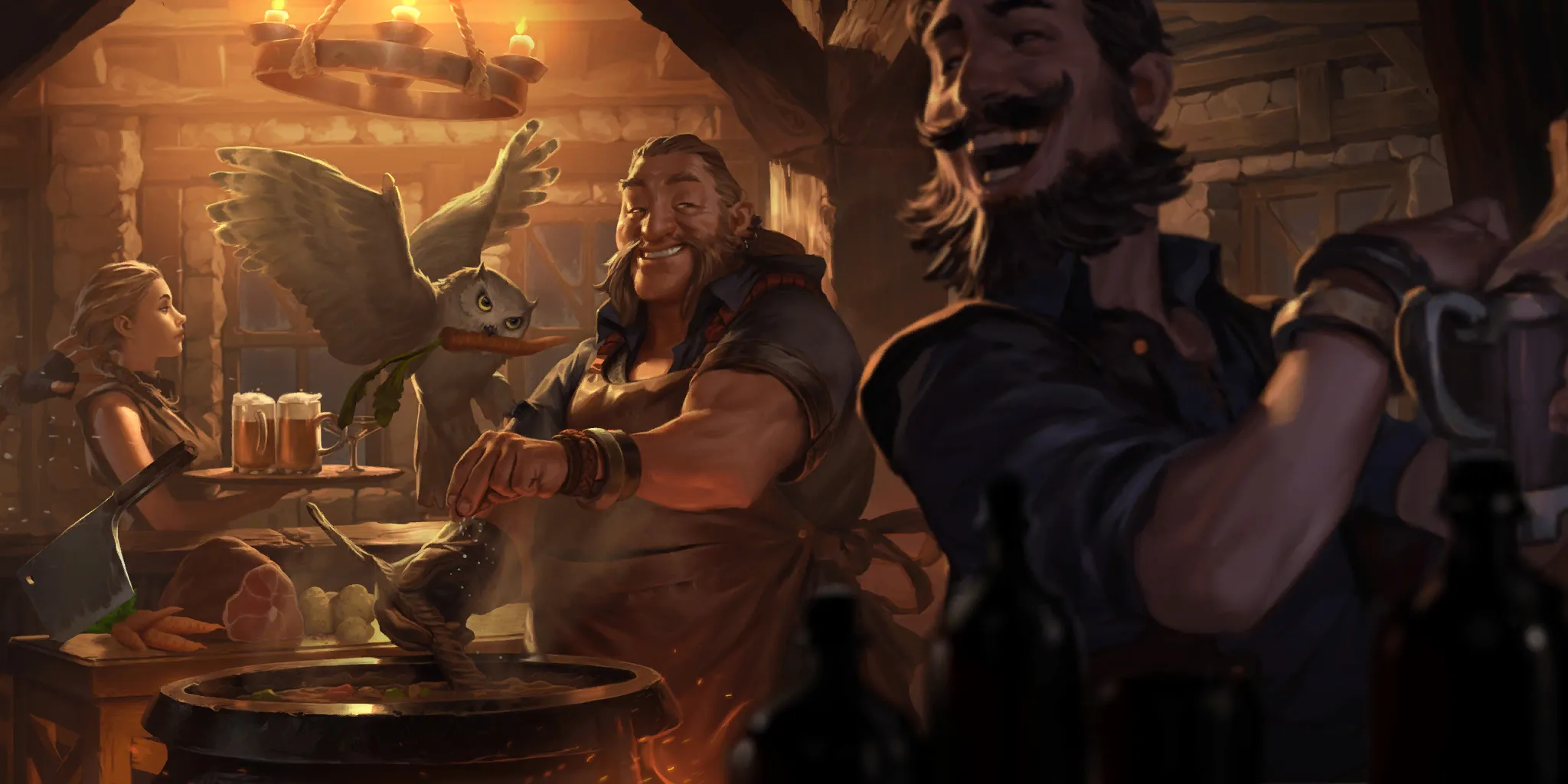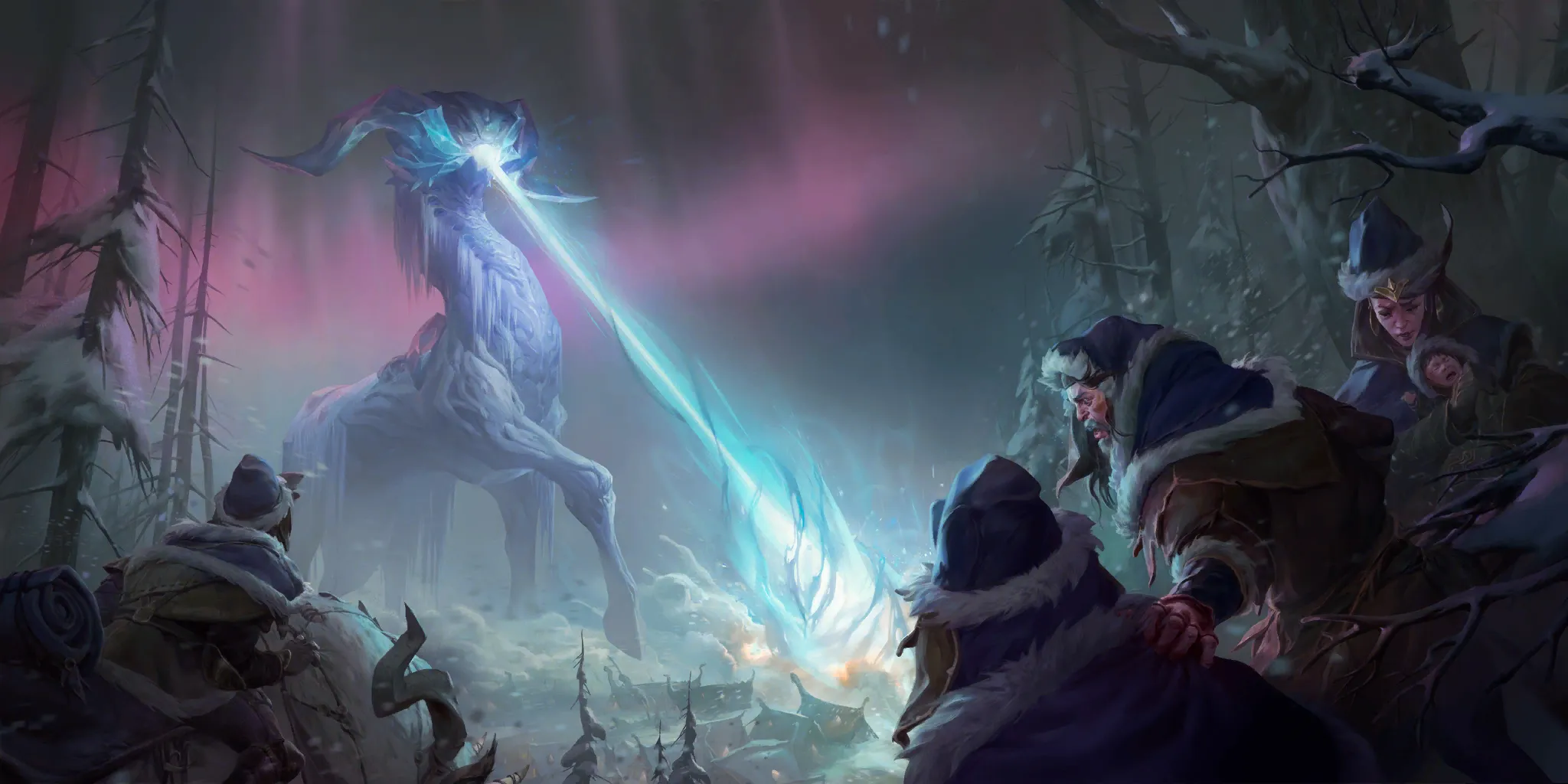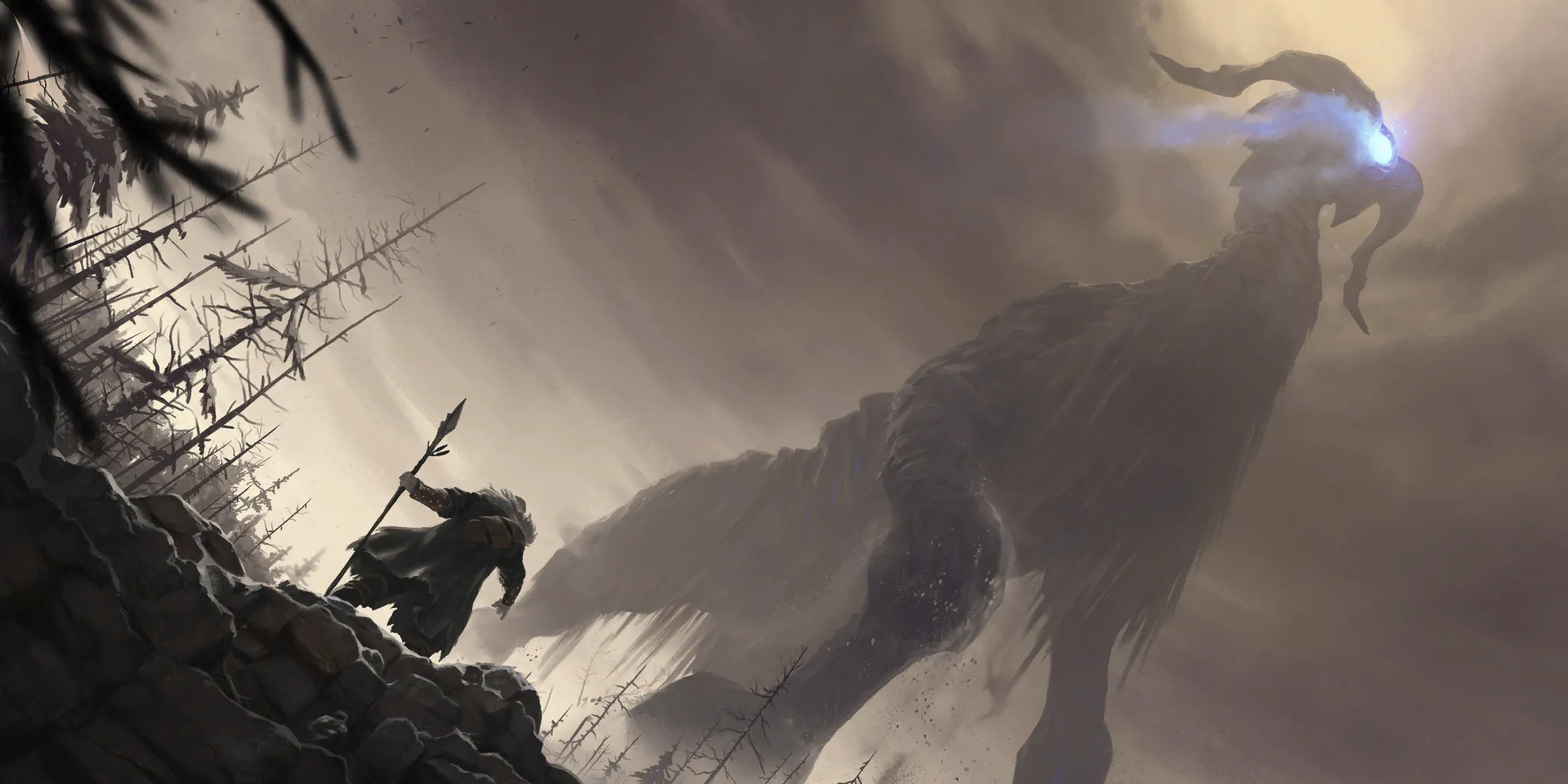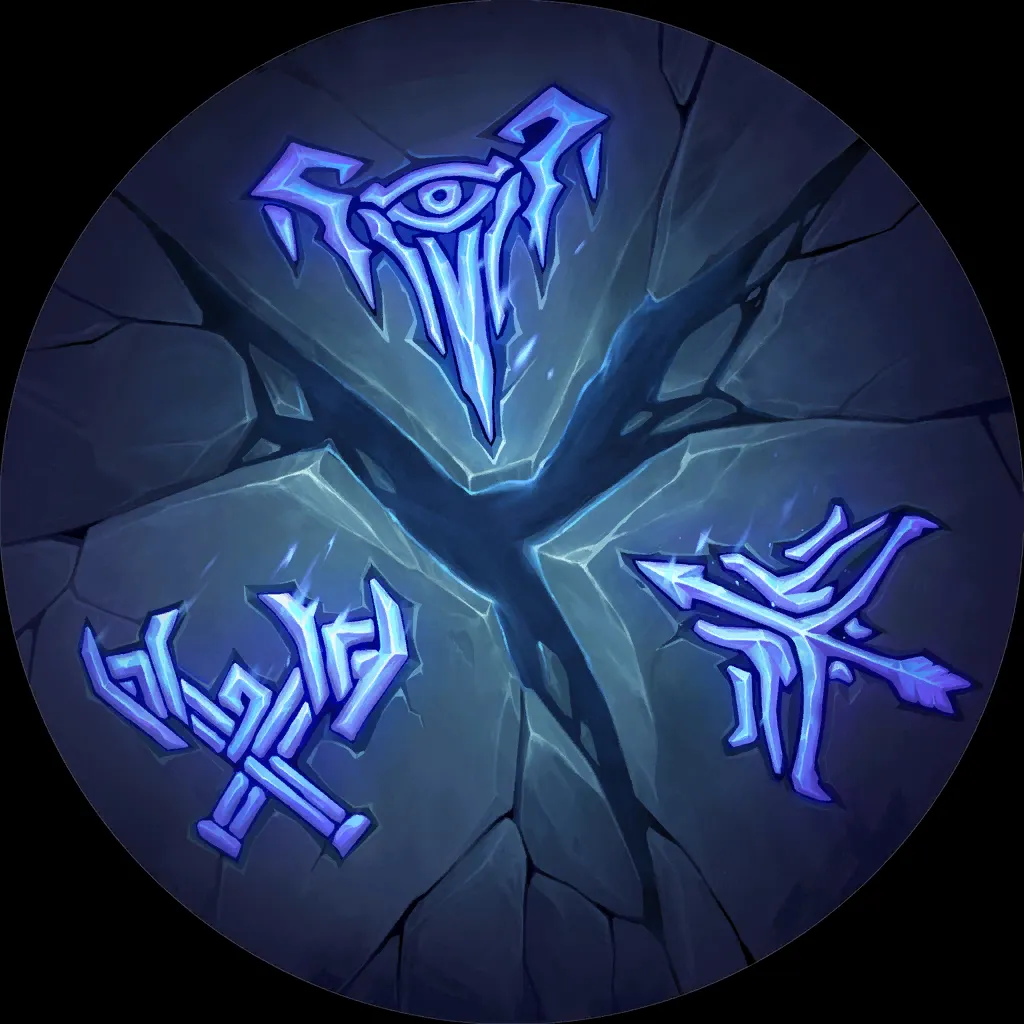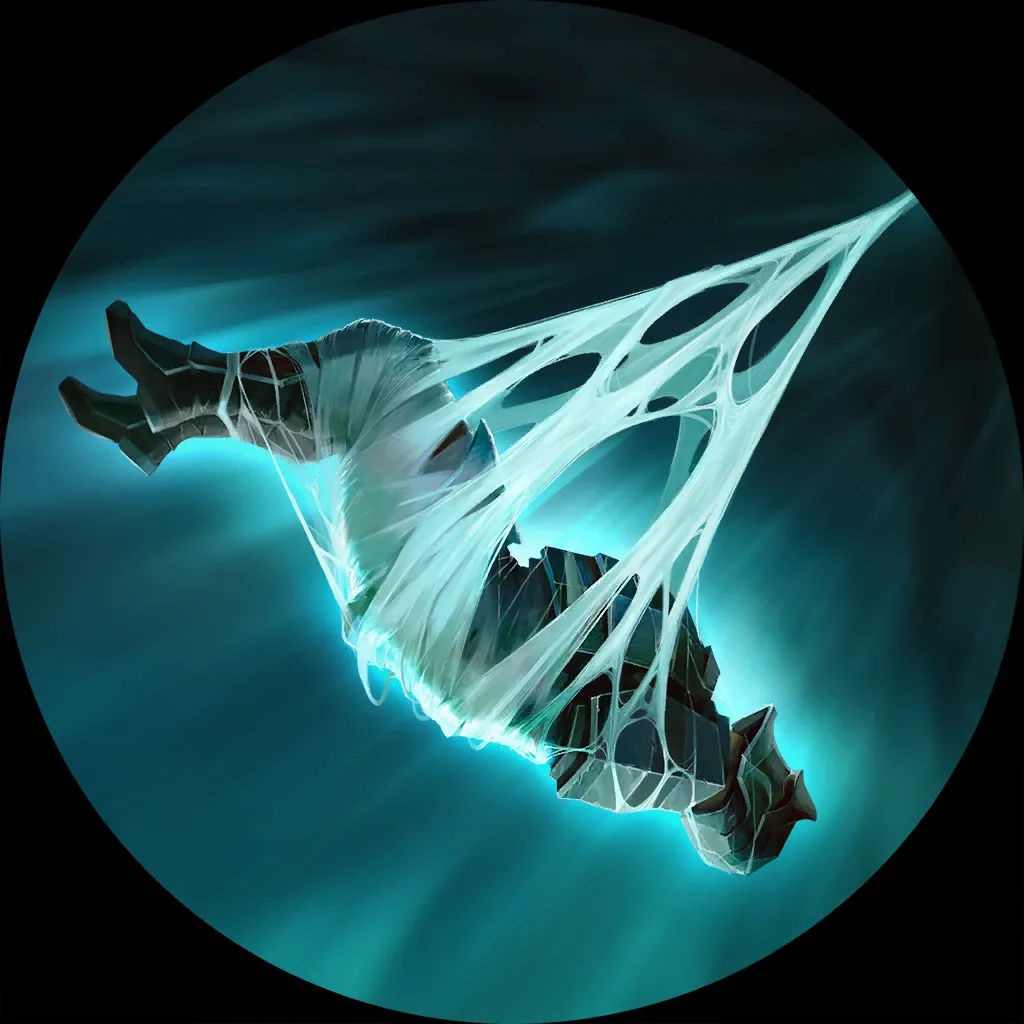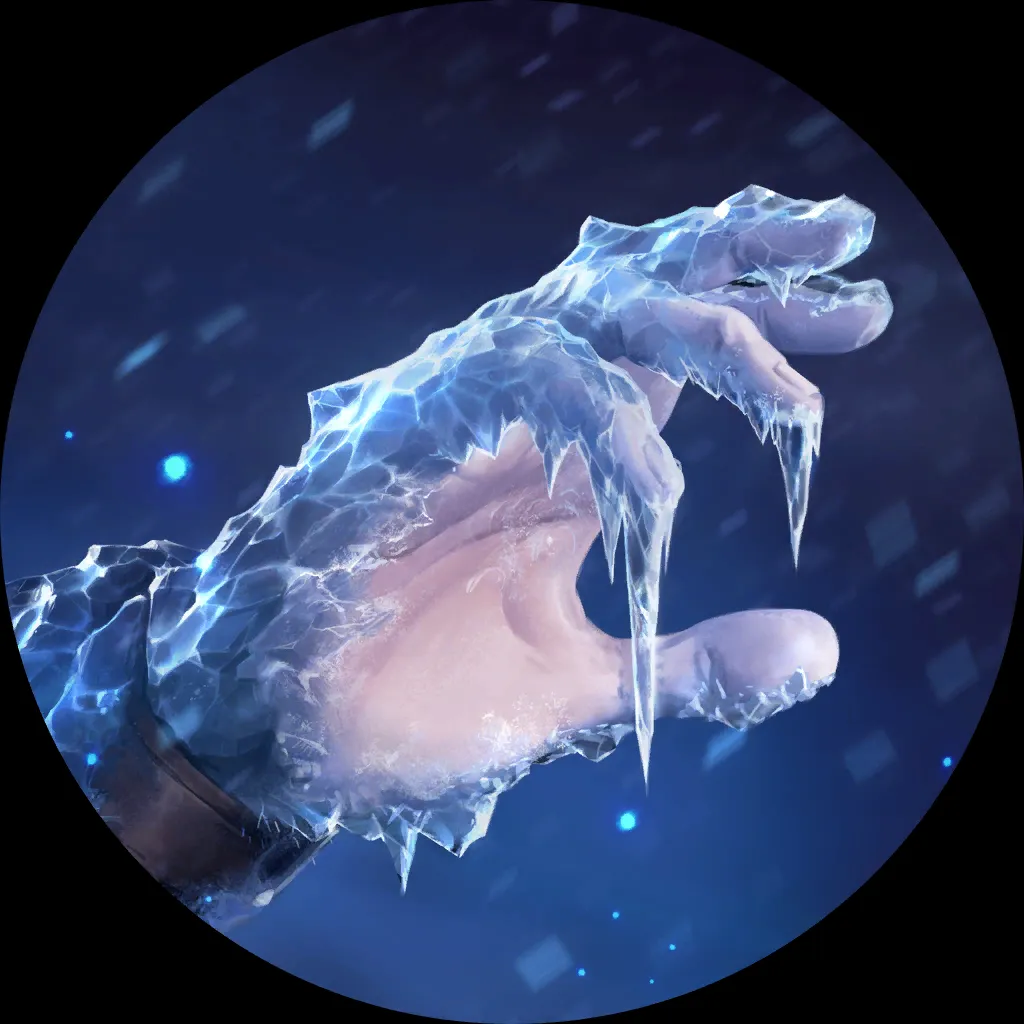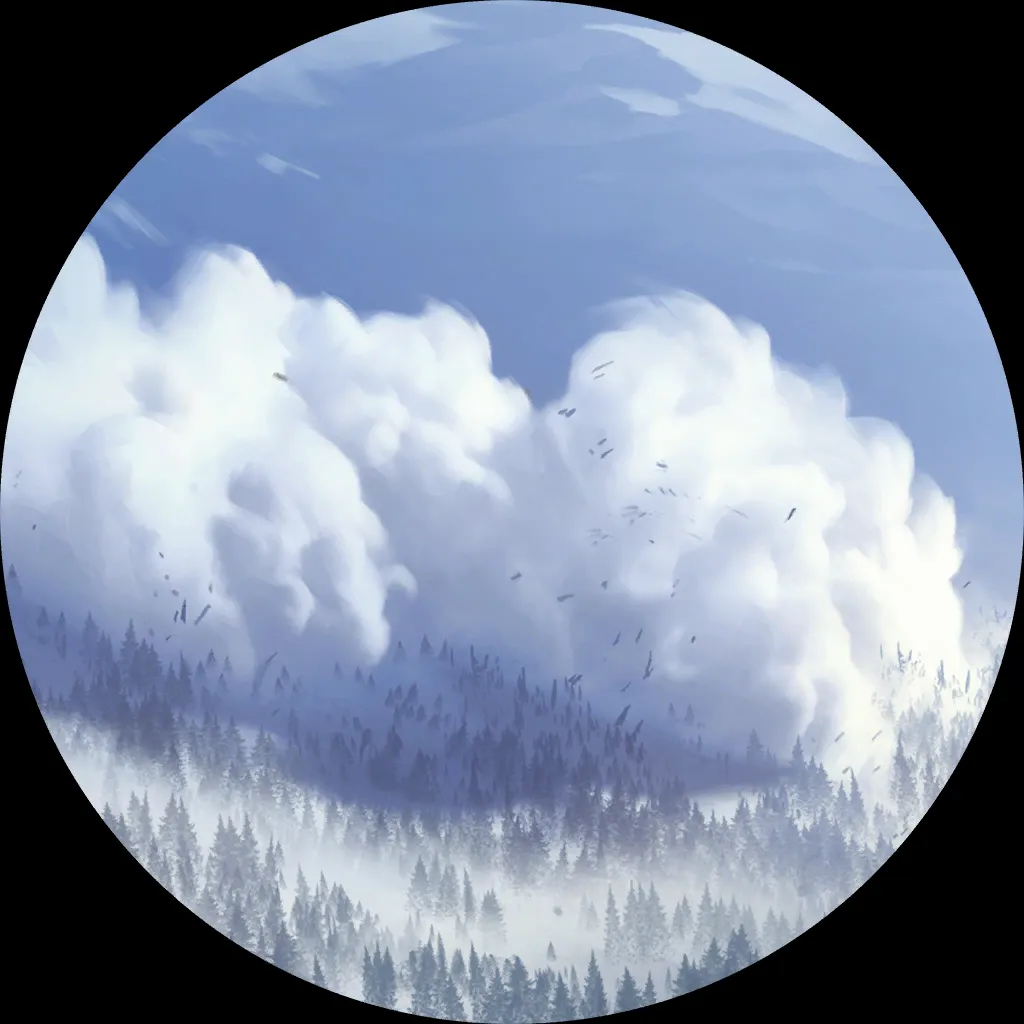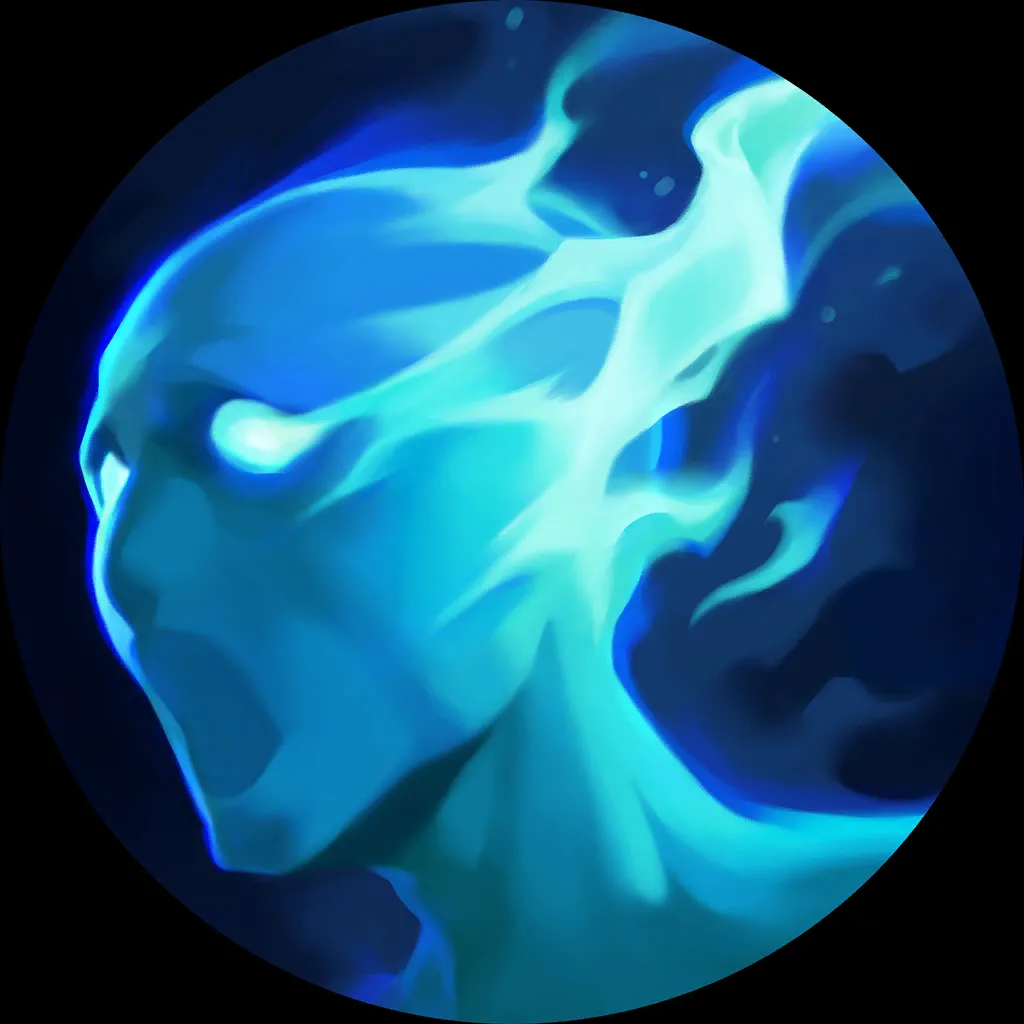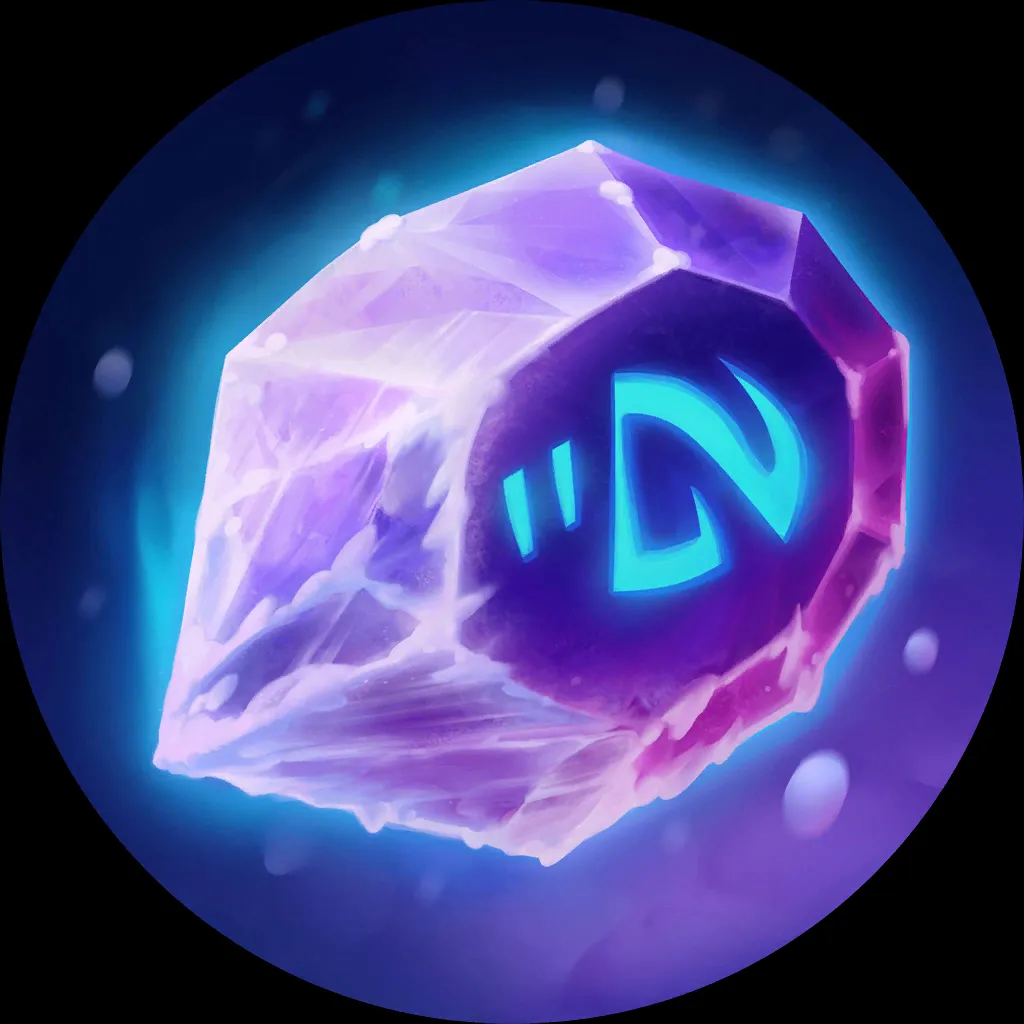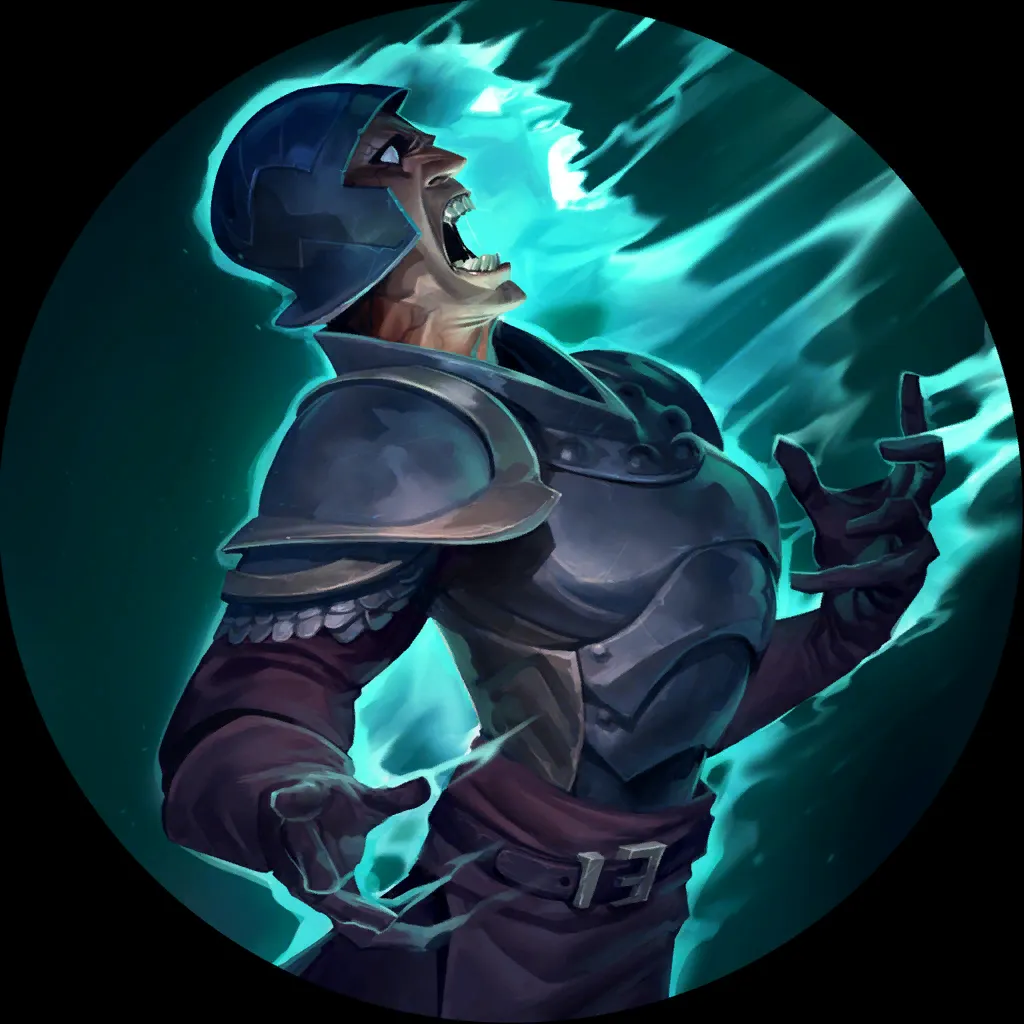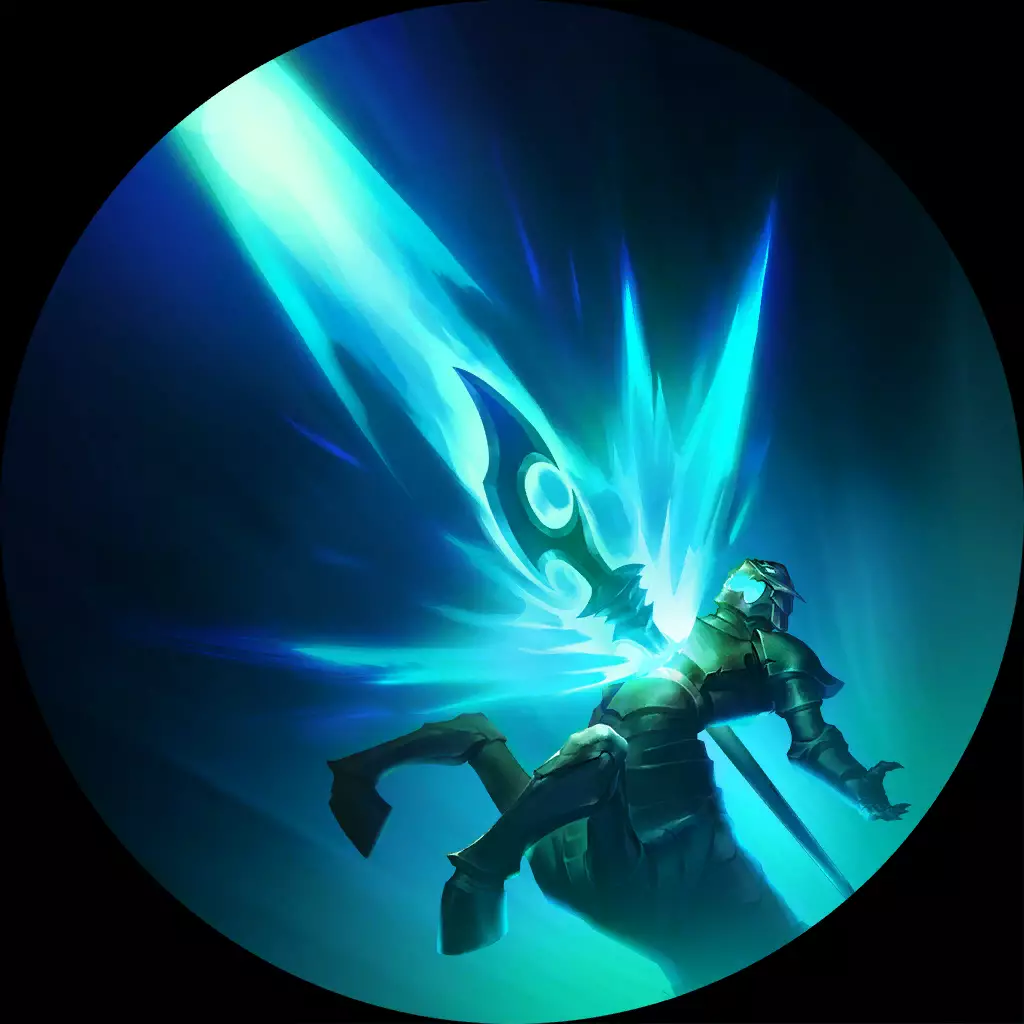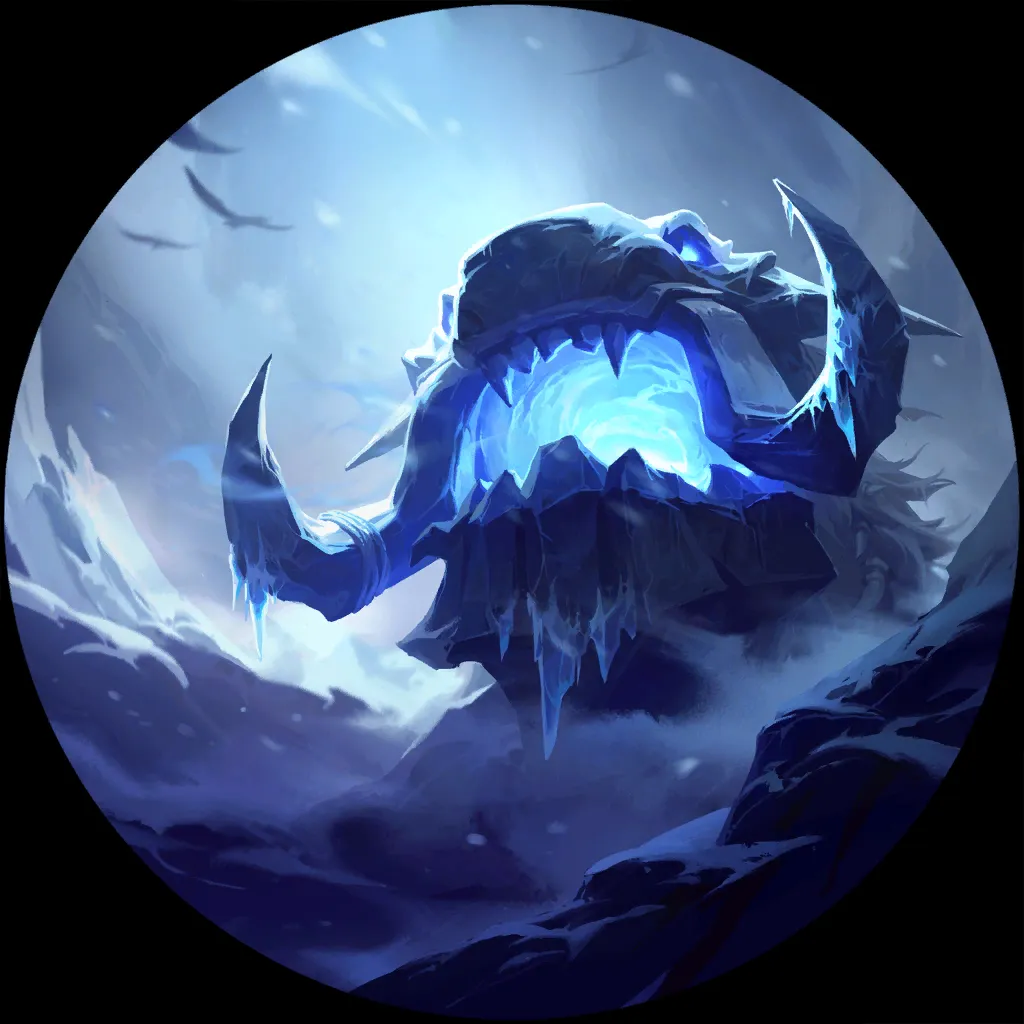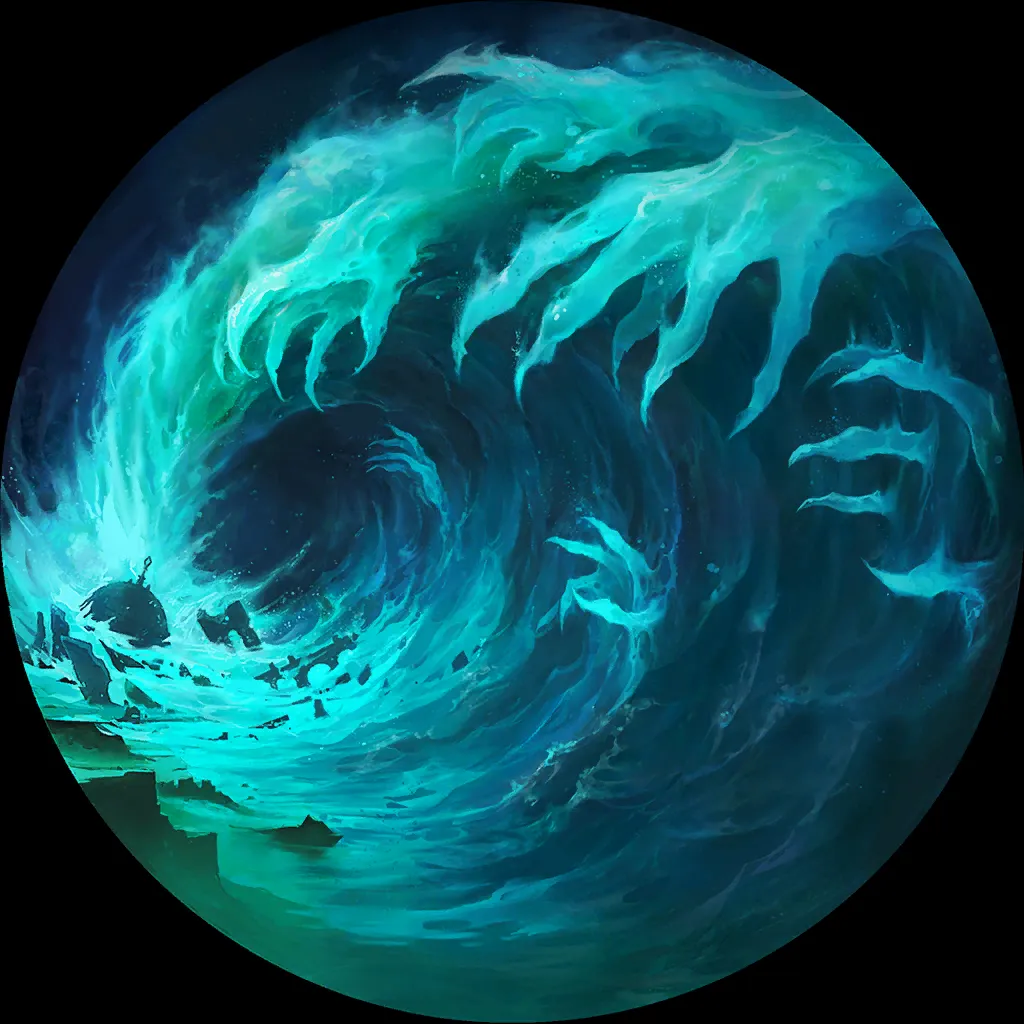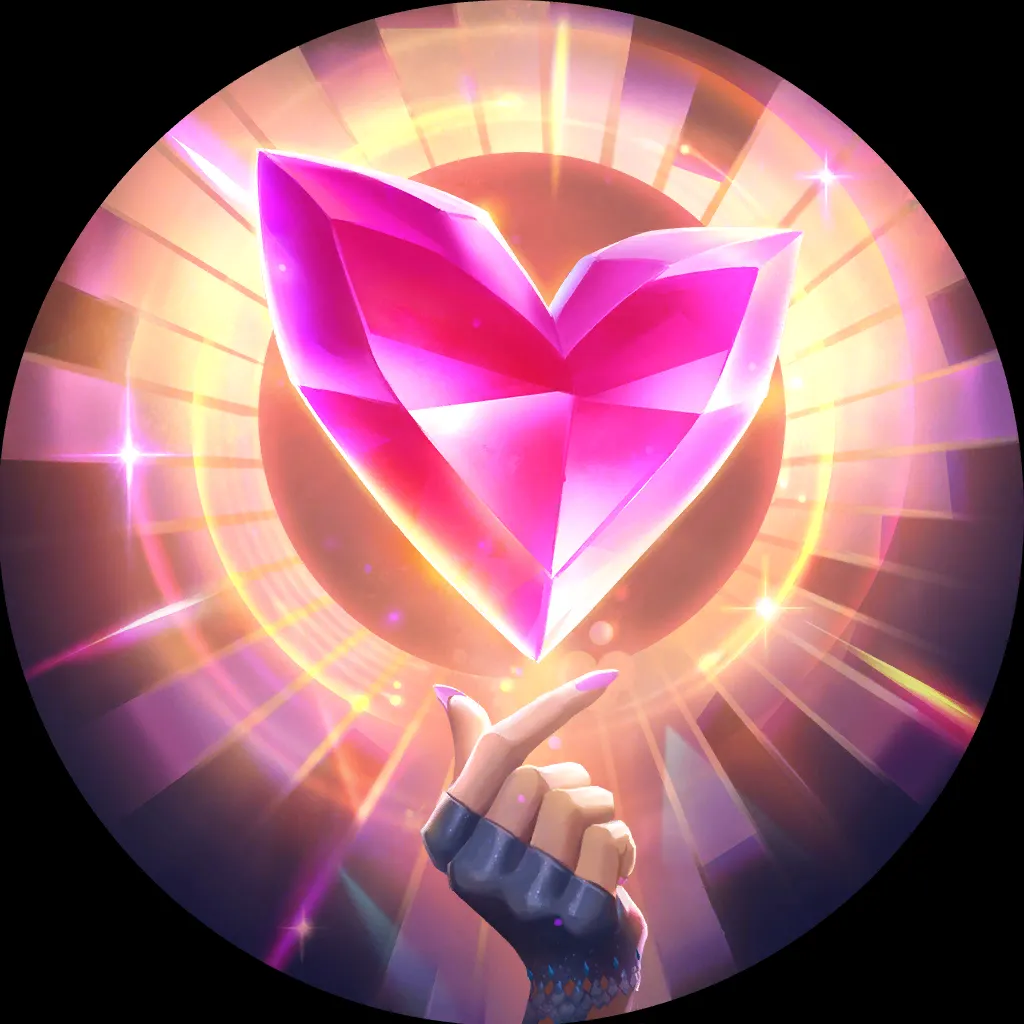 ---
Other Considerations
As noted above, there is no lack of popular, well-performing options:
Jhin Annie remains quite playable, and its second most popular list has a slight tweak (a single copy of Sigil of Malice) that seemingly boost its performance quite a bit – its matchup table, though, is a tat worrisome: except for a slight edge against Akshan Kai'Sa, Jhinnie loses to all the most popular decks.
Monkey Pandemonium: This powdery blend has lost quite a bit of its edge, when considering all the ruckus it made two weeks ago. Has an edge on Pirates, but loses to Darkness, Deep, and Tryndamere Trundle.
Ekko Zilean: quite the complex brew – favorable into Pirates and Jhinnie, while only slightly an underdog to Akshan Kai'Sa. It's quite the player among Gauntlet and Tournament decks, by the way, so worth a look if the best-of-three format calls to you.
---
Notably Absent
Thralls have tricked us into thinking they are dead quite a few times now, so we shall derive no firm conclusions as of yet… but the numbers do look on the "better avoid" side of things.
Illaoi Bard's current performance, likewise, has been slam-smashed into the ground.
---
Connoisseur's Corner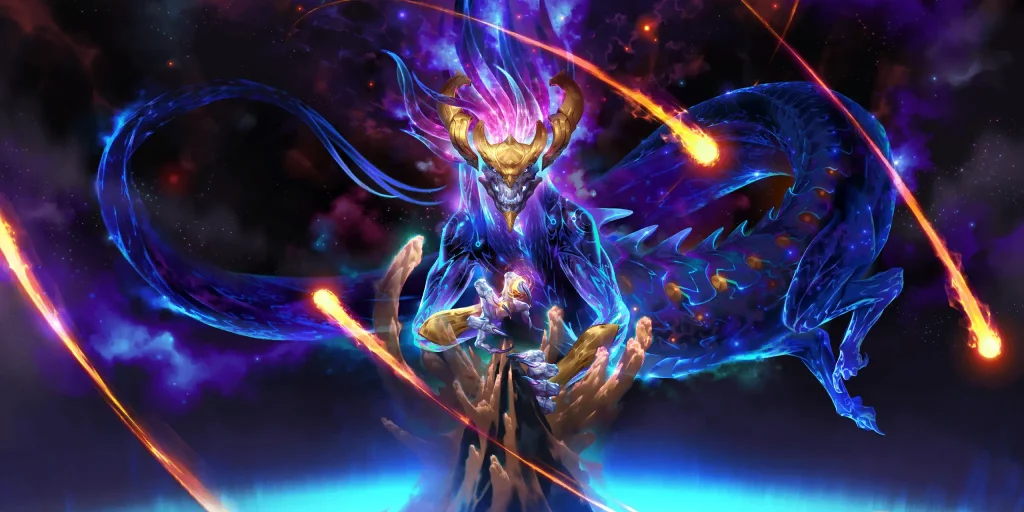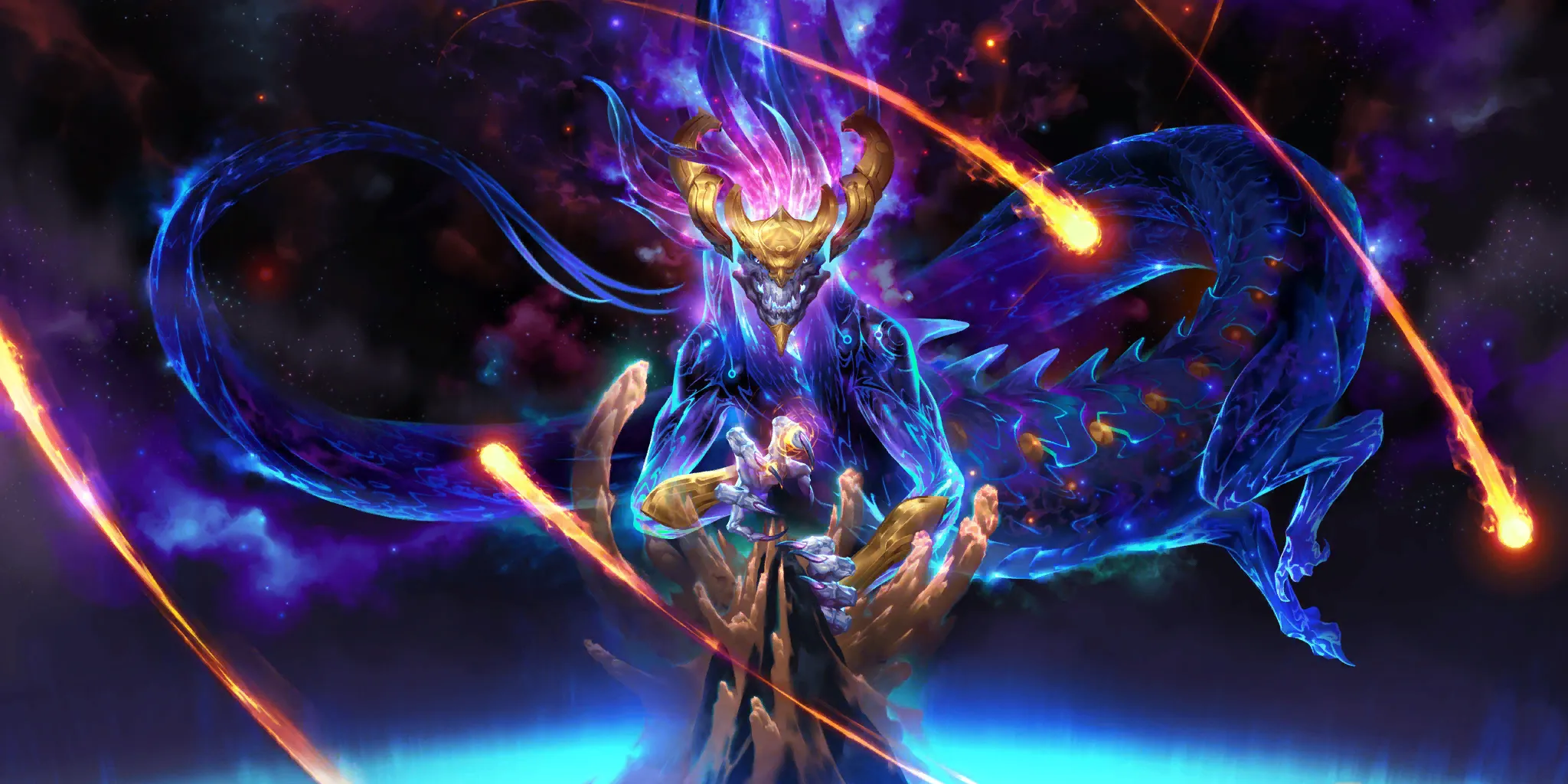 Less played, but fairly sturdy blends – the optimal marriage between a well-tested medley, and low odds of finding yourself in a mirror match!
---
Ramp Aurelion Sol
Everybody's favorite Space Dragon is, like yesterday, showing signs of being a very real deal this time around. Its performance is marred by three awful matchups – Jhinnie, Akshan Kai'Sa, and Pirates – but the Celestial crew appears to have good to great odds against other popular blends.
Strong against: demolishes Darkness; seemingly very strong into Ekko Zilean, Monkey Pandemonium and Deep
Struggles against: Jhinnie & Akshan Kai'sa (horribly in both cases), Pirates
6
11
13
10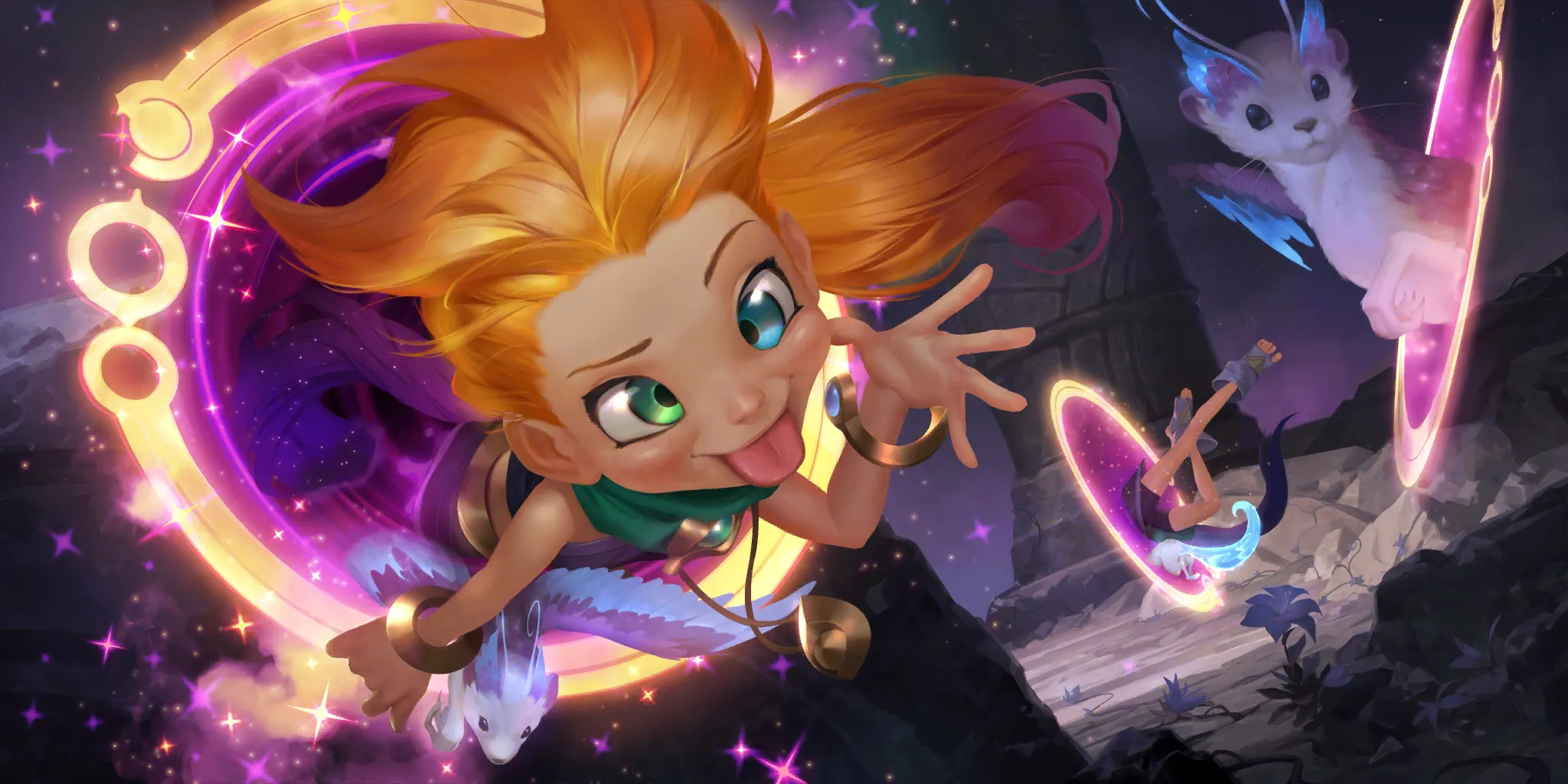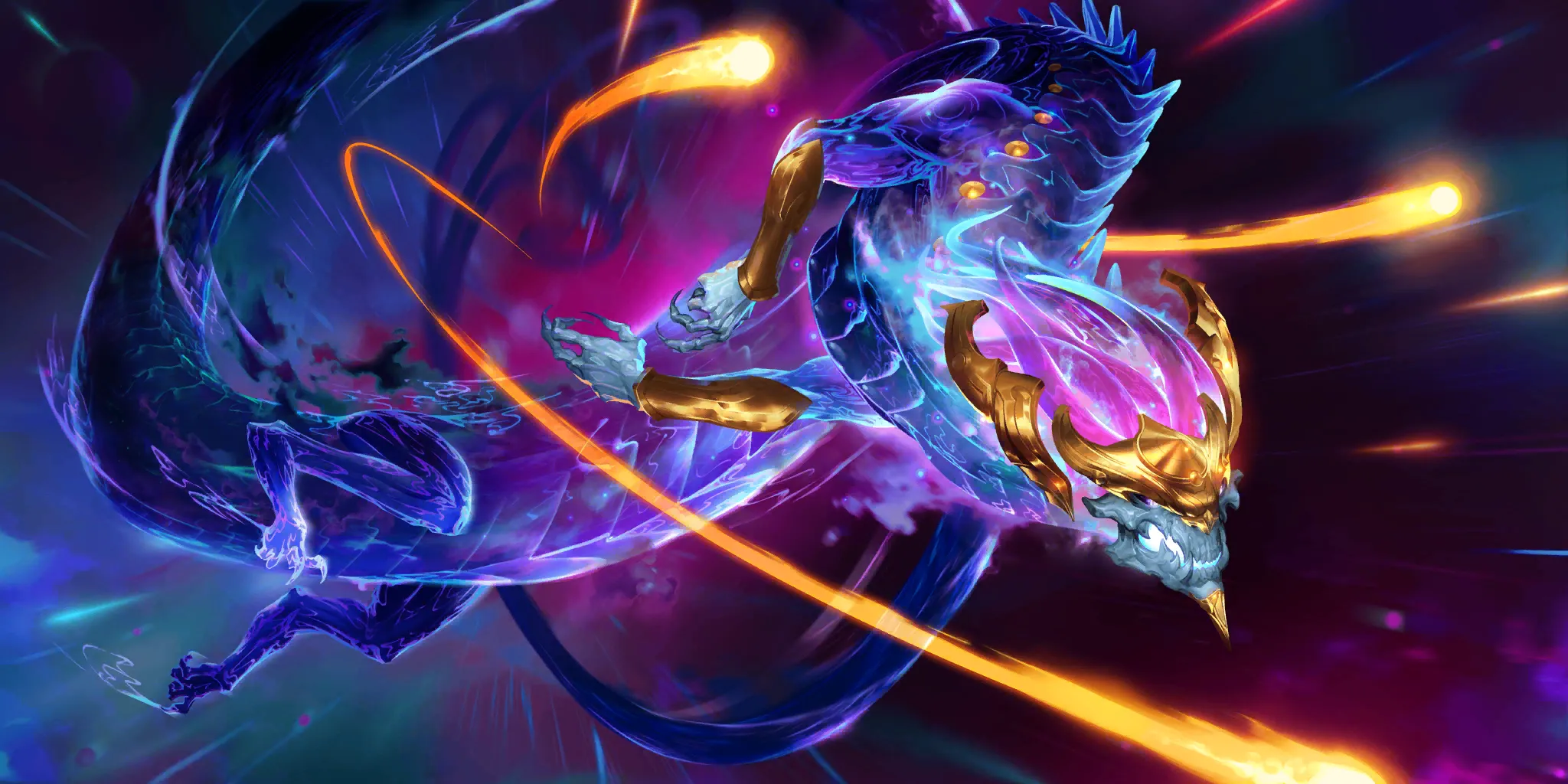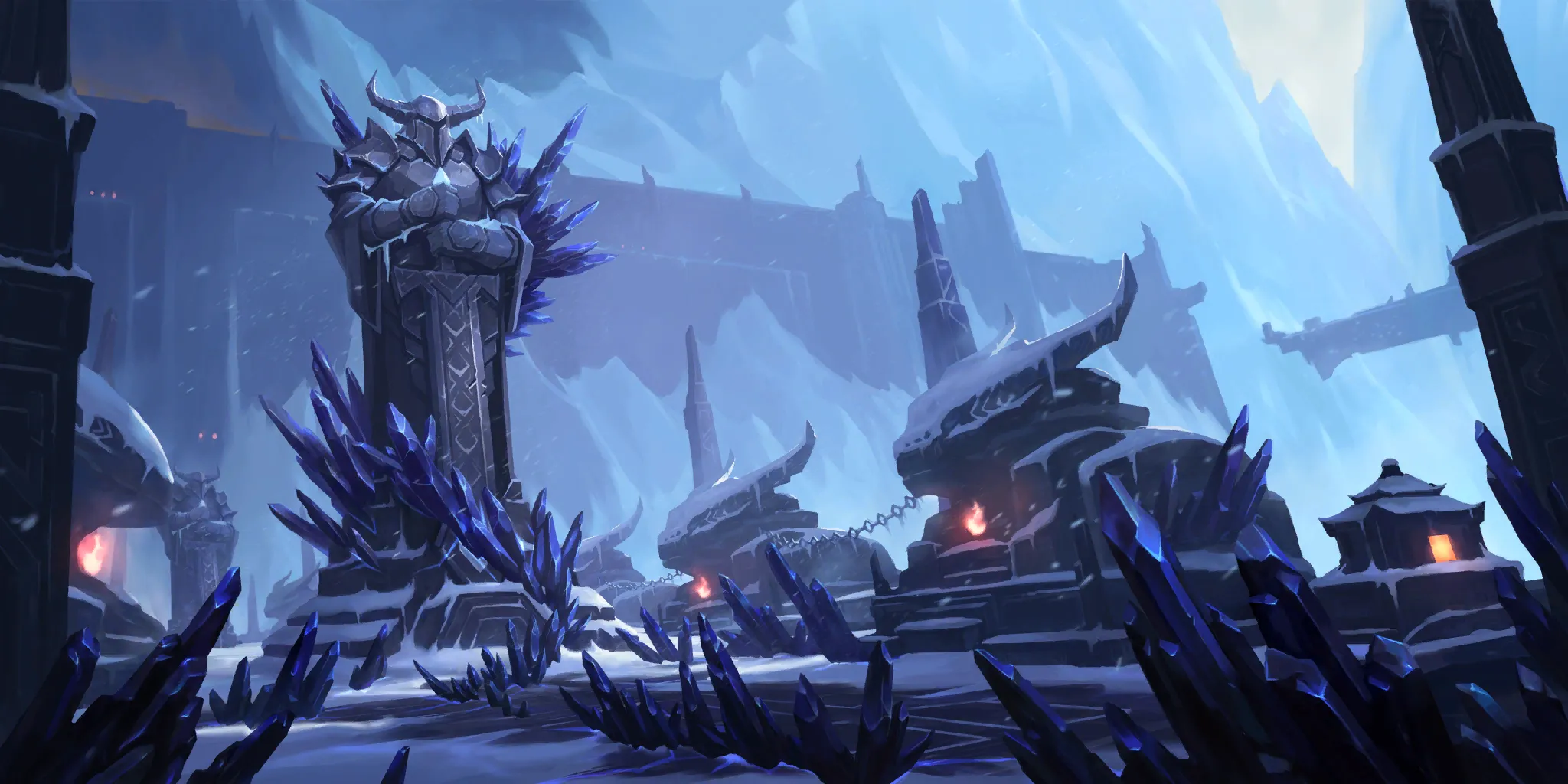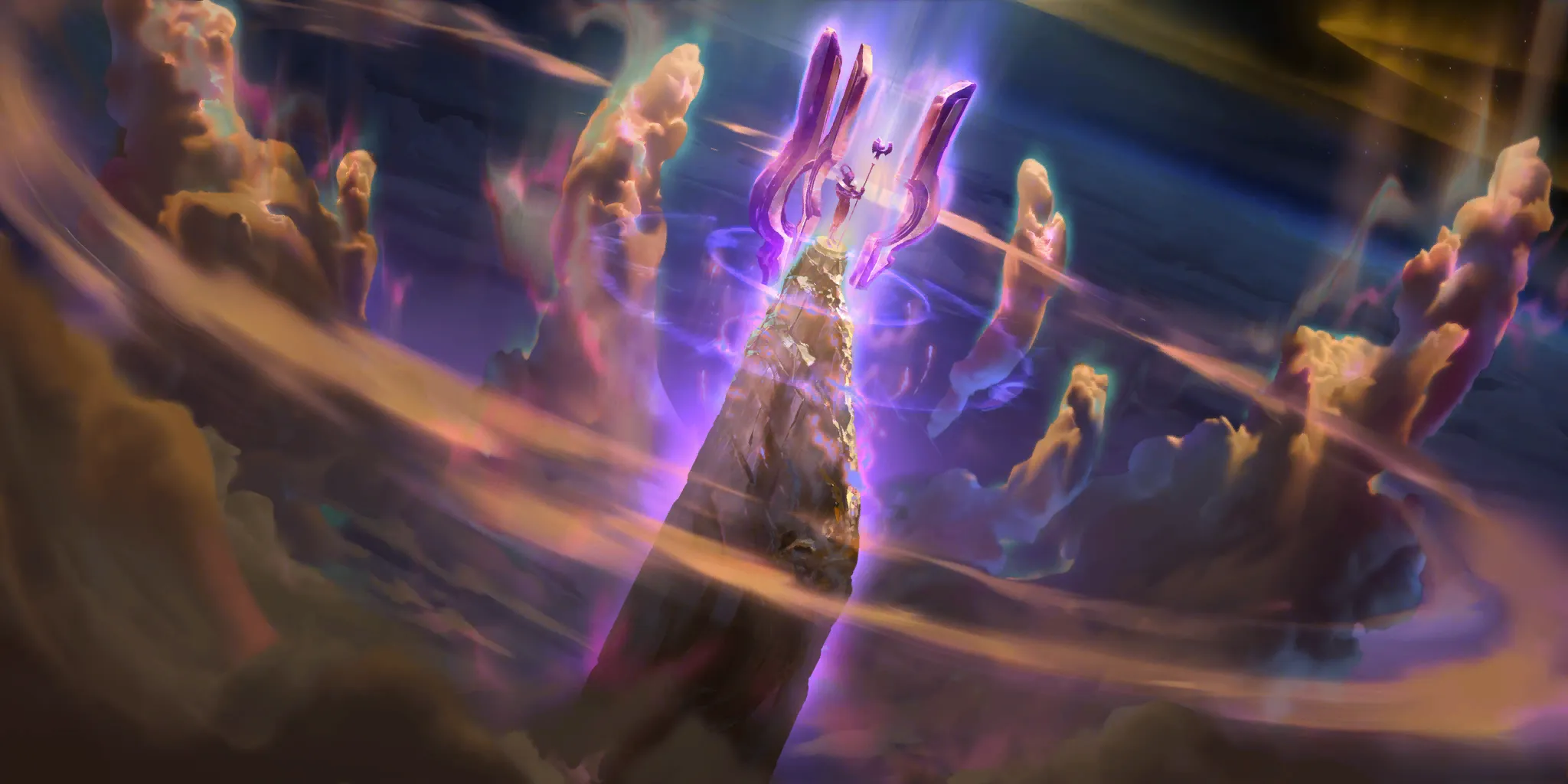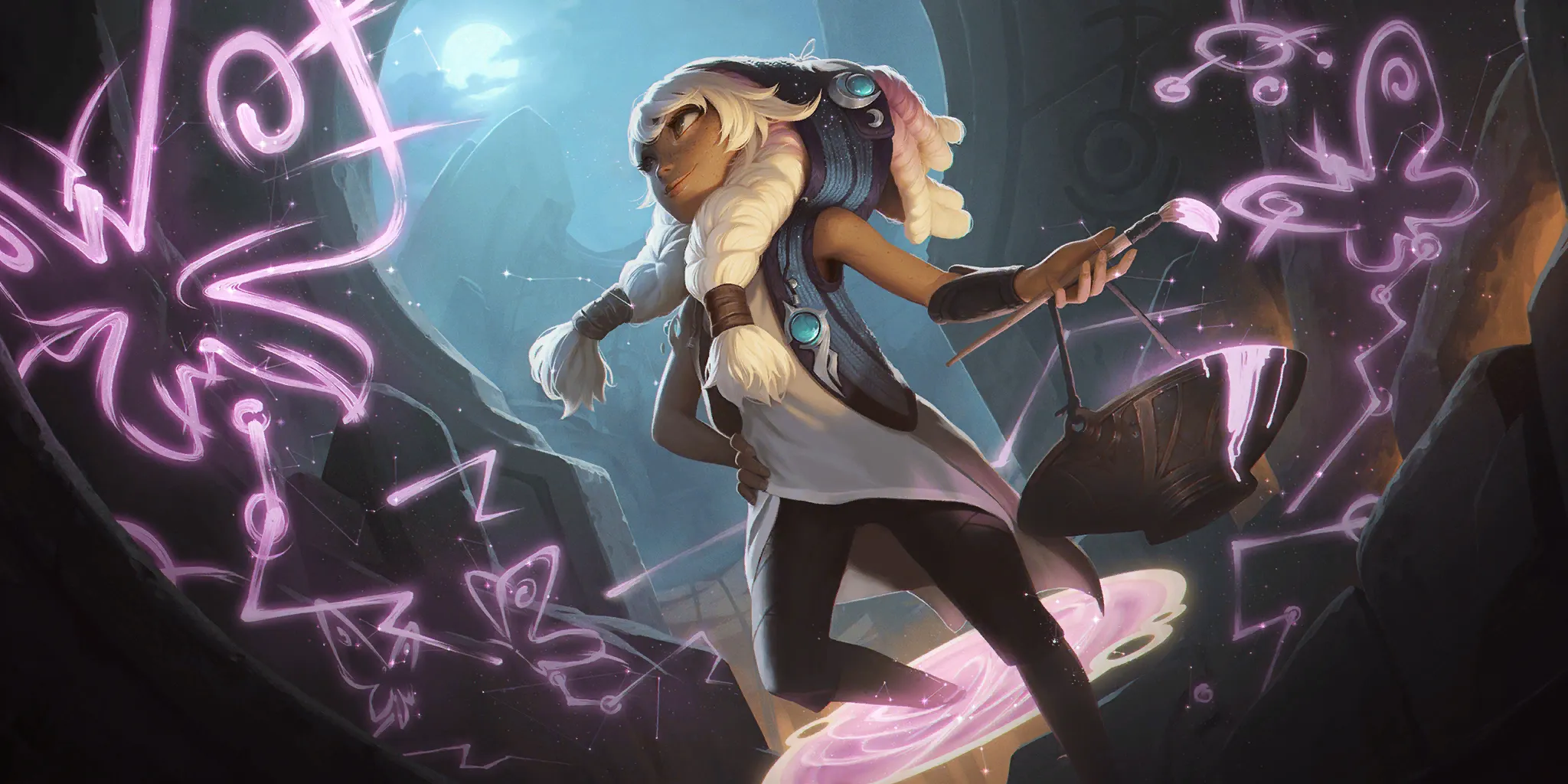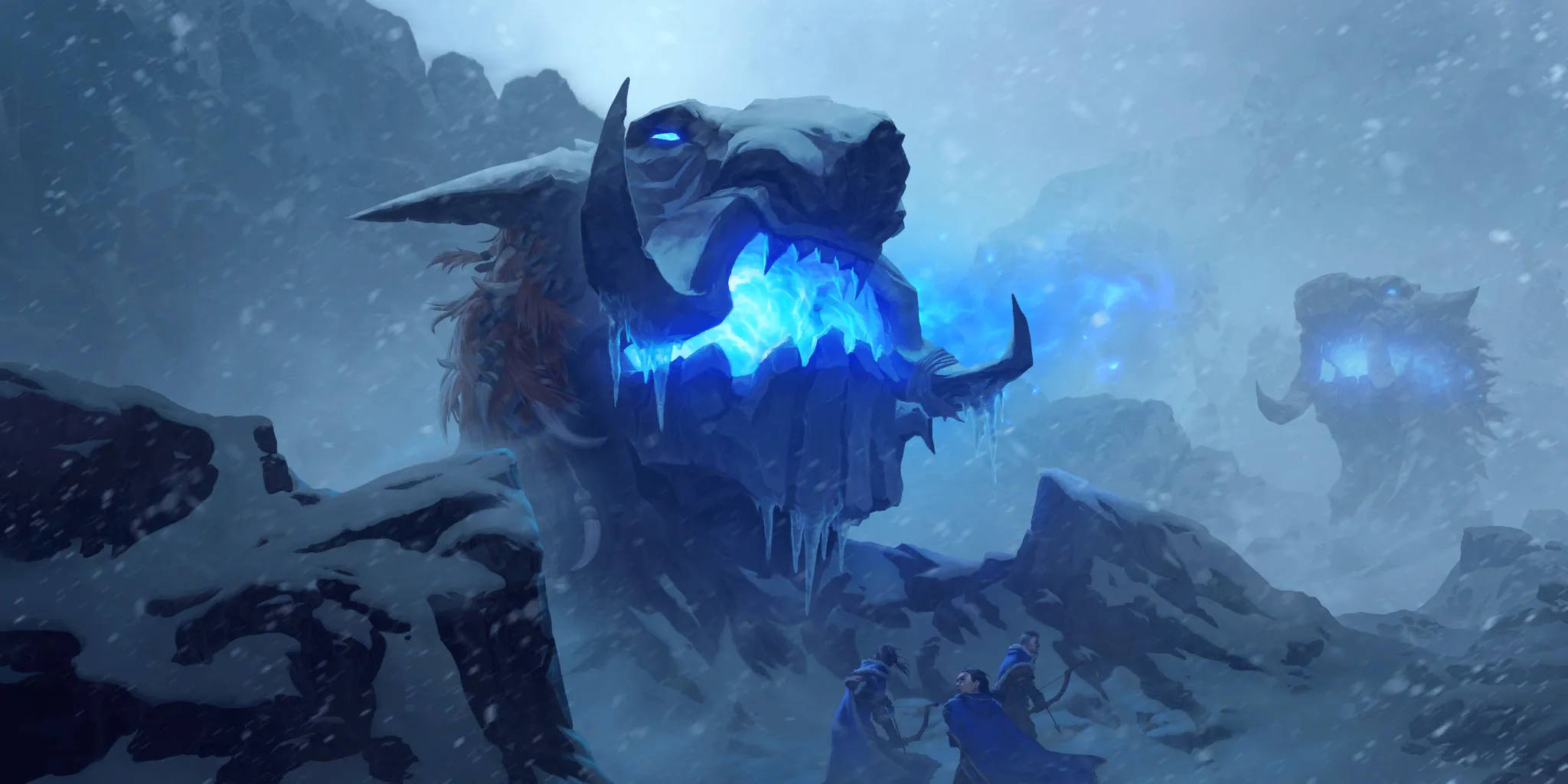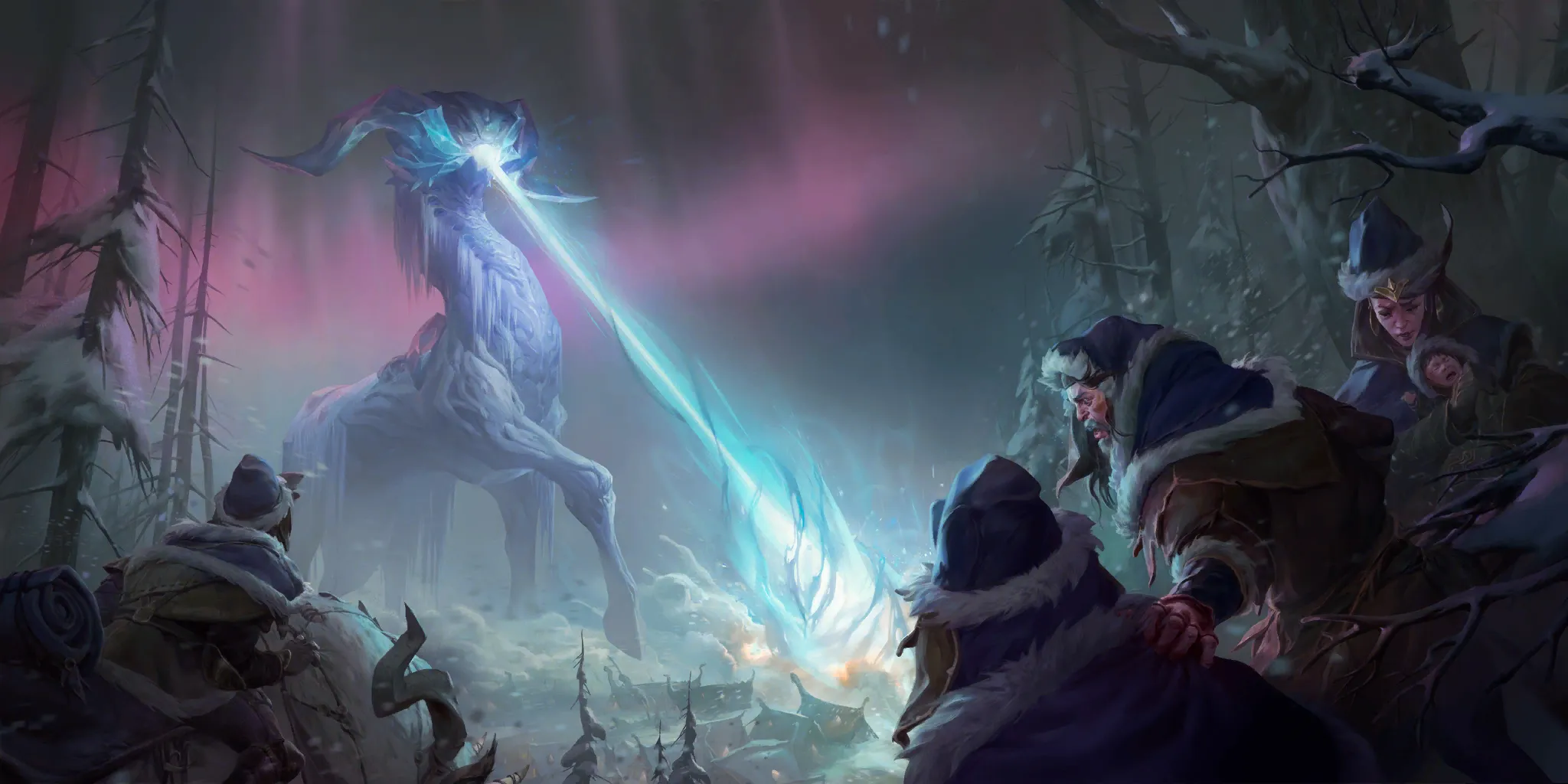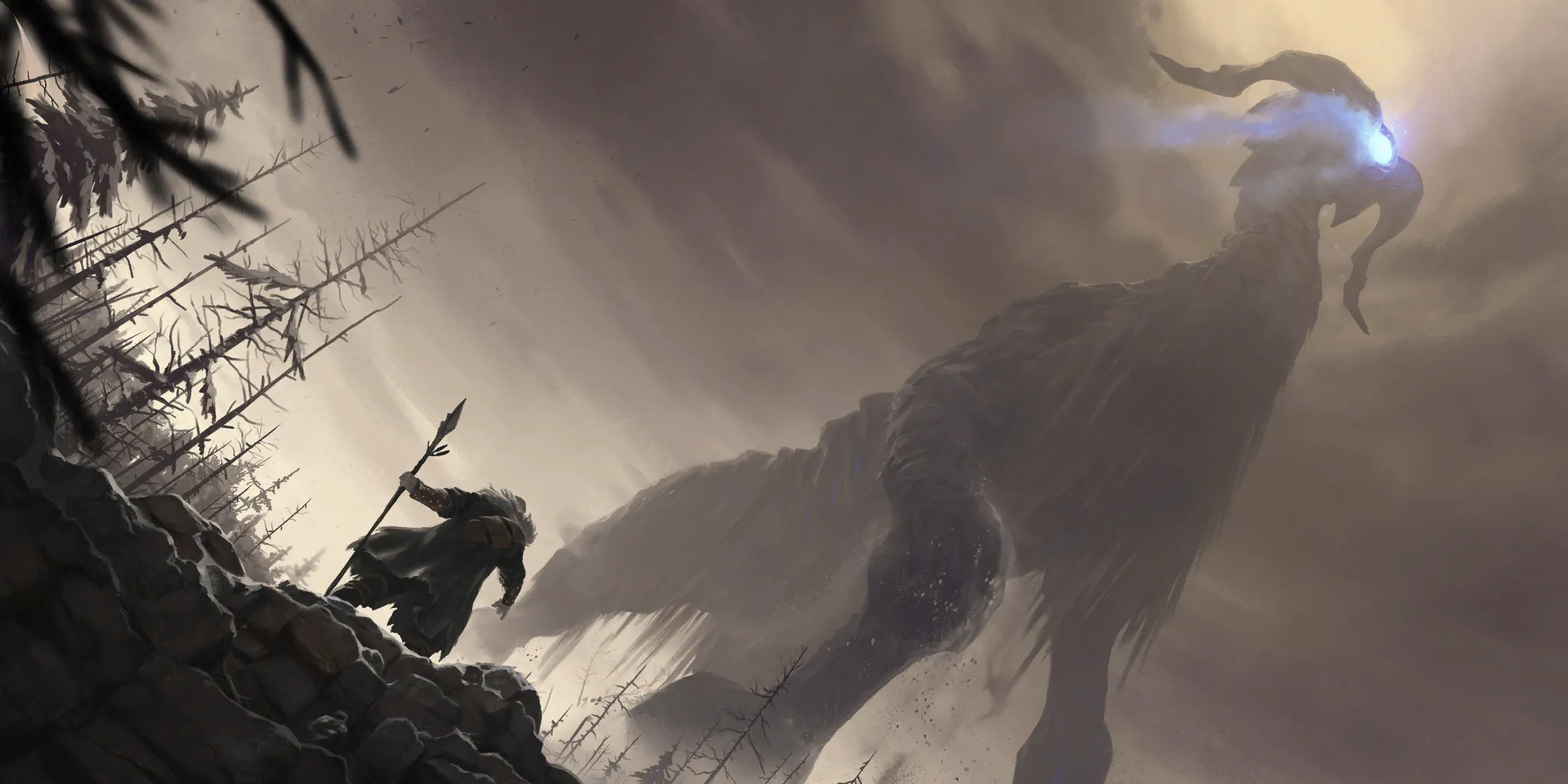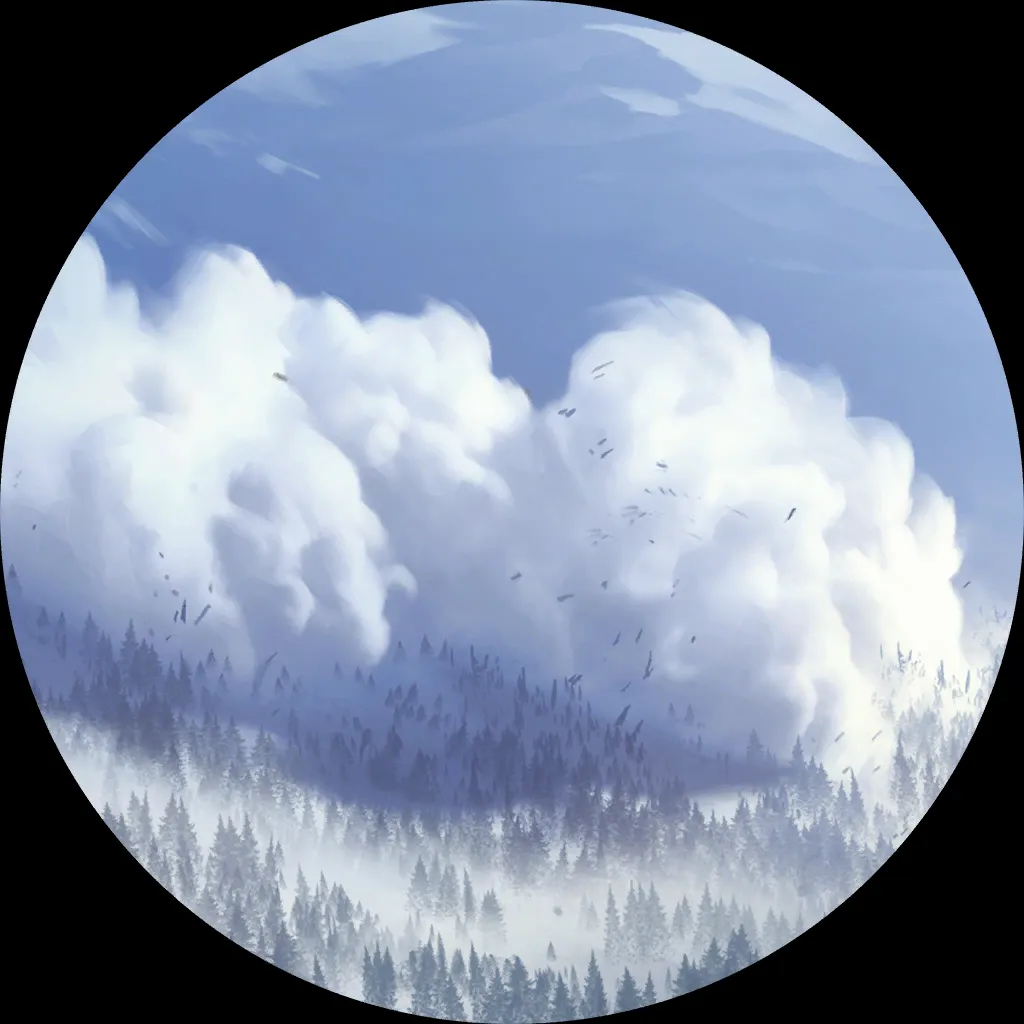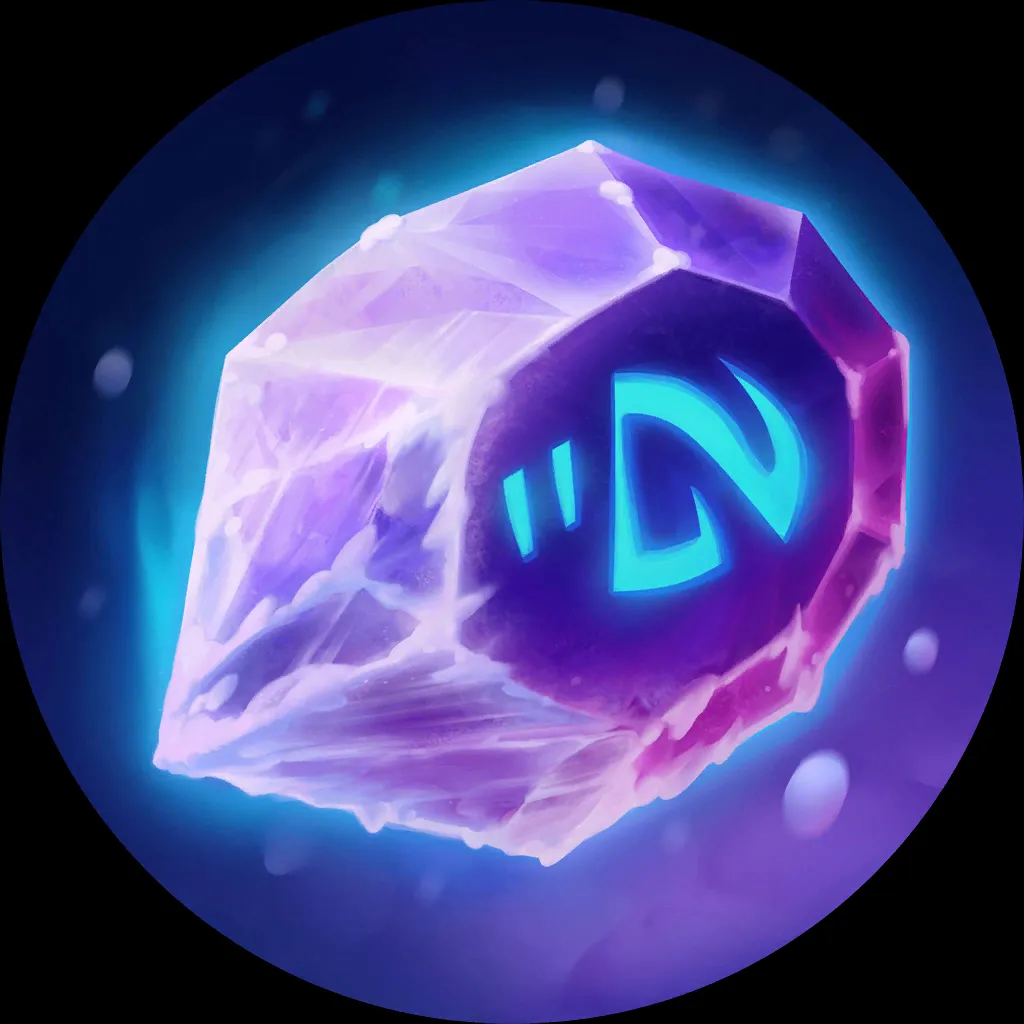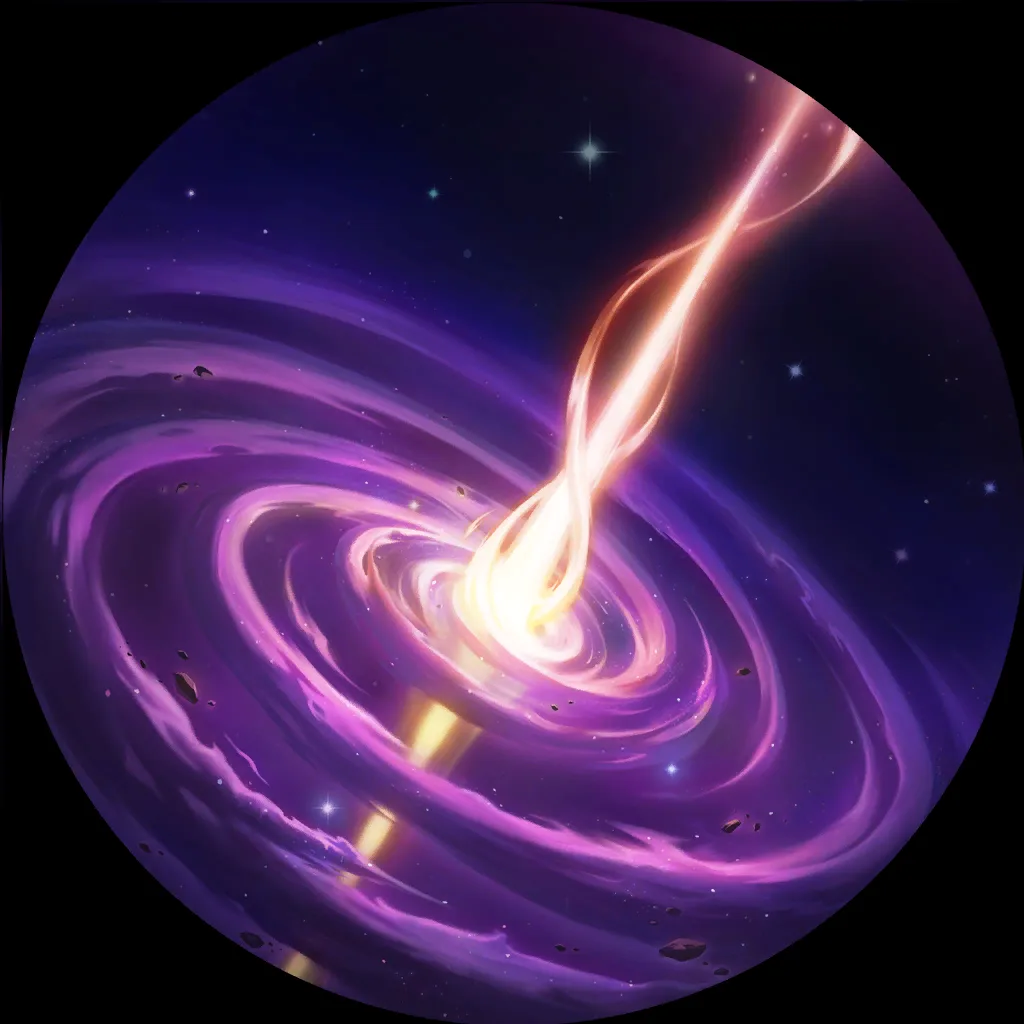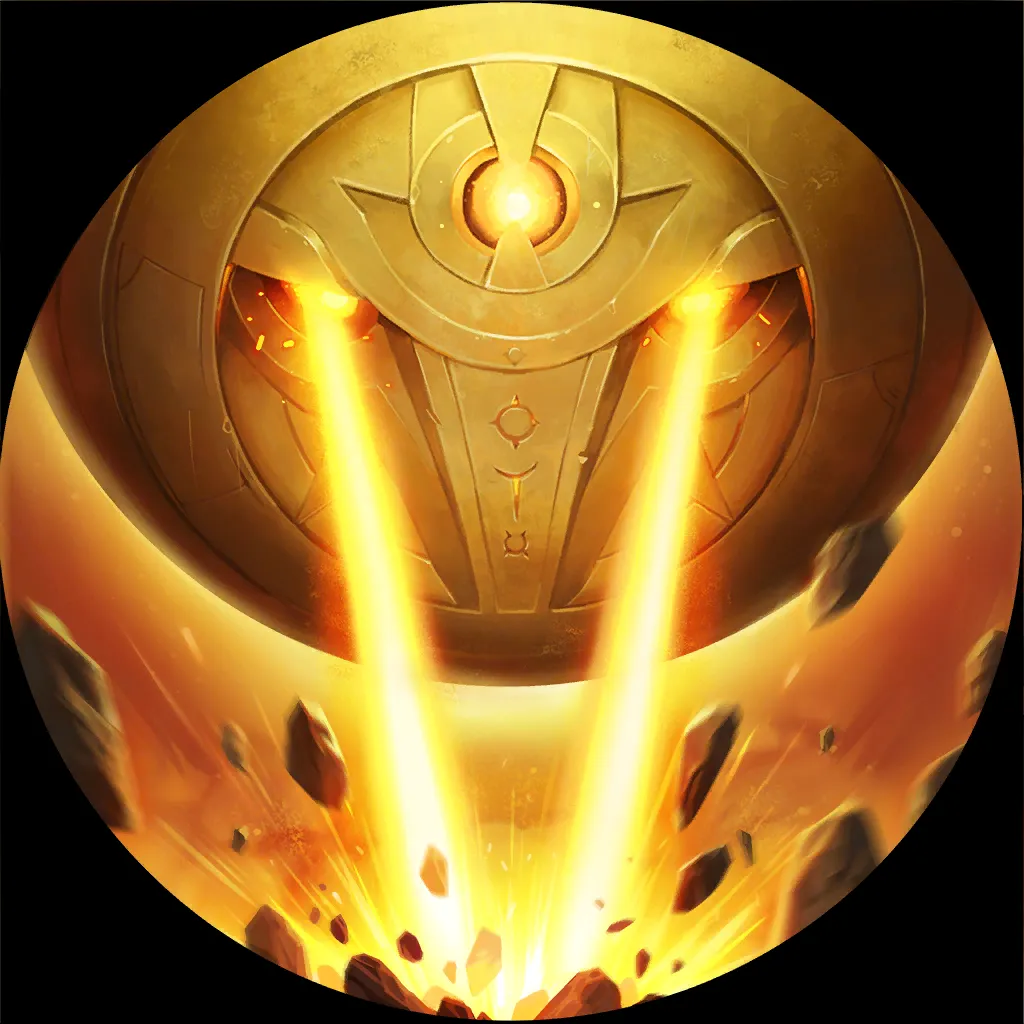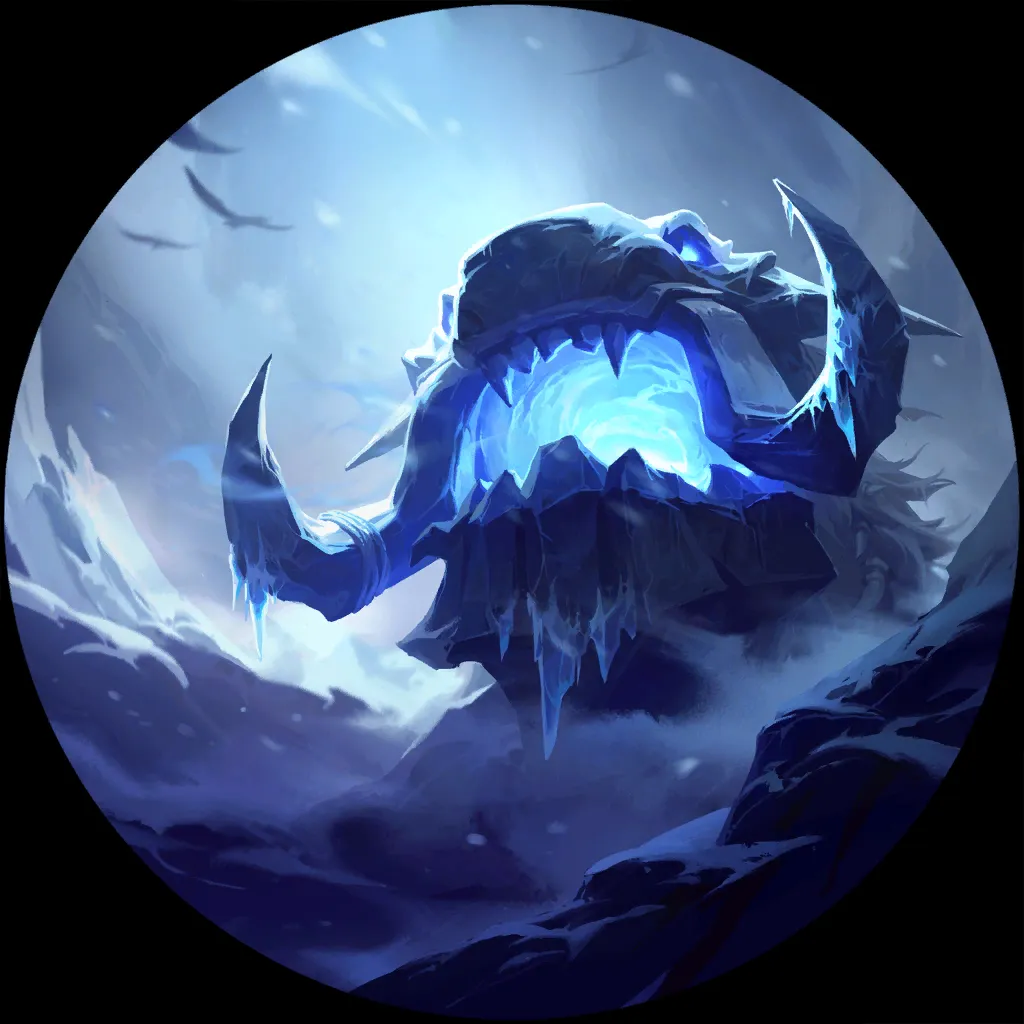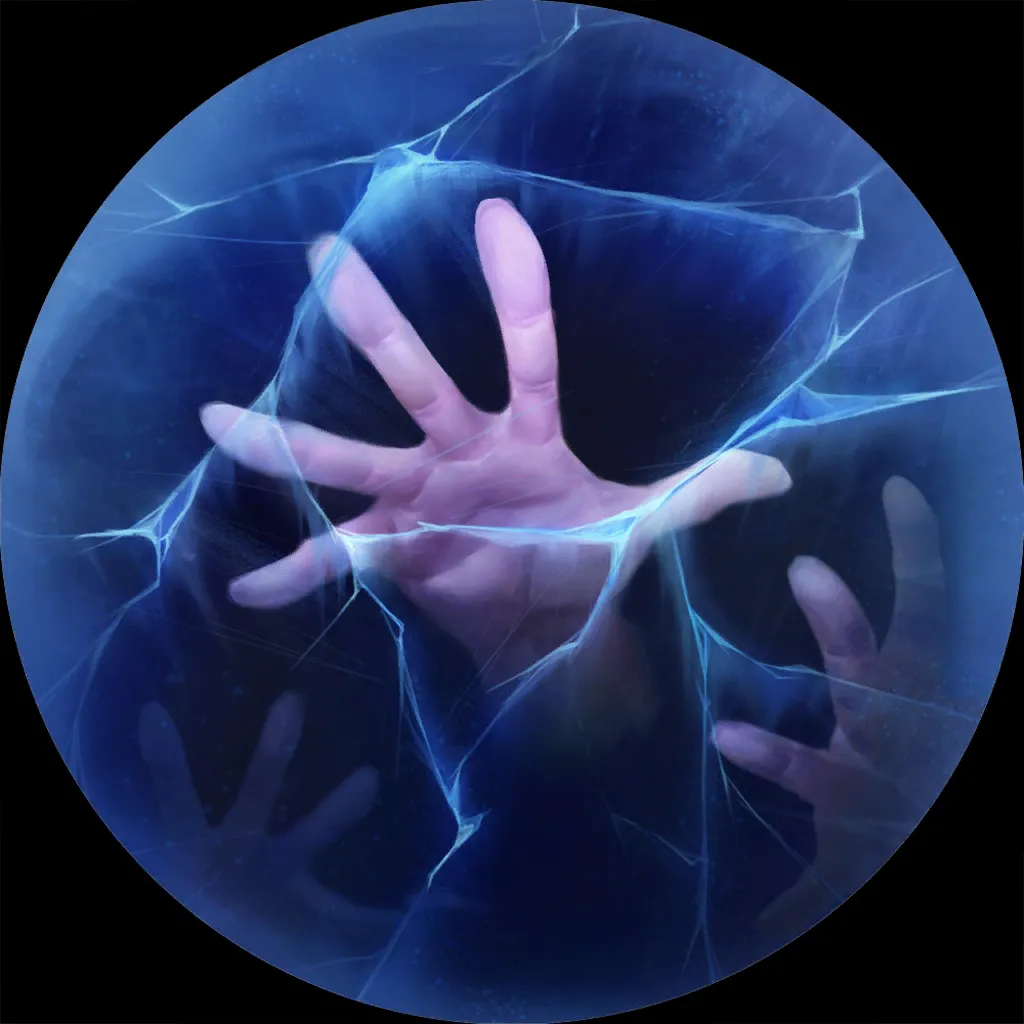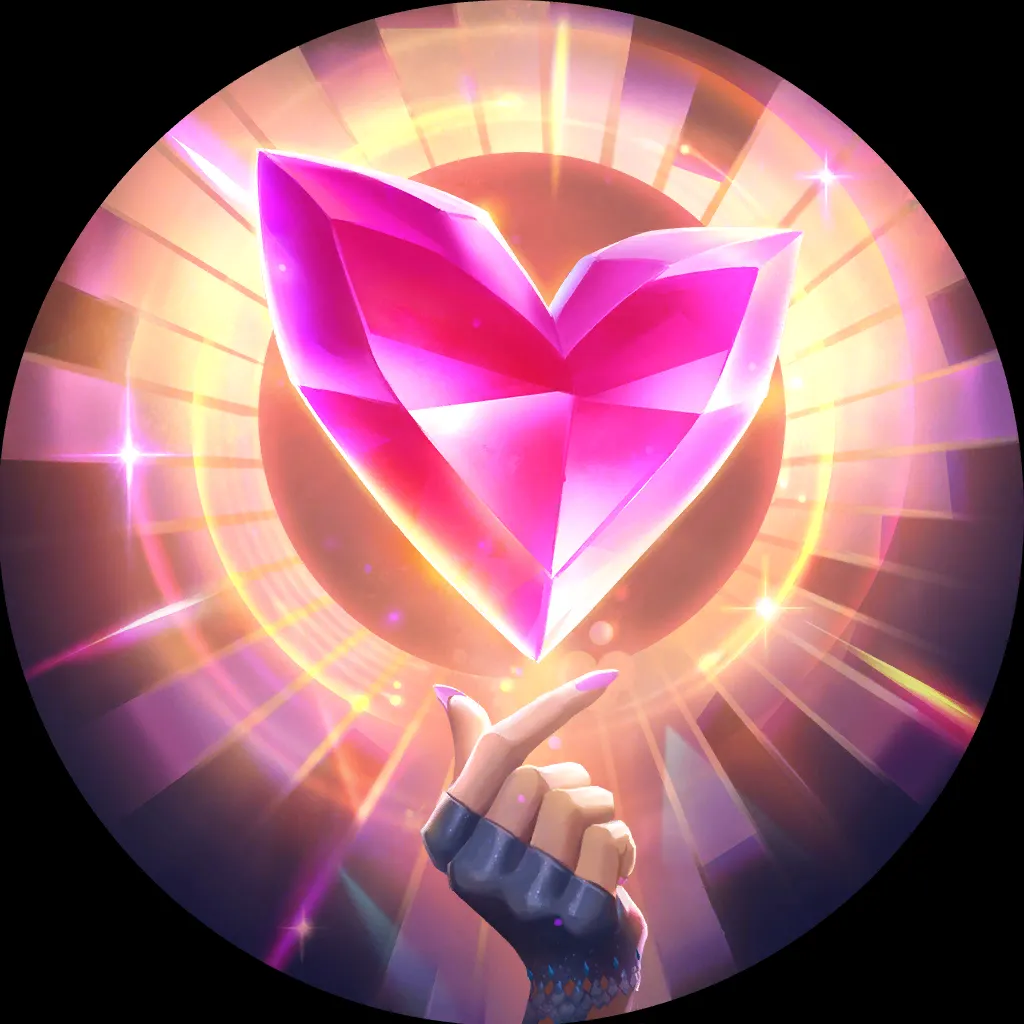 ---
Vi Trundle, aka Timelines
This blend, my friend, appears to be the premium Timelines formula, surpassing the Caitlyn Trundle version. There is scant information on how this blend fares in specific confrontations, but apparently you do not want to run into Pirates or Kai'Sa, while you should have no reason to fear Darkness.
6
7
6
21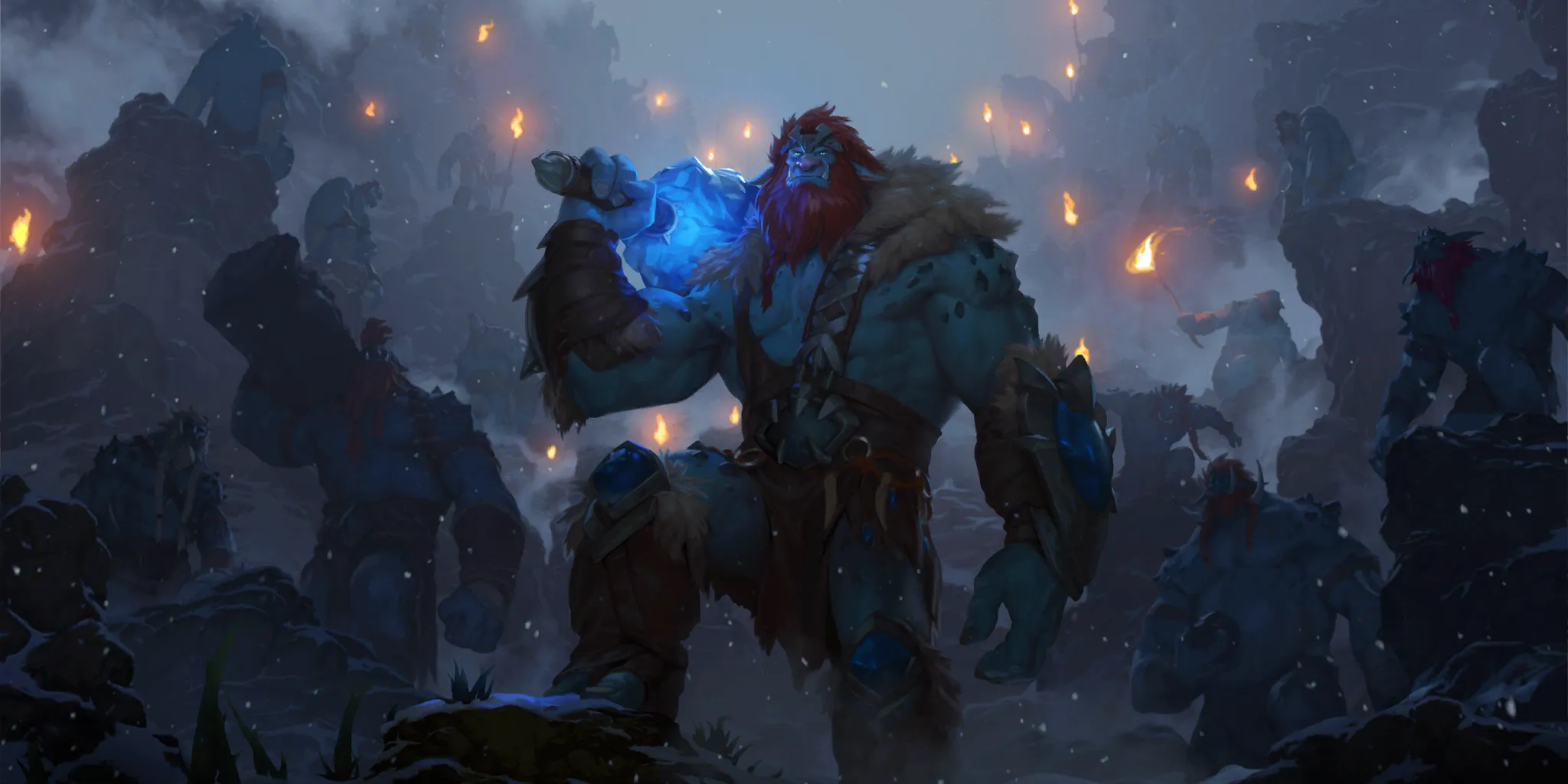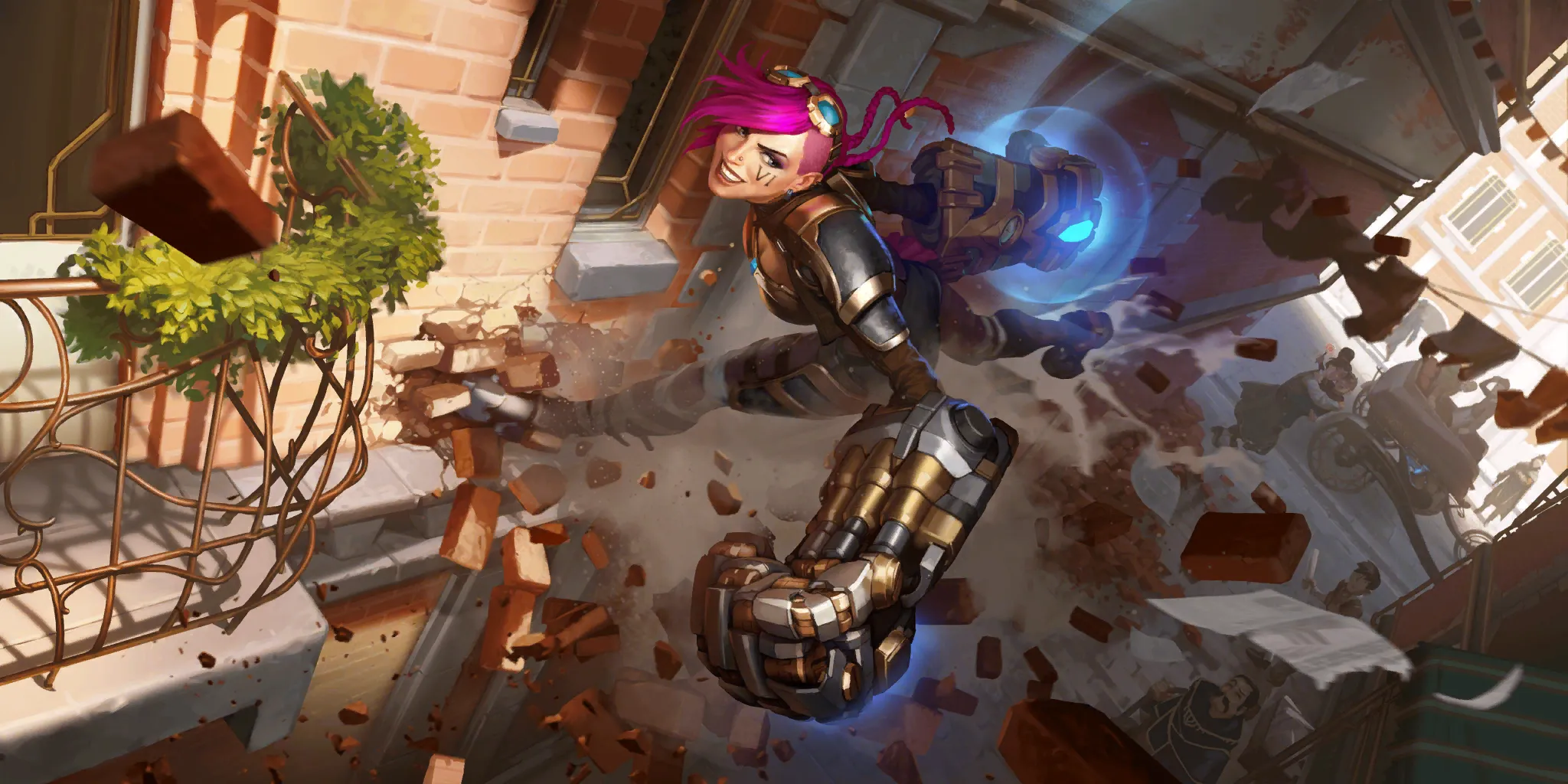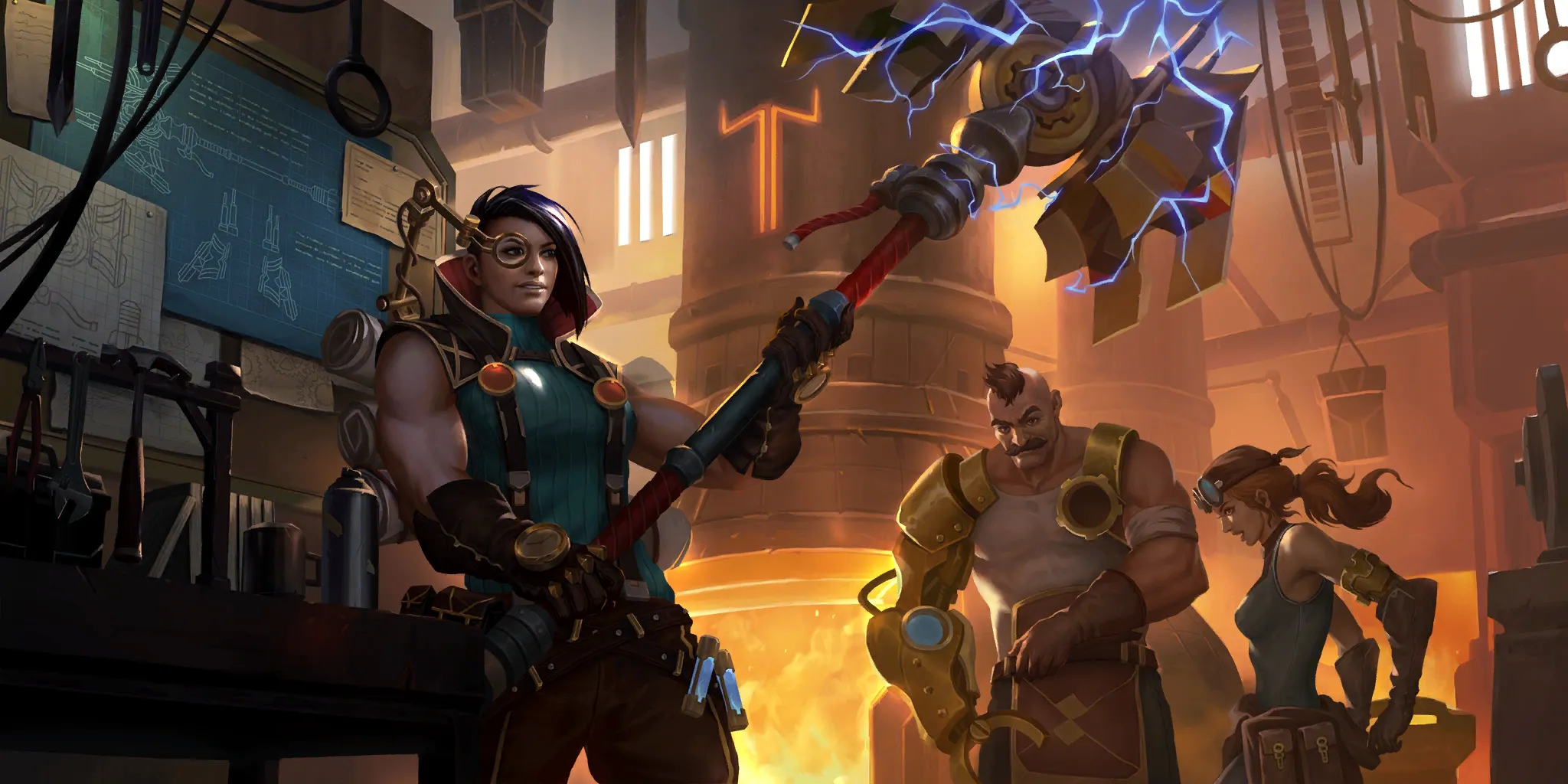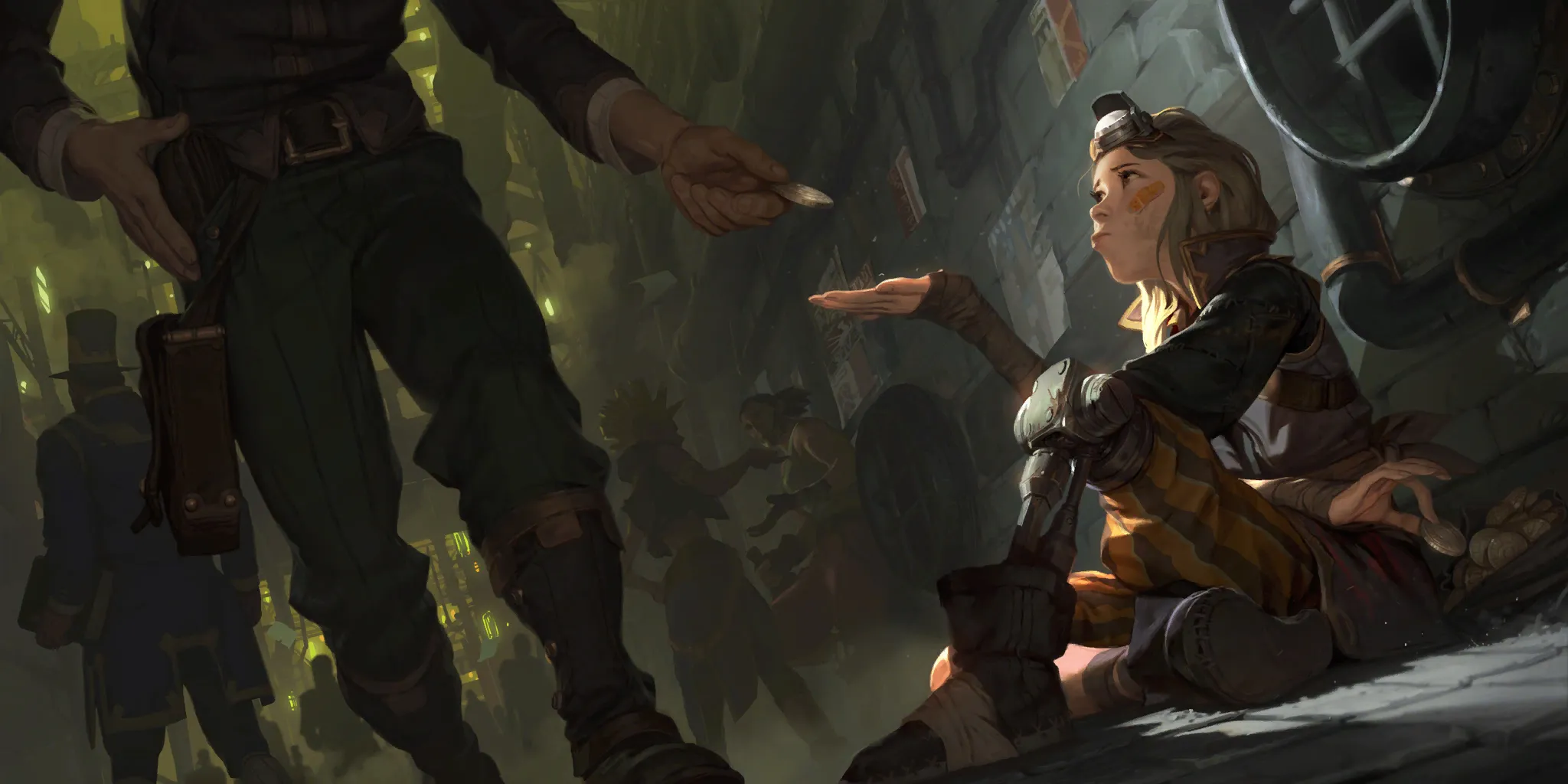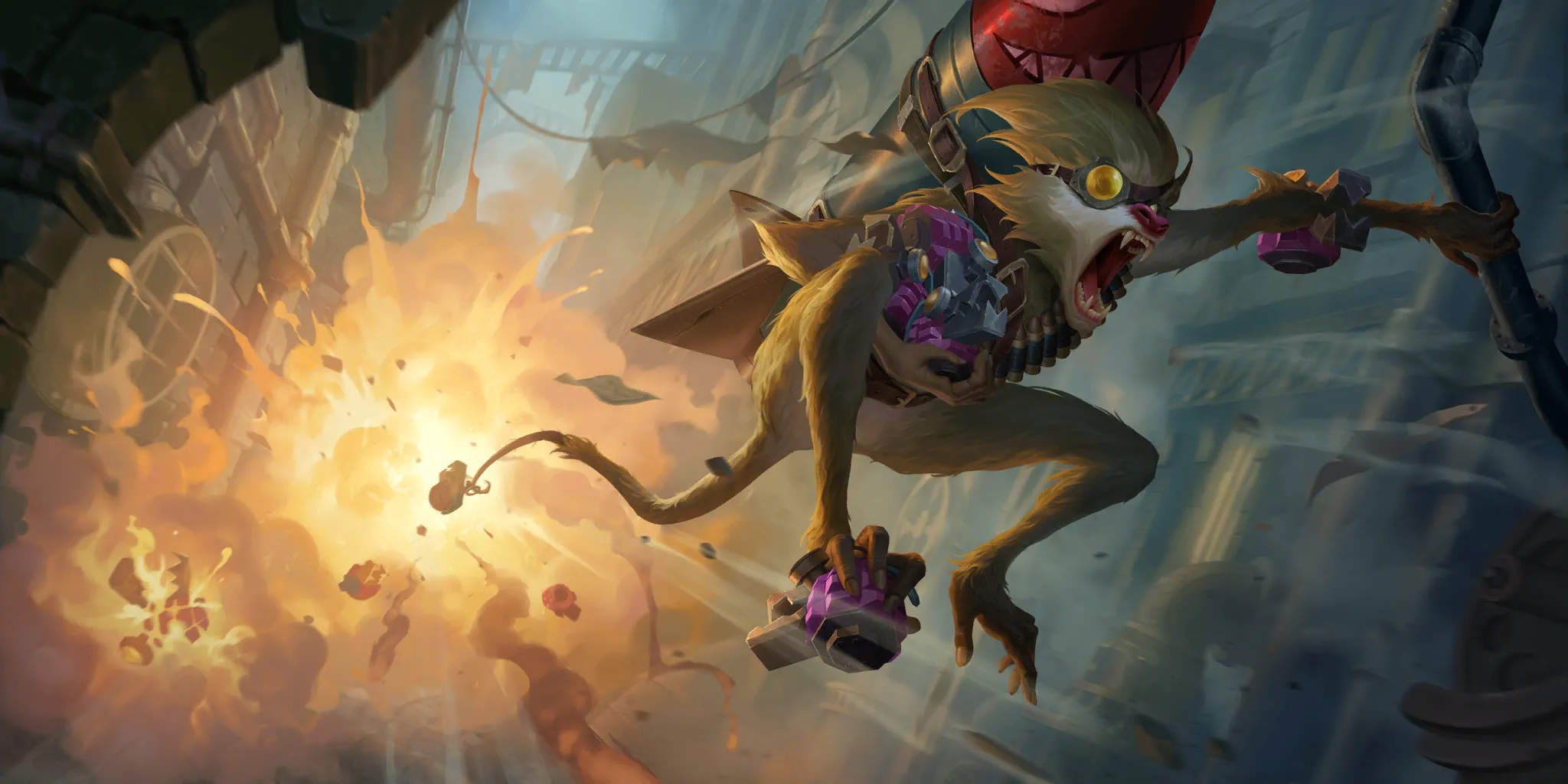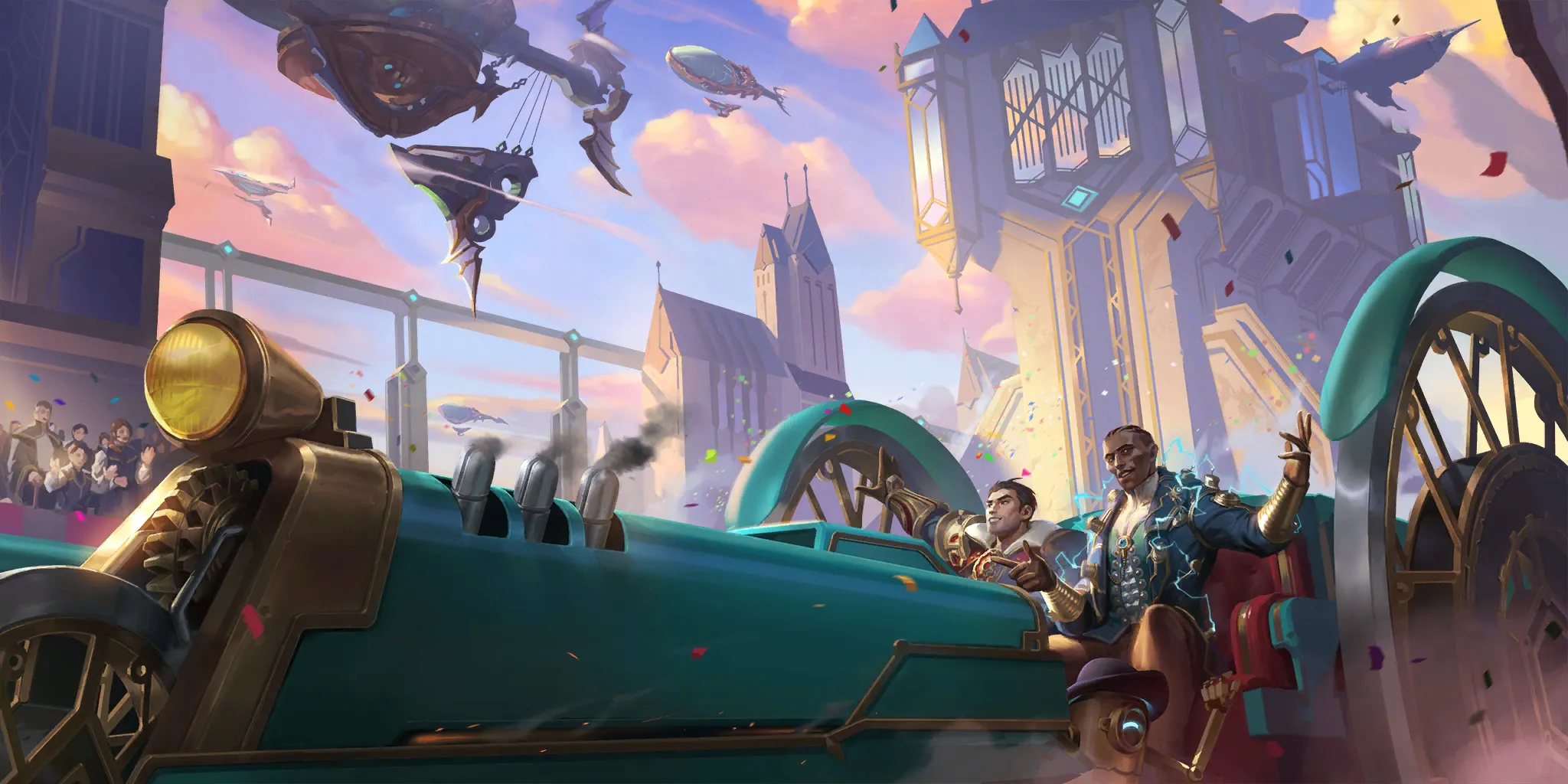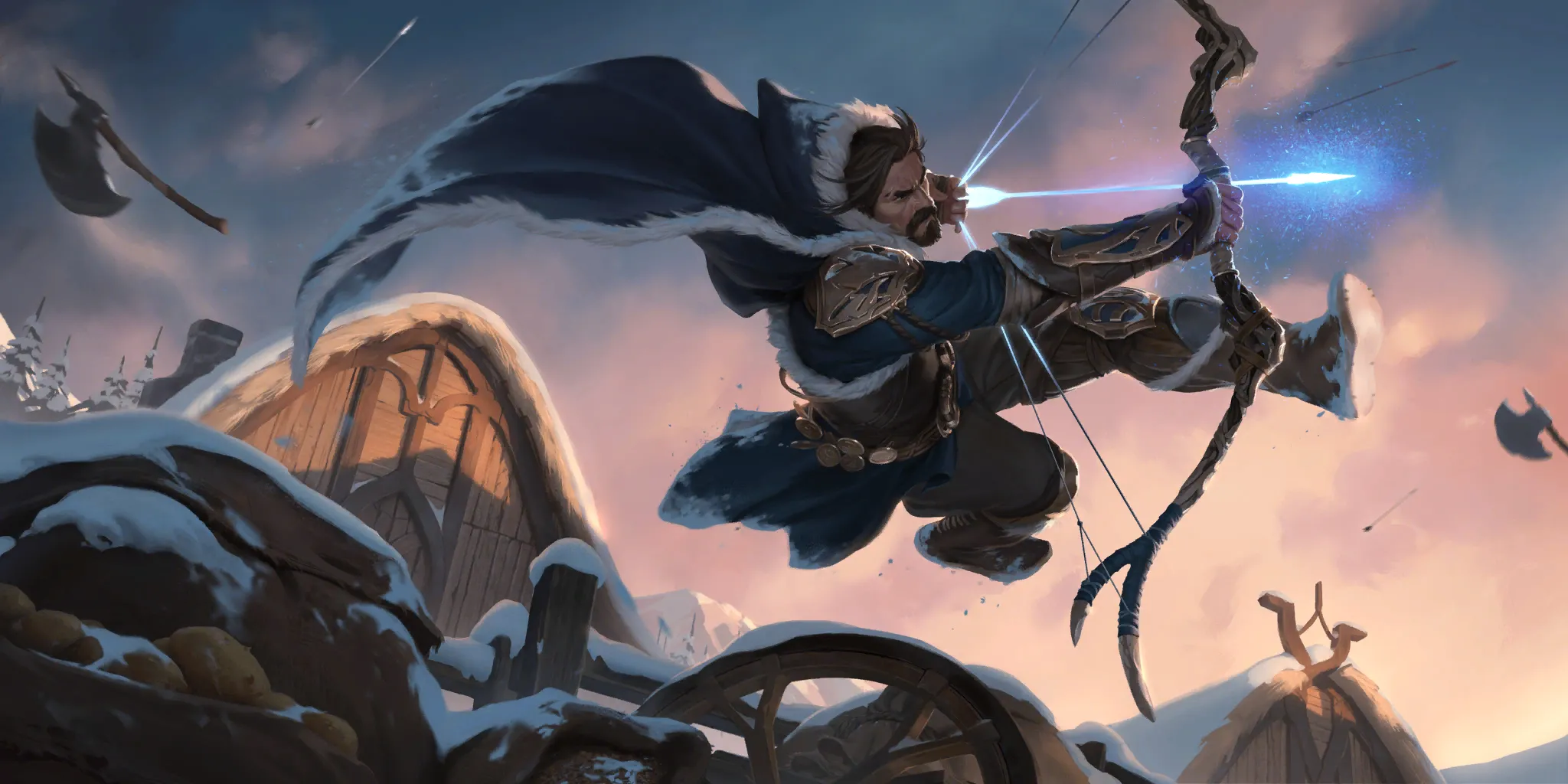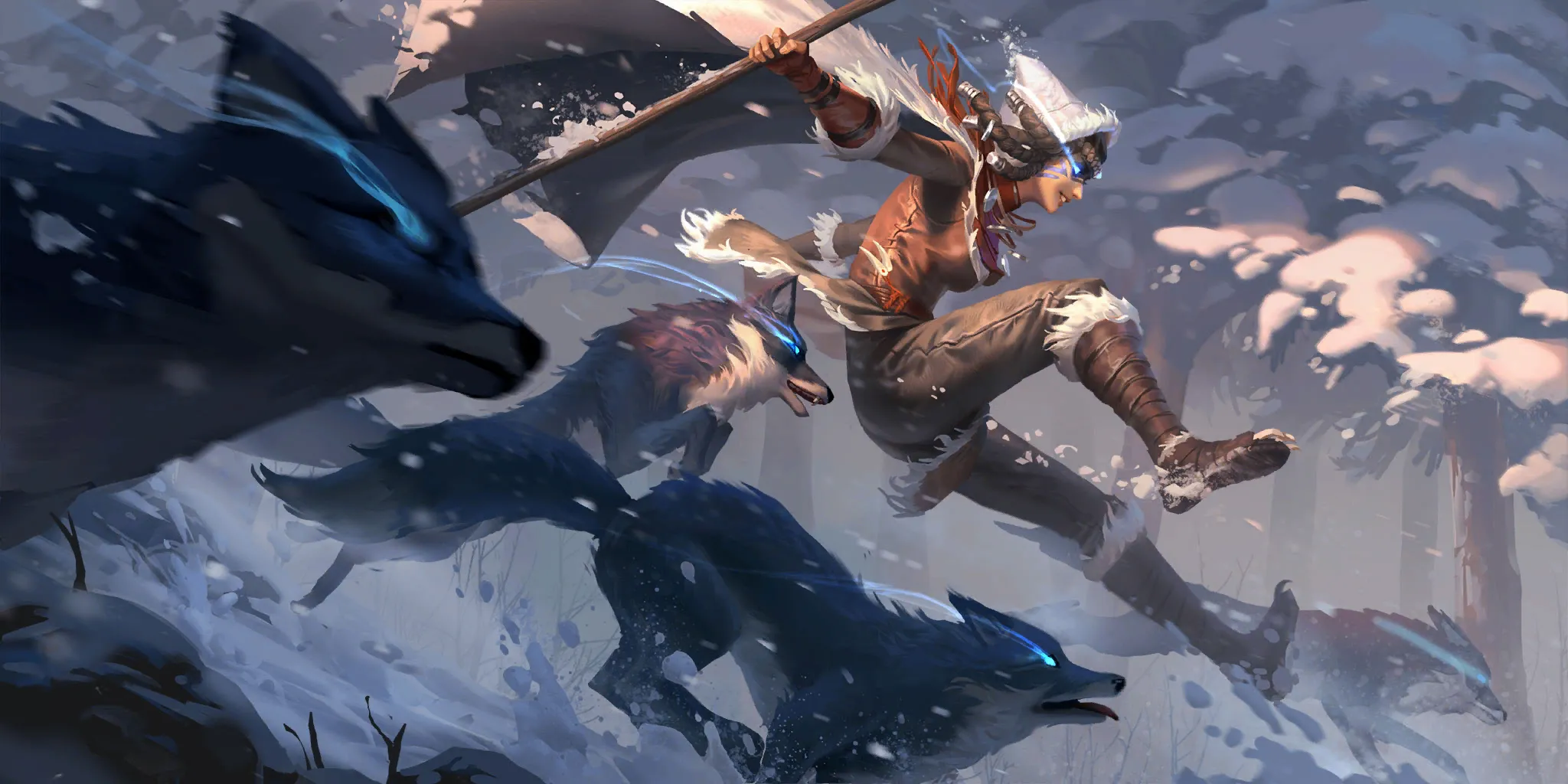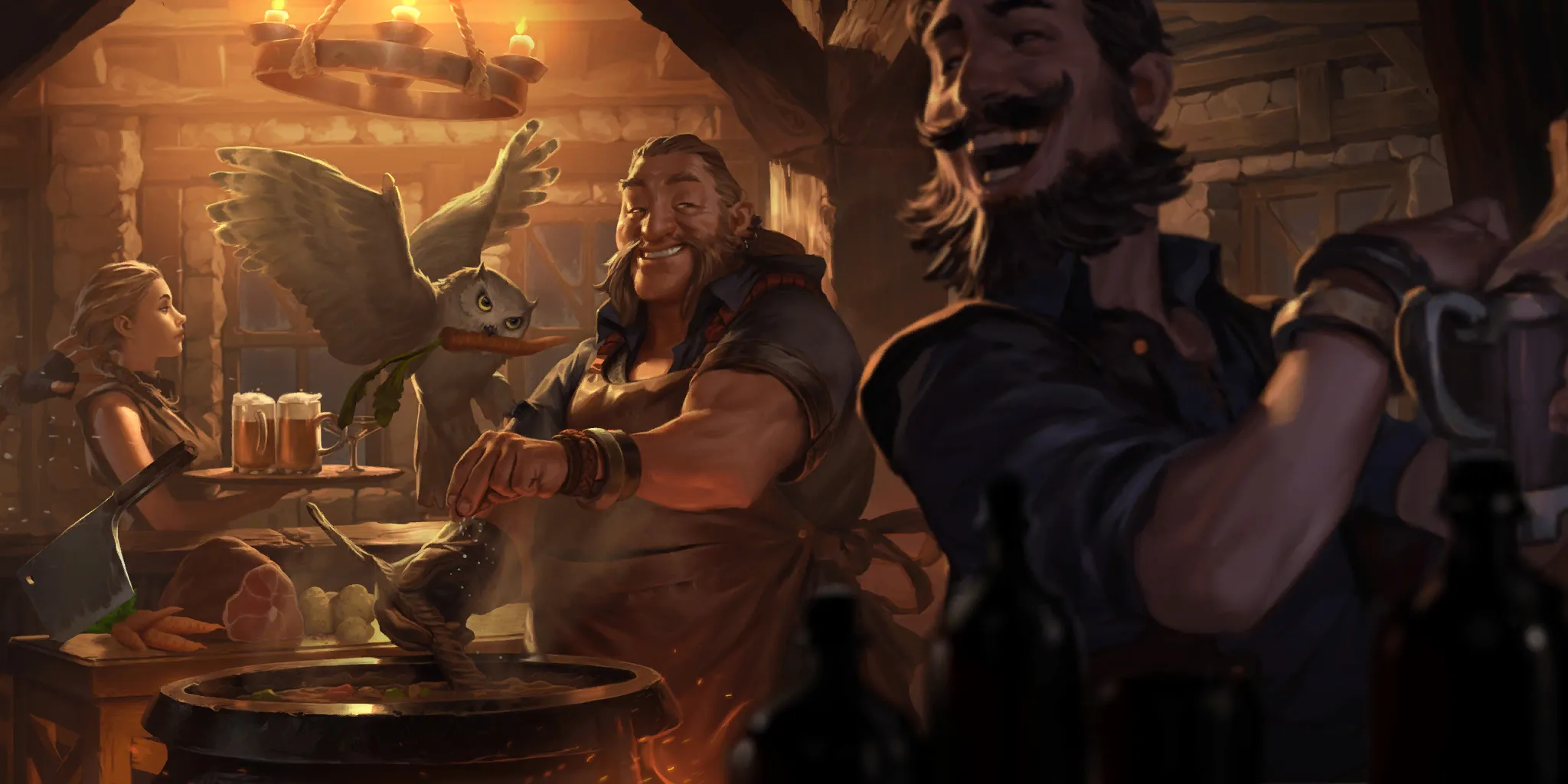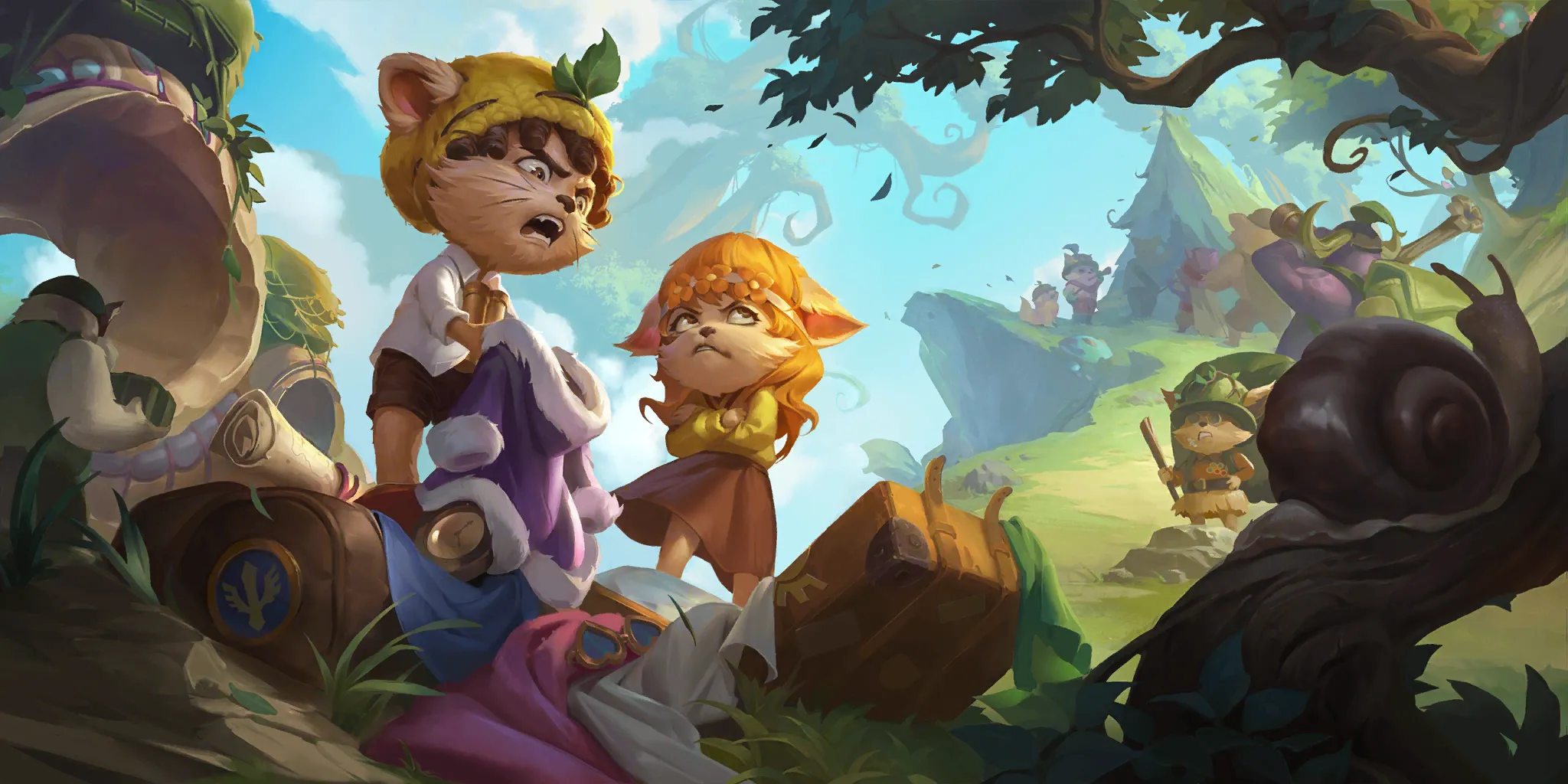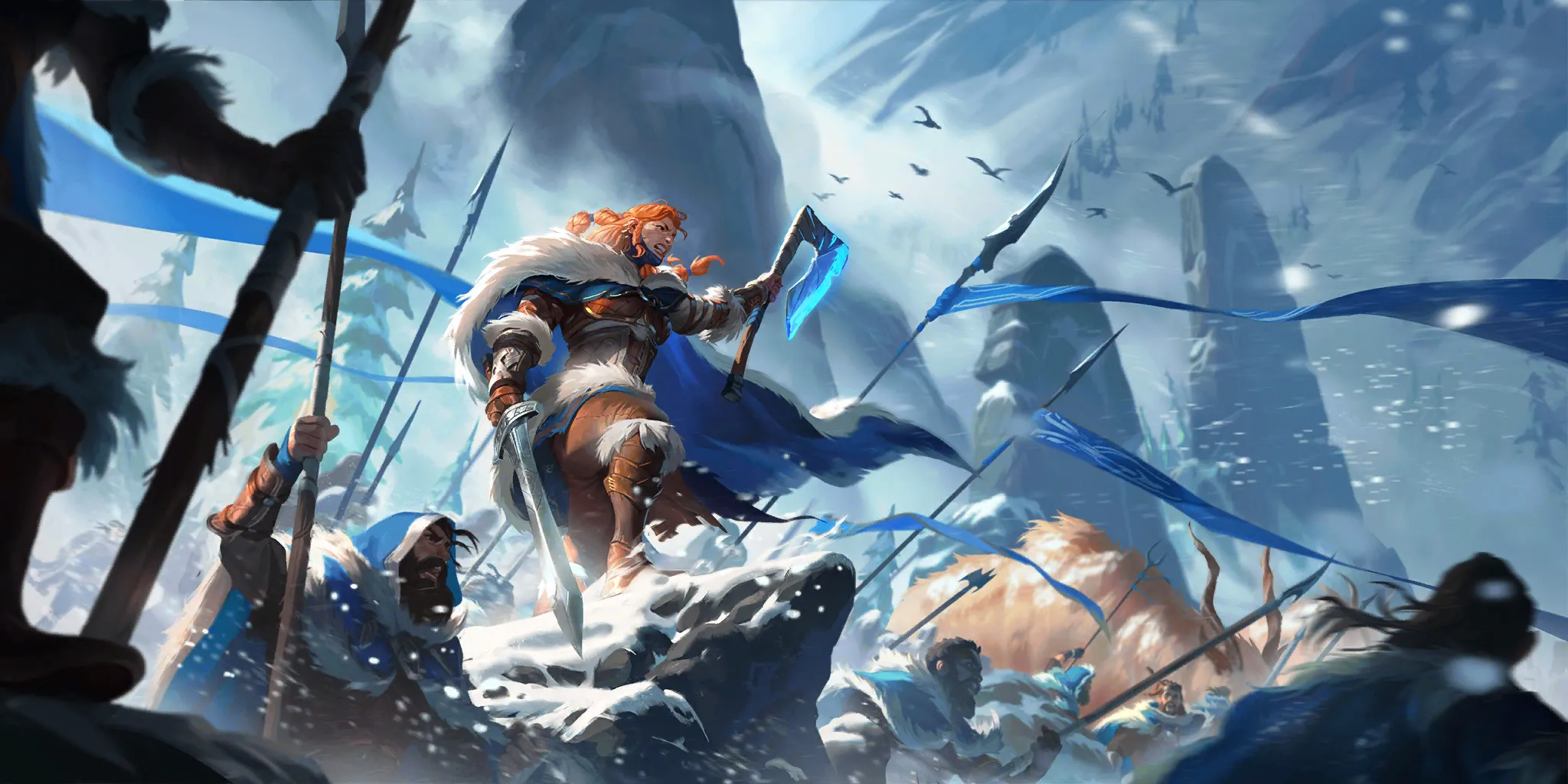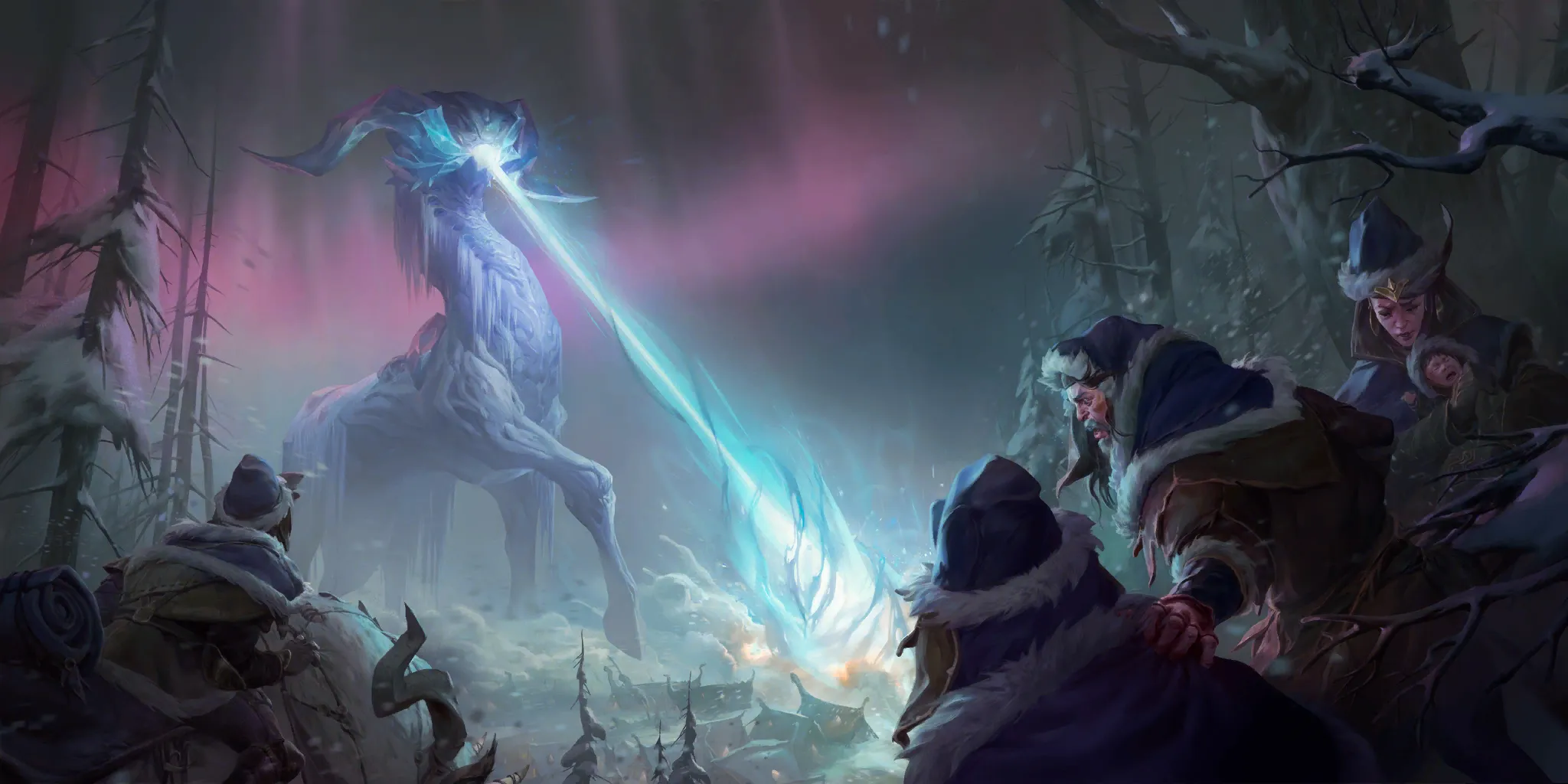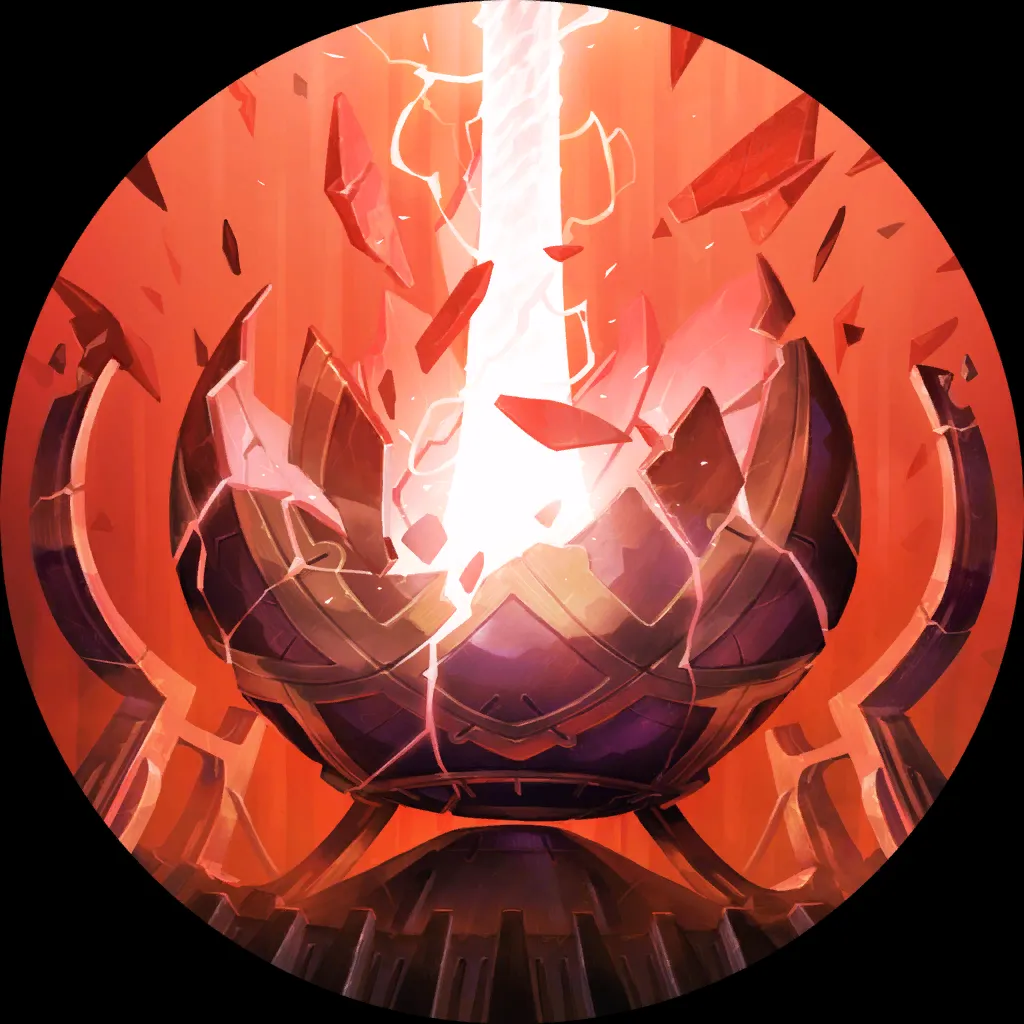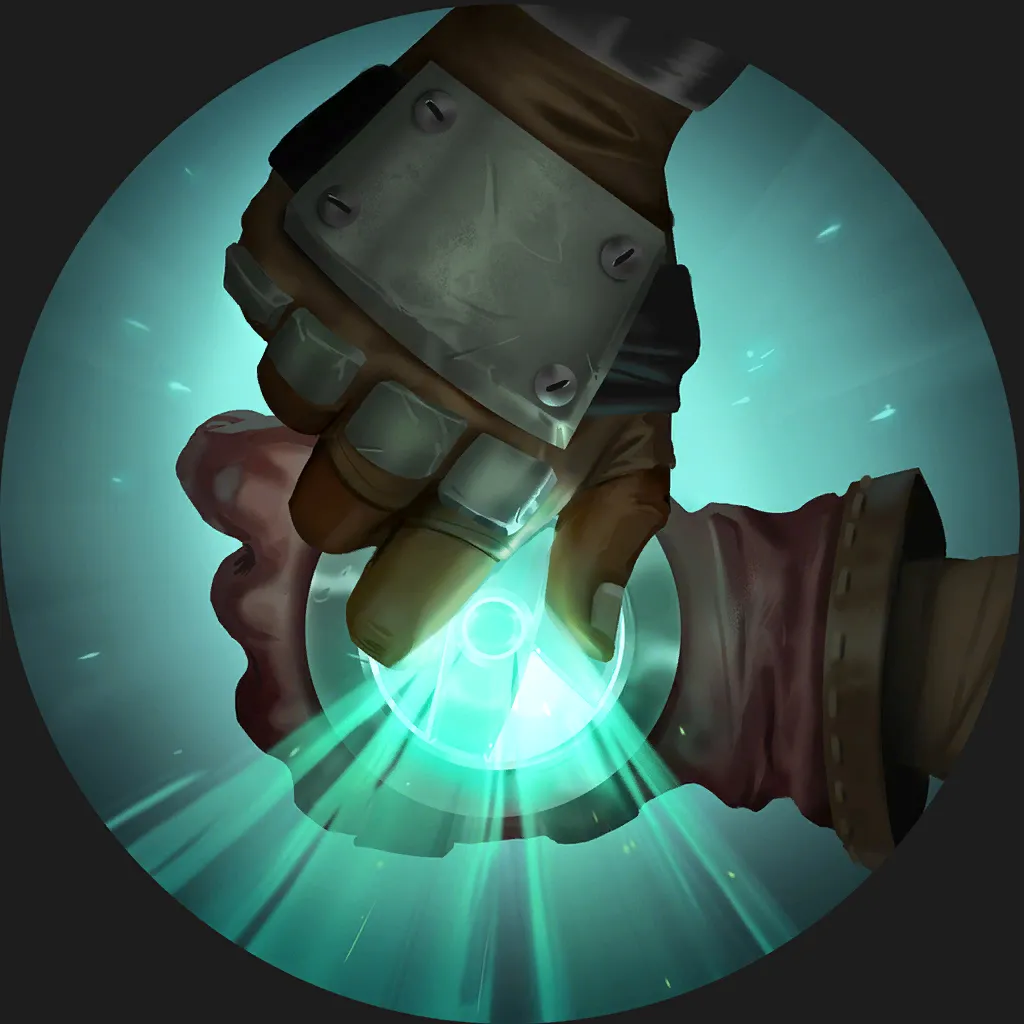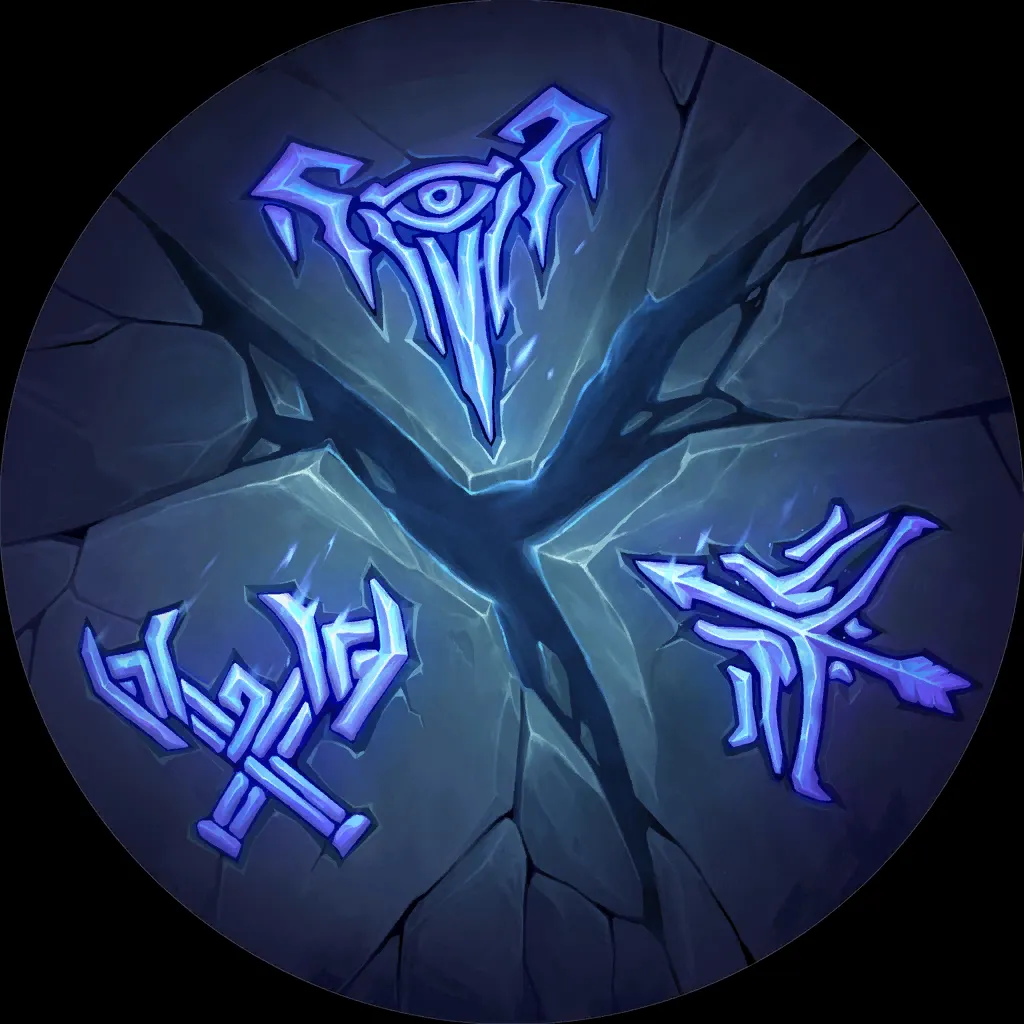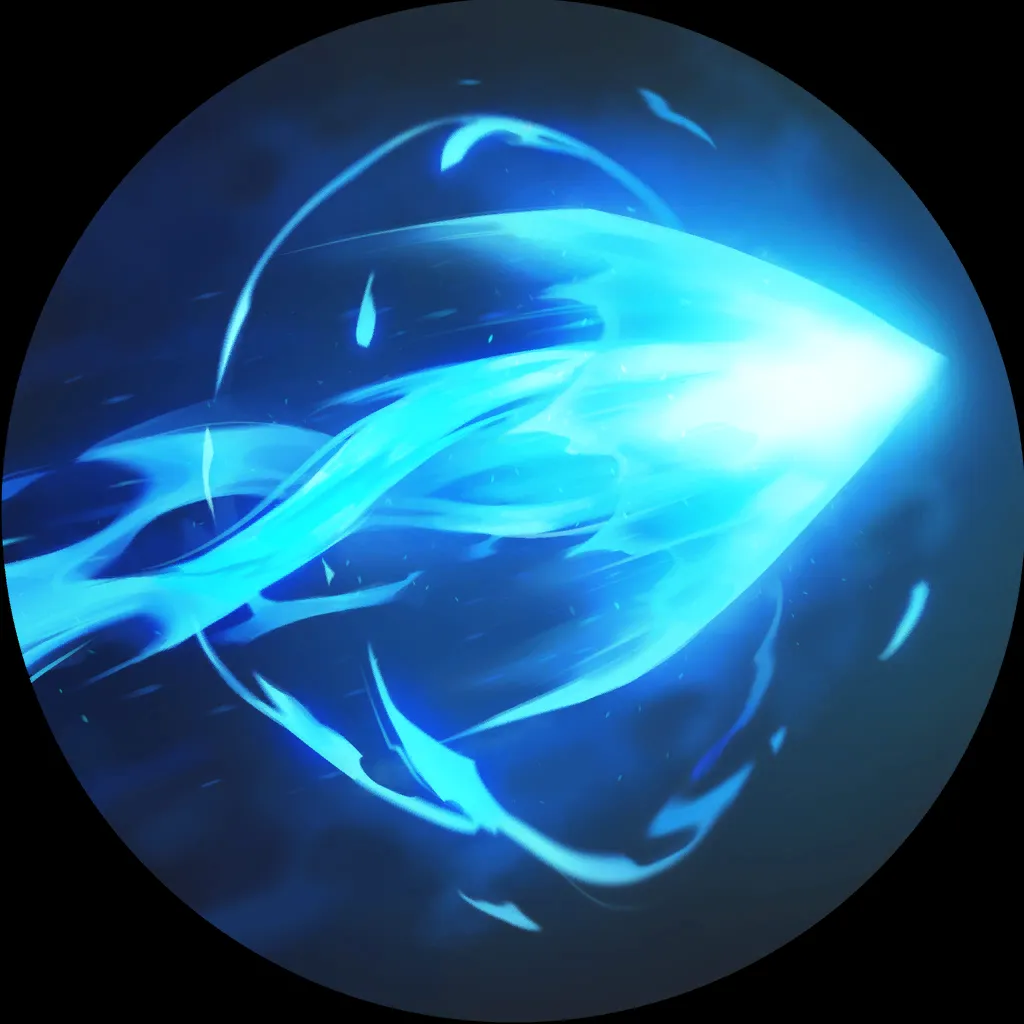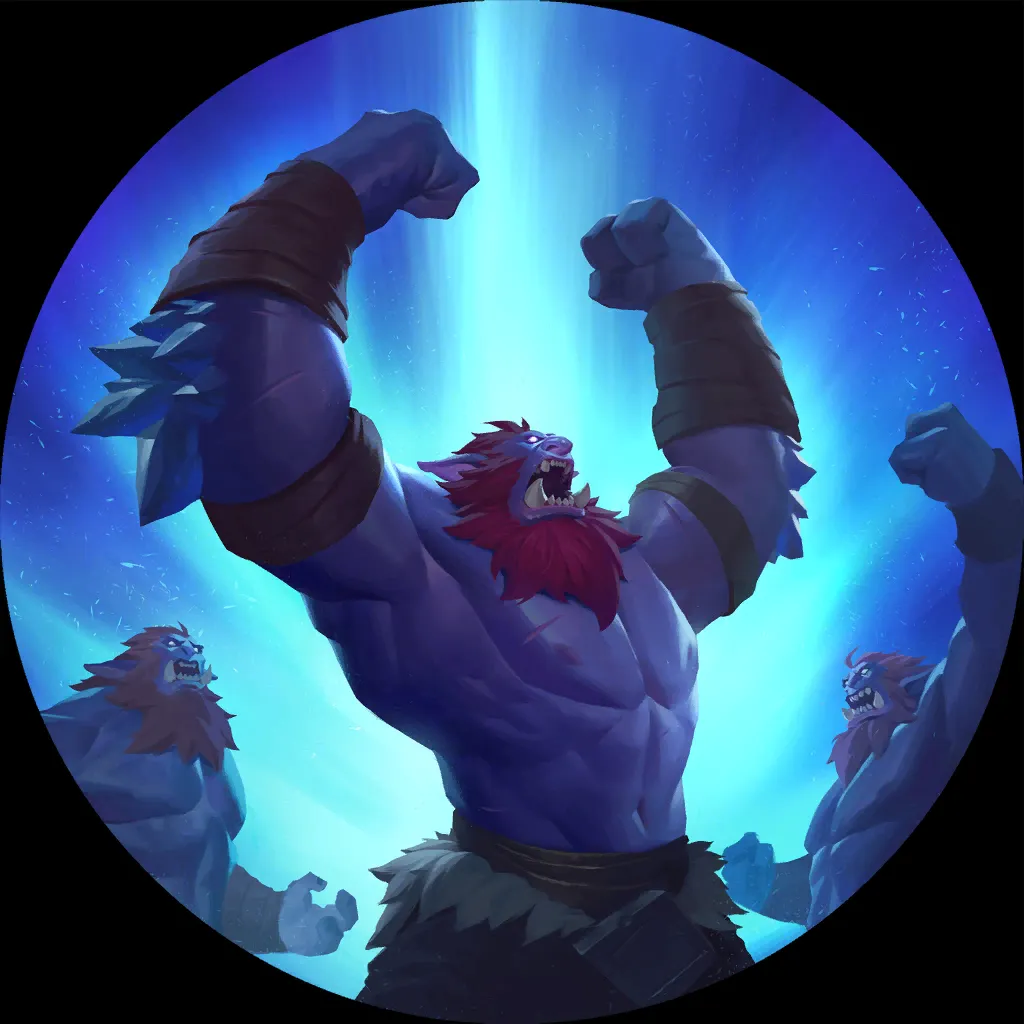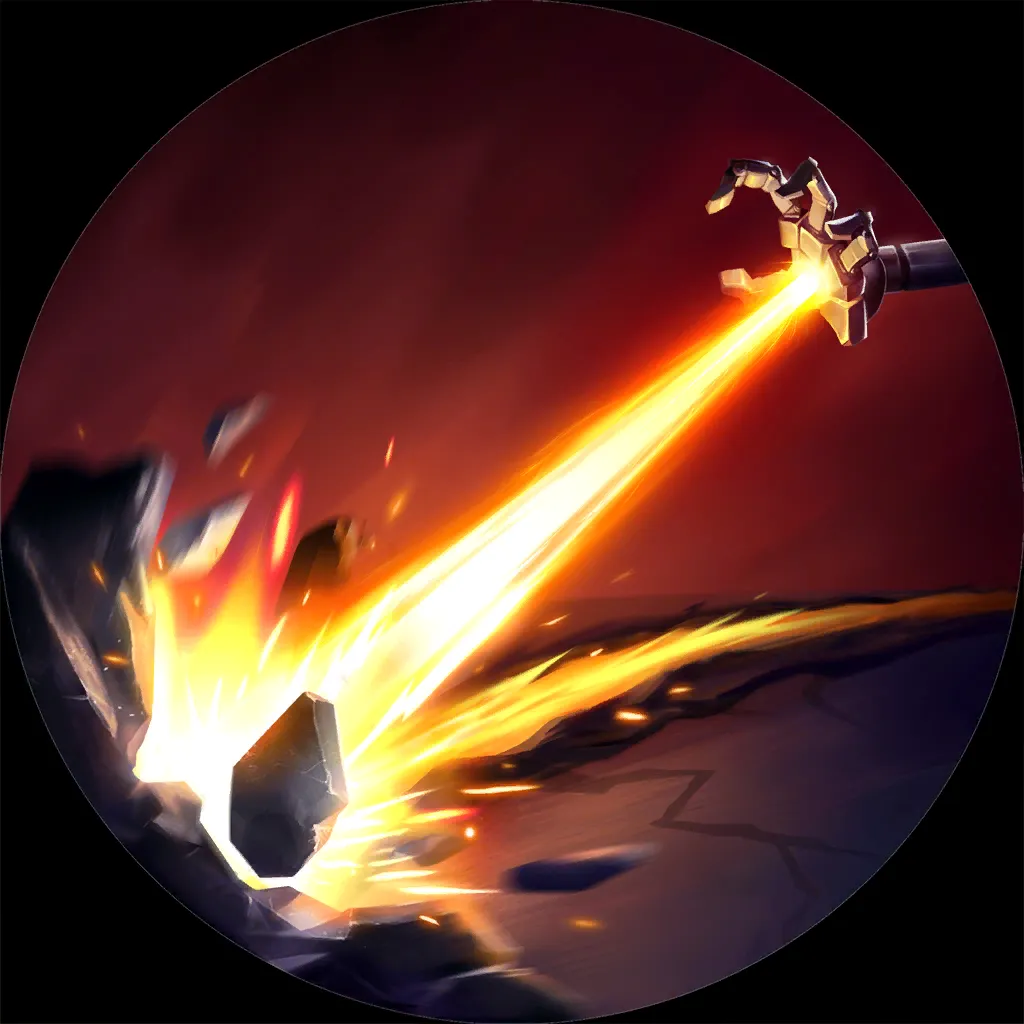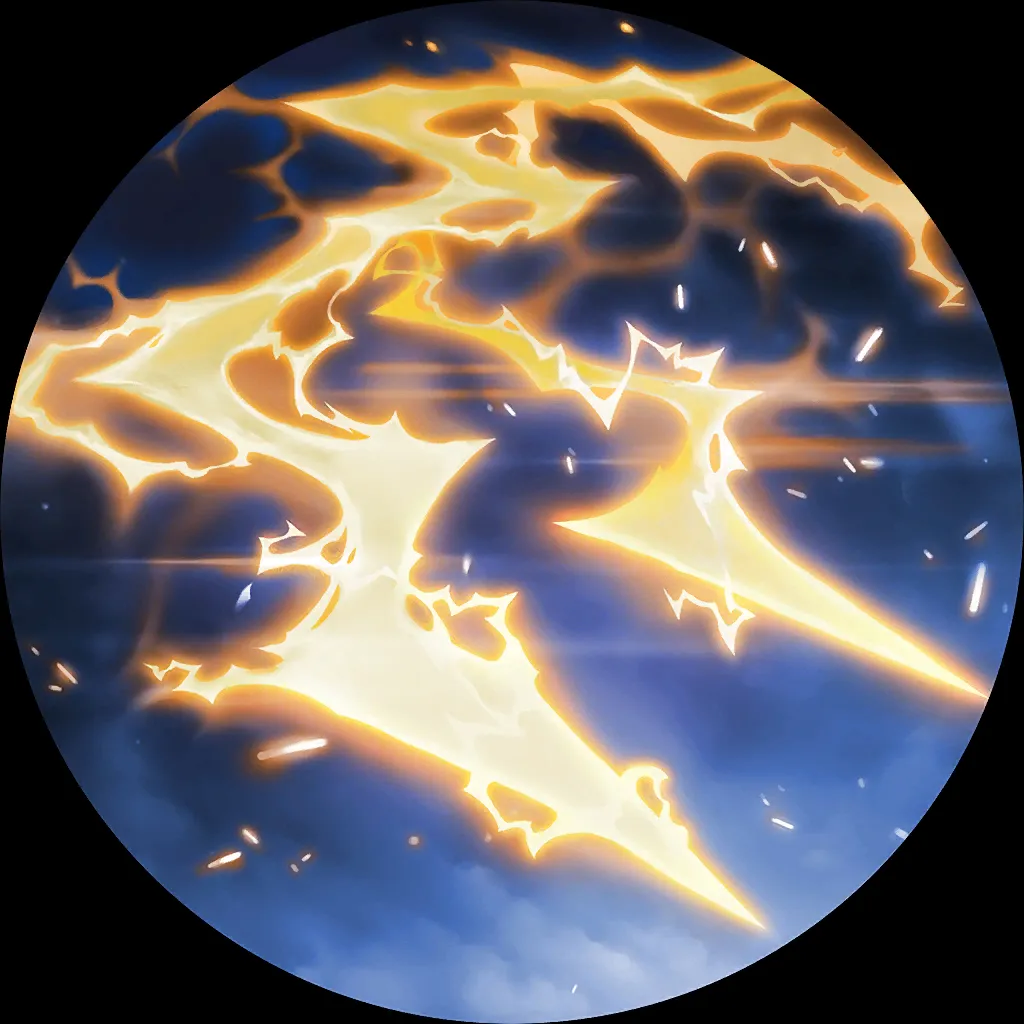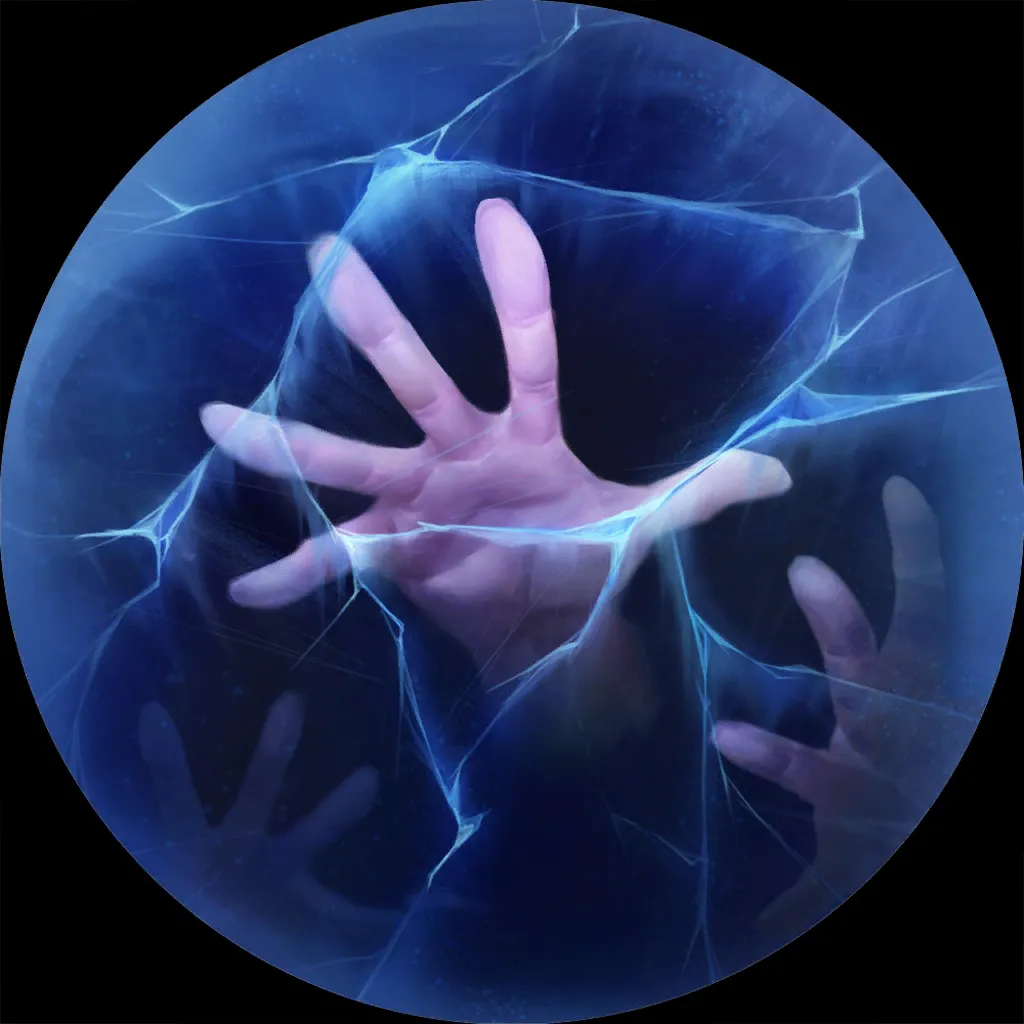 ---
Azirelia
An interesting case, my friend. A bit like during the last patch, there are two competing formulas, both similarly popular. But whereas both did well (even if one did better than the other) in the past weeks, nowadays one of them does awful, while the other is performing admirably.
Matchup tables cannot be trusted in cases like this, yet by current numbers the formula below should serve you nicely – and, one would expect, be further refined in the coming days.
6
4
10
20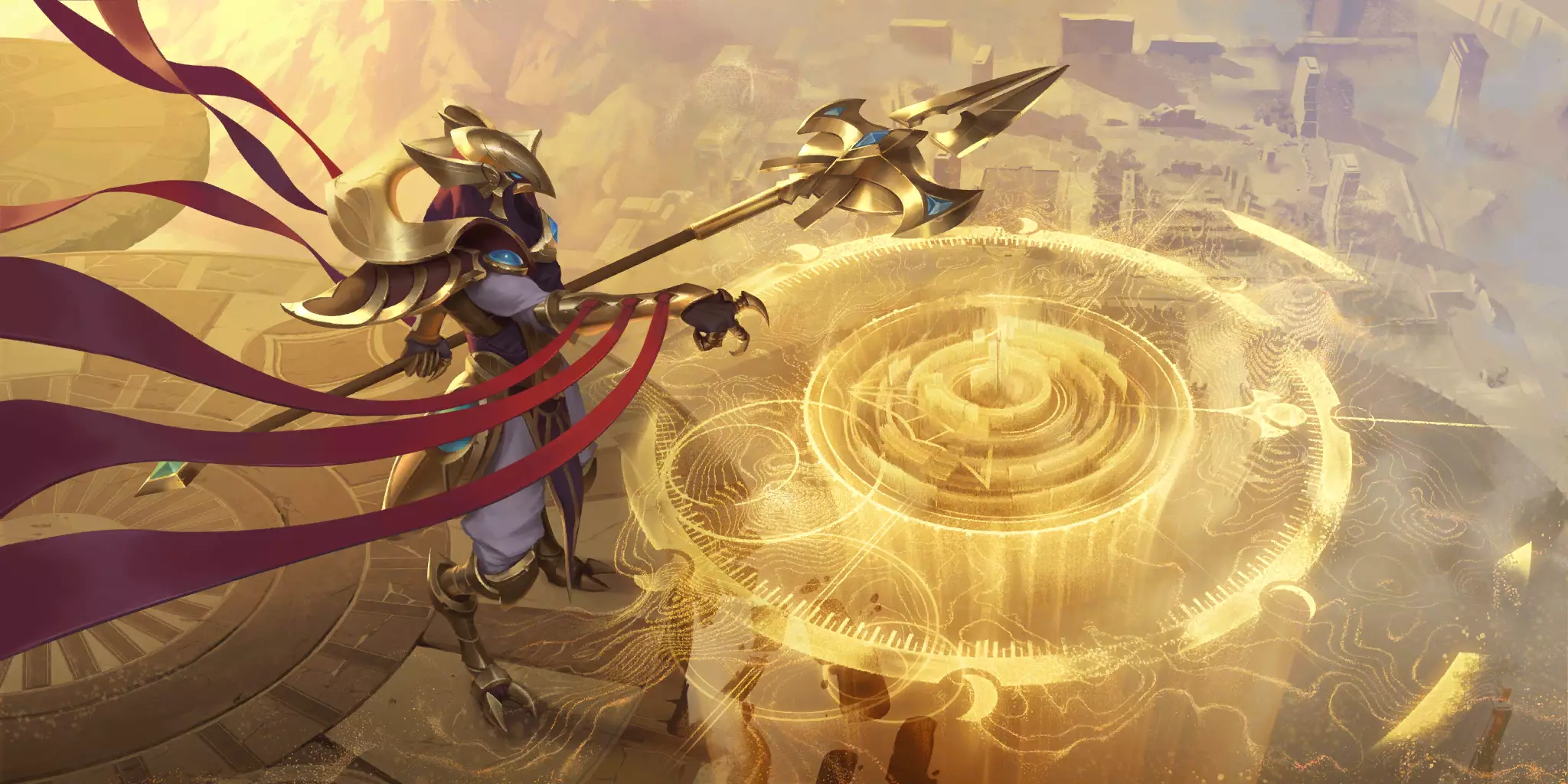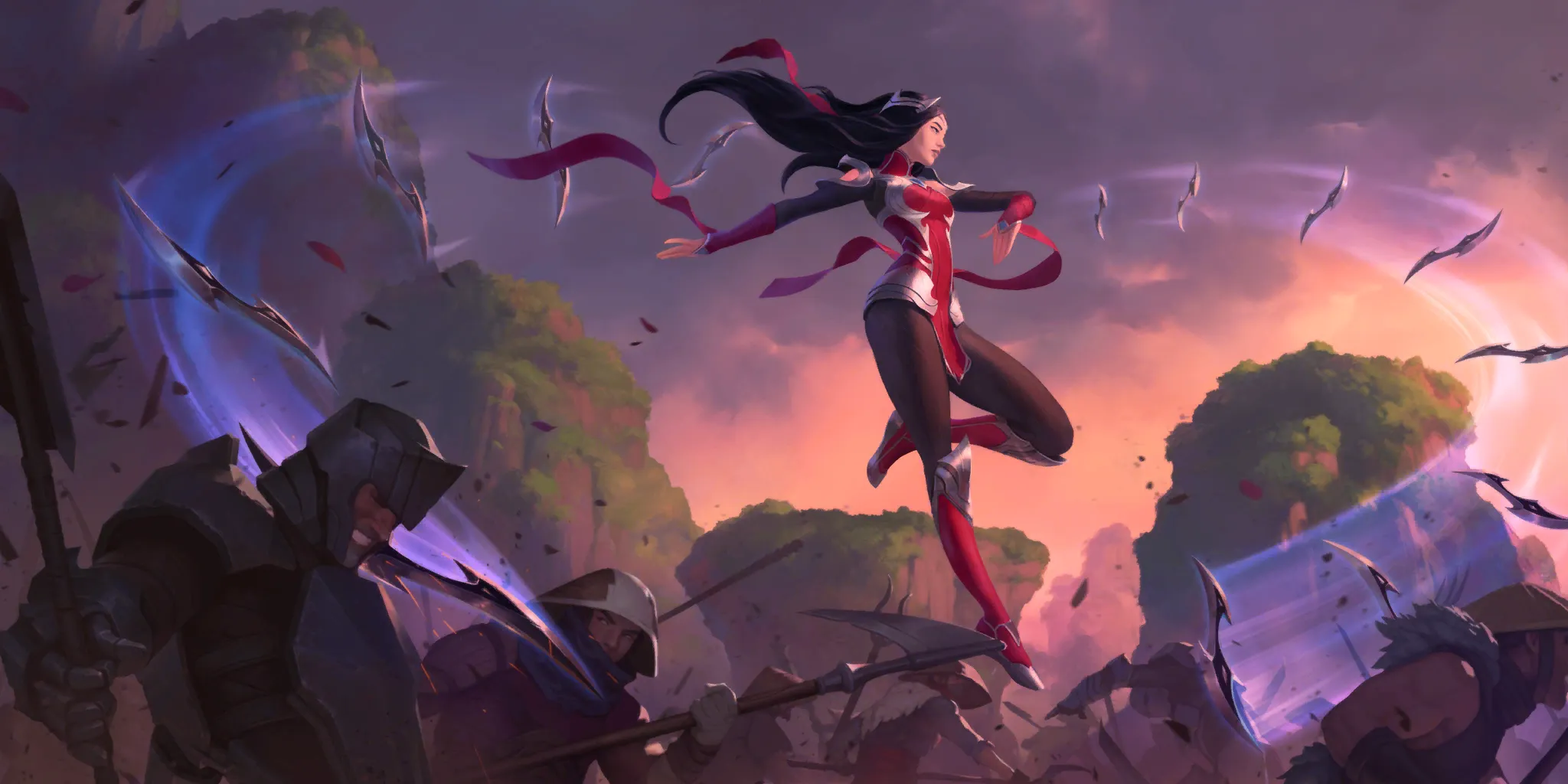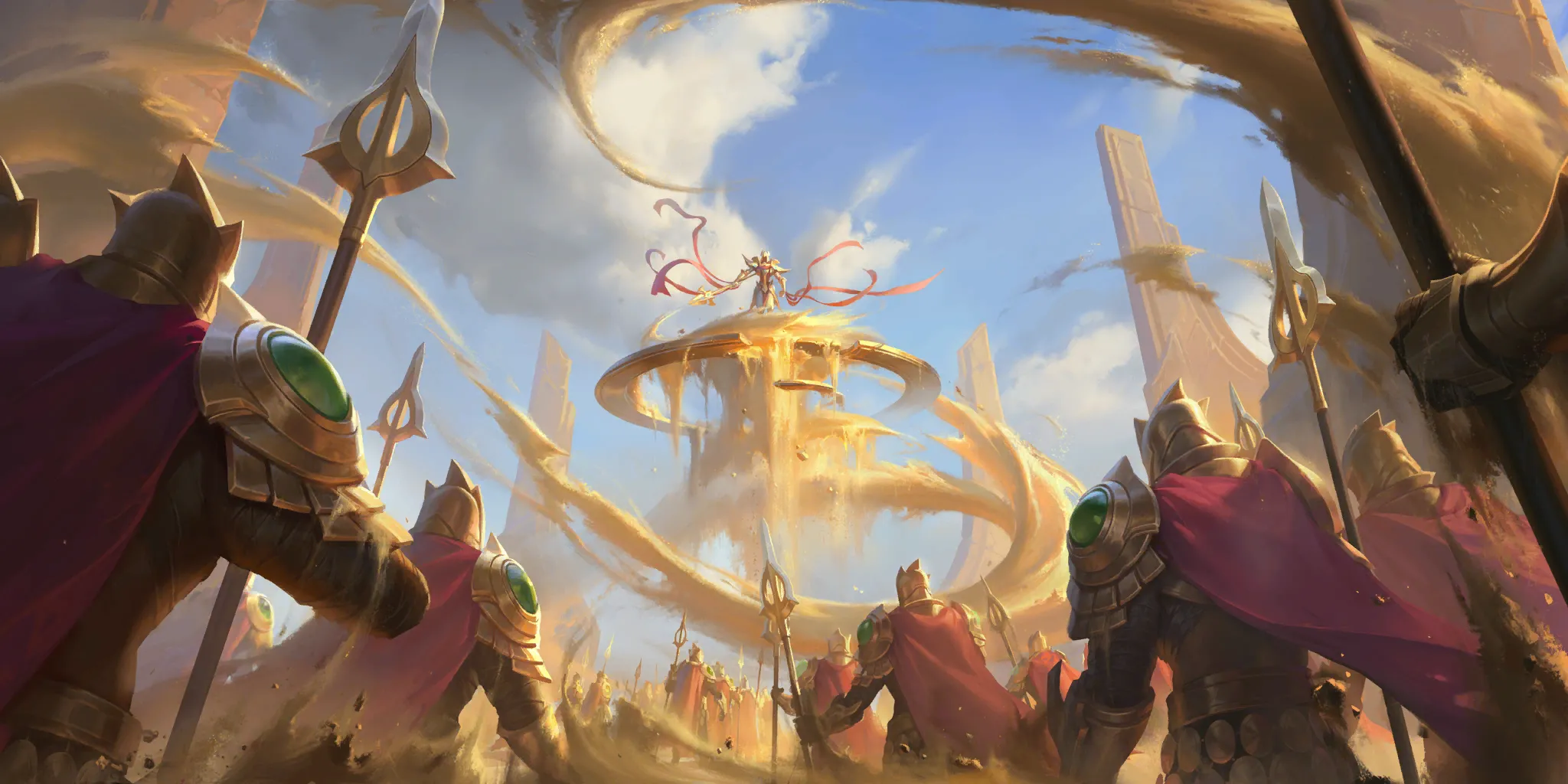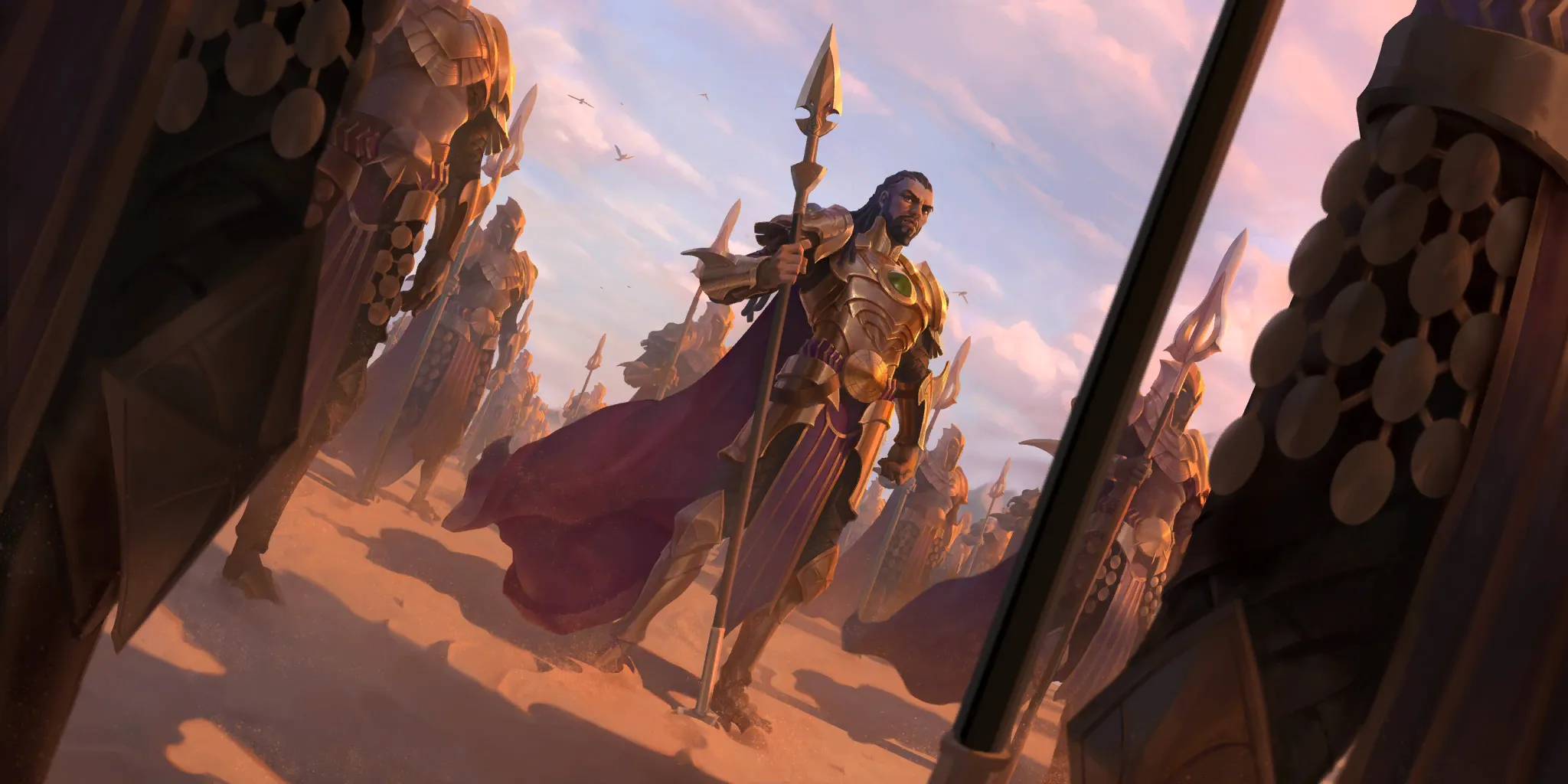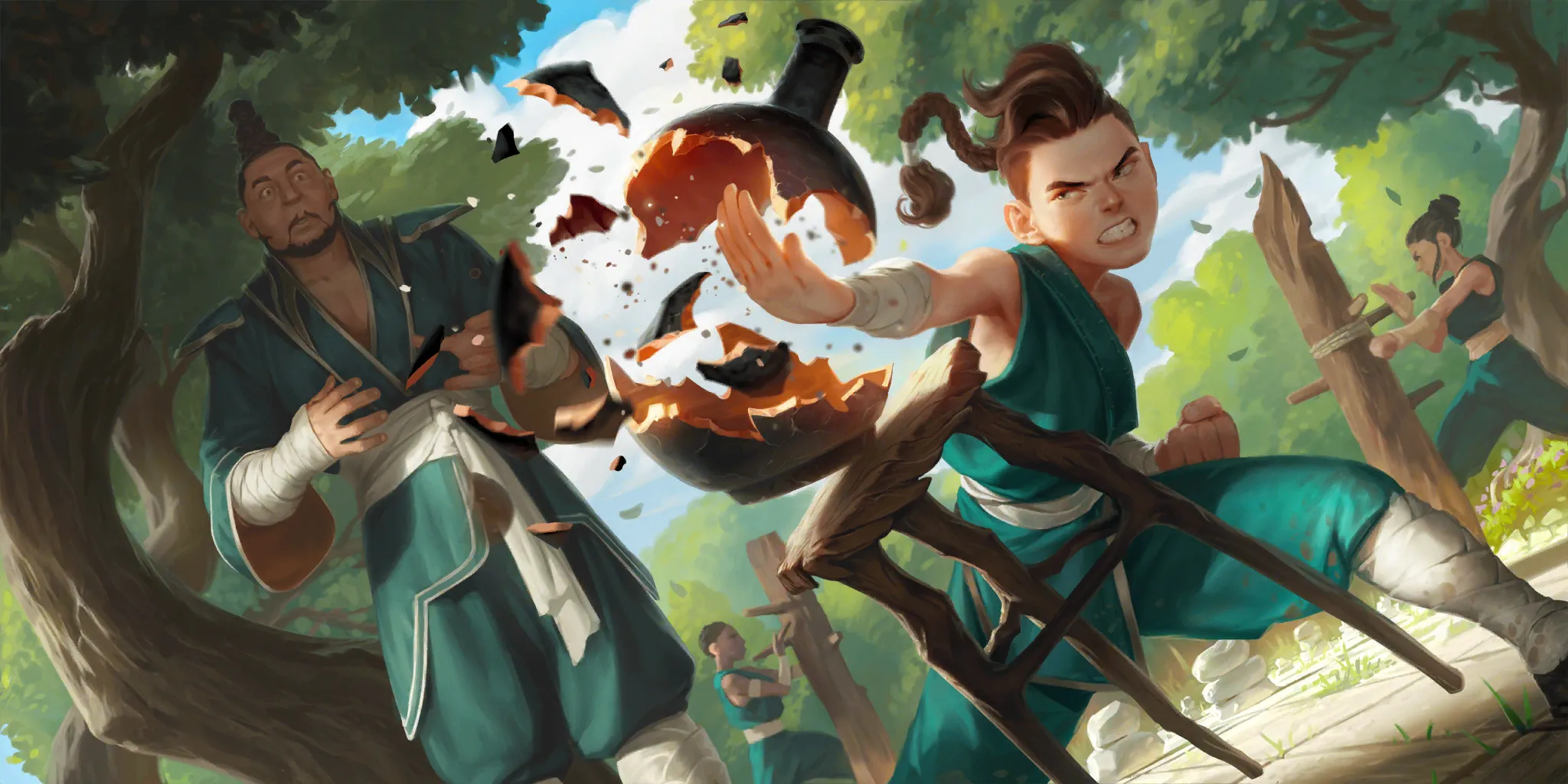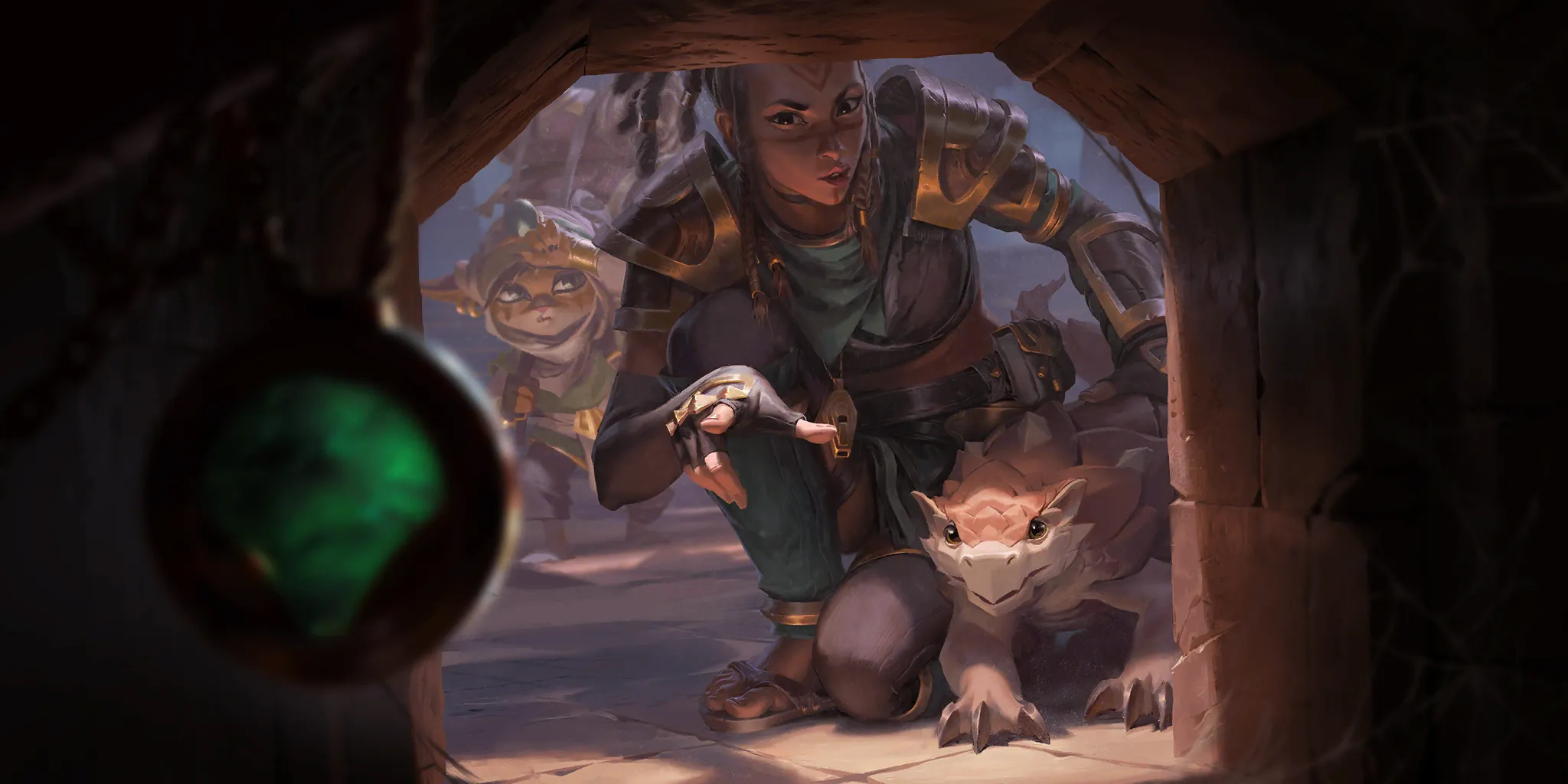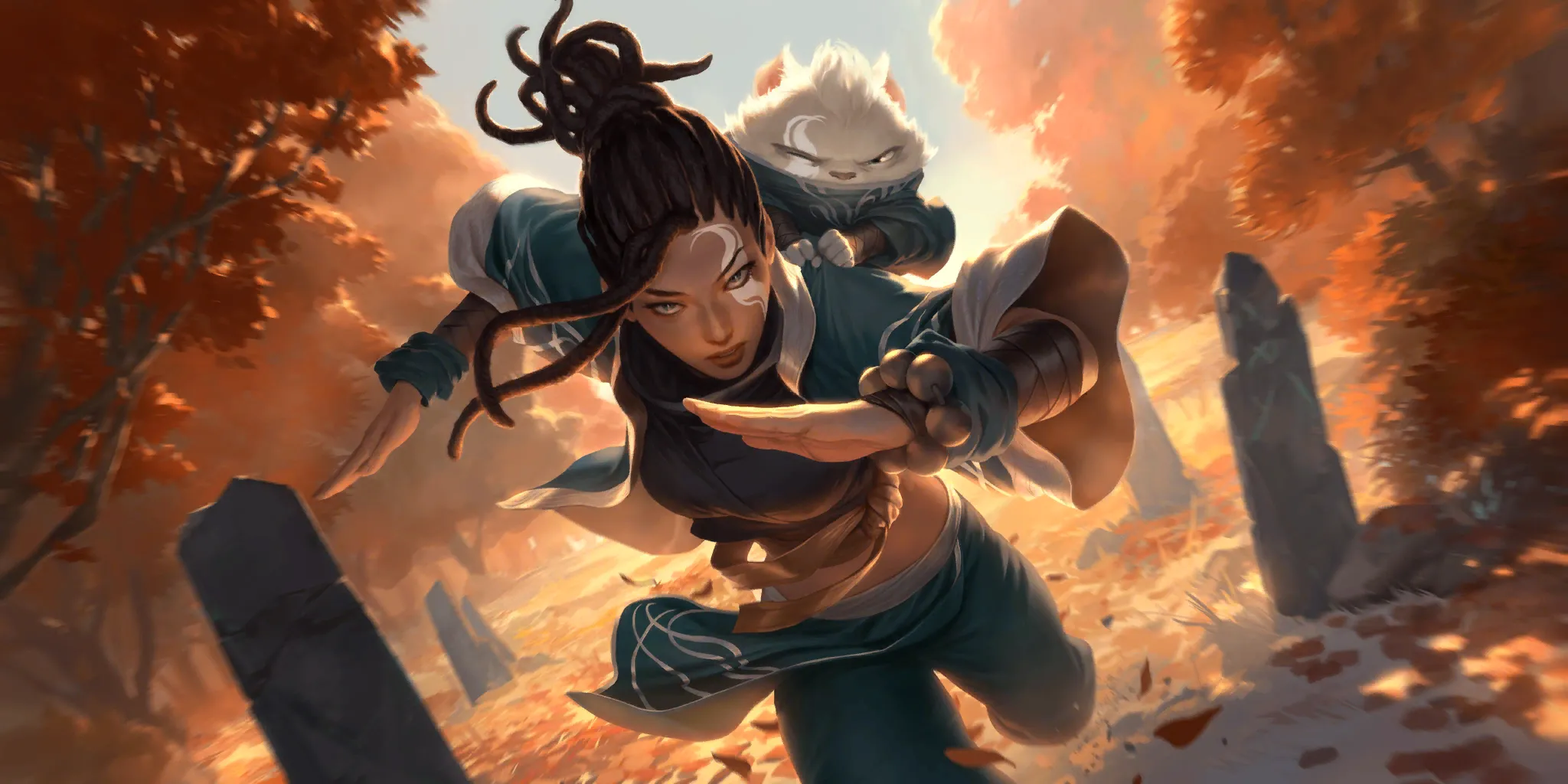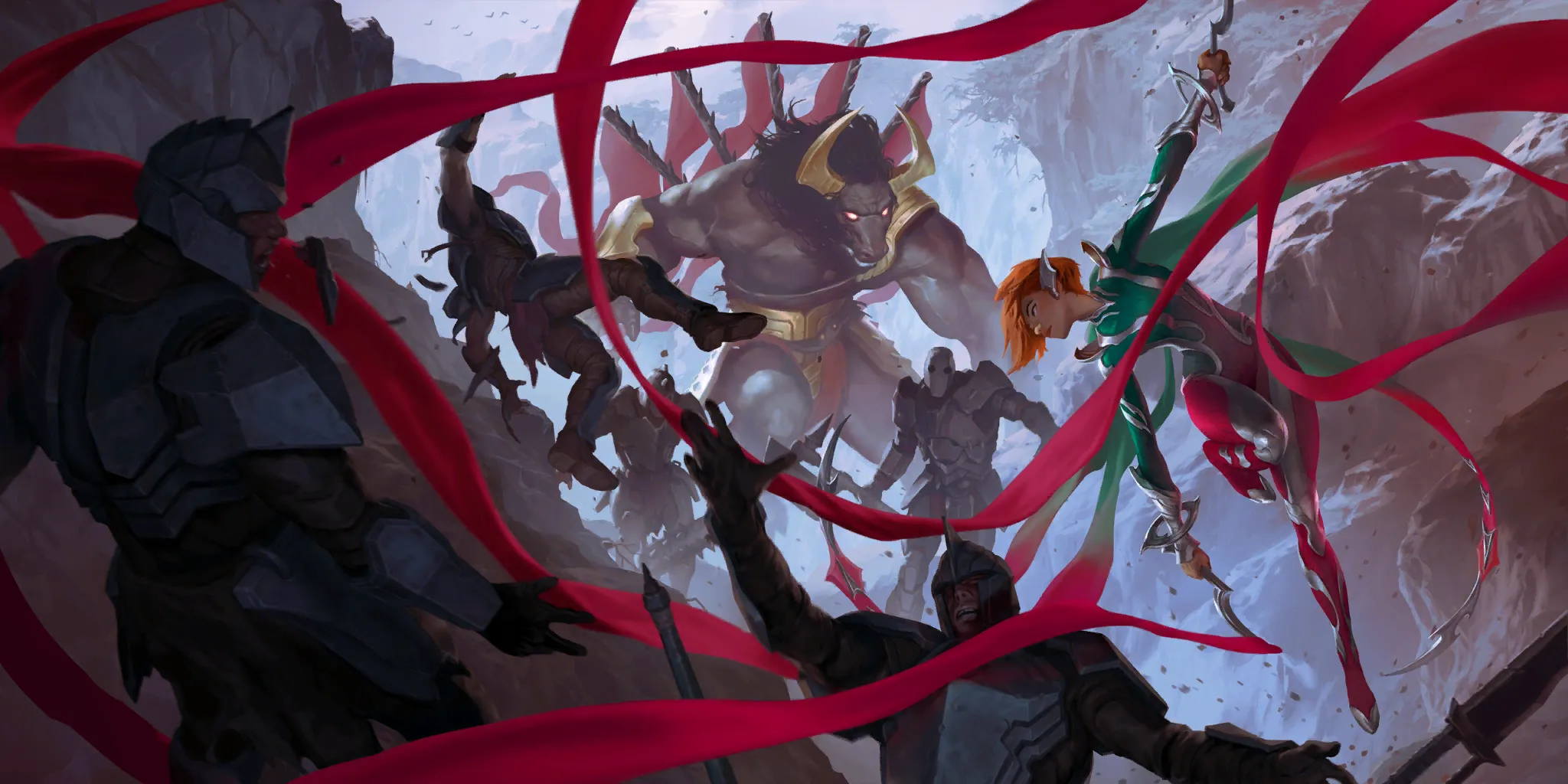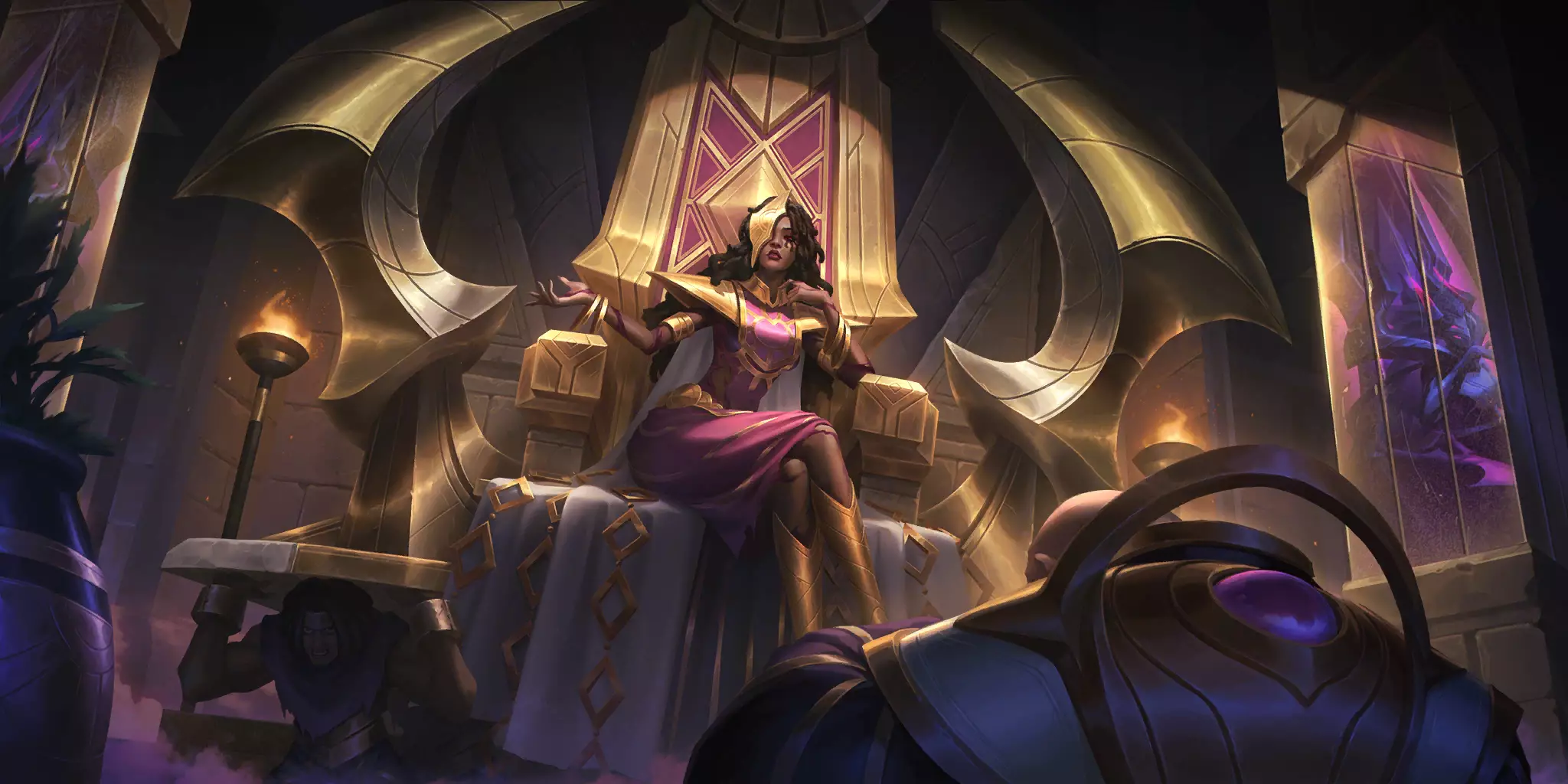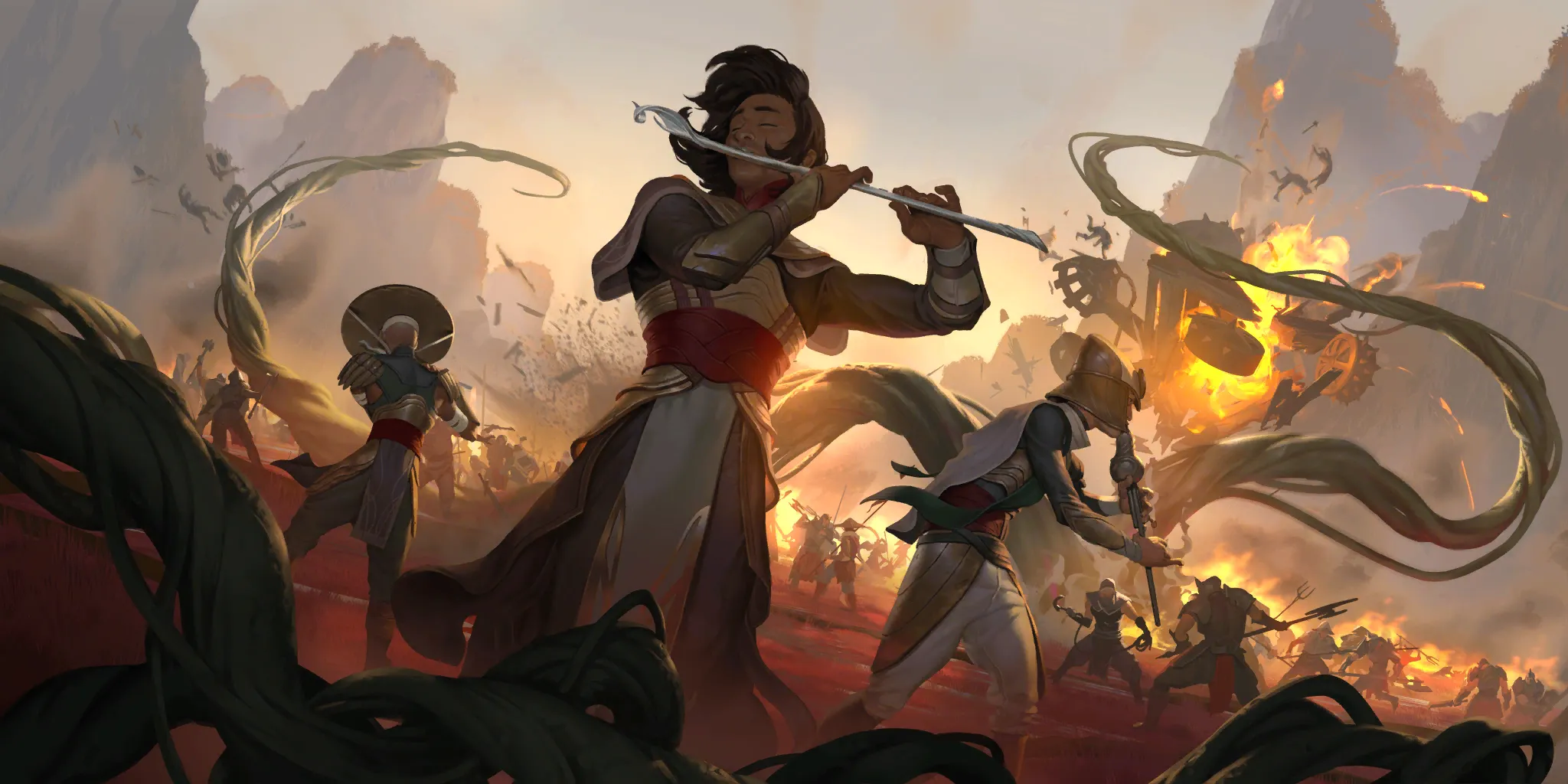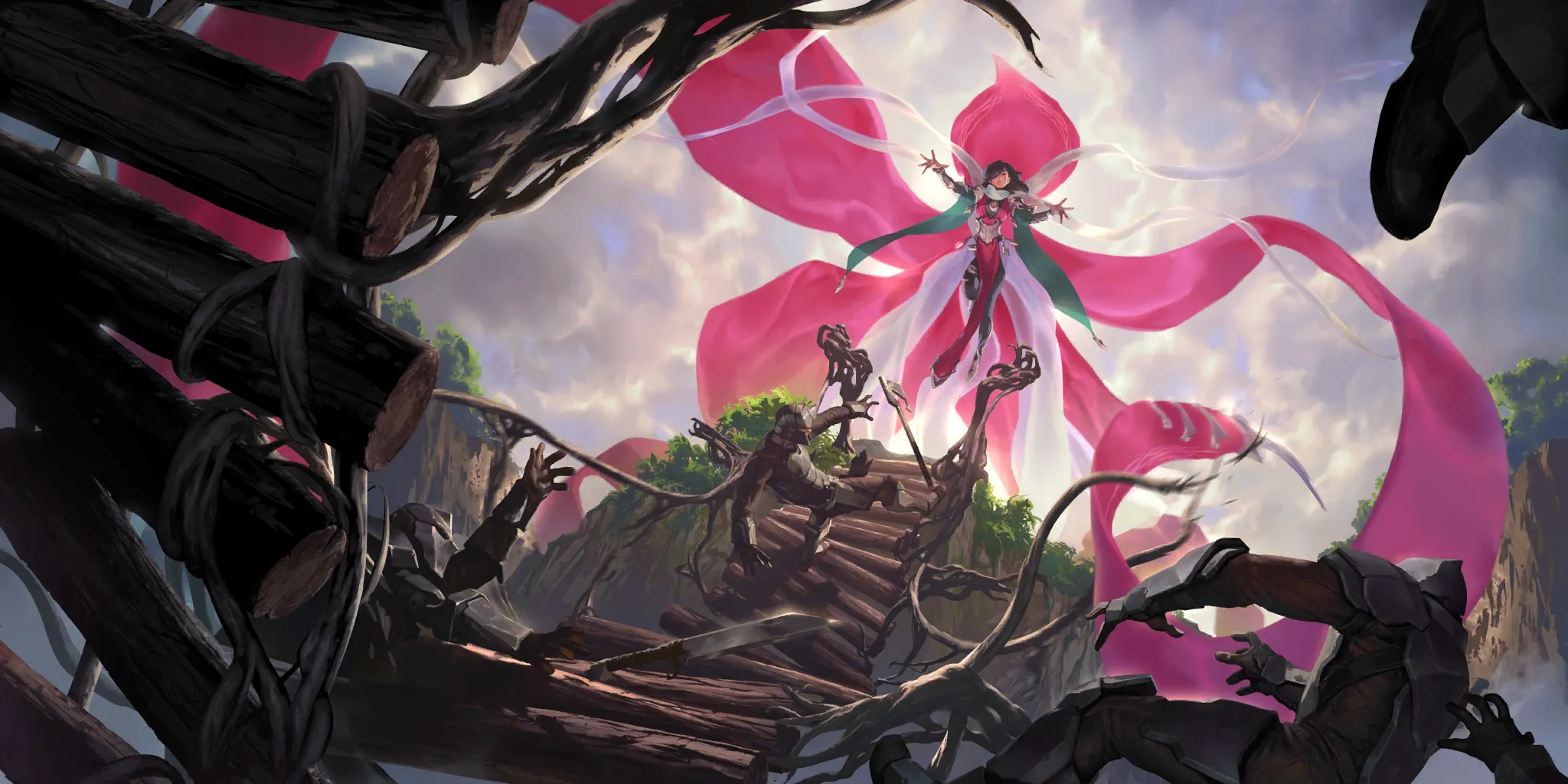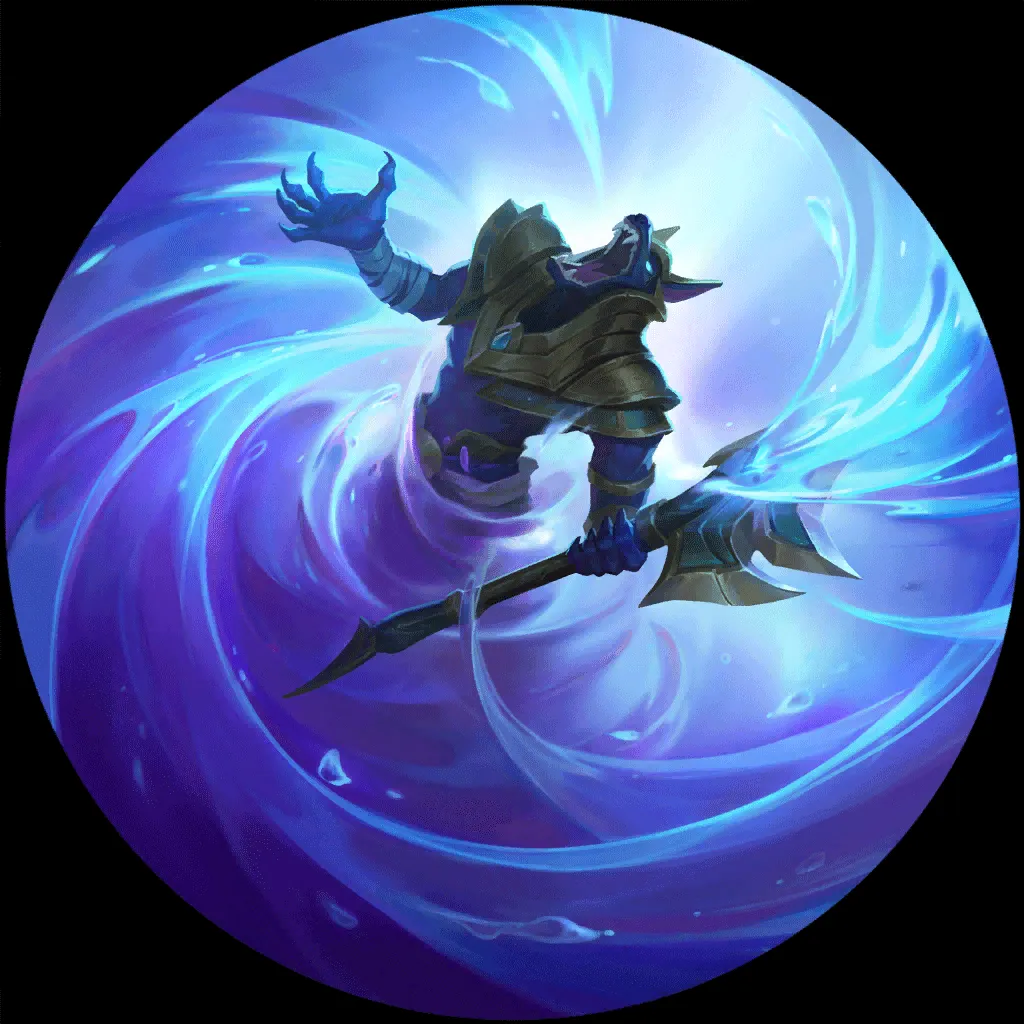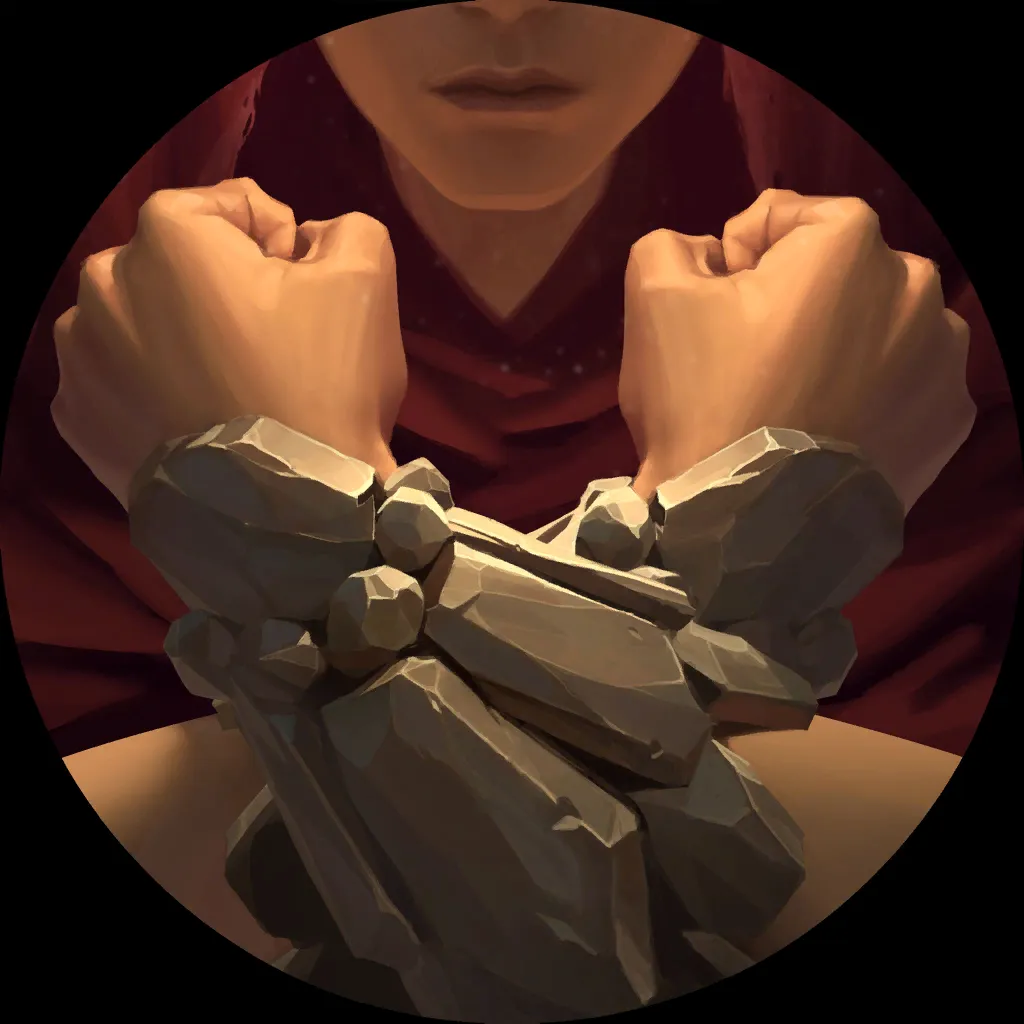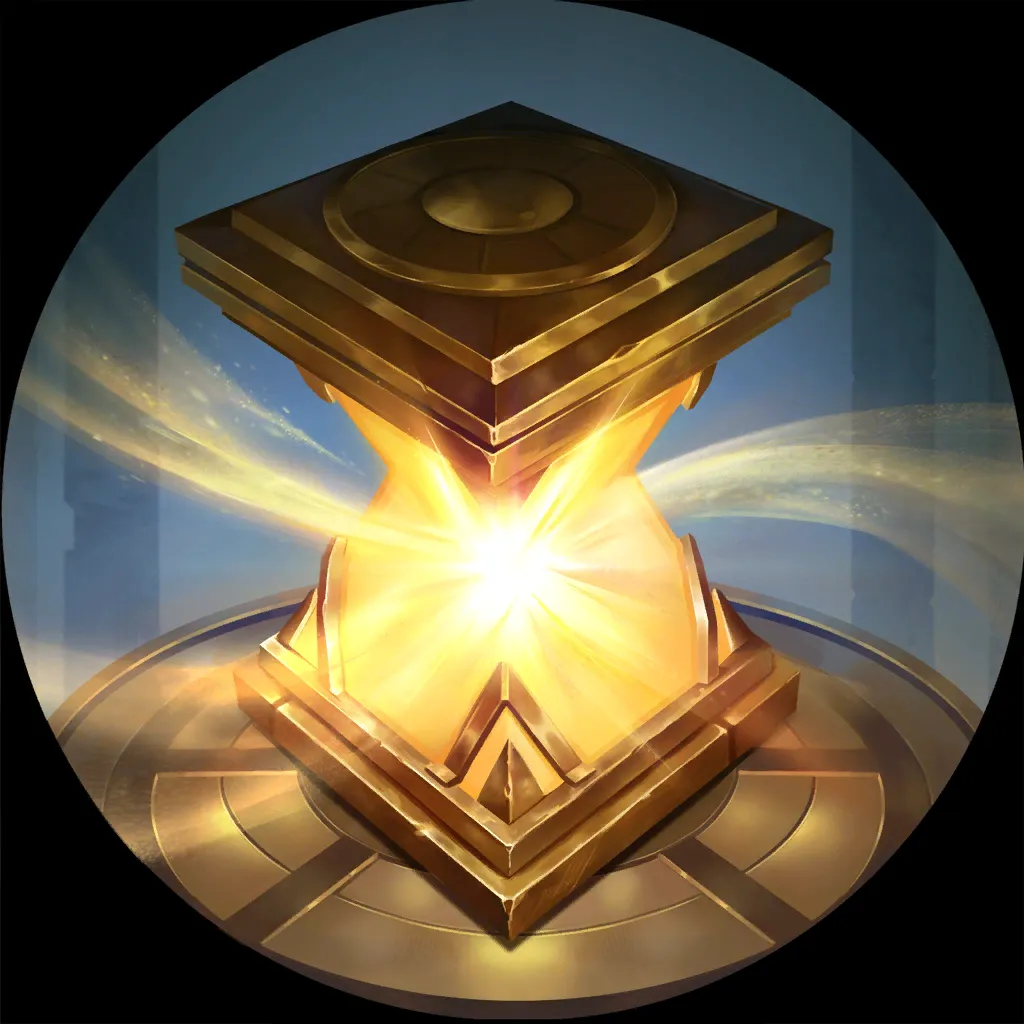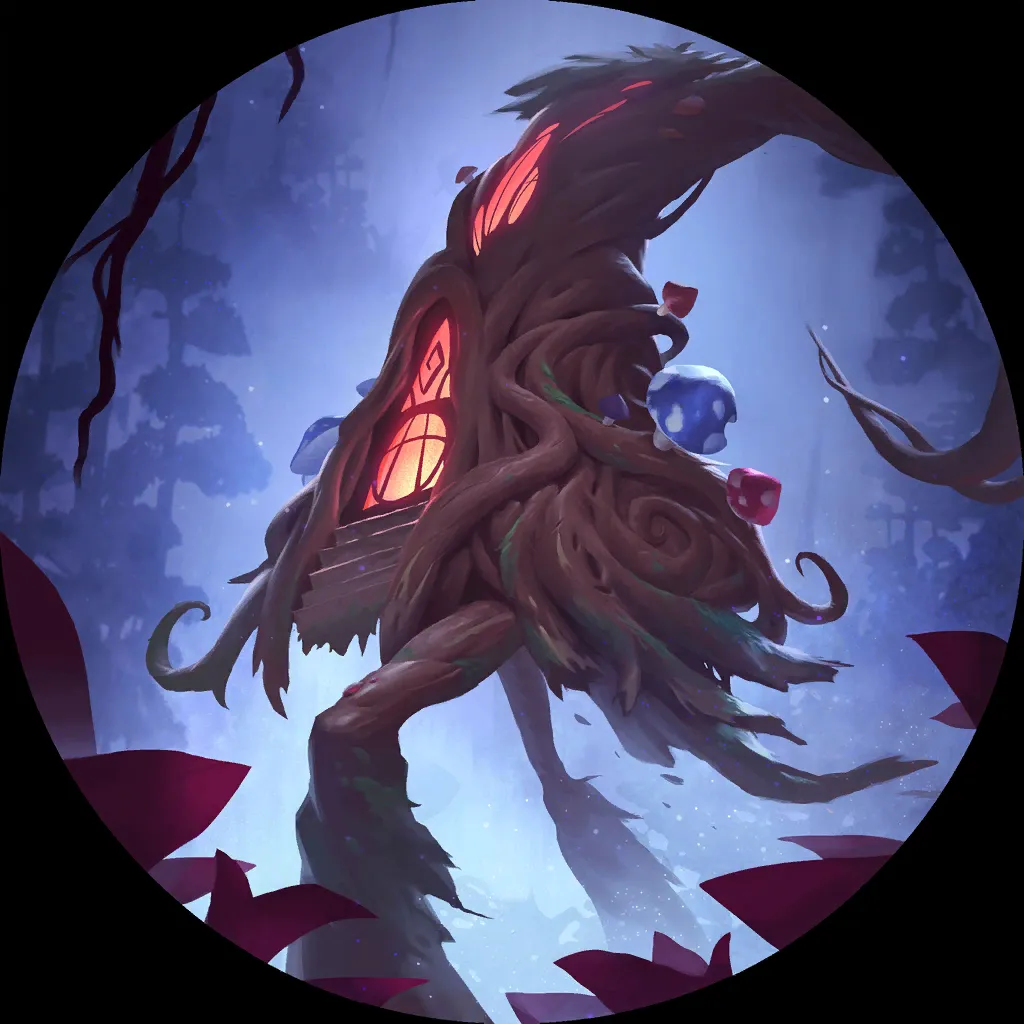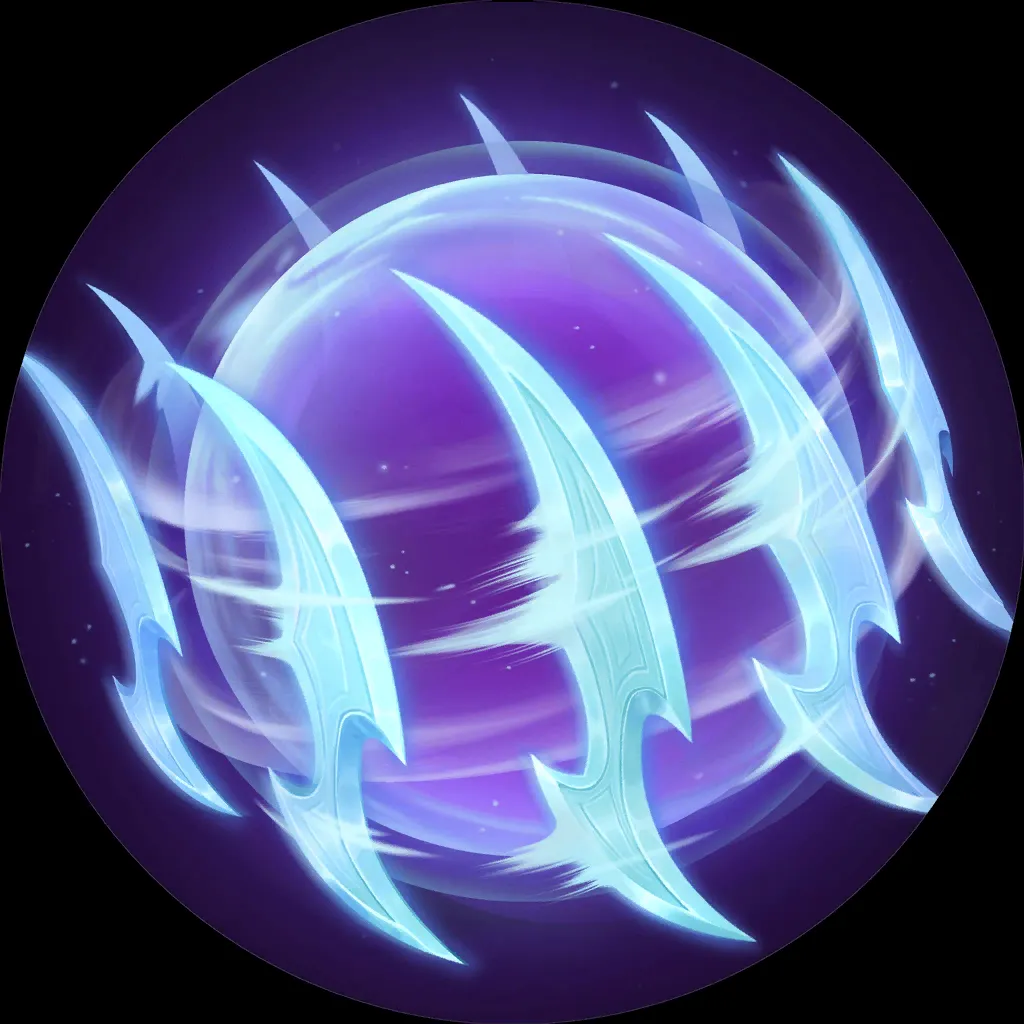 ---
A Walk on the Wild Side
Fringe options that should satisfy those looking for spicy novelties – data samples are on the very low end, so bold pilots beware!
---
Viego Evelynn
A concept that showed a hope of promise two weeks ago but, sadly, never took off – it seems playable right now, but may be a choice suitable only for those that truly cherish pain.
6
5
10
19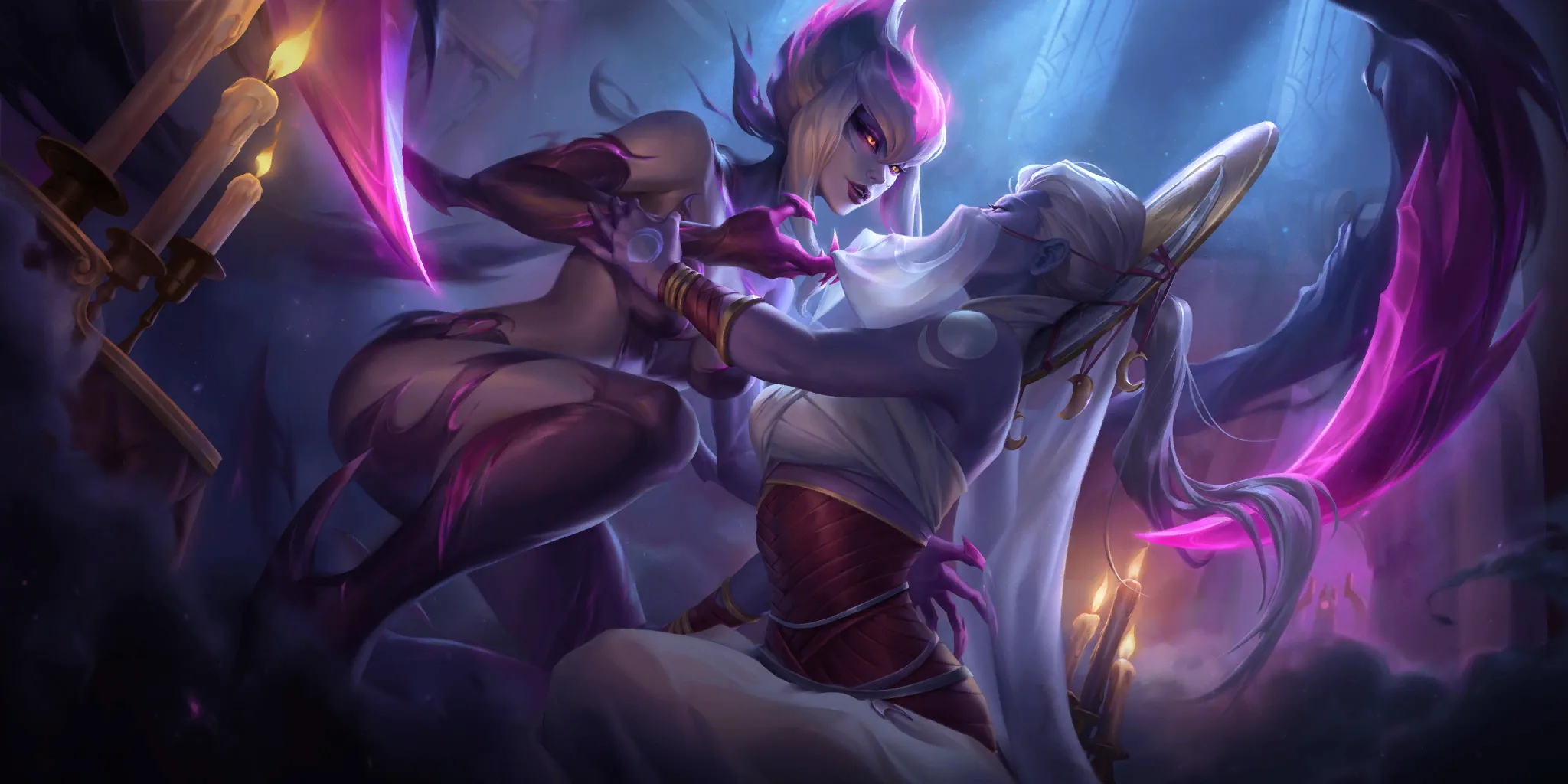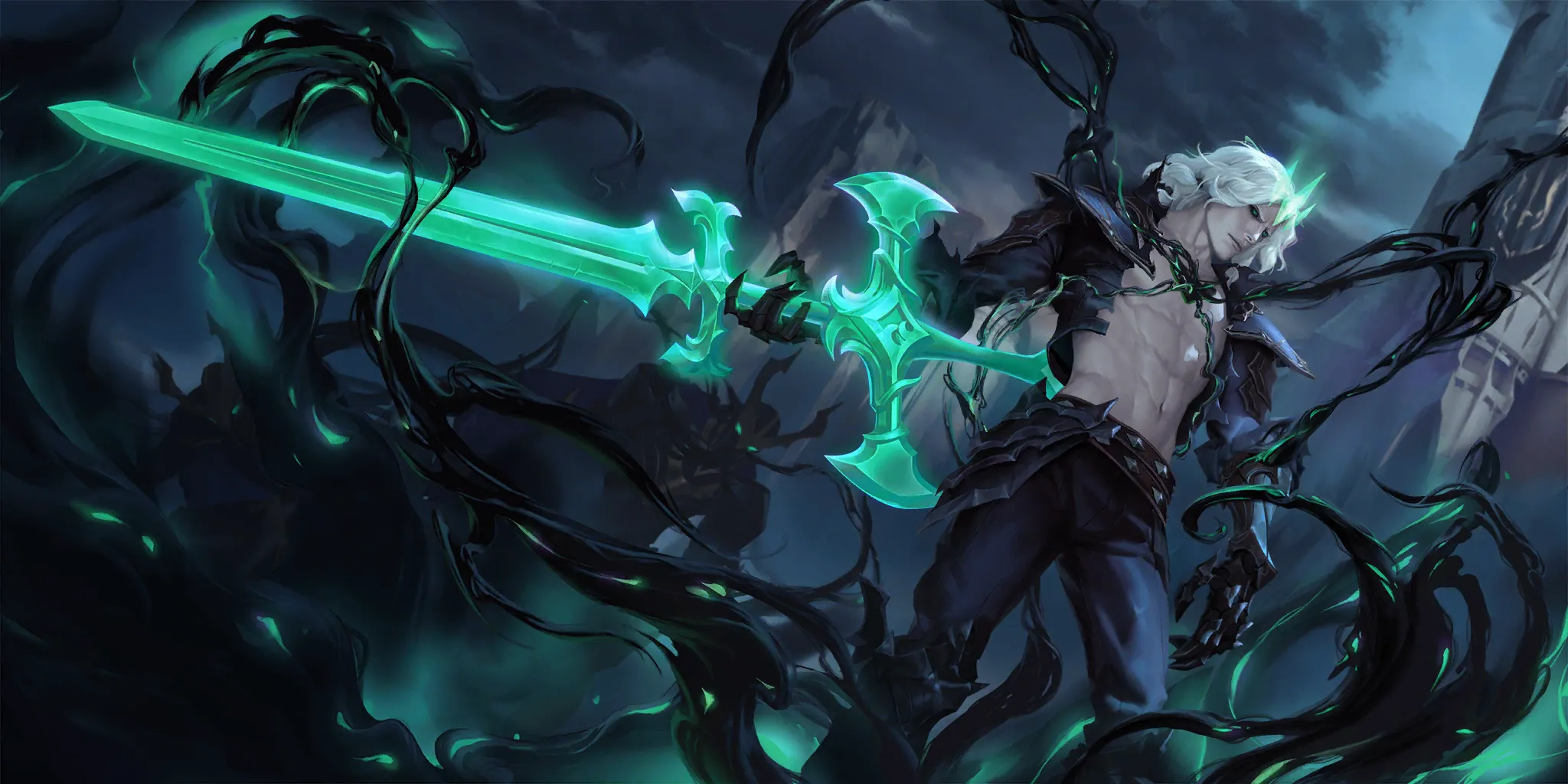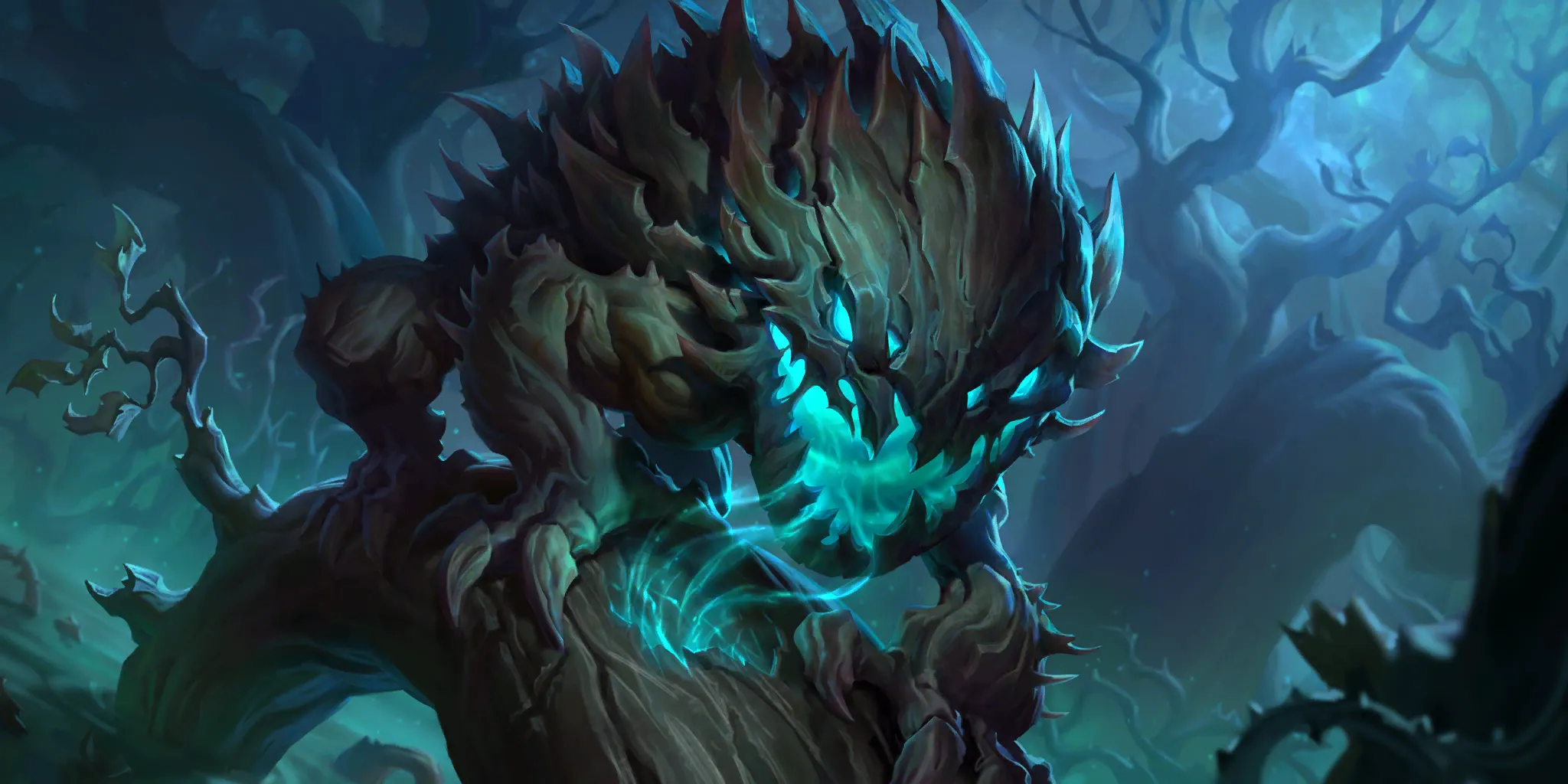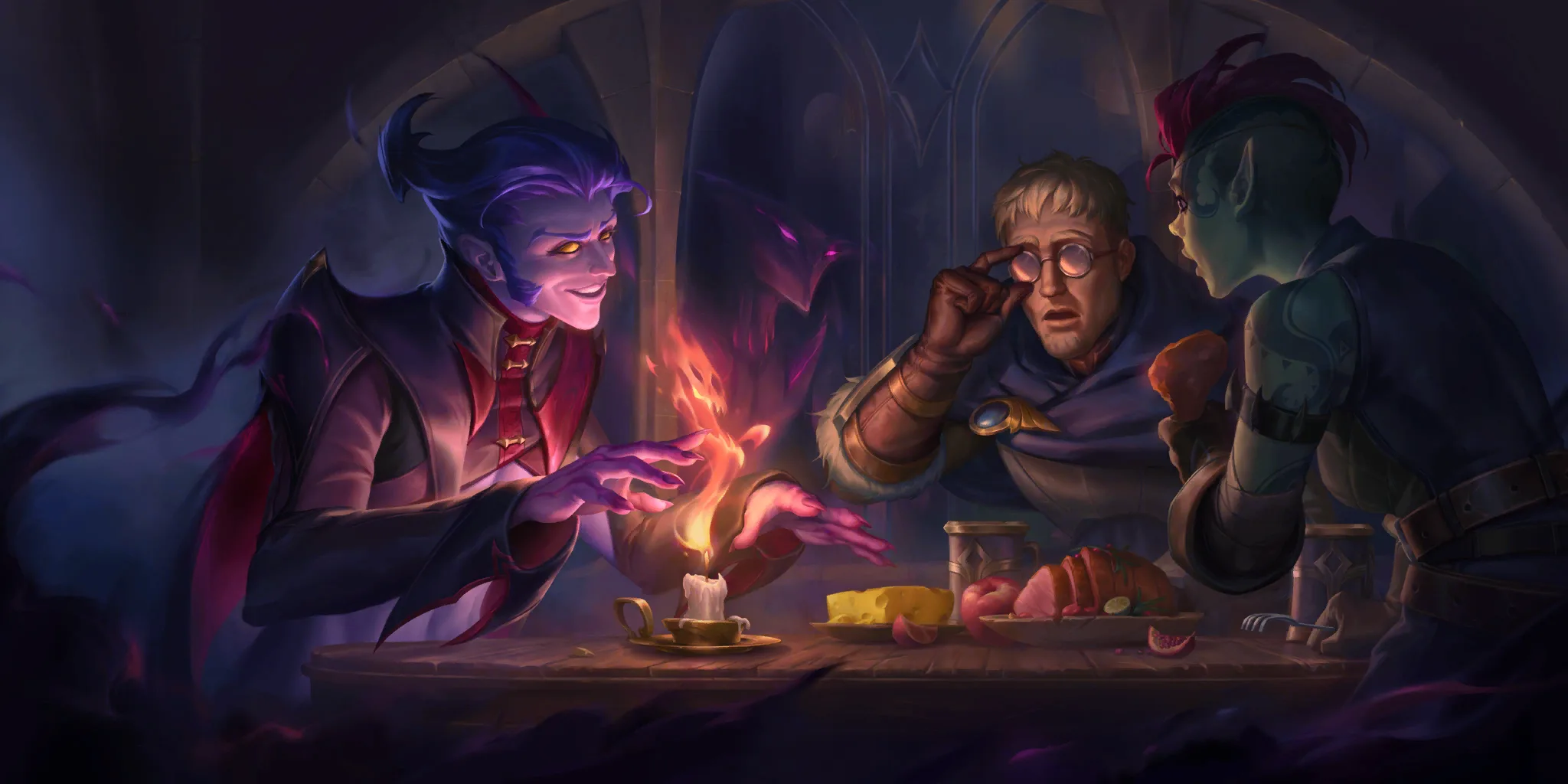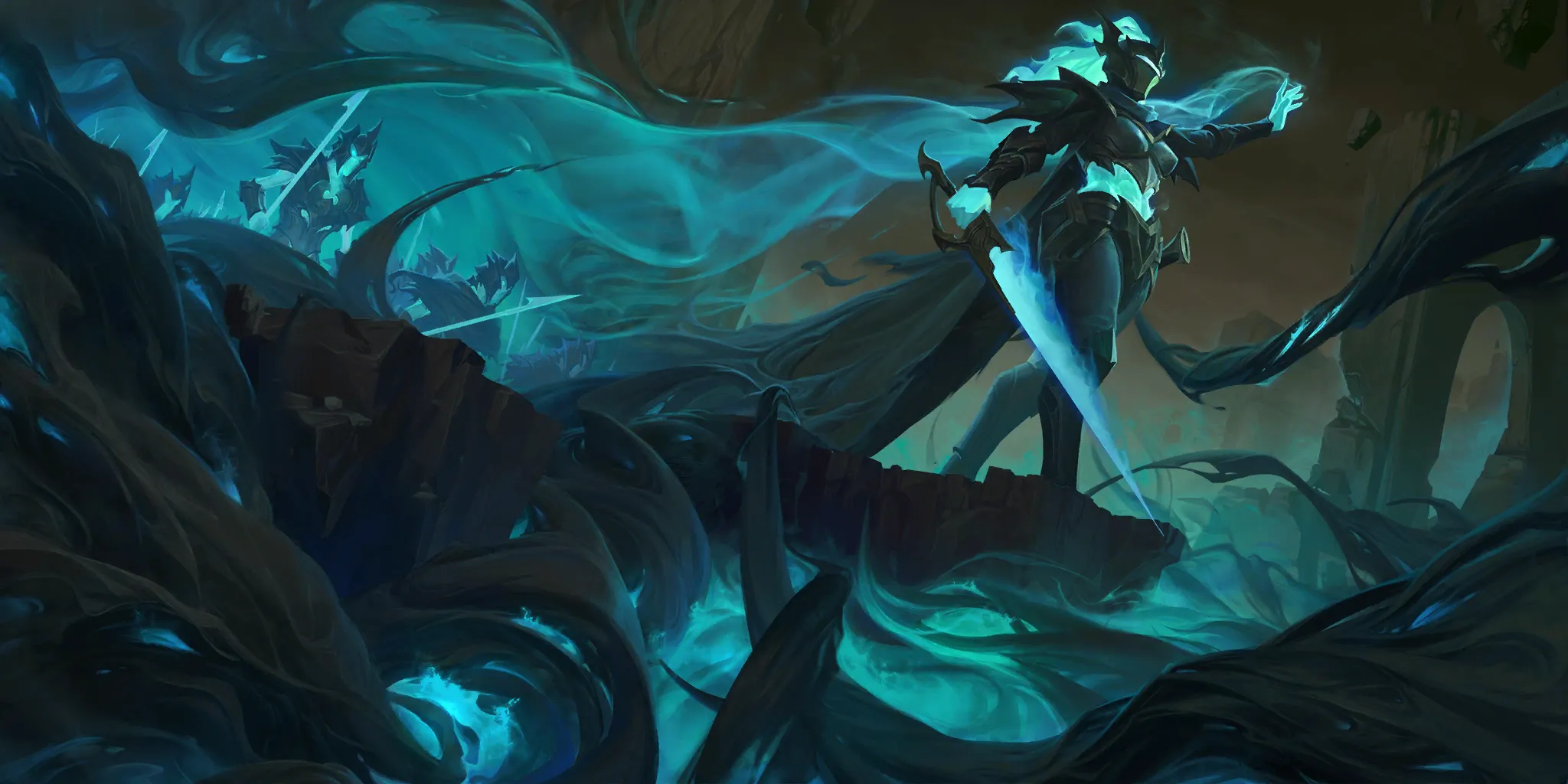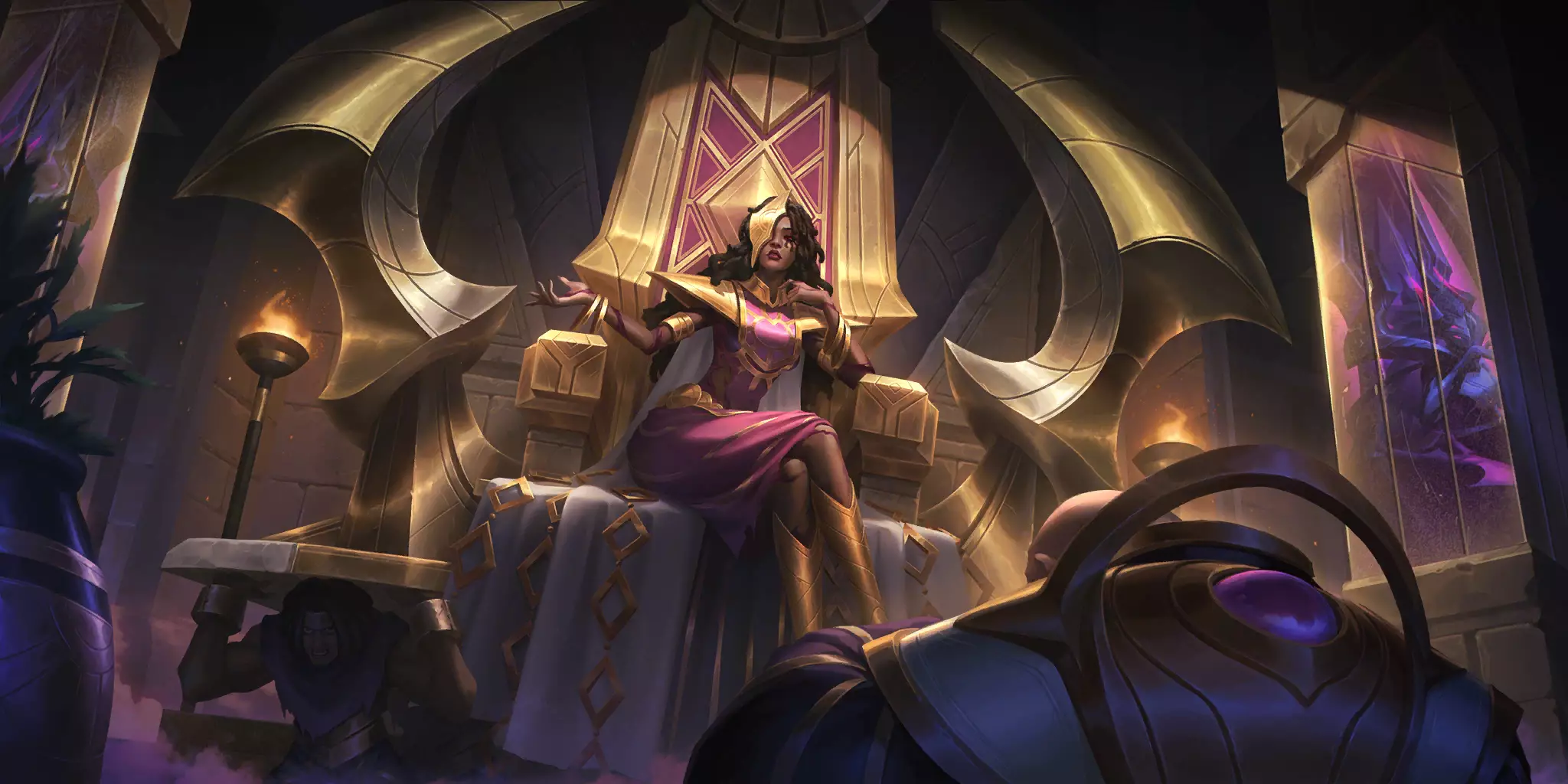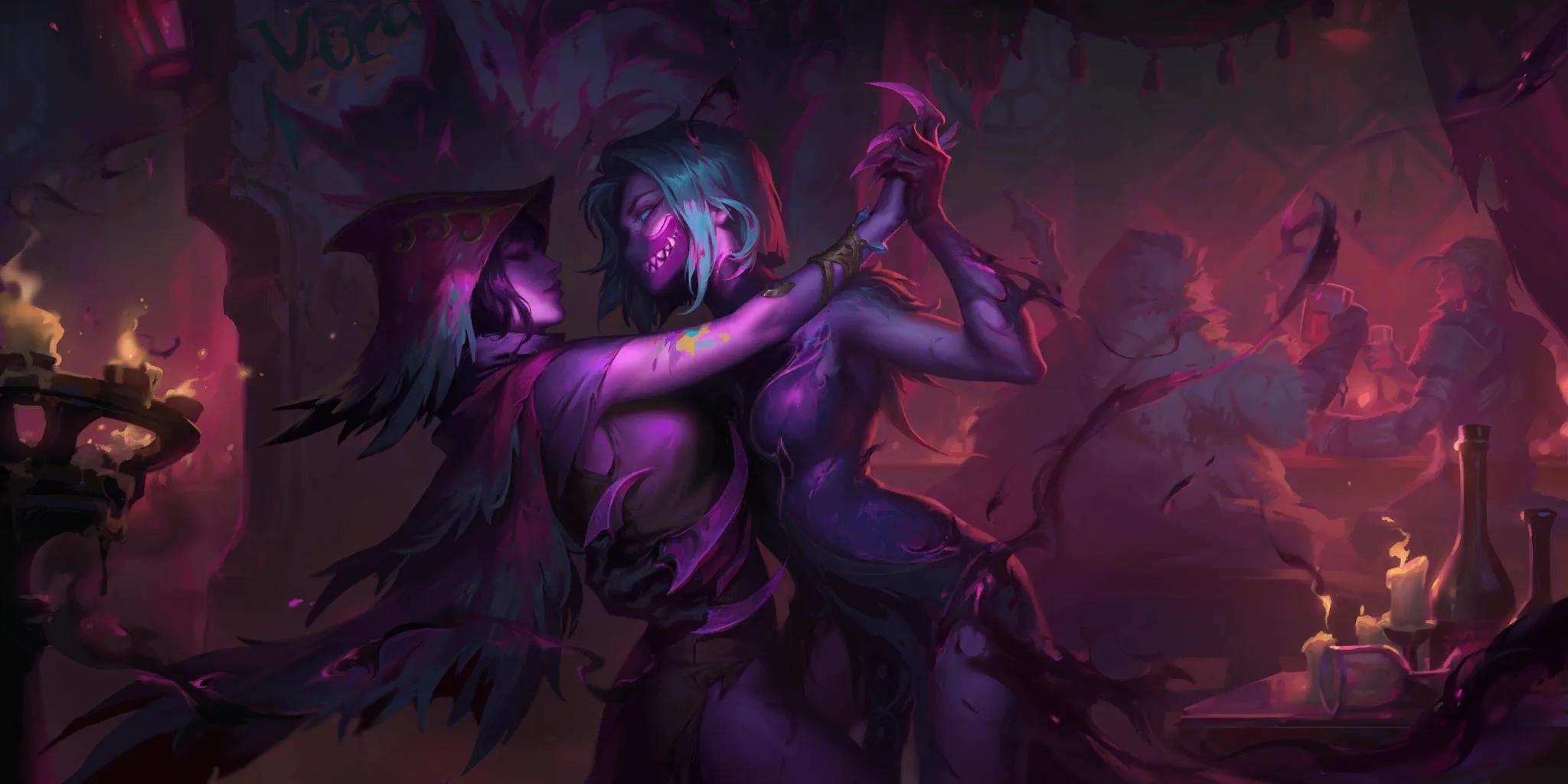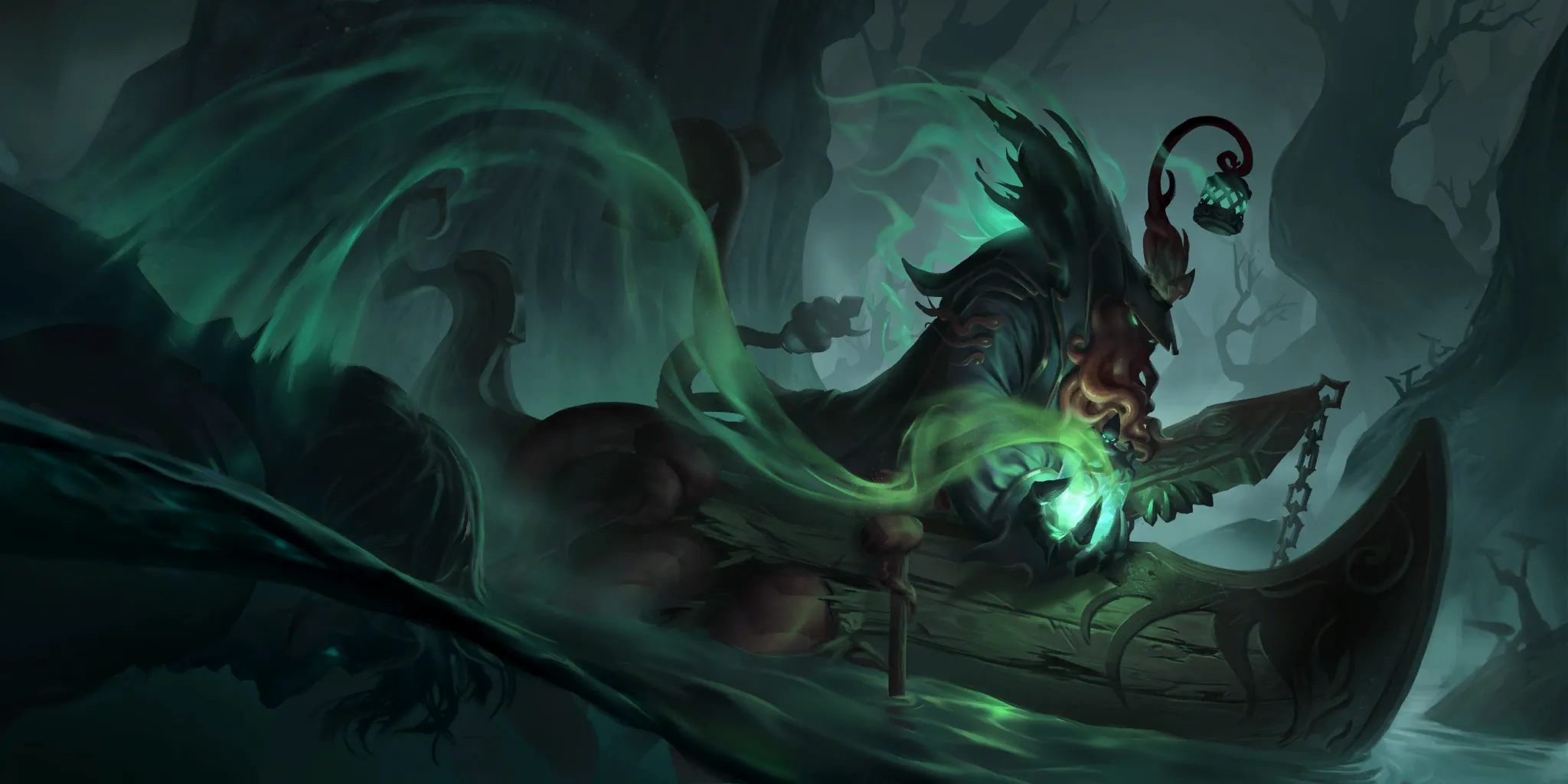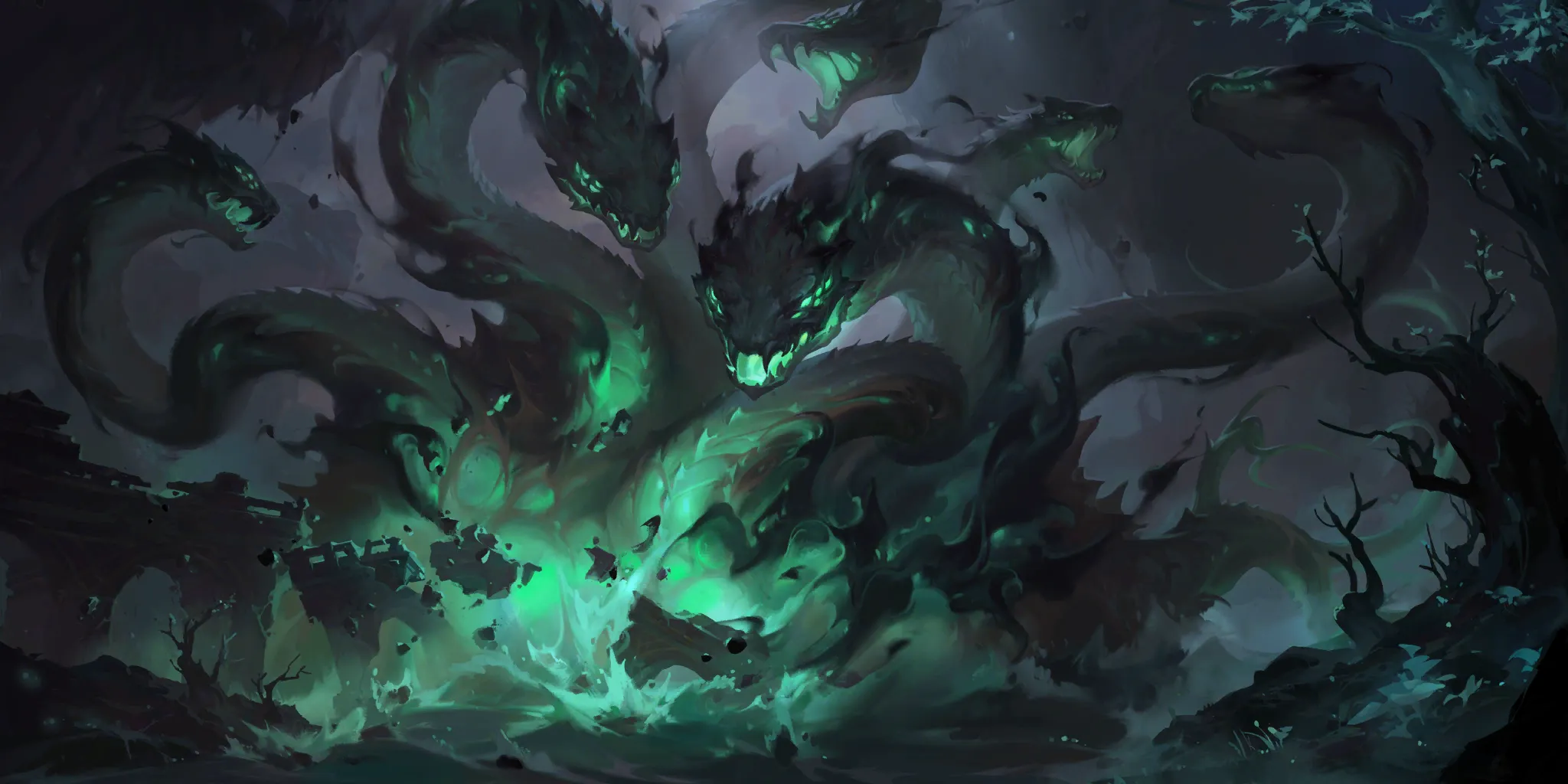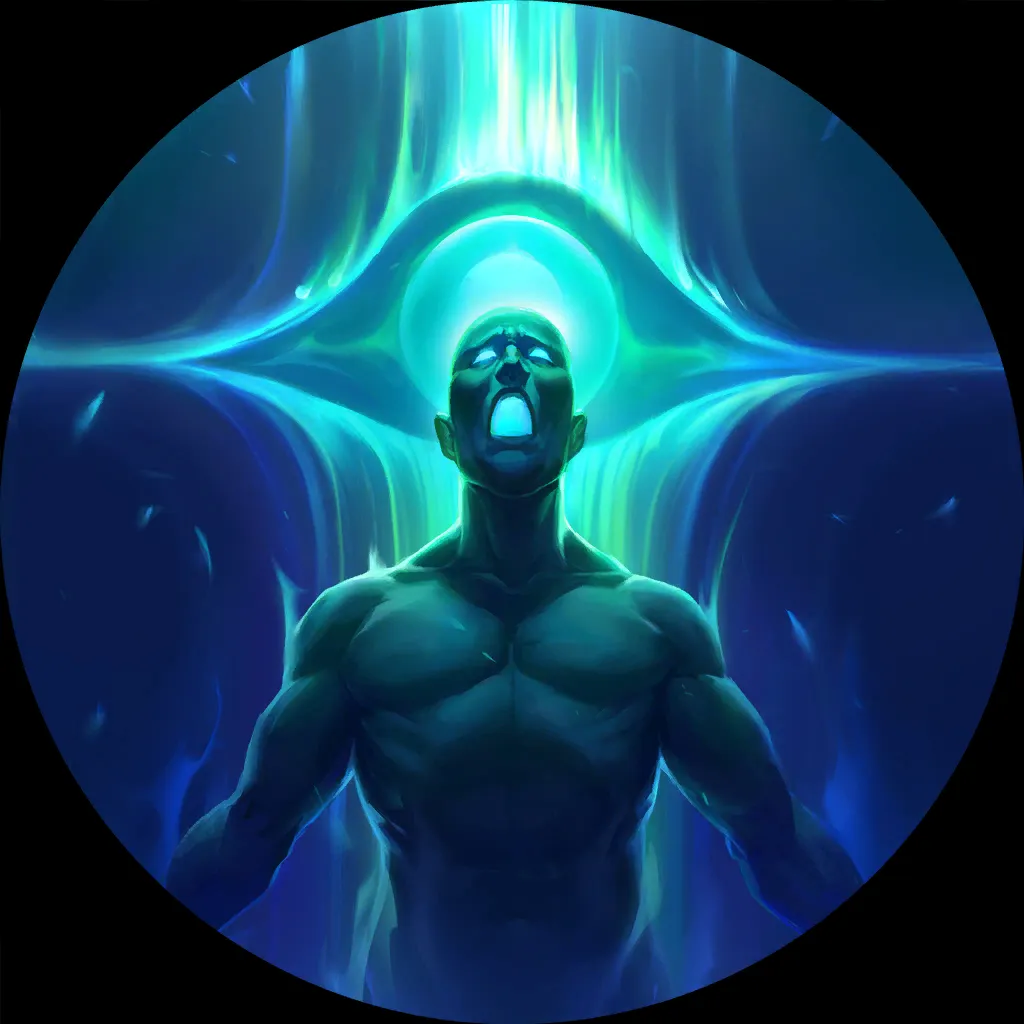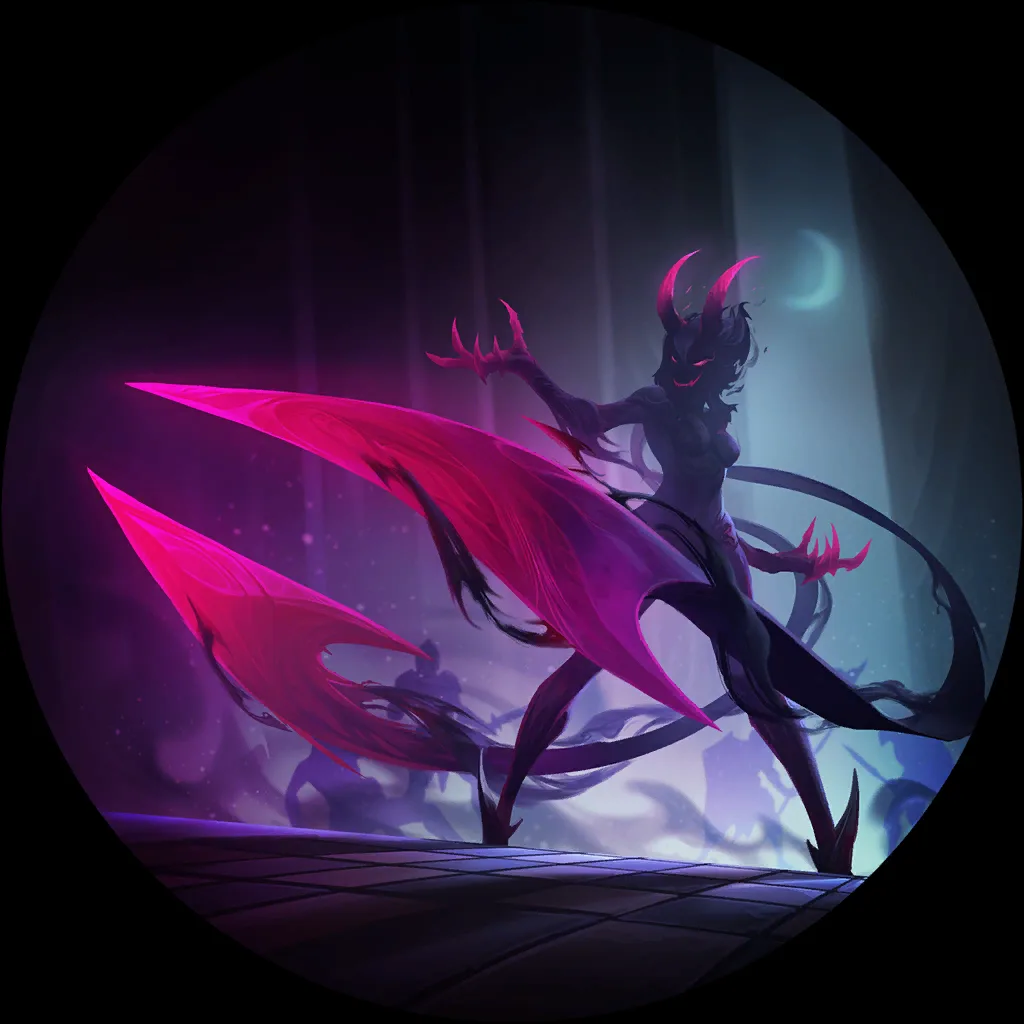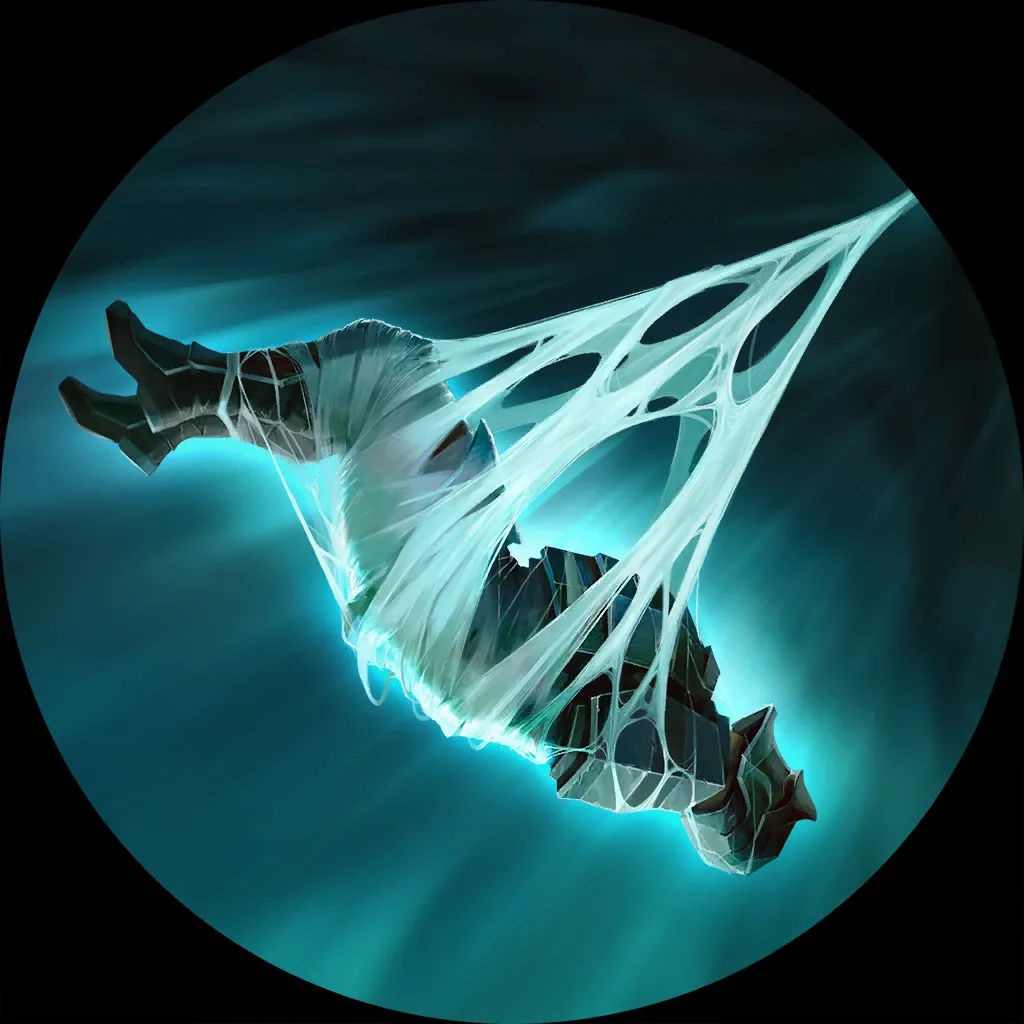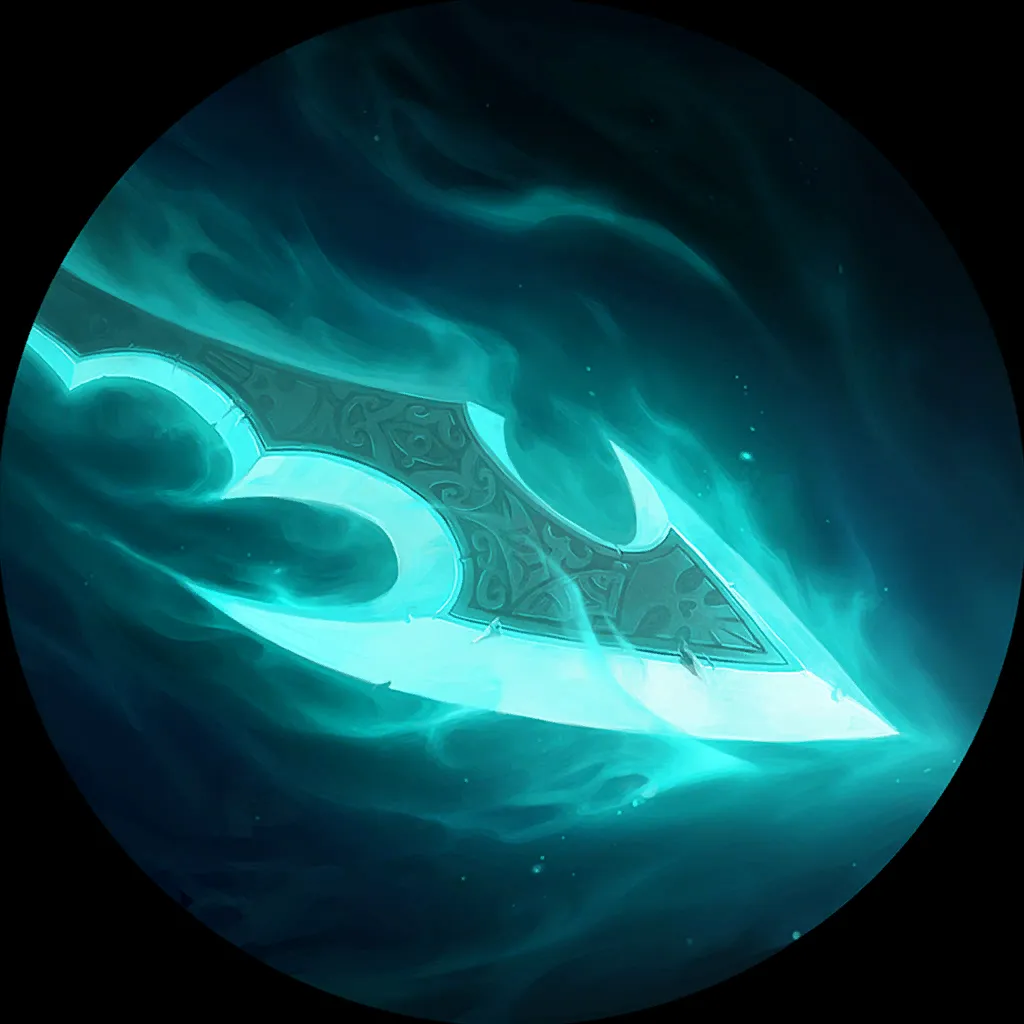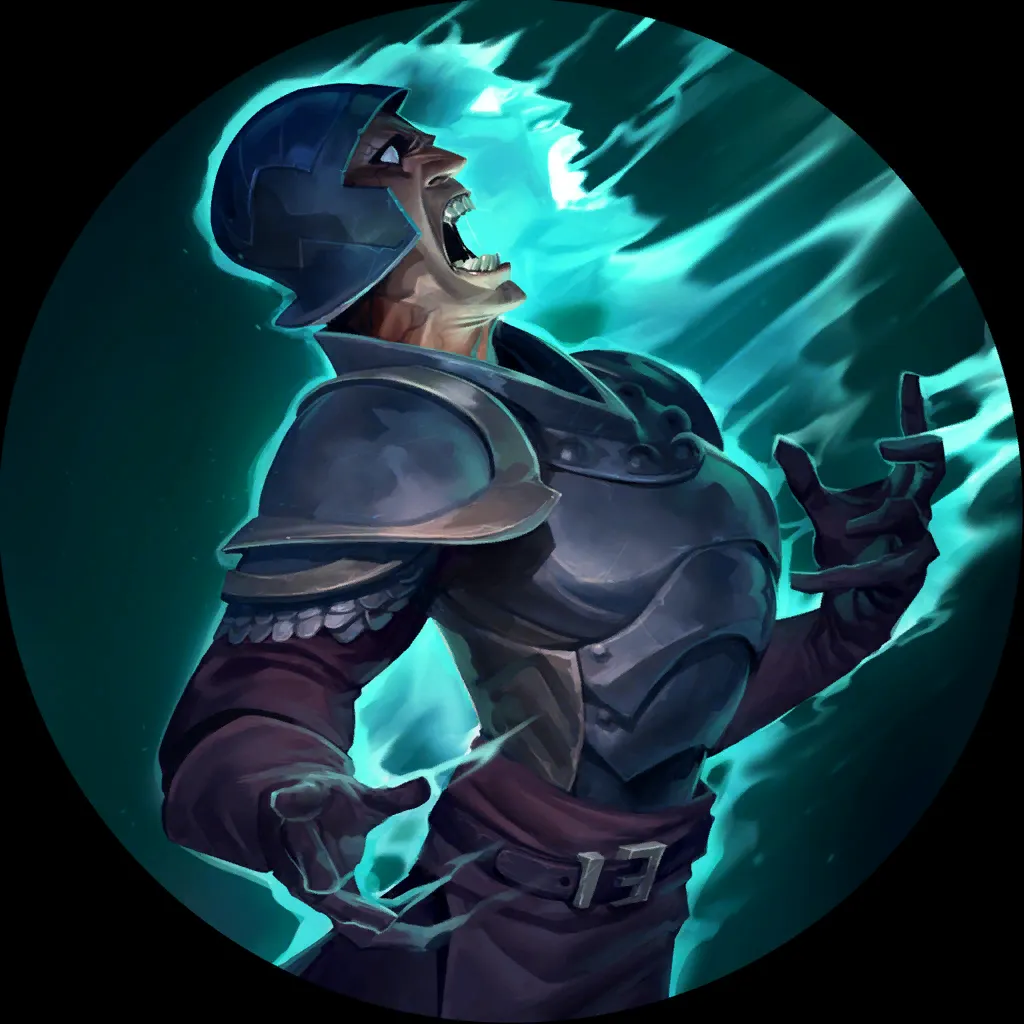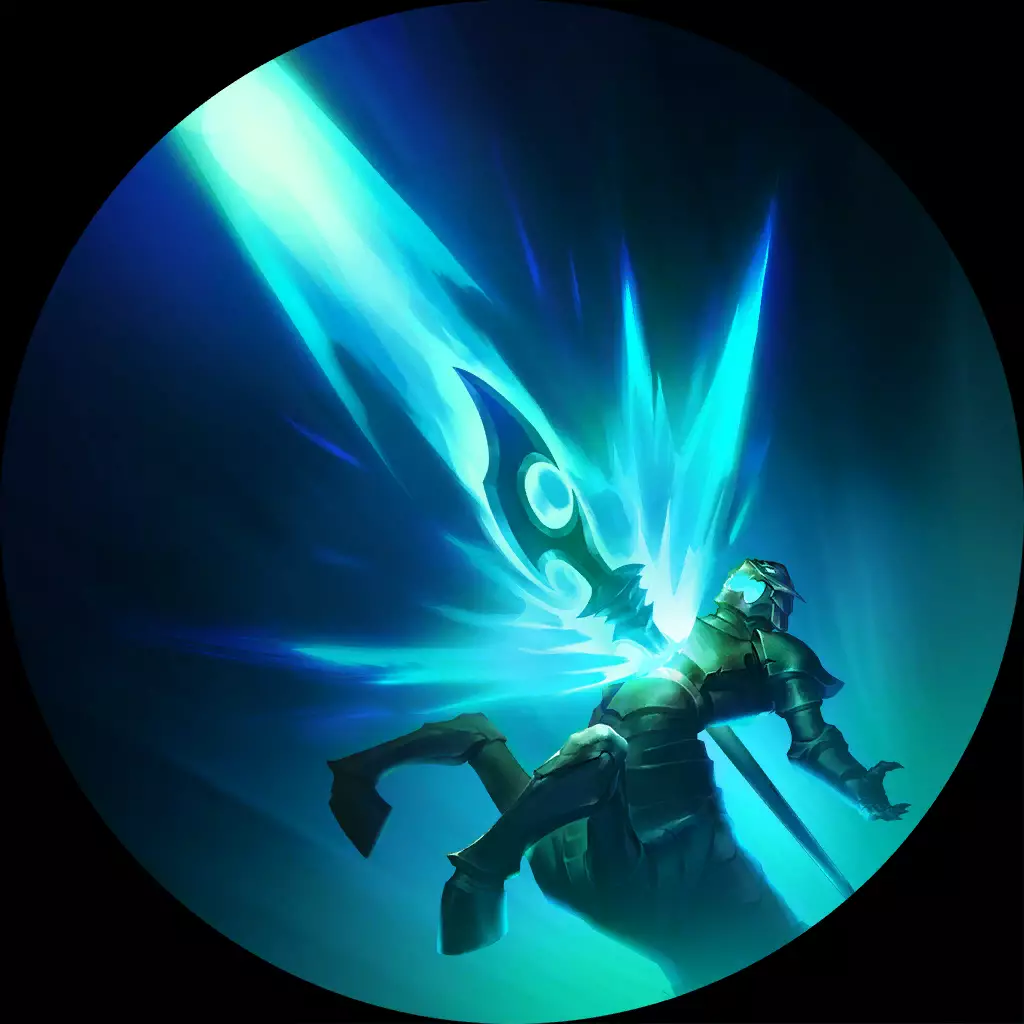 ---
Annie Gwen, ft. Elise
One of the most landmark-ish blends out there, Annie Gwen enjoys a bit of a resurgence after being quite the popular blend in the early Forces from Beyond days.
6
7
9
18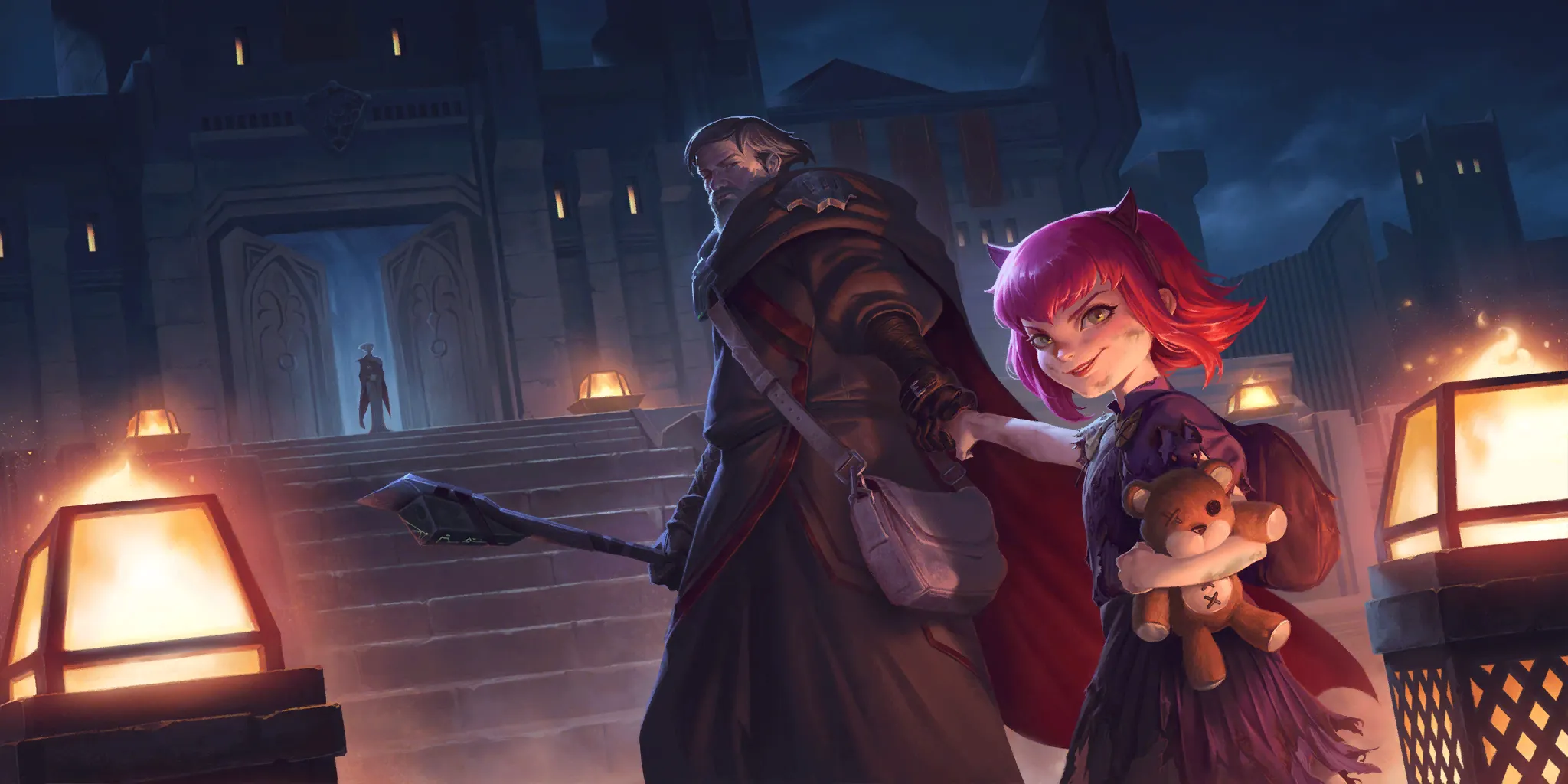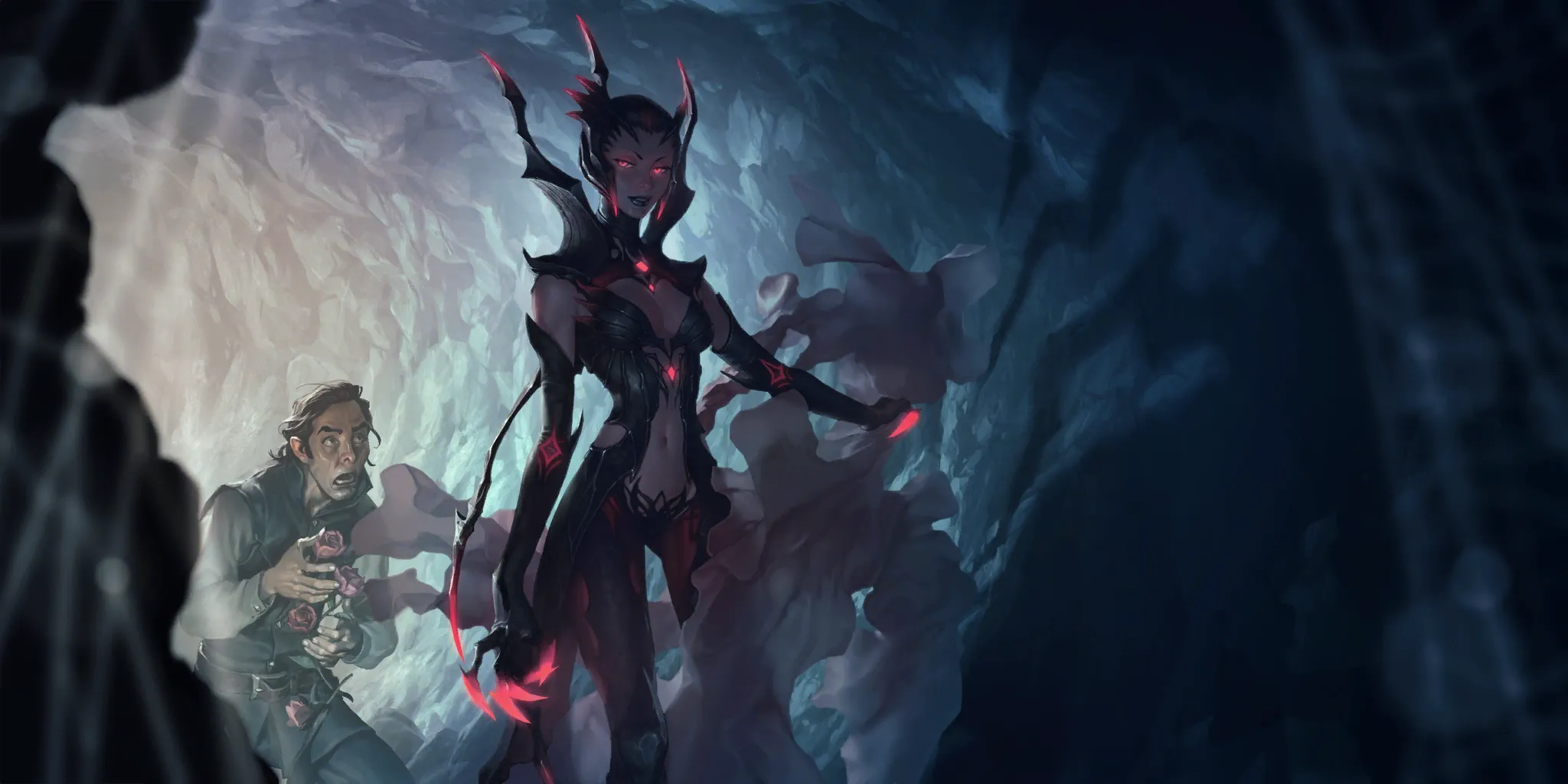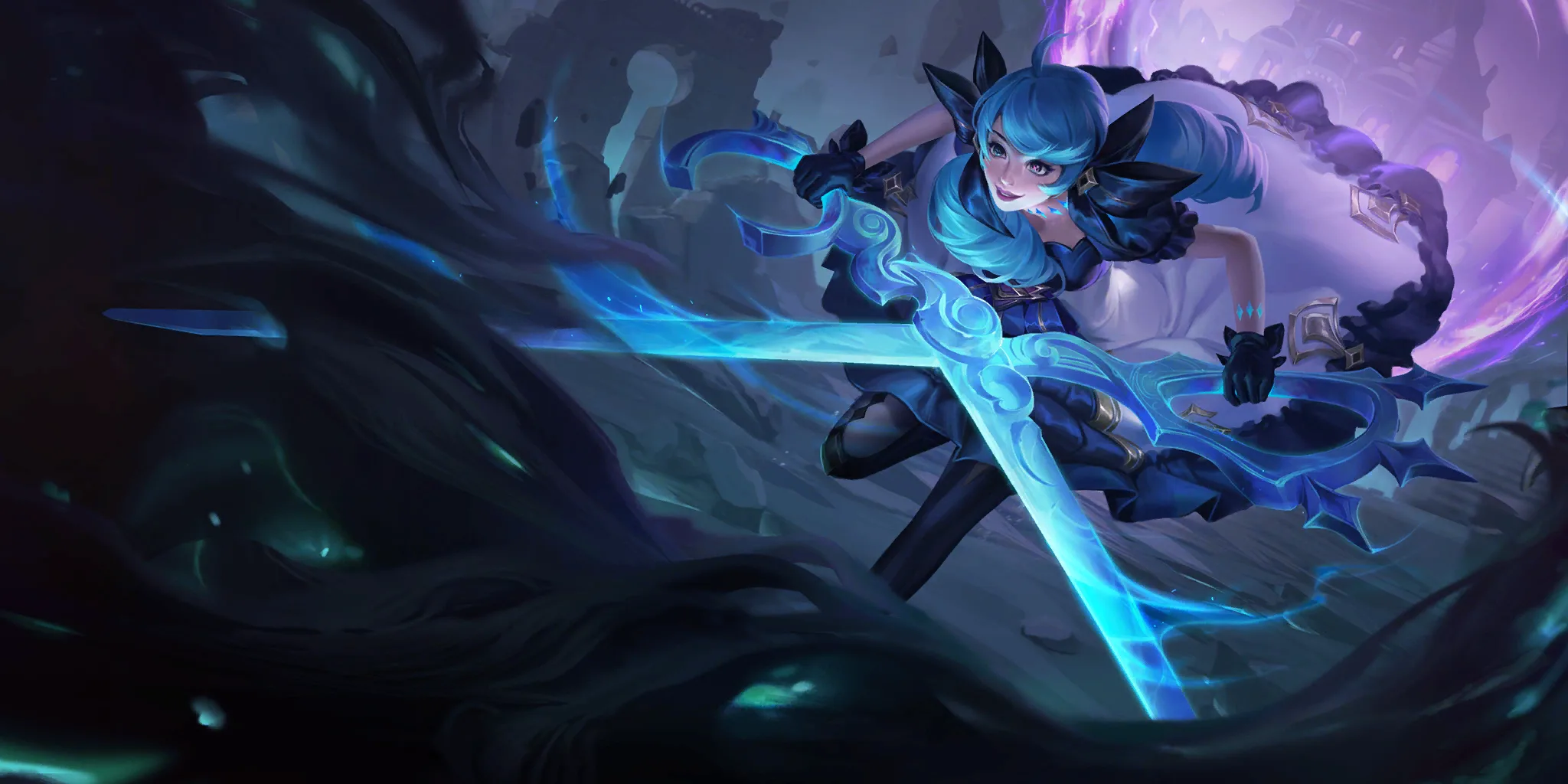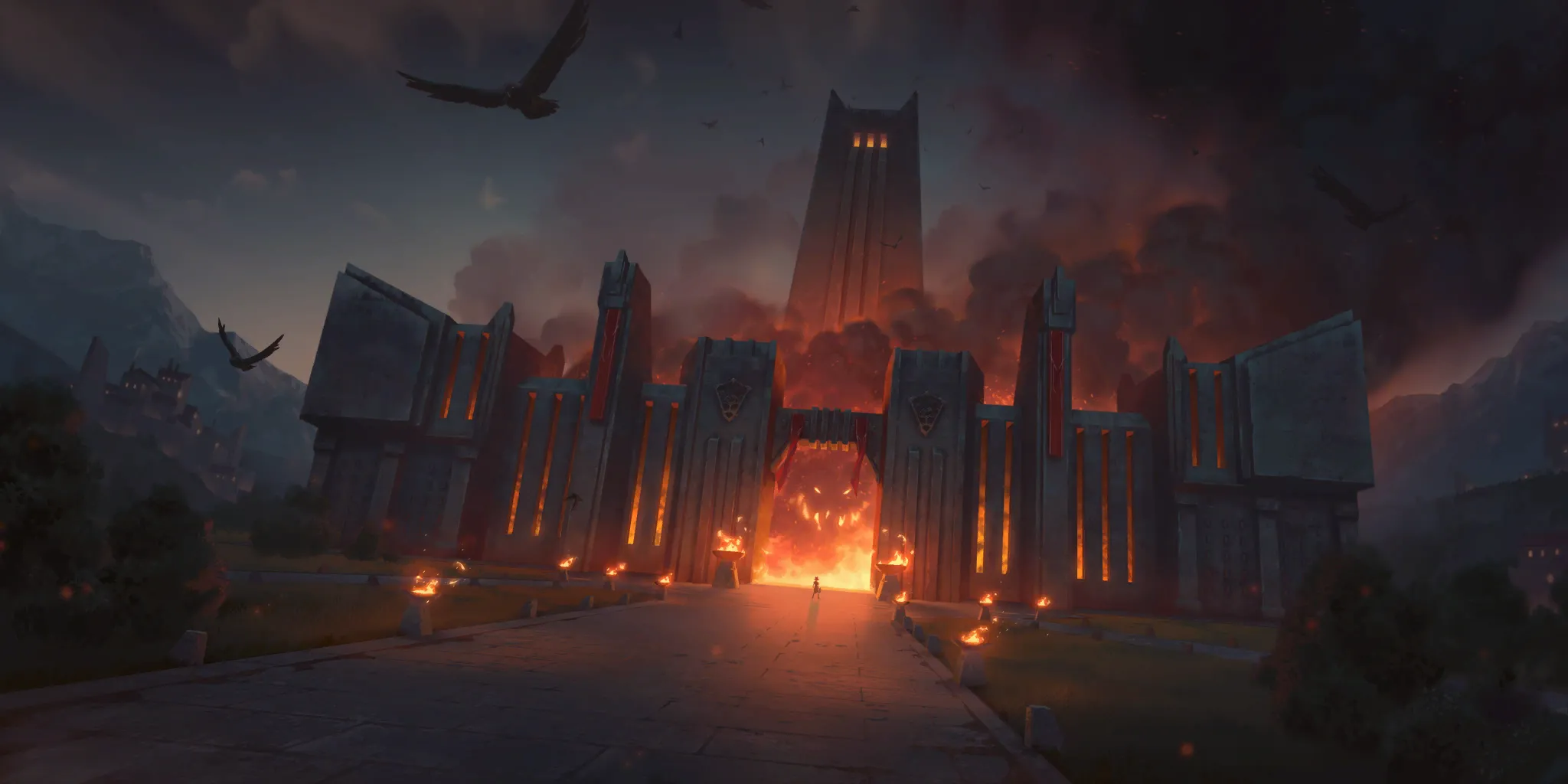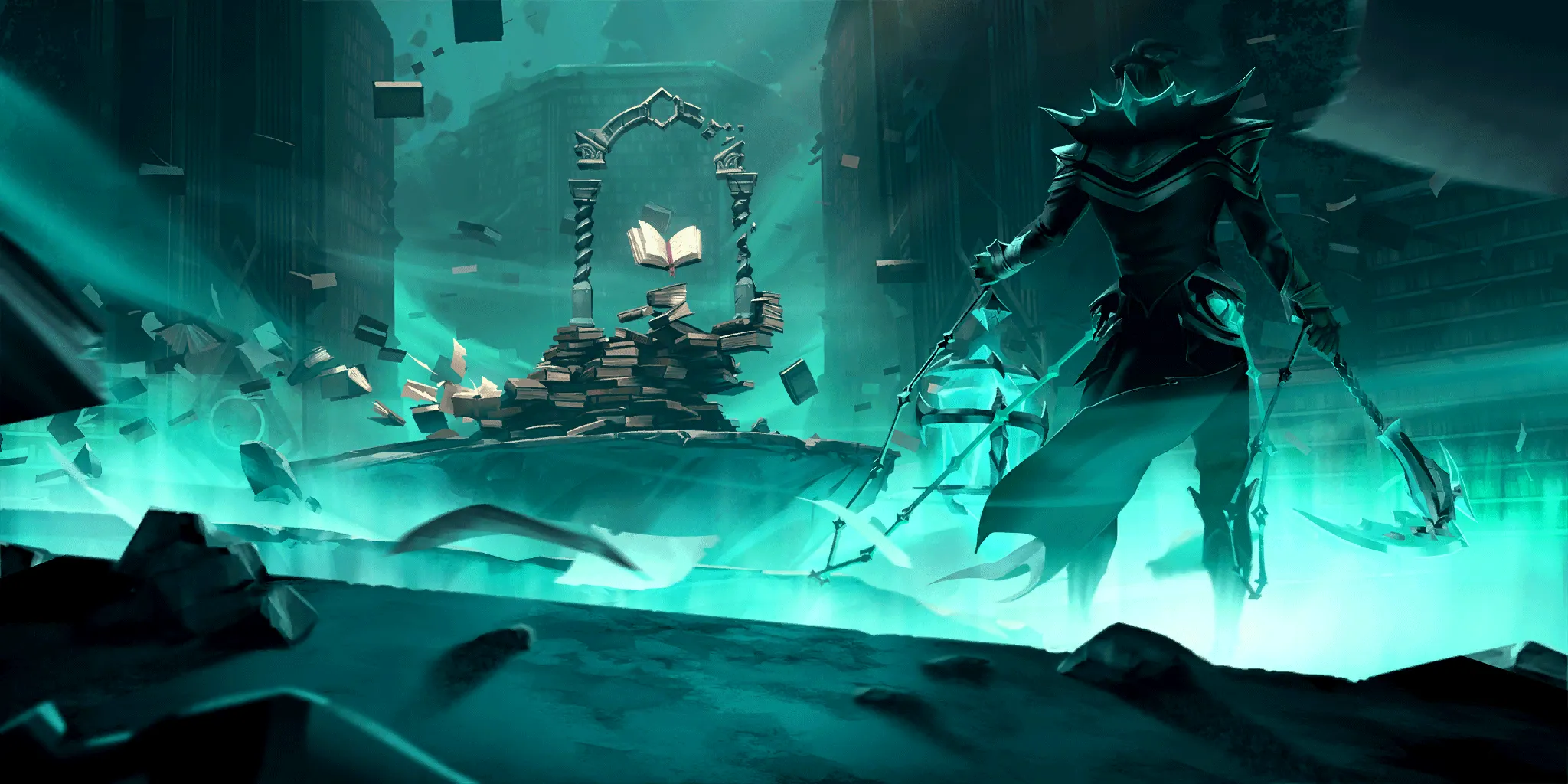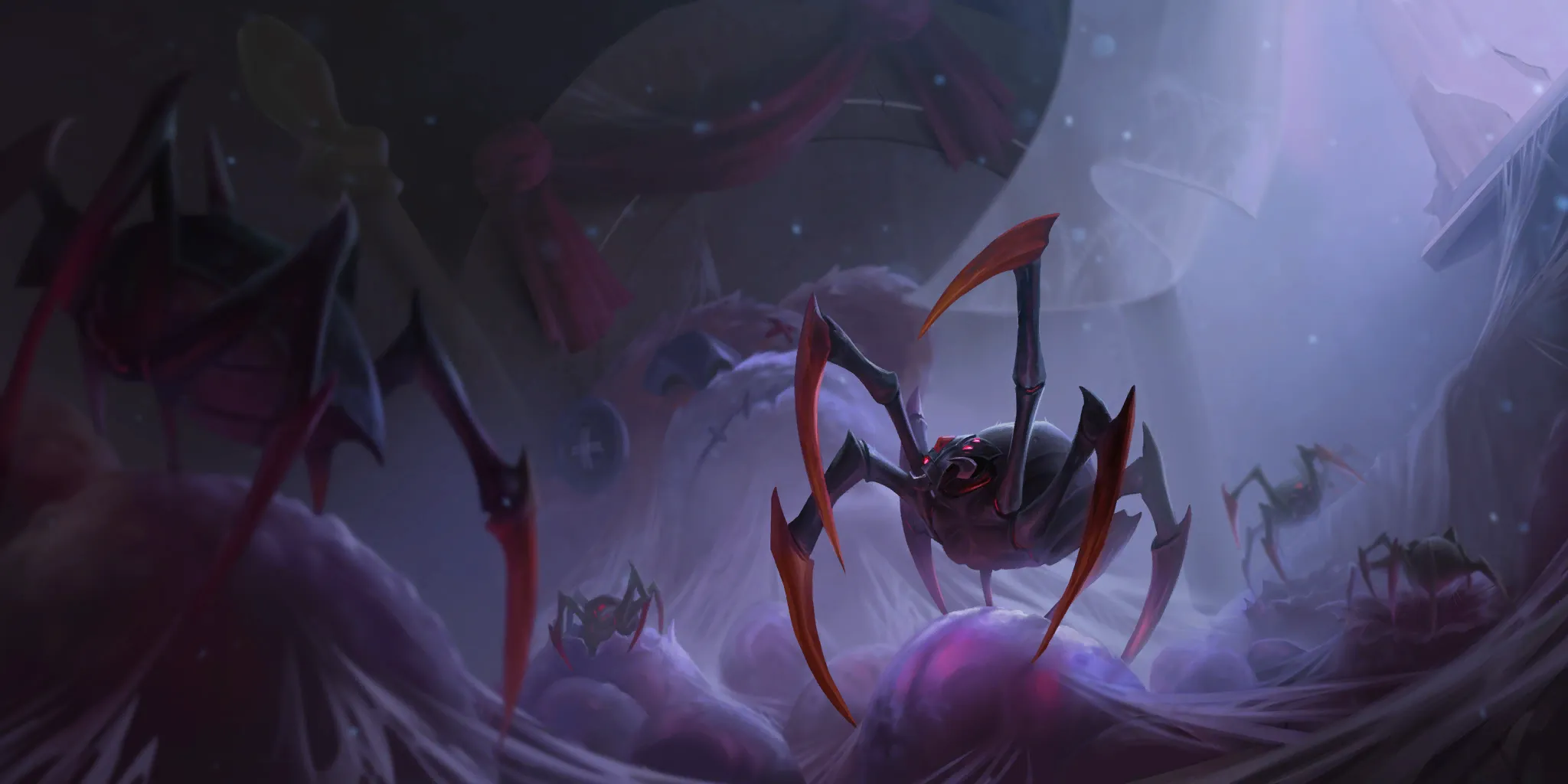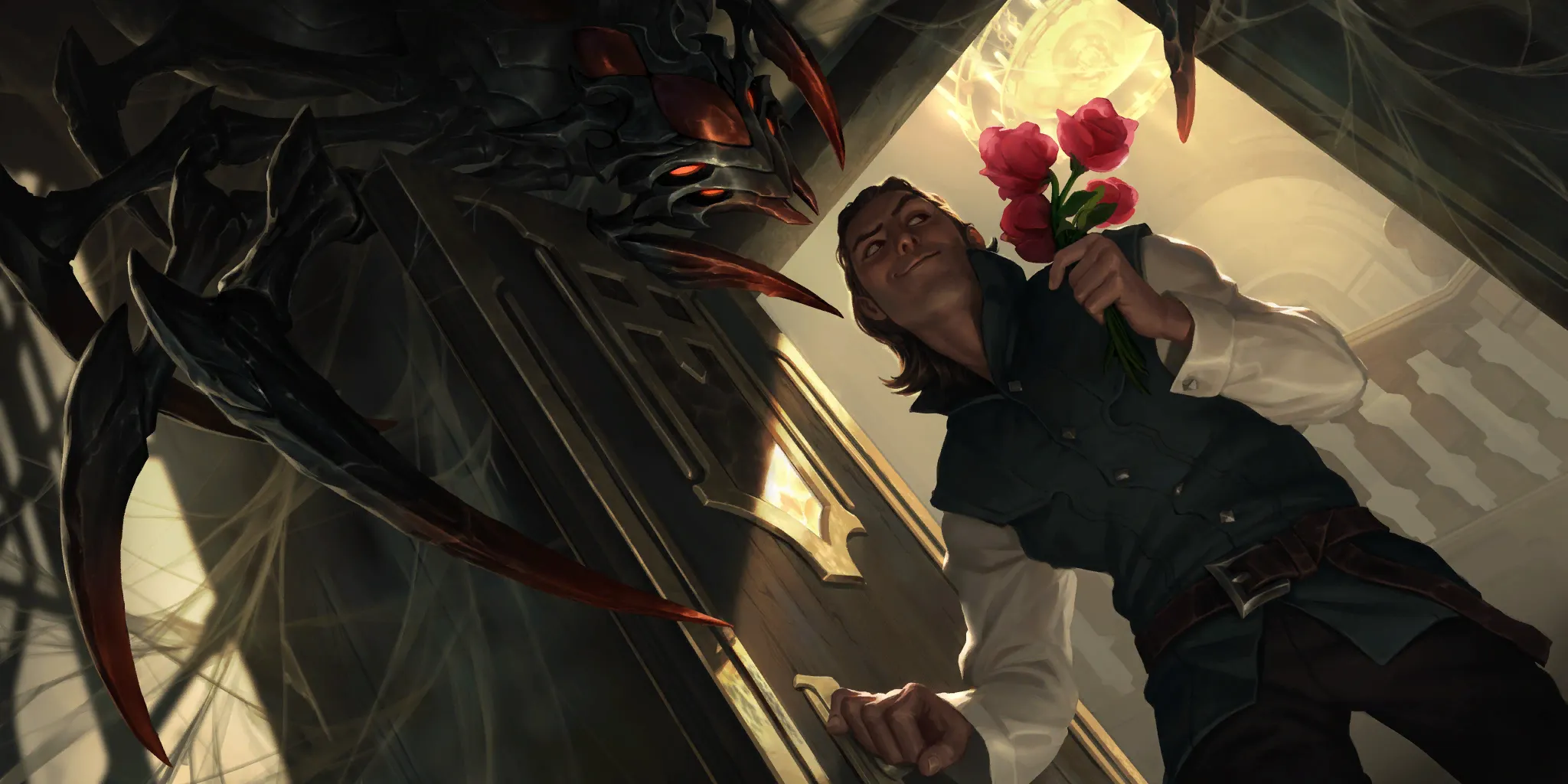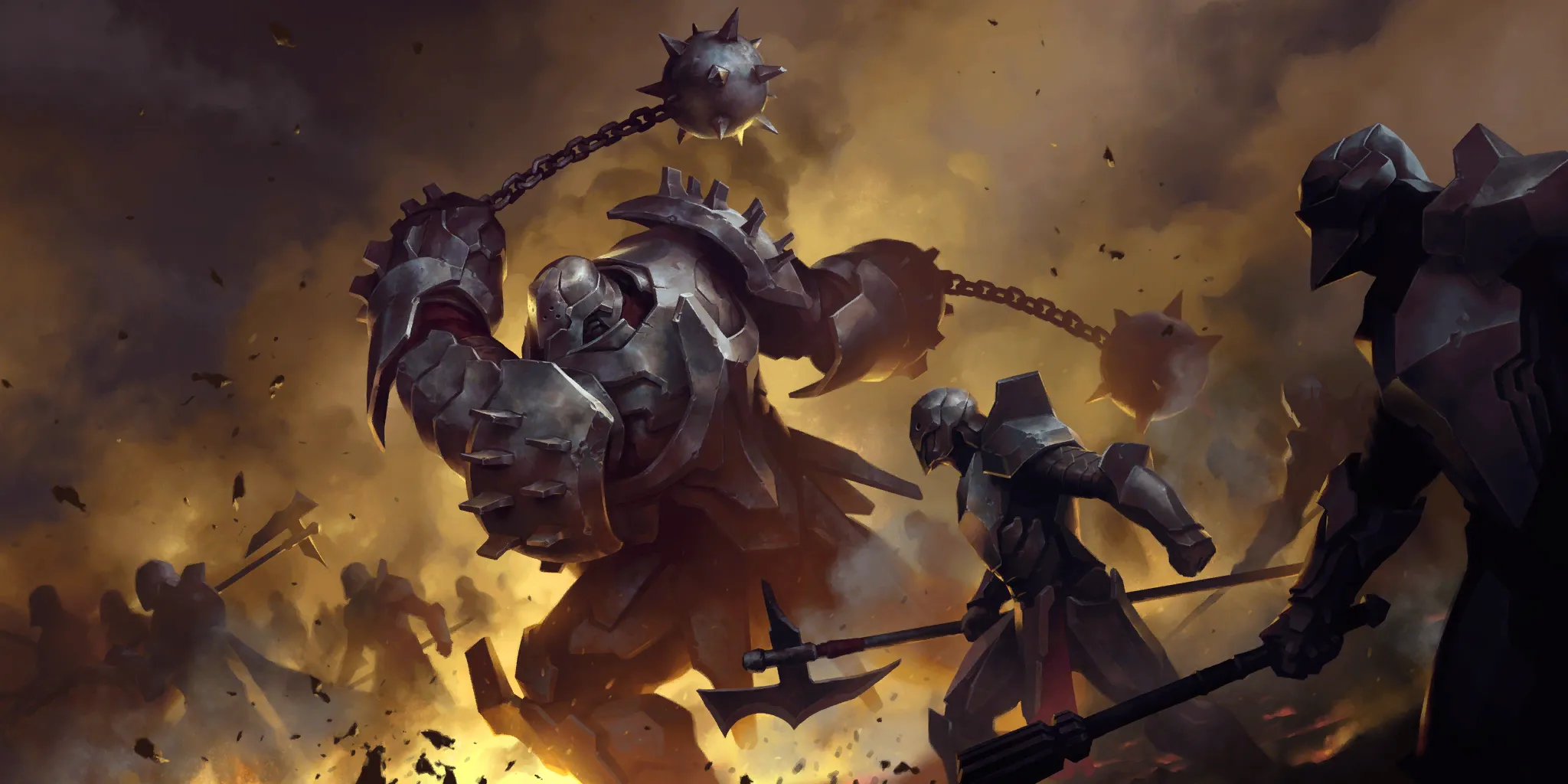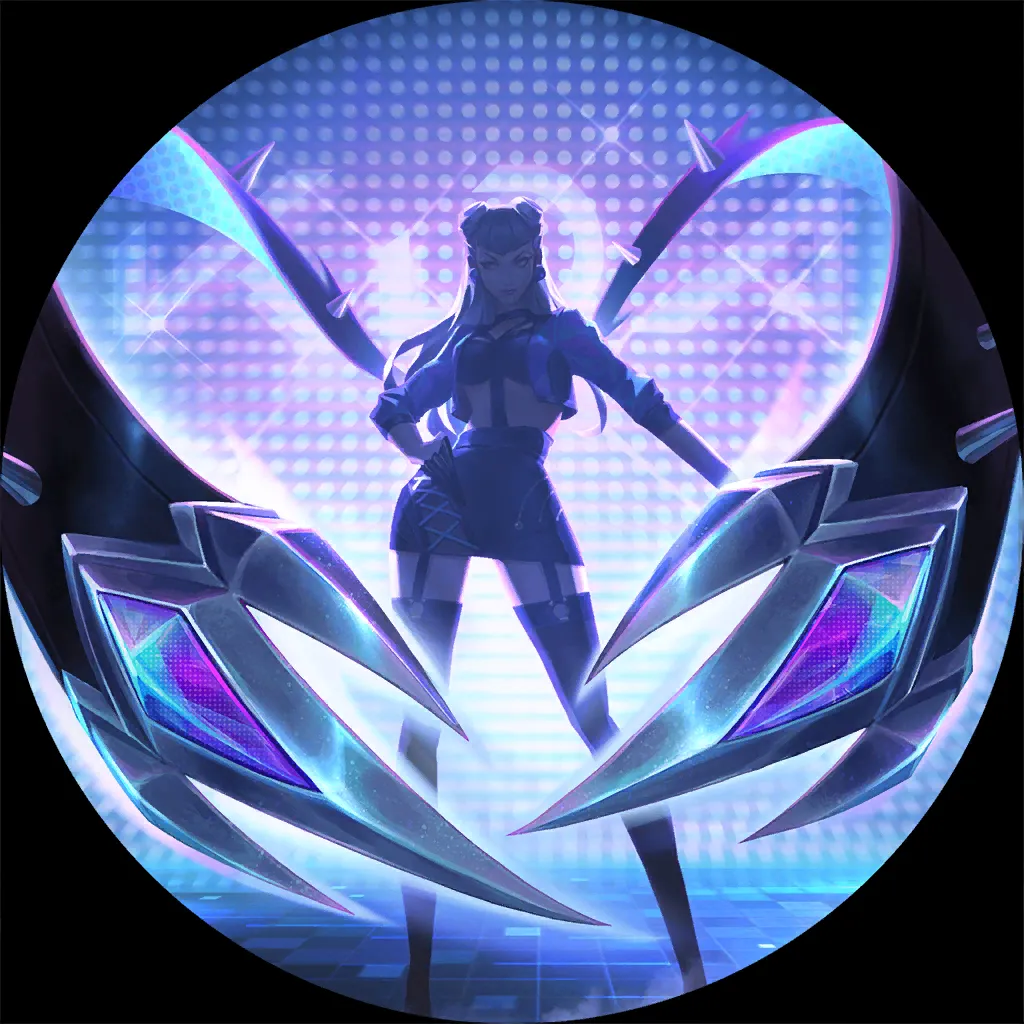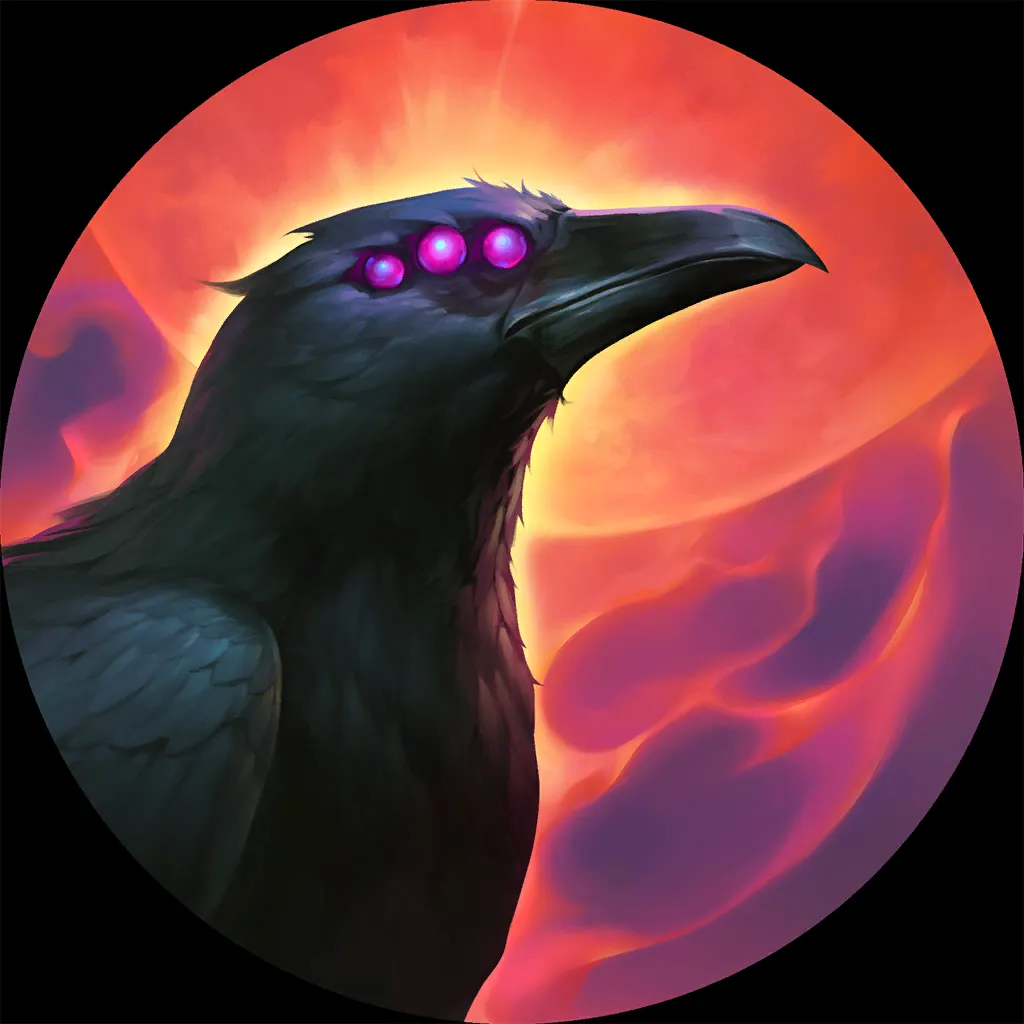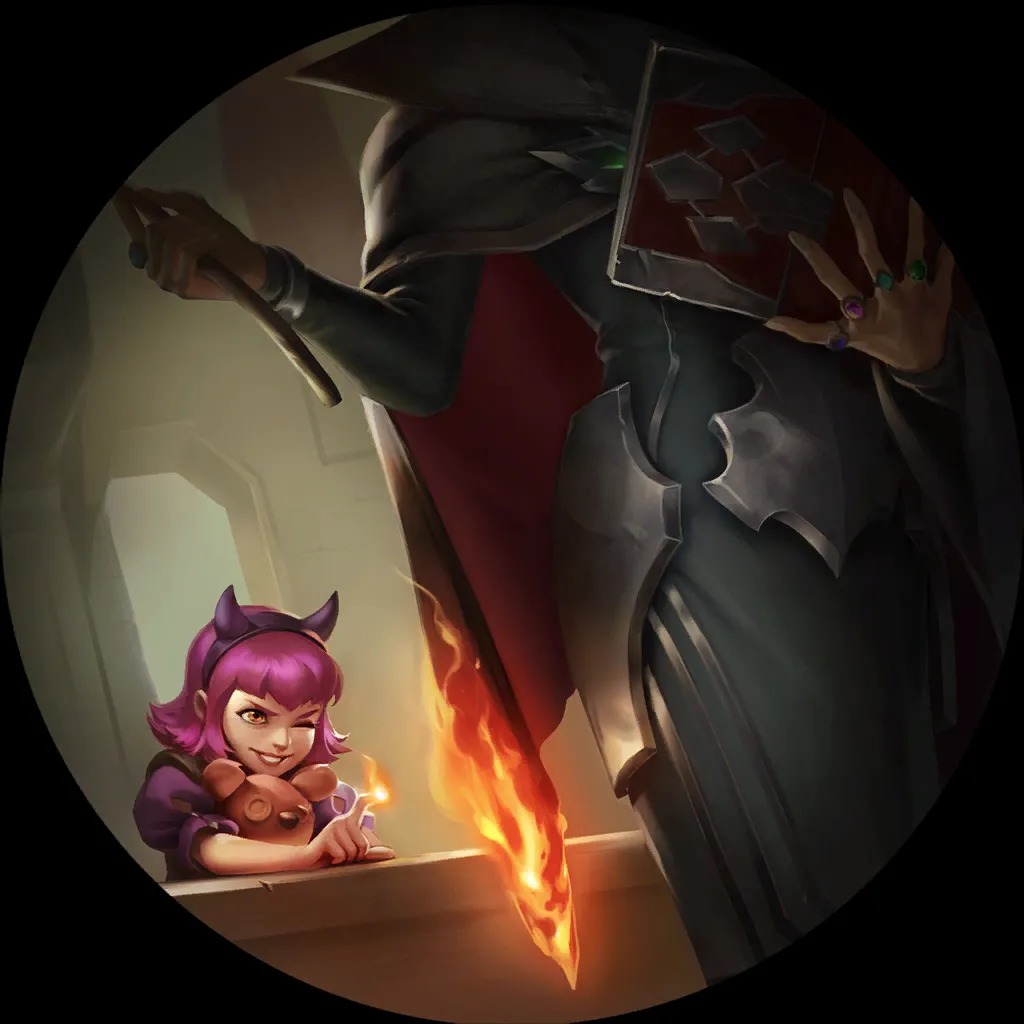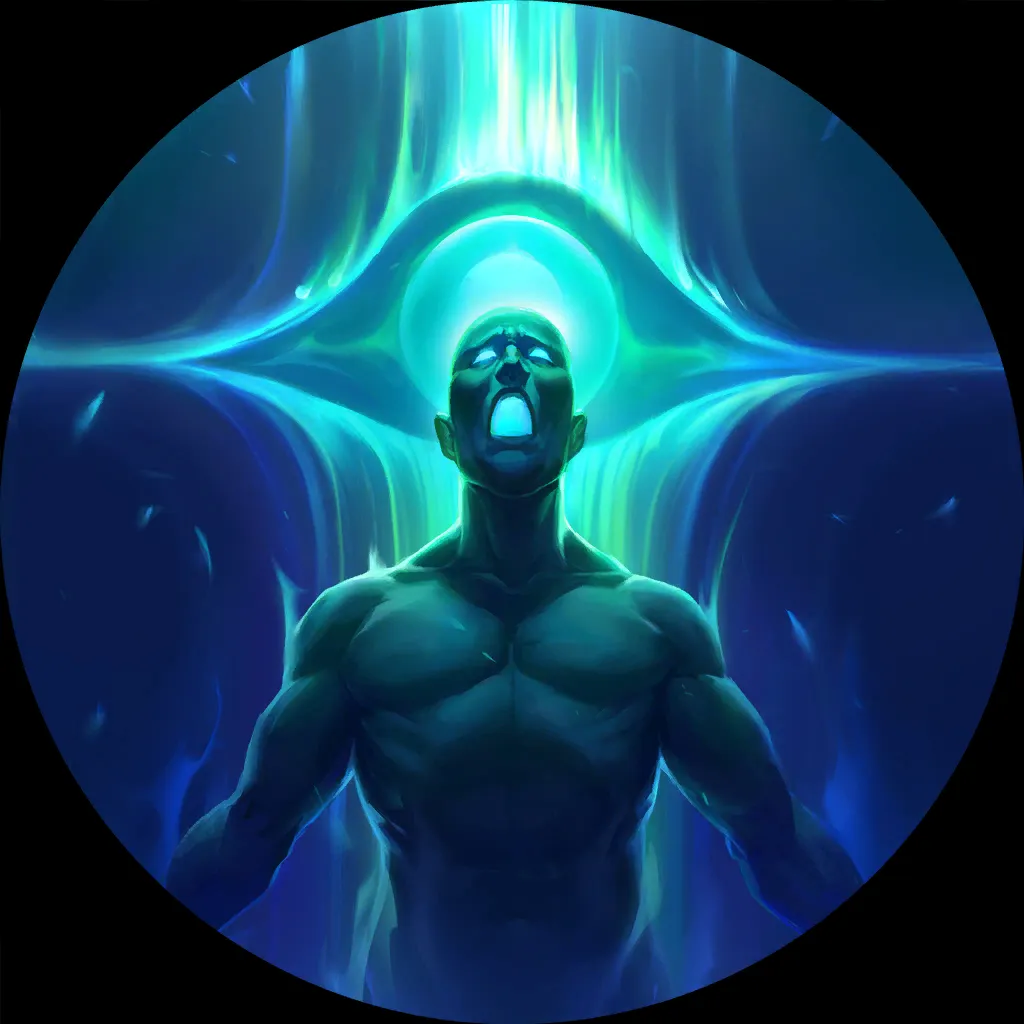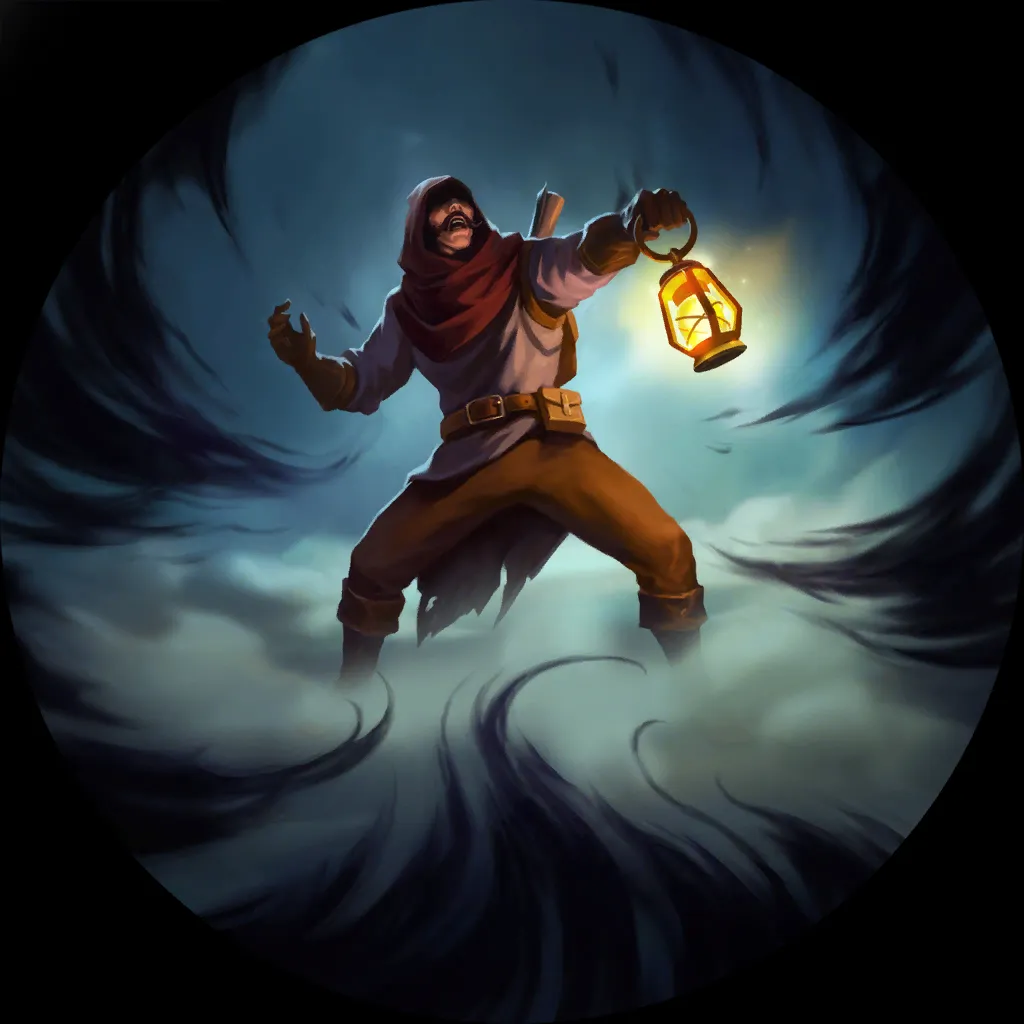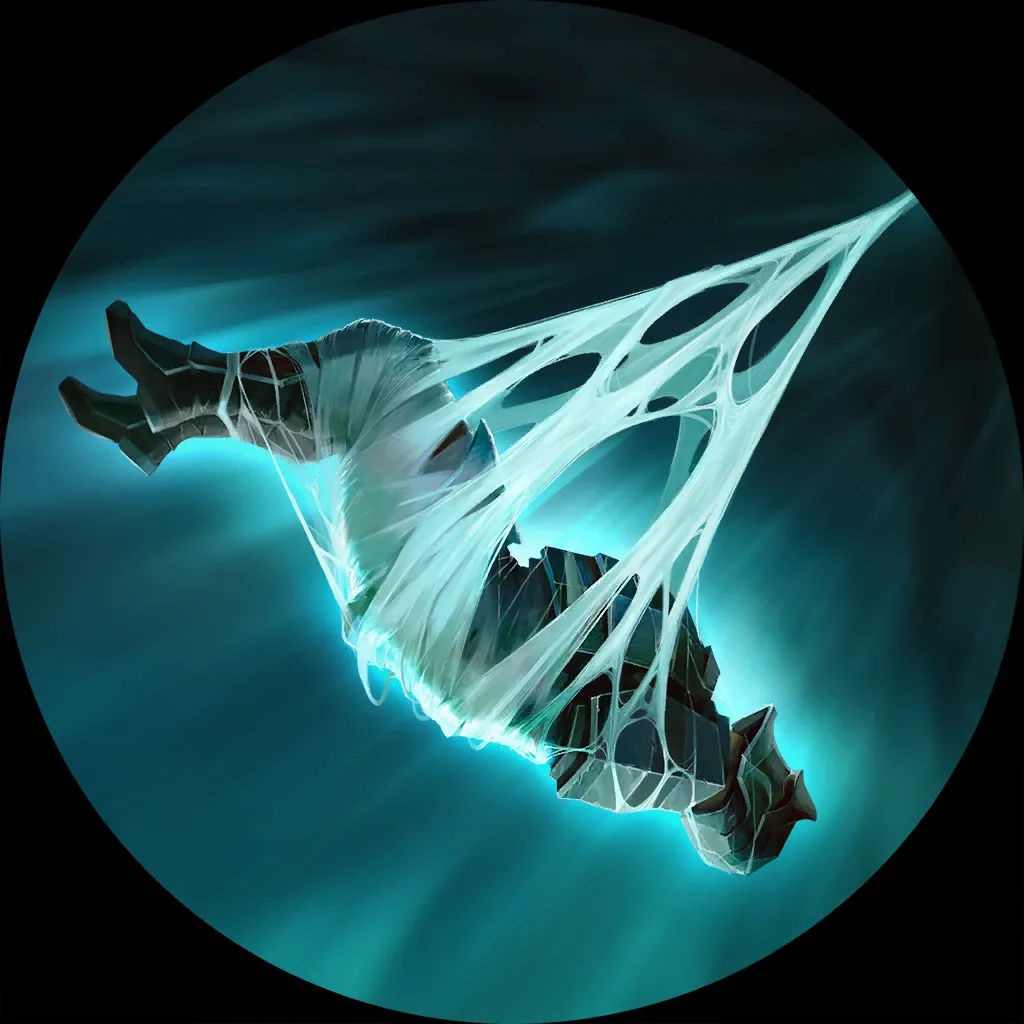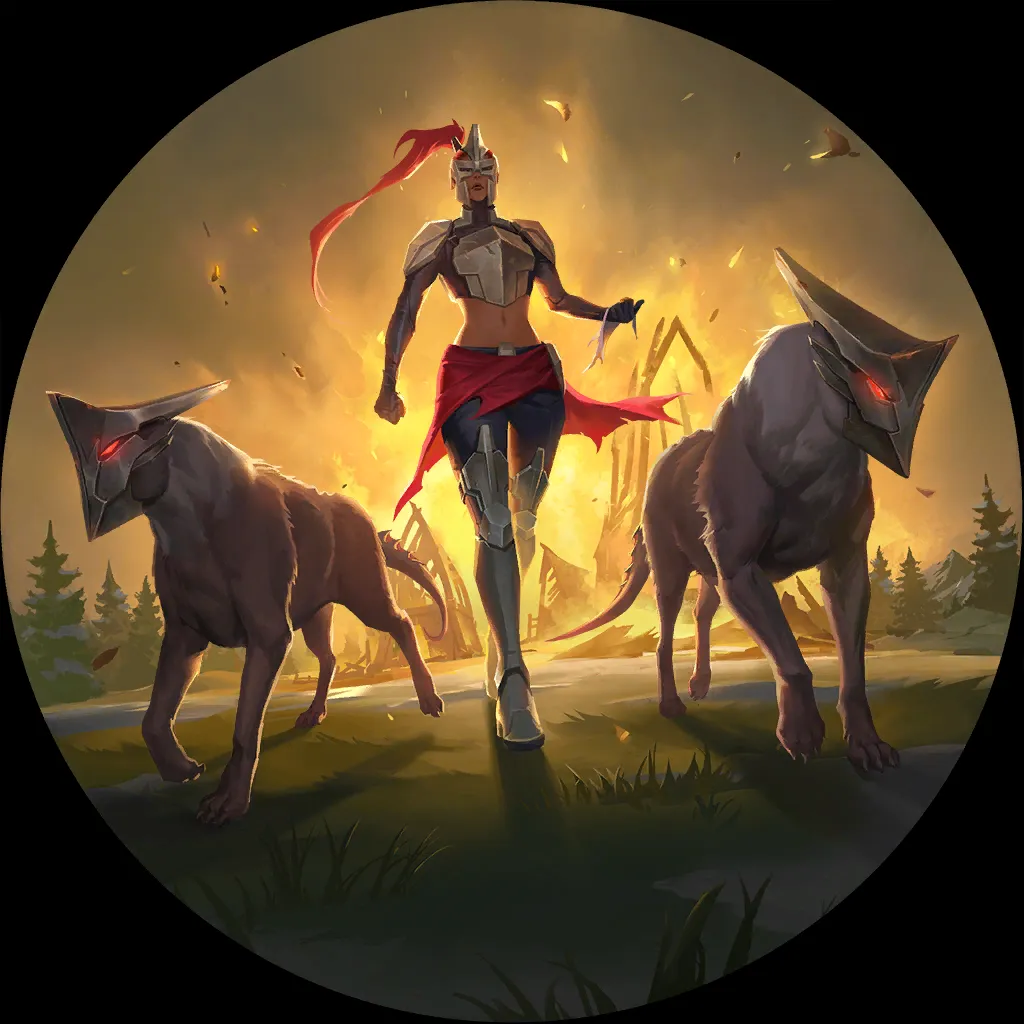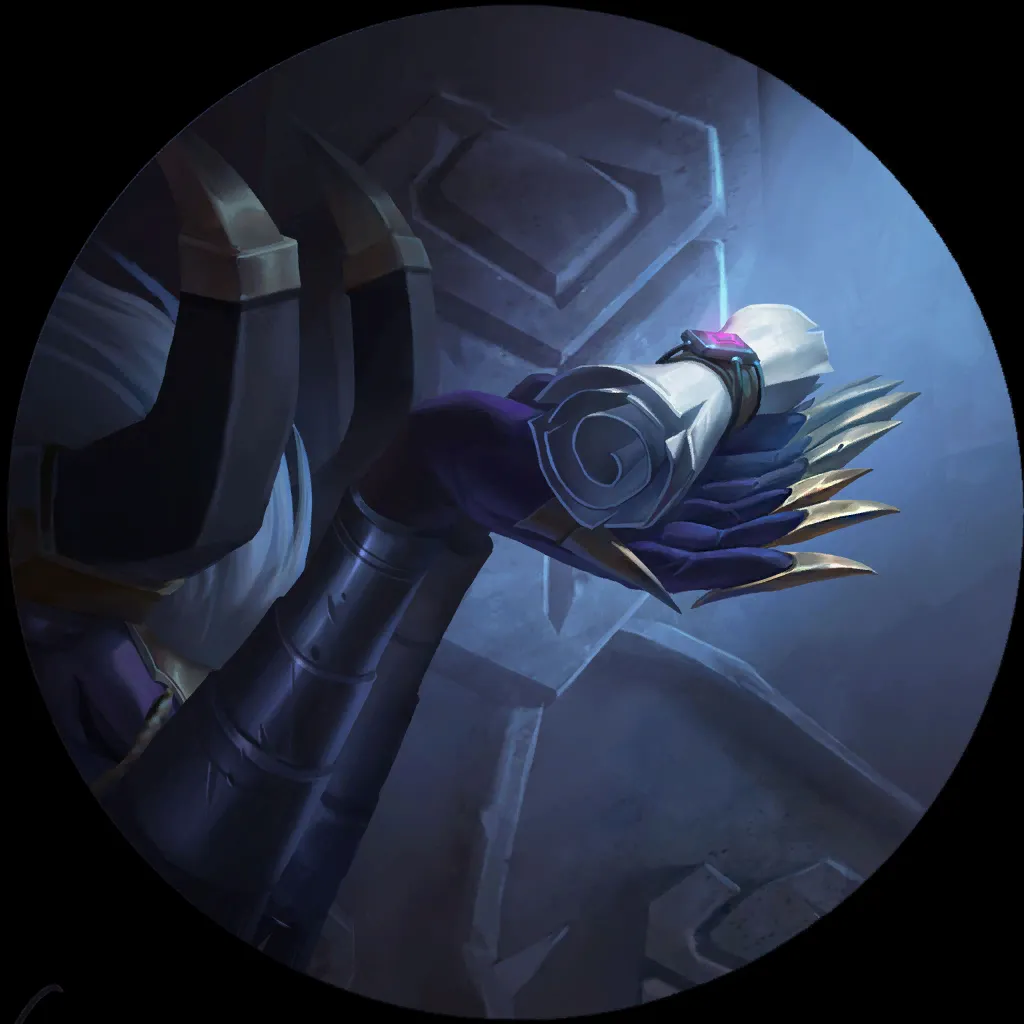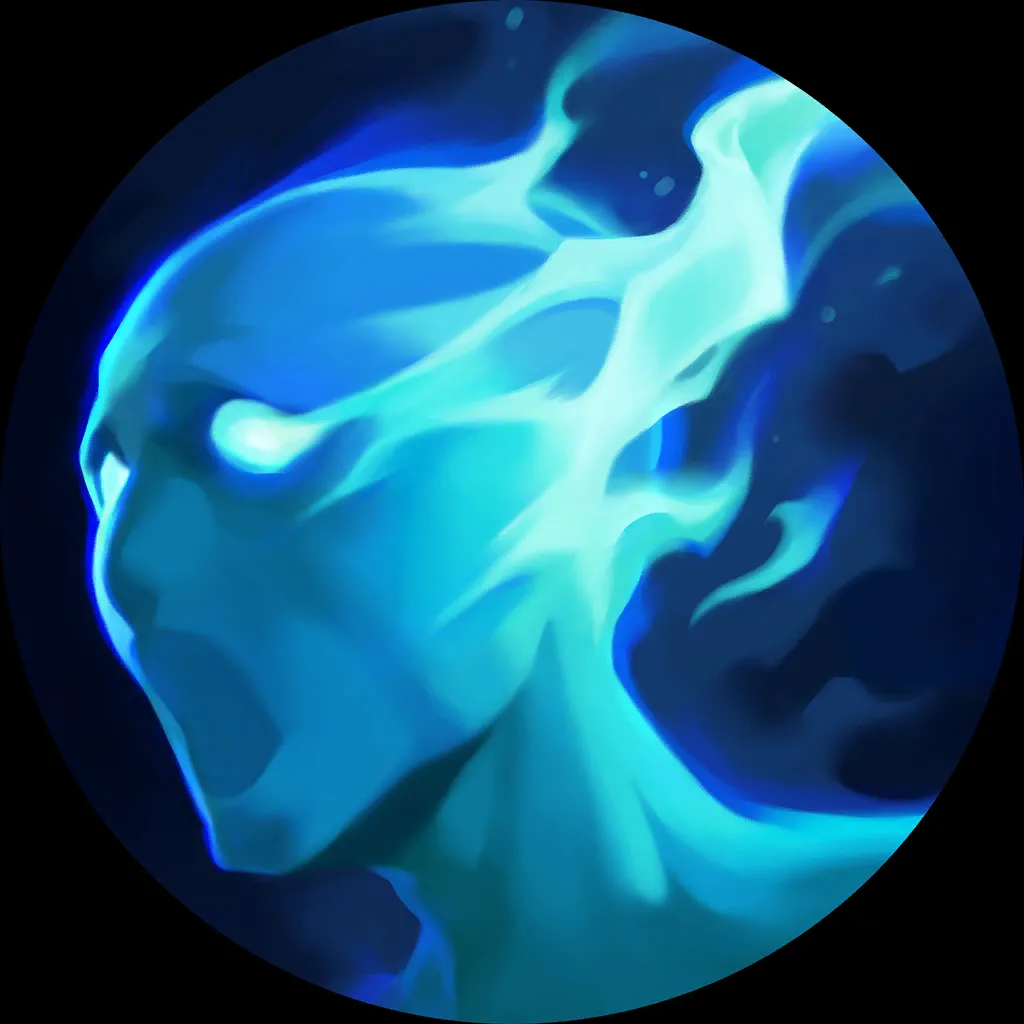 ---
Evelynn Gwen
Putting together several buffed cards, this blend is seeing play in both the Americas and EMEA shards, with the list below being the most played in both – and performance overall is quite promising thus far!
6
3
19
12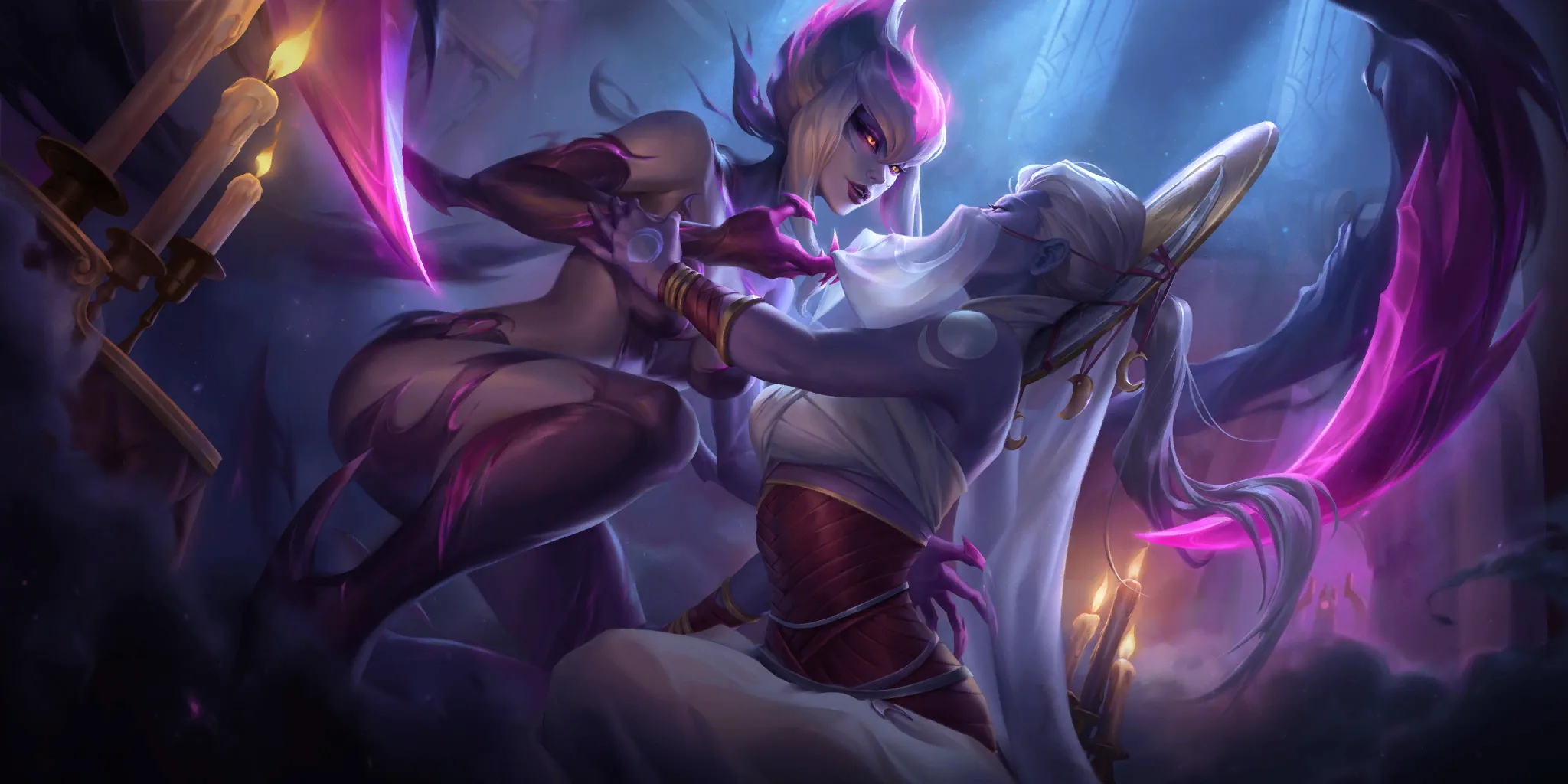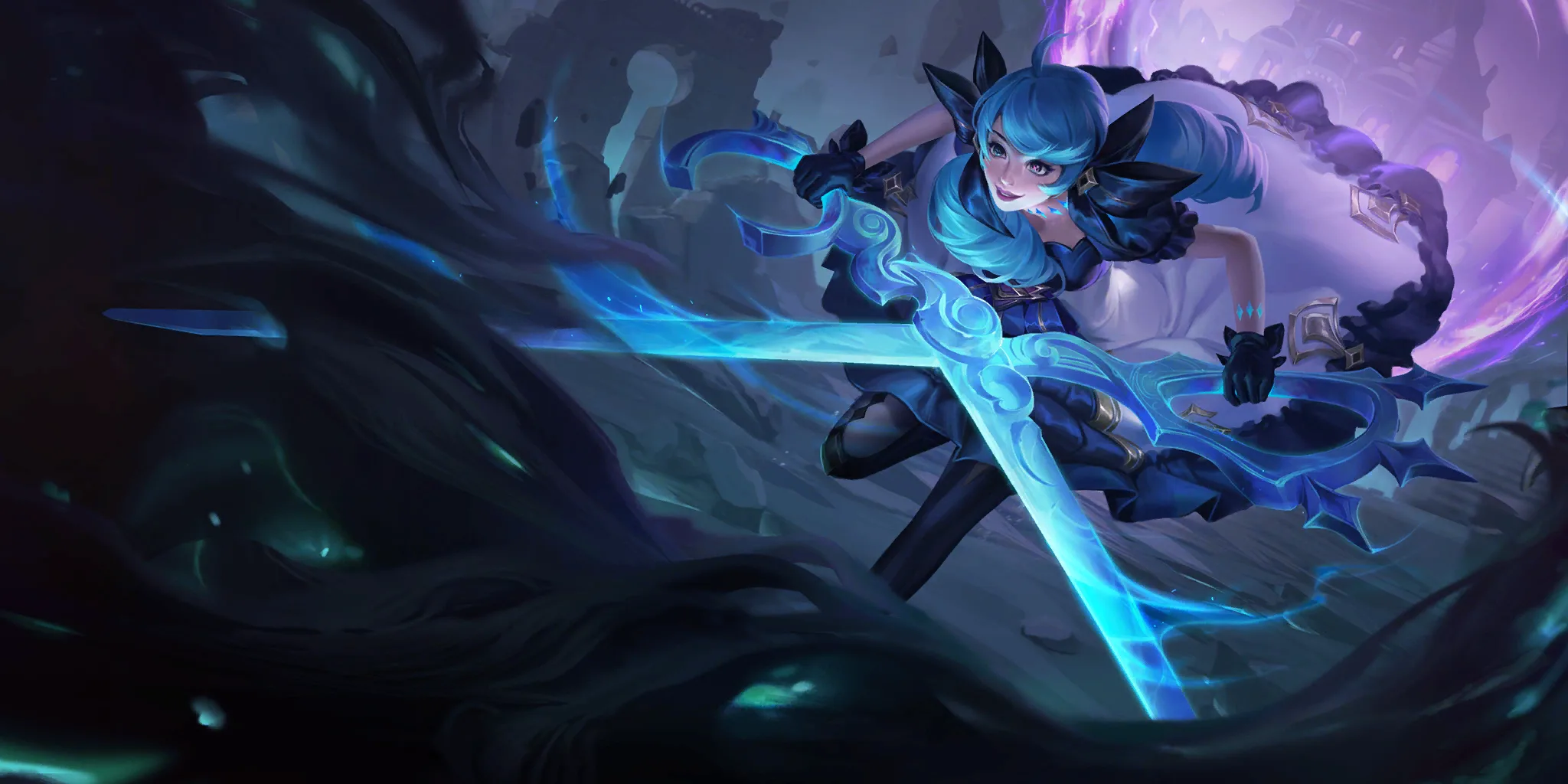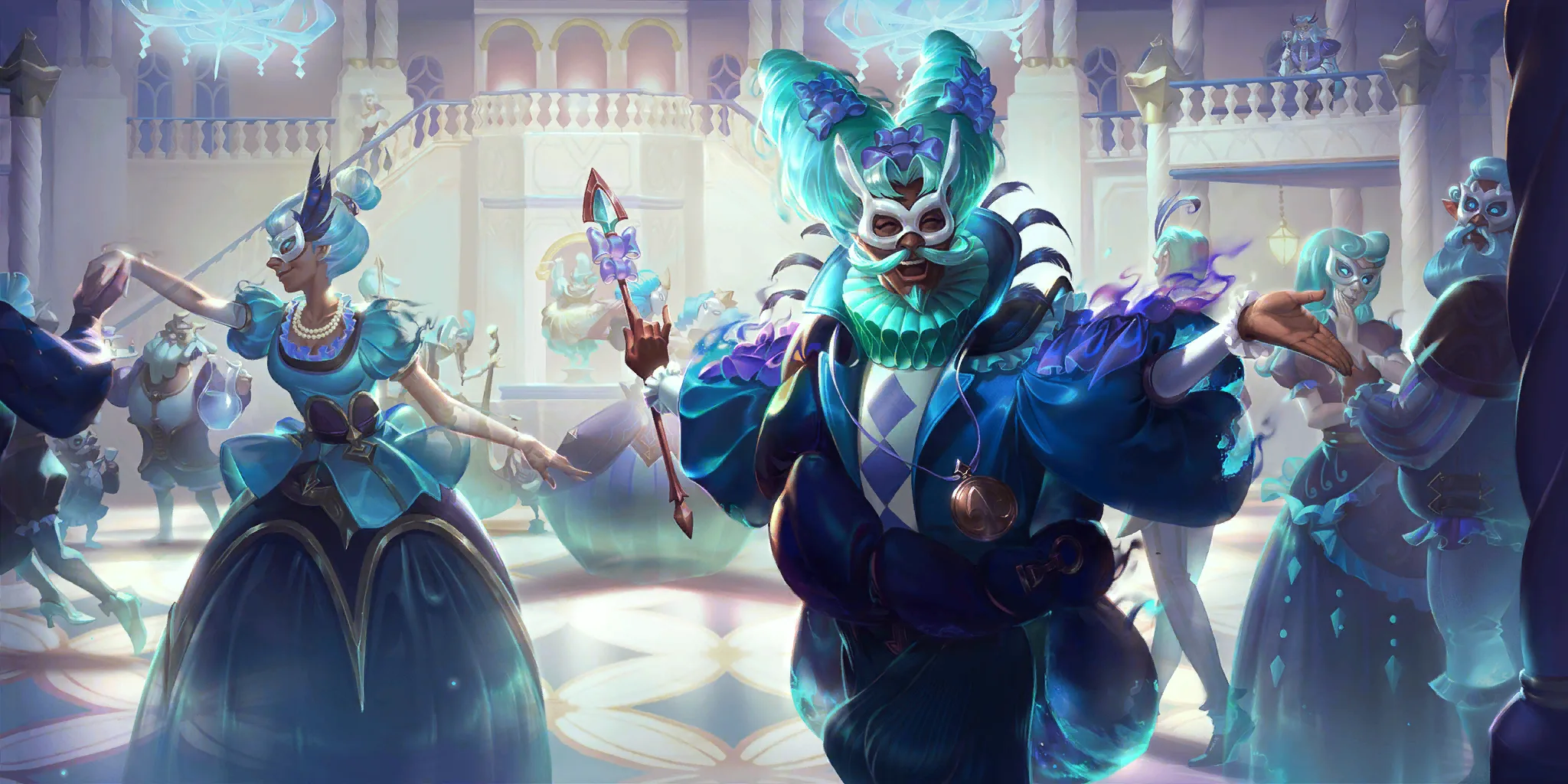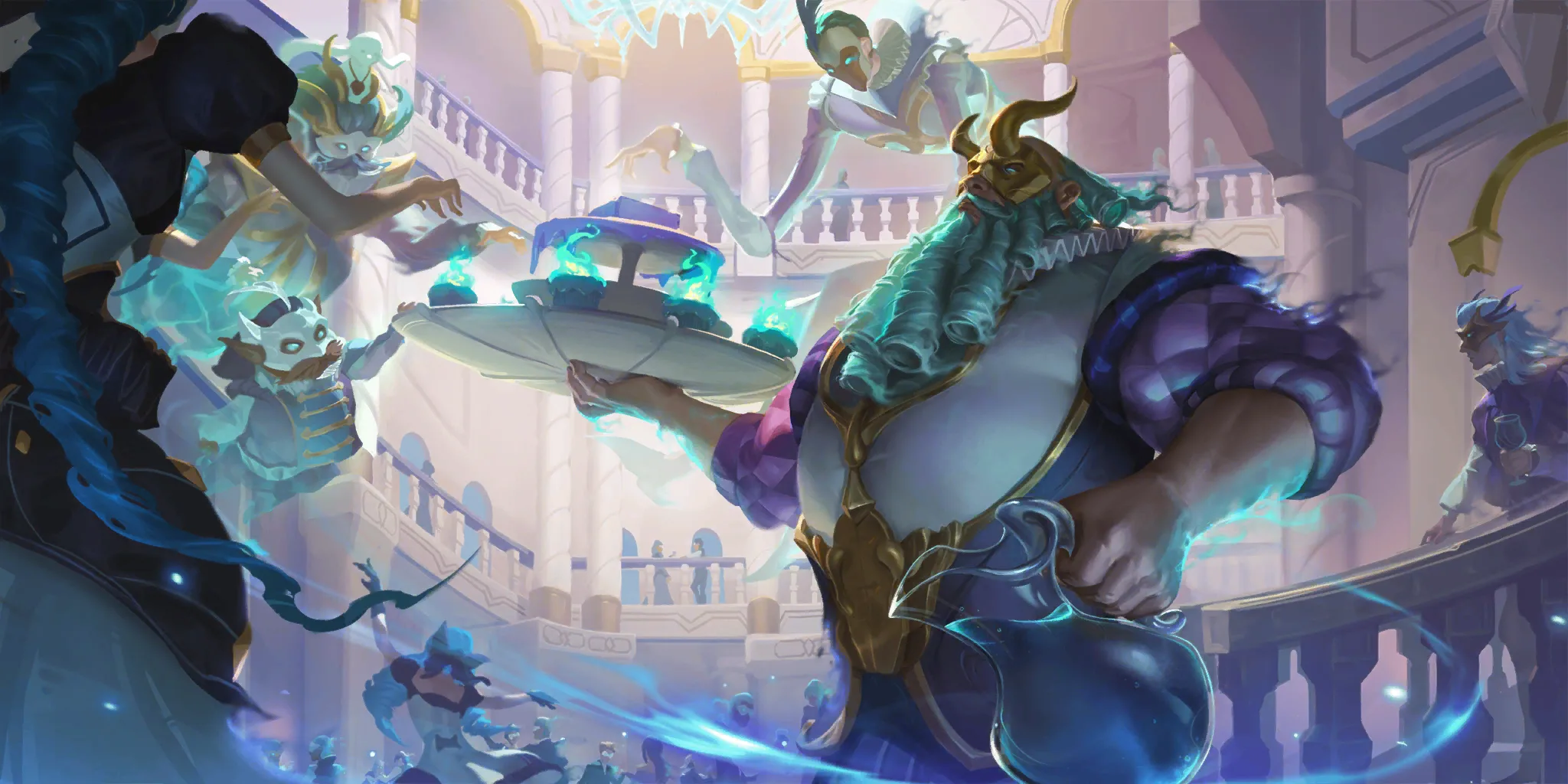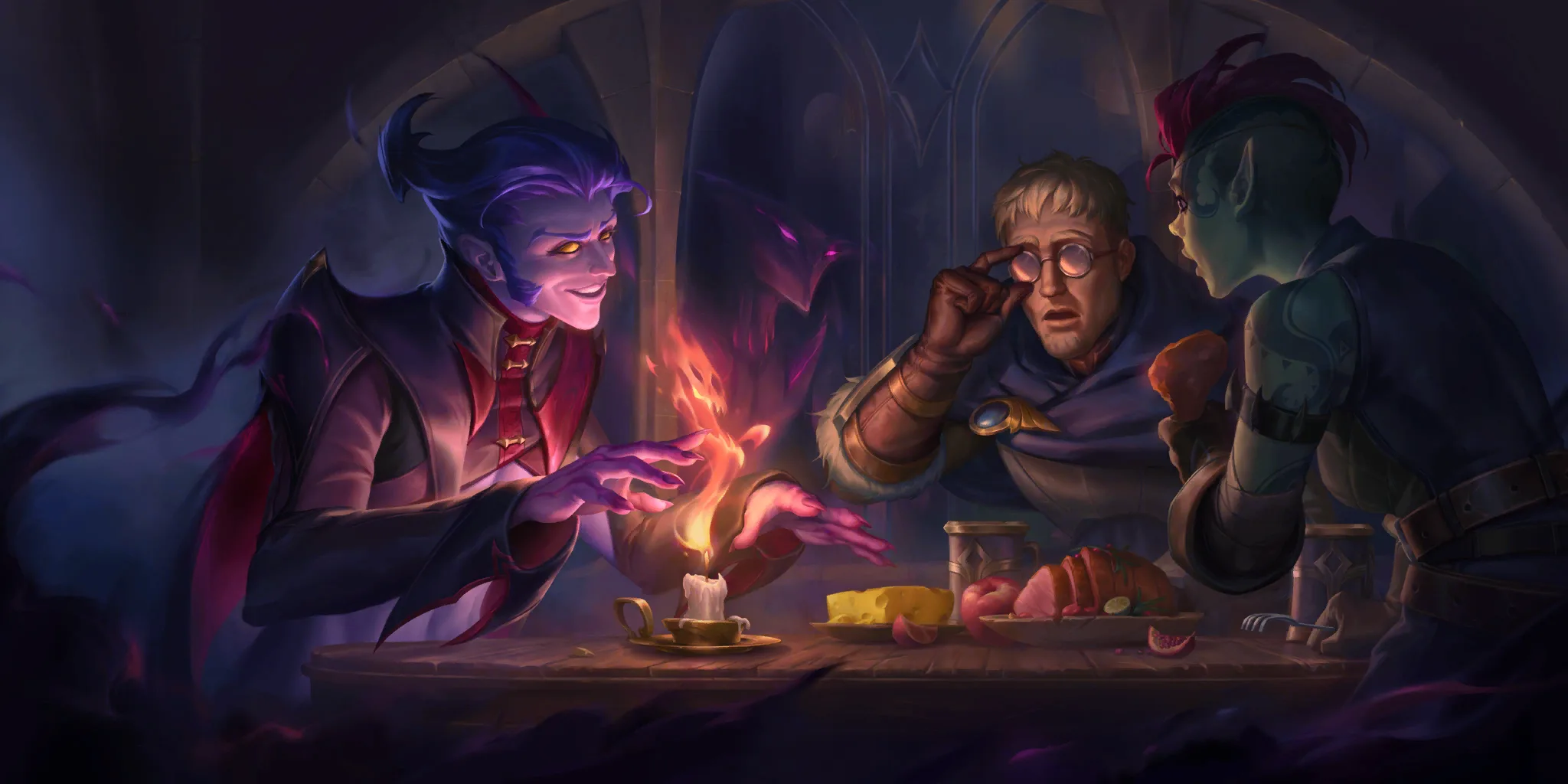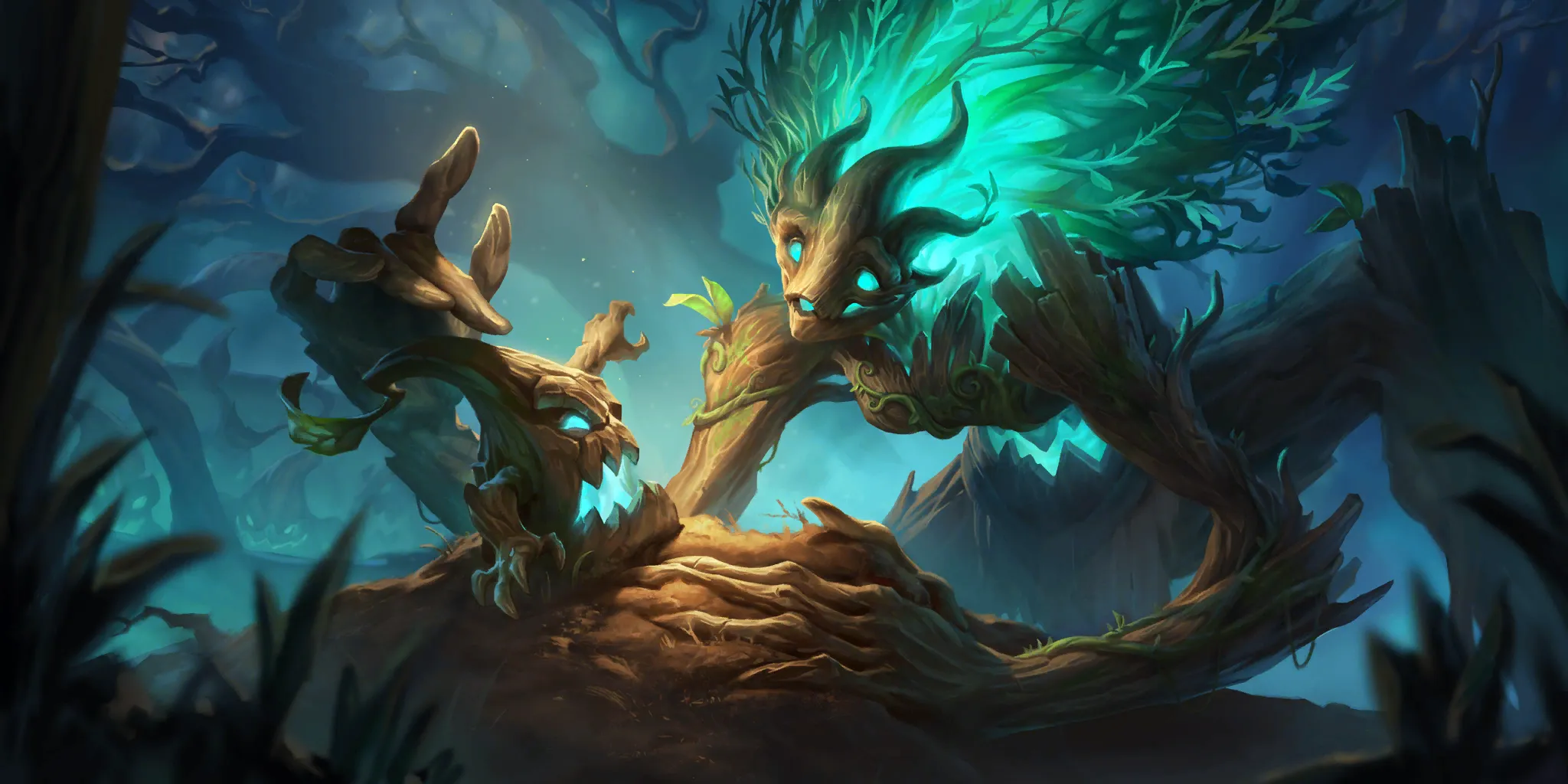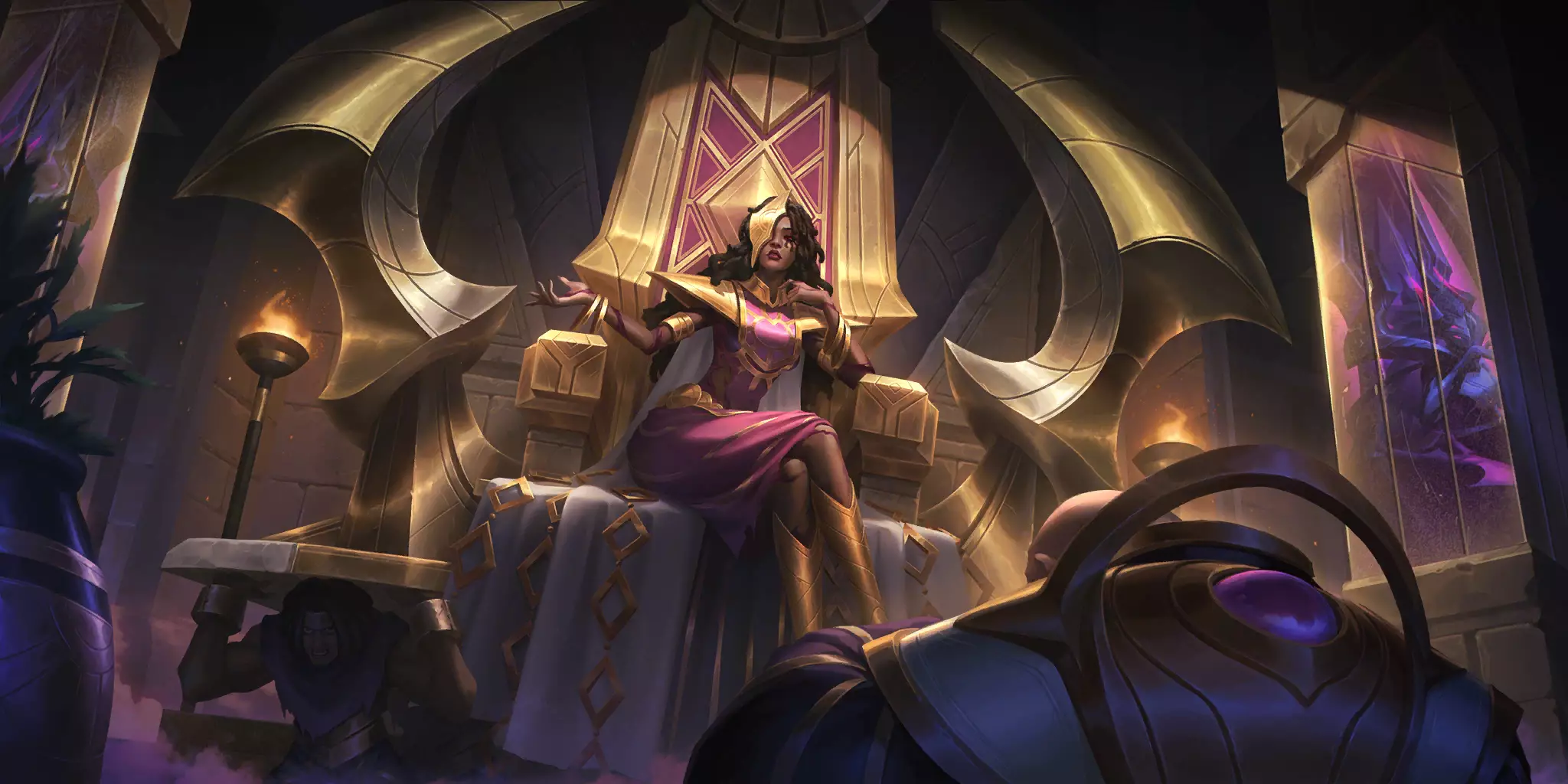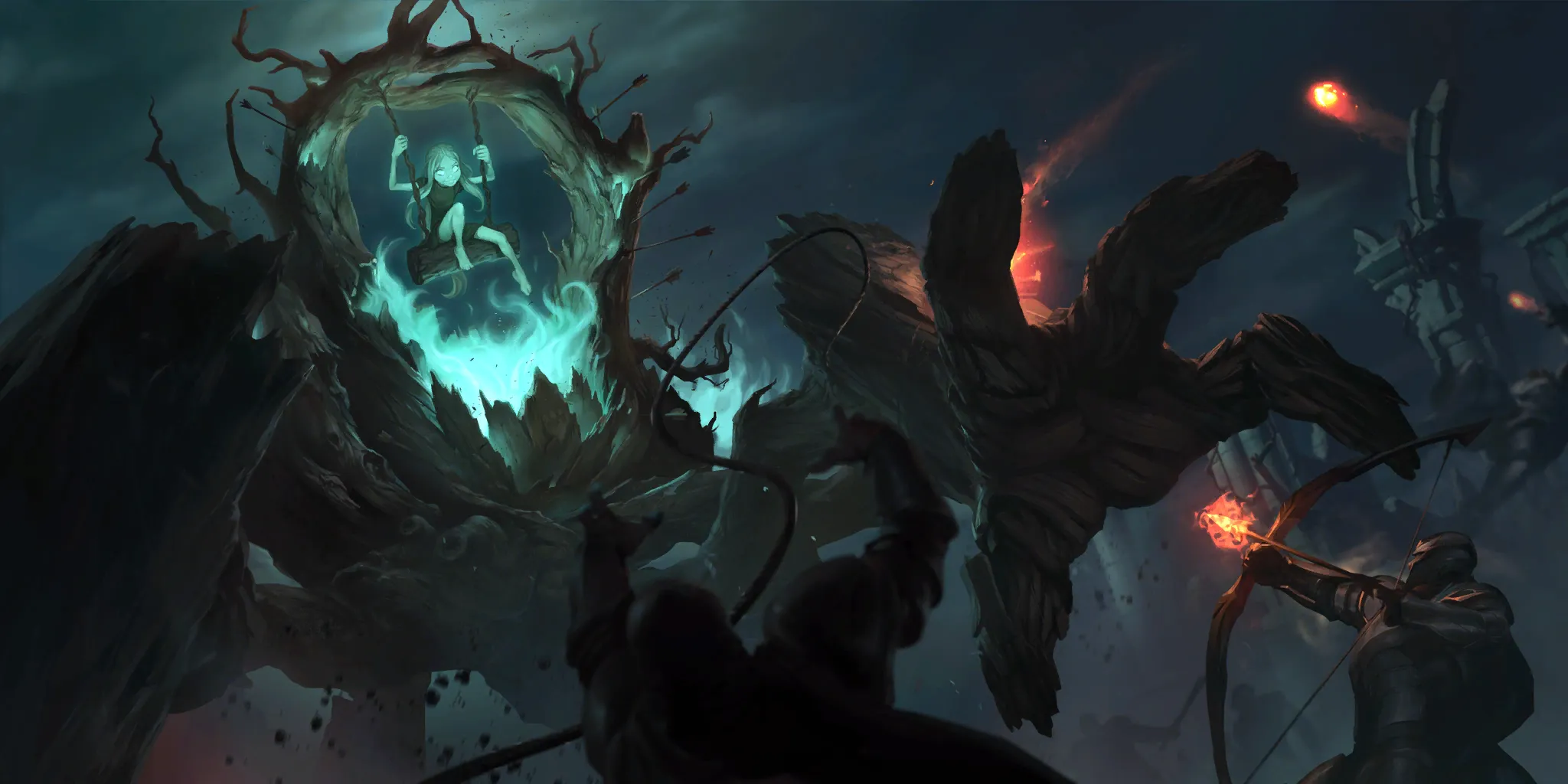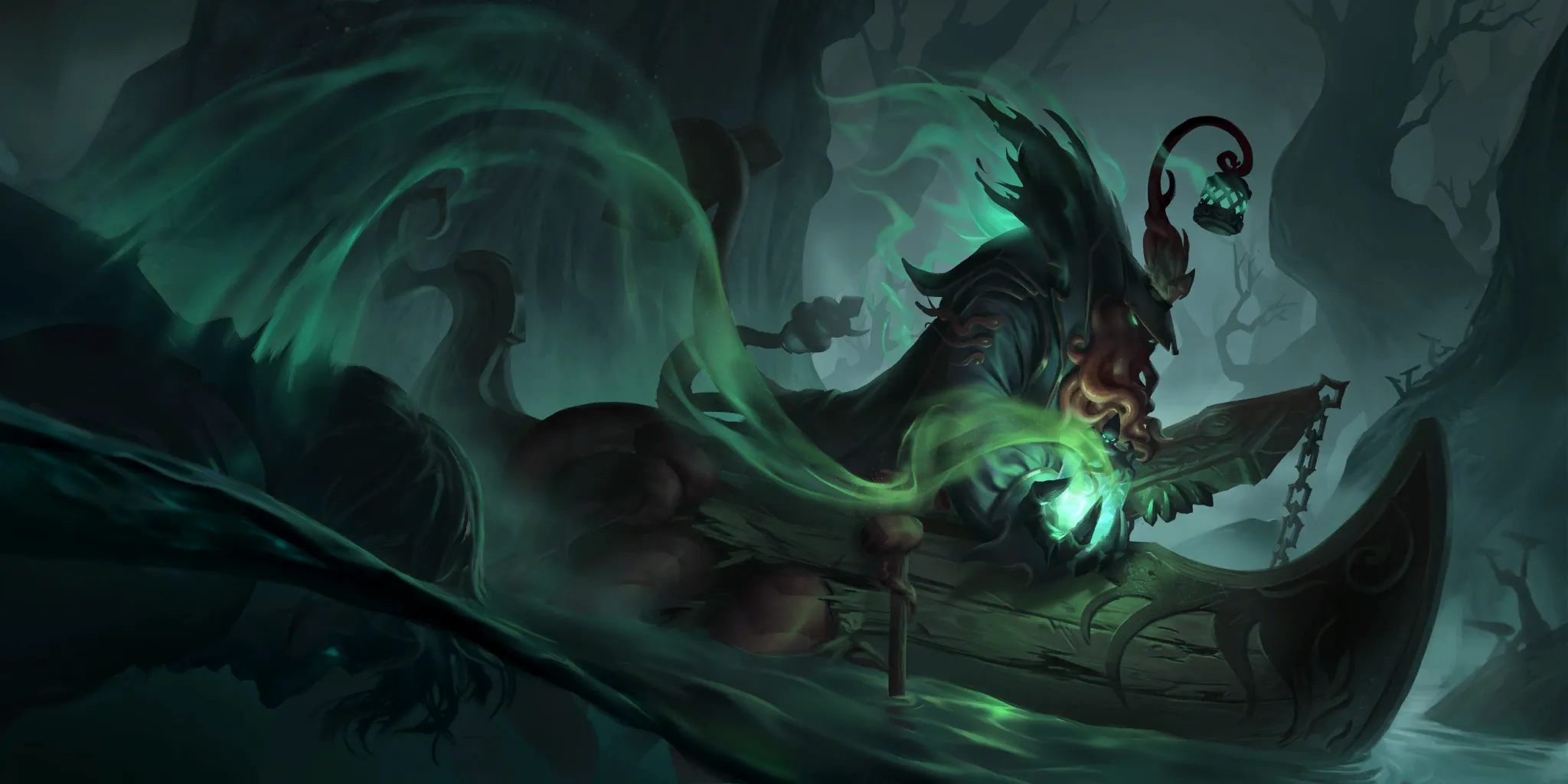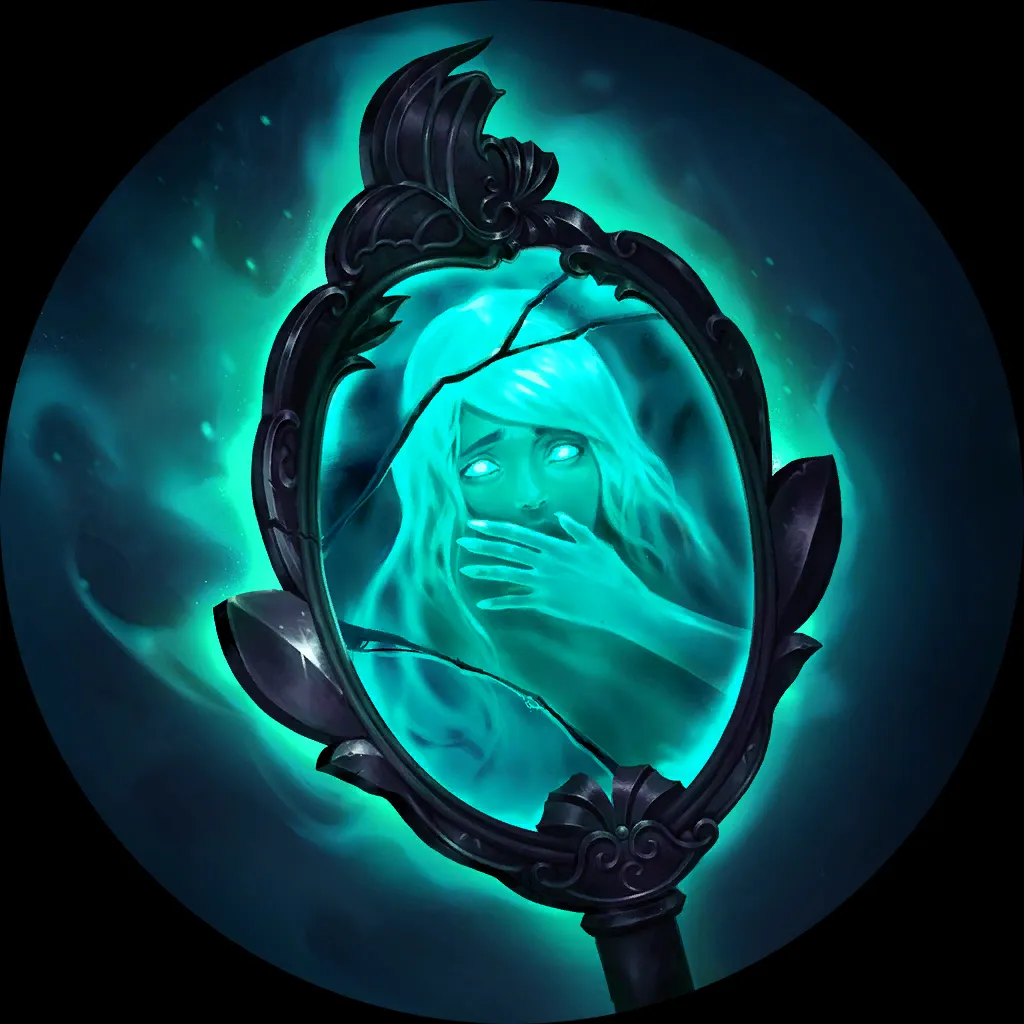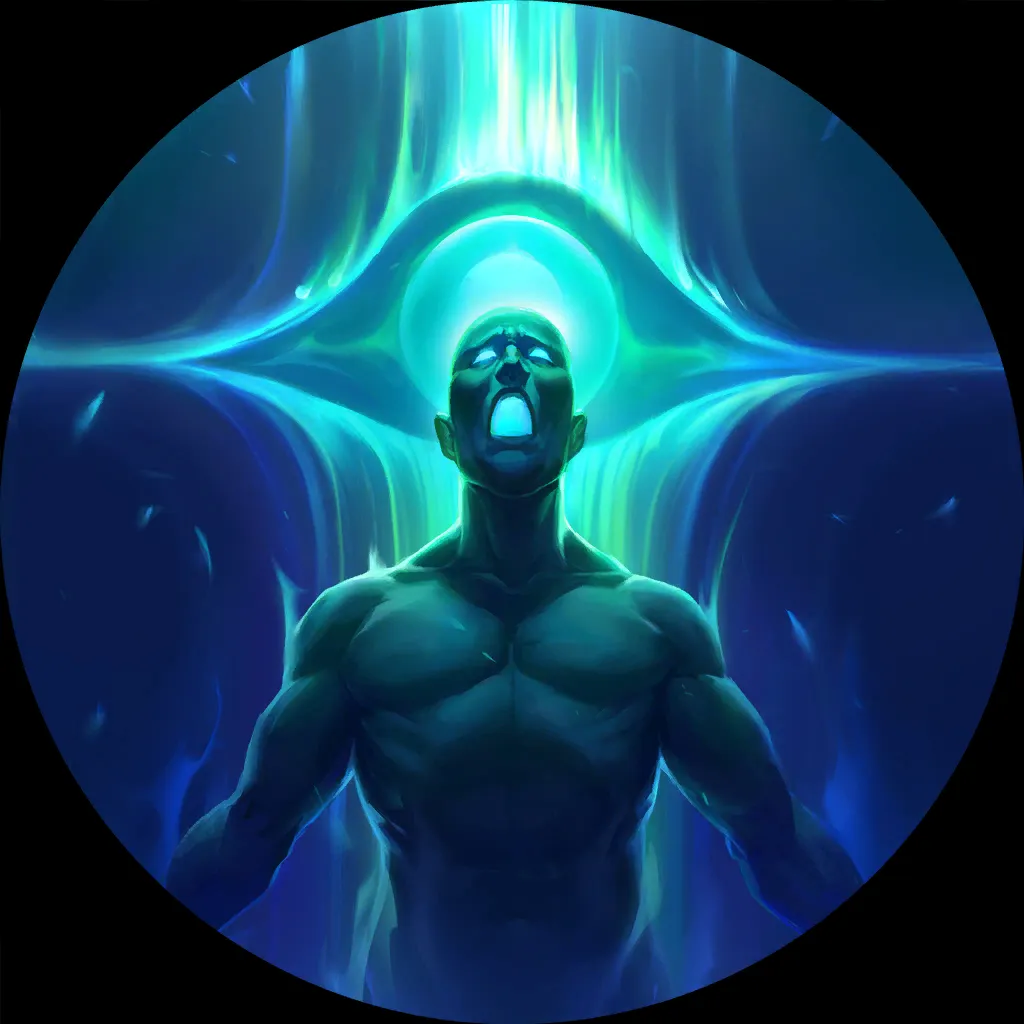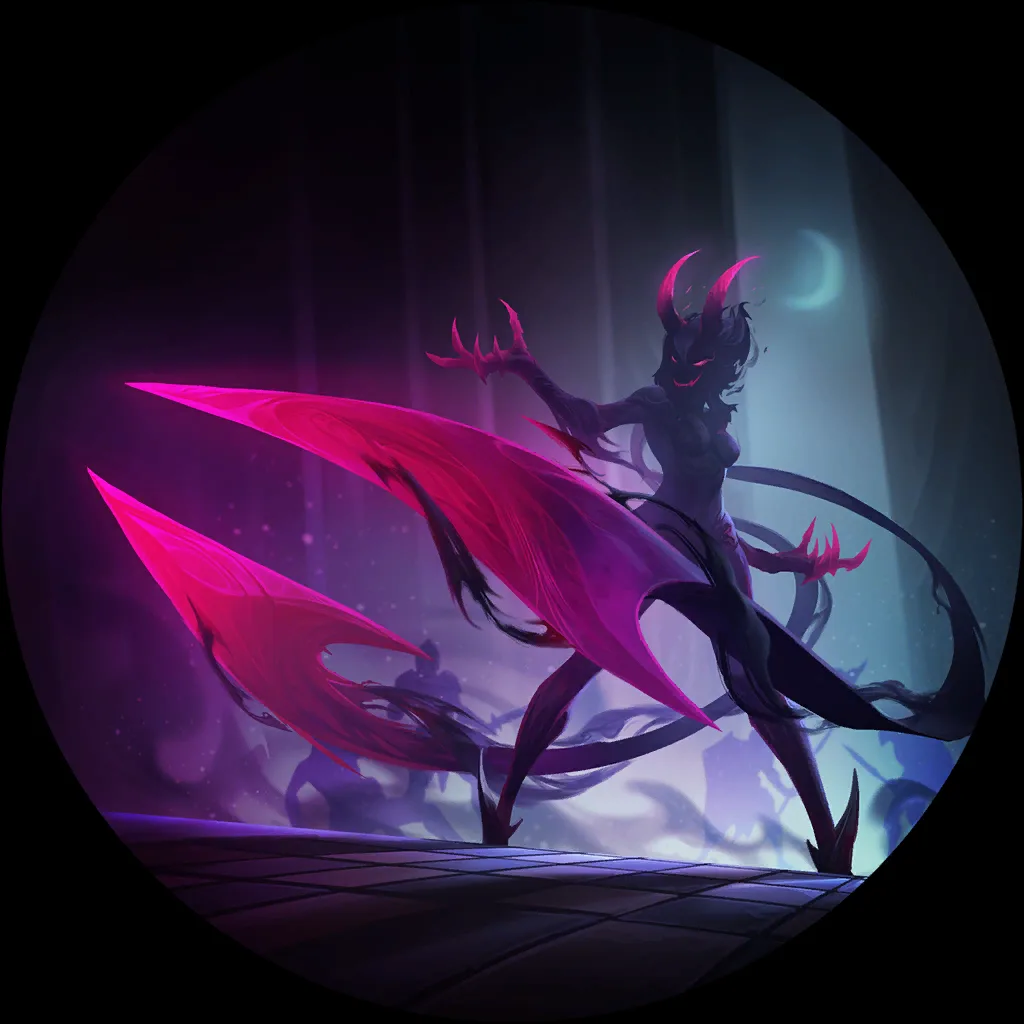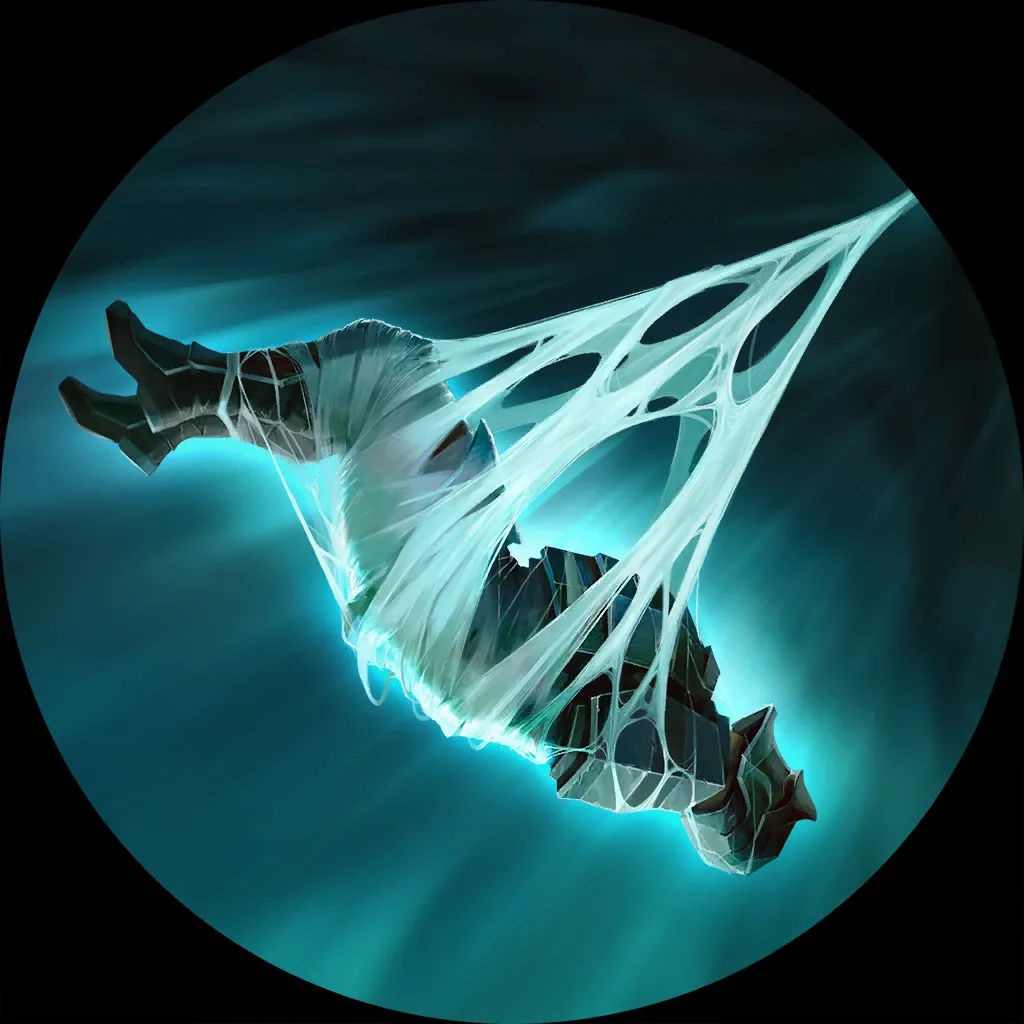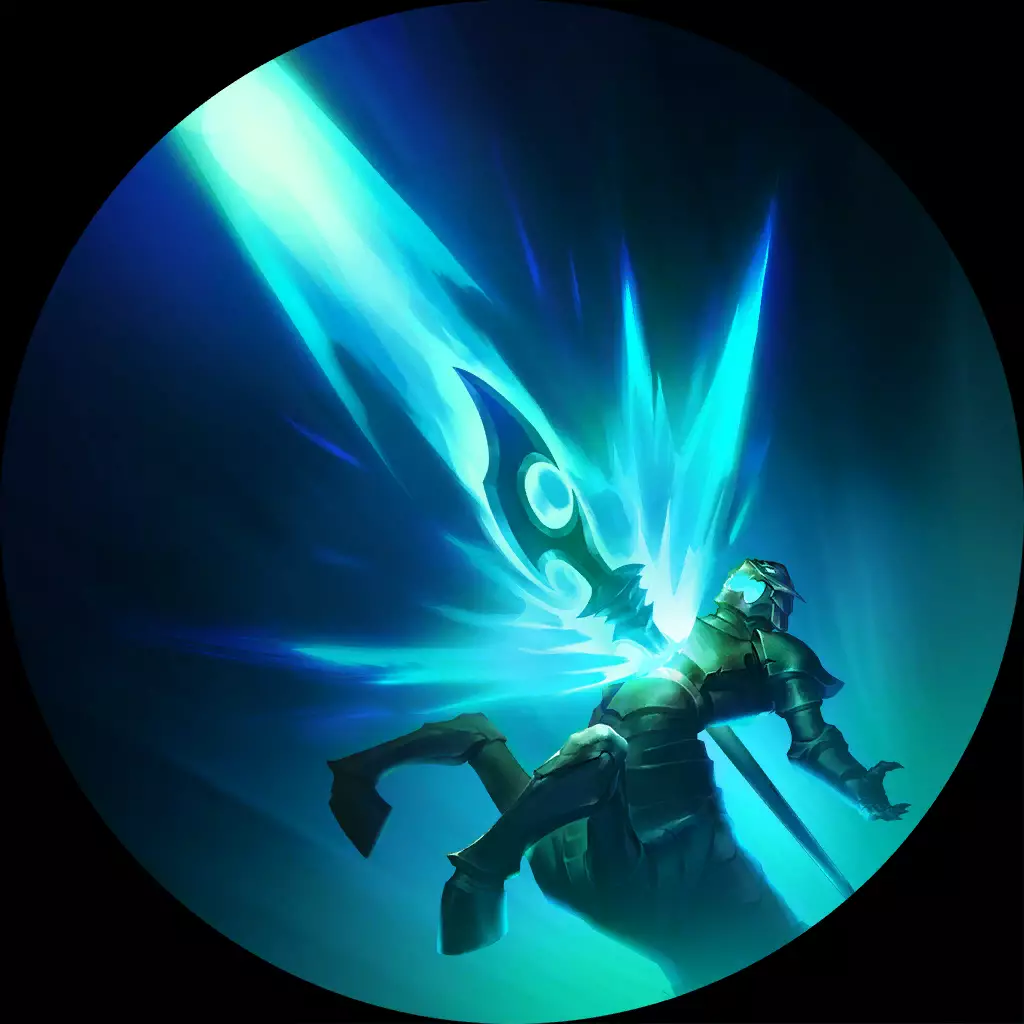 ---
Very well, my friend!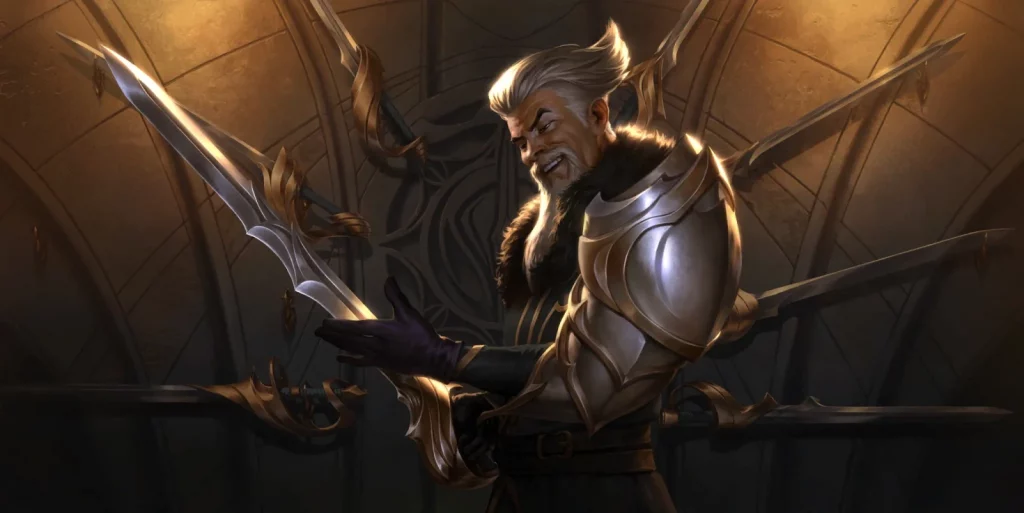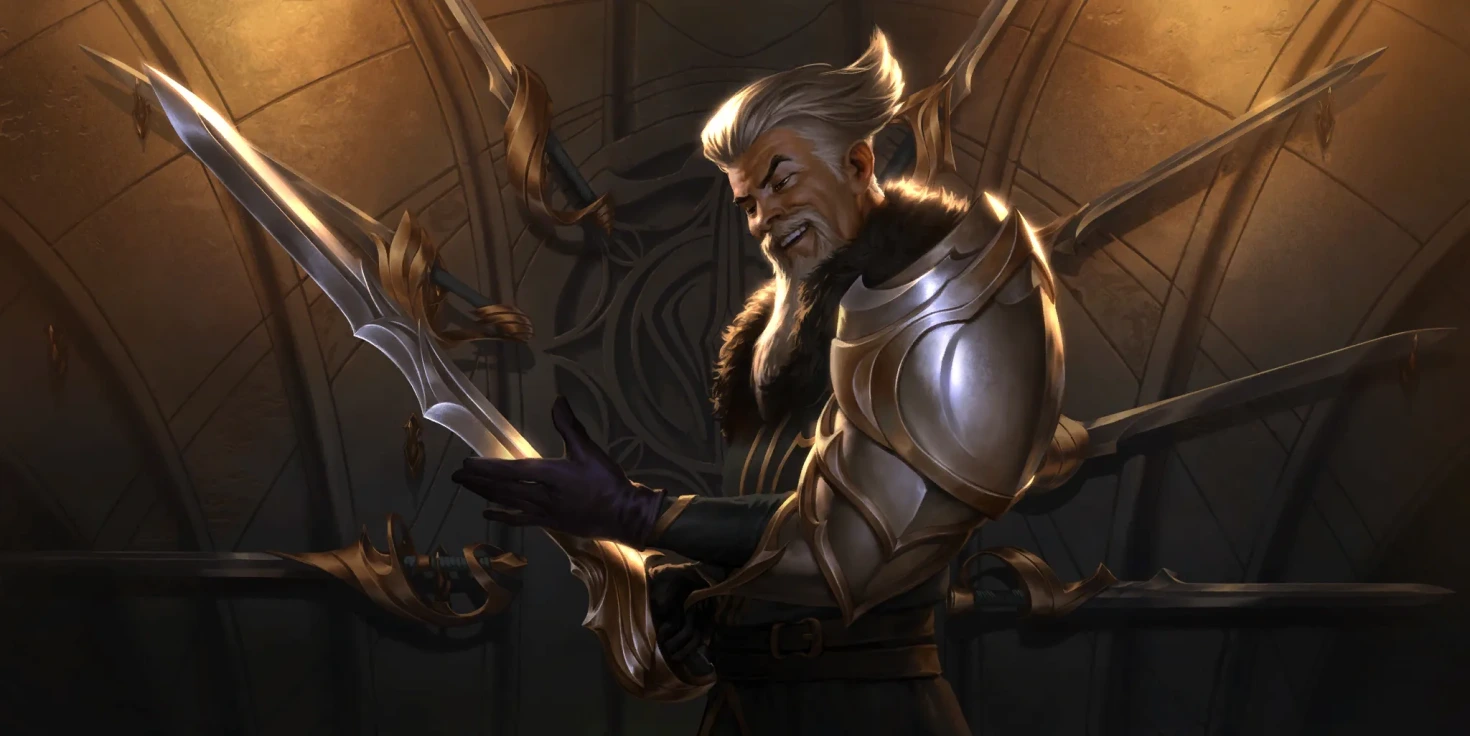 We have to give it to Kai'Sa: she really evolves, learns and adapts, and is perhaps the blend with the most potential right now, along with Pirates' sheer brutality.
Quite a bit depends on Darkness' fate, though – as the most popular blend right now, decks that do well into it will have an edge overall, yet if Darkness is pushed away (and, therefore, those decks which Darkness counter are given more room to grow), the Meta should pivot in unpredictable directions.
This will be one of LoR's shortest cycles, though, lasting for merely two weeks, so the most likely outcome for this Meta will be "unsolved" – do not fret too much about which deck may end up being the strongest in the long run, my friend, and just grab a weapon that speaks to you.
And if you are feeling bold, and wish to test your mettle in a tournament setting...
If in need of Weapons for that sort of confrontation, do check Sirturmund's & Monte's recommended Gauntlet and Tournament lineups!
---
Any questions or comments, or more data you may need, please feel free to:
Poke me on Twitter: https://twitter.com/HerkoKerghans,
Ping me on Discord: https://discord.gg/VNN5NmGhXY,
Or find more writings on substack: https://riwan.substack.com/
And good luck out there!
---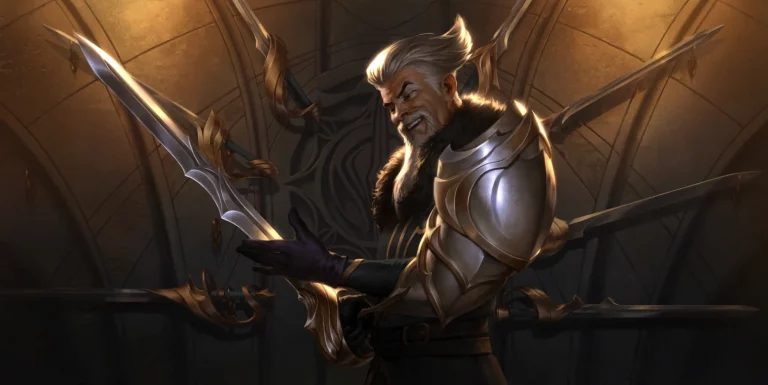 ---