Greetings, my friend! Welcome to this Meta cycle's last Friday – a balance patch, rumored to be far-reaching, will arrive next week…
… and by current numbers, I guess one could argue not a day too soon.
But, please, step inside! Let me show you this Friday's selection of blends and medleys – the best decks Legends of Runeterra has to offer, curated from admirable APIarists Balco and Legna's findings, along with our own observations, and insights gathered from prominent pilots at the Blue Bird Inn.
---
Best LoR Decks: Something Is Broken in Runeterra…
It is now official: when looking at the data from the three days (Plat+), according to Balco…
… Lone Kai'Sa has broken the twin "broken deck" milestones: its winrate is above 55%, and its play rate surpasses 15%.
And, of course, the Sivir Kai'Sa mutation also crushes the 55% WR mark, pushing Kai'Sa's overall popularity even higher.
Indeed a timely balance patch, the one that shall arrive next week!
---
Cream of the Crop
These are the very best blends to be found in Runeterra, my friend, if your objective is to claw your way up the LoR ladder: strong, popular, and well-tested. You shall find no better tools for the climbing job!
---
The Broken Blend: Lone Kai'Sa
Illaoi Bard nearly claimed this title two weeks ago, but evolution had other plans – while they currently have similar WR, Lone Kai'Sa's popularity leaves no doubt about which is the strongest.
Our recommended formula is the most in both the Americas and EMEA shards – APAC still prefers a Void Abomination version, with our recommended blend being the second most popular there.
Lone Kai'Sa's matchup spread speaks volumes of why she reigns supreme: except Yasuo Katarina (themselves a much-battered brew, with not much popularity), Classic Spiders (but, interestingly, not Spider-Gwen), and Azirelia (although only slightly), Kai'Sa is even or favored into everything.
Should you require further readings to convince you, my friend, I recommend Prodigy's Deck Guide on the matter.
Strong against: Pandemonium, Thralls, Shen Bard, and brews too numerous to mention
Struggles against: Yasuo Katarina, Classic Spiders – slight underdog to Azirelia
3
2
14
21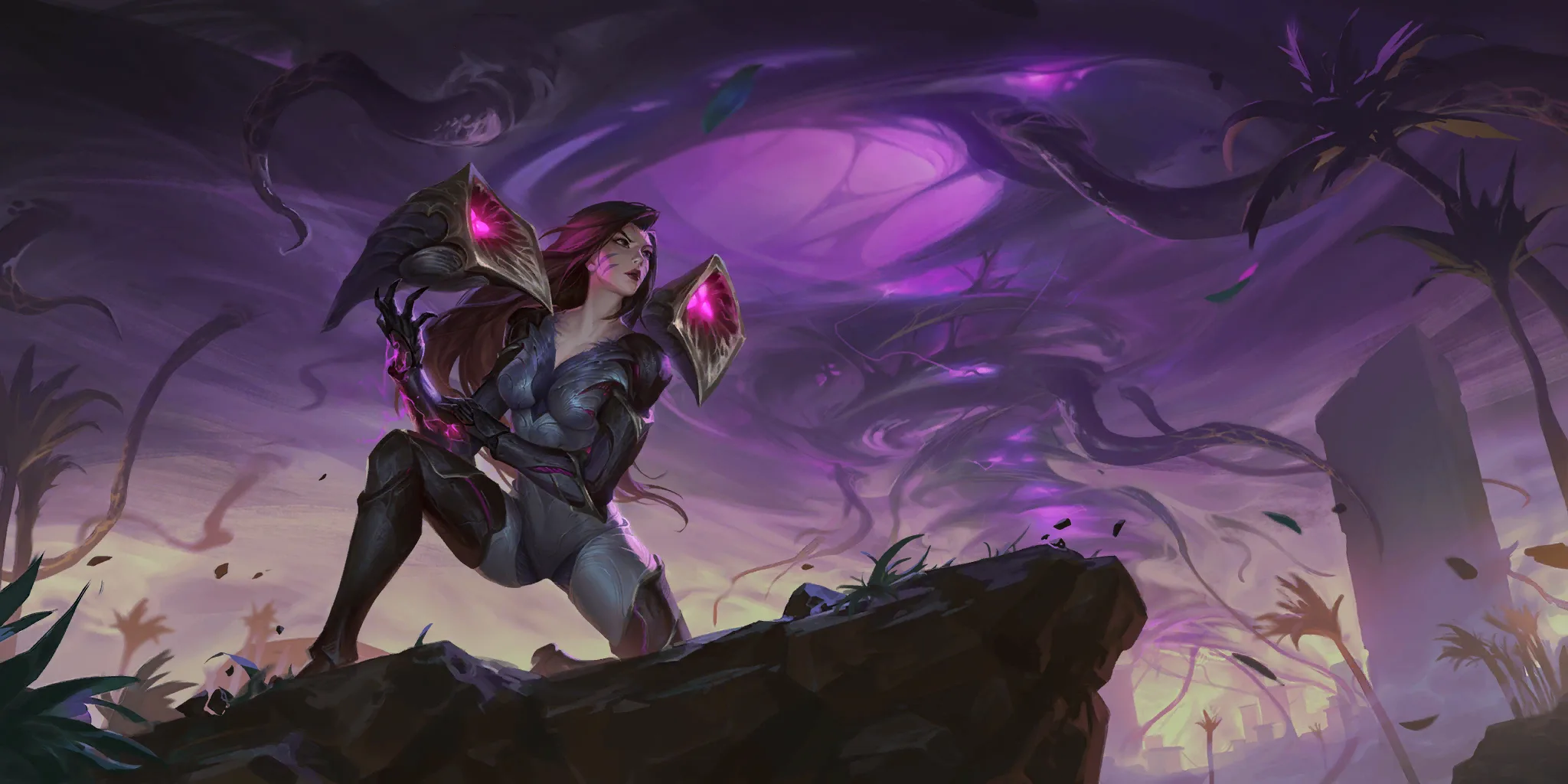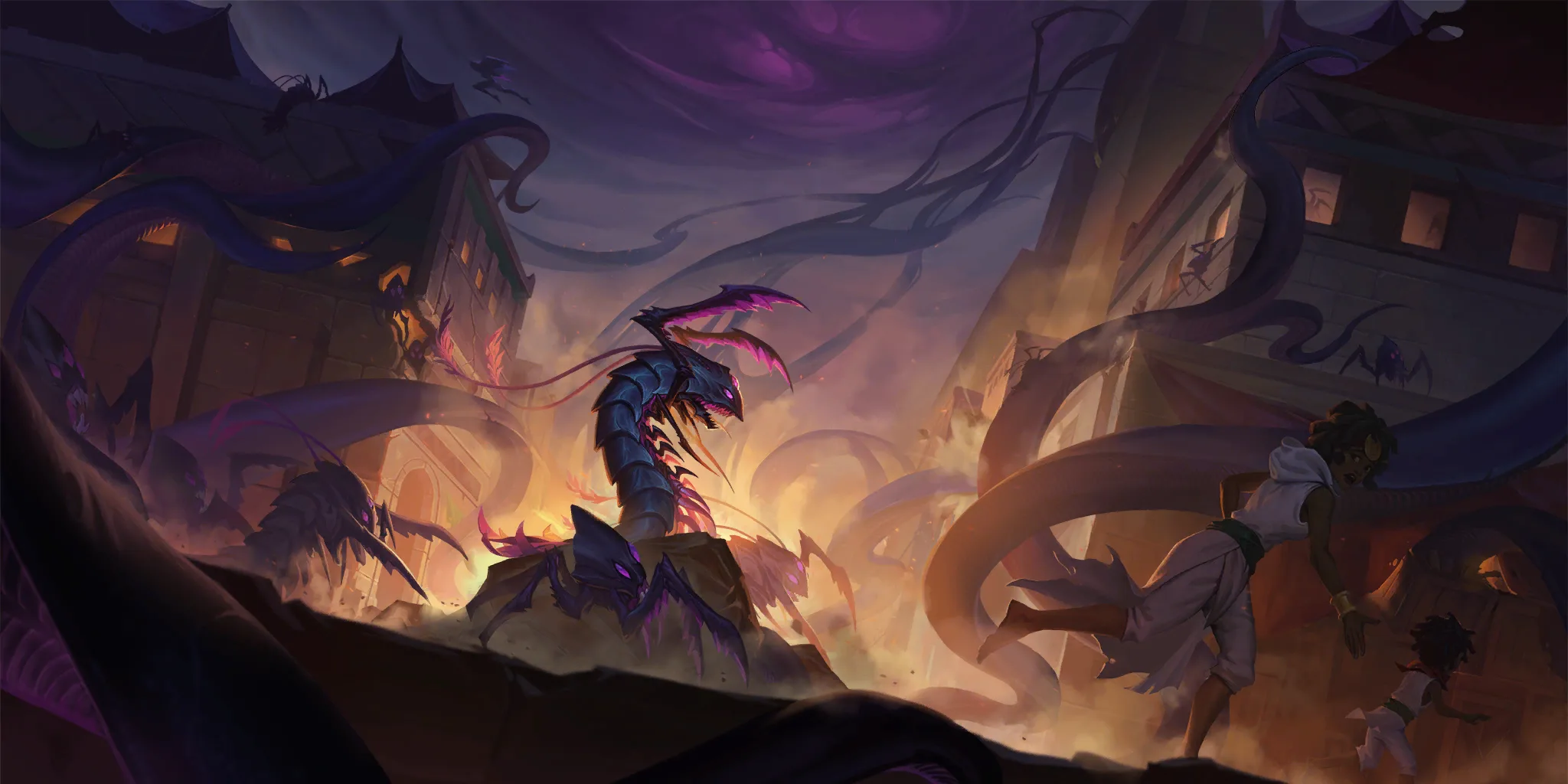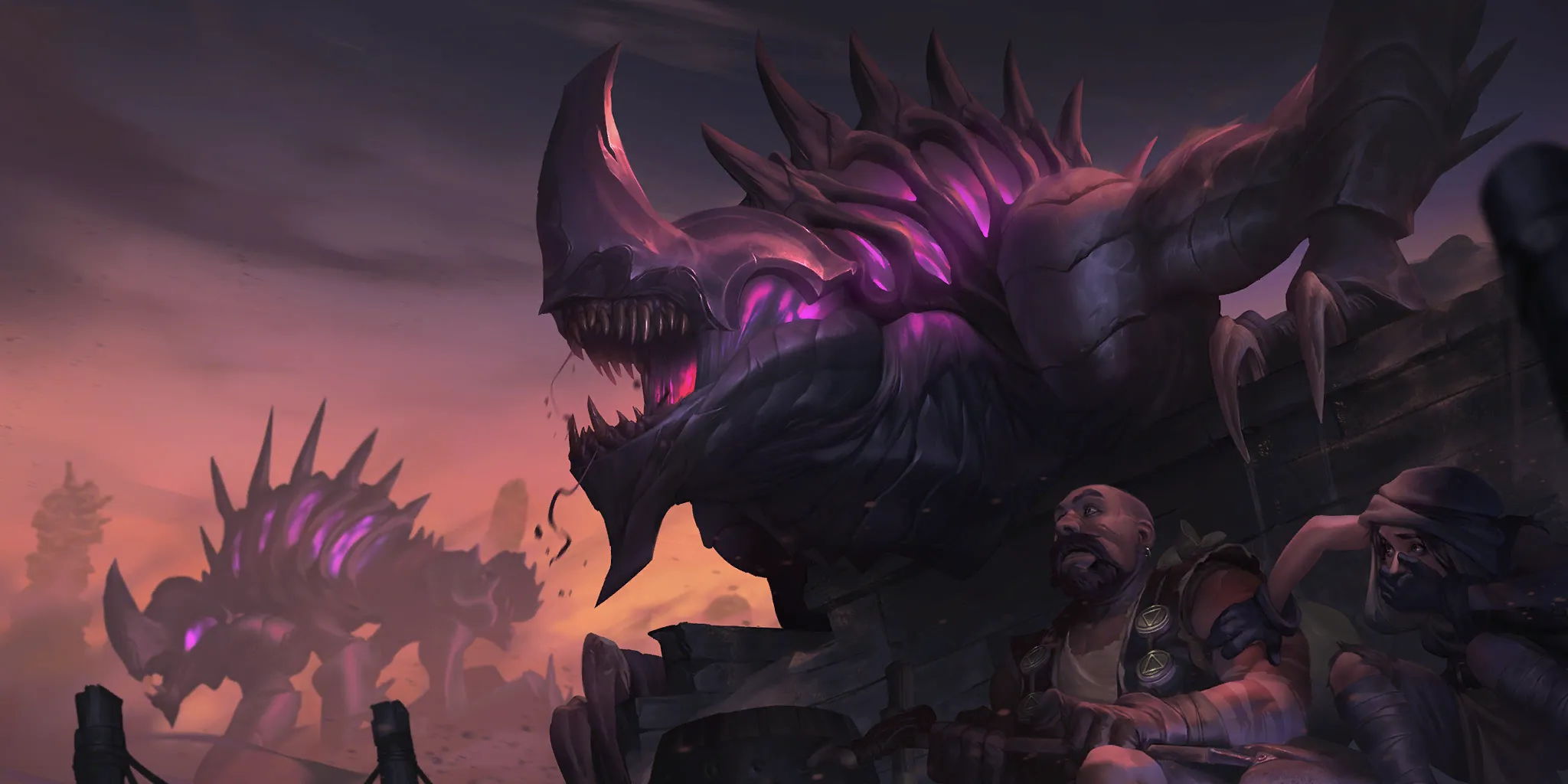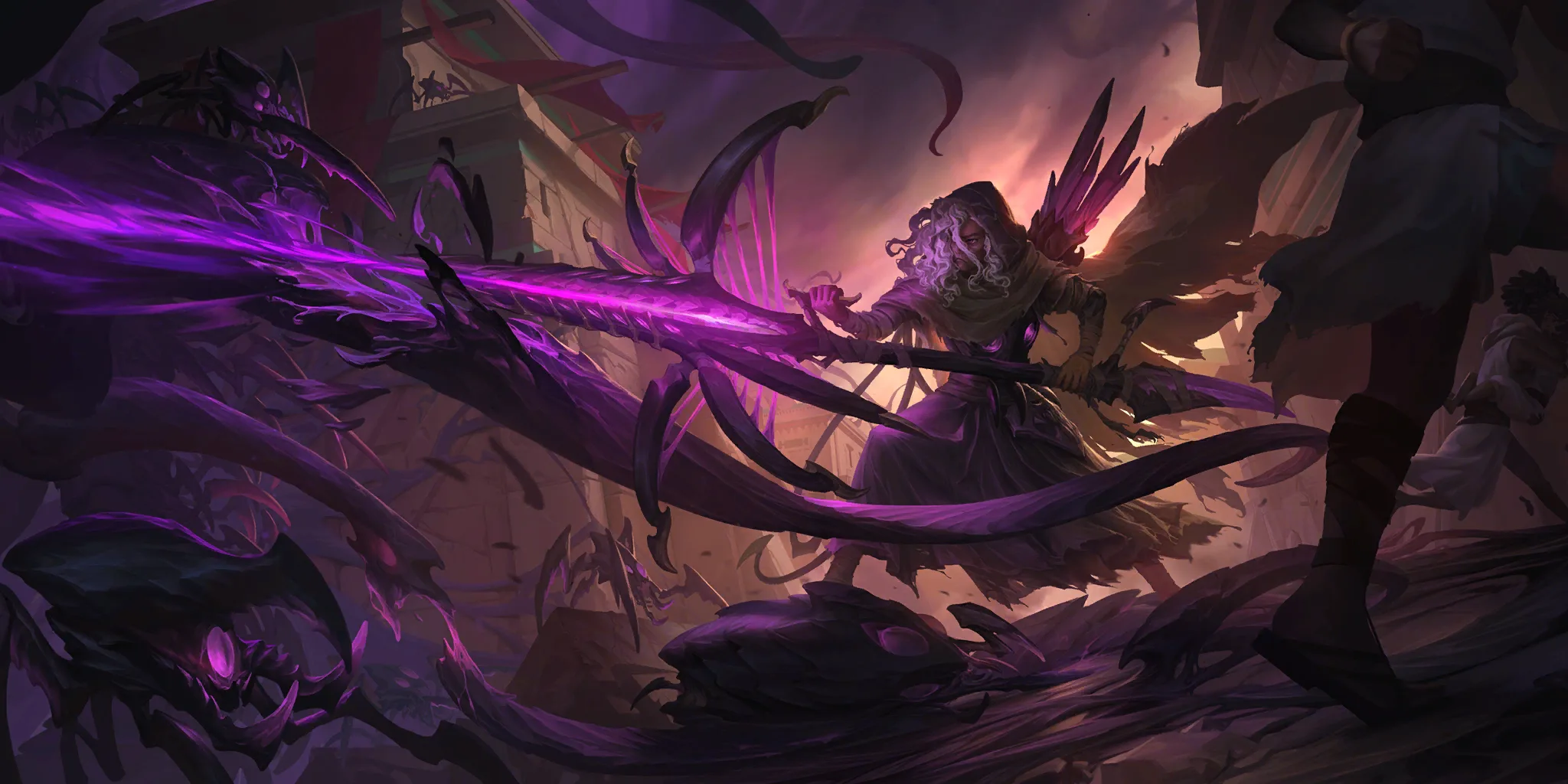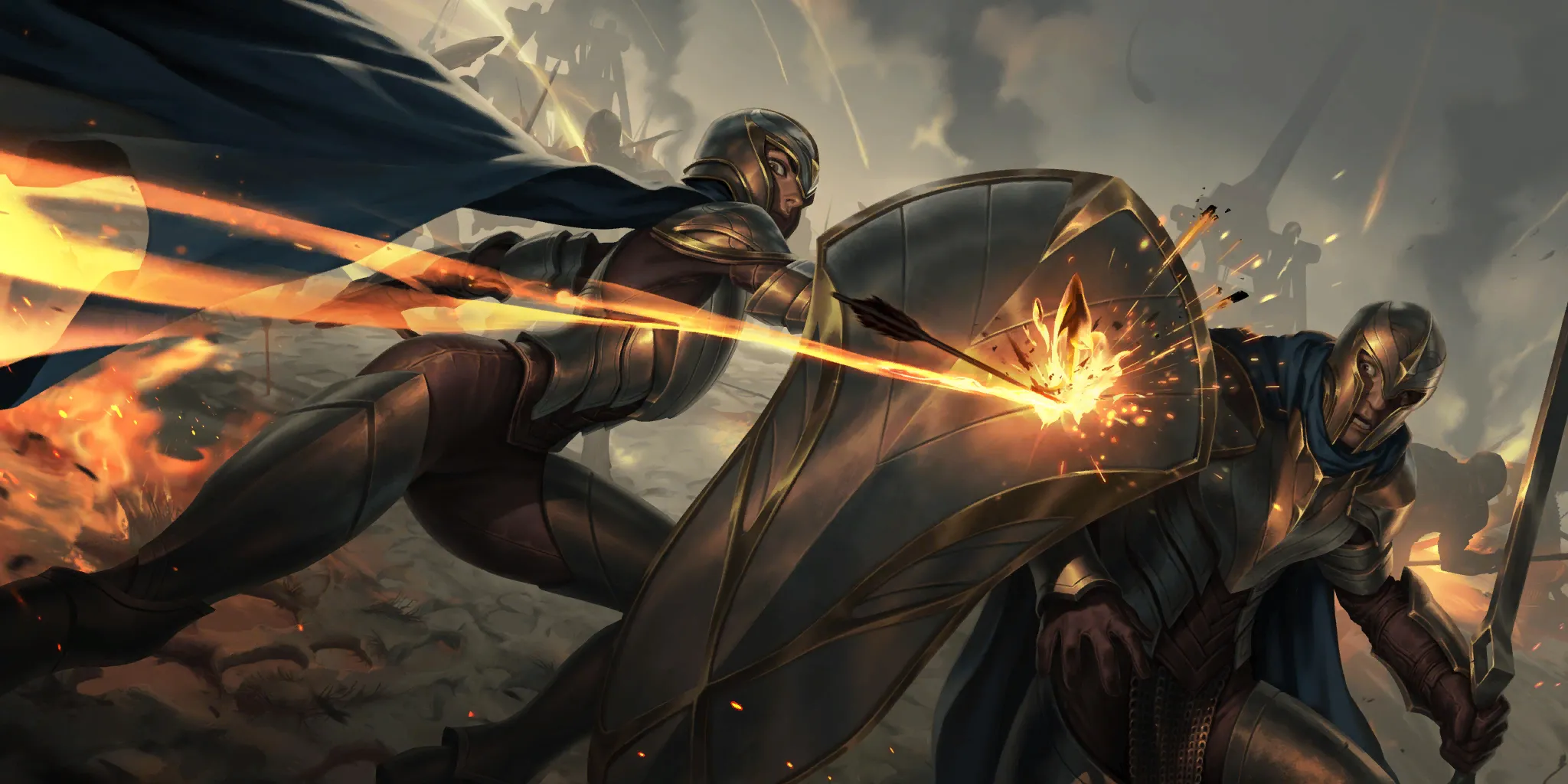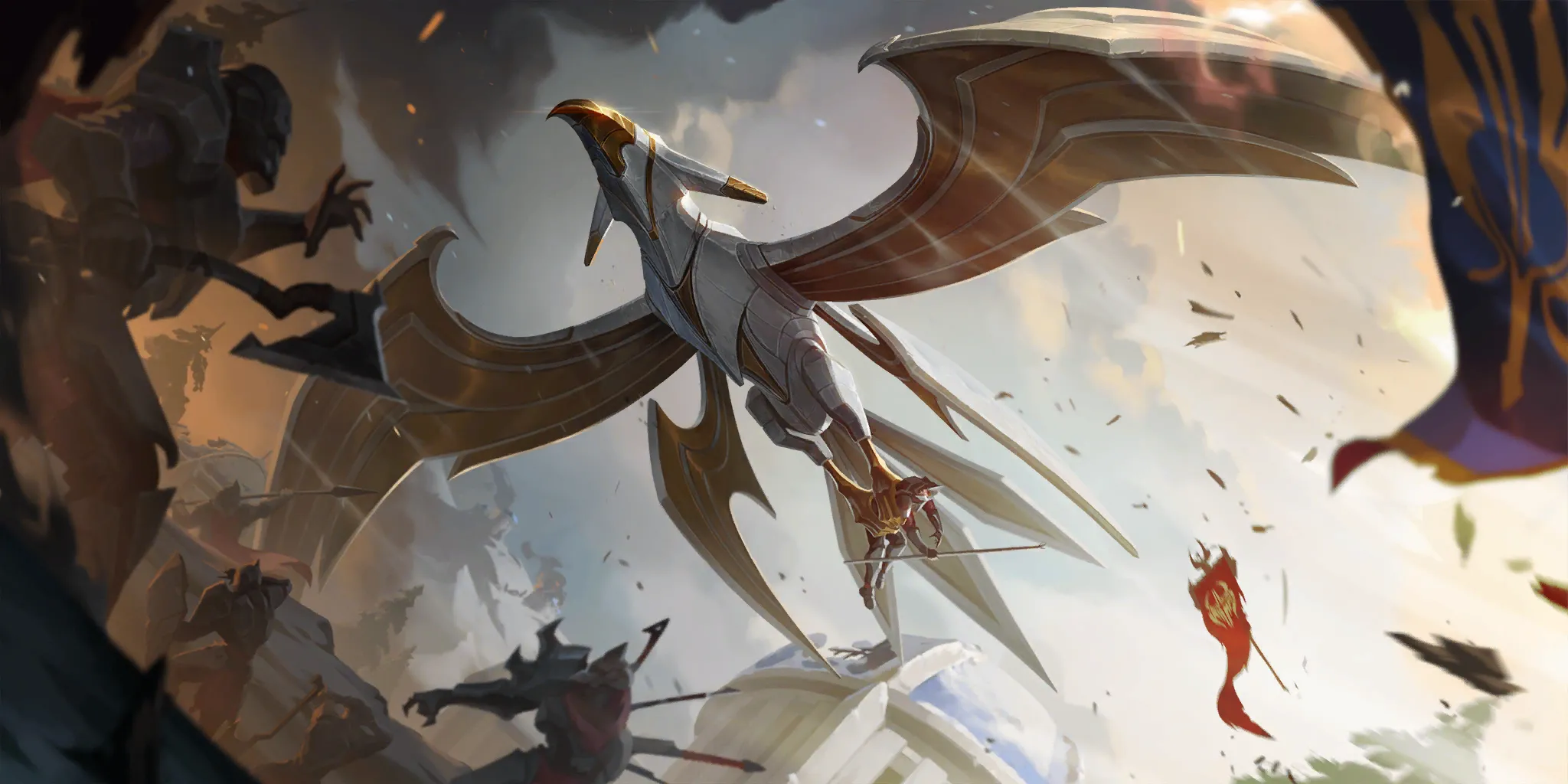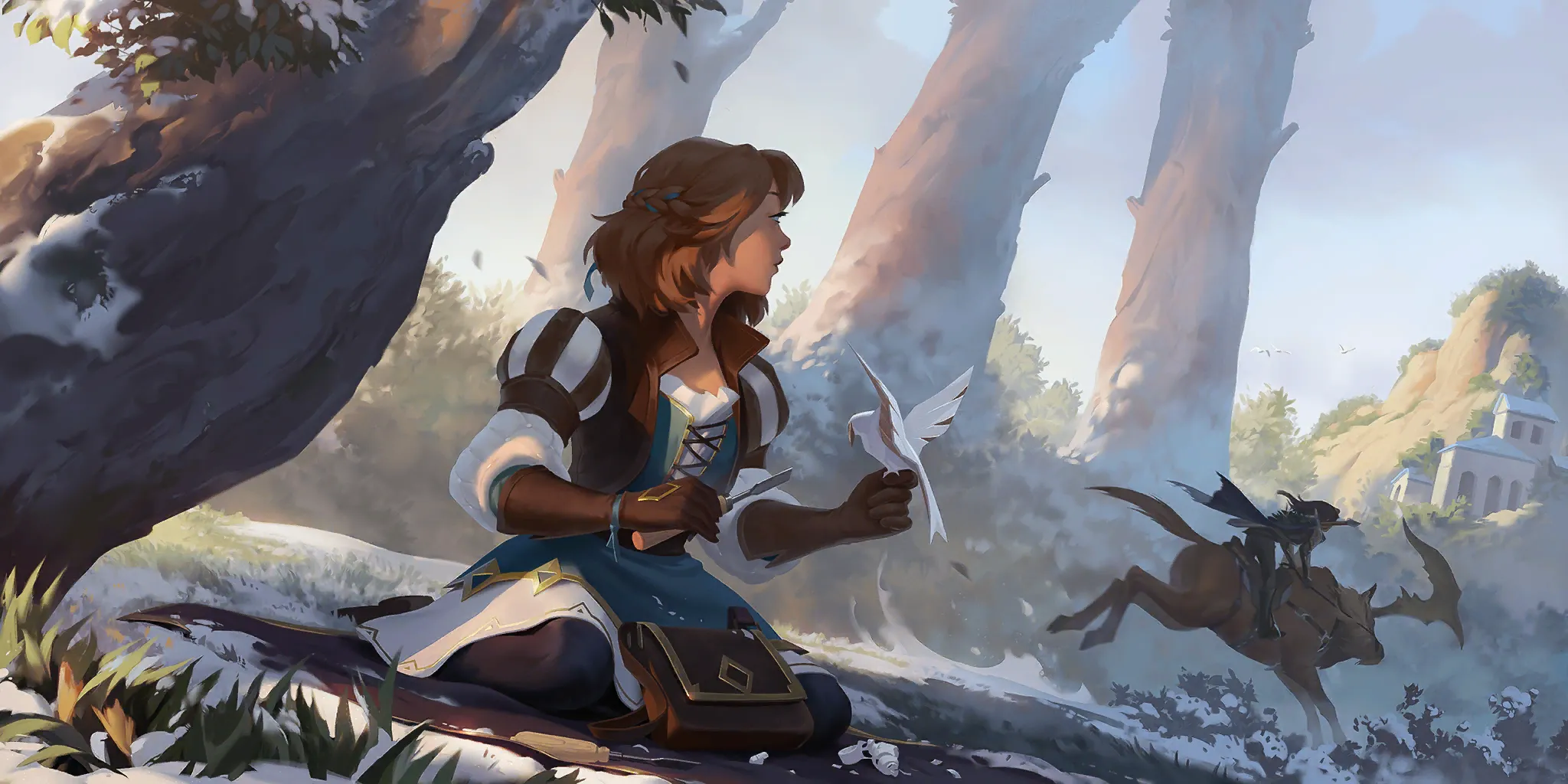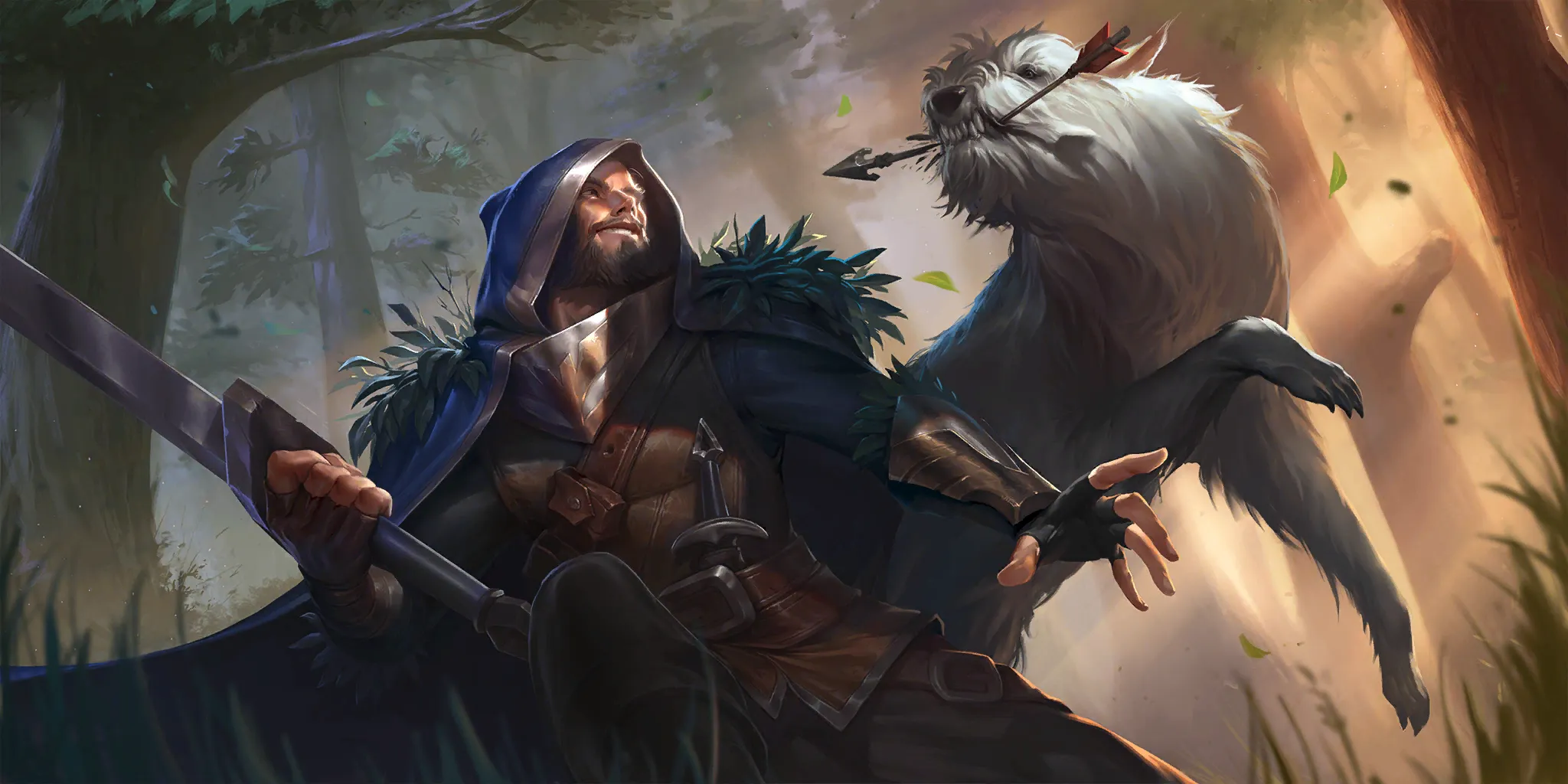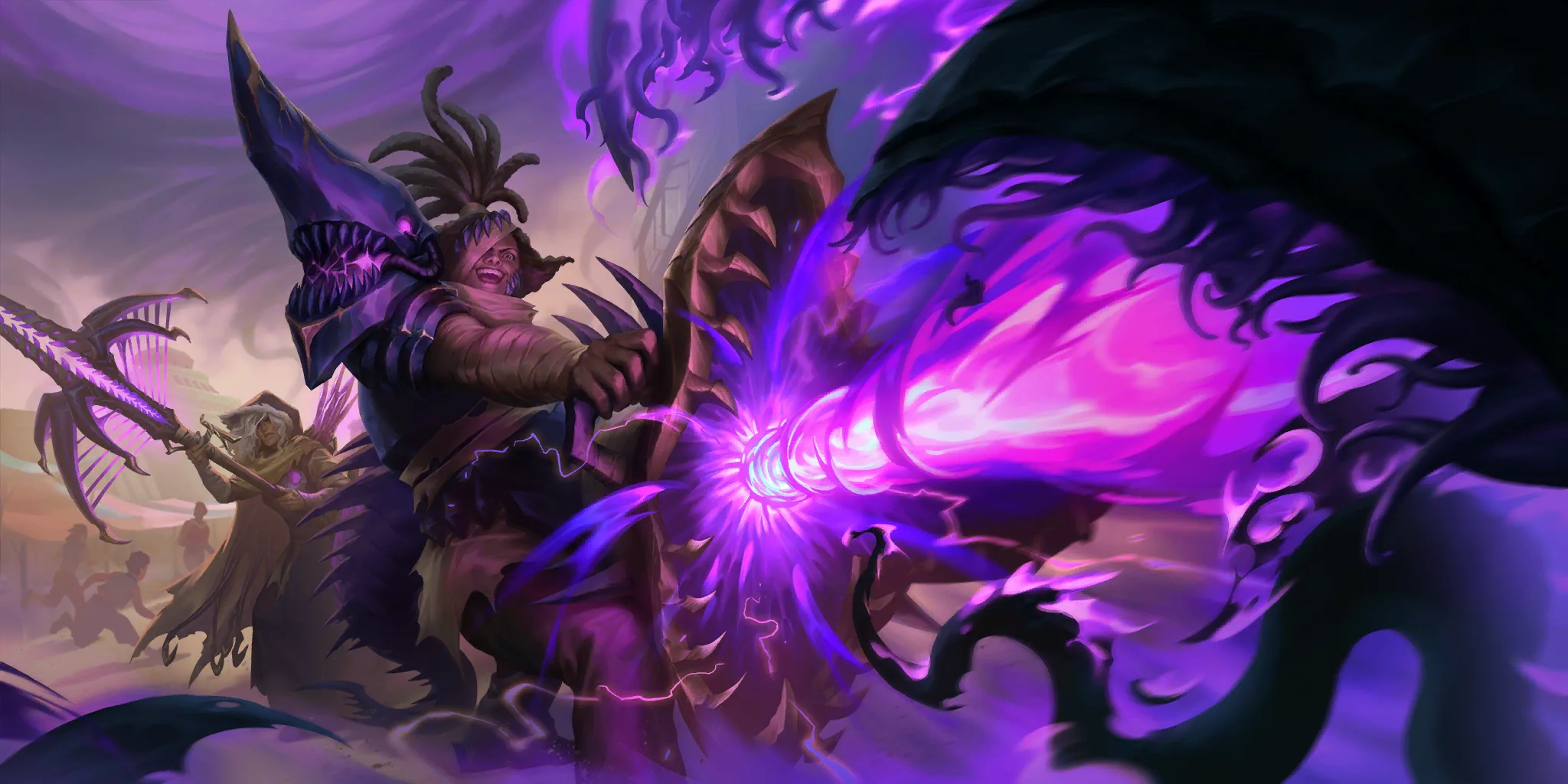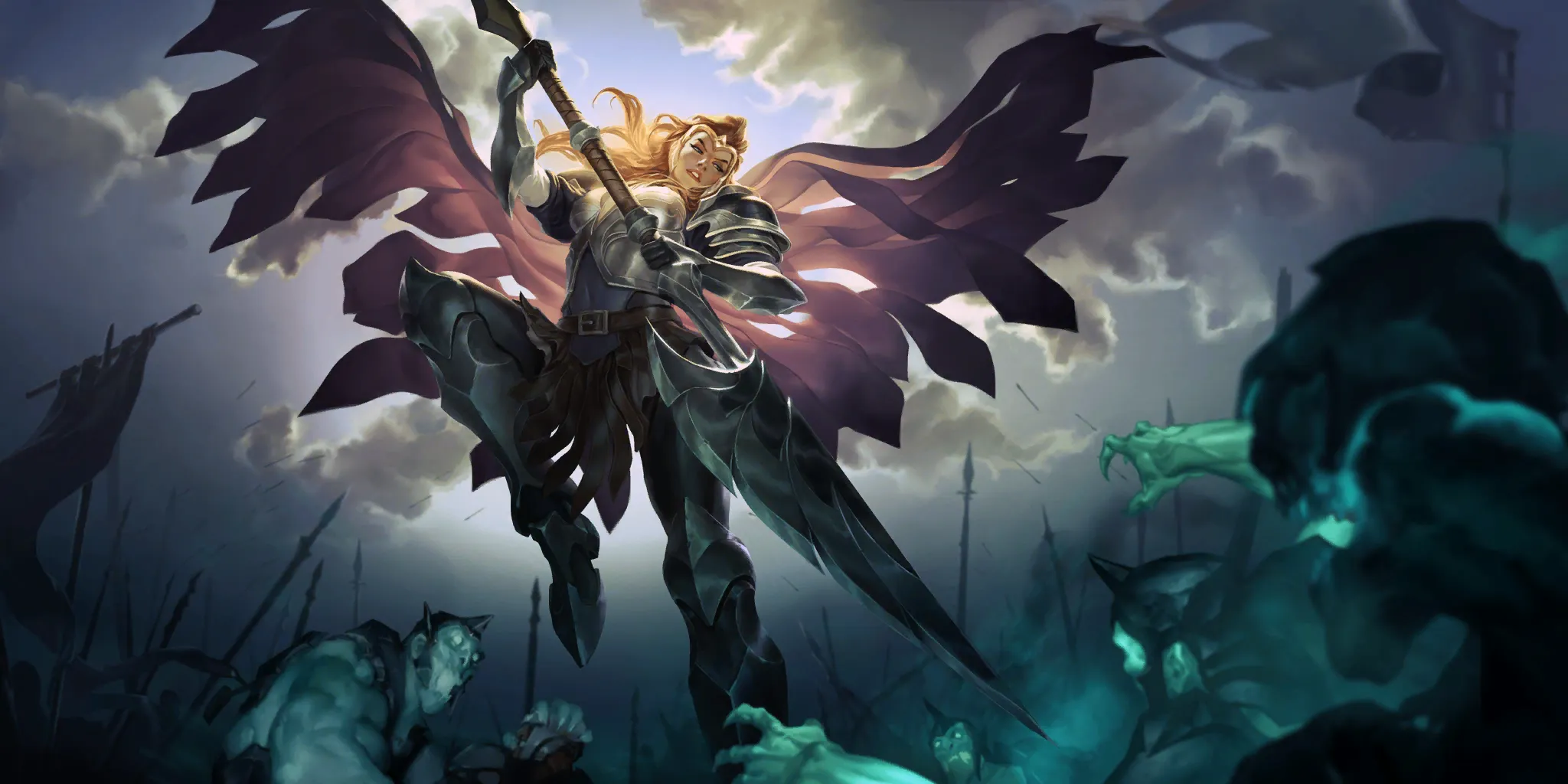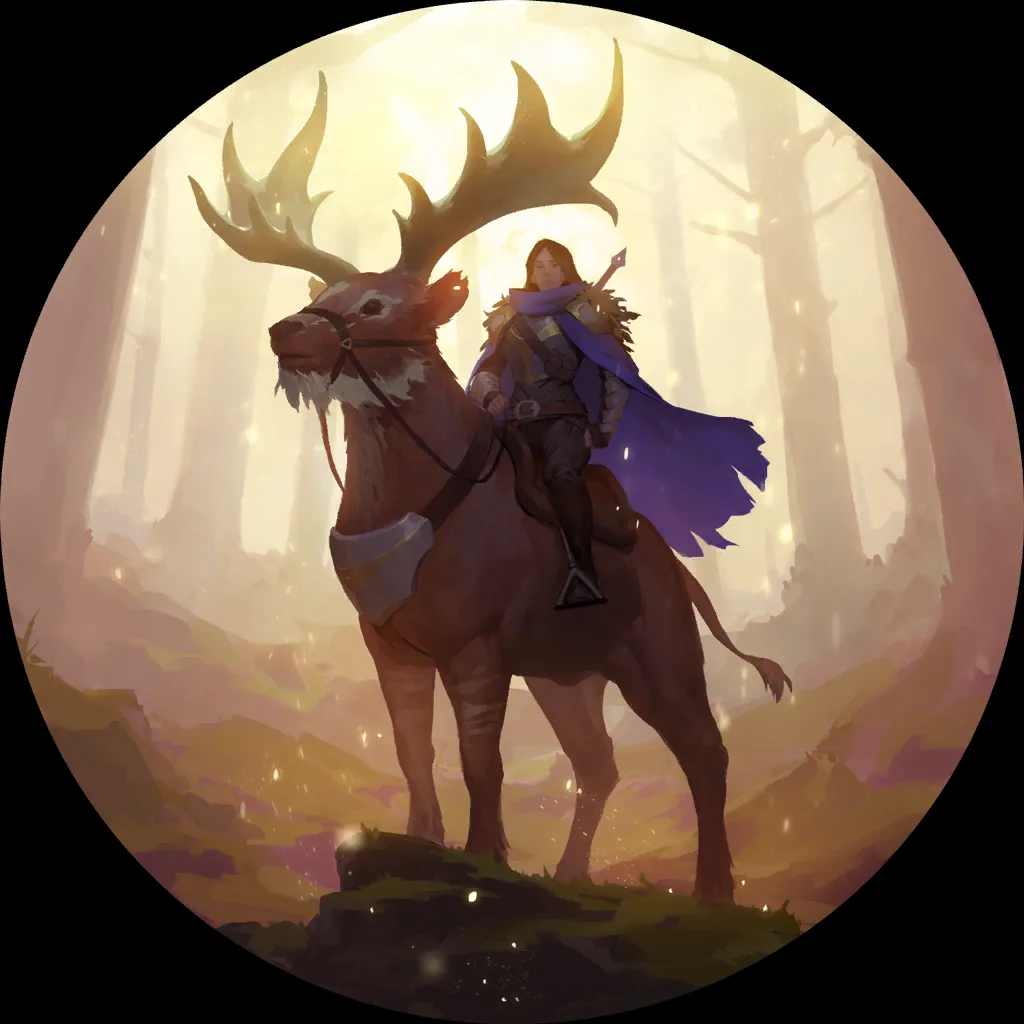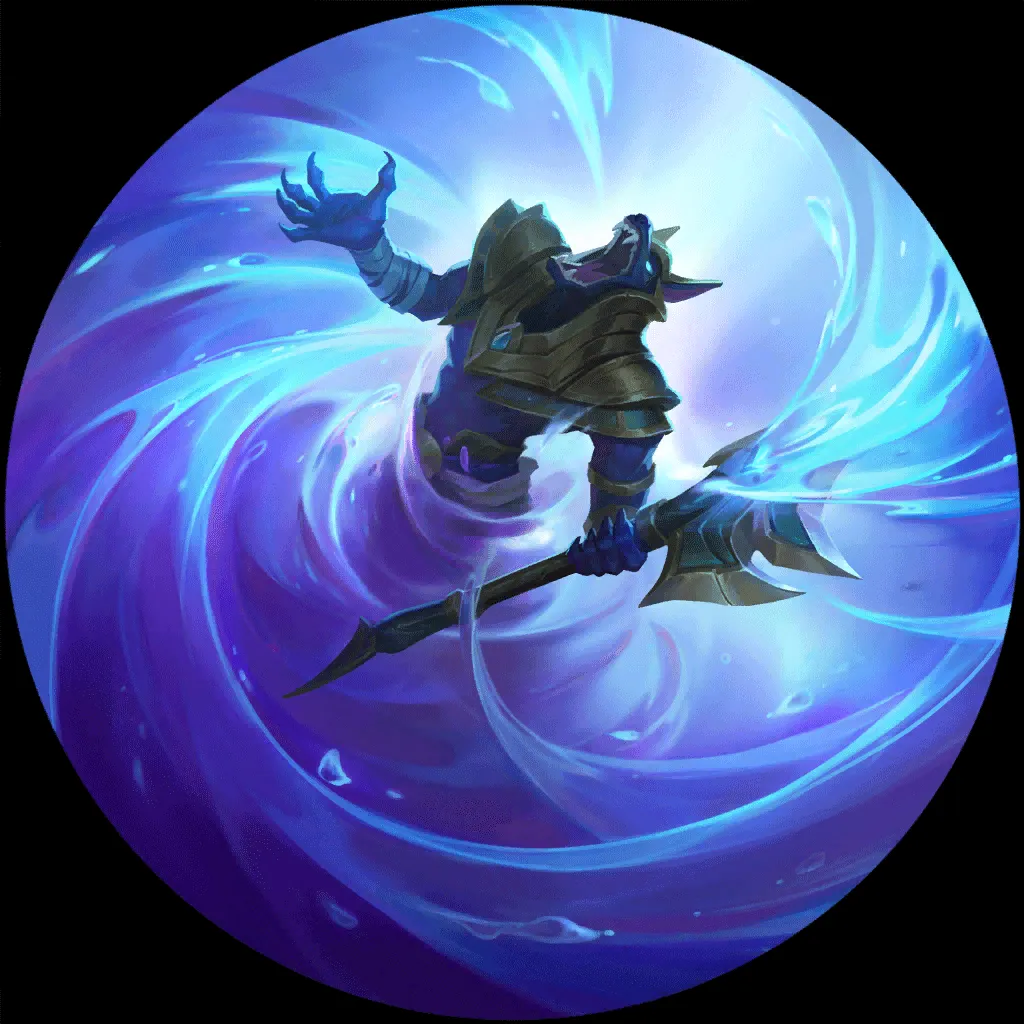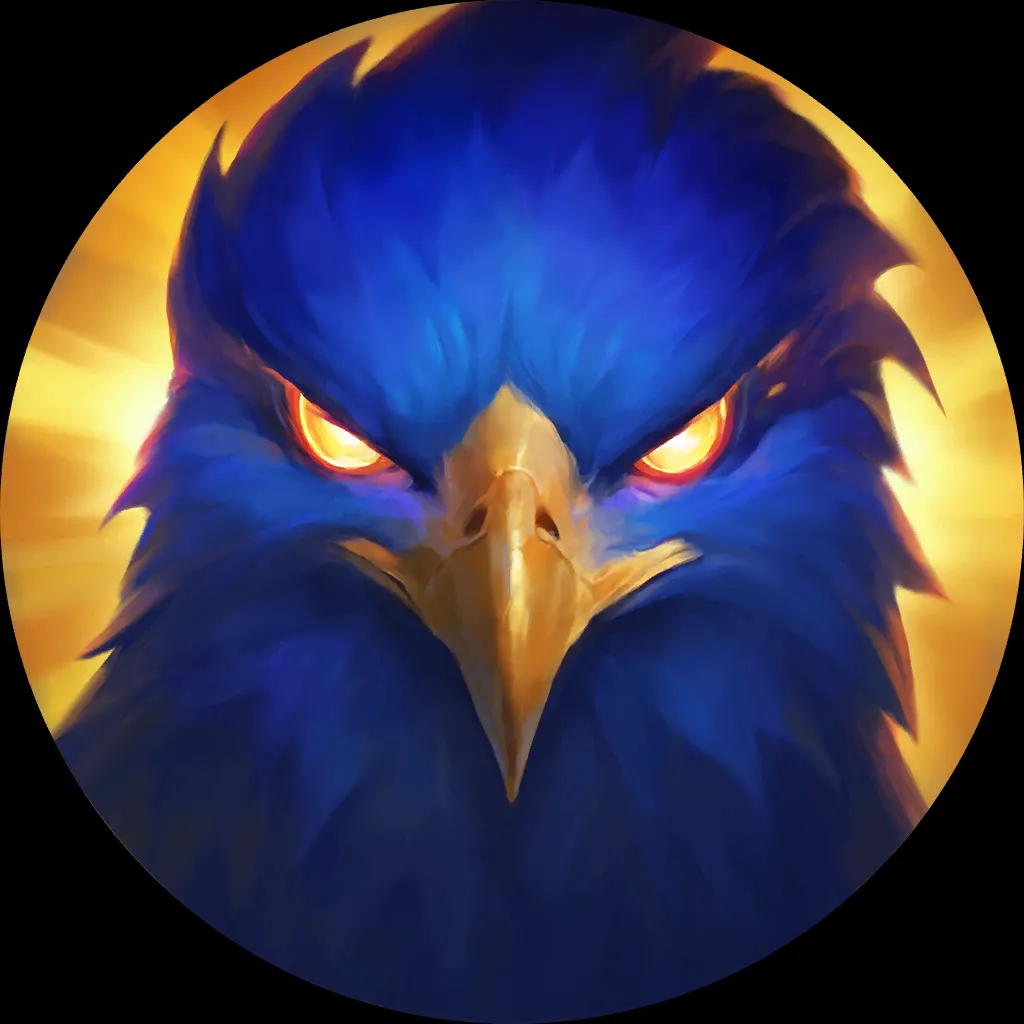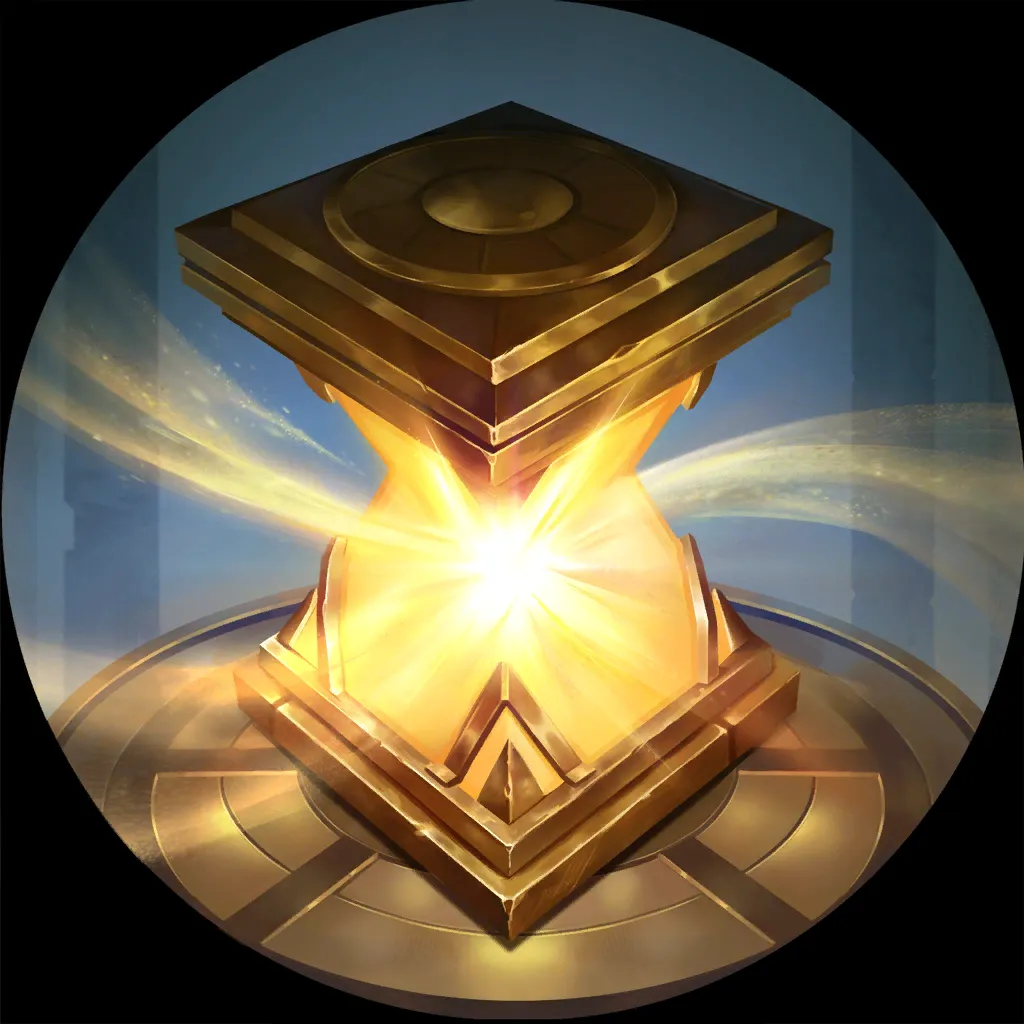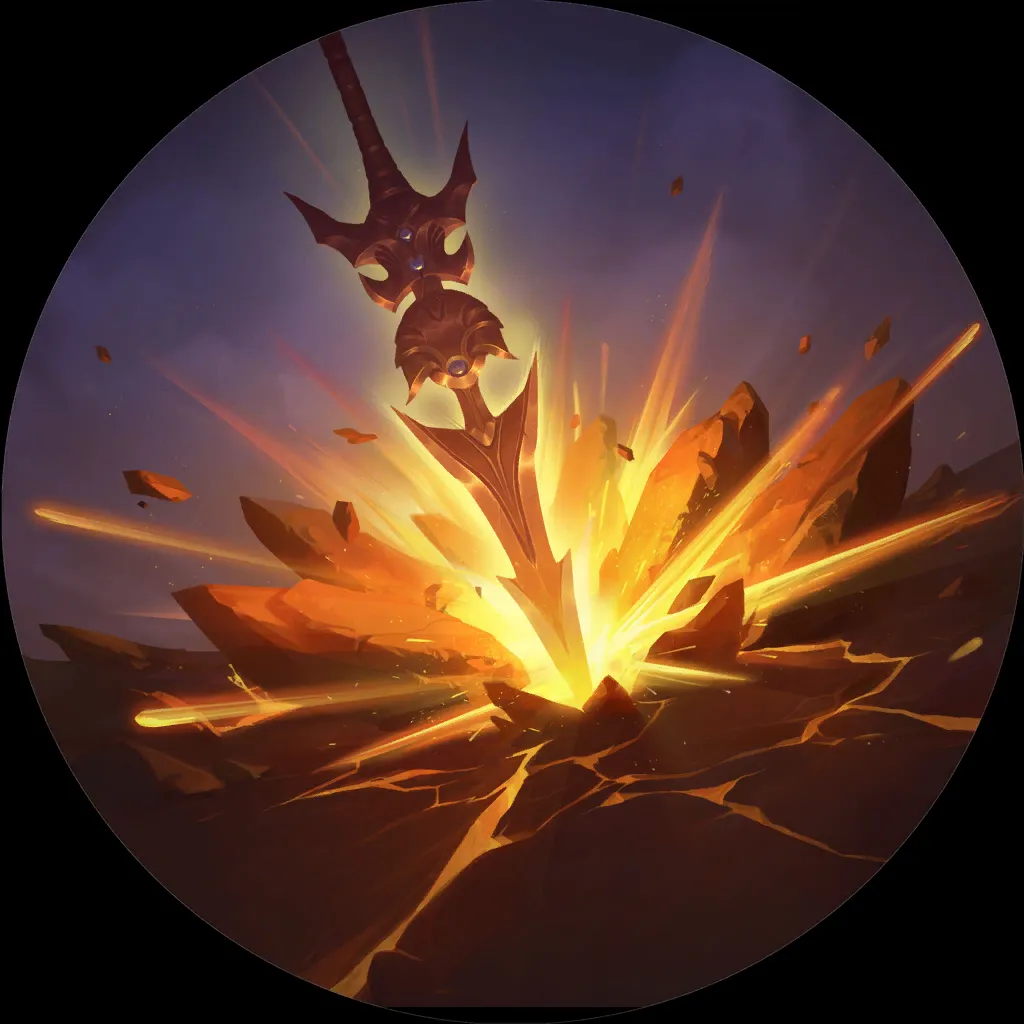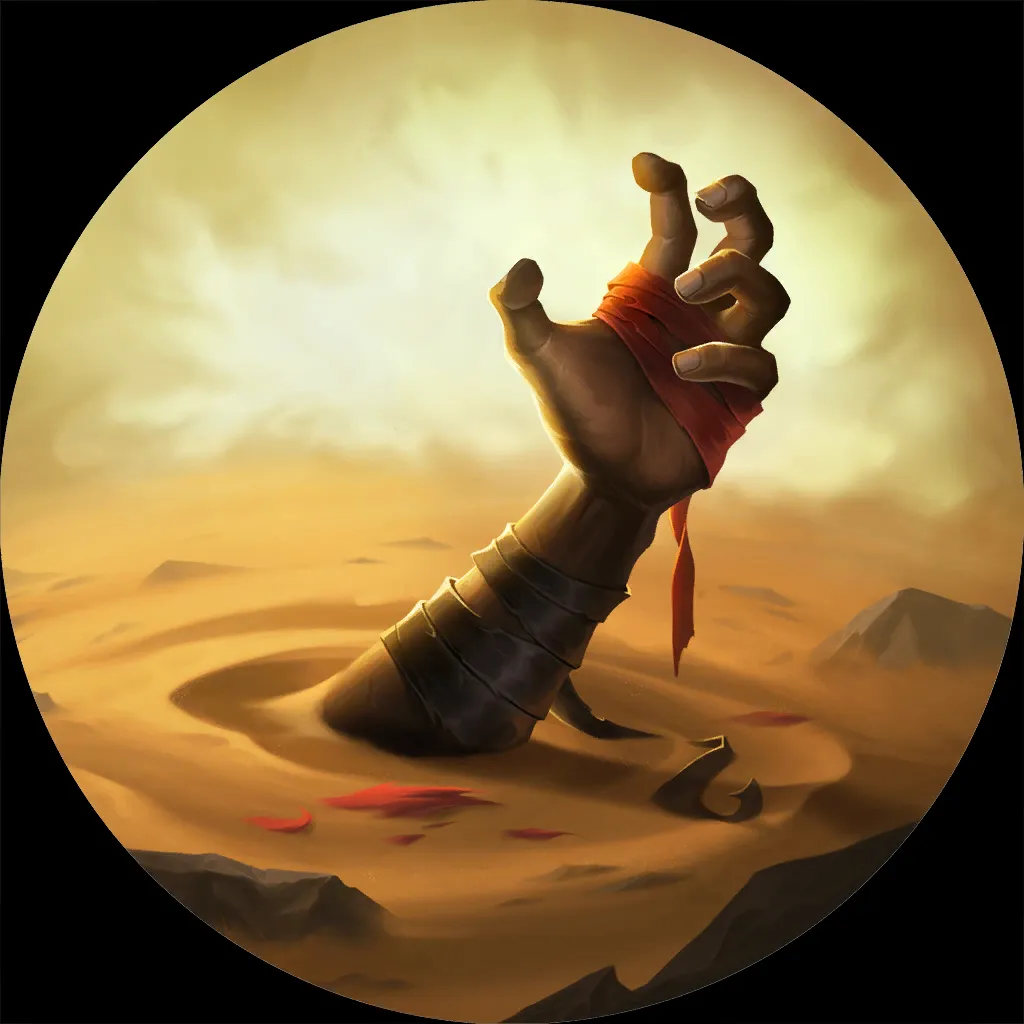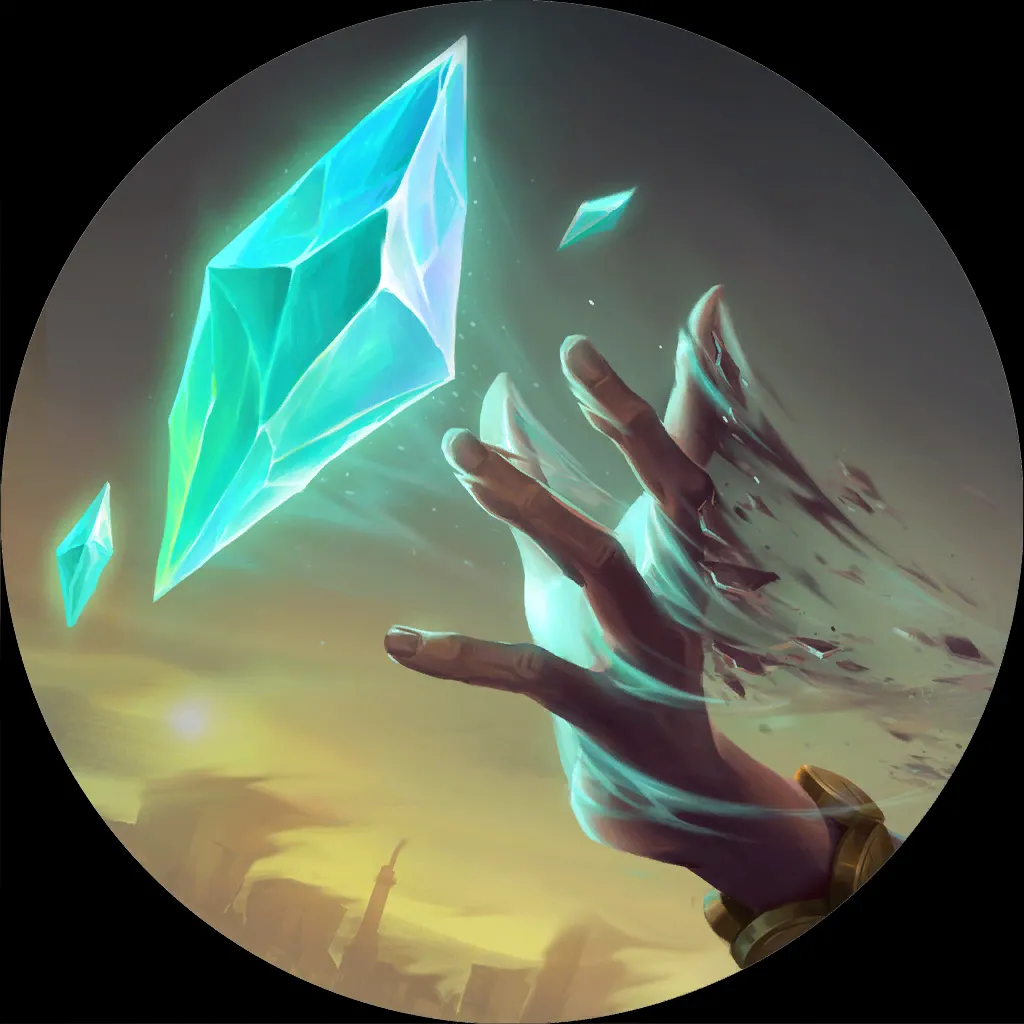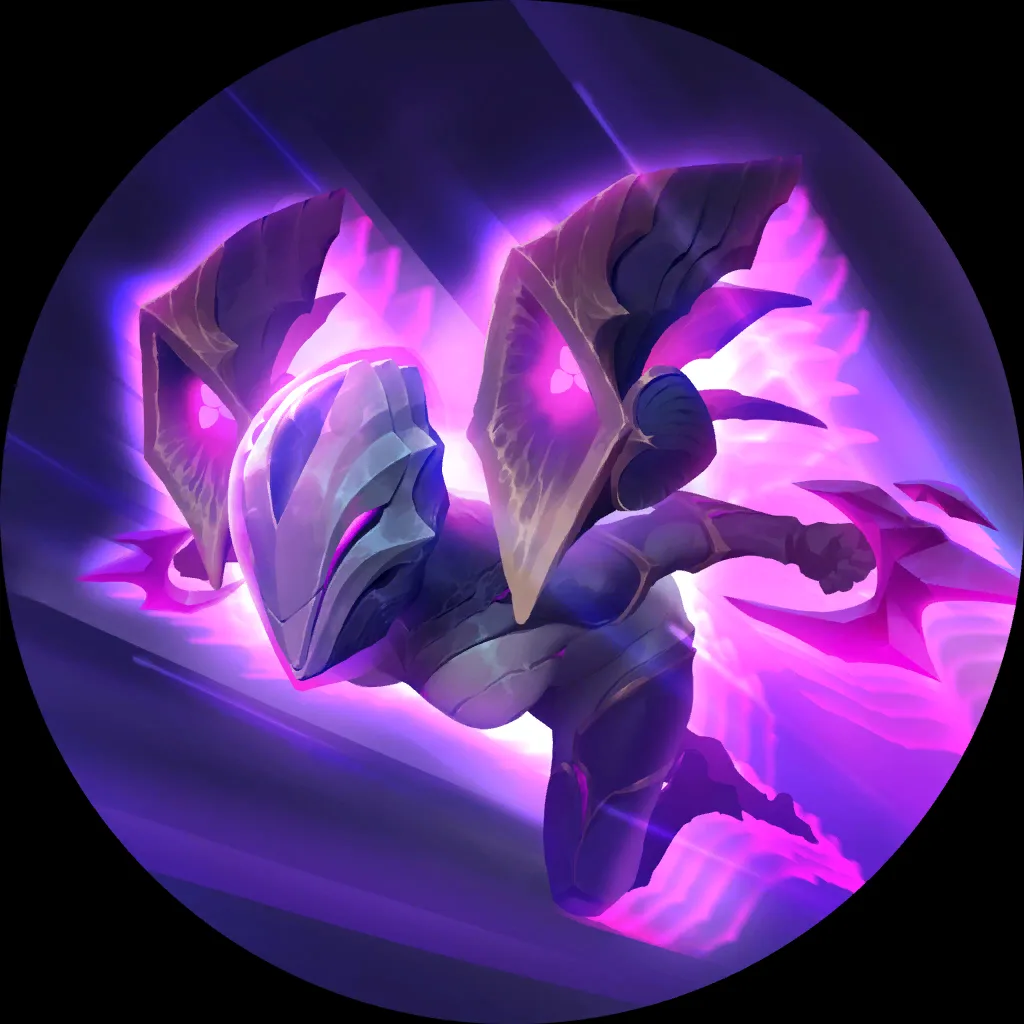 ---
Illaoi Bard
The Church of Chimes and Tentacles remains one of the most potent blends out there – it is only Lone Kai'Sa's broken performance that makes Illaoi Bard look like anything less than an absolute behemoth.
In an interesting trend, the best-performing version has gone back to including Zap Sprayfin
, reverting last week's trend.
Strong against: Thralls, Jhinnie, Azirelia
Struggles against: Shen Bard, Sejuani Gwen – slight underdog to Kai'Sa mutations
6
4
6
24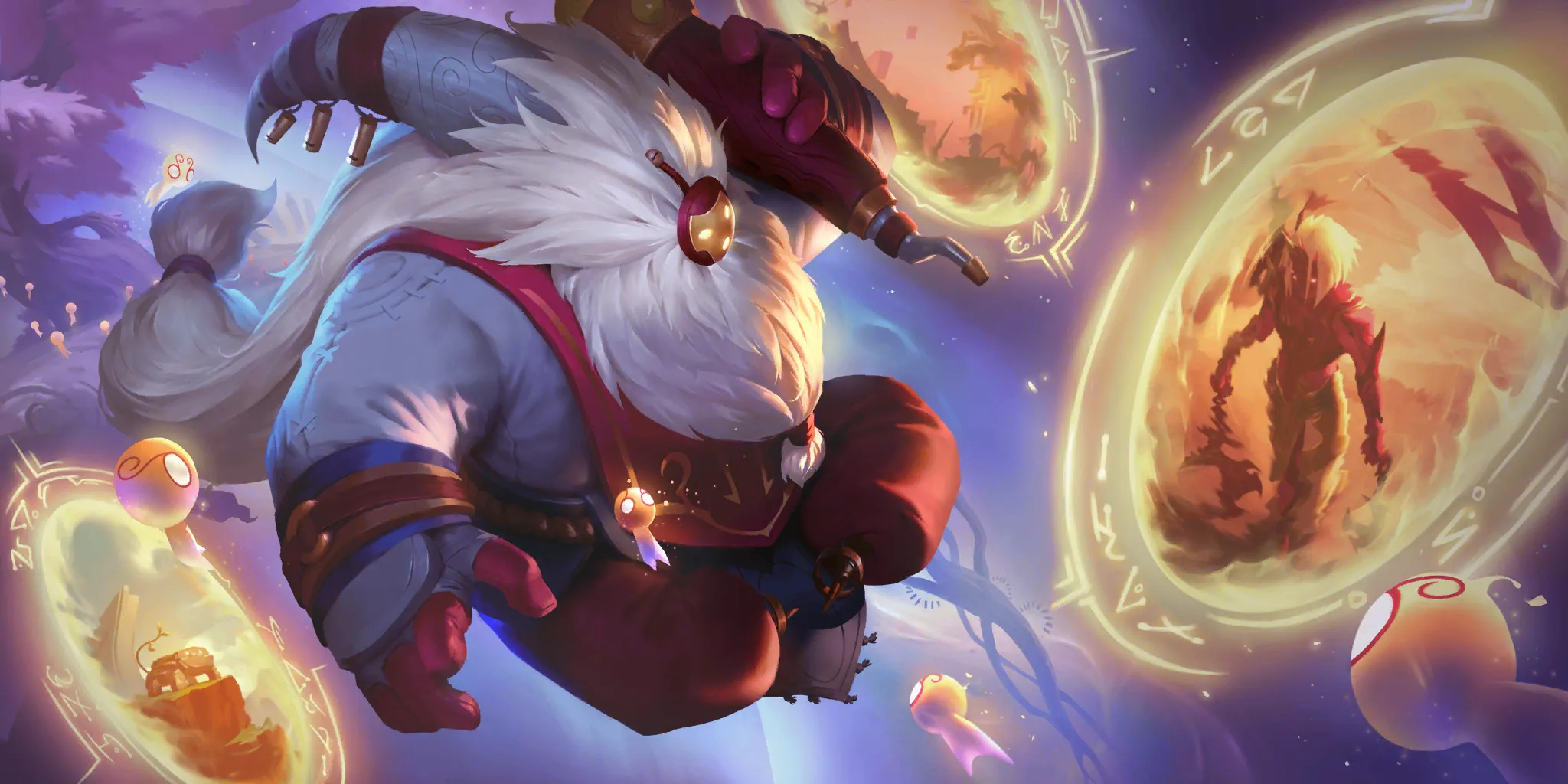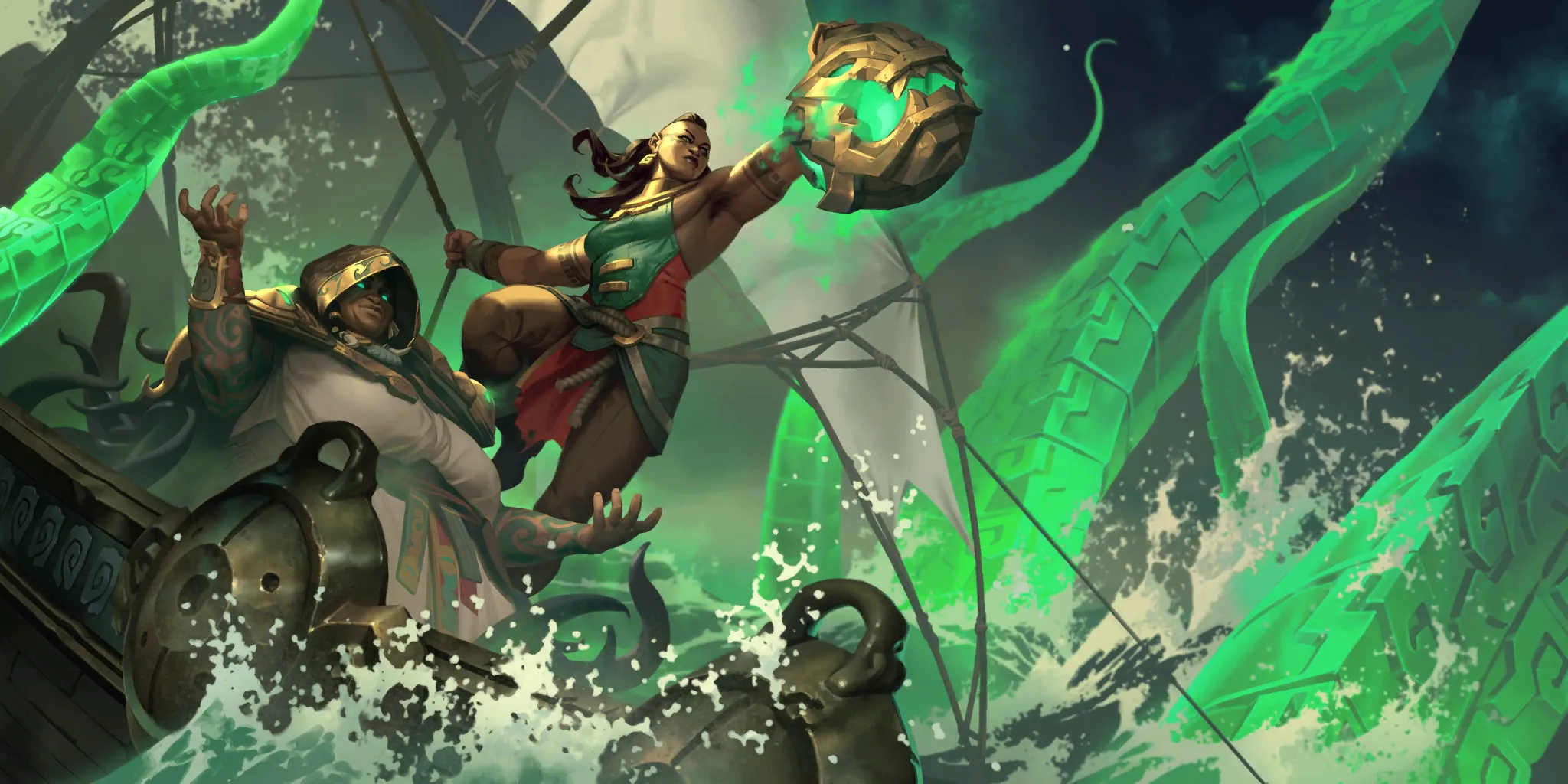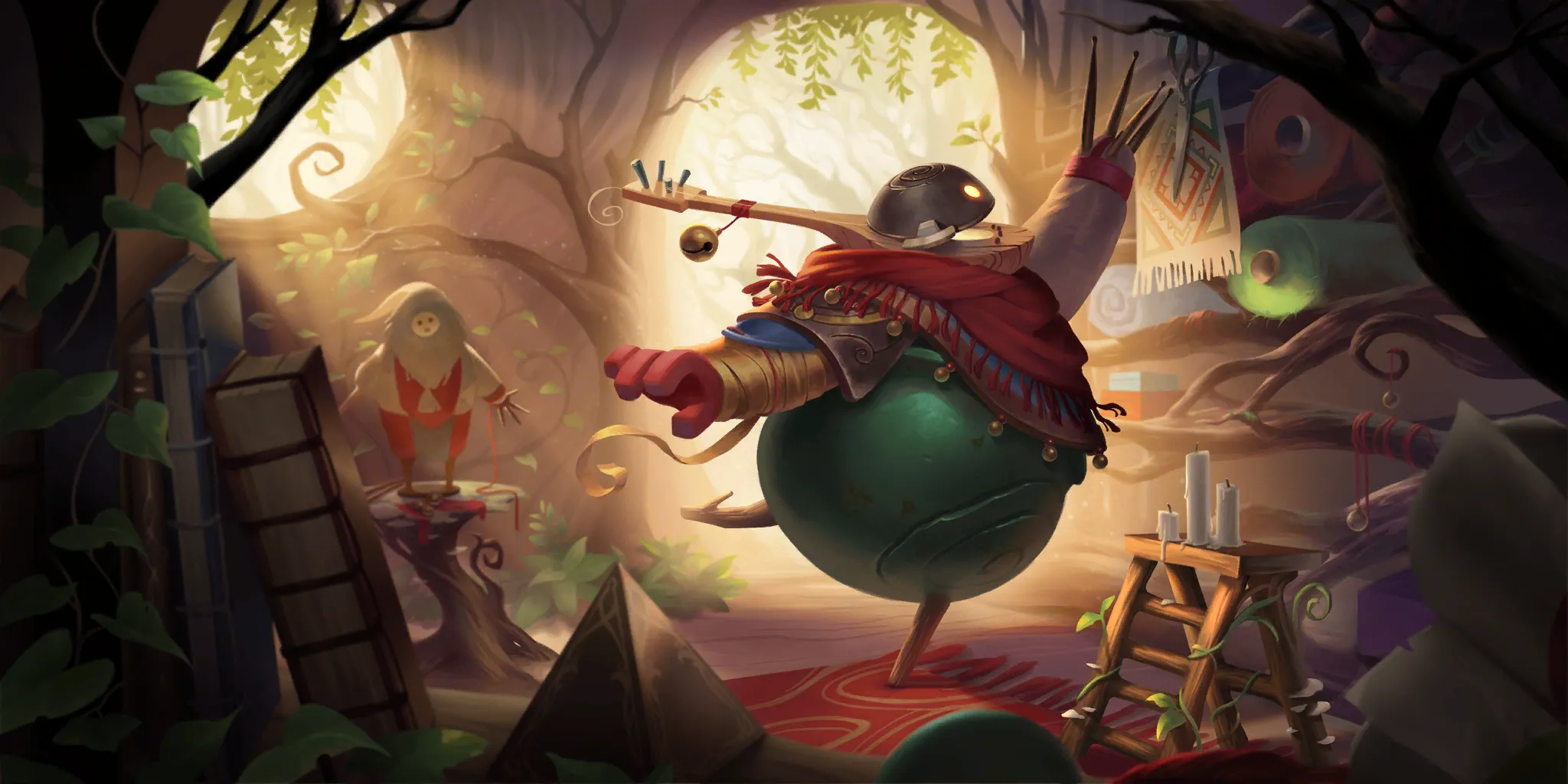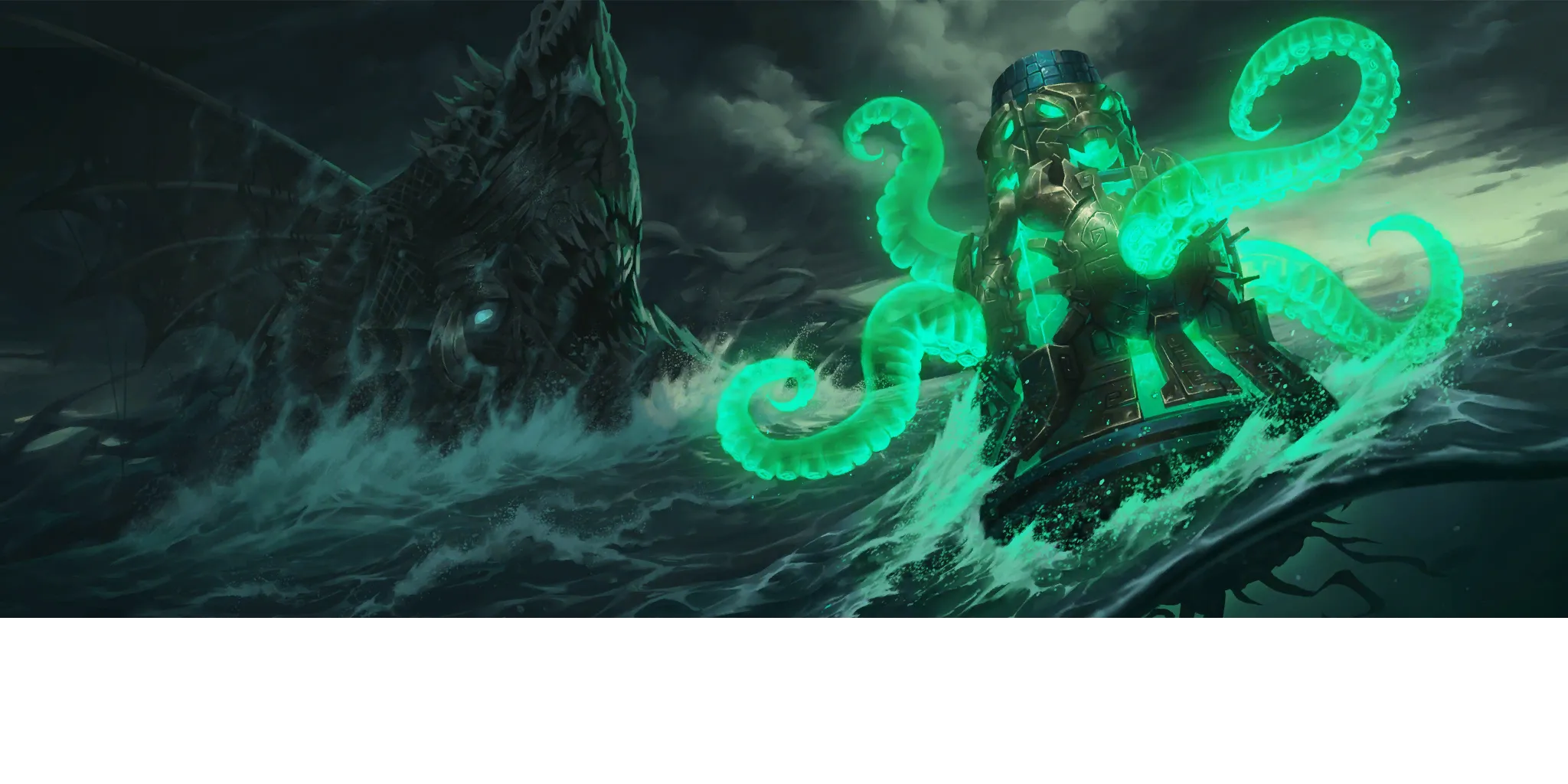 Esmus, Breath of the World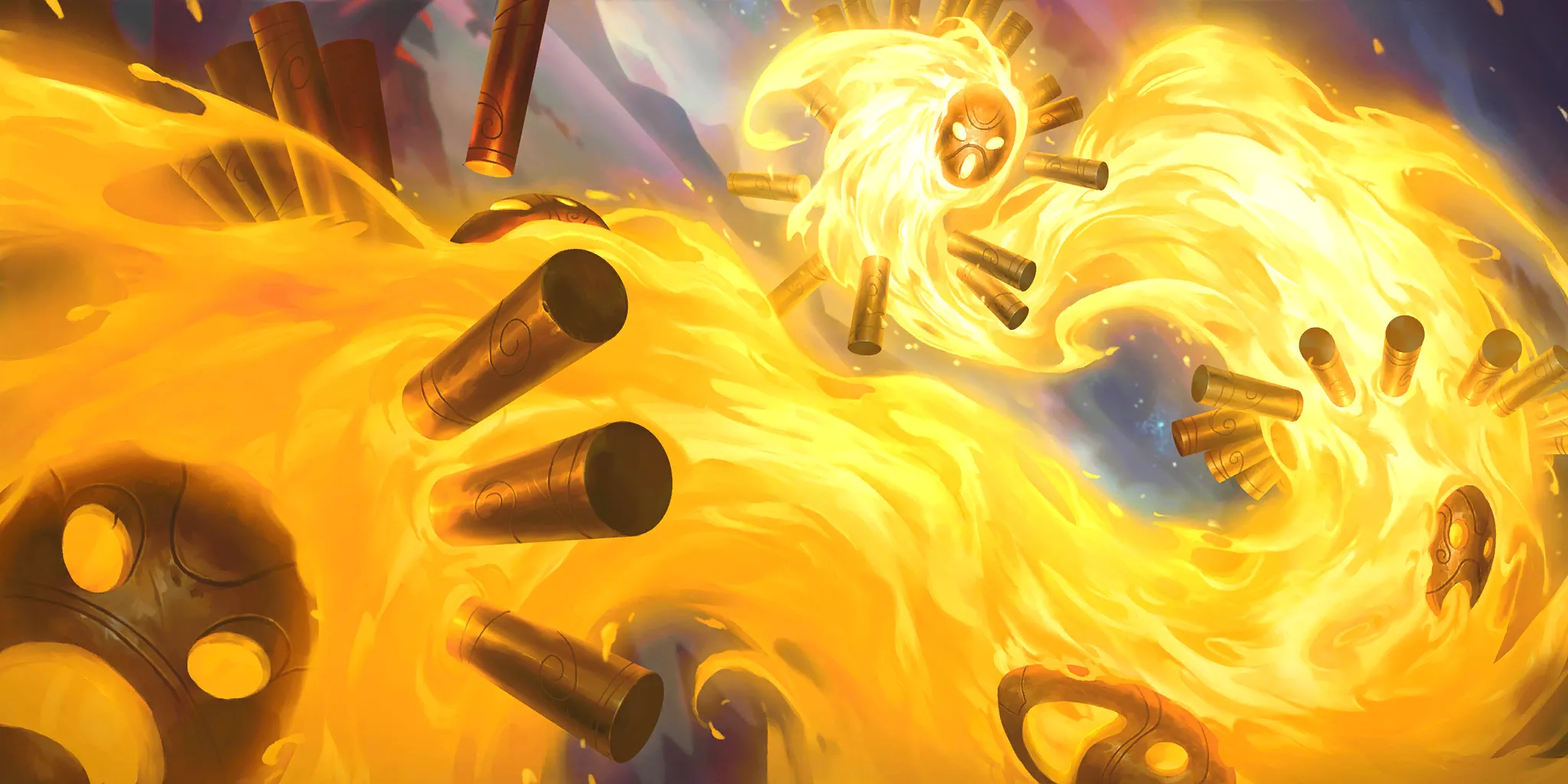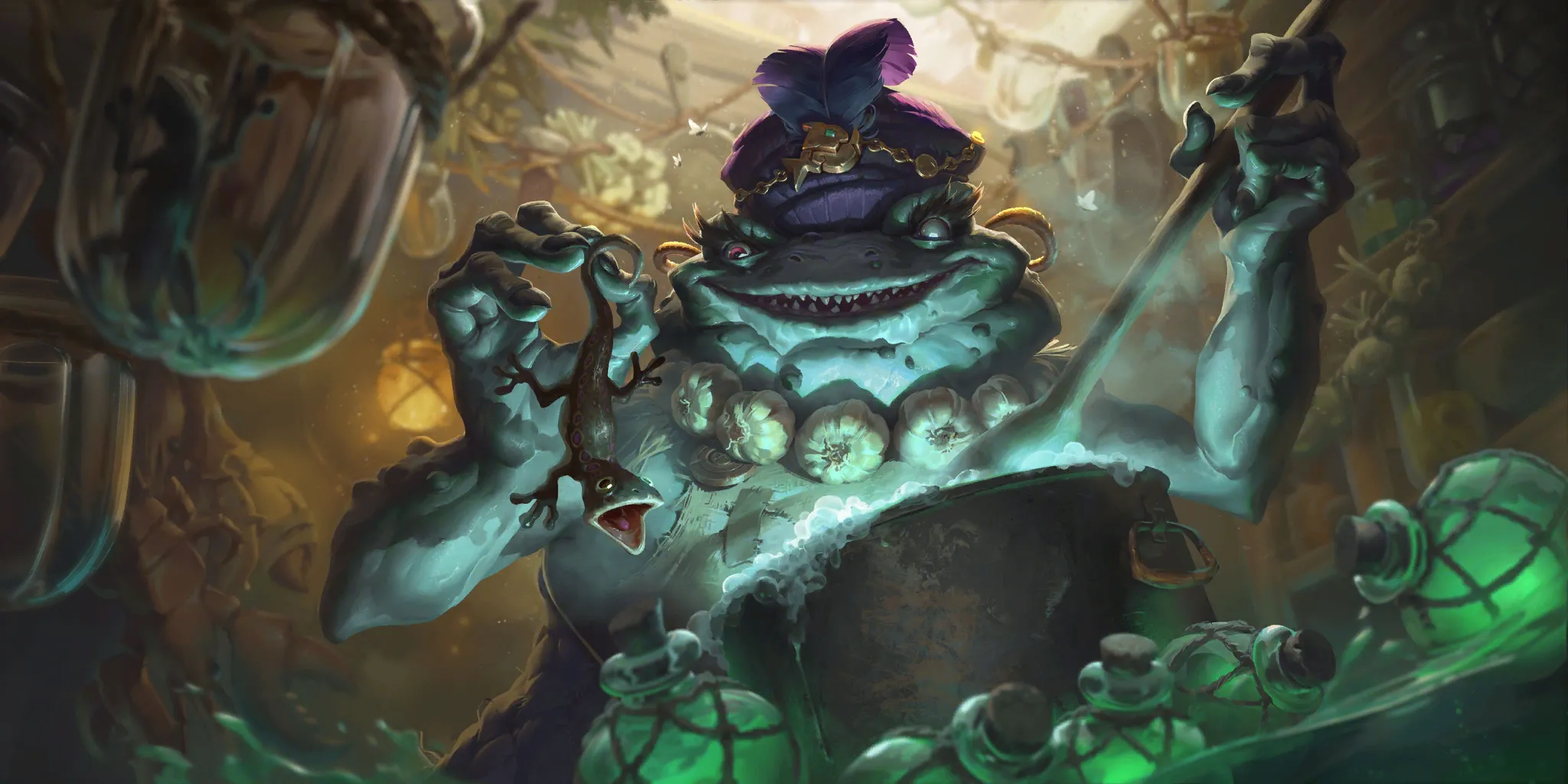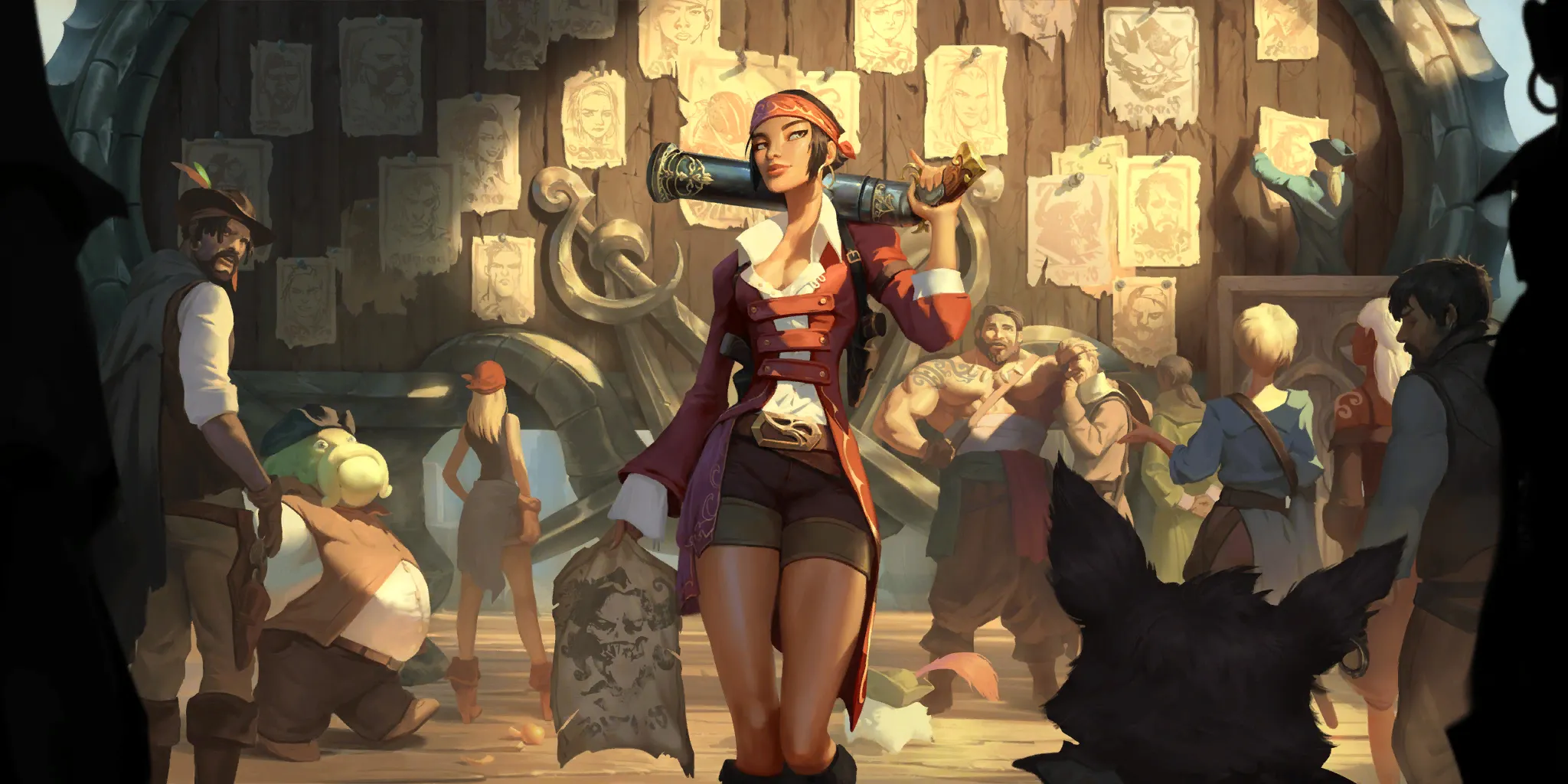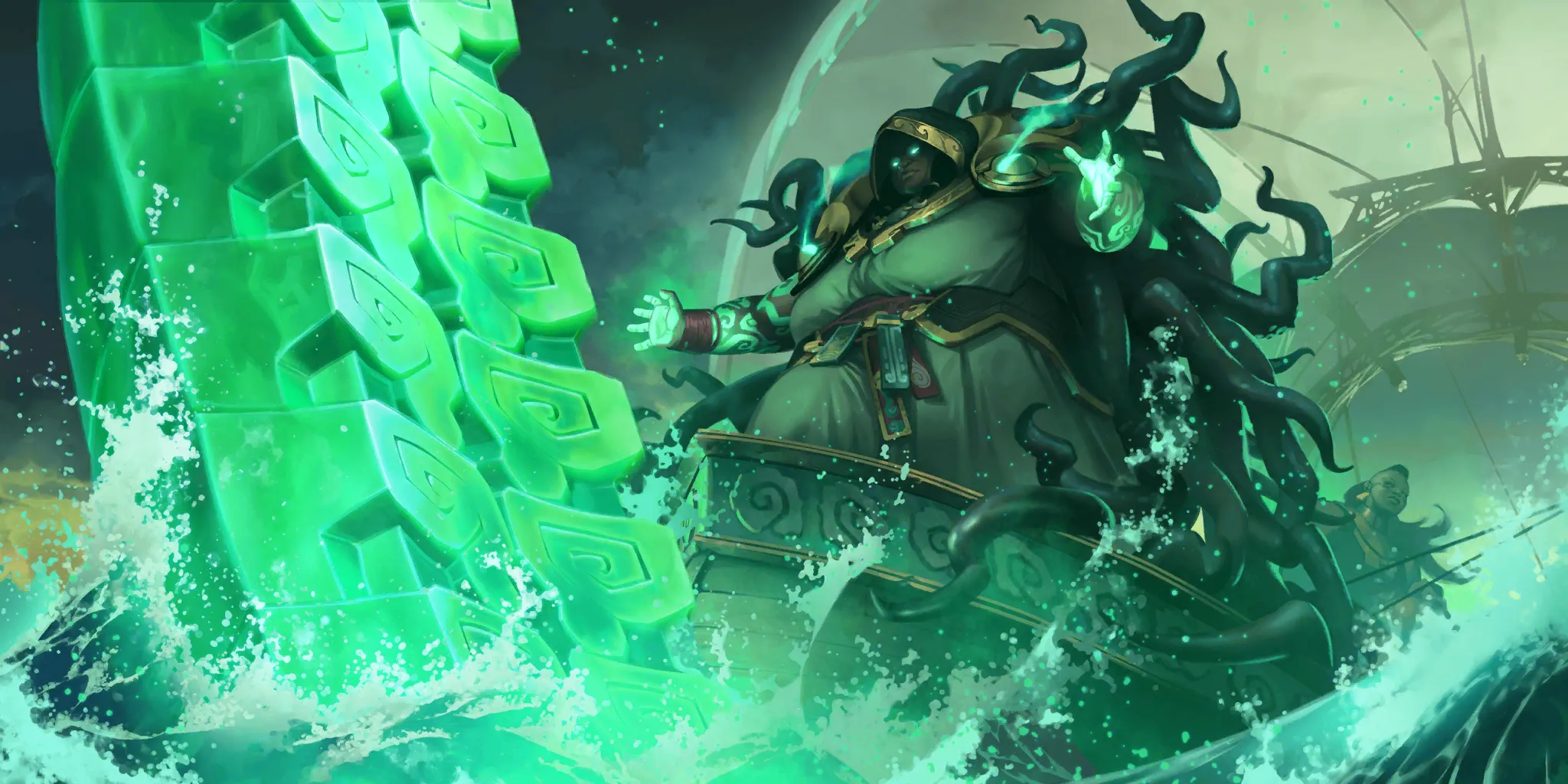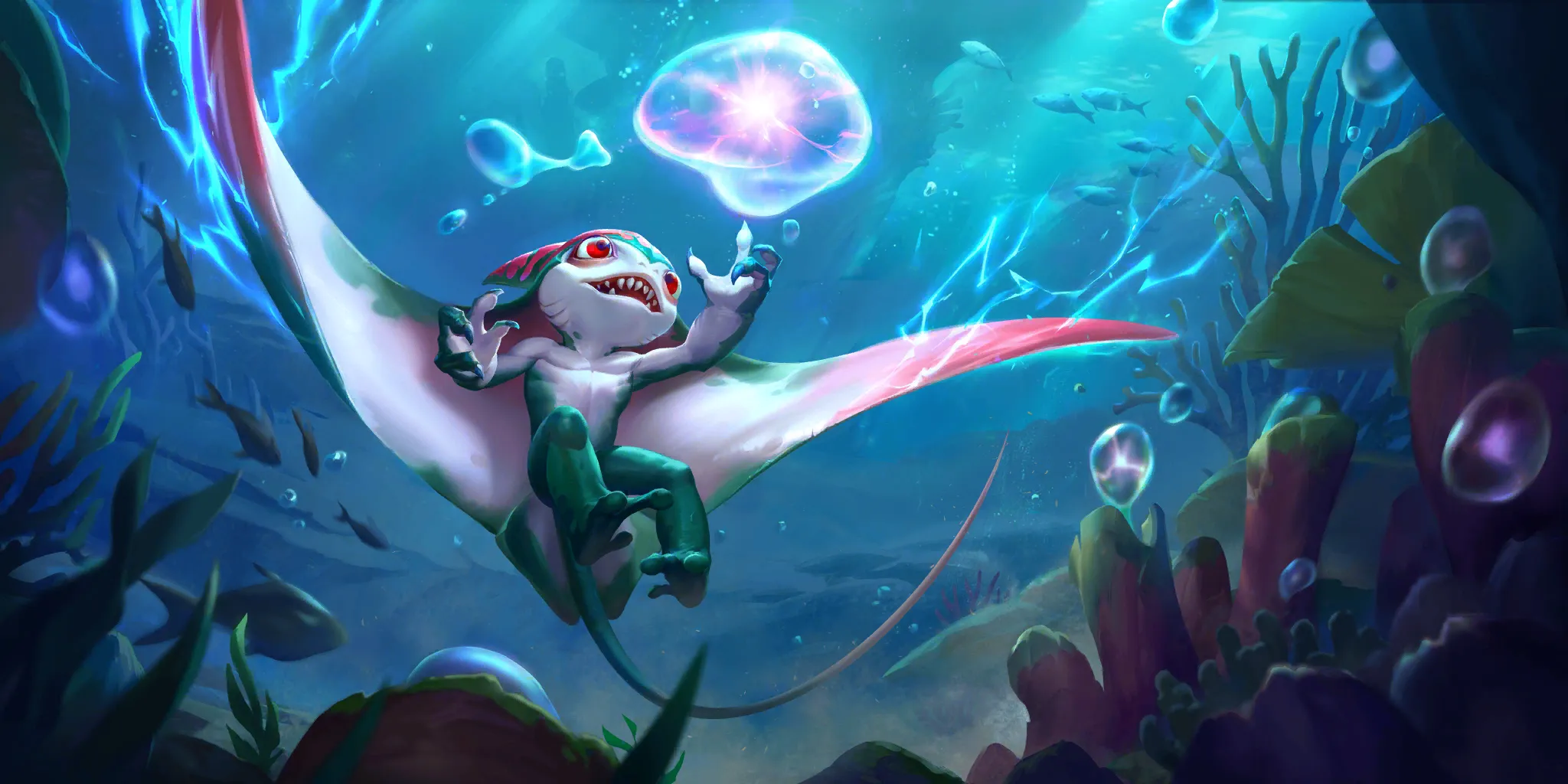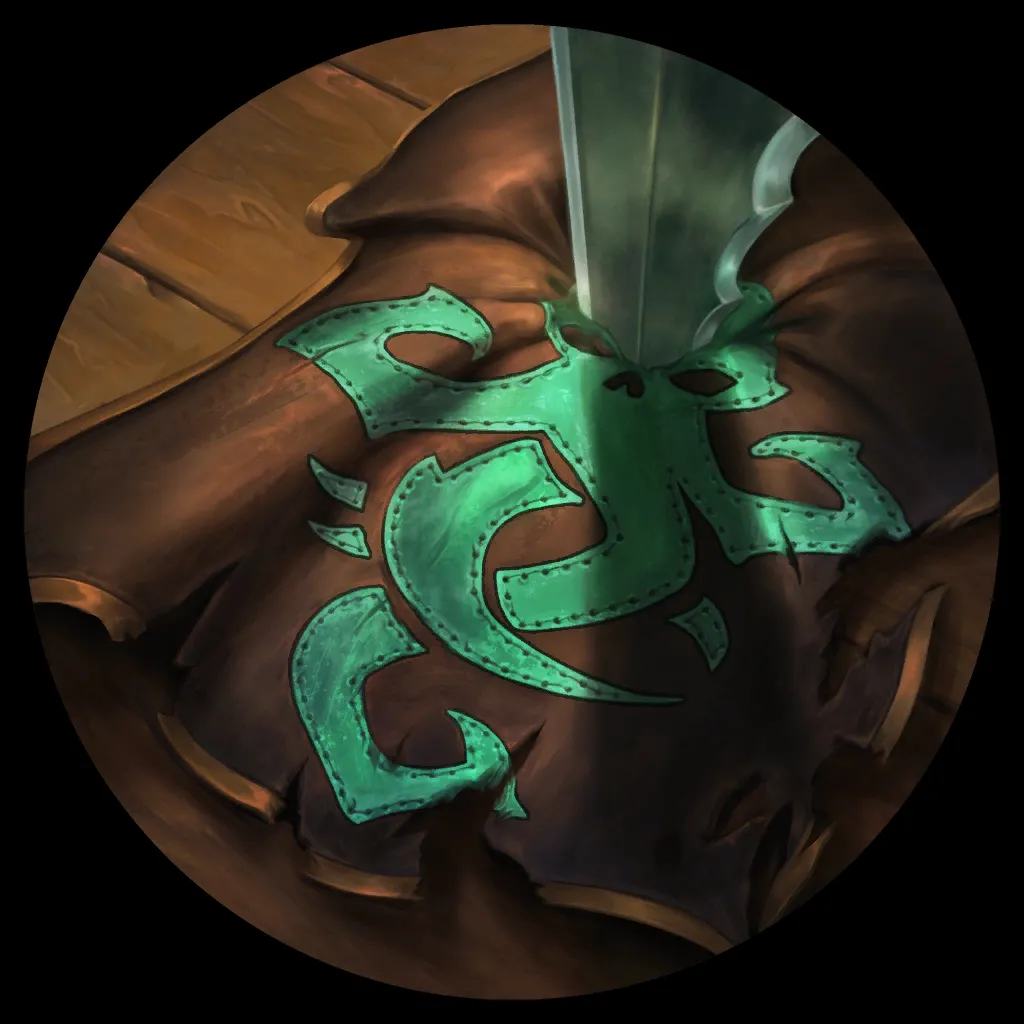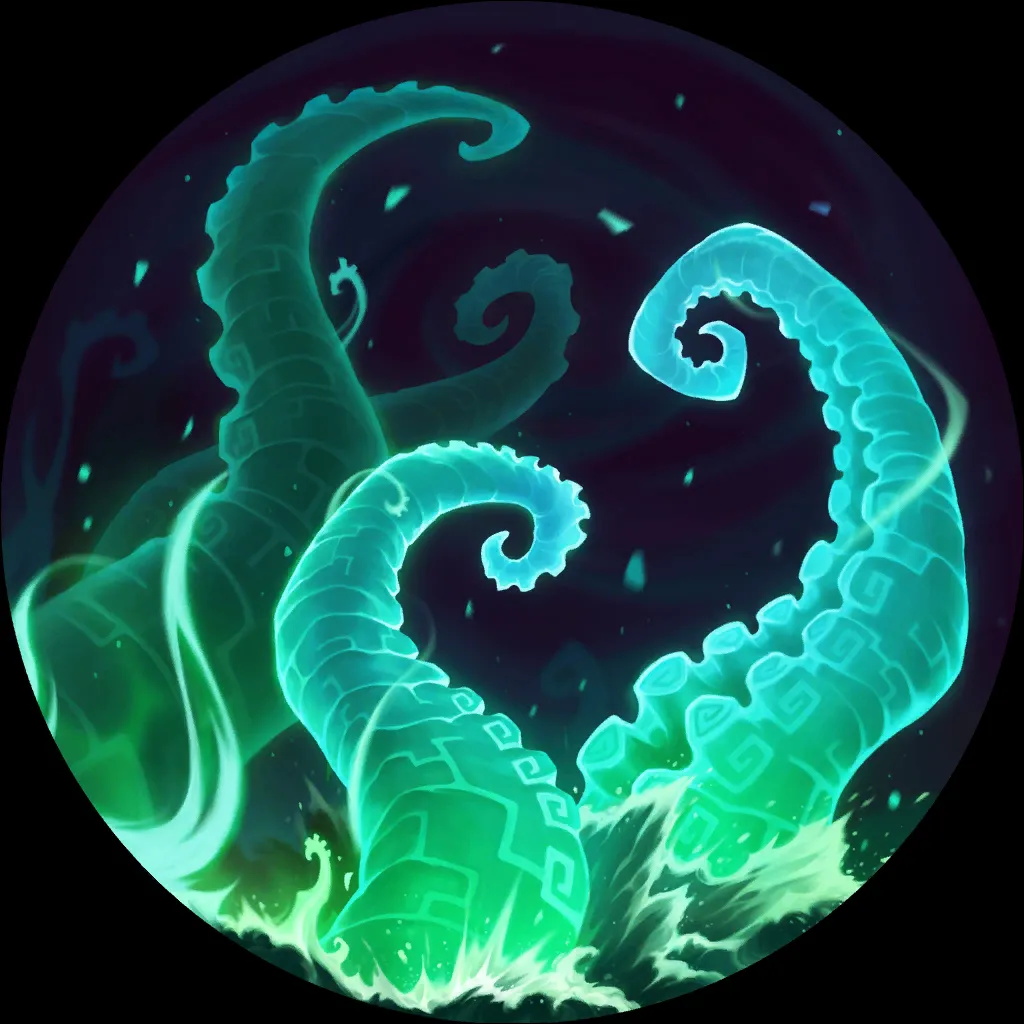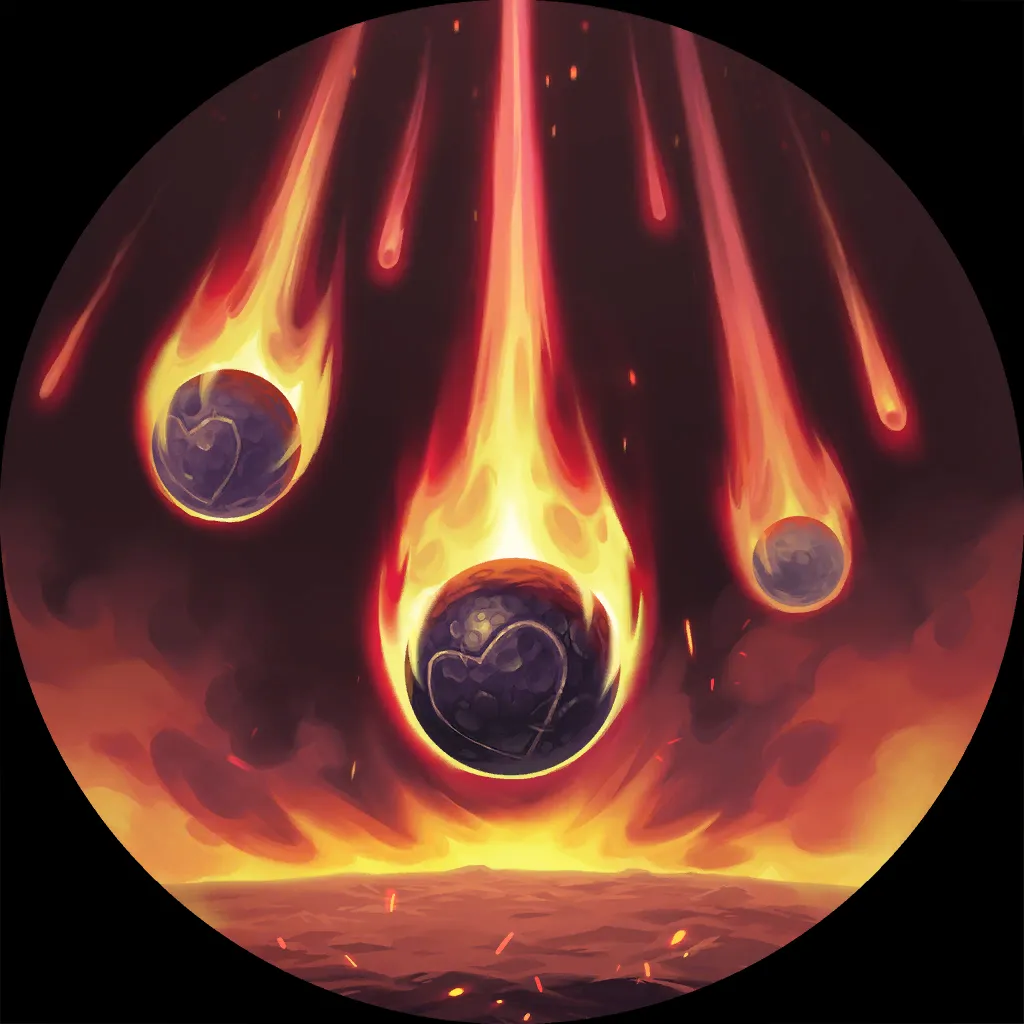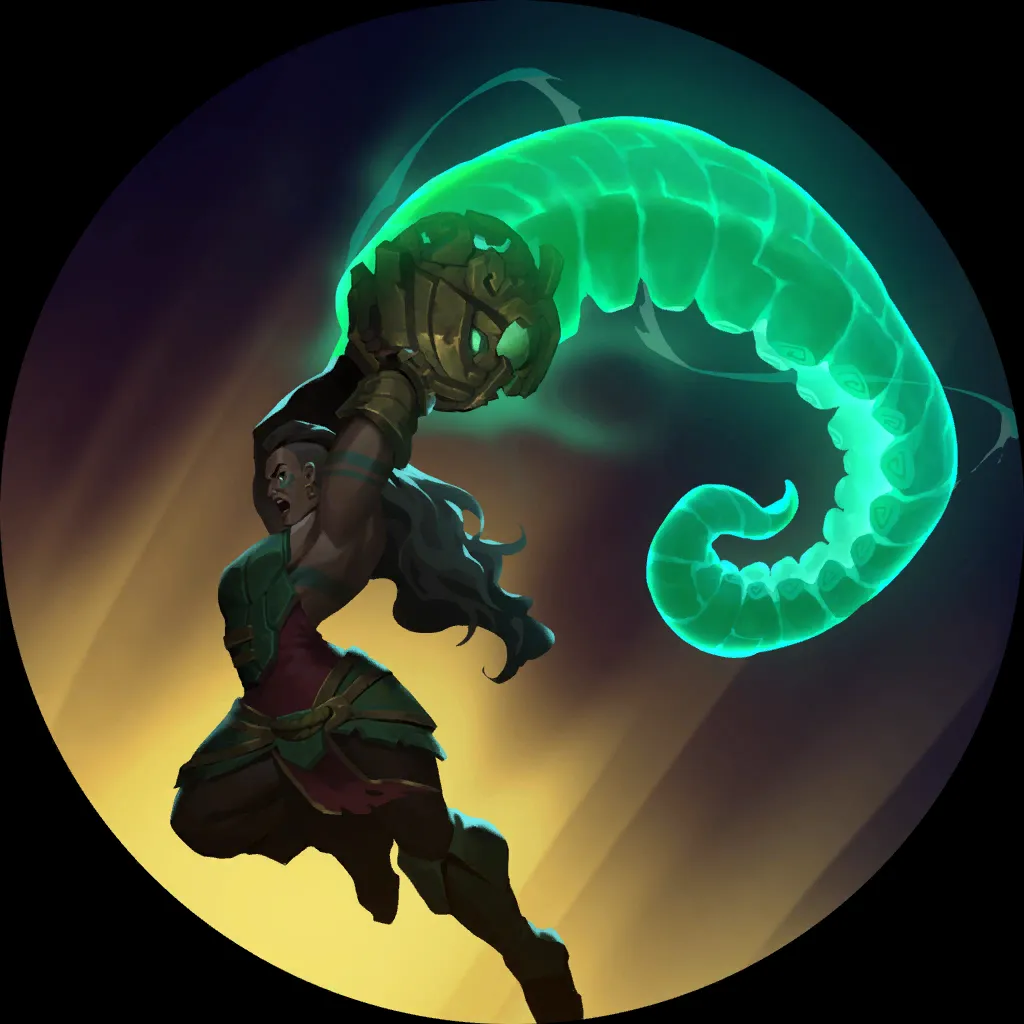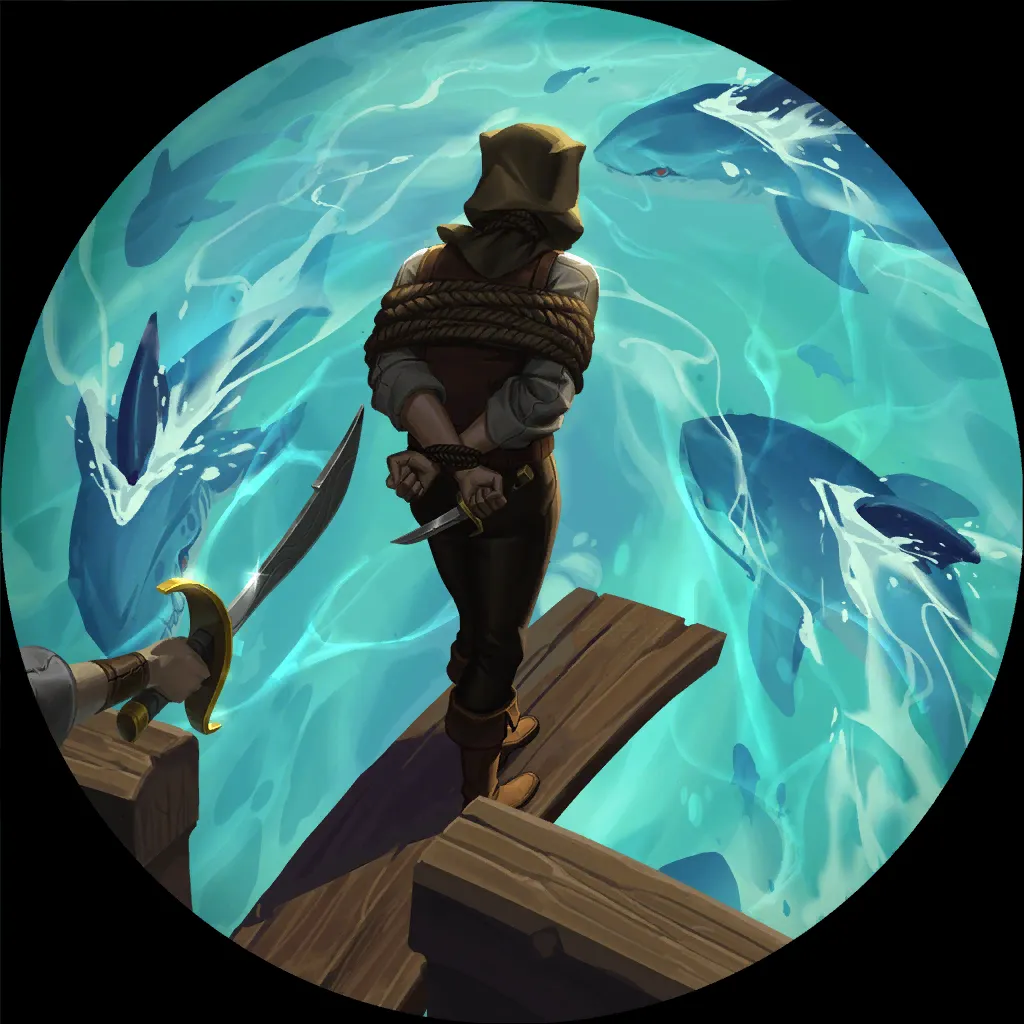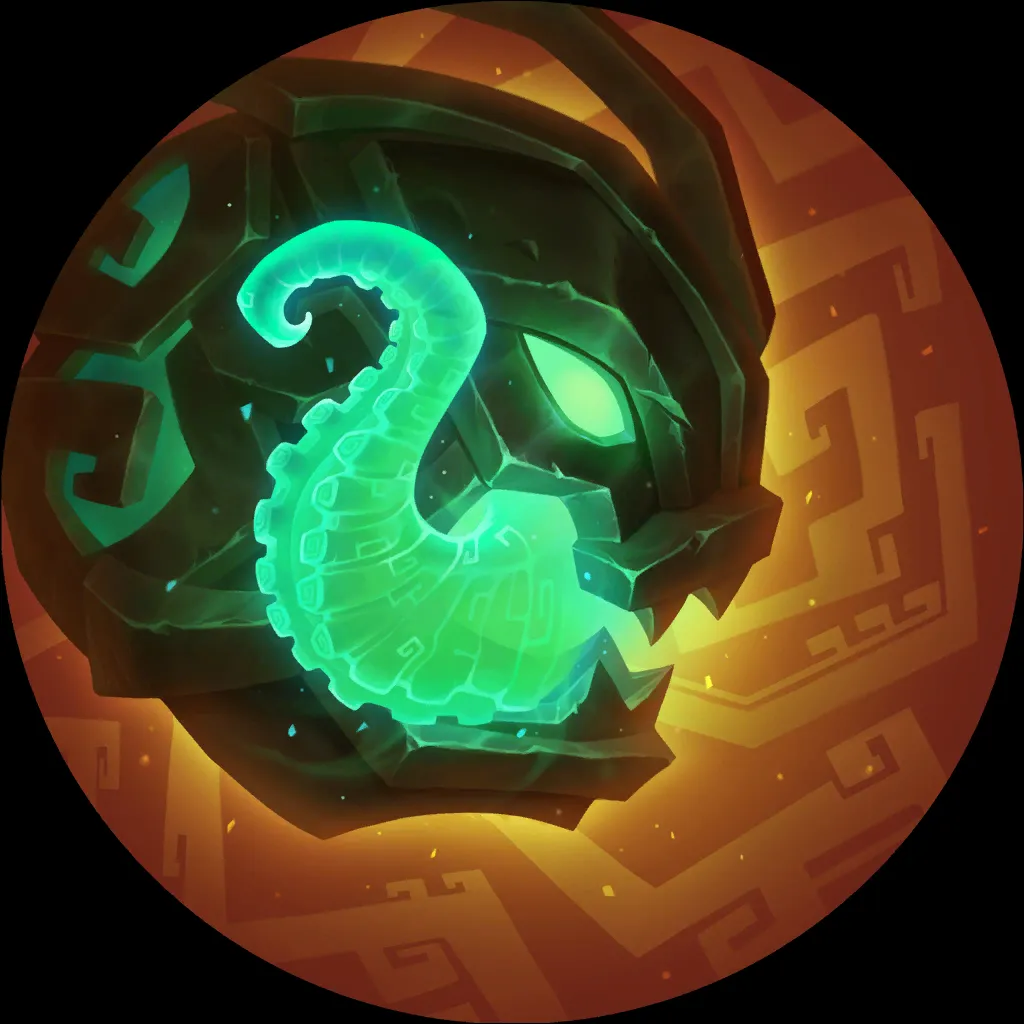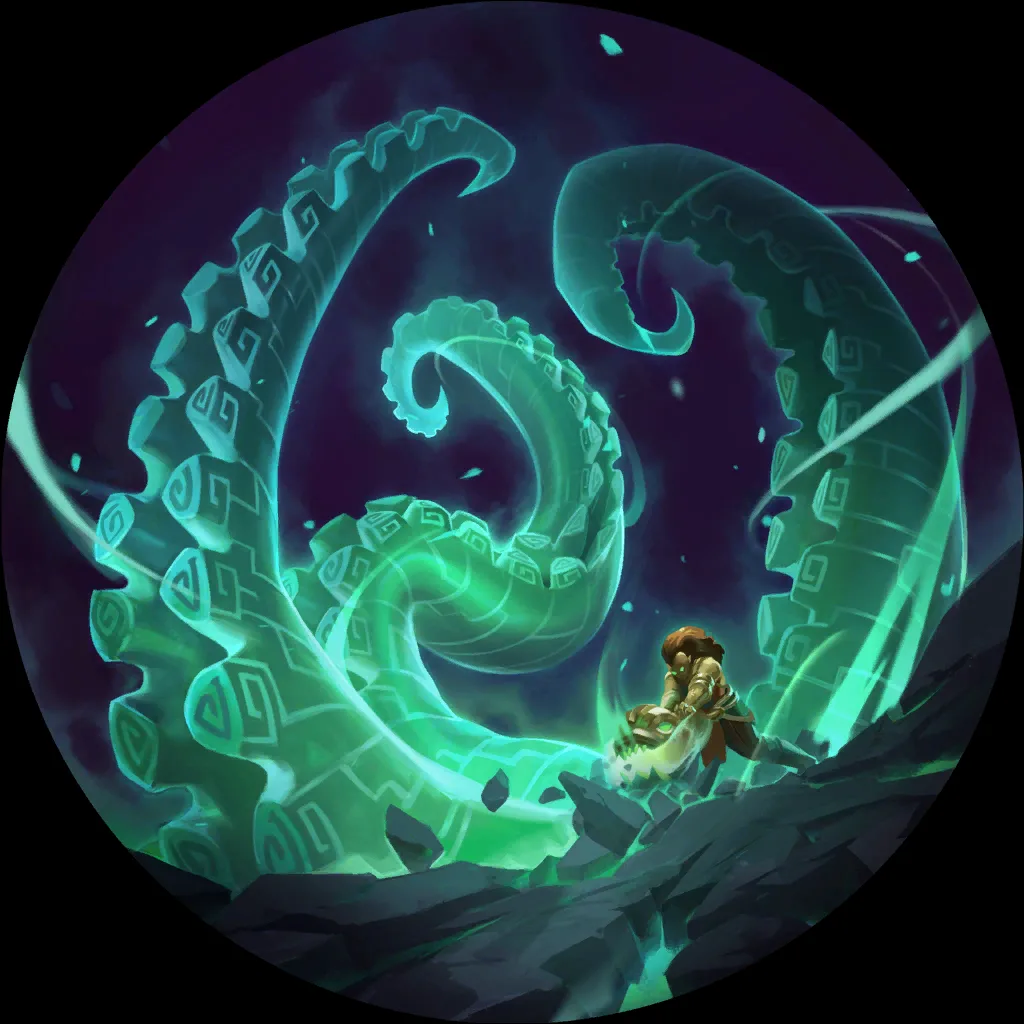 ---
Kai'Sa Sivir
Less popular, yet every bit as punchy as its Lone counterpart. As detailed by Prodigy, Kai'Sa Sivir is indeed a different deck (going for tempo rather than combo), and having a bit more jagged matchup spread.
Strong against: Pandemonium, Thralls, and a long list of other blends
Struggles against: Azirelia (quite badly), Lone Kai'Sa
6
3
12
19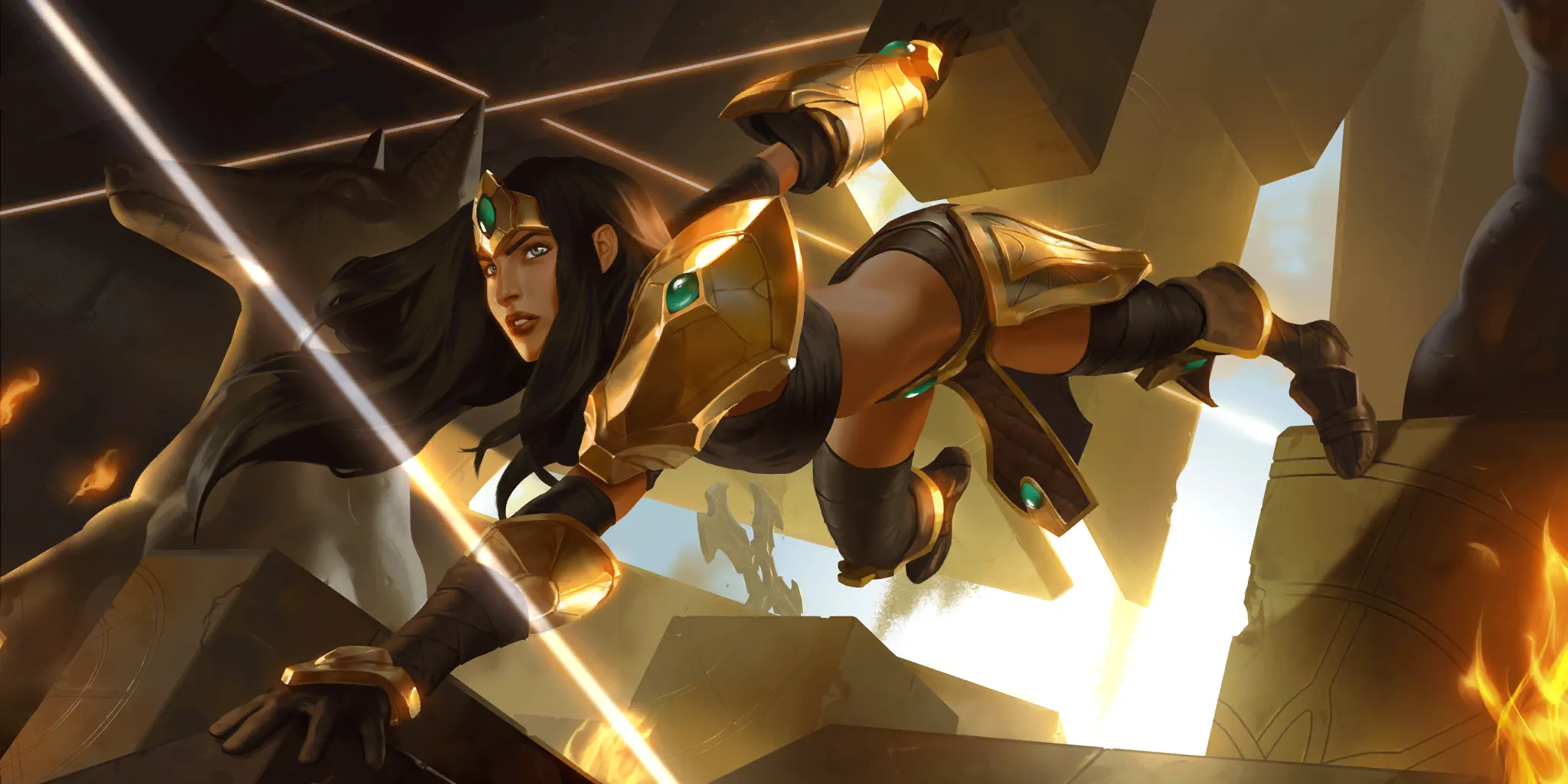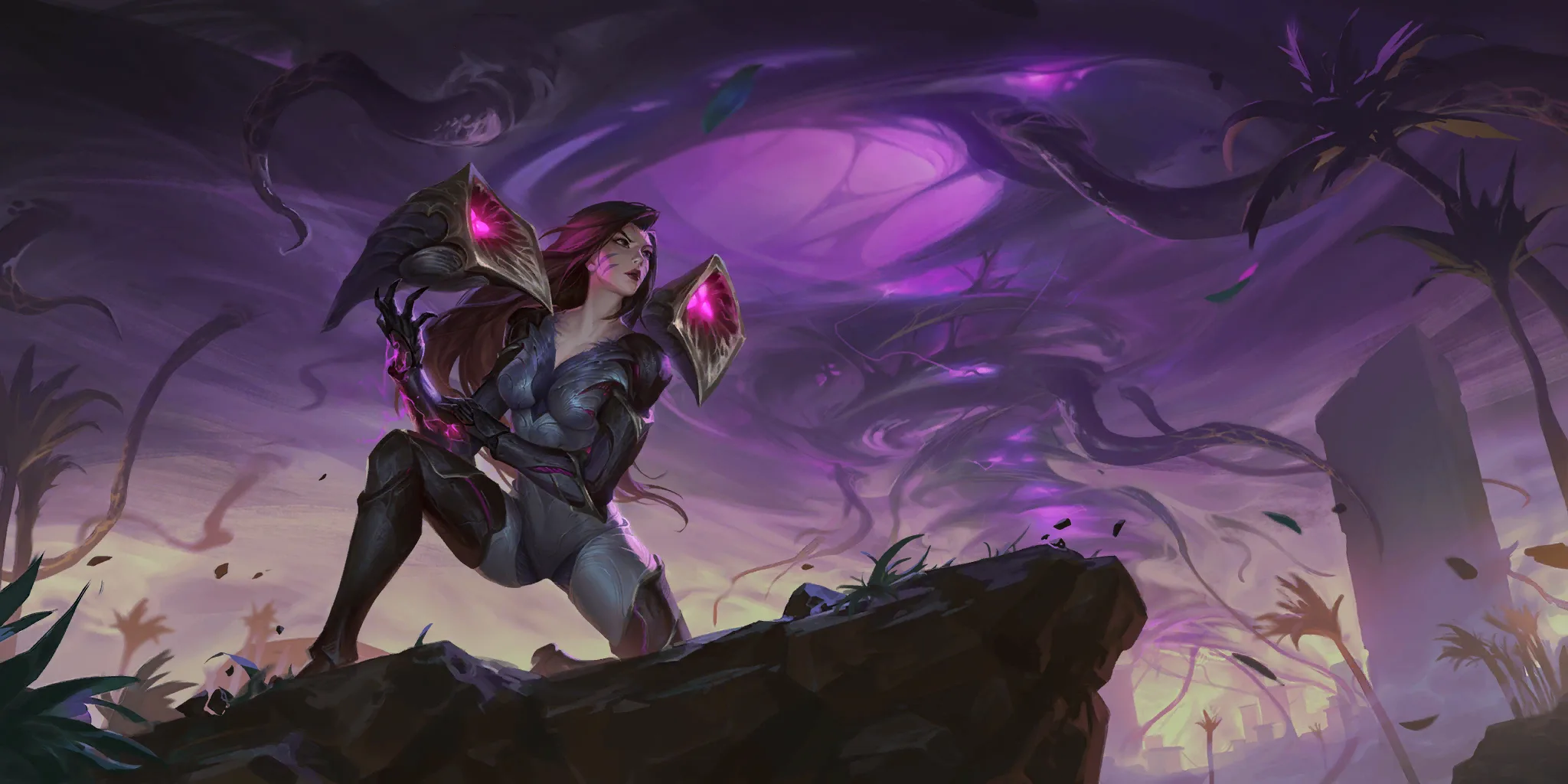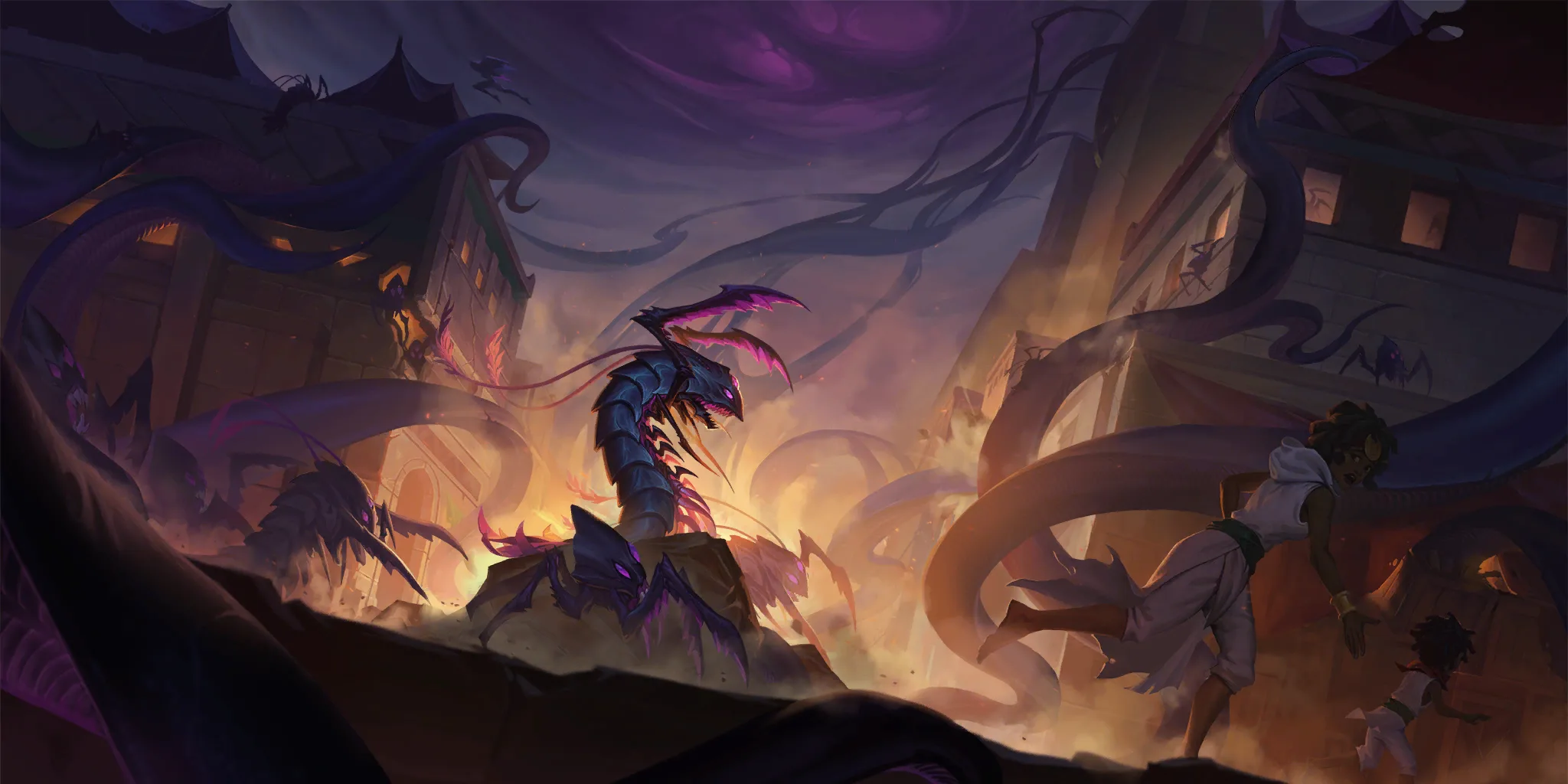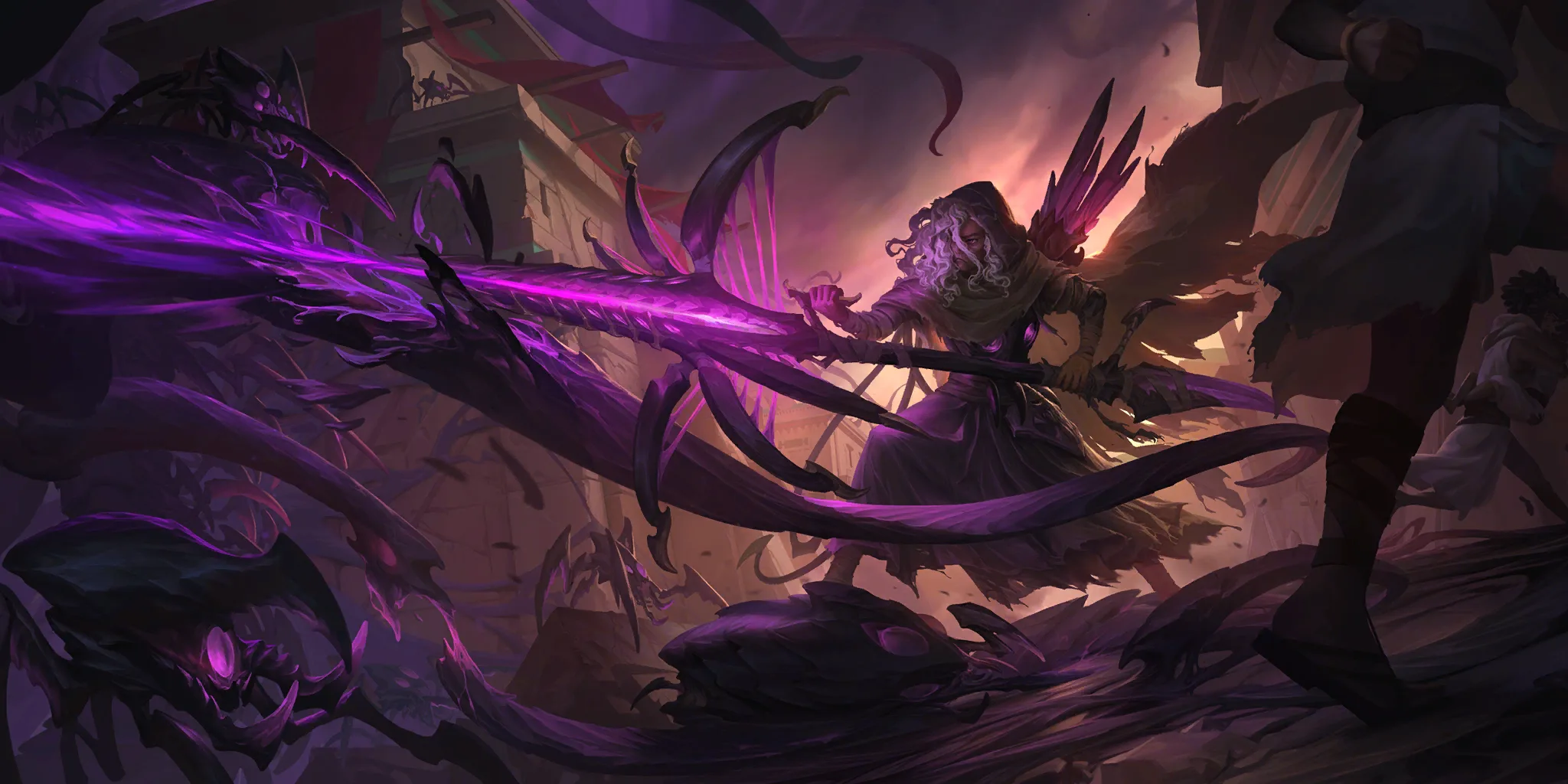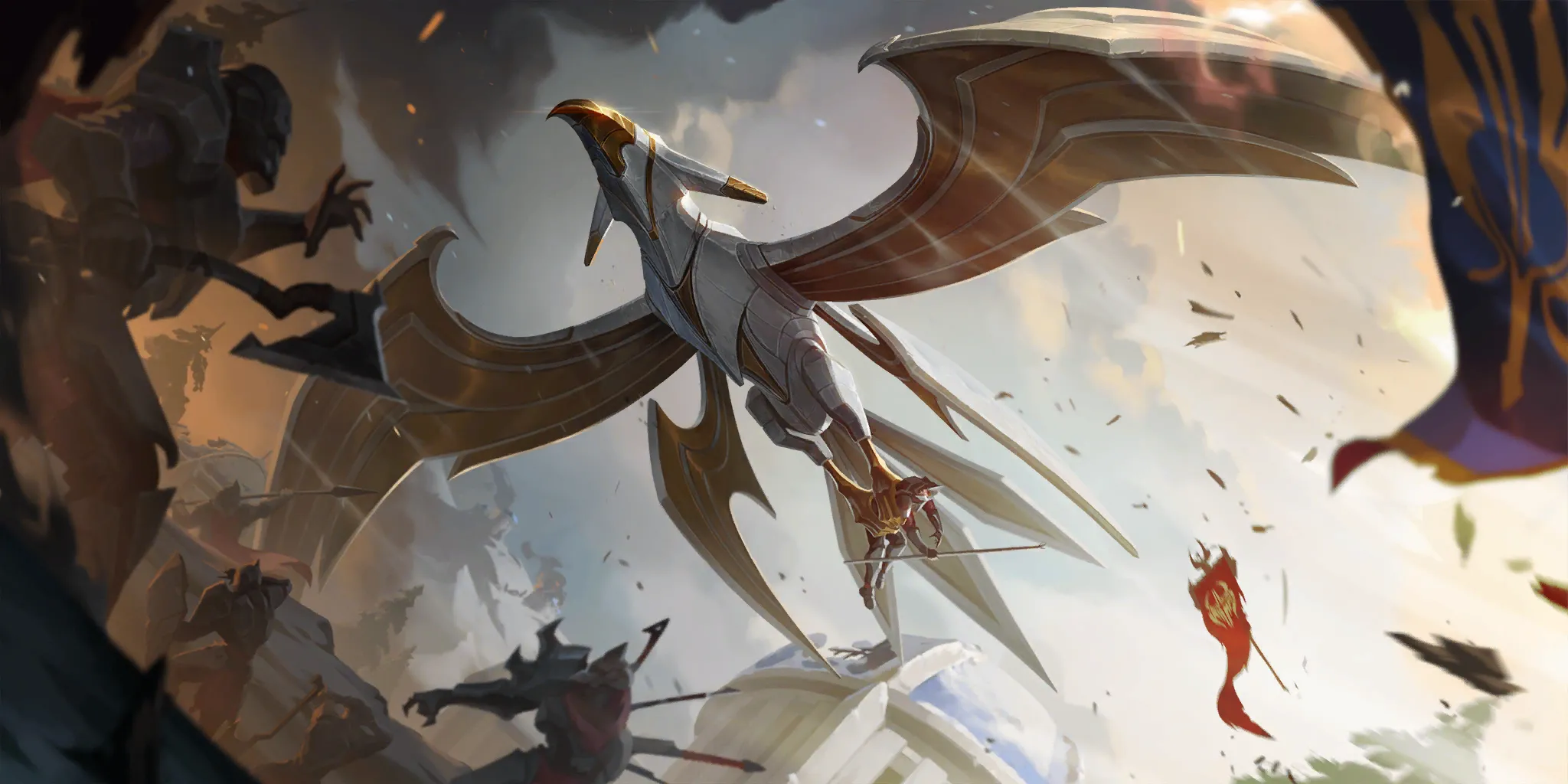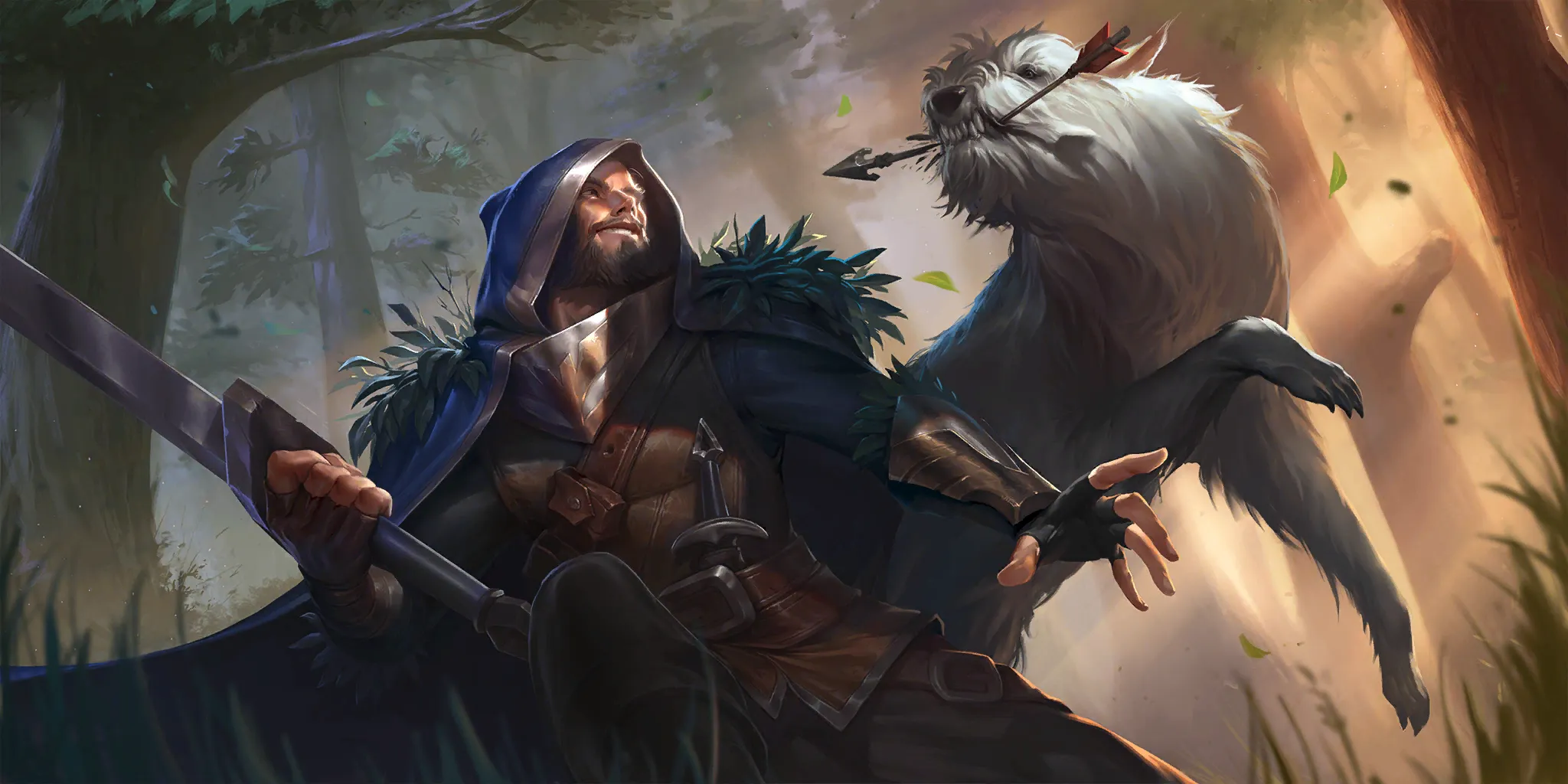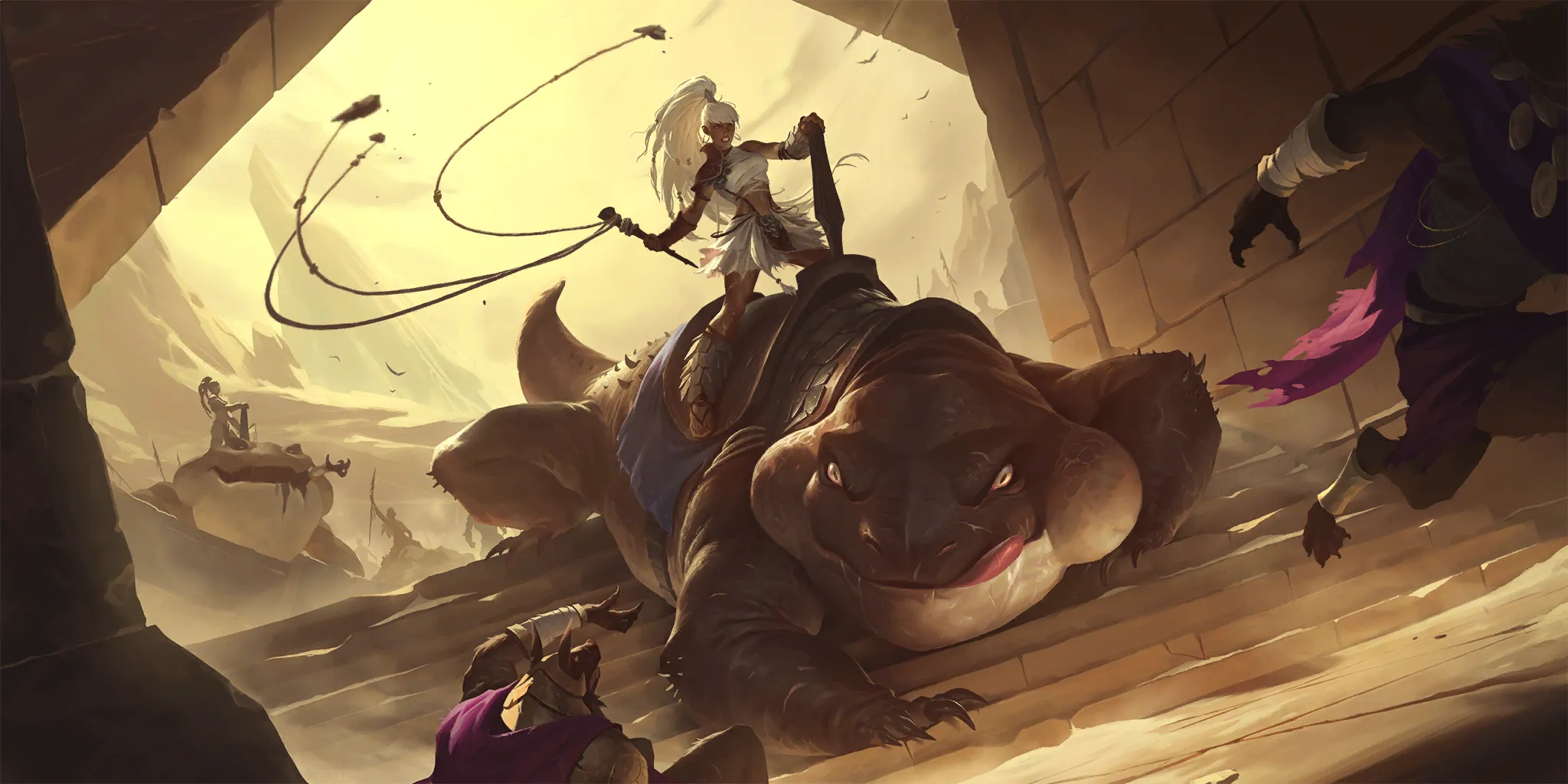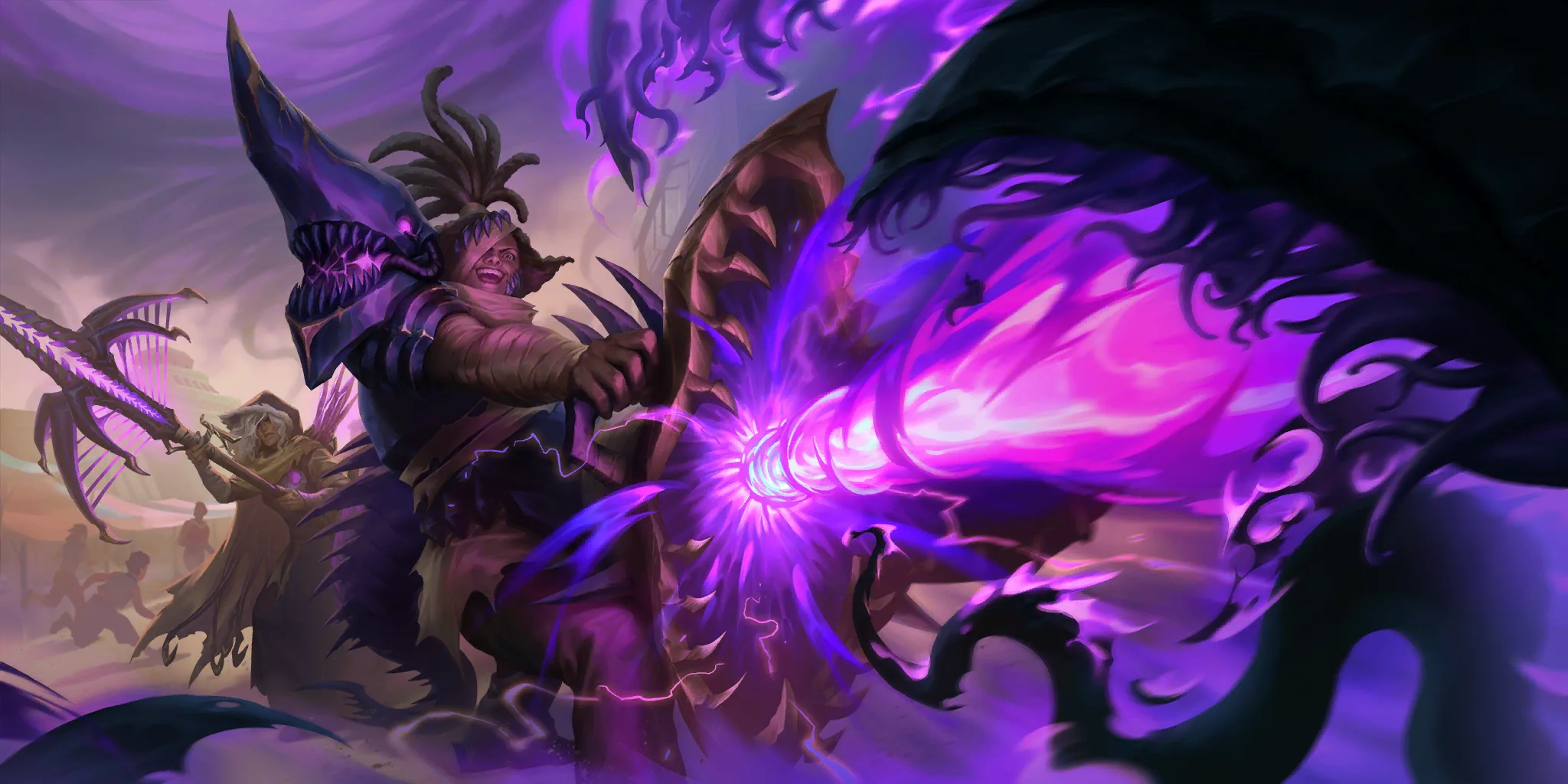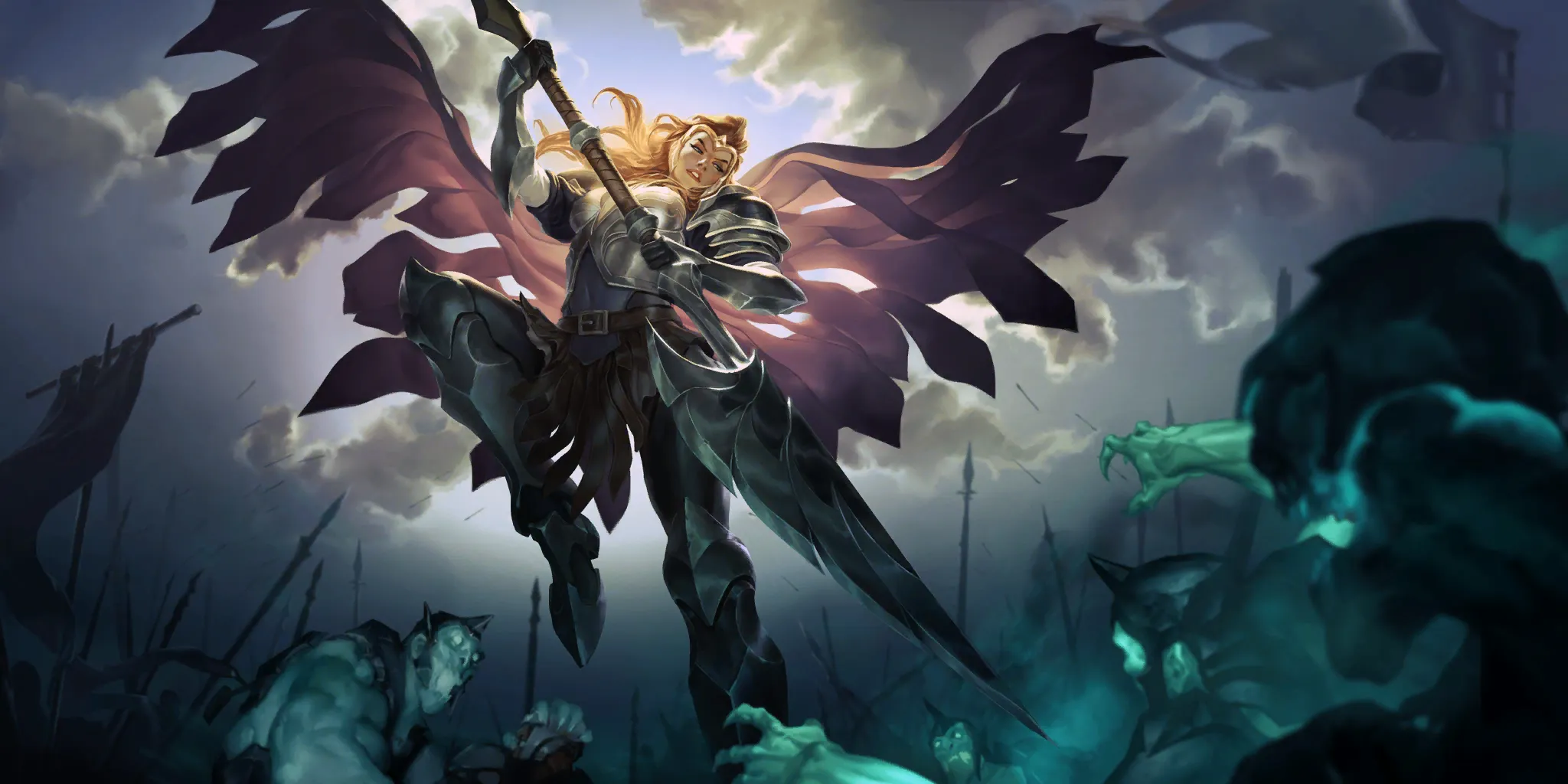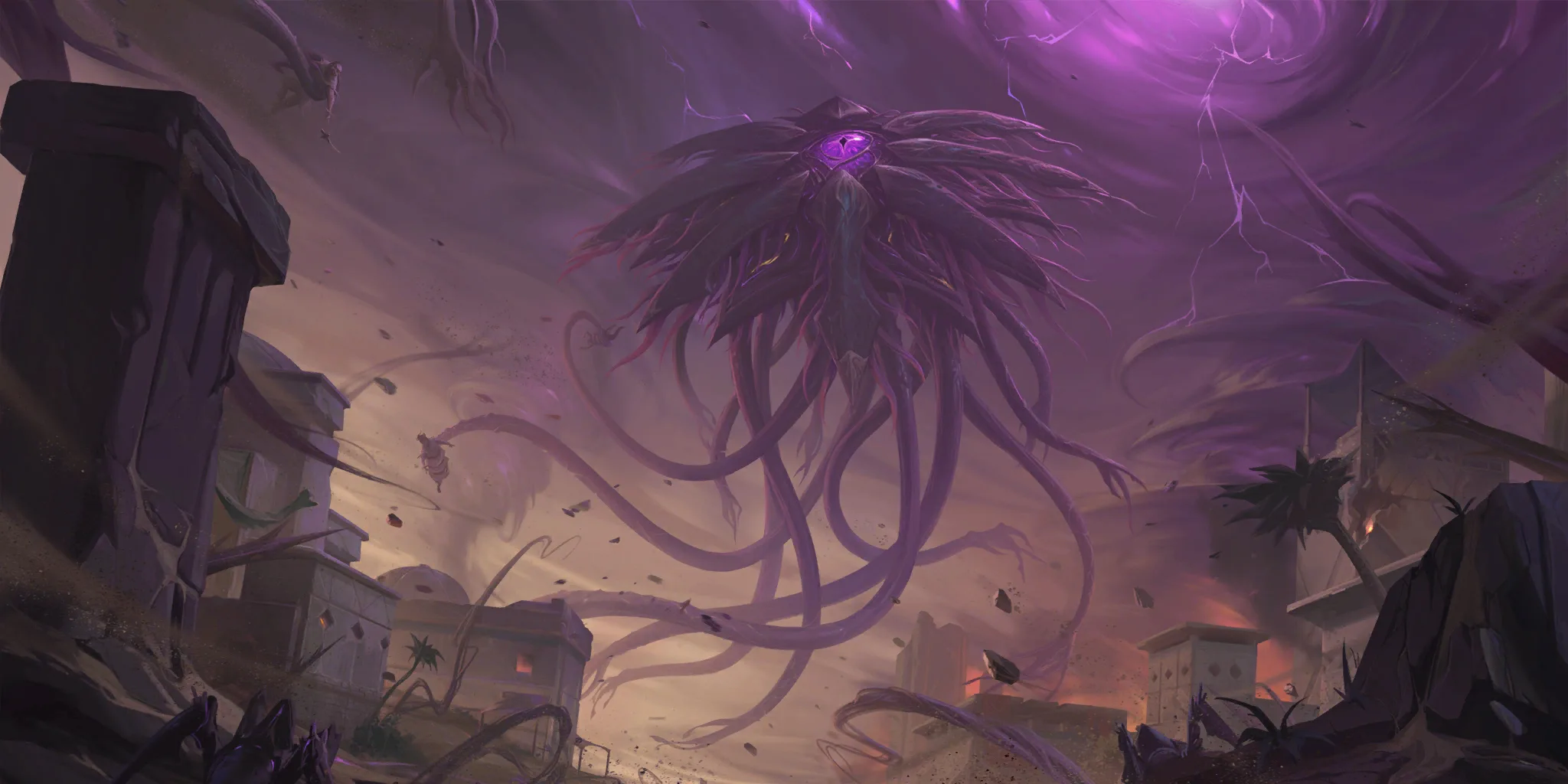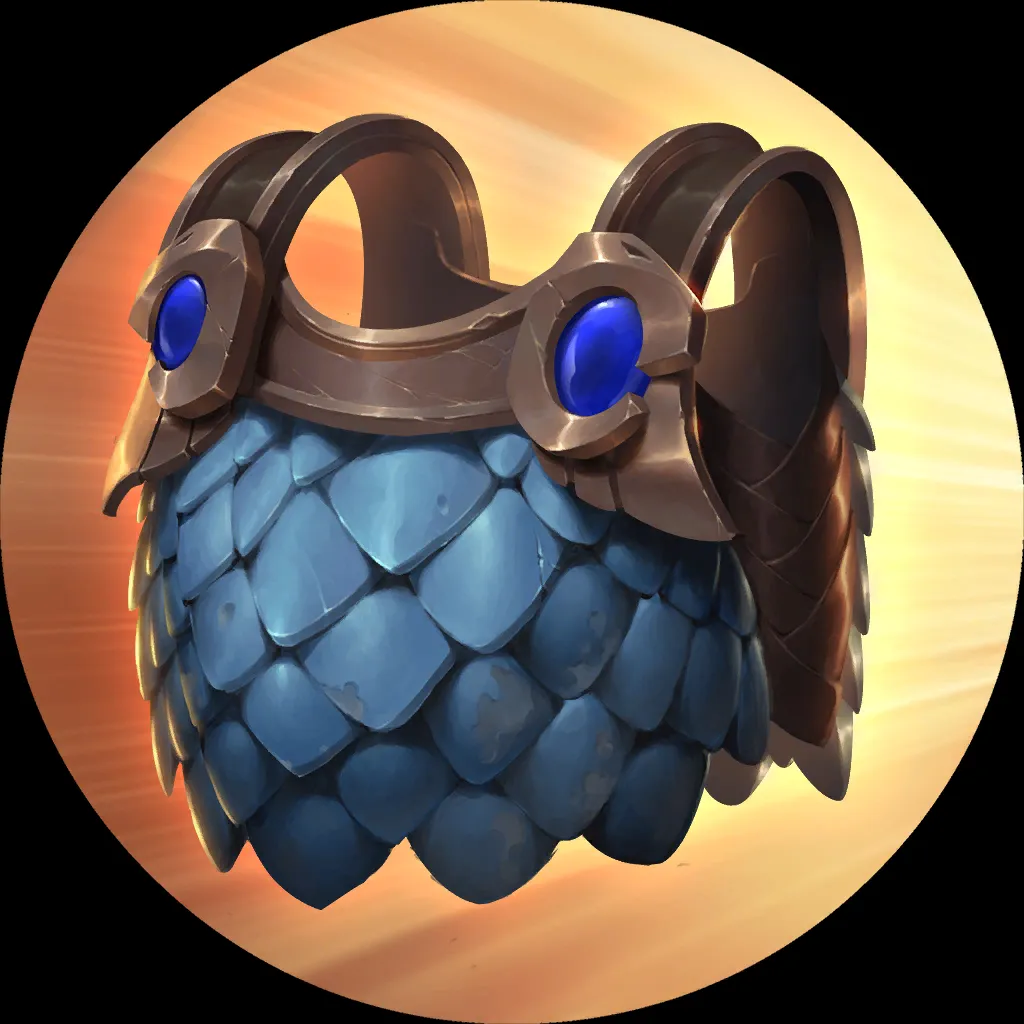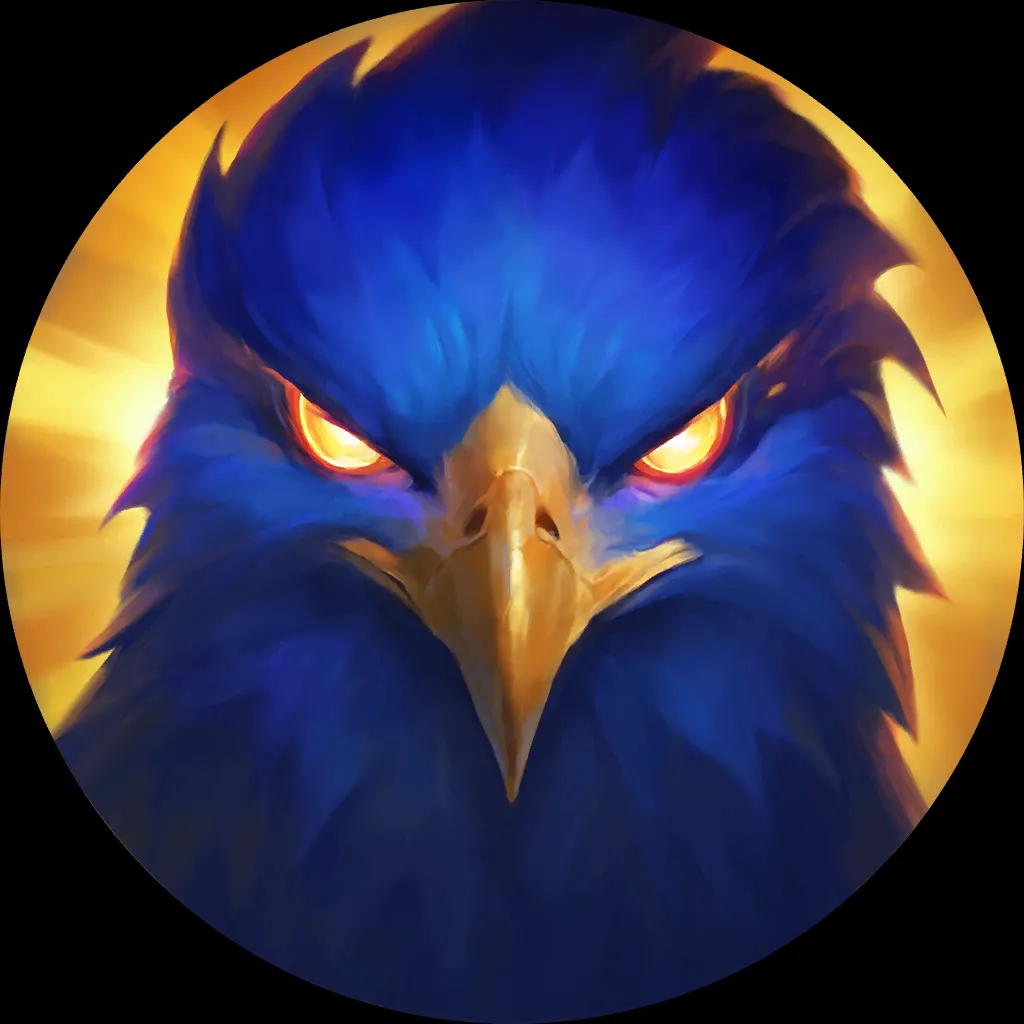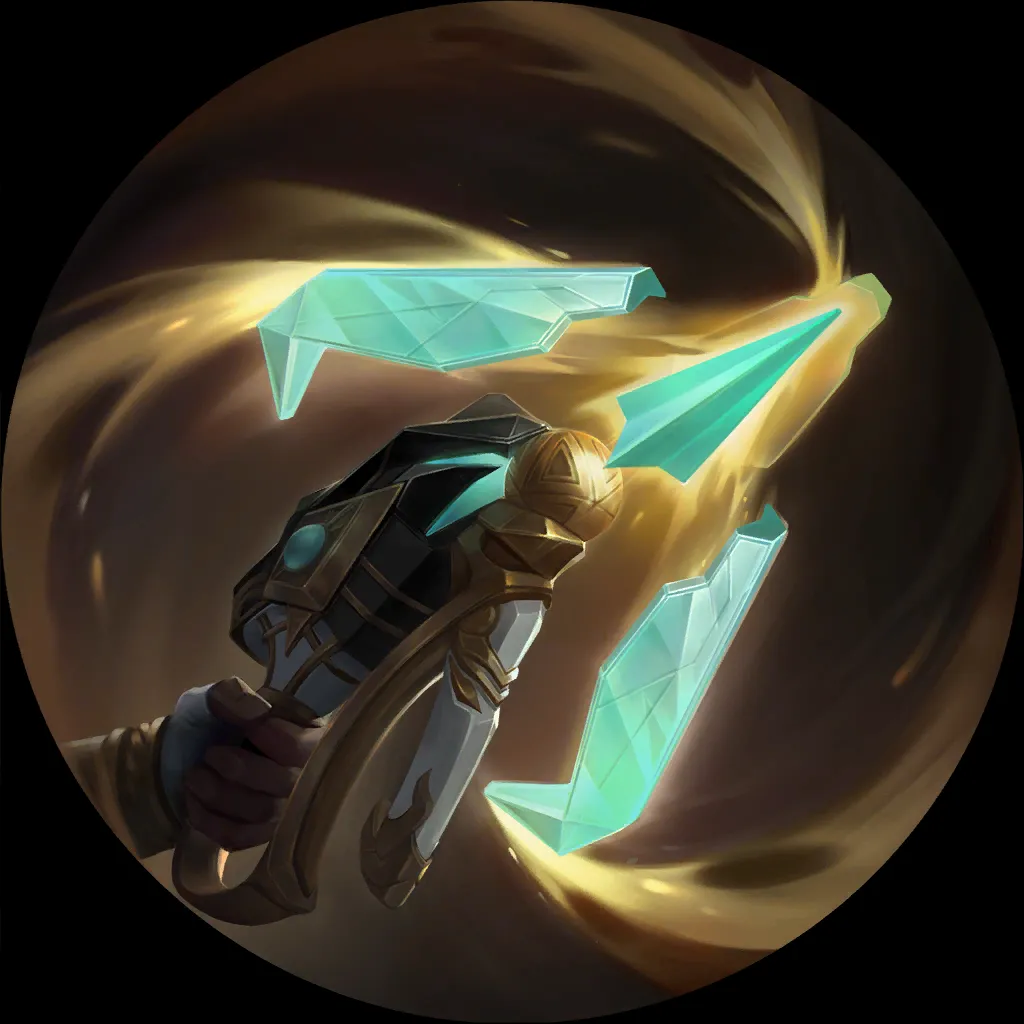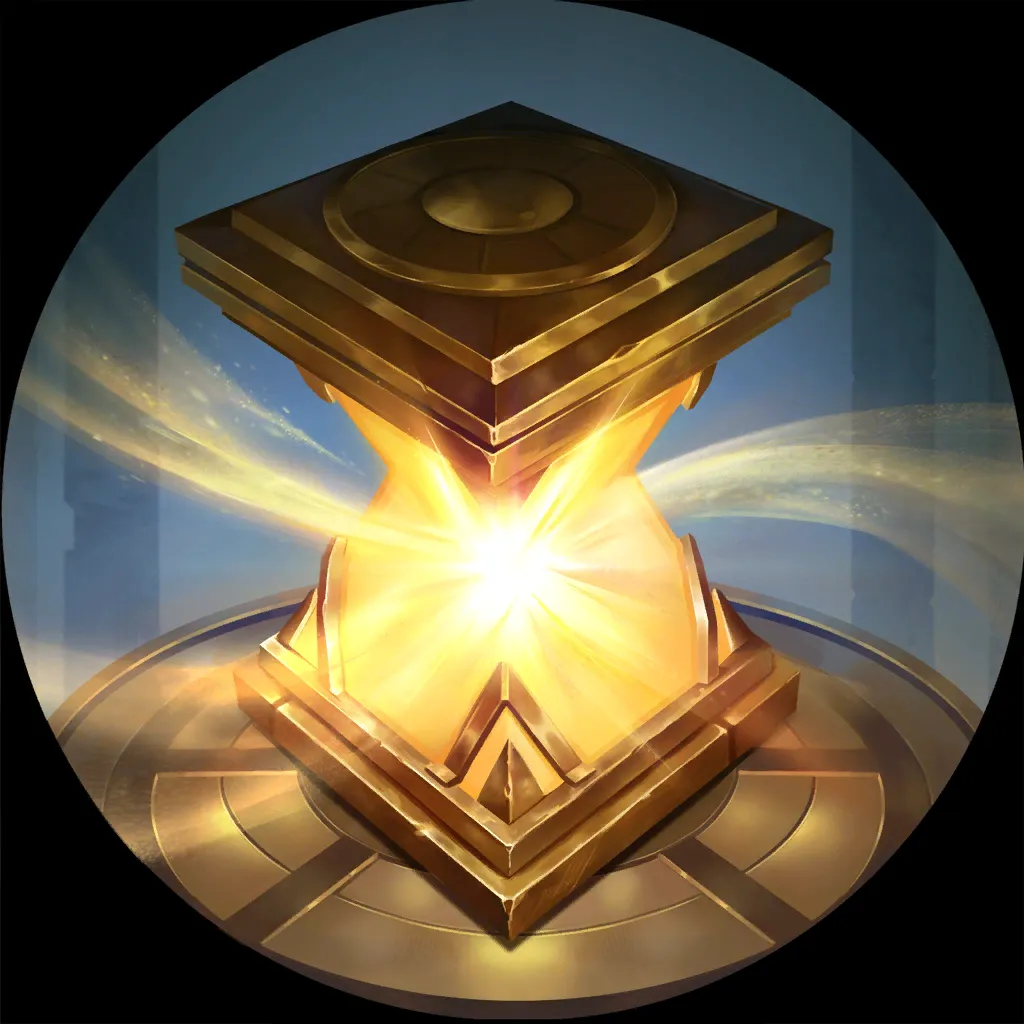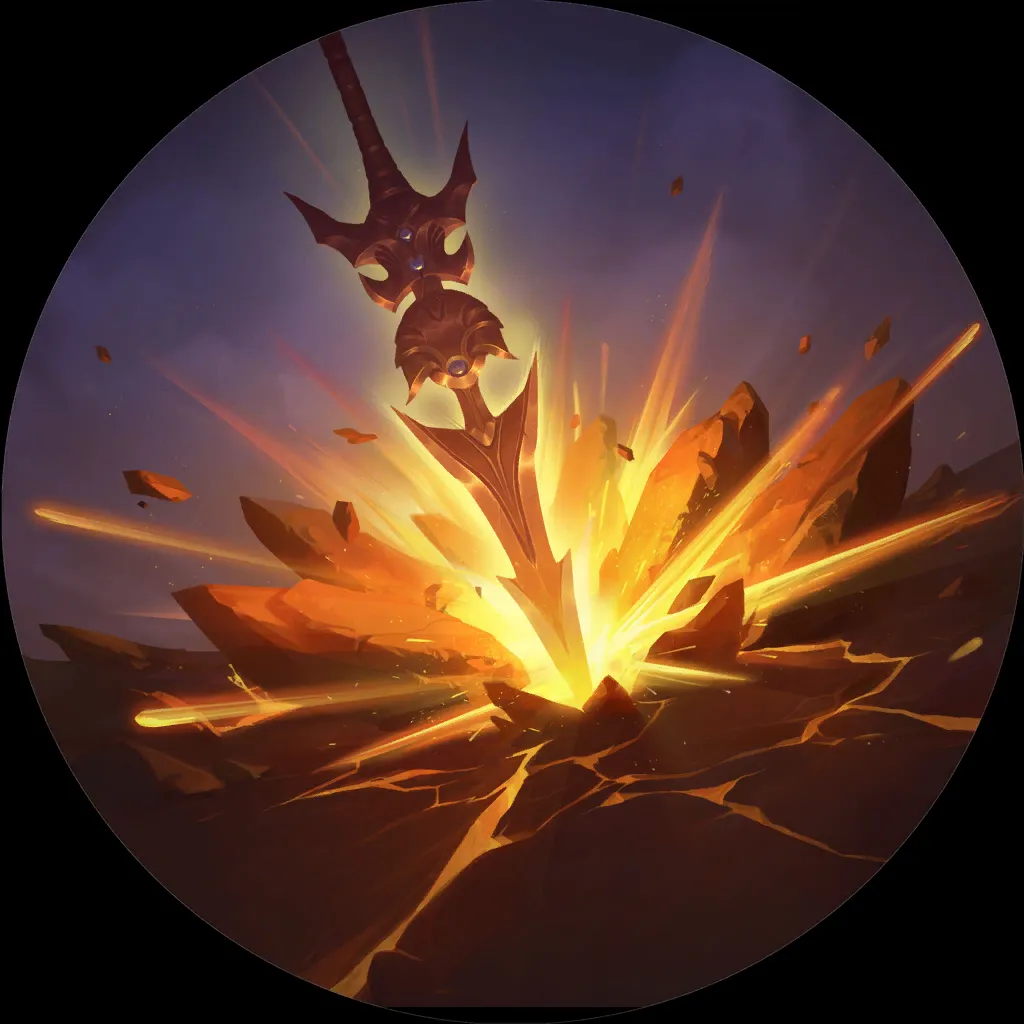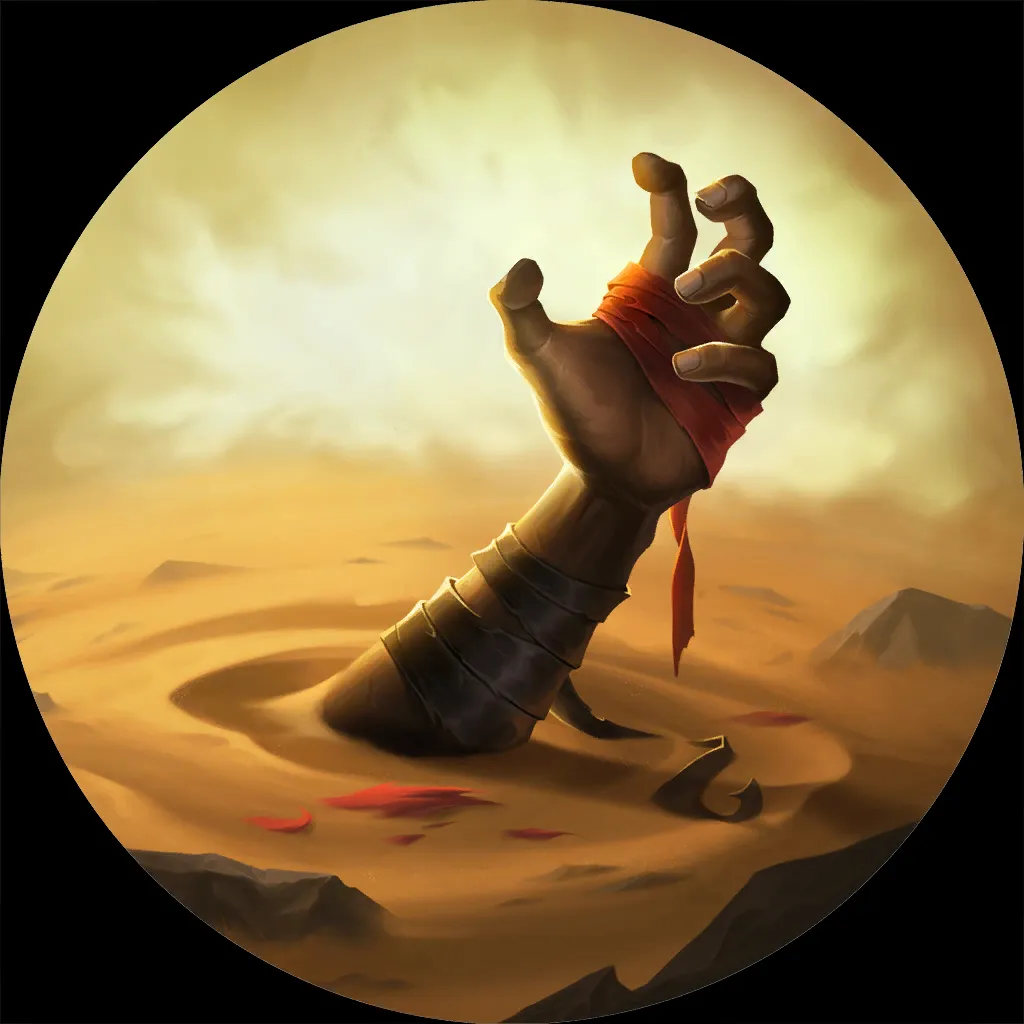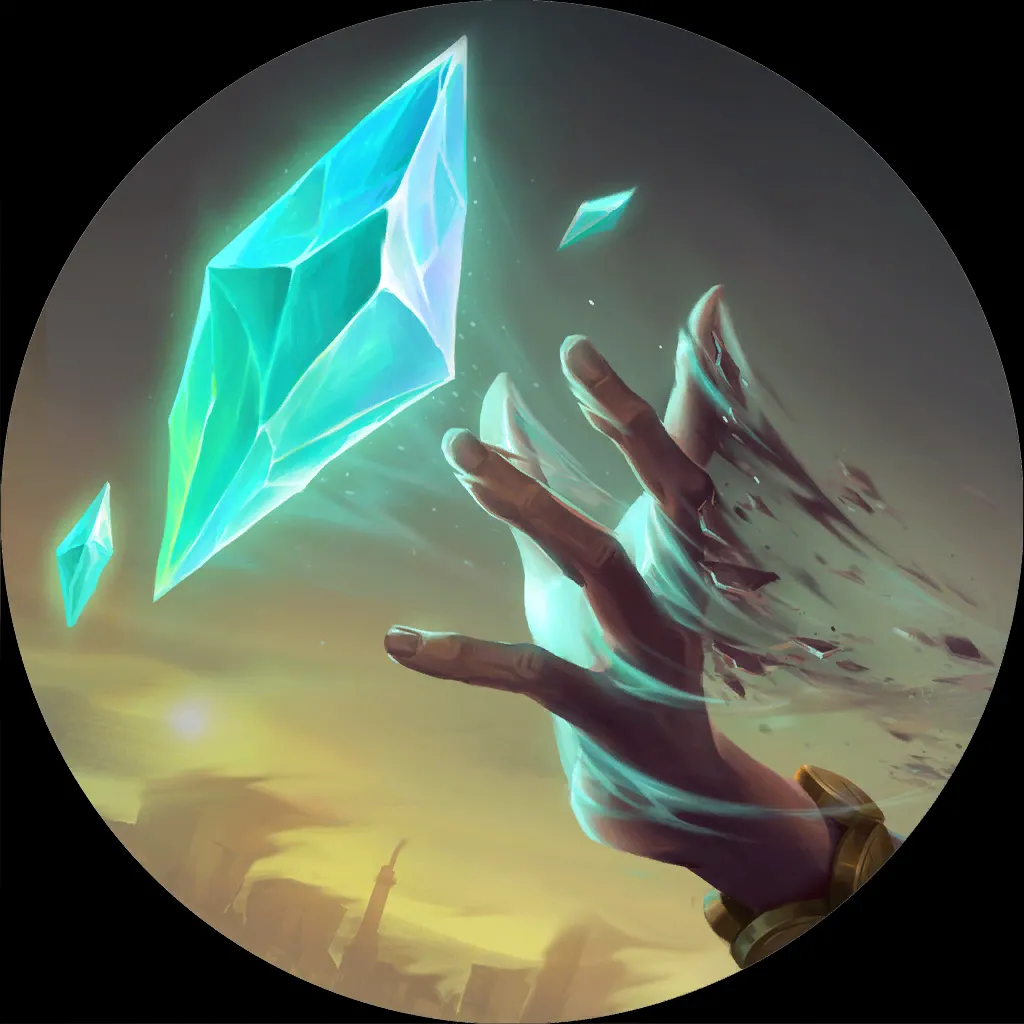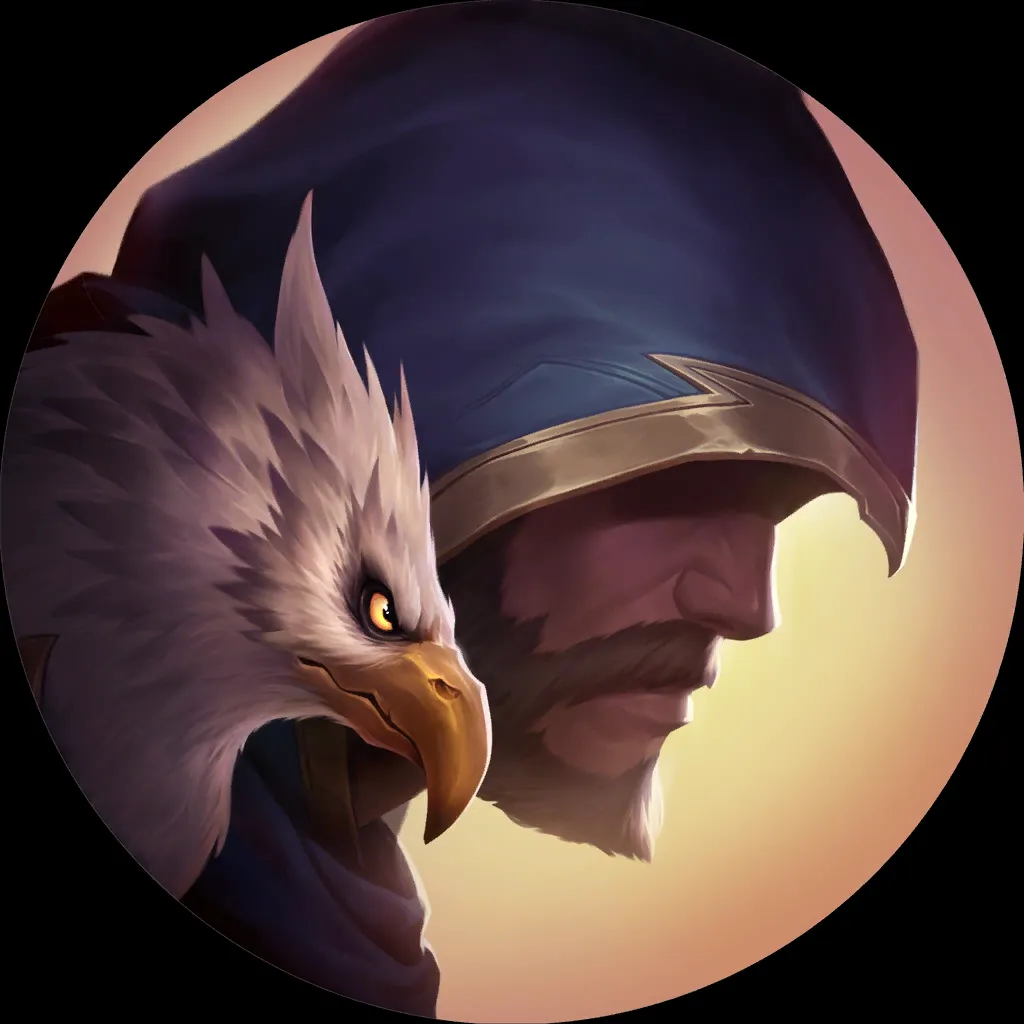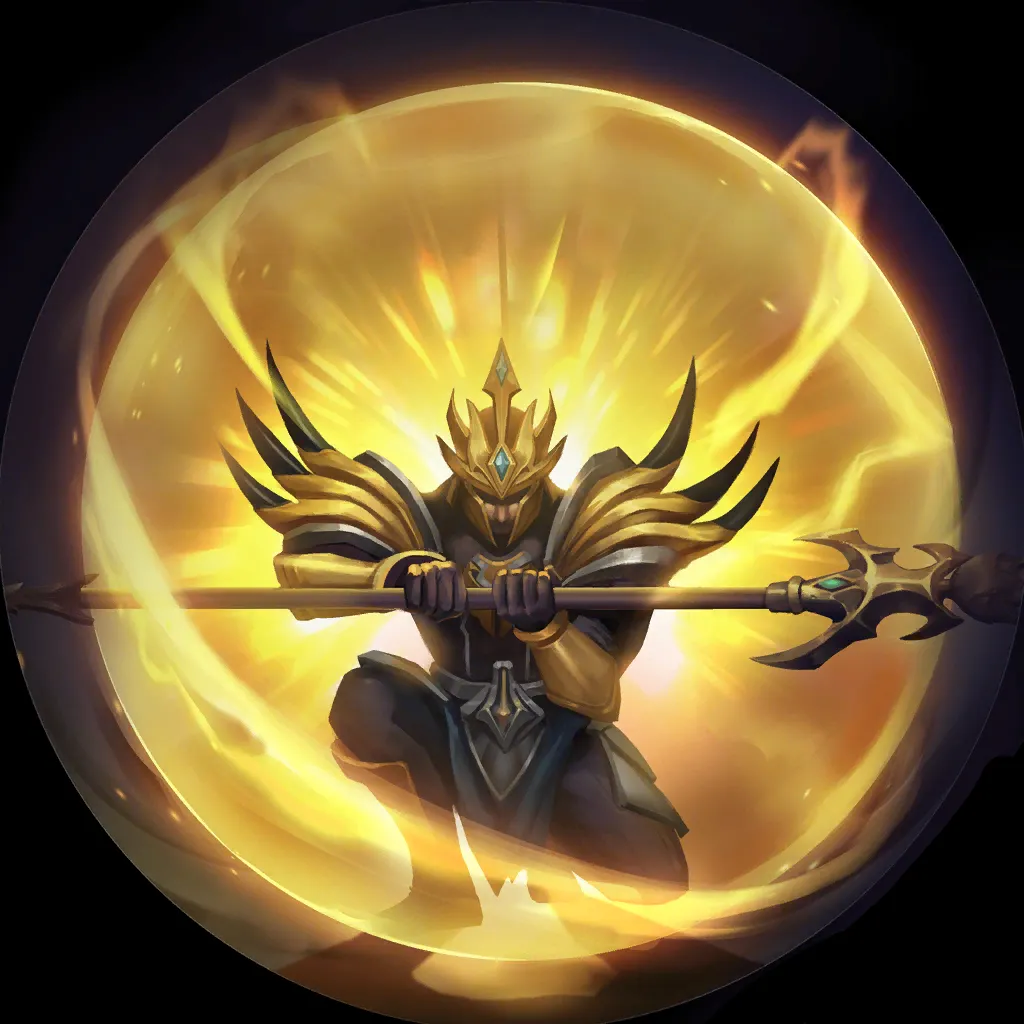 ---
Shen Bard
Originally just a meta call to counter Illaoi Bard (as it is still the case), by now Shen Bard has proven its staying power, and can arguably be considered 'solved': our recommended formula is the best performer and the most popular in all three shards, and by a huge margin at that.
Strong against: Illaoi Bard, Pandemonium – slight edge against Thralls.
Struggles against: Kai'Sa mutations, Jhinnie (horribly!)
6
2
9
23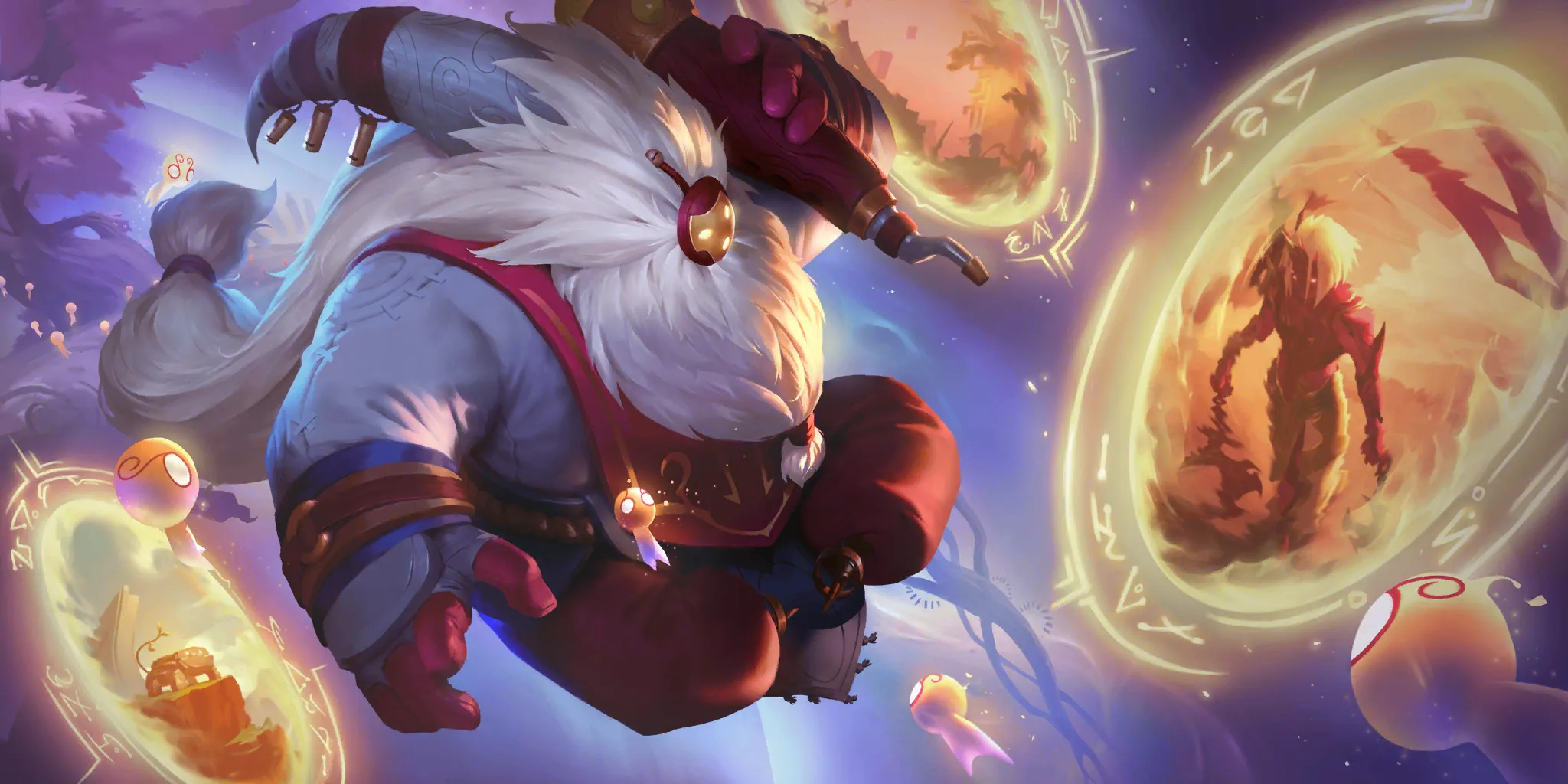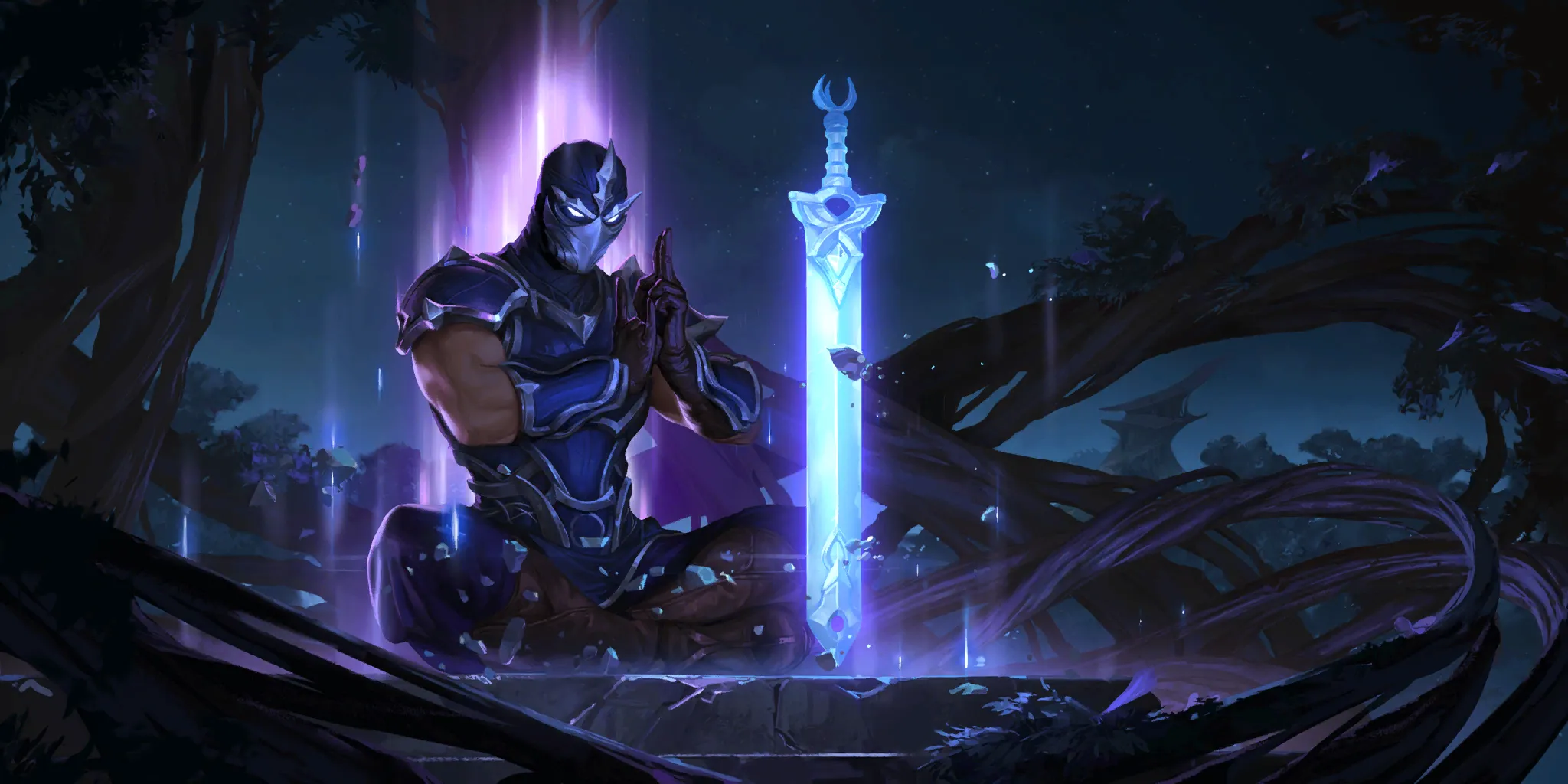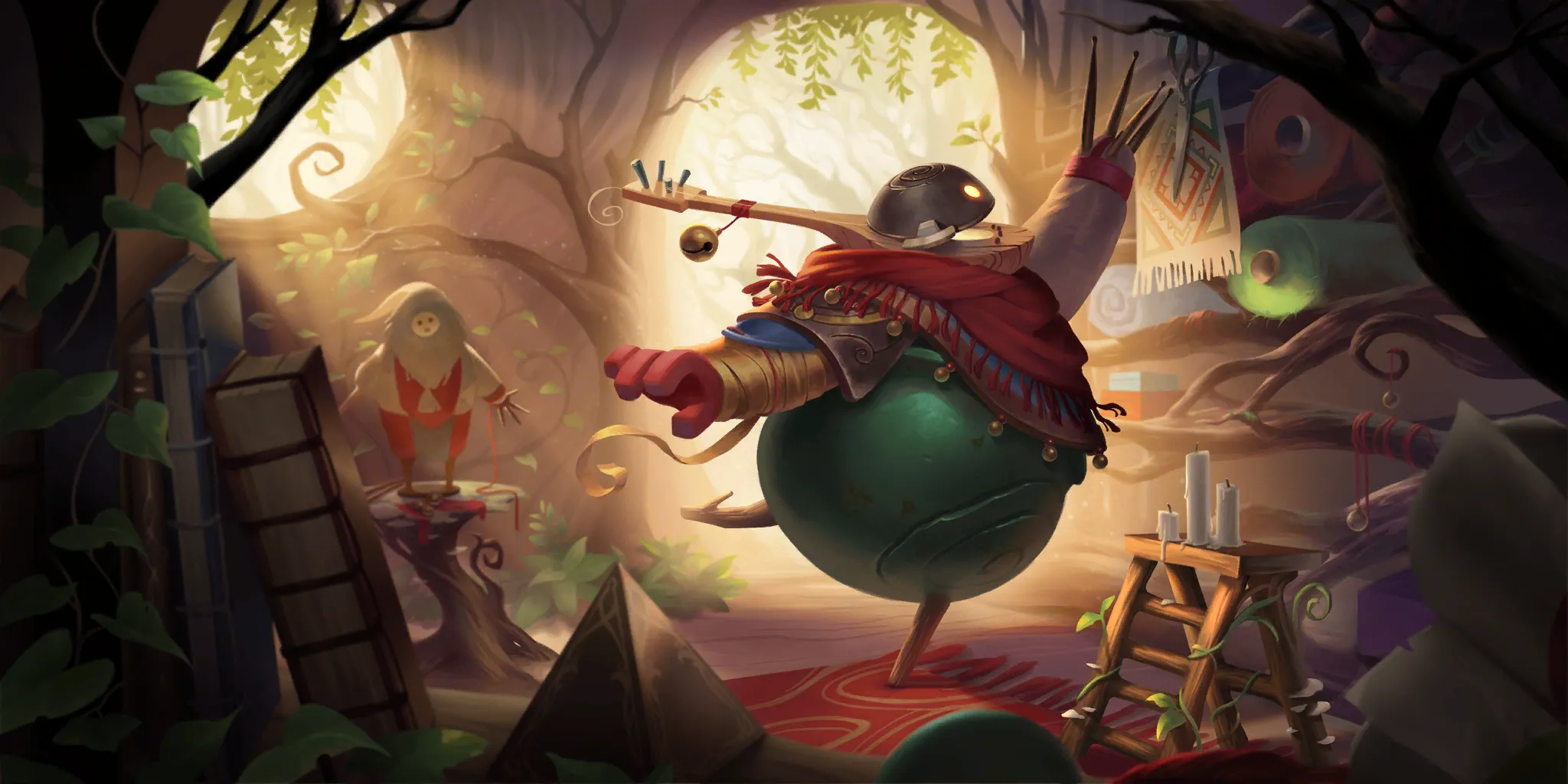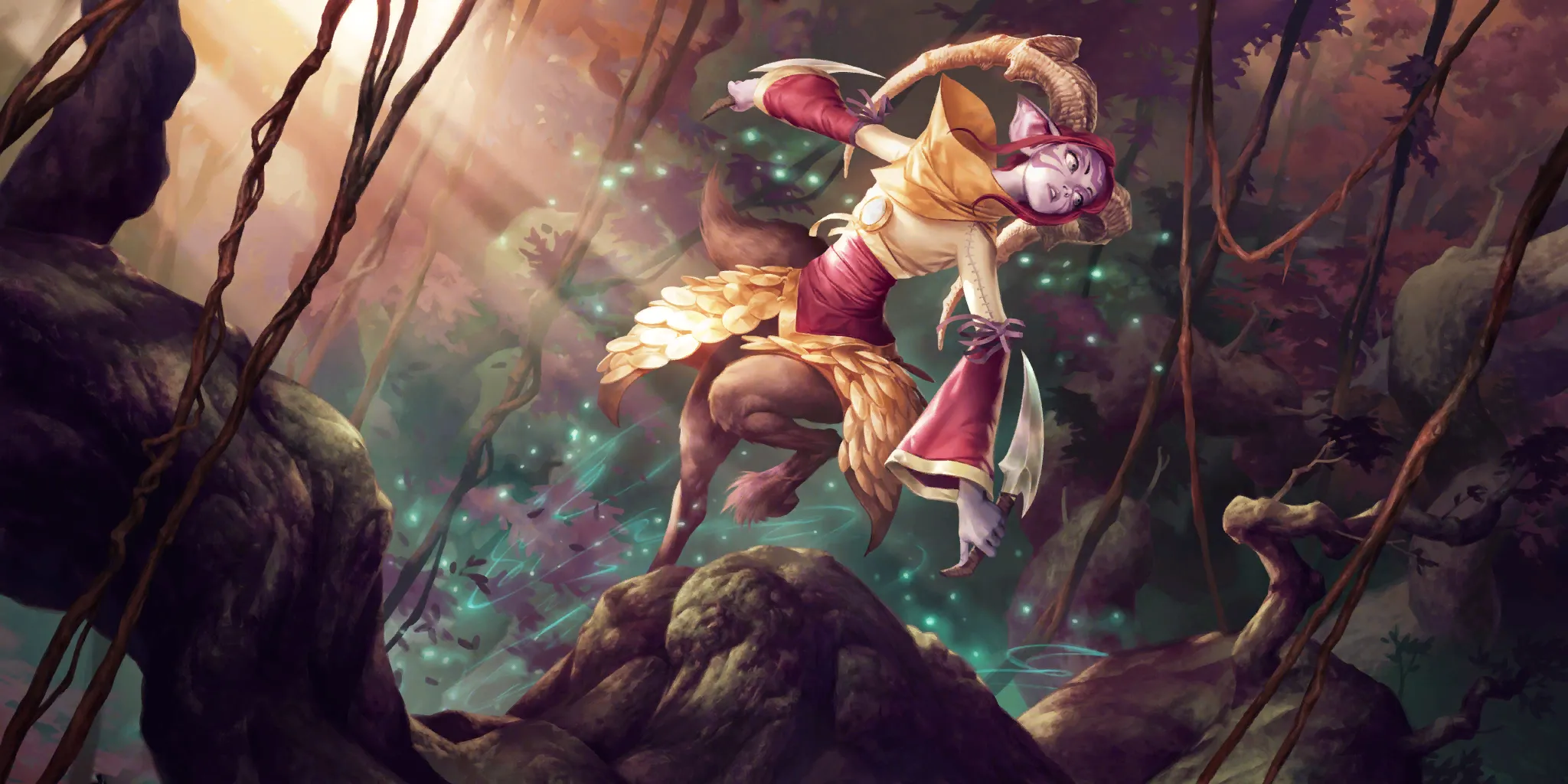 Esmus, Breath of the World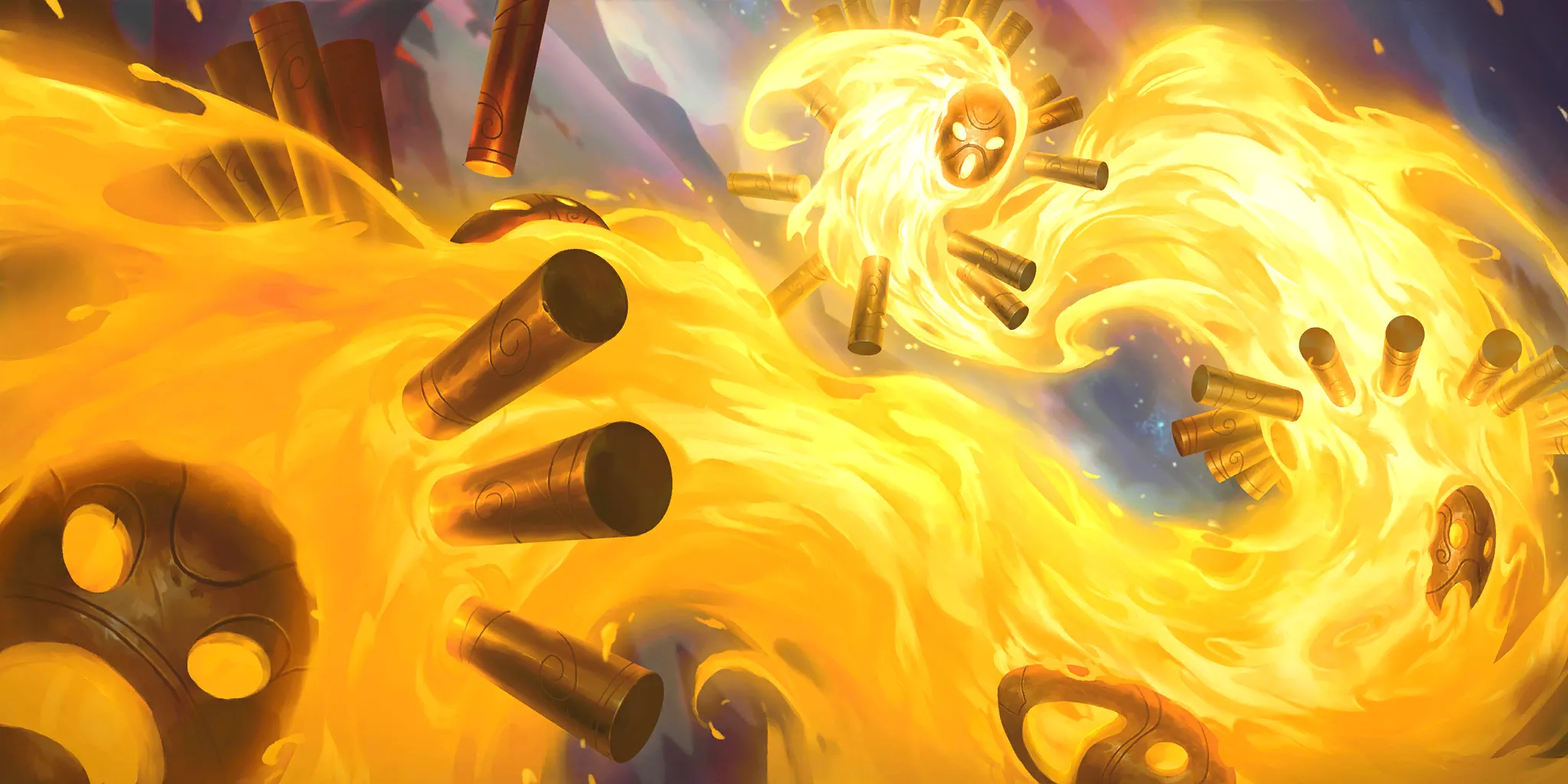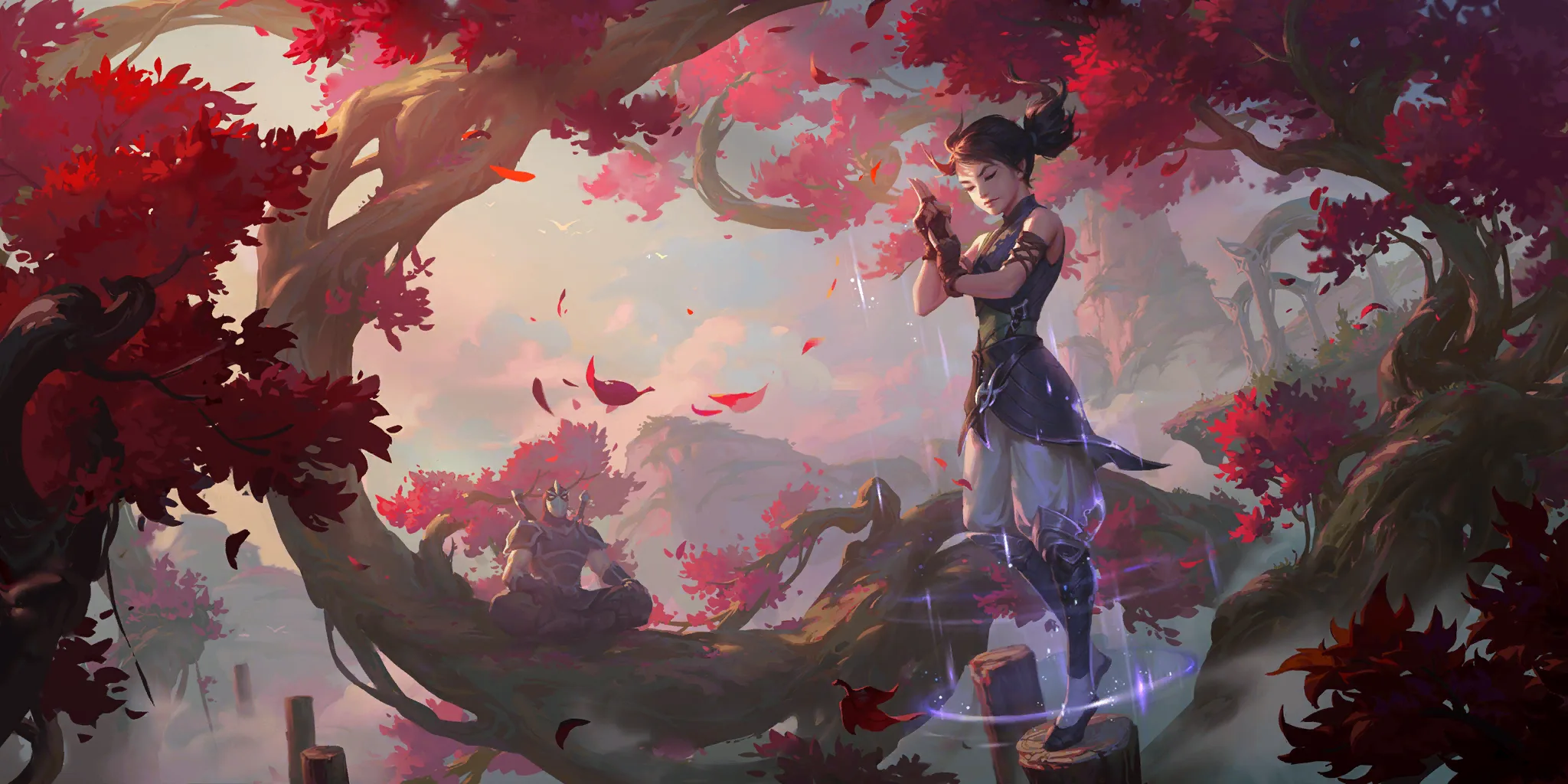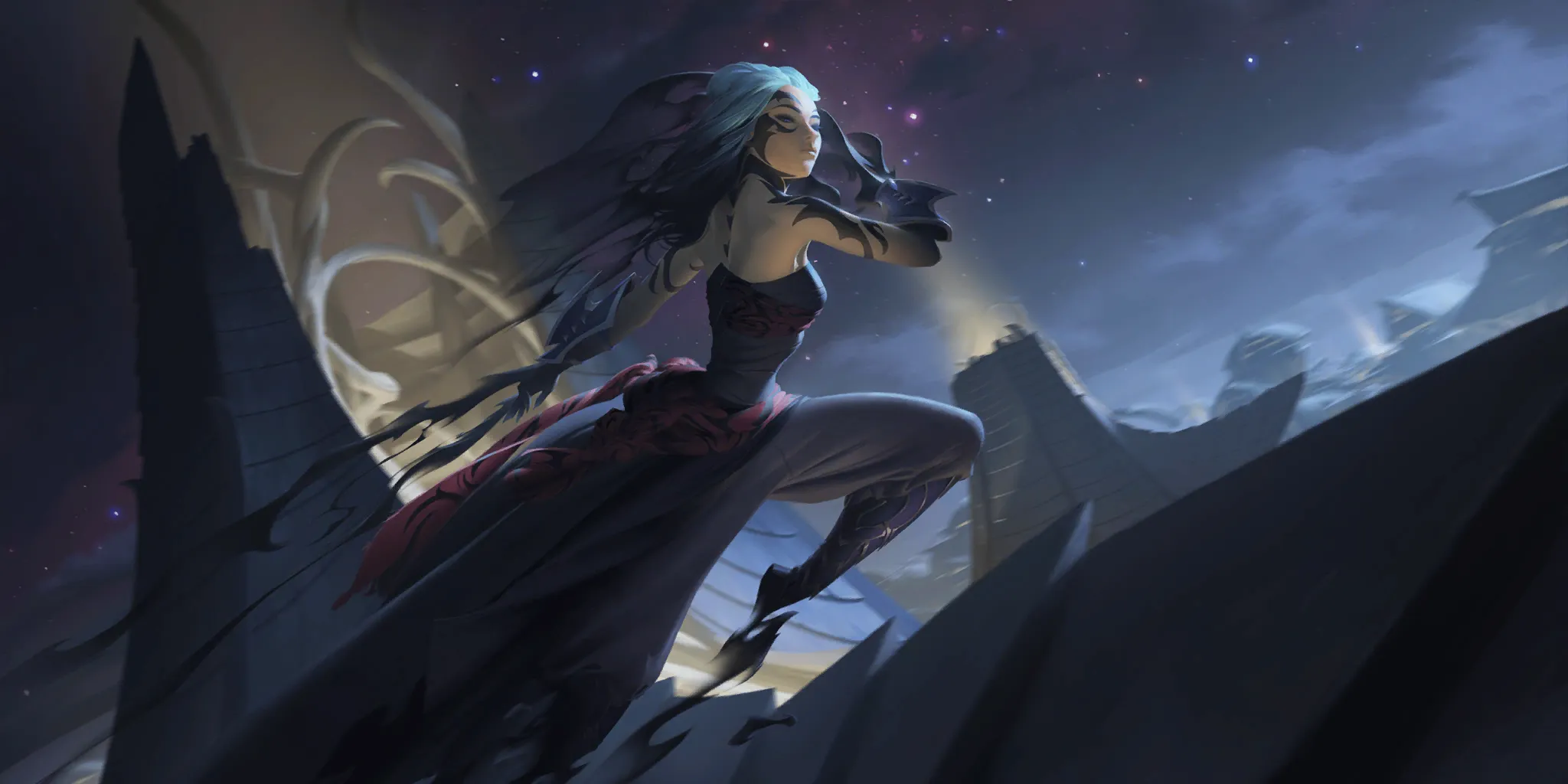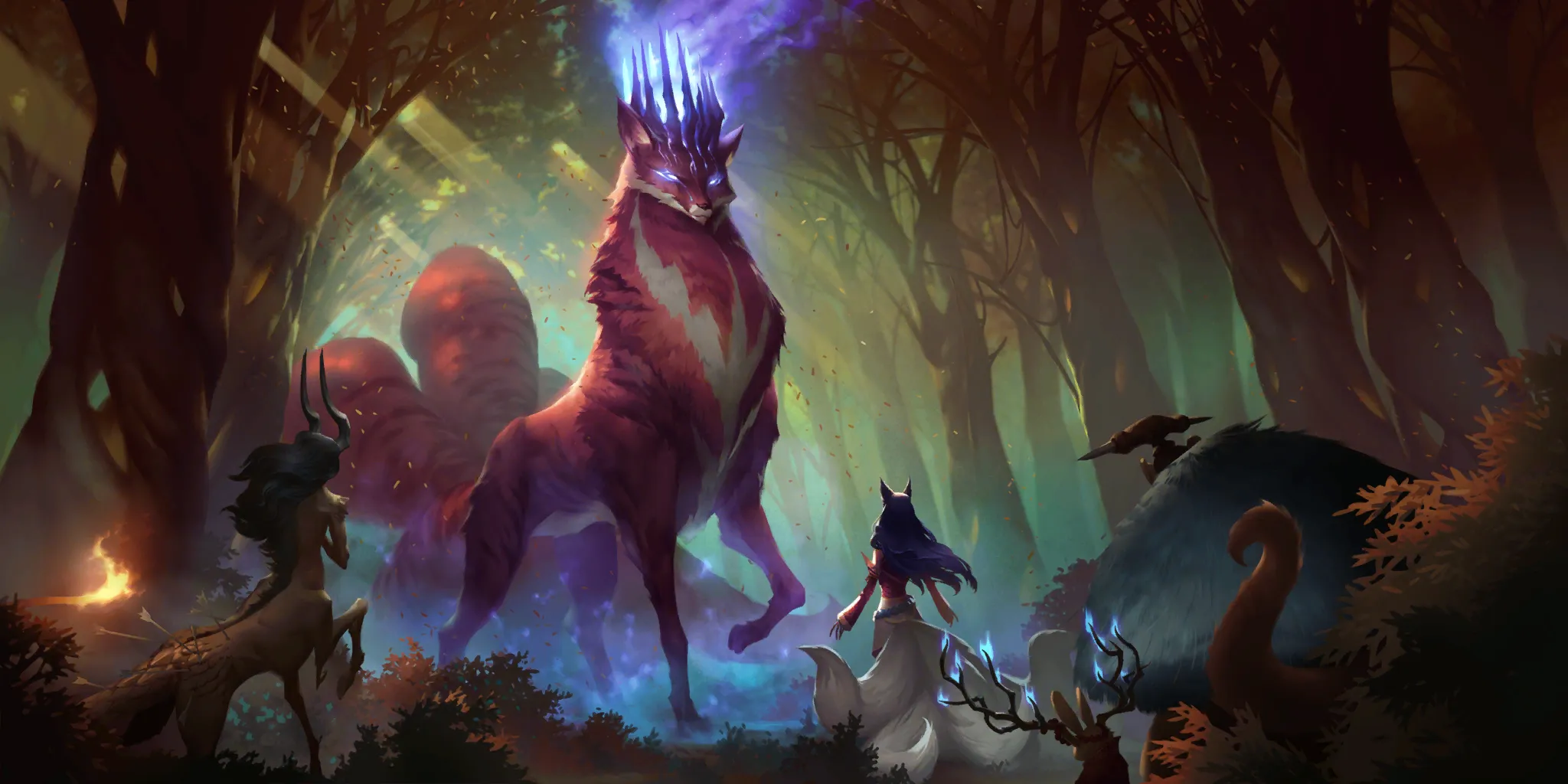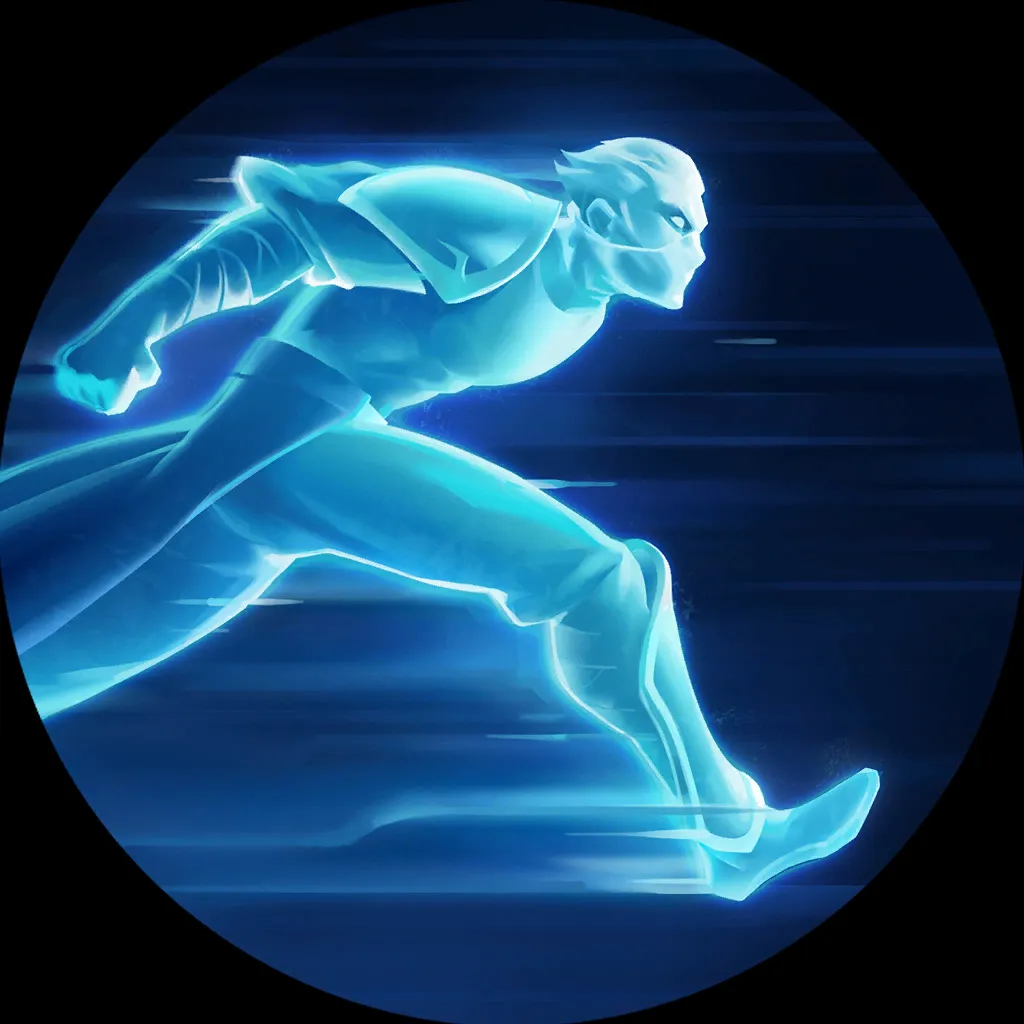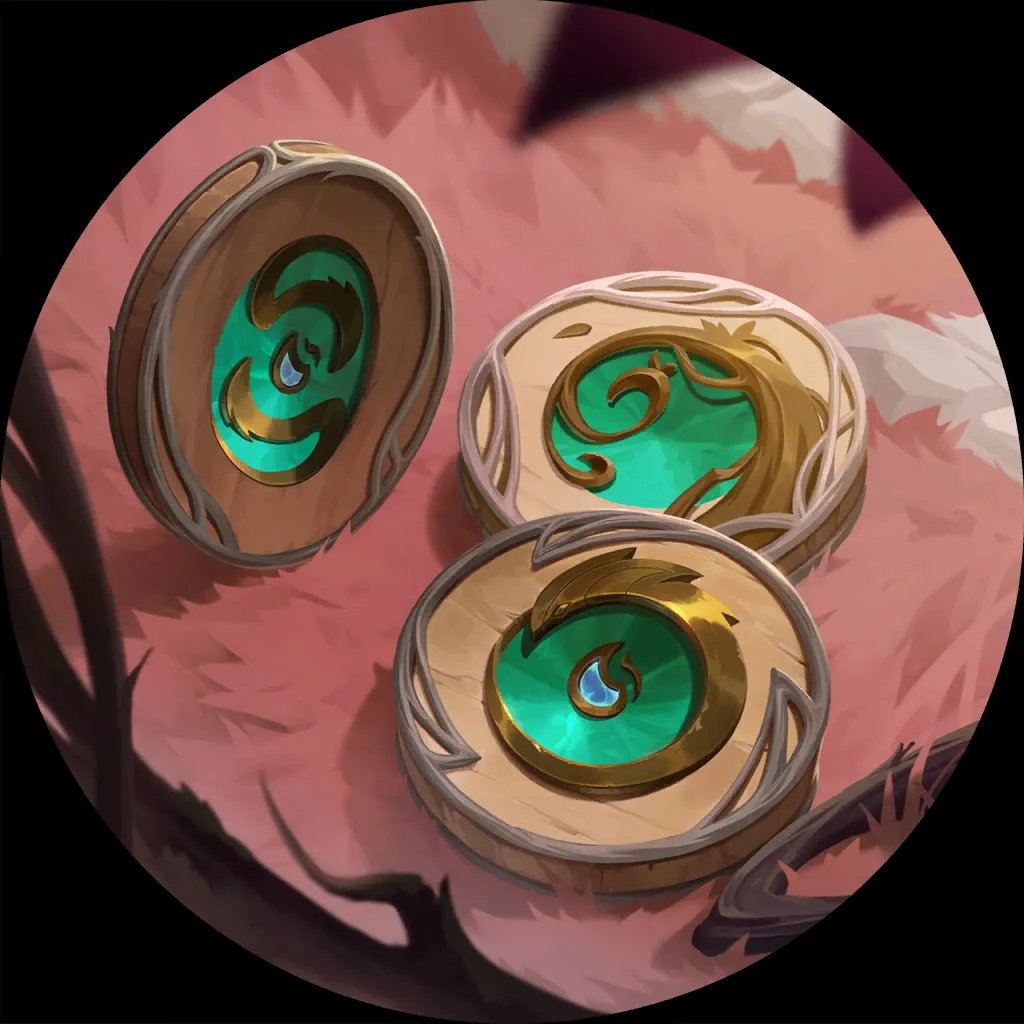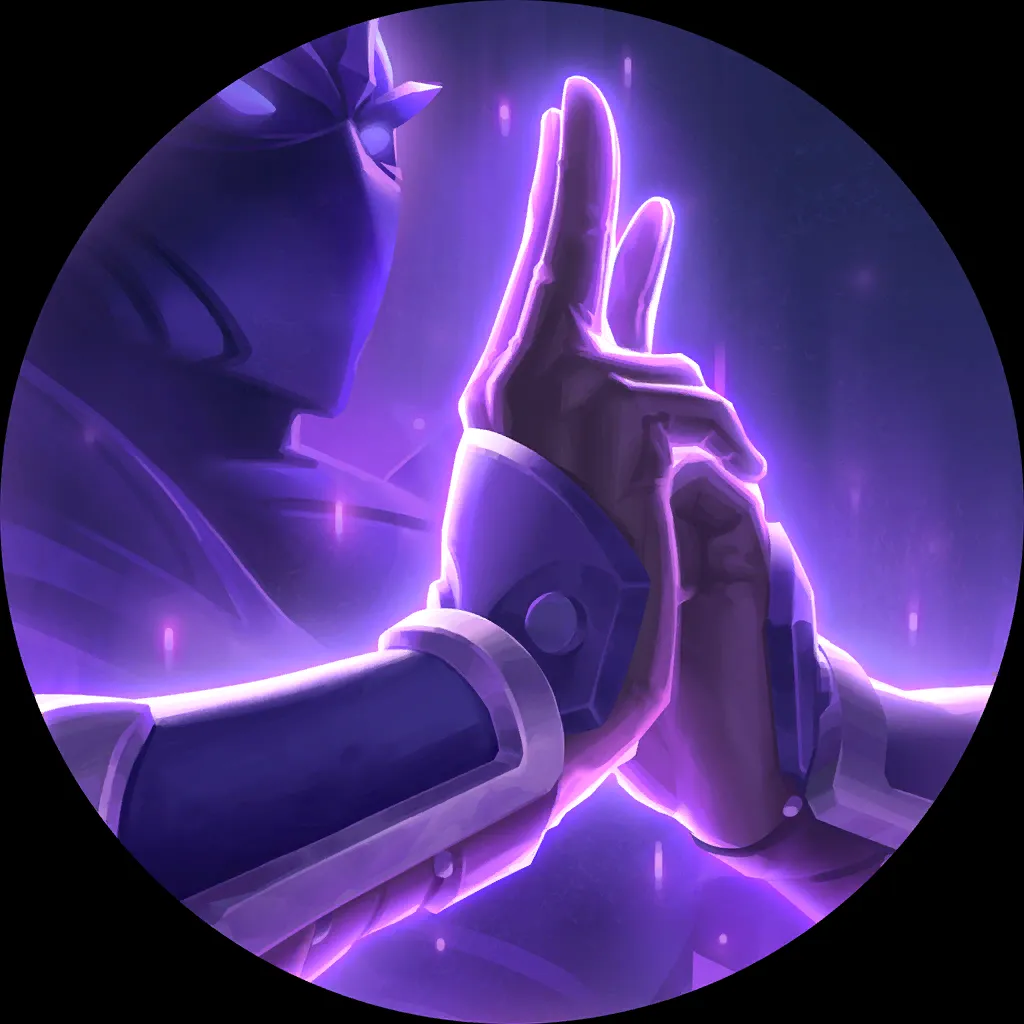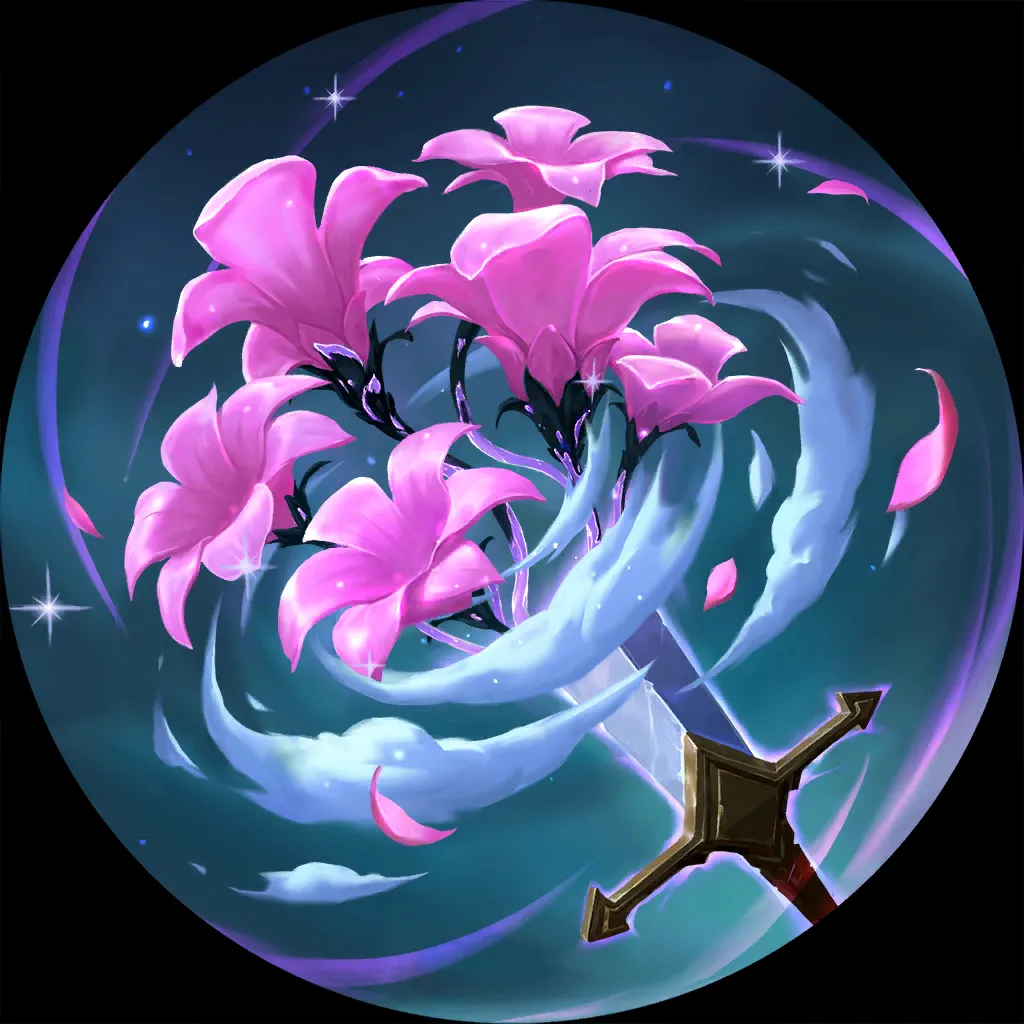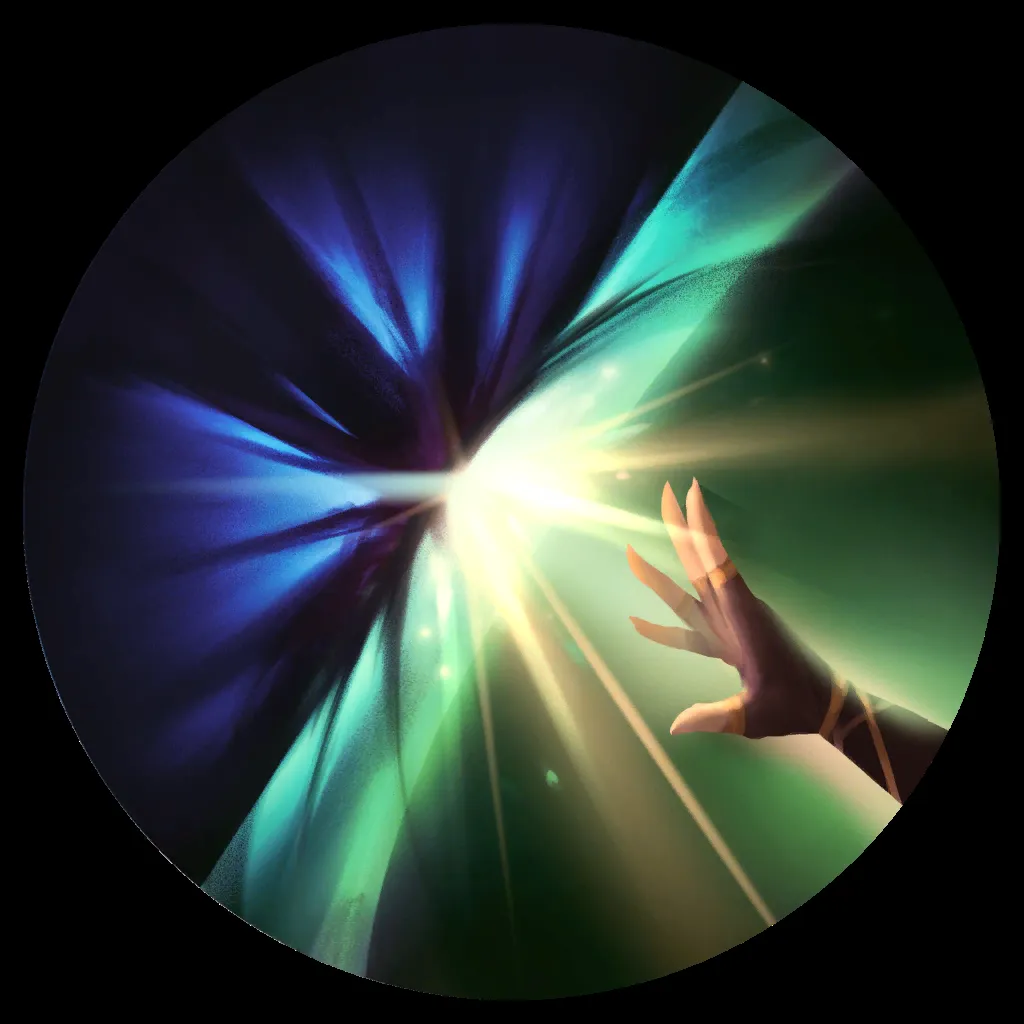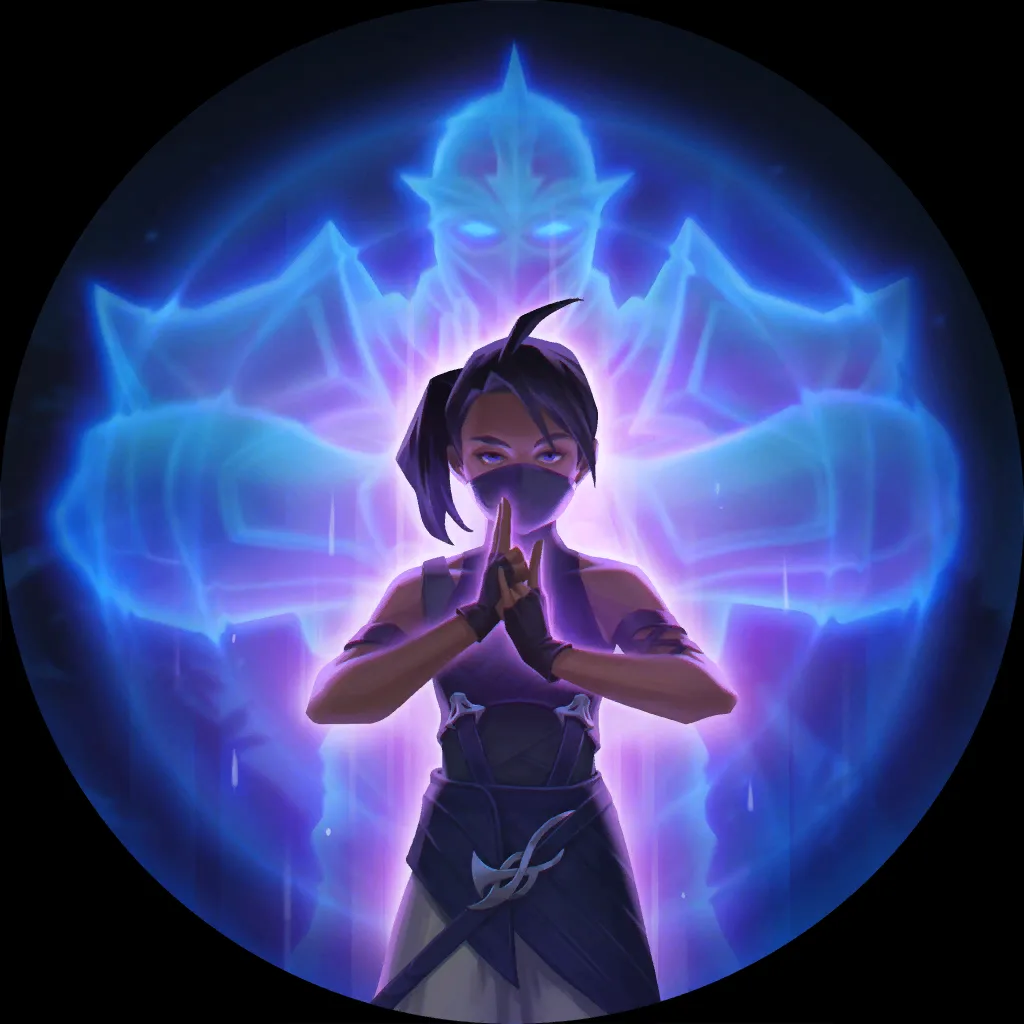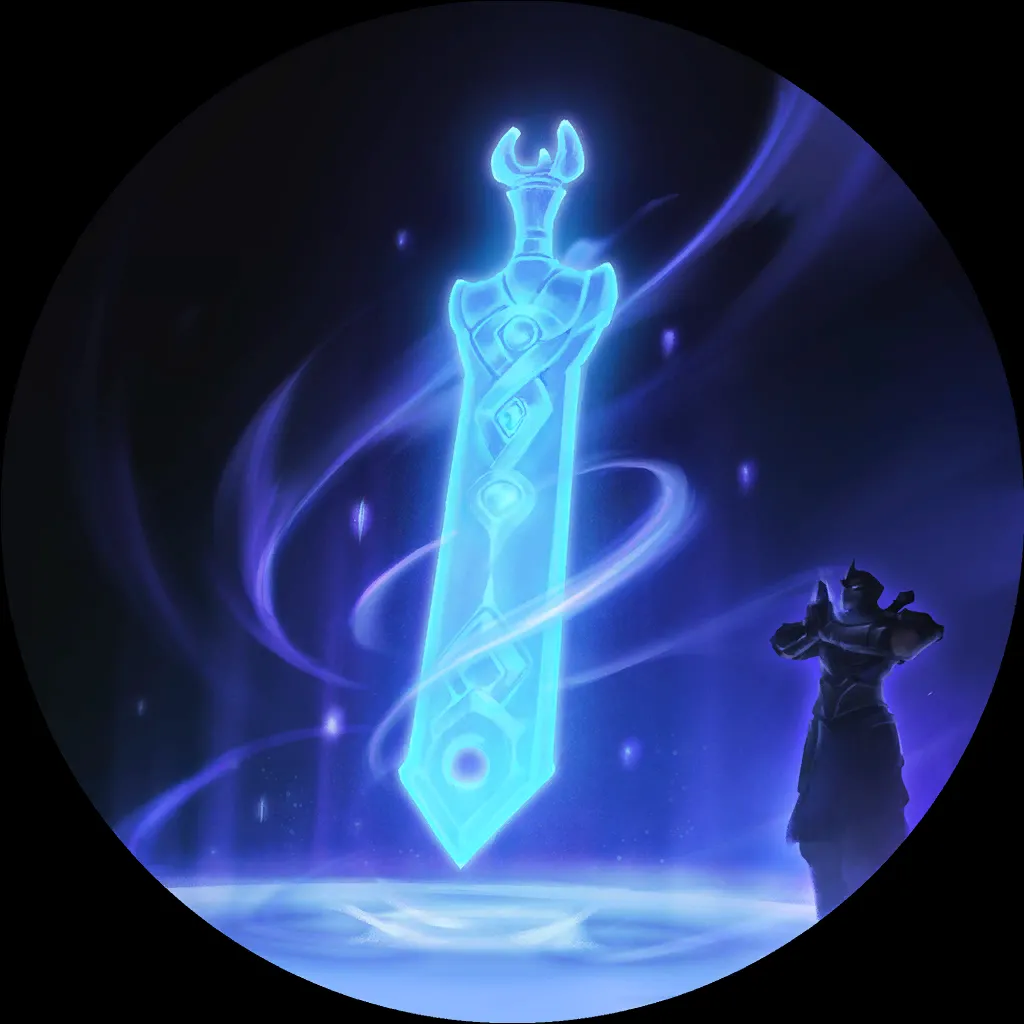 ---
Other Strong Meta Options
Strong blends with very good performance, and play rates over 1% in Platinum and above – any of these should allow the diligent pilot a fairly speedy climb!
---
Lissandra Taliyah, aka Thralls
Thralls have most definitely thawed, my friend, and are punching full steam ahead – and, scarily, this is one blend which pilots have not yet optimized, with several slightly different versions all performing excellently at nearly equal play rate.
Today, I shall recommend to you APAC's most popular formula, which seems to have a small edge in performance when compared to the Americas' and EMEA's takes.
Do notice that Thralls is what pilots sometimes label "polarizing": bad matchups tend to be truly bad, while good matchups are usually great. Also notice this blend is the underdog when facing the two most popular Top Dogs.
Strong against: crushes Pandemonium and Annie TF; very strong against Heimer Jayce and Draven Sion
Struggles against: Lone Kai'Sa, Illaoi Bard (quite badly), Jhinnie & Azirelia (both horribly!)
6
6
14
14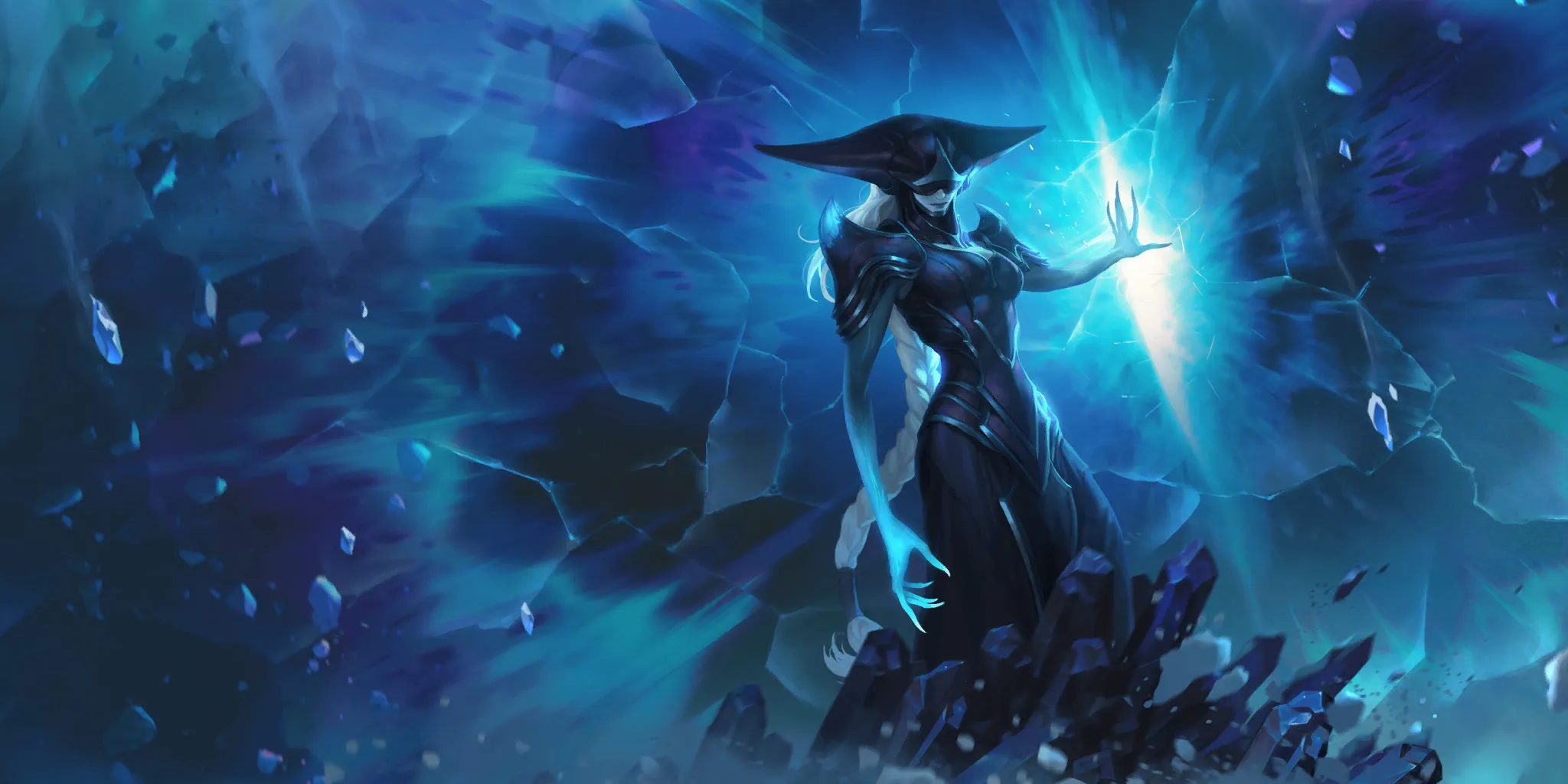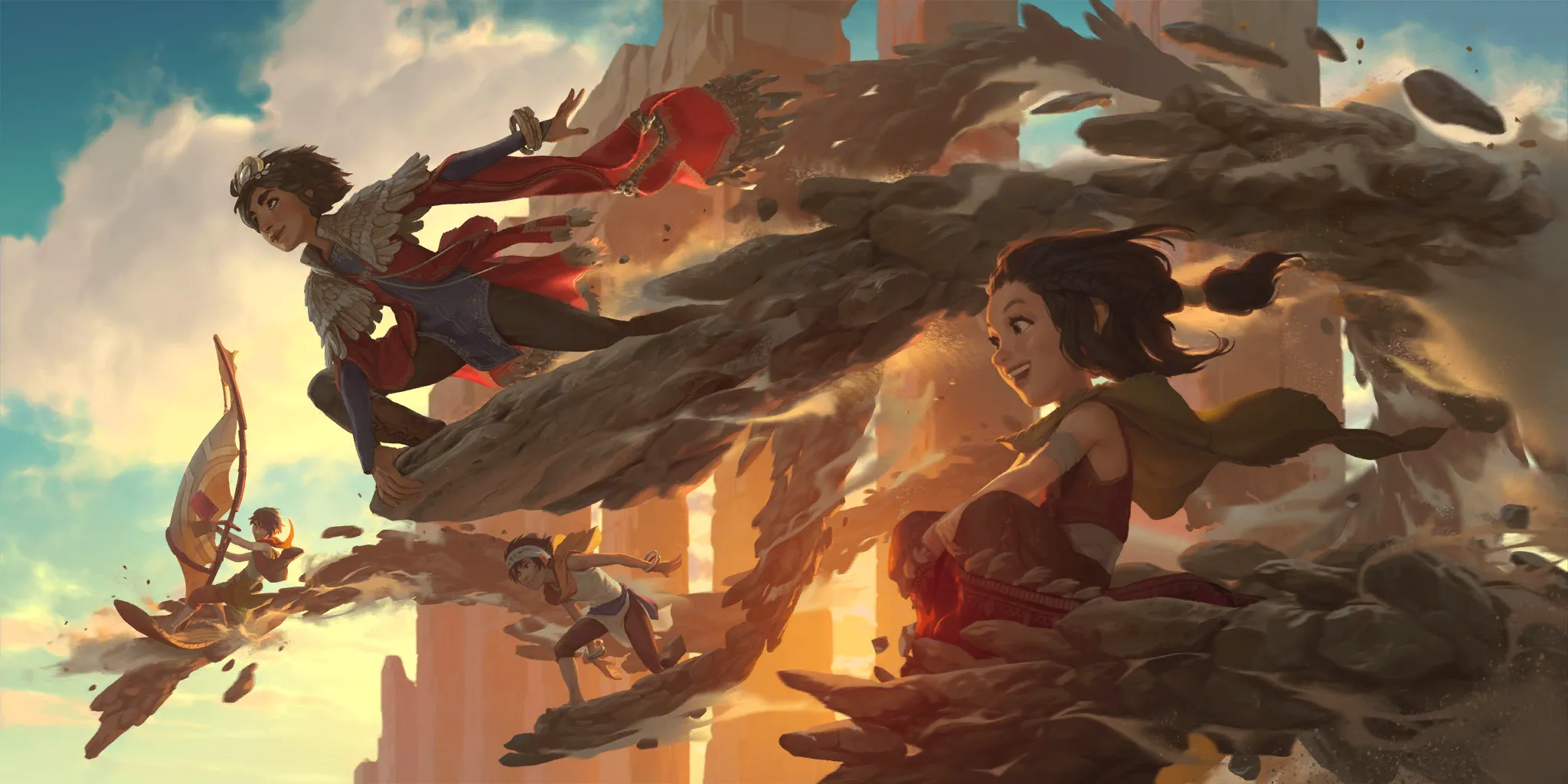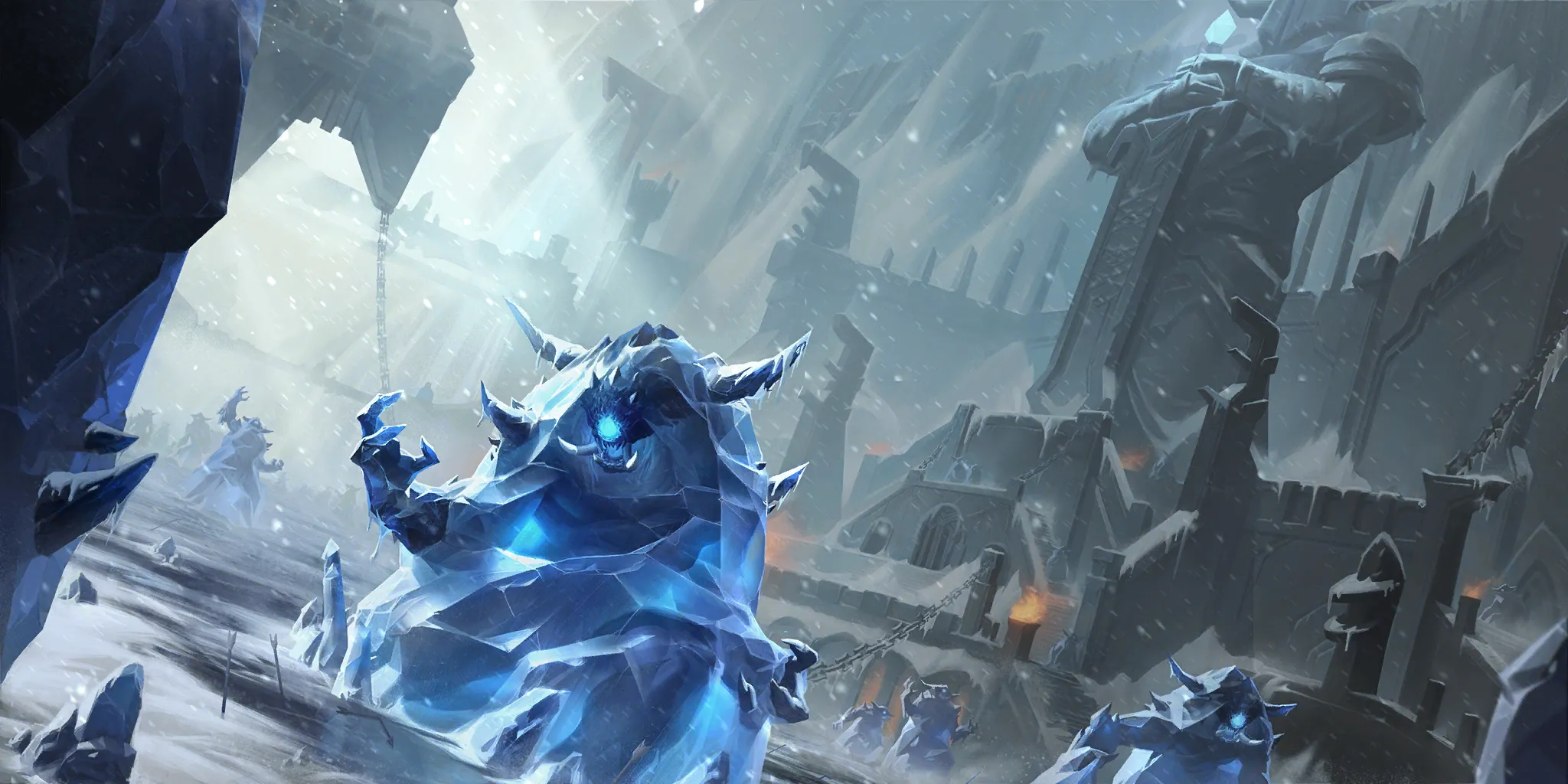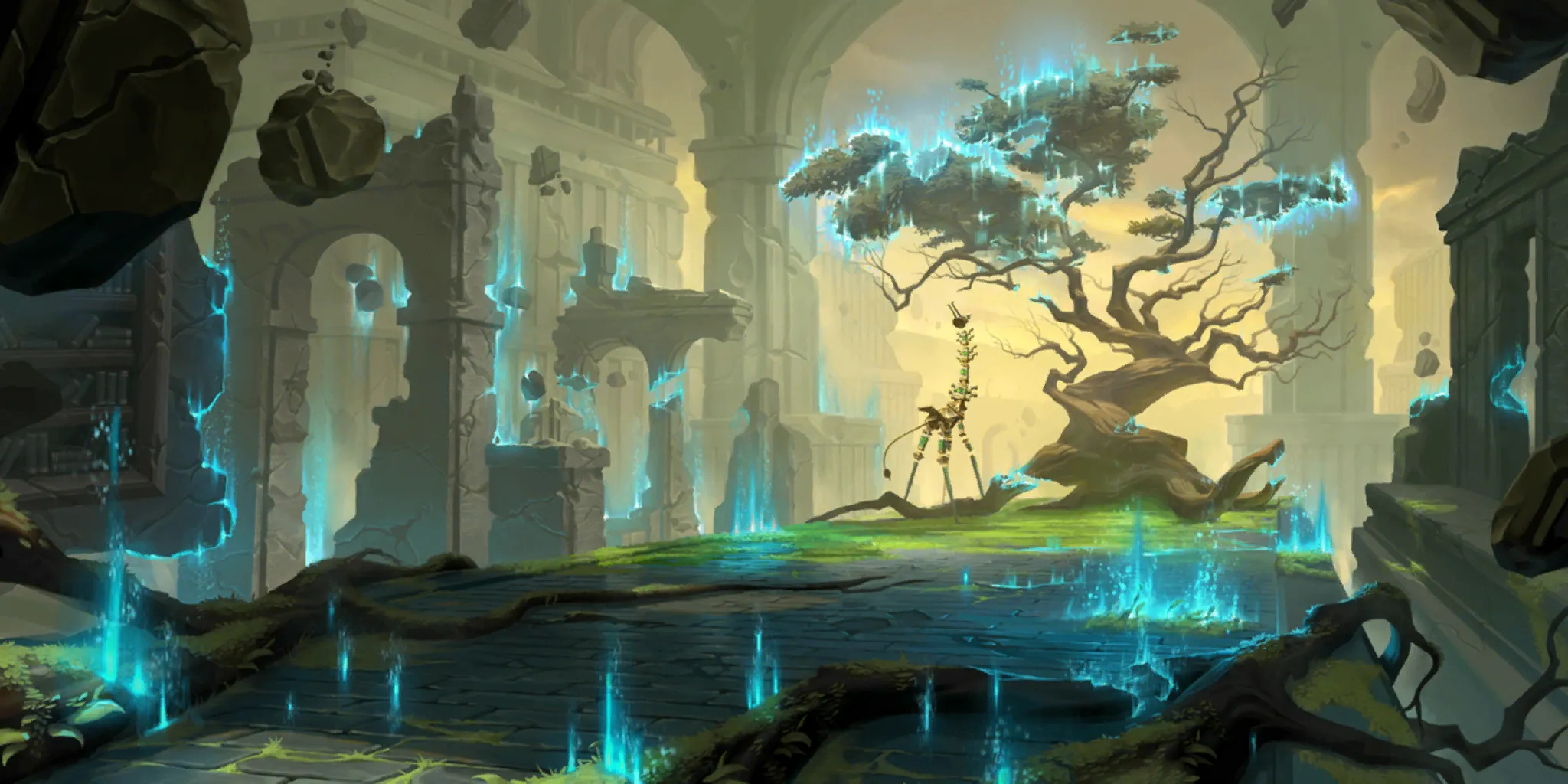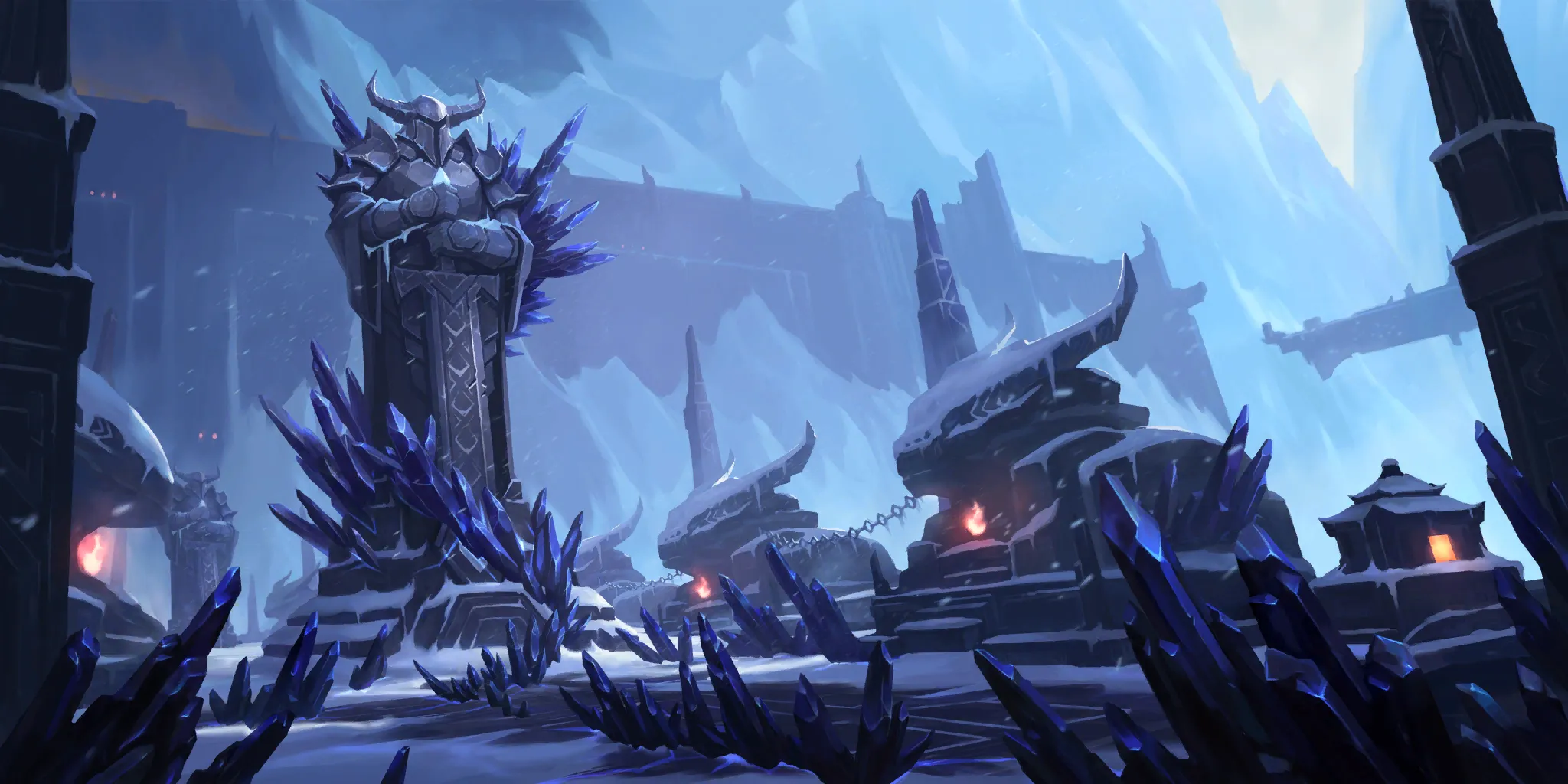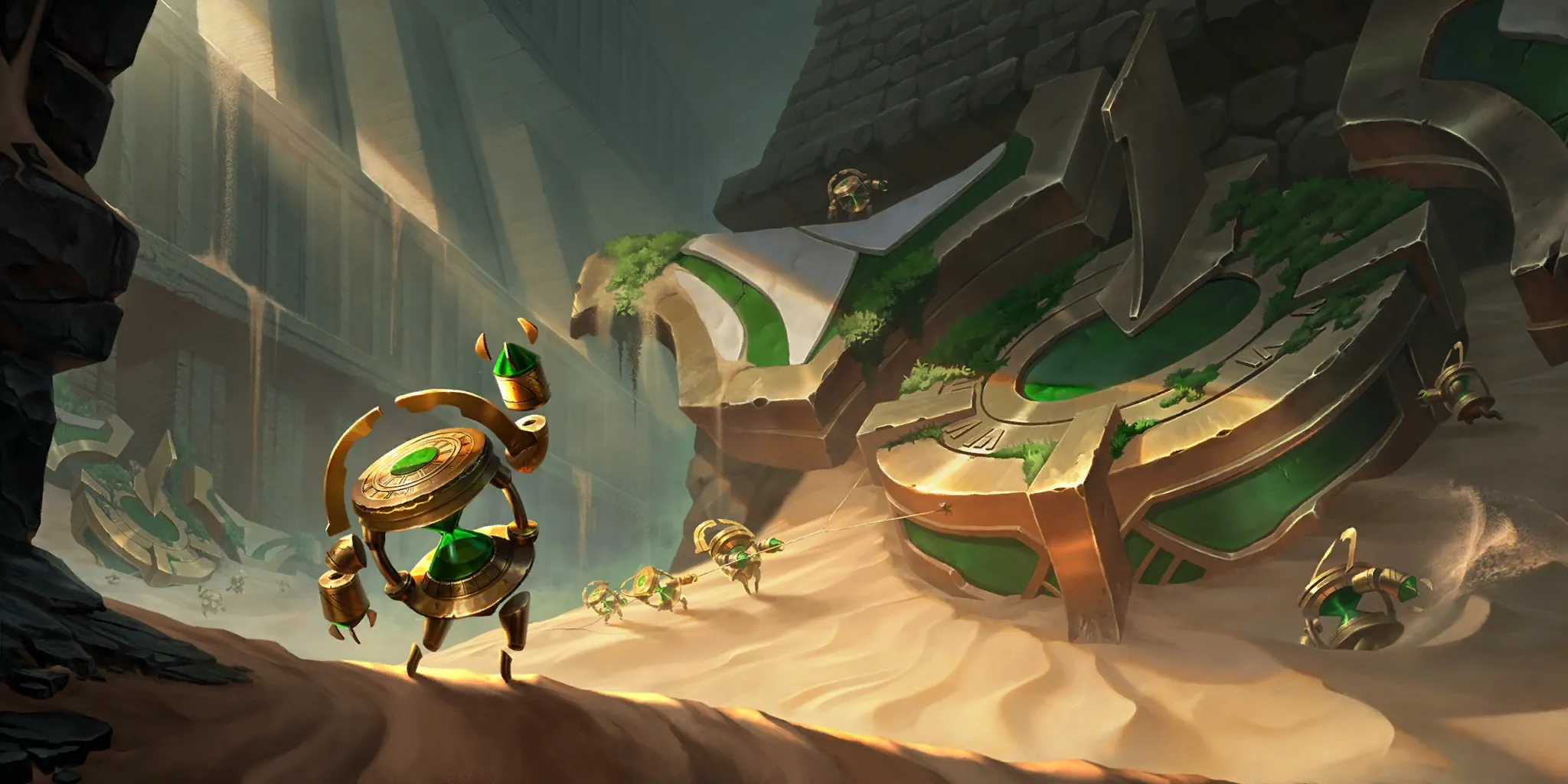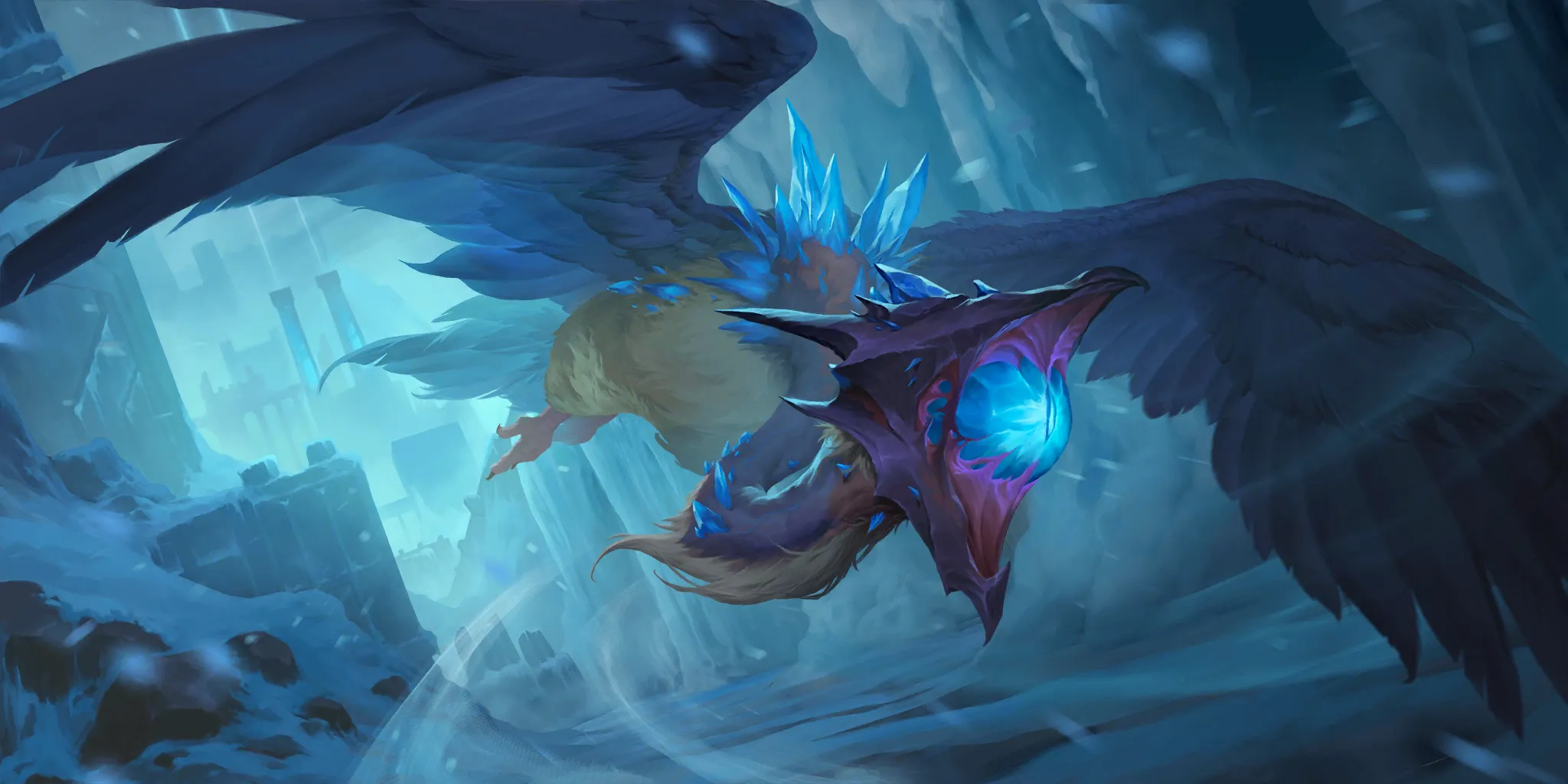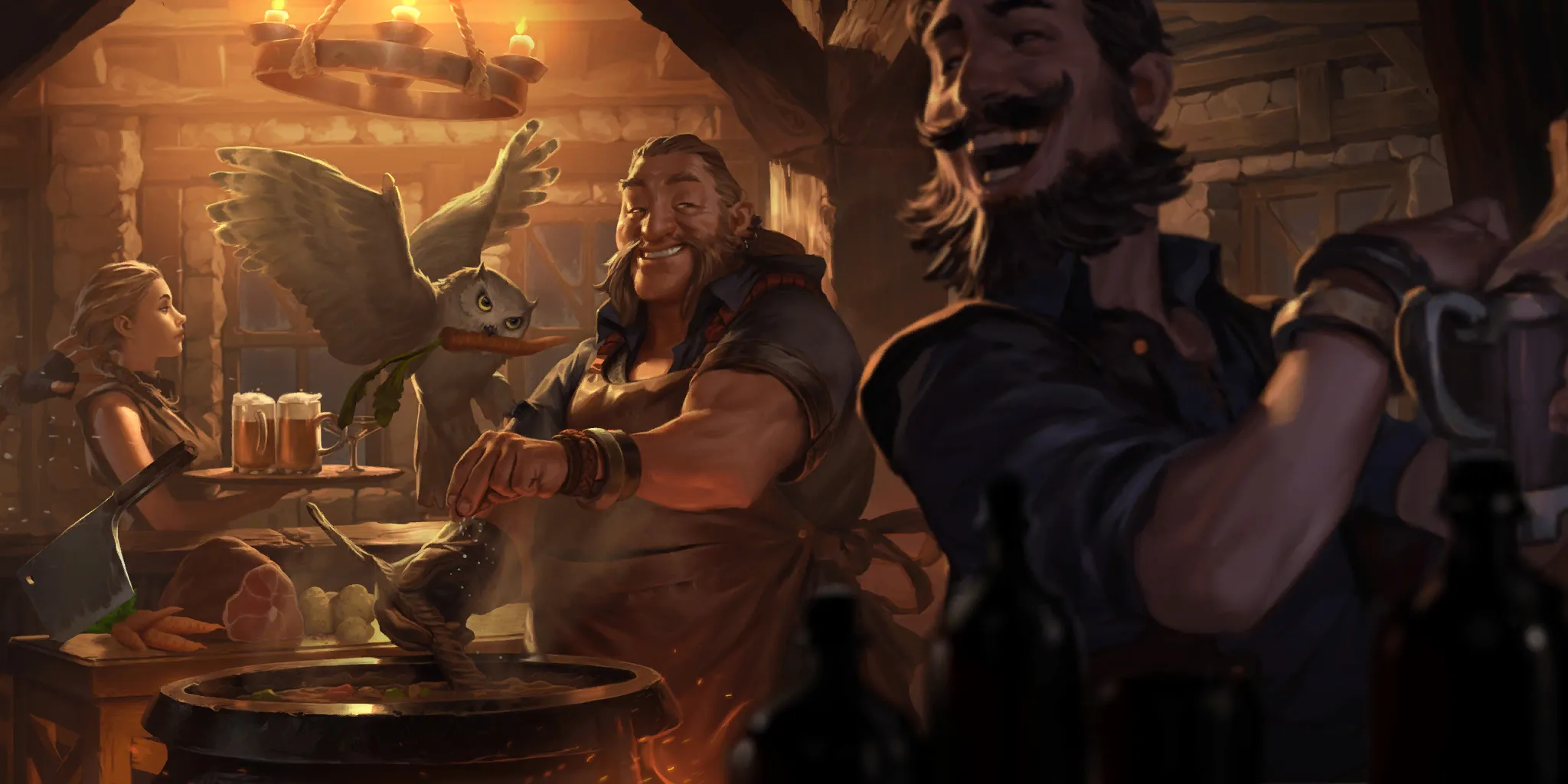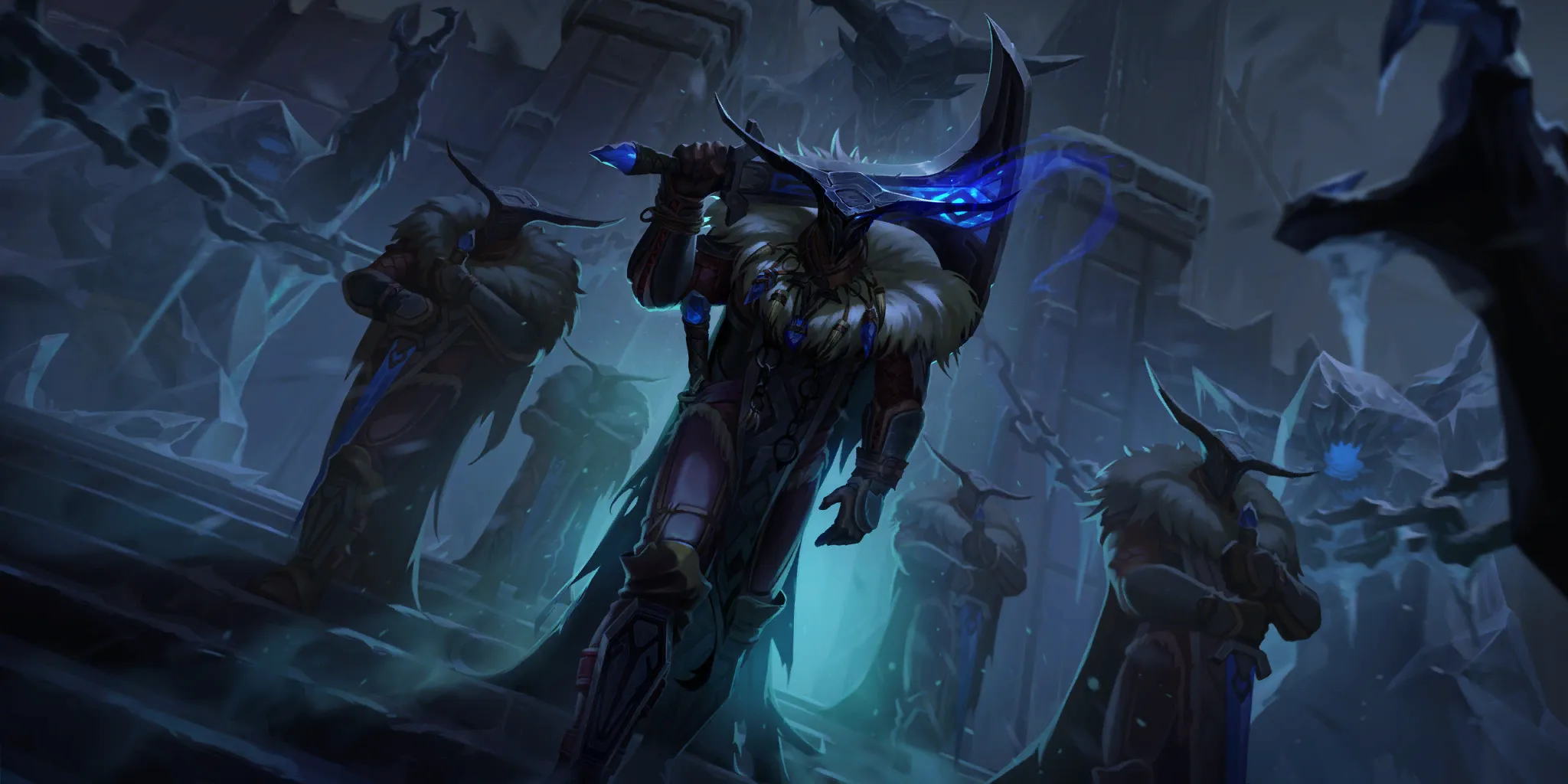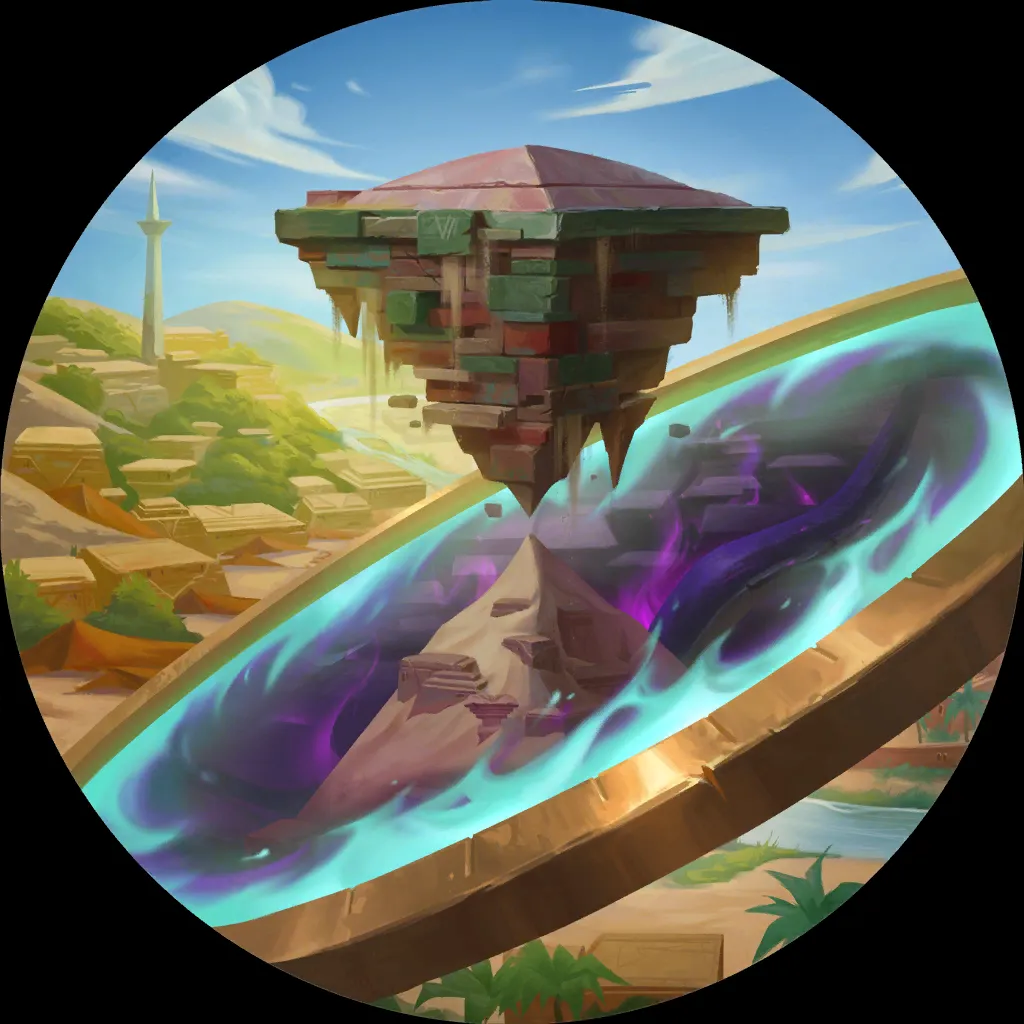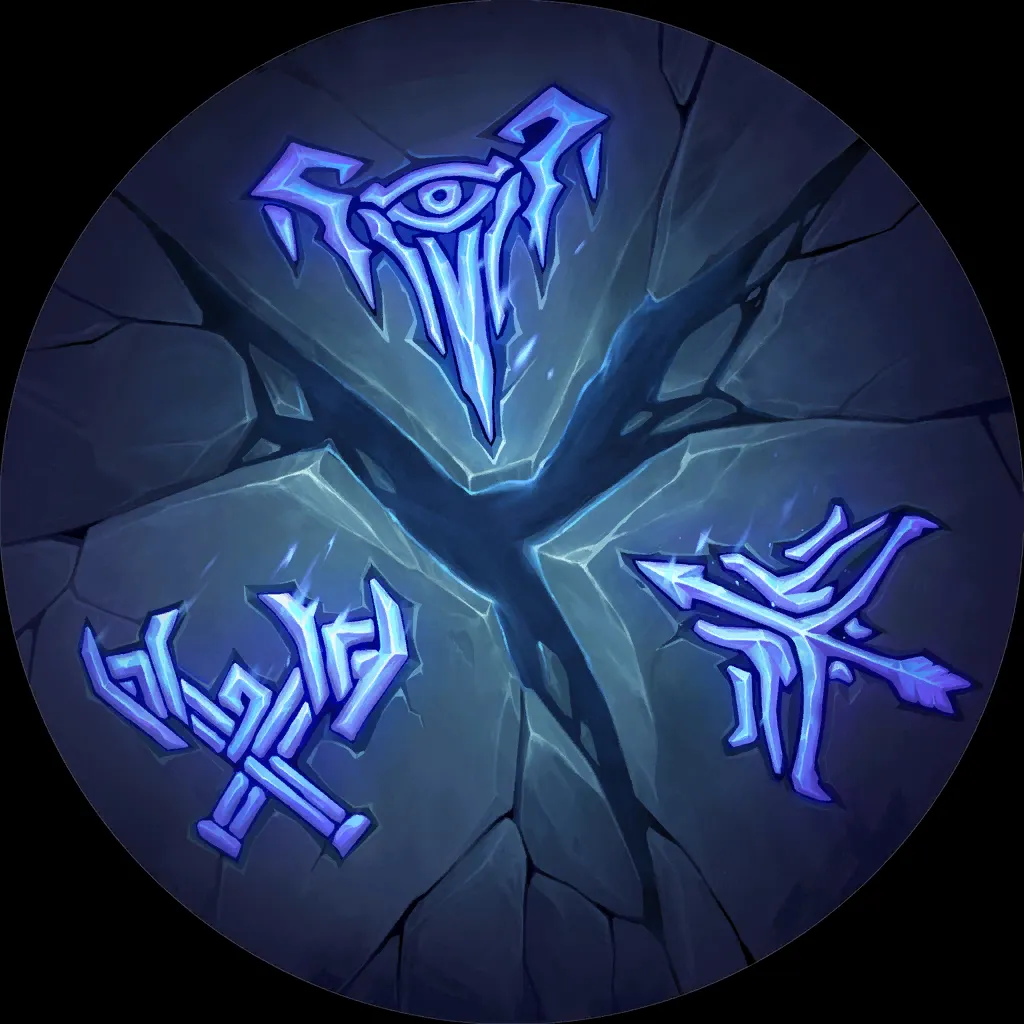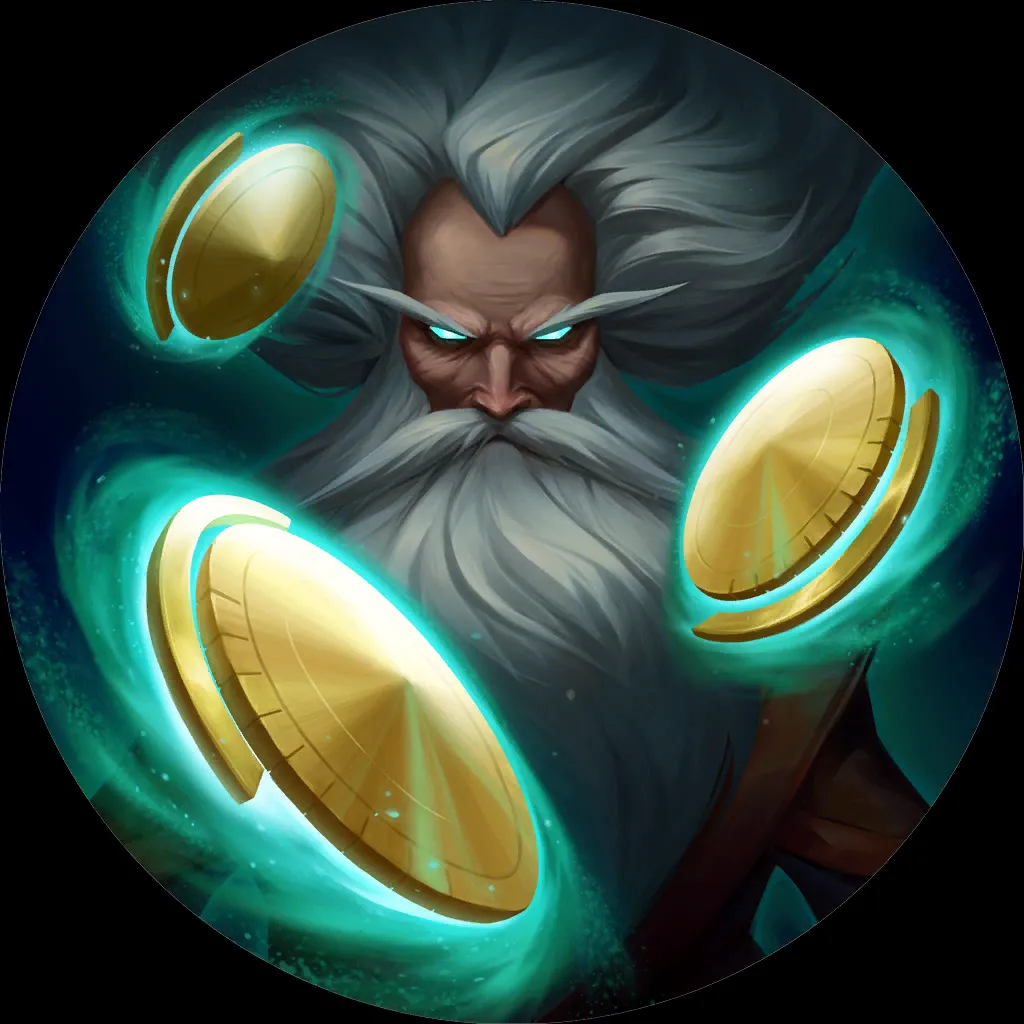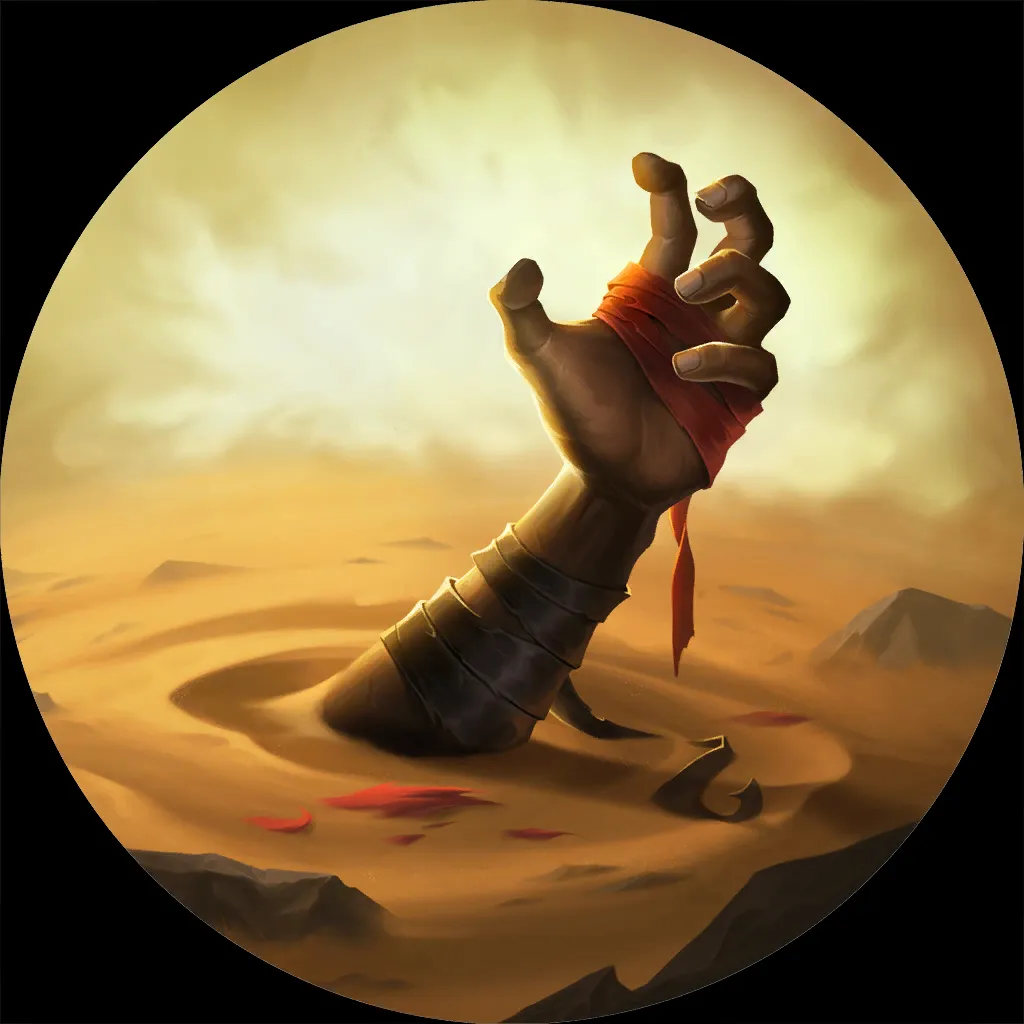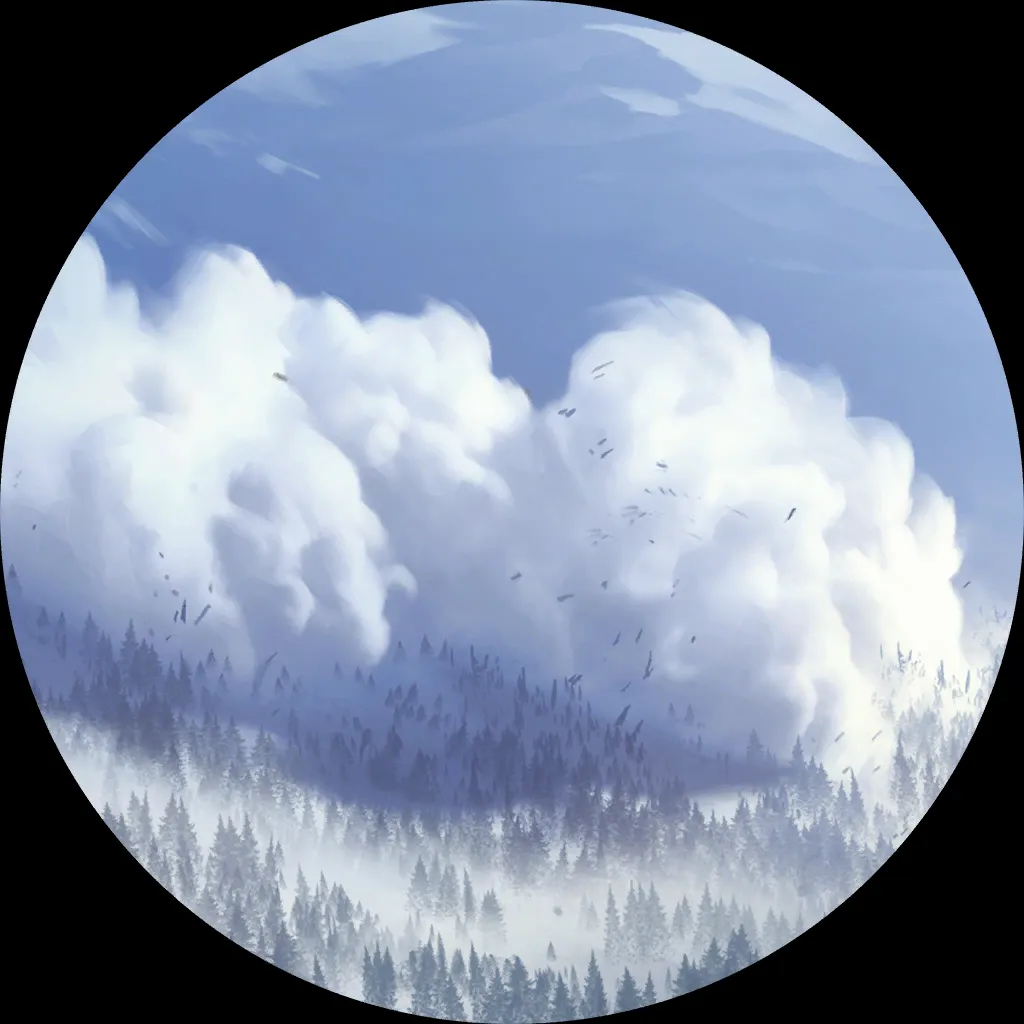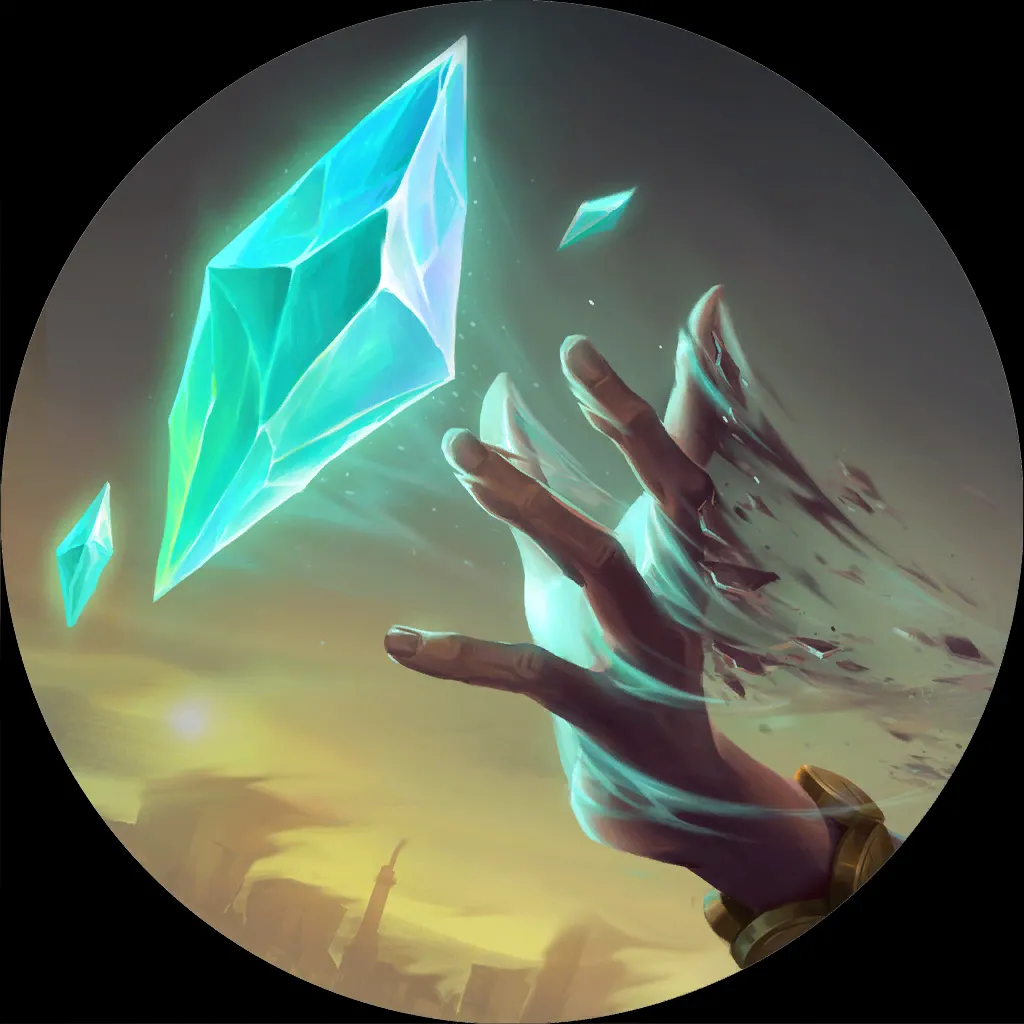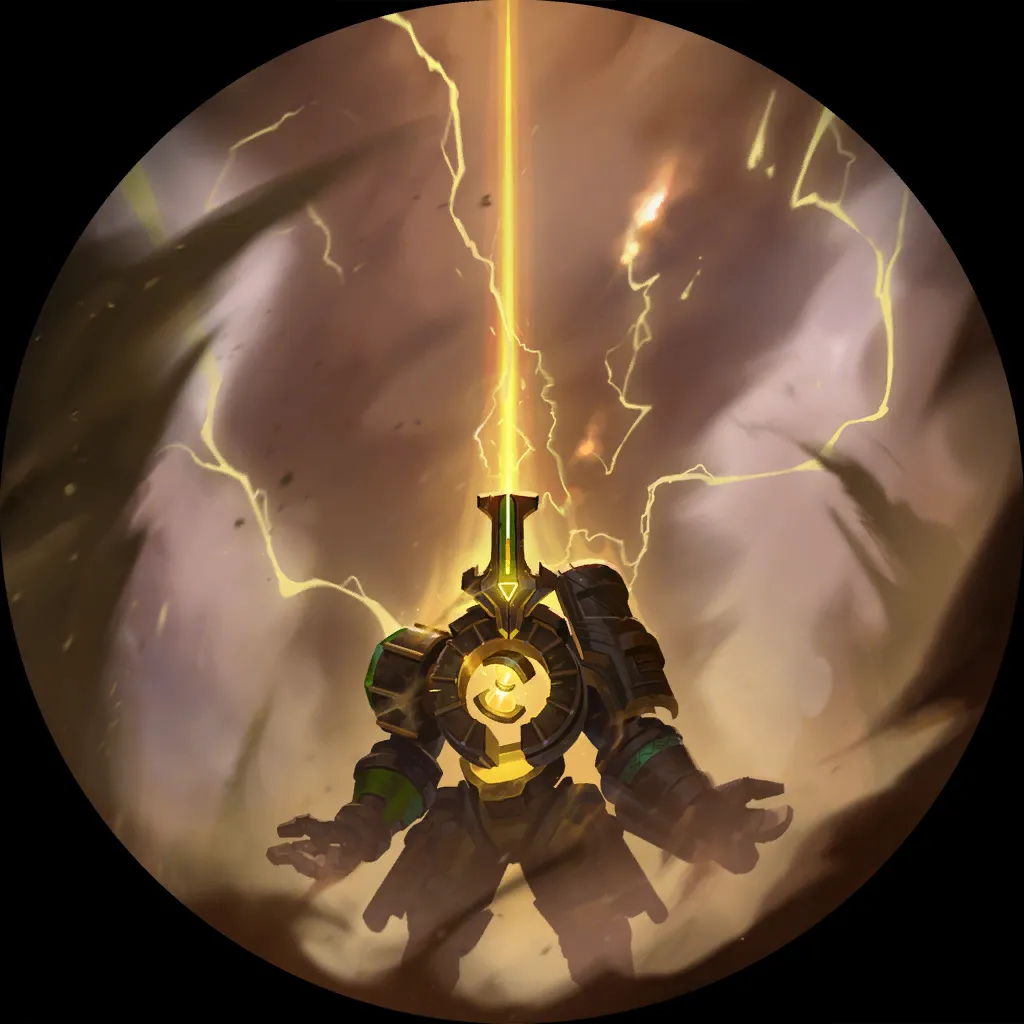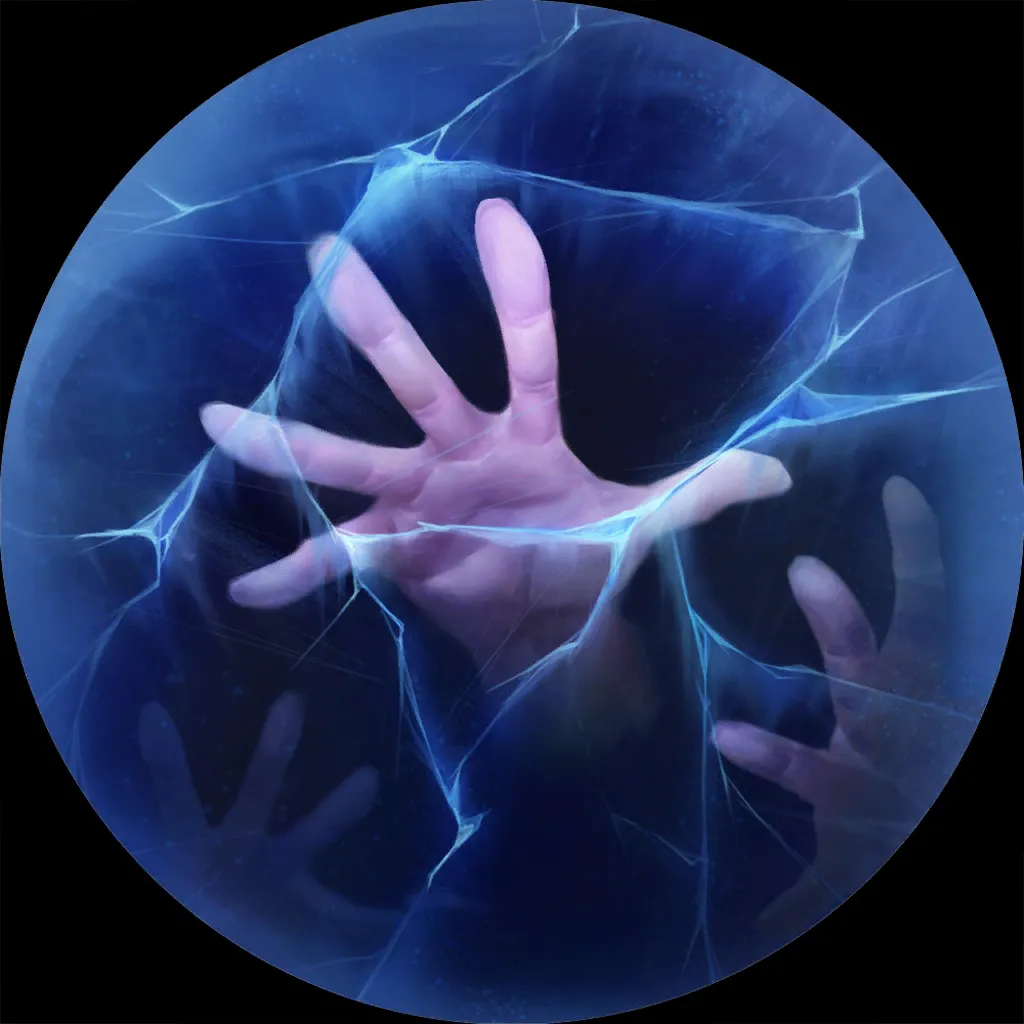 ---
Deep
Resurfacing last Tuesday, Nautilus and Maokai are indeed making quite the waves – as Monte (who is usually remiss to dive into such depth) describes in his journey through Diamond, the time seems ripe to take this old medley for a spin.
Strong against: Pandemonium, Jhinnie
Struggles against: Kai'Sa mutations, Illaoi Bard
6
4
13
17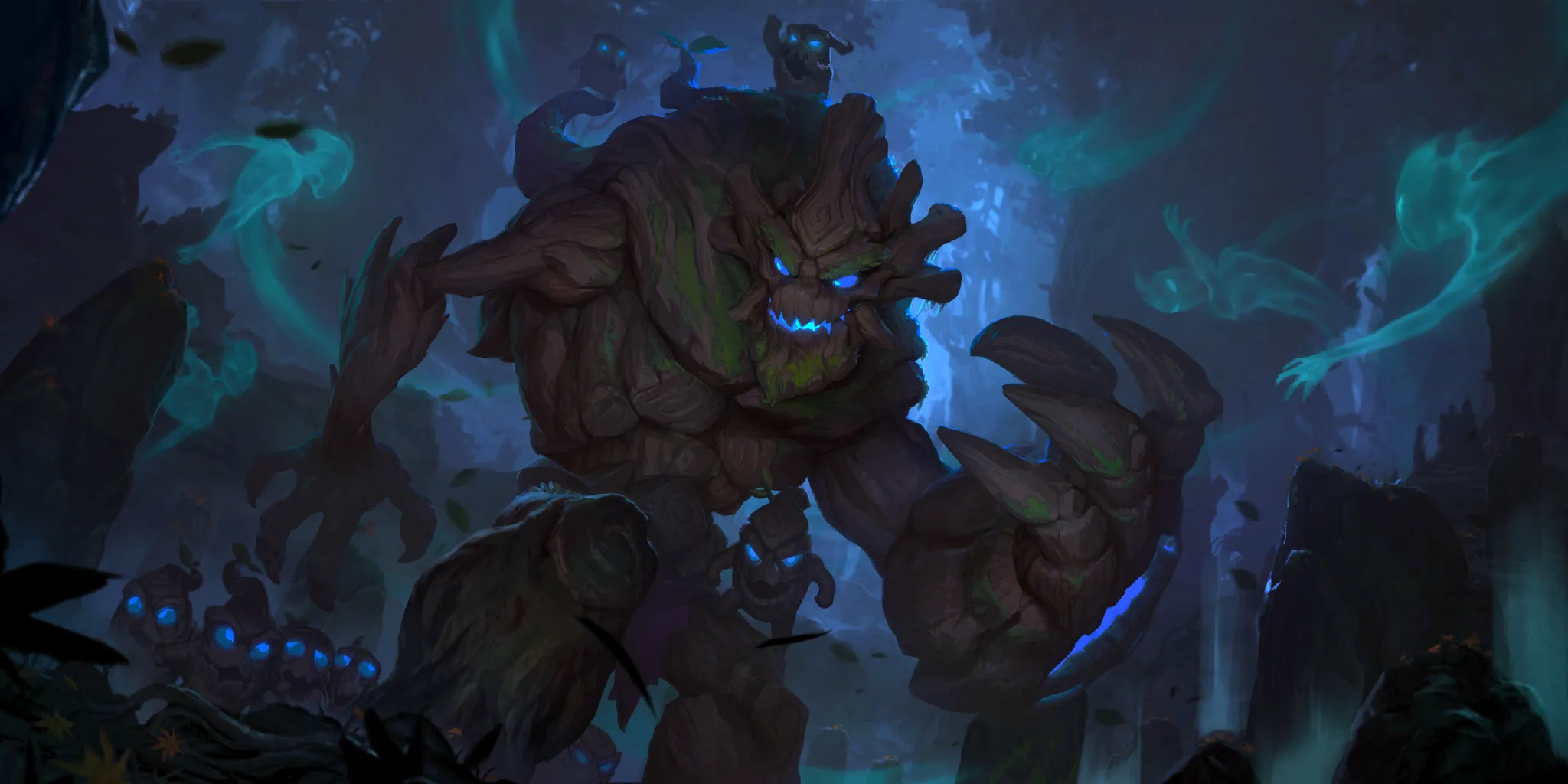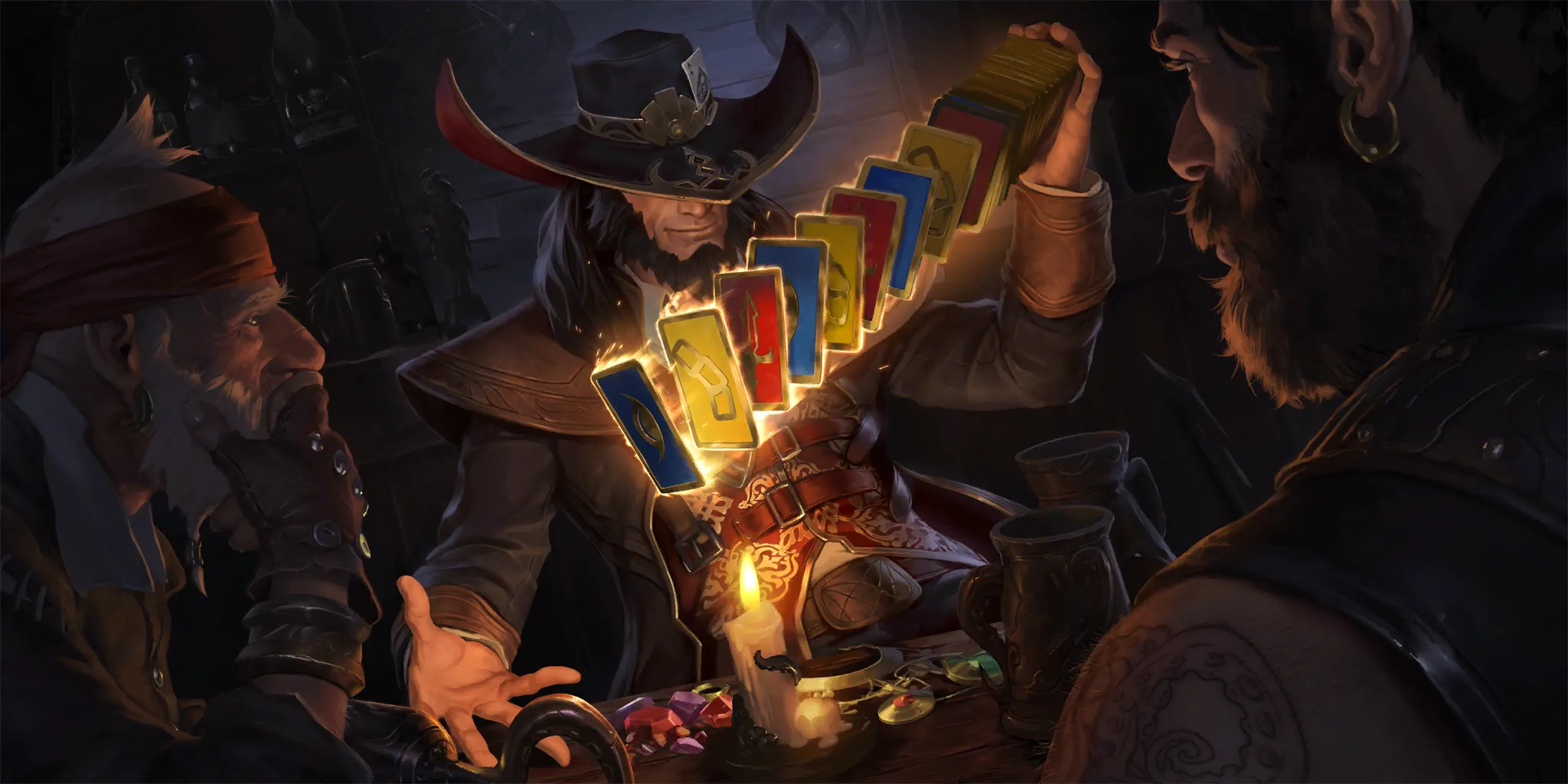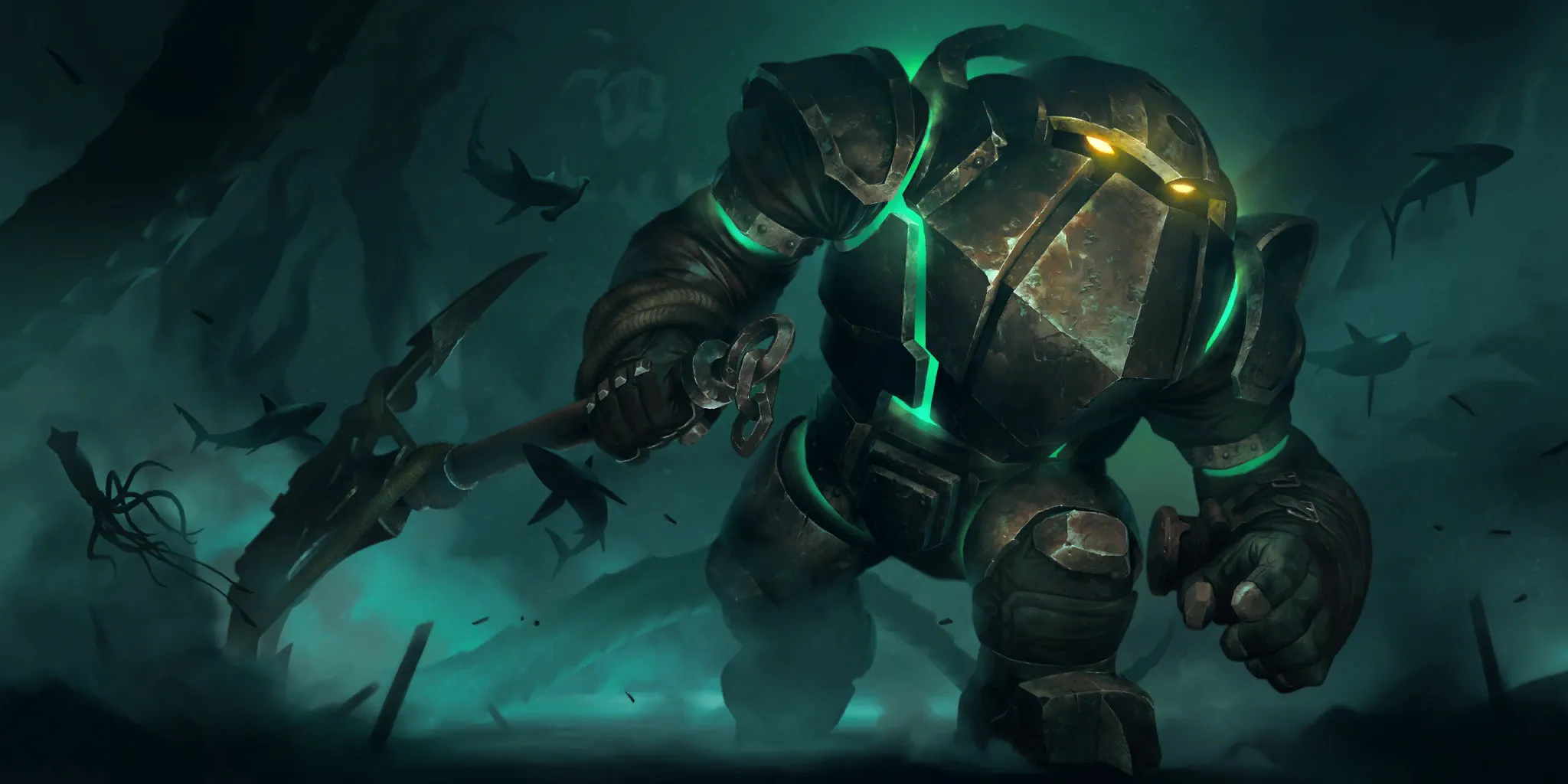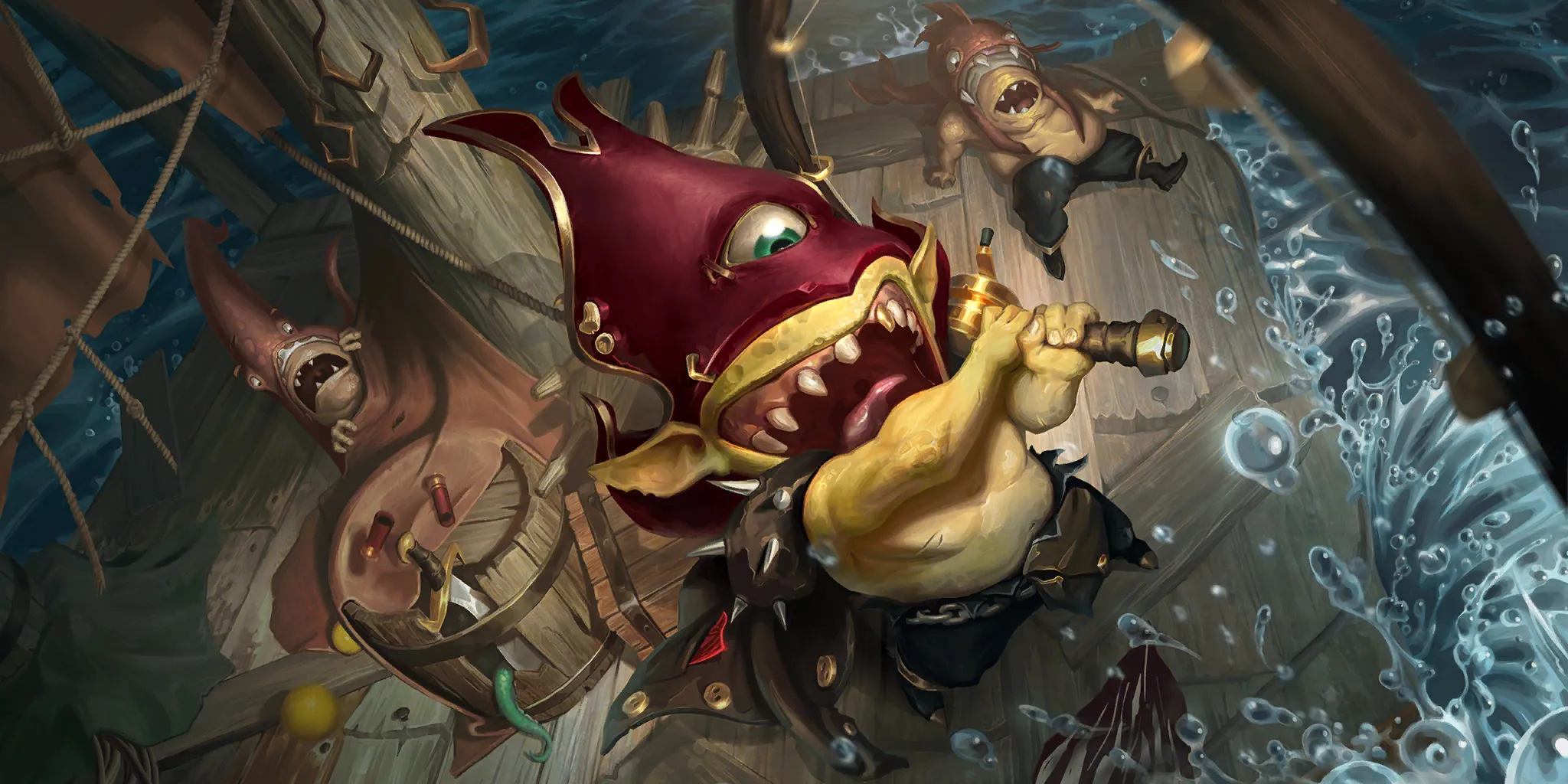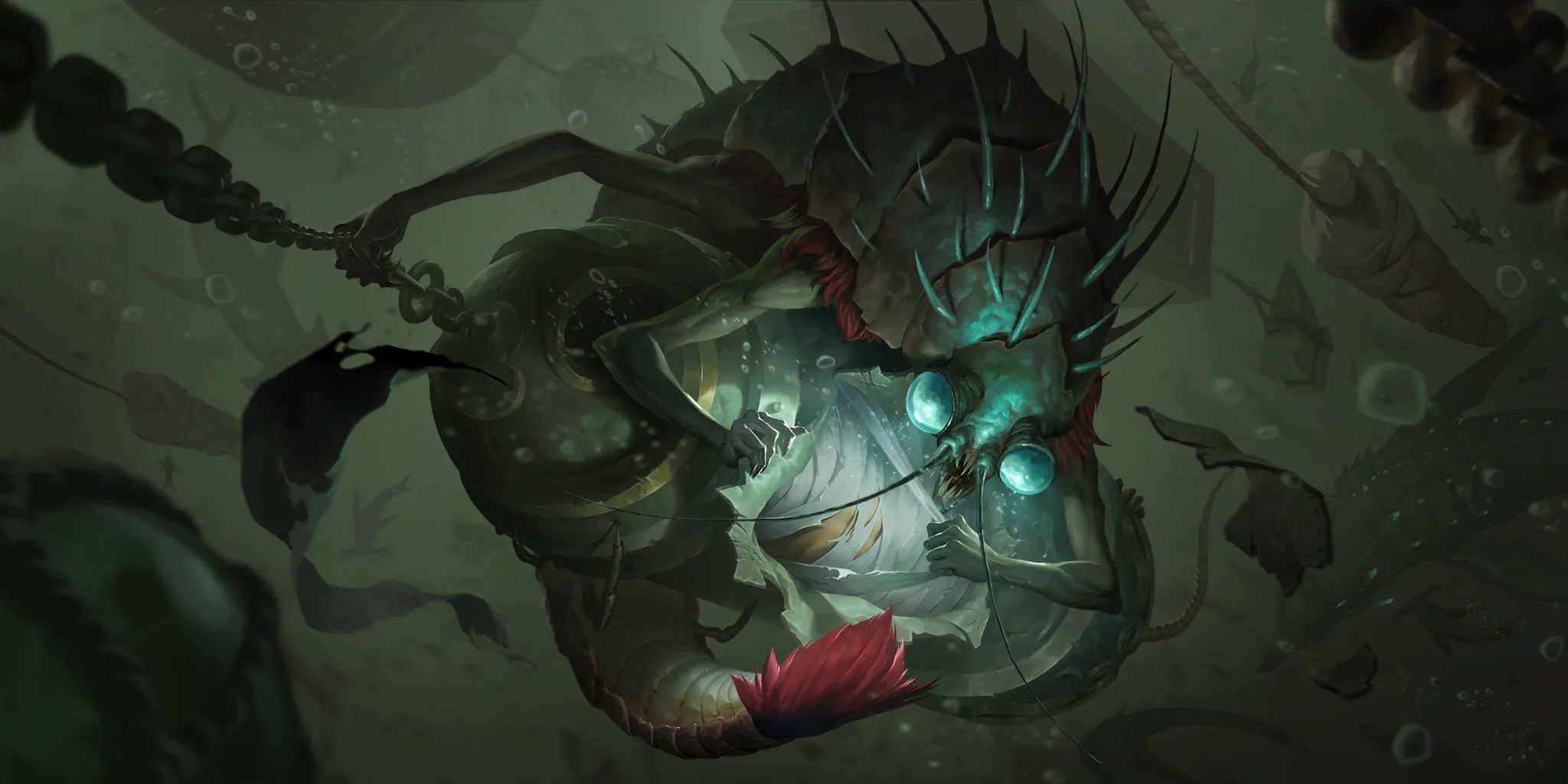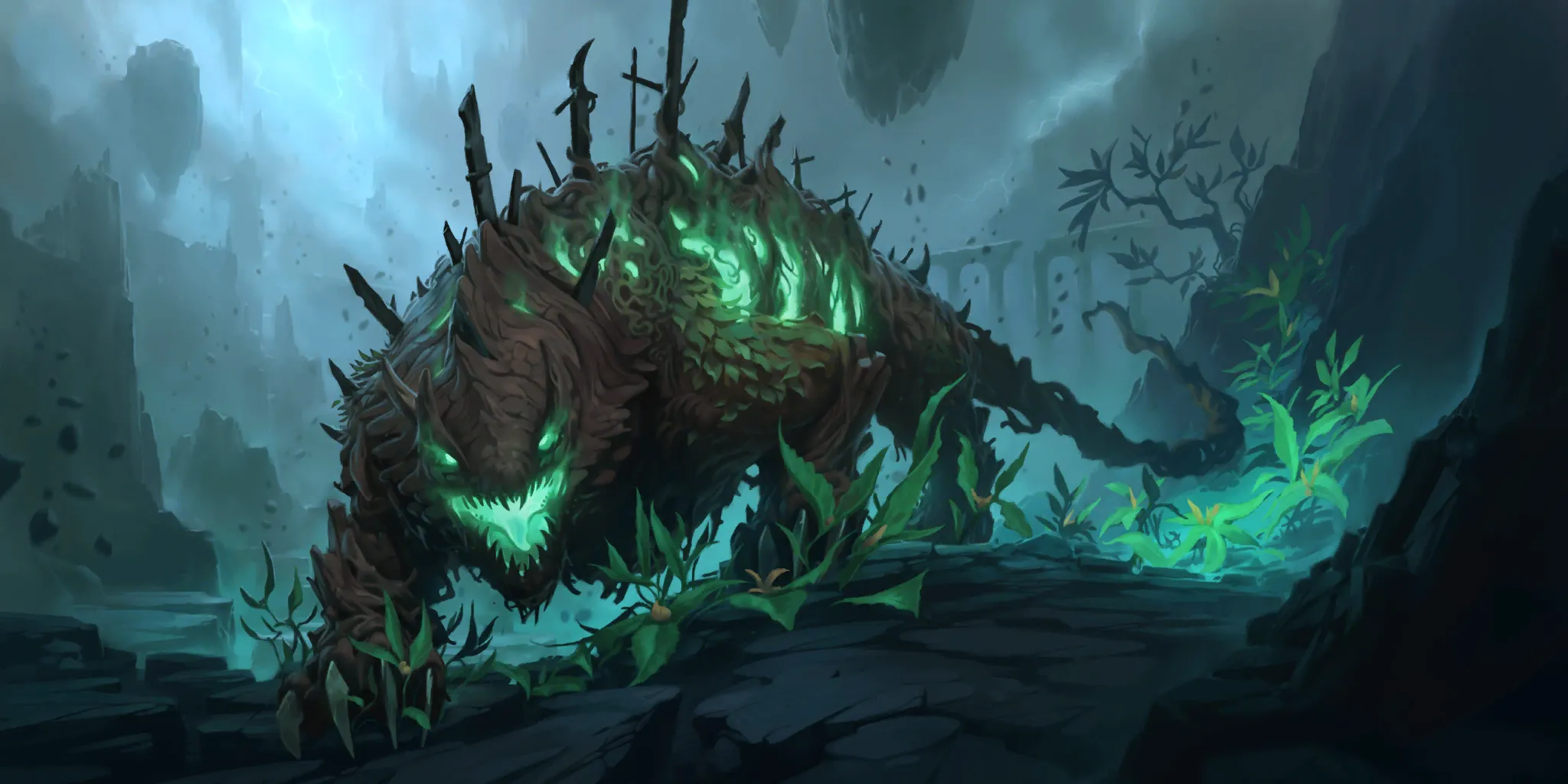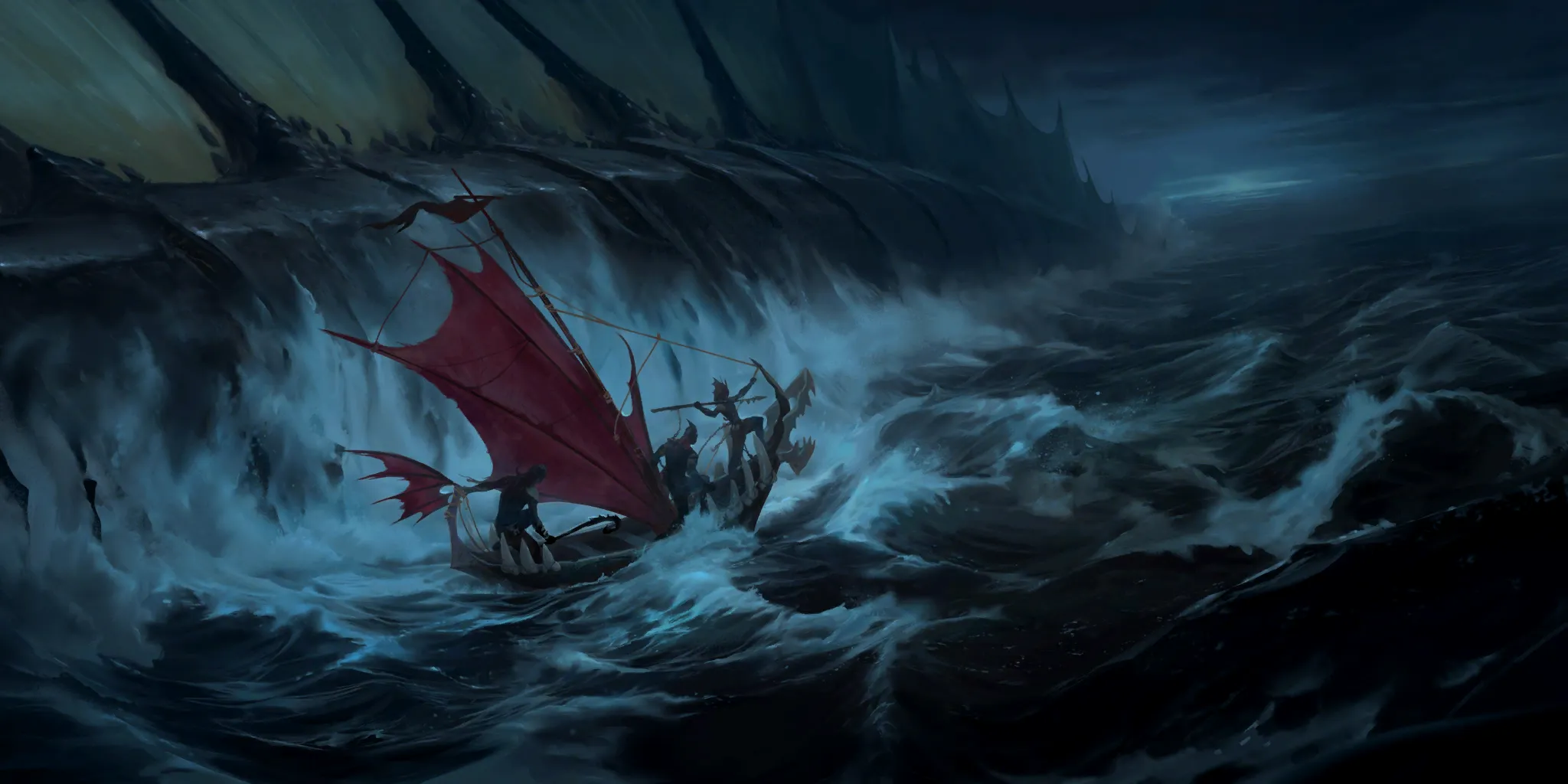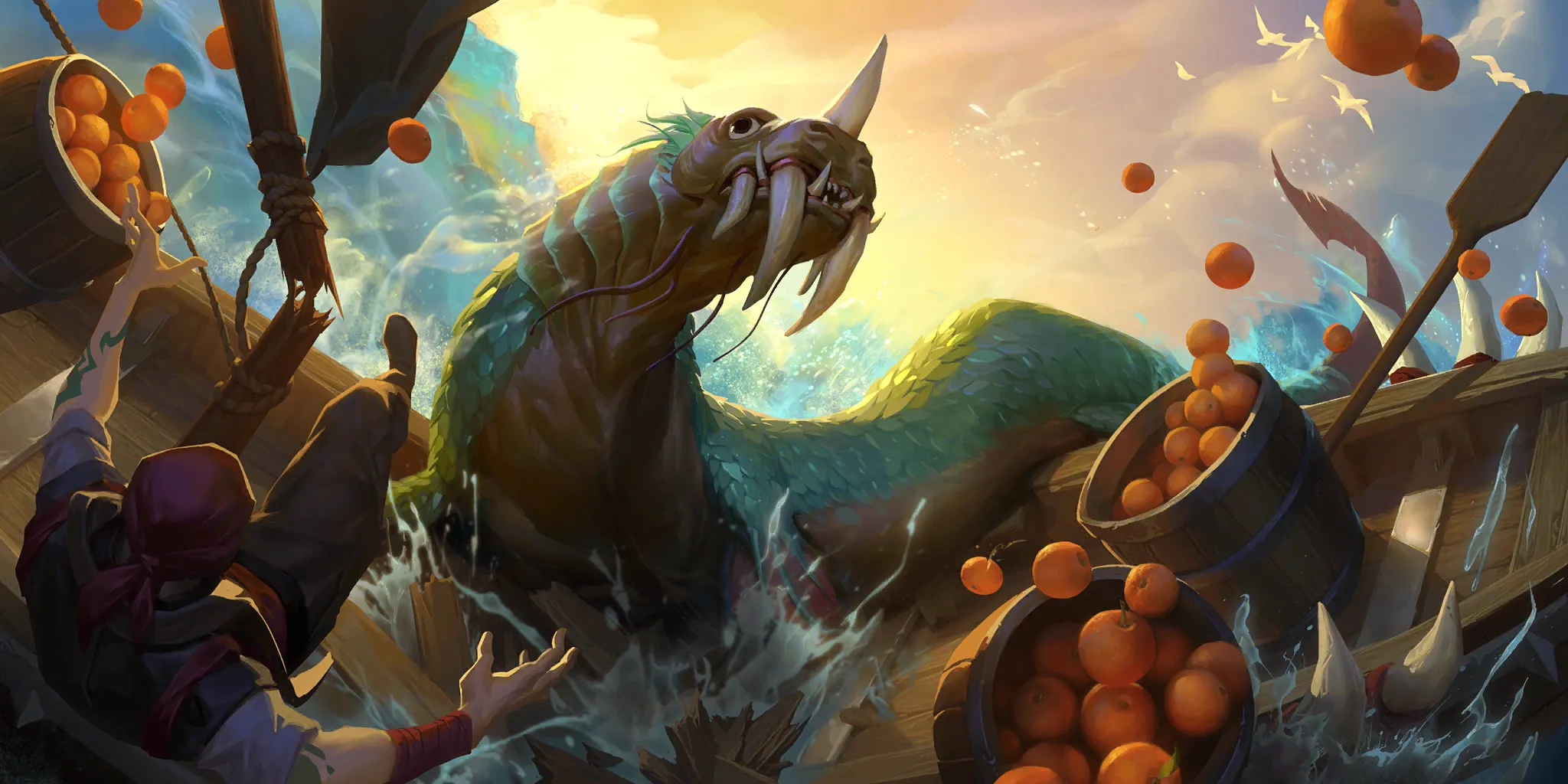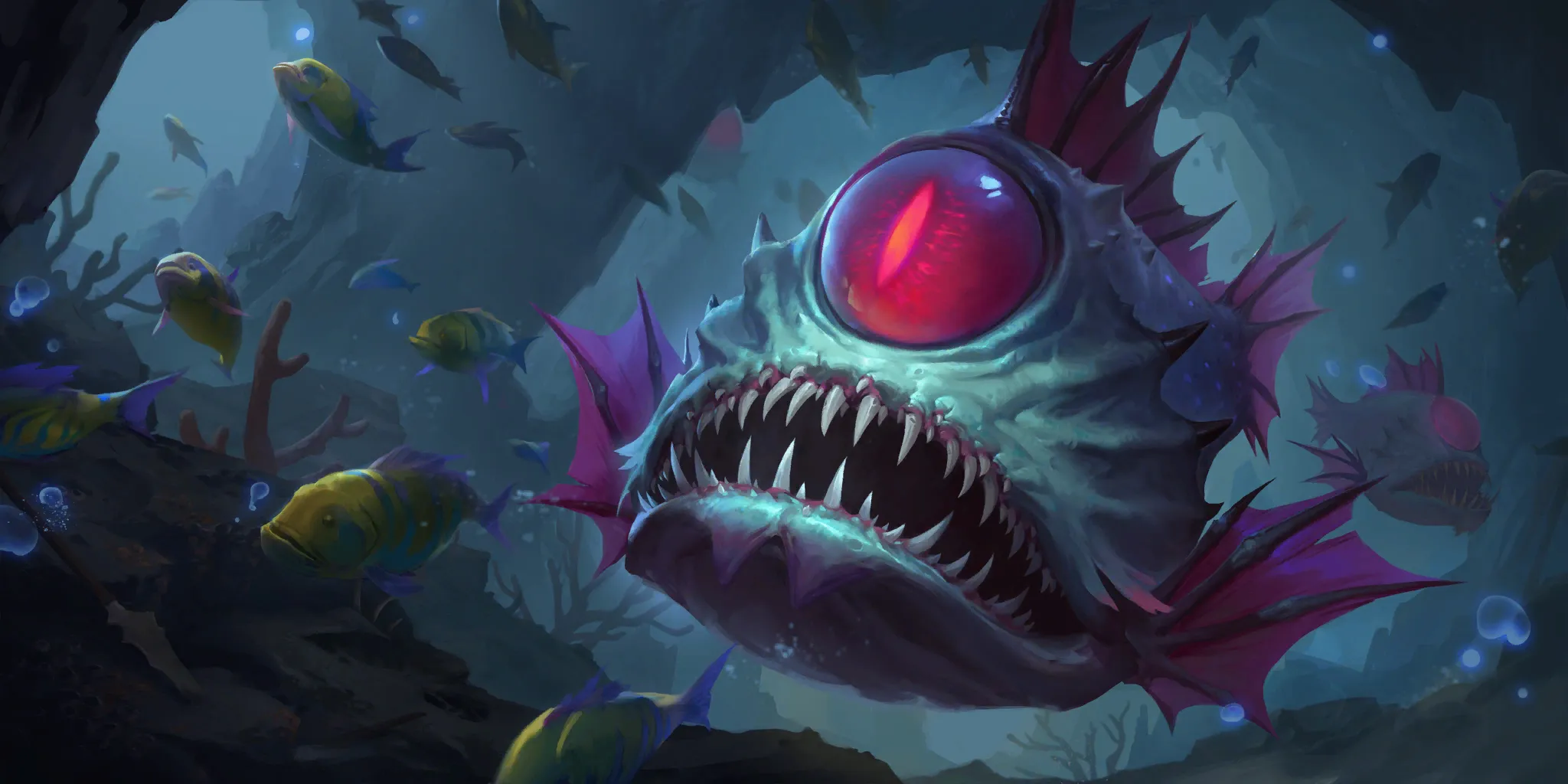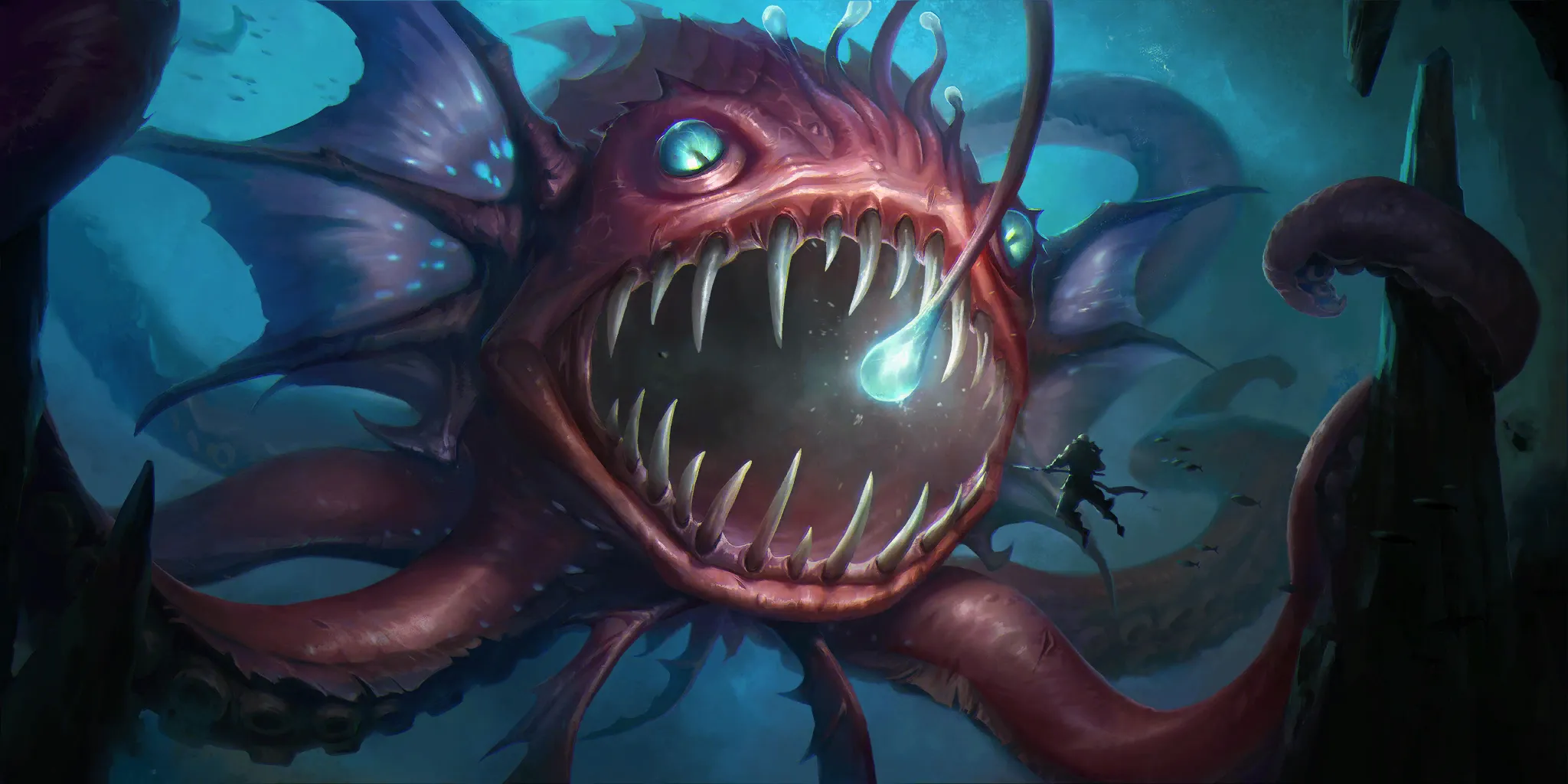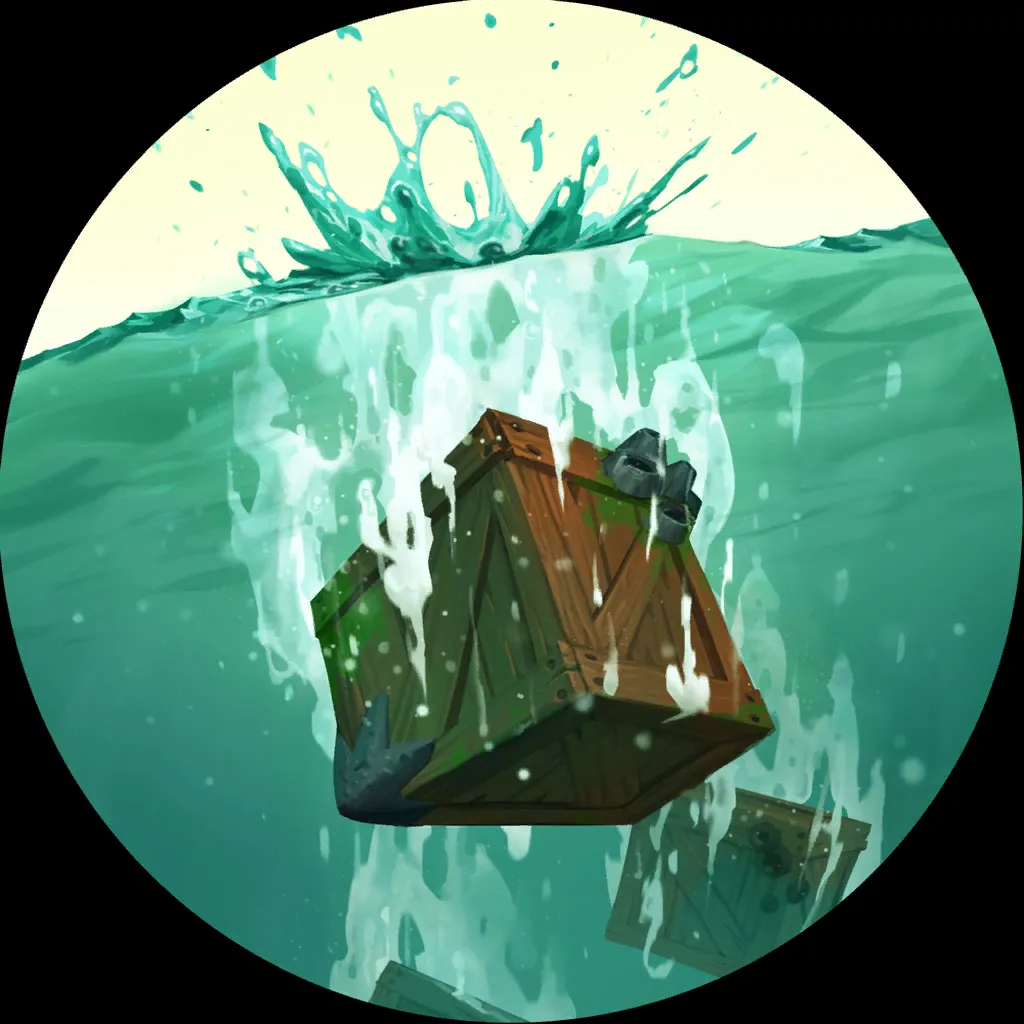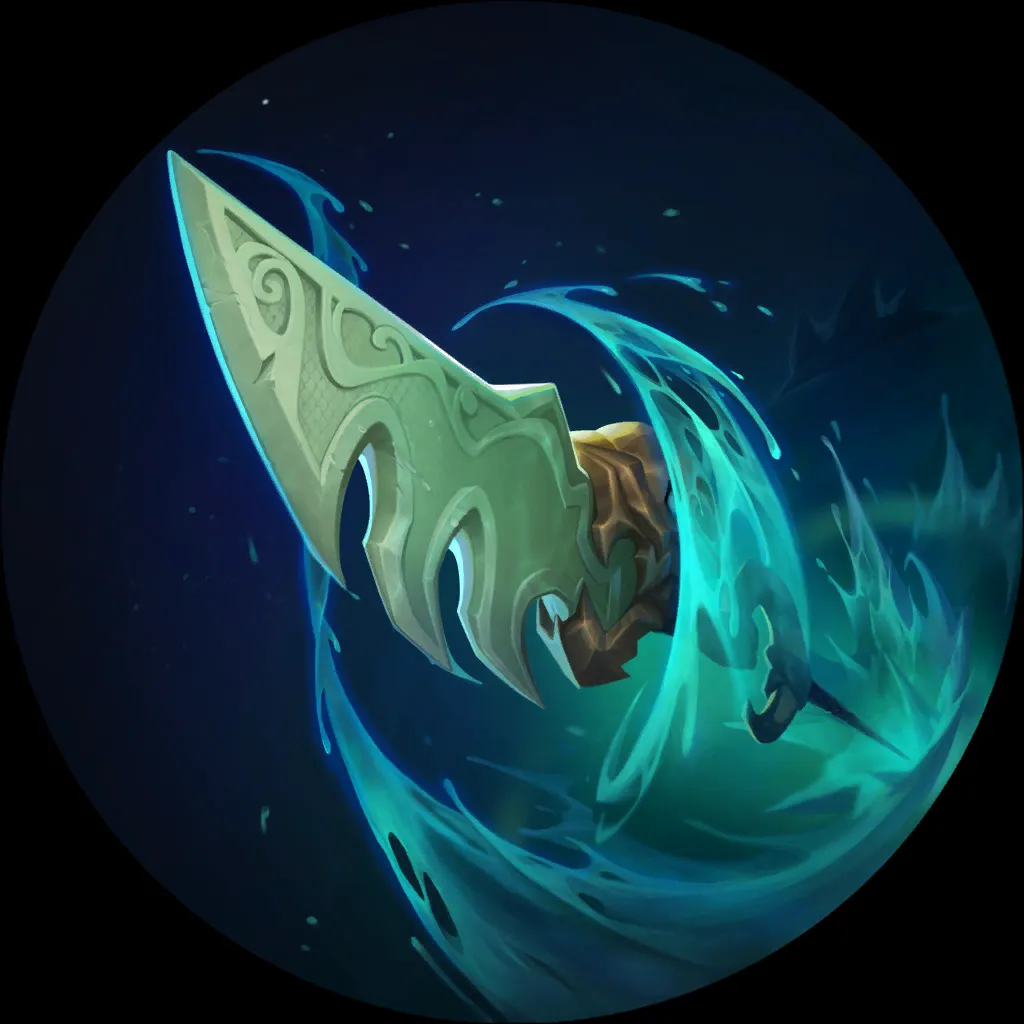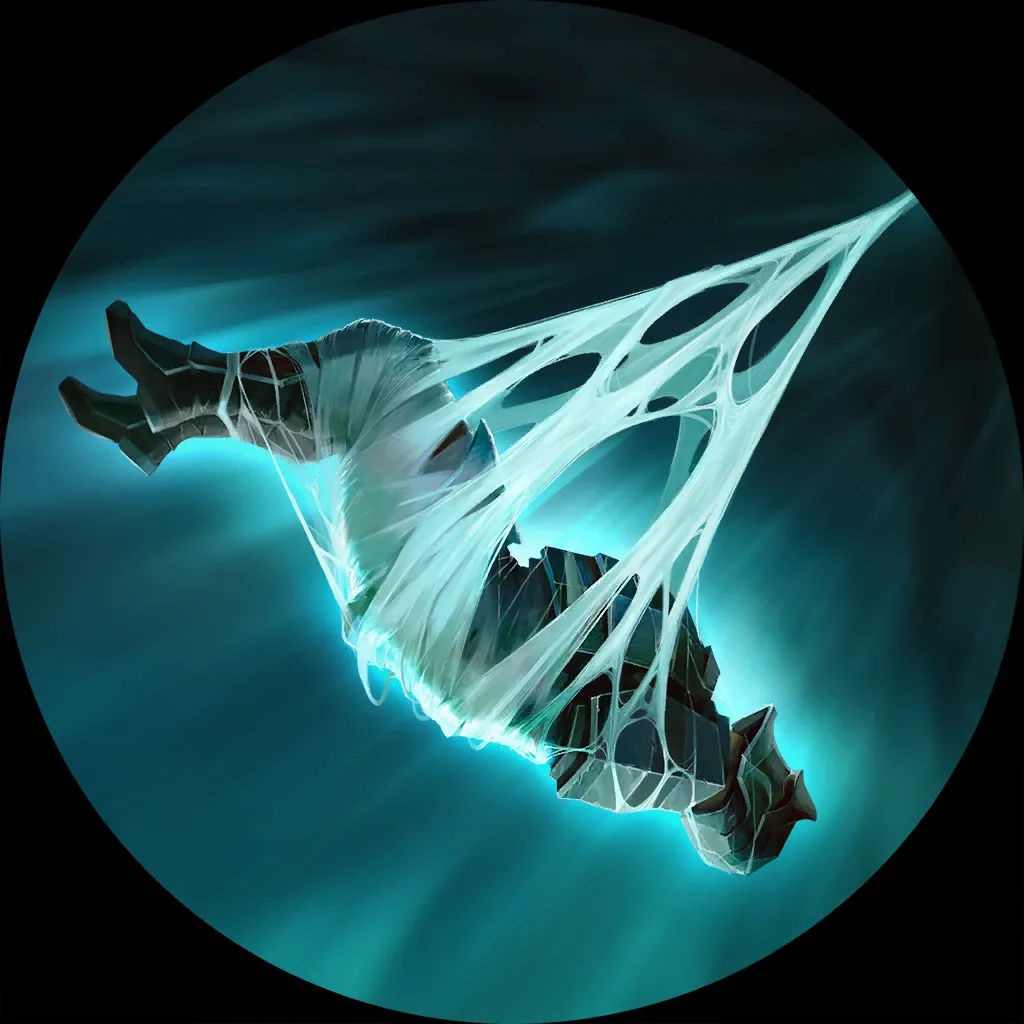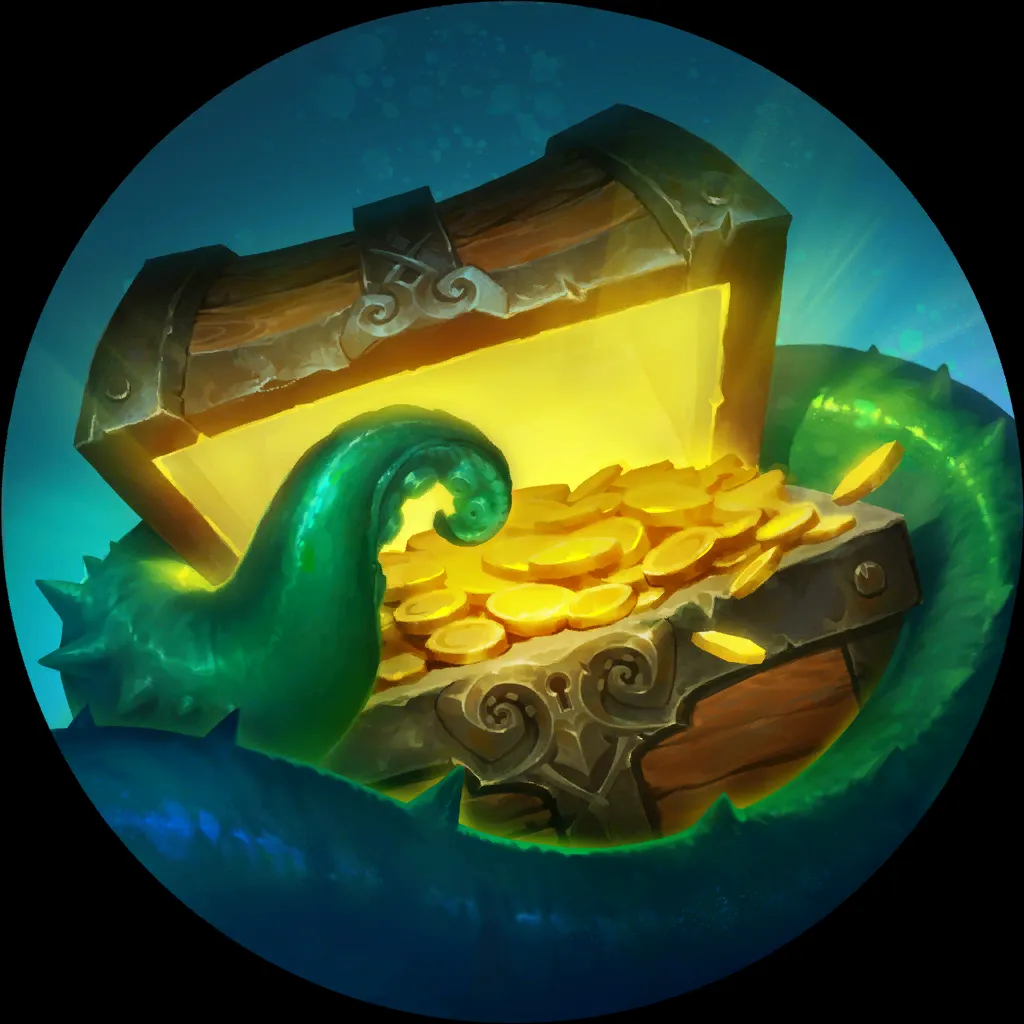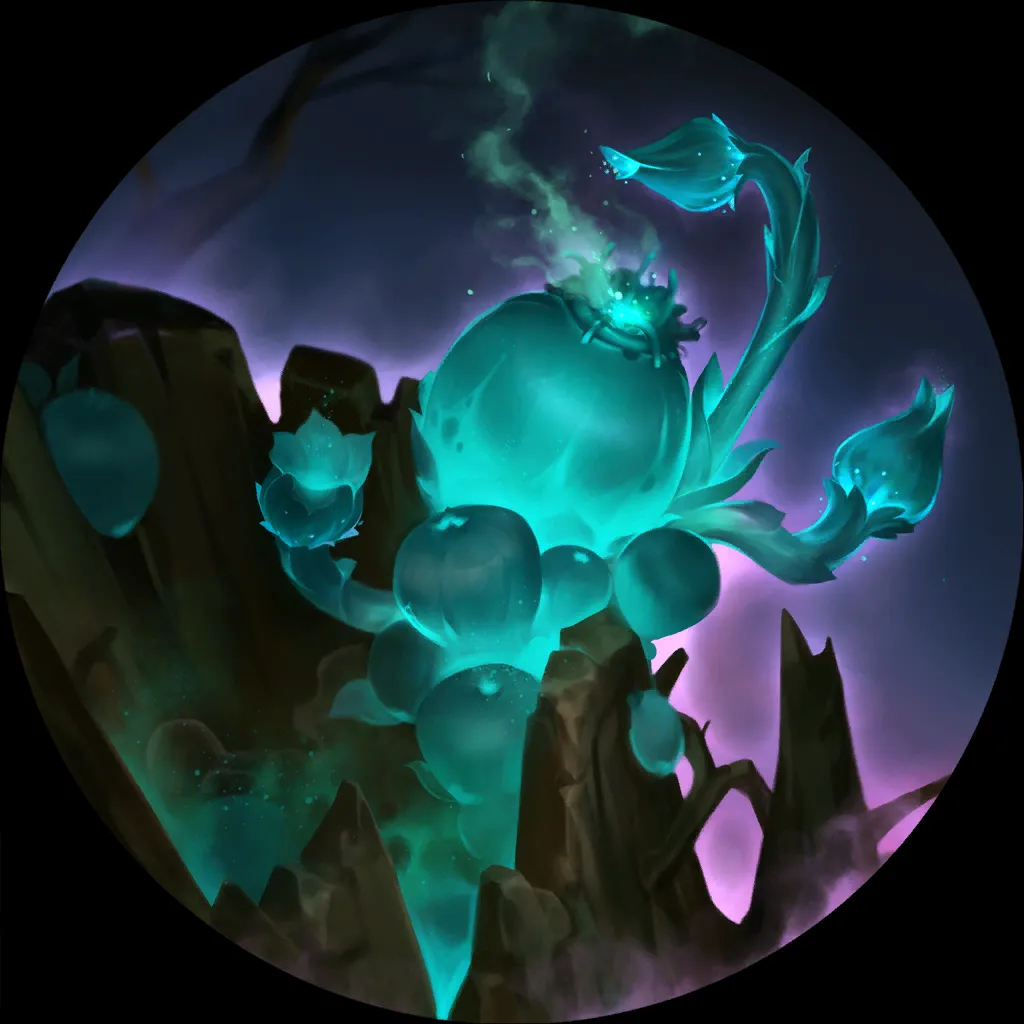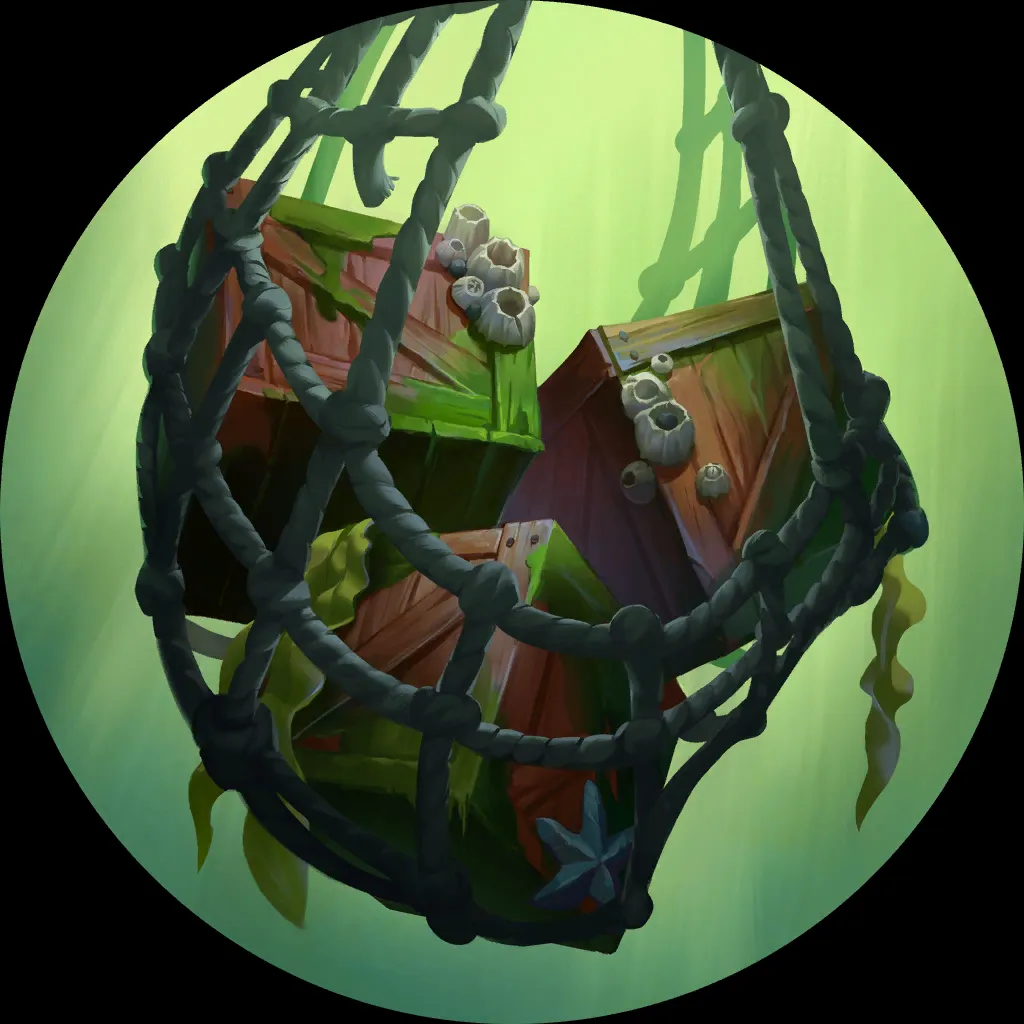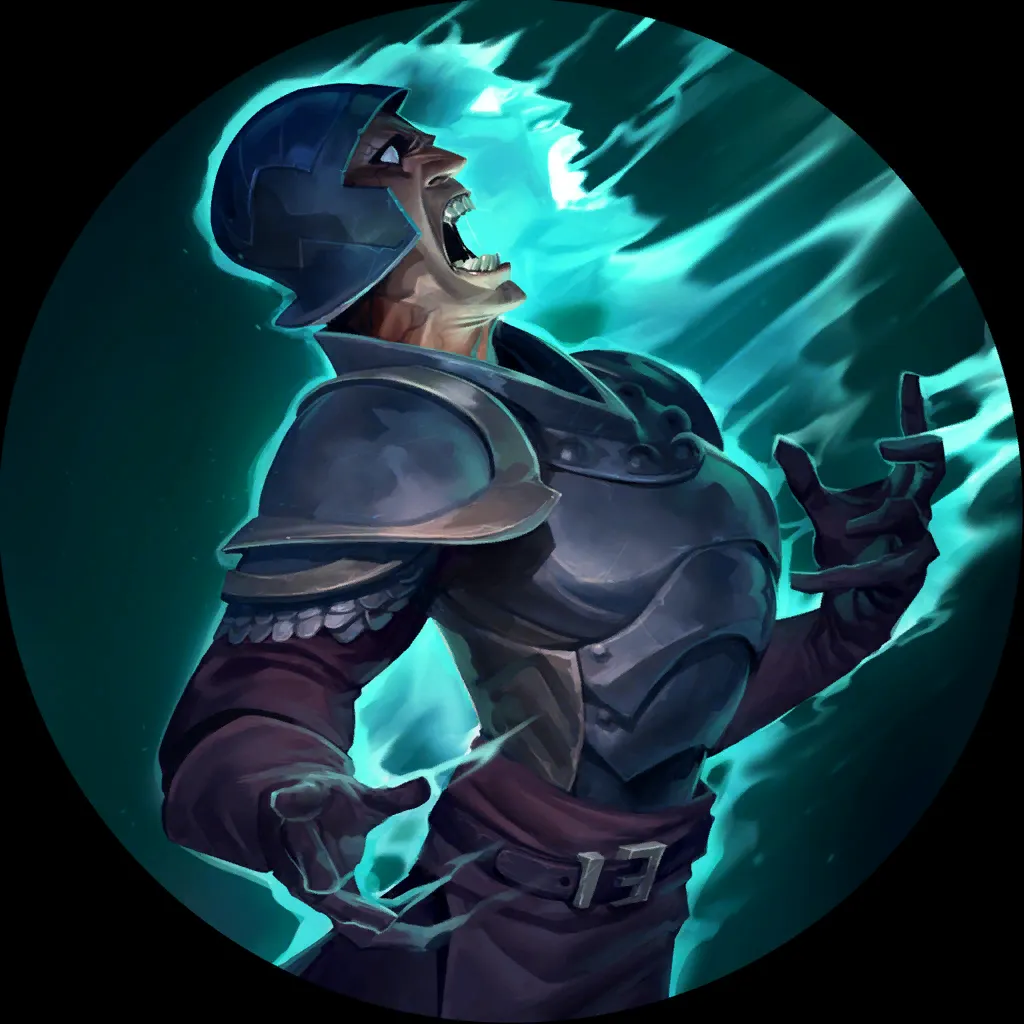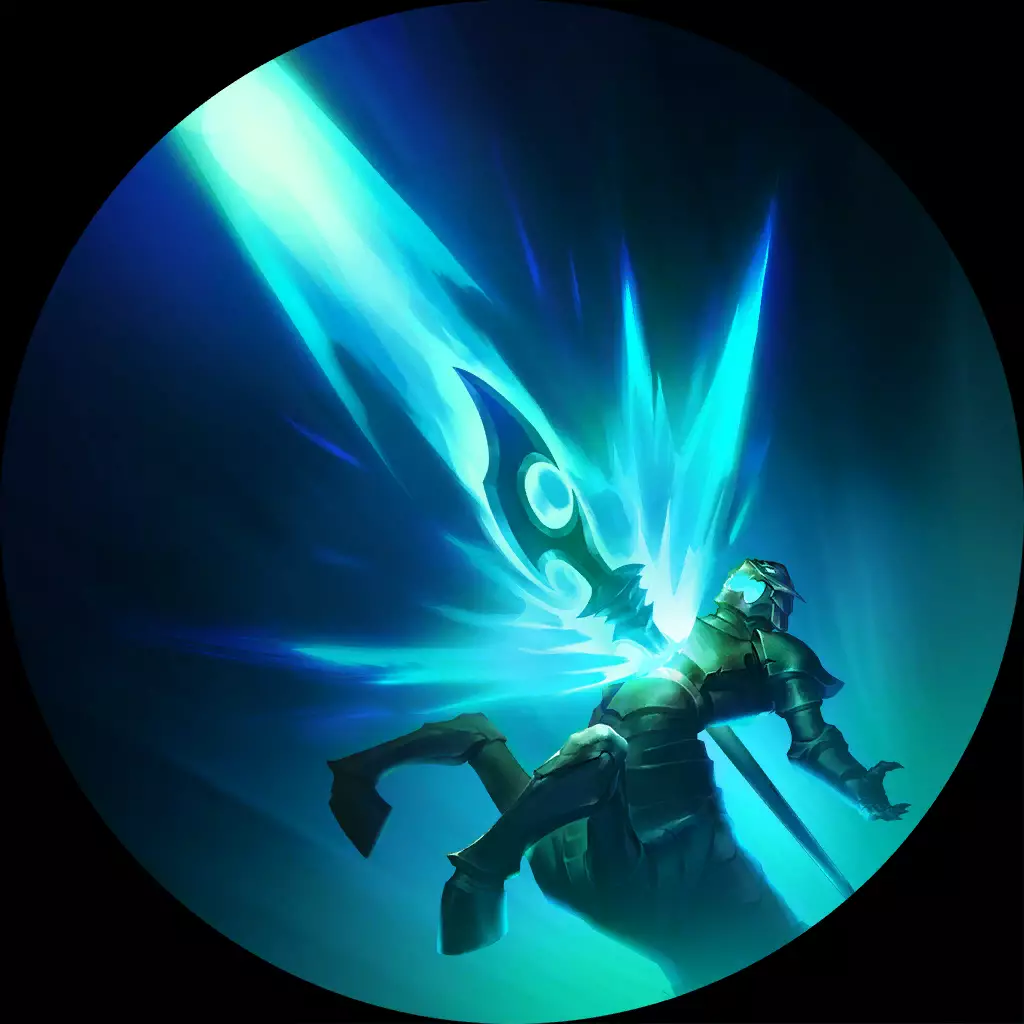 ---
Ahri Bard
Ah, yes! The best Bard blend!
Yes, truly: if you were to pitch the popular Bard blends against each other, Ahri Bard would emerge superior, even having a slight edge against Illaoi Bard. Jhinnie and Azirelia are fairly bad matchups, though, and so is Lone Kai'Sa (but Ahri Bard has a slight edge against Kai'Sa Sivir's tempo plan).
Strong against: Thralls, Deep, Shen Bard
Struggles against: Lone Kai'Sa, Jhinnie, Azirelia
6
1
9
24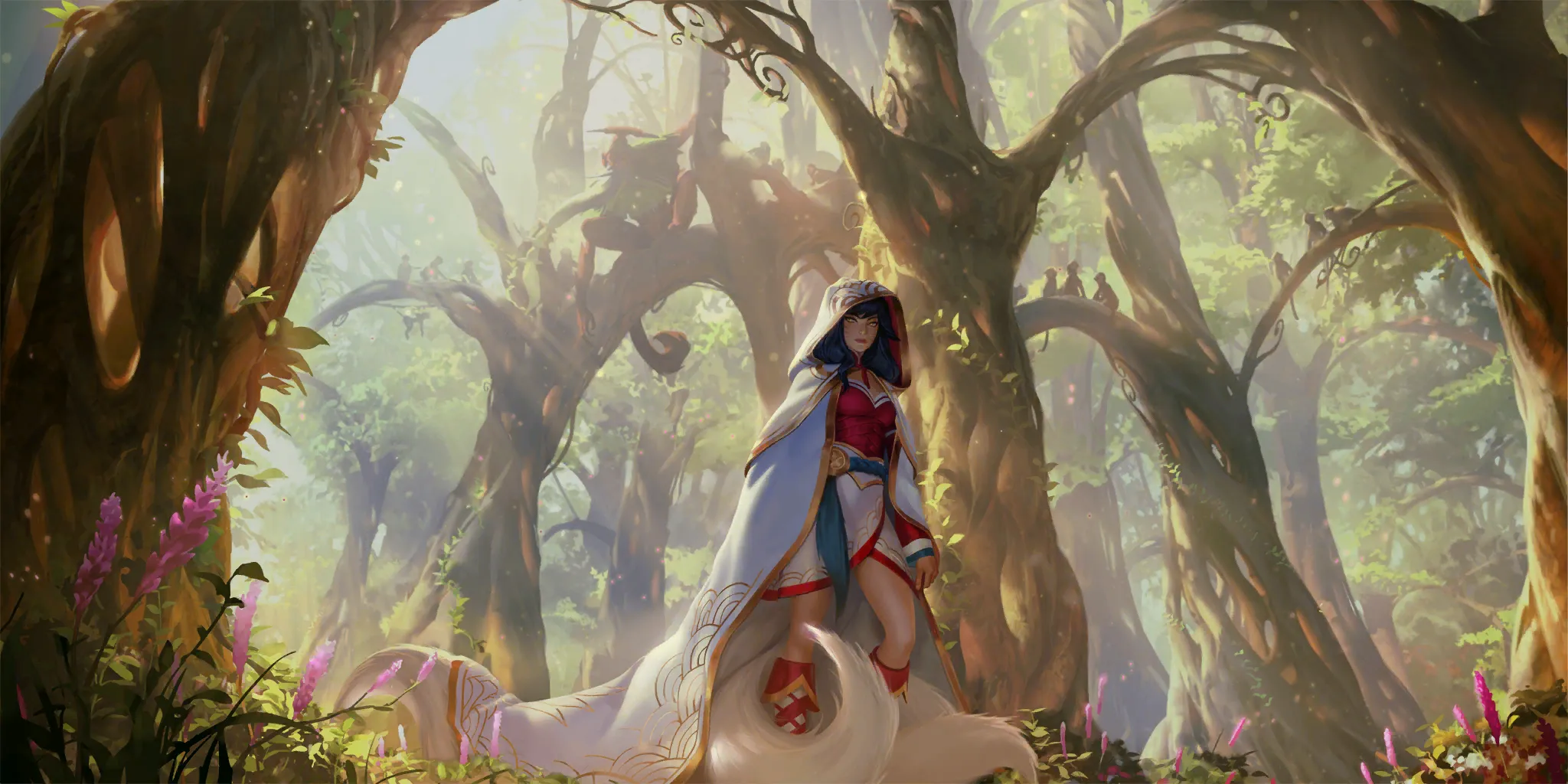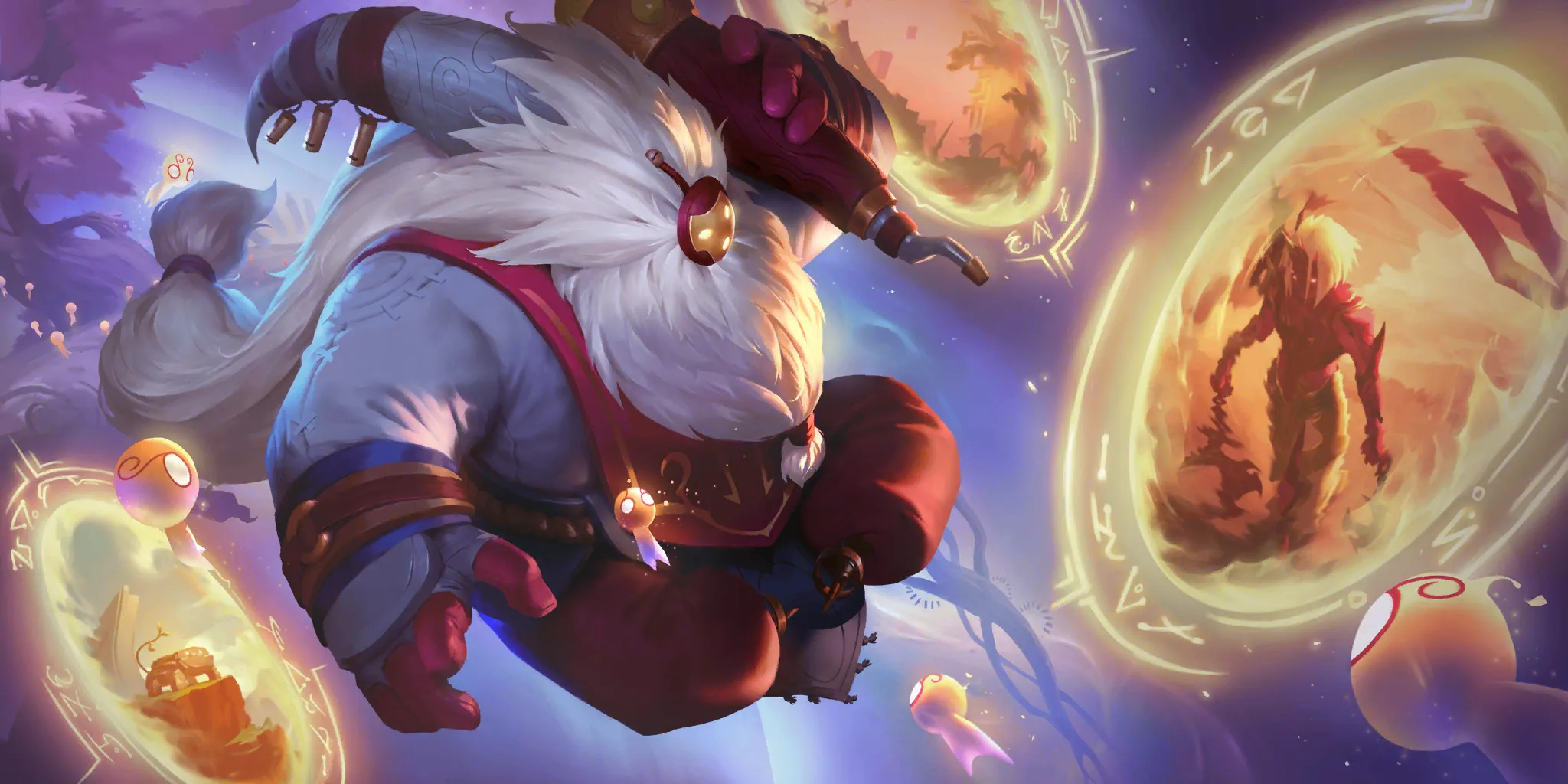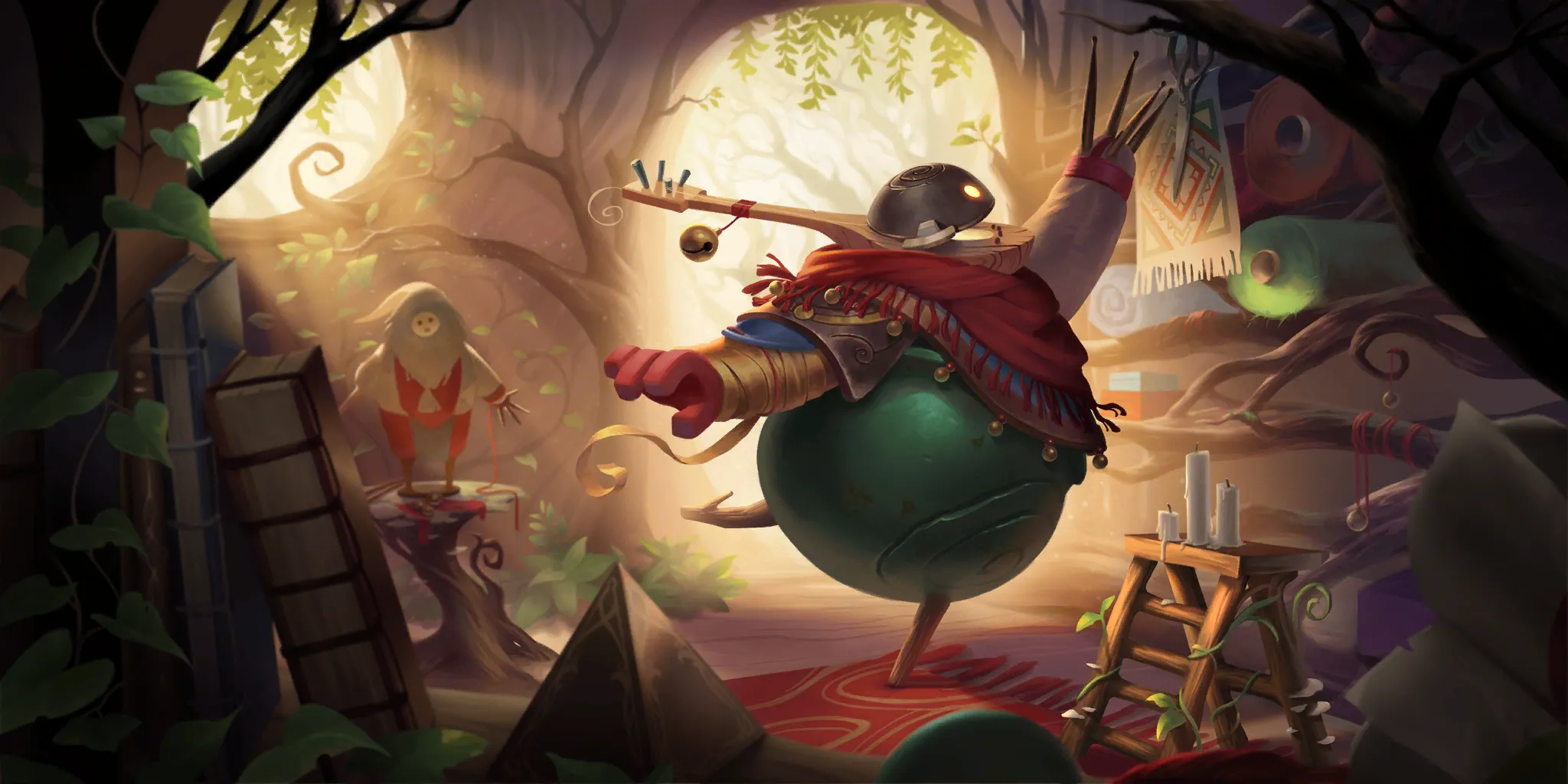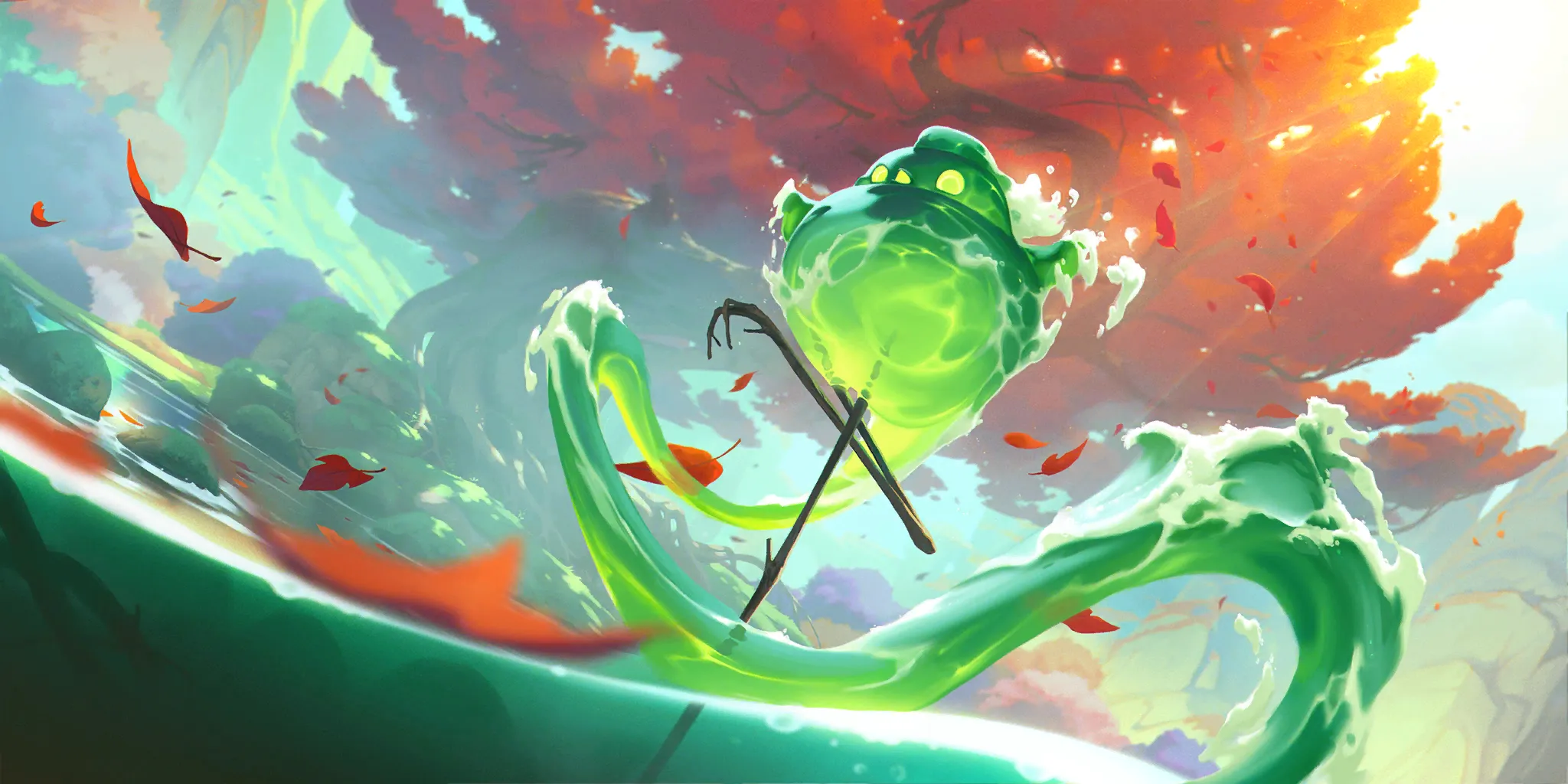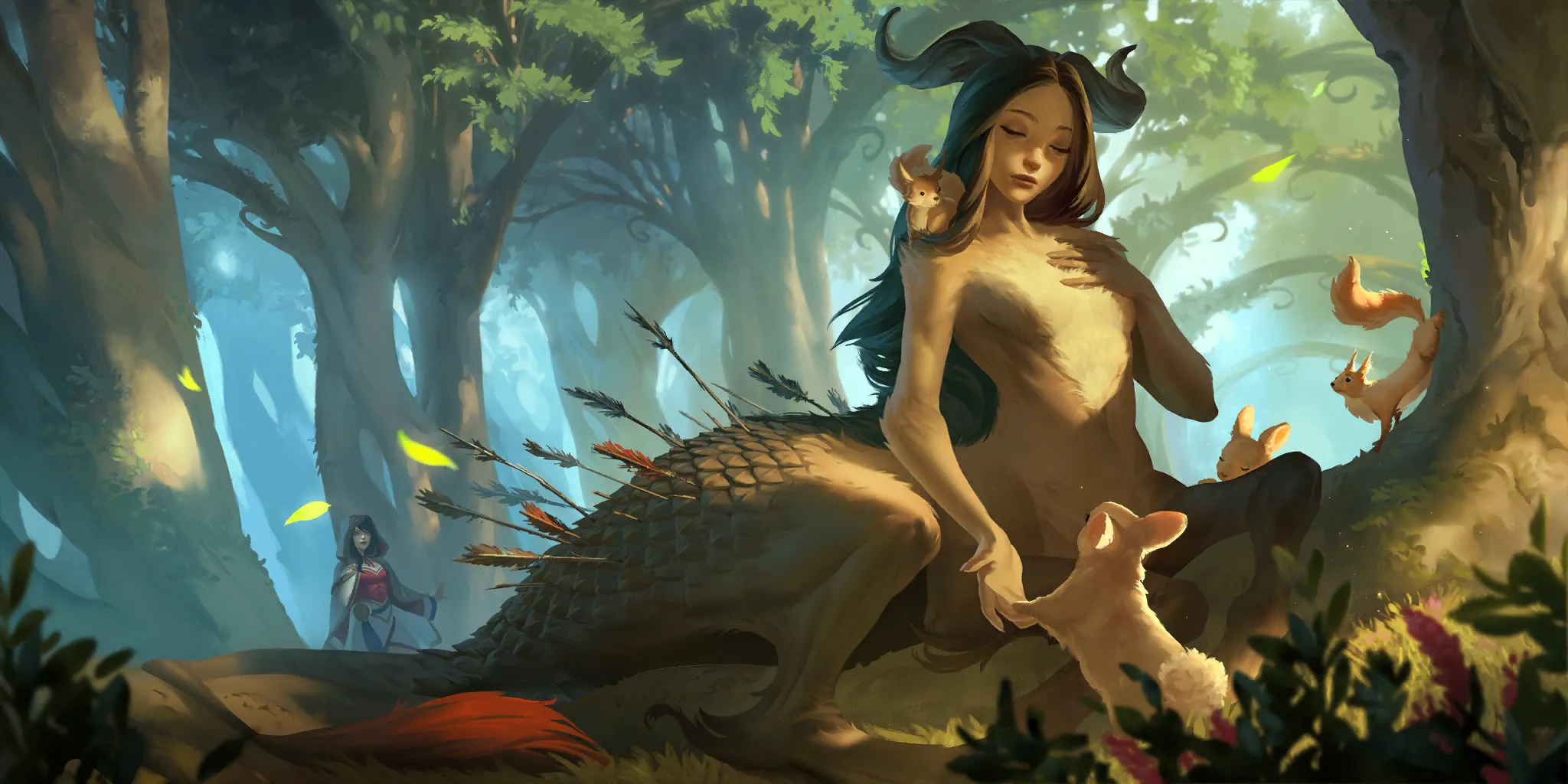 Esmus, Breath of the World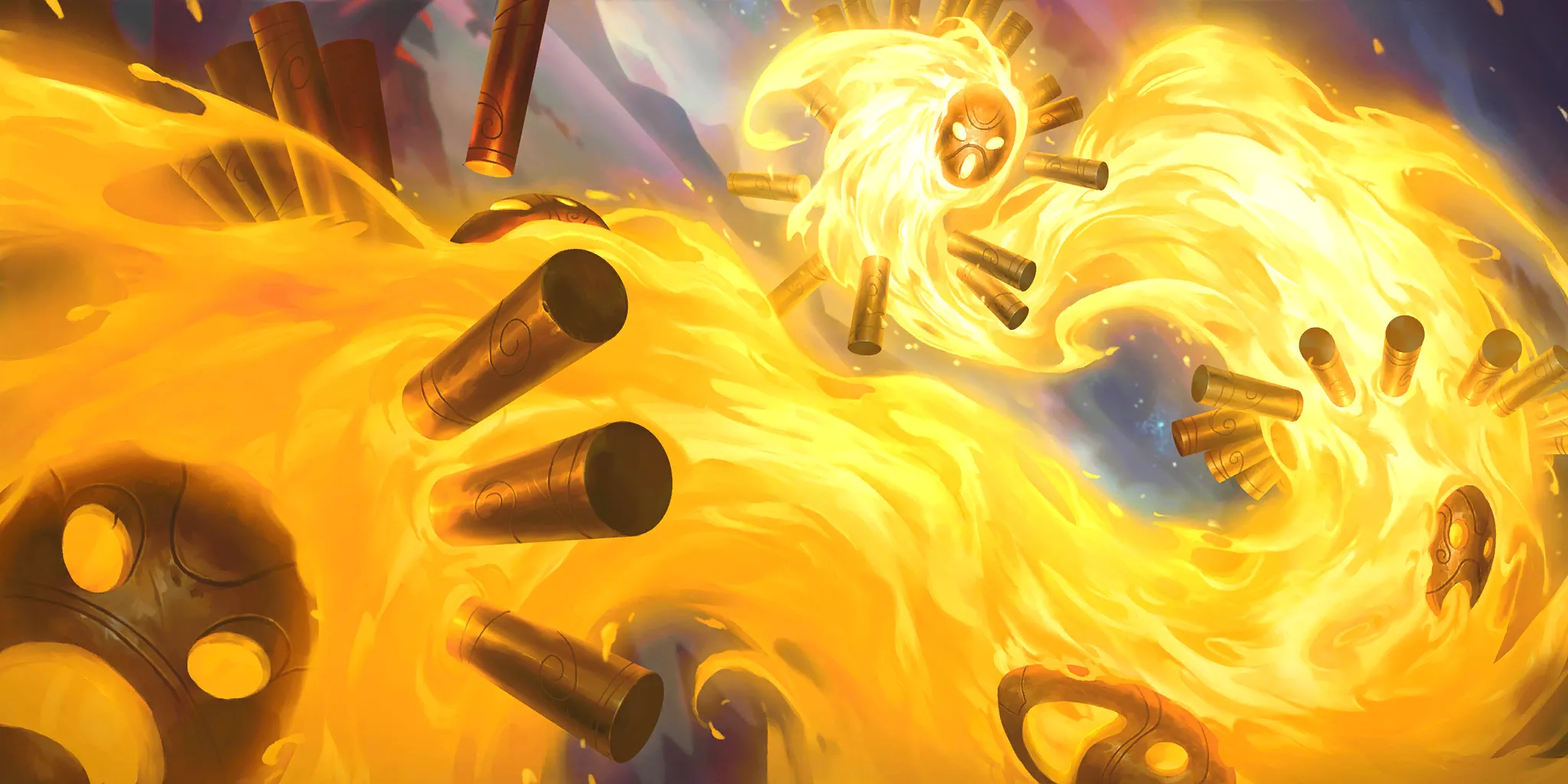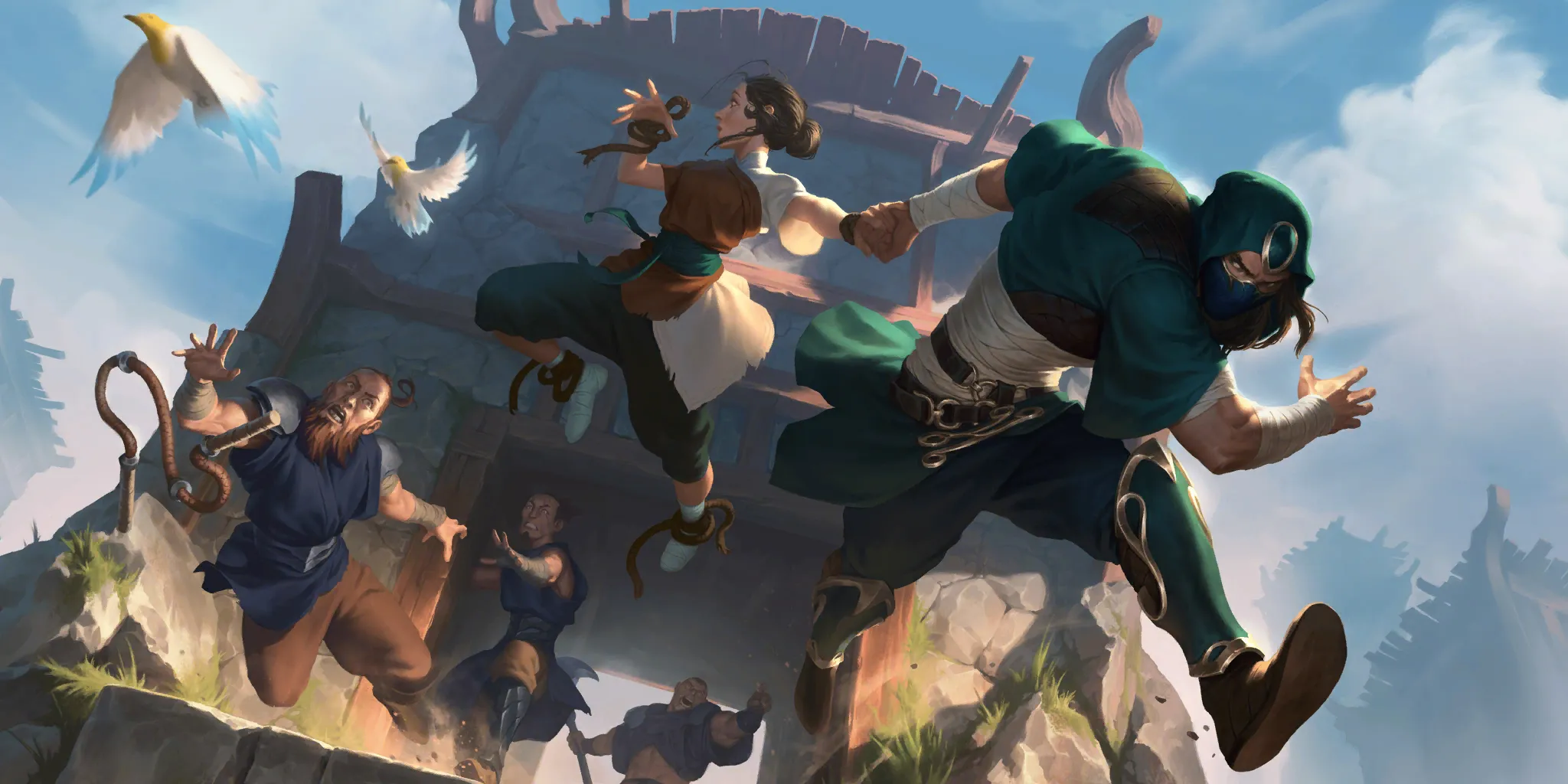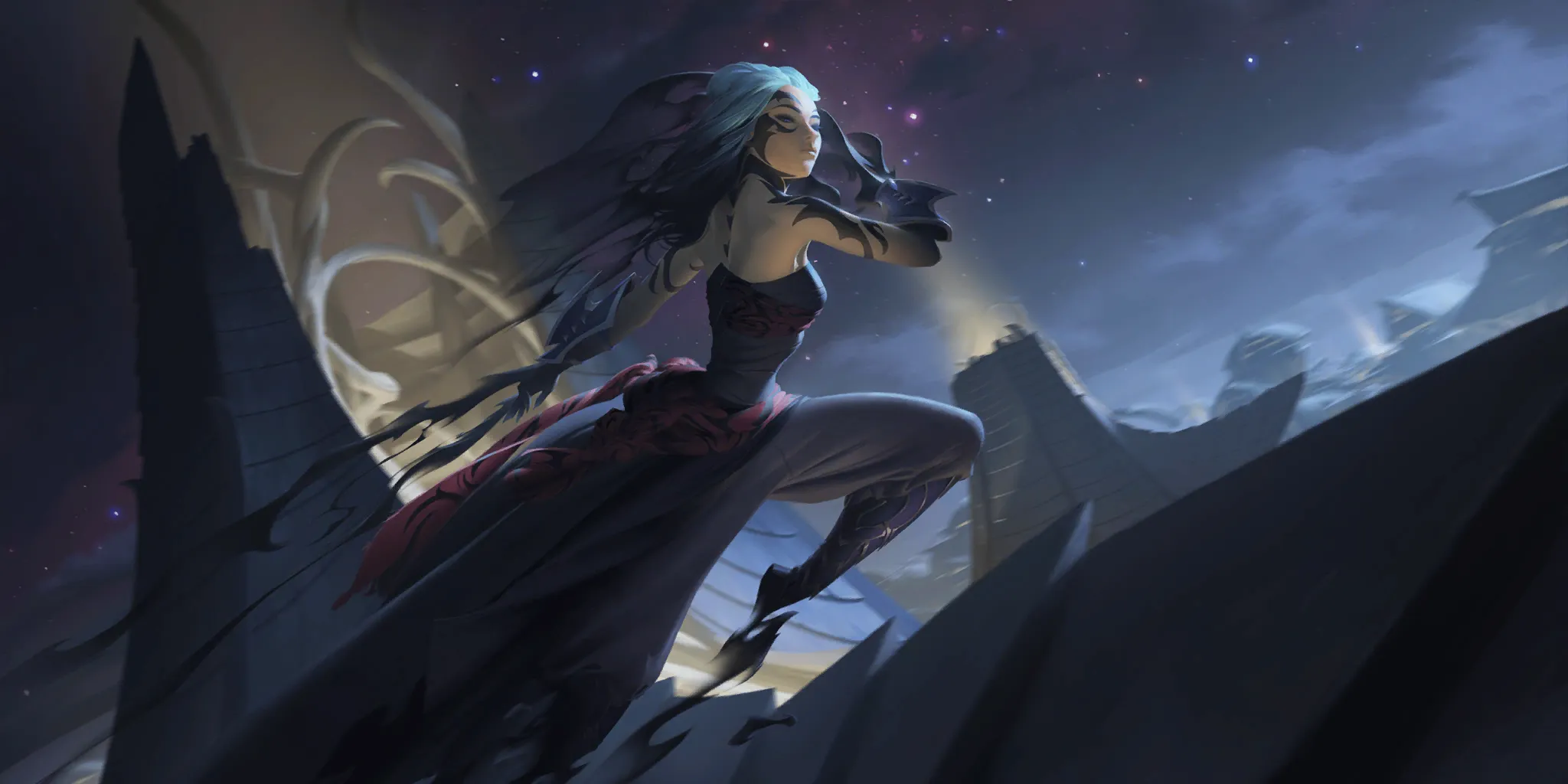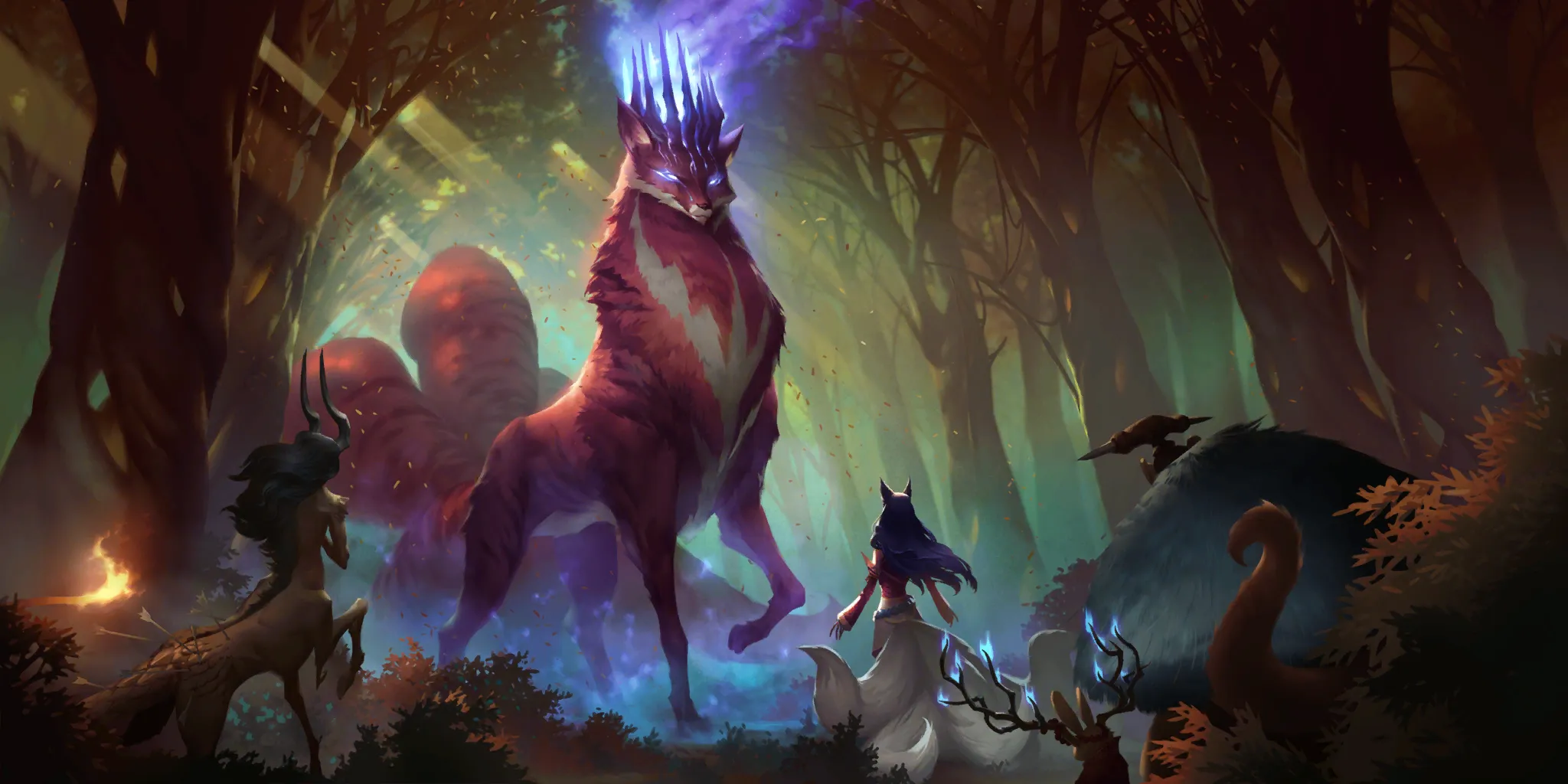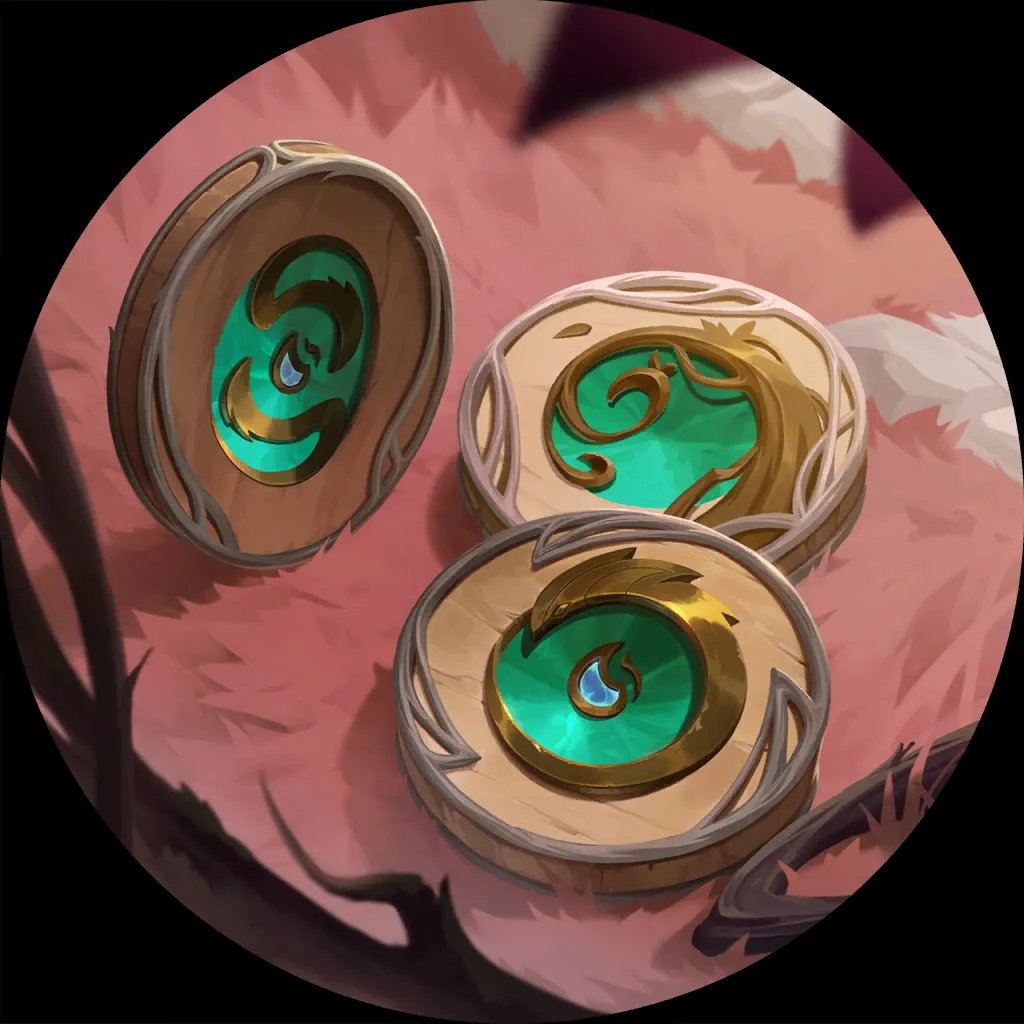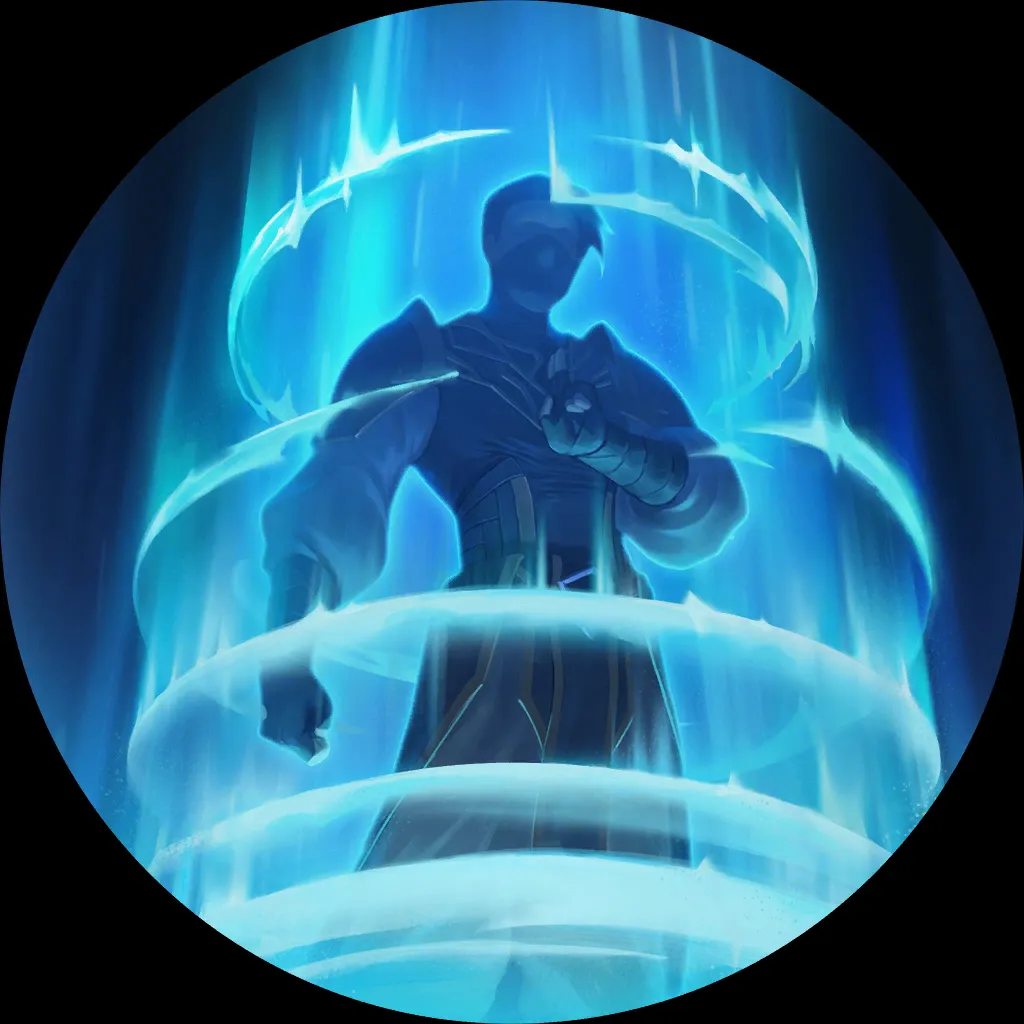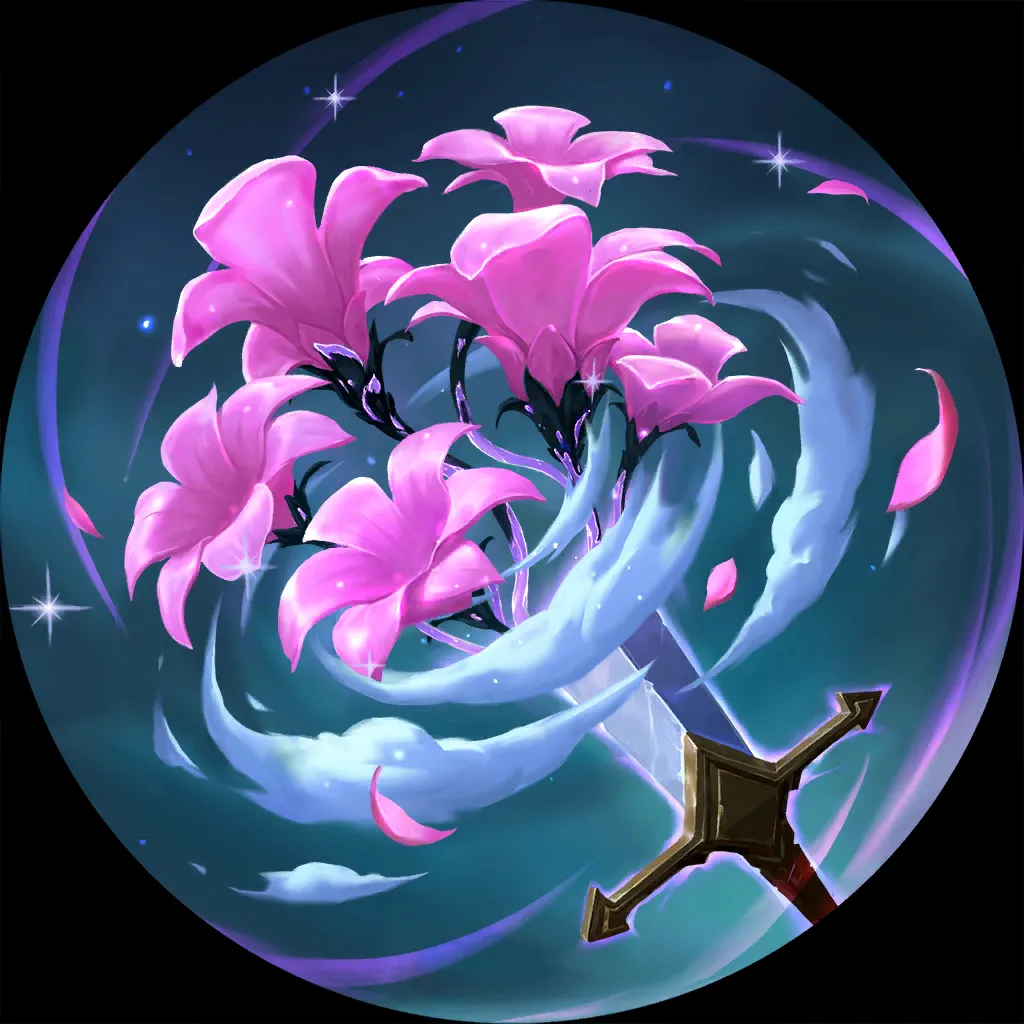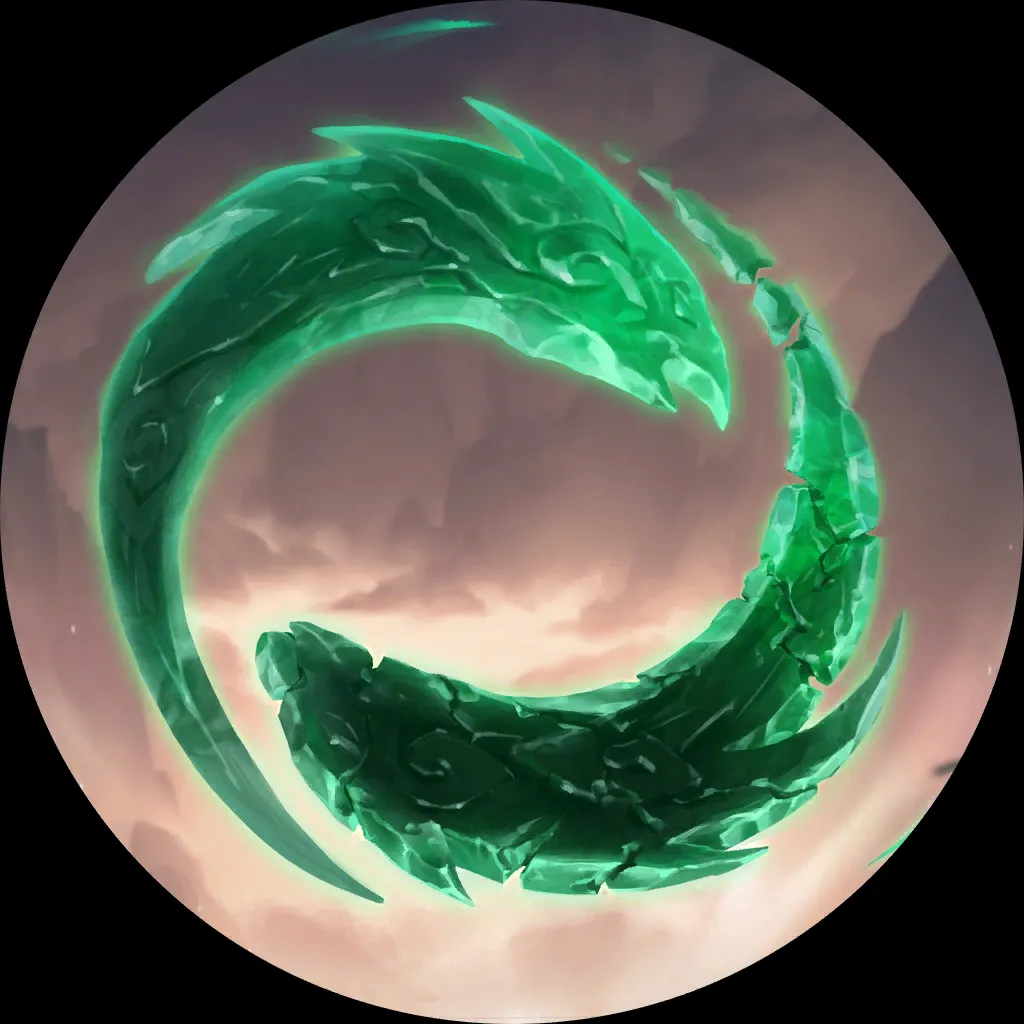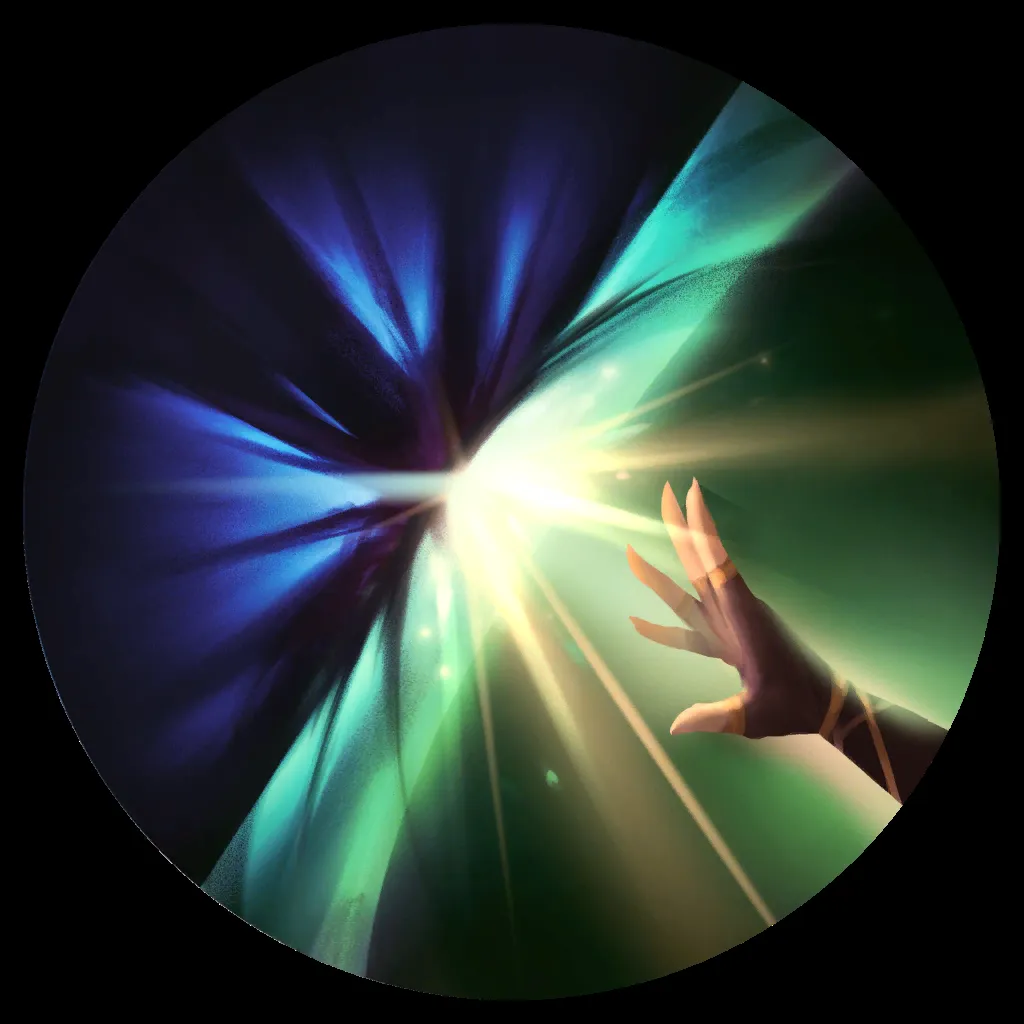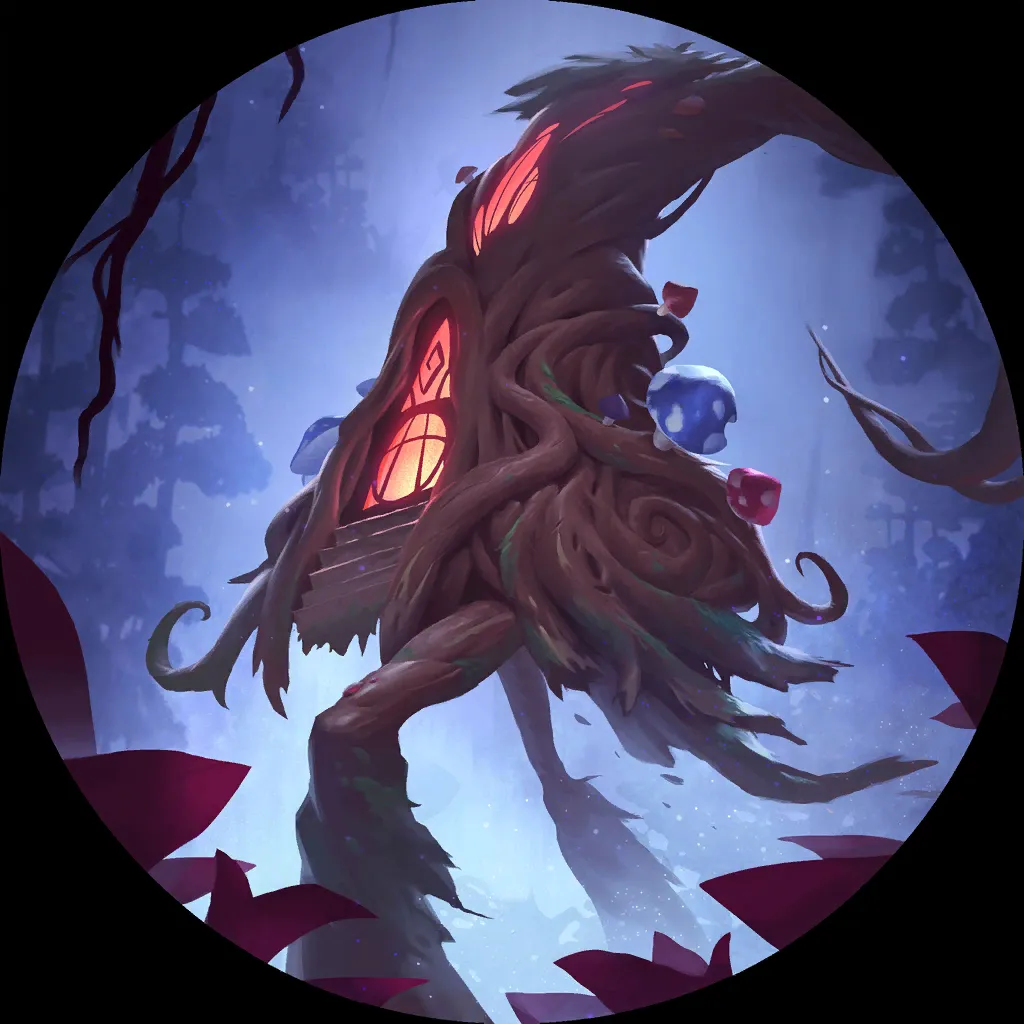 ---
Other Considerations
These are other popular, well-known Meta medleys that you may consider – not as punchy as those above, but they should all be able to get the job done:
---
Connoisseur's Corner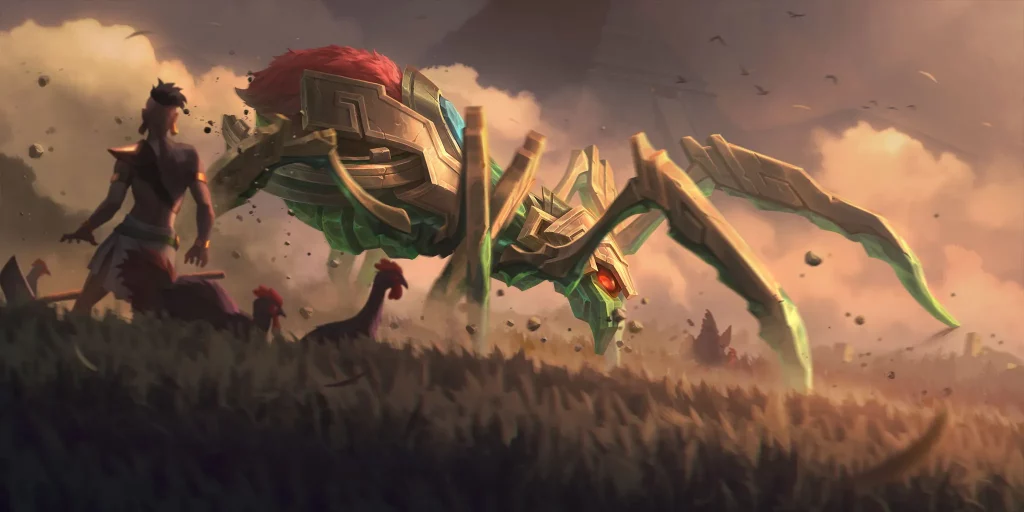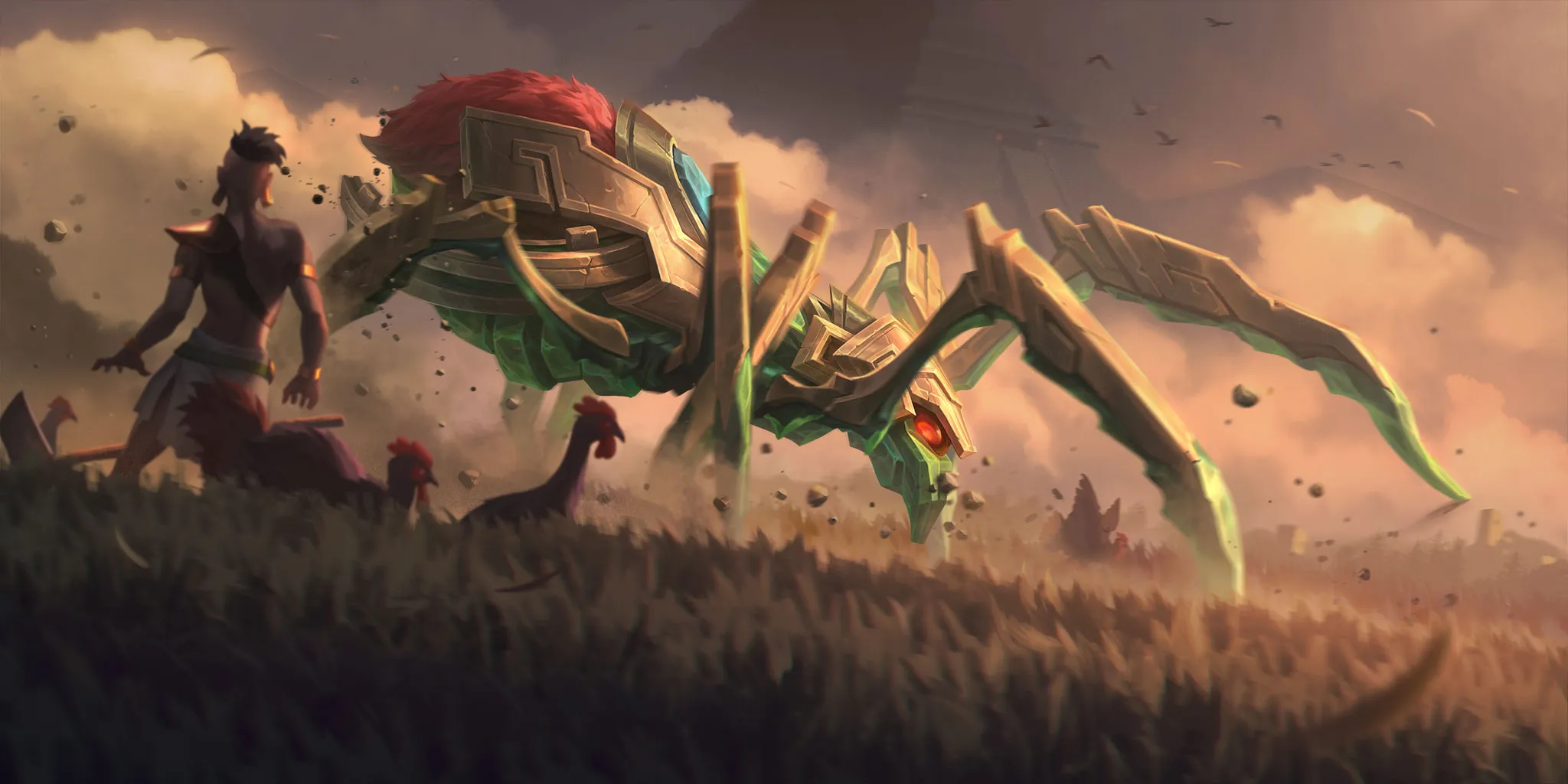 Less played, but fairly sturdy blends – the optimal marriage between a well-tested medley, and low odds of finding yourself in a mirror match!
---
Elise Noxus, aka Classic Spiders
Now this is an interesting twist, my friend – turns out that the all-might, all-stomping Kai'Sa is afraid of… Spiders! The classic version, by the way, since puzzlingly enough, Spider-Gwen is actually an underdog to Kai'Sa's mutations.
And there are other several good targets for the eight-legged Mistress (Classic Spiders murder Azirelia most fouly, as they did during Azir's heyday) – point in fact, with 700+ games played, this beta-old classic punches above 54%.
The best news? As the oldest archetype around, it is quite a safe bet that it will not be nerfed during the next balance patch.
Strong against: Kai'Sa mutations, Azirelia, Jhinnie, Shen Bard
Struggles against: Illaoi Bard and Pandemonium (quite badly in both cases) – an underdog to Thralls, but not terribly so.
3
0
9
28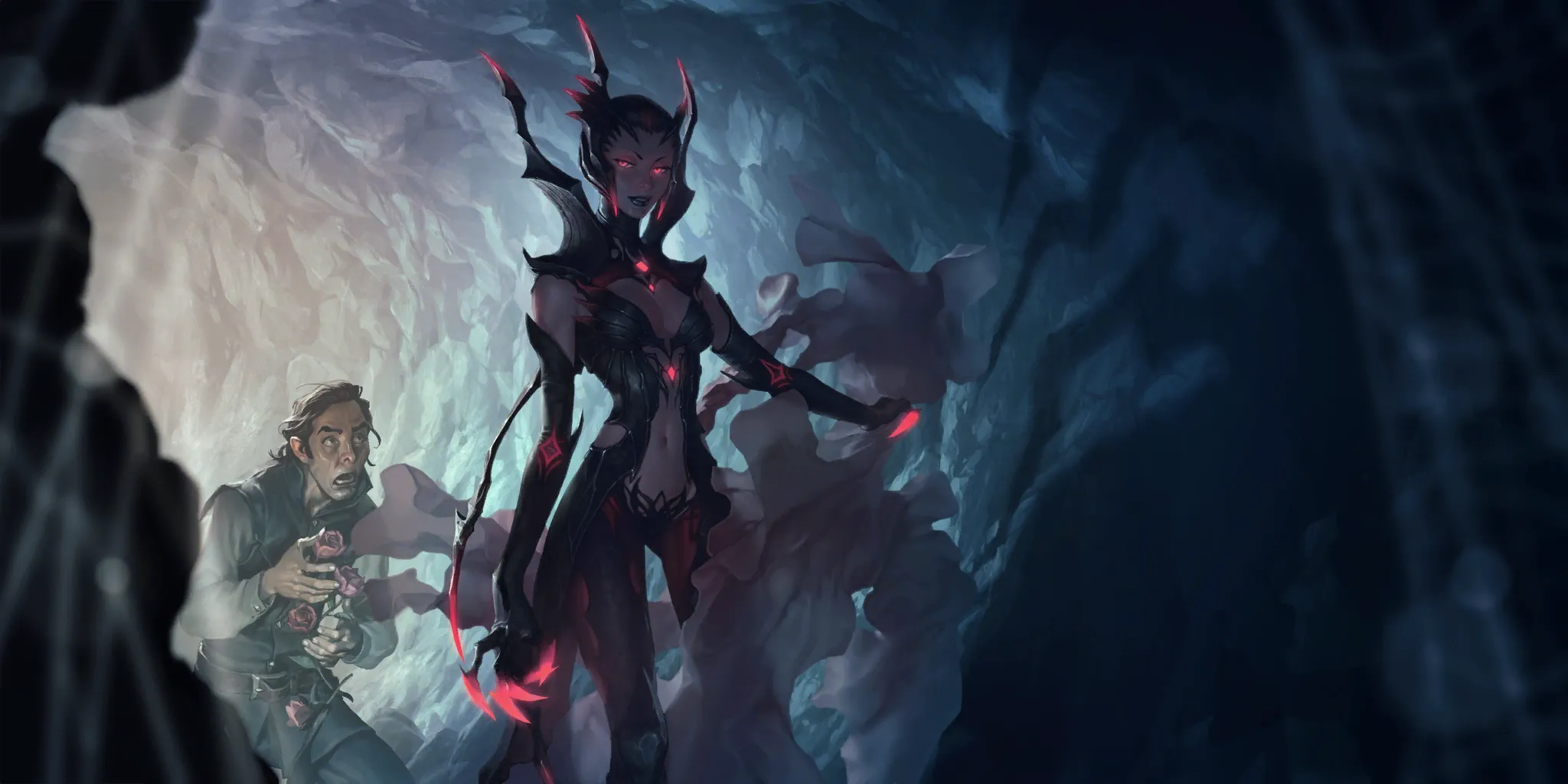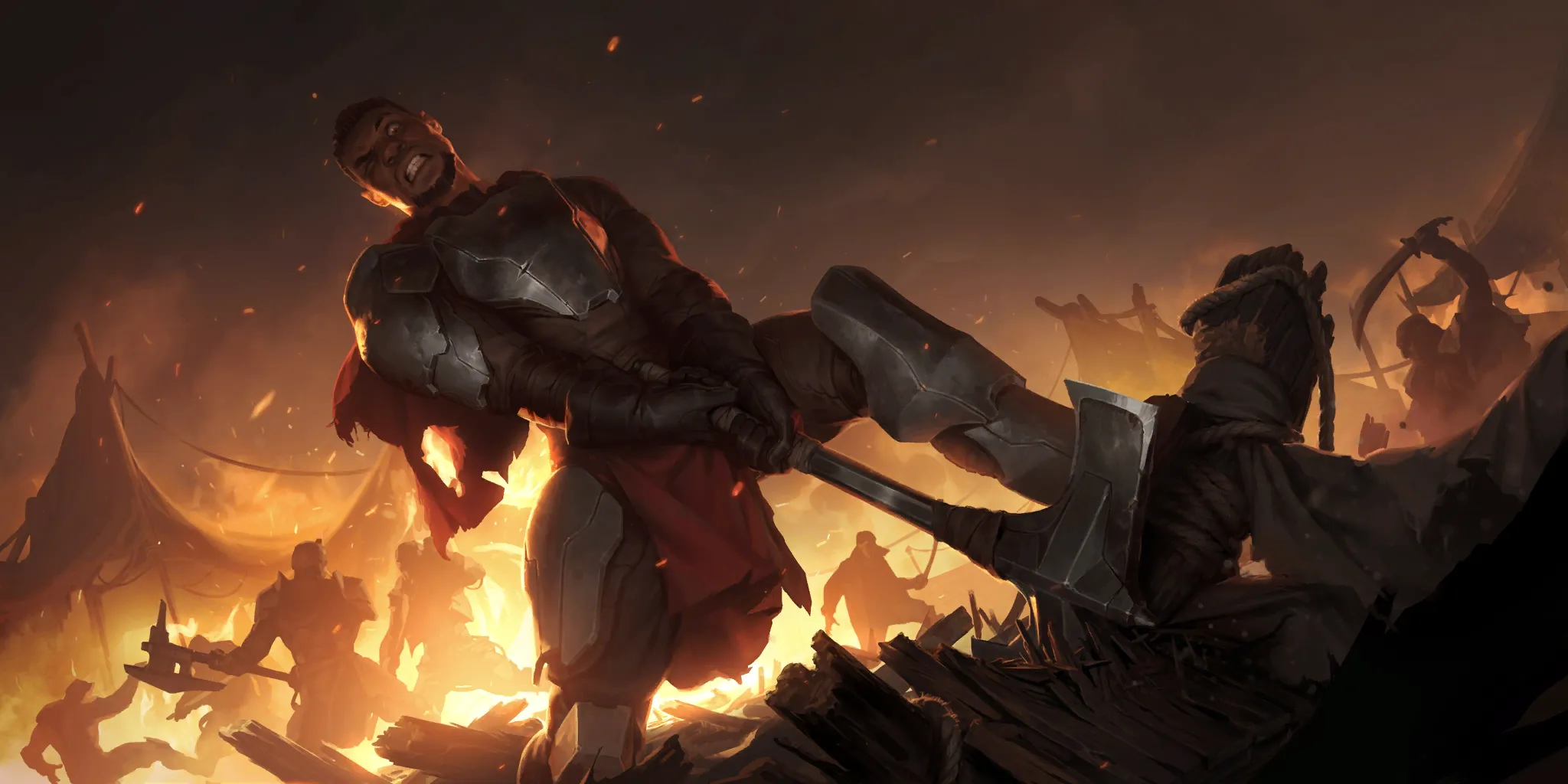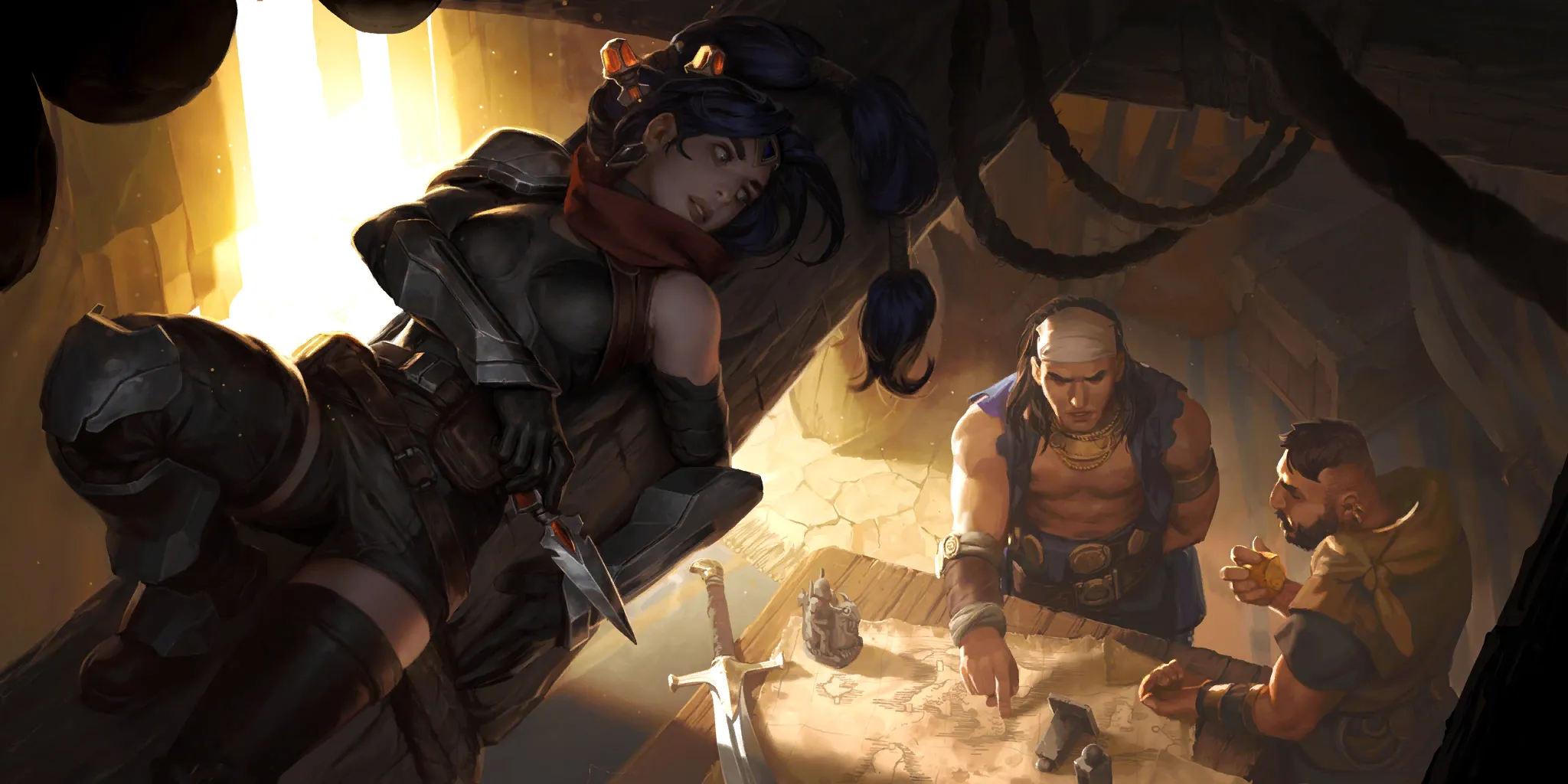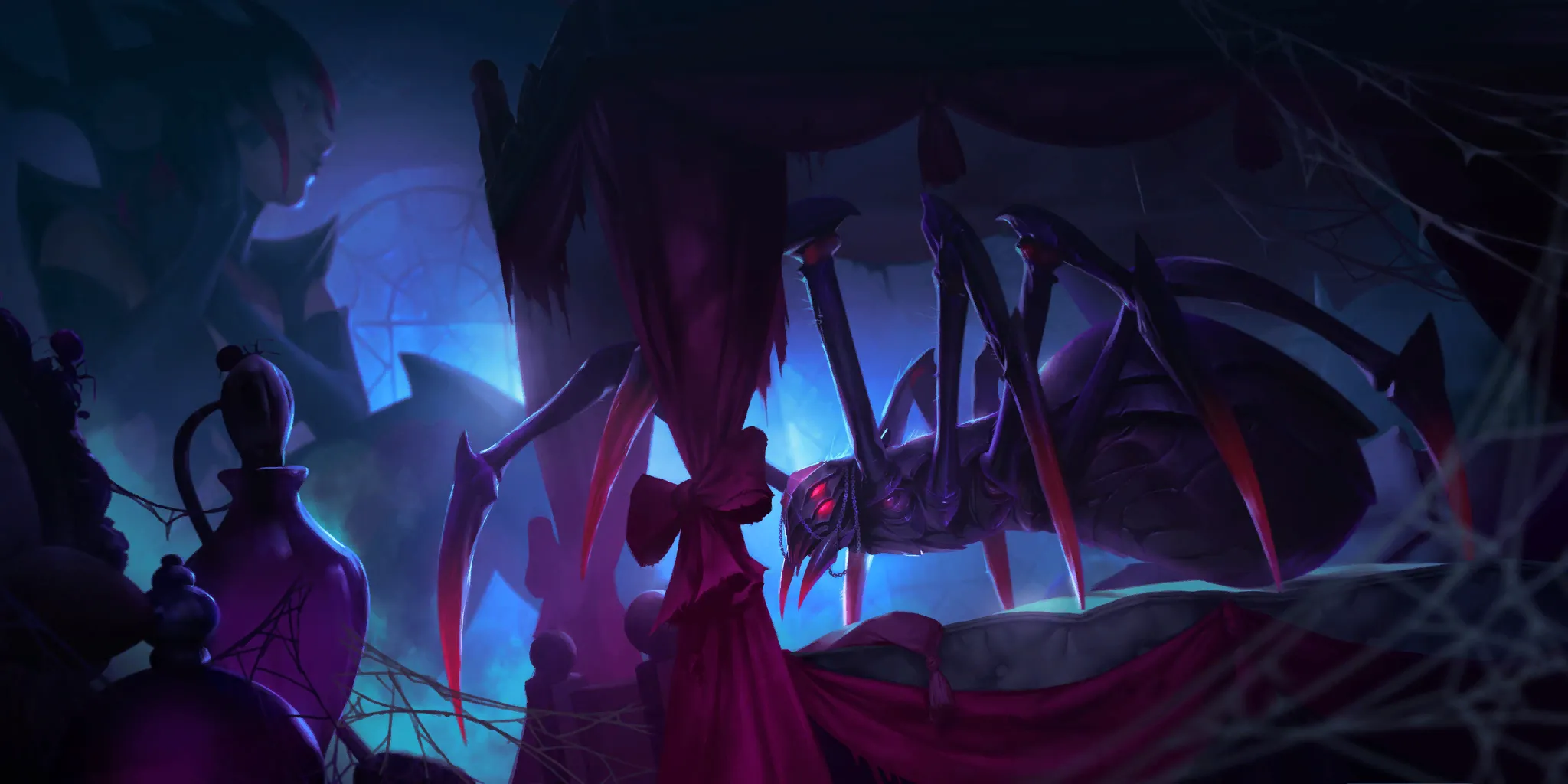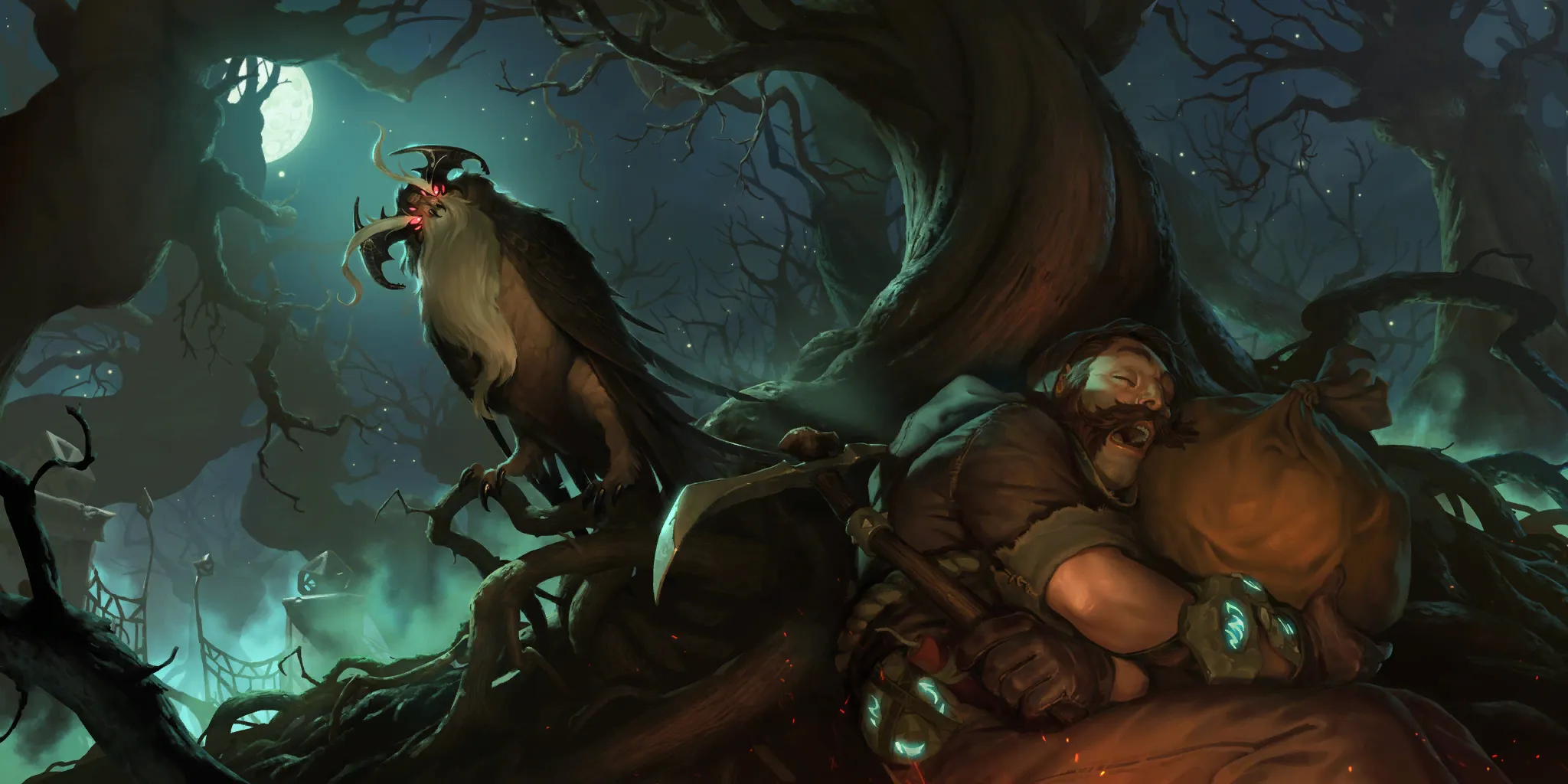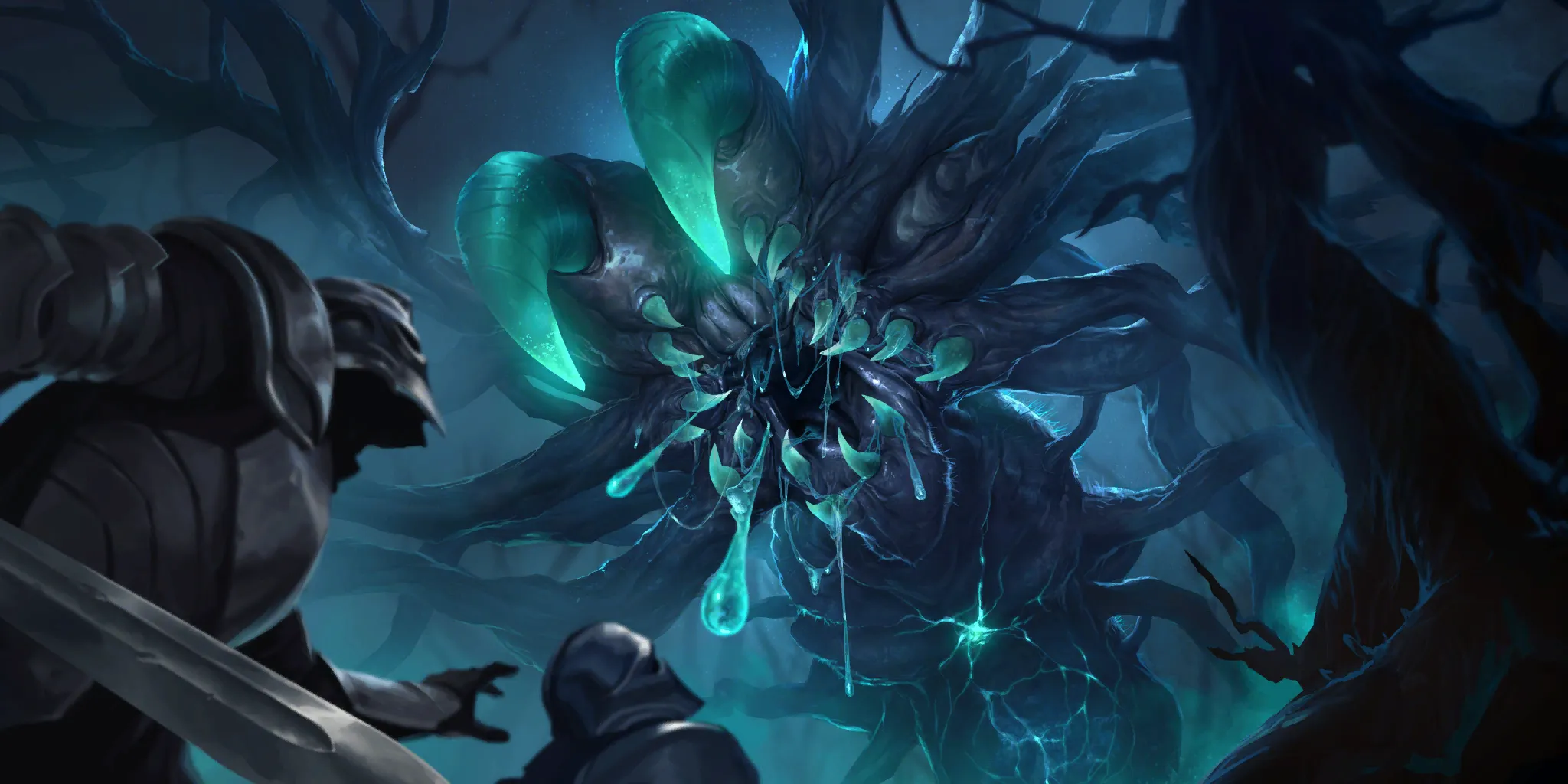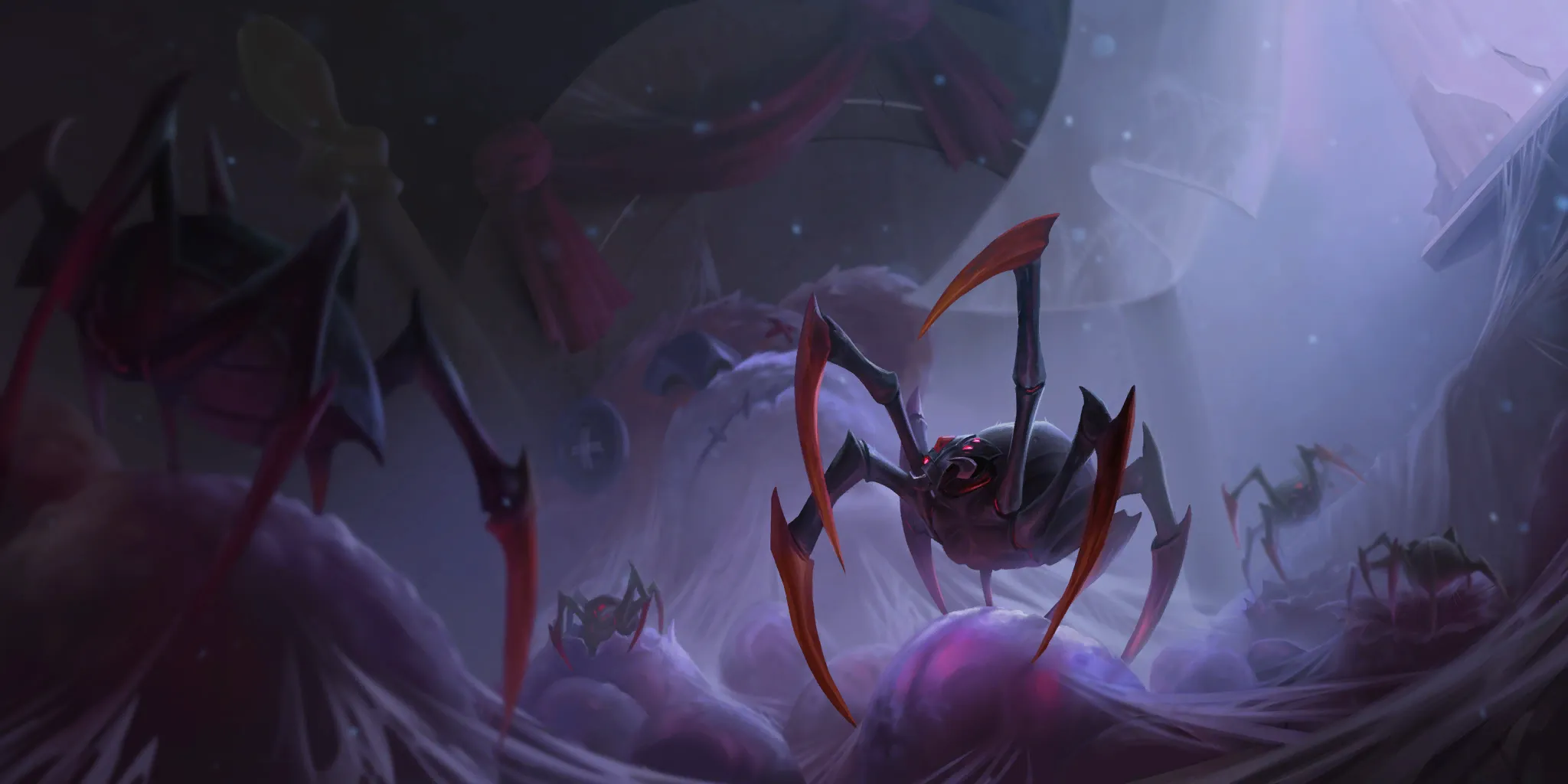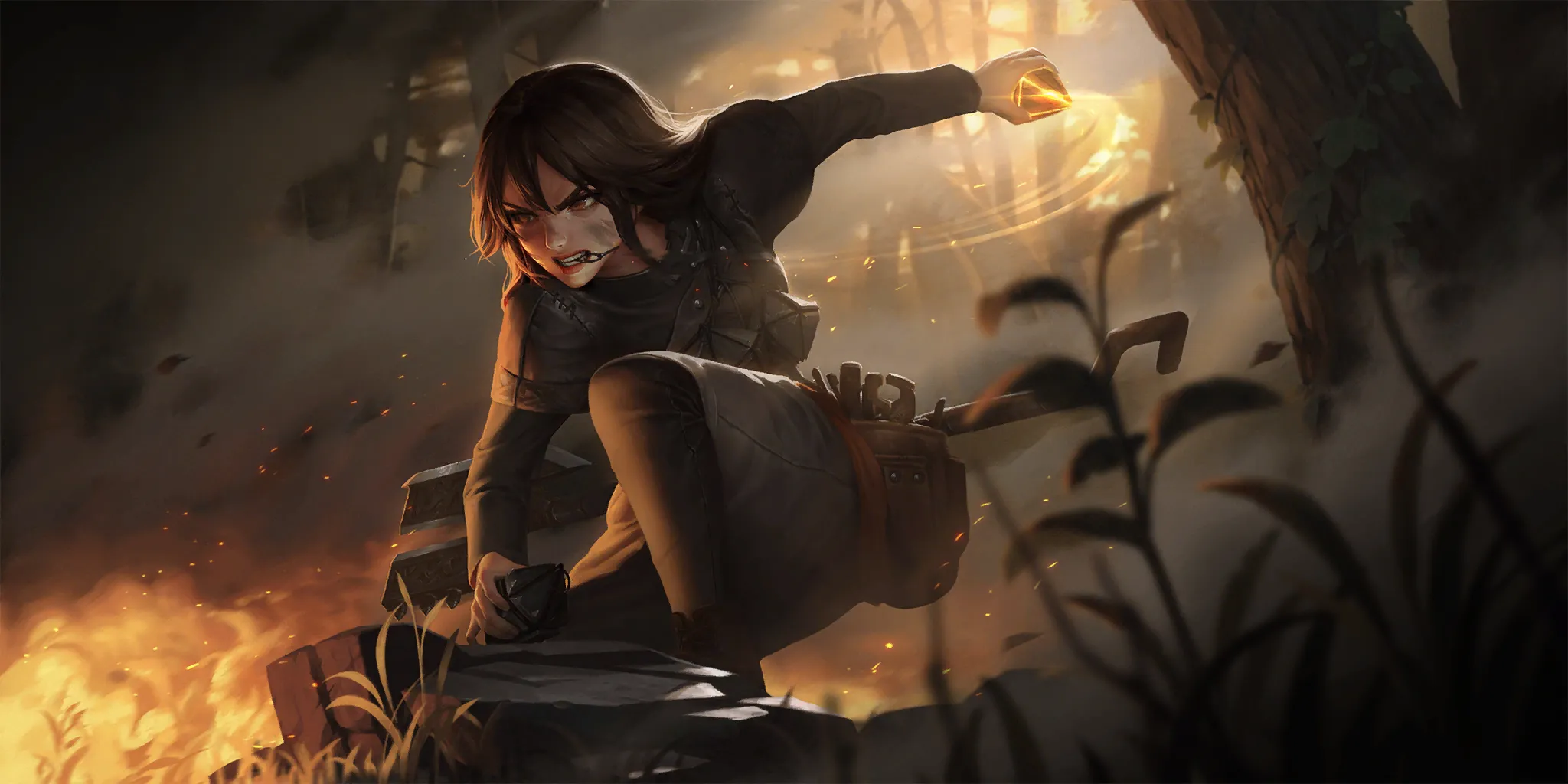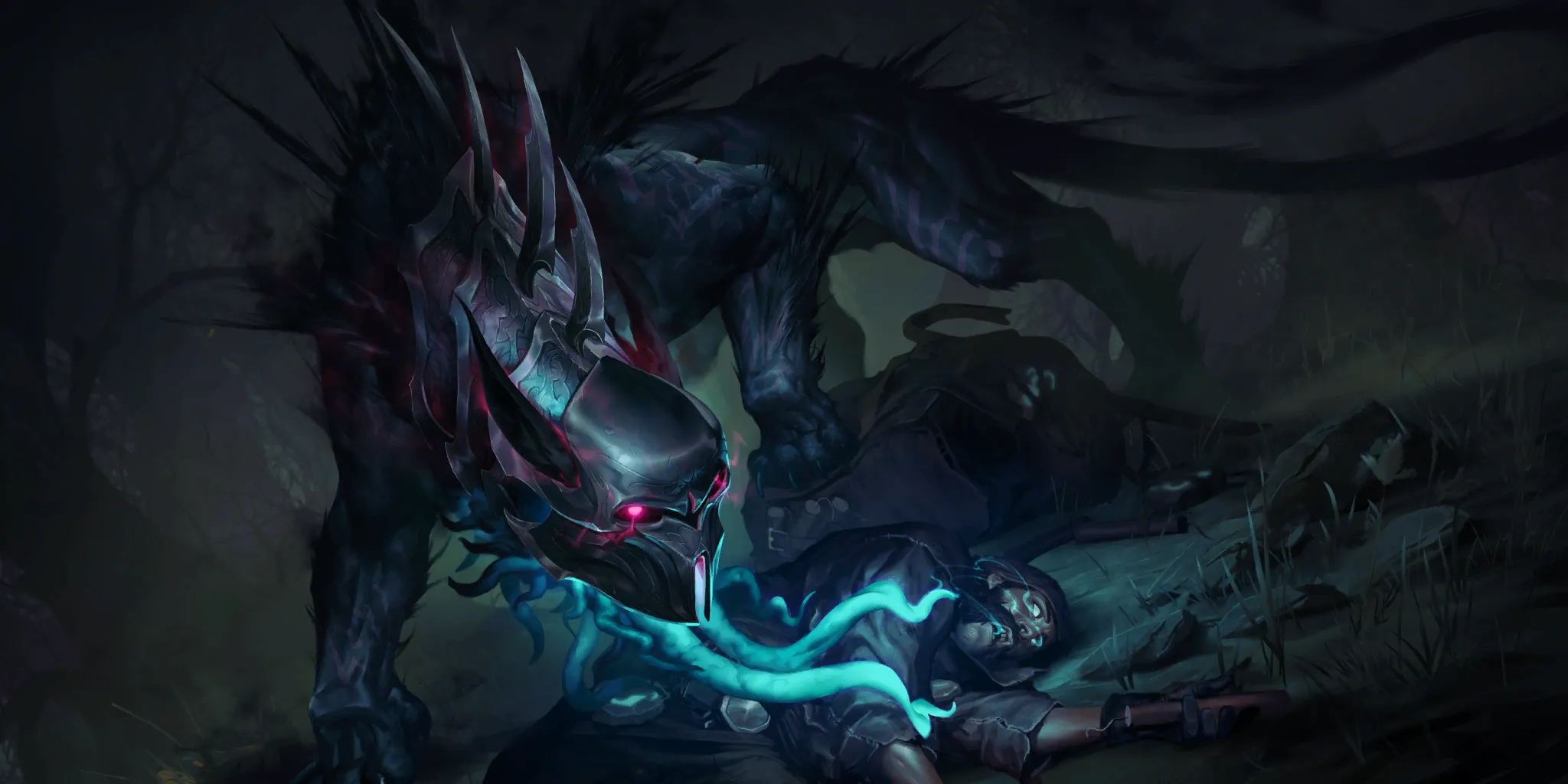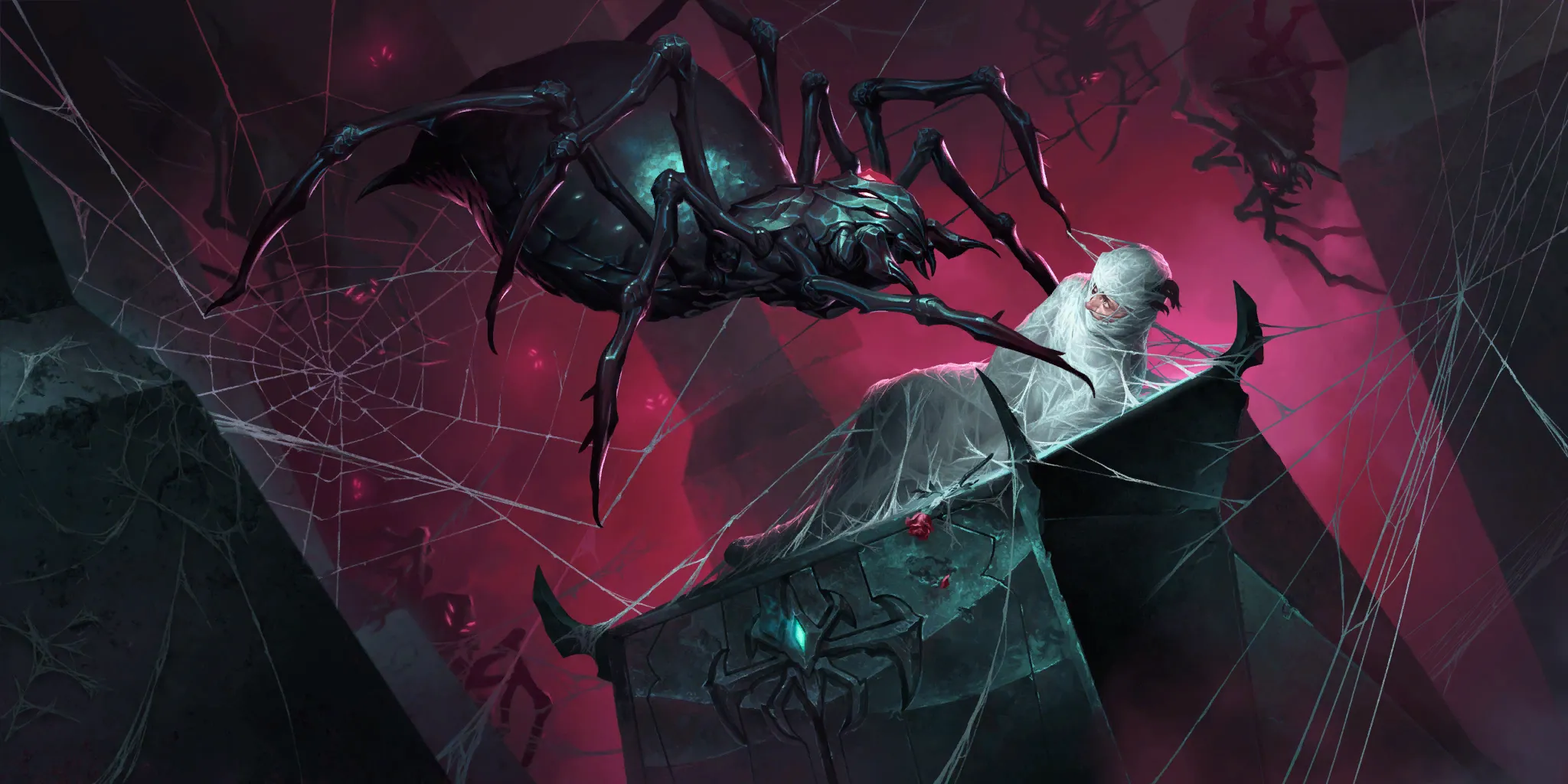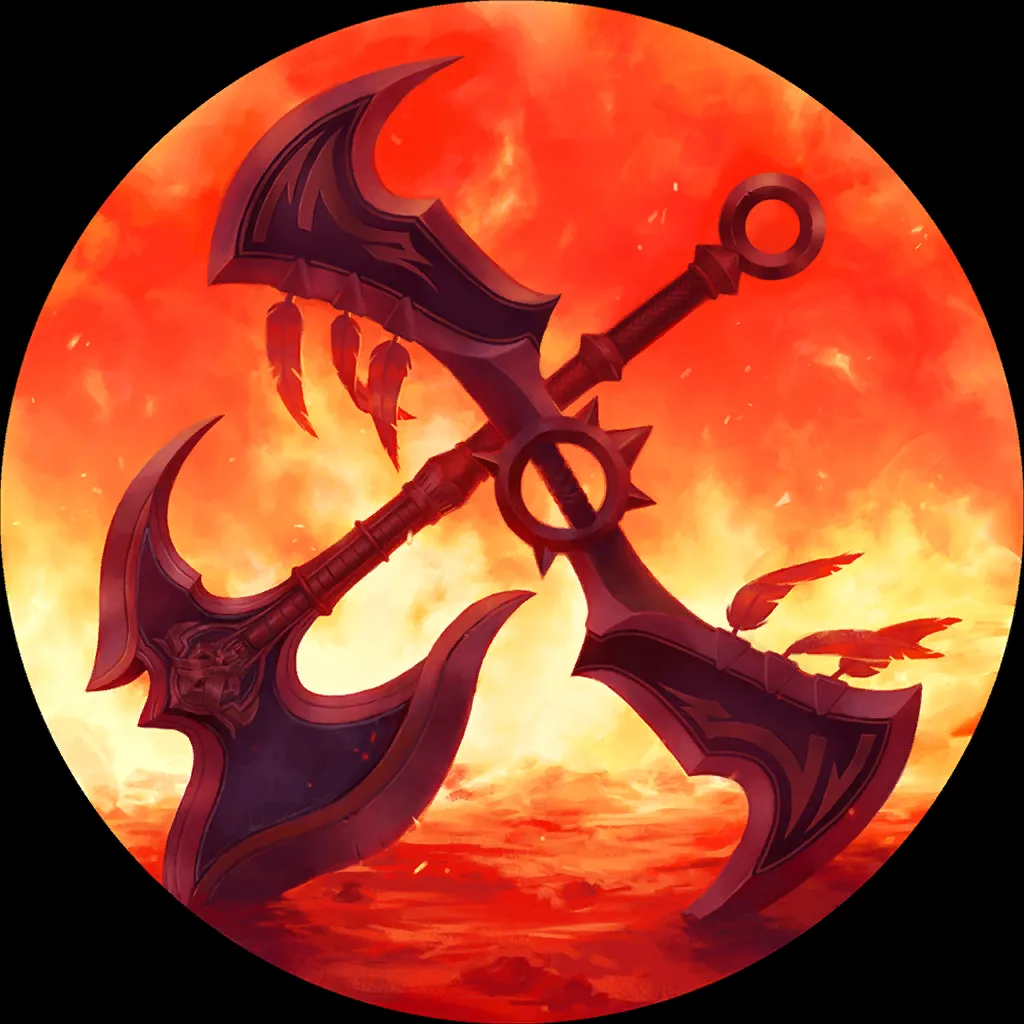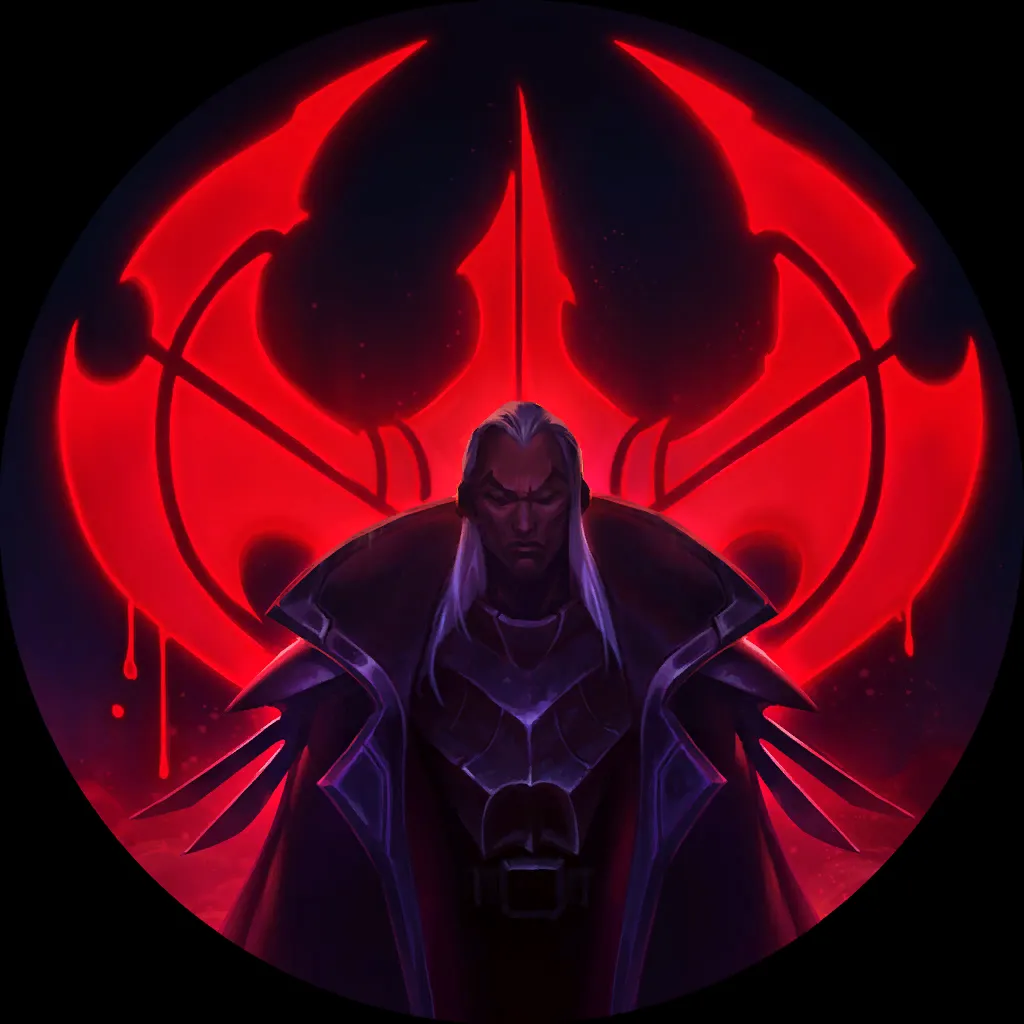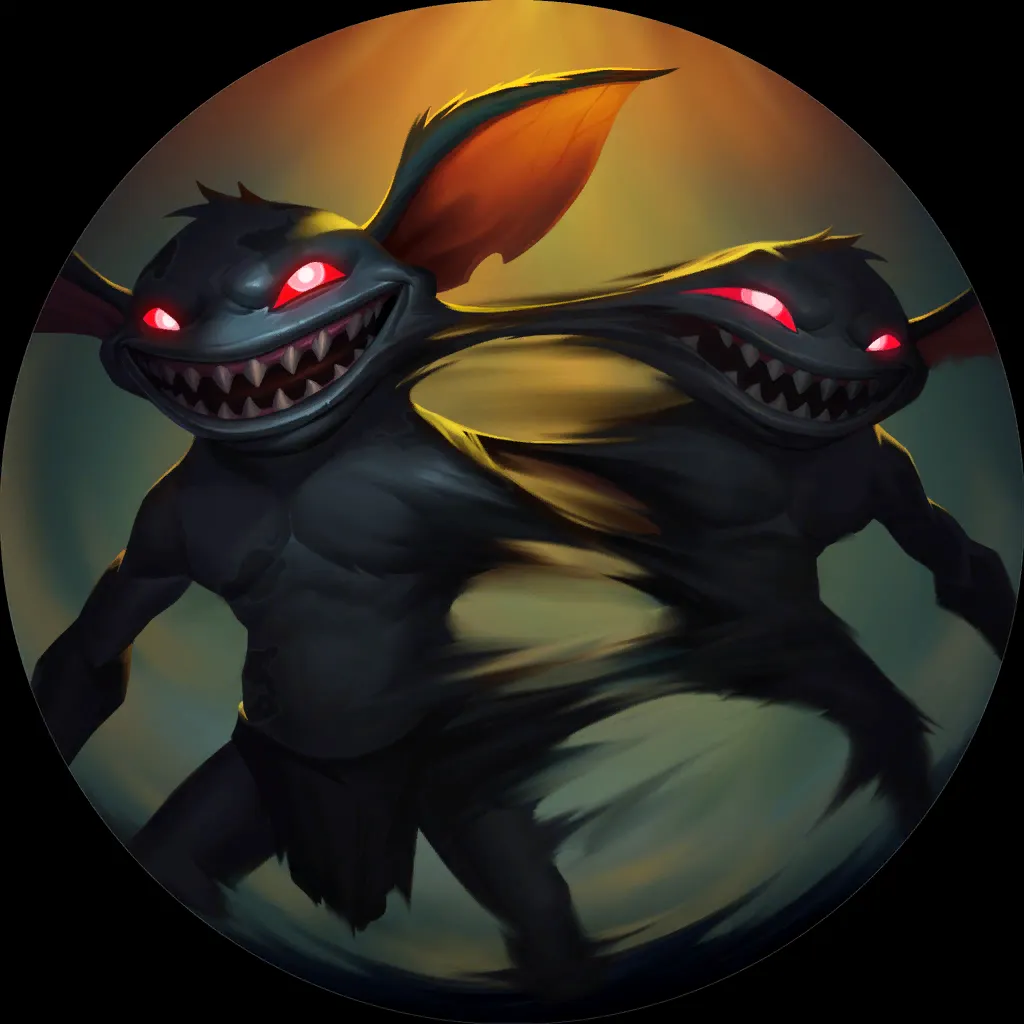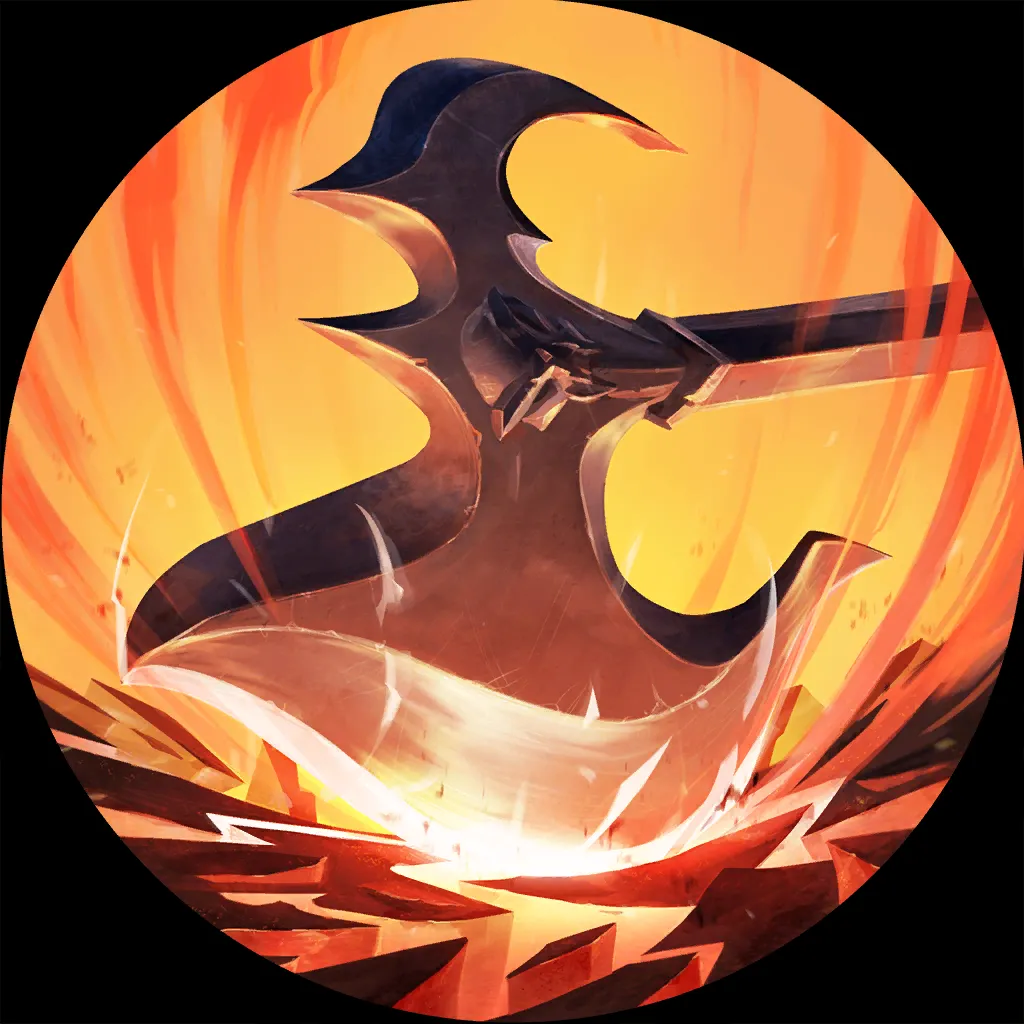 ---
Sejuani Gwen
One of the gems Monte & Leer found in their journey through Diamond – according to Monte, this deck was originally created by DRocksaint, then Brokenball, one of EMEA's fiercest competitors, refined it and took it to Masters.
When looking at average performance, though, Brokenball's list seems to be performing quite poorly overall, so I shall recommend a different take, which according to the data punches at 53% across well over 300 games played.
6
0
13
21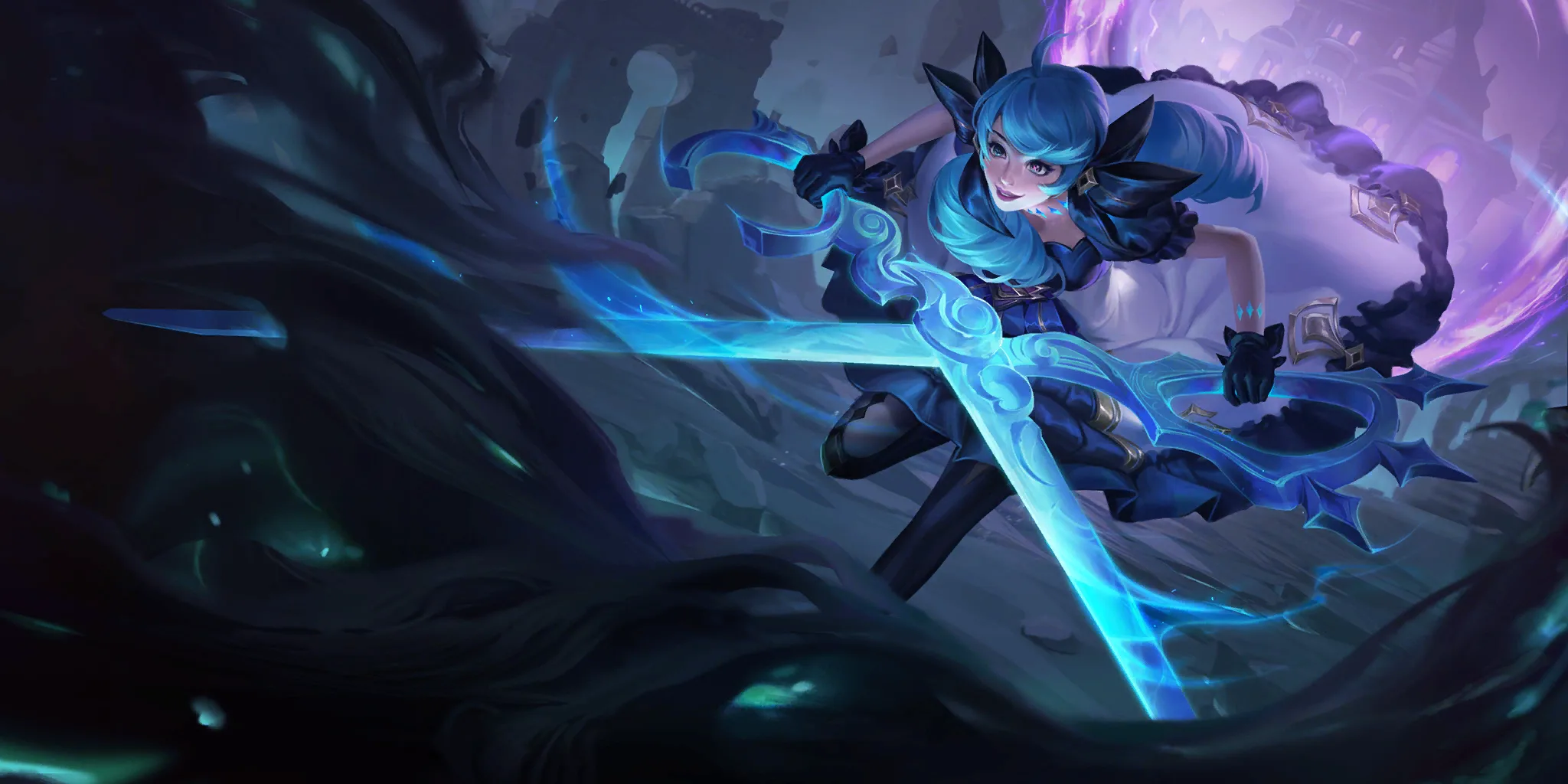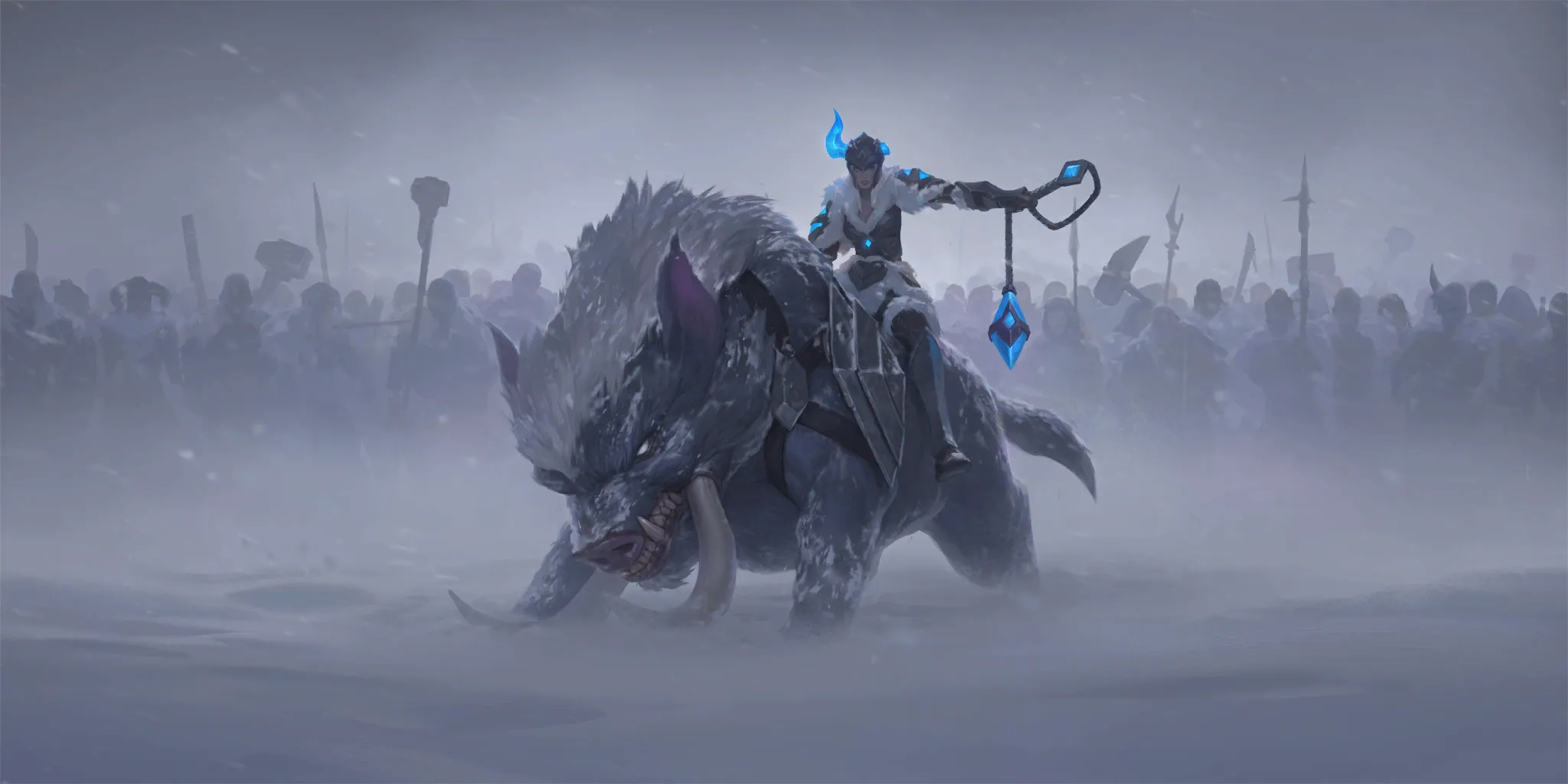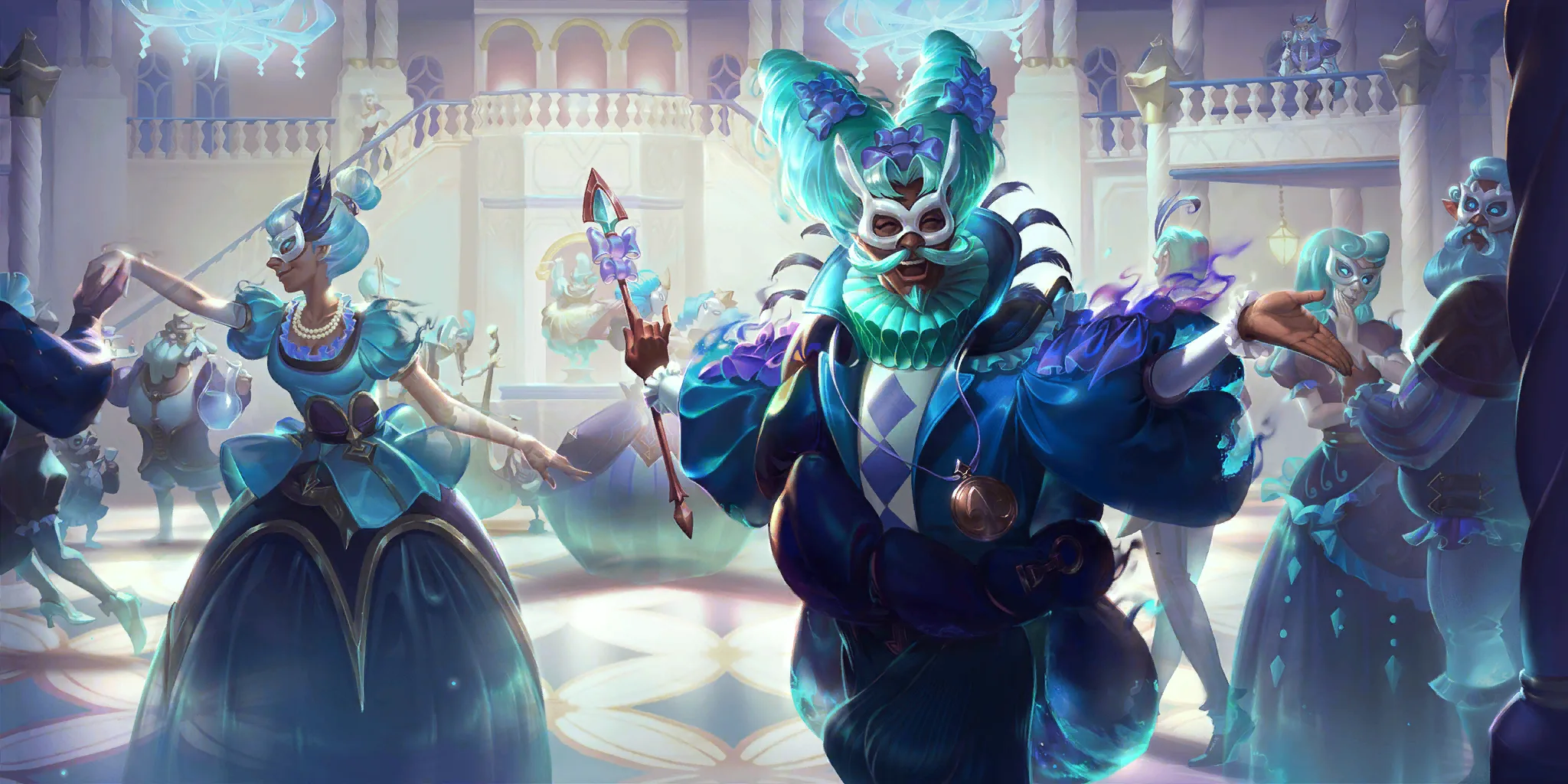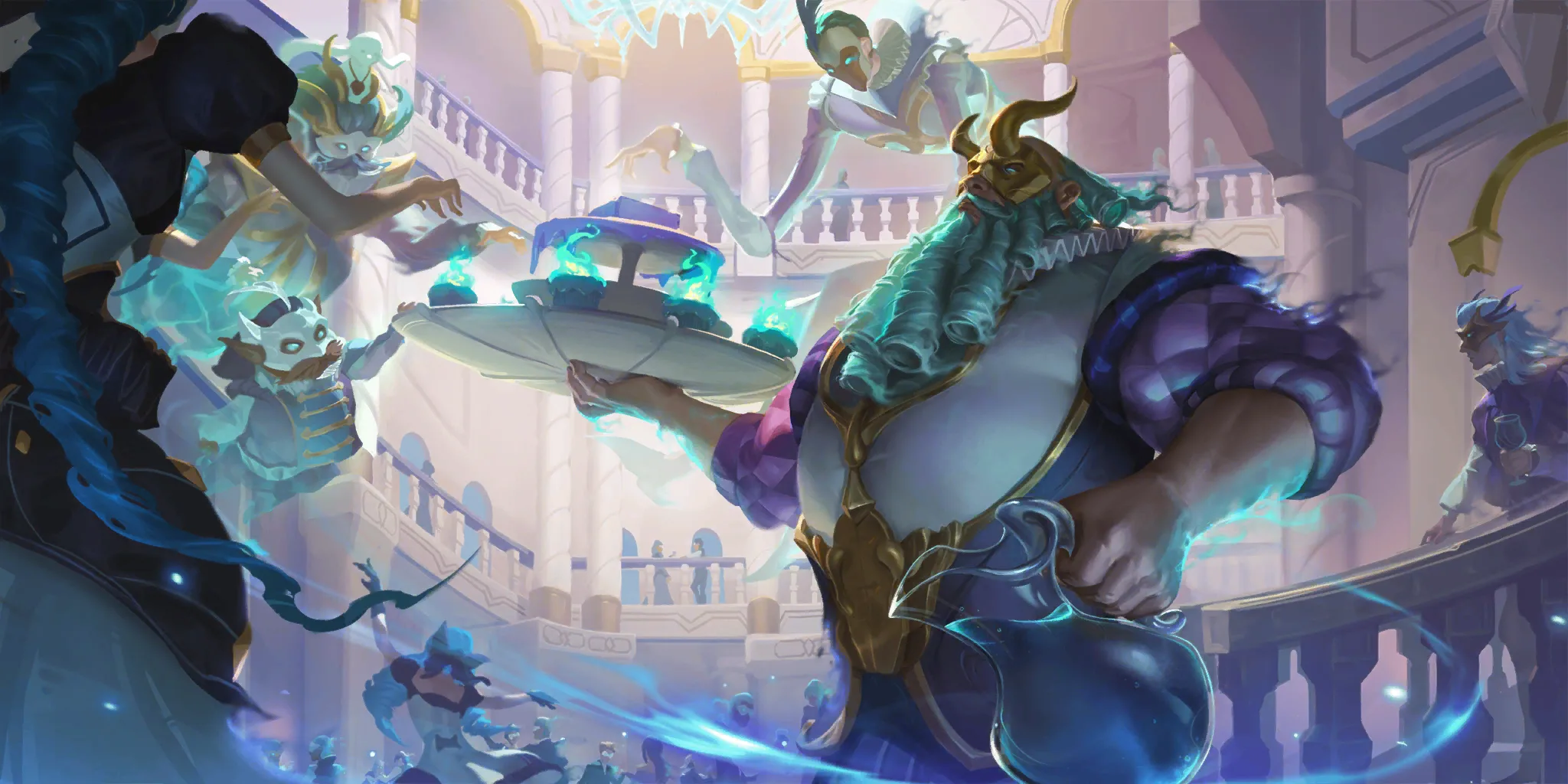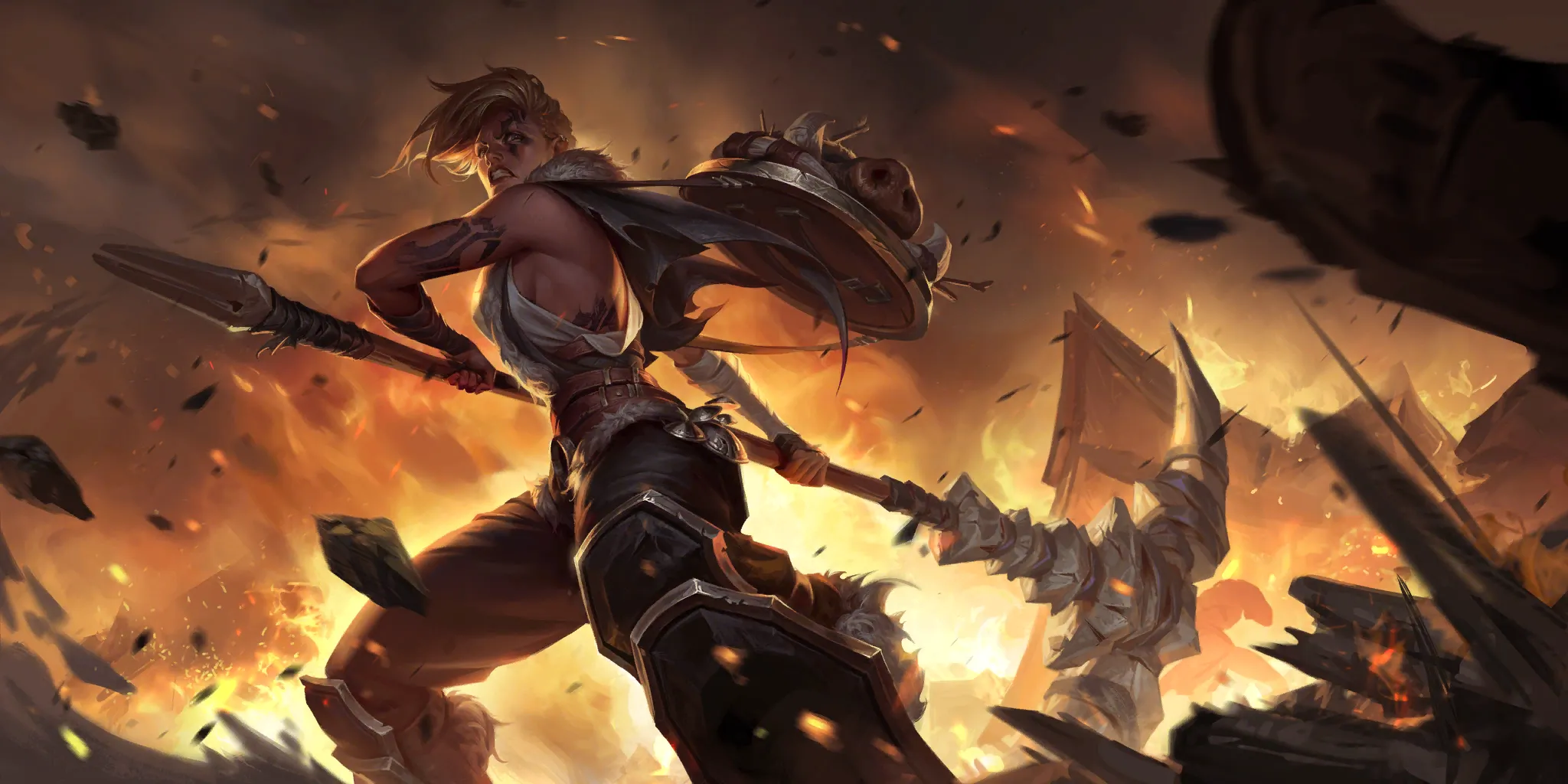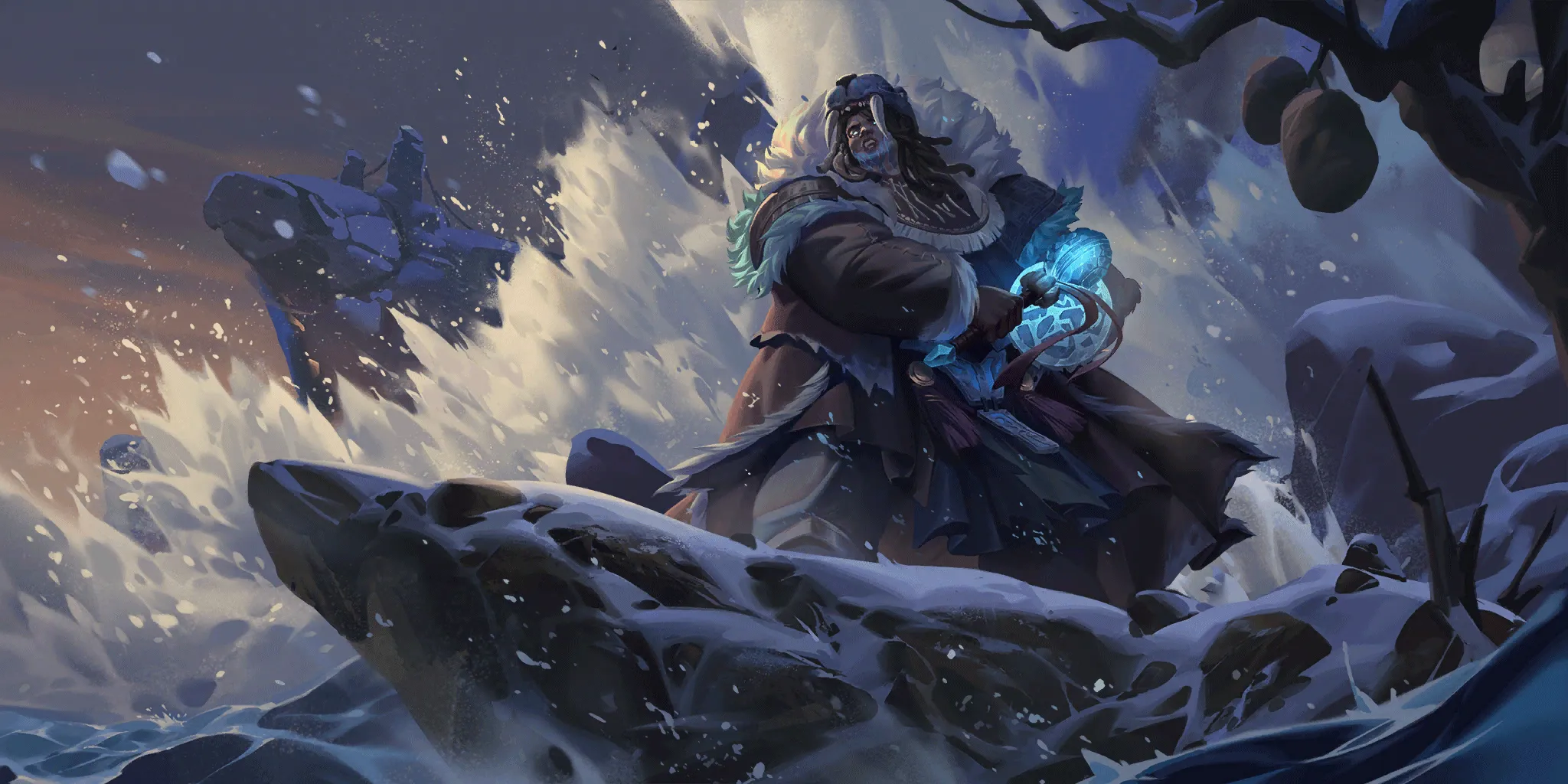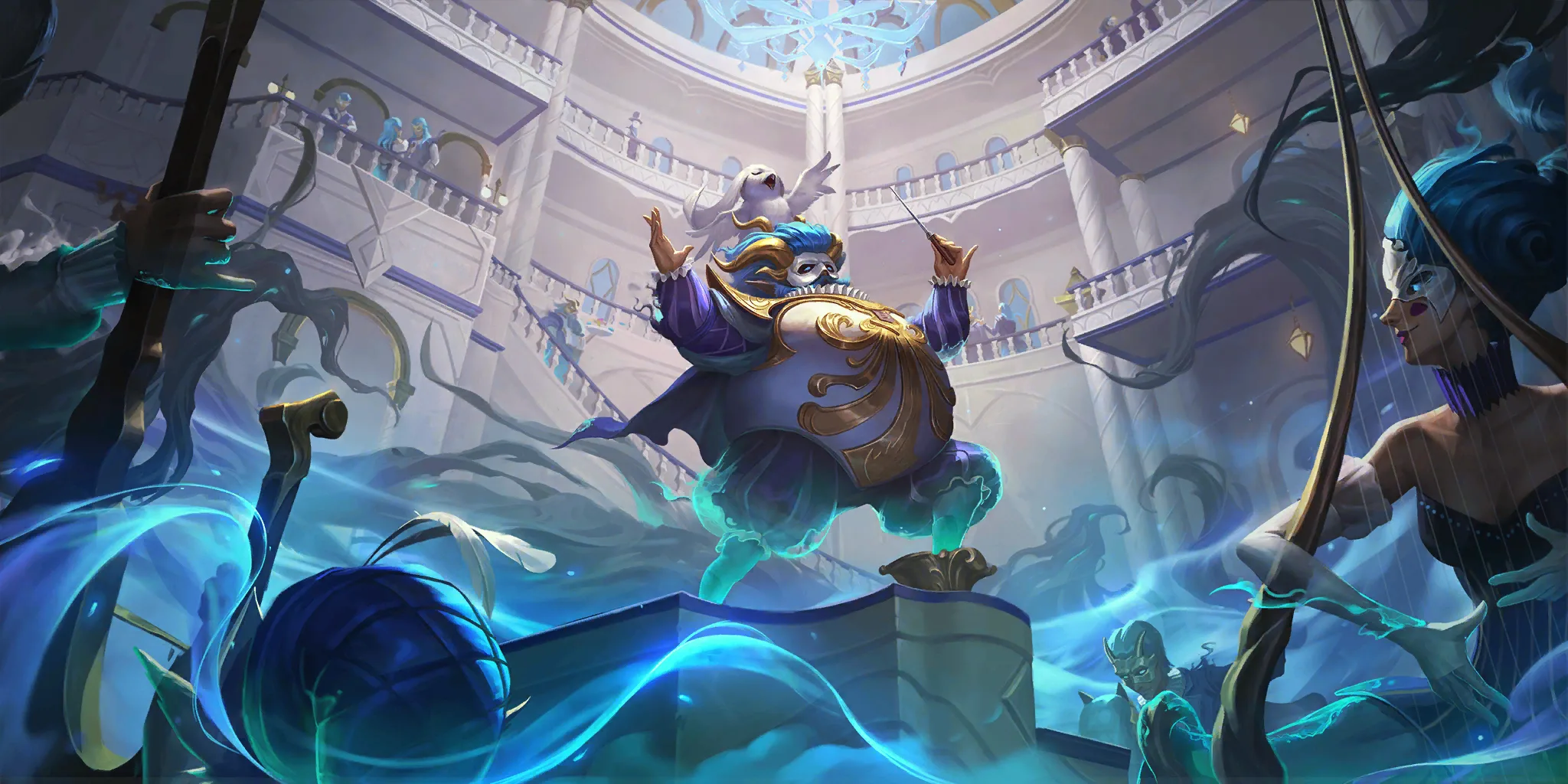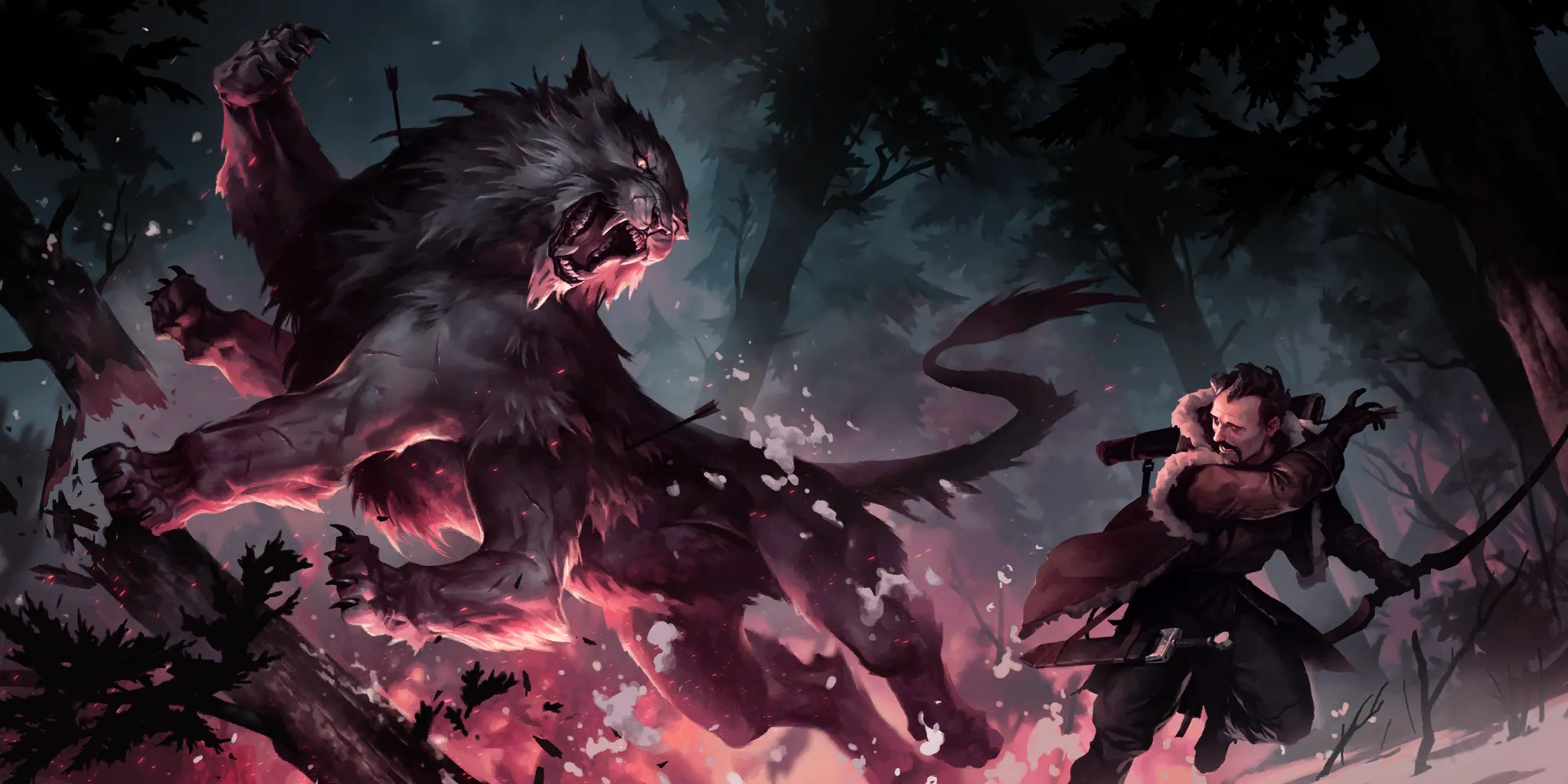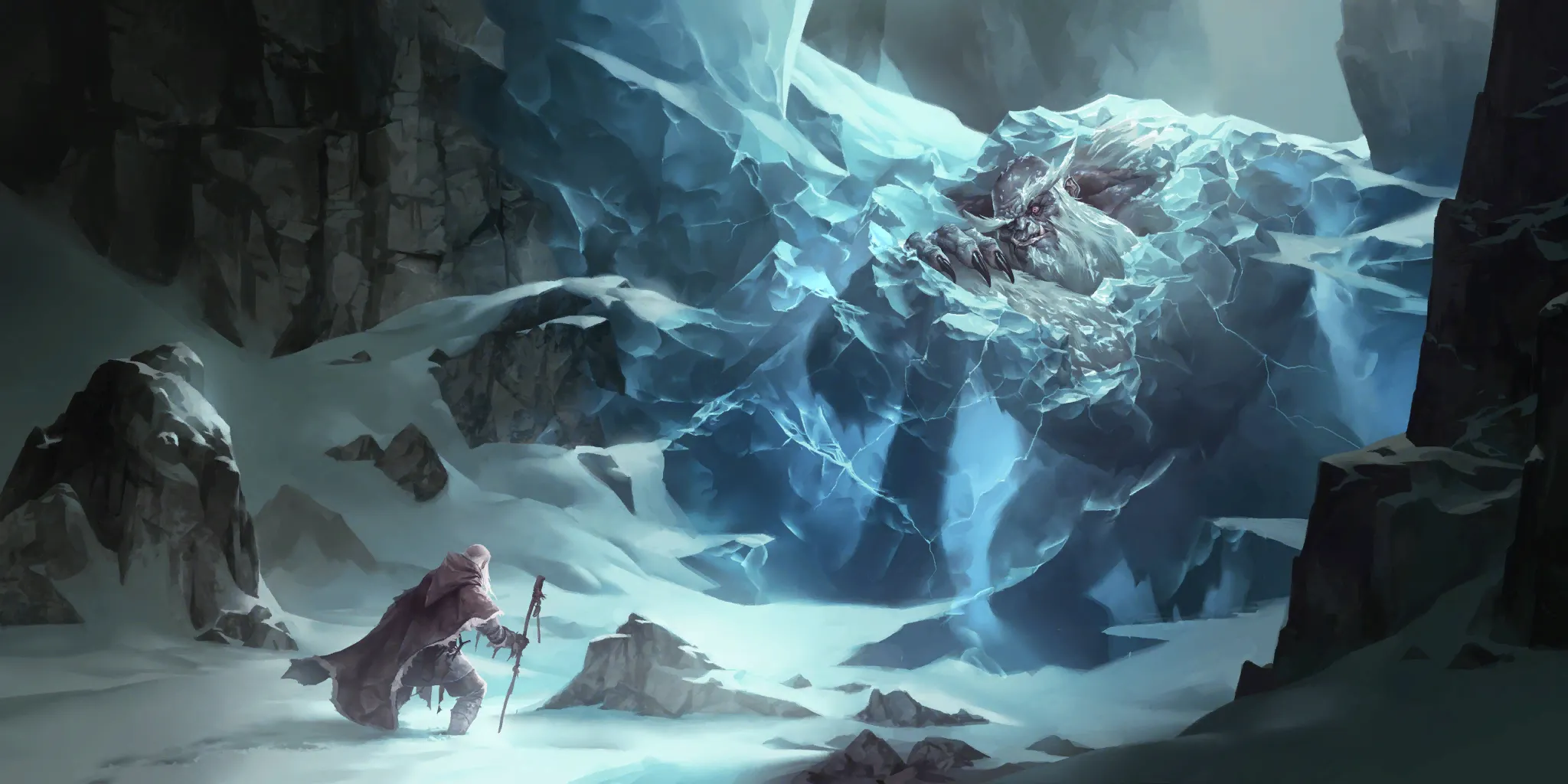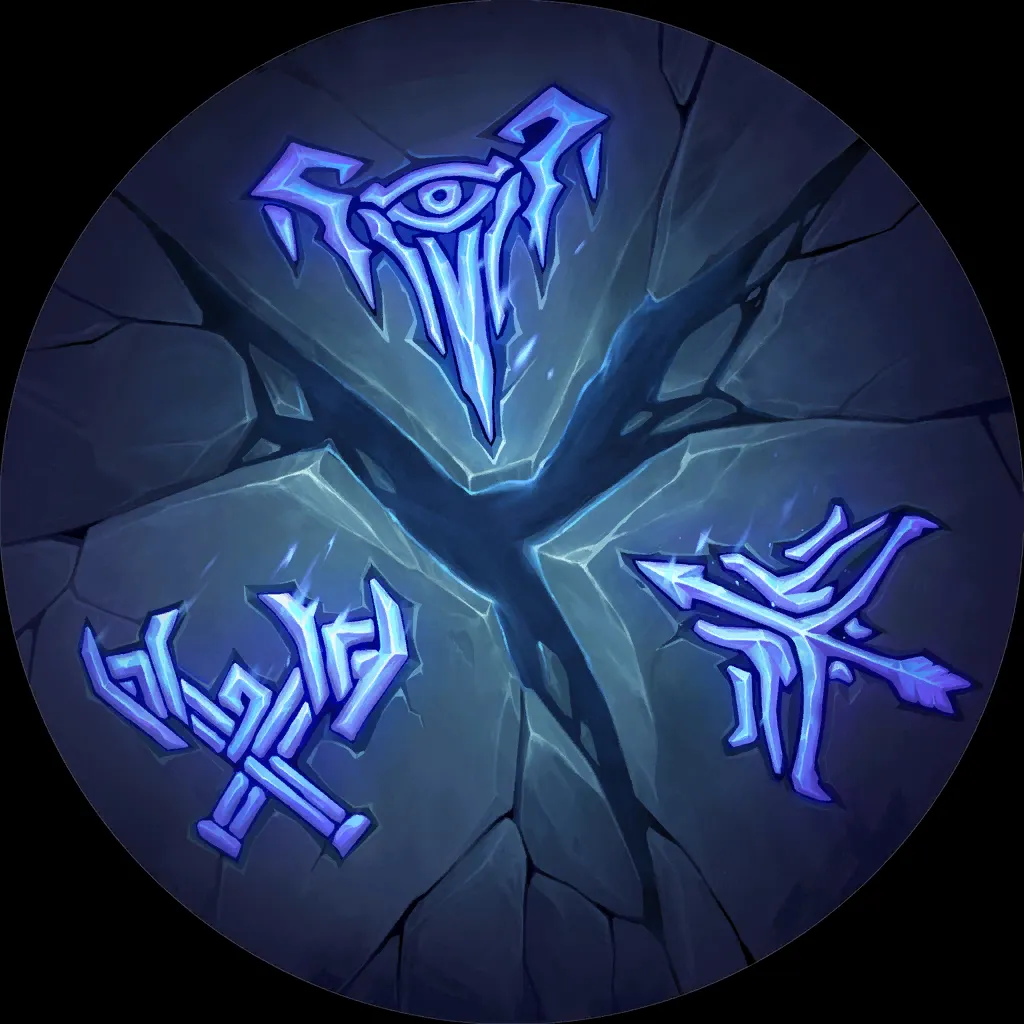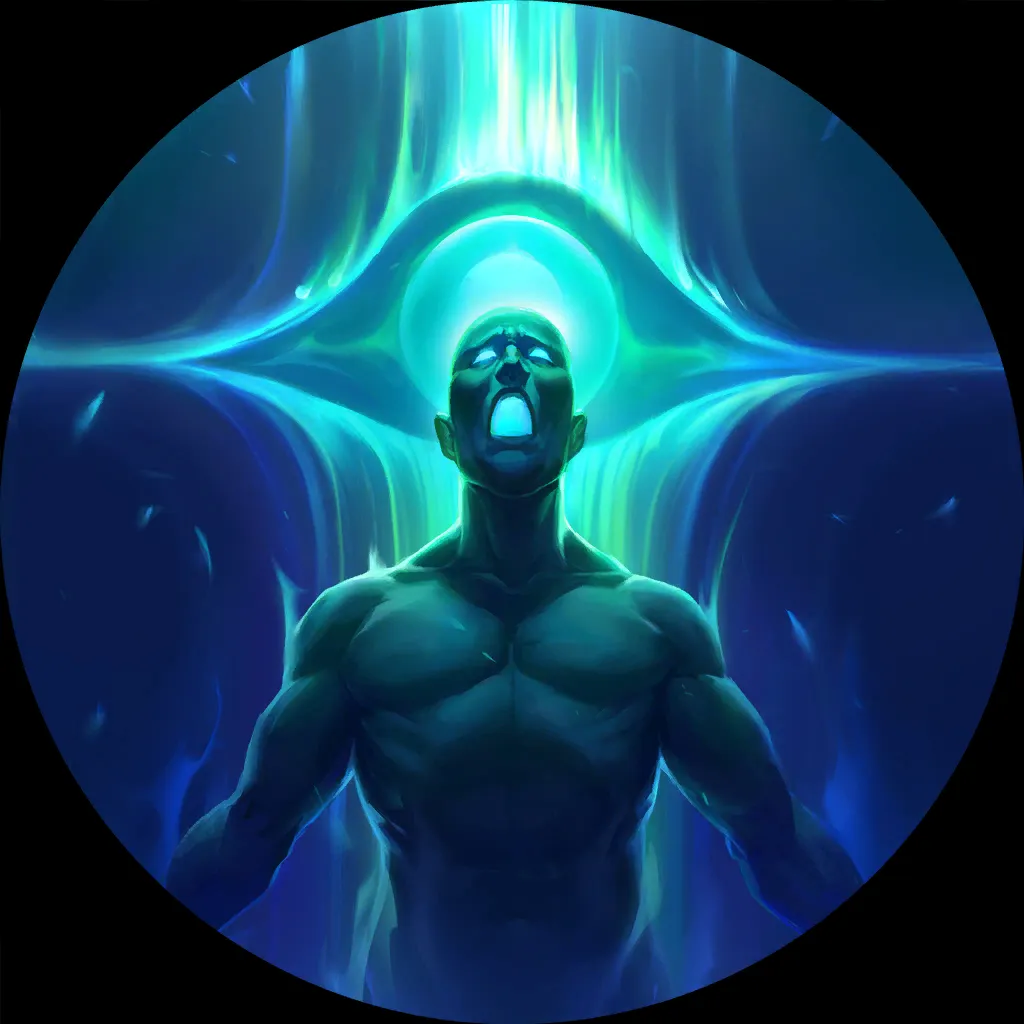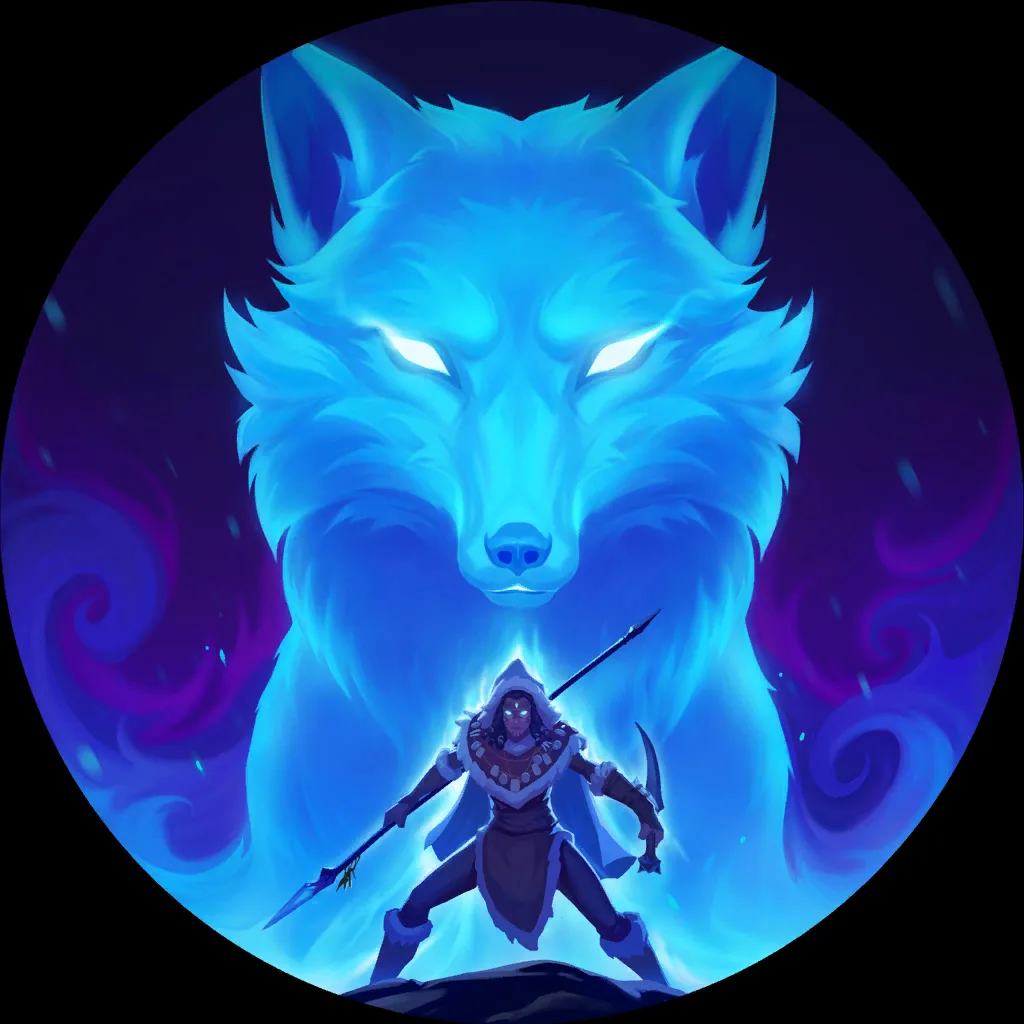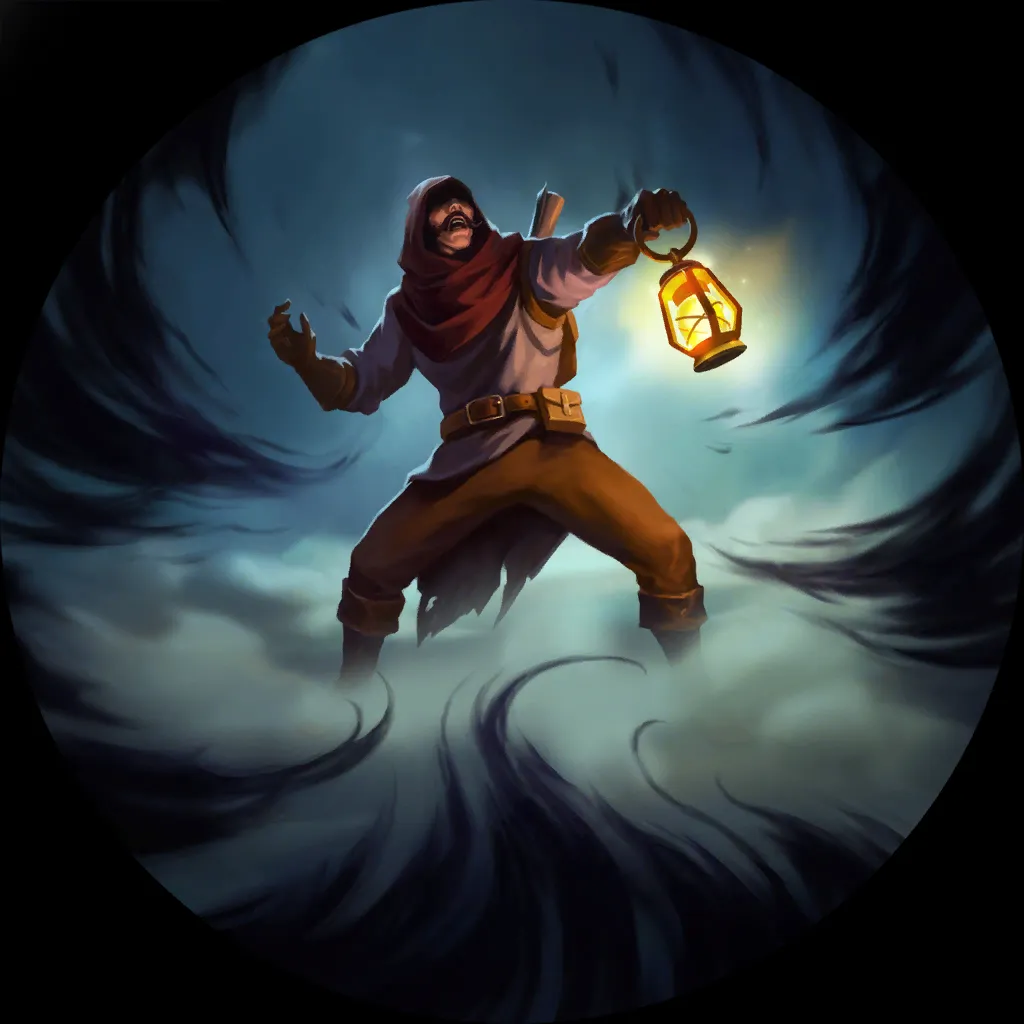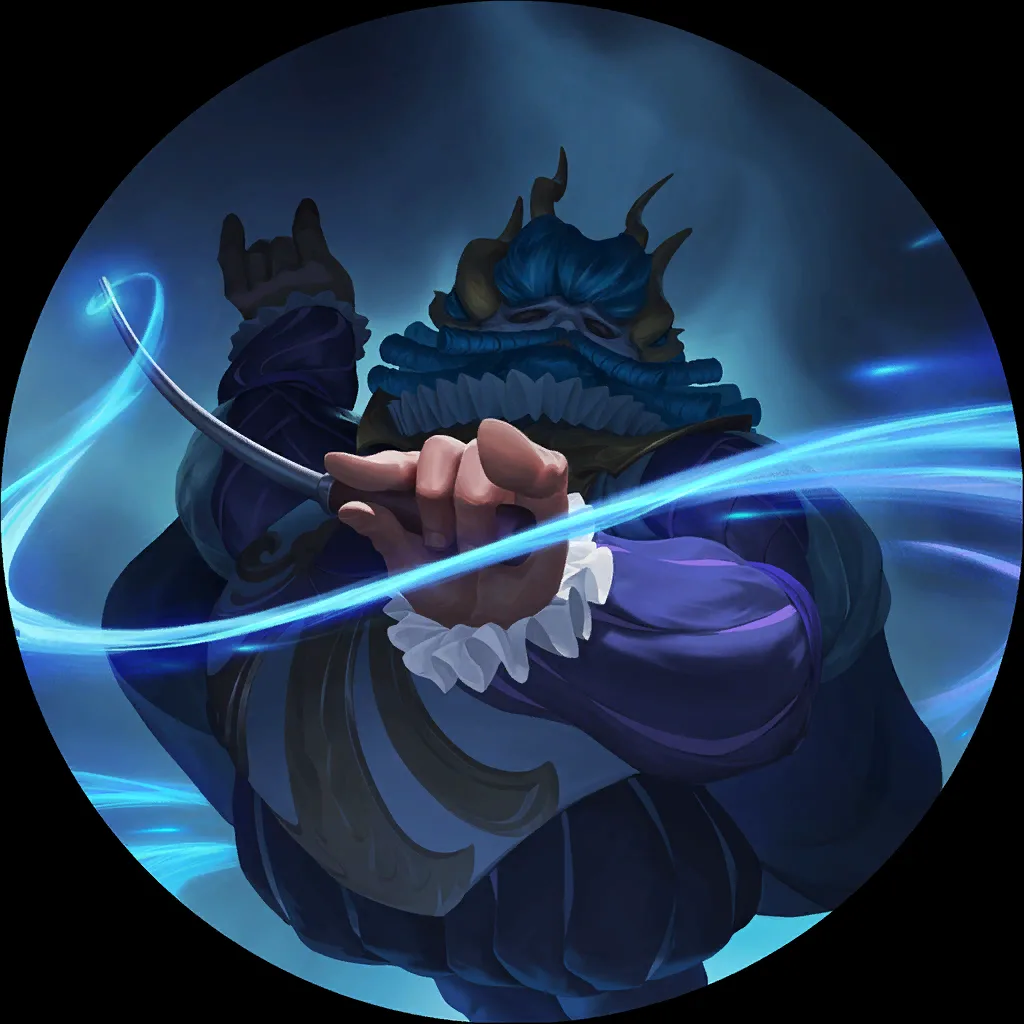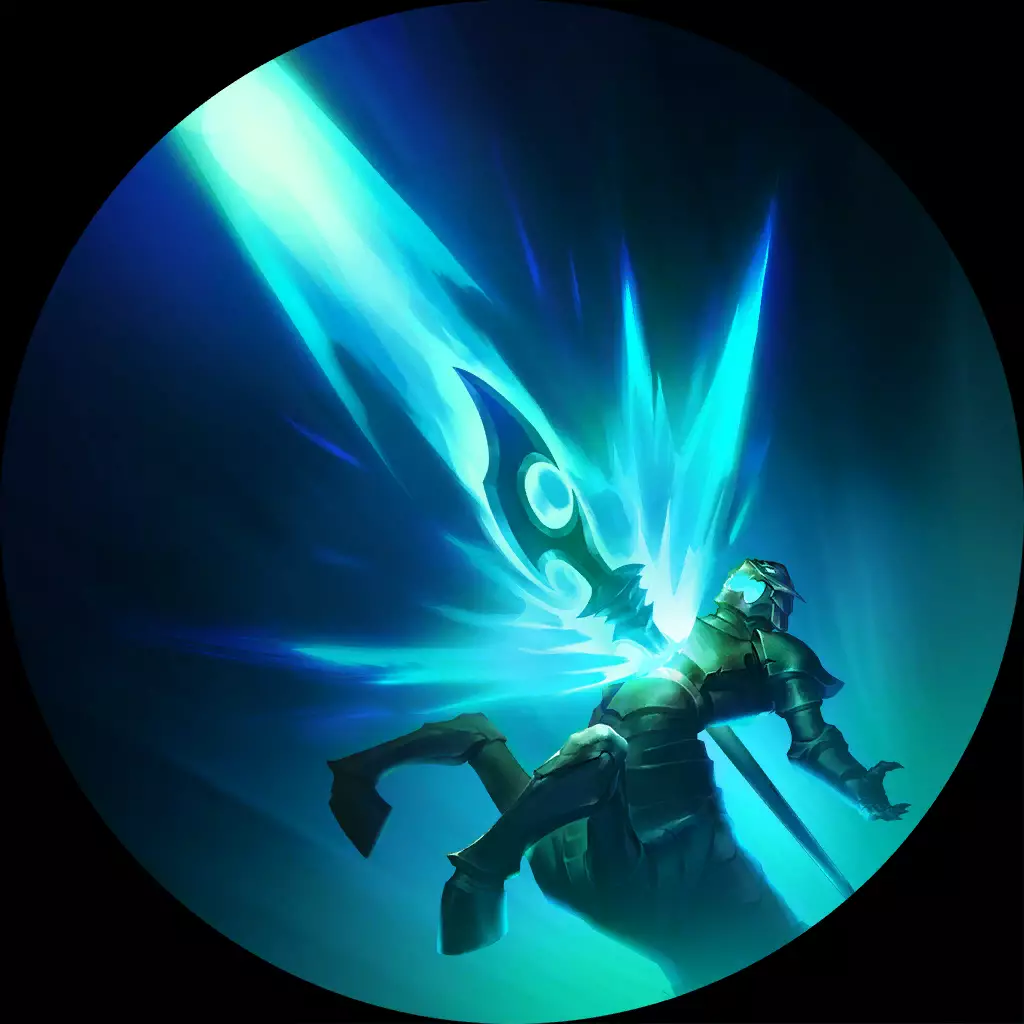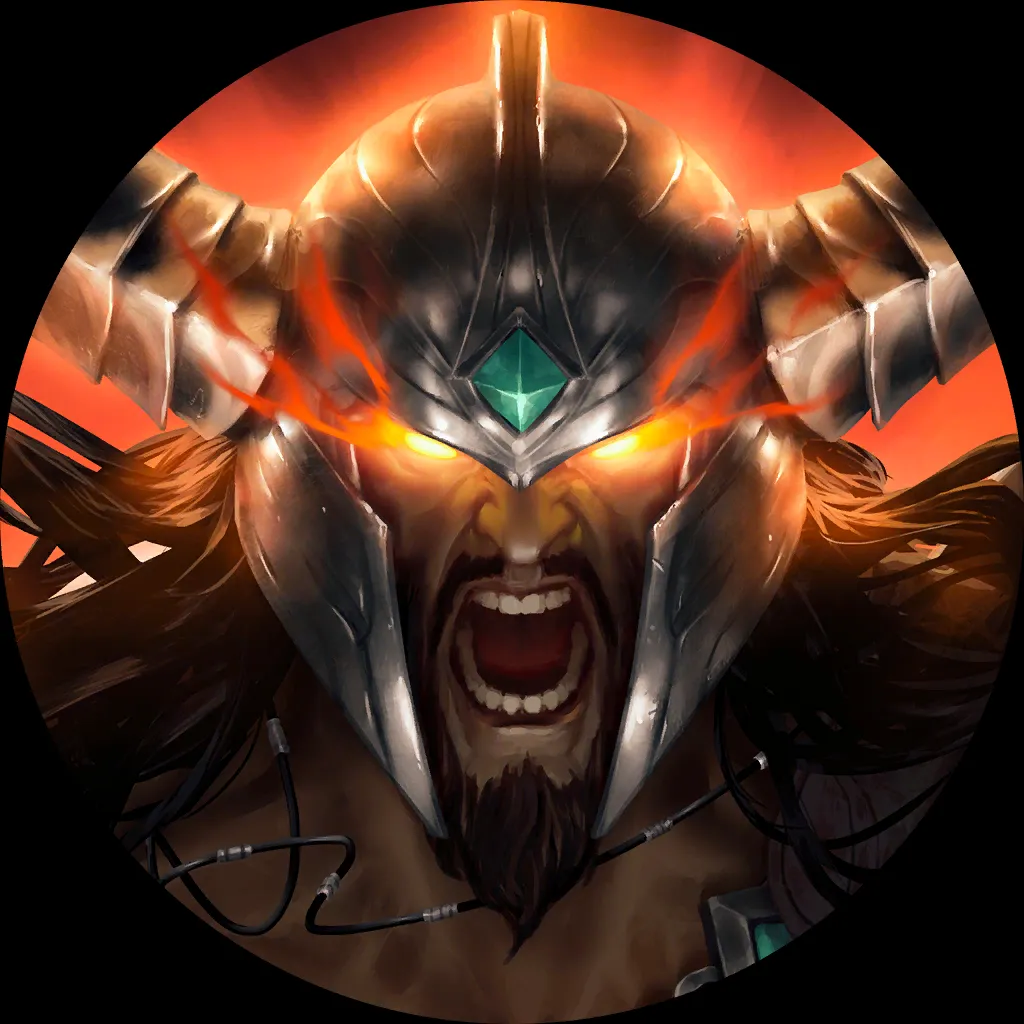 ---
Zed Bard
As noted several times now, Zed Bard is not a fluke – as Leer describes in his conversation with prominent pilot Jinden, Zed Bard is indeed a bit of a high-rolly blend, but one that can be piloted to the very top.
6
3
6
25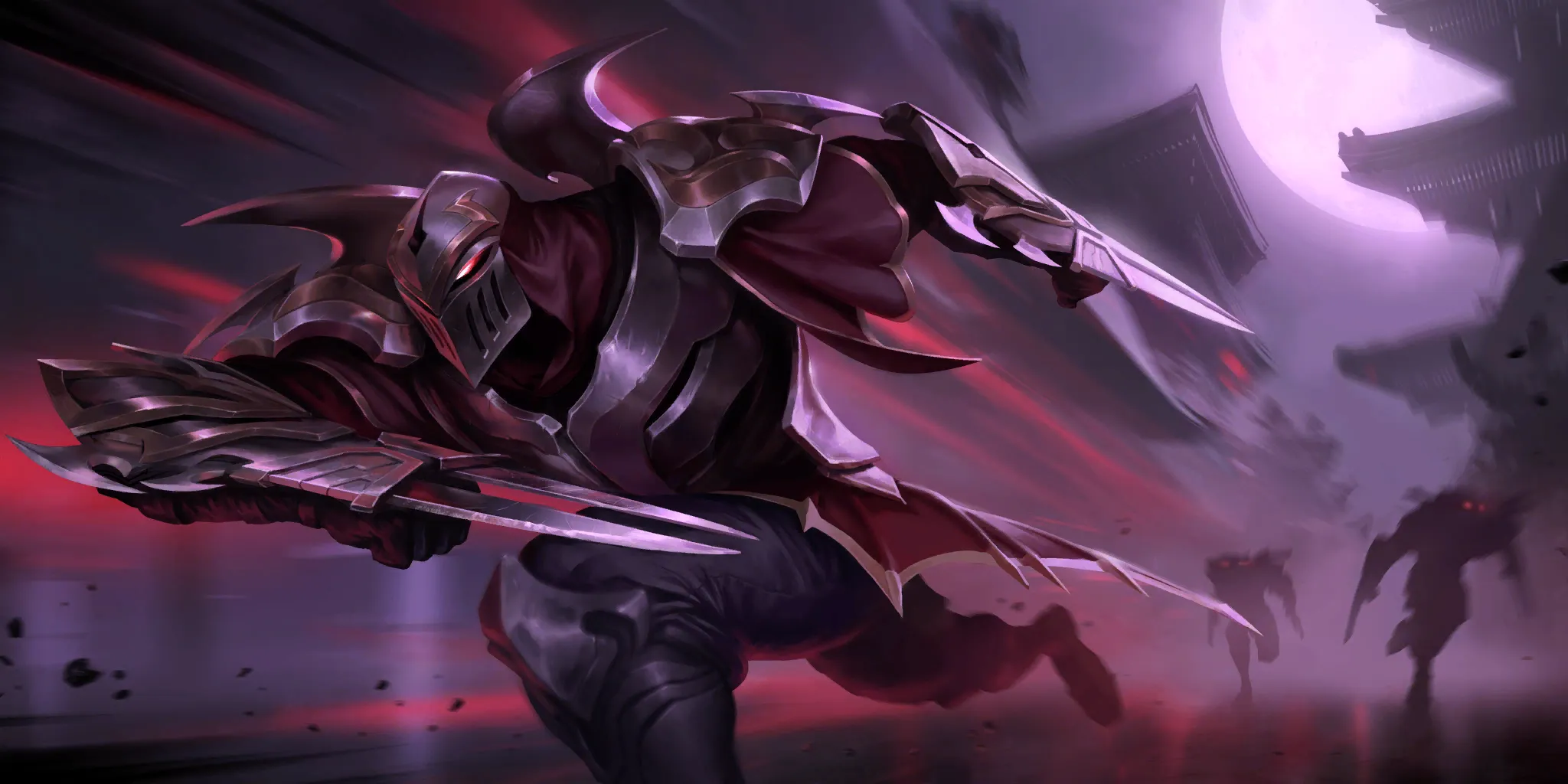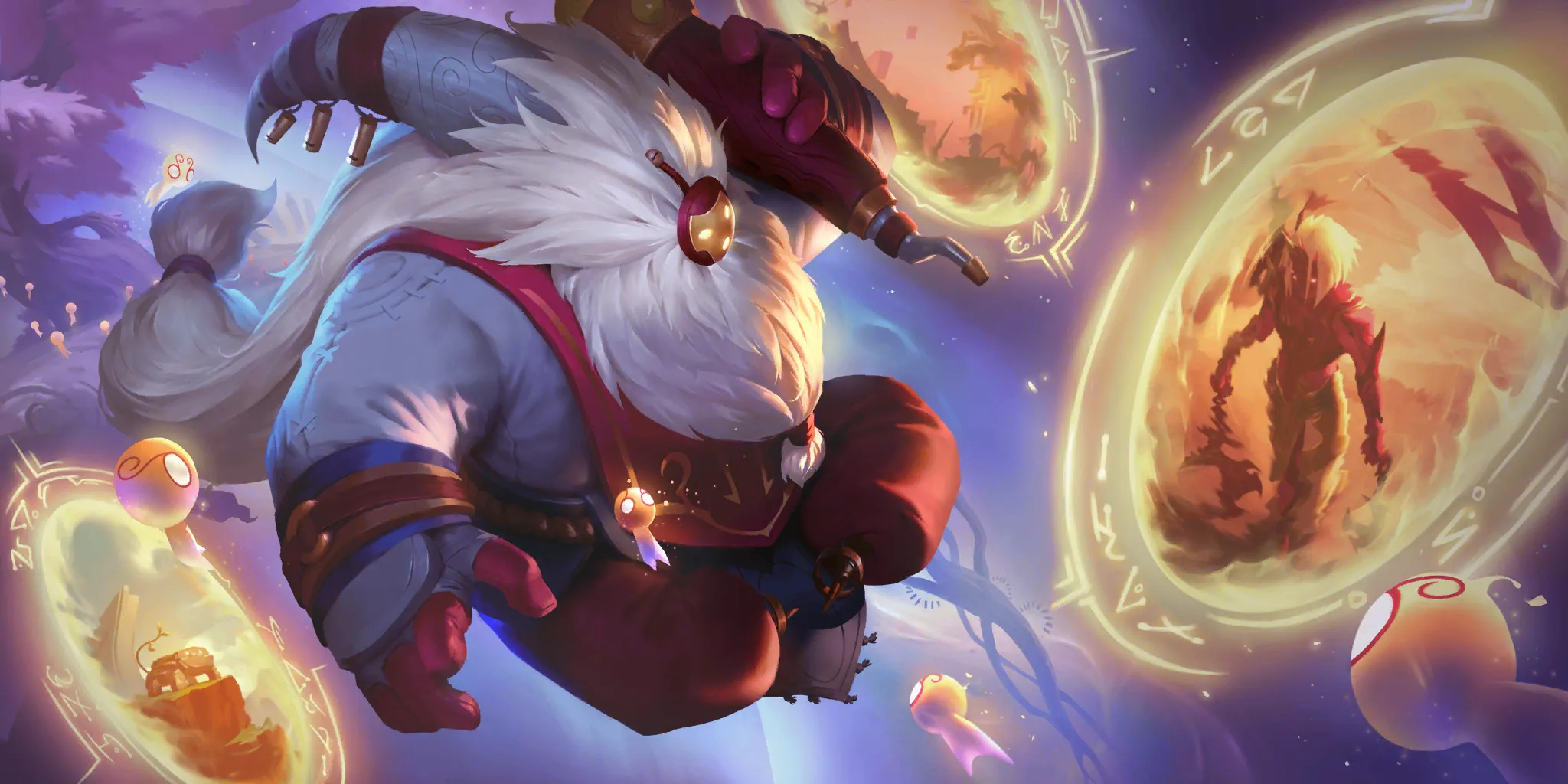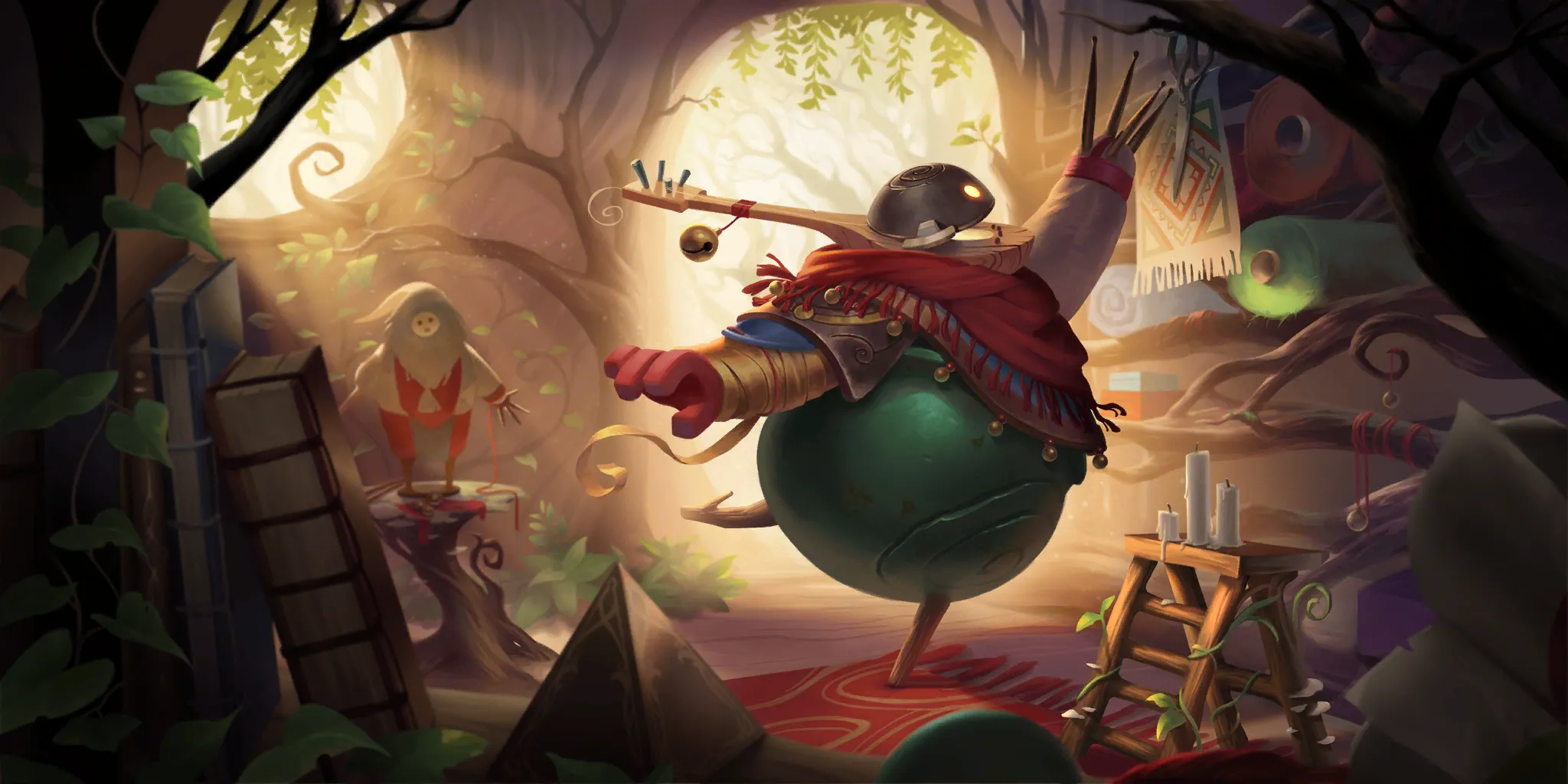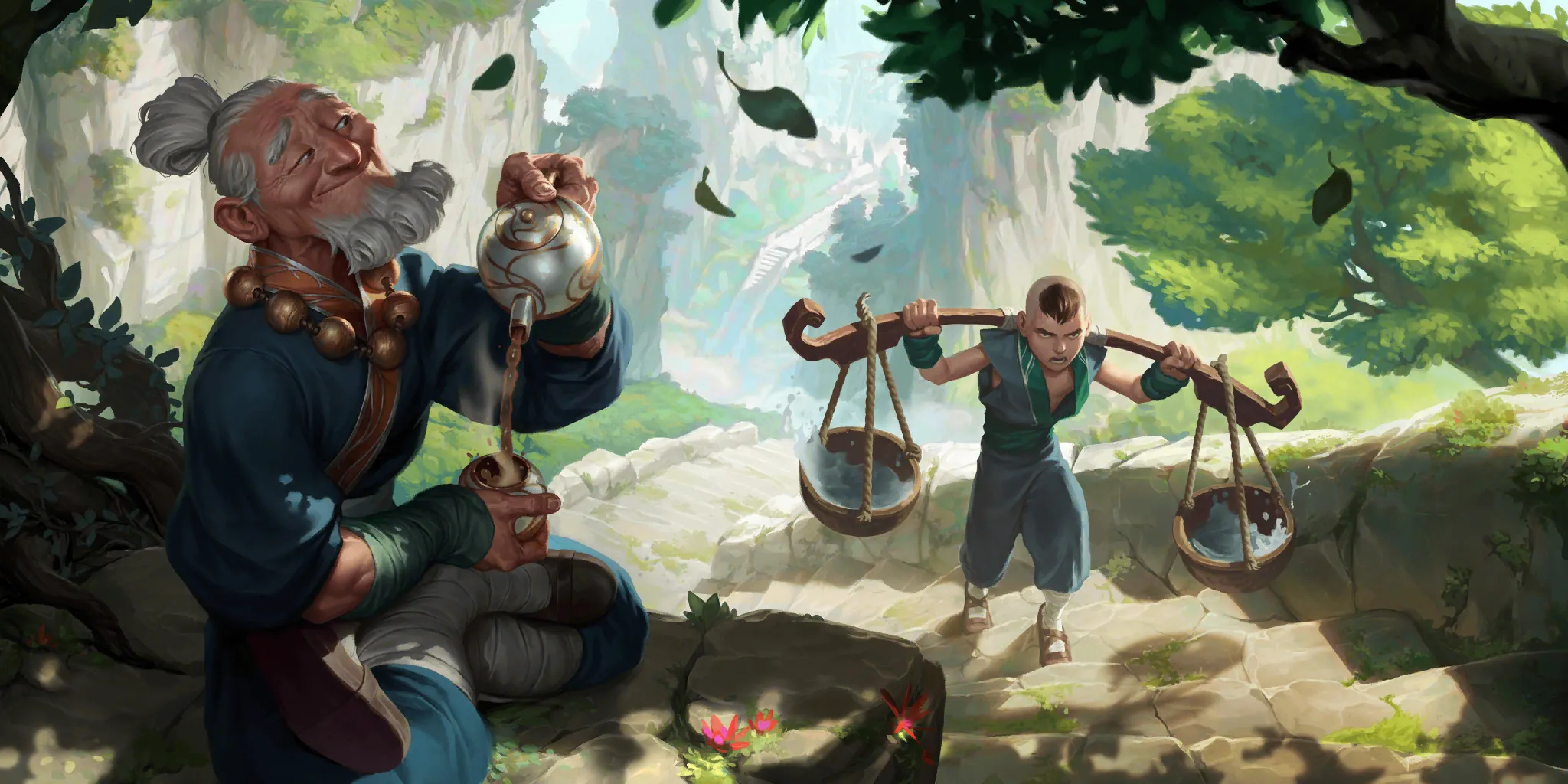 Esmus, Breath of the World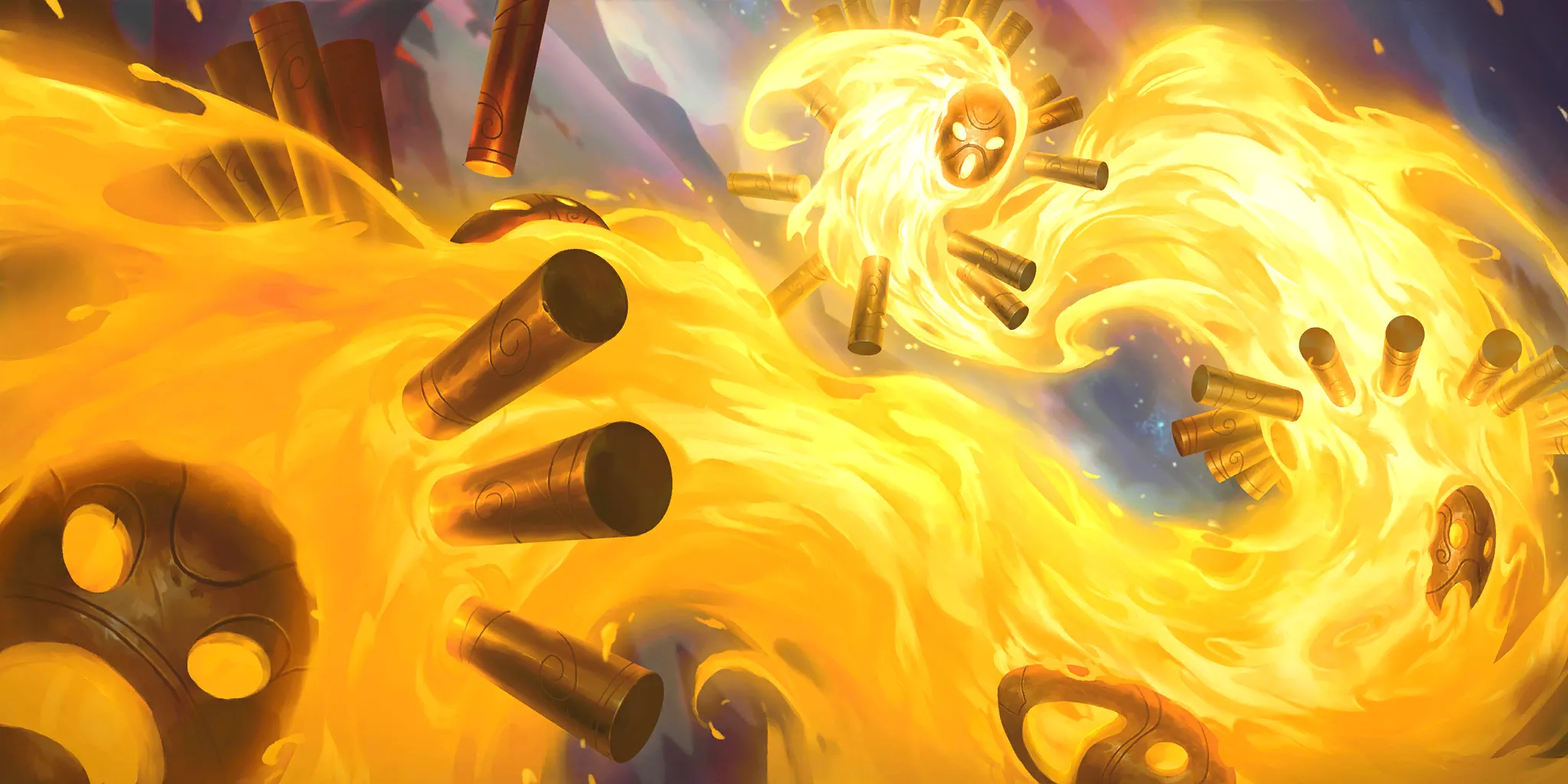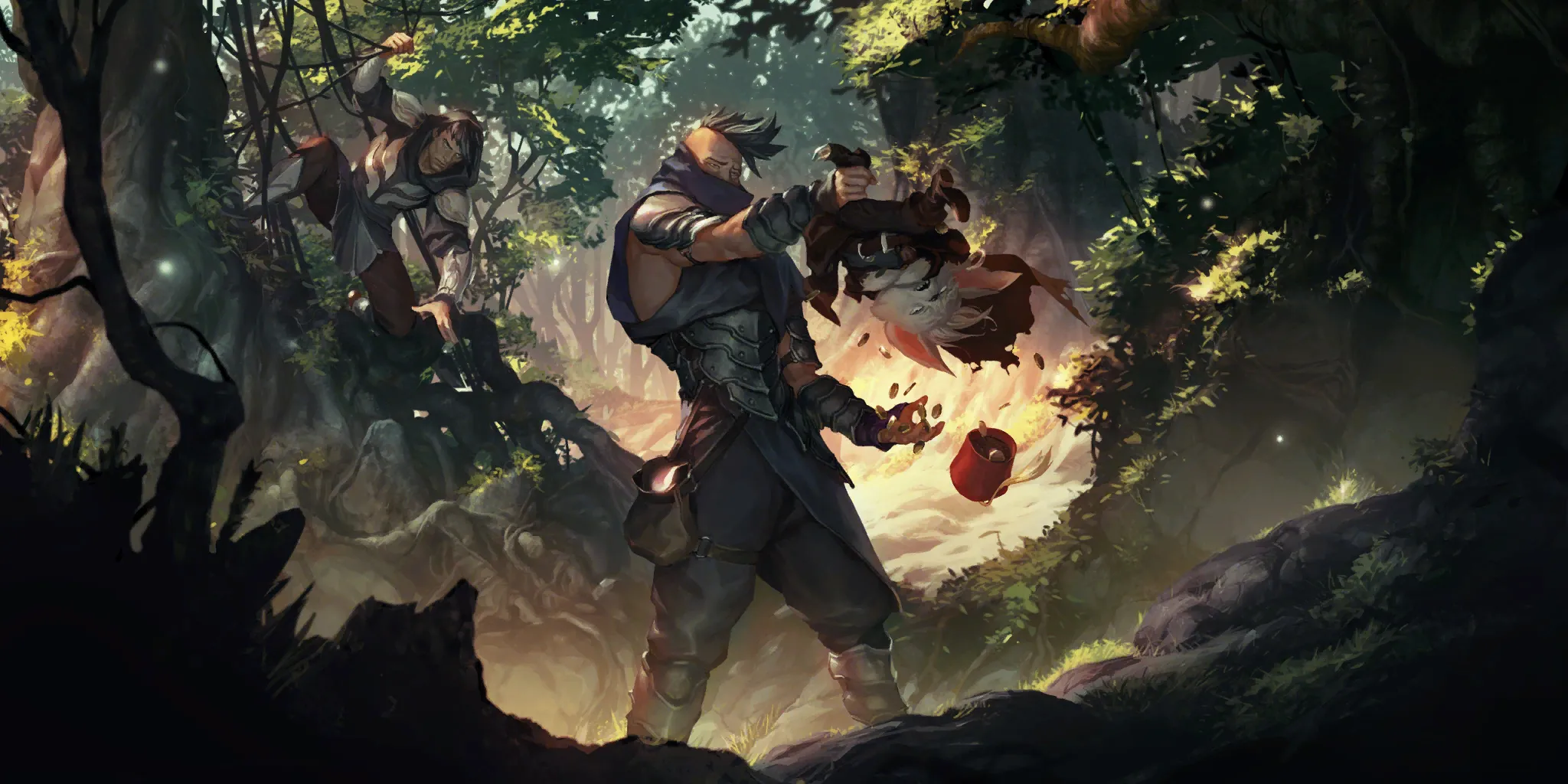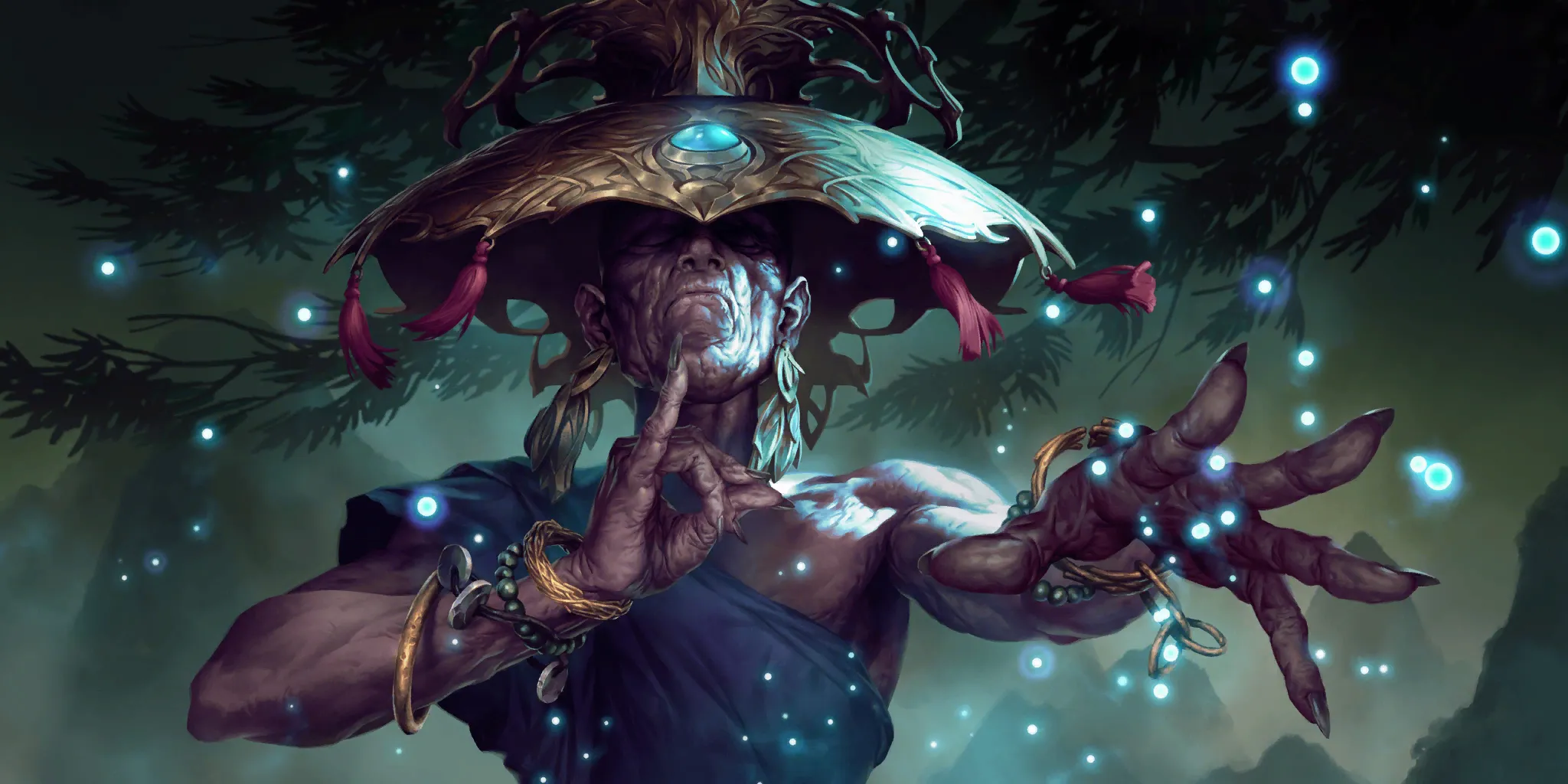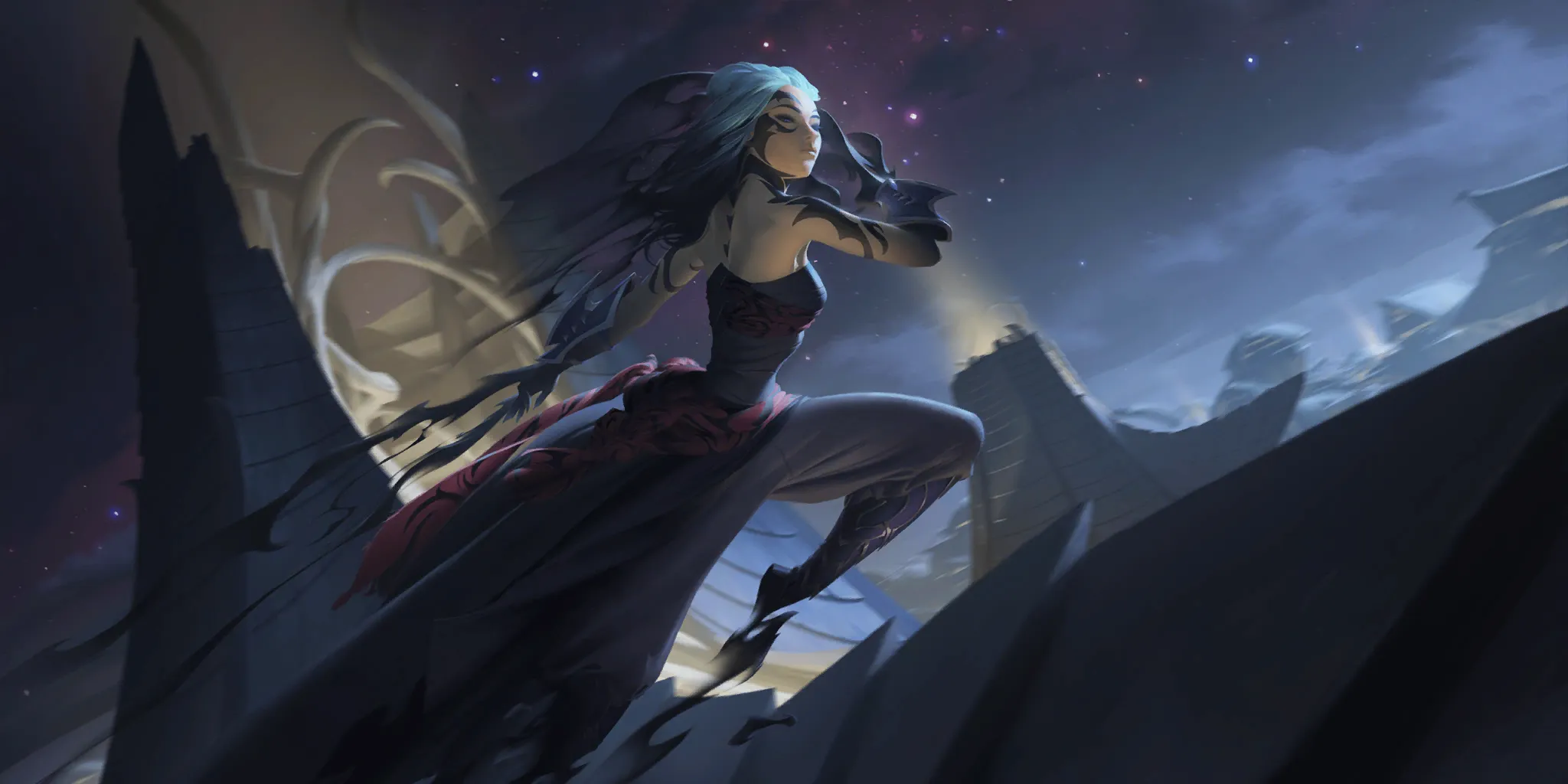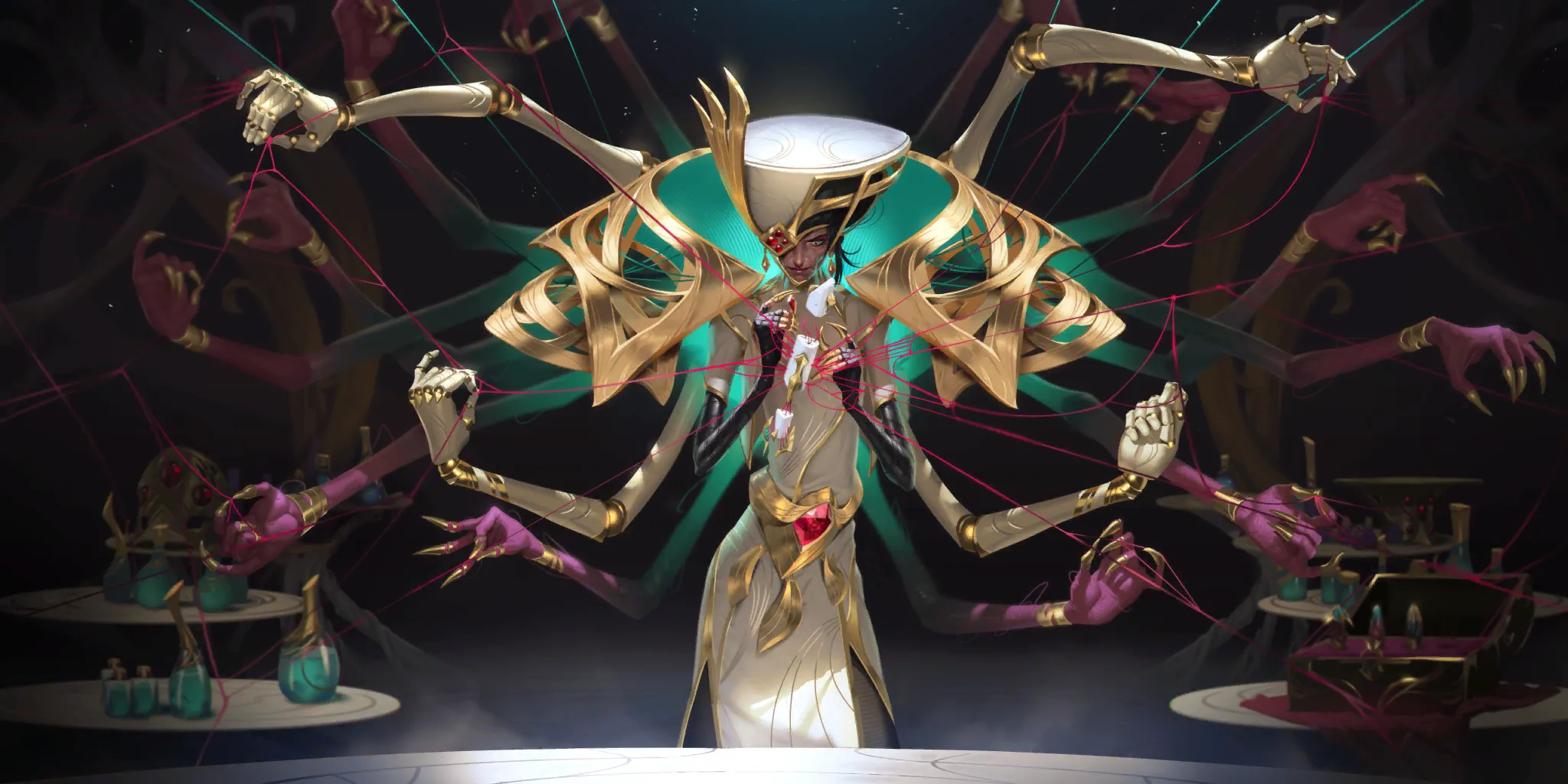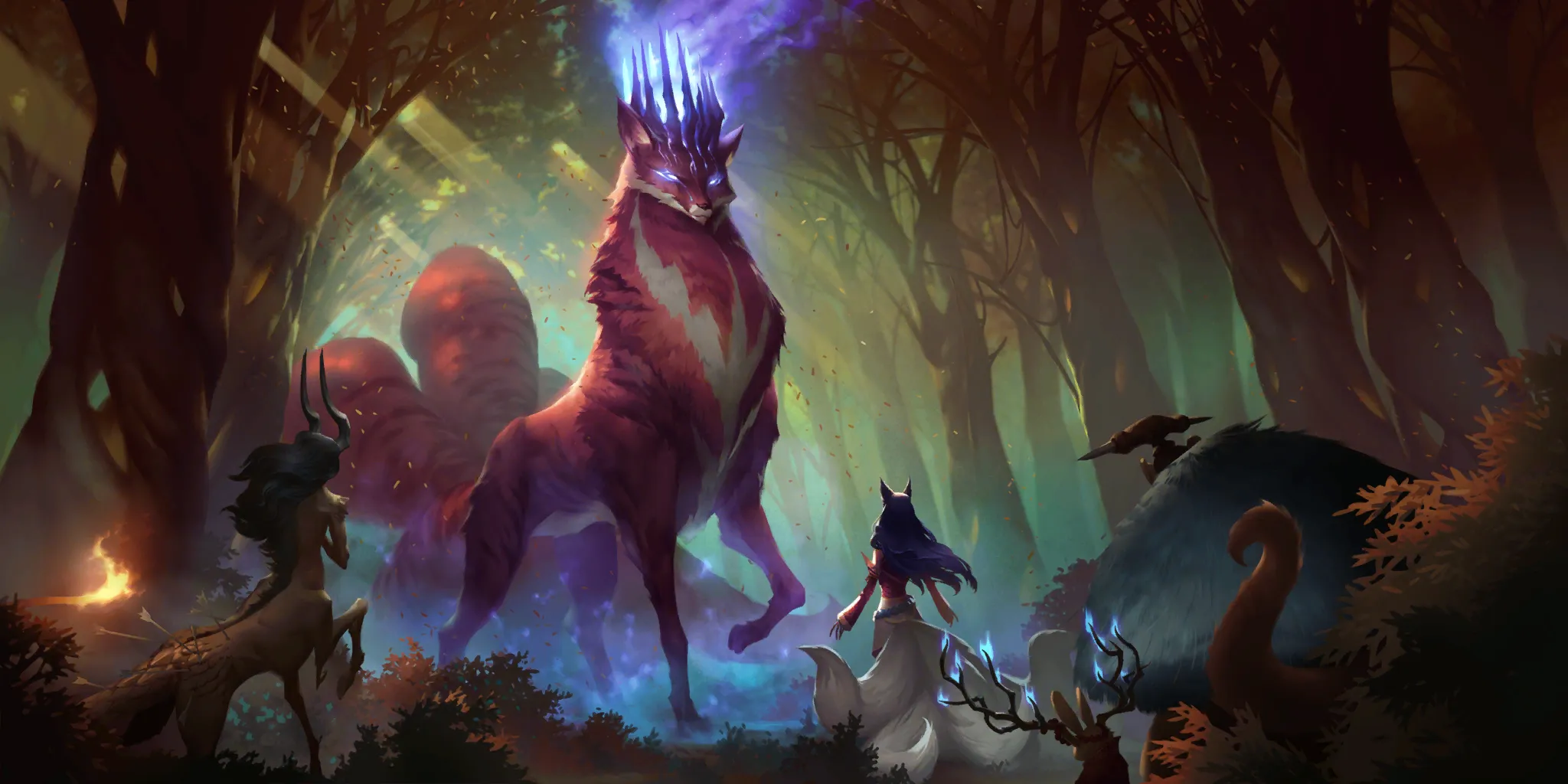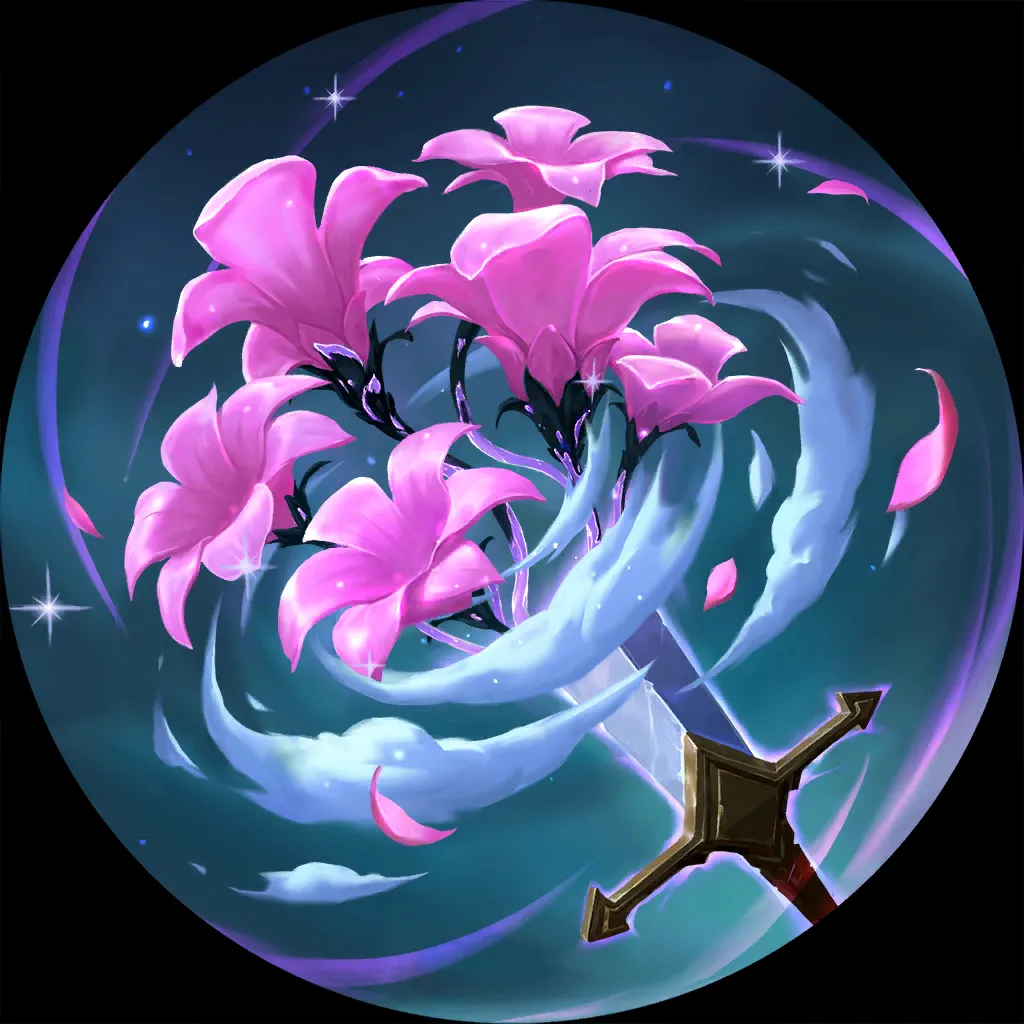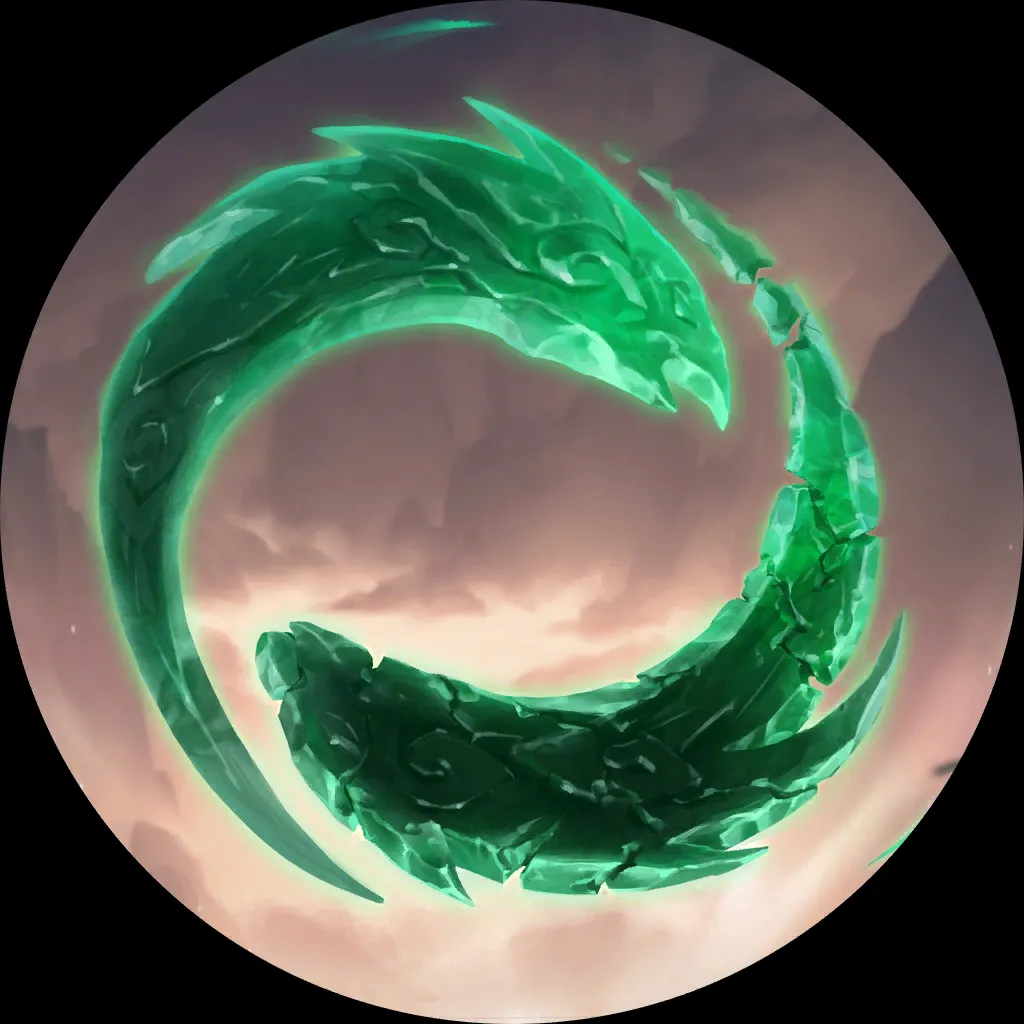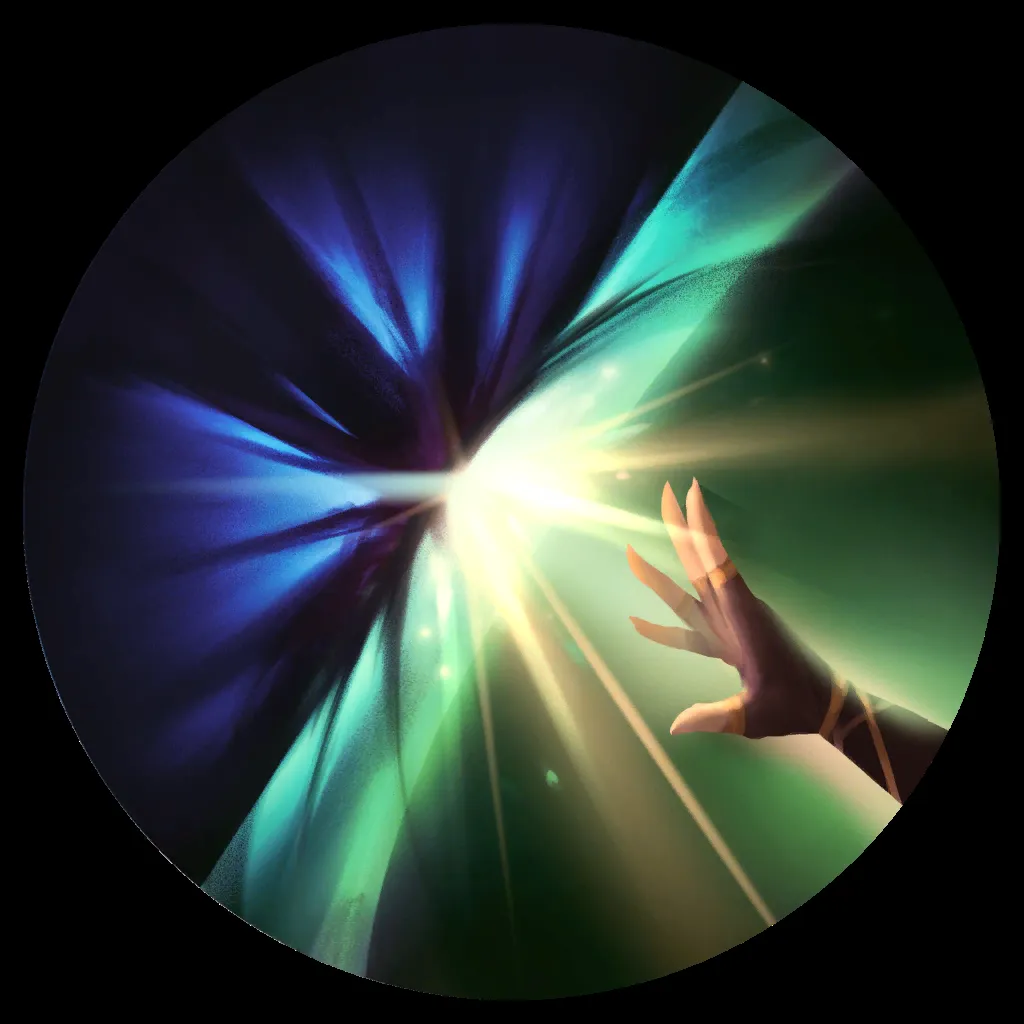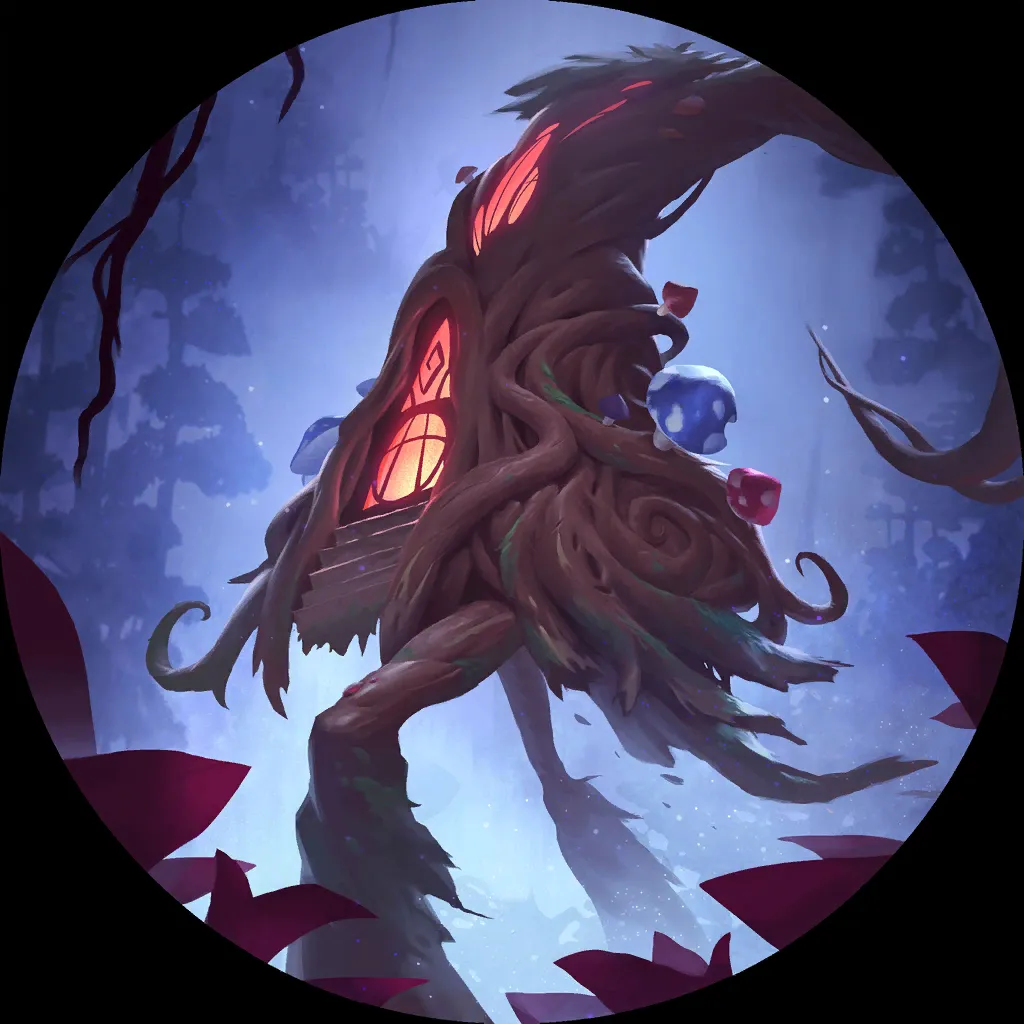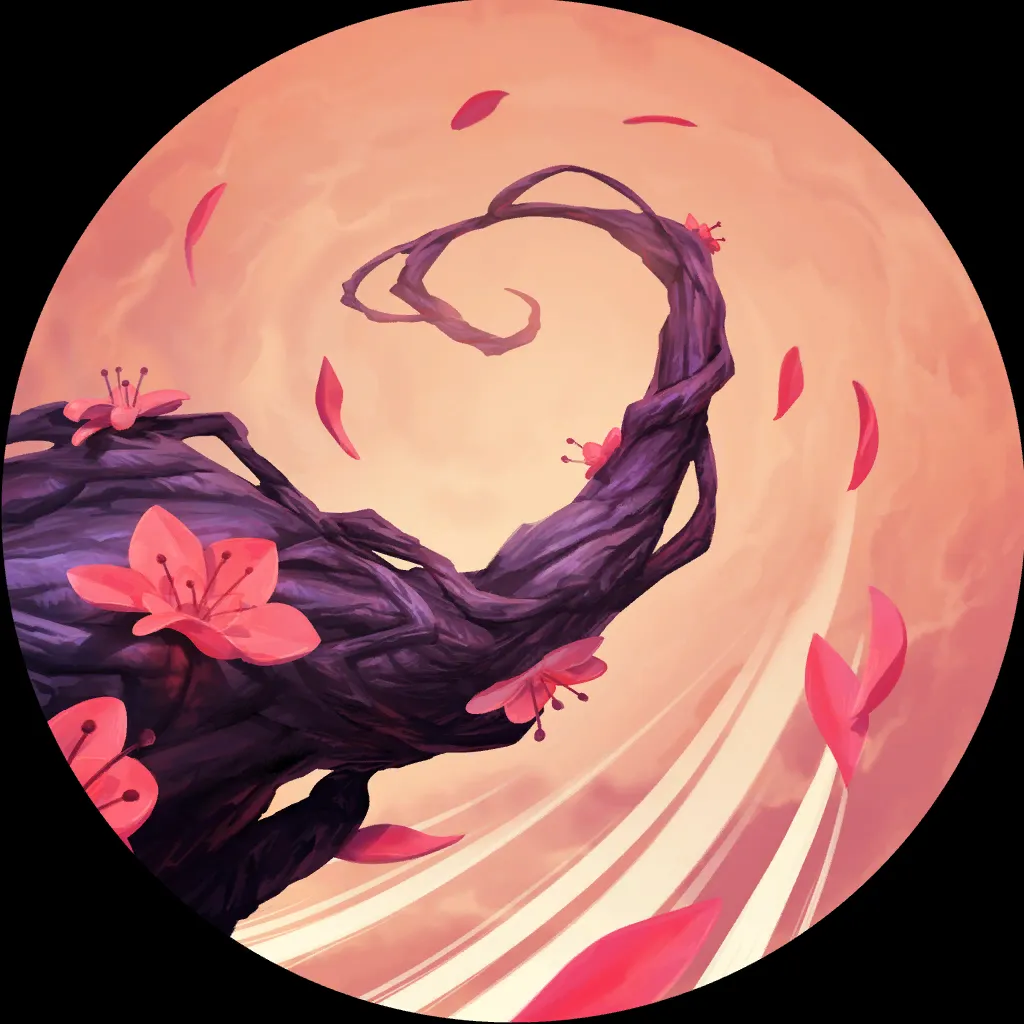 ---
Draven Sion, ft. Vi
Not as well-positioned as it was two weeks ago (Annie TF, one of its main targets, has lost a lot of popularity; and the thawing of Thralls is seriously bad news for Draven Sion), the premier Discard Duo still packs quite a punch.
Strong against: Pandemonium, Azirelia
Struggles against: Thralls, Deep, Shen Bard
6
4
5
25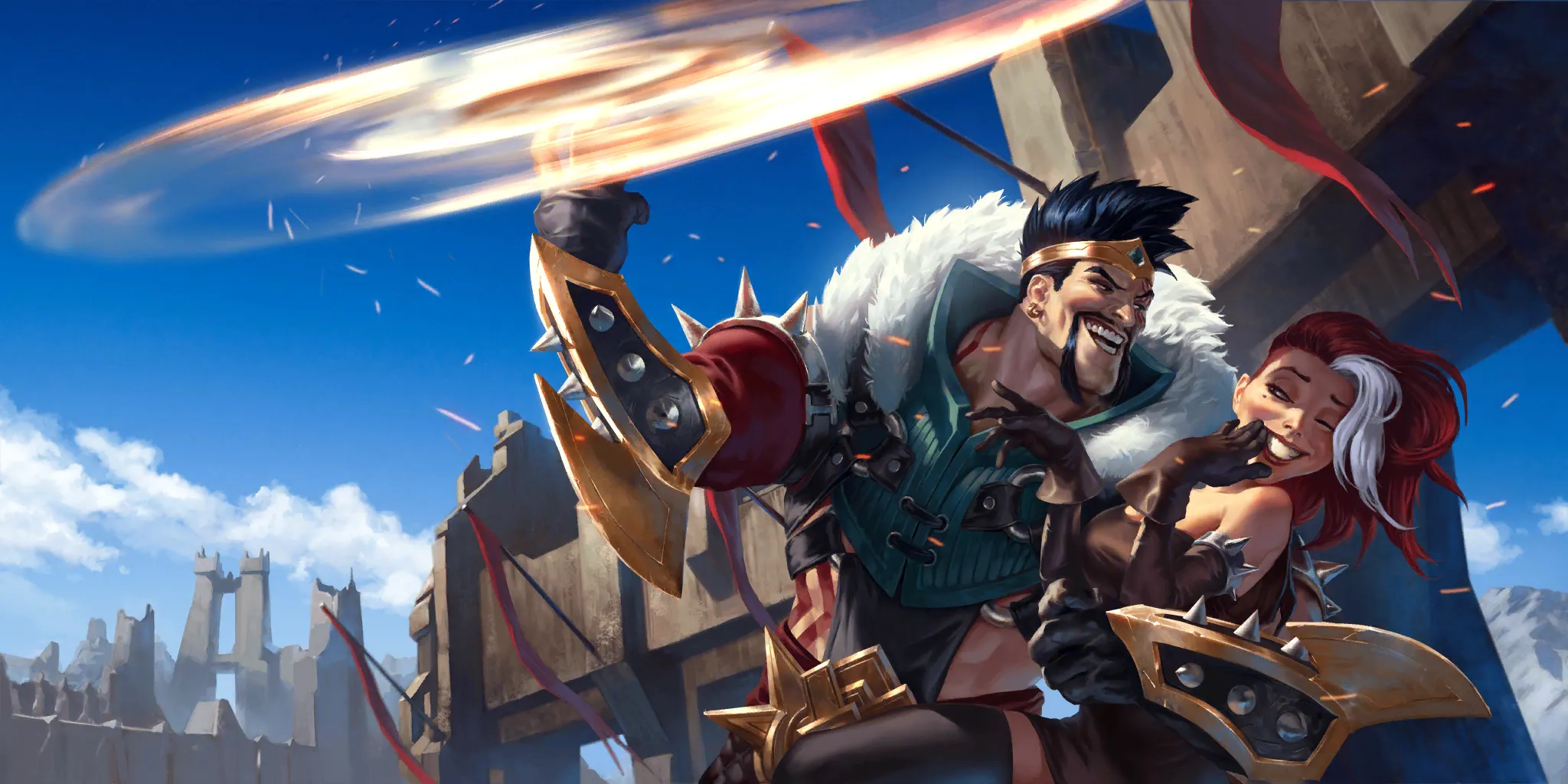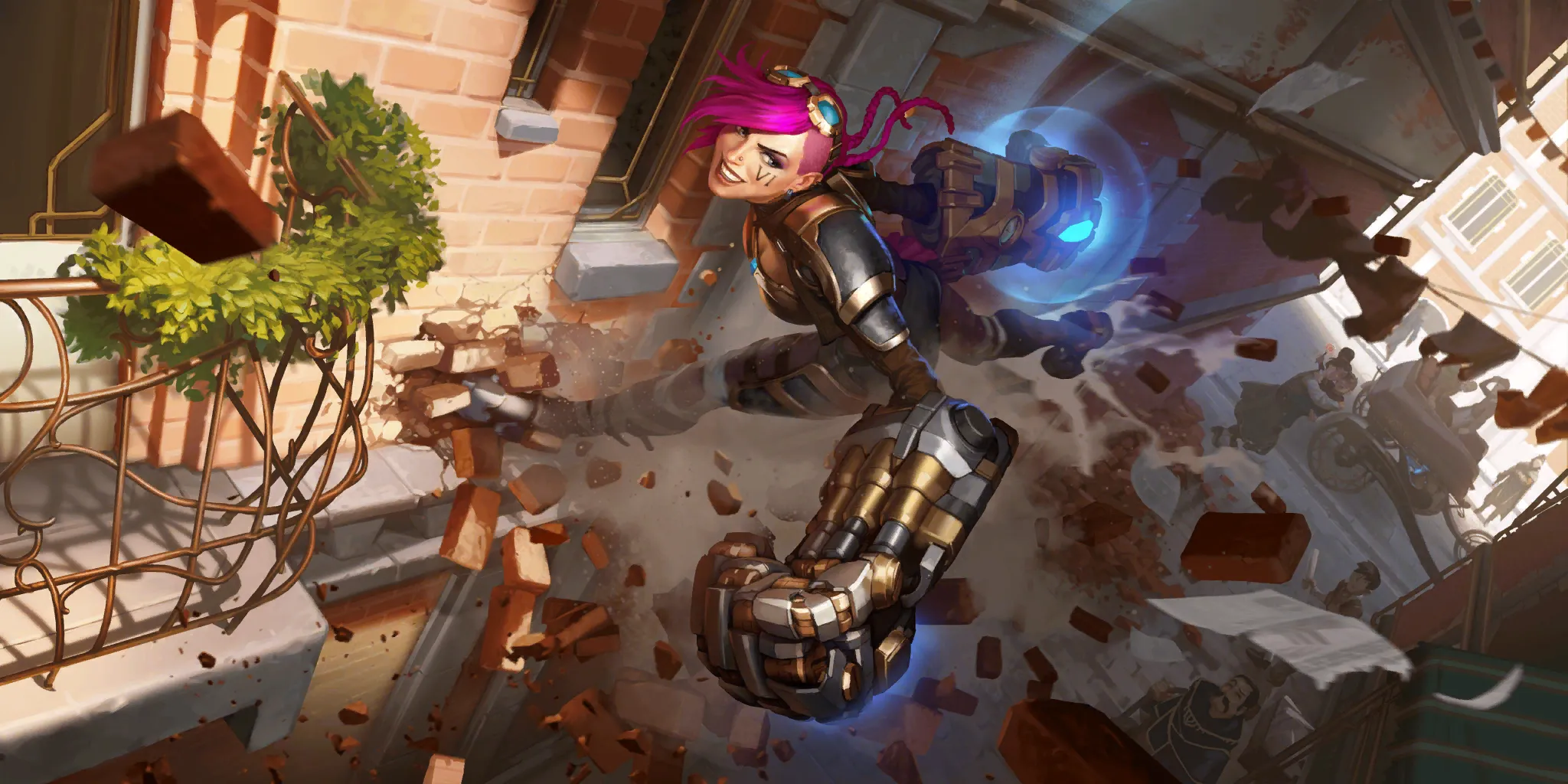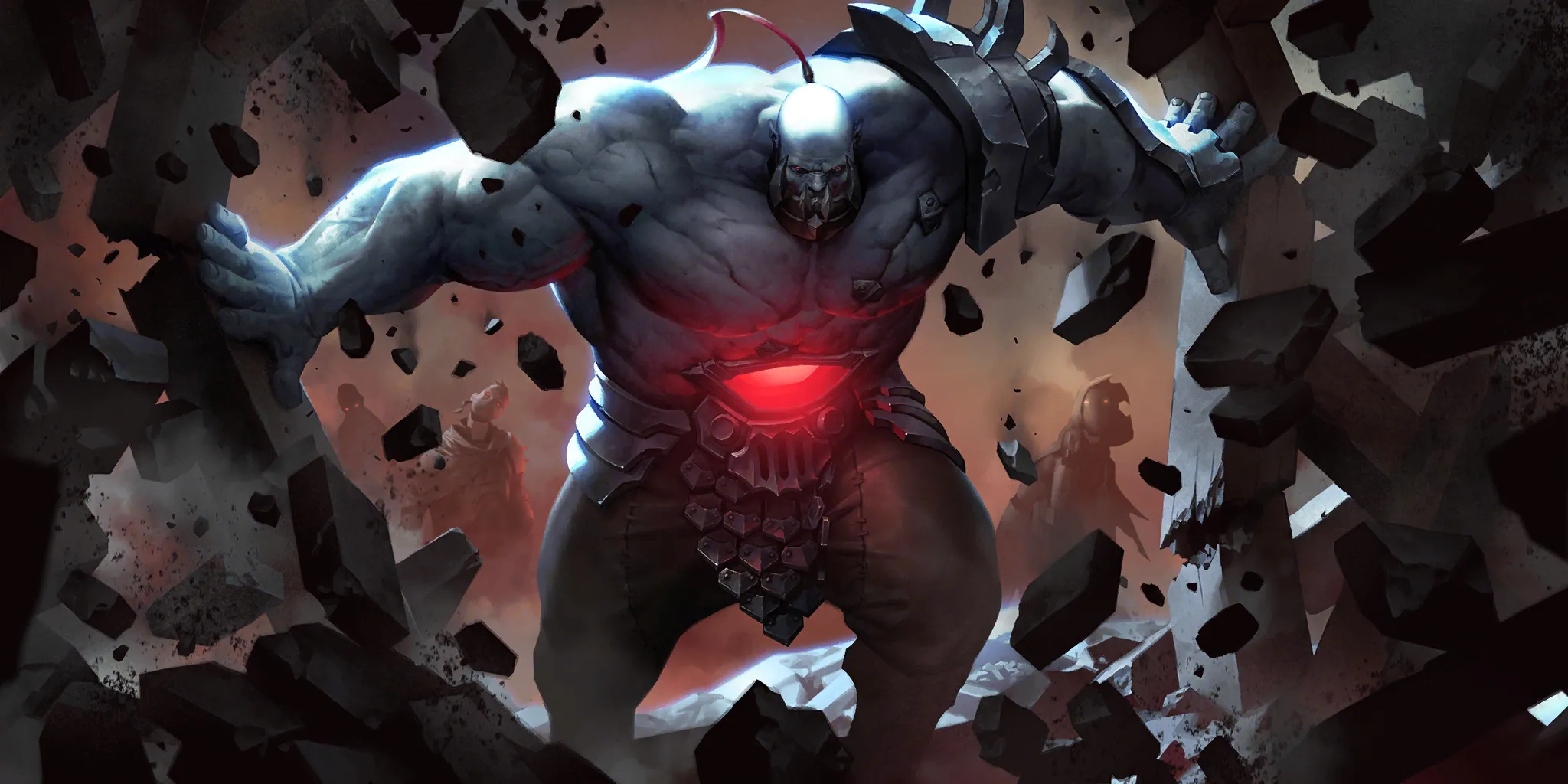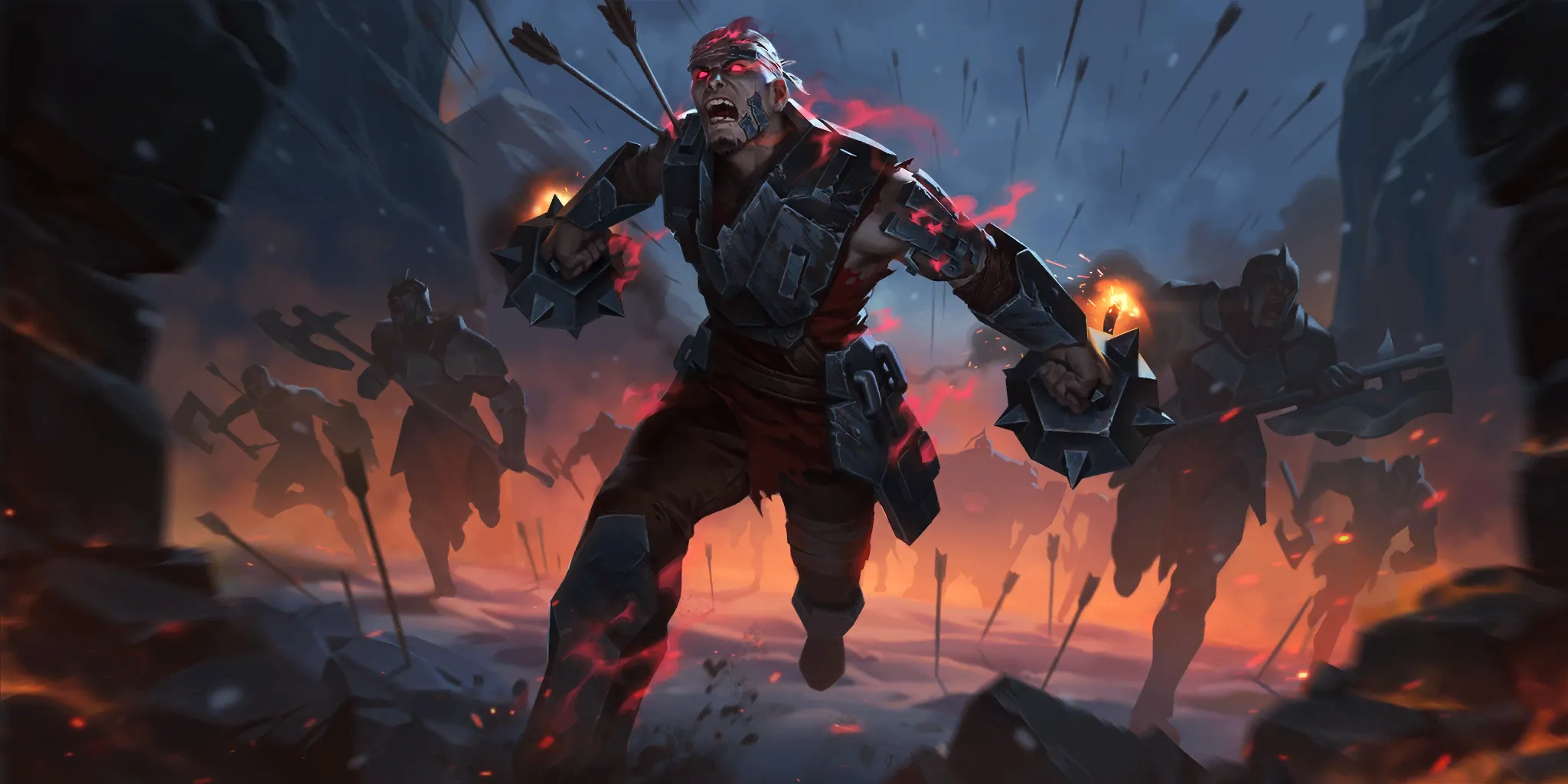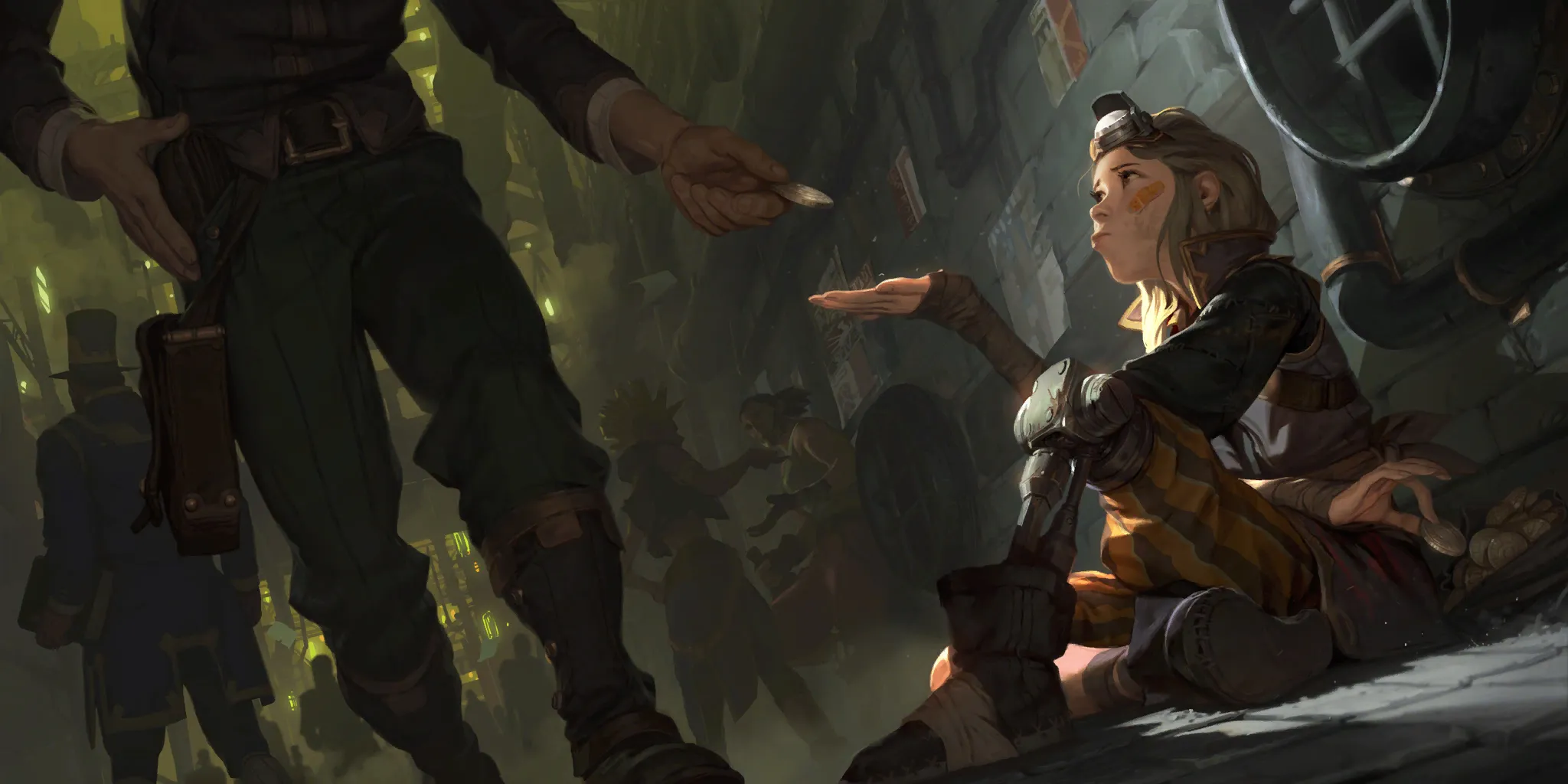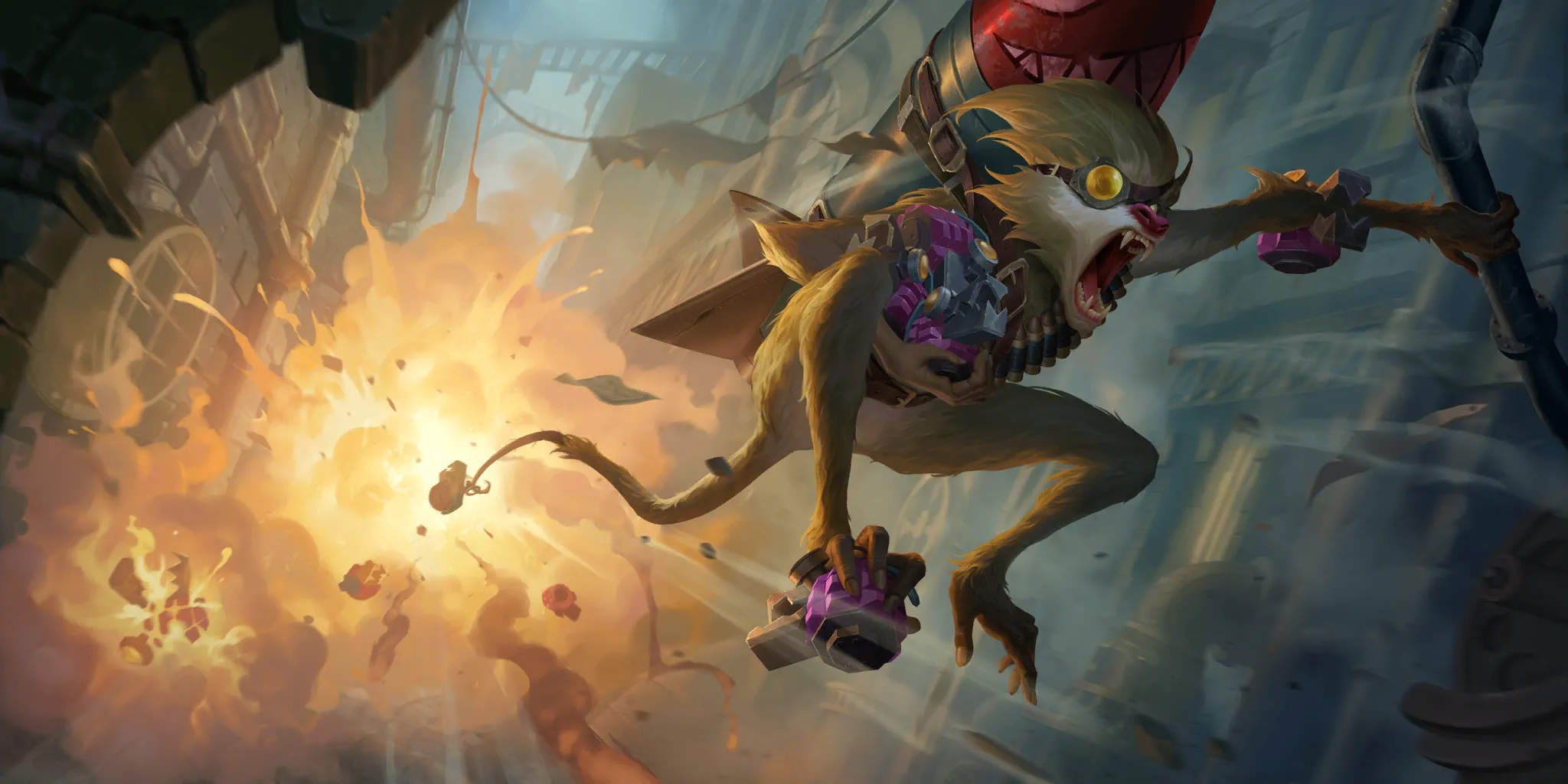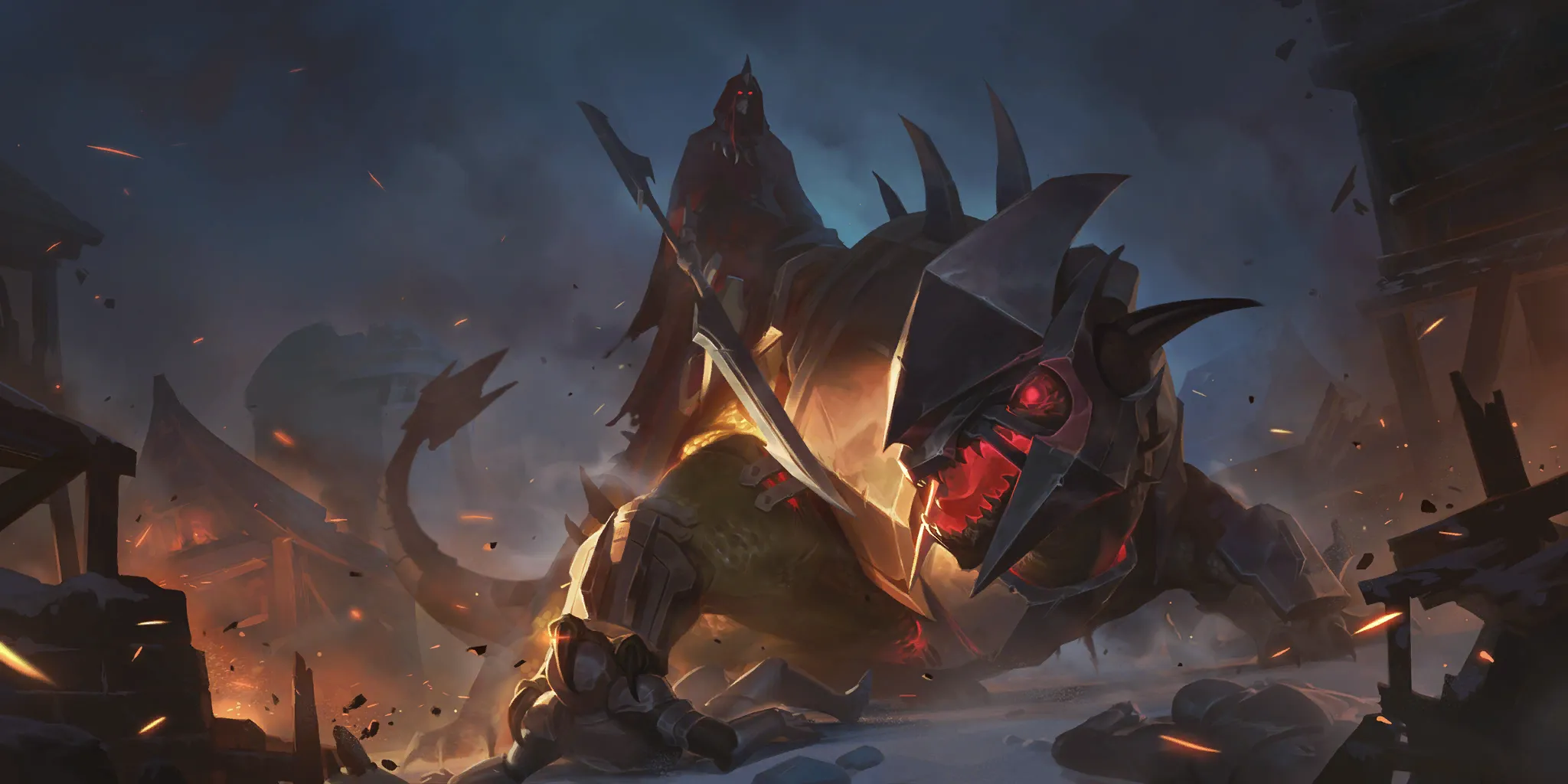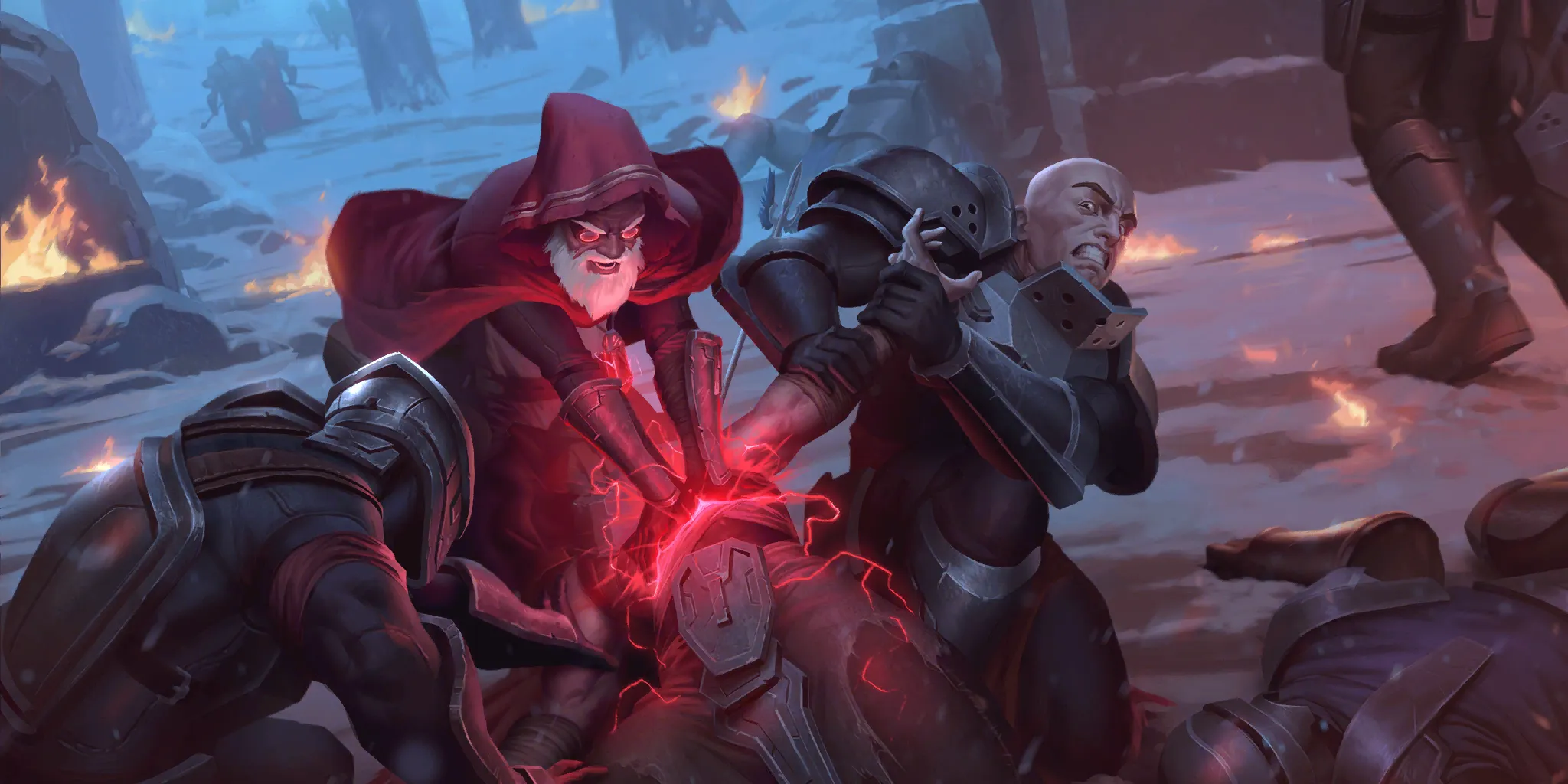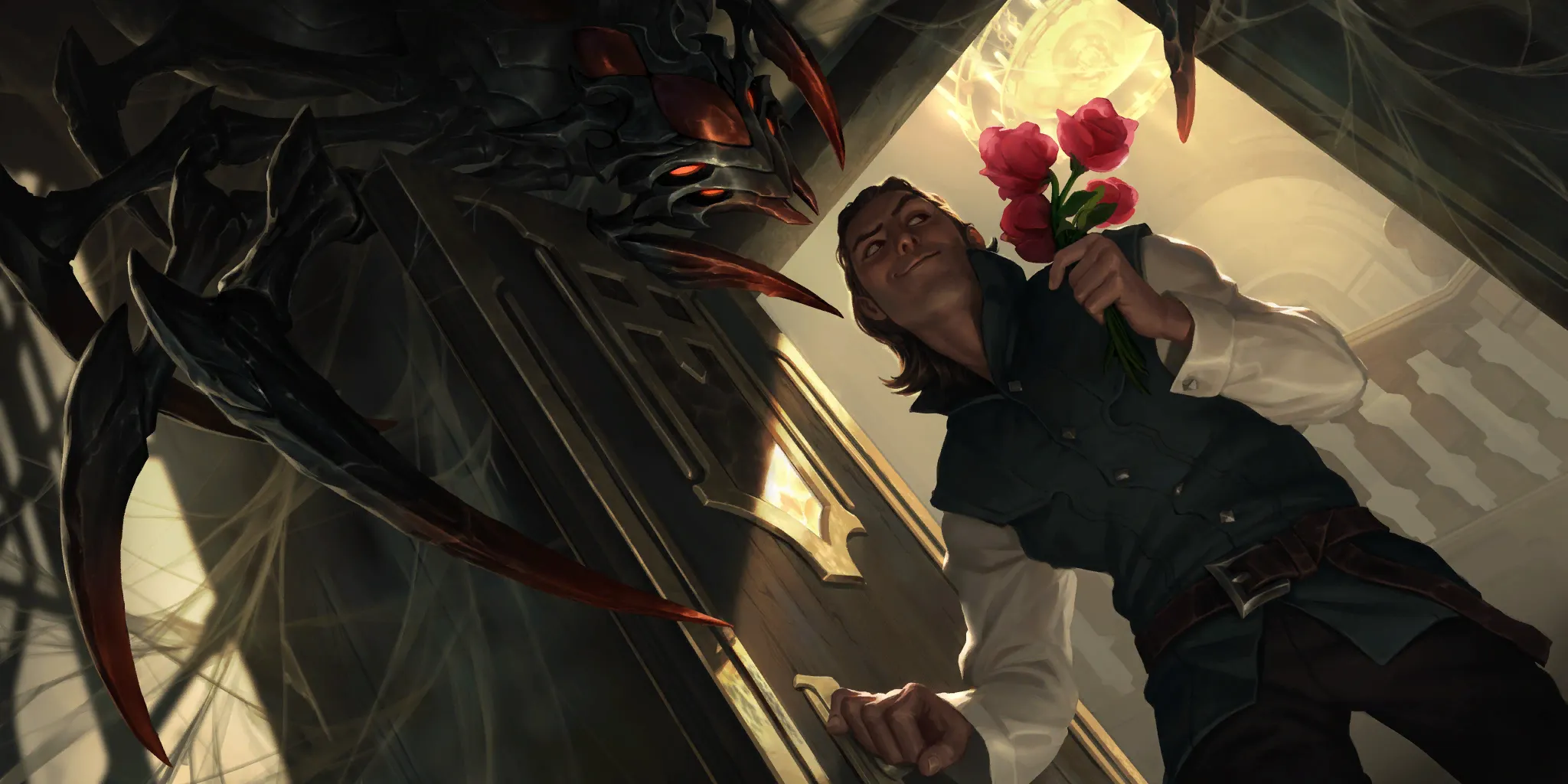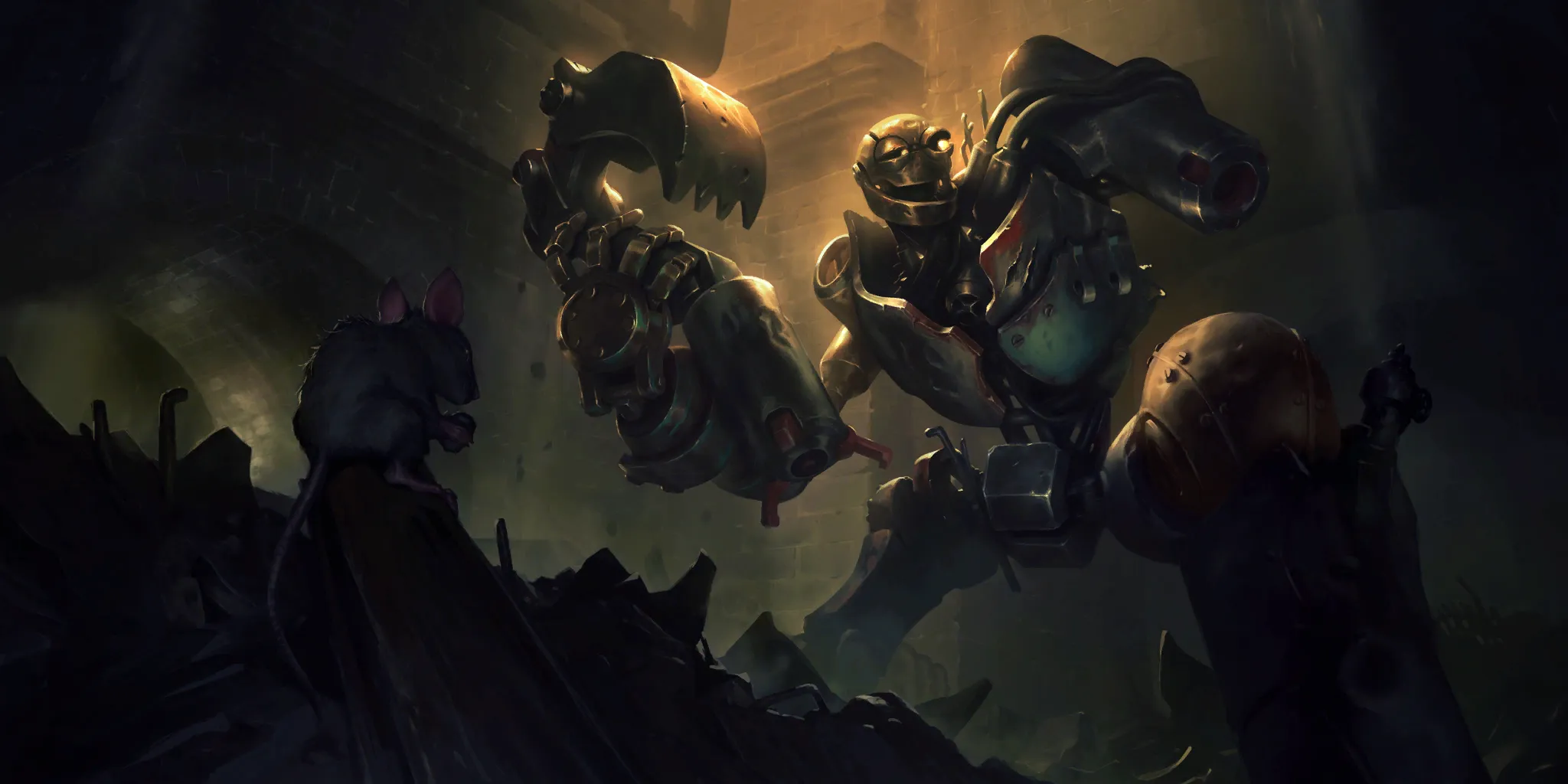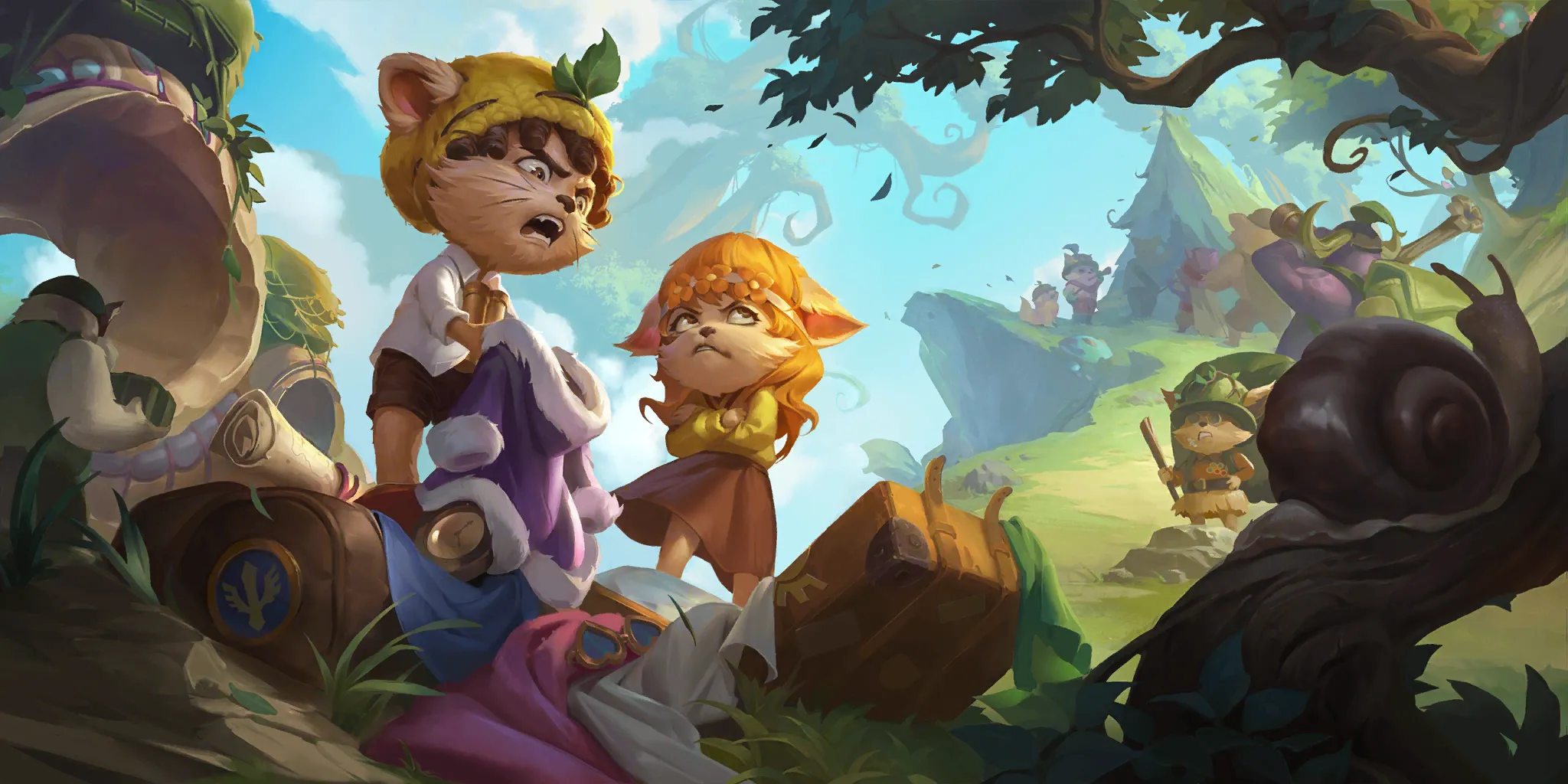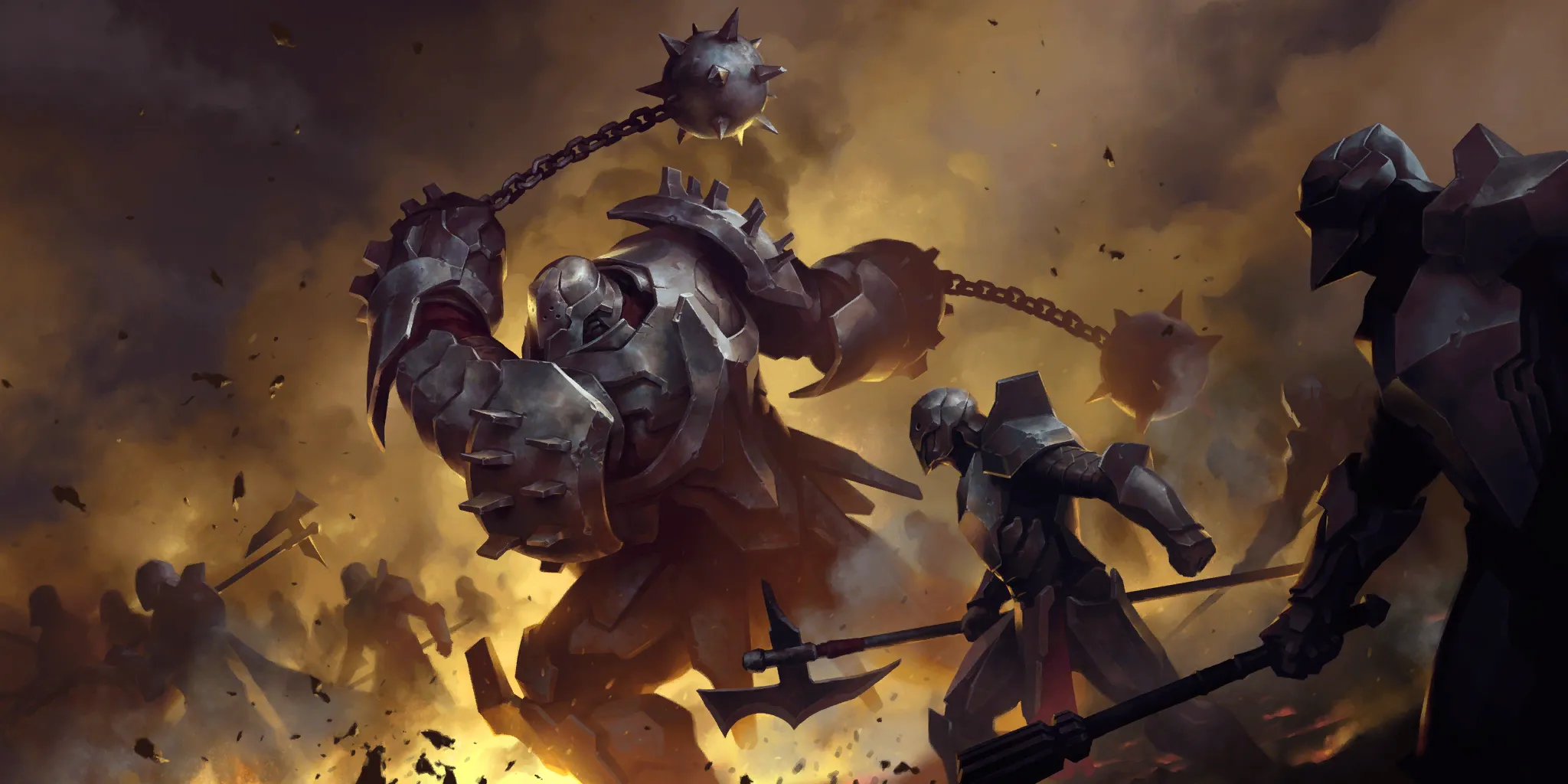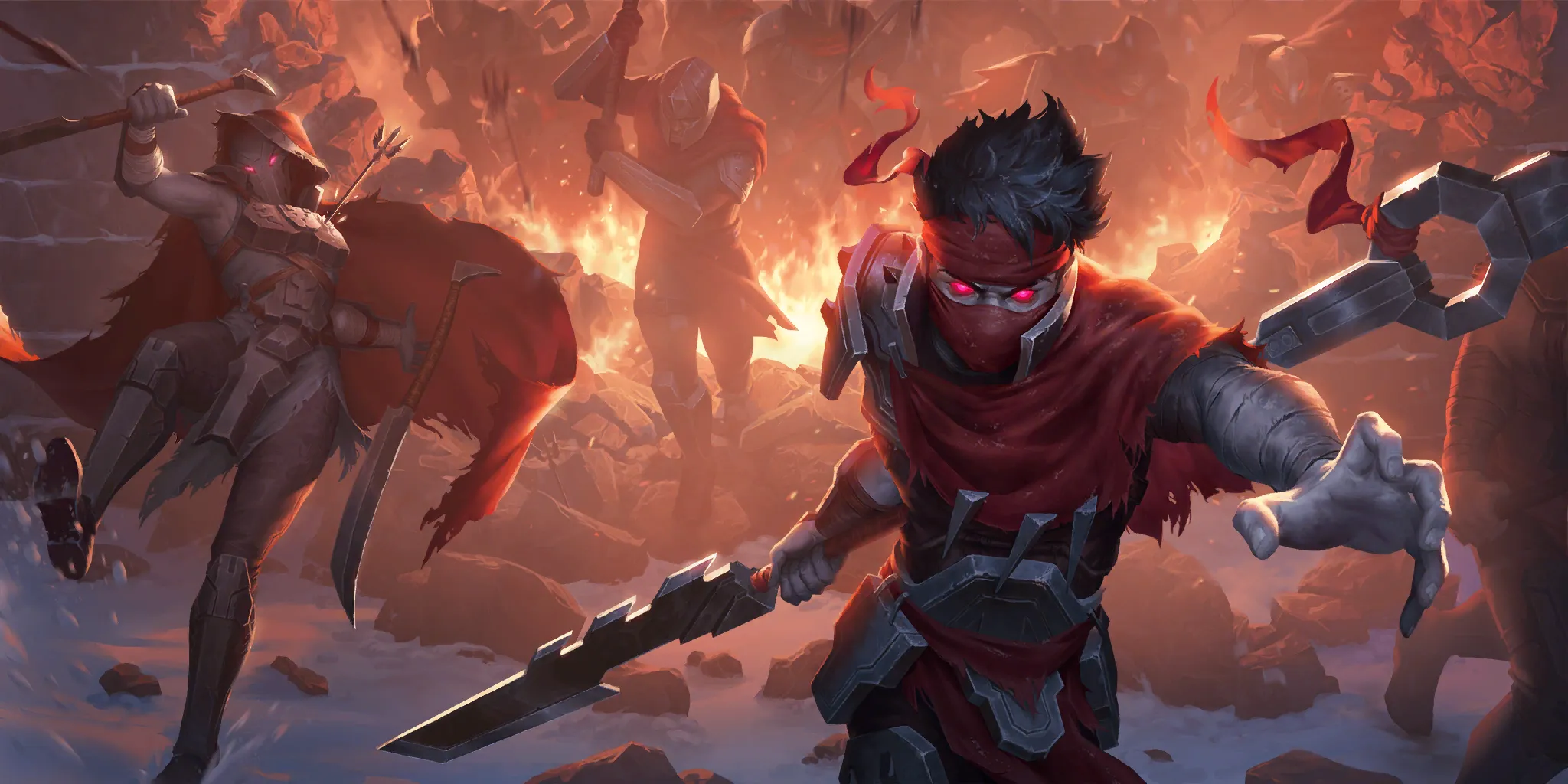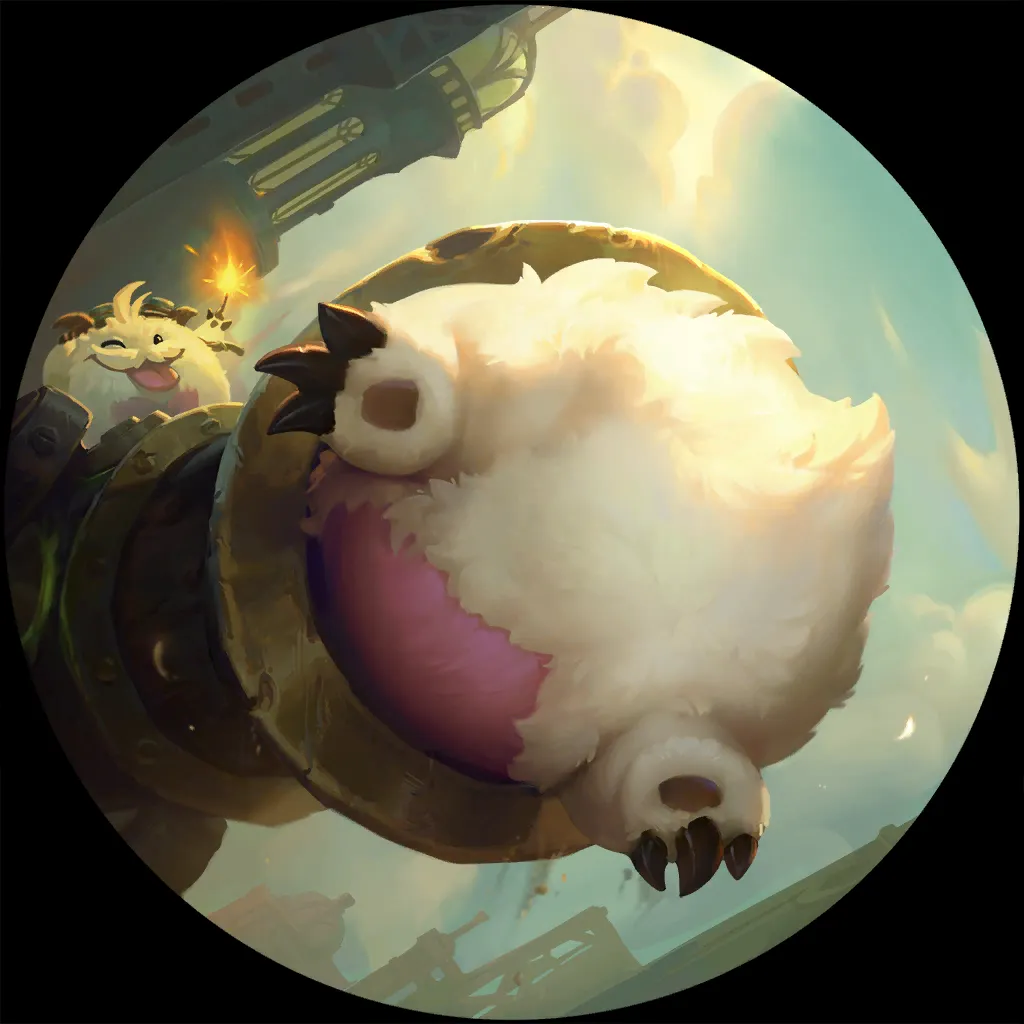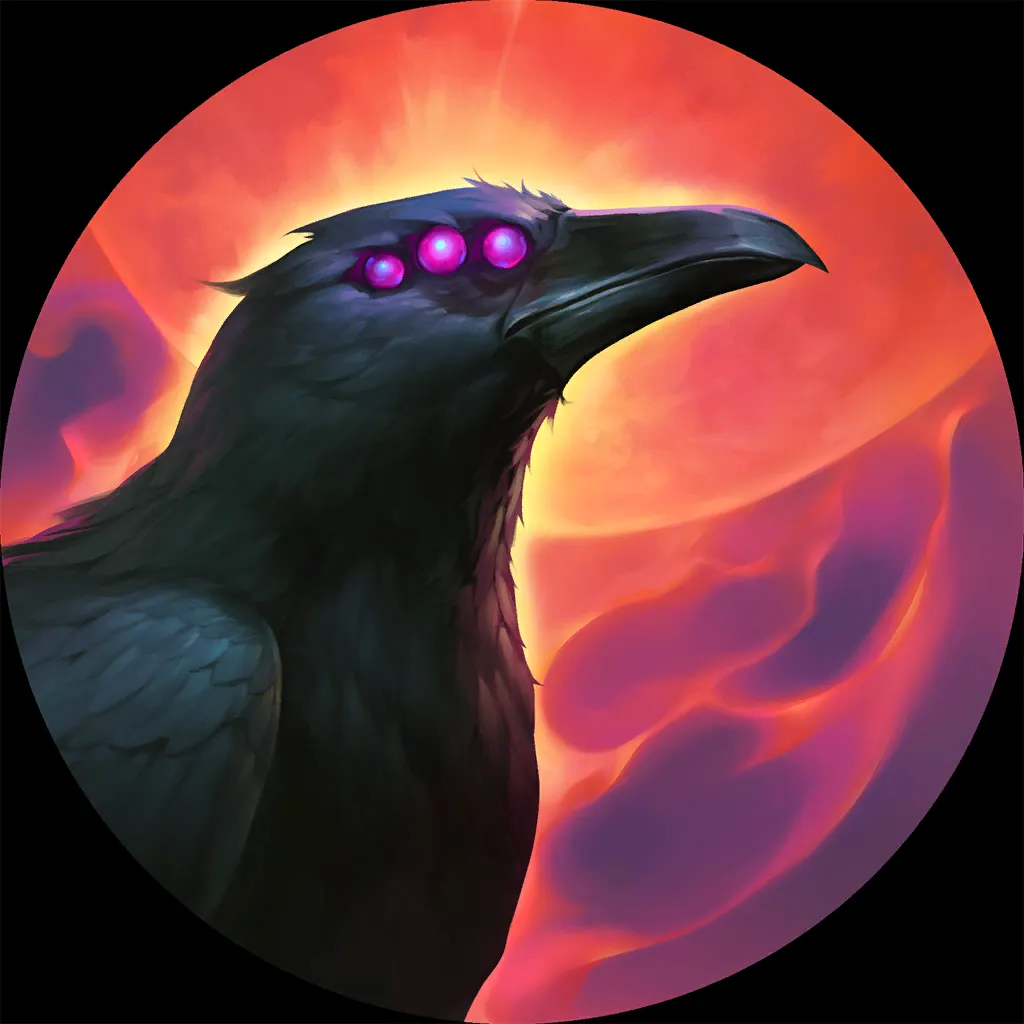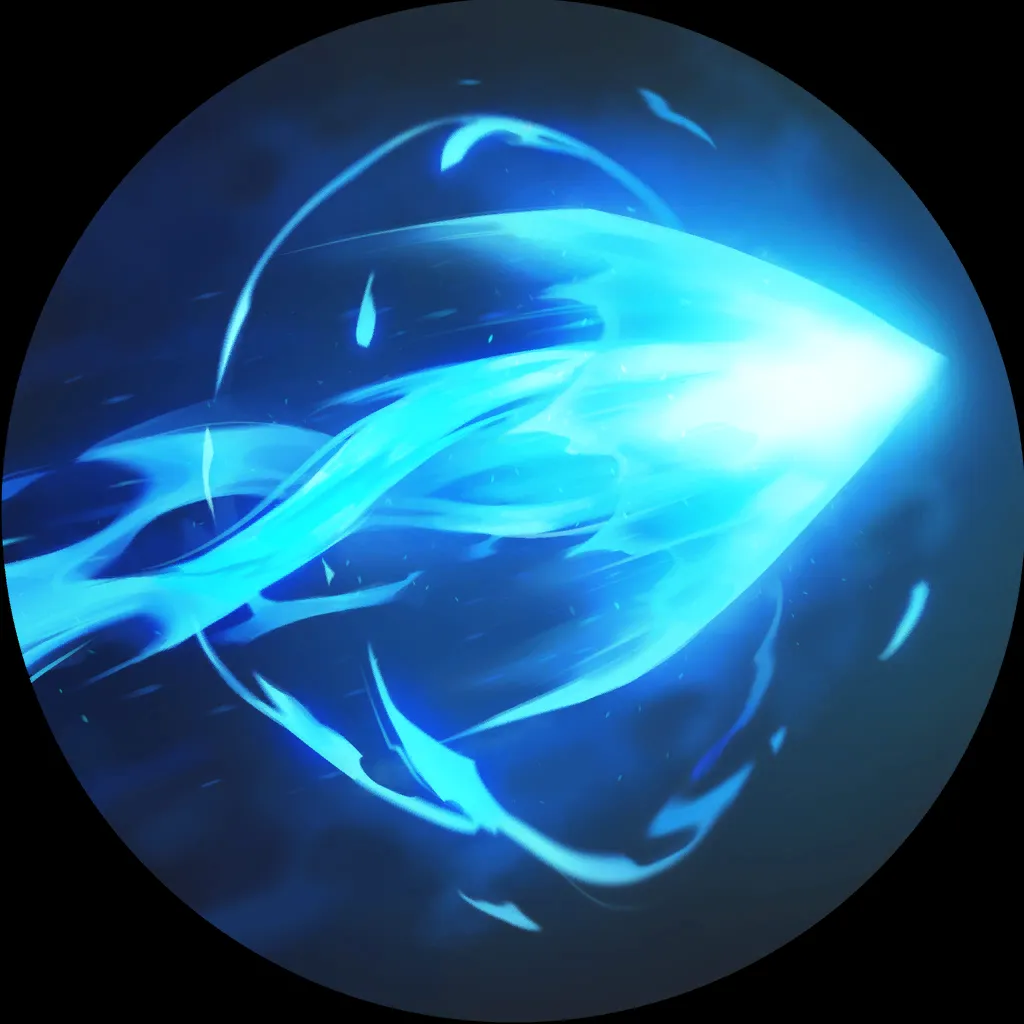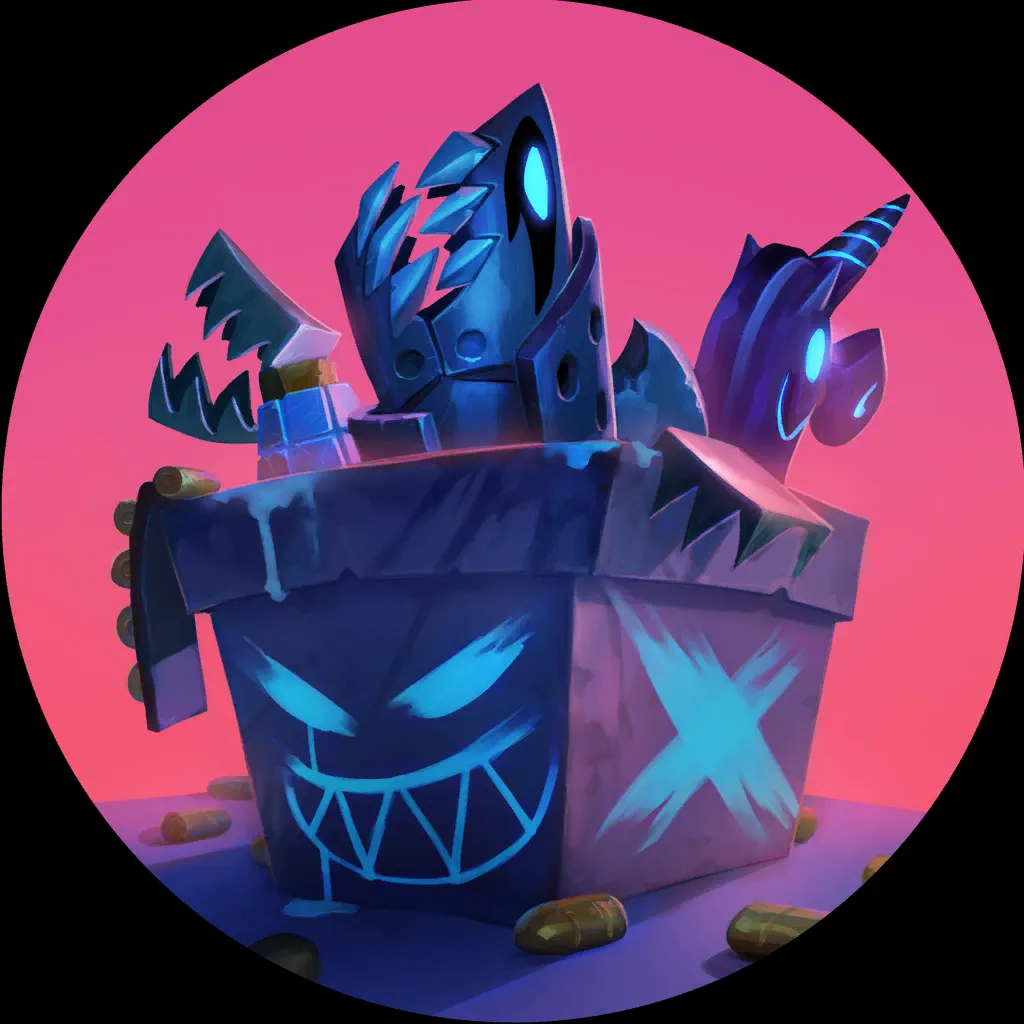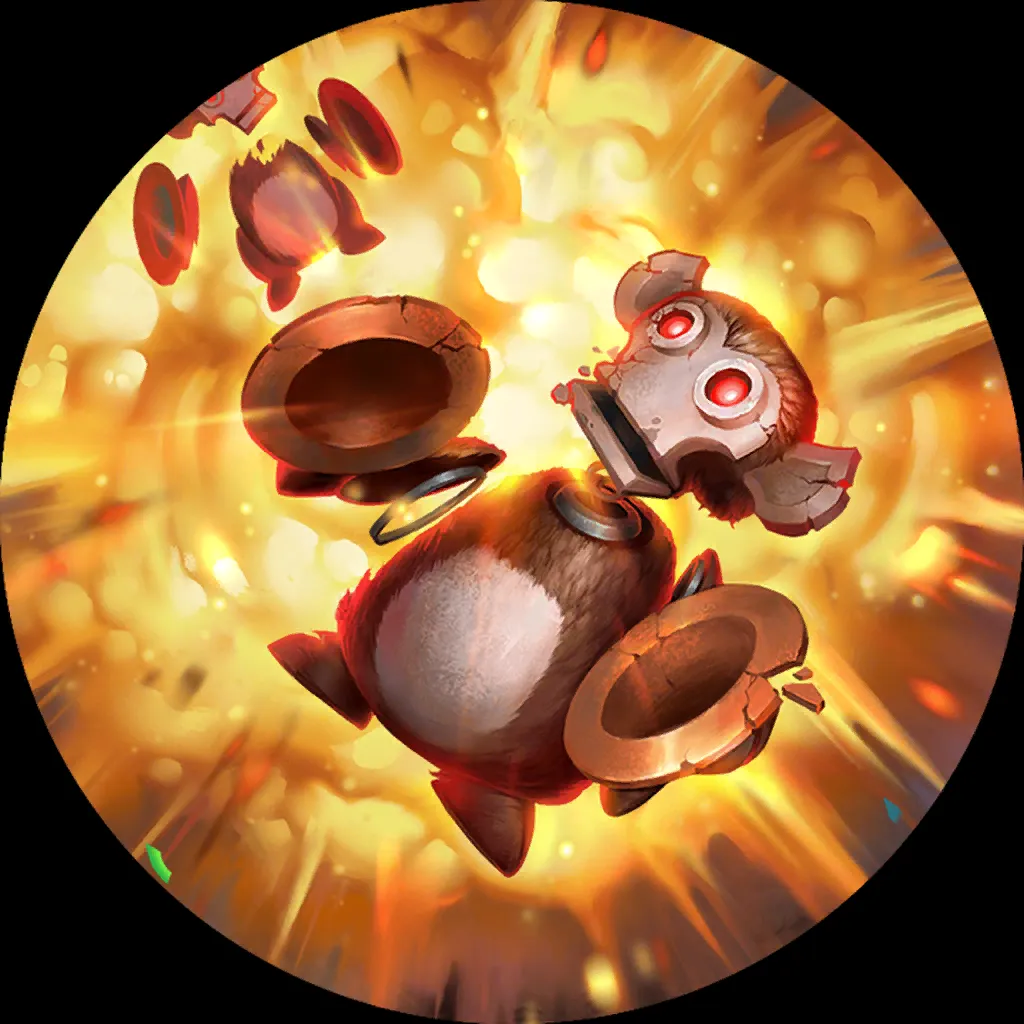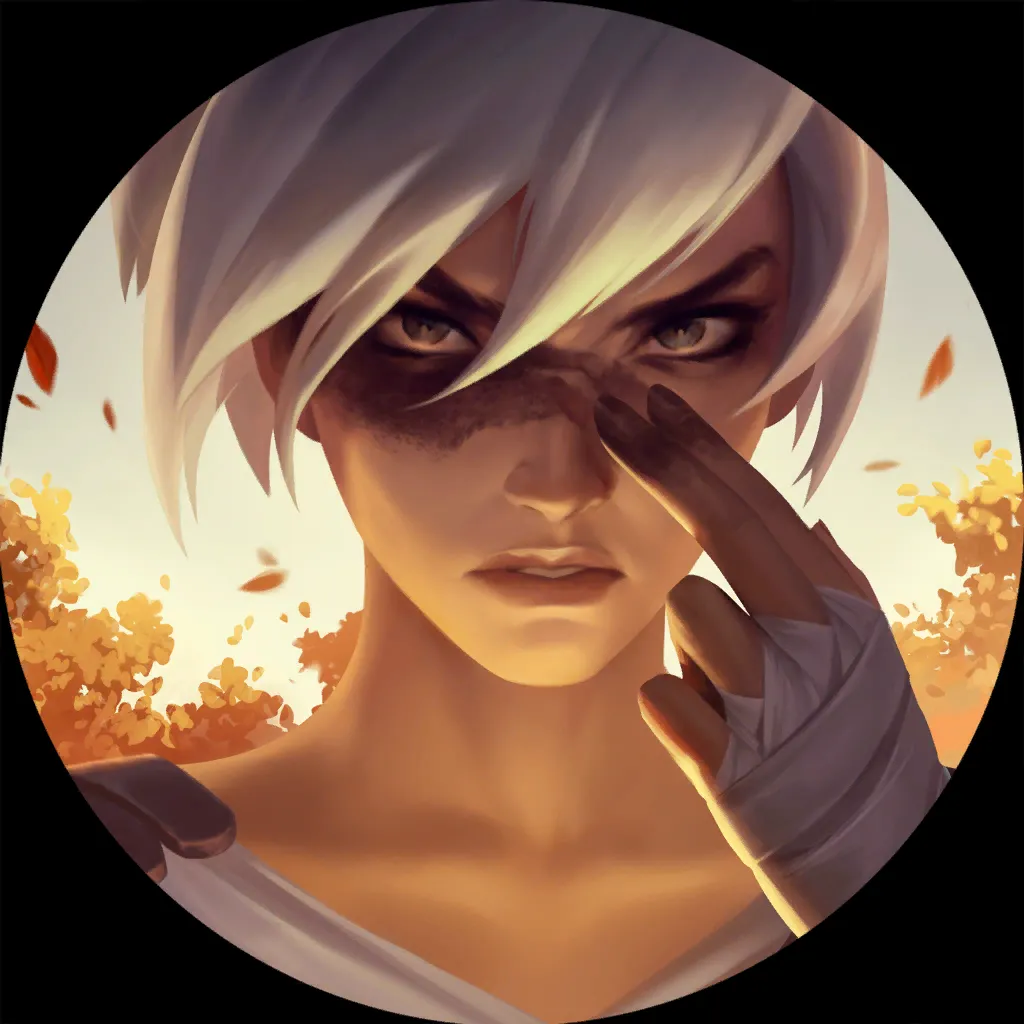 ---
A Walk on the Wild side
Our selection of more risqué options – low sample sizes, untested brews, and the thrill of the unknown, all mixed up in these spicy, nearly-unseen medleys!
---
Maokai Bard
Very well, my friend… time for us to address the real Abomination in the room.
First and foremost: be advised that, when looking at the numbers, this blend is truly atrocious (and there are well over 2,000 games on record in the last three days, hardly reaching an abysmally low 40% WR).
Yet TealRed, Sensei among brewers, piloted their creation all the way to Rank #1 in APAC, while prominent pilot and superb scholar Raphterra took his smurf AM account to Masters.
For a more sobering read, though, this is what bold test-pilots Astrofeesh, regularbird, jott skoplin, Ana and Yondy found out about Maokai Bard, after struggling to make this blend work – as Yondy puts it, "Testing this brew was like playing Russian roulette with yourself as your only opponent. There's a high chance you blow your brains out, and if you win it's only because you were lucky enough to forget to load the gun."
It does not get more spicy than this, my friend, so choose carefully!
6
0
6
28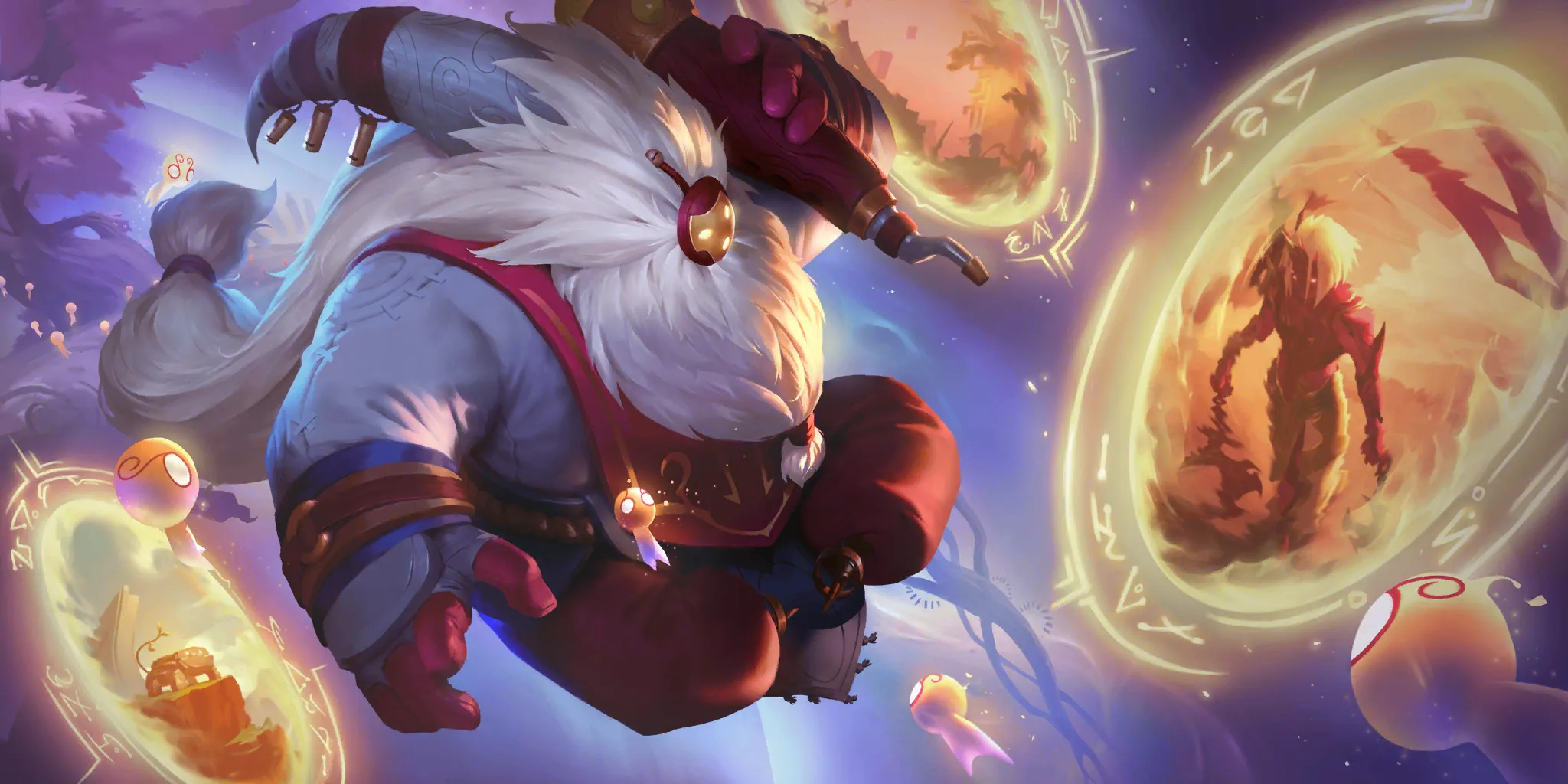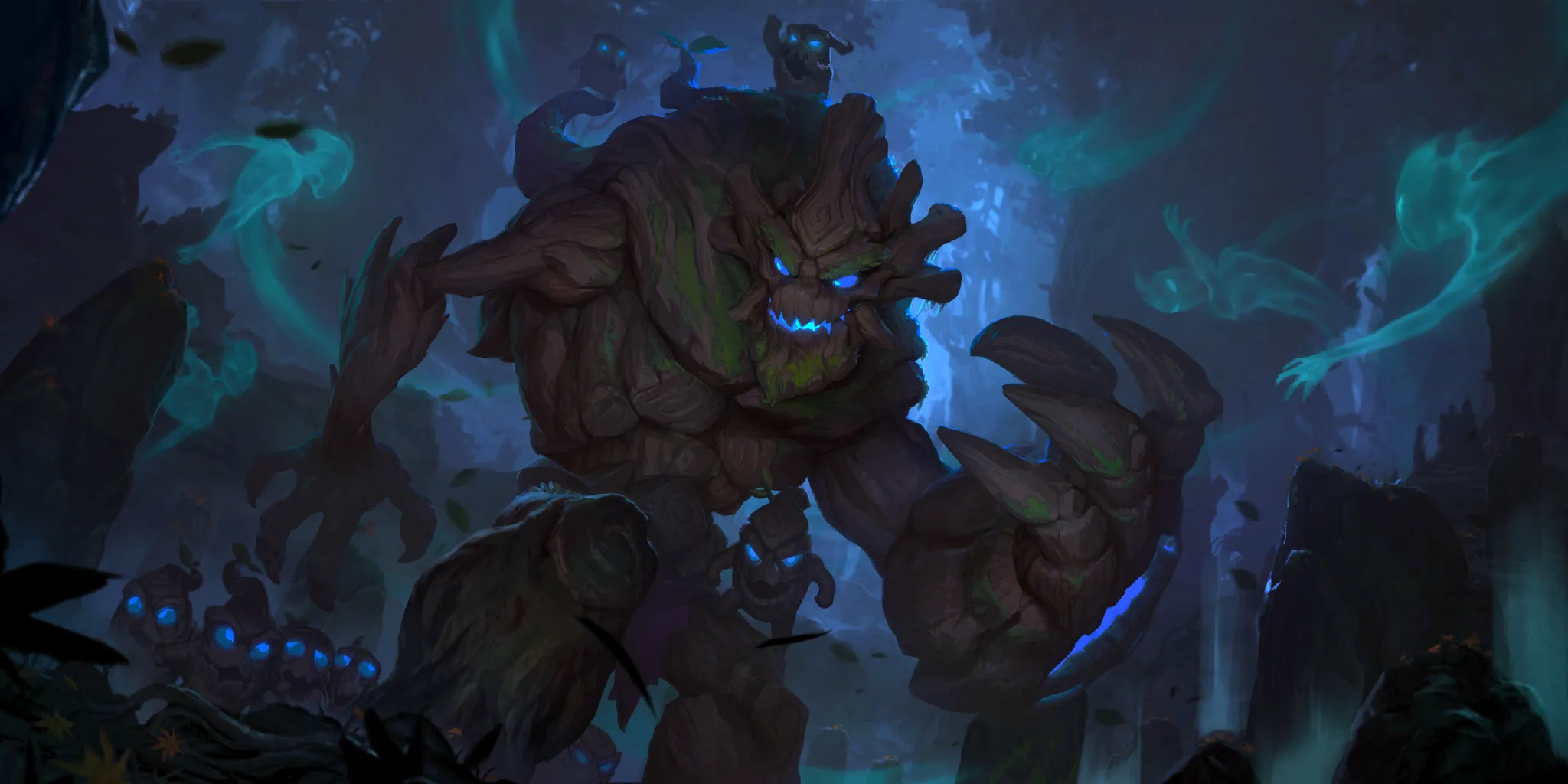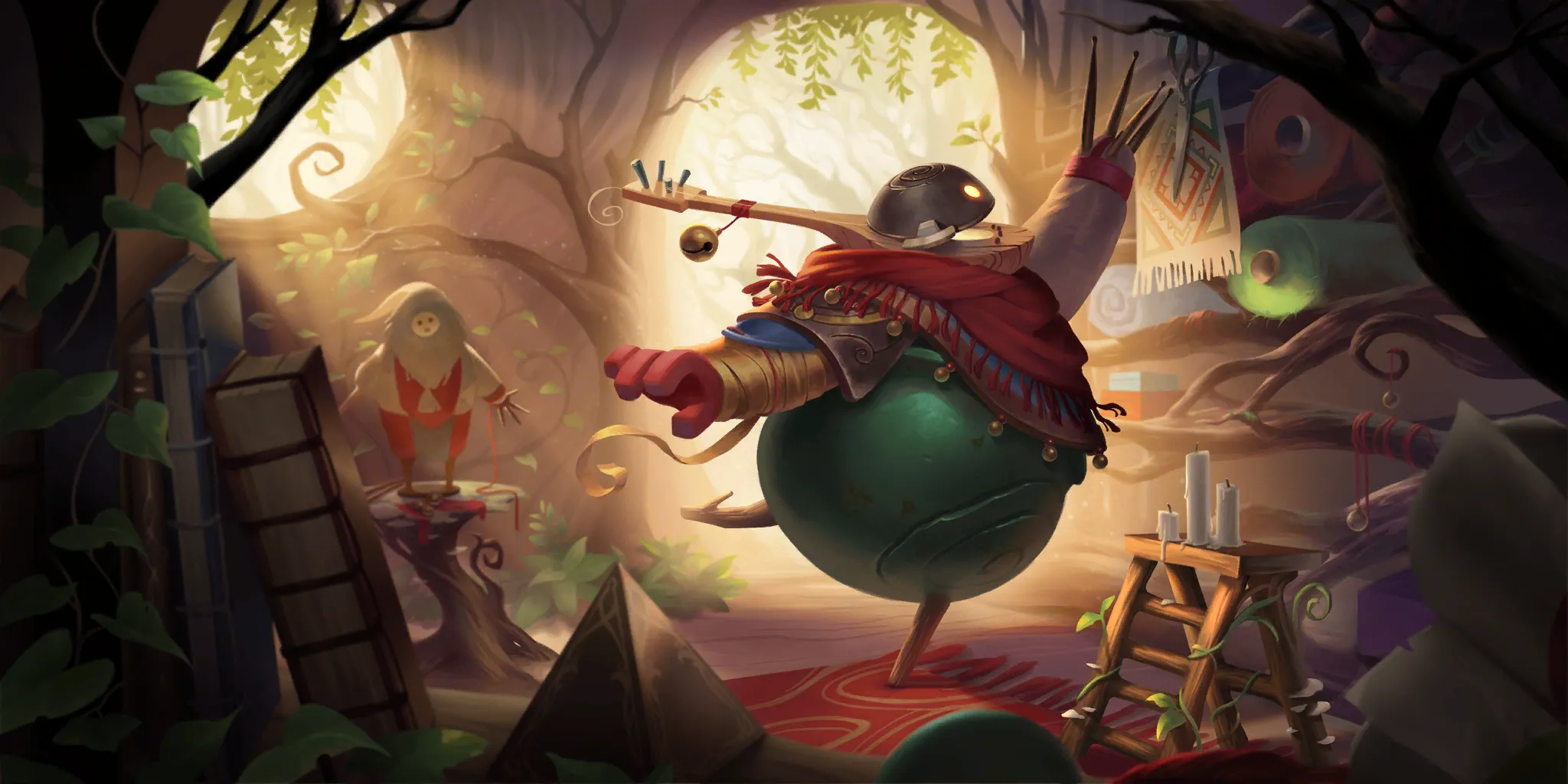 Esmus, Breath of the World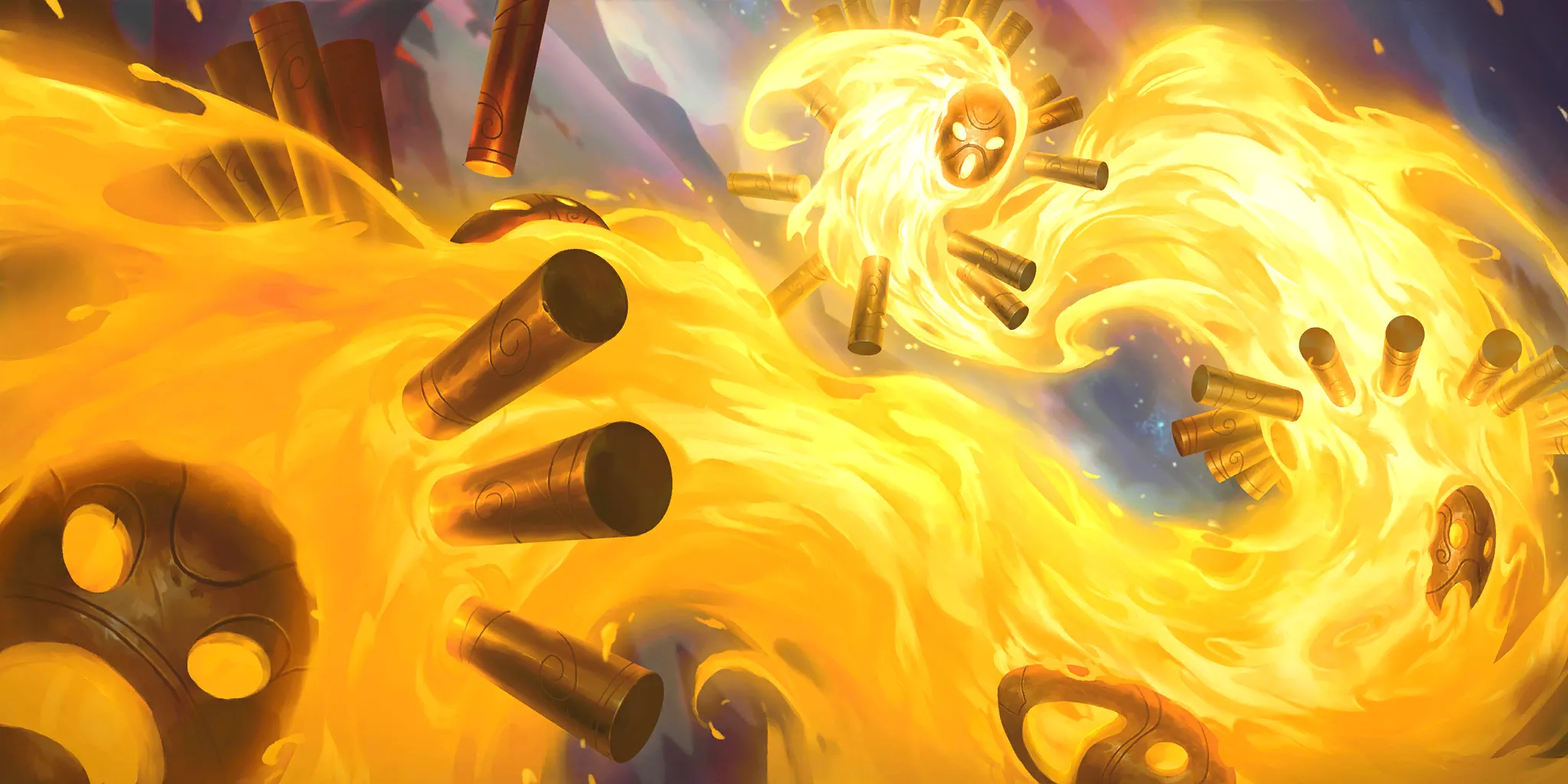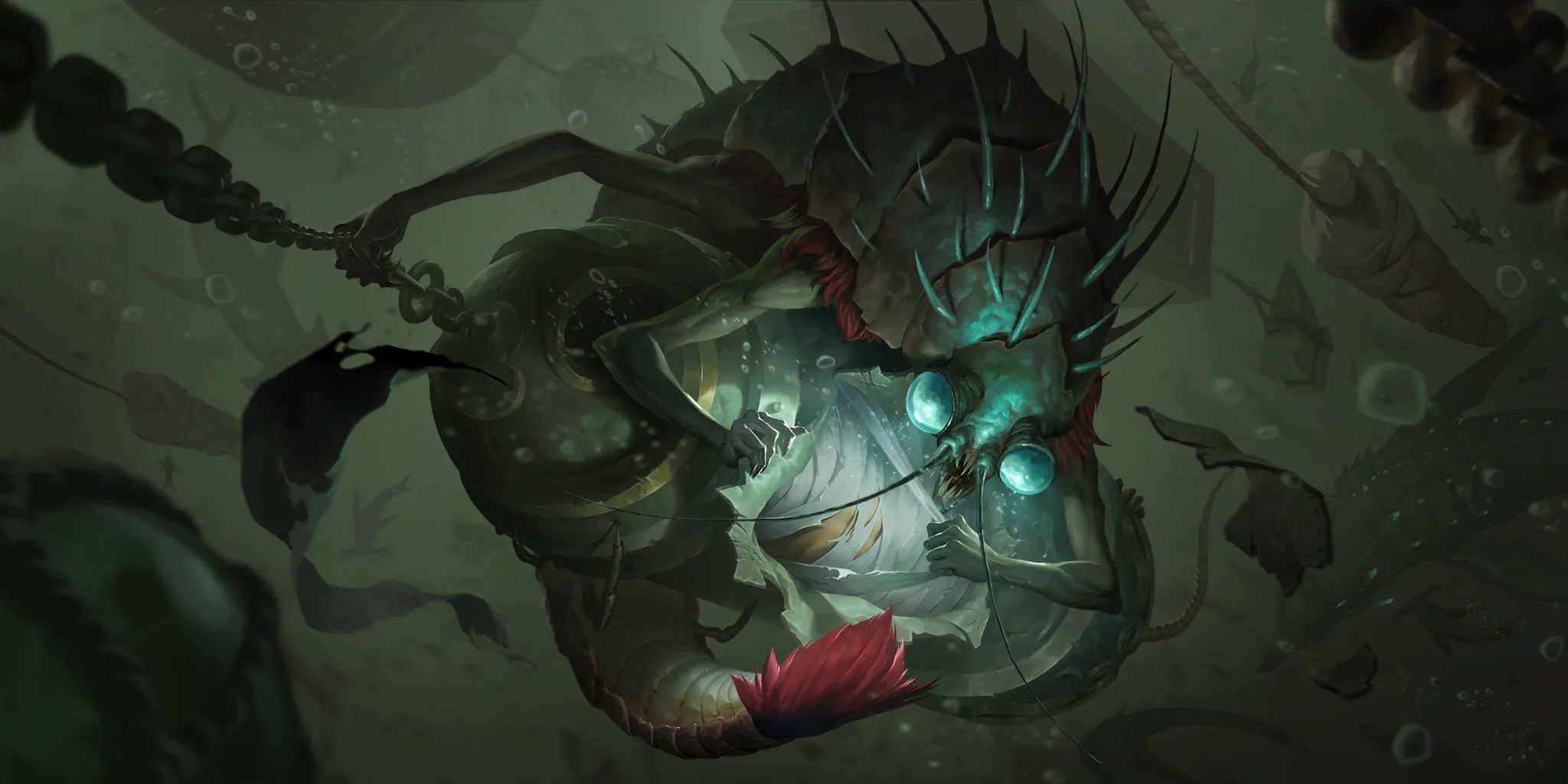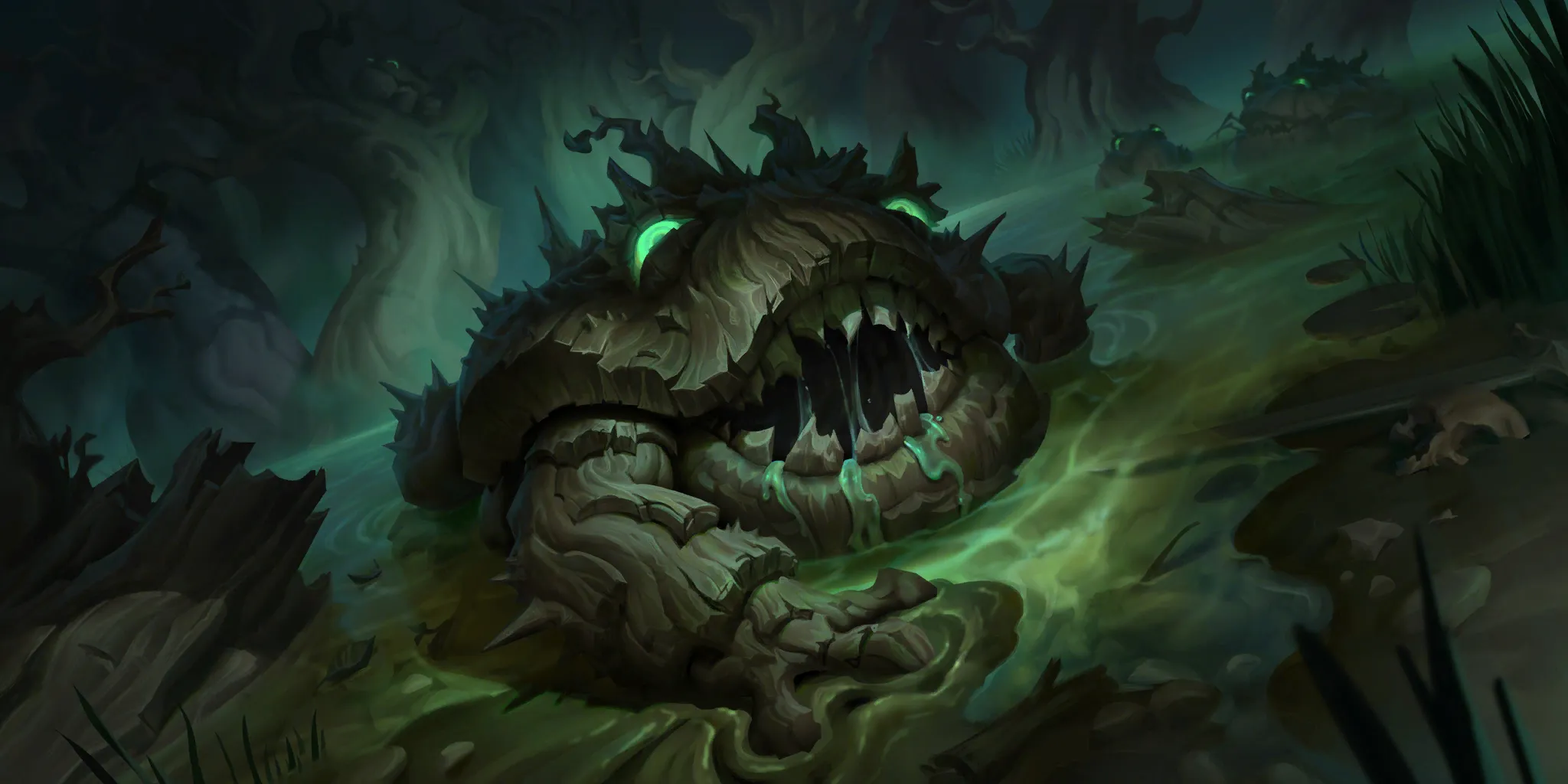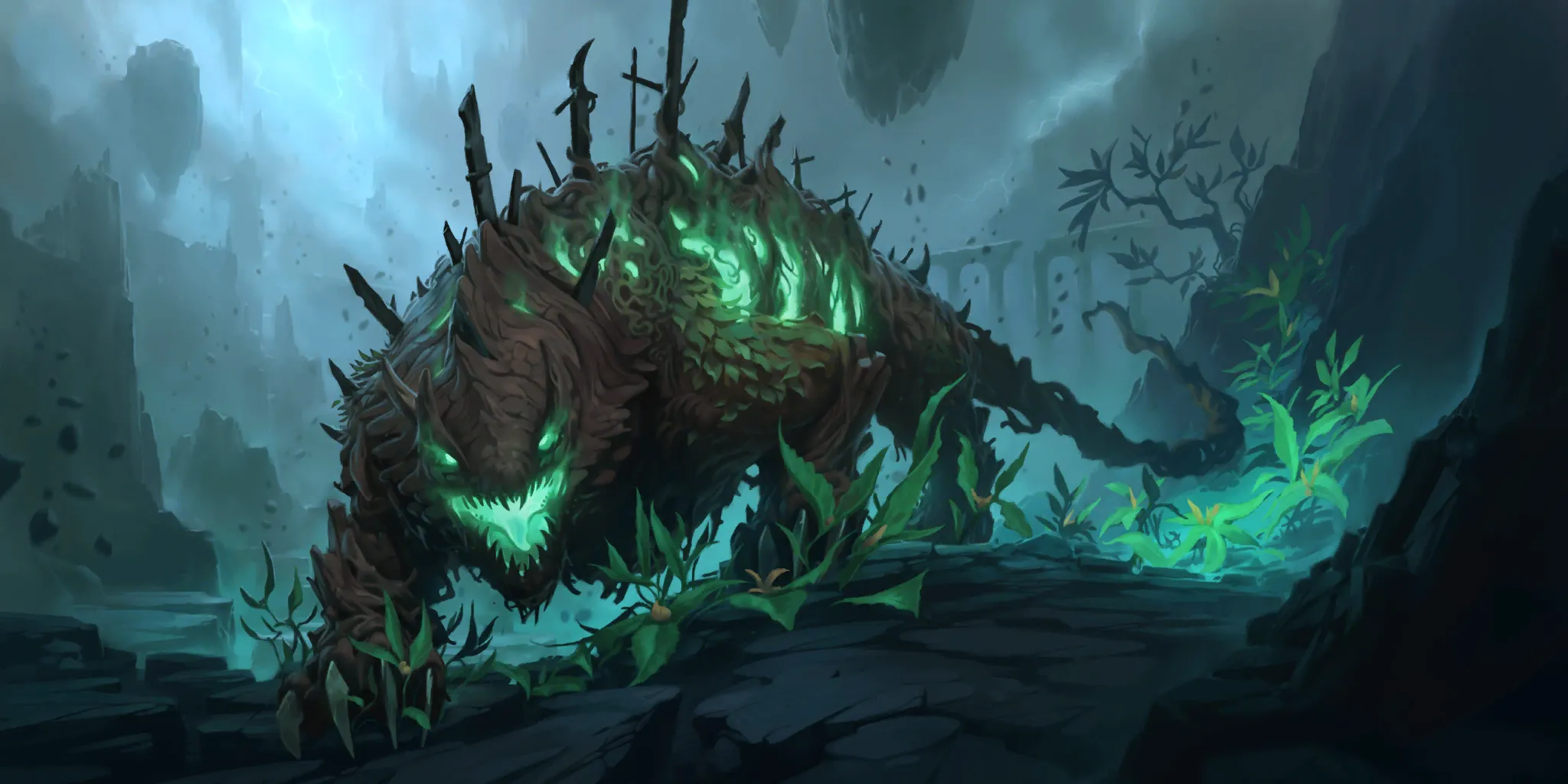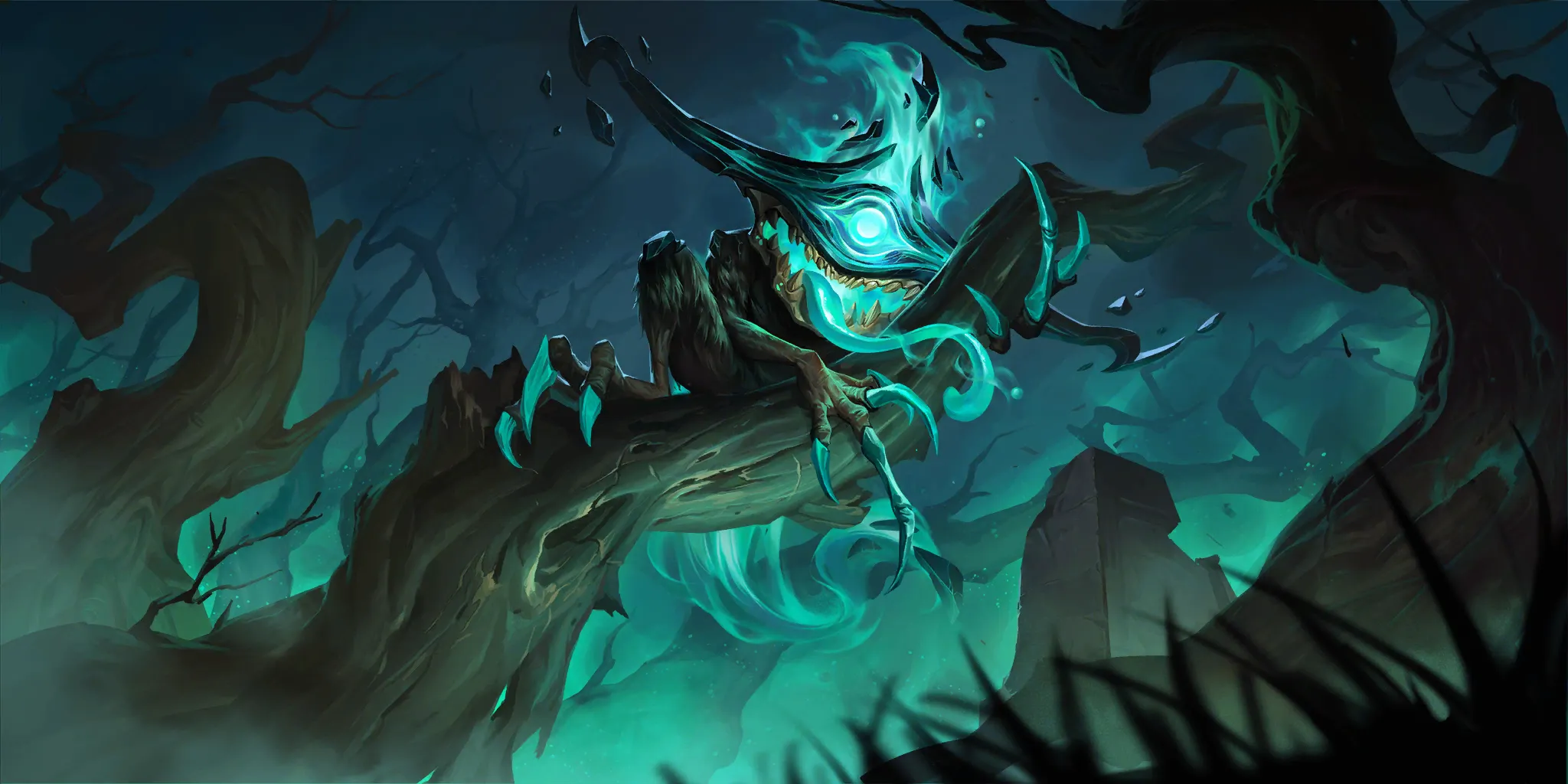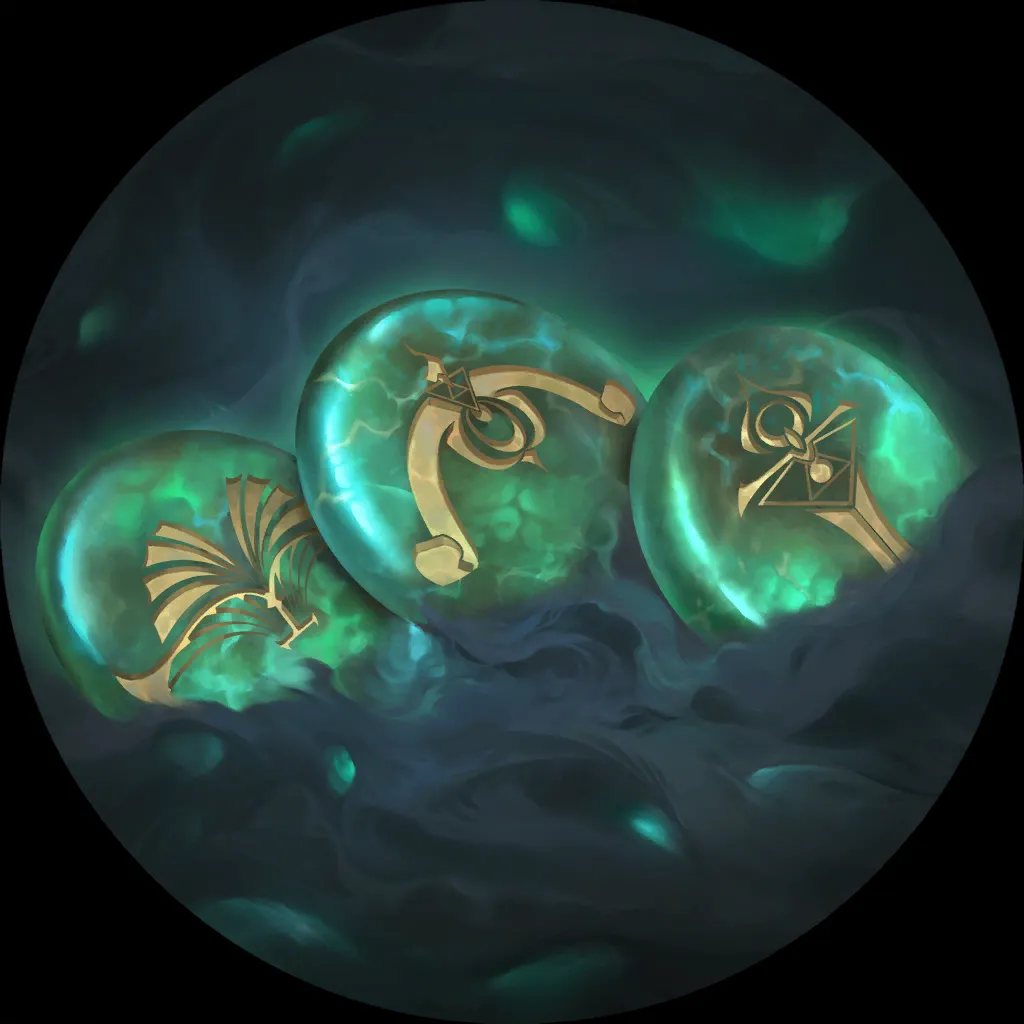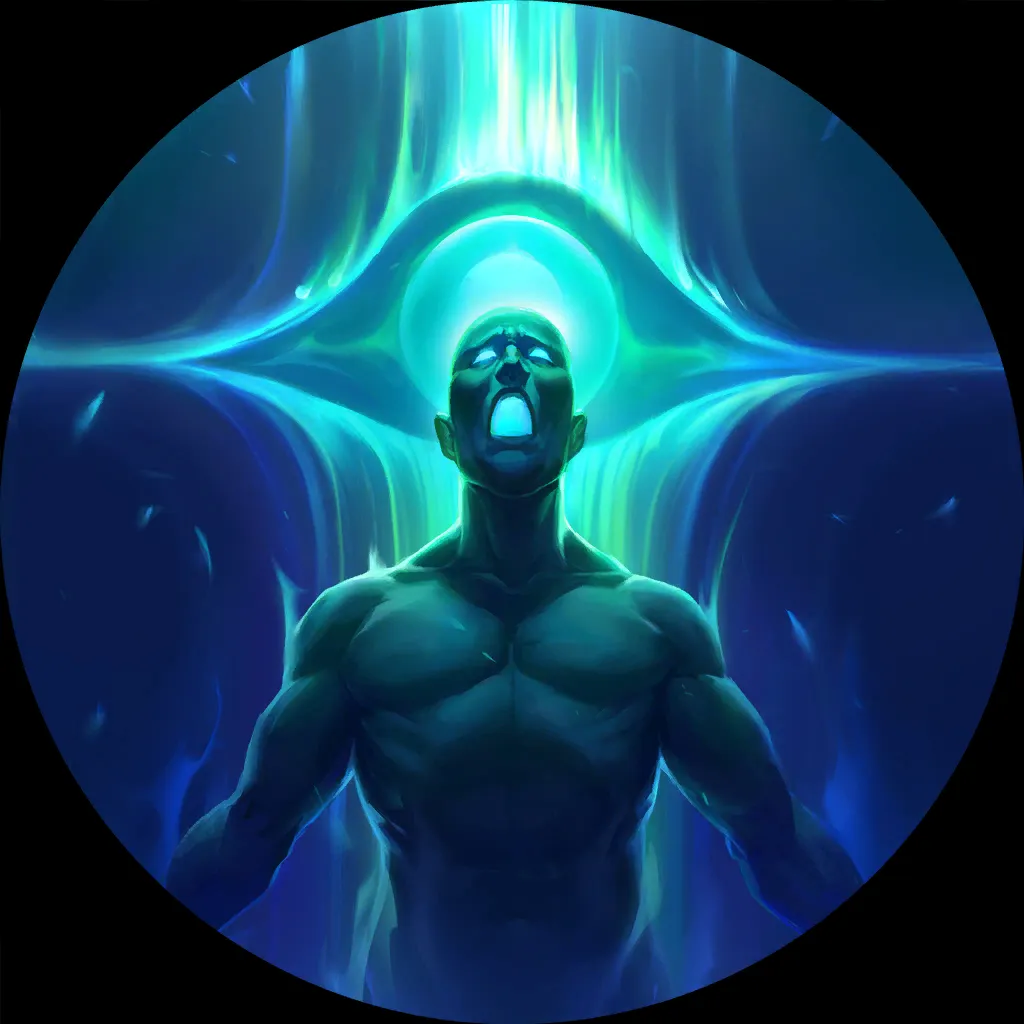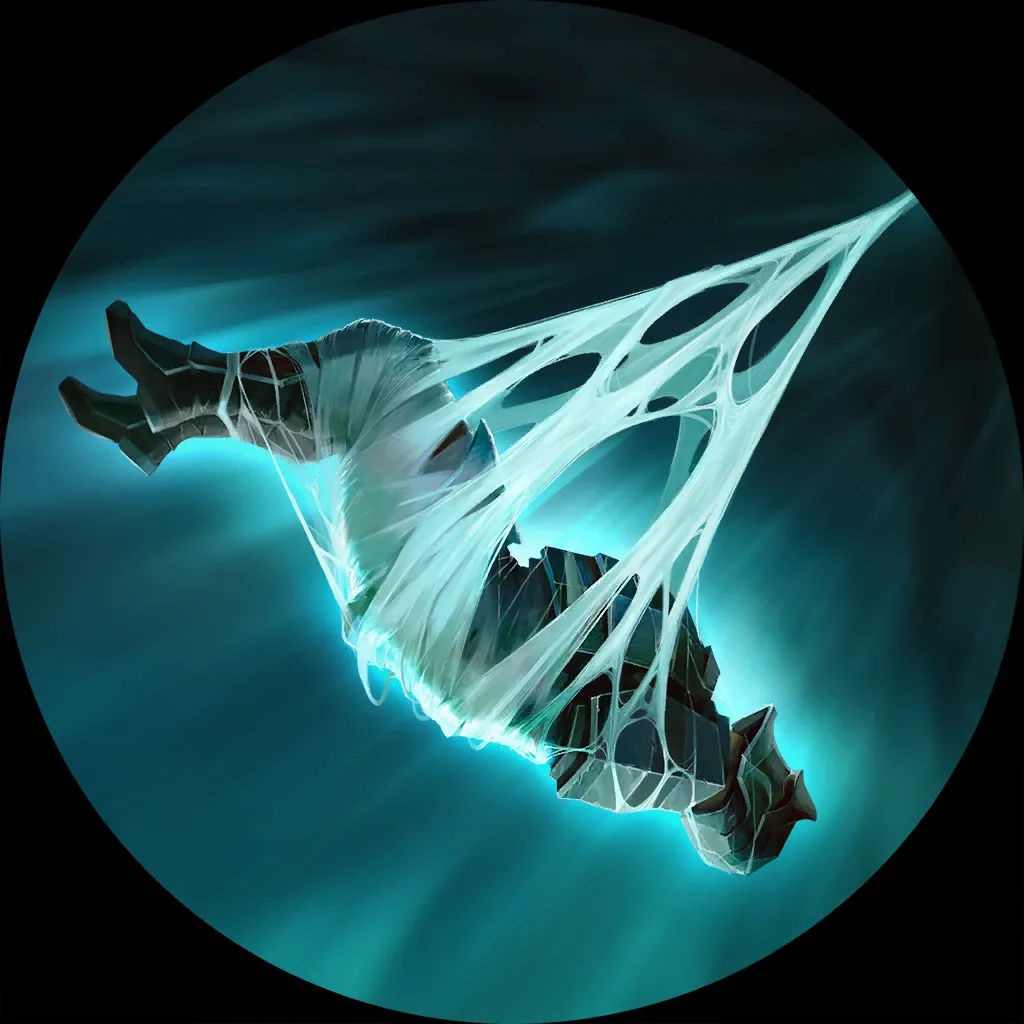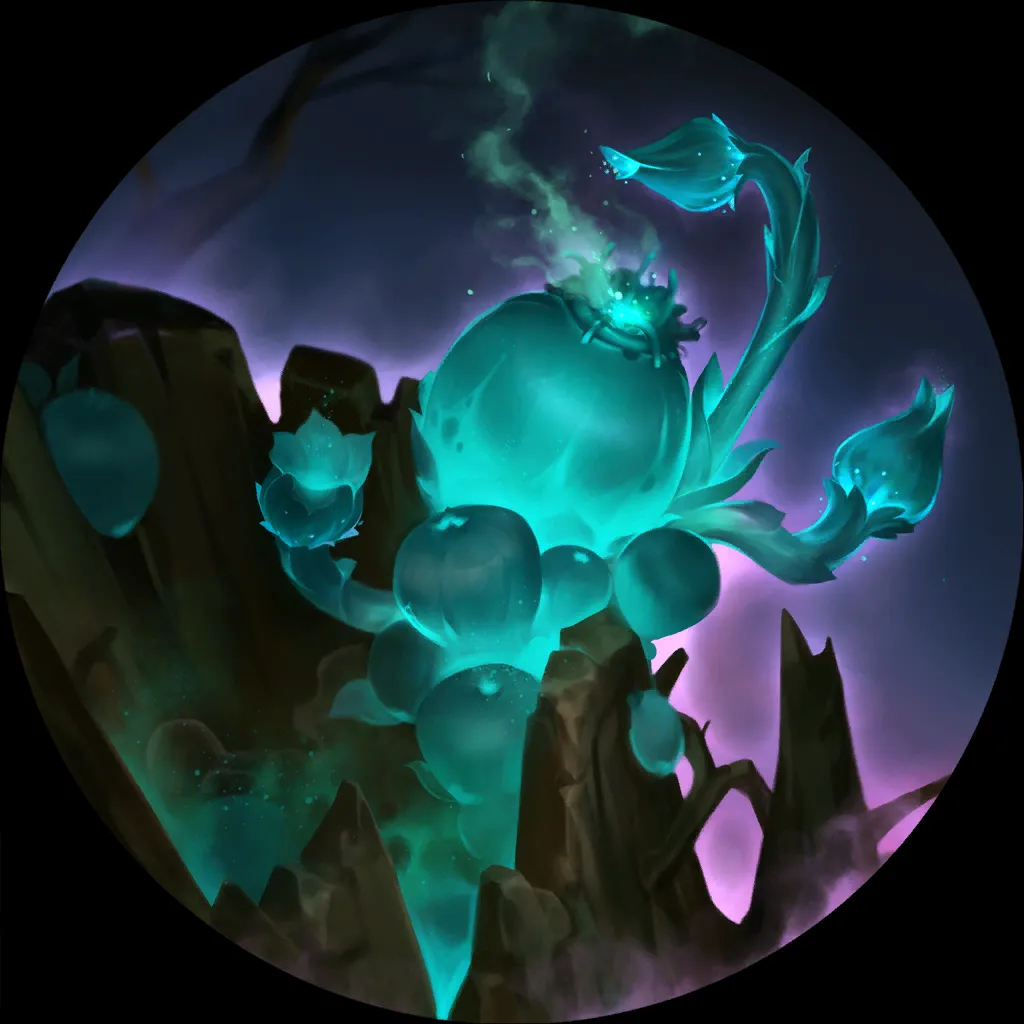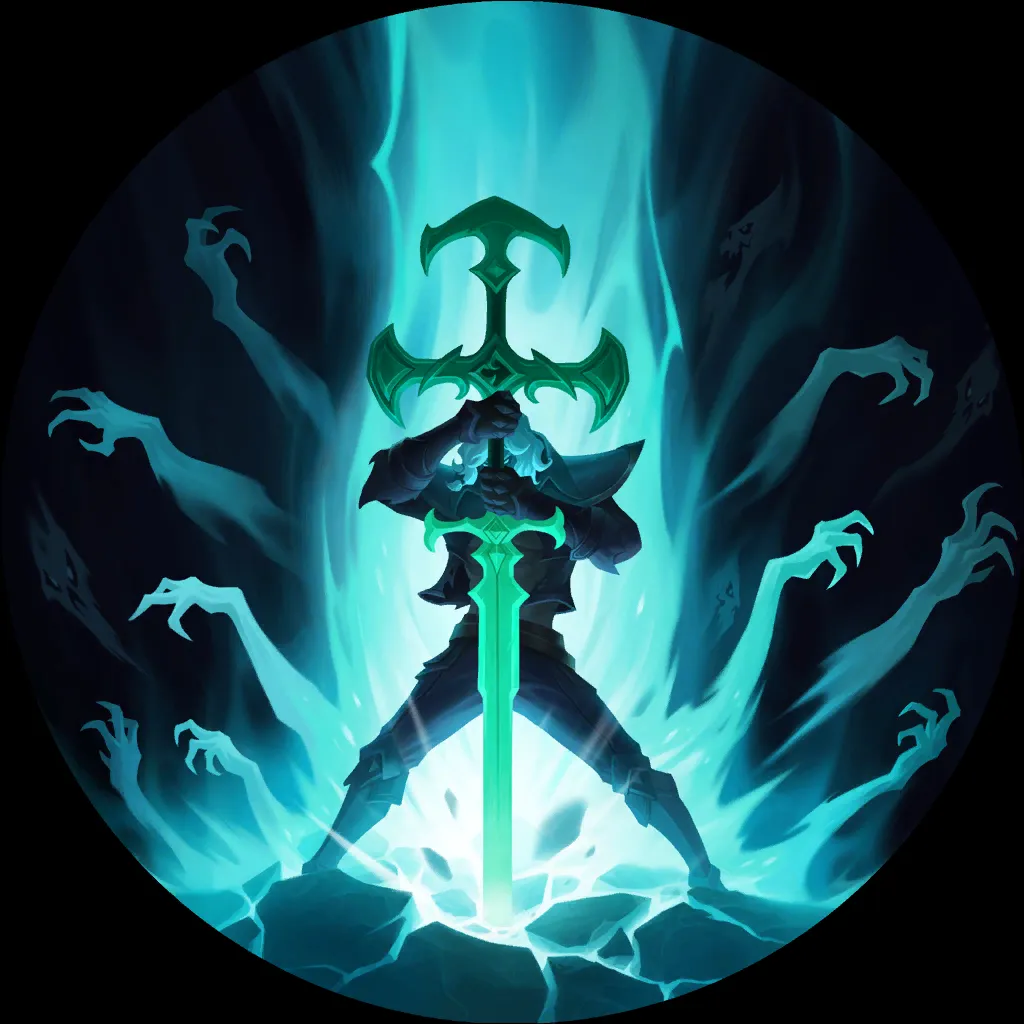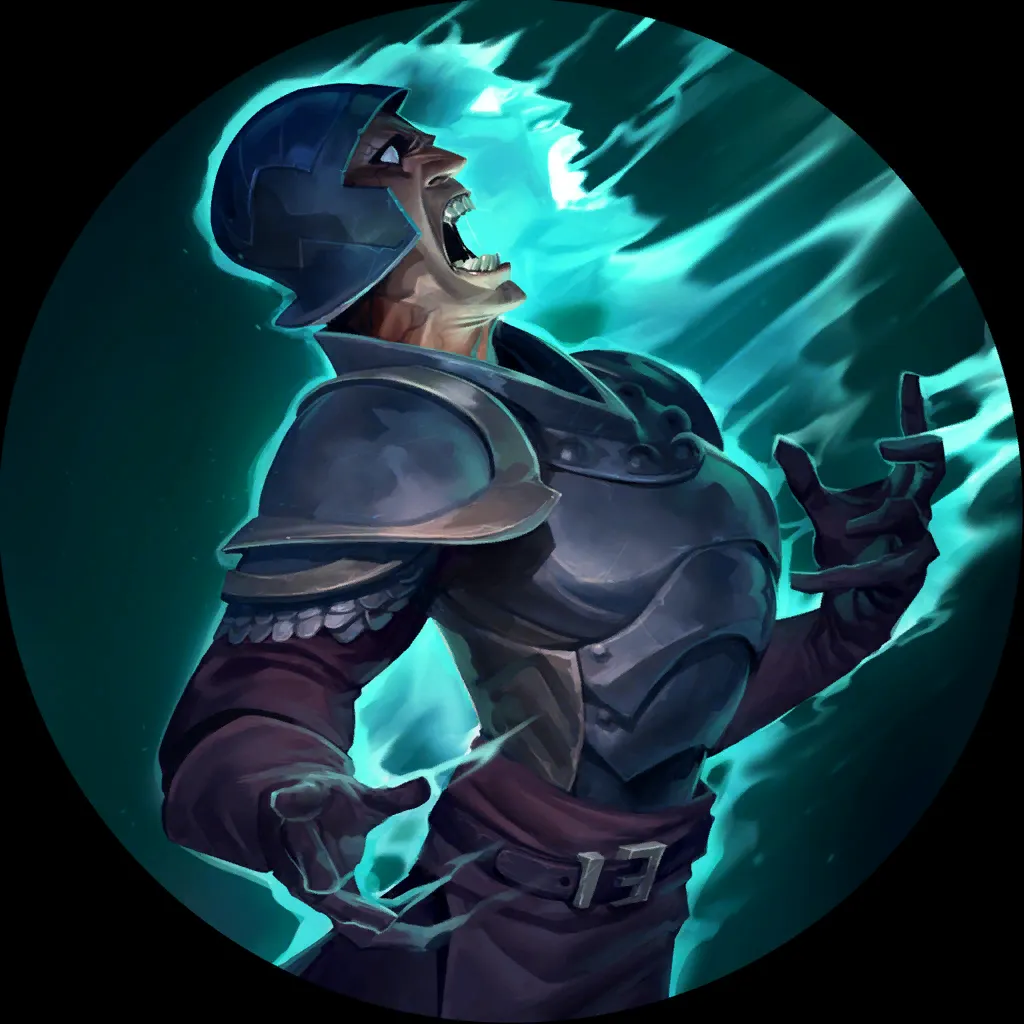 ---
Illaoi Gwen
Quite the fringe blend, with the smallest of sample sizes, but impressive performance.
6
3
13
18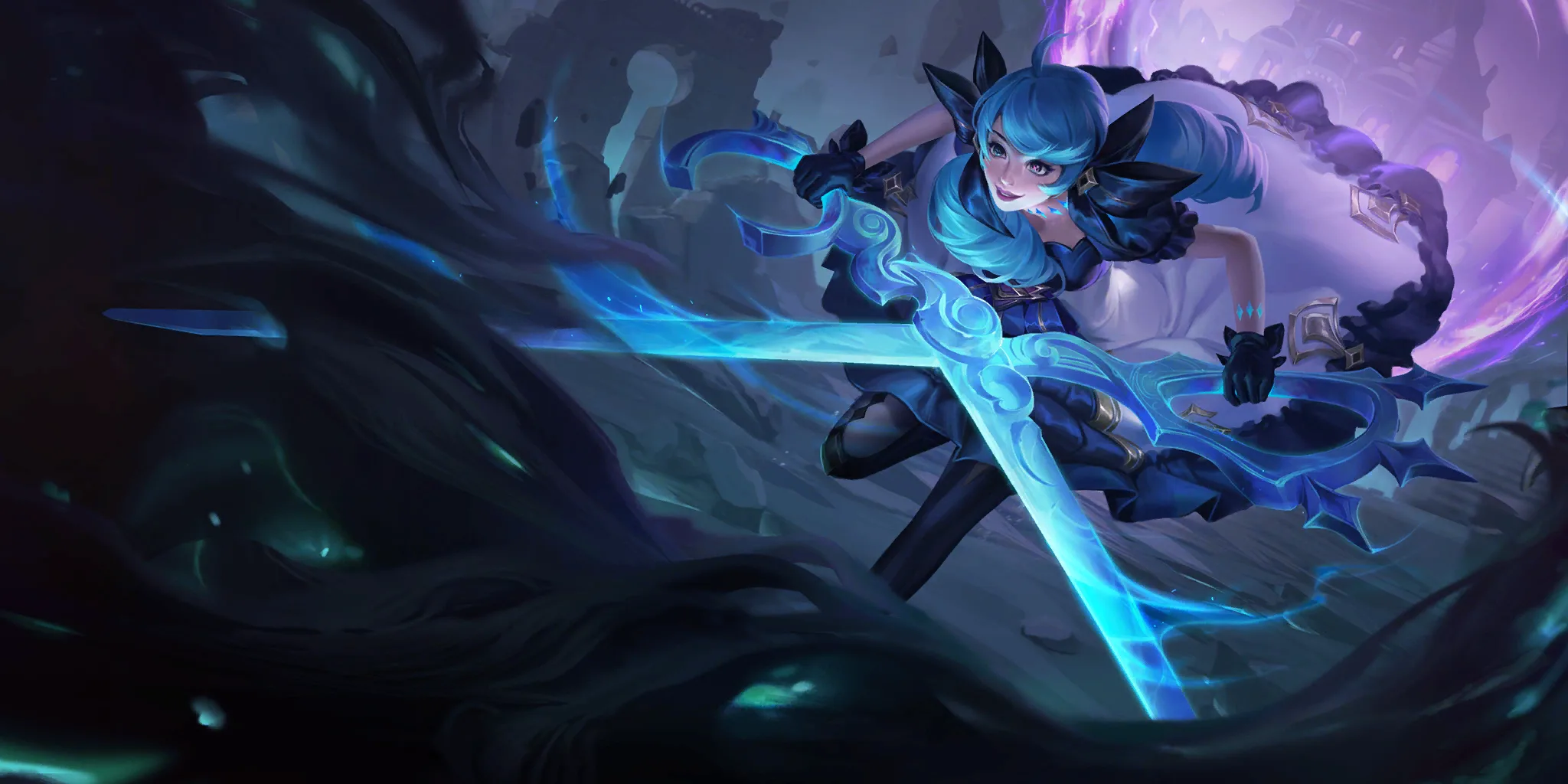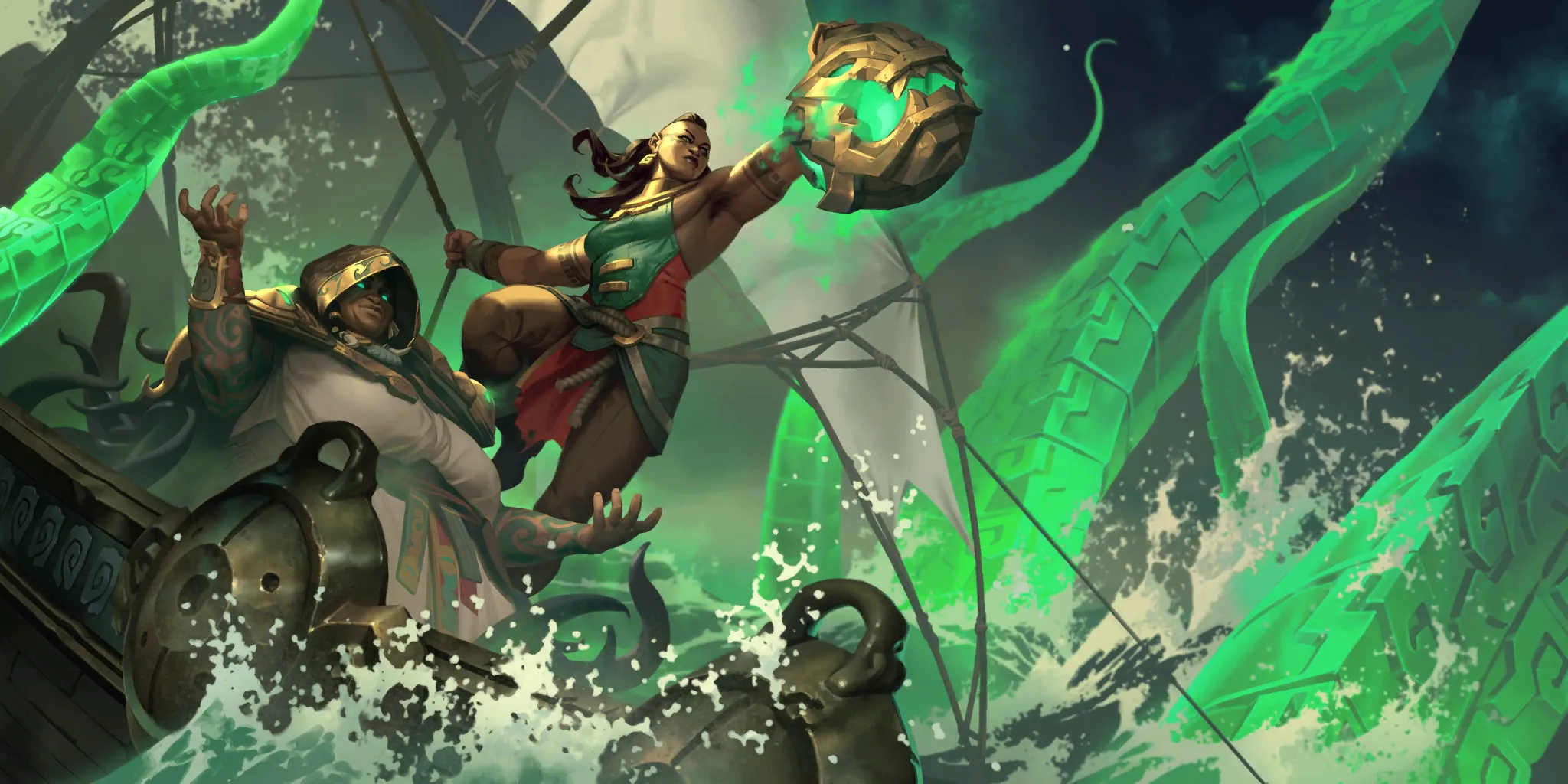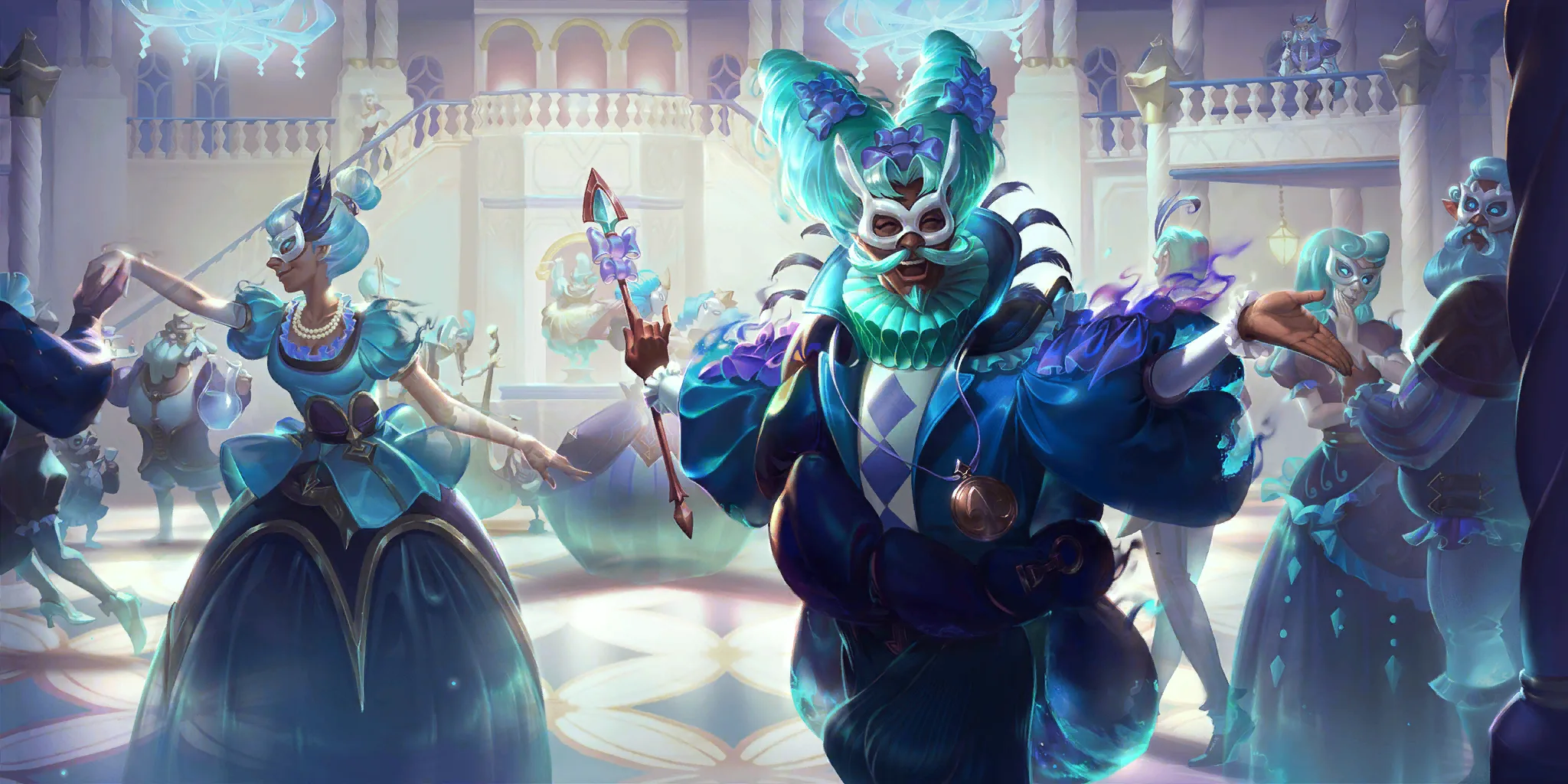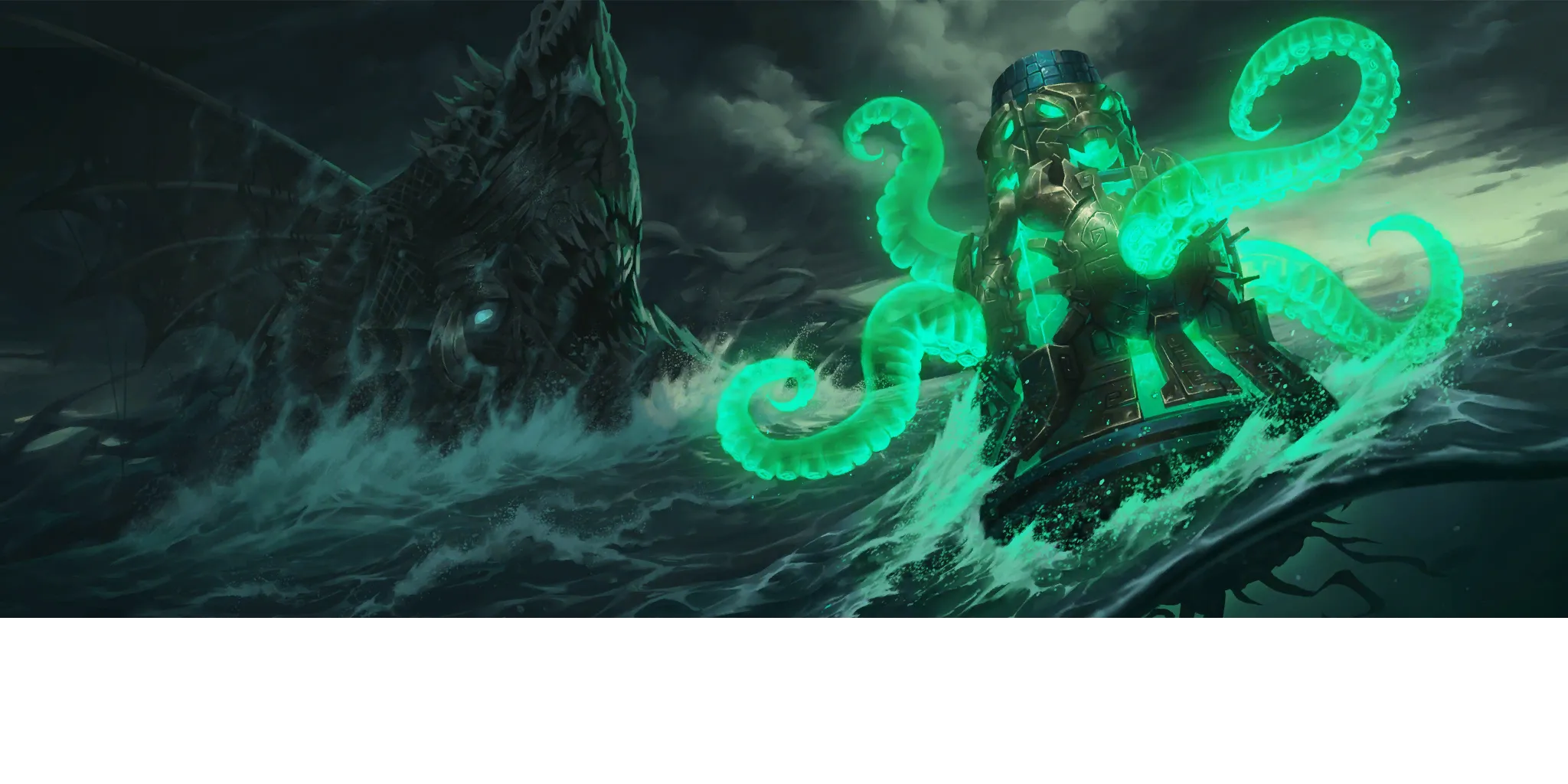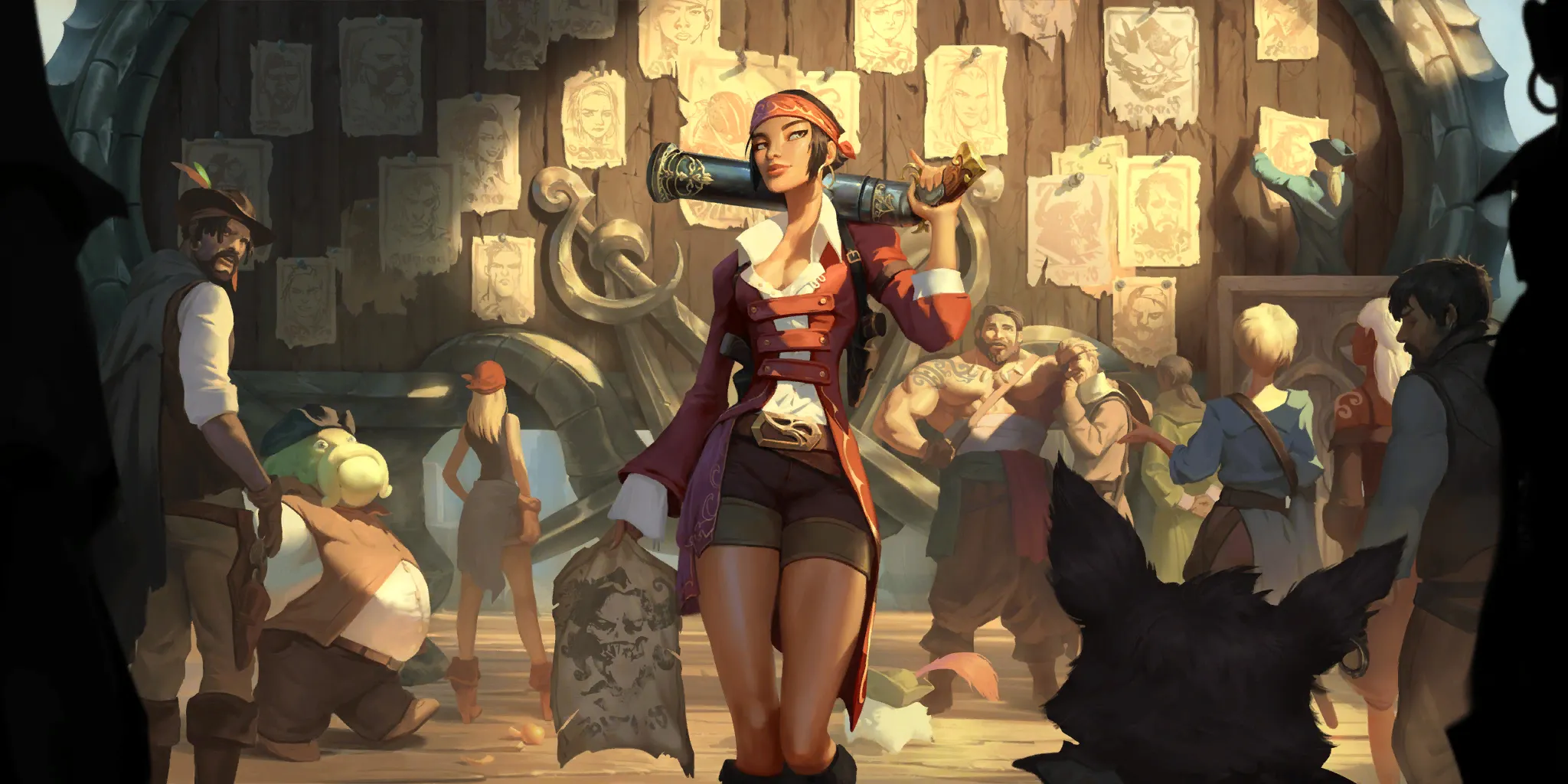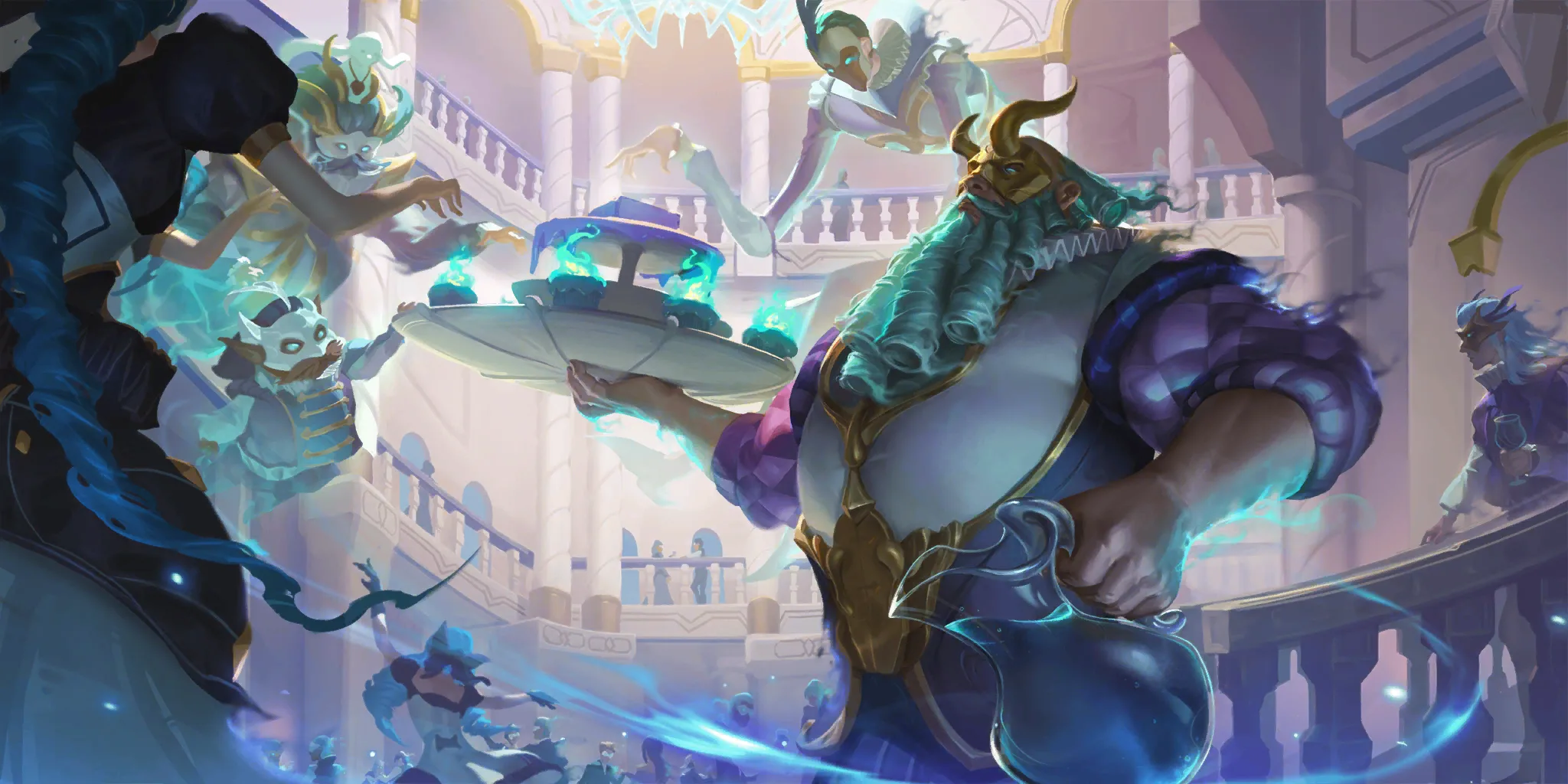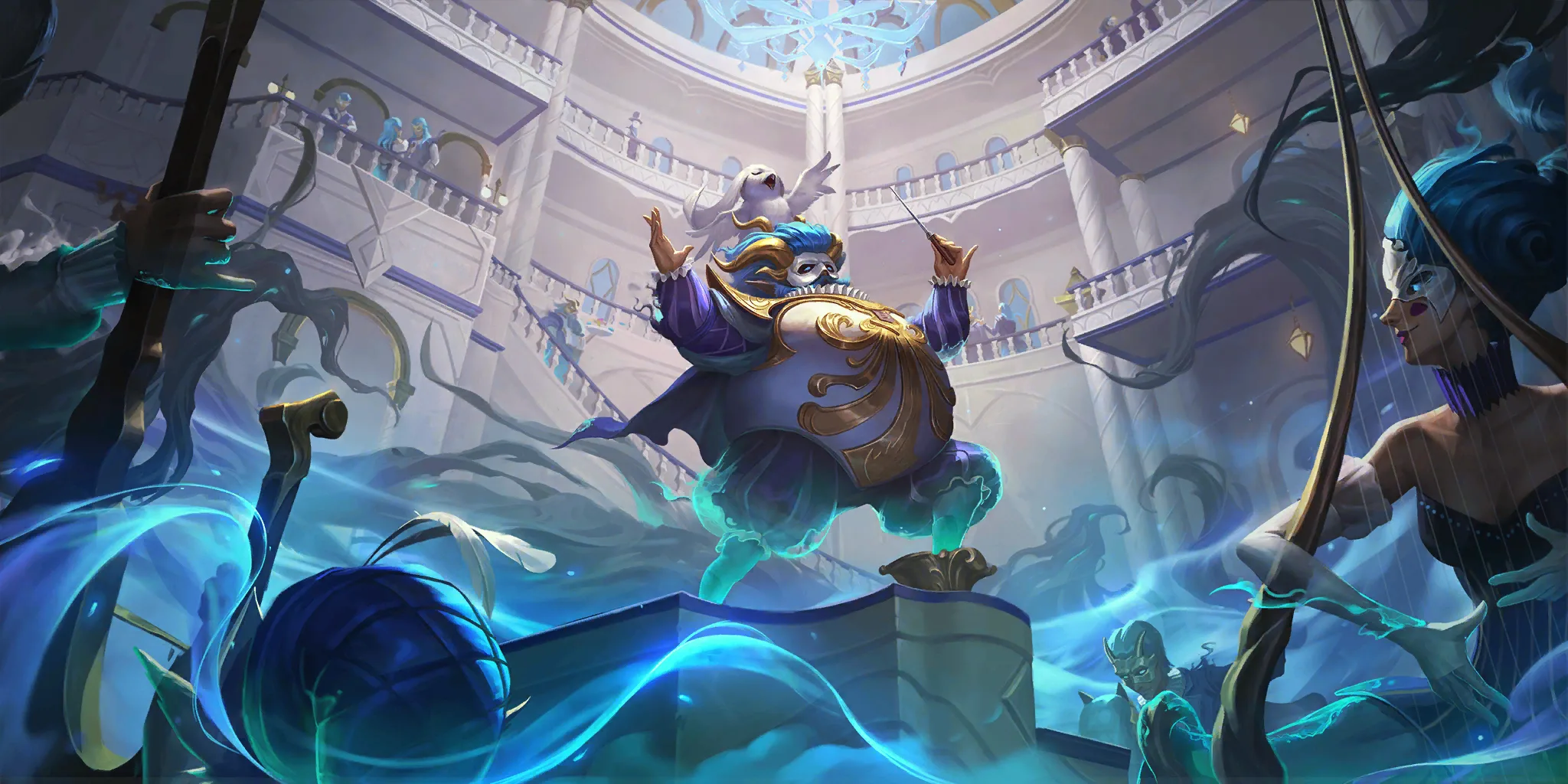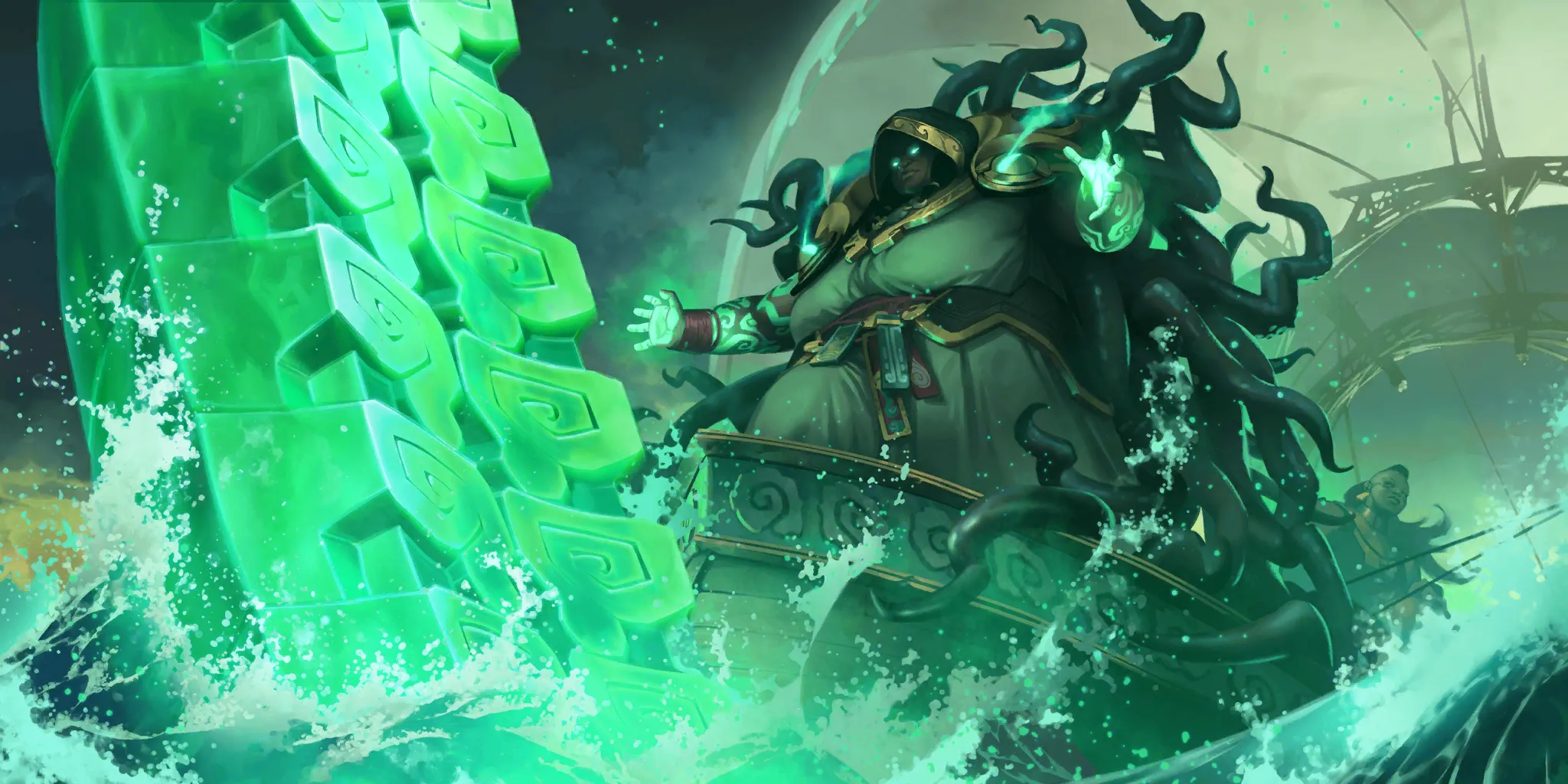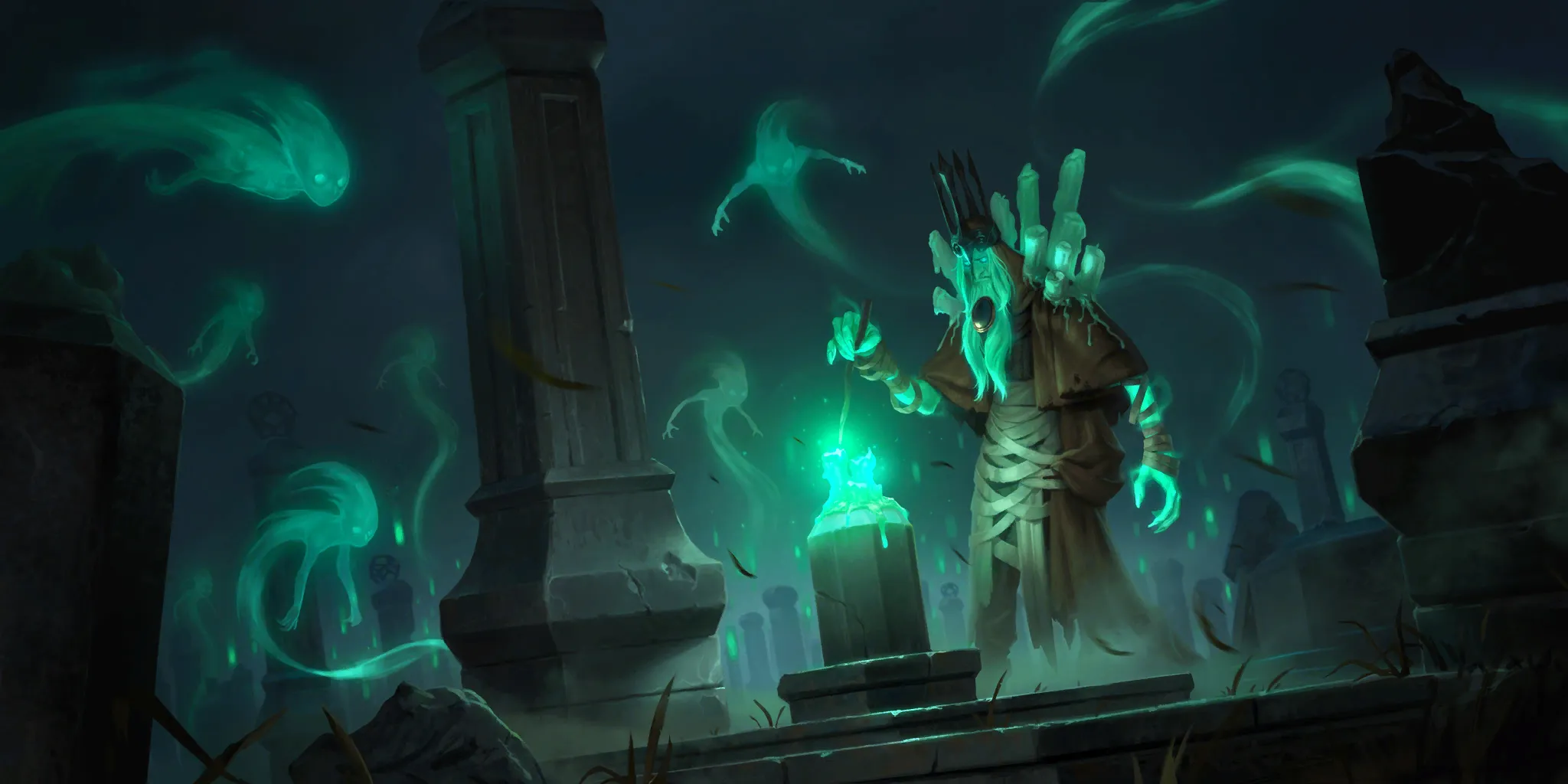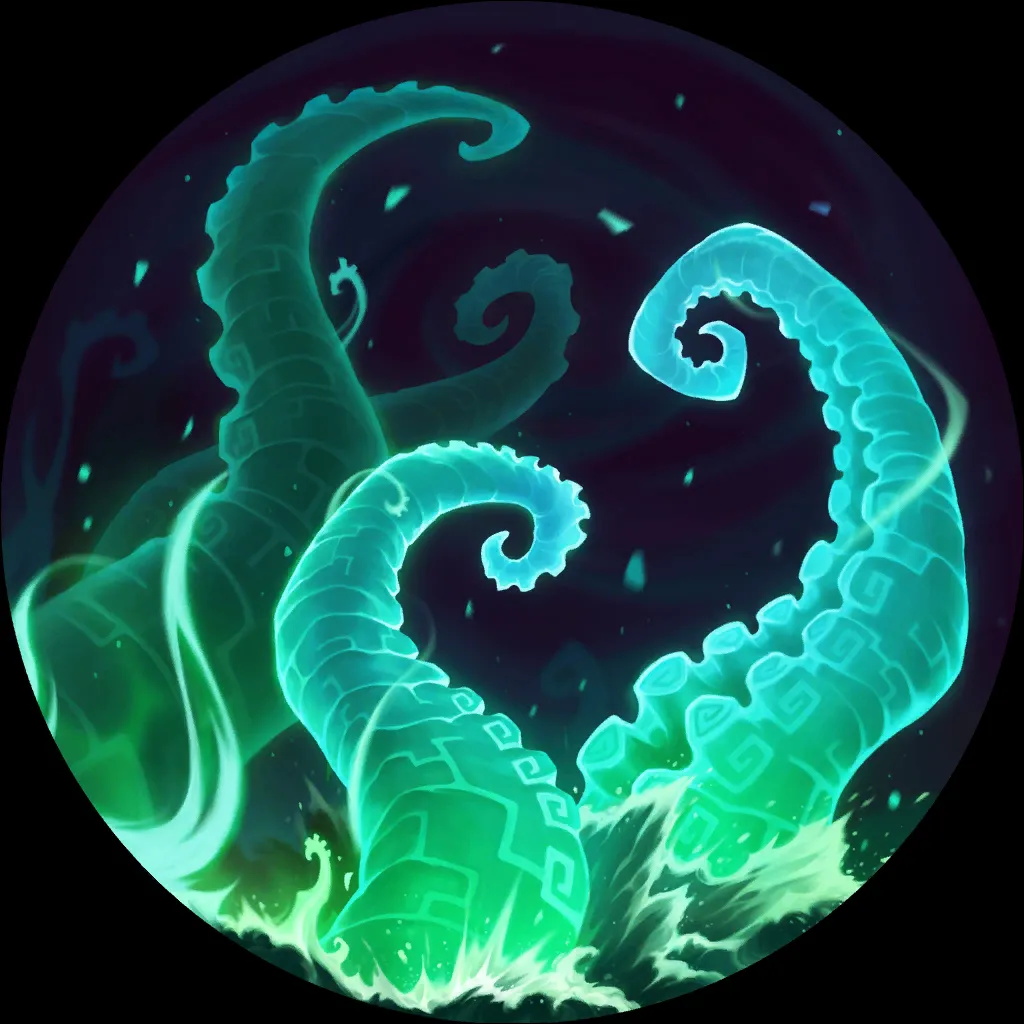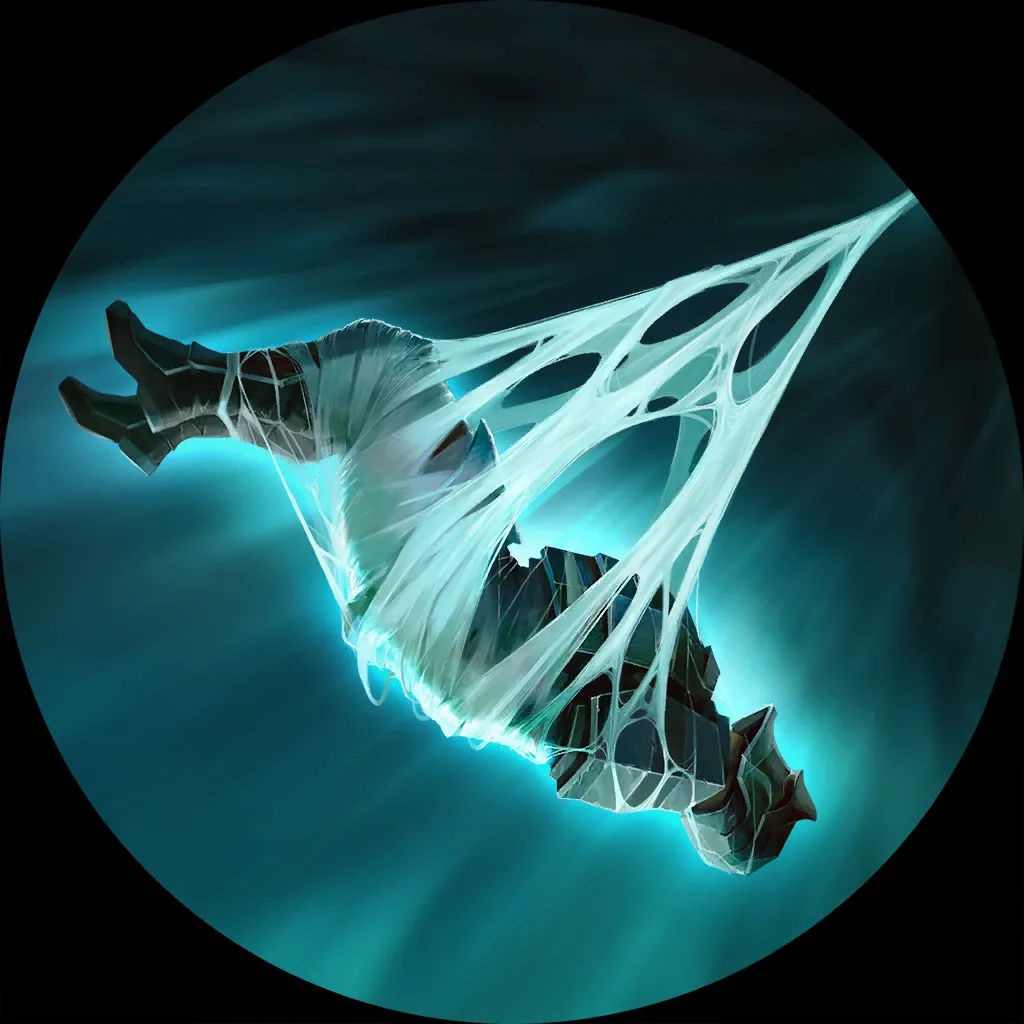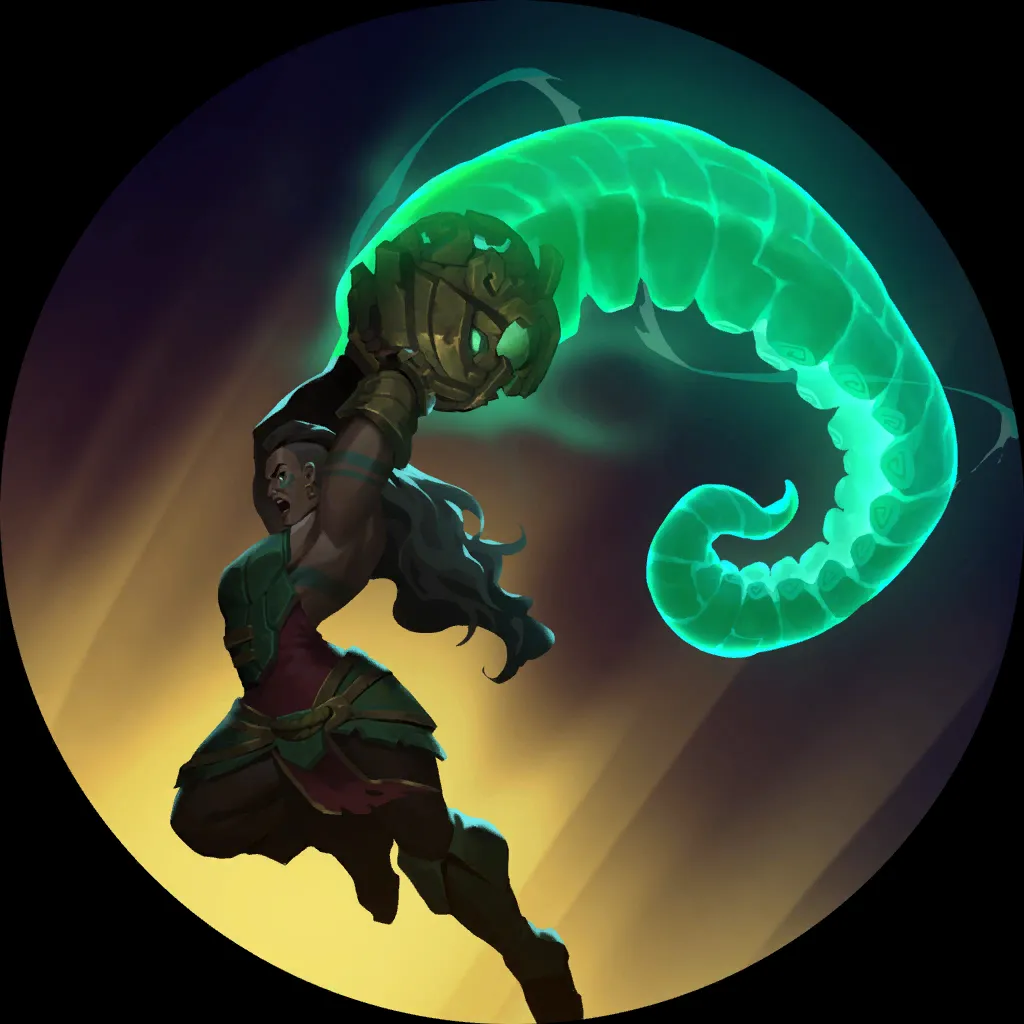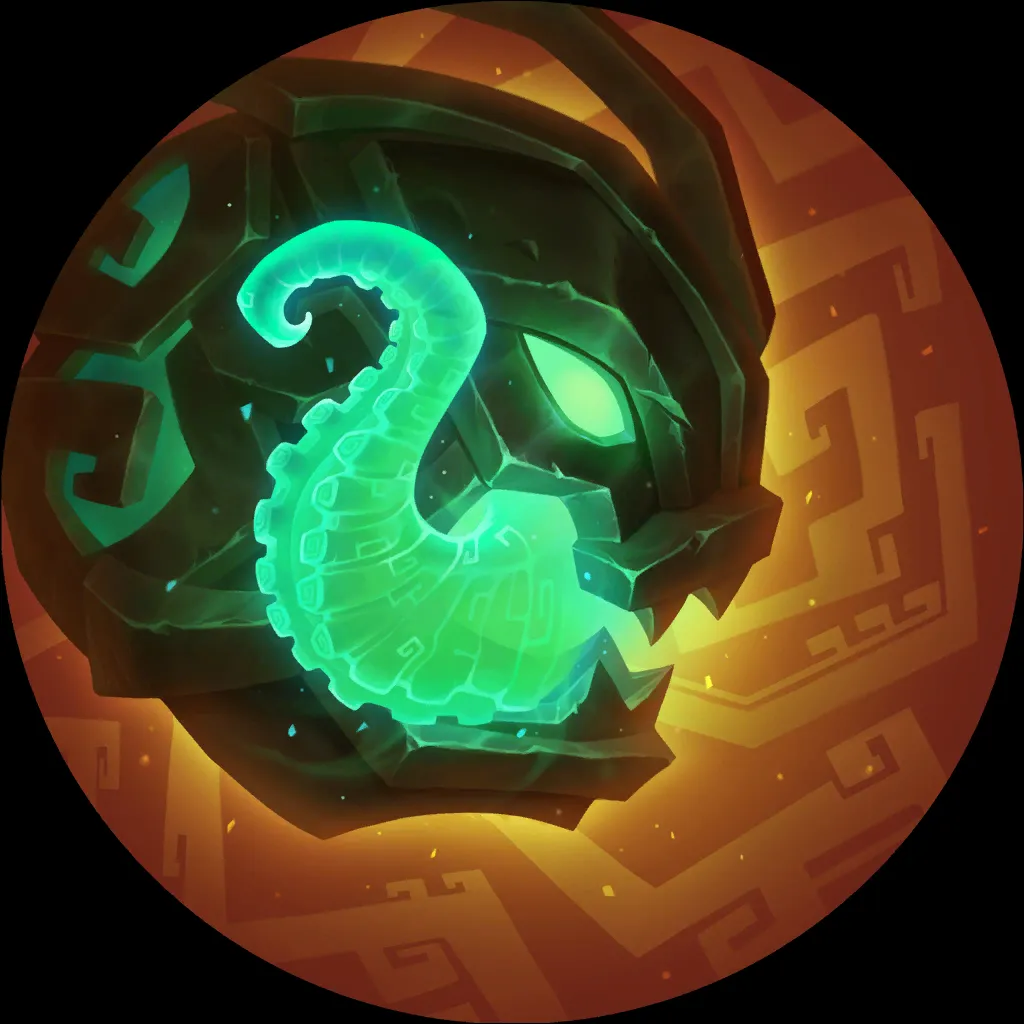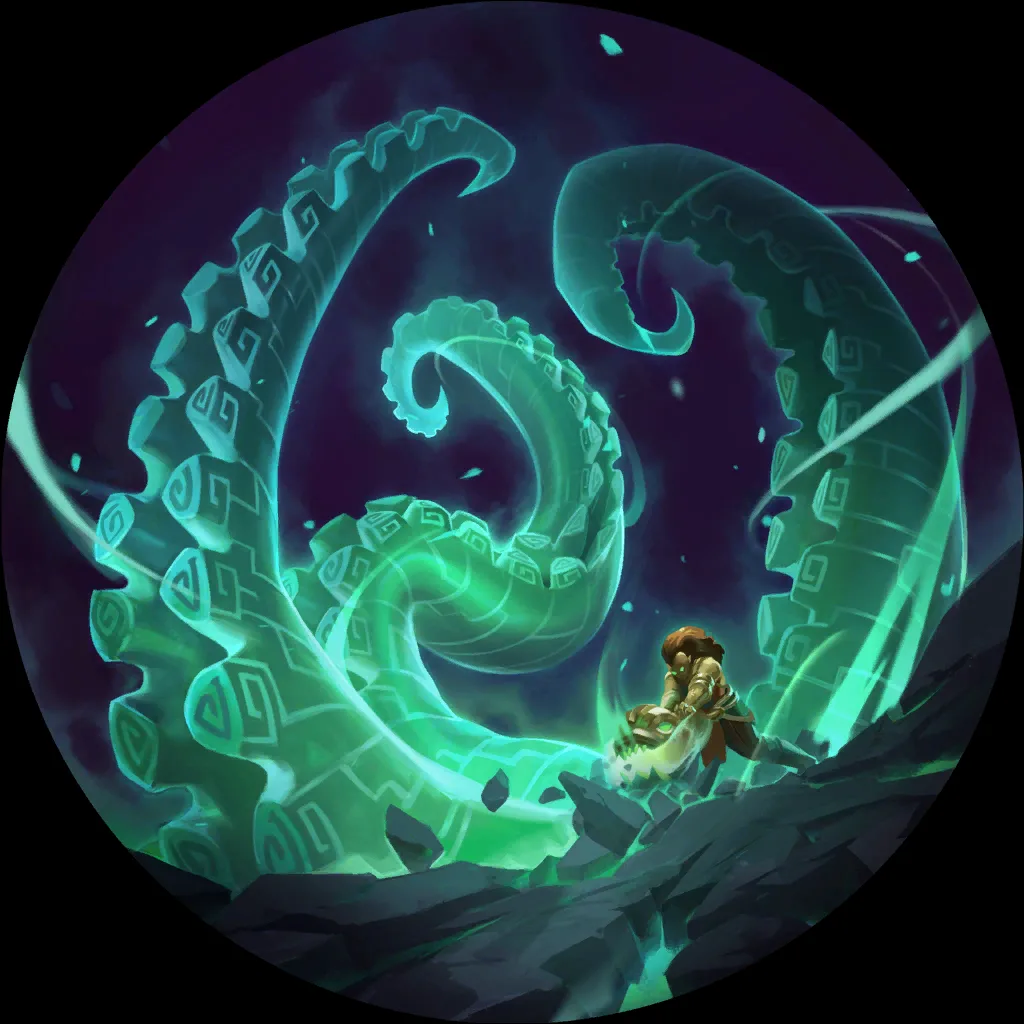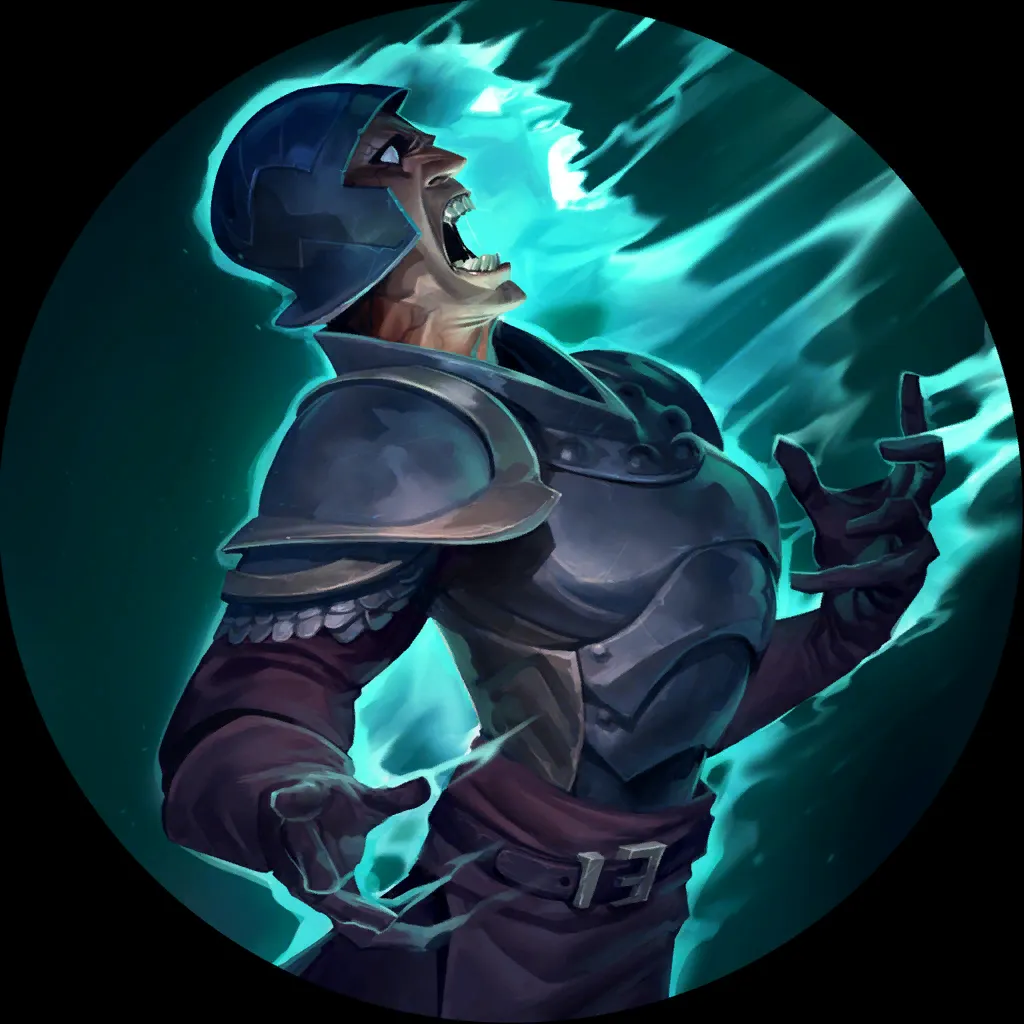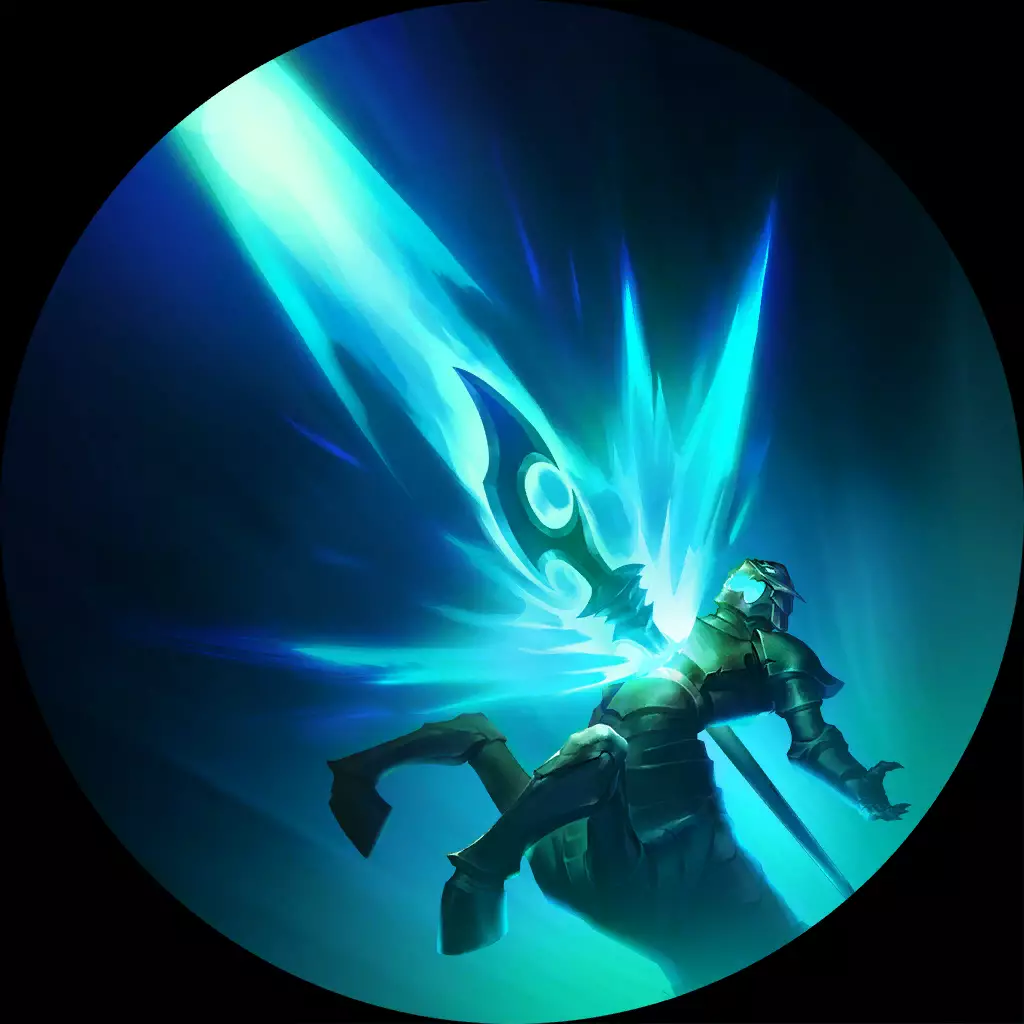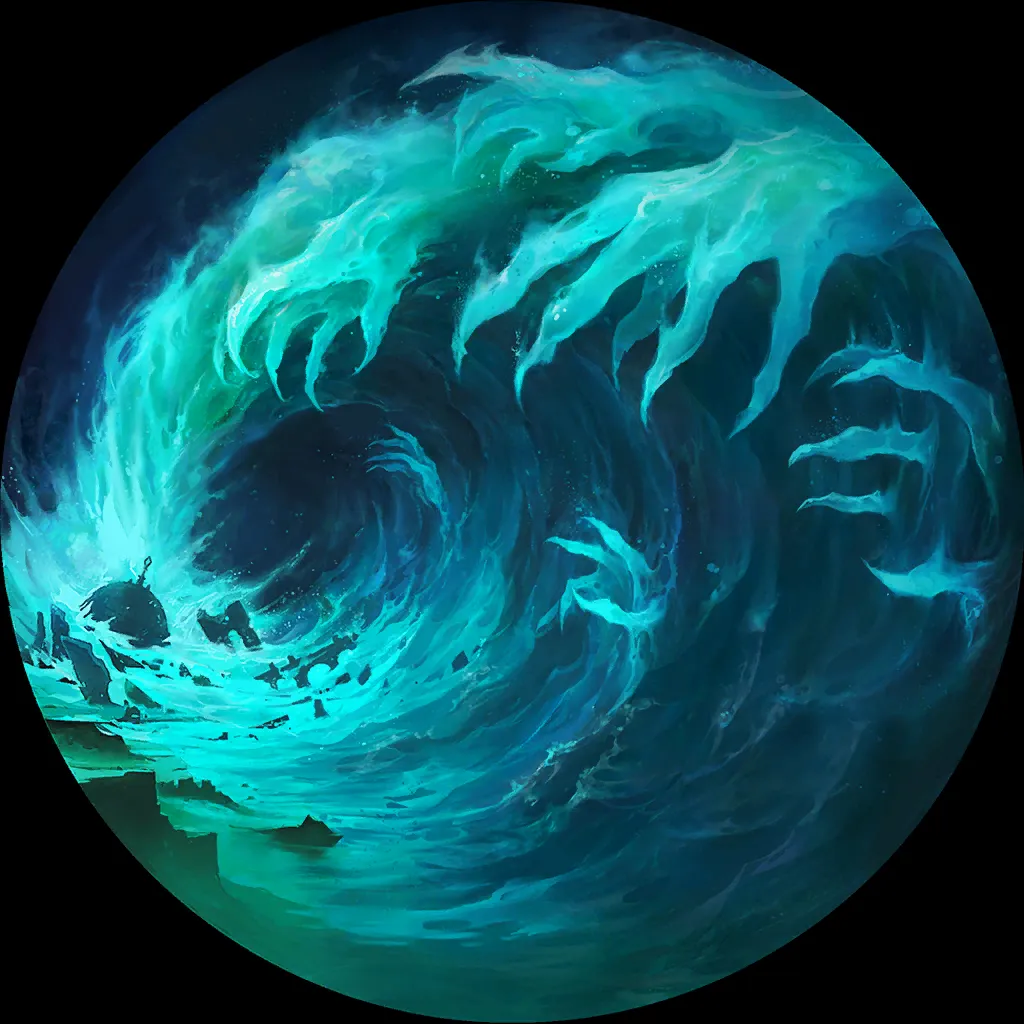 ---
Viktor Rumble, aka Mechanized Heralds
A brew with a high content of Created cards, of which its creator, Master pilot Djmarcus, penned a detailed guide.
6
0
6
28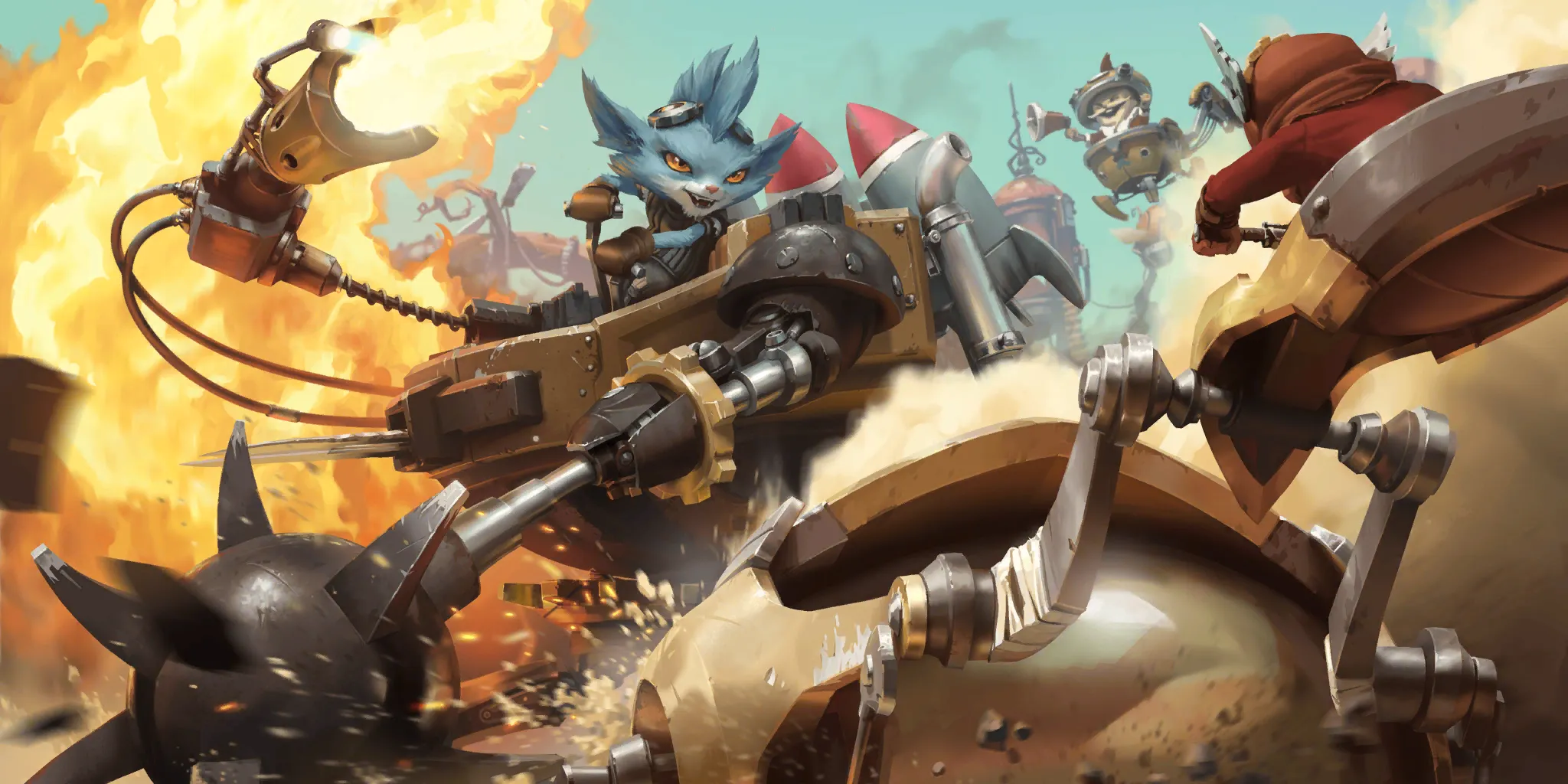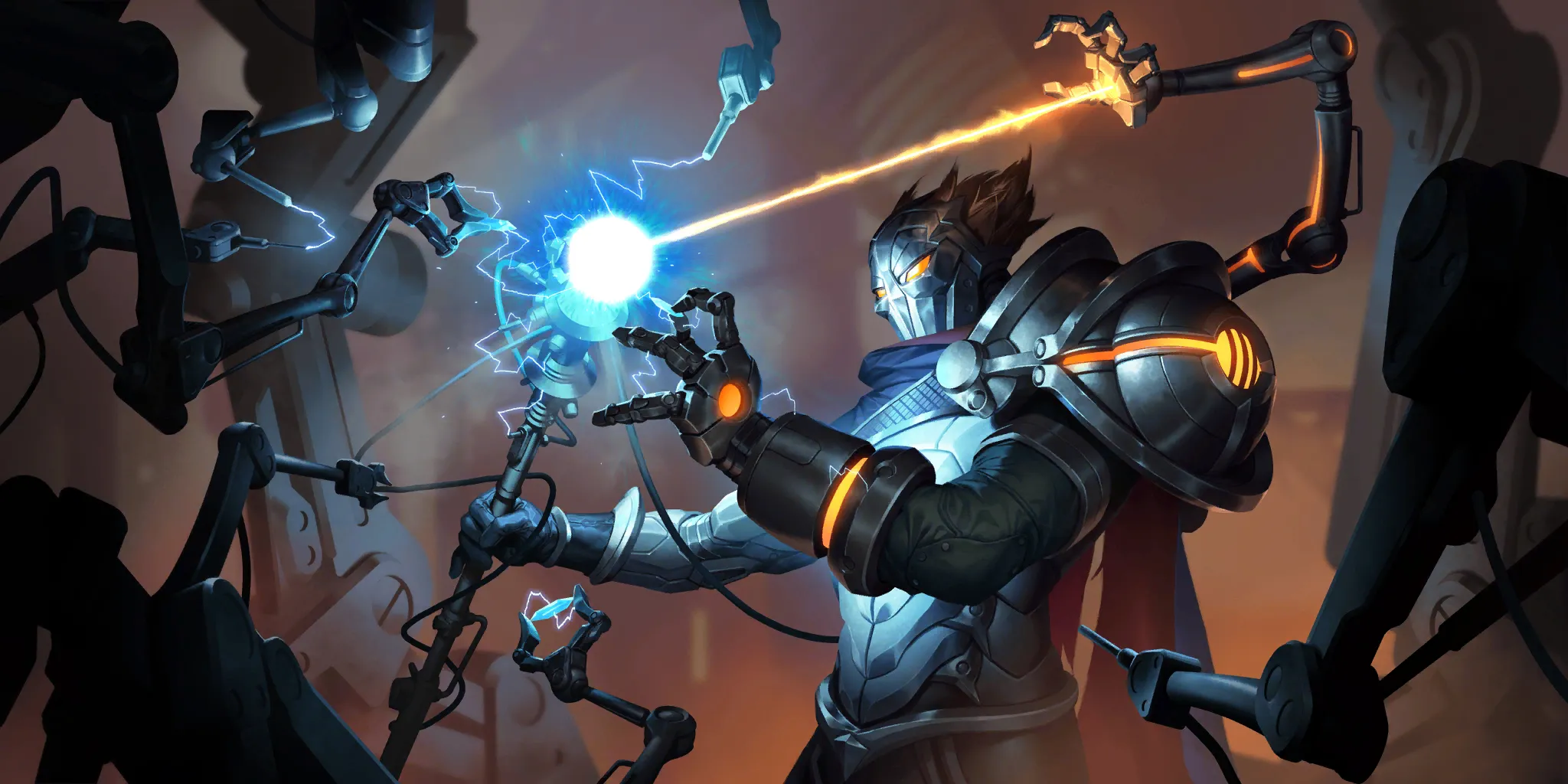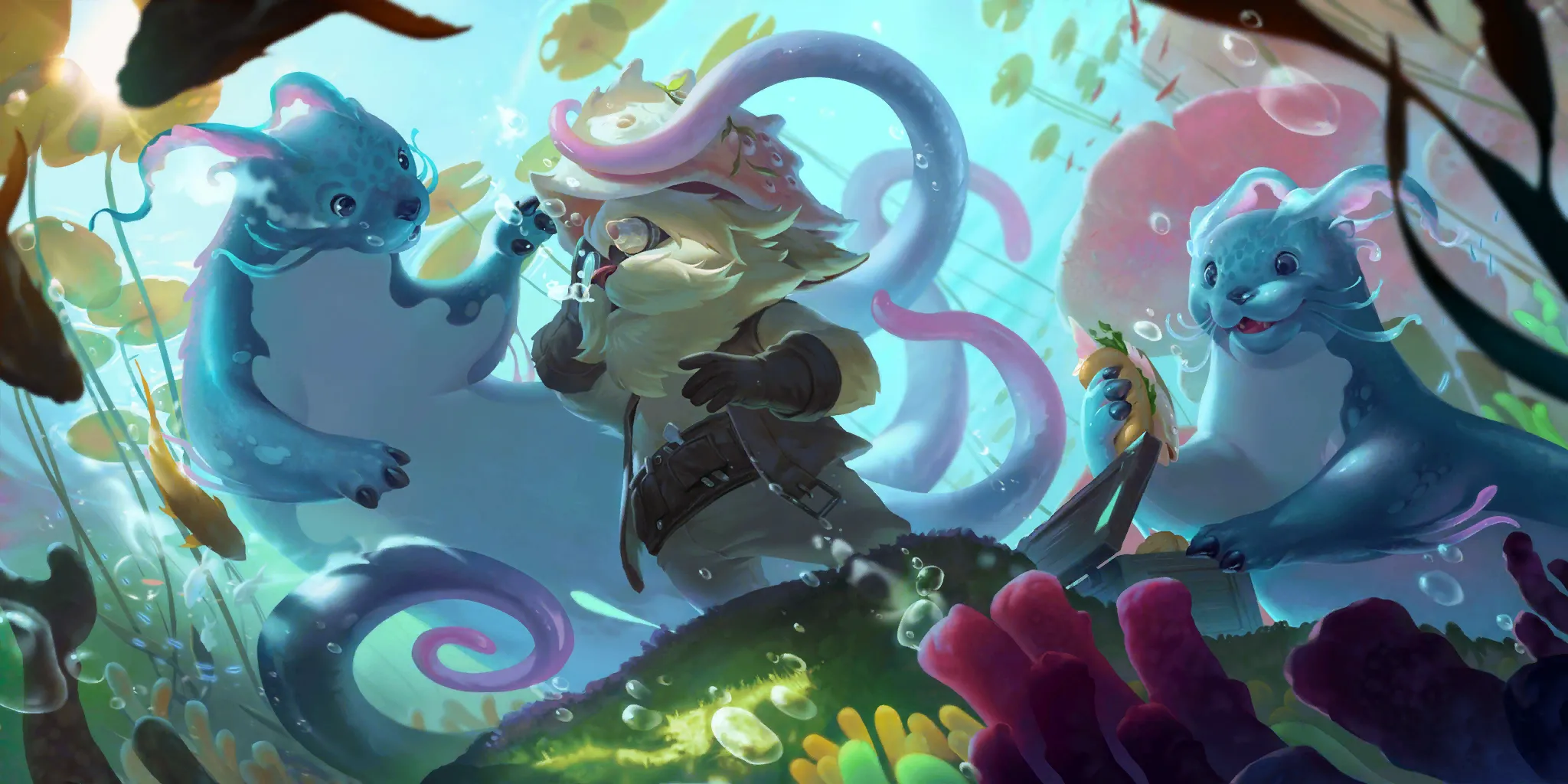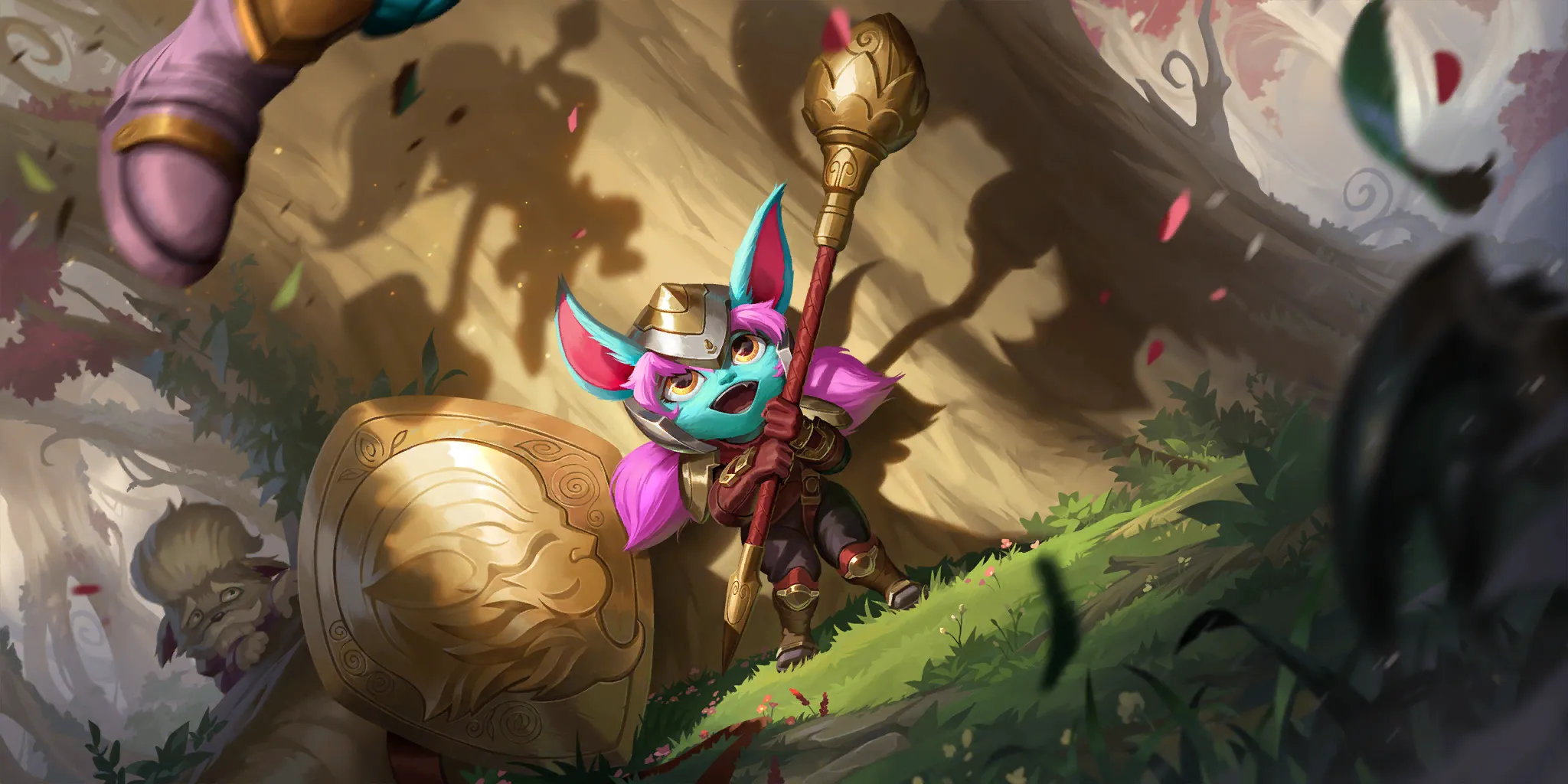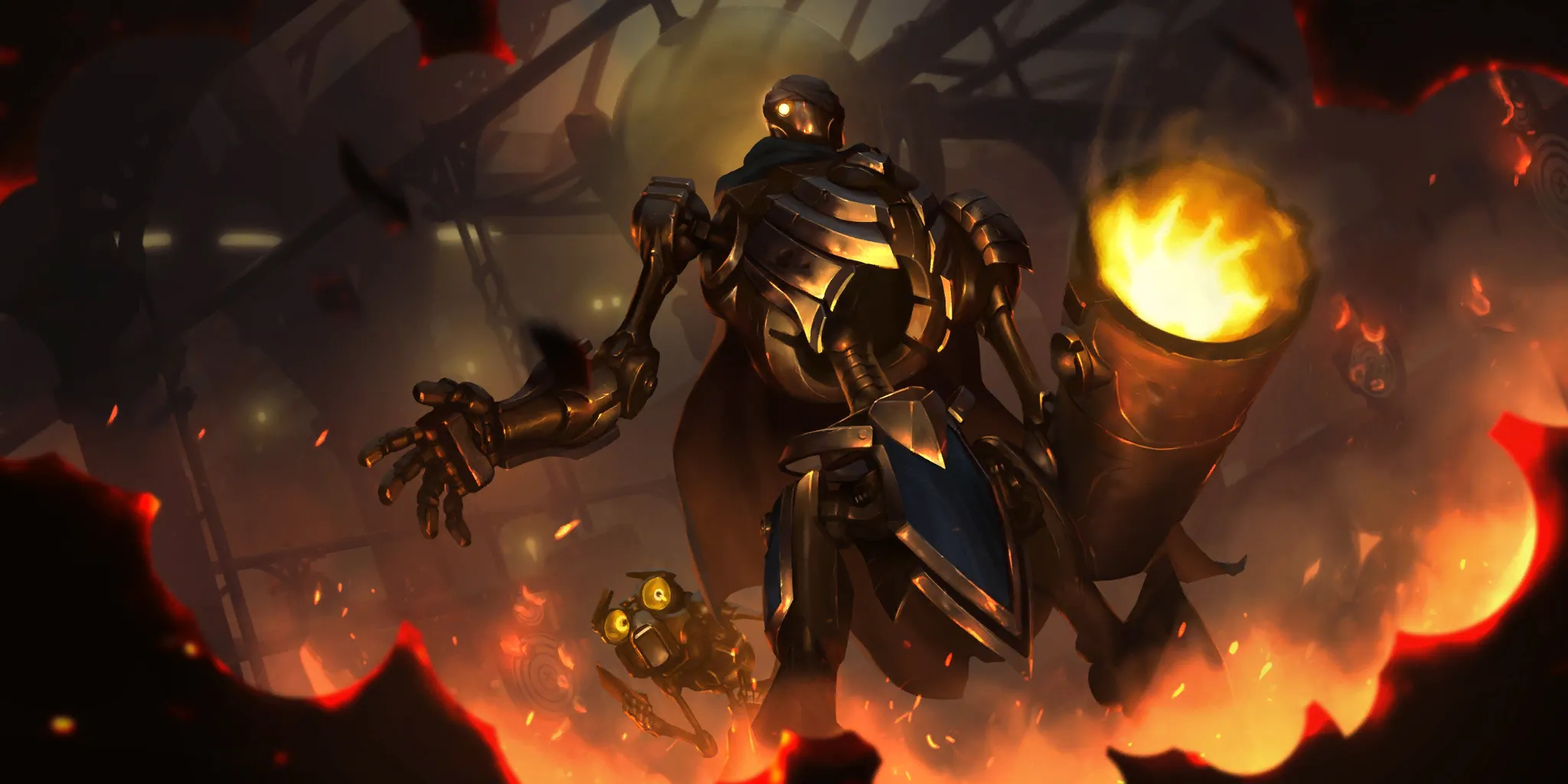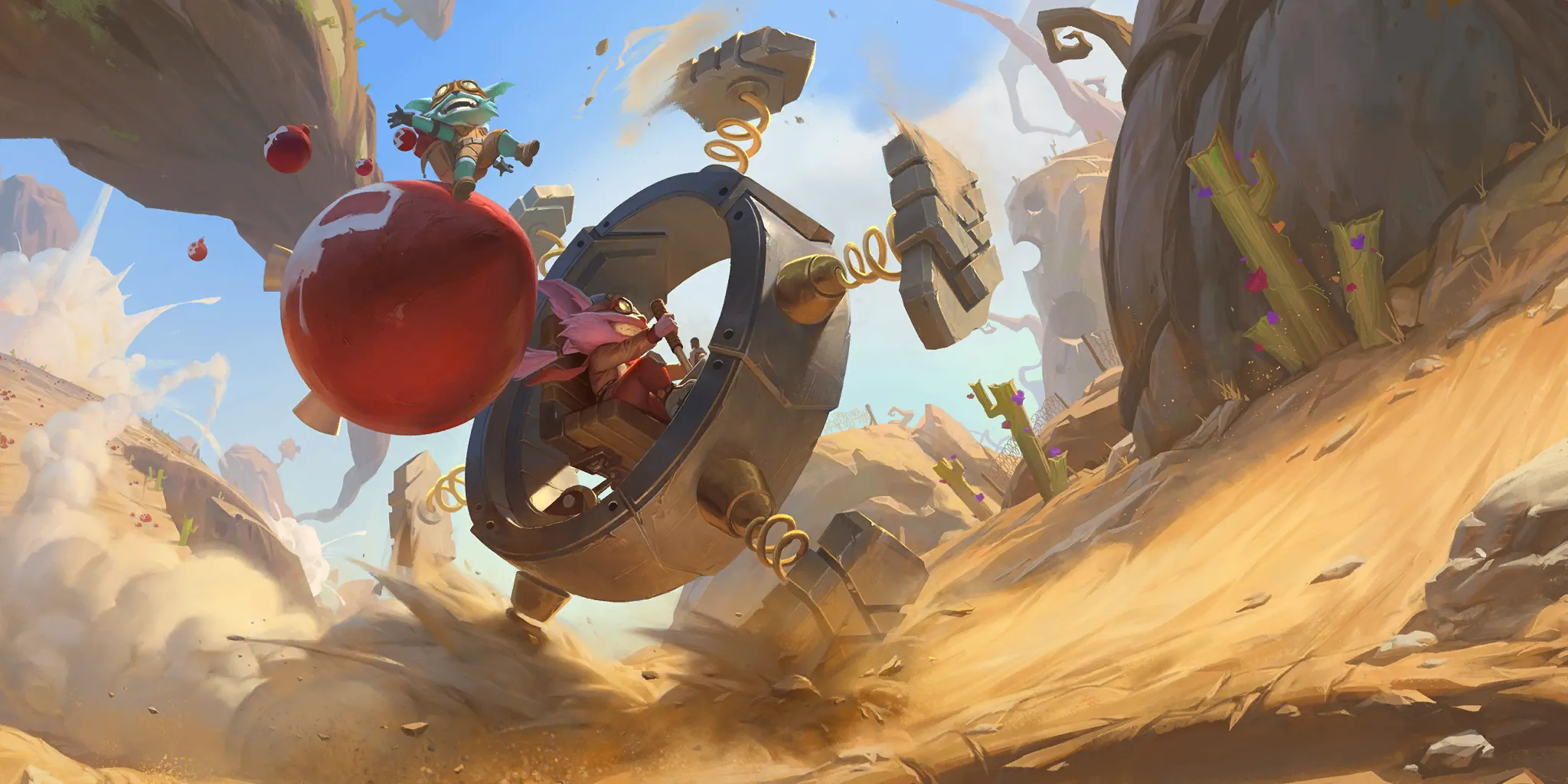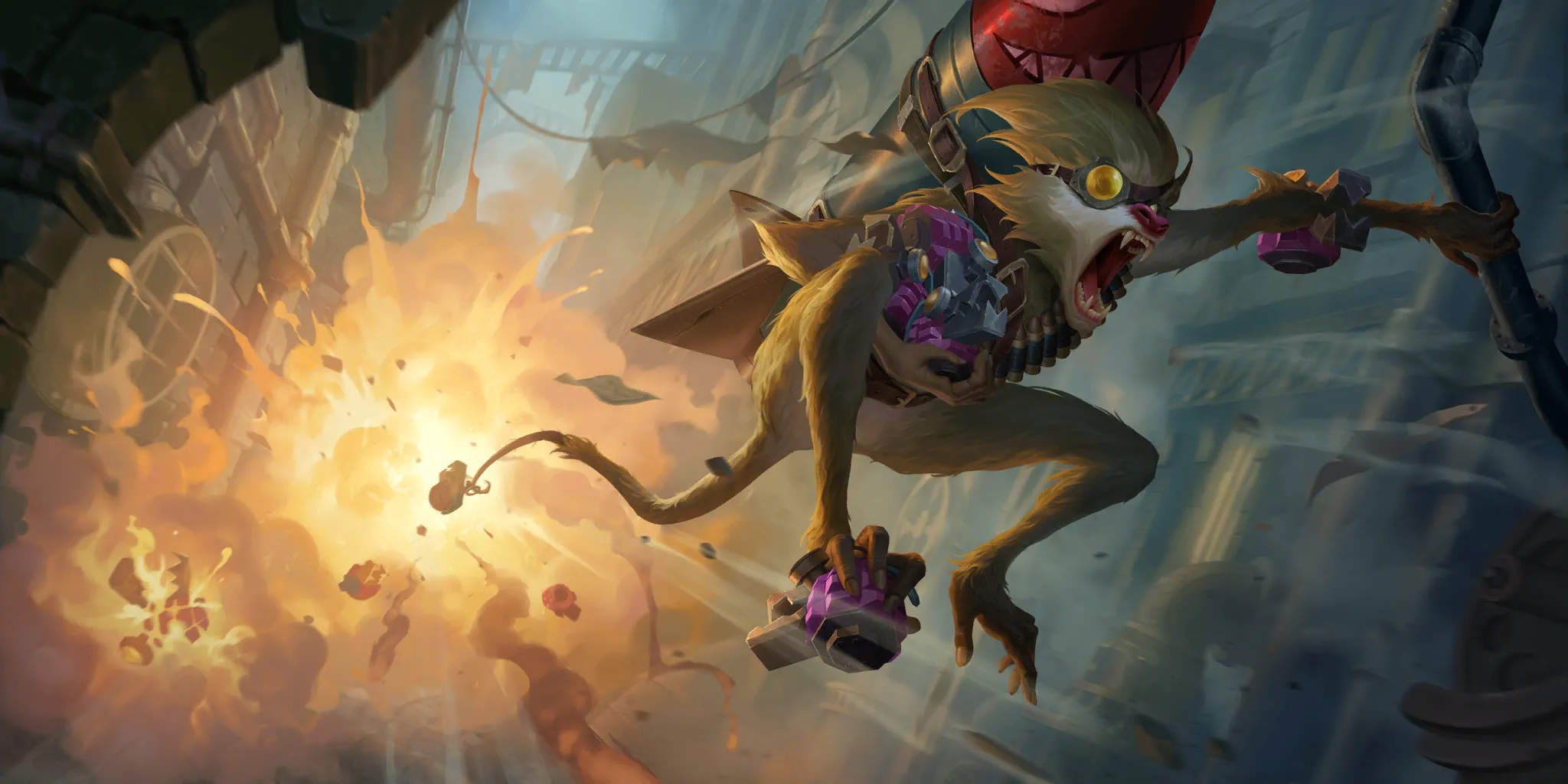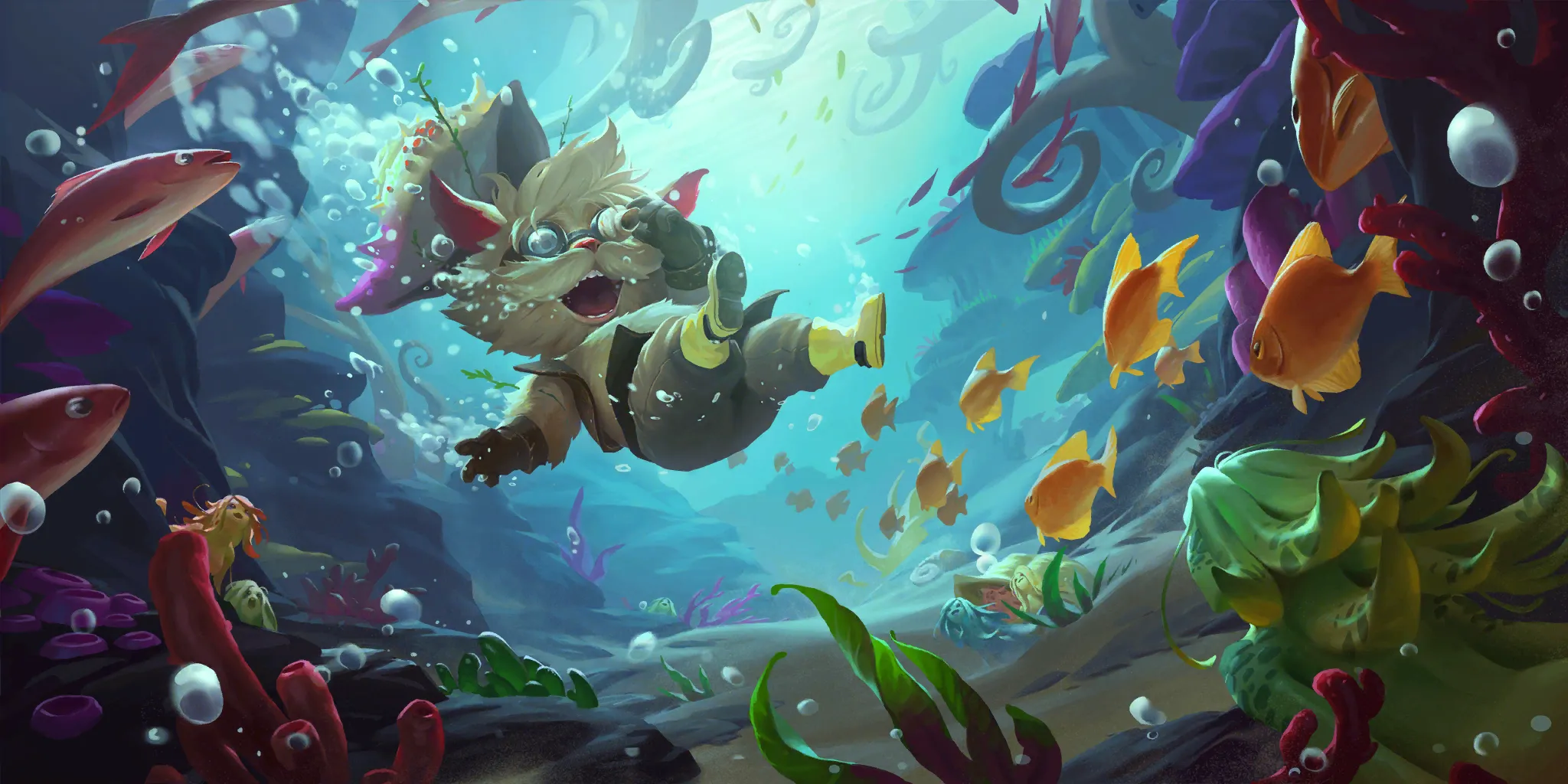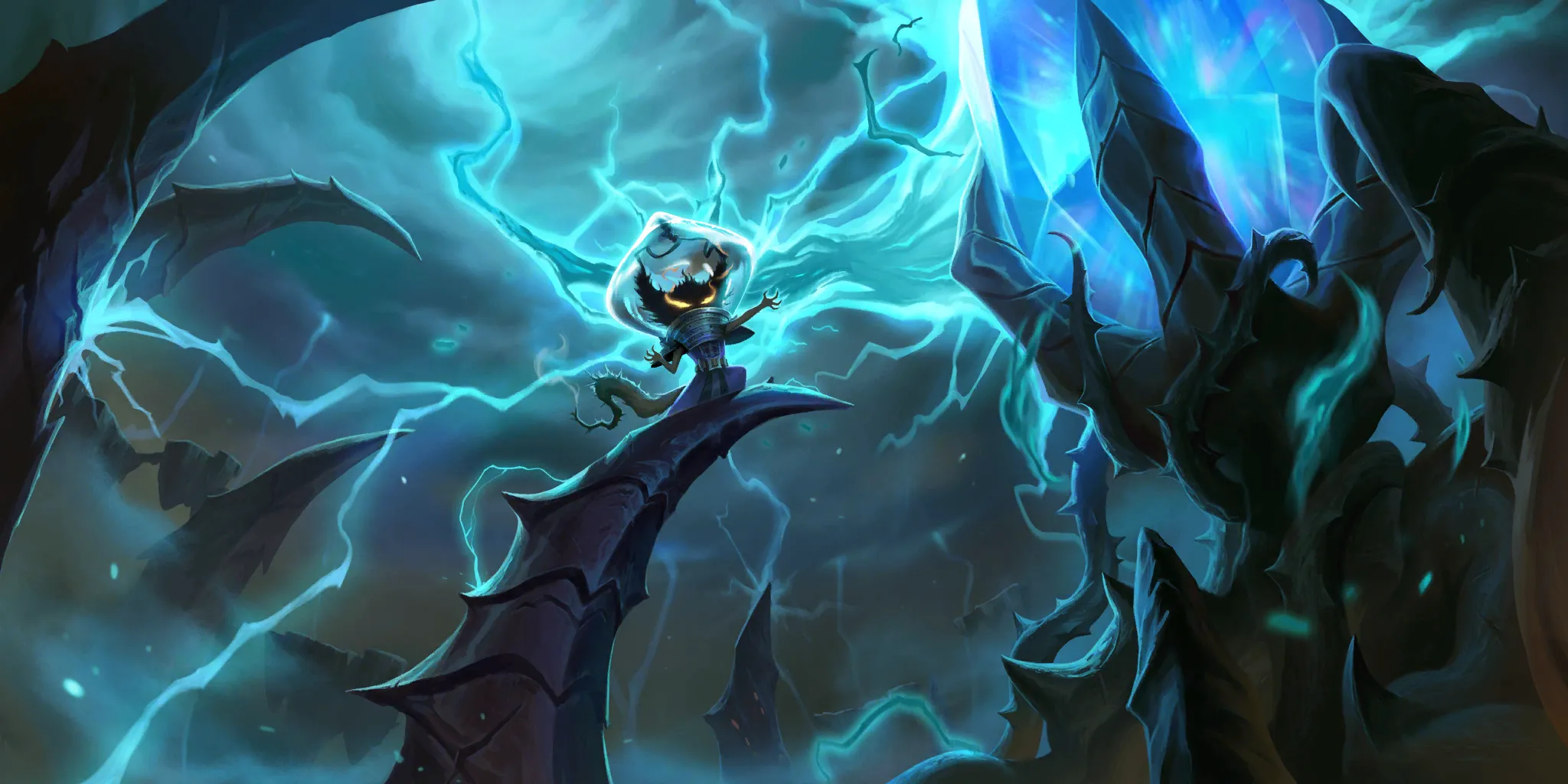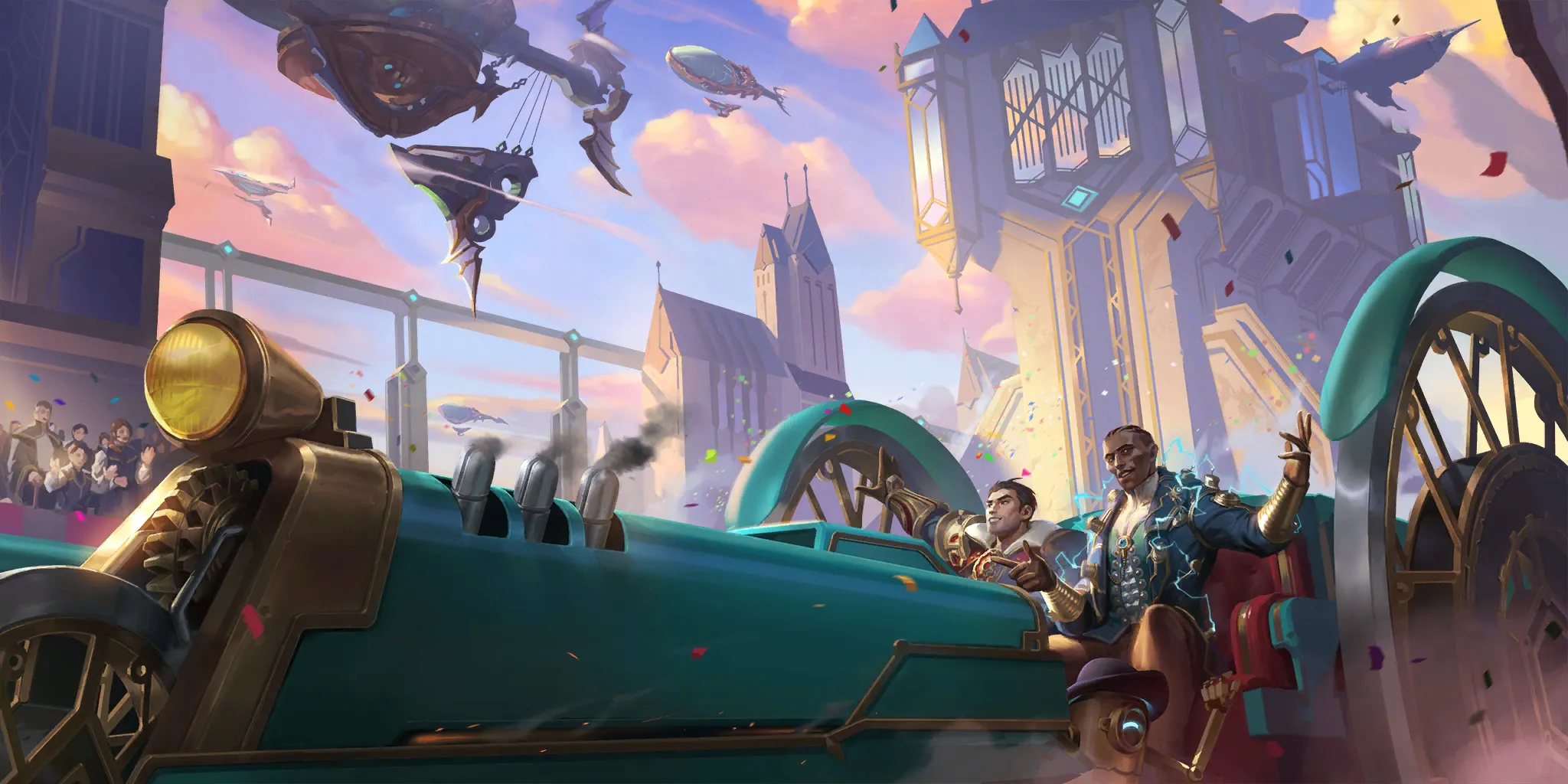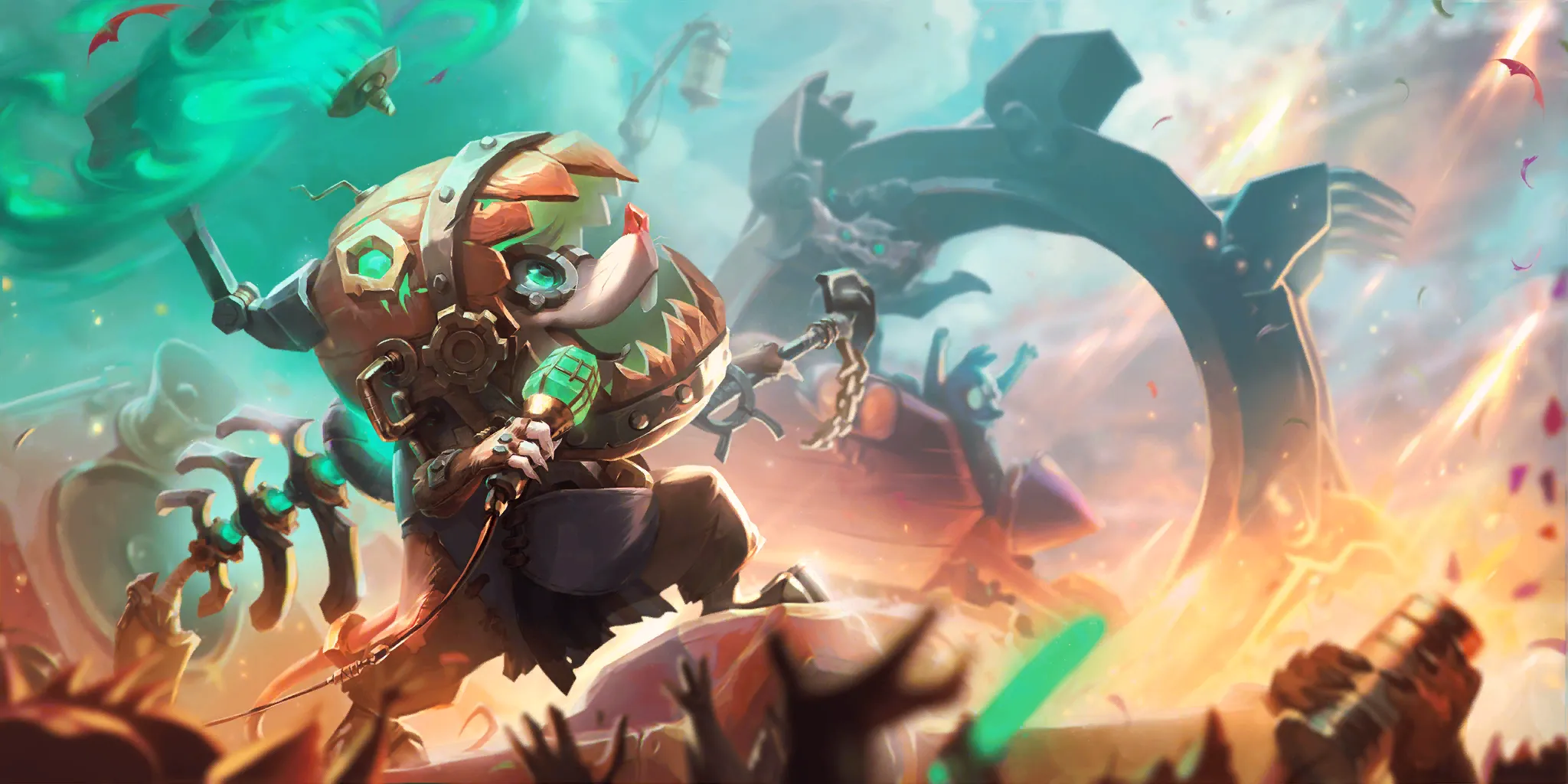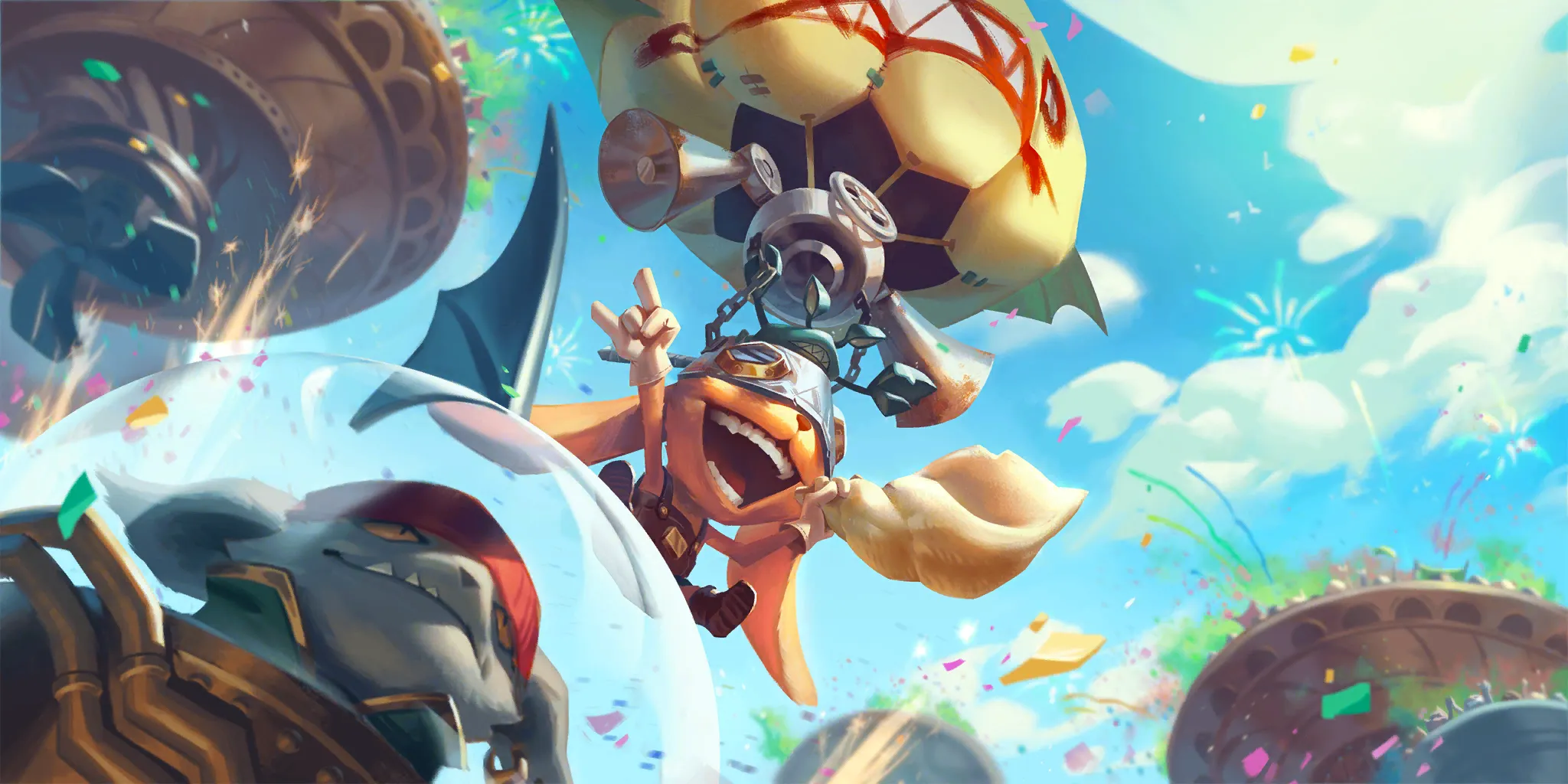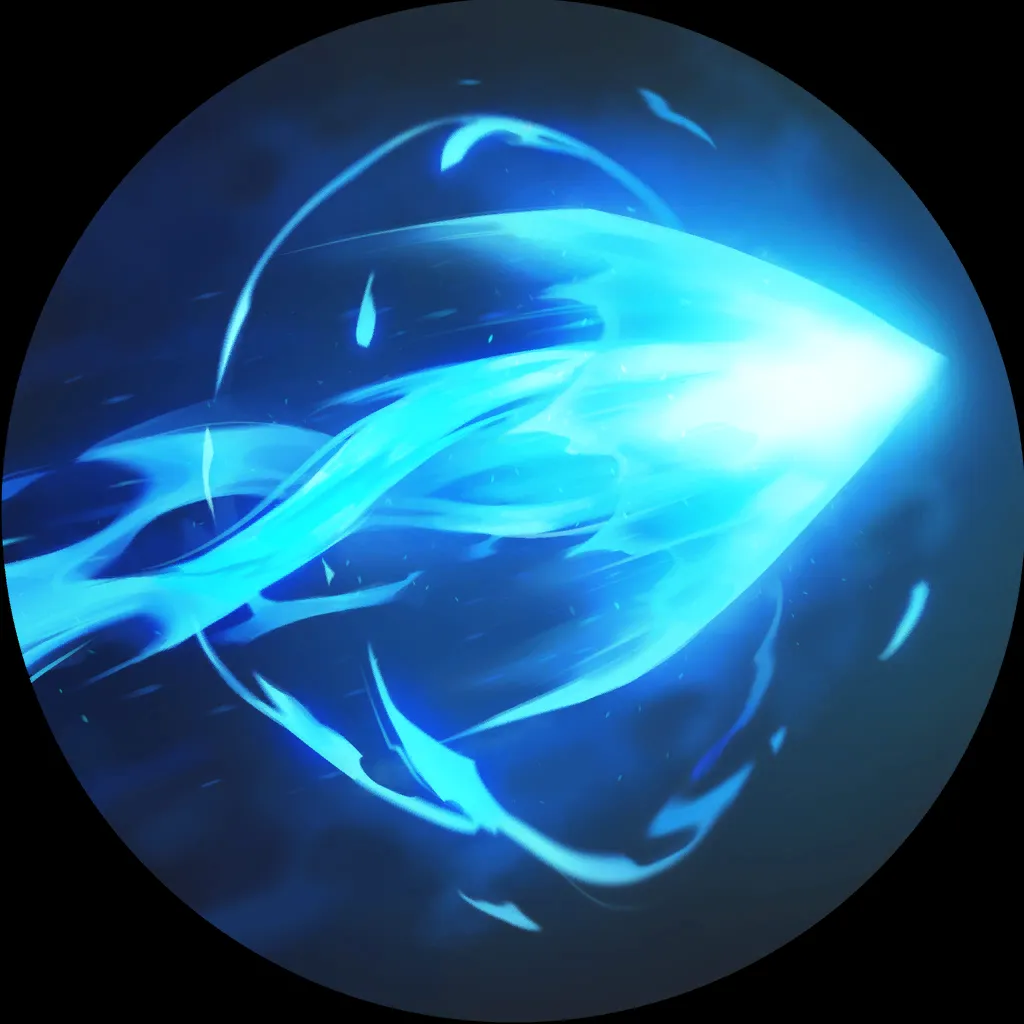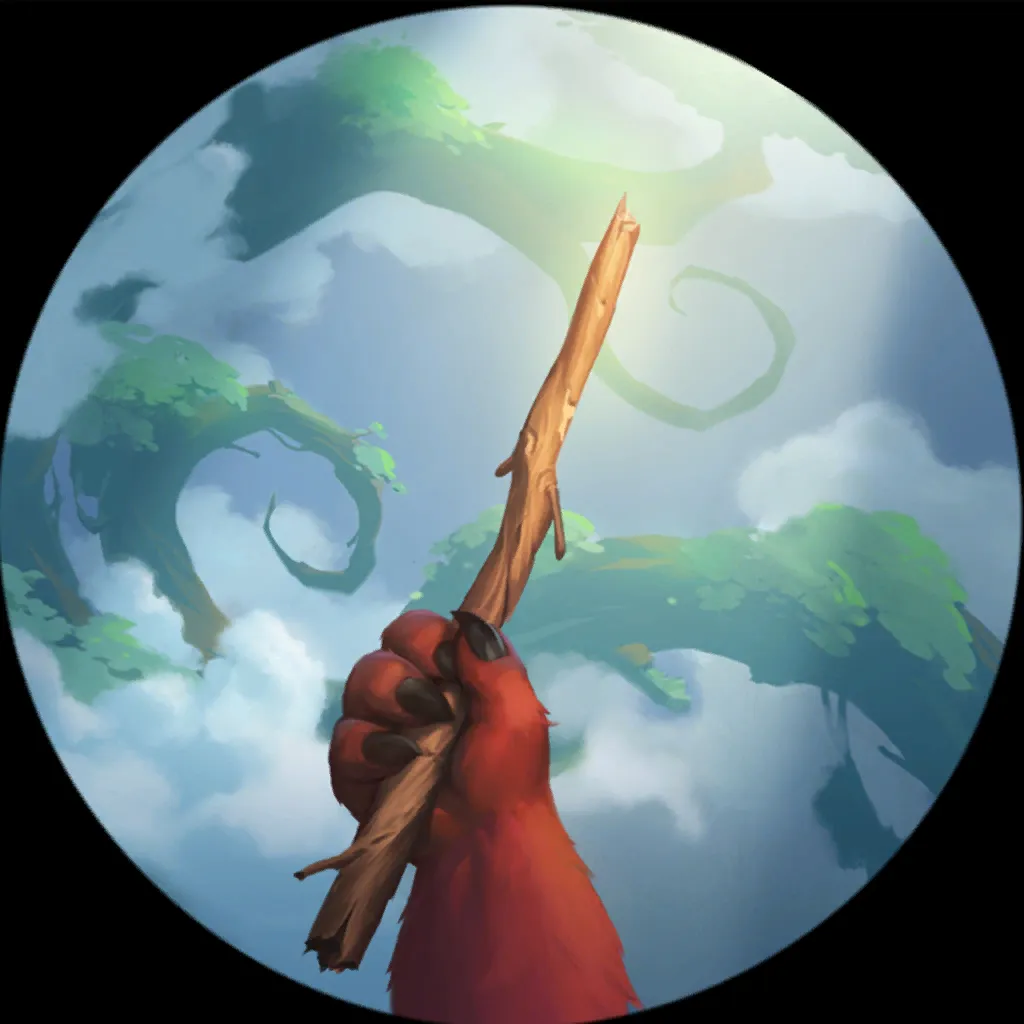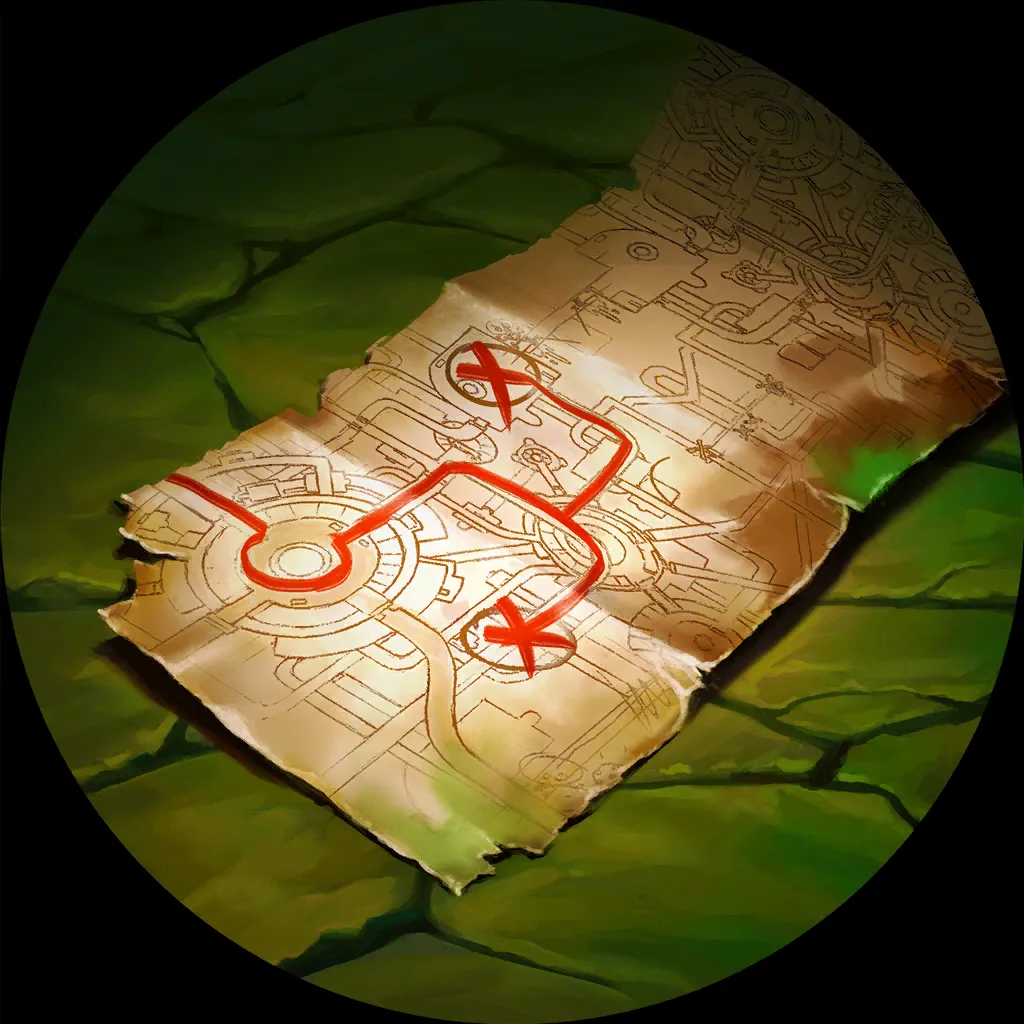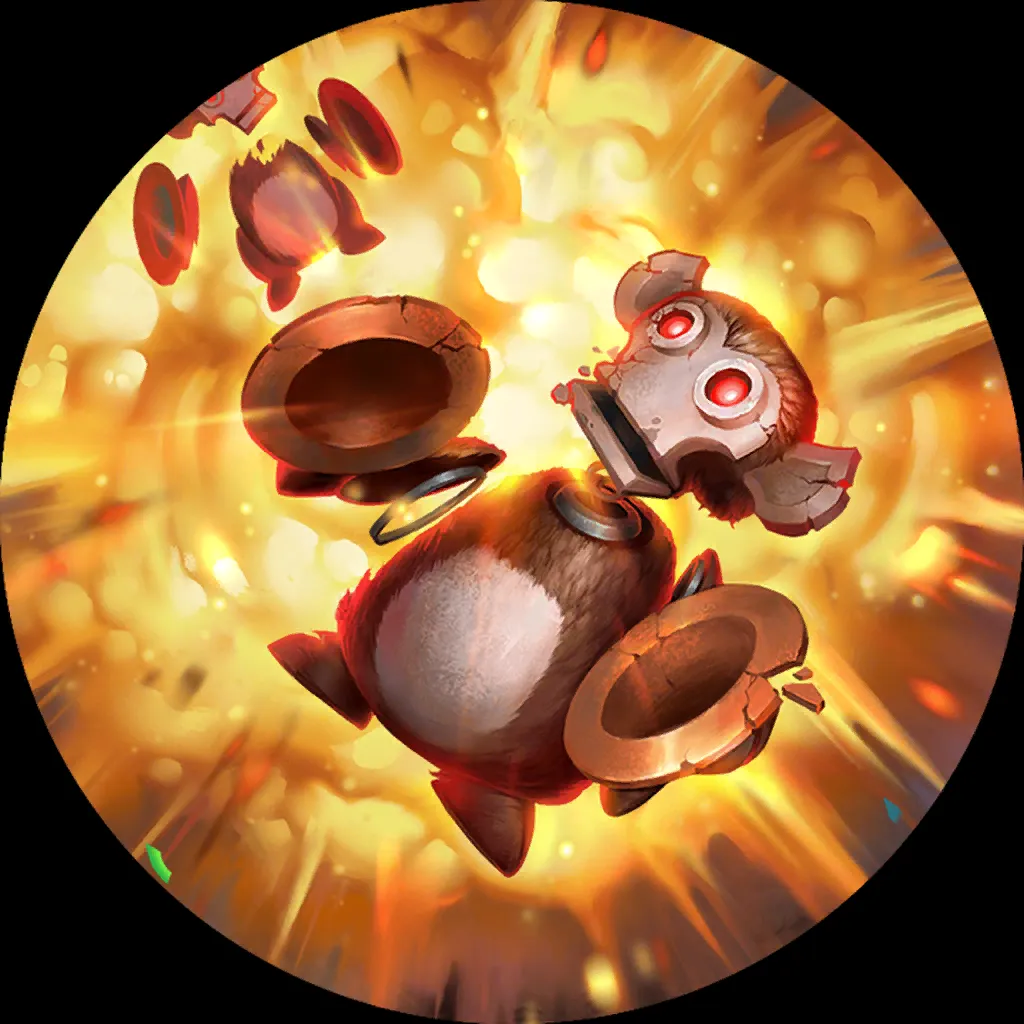 ---
Very well, my friend!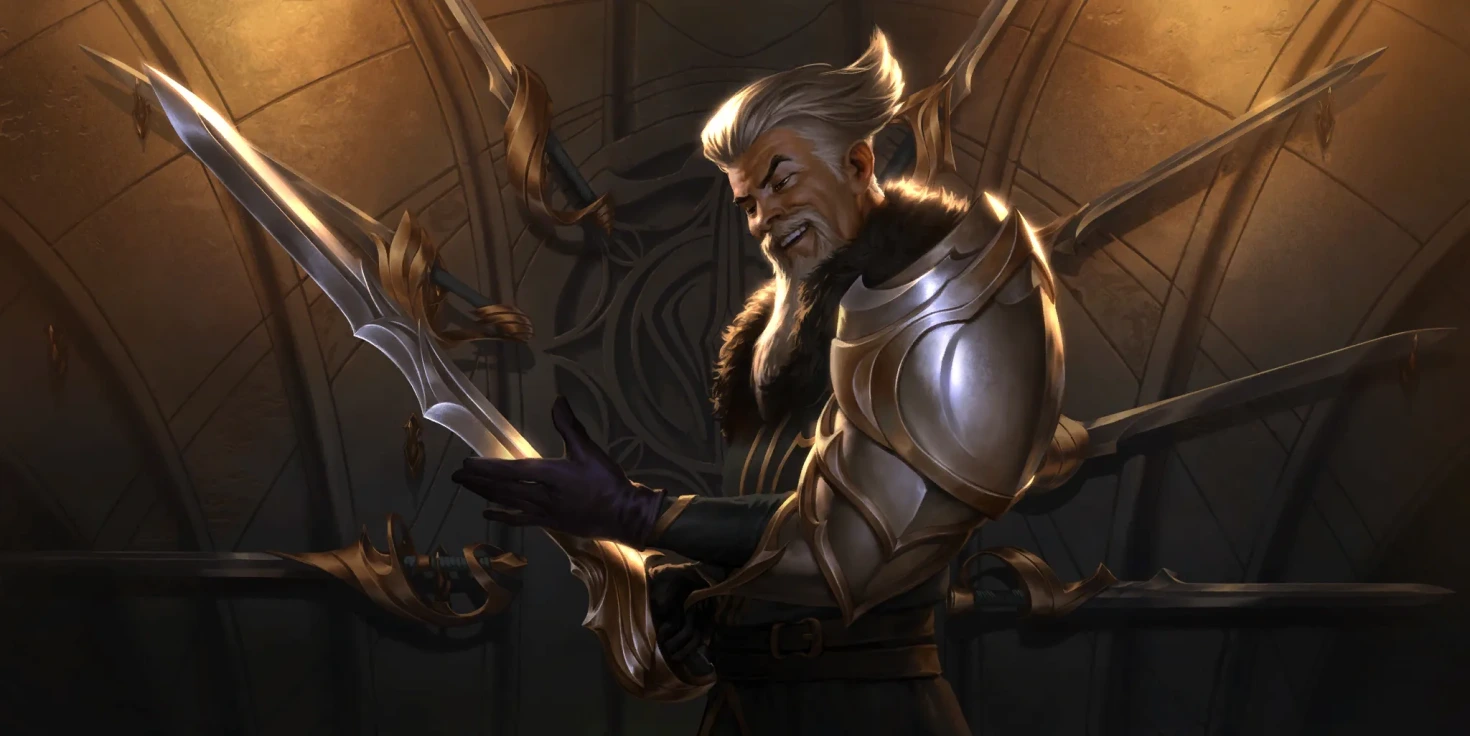 Kai'Sa has proven herself to be a broken blend, so next week's balance patch cannot come too soon.
As usually in these cases, I shall recommend you be frugal with your shards, should you be short on funds, since there is no way to tell where the Meta will land after such changes.
Having said that, though, in this particular case it would seem Classic Spiders is the snap-pick choice for the wildcard-minded – it has always been the go-to blend for those starting their Runeterra journey, and right now it's arguably one of hottest trends in the LoR Ladder.
Any questions or comments, or more data you may need, please feel free to:
Poke me on Twitter: https://twitter.com/HerkoKerghans,
Ping me on Discord: https://discord.gg/VNN5NmGhXY,
Or find more writings on substack: https://riwan.substack.com/
And good luck out there!
---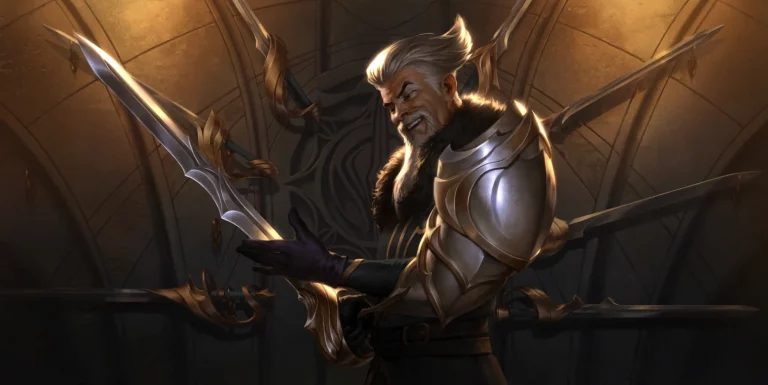 ---