Legends of Runeterra's most prolific developer RubinZoo has started occasionally streaming on Twitch, you can find and follow his channel here to be notified when he next goes live!! Rubin has been using his streams as a way to interact more directly with the community and we here at Mastering Runeterra have loved watching every minute of it! Riot's other titles, LoL and TfT, both have developers that have taken a more active role within their communities, serving as figureheads for the community to come to with their problems and acting as the front line of communication with their player-base. 
LoR has been missing that special Riot Dev touch that makes their other titles so successful and leaves the player-base feeling heard.  With his recent streams it seems like RubinZoo intends to step up to the plate and fill the currently empty shoes.  
During these streams Rubin takes the time to answer as many questions as he possibly can. If you missed the streams and don't have 6 hours to go over the VoDs, but you still want all the juicy details you're in luck! I, MonteXristo, tuned into RubinZoo's last stream and took some notes so I could deliver every crumb of information I could to all of you! If you're interested in catching up with previous streams Dr. LoR has compiled a bullet point list of hot topics on his twitter!
I also wanted to give a shoutout to  /u/Hordeo who posted this reddit thread, bringing to our attention that this is a hot topic you all want to know more about! Without further ado, let's get into what you're all really here for, the meat and potatoes of the article, everything Rubin's discussed during his recent stream on Sunday, October 17th, 2021! 
RubinZoo kicked off his stream with a fun story about Wukong in Legends of Runeterra's early development days! Back then Wukong was a three mana, three attack, three hp champion that created a clone on play! This clone wouldn't actually deal damage if set as an attacker and would disappear if hit with a spell like Mystic Shot but it made for some fun moments and allowed for some clever plays.  Rubin said it was one of his favourite champions but cited both engineering restraints and the questionable nature of the clone as reasons why Wukong didn't make it to Alpha. 
He then went on to talk a bit about the Freljord. Recognizing that it's kind of a weak region right now, and stating that the champions are probably a bit undertuned.  He specified Lissandra, Trundle, and Anivia as having been meta champions in the past that were then nerfed. He also talked about Sejuani getting nerfed through her champ spell, Fury of the North, and Ashe having been out of meta for quite a while now. Rubin also brought up the problems with ramping that is when it's good and said that it may be something they want to address in the next upcoming patch so sit tight for that one. Rubin stated that Freljord's good cards are really good, as an example Blighted ravine is one of the best cards in the game but he also states that, "Yeah, overall it's tough for freljord".
The region falls off really hard outside of the best cards and ramp has been nerfed a bit in the past, it's also possible that Lissandra was over nerfed, and that it was really tough to figure out how to change her. While this discussion about the Freljord was sparked by a question in chat, Rubin did come back to Ramp, Tryndamere and Lissandra, mentioning them several more times throughout the stream. *Tinfoil hat* - Freljord will see some buffs in the next patch. Rubin did confirm it's going to be a large one, in the same vein as 2.11 and throughout the stream Rubin used the Freljord and their champions as examples or comparison points.  
Following the talk about the Freljord a question was asked about rotation, this happens around 18 minutes if you want to check the VOD, and Rubin went on to answer that rotation is definitely something that they will need to do in the future as they want to release more cool new cards that will end up pushing out or overshadowing older cards. Power creep through set release is normal for card games and should be expected, rotation is used as a tool to help keep the games general power level in line. Rubin mentioned that the team is looking to buff champions to keep them competitive and playable for the time being.  He finished off the subject by letting us know that the team isn't looking to announce anything about rotation at this point in time. 
GrandpaRoji, the creator of Taliyah Malphite, had a question for Rubin that sparked the next discussion topic of the stream, Summoners Rift and its existence in LoR, with his question about Red Buff and whether we would ever see Blue Sentinel getting a "Red Sentinel" counterpart card. In direct response to the question Rubin said that they might look to get Red Buff in the game as a counterpart to Blue Buff but they're not actively looking to incorporate every single buff from the Rift.
Rubin also talked about how the team loves to bring elements of Summoners Rift into LoR when they can because they think it's really cool that they get to regionalize things and show off the stories for characters that wouldn't normally have the opportunity. Those of you who play League of Legends might be interested to know that Kadregrin the Infernal is actually the Infernal Drake from Summoners Rift! I personally love to see these "Easter Eggs" from Summoners Rift in LoR and am looking forward to more. I would love to see Baron Nashor re-imagined as an LoR card and I think it would be interesting to see Baron's story further explored by the LoR team!
At this point the stream got really juicy and Rubin started to talk about balance, specifically he discussed last week's point about 'patching too often' being taken out of context.  Rubin went on to state that he believes live balance is really important to the game and last year's balance patch cycle with patches every month and then big patches every 2 months is what live design looks like to him. Rubin believes this cycle to be the bare minimum for live design and he went on to say it was very hurtful to him to see people being mean about that statement after having taken it out of context.
Rubin has put in a lot of effort into trying to get Riot to patch more often and he's really fought to get us patches when he thinks we need them. I personally believe Rubin has been behind a lot of the game's best Balance Patches and am very grateful to him for pushing to get us changes when he feels we deserve them. It's important to remember that a bullet point can't capture the entirety of someone's statements and that the context is super important. Don't forget that the developers are people too and that they don't have to go out of their way to interact with us in the way they do, sending hateful or spiteful comments through to them won't change their decisions nor will it make them more open to communication with us. Be considerate in your online interactions.
The next bit was something I found very interesting. MasteringRuneterra's very own, Jason Fleurant asked Rubin a question about Twitch viewer numbers and Rubin answered by saying that they have been using data from the Azir Irelia patch as a measuring stick for what can go wrong. Rubin goes on to say that it's very clear to him that they should have done bigger patches sooner and that's something they are currently trying to remedy.  They also use the Irelia Azir data as an example of something they don't want to reoccur and that it was a learning point for the team.
Rubin talks a bit about how winrate isn't necessarily a static metric for whether a deck should be nerfed or not.  He uses something he refers to as "The Laddering Scale'' as a way to determine how strong a deck is.  When looking at a deck's win-rate Rubin looks at it at each individual rank and not just the overall win rate. By looking at both numbers you can differentiate a deck like Zigg's Poppy which currently has a 58% win-rate (the highest they've ever seen) but sees its win rate drop off noticeably as you go up the ranks. Rubin rounds out this topic by stating, "Riot is data informed not data driven" and admits he's been wrong about things in the past. There's a lot for him and the team to learn and it can be difficult to understand things like "win-rate" and "overpowered" and then to attach those concepts to tangible things which can then be used as metrics or indicators of strength. 
The next hot topic was Minimorph and whether or not it should be Fast speed. When designing Whimsy in the past Rubin and the team believed any "transform" effects should be burst speed so you can react and buff up or protect the transformed unit.  In the case of Whimsy specifically the transformation is only temporary so there is value in protecting that unit.  With Minimorph they may have erred in making it Burst speed as, barring weird edge cases, you rarely want to protect or rebuff the mini-tee. 
Rubin said that players have rightfully called him out for printing Minimorph after stating that kill spells will basically never be burst and that perhaps they should have compensated with an even higher mana cost.  Rubin and chat then went onto discuss whether Minimorph was frustrating to play against and if changing it to Fast speed actually does very much to fix the issues. The general consensus was that Minimorph is perhaps a bit frustrating but not overpowered and that it's very hard to conceptualize what changing the spell's speed would do. . 
Minimorph has a bit of a confused identity from a design perspective, about 80% of the time it wants to be Burst so the caster can use it effectively as removal and the recipient can react to having this new mini-tee. Buuttttt.... maybe it should be Fast because then the player who is being targeted can prevent the transformation and that doesn't feel quite as frustrating. Maybe it should even be slow to prevent the entire dilemma.
Focus speed is not something  Rubin ever considered, he found the idea funny but he doesn't believe removal should ever be Focus speed and he feels like Minimorph should be able to be used to remove something from combat.  Twitch chatter KenanKuzgun asked "mini minitee to 5/5?" and Rubin mused that it might be better for the mini-tee to be a bit more threatening.  The conversation then moves into Bandle City's removal options and what they have available to them. Rubin states that 'pings' and 'transform' are part of Bandle's identity but that they also have a lot of one off cards like Keeper's Verdict.   
The conversation moved to the front lines of Noxus next, when RubinZoo tells the chat that he's got some really strong thoughts about Sion being too strong.  Rubin goes on to say that the team has talked about Sion and what to do with him a lot over the last patch cycle. After a question from chat, "Isn't sion just a better trynd" , the conversation shifts to ways Sion could potentially be changed. Rubin wants players to have a window of opportunity where you can kill Sion before he's leveled, maybe we'll see Sion's level up condition increase with this week's patch?  Rubin talked a bit about how it's good that they've finally made a champion above 7 mana that's actually powerful but how it's bad that despite the high deck building Sion's level up condition is a bit of a joke.
Revenant is another big offender we all know and Rubin isn't living under a rock.  He knows just how powerful Twinblade Revenant is stating, "It literally cannot continue to exist in its current form because it just invalidates a lot of different champions and strategies." Revenant also makes it very easy to level Sion as one Discard/Play cycle gives +9 to Sion's condition which is more than 25%! Rubin and chat then go on to discuss how Sion comes down at anywhere from six to eight attack but levels immediately and how it's maybe problematic that he doesn't even have to discard 7 cards to level.
With all this discussion I personally think it's very likely we see Sion getting a level up requirement nerf and Twinblade Revenant/Lost Soul getting hit quite hard. Rubin was very happy that the Sion package gave discard a way to play a more mid-range game plan even if it is currently overtuned. Later on into the stream Rubin goes on to say that the team is 'Not necessarily looking at power level when designing, that's the final and live design portion of card design.' This is why we sometimes get cards like Sion and Lost Soul released overtuned. 
About 1 hour into the stream Rubin got to discussing Keywords, specifically Barrier and how it's a bit of an oddball.  There were some interesting design insights about spellshield that were revealed, Rubin said that Spellshield started off as being a single turn effect like Barrier but they found that to be too weak in internal testing.  At one point spell shield lasted only until your unit attacked for the first time but ultimately the team decided that Spellshield should last until popped and that's how we ended up with the version currently on live.  Rubin also let us know that the team recognizes there's some clarity issues with key words and it's something that's on the team's radar.  
The next major discussion of the stream was regarding the "Every card should have a home" statement devs have made in the past.  Rubin said that this design philosophy is something that genuinely is very important to the team and that they really do want every card to have a home or a role somewhere, though that doesn't always mean in a competitive deck. Not every champion is going to make it into every deck, and I personally believe that to be fine. 
Even the less competitive champs like Viktor are now seeing play in decks like Glorious Evolution Shellfolk on the ladder, a sure sign the team is doing a good job!  On the topic of different champions having different roles and bad cards Rubin admits that Katarina is obviously not in the healthiest state at the moment and that yes sunk cost is a bad card. Rubin has mentioned in the past that the team is reluctant to buff Katarina as her rally effect is incredibly strong and she could very easily become problematic. 
The topic of discussion then moves on to the landmark removal cards and how they were all designed for Monuments of Power.  It was a decision the team made to give each region one source of landmark removal, looking at it now that may have been a problematic decision. Rubin wants landmark removal to be better and thinks that giving each region a single option "didn't work out".  He also talks a bit about Sunk Cost
saying that it might be playable at six mana and that he's on-board with buffing it "for the memes".
Rubin then goes on to address last week's point about card draw in Shadow Isles. He talks about Shadow Isles being problematic as they have a good bit of card draw. Their card draw is however very thematic in that they have to kill off their own units to draw with Glimpse Beyond
and Spirit Leech
, even in the case of Stalking Shadows
the unit it creates has ephemeral and is therefore only temporarily on the board other regions have different forms of, or trade-offs for card draw. Bandle City for example has a lot of card generation rather than direct card draw.  In general Legends of Runeterra has very high resource flow because the game doesn't have a land system or anything of that sort, this means every draw is 'gas' and directly impacts your game state. 
Before switching over to a gameplay stream Rubin talked to his viewers about champion reprints/reworks stating that reworks are never completely off the table but even the Lee Sin "rework" was mostly just number changes.  The team is excited about the possibility of reprinting different versions of champions but that's definitely a, "super future kinda thing" as Rubin put it.  He talked about how the team is too small to be dedicating resources to reworking champions when that reworked champ could be released as a brand new other champ. 
Every resource they dedicate to a rework would be a resource taken away from designing new and exciting champions for future sets and as such it's not really worth it to the team to rework.  This makes a lot of sense to me, old/outdated champs can often be kept relevant with some slight number tweaks and as we talked about earlier there will eventually be a need for a rotation to keep the game's overall power-level uniform. I would much rather the team continue to dedicate their limited resources to developing new and exciting champions for us.  
The conversation eventually shifted to the design space around Treasure Seeker
and Vanguard Seeker, Rubin has mixed feelings about cards like these.  While it's great that it lets them repurpose bad cards like Waking Sands
or For Demacia!
.It makes balancing difficult and can completely remove the token cards from individual playability.  
About three and a half hours into the stream Rubin talked to chat about how they decide on what champs to buff.  There are a few different reasons the team may look at a card and decide it deserves a buff.  They look at playrate to see if a region is suffering in a specific way,  they may then decide the goal of the patch is to help that region and decide on buffs that way. Rubin uses Freljord as his example and talks about buffing Lissandra, Trundle, and Tryndamere *tinfoil hat on* I wonder if we're actually going to see some Freljord buffs or if Rubin is just being a tease. 
The team will also look at deck archetypes, they aim to see one of each deck (Control, Midrange, Aggro, Combo) at a minimum of 3% playrate.  If a certain archetype is missing from the meta they may choose to buff a champion that would help it, the example used this time is Ezreal to support combo decks (though Rubin was pretty clear they did not think he needs help and don't intend to buff Ezreal right now).  
The final reason a specific champ or card may receive a buff over another is that some champs are just easier to buff. There are a lot of situations where it's hard to make changes (buffs or nerfs) because it will be TOO impactful.  The last thing they want is to accidentally set loose another Irelia Azir so the team is pretty cautious when making changes to cards. At this point Rubin switched over to playing some ladder, he jammed a few games of Gangplank
/Sejuani
and then played this Taric
/Poppy
to great success before eventually circling back to some chat about 'tutor' cards.
They're particularly mindful of 'tutor' cards or 'boats' as we affectionately refer to them in LoR.  Rubin let us know that the boat ( The Leviathan
, Dreadway, The Tuskraider
)  were very thematic to Rising Tides and they're a type of card the team identified as wanting to exist in that expansion.  They were designed with the intent of making their paired champion more viable. 
The last major nugget from this stream was some insight behind the Shadow Isles dragons! Rubin said the team liked the addition of a third region to the Targon/Demacia dragon dynamic. When a region gets access to something new, like dragons in this case, it's a deliberate design choice by the team and that region will now have access to those things going forward. Another interesting note from this portion of the stream is that Shyvana and Viego had a loose design pairing!
This is part of the reason why the new dragons ended up in Shadow Isles; the team also really liked the idea of Fury and sacrificing your own units. I think the SI dragons are amazing from a flavour and design perspective. They make a lot of sense with the existing Shadow Isles sub-theme of sacrificing your own units and they were a very cool way to tell the story of Viego's invasion of Demacia!
That covers just about every major detail from the stream! There were a few more cool tidbits that didn't really warrant their own section within the article but I still felt were interesting enough to share so I've listed them below! 
Some more fun tidbits from the stream:
Stressed that we should look forward to this week's patch article
Rubin Would like to see Mundo in LoR
Nightfall is his favourite mechanic 

Rubin said Nightfall is potentially something that could go into every region *tinfoil hats on*

When asked about keeping older decks playable Rubin said he really likes Nightfall and thinks it's a very fair aggro deck but it can be hard to keep old decks relevant when there's a ballooning of new decks with every expansion. 
Rubin likes the "Support" as well, saying it's really satisfying when it works
When asked about Ekko and PnZ predict Rubin said the region could've used 1 more predict card and it's something they could maybe look into in the future. 
Doesn't like the idea of making Vaults of Helia an on summon effect because that would be too strong for a Gluttony style effect
Rubin has no idea if/when we'll be able to see who is spectating us
When asked about reworking expeditions into something new/different Rubin said the team was more focused on Lab of Legends and PvE stuff for the future but he has a soft spot for expeditions as he has worked on them a lot in the past. 
Rubin is happy to be patching more often and confirms we will see buffs on the 20th
Rubin was brought in as a consultant to help design the Seasonal and Ranked points qualification systems for worlds

Could not comment on Worlds 2022 at this point in time
When asked about the Double Up buff and Make it Rain revert Rubin said that he likes that MiR gives Bilgewater the ability to ping things. He also really doesn't like the idea of Fast speed Decimate existing in the game but he thinks it's probably ok because there's a lot of 
If you're interested in checking out Rubin's Poppy] [[Taric deck I've got you covered with the deck list!
6
5
5
24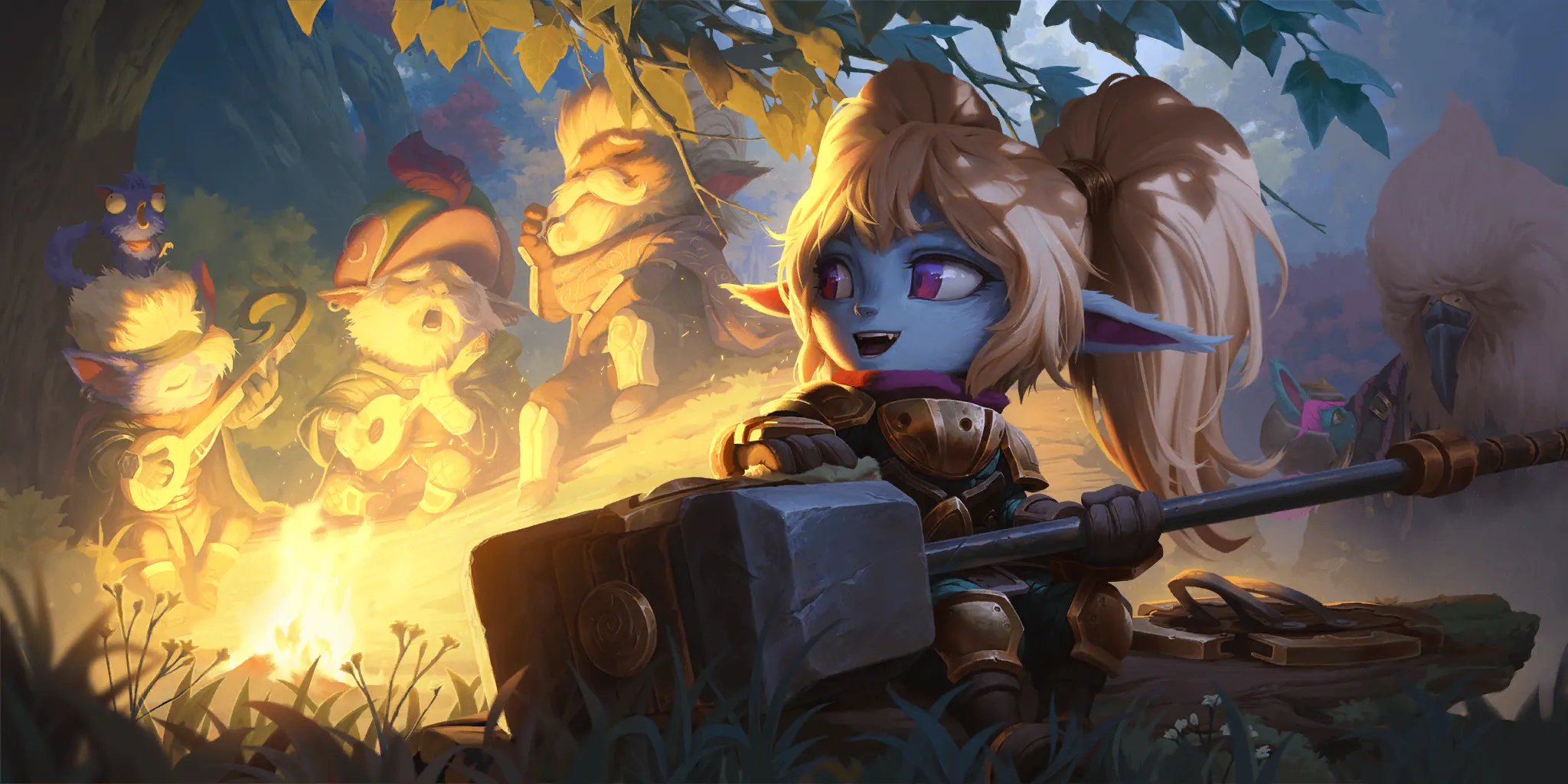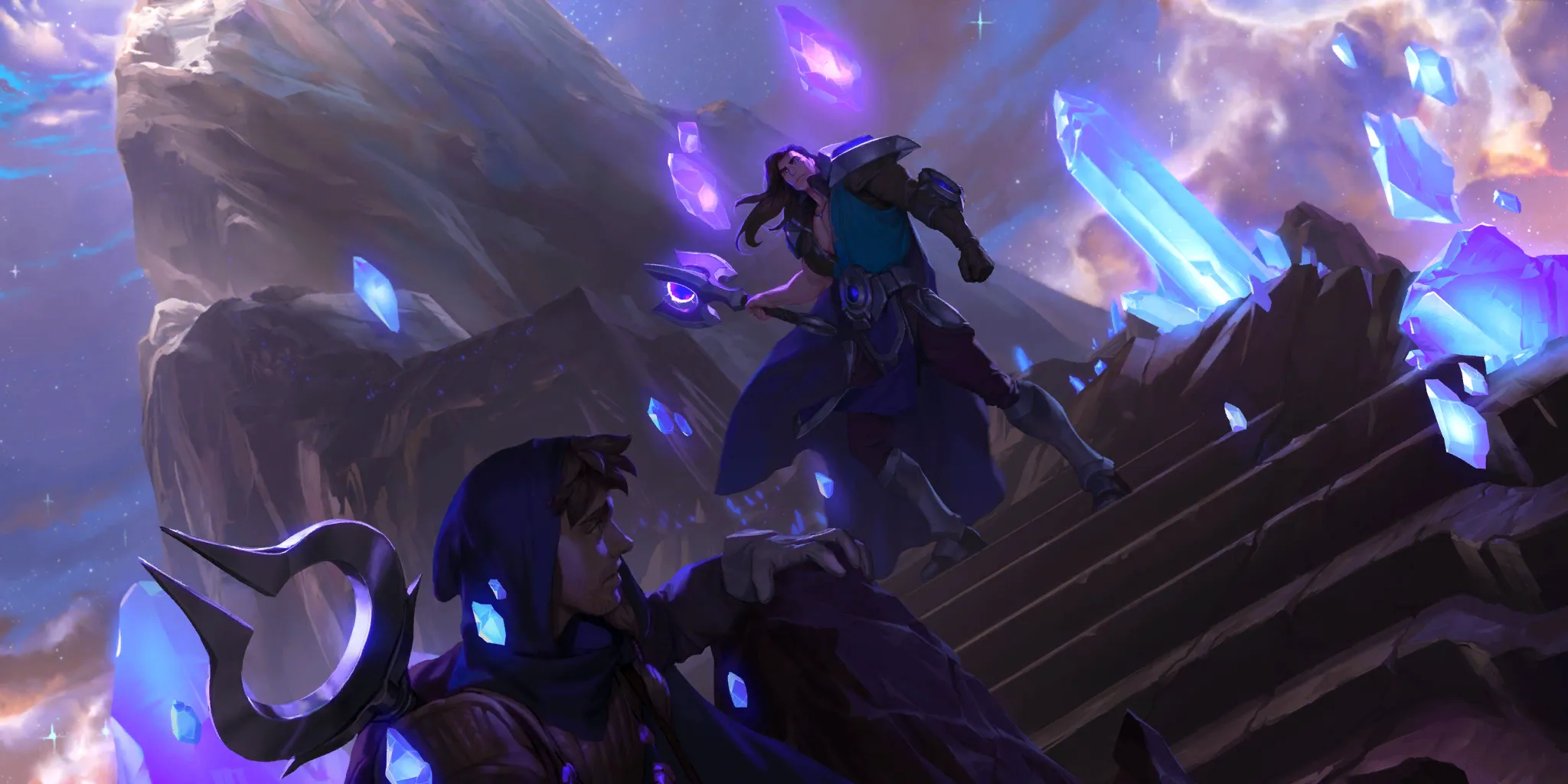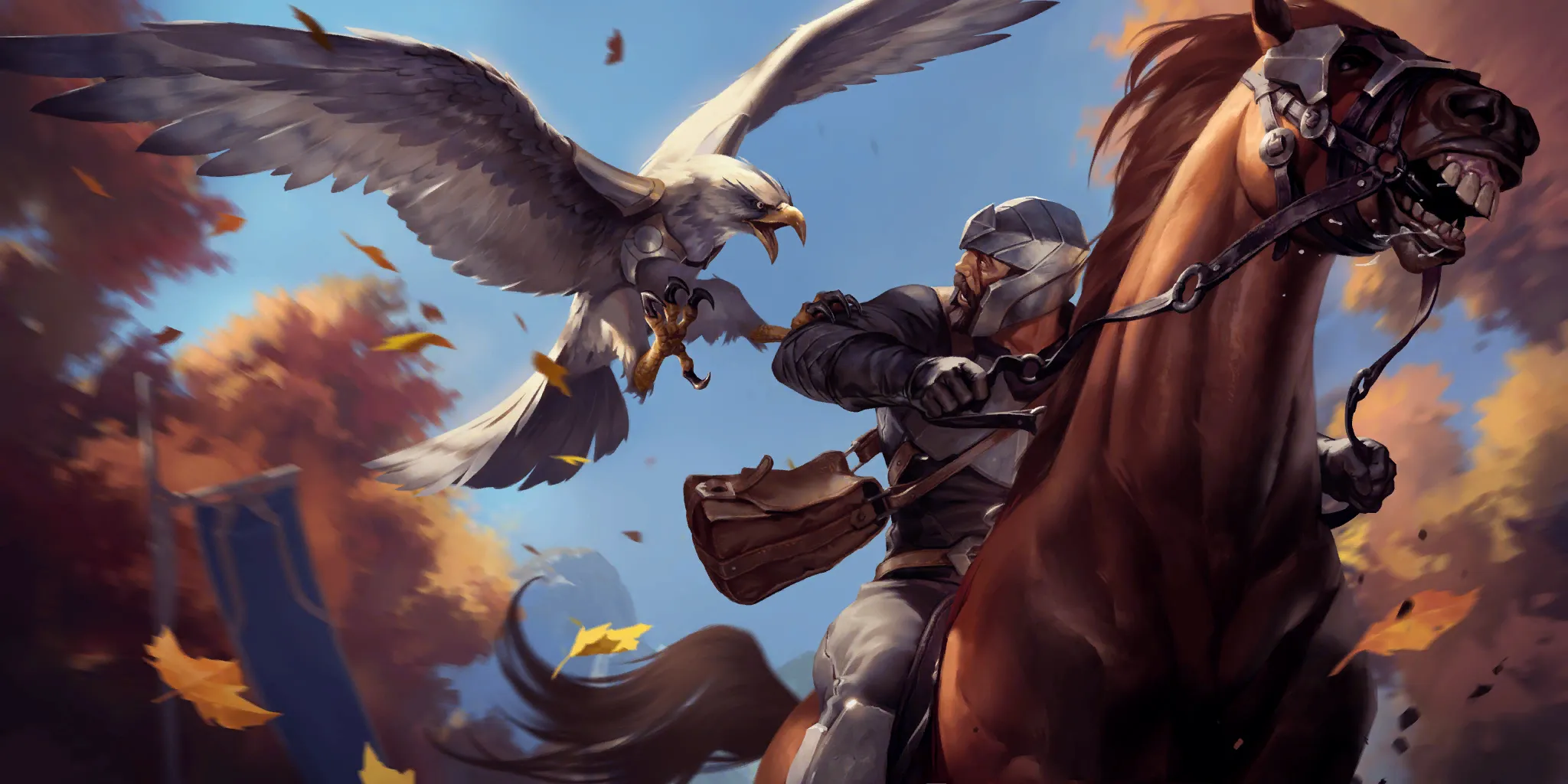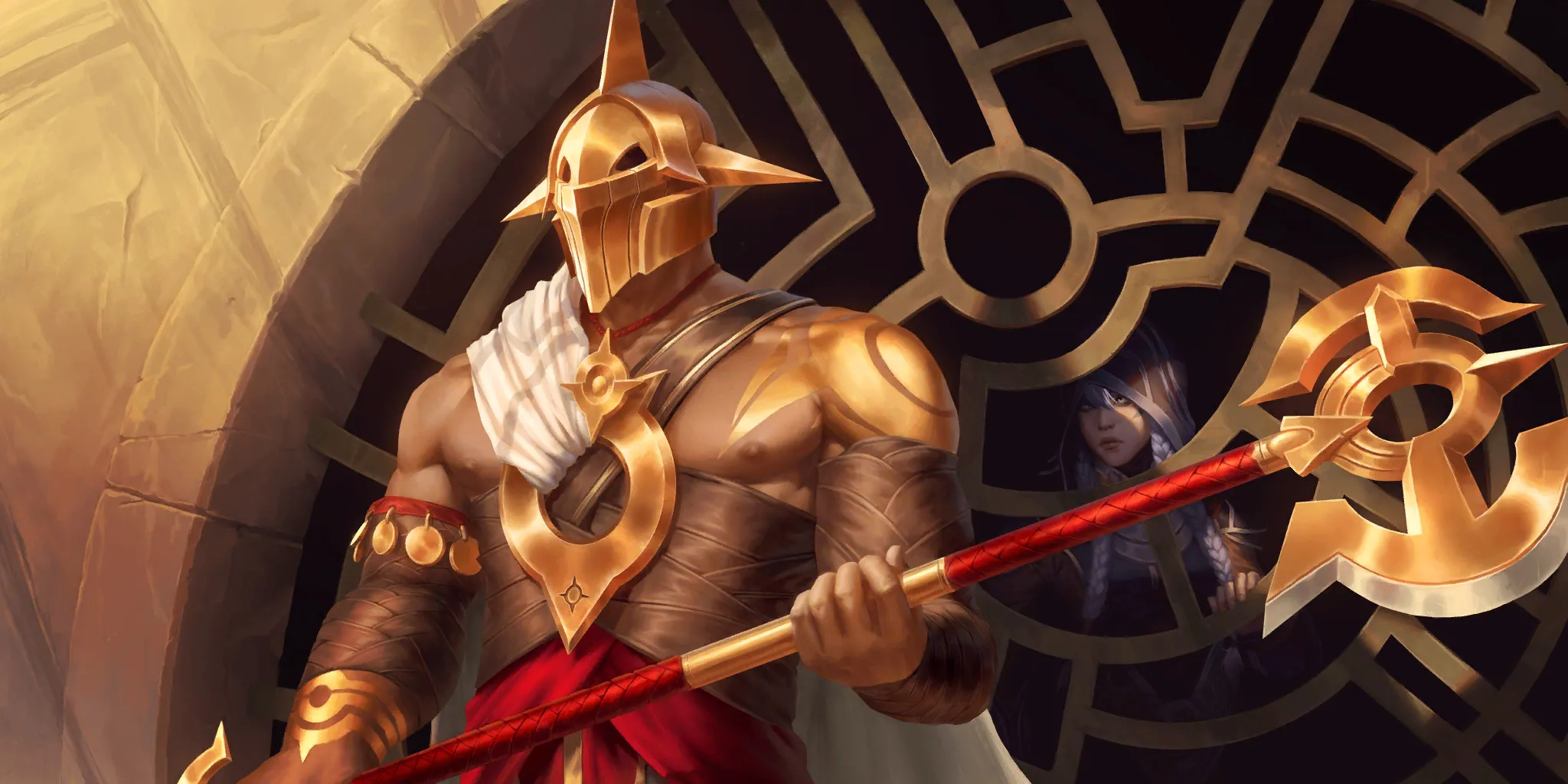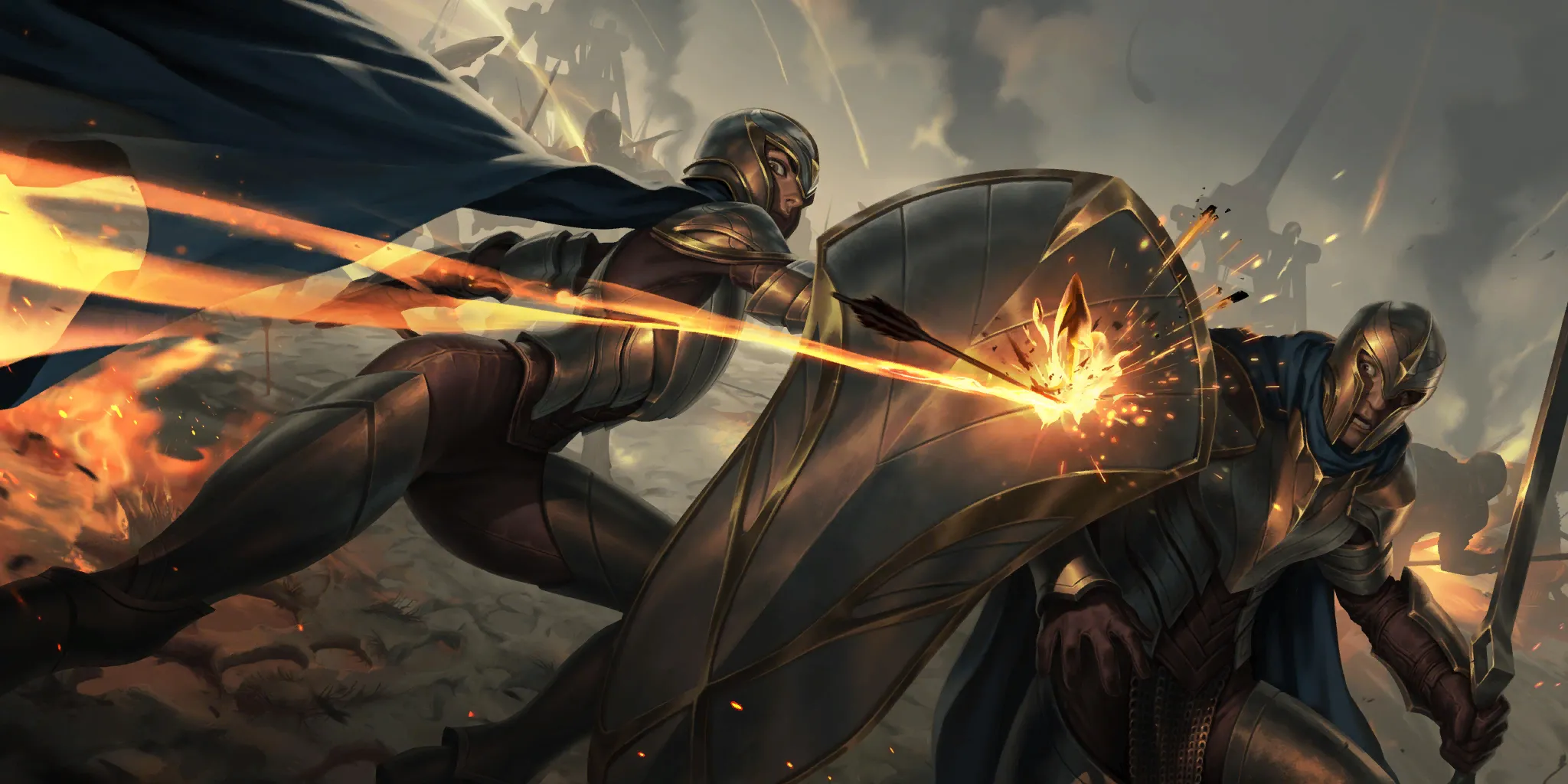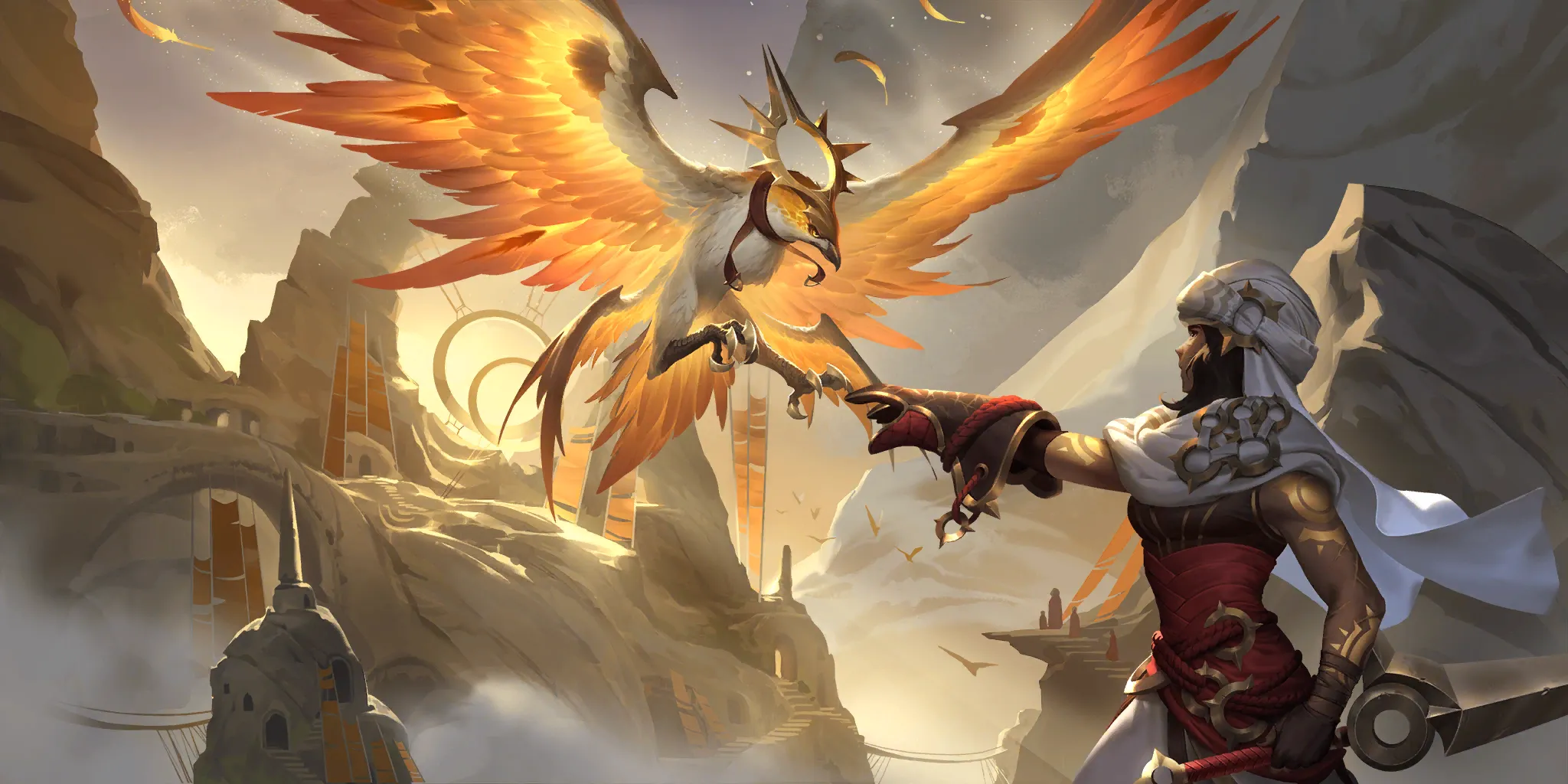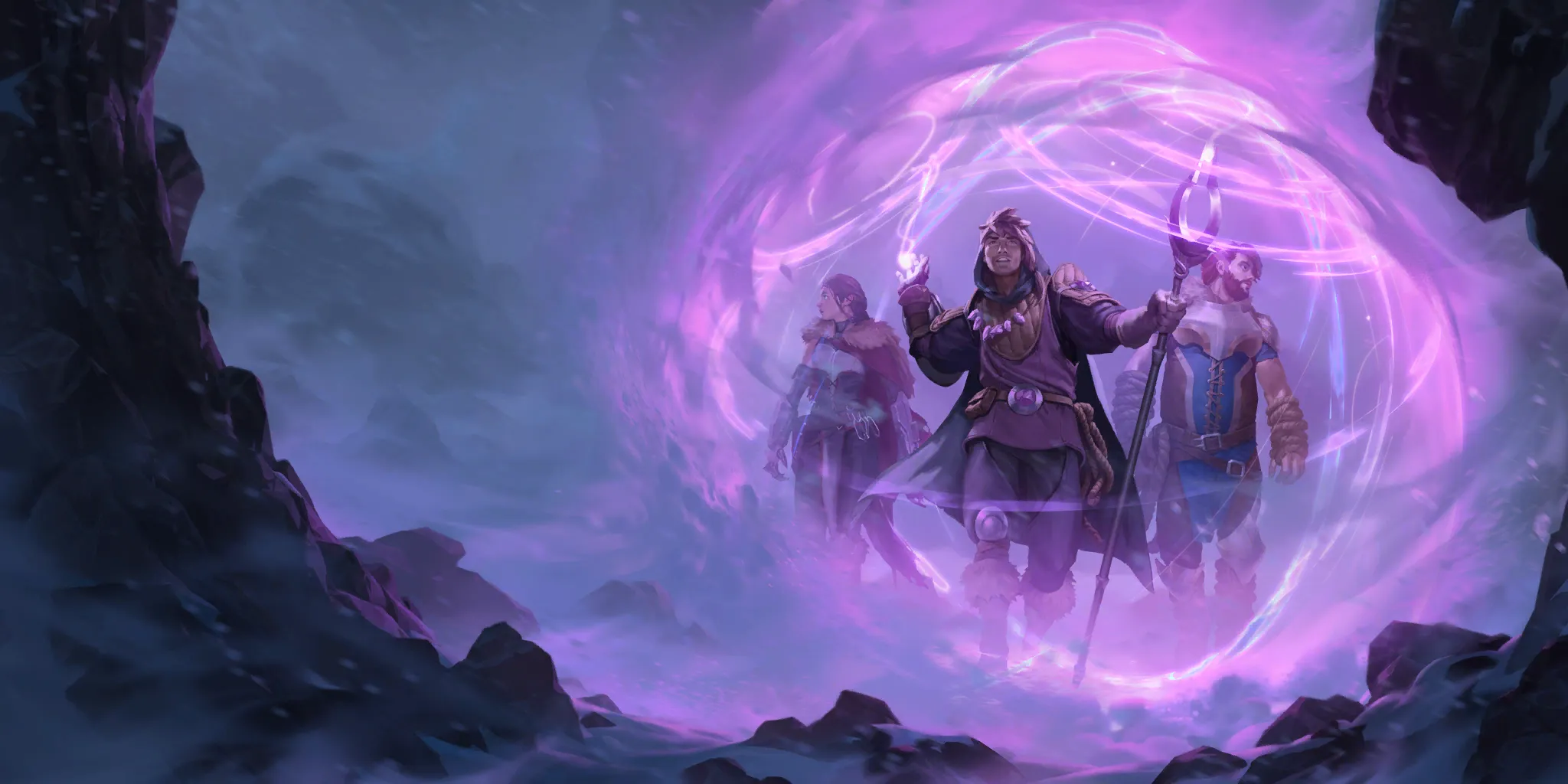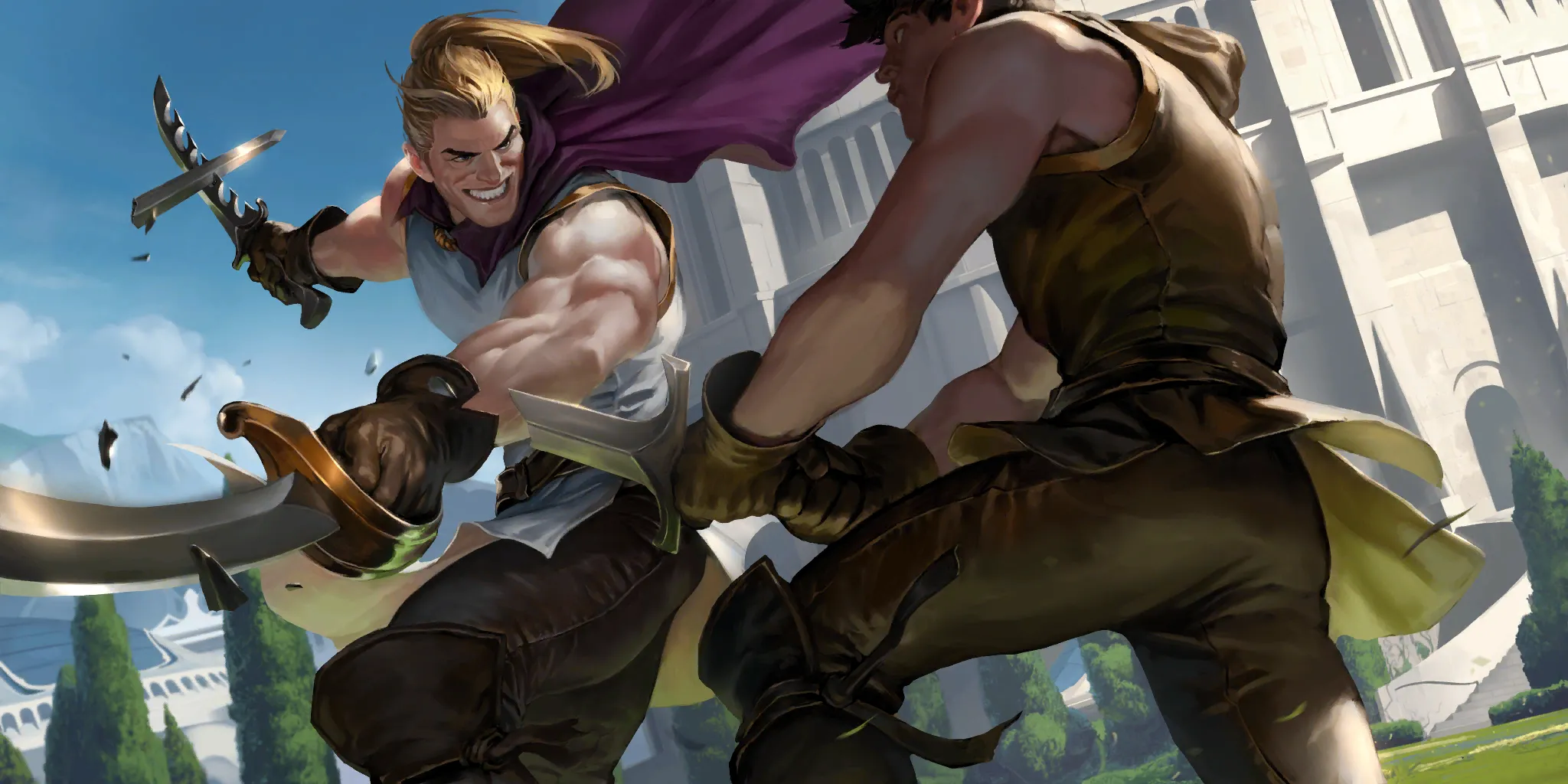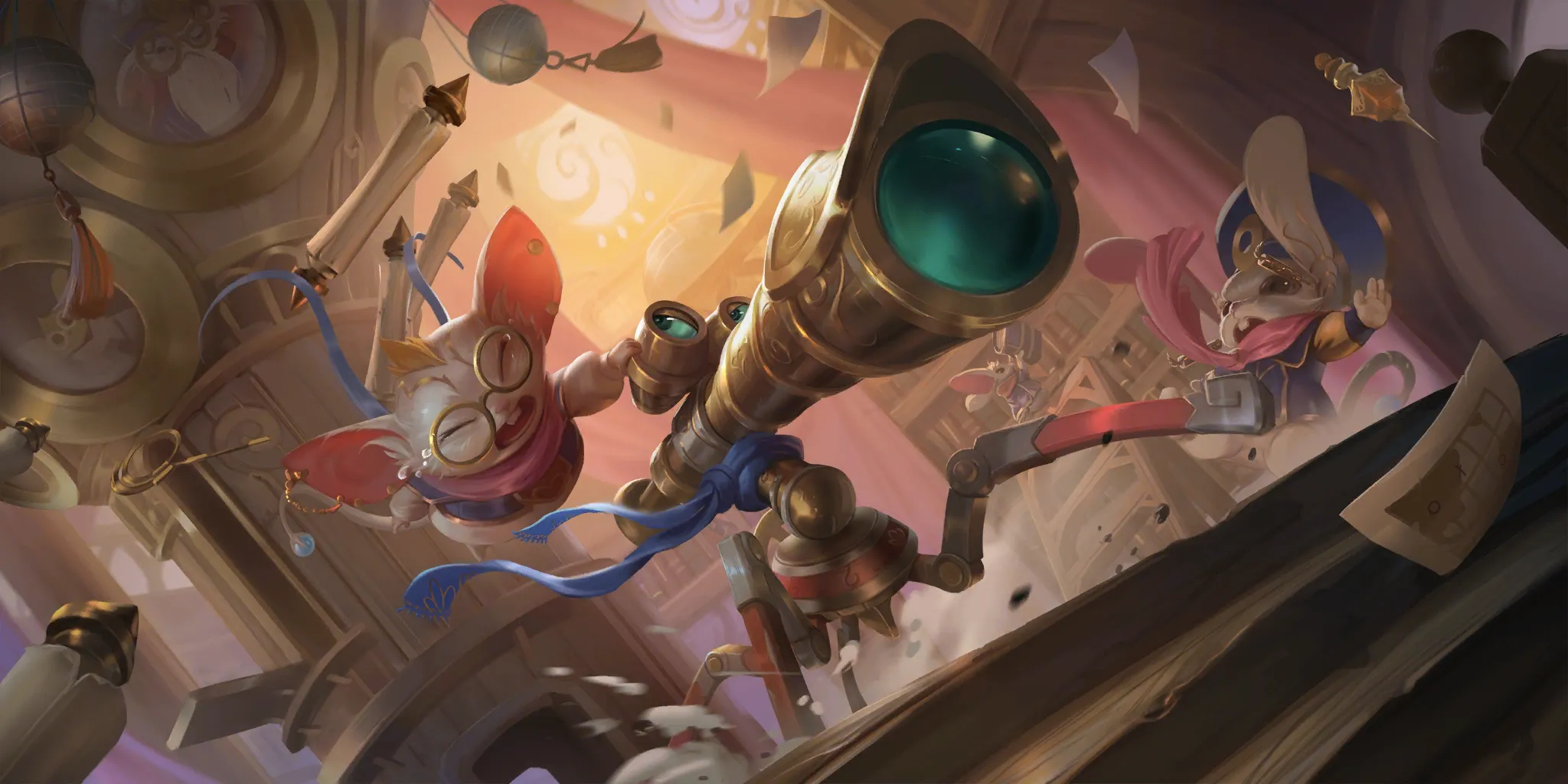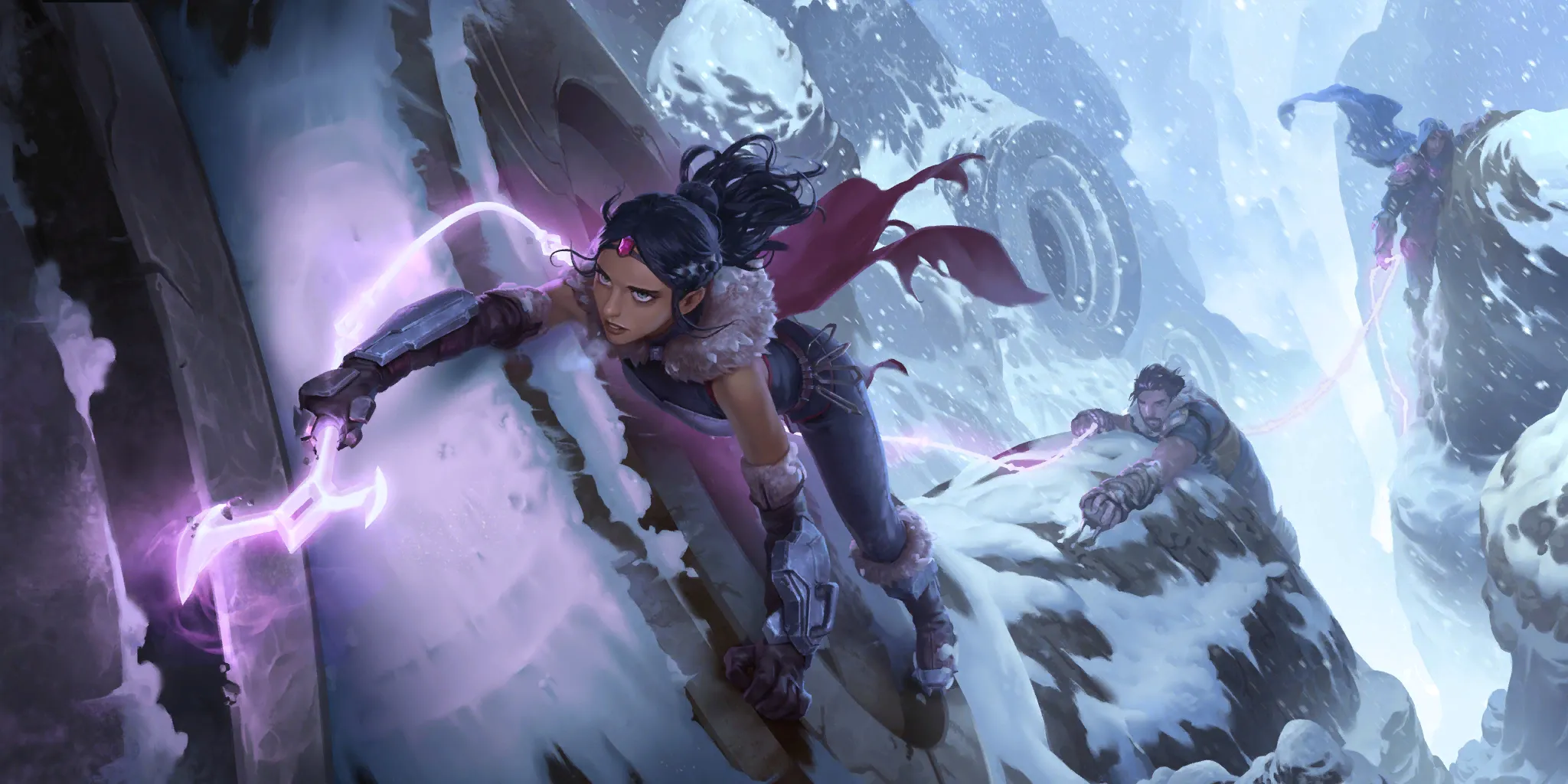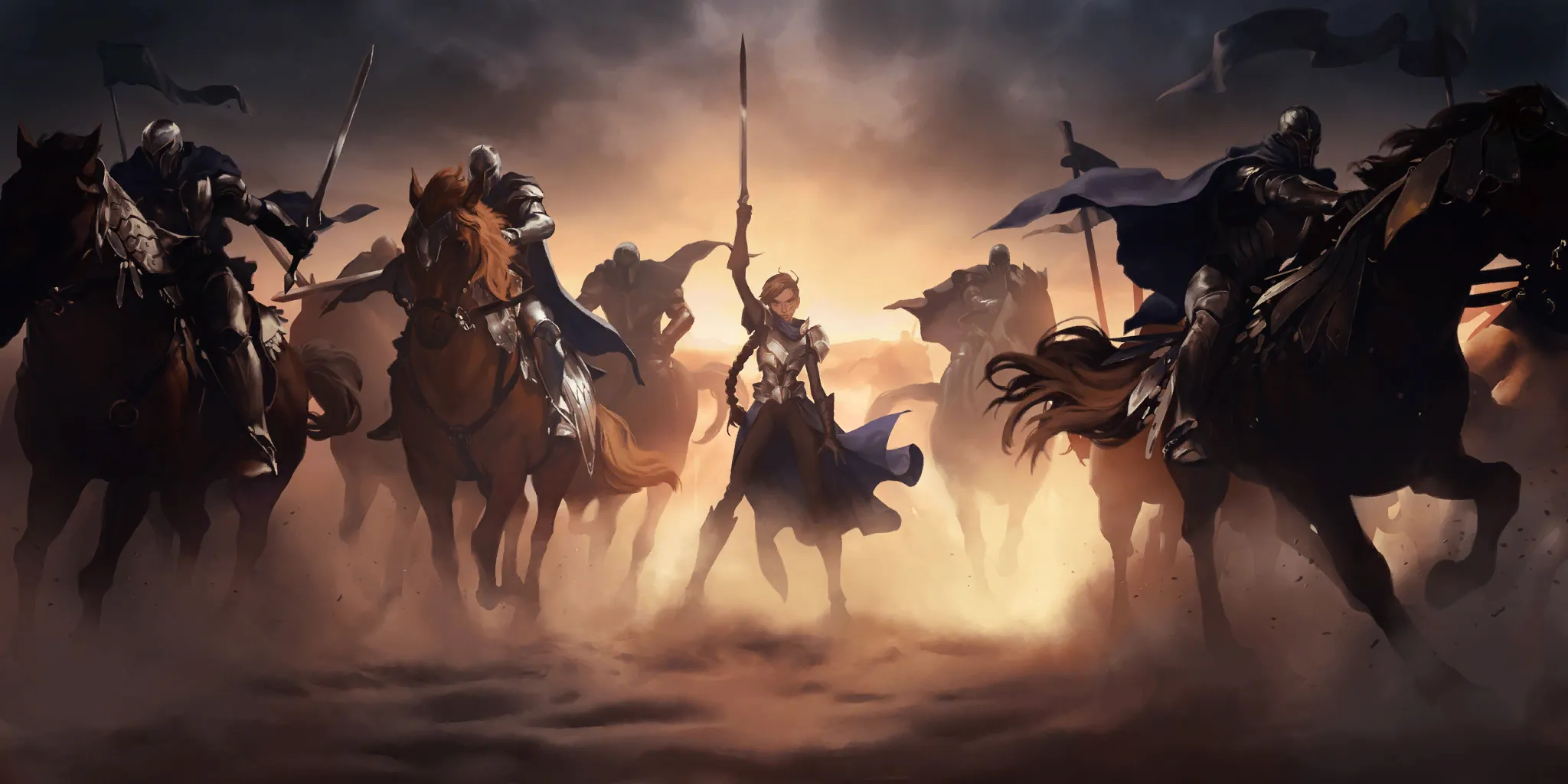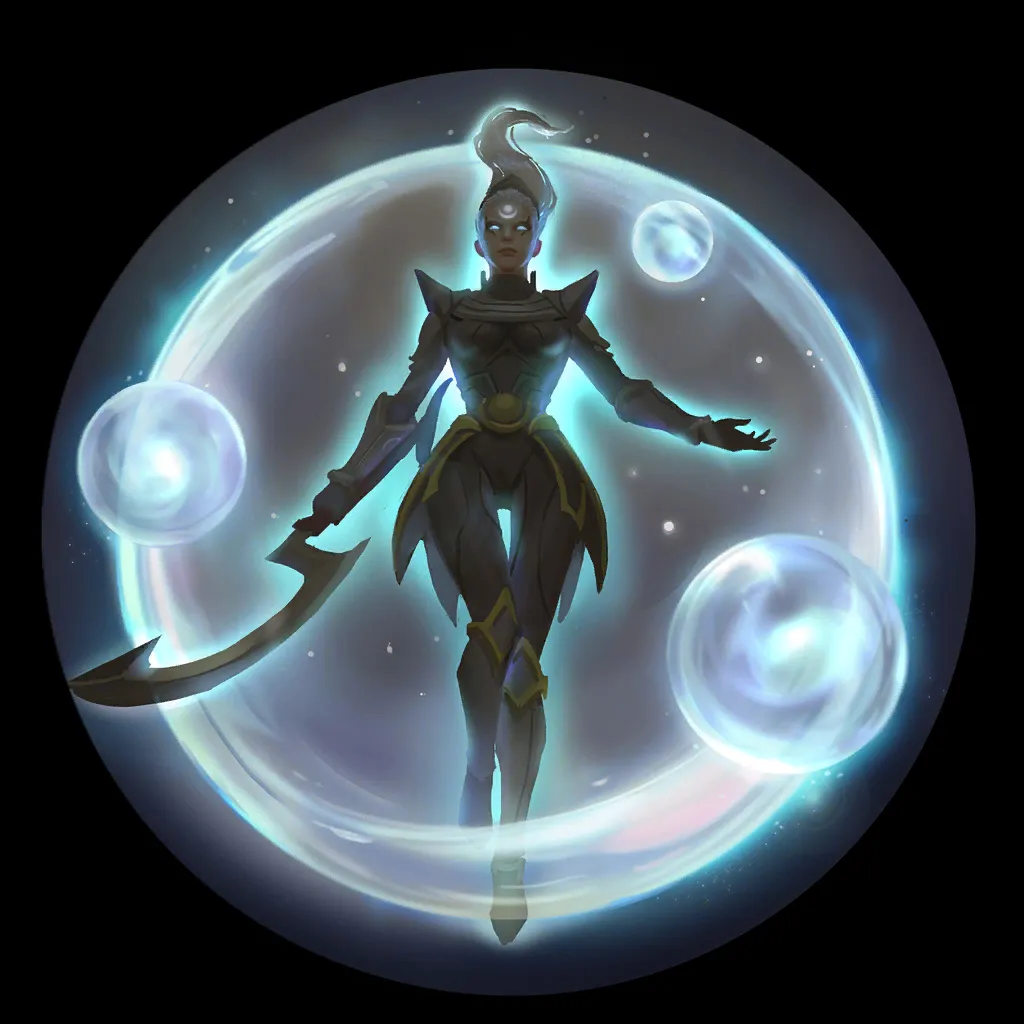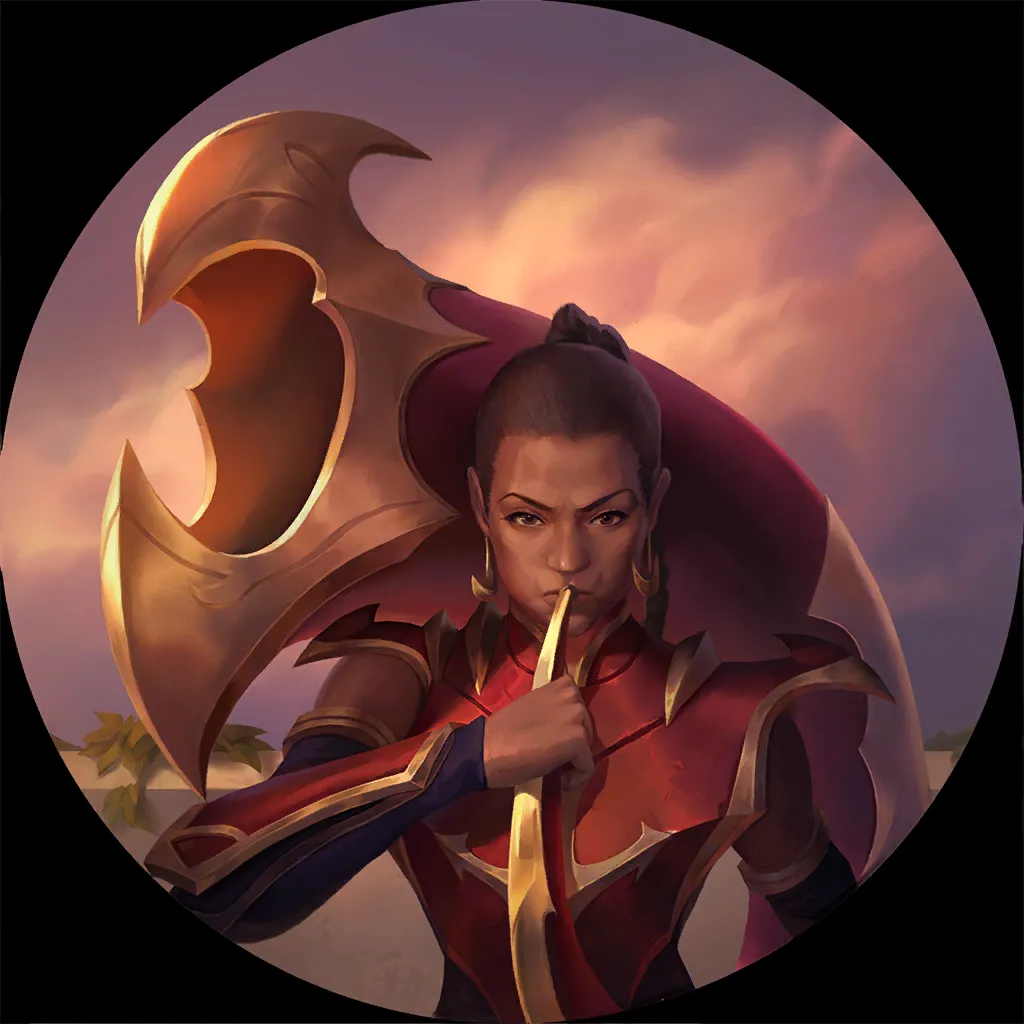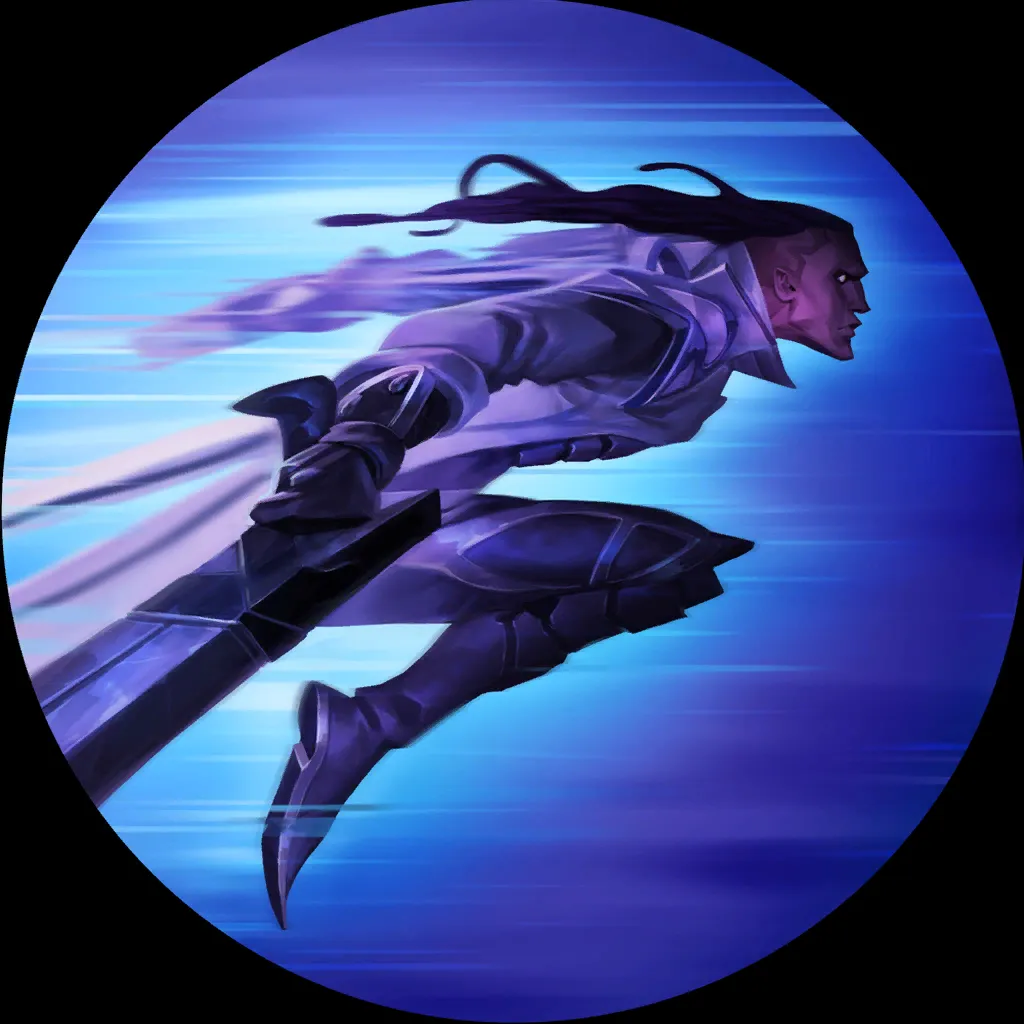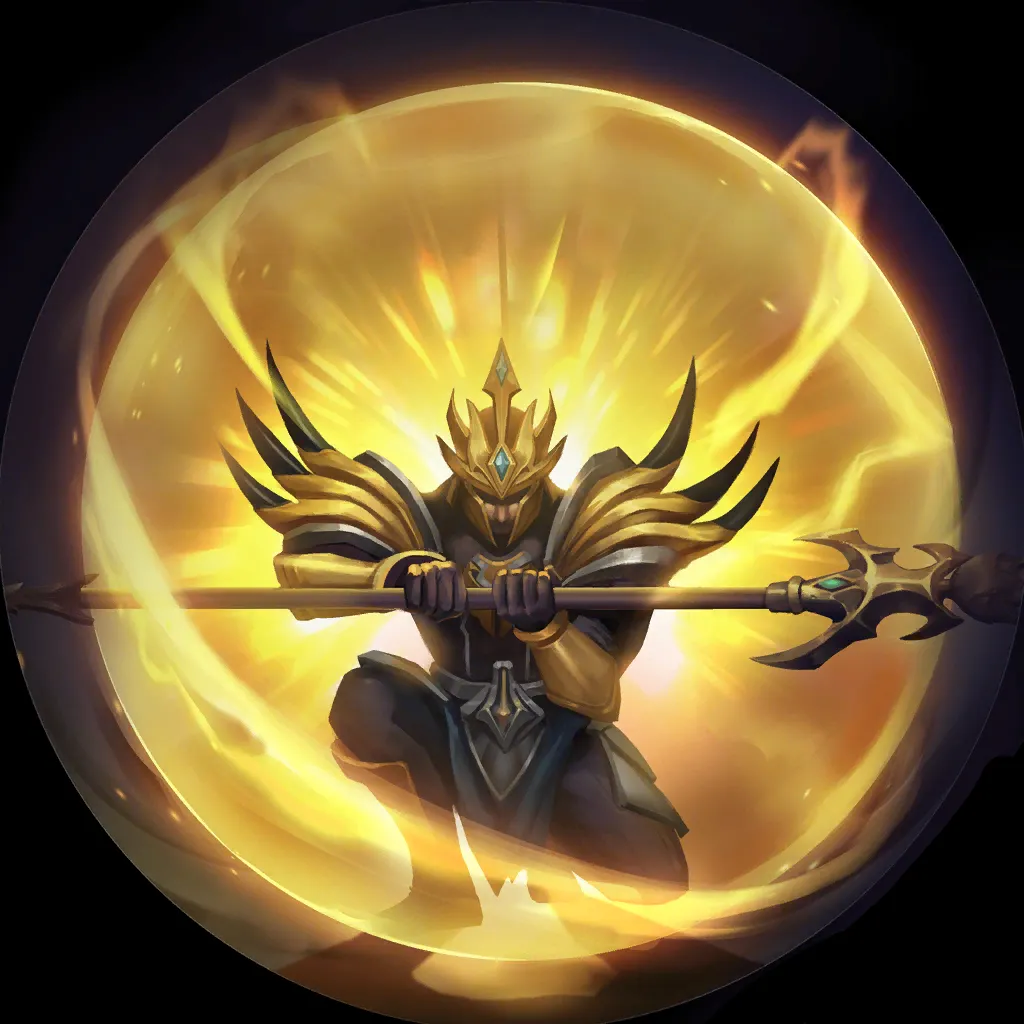 Thank you for making it all the way to the end of the article! I hope you enjoyed this summary of RubinZoo's October 17th, 2021 stream. As a writer and content creator I'm always looking for feedback, if you have any suggestions to improve my content or you have something you'd like to see me cover please head on over to my Twitter and shoot me a message! If Twitter isn't your thing you can find me on Discord by joining my server, I read everything that's sent there and have a channel dedicated to article suggestions!