---
Legends of Runeterra's March Variety Patch
Legends of Runeterra's very first Variety Patch is here!
We have a new card for each LoR region, and all of them look really interesting! Going forward, we should get one of these Variety Patches every three months, thanks to the new schedule Riot has going on.
Besides the new cards, we got get a few balance changes, too: Atrocity
to Slow speed, Reveler's Feast
to Focus speed, Domination
was buffed with +1 Health, and there are even more changes. So there's quite a bit to go through than just new cards – hopefully, these changes will change the LoR meta a good bit!
Before I go through these few decks I've brewed, I should clarify that I try to include decks that are either getting a significant card/change to breathe some life into them, or are just a whole new archetype. I try to avoid putting decks here that are already meta and you can simply slot in new cards – for example, Heimerdinger Jayce decks can just slot in the new Formula
card, Trundle Tryndamere decks can just find a spot for Winter's Touch
or Ceaseless Sentry
, and so on.
With the preliminaries out of the way, let's take a look at these new LoR decks!
---
Scouts, ft. Steem & Blocking Badgerbear
Steem
got quite the change: he went from a six-mana 5/5 to a four-mana 3/3 (retaining his Scout keyword), and on top of that he also grants the strongest enemy Vulnerable when you summon a one-cost unit – an effect which will trigger as soon as you play Steem, because he makes a Husk on summon! And something neat to note about Steem
is that the Husk you get can be really good; Spellshield or Elusive would be the best keywords, I think. So I think Scouts could slot this bad boy in. 
6
3
11
20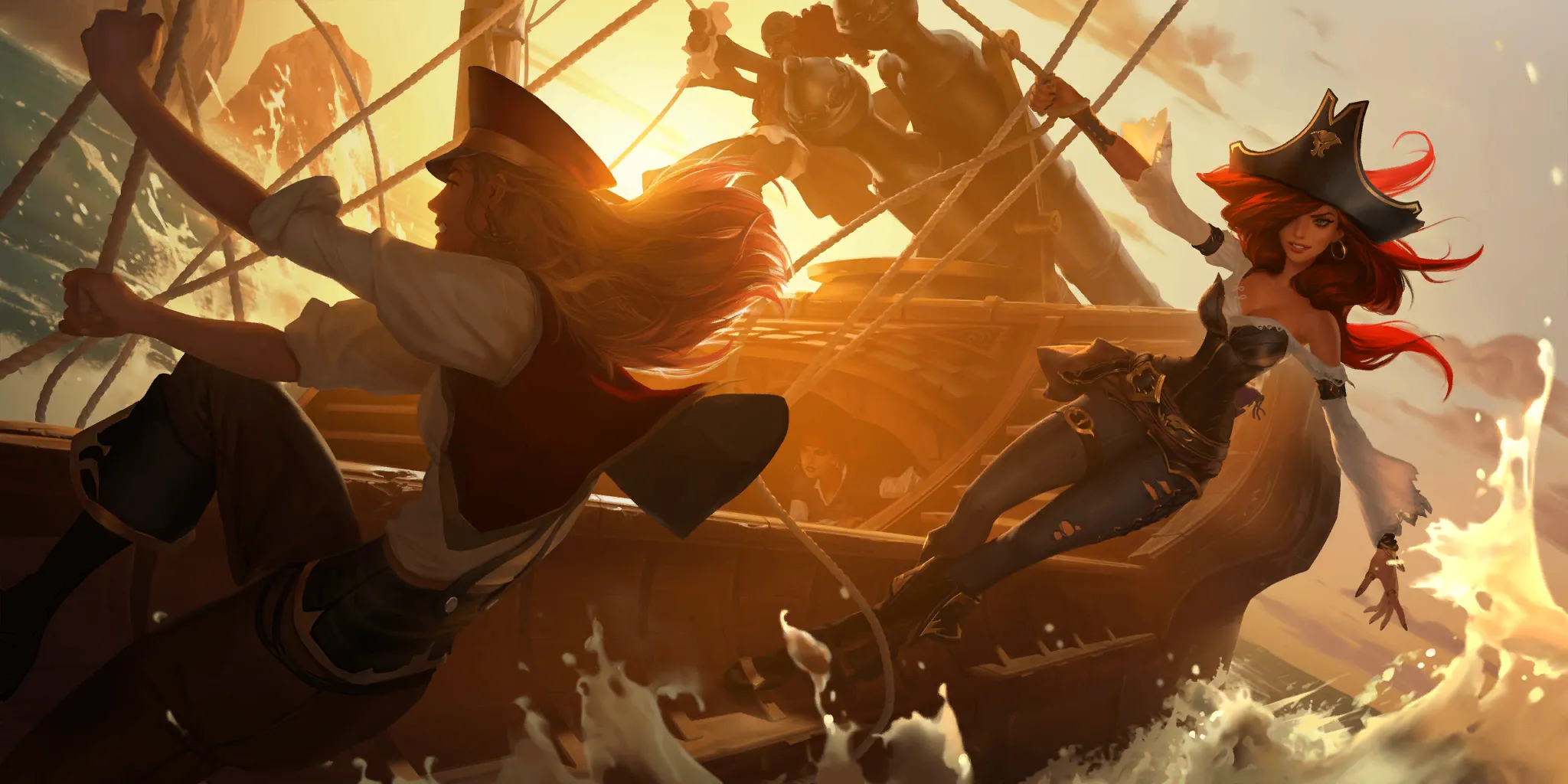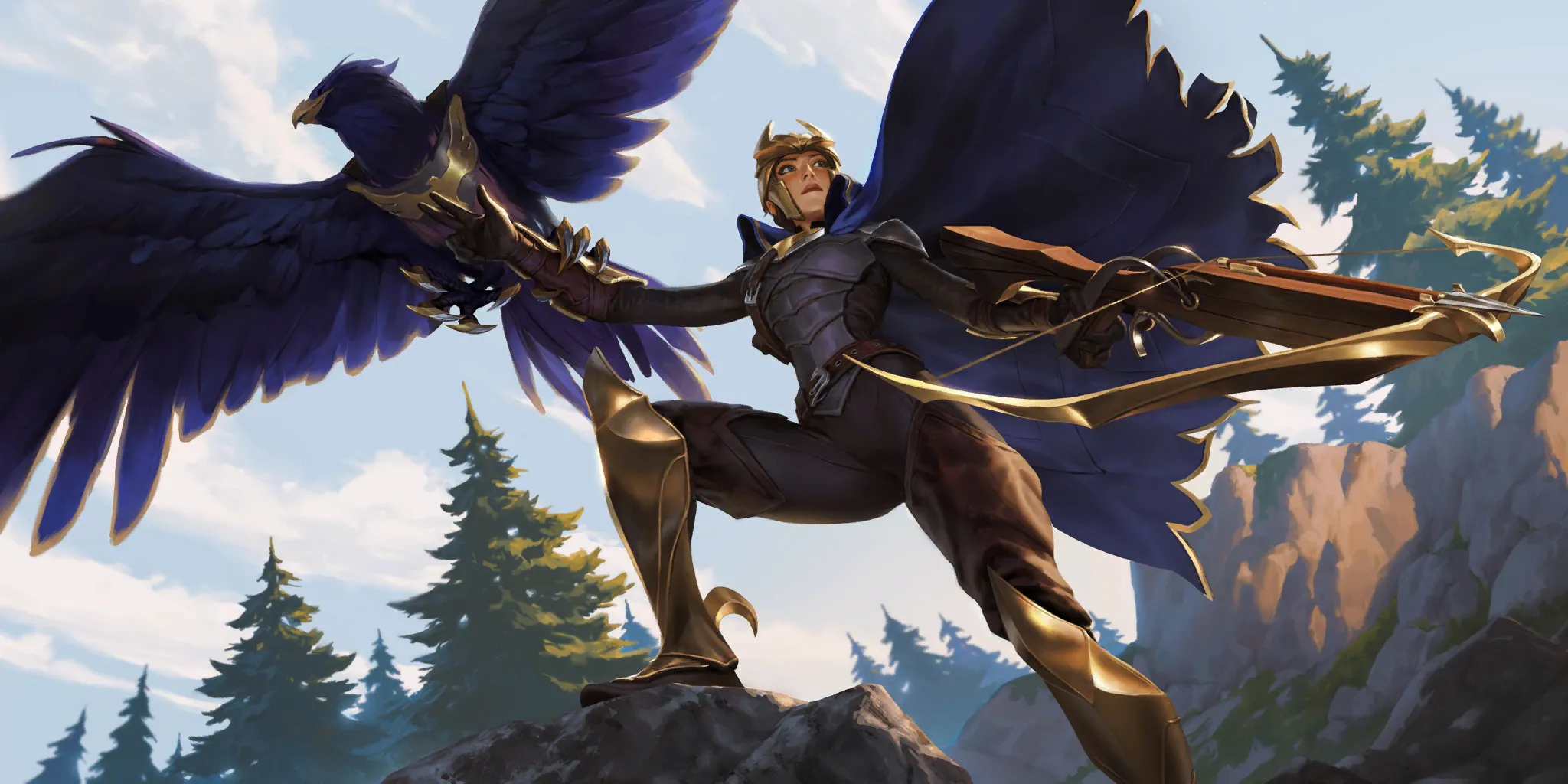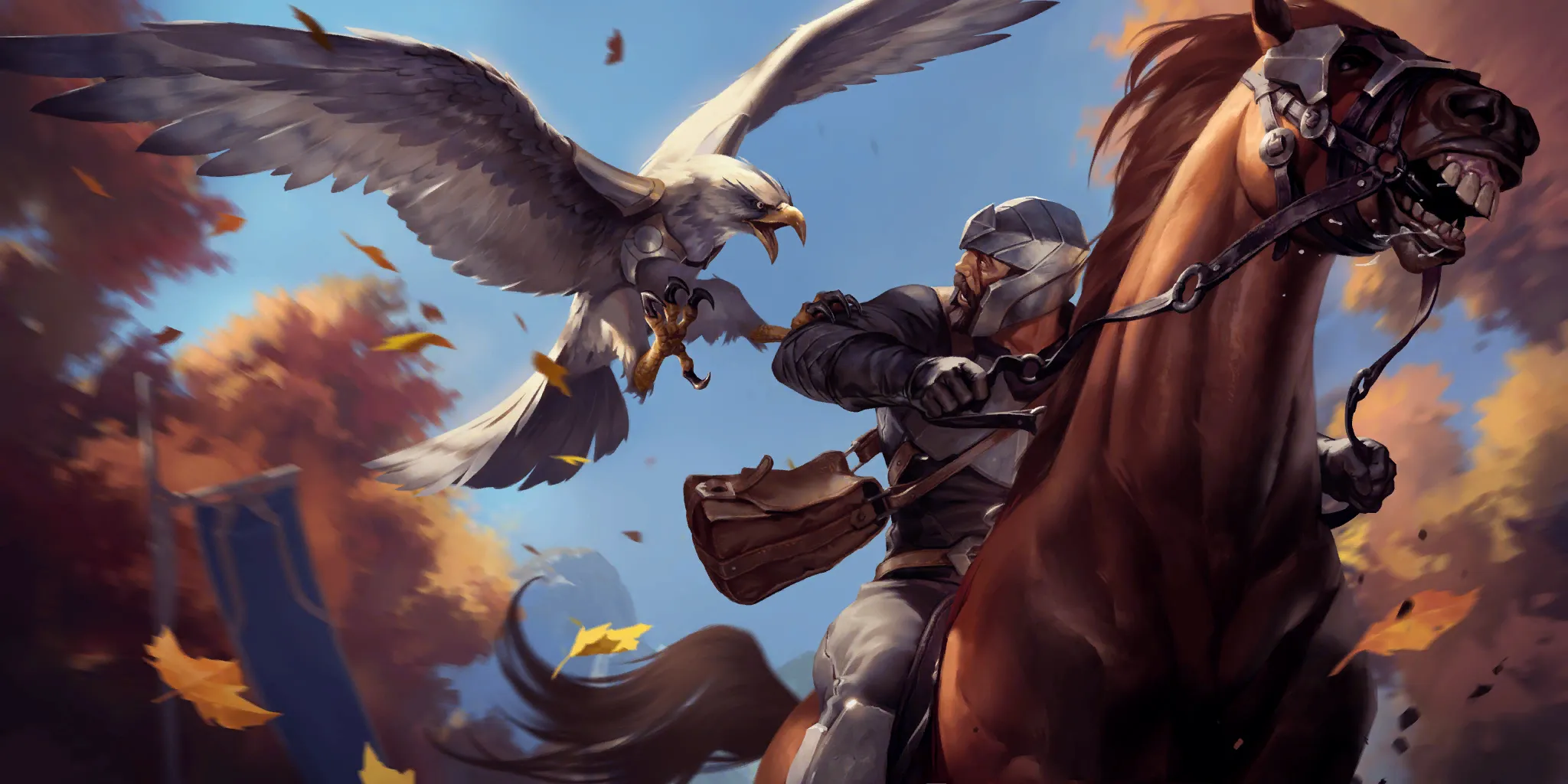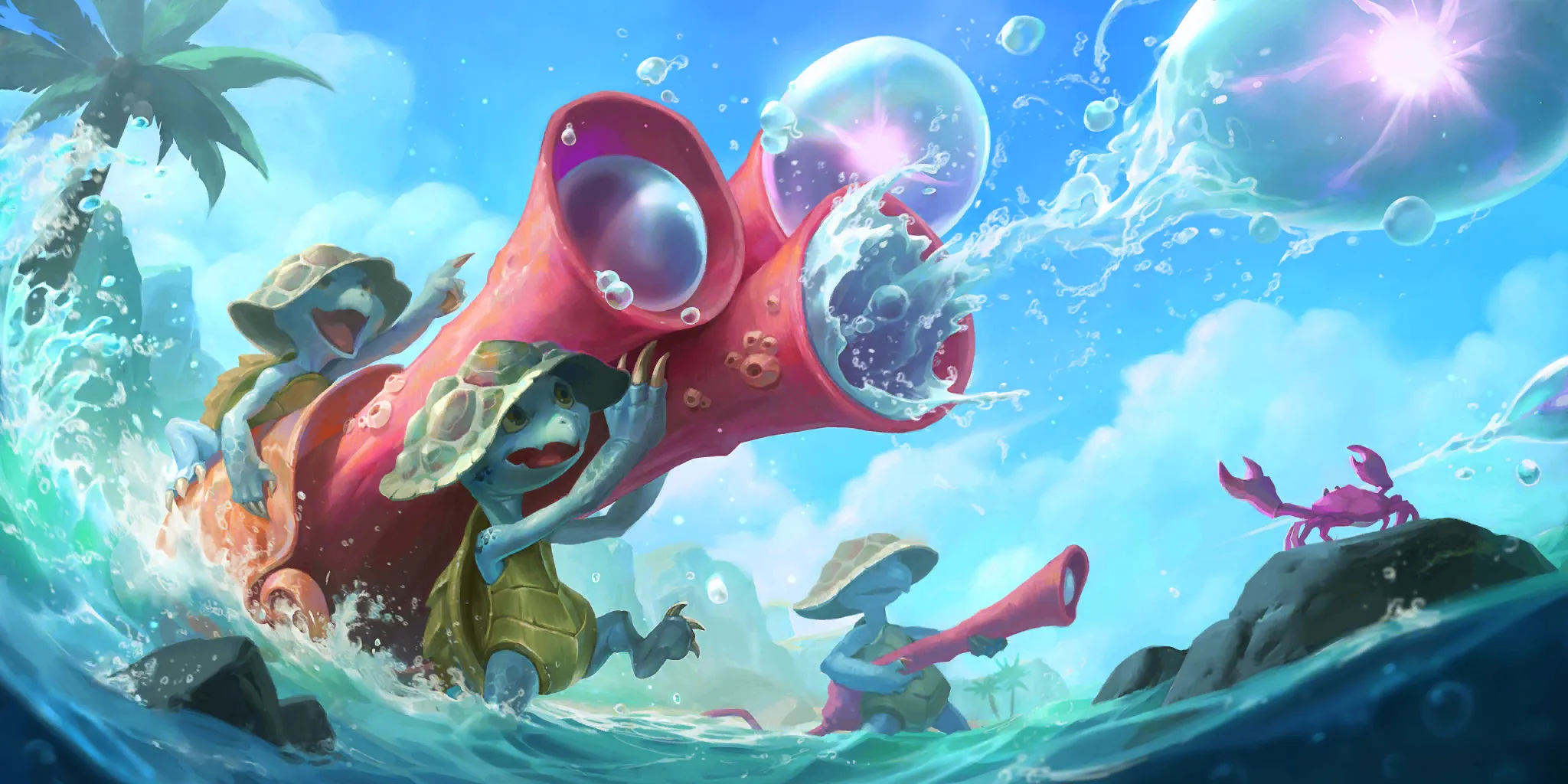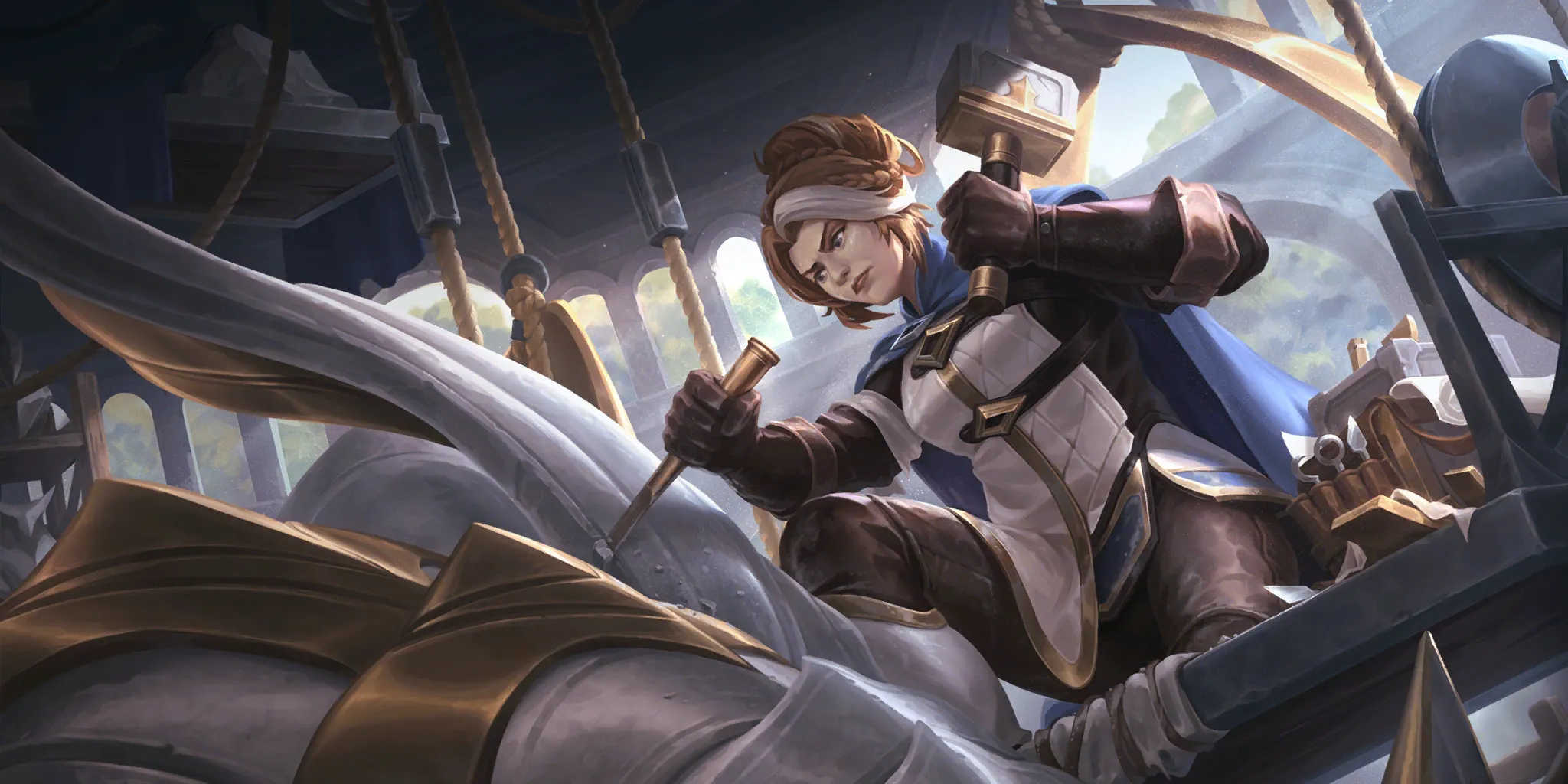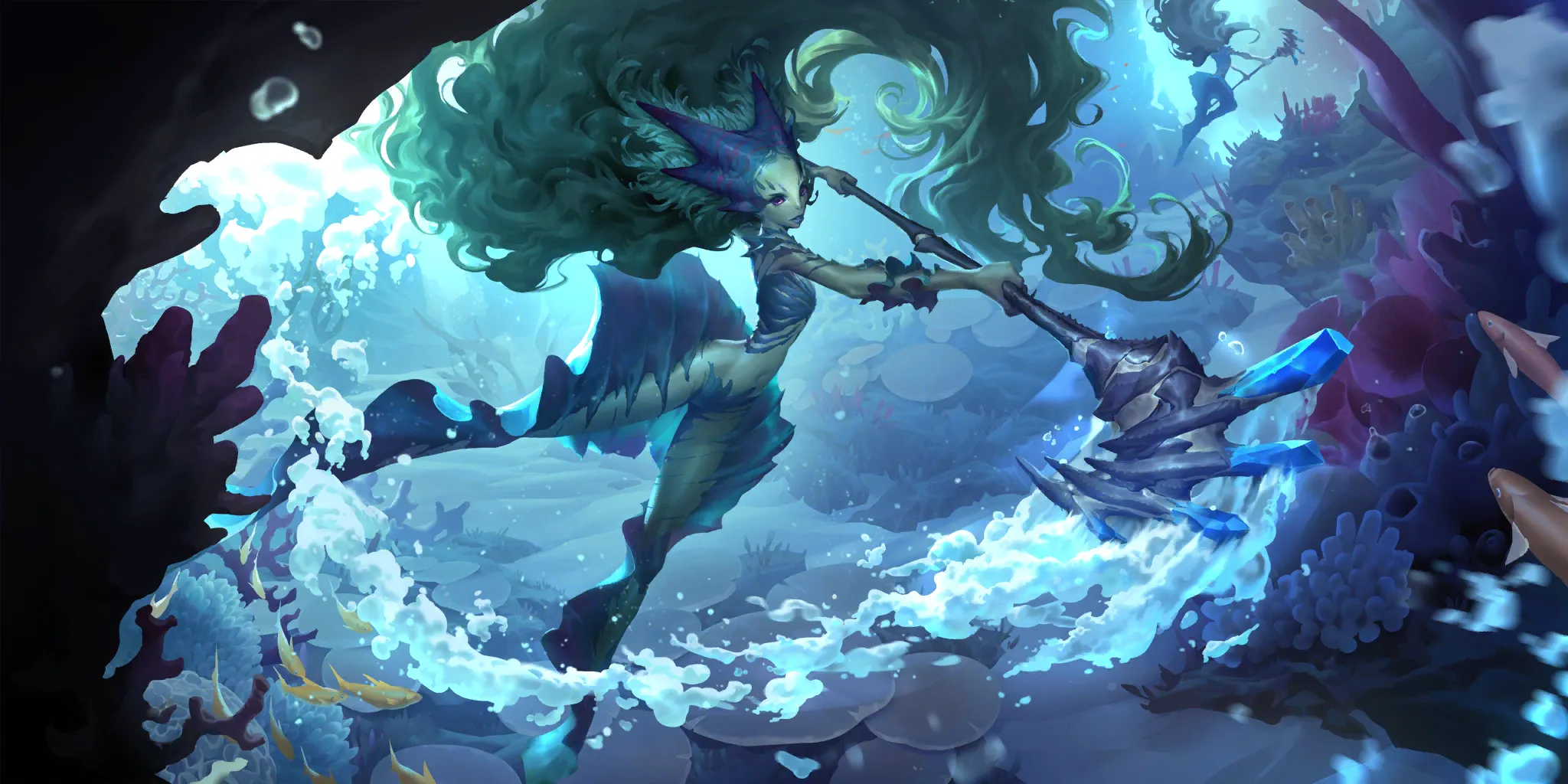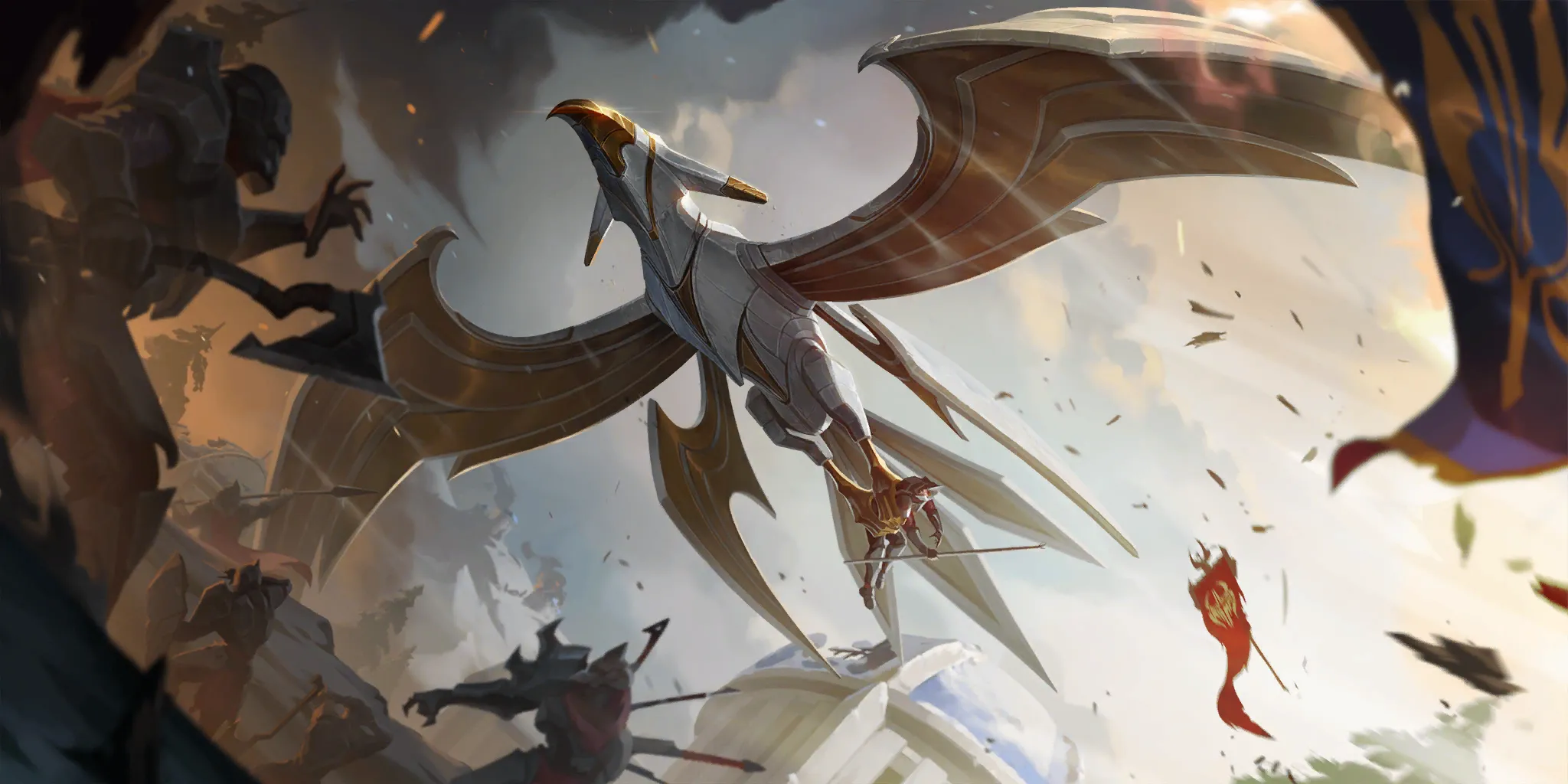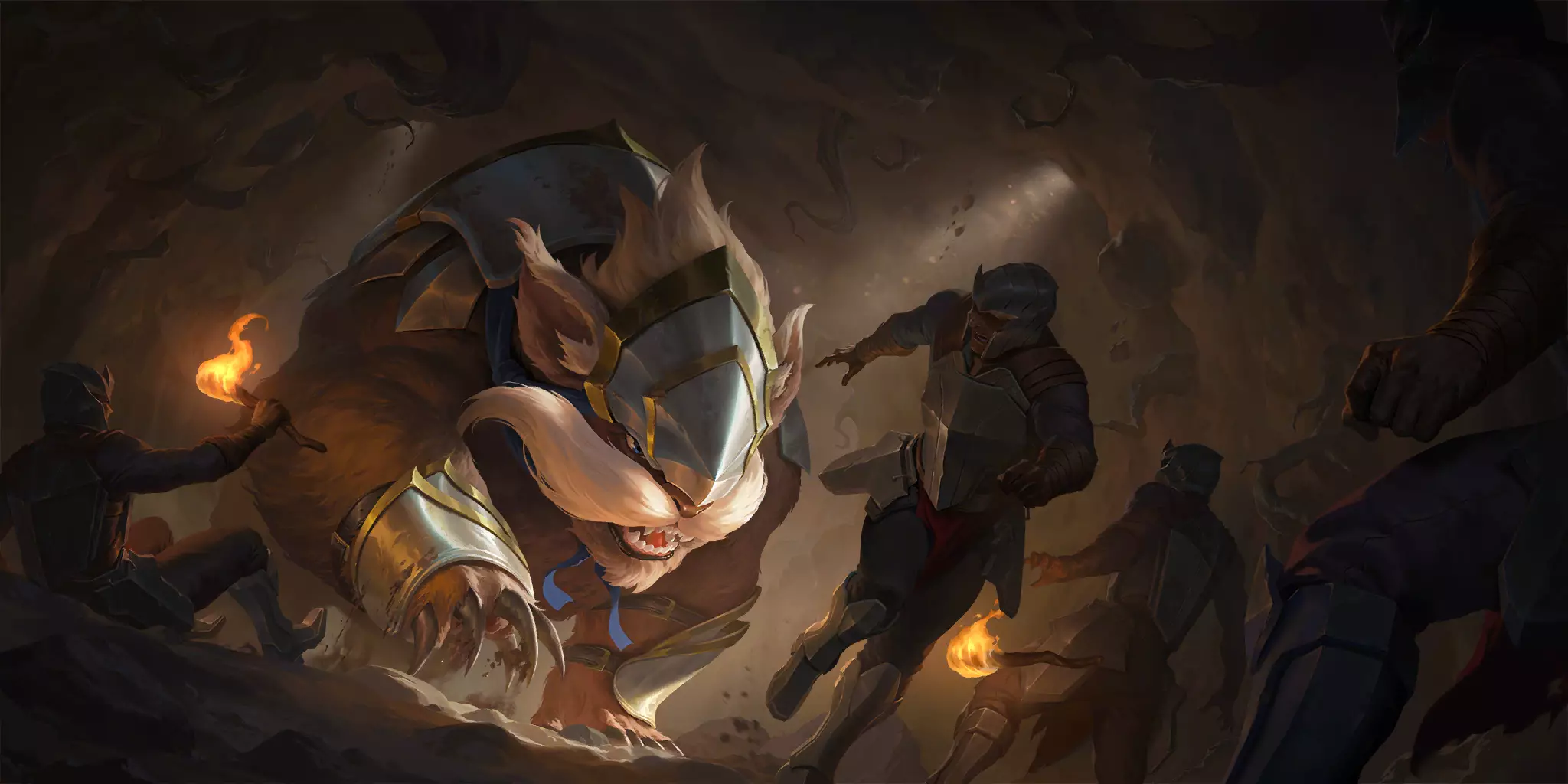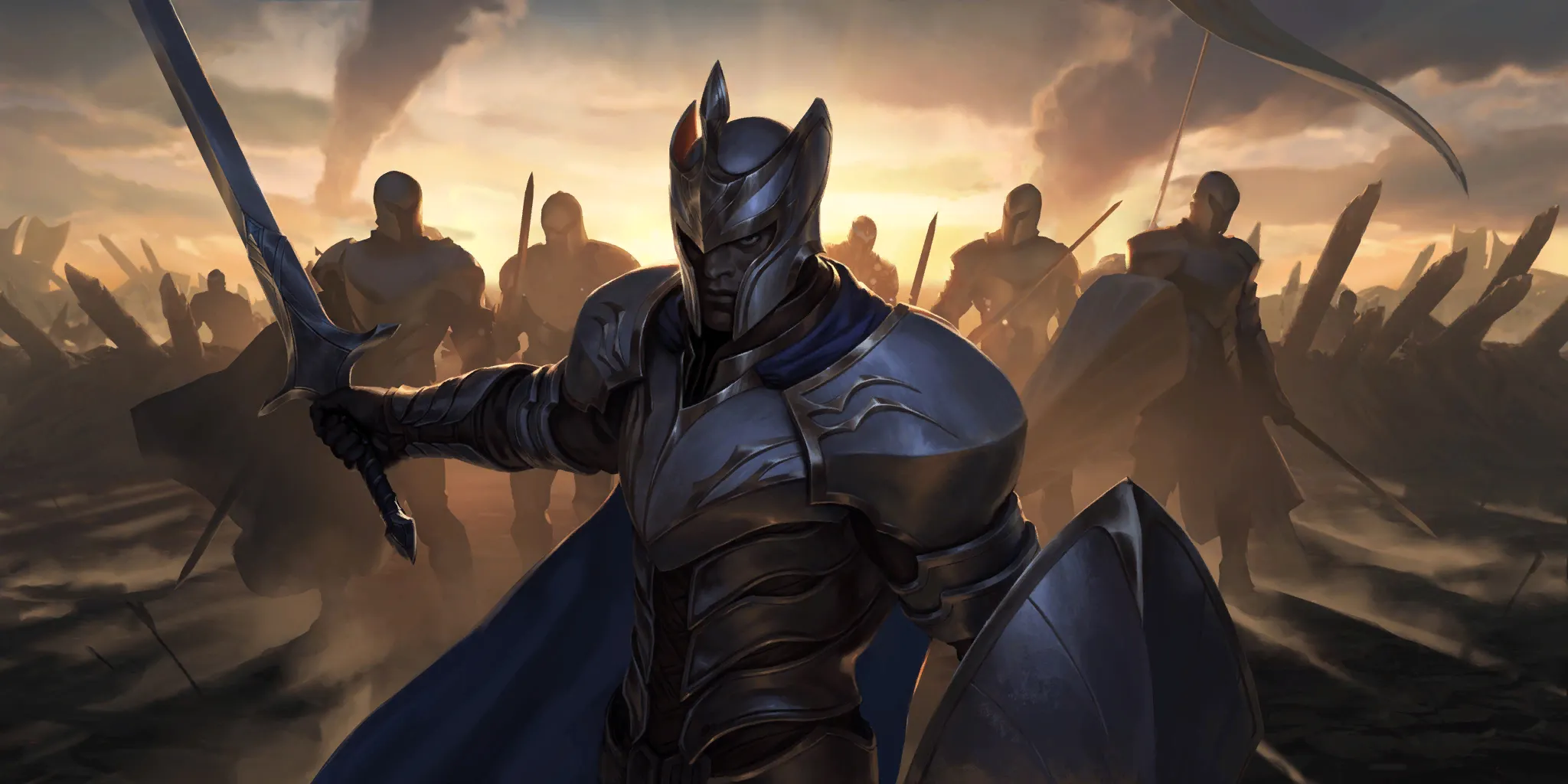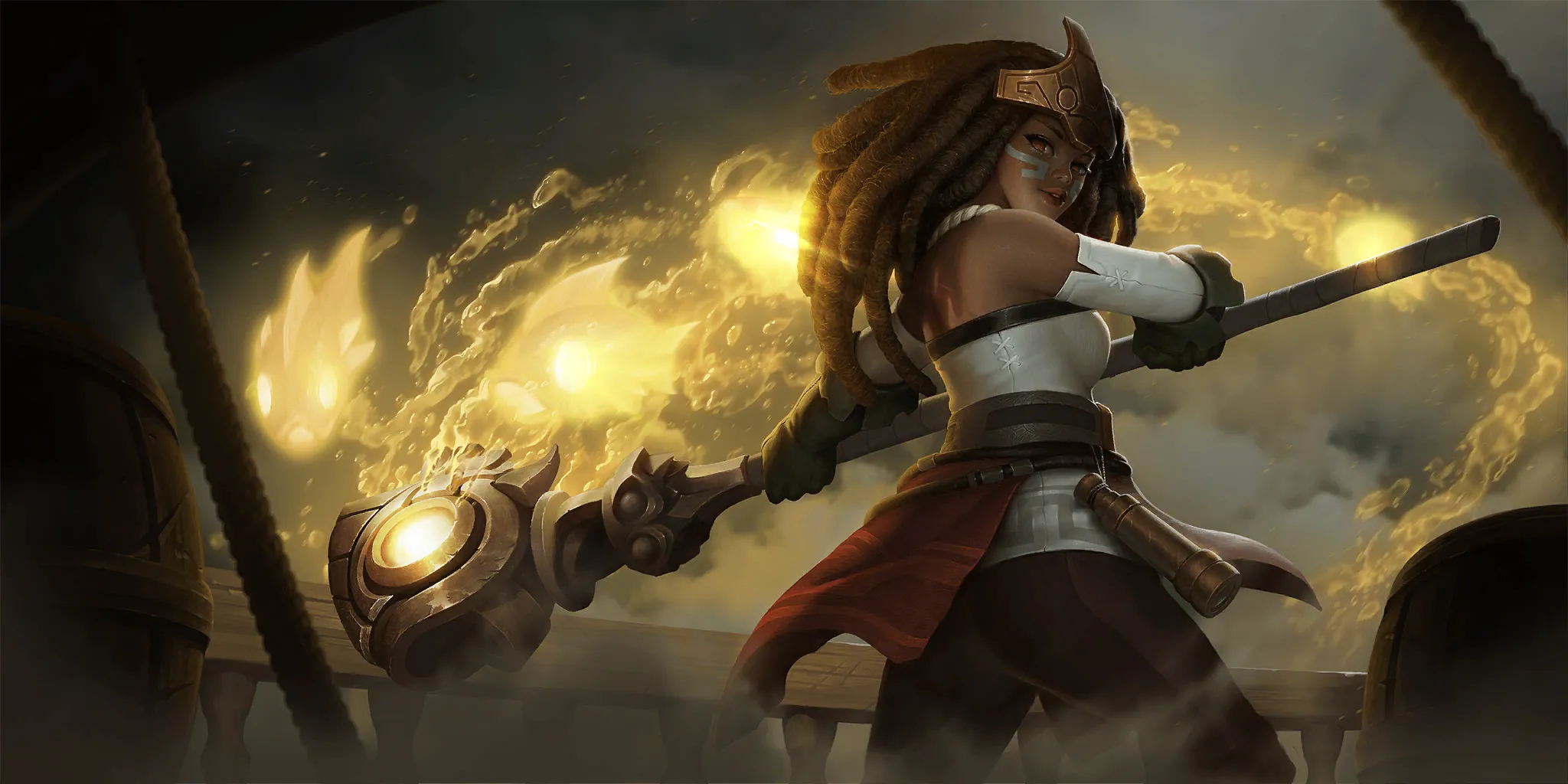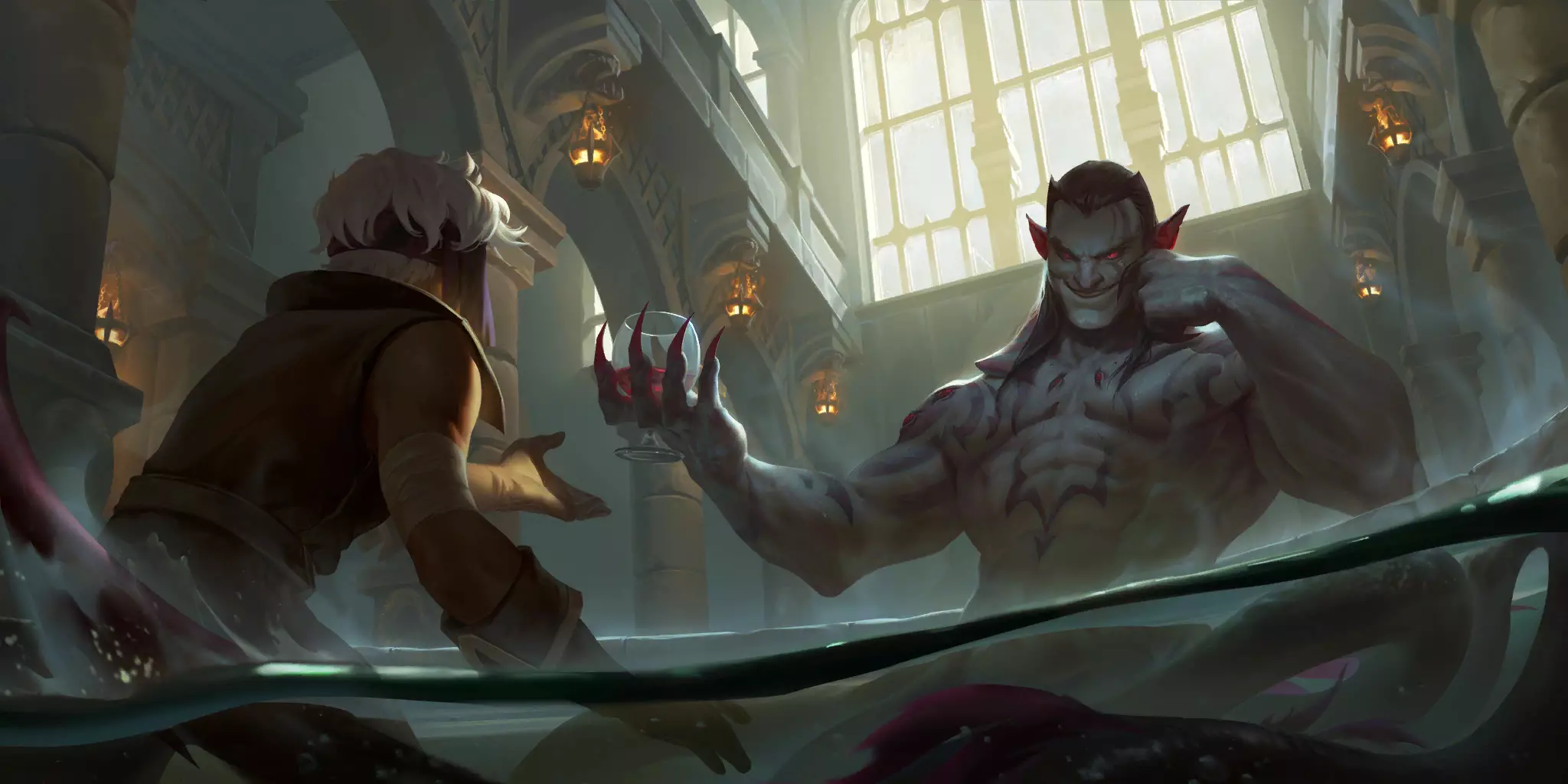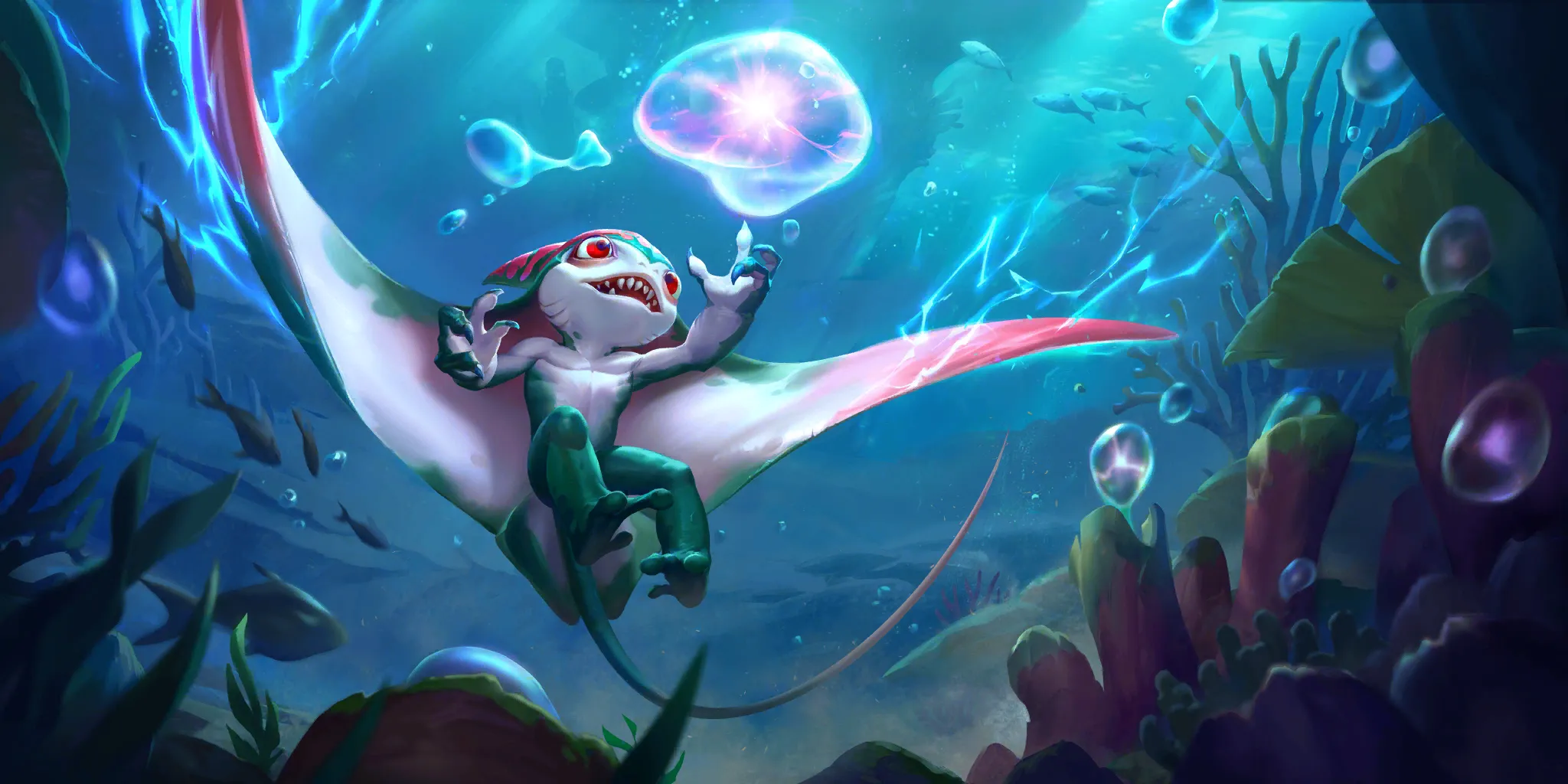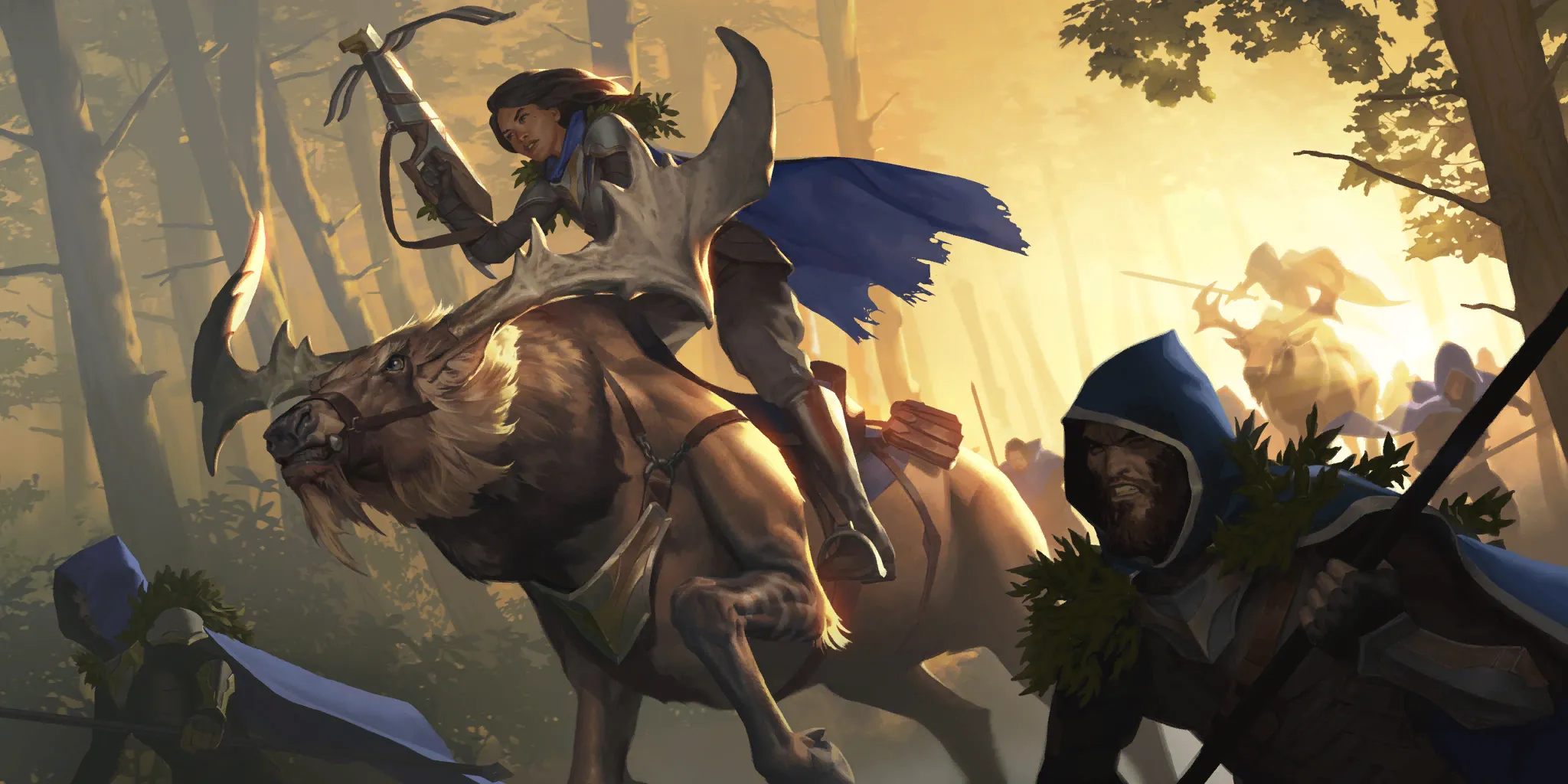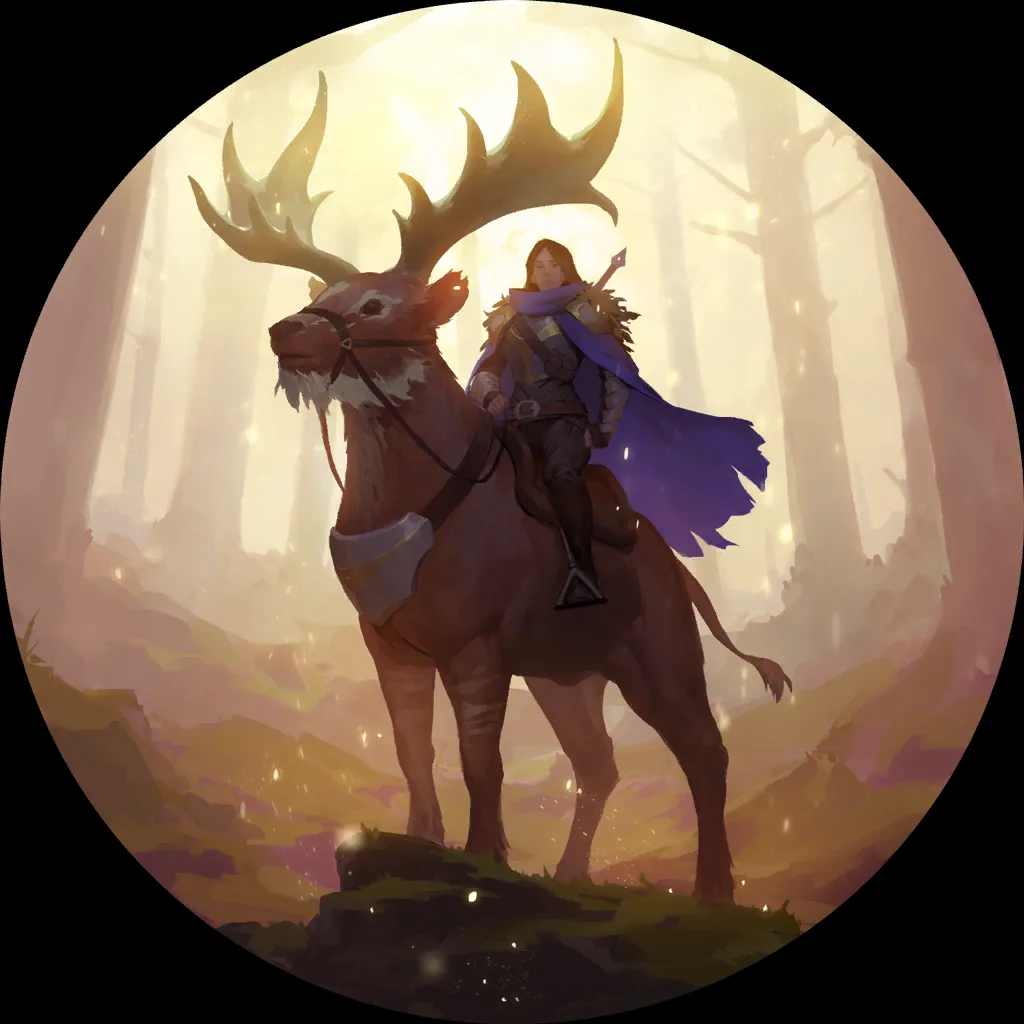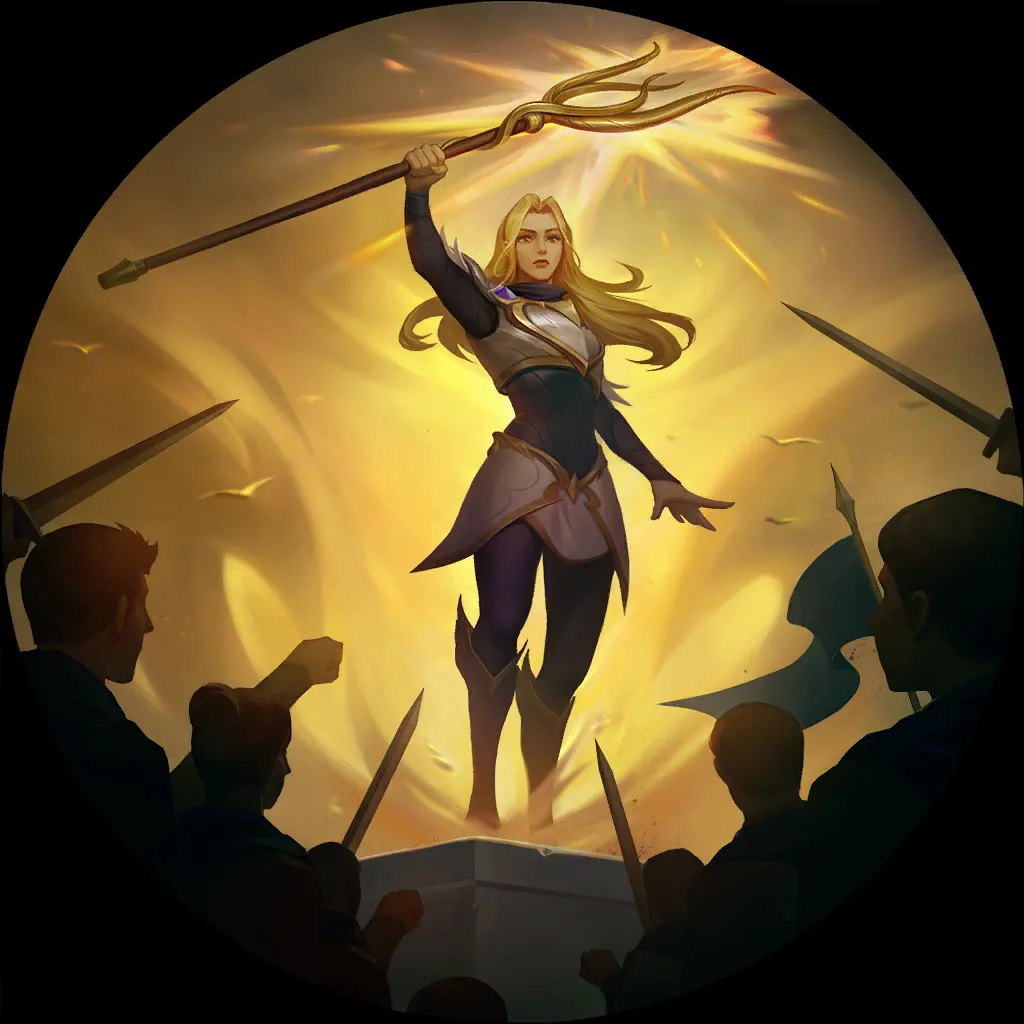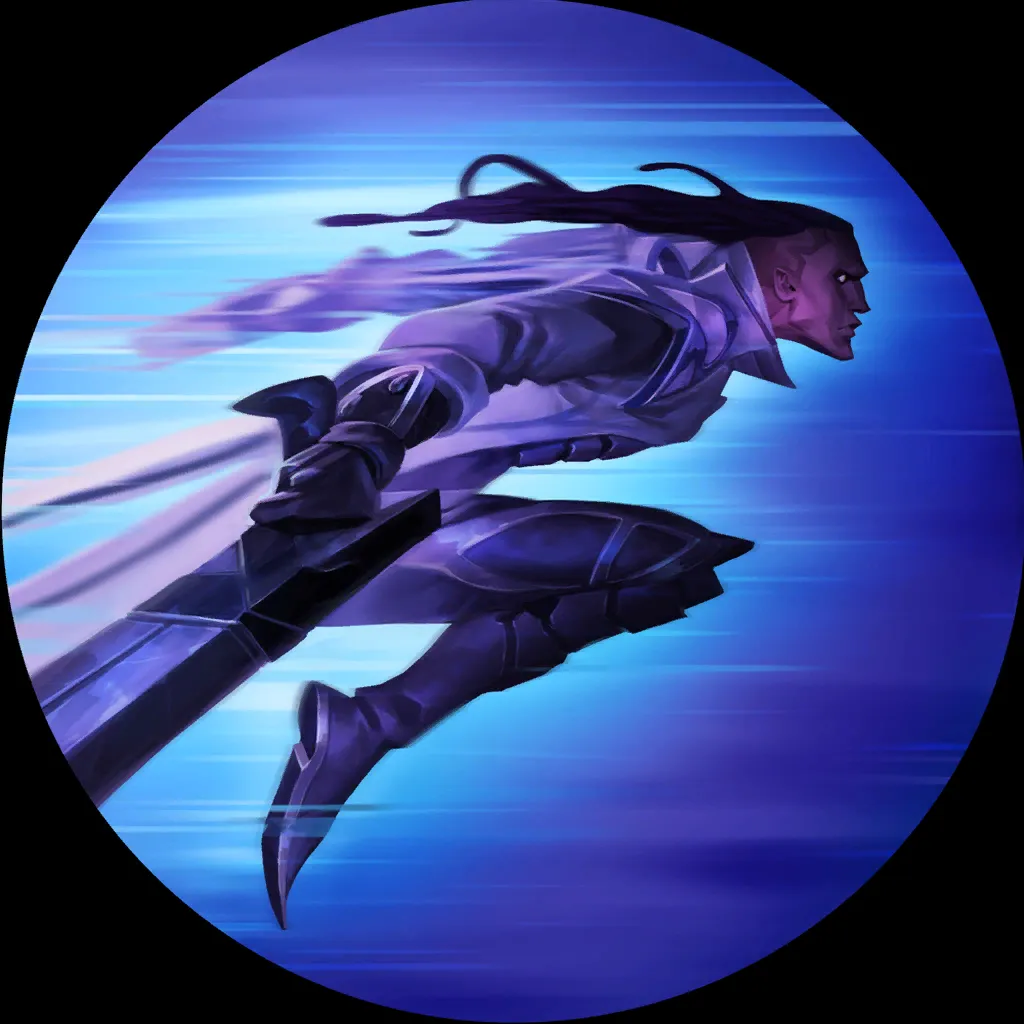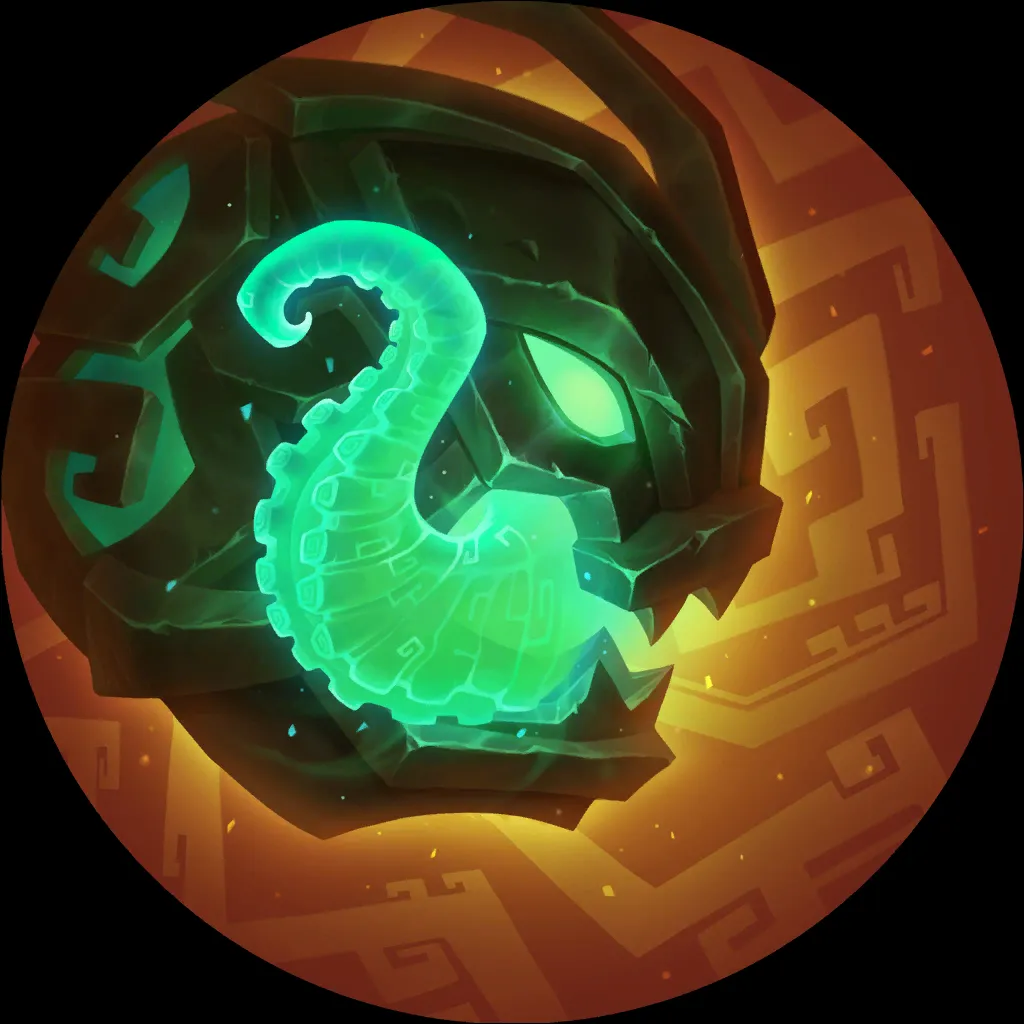 Miss Fortune
Quinn
, aka Scouts, hasn't been seen much in the past few months, but with Steem and some changes to other decks, it might be time for this deck to make a comeback.
We can constantly pressure with multiple attacks per round (thanks to the Scout keyword), which can really put opposing decks in a bind. We've got Quinn
, Island Navigator
, Genevieve Elmheart
, and now Steem as your key Scout units to apply pressure and also really abuse Miss Fortune's Love Tap
.
There are also the Rally spells to consider, namely Relentless Pursuit
and Golden Aegis
– with Aegis being nerfed I think perhaps Relentless is just the better choice for now.
Other choices in our deck are one copy of Eye of Nagakabouros
, along with Zap Sprayfin
and Inspiring Light
(which were included in the last iteration of Scouts and I think are still decent to include).
Other than that everything else is pretty normal…
… EXCEPT, WAIT, WHAT'S THAT THREE-MANA 4/4 THAT CAN BLOCK ELUSIVES!?
Yeah, I threw in two copies of the brand-new
Demacia big bad boy, Blocking Badgerbear
. It's a really big unit for three mana, and while I'm not sure how well it'll fit in here, I think it's a solid unit to try out. It could be a 4/5 if buffed by Durand Sculptor
or a Husk, or even a 5/5 with Inspiring Light
, so bigger bear = bigger threat.
---
Viktor Heimer, ft. Serene Sky-Singer
Serene Sky-Singer
has quite a good effect. Halving your deck's spell costs can be quite strong – imagine making your Glorious Evolution
cost six, or Hexbliterator
cost three. Or what about Deny
being two mana, or Deep Meditation
costing one mana with Flow? Seems like quite a good effect!
The issue with our Singer, though, is that it doesn't discount cards in hand, and it's a seven-mana unit to commit for the round. But that's not really that bad, I think, and it's not gonna stop me from building all these Sky-Singer decks!
6
10
13
11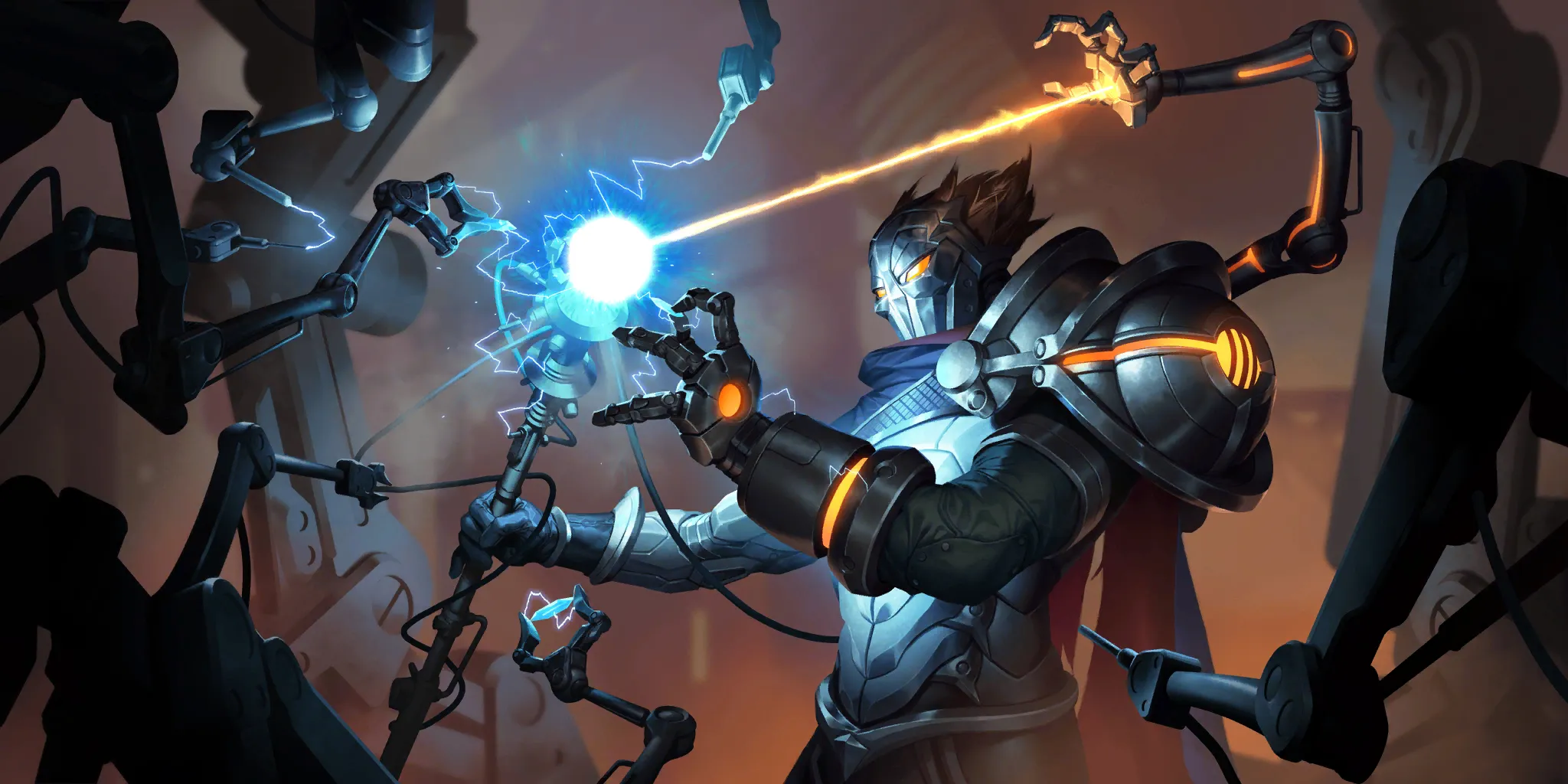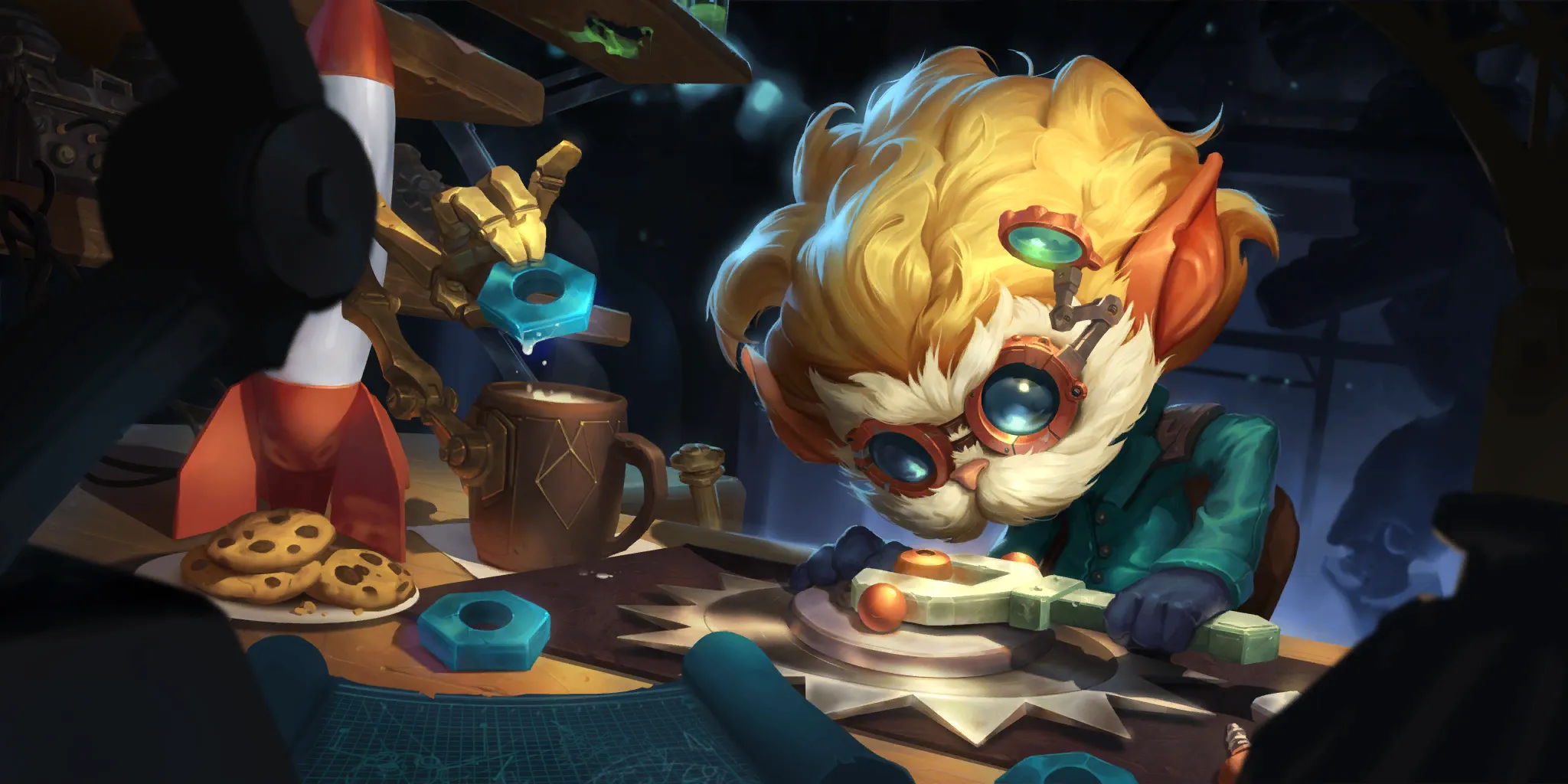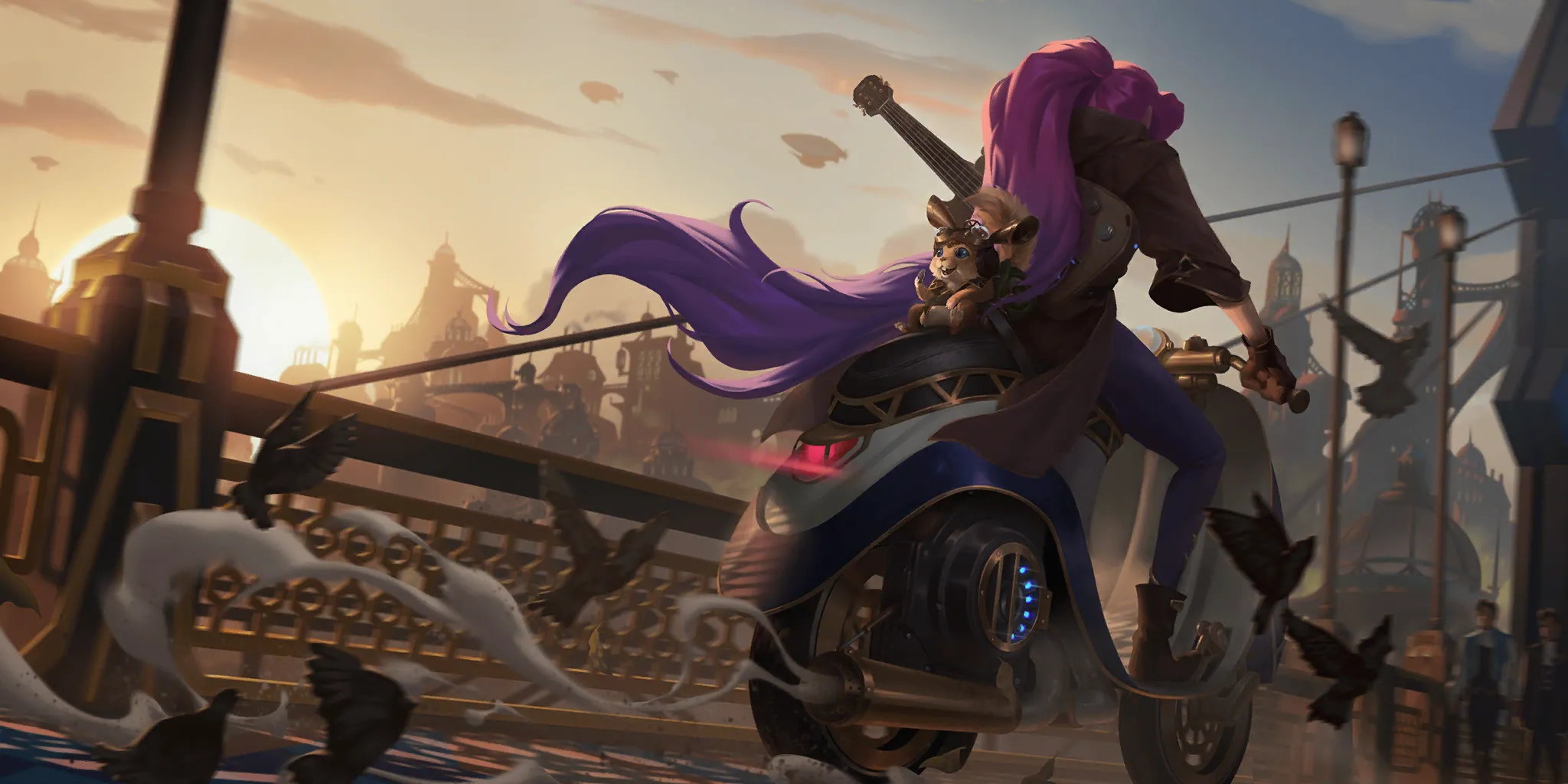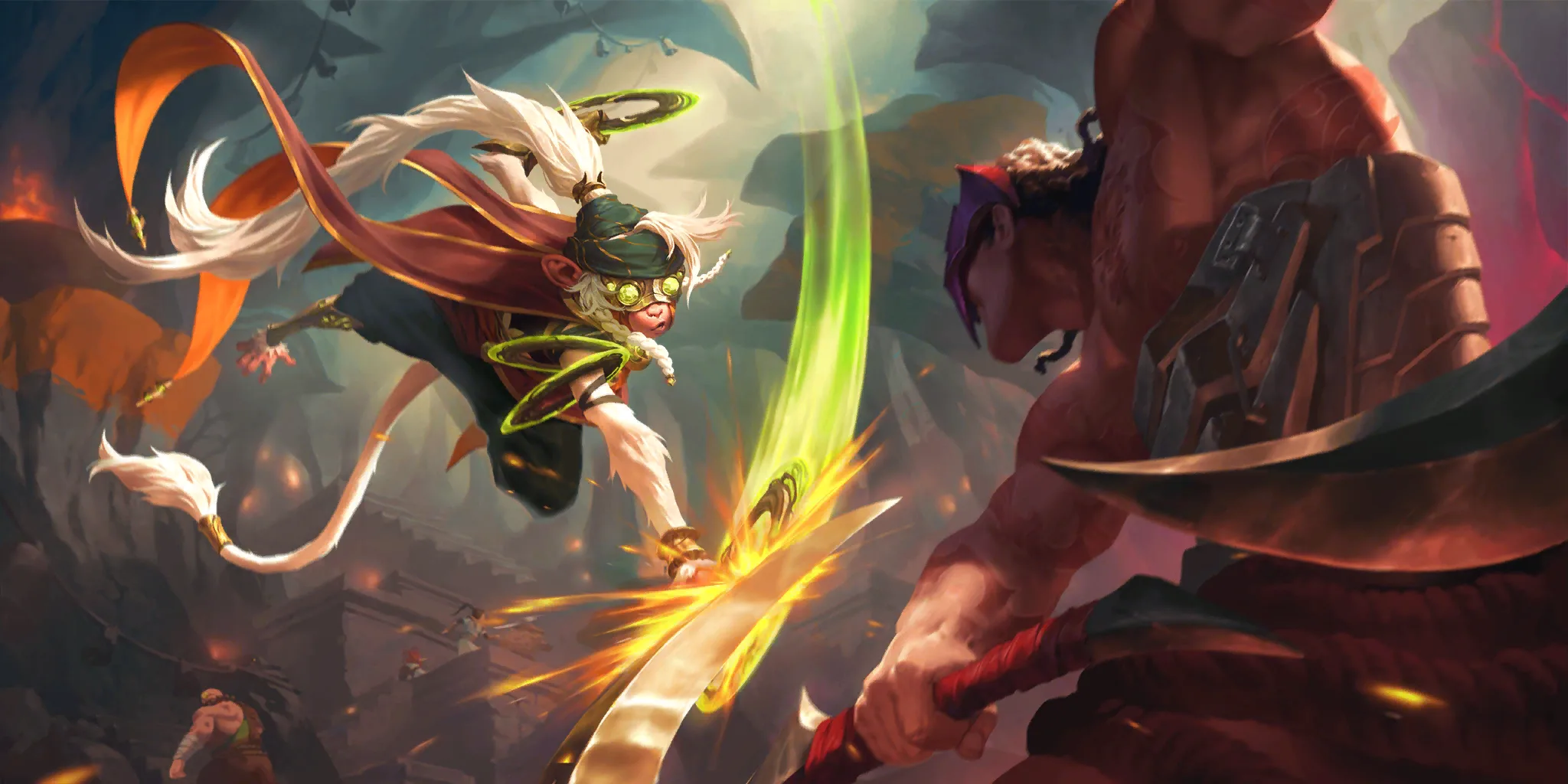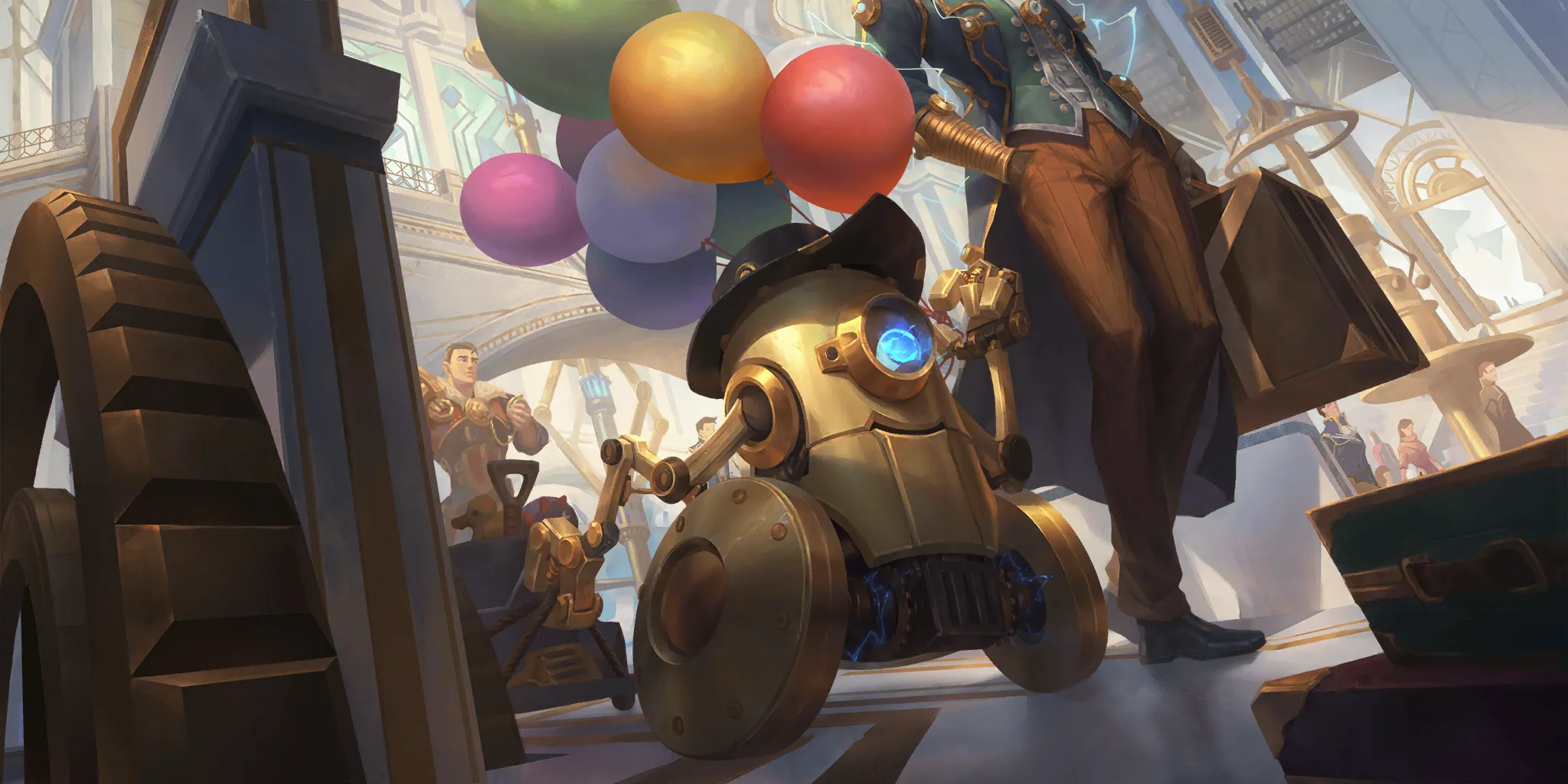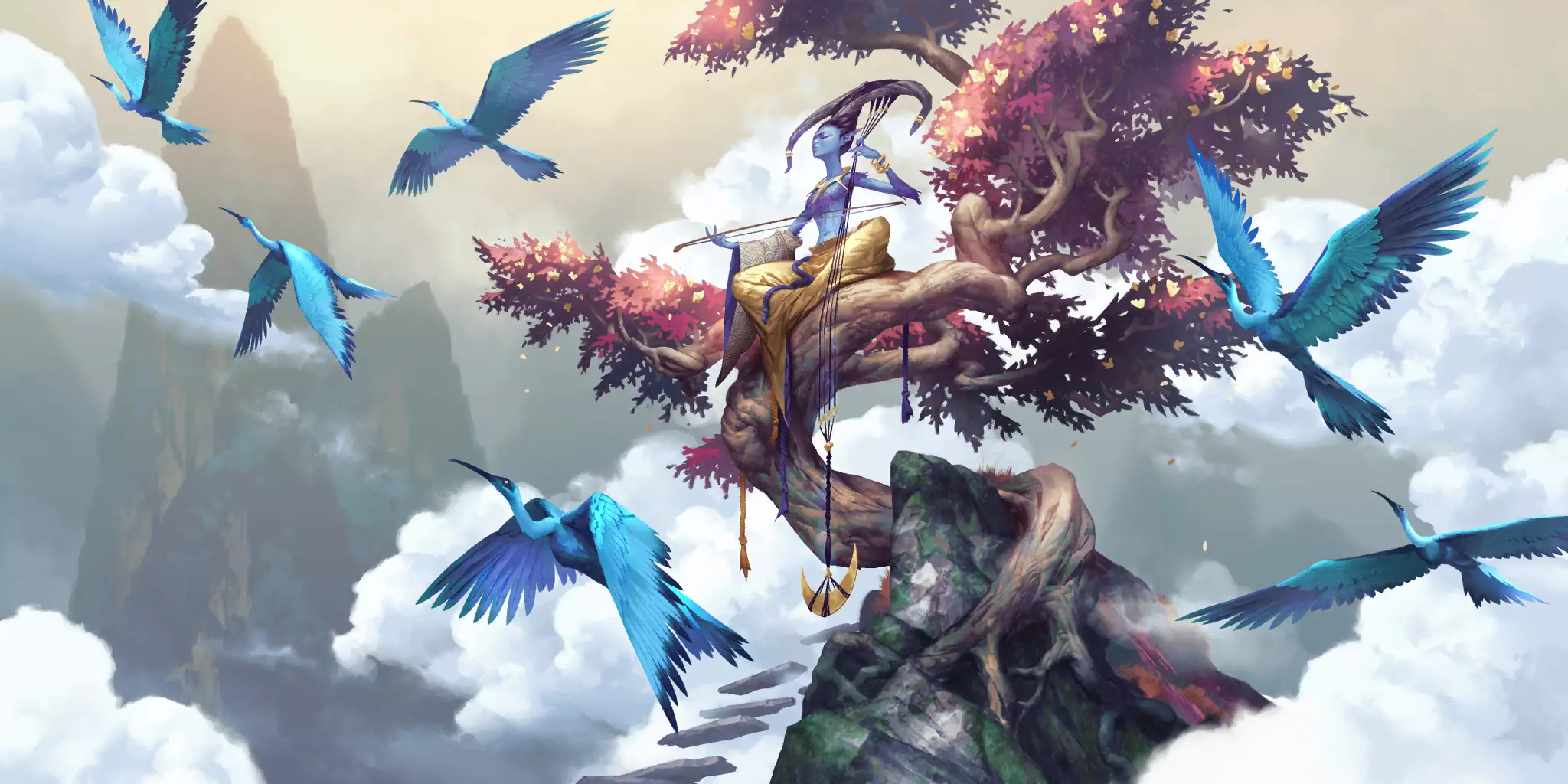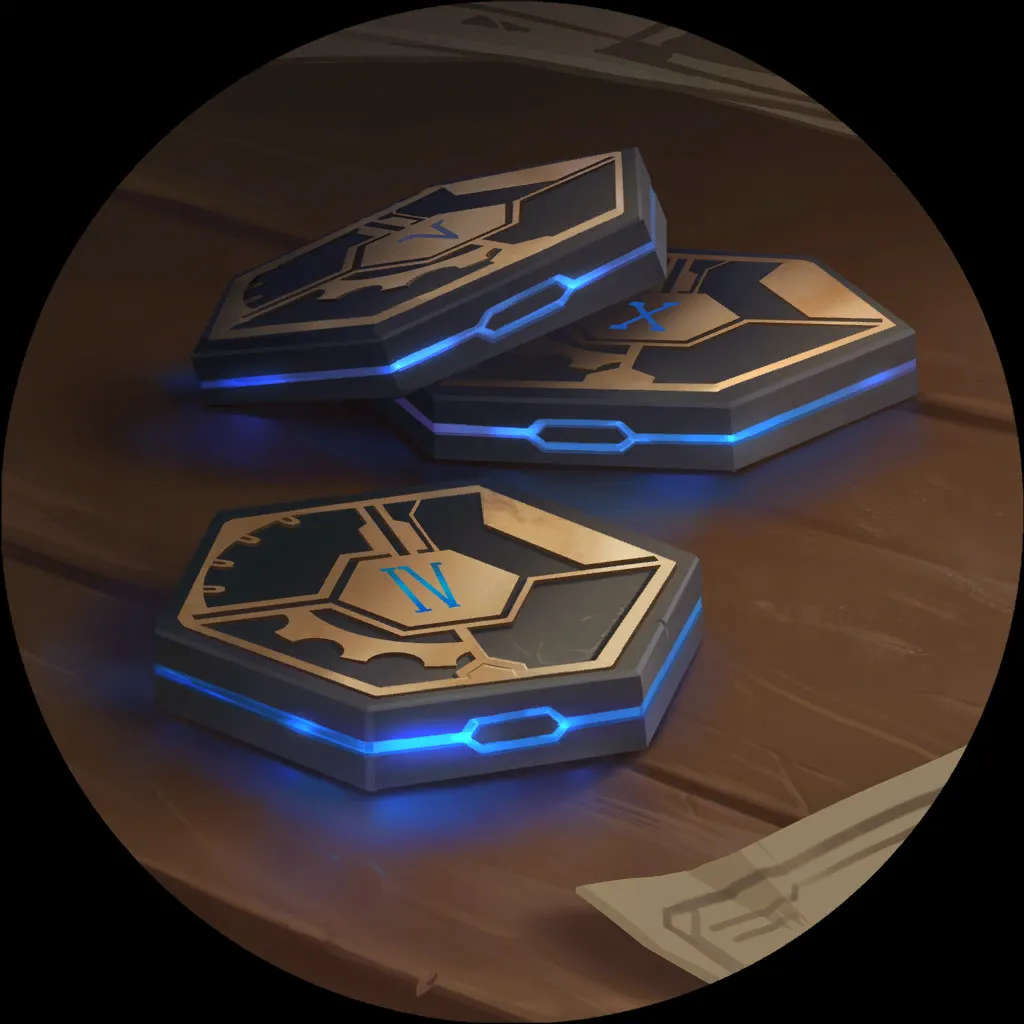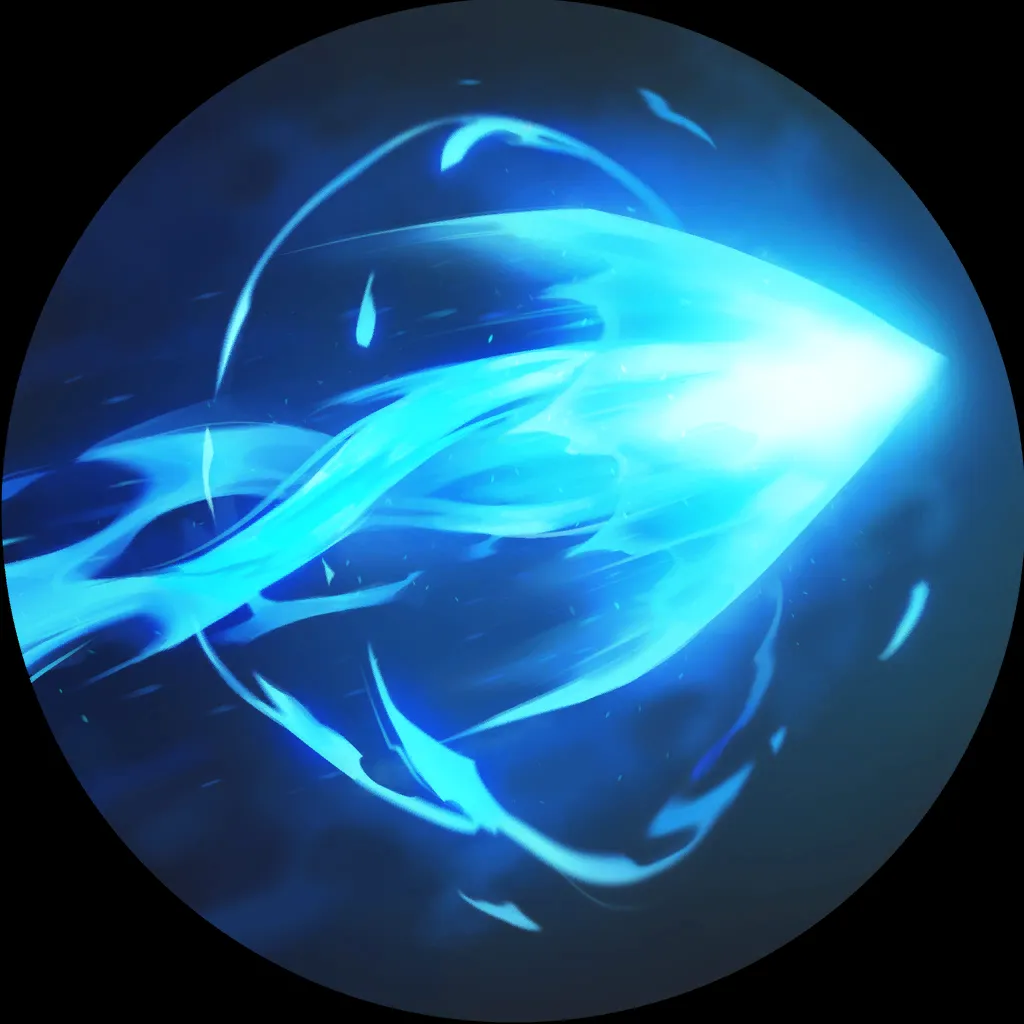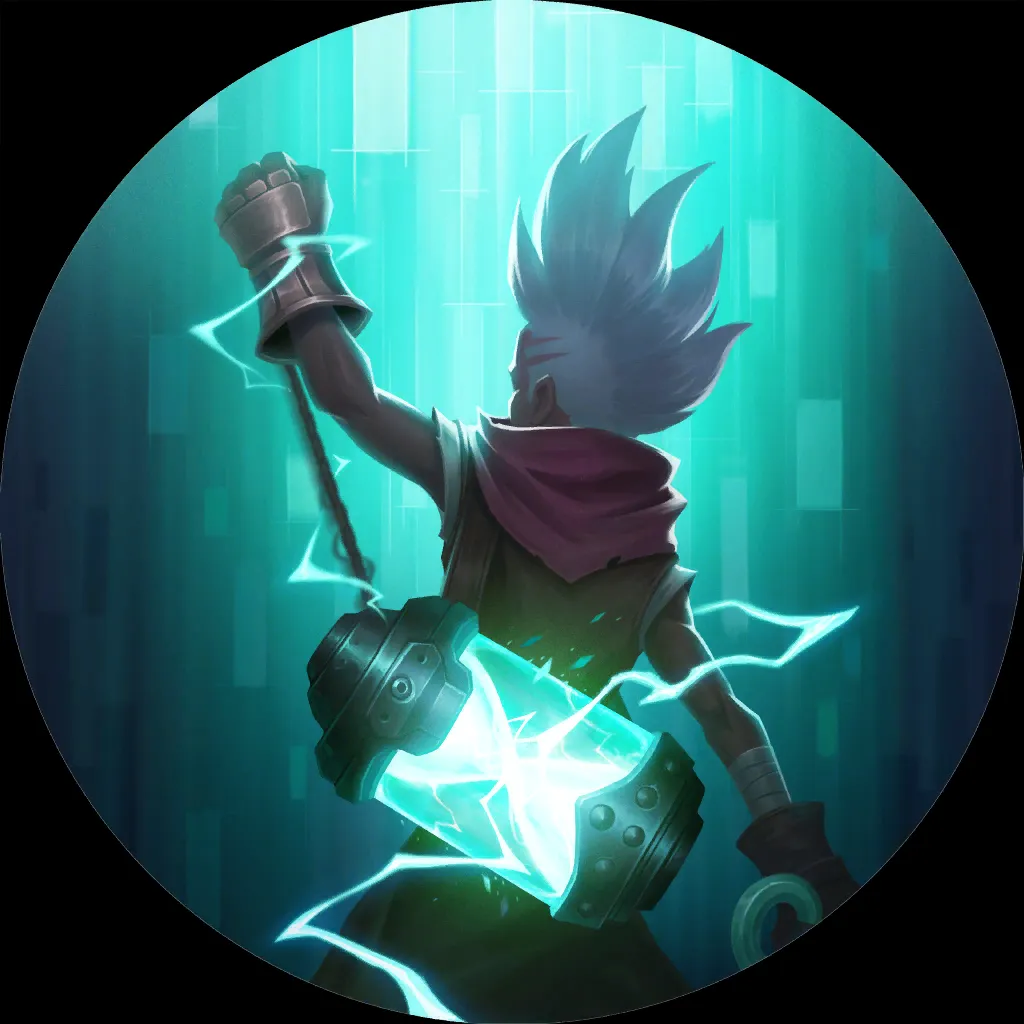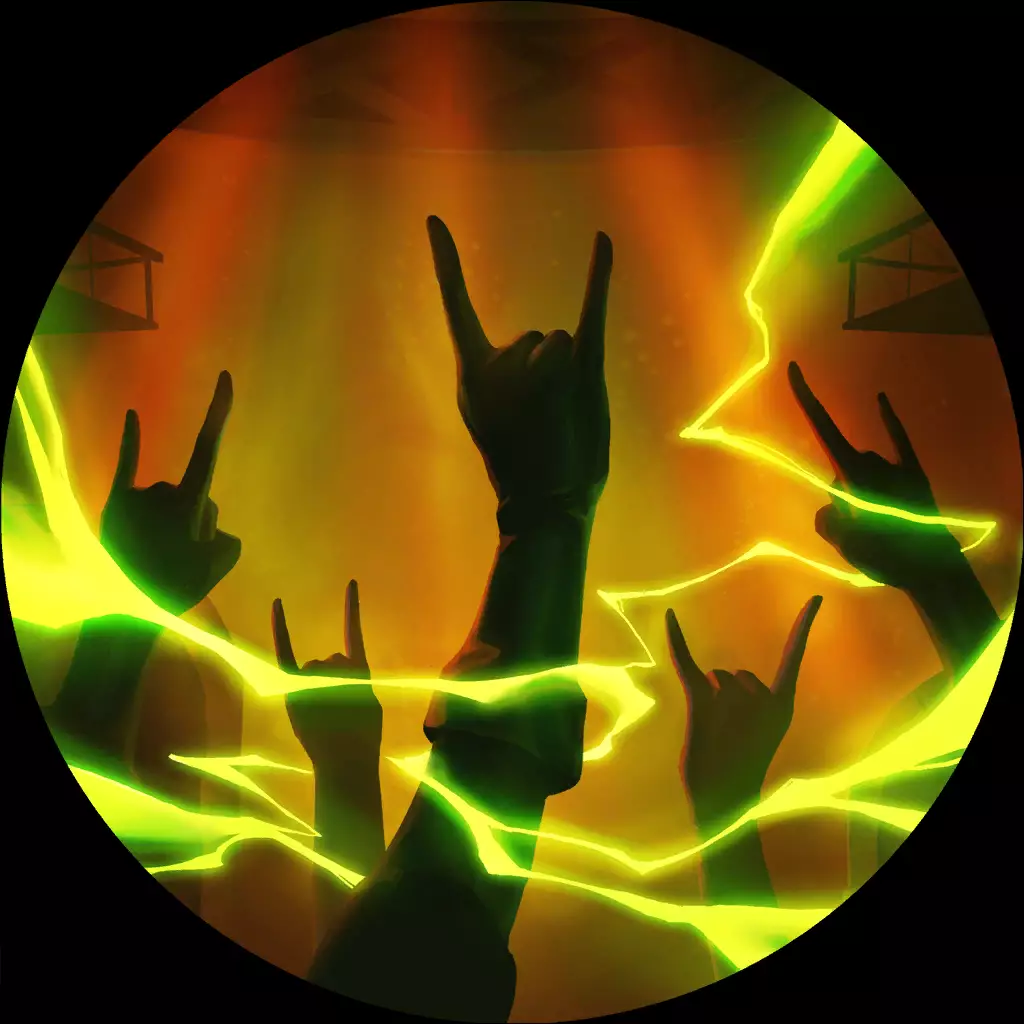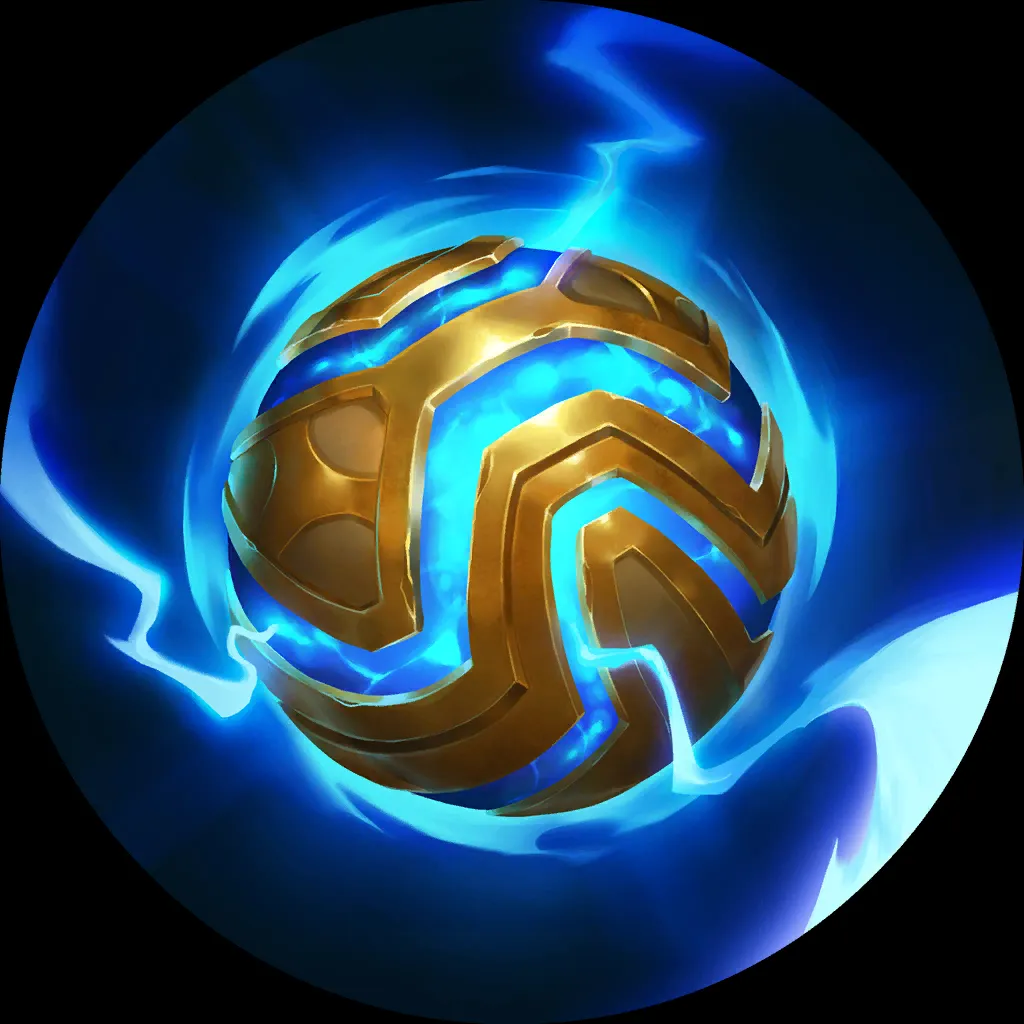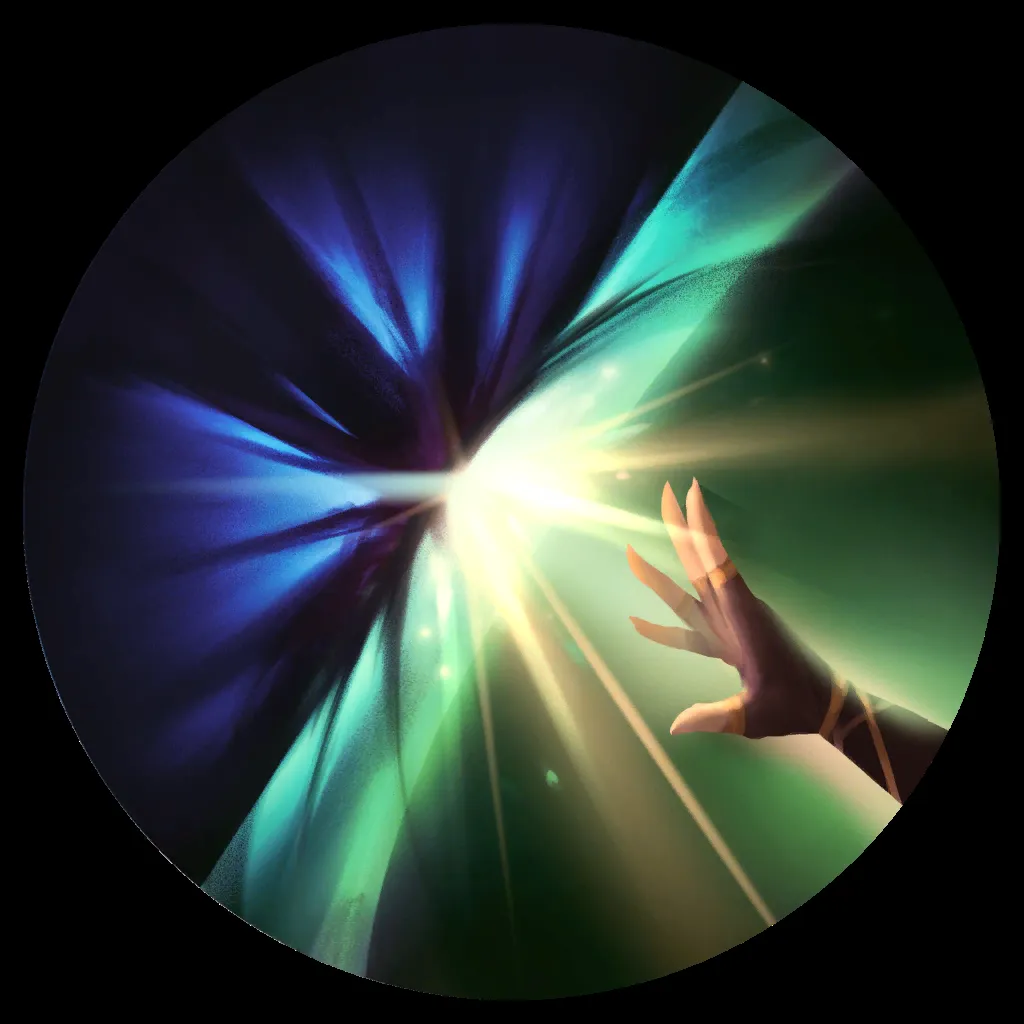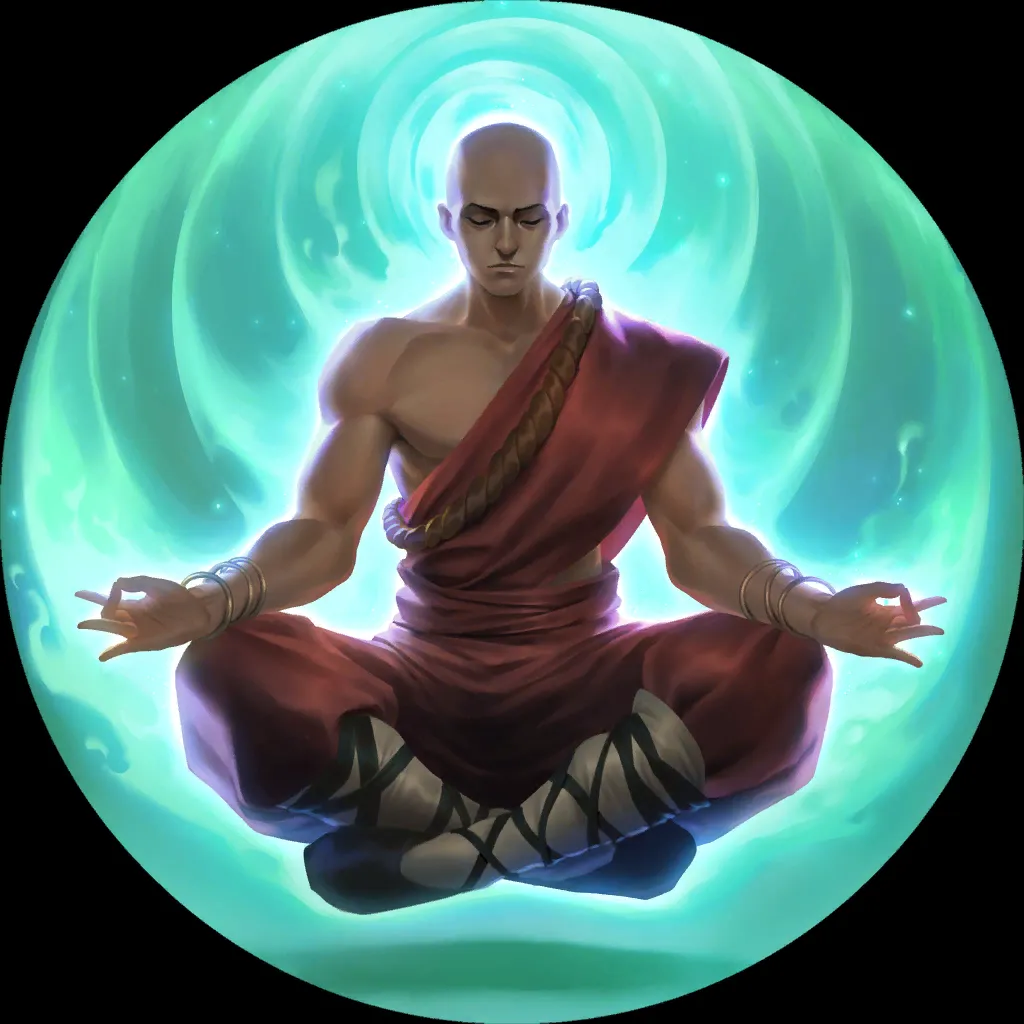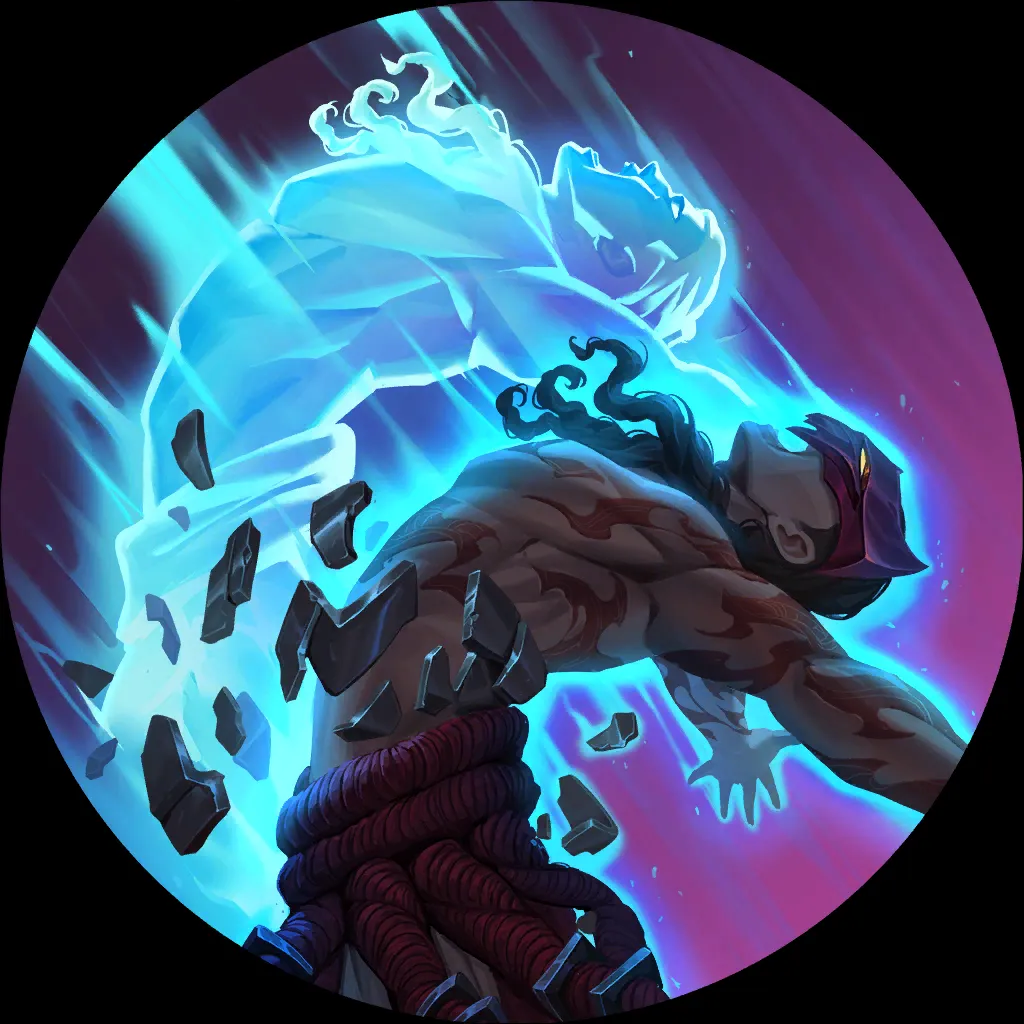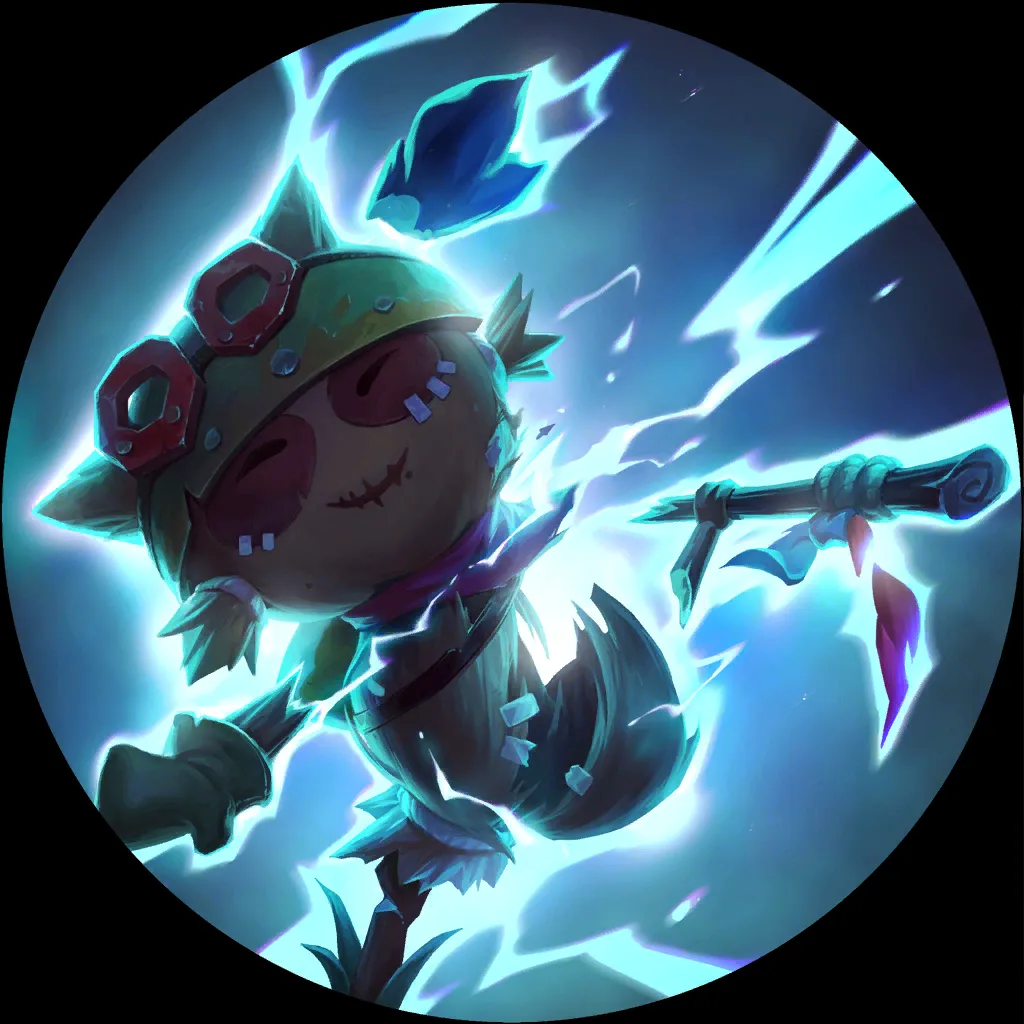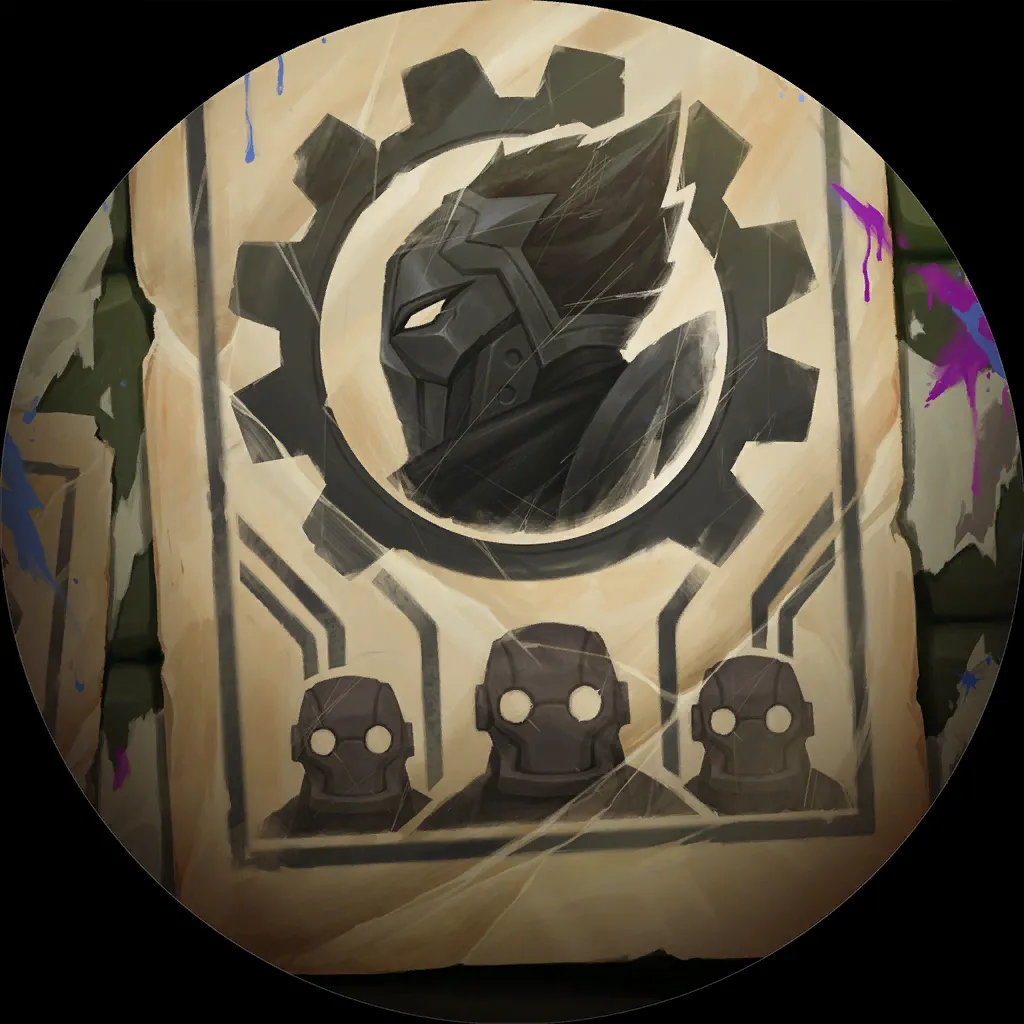 Viktor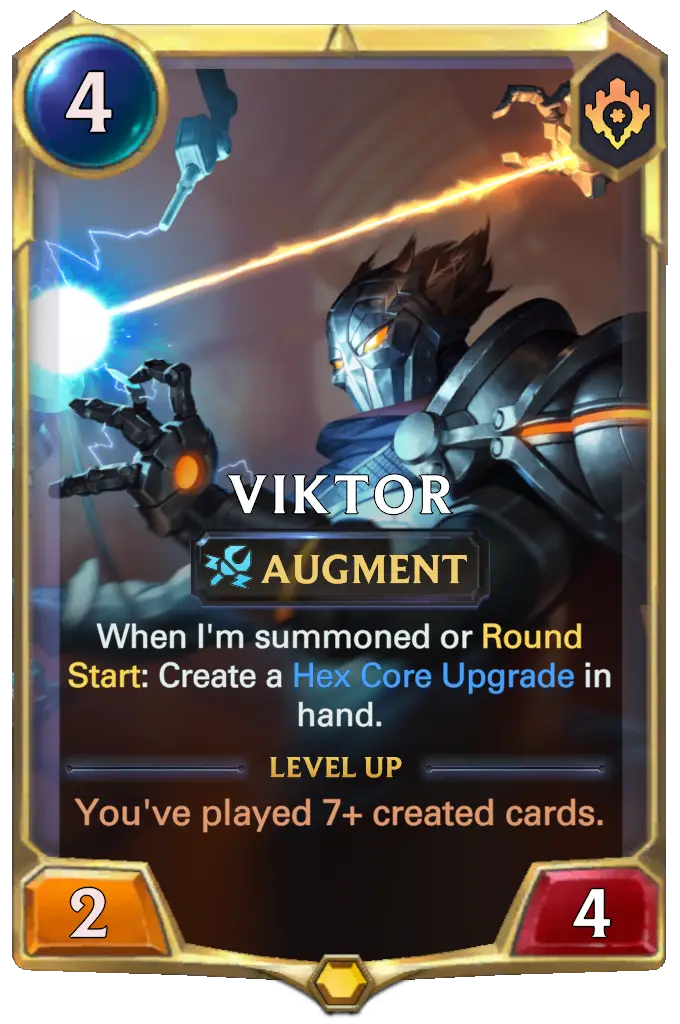 Heimerdinger
seems like a really powerful deck to include Sky-Singer in. Being able to discount in half our Glorious Evolution
, removal, and draw spells makes Singer really nice to have. Heimer will end up making weaker turrets, but I feel like it will still be worth it if Glorious is activated or Hextech Handler
buffs them all.
I've also included the new
Piltover & Zaun card, Formula
, which is a great draw card, especially with Heimer on the board. It costs six, so it'll make a Mk6: Floor-B-Gone
, and since it refills Spell Mana and draws two cards it's sort of like a three-mana draw-two spell that creates a scary, Elusive tower.. Seems like a good deal, right?
---
Zoe Aphelios, ft. Generous Gemcrafter
Generous Gemcrafter
reminded me of good ol' Nami
...
… except she works for units in hand…
… and grants +1/+1… and on a random unit…
… I mean, BUT STILL. Seems like an interesting card to work with.
6
10
6
18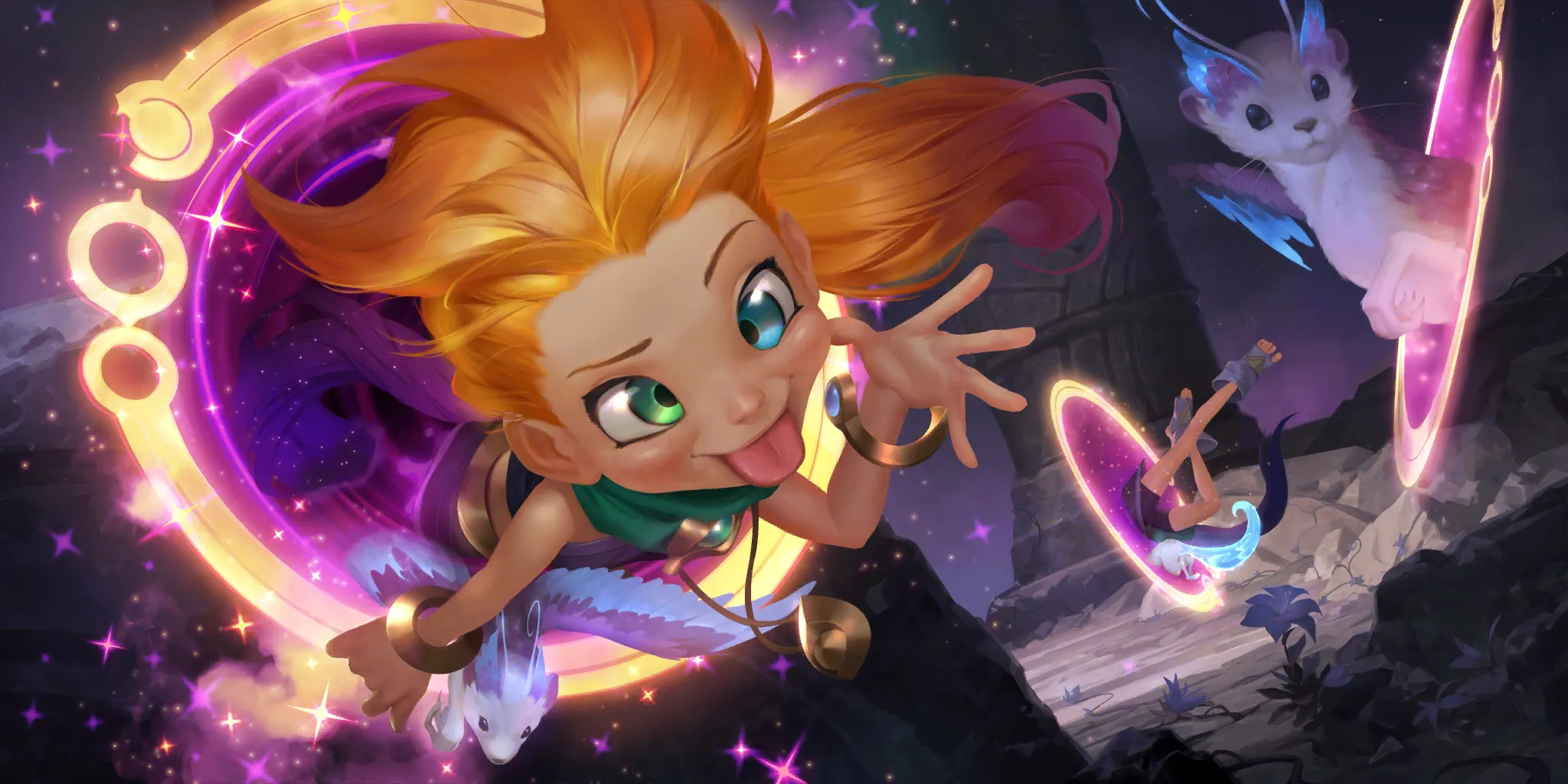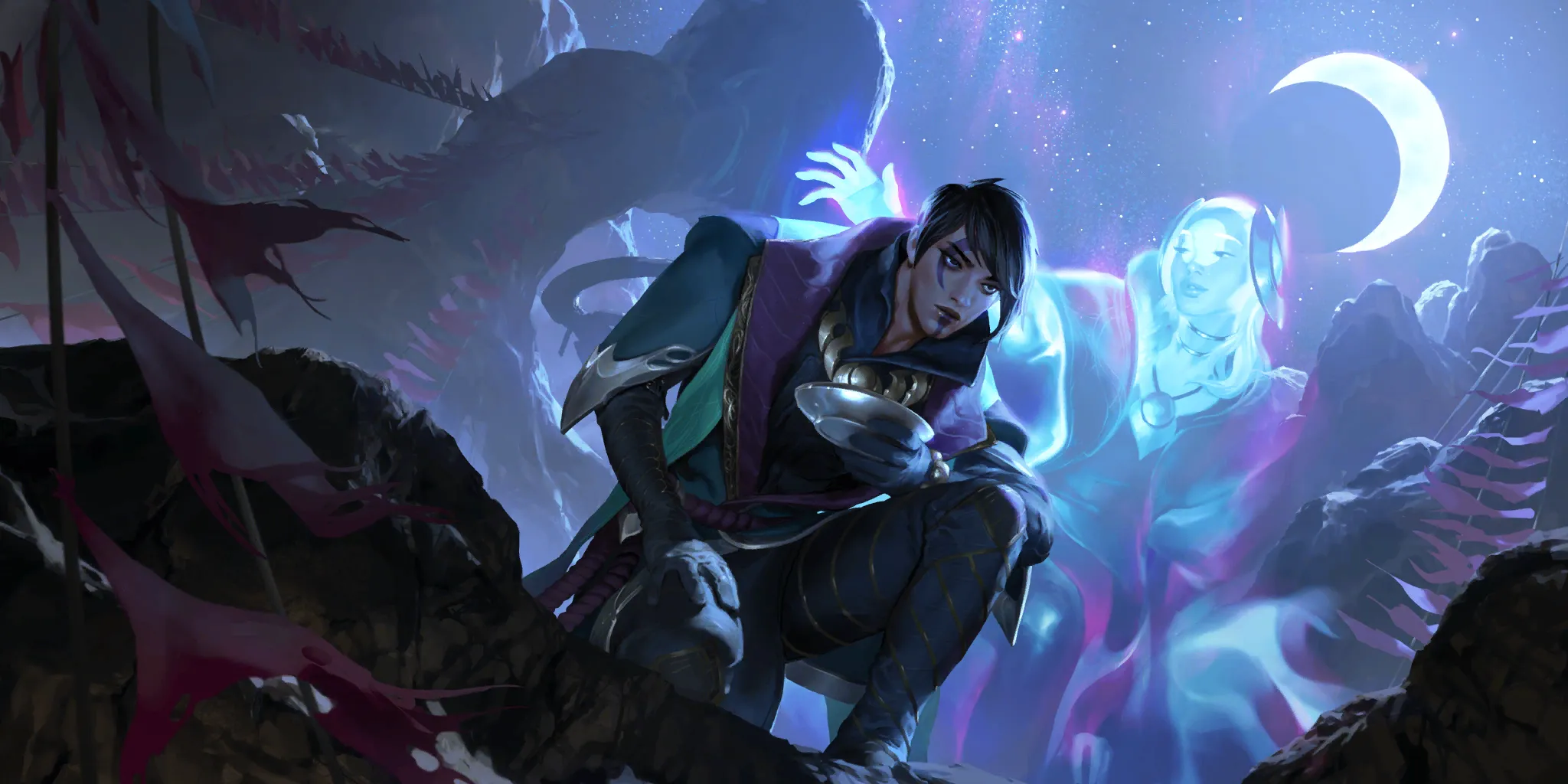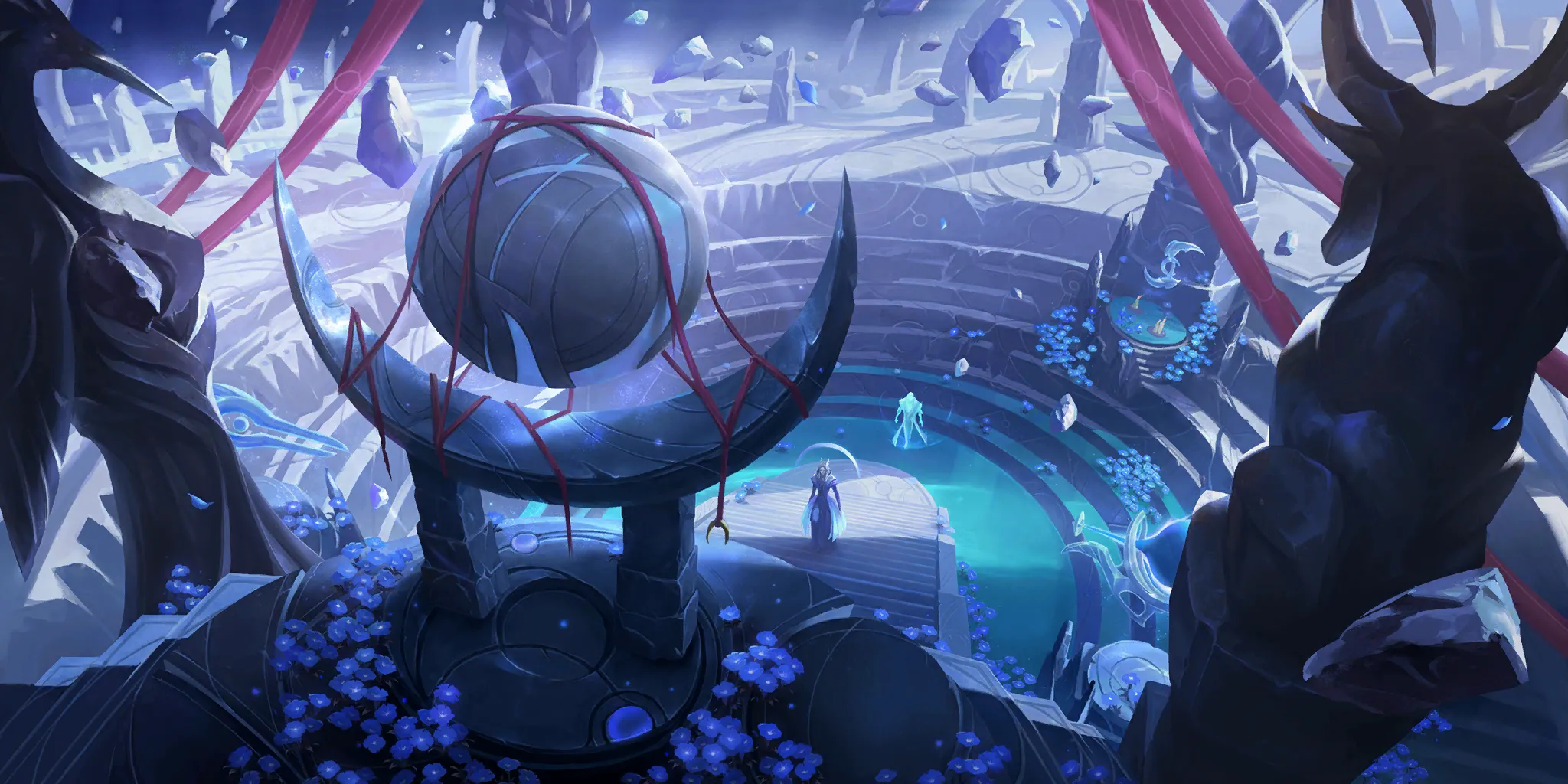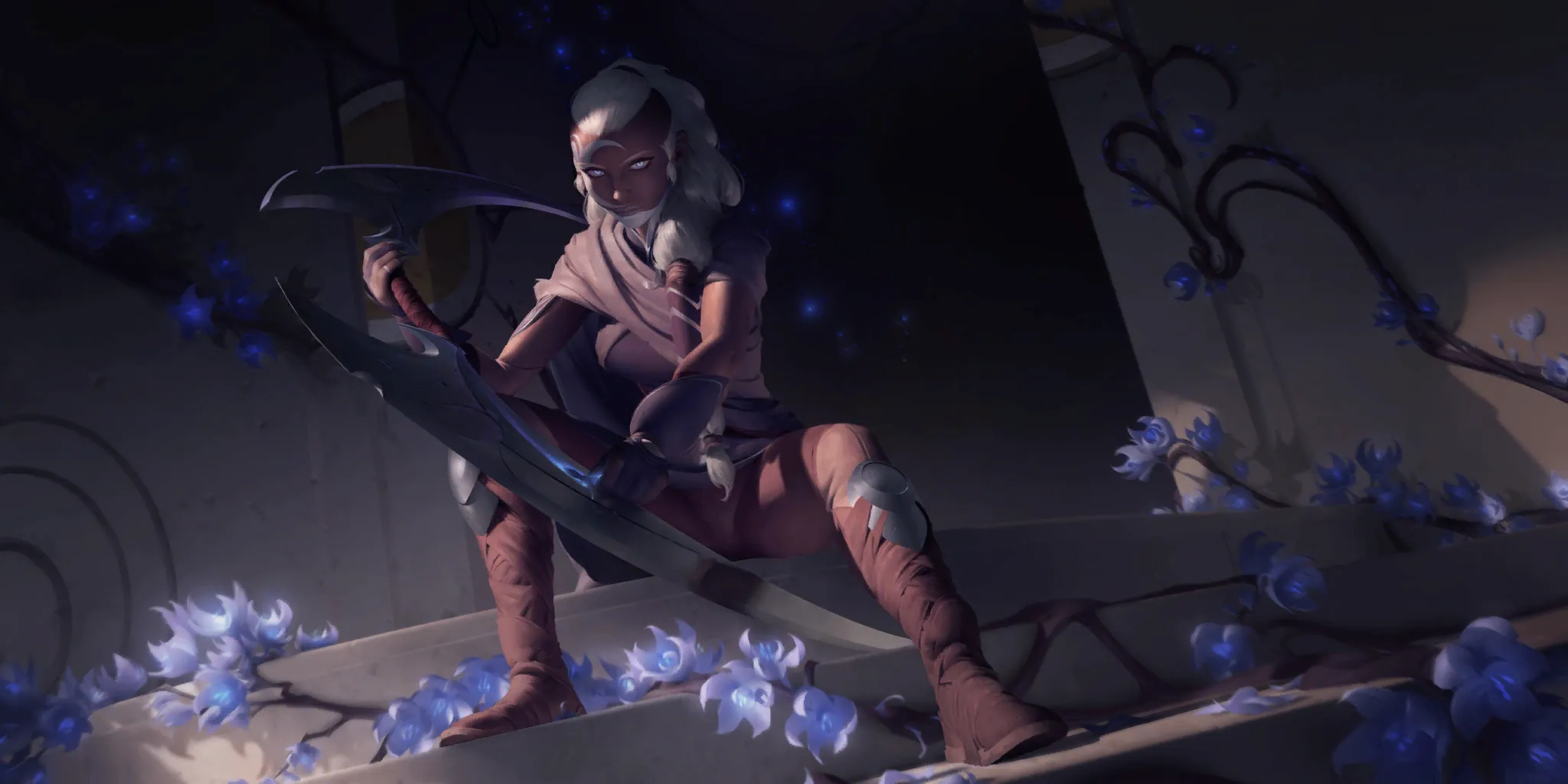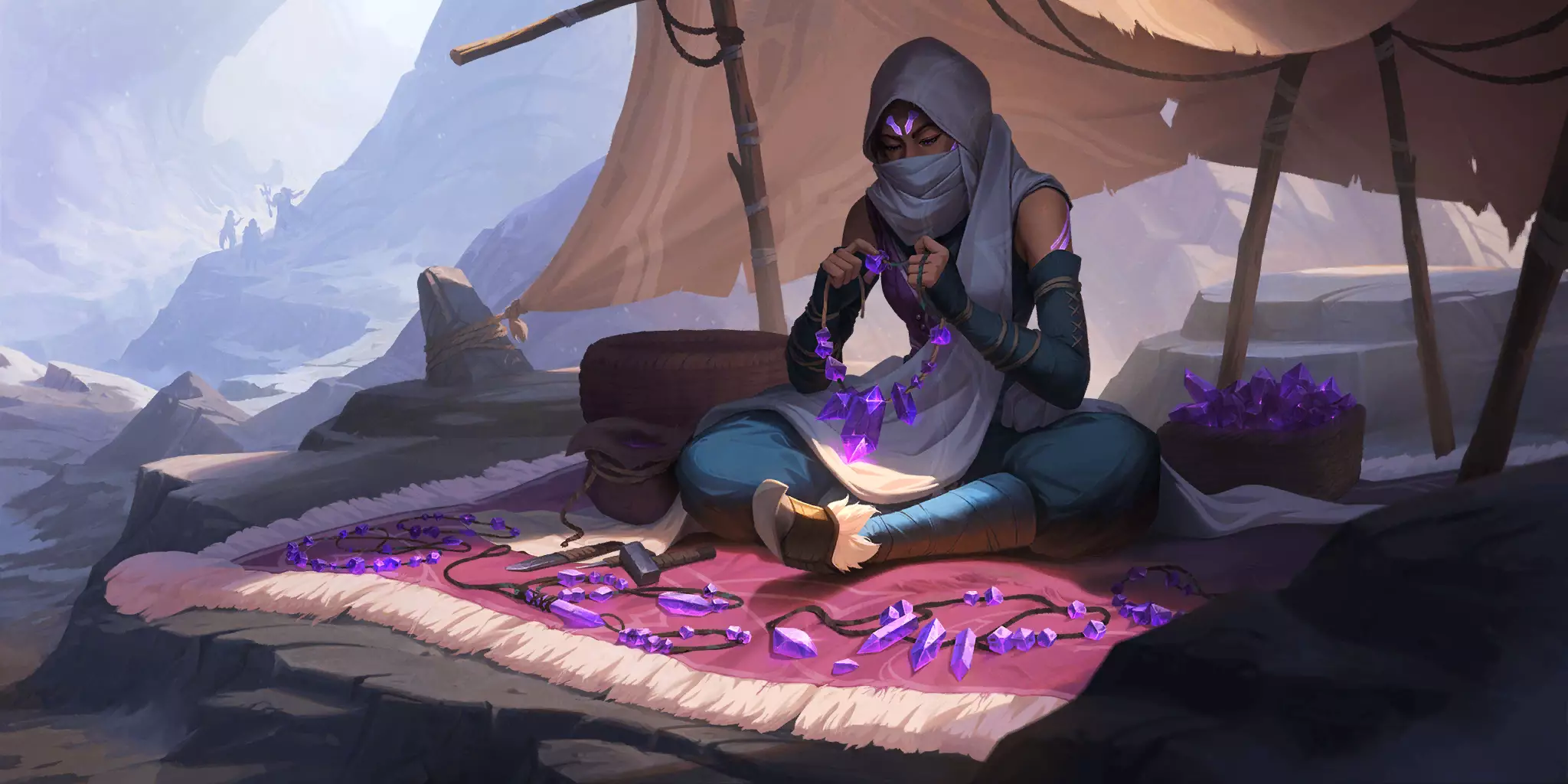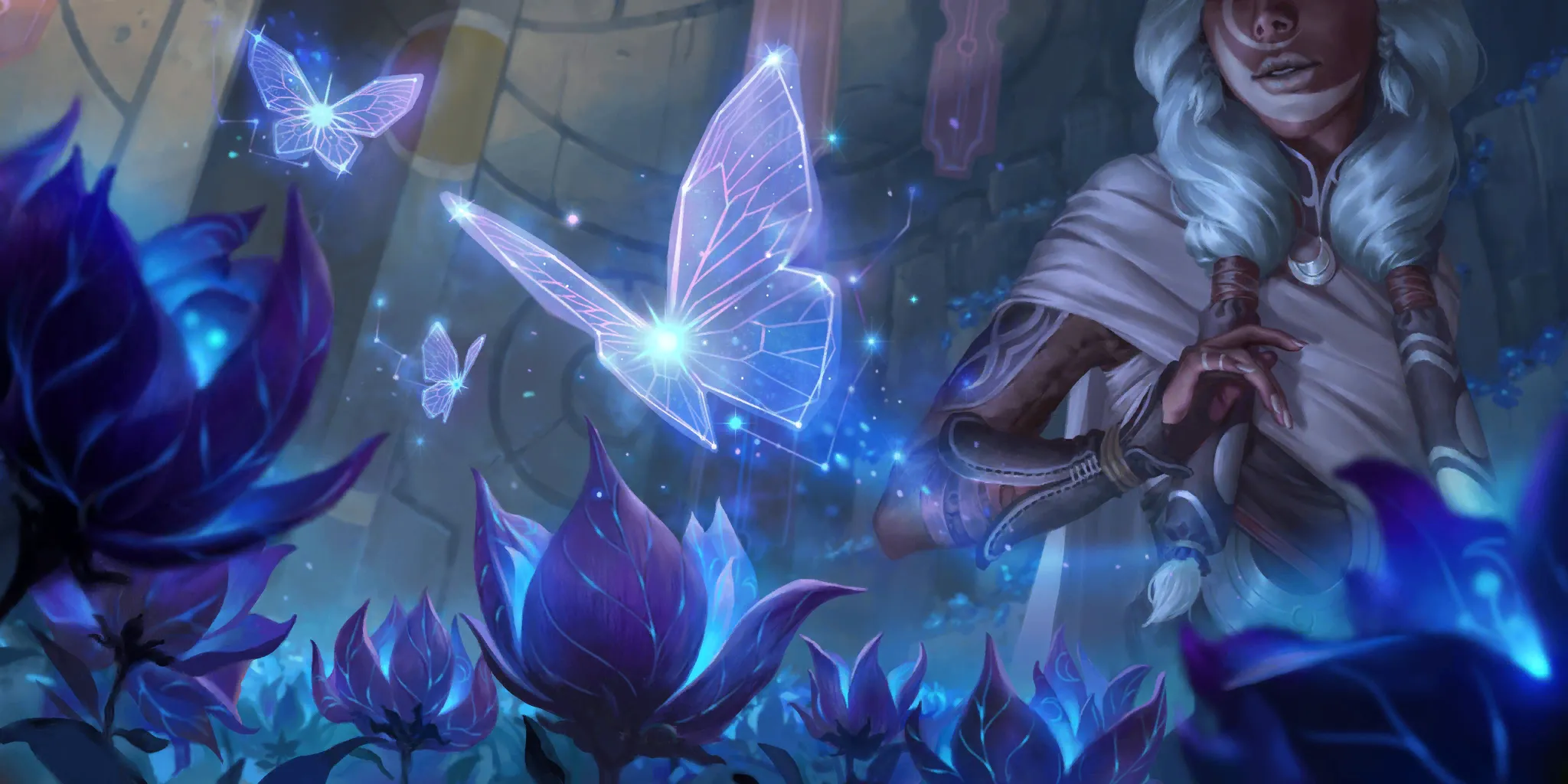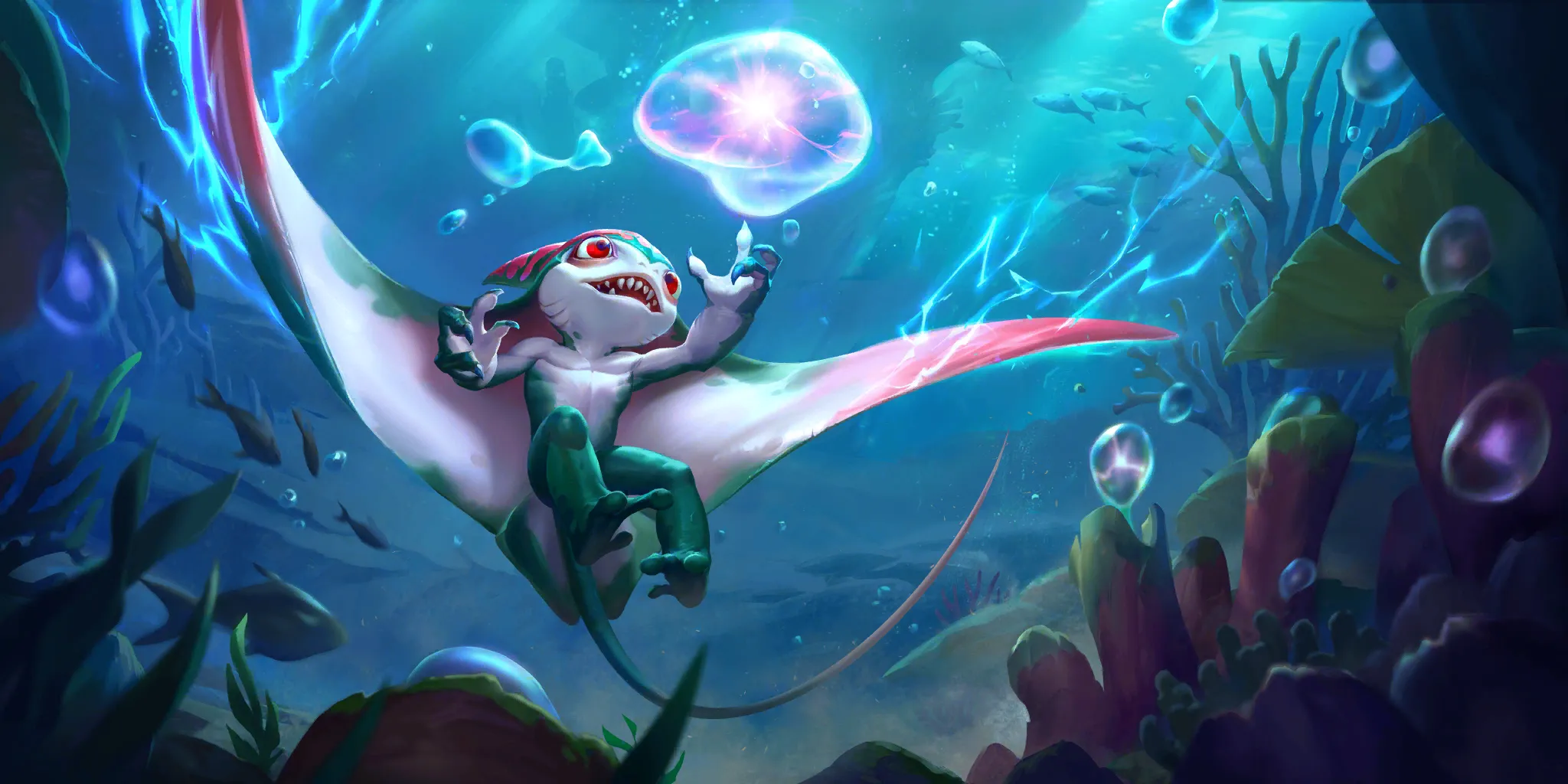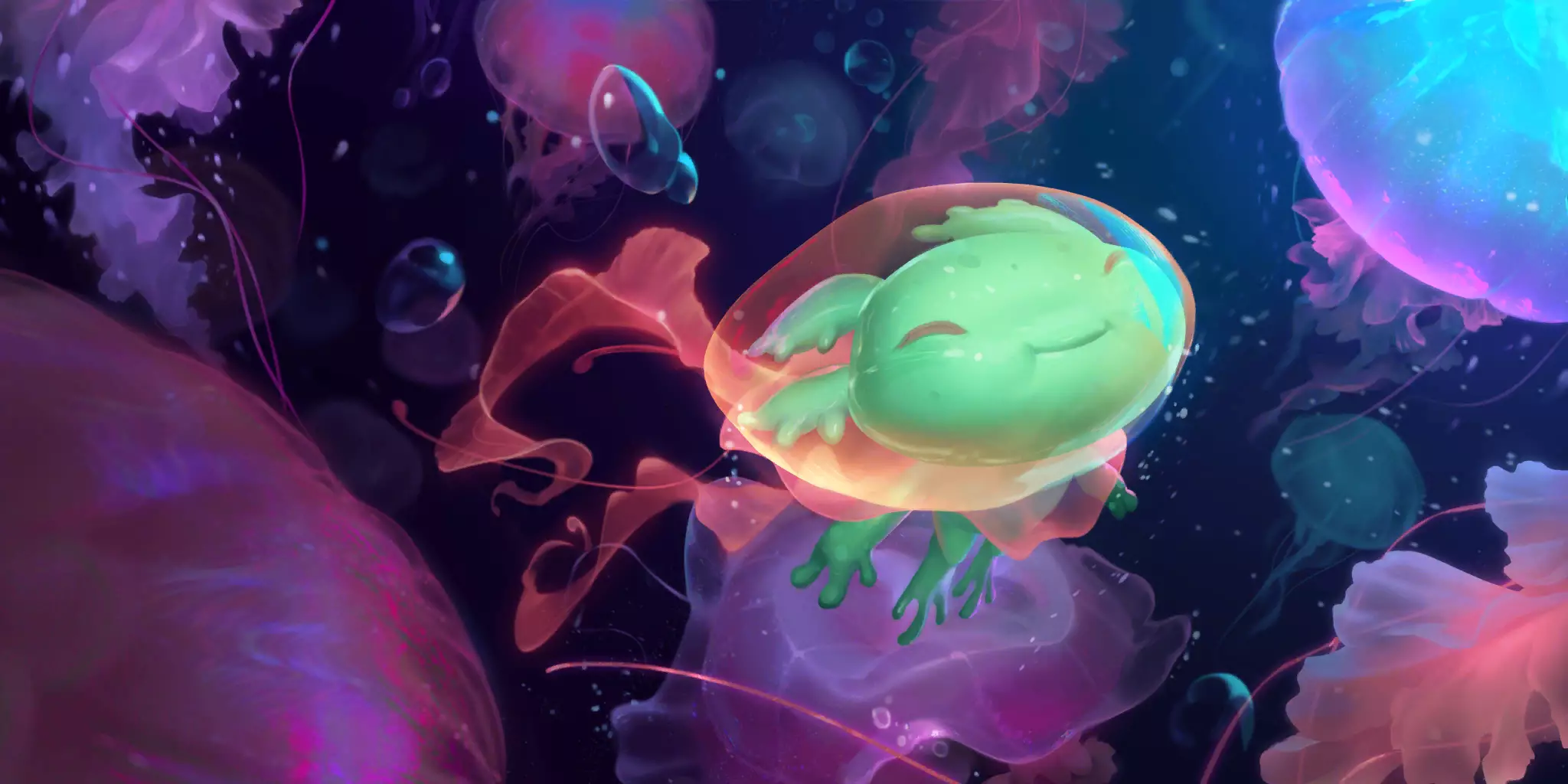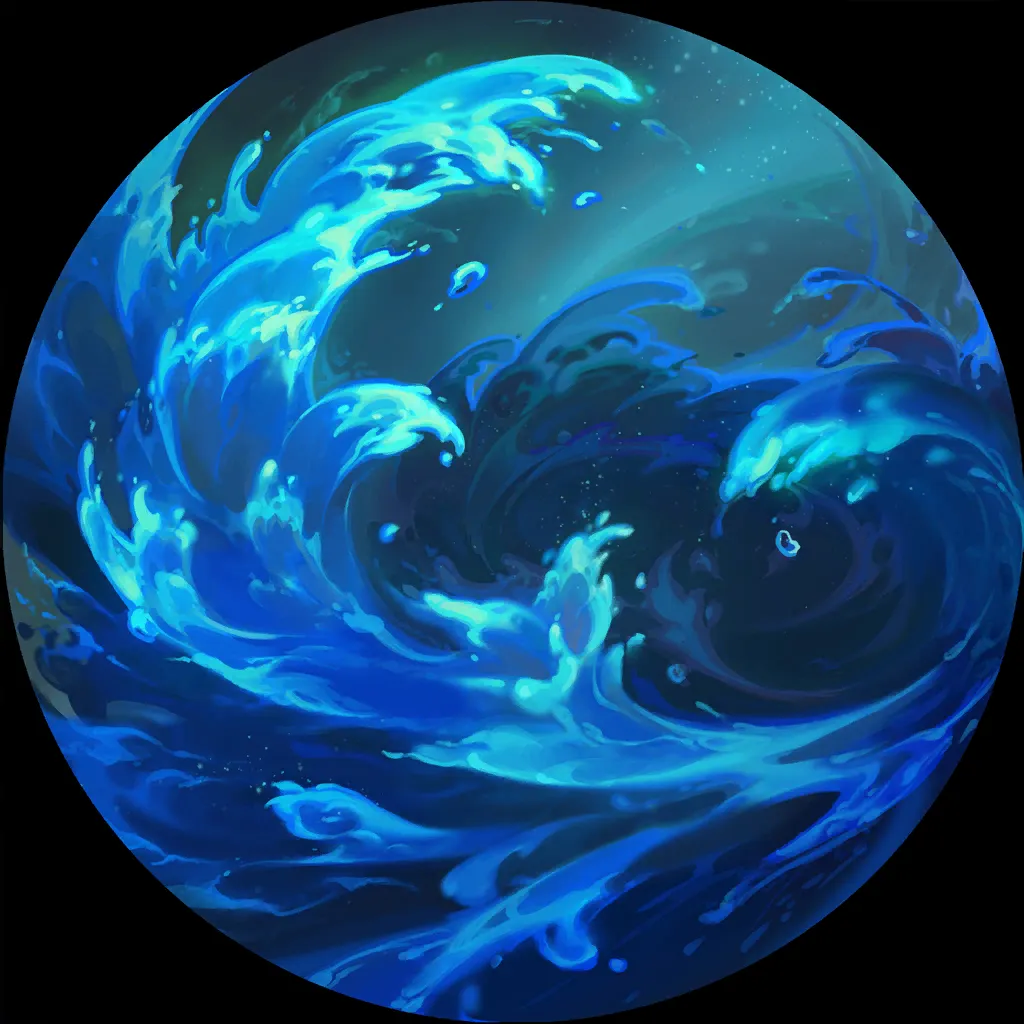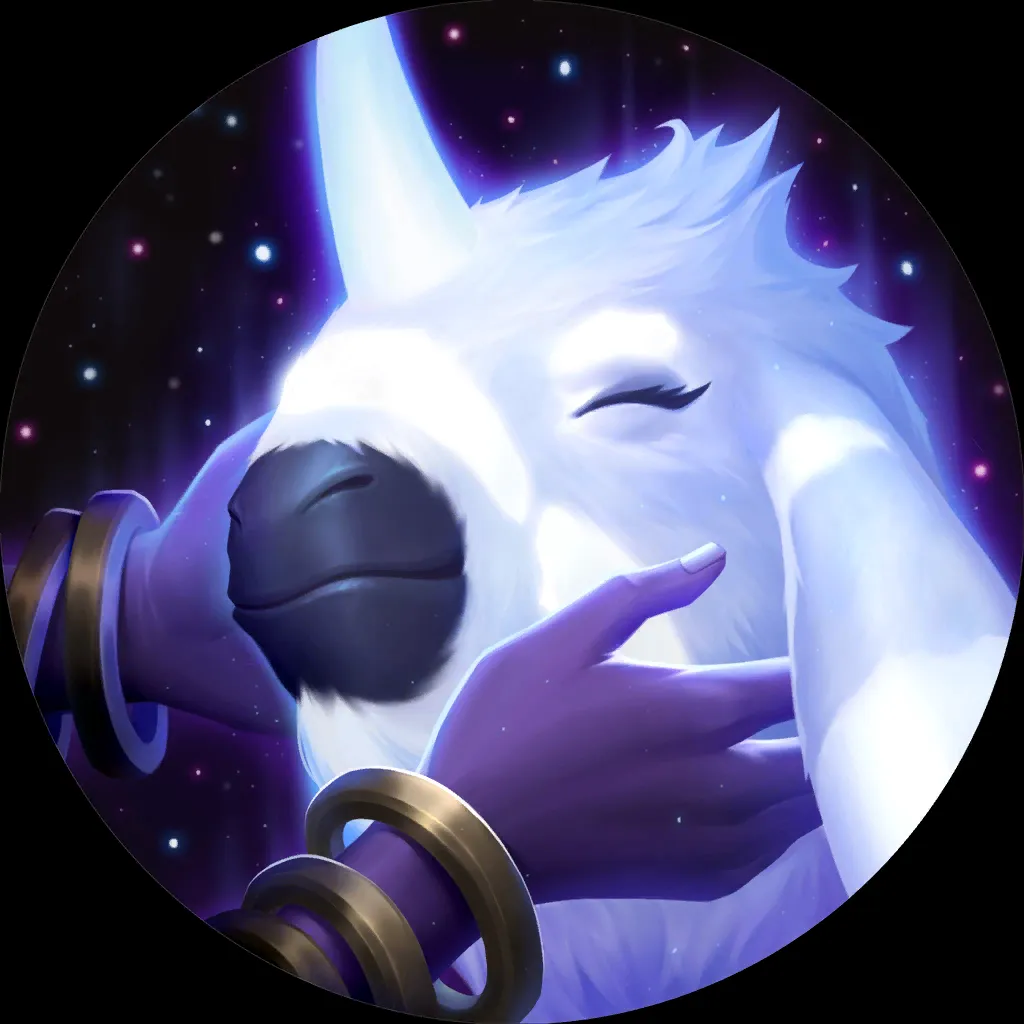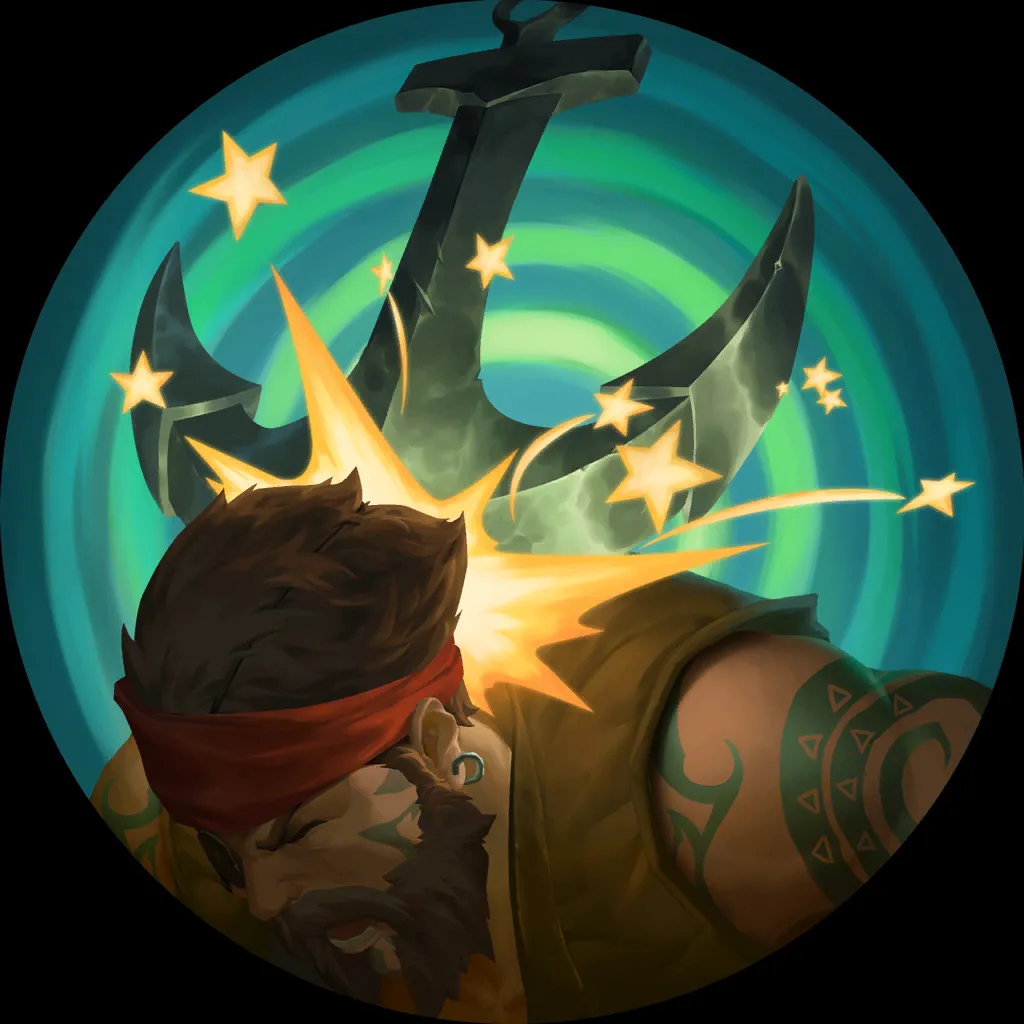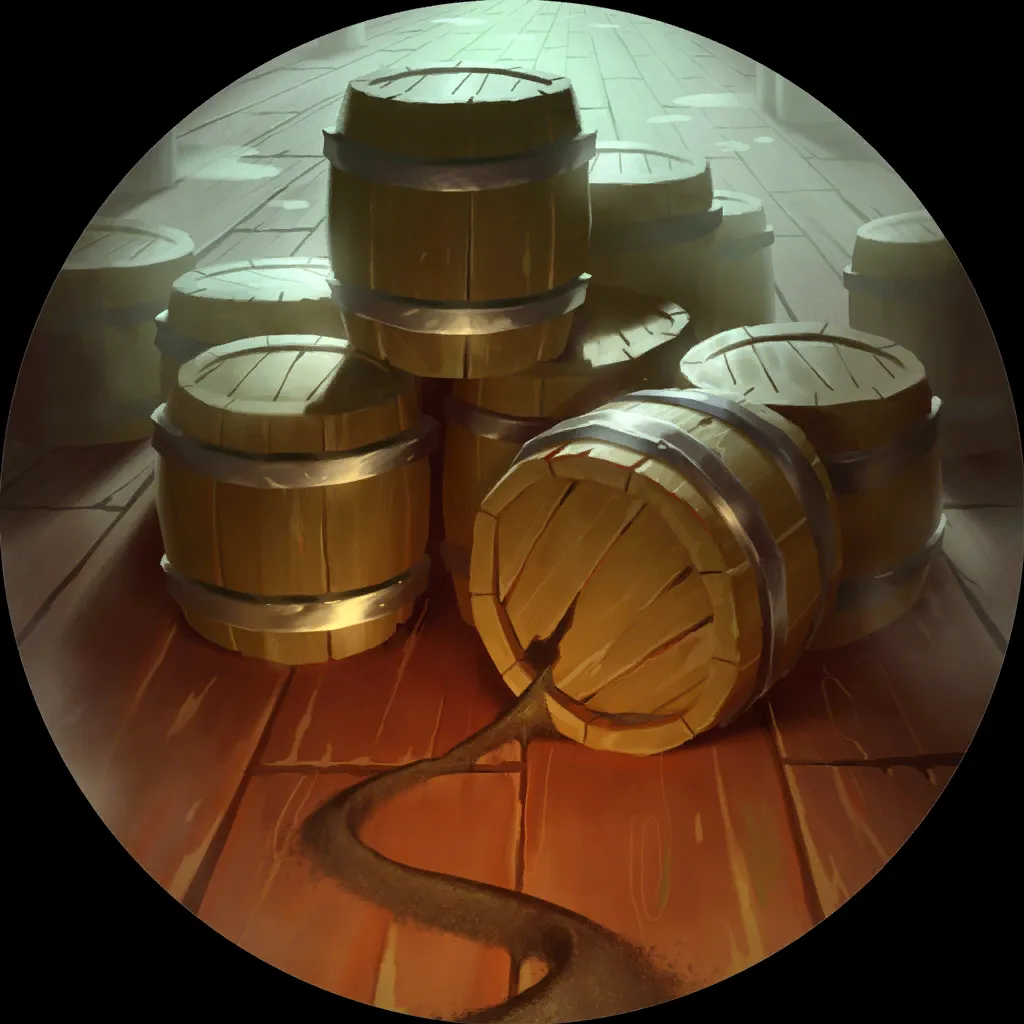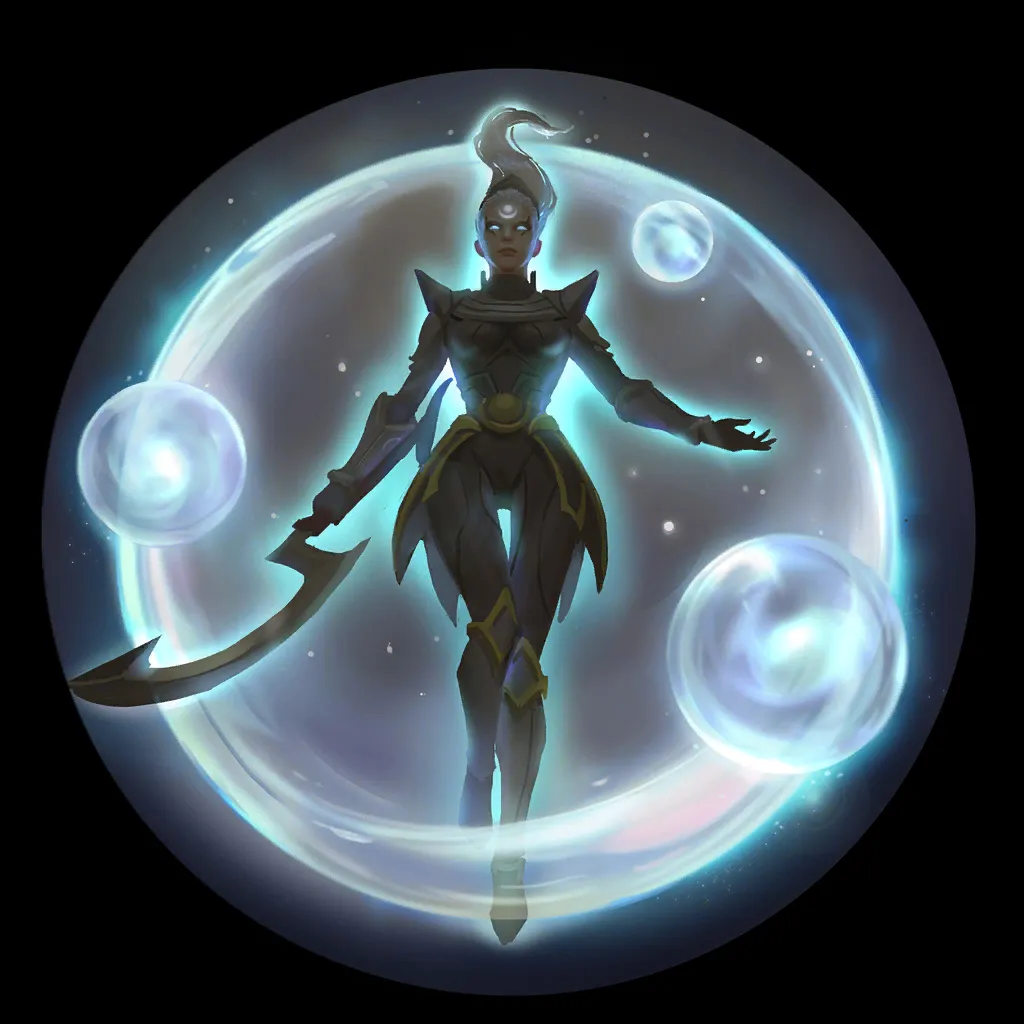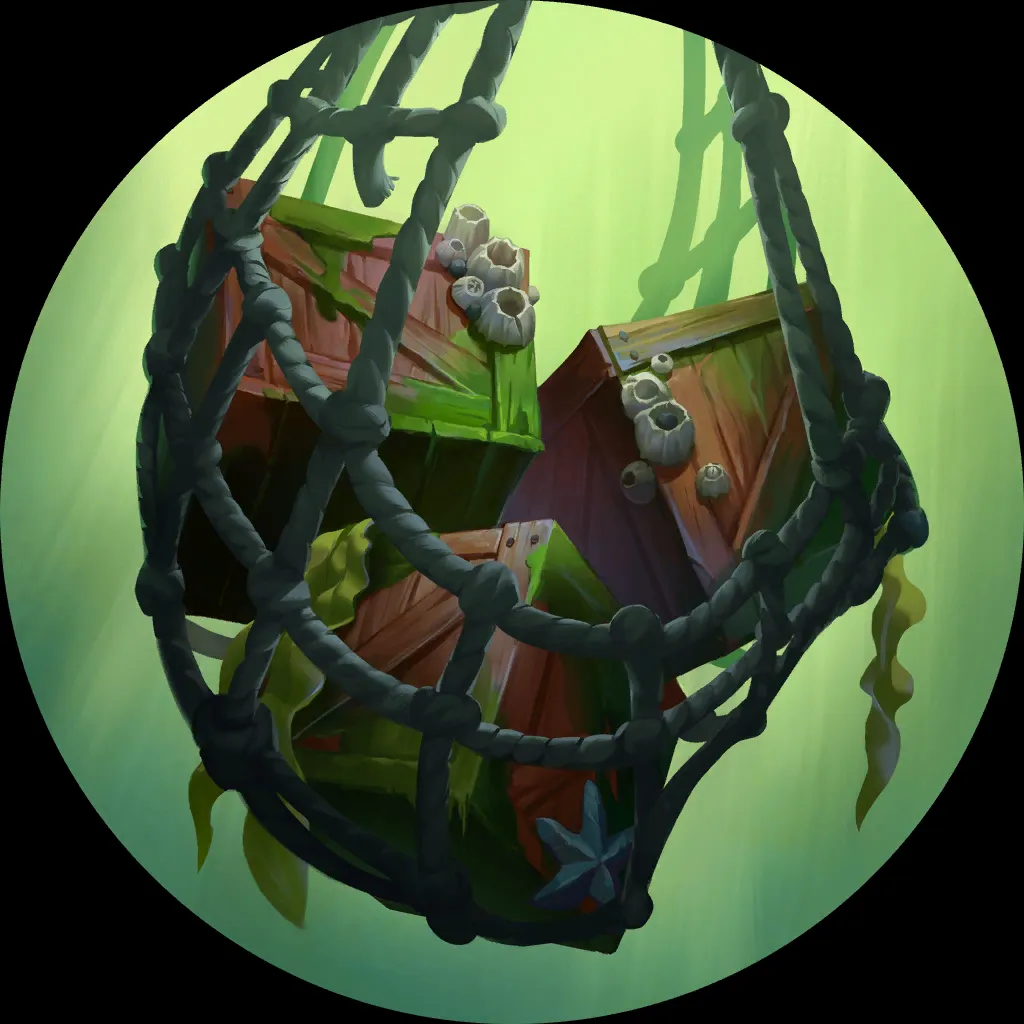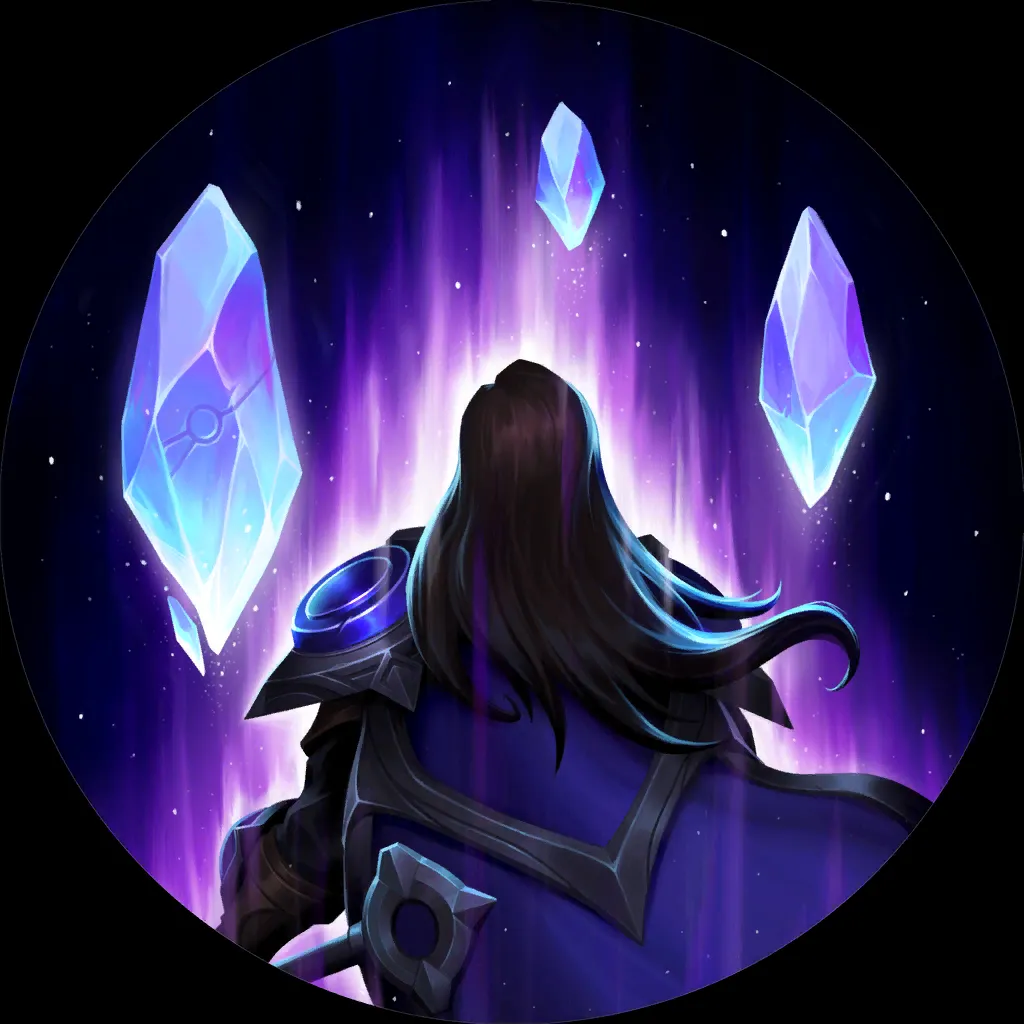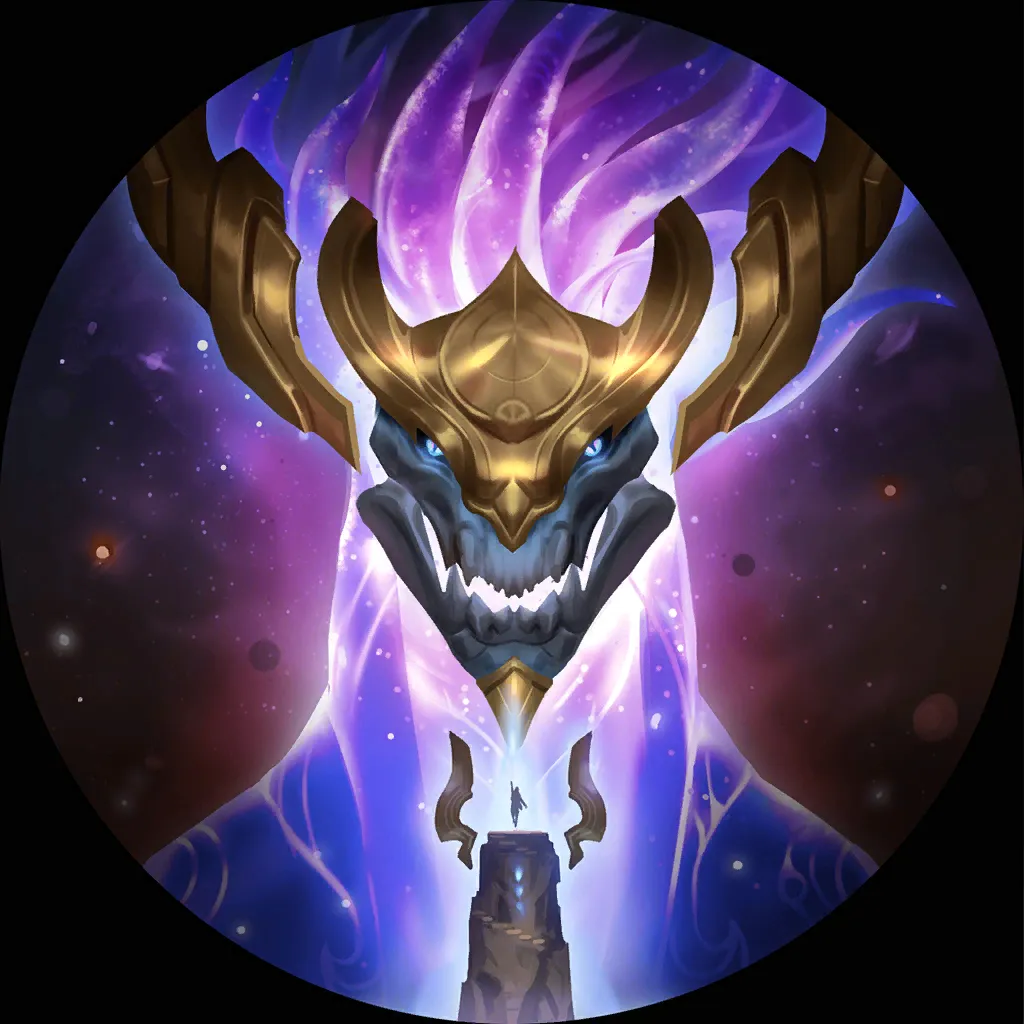 I decided to add it to Zoe
Aphelios
, given the synergy: Zoe
either puts some early-game pressure which can create spells, or later in the game can become an elusive threat pumped up by Gemcrafter. Aphelios
also creates spells to use with Gemcrafter, and is just an overall great card.
The Veiled Temple
is quite an old landmark, included here to help get those big rounds with Aphelios or multiple spells going, and the Temple can also start buffing up some of your Elusive threats as it gets going.
Speaking of Elusive threats, there's Sparklefly
, Zap Sprayfin
, and Wiggly Burblefish
who can get huge if buffed by Temple or Gemcrafter. Finally, we have spells that will create even more spells to trigger Gemcrafter, Aphelios, and Temple, like Line 'Em Up
, Ebb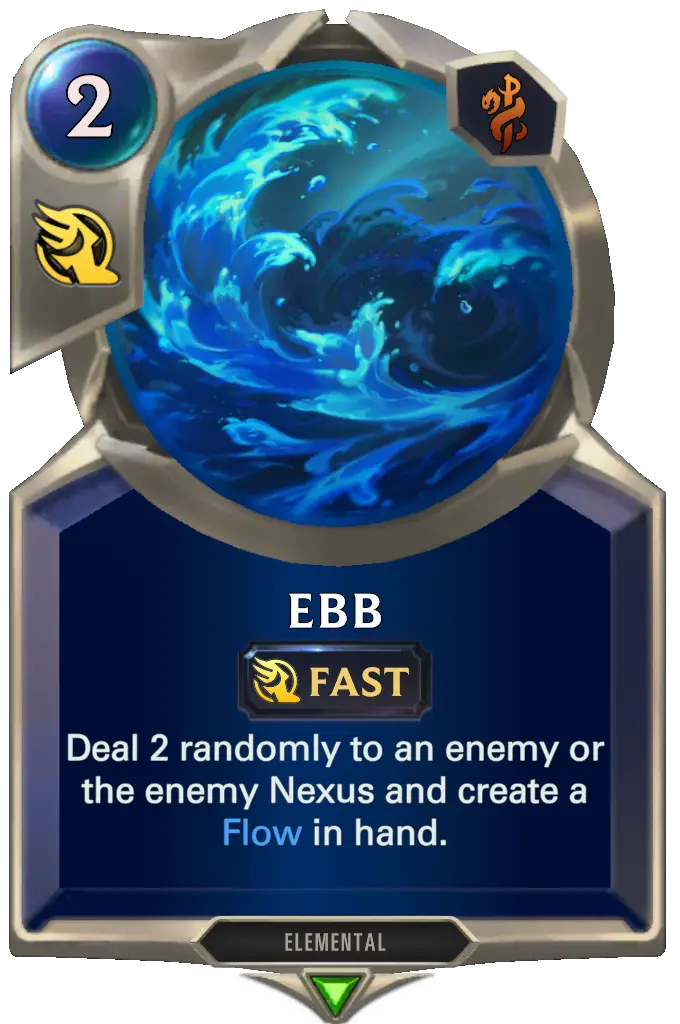 , and a copy of Shards of the Mountain
.

Overall, I think Gemcrafter might be decent enough to slot into several decks (like possibly some Cultist decks, or something perhaps with Kayle
or Bard
). It'll be interesting to see how this one turns out.
---
Norra Bard, ft. Banana Blaster 
The last deck I want to take a look at is Norra
Bard
. 
6
0
12
22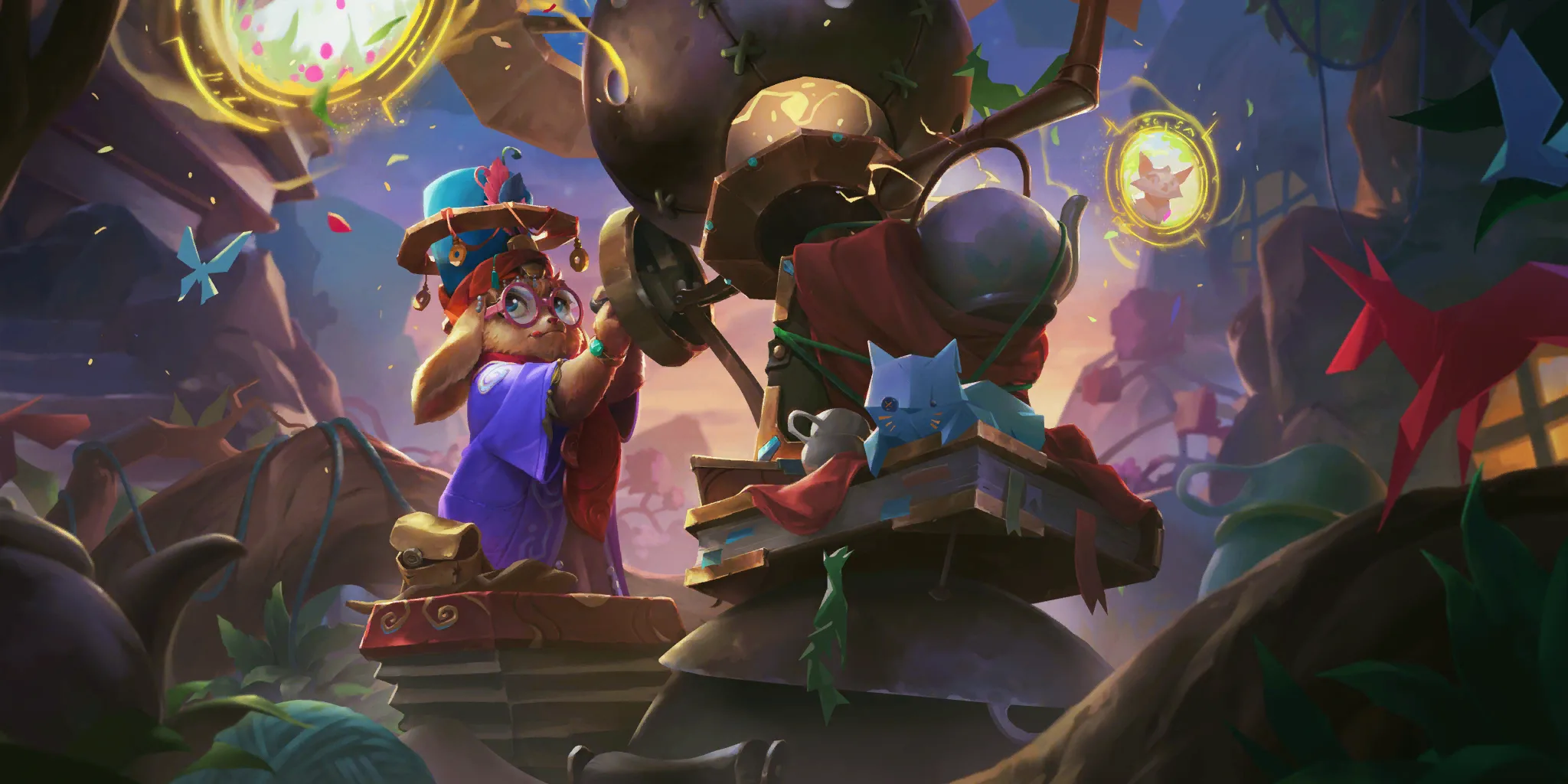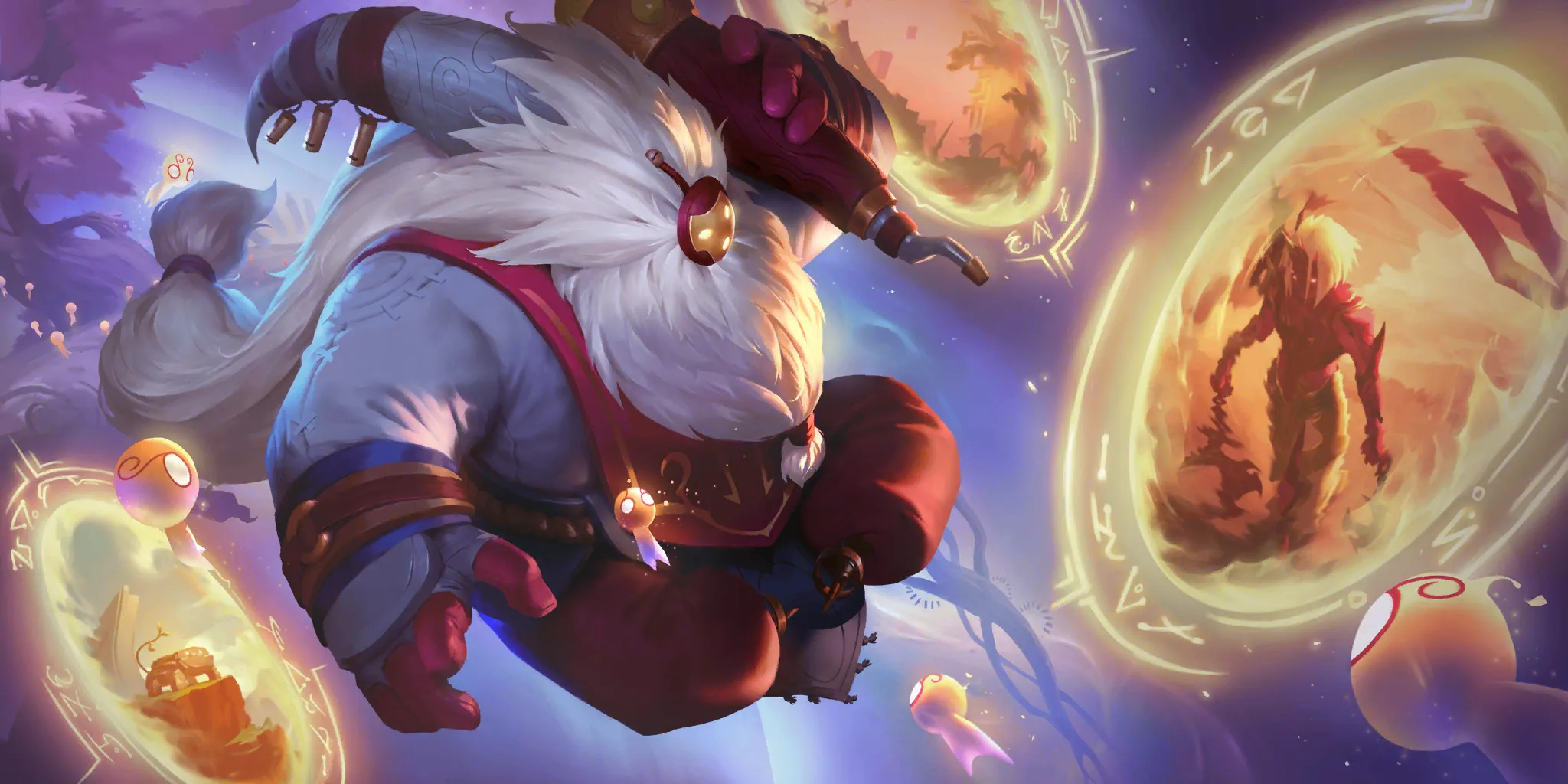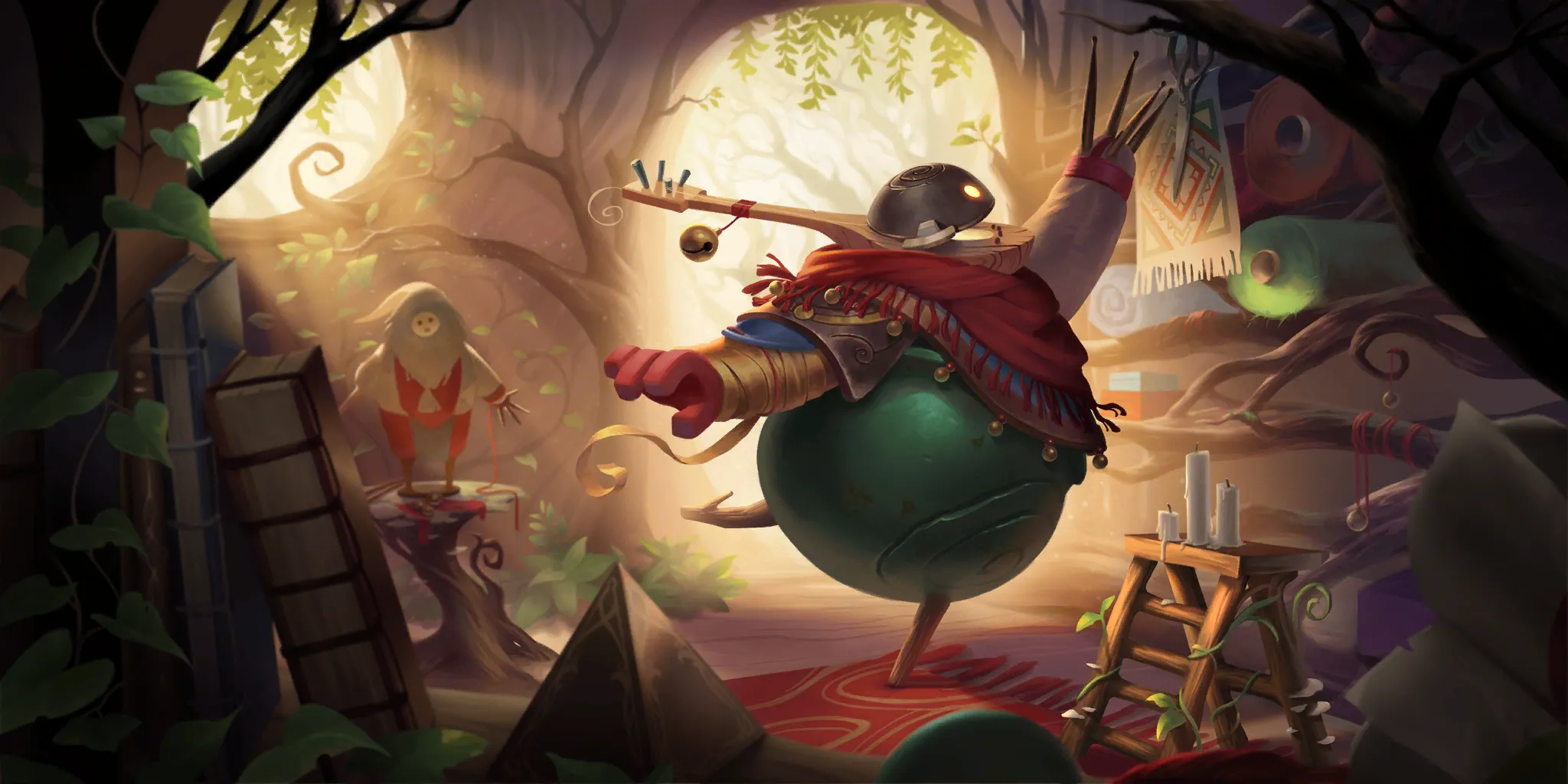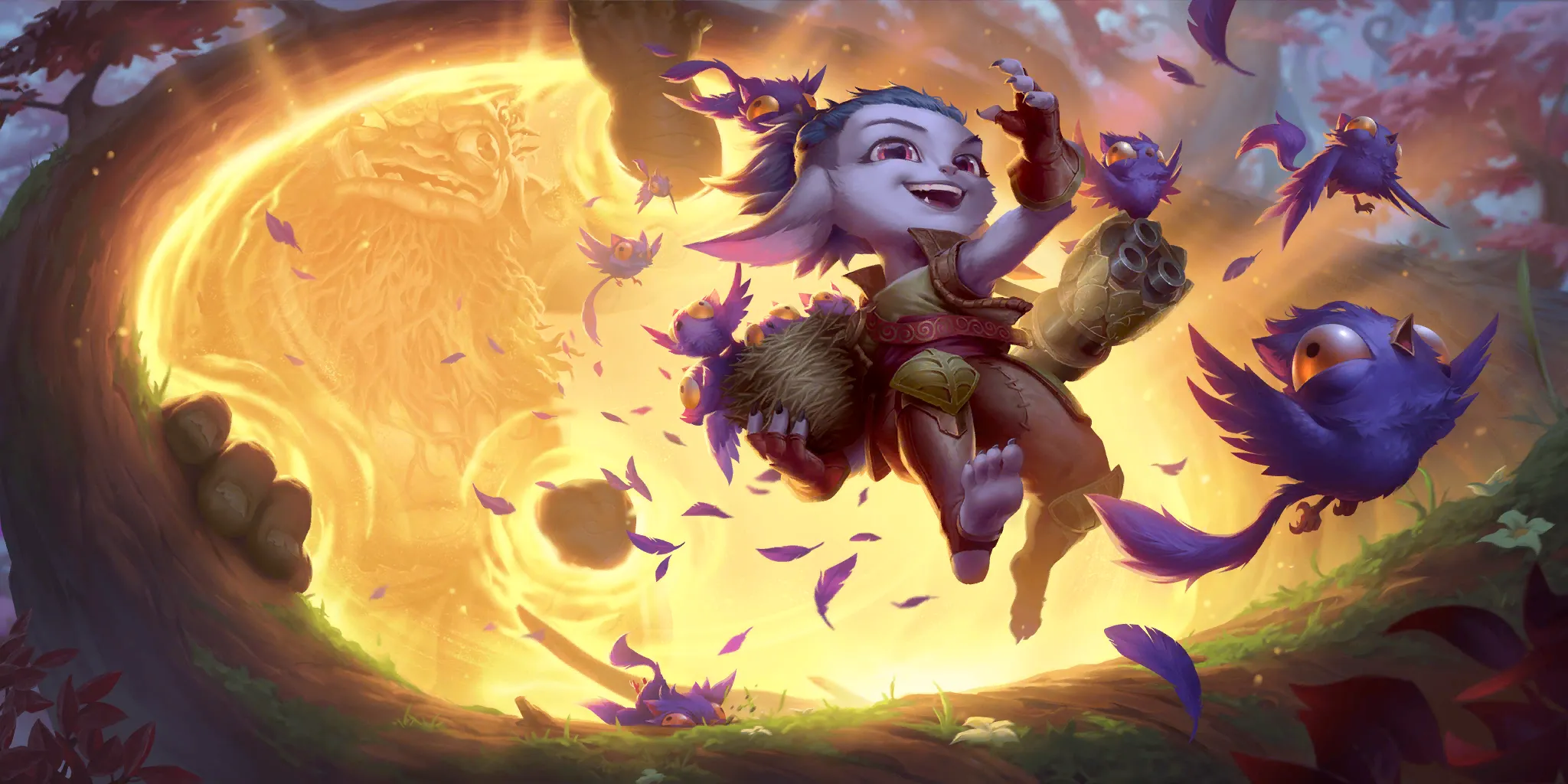 Esmus, Breath of the World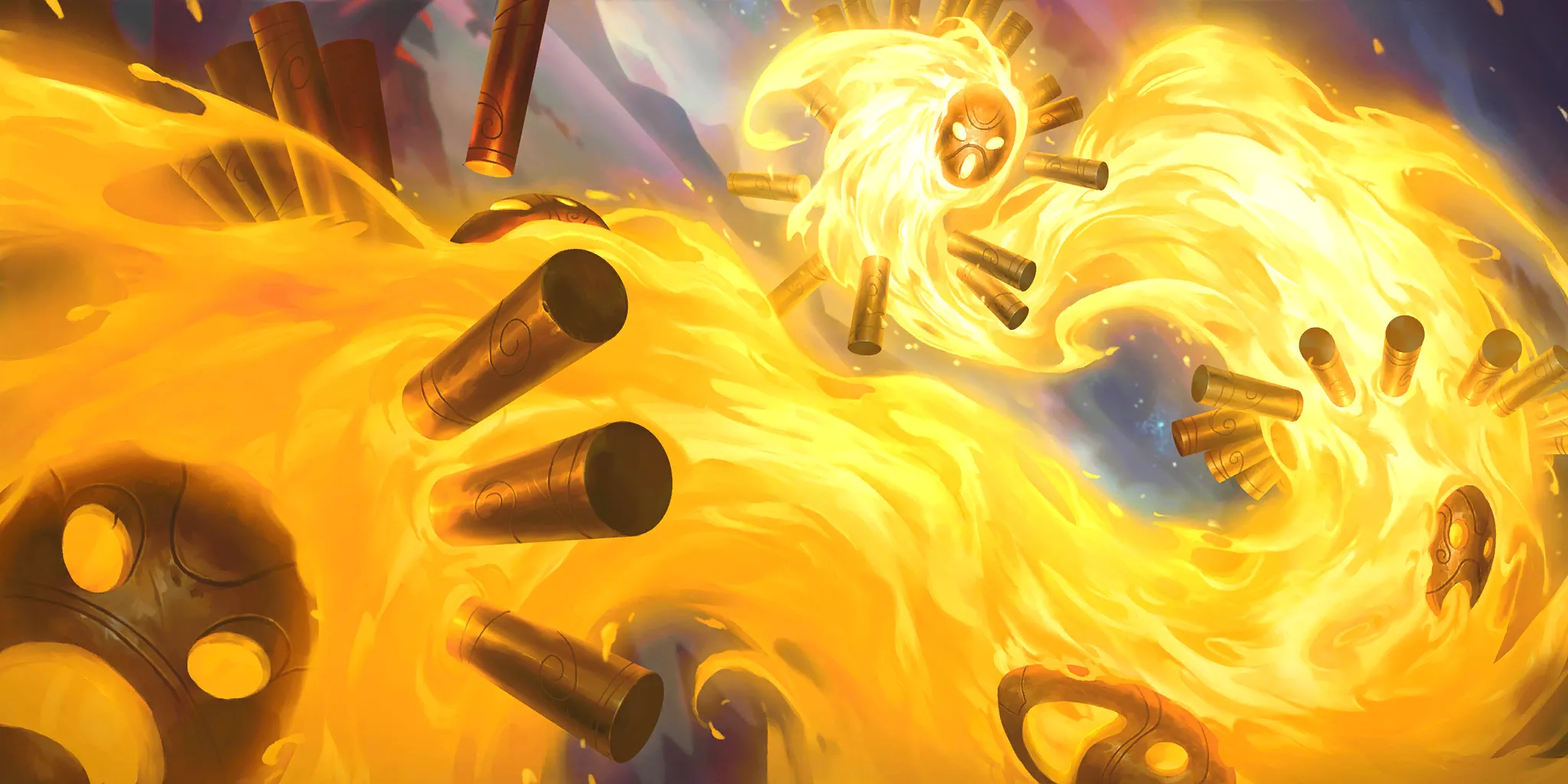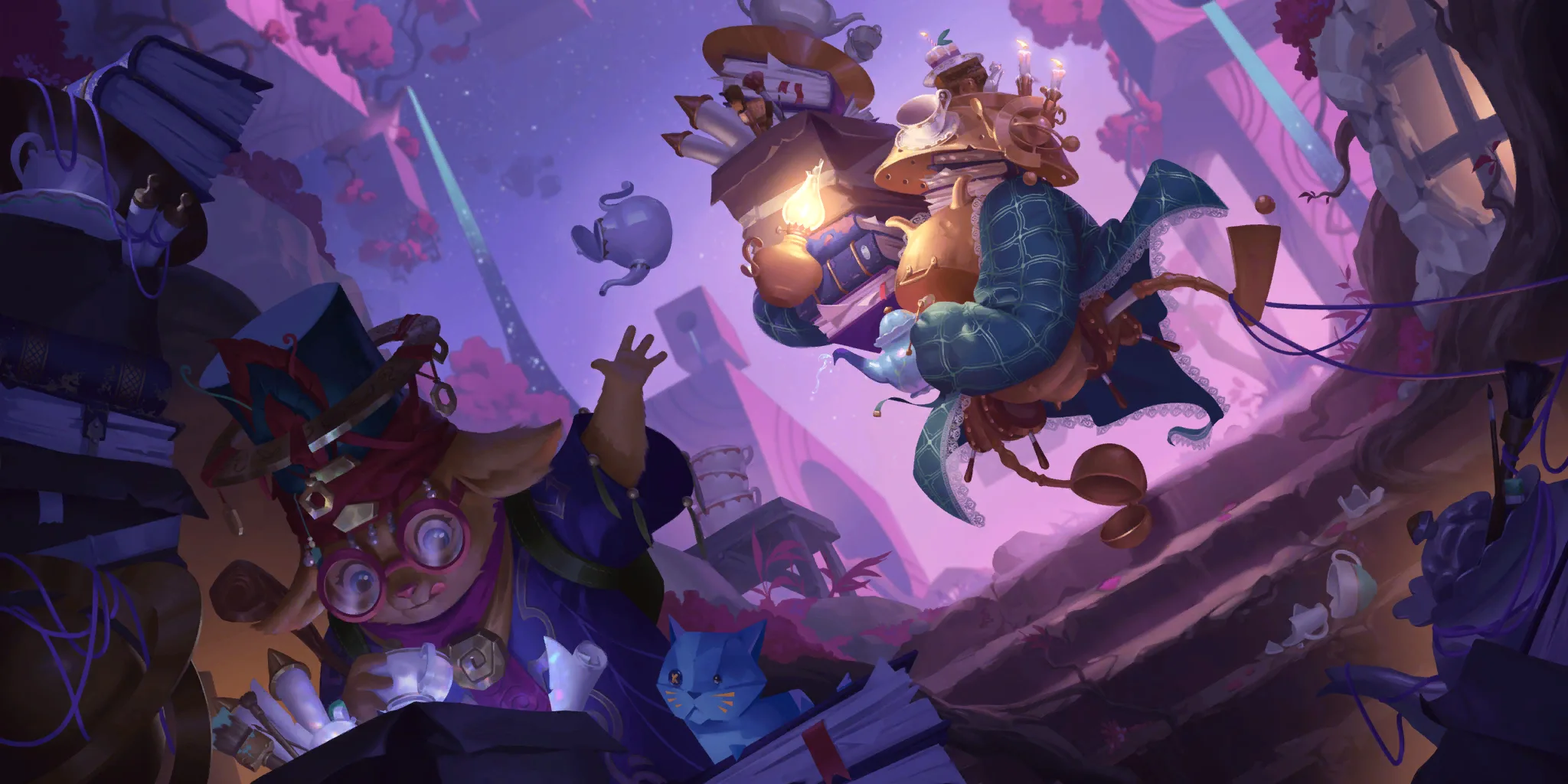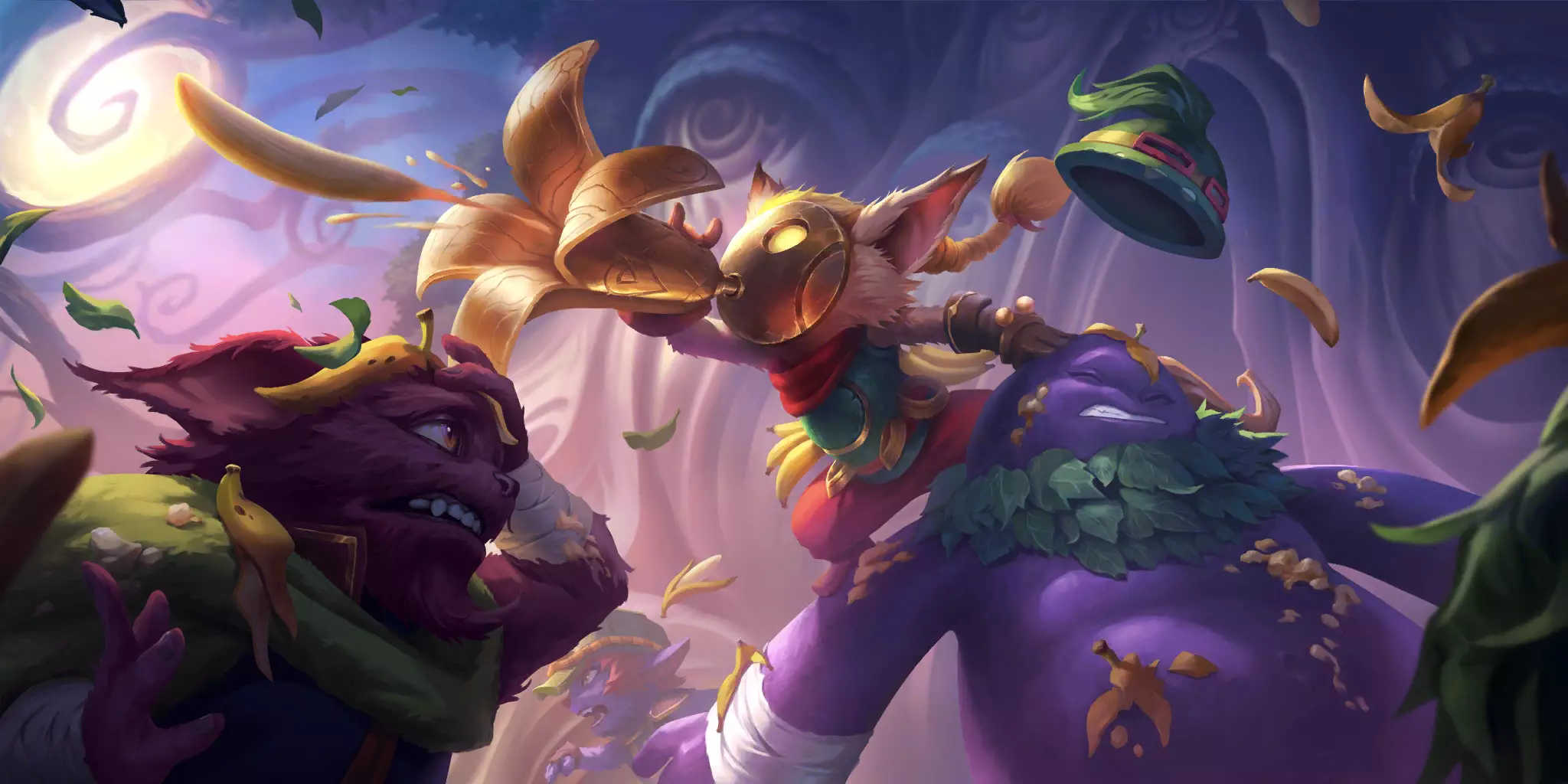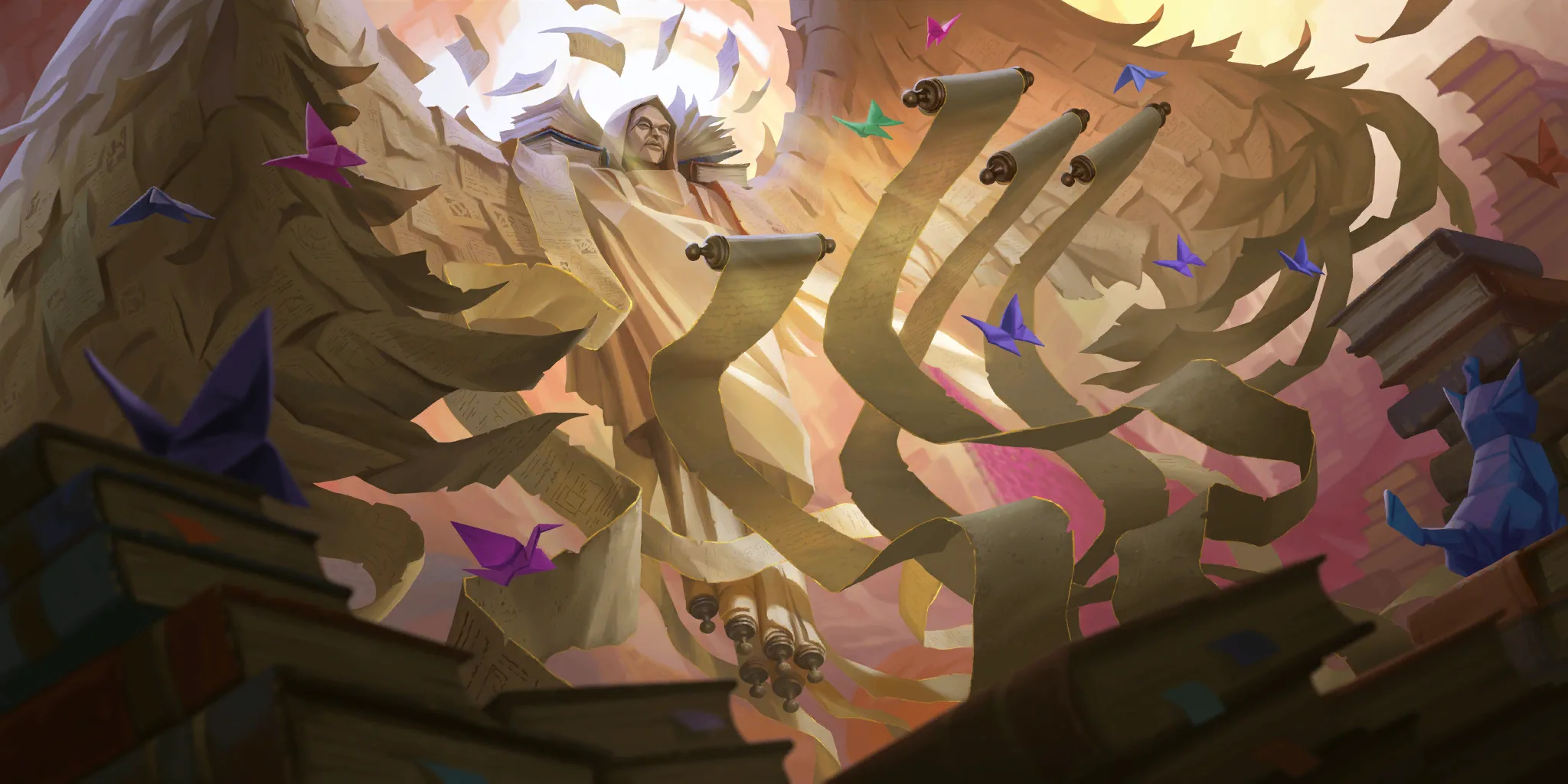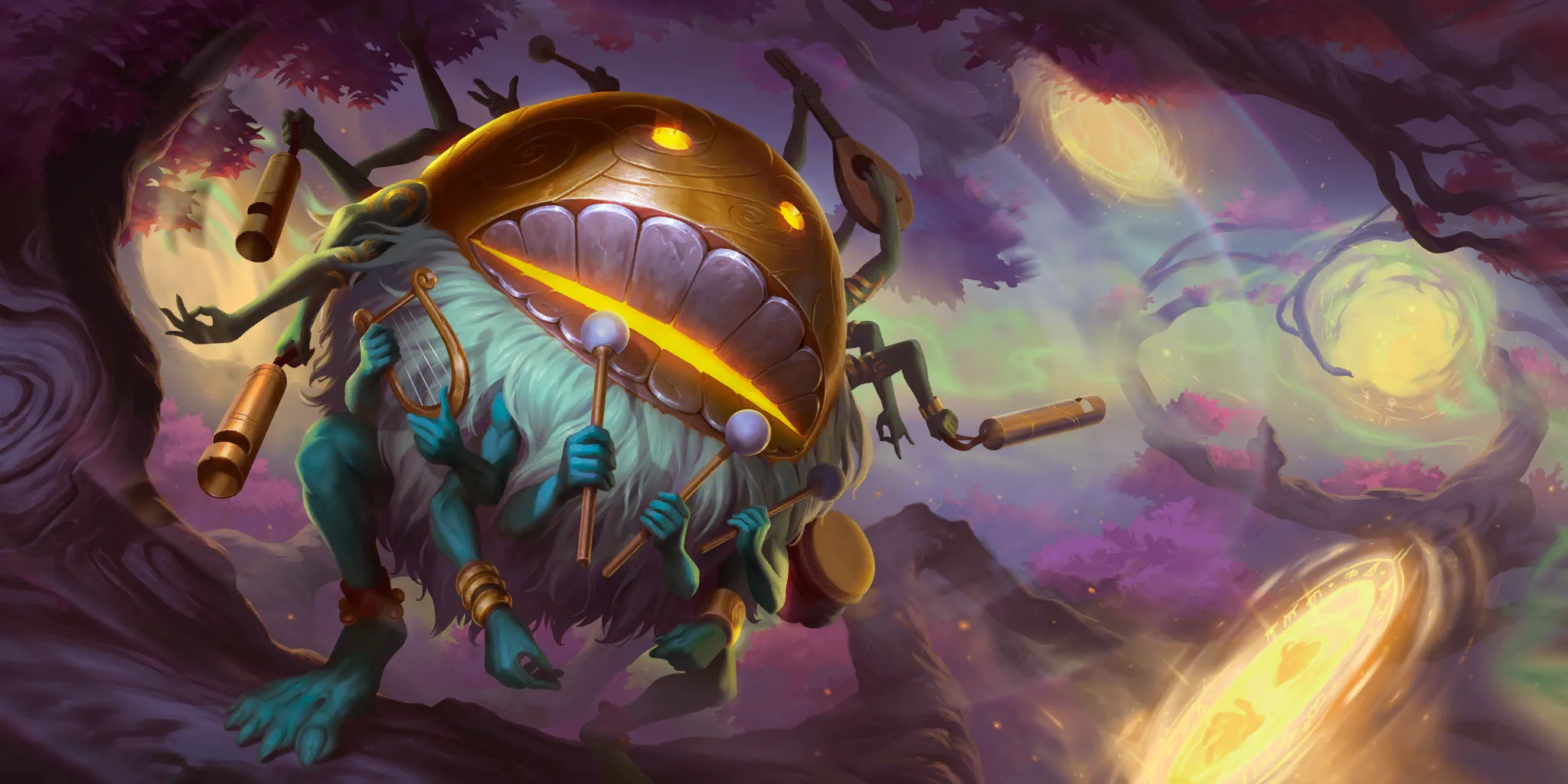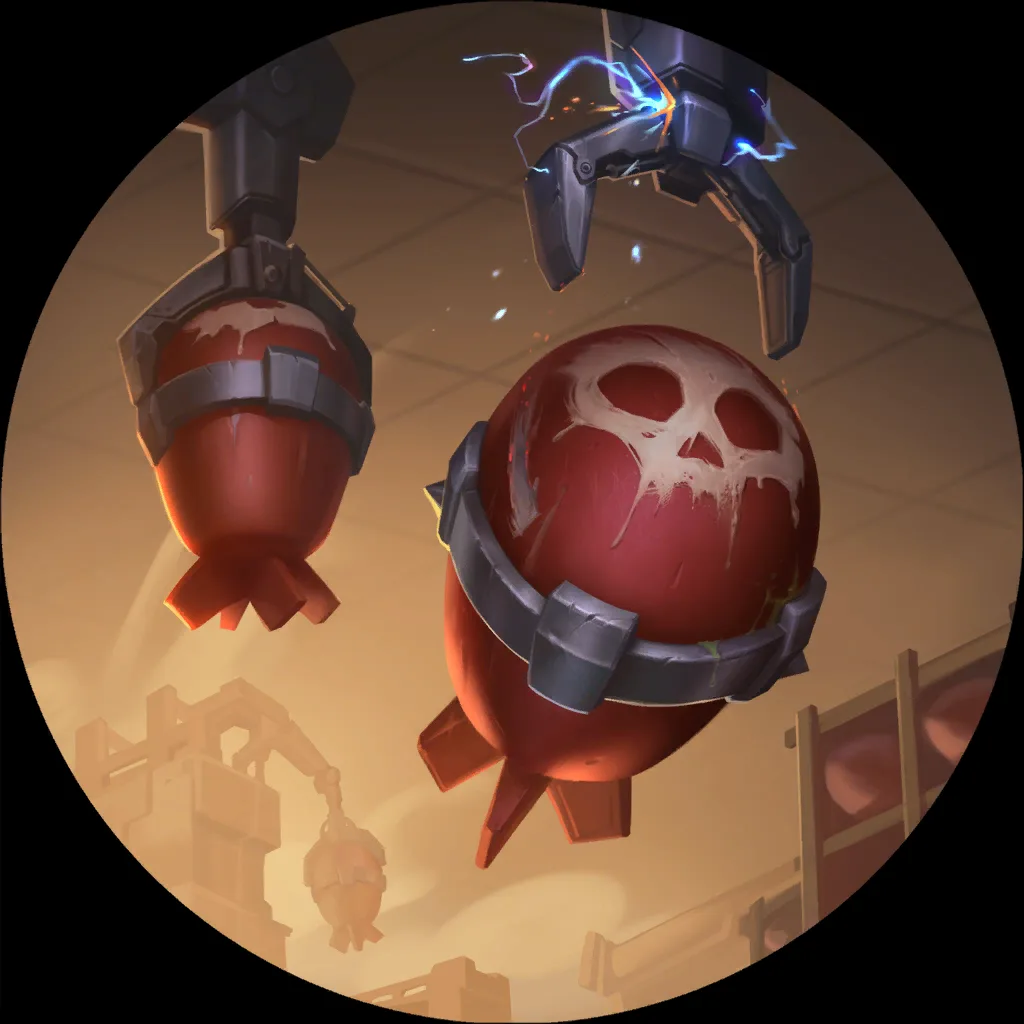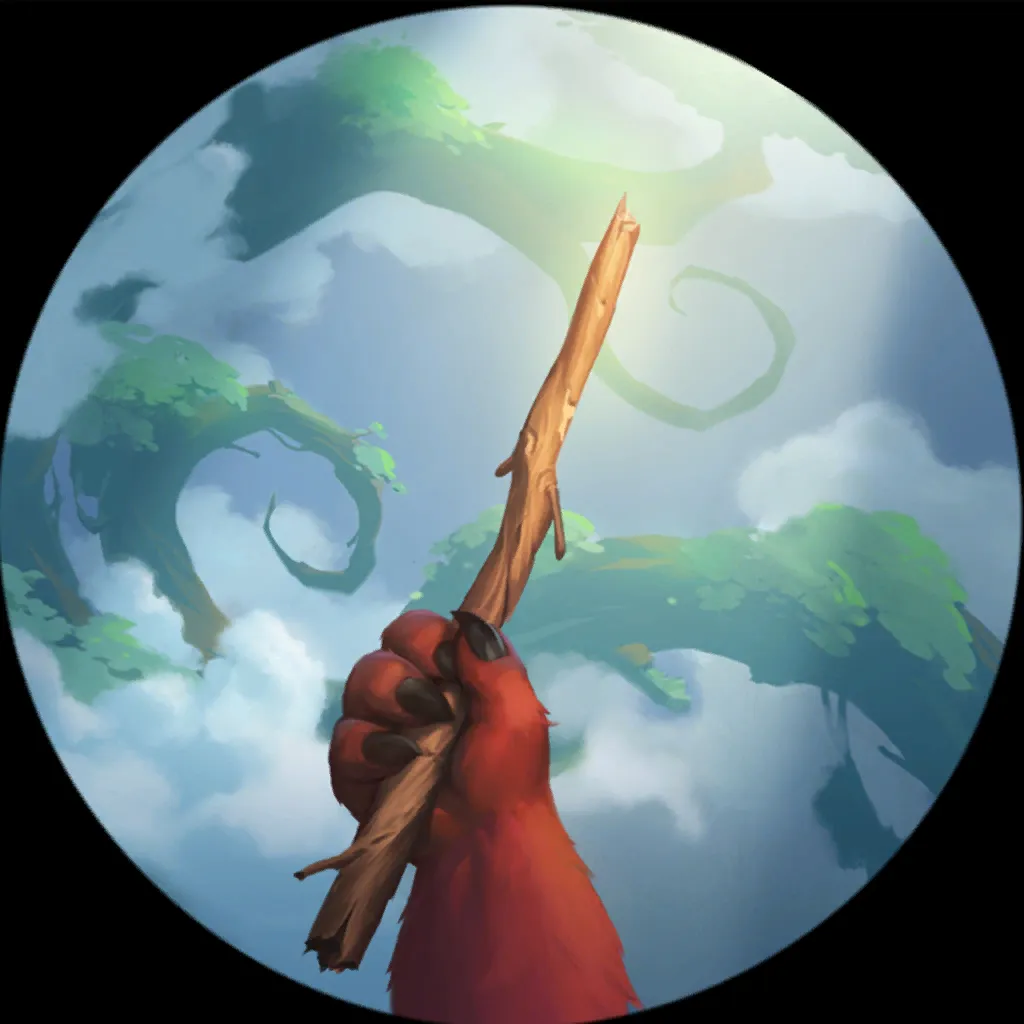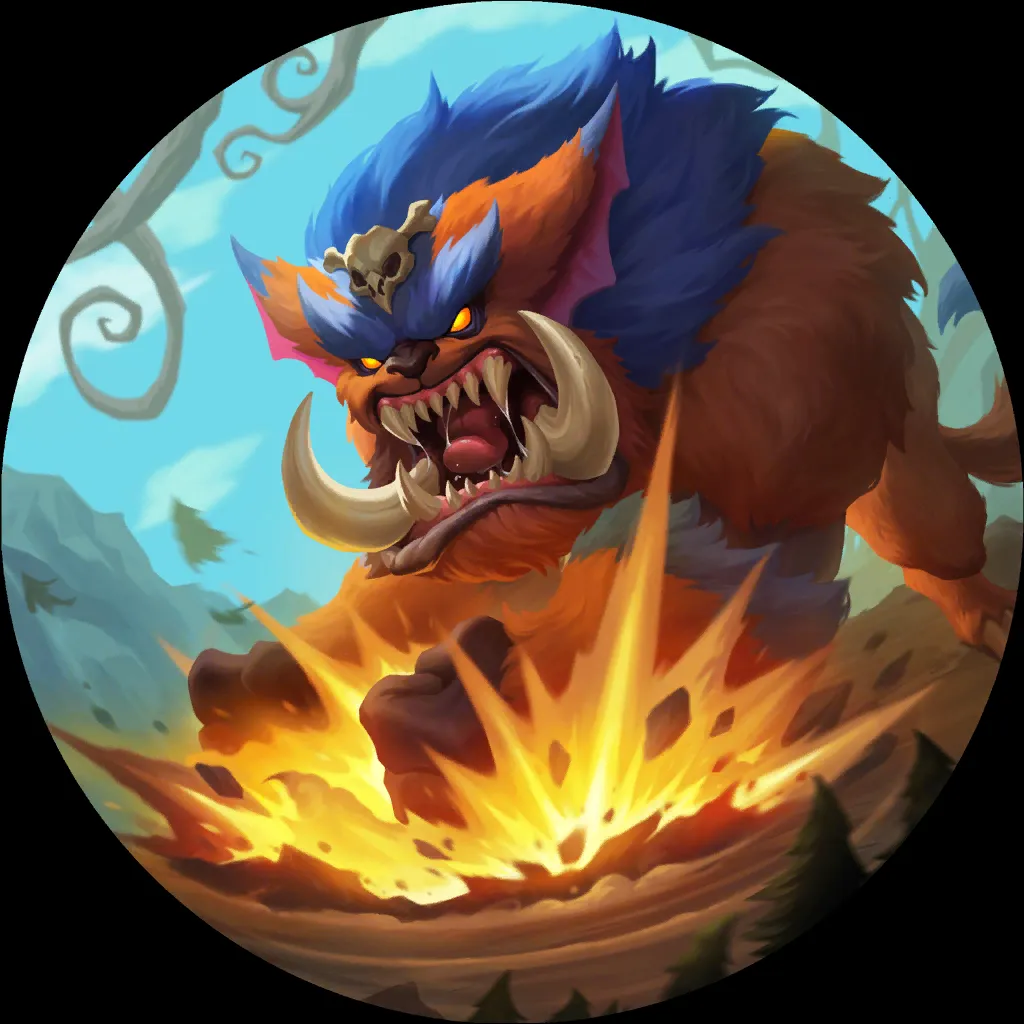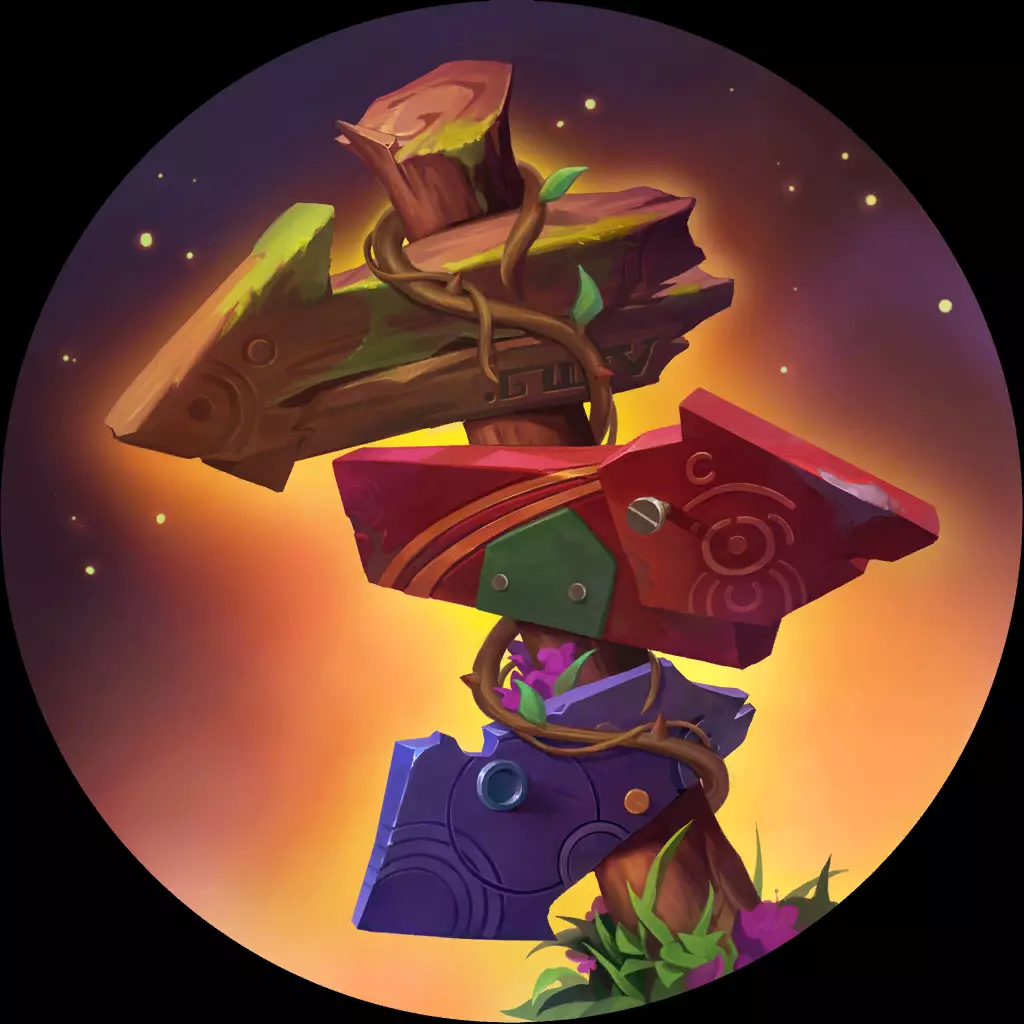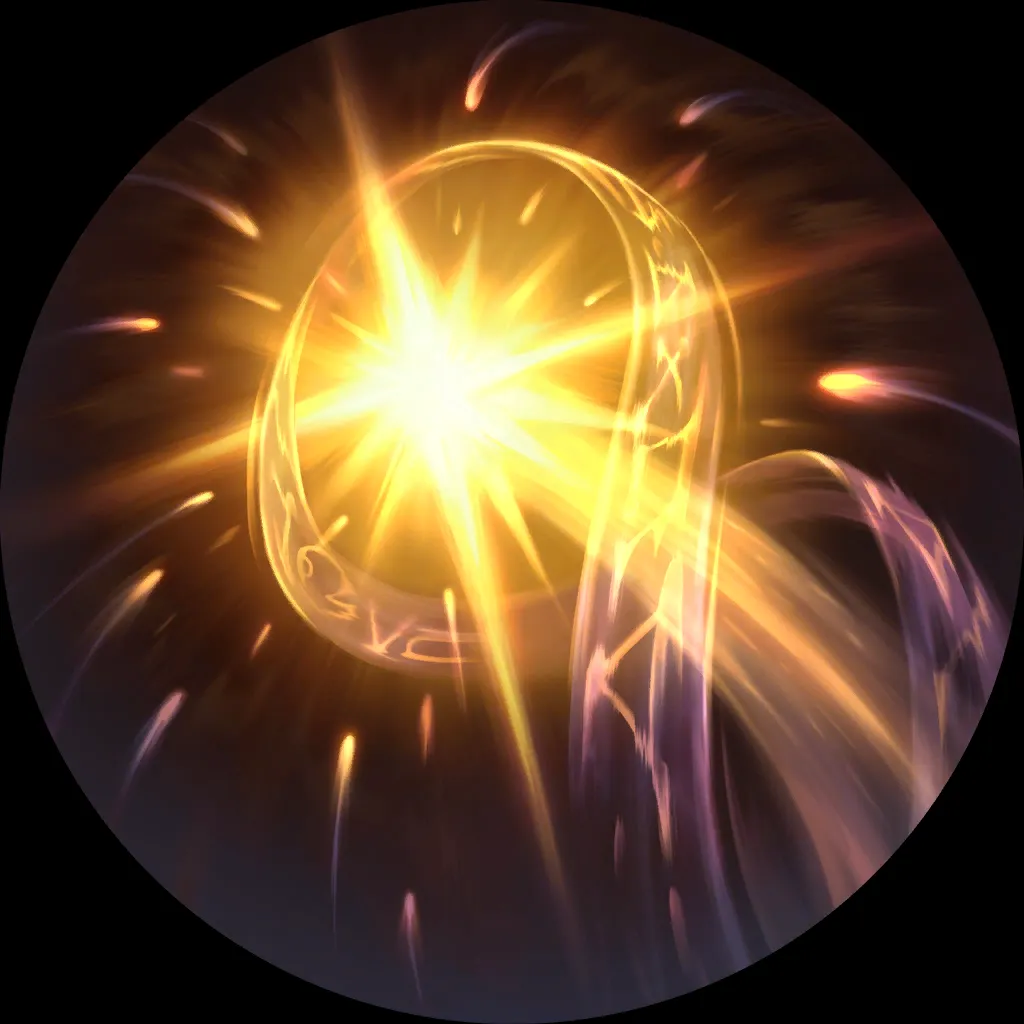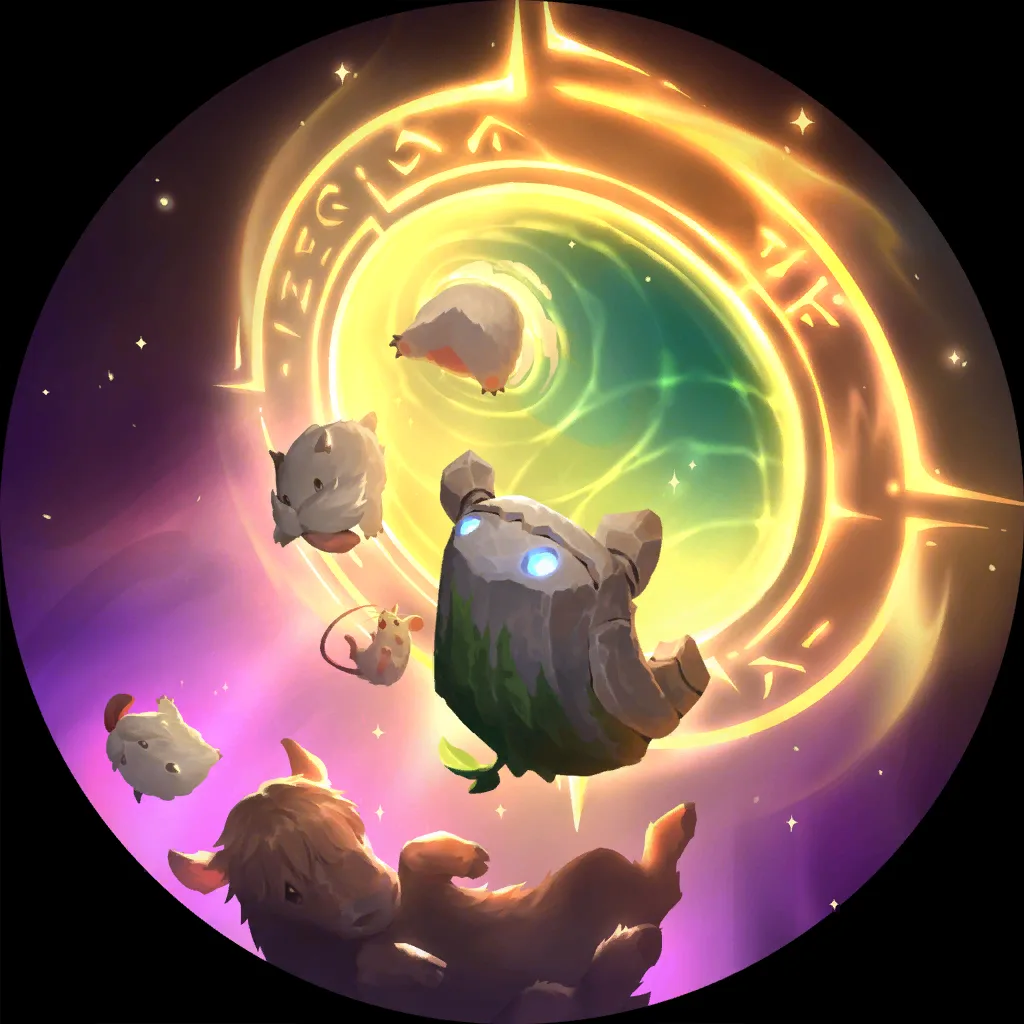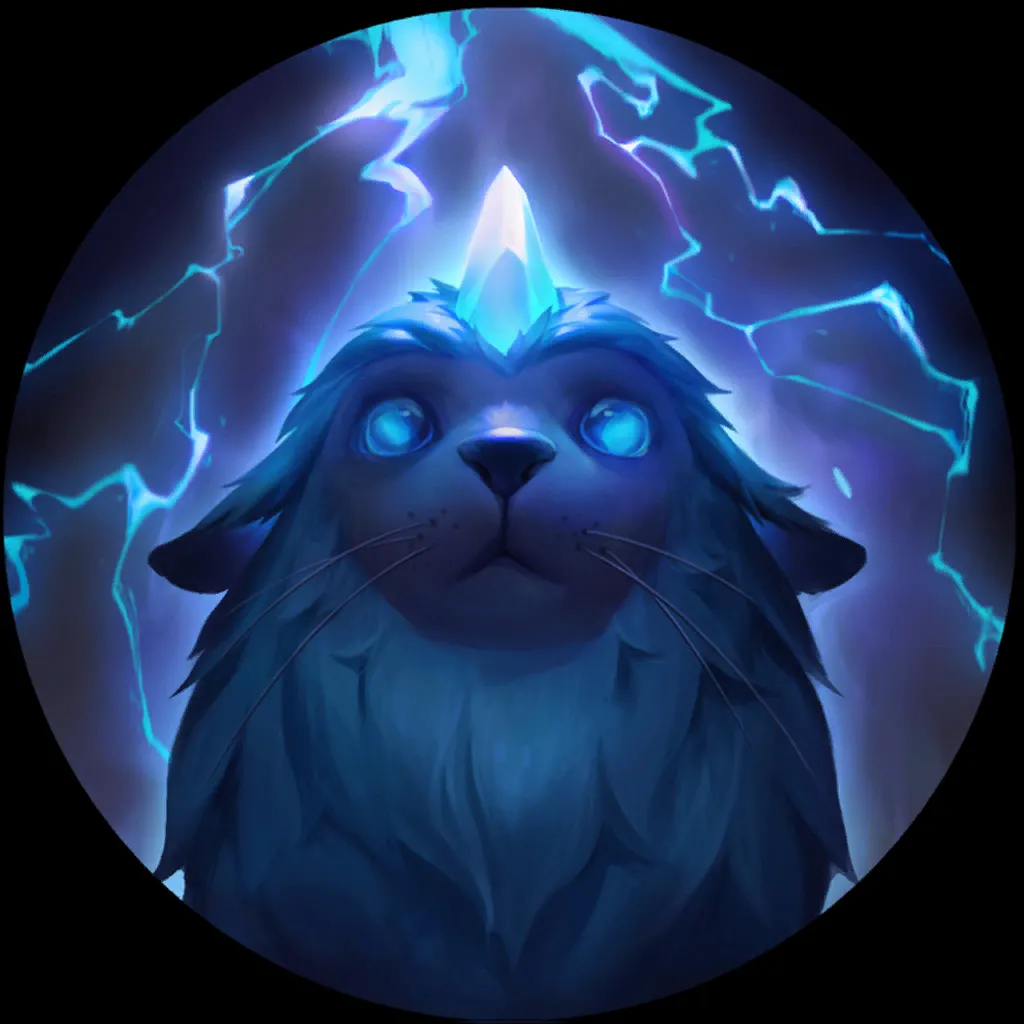 The reason I wanted to include this one here is that one of the issues with Bard
Bandle City decks was a lack of interaction. You were stuck with cards like Drop the Bomb
and Pokey Stick
, and to some extent Minimorph
or Wallop
...
… but none of these were actually big removal spells. Enters Banana Blaster
, who deals damage equal to its attack to a unit, so if he's buffed by a bunch of Chimes he'll become a giant unit and a pretty scary removal on play. The only issue is, I believe, that Nanner should lose his effect if he gets removed from the board, or if his attack is reduced, and then it won't deal as much as expected.

Other than that, this is pretty much a Norra swarm deck that summons lots of units, while Bard hopefully slams some Chimes on your Elusive units to buff them up (and once Bard has leveled, your board will also benefit from the Chimes). We've also got Maduli, The Gatekeeper
to double our Boons in deck, which include both Chimes and Portals. And Norra, Living Library
, Esmus, Breath of the World
, and Bandle Commando
are your Elusive units to try and slap Chimes on. 
---
Wrapping up
Variety is the spice of life, they say – and it seems to be especially true for building some new Legends of Runeterra decks! I'm quite happy with how things look this time, and with a bit of luck it should shake the LoR meta quite nicely. And I'm sure that the expansion at the end of March (which also introduce Card Rotation) will be even more exciting. 
Thanks for reading!
---
About the Author
Playing LoR since beta, consistent masters player. LoR Dreamhack Champion/Aegis Season 0 Champion(BEAU) and other high-level tournament wins & top cuts. Crazy deck builder, omega-cracked player. I like garlic bread.
If you'd ever like to chat, know more about the game, or would like some coaching sessions, feel free to hit me up on my socials!
Follow me on Twitter: https://twitter.com/shadawx
Join me on Twitch: https://www.twitch.tv/shadawx
Check my YouTube content here: https://www.youtube.com/channel/UCpgbie3tmI07MZJ5X5b5MYQ
Want that extra boost to get to the highest level of play? Check out my coaching with Metafy! https://metafy.gg/@shadawx
---
---