Monday Meta Report
'sup, Leer here. Last week was a perfectly fine meta Monday with no complications at all.
This week, the meta isn't slowing down one bit. We get three new toys to analyze and a significant shuffle in power levels of the top meta decks!
Legends of Runeterra Decks
Sorting MaRu's LoR Meta Tier List and meta stats by playrate (PR), we see the following:
Maokai Nautilus (Deep) is still the #1 deck when it comes to popularity, with solid success when it comes to winning games.
Karma Sett has claims #2 this time.
Tristana
Noxus lost #2 to Karma but for different reasons than you might think. It shared some of its spotlight with Tristana
Bilgewater, what a nice gesture!
Ashe LeBlanc remains a popular deck choice with similar success to Deep.
Pyke Rek'Sai (Urgh) is still a powerful meta deck with an above-average winrate, unfortunately.
Azir Nasus (Mono Shurima) is not a deck you should play if your LP count is dear to you.
Samira Fizz was able to recuperate from its nerfs, with its lists being split into combo and aggro versions.
Ekko Jinx climbed the ranks to see the light of day in this meta report!
Heimerdinger Jayce (Shadow Tech) also exists.
Turning to winrates (WR), we get this result:
Tristana
Noxus and Tristana
Bilgewater are cool 'n all, but have your heard of Tristana
Demacia?! It appears to be the strongest of the three sitting at a 58% winrate.
Jinx Samira (Discard Aggro) enters the stage with a bang that would make Jhin
proud. It might also be Aggro's last hope together with Tristana
Noxus.
Illaoi Swain was an honorable mention last report that came out big this week. An unlikely combo of control and midrange beatdown, Illaoi Swain is pulling numbers that only few decks can match.
While Tristana
Demacia has the best stats, Tristana
Noxus and Tristana
Bilgewater count as two of the best Legends of Runeterra decks.
Samira Fizz is the biggest winner of this week, gaining almost 3% in winrate.
Shadow Tech remains as the go-to control brew this meta.
Illaoi Jarvan IV and Aatrox Vayne had a short stay at the top of the standings. With new aggro brews popping up and Tristana
Bilgewater being better against
Demacia thanks to Prize Fight
, the Demacian duo has lost quite a chunk of their momentum.
Nasus Vaults of Helia
is an impossible combo deck that somehow got found by a player.
Factors Shaping the LoR Meta
Tristana has split into three shards –
Demacia,
Bilgewater, and
Noxus. This week,
Demacia has proven to be the strongest… for now.
Since we discussed Tristana brews last week, let's look at the other newcomer of the week – Samira Jinx.
Samira Jinx is the reincarnation of Discard Aggro. Where Sion
failed and Draven
got rotated, nerfed Samira
succeeded. Samira Jinx relies on the same Flame Chompers!
discard combo to go wide and cash in with Vision
– no Reveler's Feast
to be found.
The matchup table looks amazing! Deep can't deal with early go-wide strategies, and neither can Ashe LeBlanc with their Can't Block units. And Fizz Samira as a combo deck has a hard time holding on, especially when buffed Flame Chompers!
can drag their Elusive units.
Surprisingly, even Tristana
Noxus struggles slightly against Discard Aggro due to their even early game and Jinx
. The Tristana
Bilgewater version is slightly favored for Tristana though thanks to Pie Toss
and Group Shot
.
Overall, it's easy to see why Discard Aggro is making waves. With the worst matchup against the best LoR meta decks being almost even, the only thing that can hold back Discard Aggro is their own inconsistent draws!
Nasus Vaults of Helia
features a landmark thought unplayable by 99.9% of the LoR community. This deck didn't become viable only because of the Nasus
buff but rather because Nasus
' buff induced players to find new Nasus
brews.
How many times do I want to write Nasus
in a sentence?
Yes.
The combo of this deck is as simple as it is brilliant – You play Rockbear Shepherd
on round three, Vaults of Helia
on four. If you didn't play a unit on round five or your opponent removed Shepherd, on round six, the Hibernating Rockbear
will activate, summoning Grumpy Rockbear
. This five-cost unit in turn will get sacrificed by Vaults of Helia
to summon Nasus
.
What makes this combo so powerful isn't necessarily the fact that you can burst-speed attack on round six with Nasus
, but that you've slayed a handful of units with Vaults of Helia
, buffing your Nasus
.
The matchup table looks pretty horrendous. The Karma Sett matchup is unplayable due to Aftershock
and Fizz Samira rushes us down before we get to Nasus
.
Tristana decks run into more trouble, as Nasus (level 2)
debuffs their full board and can even outgrow Bandle Gunners
and Tristana
.
Ashe LeBlanc can simply Frostibe Nasus
, while Nasus
goes taller than Sea Monsters and eventually even Nautilus
.
Why is Mono Nasus winning so much on ladder then if its matchup table looks this bad? Because it's a polarizing deck that beats most stuff that doesn't run landmark removal or aggro them down.
With landmark removals not being that popular and Aggro being practically dead apart from Samira Jinx and some Samira Fizz lists, there are few decks that beat Nasus apart from the top meta blends.
Honorable Mentions
Kennen Jhin
6
2
9
23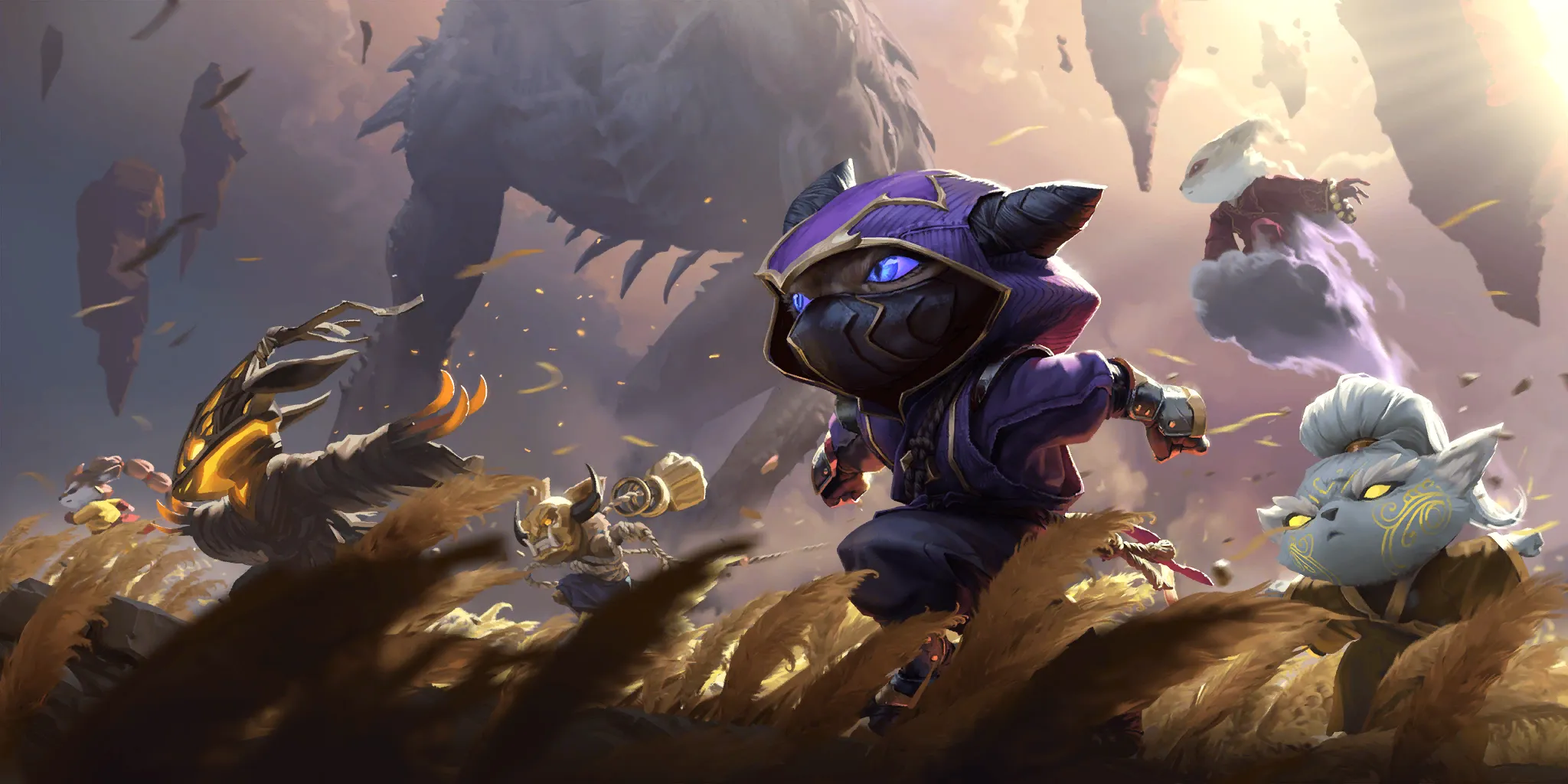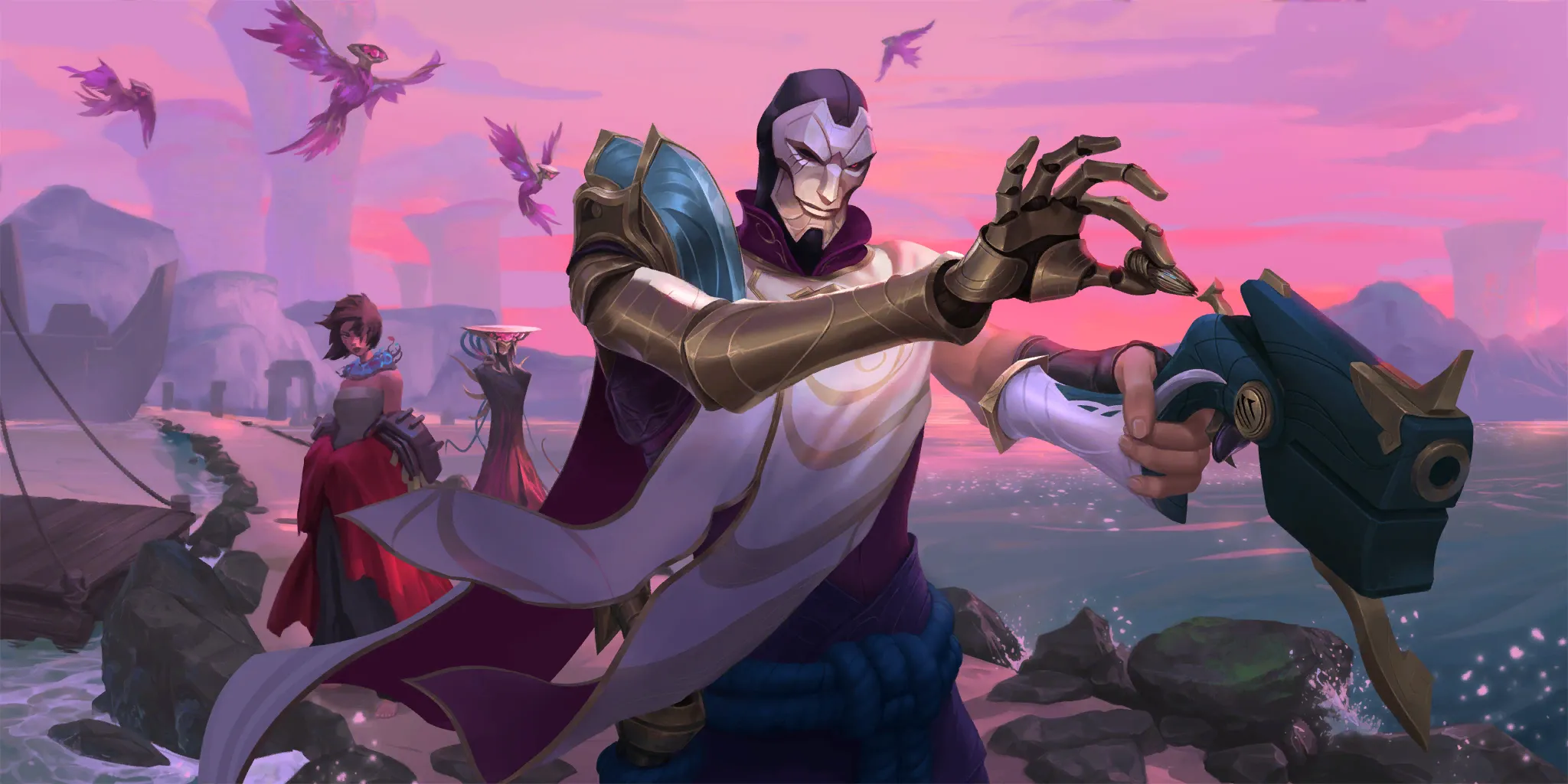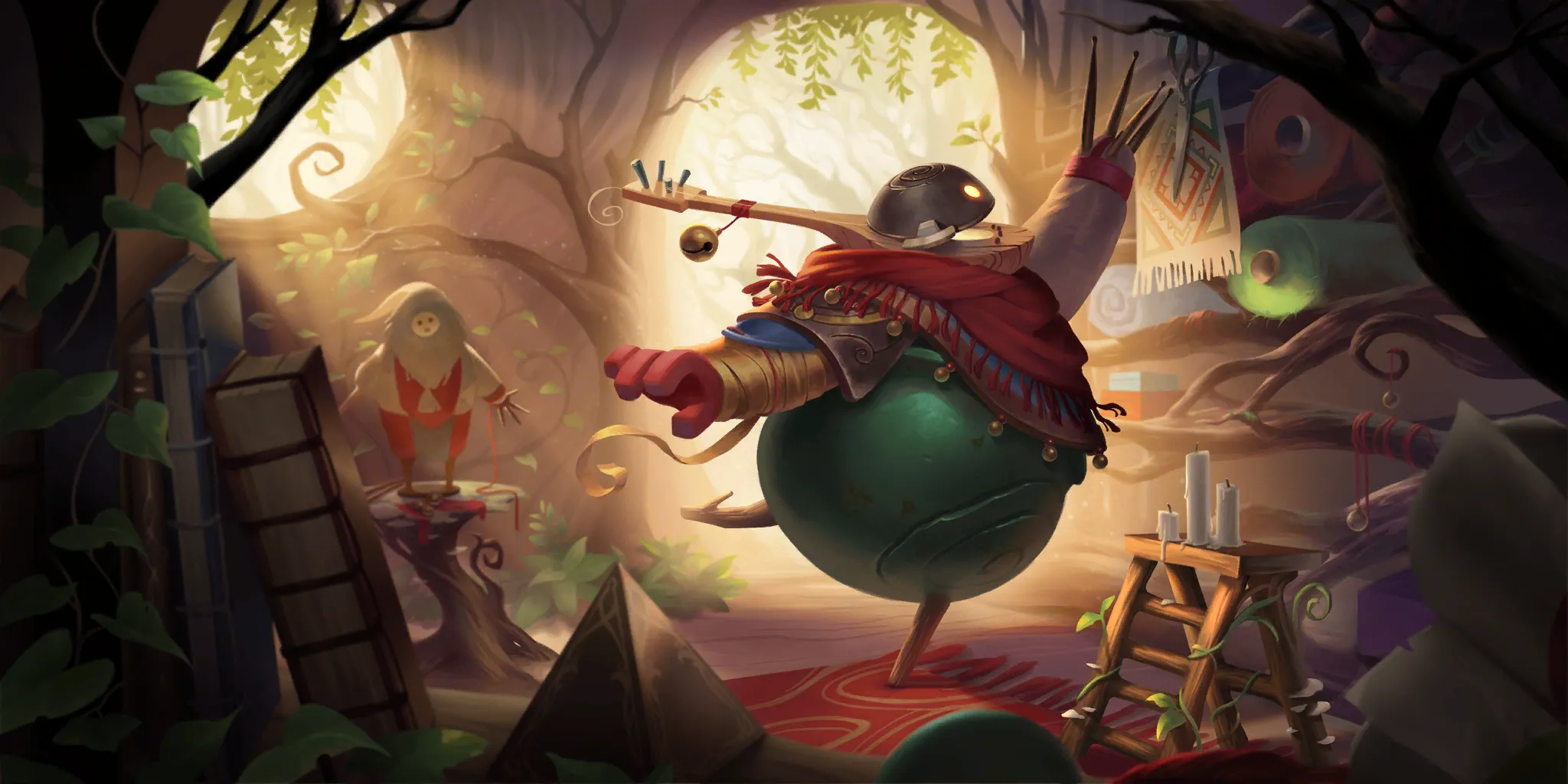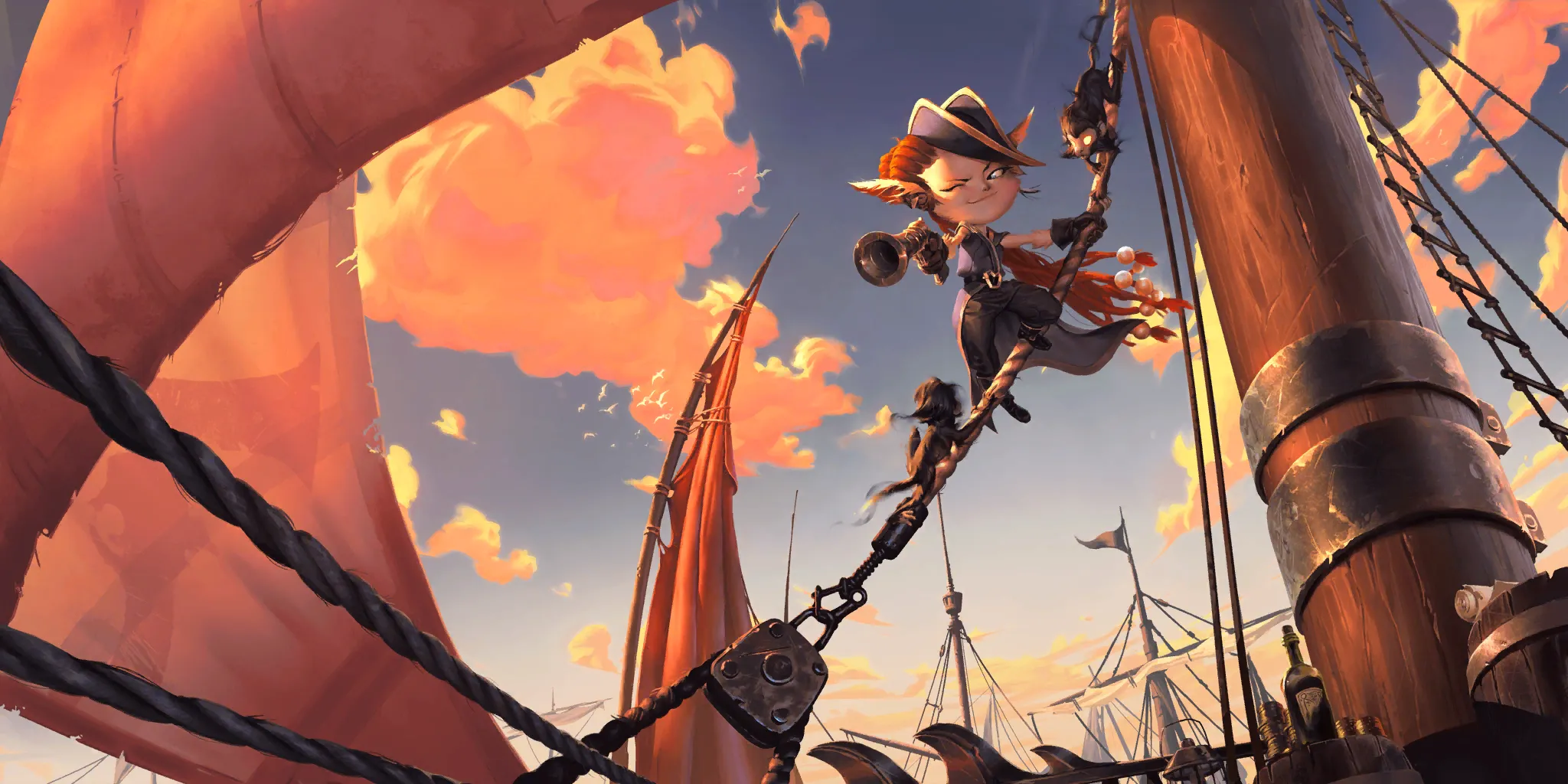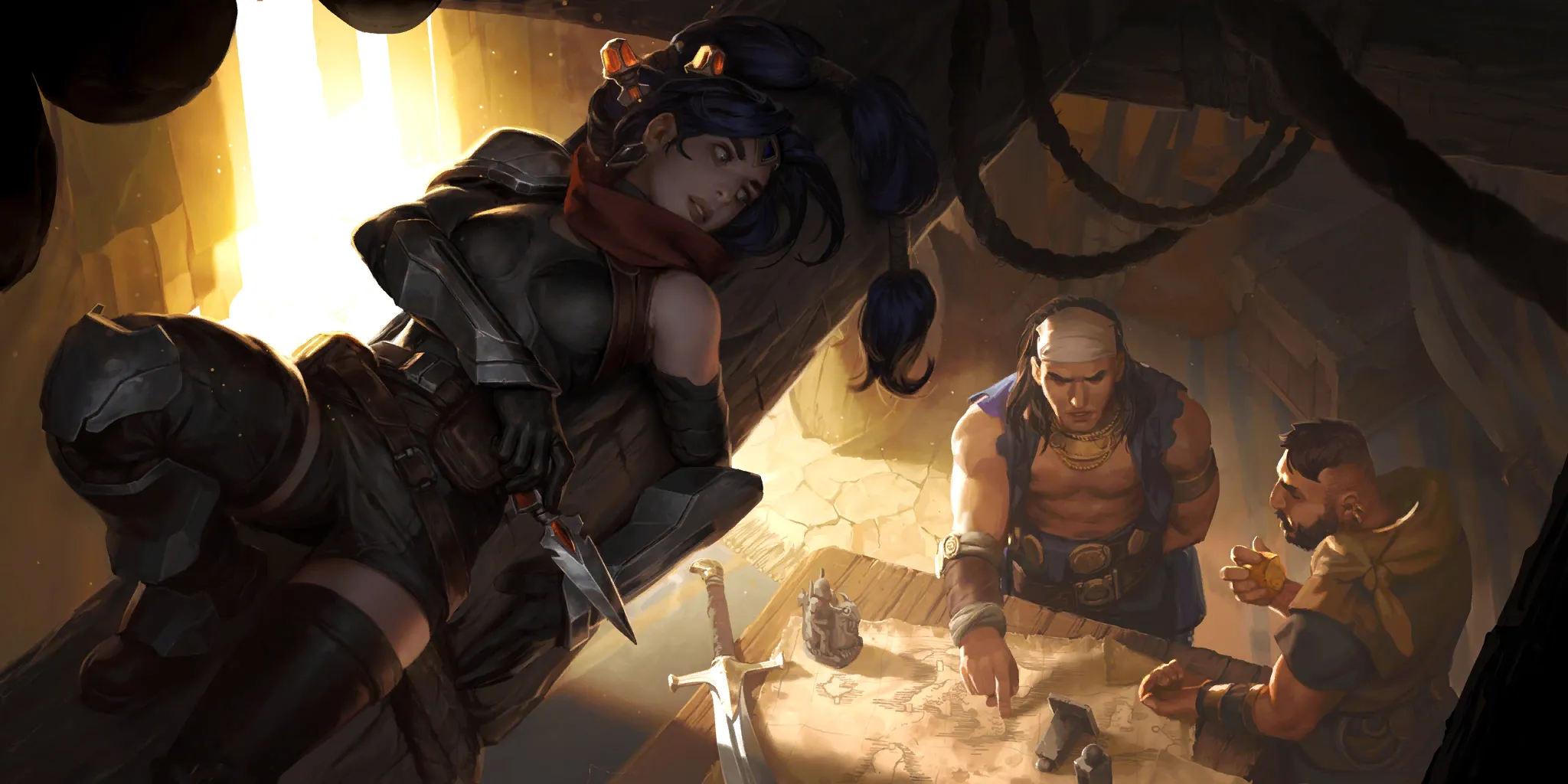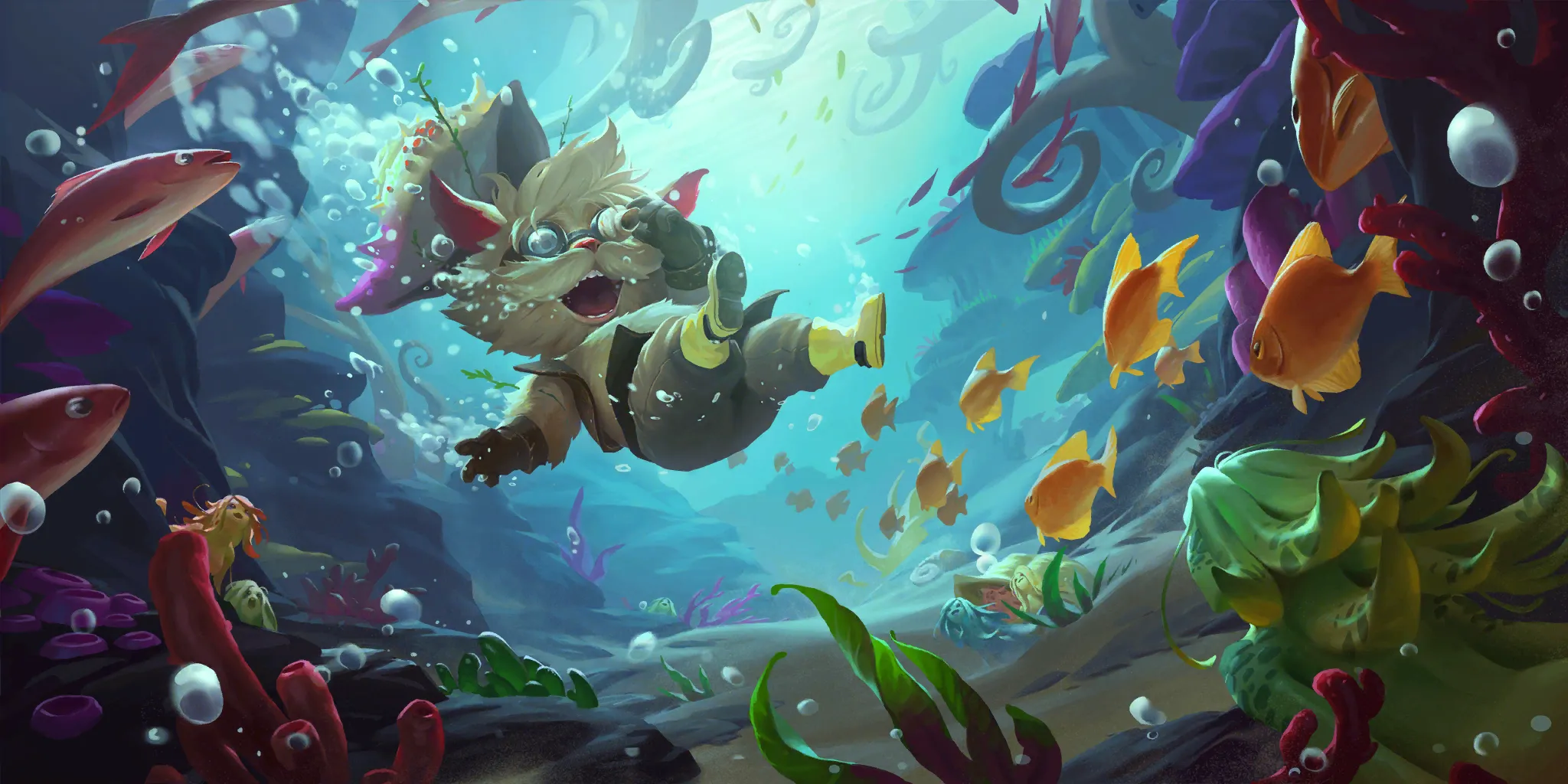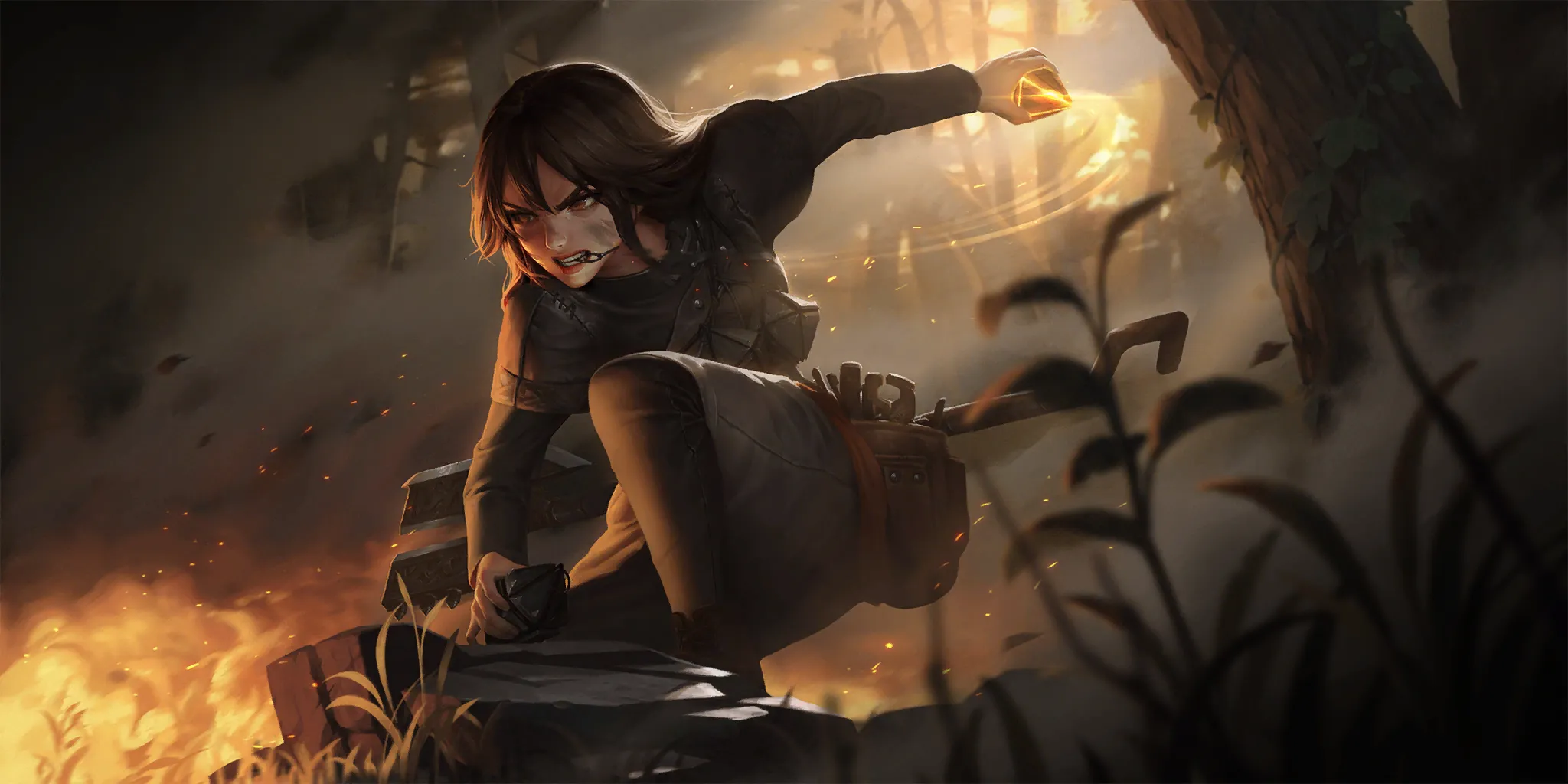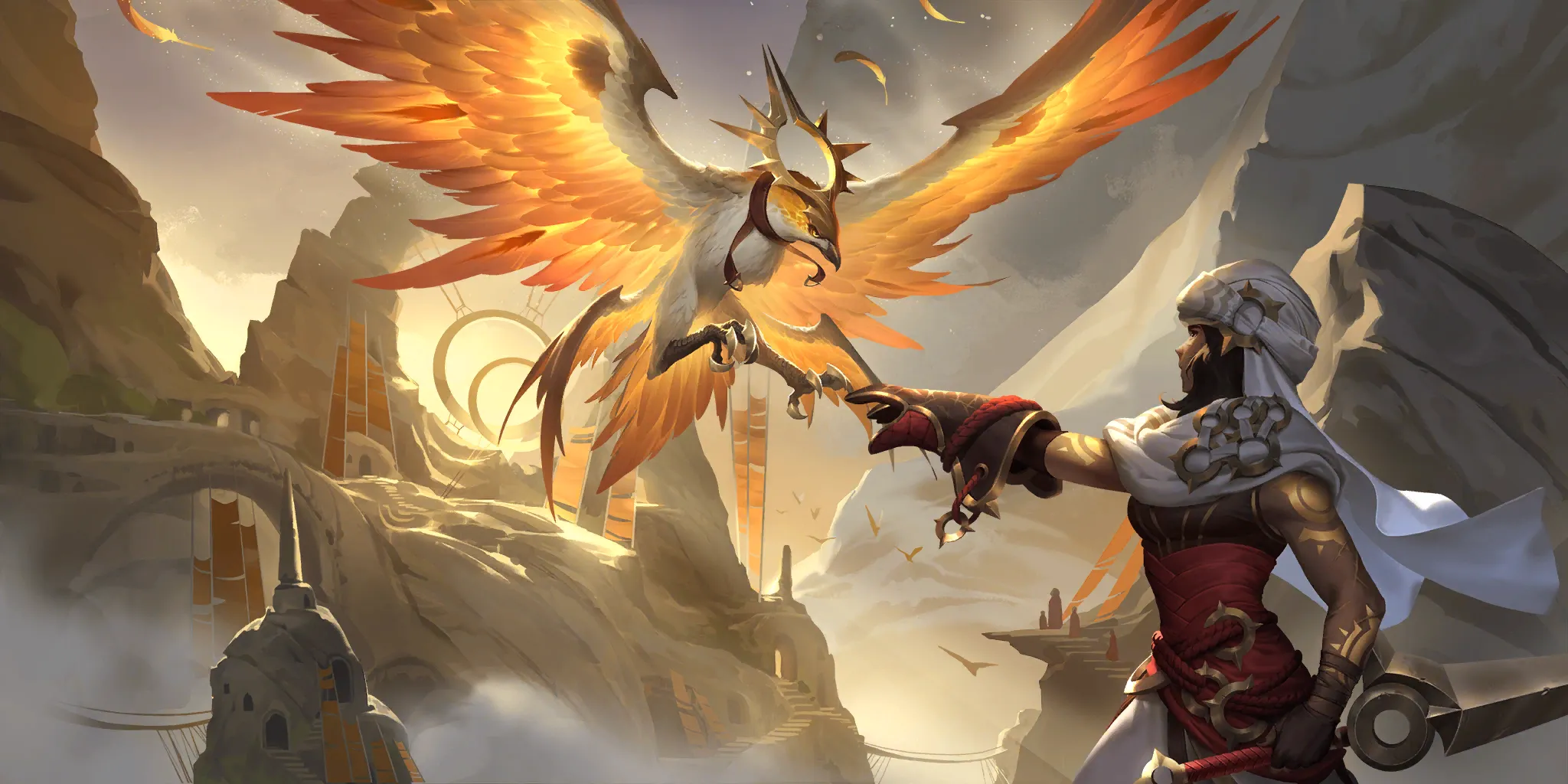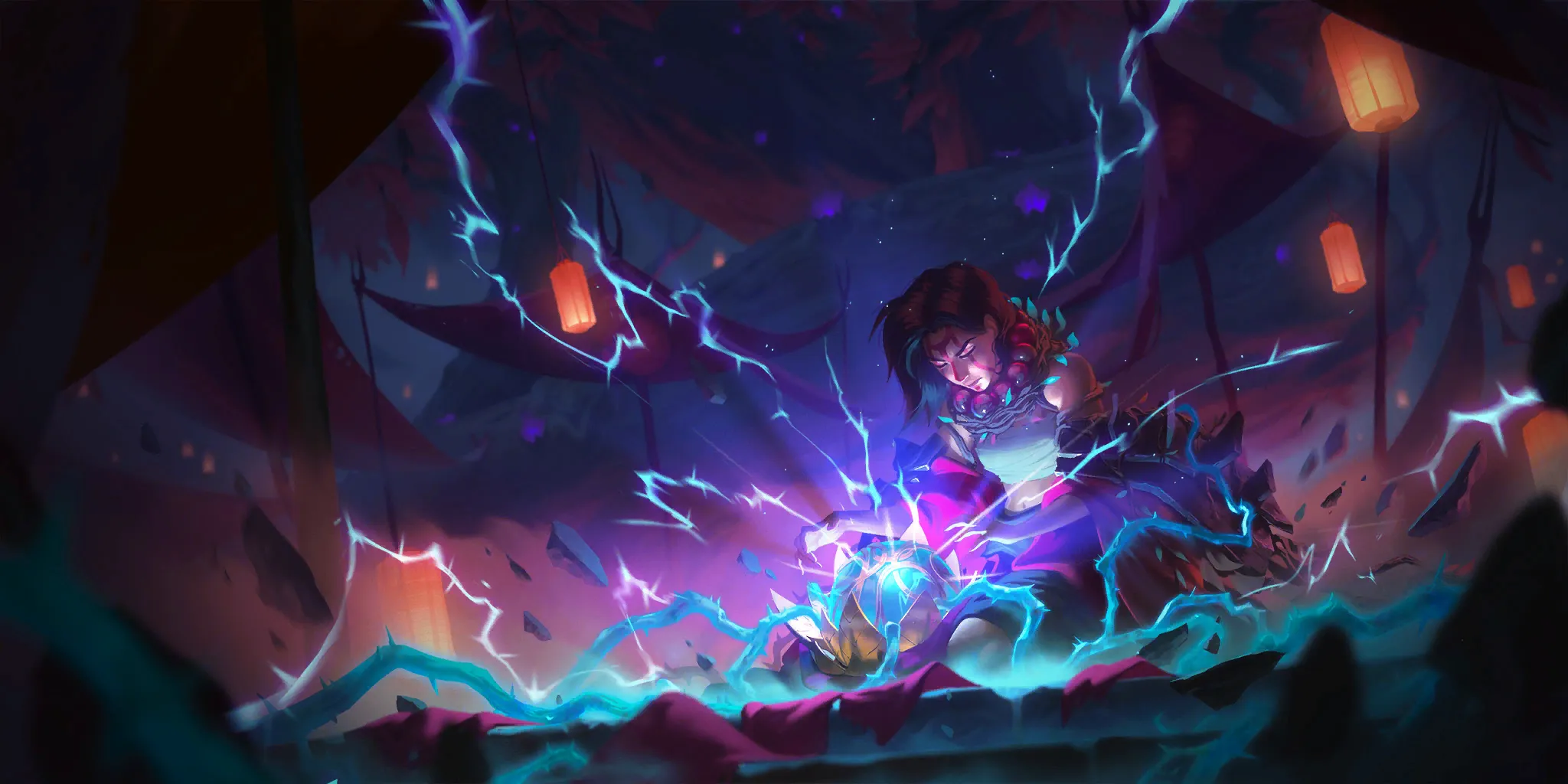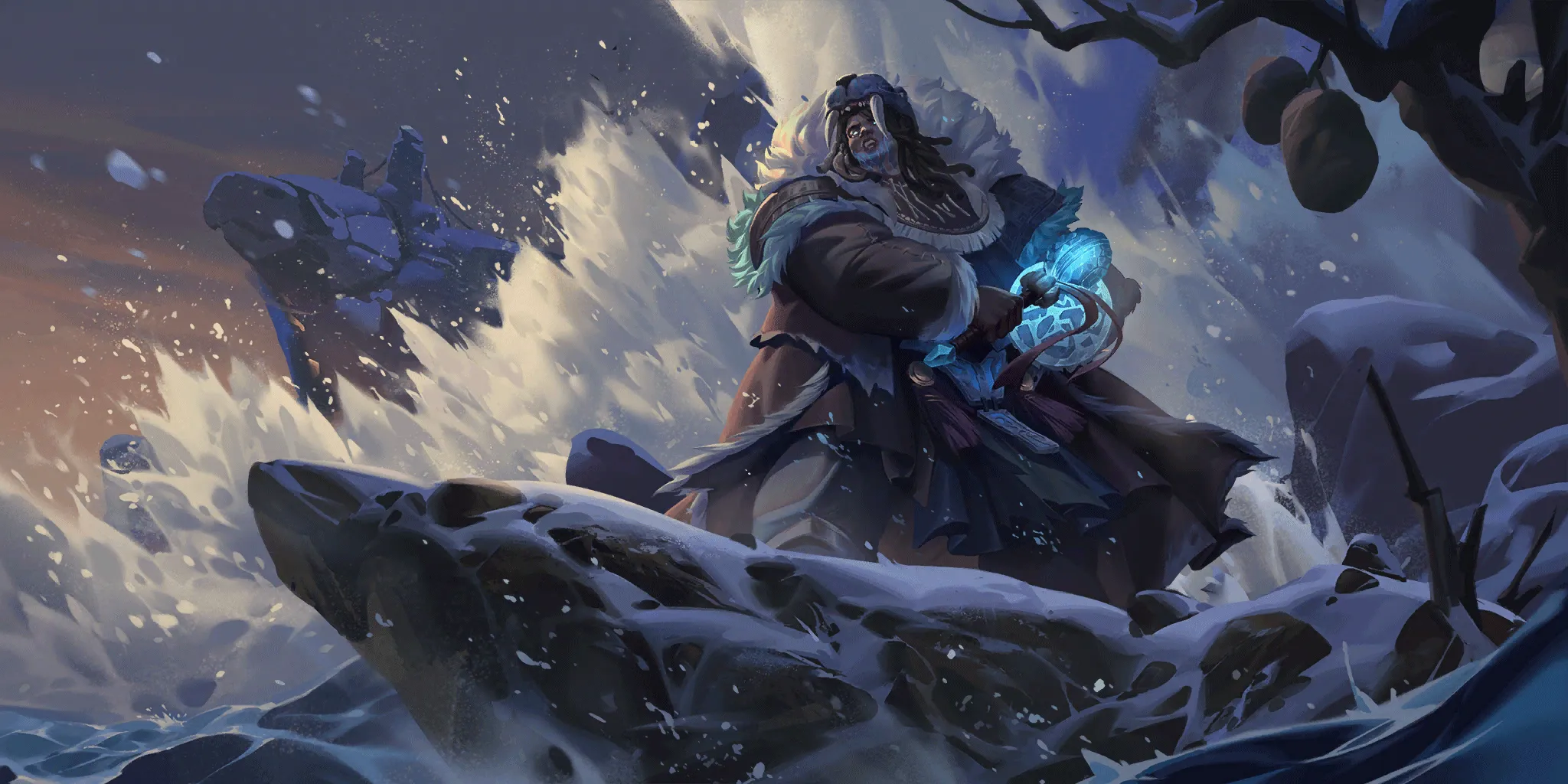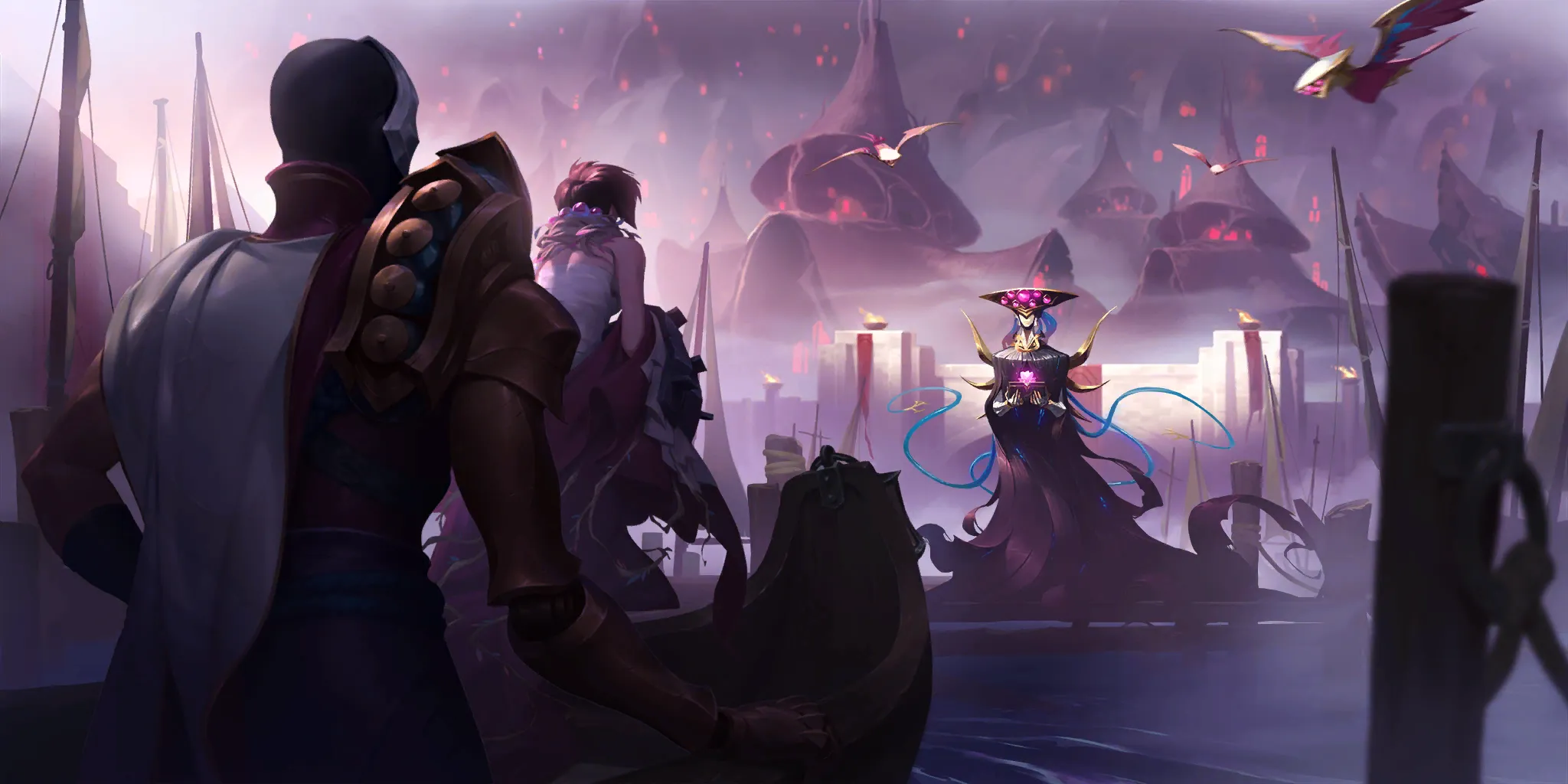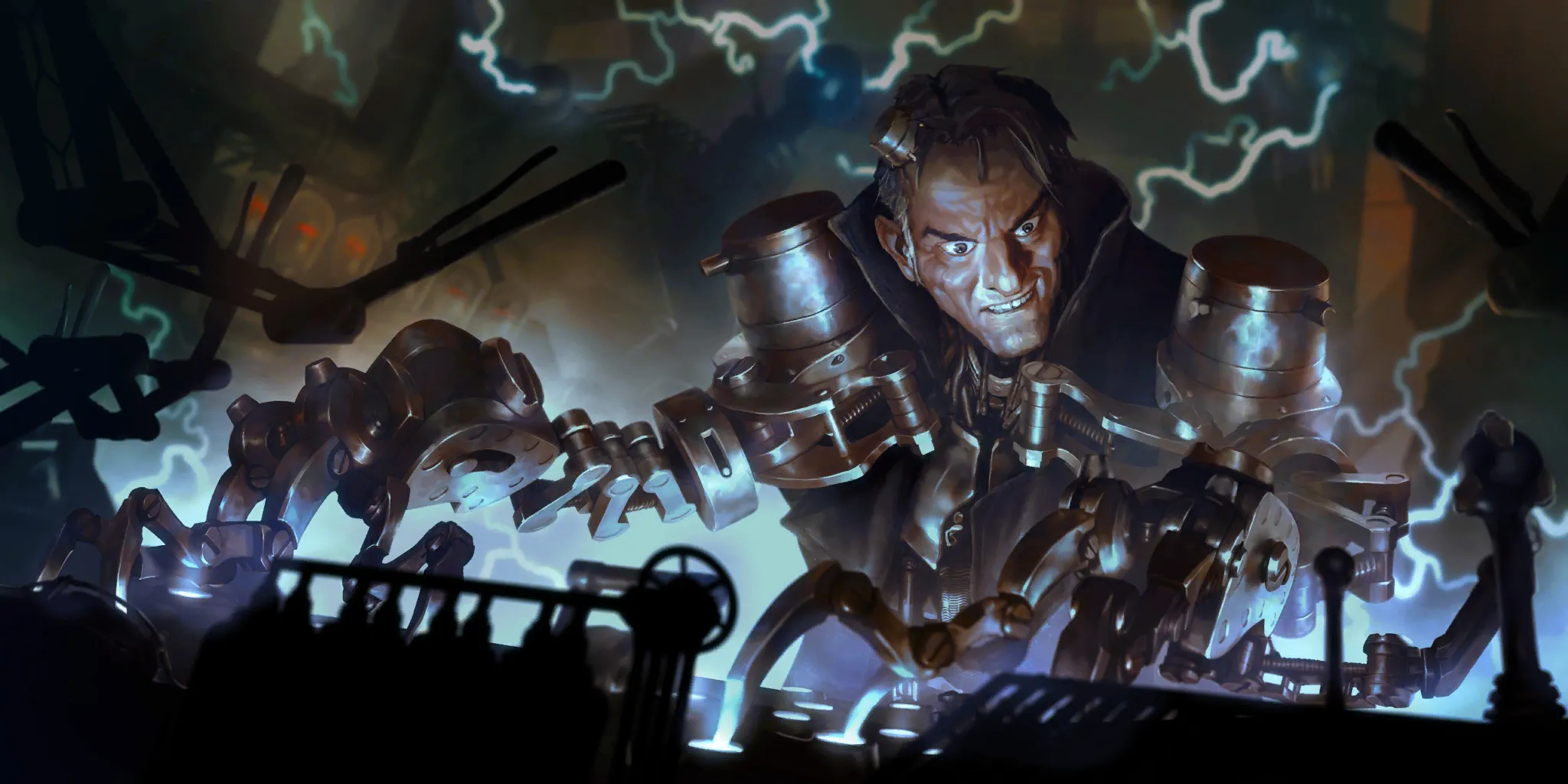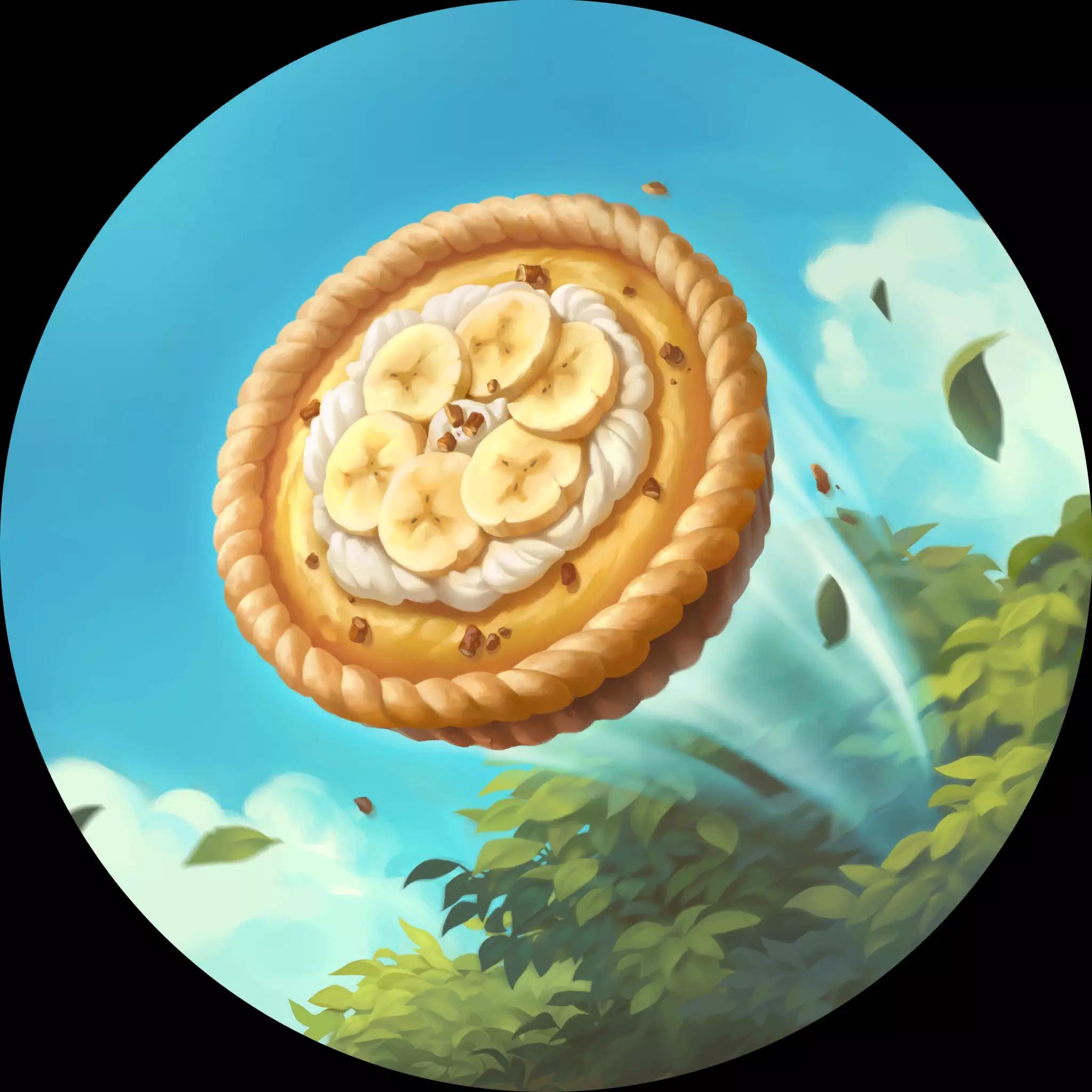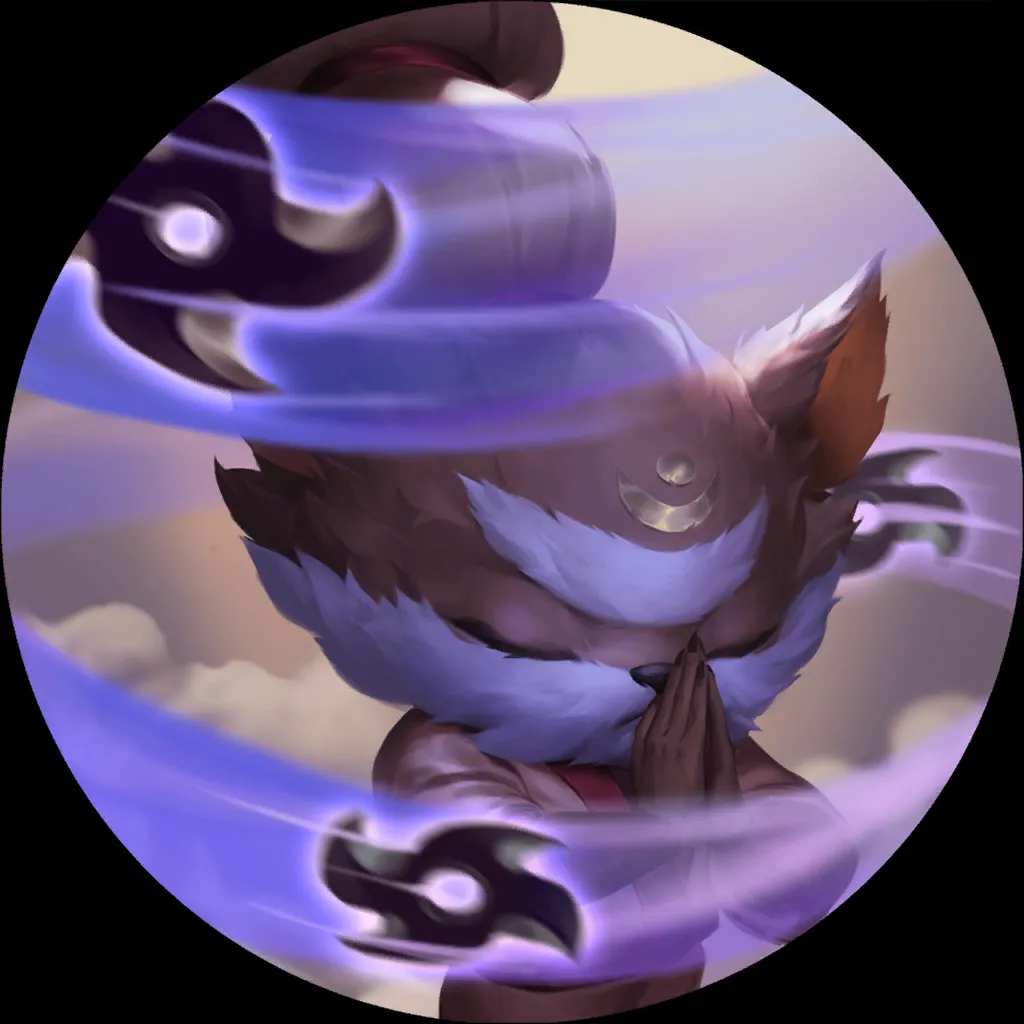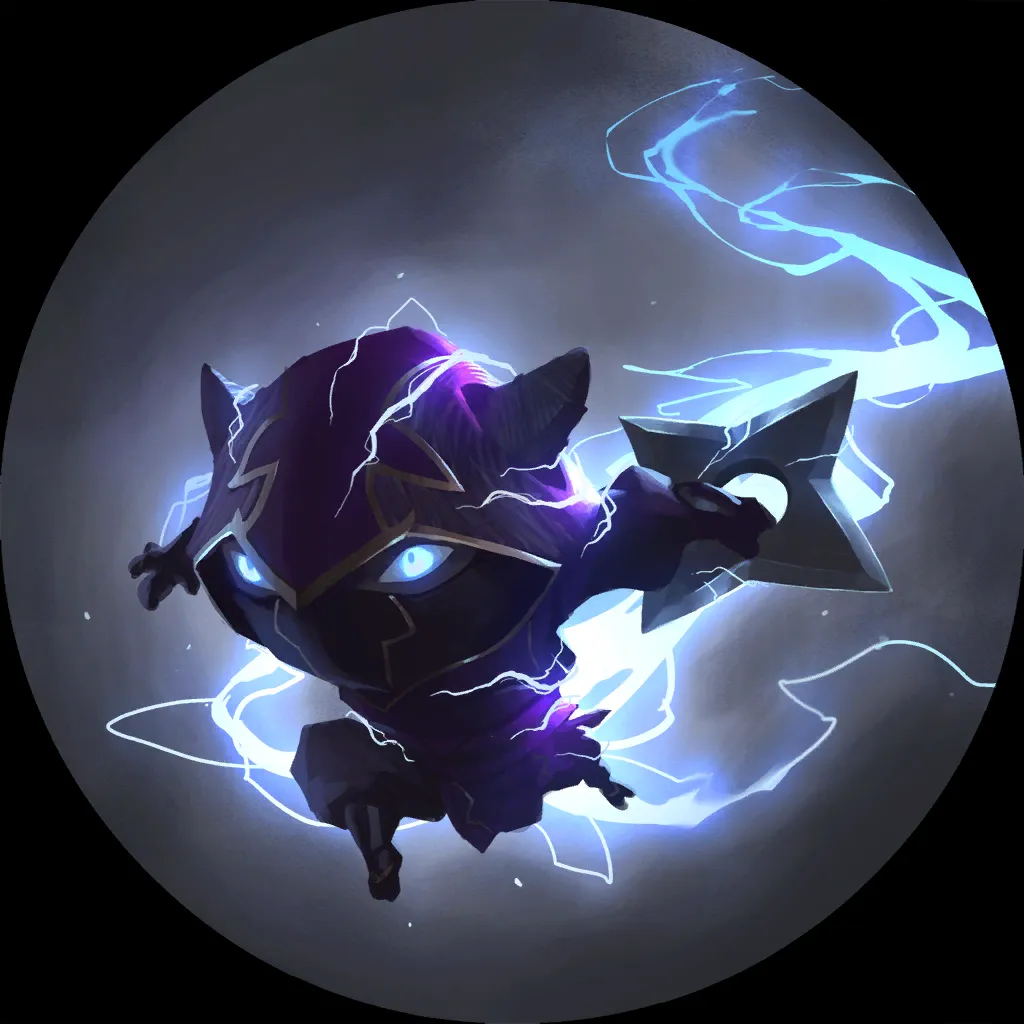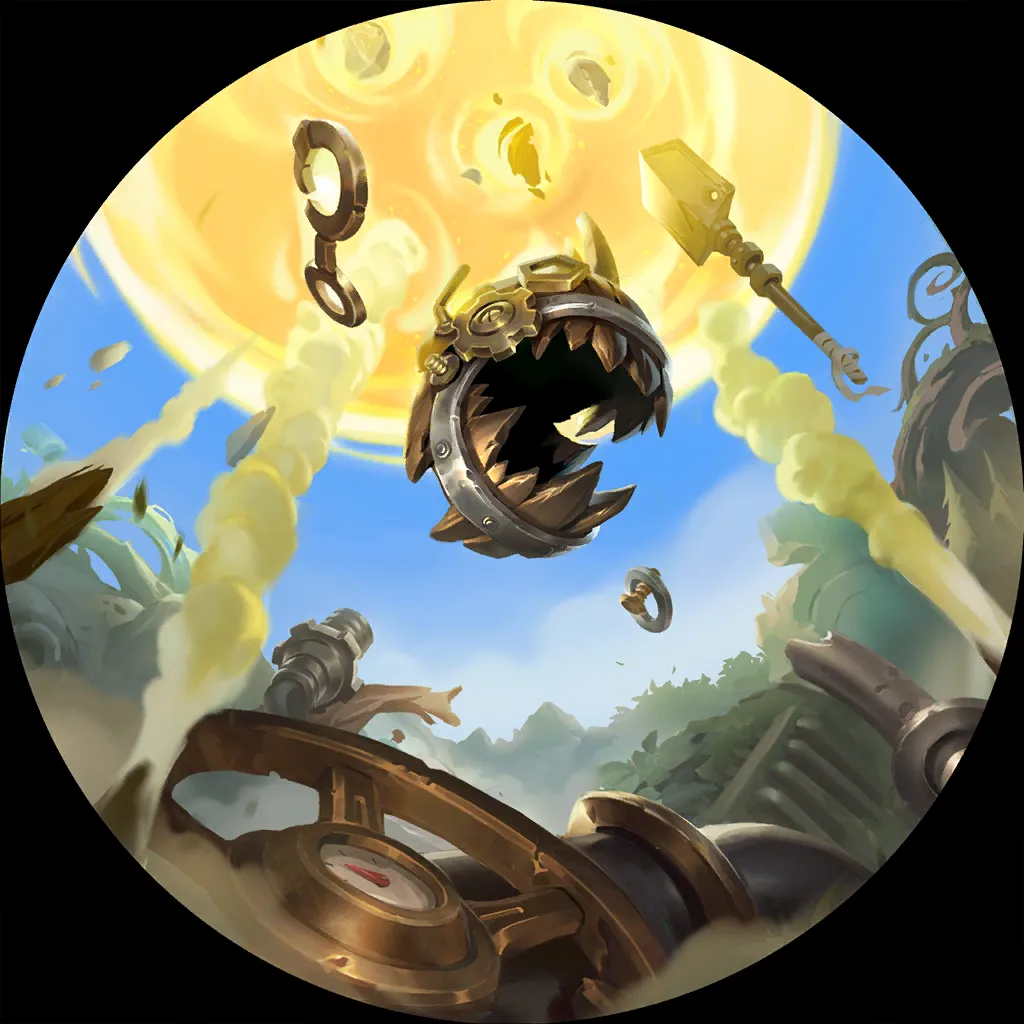 If you want some crazy brew to lighten up your day, how about Kennen Jhin? I'm 90% certain this deck has to be an error in the data but you might as well try it out.
Jhin Kennen sports a 57% winrate over negligible 400 games in the past three days. If you hate Noxian schoolgirls but really want to play Jhin
, why not give it a shot?
Miss Fortune Quinn
6
3
13
18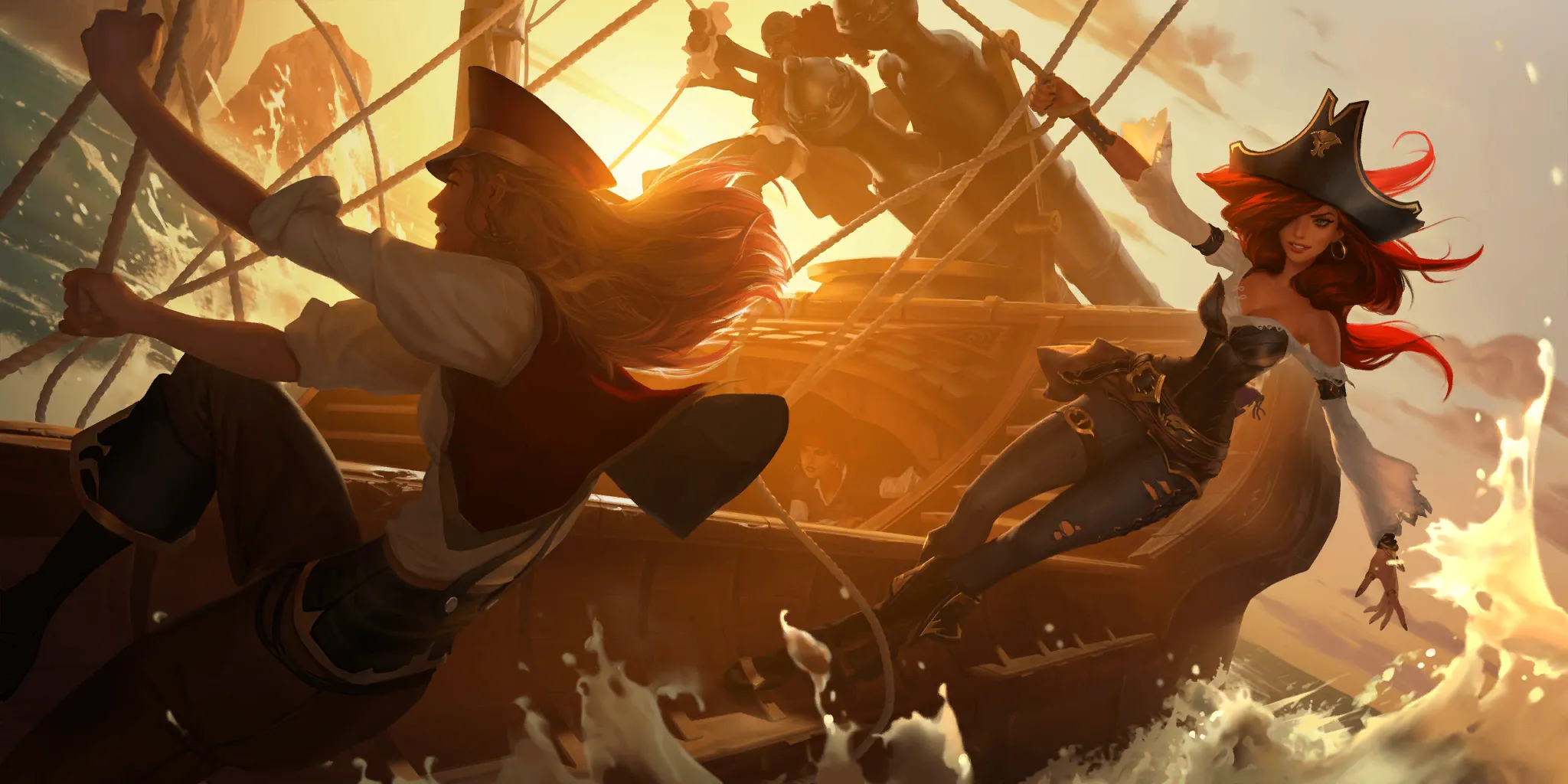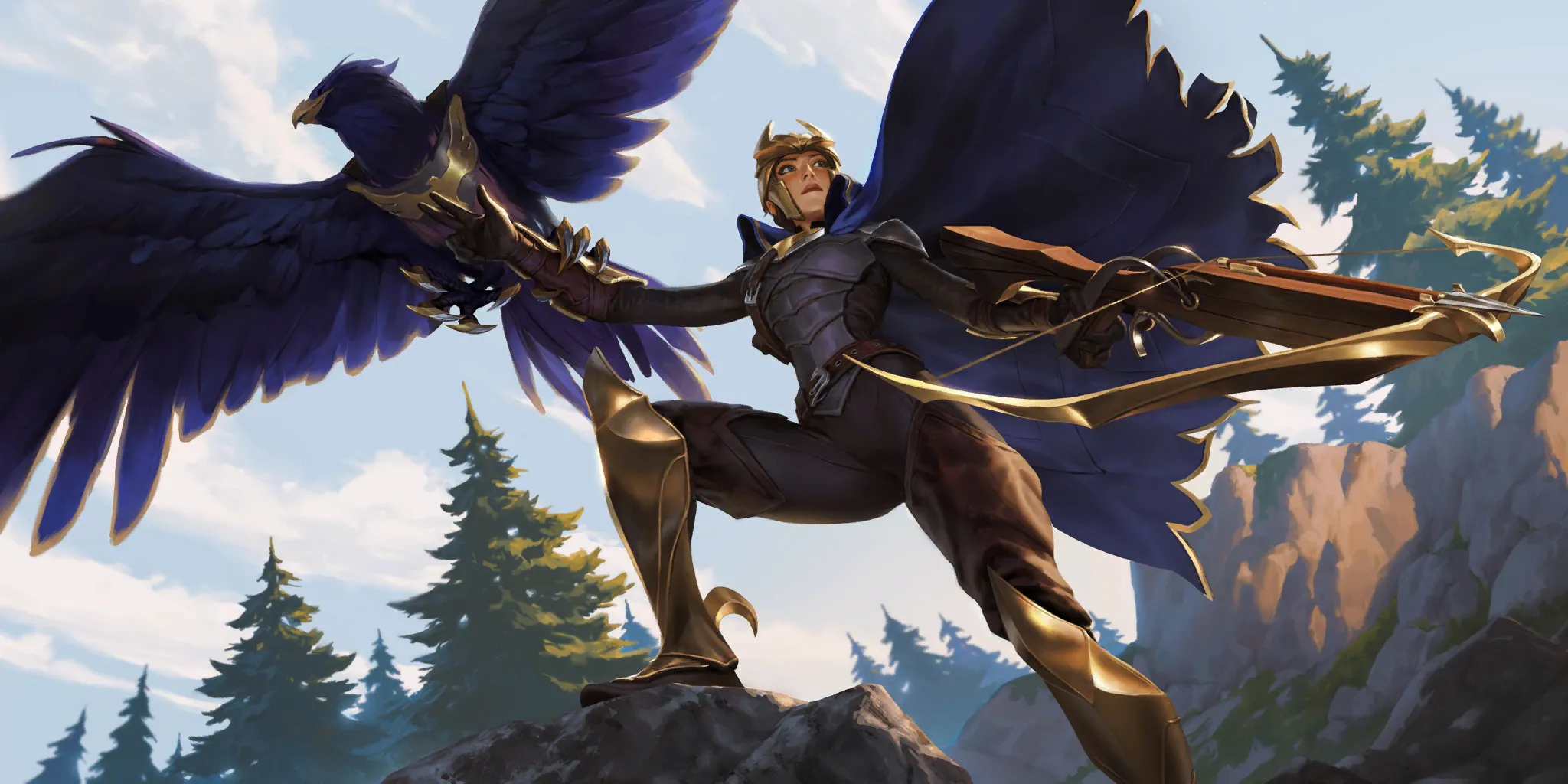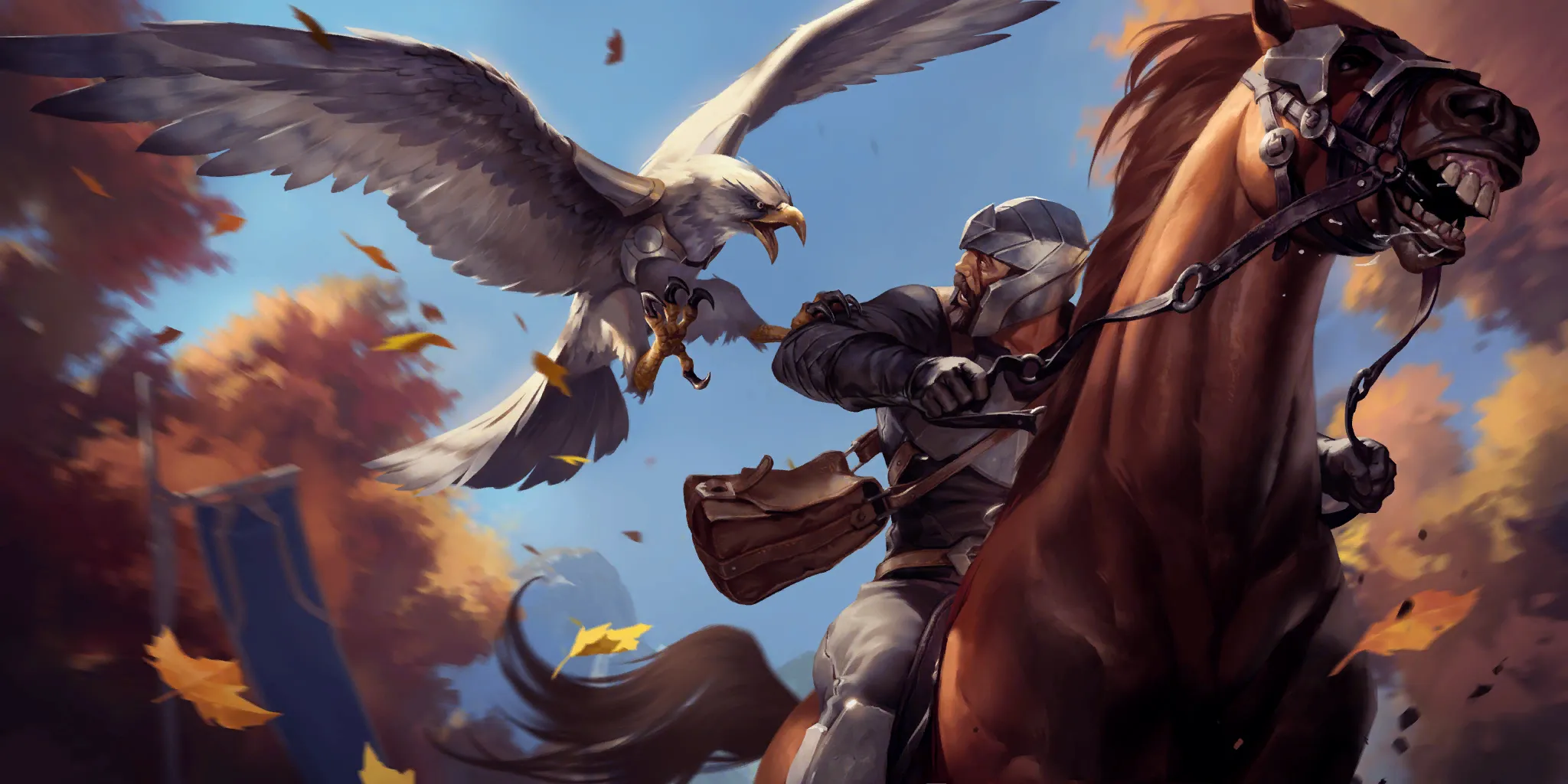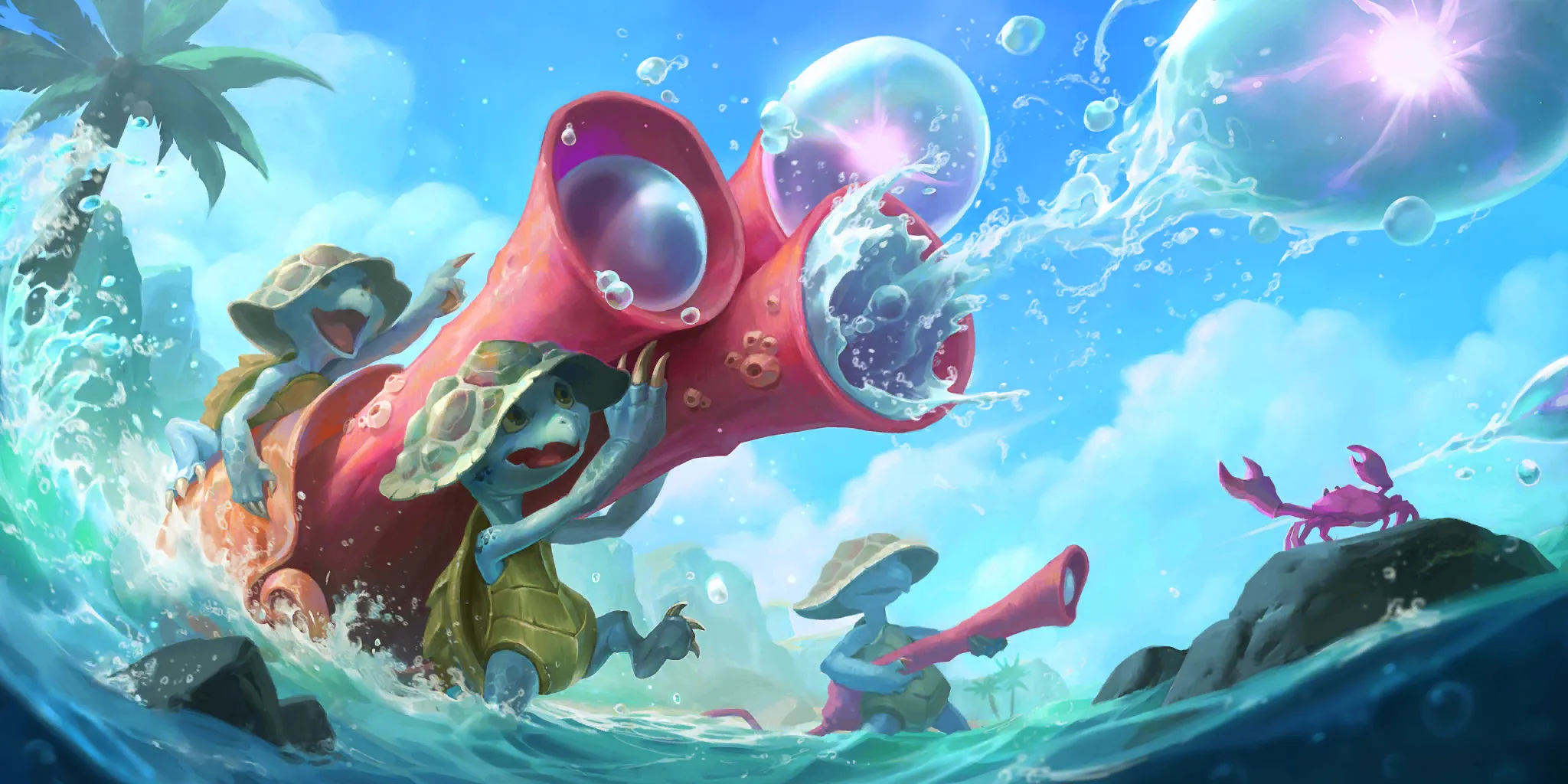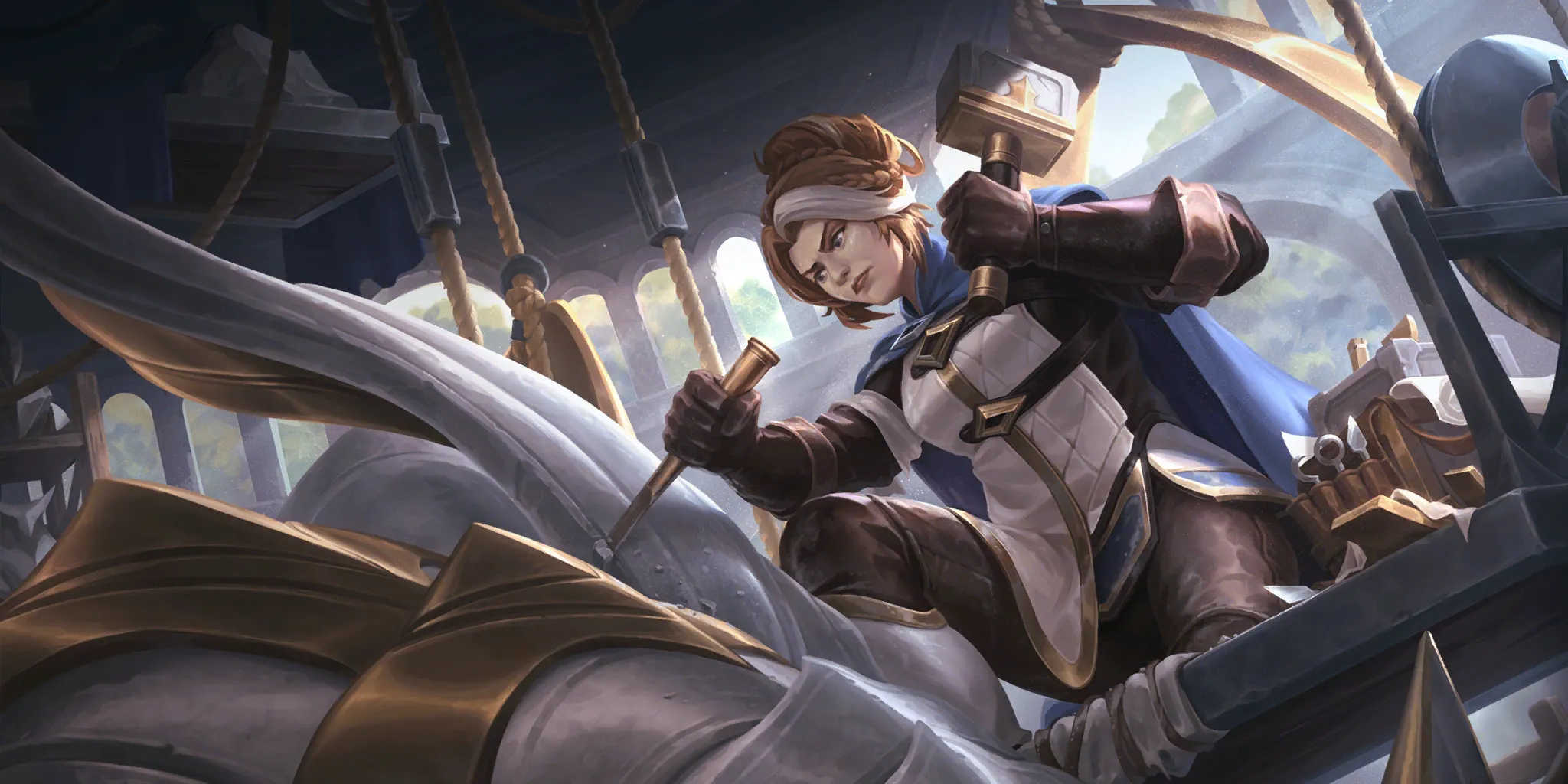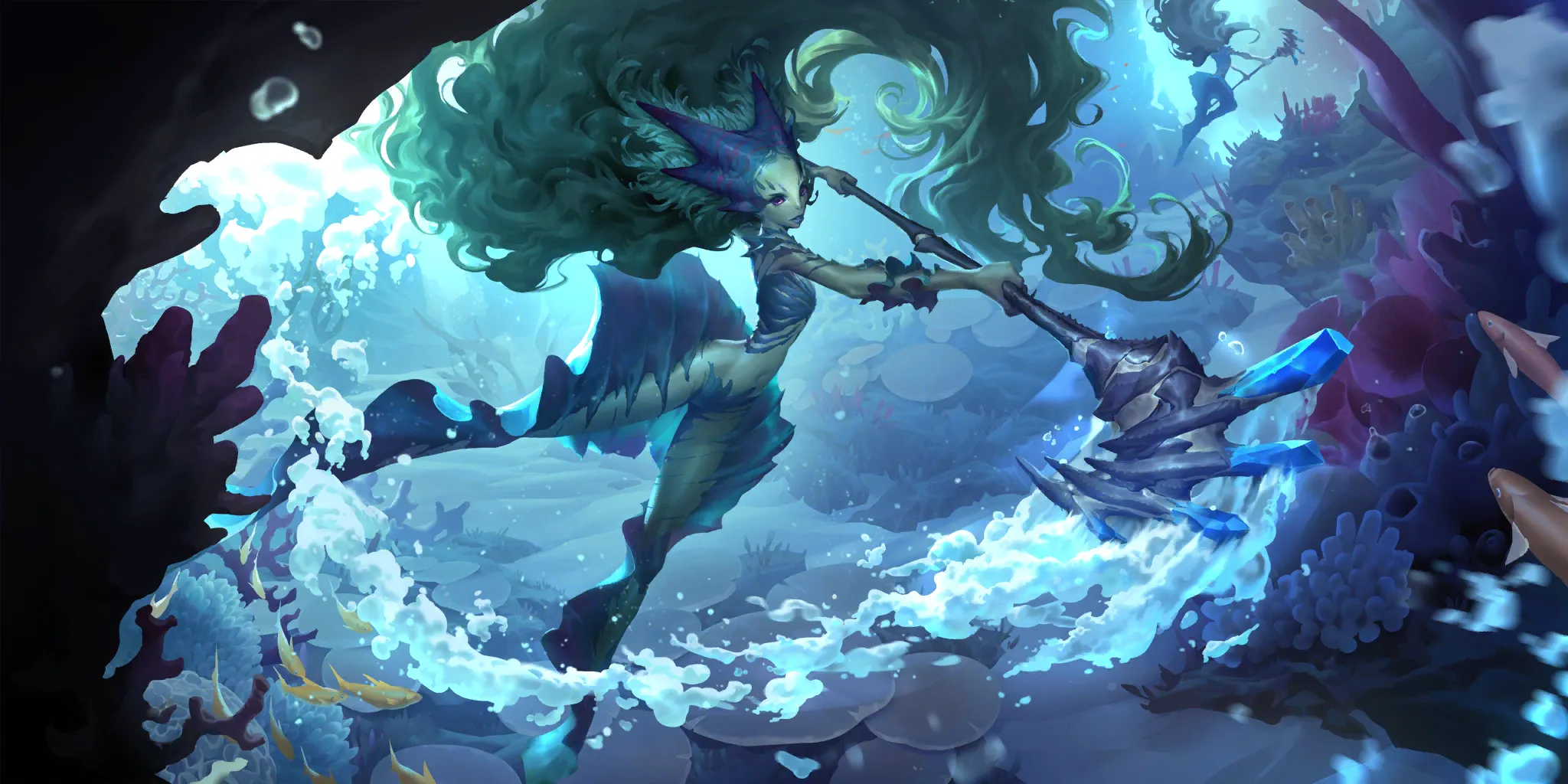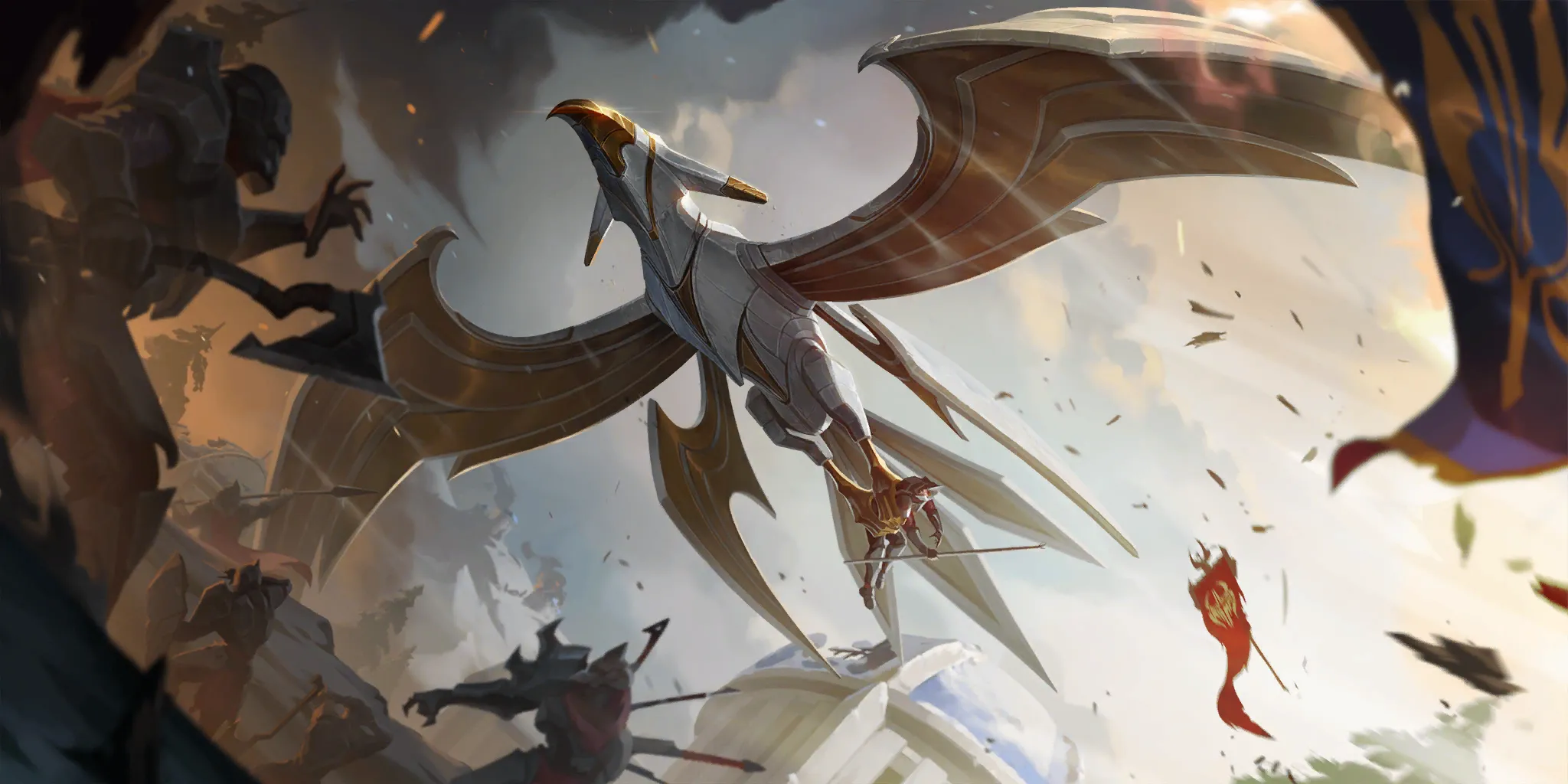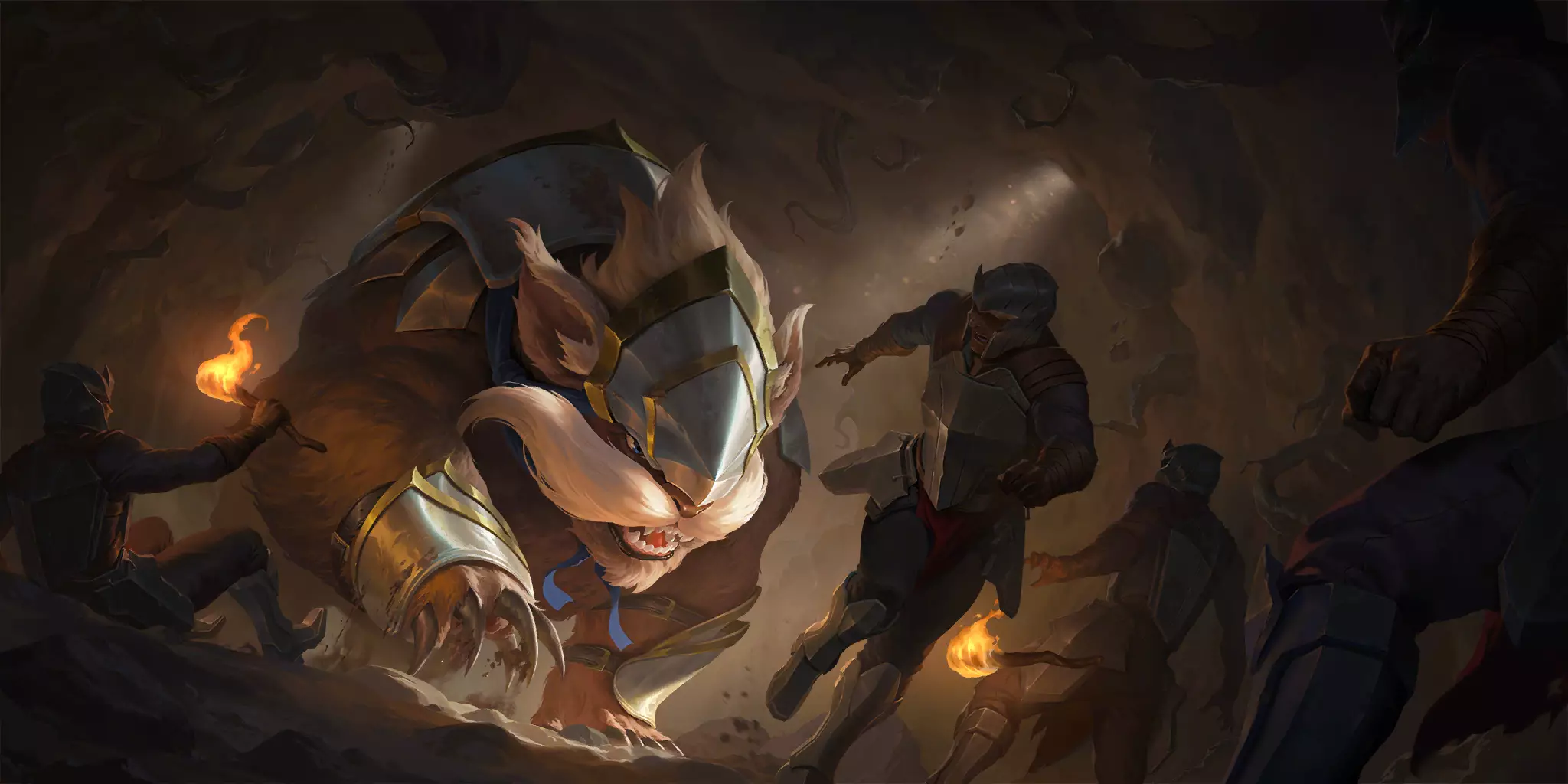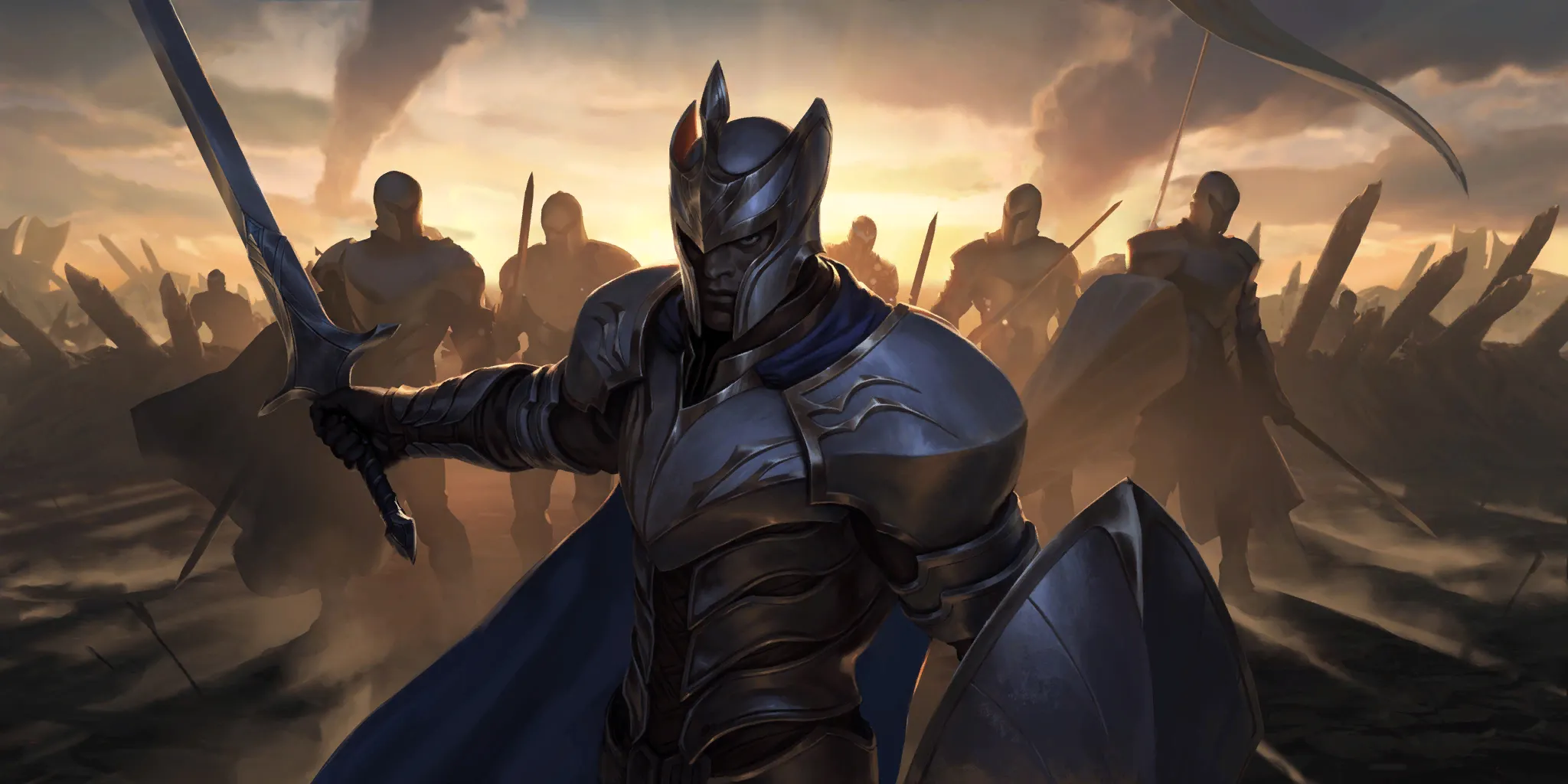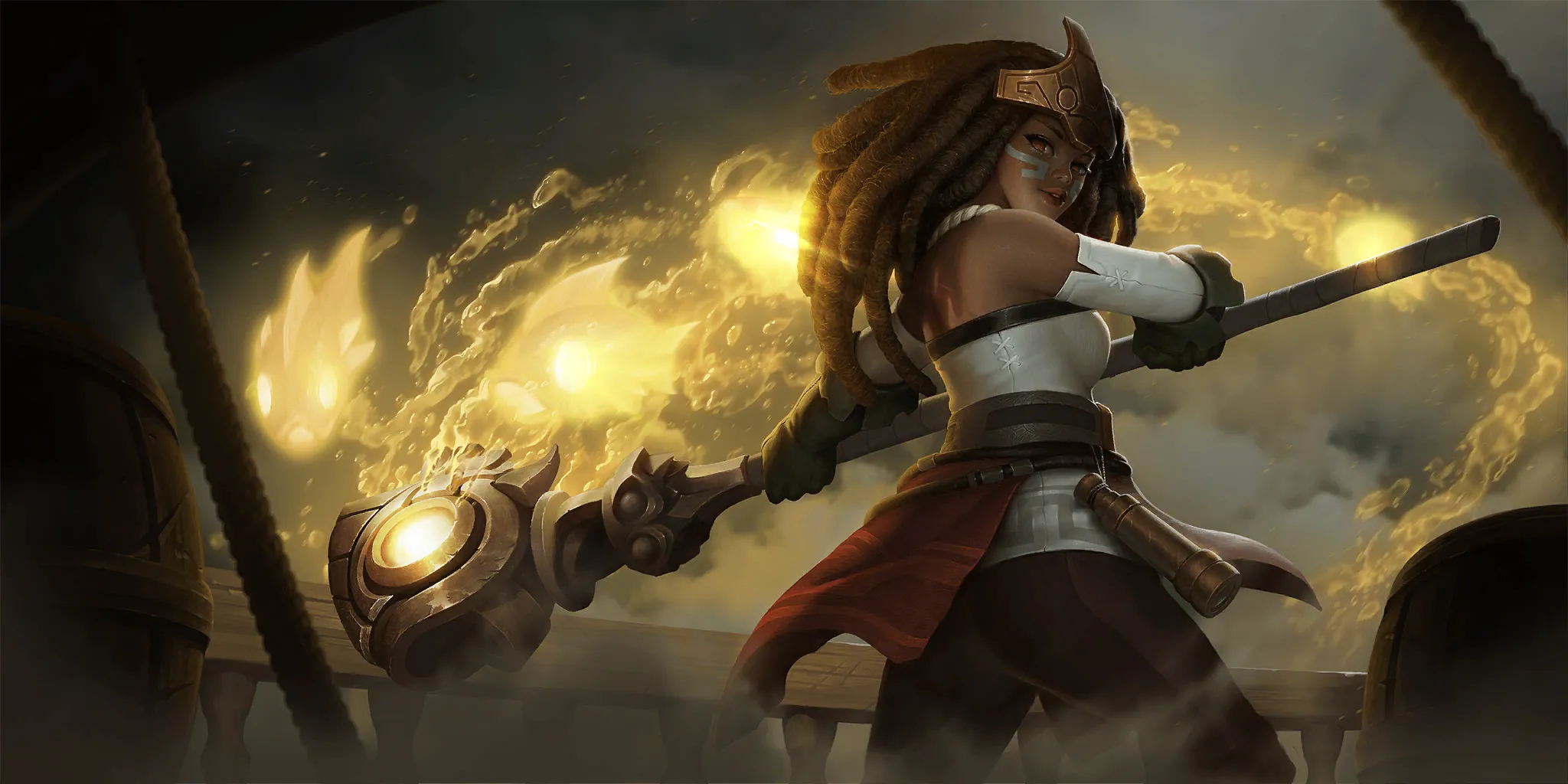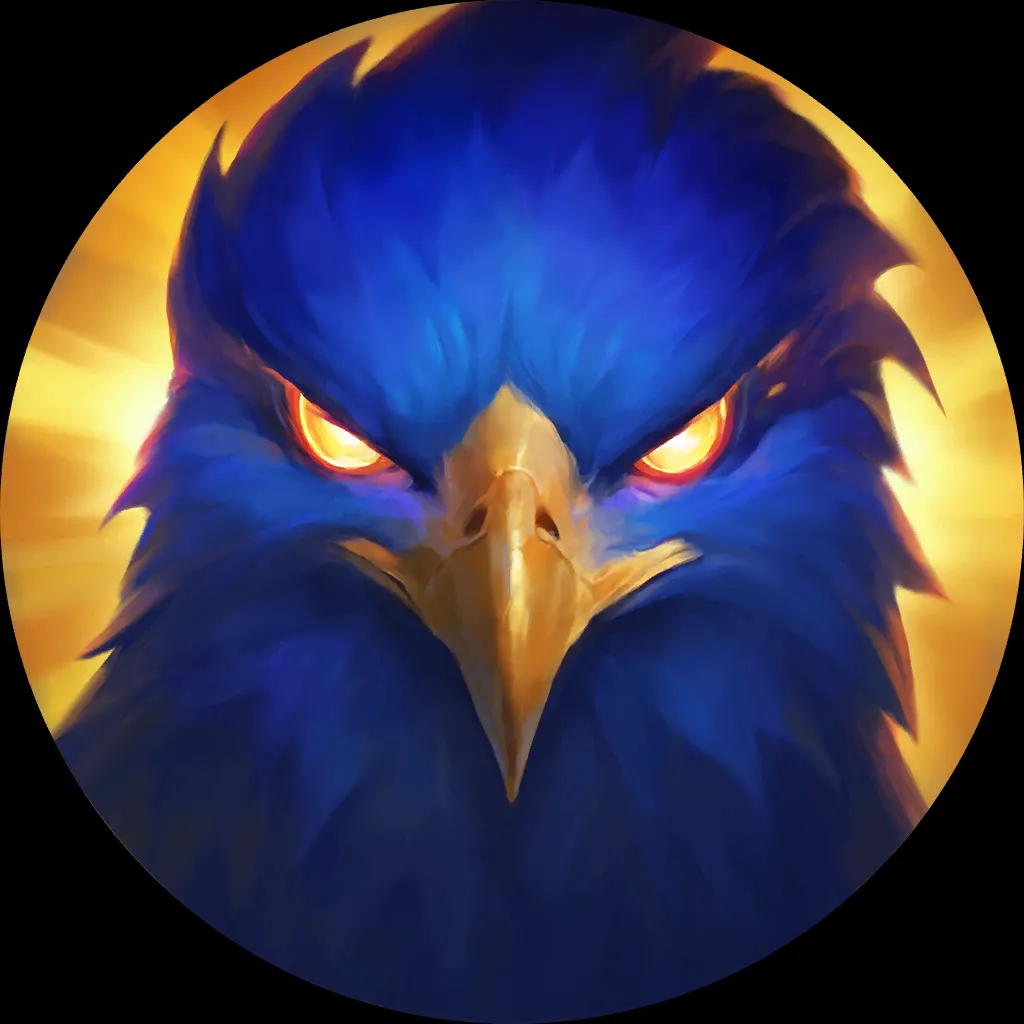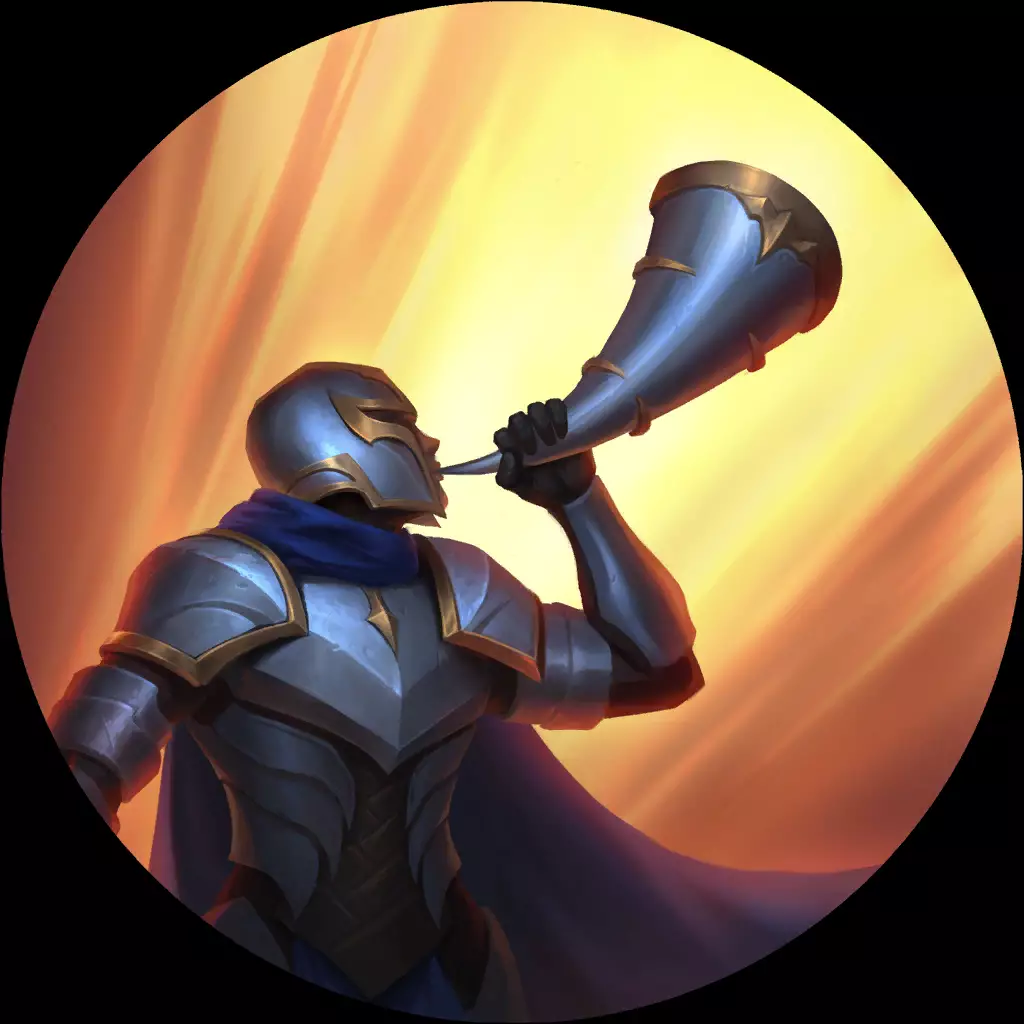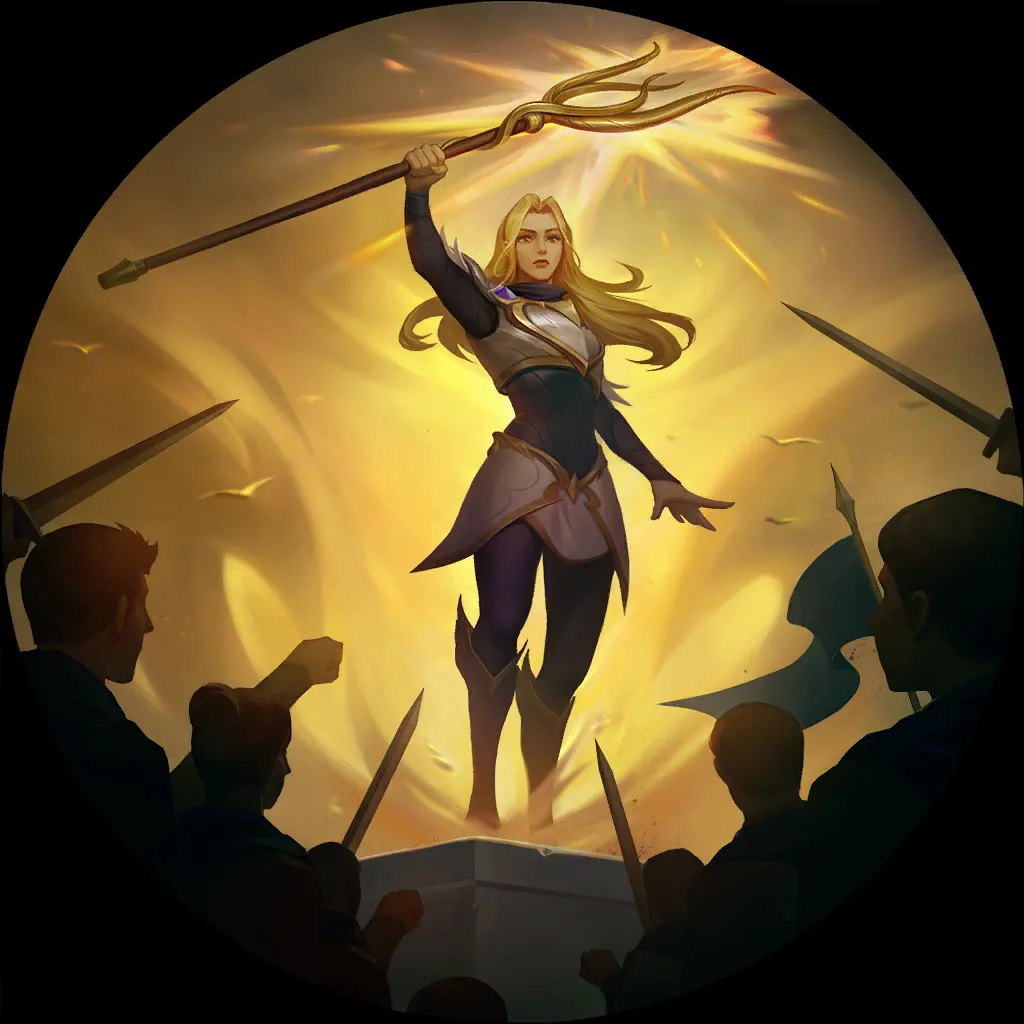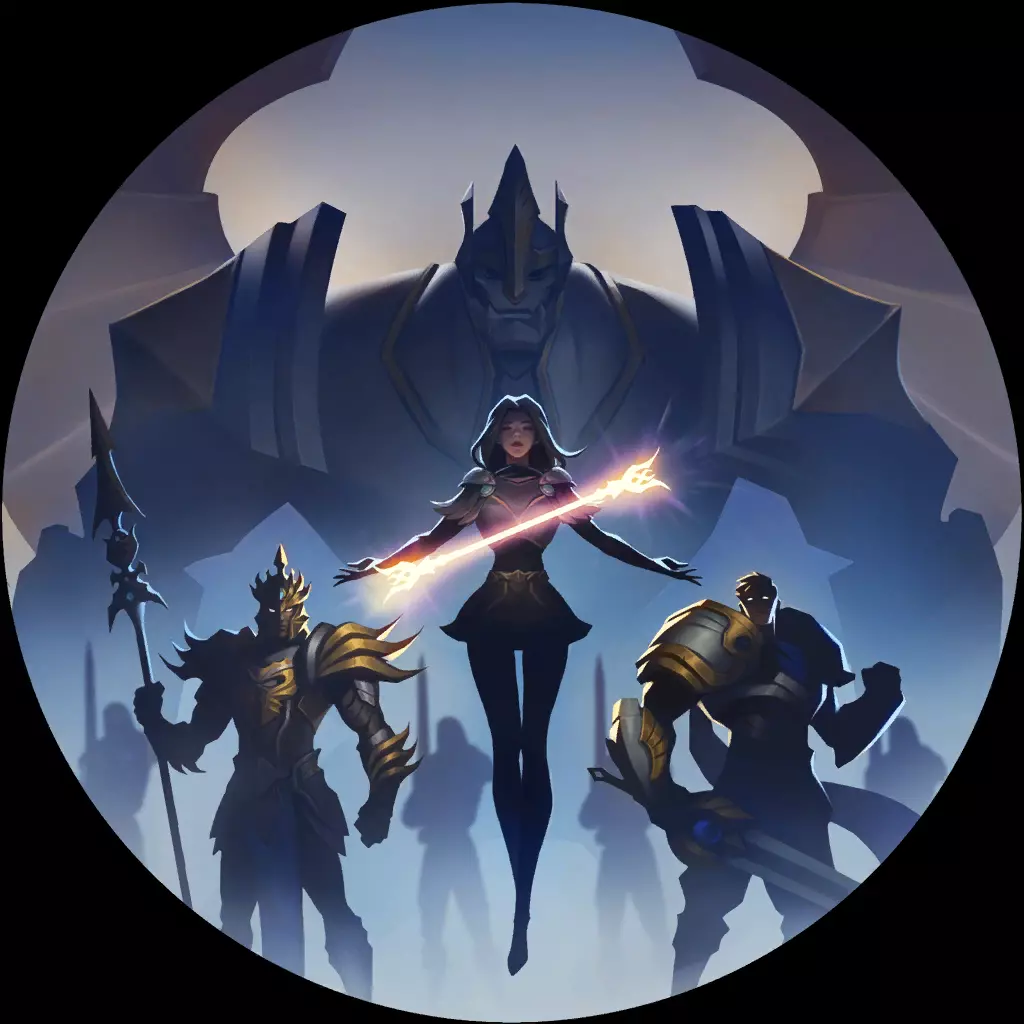 Scouts saw a resurgence in play at the beginning of the season as an answer to Samira
. With bigger
Demacia showing up, it vanished quickly though.
As we saw today, big
Demacia is on the downtrend again, giving room for Scouts to return to. Over 1.3k games, the
Demacia
Bilgewater archetype achieves a 55.6% winrate in the last three days.
Kai'Sa Garen Jarvan IV
6
6
6
22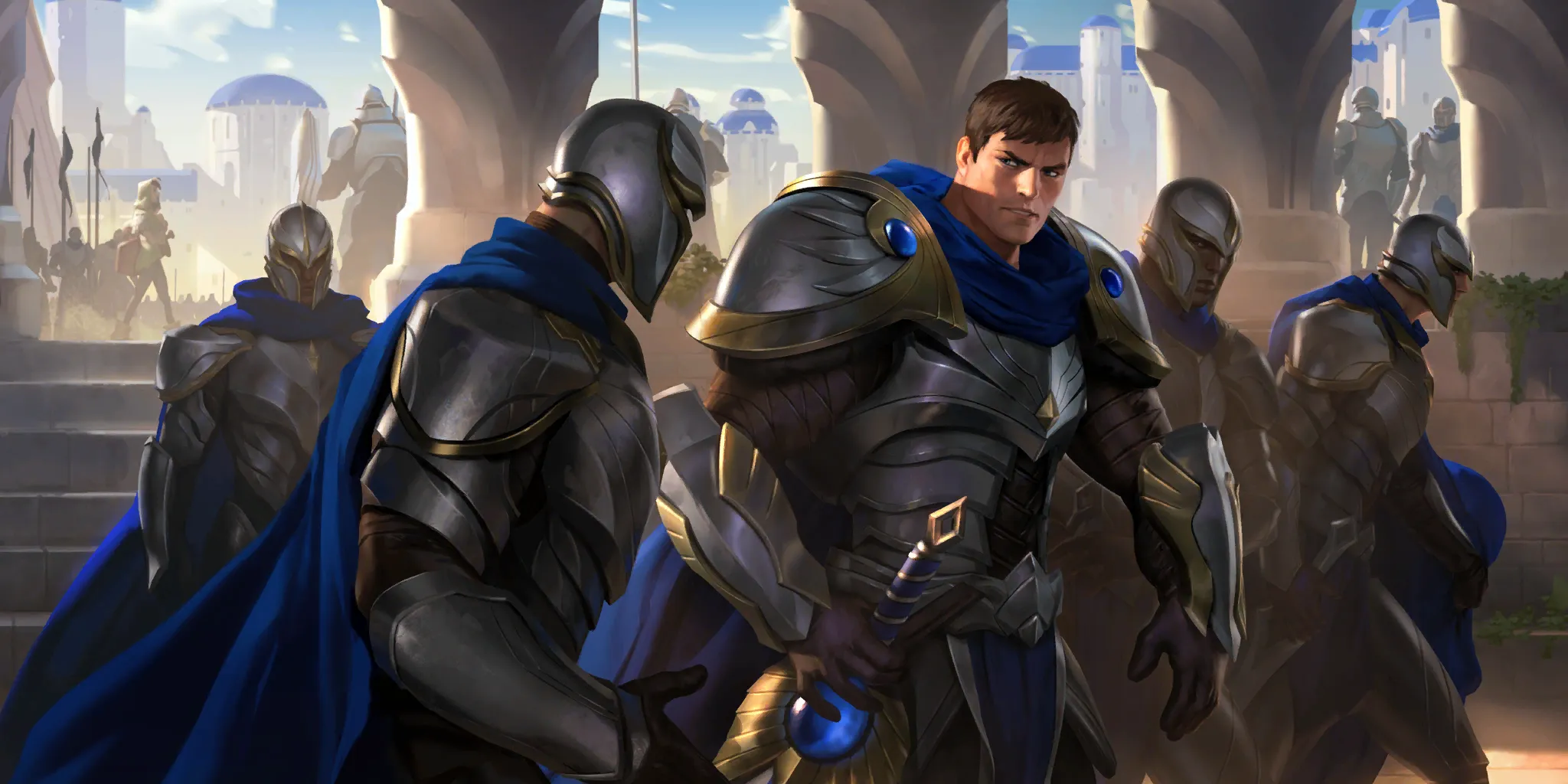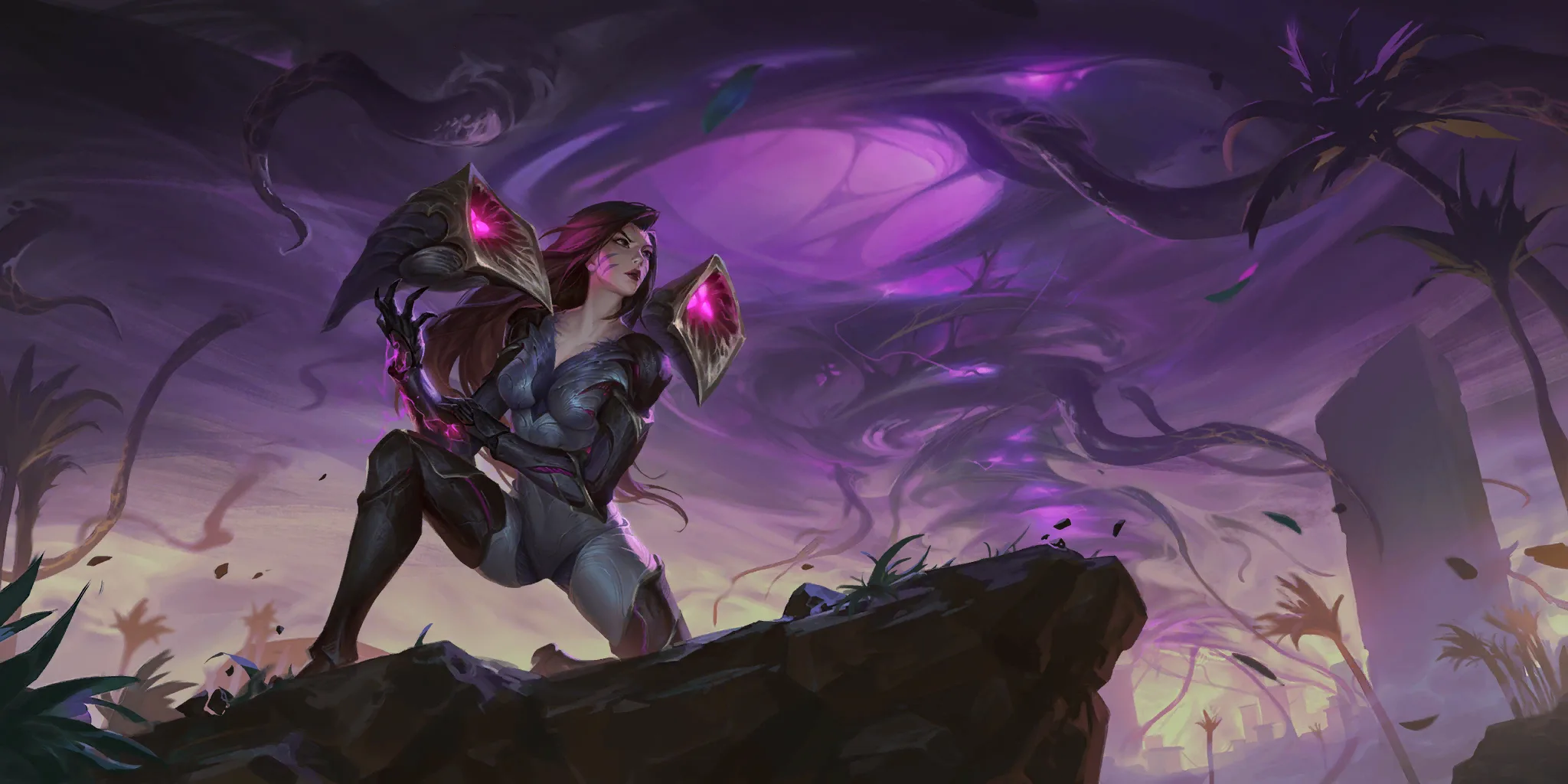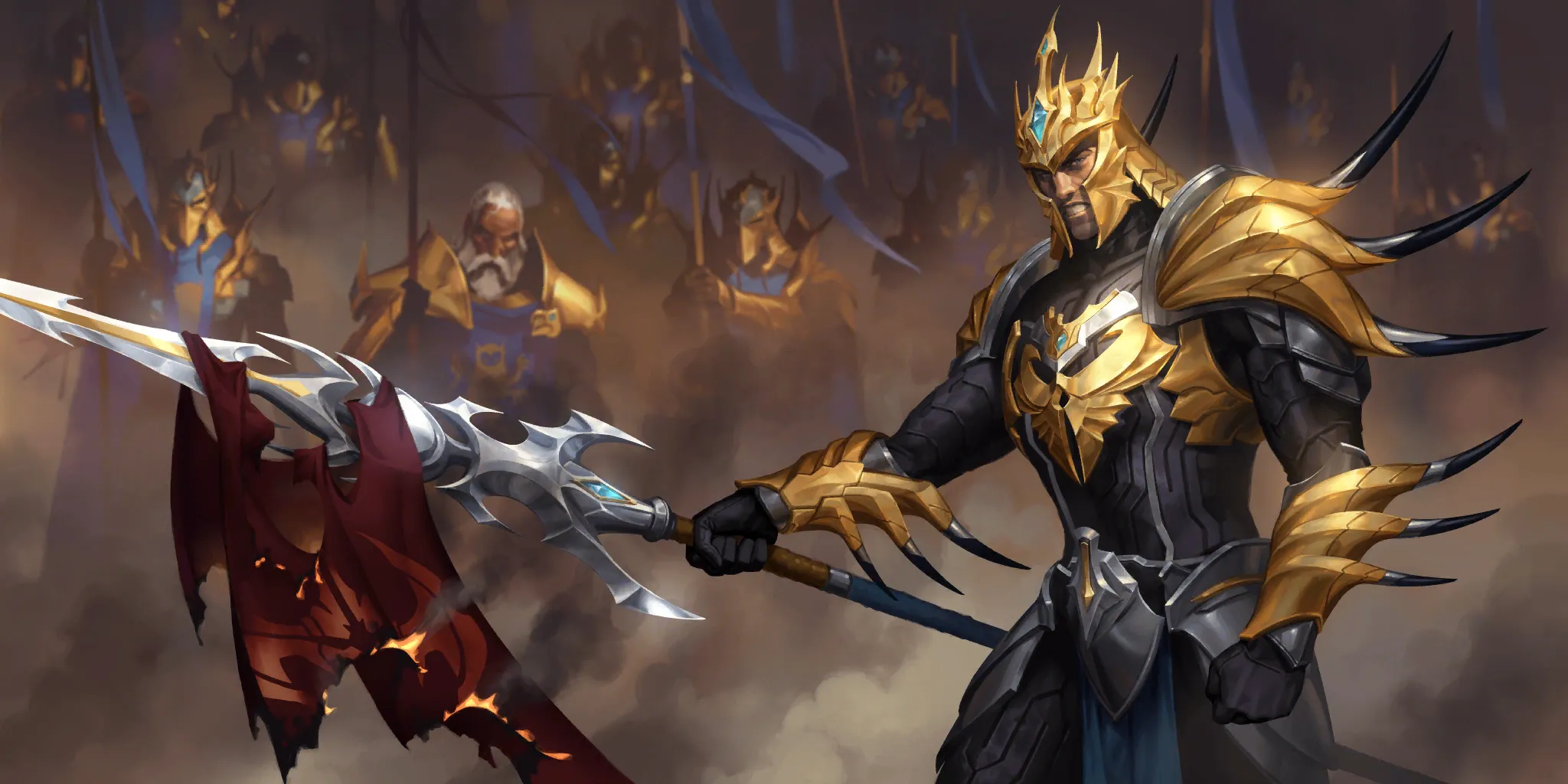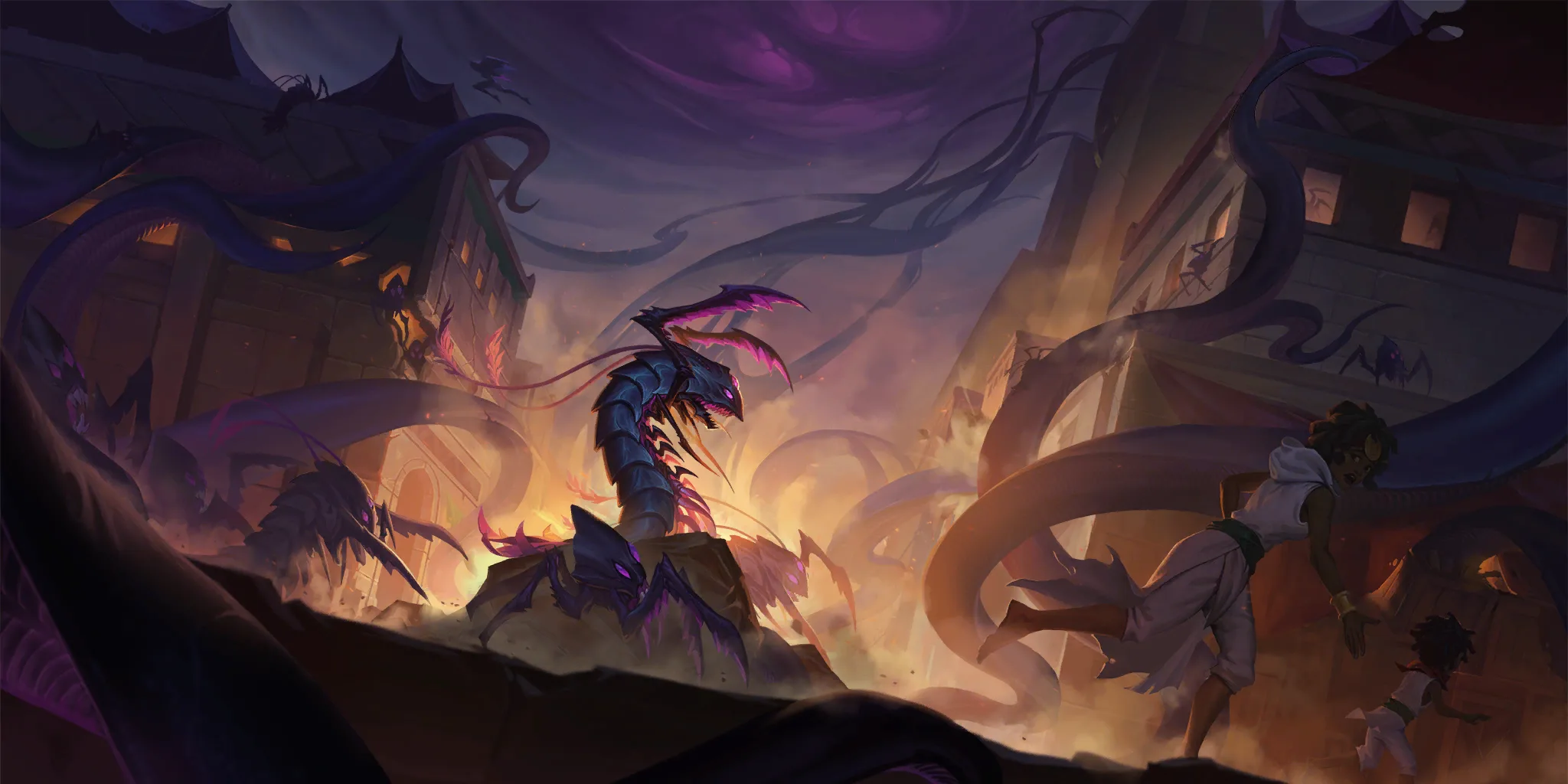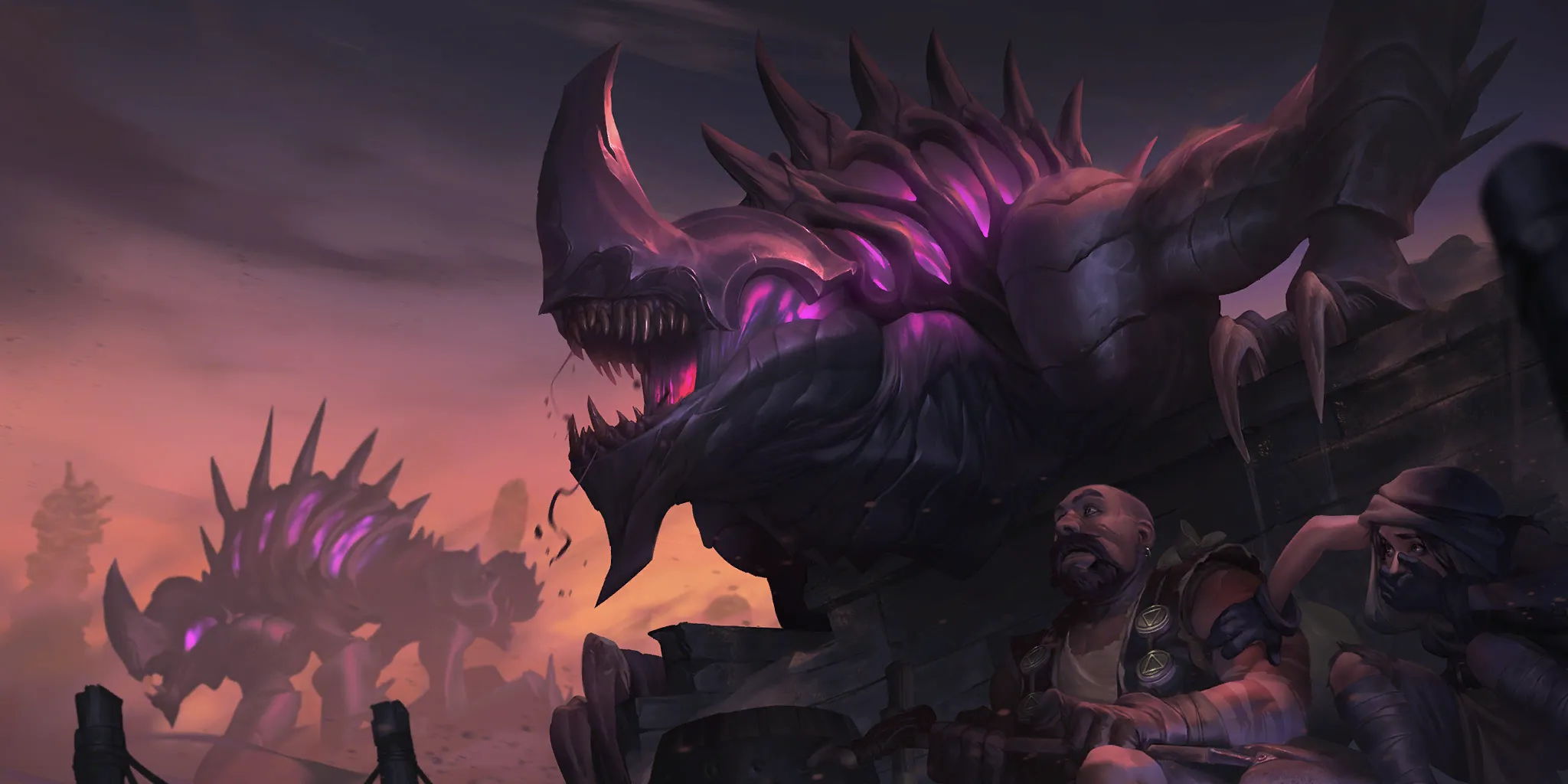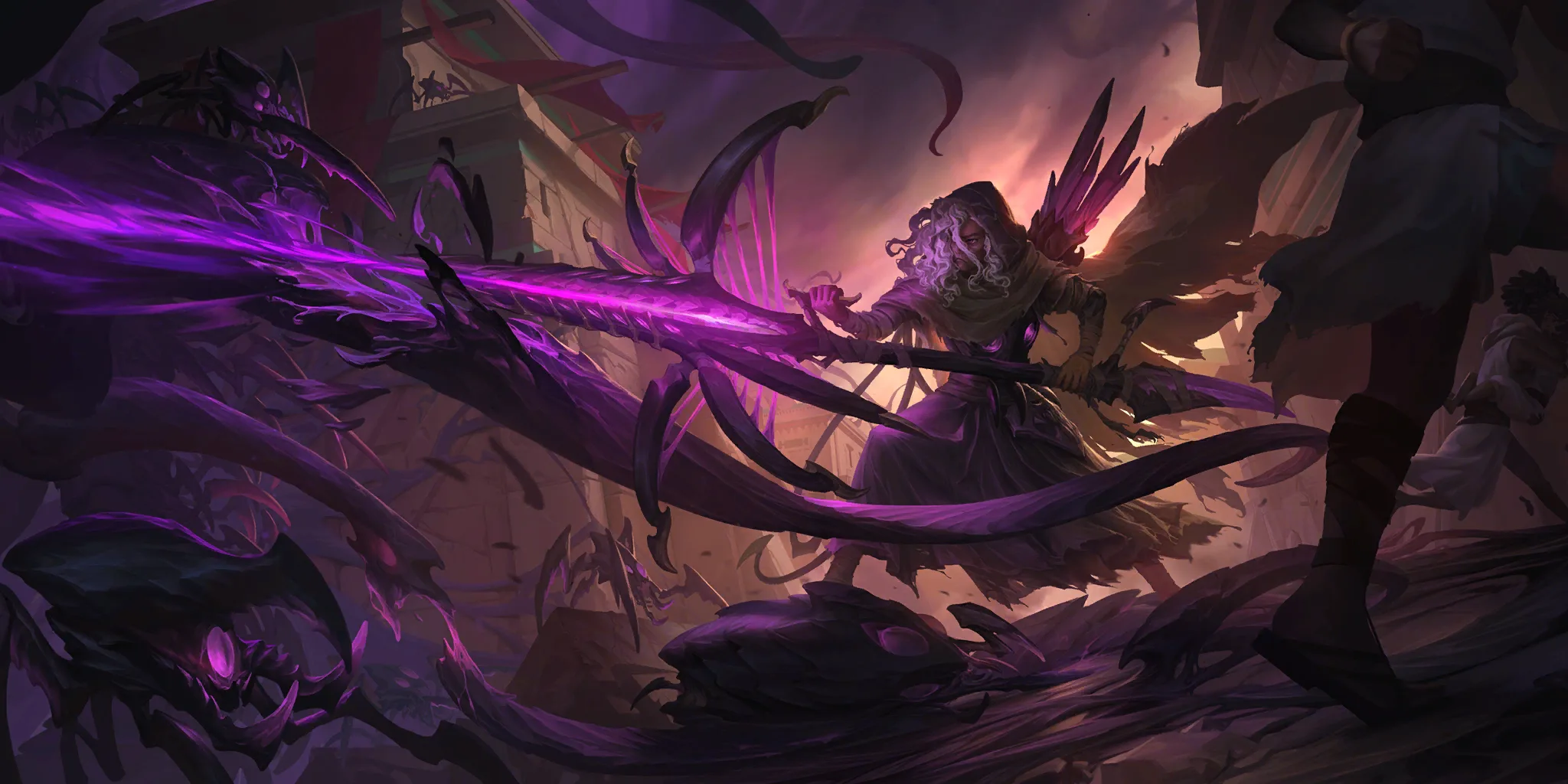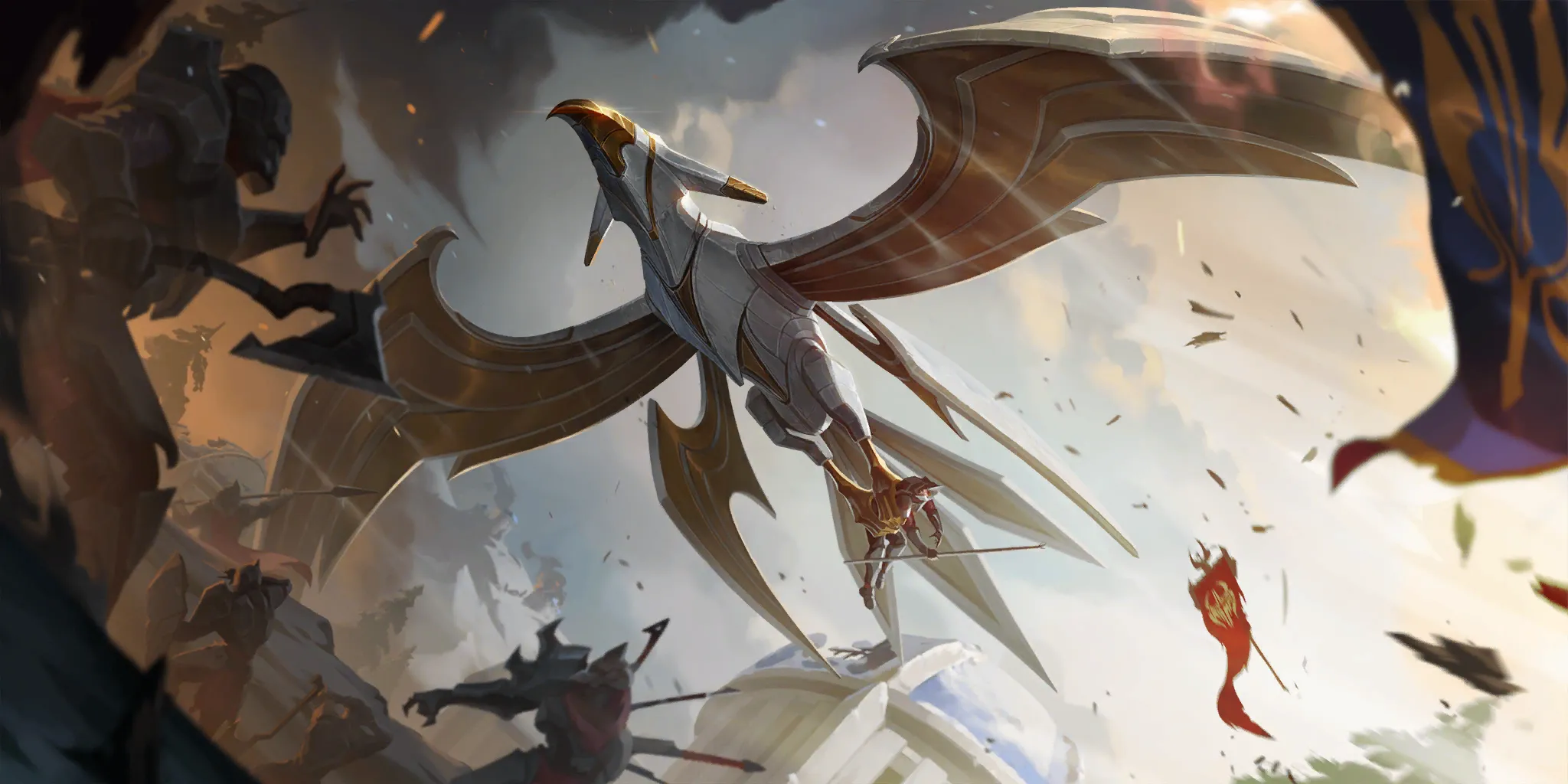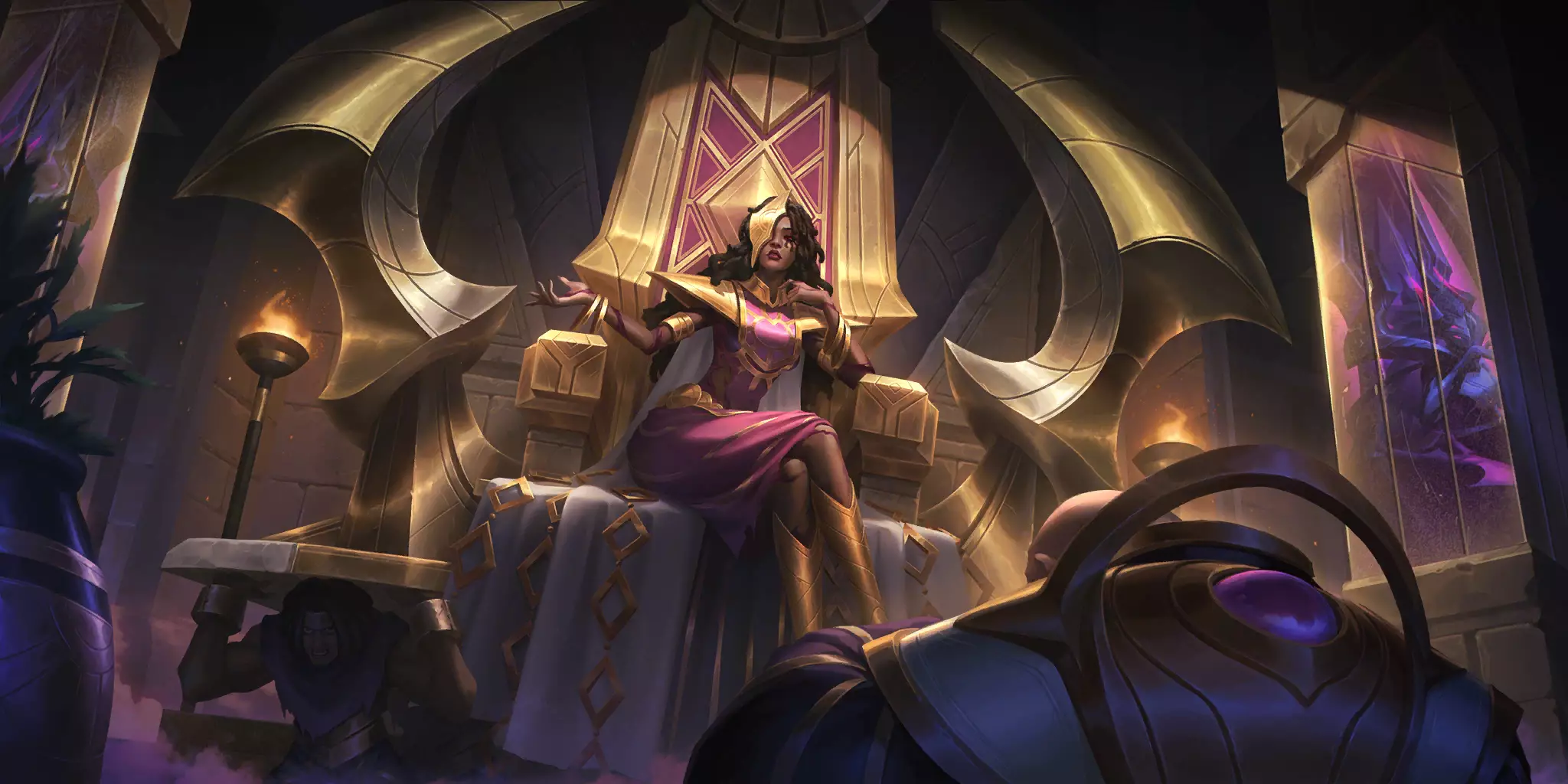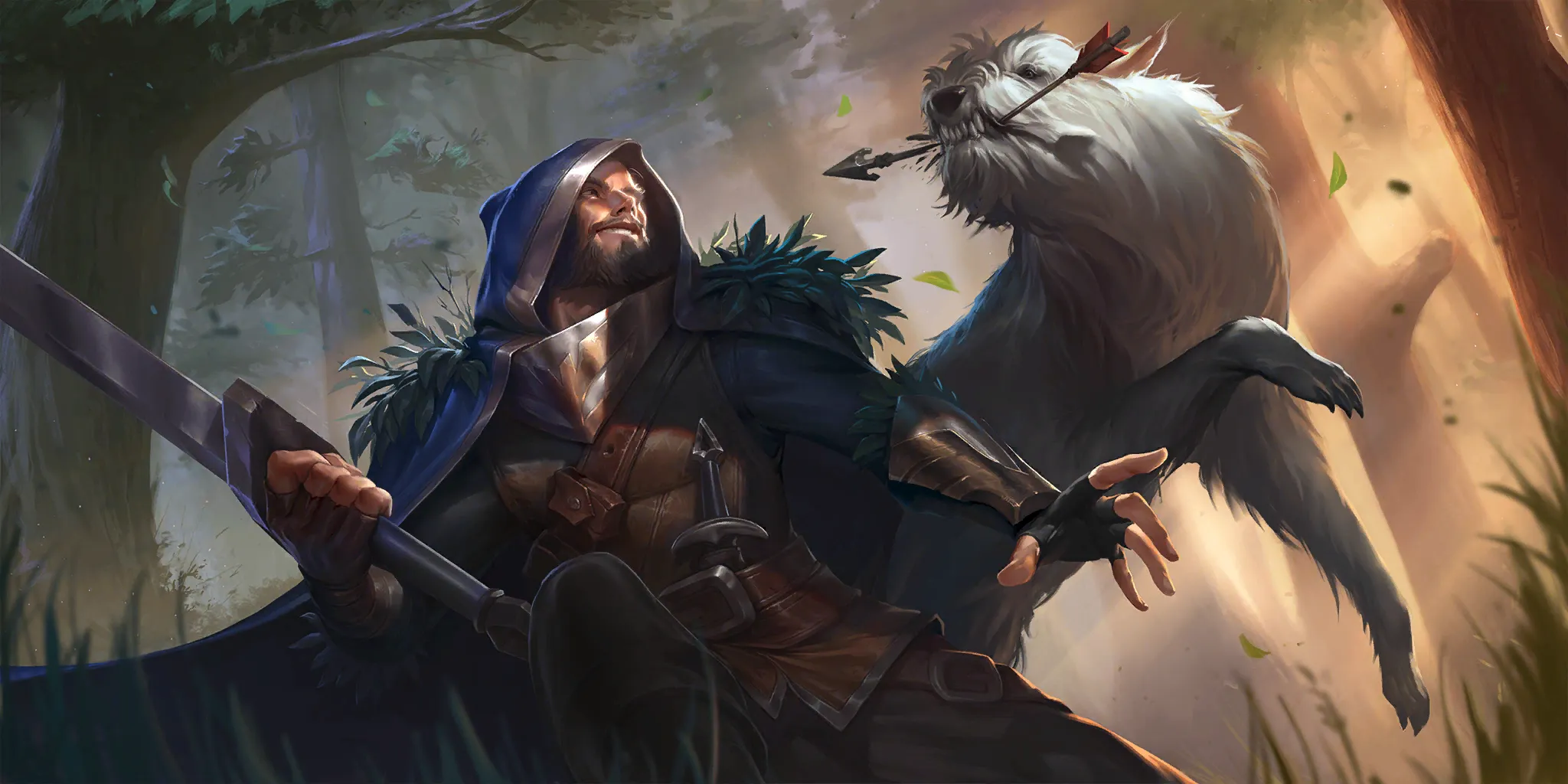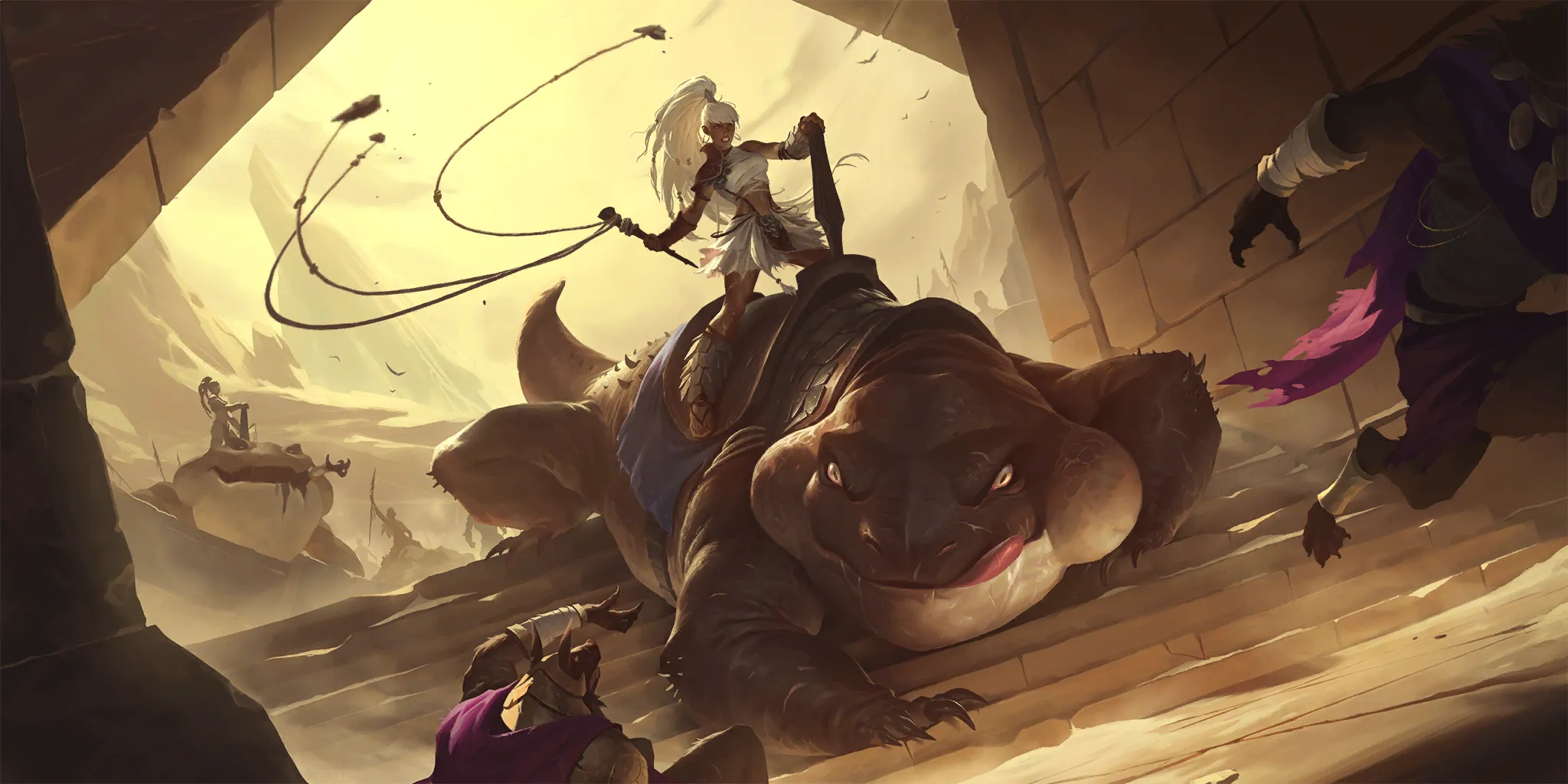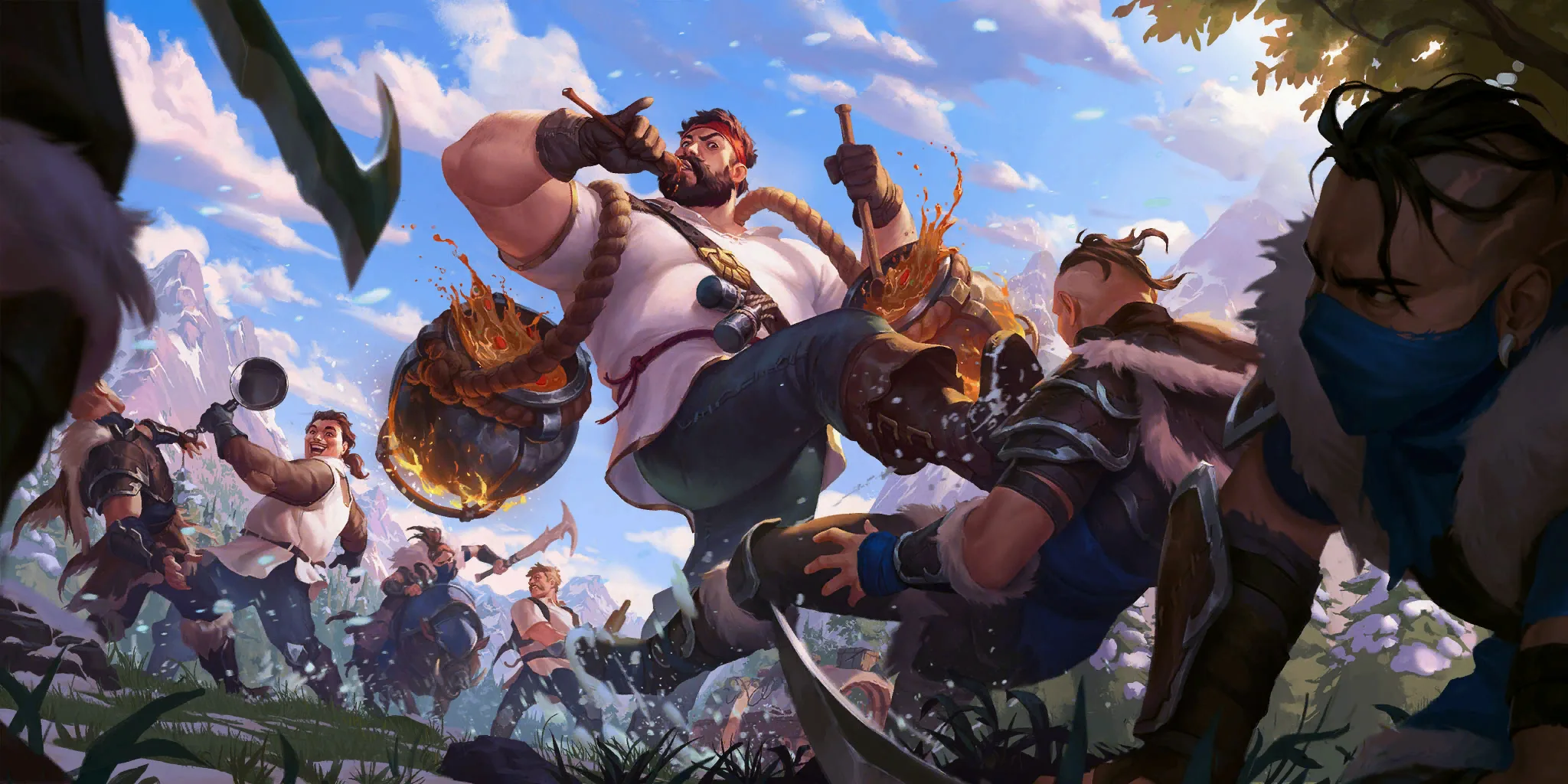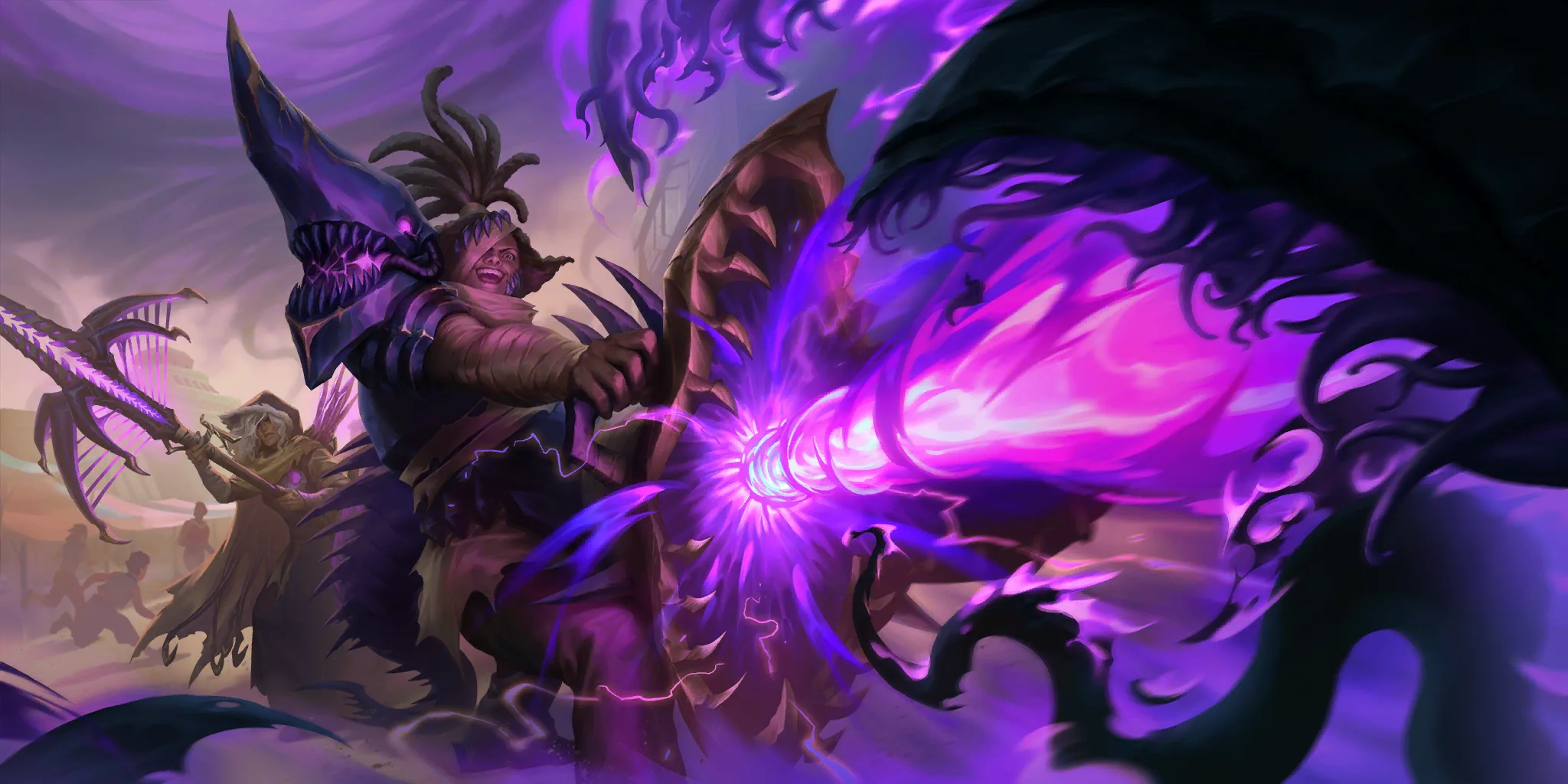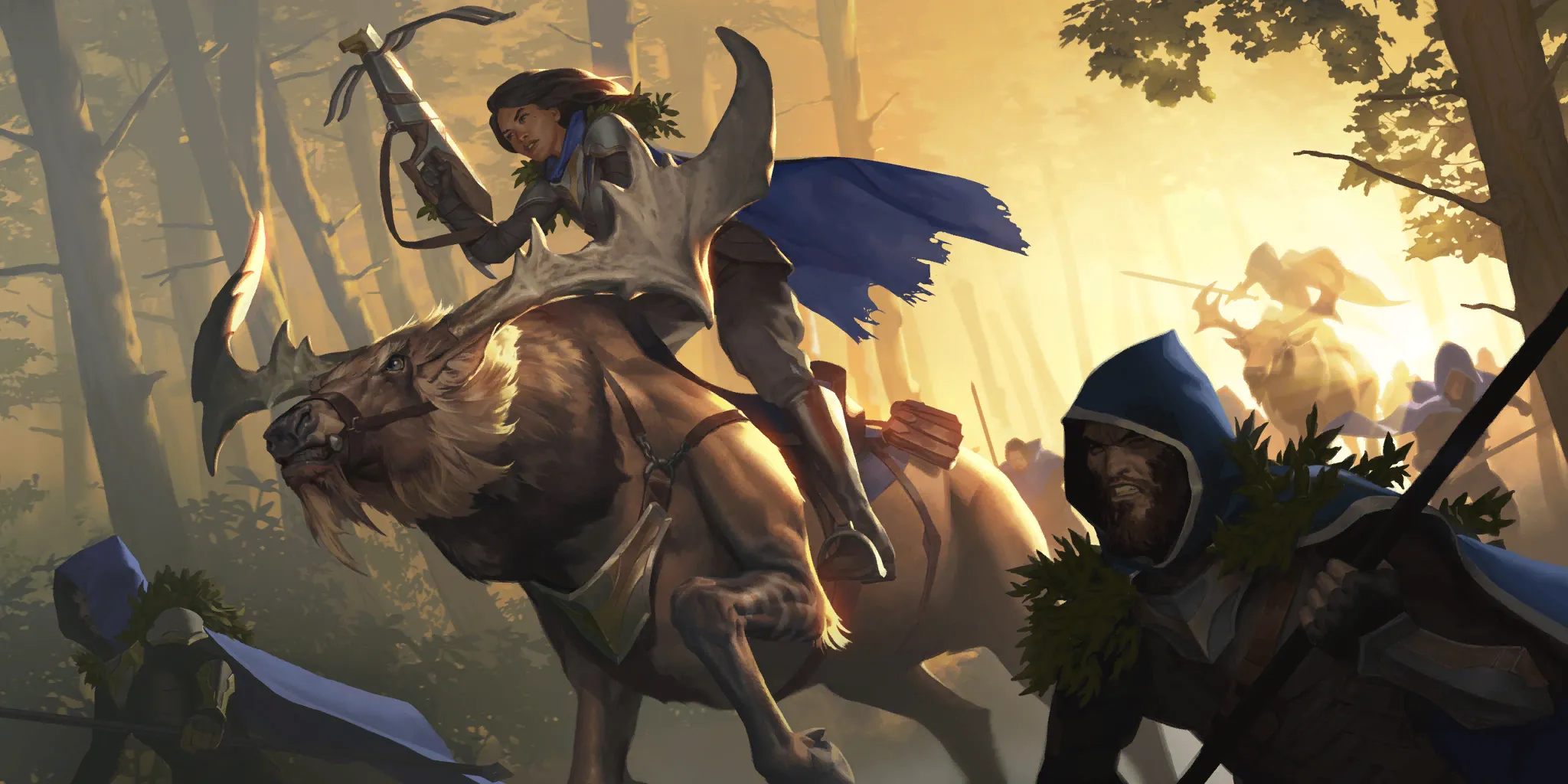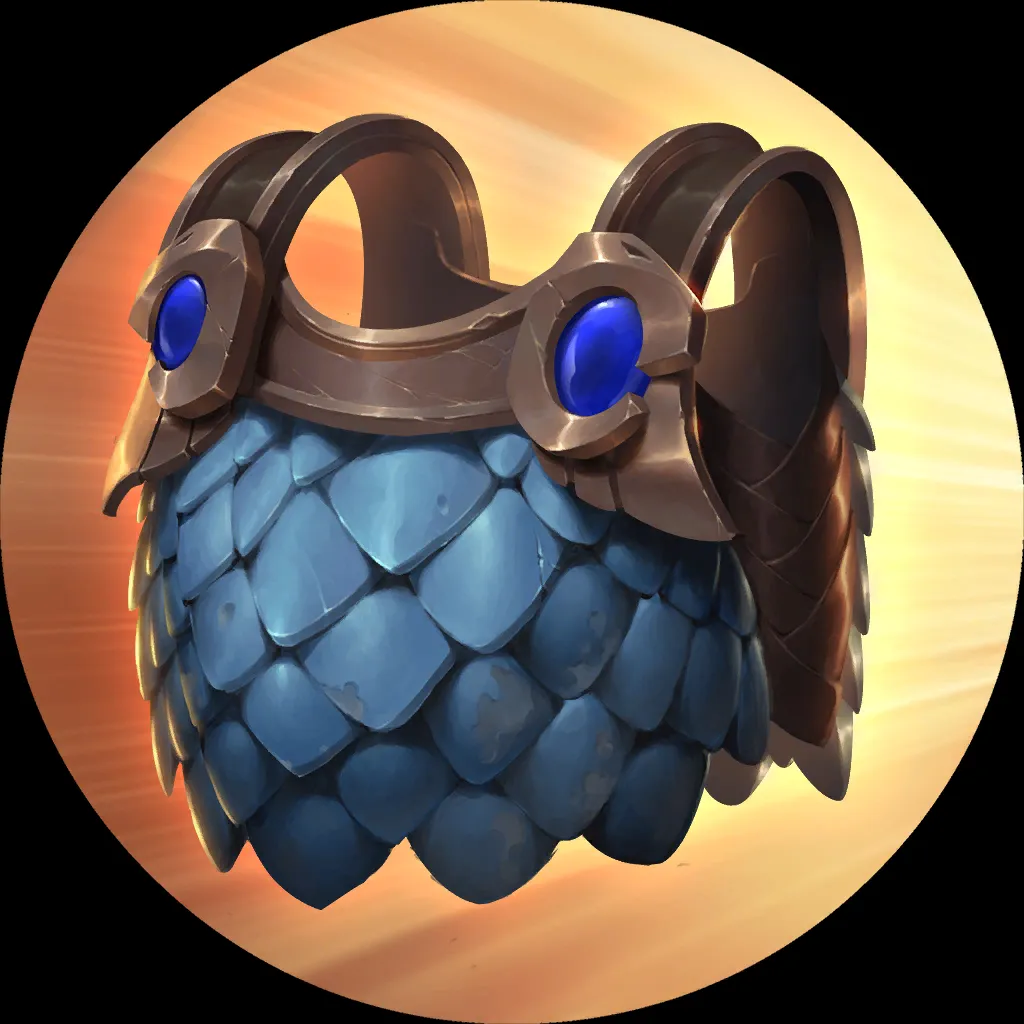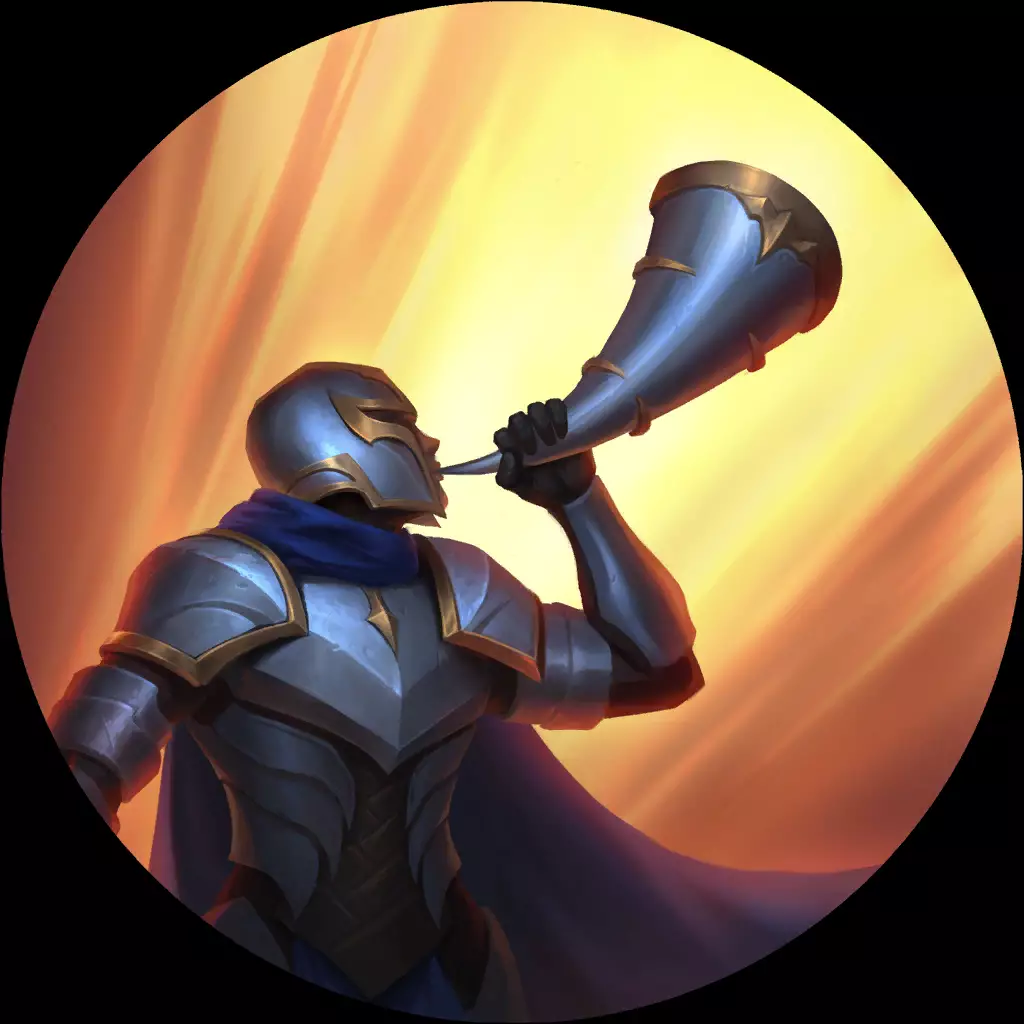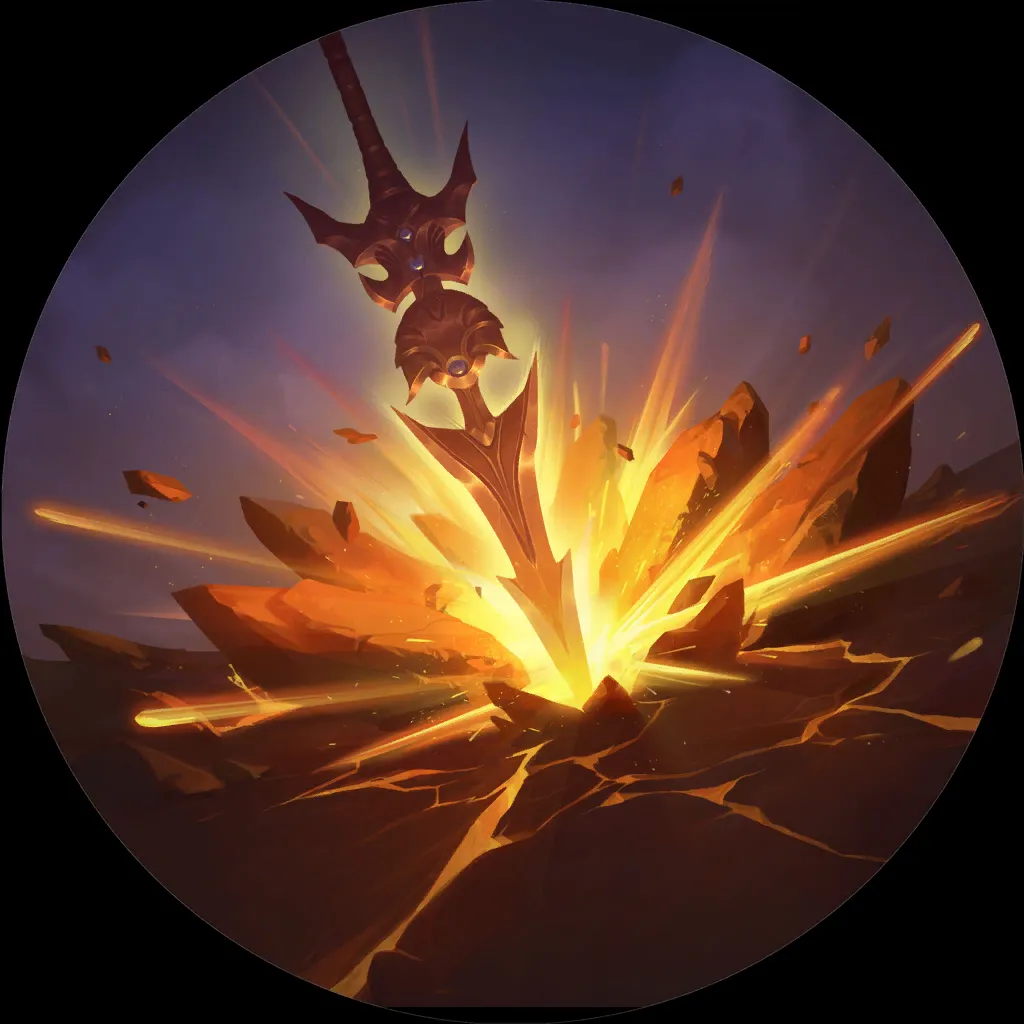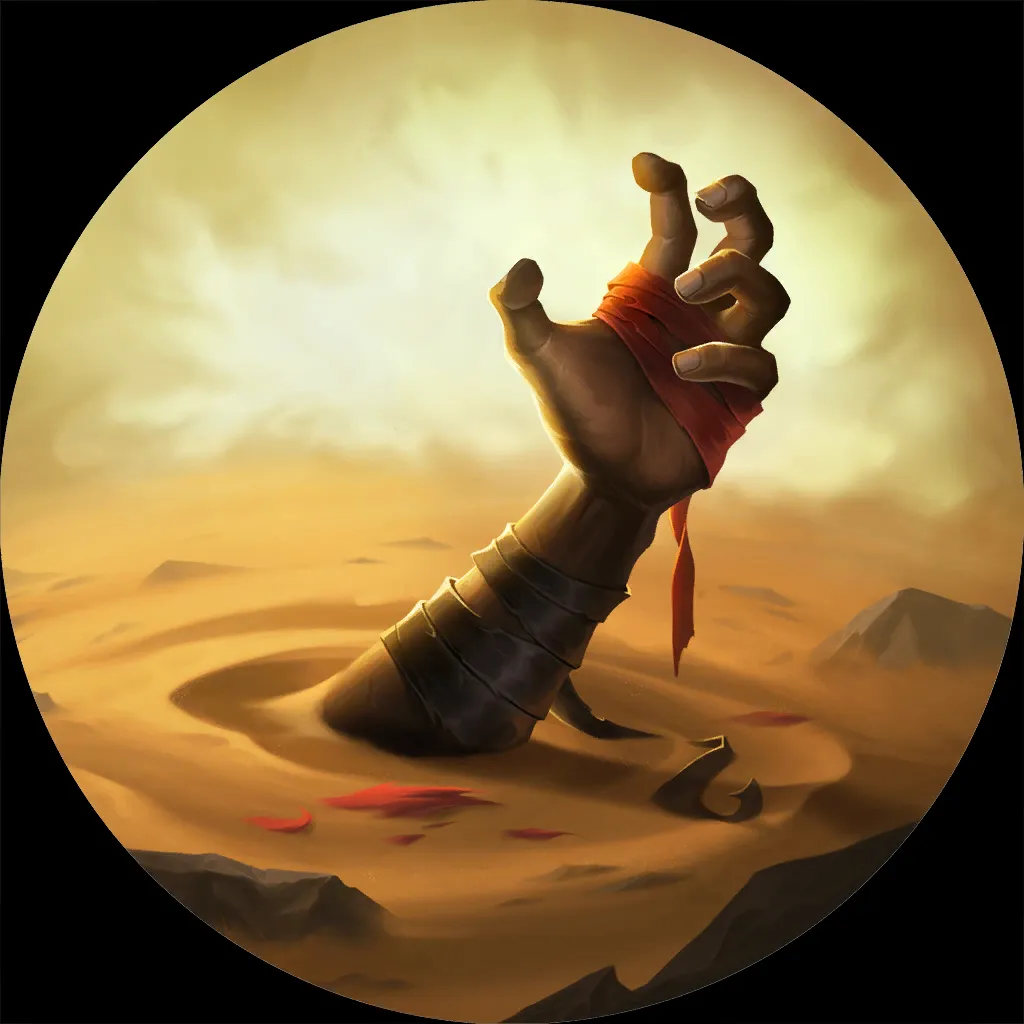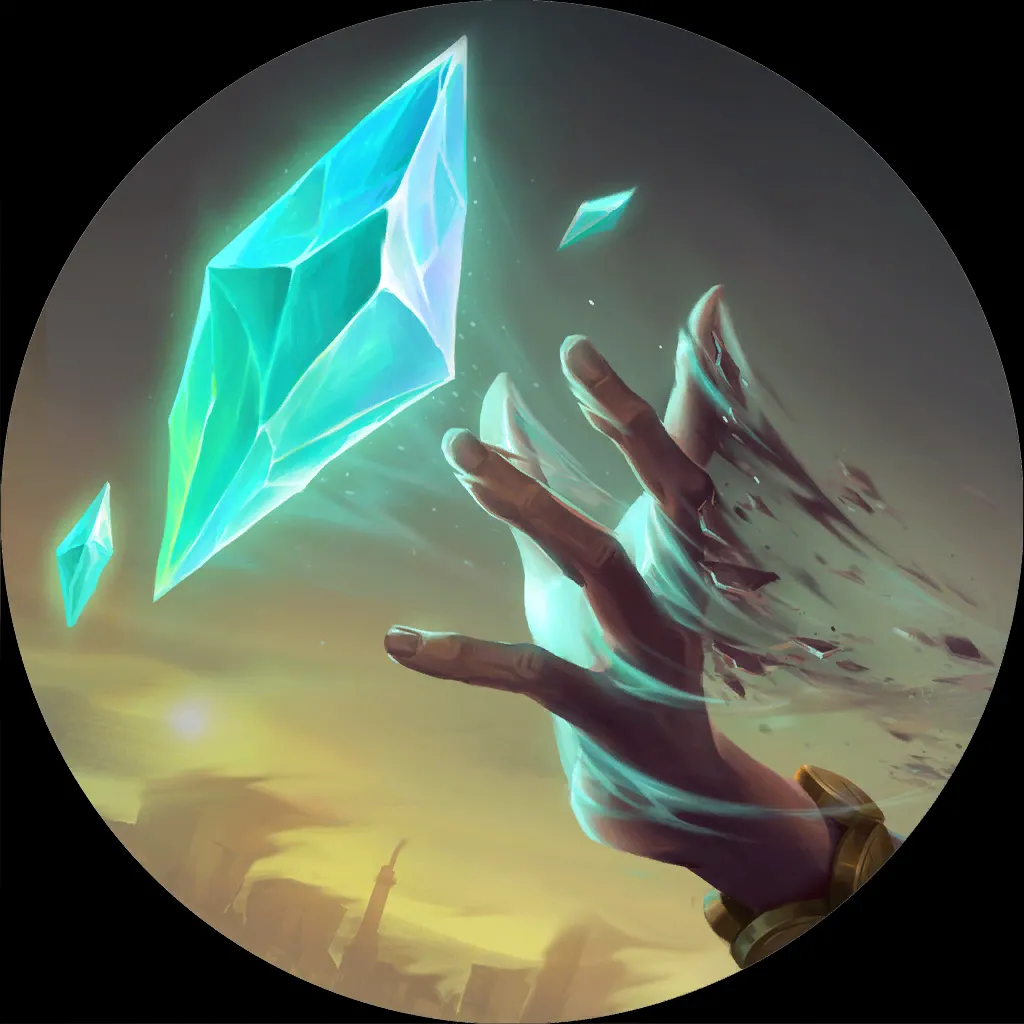 This weekend, the 1.500$ Mastering Runeterra tournament played out, and BaJAtakk won it including this Kai'Sa brew! Garen
enhances an early go-wide strategy and presents an alternative win condition to Kai'Sa
.
While we're not all able to pilot decks to the highest of levels, Kai'Sa Garen is also picking up steam on ladder. There, it holds a 55.3% winrate over 1.8k games in the past three days.
Conclusion
Thank you for reading this week's meta-report and making it this far. If you're still here and read this, leave a "Hi" in the Reddit thread comments, and I will "Hi" you back! =)
The data has been due to MaRu's Meta Tier List while the matchup tables have been from Legna's brilliant homepage. They are doing an insane job at collecting all this data and presenting it to us in an approachable manner. They deserve all the praise in the world!
The talented Hazy has been converting the metadata into these stunning graphs for the Monday Legends of Runeterra Meta Report, I can't express my gratitude enough to him!
Thanks to Herko Kerghans for his ever-lasting influence on this series and my writing as a whole.
You can reach me on Twitter (@Leer97) or on Discord (Leer#2026).
Thanks for reading this Monday's LoR Meta Report and see ya next week!