---
MaRu Podcast #95 – FULL CUT: The Future Of Competitive LoR
Two weeks ago, Jae and Bae interviewed the one and only RubinZoo, for more than an hour, about what the future holds for organized play in Legends of Runeterra.
Alas… the world was not ready for such insights, and all we were allowed to publish was a heavily-edited, 17-minute version.
But the time has finally come! Along with today's news about LoR Competitive, we can publish the Full Cut version so here is the full #95 Episode for your viewing and listening pleasure:
https://www.youtube.com/watch?v=3FwrmwKnWOE
IMPORTANT CONTEXT: This interview took place two weeks ago; that's to say before hackers ransomed Riot (no, yes, really; you can read the official tweet here) and forced them to delay their patches across all games; that's why Rubin refers to a patch that would have happened tomorrow but, as far as we currently know, will probably land next week.
---
Mastering Runeterra Podcast #95 – Time Stamps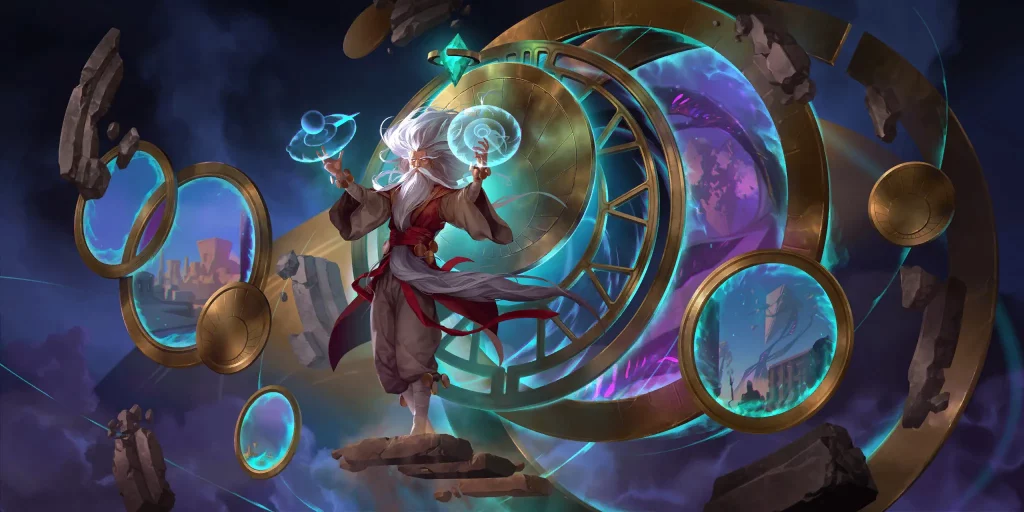 0:00 Intro
0:43 Meet Steve Rubin! & his game plan
5:15 What is "Organized Play"? The overal Goal, and what makes motivates players to play Legends of Runeterra outside the game itself.
8:40 What's Rubin Cooking? Runeterra Opens & the path to Worlds
16:10 The Separation between Season Rewards & Worlds Points (and Player Titles?)
21:20 Beta Season – A lot to figure out
25:22 Rough Sketch of Worlds – bigger finals, no qualifiers
28:32 The Legends of Runeterra Team and the importance of feedback
31:25 Technical Tuning versus Gamers
37:22 Worlds Points Leaderboard?
39:19 Information Clarity plan
41:45 Daily Rumble Prize Plan + NEW COSMETICS – Player Titles!
47:52 Prizes planned for Runeterra Opens
50:10 Is the Limited Format still in the cards?
52:25 Premium tourneys aside from Worlds and New Formats
57:34 Does LoR Still run on a Calendar year? – Tournament Scheduling
1:01:58 Rubin REALLY wants your feedback!!!
---
LoR Roadmap & LoR Competitive News
Yesterday, Riot published their Legends of Runeterra roadmap (here's a link to the full article), unveiling their new quarterly expansion schedule with roughly a patch every month:
They've also extended the current Ranked season until next week:
Today, they've published their plains for Legends of Runeterra Competitive Play: get ready for a very juicy read!
https://playruneterra.com/en-us/news/competitive/competitive-in-2023/
---