This last weekend I signed up to play in the Mastering Runeterra Open. We ended up with about $2k in prizes and a level of competition that I was very happy with. I decided to bring Sett Karma PnZ, Jack Seraphine and Fizz Samira.
Invalid deck code!CE...
This is one of our Premium articles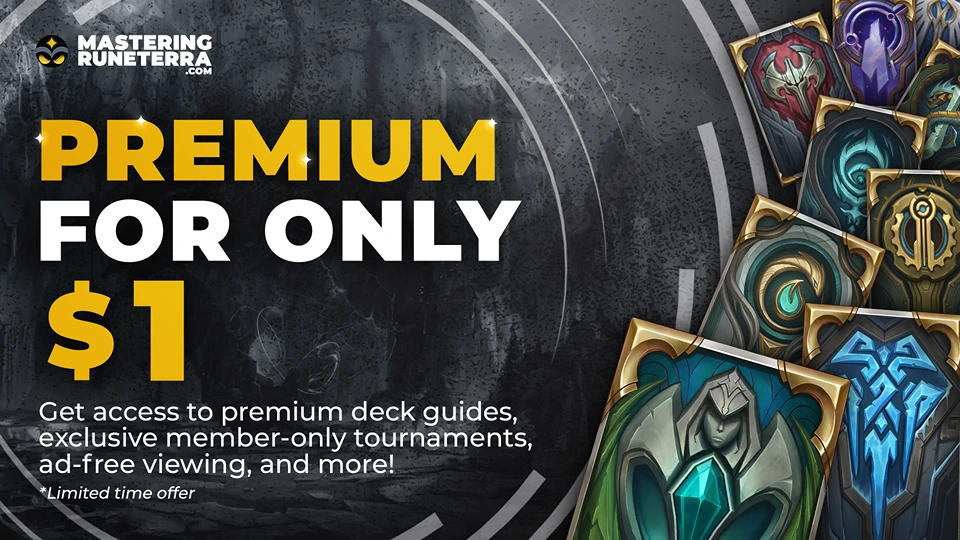 • Try our Premium Subscription for only $1 for the first month get access to Deck Guides for all the top decks, ad free viewing, subscriber only tournaments and a private Discord channel and unique role
Level up your game with the Mastering Runeterra Premium Membership!