Current Best New LoR Decks – Welcome to World Ender
With roughly 24hs of data since the World Ender expansion arrived at Legends of Runeterra, these are the early trends in the LoR ladder according Mastering Runeterra Meta Tier List and matchup data:
Aatrox is the forerunner (by several miles) among the three World Ender Champs. A whopping ten (out of sixteen) of the World Championship competitors will bring him to the fray (check here for the full list of Worlds decks & lineups), and he also leads the ladder race with some of the most popular and heavy-hitting decks.
Kayle and Ryze are, thus far, absent from Worlds (exactly zero competitors will bring any of them) and early ladder stats are thus far not too encouraging (most Ryze decks have win rates below 40%, and none is above 45%; there may be some hope for Kayle, but thus far most of her decks perform similar to Ryze's).
Champions' Strength is looking like one of the meta-defining cards of this expansion: it is featured in eleven Worlds decks, and WhatAmI has built his entire lineup around it. Ladder decks are following suit – as we'll showcase today, including such weird combinations as Jinx Demacia.
In today's article, we'll showcase the best LoR ladder decks, according to data from the first 24hs. If you're interested in Worlds decks, please check yesterday's LoR World Championship – All Competitors' Decks article. And if you are interested in the players themselves (their stories, their stats, and their struggles), you may want to check the LoR World Championship – Meet the Competitors article.
---
Aatrox, Aatrox All the Way Down
More than half of the Worlds lineups will feature Aatrox – and, by early ladder stats, for good reason. While it's way too early to tell which decks will end up on top (because, among other reasons, we have a lot of weak Ryze and Kayle archetypes selflessly inflating other decks' win rates), Aatrox looks like a clear candidate at becoming one of this meta's powerhouses.
---
Aatrox Kayn
Step aside, folks – Juggernaut incoming!
The exact build that ABG Aurora will bring to Words is terrorizing the ladder, with about 1,000 games played at a silly 60% WR – and two other lists (with just minimum variations in card ratios) show similar numbers. Notice that another Worlds competitor, AragOrnn, was also on a similar idea.
By early ladder data, Aatrox Kayne seems to beat Aatrox Vayne builds (another Aatrox brew that is doing well on ladder, as we'll see below, and is very common in Worlds), Aatrox Akshan and Red Gwen (which is still alive and kicking behinds). On the other hand, good ol' Annie Jhin is a rough matchup for Kaytrox, and Jinx Demacia is disastrous.
5
10
11
14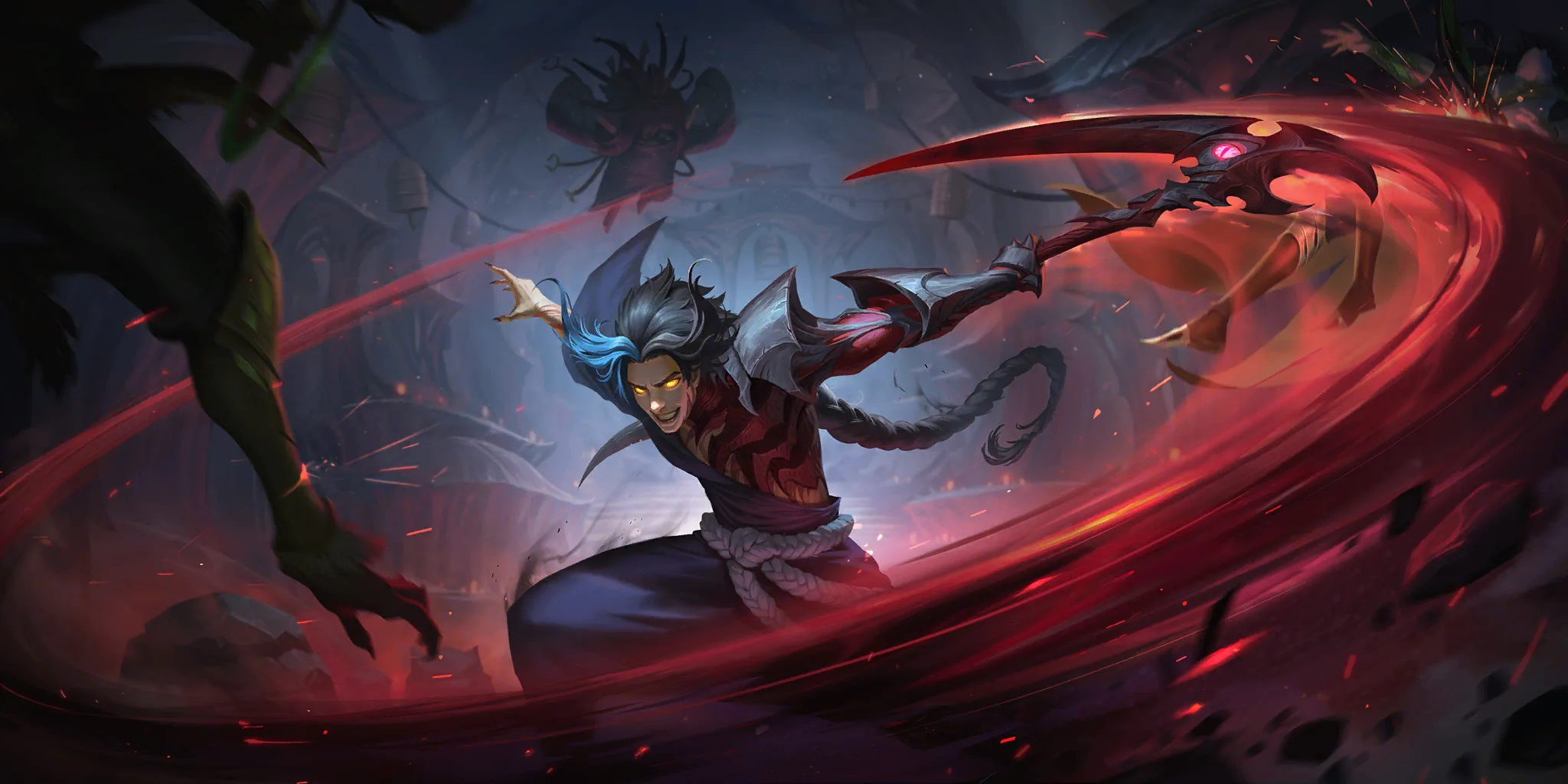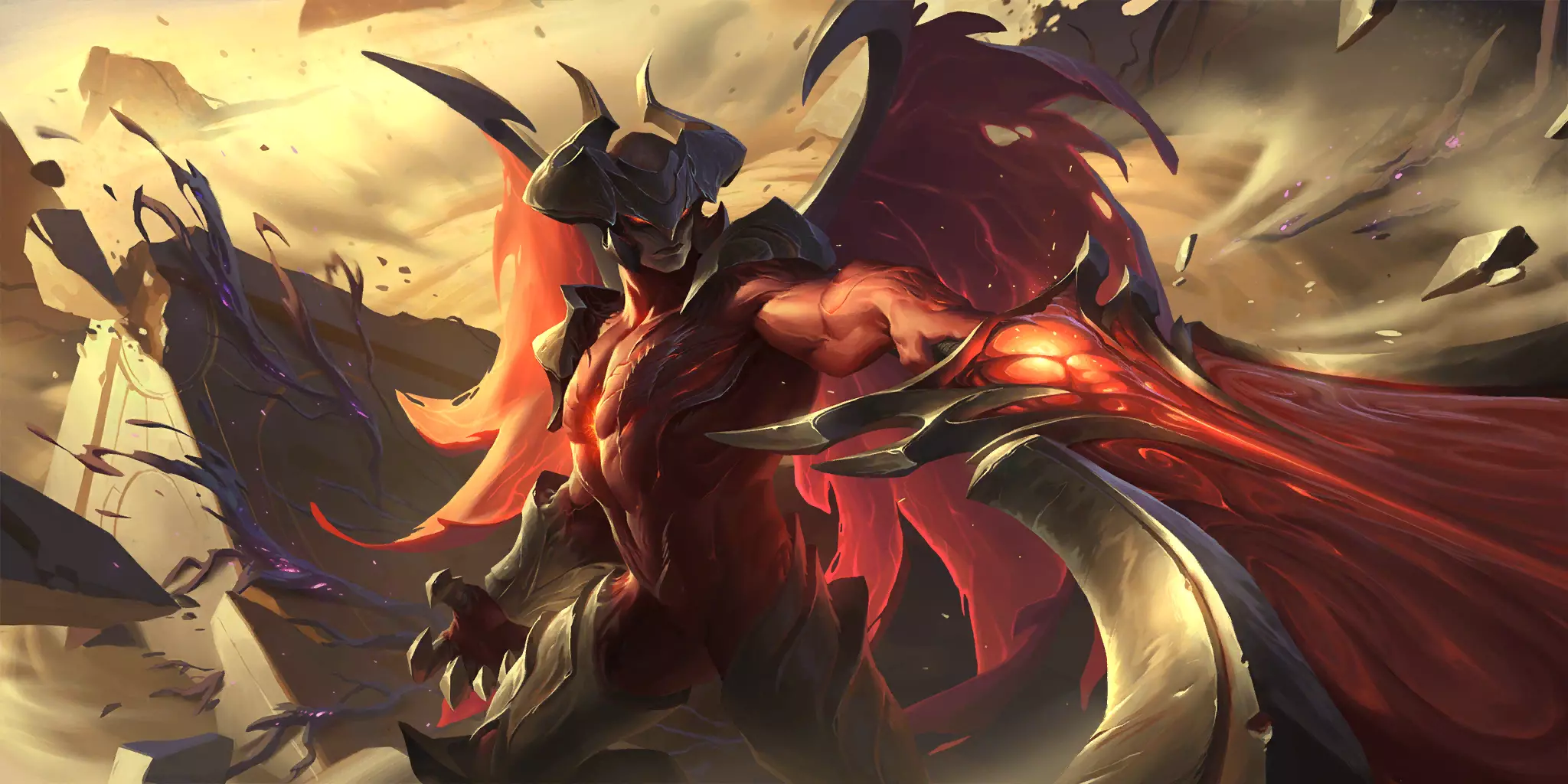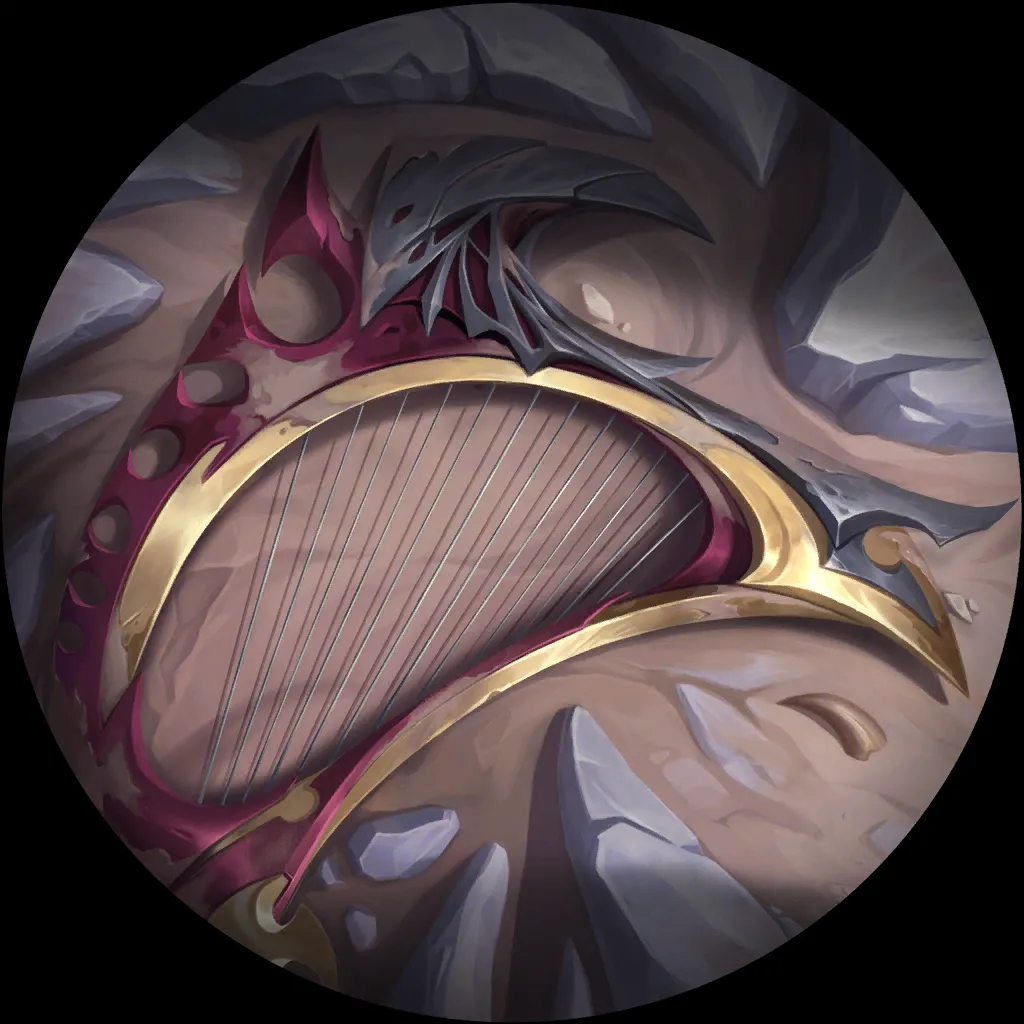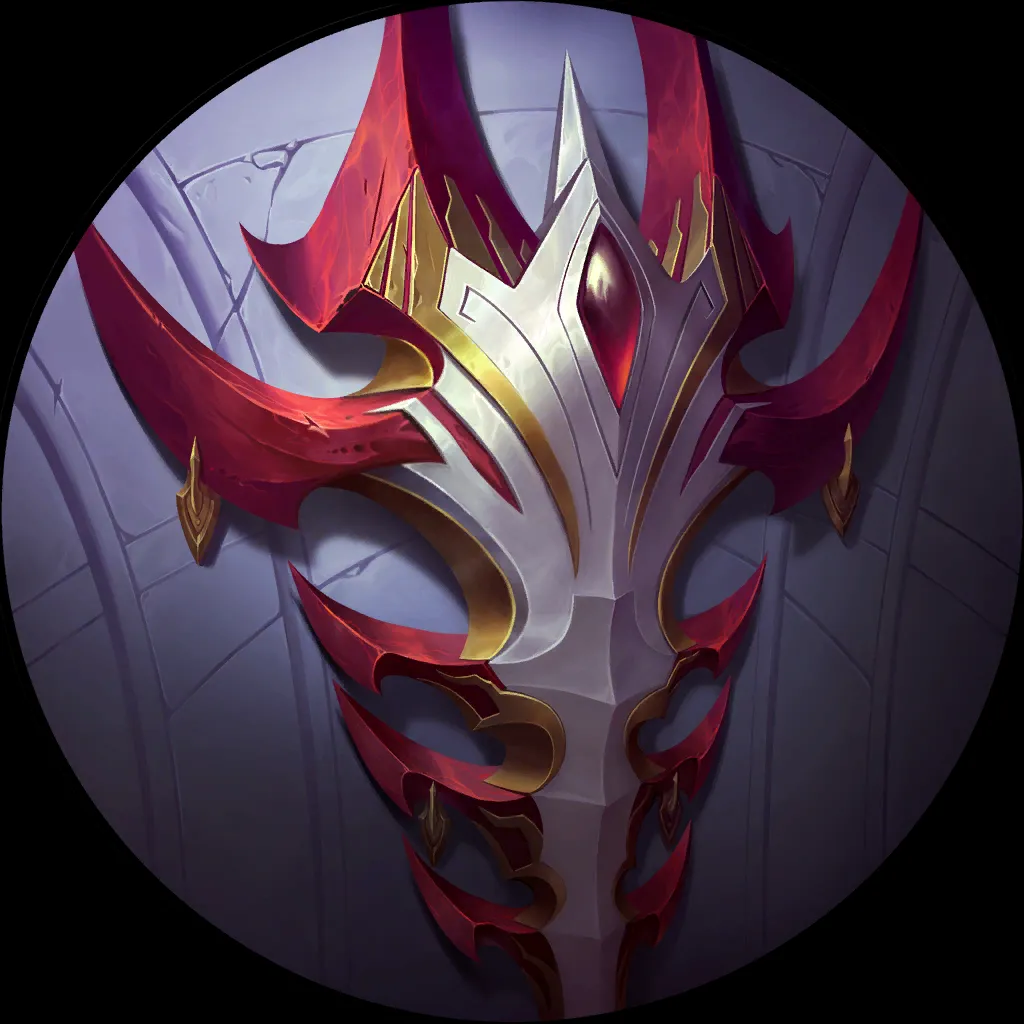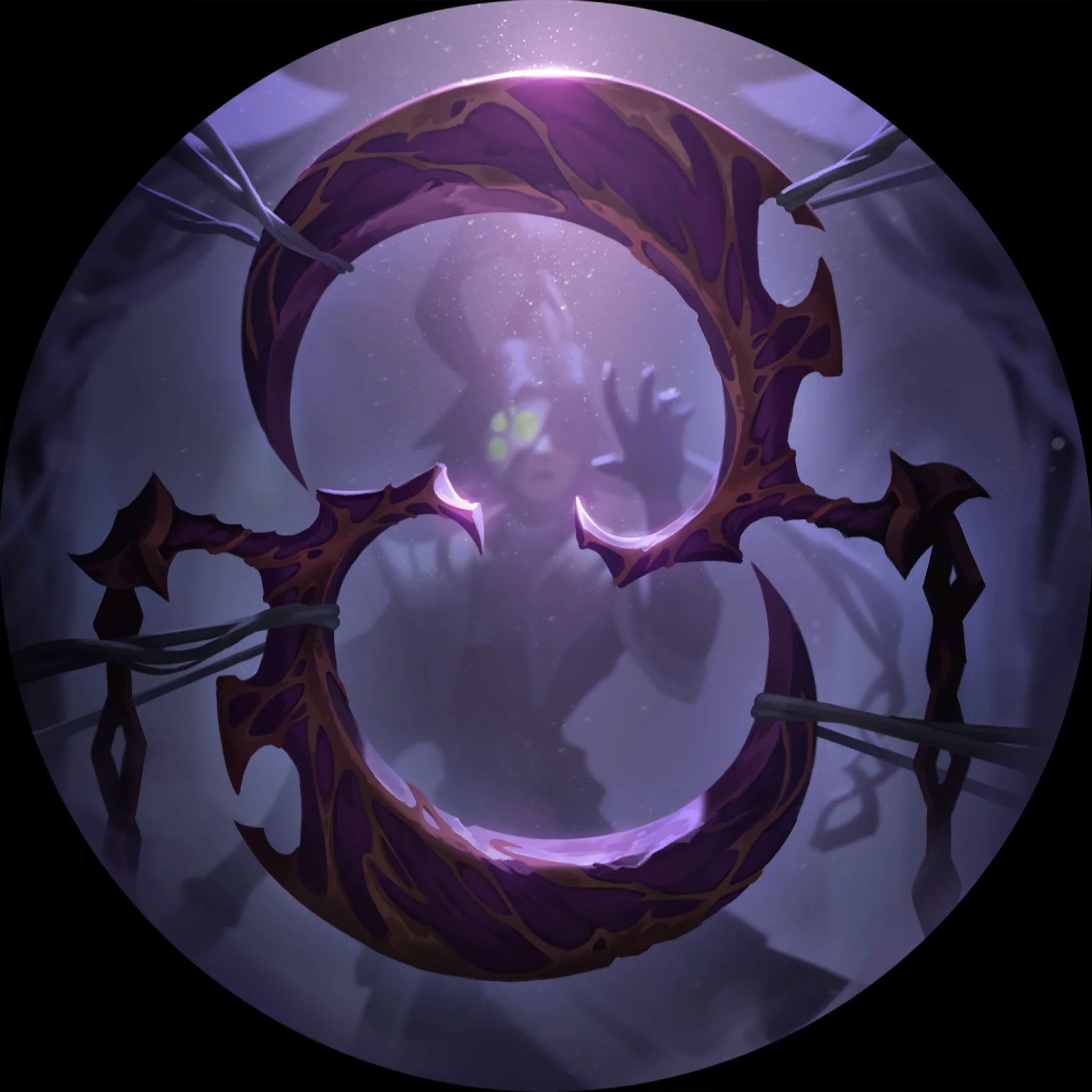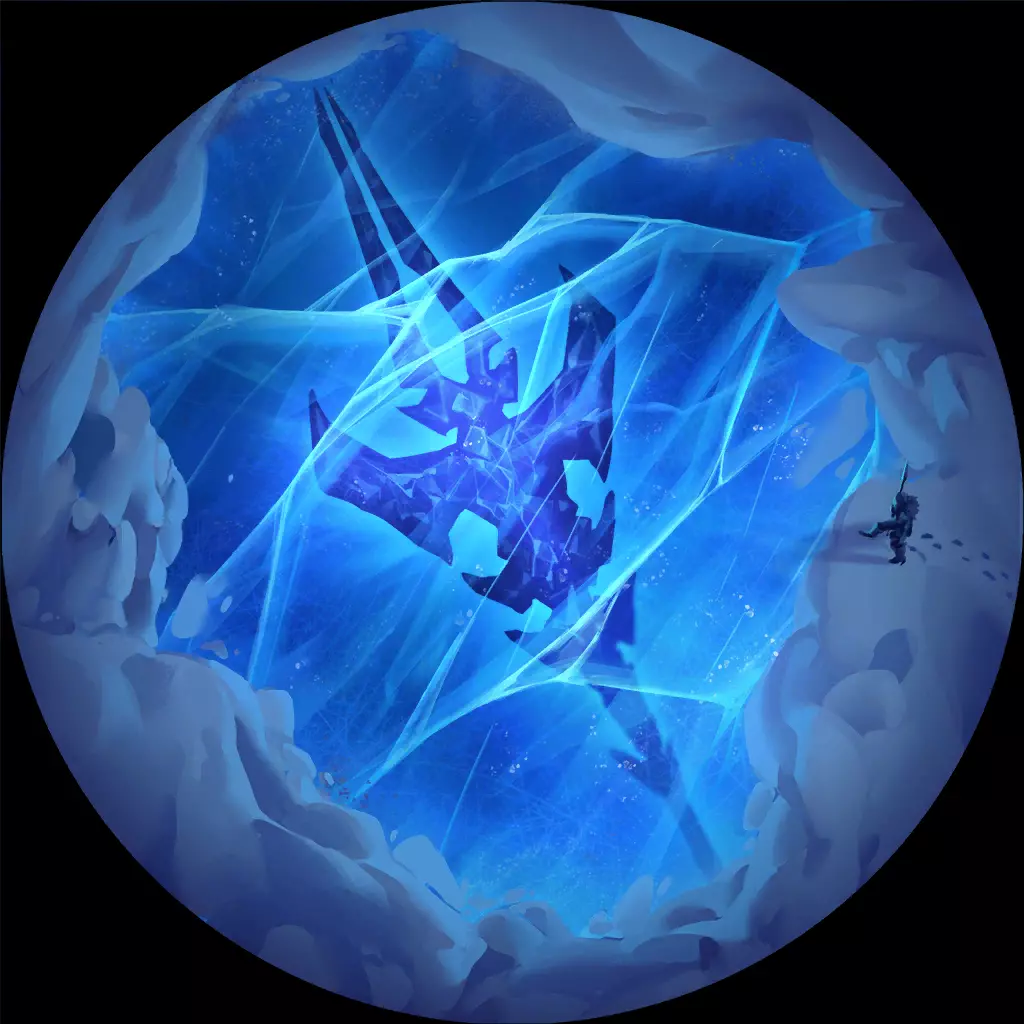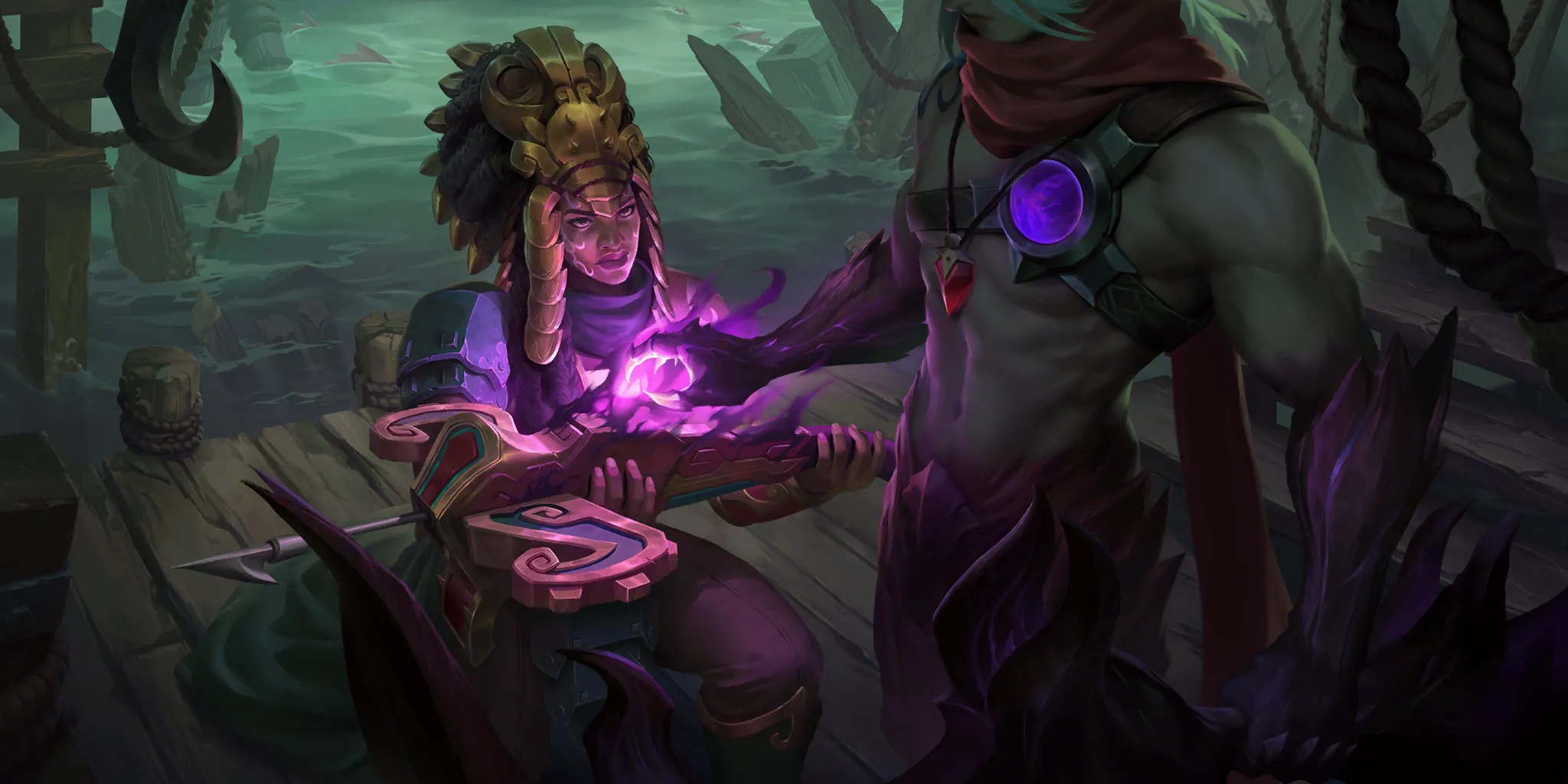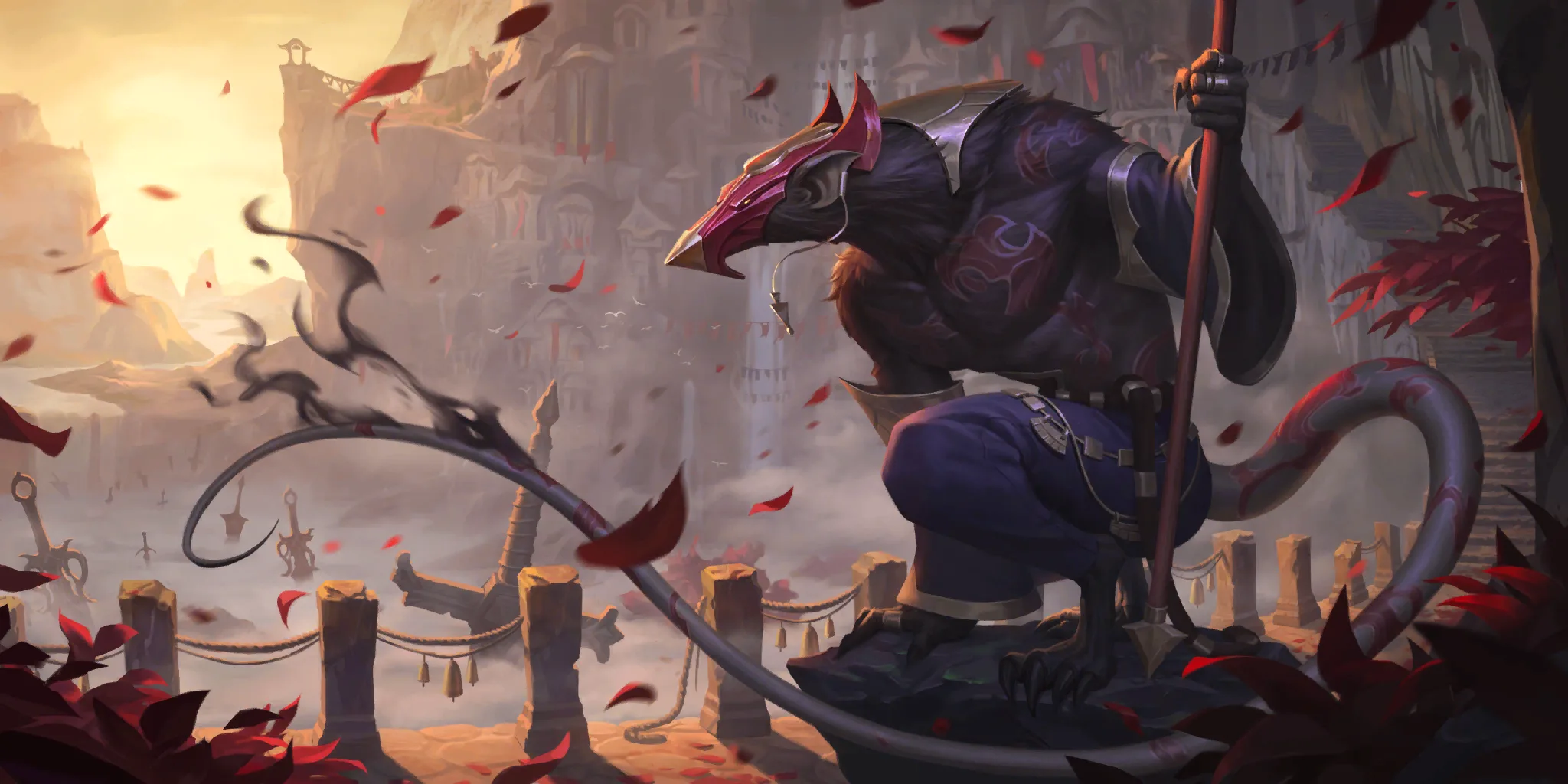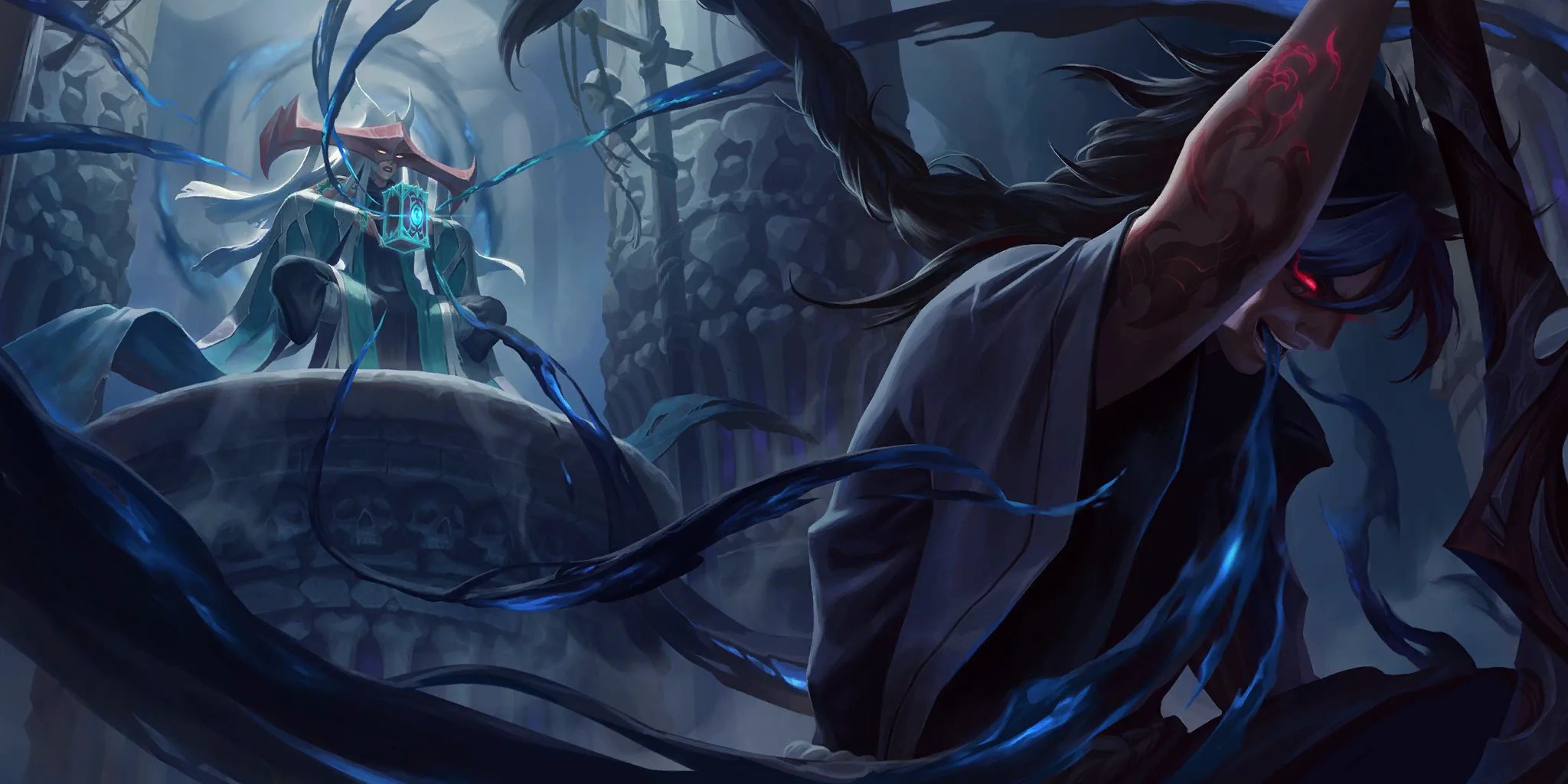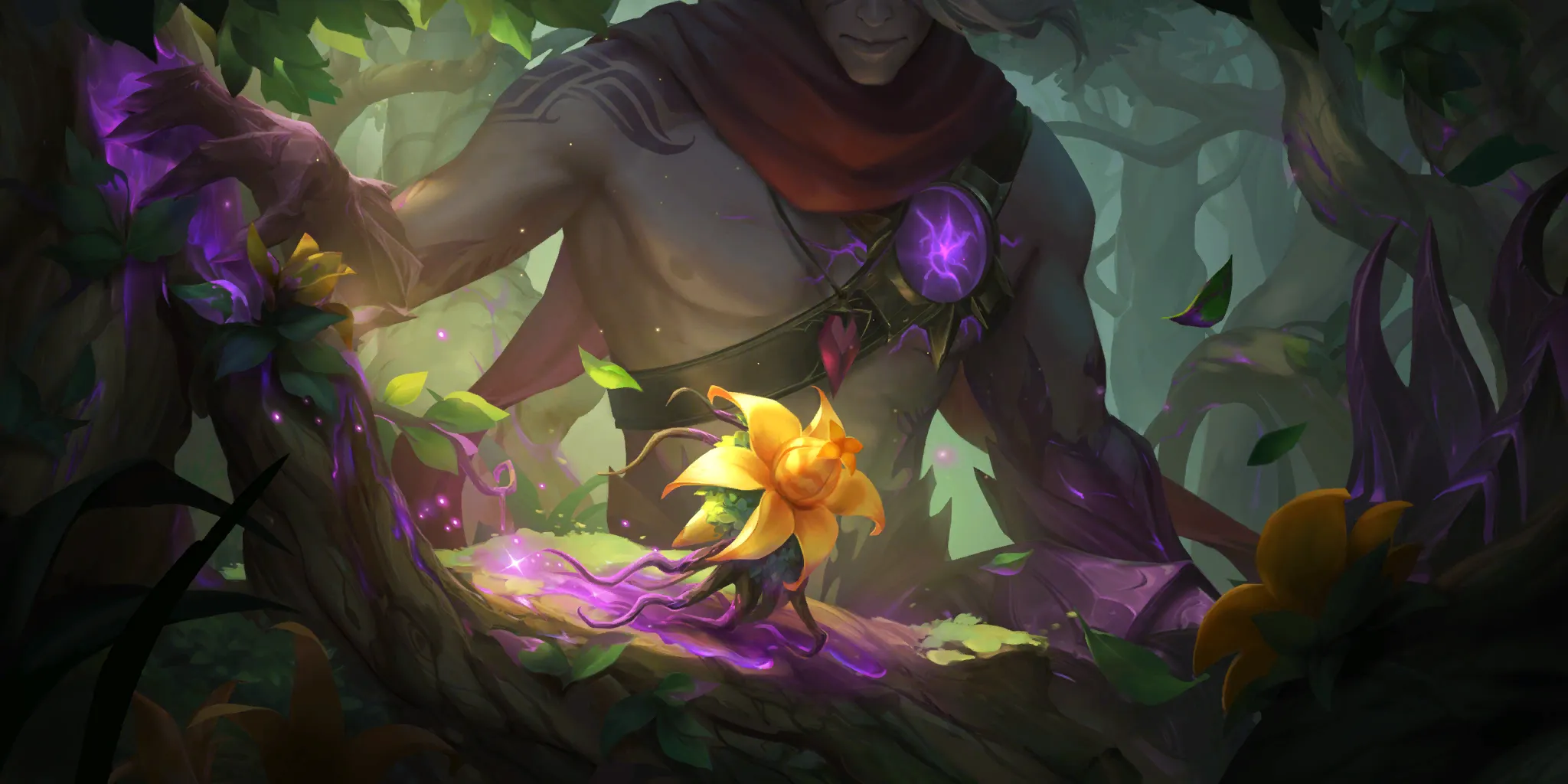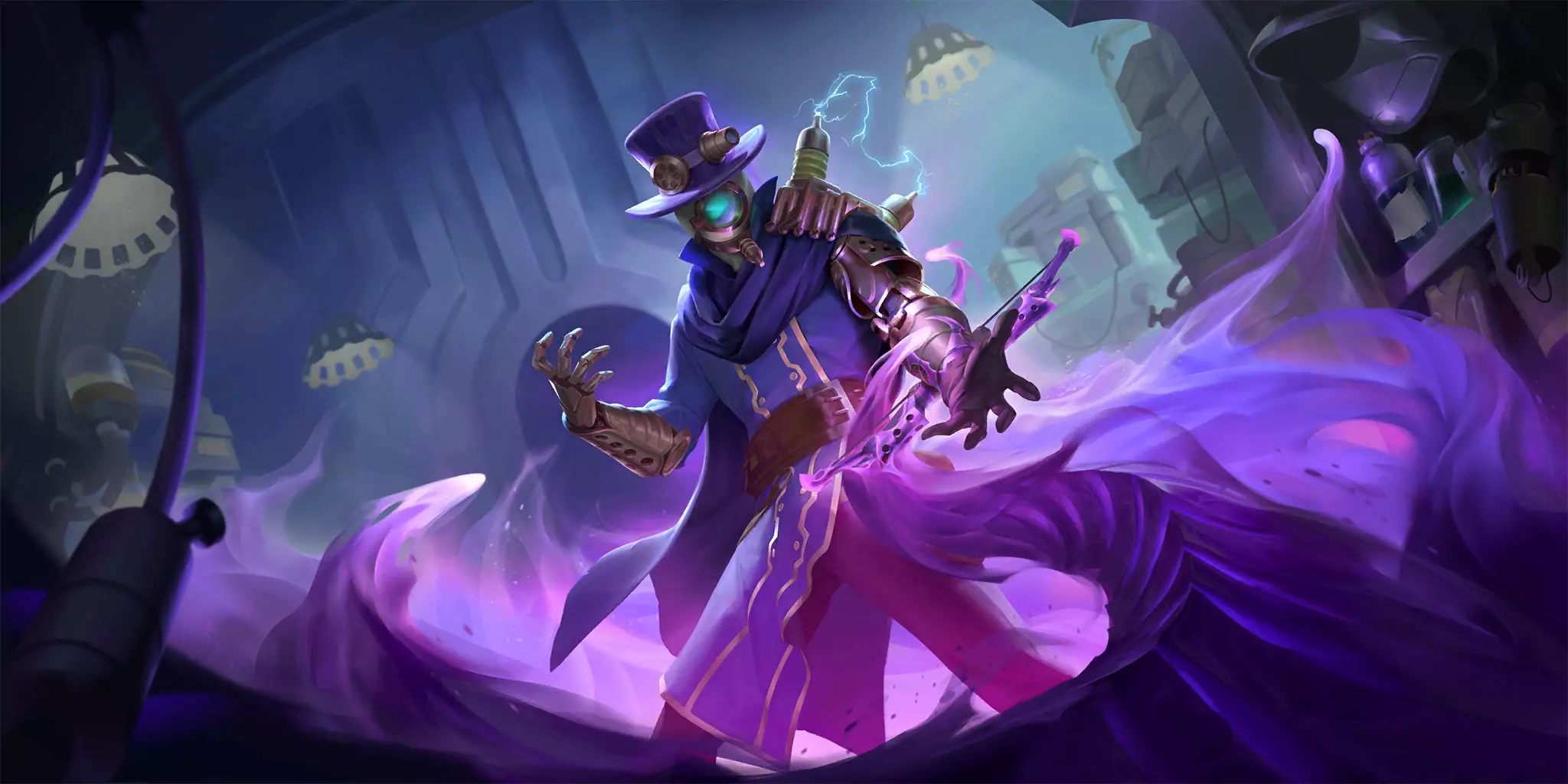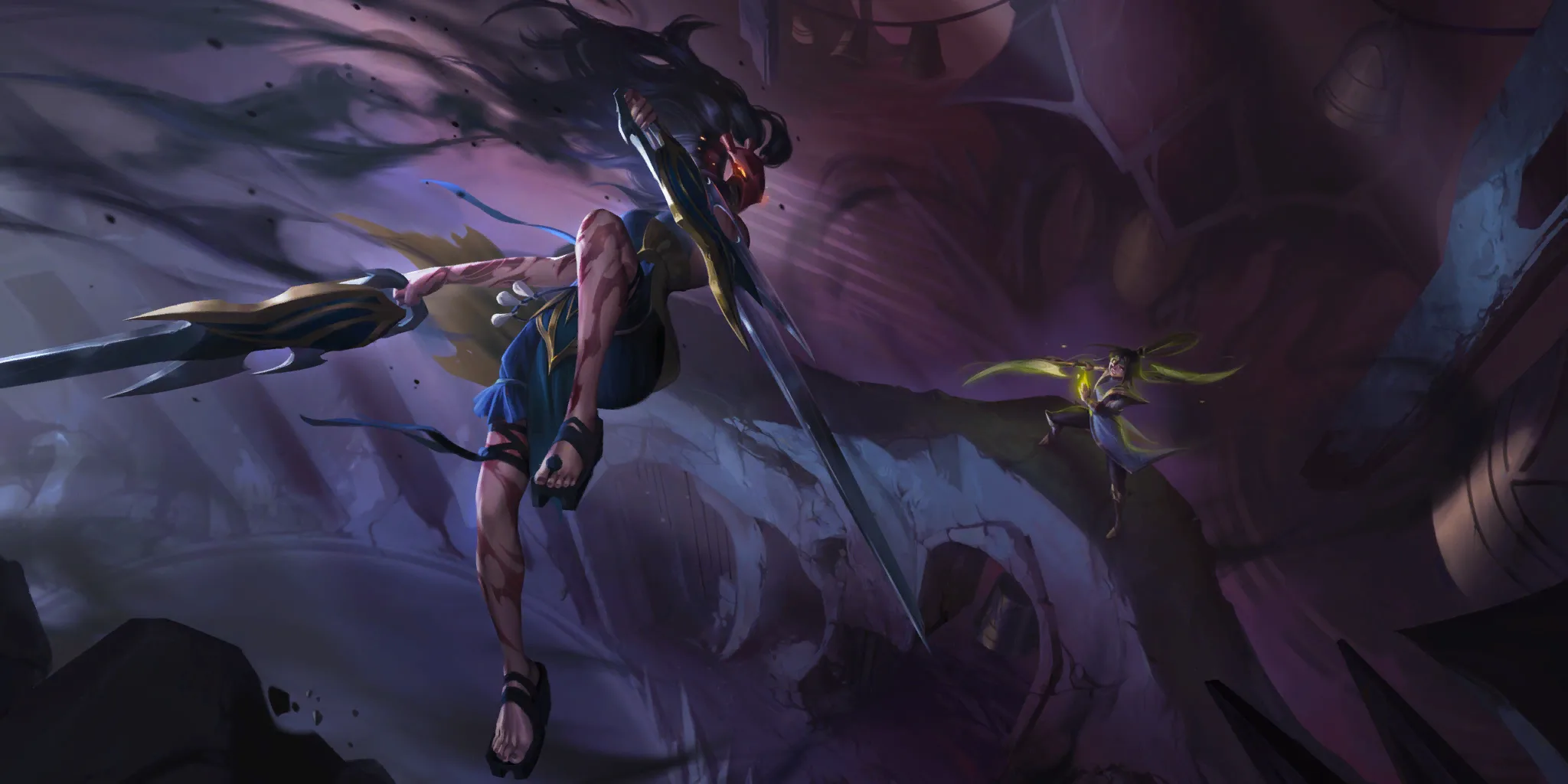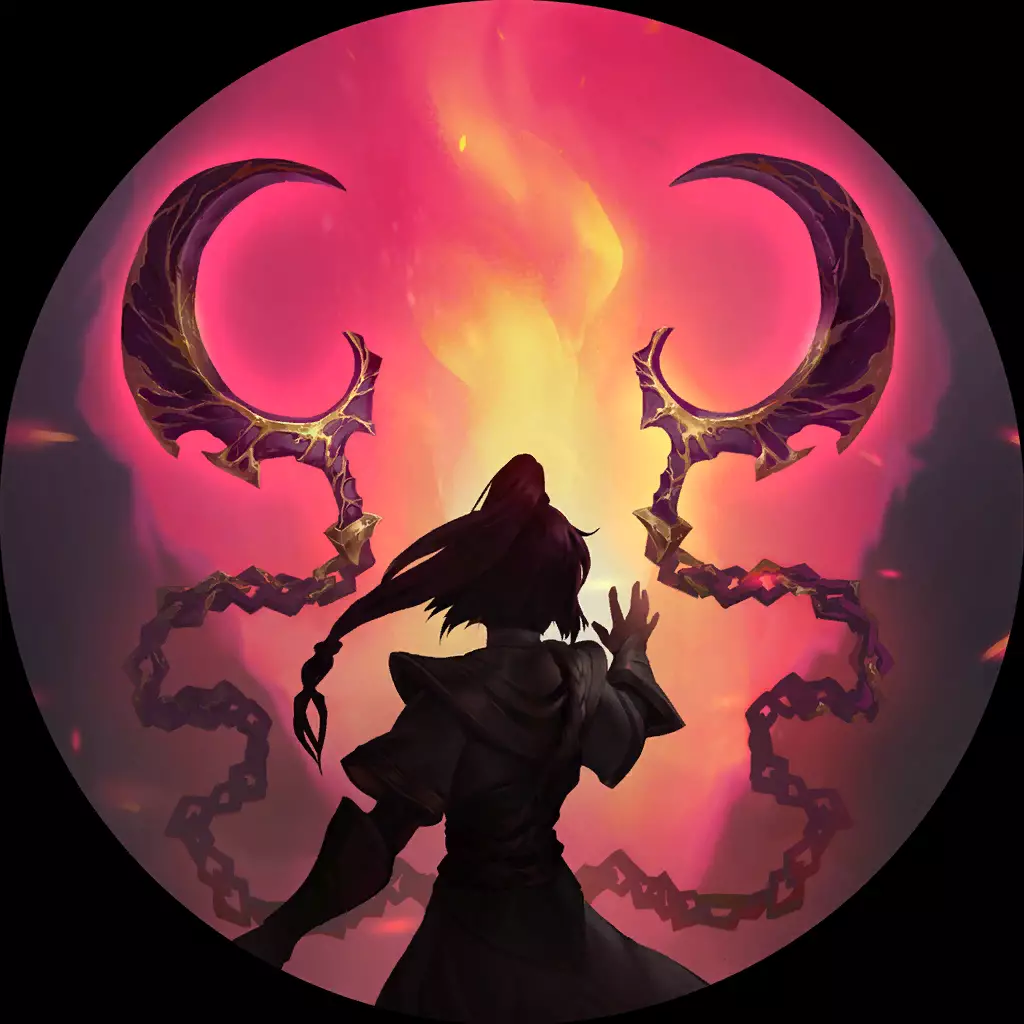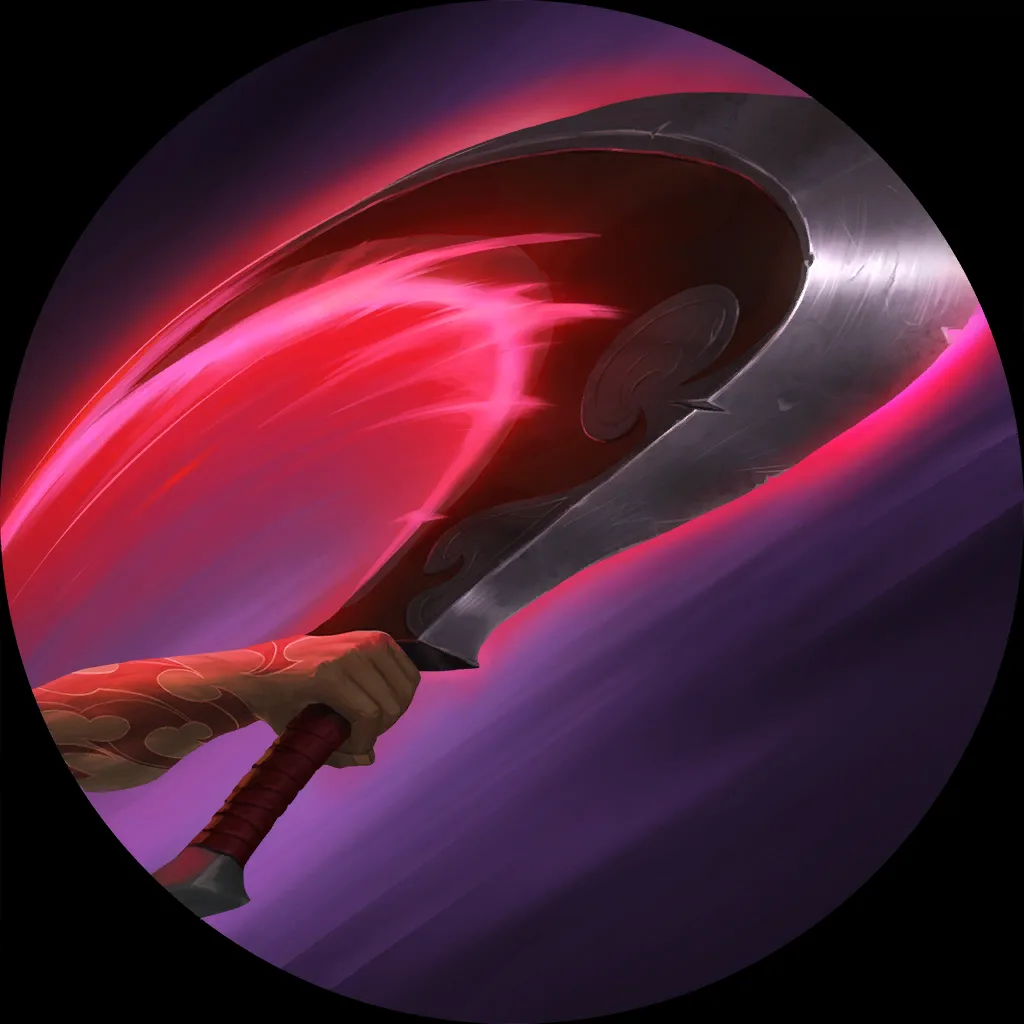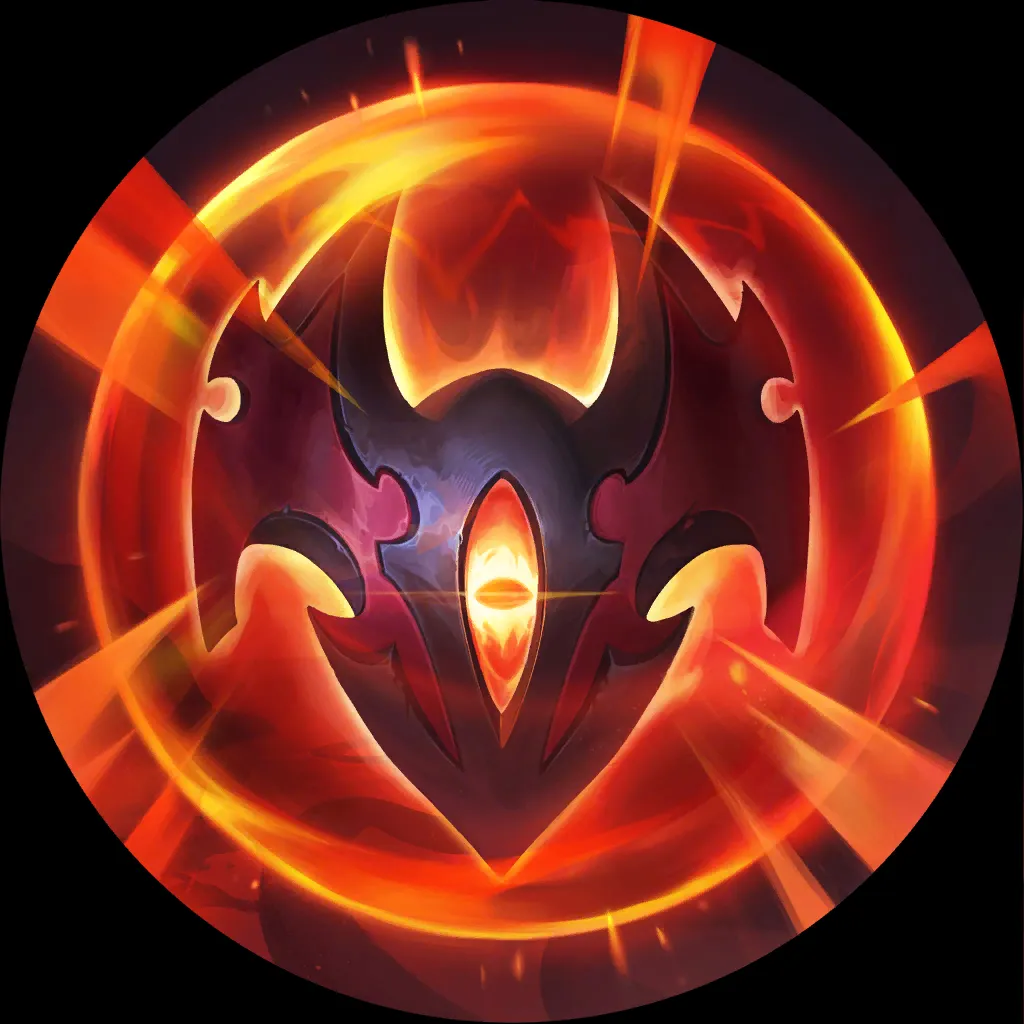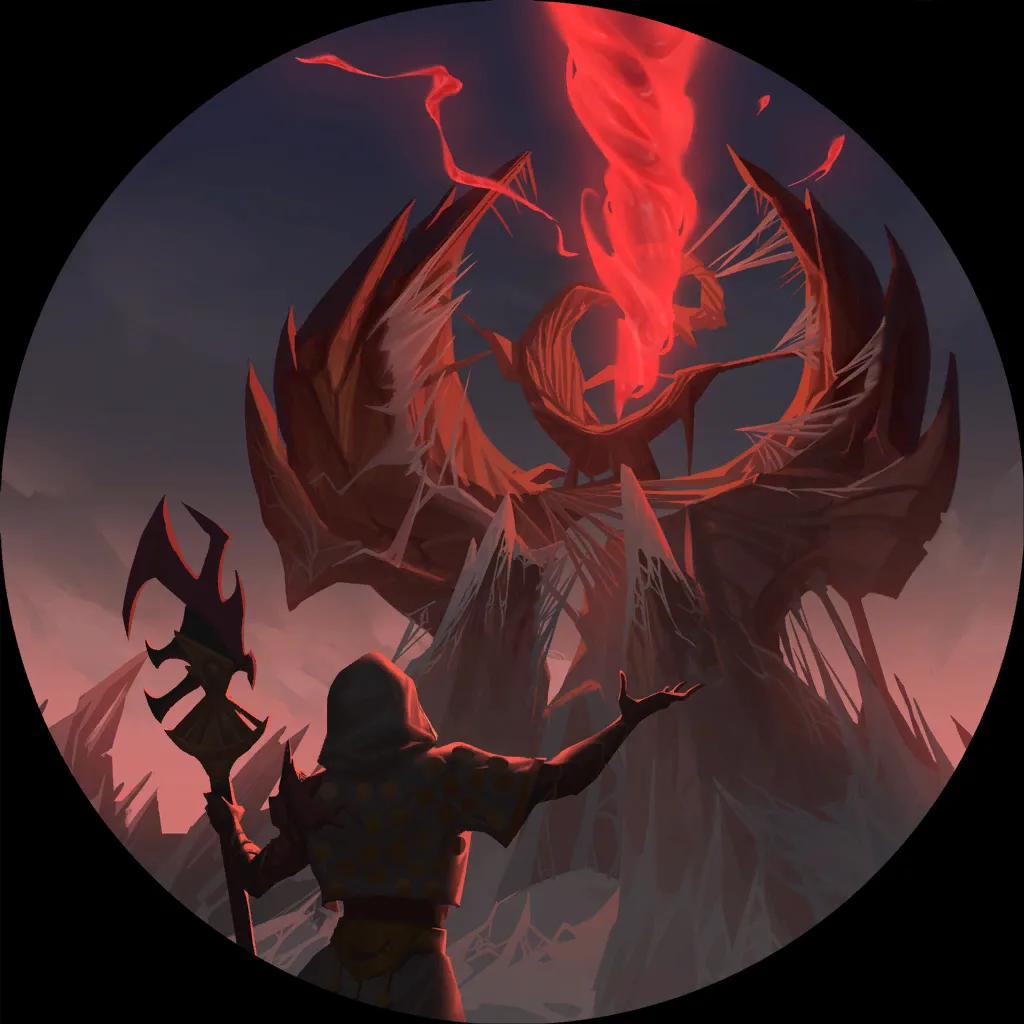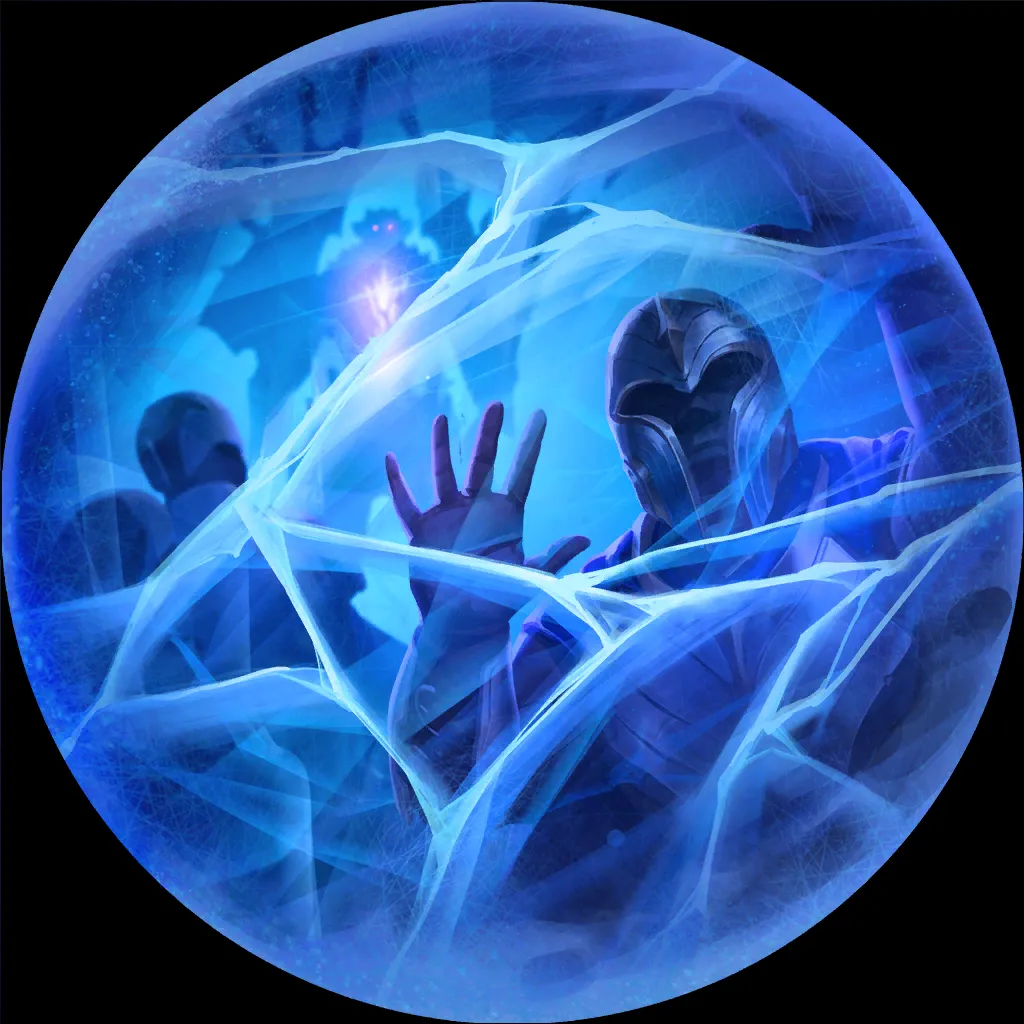 ---
Aatrox Vayne (two versions)
This is interesting: there are two different takes with Aatrox and Vayne – one path, similar to what SmoothSwoleoist will bring to Worlds, puts a lot of focus on Equipment by main-decking about a dozen. This version is currently the most popular Aatrox Vayne deck on ladder, punching at 57% in around 800 games – early matchup data, though, suggests it's a bit of a bully deck, beating weaker brews (read: Ryze and Kayle) while folding to other Aatrox decks, Red Gwen and Jhinnie.
---
6
12
10
12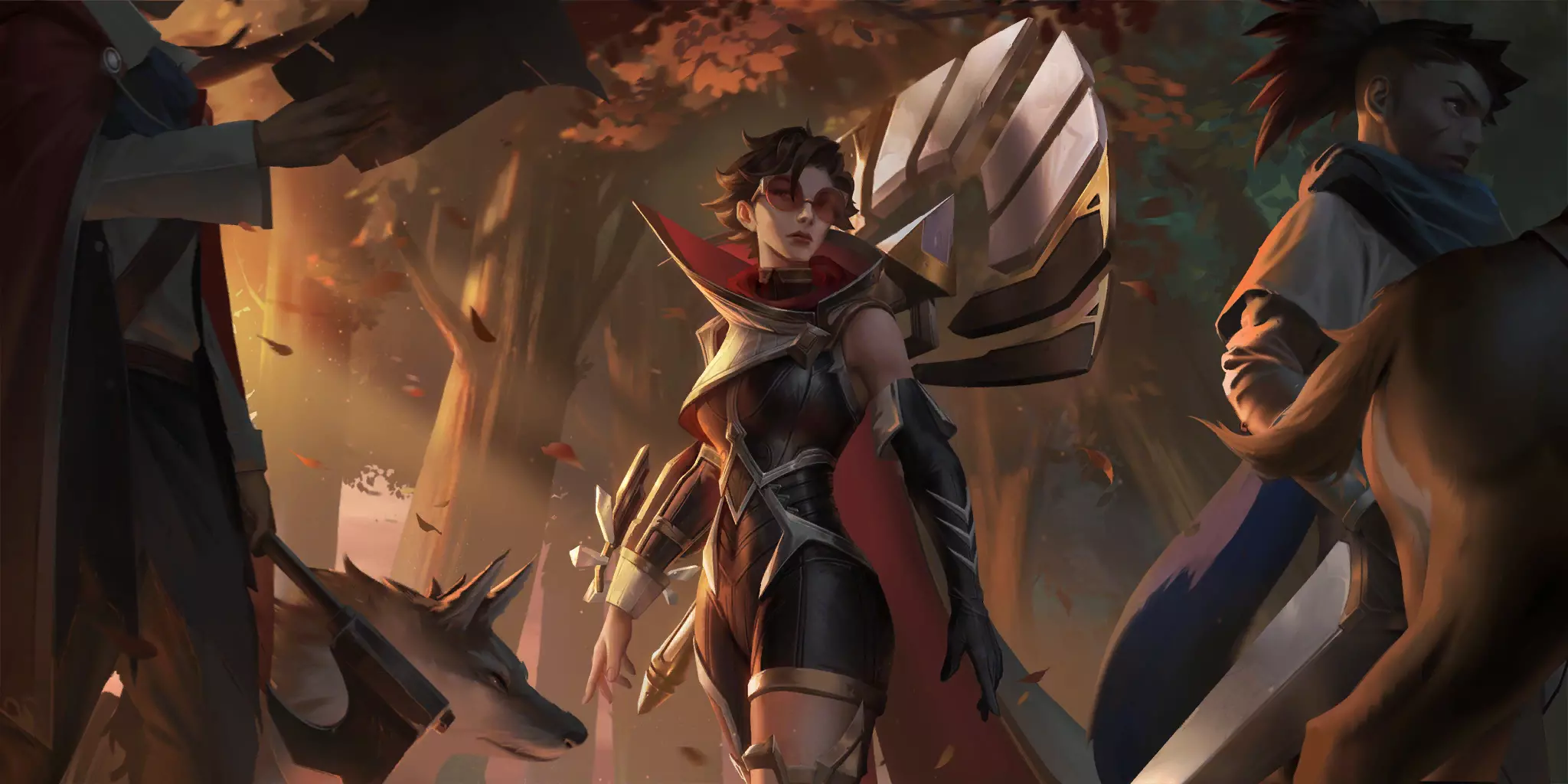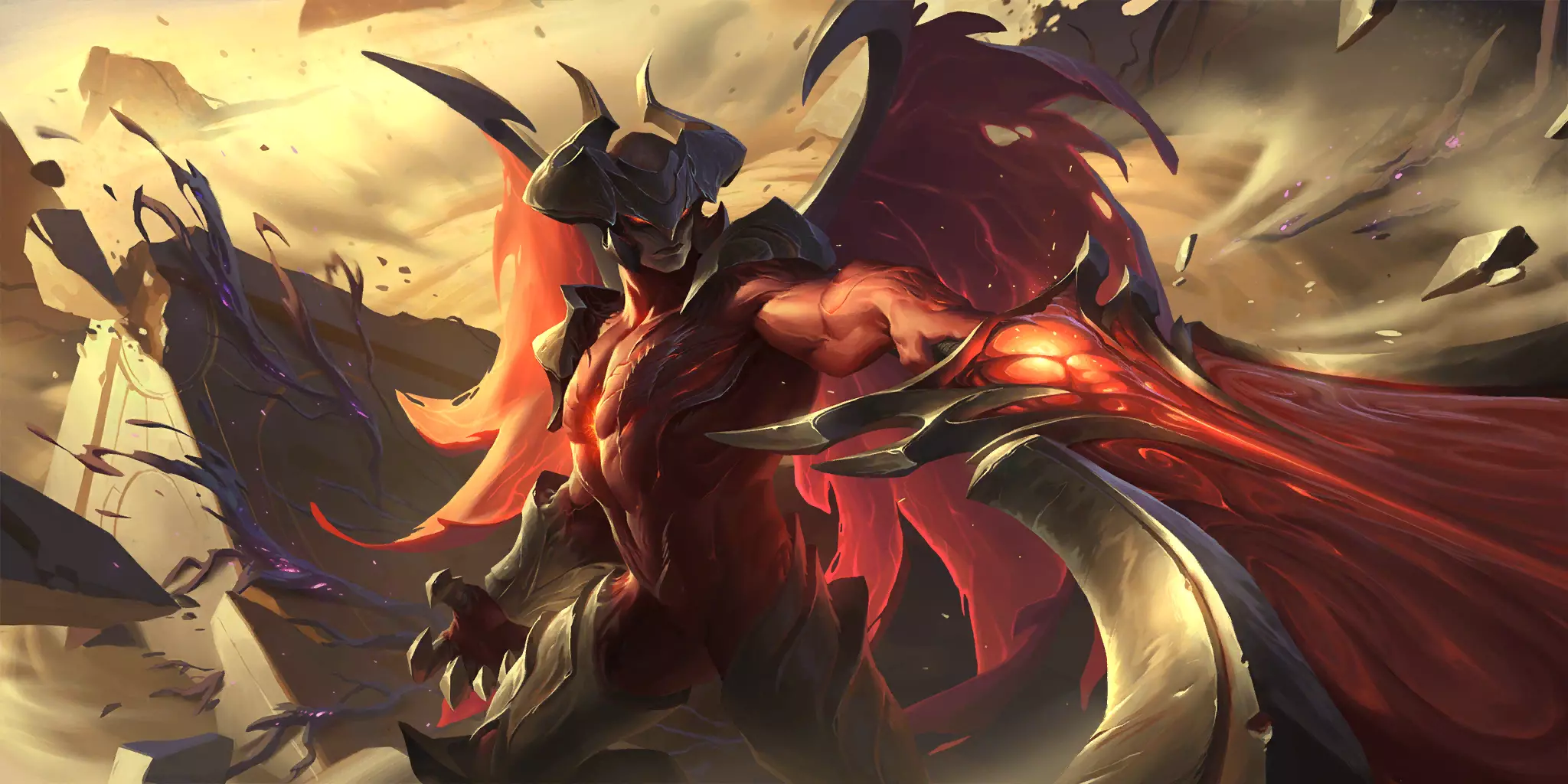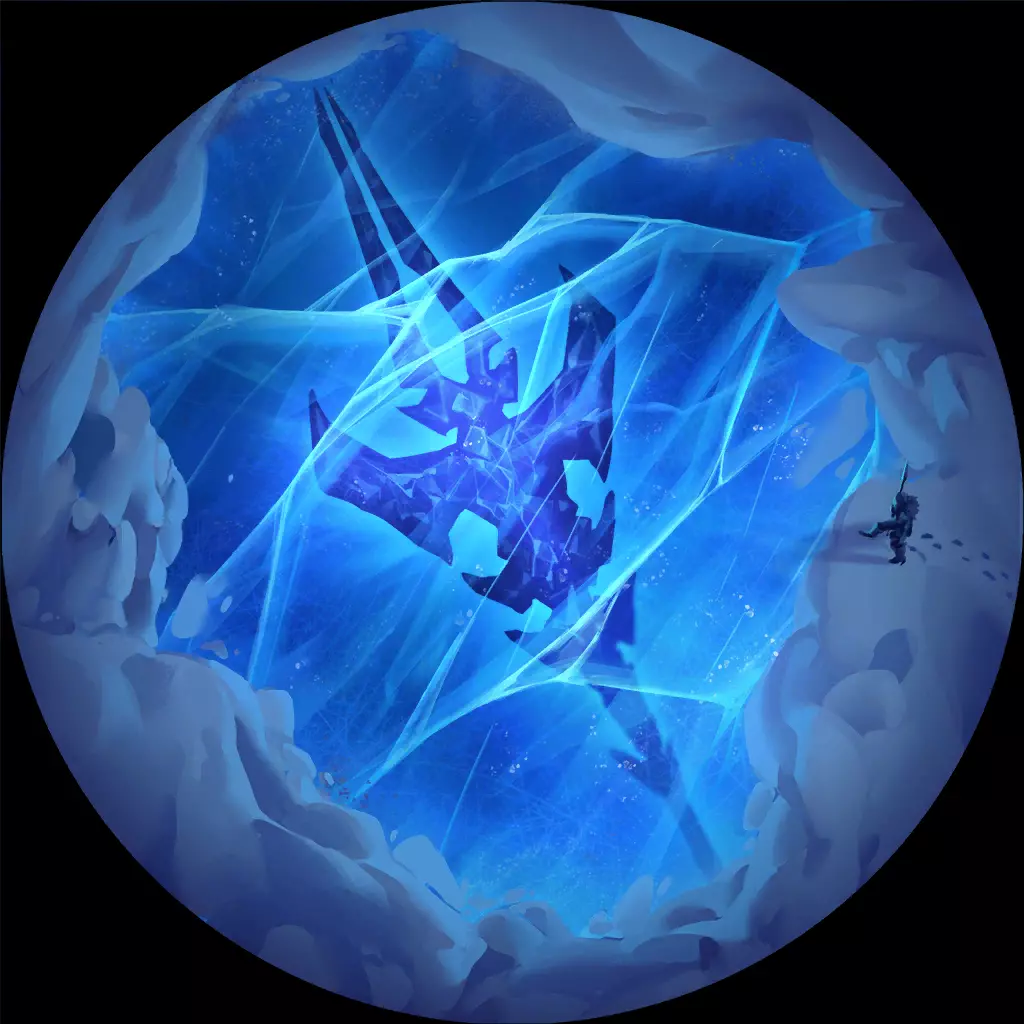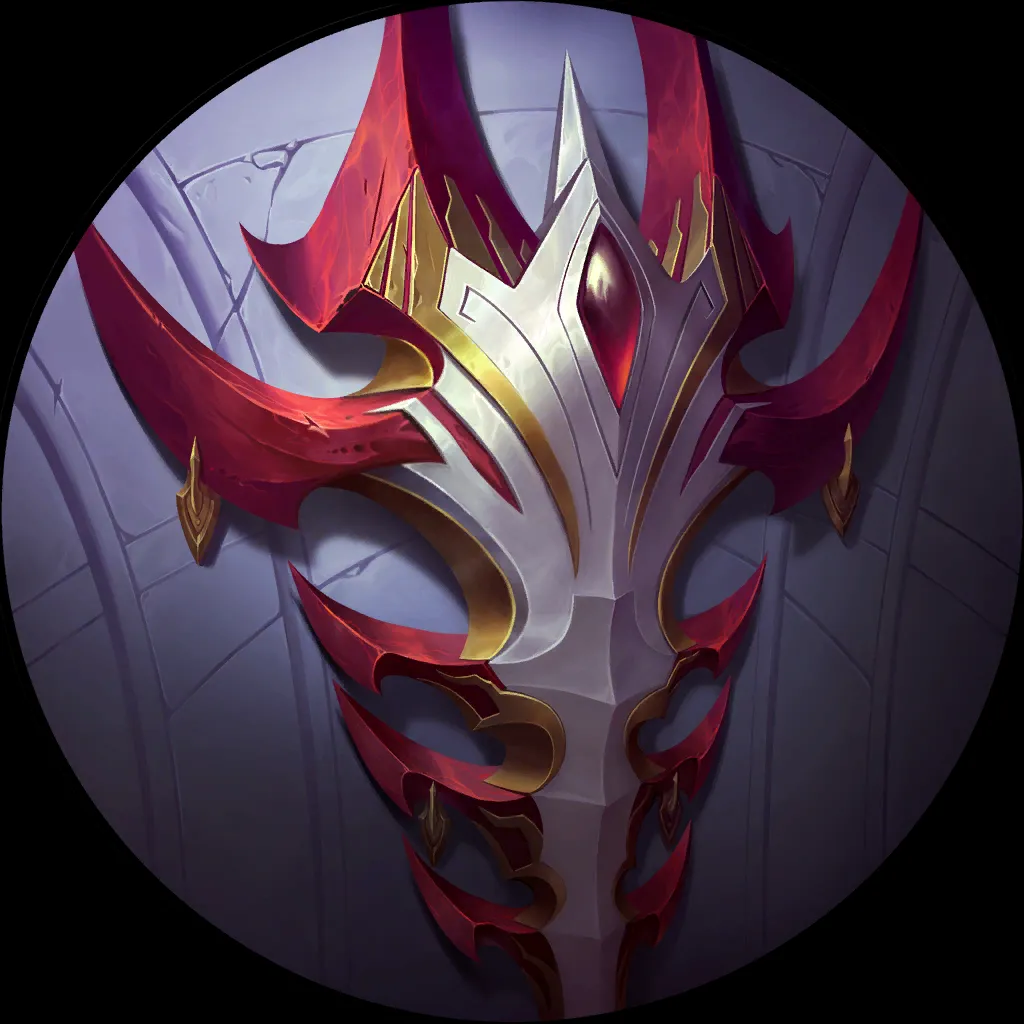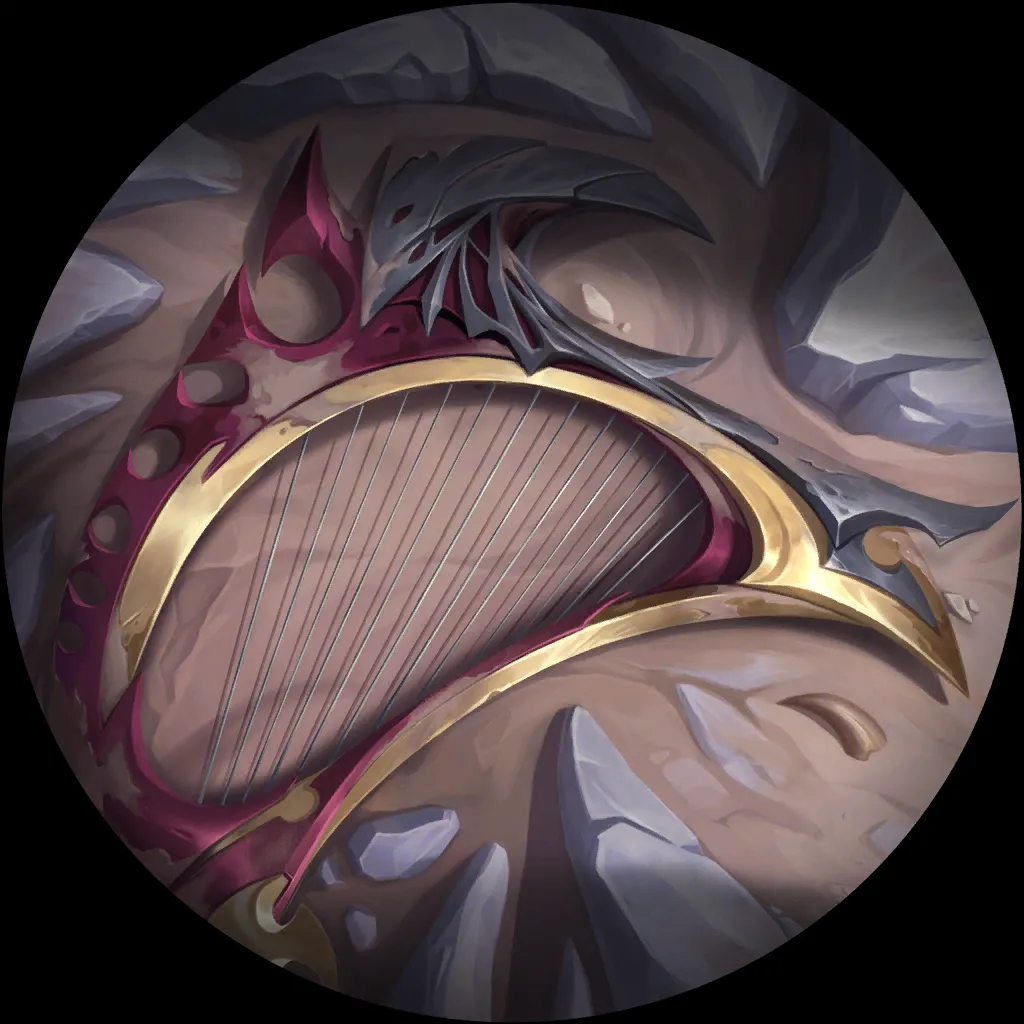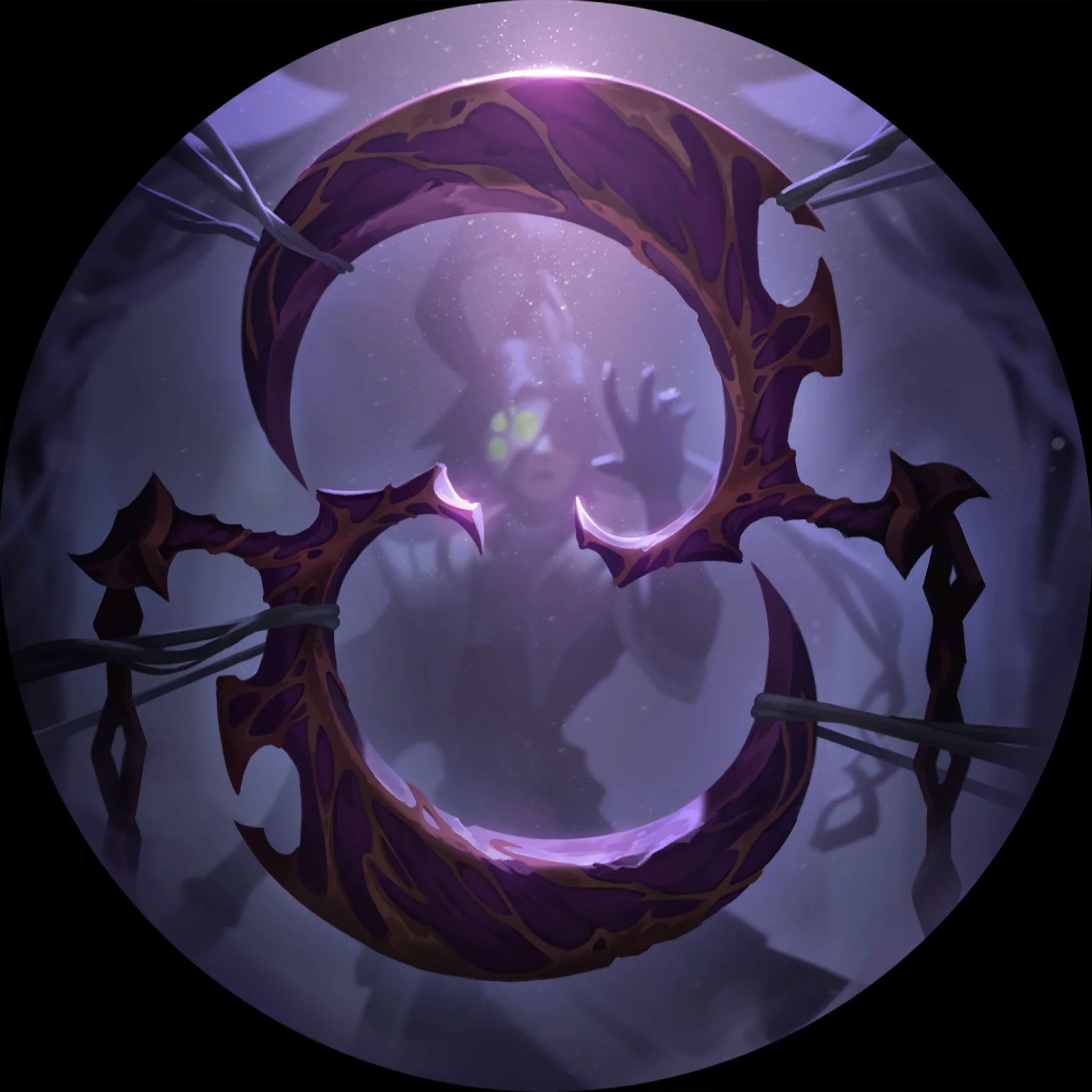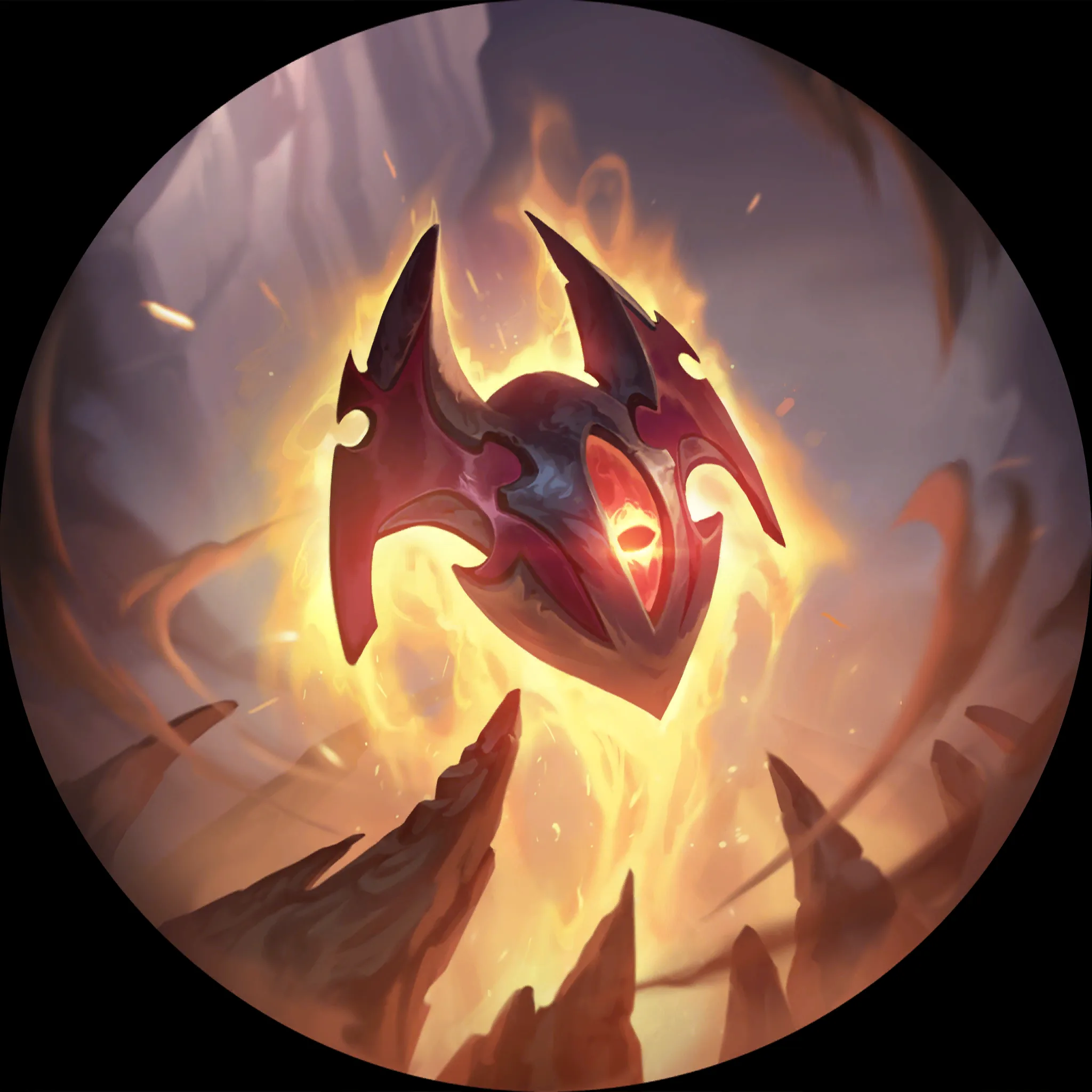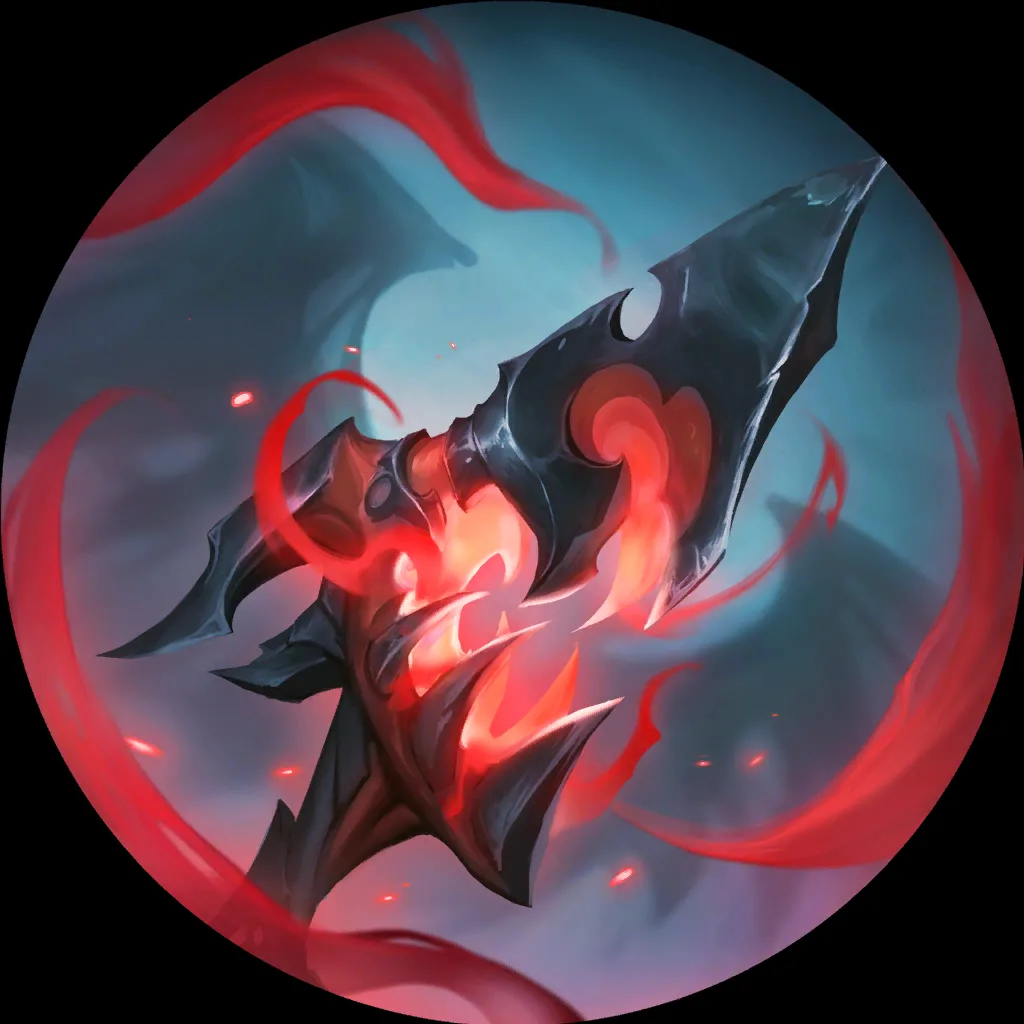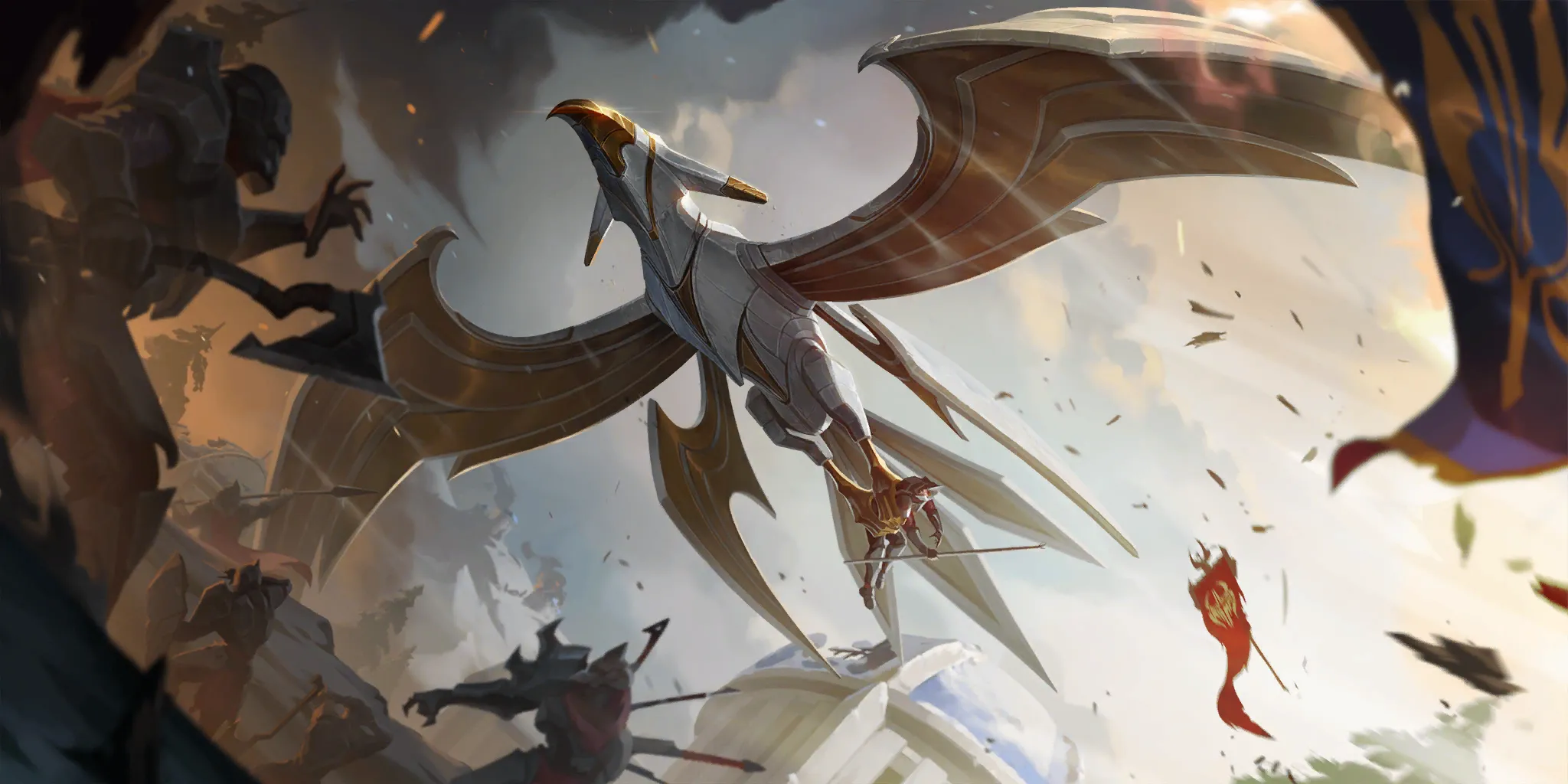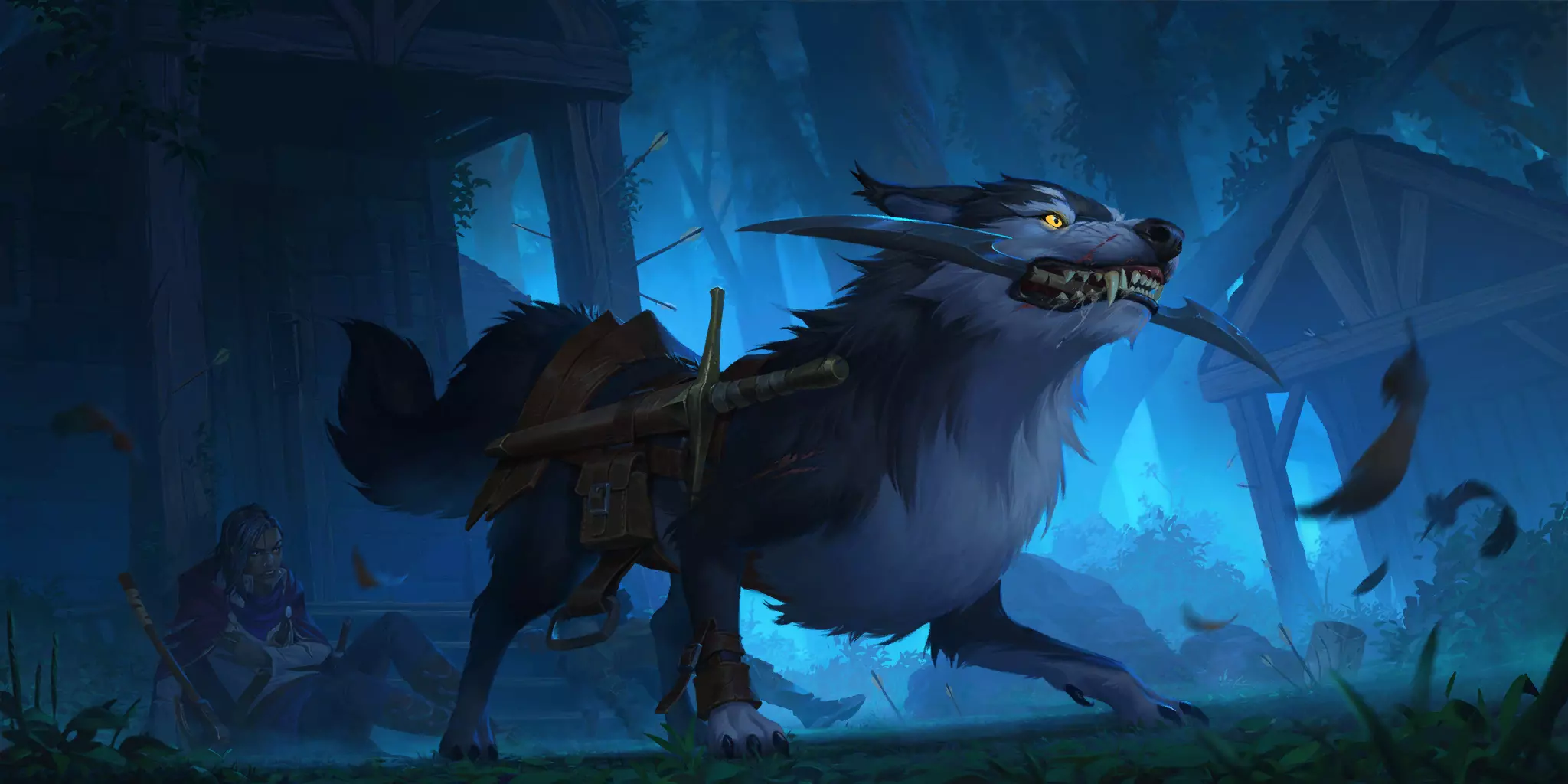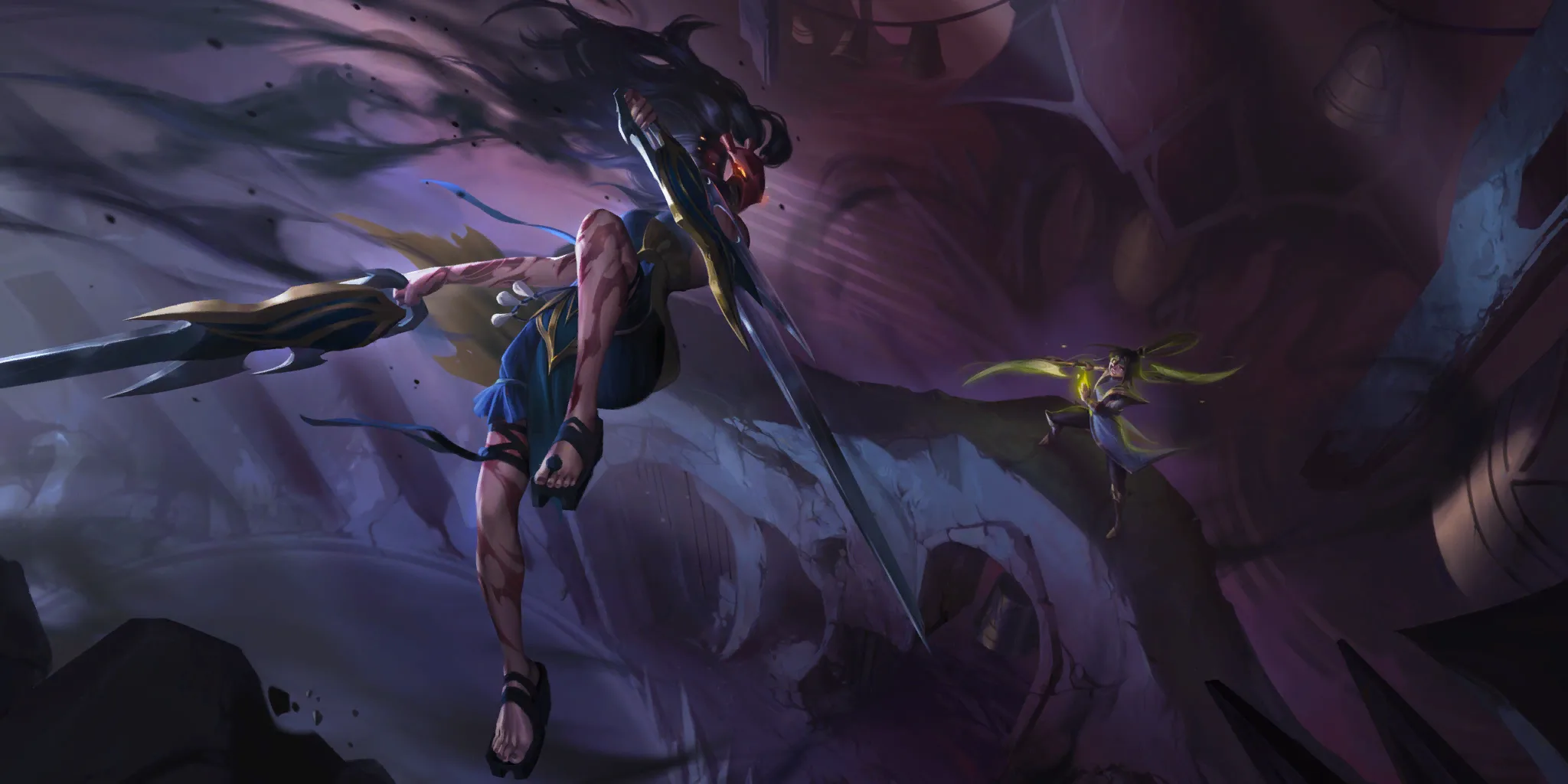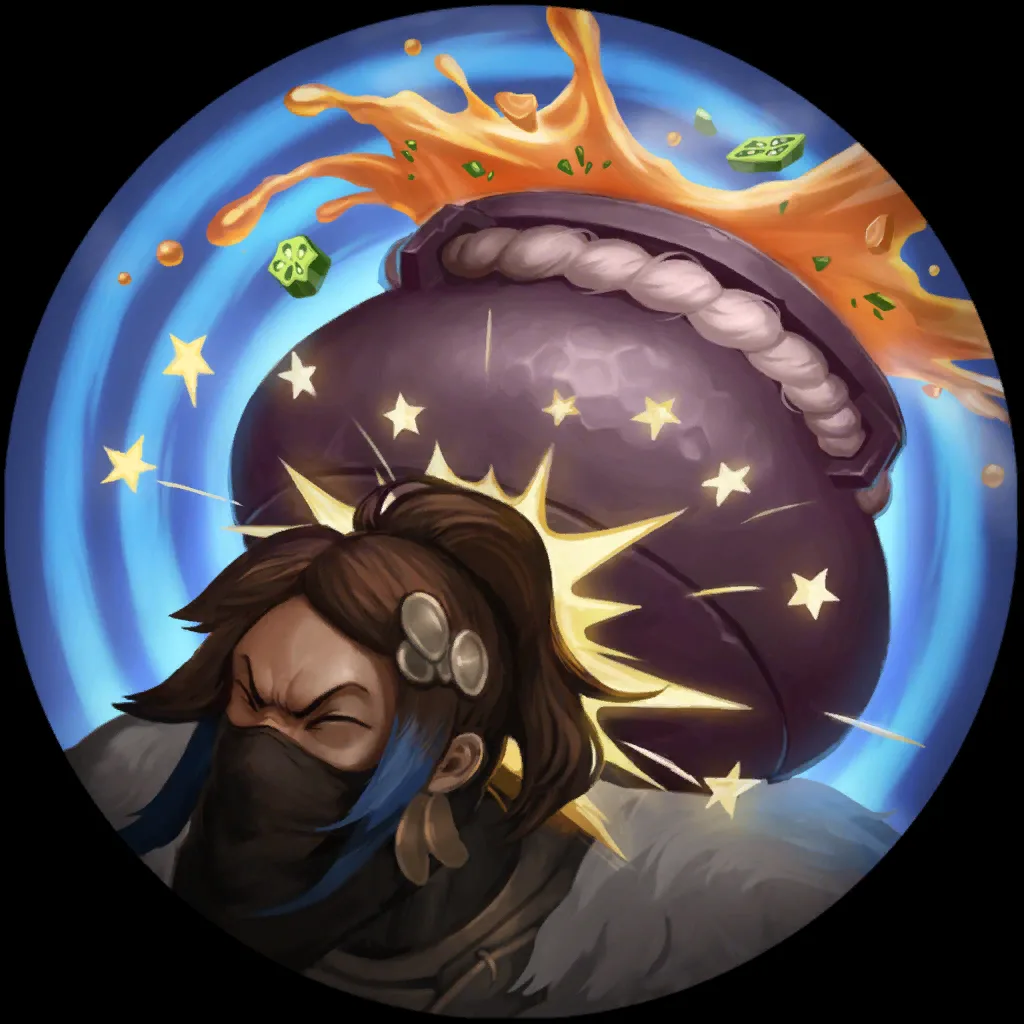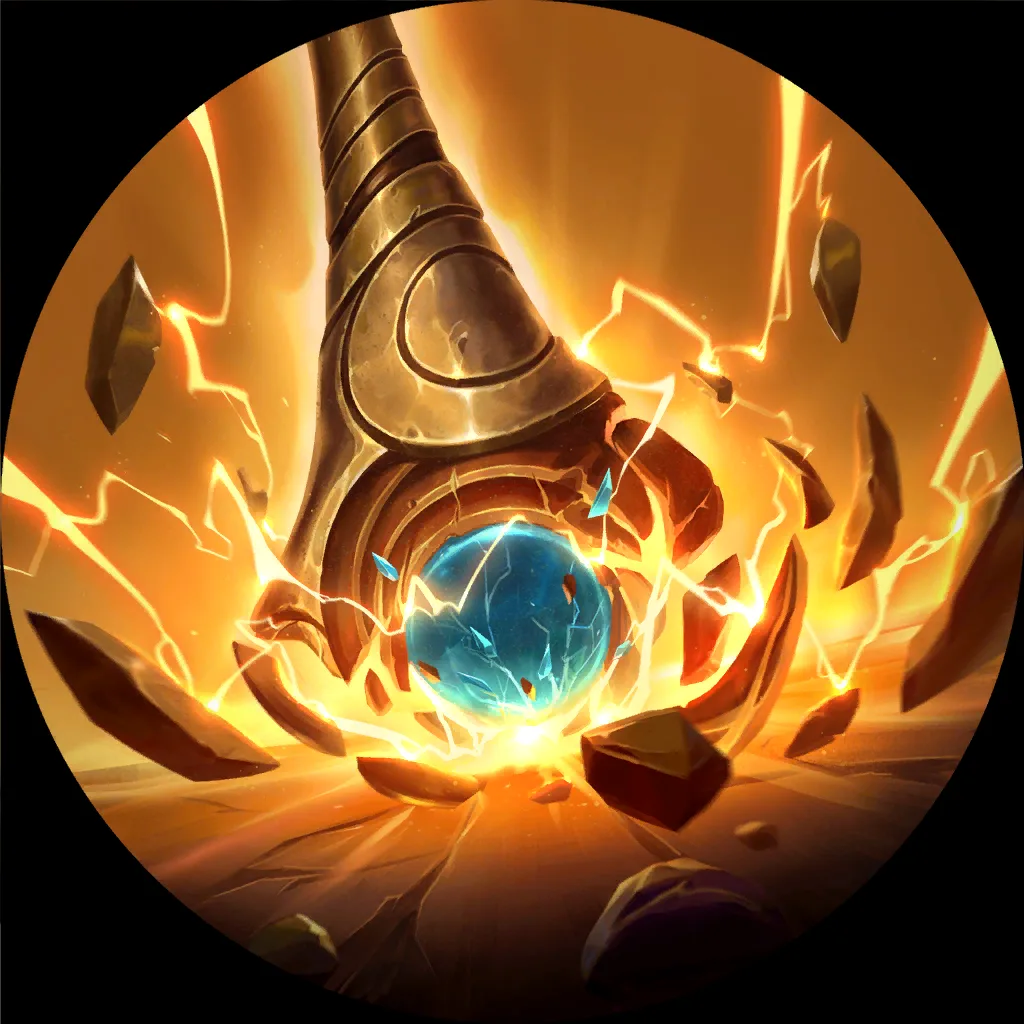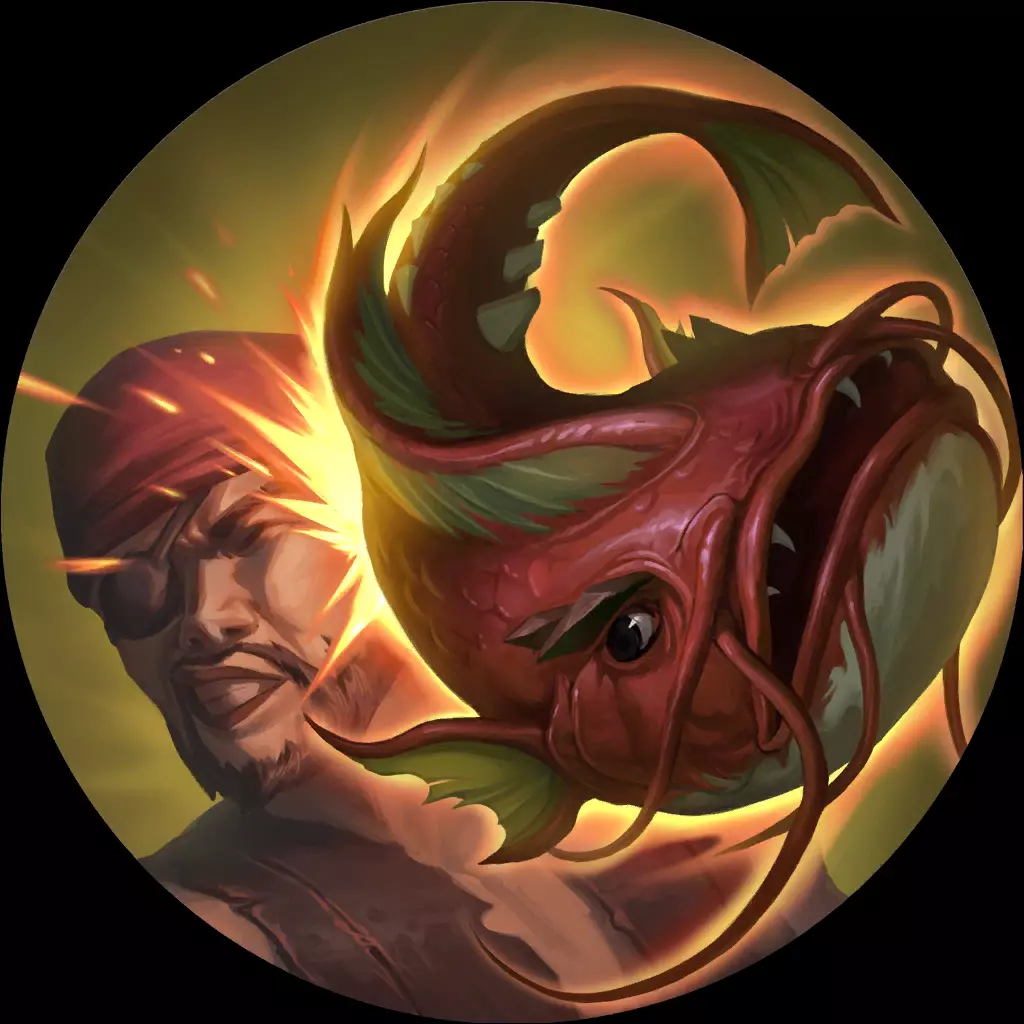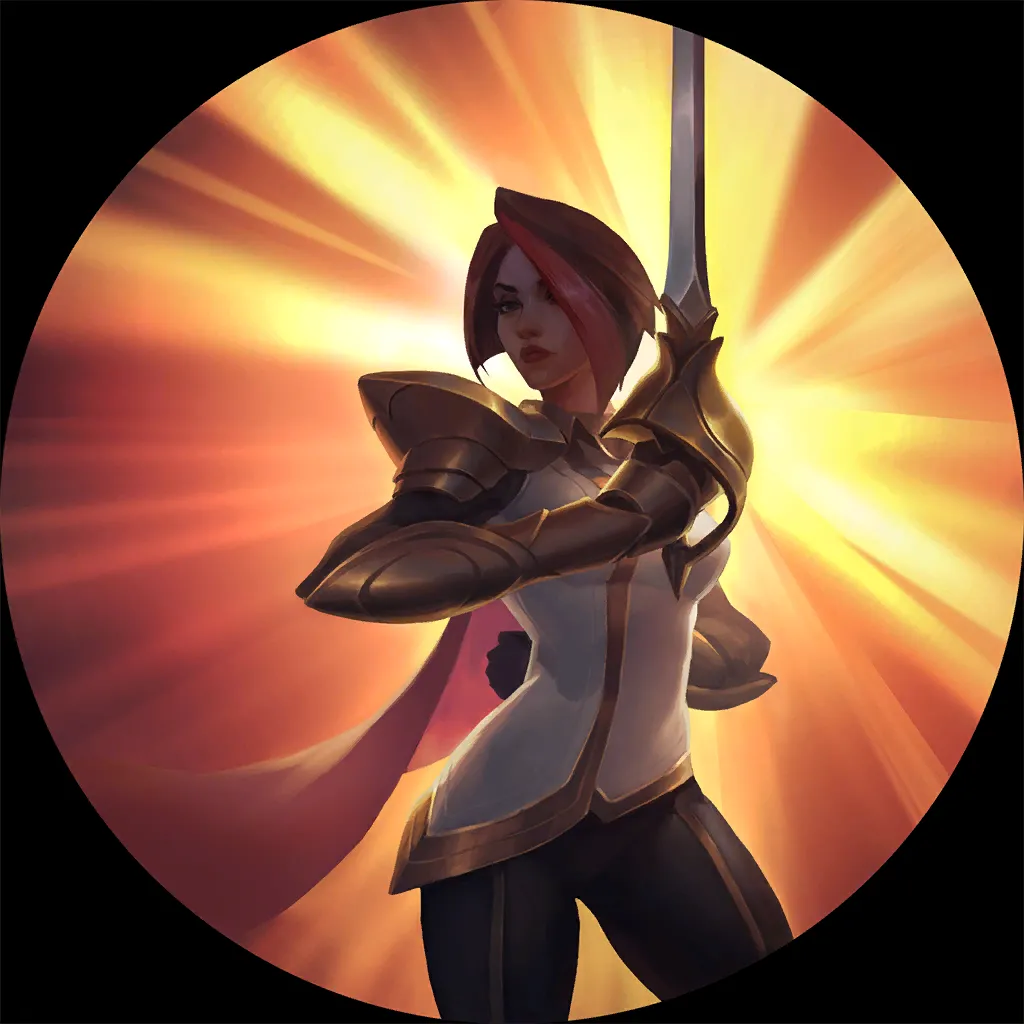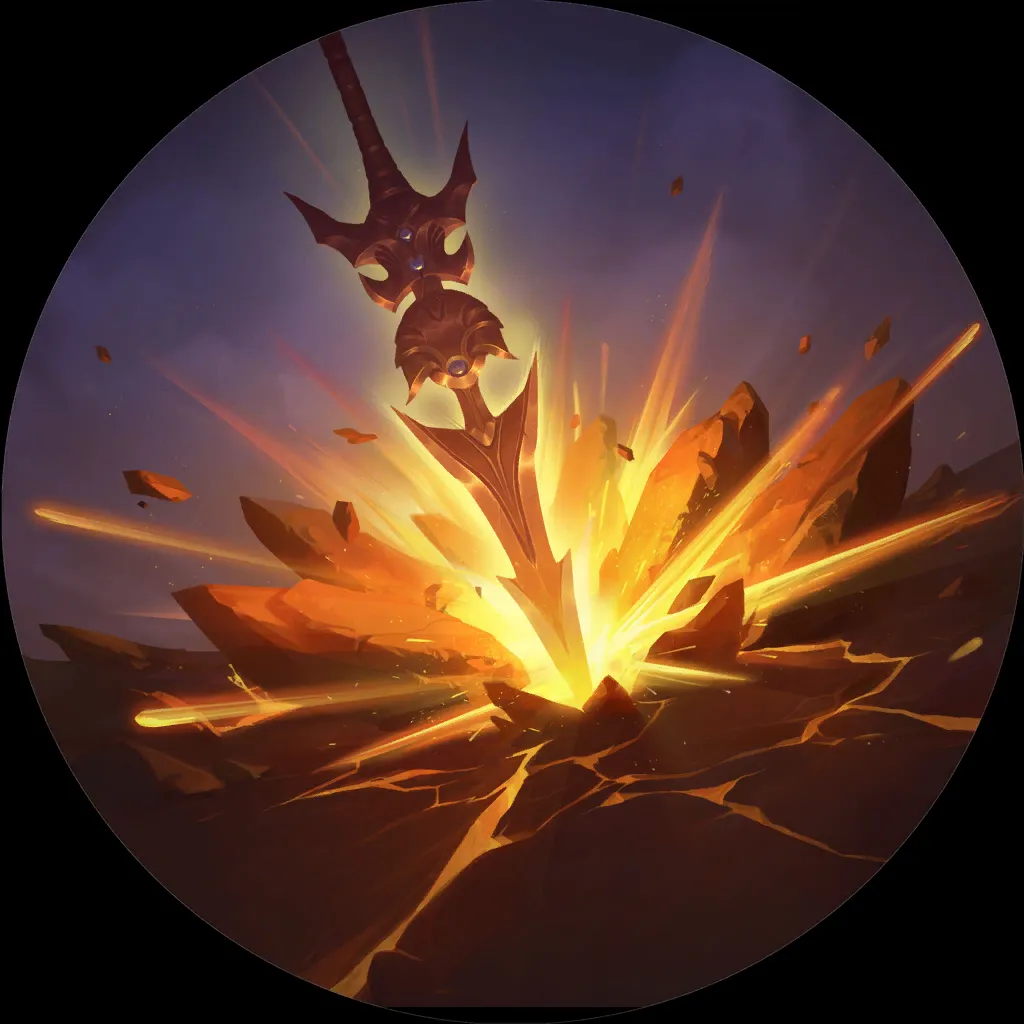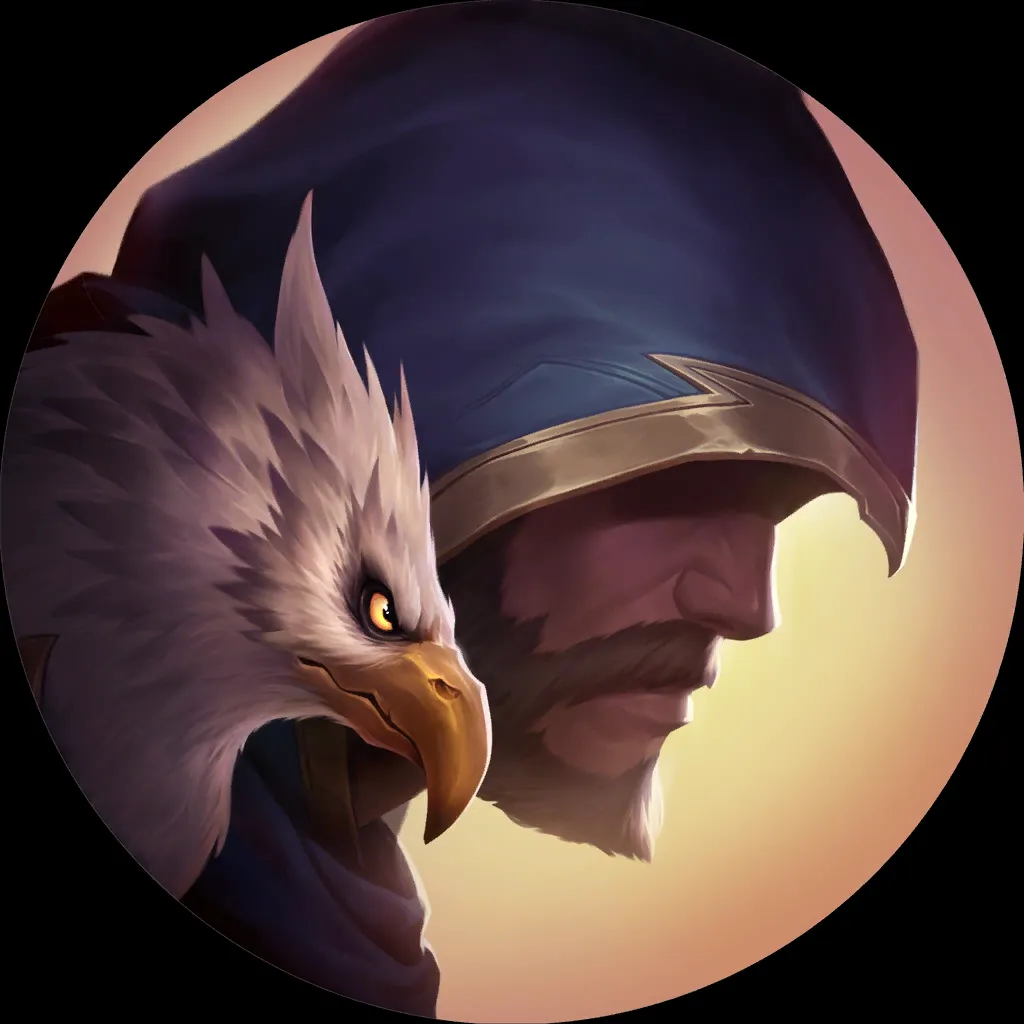 There's a second version, closer to Quinn Vayne Fiora from past metas, and Aatrox replacing Fiora in this case. This variation seems less common, yet equally punchy: the list showcased below performs above 60% in 300+ games, with similar lists putting analogous numbers – still, when looking at matchups, it seems inferior to Kaytrox.
6
11
9
14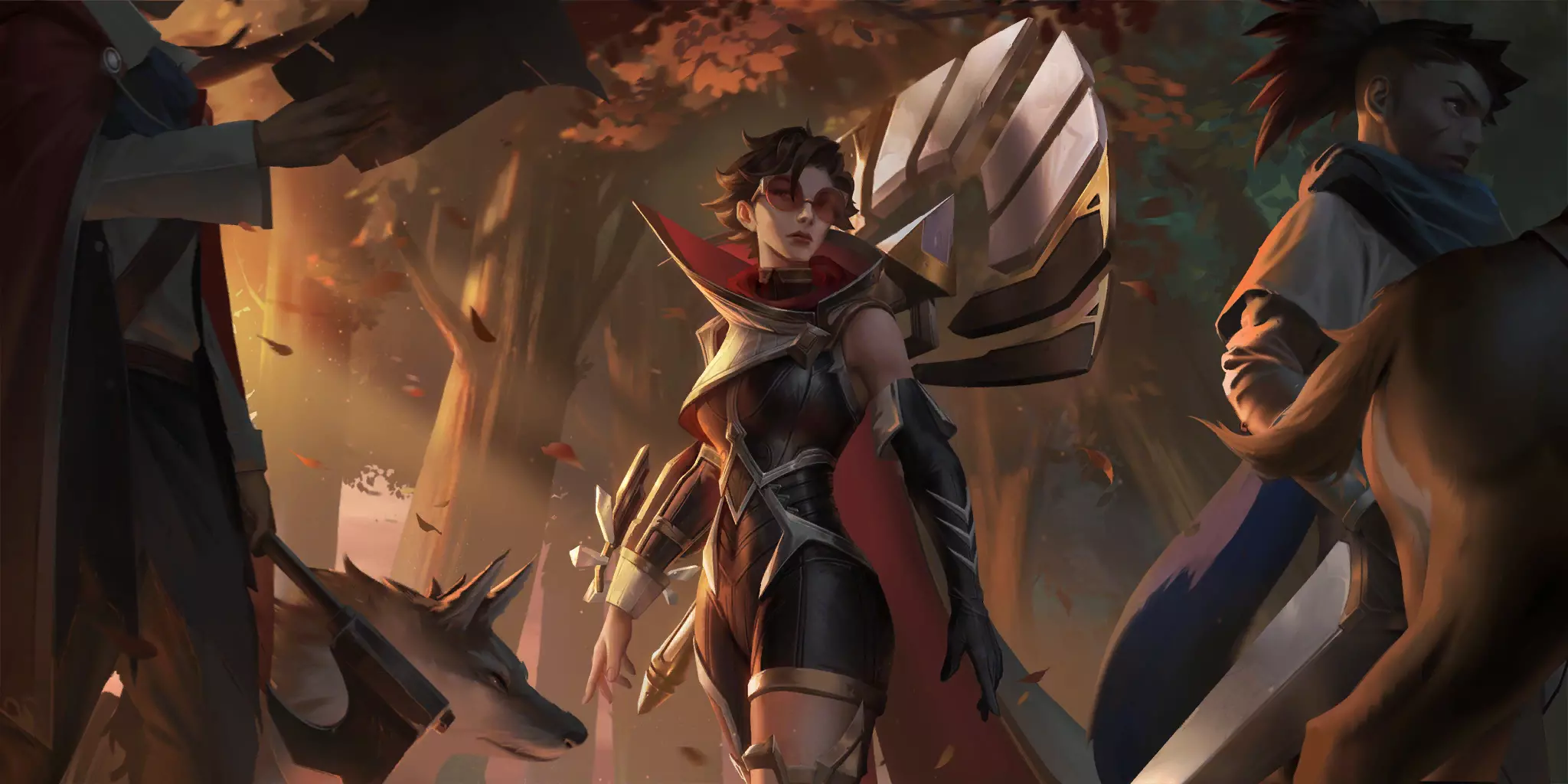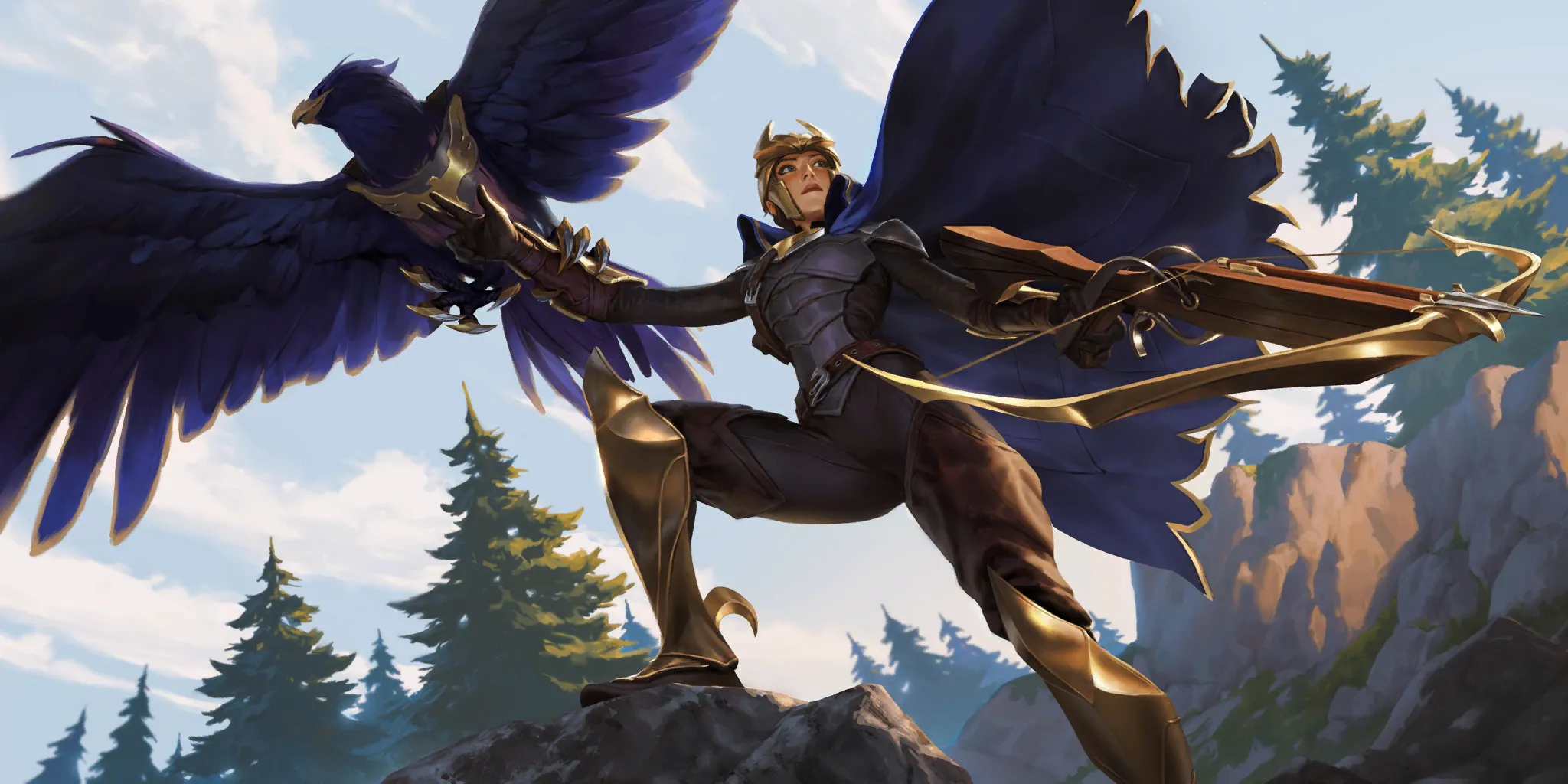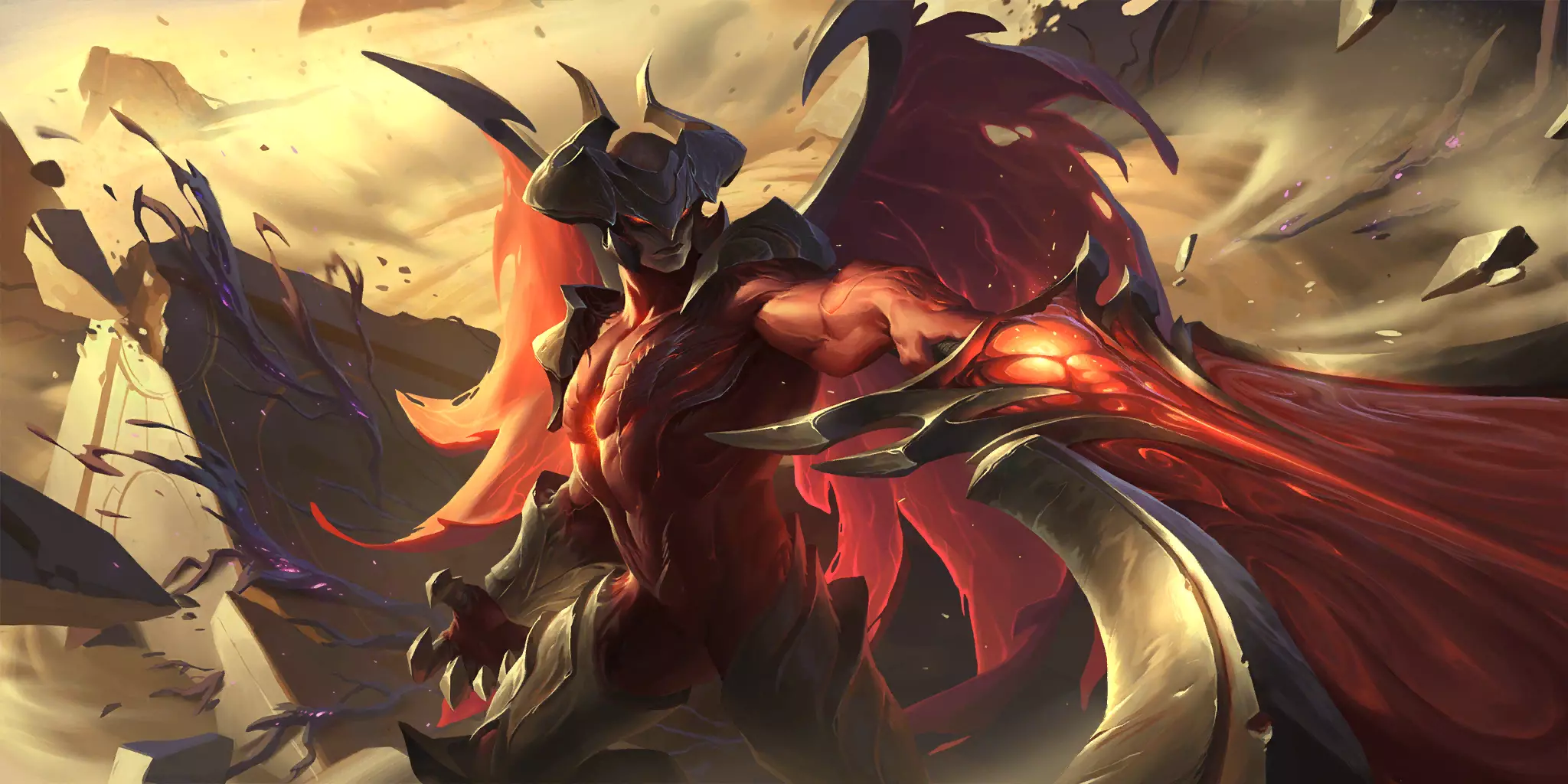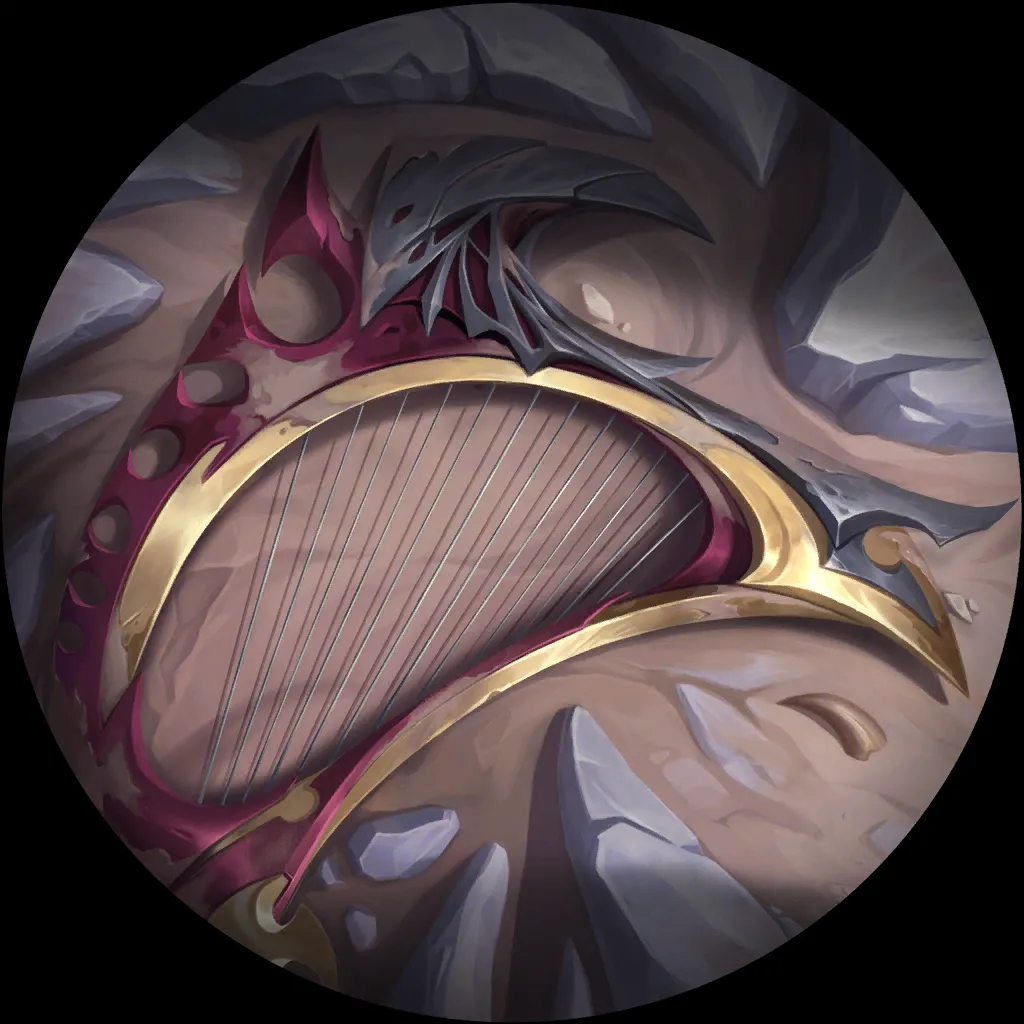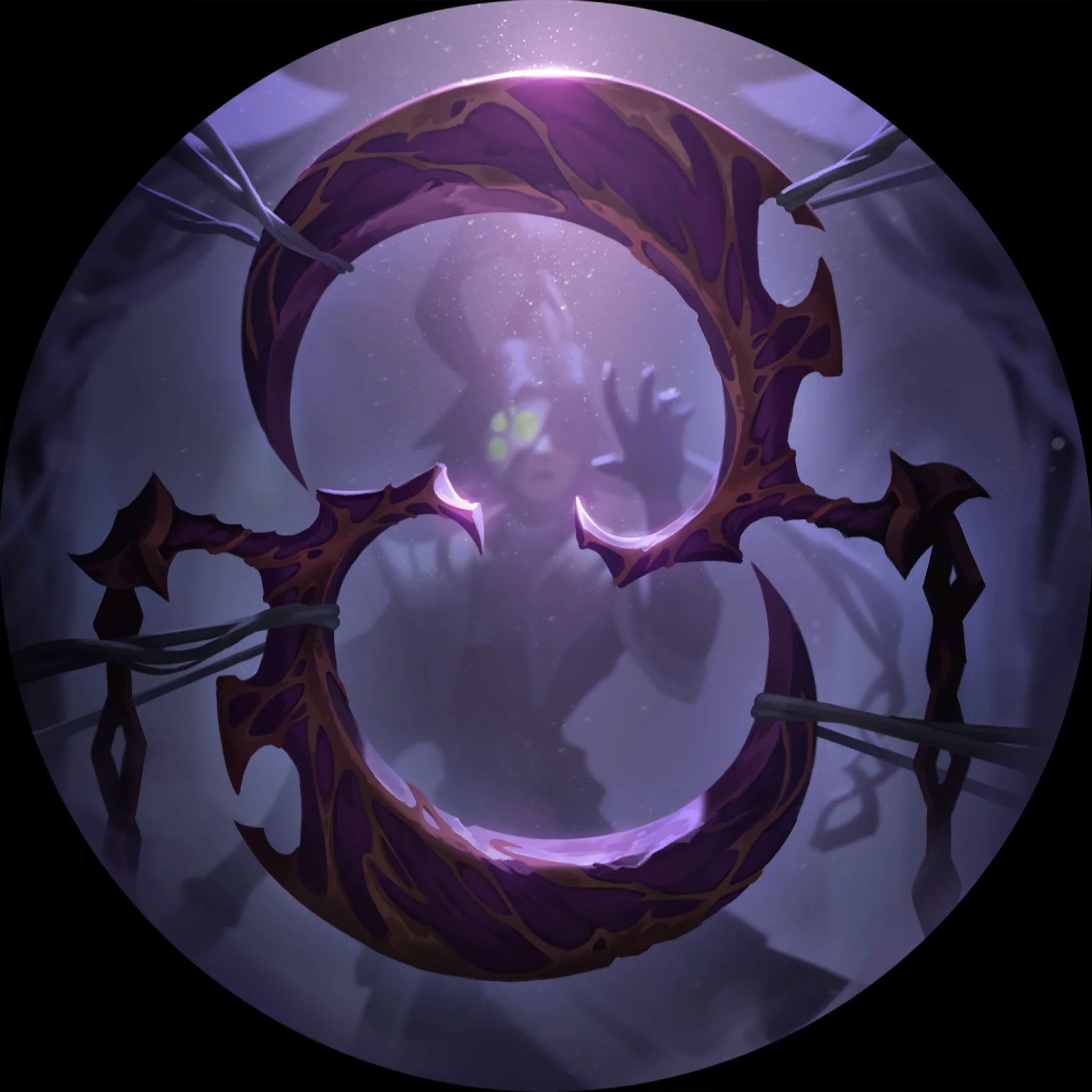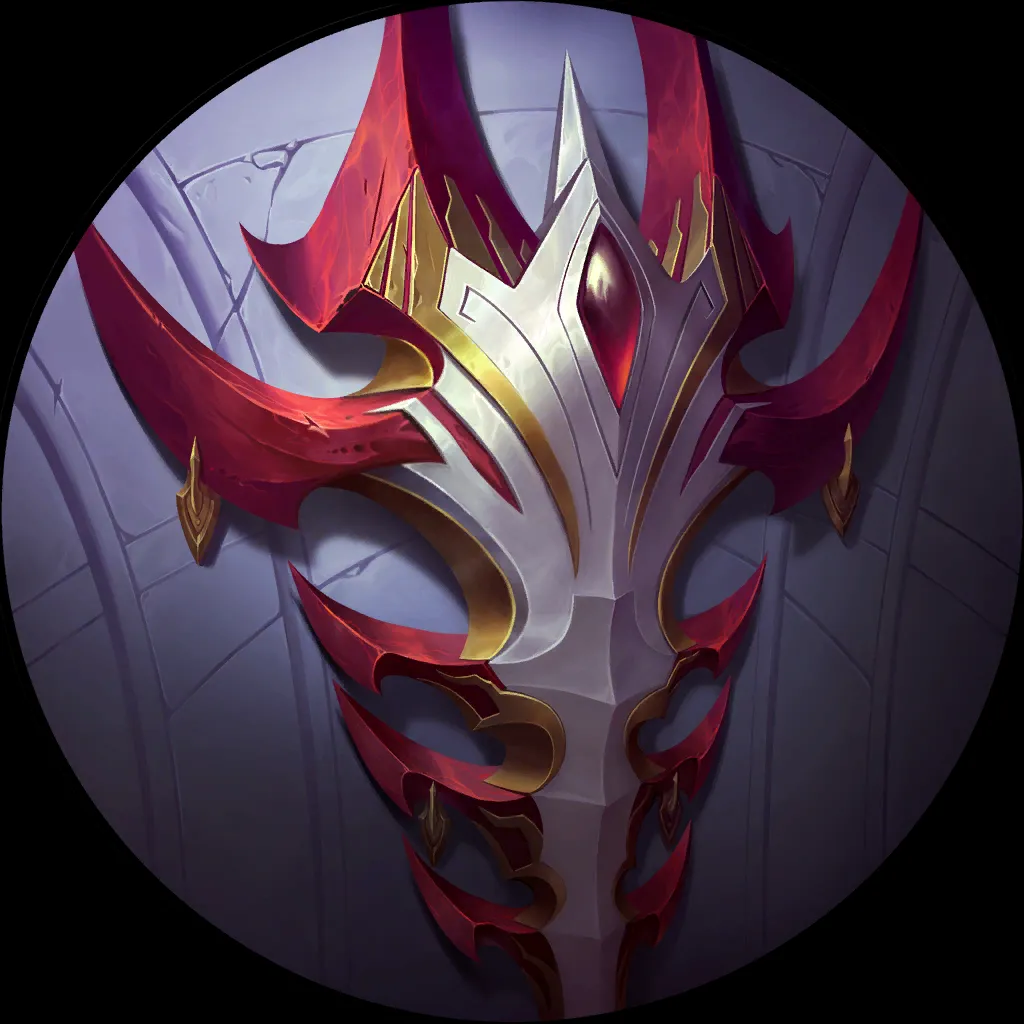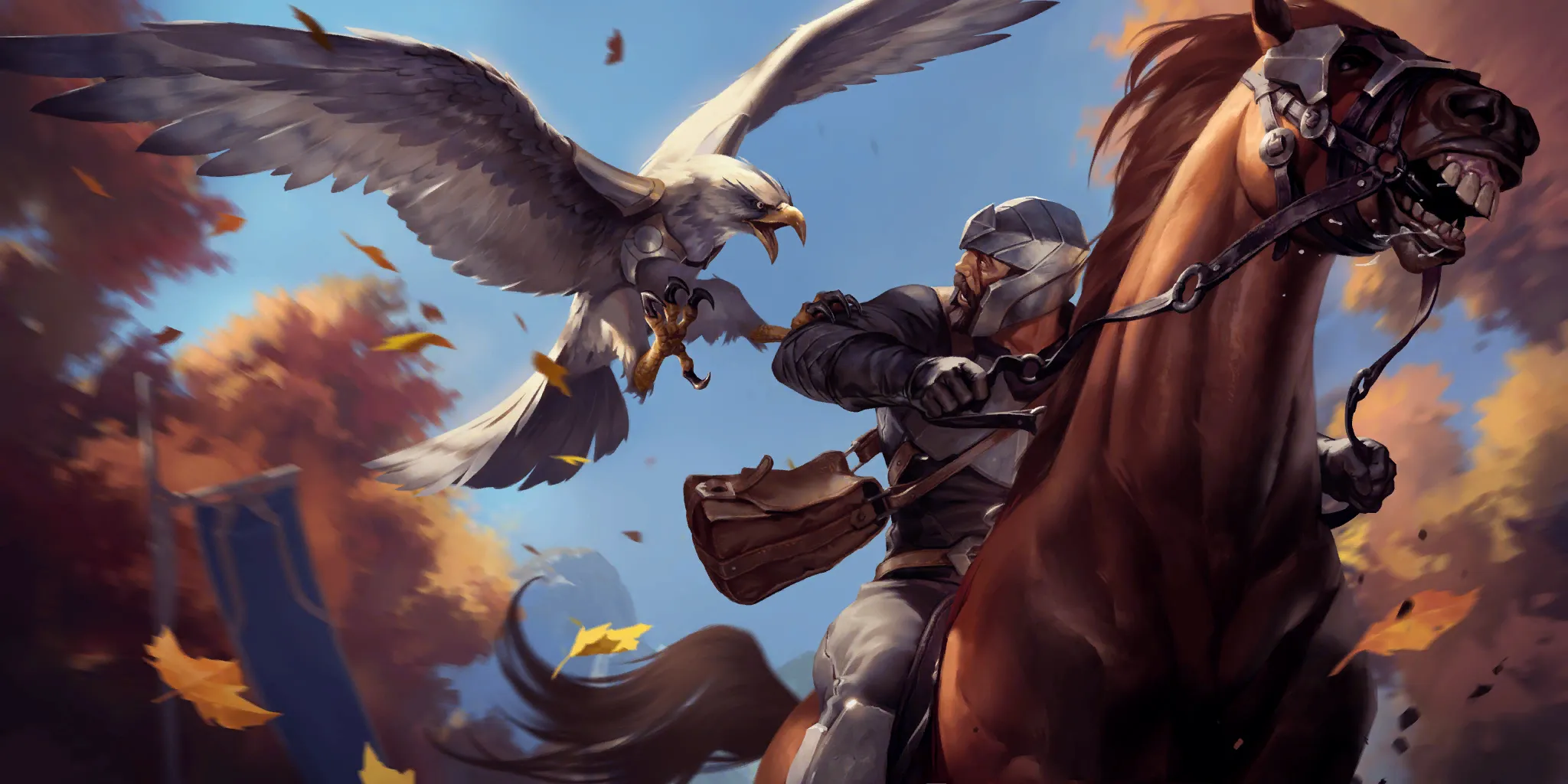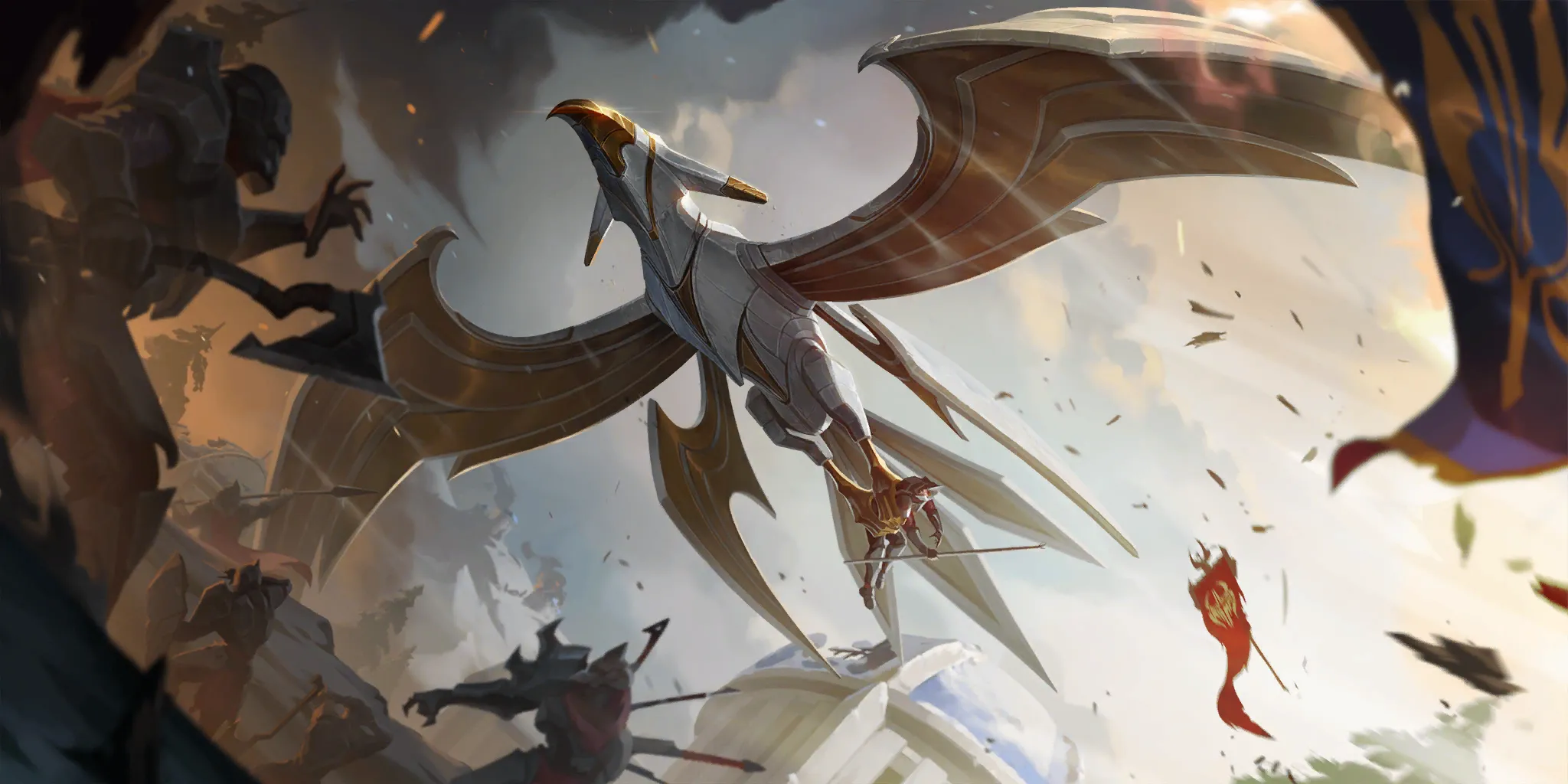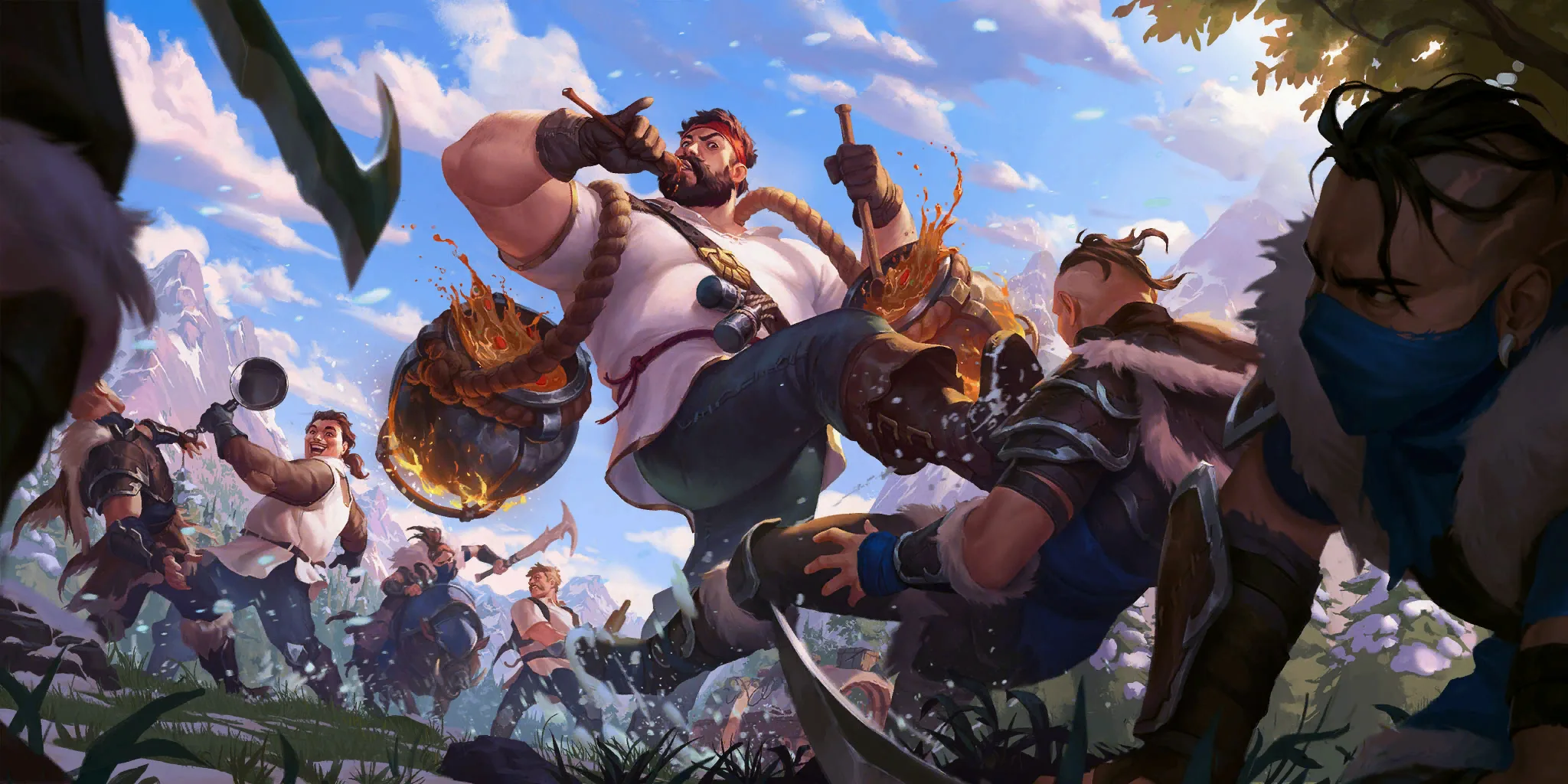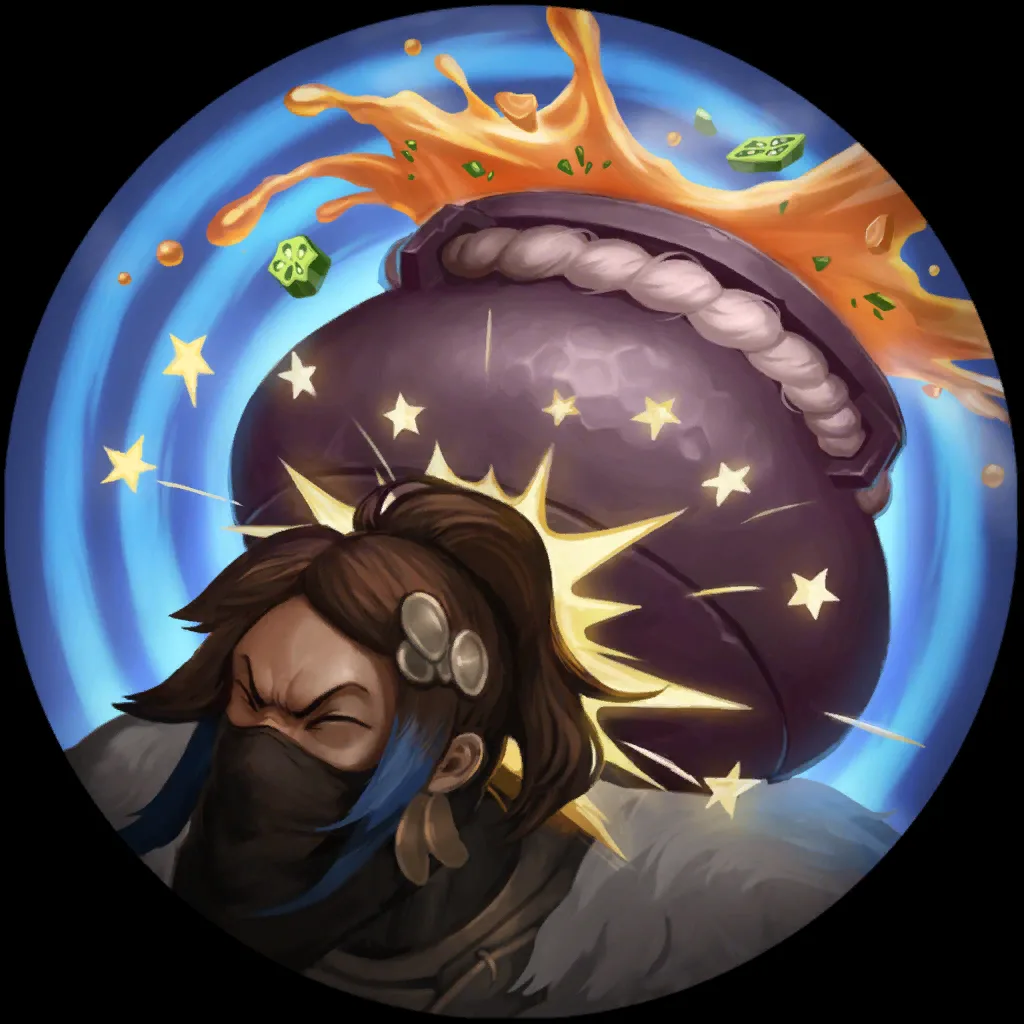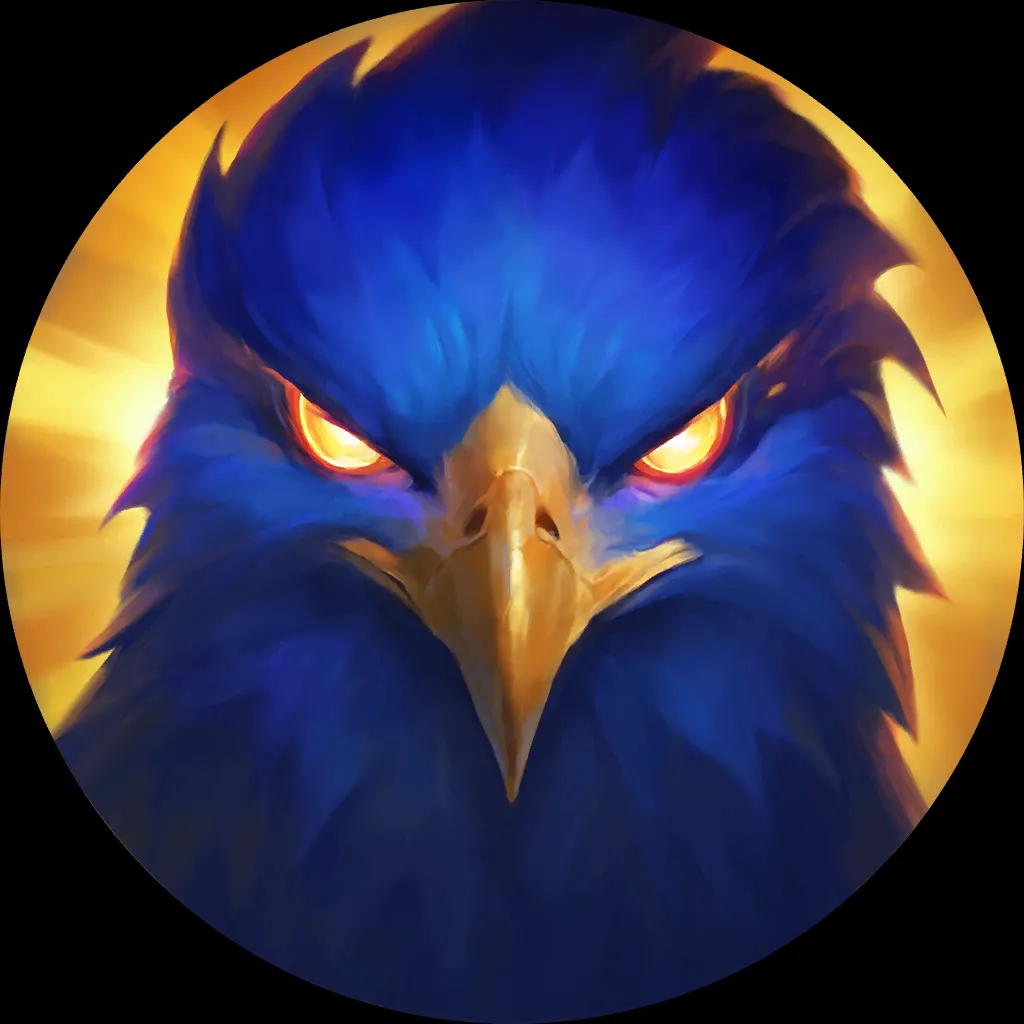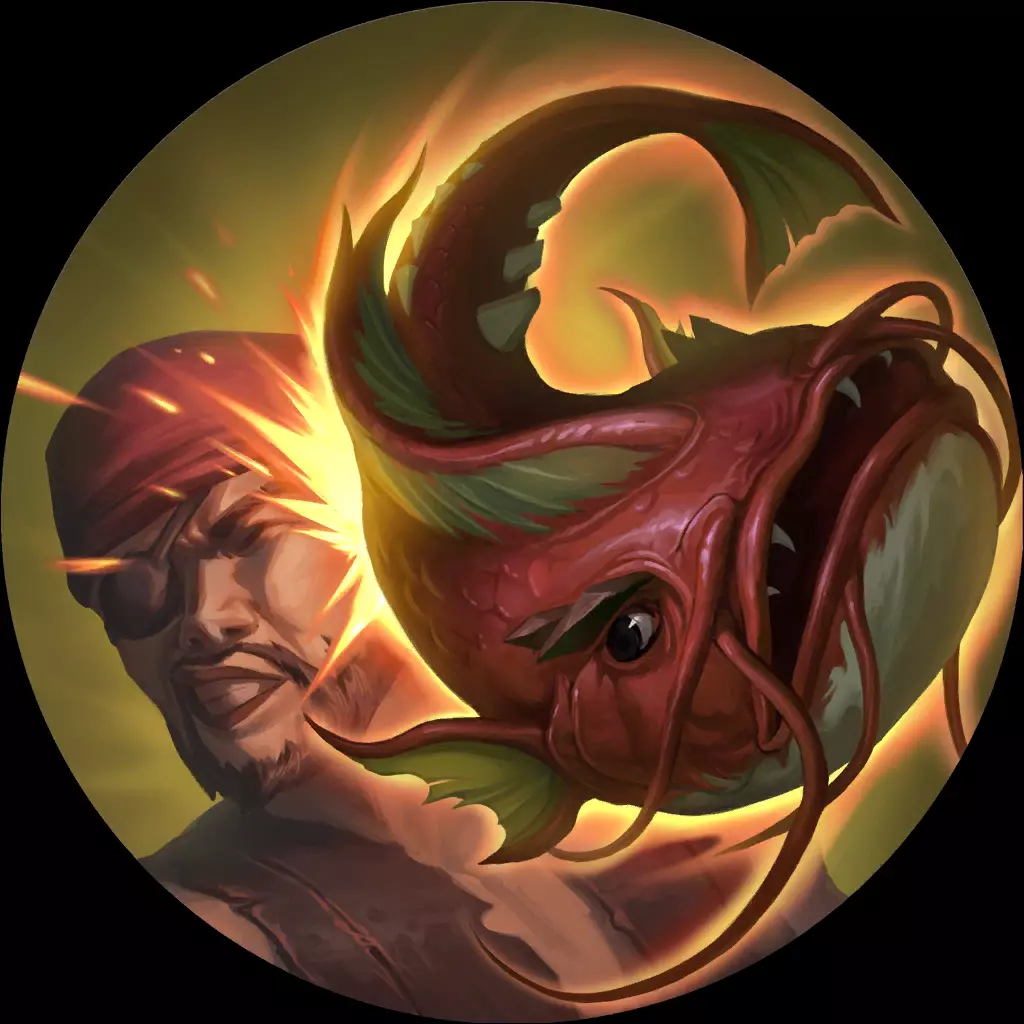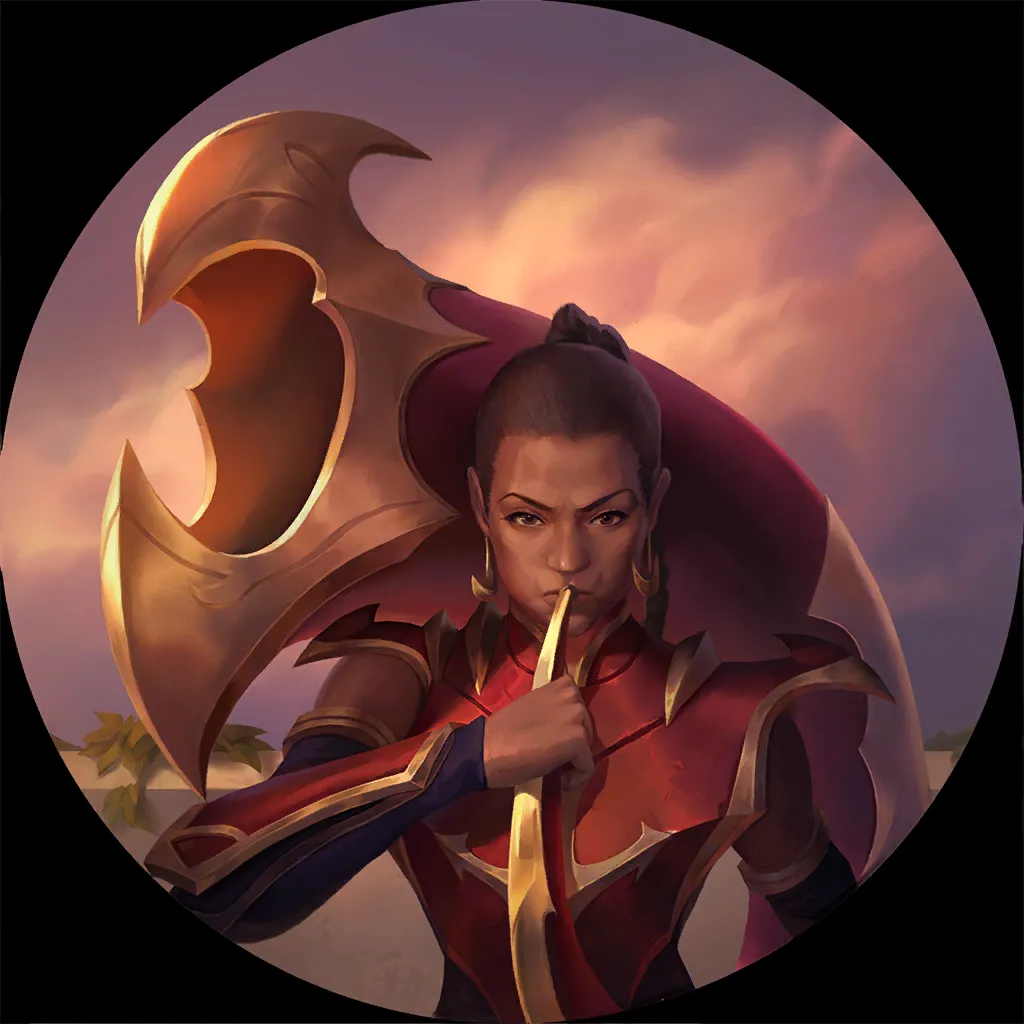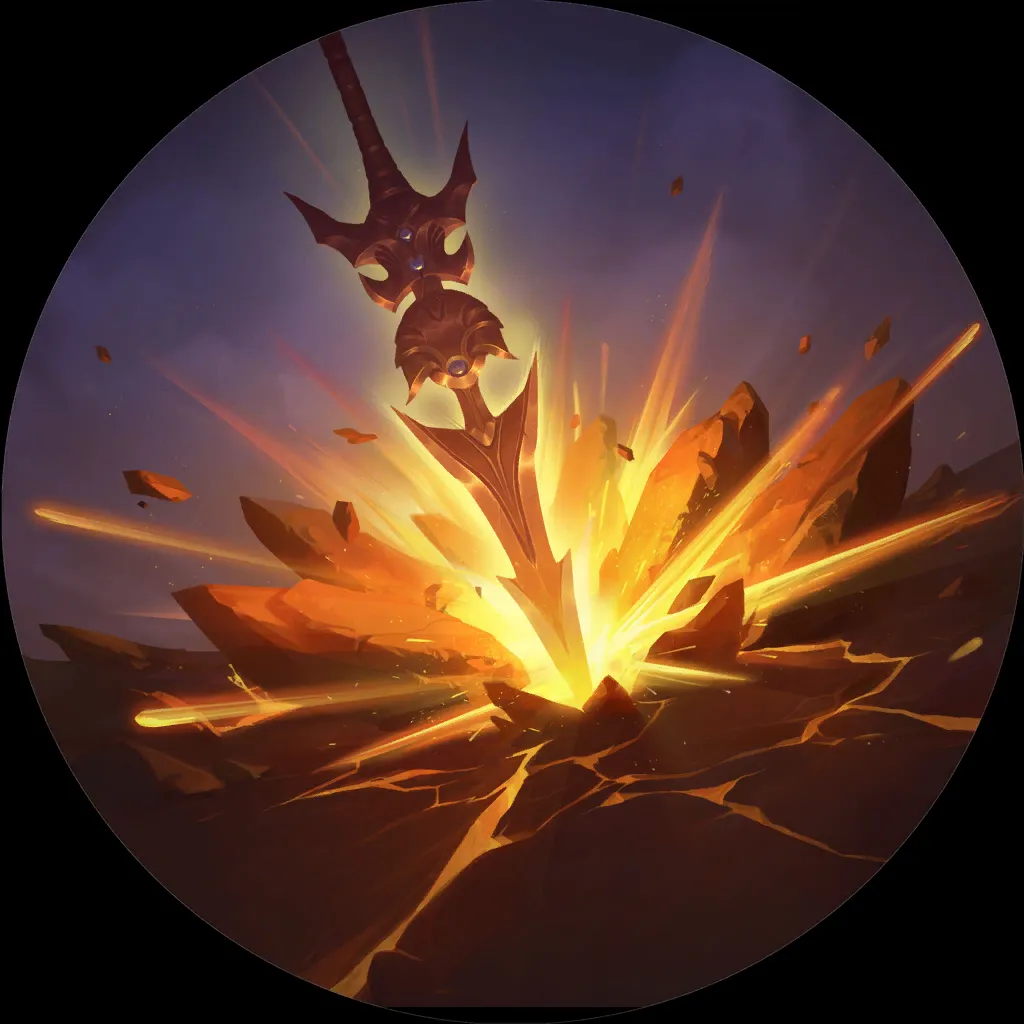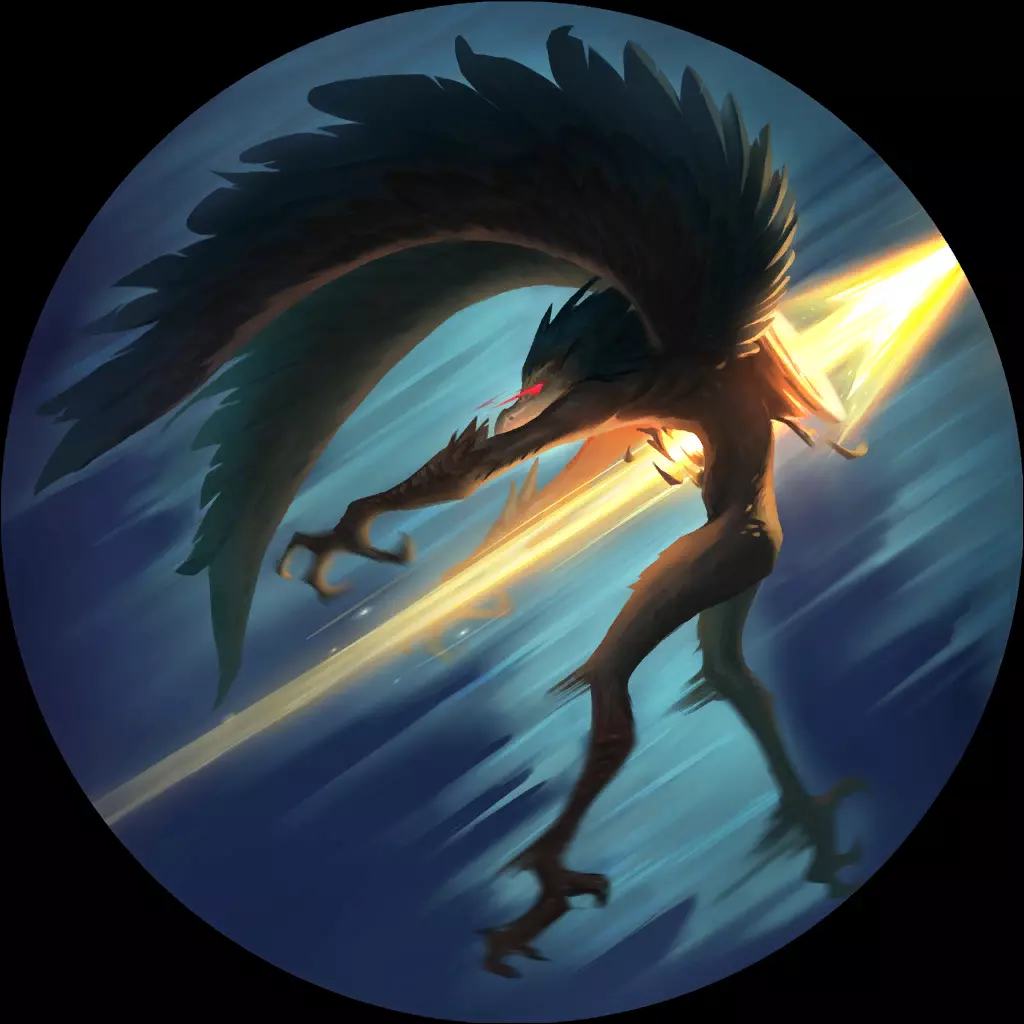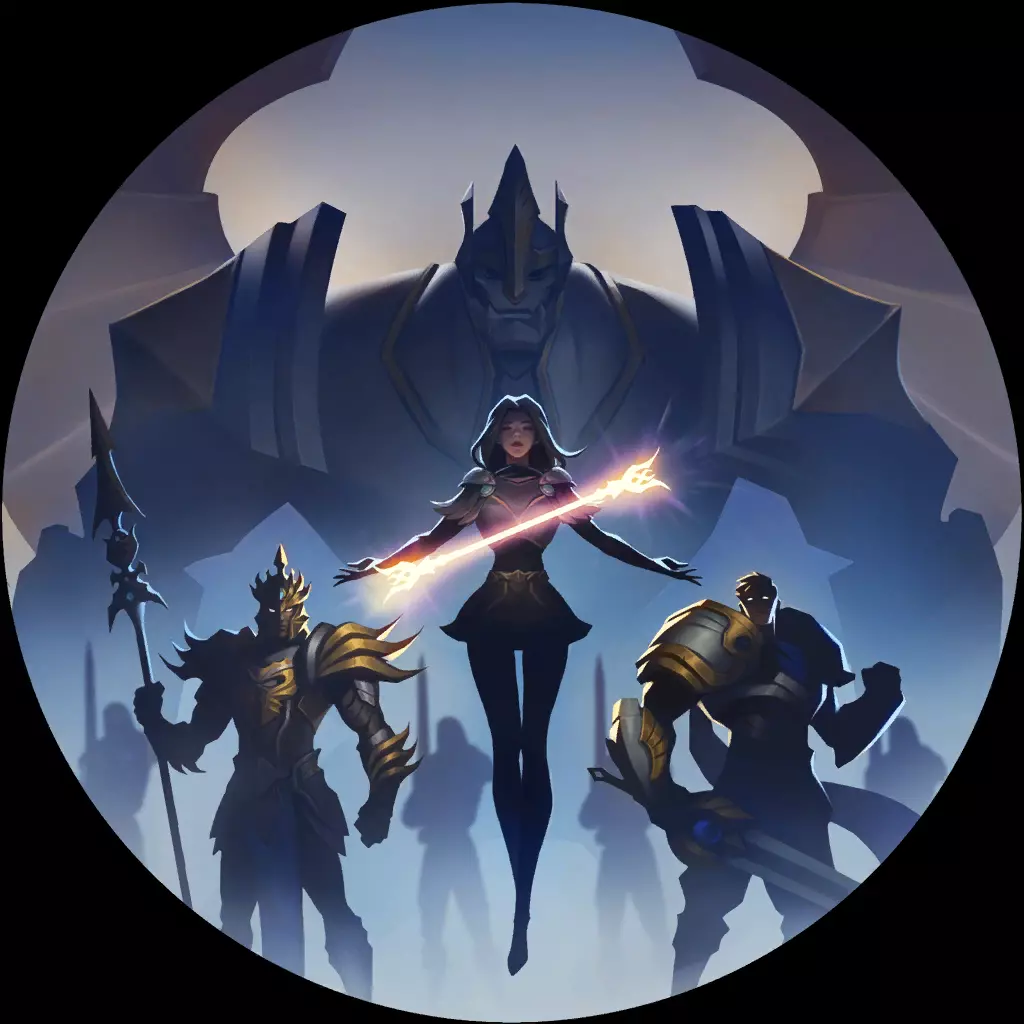 ---
Aatrox Akshan
Yang's list from his new Aatrox decks article yesterday is putting quite the work! Around 300 games and WR over 56% – it loses to Kaytrox and Jhinnie, but seems good into Jinx Lulu (another Old Dog that still bites quite fiercely), and able to hold its own against Red Gwen.
World competitor Da Tank Buster is also on this same champion pair, but with a fairly different build (here) – too little ladder data right now to compare.
6
14
5
15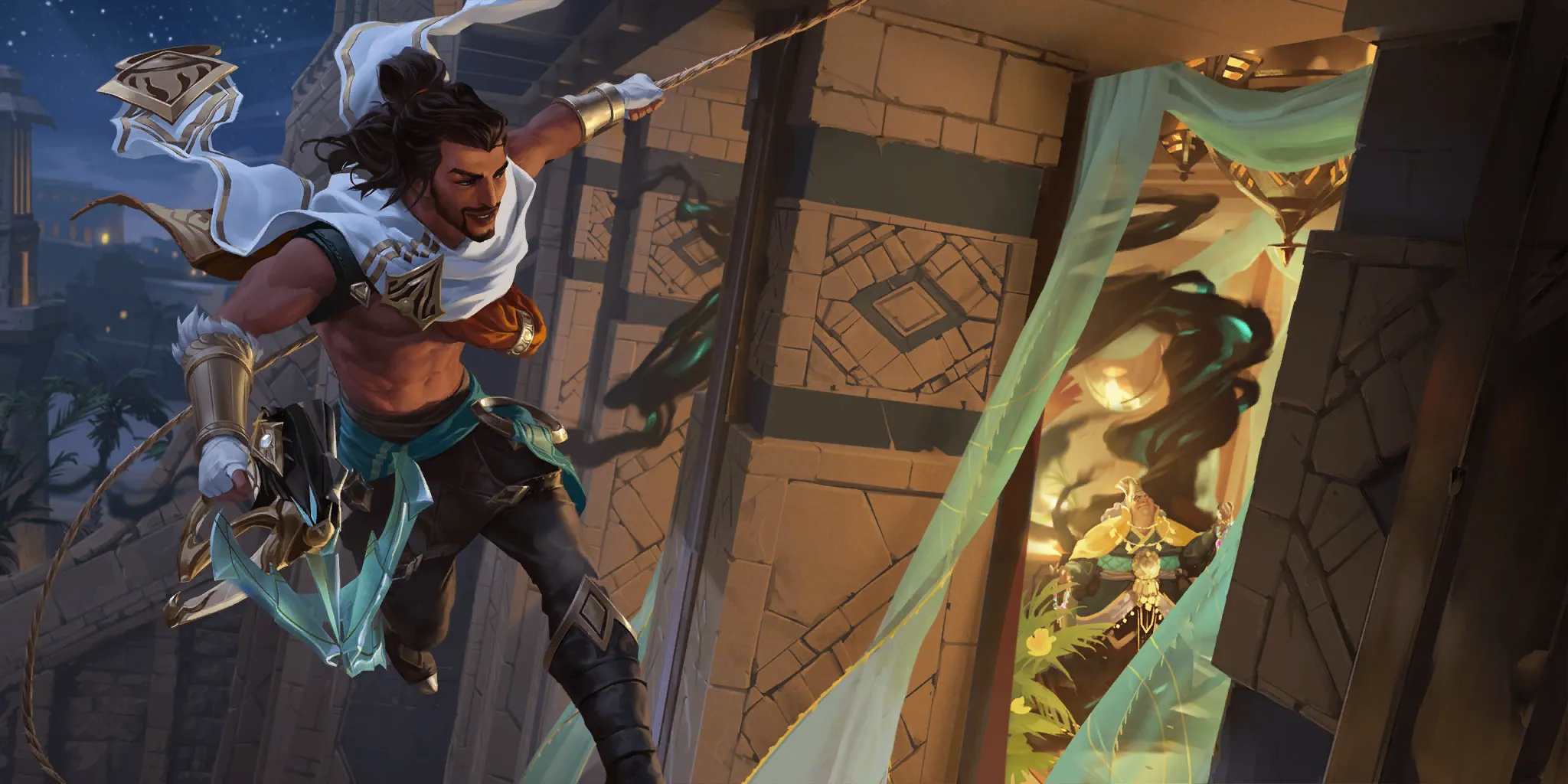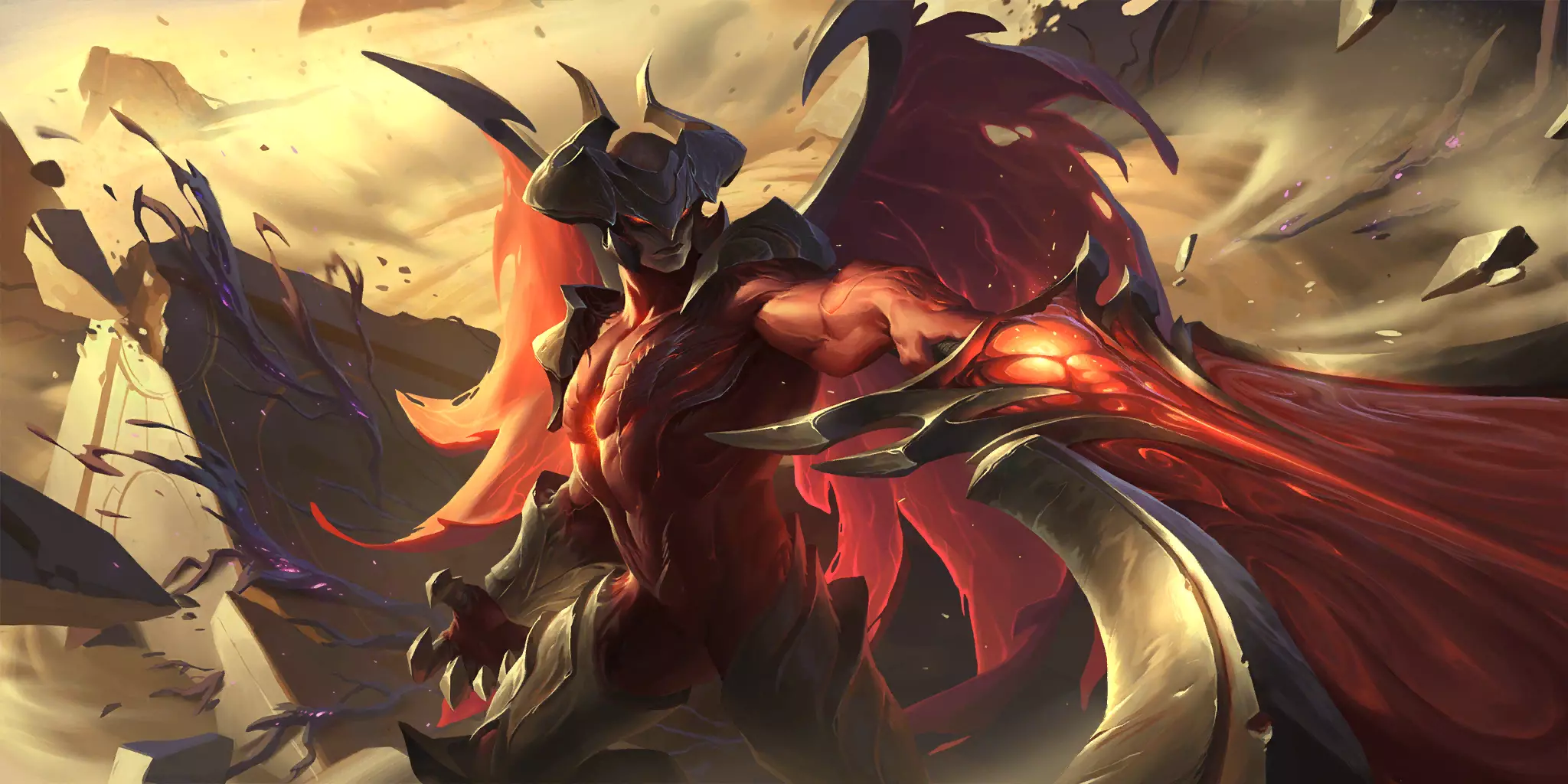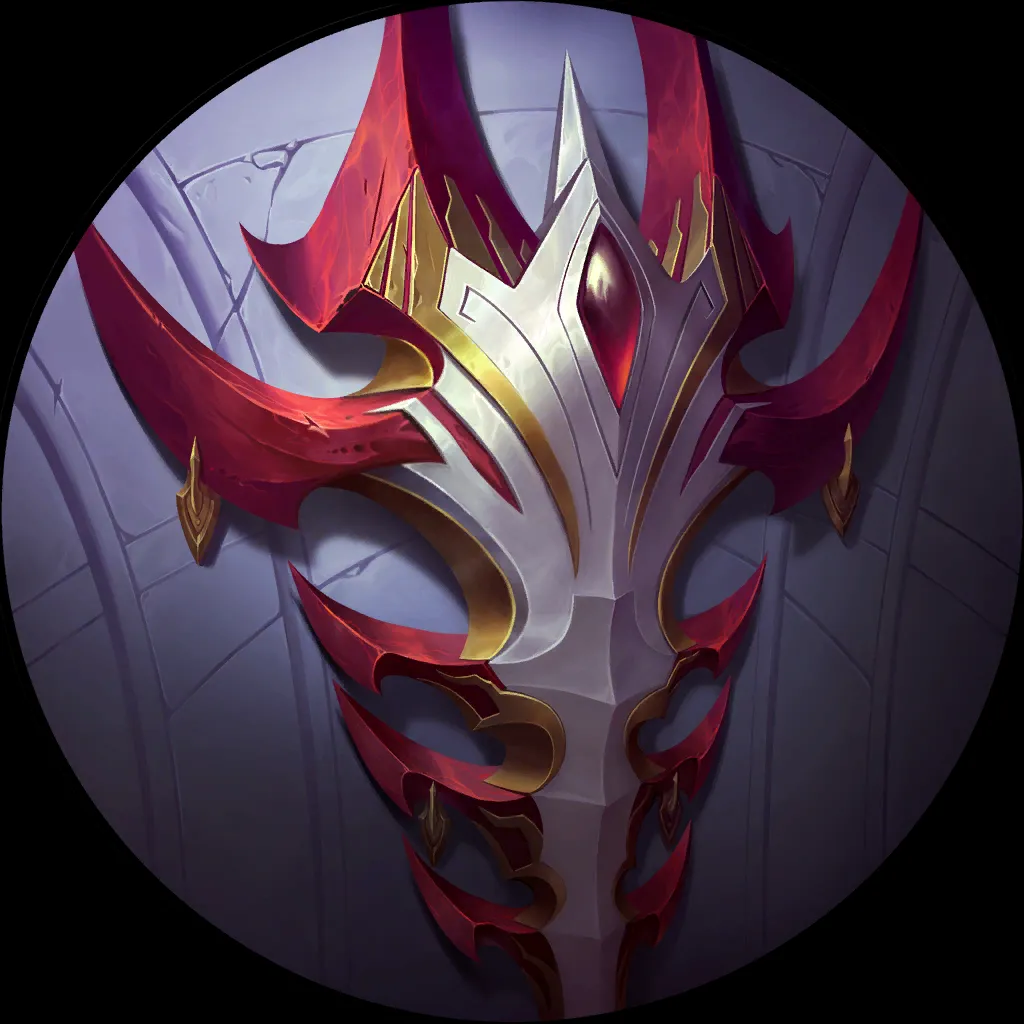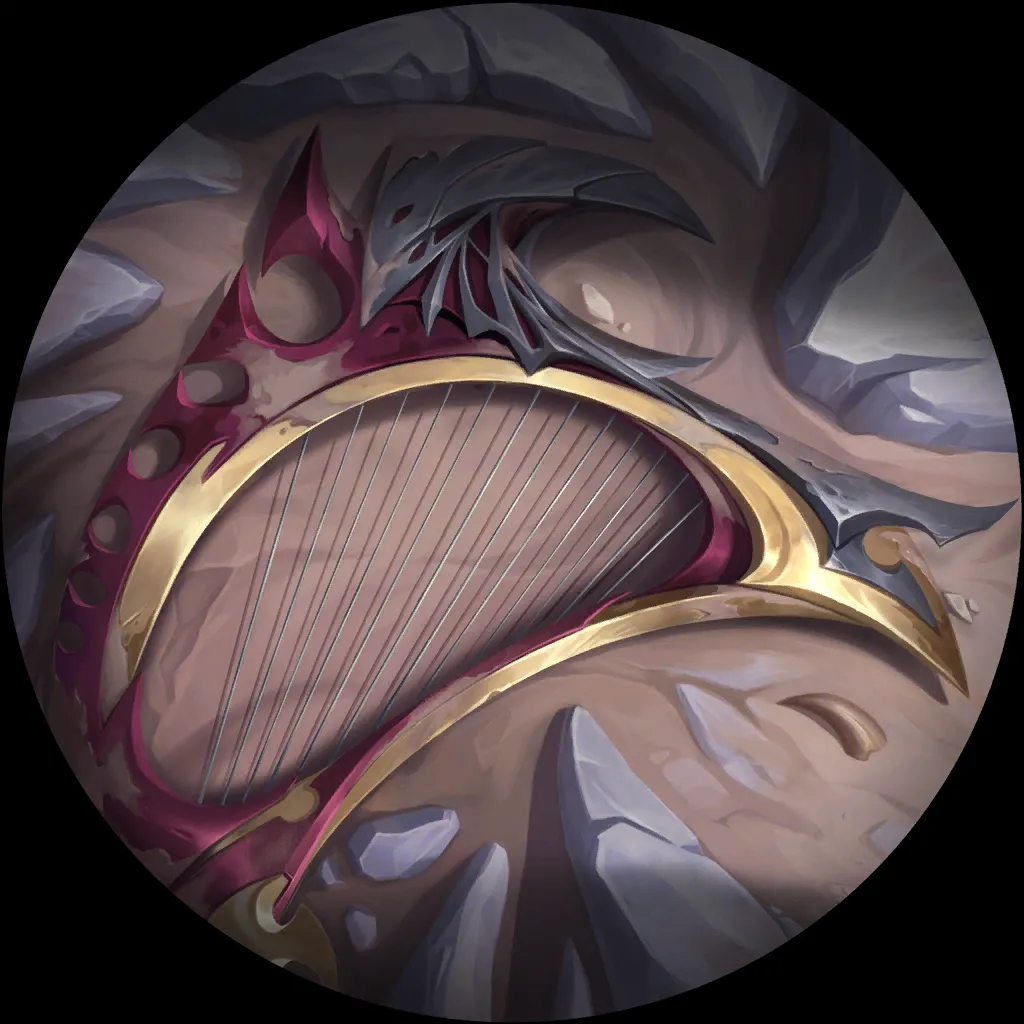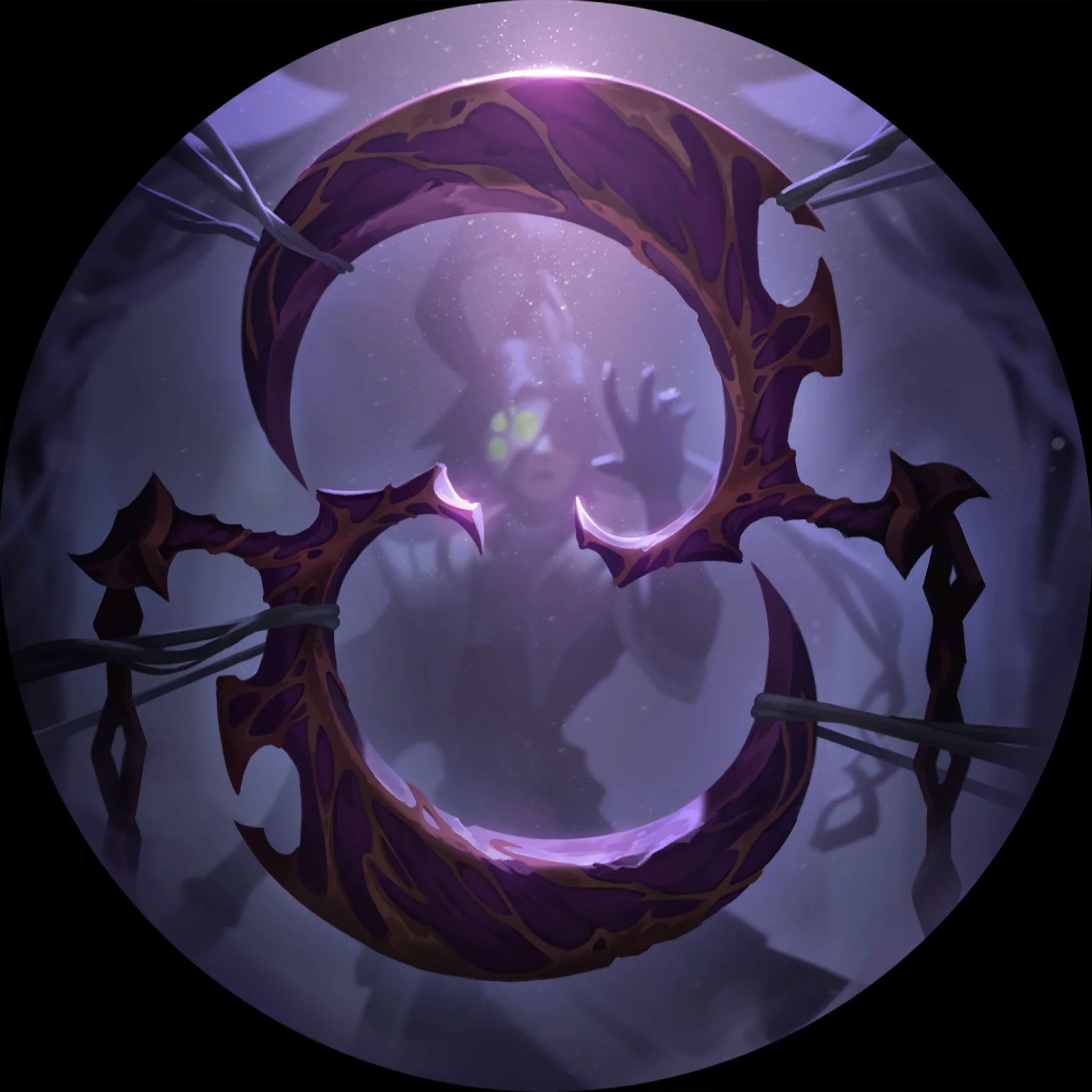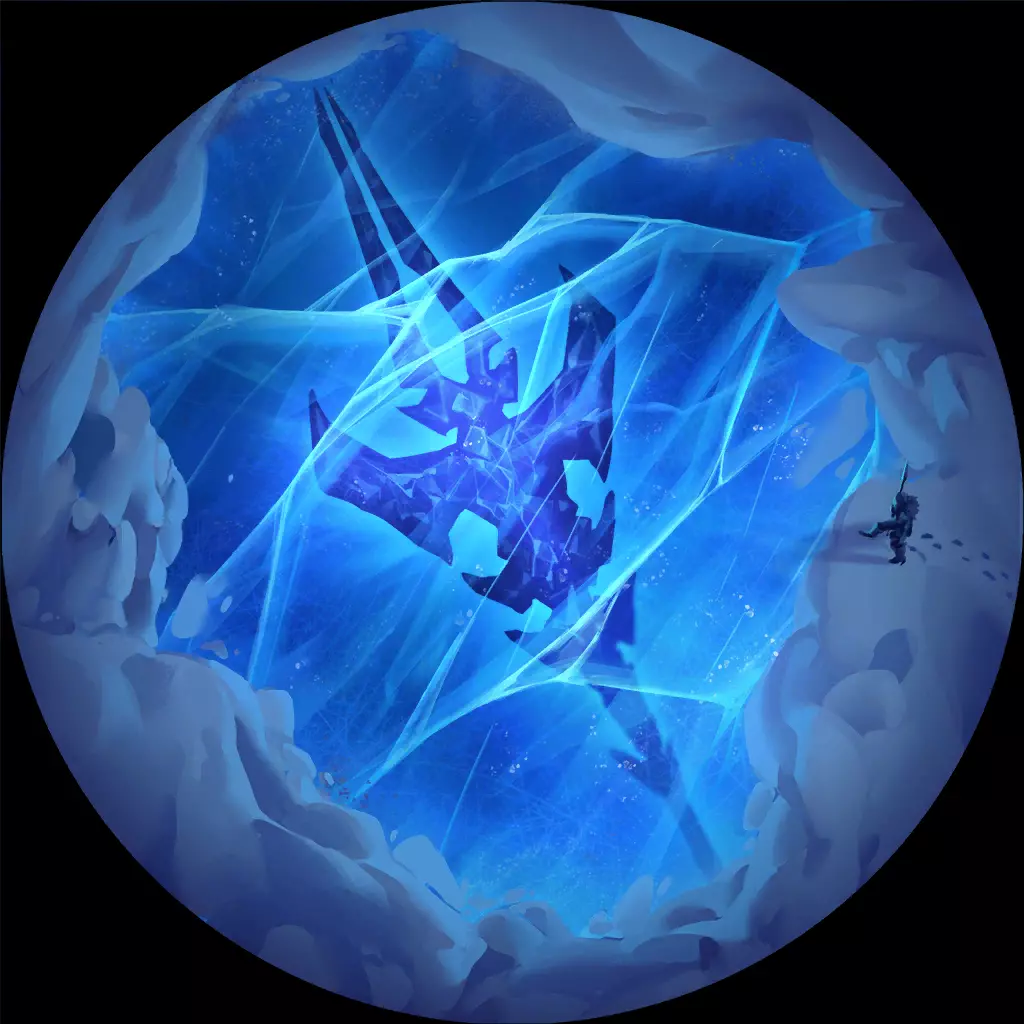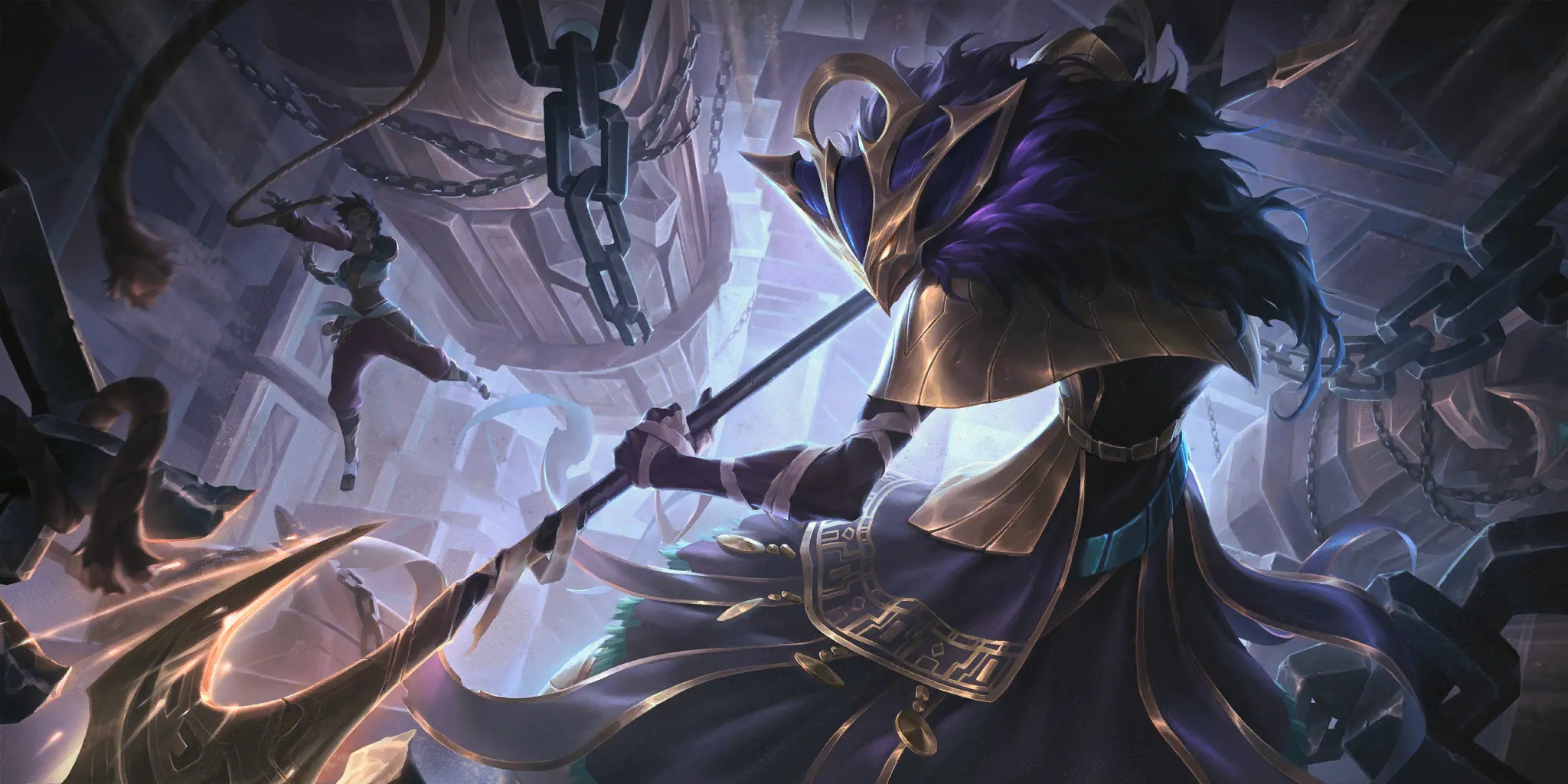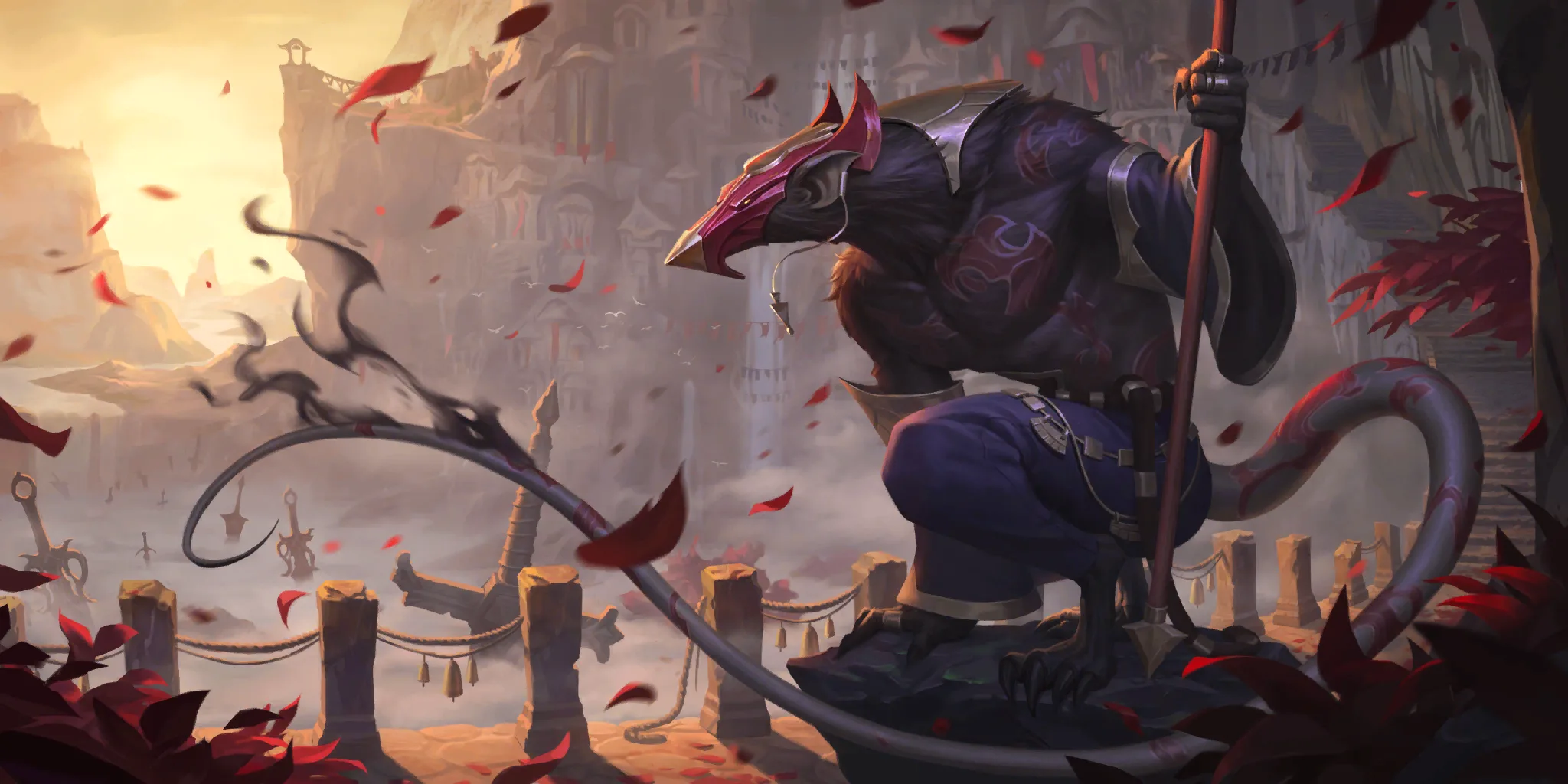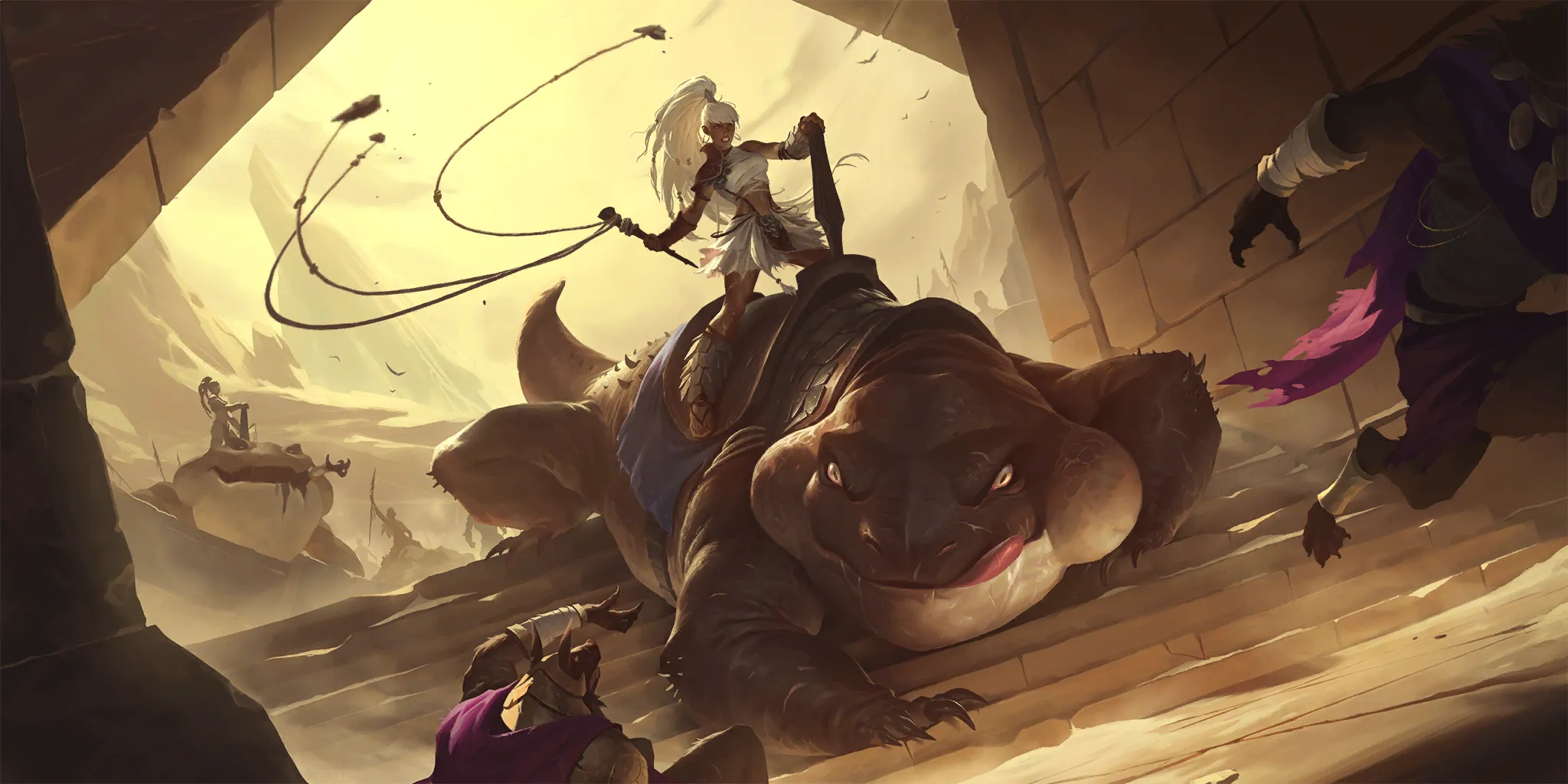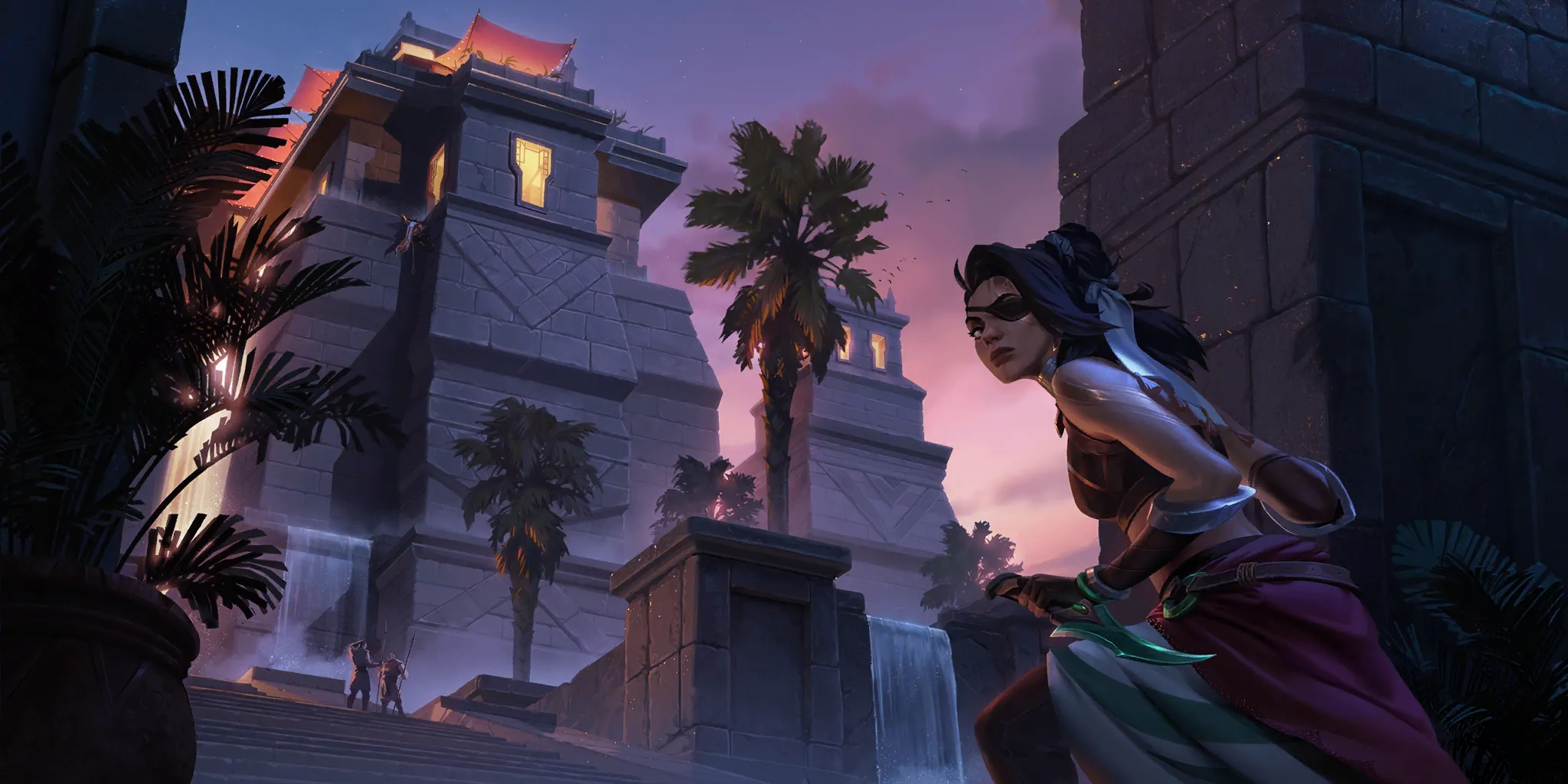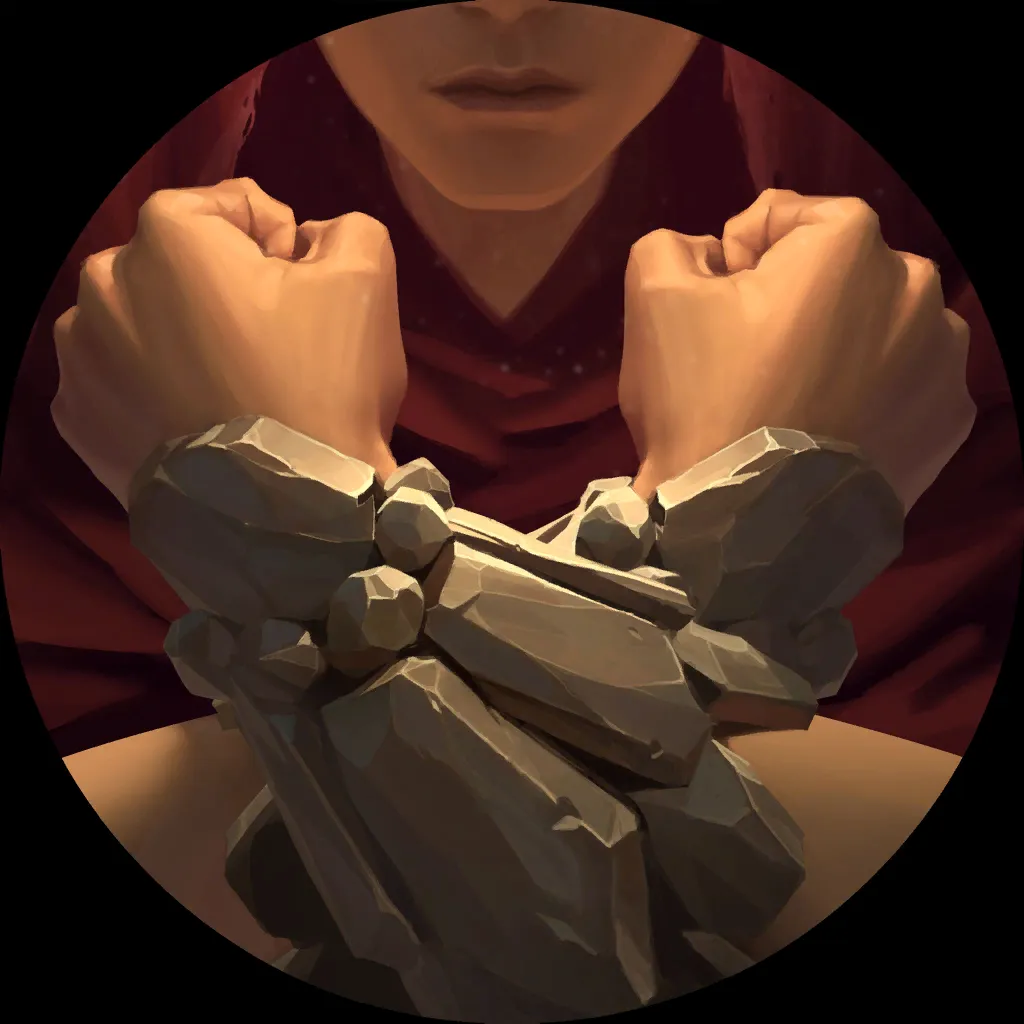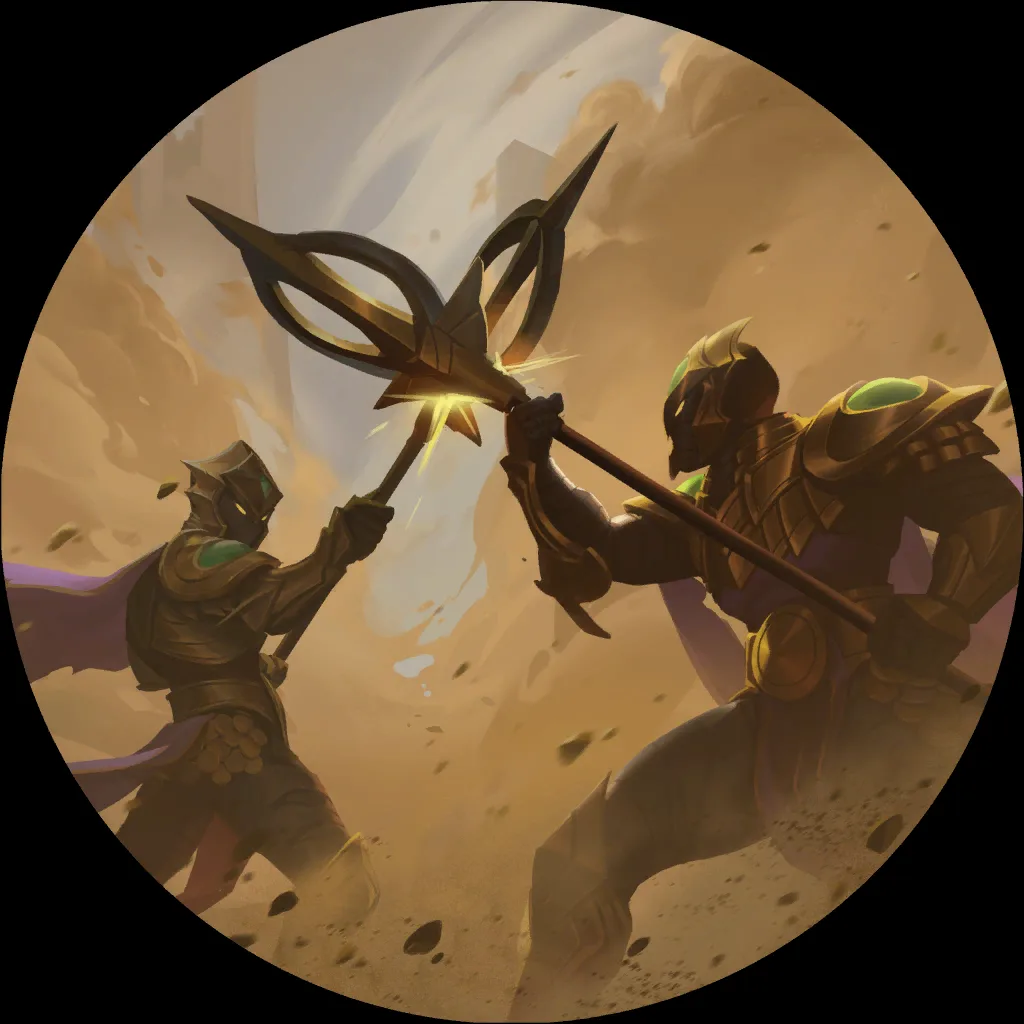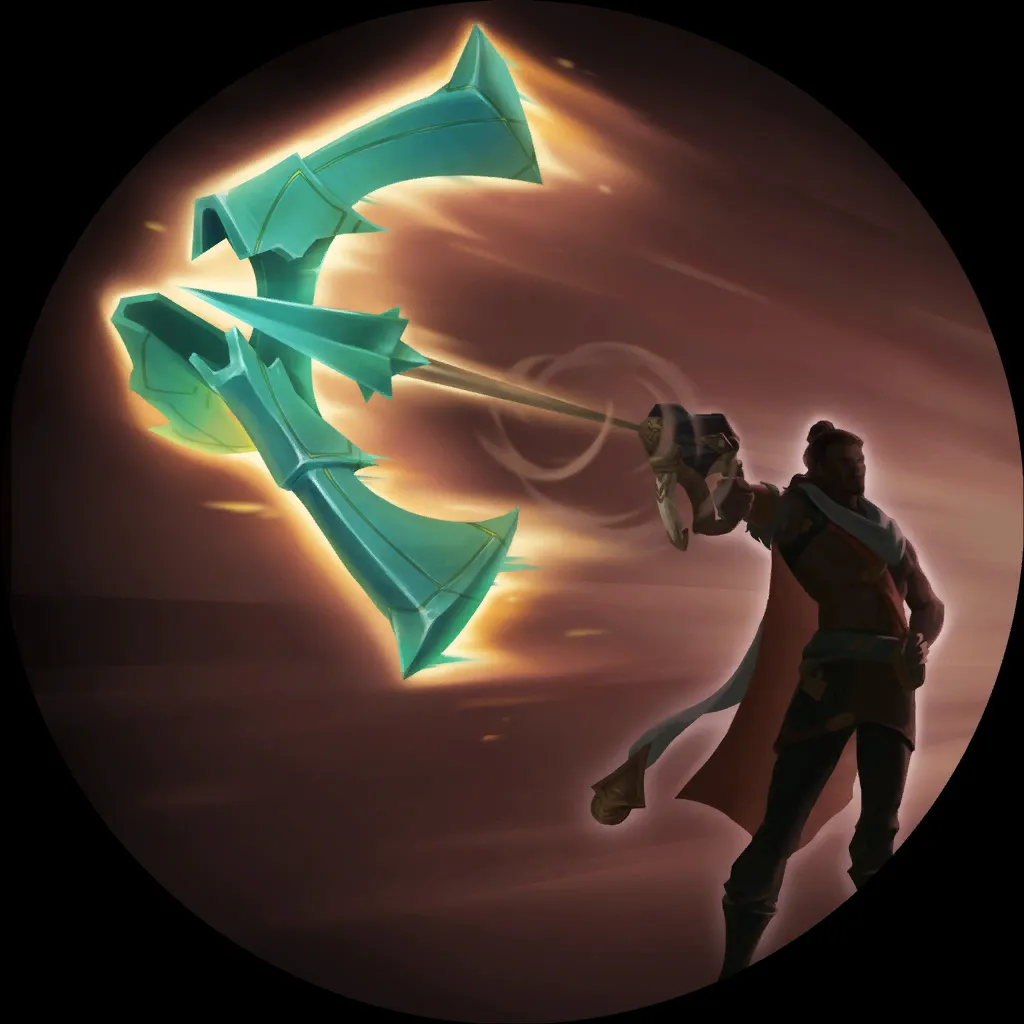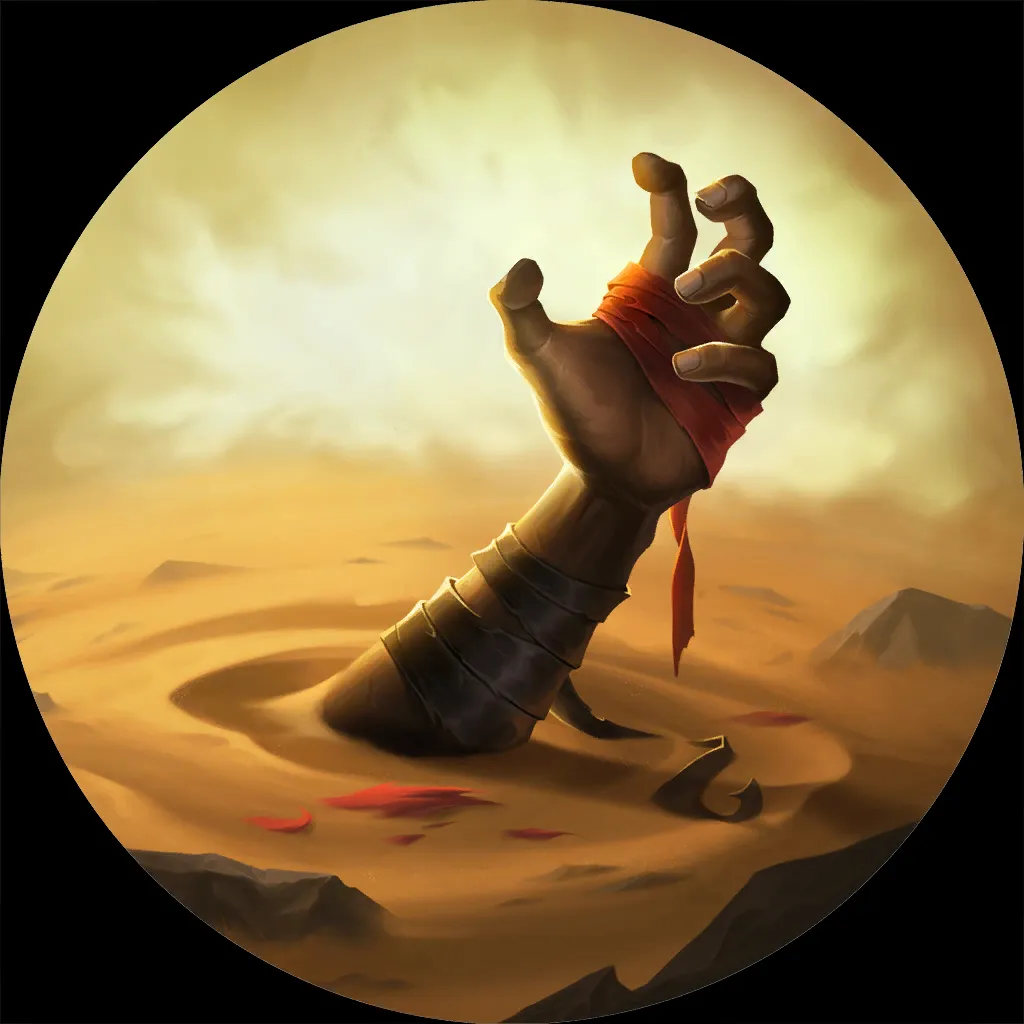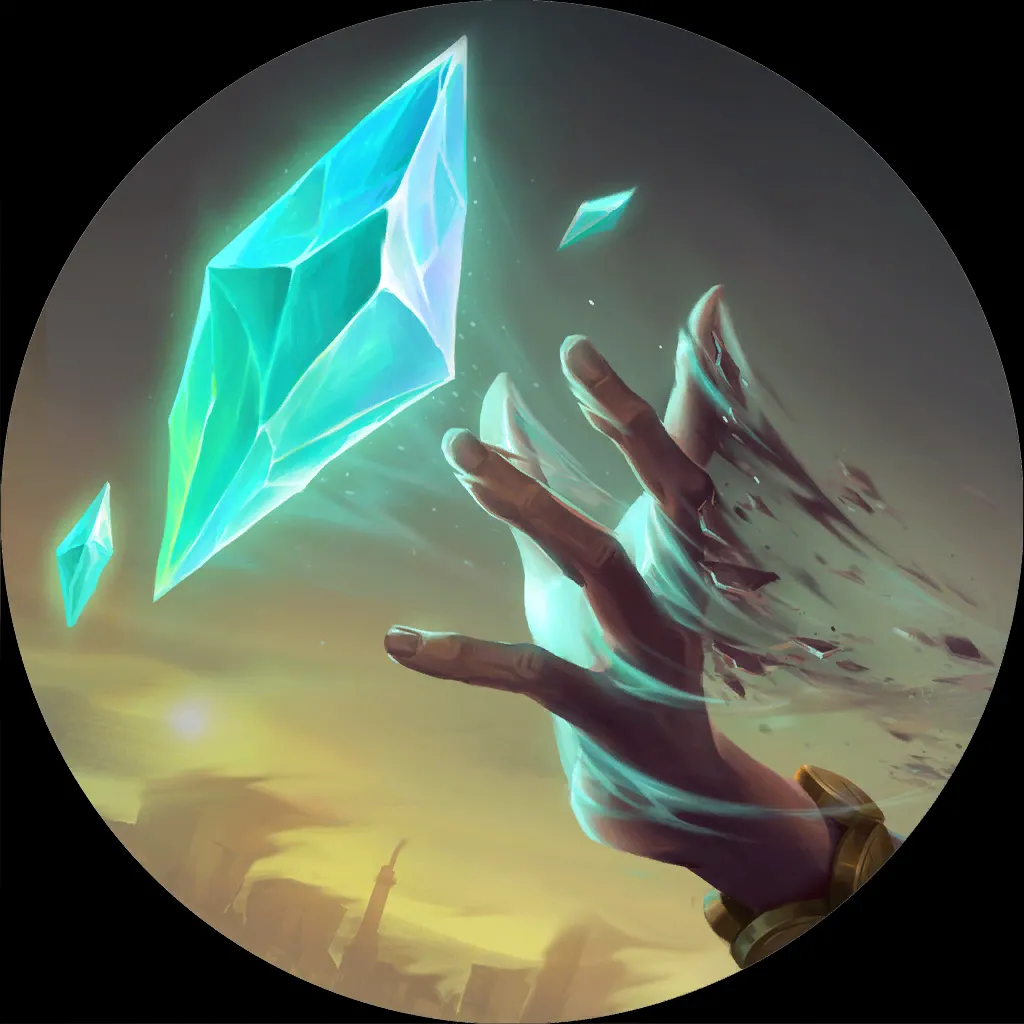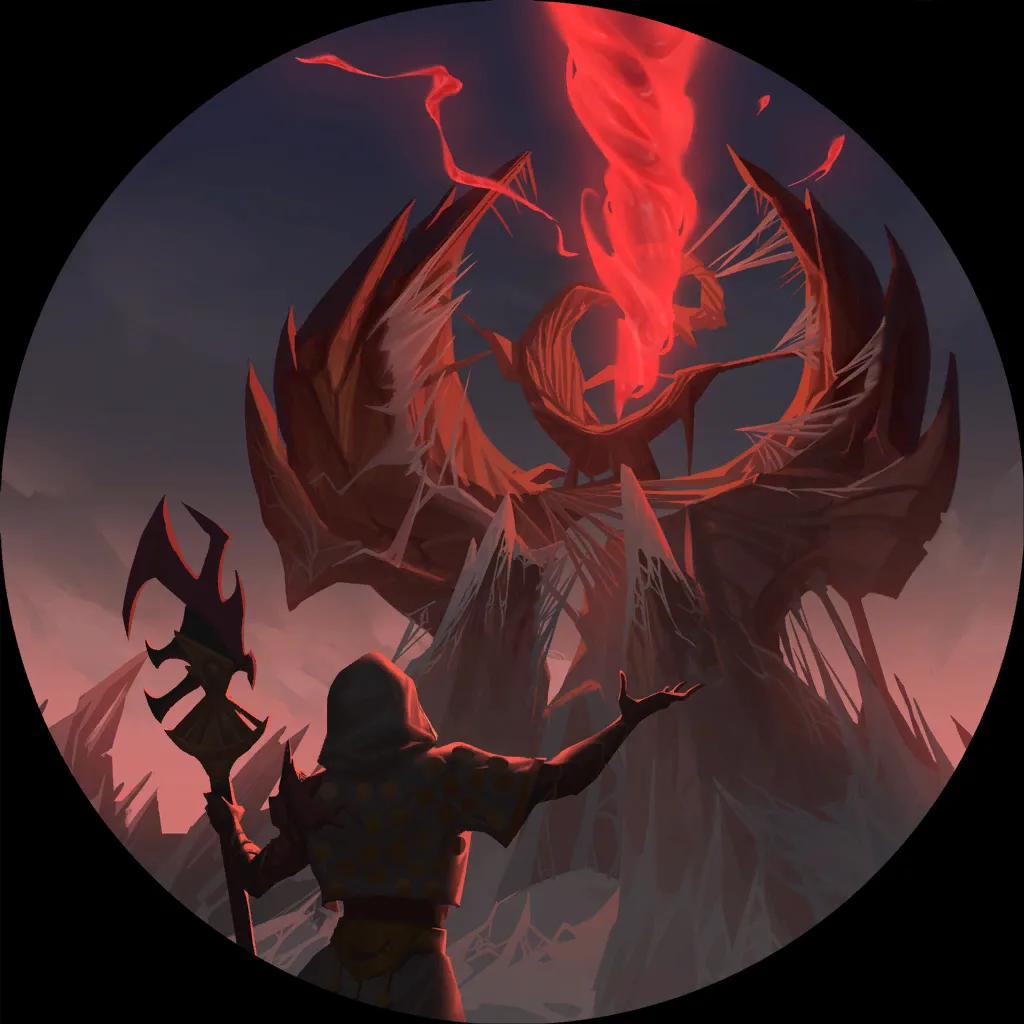 ---
Champions' Strength Decks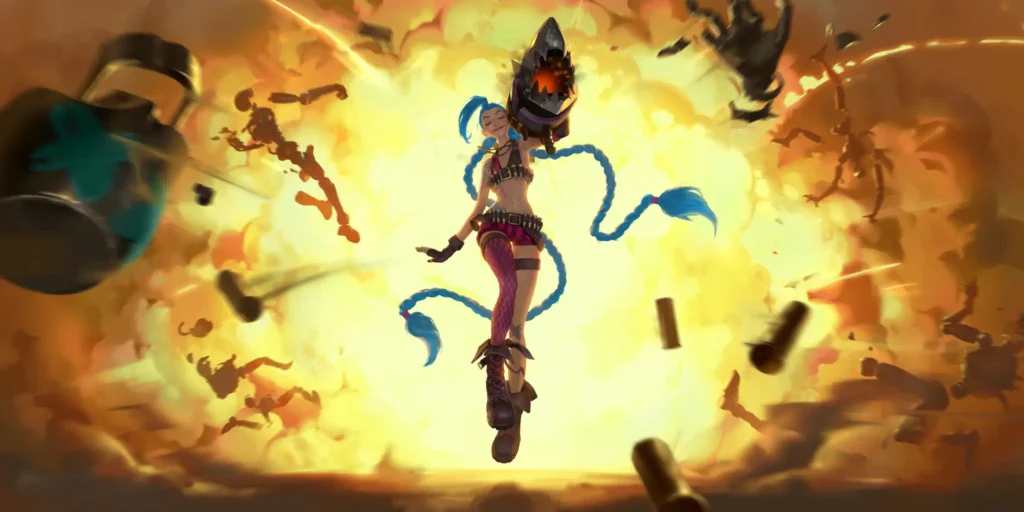 Champions' Strength
is the meta-defining card in World Ender thus far (although, folks, remember: too early to tell!). As noted above, CS is a very common card among World Championship lineups, to the point that one competitor, WhatAmI, built his whole lineup around the card.
---
Teddy's Lone Strong Jinx
The exact decklist that Teddy plans to let loose at Worlds is wreaking havoc on the LoR ladder, with WR so high it can only be described as "$%@&!!?" across nearly 700 games.
Thus far, looks like Lone Jinx demolishes Aatrox decks, and seems to have the upper hand against Red Gwen and Jhinnie.
3
6
9
22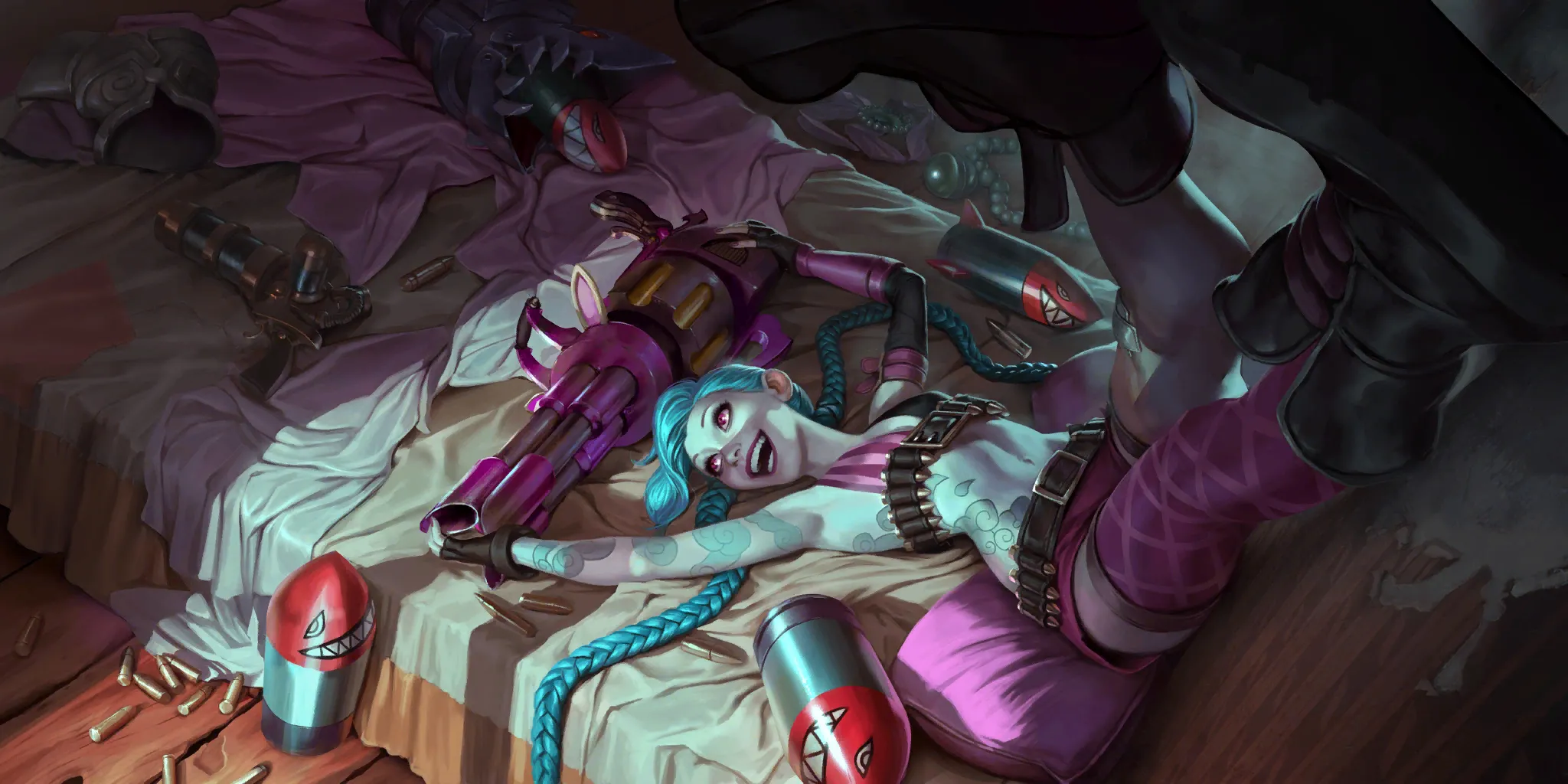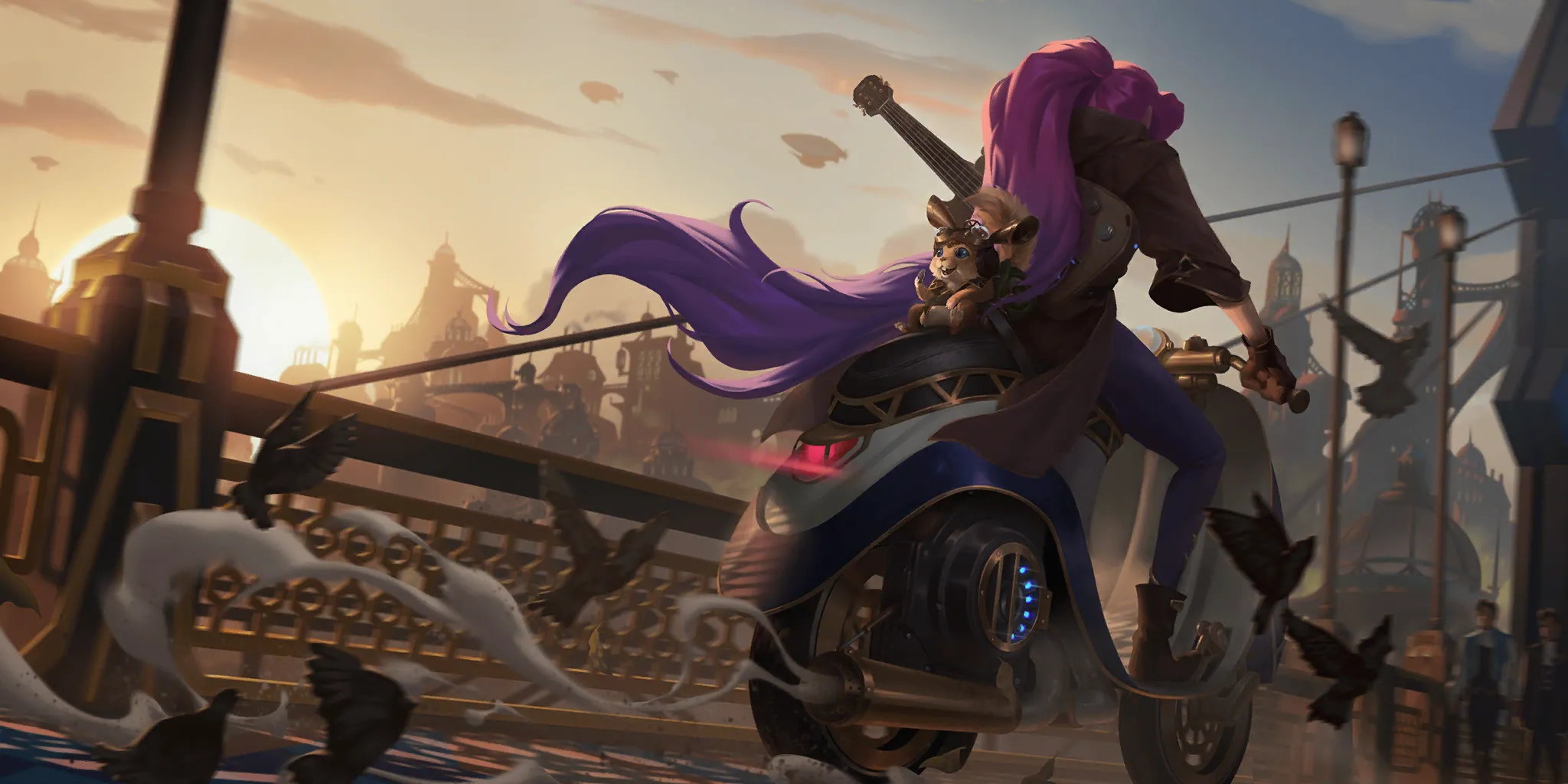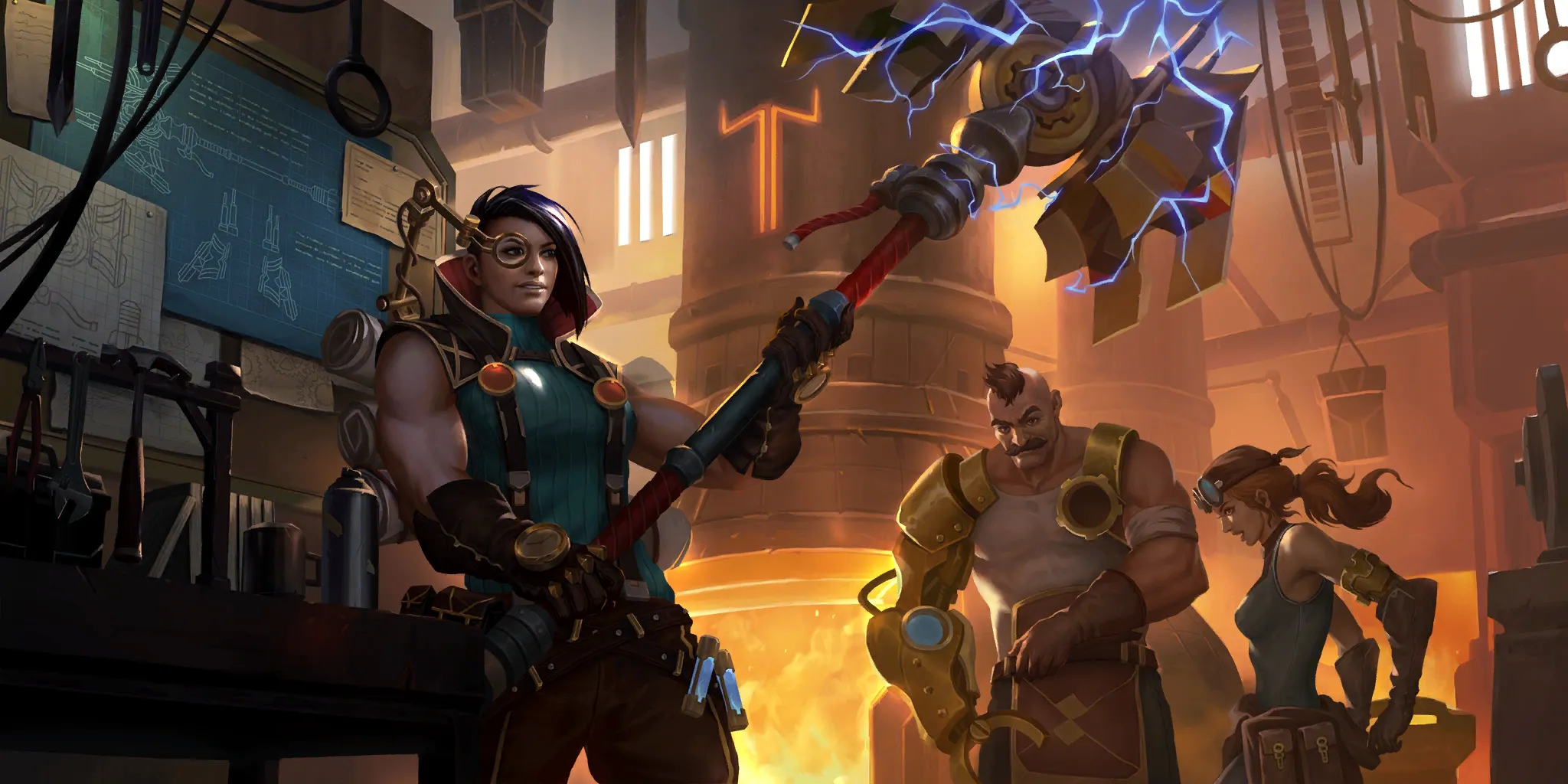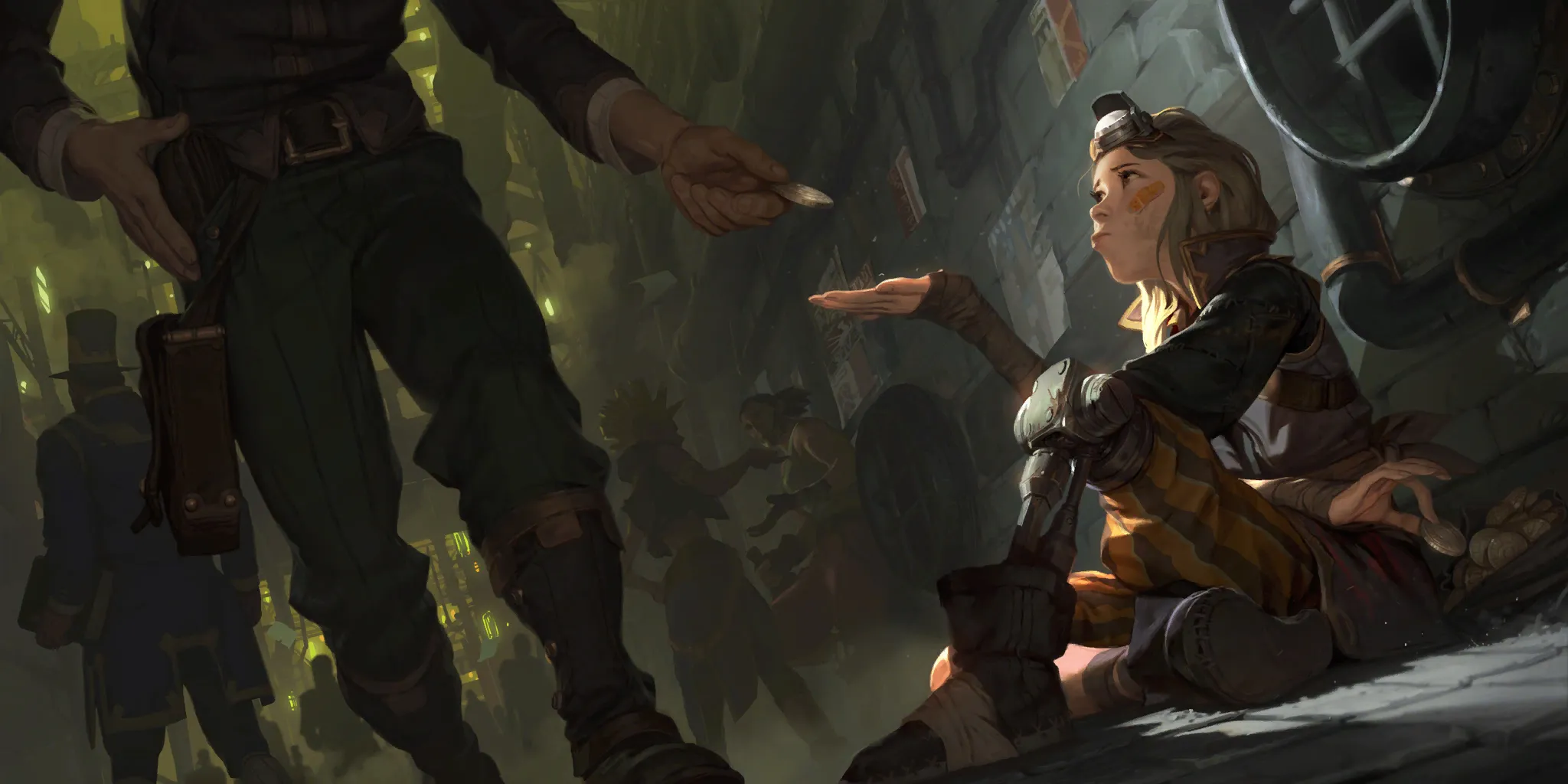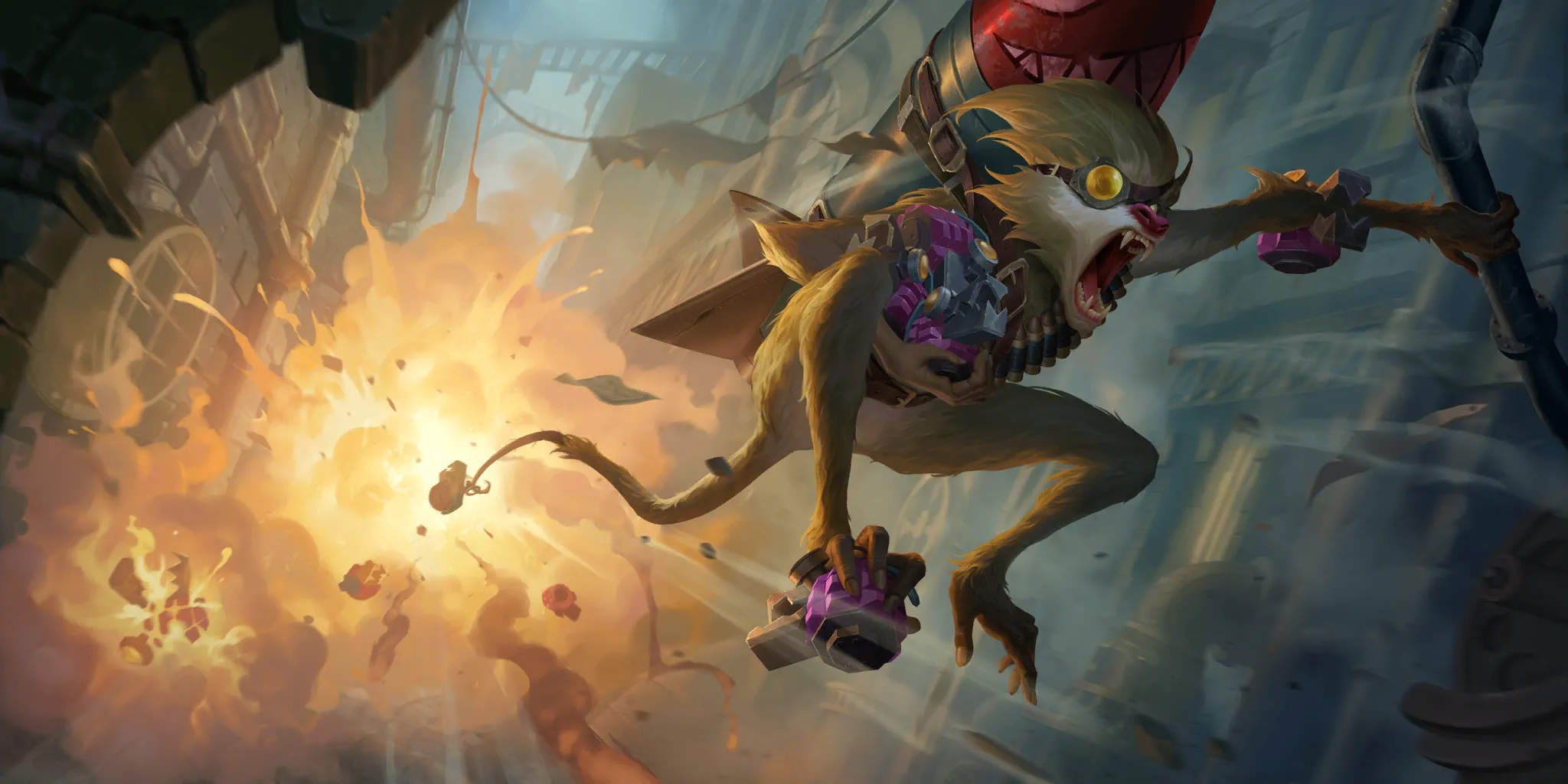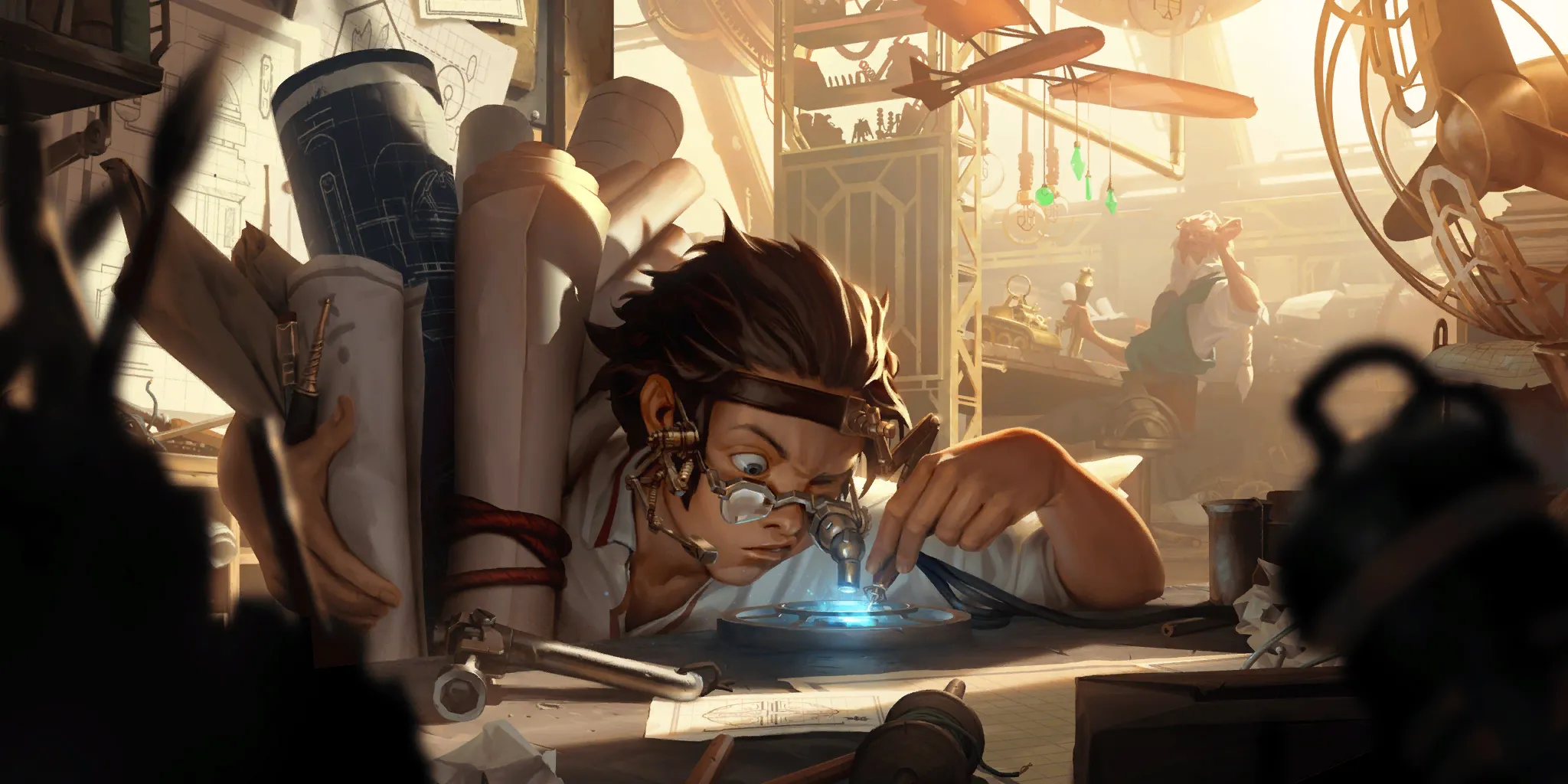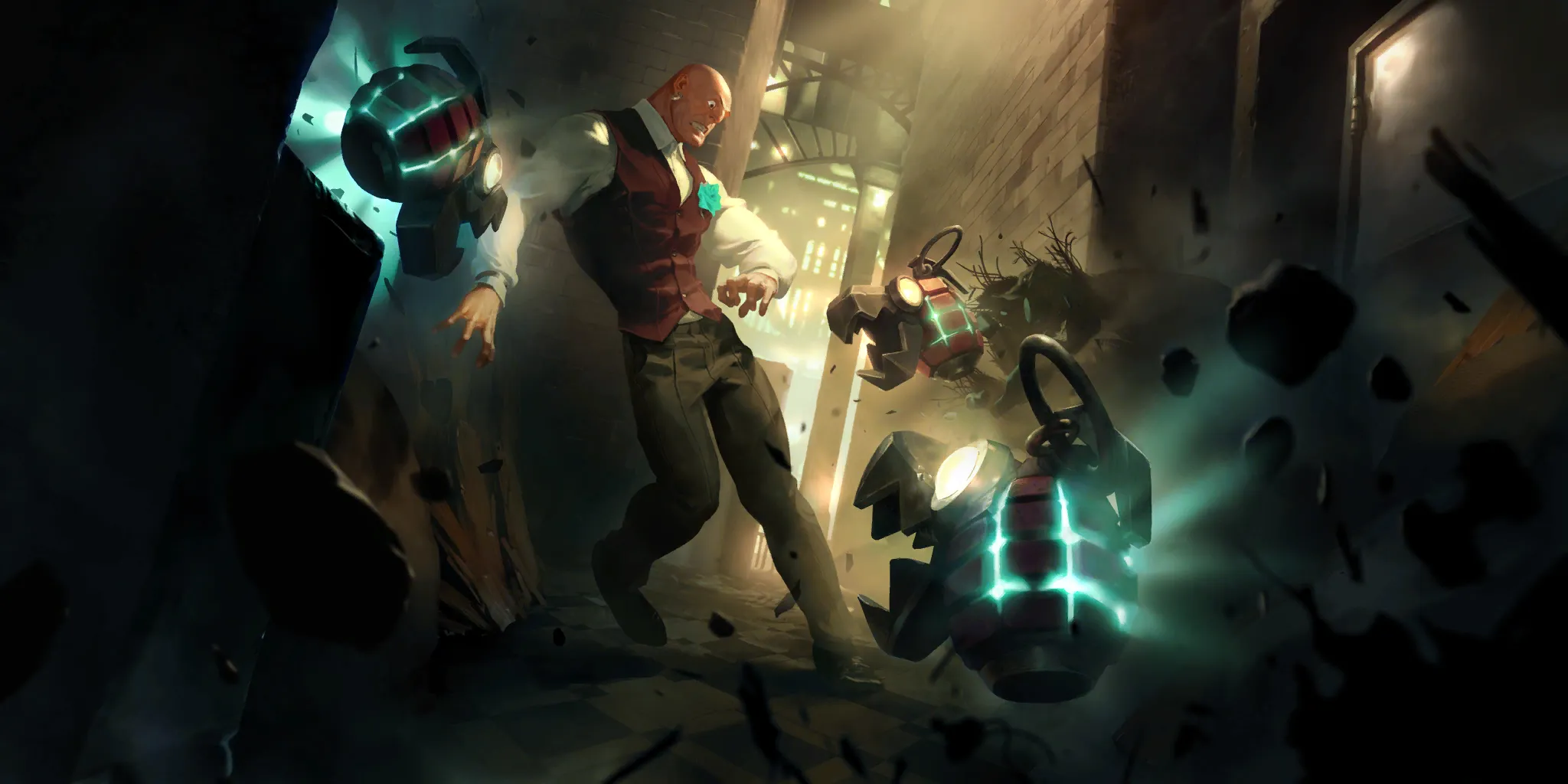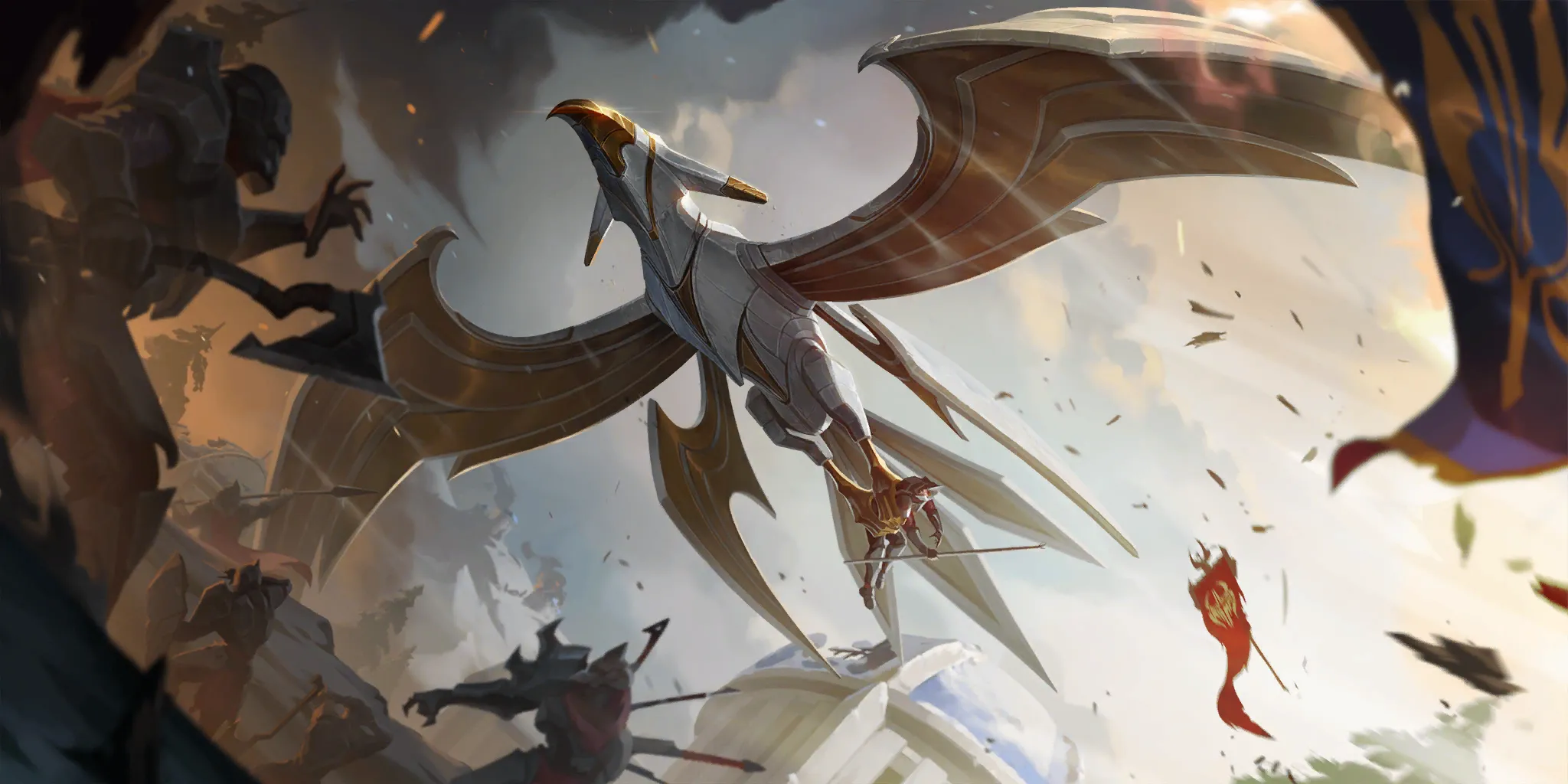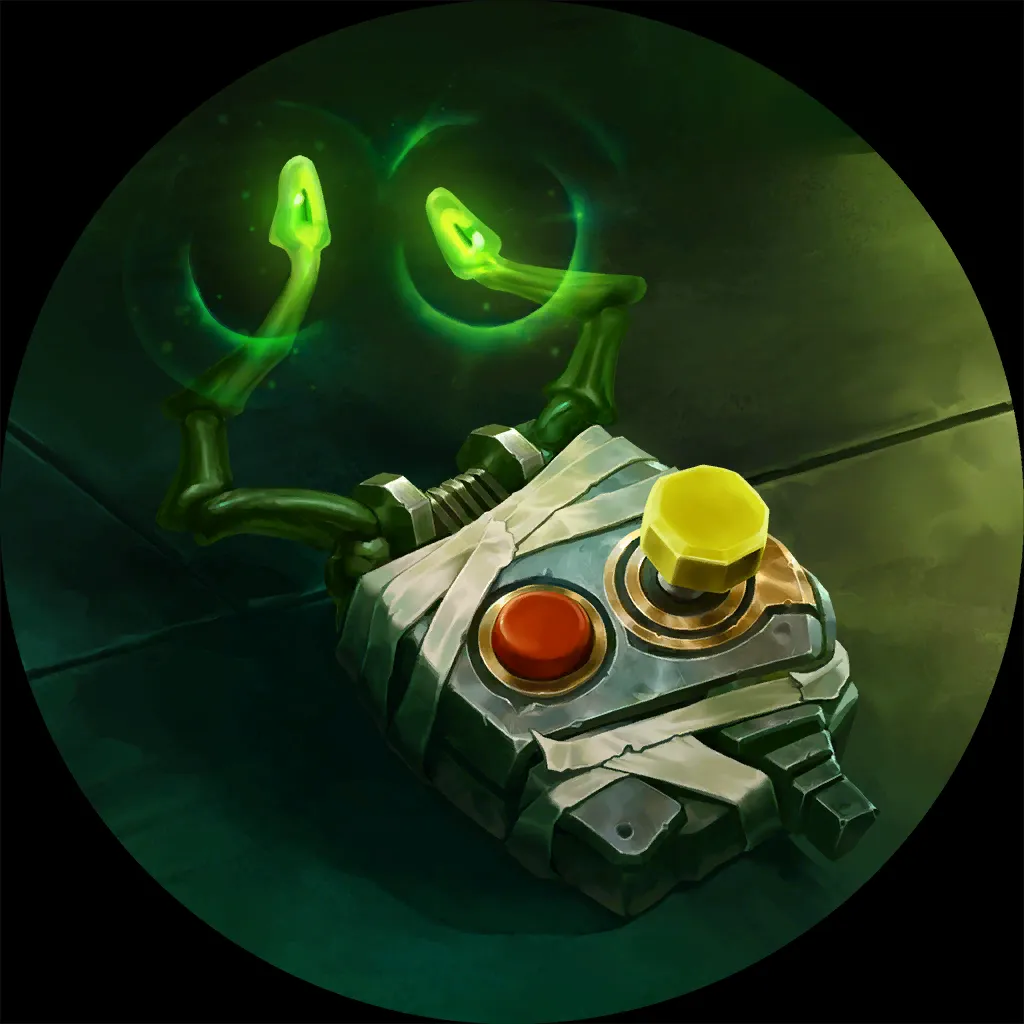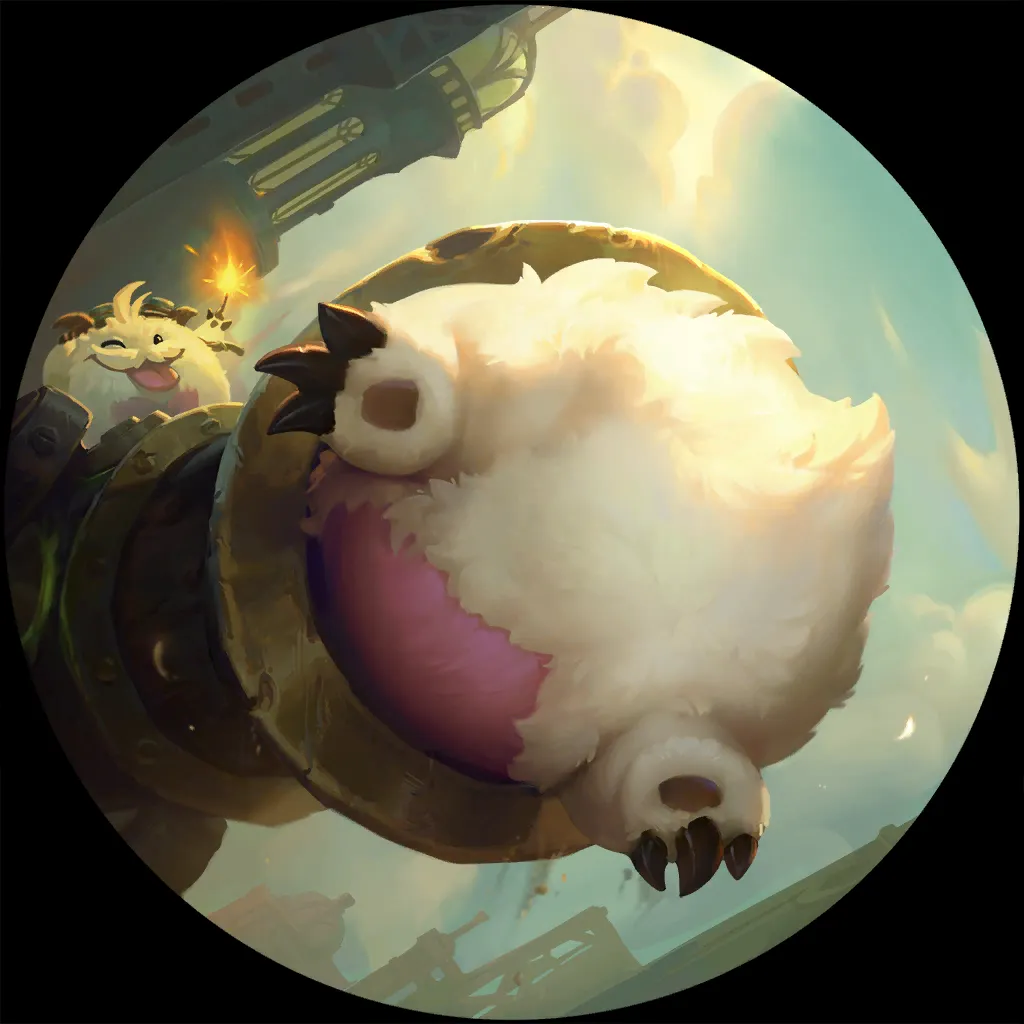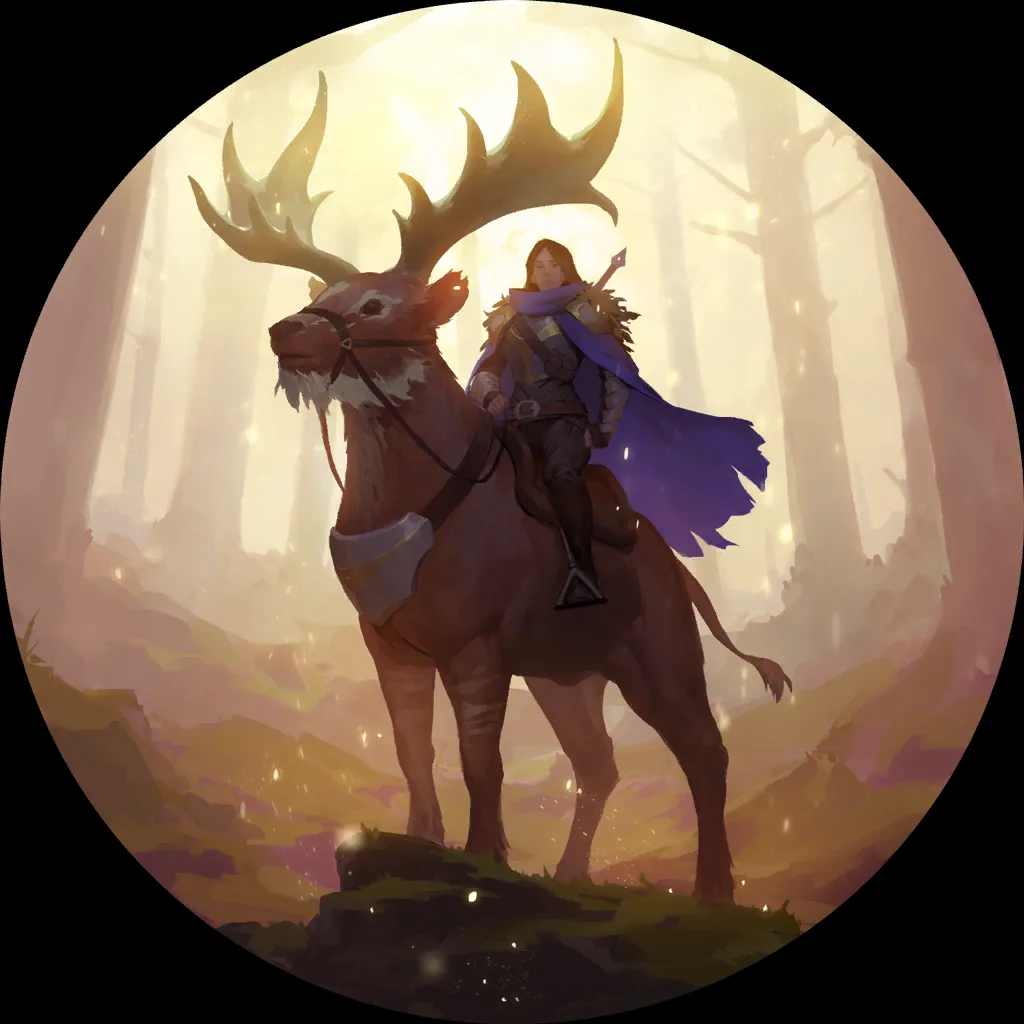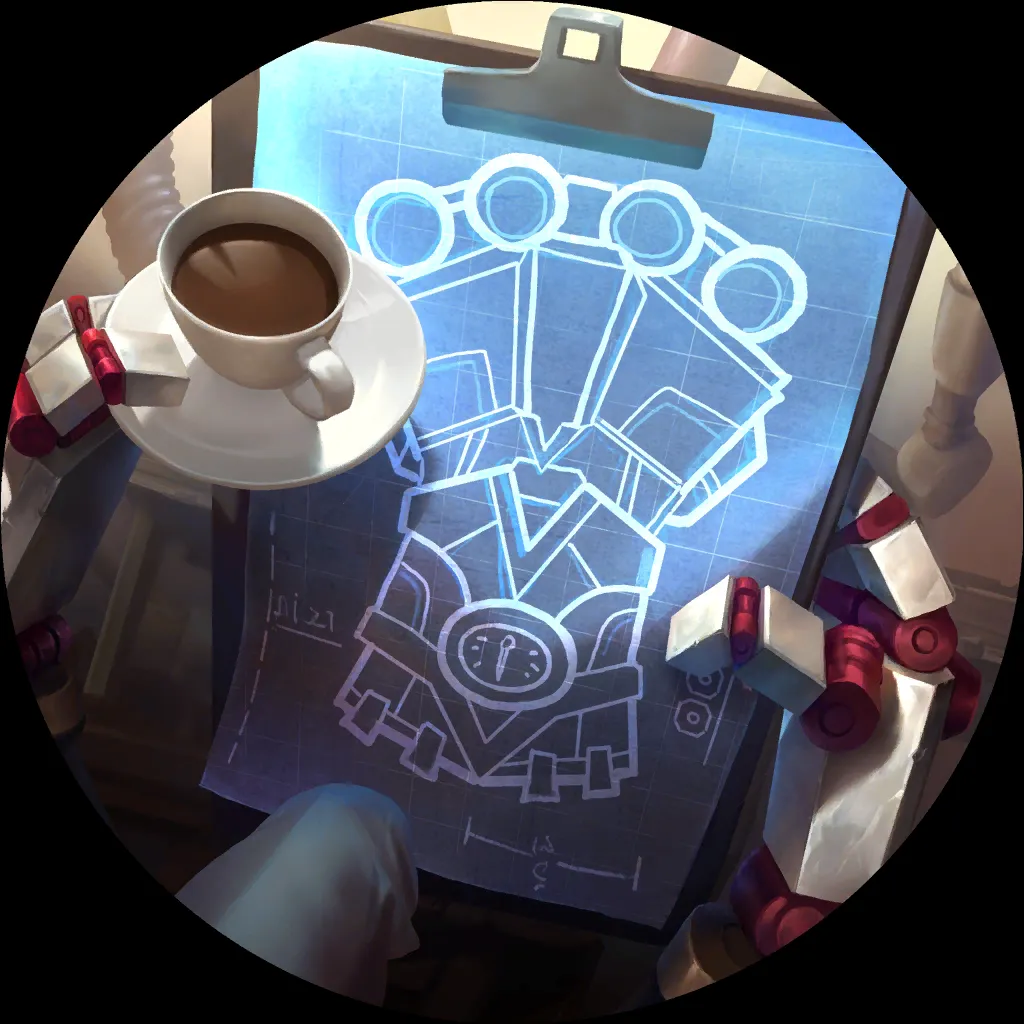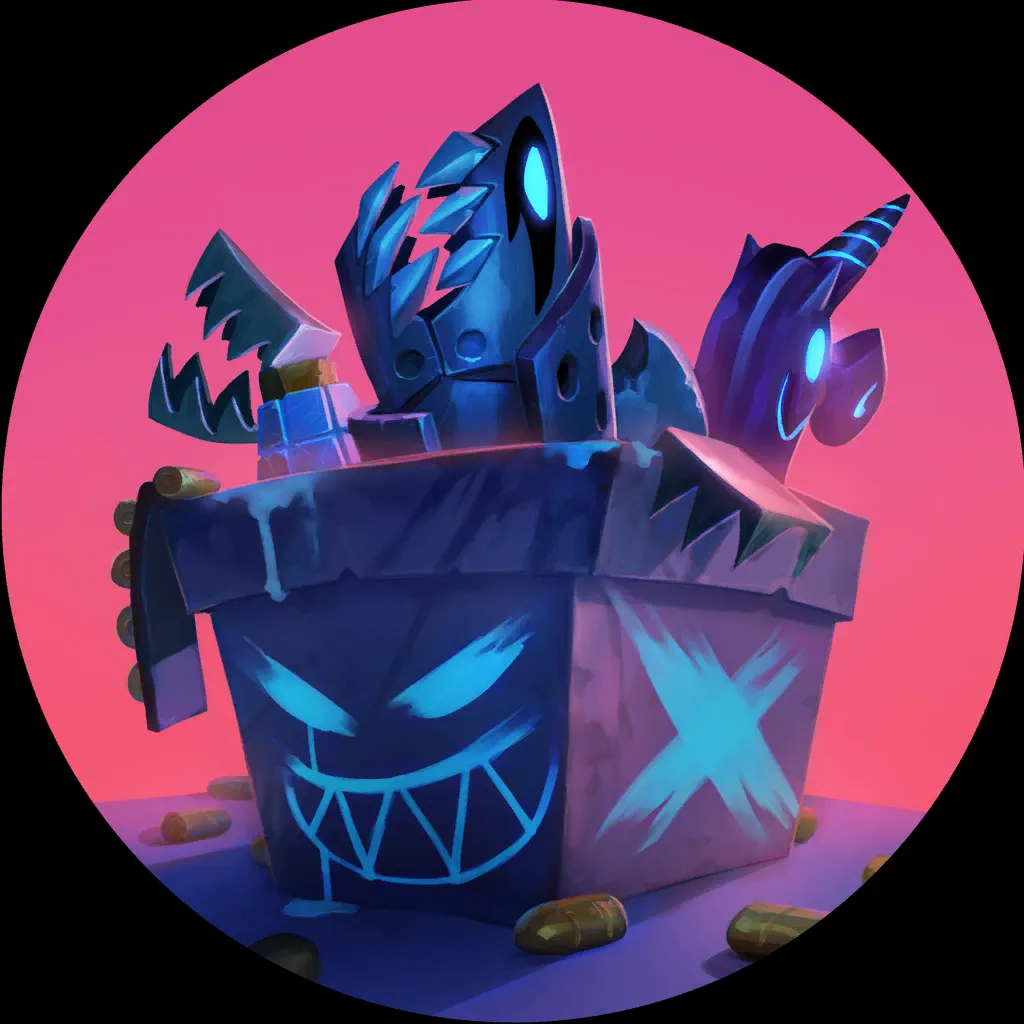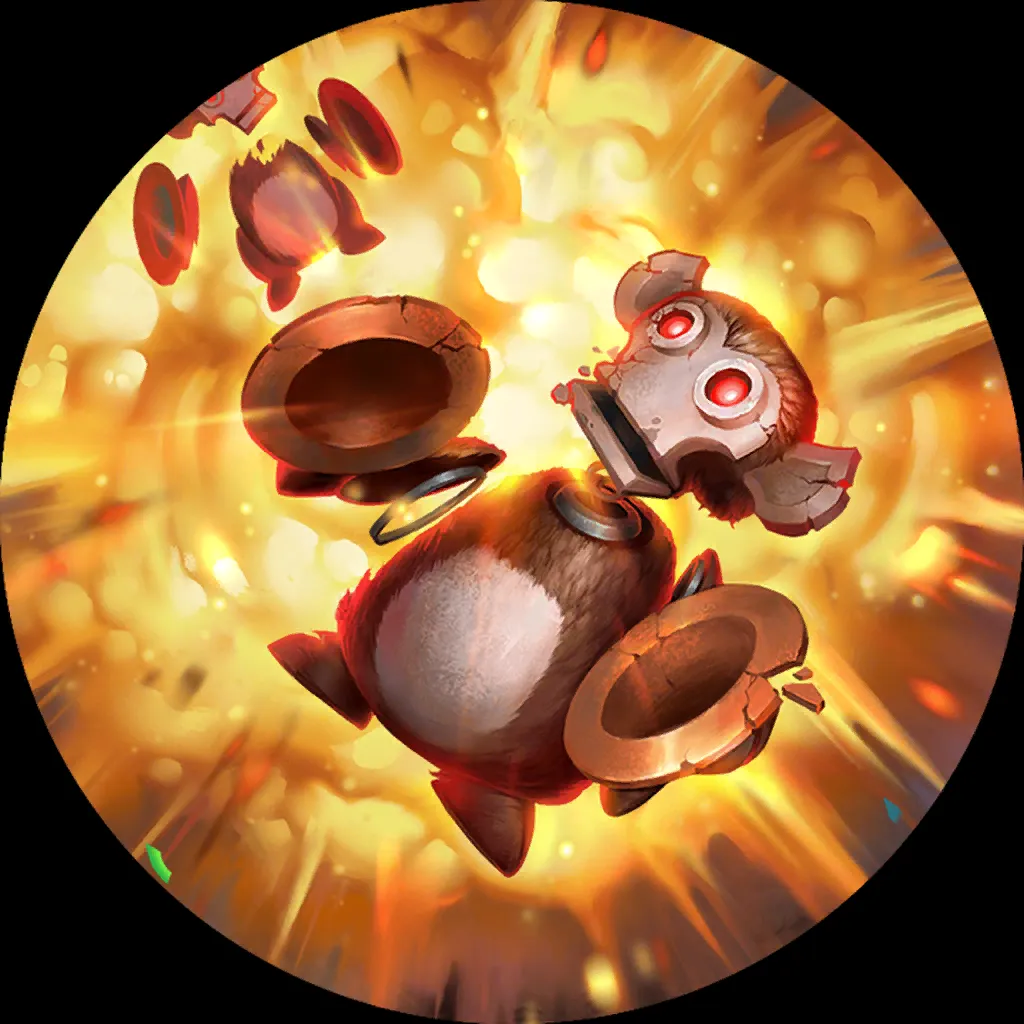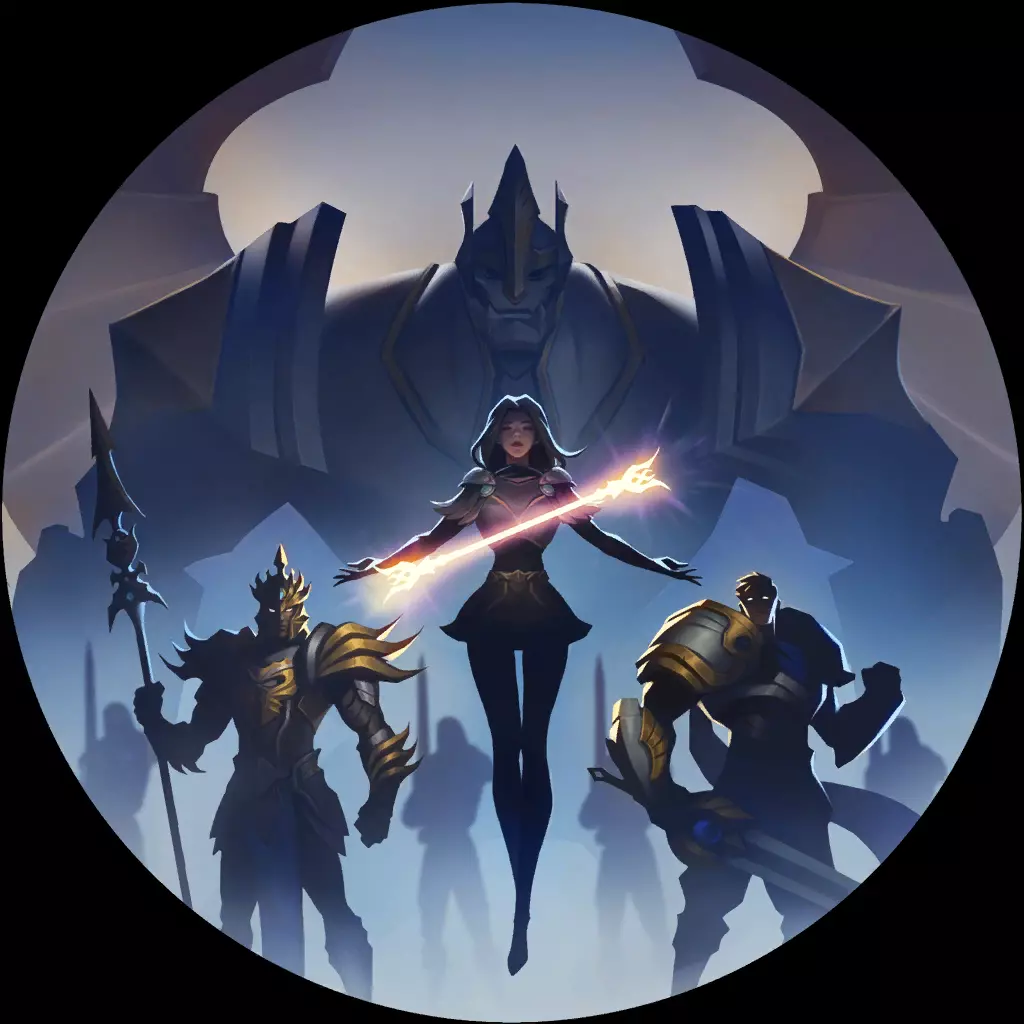 ---
Strong Jinx Teemo
Similar take. Similar scarily high WR across 300 games, and also eager to chew World Enders for breakfast, brunch, and supper.
6
6
1
27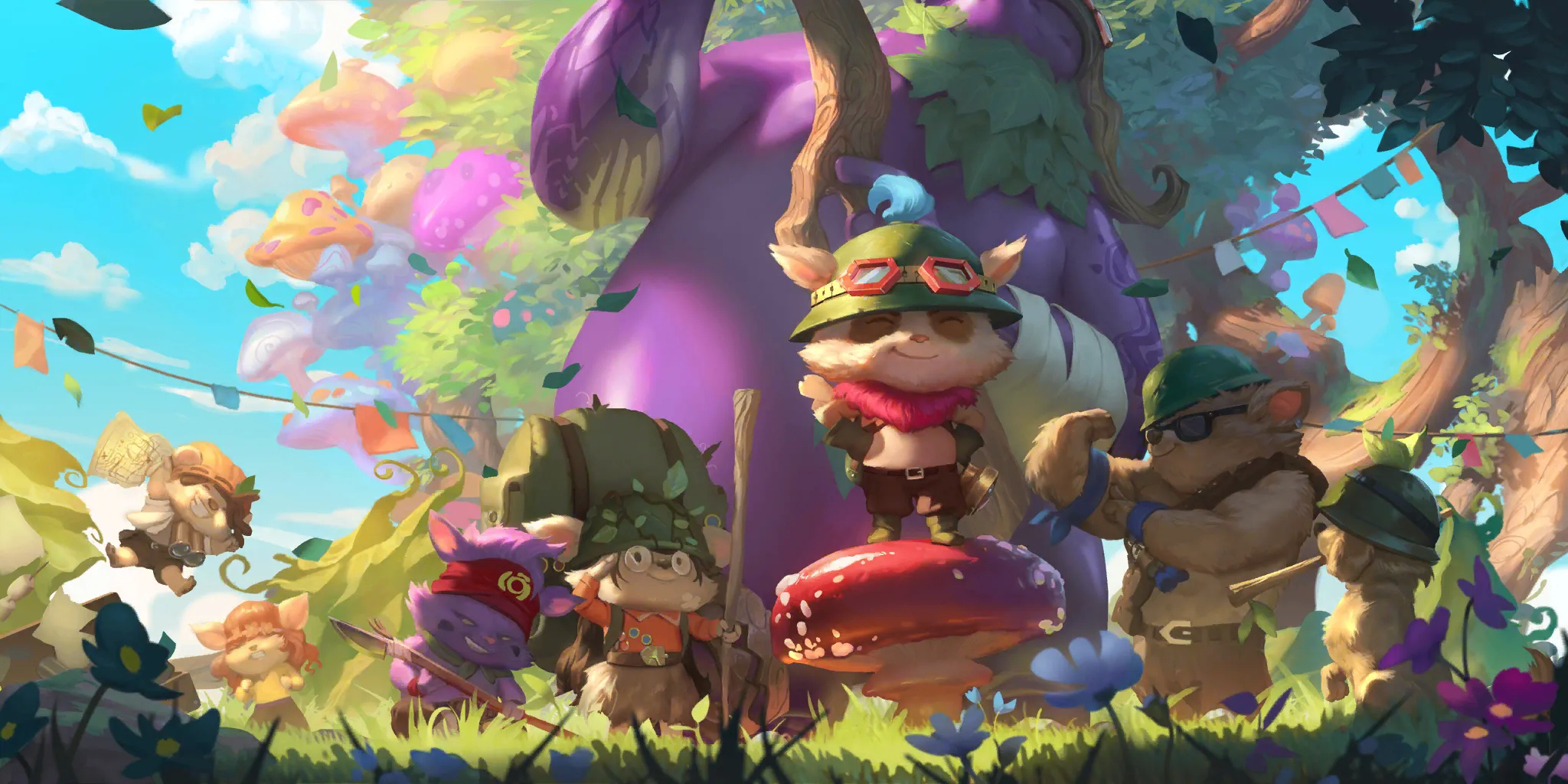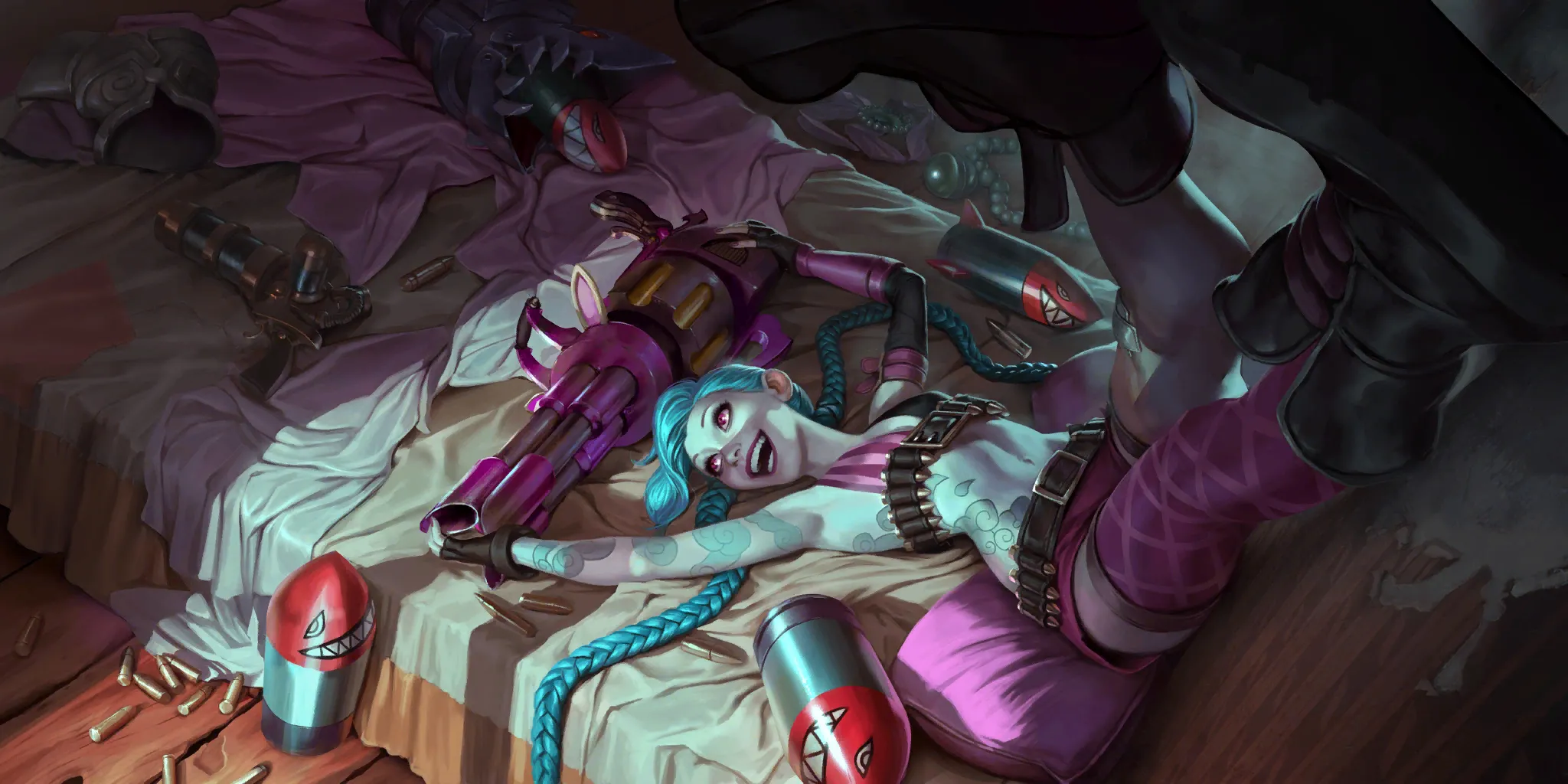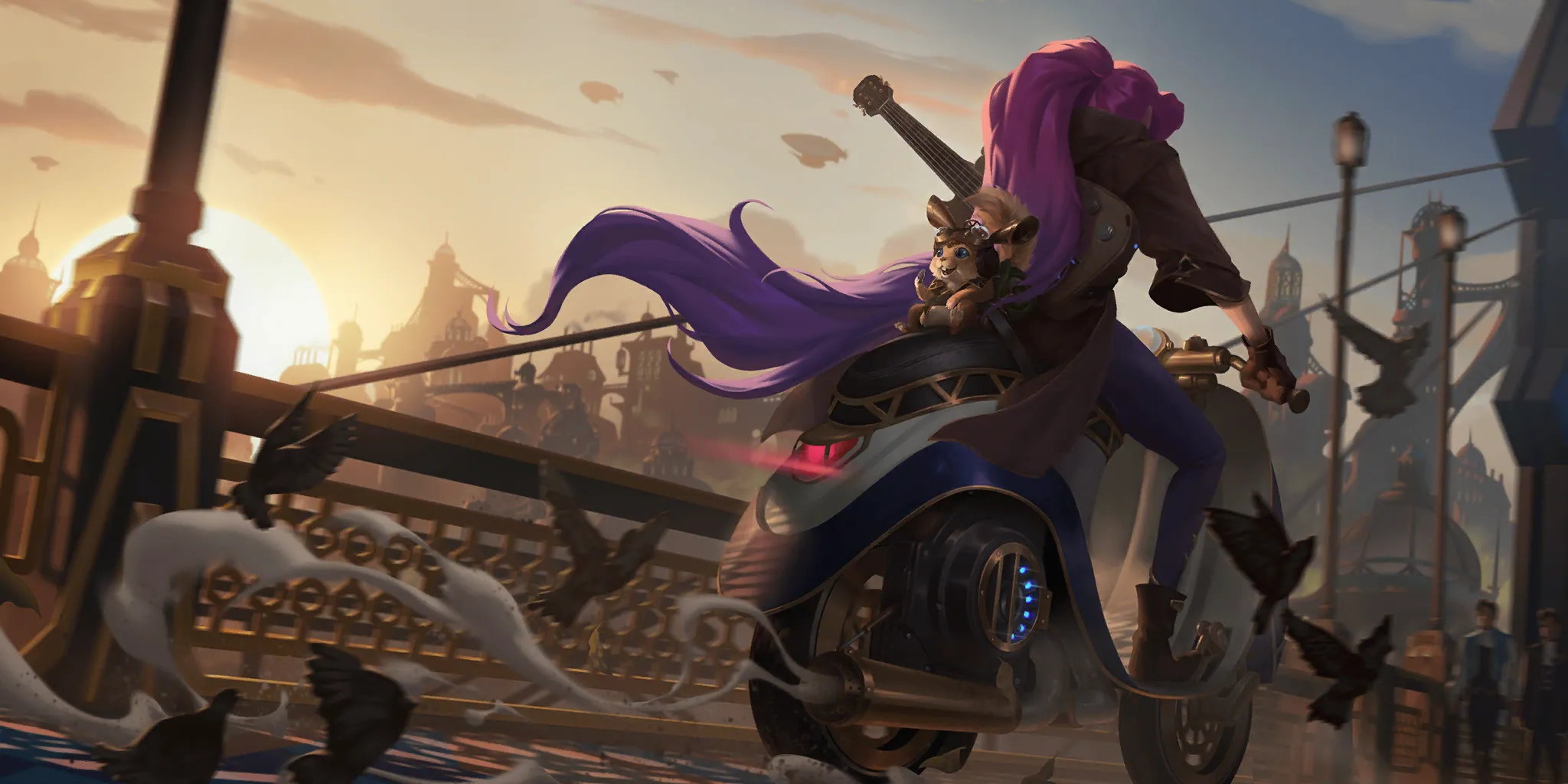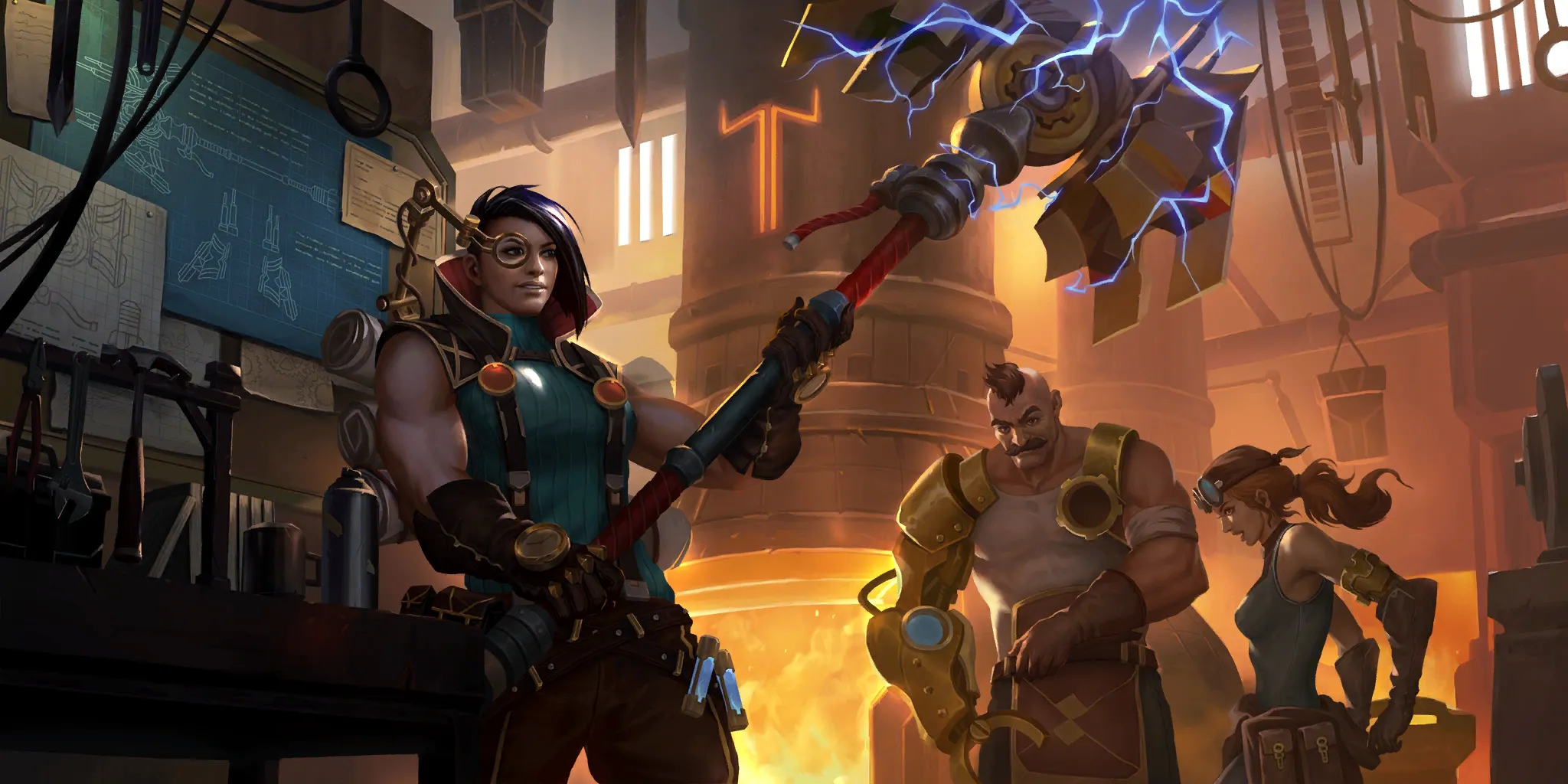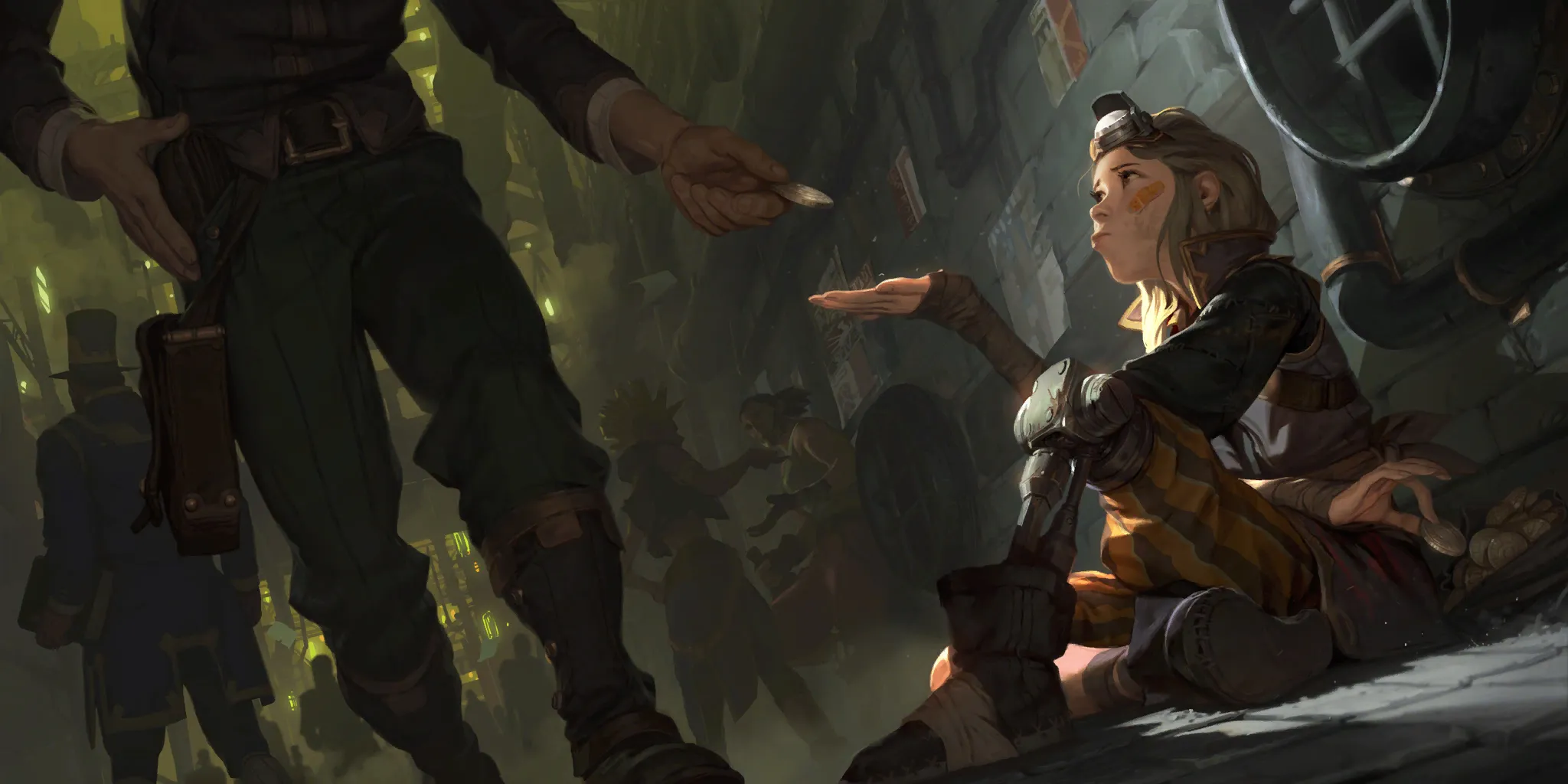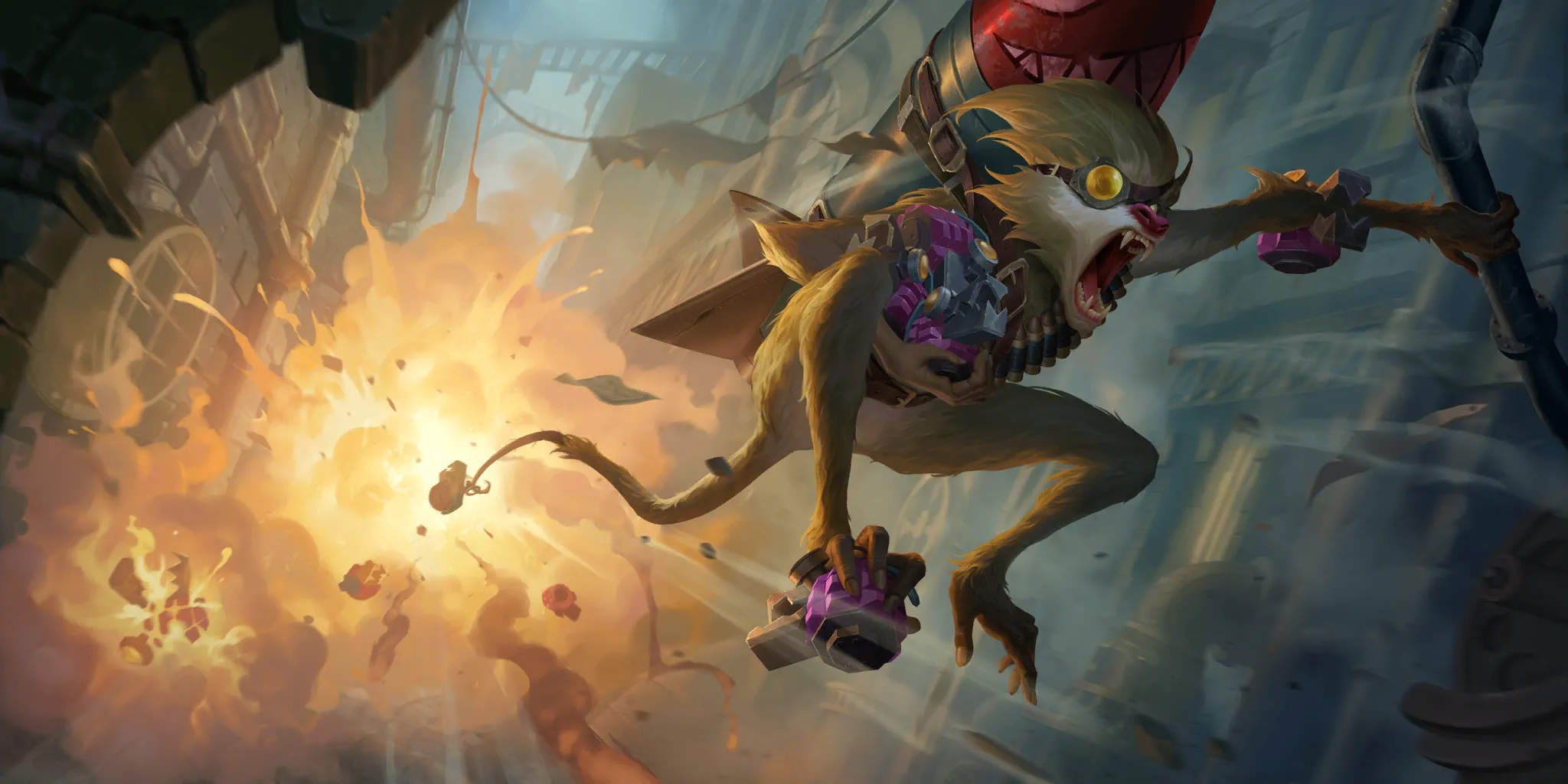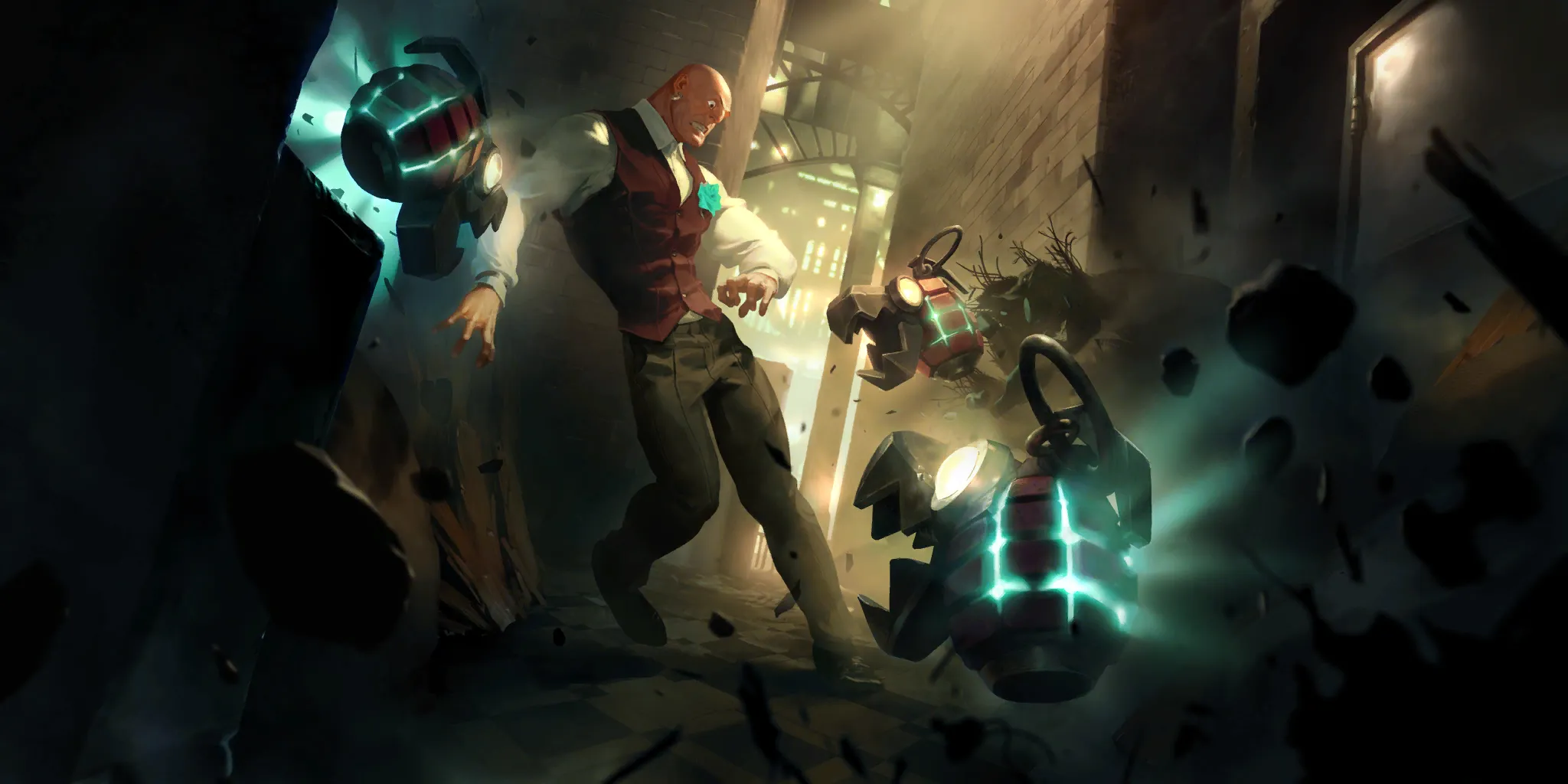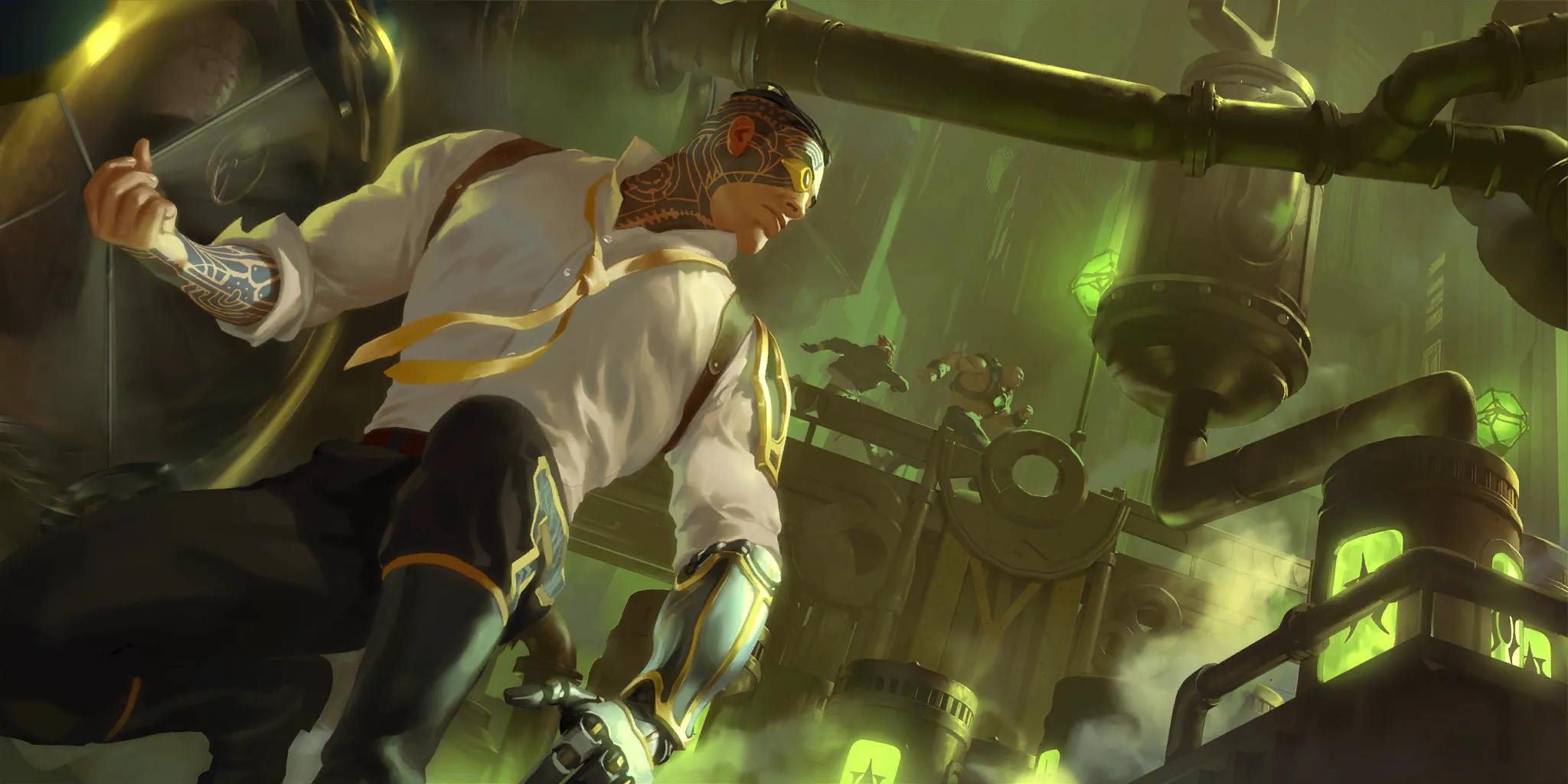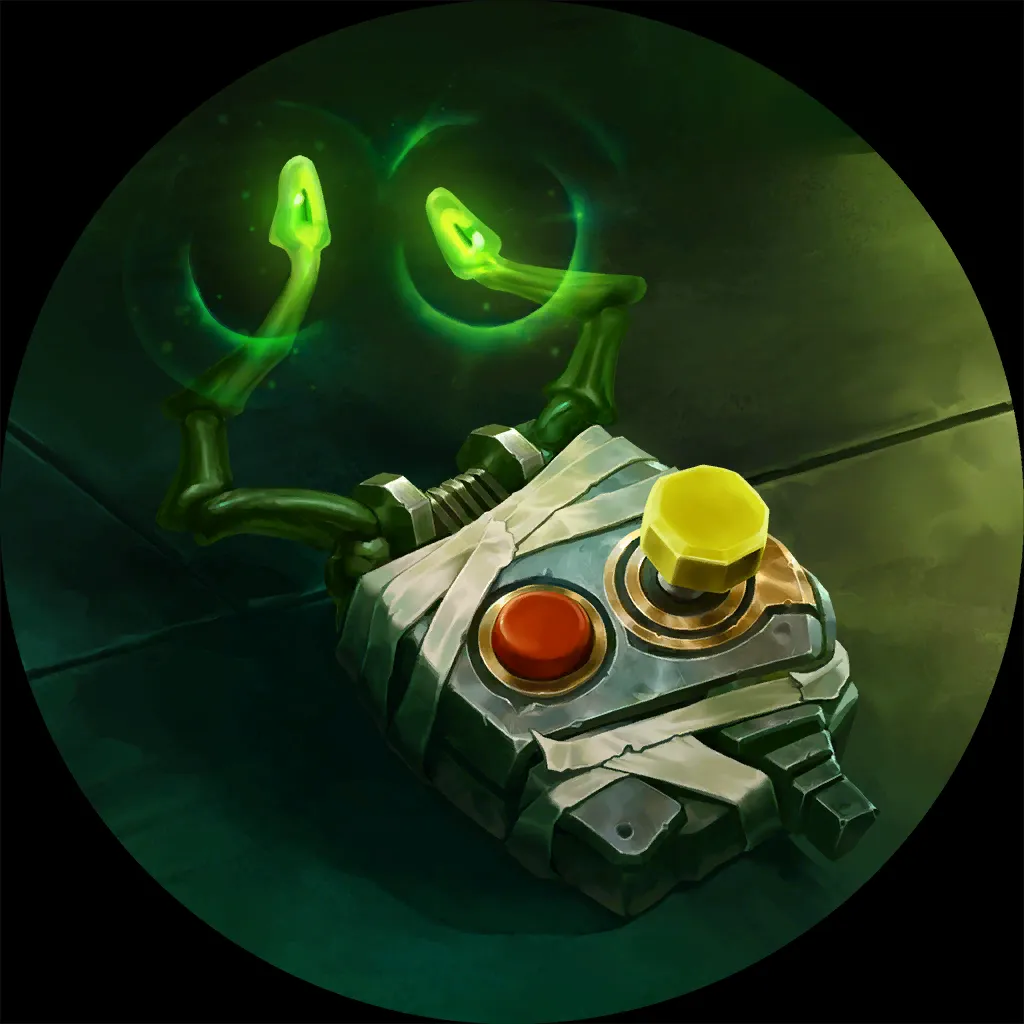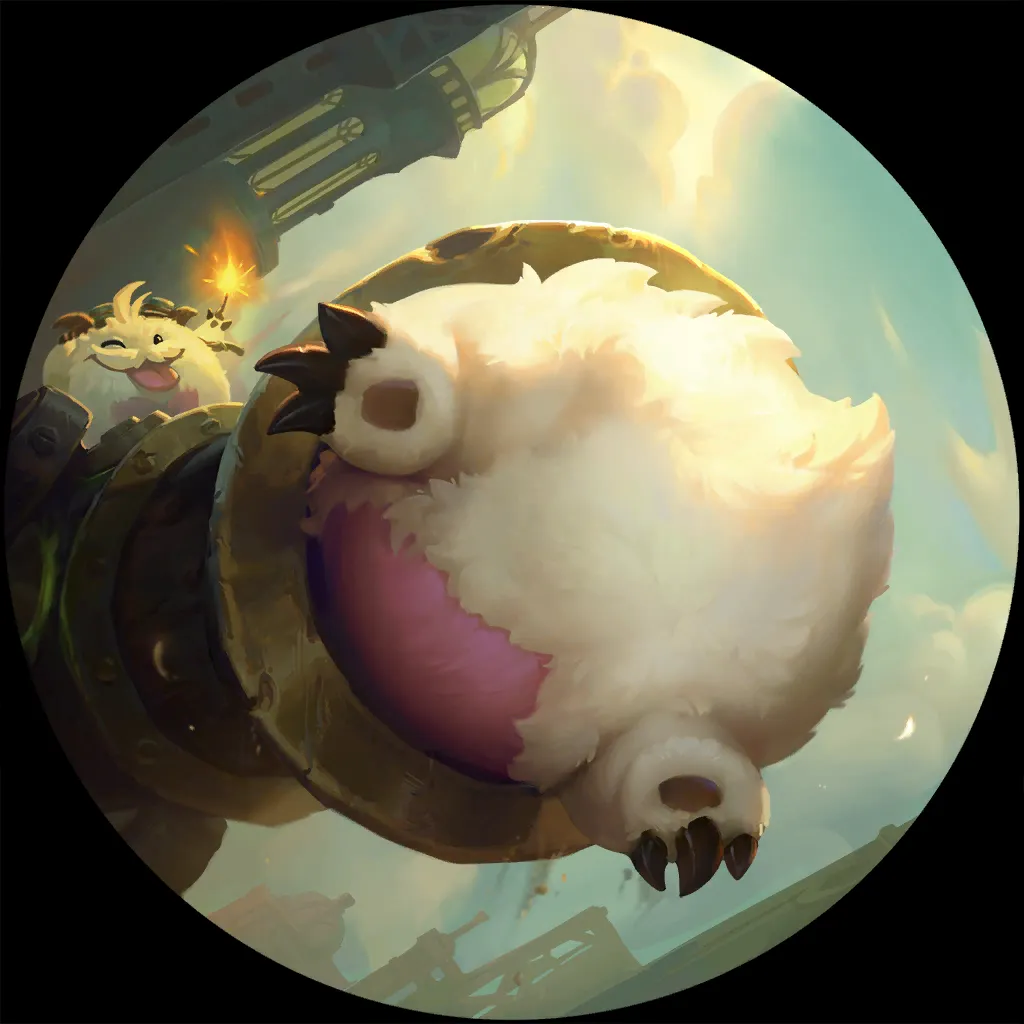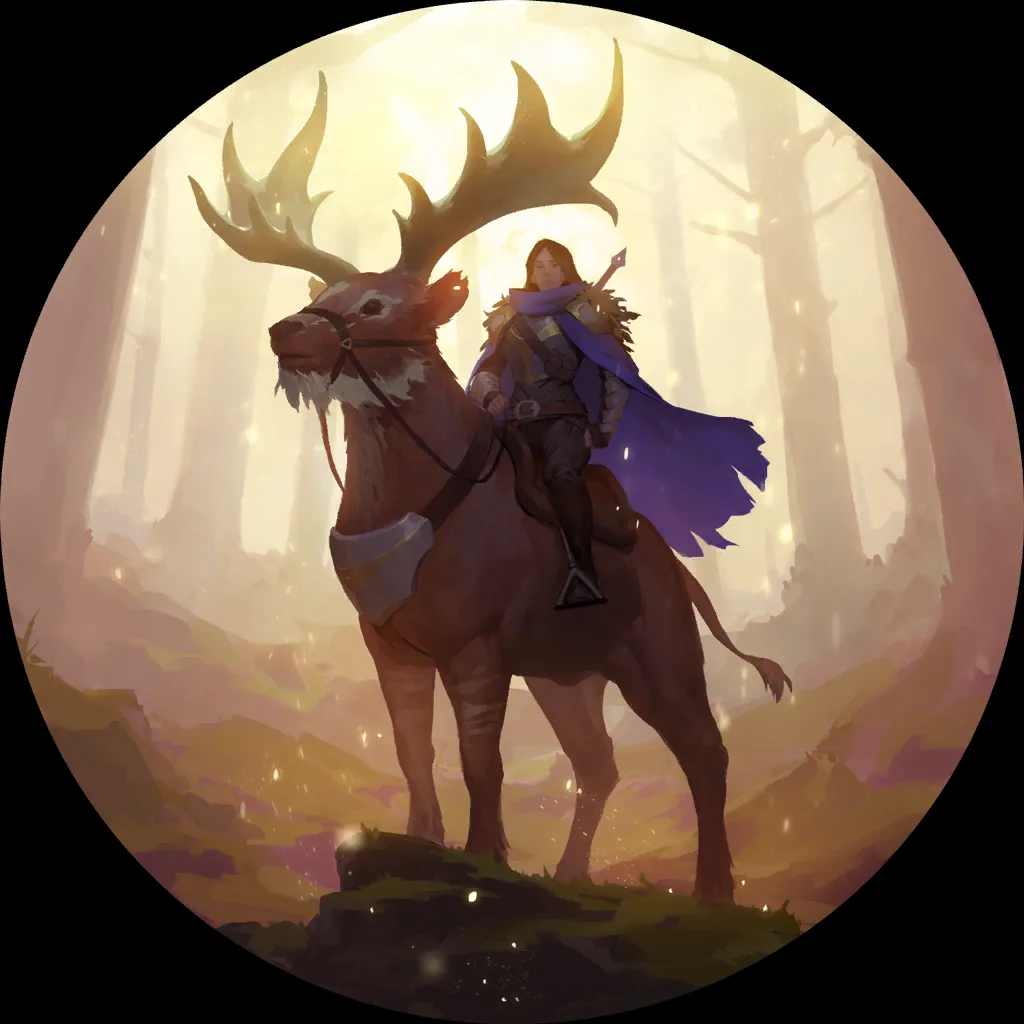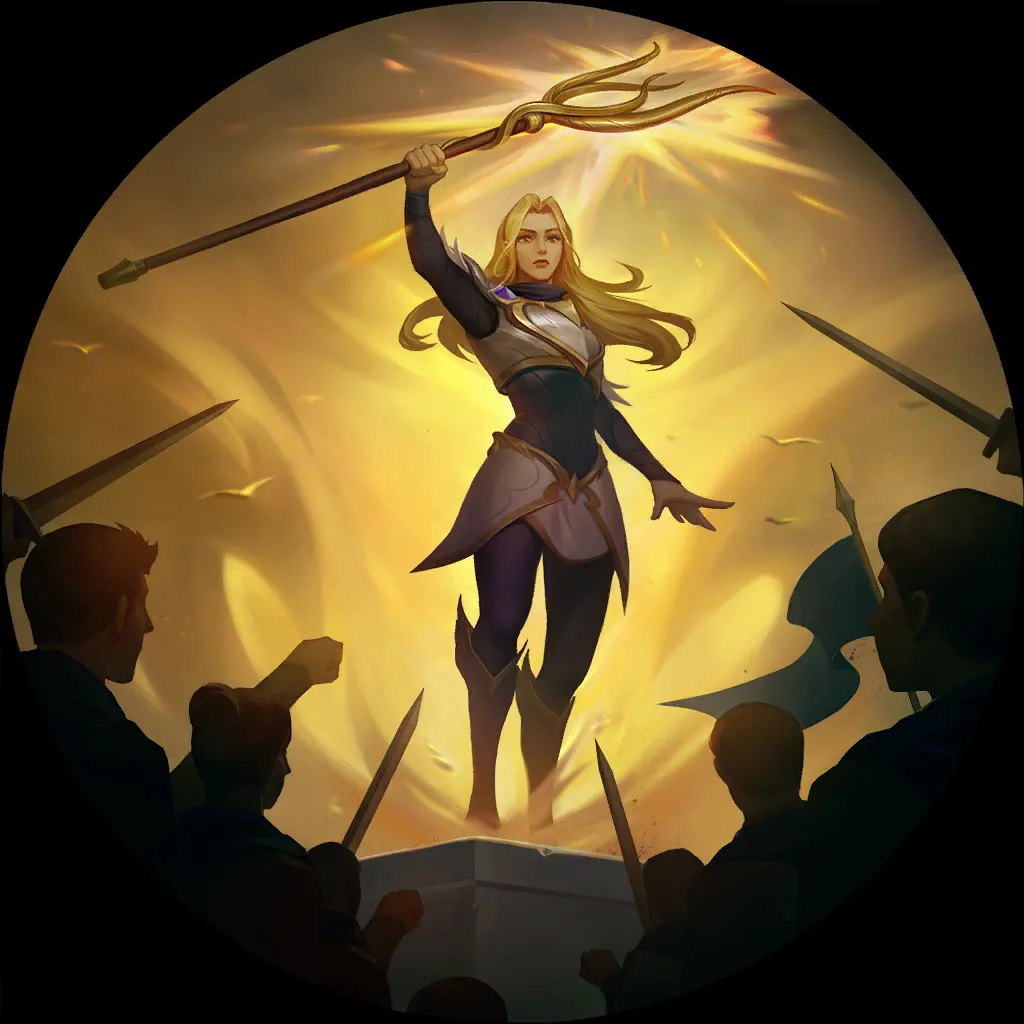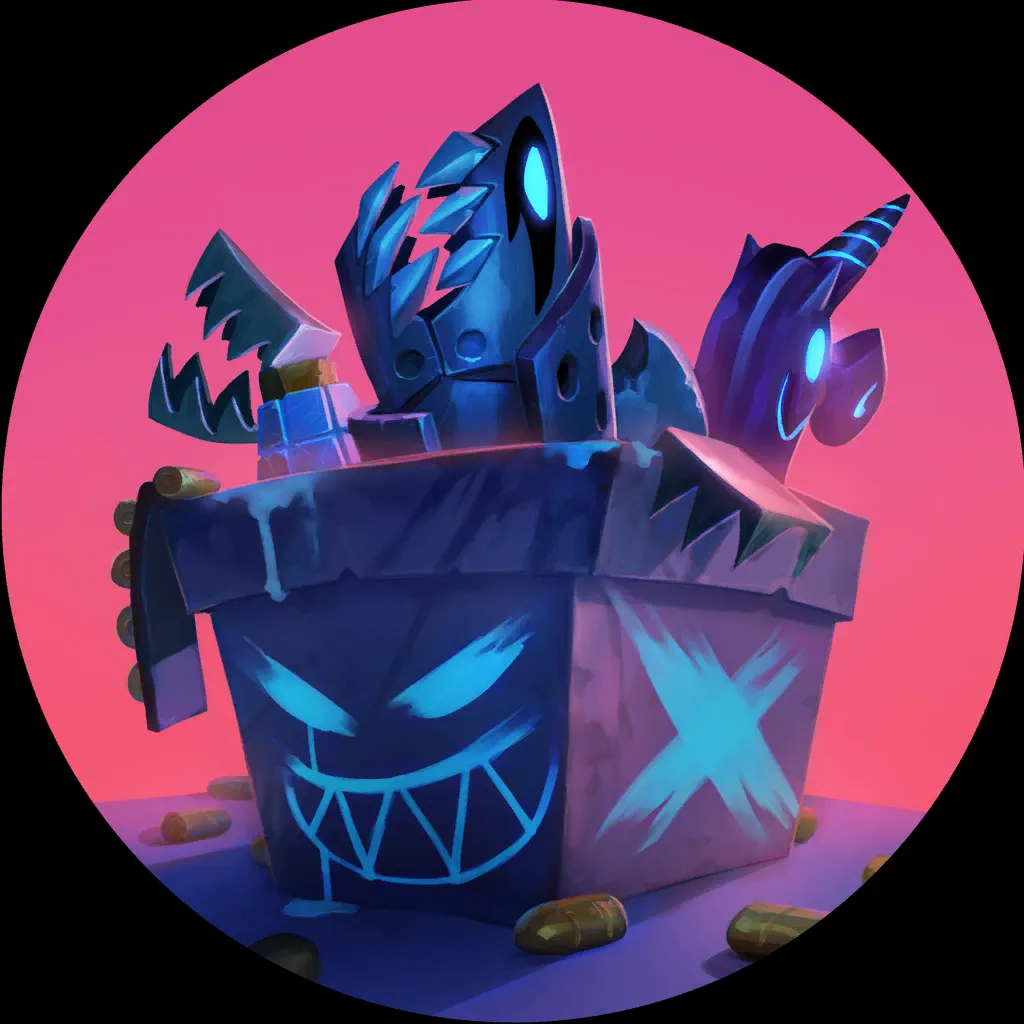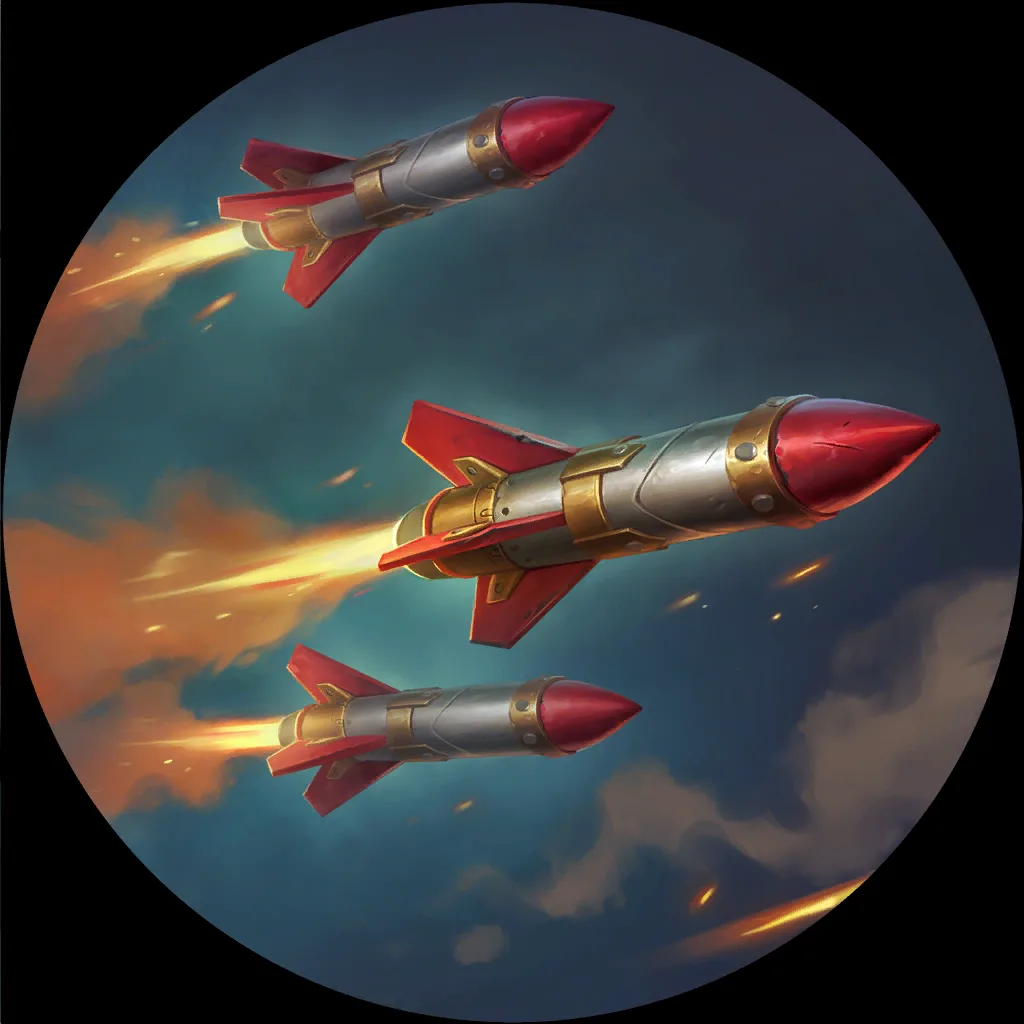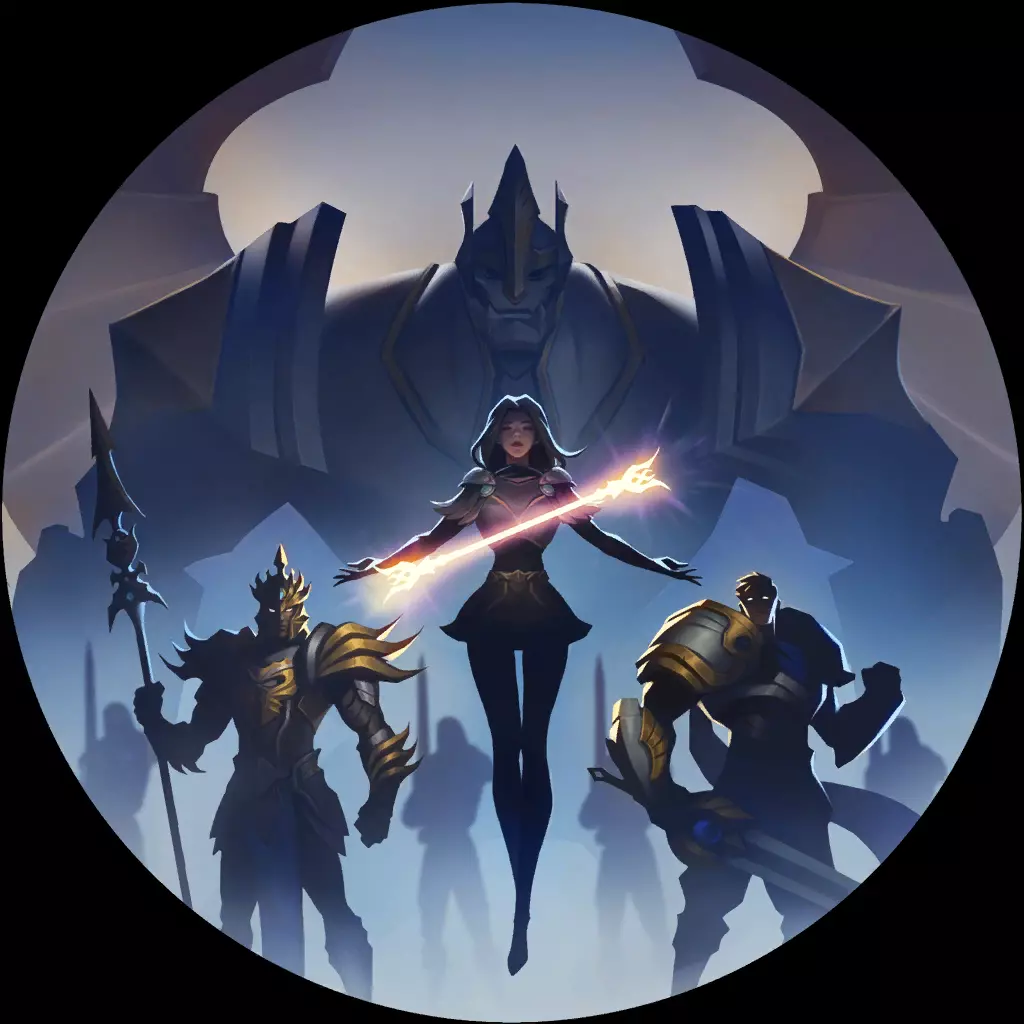 ---
Jayce Lux Seraphine
The first of WhatAmI's unholy creations we'll see today (spoiler: all three are kicking butts and taking names on ladder) takes a somewhat similar route to Teddy's Lone Jinx, with cheap
Piltover & Zaun followers and Champions' Strength
as top end. Looks solid against Aatrox Kayn, and very good against Aatrox Vayne.
6
6
7
21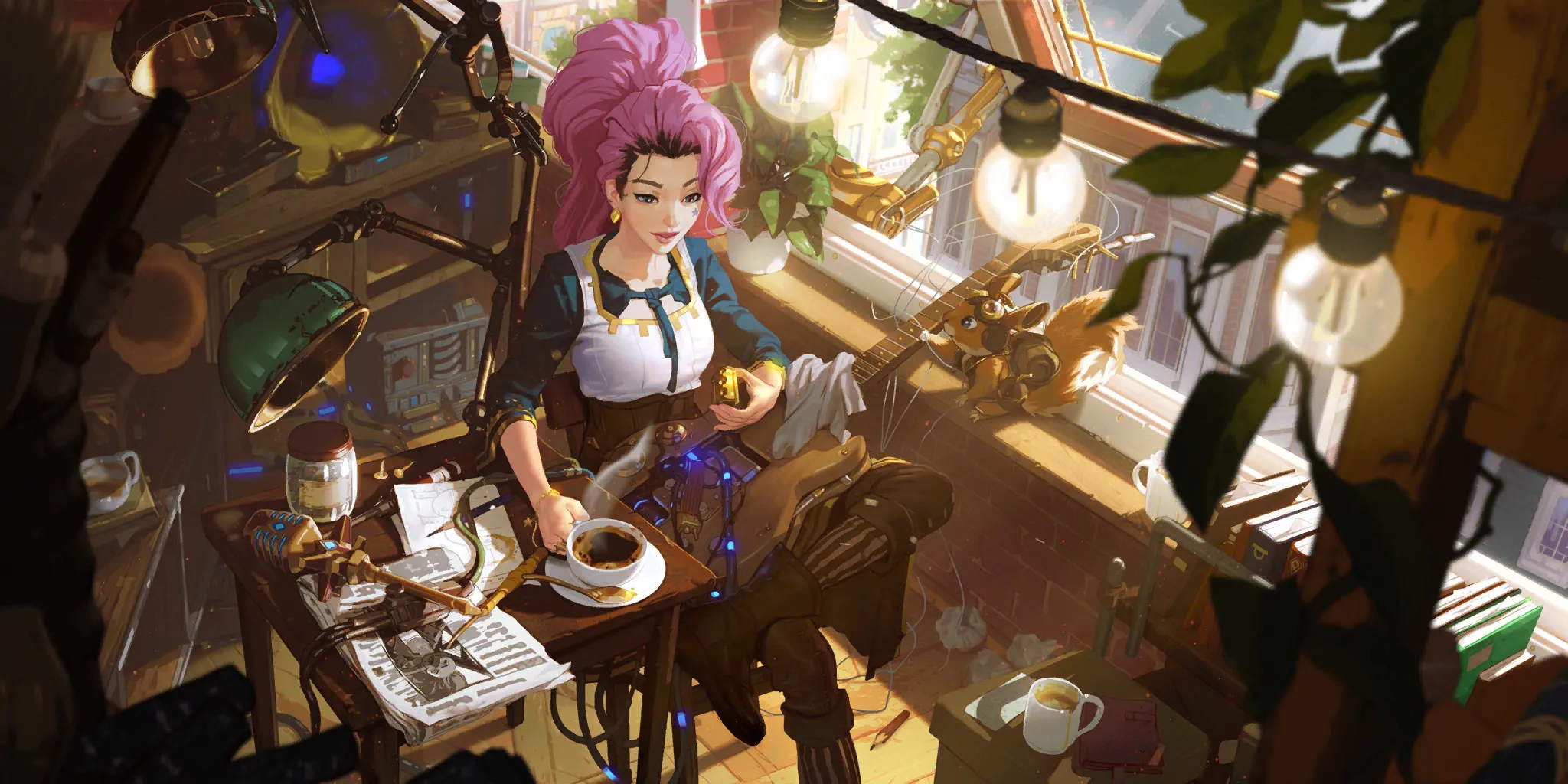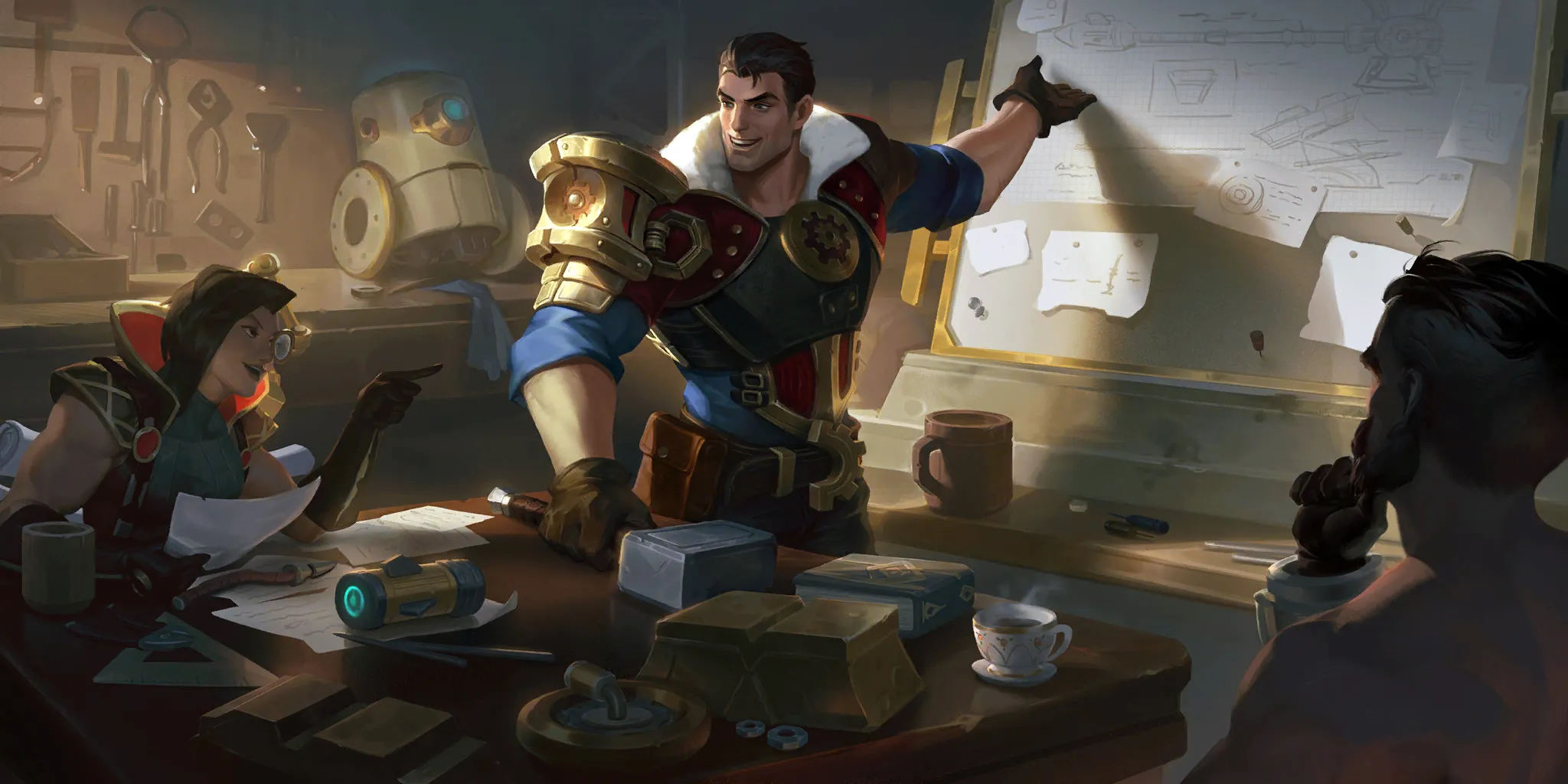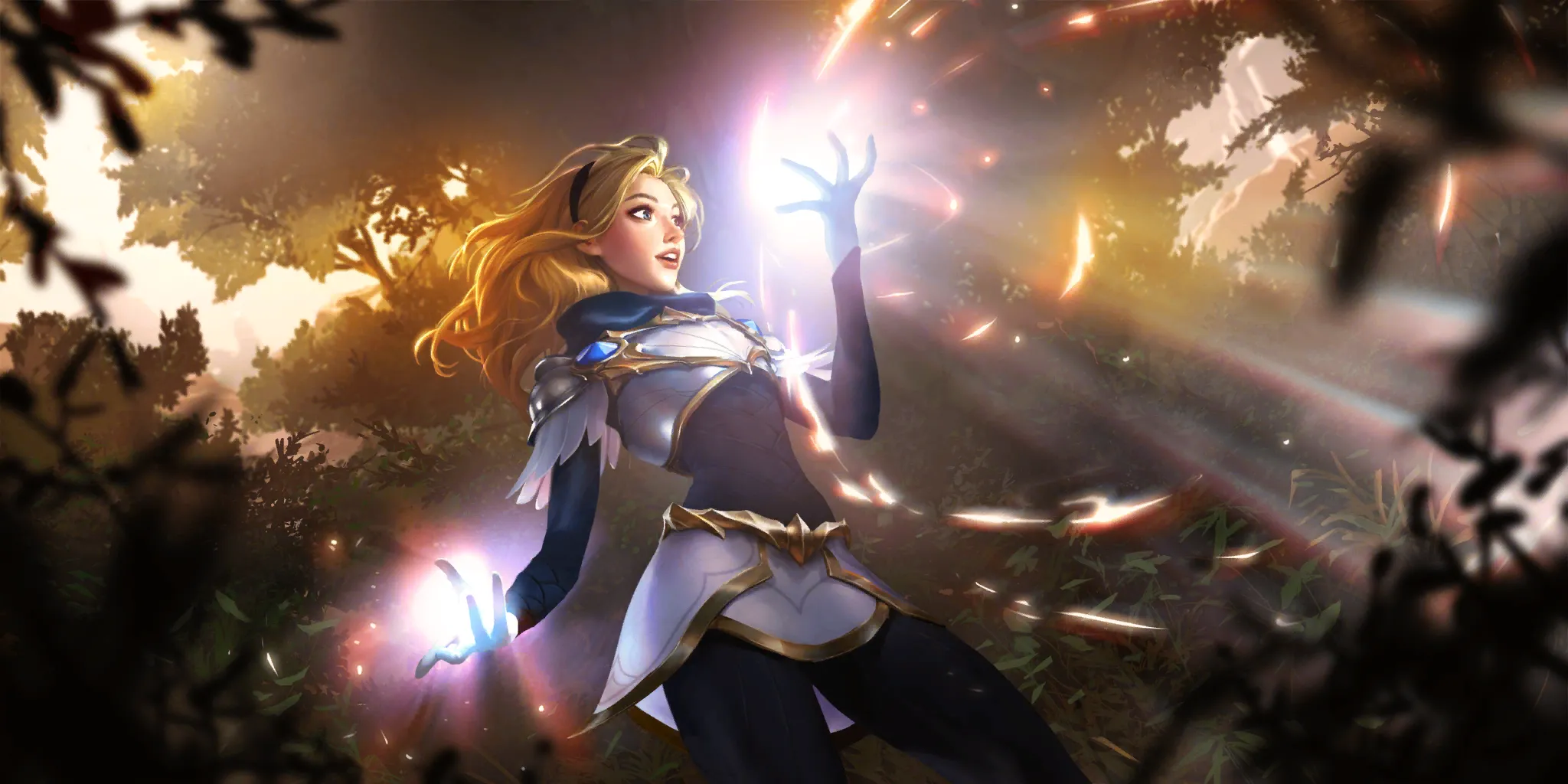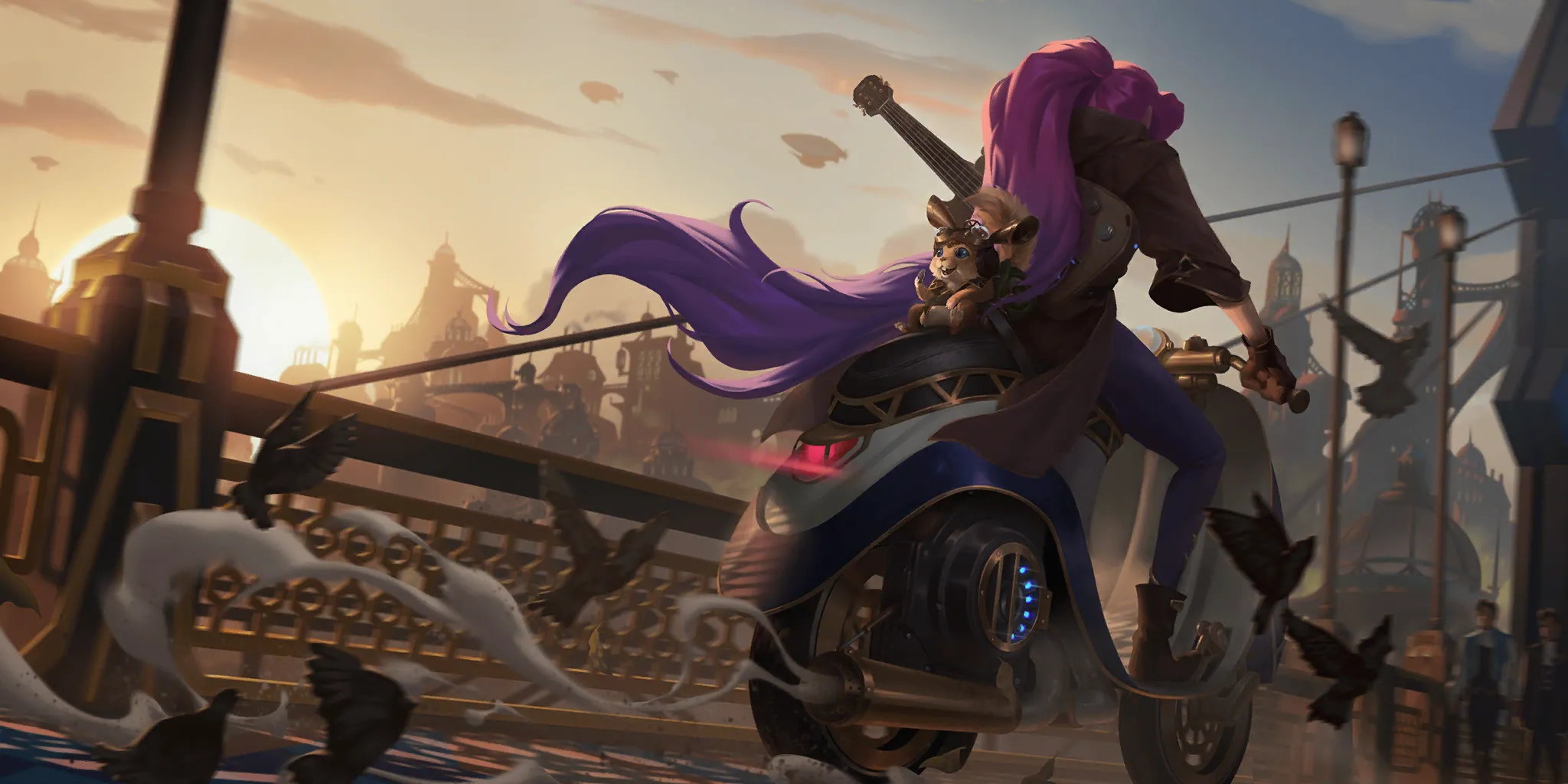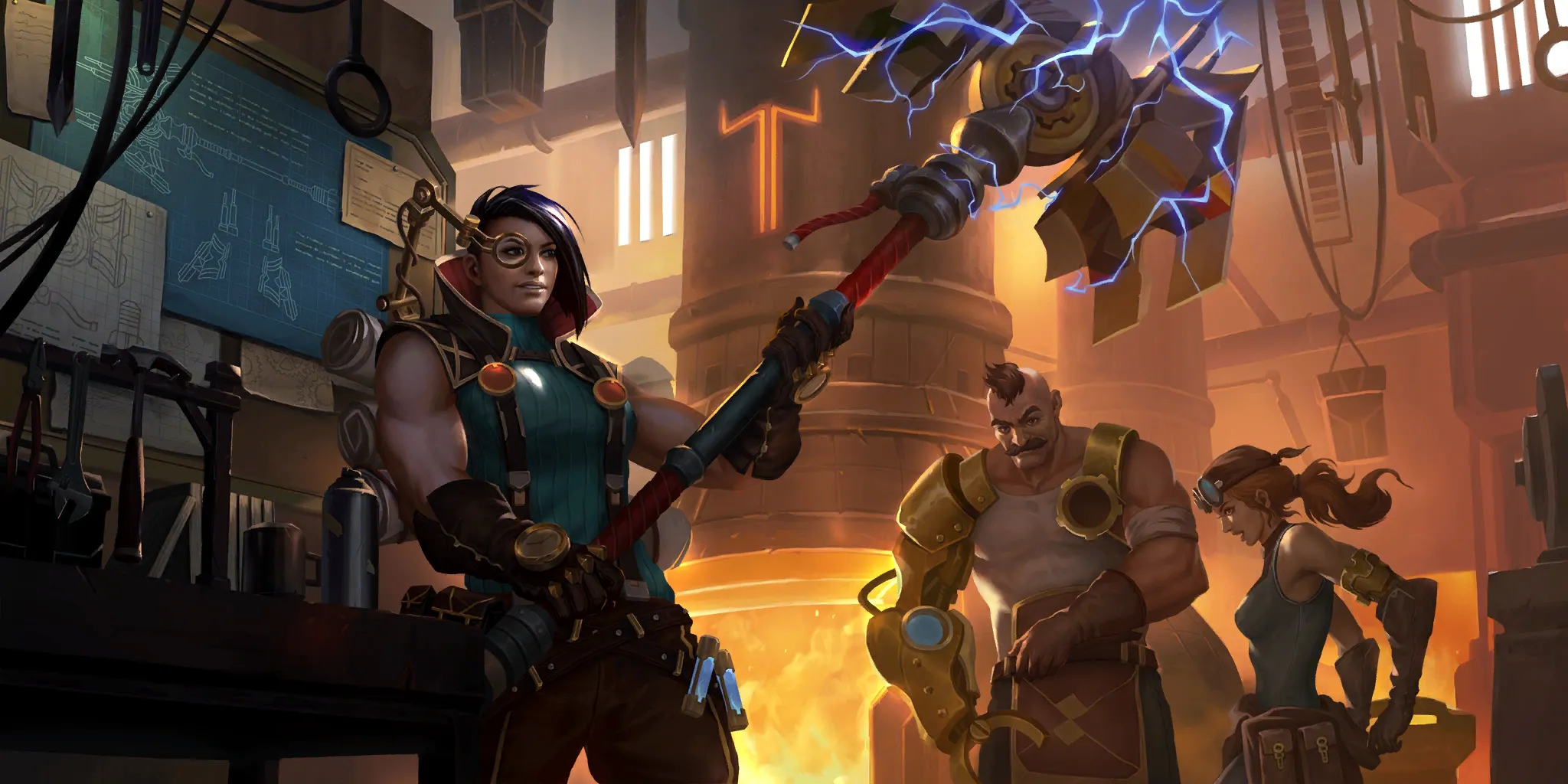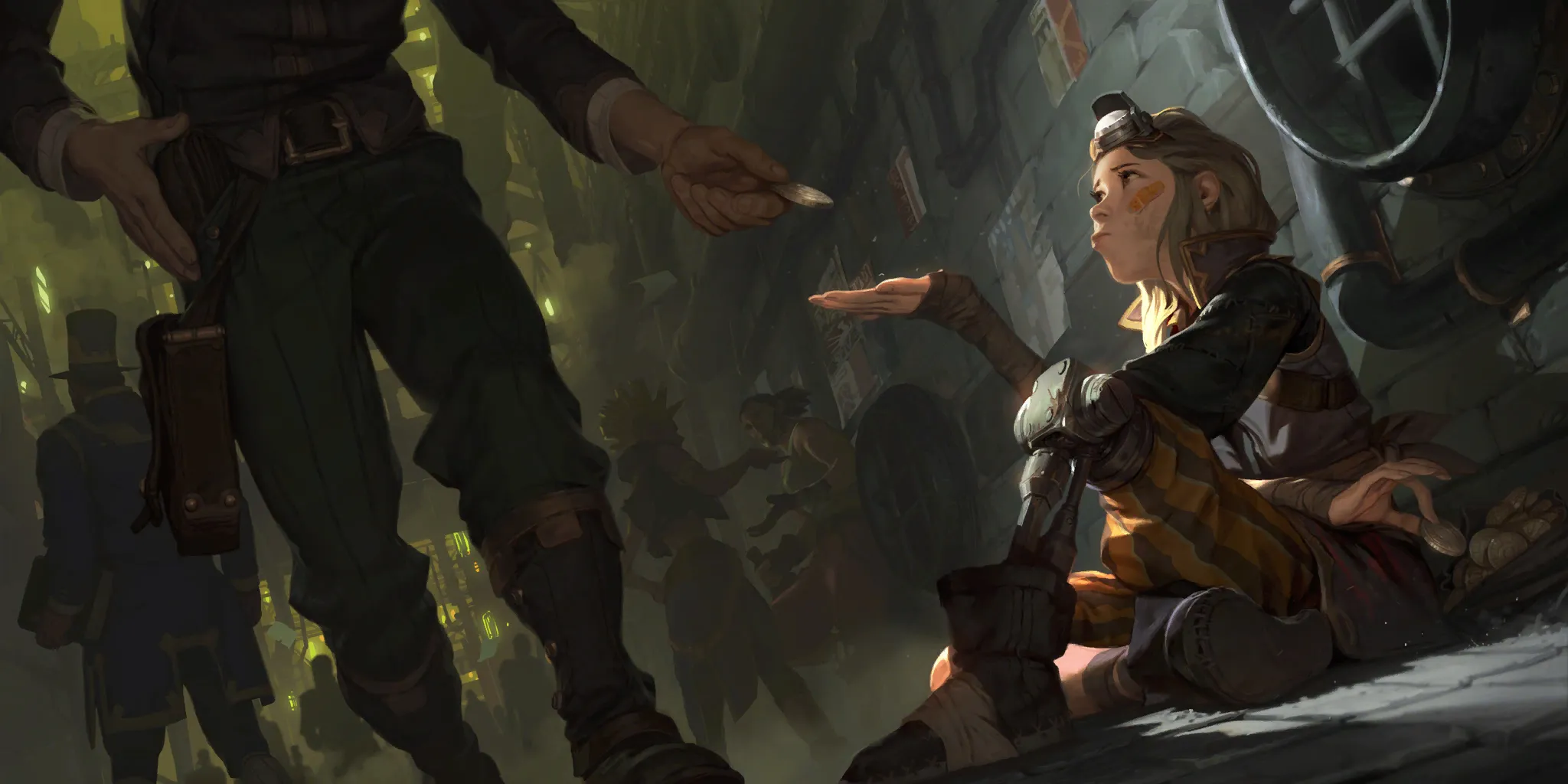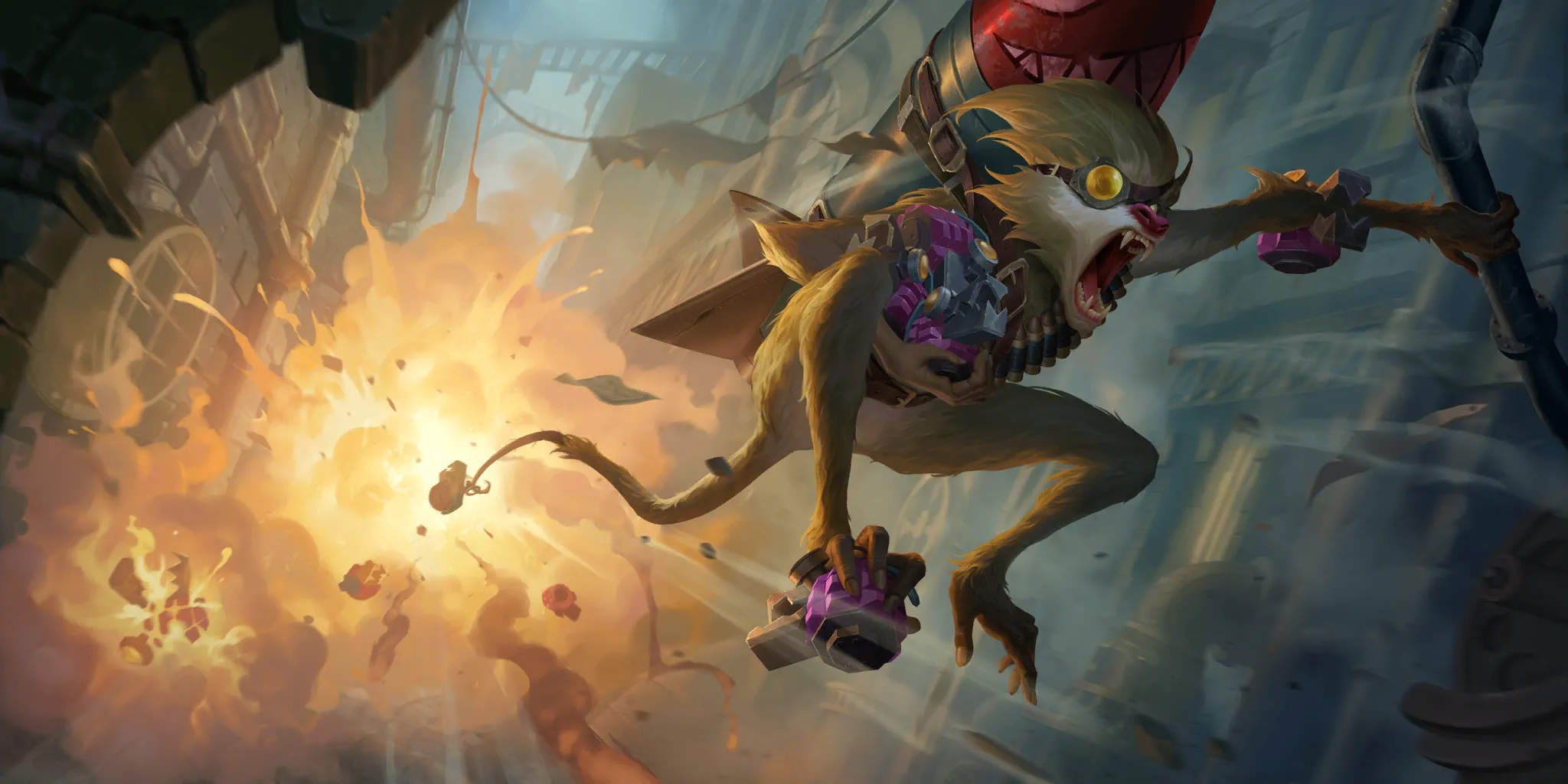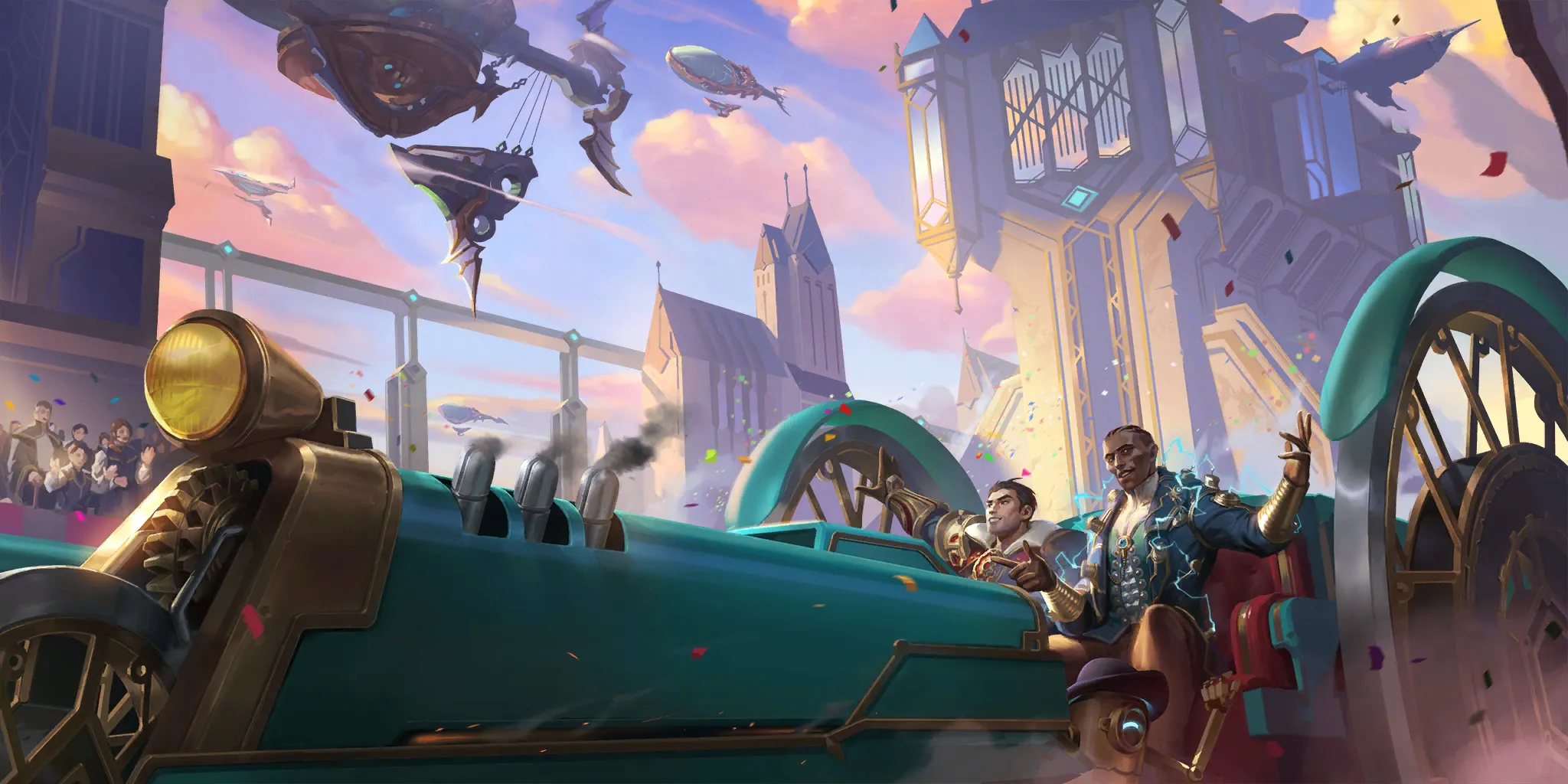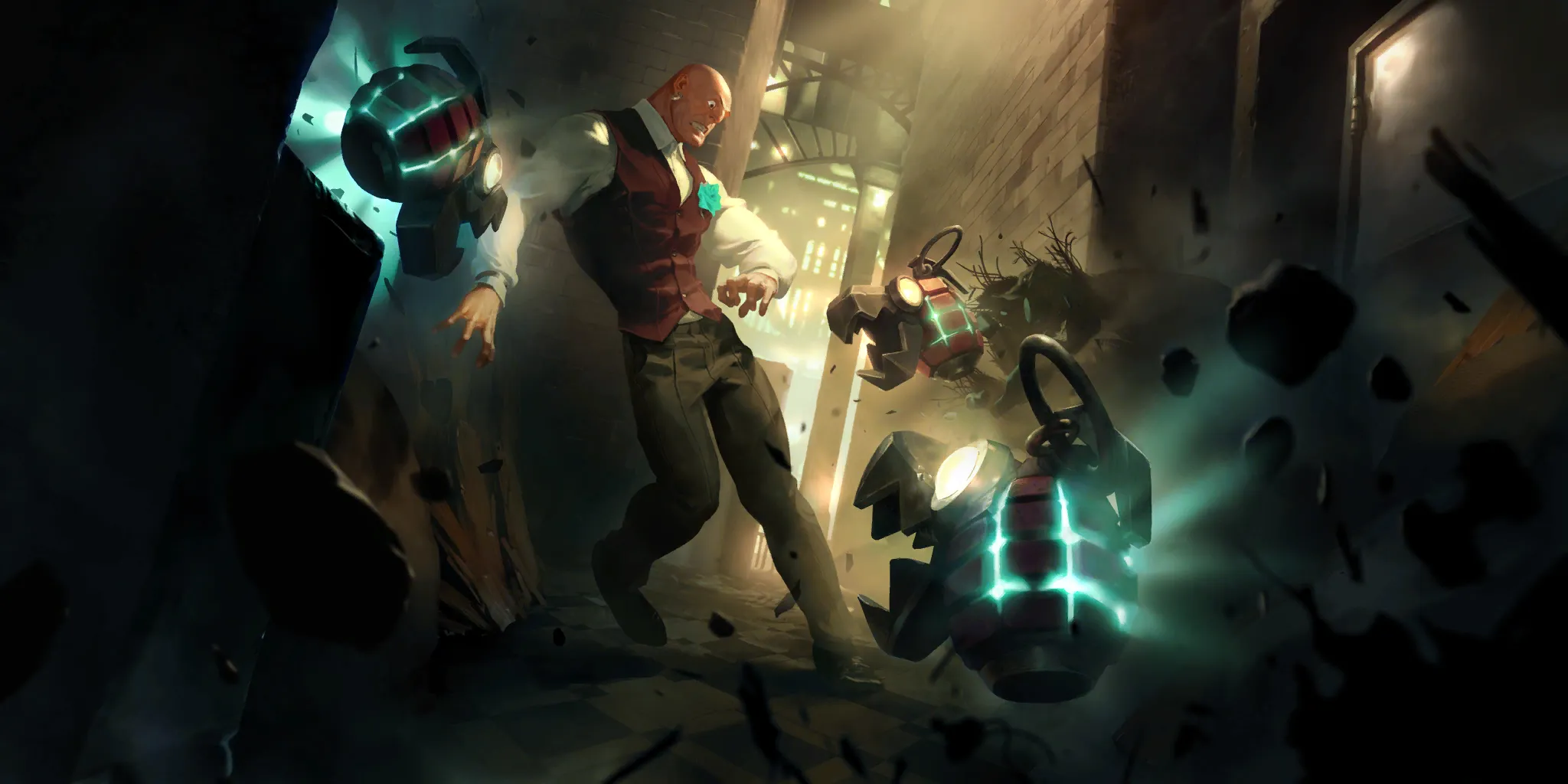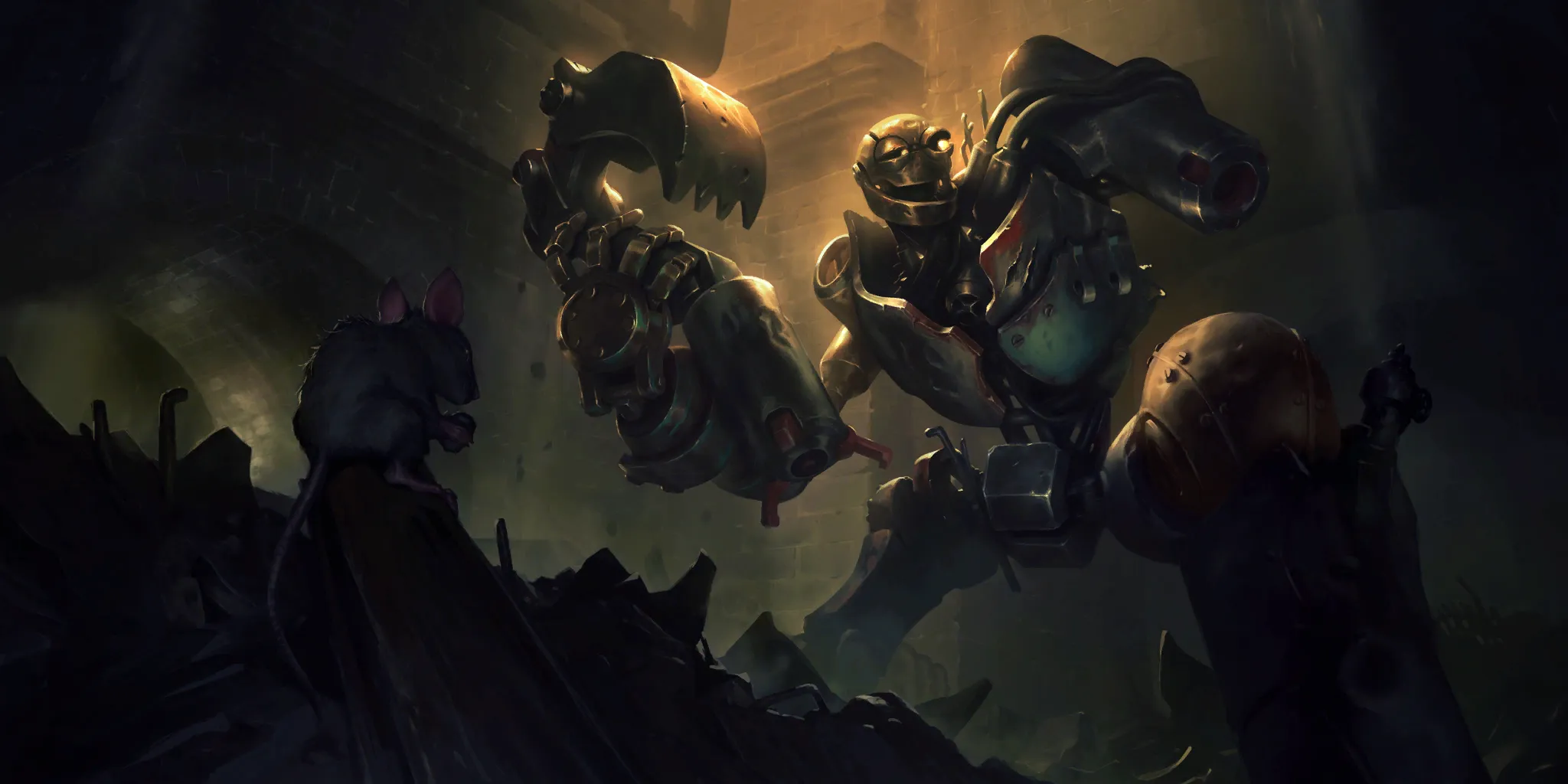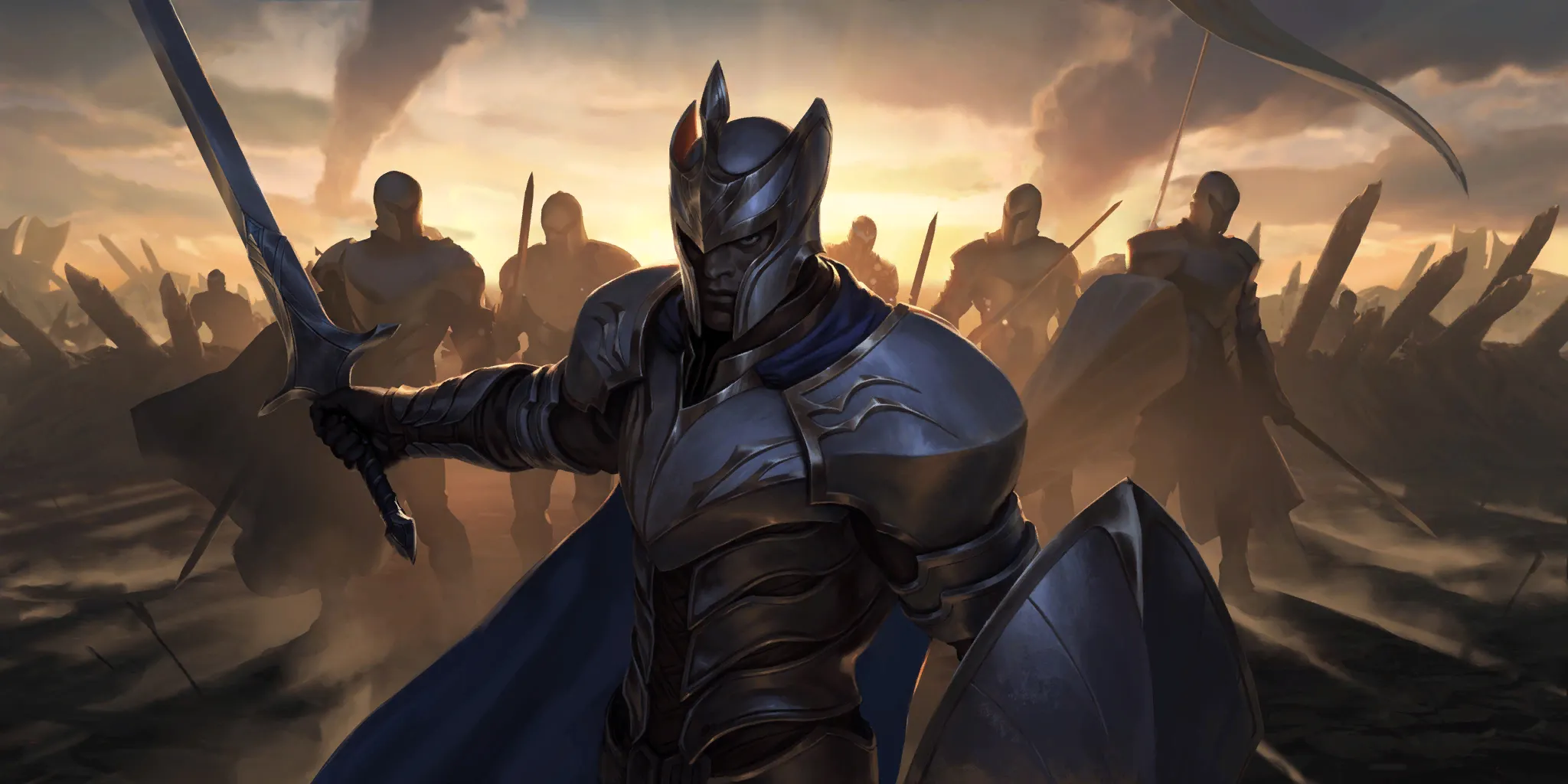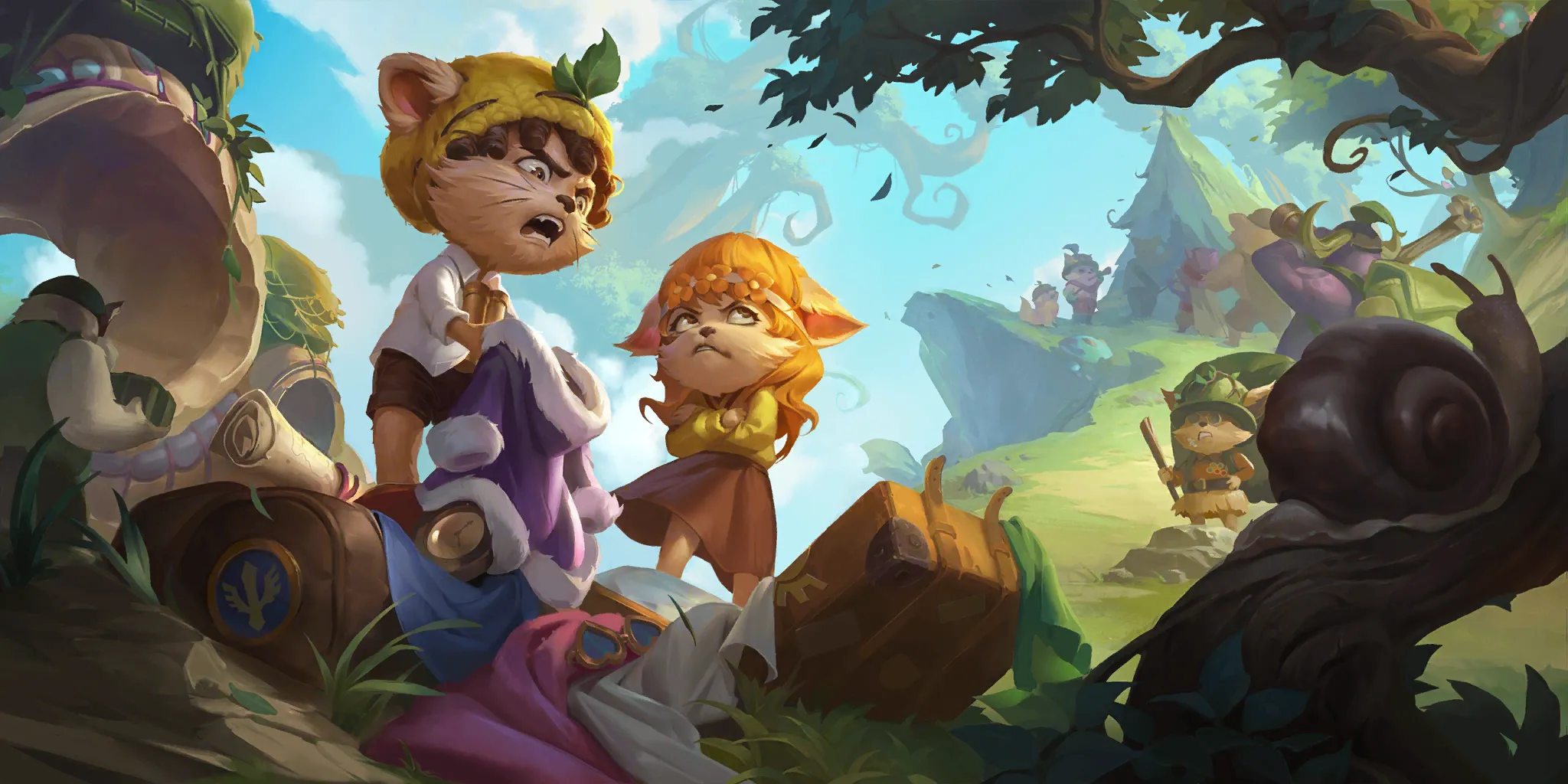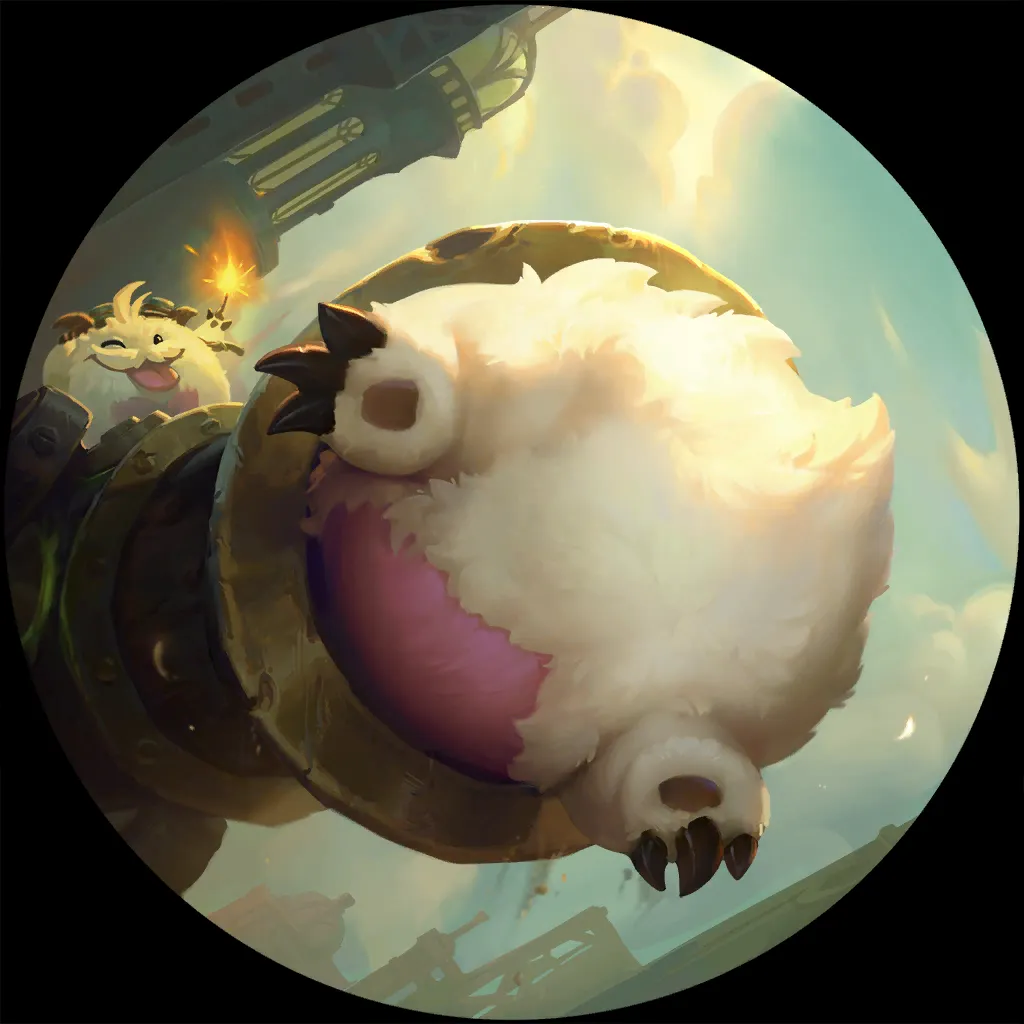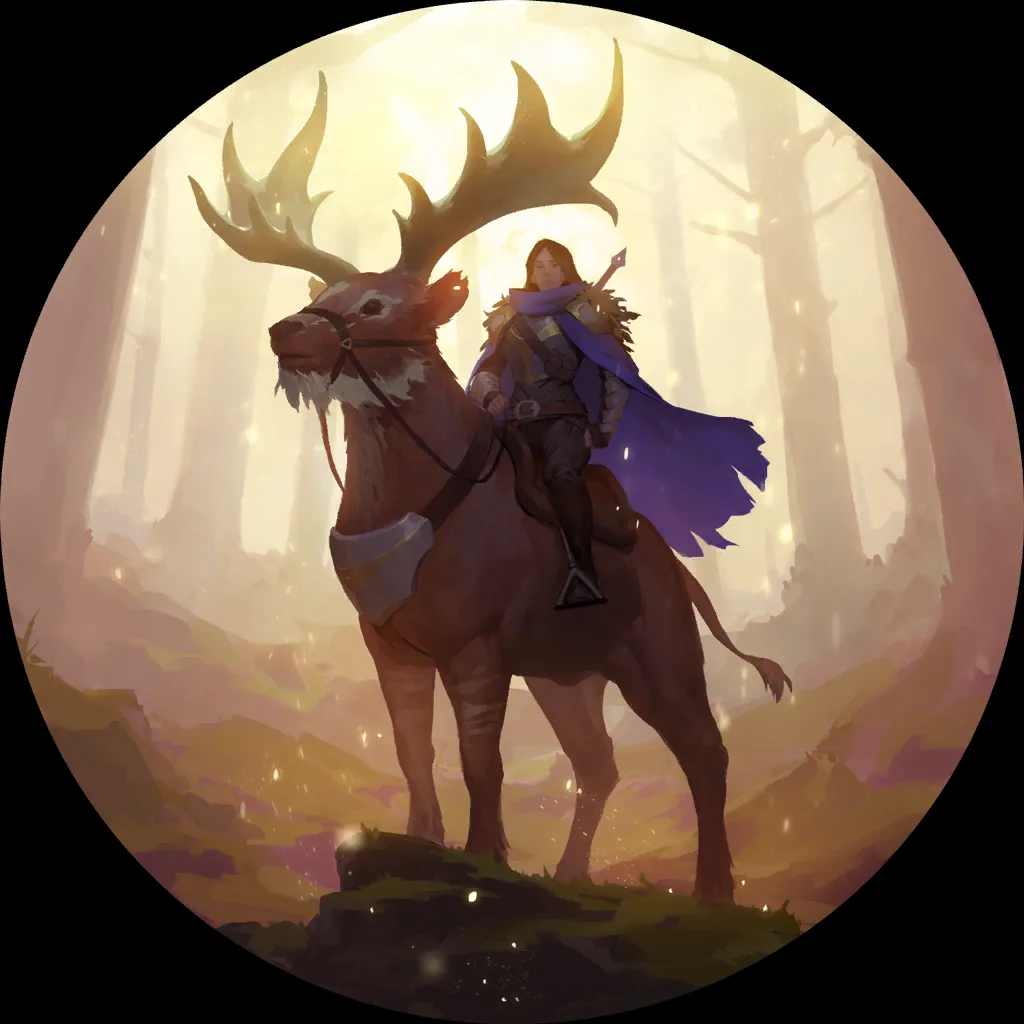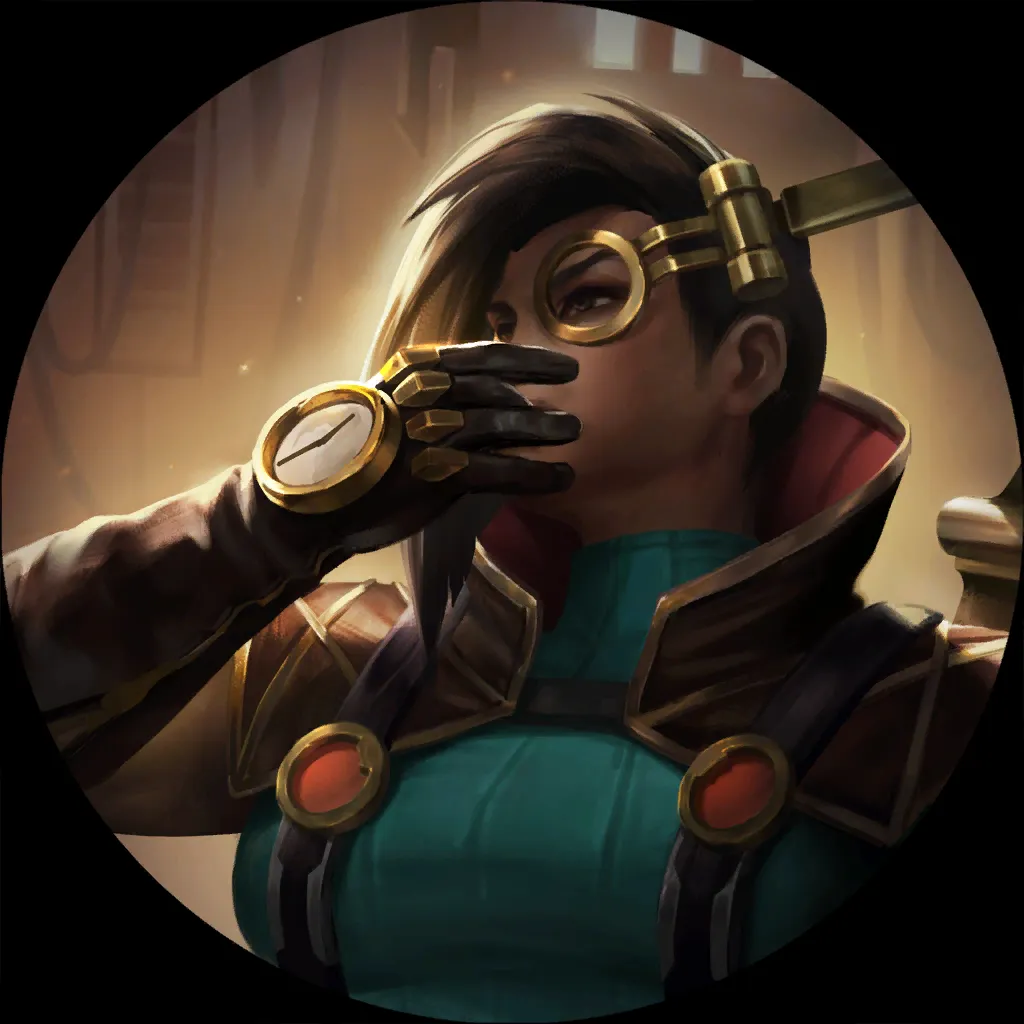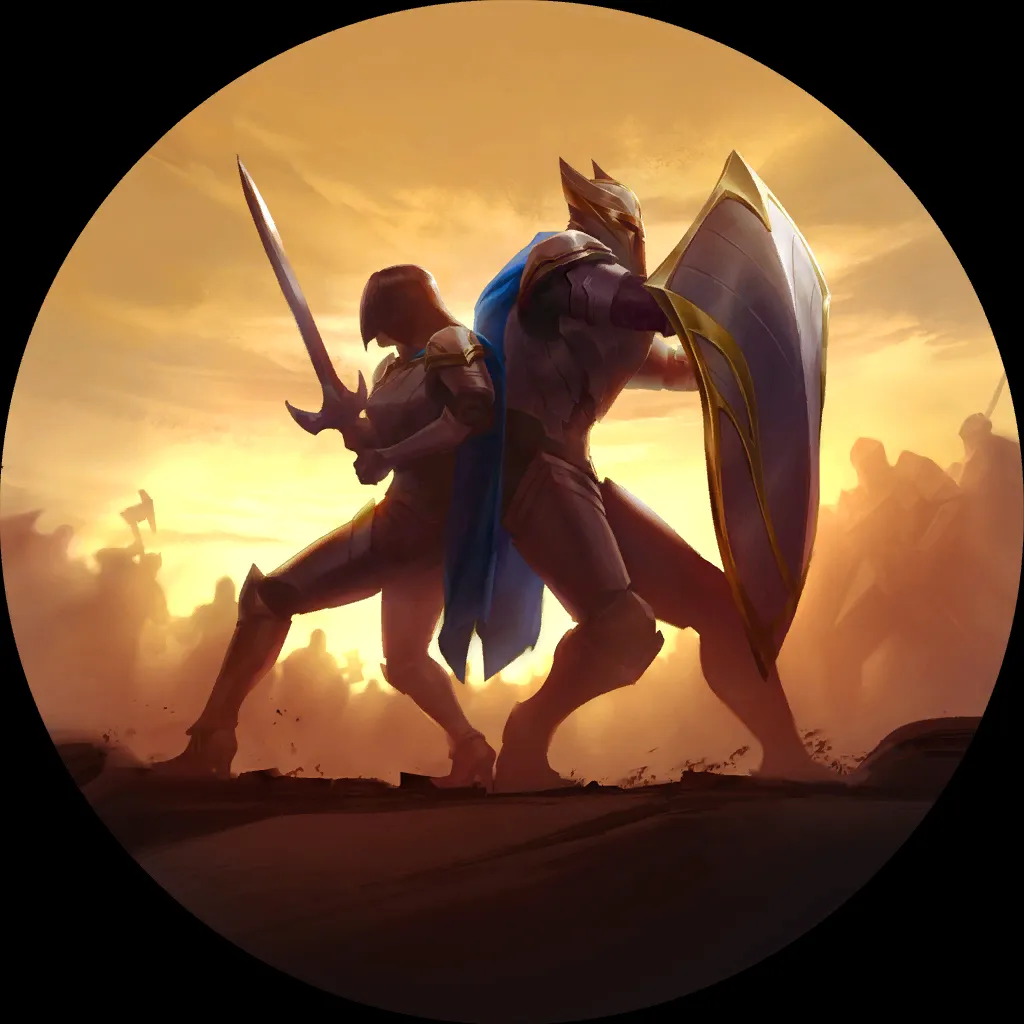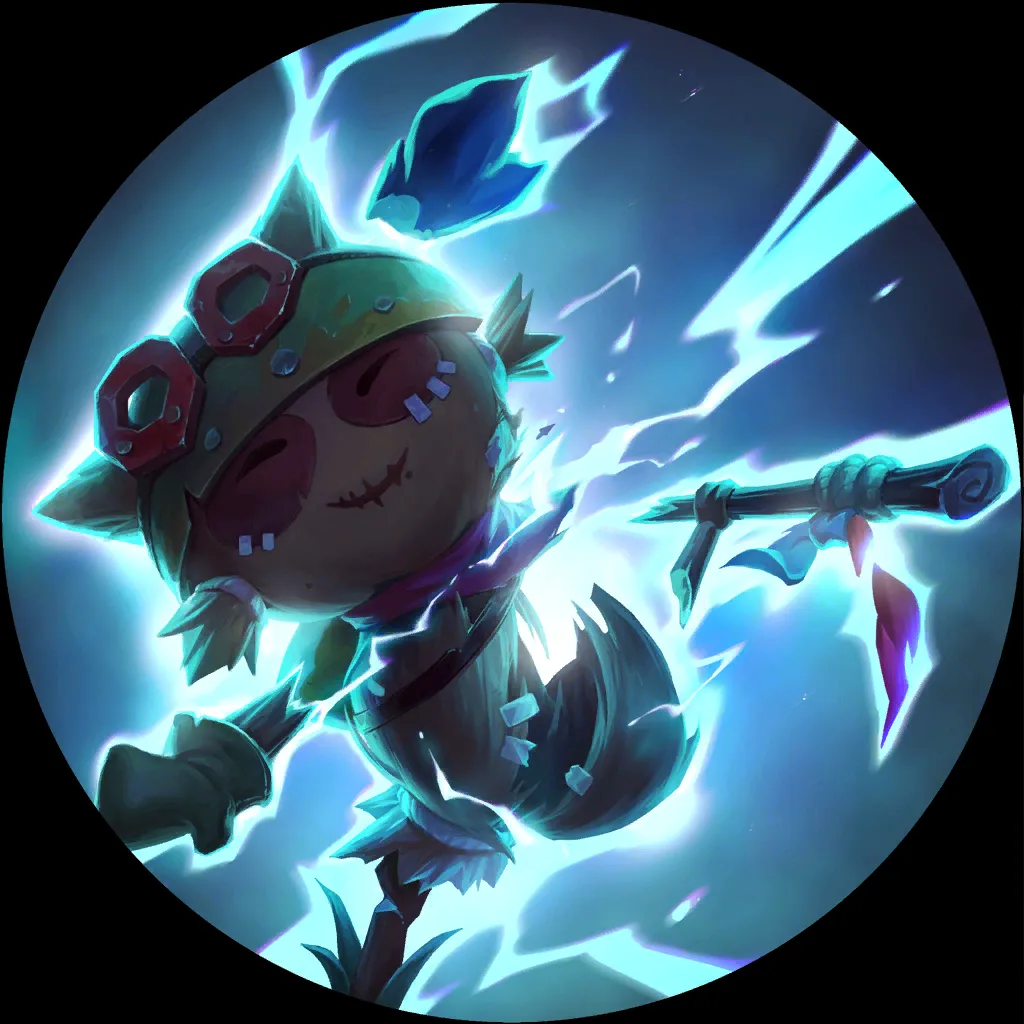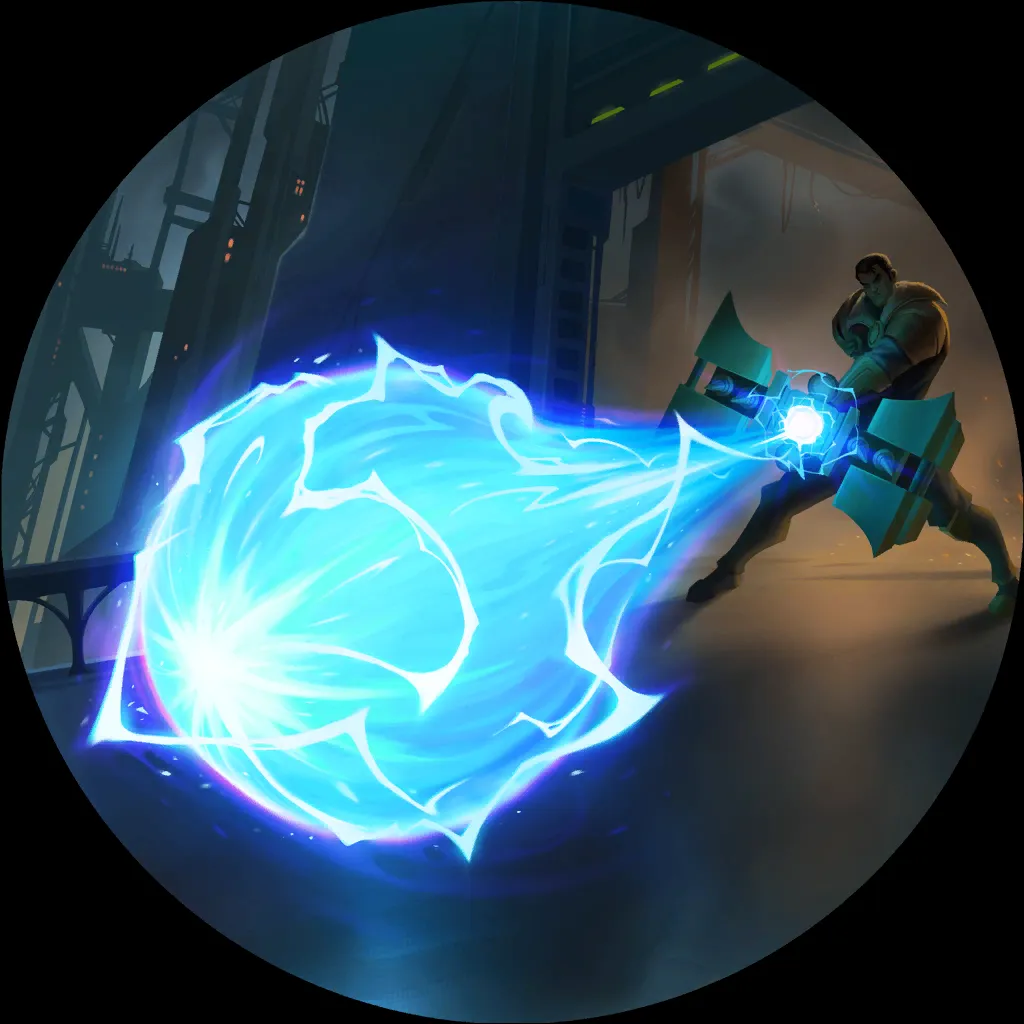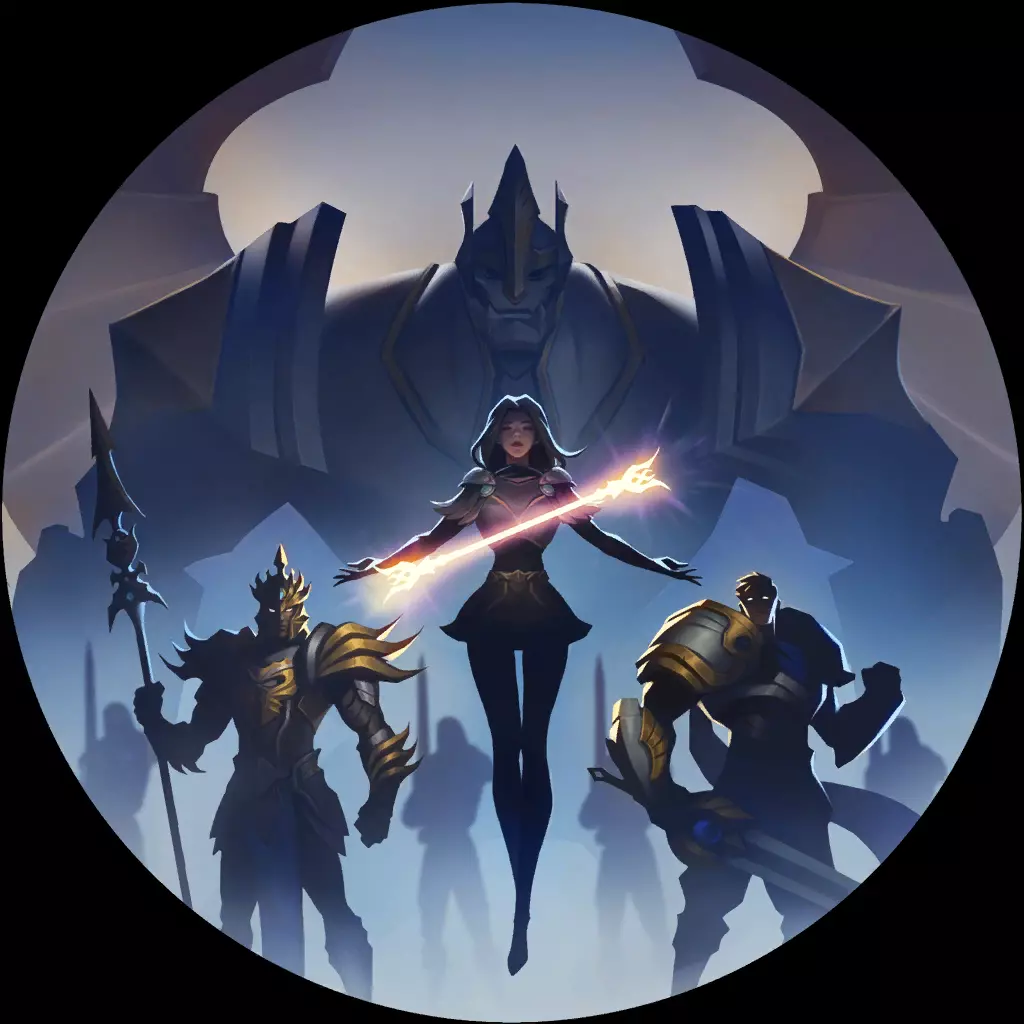 ---
Caitlyn Jayce Lucian Teemo
For Worlds, MatiMayo will bring a deck (Lucian Teemo Jinx) that looks like a mixture of Teddy's Lone Jinx and WhatAmI's Jayce Lux Seraphine brew that we just saw above. Mati's deck has not yet made too many waves in ranked (seems very good, although in too small a sample to say for sure), but the LoR ladder already has its own twist on it: Caitlyn Jayce Lucian Teemo. Performance: stupidly high WR in around 400 games.
6
6
6
22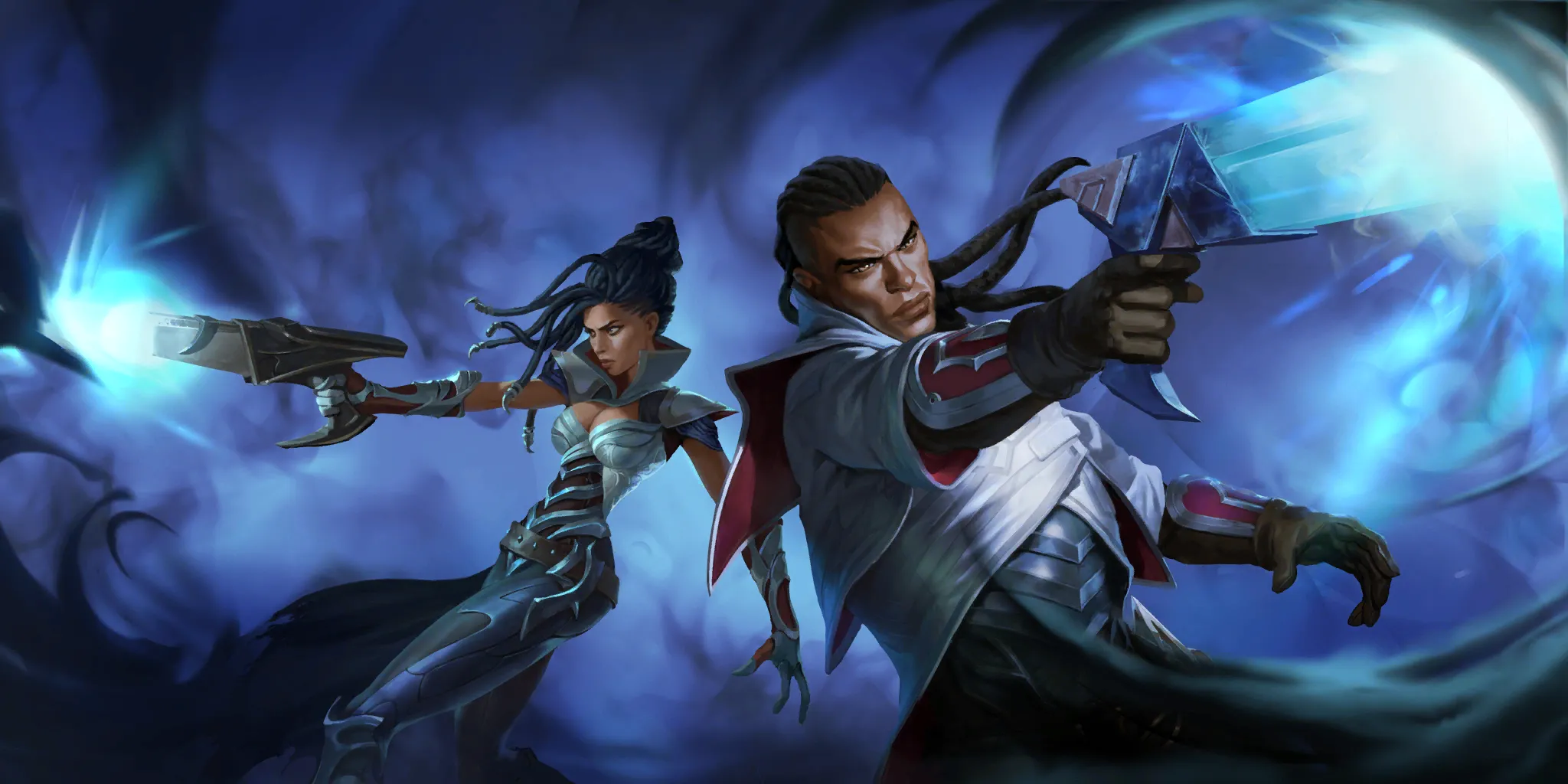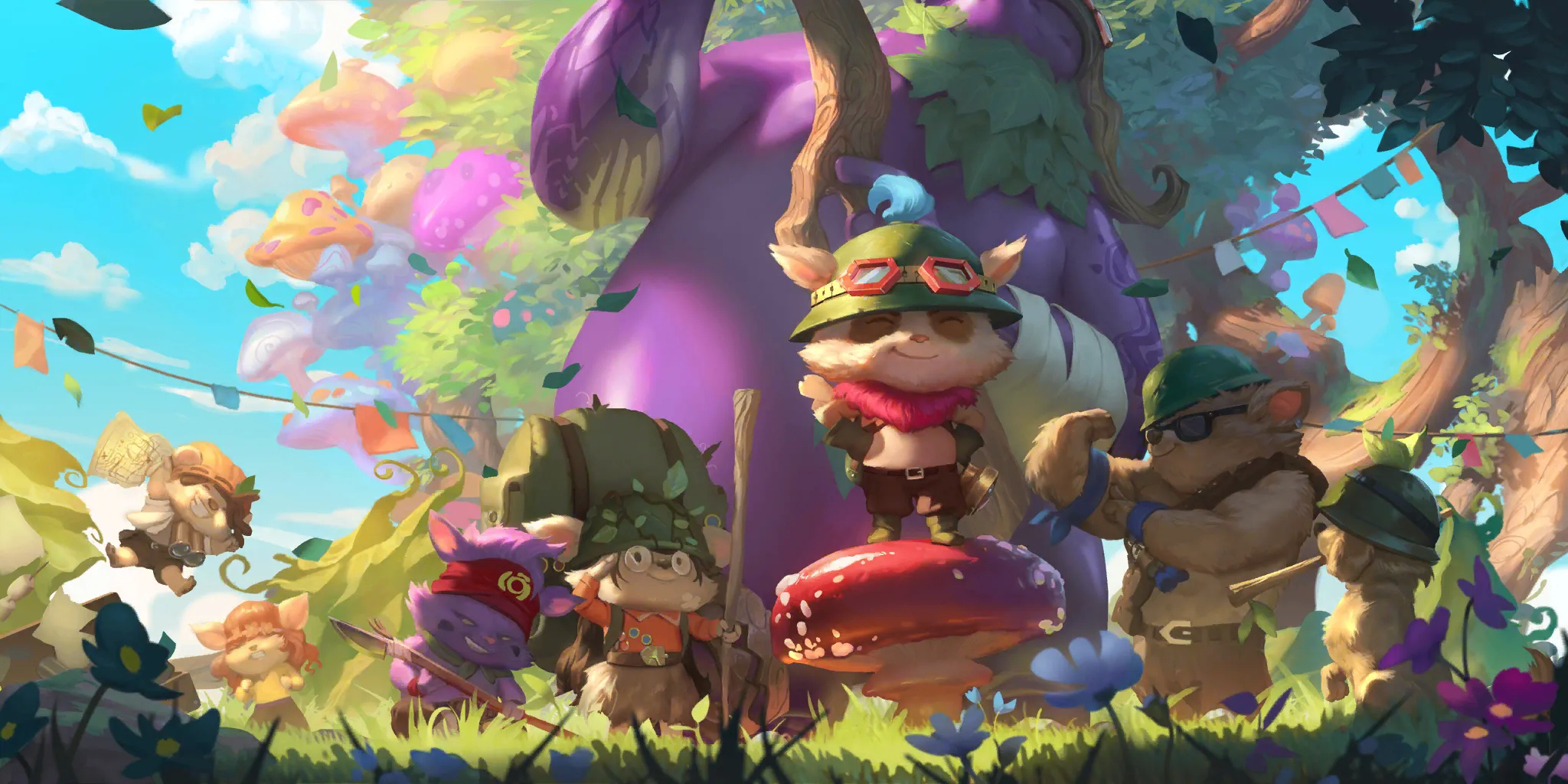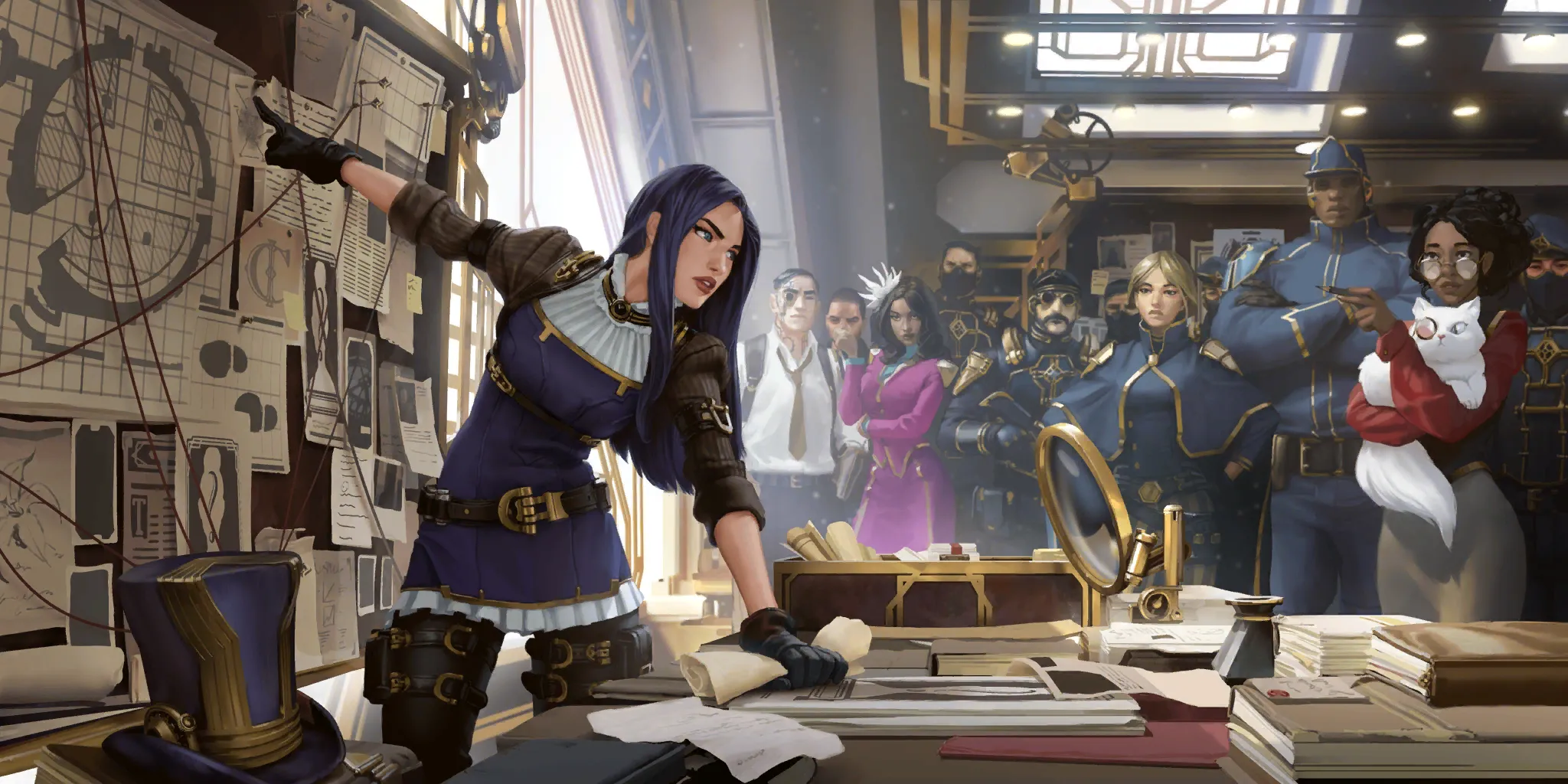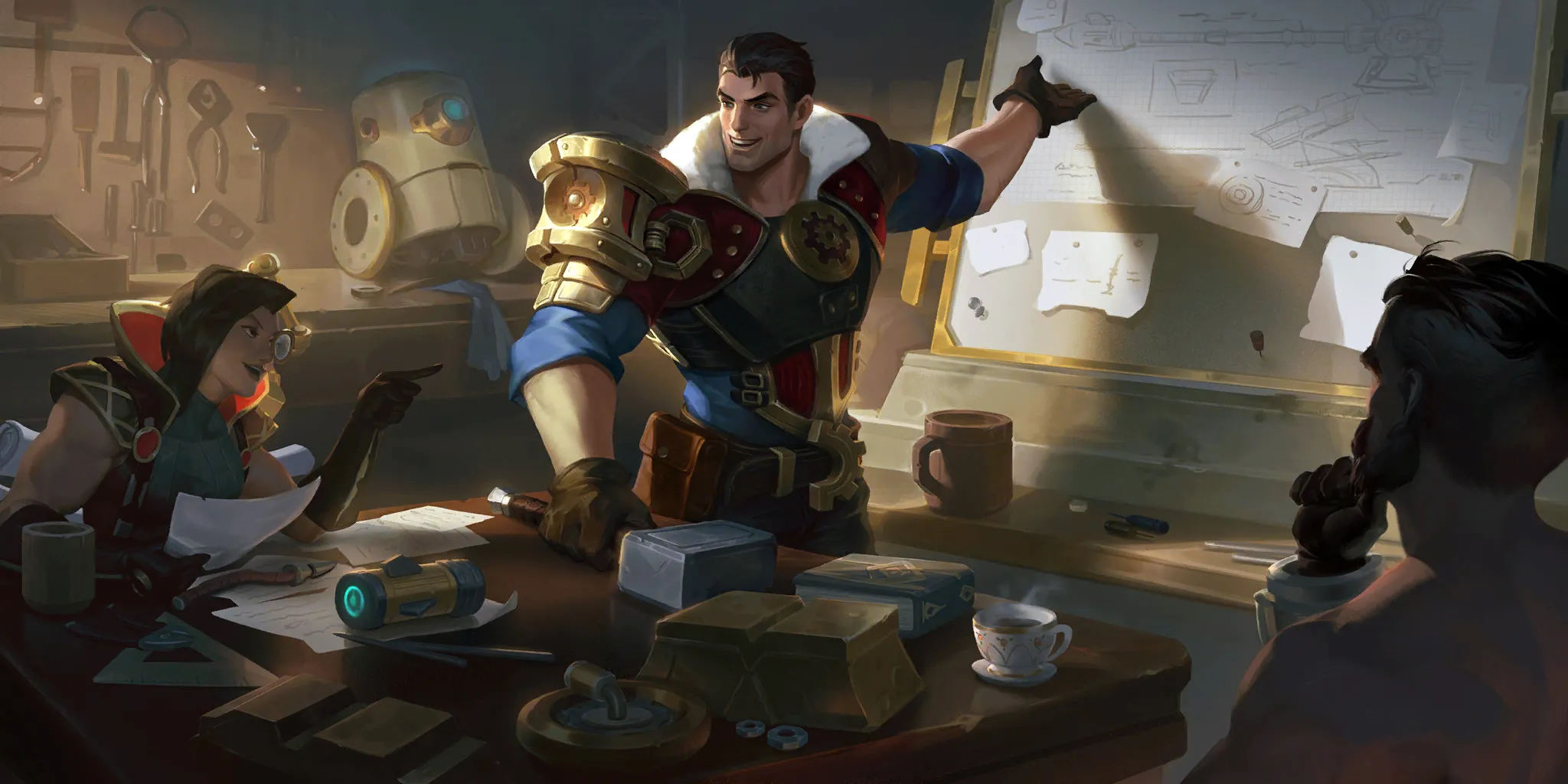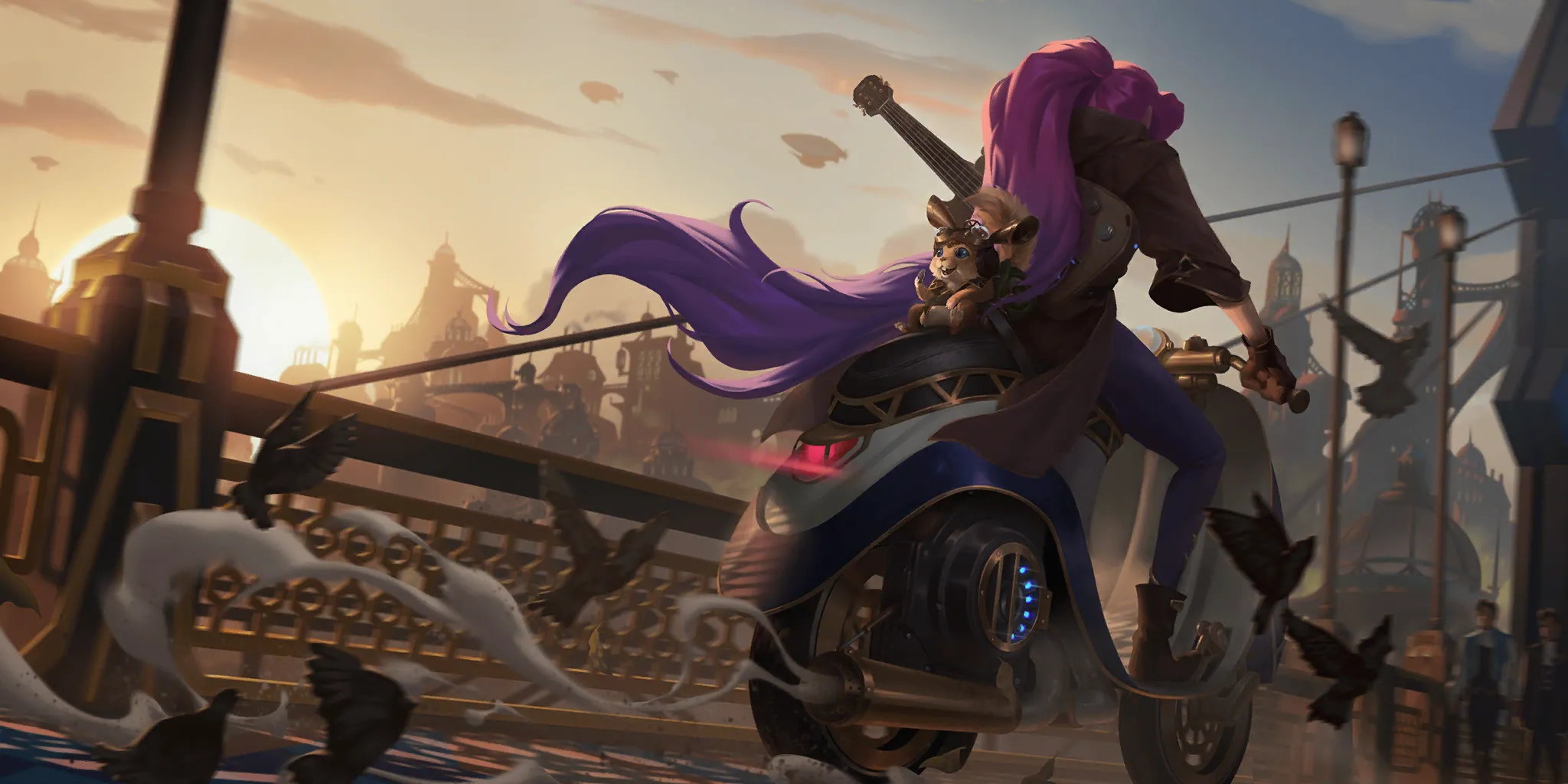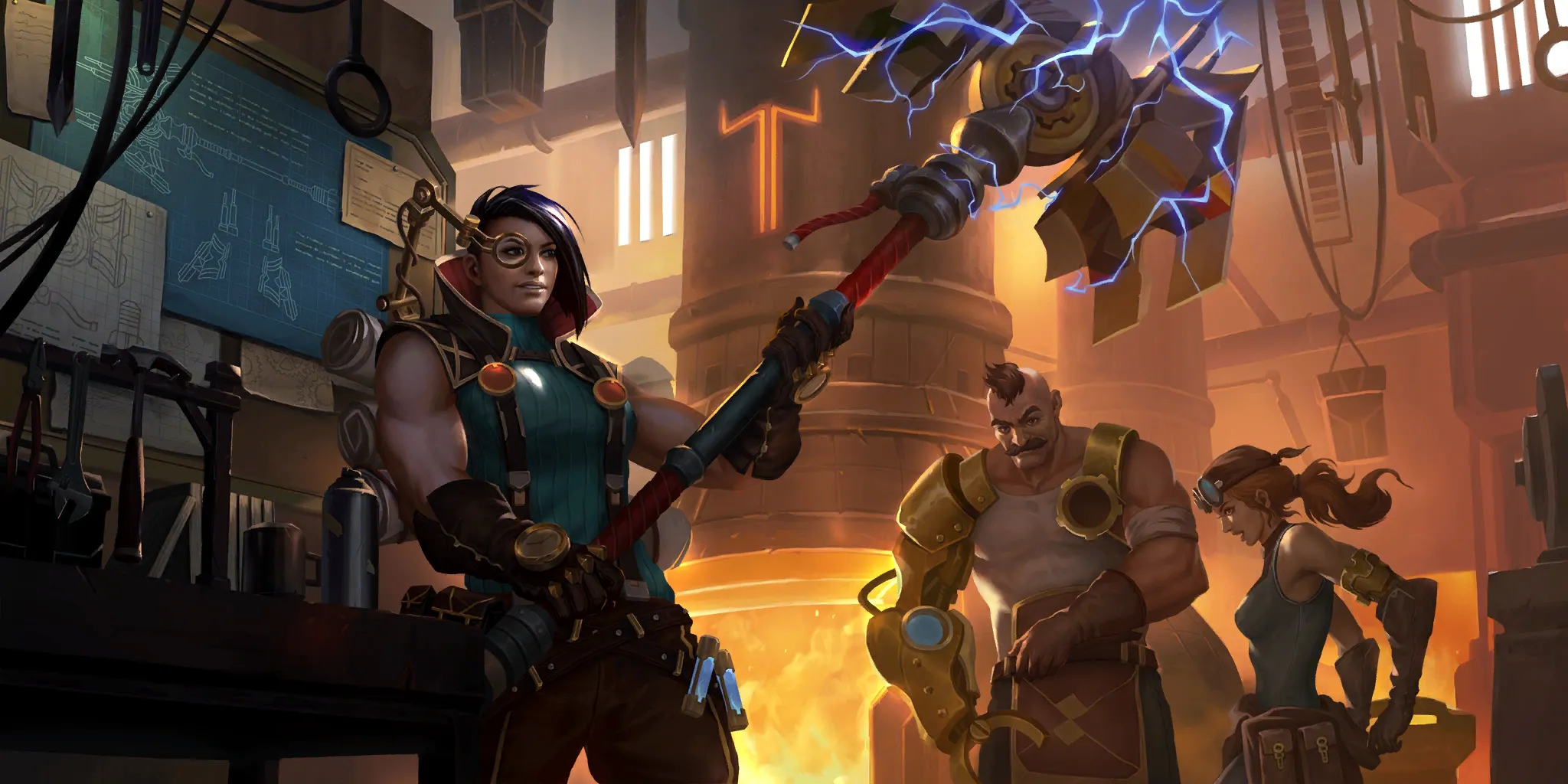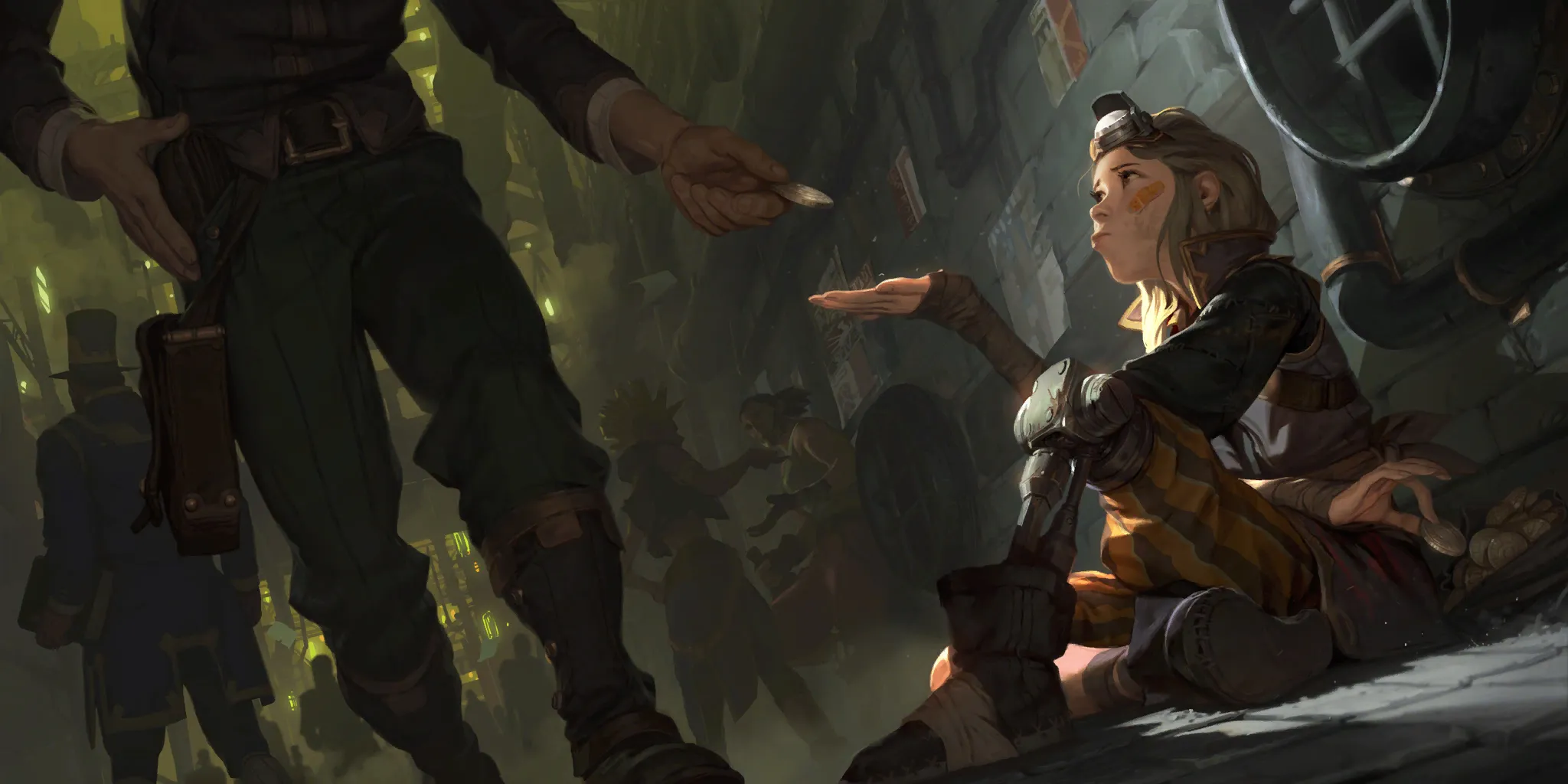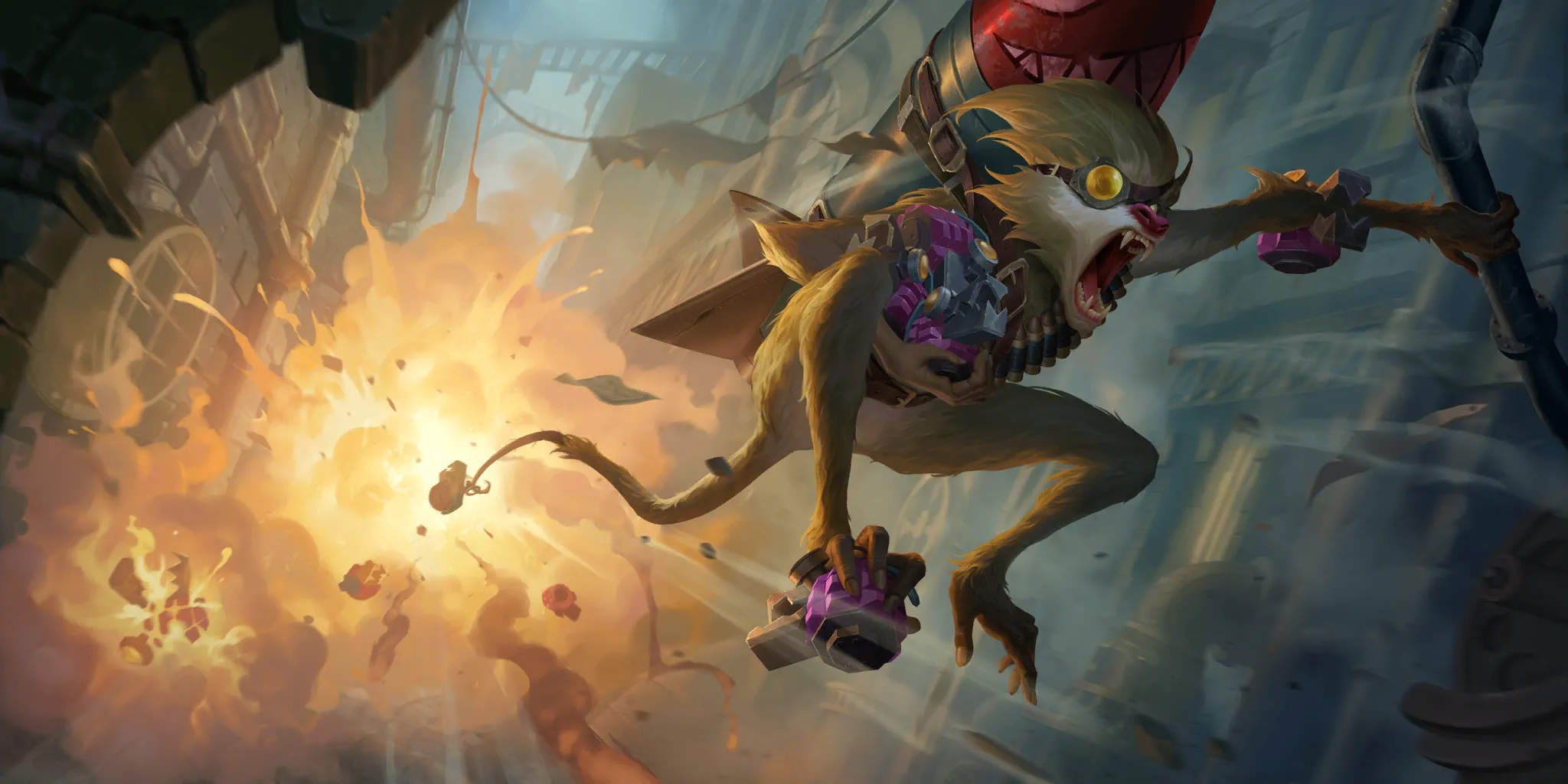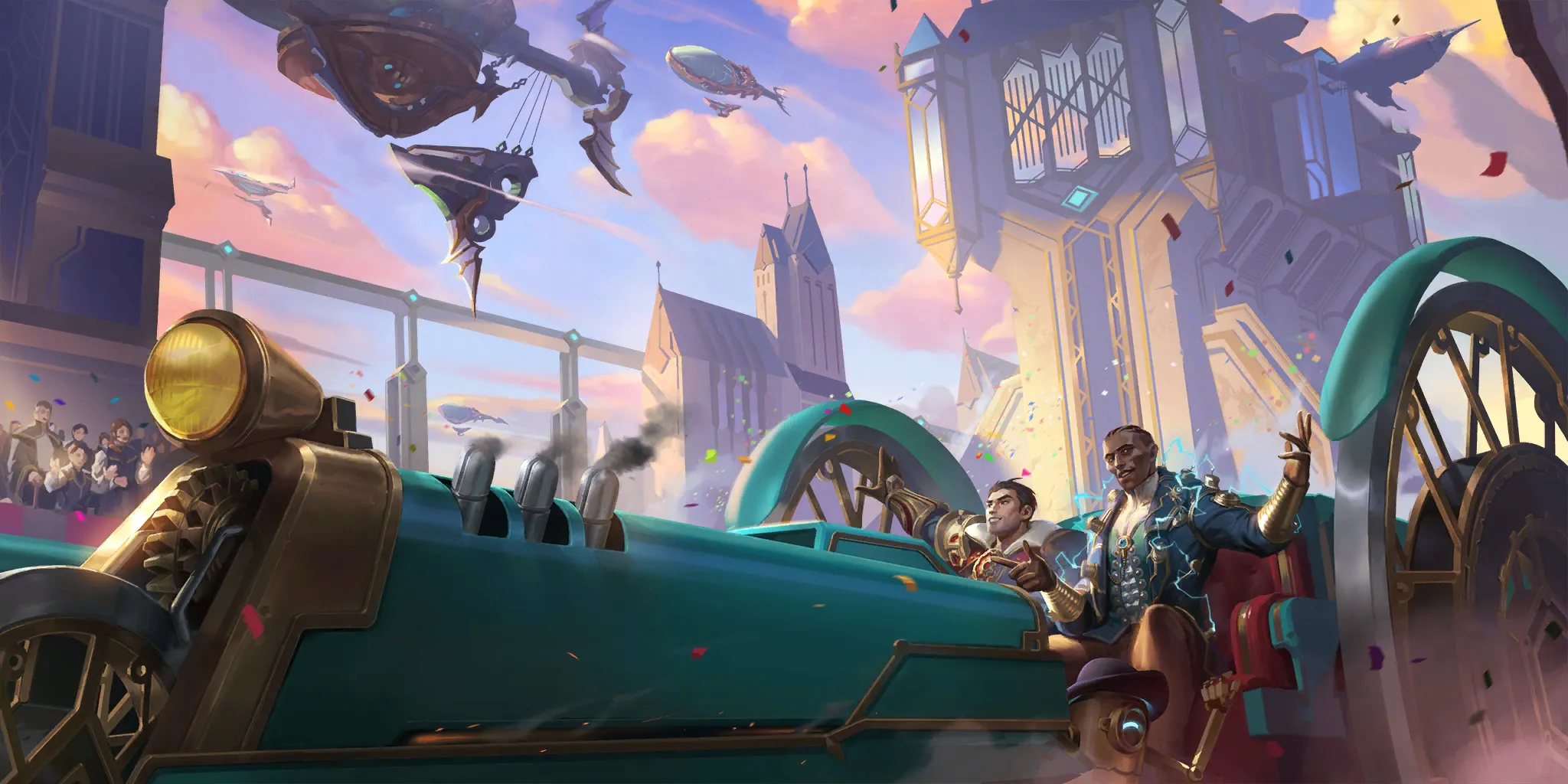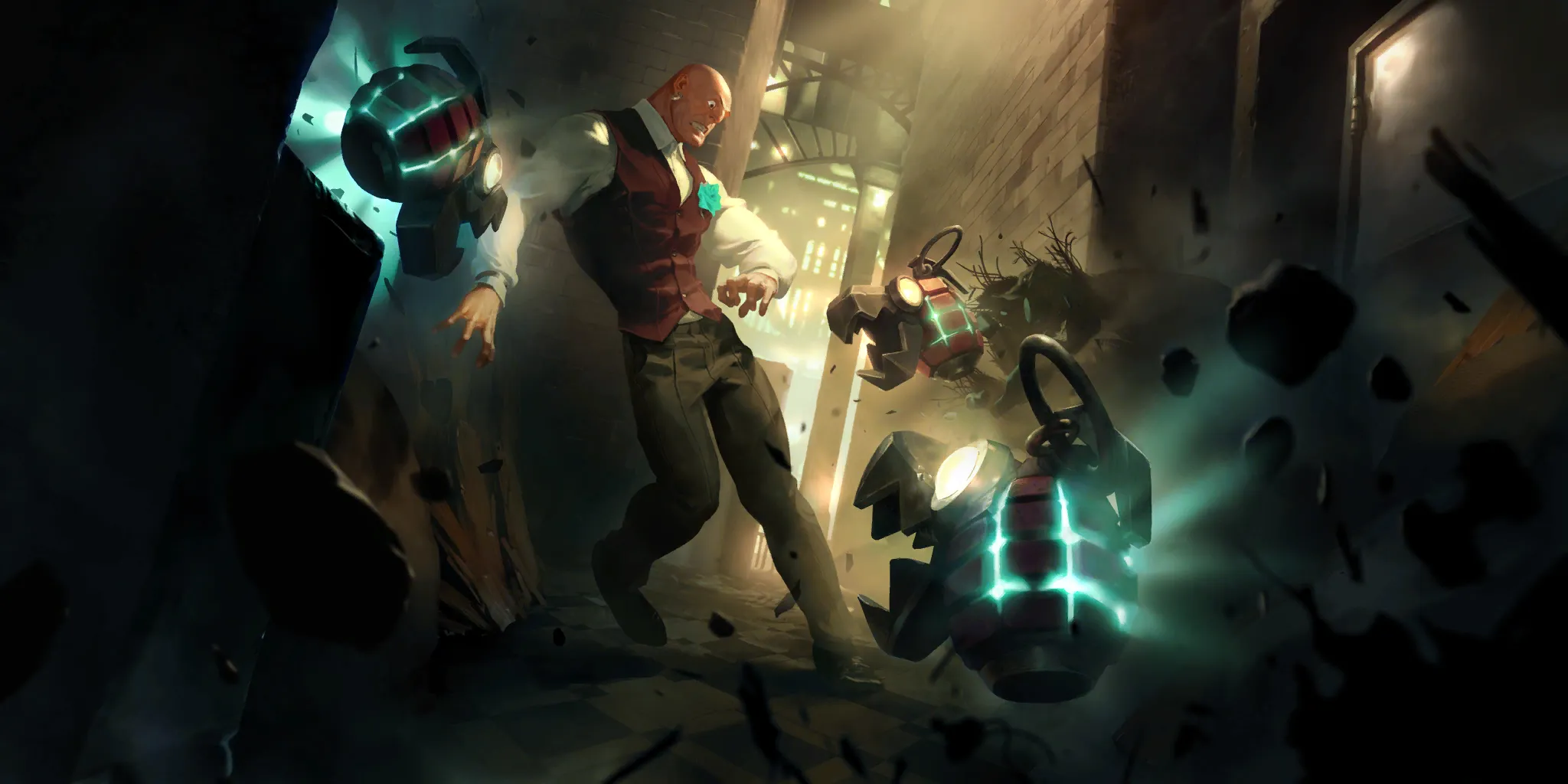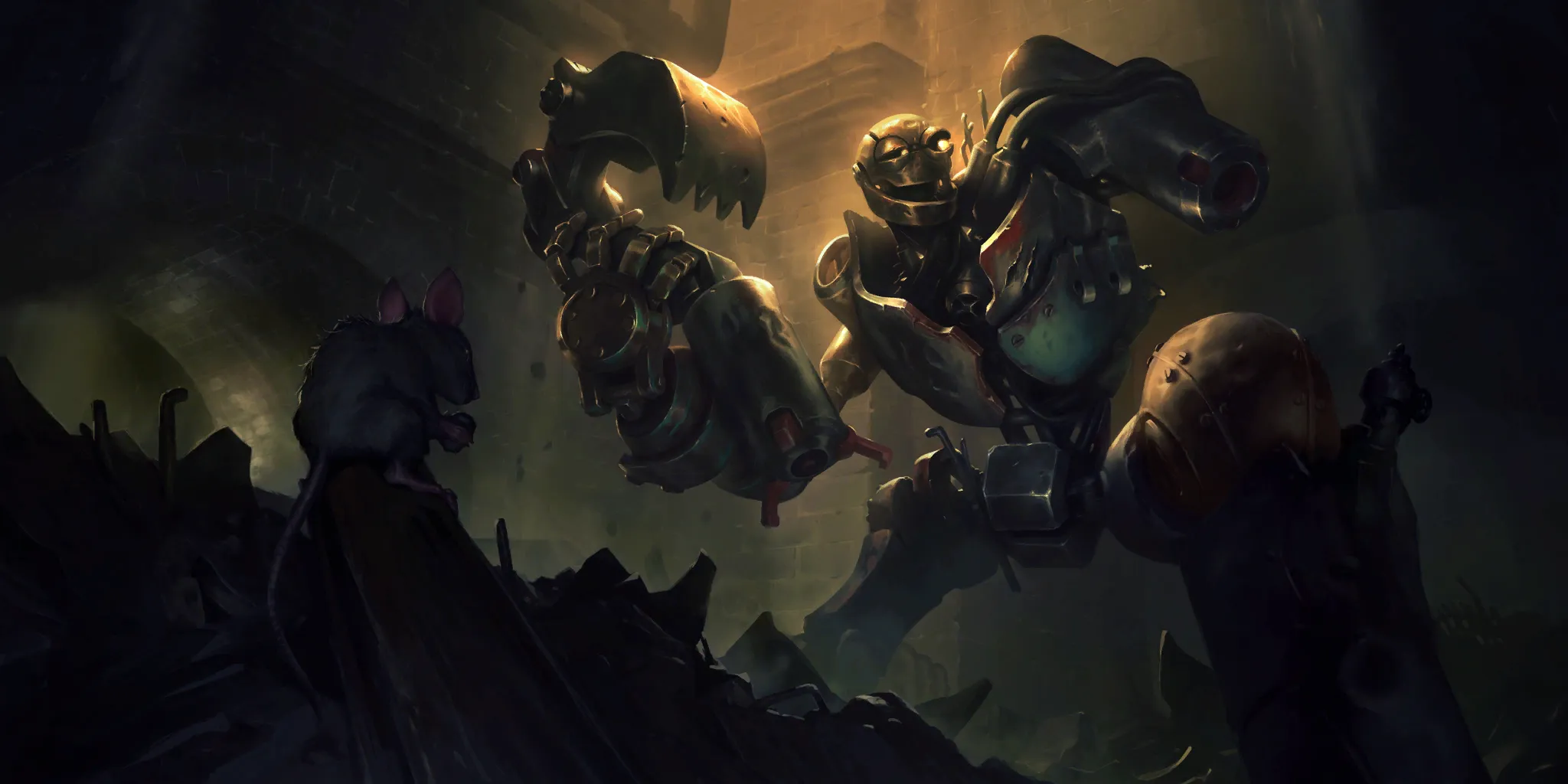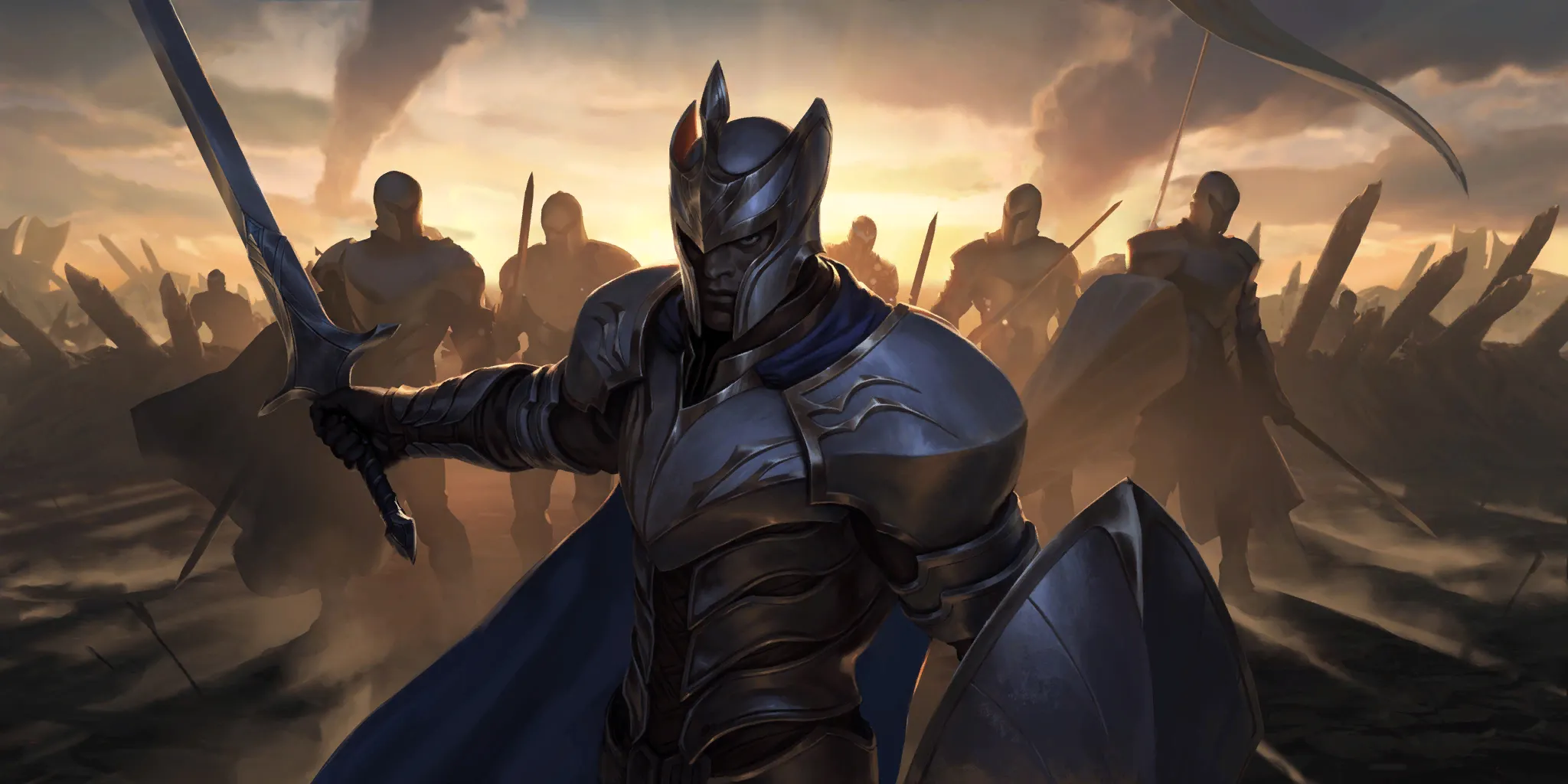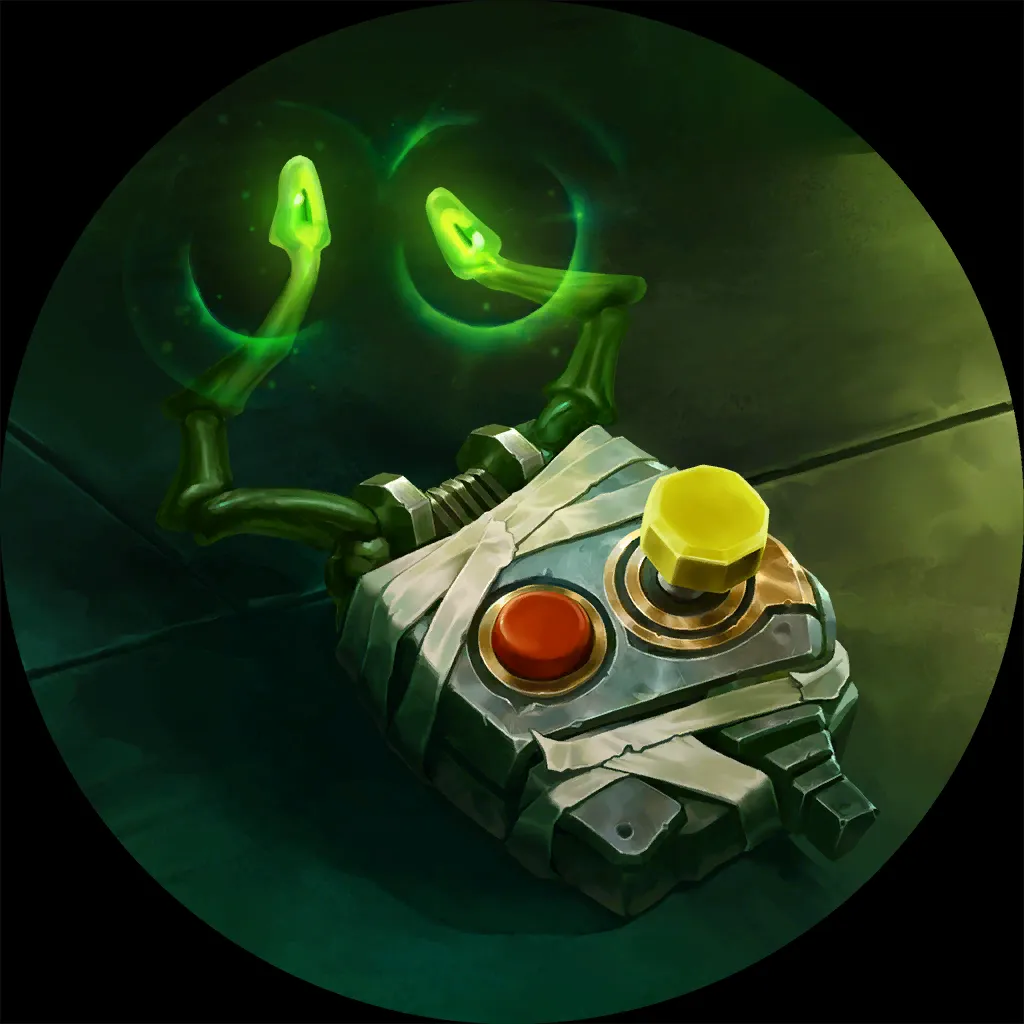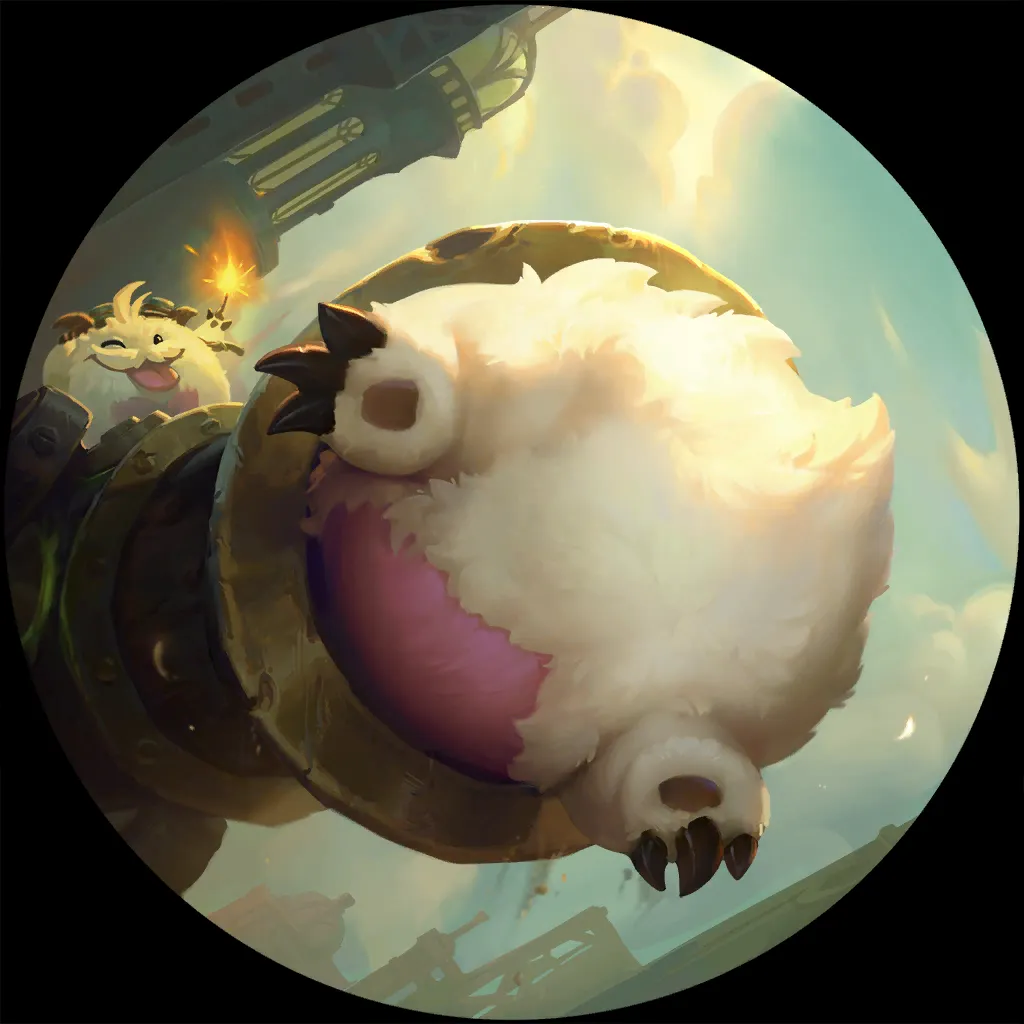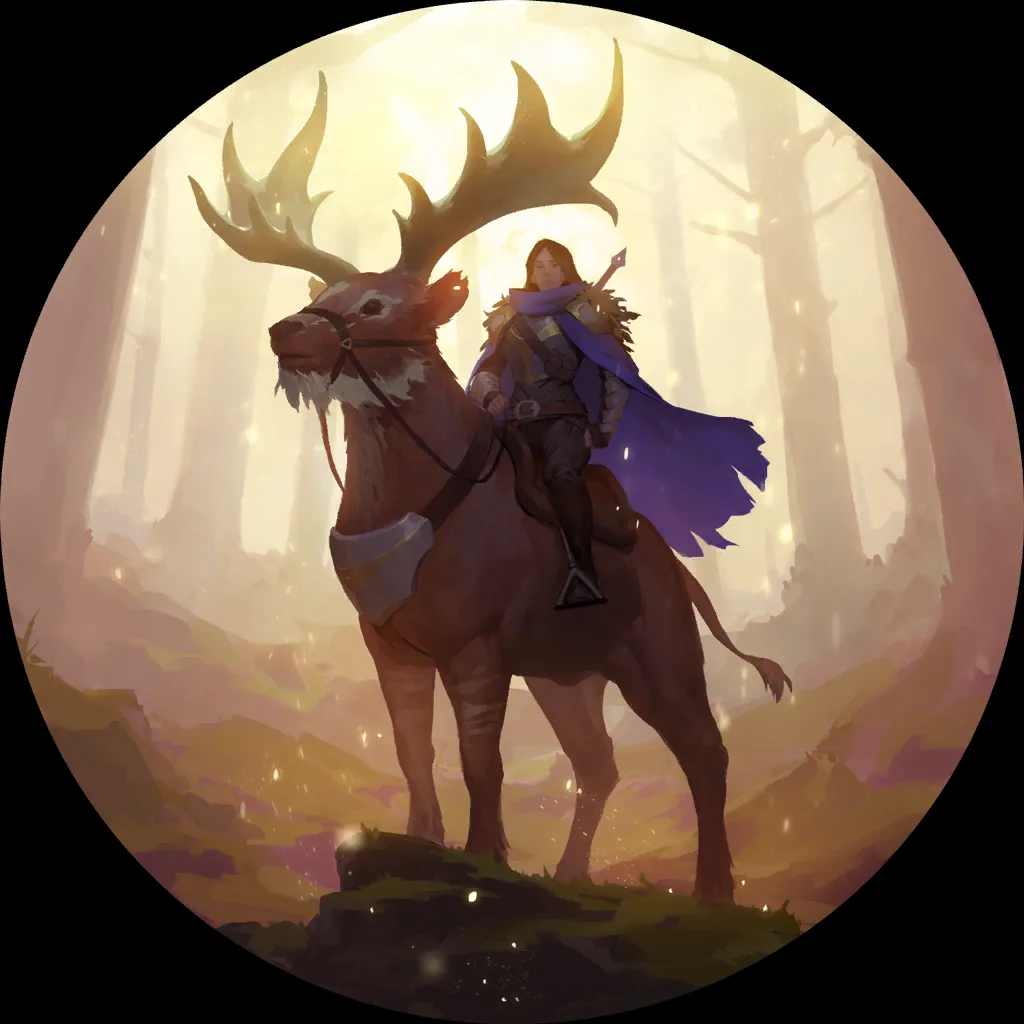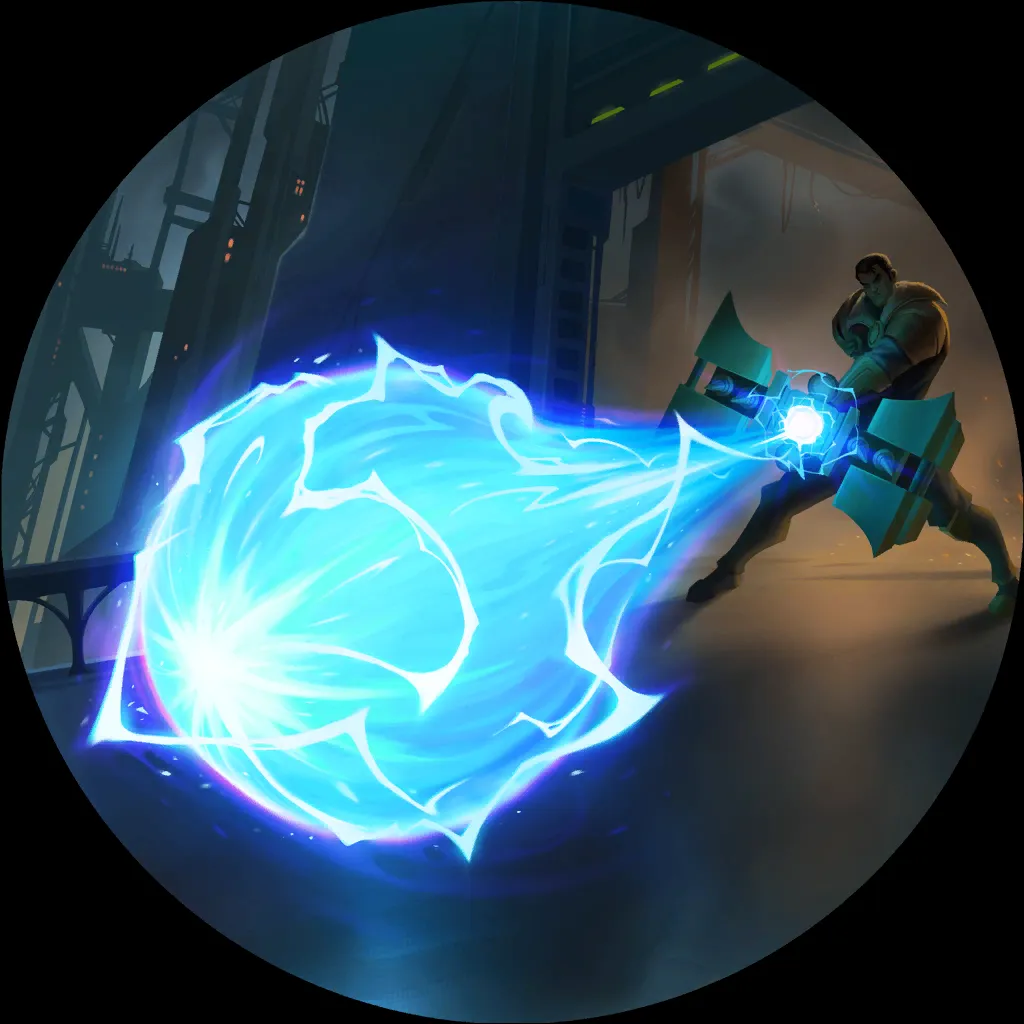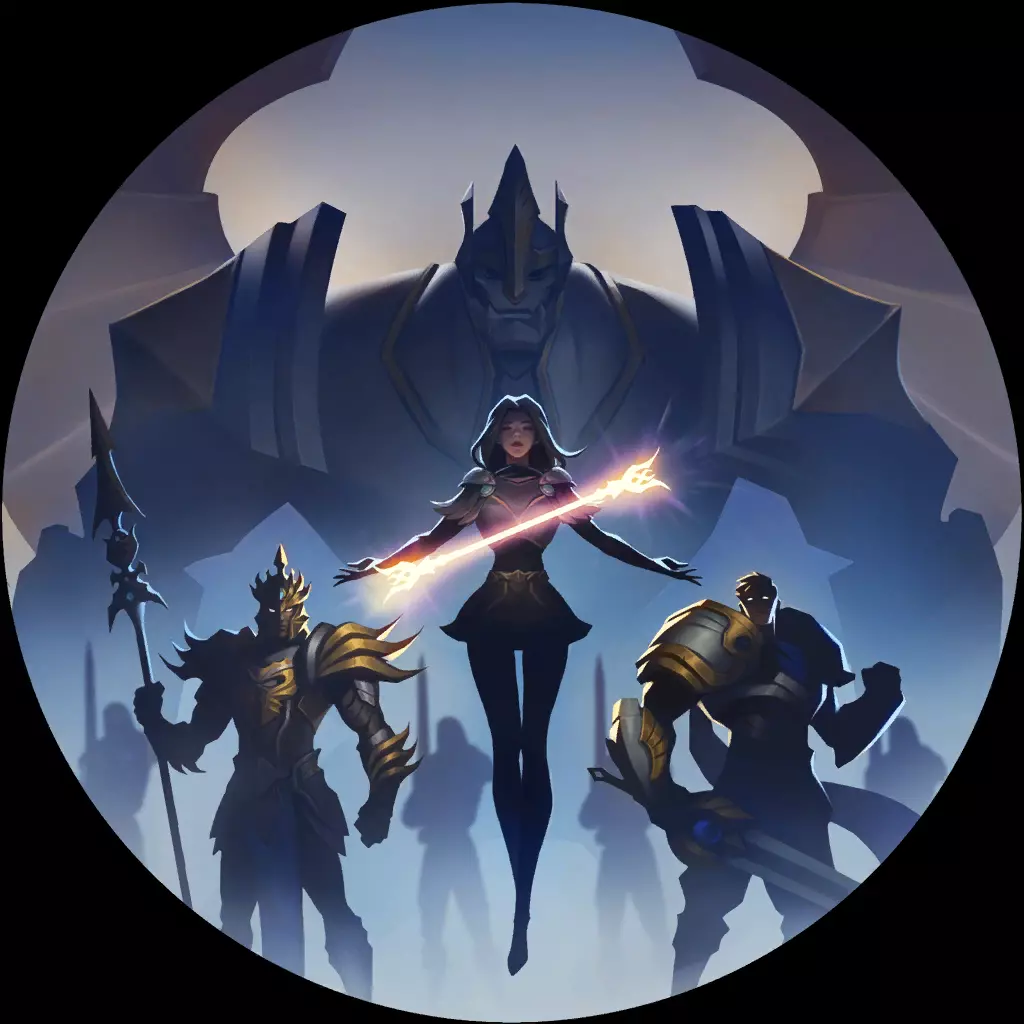 ---
Fizz Norra Poppy
Bandle City Demacia is a region pairing with several fans at Worlds – both MatiMayo and Smooth Swoleoist brewed with Norra and Poppy, and Smooth's exact decklist is putting very nice numbers: WR over 60% in around 300 games.
6
6
11
17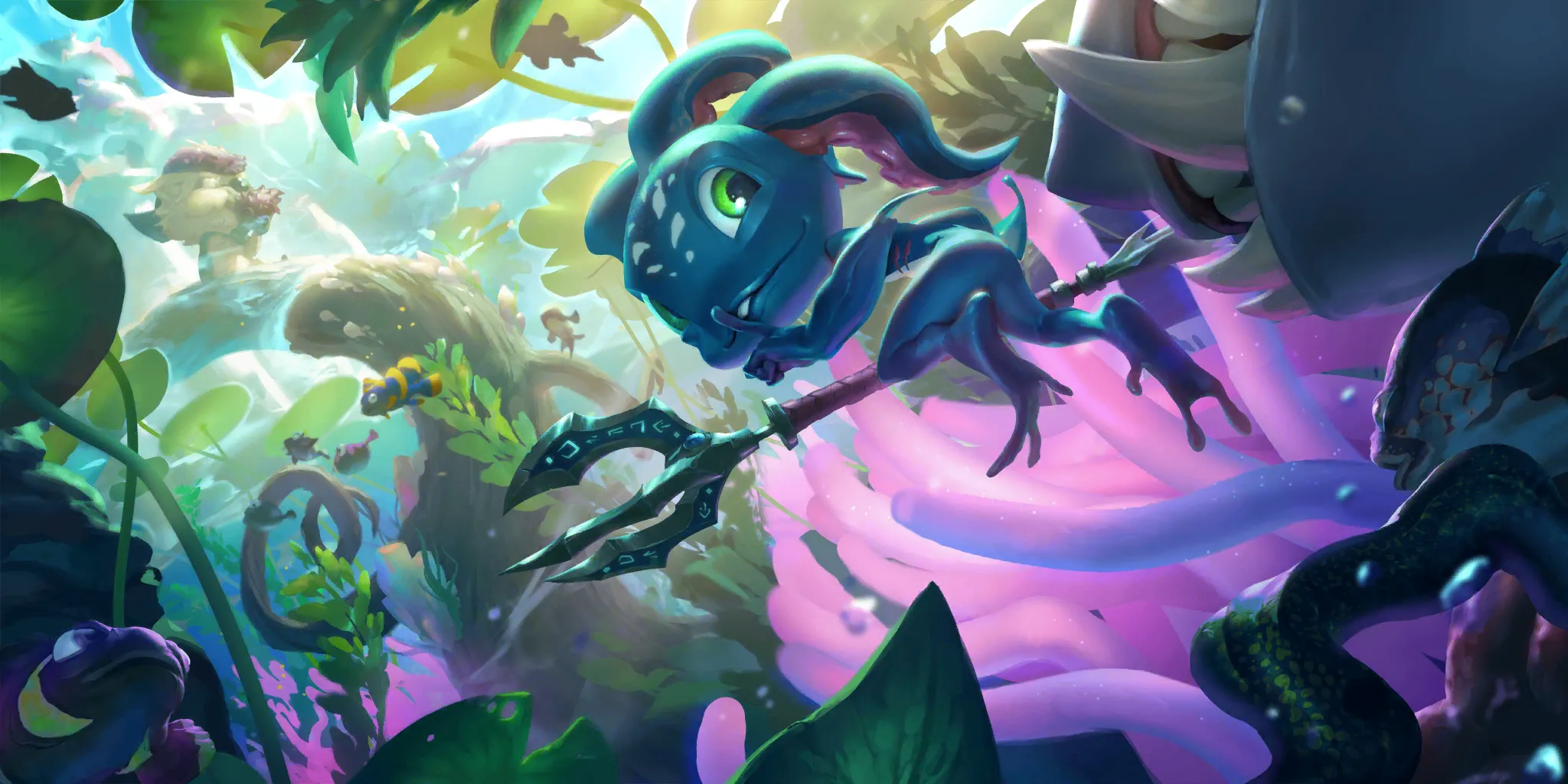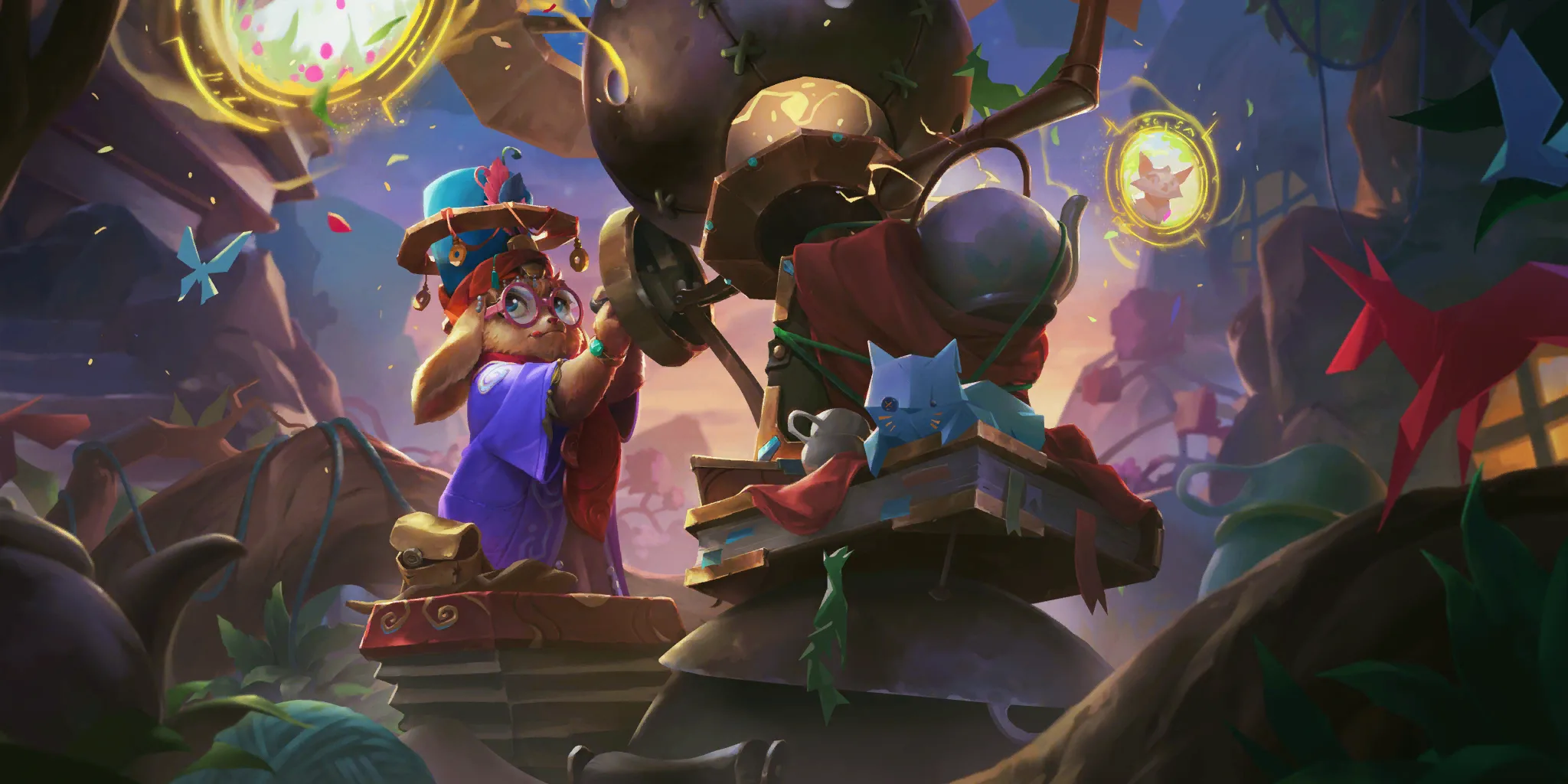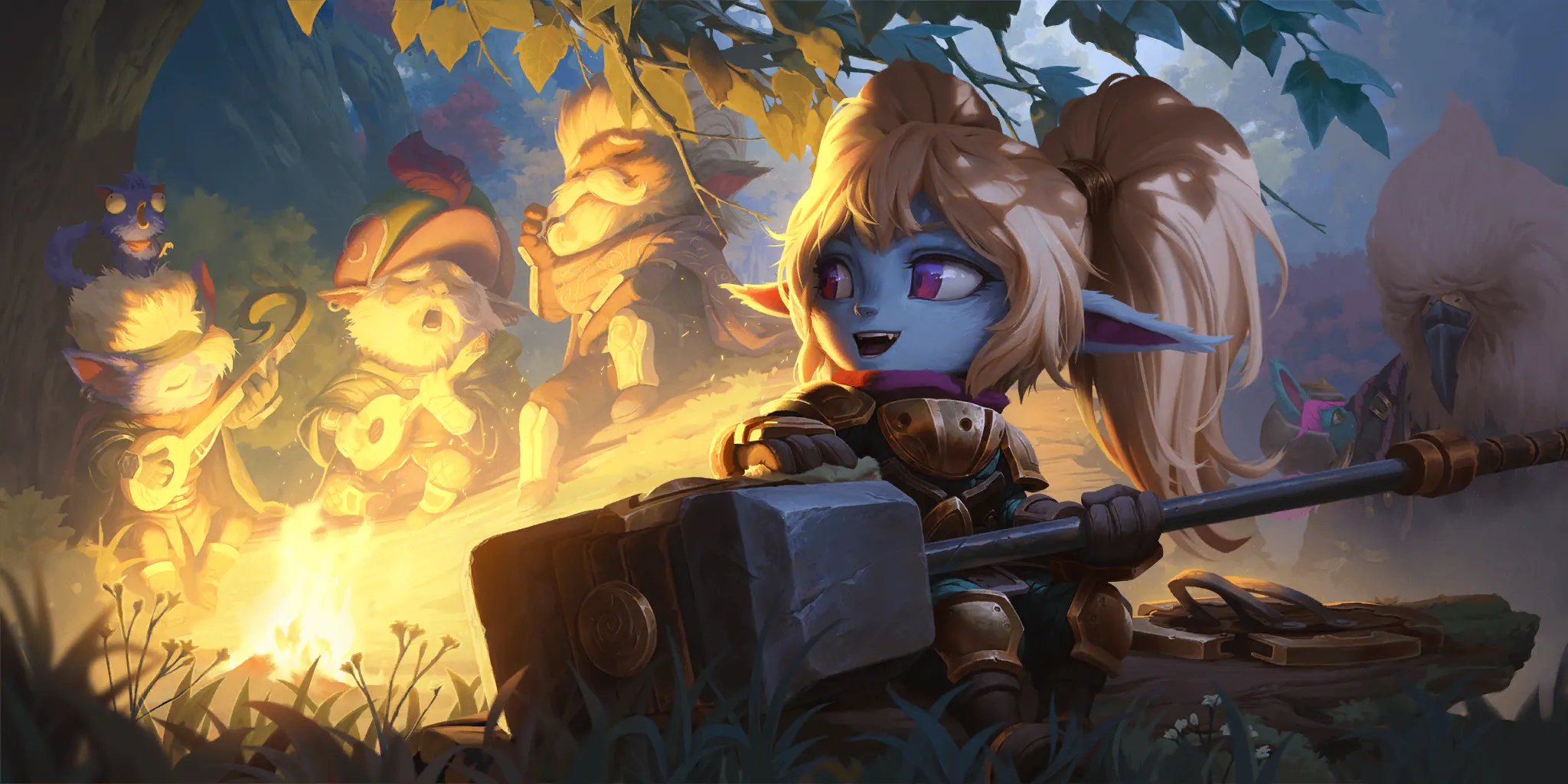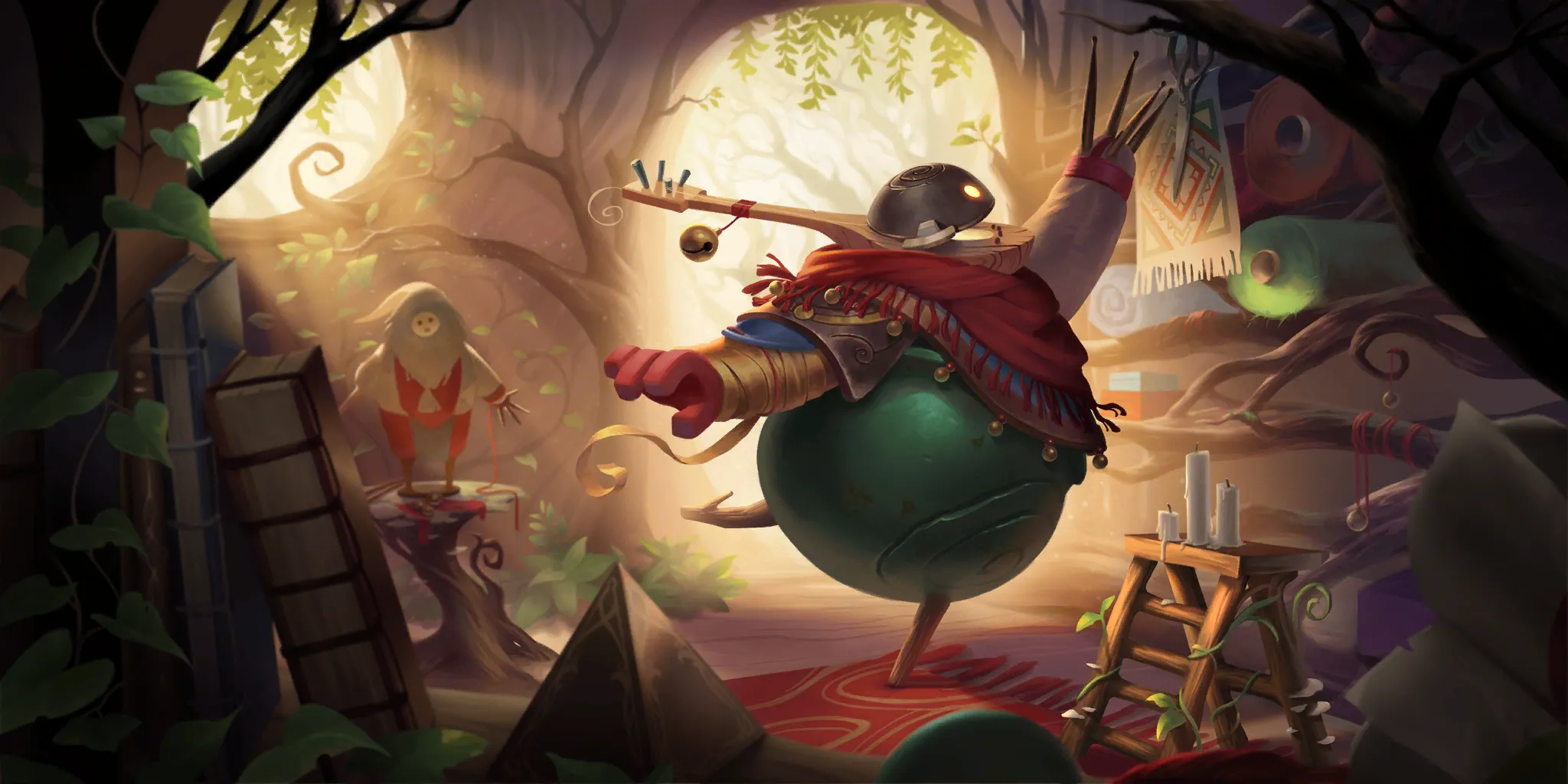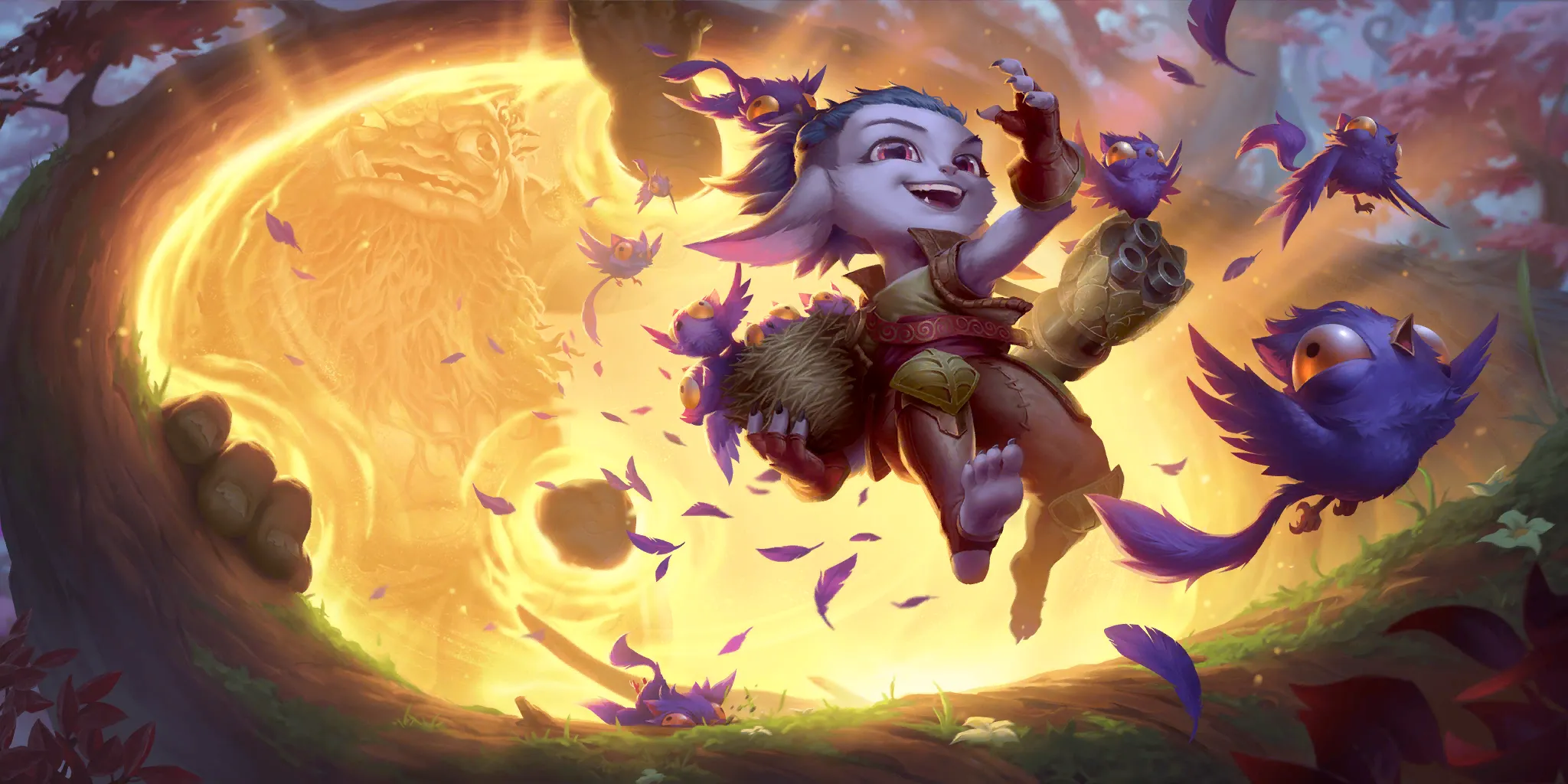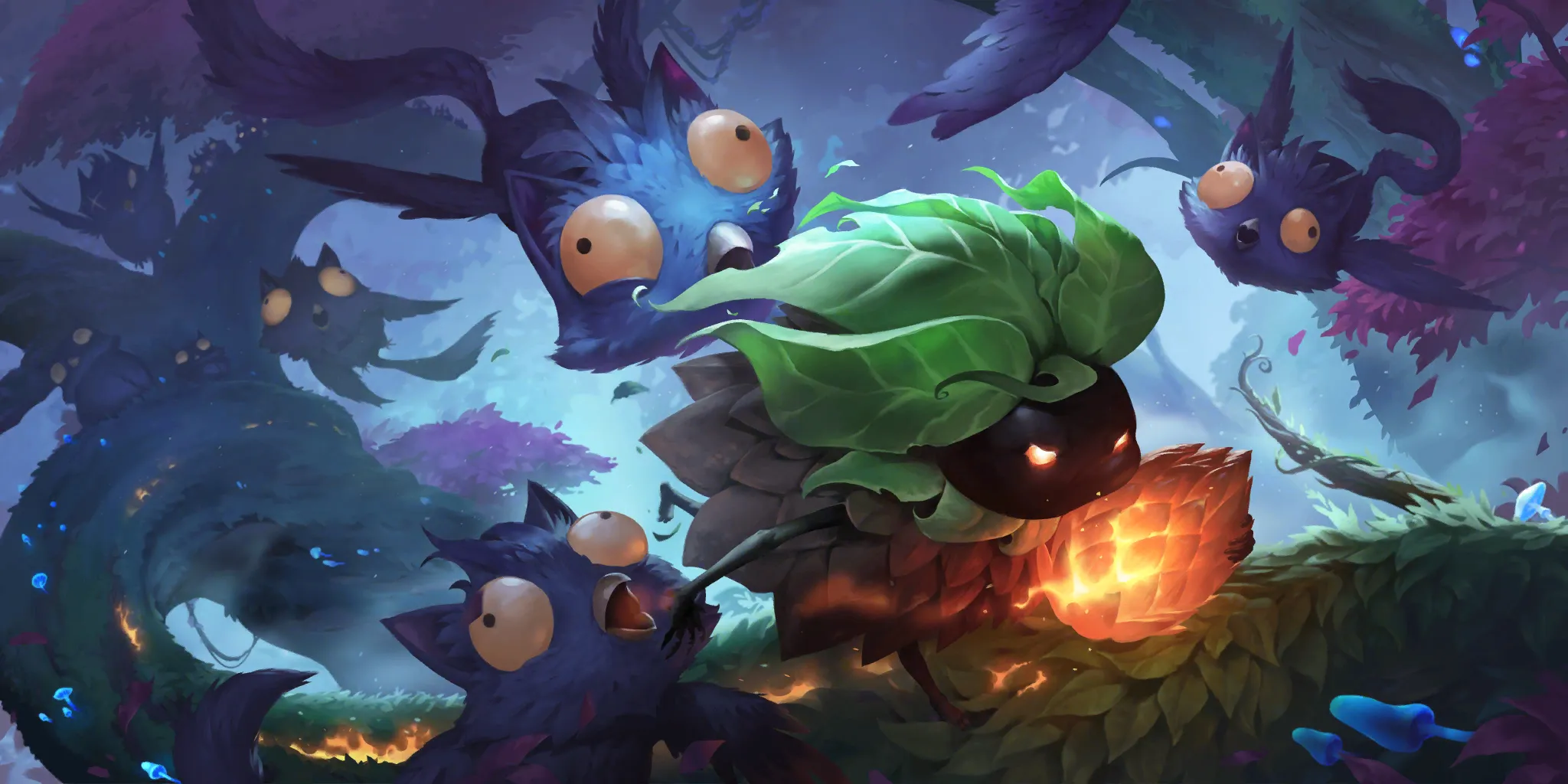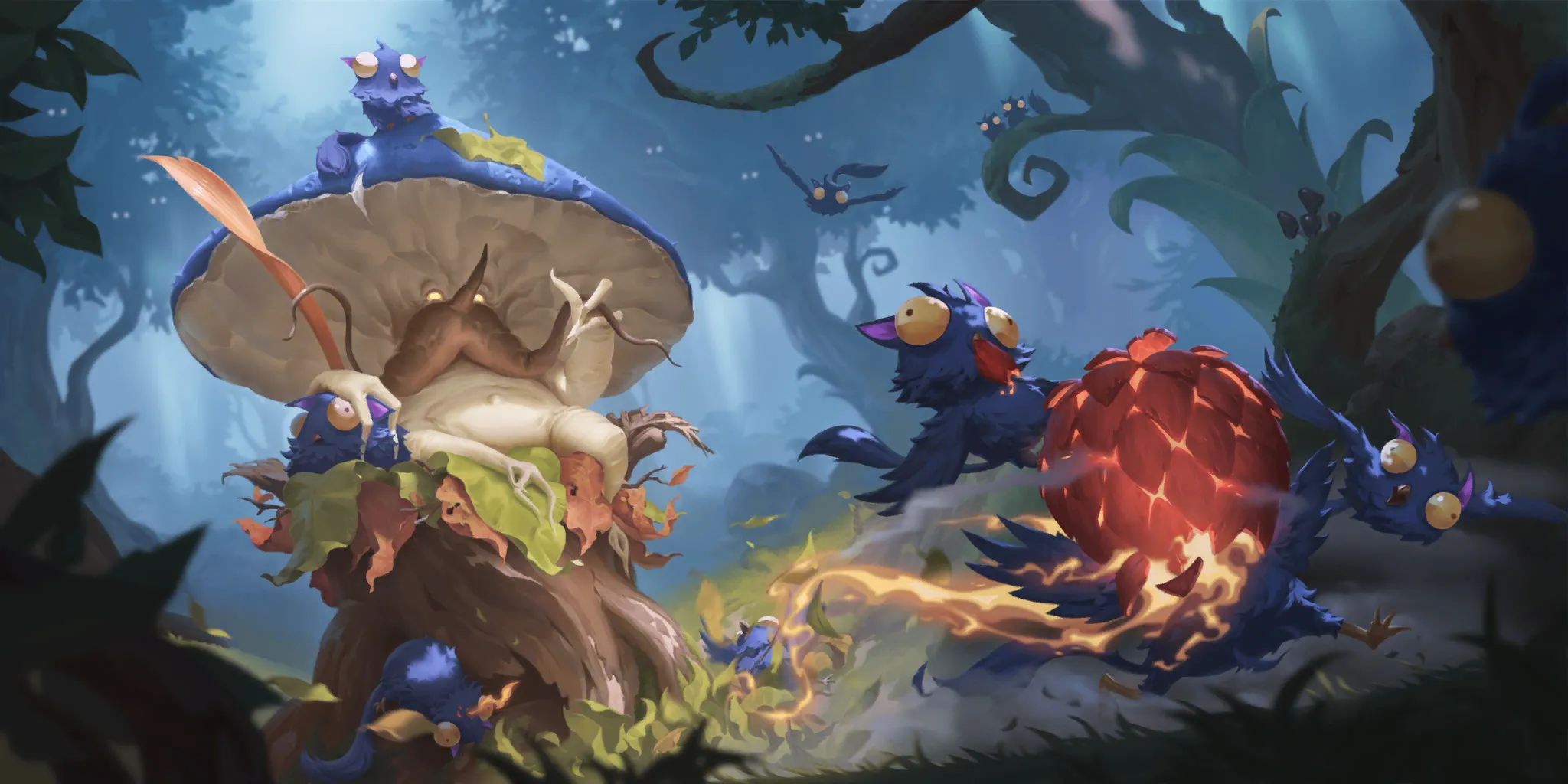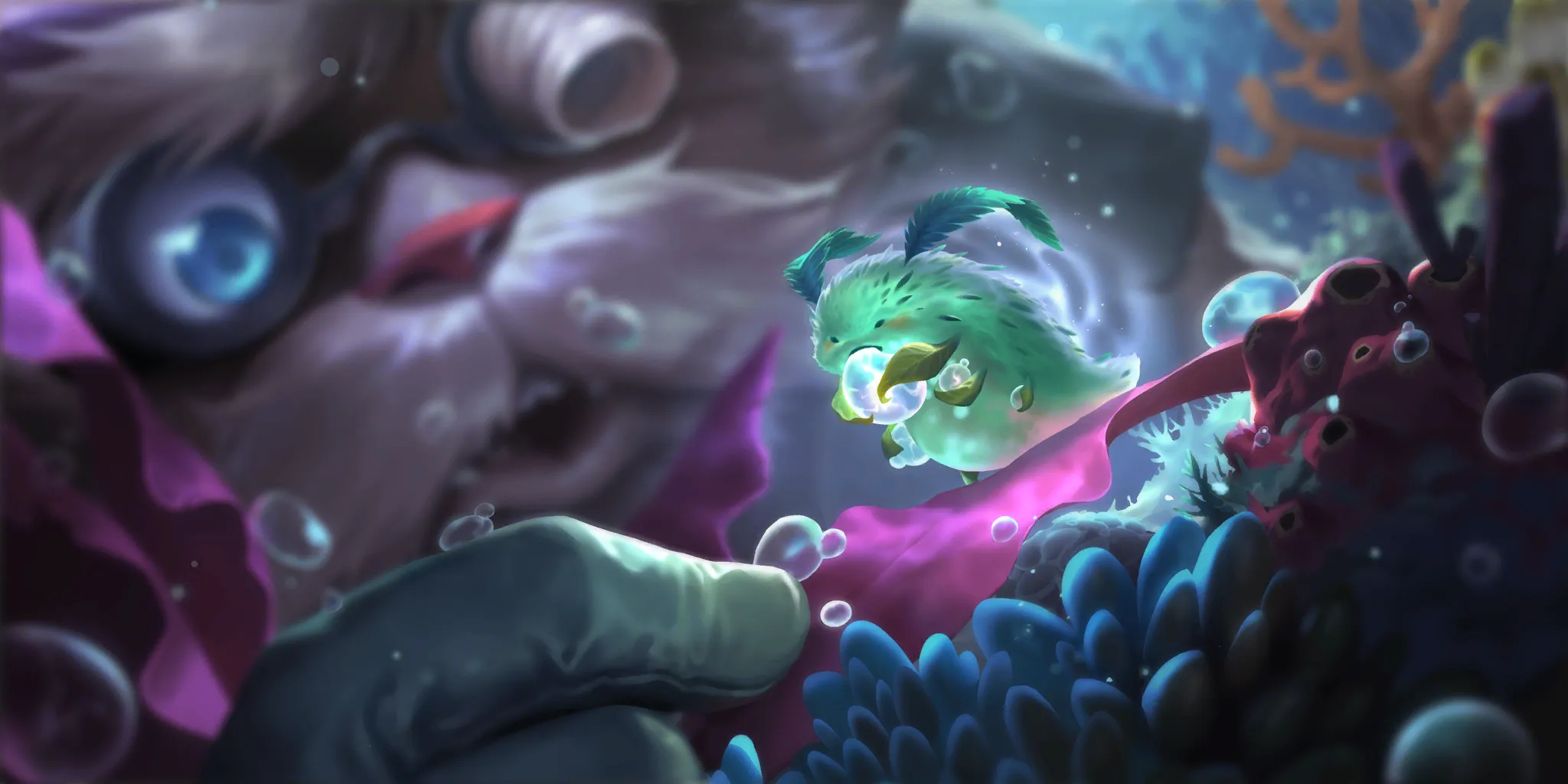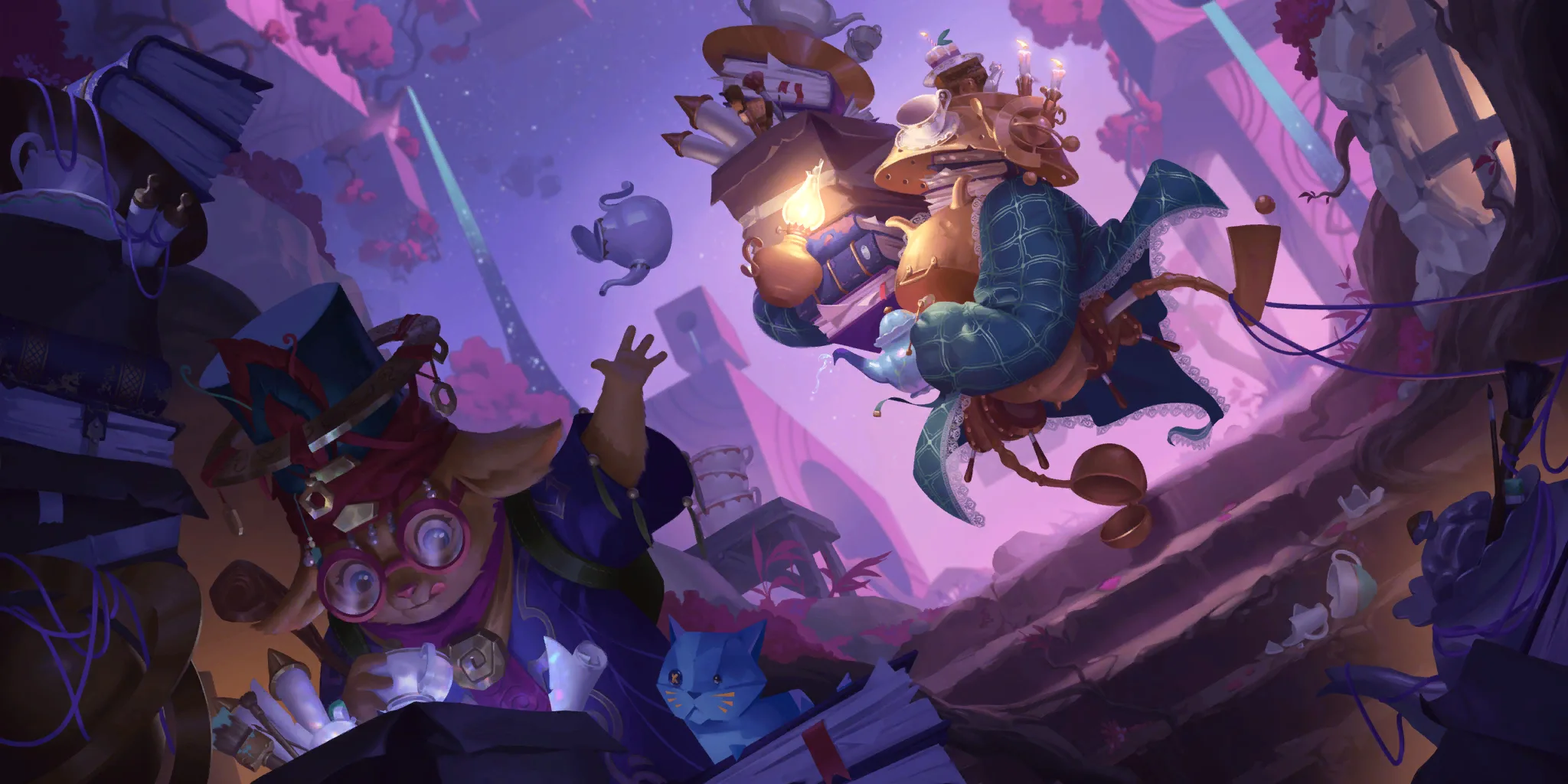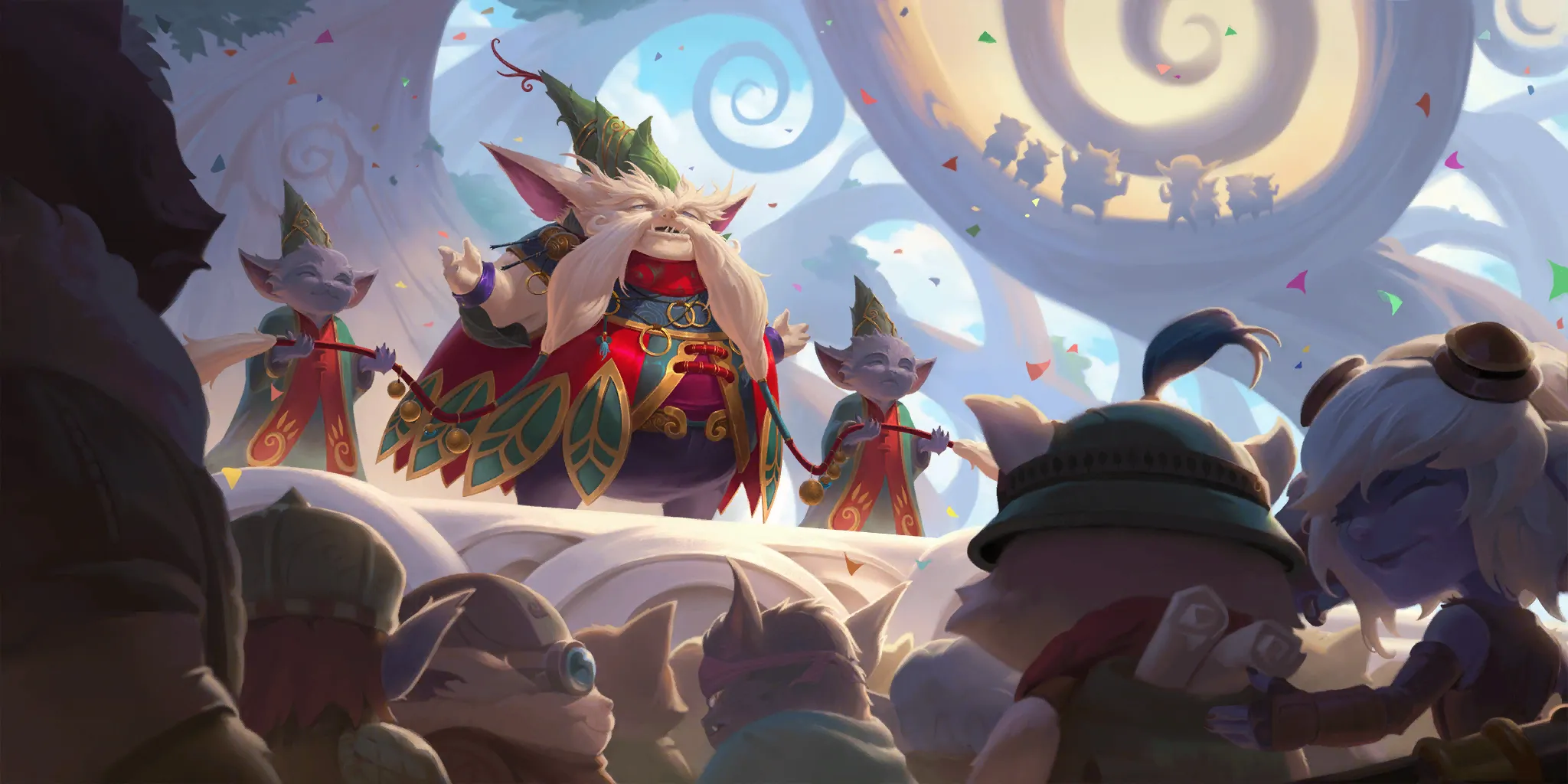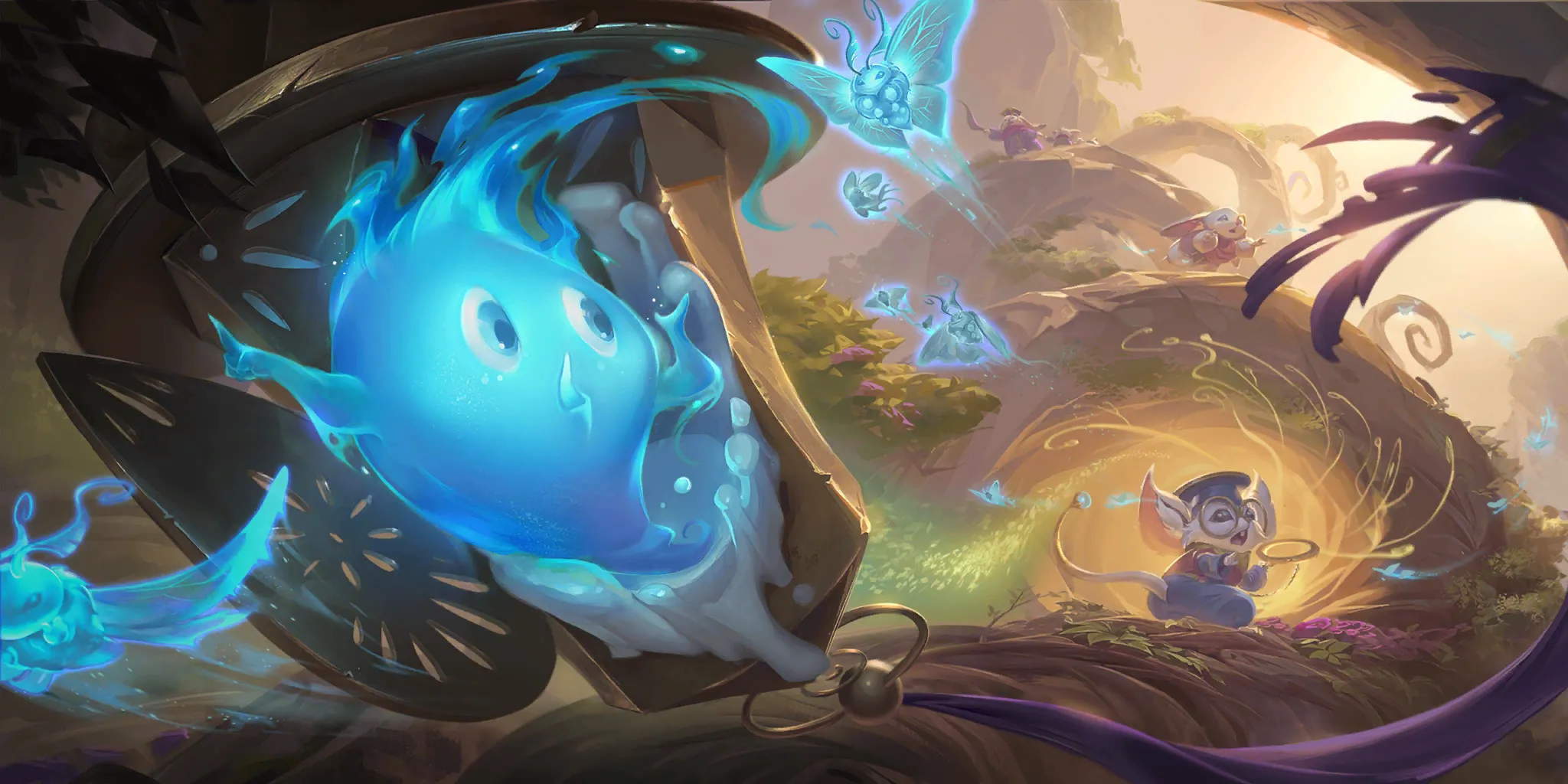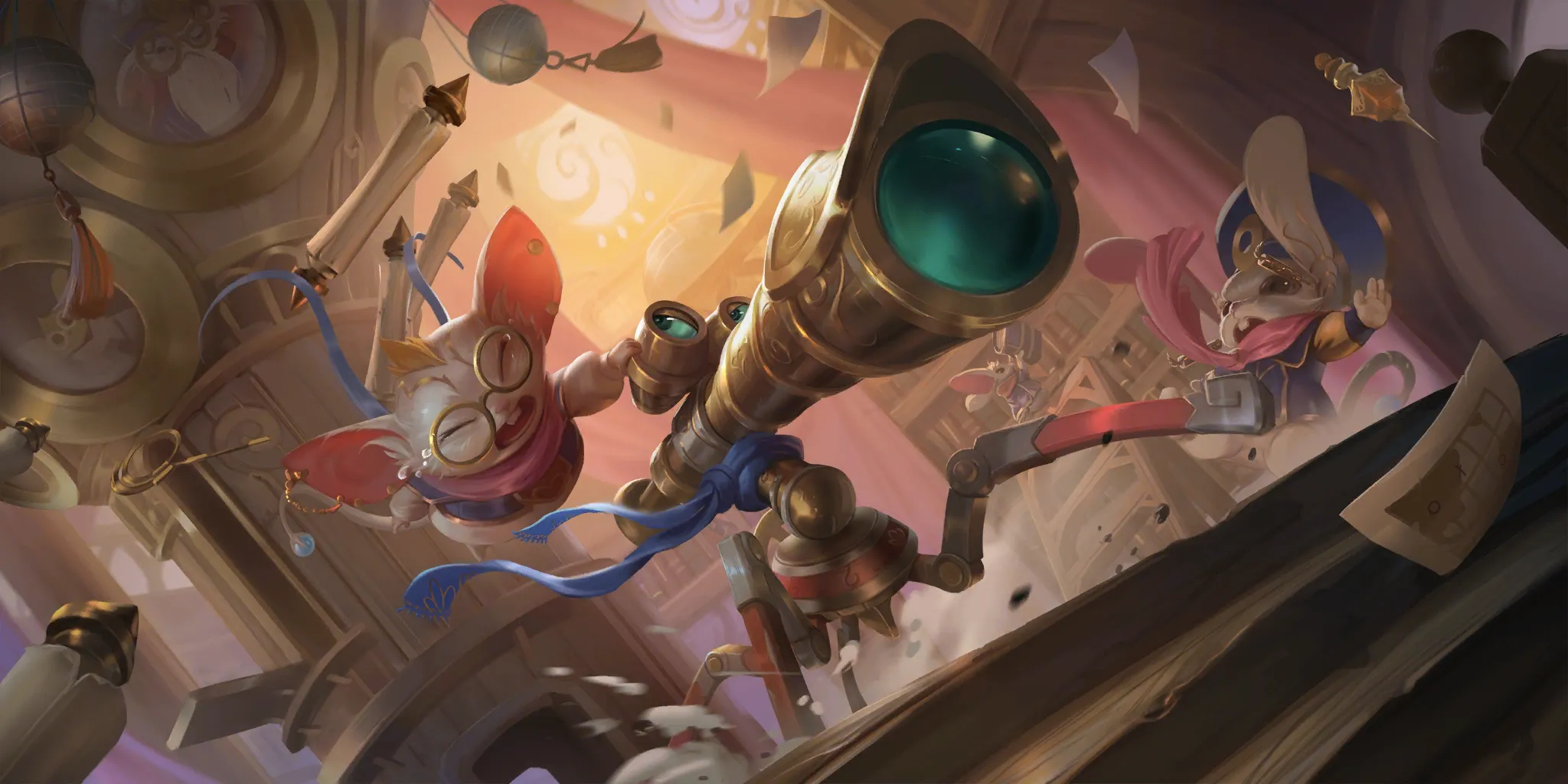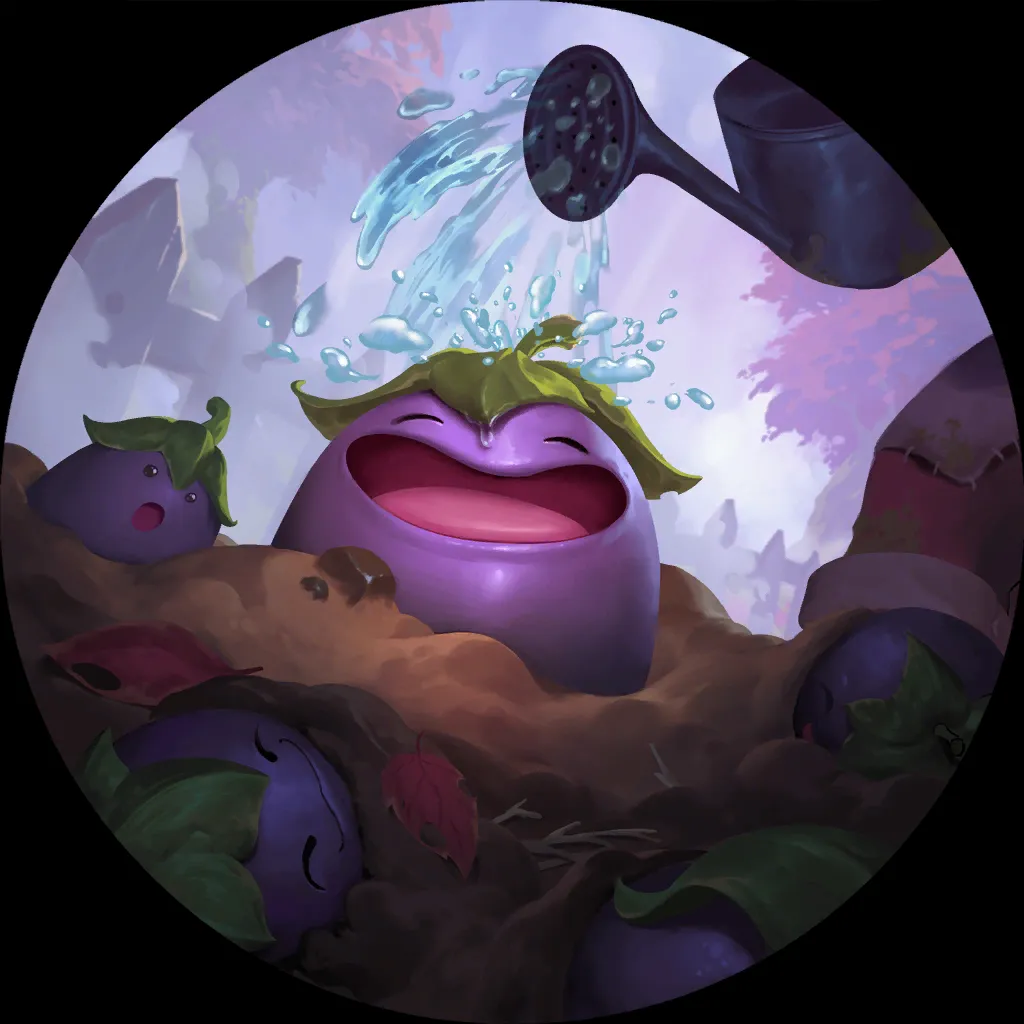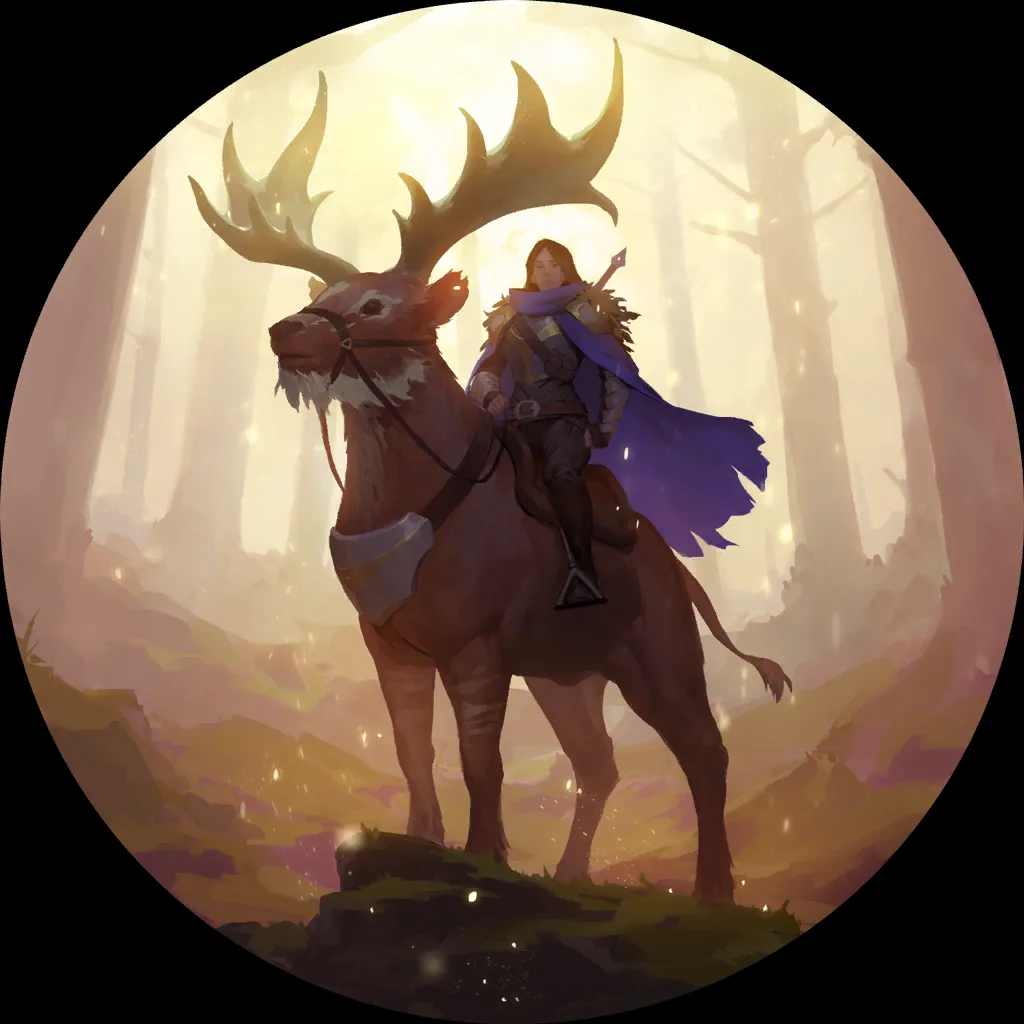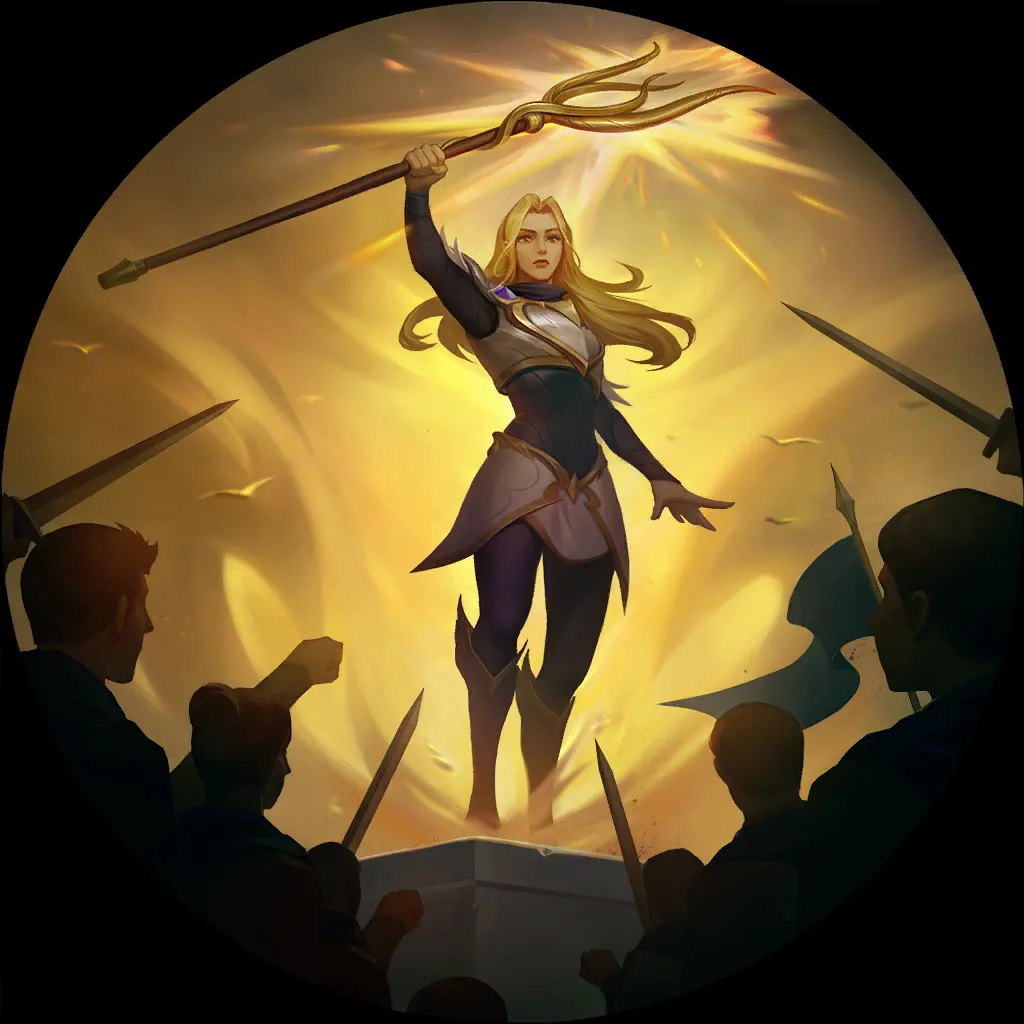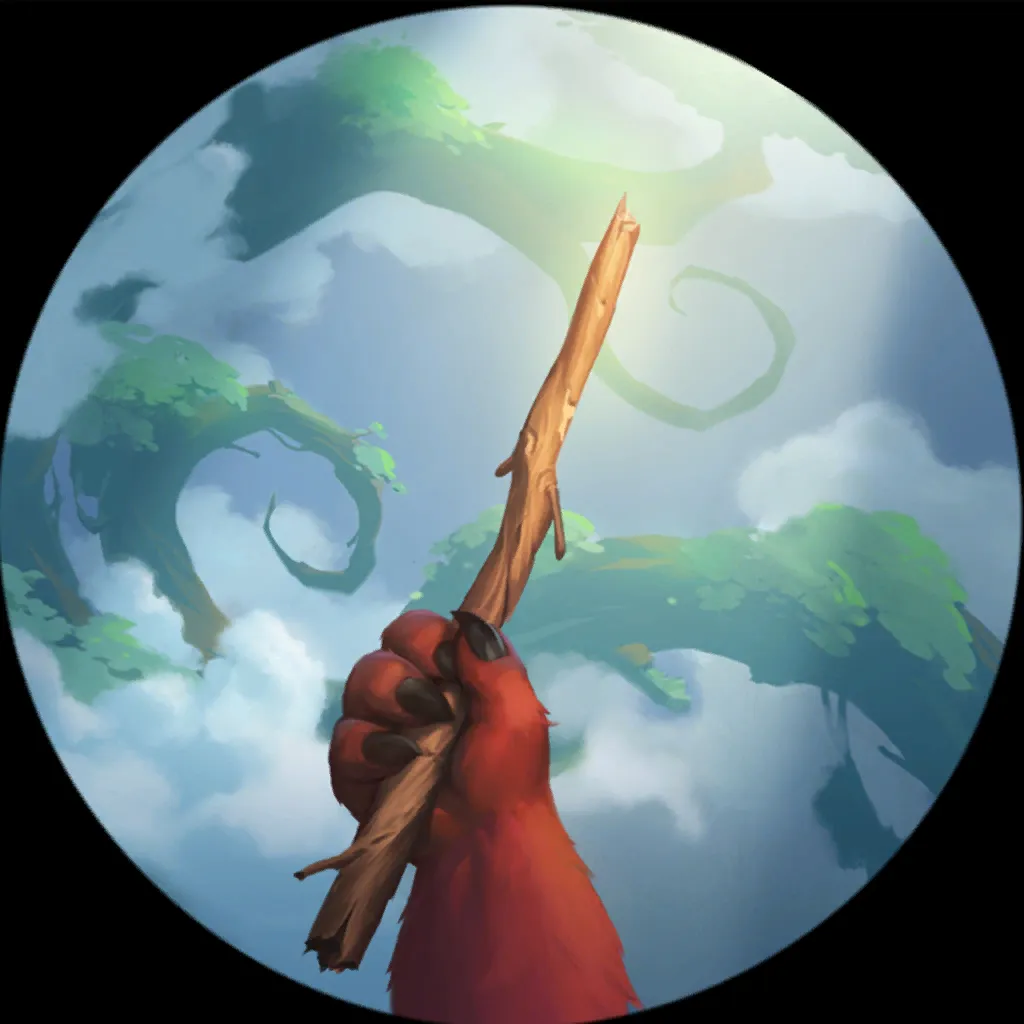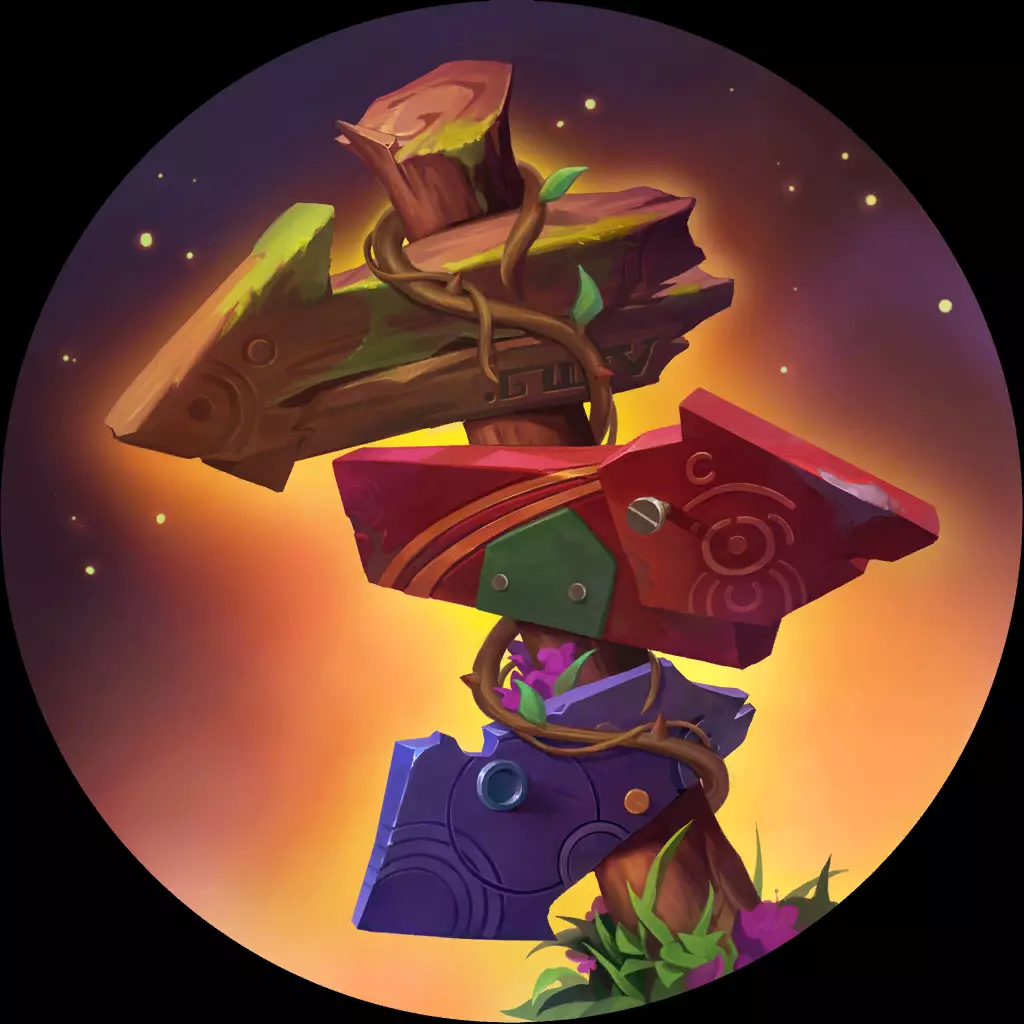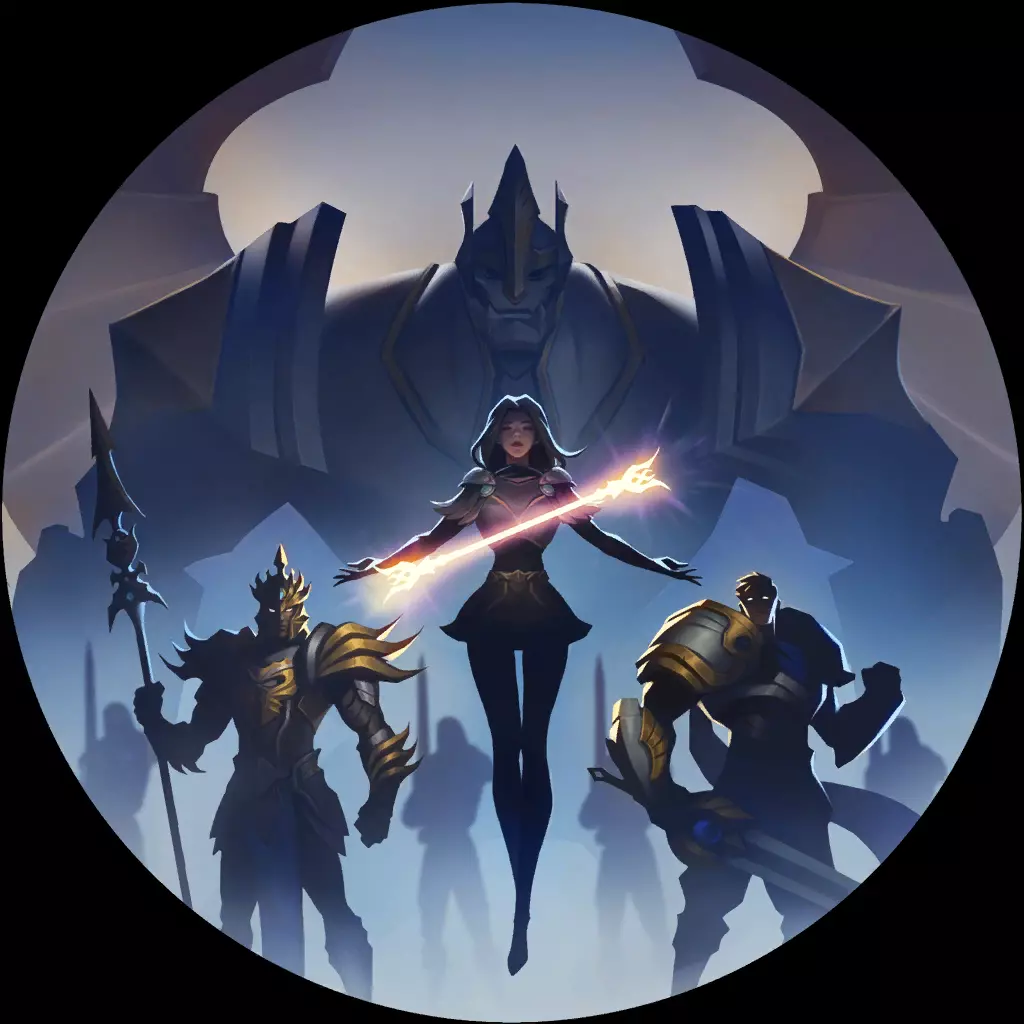 ---
Fizz Heimerdinger Norra
Another WhatAmI brew, also going for the Bandlemacia region mixt, and with similar results to Smooth's above: WR near 60% in around 300 games.
6
6
12
16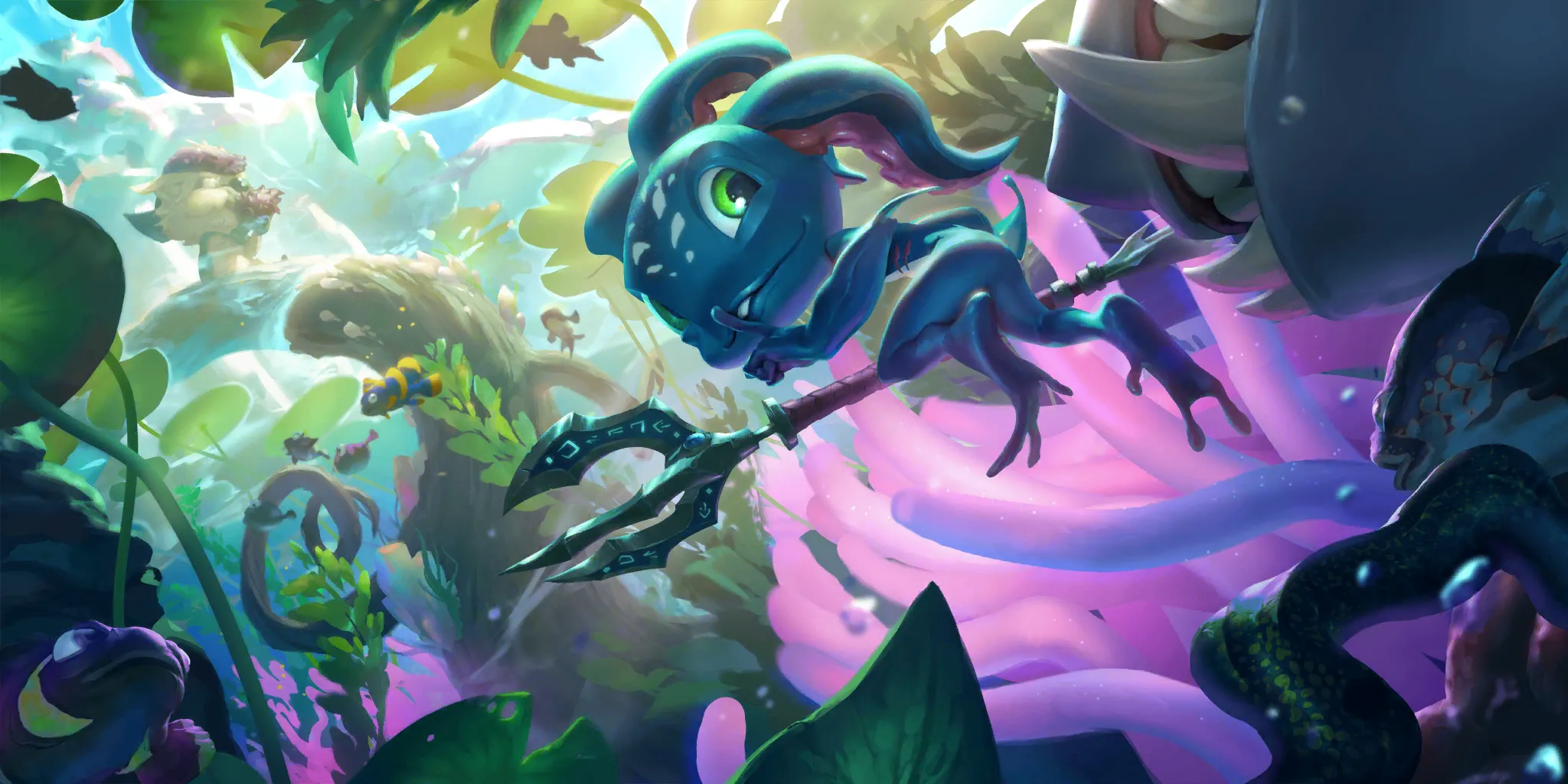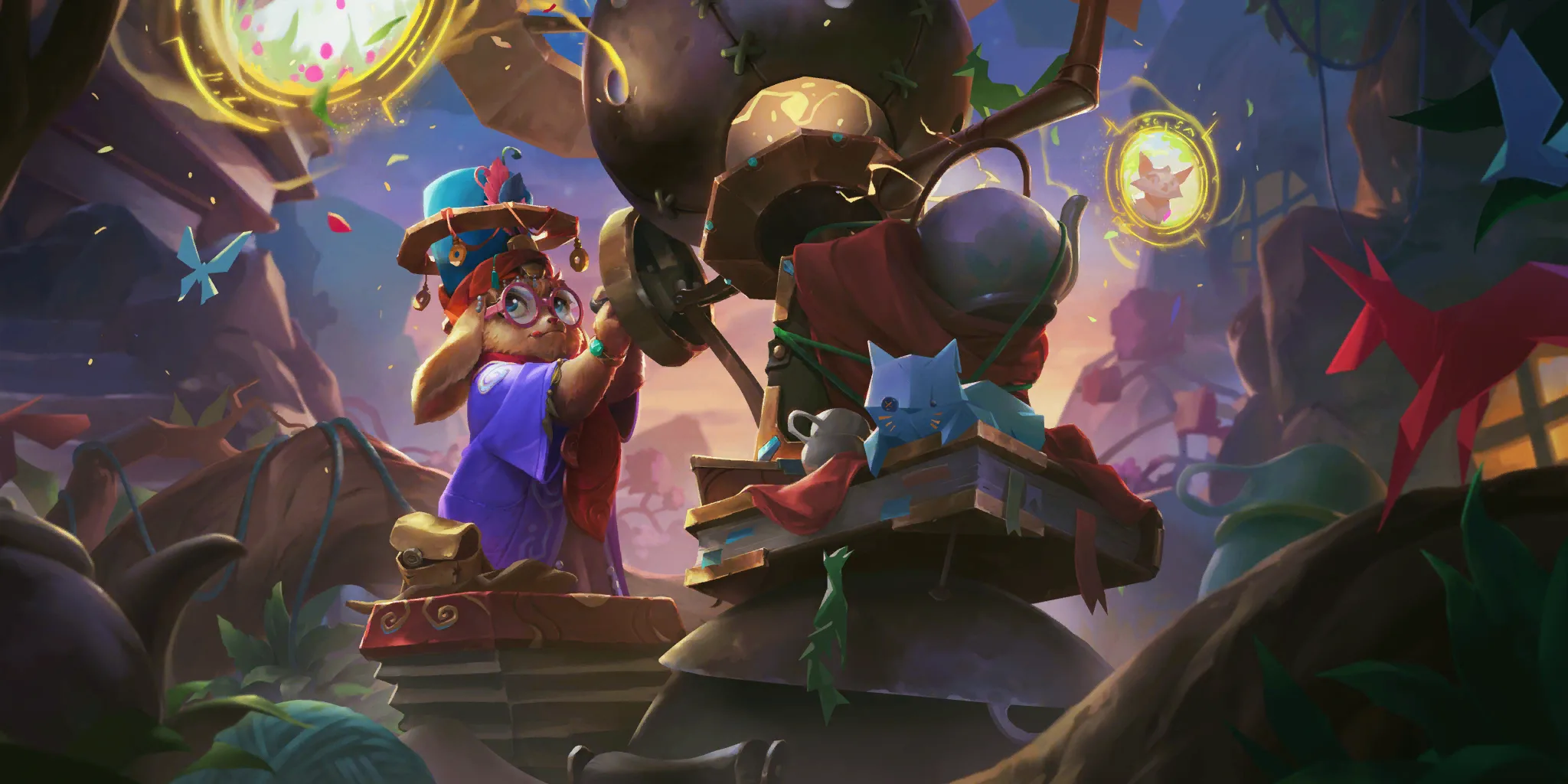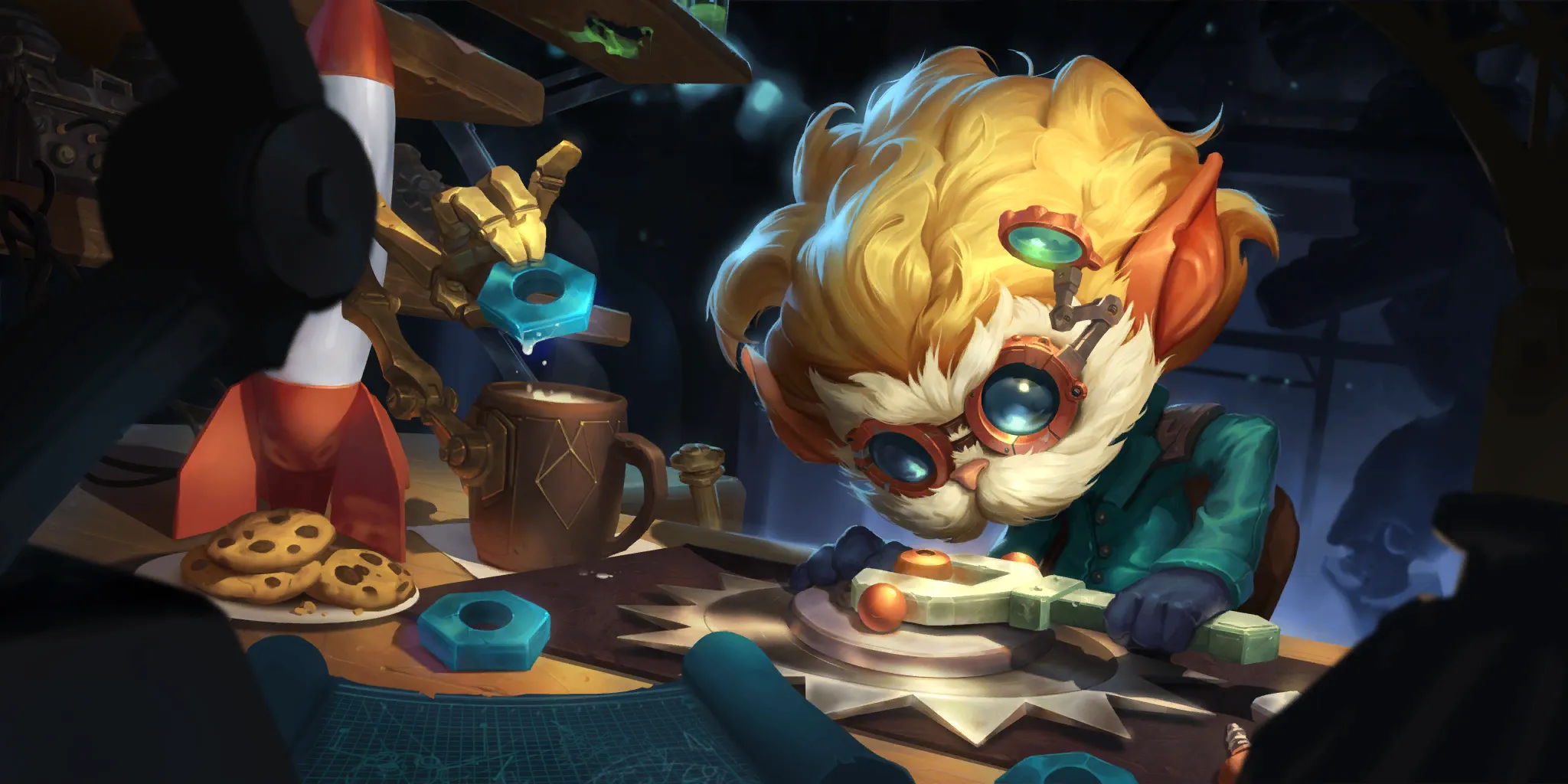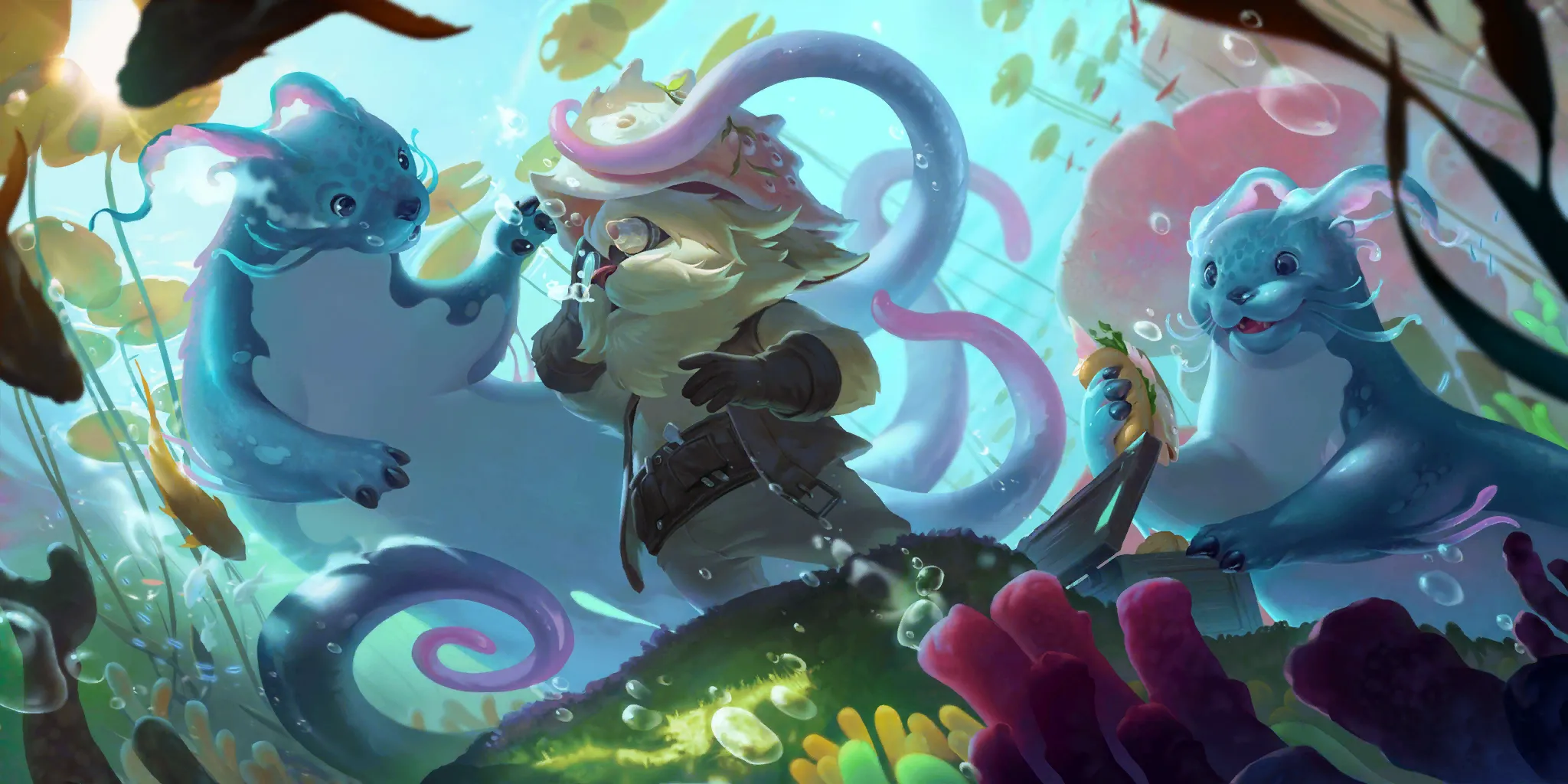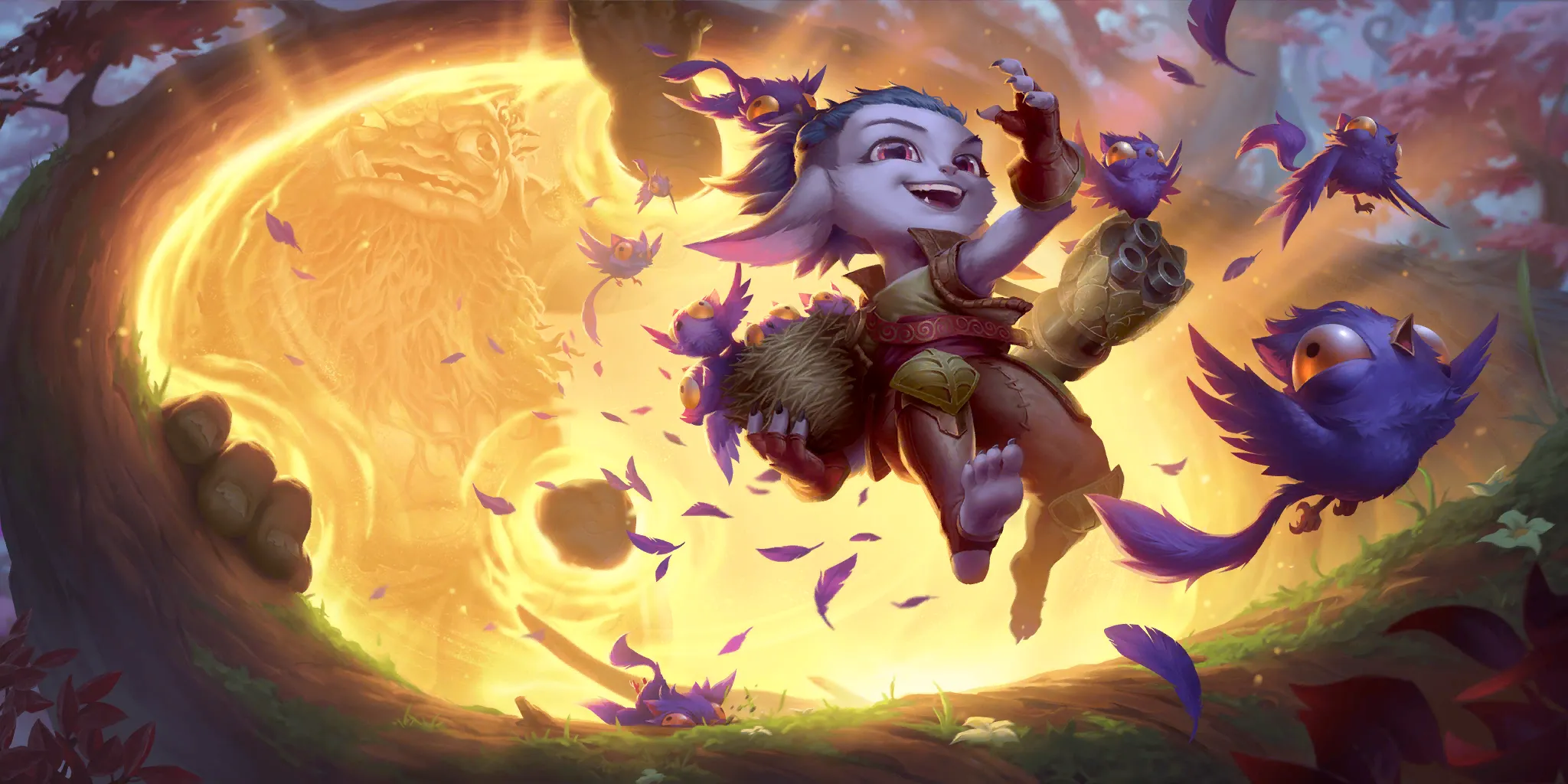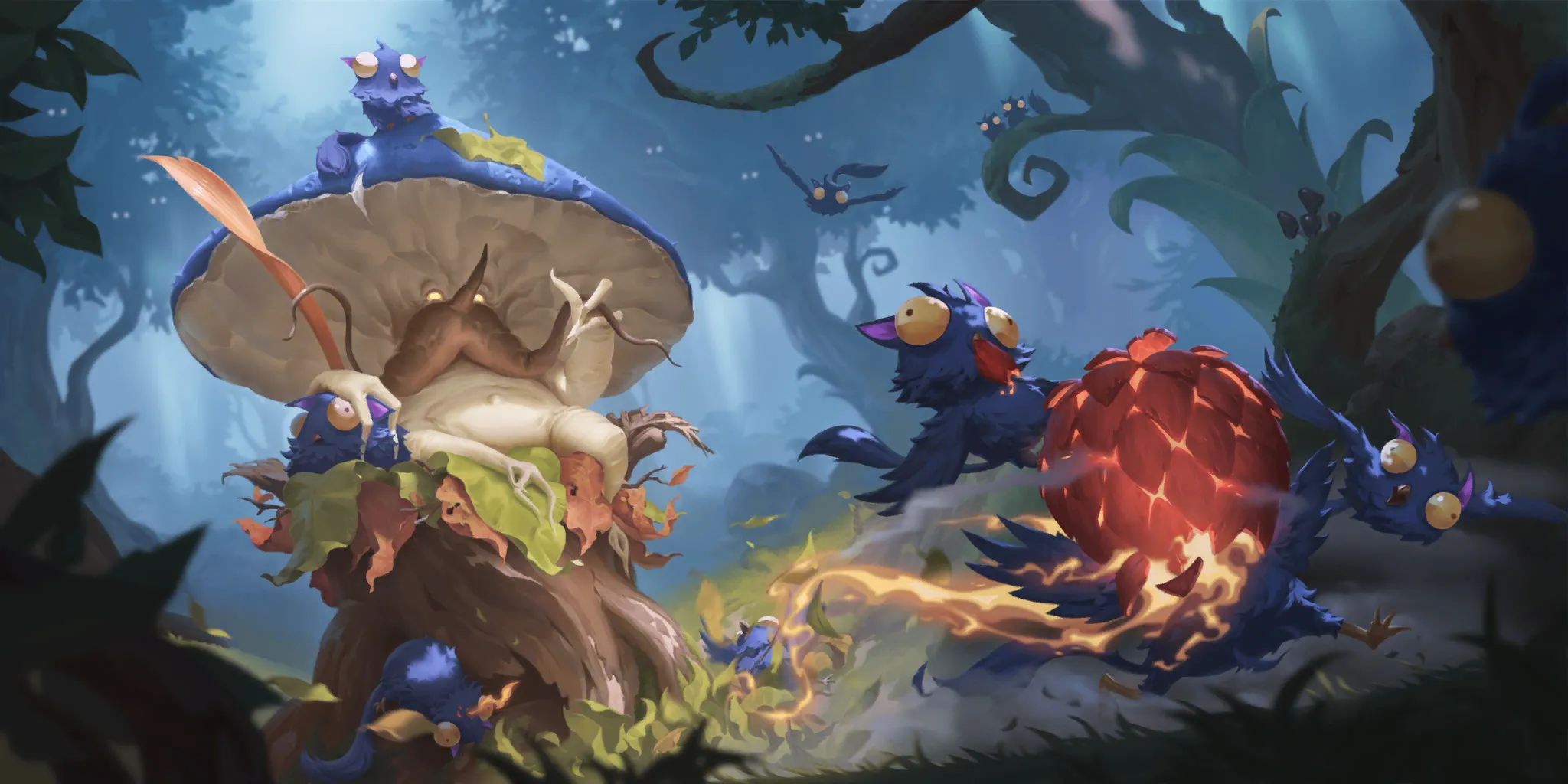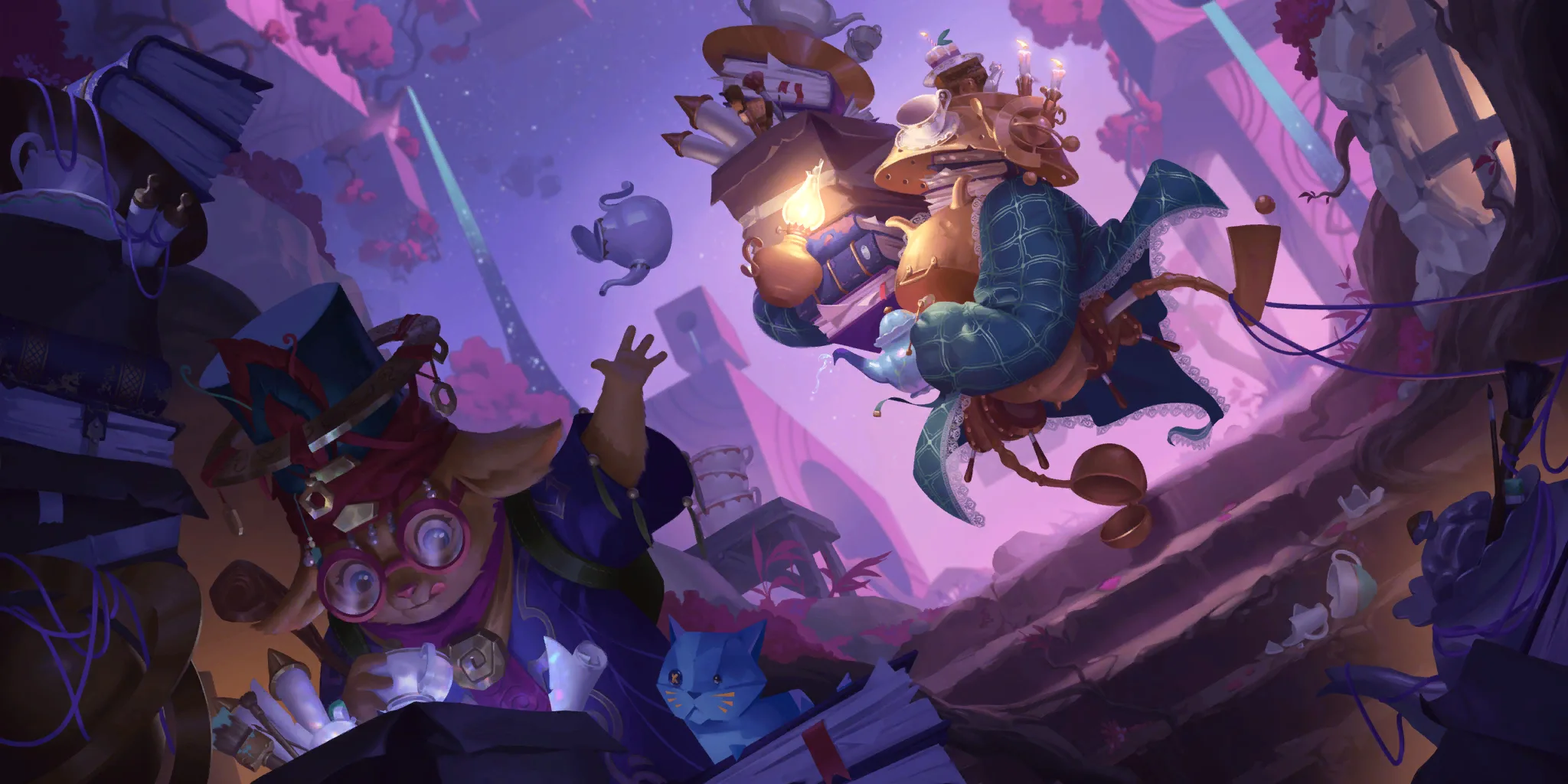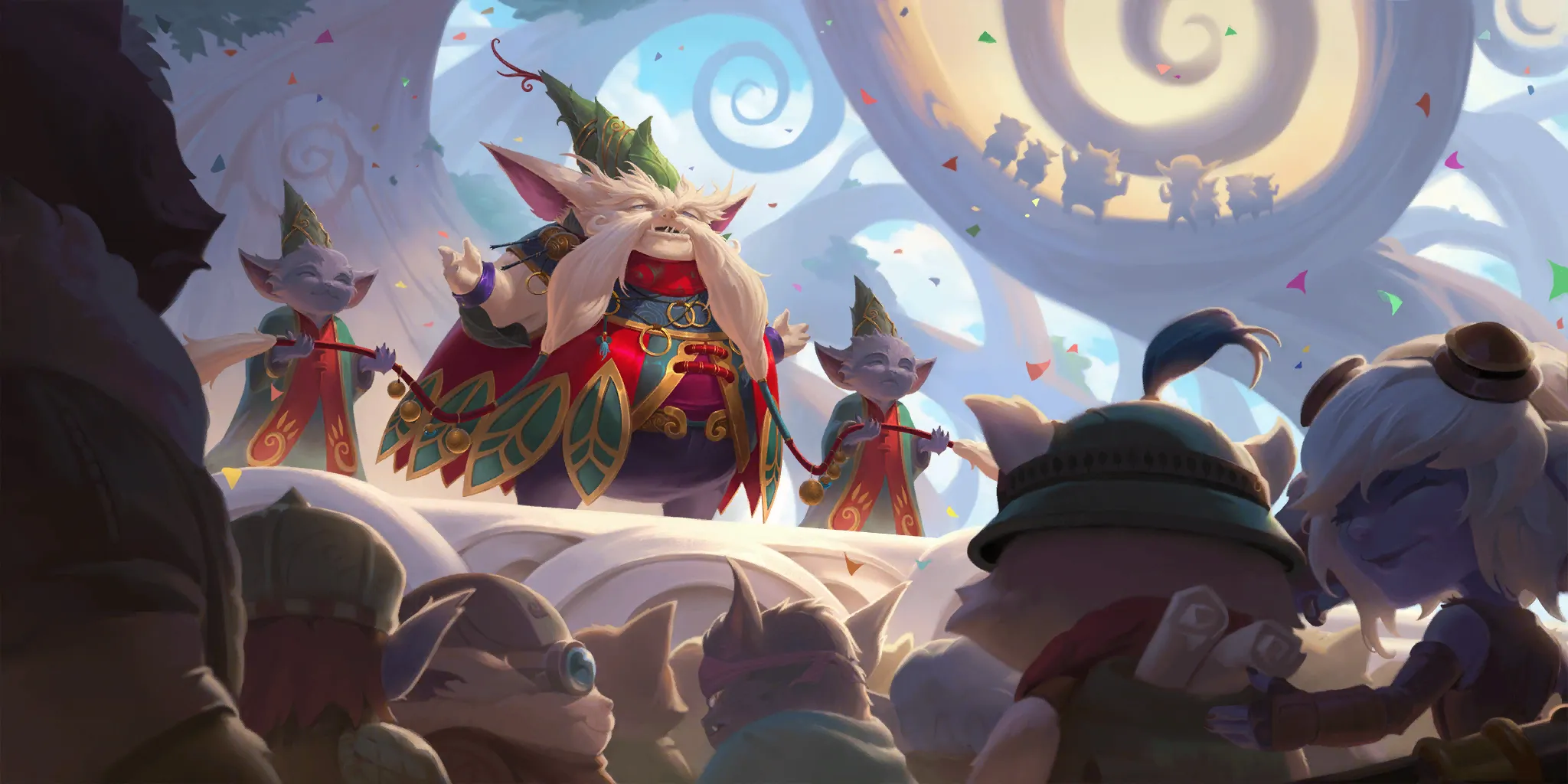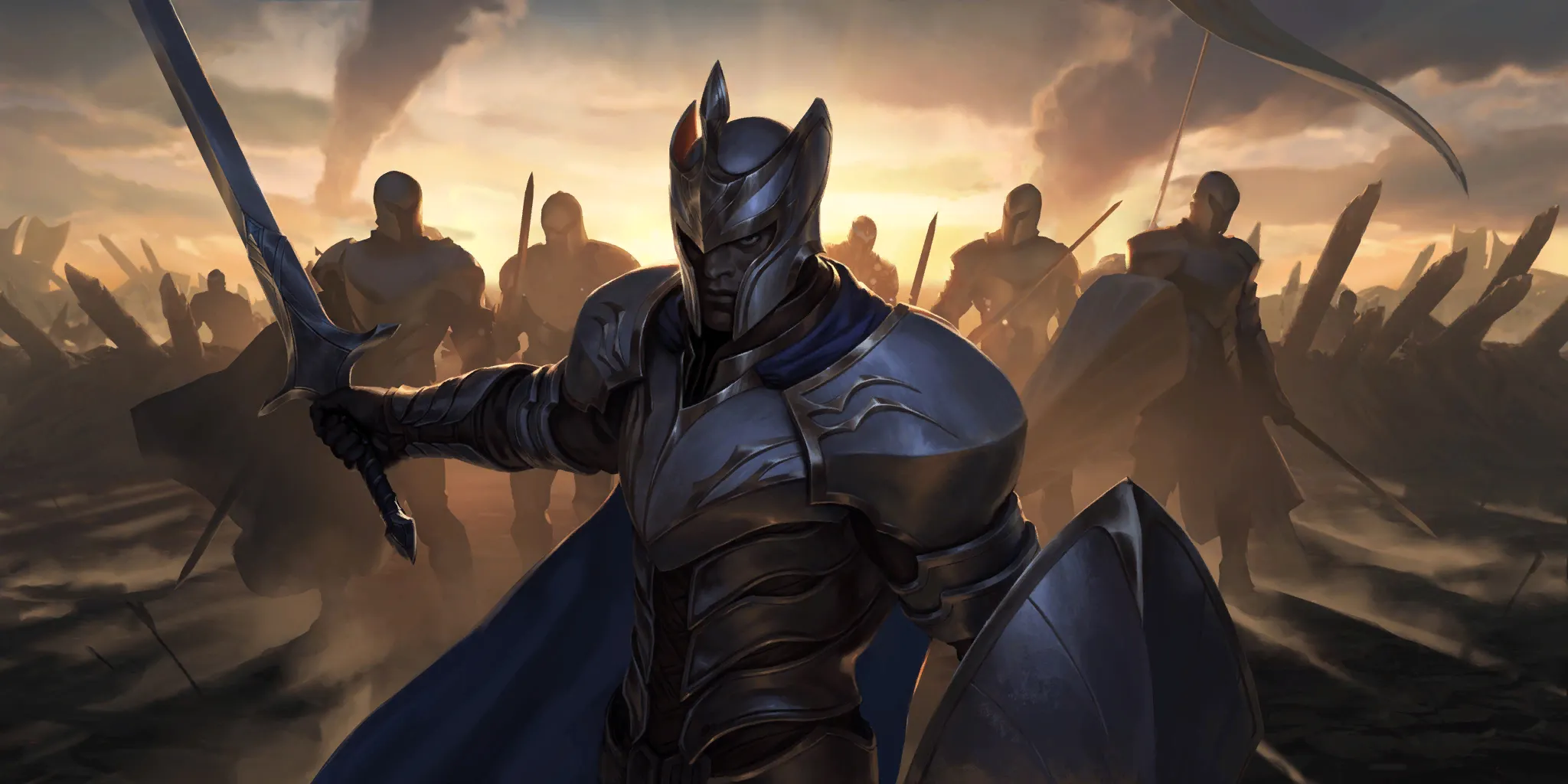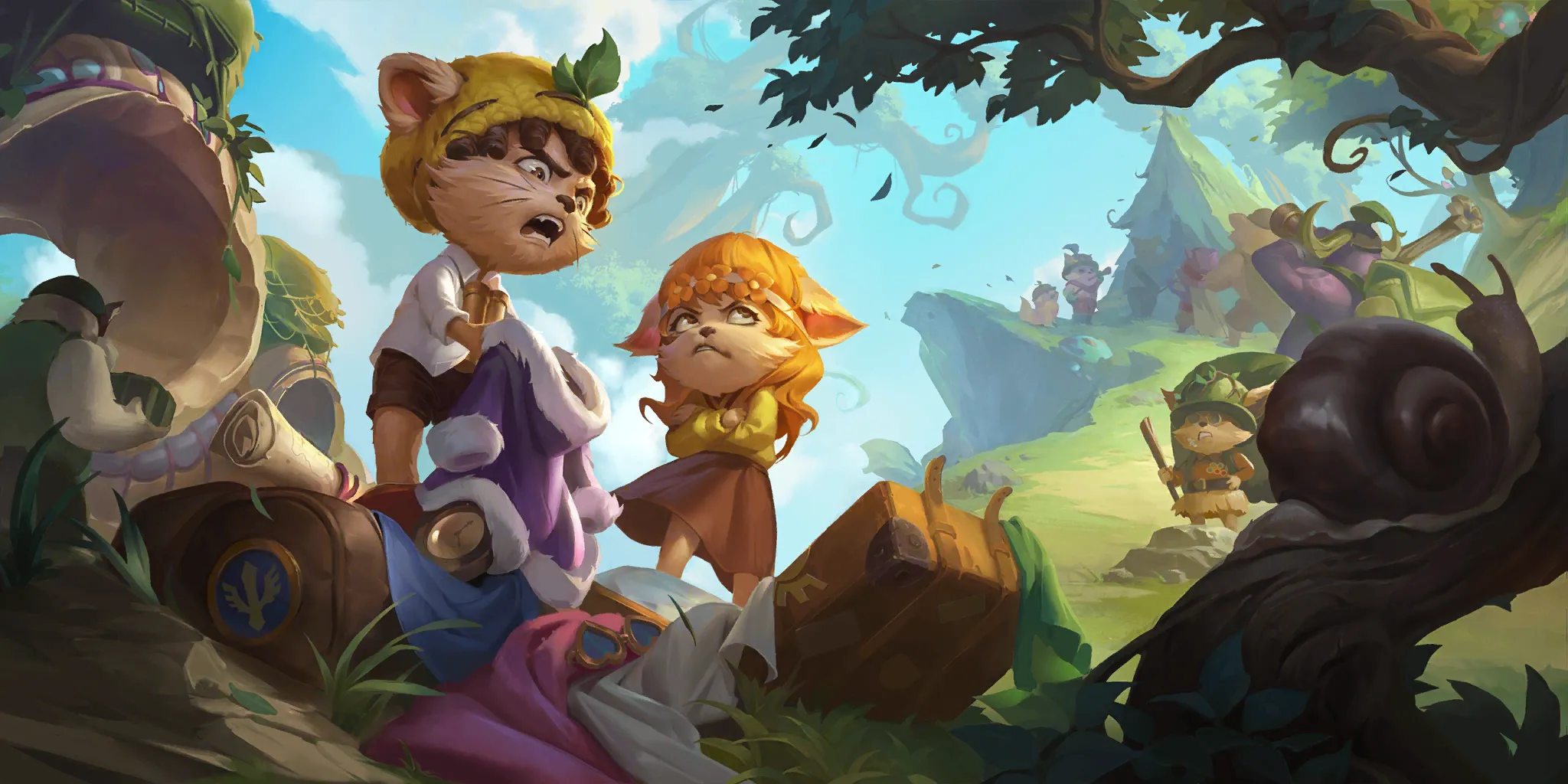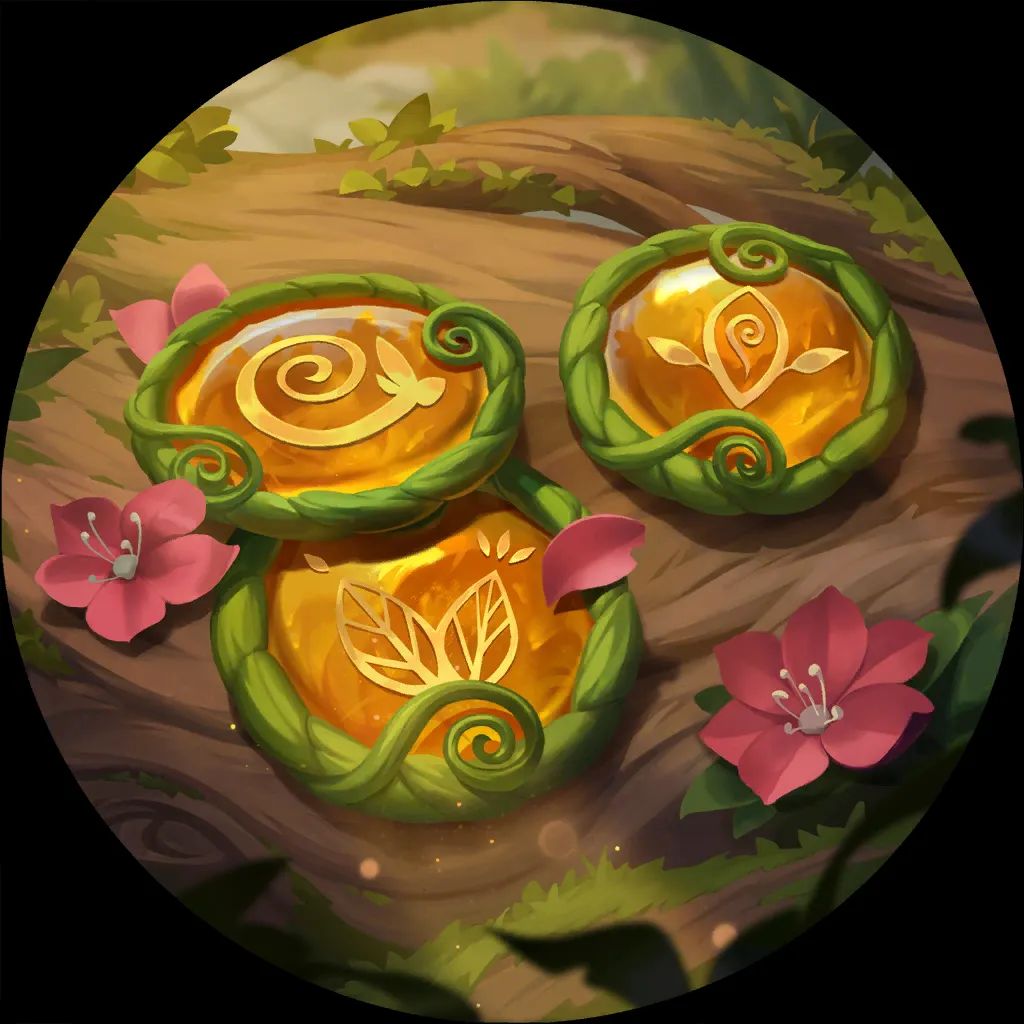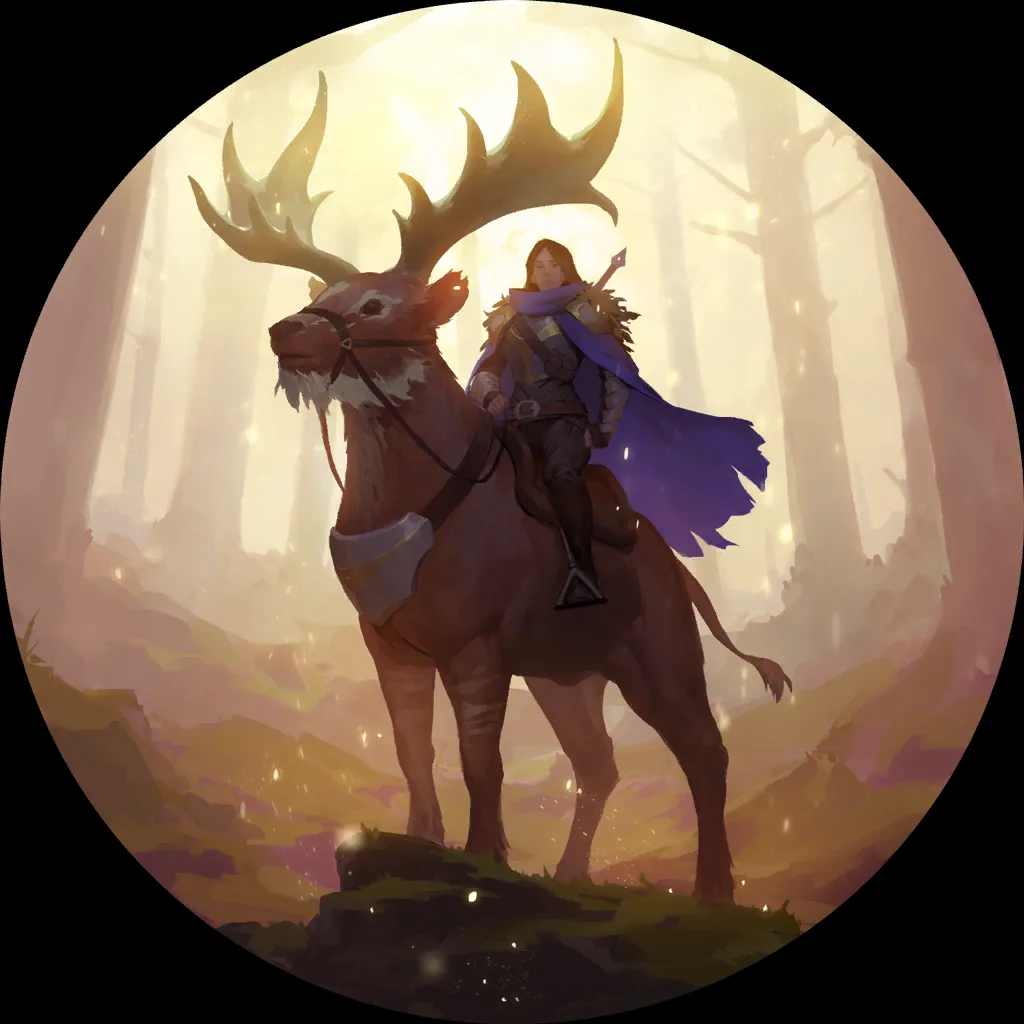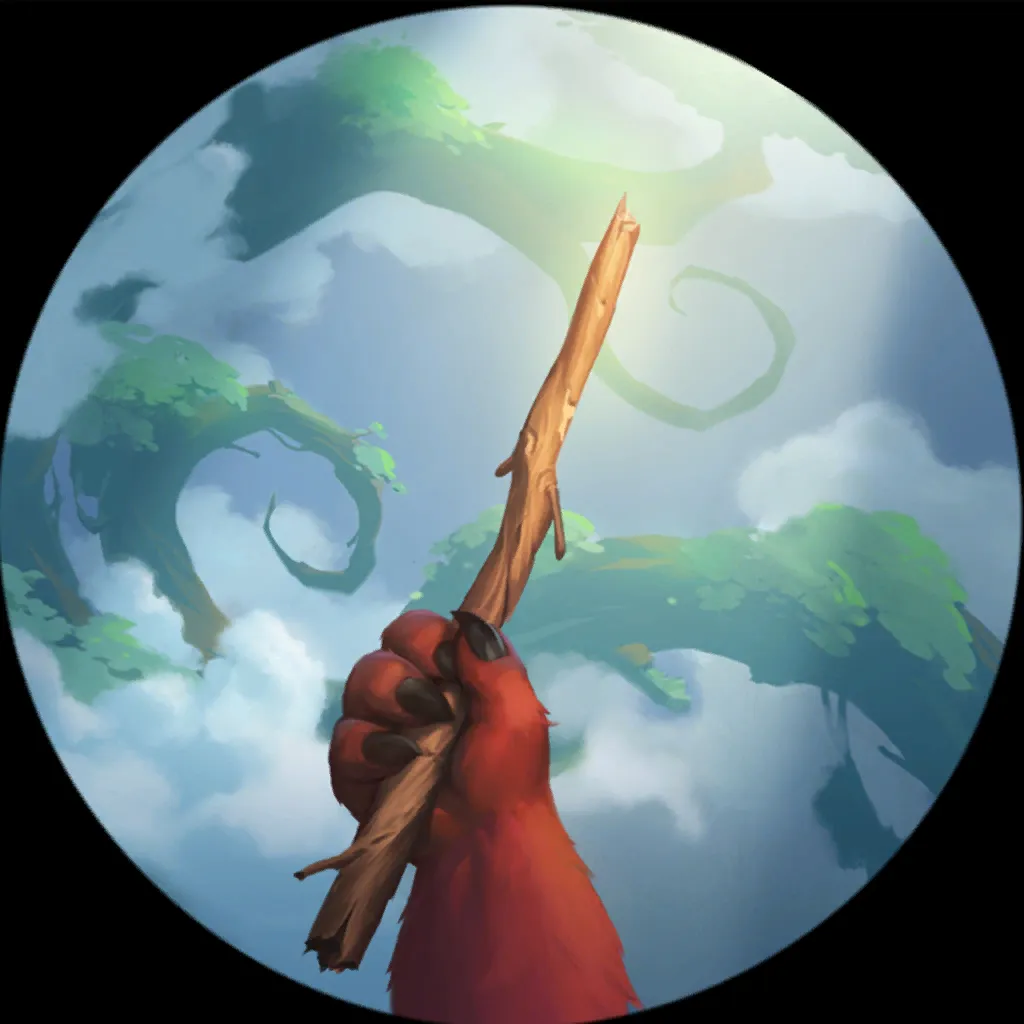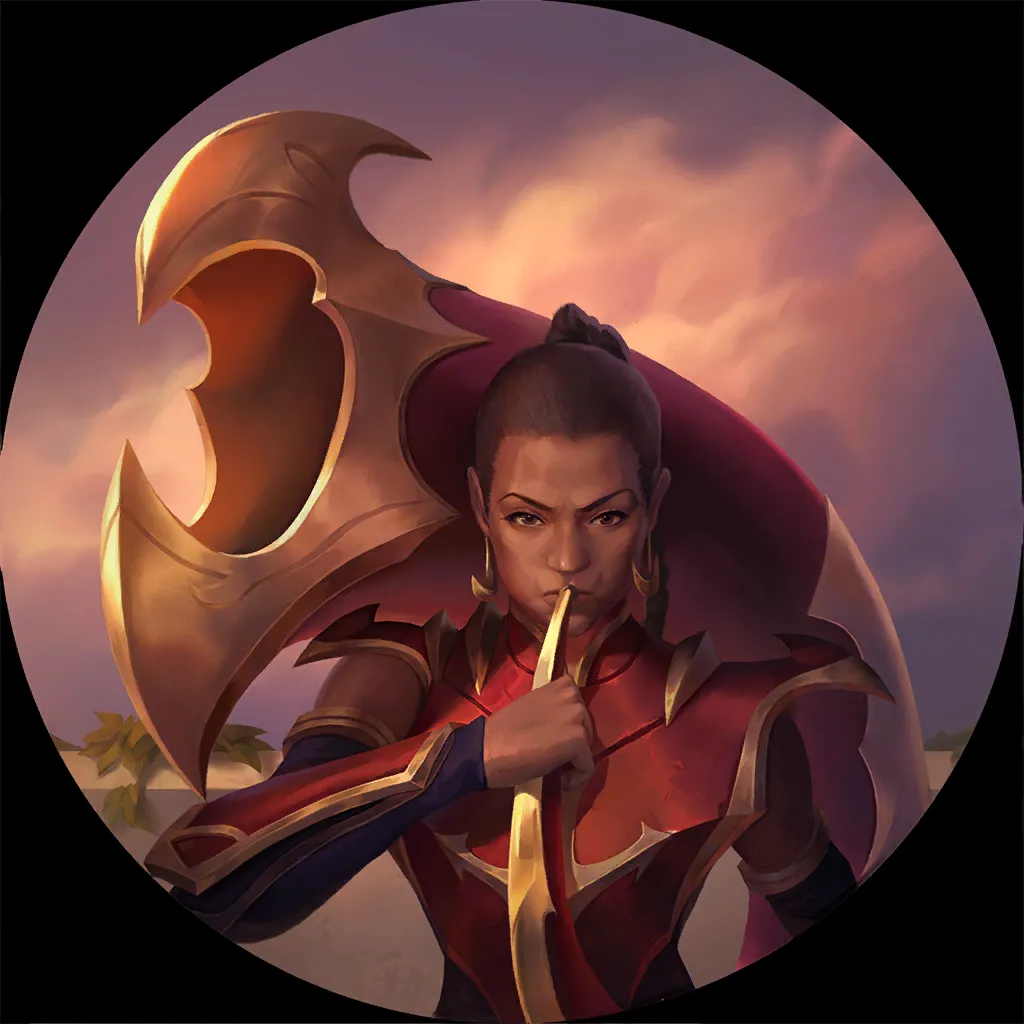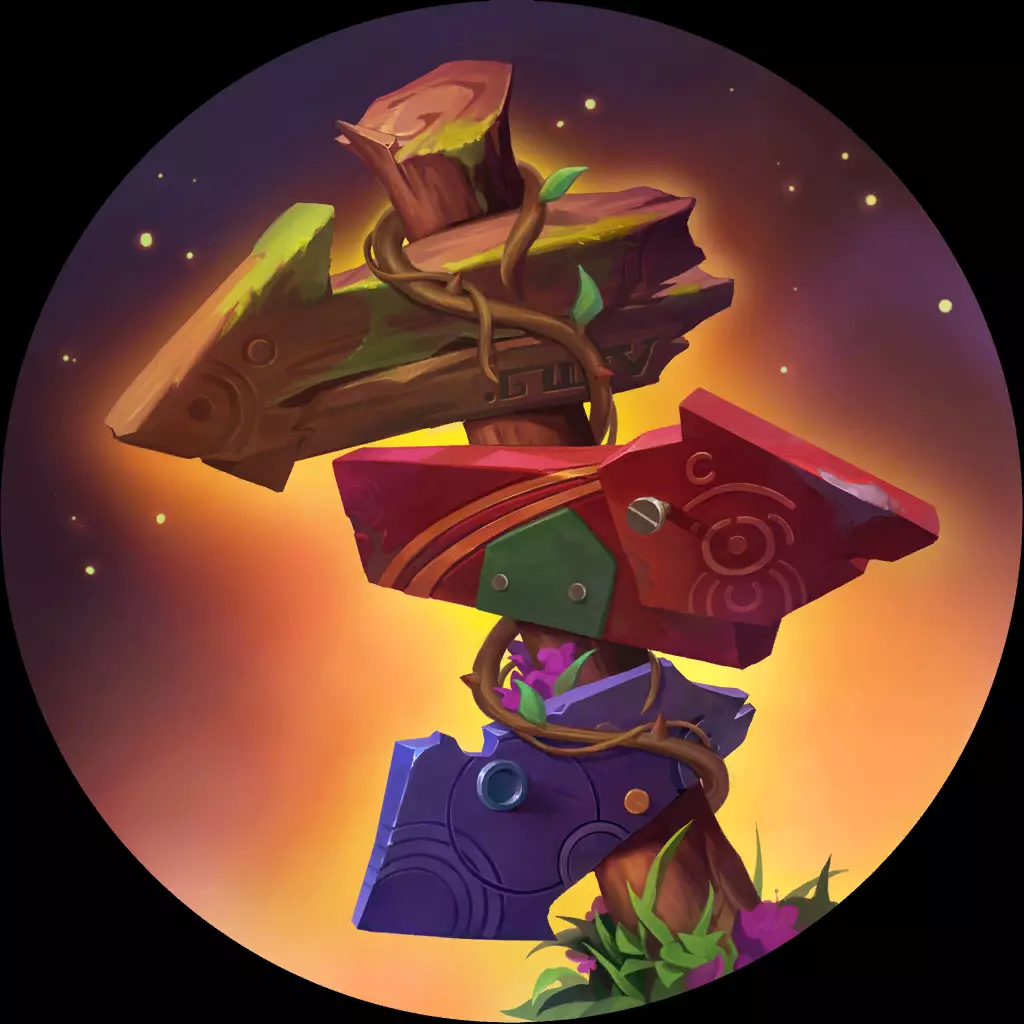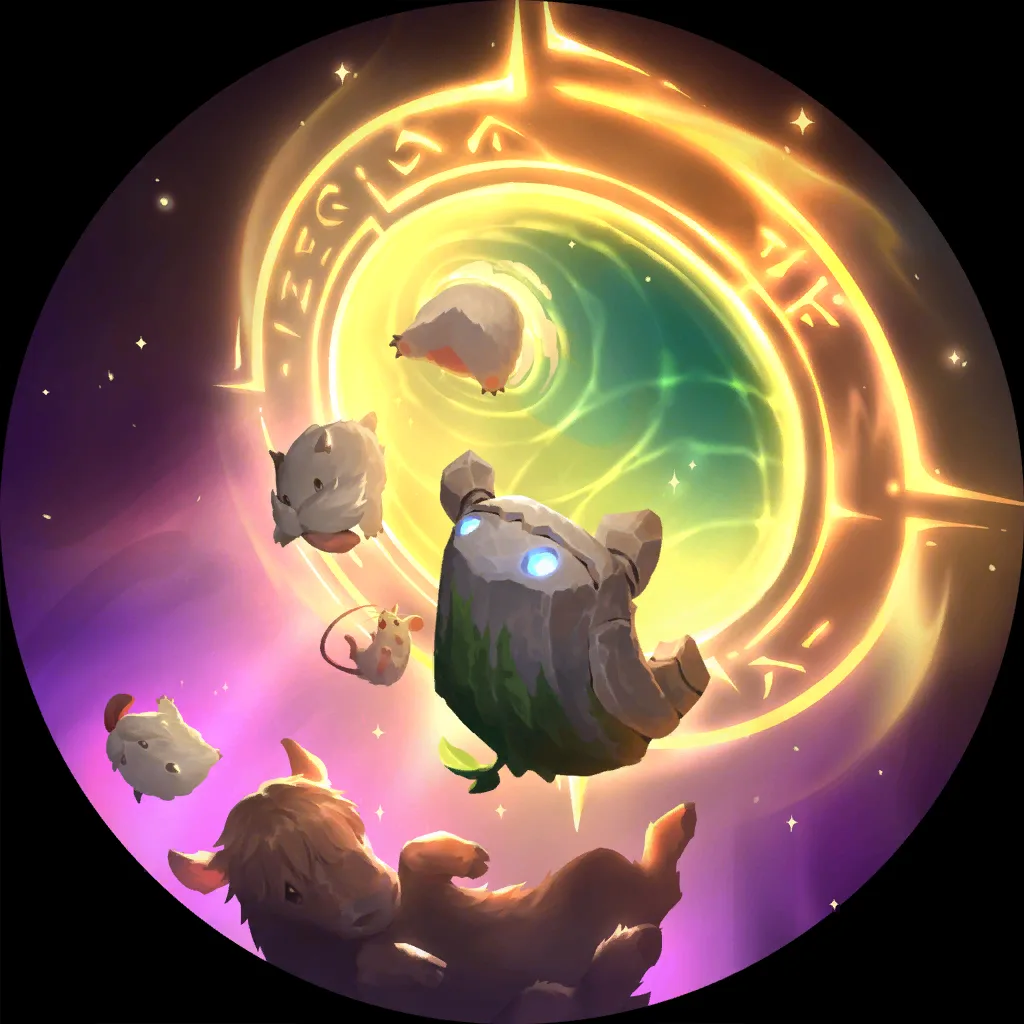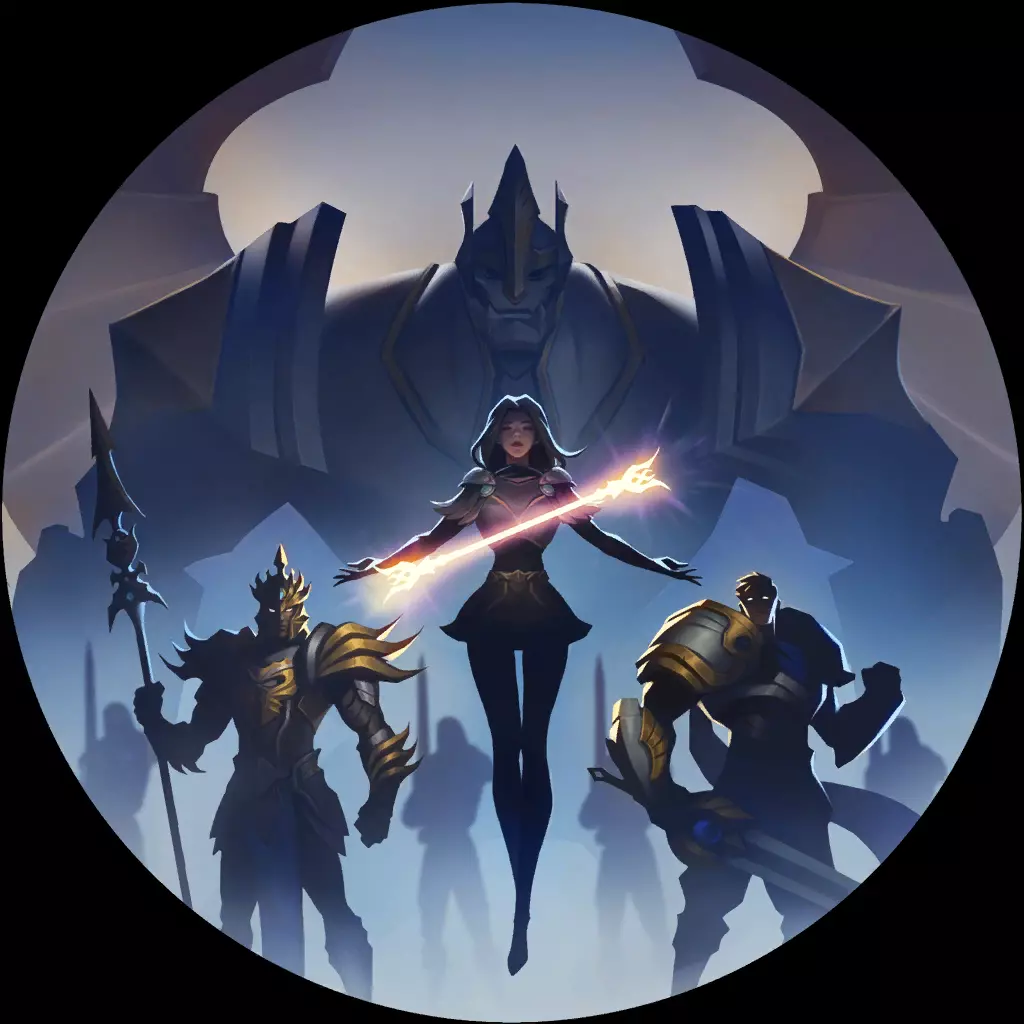 ---
Aphelios Leona Zoe
Third and last of WhatAmI's Worlds brews – the least played on the Runeterra ladder thus far (close to, but not reaching 200 games), but again with bonkers winrate.
6
6
13
15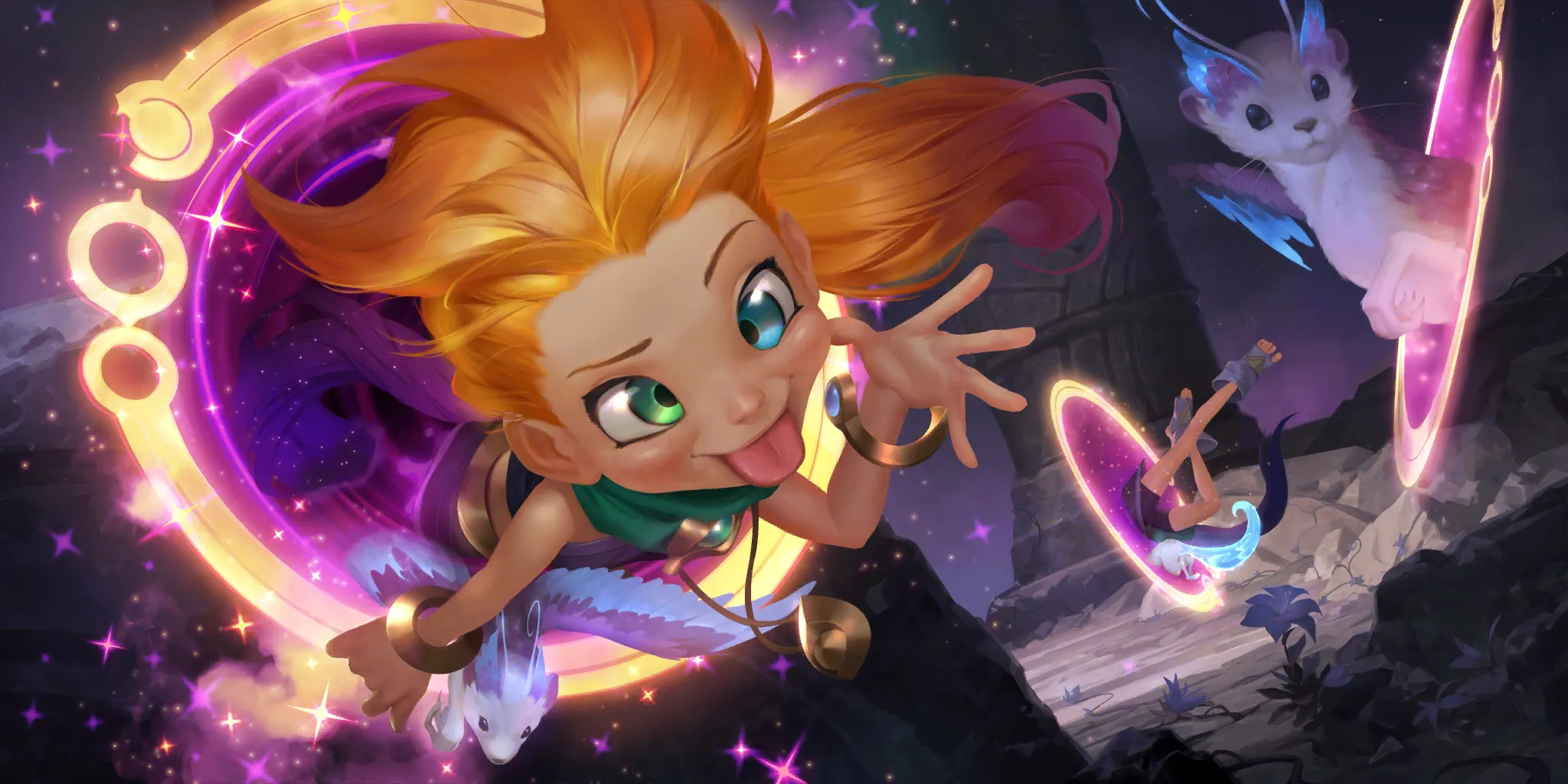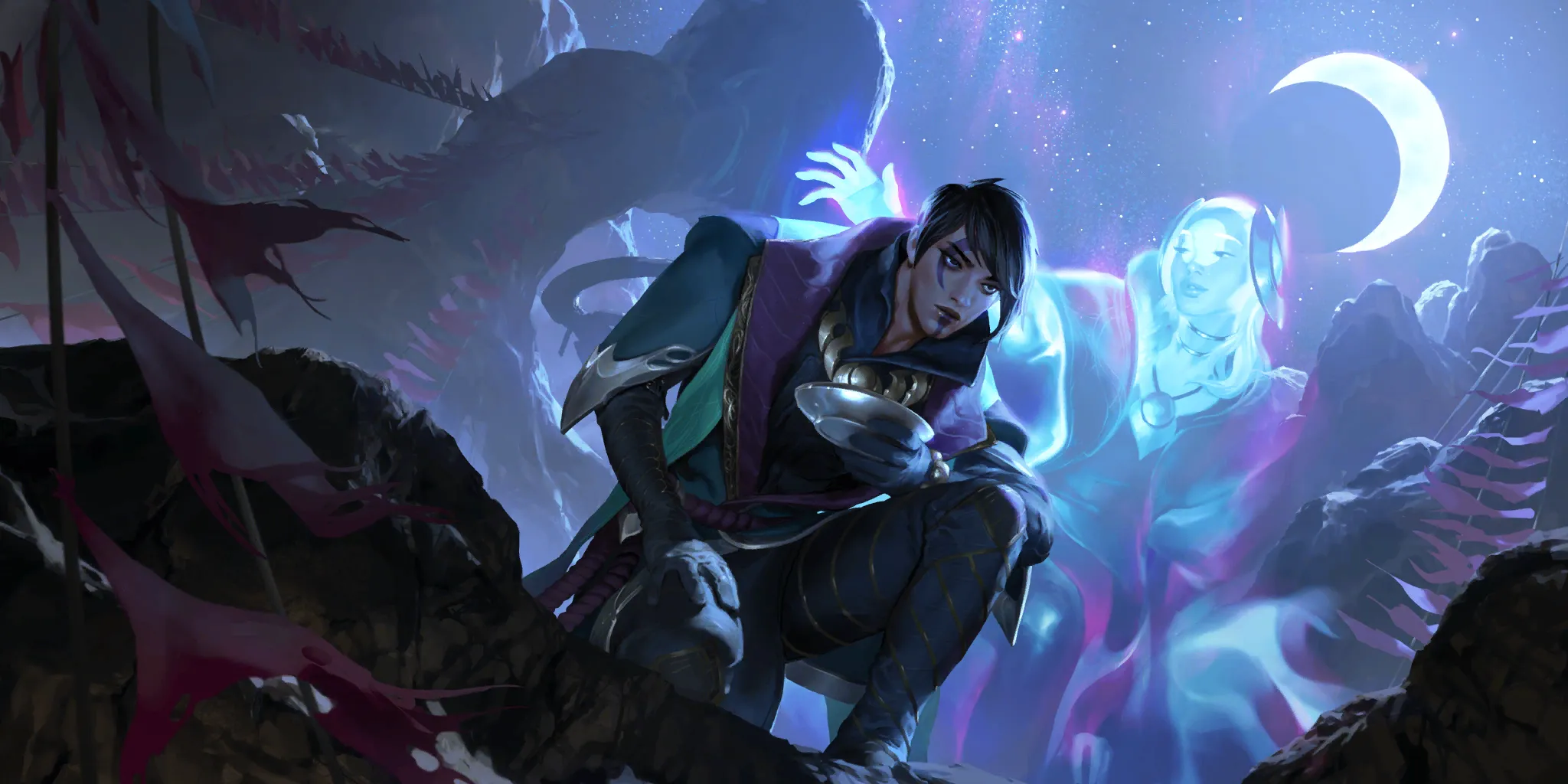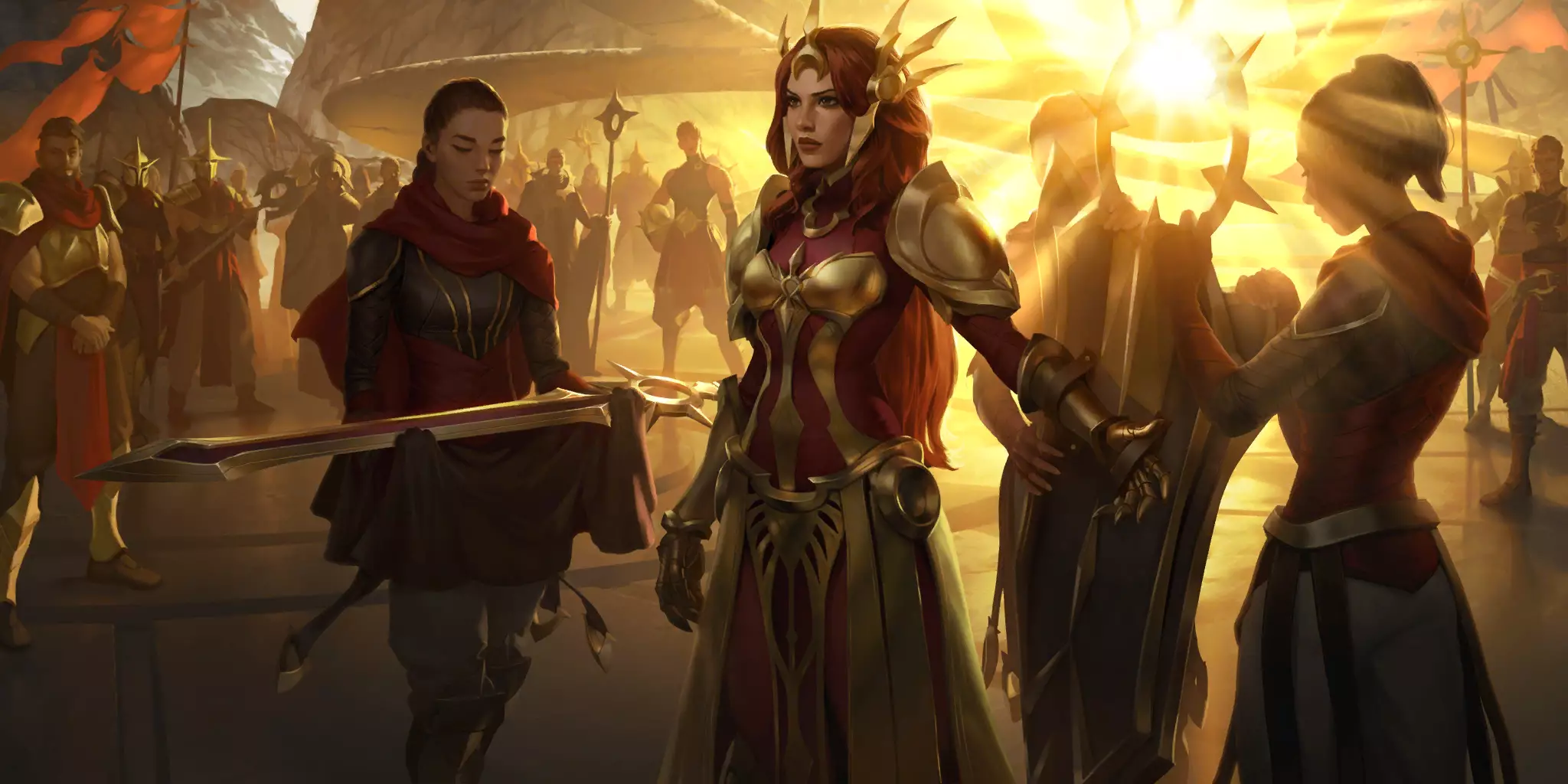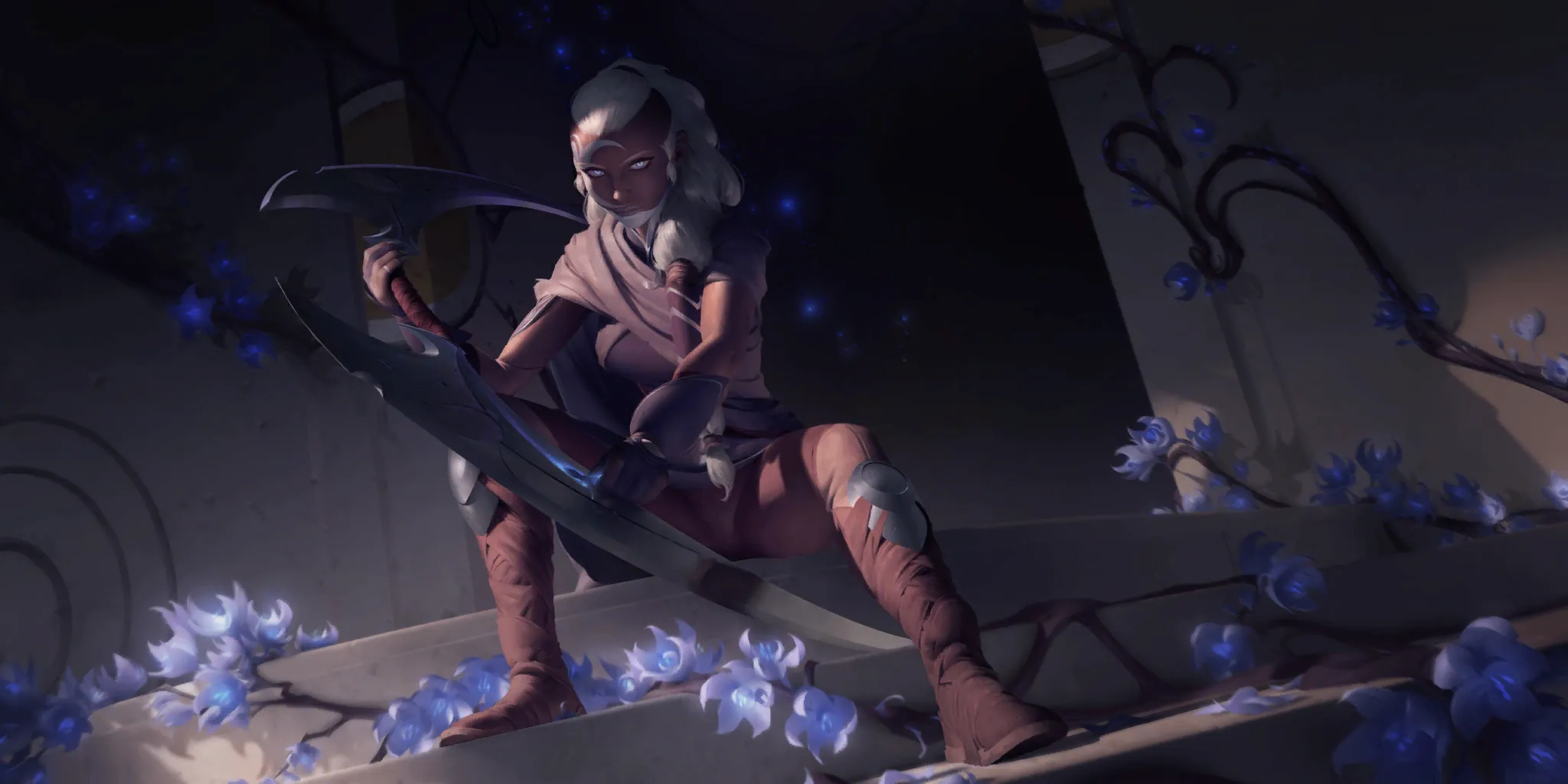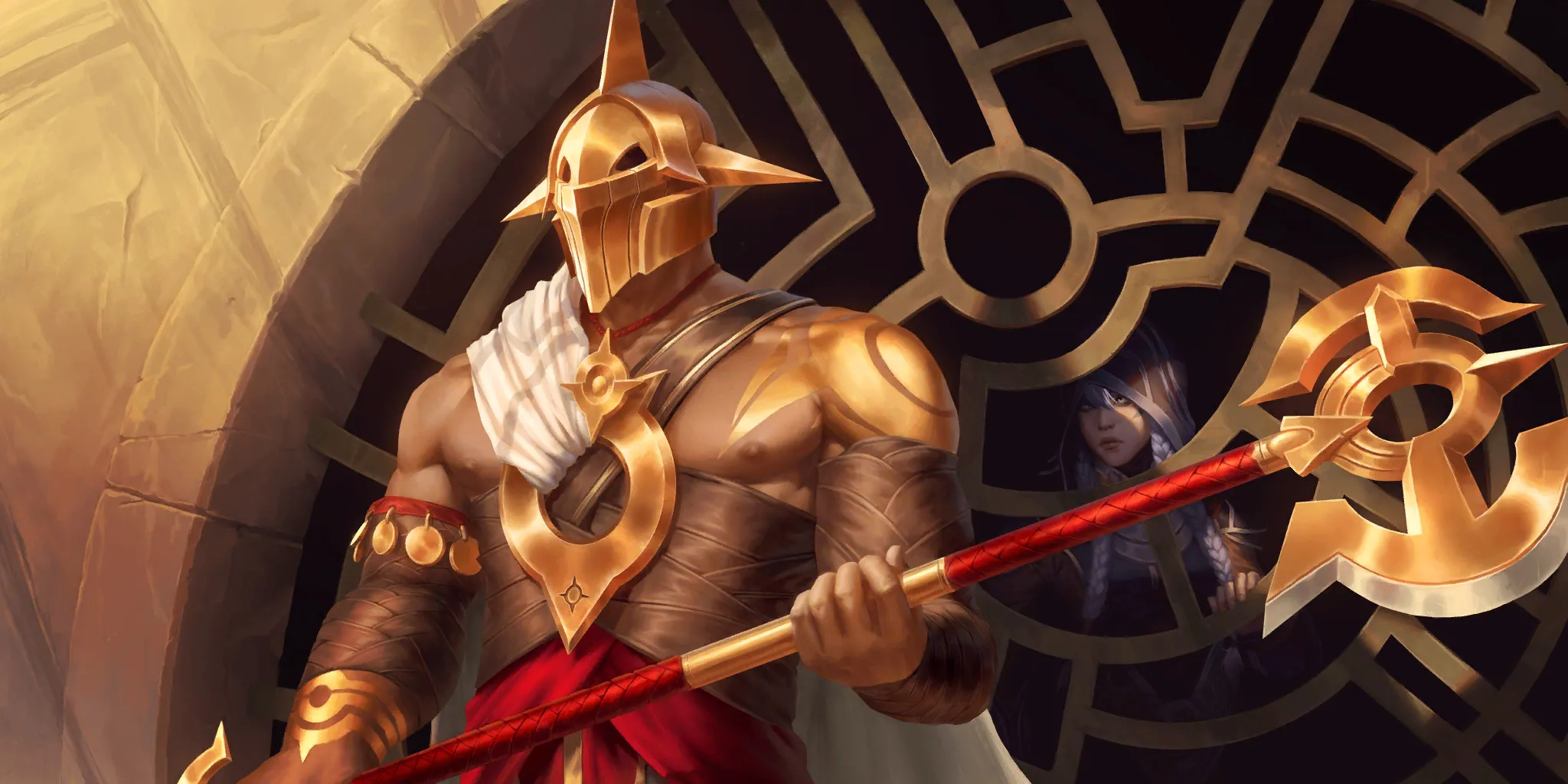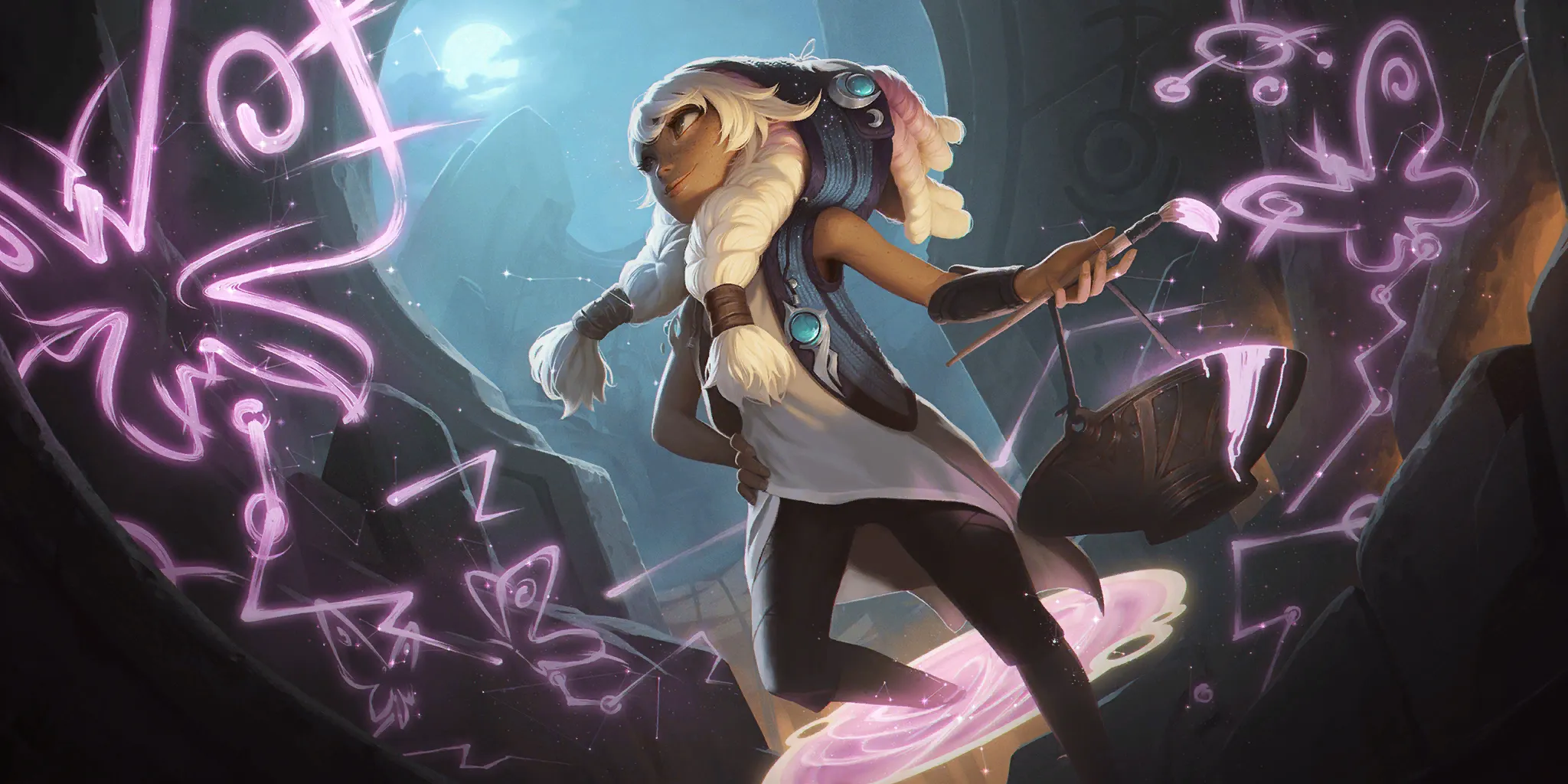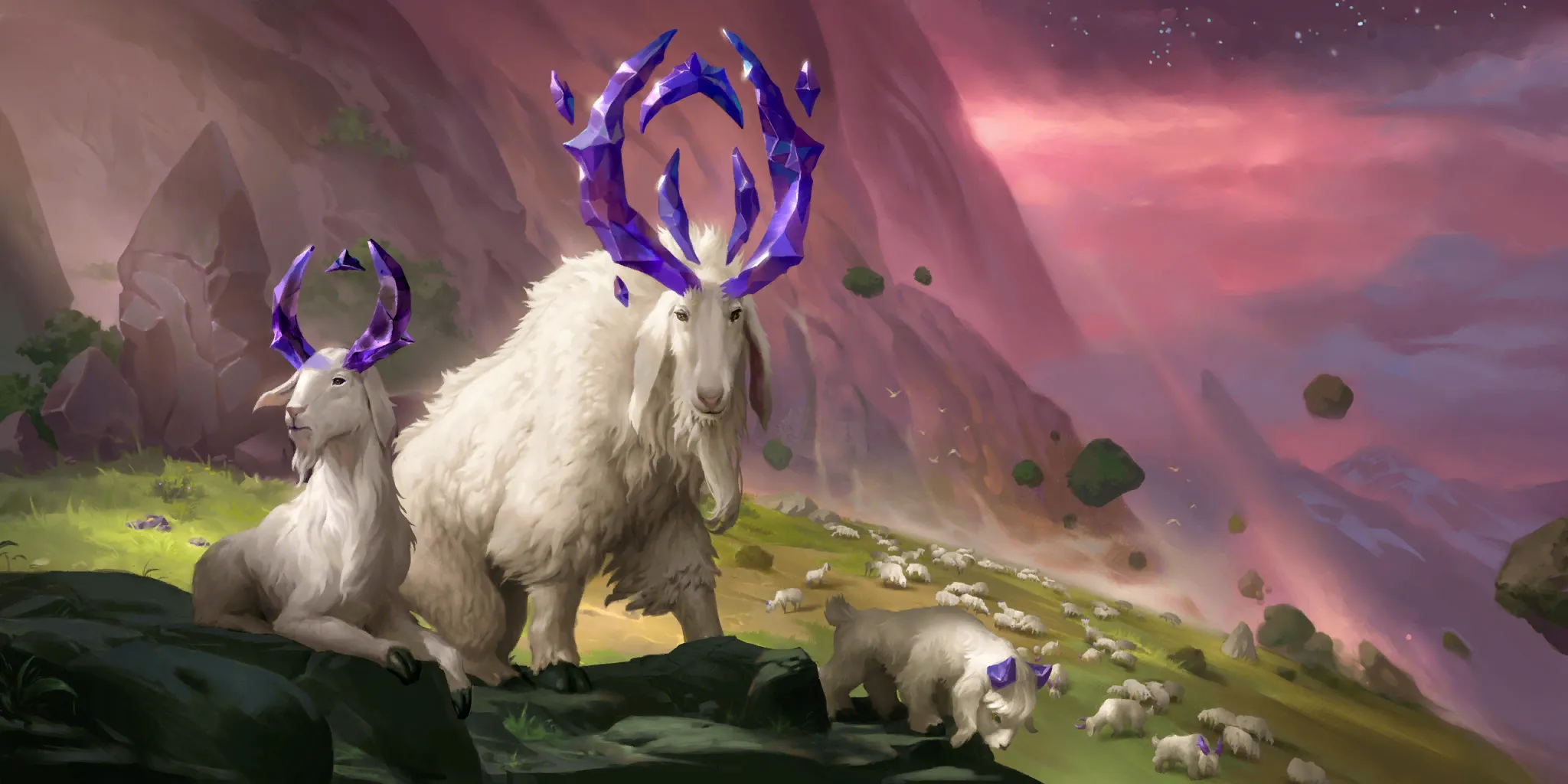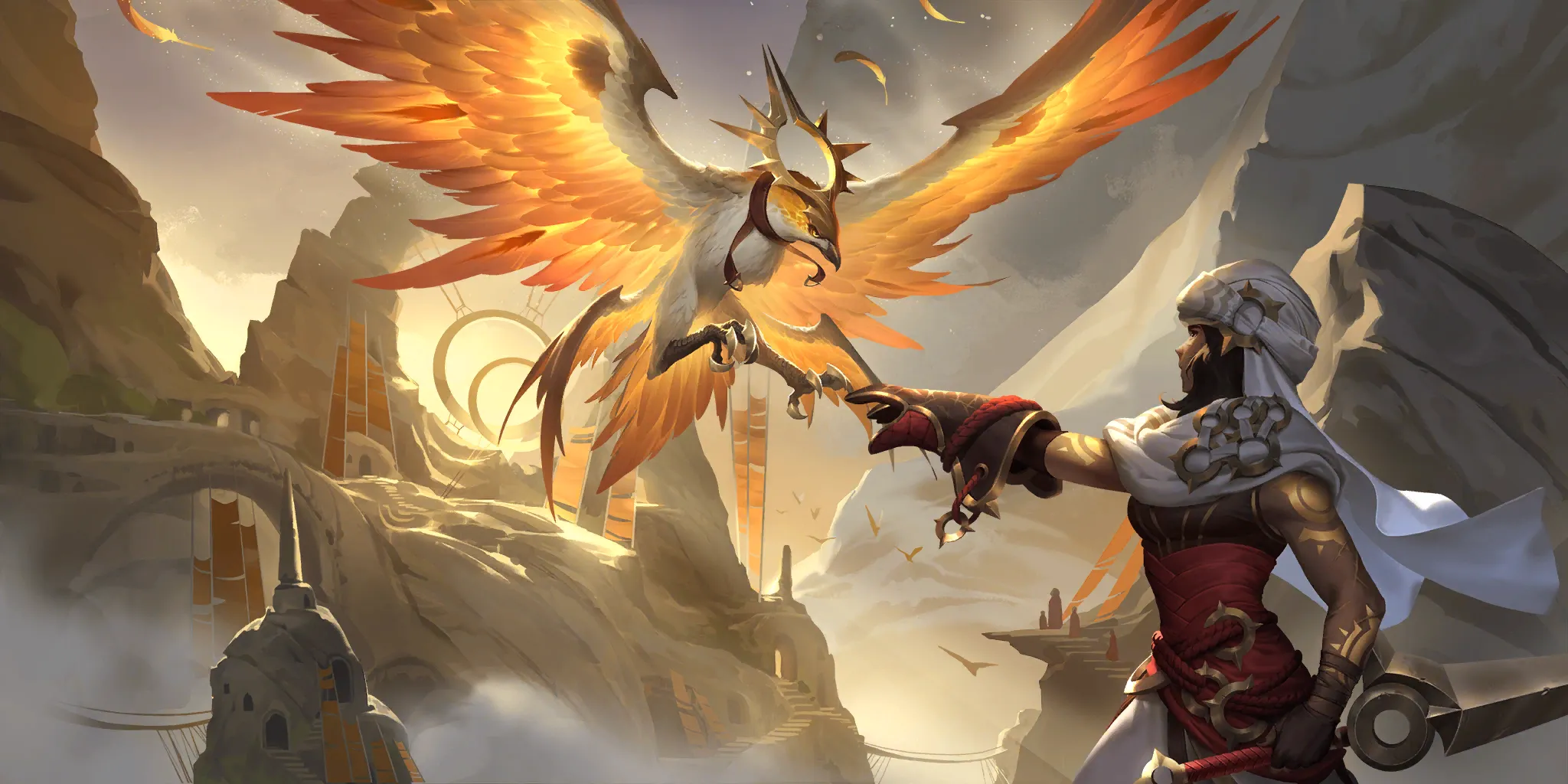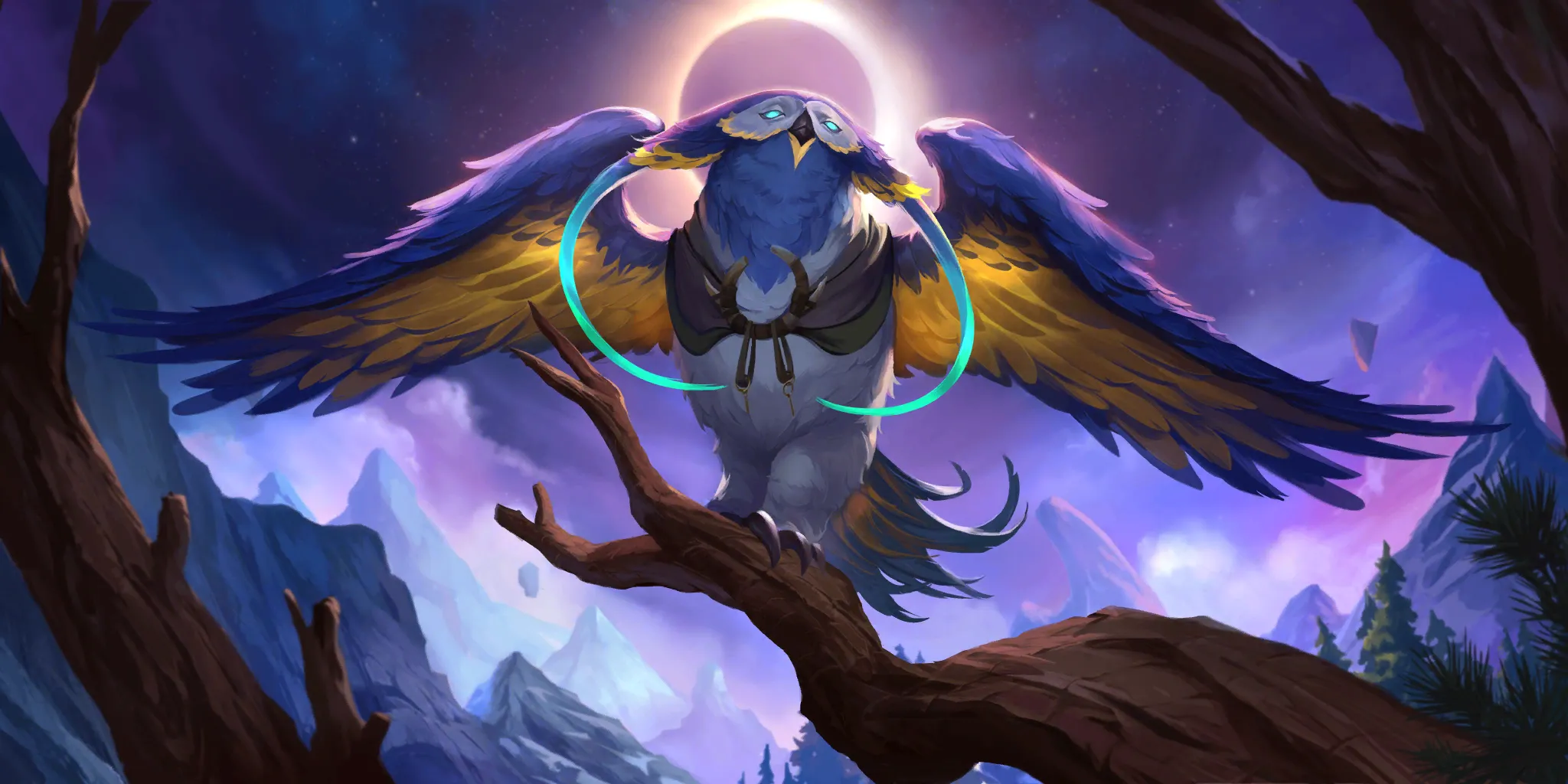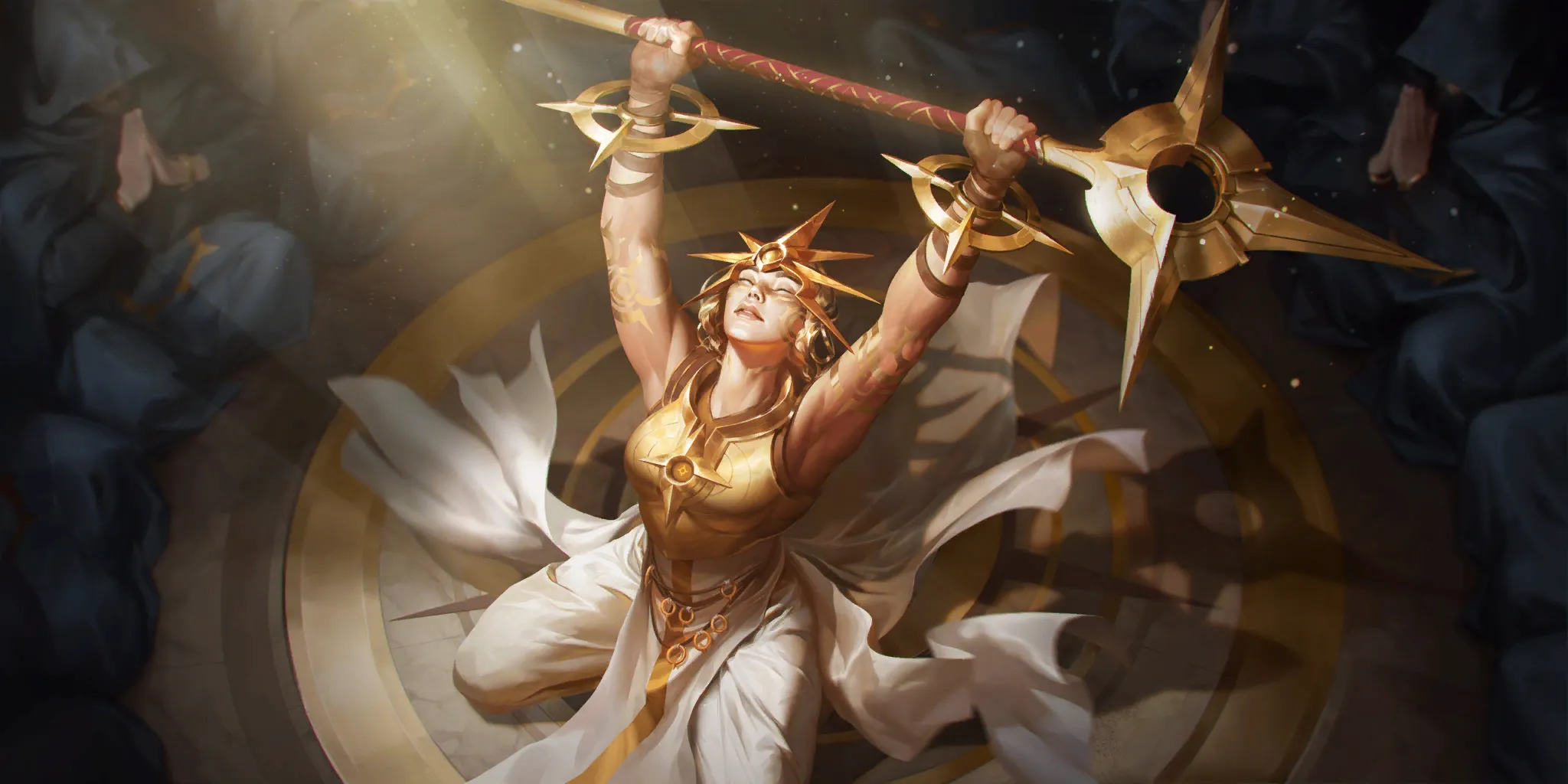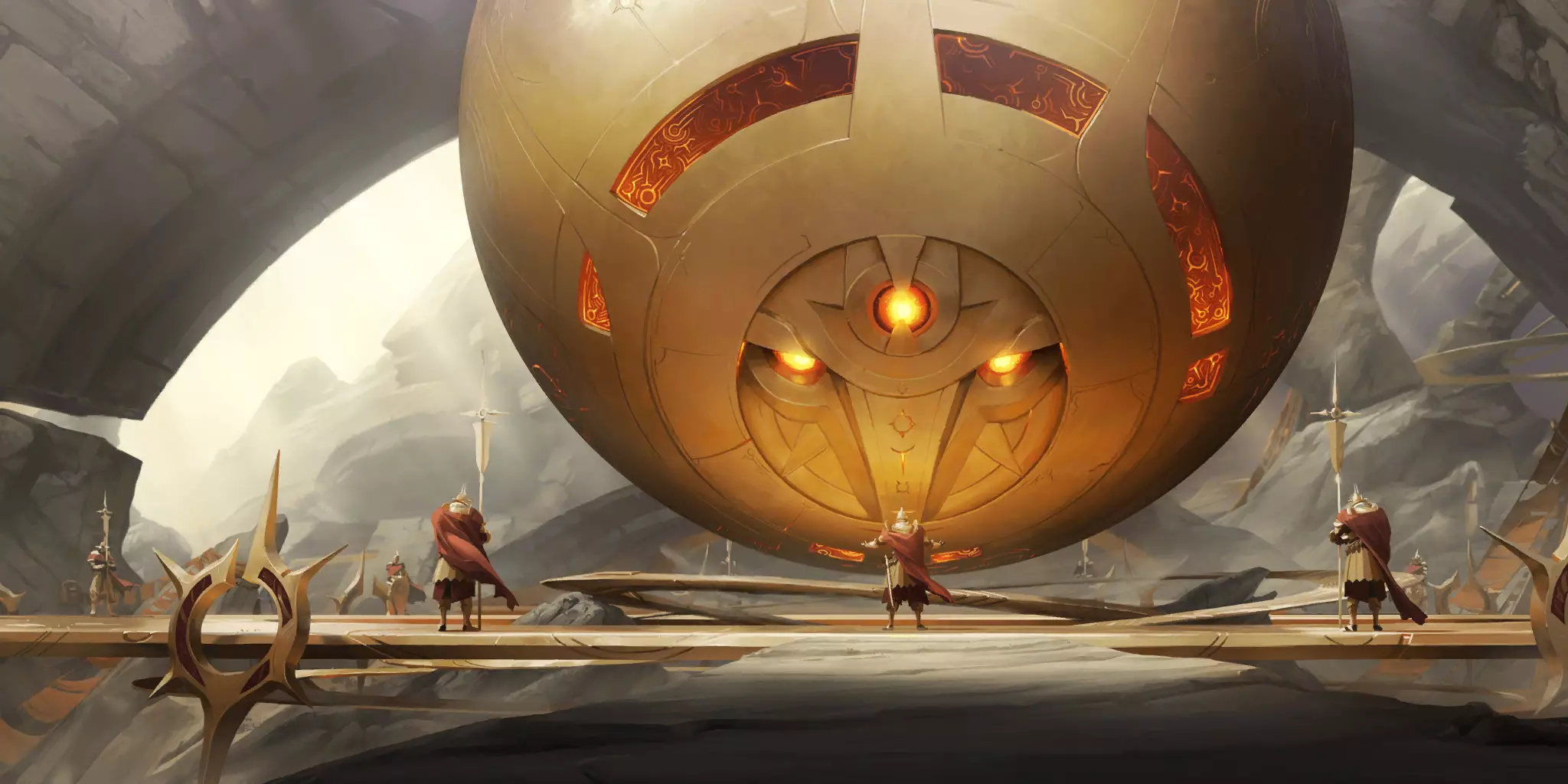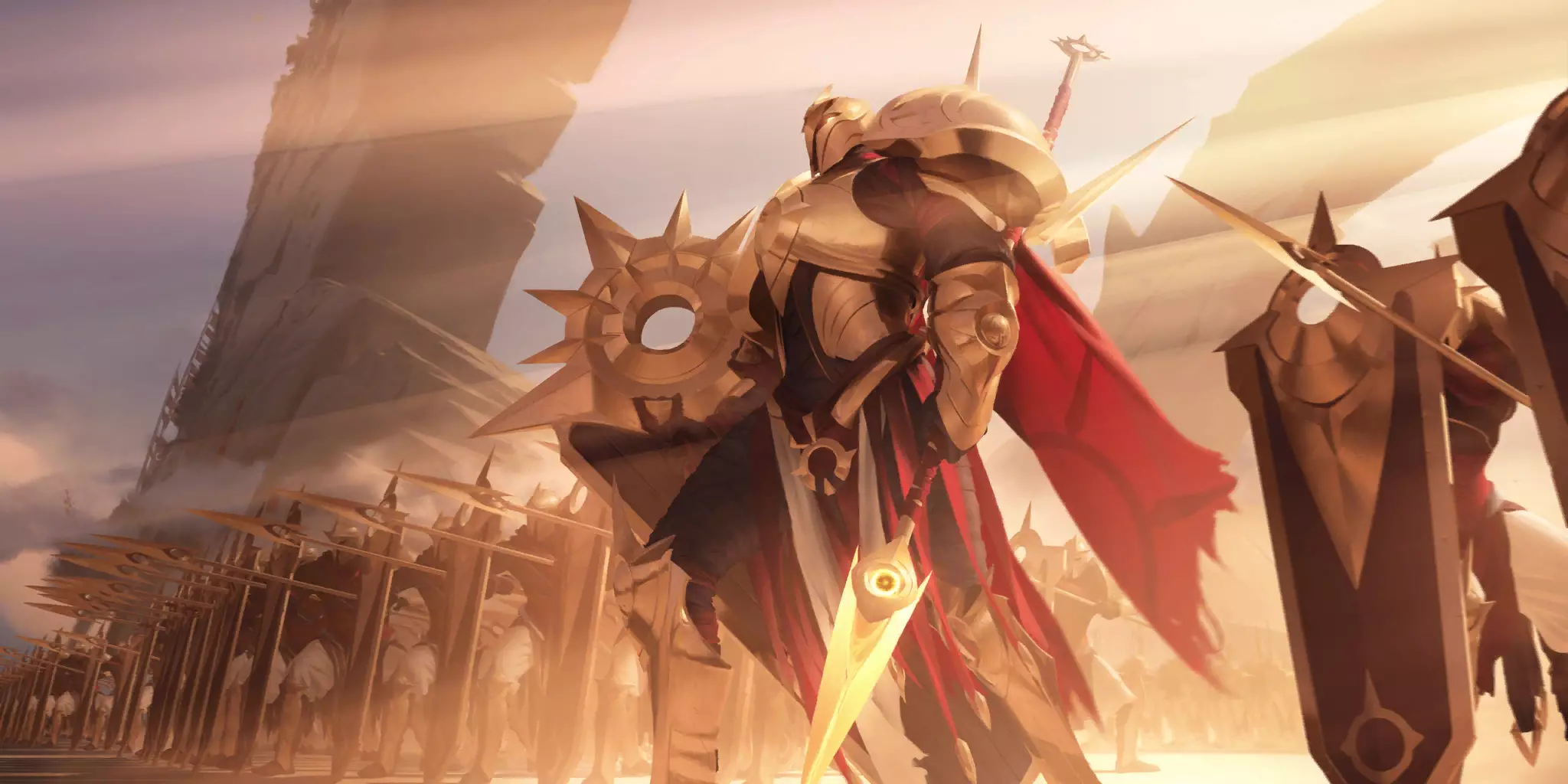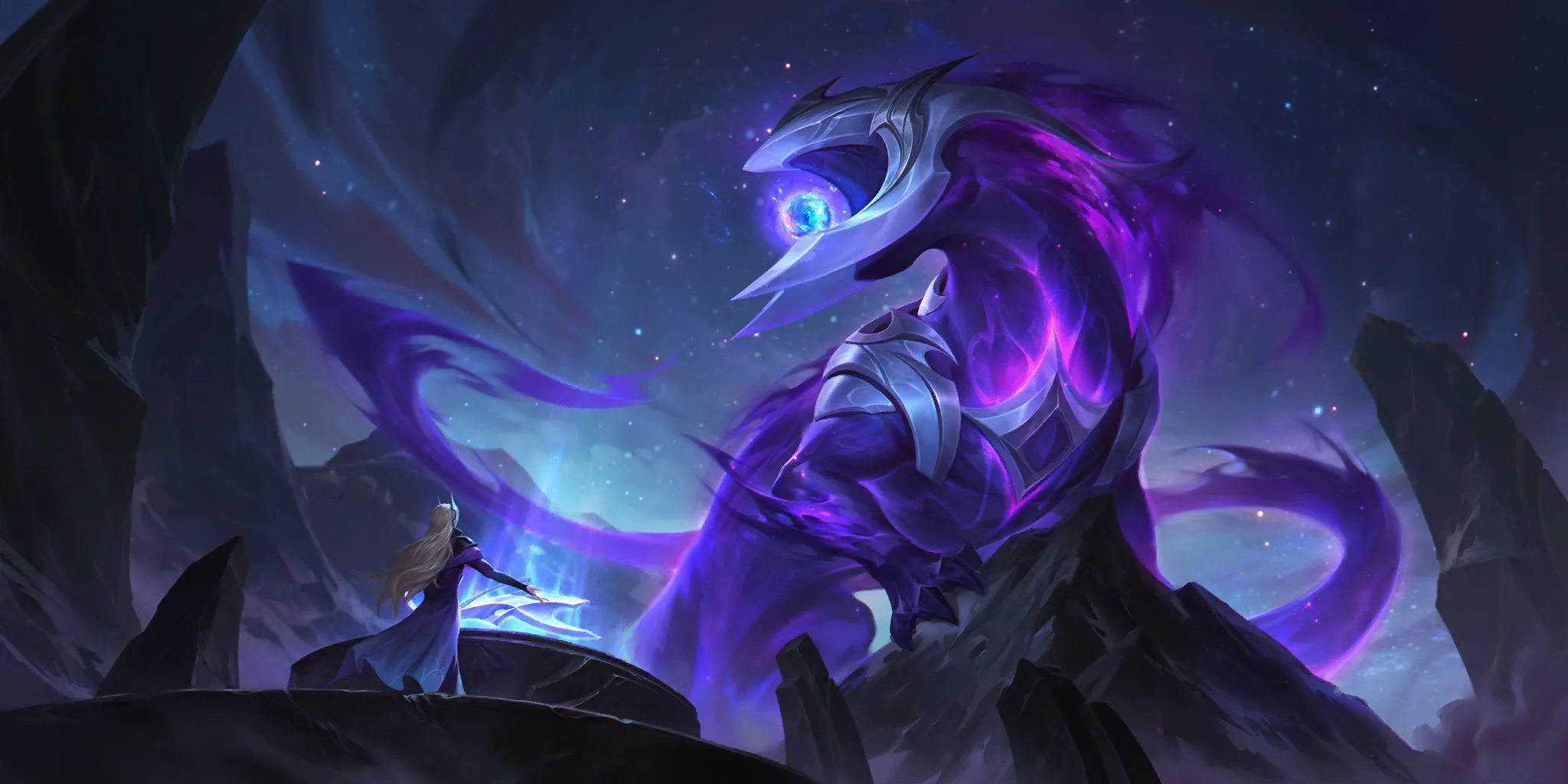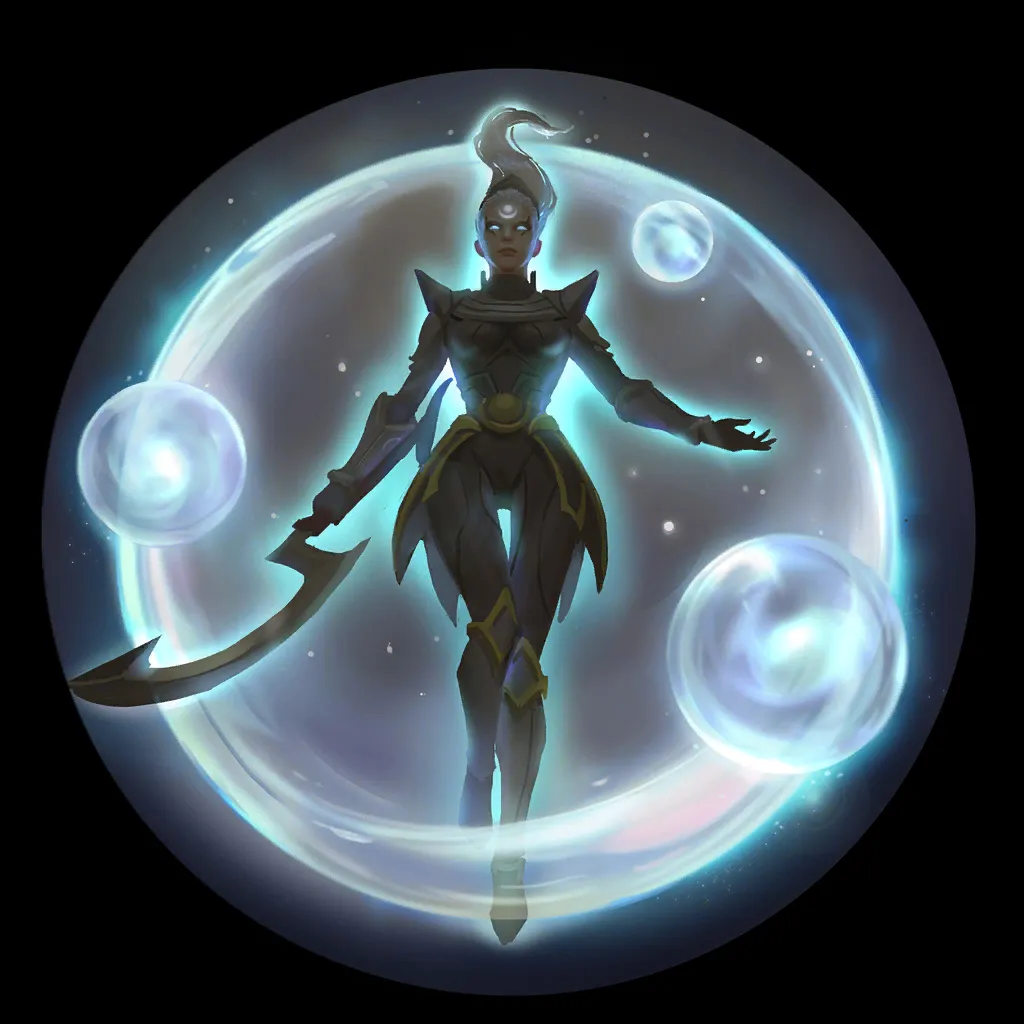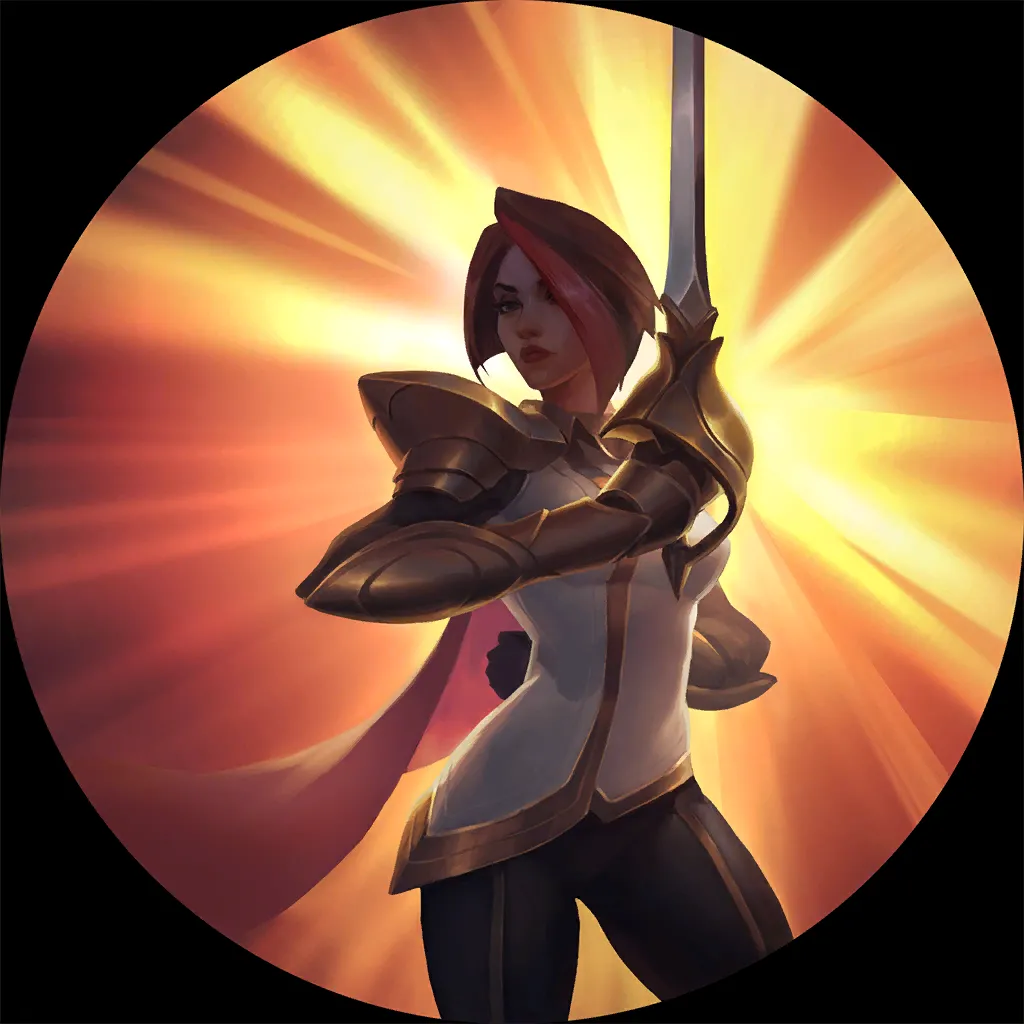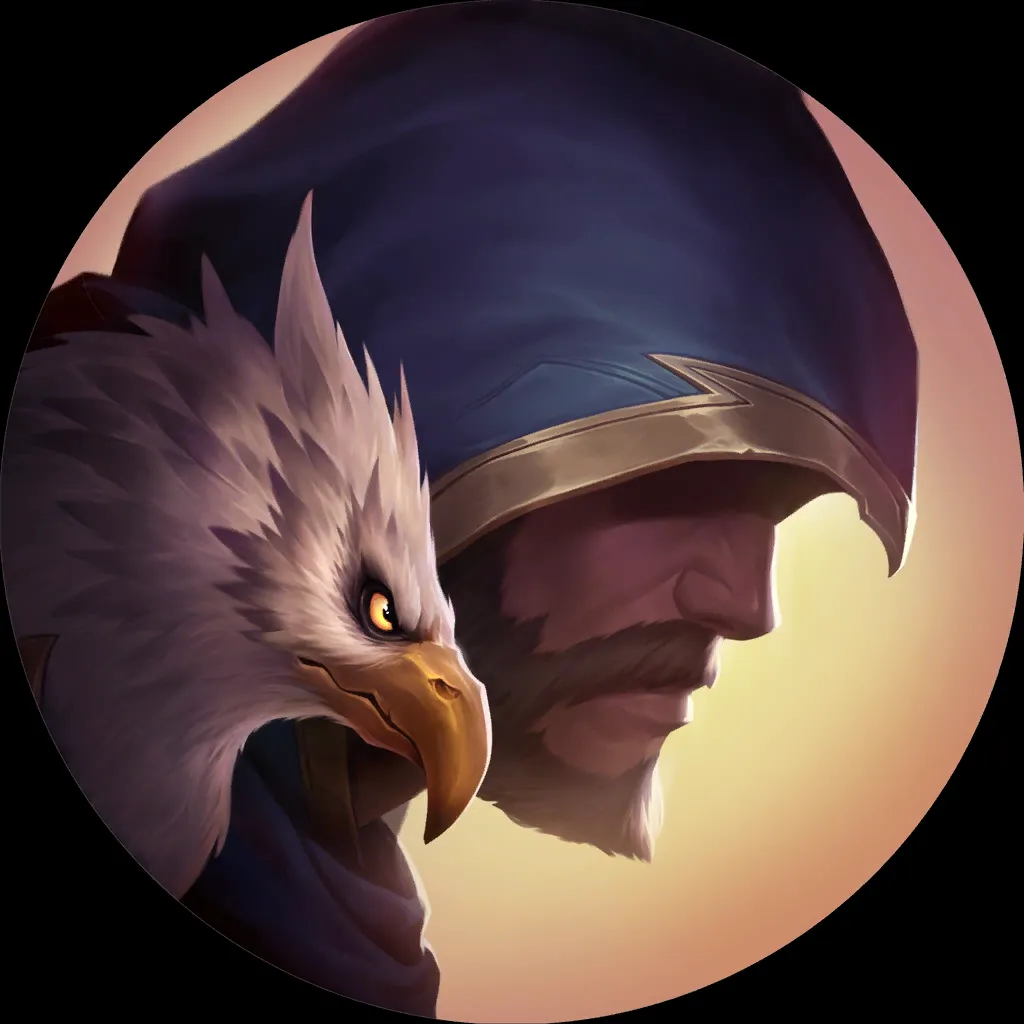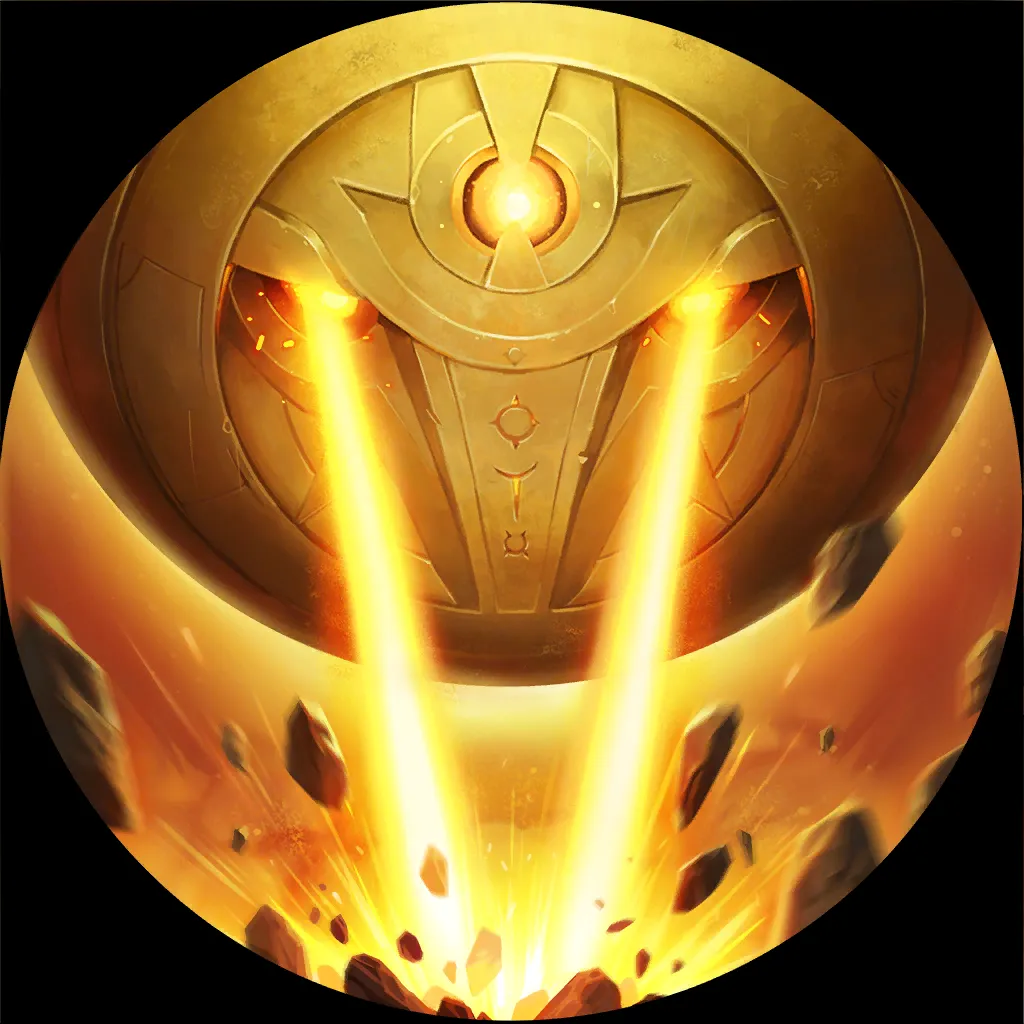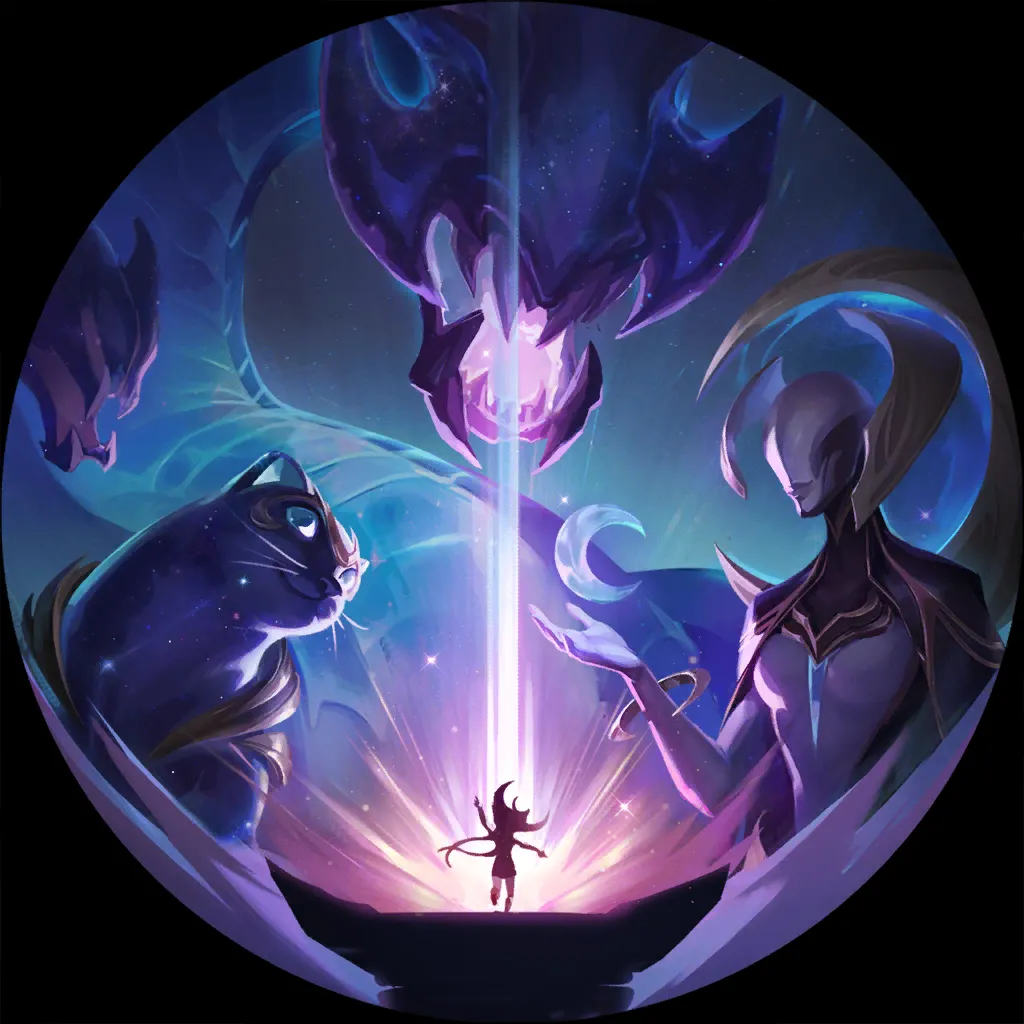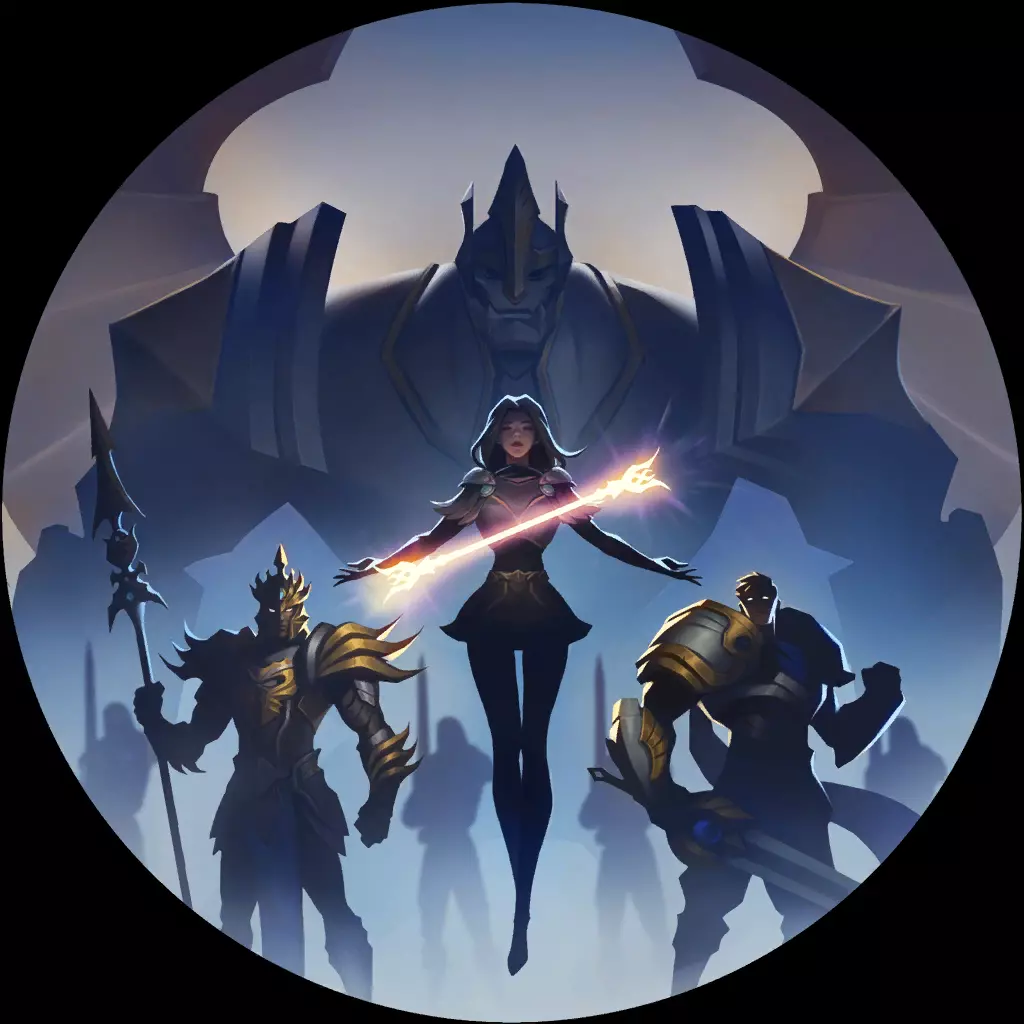 ---
Old Top Dogs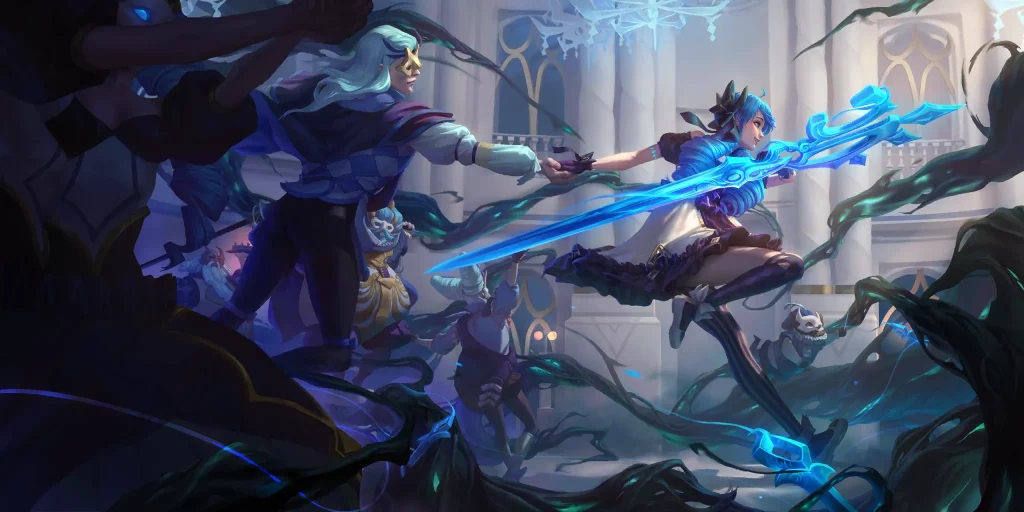 Decks in this section were already among the best decks in Runeterra last week, and are pounding on plenty of prey (read: Kayle and Ryze decks) today.
---
Katarina Gwen, ft Elise
A very common deck at Worlds (featured in six out of sixteen lineups), this Domination ladder powerhouse still packs a punch: WR above 57% across 700 games with its best list, shown below.
It seems a serious underdog to Aatrox Kayn, but superior to Aatrox Vayne.
6
5
13
16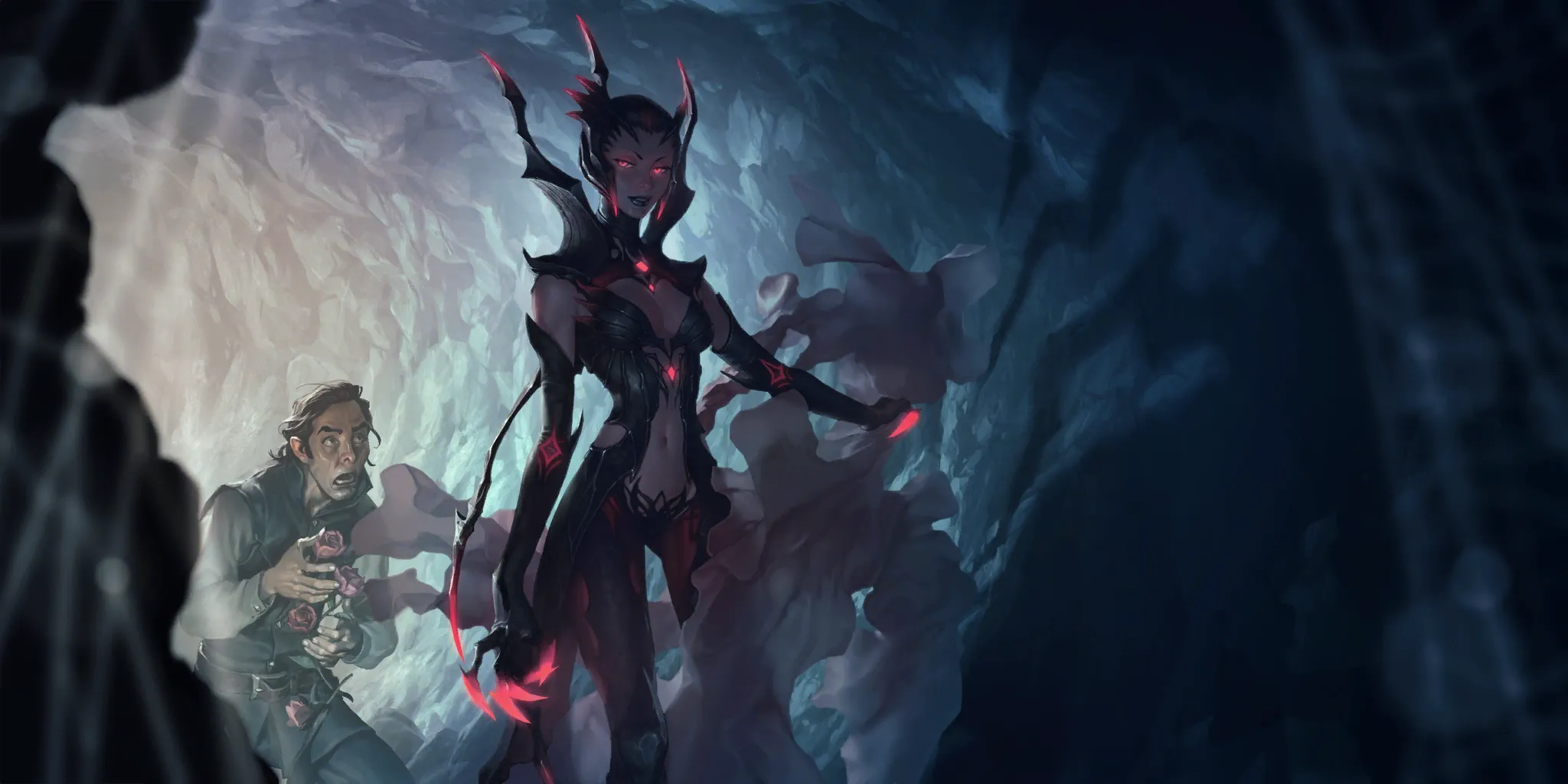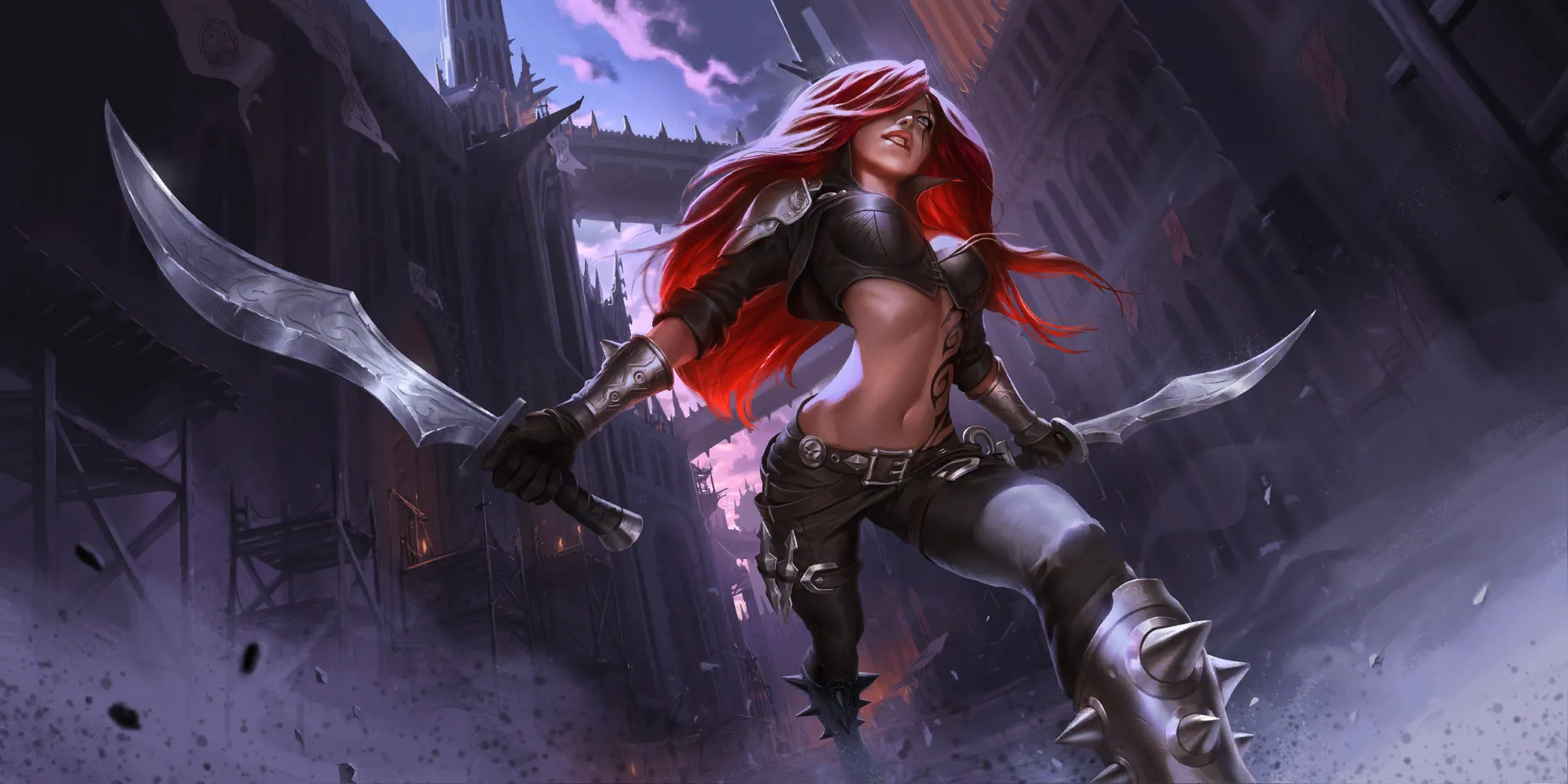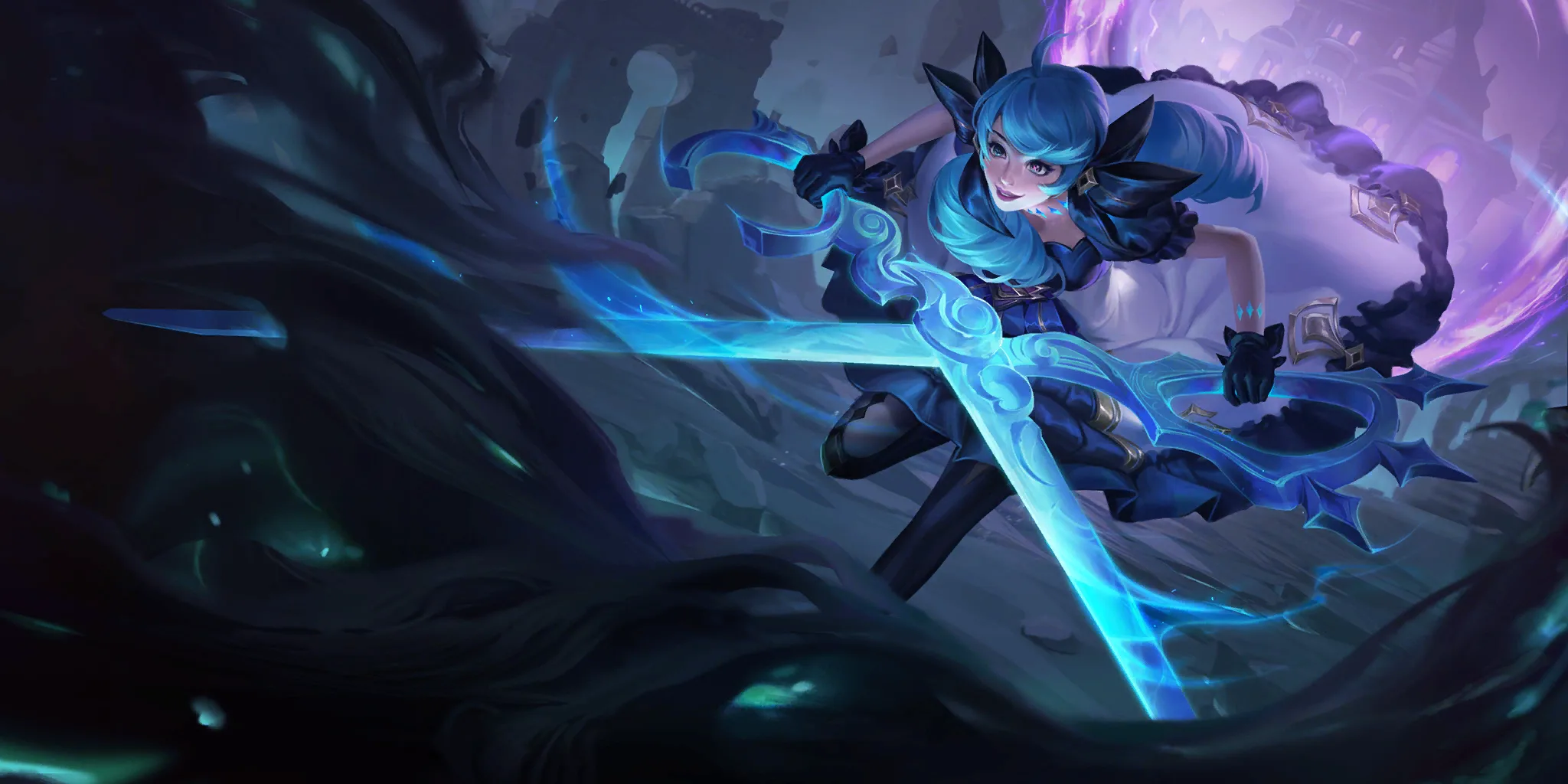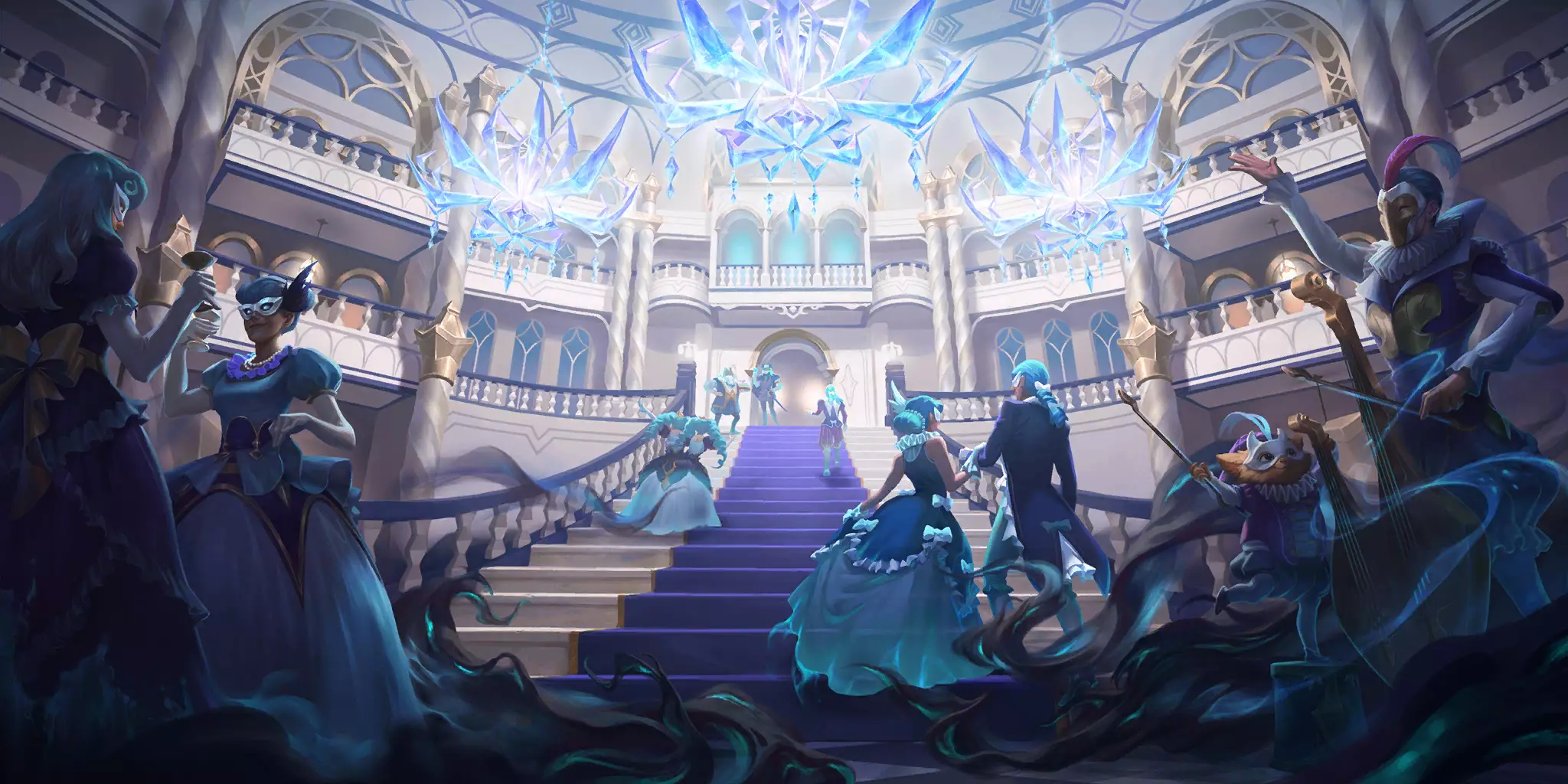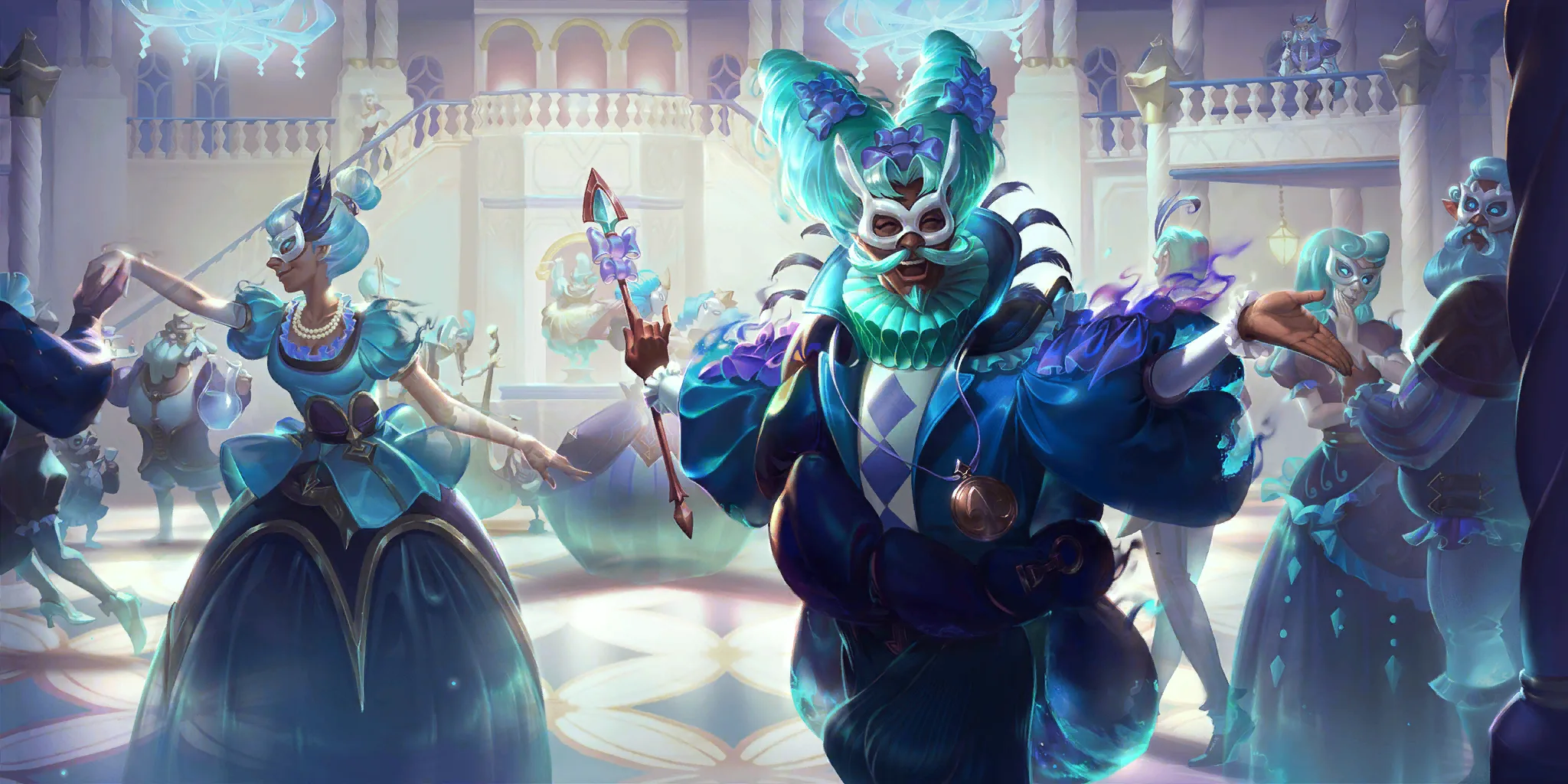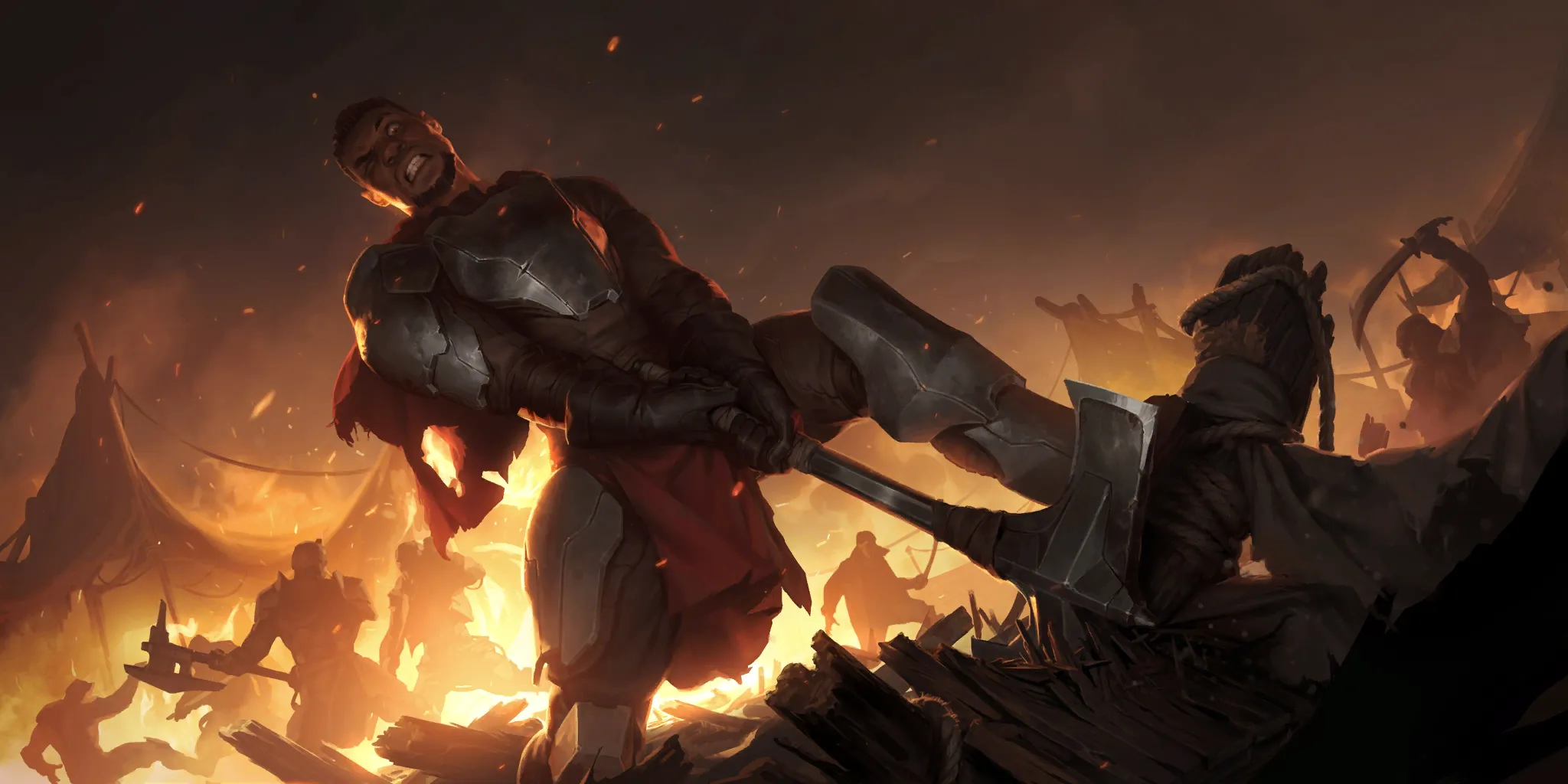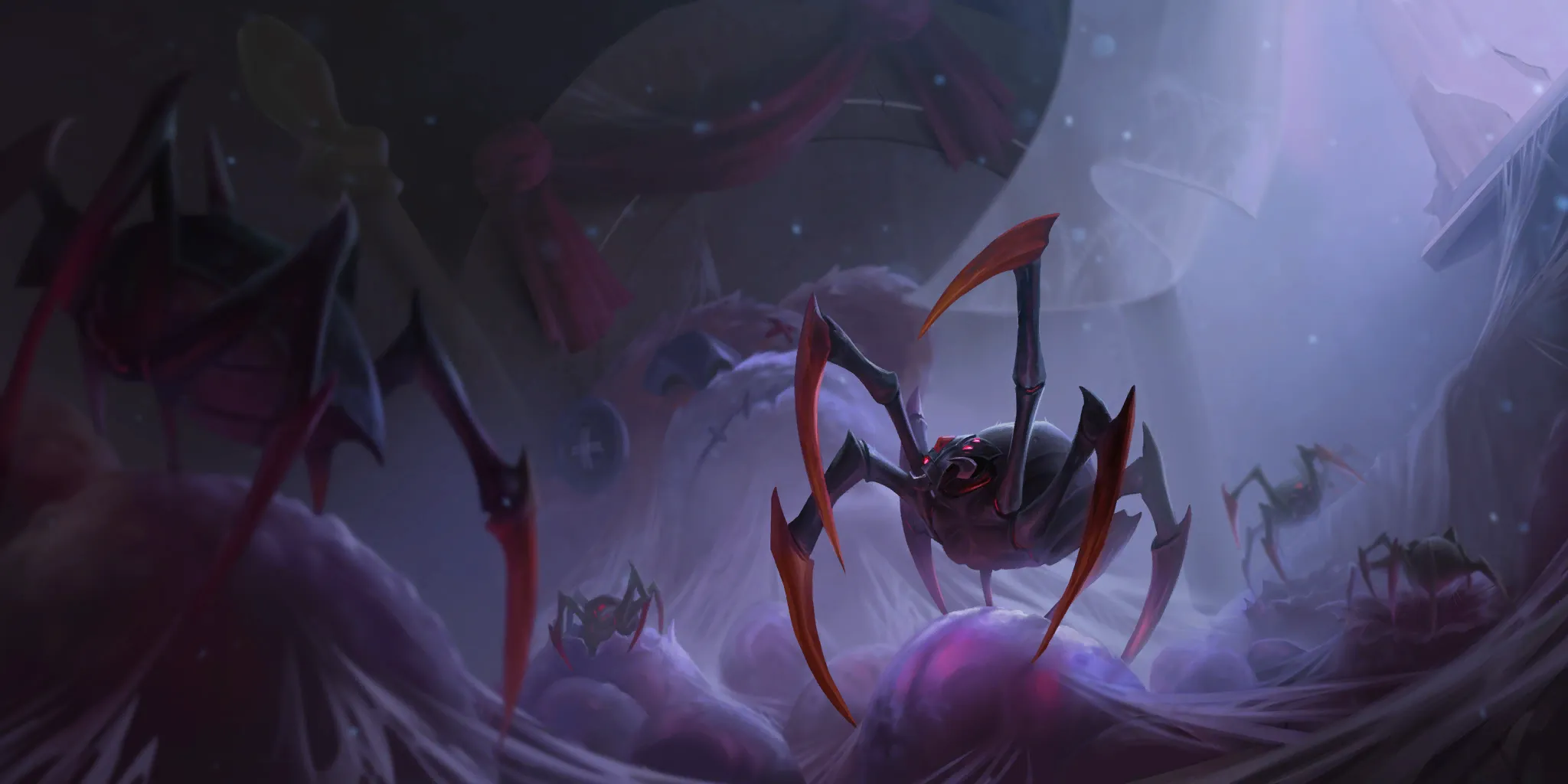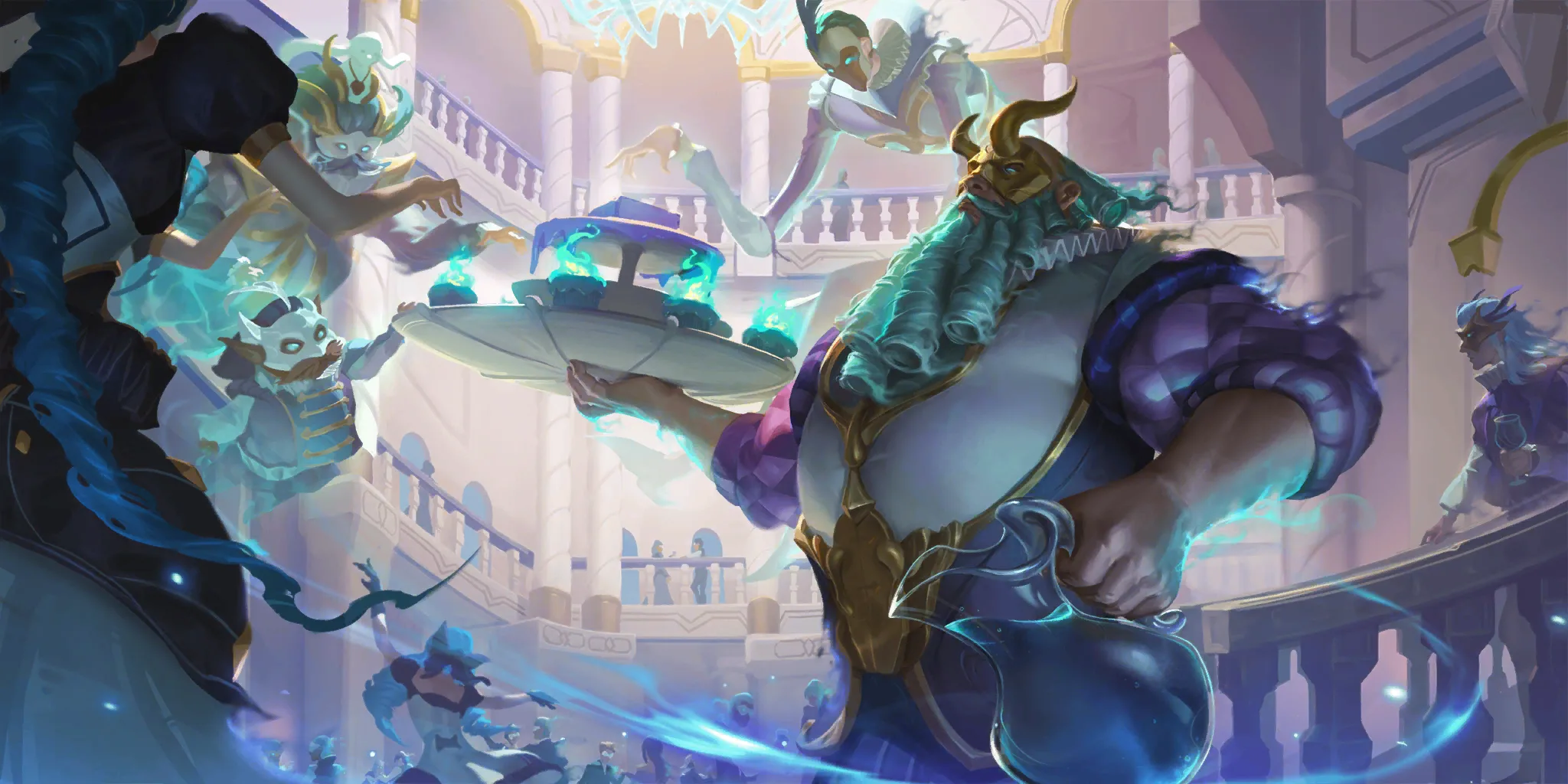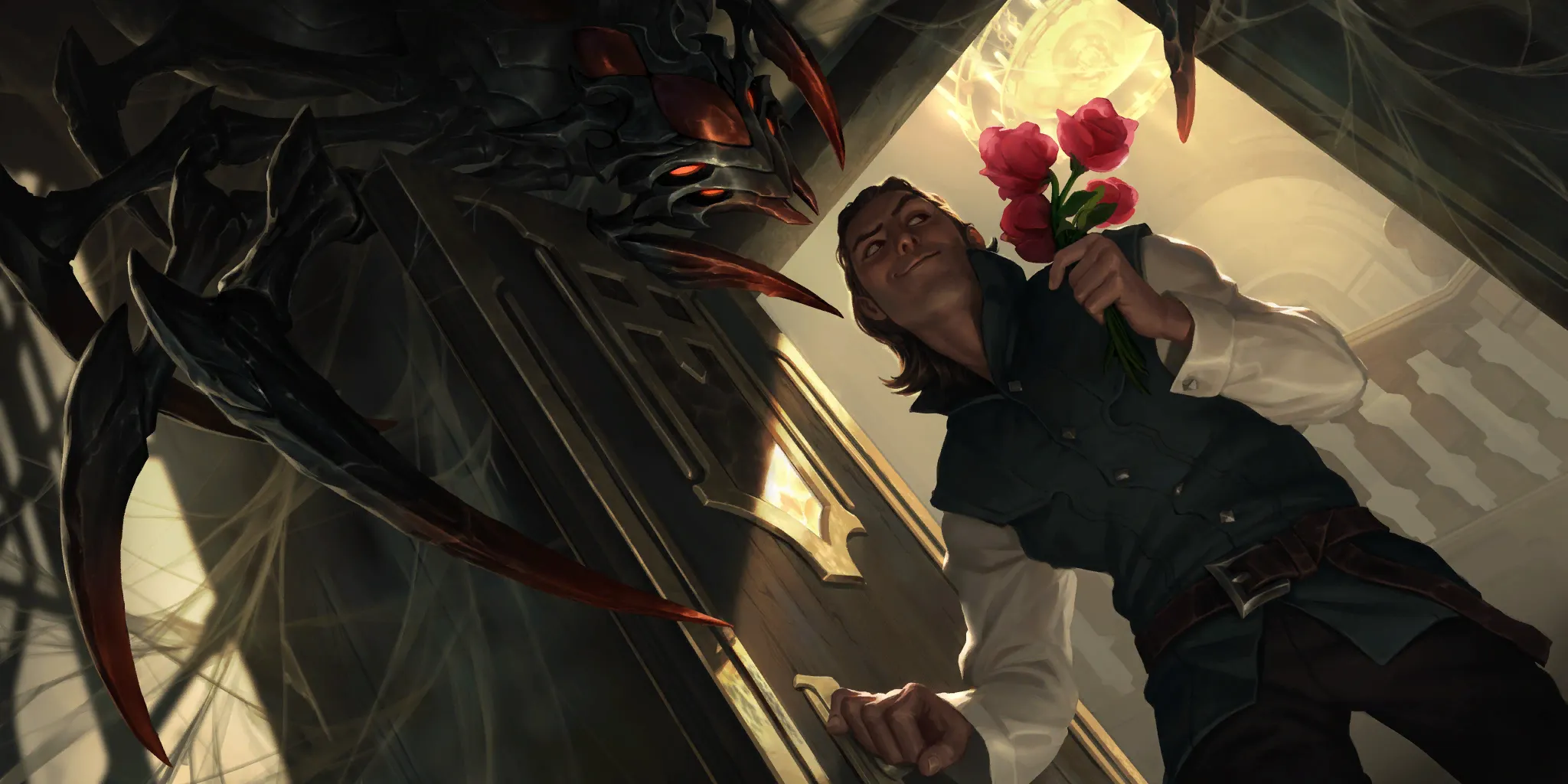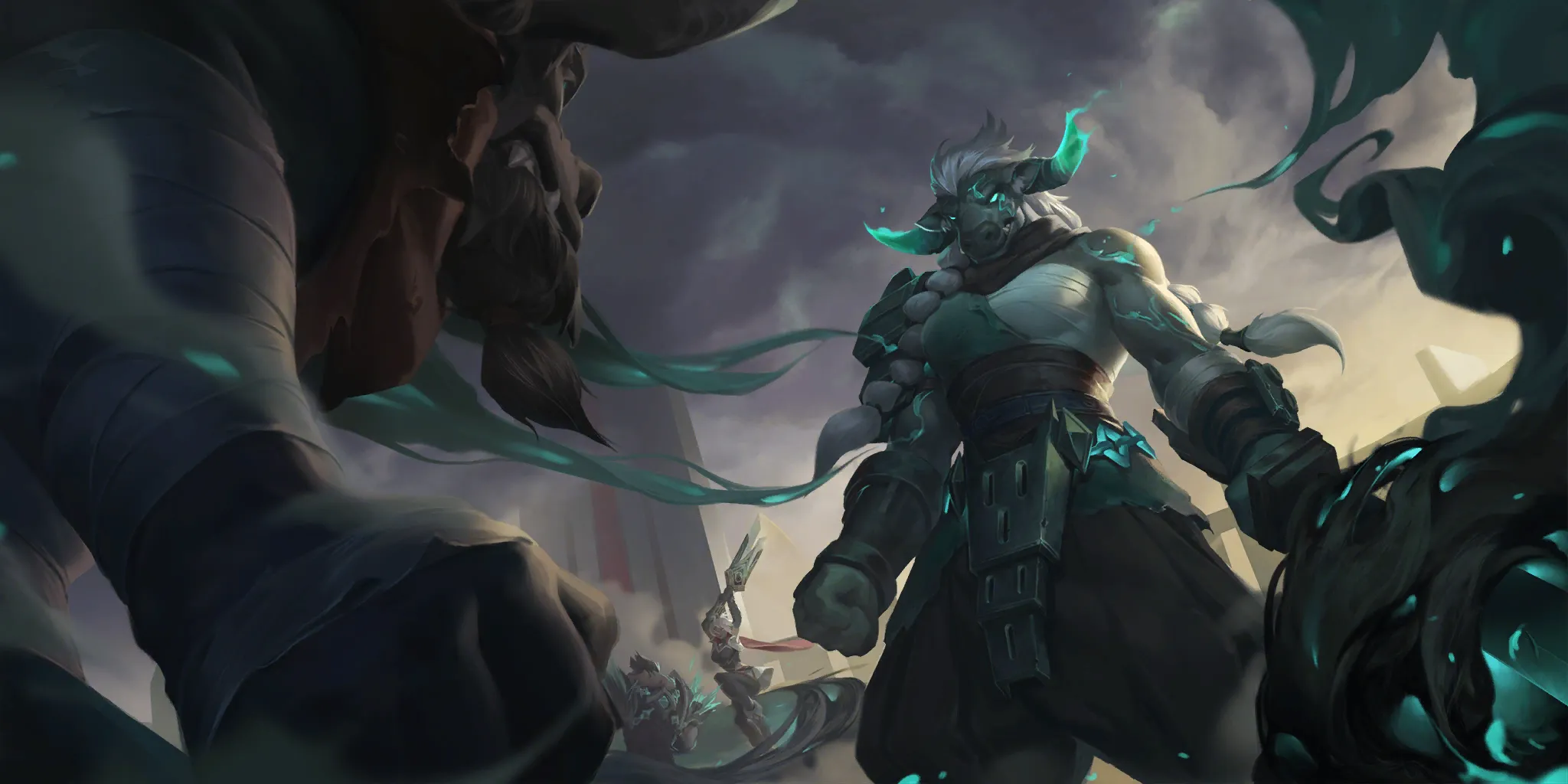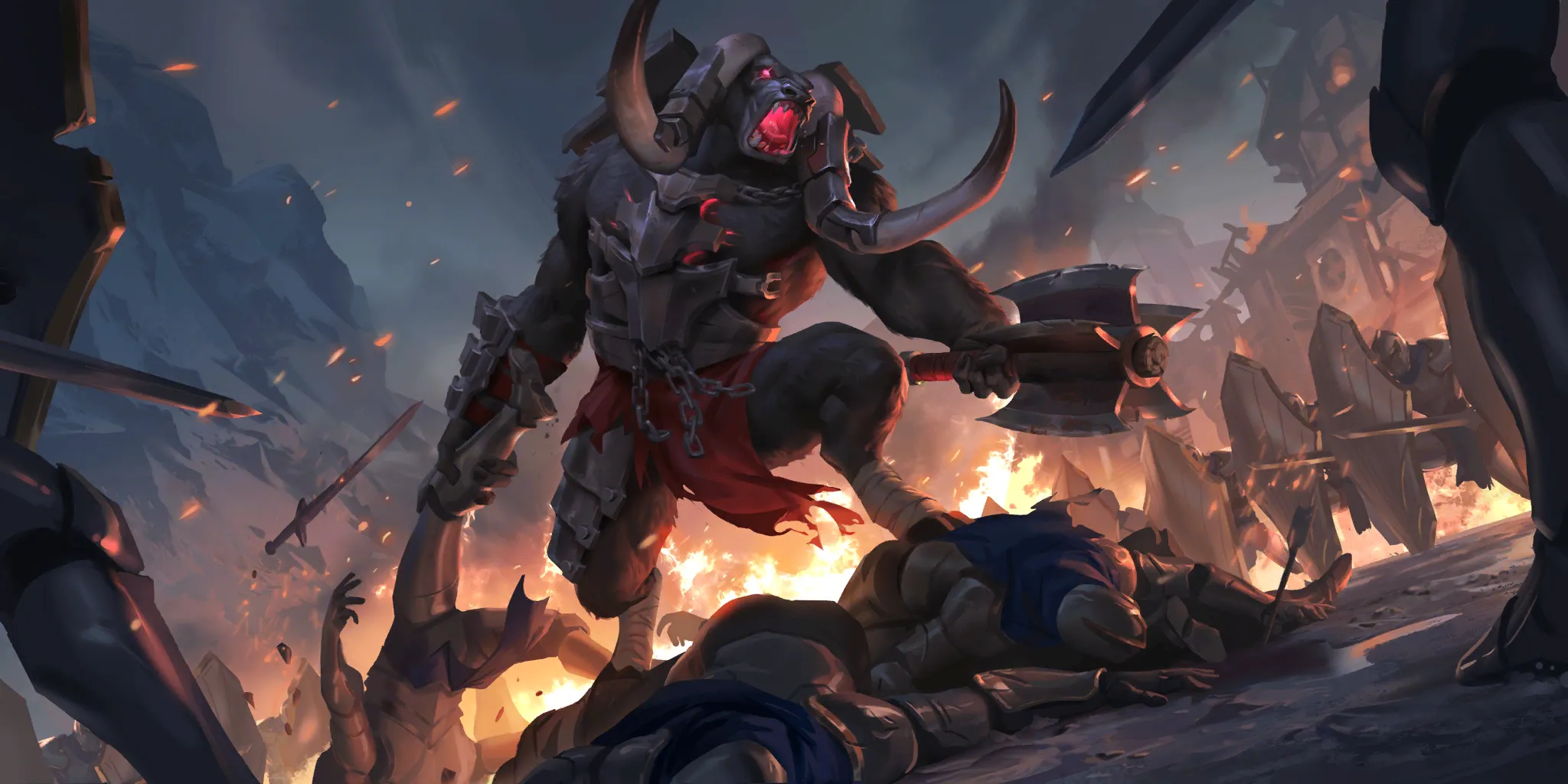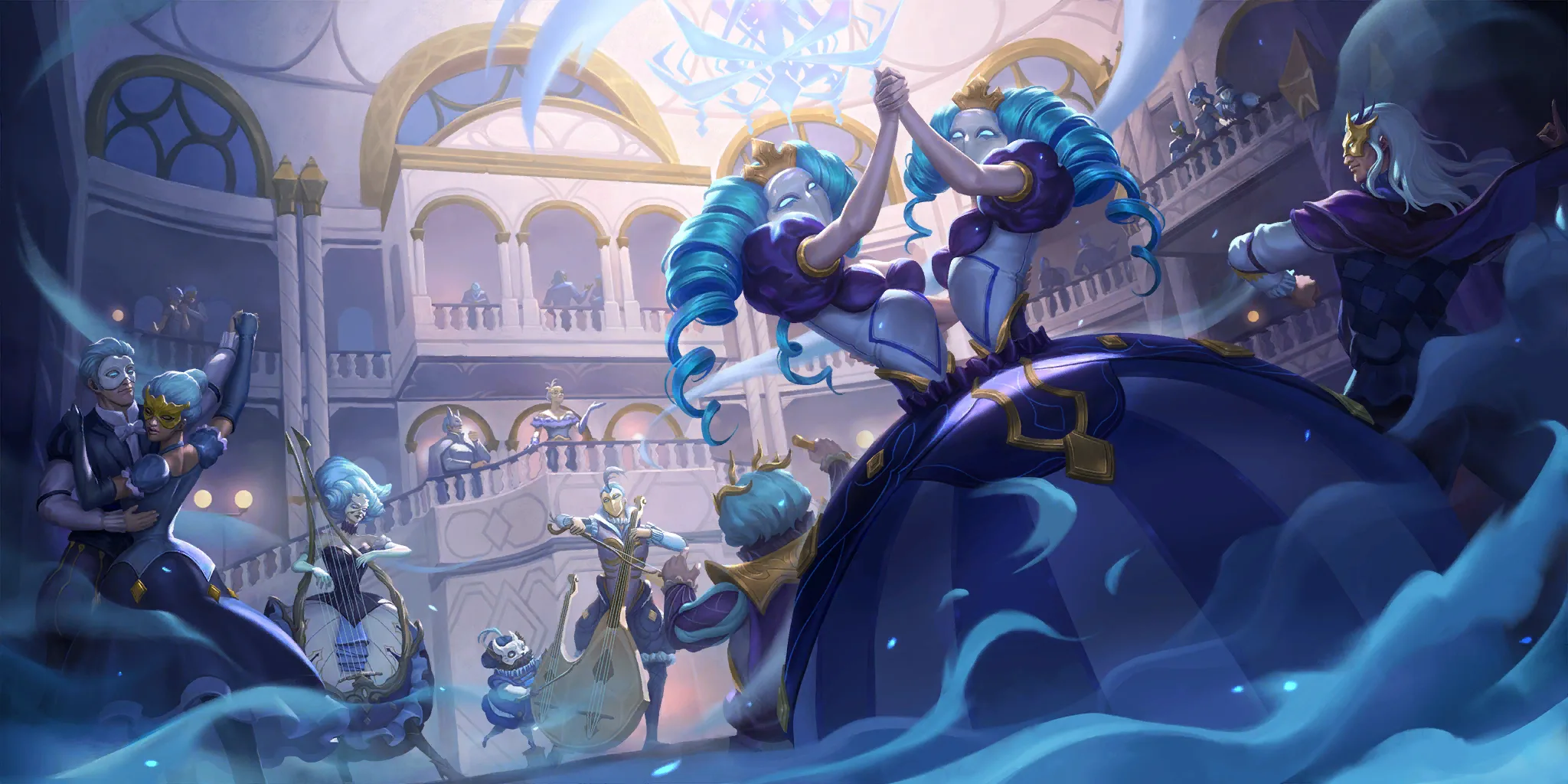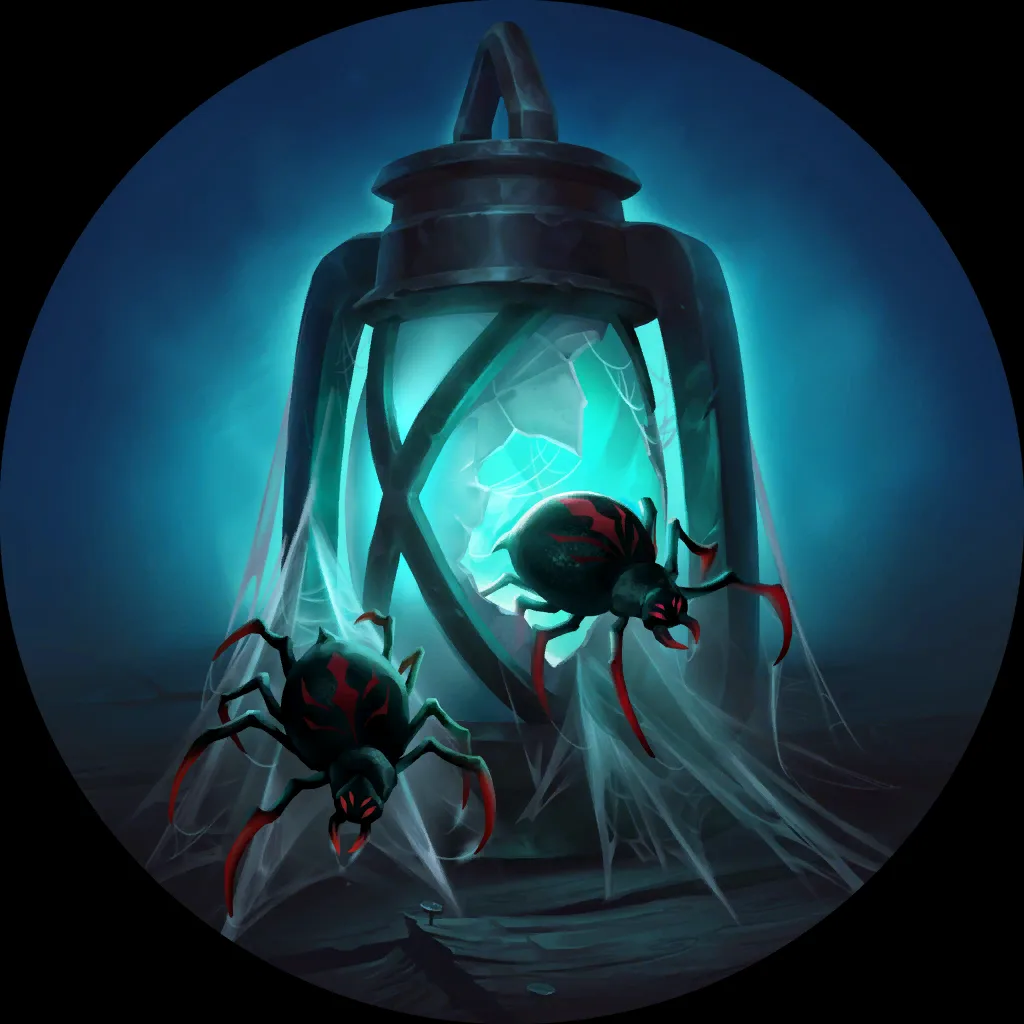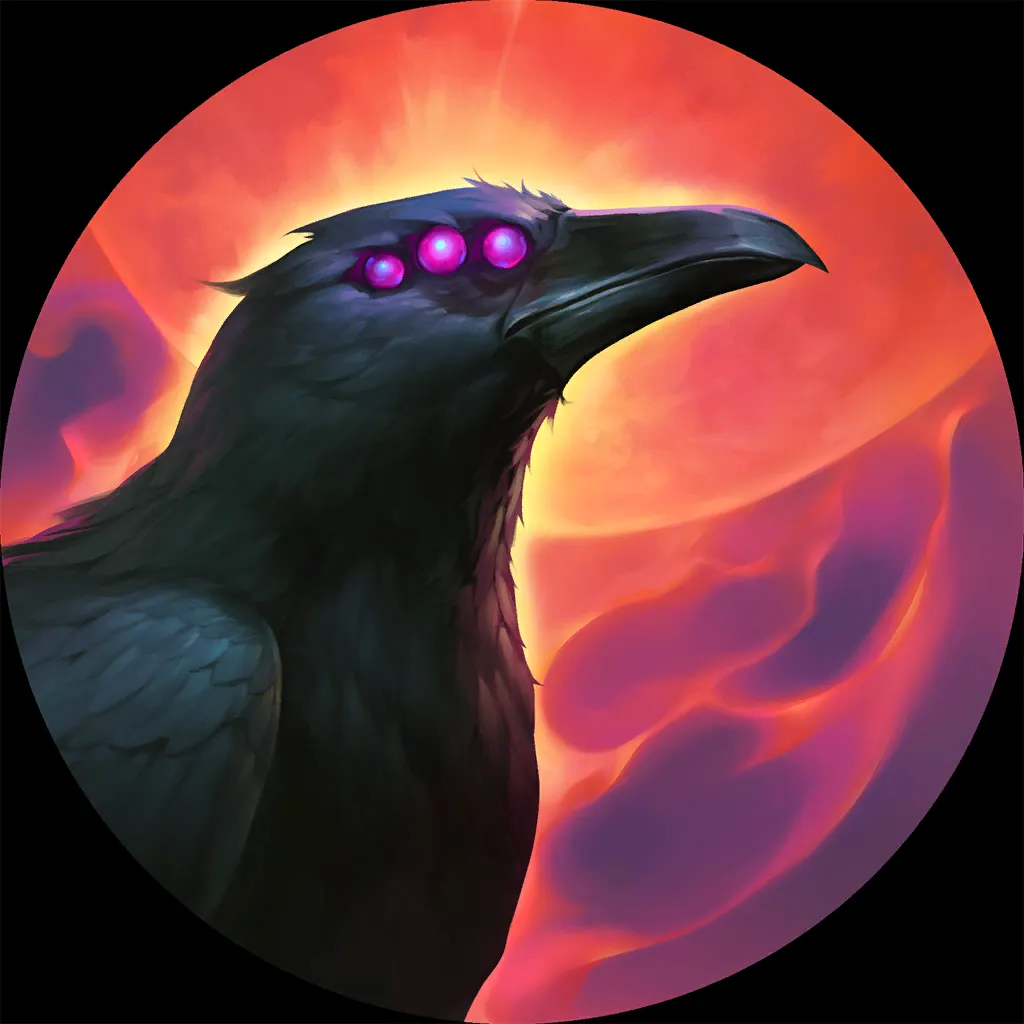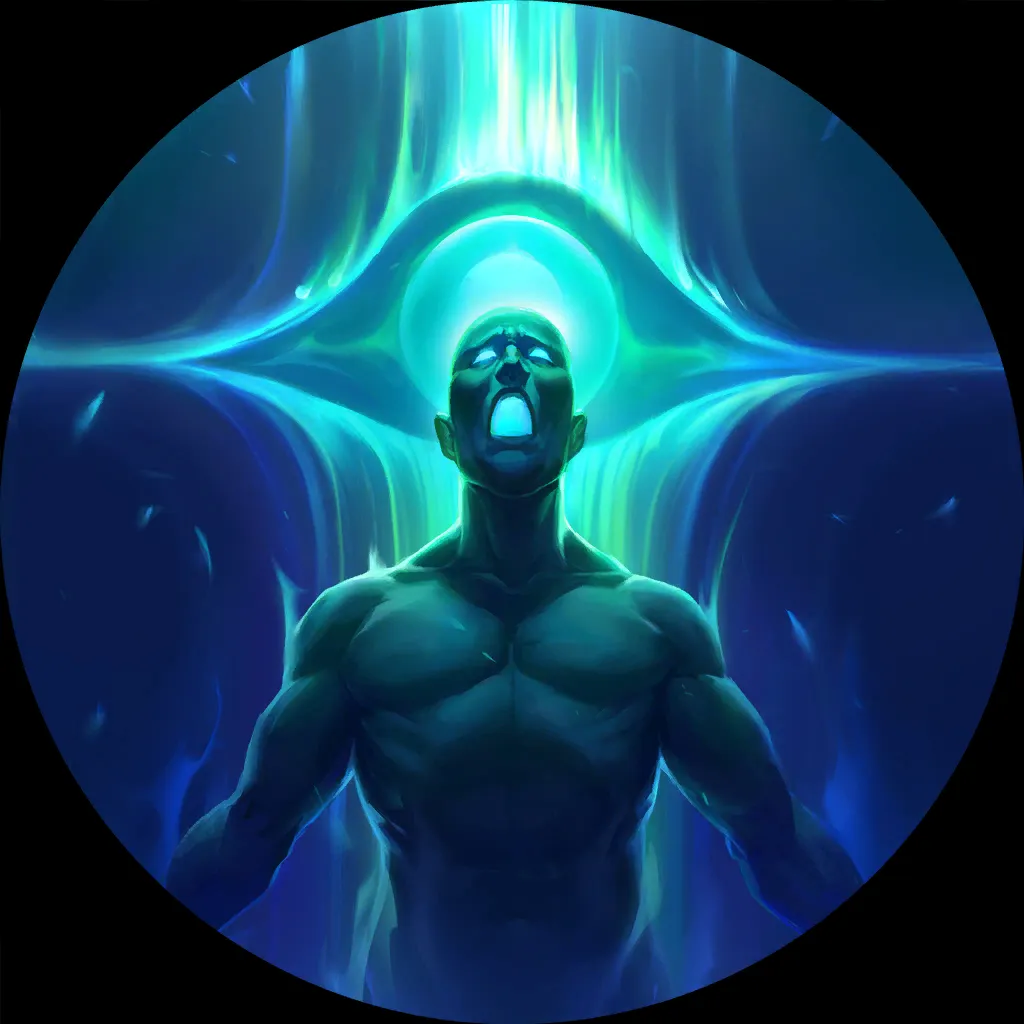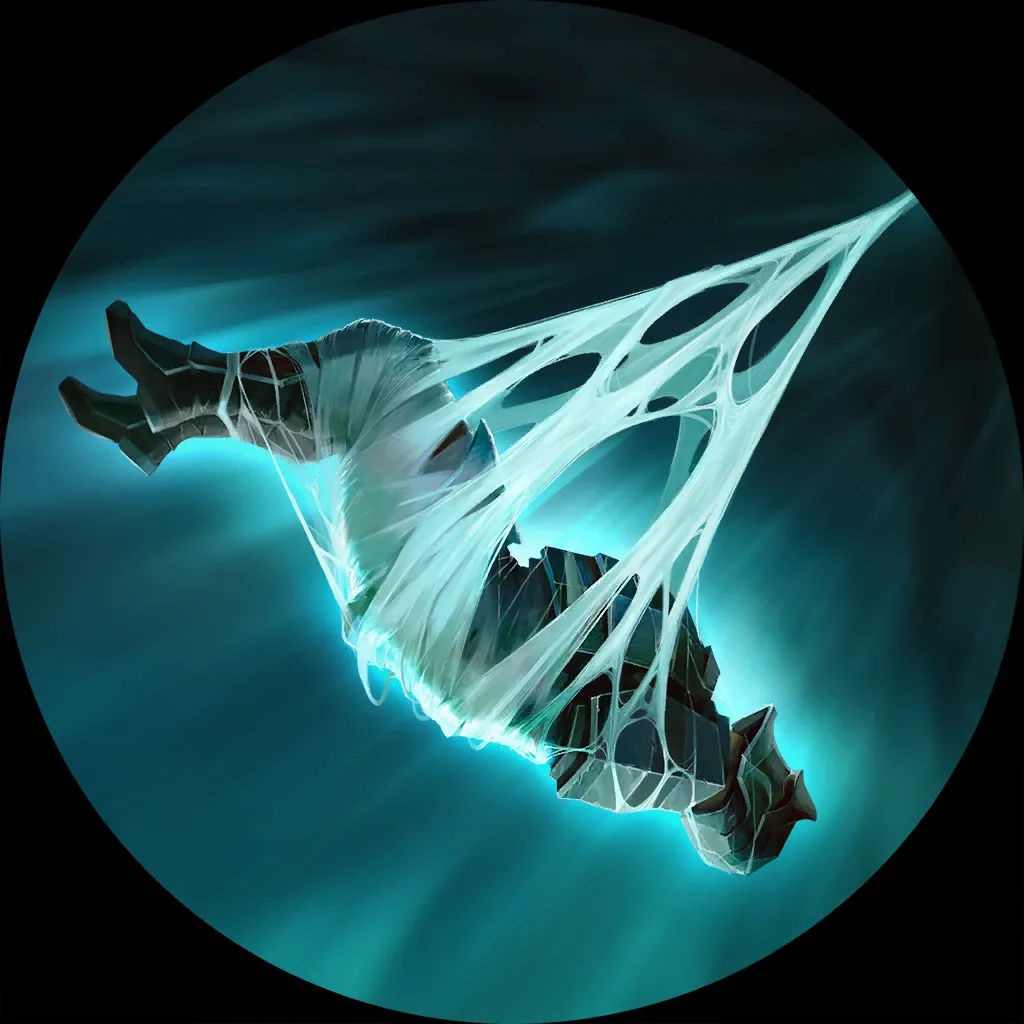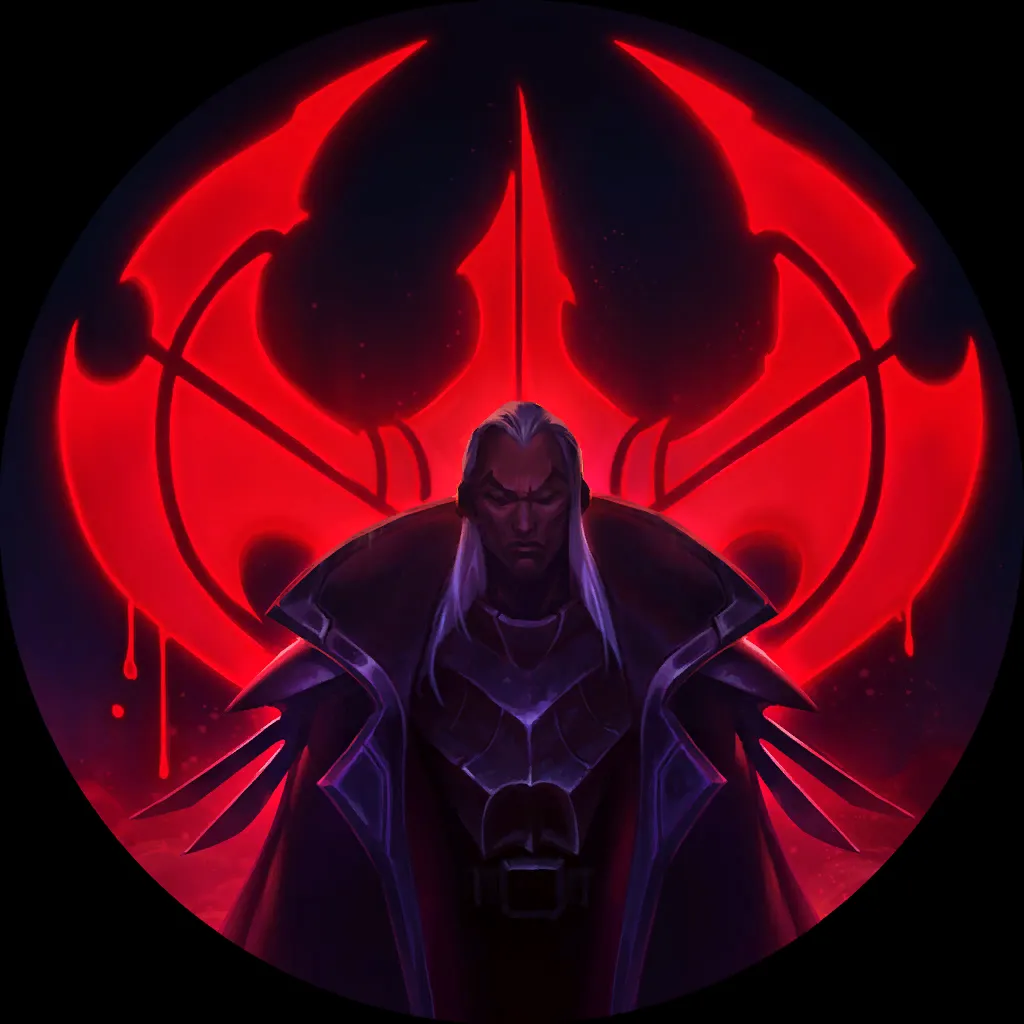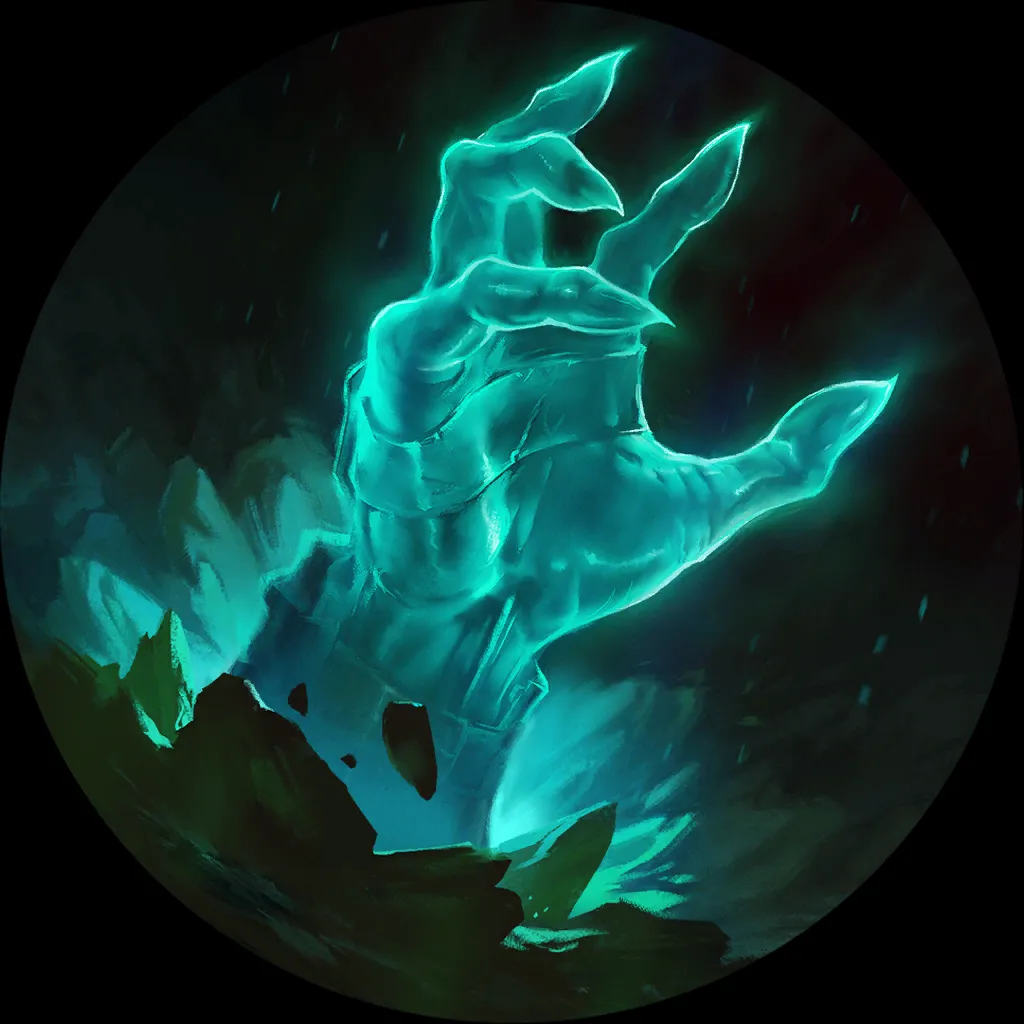 ---
Annie Jhin
These two champs are dead-set on not changing a single card in their build, even if the world is ending…
… although, really, with the nice edge they seem to enjoy over Aatrox Kayn or Aatrox Vayne, why would they?
6
0
3
31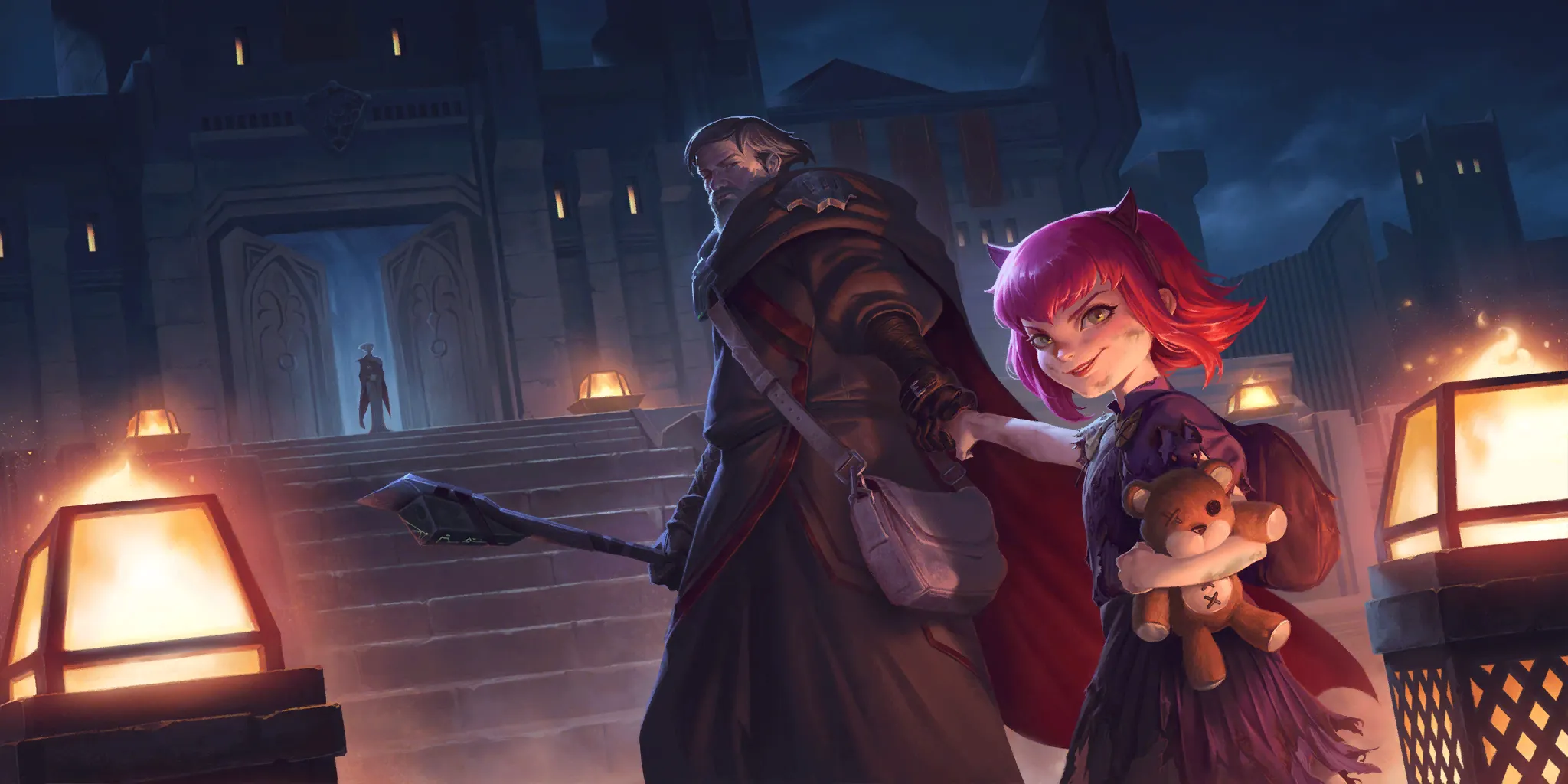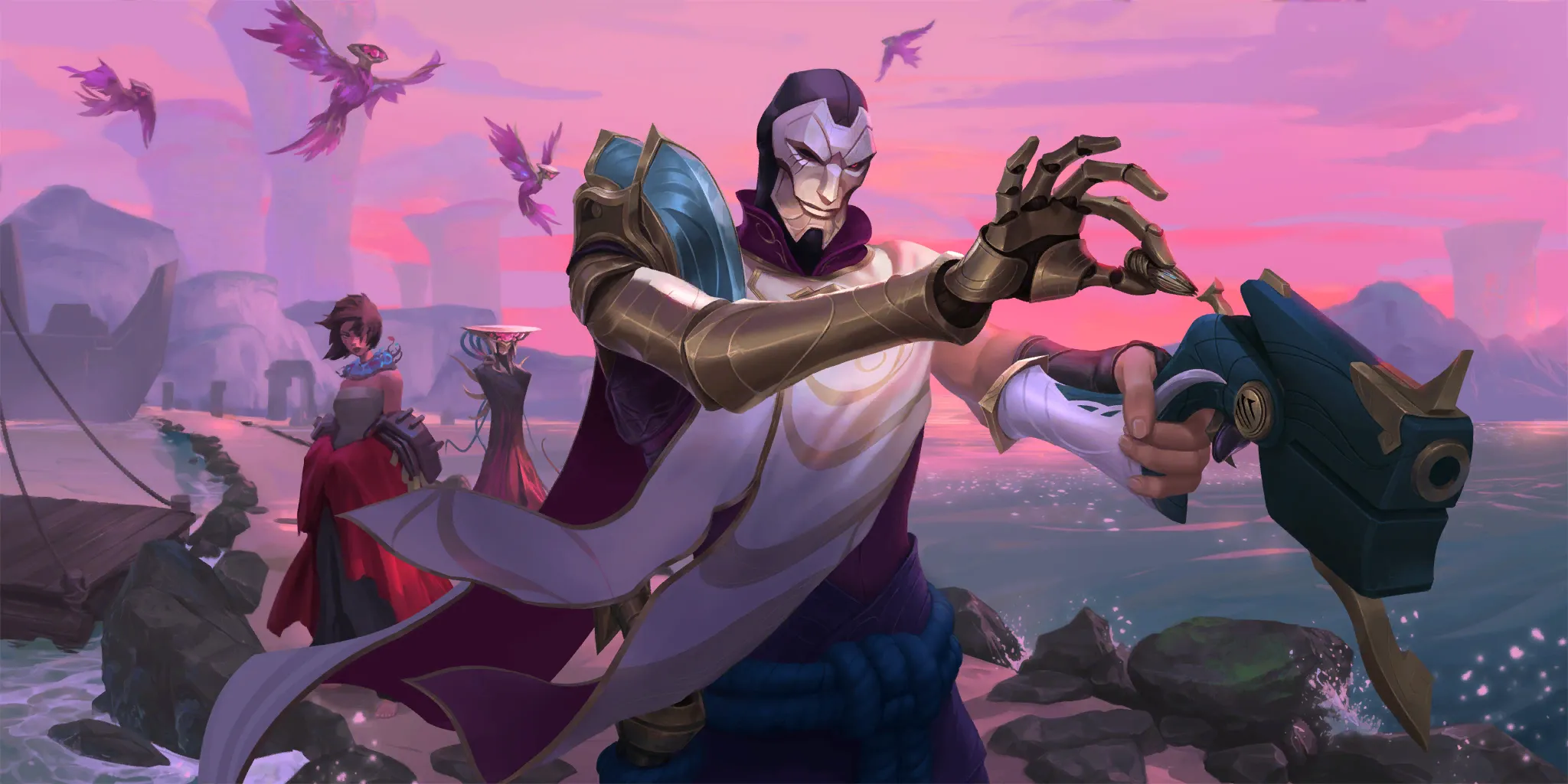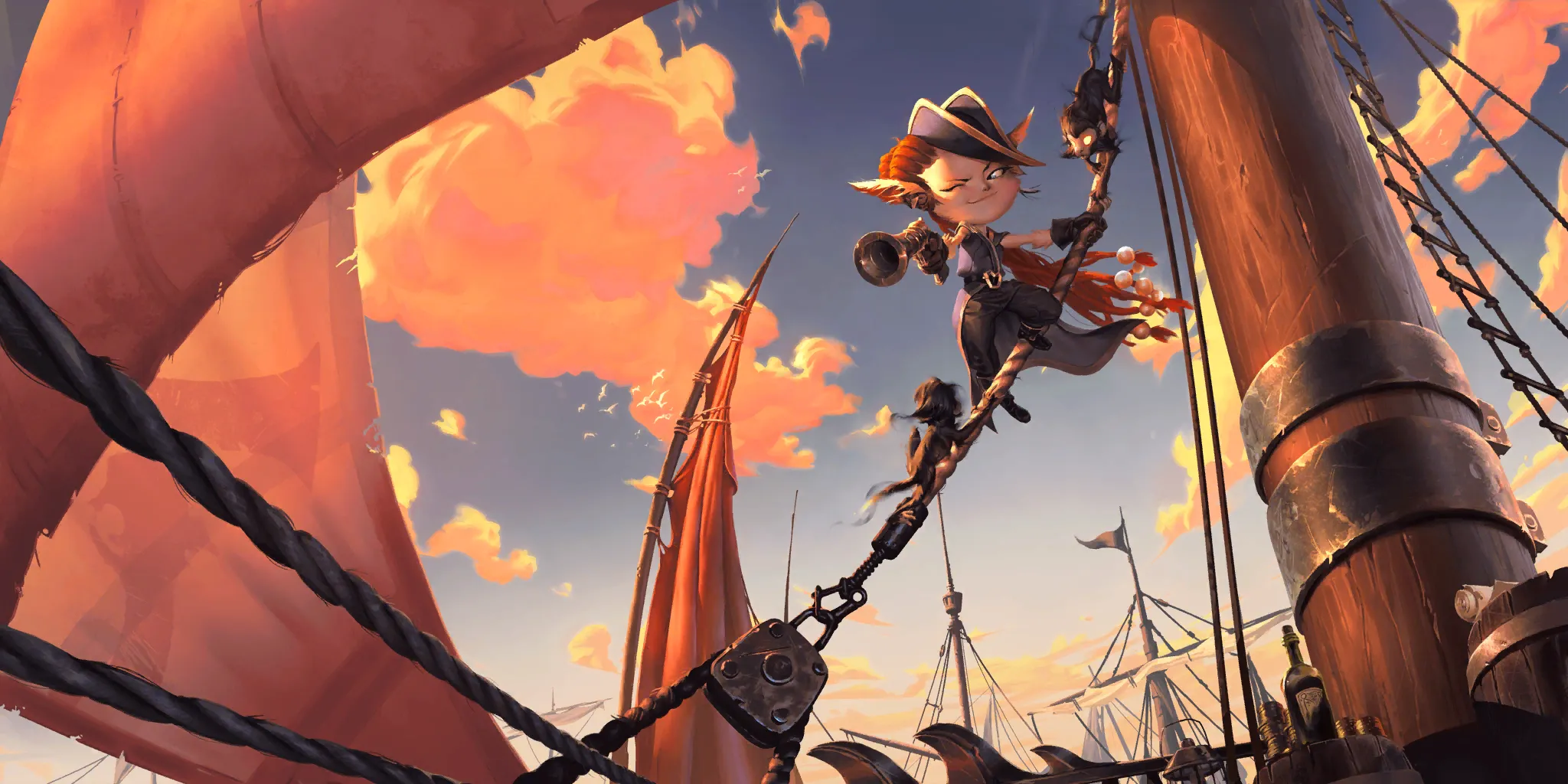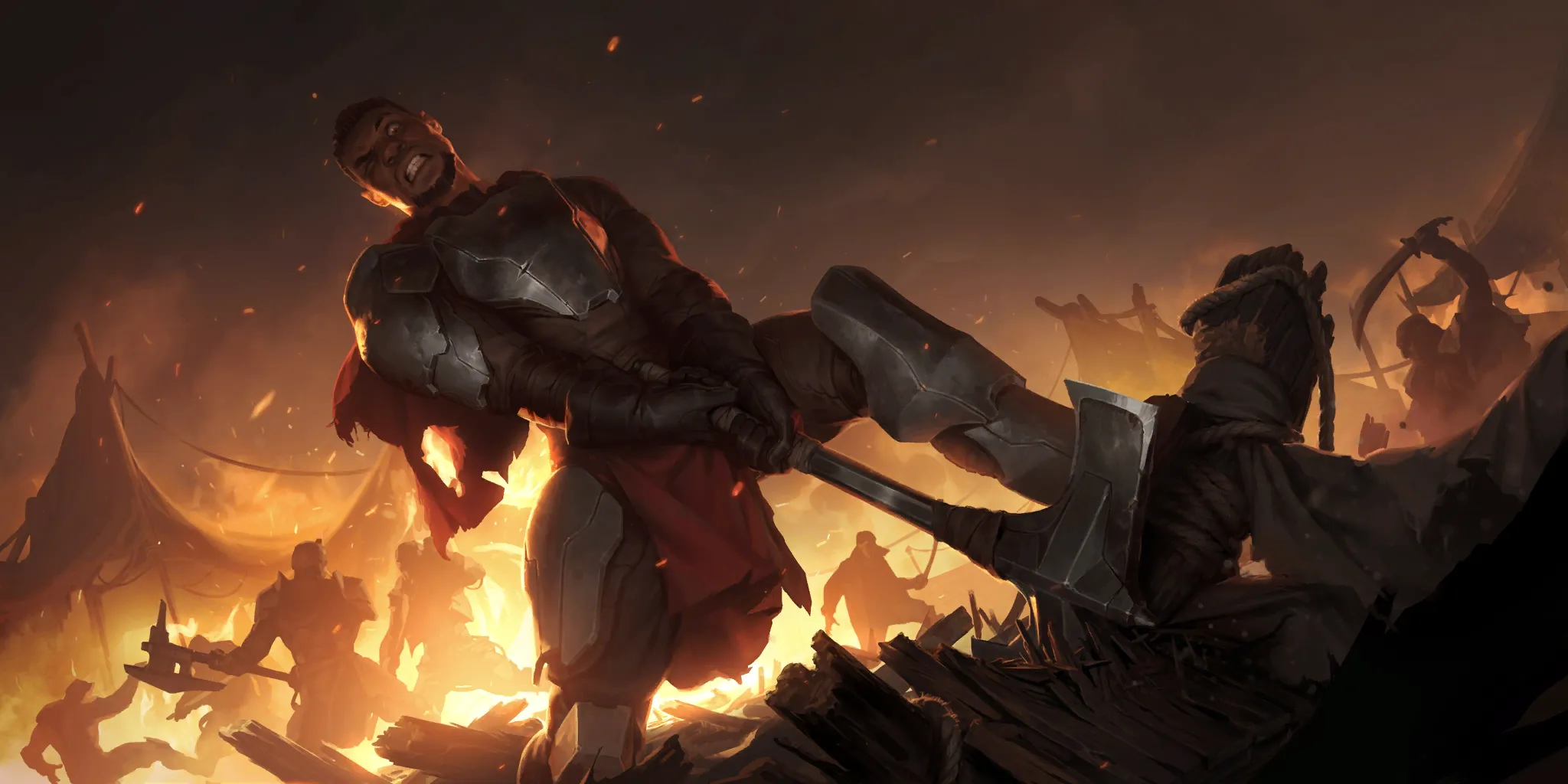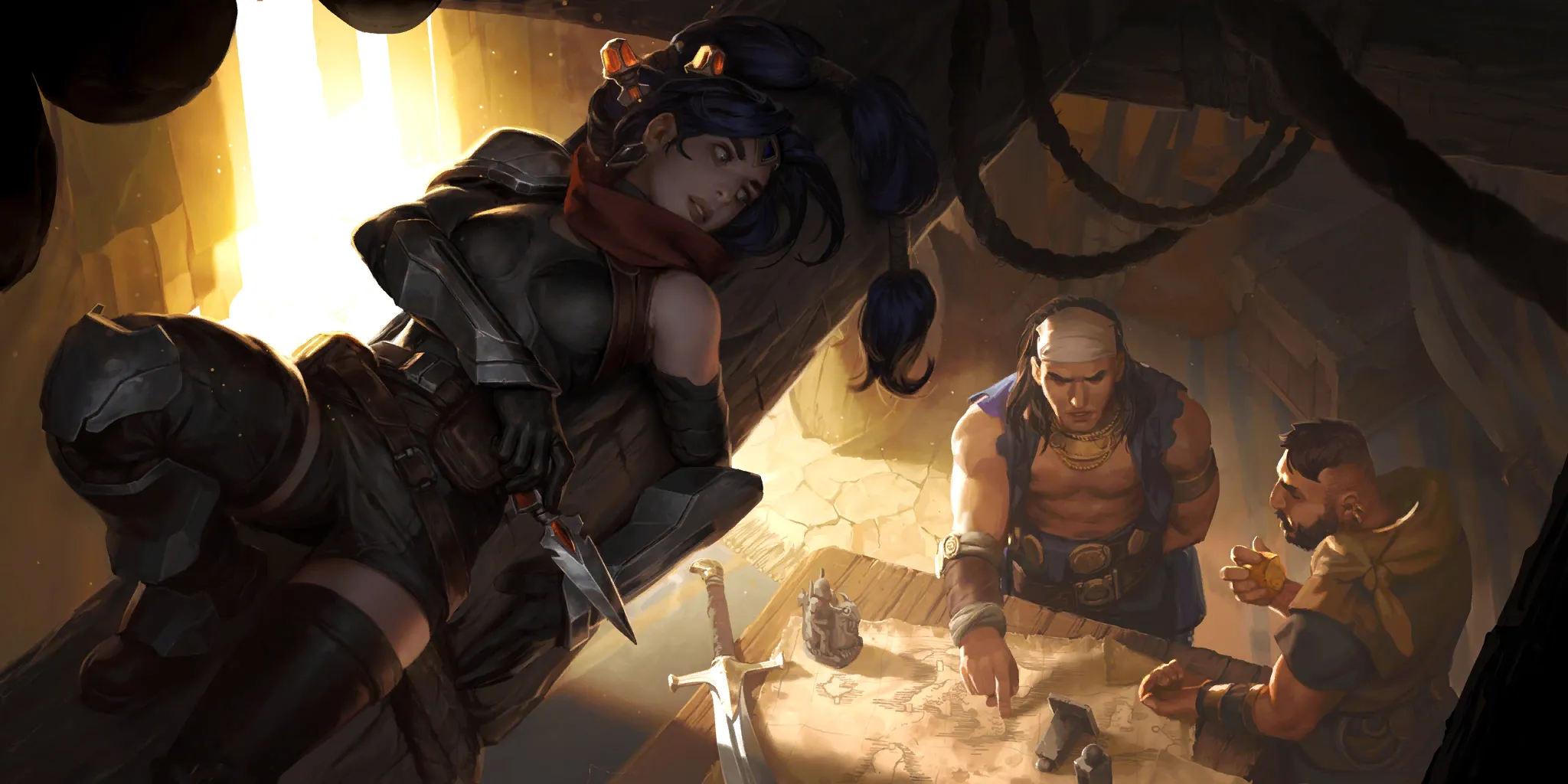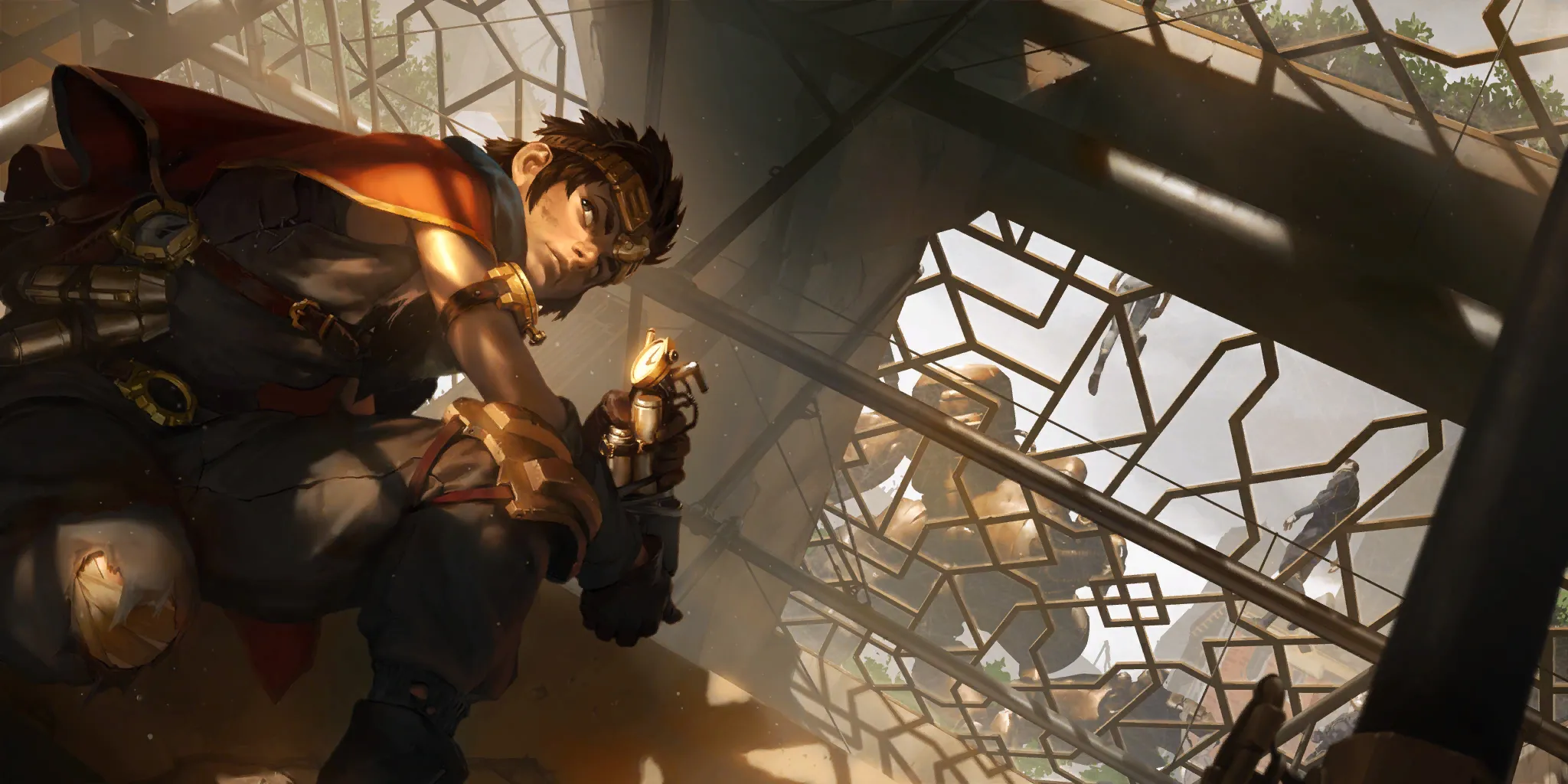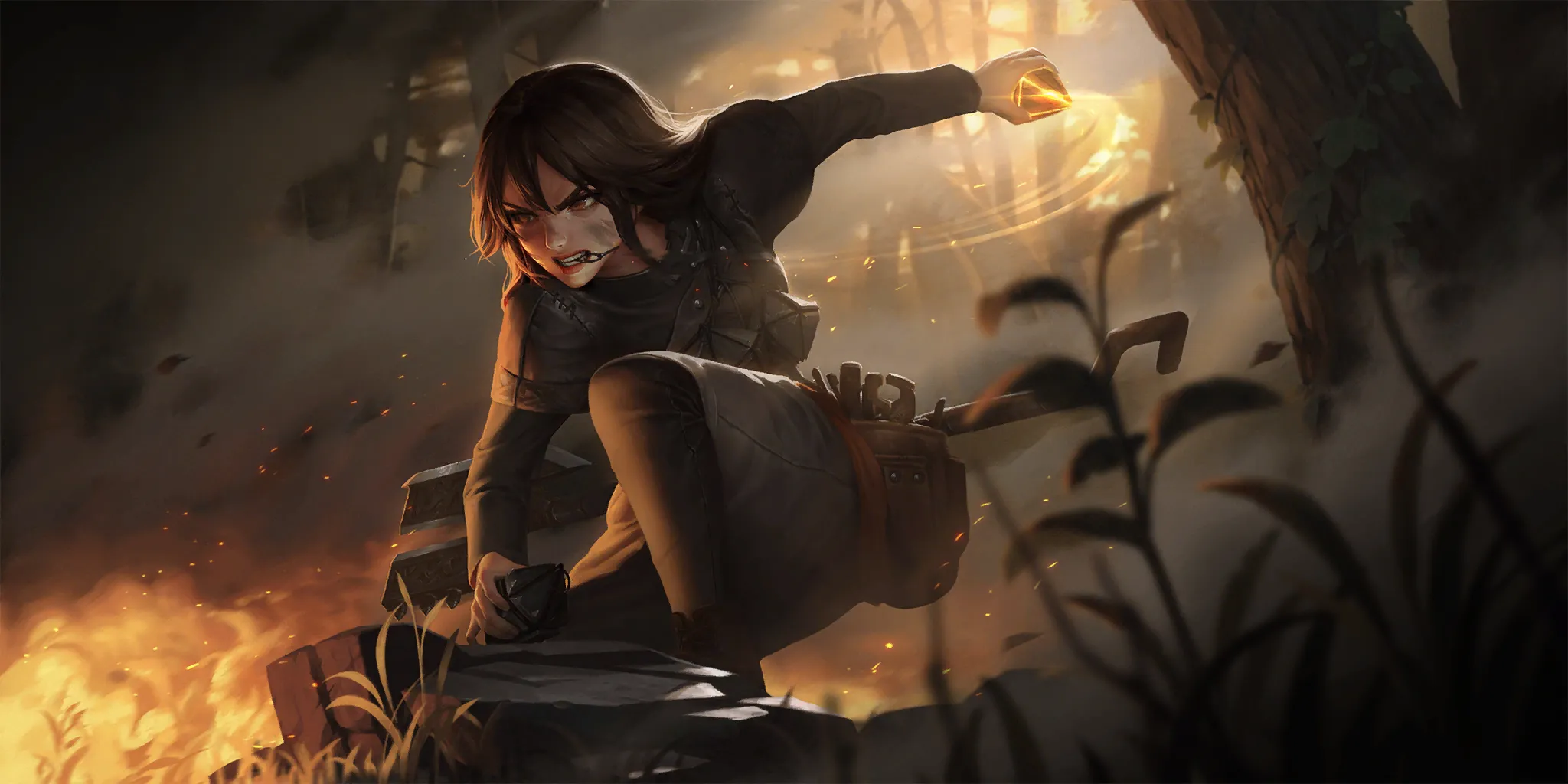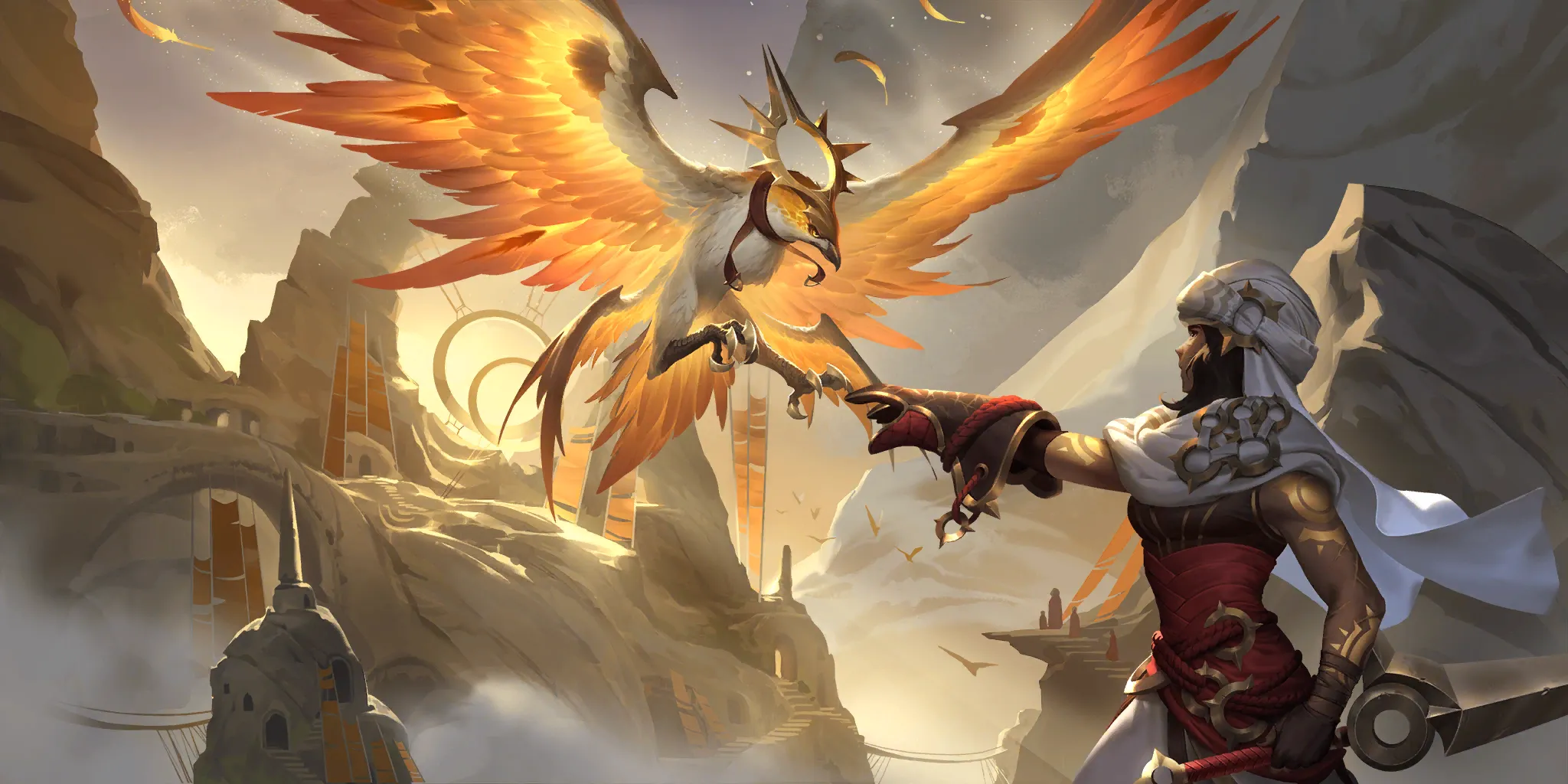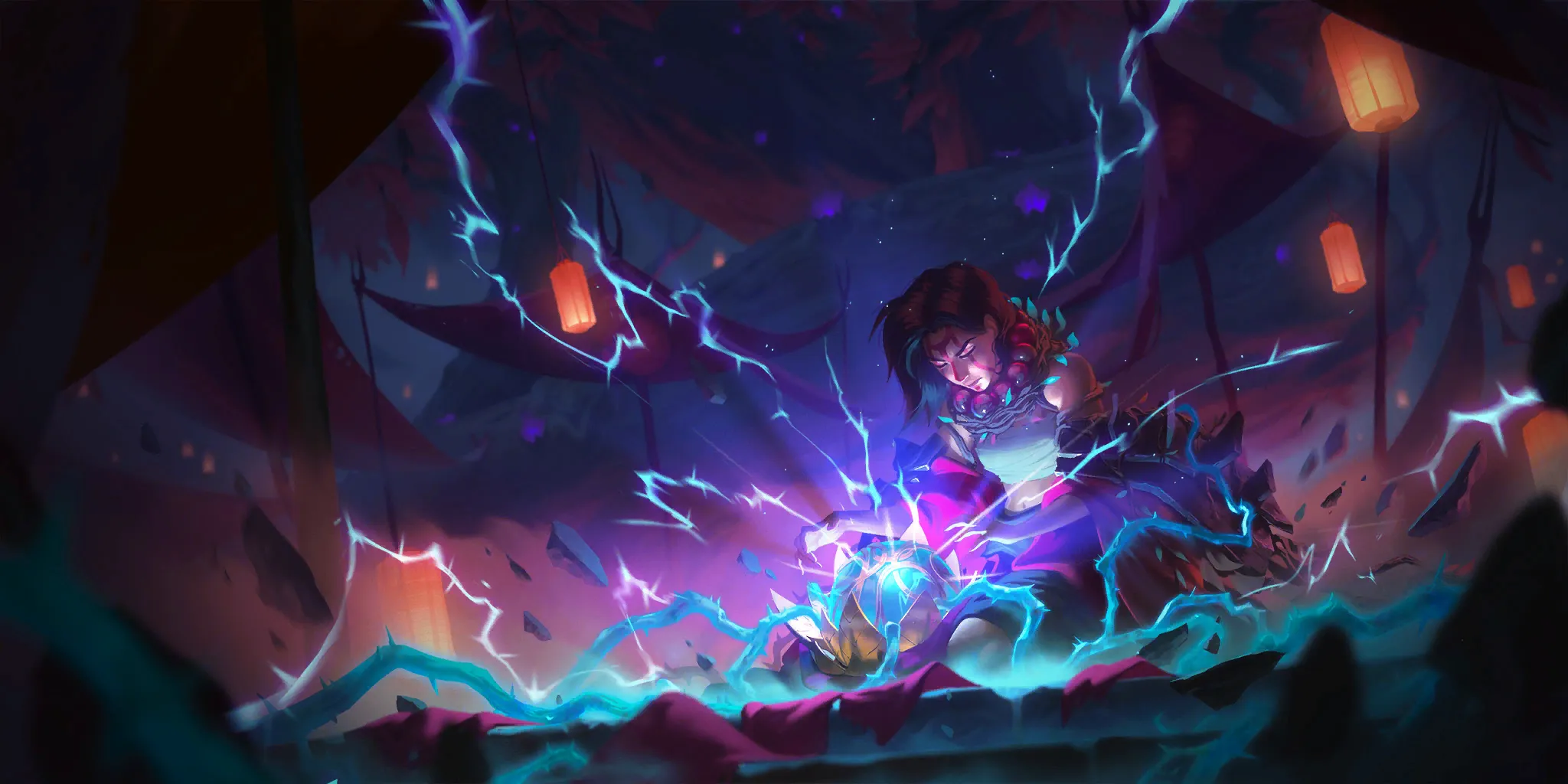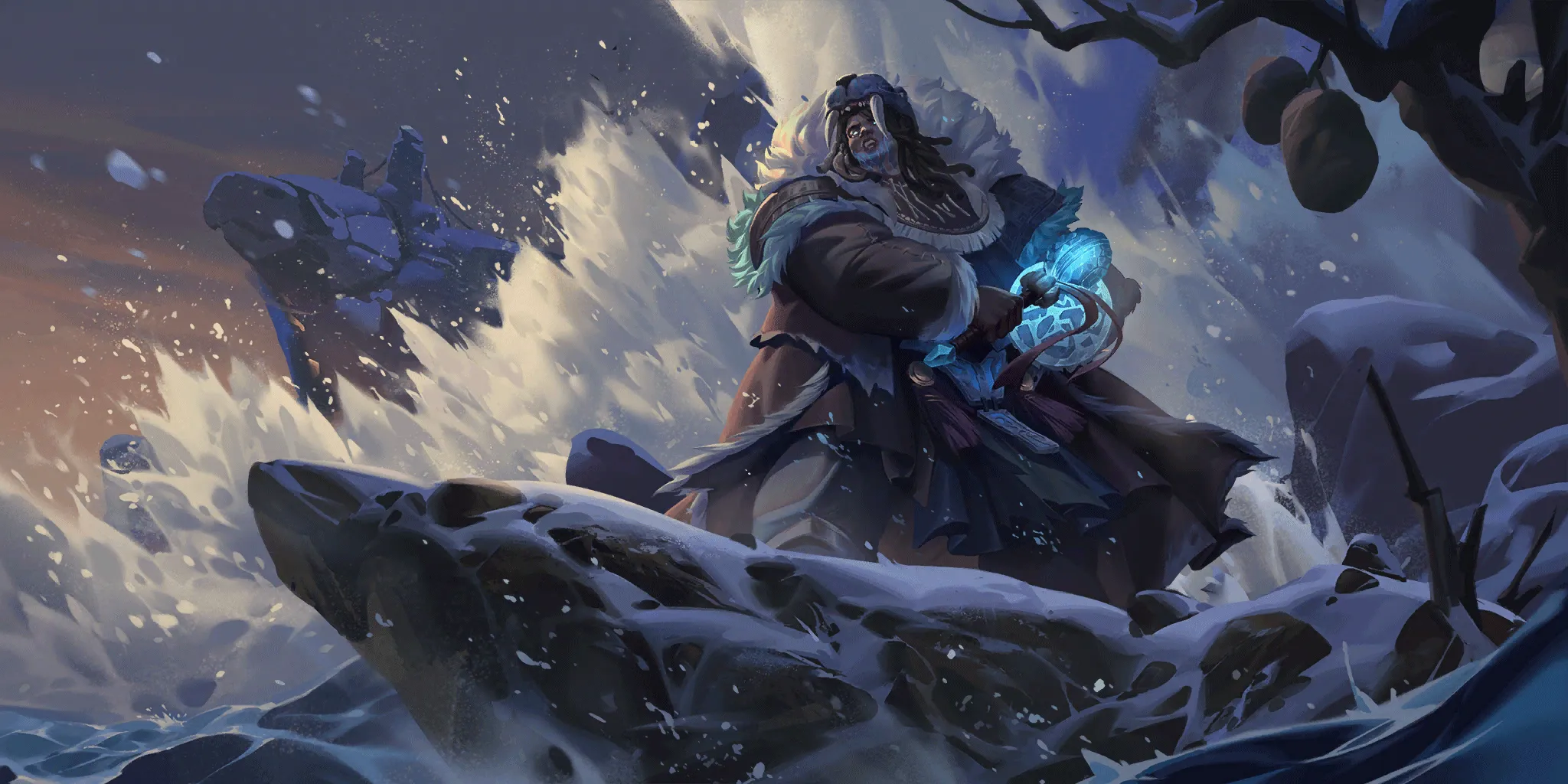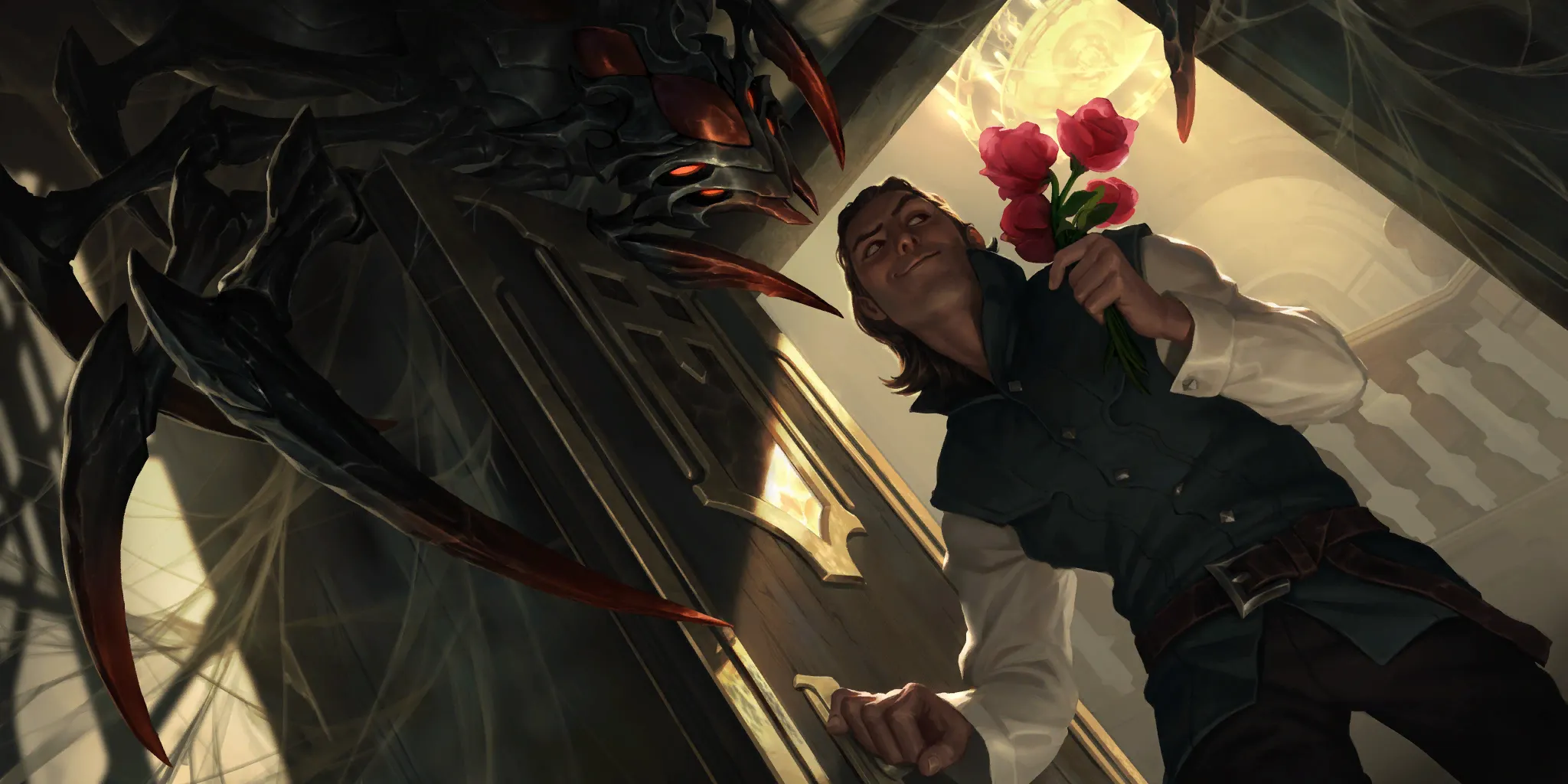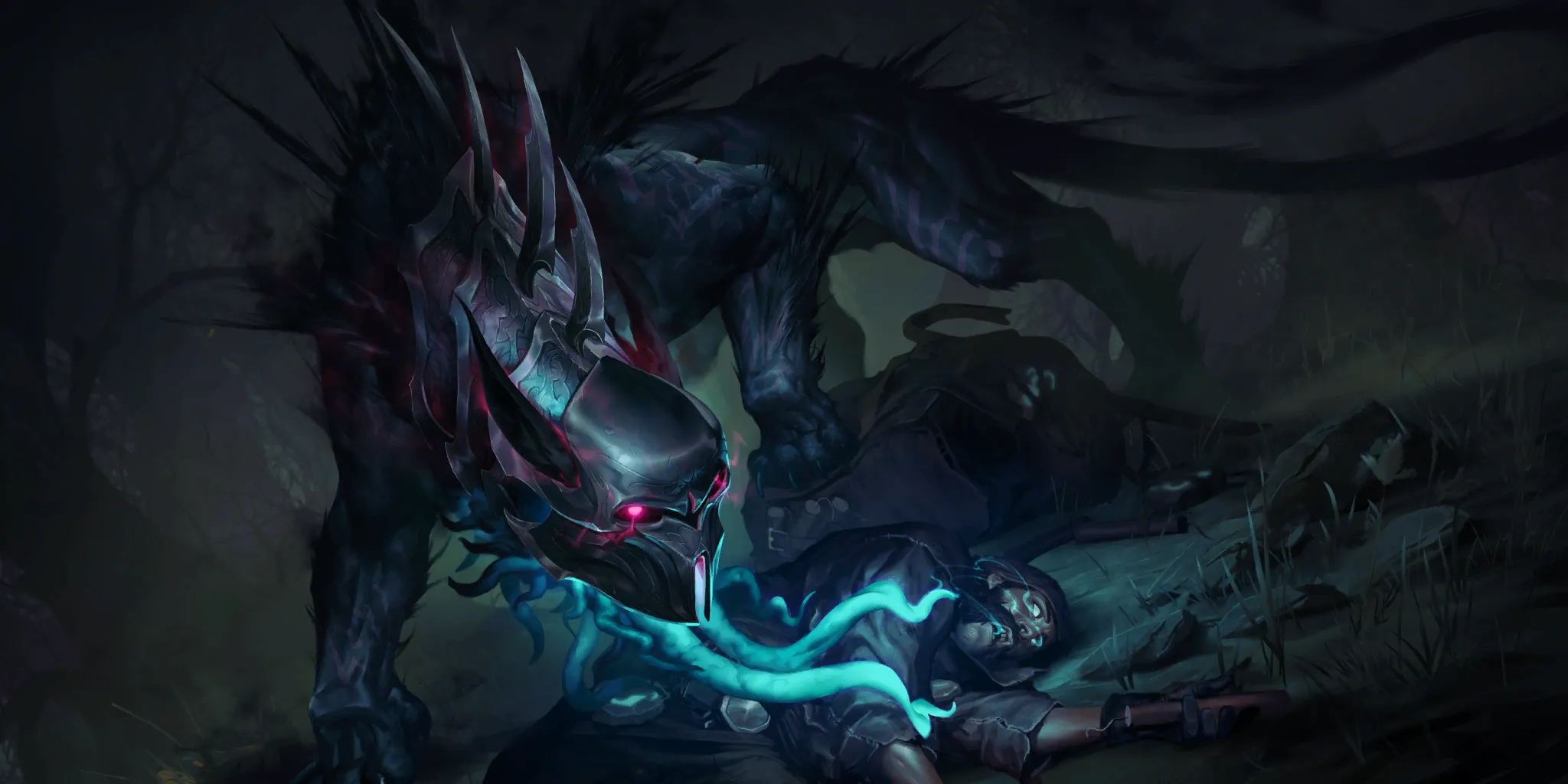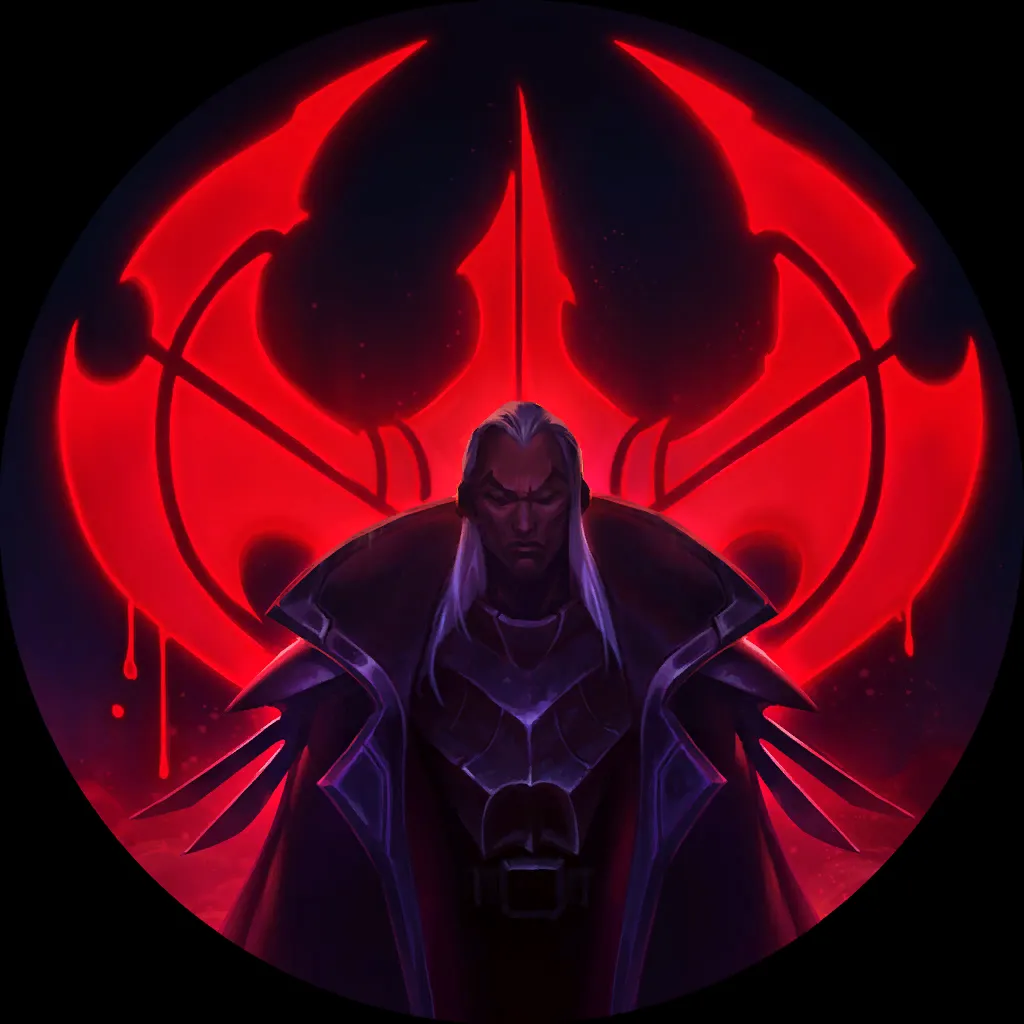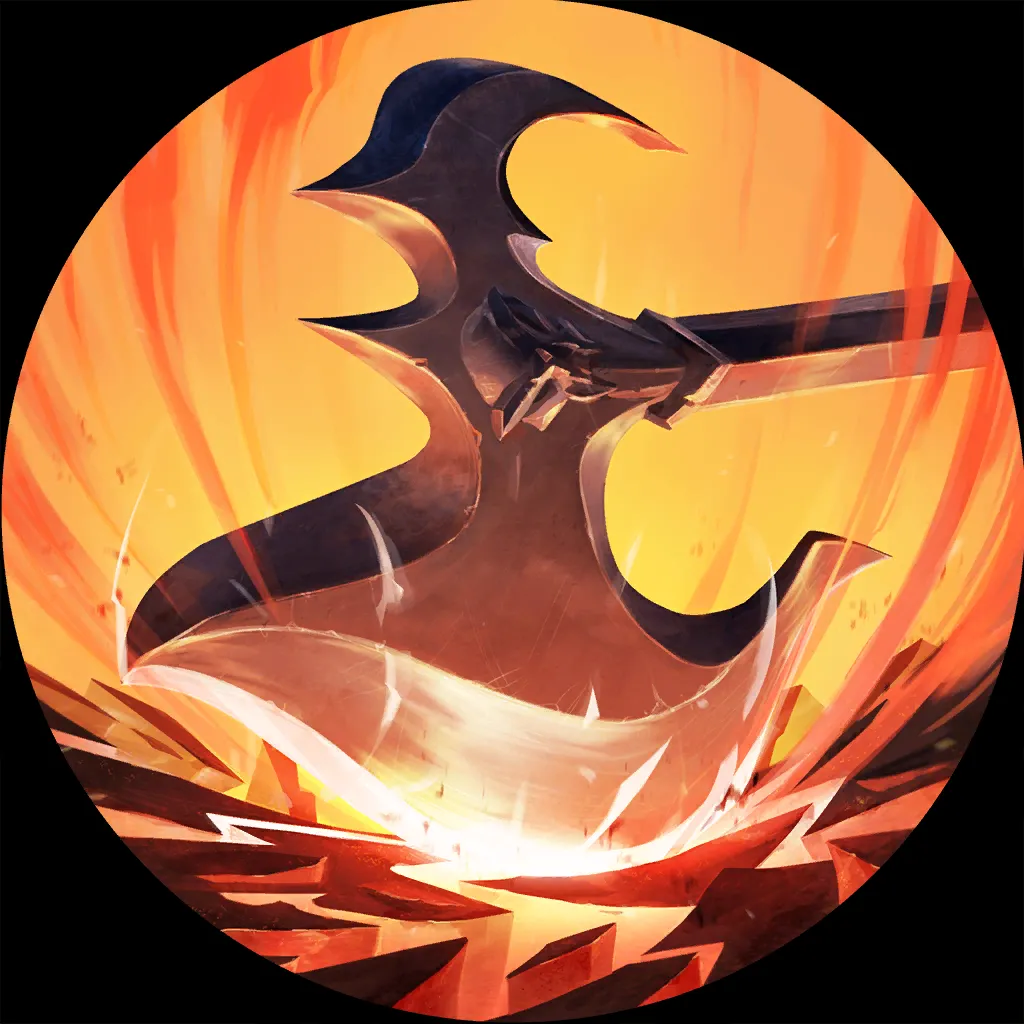 ---
Jinx Lulu
One of the best decks in Runeterra by the end of Domination, Jinx Lulu has thus far shown it has what it takes to keep the end of the world at bay, even when it's disfavored into all Aatrox decks: a 55% WR in around 400 games with its best build today.
6
1
4
29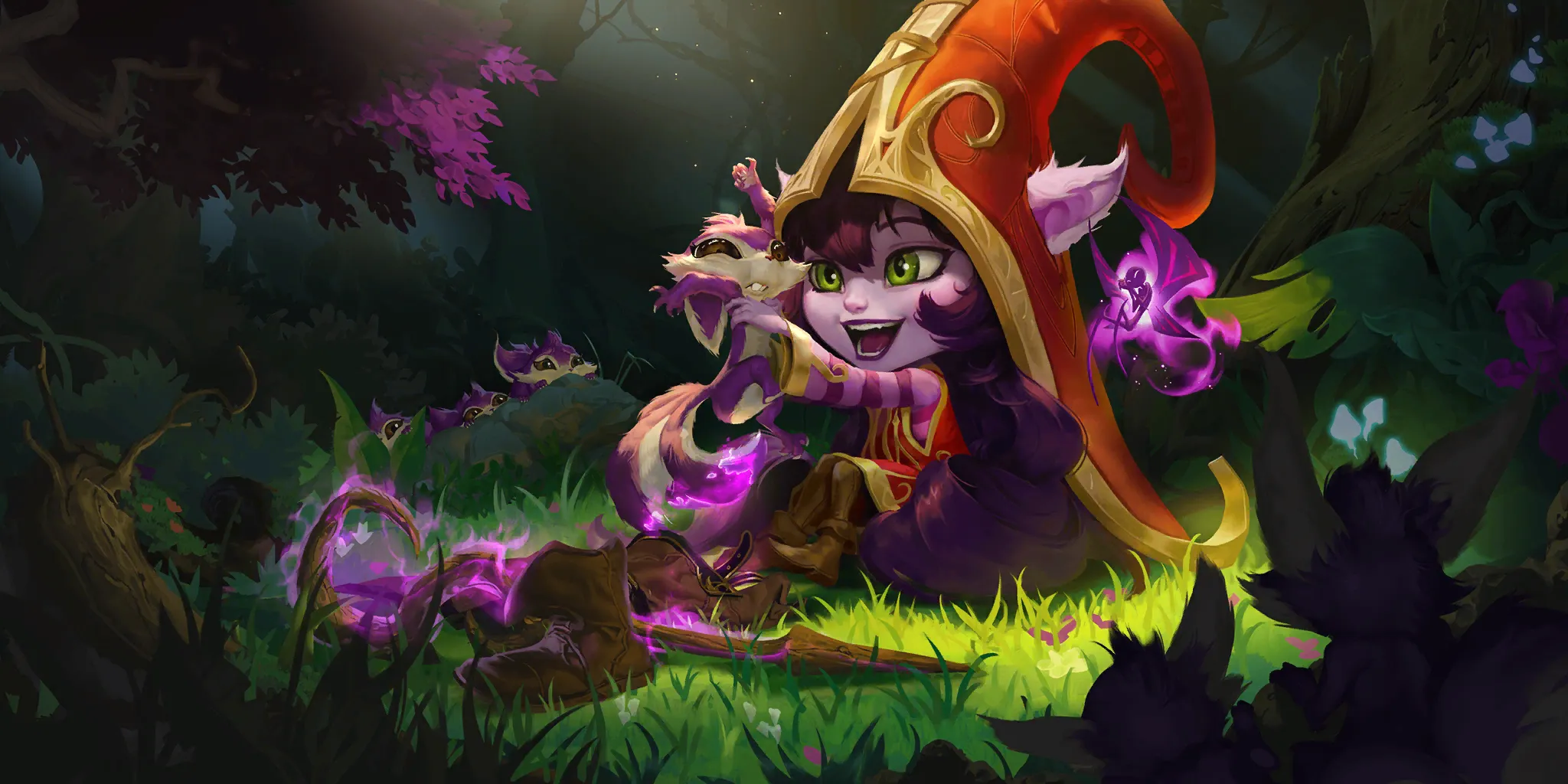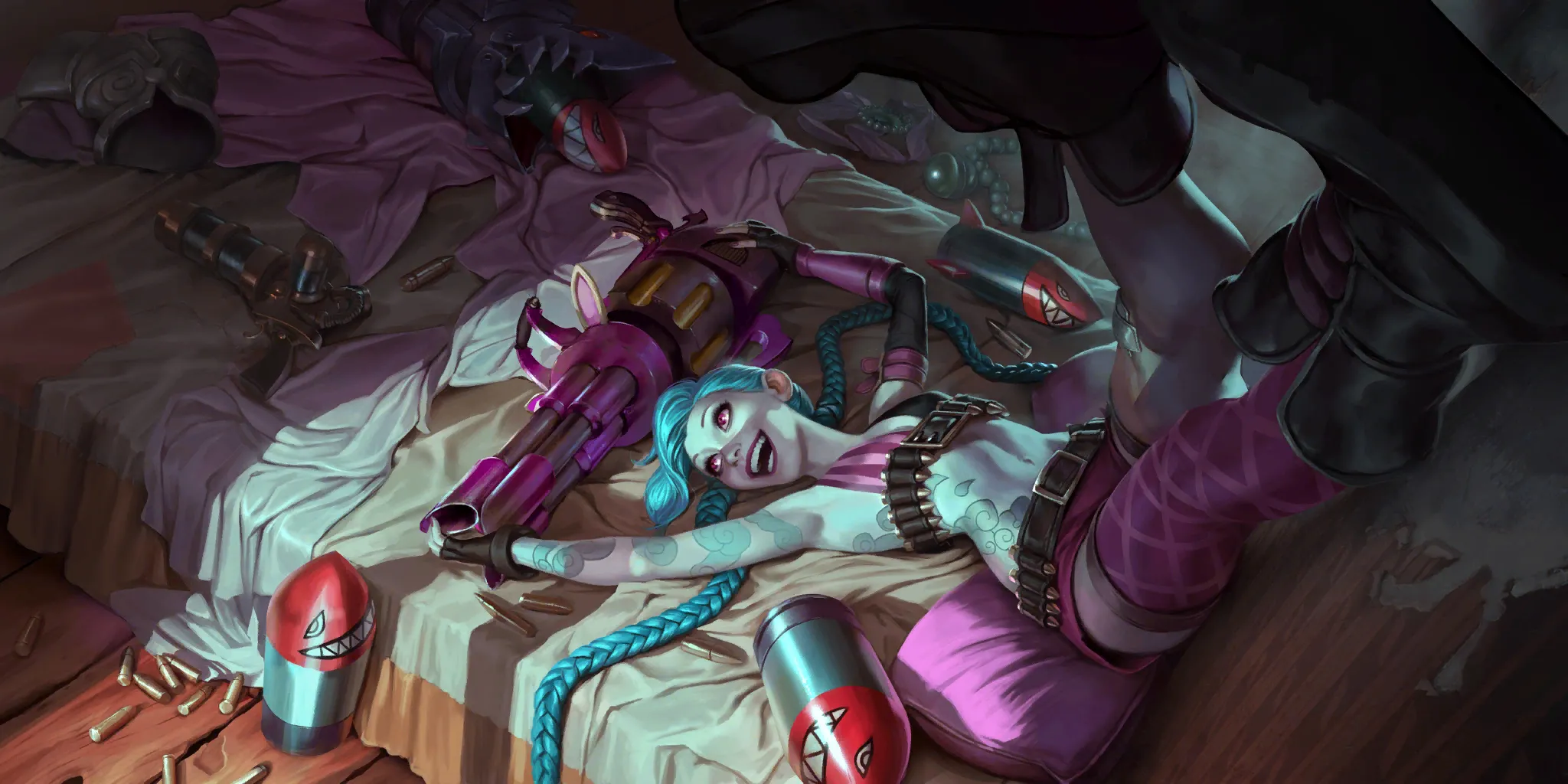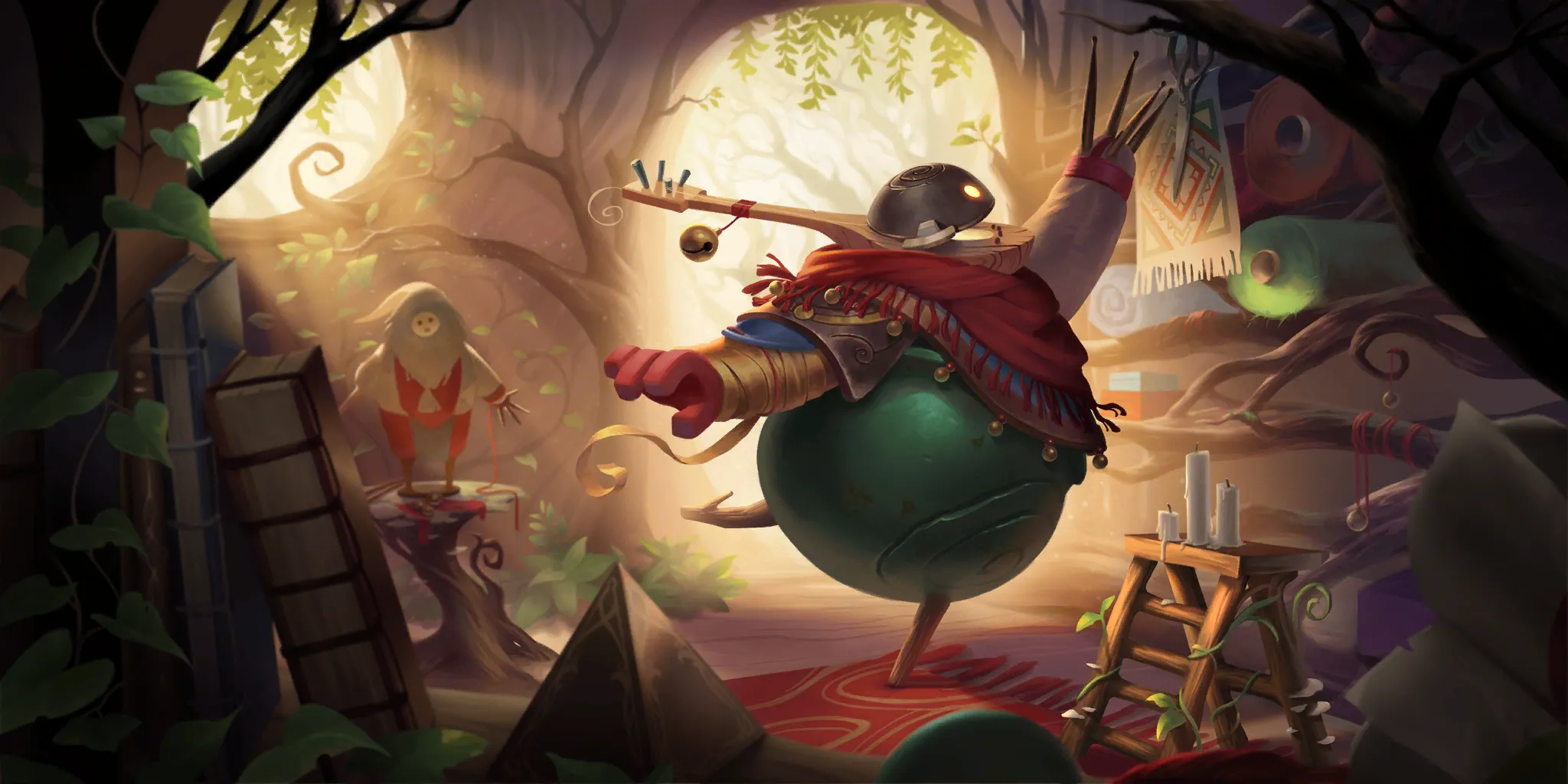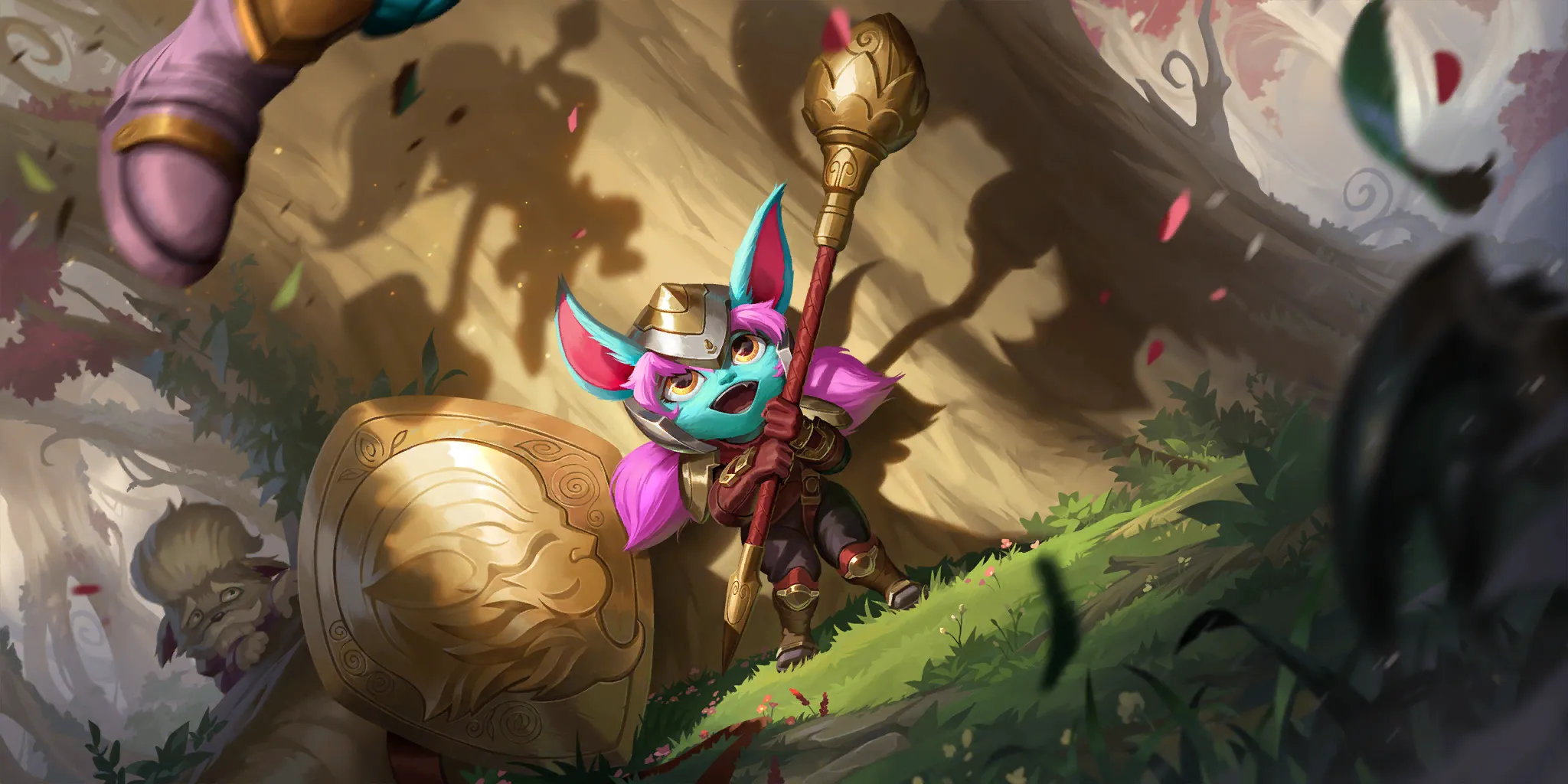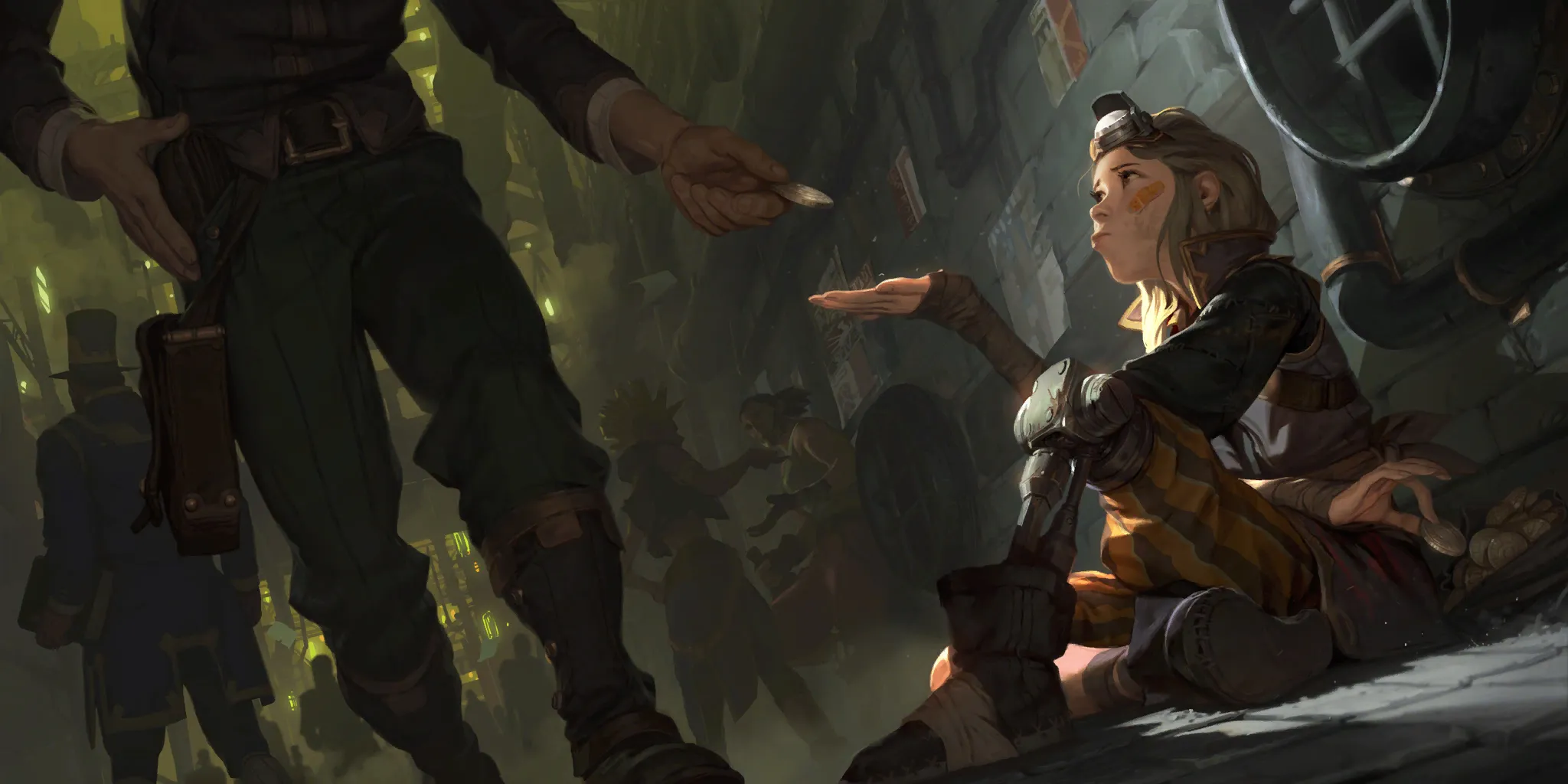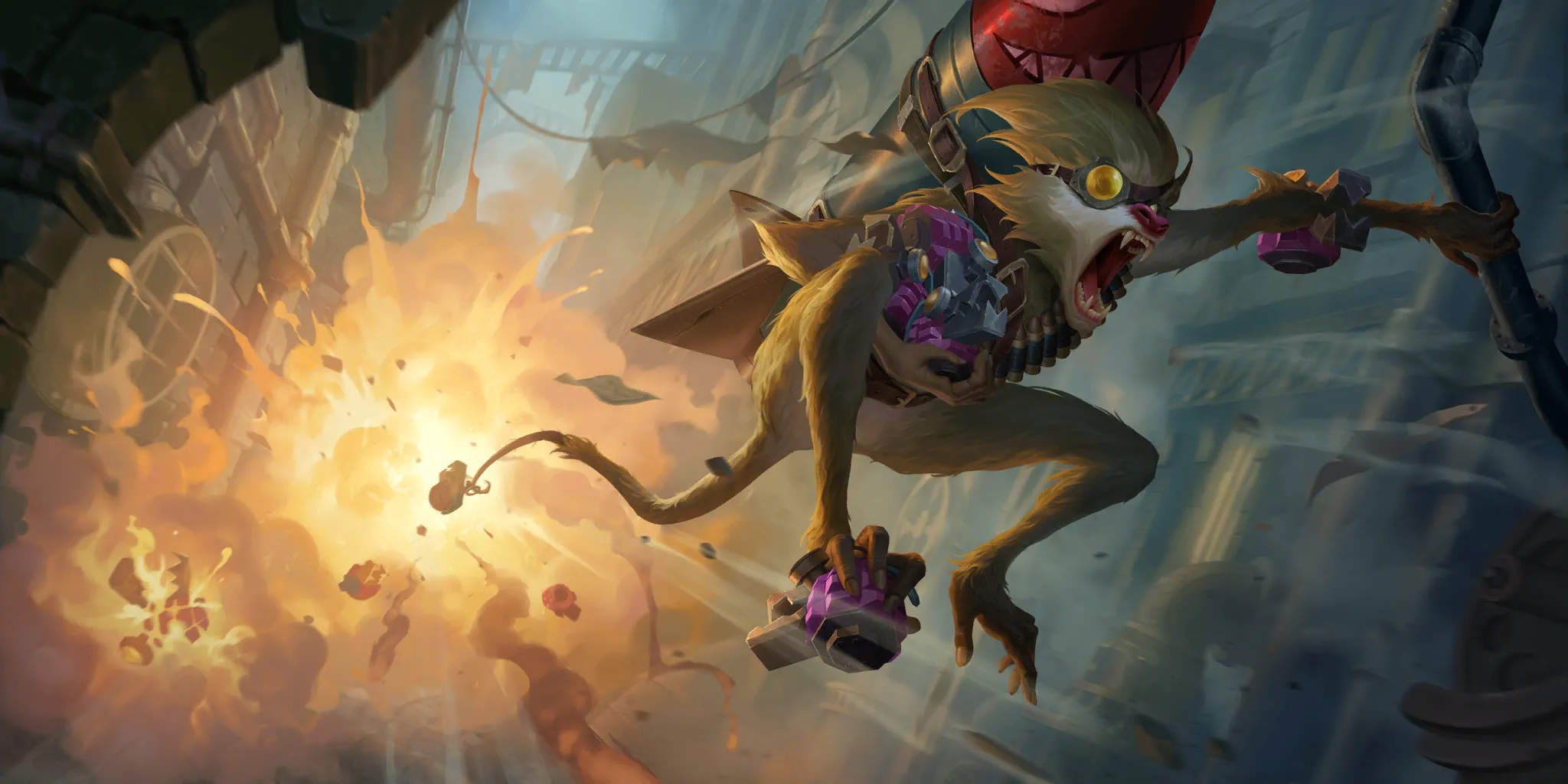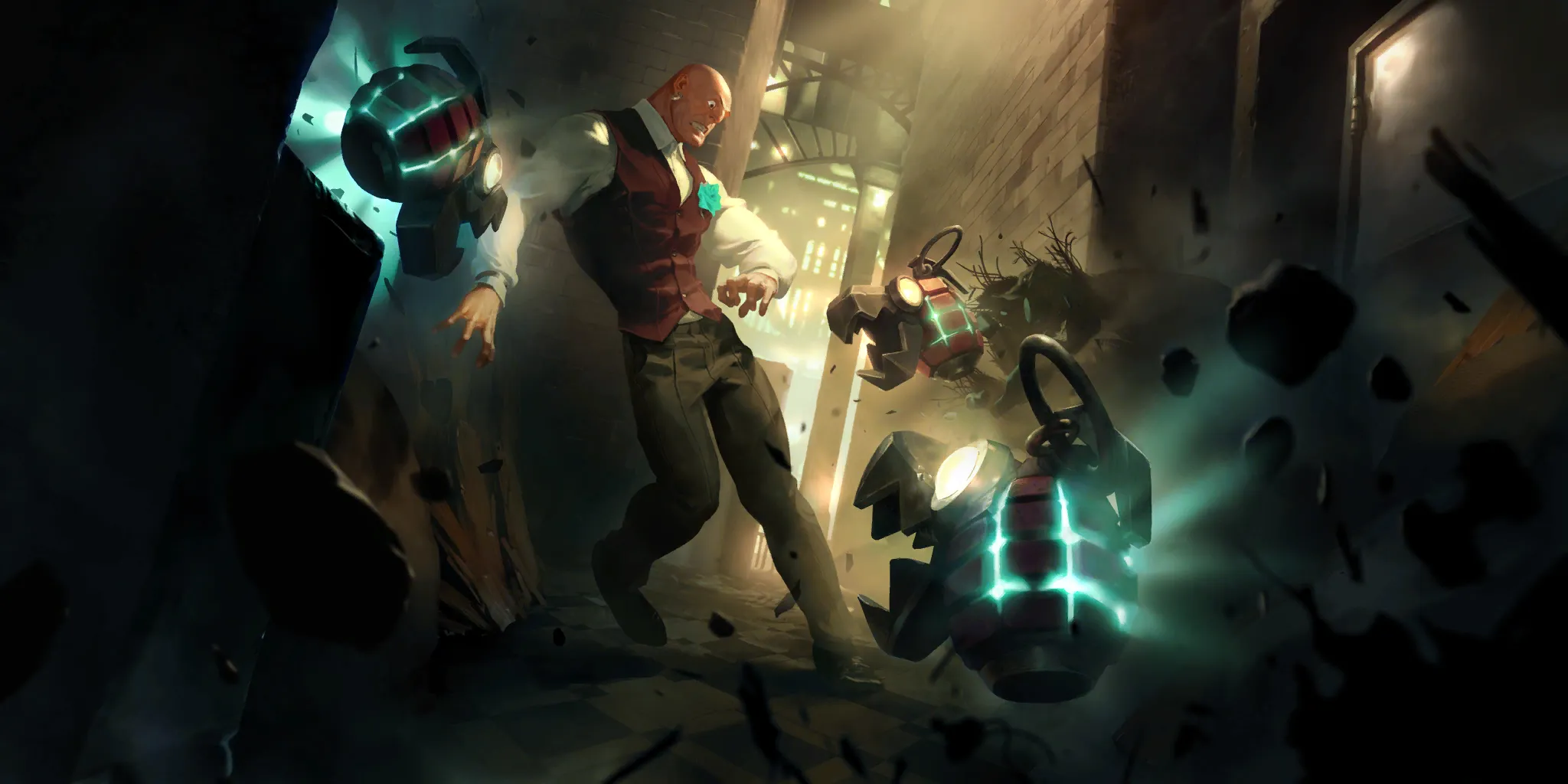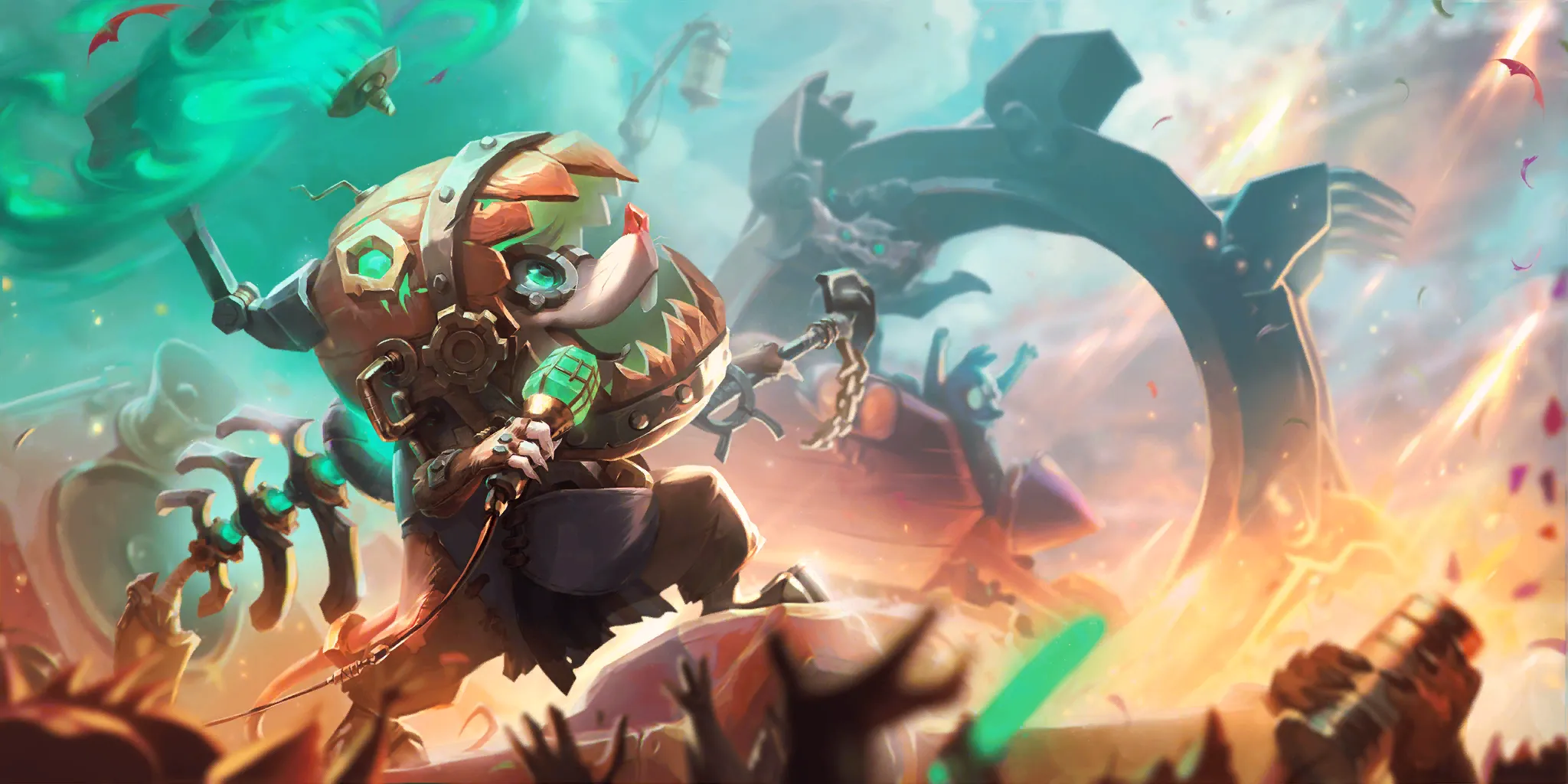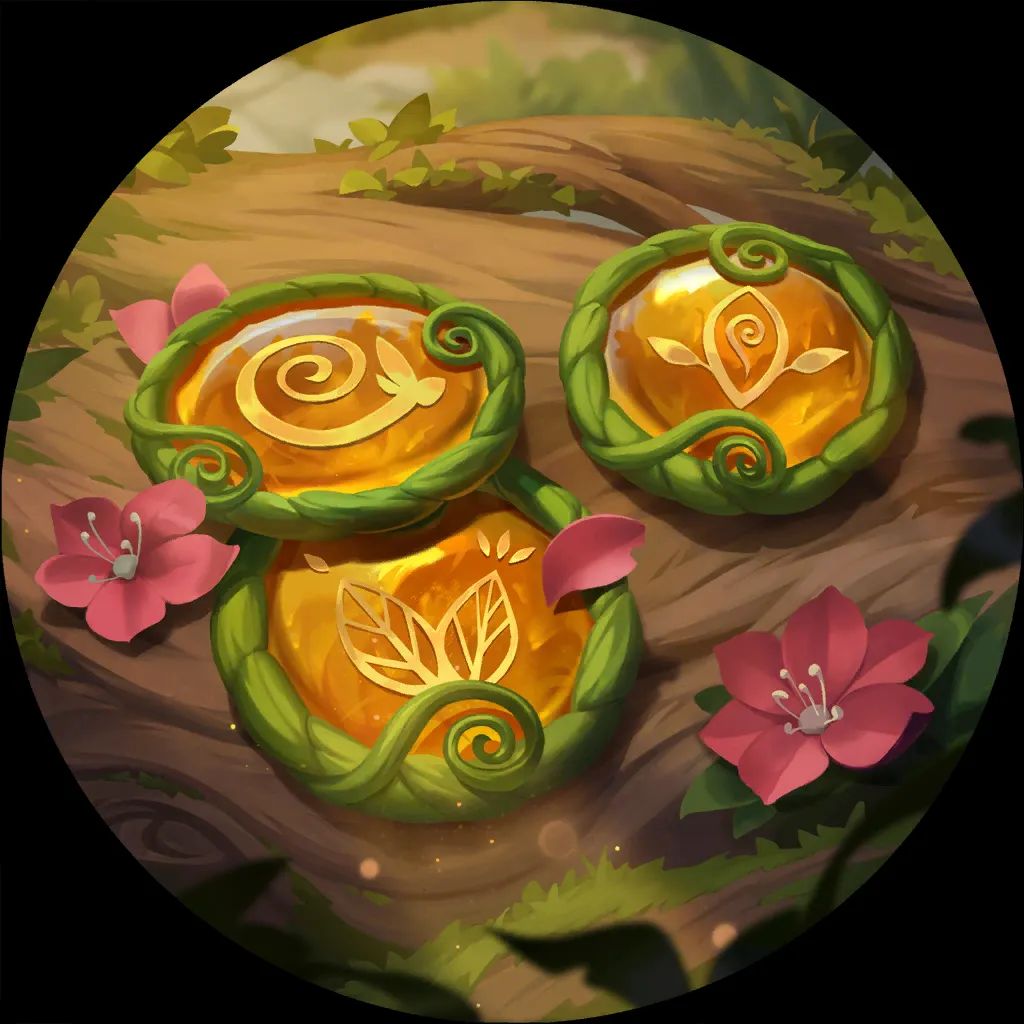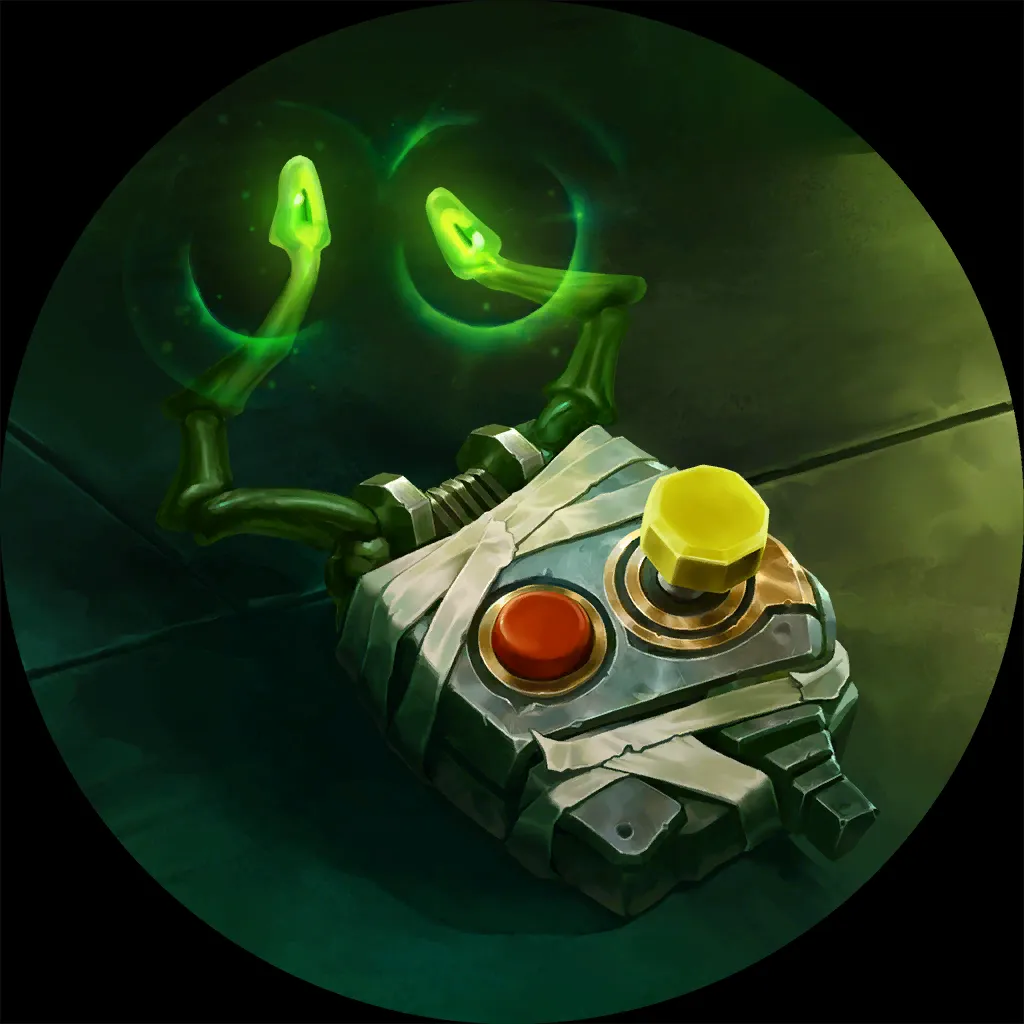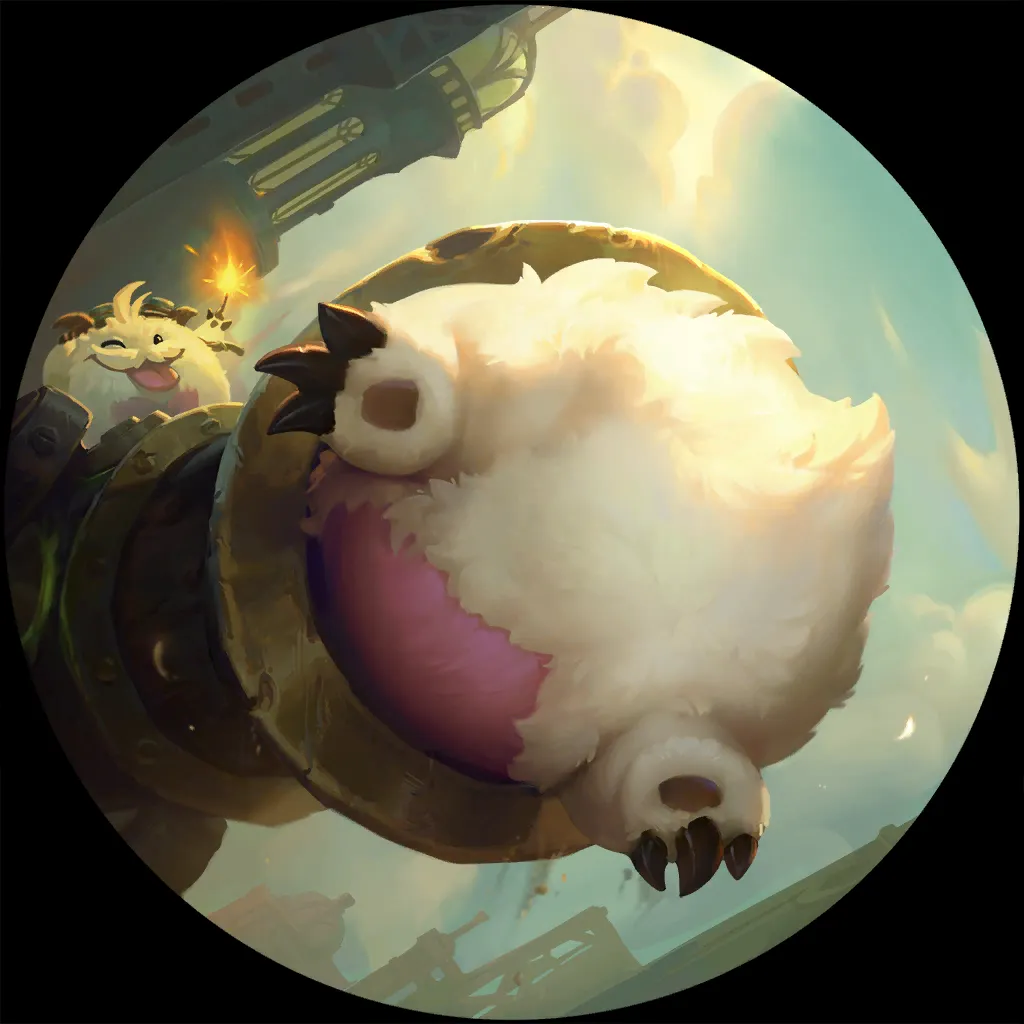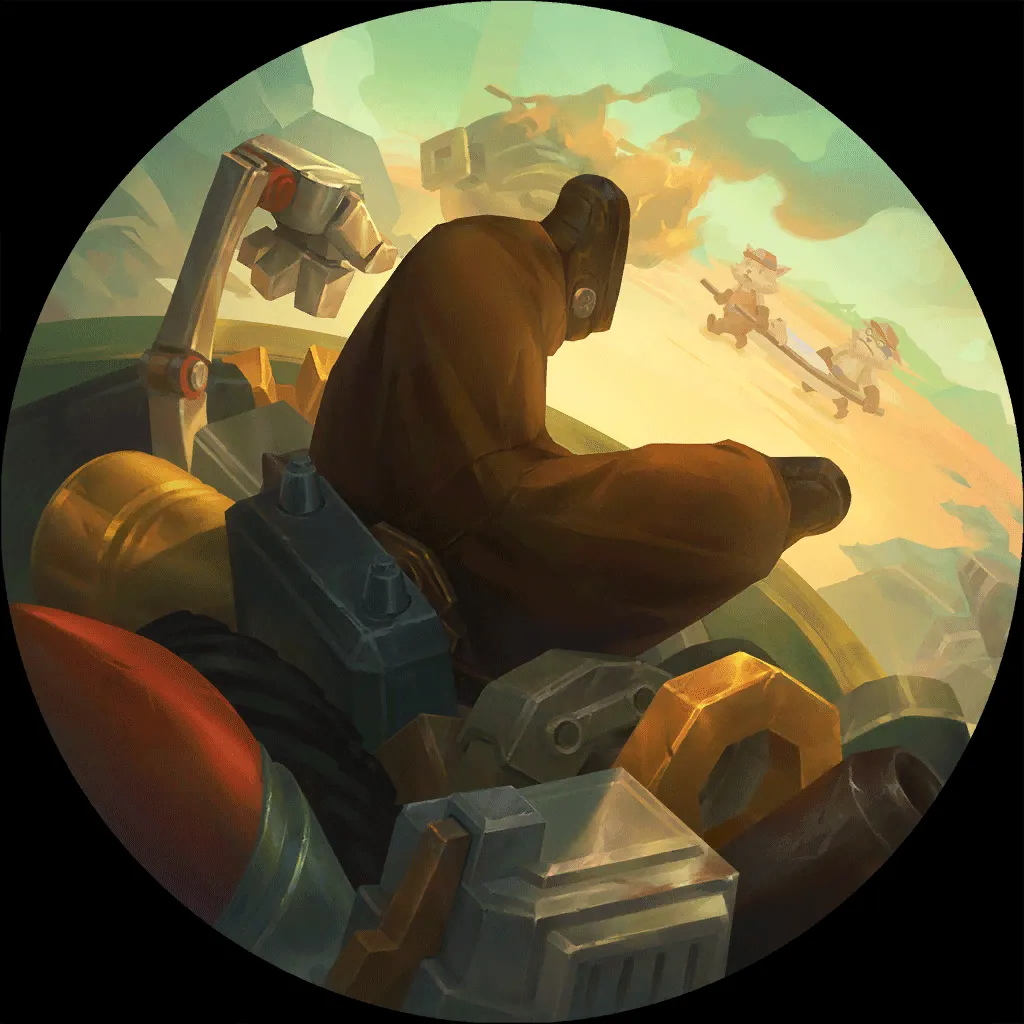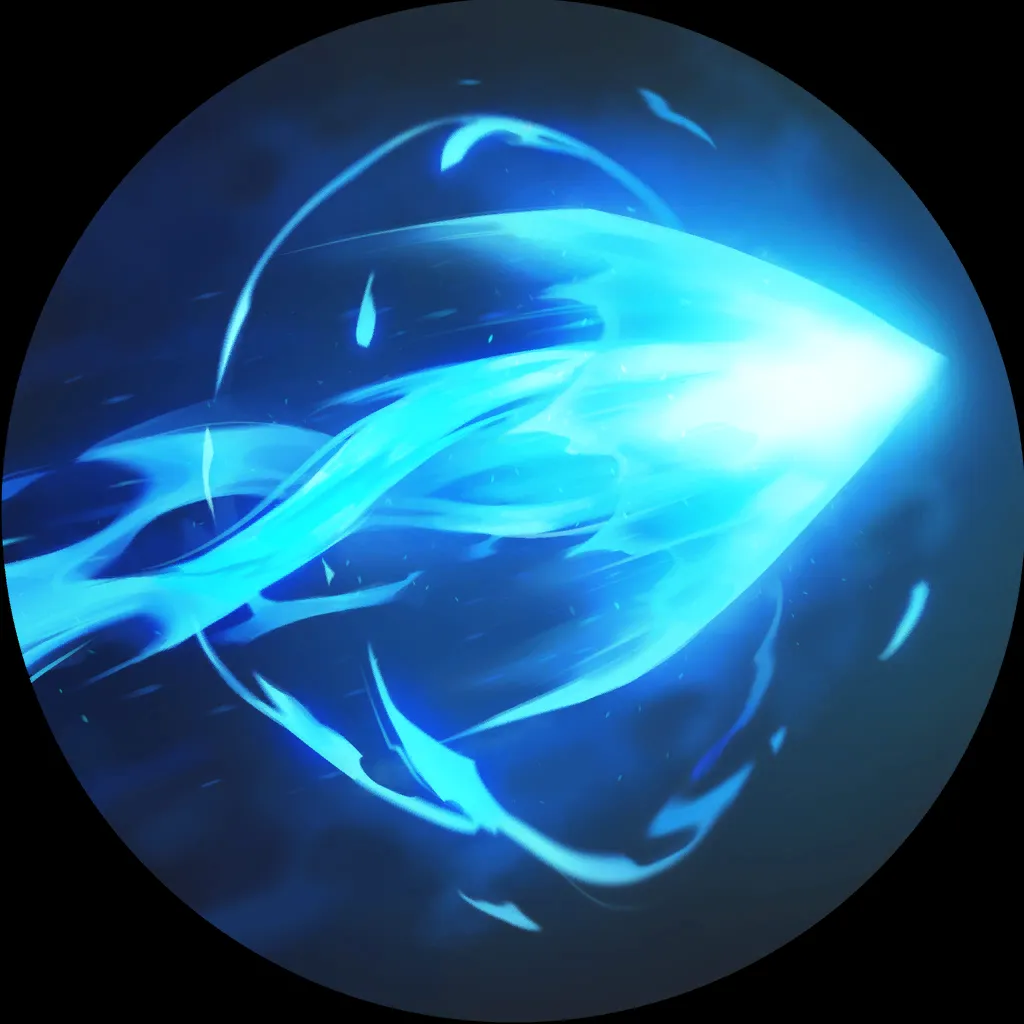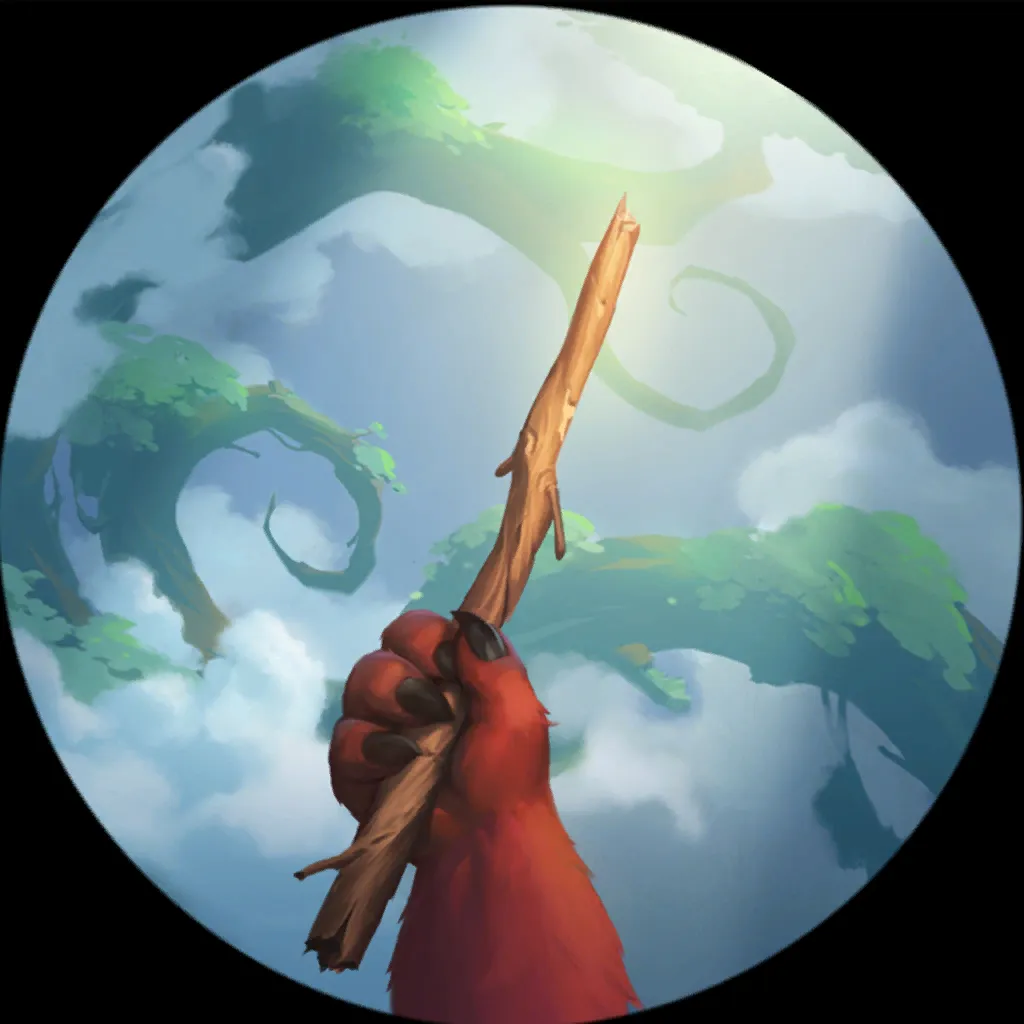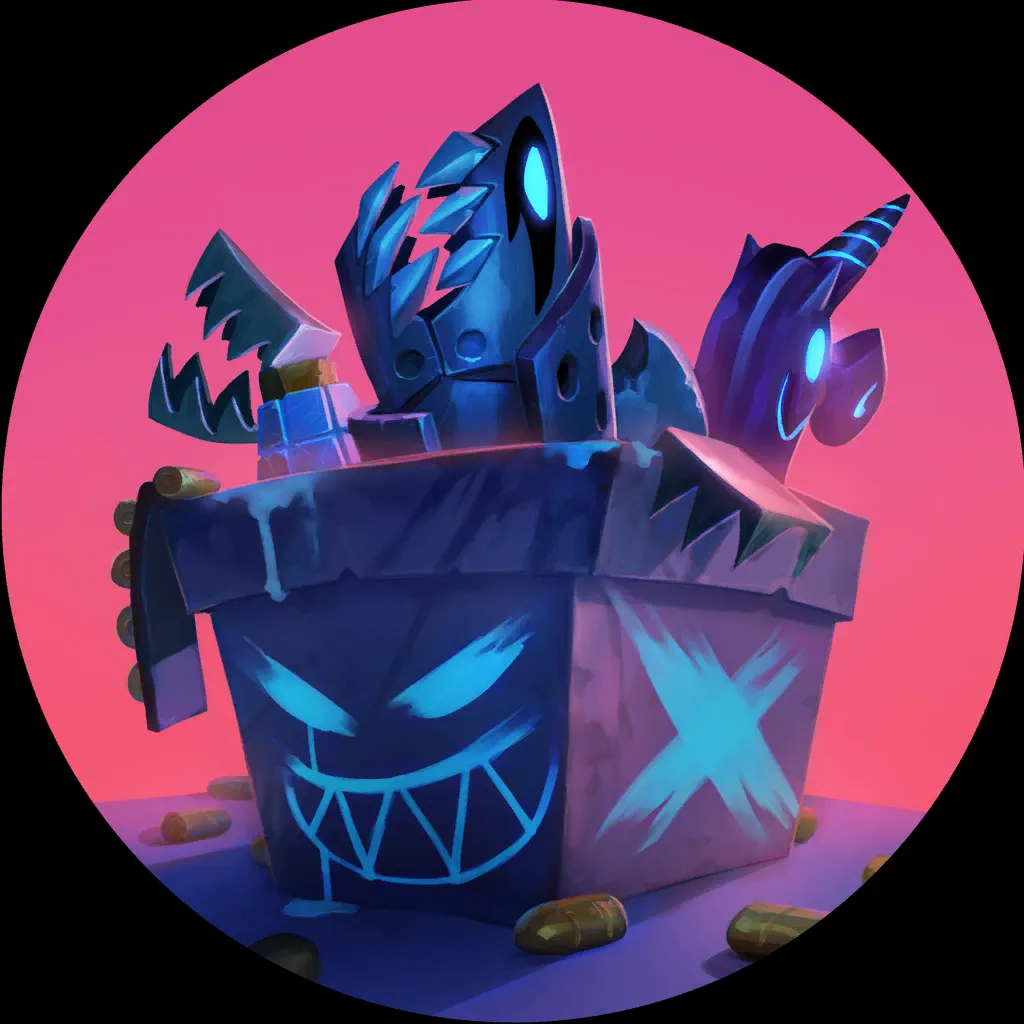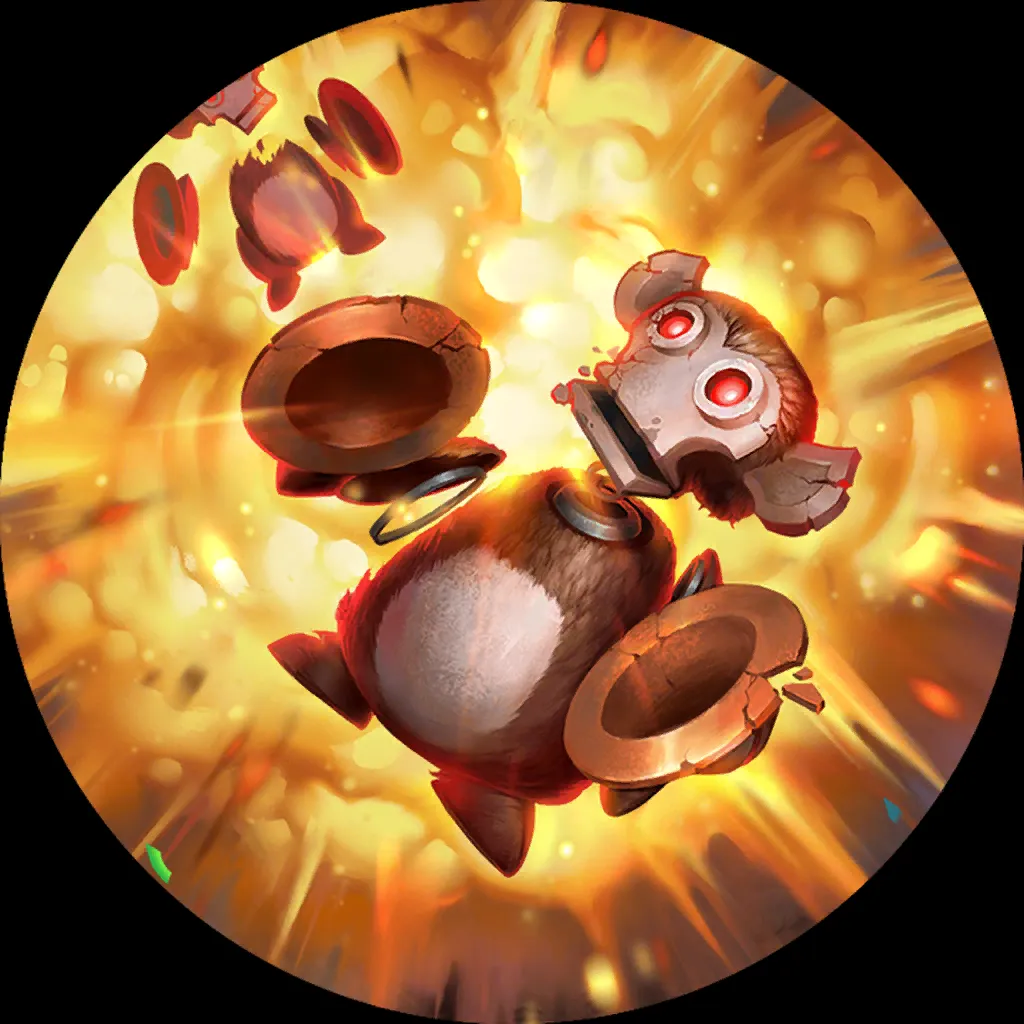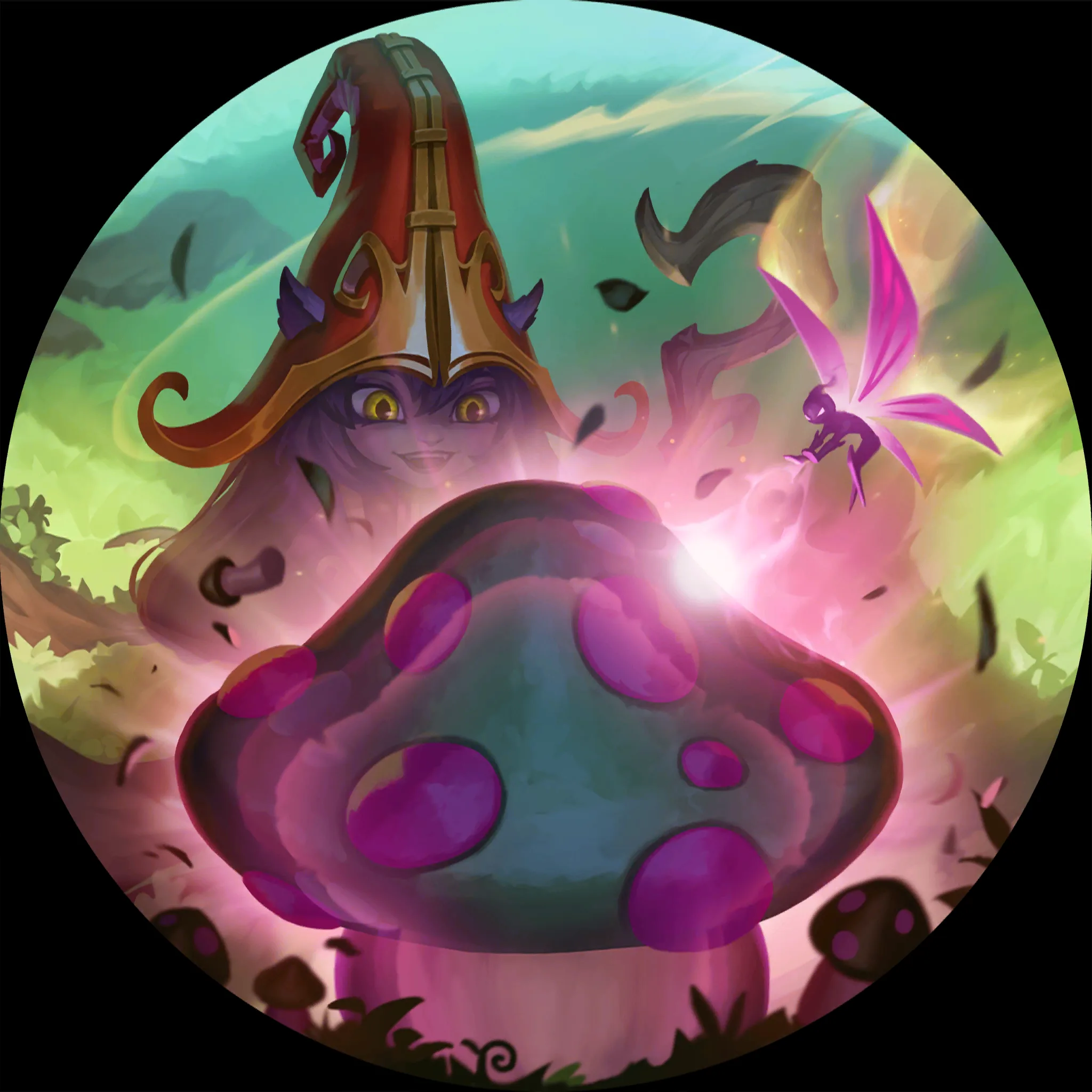 ---
Wrapping Up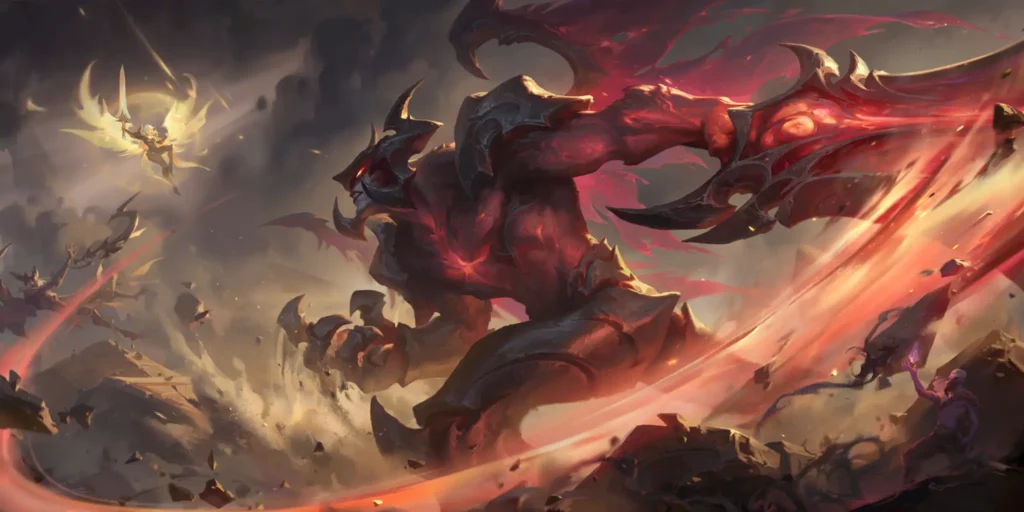 With the usual caveat for these early reports (it's way too early to tell anything for certain, even if this time we've got the Worlds' decks to jump on ladder), it looks like Aatrox and Champions' Strength are the cards of the hour. Whether they'll sweep Runeterra uncontested, or some other deck will rise to confront them, remains to be seen.
Stay tuned for our Best LoR Decks article tomorrow, when we'll dig into the first forty hours of data.
Happy brewing, and good luck out there! =)
Any questions or comments, or more data you may need, feel free to:
Poke me on Twitter: https://twitter.com/HerkoKerghans,
Stop for a chat on the Mastering Runeterra Discord: https://discord.gg/8RQqZECTz2,
Or find more writings on substack: https://riwan.substack.com/
And good luck in your climb! =)
---
---