Sirturmund's Seasonal Experience
Hey all! I wanted to share with you my Seasonal experience, and some of the things I've learned from it, in hopes that it can help some of you in the future.
I managed to finish this very long ranked season at top #20, which gave me a 7-2 seeding tiebreaker for Seasonal Top 32 – in other words, from how tiebreakers work in Open Rounds, my high ladder rank ensured that by reaching seven wins I would reach Top Cut (players that end below Top #30 in the ladder usually need to reach eight wins in the Open Rounds in order to qualify for the Playoffs).
I got to the top of the ladder mostly off the back of Viktor Lee Sin, a deck that unfortunately got nerfed during the last patch. I did not consider it to be particularly strong after the nerfs, and I had to pivot and learn some of the other meta decks. 
I have always been the type of pilot that prefers to play a counter lineup in Seasonals, that is to say a lineup designed to beat the most popular decks. But, although it's a strategy that did work for me in the past – I've made top cut twice in the past two years – it just didn't pan out in the last couple of tournaments. And me failing to replicate my previous success left a bitter taste in my mouth.
So, this time I went to the other extreme, and decided that in Open Rounds I would just play the most powerful decks.
The two decks that jumped to the top of the list were Yuumi Pantheon and Fizz Aphelios.
Fortunately for myself, I already had a ton of experience with Yuumi Pantheon and felt very comfortable piloting the deck. So this was an easy choice to include.
Fizz Aphelios was a bit of a question mark for me, but since it had very similar matchup tables to another of my favorite decks, namely Scouts, it made sense for me to pick it up and learn it. A-Fae-lios' positive matchup table was too enticing to ignore.
So that is how Aphelios Fizz, Pantheon Yuumi and Scouts became my lineup – and we know now that all three of these decks ended up showing up at the very top of Legna's seasonal report.
Yet they only took me to a 5-3 record – I dropped after 8th match.
So with such powerful decks, how come I did not make the top cut?
Well, I ended up being beaten by the ghosts of my former strategy.
In the three rounds I lost – rounds one, six and eight – I ran into a "counter" line up.
In rounds one and six, the opponents played three decks that were meant to beat Aphelios Fizz and succeeded at that.
And in round eight, I ran into the triple aggro boogeyman meant to beat Yuumi Pantheon, and again they succeeded in their strategy.
So, what went wrong?
What we need to understand is that my decks were SO popular in the weeks leading up to the Seasonal, that it made sense for this to happen.
Why wouldn't players bring counter lineups when you could reliably predict 20+% of the players to bring Yuumi Pantheon?
Similarly, 20+% of players running Fizz Aphelios?
I fell into a trap that by trying to play the strongest two decks around, I left myself vulnerable to not only one counter lineup, but two! I was not only vulnerable to those who planned to beat Yuumi Pantheon, but also to those who wanted to beat Aphelios Fizz.
And that ended up being my undoing.
In the eight rounds I played, I went against five counter lineups: two countering Aphelios Fizz, and three countering Pantheon Yuumi. And while I was able to win two of those matches (Pantheon Yuumi clutching against aggro), there are only so many 30-40% matchups you can win in a single day.
So what would I do differently?
I think the best strategy for me going forward has to be a mix of my old style with the new style.
I think playing one of the strongest decks is definitely critical. They are one the strongest for a reason. However, playing two of them is incorrect if they have different counter lineups. Because it leaves you vulnerable to a bigger field of counters.
So for the future my strategy will be as follows:
Play the strongest deck, or second strongest,
Use this deck to build a lineup around beating or banning the other strongest decks,
Don't be afraid for it to be an off meta pick (TK Raka for the rescue!) if you know how to play the deck well.
This Seasonal, my lineup should have been either:
Scouts + Aphelios Fizz + X
Or should have been:
Pantheon Yuumi + 2 other decks.
Trying to mix and match, when the tables weren't as similar, just because of the decks being the strongest, ended up being the wrong approach. Either lineup on its own would have allowed me to still target the other subset of strong decks (Shurima decks), while just needing to ban the rest.
Lastly, a bit of a personal reflection on emotions and apologies.
Some context first: during the day of the Seasonal, I was actually busy with my Stepmother's graduation from college.
My family is very accepting of my hobbies and understands my passion for a competitive atmosphere, so they had no problem with me being distracted on my phone during most of the day as I played match after match.
This was very selfish of me to do on such a special occasion, and is something I would not recommend other people to do.
Your family comes first, before this game, no matter how good you think you are or how successful you think you are at the game. Those moments only come once in a lifetime, and it means more to them that you are there fully present.
By trying to do both things at once, I ended up doing a disservice to both.
I ended up not being fully focused on the tournament, which potentially could have been the difference in some of the matches I lost.
And I ended up not being fully focused on the graduation, or the pictures being taken. It is a shameful behavior, so my first apology goes to my family and I hope you all do better than me in that regard.   
My second apology goes to my opponent in round eight.
In round eight, I went against a pilot named DanGG. They were playing triple aggro, which was meant to counter my Pantheon Yuumi deck. At this point I already had lost two matches, meaning that my opponent also had lost two matches.
And I knew that he had not finished at the top of the Ranked Ladder – those are names I know well.
In other words, I had a 7-2 seeding, but my opponent didn't.
Why is this important?
Because, and I am ashamed to admit it, I let my hubris and emotions make me upset at another player for still playing when they had nothing to play for. They could not get to Top Cut; this Seasonal was not going to count for Worlds… why were they still playing!?
My mentality was flawed right from the start, and I let it get the better of me.
So what if they didn't have 7-2 seeding?
People have their own personal reasons to continue to play things out. Maybe they didn't know that this Seasonal didn't count for Worlds.
Or maybe they just wanted to practice more in a competitive environment.
Maybe they had never done so well in a Seasonal before and wanted to prove they could get a great record.
Whatever the reason, EVERY player is within their right to play things out to the bitter end, and me having a 7-2 tiebreaker doesn't make me any better of a player, nor have any right to expect a free win or a bye.
The match went to game three, and in the third game, when the opponent presented lethal, I roped him and kept emoting him.
I was upset that I was losing after spending all day sacrificing family time to play.
I was upset that my hard work during the whole season was going to waste.
I was upset at myself for not playing better and making a better lineup.
I became a sore loser in this moment of high emotions and took out some of those emotions on my opponent, and for that I apologize to you, Dan.
I will be a better person going forward and take these losses as a learning opportunity.
I hope my experiences in this write-up not only help you guys on how to prepare for future Seasonals, but also help you in prioritizing what is important in life and on how to be open-minded to the other person behind the screen.
Good luck to all those who made it to the top 32, and for those of us who didn't, let us still cheer for some amazing members of our community!
Monte's Seasonal Experience
This Seasonal was a bit different for me.
I had a really hard time deciding on a lineup, and was committed to multiple casting events in the week leading up to the tournament.
As such, I was left with very little time to actually practice and prepare to the degree I normally want to. In a way, all the casting I was doing somewhat substituted my usual prep – I gained a lot of insight as to what people might be looking to bring in their lineups. The other added benefit to casting is that you get to see both hands of a game, and this repeated exposure to this can help your ability to hand read.
The lead-up to seasonals was a very busy week for me.
I was left with no time to prep on the previous weekend, since it was Mother's Day on Sunday – while I had a great day at home with my family, I was hoping to get some practice time in and be able to solidify my lineup, leaving me with a week to prepare.
Monday
Monday rolled around and so began my crisis of faith… You see, I still wasn't officially qualified for the Seasonal.
A few days prior, I had been sitting at 129LP but I had felt it wasn't going to be adequate so I played a game and lost…
… then another…
… lost again!
Next thing I knew I'd lost four in a row and was at 2LP.
It was at this point that I began to doubt myself – I was seriously struggling to win games and reach the required minimum LP, and all sorts of thoughts started going through my head:
"How can I have any credibility if I can't even qualify?"
"I'll have to stop writing articles if I can't manage it."
"I'm so bad at this game, why do I even try?"
These are just some examples of the thoughts I was having while stressing out.
Even though I never really doubted my ability to gain 130LP, I did doubt my ability to play the game at a respectable level and give appropriately insightful advice on lineups and decks to all of you – my self-confidence was shaken, further exacerbated by the fact that I could not figure out my own lineup. I hadn't put time into Pantheon, aggro lineups lacked a third deck I had faith in, and triple Shurima was no longer calling to me through the mists.
I decided I needed to choose a lineup, to relieve some of the stress – removing uncertainties can help to alleviate anxiety. And playing while less anxious meant I could focus more on my games and actually play LoR to the best of my abilities.
This is how I ended up on my lineup of Fizz Nami, Ekko Zilean, and Taliyah Ziggs.
They were my three most played decks this season, and I was comfortable on them in all the expected matchups. They're all also happy banning Pantheon, something I was very keen on as I expected it to be the most popular deck, and I had been watching it high-roll bad matchups for the last two weeks while casting.
I ended the night still at 2LP and only slightly less worried.
Lineup
6
7
15
12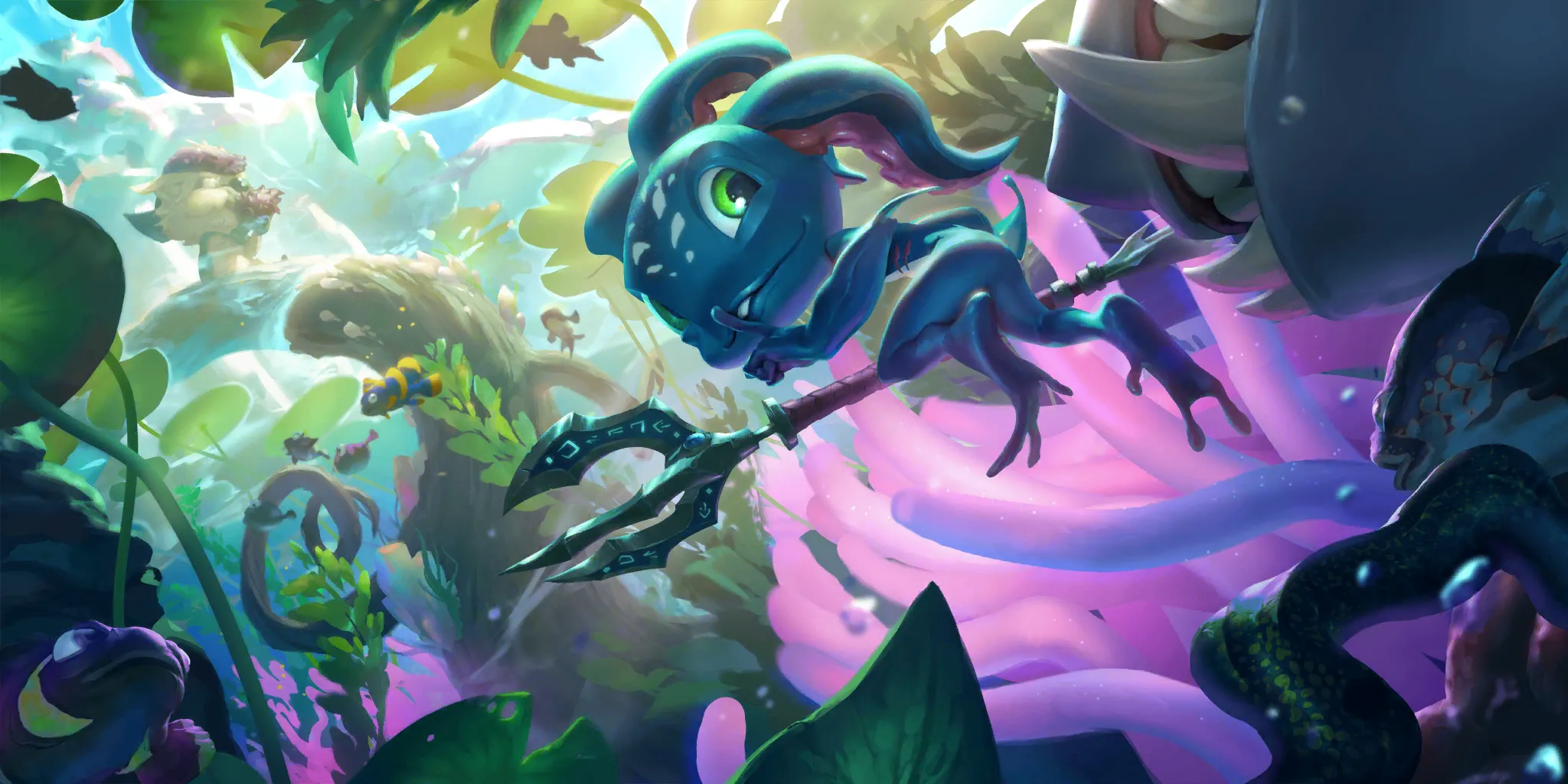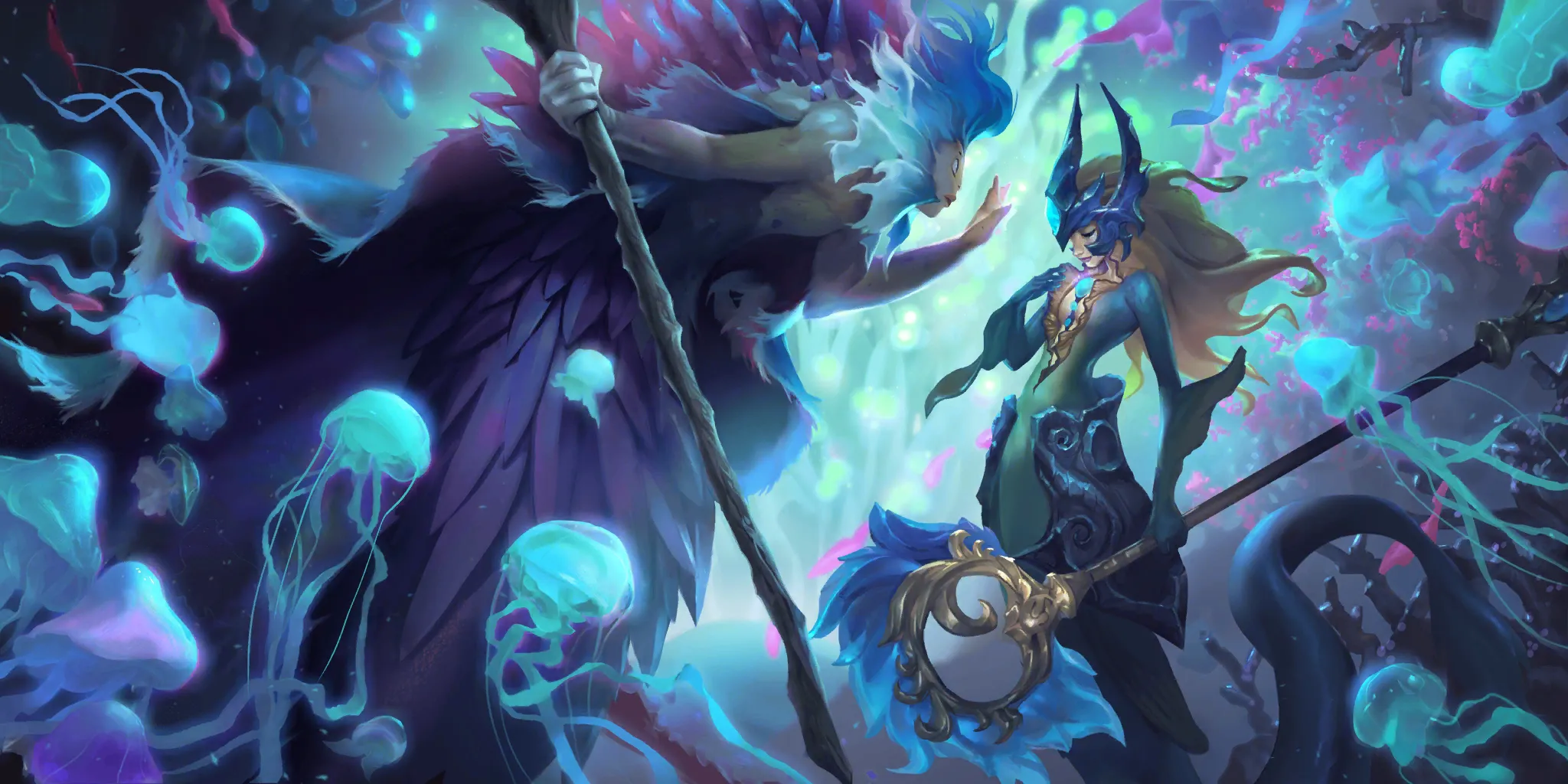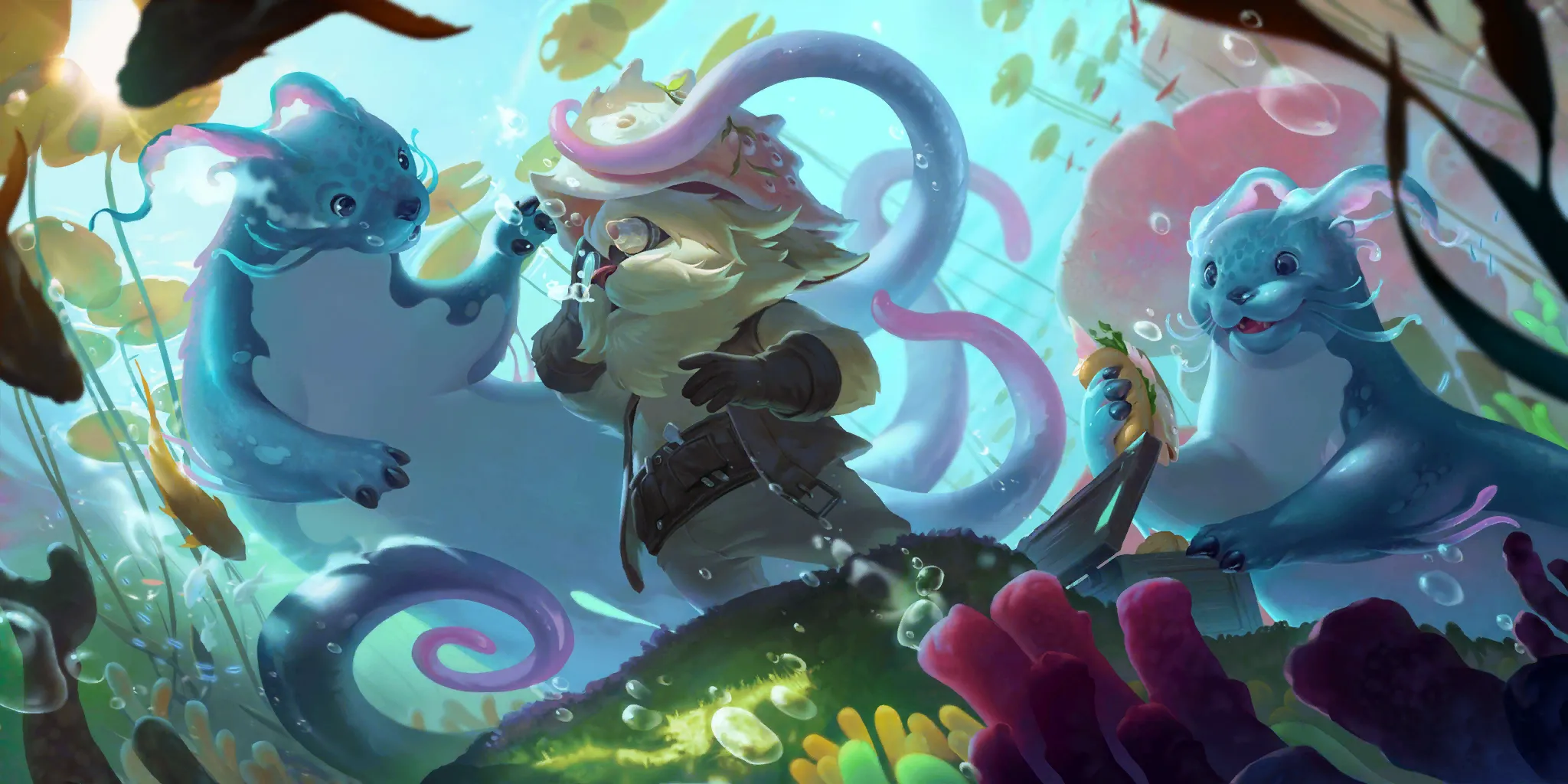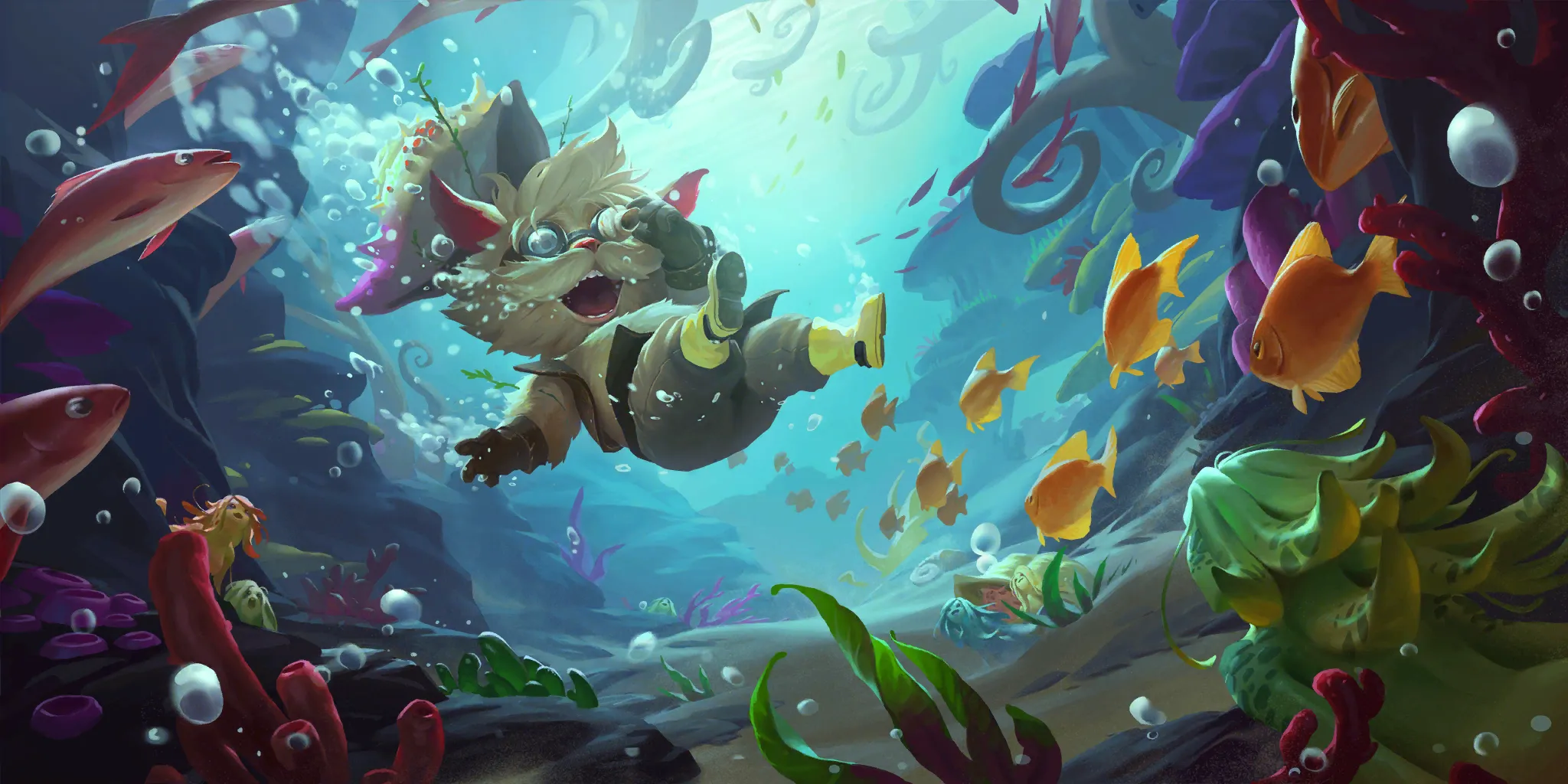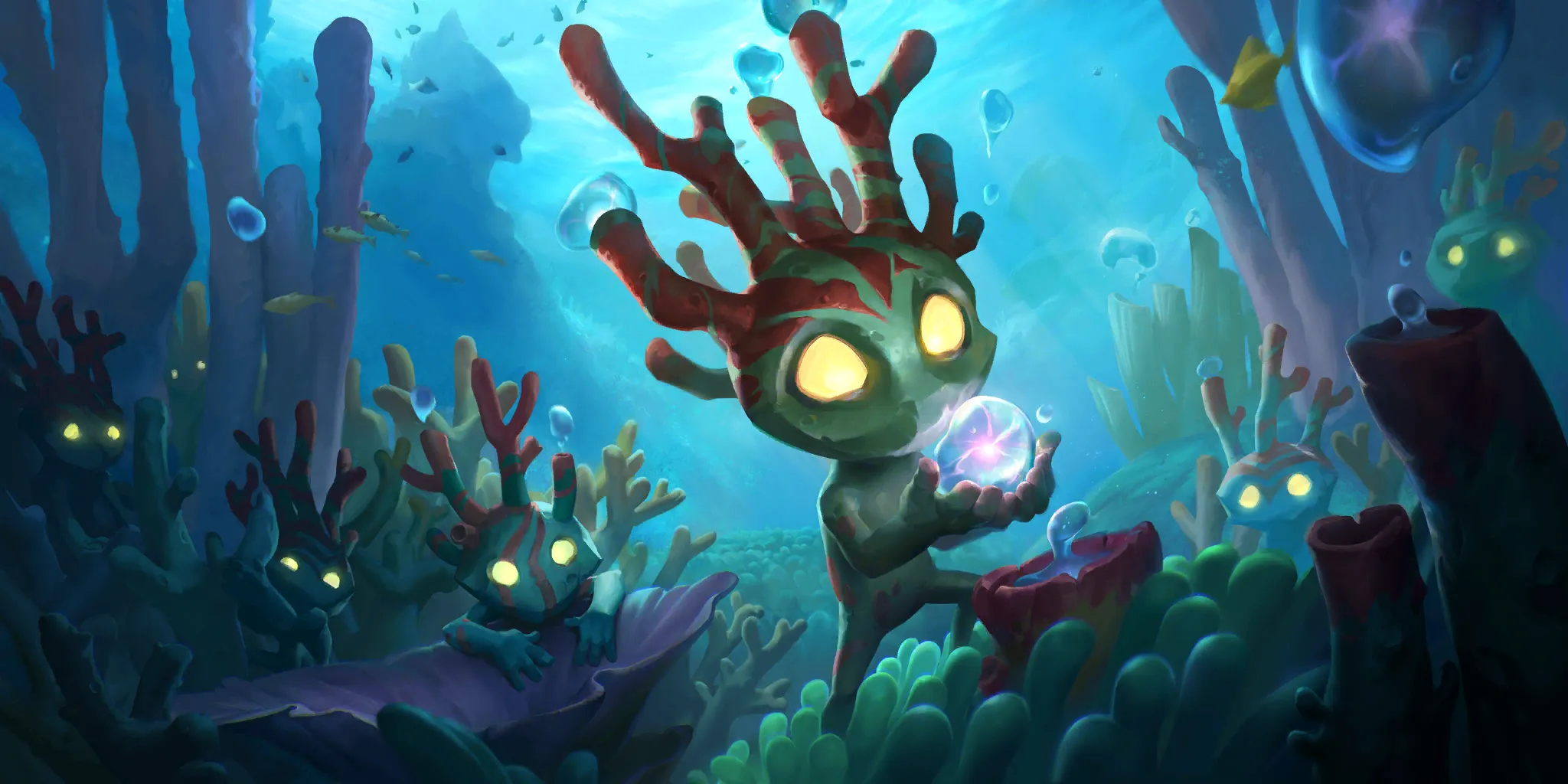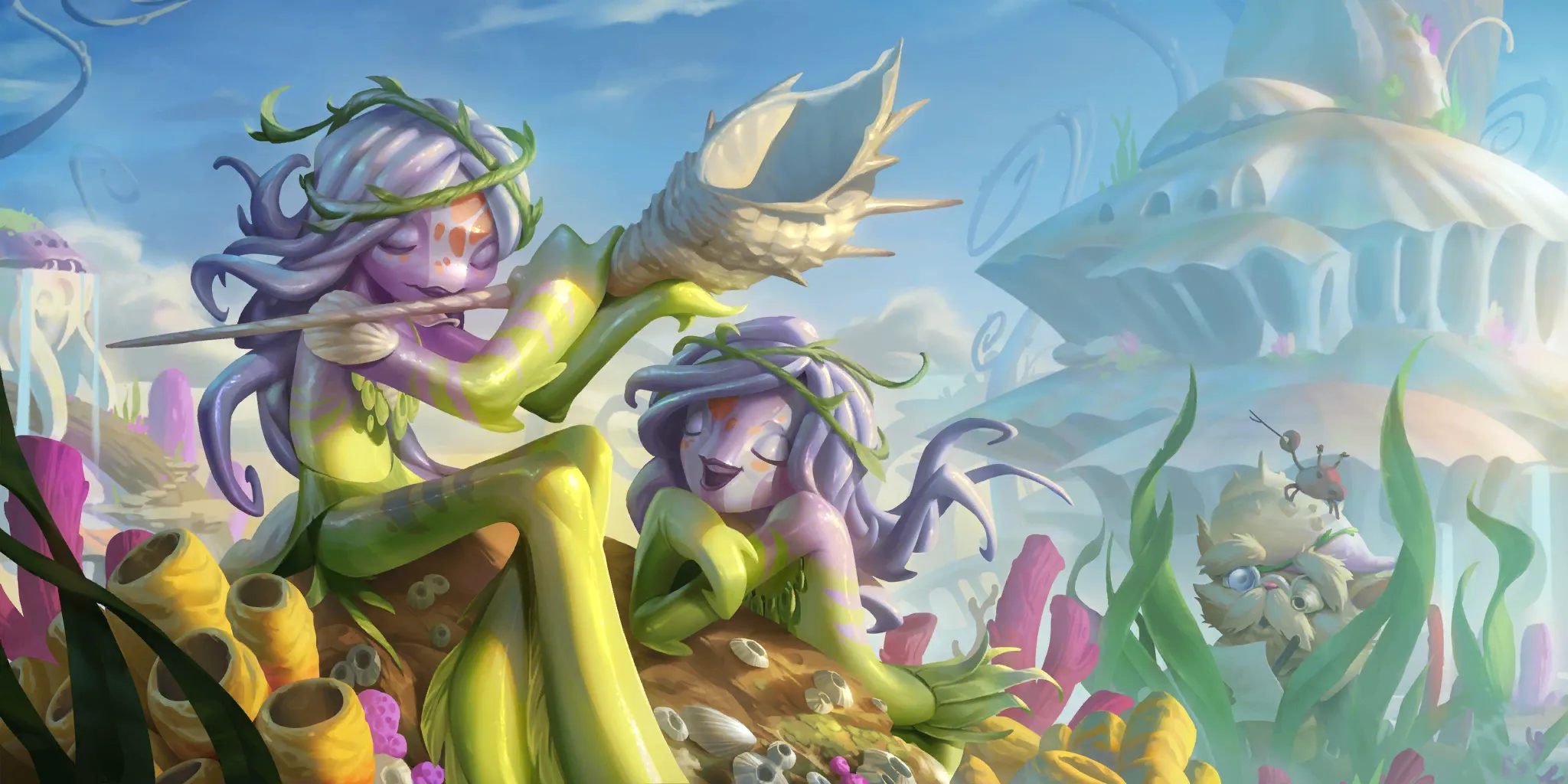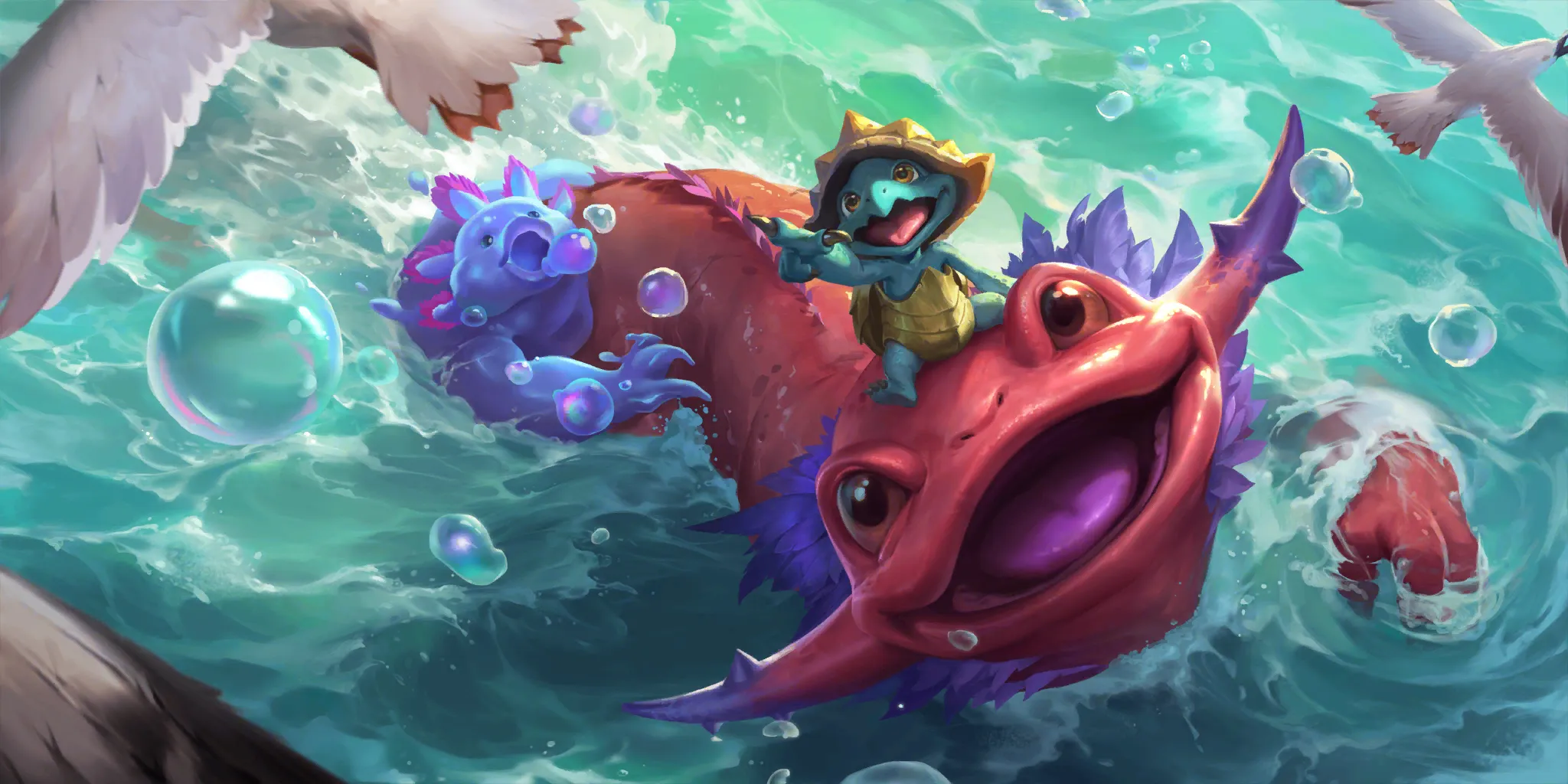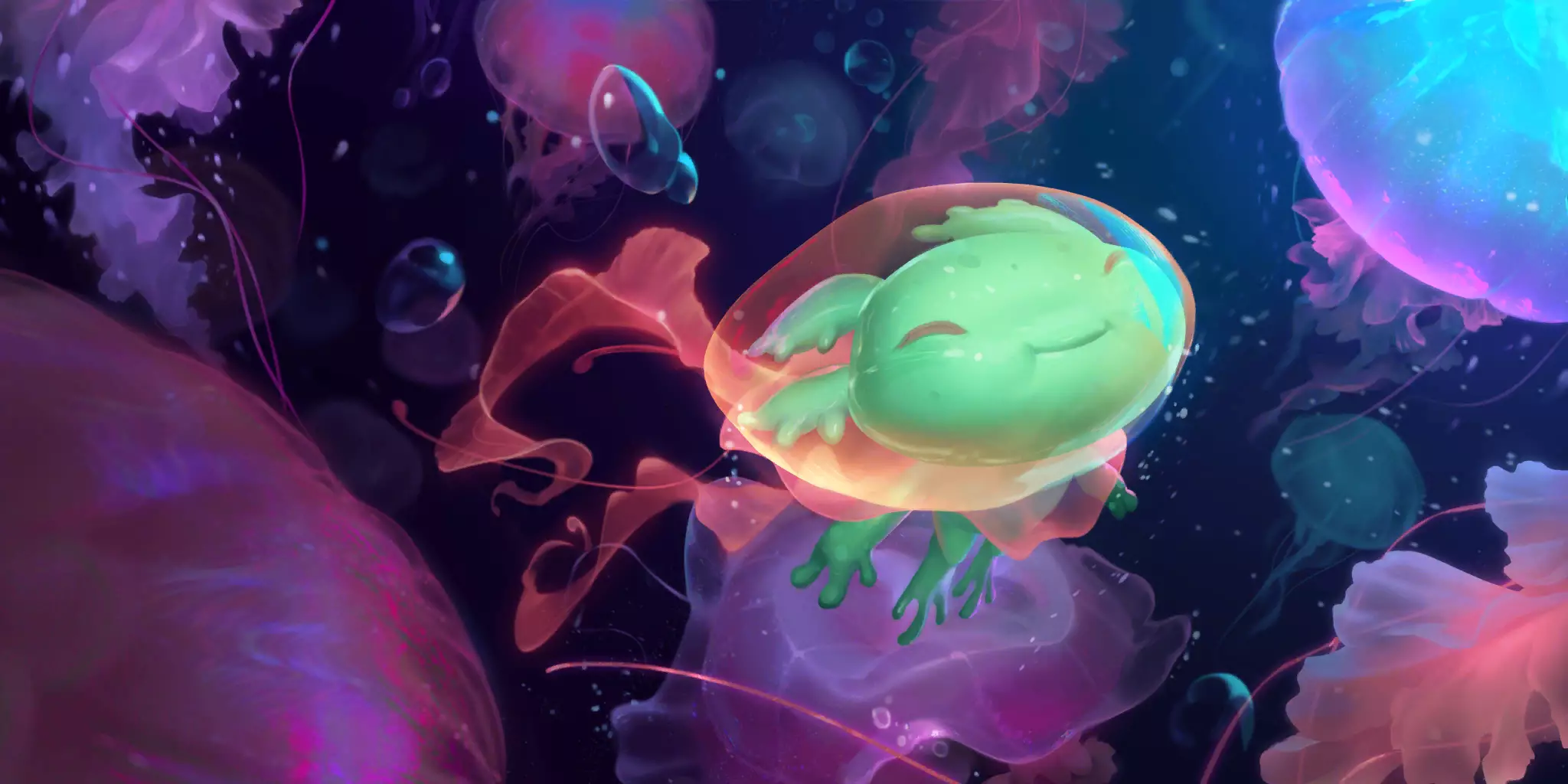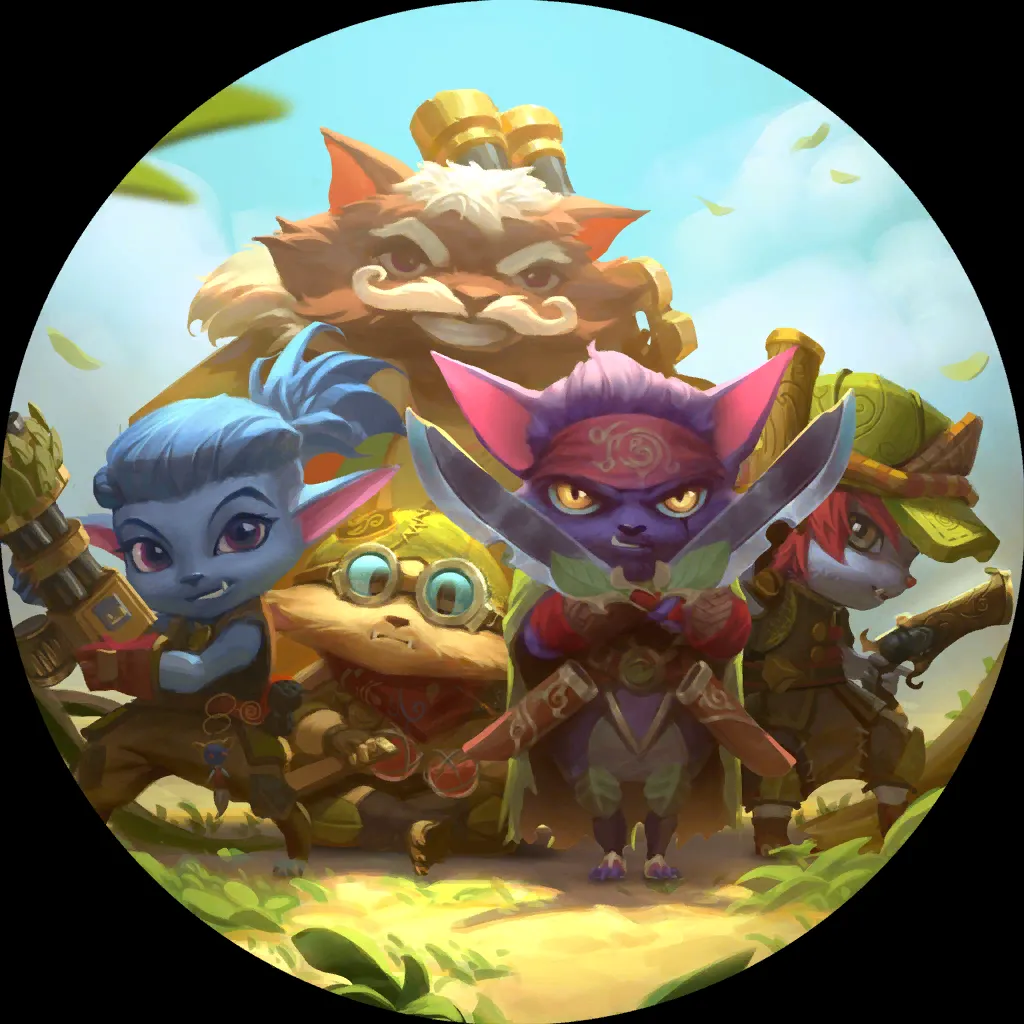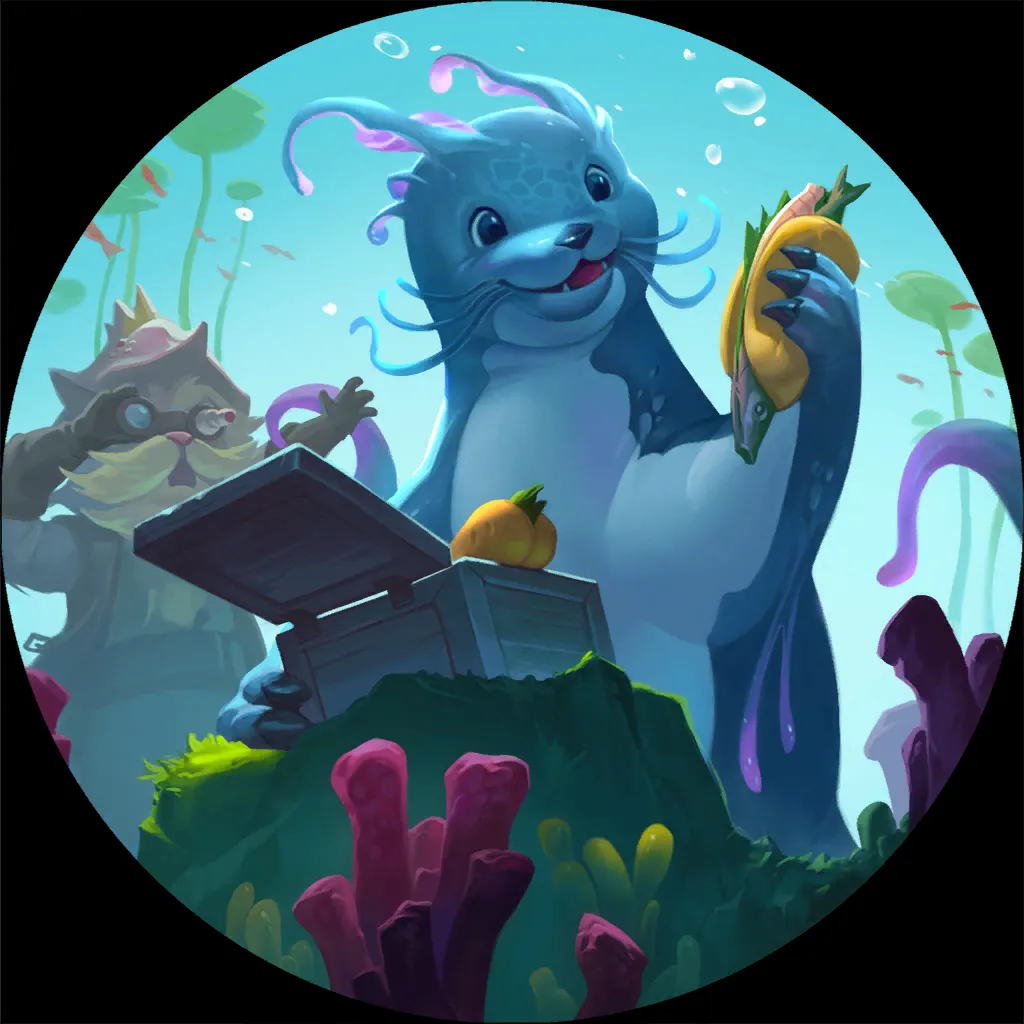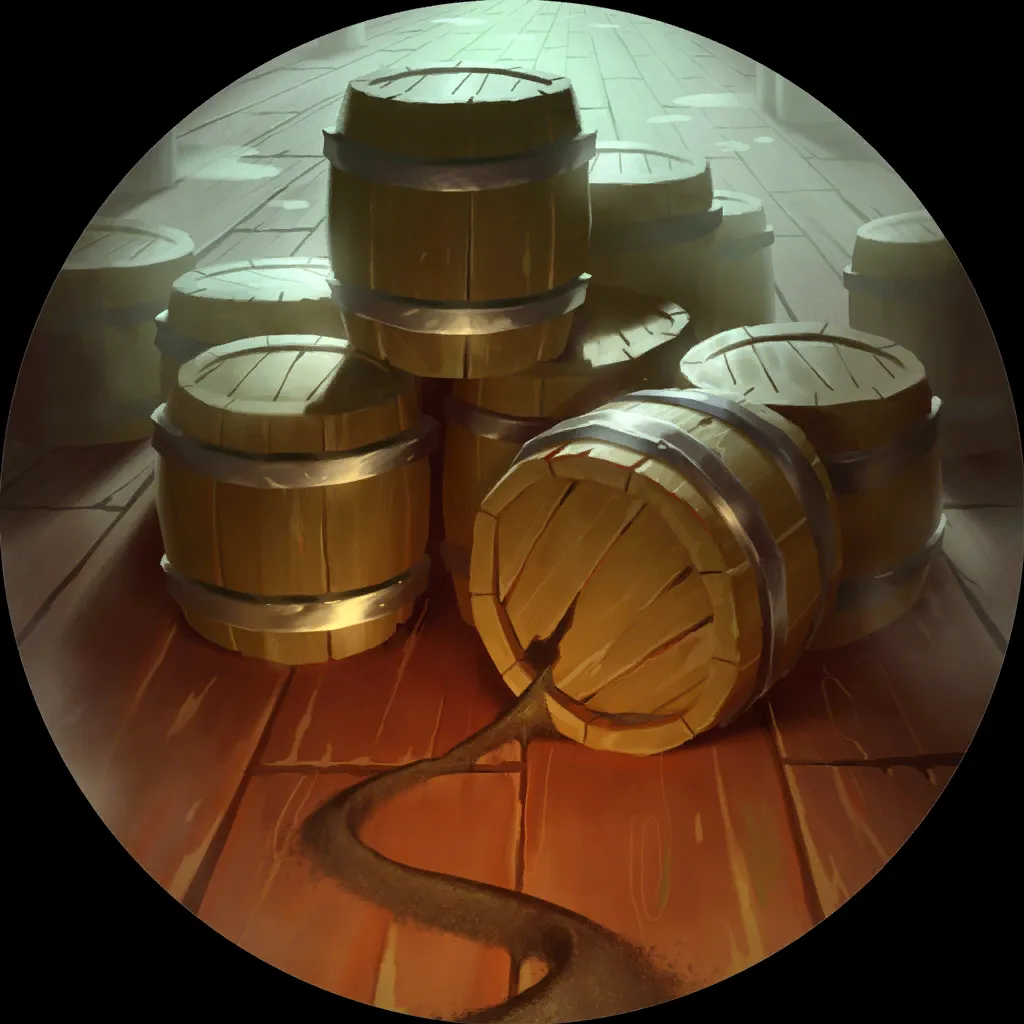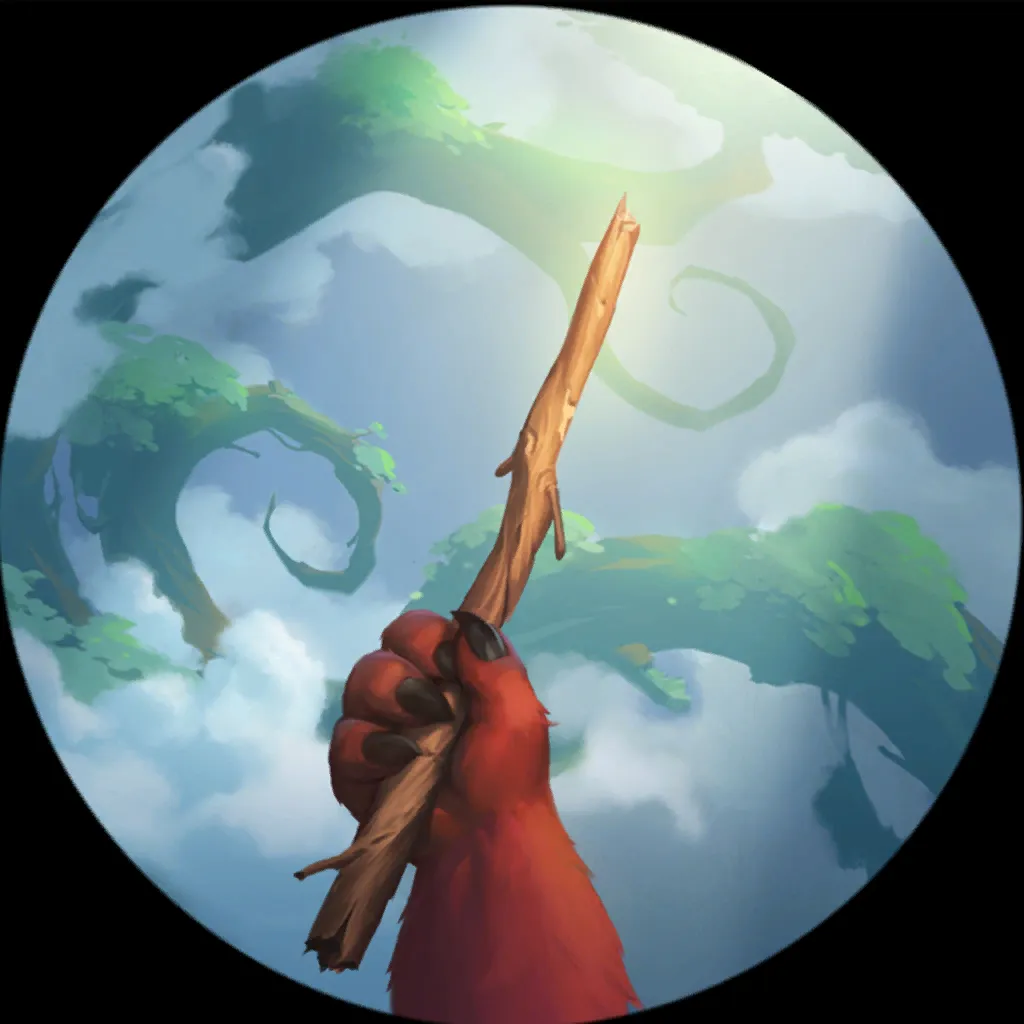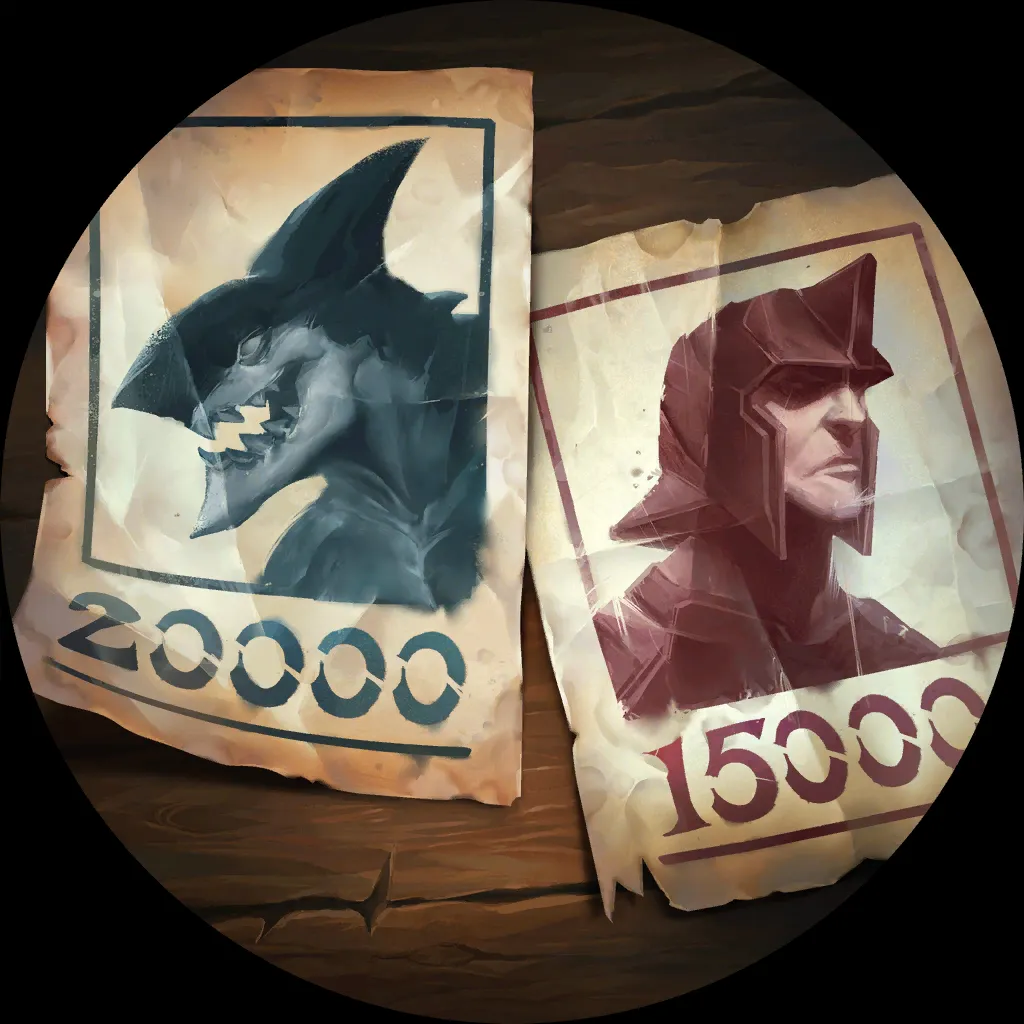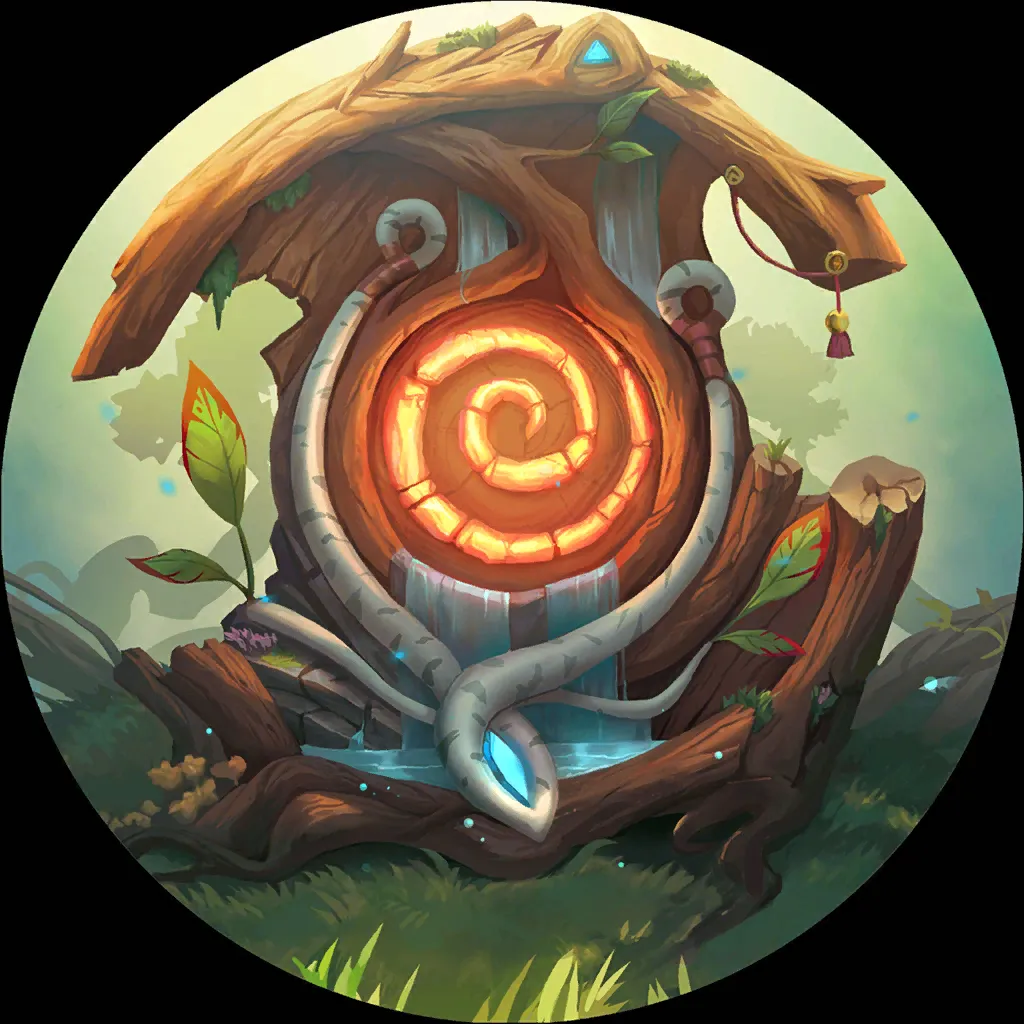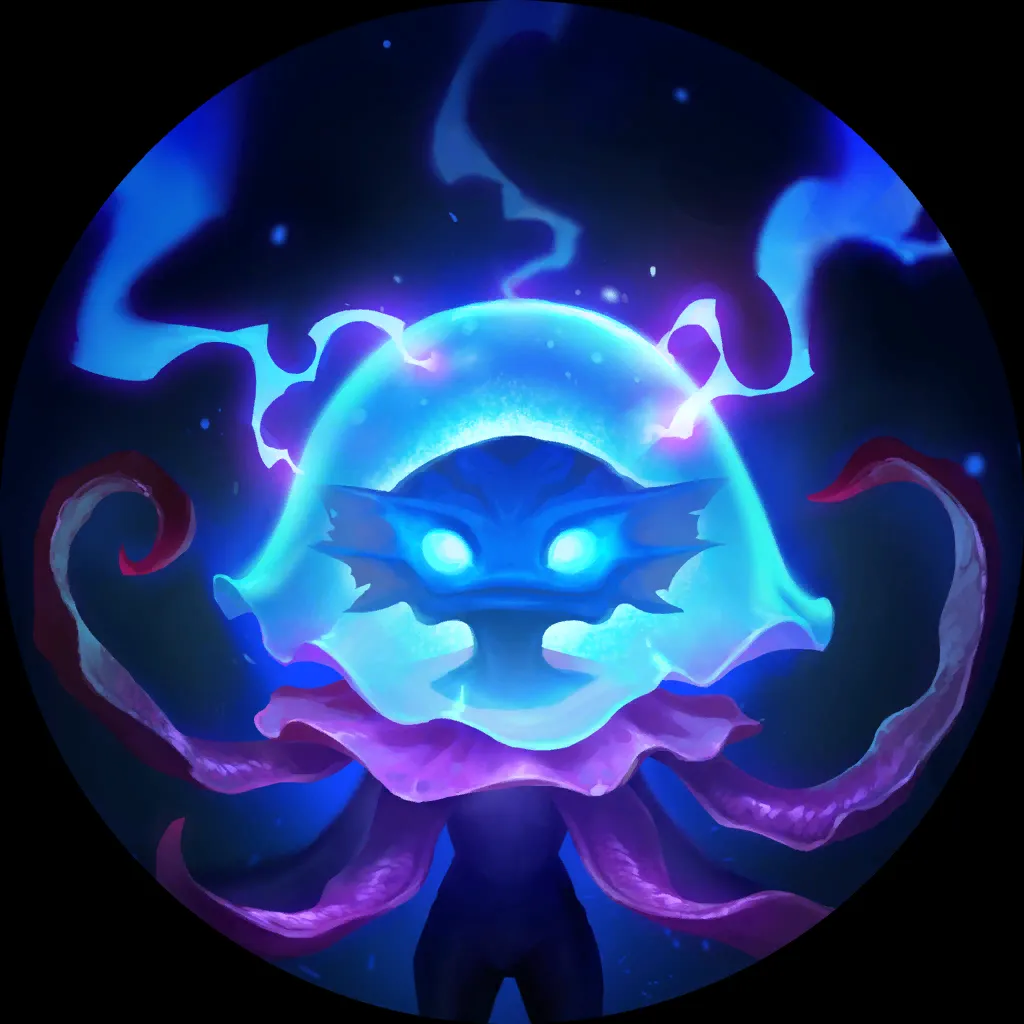 6
1
14
19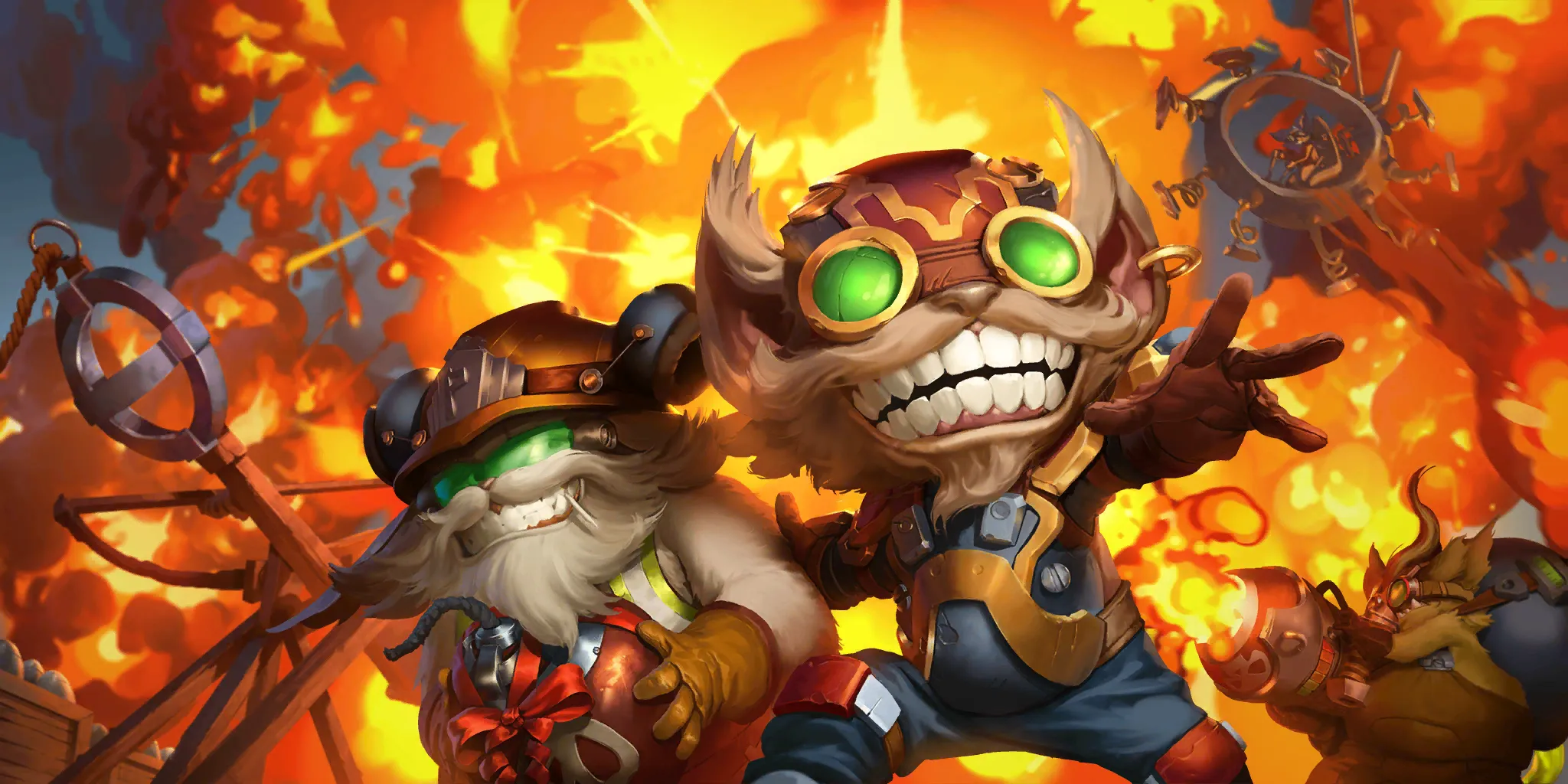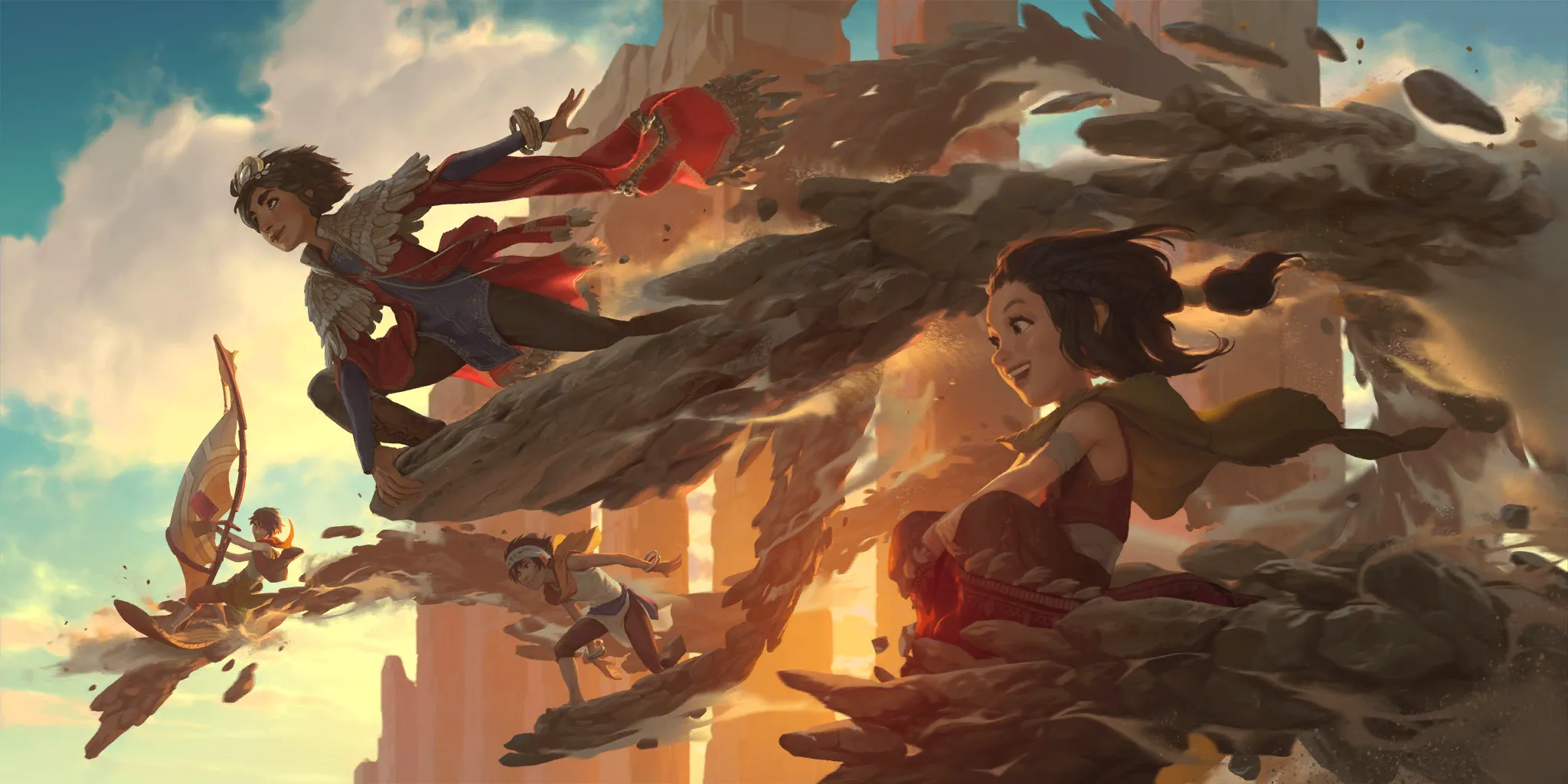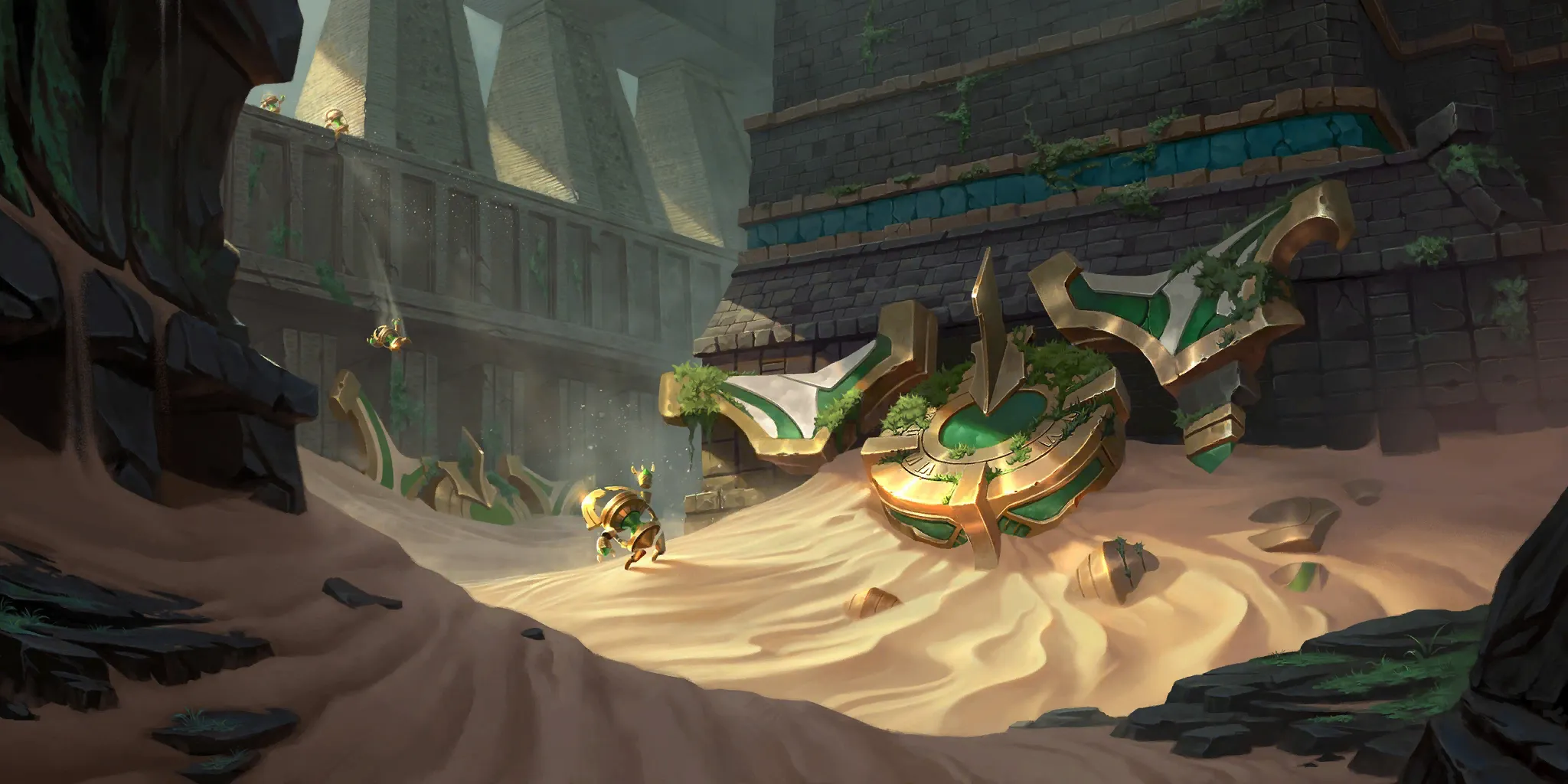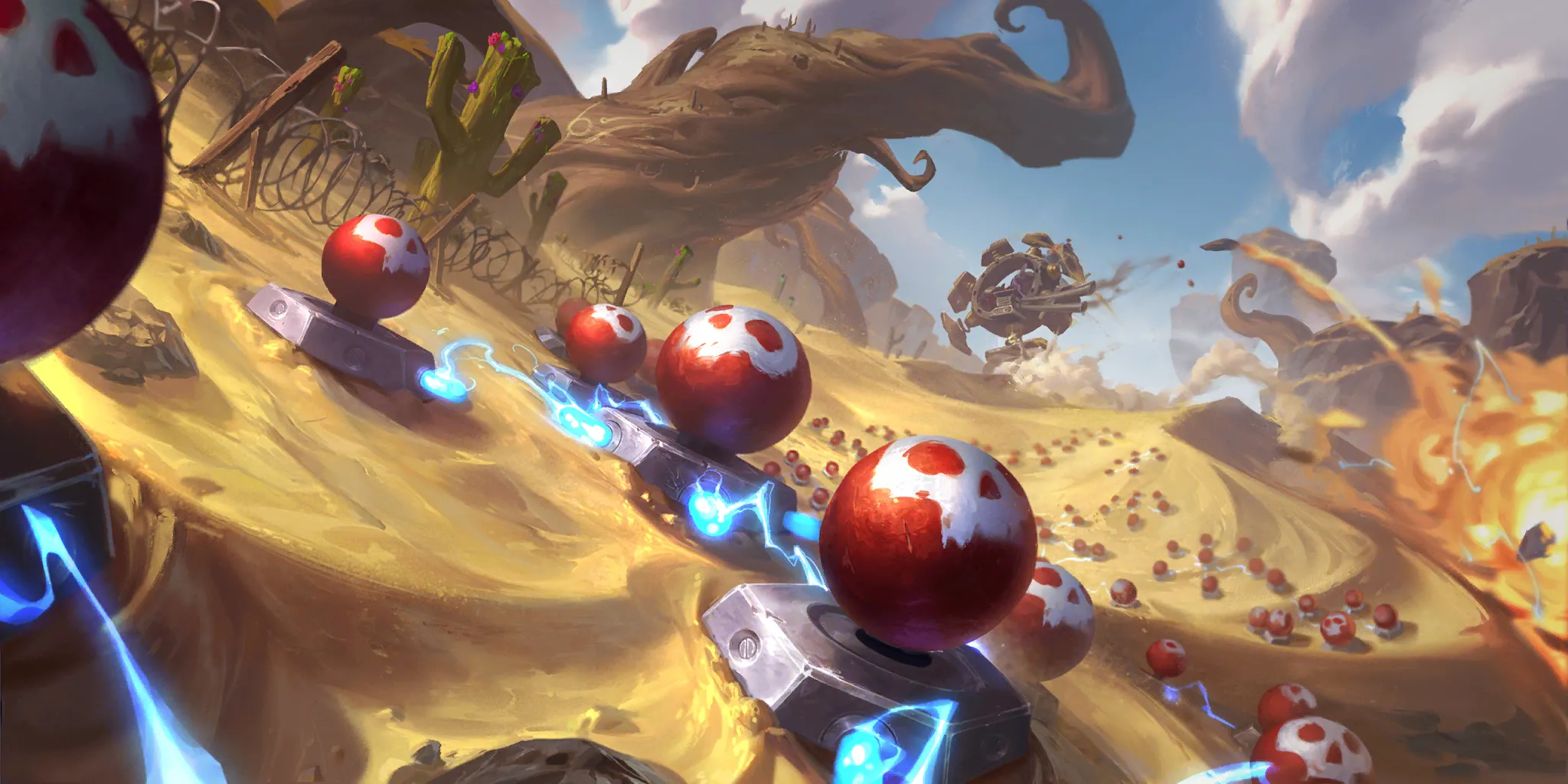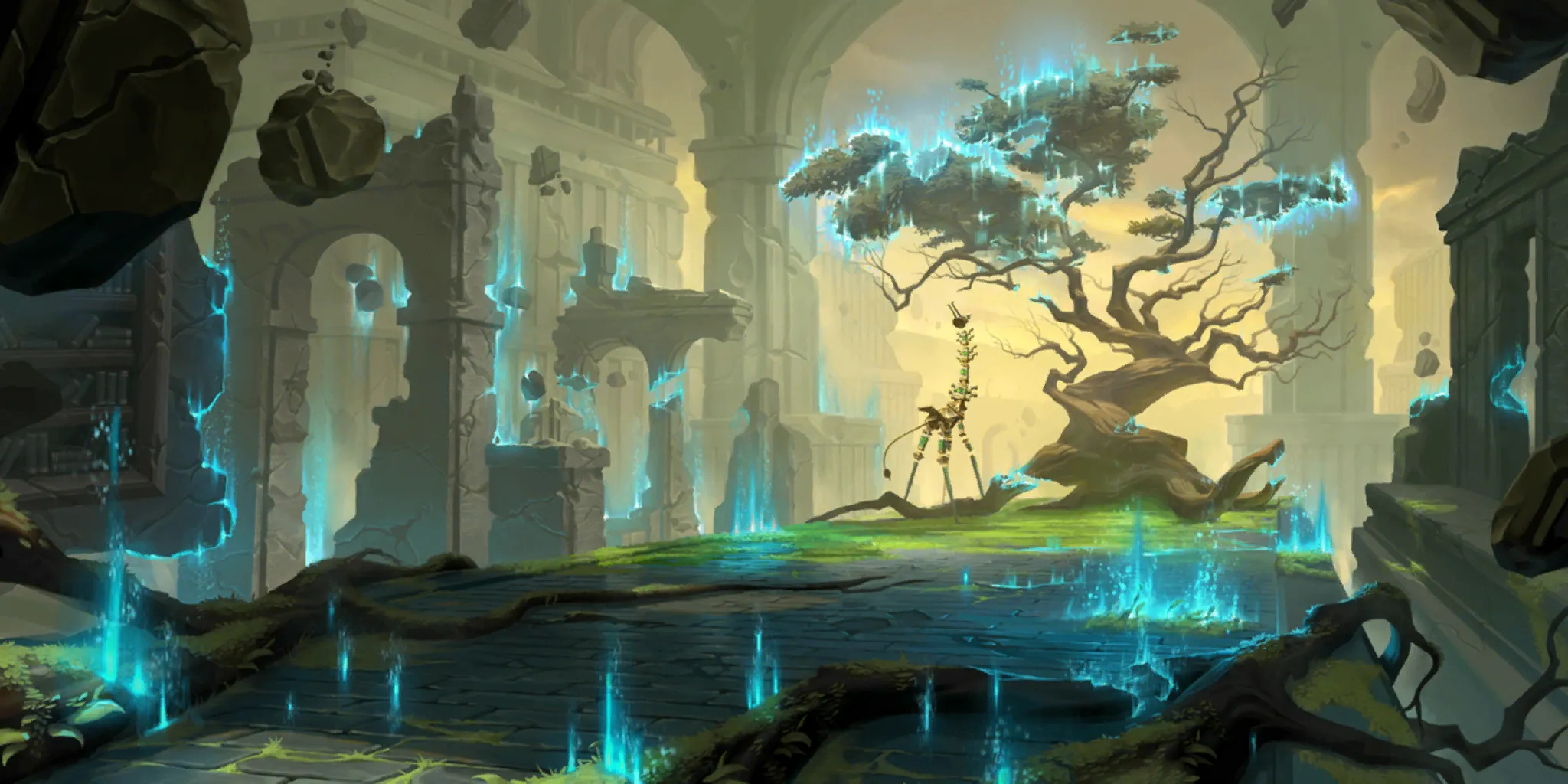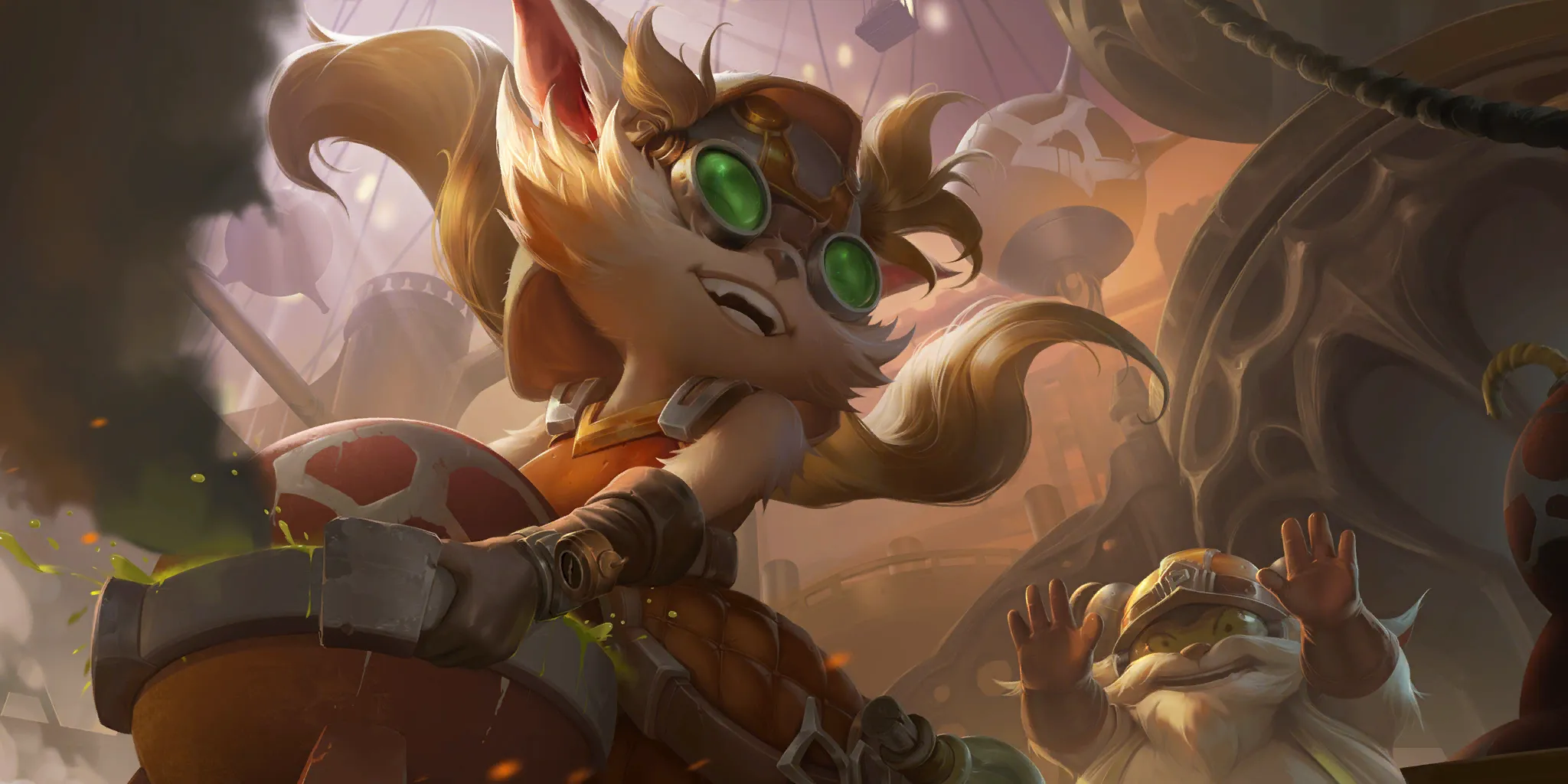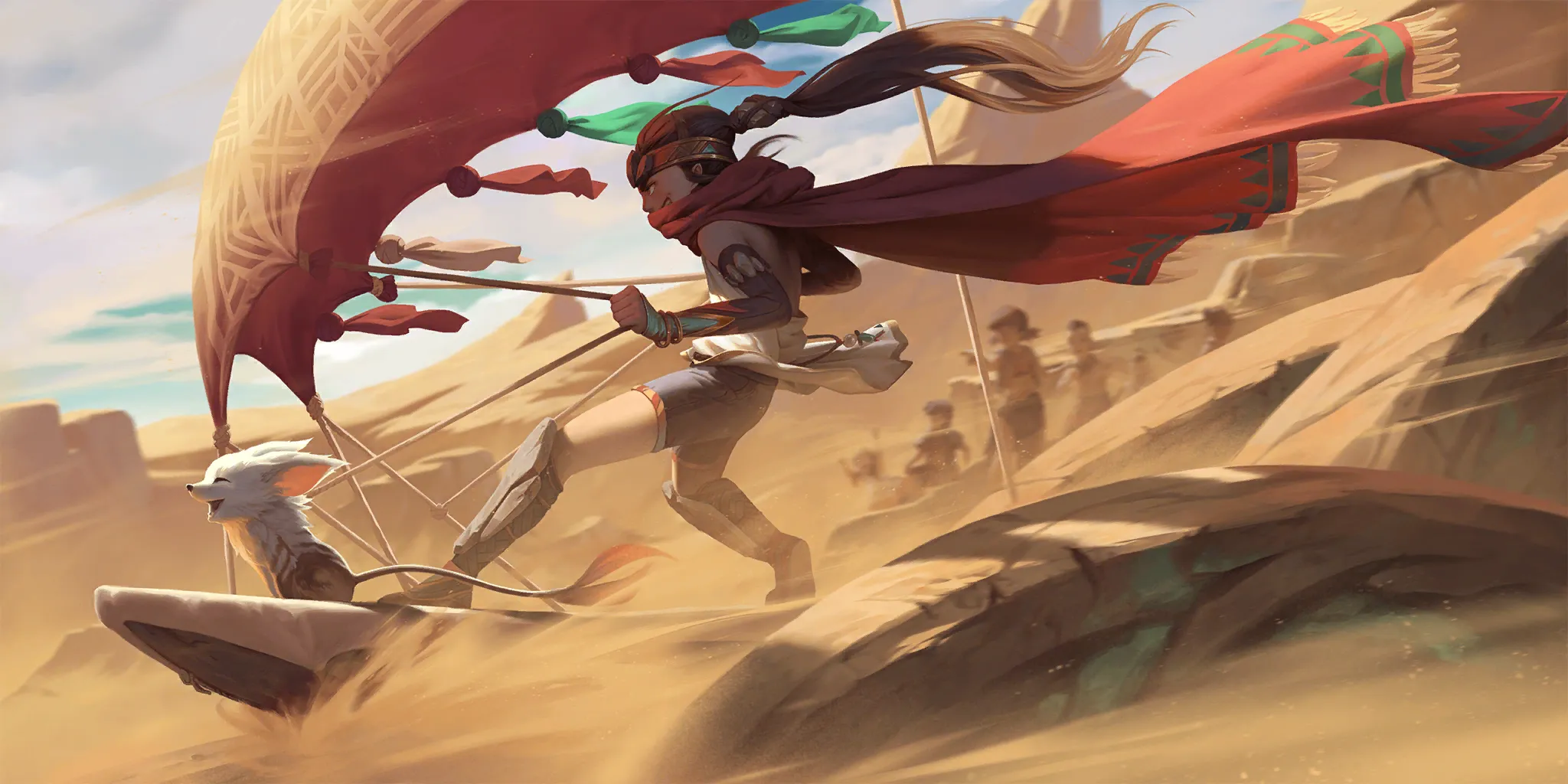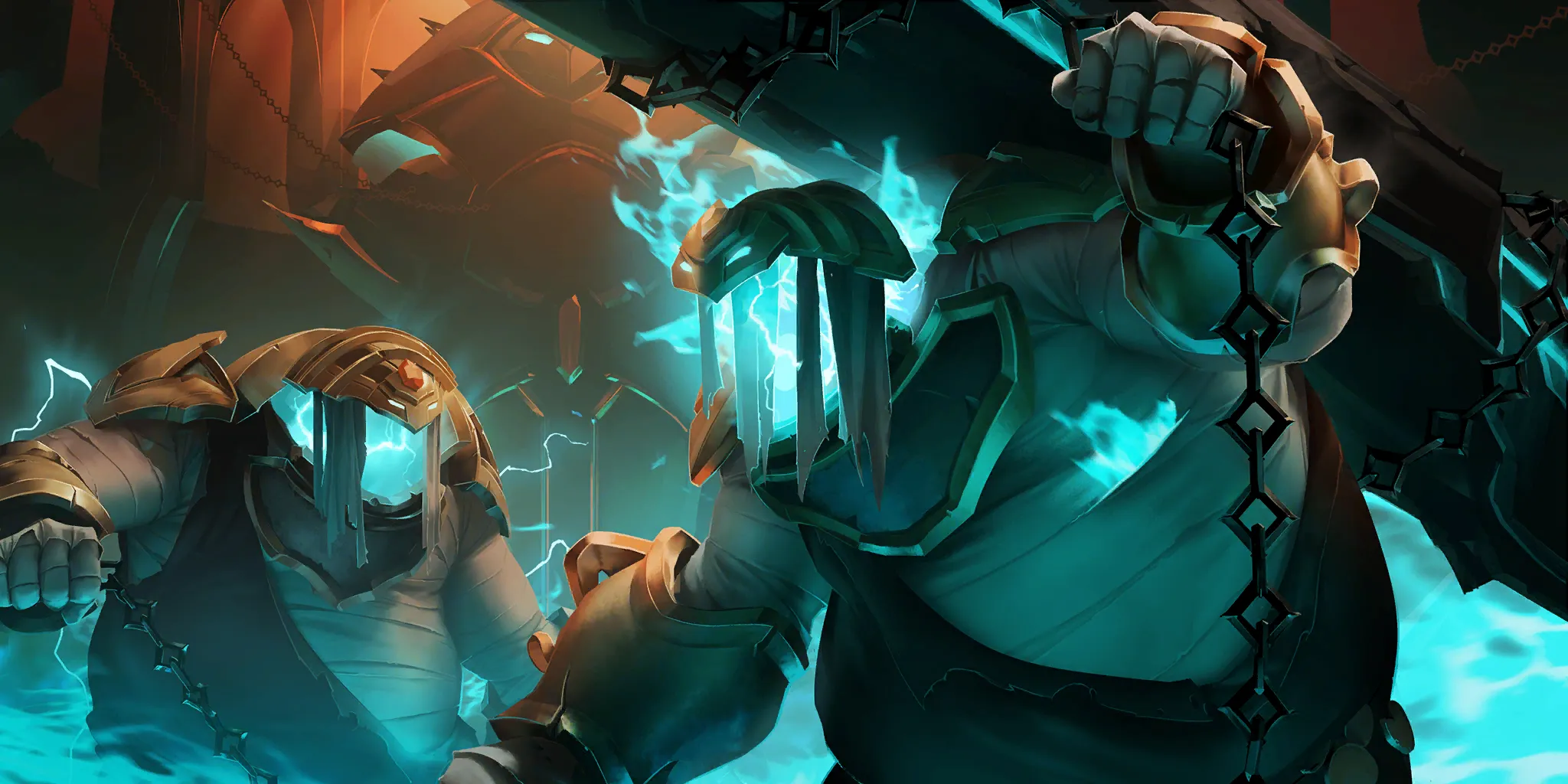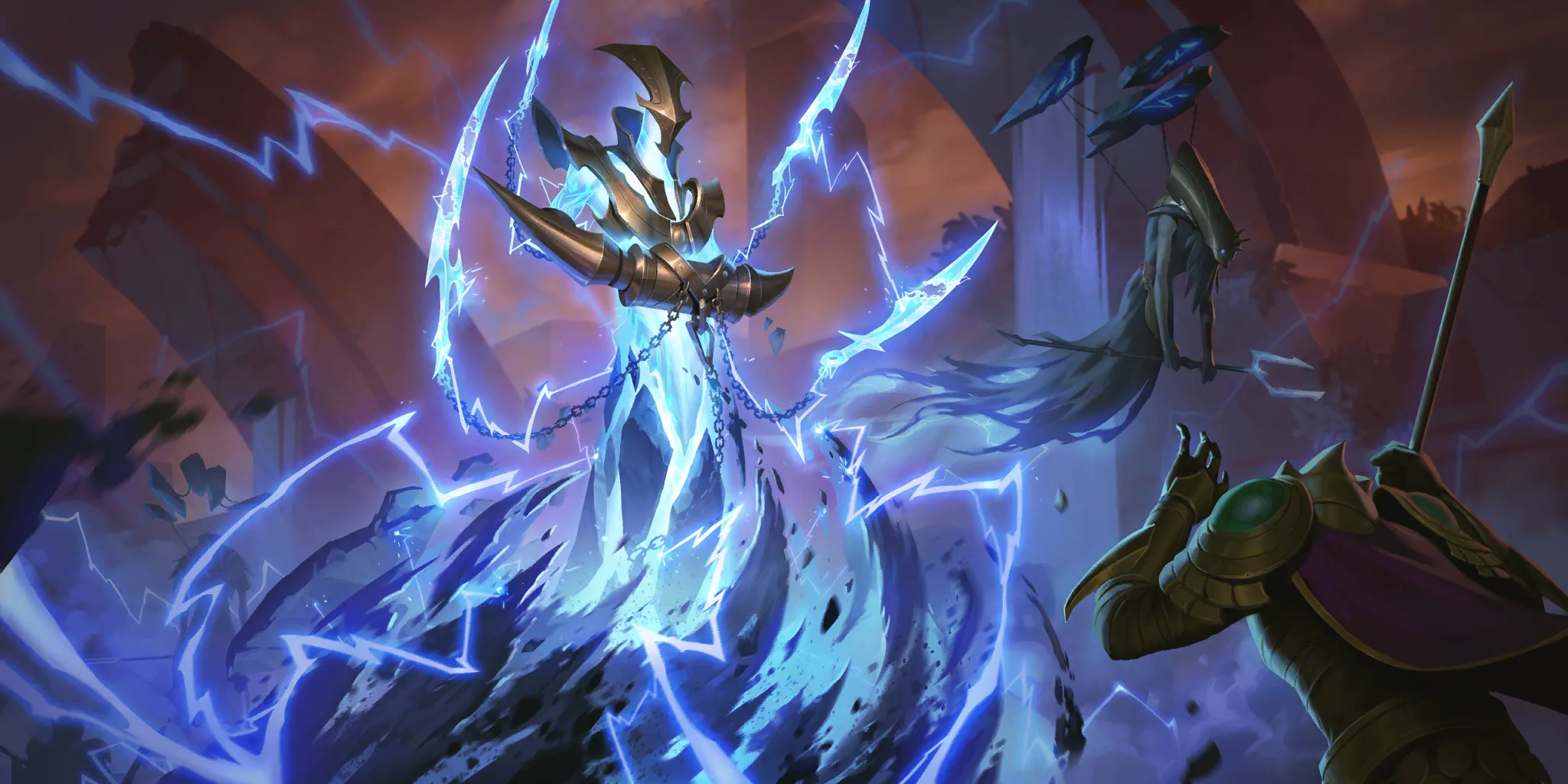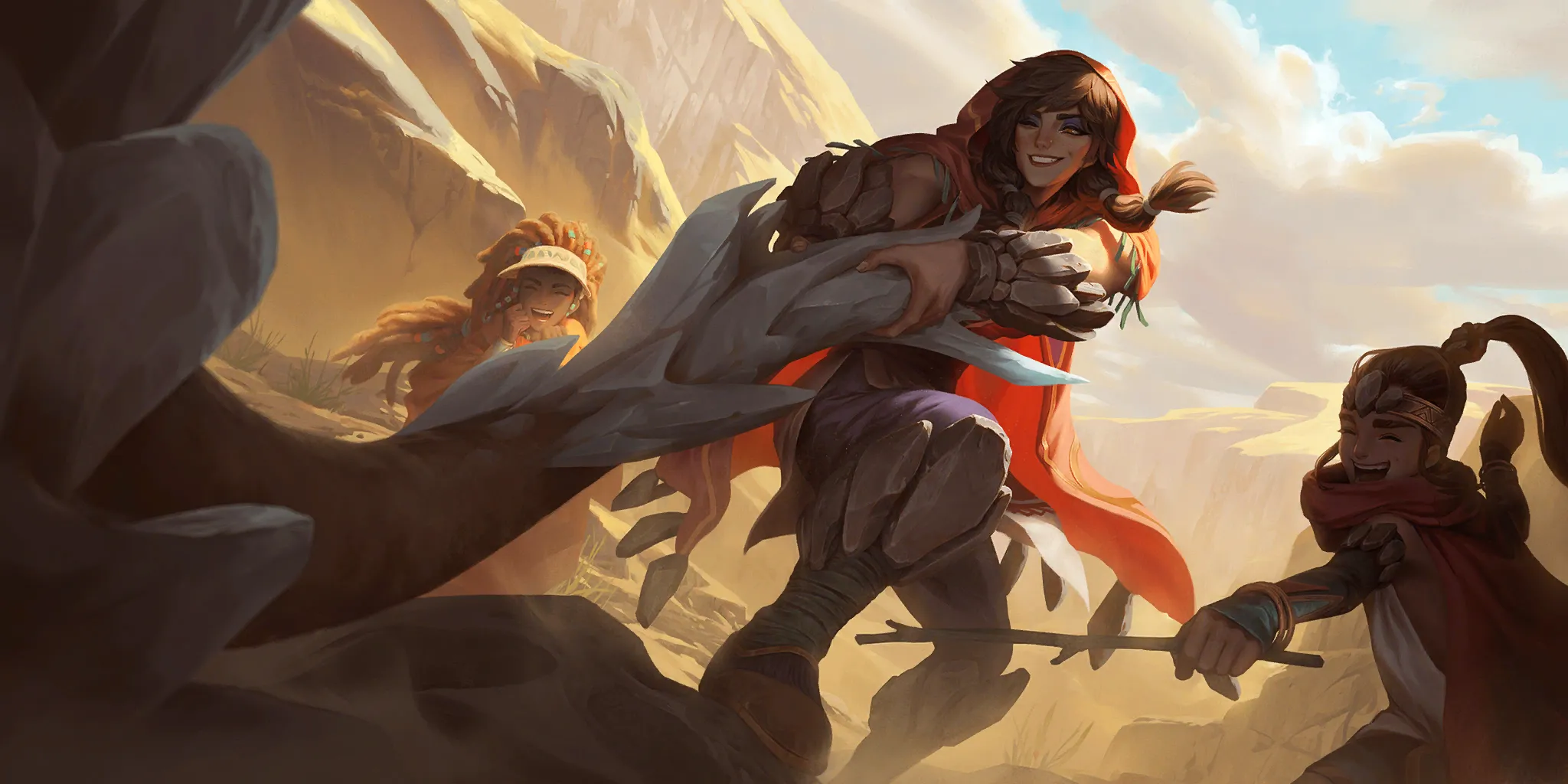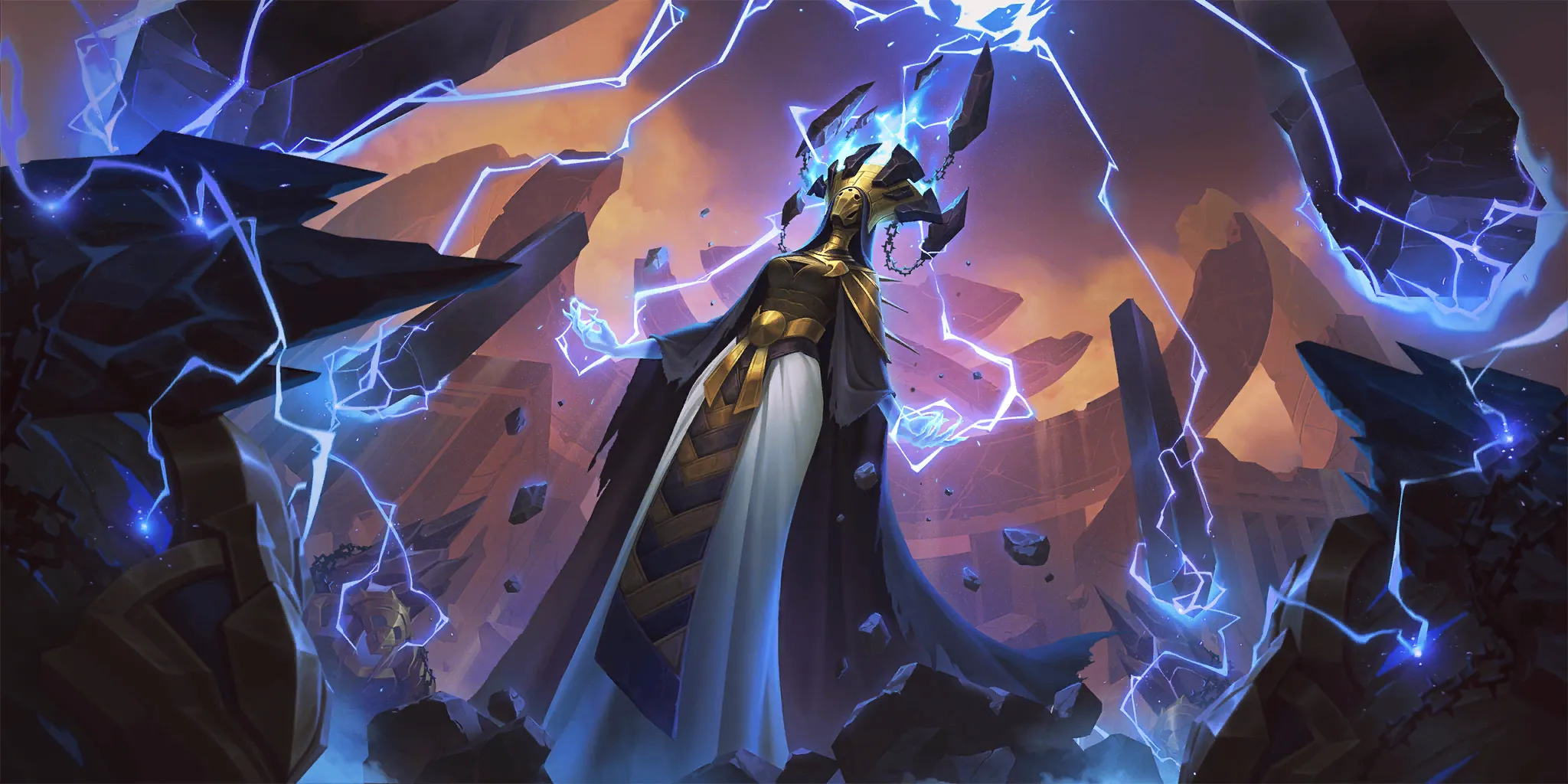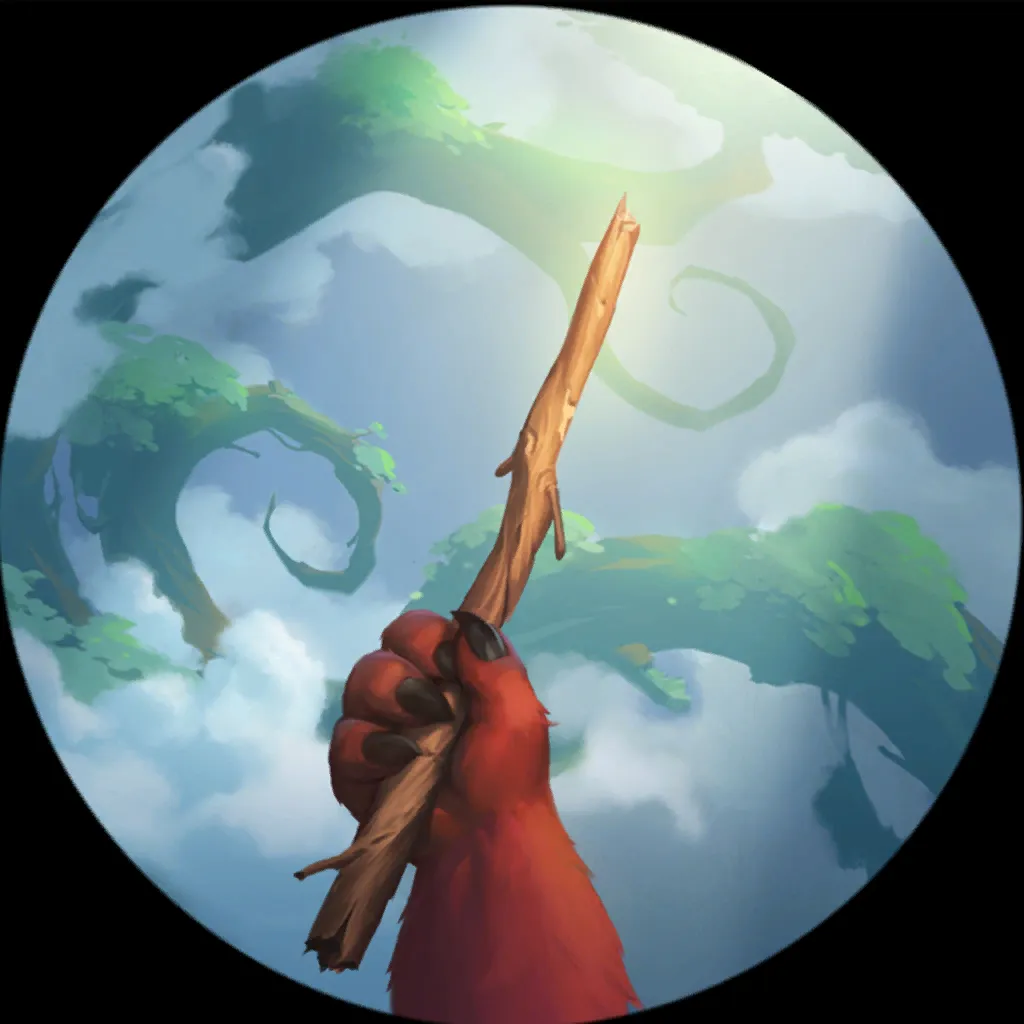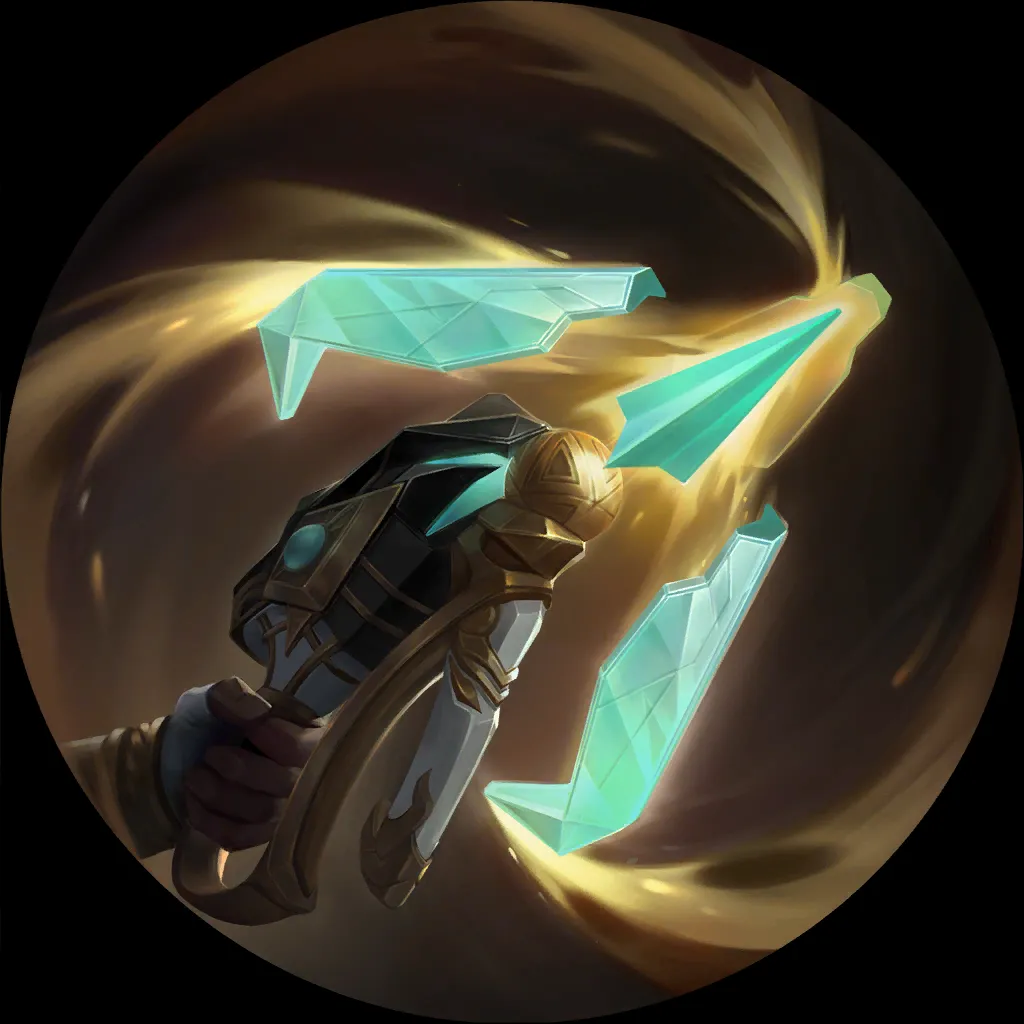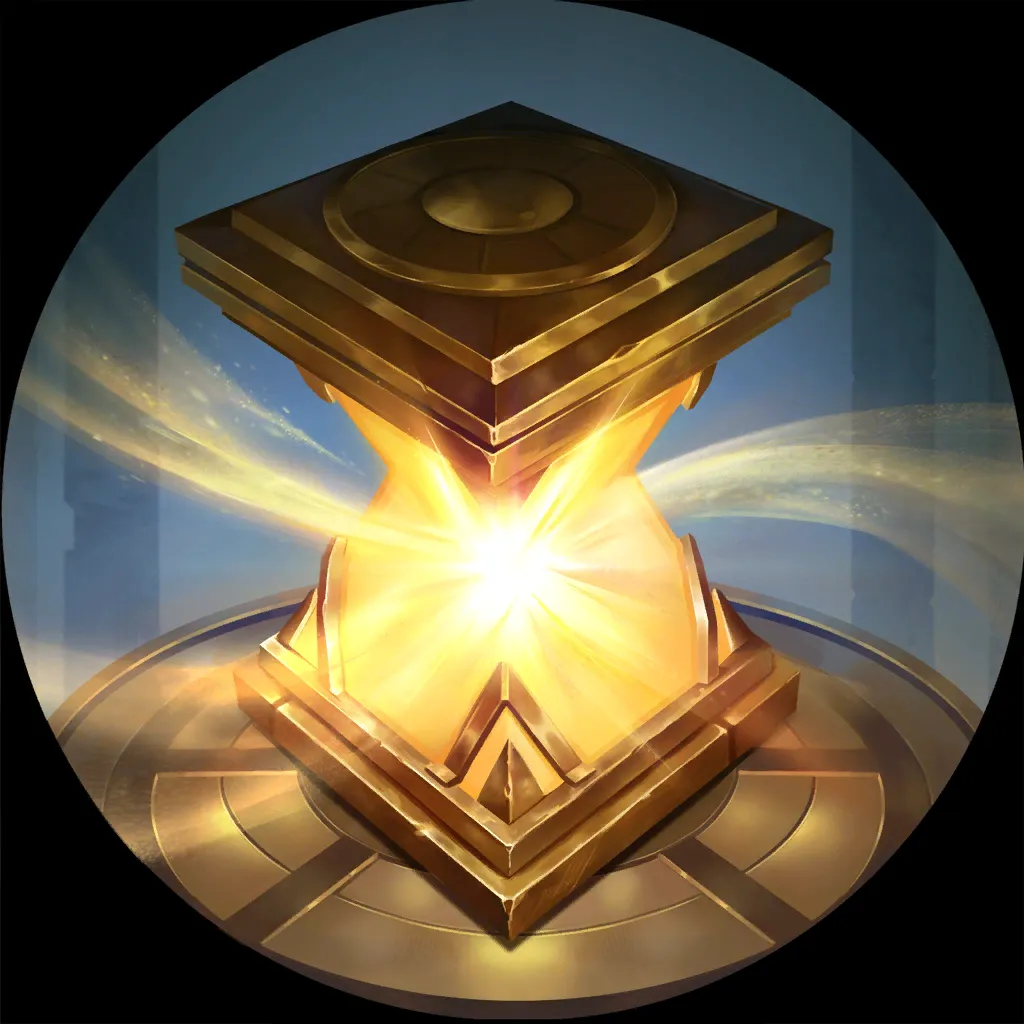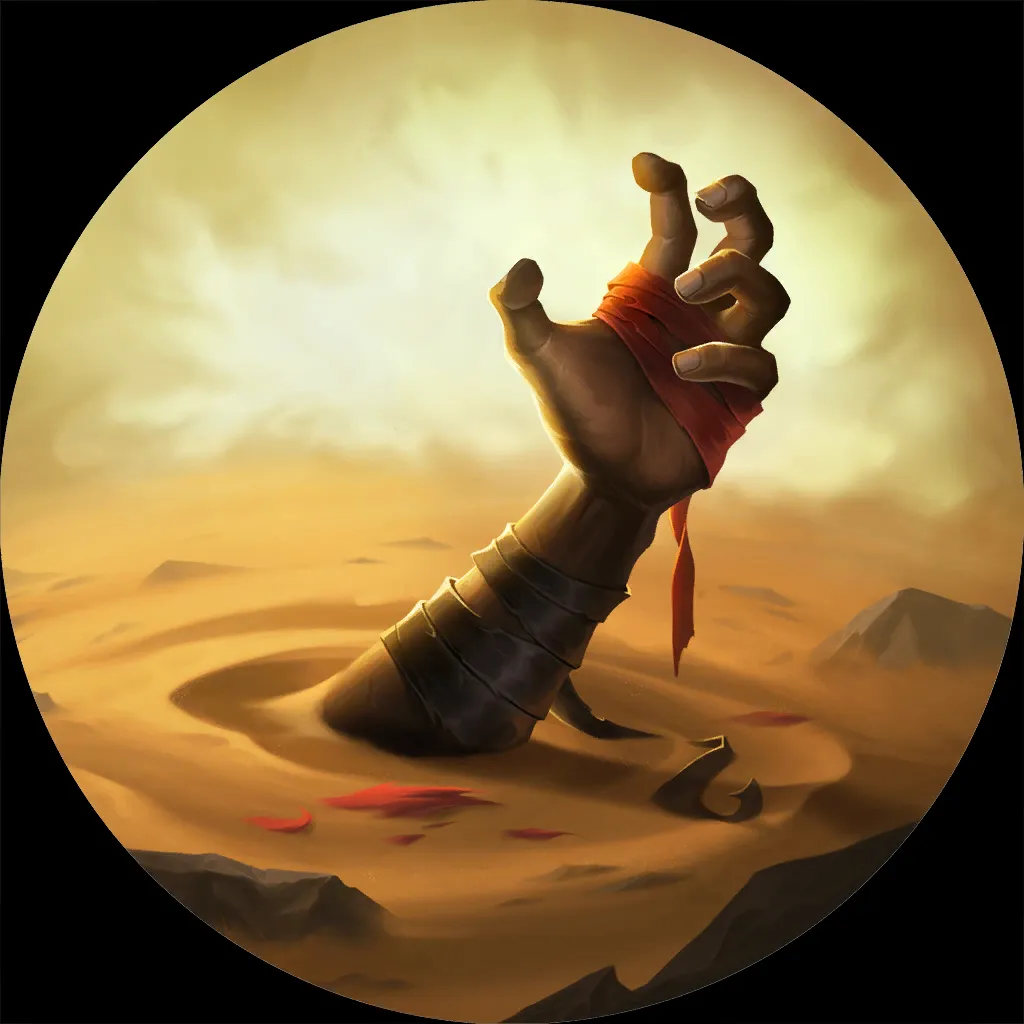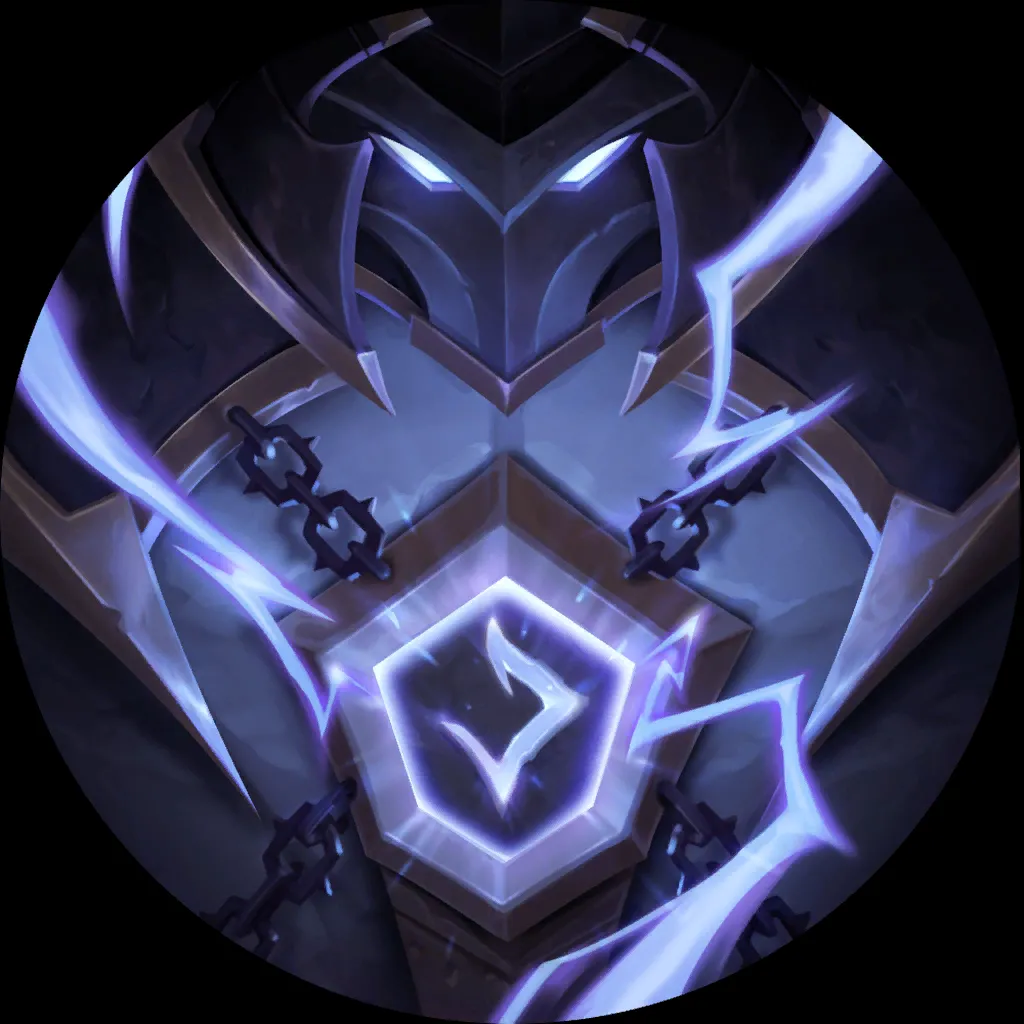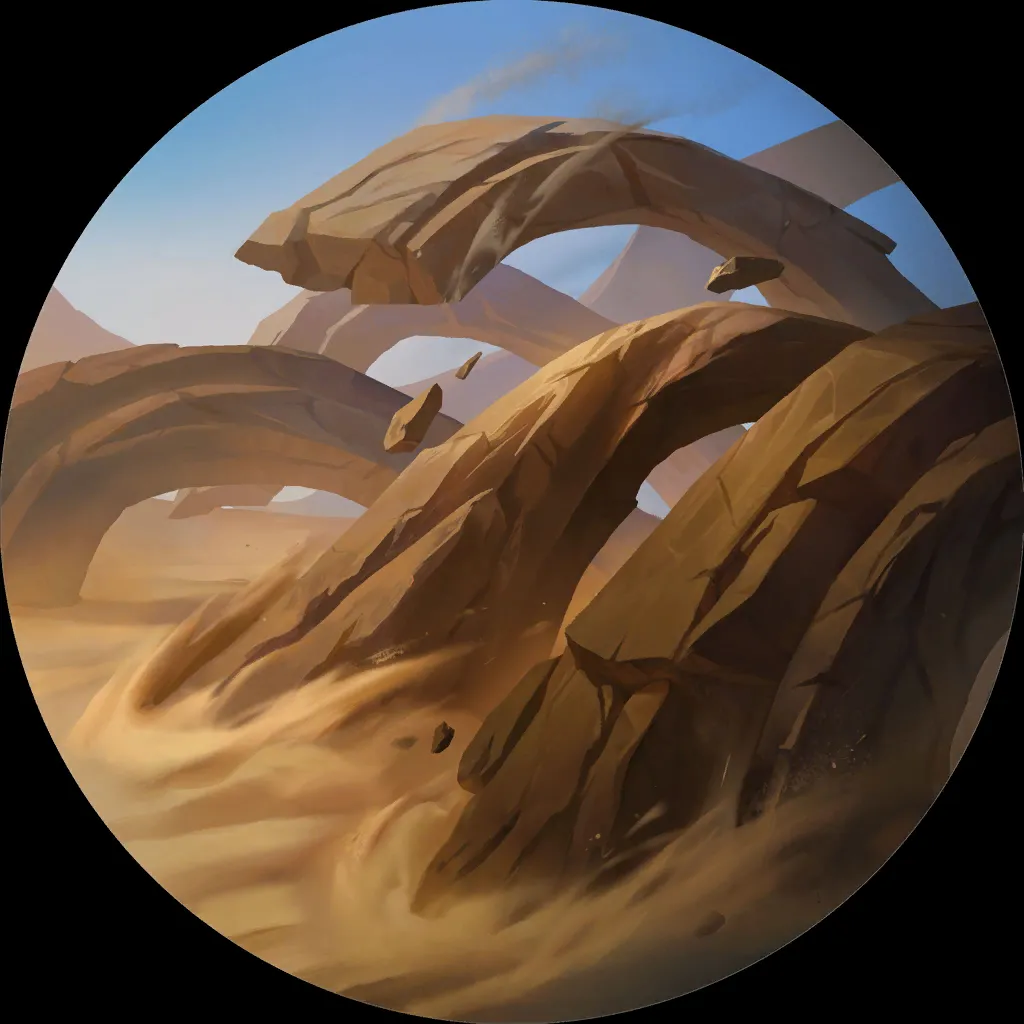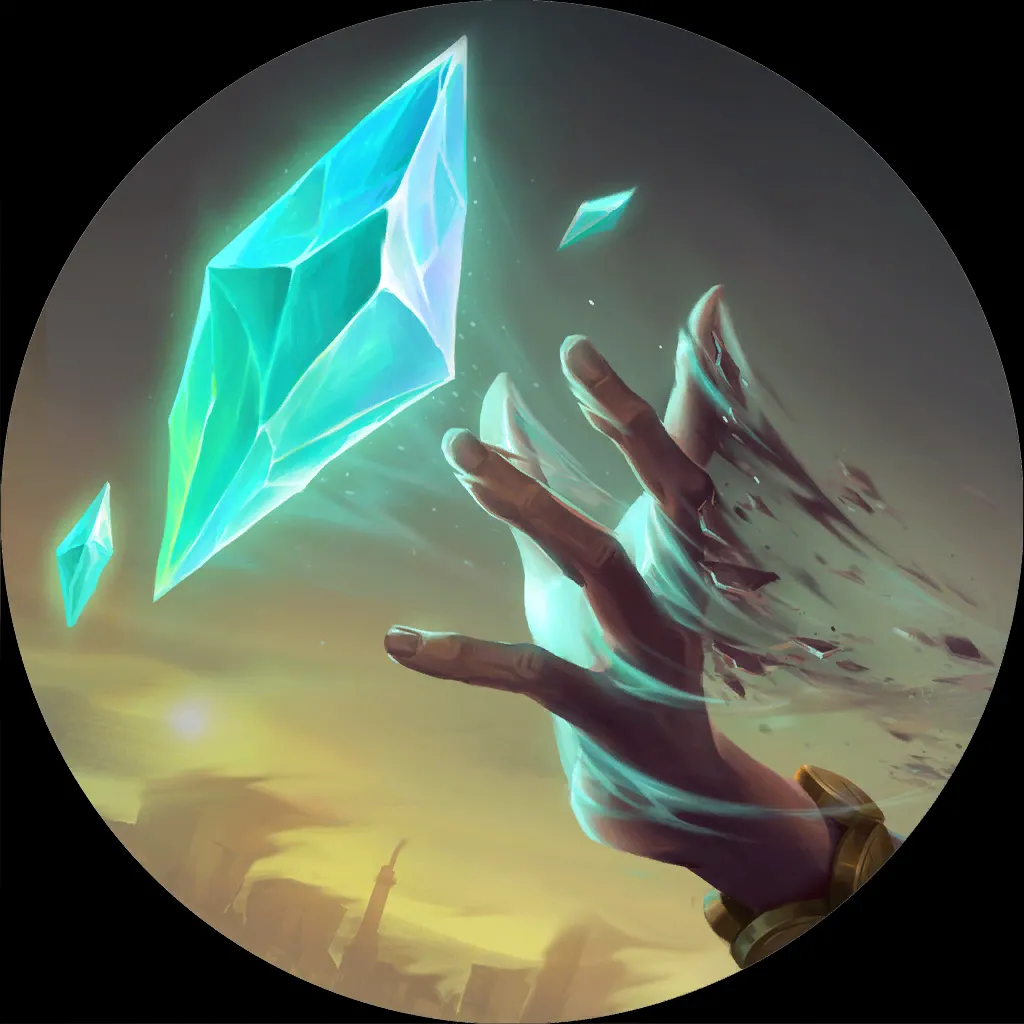 6
5
13
16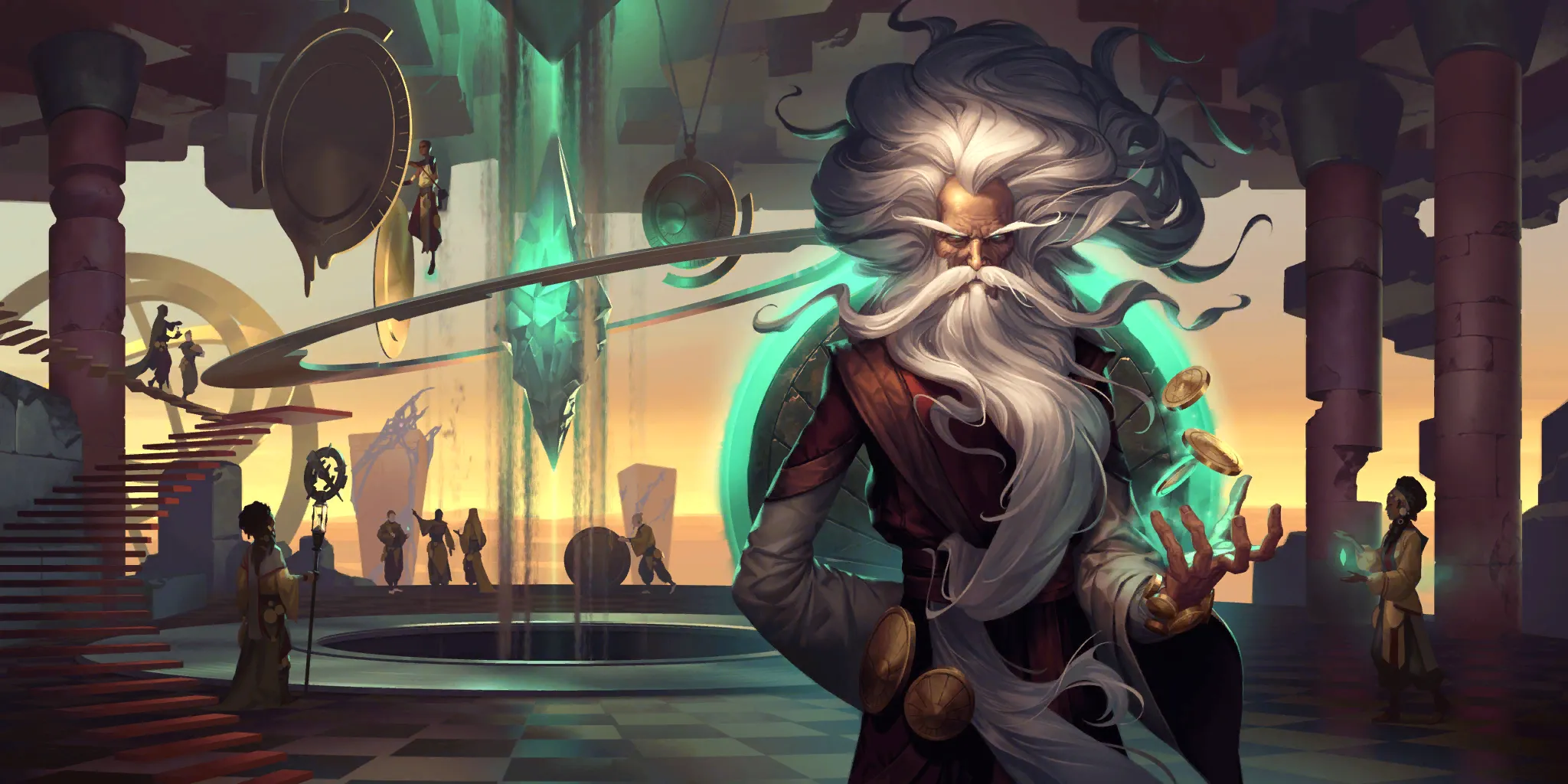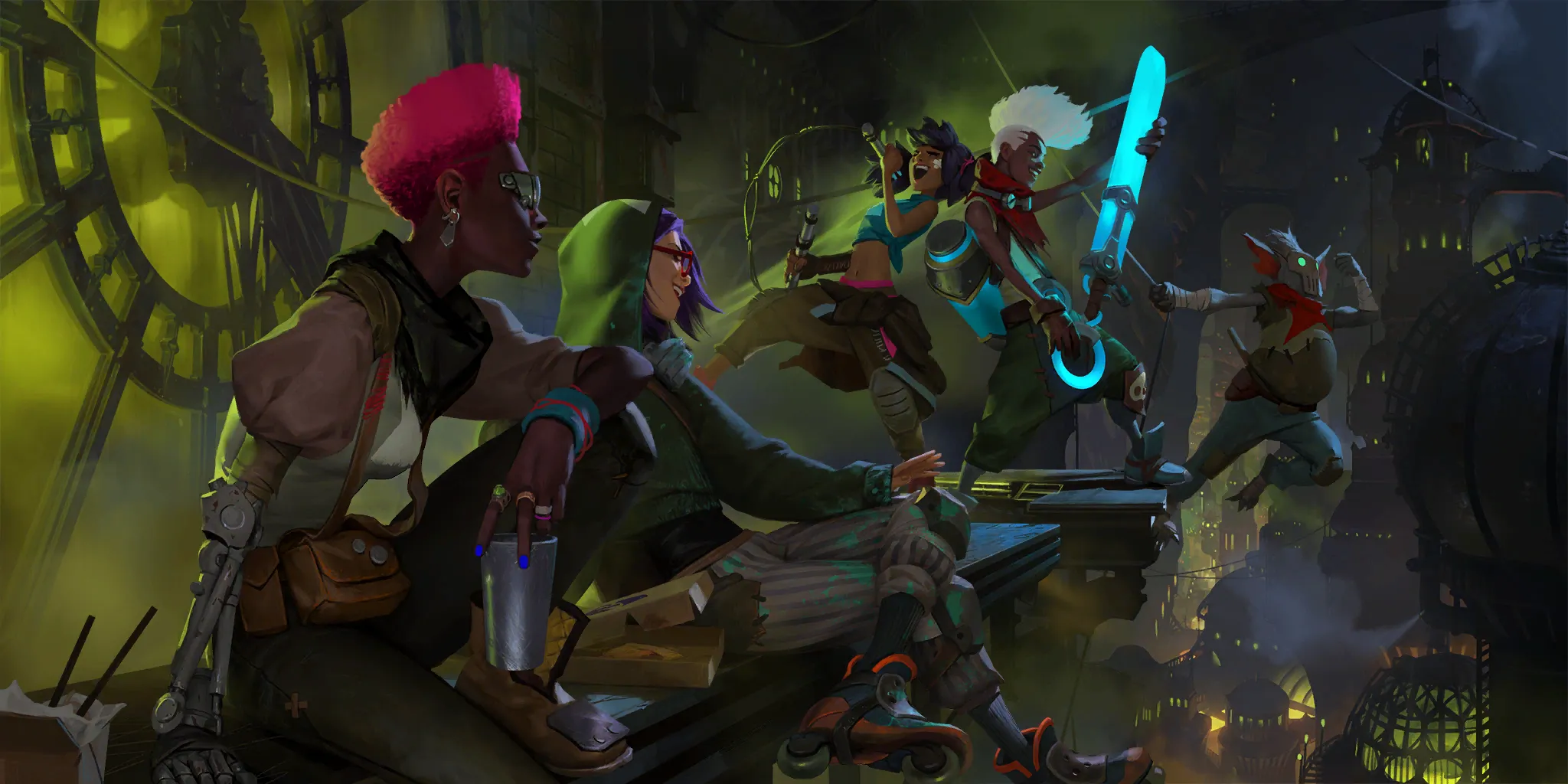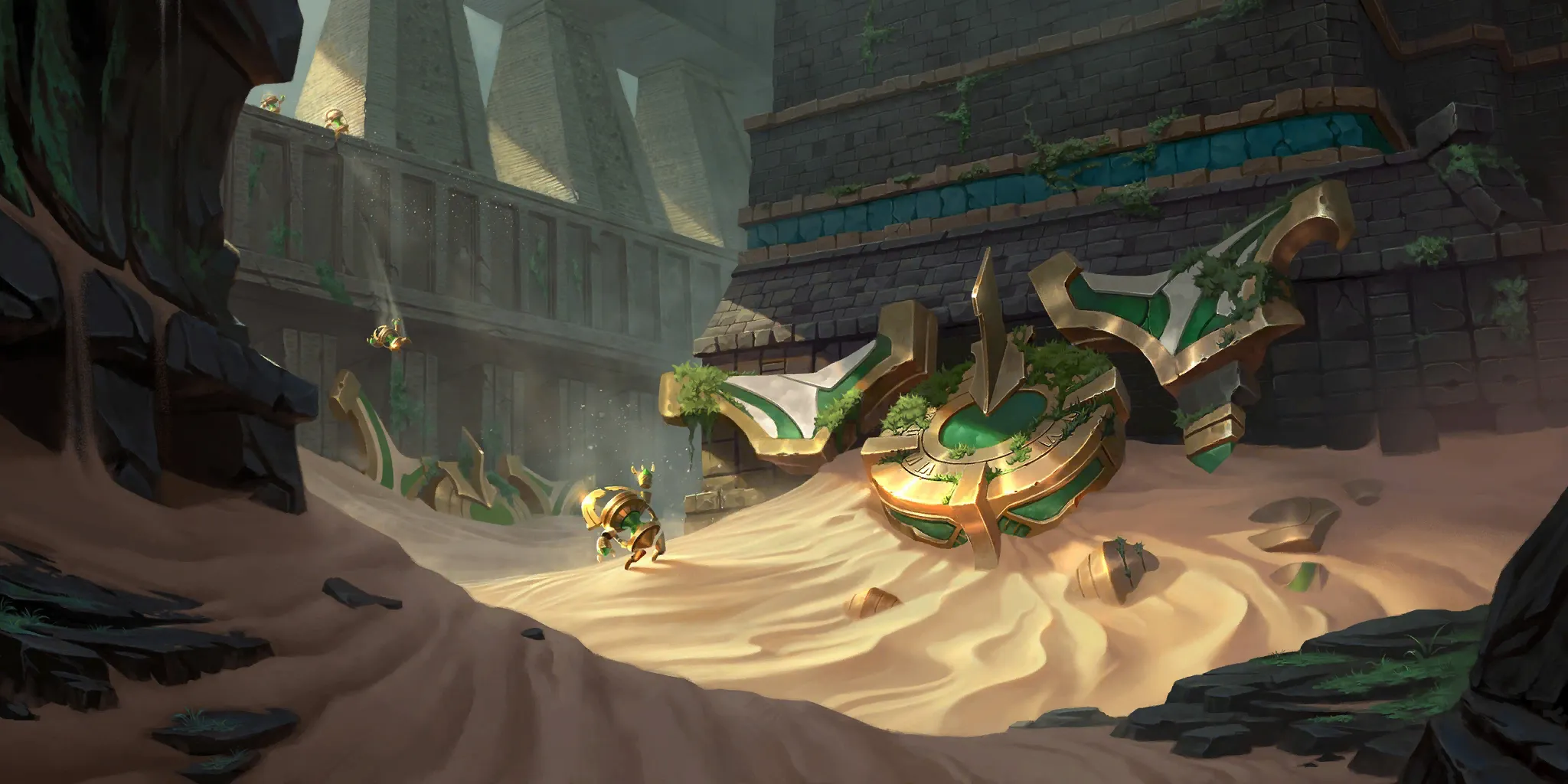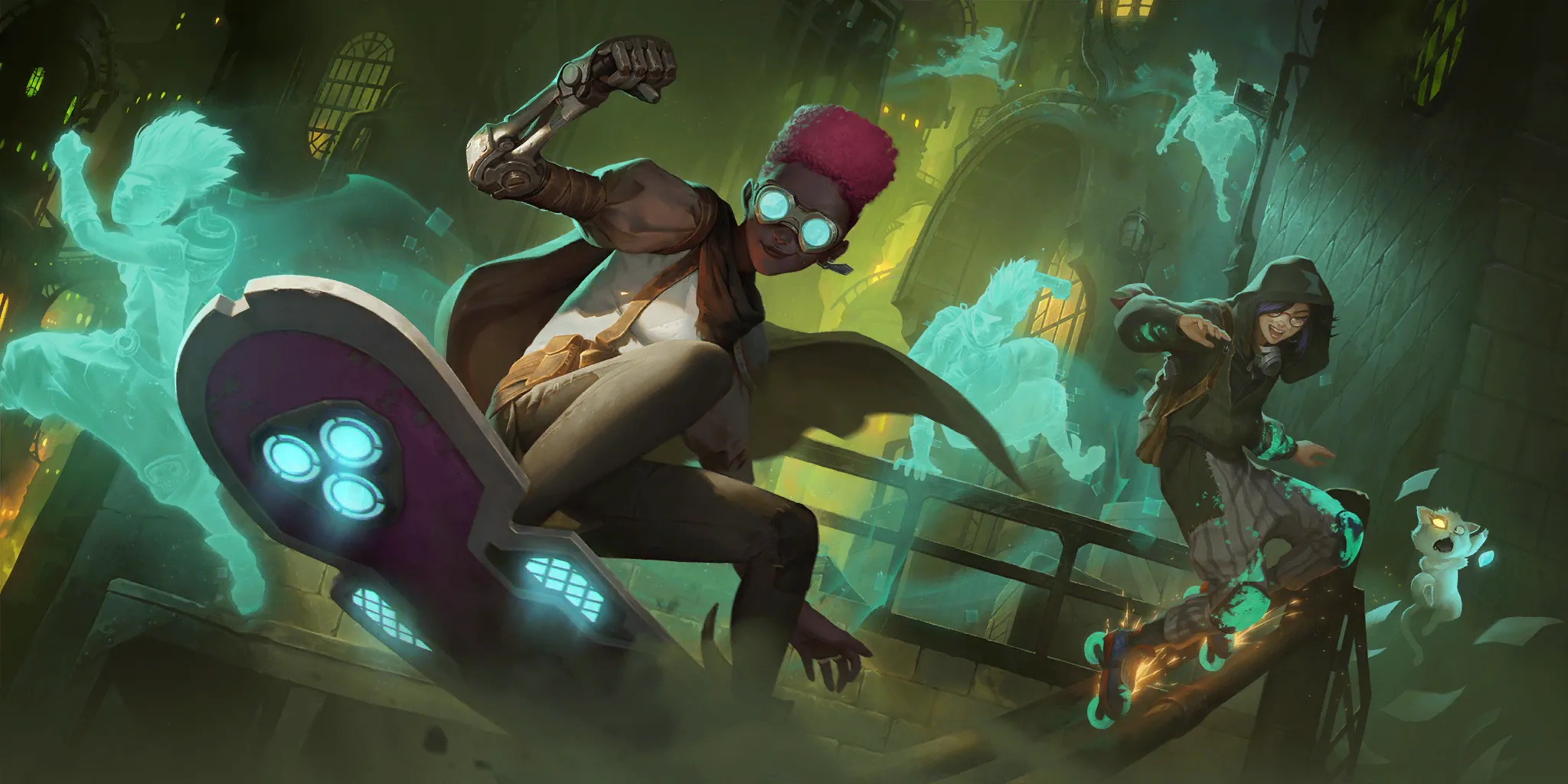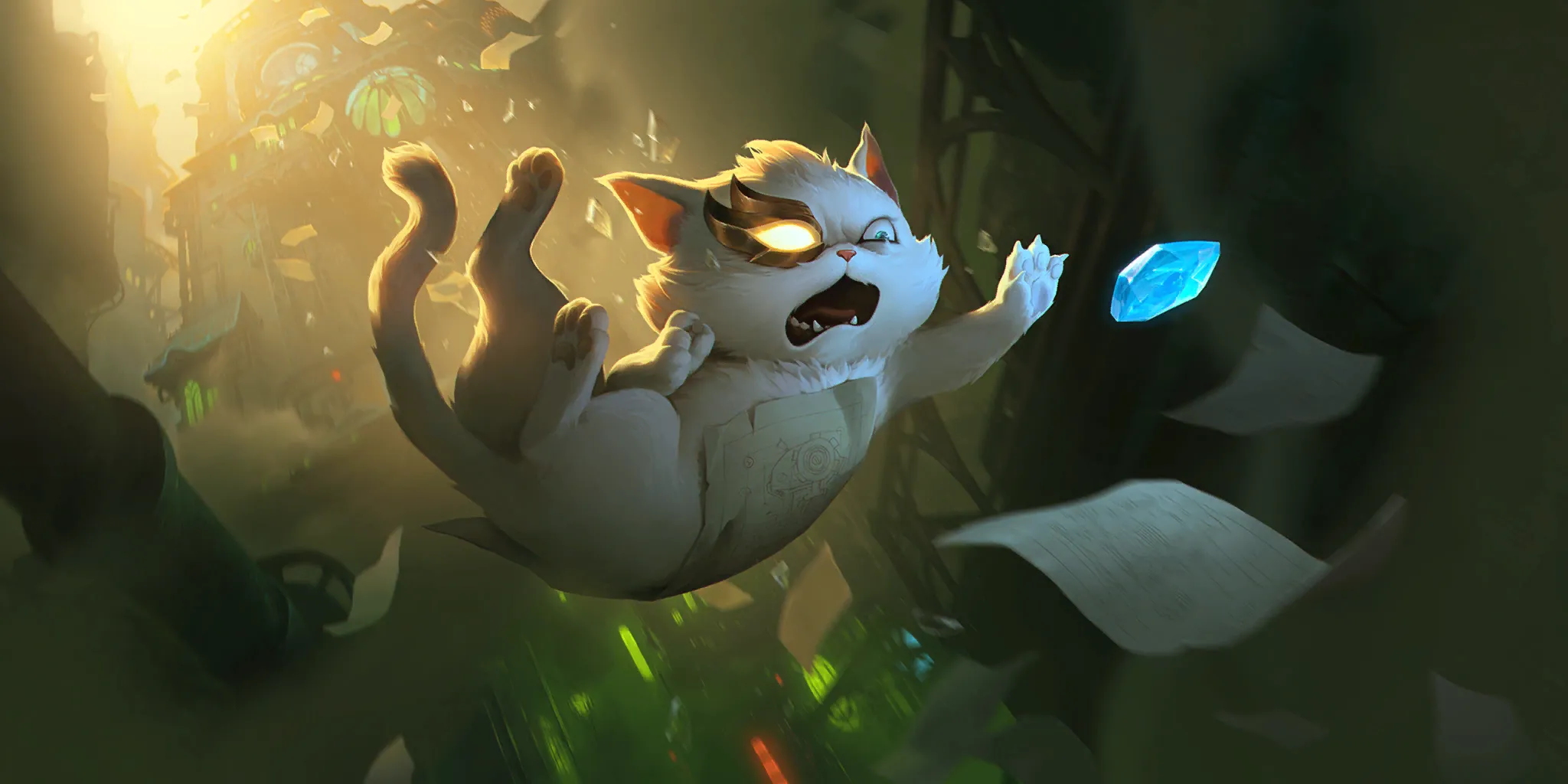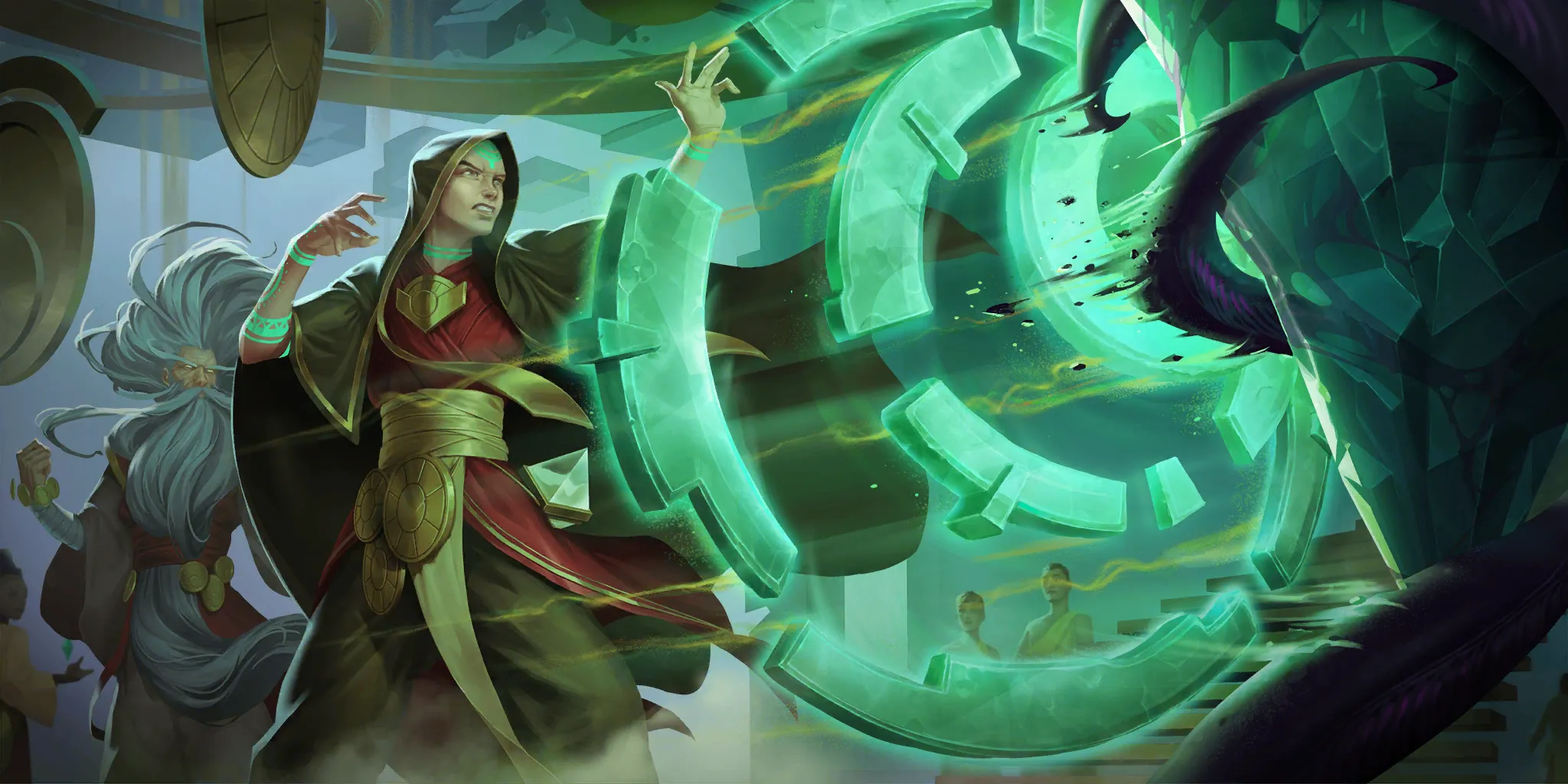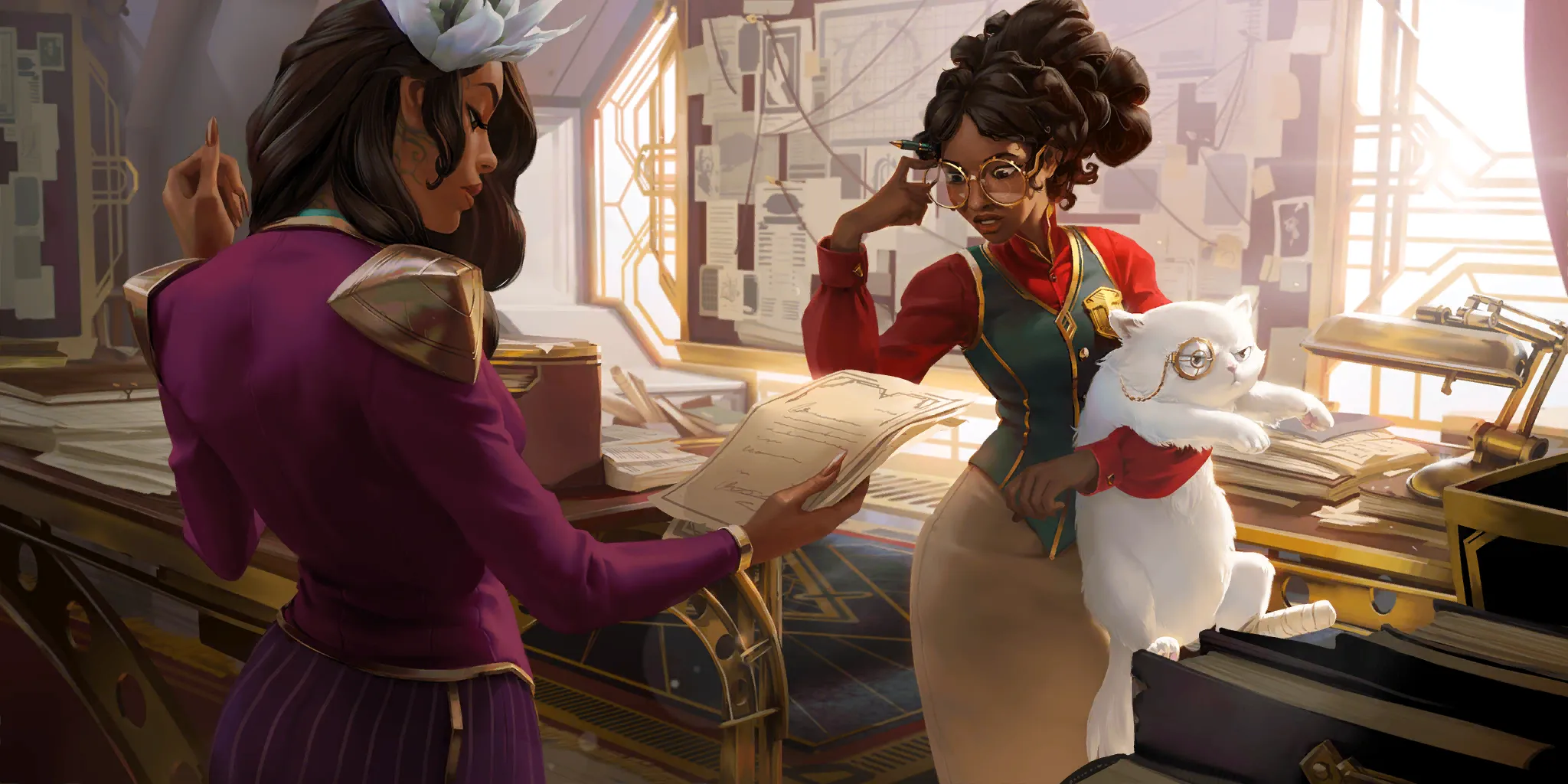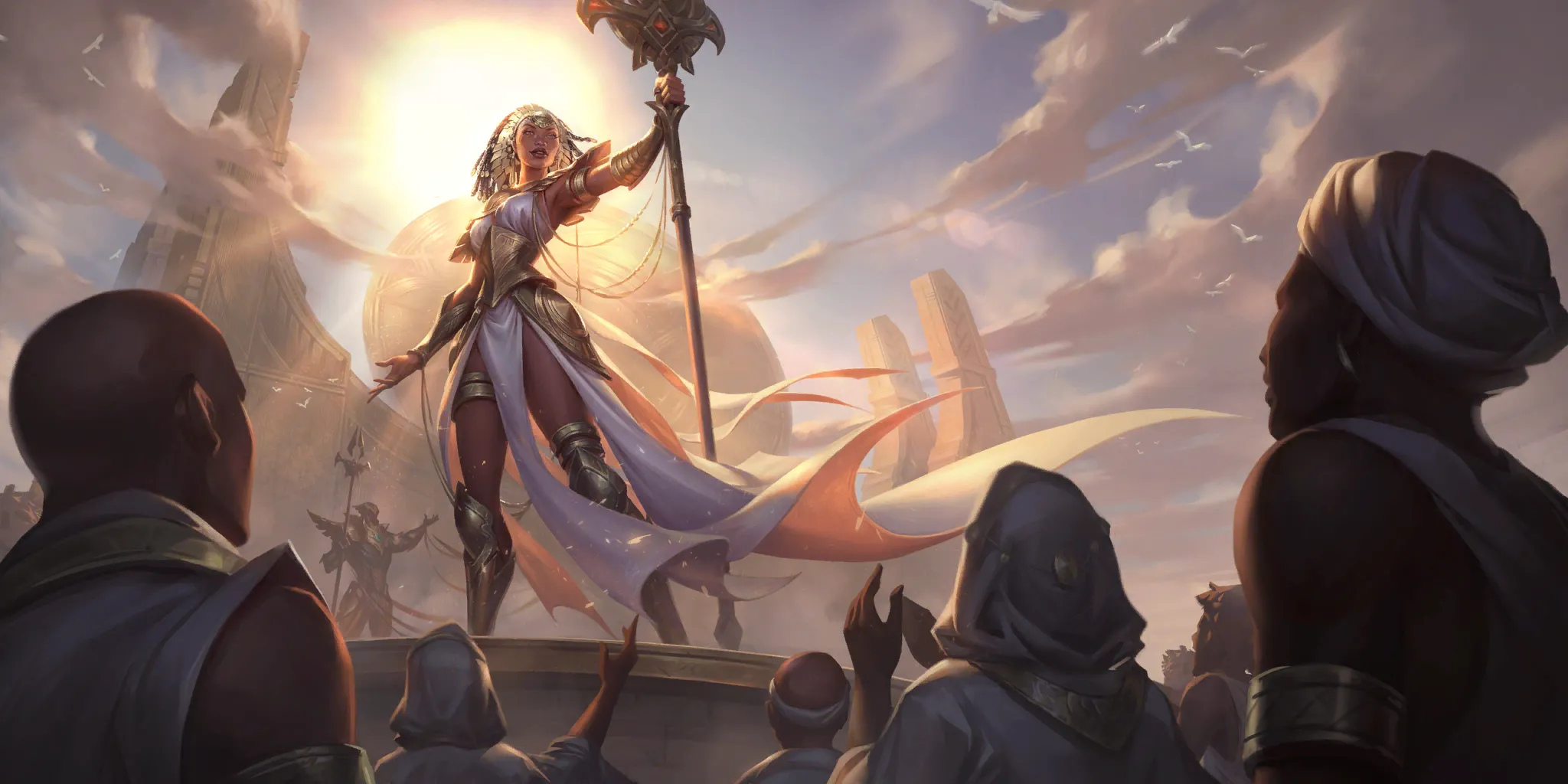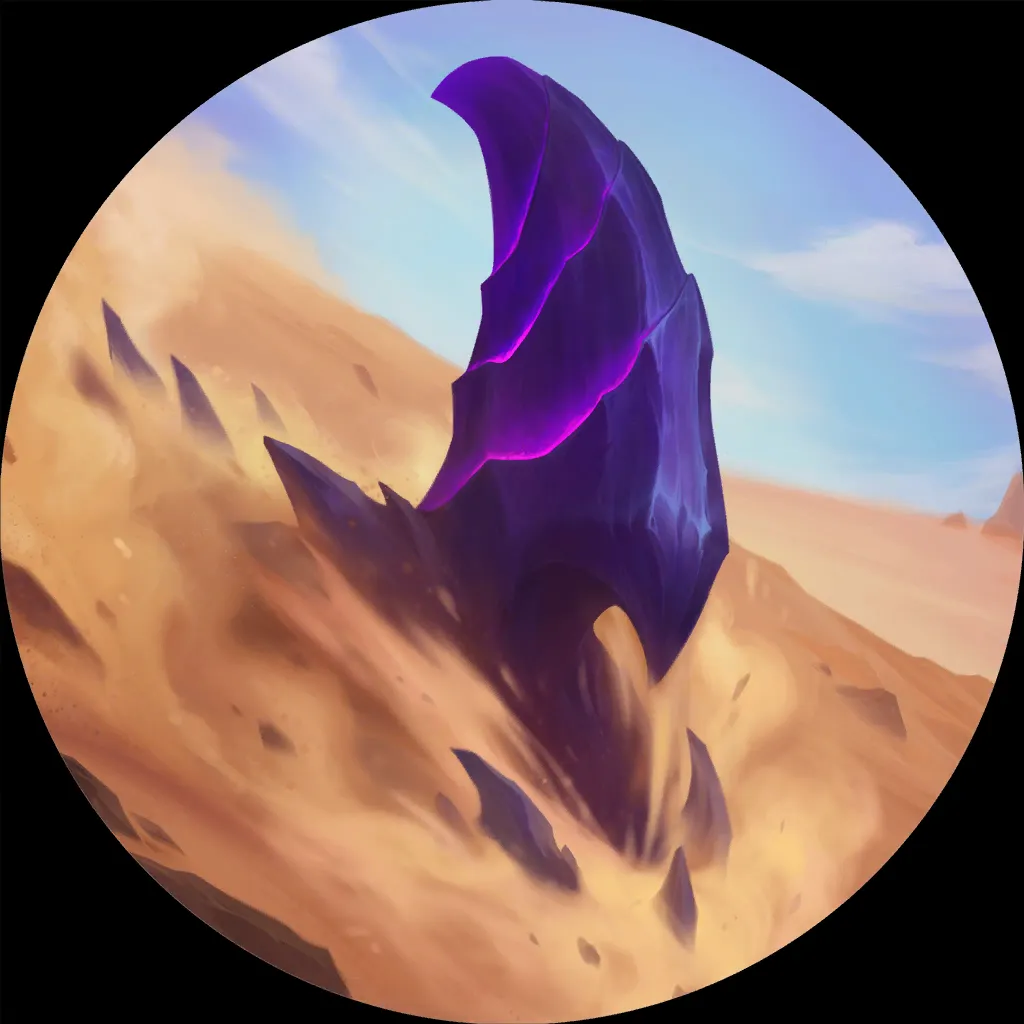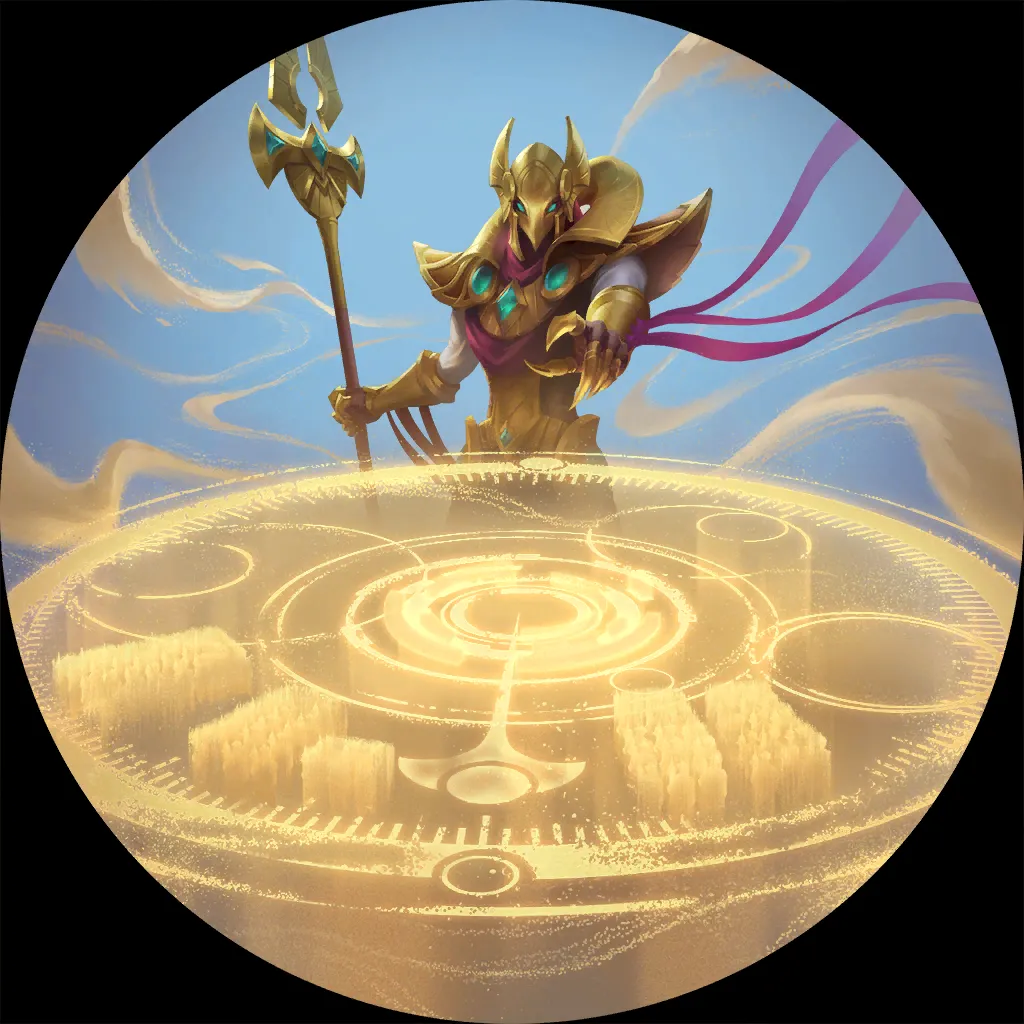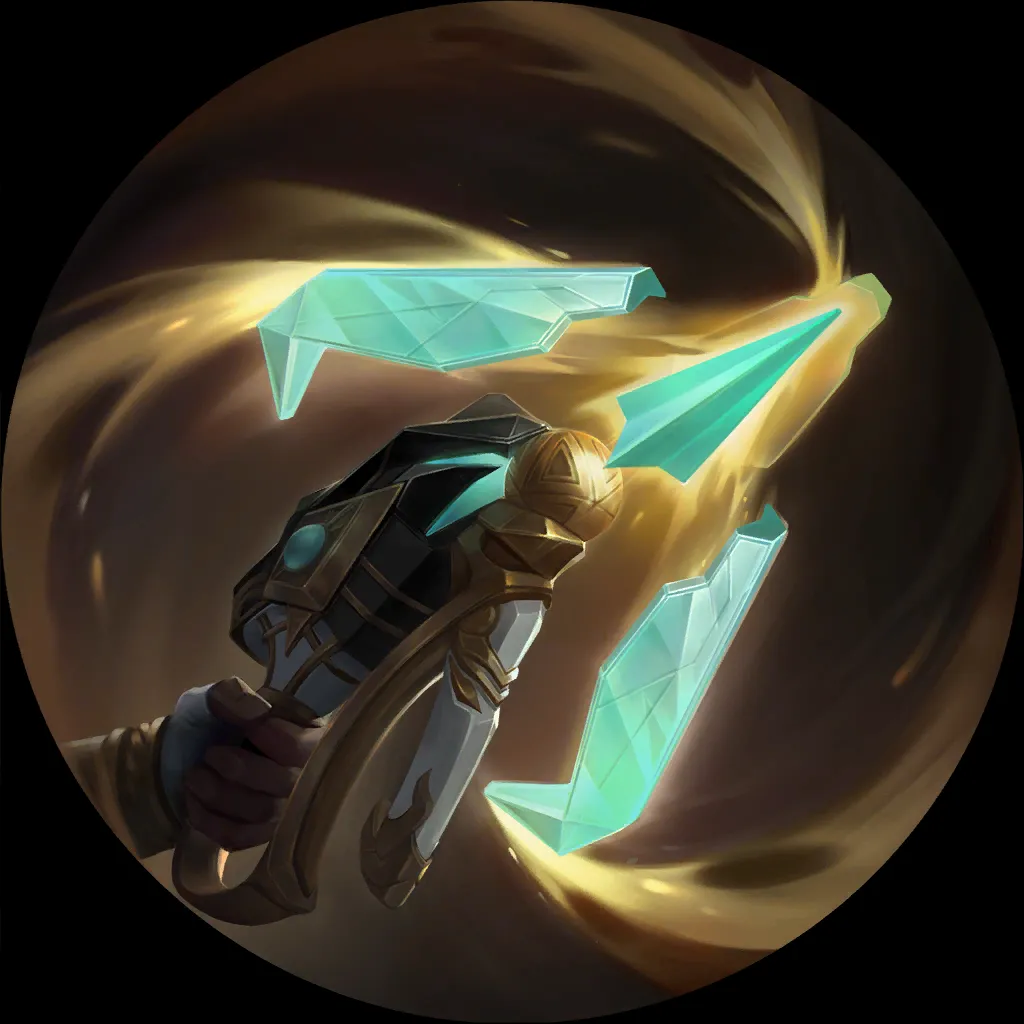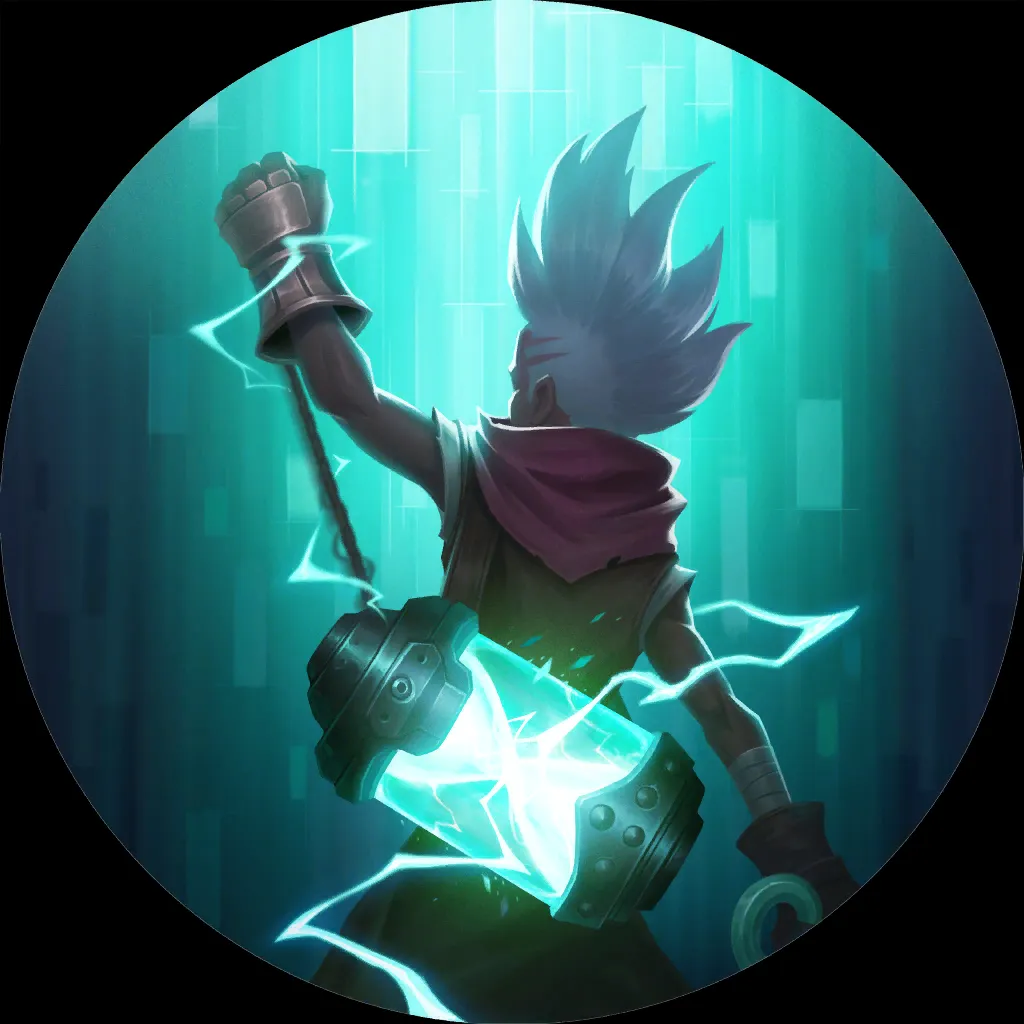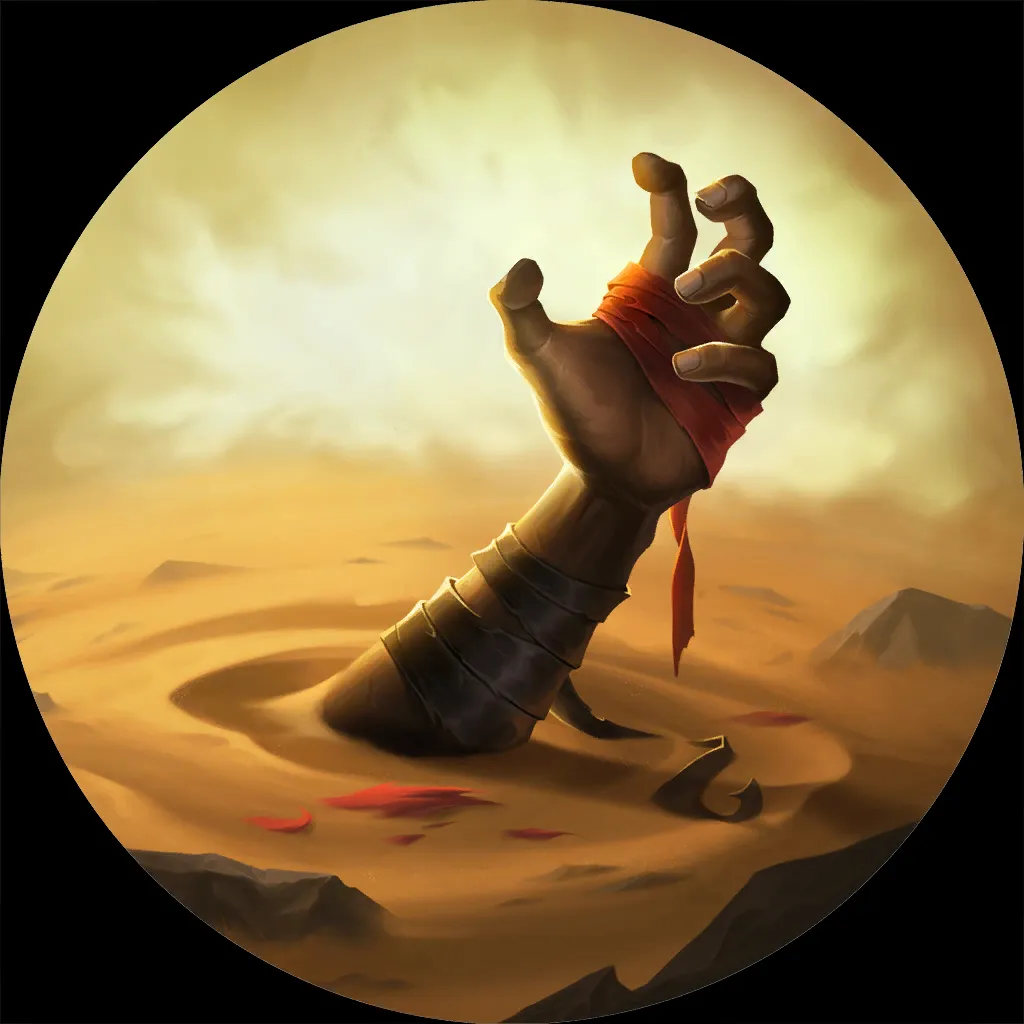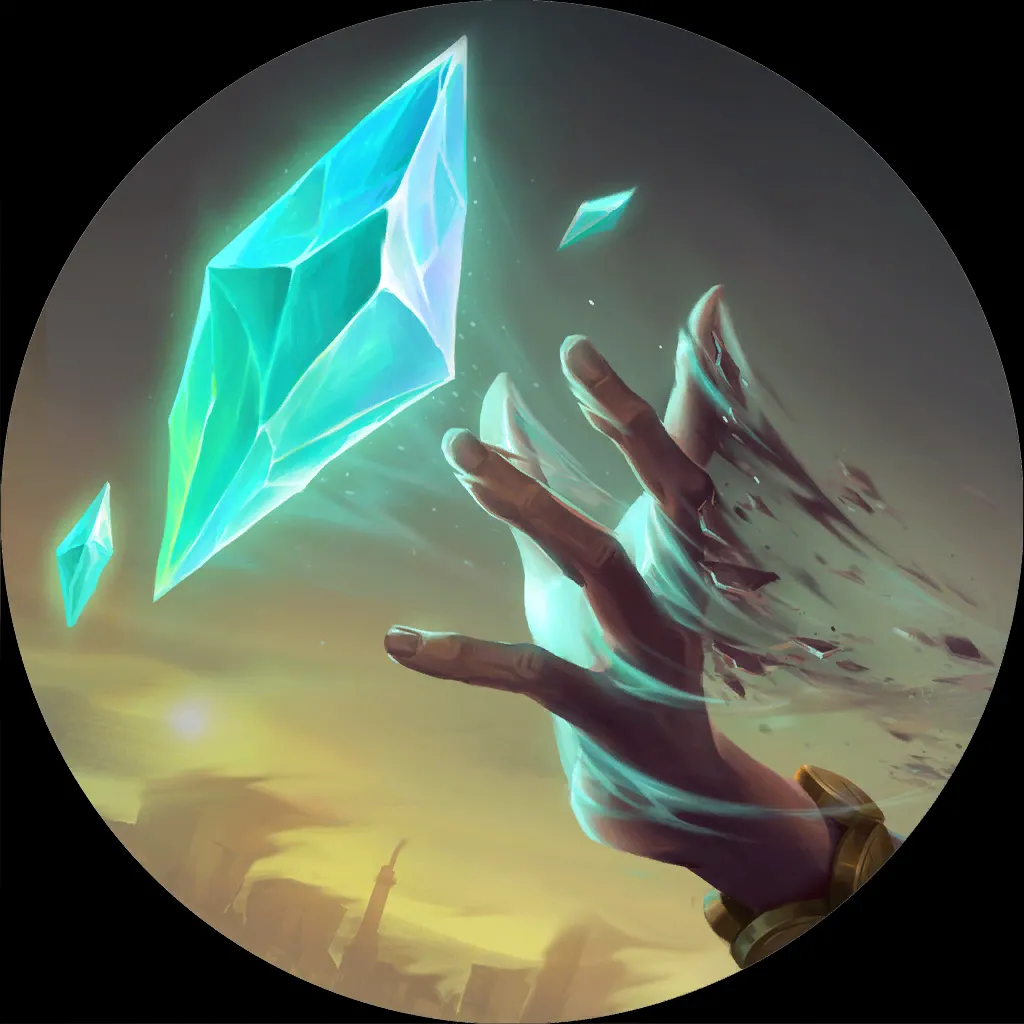 Tuesday
Tuesday rolls around and I've got a busy day. After work, I try to play and manage to get myself up to 19LP before feeling incredibly burnt out, at which point I decided it would no longer be productive to jam my head against a wall. I also had a lineup article to work on and my Wobbly Wombat scrim partner Random7HS was looking to get some more dedicated practice in so I decided to help him out. 
Wednesday
I have another day of casting ahead of me – the MaRu broadcasts was a wonderful experience, and I hope you guys enjoyed the show as much as I loved putting them on for you, but they didn't leave me with much energy or time for preparation afterward.
Ending around 1 am EST meant I couldn't stay up much later or I'd be super late for work the next day. I made the executive decision to hit the hay and play some ladder while I was at my day job in the morning to earn my qualification. At this point, I have still not scrimmed my lineup once, and I'm terribly uncertain about my ability to qualify in the first place. And it weighs on me heavily.
Thursday
Thursday, less than 24hrs to earn that 130LP I need to qualify. I get to work, boot up the LoR client off my external hard drive and get into a game. Much to my delight, I win, and then to my chagrin, ranked is down for maintenance!
Oh, the HORROR!
I was scared, anxious, and unsure about my ability all over again.
But I mean, really – who puts queue-disabling maintenance on the last day of qualifiers!?
After this setback, I decided to focus on my day job, and afterwards focus on playing until I was qualified.
When I got home, I jumped into the Wombats' Discord and started streaming my games to anyone that cared to pop in – Sqweeby and PatPat had my back. They joined the call and helped me navigate to 120LP.
I asked Pat, "Think it's enough?".
Pat's answer? "Play one more, you're a gamer - we always win these!"
We queued into StolenConch on Draven Sion and got completely blown out.
Back down to 95 LP and once again sweating. I decided at this point it was best to take a break – I still had about 8hrs and only needed 3 games, and my friends were no longer available to support me.
I made some dinner, took a little walk to clear my head, and came back to play Aegis League. About two hours later, I resumed the grind. This time I messaged some of my MaRu Squadmates – Card Gamer and Phansora came to my aid and we played out the last three games.
Was a quick 3-0 to lock me in for qualification, then Phansora and I ended the night off with a scrim (my first and only so far, though I did run the same lineup in Aegis League).
Friday
Friday, t'was the night before Seasonal, and I had yet another cast on schedule!
This time it was the Mastering Runeterra x Pepper.GG Gaming for Josh Charity Tournament. Phansora joined me on the desk, and we thankfully finished around midnight EST – we had both been a little concerned it would go quite late as we had over 70 participants, and weren't sure how long the single elimination bracket would take.
I went to bed tired, expectant, and still unprepared for the big day.
Seasonal Saturday is upon us!
I woke up feeling great – I had made some last-minute tech choices to my lineup the night before that I was really happy with (shout out to Beastllama for the Hextech Anomaly
spice in Ekko Zilean).
I went about my tournament morning tradition of getting a big breakfast at McDonald's – everything bagel with cream cheese, a sausage & egg McGriddle, two hashbrowns, and an iced coffee if you were wondering.
Got back home, devoured my breakfast, ran a quick scrim with Hanzo where I 2-0'd, and then got in the shower and dressed myself up to get ready for the tournament. I grew up going to private school and wearing dress clothes every day of my life, and as such I've been dressed up for every test or exam I've ever written – looking sharp before a big tournament helps me get into the right headspace and ups my confidence so I can play at my best!
Feeling eager and ready for the round, I stepped outside to get some air. While breathing in the fresh air and clearing my head, I saw a bumblebee, surely a good sign for me!
Round One
It's not the best matchup for me, but I have a good chance: their lineup was Sun Disc / Sentinels / A-Fae-lios.
I banned Sentinels and they banned my Ziggs Taliyah
Game 1 – They queue up Sun Disc into my Ekko Zilean, this is a bad matchup and I was hoping to dodge it. I make the mistake of keeping Voice of the Risen
in my mulligan with only one Predict, and it ends up biting me HARD. I never found Ekko or Zilean to level-up and activate the Voice that remained a dead card in my hand, until Disc flipped and level-three Xerath took over the game.
Game 2 – I run it back on the Ekko Zilean into A-Fae-lios and play a very clean game, winning with Chronobreaks to spare.
Game 3 – Nami Fizz into A-Fae-lios, this is the one matchup I hadn't tested or prepped at ALL, but I wasn't worried. Game three is my comfort zone and this is MY deck, I know how it plays and I know what to do with it to find the win. I'm going to win this.
The early game goes back and forth, at some point I find an Entrapment
and I make the choice to use it for a unit. At this point I'm presented with another choice – do I want to try using it for damage and hit the 3x Gleaming Lantern
or do I want to use it for info and hit the 1x Papercraft Dragon
?
I decided to use it for info, deeming it more important to know when my opponent drew their Papercraft win-condition. As it turns out, my play didn't matter as my opponent had manifested a Papercraft Dragon
off of Fae Sprout
and was able to kill me through my Fizz.
I'm not sure if there was a point I could have taken less damage or buffed Fizz up to have enough HP that I wasn't dead, but that's what VOD review is for. At this point, I still felt great about my lineup, techs, play, and mental, and I was ready to win the next eight in a row.
Round Two
My opponent's lineup is Pantheon, Sun Disc, and Ziggs Taliyah.
I need to ban Panth and hope to squeak through the Sun Disc matchup with one of my decks – Taliyah Ziggs is favored, Nami Fizz is really close and Ekko is unfavored but winnable.
Game 1 – Ziggs Taliyah plays into my opponent's Sun Disc, this is a matchup I'm happy to see and I win pretty handily. Was blessed with a good draw that let me level Taliyah on curve, and Ziggs was waiting for his chance in my hand and ended up winning me the game with a burst lethal.
Game 2 – Ekko Zilean plays into Disc and it's a much closer game than I expected! I found no champions until the last two turns, but I did find a lot of units to make a very wide board and shove damage aggressively.
My opponent is at 4 HP on turn 8, I have Time Bomb
s in my deck but nothing else, and they manage to stick a leveled Xerath just in time for the Disc to flip…
My rally gameplan is dead in its tracks, and I only narrowly escape losing my whole board to Landmarks and Xerath because I found my last Dropboarder
off a predict. This saves my Ekko and Voice of the Risen, letting me get one final attack in, hoping there's no Quicksand…
My opponent has Quicksand and we go to game three.
Game 3 – Ekko Zil into Taliyah Ziggs, featuring 3x Hexplosive Minefield
and Rite of the Arcane
.
This isn't a great matchup against that build. Thankfully my opponent didn't seem to be too comfortable with it, and they drew quite poorly while also giving me the opportunity to play out my Ekko without fear of Rite of the Arcane. I closed out the win by turn five when they finally went after my Ekko – alas, it was too late for them: I had found a Chronobreak
and brought him back (alongside the rest of my board) for a game-ending swing.
Round 3 – My Final Round
Spoilers!?? WTF Monte?!?!!
Listen guys, I don't want you thinking this is some great story of triumph or some massive round-nine failure on my part.
As it turns out, this Seasonal just wasn't meant to be for me.
I was robbed by the server DDOS or whatever happened that kicked people out of the AM servers mid-game.
My opponent this time was out to get me, they had brought a lineup that looked like a perfect counter to my own – Disc, Taliyah Malphite (check out Roji's guide), and Pantheon. My ban was forced but I was still staring down two really bad matchups for Ekko. I anticipated a Nami ban as my opponent would likely be unfamiliar with the deck and therefore more willing to take their chances into Ziggs Taliyah; I was correct and I think they were too – Nami should have rolled Malphite.
Game 1 – I flip my coin and queue with Ekko Zilean – it's Sun Disc on the other side and I'm thinking it's doomed.
Against the odds, I manage a turn four Zilean flip and use the momentum off of it to run away with the game. My Voices of the Risen weren't dead this time, and helped me kill my opponent well before their Disc could flip.
Game 2 – Ziggs Tal queued up and my opponent decides to run it back with Sun Disc!
I'm ecstatic as I know this is a good matchup for me and I've already won it once today. I even have Desert Naturalist
in my opener, surely they'll never beat me if I can get on board AND take out their Disc!
I did just so, played out my early curve and removed their landmark on turn 4. Sadly though, I didn't draw into enough landmarks to flip my champs this time and as a result I struggled to close out.
I also recklessly used my second copy of The Absolver
to keep my Ziggs alive, when it was just dying to Xerath on the round start regardless. This misplay cost me the game as I didn't have any Overwhelm available to me once I was able to flip my champs, and as such couldn't close out before they Xerath-locked me.
Right as I'm about to lose to an open attack, the game kicks me out!
I think: "Ok, this is just the disconnect bug," but then I remembered that it happens at round start, and this time I couldn't get into League or log into the Riot Support page to open a ticket.
It turns out all the log-in servers for AM (or a lot of them) had an outage of some sort.
This was incredibly frustrating to me – there was no official communication, no indication that Riot was even aware there was a server outage… and the cherry on top? We got a notification saying that they were aware of a problem with coin purchases.
Yeah, you read that right – the biggest LoR event of the season is ongoing, their servers are down, and the only thing on their radar was their inability to collect money for coin purchases. To say the least, I was miffed.
What did I do from this point?
Well, I waited around a bit to see if there would be any communication from official channels… we got none.
Then I waited to see if I would be able to get back in and maybe have earned a win in round 3 so I could continue… I did get back in, eventually, and quickly discovered I had no win.
So… what now?
Well… I decided I would catch up with my roommates in time for the hockey game – it was game seven of the Leaf's vs Tampa Bay, and as a born and raised Leaf's fan I was glad to get the chance to watch the game from start to finish. So I walked myself to the subway station and hopped on. Made my way downtown, snapped a nice fit pic…
… and found a decent bar to sit in with my friends. Sadly, the night ended no better than how the day started and the Leaf's also went down to some questionable calls by the refs.
Notes to future self
All in all, my seasonal experience was a relatively good one.
Of course, I'm upset and feel cheated about my chance at Top Cut but hey, don't lose round one and I won't be in that spot (I had multiple points where I could've made different decisions in Game one).
I was happy with my play and my mental fortitude (until the server crash) and I think that, while I could have prepared better, I did quite well for the amount of prep I did have.
I think the one thing I can take away from this experience is that I'm not owed anything and nothing is guaranteed – you need to earn your victories, and I didn't fight hard enough during round one to give myself the leg up I needed to get ahead.
Next season I won't commit to too many casting gigs the week of the tournament, and I will have my lineup sorted out well in advance.
I also want to make a genuine effort to climb the ladder and earn the 7-2 blessing so I can play it out even when I've taken a cheeky loss.
And Maybe the Leaf's will win this time. But, hey, that one is not up to me!