https://playruneterra.com/en-us/news/game-updates/patch-3-2-0-notes/
Welcome back to a new set and a new season! As we wait for the competitive play announcement we still have a new set and a new ranked season to jump in to aka A Curious Journey.
A Curious Journey contains 48 collectible cards, including four new champions - Gnar, Yuumi, Galio, and Udyr, and two new keywords - Attach & Formidable.
Learn more about everything coming in the expansion in the details below, and get ready to complete your adventure in A Curious Journey, playable at approximately 11AM PT on February 16! 
By now most of you are familiar with the new cards, the big changes are the patches to current cards that will affect the new metagame. Let's jump in.
Ahri (Level 1 & Level 2) 
Base Stats (Level 1): 2|3 → 2|2
Base Stats (Level 2): 3|4 → 3|3 
Let's be real Ahri was a little too good and I think bringing her down to two health and making it so that she is easier to kill and can't block as well will make her a more balance champion.
Iceborn Legacy
Change: 5 cost Burst Speed → 6 cost Focus Speed
While Iceborn Legacy decks didn't end up being the monster that many thought they would be, they were still somewhat annoying. Their extremely linear nature gave them some high roll starts that were almost impossible to match. Changing from burst to focus speed is also a large change making Iceborn Legacy unable to save a unit or multiple units during combat.
Wounded Whiteflame 
Base Stats: 2|4 → 2|3 
Another much needed change as this three drop was able to win games on it's own and would completely shut down some strategies. Wounded Whiteflame is still going to be very good but now it's once again a little more balanced in power level.
Kinkou Wayfinder 
Change: 4 cost 2|3 Allegiance: Summon 2 different
1 cost allies from your deck. → 4-cost 3|3
Allegiance: Summon a 1 cost ally from your deck. 
After seeing the Ahri nerf my first thought was that Ahri Kennen would still be dominant if that was the only change to the deck. While Kinkou Wayfinder was a lot of fun summoning two extra units was easily abusable and we saw that all of last season. Only summoning one extra unit at a time is a huge change and I think this will be the end of Ahri Kennen decks as we know them. That said however all of the cards in the deck remain very strong and we will for sure be seeing more Ahri and/or Kennen decks this season.
NEW SKINS, BOARDS AND EMOTES!
I personally love these Arcade skins and especially like the new sleeves having a different type of artwork than we are used to.
Champion Skins
Arcade Anivia
Alternate art, level-up animation, and Skill VFX
Arcade Miss Fortune
Alternate art, level-up animation, and Skill VFX
Arcade Quinn
Alternate art for Quinn & Valor
Battle Boss Ziggs
Alternate art
Arcade Gnar
Alternate art
Boards
The Final Stage
The final boss awaits.
This board is always equipped with an exclusive Mega Robo-Veigar Guardian, interactive elements, special visual effects, and music.
Guardians
Storm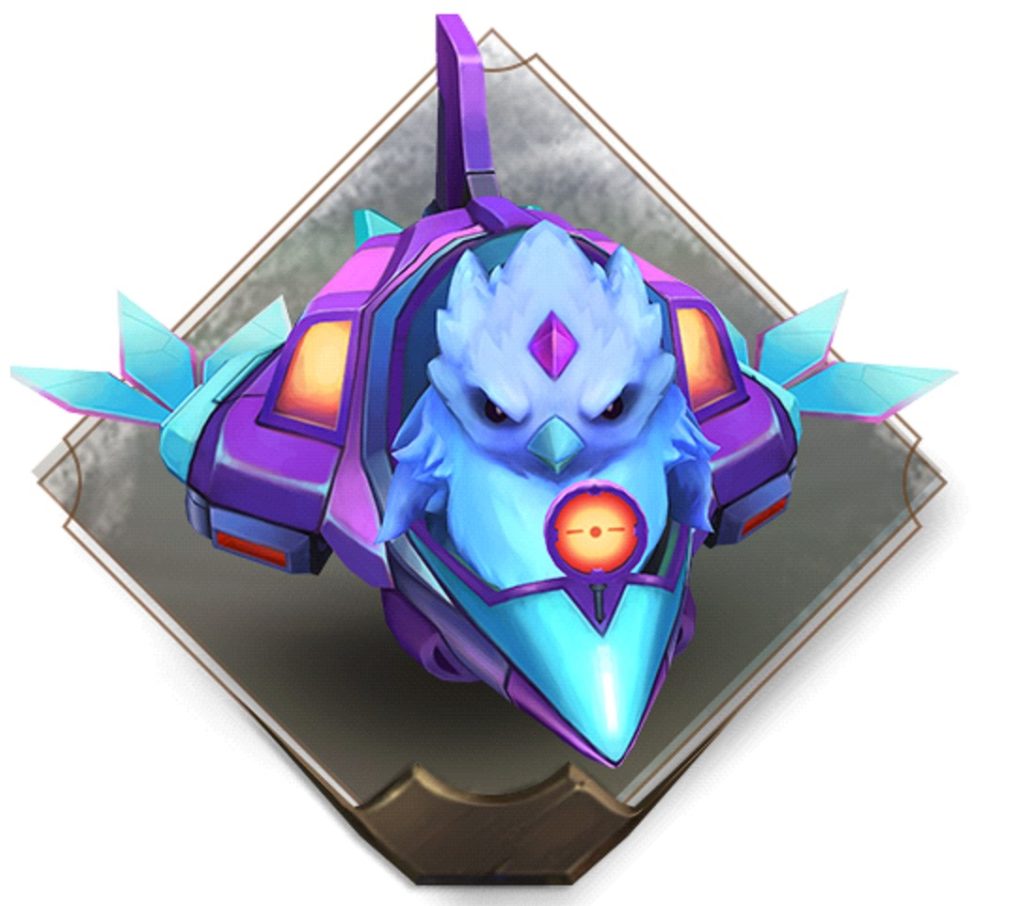 Don't underestimate her wings of steel.
Guardian Personality: Sharp Loves: Flying in a V-shaped formation
Dark Storm
Stealth mode, activate.
Guardian Personality: Stealthy Skill: Spying
Hector
He'll catch up to Hecarim, just you wait!
Guardian Personality: Gallant Loves: Polishing his armor
Voxel Chip
Found in the Voxel Forest, this unassuming critter is Arcadia's oldest specimen.
Guardian Personality: Foundational Eats: Pixels
Card Backs
Bullet Birds 2
Arcade Anivia
Arcade Miss Fortune

Final Boss Veigar
Emotes
Eject!
"That hurt."
Rage Mode
"MEGA GNARRR!!"
Just You Wait
"MWAHAHAHAHA!"
It's Nothing
"Don't worry, everything will be okay… right?"
Bundles
Arcade Battle Event Pass
Only you can protect Arcadia from a final Game Over. Ready to fight?
Purchase before March 2 to get an exclusive quest that awards 10 Arcade Tokens and a Rare Prismatic Chest! The event pass grants access to an upgraded event path with premium rewards and immediately unlocks the Hector Guardian. All unlockable rewards can be viewed on the Event rewards road.
Play games to earn Arcade Tokens and unlock more rewards! Event ends and pass expires March 17 at 10:00 a.m. PT.
Game, START! Bundle
Choose your fighter. This bundle contains:
⦁ Arcade Anivia
⦁ Arcade Miss Fortune
⦁ Battle Boss Ziggs
⦁ Battle Boss Nocturne
⦁ Arcade Hecarim
⦁ Arcade Quinn
⦁ Arcade Gnar
⦁ Champion cards for all of the above champions
Deck Bundles
Time for magic! Overwhelm your enemies with whimsical Bandle City buffs and the might of the Unbreakable Spear.
Bundle includes a deck featuring Yuumi and Pantheon.
Expeditions
⦁ New archetypes, champions, and cards from A Curious Journey have been added to Expeditions.
Miscellaneous
⦁ The ranked season for Magic Misadventures has concluded, and A Curious Journey is underway! Collect your ranked rewards depending on your performance, including an exclusive Magic Misadventures icon from the previous season in the Loot popup on the home screen.
⦁ Startup splash screen background has been changed from red to black based on player feedback.
Bugfixes
⦁ Fixed an issue where Pantheon was gaining more keywords than intended on leveling up.
⦁ Fixed an issue where Sion's card was not highlighted gold when level up conditions are met.
⦁ Fixed an issue where Buhru Sentinel and Burgeoning Sentinel were receiving buffs from Single Combat.
⦁ Fixed an issue where Station Archivist was only placing cards from the top five cards to the top of deck.
⦁ Fixed an issue where Zed's Level 2 Living Shadow was not correctly copying itself..
⦁ Fixed an issue where Earthshaker was not doubling Impact after reaching four stacks.
⦁ Fixed some consistency and grammar issues with card text templating.