Hey all, Shadawx here with some decks to try out with Patch 3.6.0!
This balance patch focuses on Champion updates and my oh my have we gotten a lot of those. Massive updates to Garen
, Udyr
, and LeBlanc
and their archetypes, as well as many more buffs to other Champions.
We also got 3 new cards to go along with it:
Inner Beast for Stance support,
For Glory! for Reputation support, and
Might of the Vanguard for Elite support.
On top of all these buffs we also got nerfs to some problematic cards like Yordles in Arms
, The Bandle Tree
, Buried Sun Disc
, and more!
FURTHERMORE, we got some rule changes – Burst-passing works differently now, and the Cast/Play distinction for cards has been updated.
So with all these in mind, here are some decks to try out and experiment with for the first day of the patch!
---
Mono Elite Demacia
First off we got Mono Demacia!
With the boost to Garen
and the Elites package overall, I think they might actually become a real threat.
6
7
10
17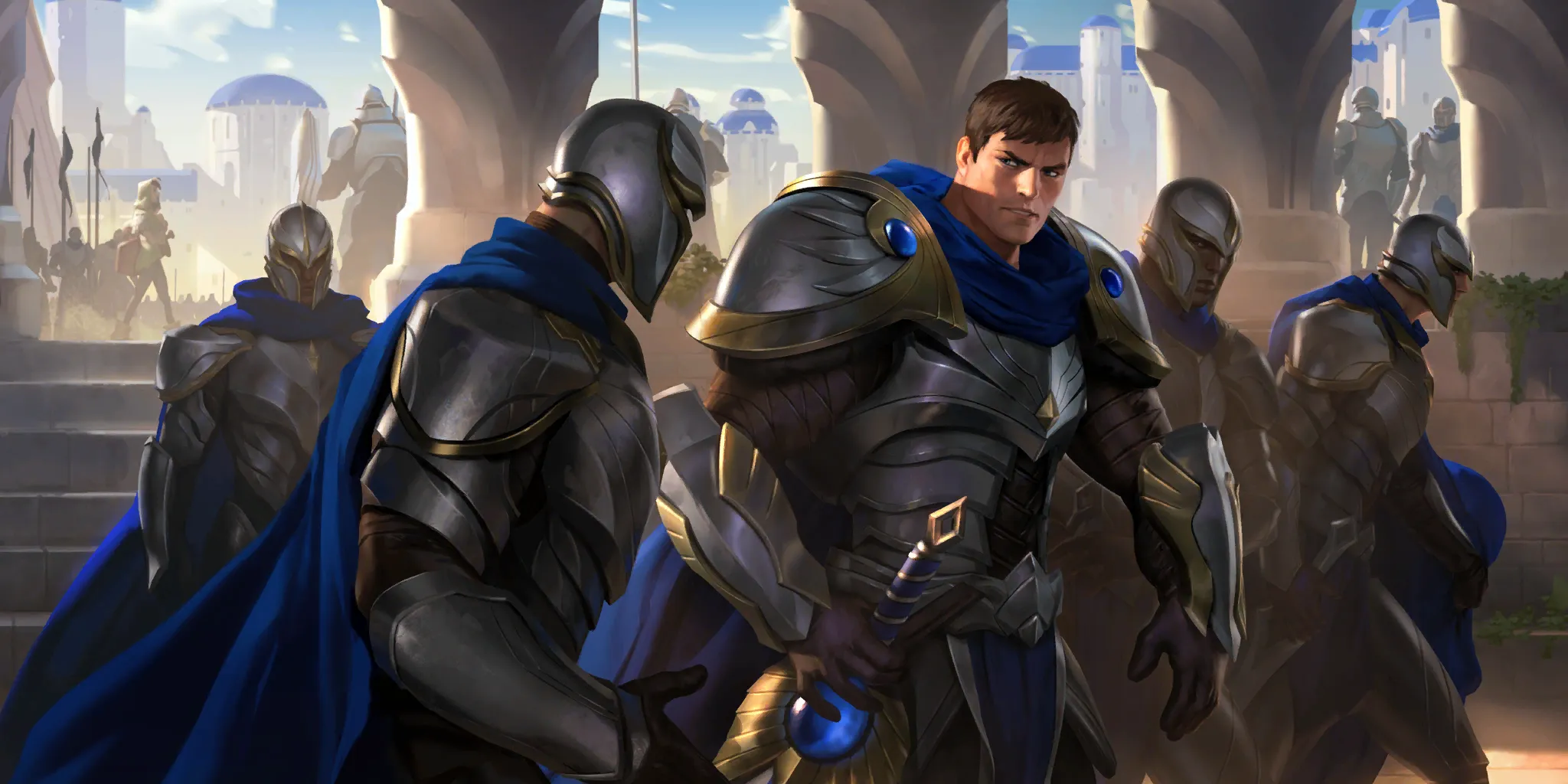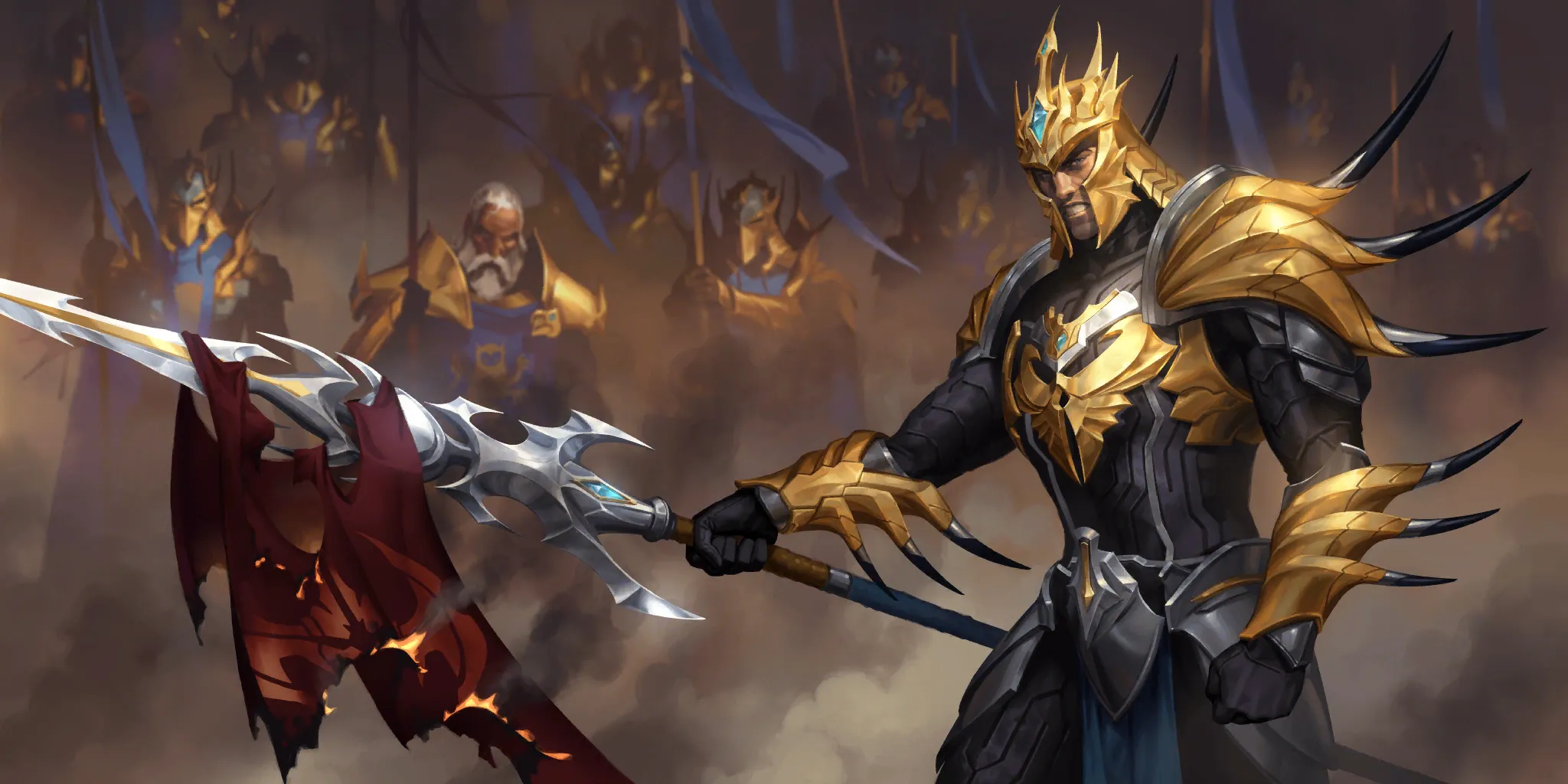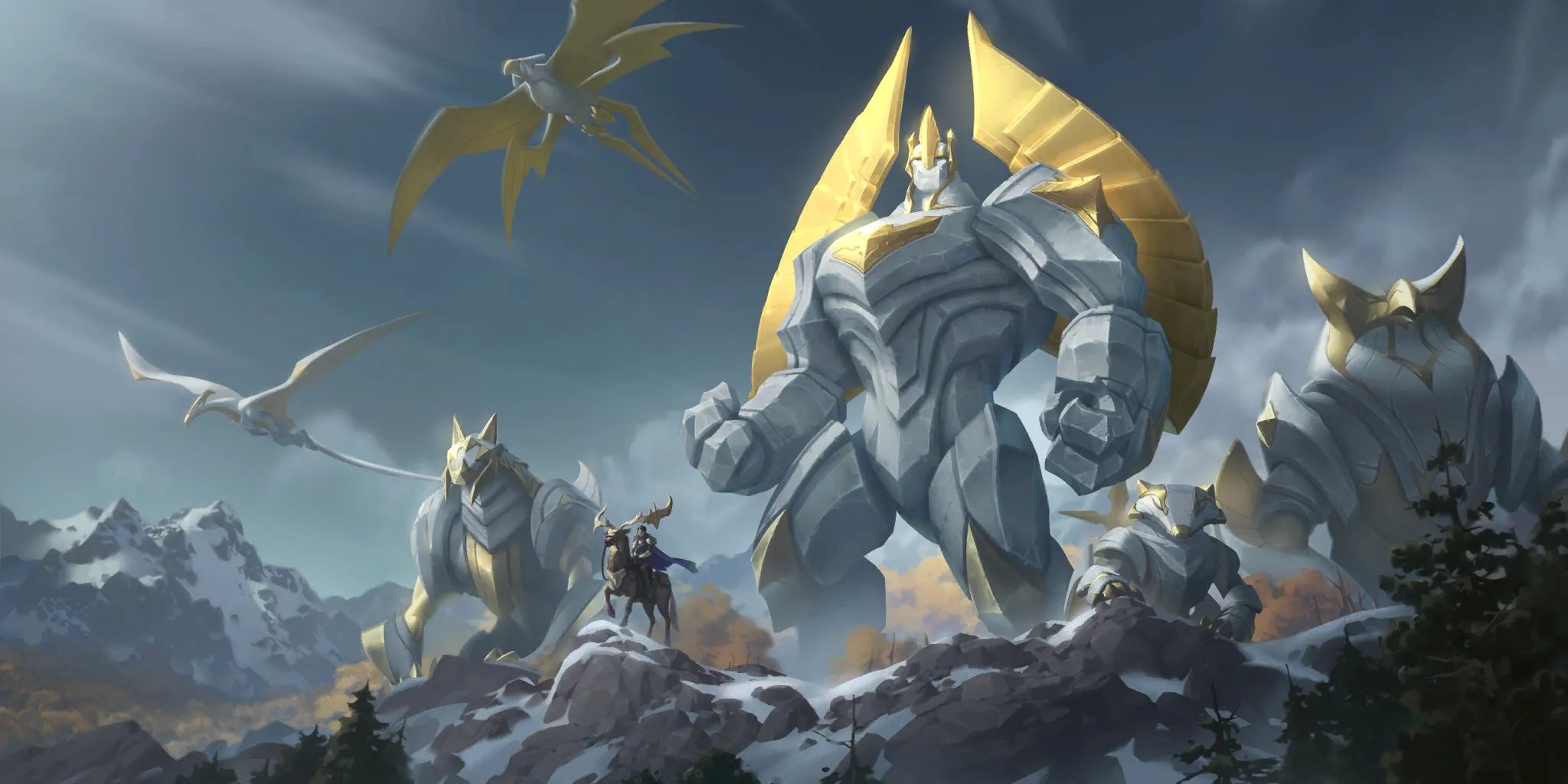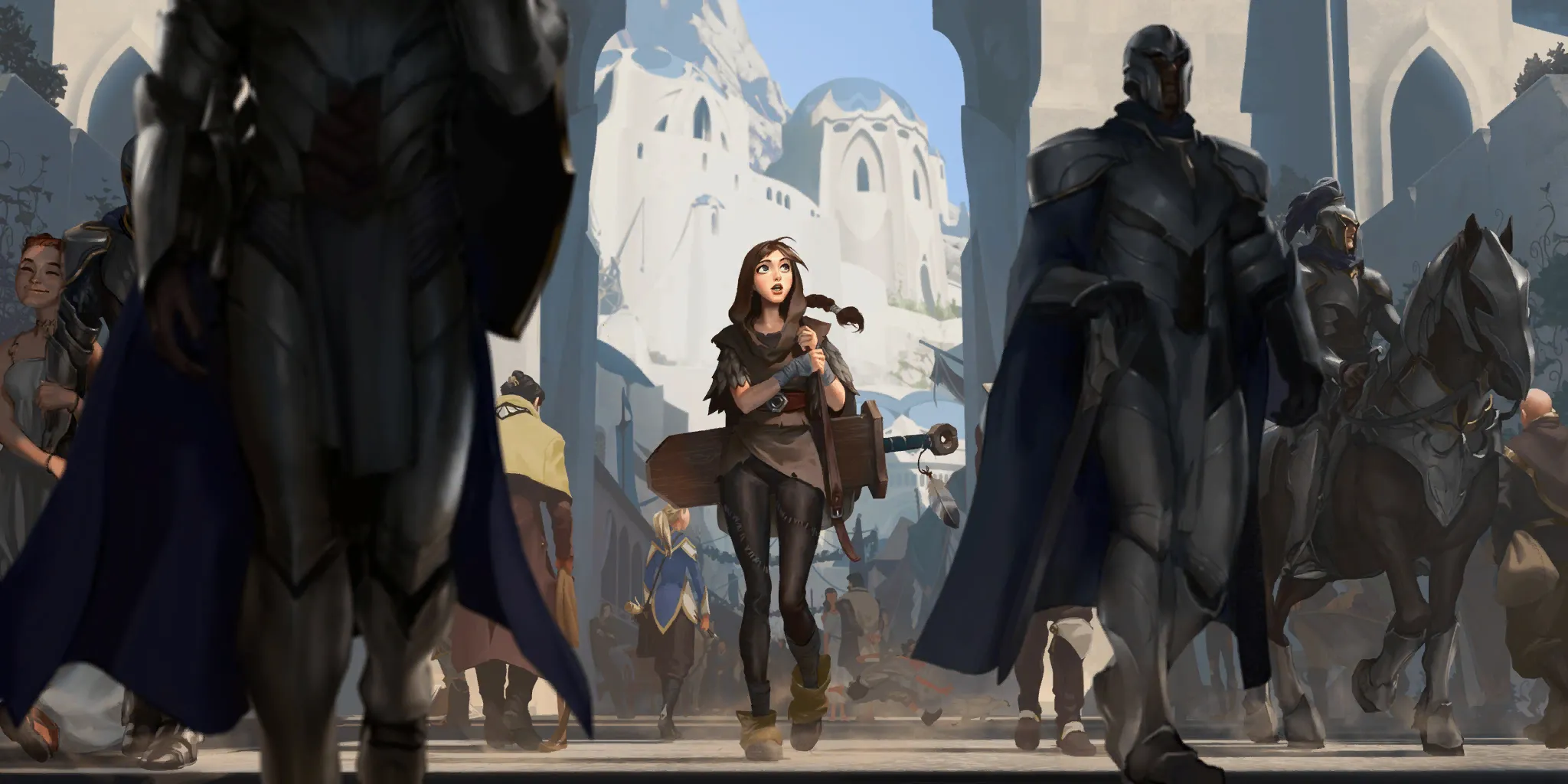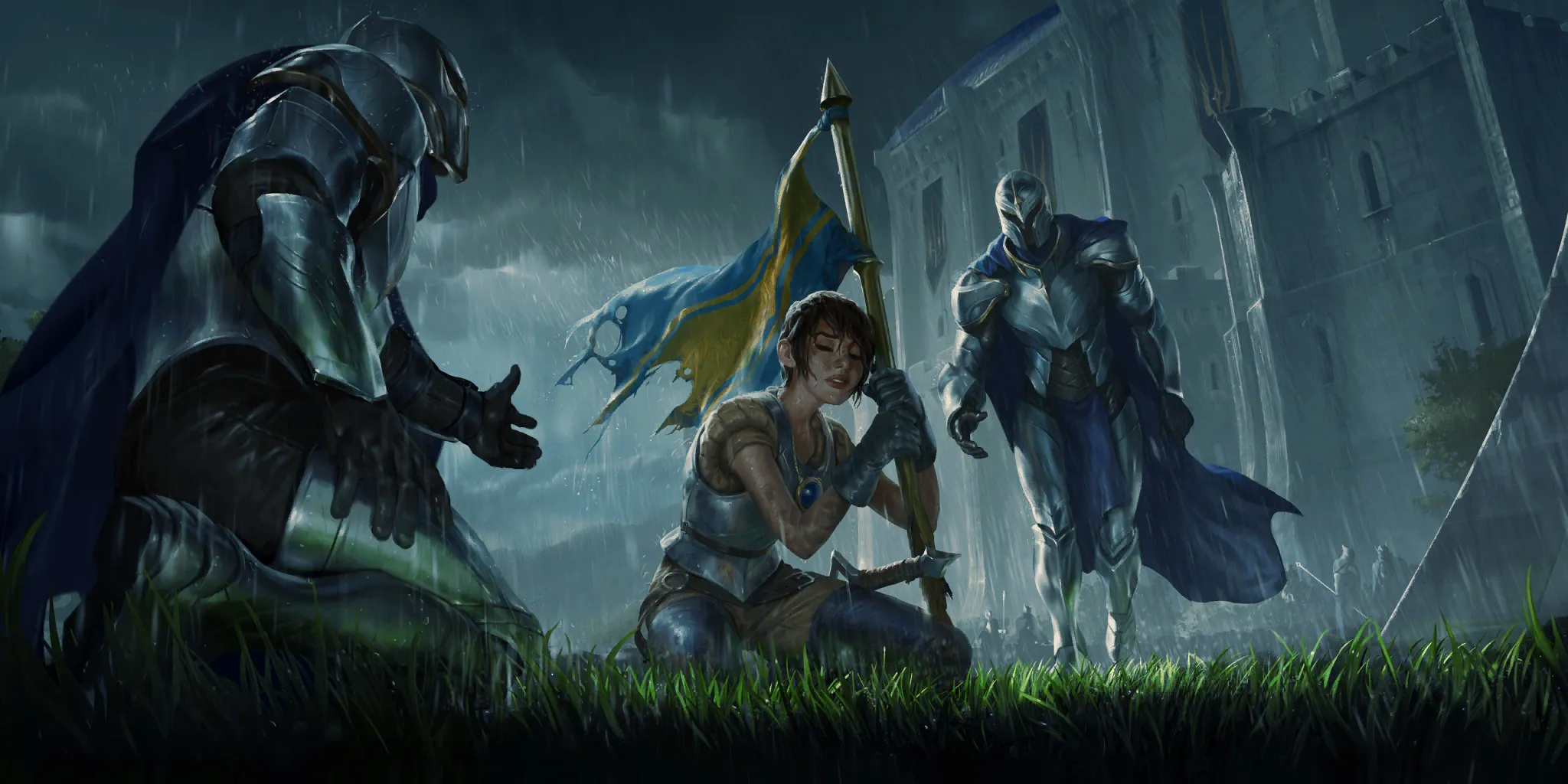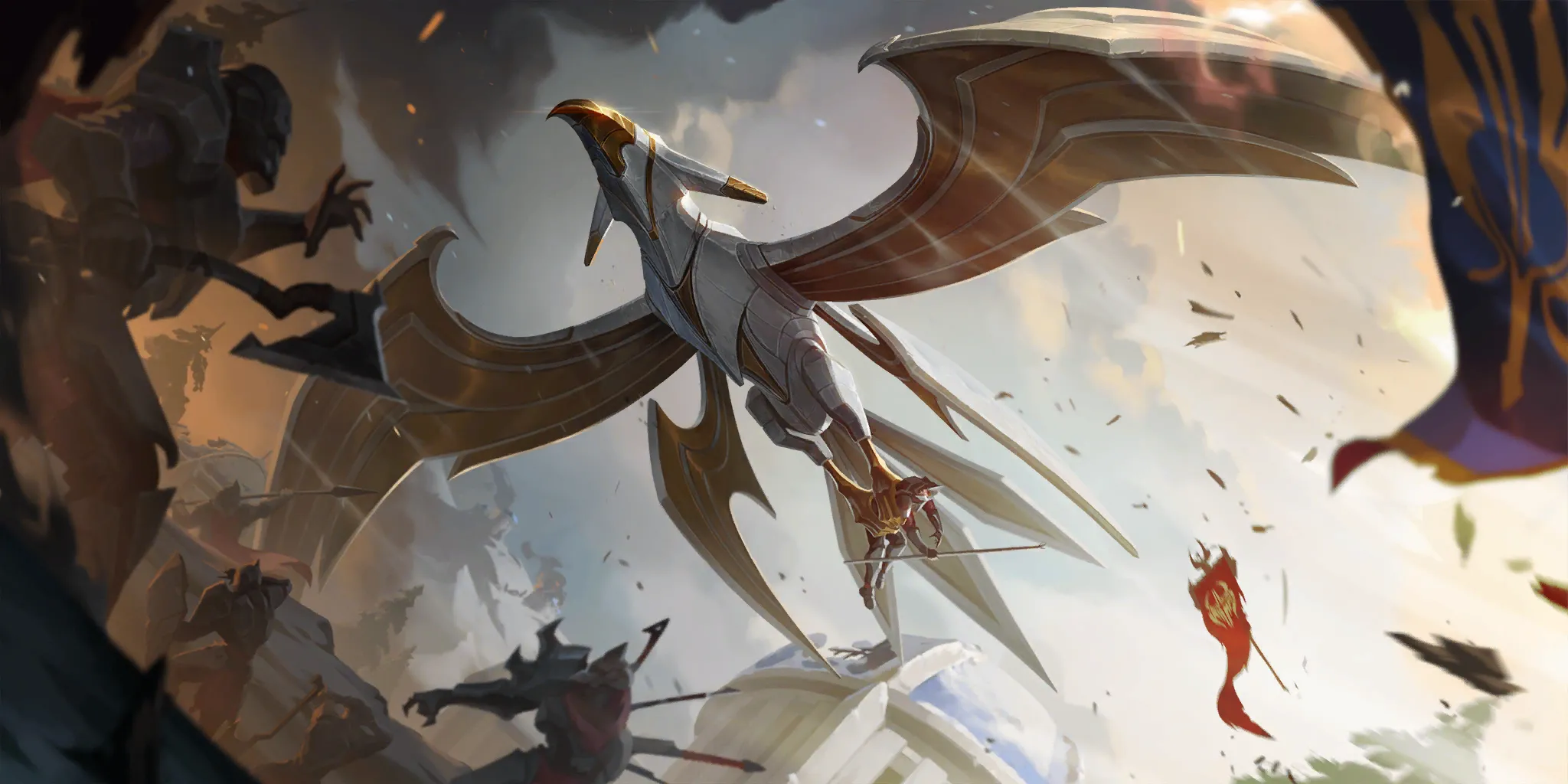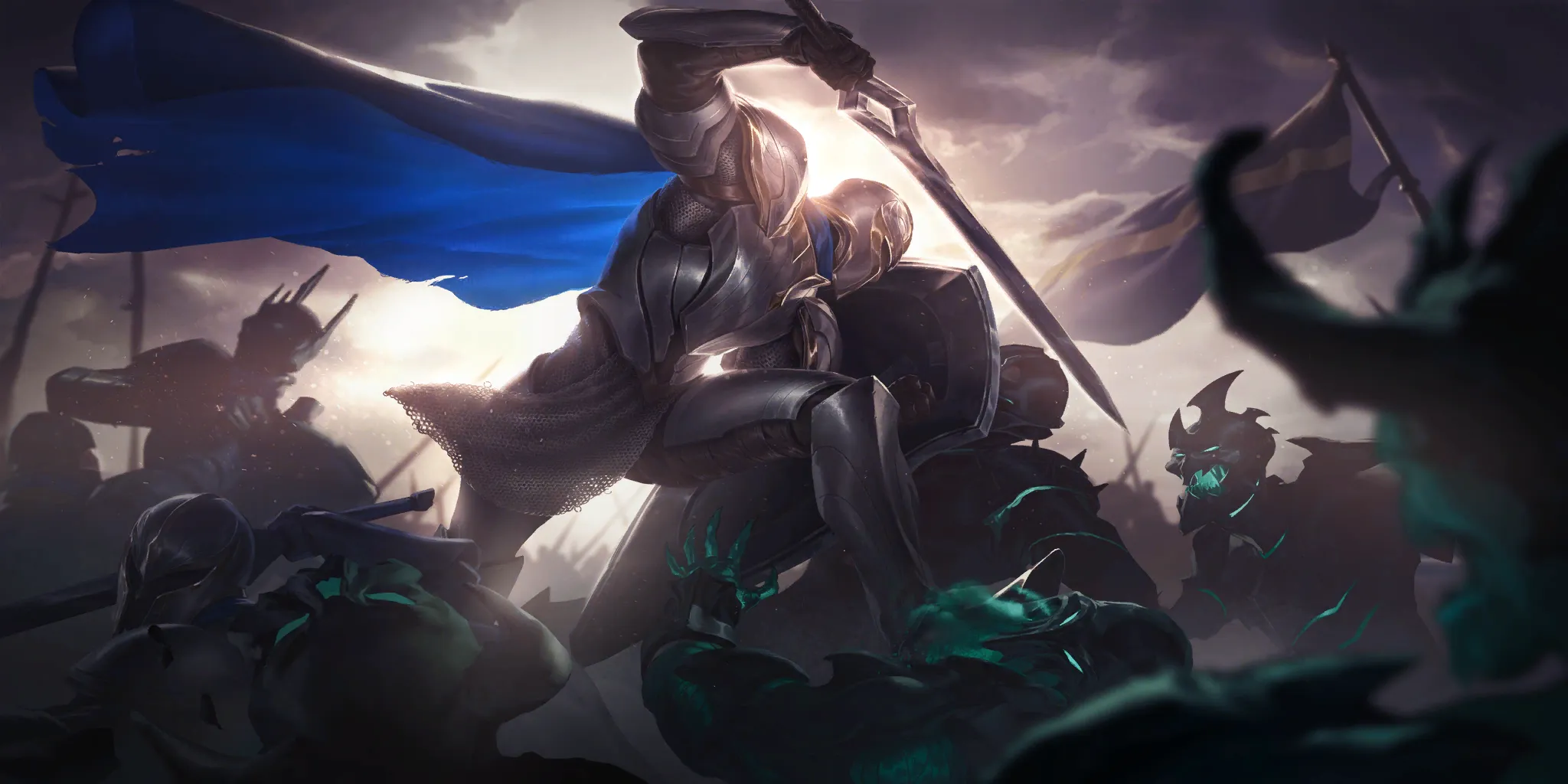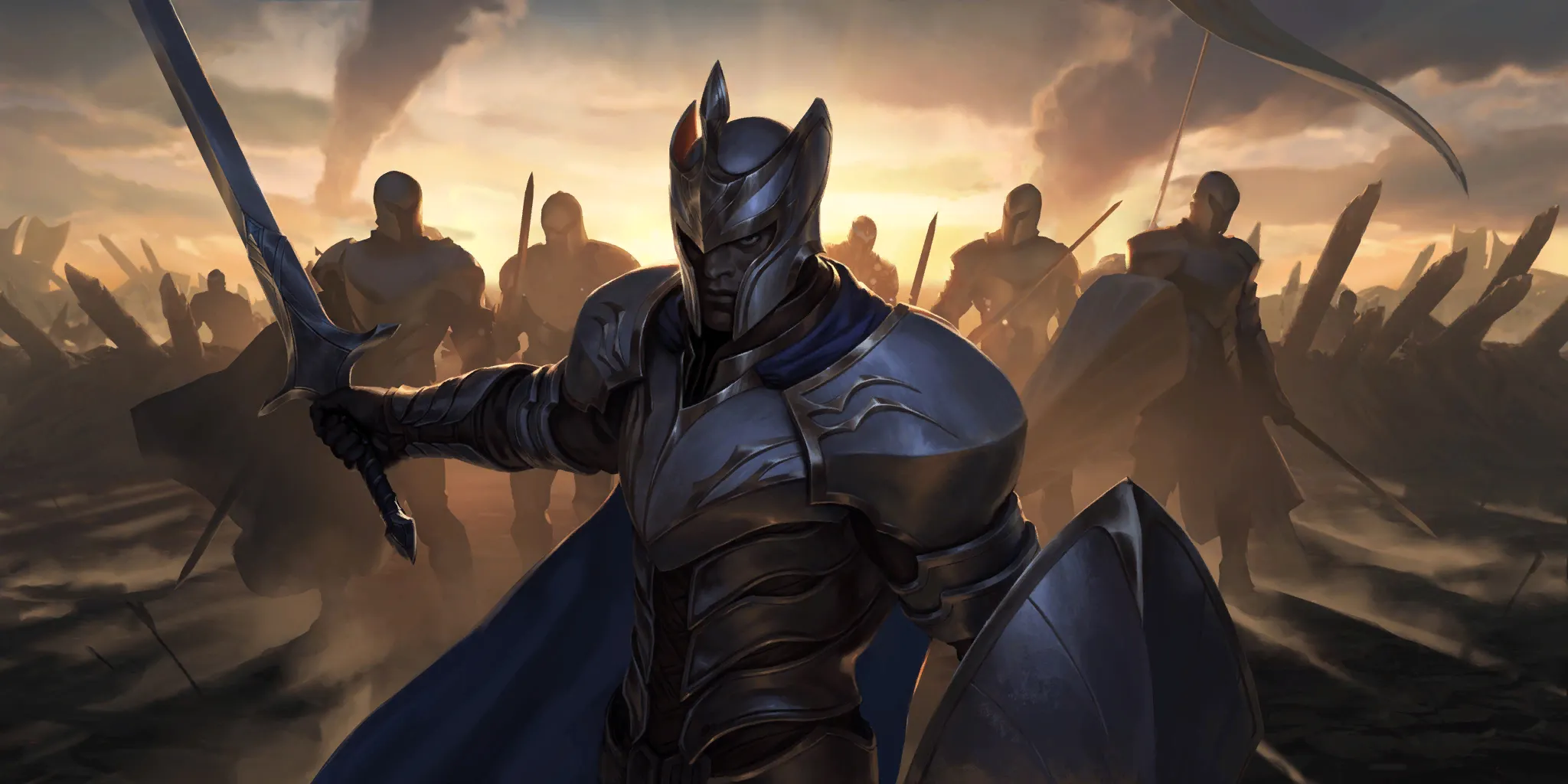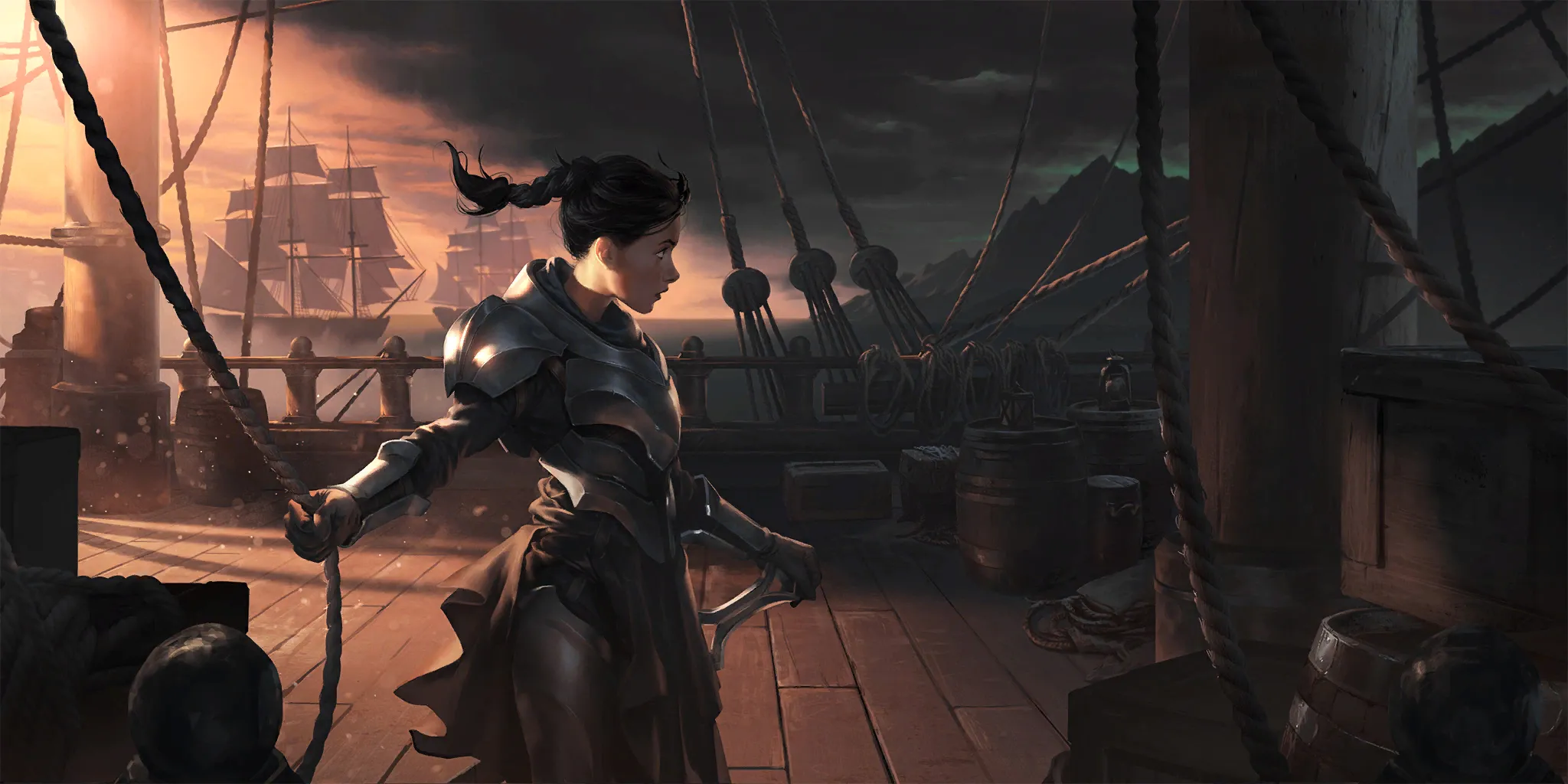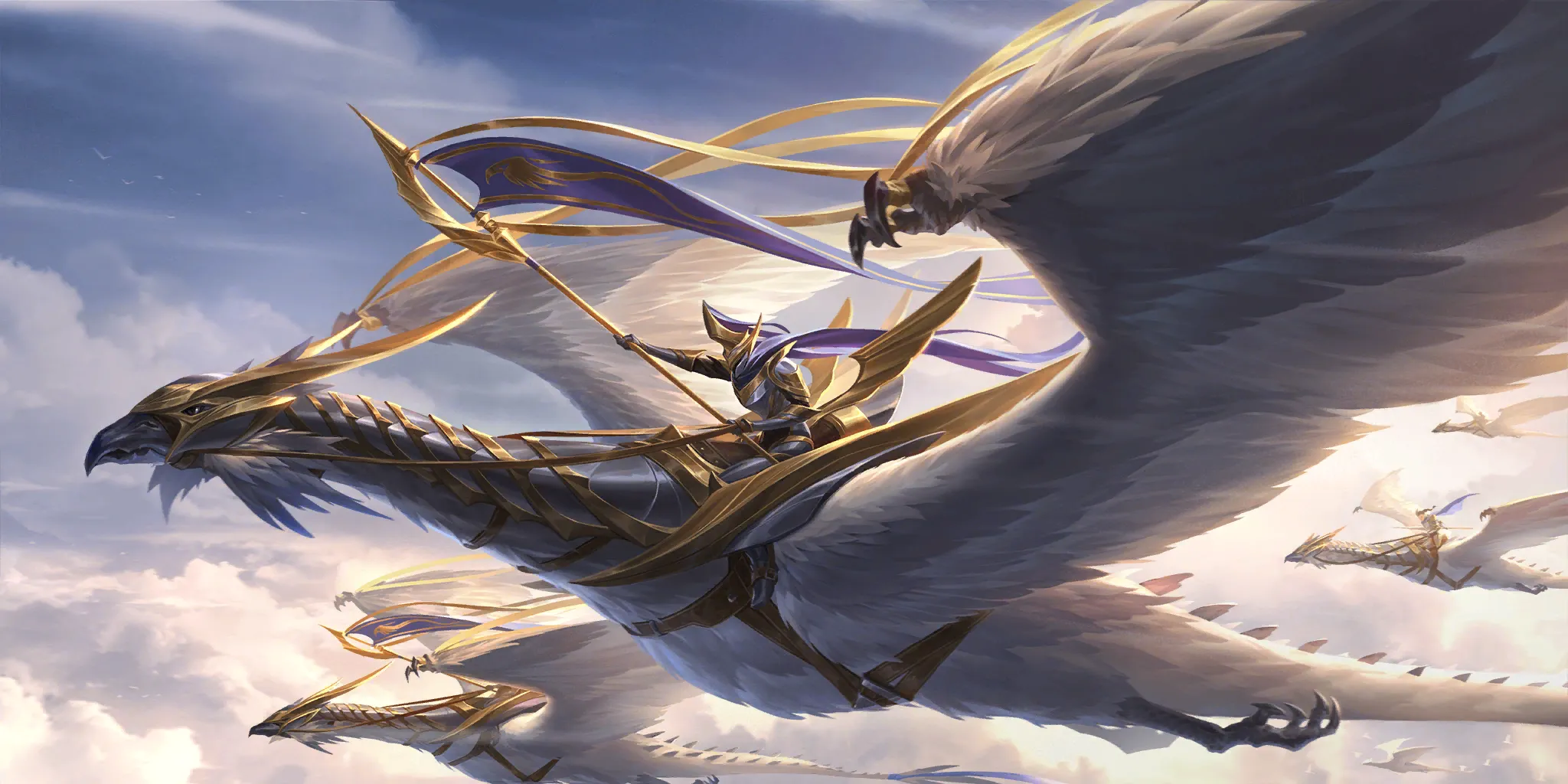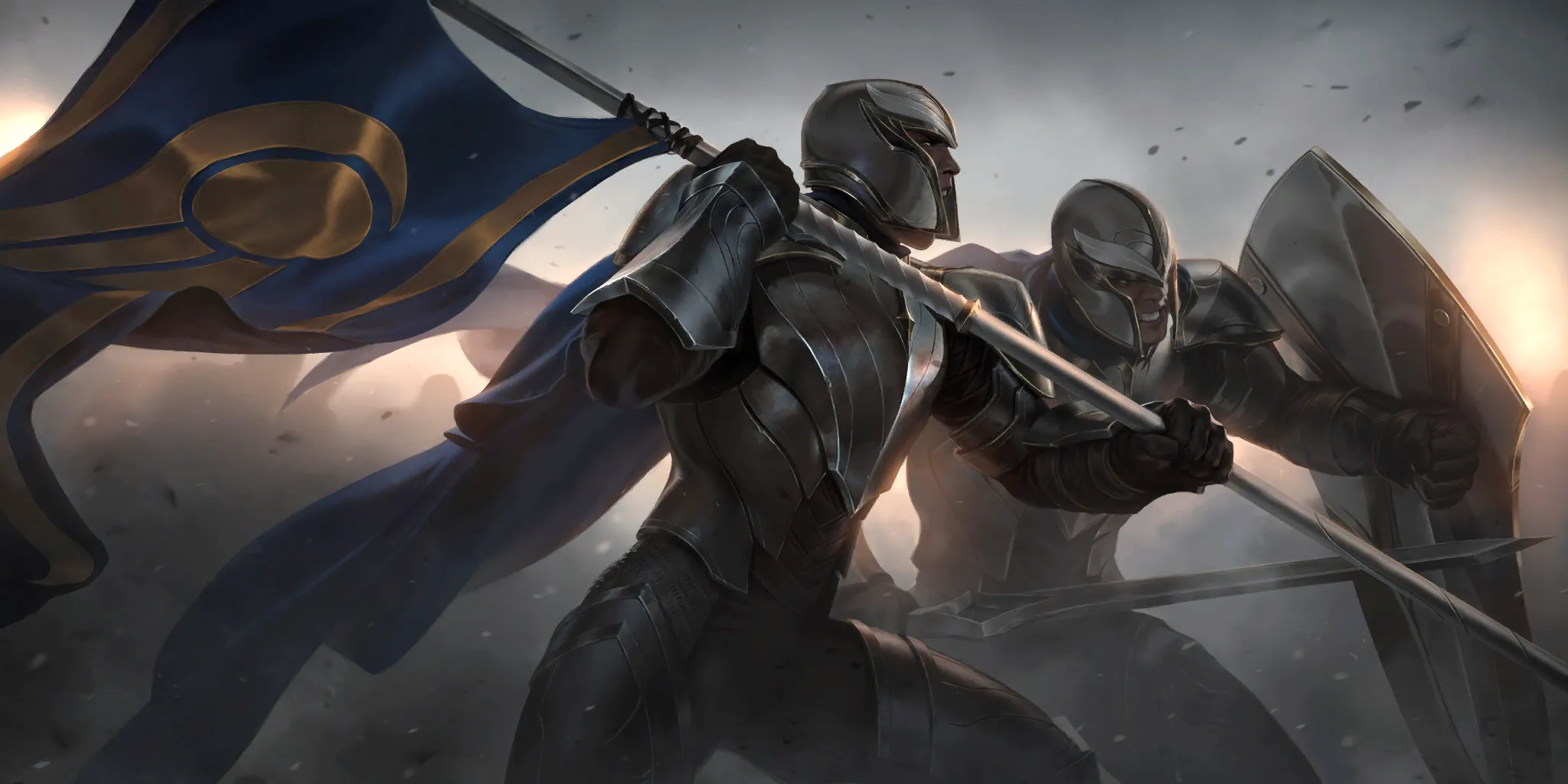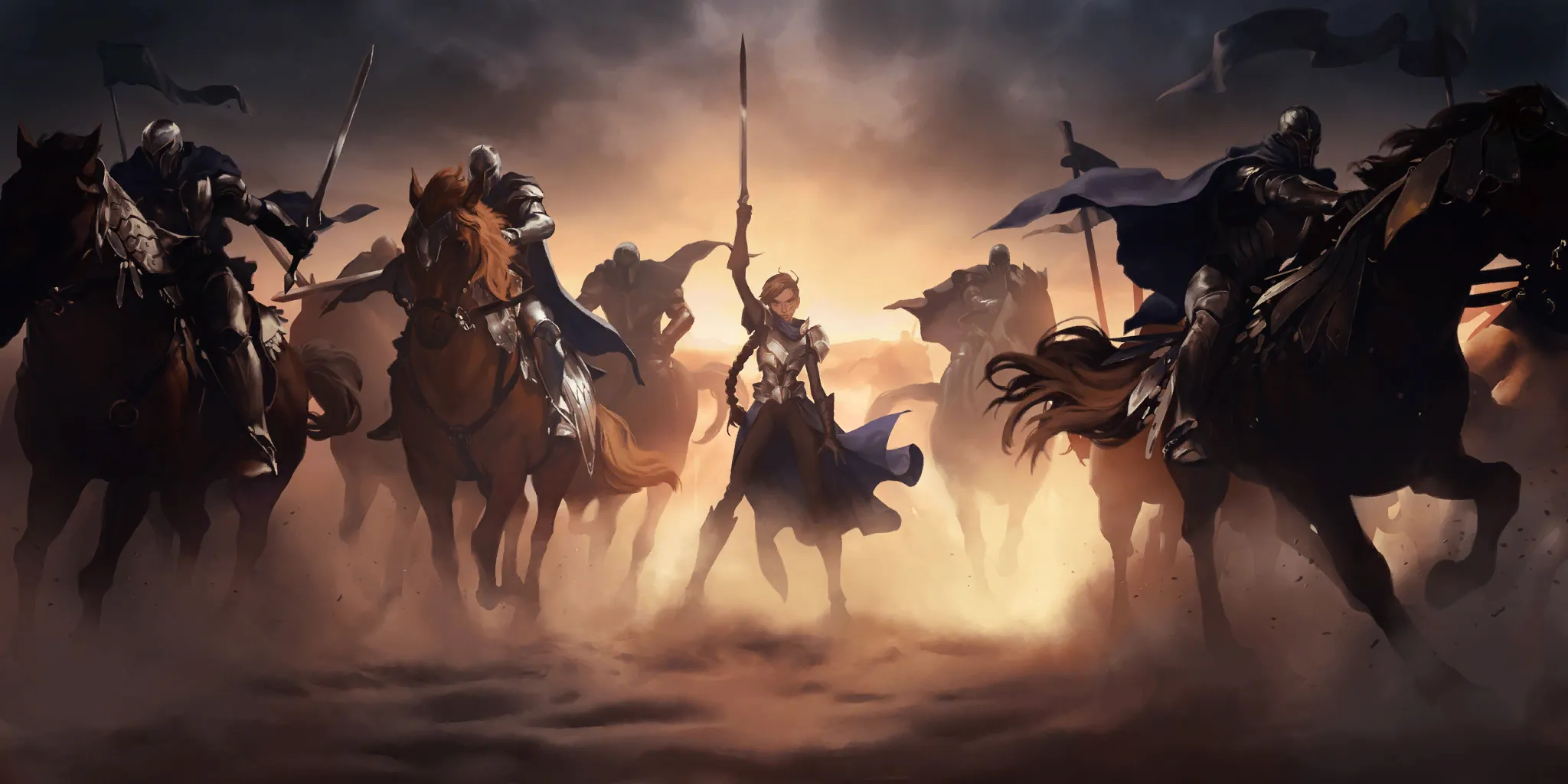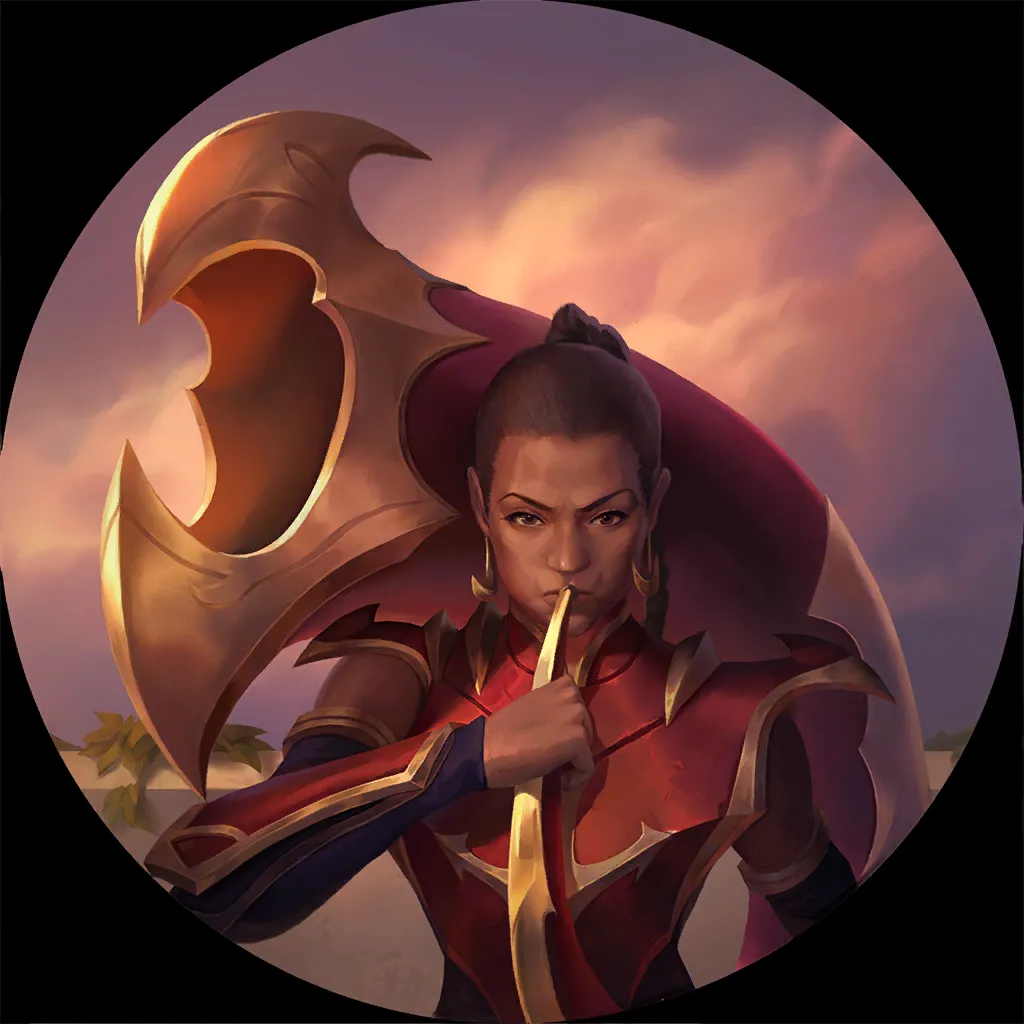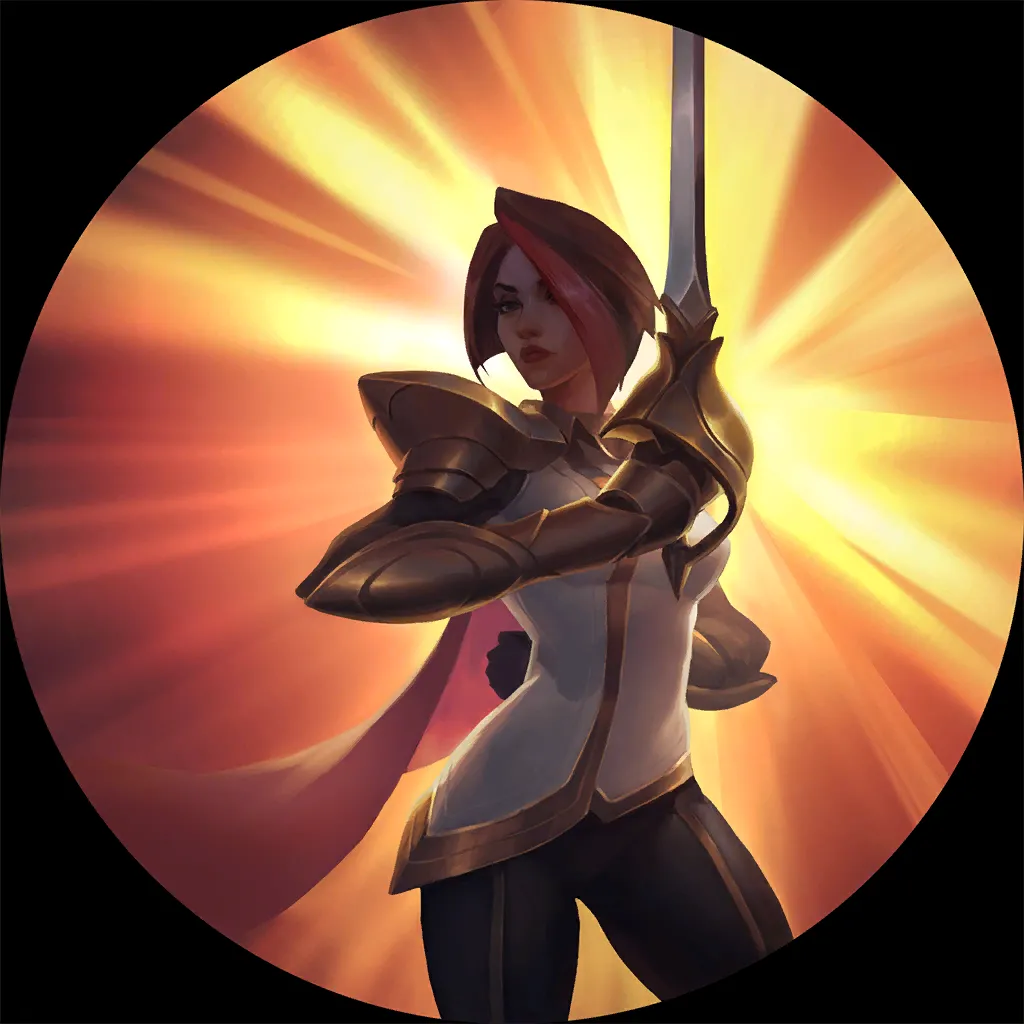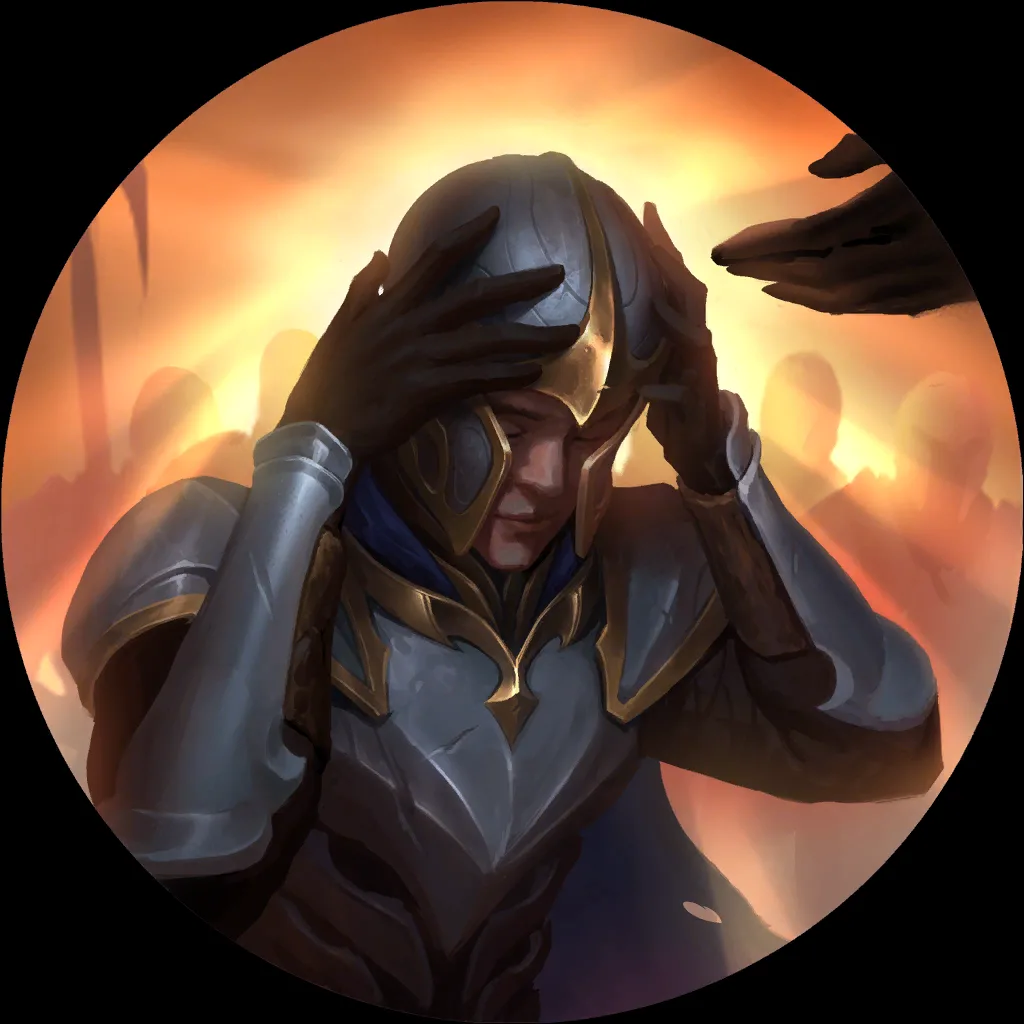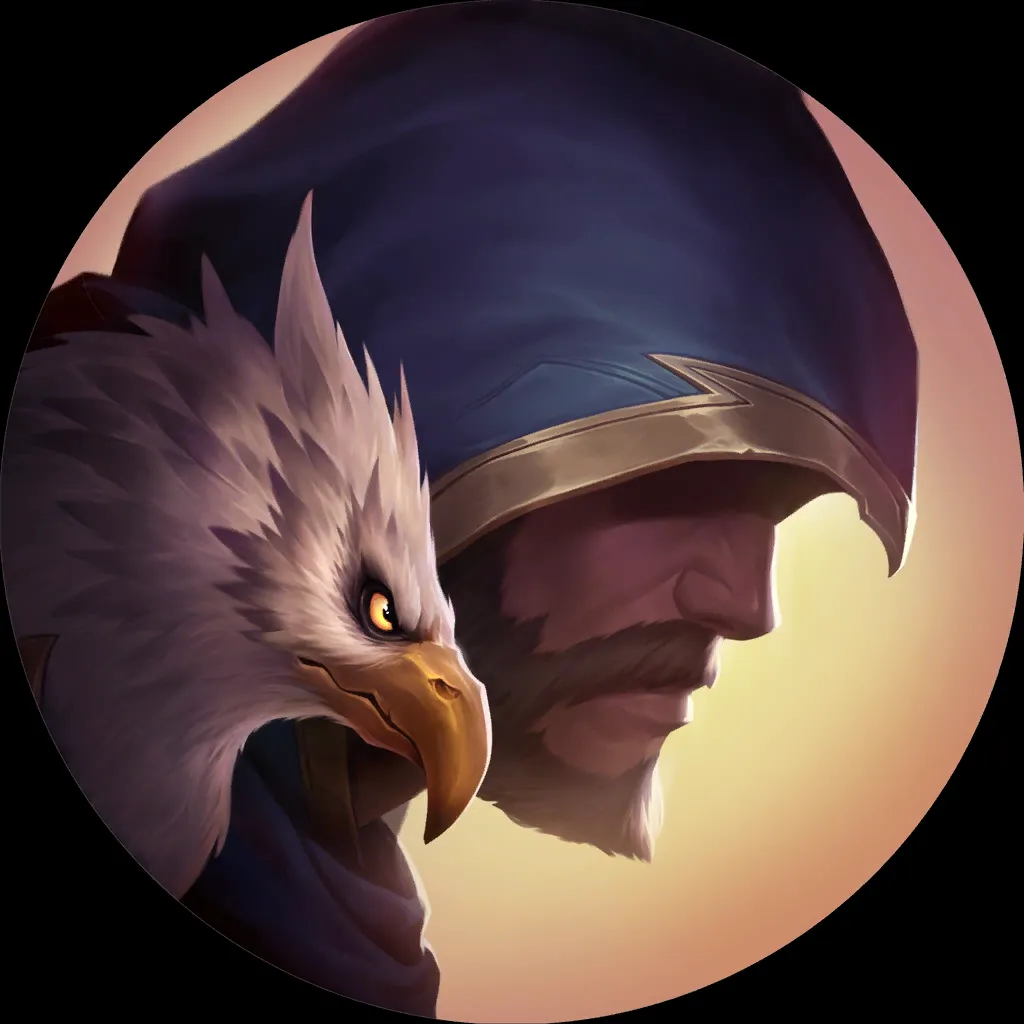 With cards like Garen
, Vanguard Bannerman
, and the new Might of the Vanguard
, you have lots of tools to buff your board. And cards like Vanguard Squire
and For The Fallen
can also refill the board cheaply.
Also mixed into here are quite a few Challenger units to control the board and pick off blockers – and, with the board-wide buffs, they should be healthy enough to get a few challenges in.
---
Reputation Noxus / Shurima
Lots of changes to this archetype as well. With LeBlanc
and Callous Bonecrusher
receiving some big changes, as well as getting the new card For Glory!
, this might be the push Reputation needed to compete with the big decks in the meta.
6
1
13
20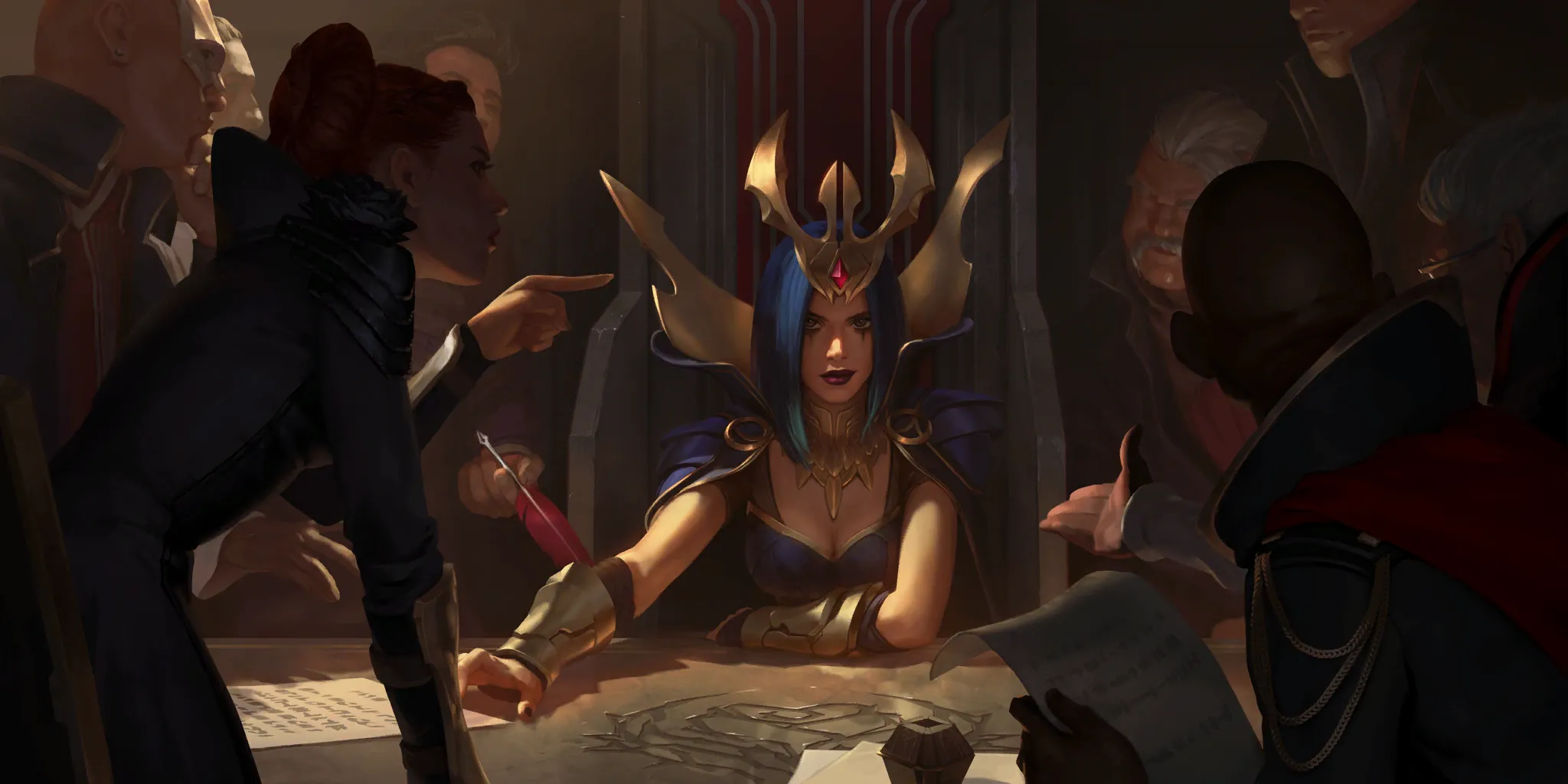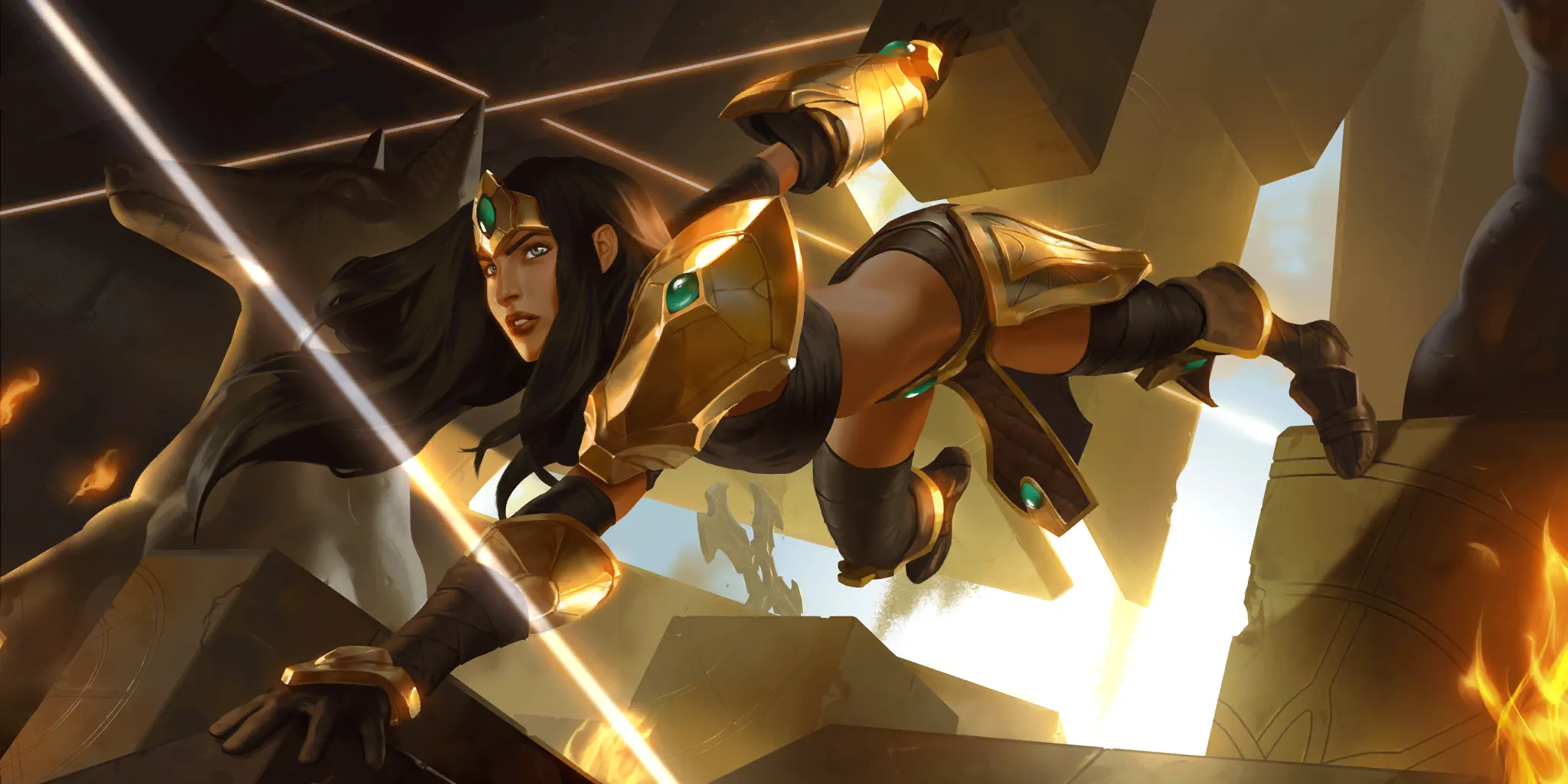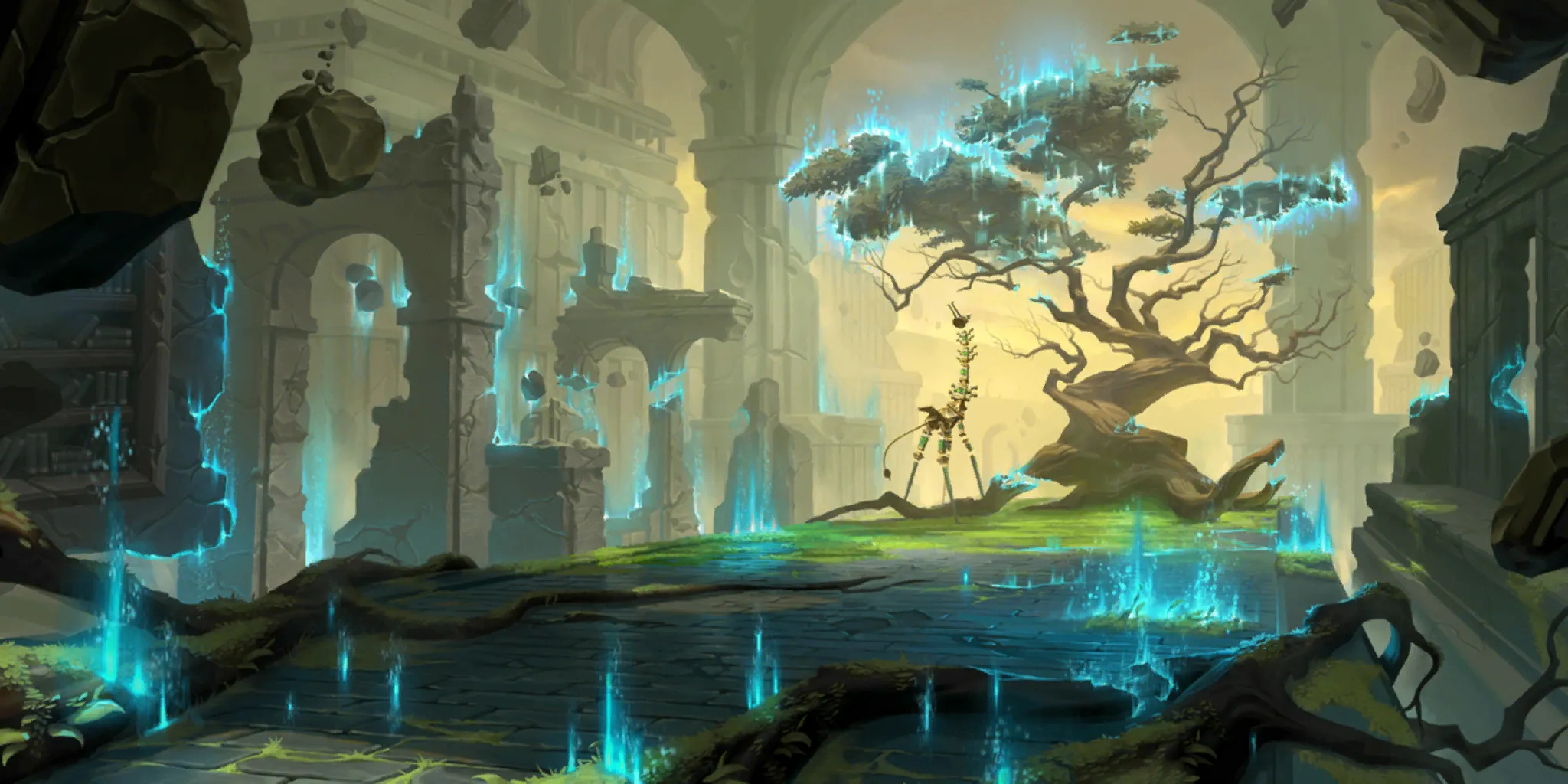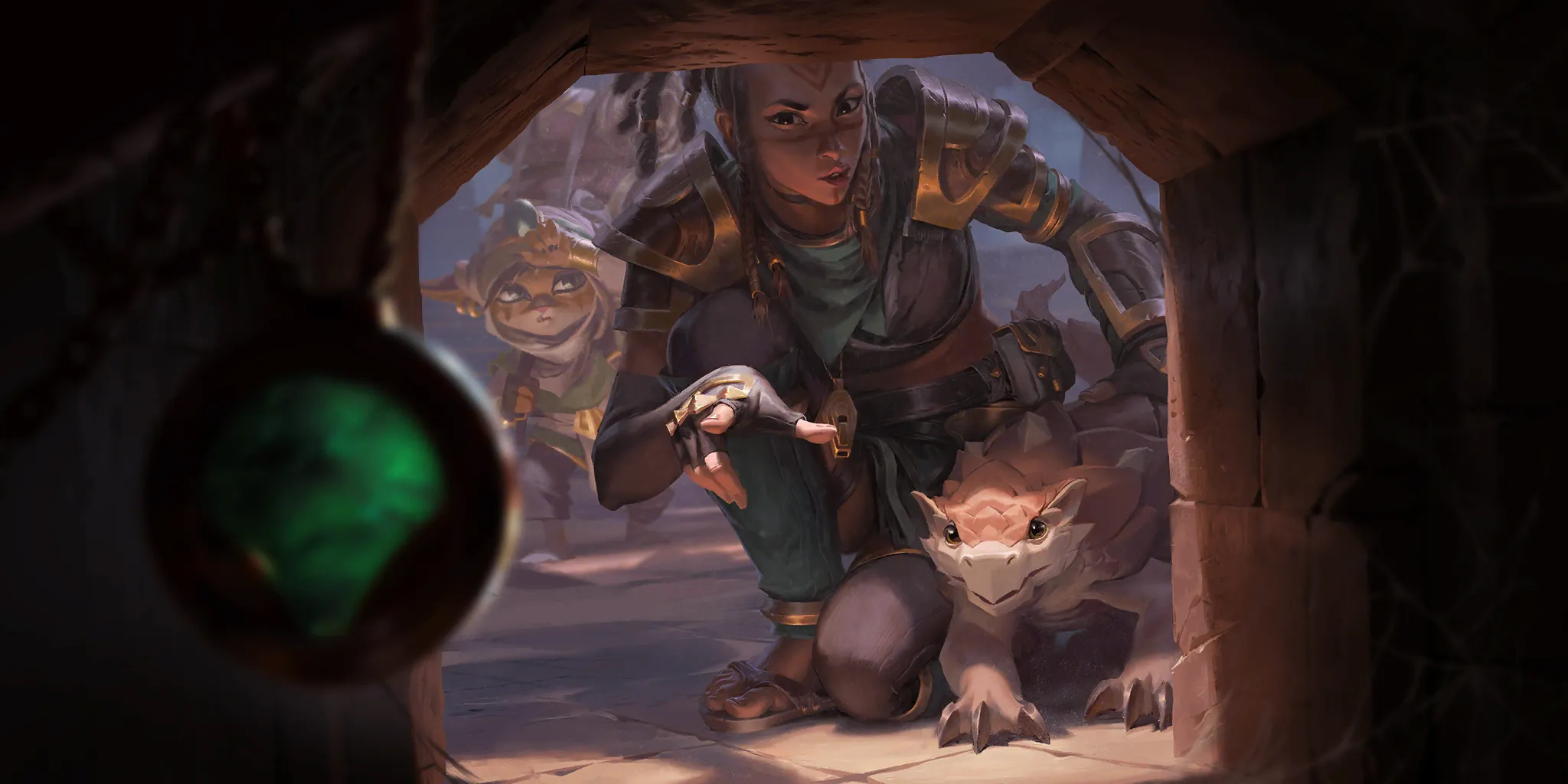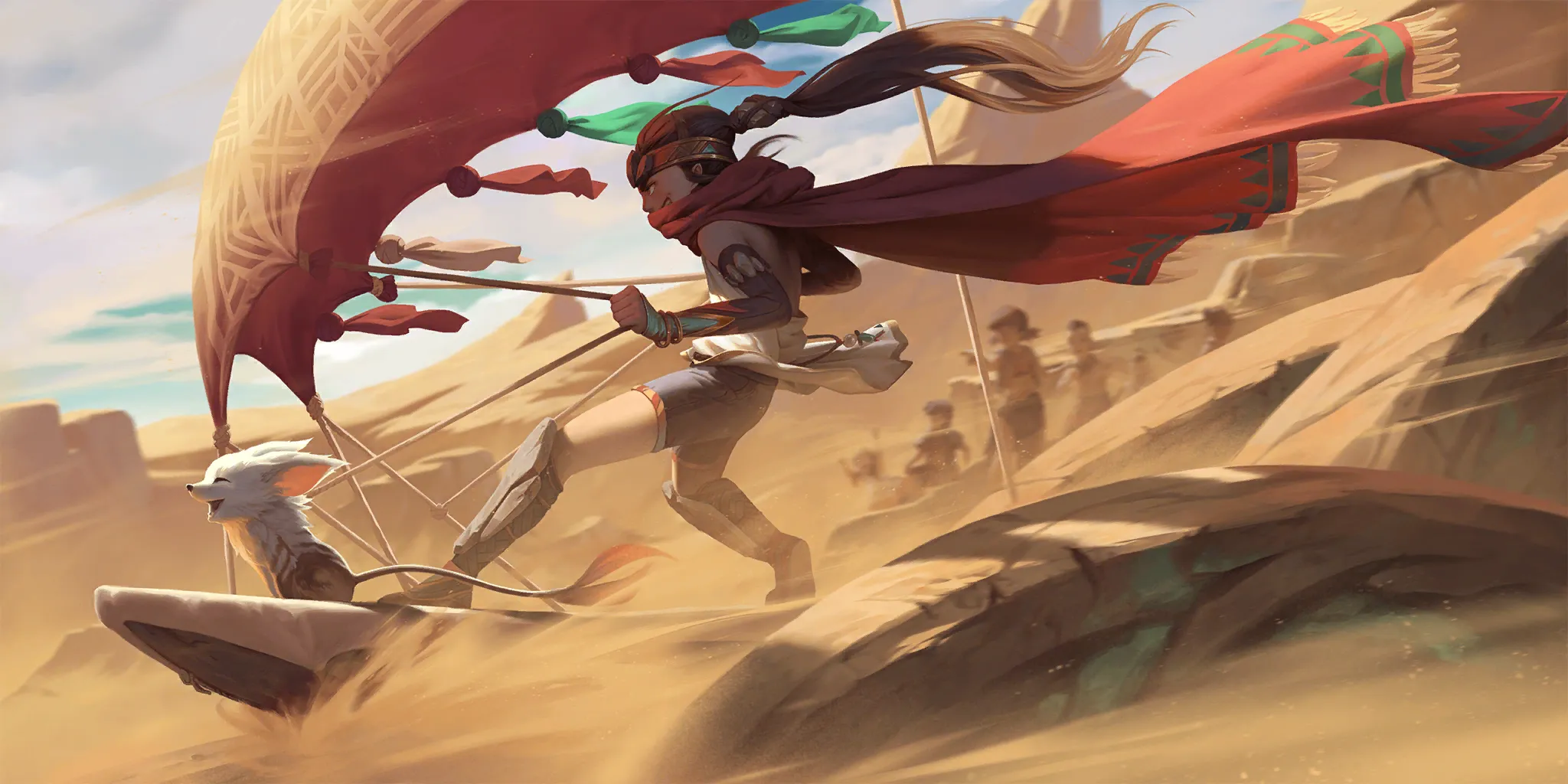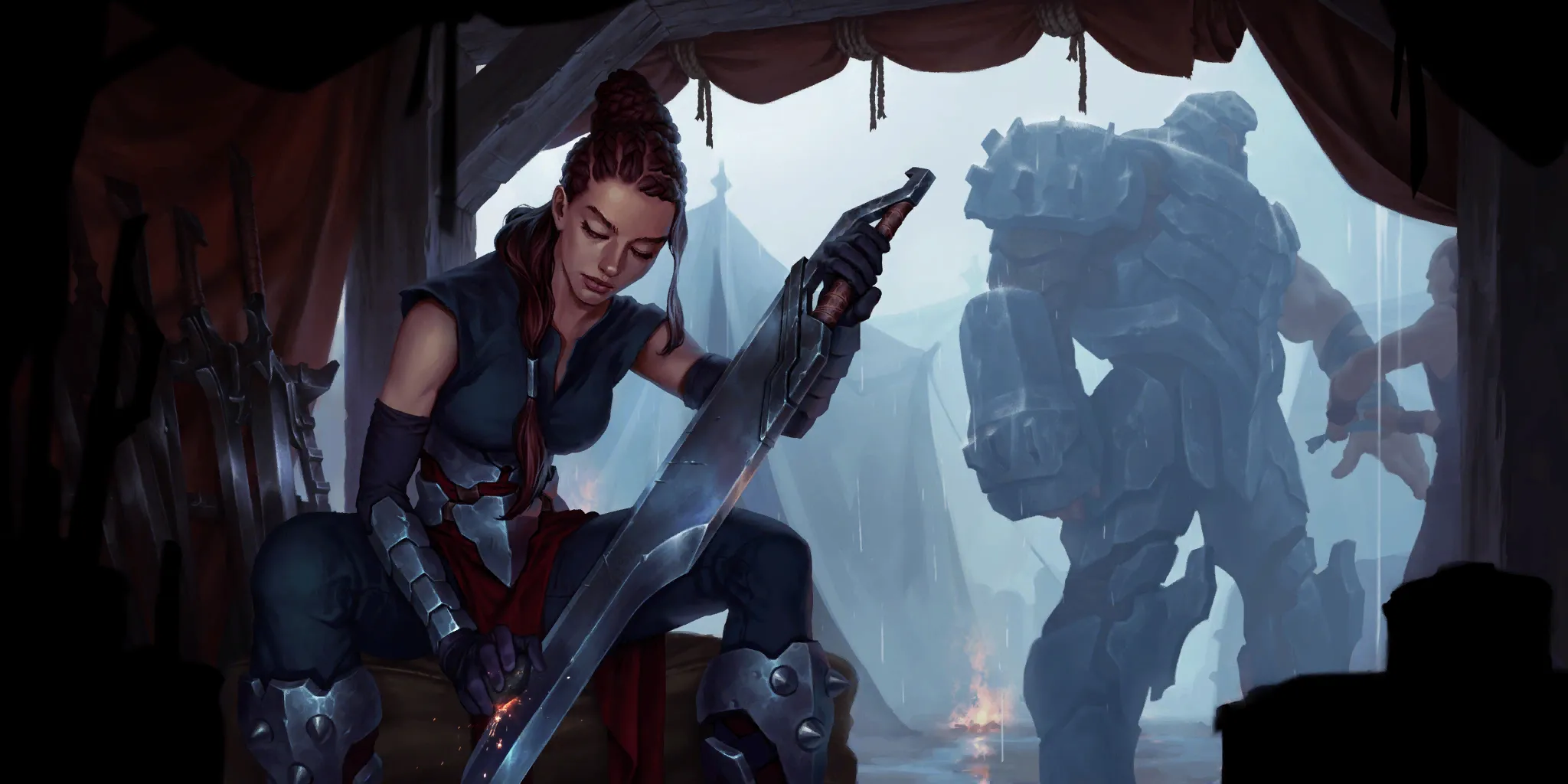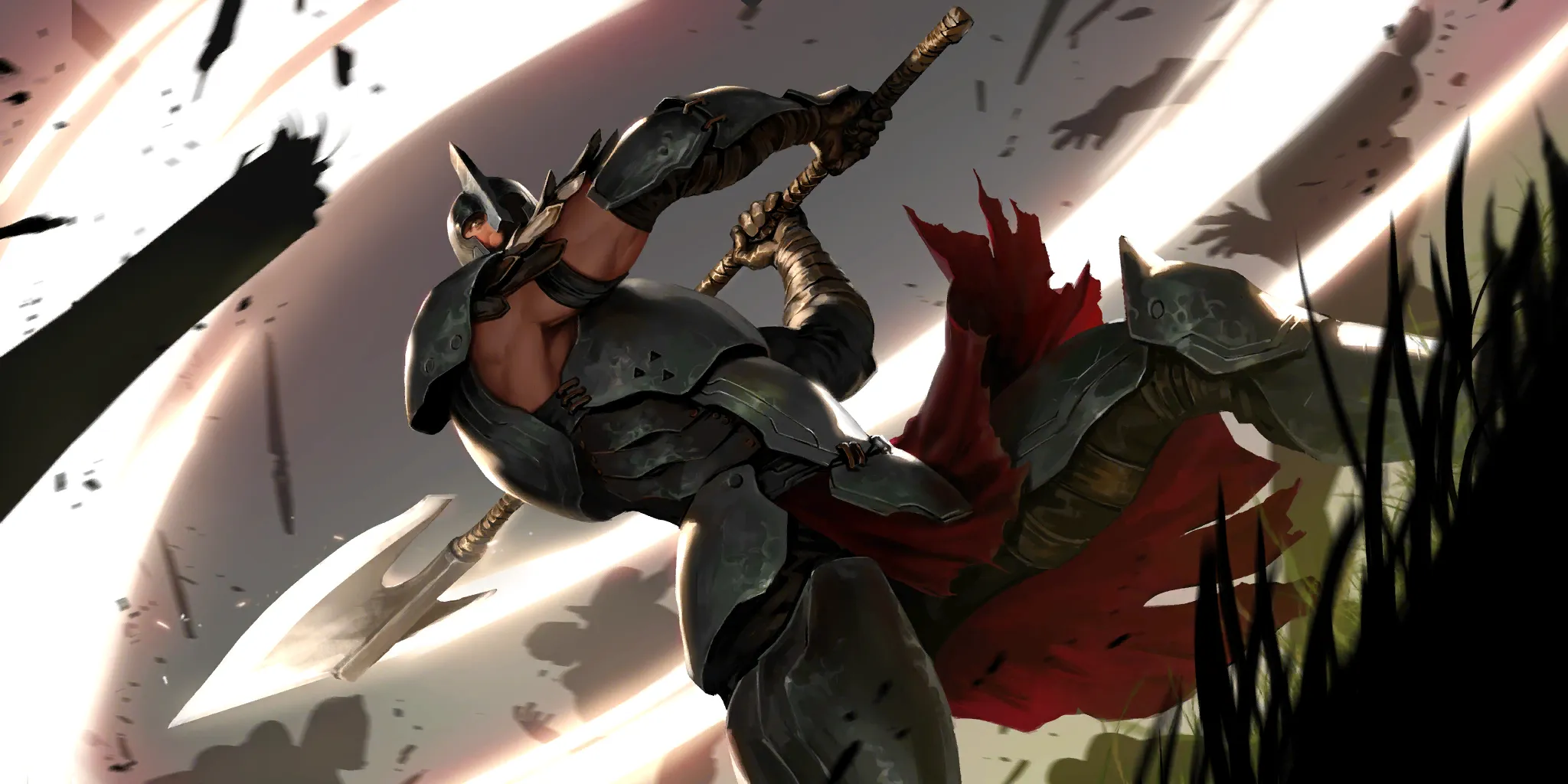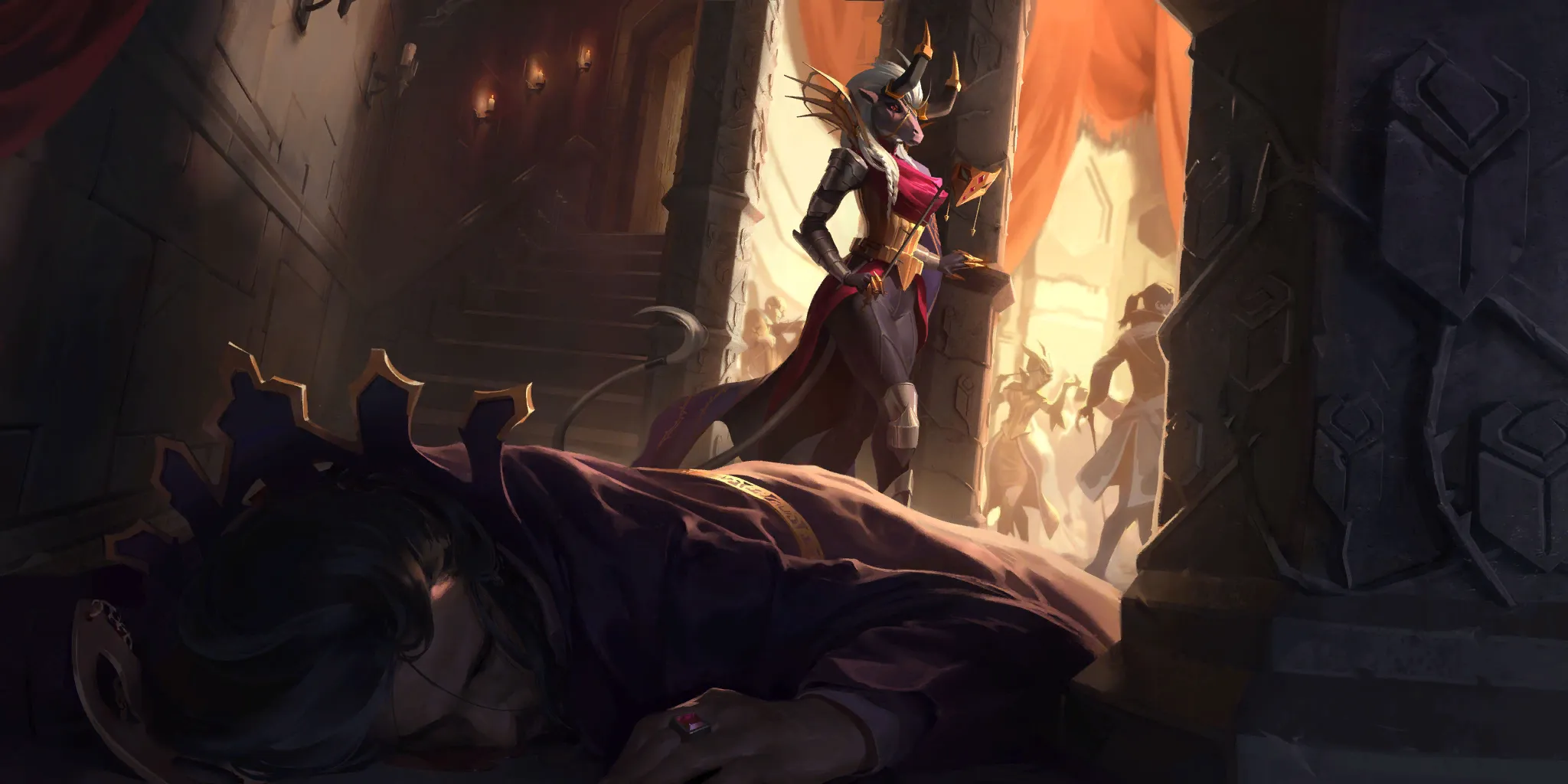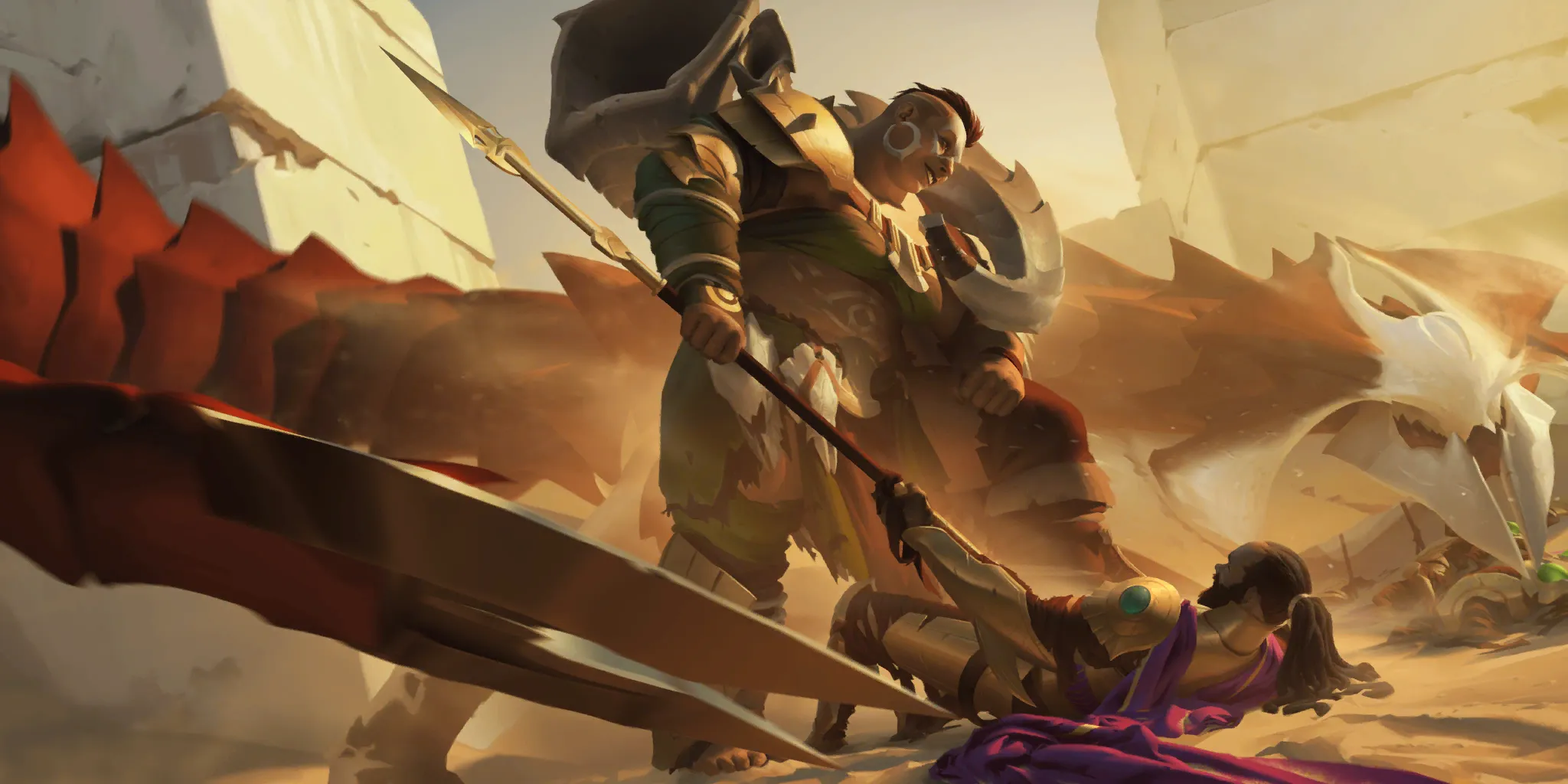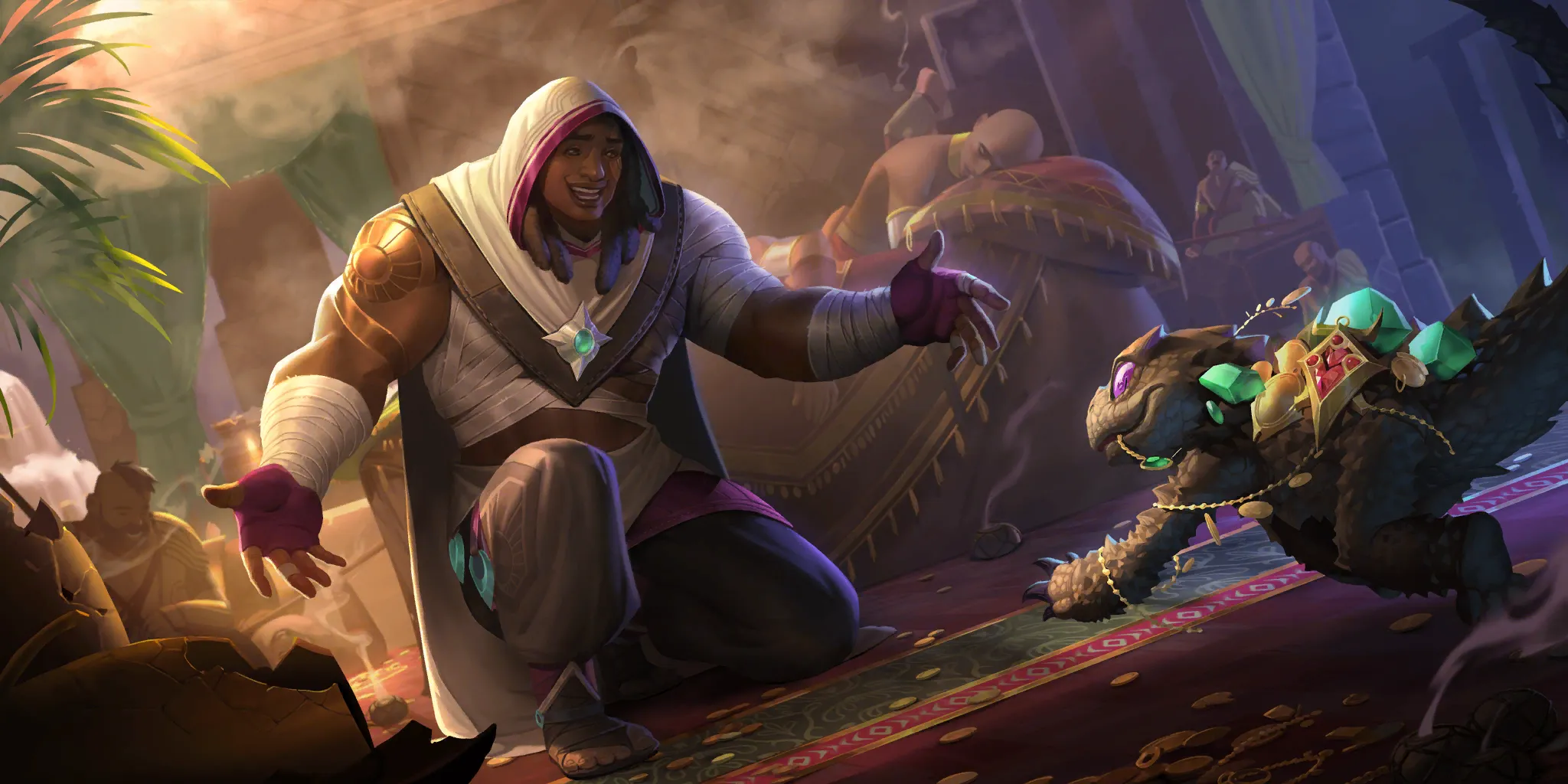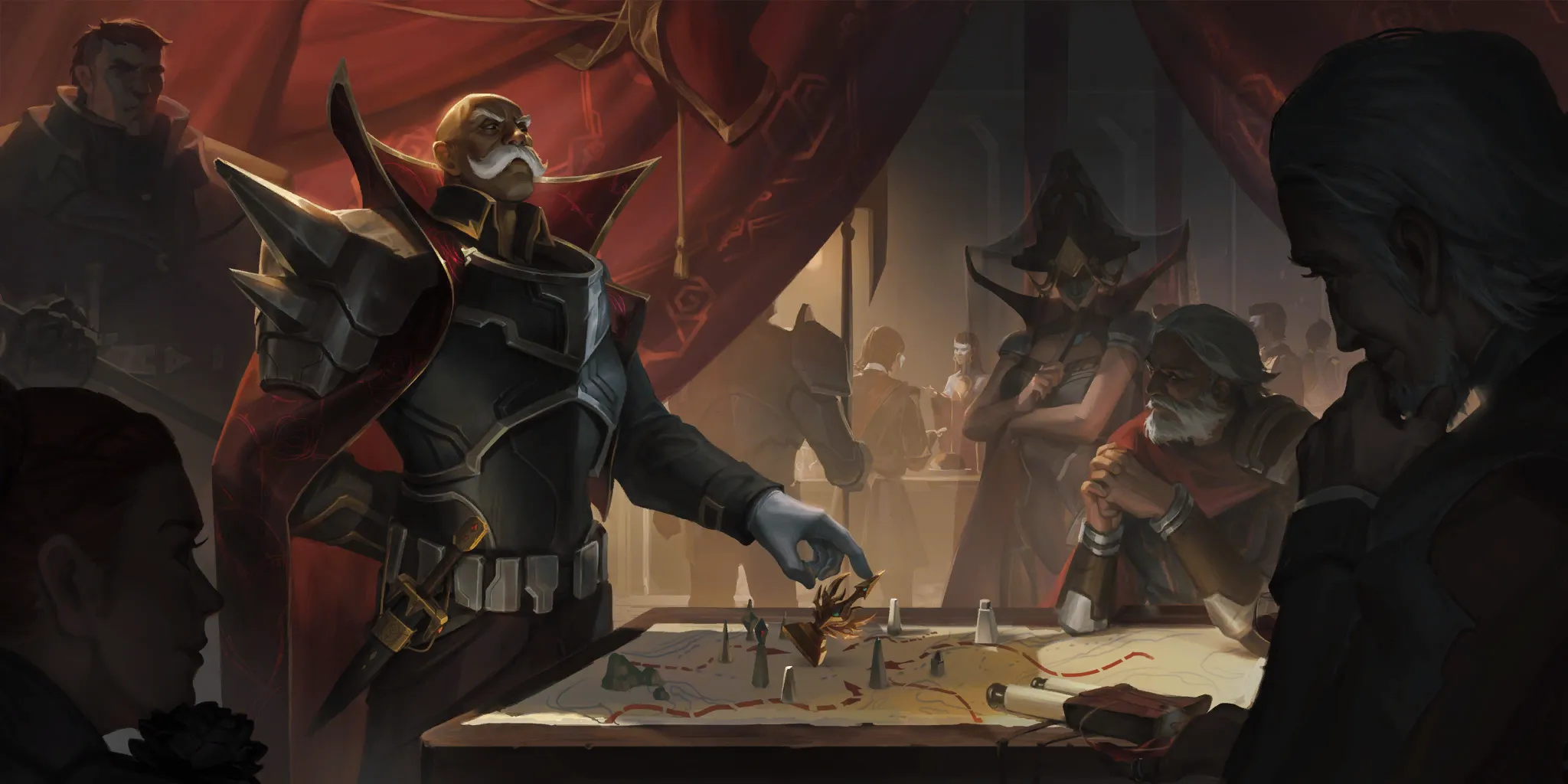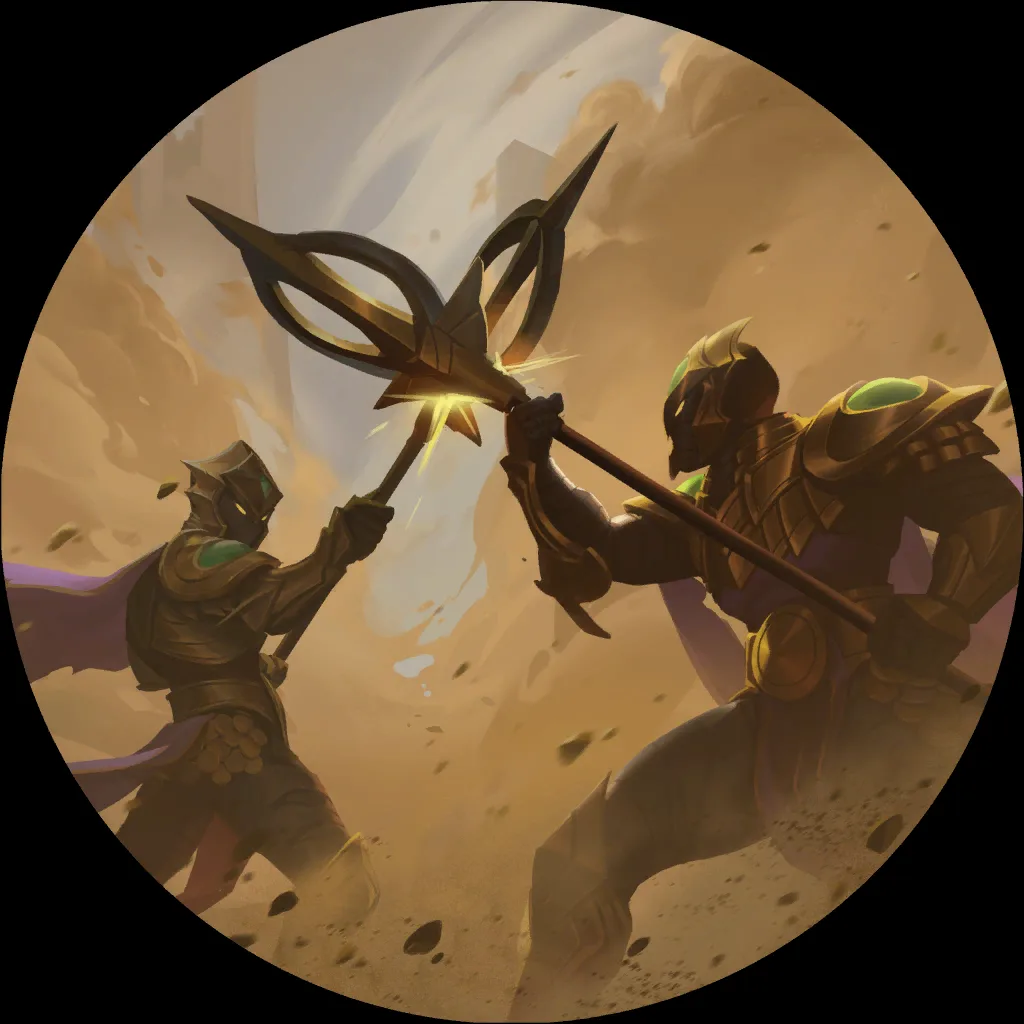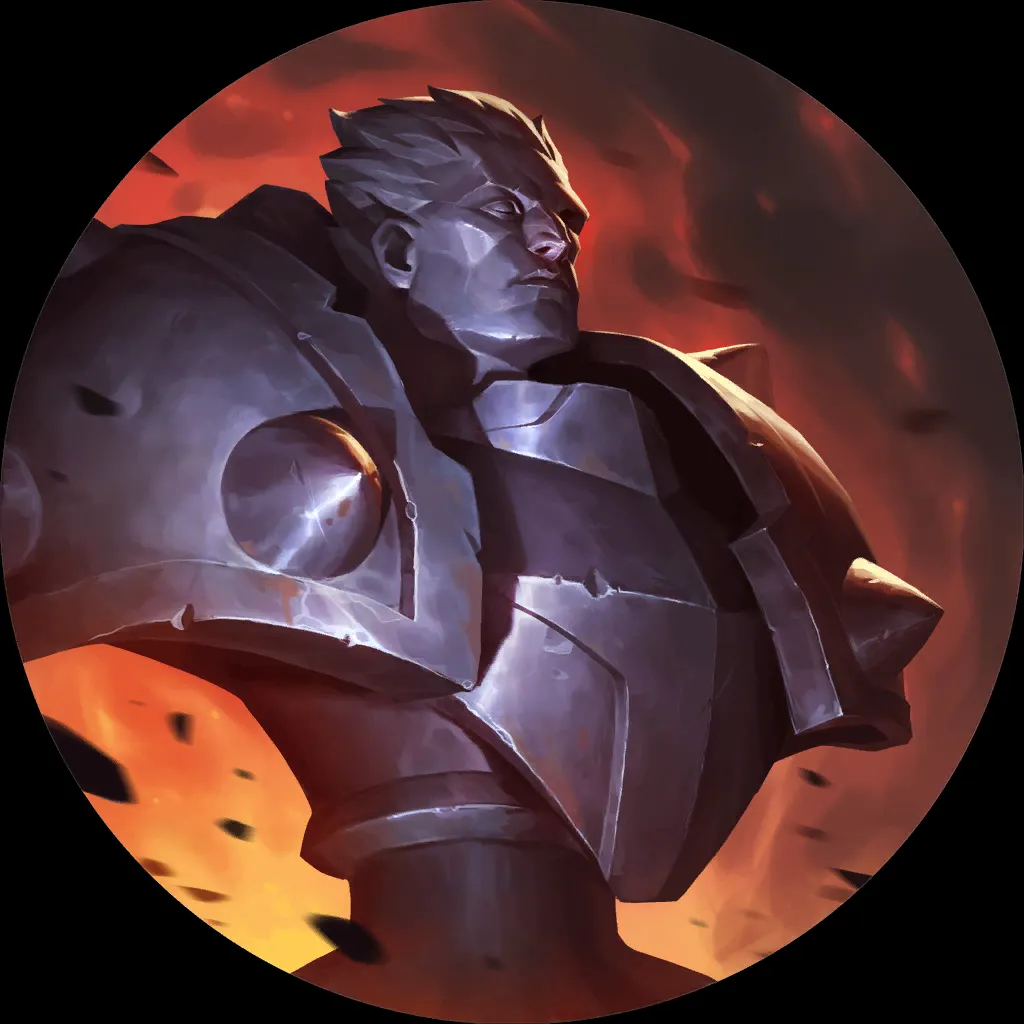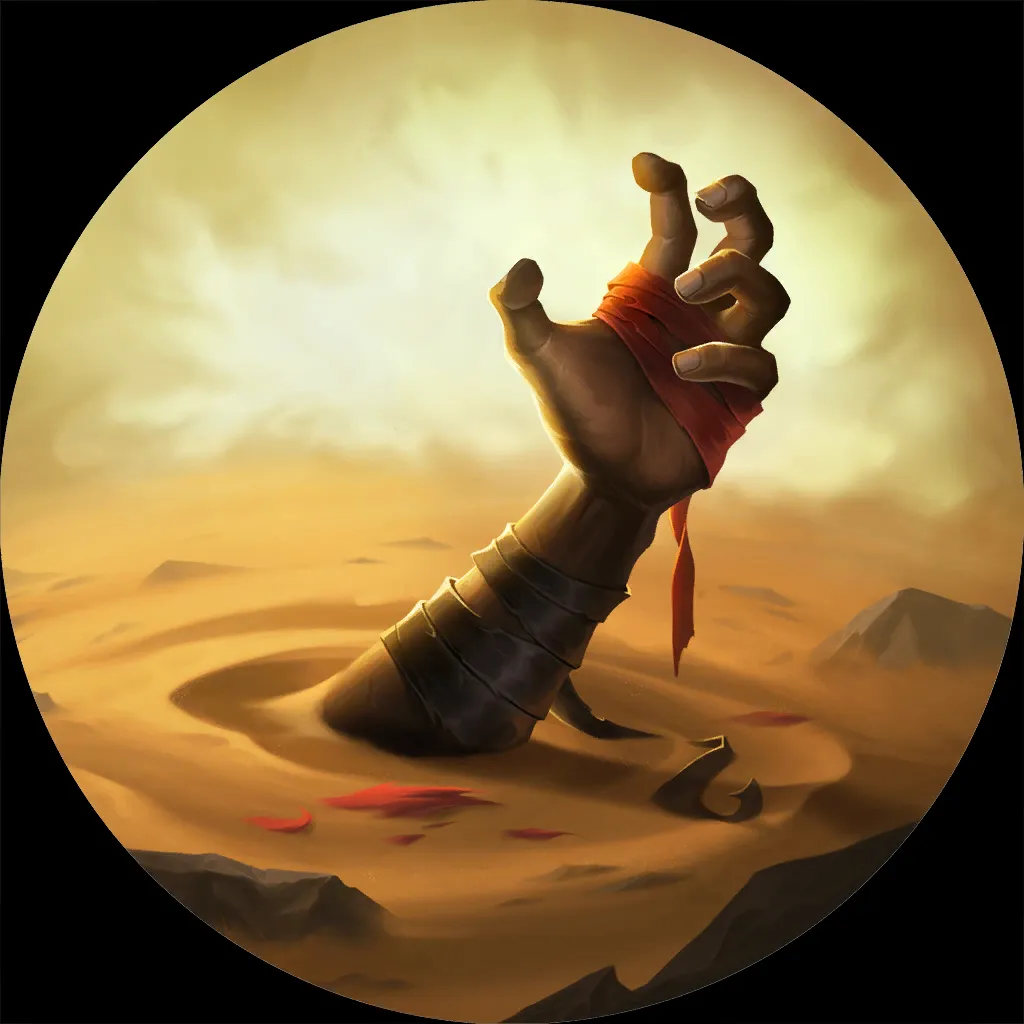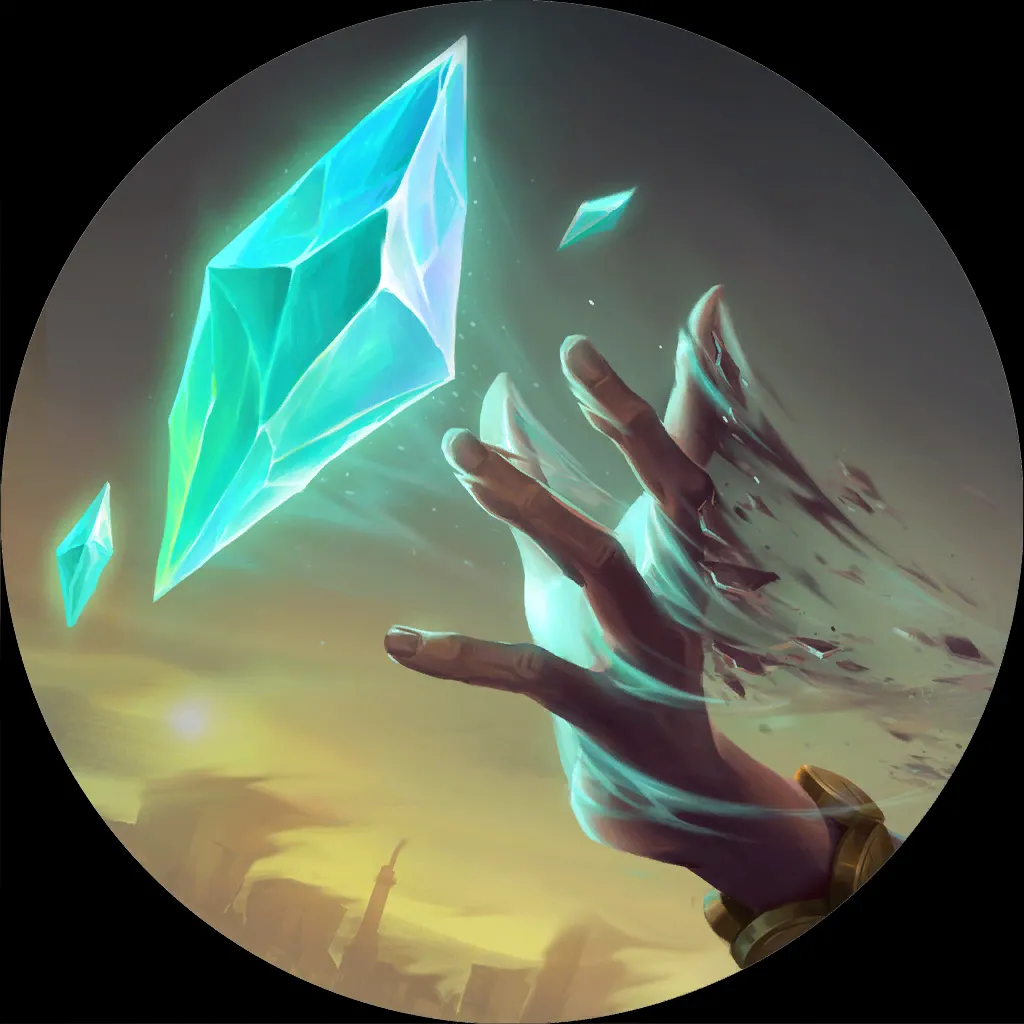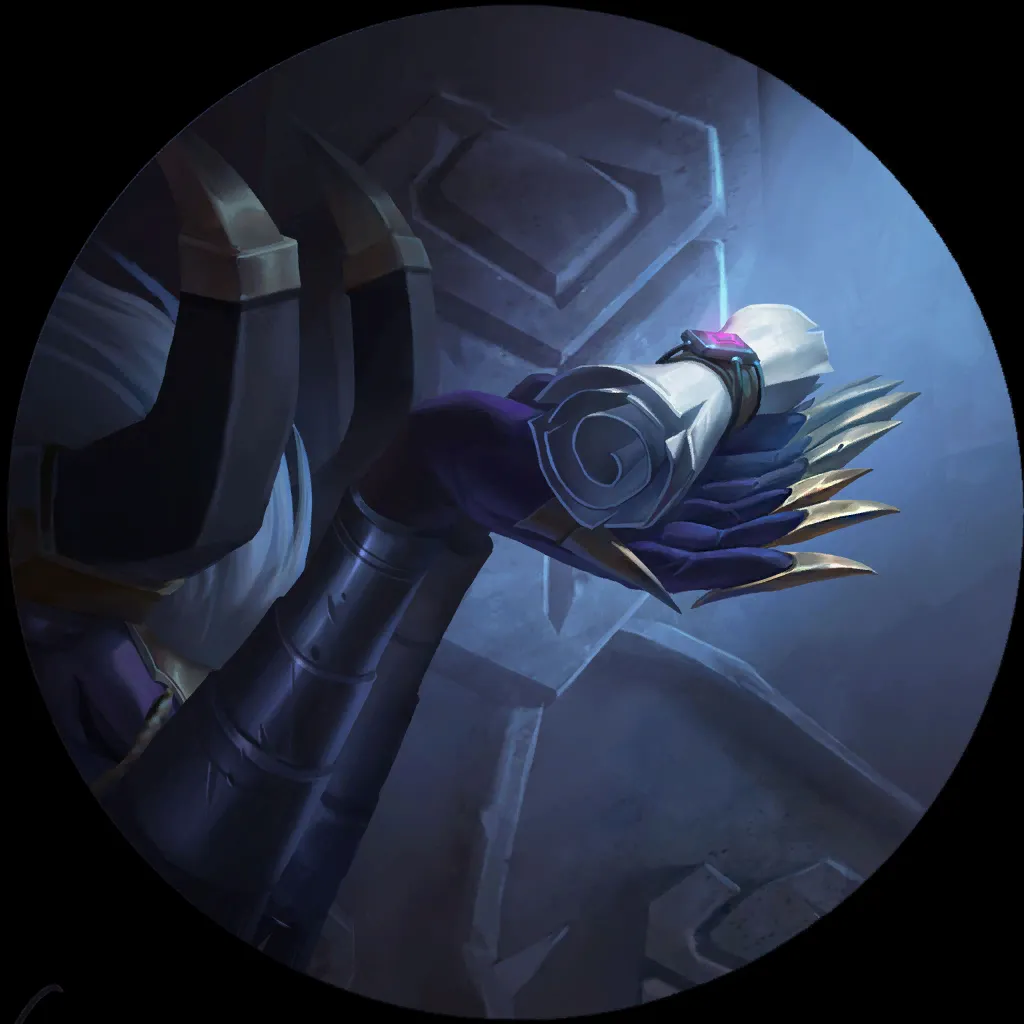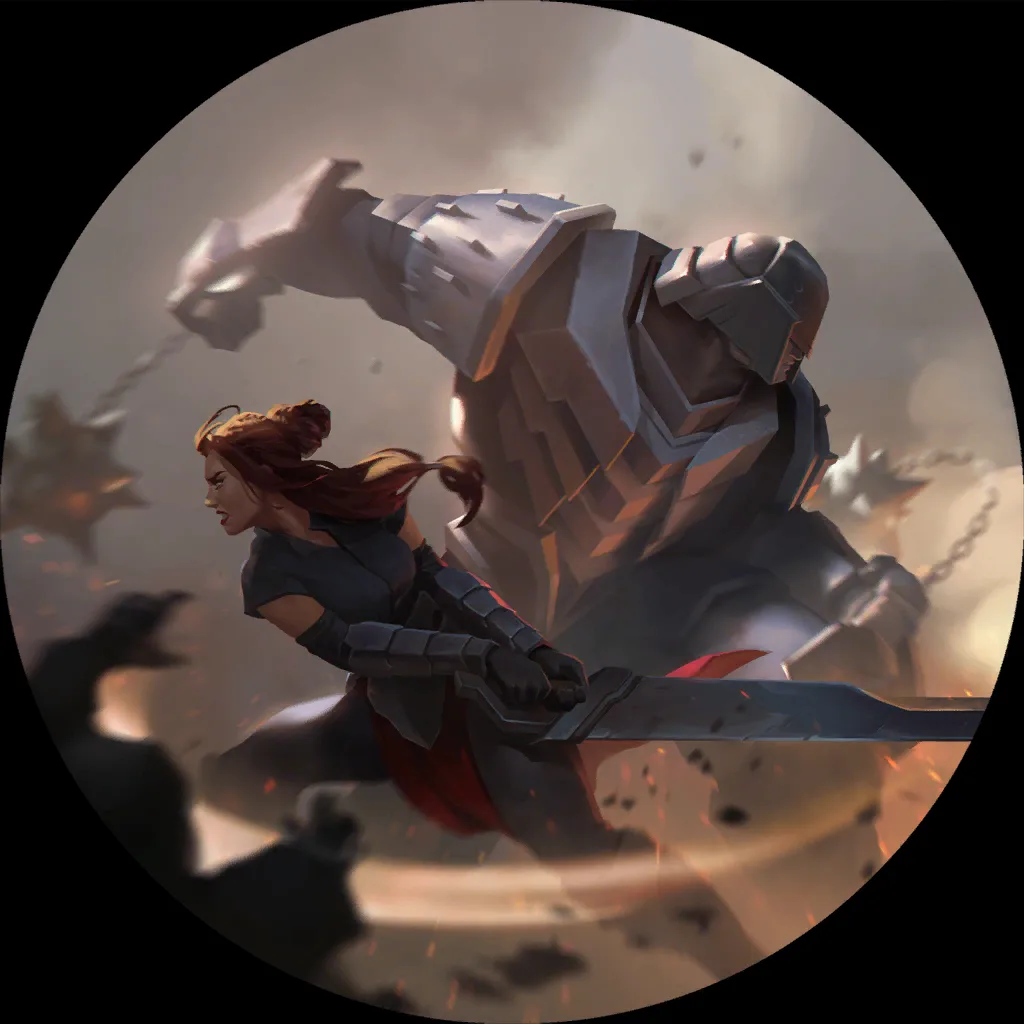 Sivir
is a natural pairing with LeBlanc
here, with her also being a five-attack unit to help proc Reputation.
And I think Vekauran Bruiser
as our five-drop makes a lot of sense to grant additional keywords to Sivir and your other units.
Treasure Seeker
is just normal to include since it generates a five-attack unit as well. Reckless Trifarian
I've included because it's a Reputation enabler, and I have cards that can make use of it even though it can't block, like Desert Duel
and the Lucky Find
from Bruiser to give it Challenger or another nasty keyword.
You may notice the lack of Thrashing Snapper
– that is because I'm unsure how good it actually is. While it helps enable Reputation if blocked, and pairs well with Vulnerable, I feel that most times opponents might not block it at all, or easily ping it off.
If it were to be included I'd probably try and make room for Merciless Hunter
as well.
---
Thresh Nasus Shadow Isles Shurima
With Nasus
getting Fearsome again, and with the overall buffs to Shurima since this deck was last prevalent, I think this deck can be really good at the moment.
6
2
2
30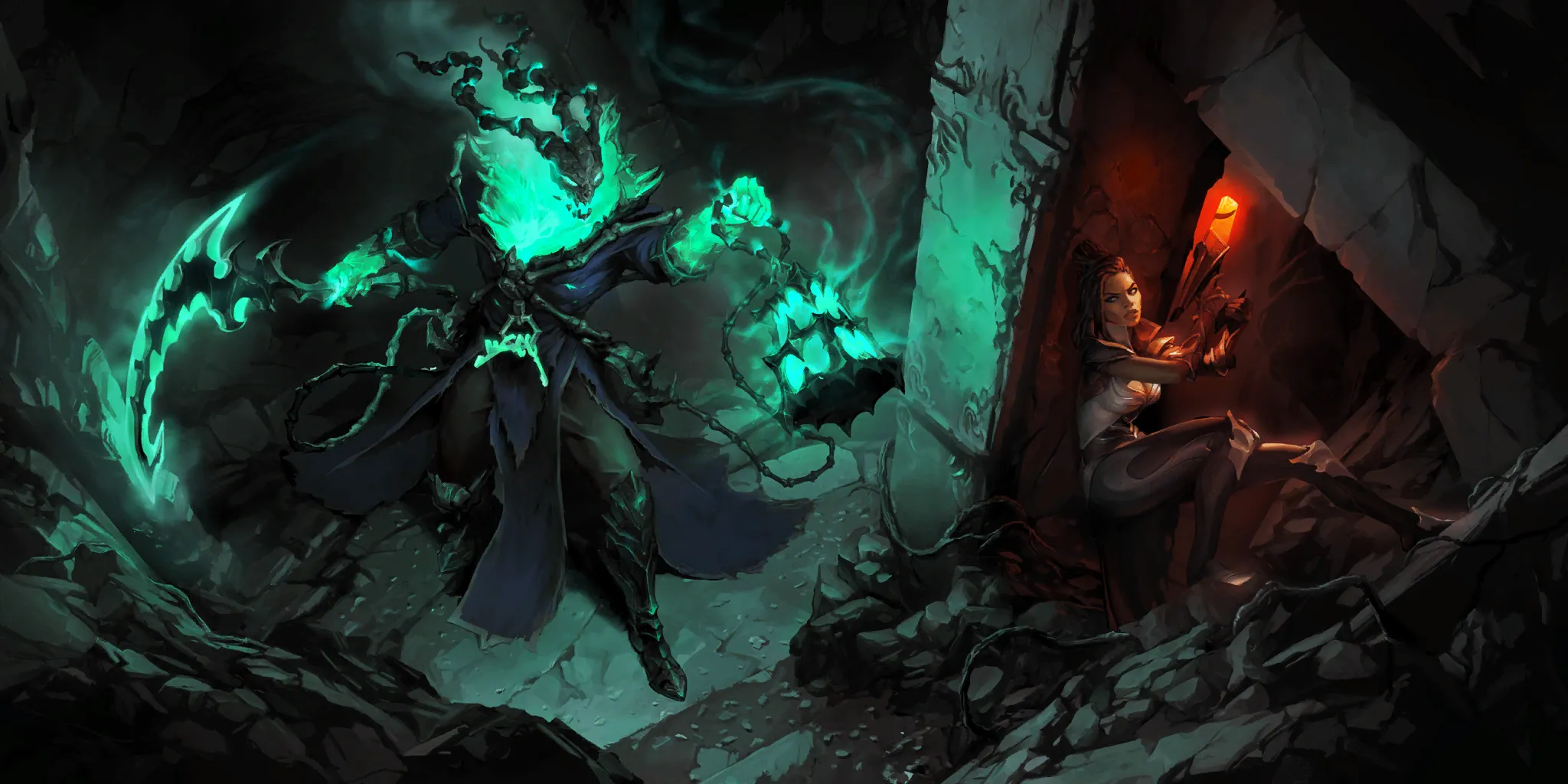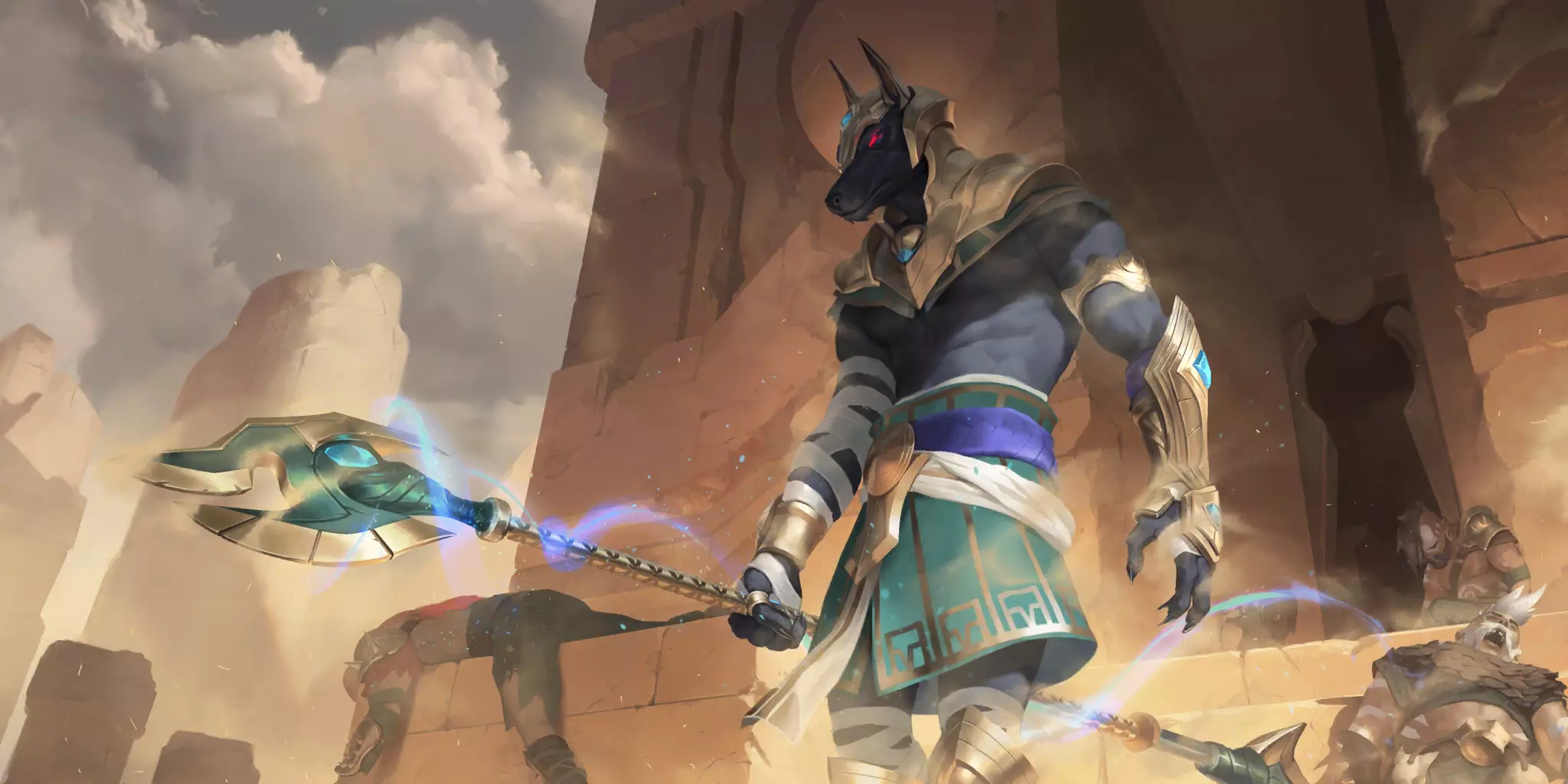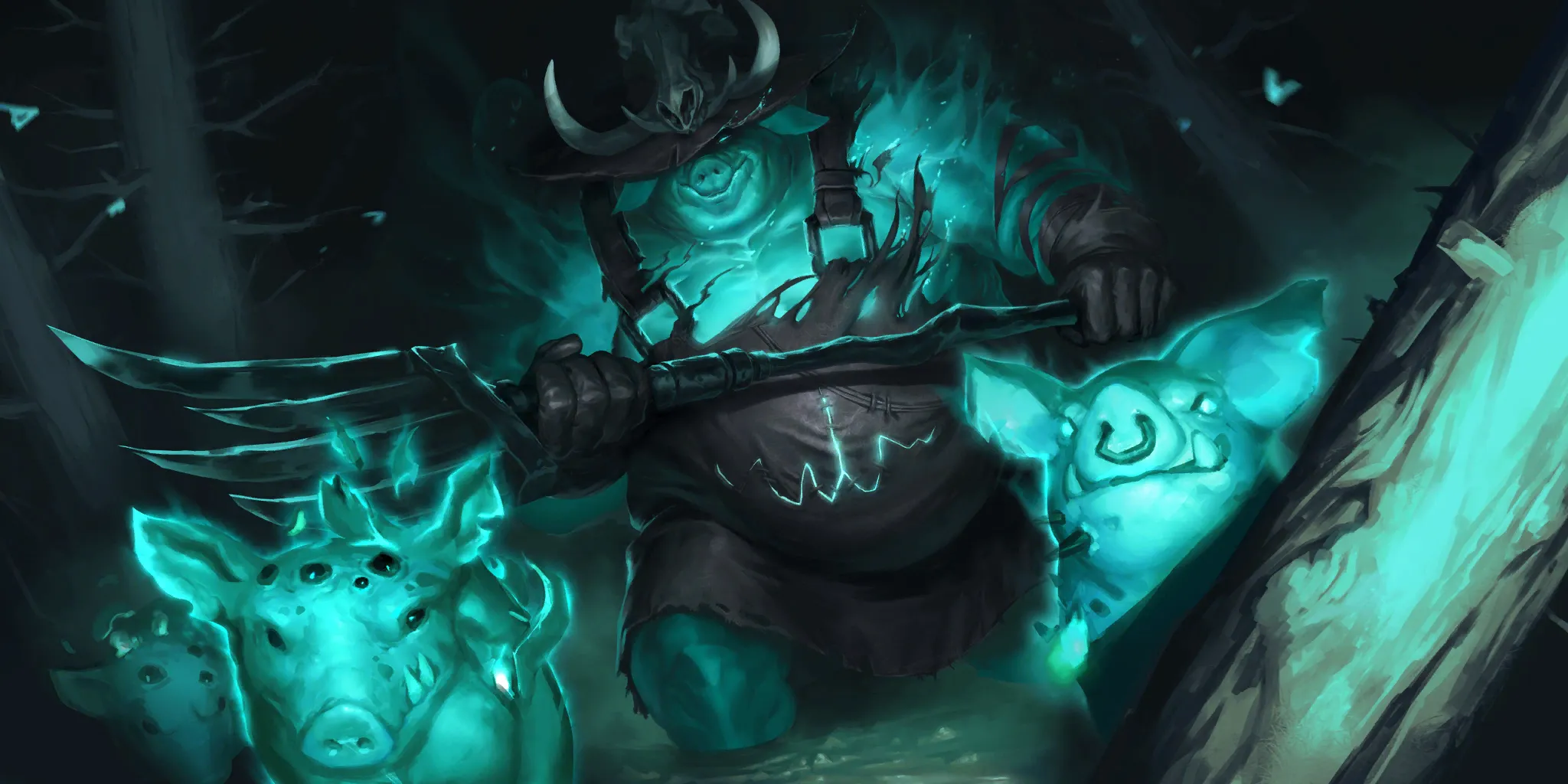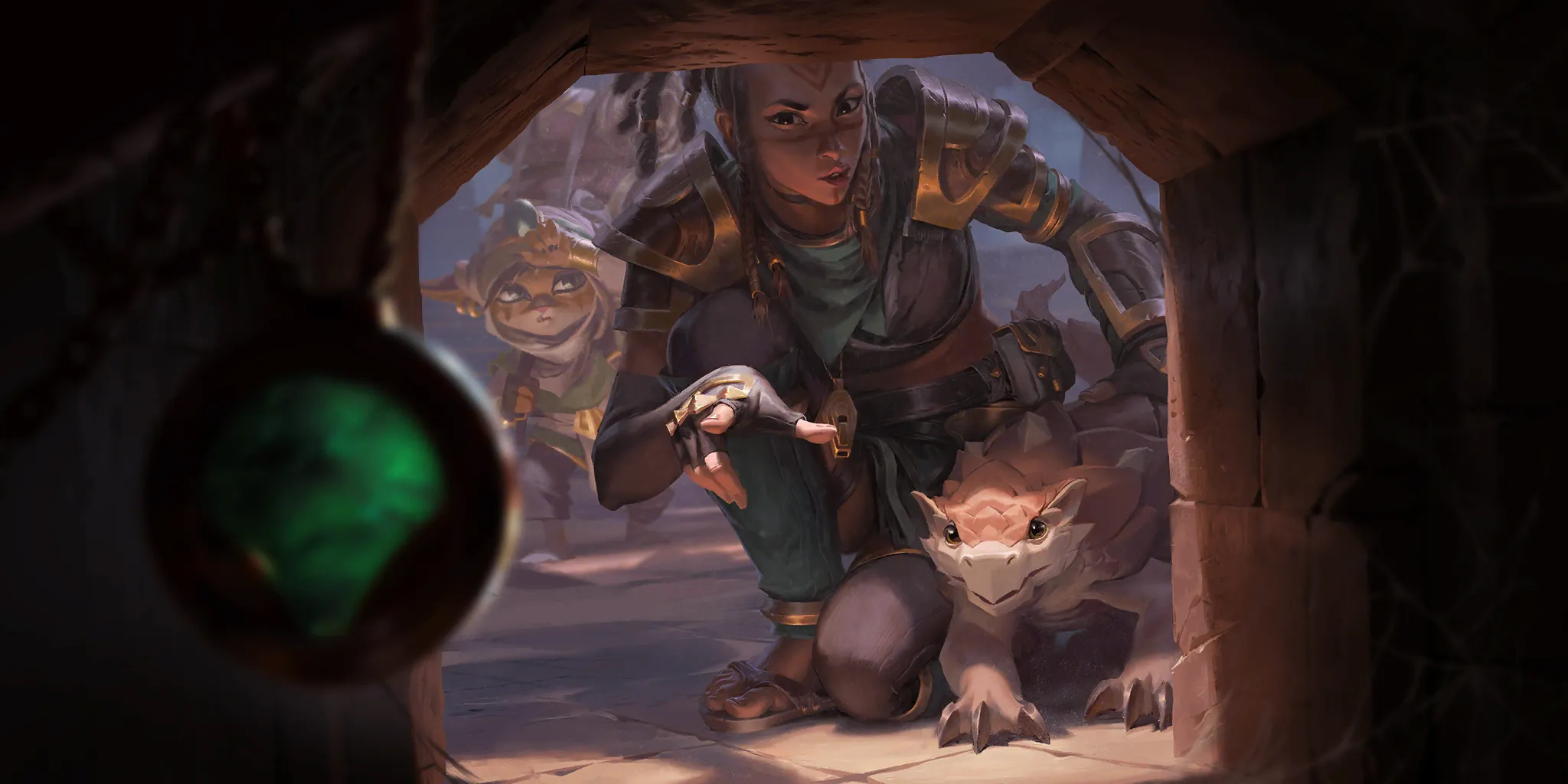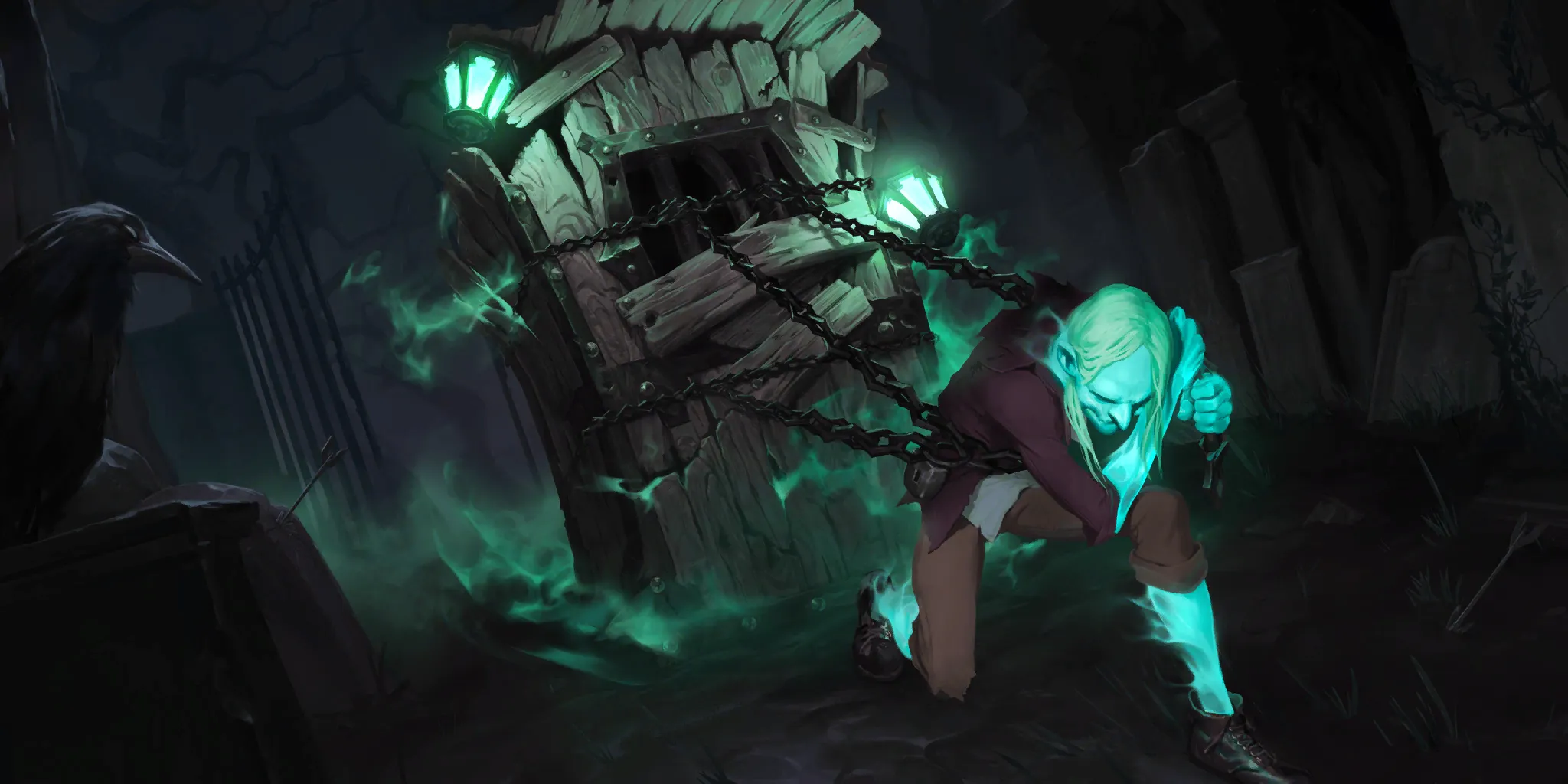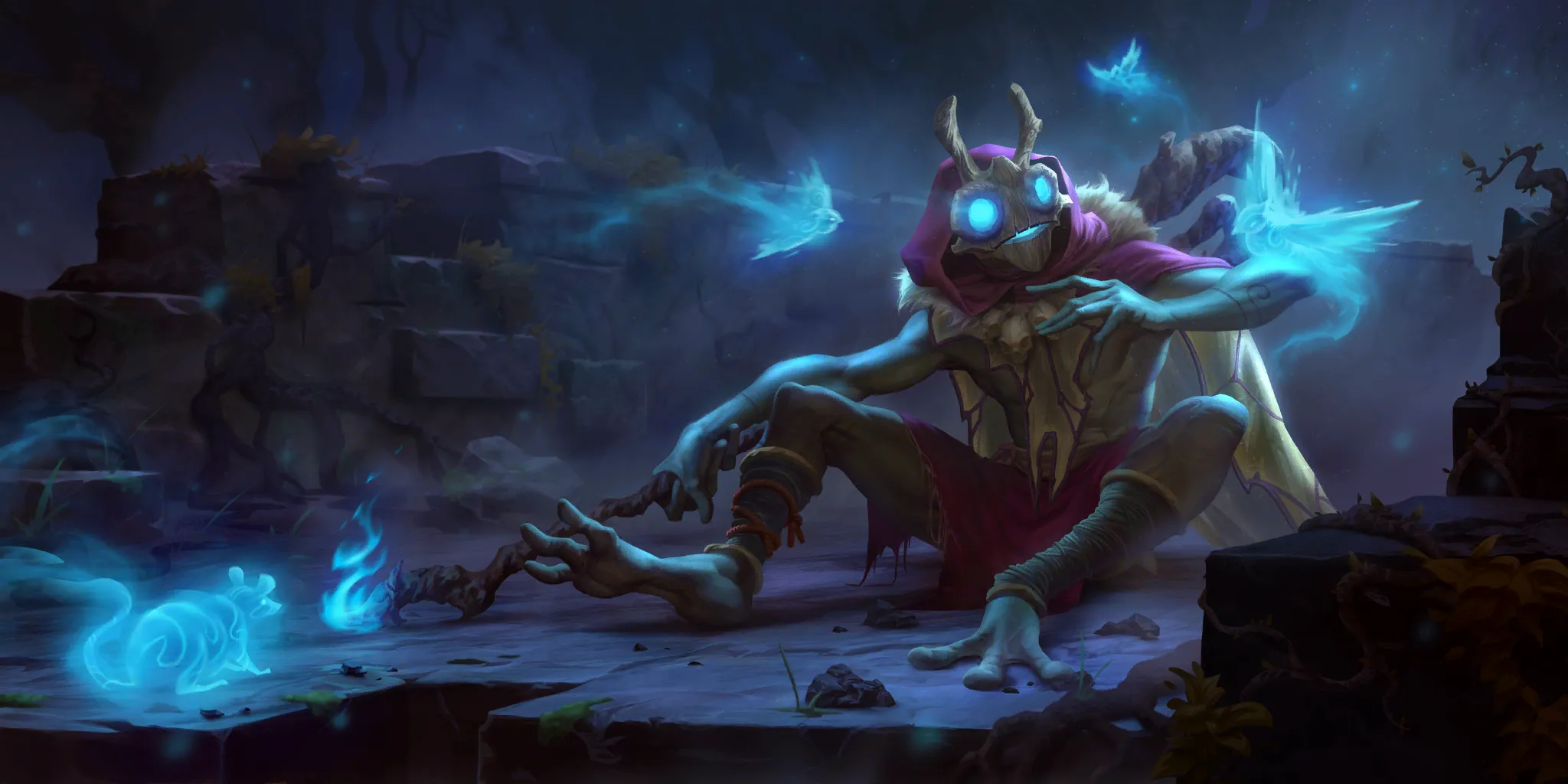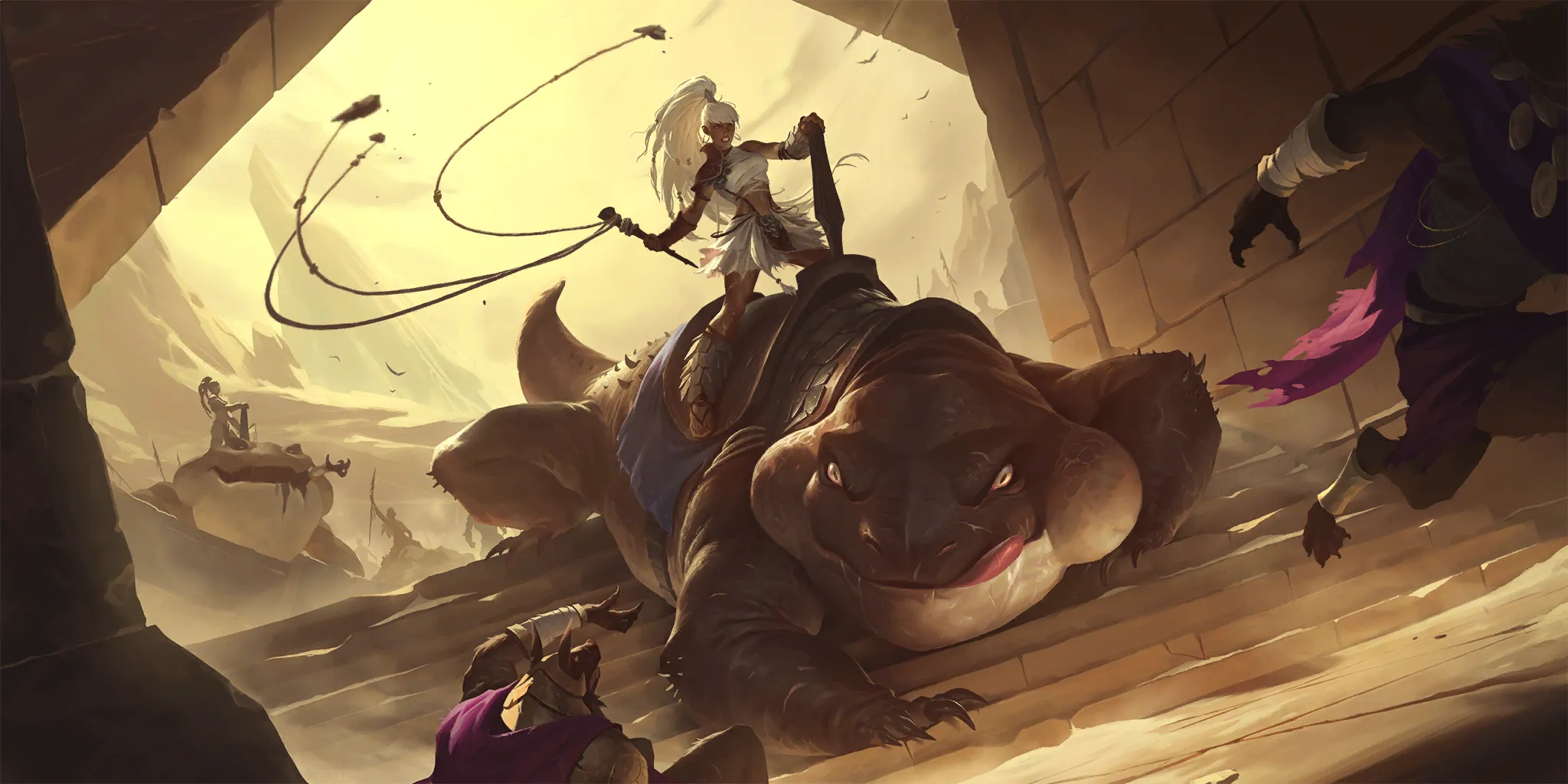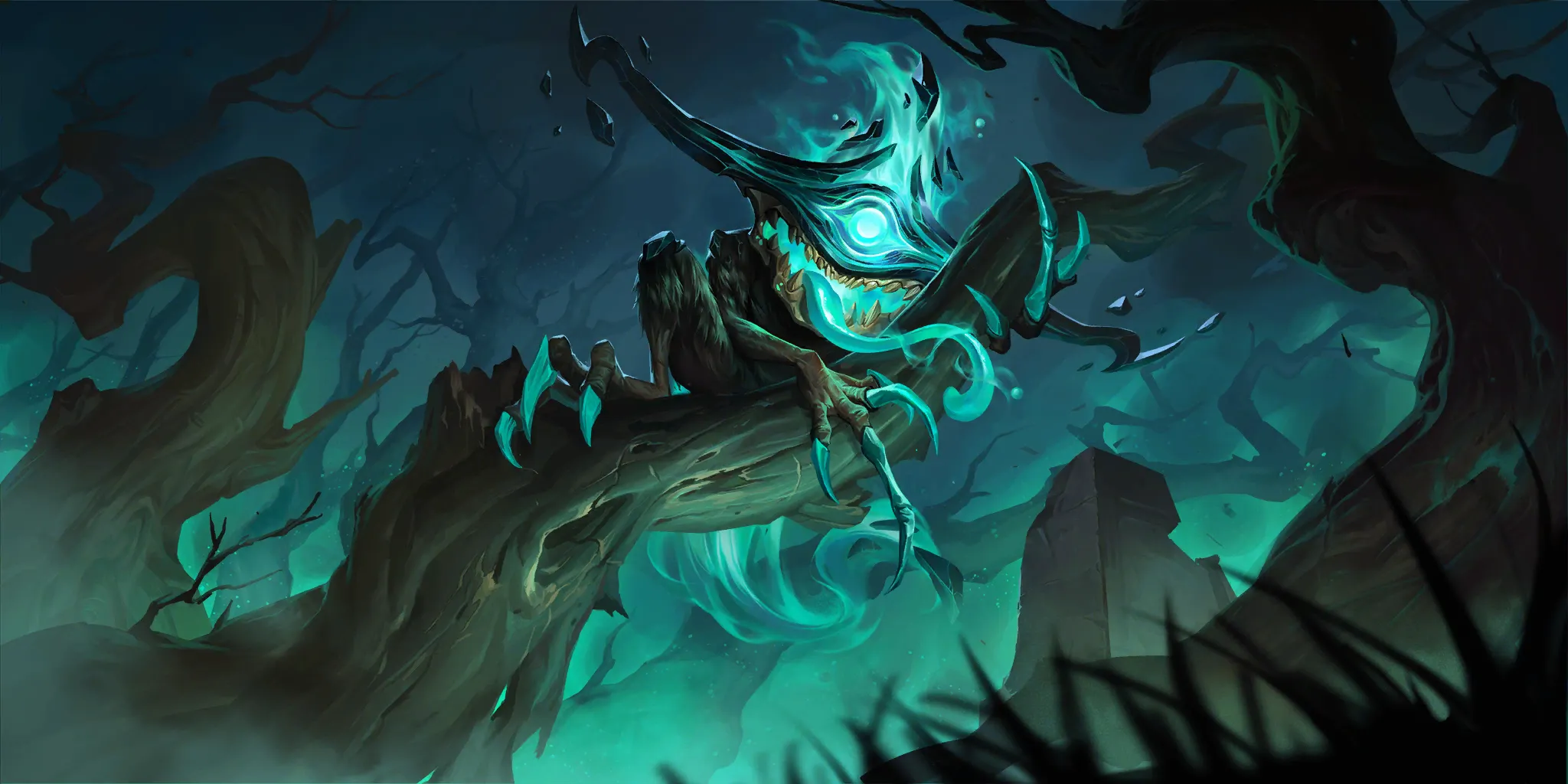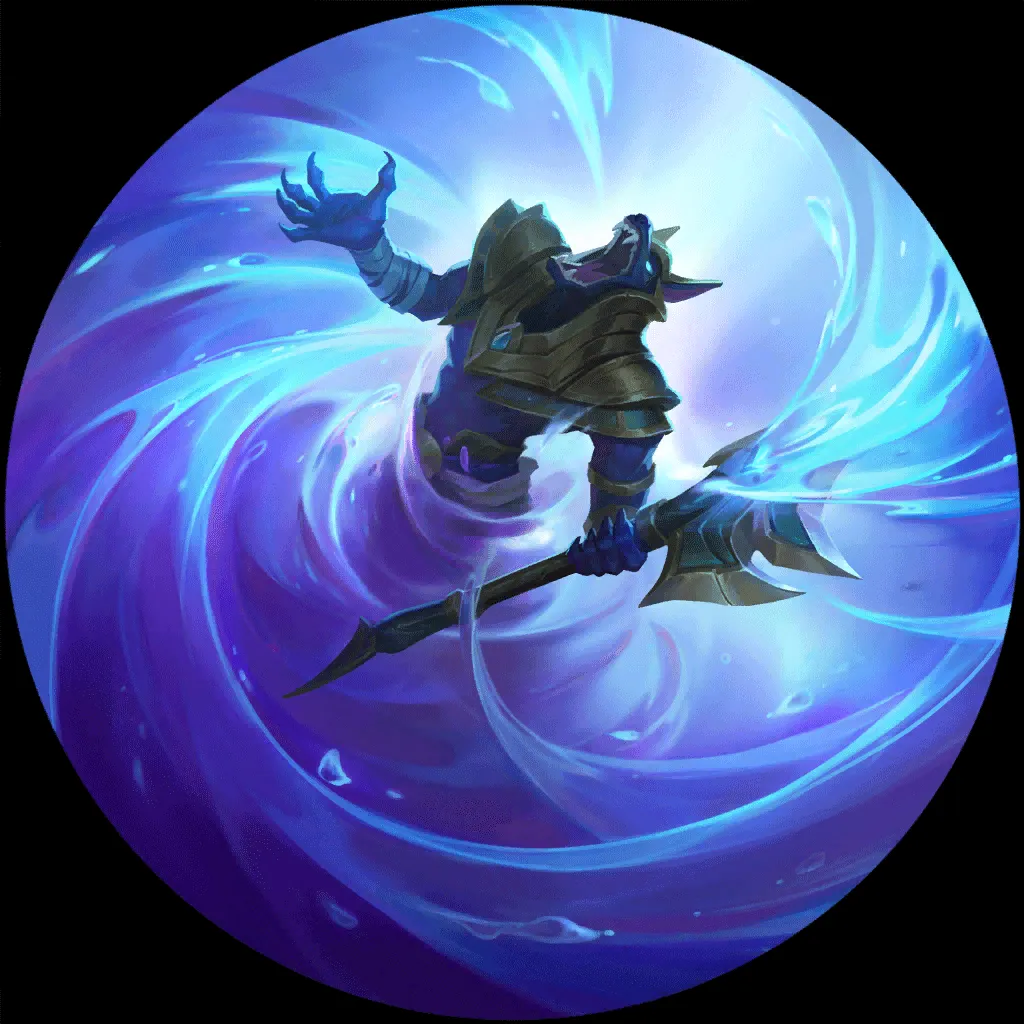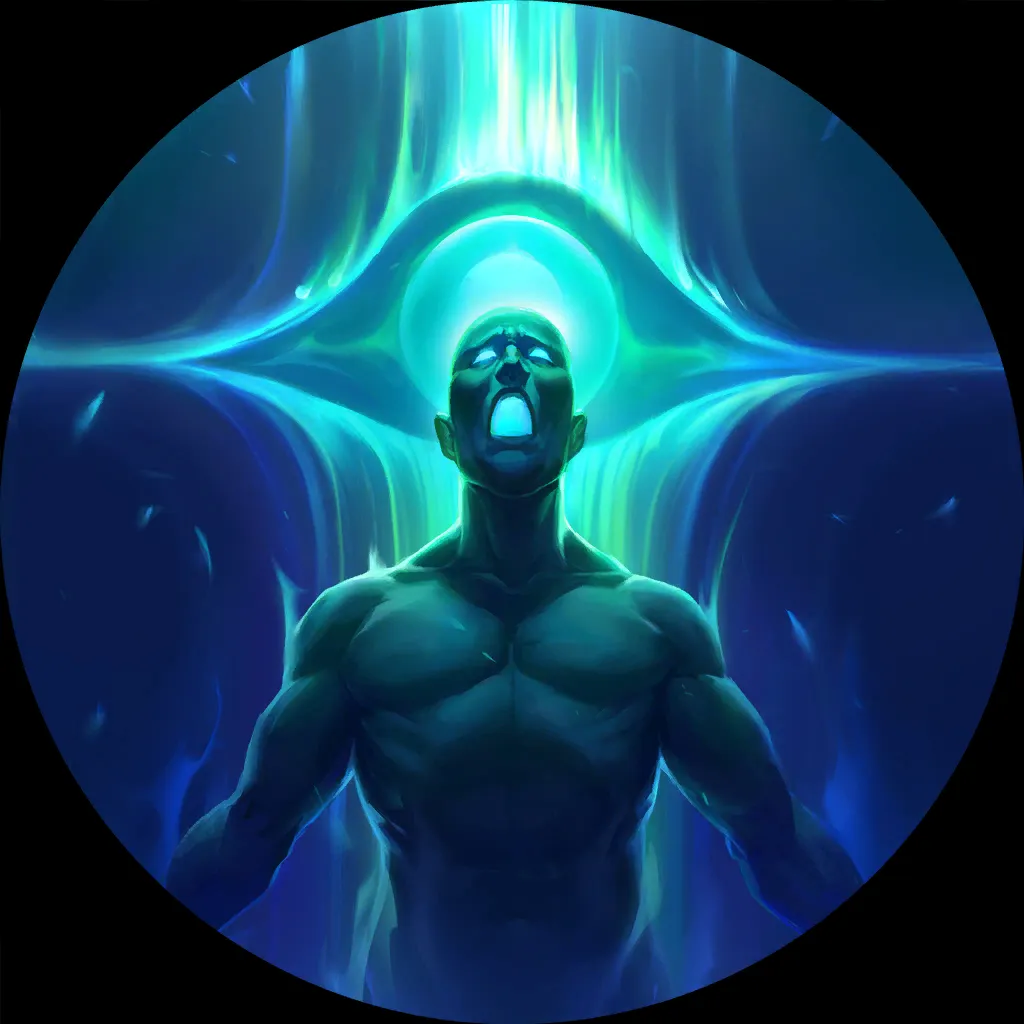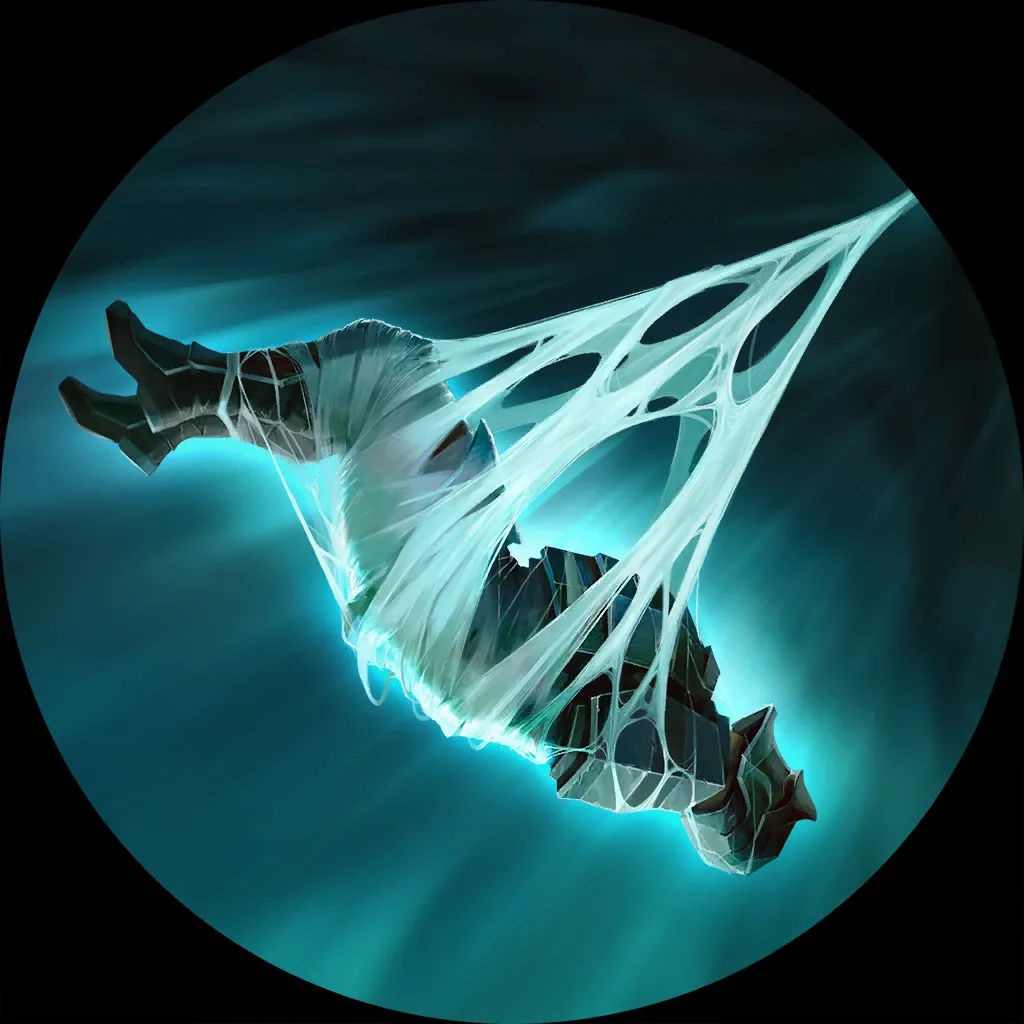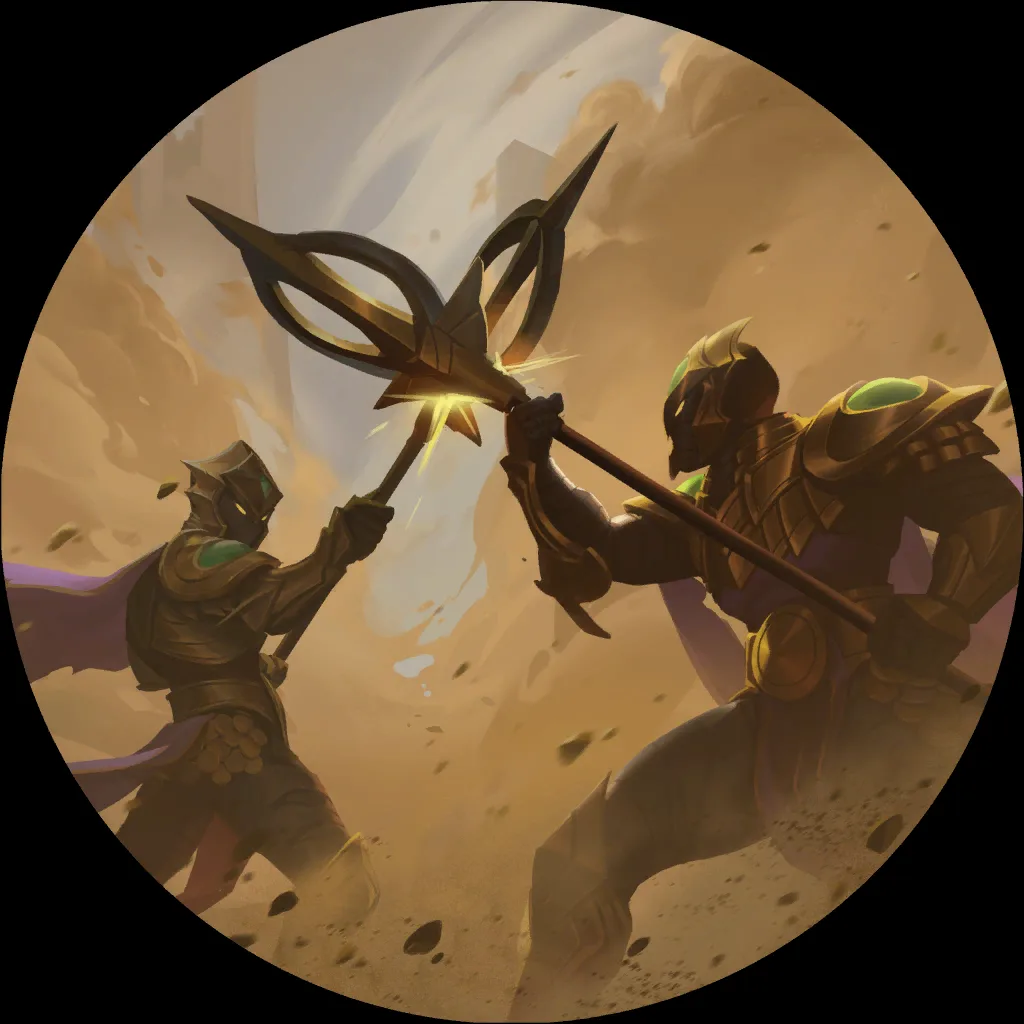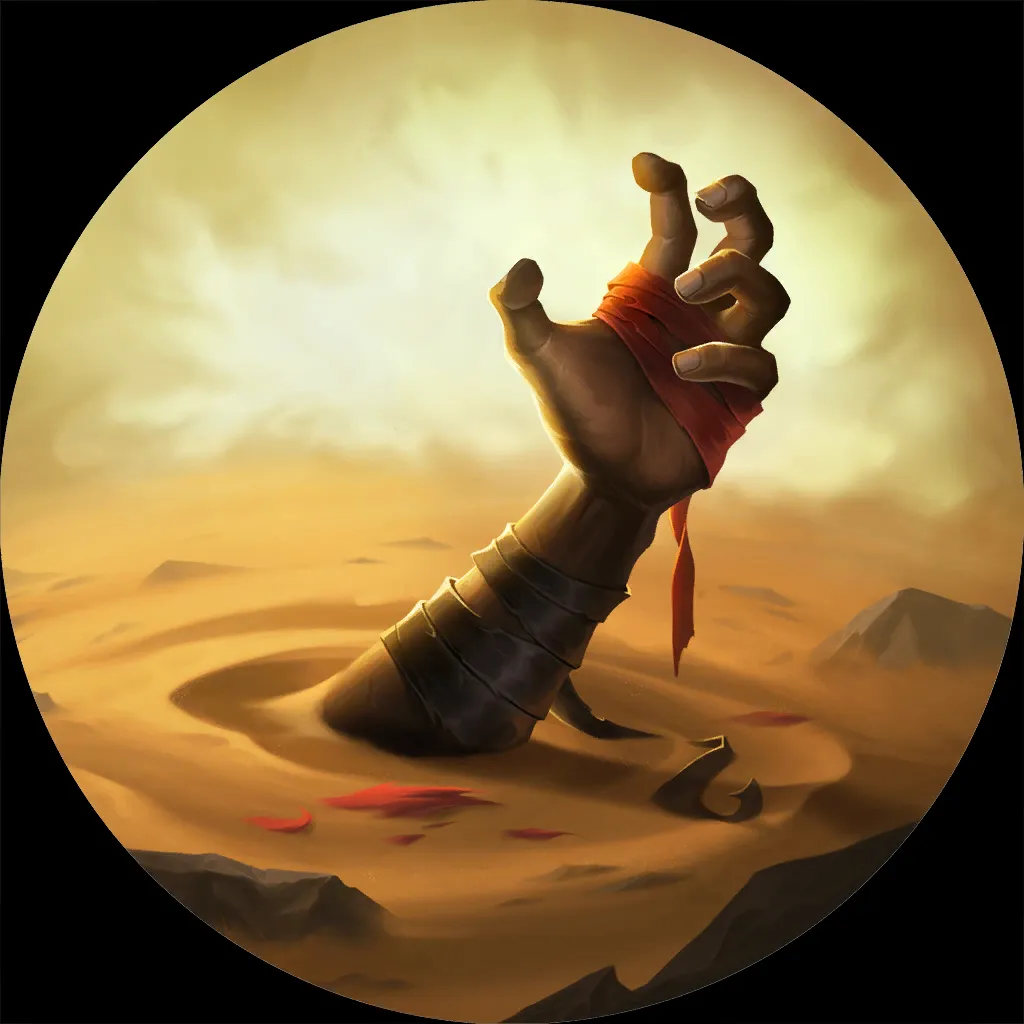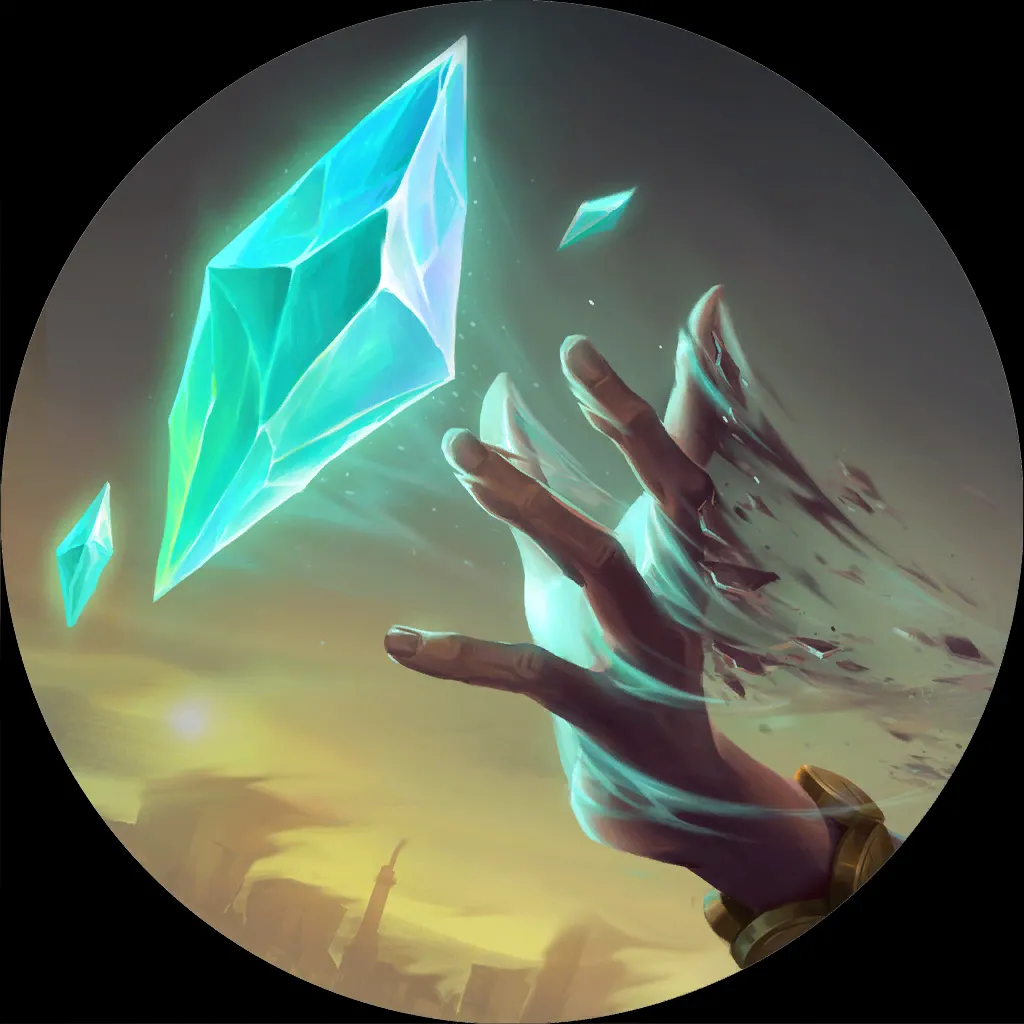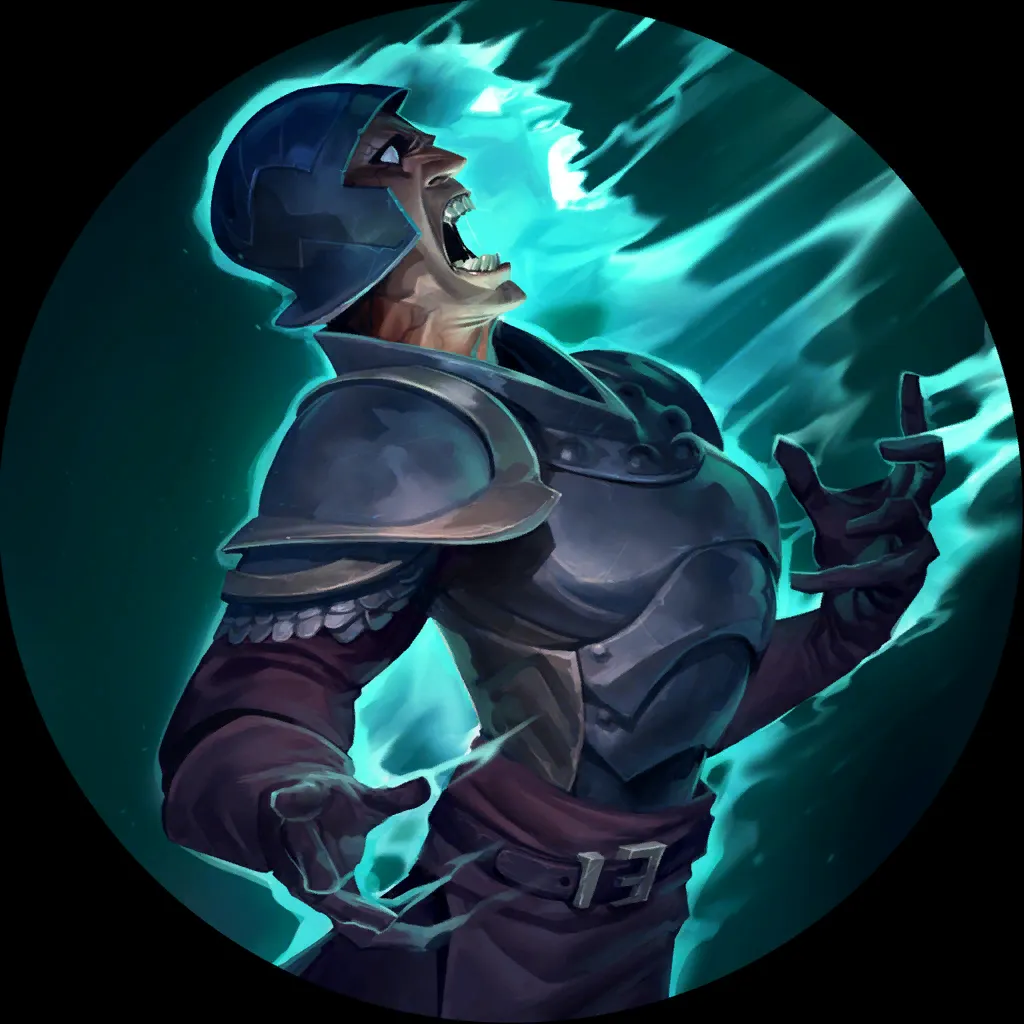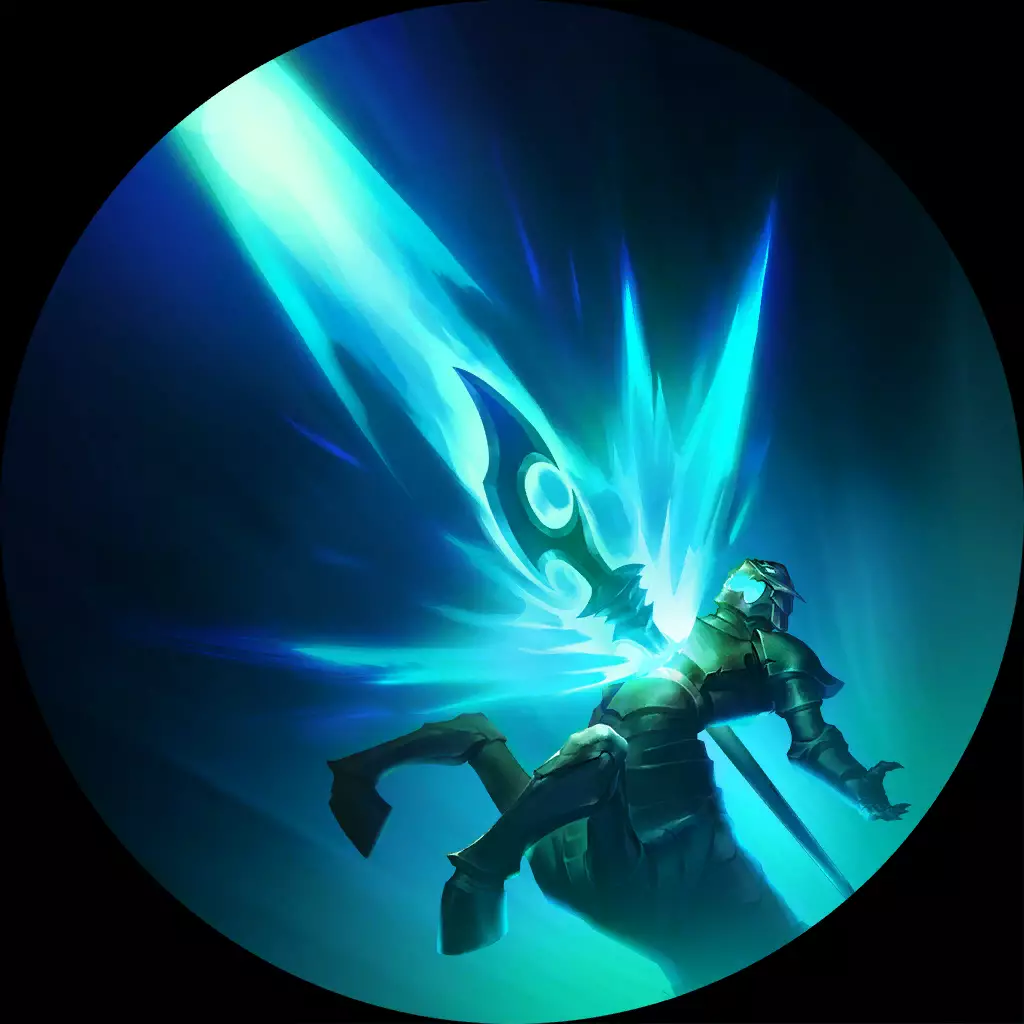 Cards like Quicksand
help Thresh survive in battle, and let your Fearsome units be unblockable. Desert Duel
provides some more interaction with your opponent's backline units, and can level Nasus
.
Other than that, the rest of the deck is kinda the same as before.
---
Galio Udyr Demacia / Freljord
The buffs to Udyr
and Hyara Allseer
, and the addition of Inner Beast
, have really improved the Stance package overall.
And they have solid synergy with the Formidable units.
6
0
11
23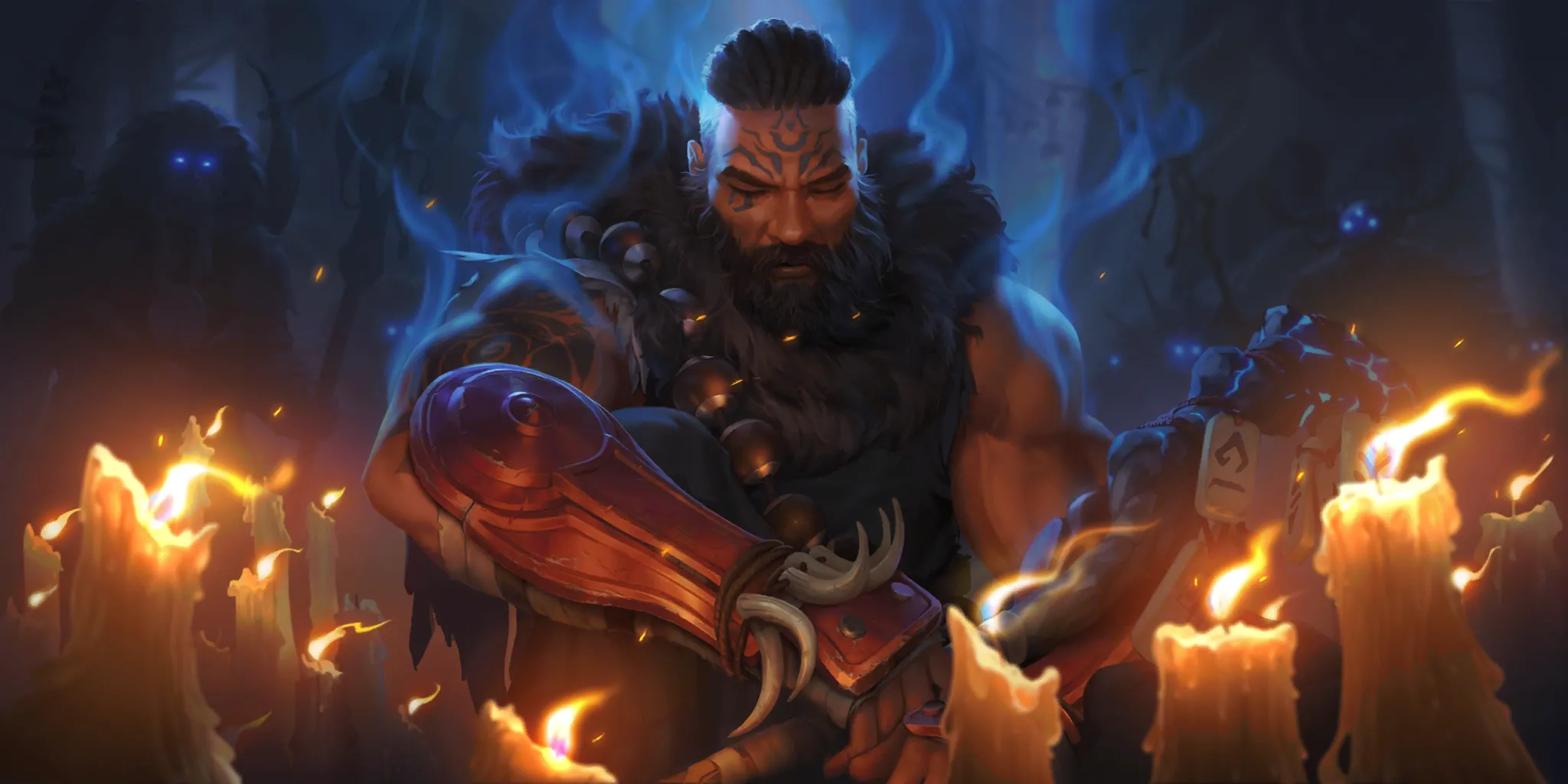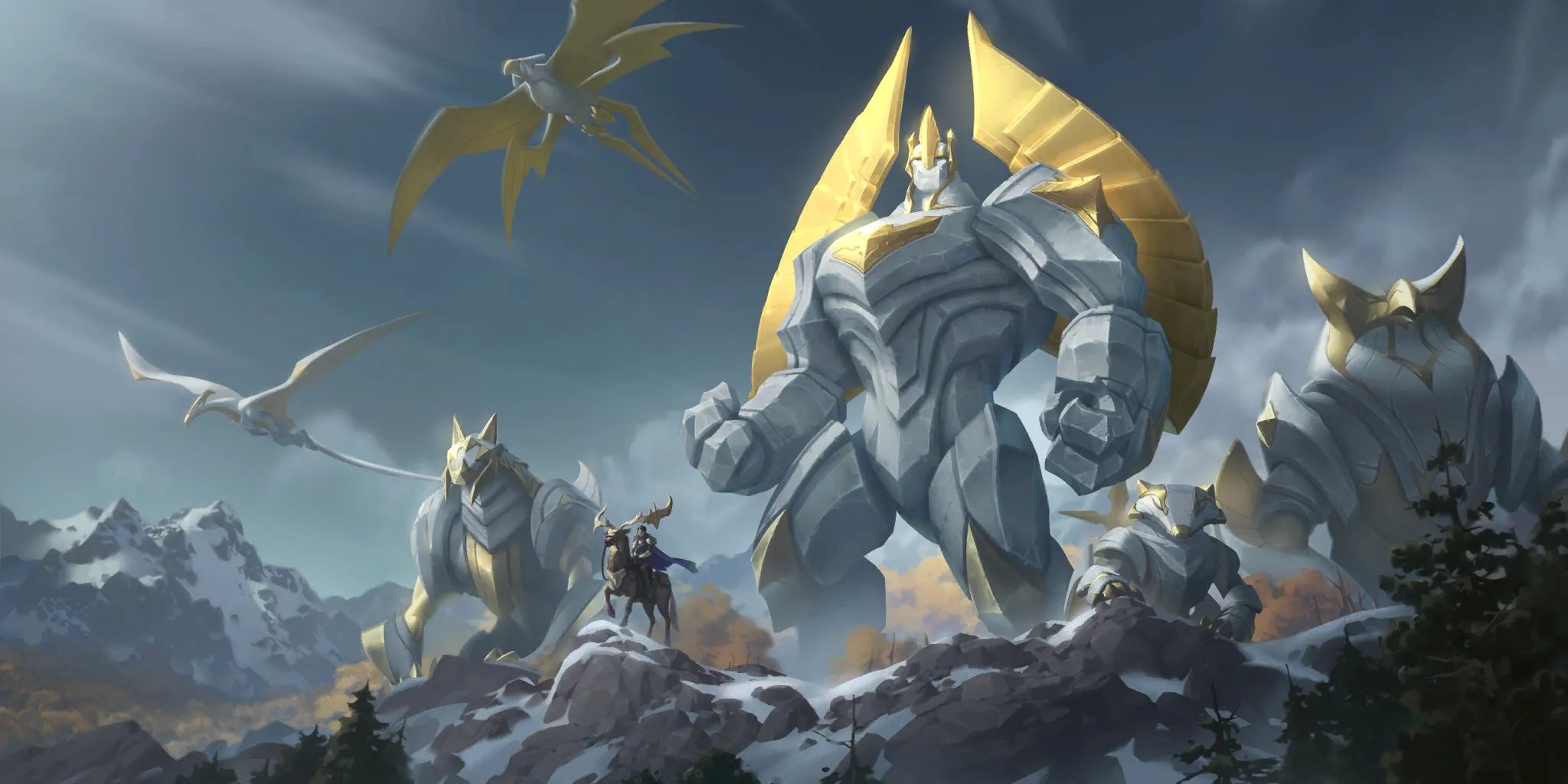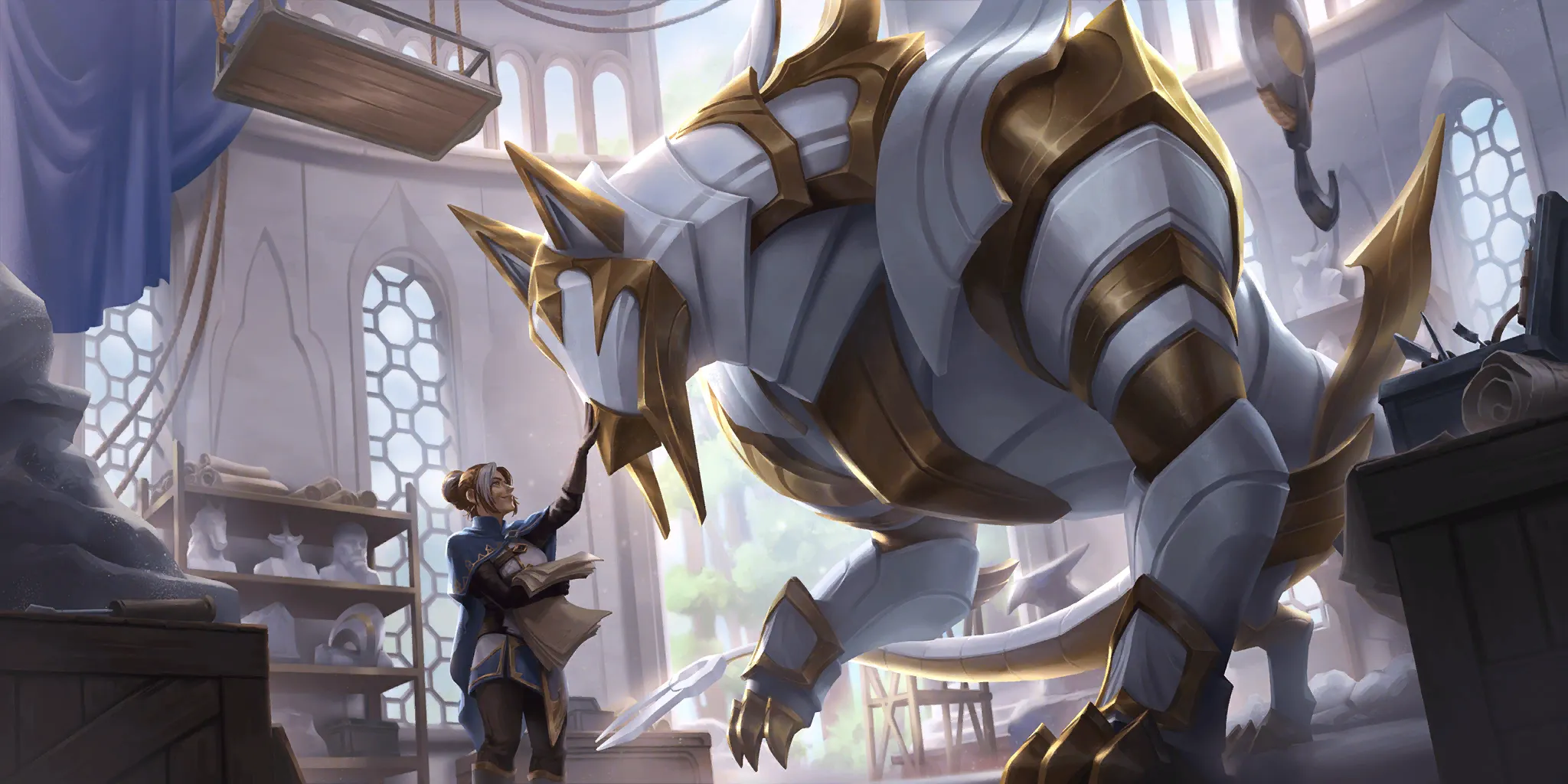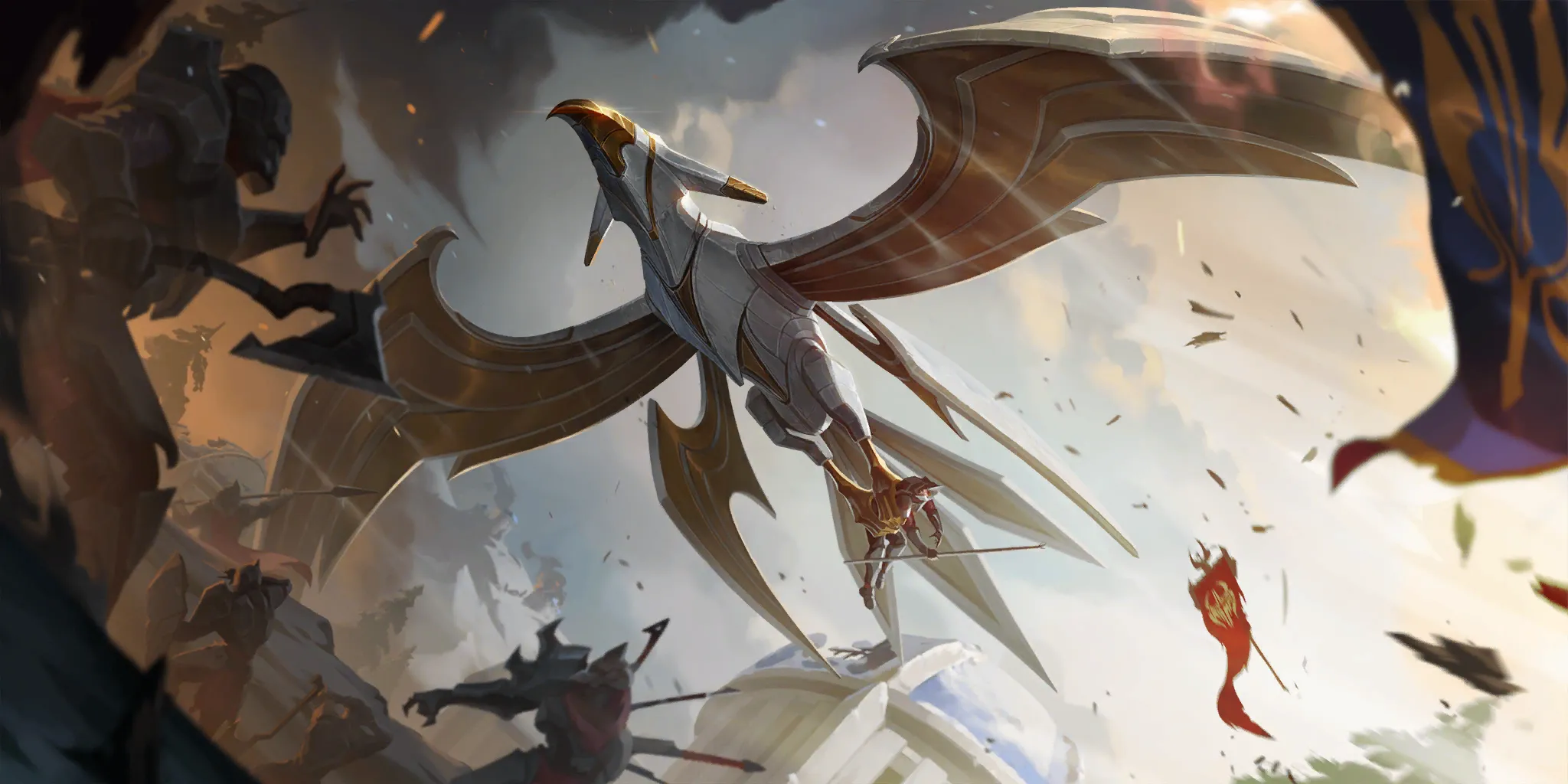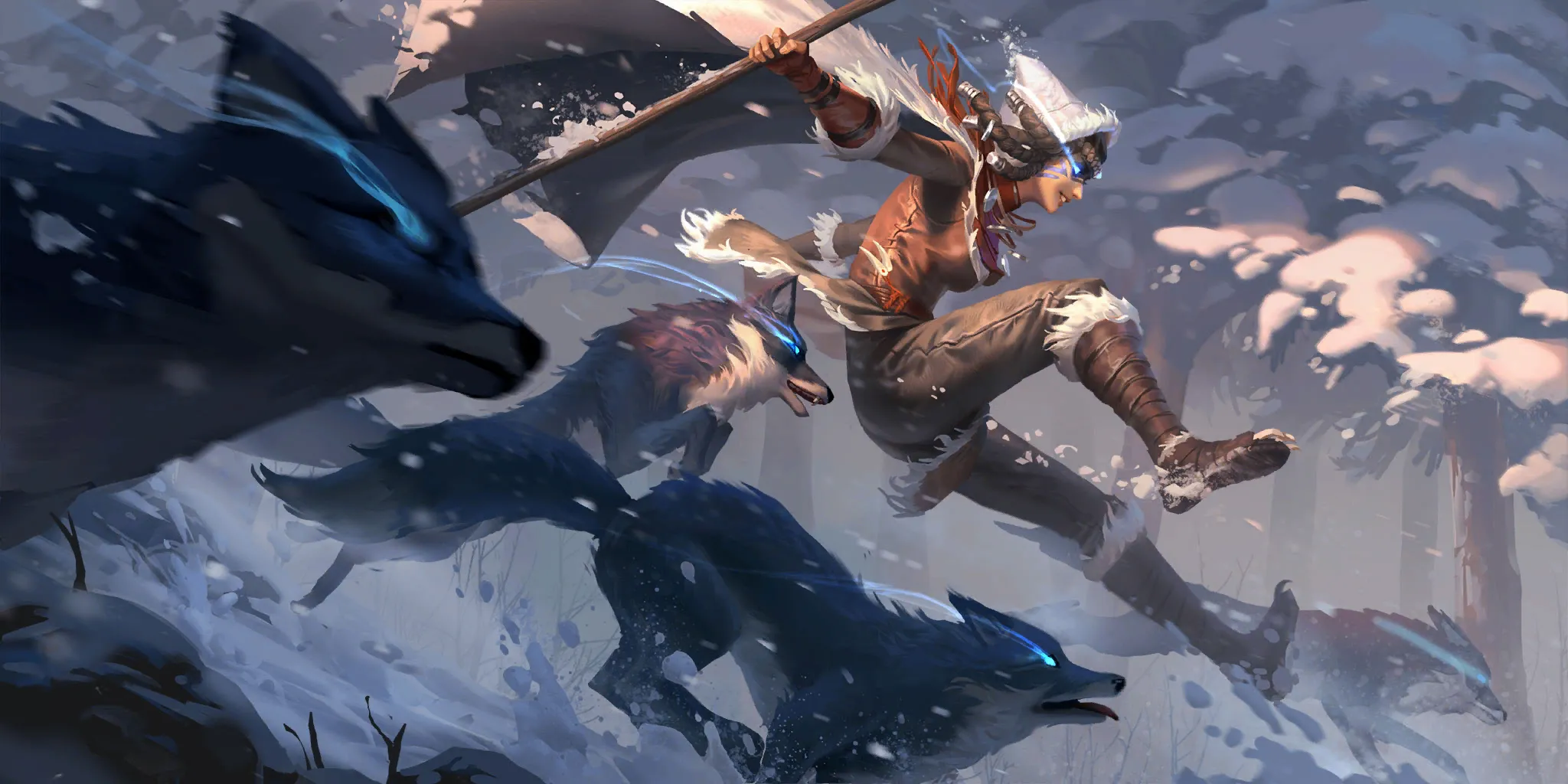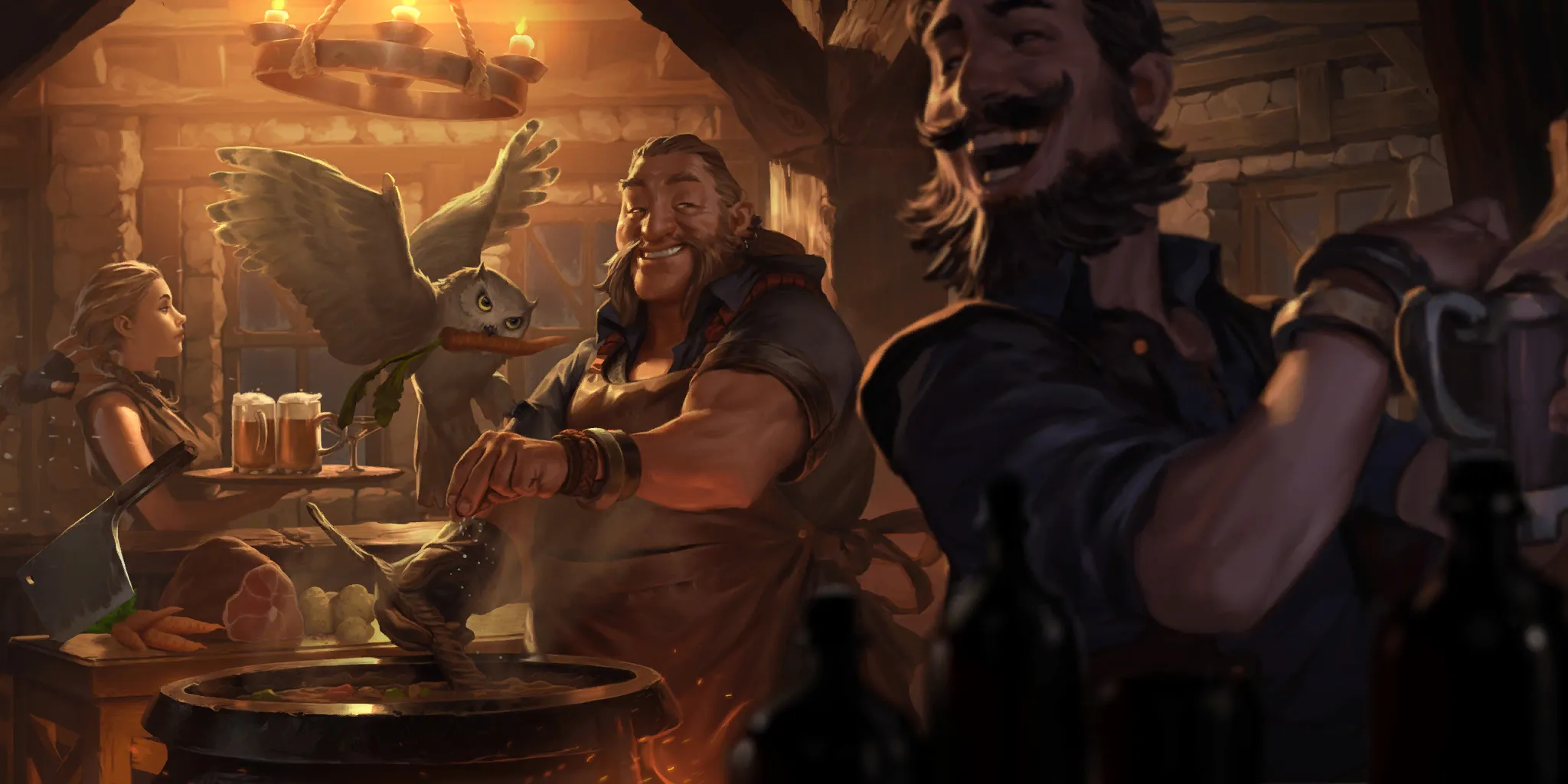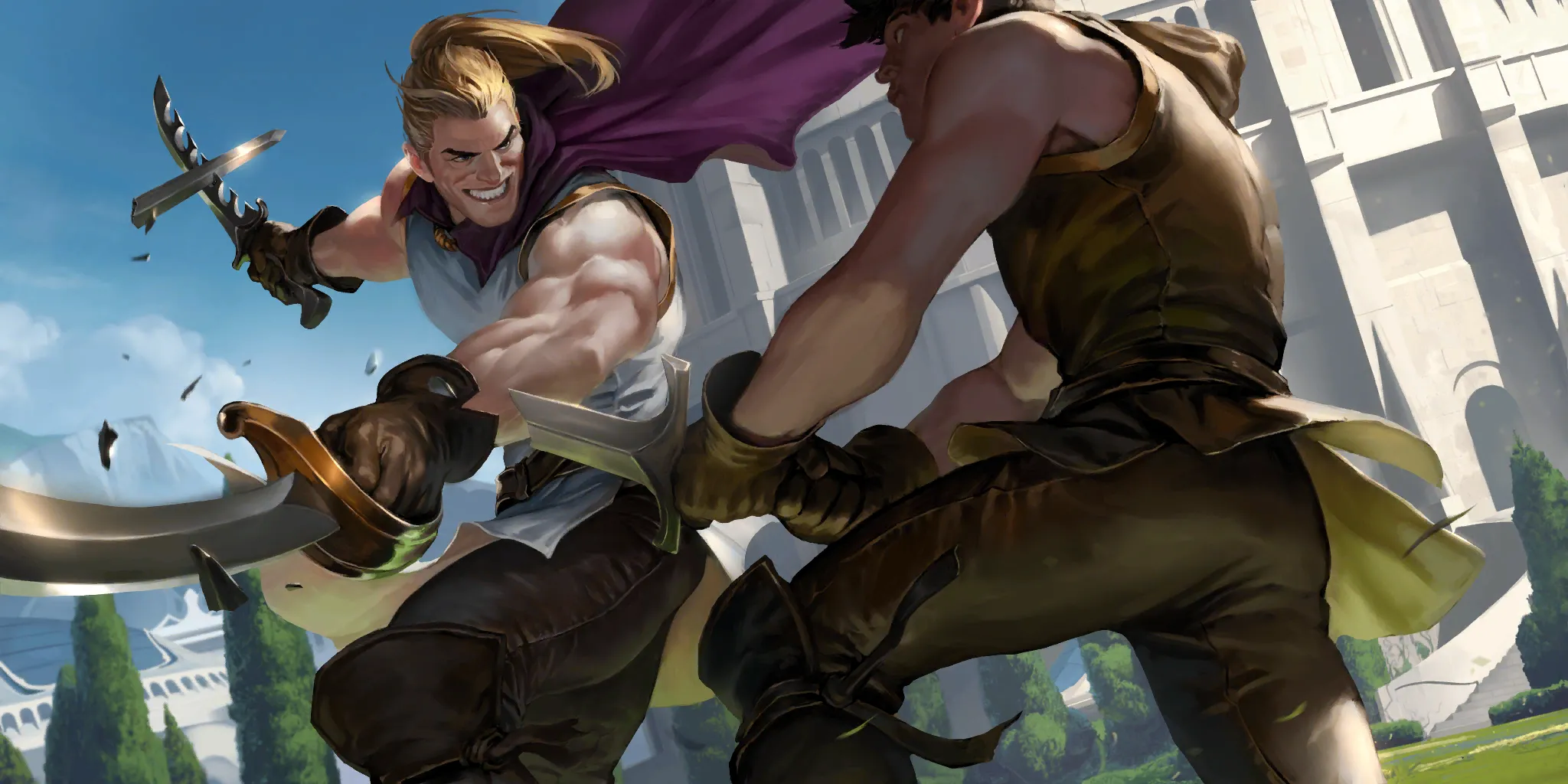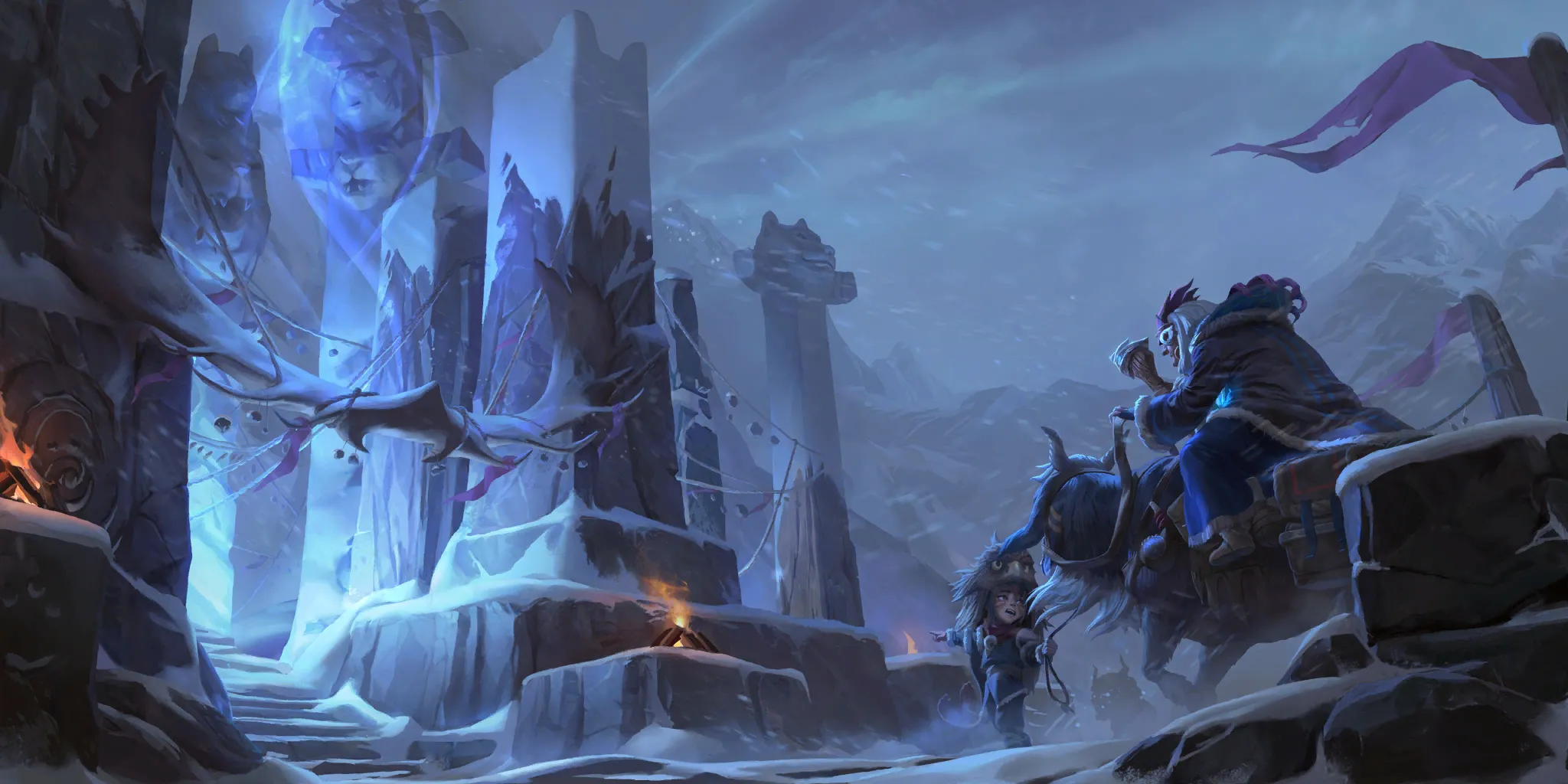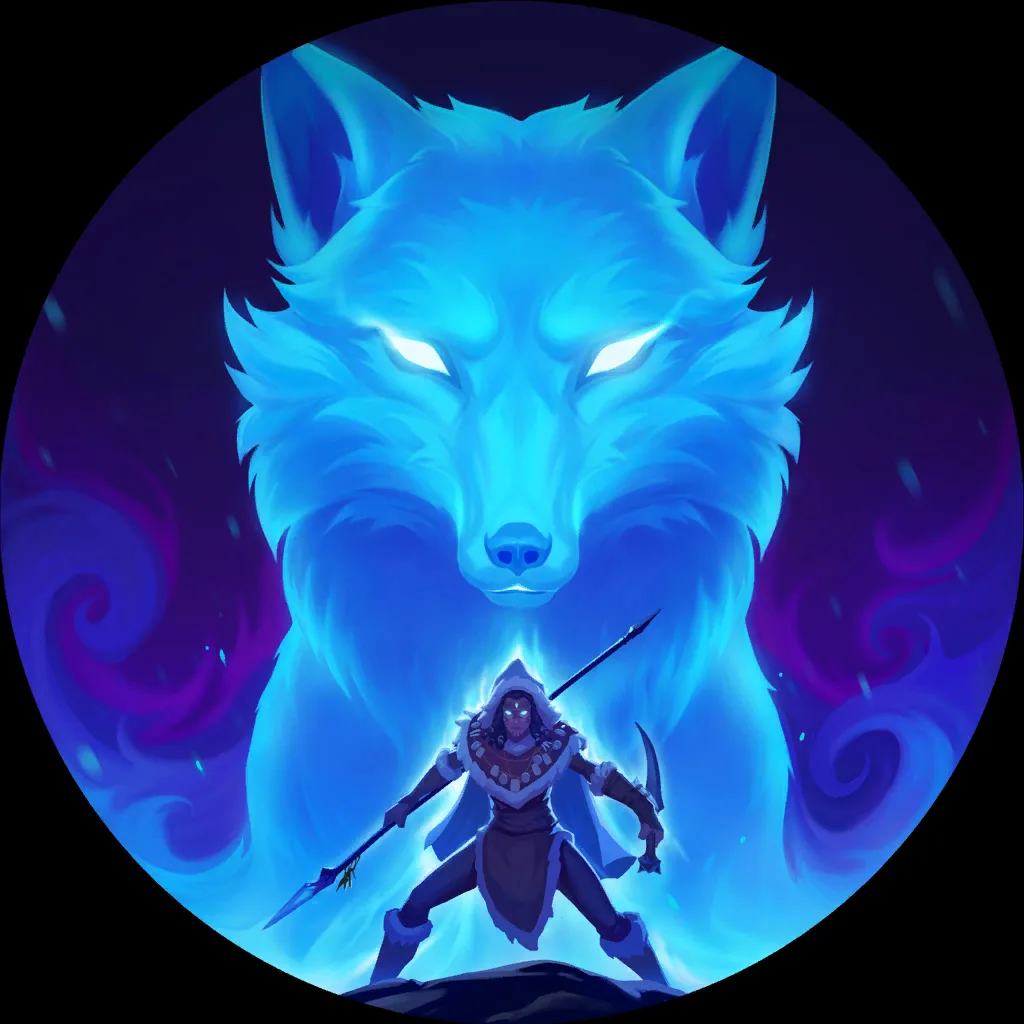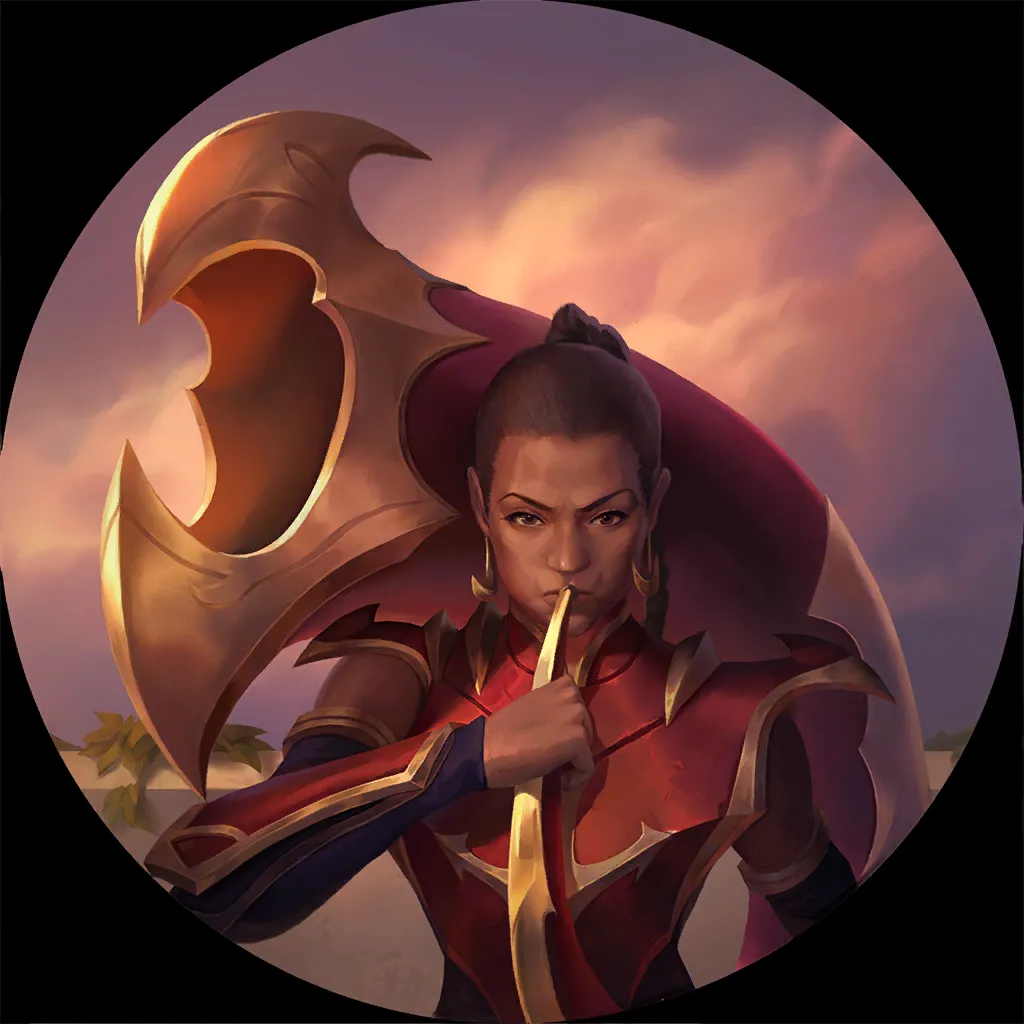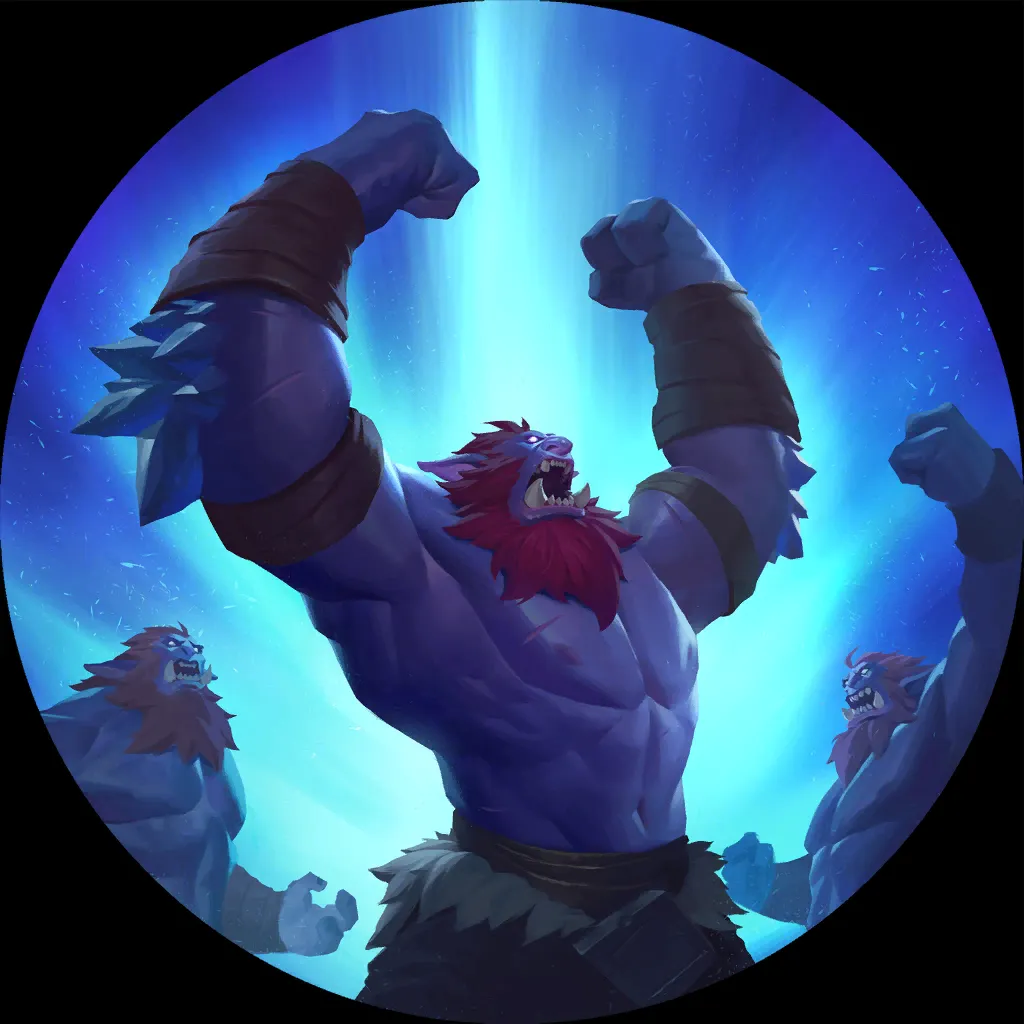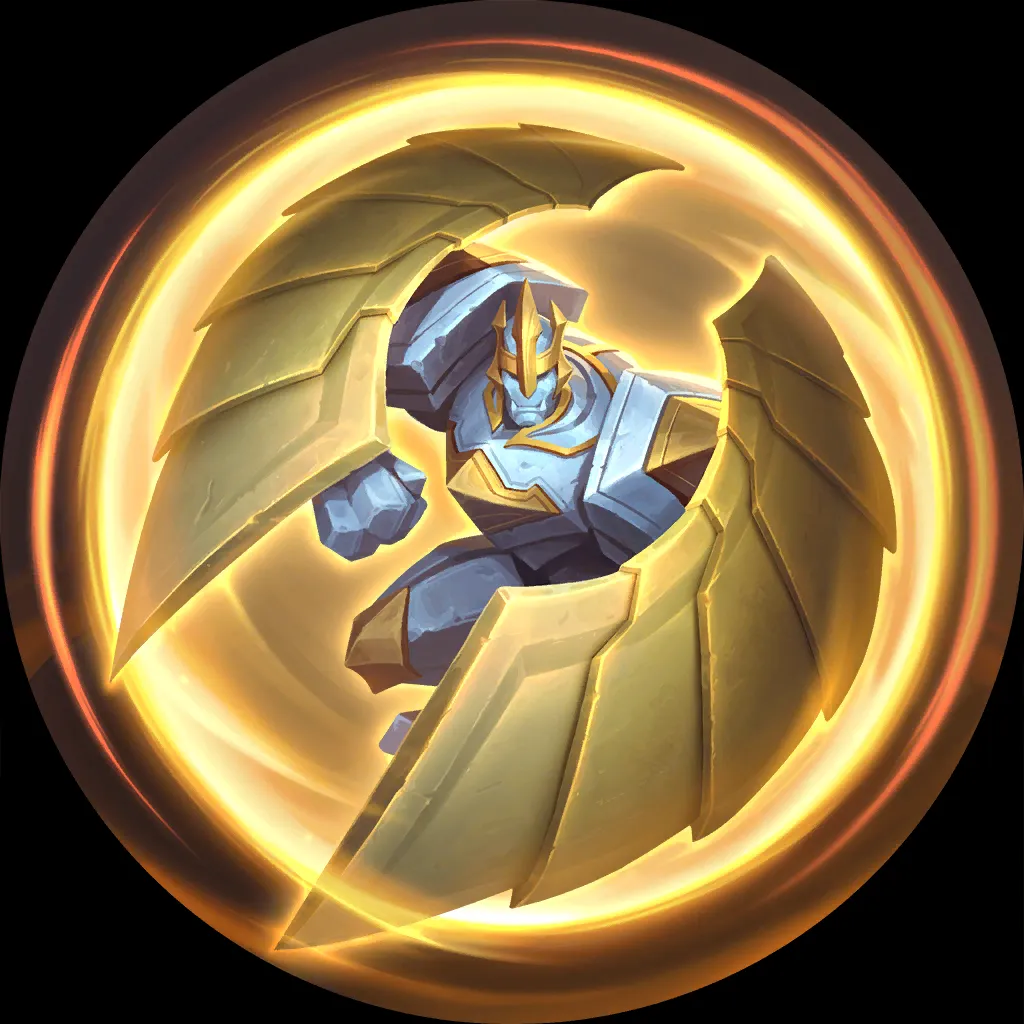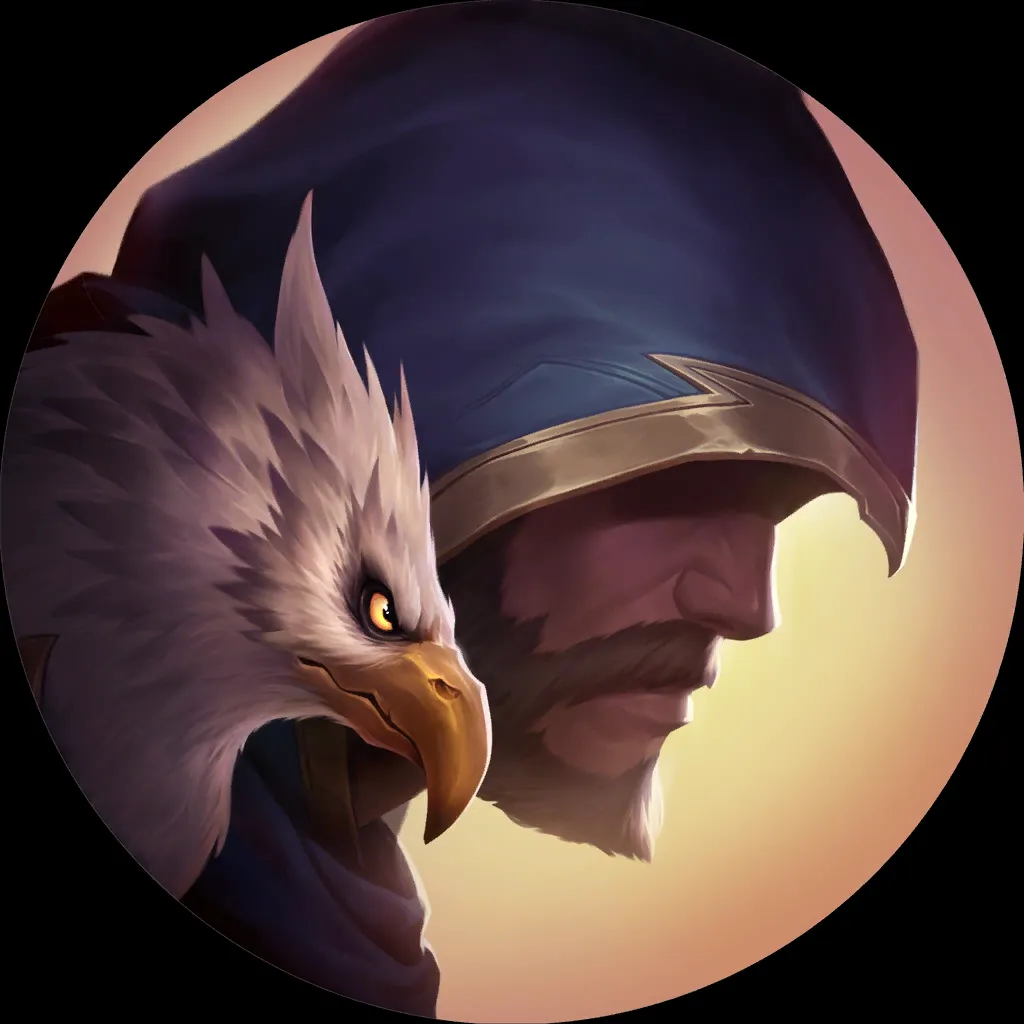 Petricite Hound
and Petricite Broadwing
are two cards that will really benefit from Boar Stance
and can apply a lot of pressure if they aren't dealt with quickly enough.
Udyr
and Galio
are the main powerhouse finishers of the deck though, being able to grow big enough for your opponent to be unable to deal with aside from hard removal.
---
Ashe Sivir Shurima Freljord
With Ashe
's new buff, she can now level-up by just reducing an enemy's power to 0, regardless if that reduction is due to Frostbite effects – for example, this should work with cards like Quicksand
, Troll Chant
, and Spirit Fire
, and that's why we're in Shurima.
Pair her up with Sivir
and add in some more beefy units, and you got yourself a nice deck to try out.
6
1
8
25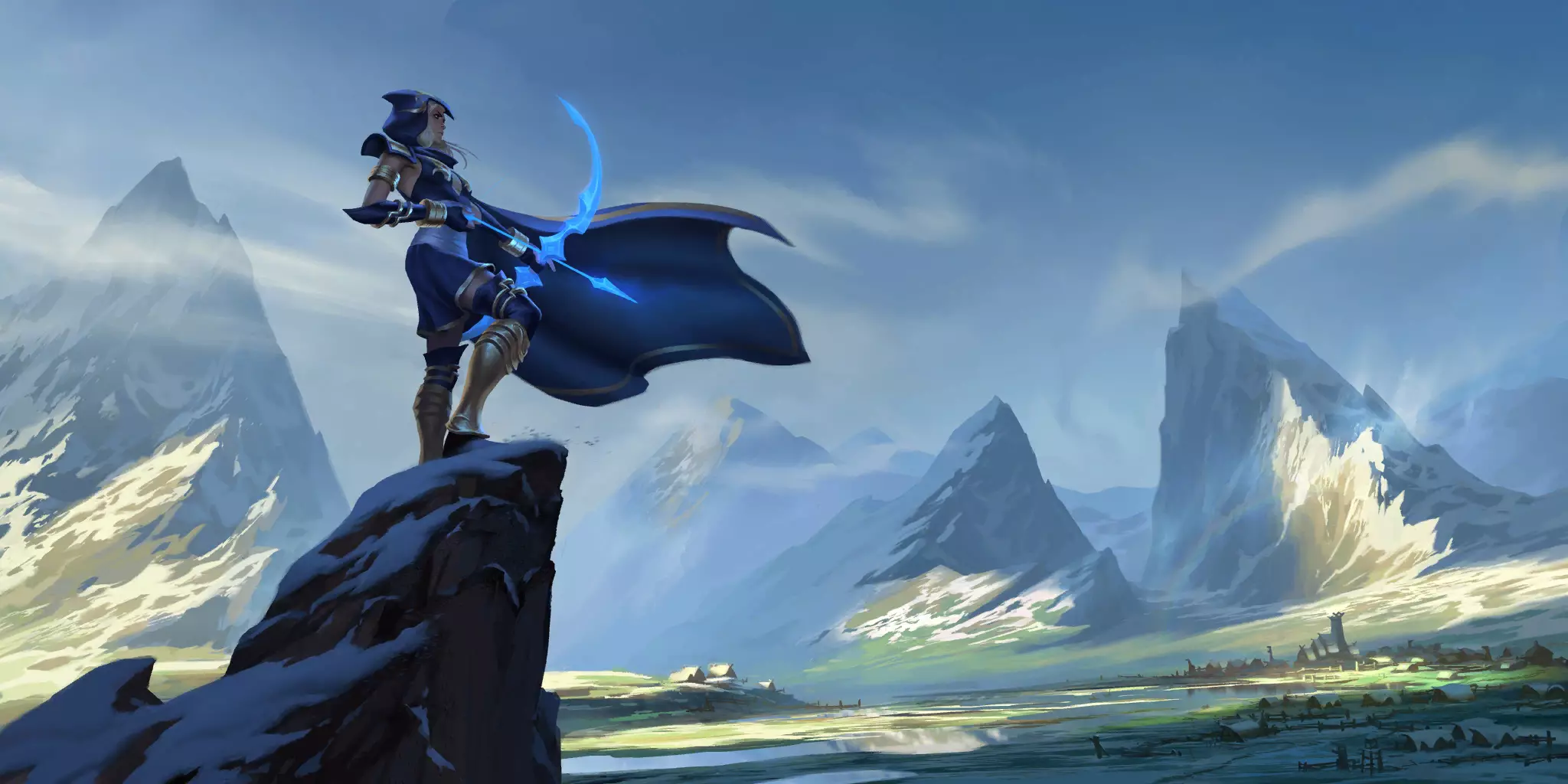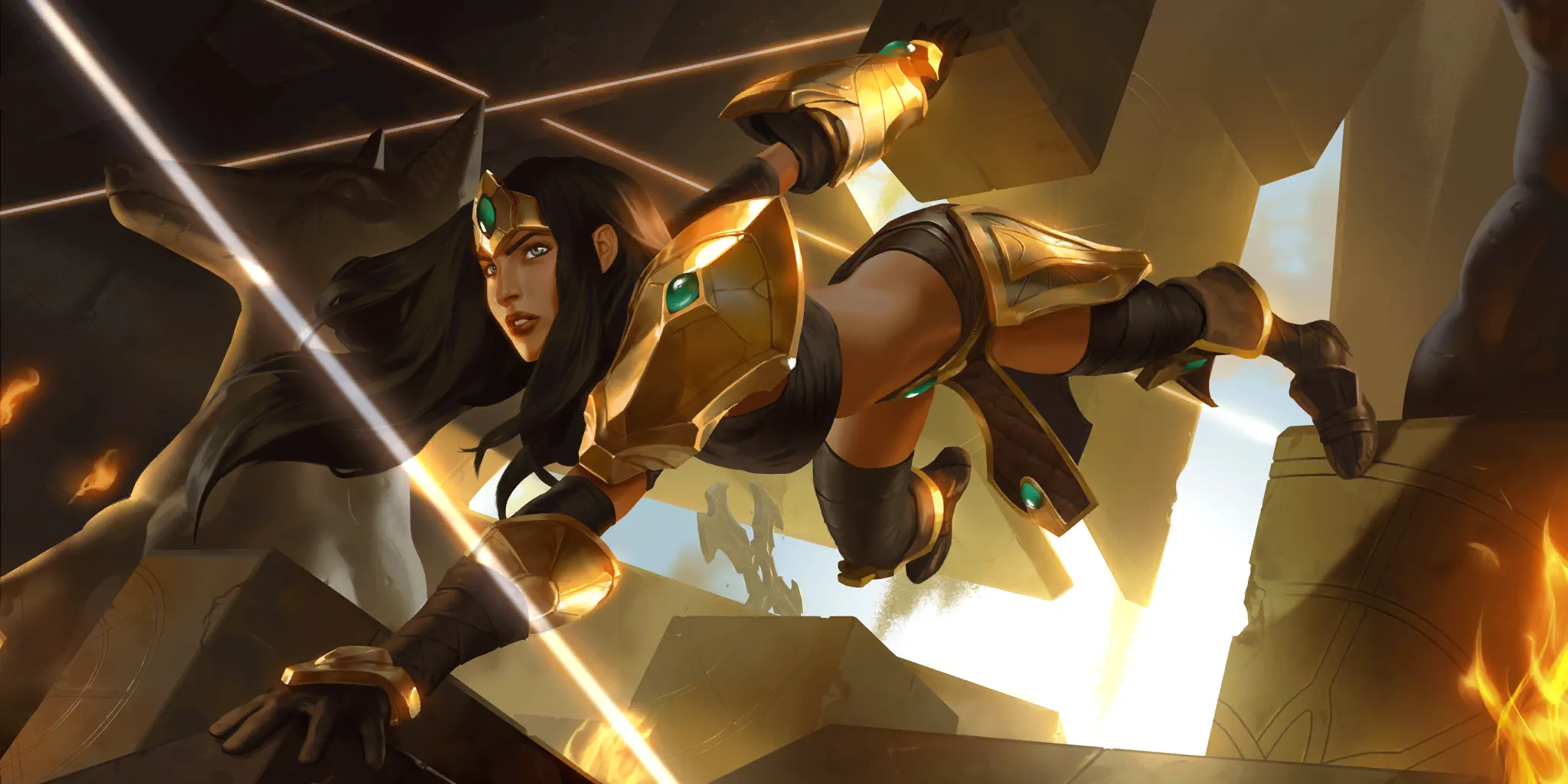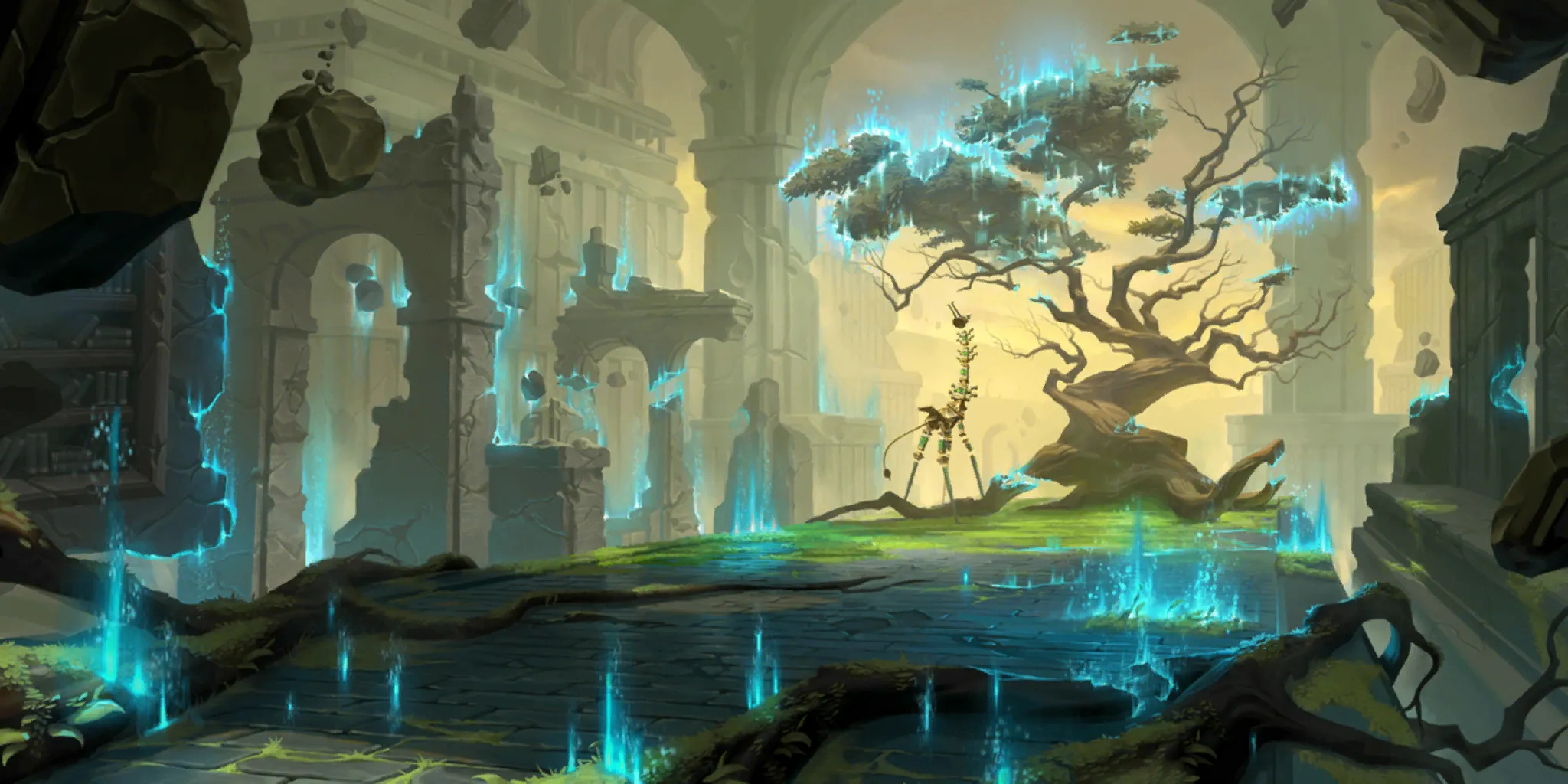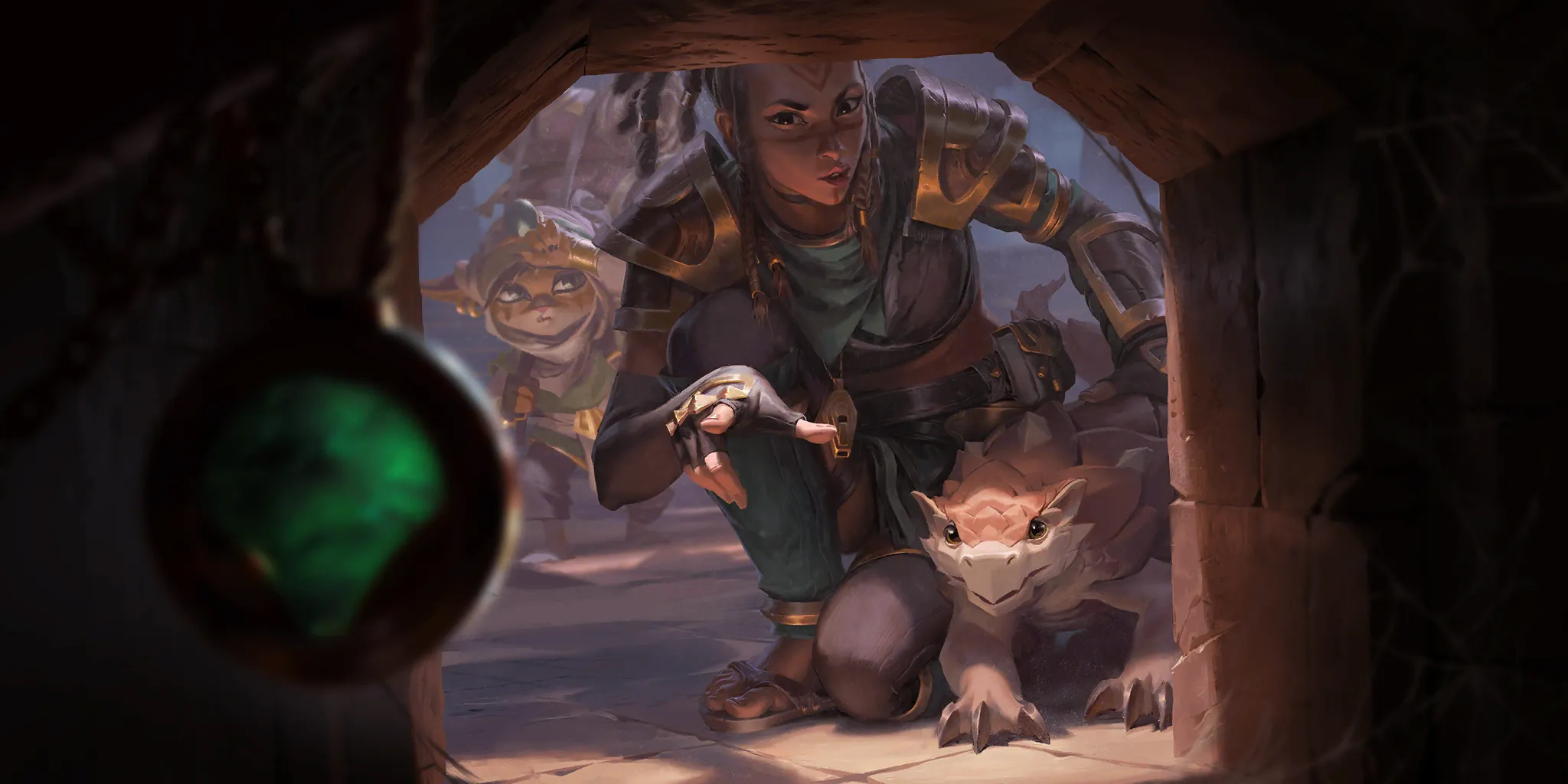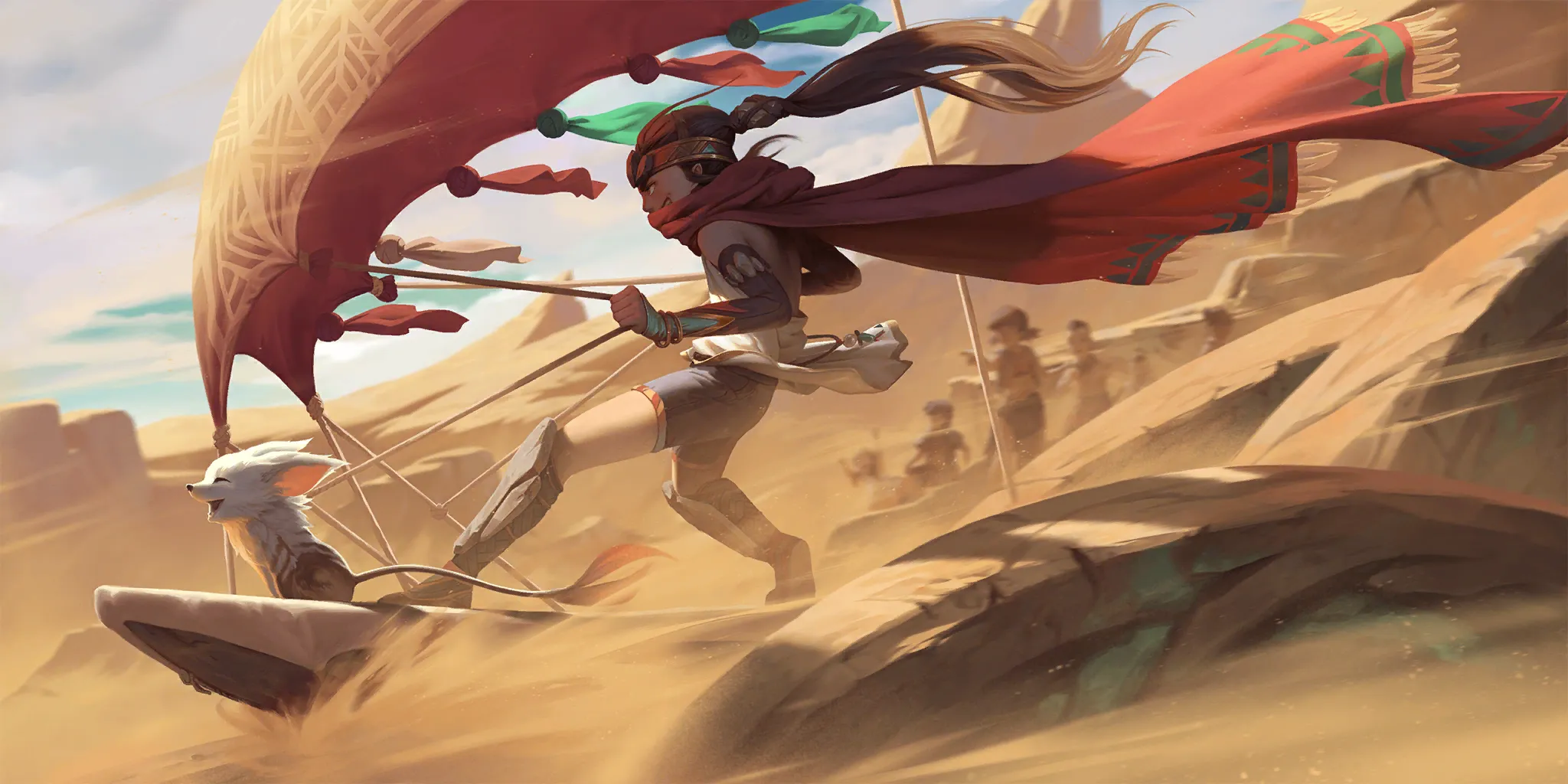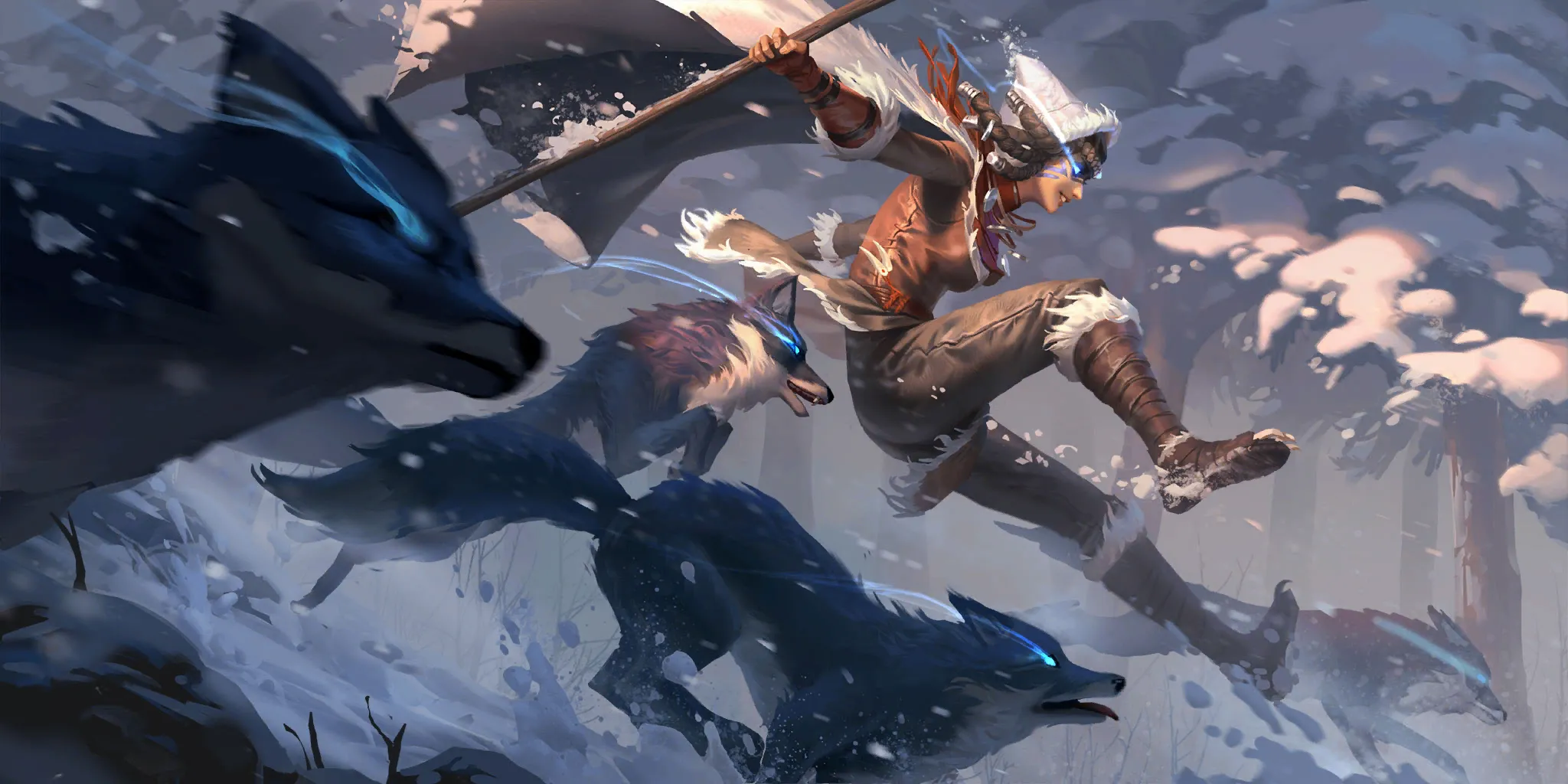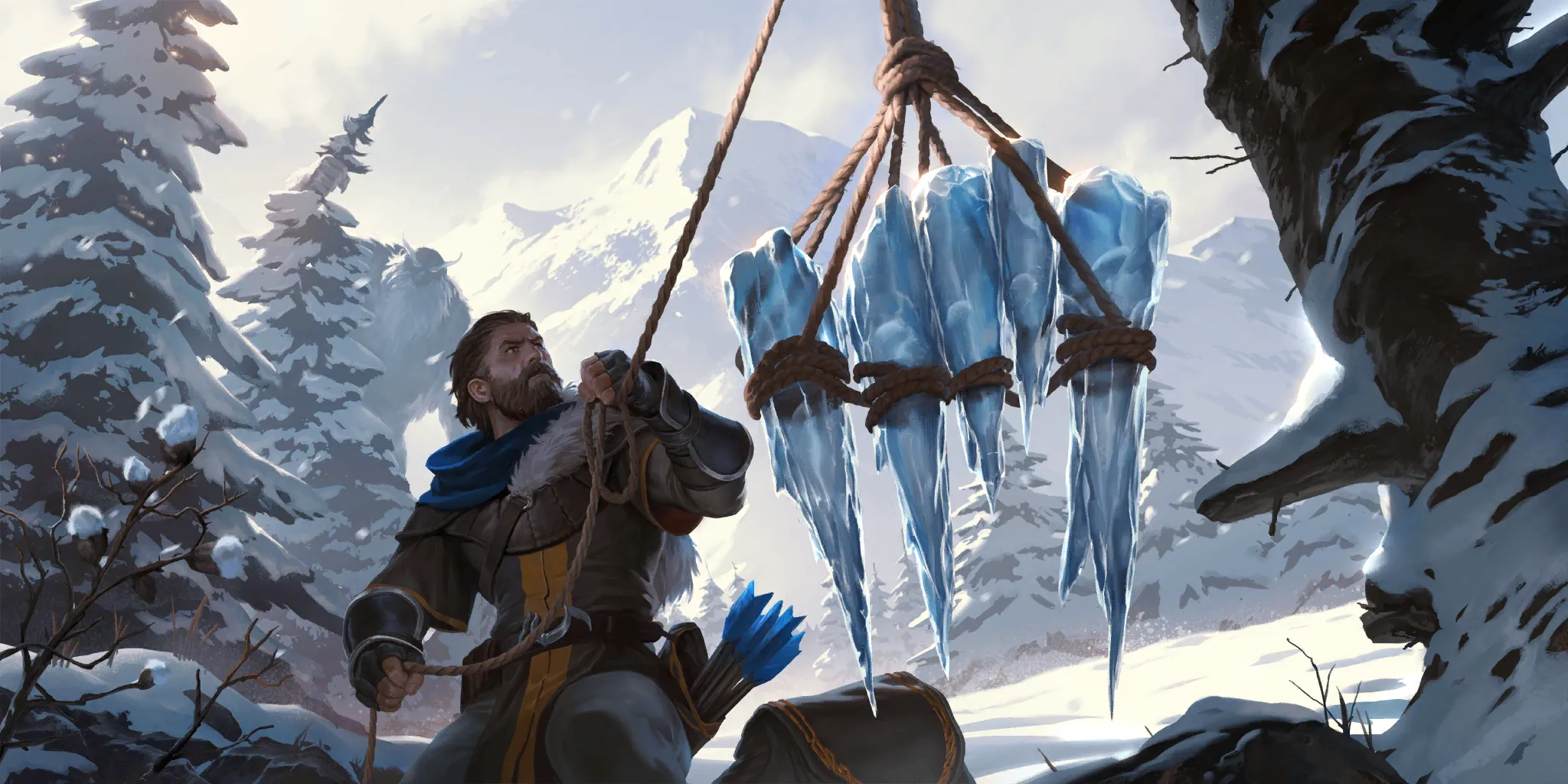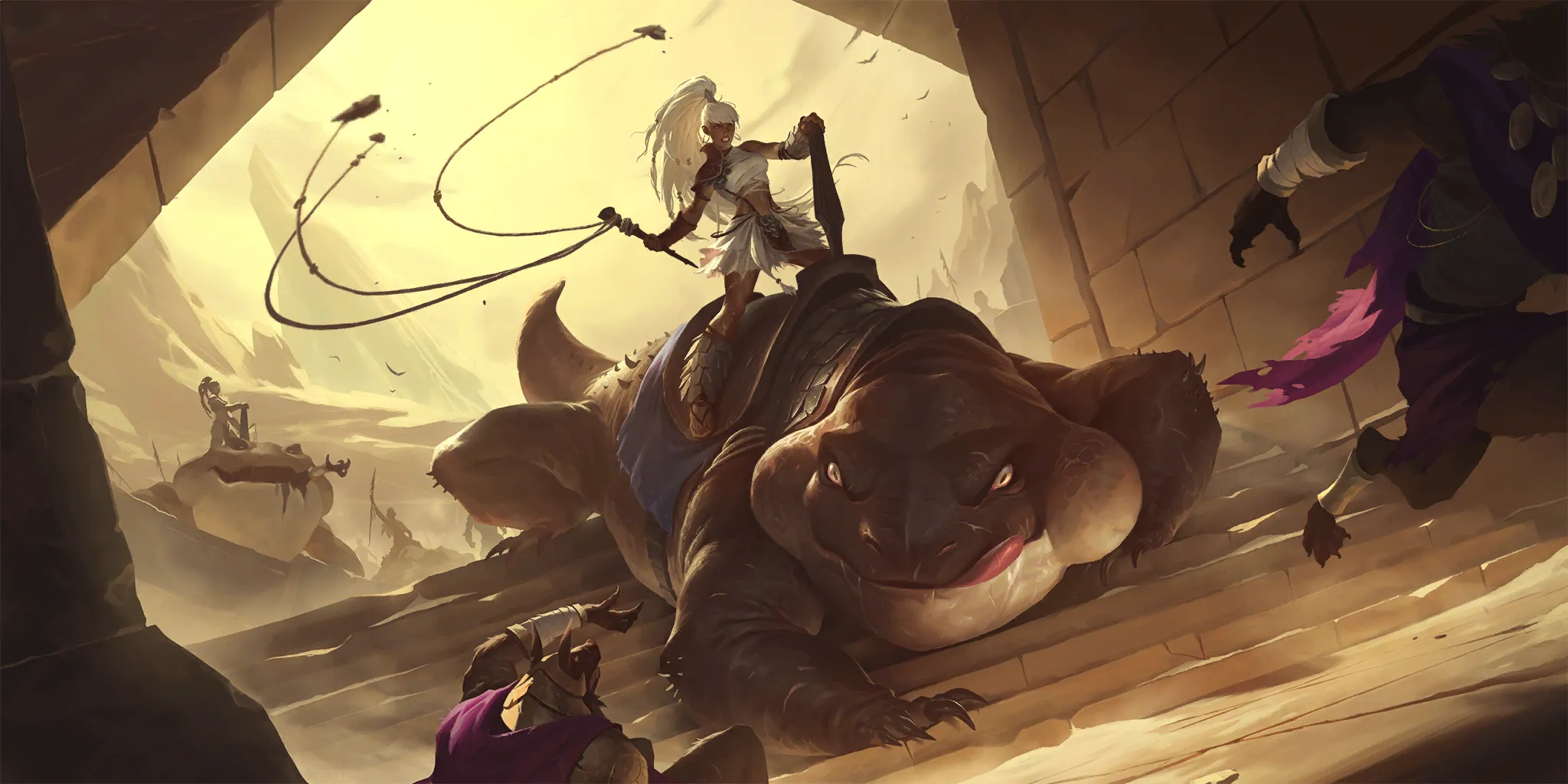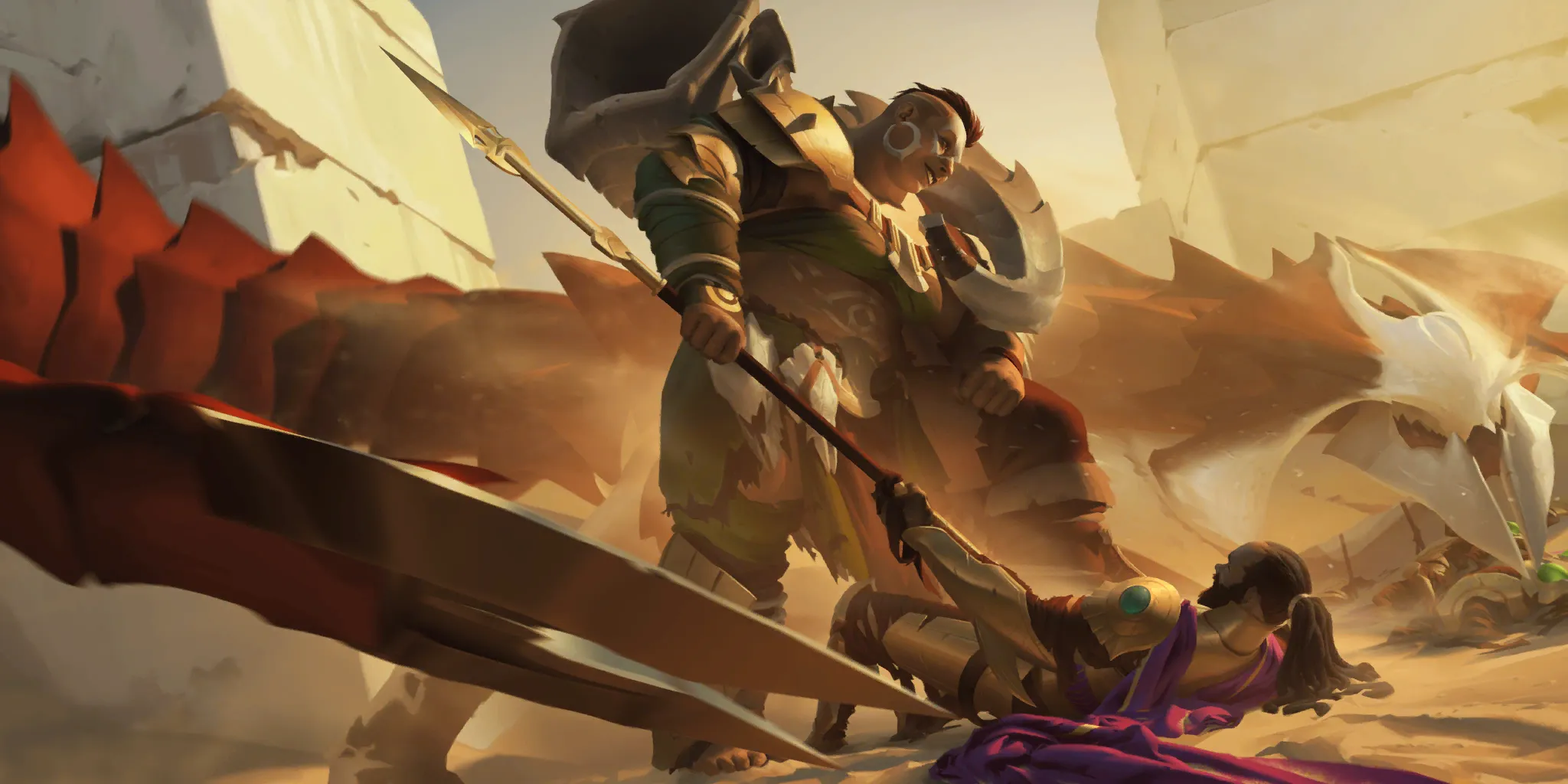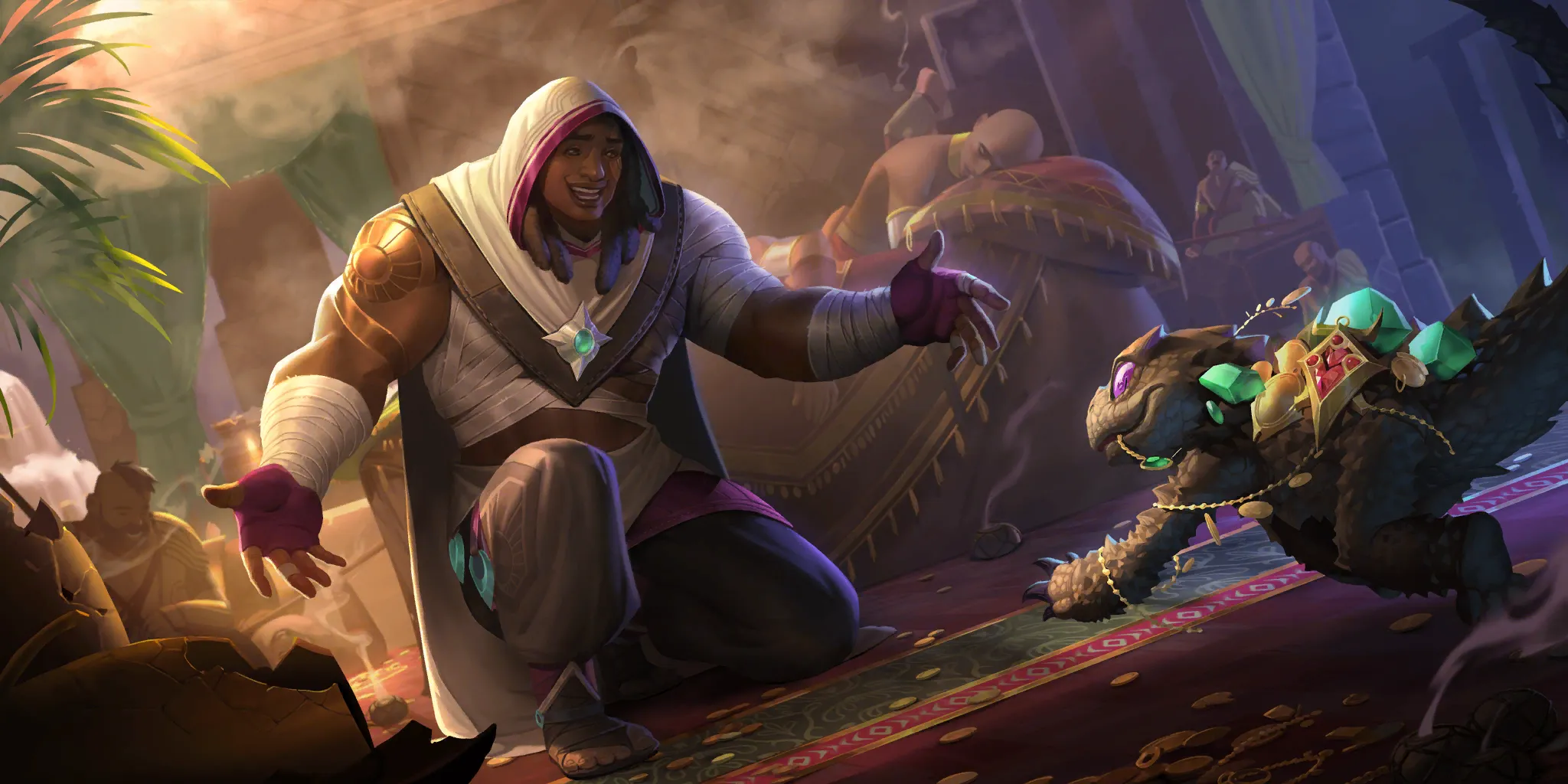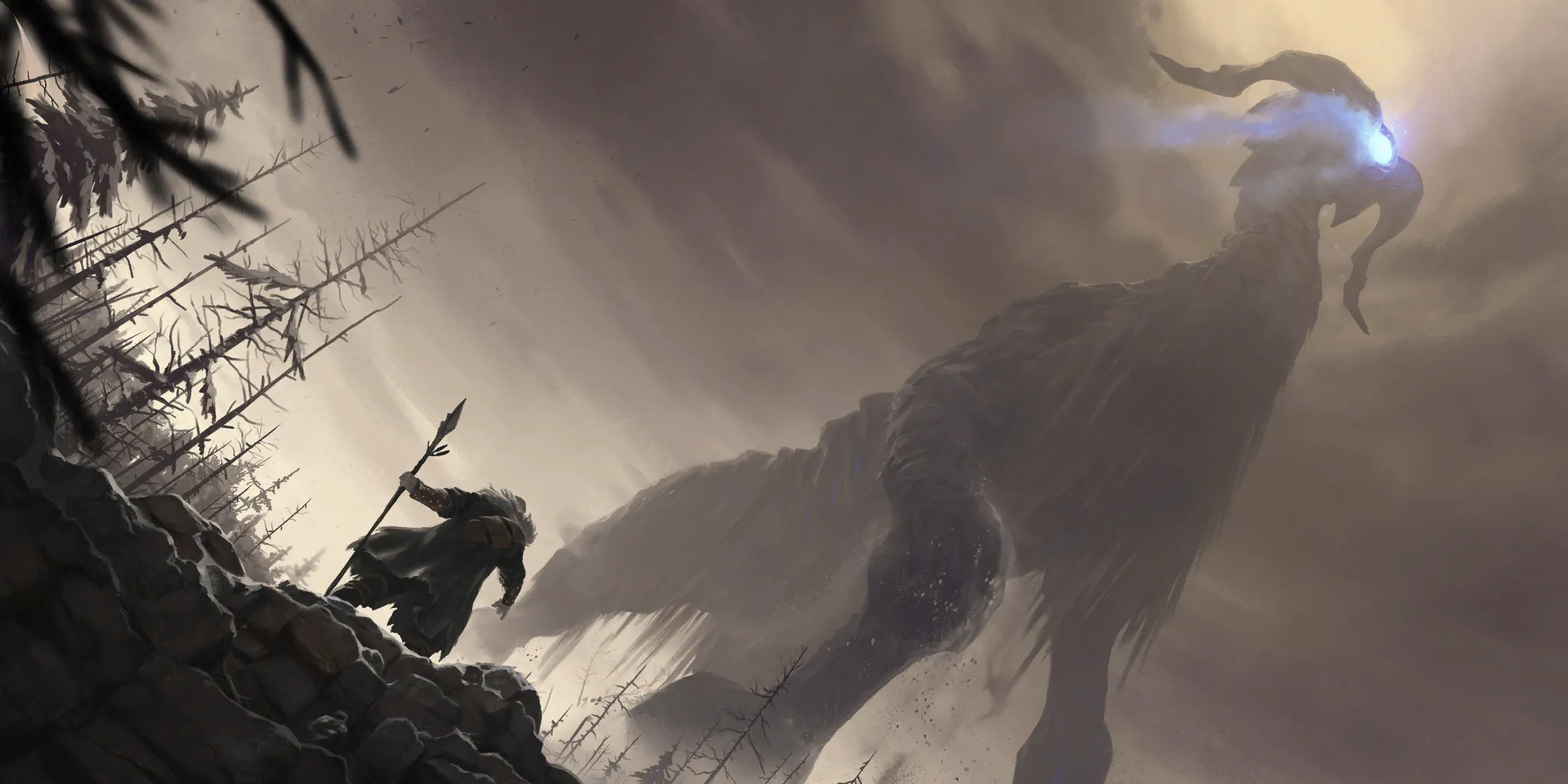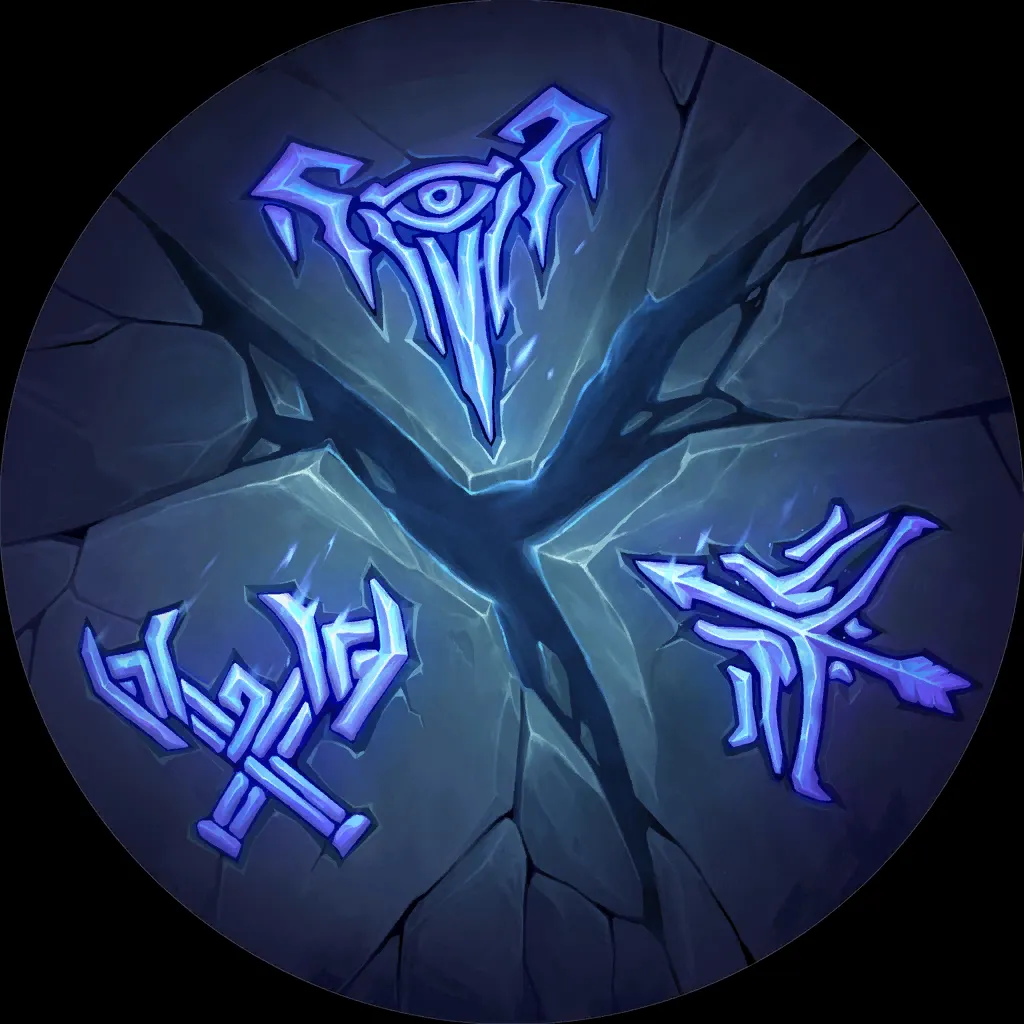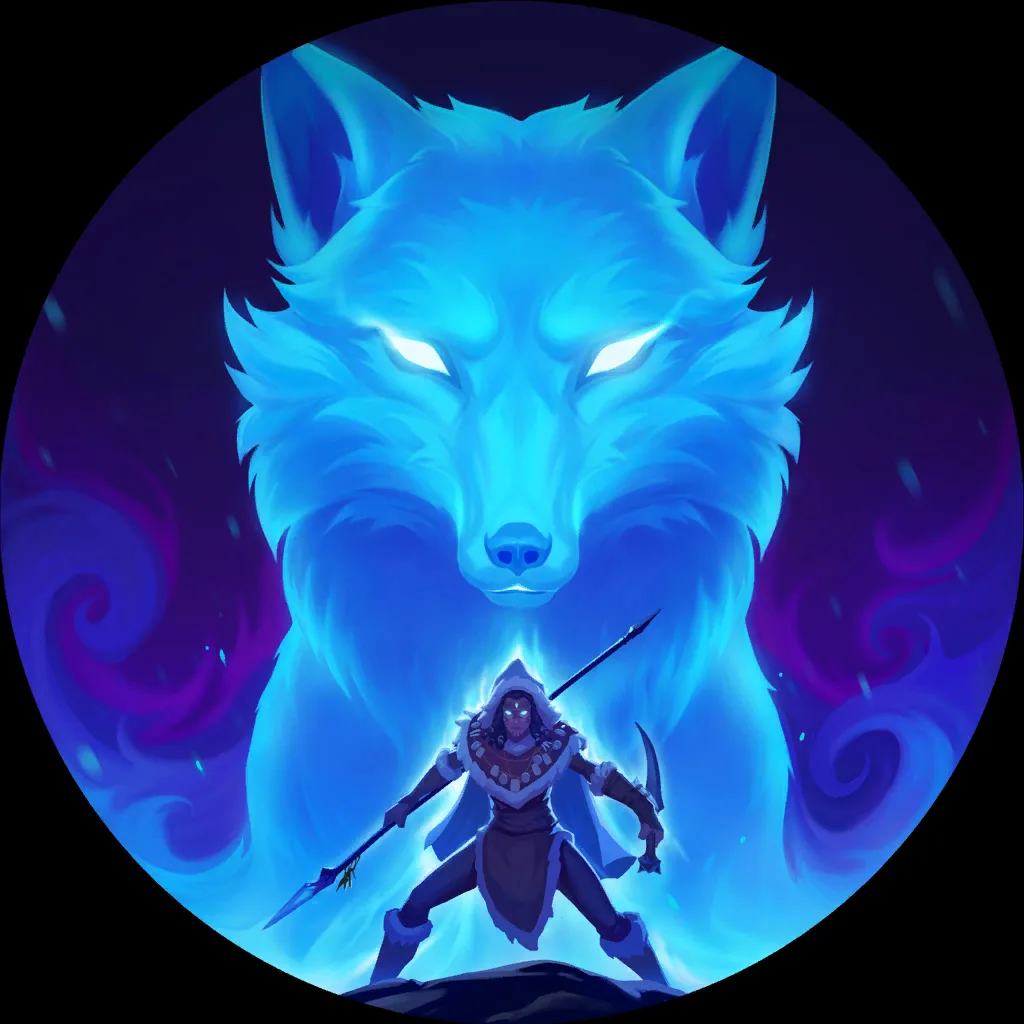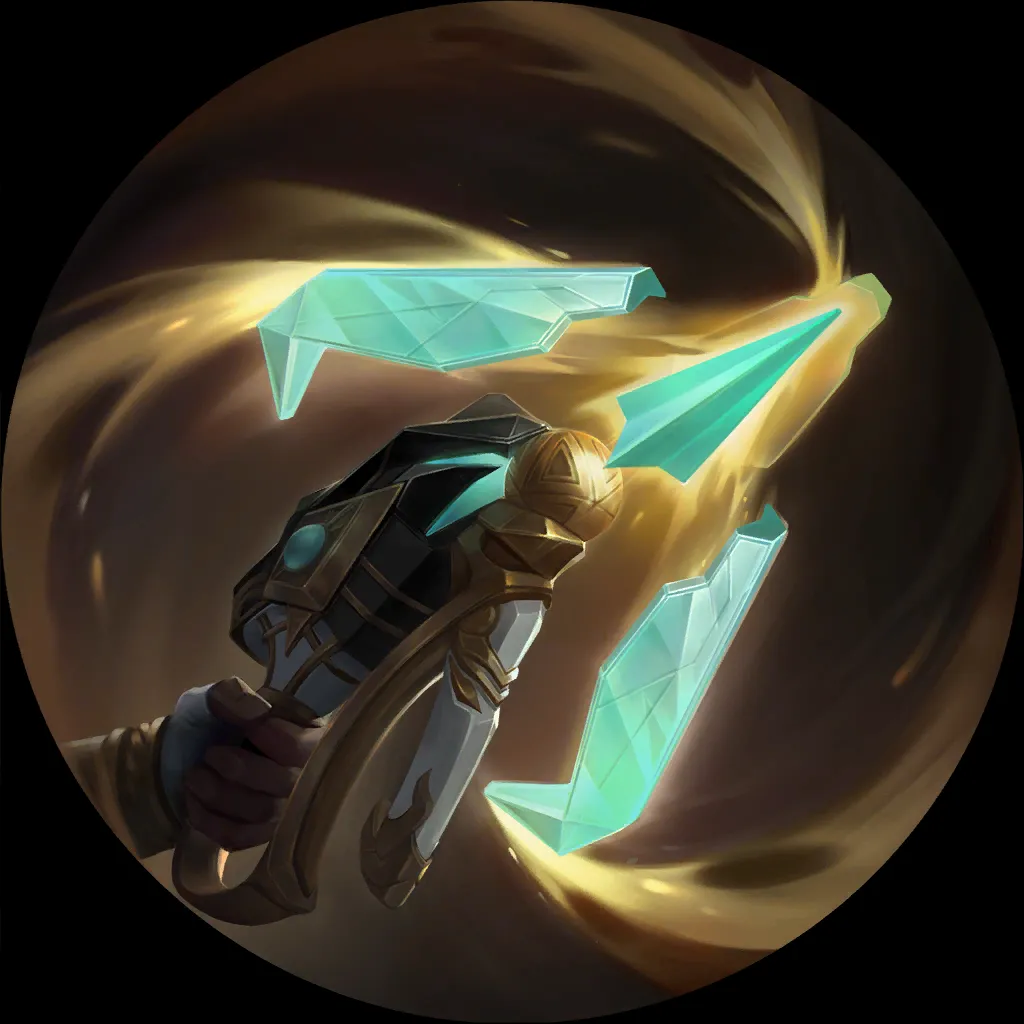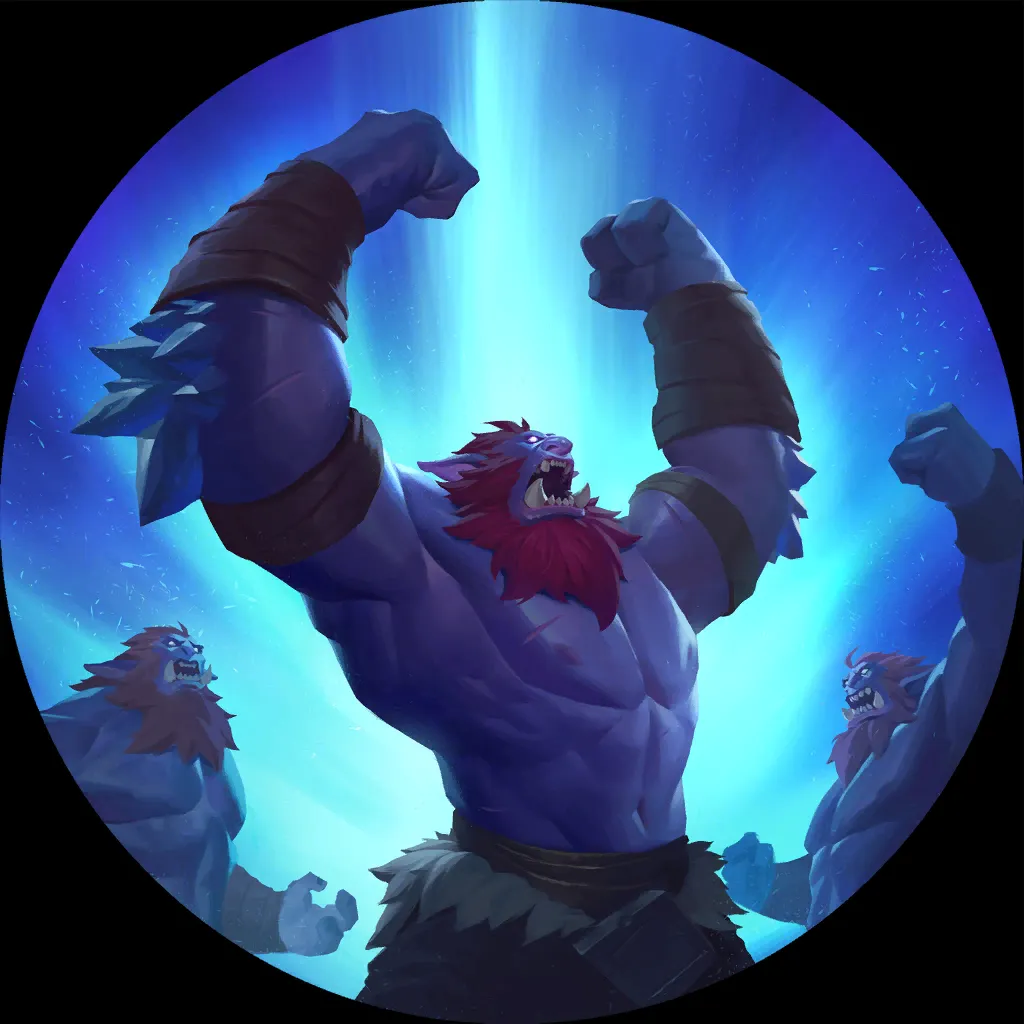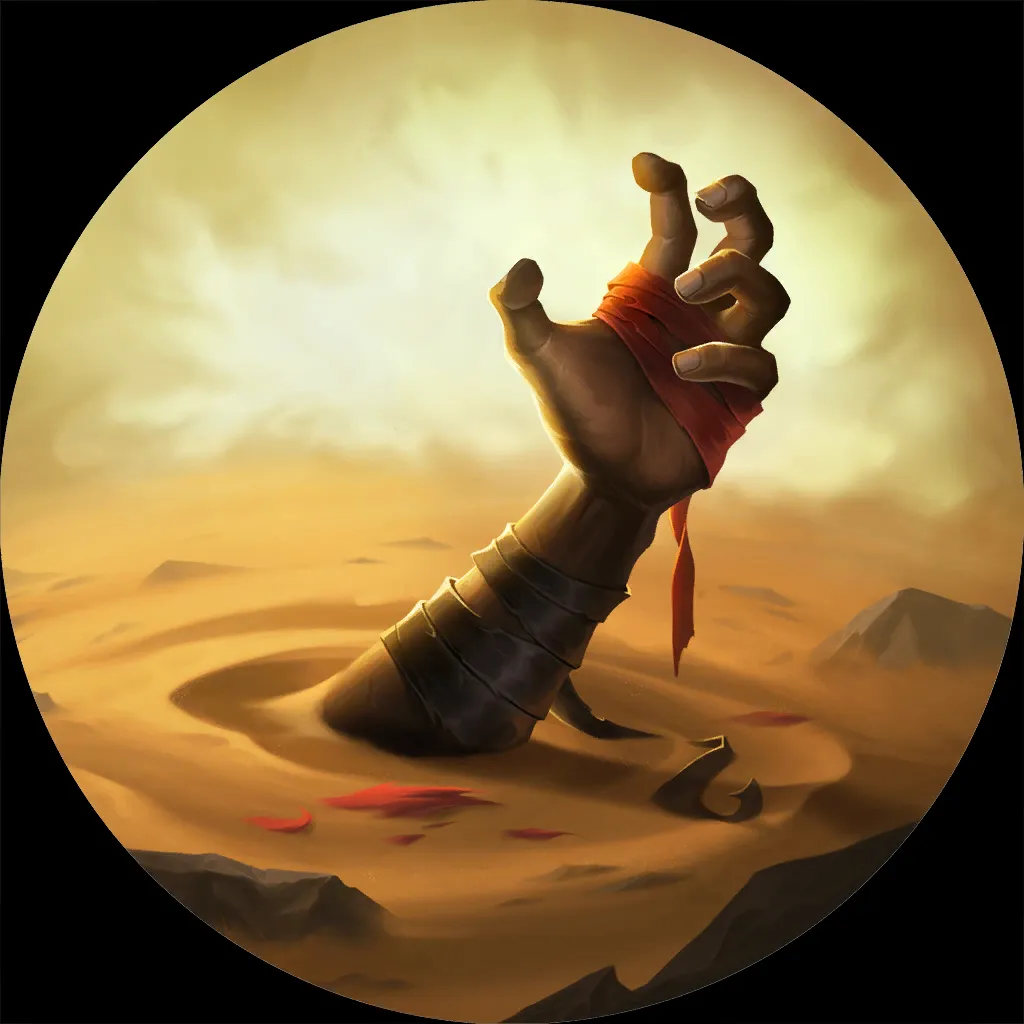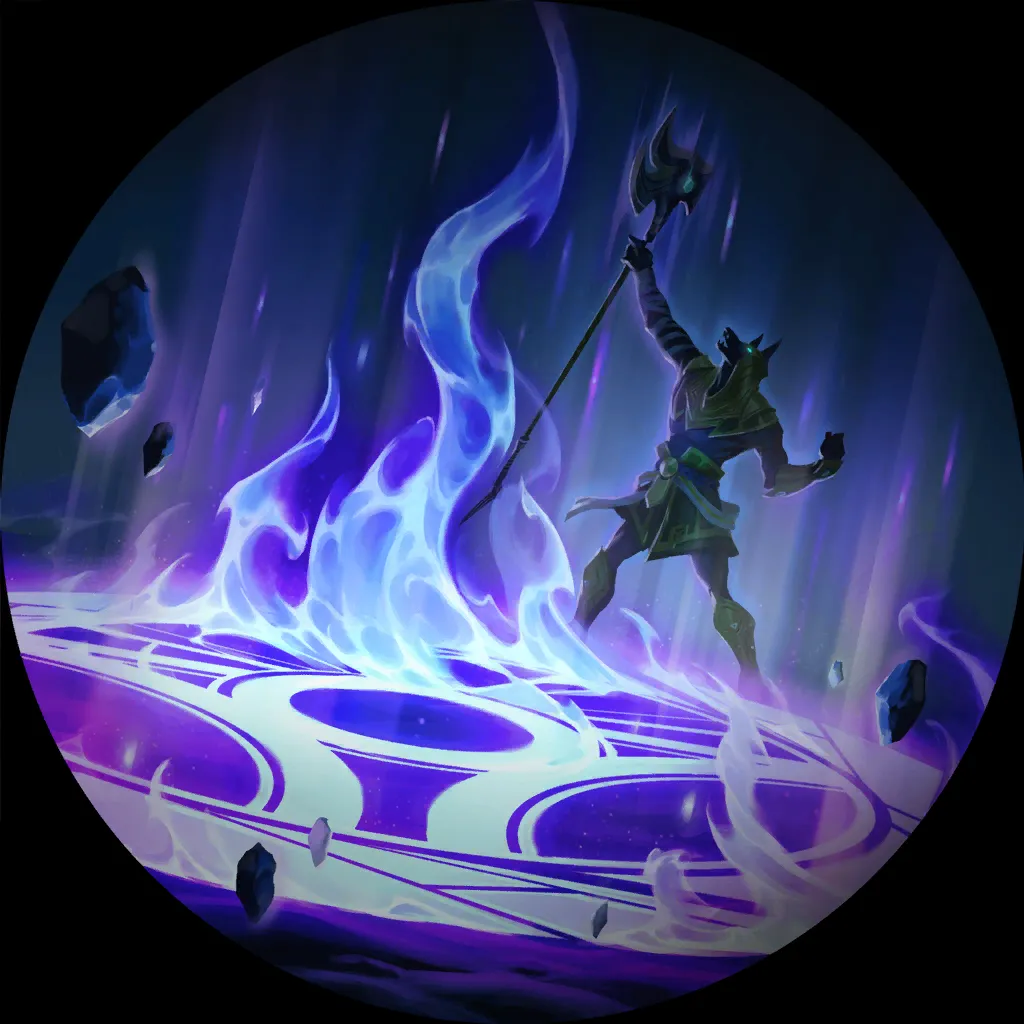 The Absolver
is great here too because we're counting on Ashe leveling real quick, so The Absolver should be active quickly too (and remember that, if Sivir is leveled-up, she'll give your whole board Overwhelm).
Cards like Callous Bonecrusher
add that little bit of extra threat you might need towards the late game, with lots of ways to proc Reputation. And She Who Wanders
is a nice one-of trump card in case things aren't going your way.
---
In closing
There you go, some new decks to try out with this Champion update patch!
I'm really looking forward to seeing what others come up with, especially with the Katarina
and Nocturne
buffs. Seasonals are in about 2 weeks as well so it'll be really interesting to see what ends up happening there!
Also on top of all that, Mastering Runeterra is holding tournaments every day up until seasonals, so it'll be a great place to test out new decks and lineups and see what comes out on top!
Good luck, have fun, and enjoy the climb!
---
About the Author
Playing LoR since beta, consistent masters player. LoR Dreamhack Champion and other high-level tournament win/top cuts. Crazy deck builder. I like garlic bread.
If you'd ever like to chat, know more about the game, or would like some coaching sessions, feel free to hit me up on my socials!
Follow me on Twitter: https://twitter.com/shadawx
Join me on Twitch: https://www.twitch.tv/shadawx
Check my YouTube content here: https://www.youtube.com/channel/UCpgbie3tmI07MZJ5X5b5MYQ
Want that extra boost to get to the highest level of play? Check out my coaching with Metafy! https://metafy.gg/@shadawx
---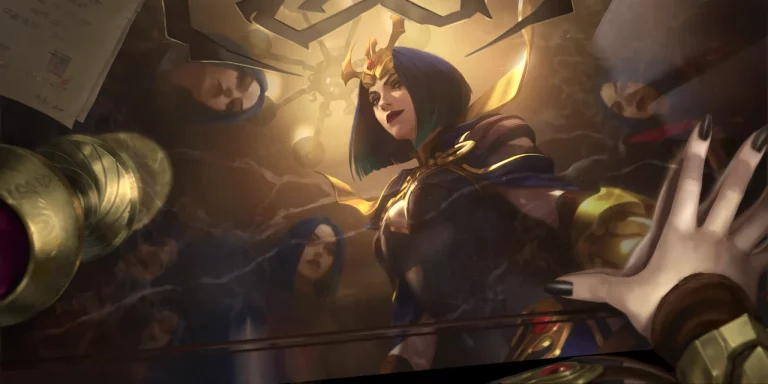 ---