Lulu Shen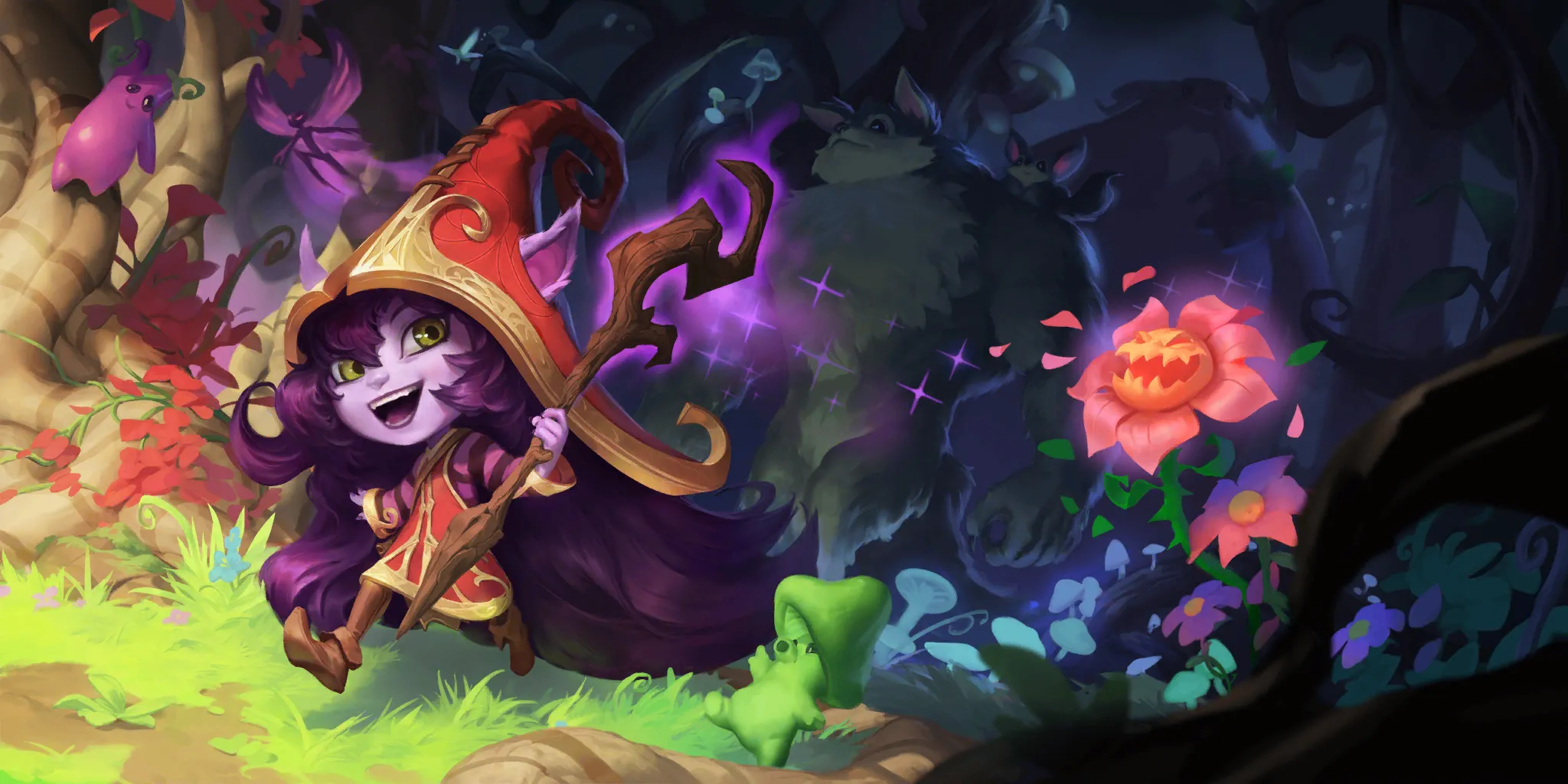 Leer's Journey
Lulu Shen is the update of Shen Jarvan IV of a couple of seasons ago. The current metagame is usually decided around round five (does the opponent have Kai'Sa
in hand?), meaning Jarvan IV
and some high-cost units had to make room for Lulu
and Kinkou Student
.
6
4
11
19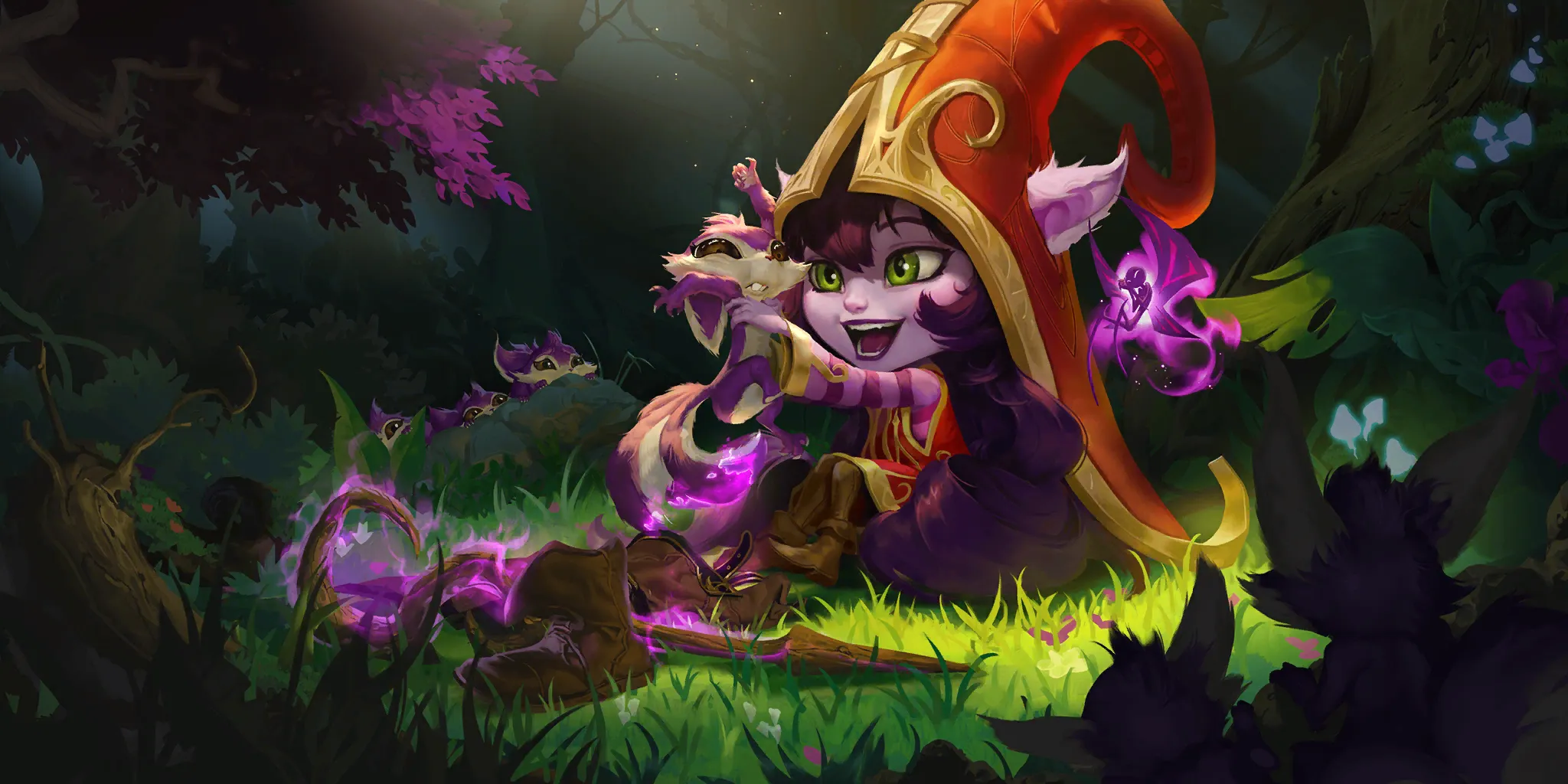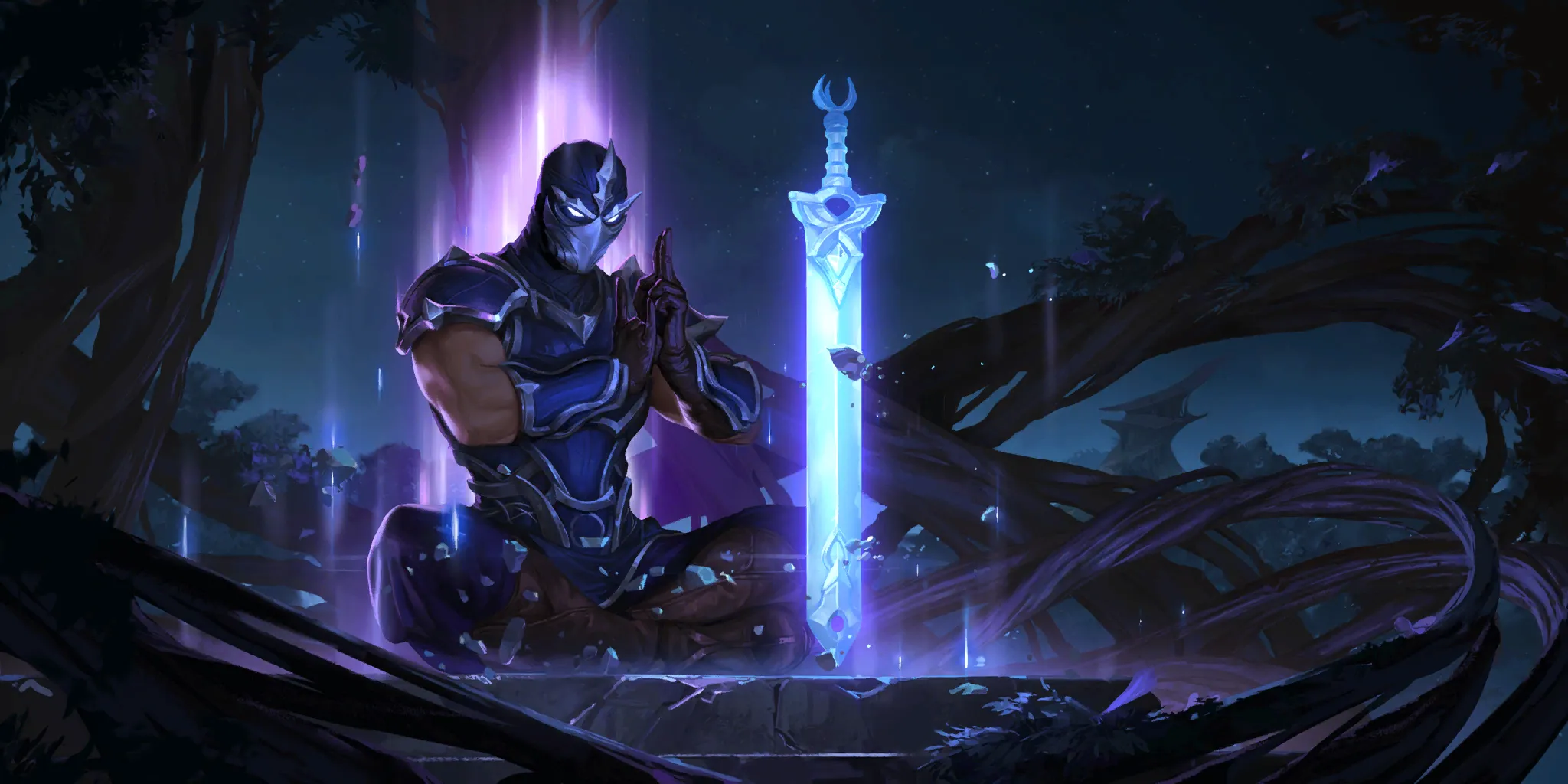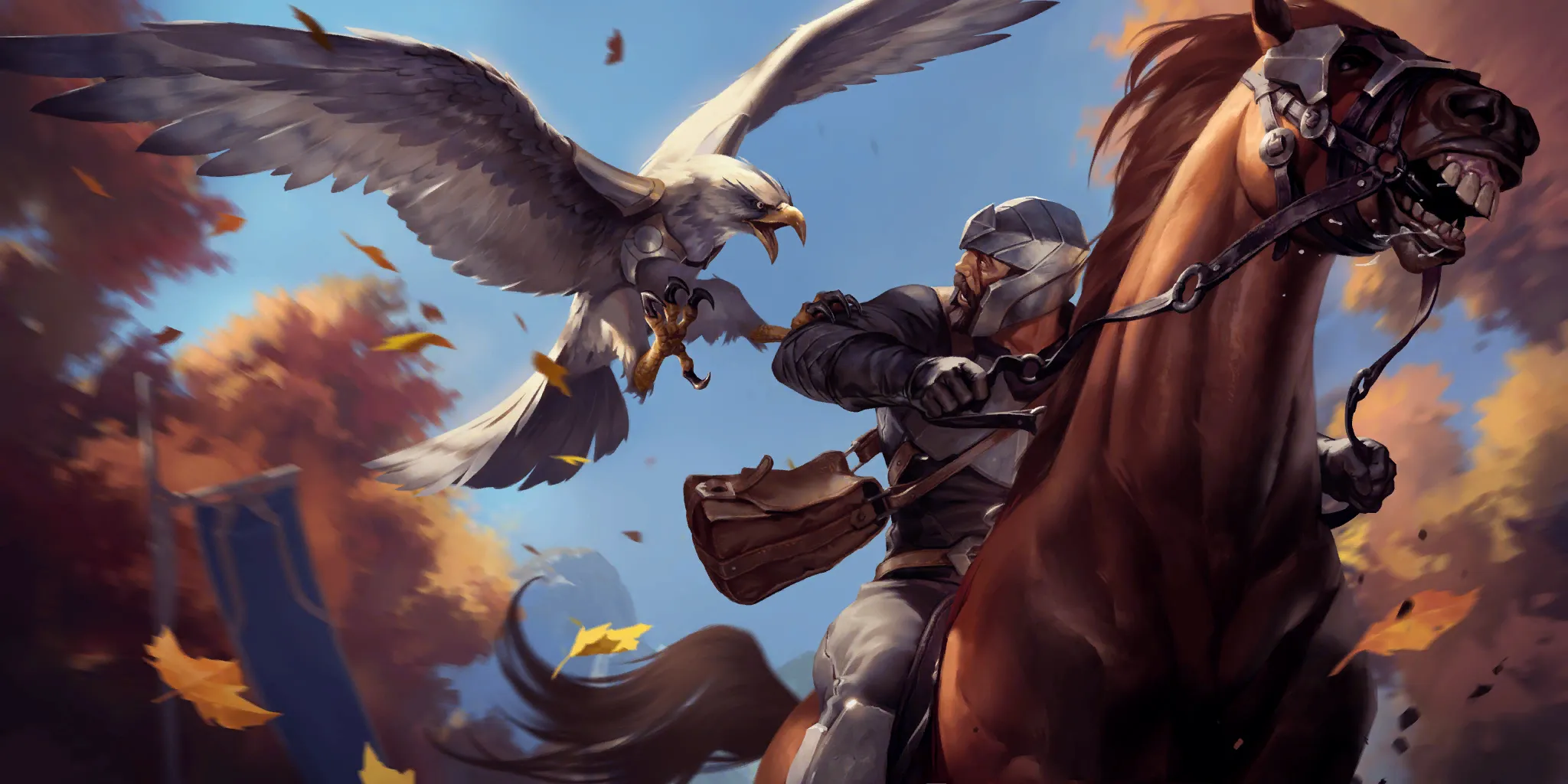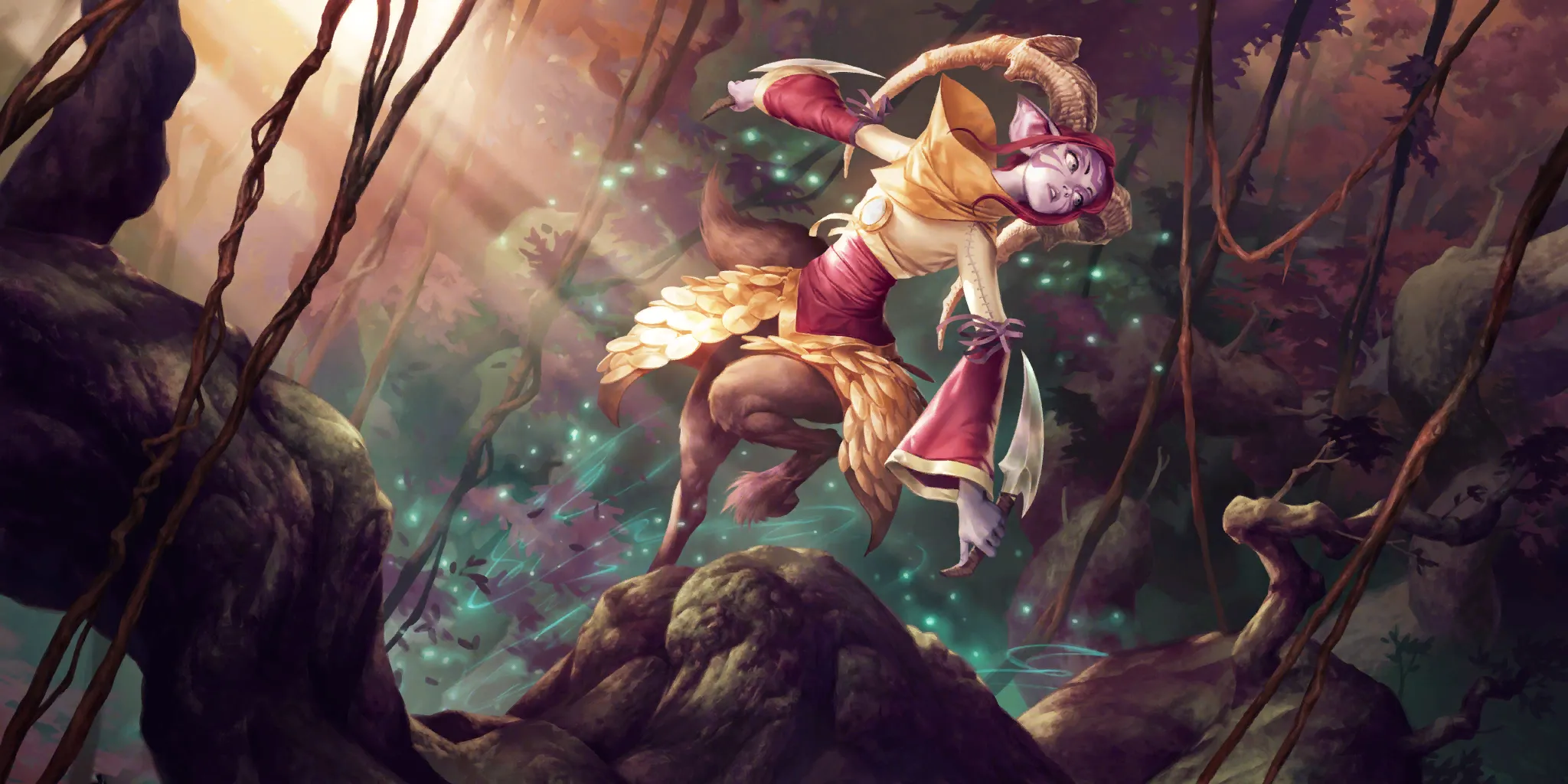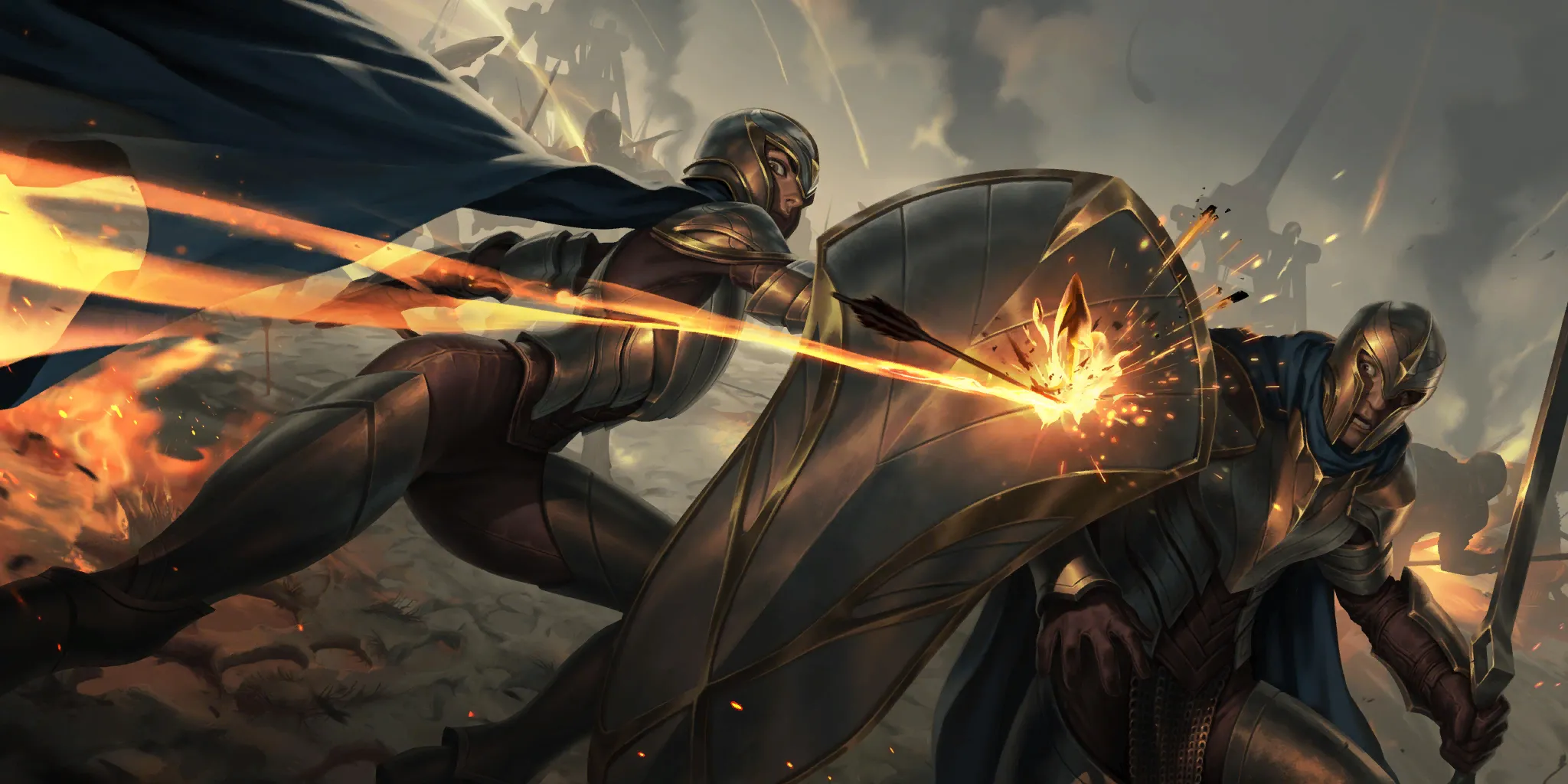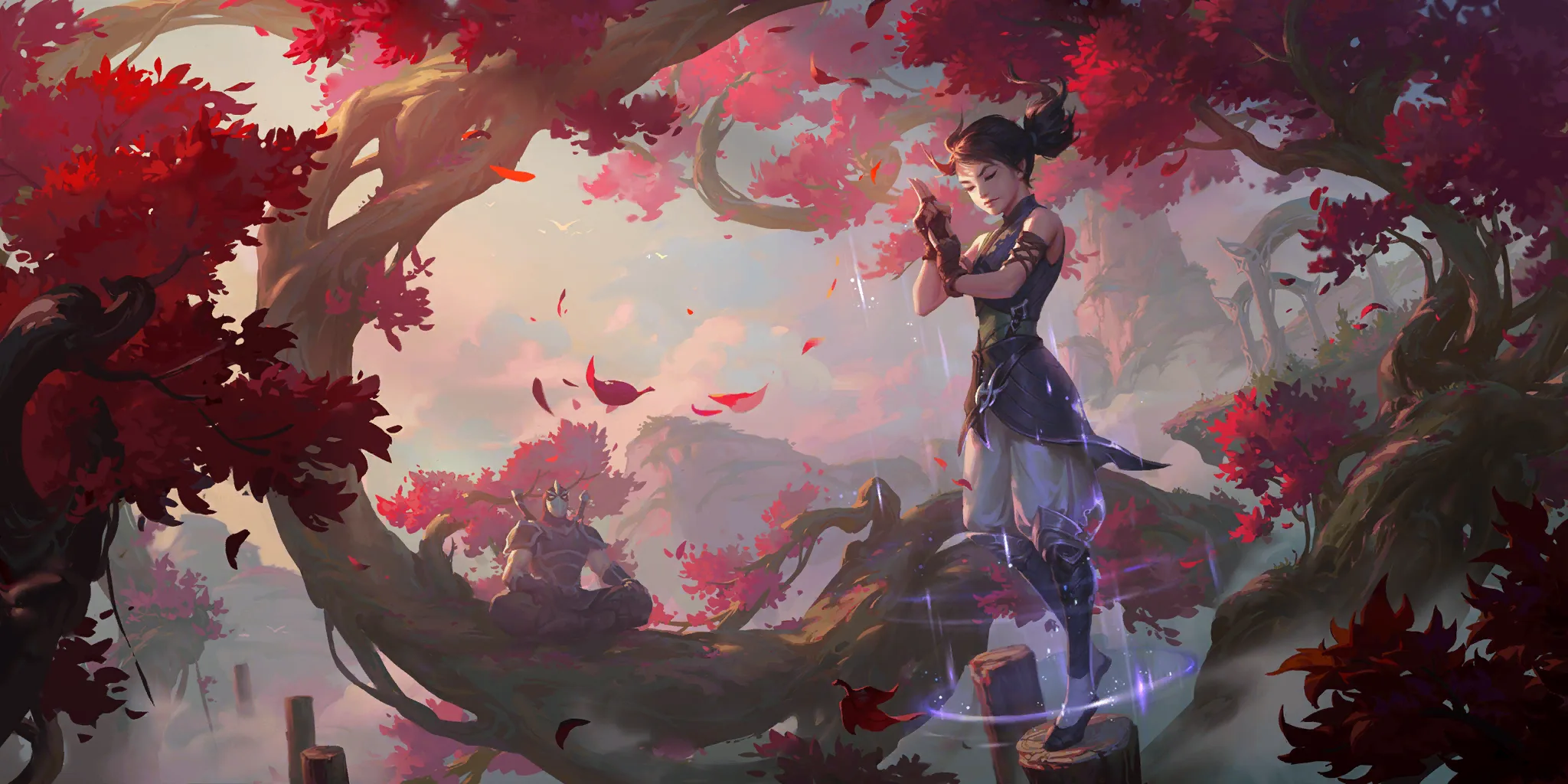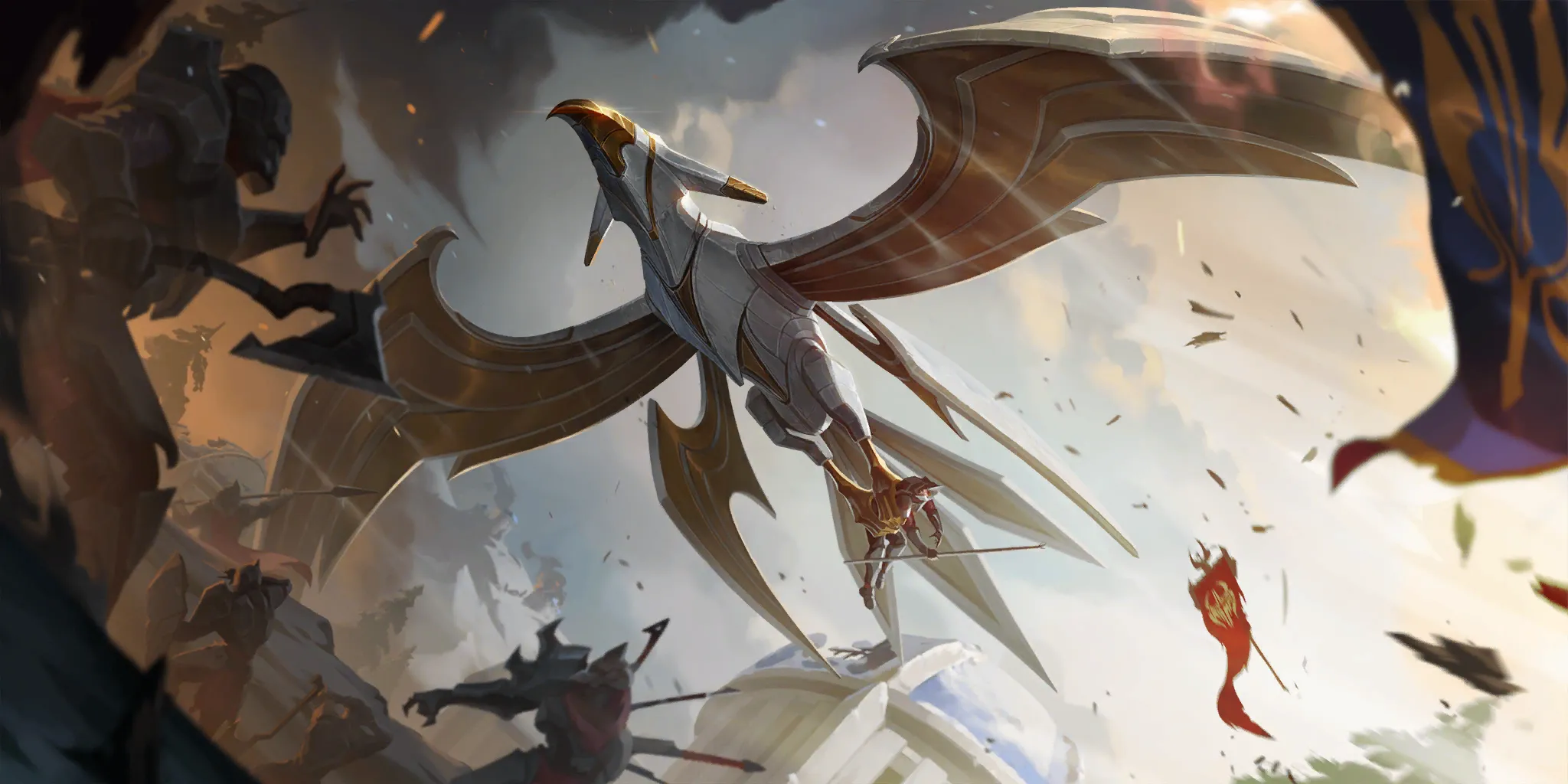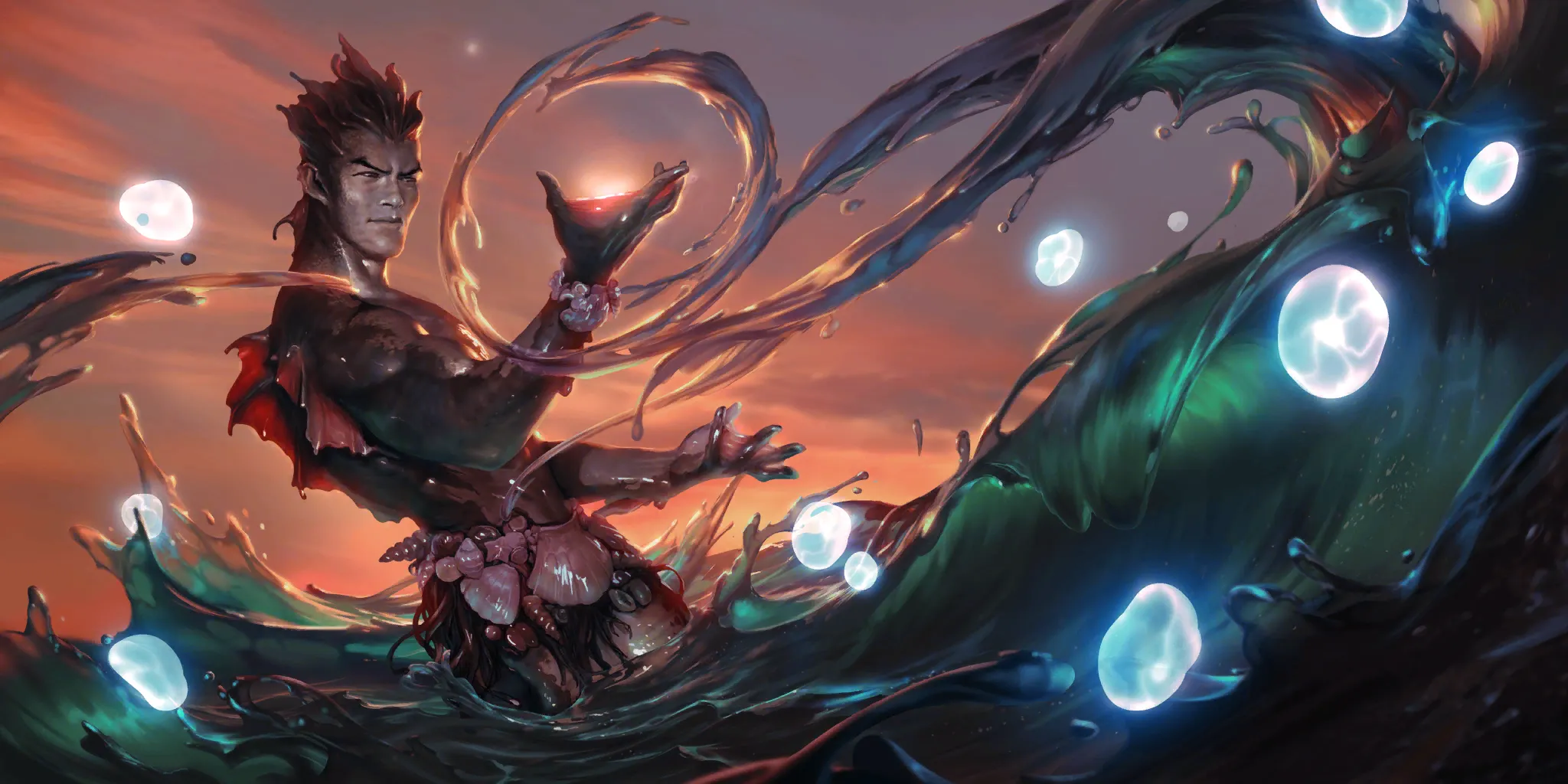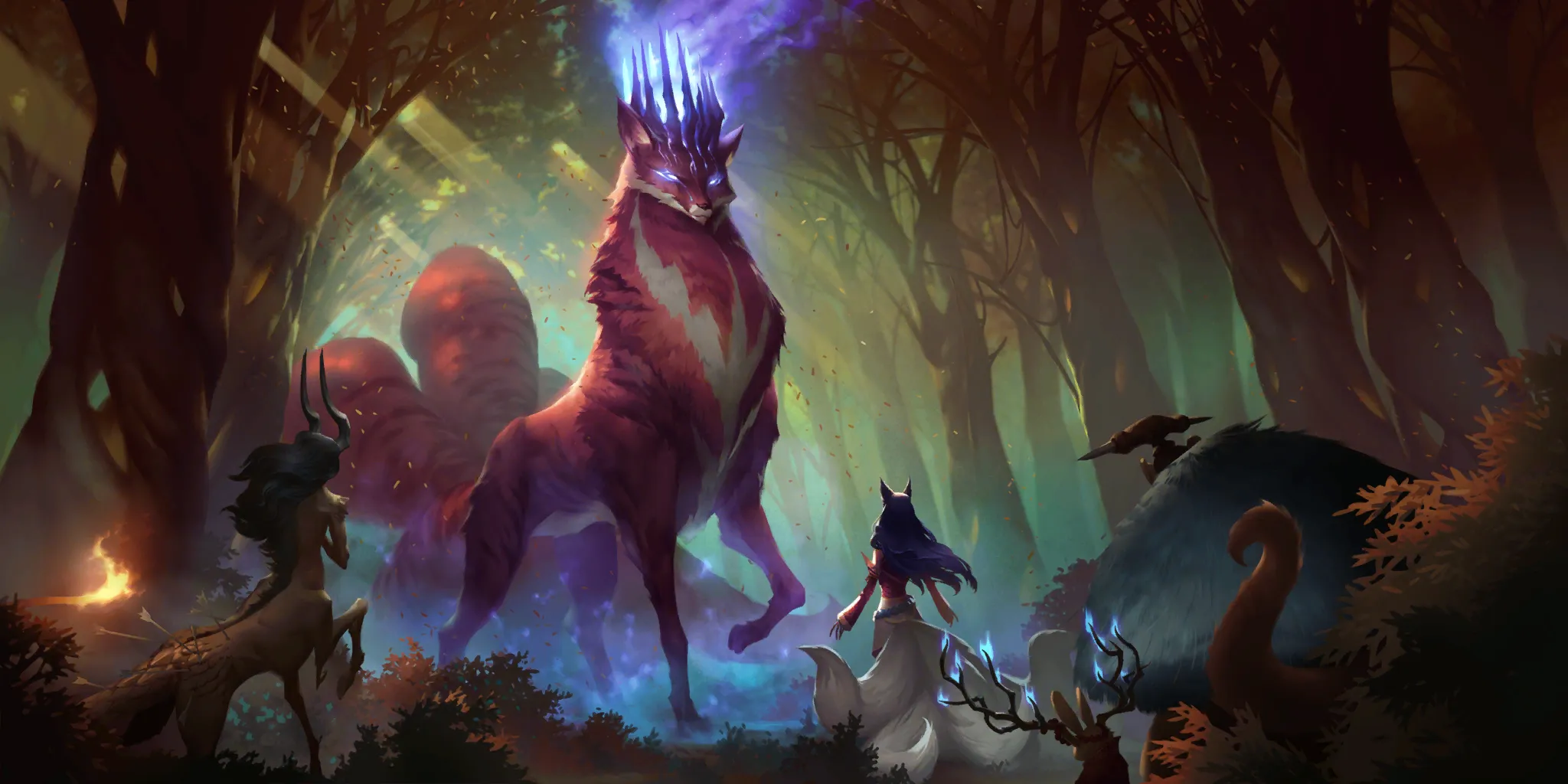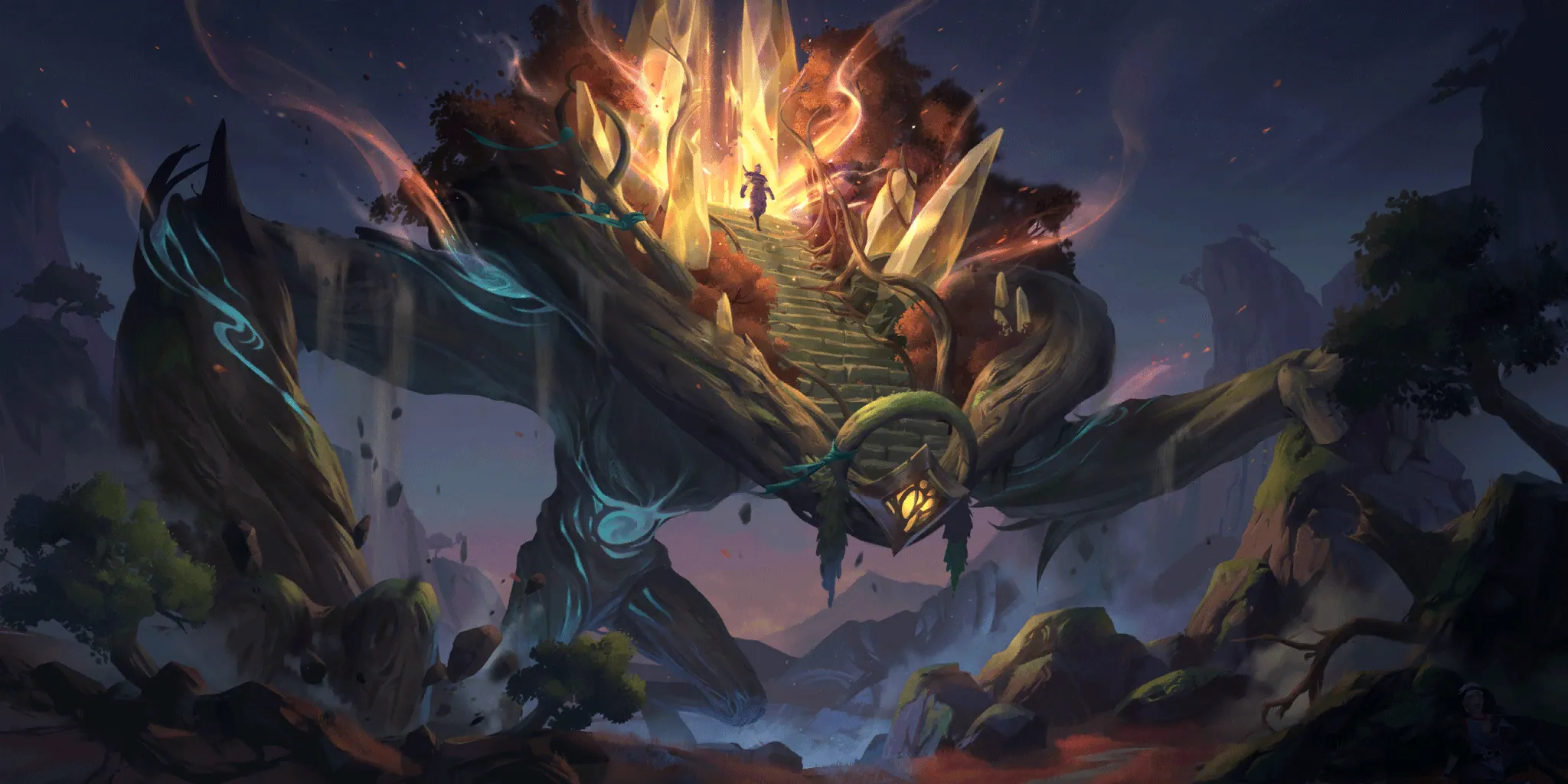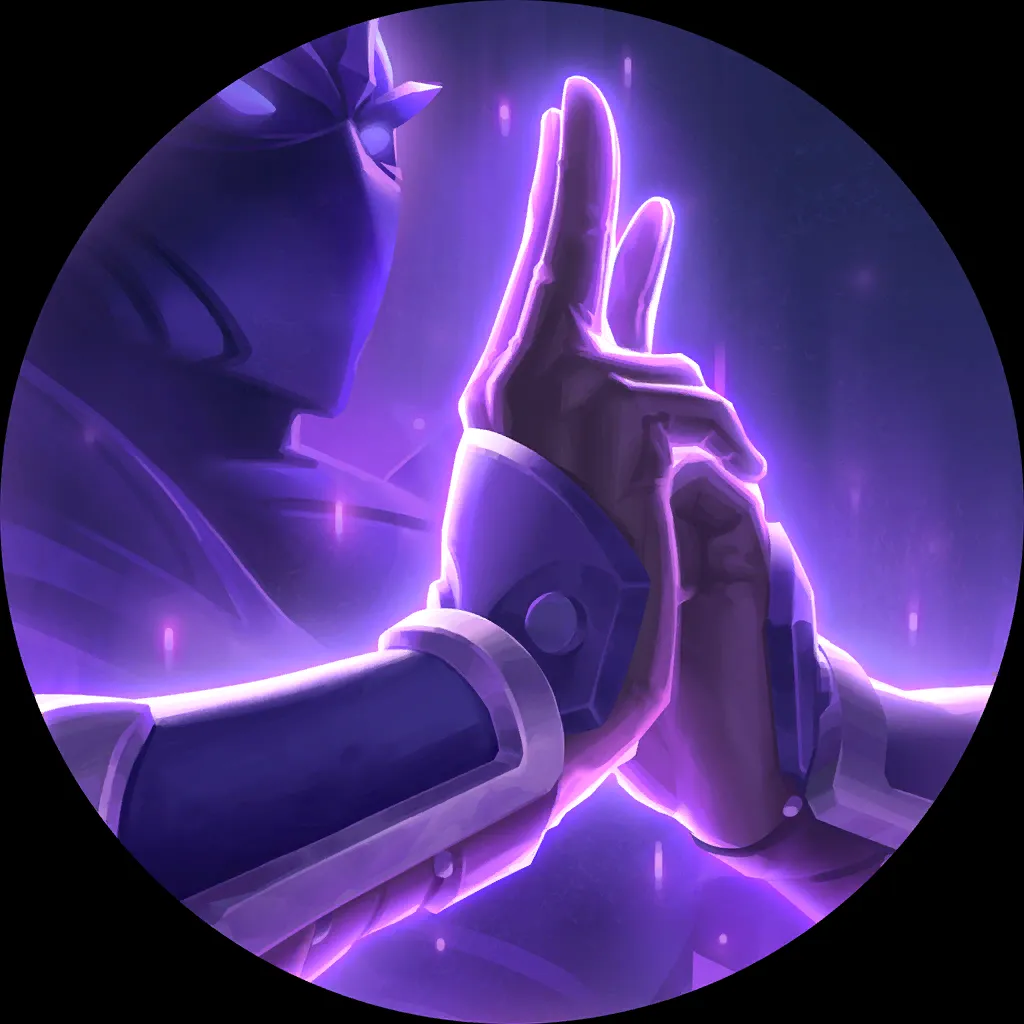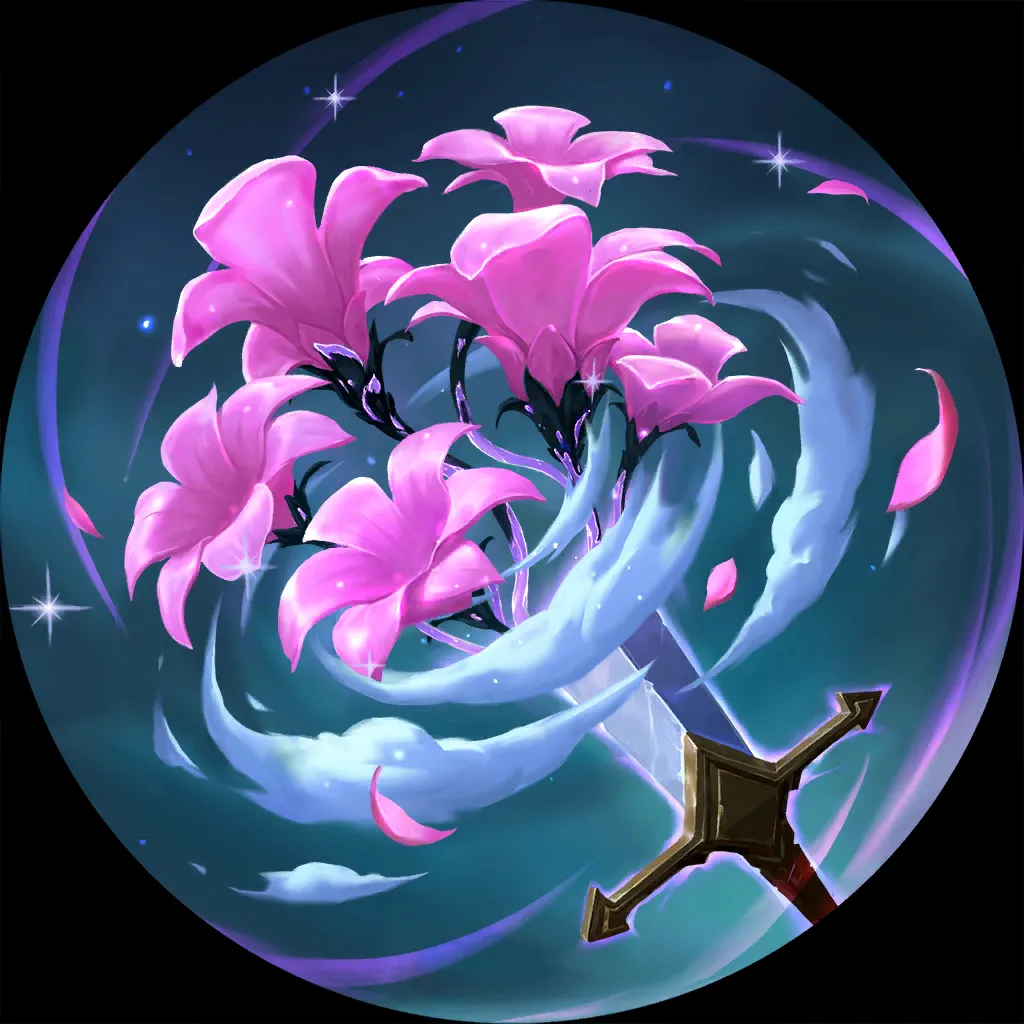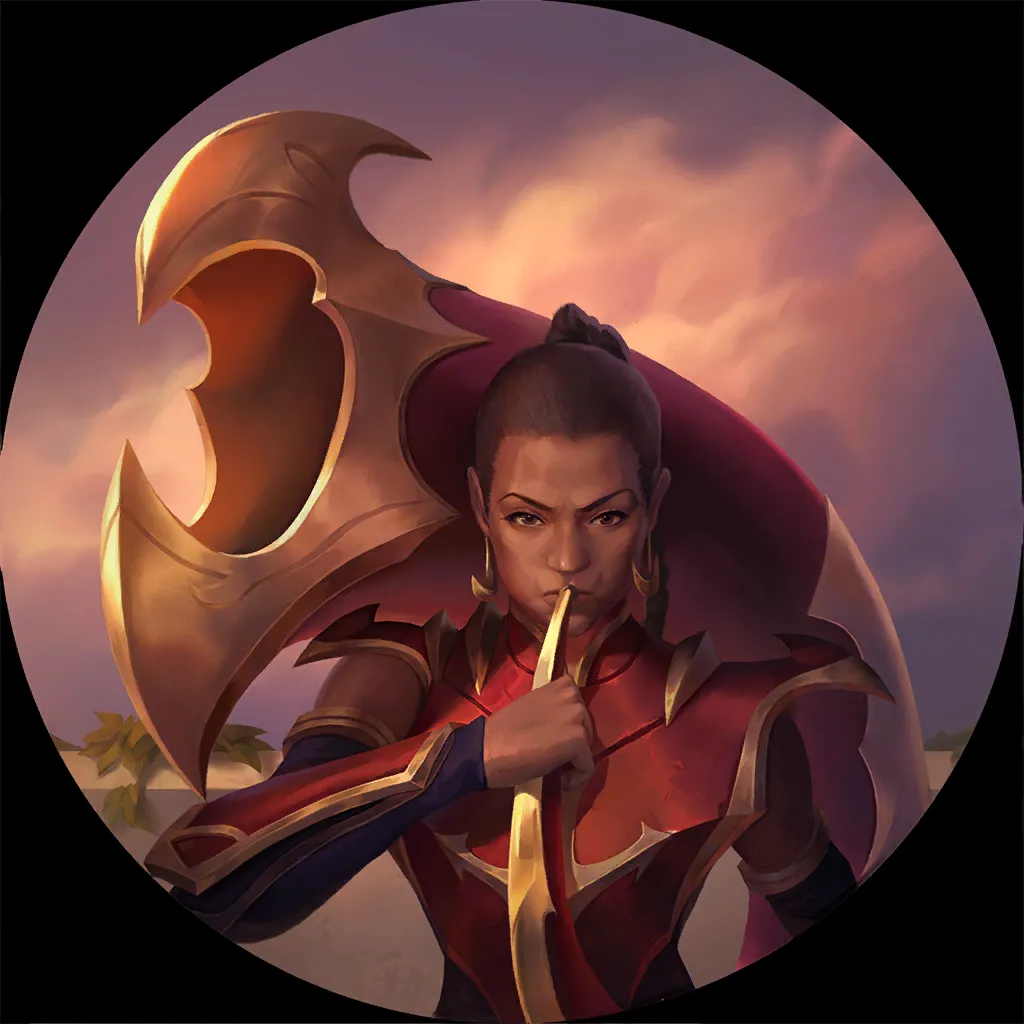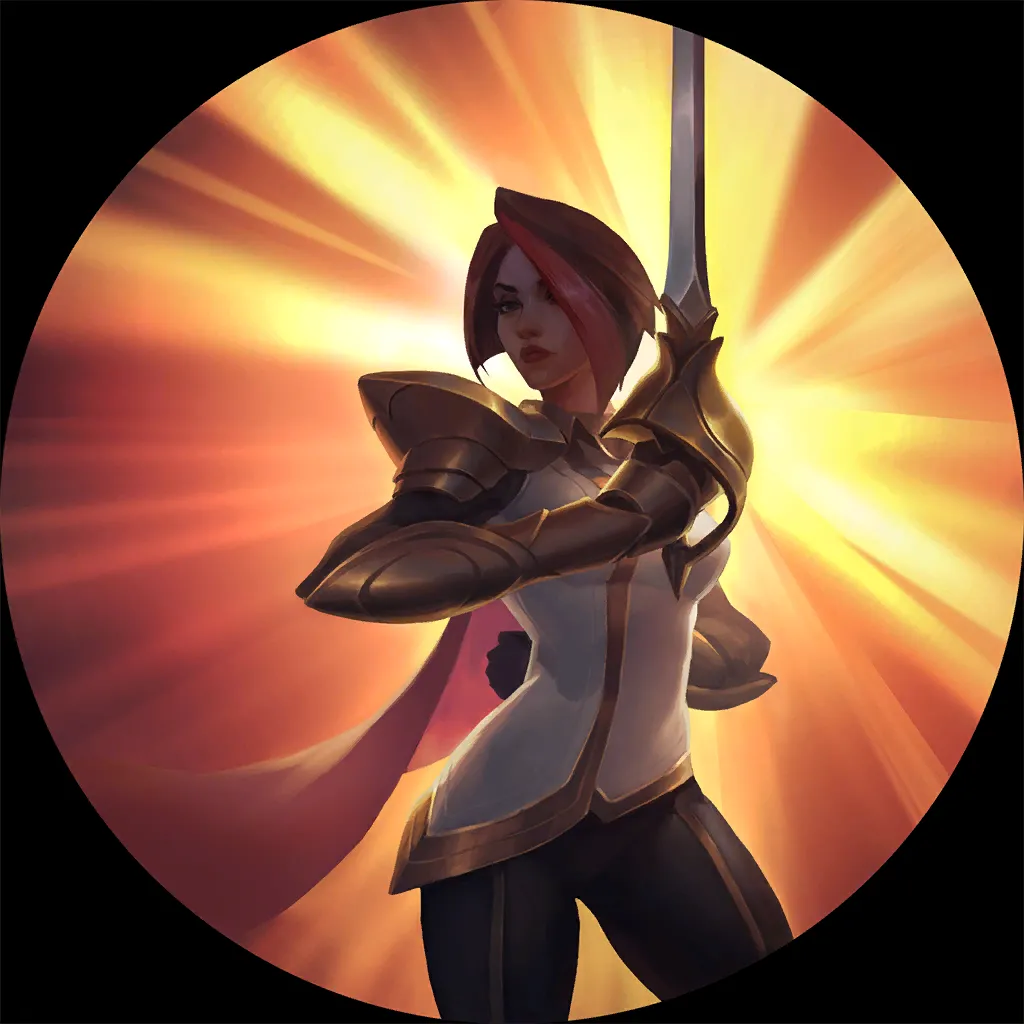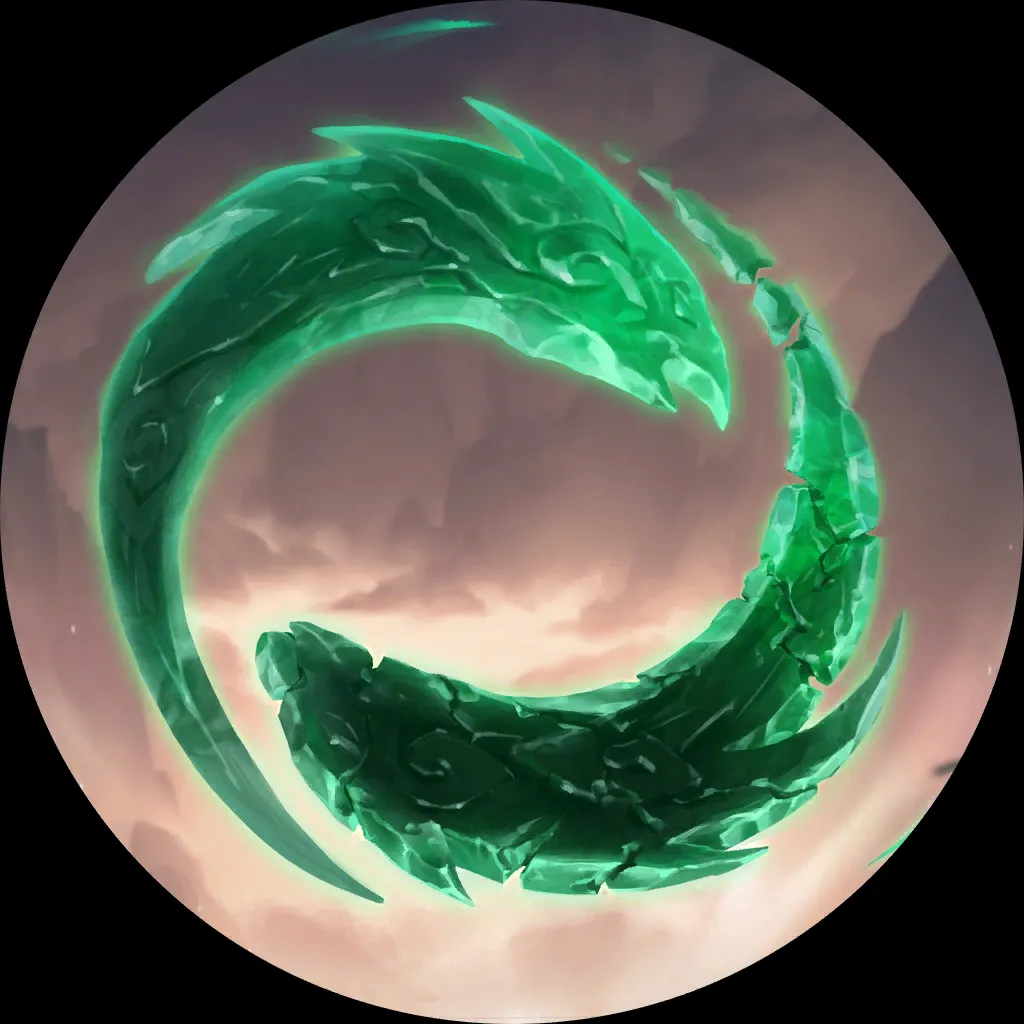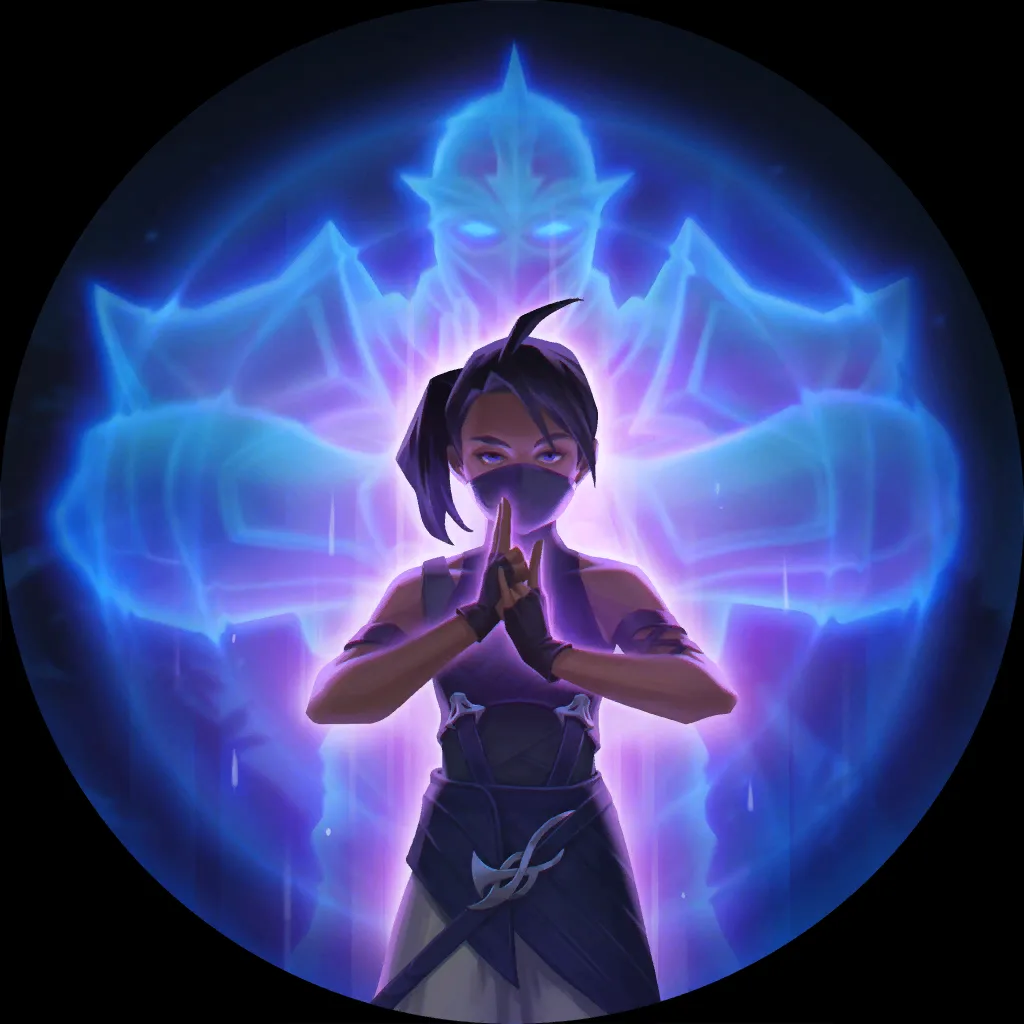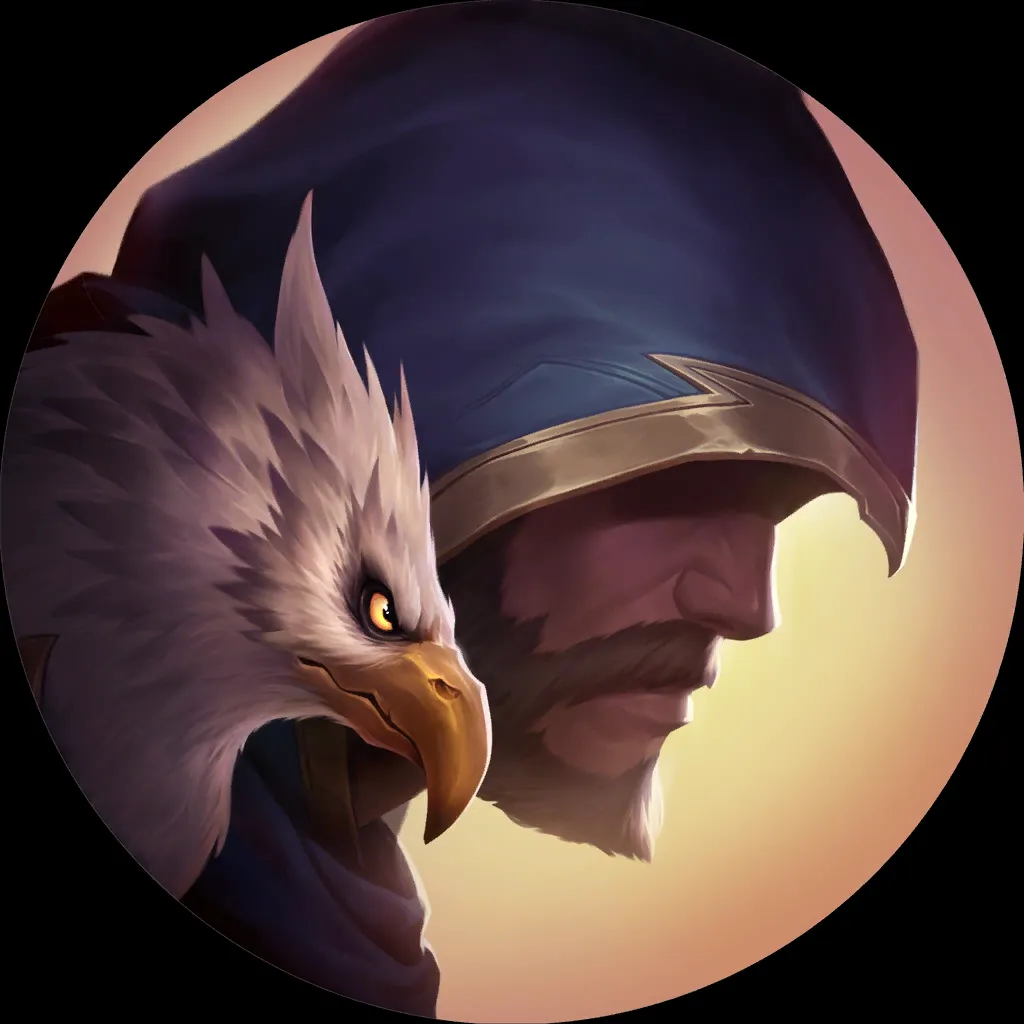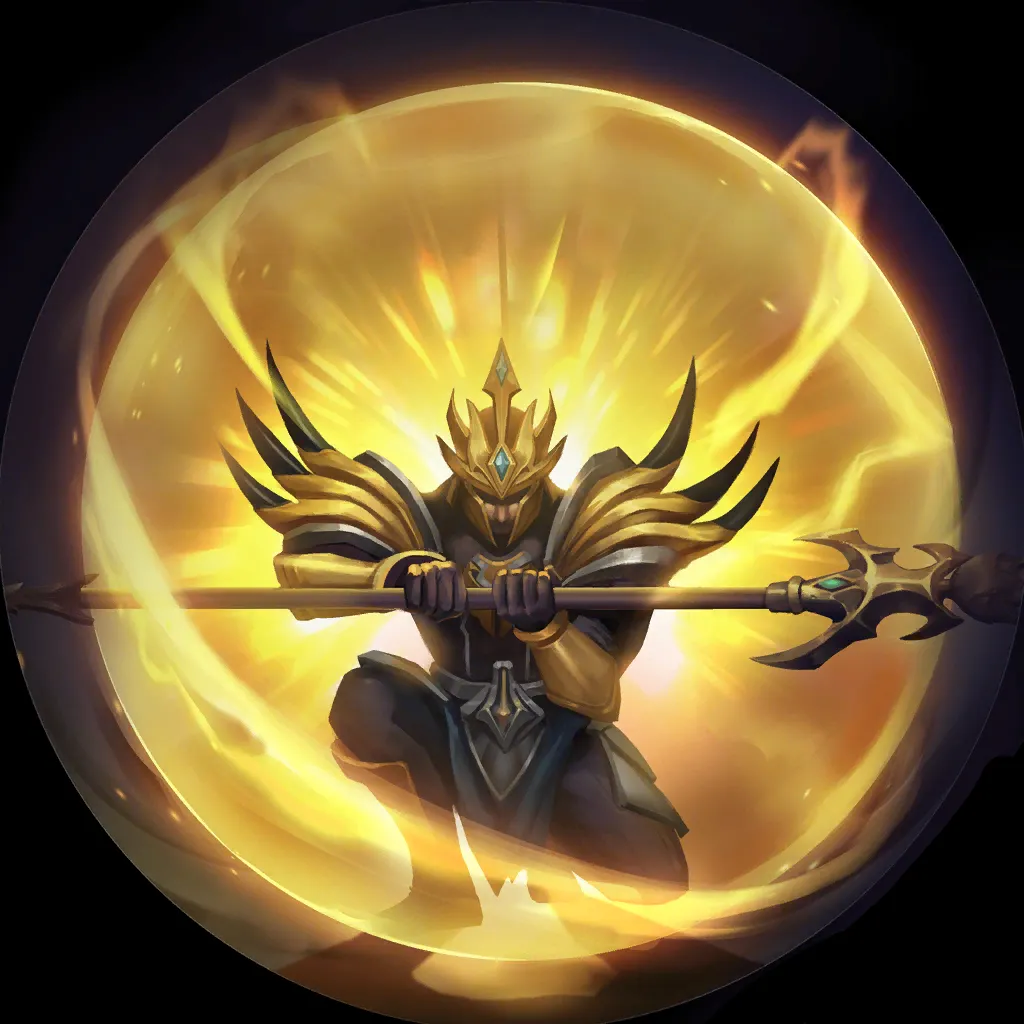 Lulu Shen is the Demacian version of Shen Bard, a deck that is conquering the ladder right now. In theory, having strong Demacian units and combat tricks to make use of your Barriers should be an upgrade to the card-sparse Bard region.
Despite this, Lulu Shen has felt surprisingly underwhelming. Lulu in particular felt like a mediocre follower that I oftentimes mulligan'd away to find Kinkou Student
or Shen
.
On the other hand, Fleetfeather Tracker
, and especially Petricite Broadwing
feel like a perfect fit for the deck. Giving your Challenger units Barrier and forcing enemies into combat is the initial idea behind Barrier.
Personally, I swapped Nopeify!
and Sacred Protector
for 2x Deny
. Holding a Nopeify!
in hand when your opponent casts Tentacle Smash
or Riptide Sermon
is a horrible experience for us. Also, I didn't feel like Shen Lulu is a late-game powerhouse that has time to slam Sacred Protector
, especially since we already run 3x Sai'nen Thousand-Tailed
.
Overall, I feel like the current Shen Lulu lists feel unrefined. I wondered a lot of games if it's even worth playing Lulu
, and why Moral Support
wasn't a Prismatic Barrier
or Riposte
. That is not to say I have a straight answer like "This is correct and this isn't", but rather an intuition that the overall cards possibly have better replacements and require extensive testing.
I'm still undecided if Lulu Shen is a worthwhile commitment. In my first games, I went on a five-game losing streak, just to go on a five-game winning streak right afterward. In the end, I had around a 50% winrate all told, which left me confused if this is a real deck and if I understood it.
---
Gwen Sejuani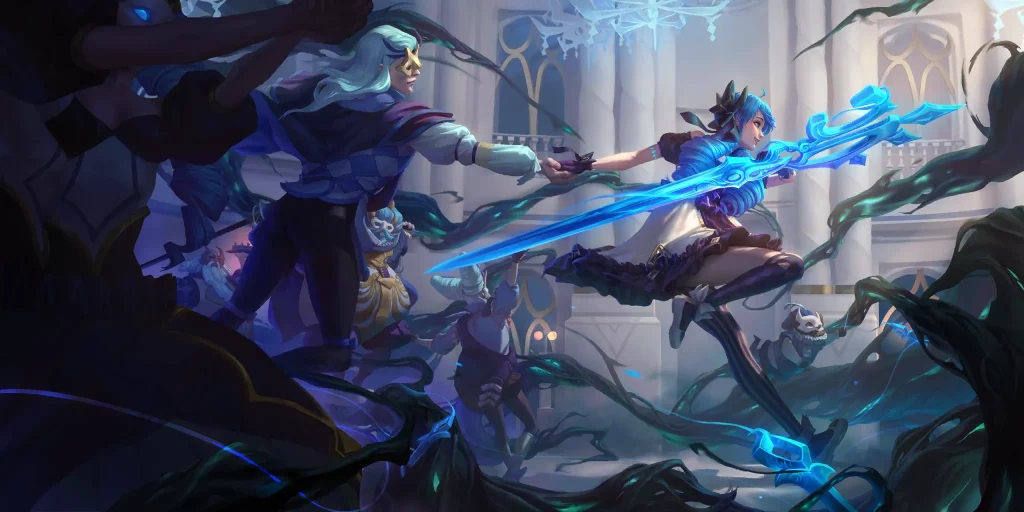 Monte's Journey
This deck was originally created by DRocksaint, then Brokenball, one of EMEA's fiercest competitors, picked it up and refined it to what you see in front of you. Brokenball personally tweeted out this list after taking it to Masters.
6
4
9
21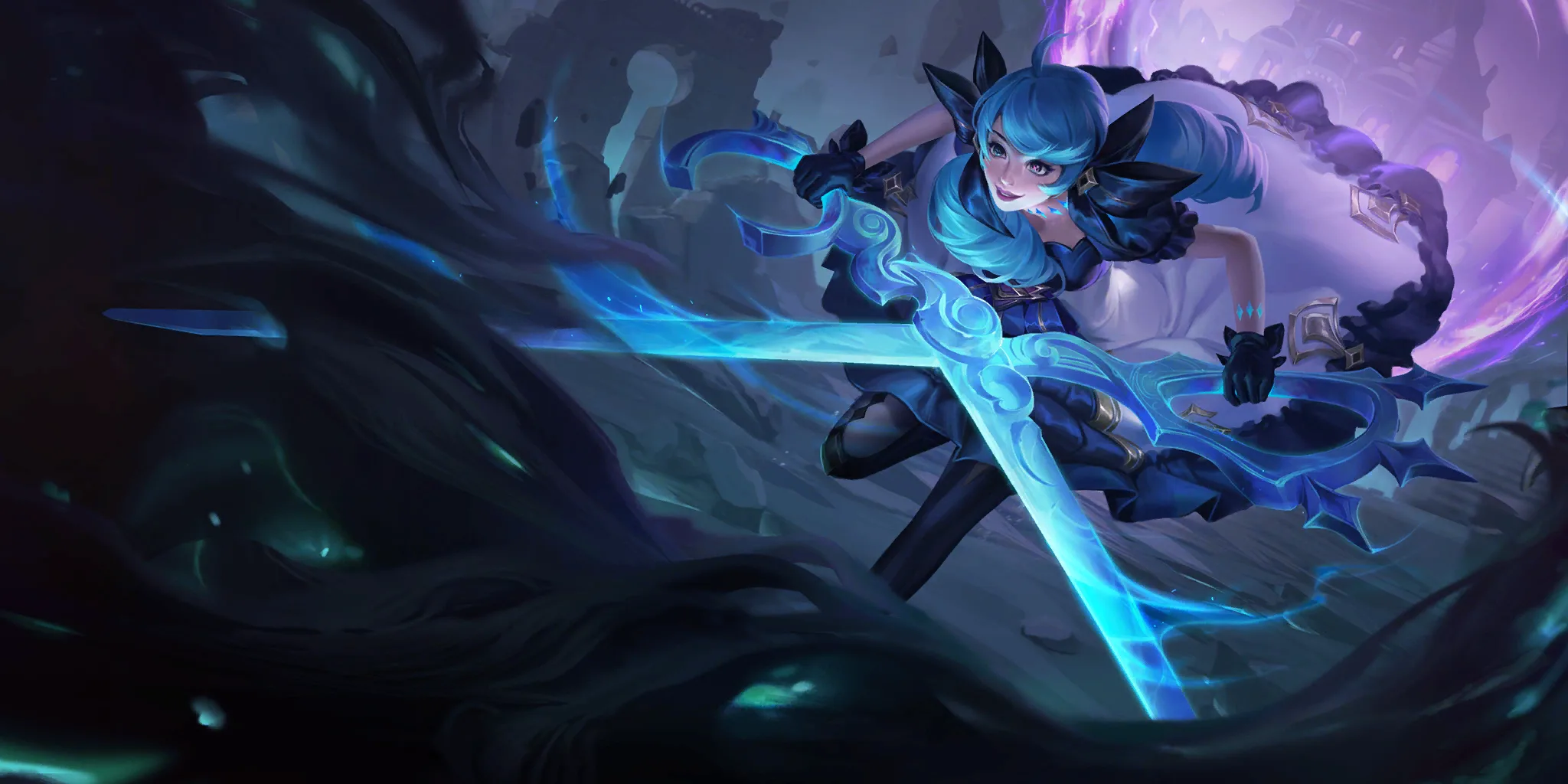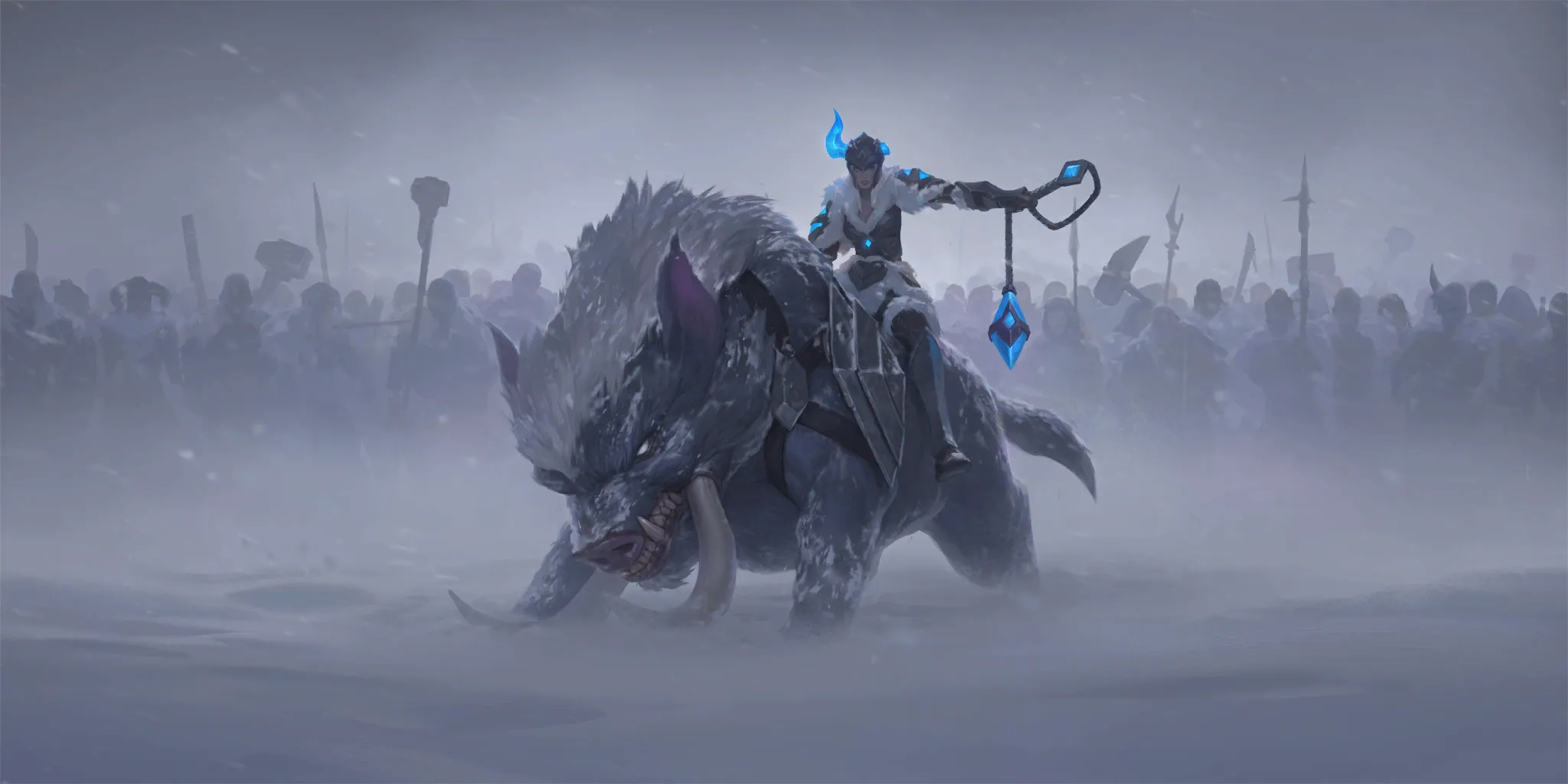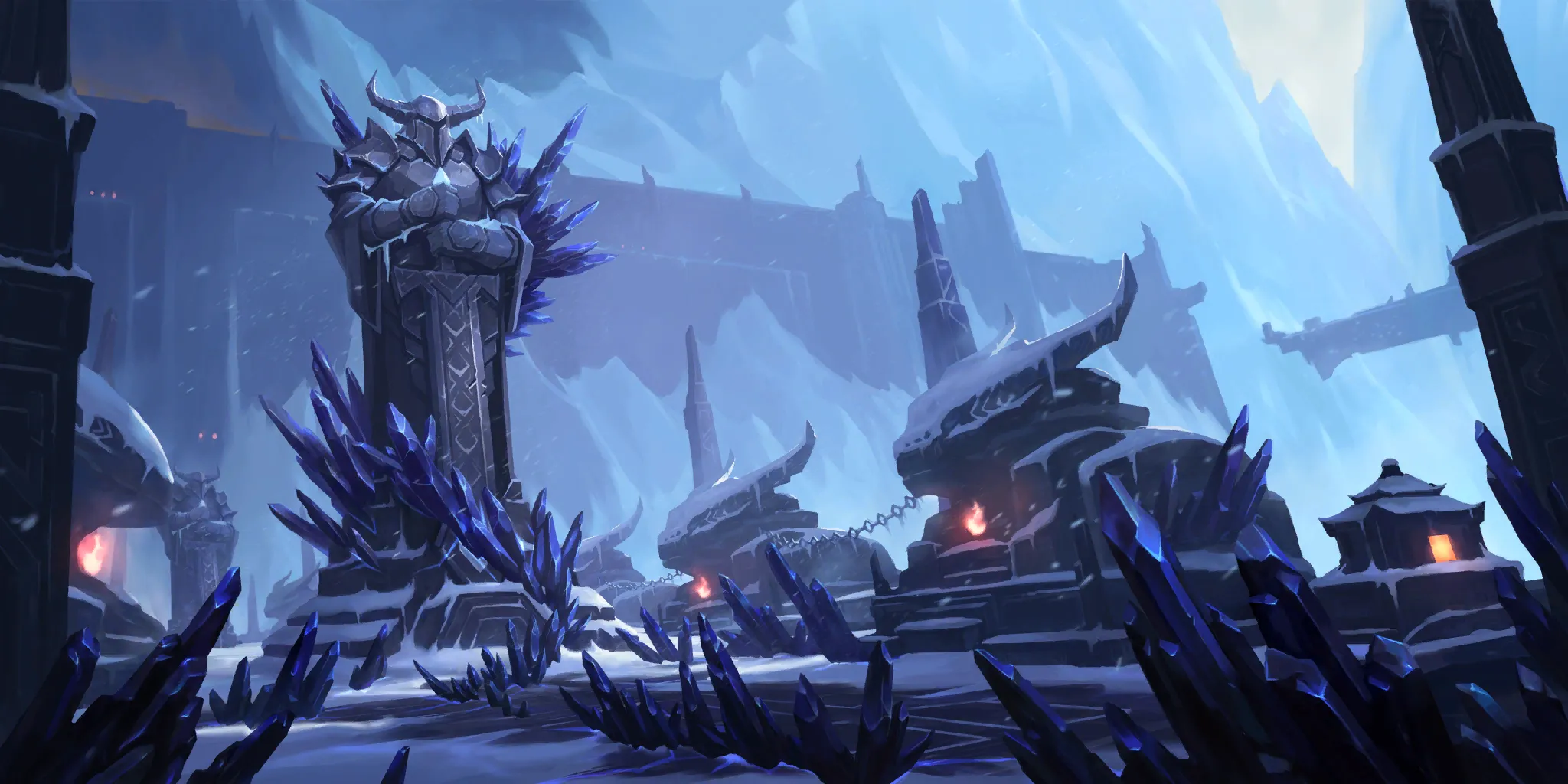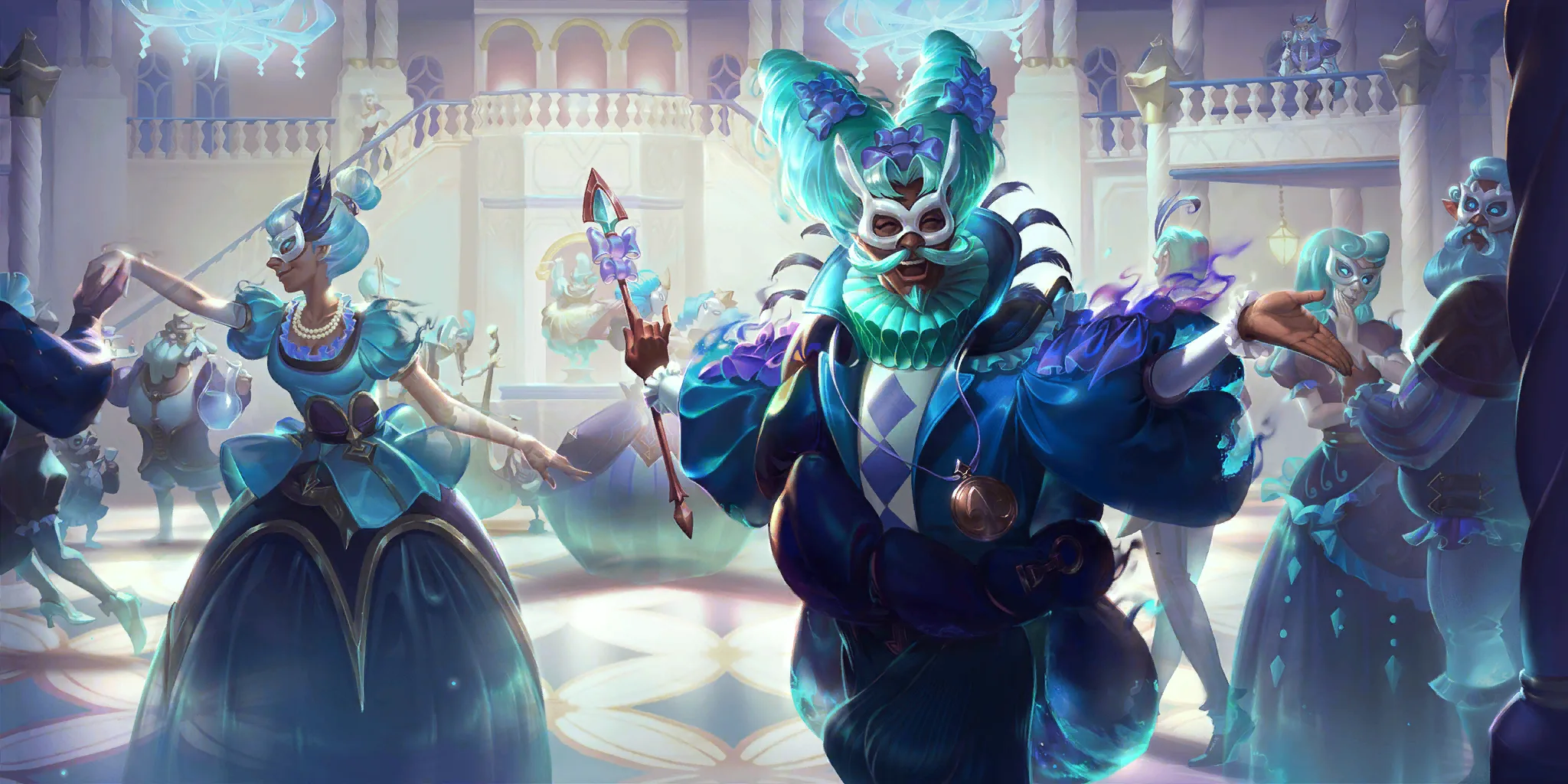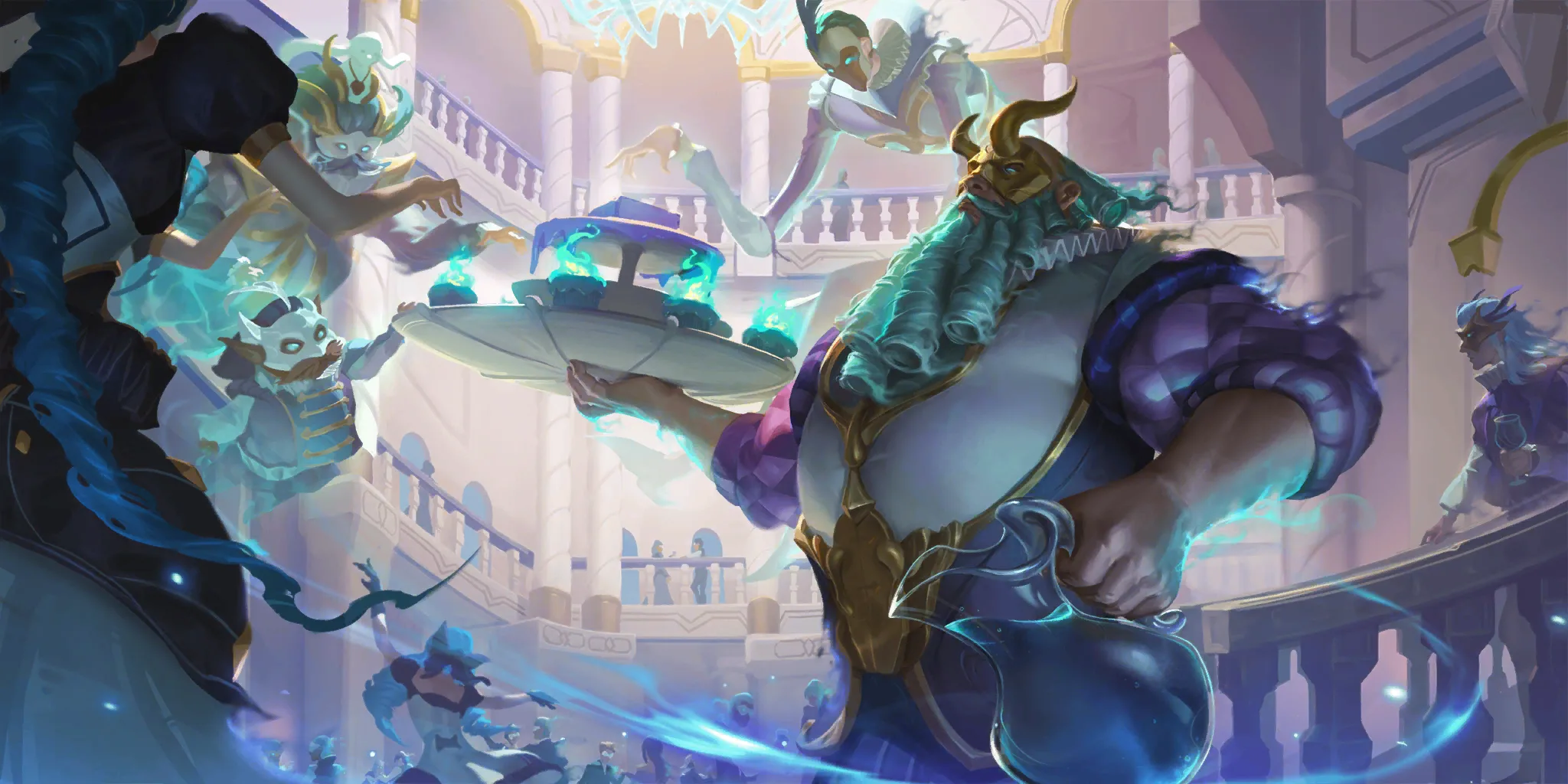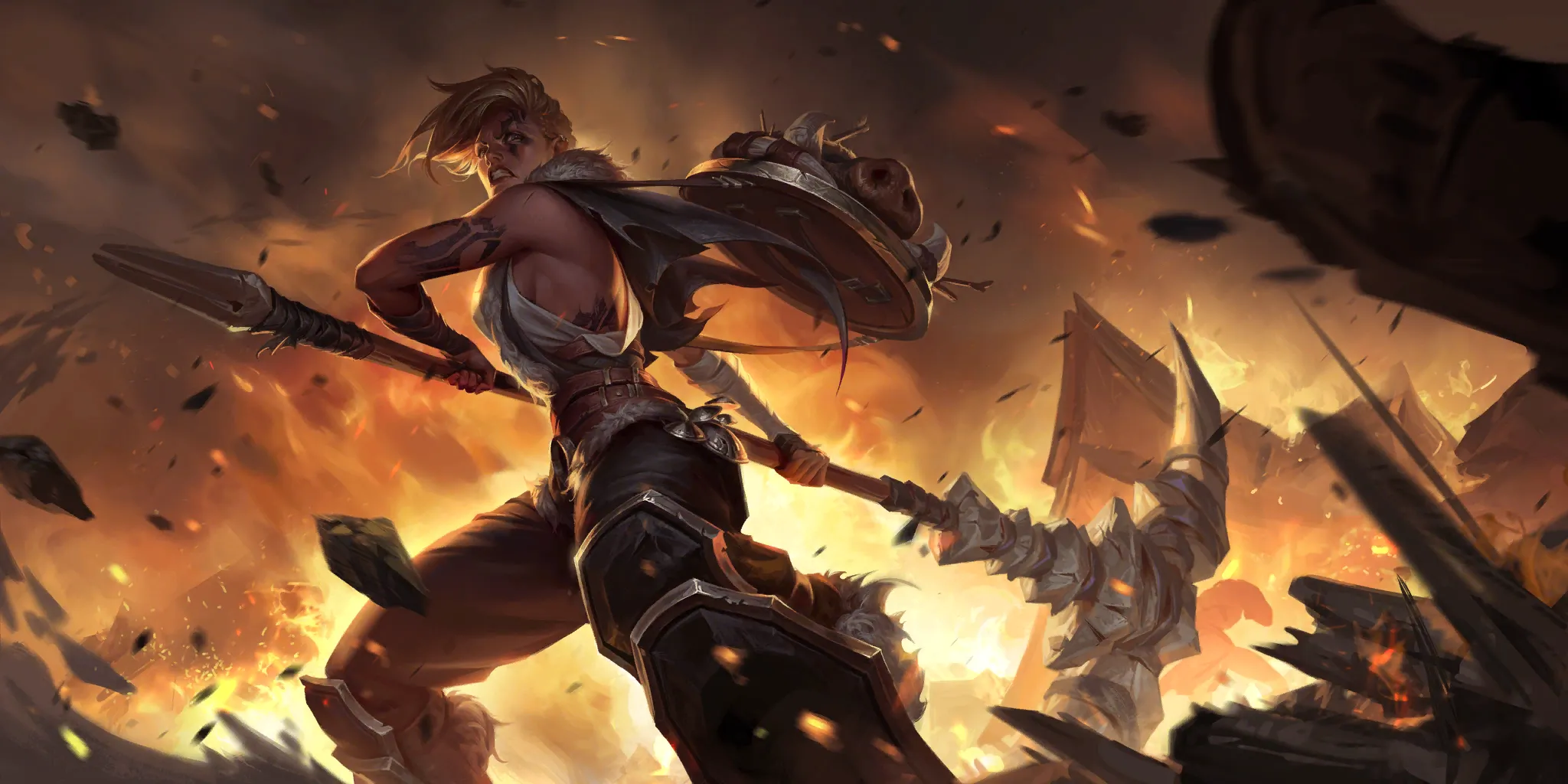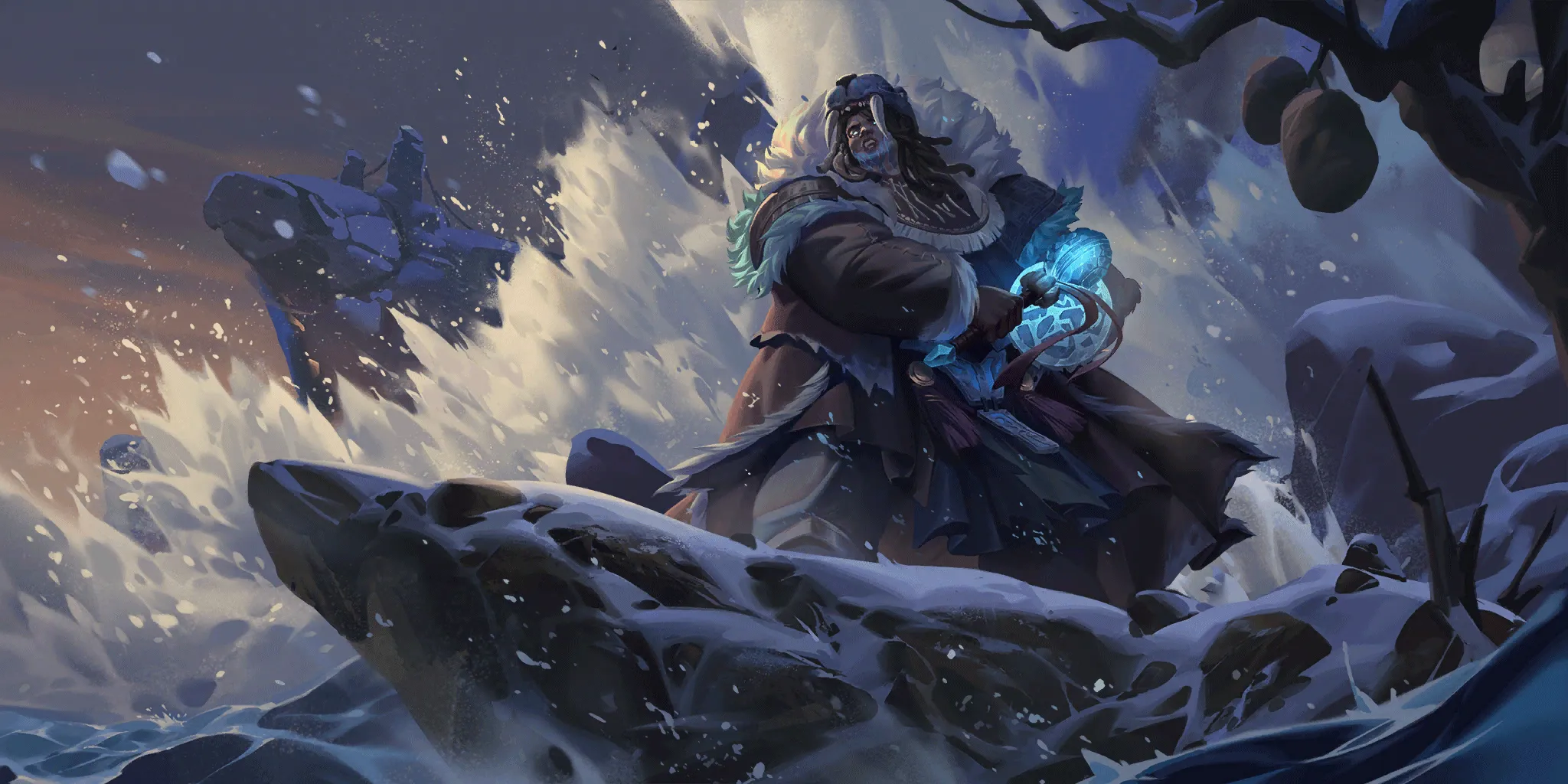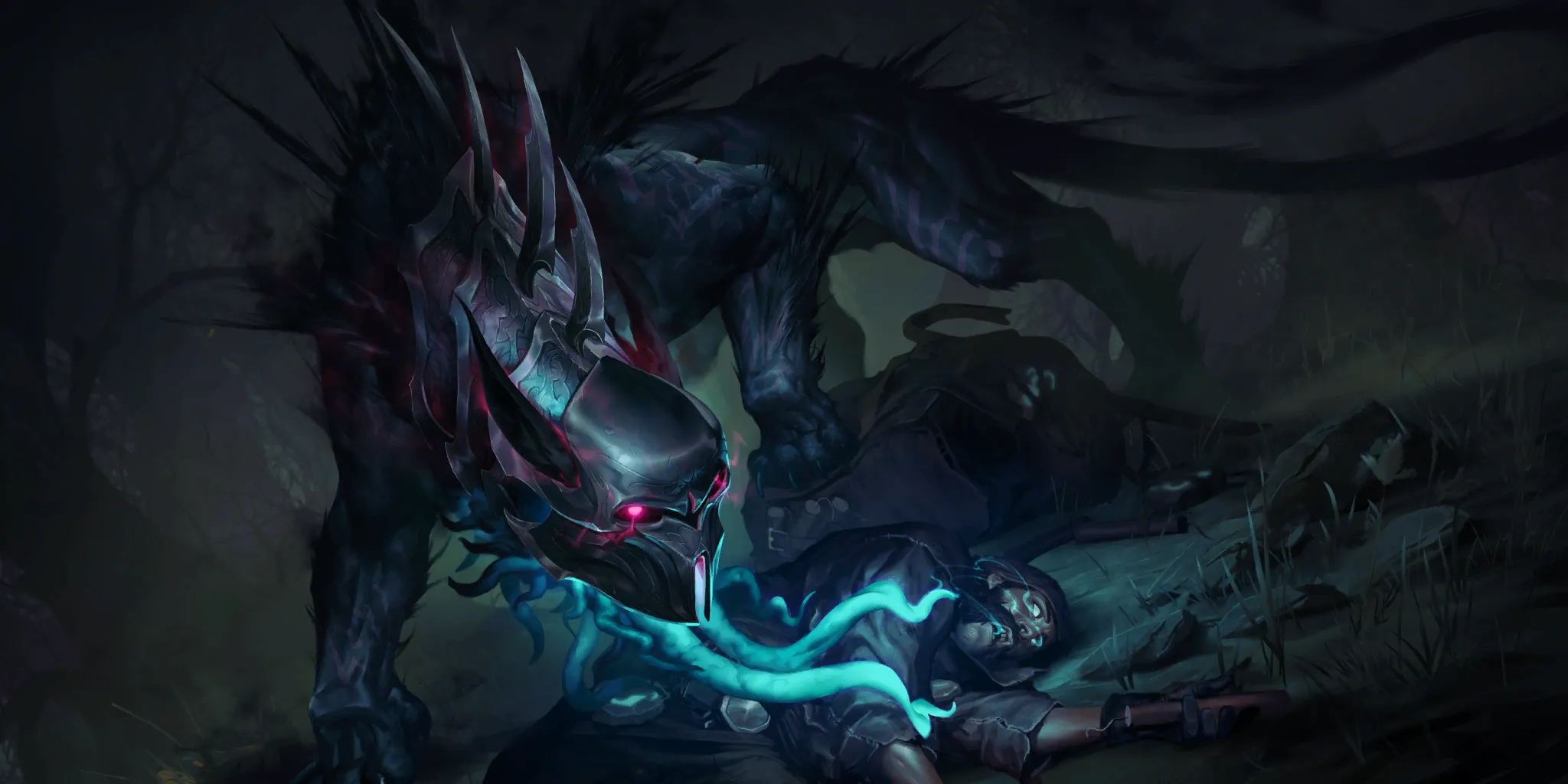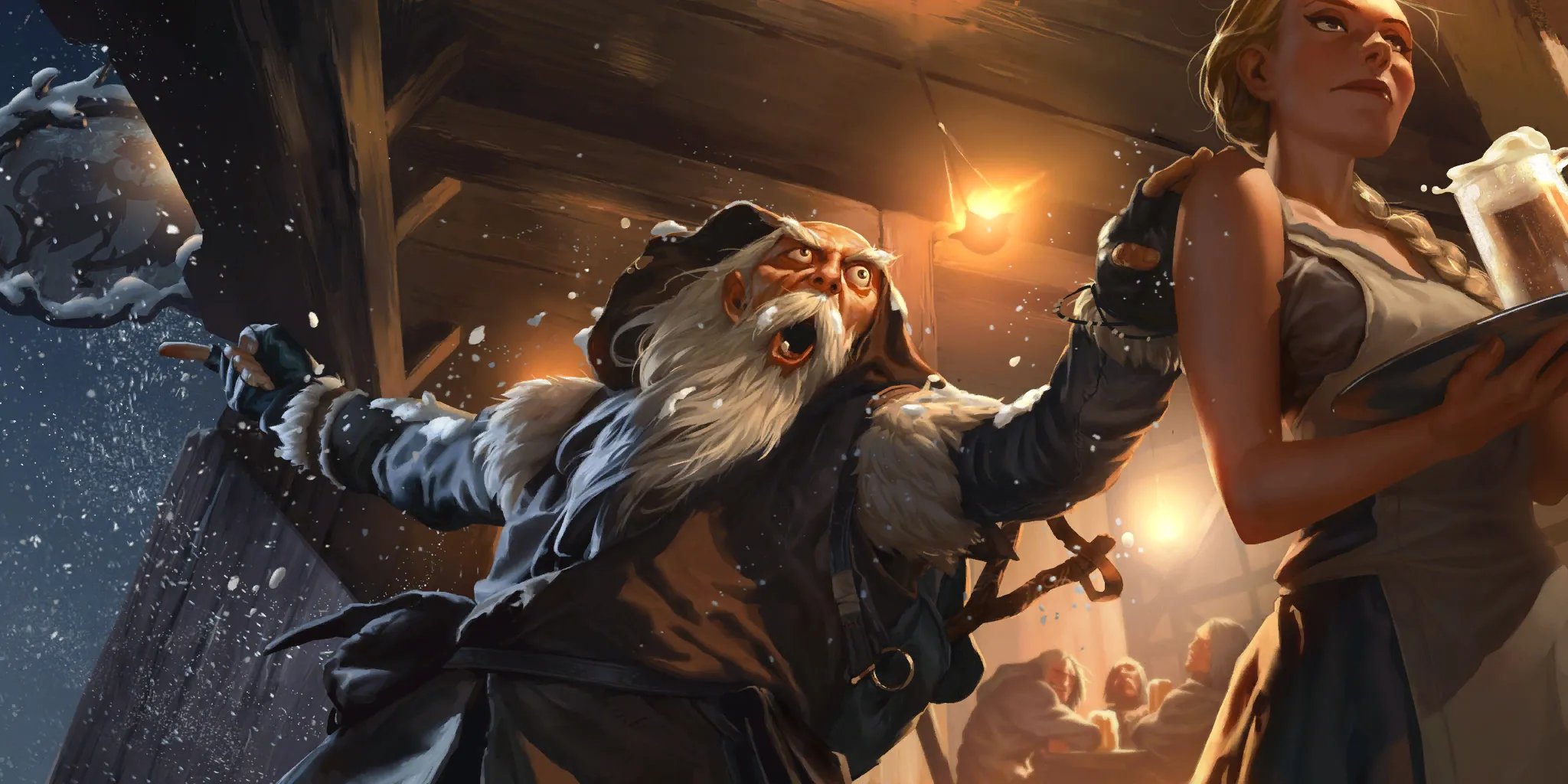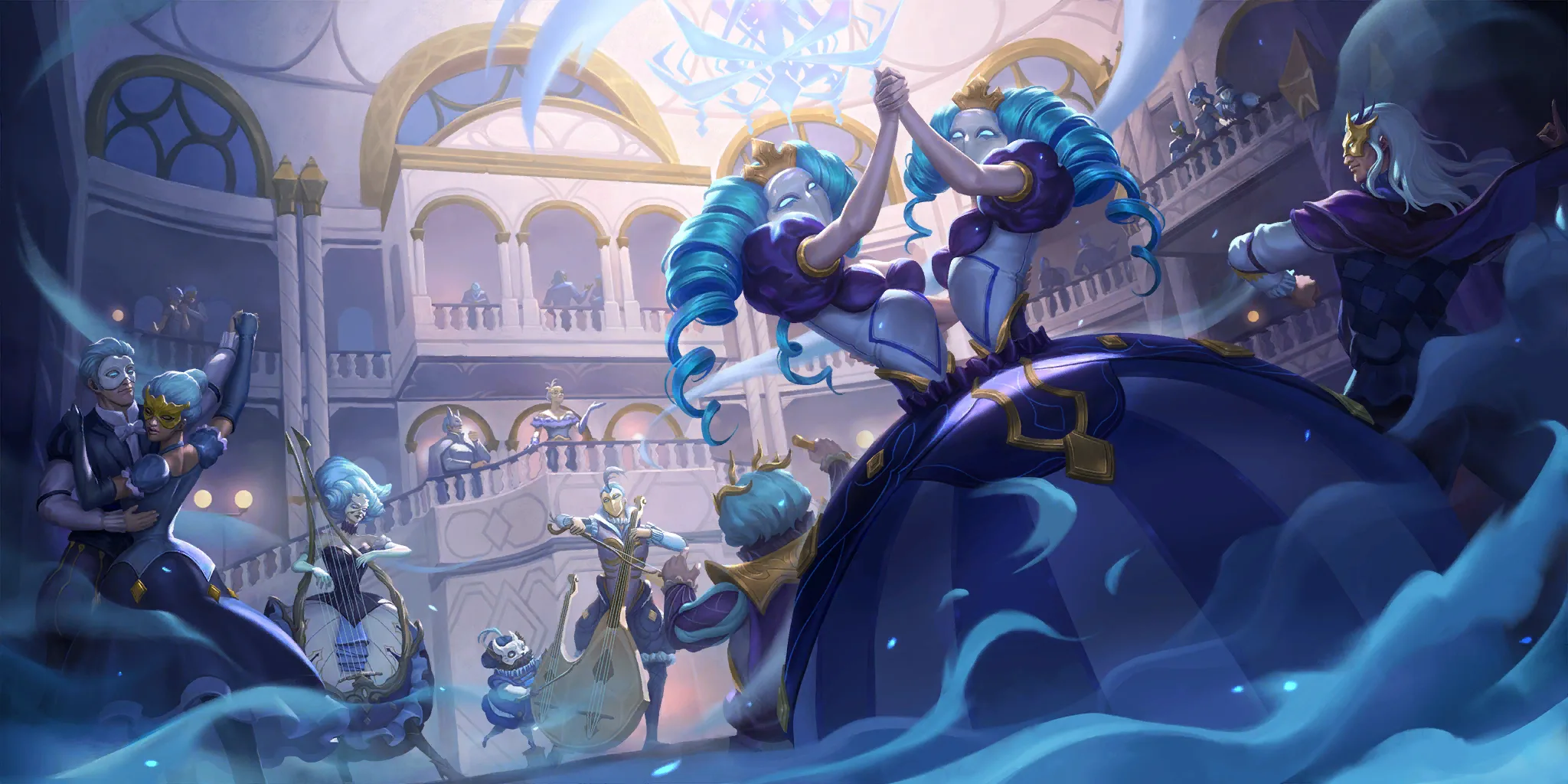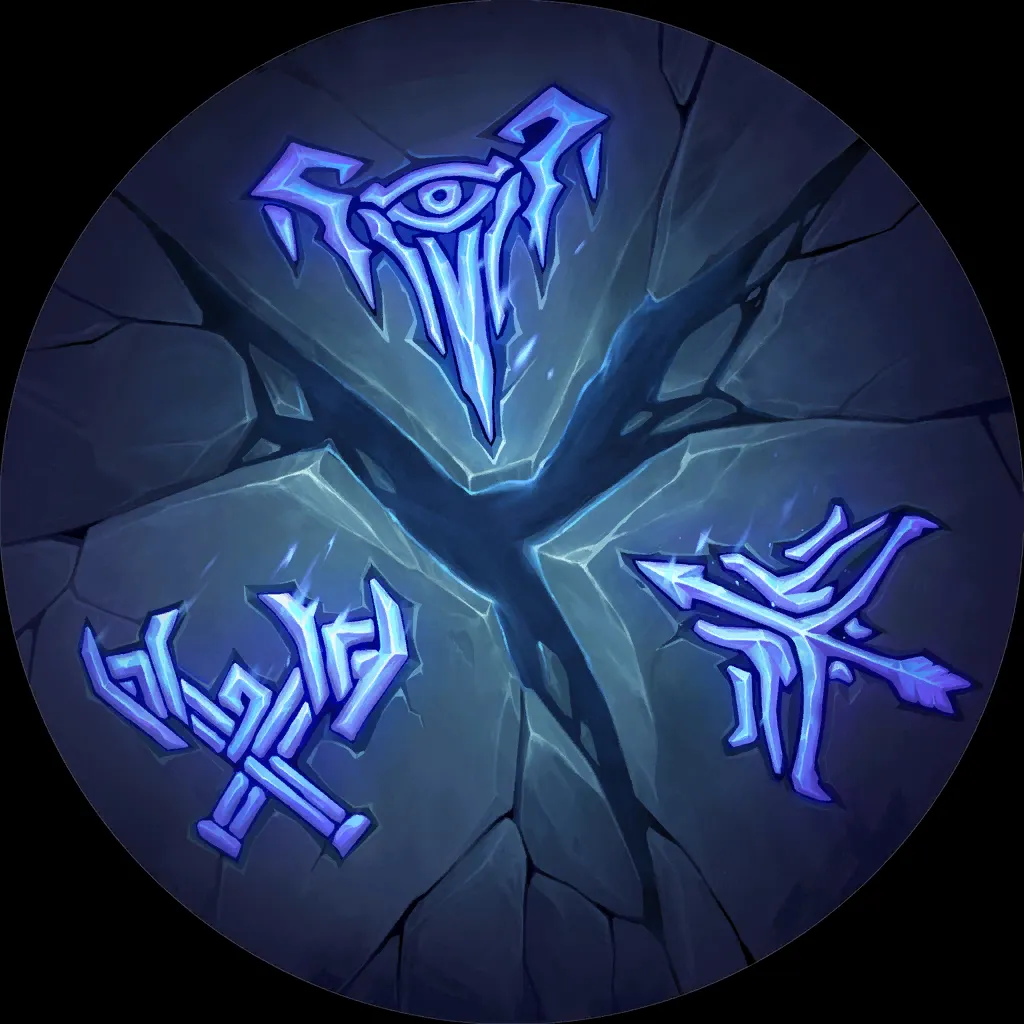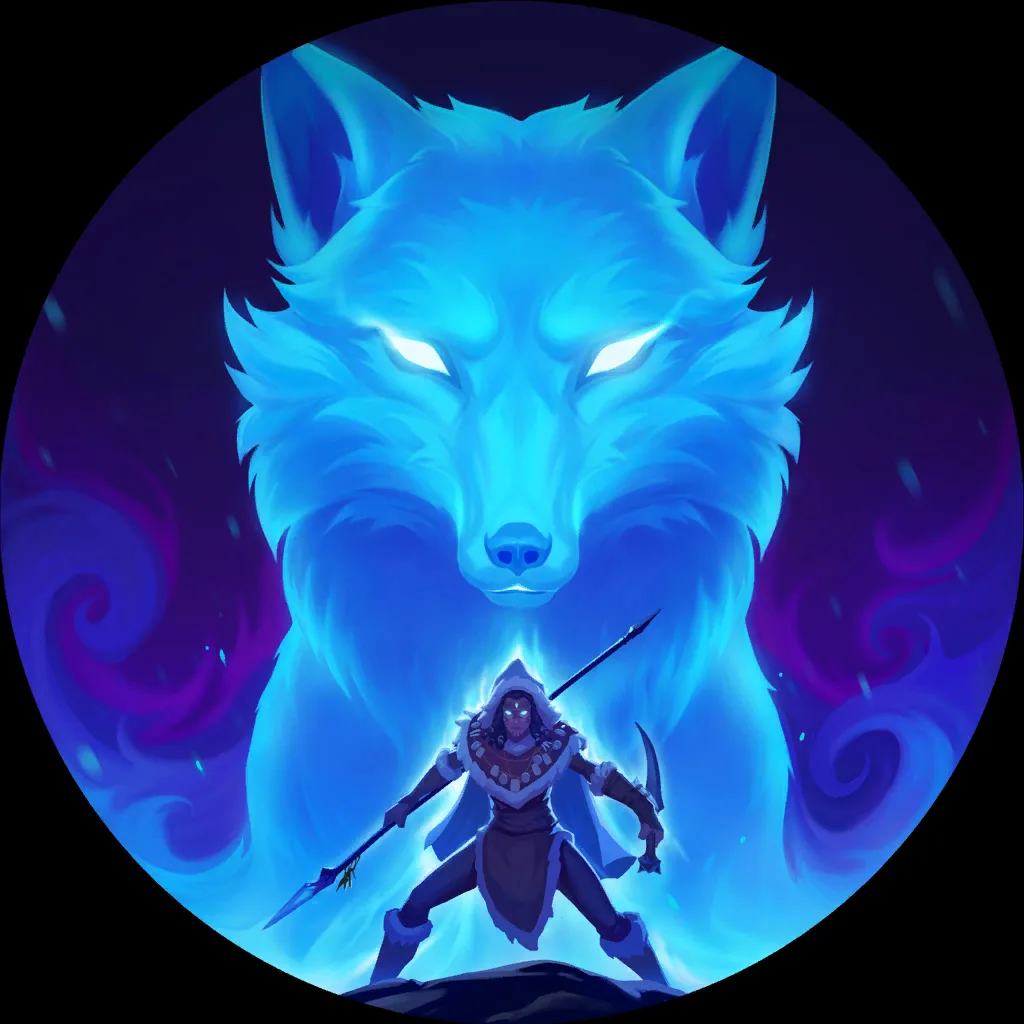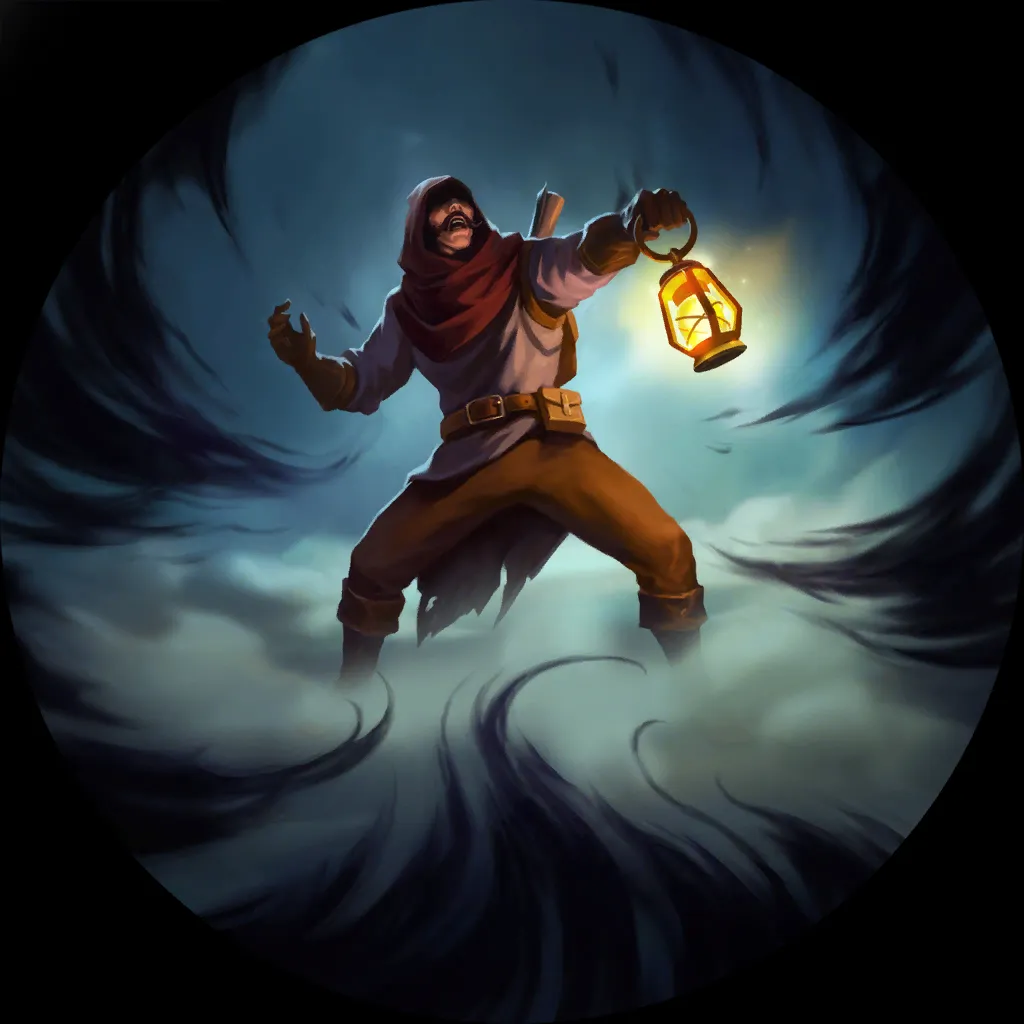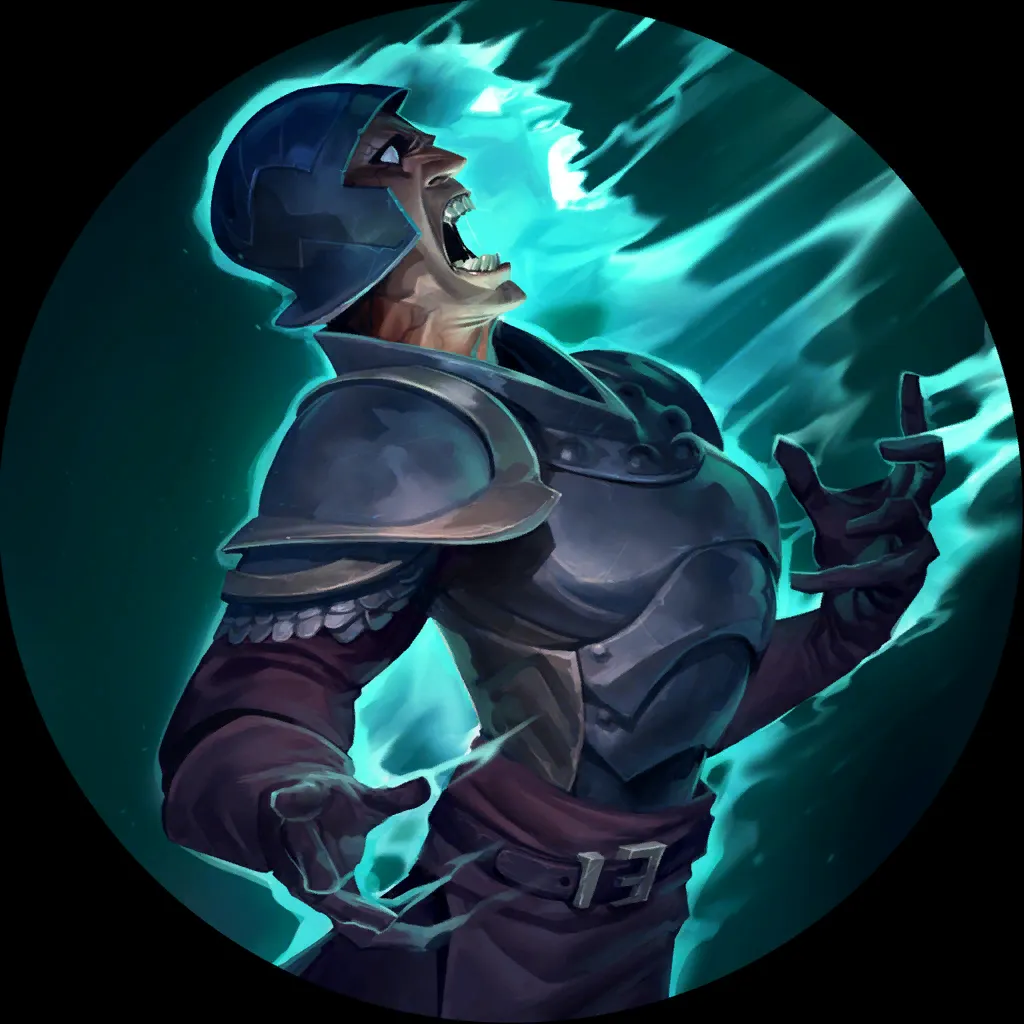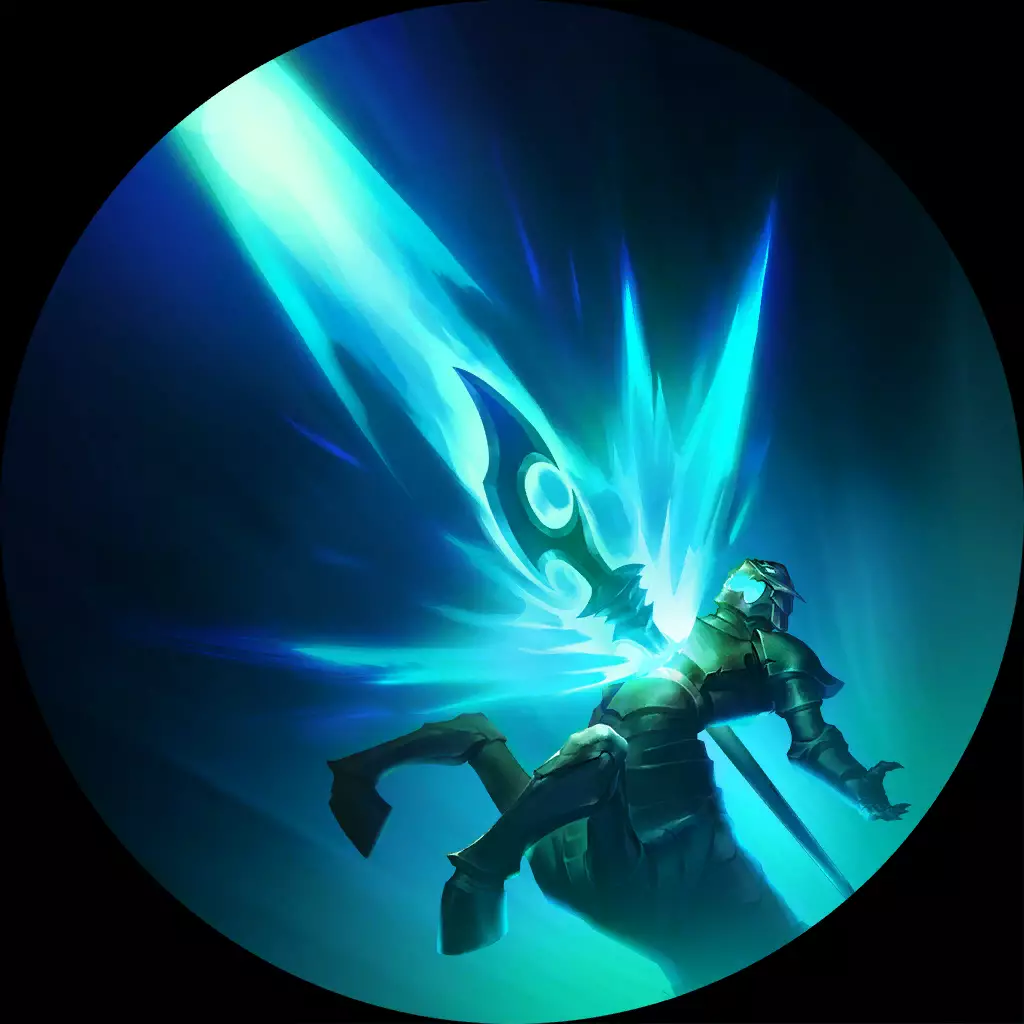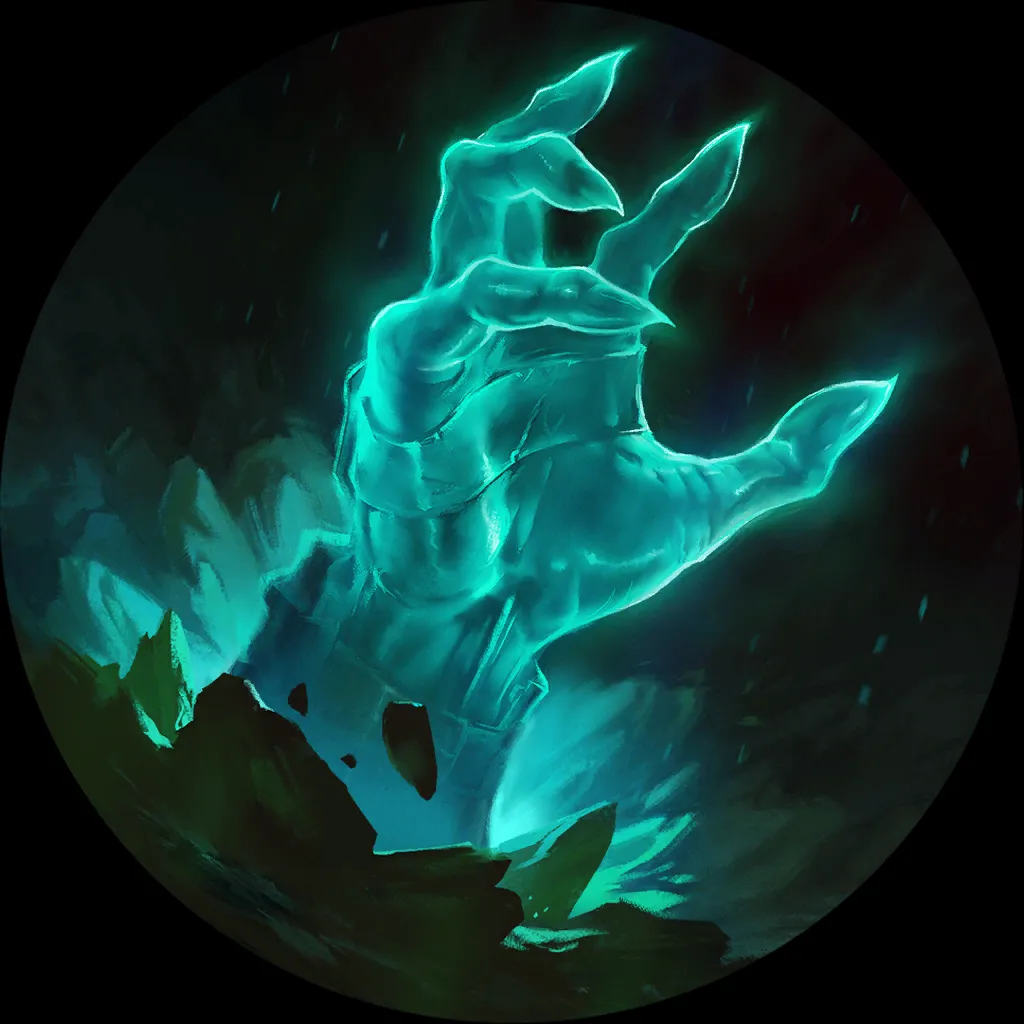 This is definitely the best Gwen I've tried and it levels Sejuani with surprising efficiency. It's a beefy midrange Freljord SI pile like we've never seen before – Sejuani and Vengeance
give you ways to deal with tall threats and Ram Stance
provides a way to deal with a board full of x/1 units, while also pinging the nexus for Sej. The Harrowing
, Gwen, and a Sejuani lockout can all act as win conditions.
This deck was a lot of fun, and out of all the lists I tried for this article this is the one I had the most success with. You'll want to play for chip damage through Overwhelm units in the early game before transitioning into a Gwen finisher, and in a pinch you'll always have access to Atrocity as a way to close. I was really impressed with the way this deck was built: it has a very smooth transition from early to mid to late game and I was able to achieve a Sej-lock multiple times.
The Hallowed package uniquely allows you to maximize your damage output with your attacks – just position your Overwhelm or Fearsome units accordingly so the buff lands where you want. Don't forget about it come round six, by the way: you can use Sejuani (or another unit) to kill a backline threat that would normally be out of range.
If you like traditional midrange decks with powerful finishers, this is definitely a deck worth trying. I had a lot of fun with it and I'll probably keep playing it on my way to Master.
---
Zed Bard aka Bed
Leer's Journey
Zed Bard uses one of the most ancient mechanics in LoR – namely hand-buffs – and back in the early Worldwalker days it was the first Bard deck to become popular. Since the summon-effect of Greenglade Elder
and the copied buffs of Navori Highwayman
, as well as the board-wide buff of Sai'nen Thousand-Tailed
count towards Bard
's level-up, pairing Zed and Bard makes for a try-worthy combination.
6
3
6
25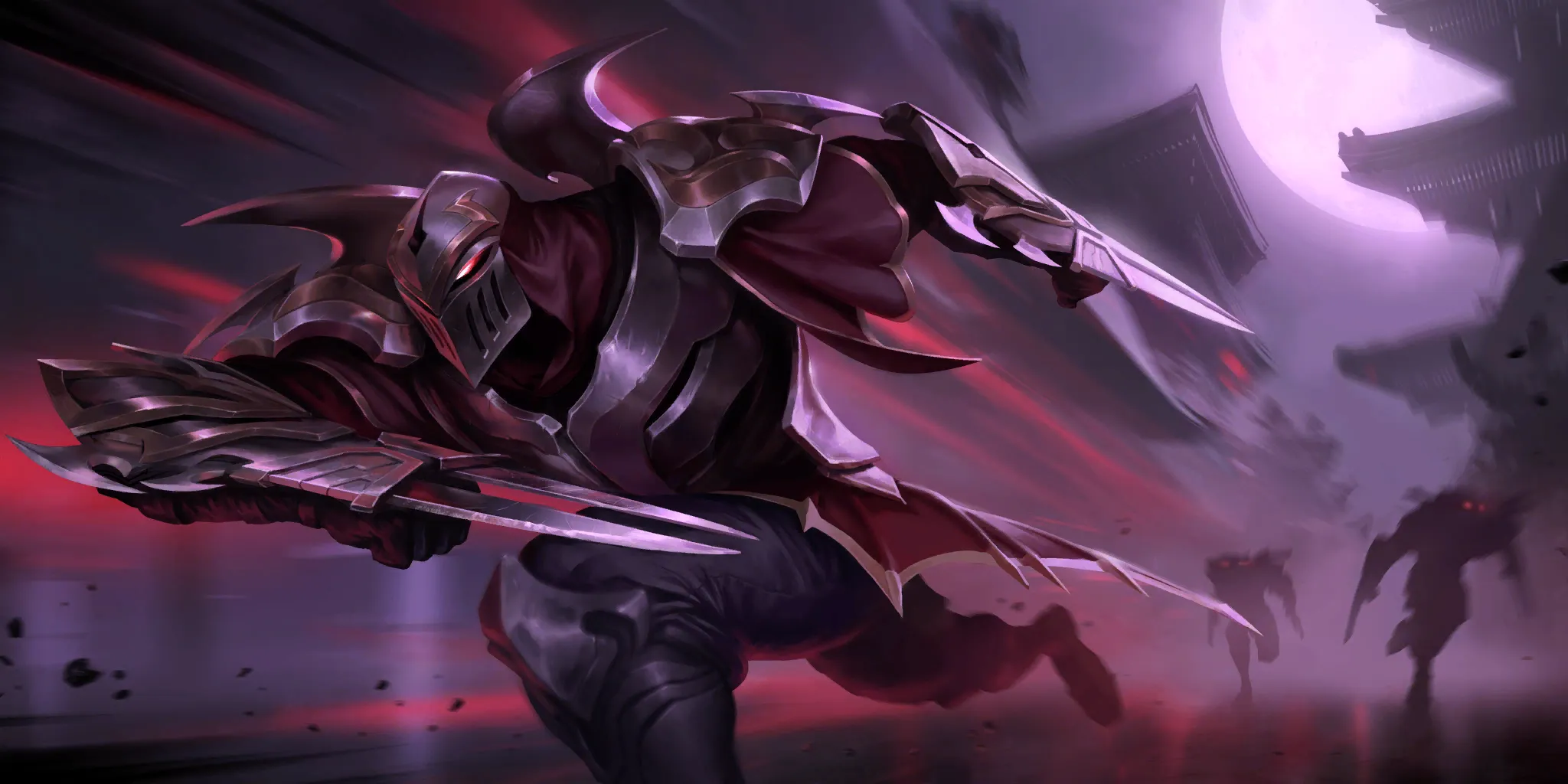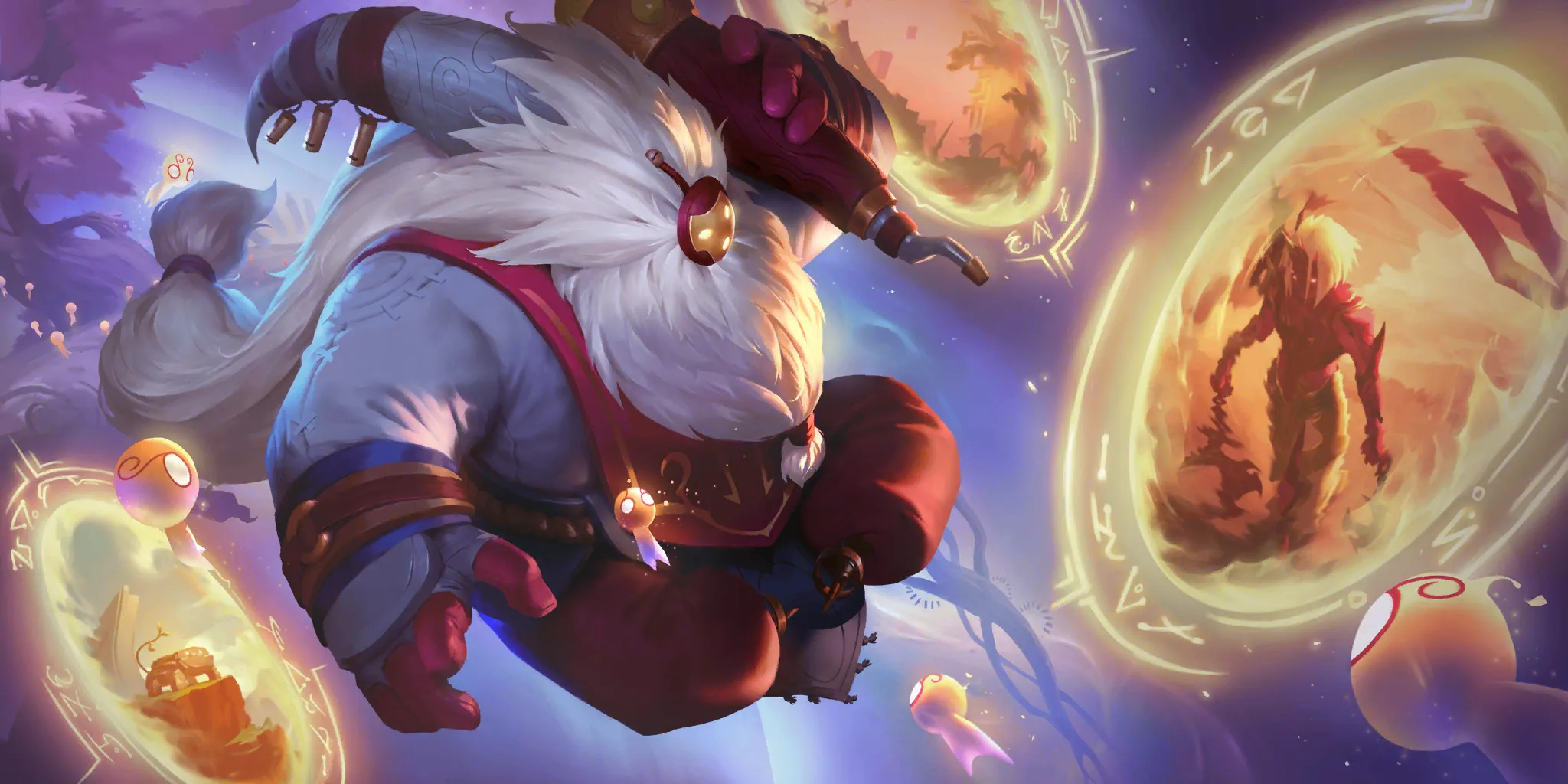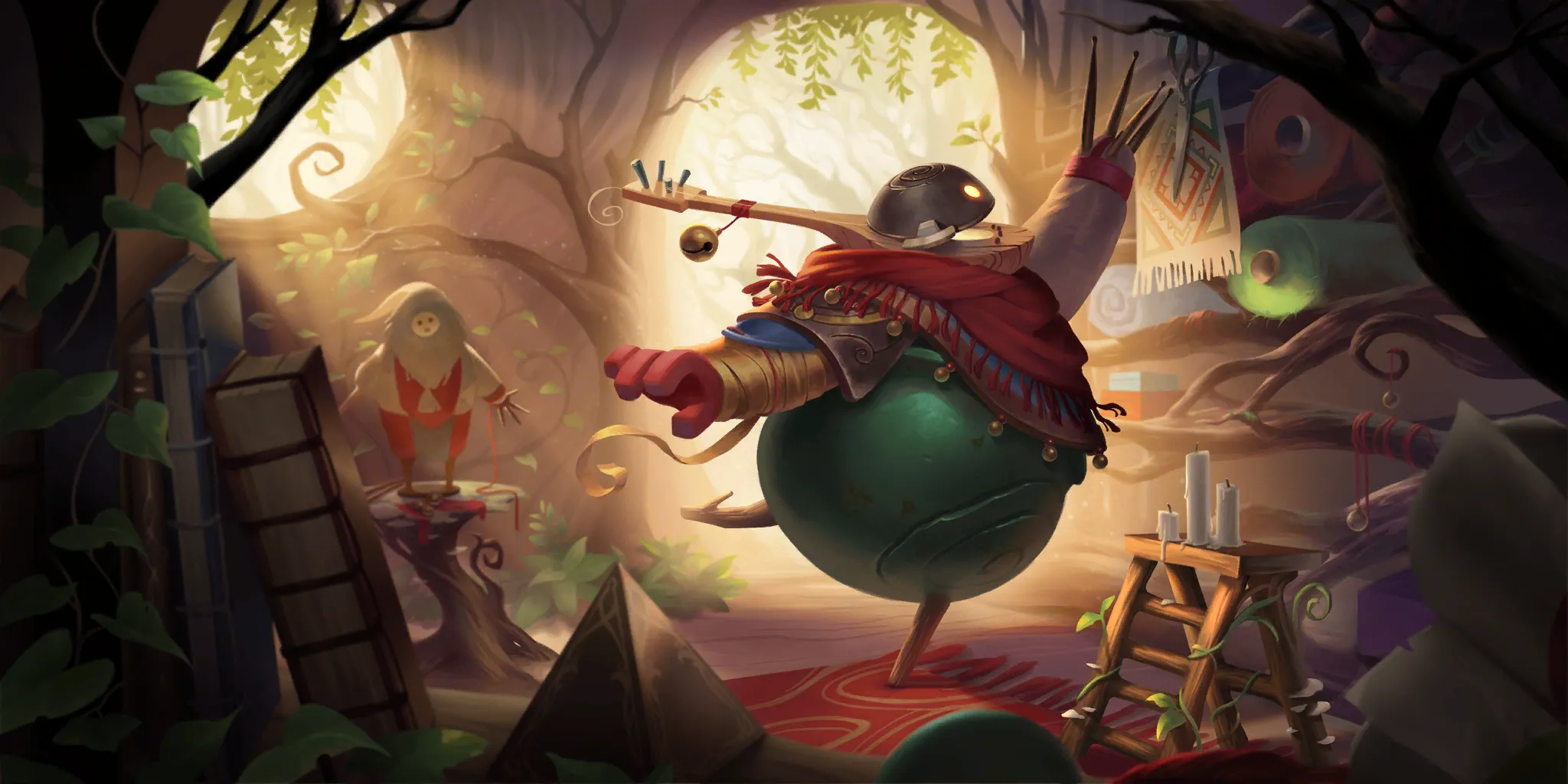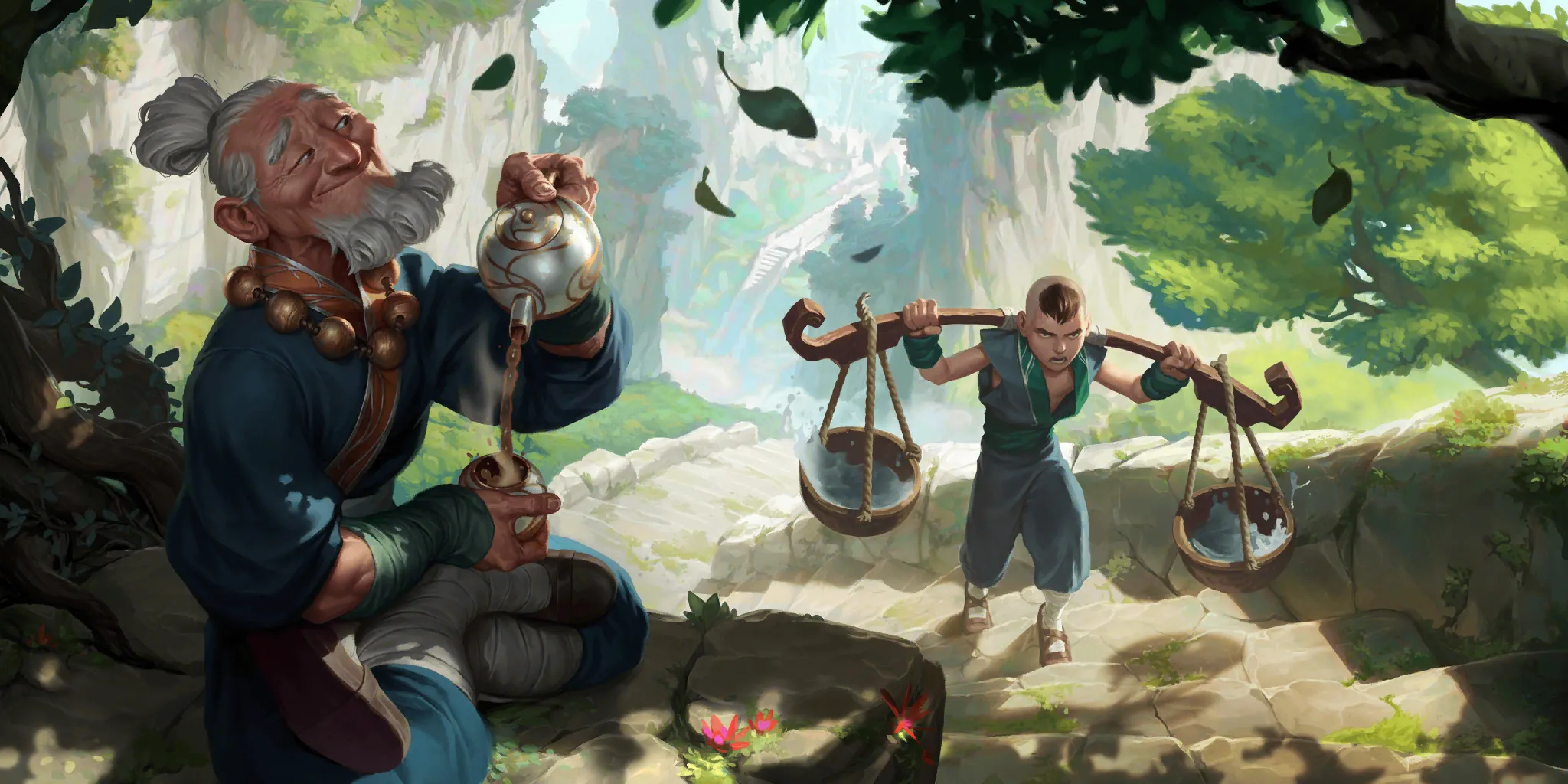 Esmus, Breath of the World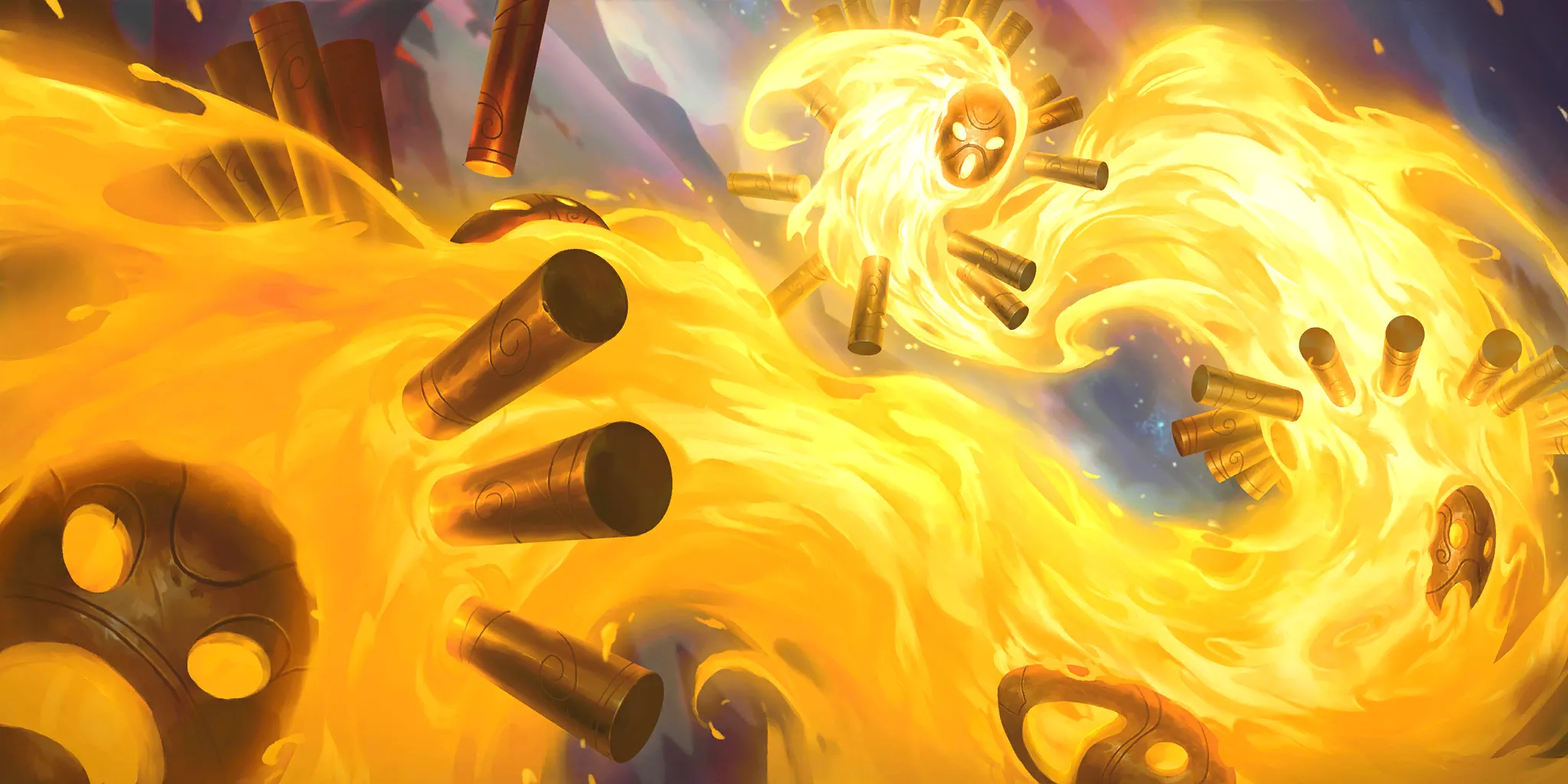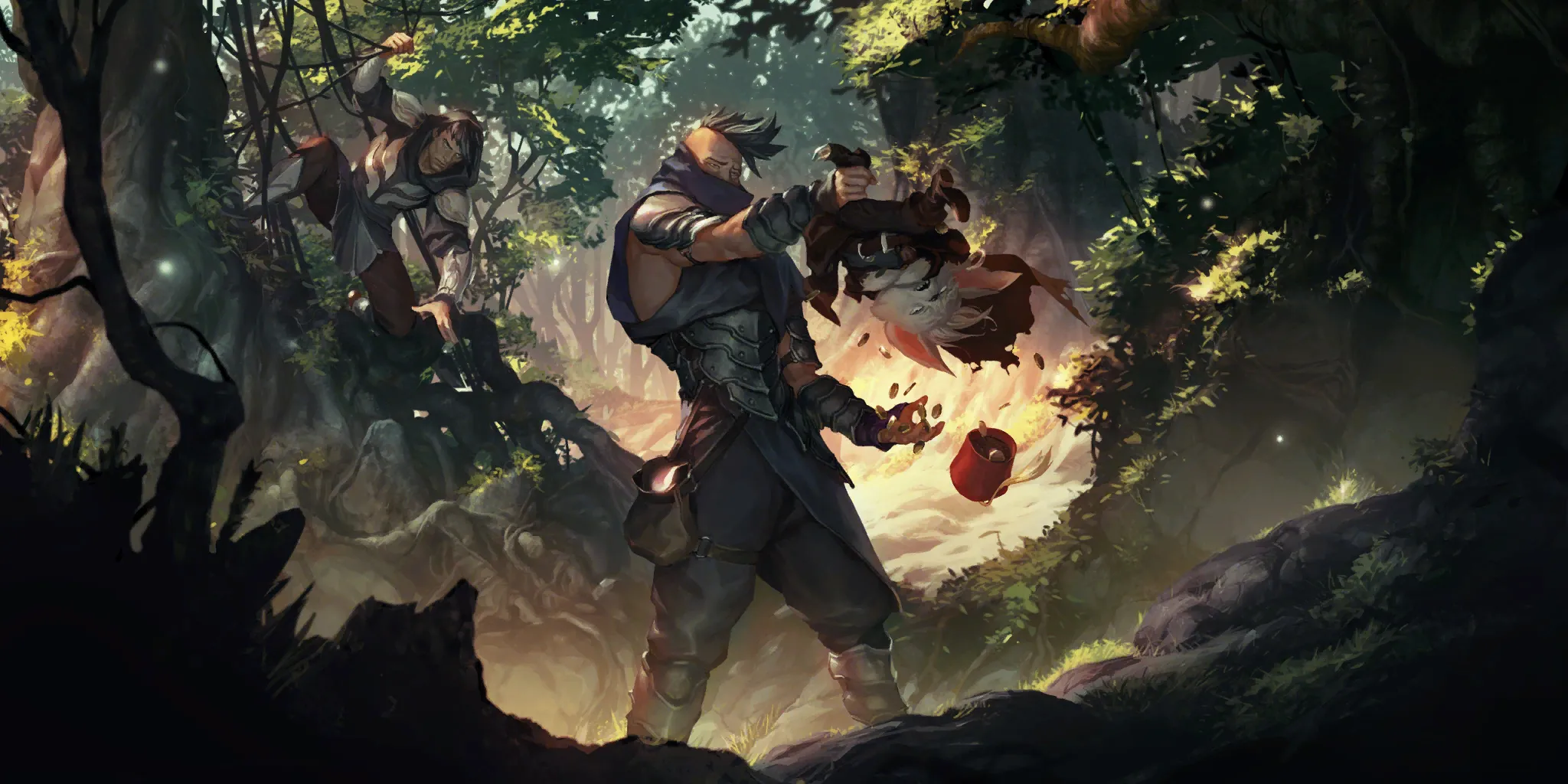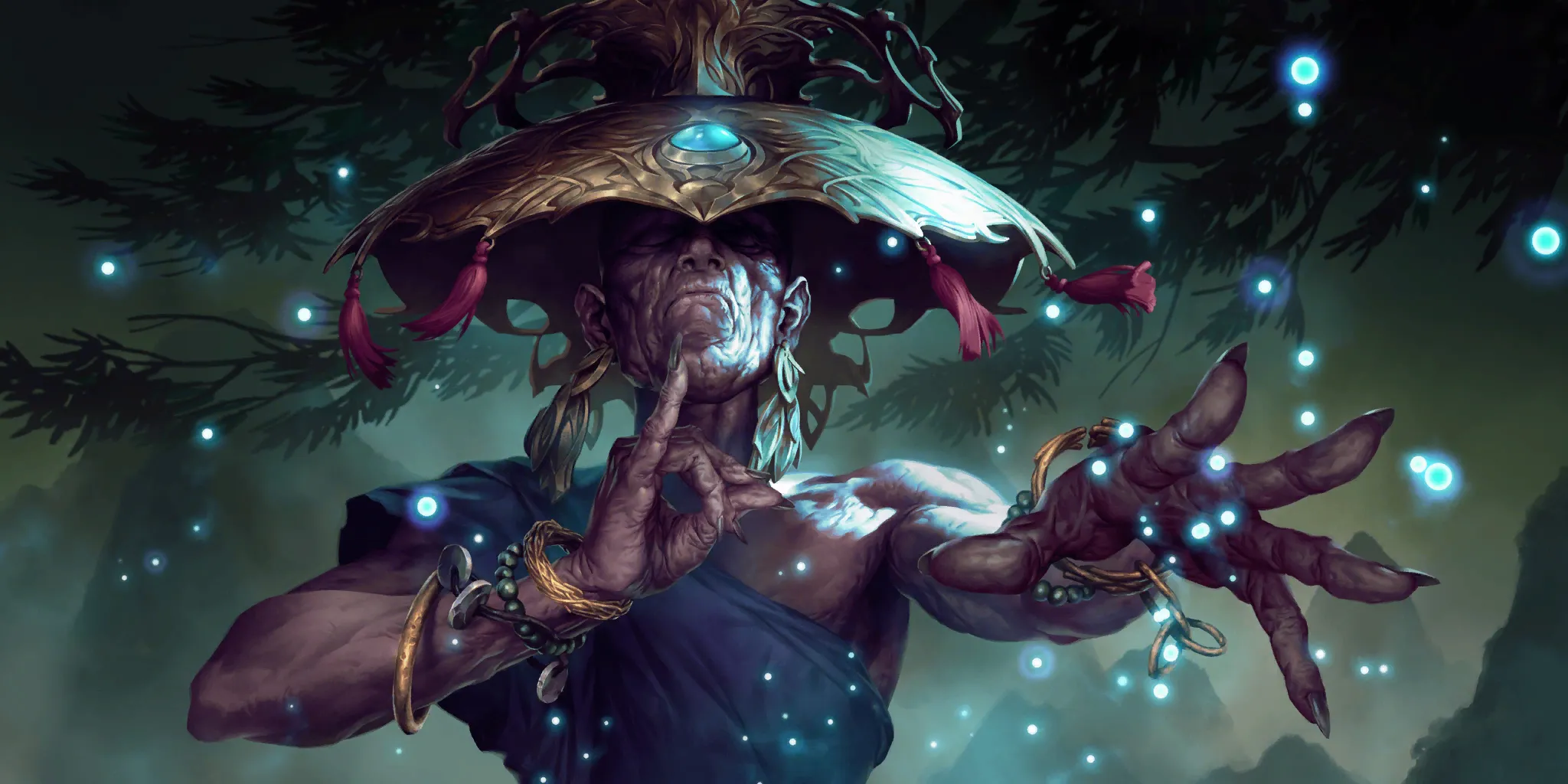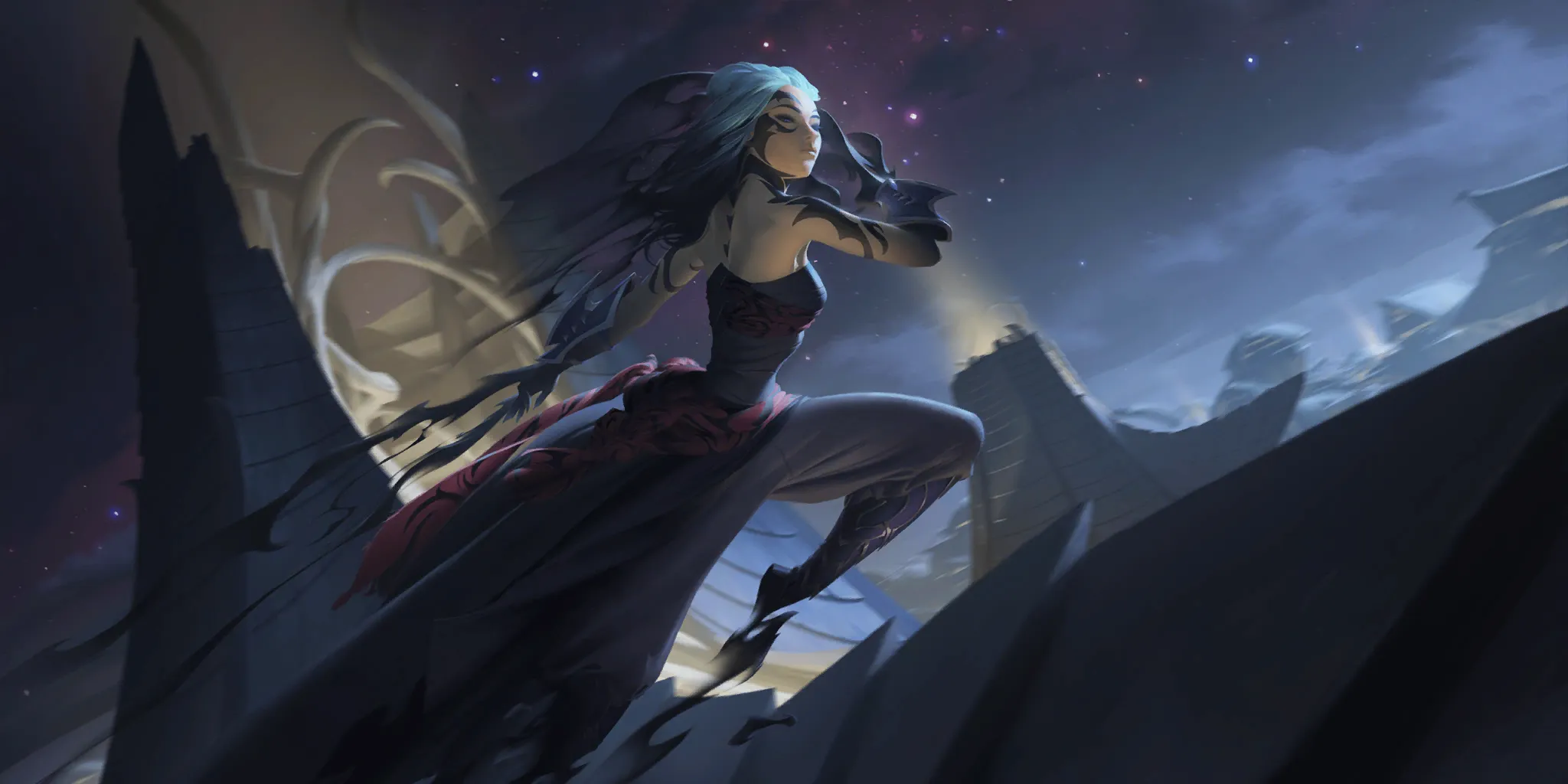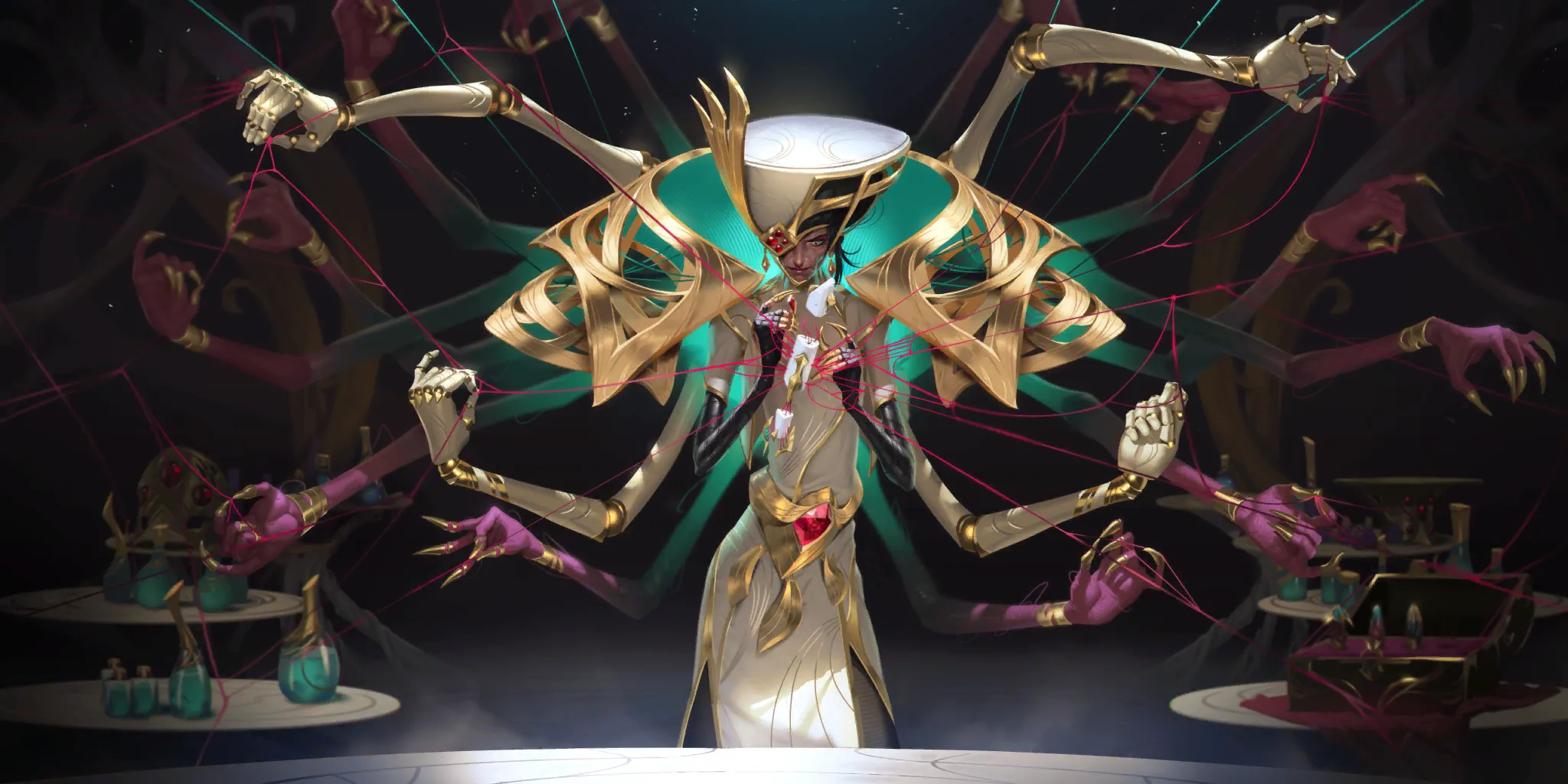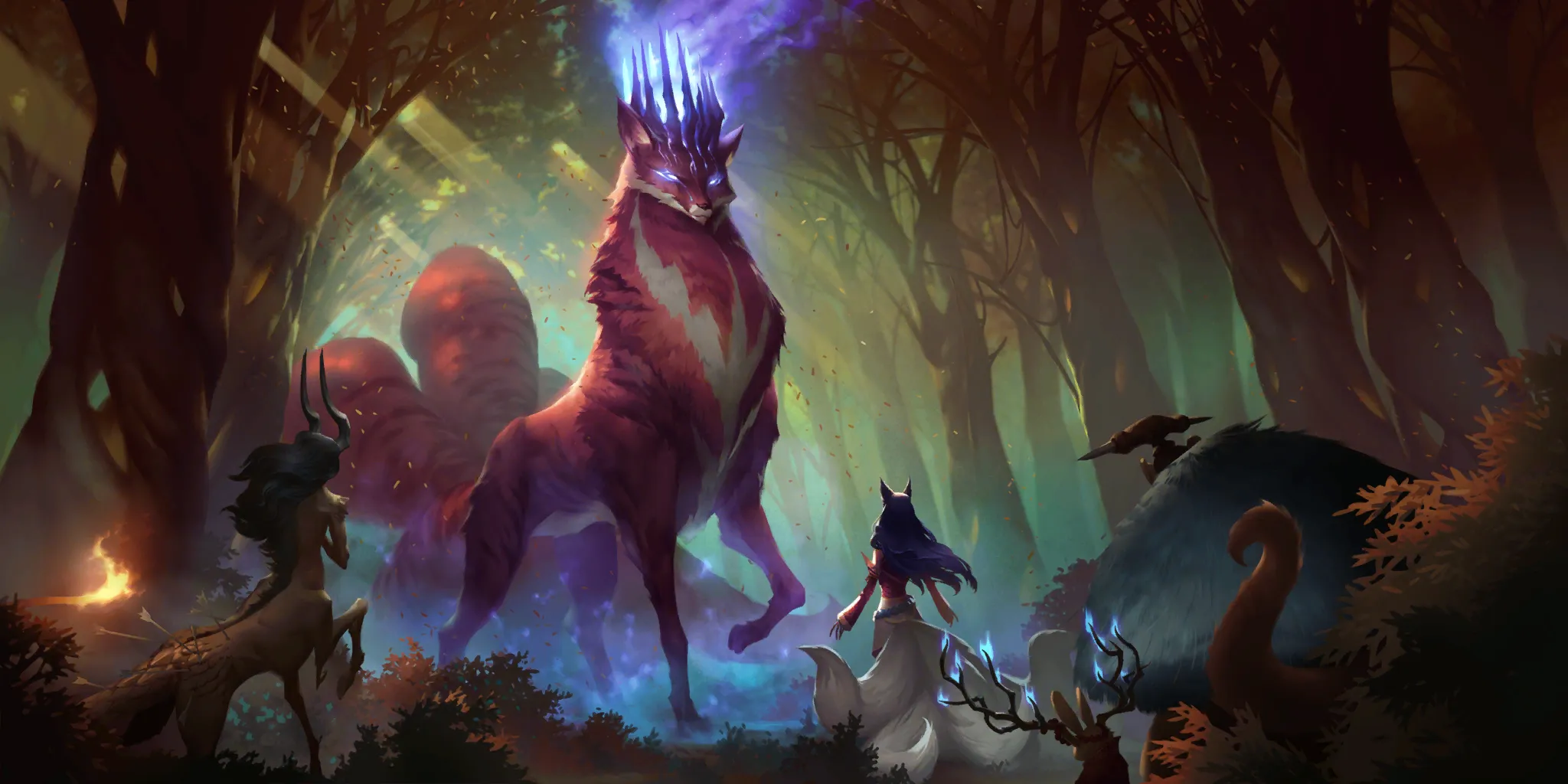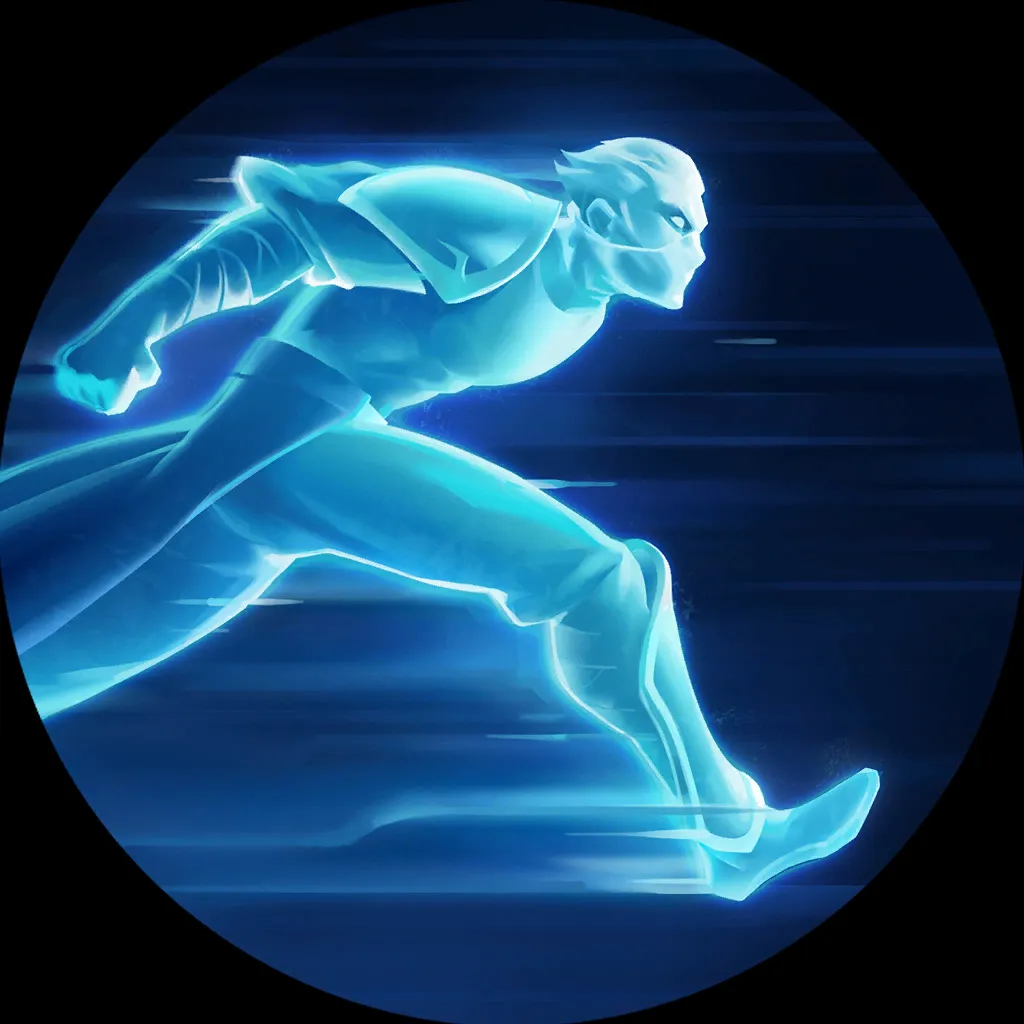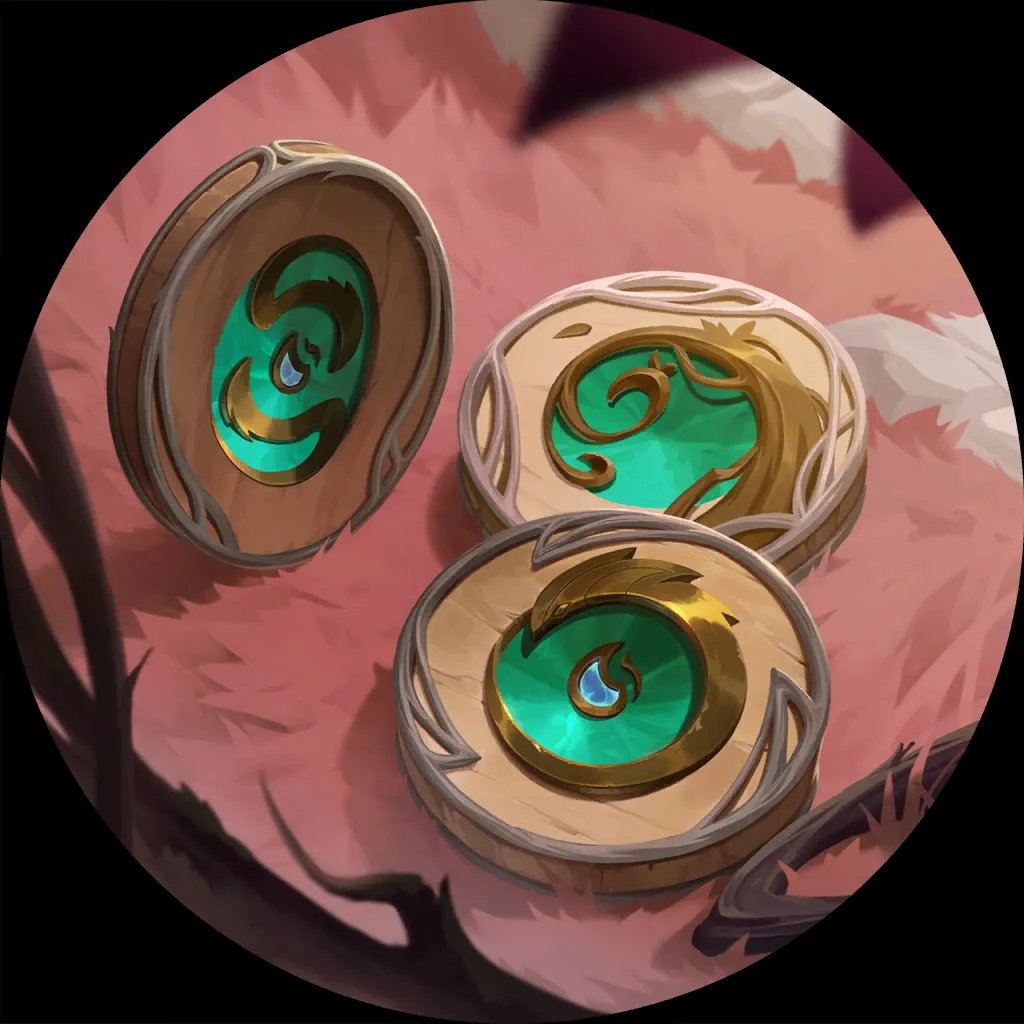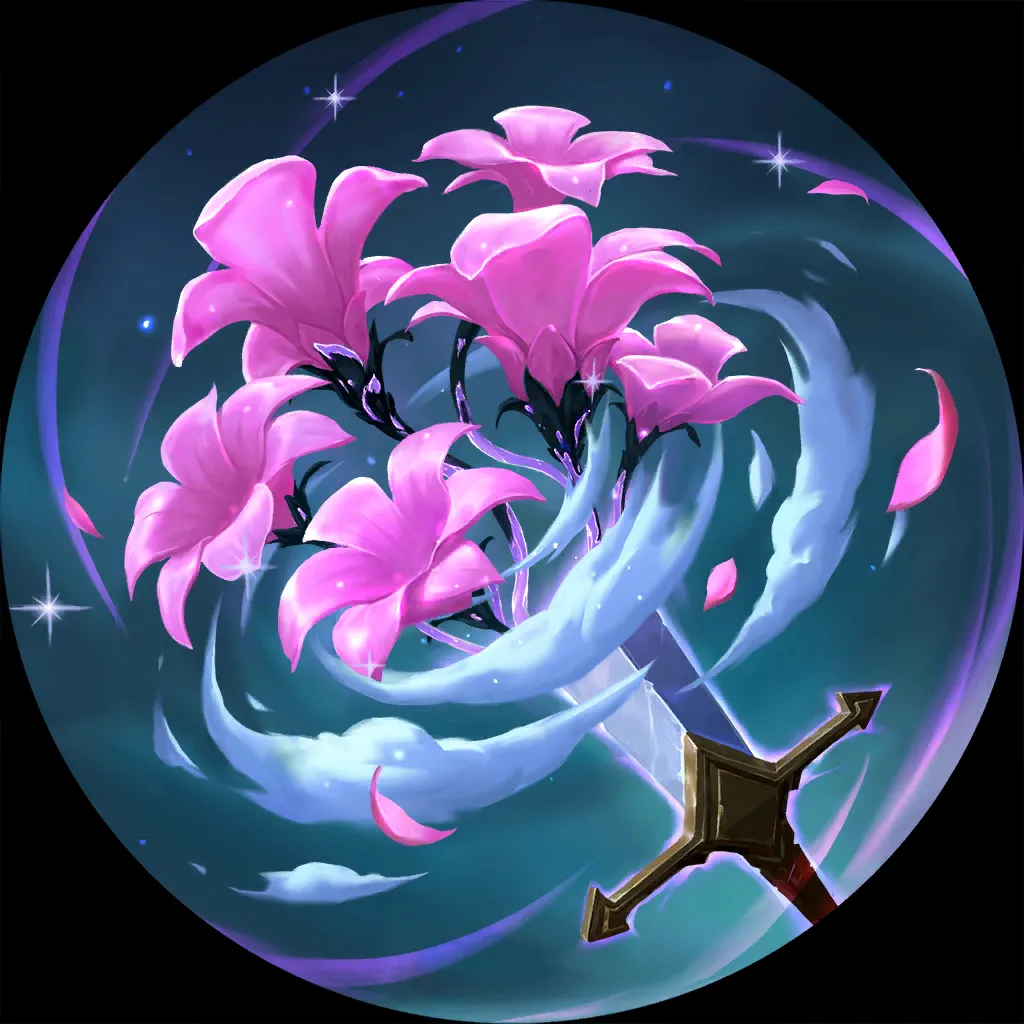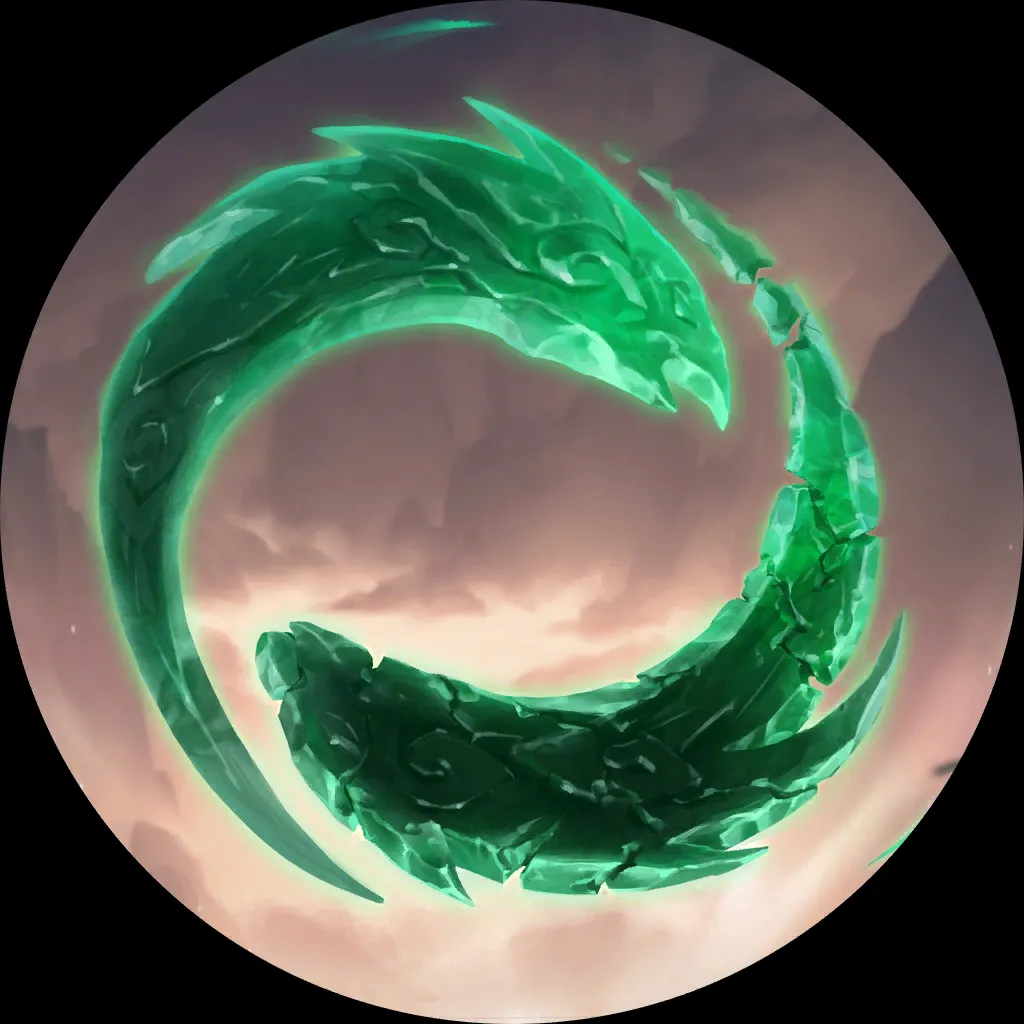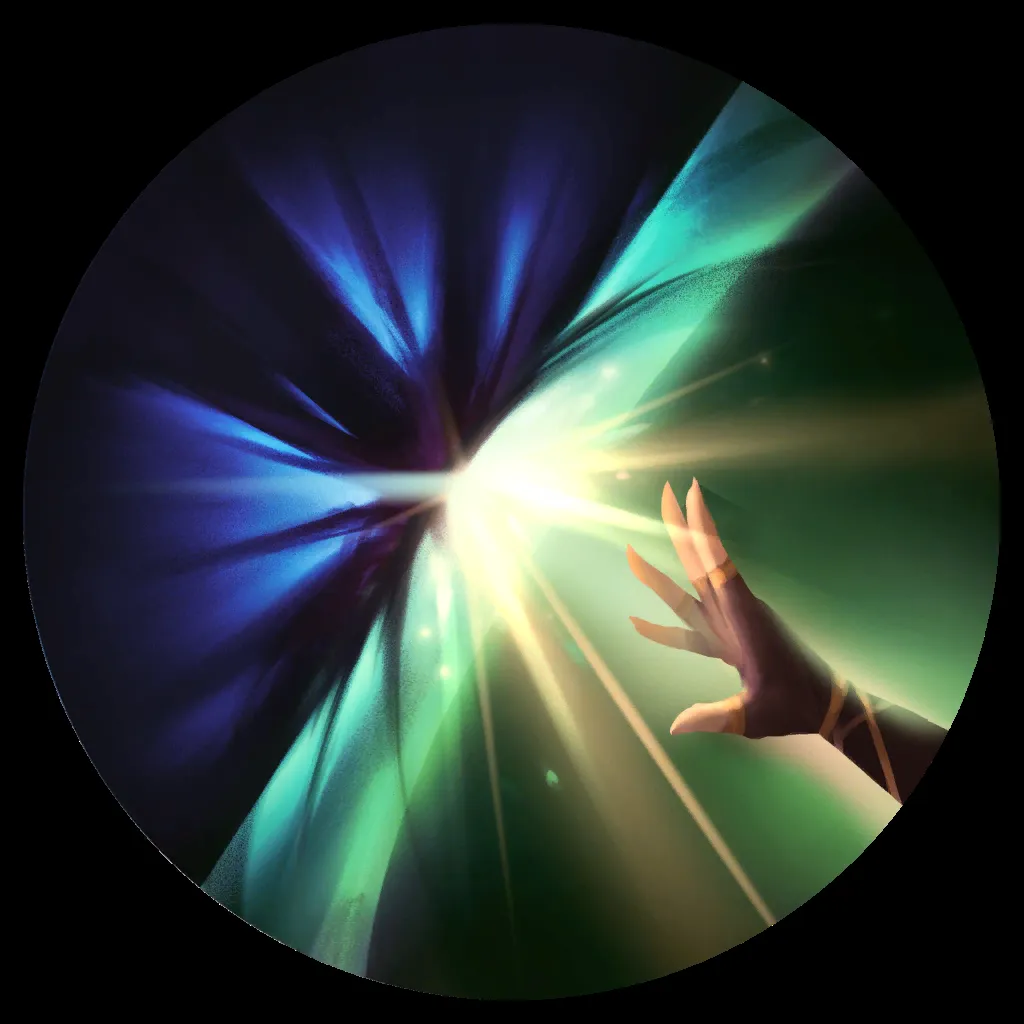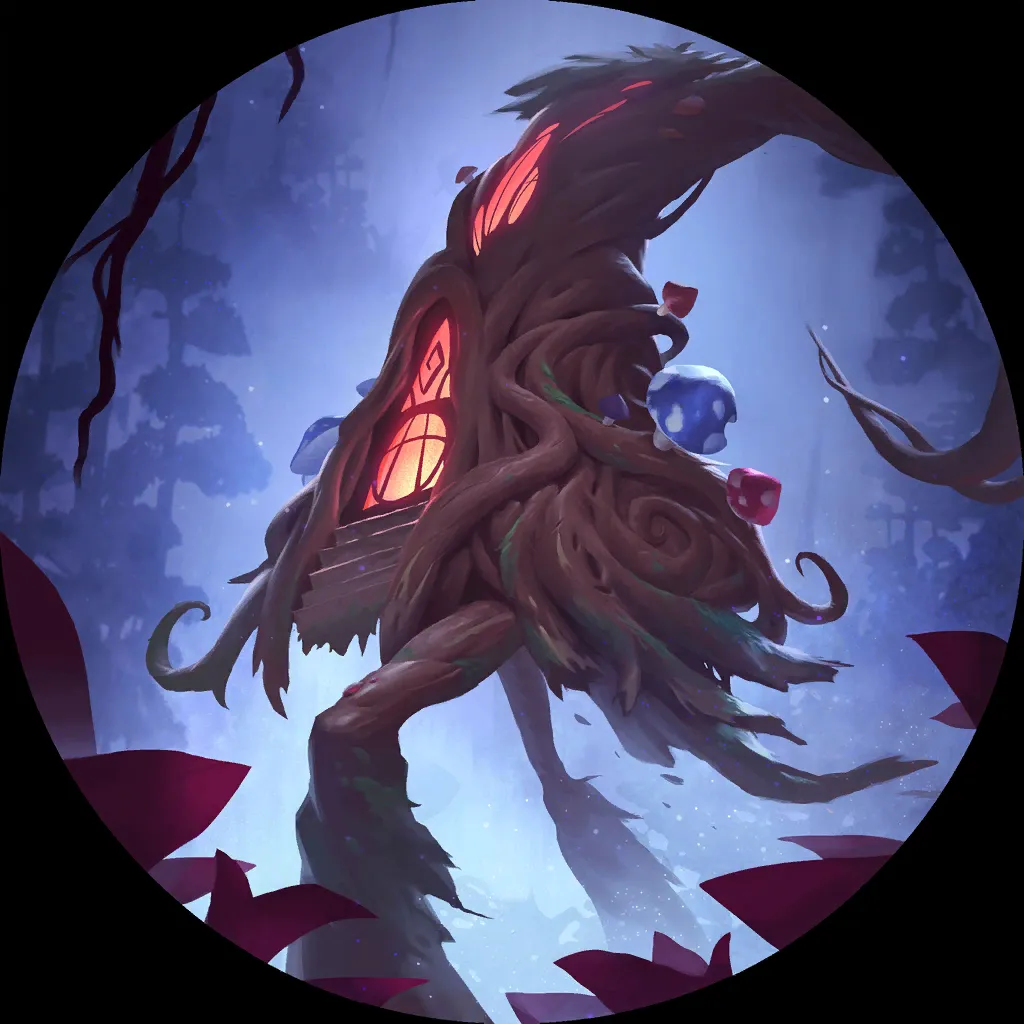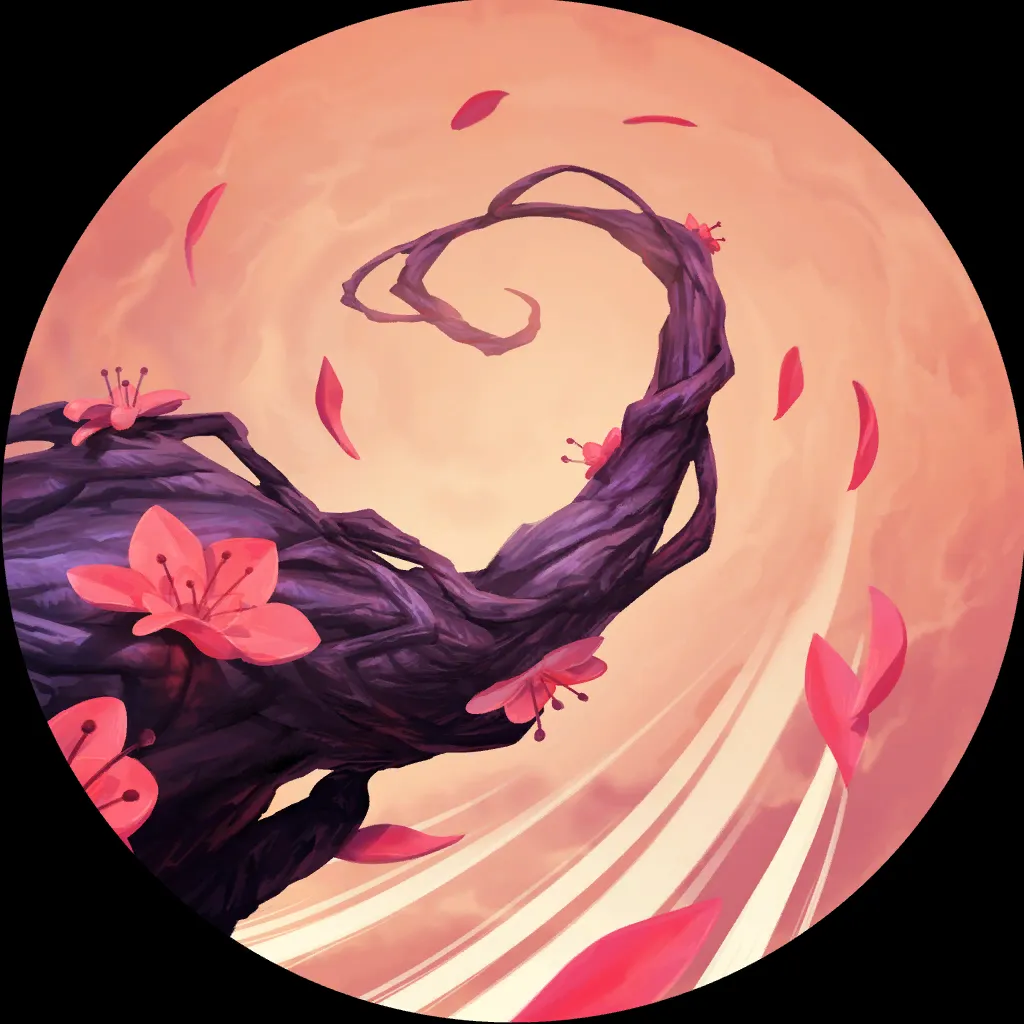 I saw ABG Jinden climb with Bed to high Master in EMEA and decided to give it a shot. I net-decked Jinden's list and tried it at Diamond II, right after my Shen Lulu trial. Actually, Jinden and I are on the same esports team, so I asked him to backseat me and give me tips, which I of course will share with you!
Bed felt more proactive compared to Shen Lulu and thus more powerful. In the first games, it was tricky to figure out the Mulligans.
"Keeping your one-drops, as well as Zed
and Navori Highwayman
is always good," says Jinden. "I'd only keep Esmus, Breath of the World
in slow matchups like Katarina Yasuo, while Sai'nen Thousand-Tailed
is a game-changer versus TF Annie/Katarina."
Even against Bard Illaoi, keeping Recall effects like Will of Ionia
put me in awkward spots where I drew another Recall and Deny
, stunting my hand in matchups that are supposed to be favored for us.
"My friends and I added one Ionian Tellstones
to the list as a means of being more flexible," Jinden says. "I'm always looking out for ways to catch my foe off guard with a well-timed Stand United
. Other than that, you can take out The Maker
and/or Ghost
for Tasty Faefolk
if you face a lot of aggressive decks like Teemo TF and Azir Irelia."
I had a lot of fun jamming this deck, and Bard
carried many games where Zed
wasn't able to push lethal and I felt like I would lose. Having Bard
buff your (Elusive) board, especially thanks to our draws with Sai'nen Thousand-Tailed
and Shadow Assassin
, felt immensely powerful.
If you hit a couple of Chime
s on Esmus or Shadow Assassin
, you can set up lethal attacks even without your core pieces, though this is not an advisable game plan.
The games I lost were when I fell behind early and didn't find Zed
or Navori Highwayman
. Sometimes, you have to deal with a triple Will of Ionia
hand and move on. This deck is not for the faint-hearted ladderistas that look for consistent gameplay.
"Bard Zed is supposed to be enjoyed on the ladder. It can pop off in one session, and fail you in the next one," admits Jinden. "I'd never bring it to a Bo3 setting, I'm not insane enough for that."
In the end, I would say this is a very potent deck that I will put in my comfort zone. If you're cracked like Jinden, you're just one good day away from a 300LP climb. But don't worry, even if you're a mere mortal like me, you can have fun with this deck and climb to your desired rank!
---
Deep
Monte's Journey
YEP… that's right, Monte actually played Deep. After SnipeCrossGG made it to Masters and sent me a list, I passed it off to some of the other Wombats who are Deep enthusiasts. Cheeserdude actually took it to Master as well so… it was time. This is a pretty standard list with a spicy addition of a single Twisted Fate, I'm a big fan of the build.
6
4
13
17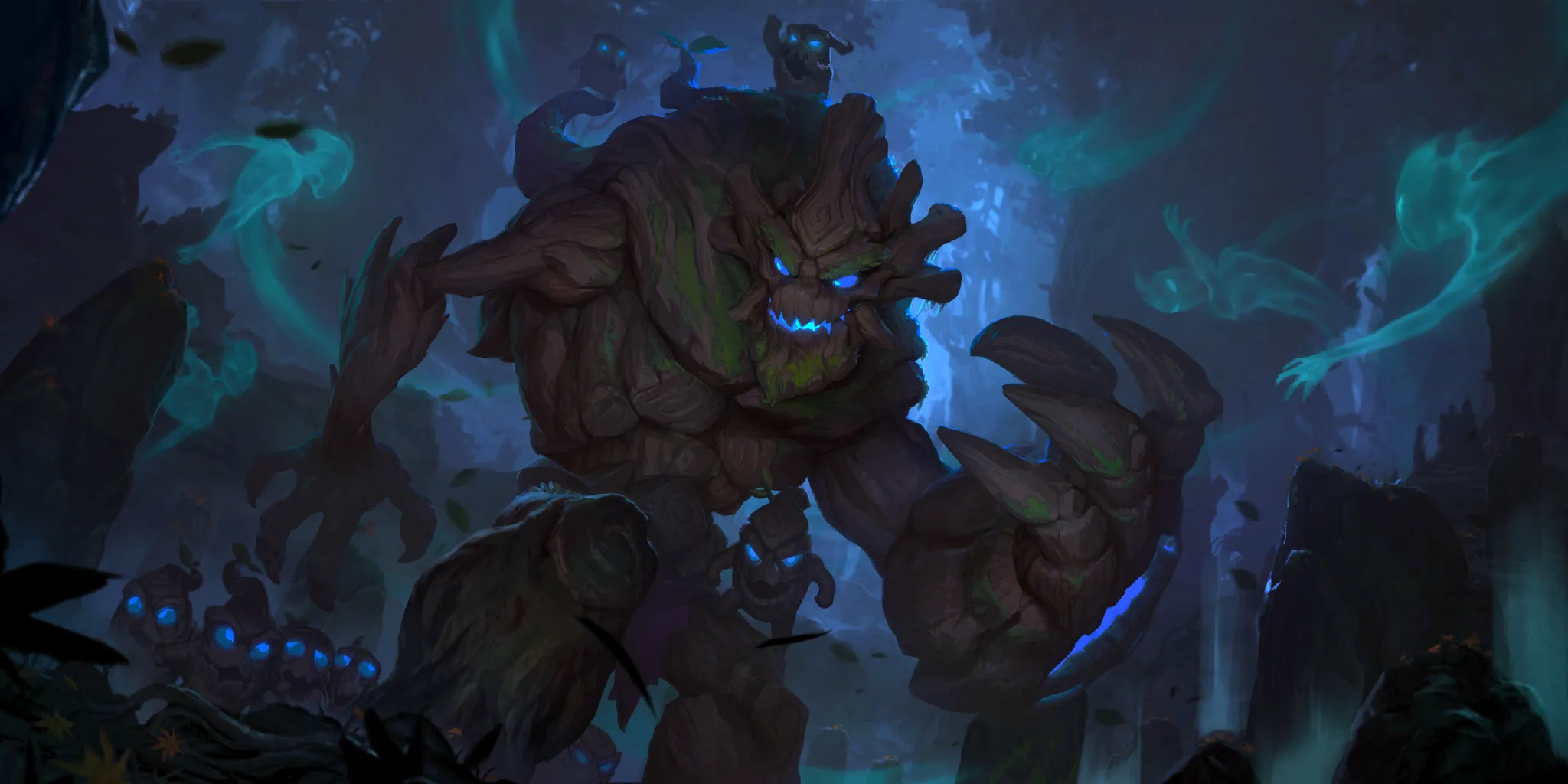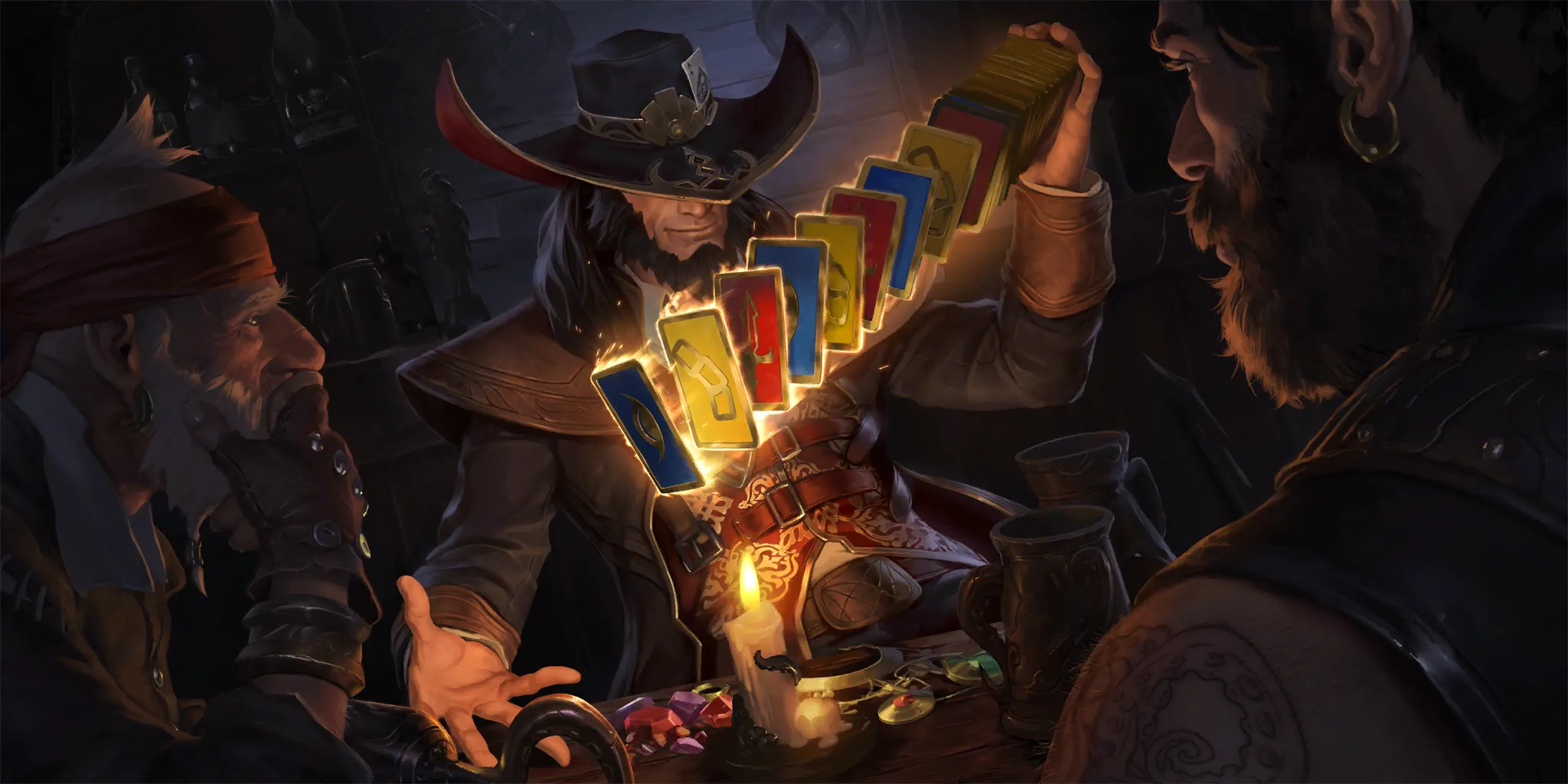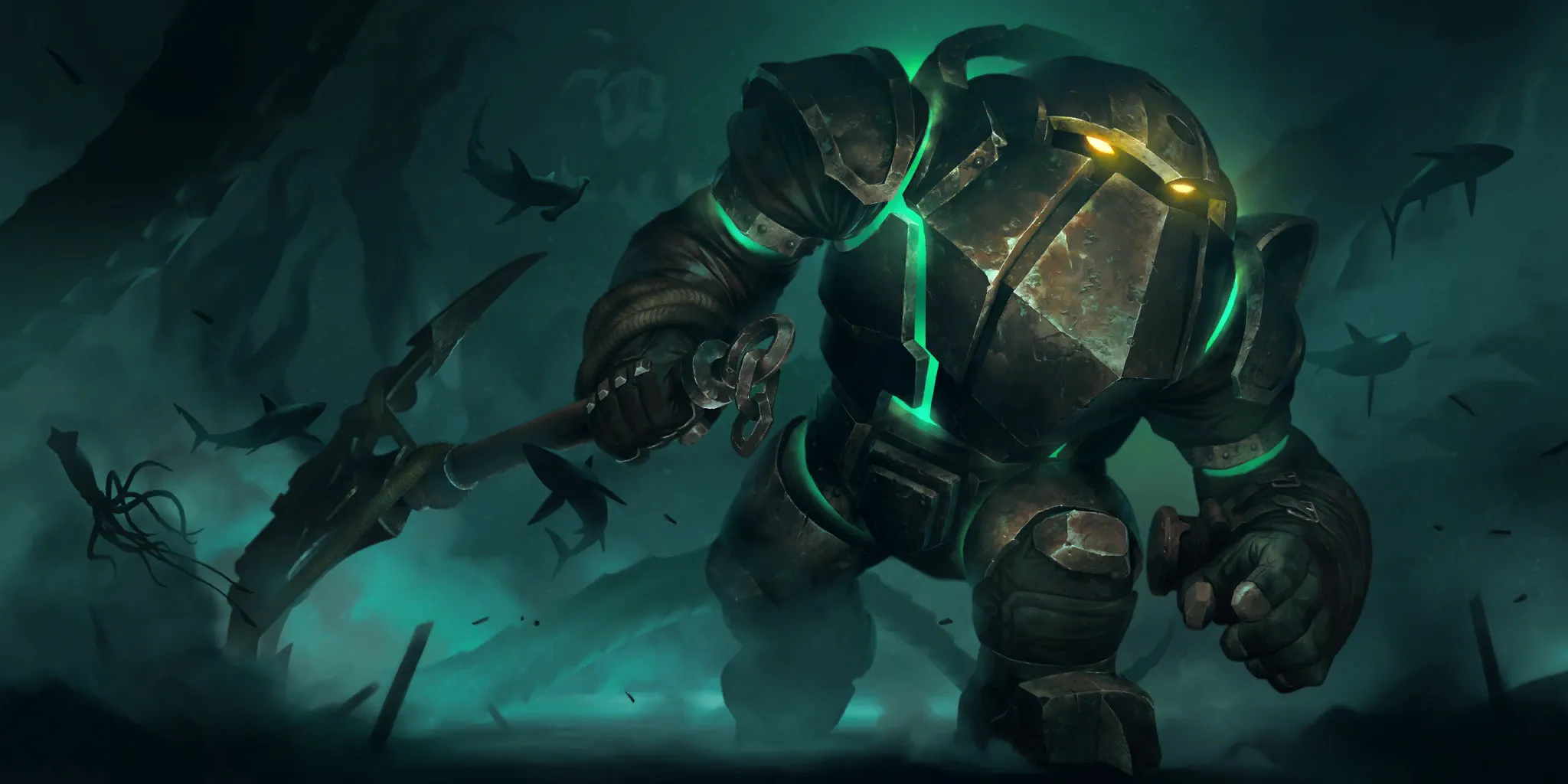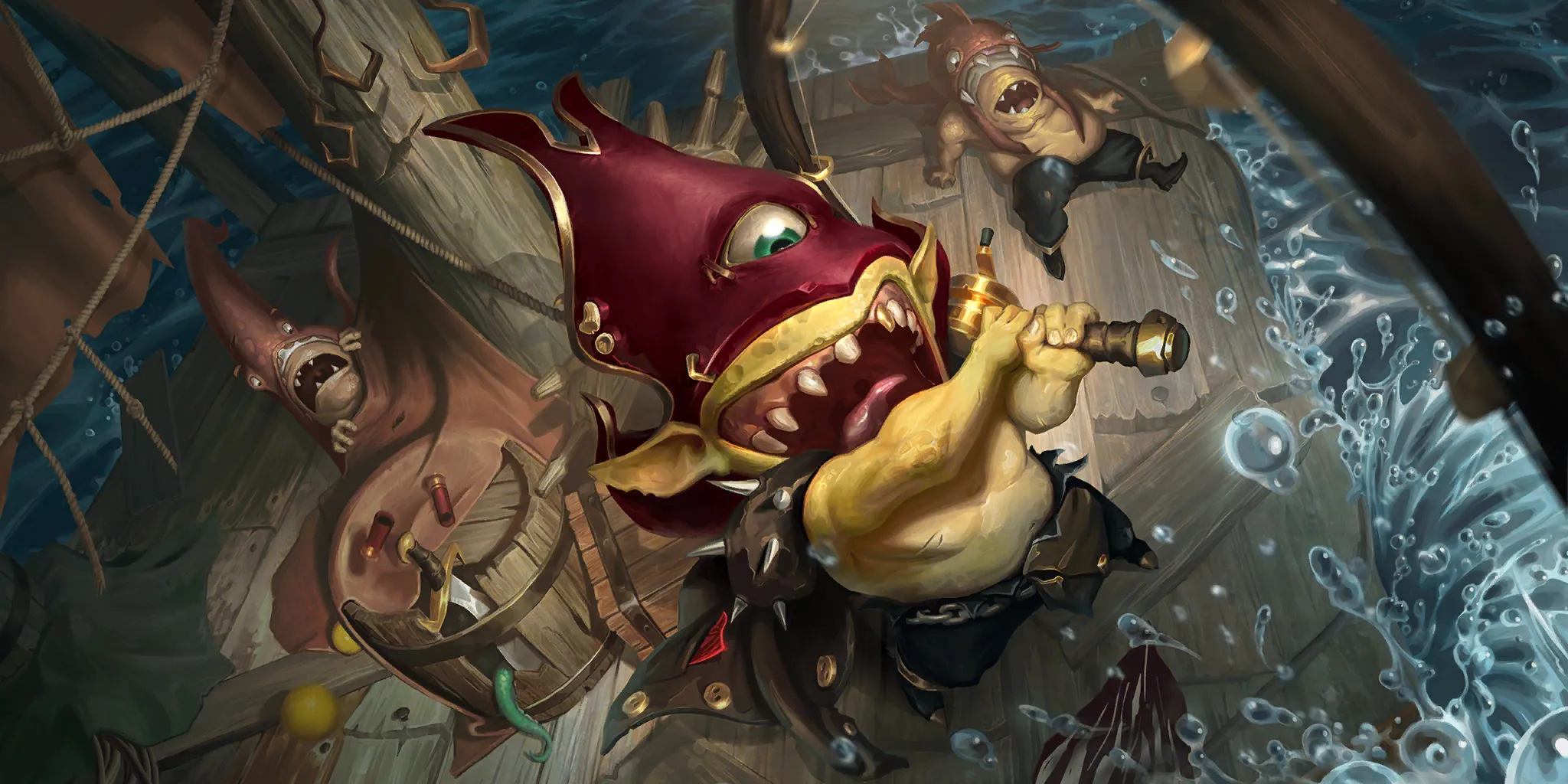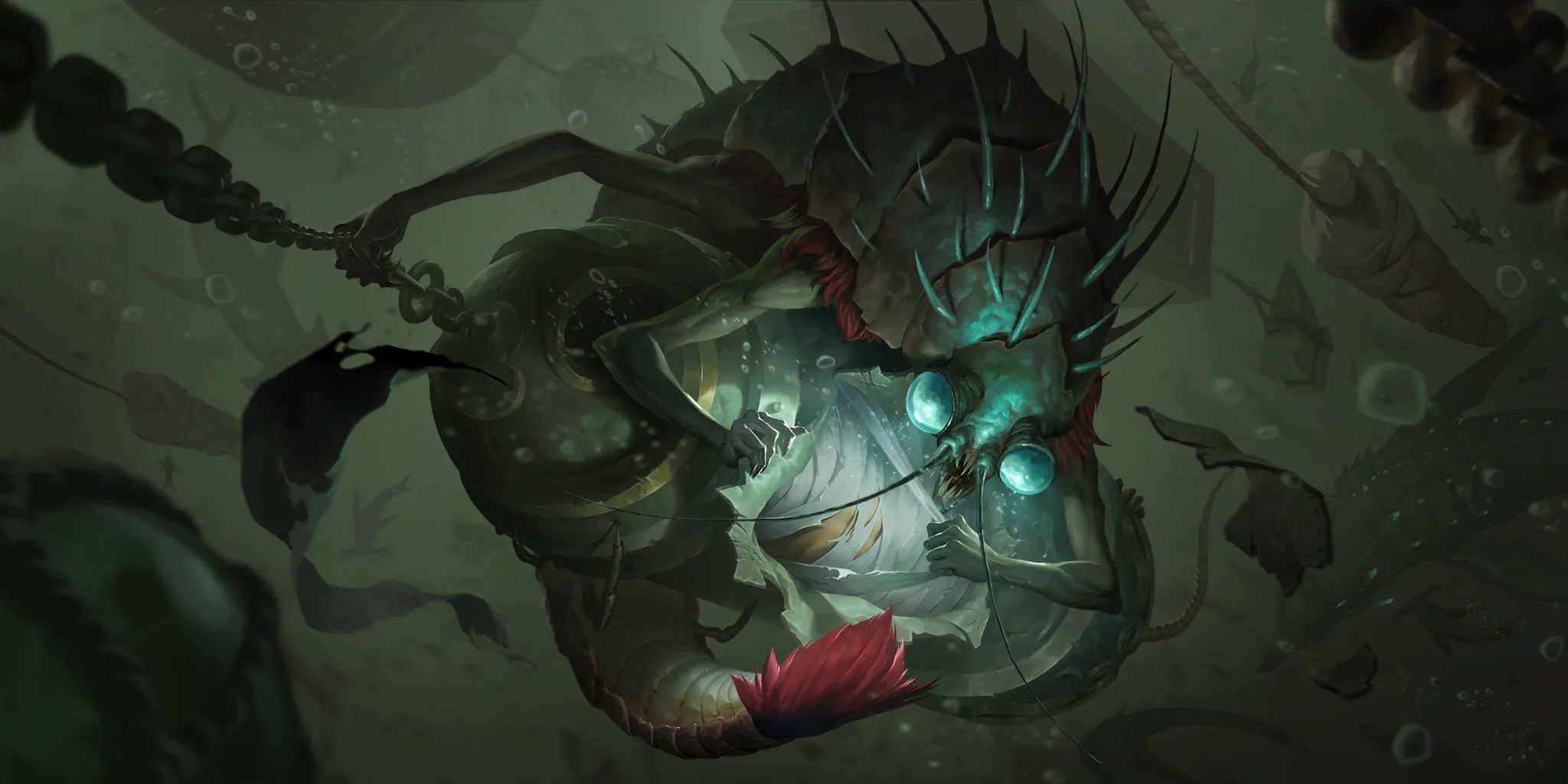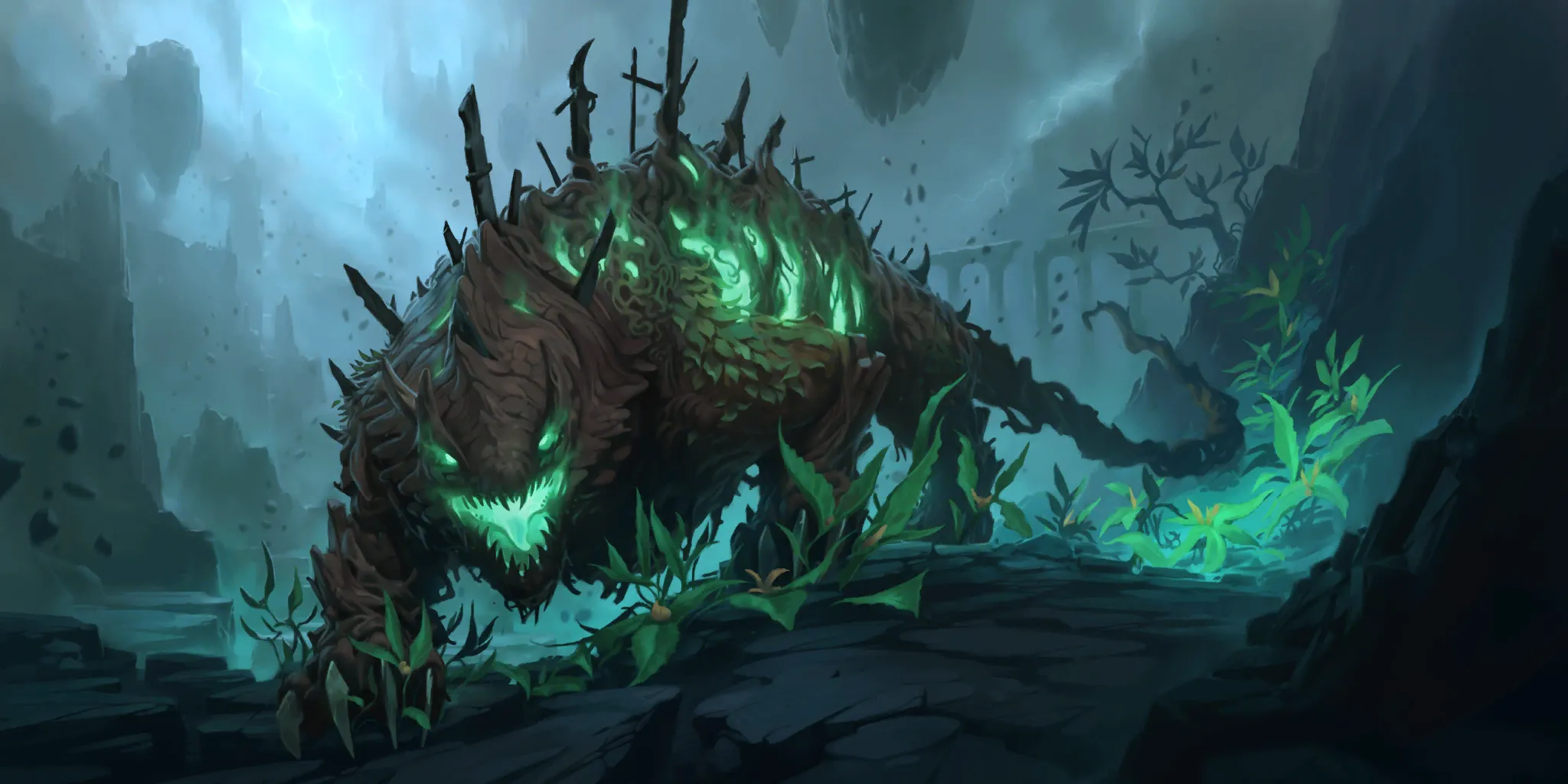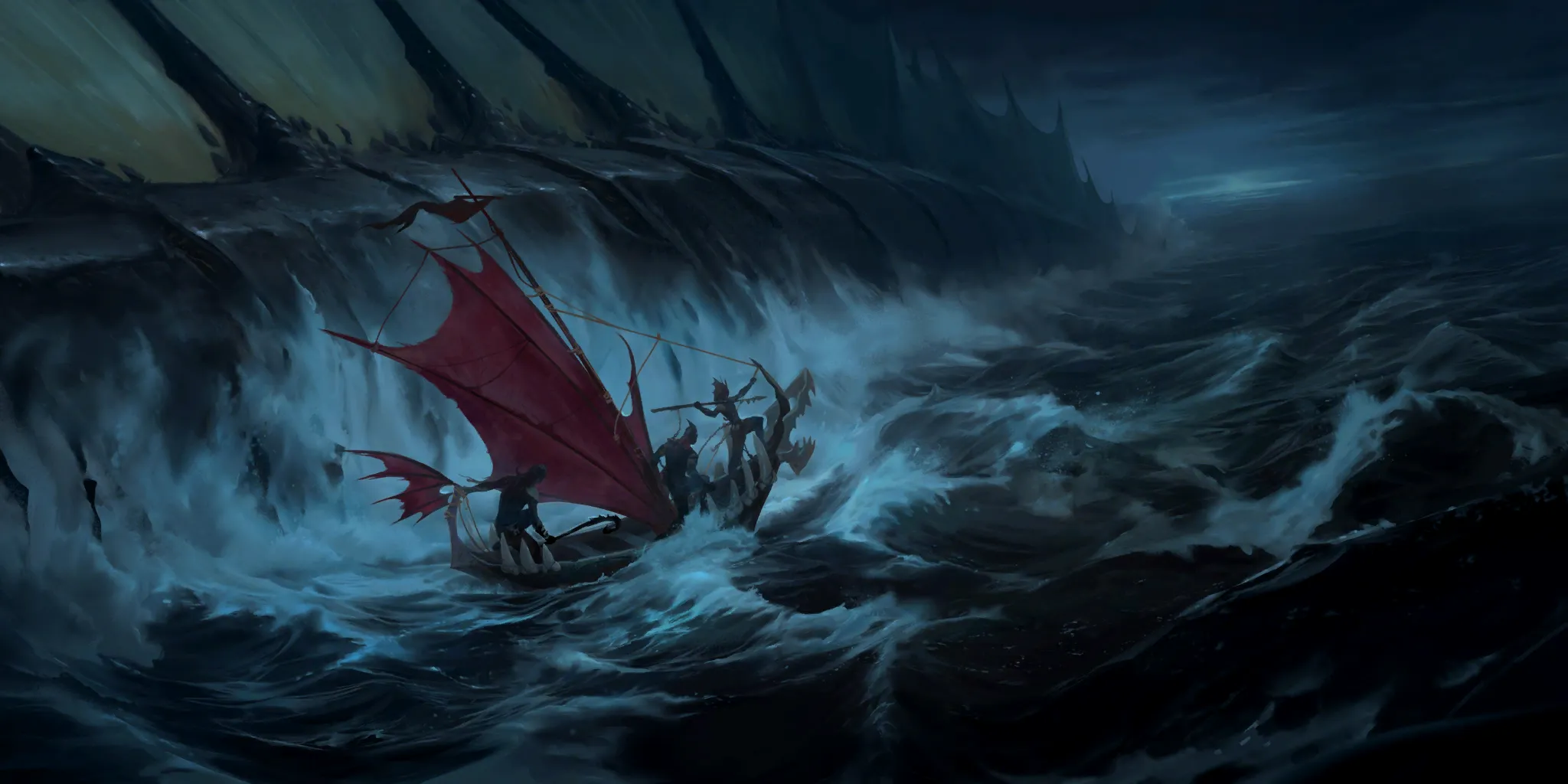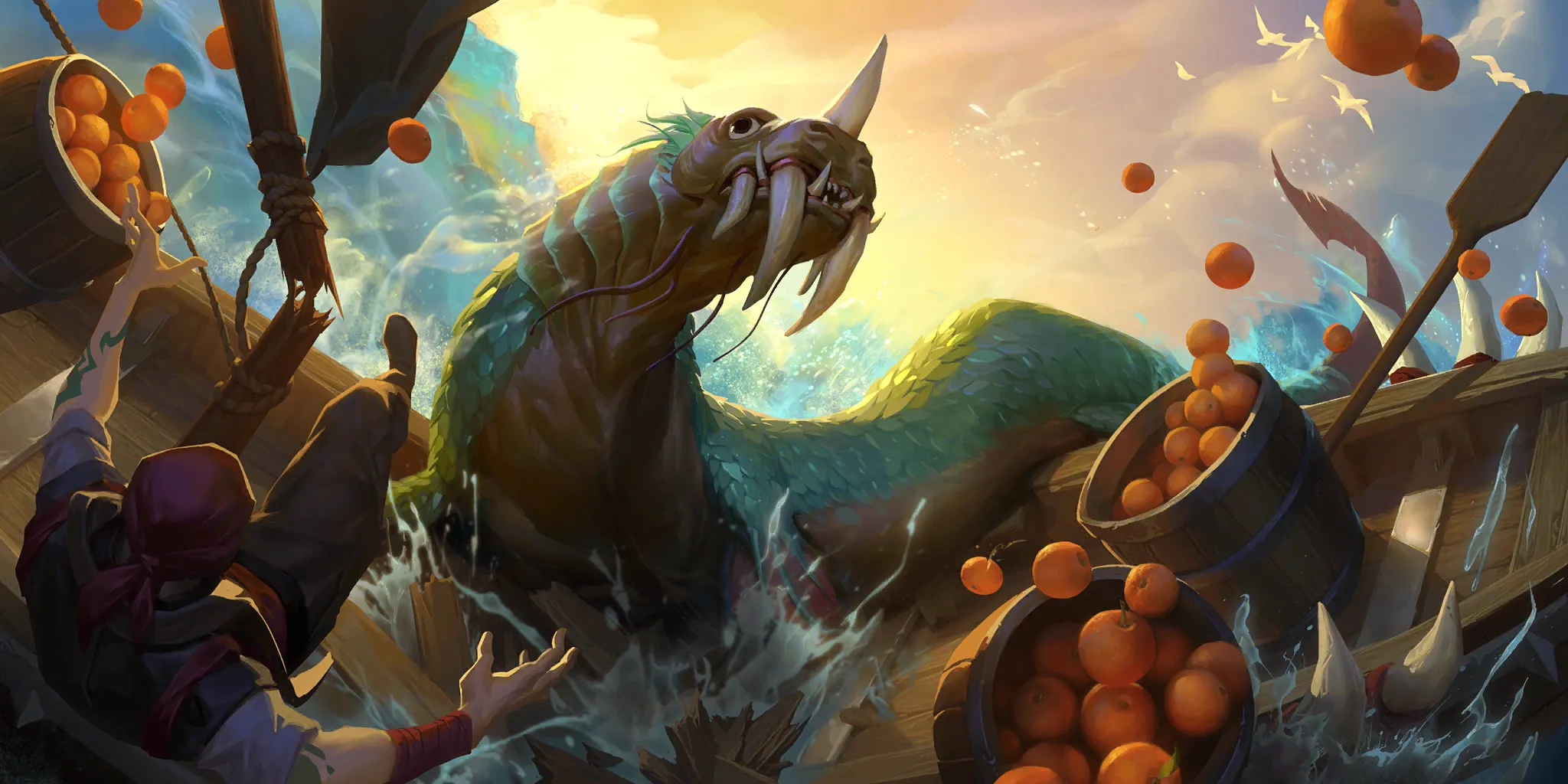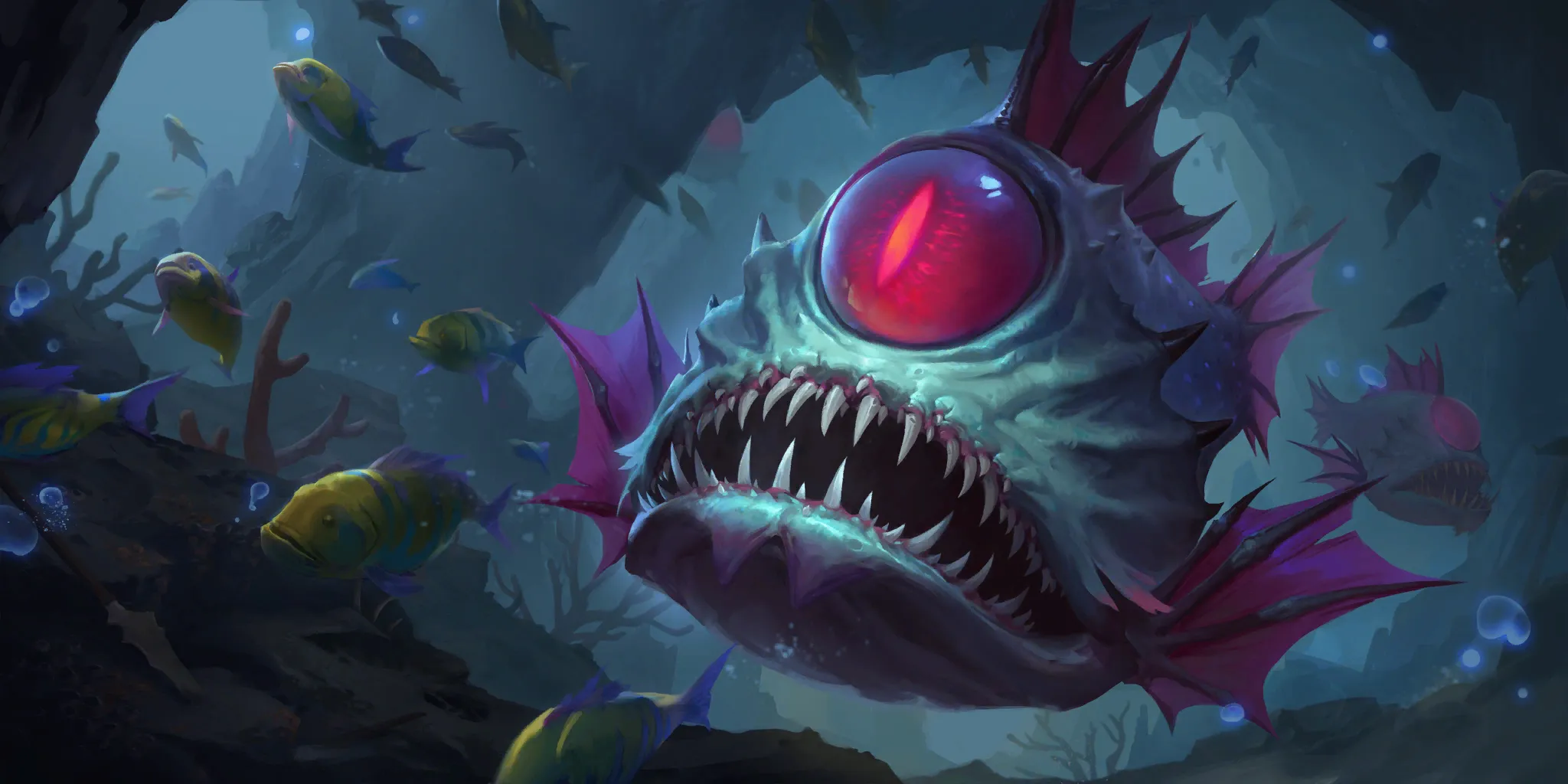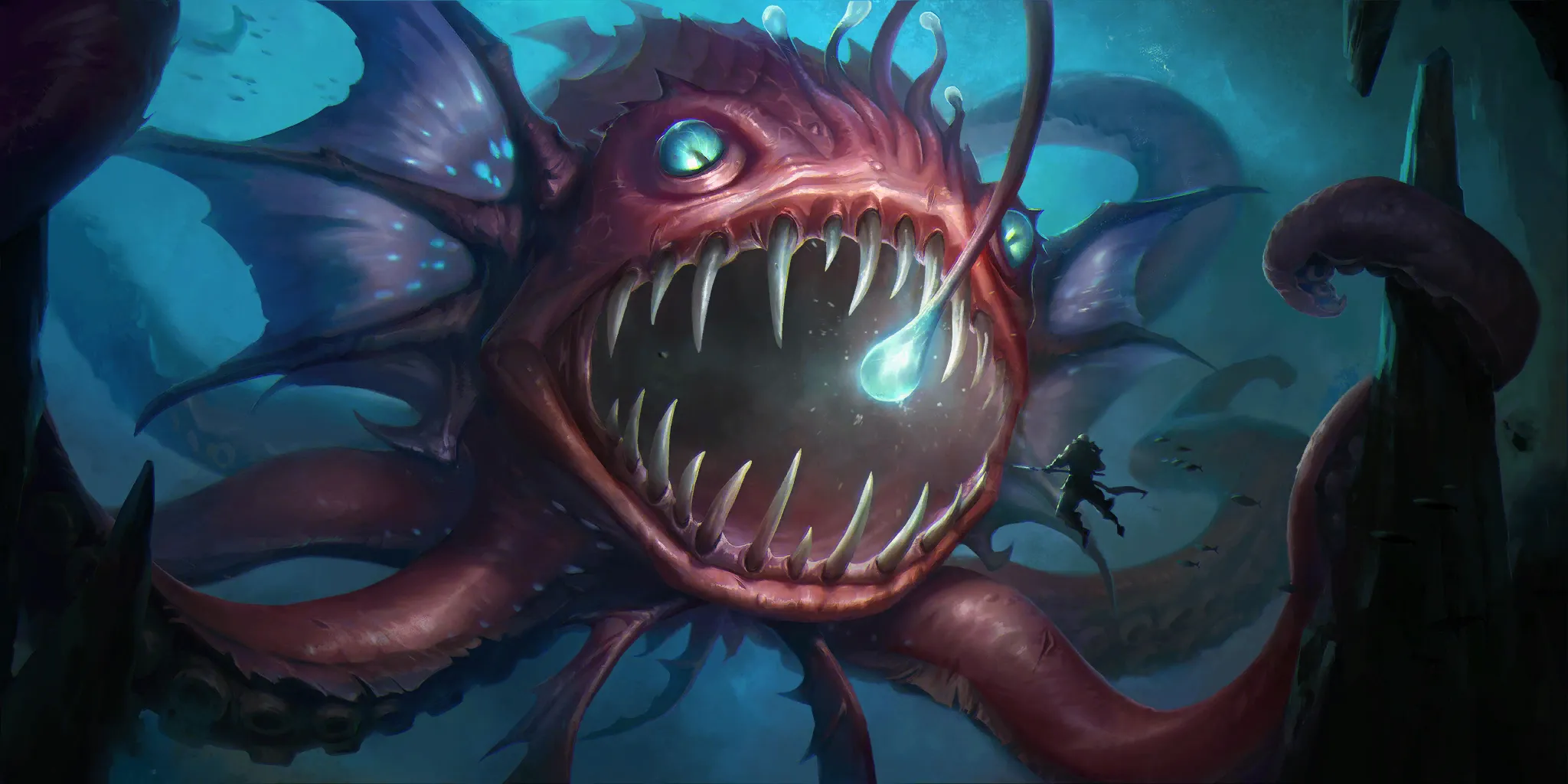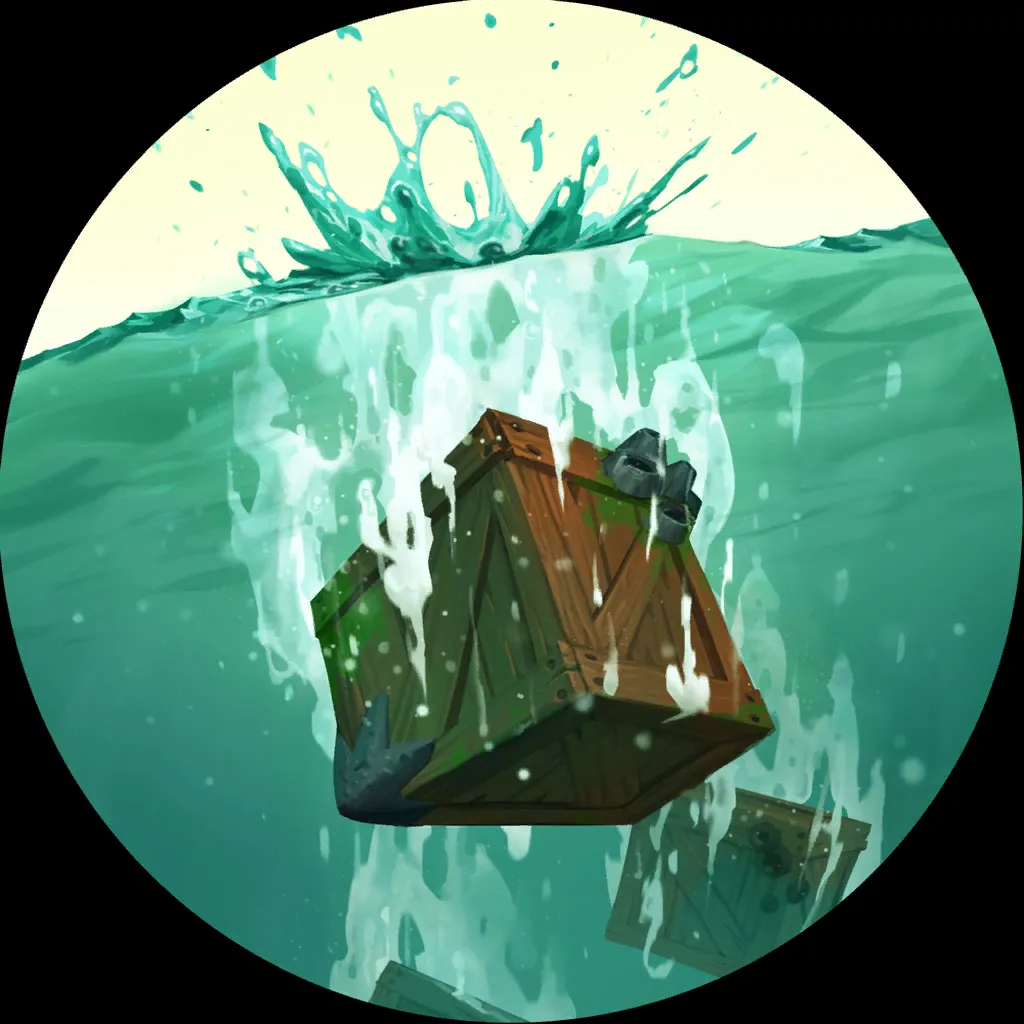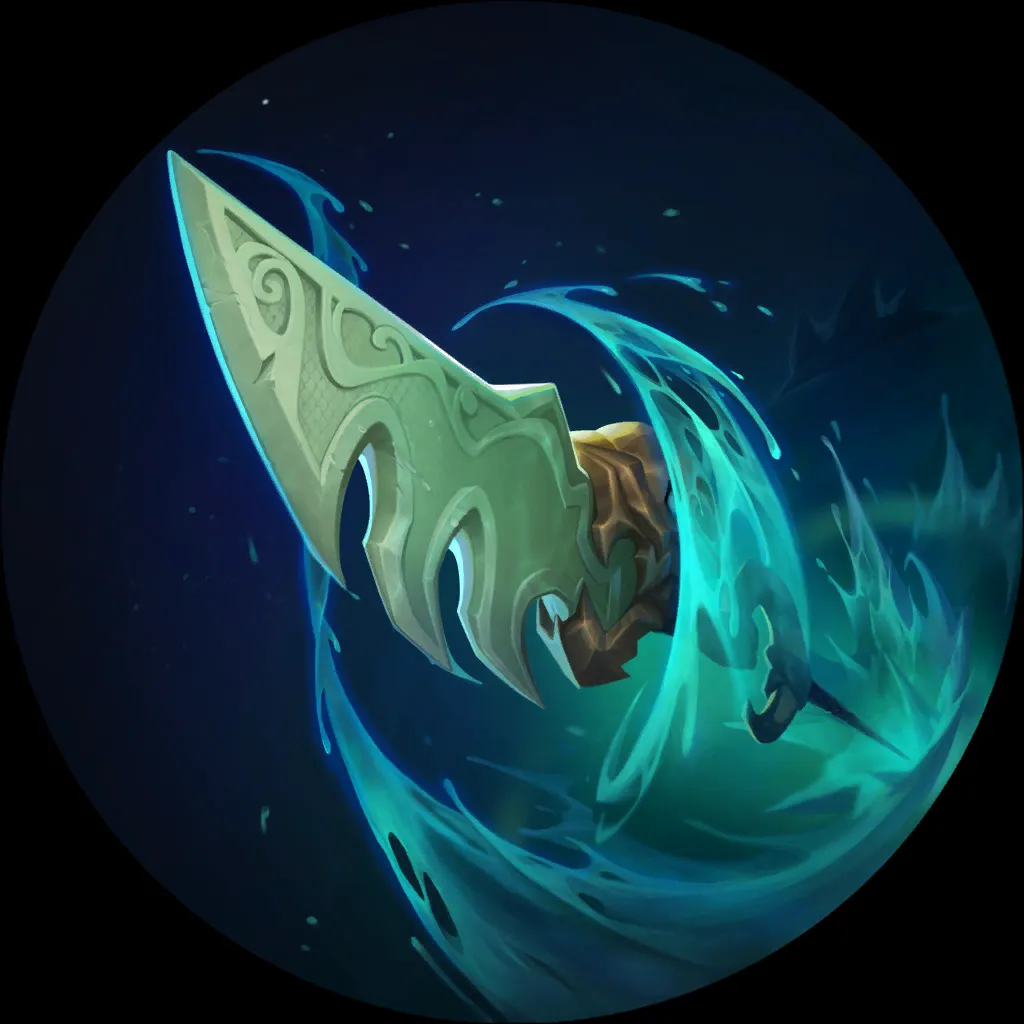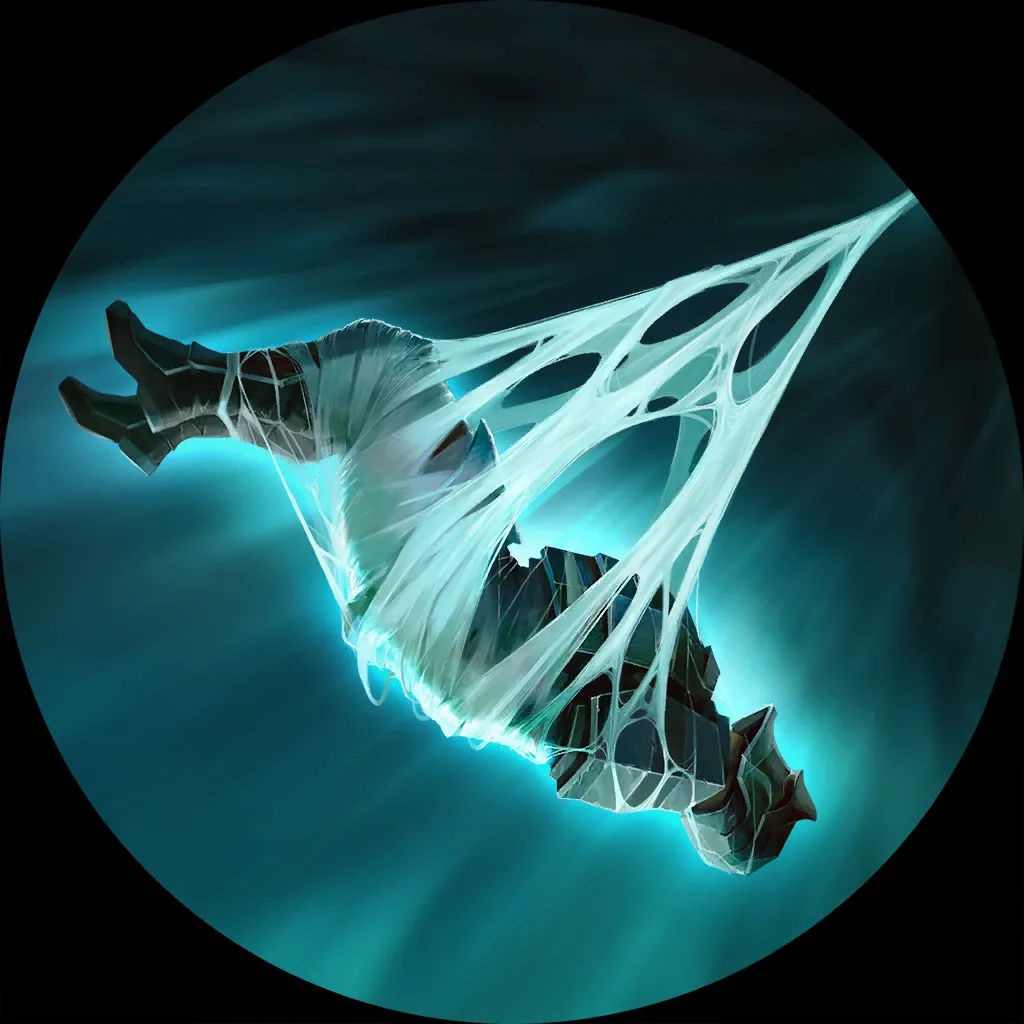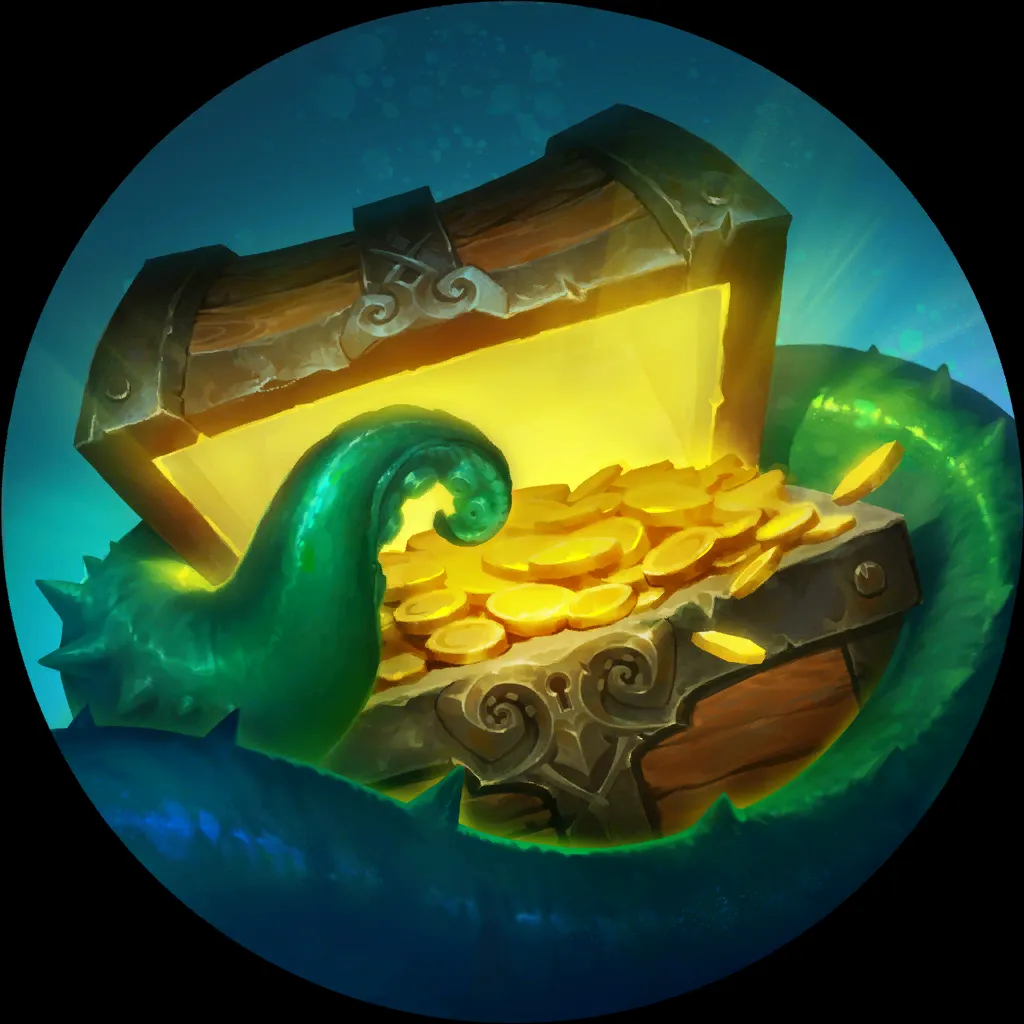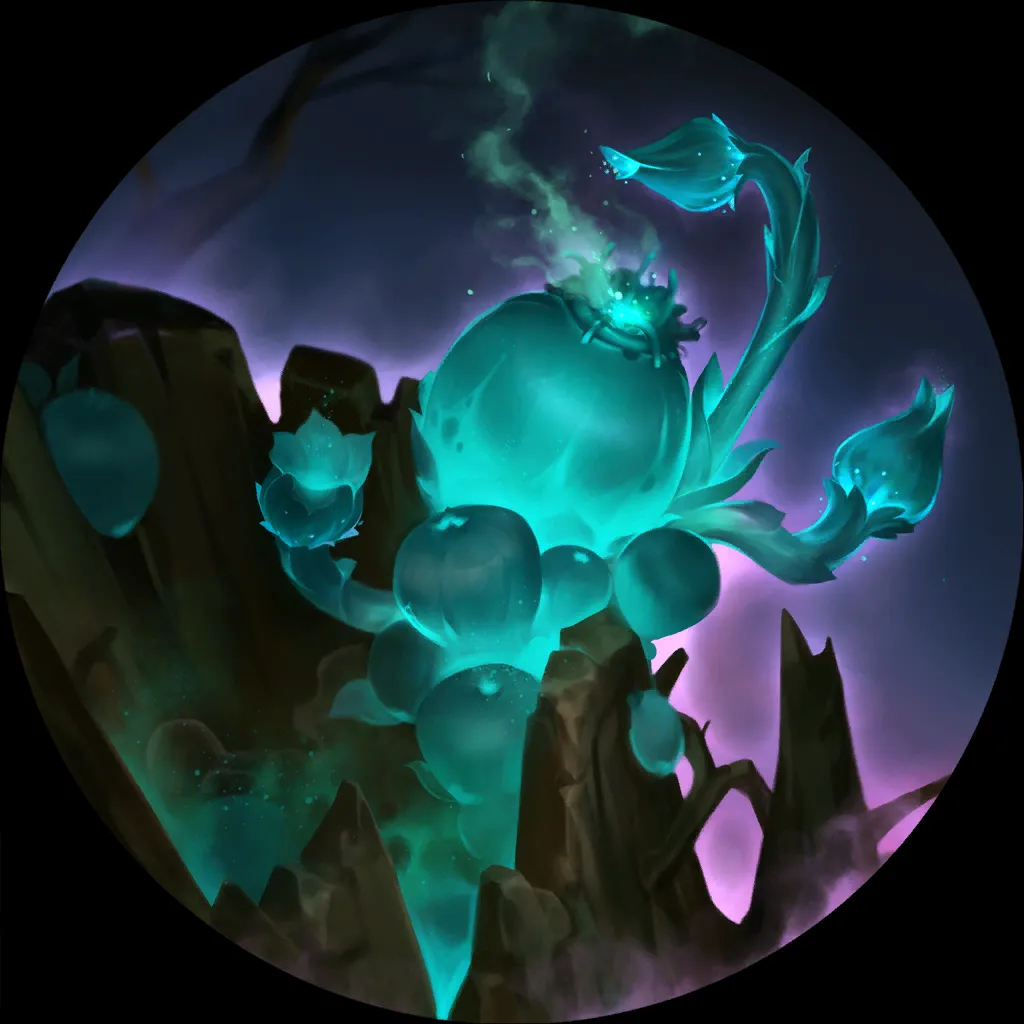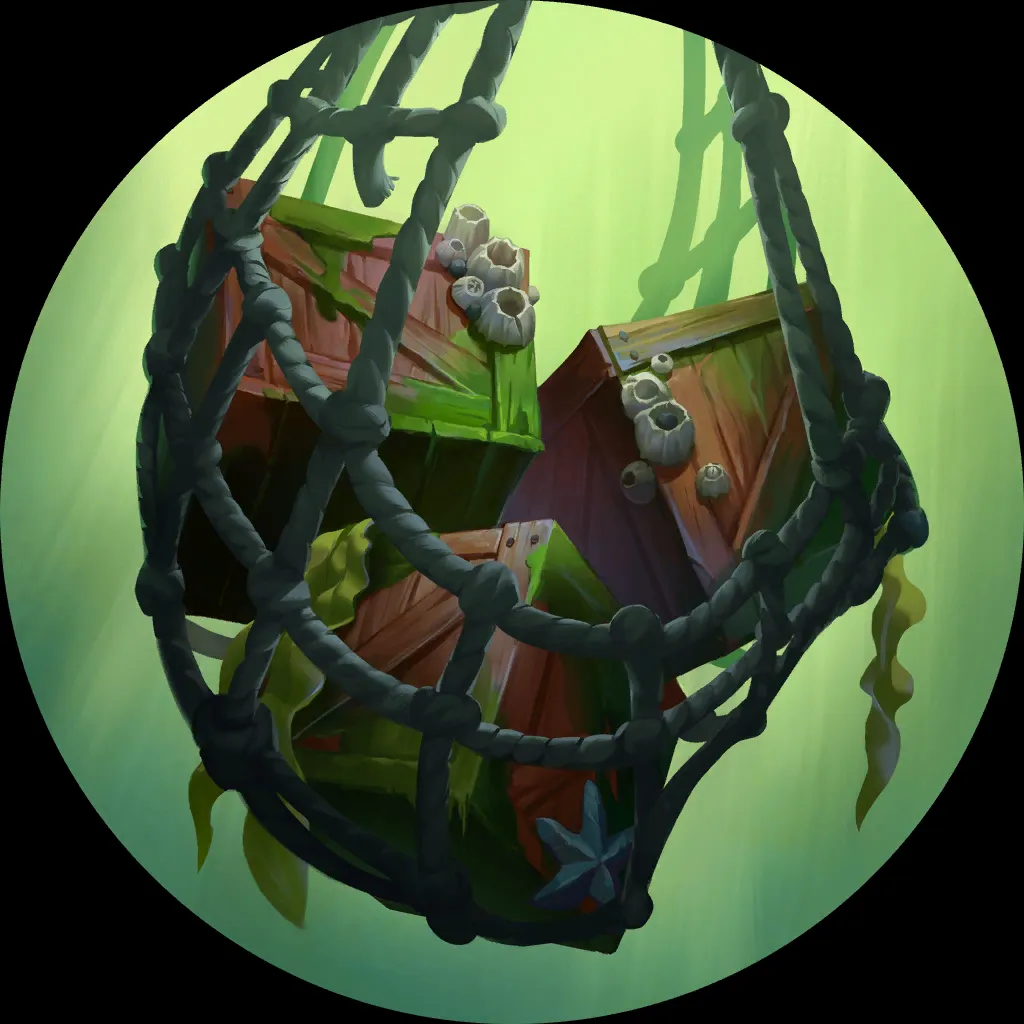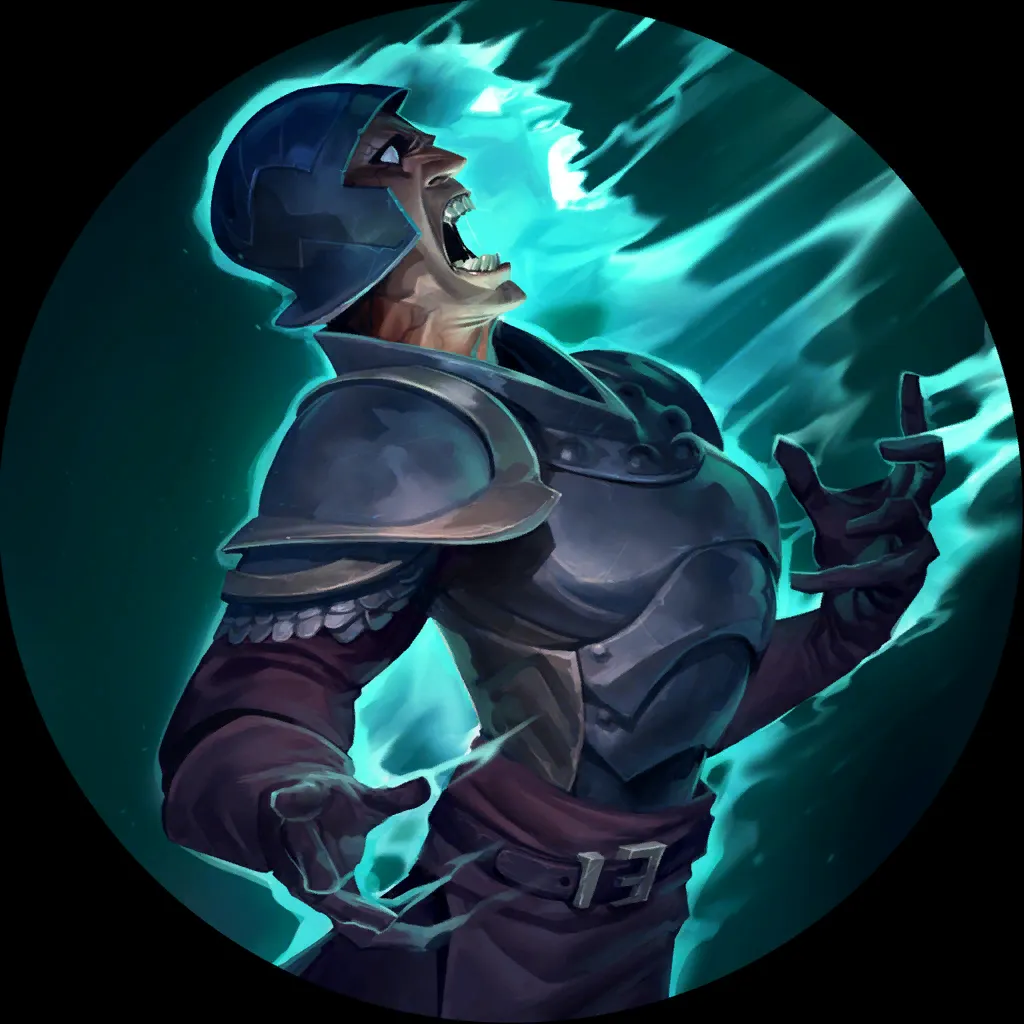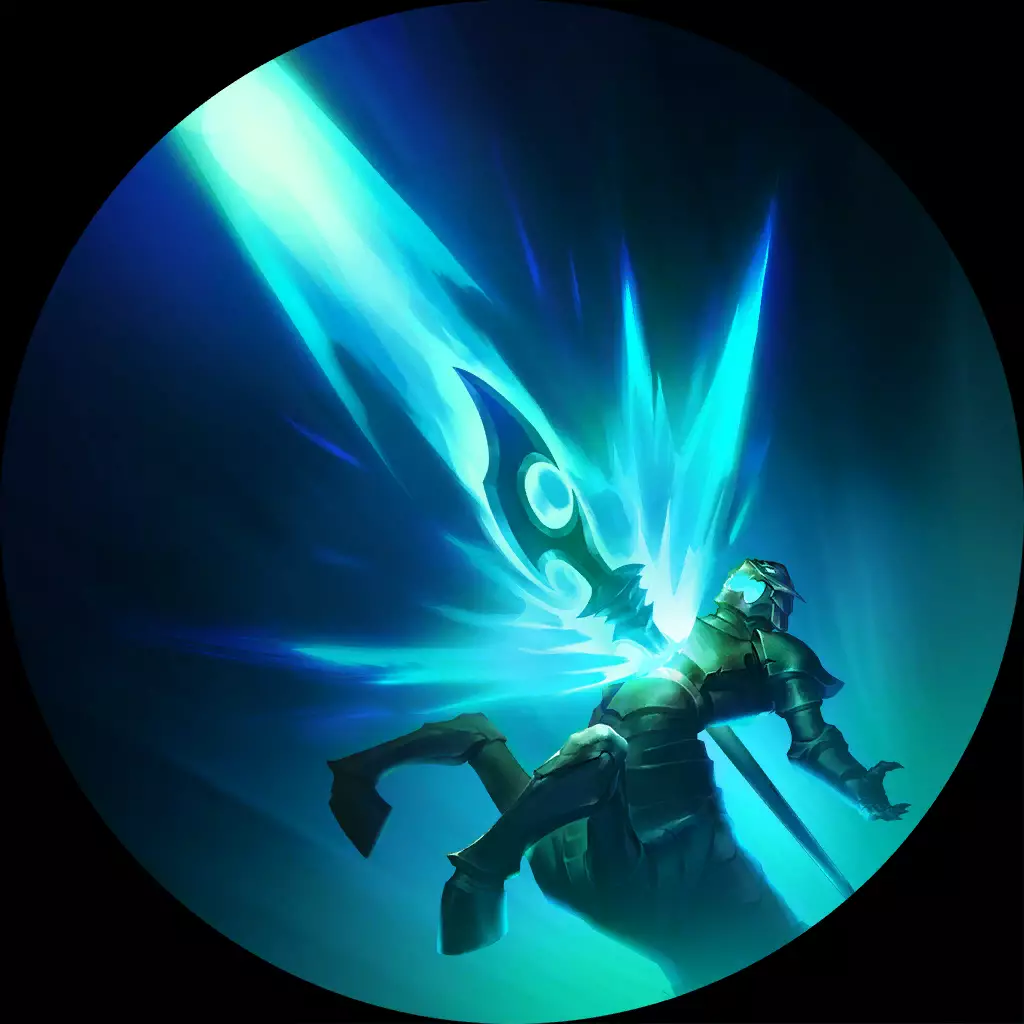 Deep… is Deep. This deck is pretty much the same that it's always been and I personally didn't enjoy it that much. That said, the deck is well positioned, and the addition of Twisted Fate is an innovation I quite like.
Deep can deal with both Kai'Sa and Bard Illaoi in an efficient enough manner that you're not concerned by bumping into them on the ladder. Devourer of the Depths
deals with most of their threats, and you have Vengeance
and Vile Feast
for everything else.
Once you've gone Deep, your board is simply too big and too wide, too quickly for the opponents to deal with. As a backup we also have Atrocity onto Nautilus – this is a line that you may fall into once in a while and it's quite powerful. However, you'll usually find yourself winning with multiple copies of Abyssal Eye
. Sometimes Maokai can also help you cross the finish line by obliterating their deck: most current archetypes lack a good way of dealing with him, so he can be an extremely efficient play.
If you're a newer player seeing a lot of Bard and Kai'Sa, consider taking Deep out for a spin: it's one of LoR's oldest decks and is sure to see a resurgence in metas to come. If you're an older player who misses jamming massive sea monsters onto the board, the time has never been better to whip out your old pocket pick – have fun!
---
Gwen Aphelios
Leer's Journey
Gwen Aphelios feels too big-brain to me. I still can't decide if I should've played that Mountain Goat
on round two or not. Sigh. This will give me a sleepless night, will it not?
6
2
19
13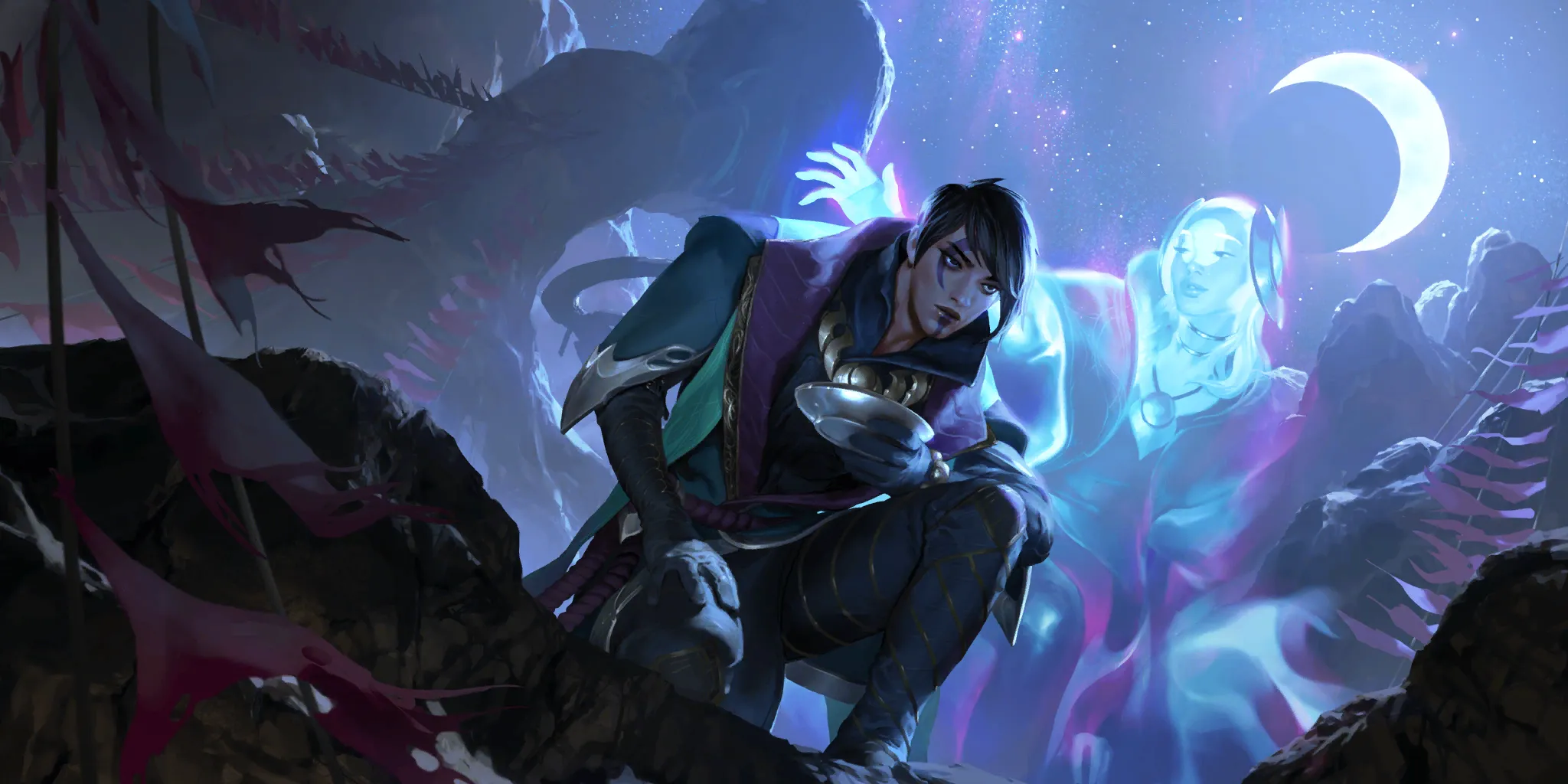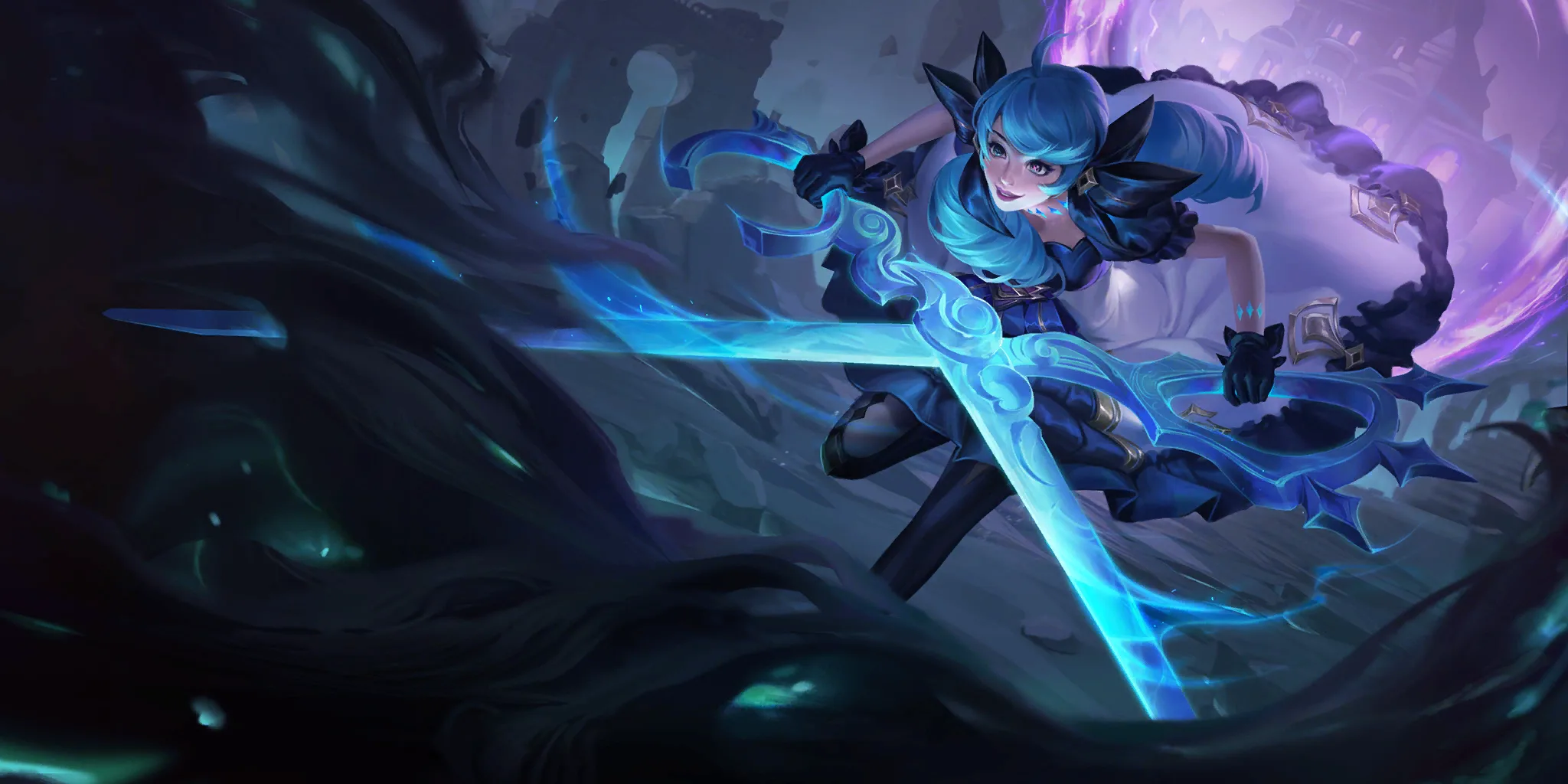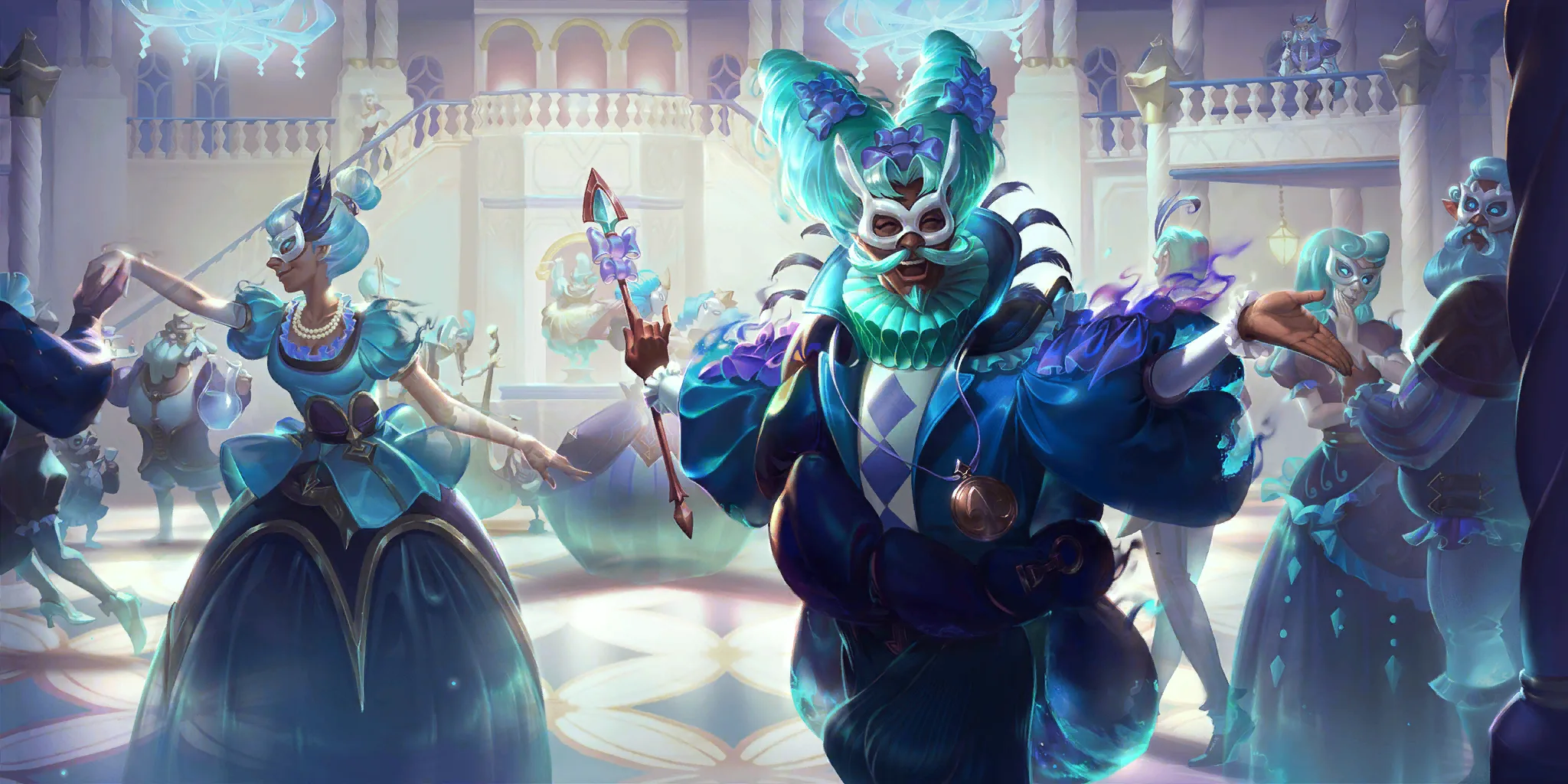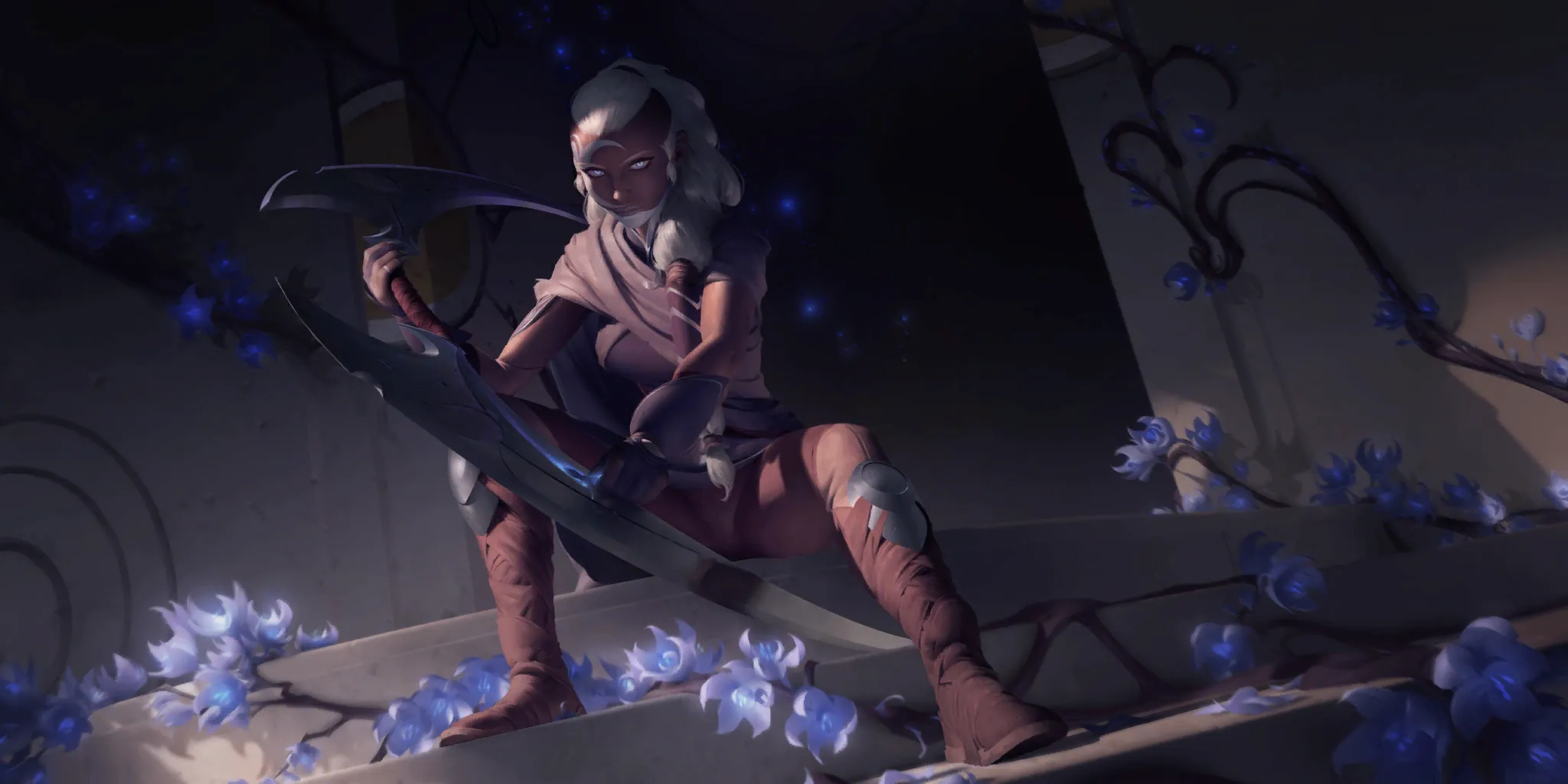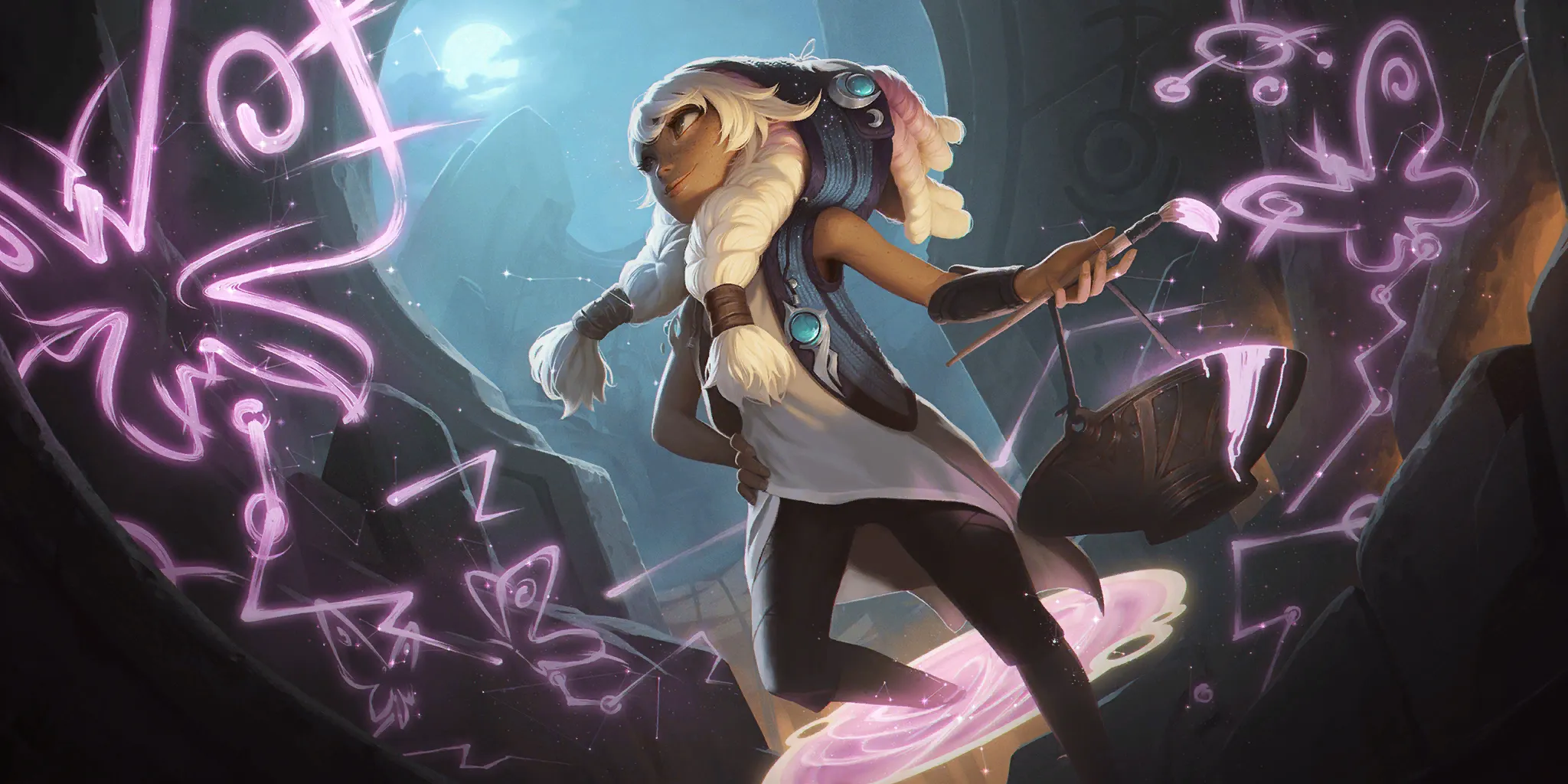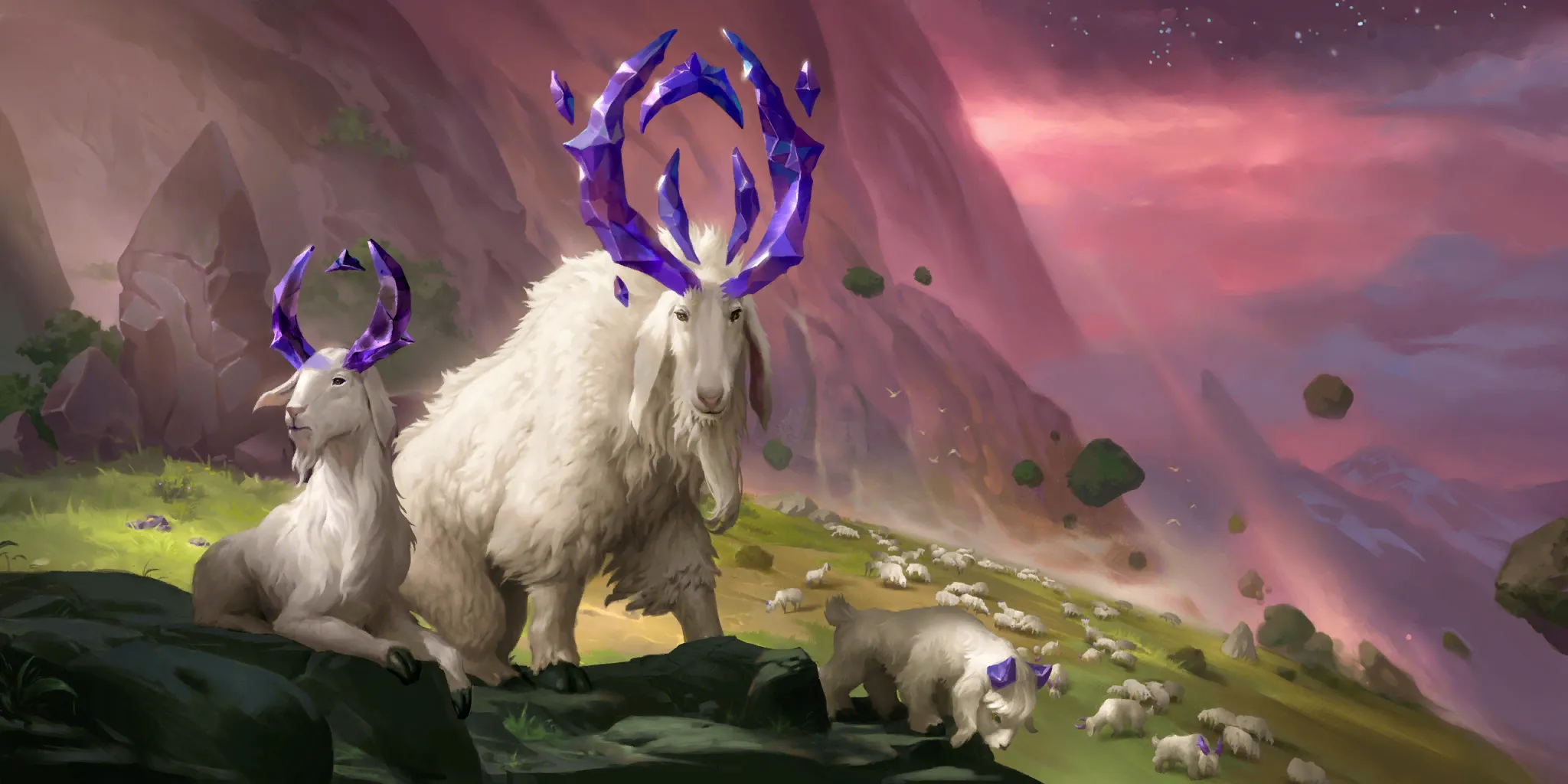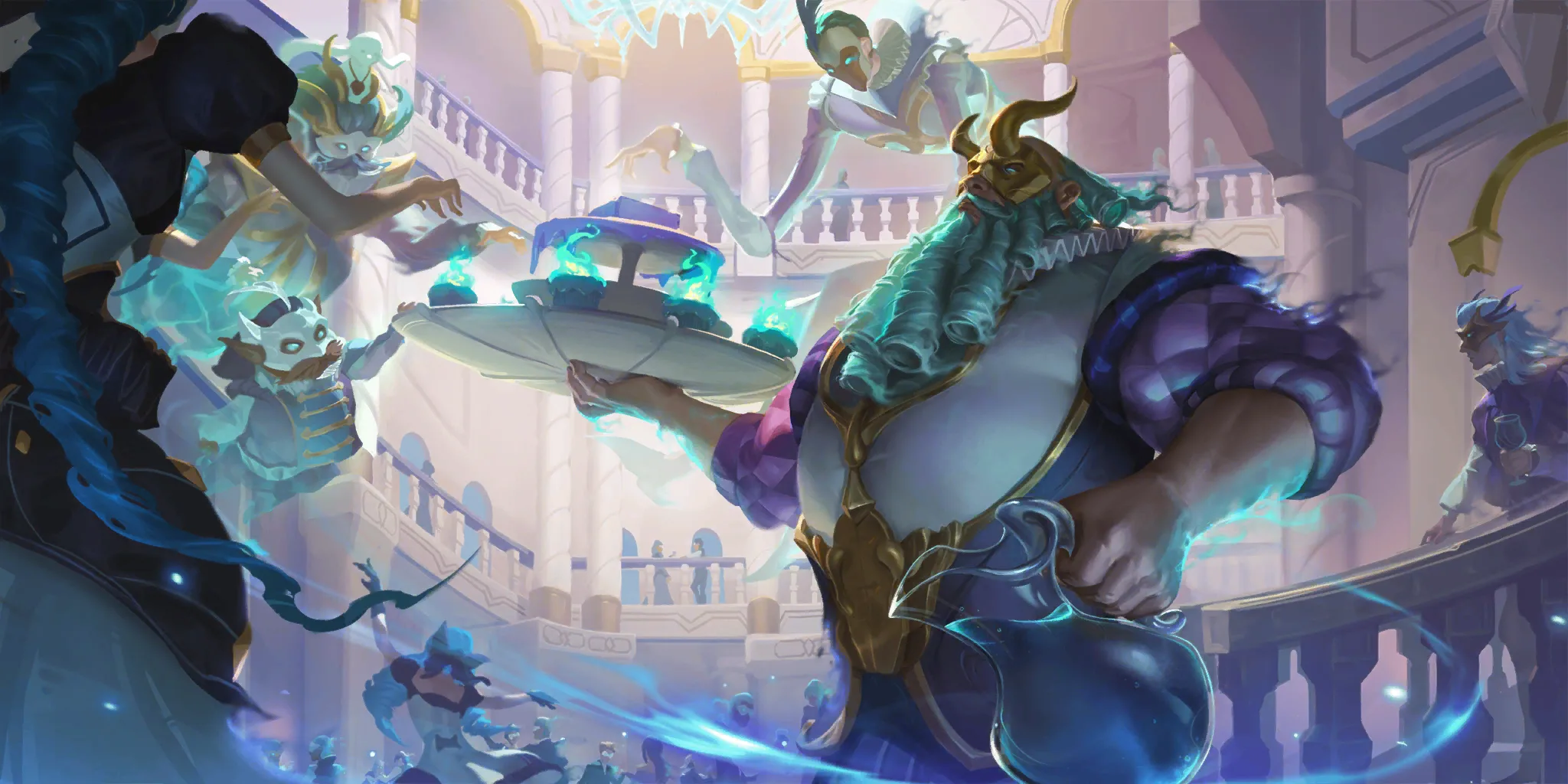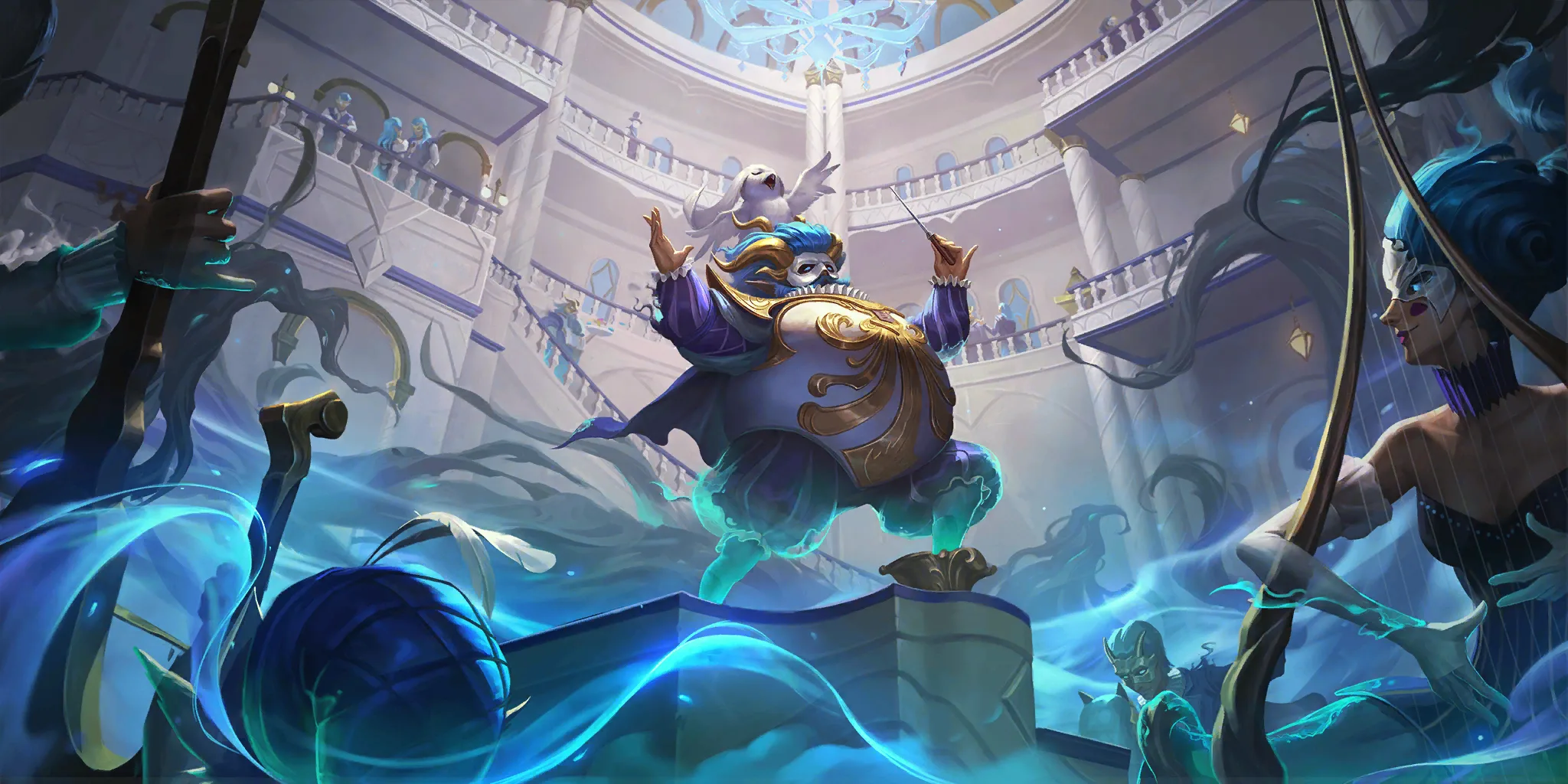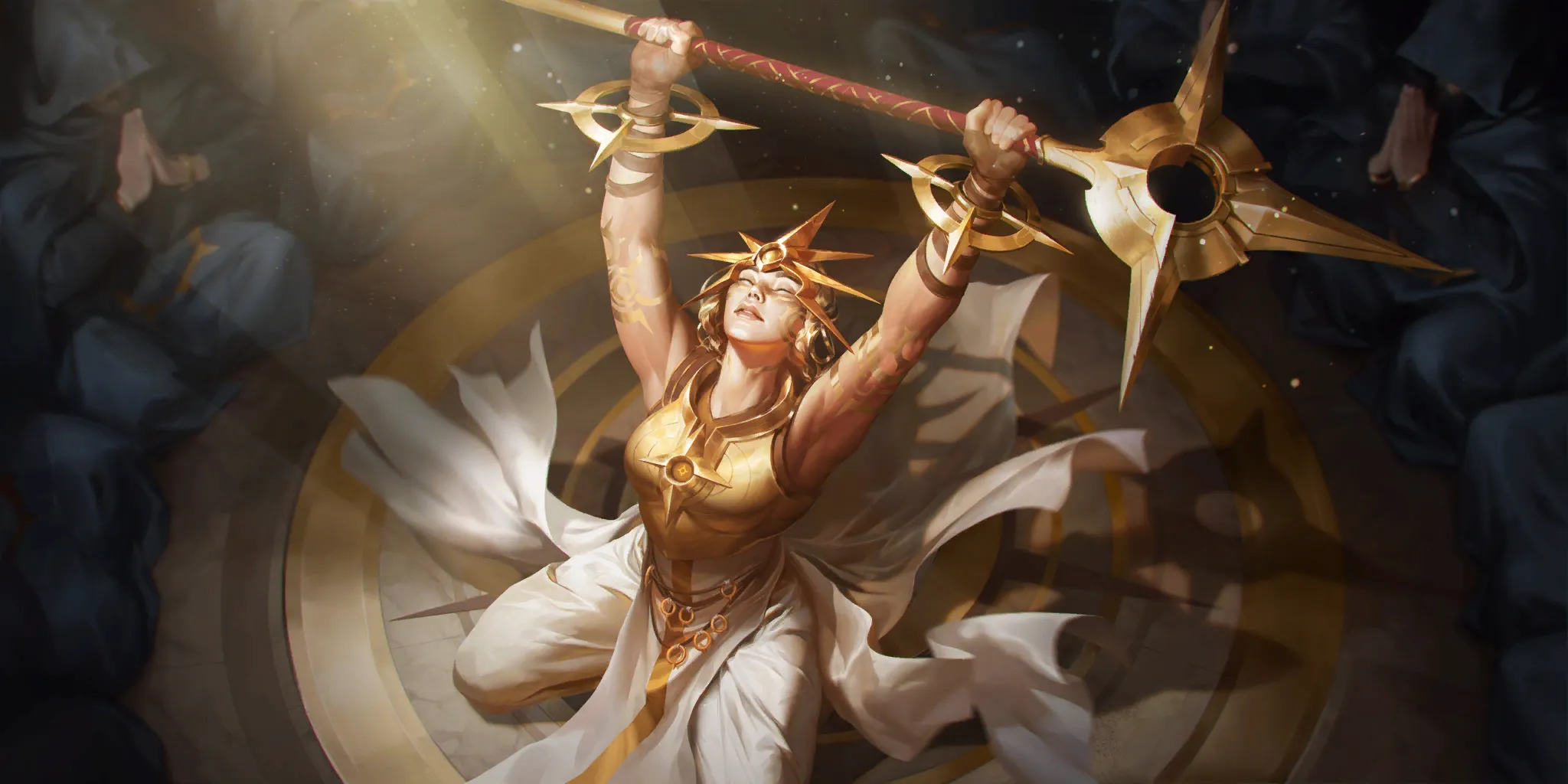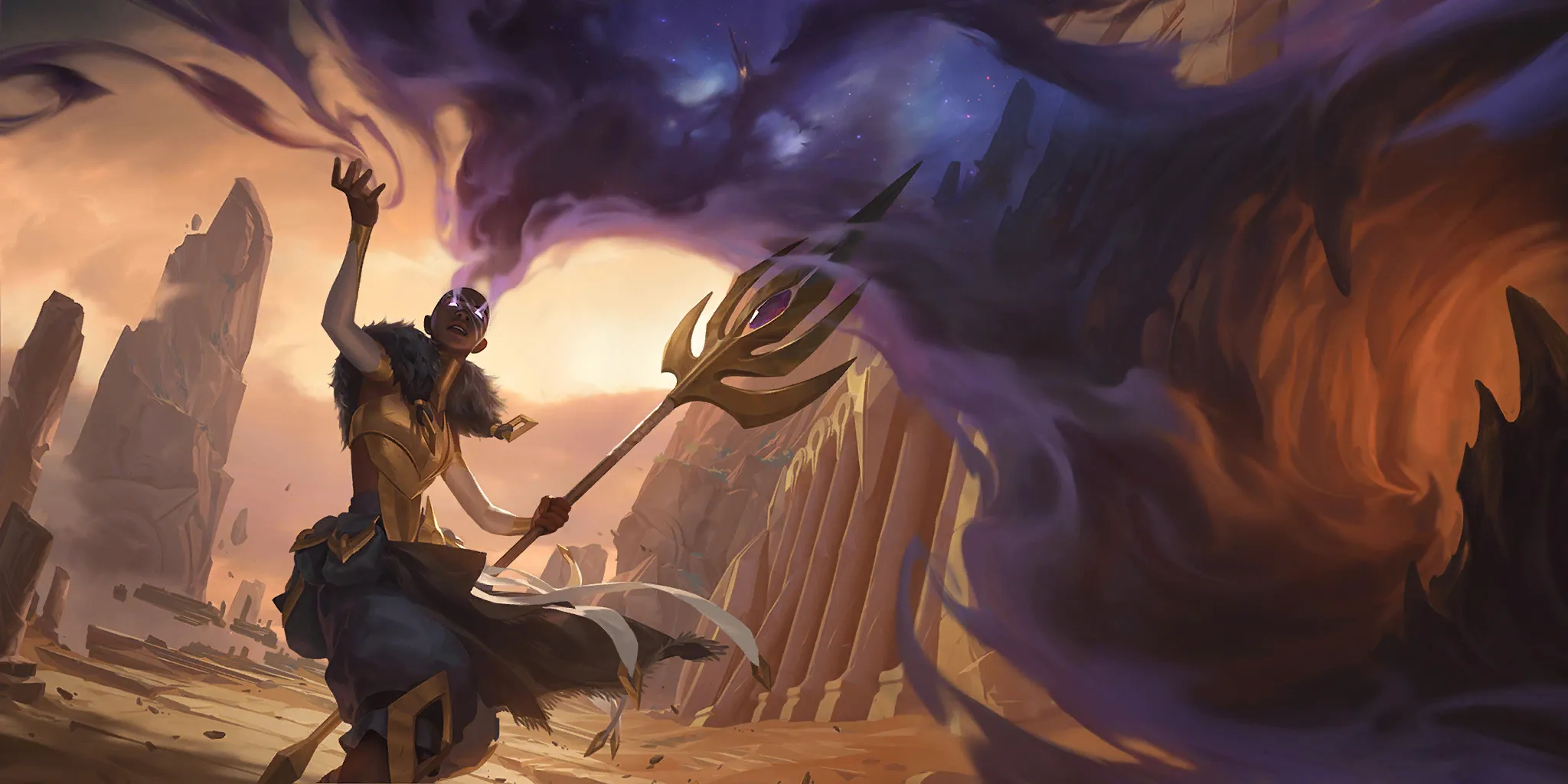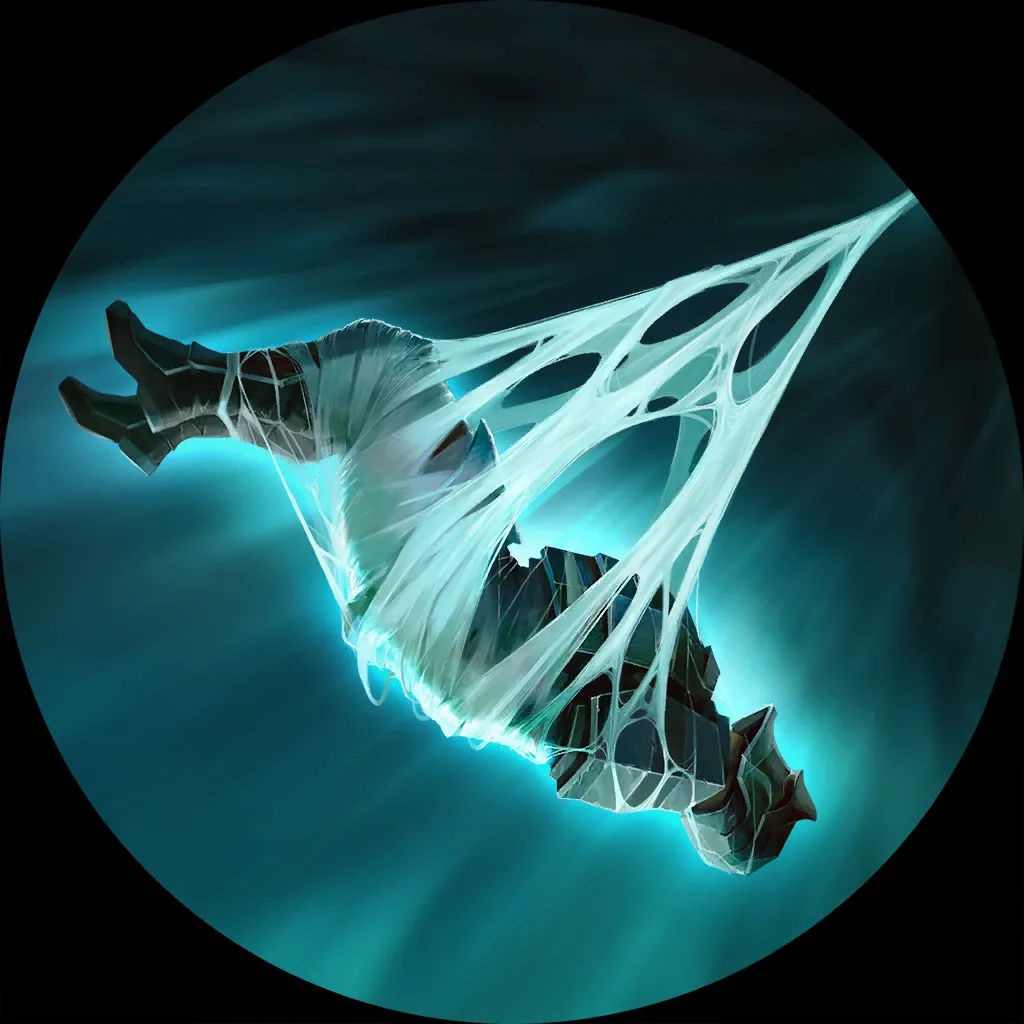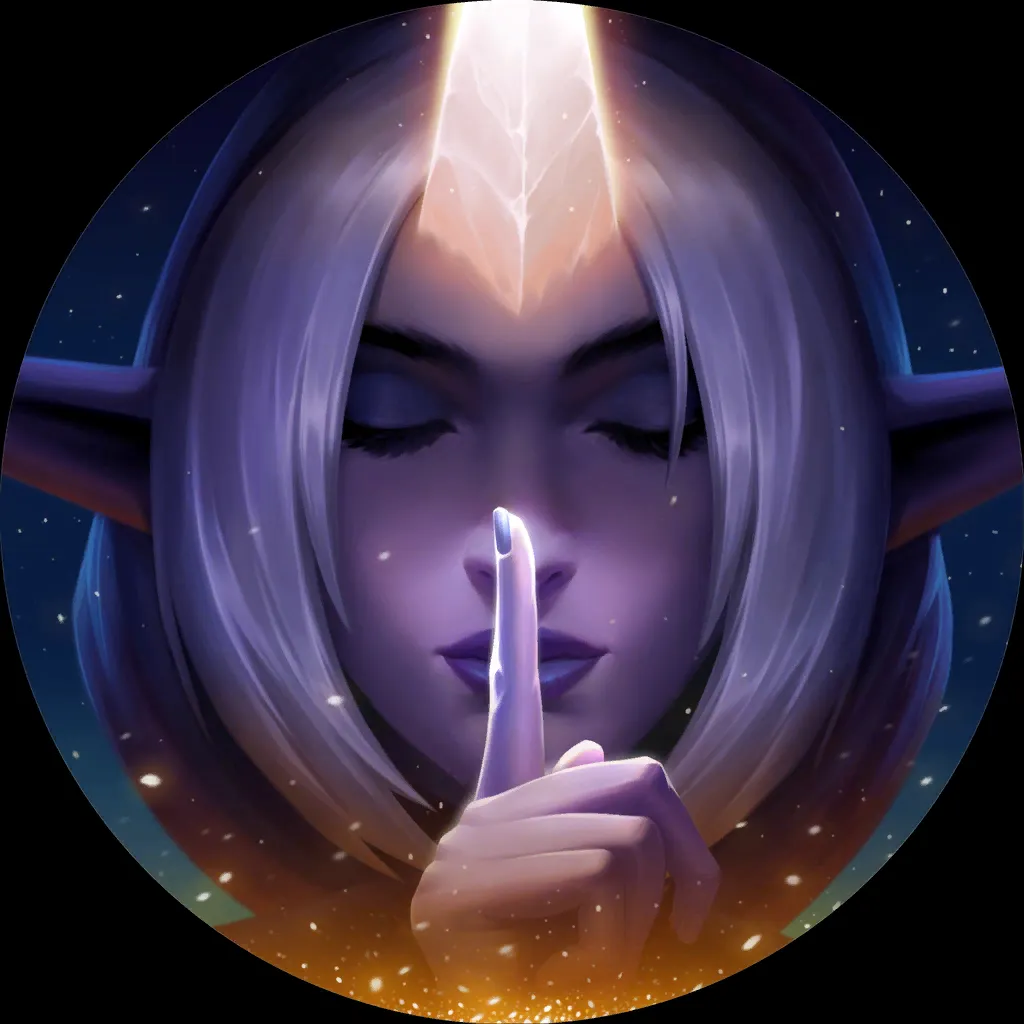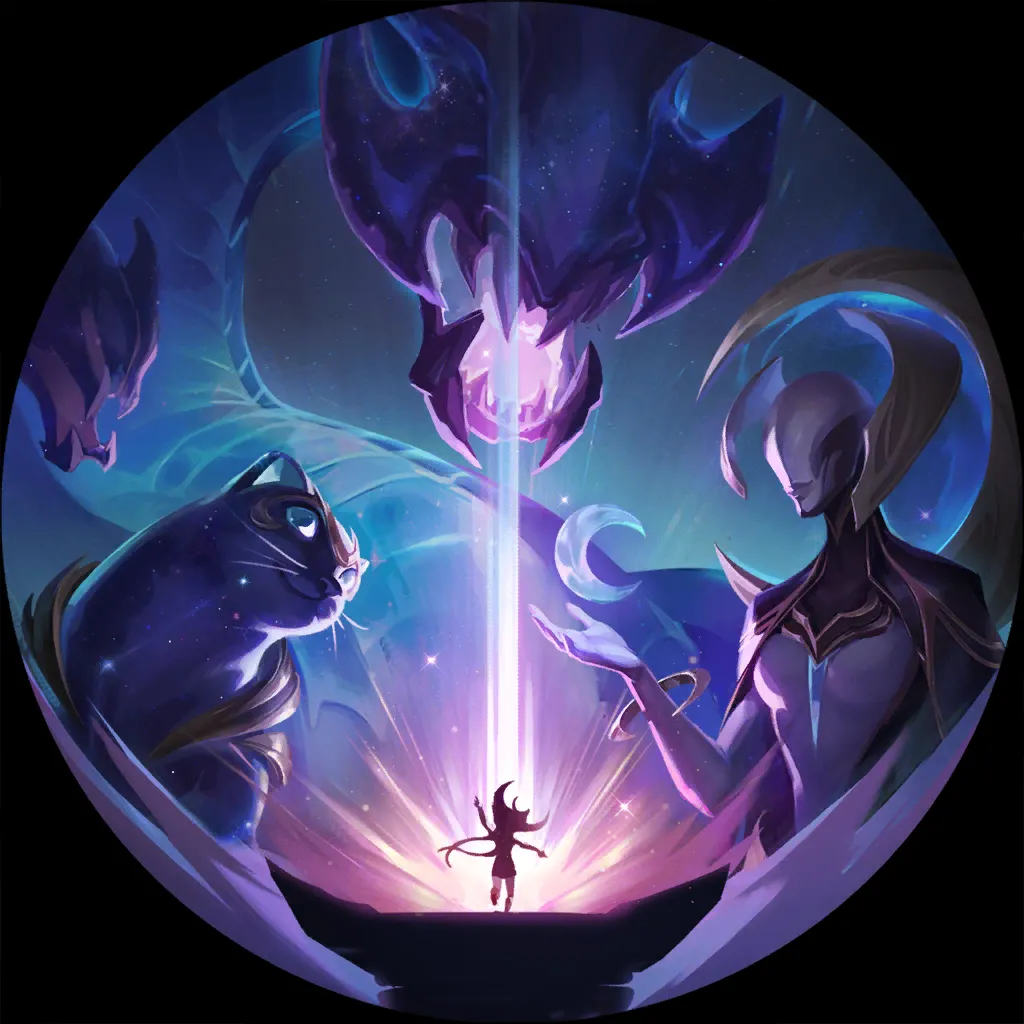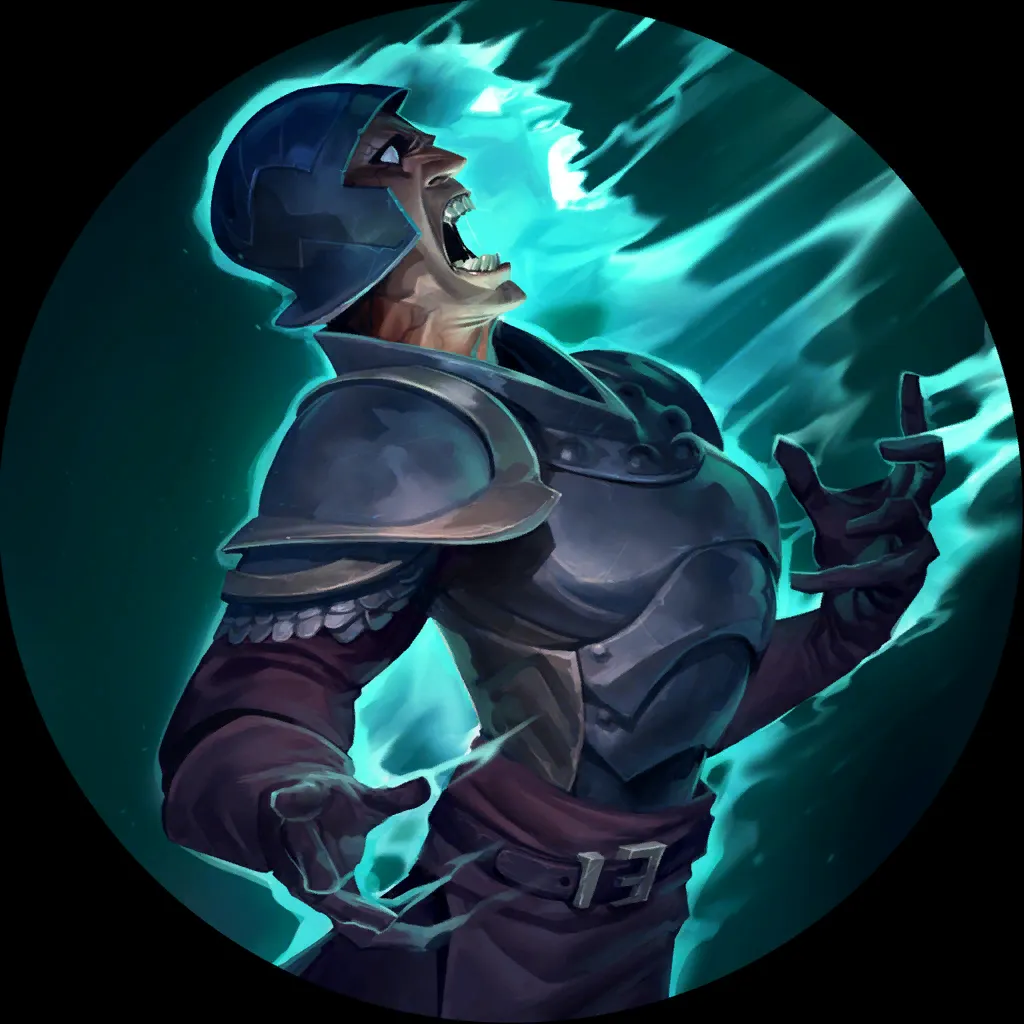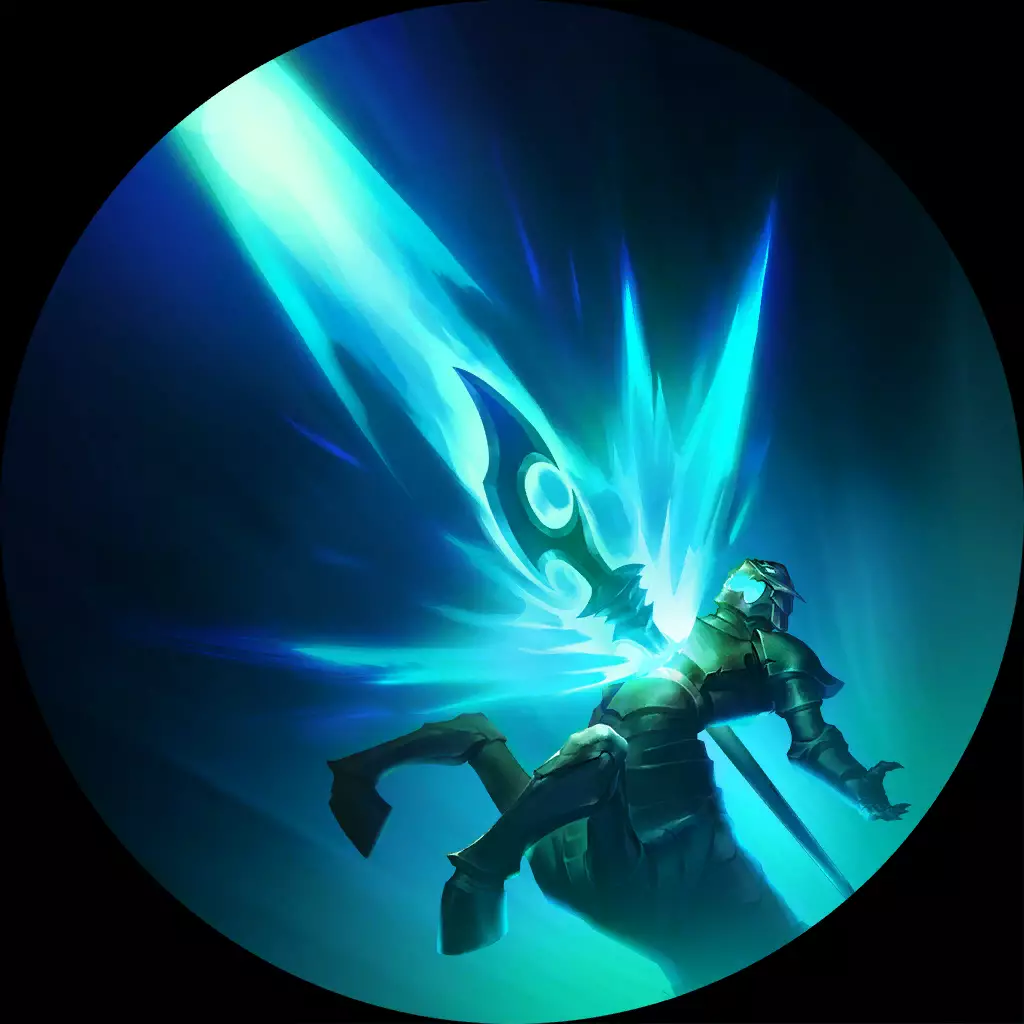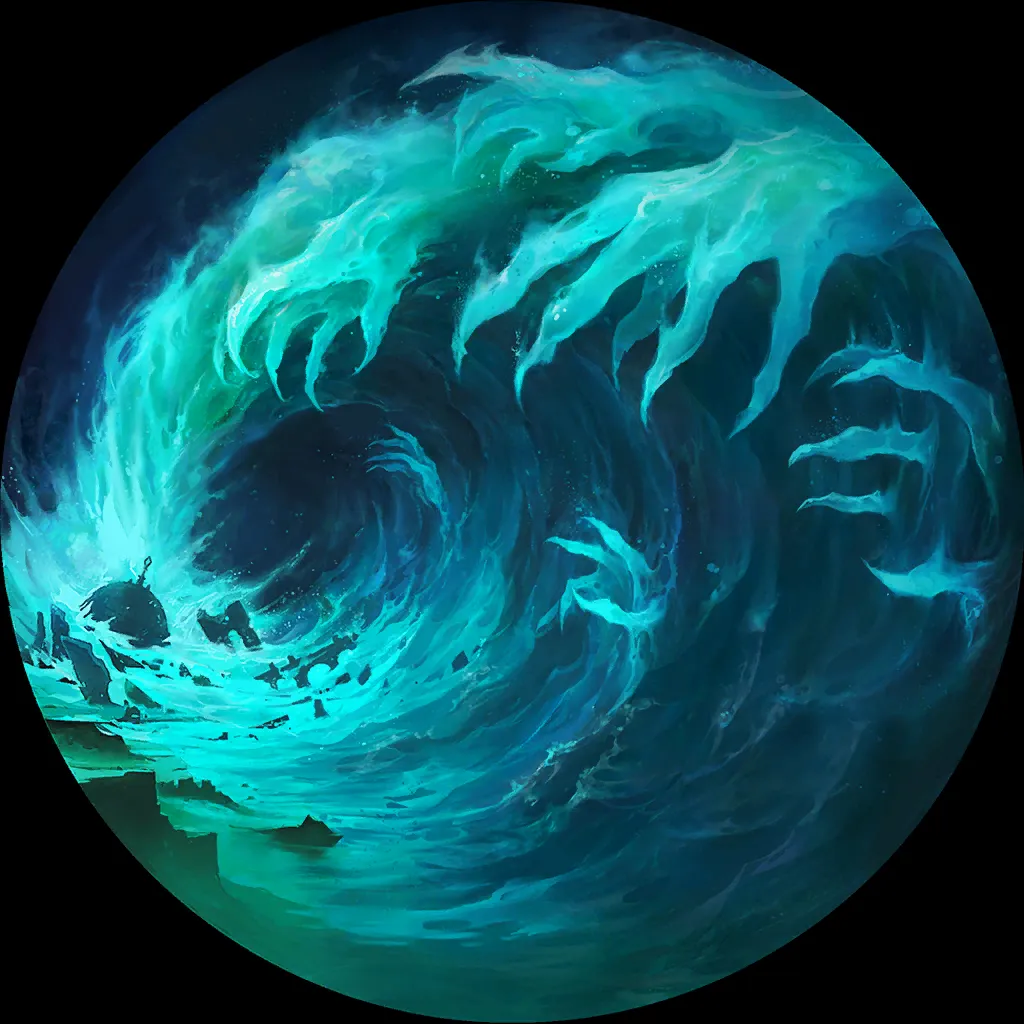 Gwen Aphelios is trying to do the same thing as Pantheon Yuumi – beat Bard Illaoi and Kai'Sa Demacia at the same time. Instead of Warriors with big muscles, this archetype instead relies on Silences like Hush
and hard-removal like Vengeance
.
As I said, this deck is really, really difficult to play. The Aphelios part got me interested in piloting Gwen Aphelios for this Meta Voyage, but oh boi was I not prepared.
If you have a knack for control decks, this should absolutely be your go-to pick right now. The raw power of Gwen
and Aphelios
, as well as the favored matchups against the two most popular decks on ladder make this a great choice to climb with.
That being said, if you dislike heavy control decks where you have to practice this thing called patiently passing, then you'll not become friends with this blend. That being said, I had fun taking Aphelios Gwen to ladder, and won more than I lost.
If you always wanted to try out control decks, Gwen Aphelios is your perfect choice! =)
---
Timelines
Monte's Journey
This archetype has been around for quite a while, and its latest iteration looks to take advantage of either Caitlyn or Vi, depending on your preference, to manage the board. Eventually you hit round 6 and Revna, the Lorekeeper
comes down buffing up your entire deck. I've tried a few different versions and like the one below best, feel free to mess around with the deck as it's quite flexible!
6
7
7
20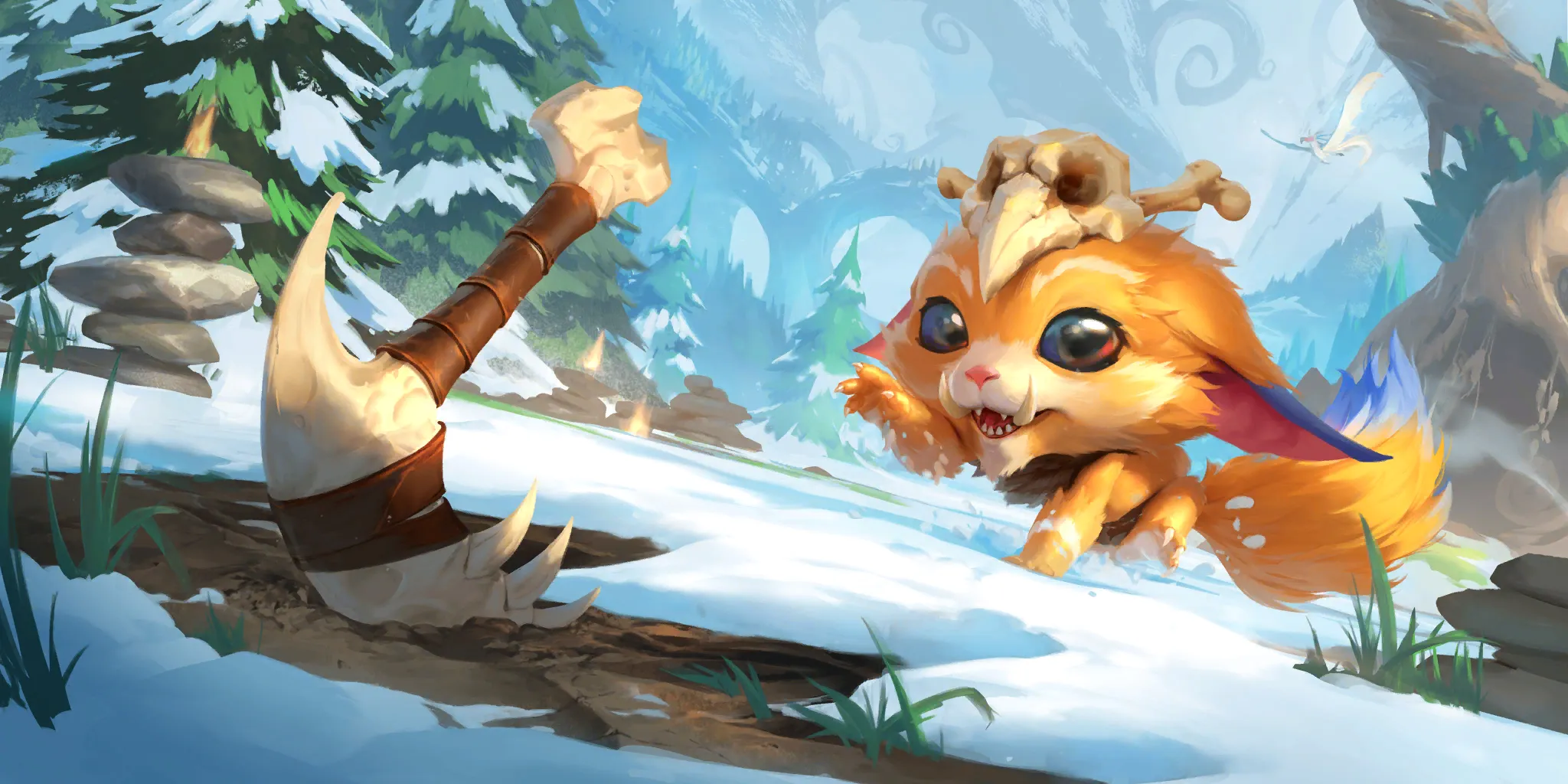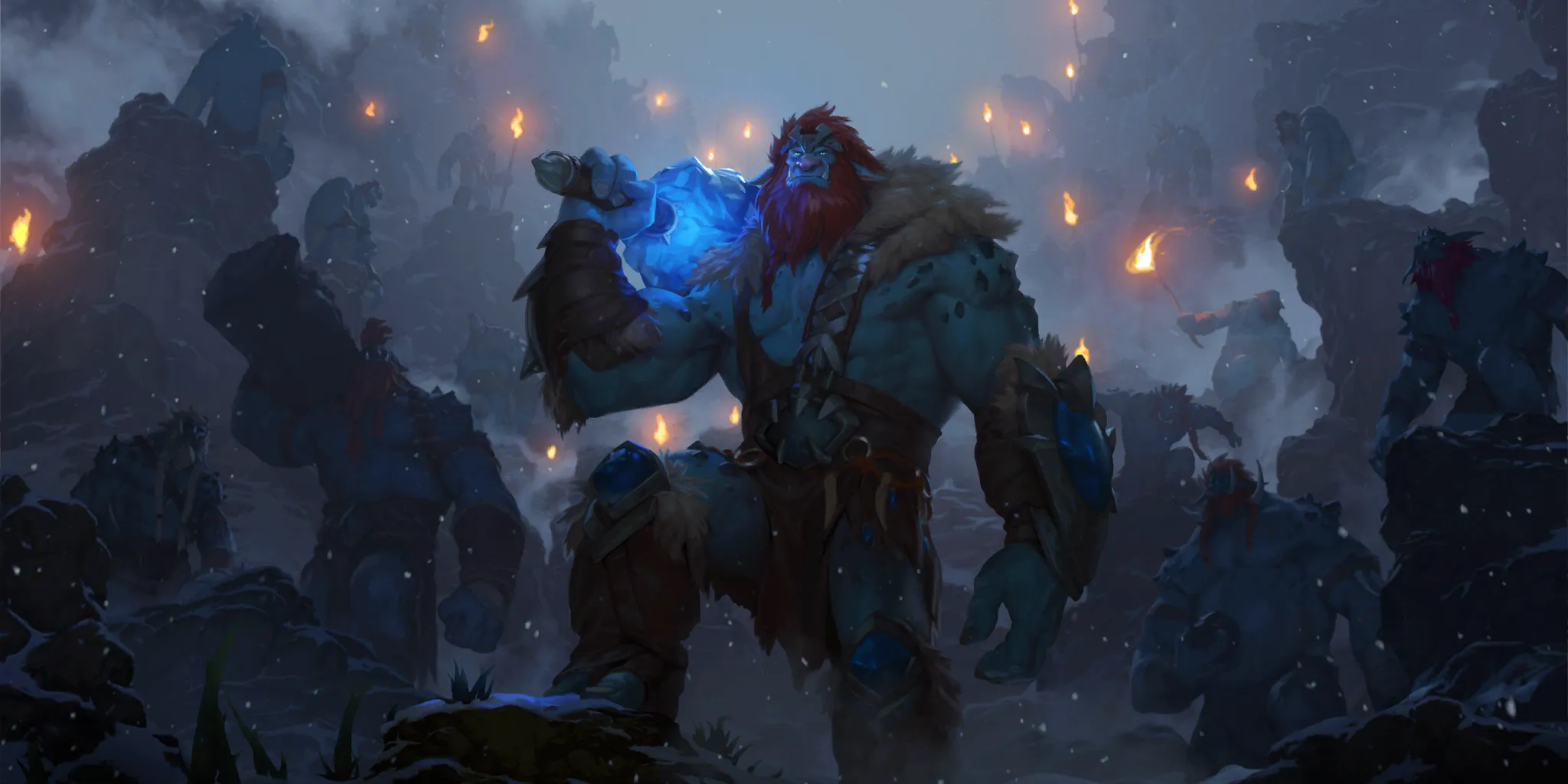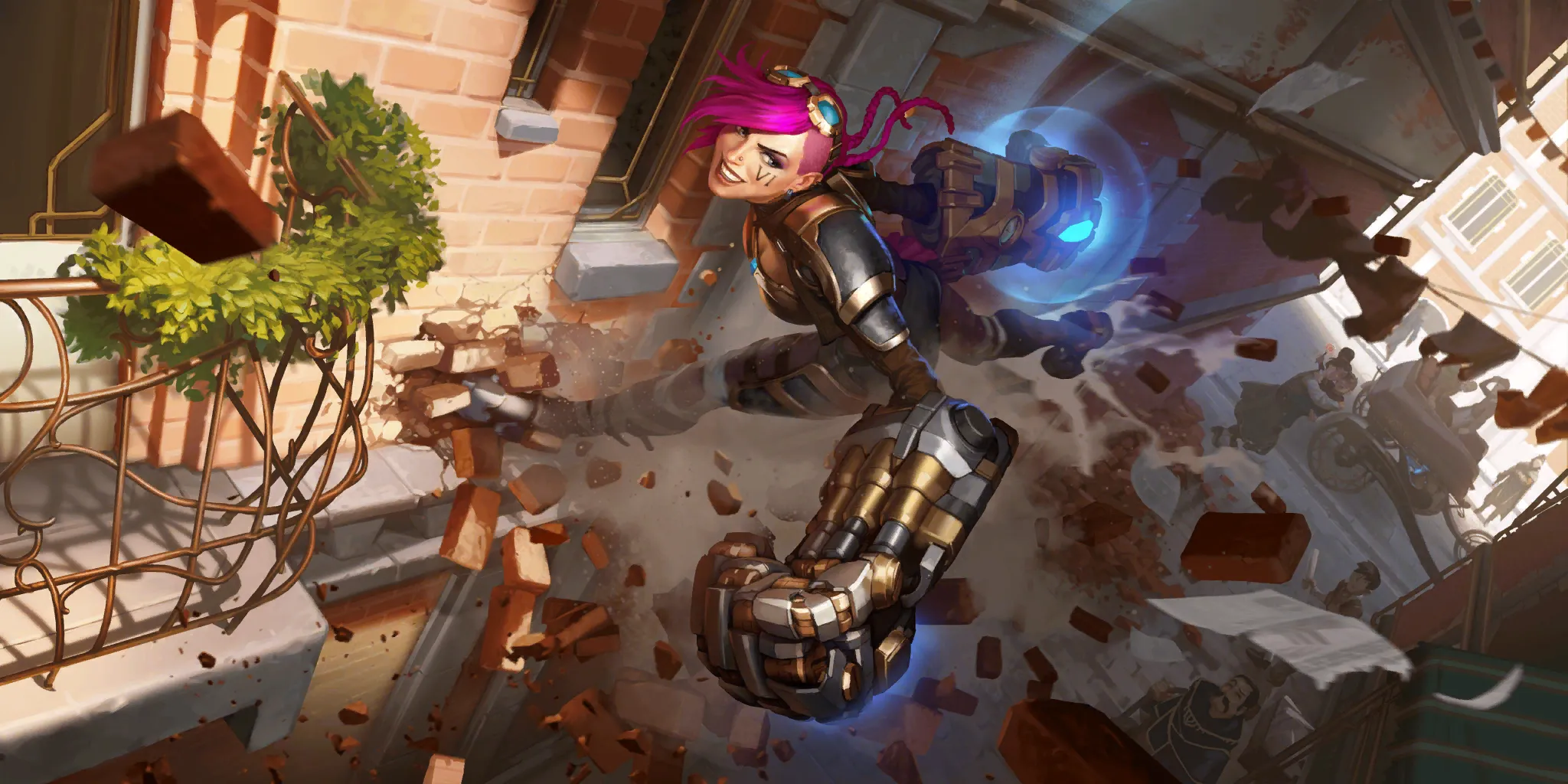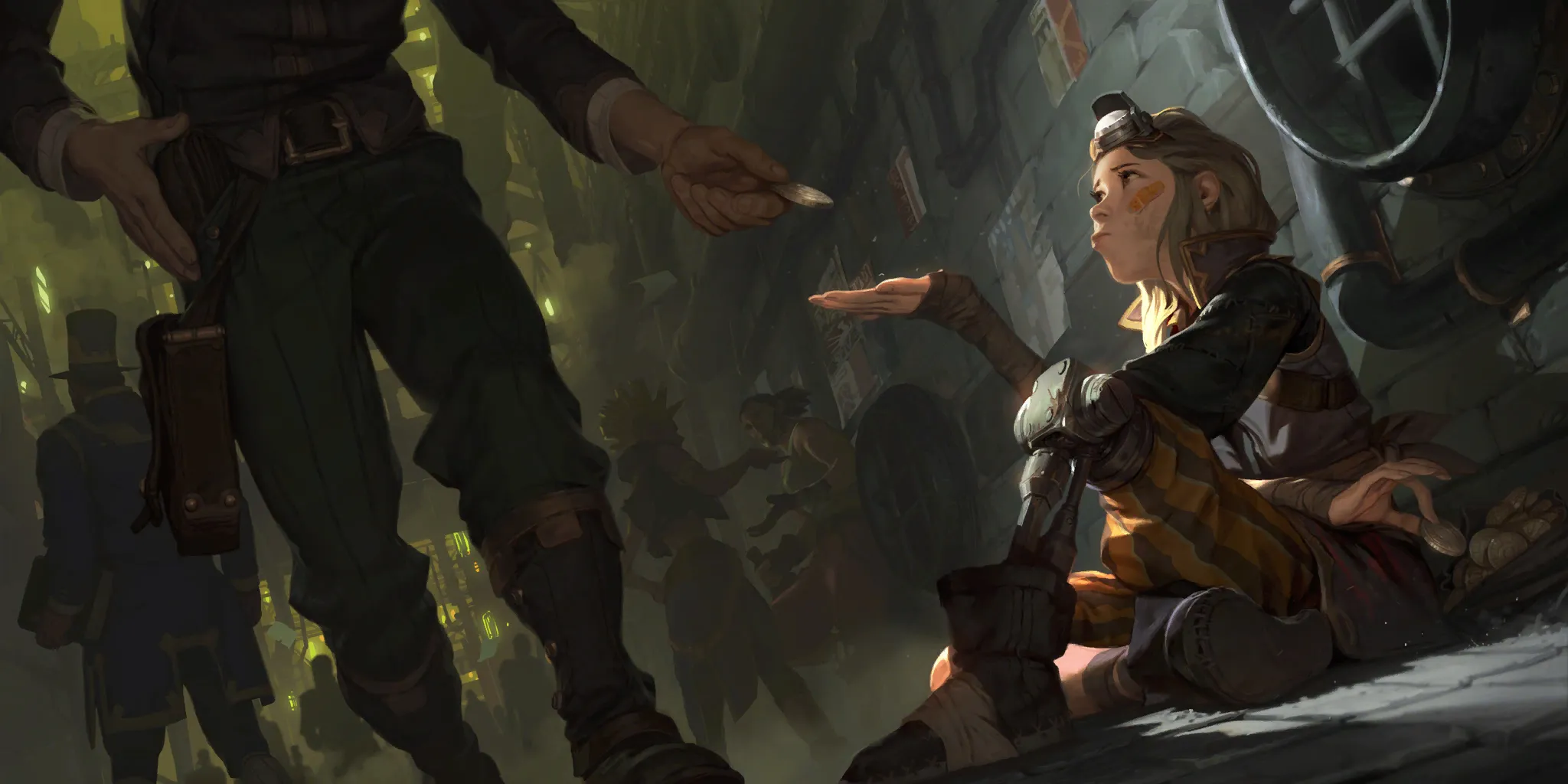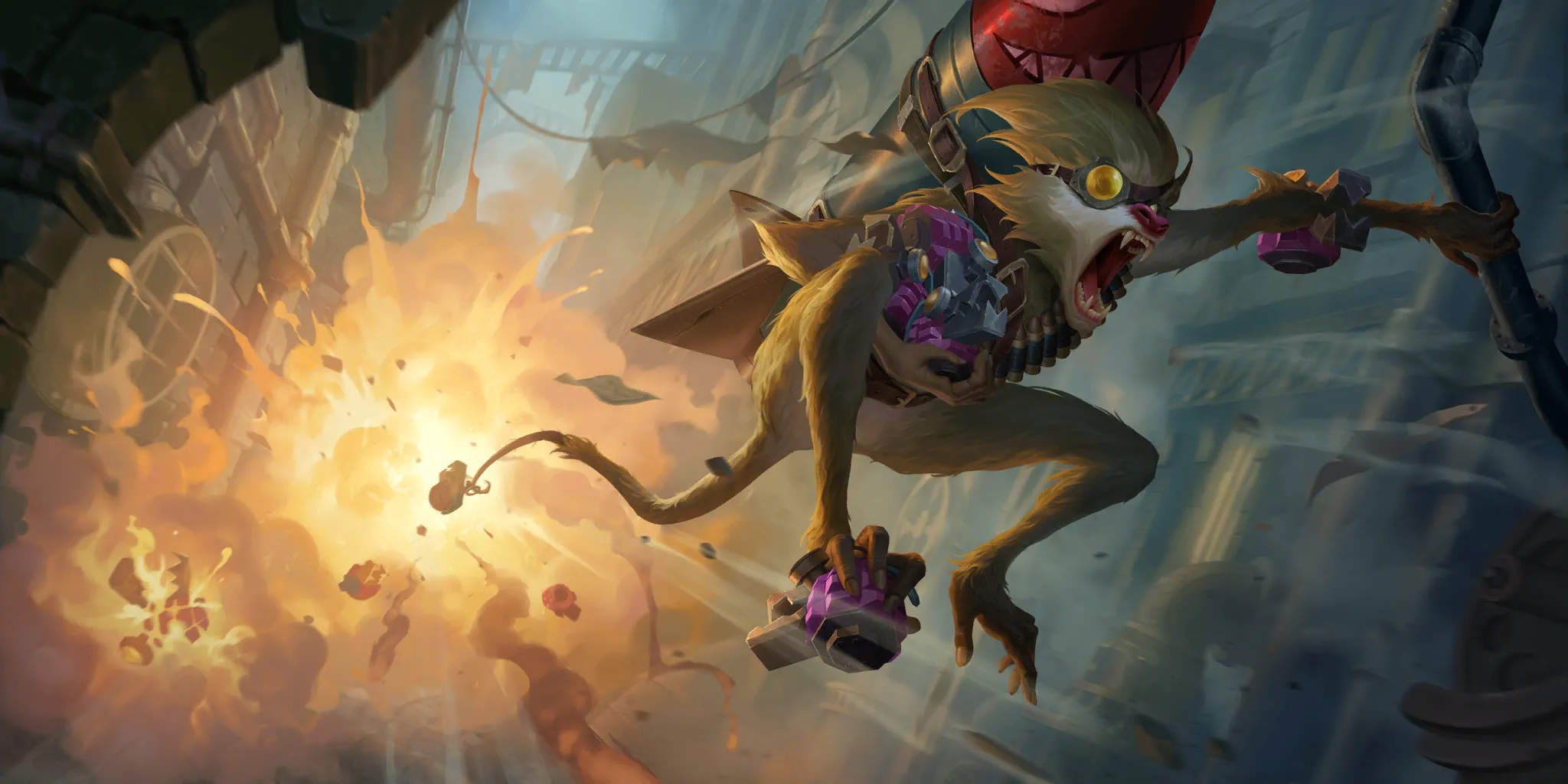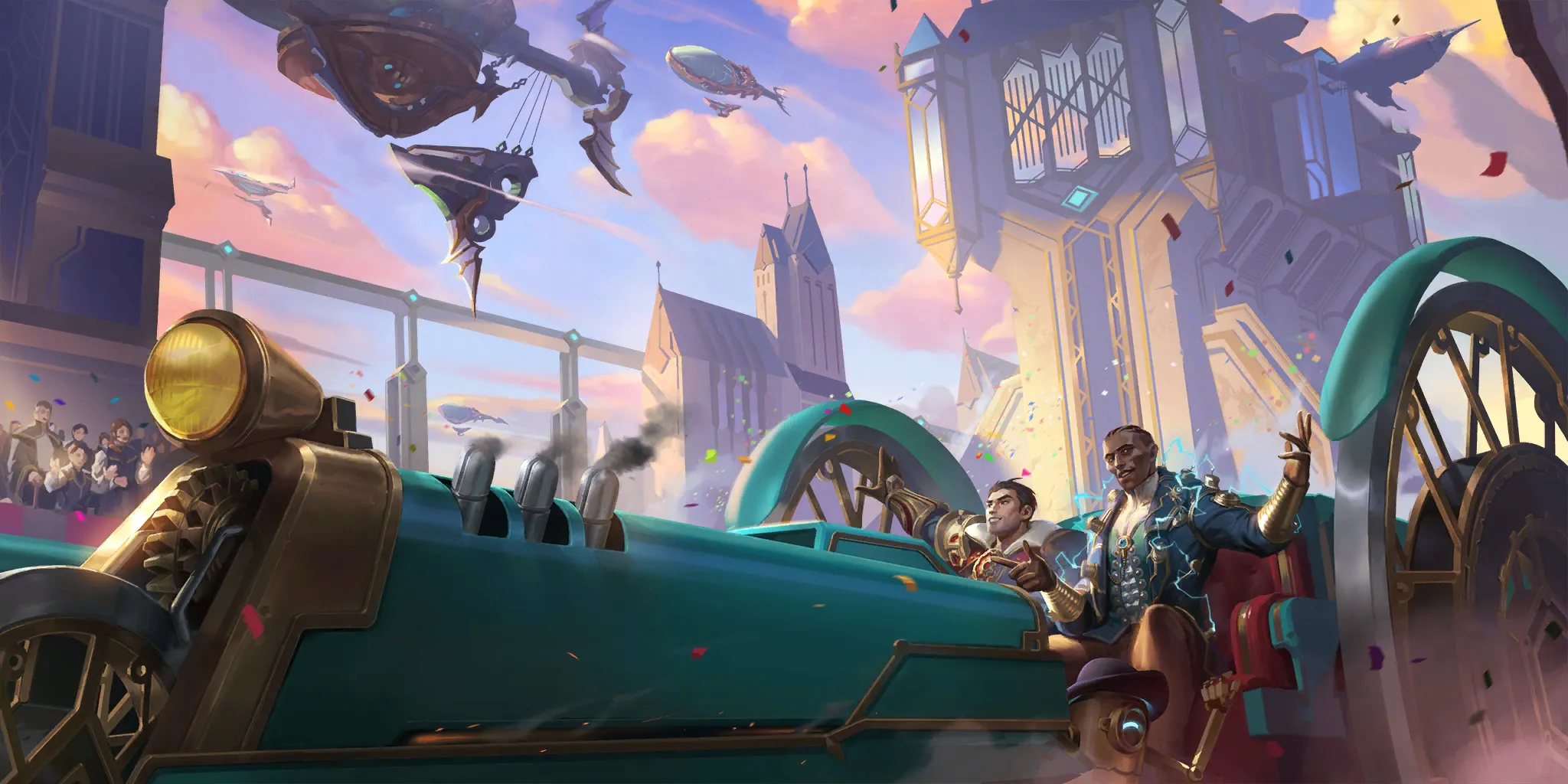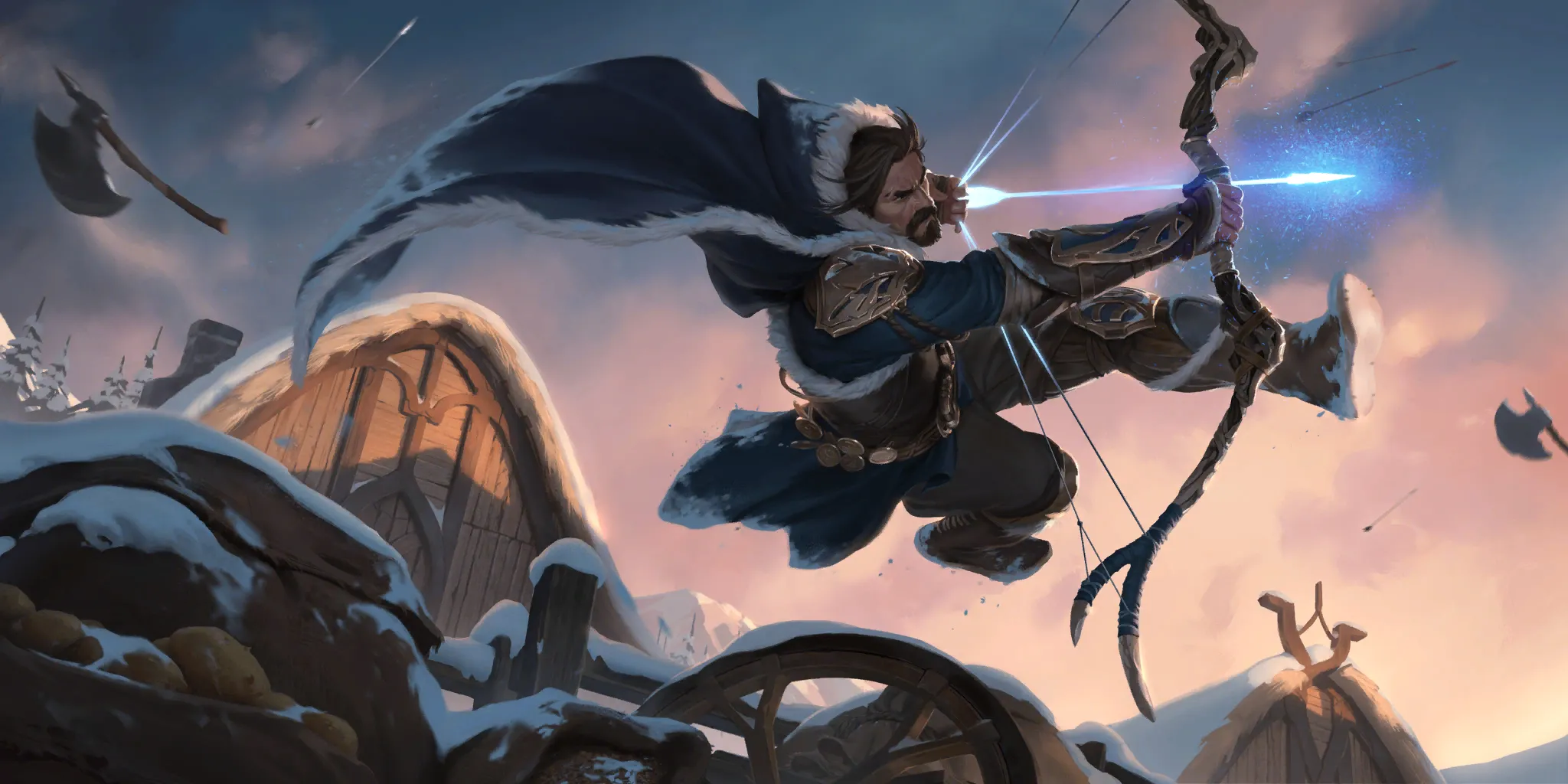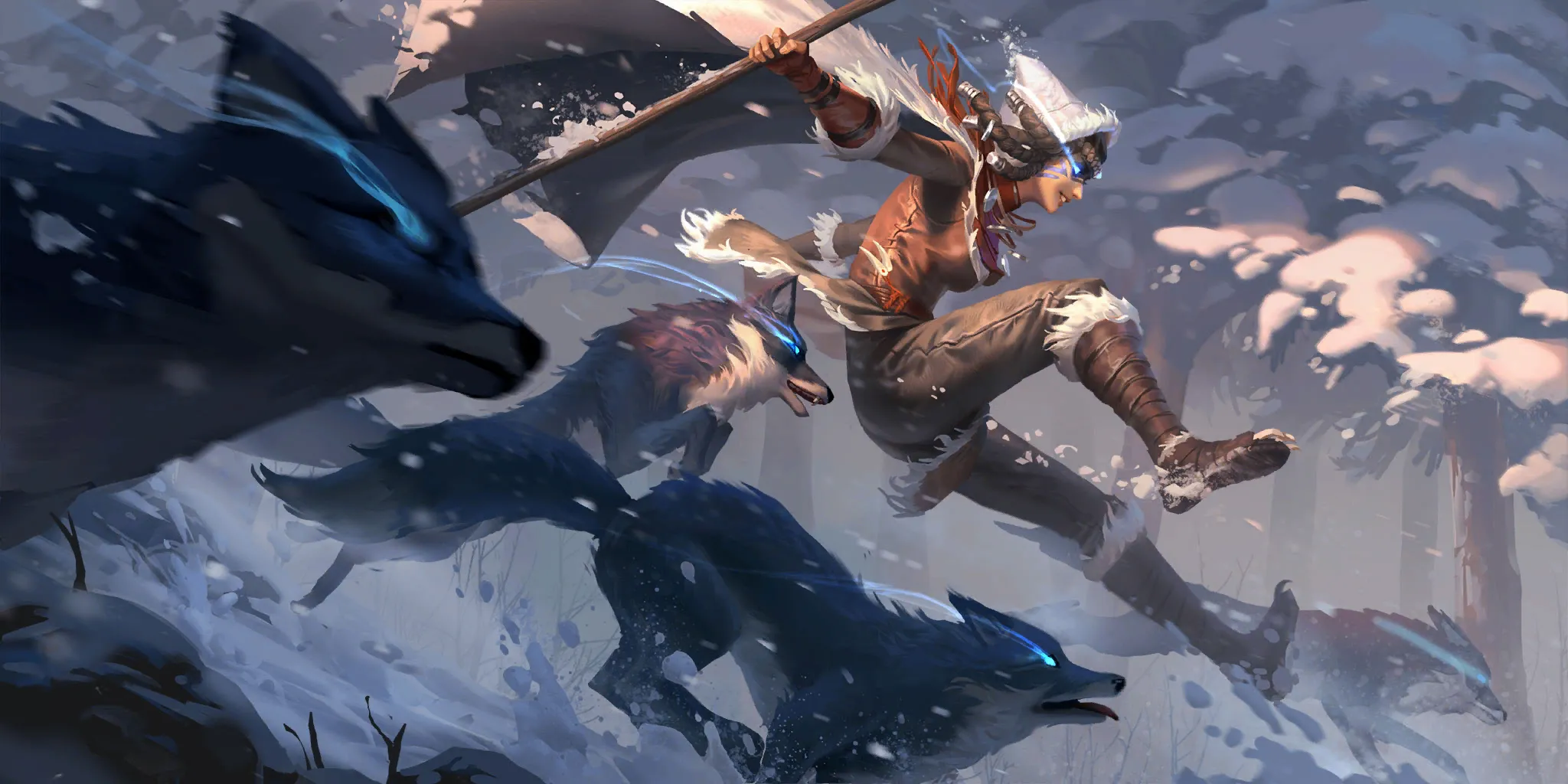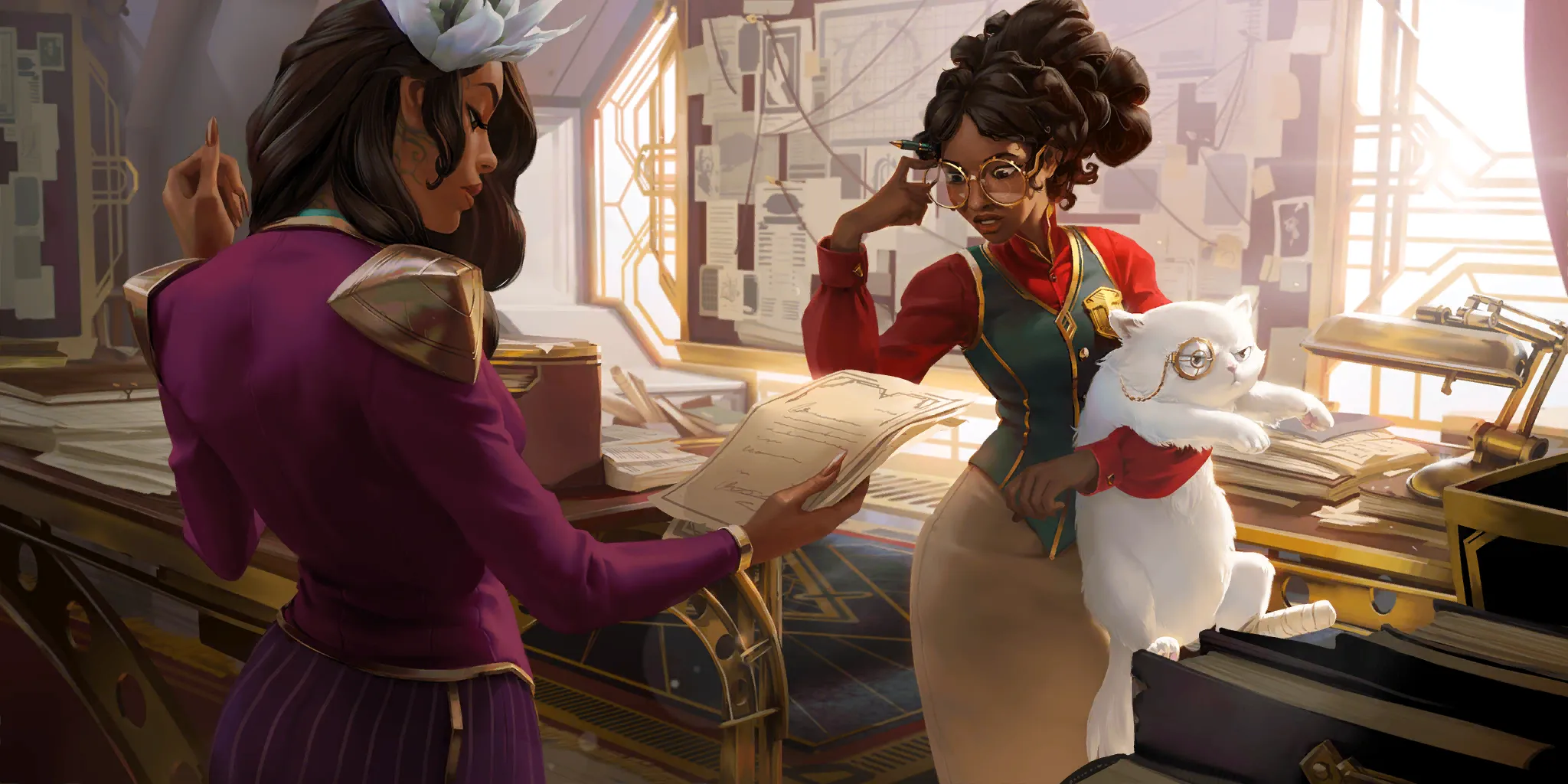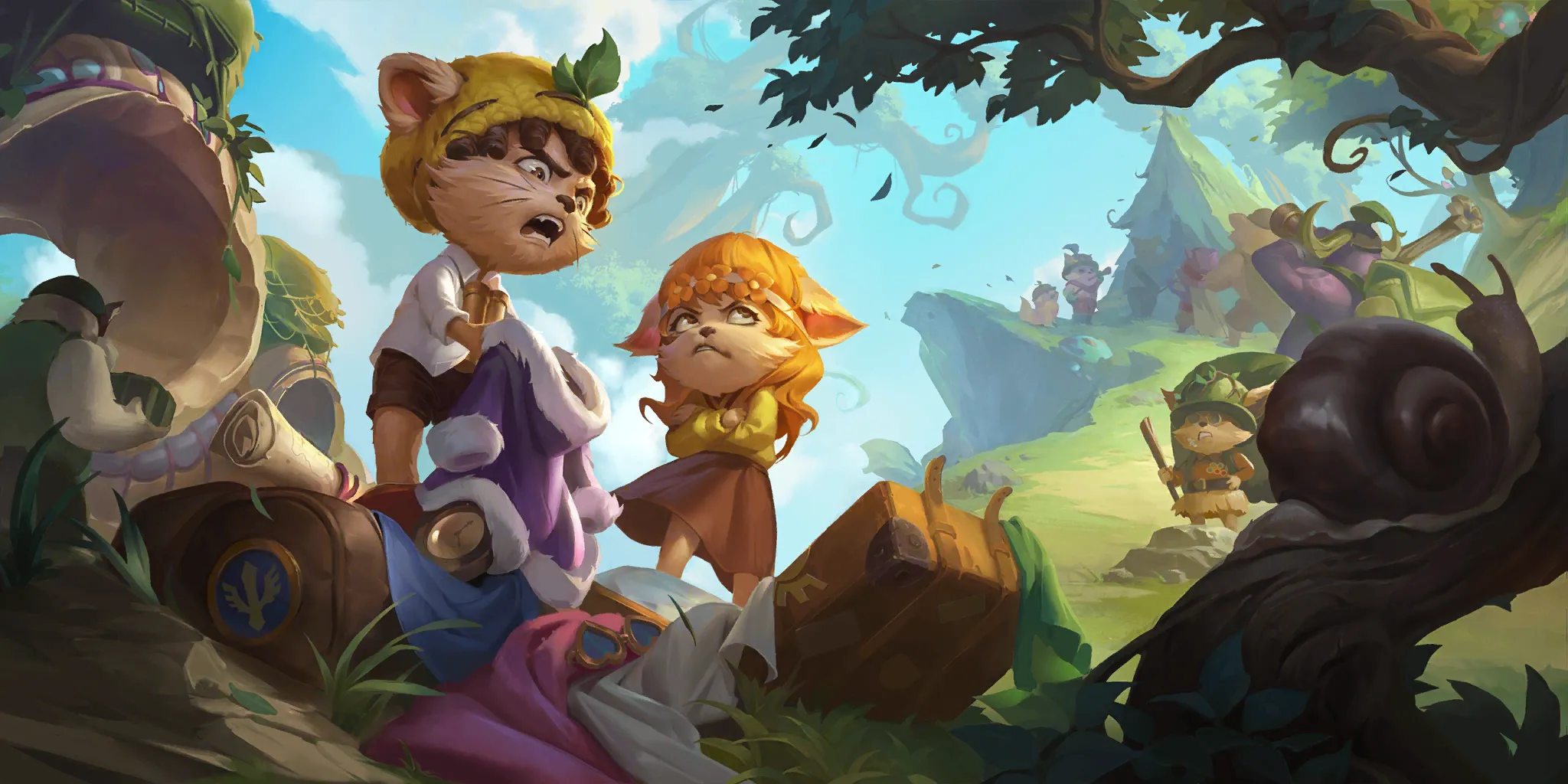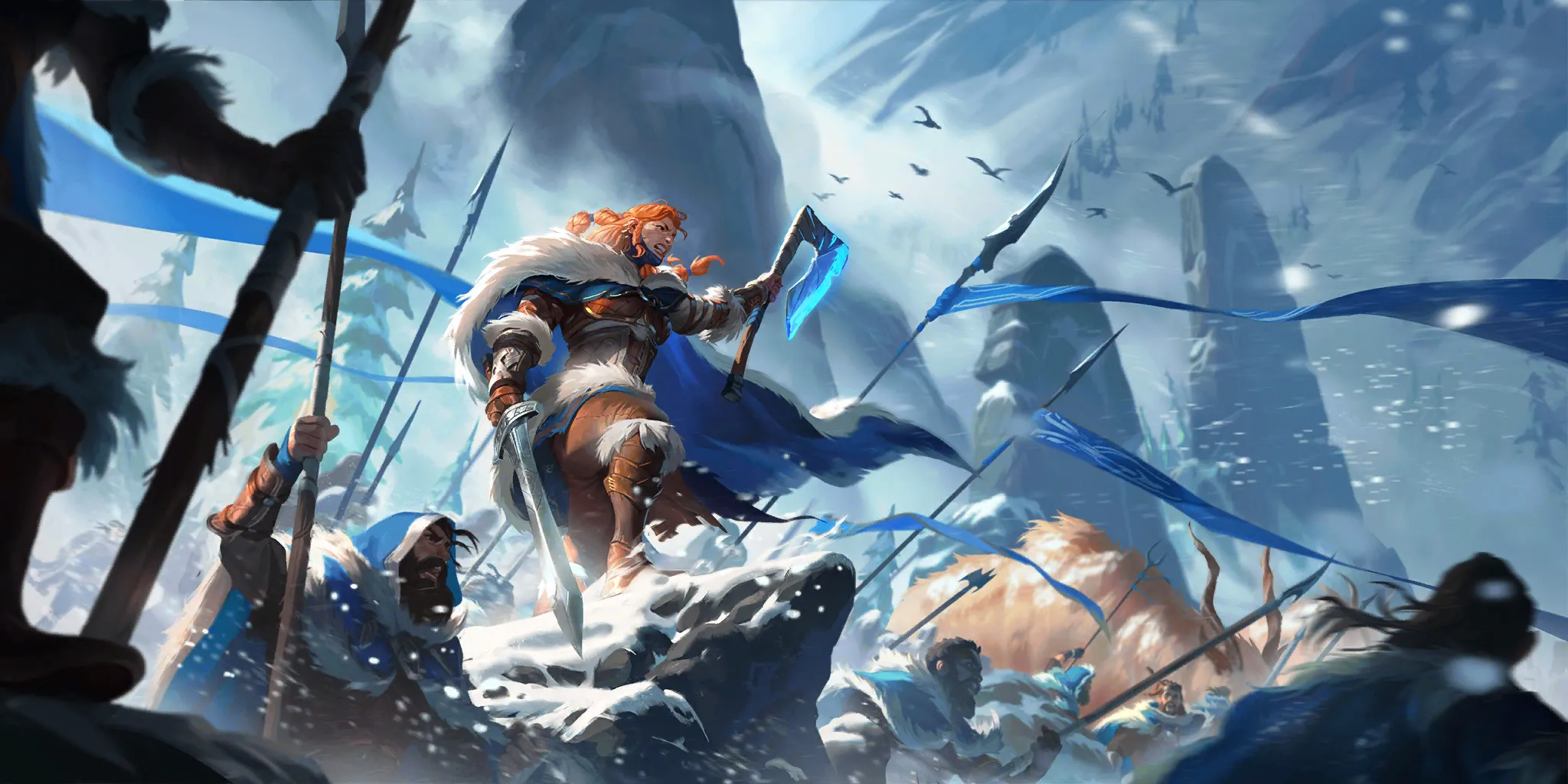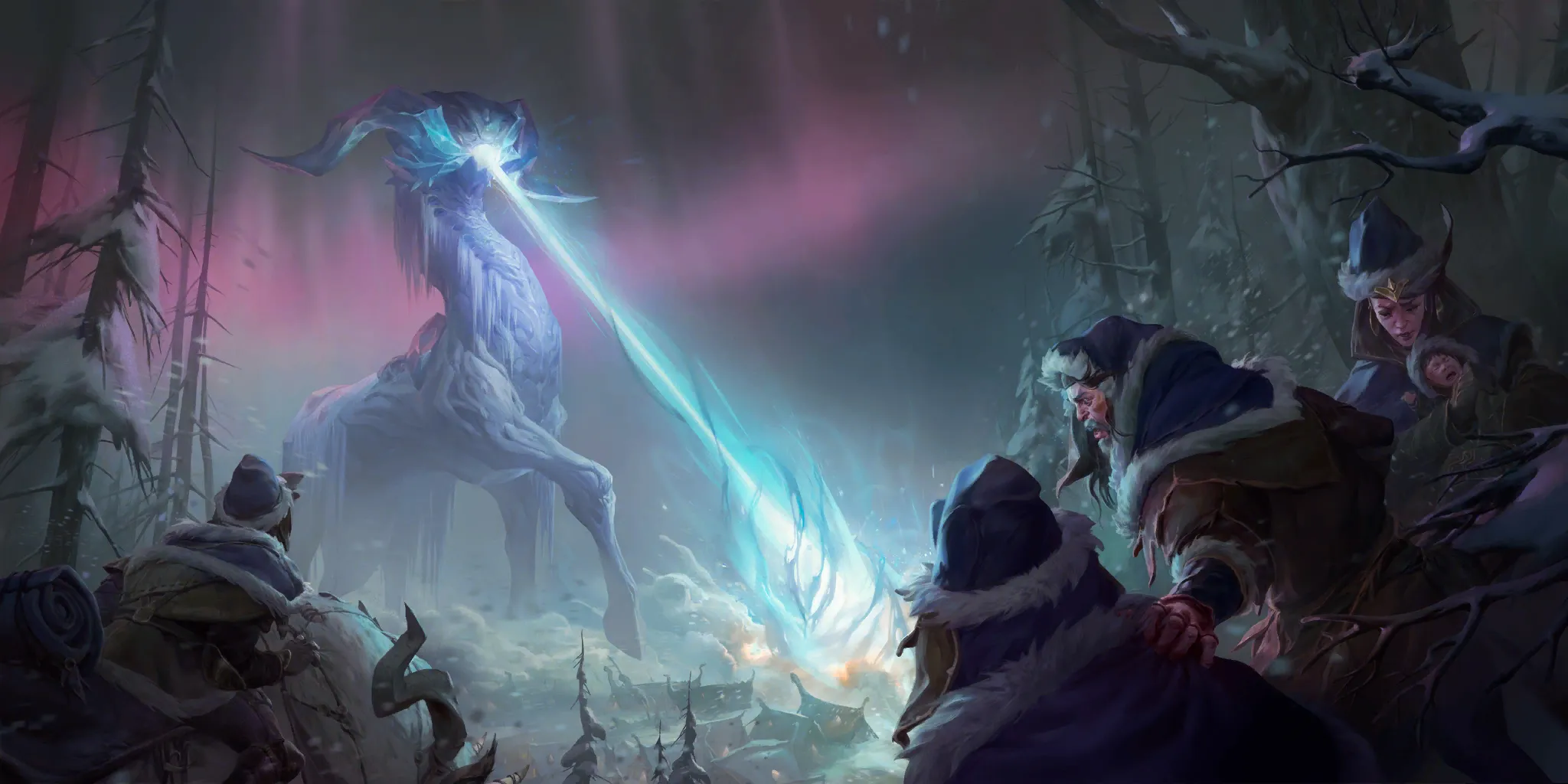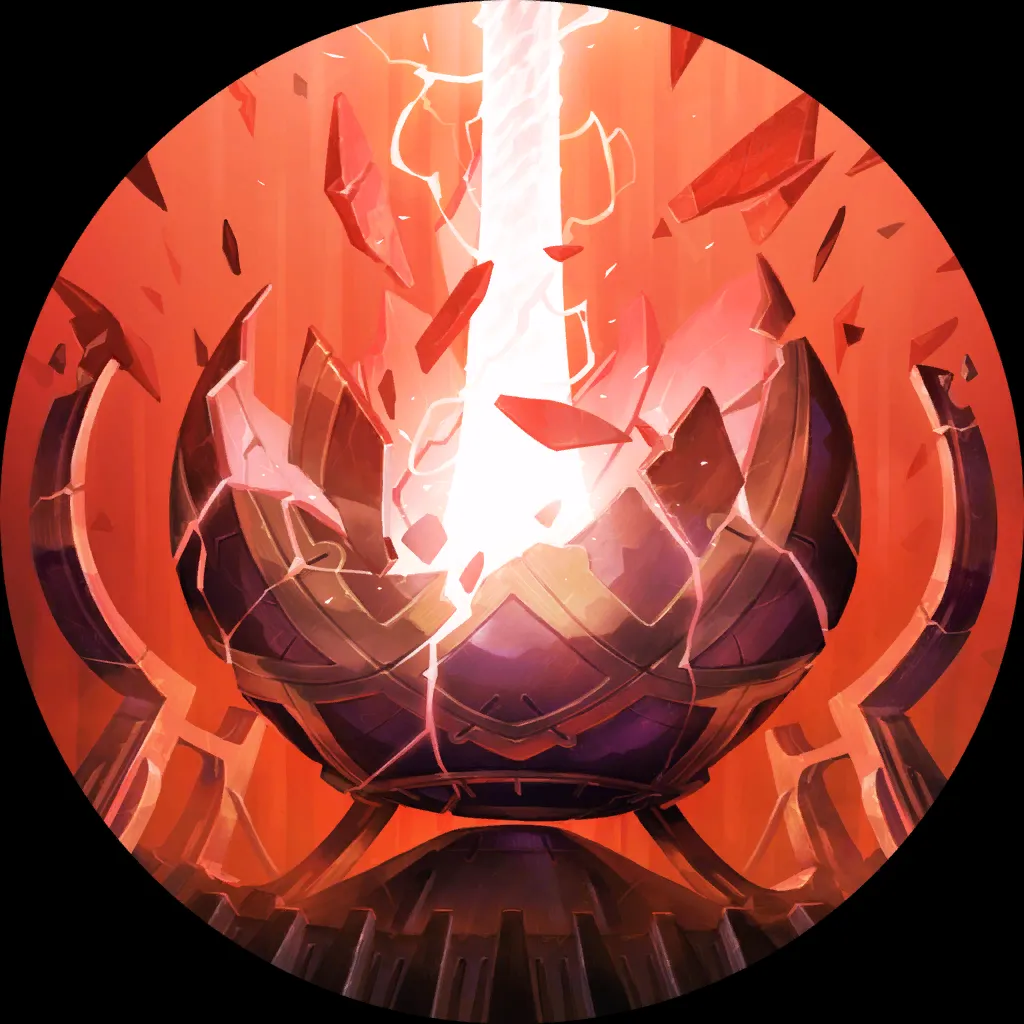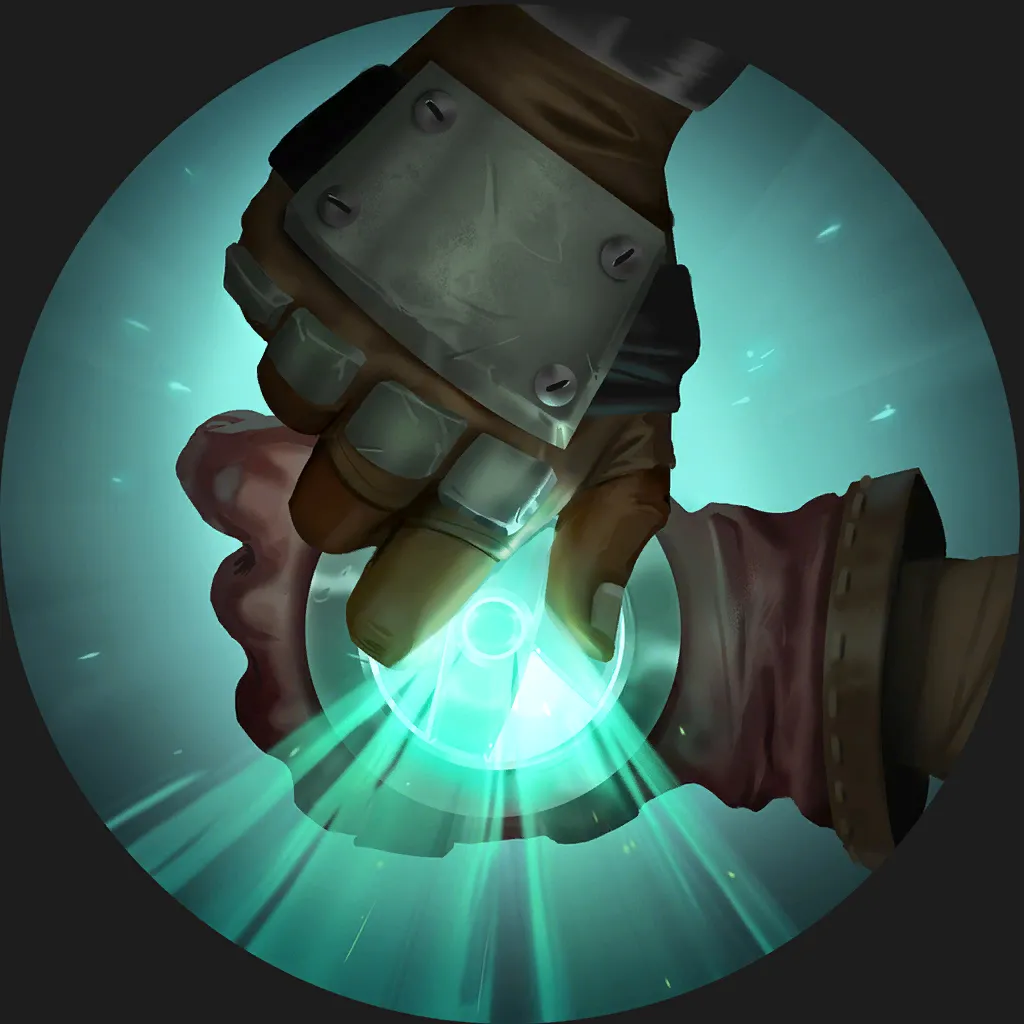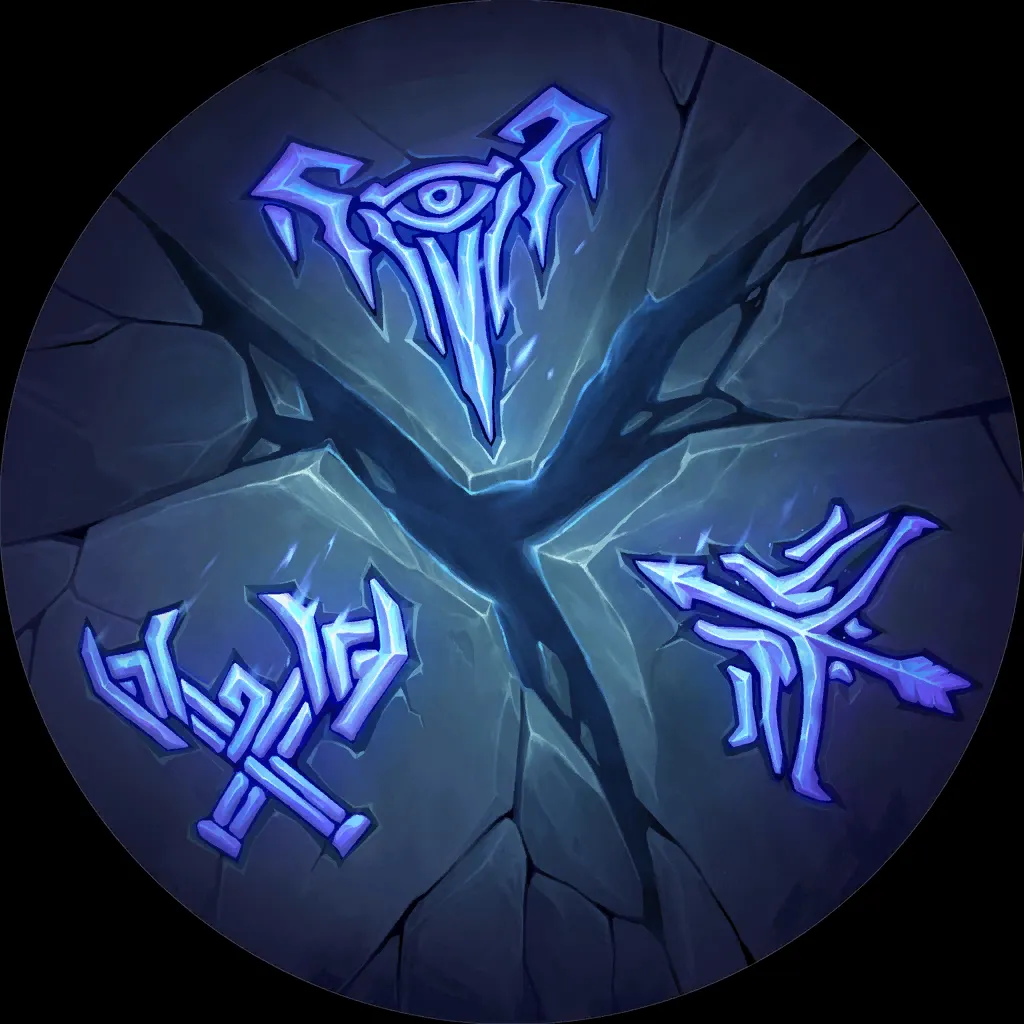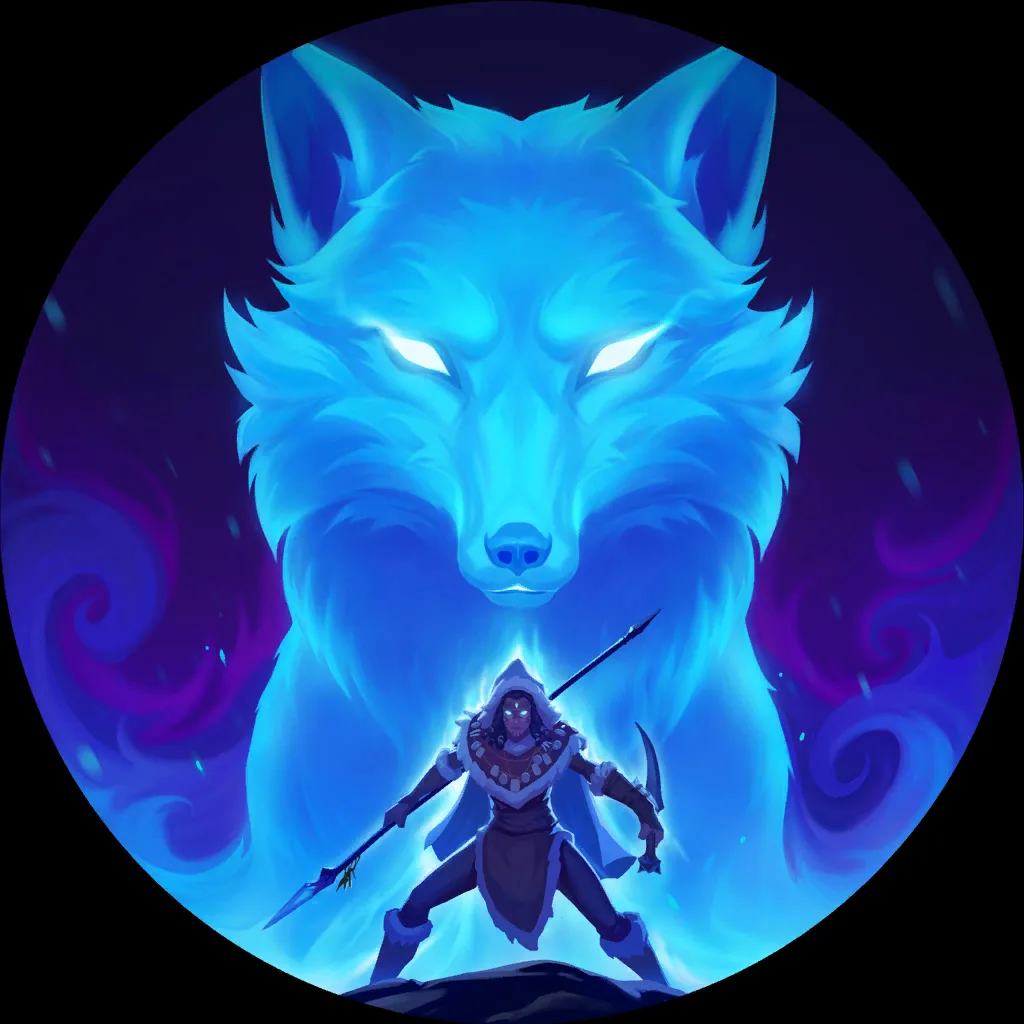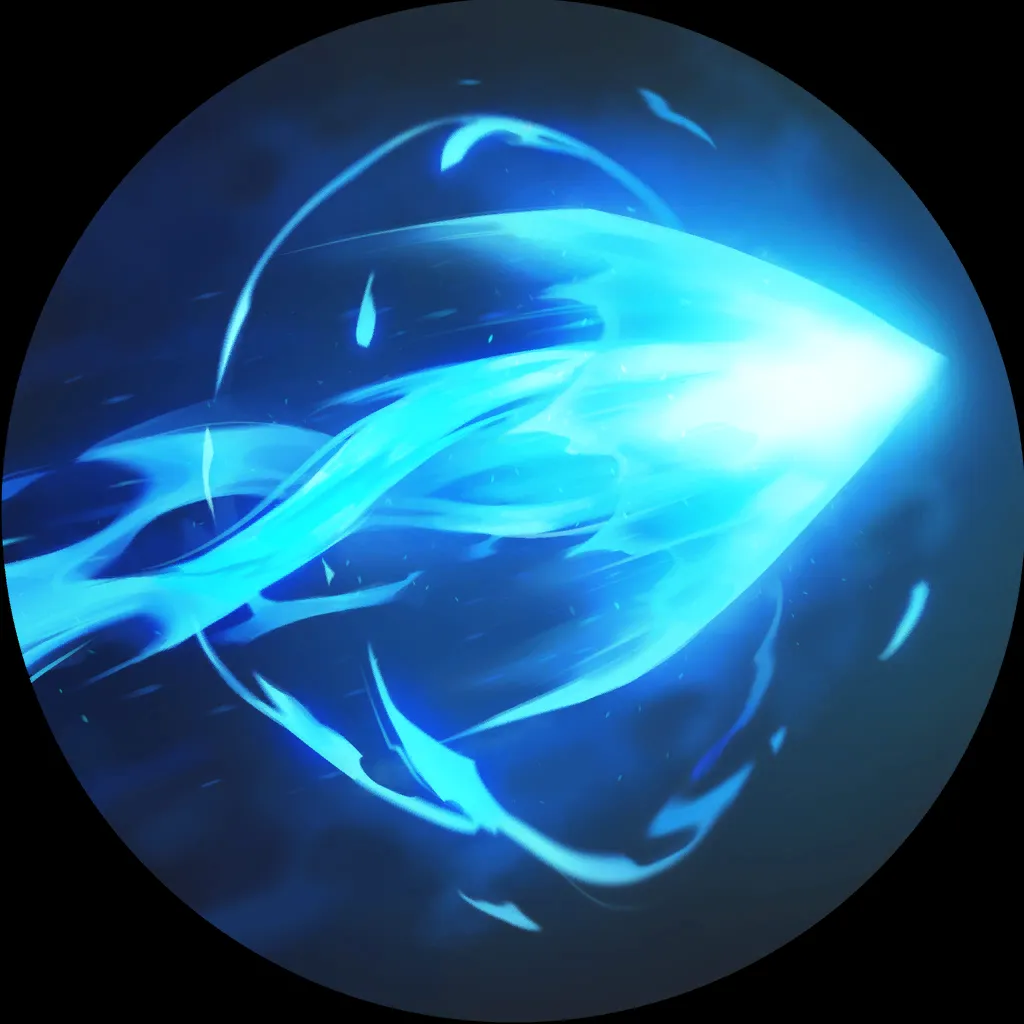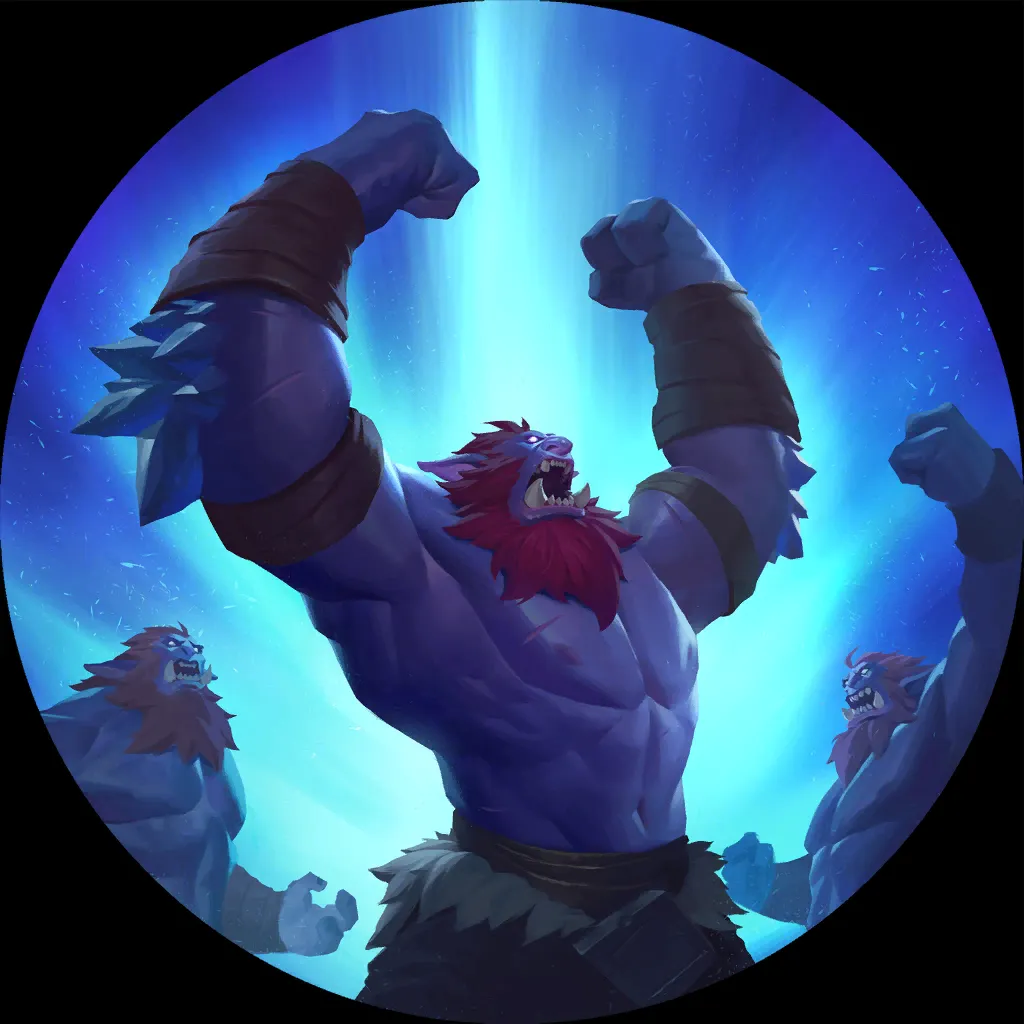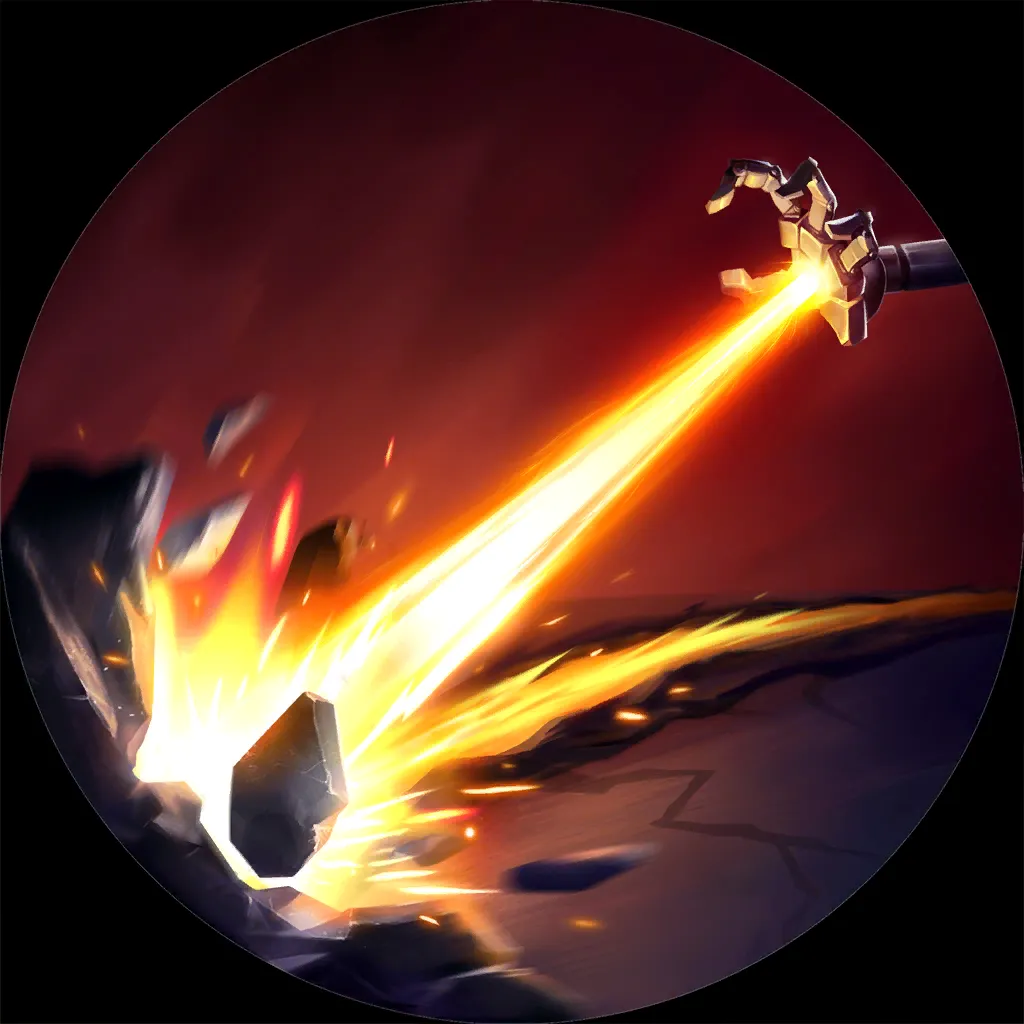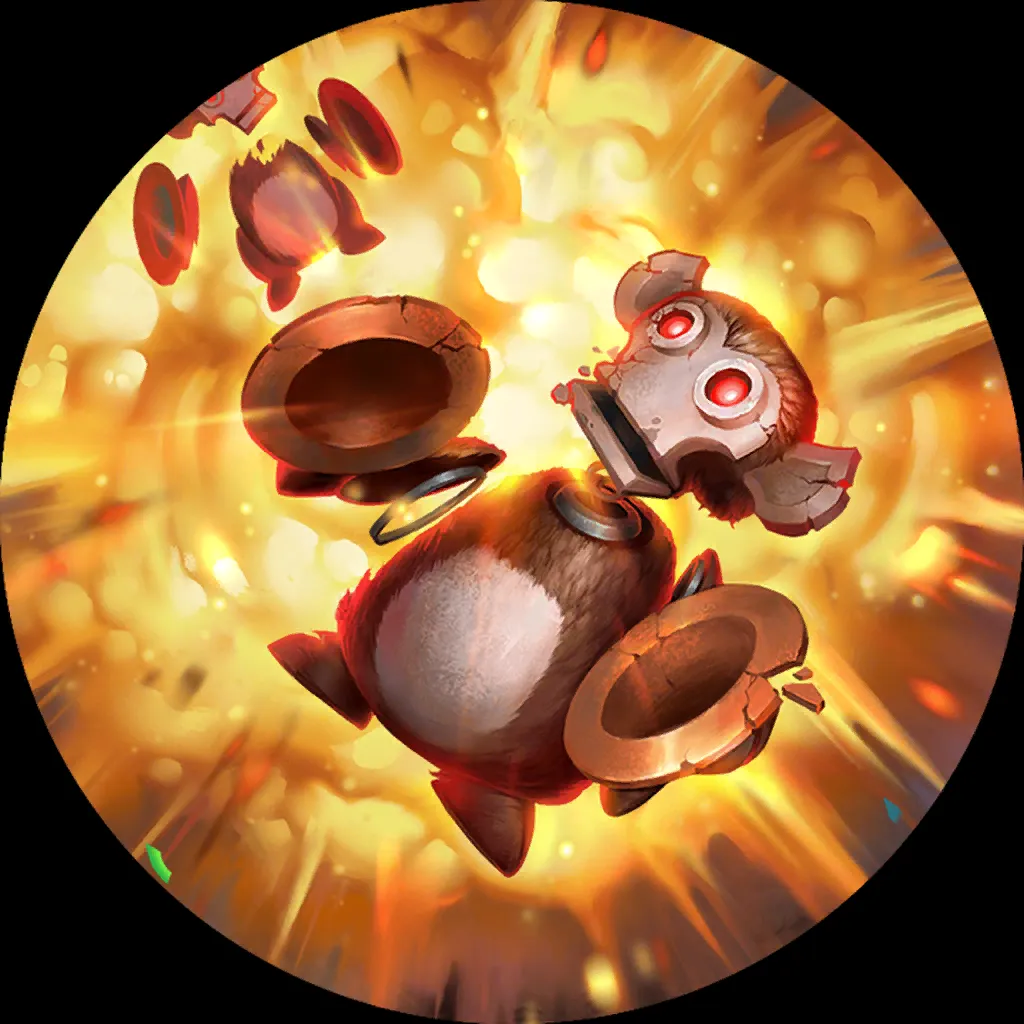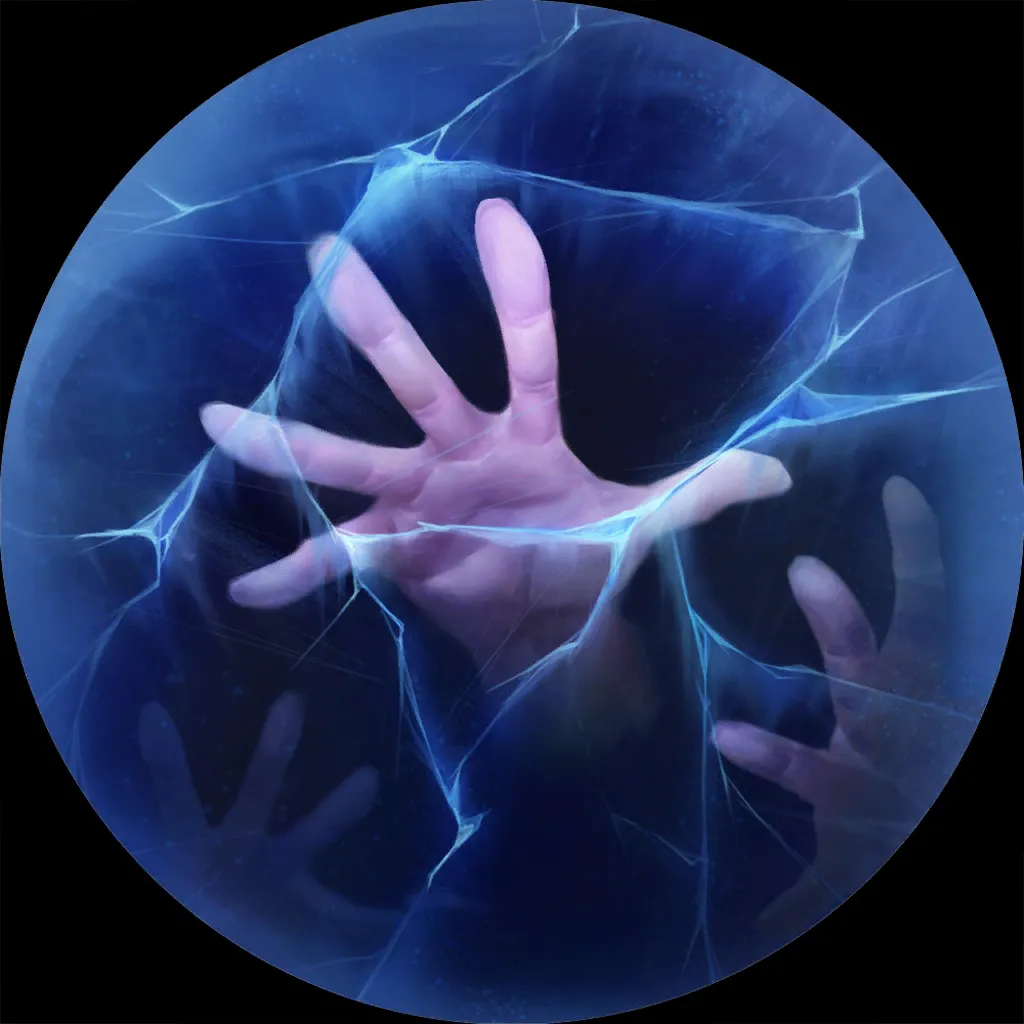 Timelines has apparently become one of LoR's 'eternal' decks. This version is inspired by an EMEA ladder player, Robomaster18, who's deck Freshlobster just made a video on. I took their list and blended it with my own existing one to come up with the deck displayed above. 
The deck is a lot less reliant on the Buried in Ice
plus It That Stares
combo, now that we have Revna. But, that doesn't mean we're not going to want it for some matchups, or play to that end-game when we can. Vi
lets us deal with Kai'Sa
and her friends quite nicely, and she can also clean up Bard or Illaoi without much trouble. This makes her an excellent addition to the deck for the current meta-game.
On top of letting us deal with threats, Vi
also acts as her own win-condition. You may notice we're running some Stance Swap
generators – slapping a Wildclaw Stance
onto a Vi can end games in an instant.
If you wanted to play Caitlyn, Viktor, or pretty much any other champ in this deck, you could. That's one of the best things about Timelines, it's super flexible and can really be tuned to the pilot's preference. Timelines will always be one of my favorite decks and I hope you enjoy it even half as much as I do.
---
Wrapping Up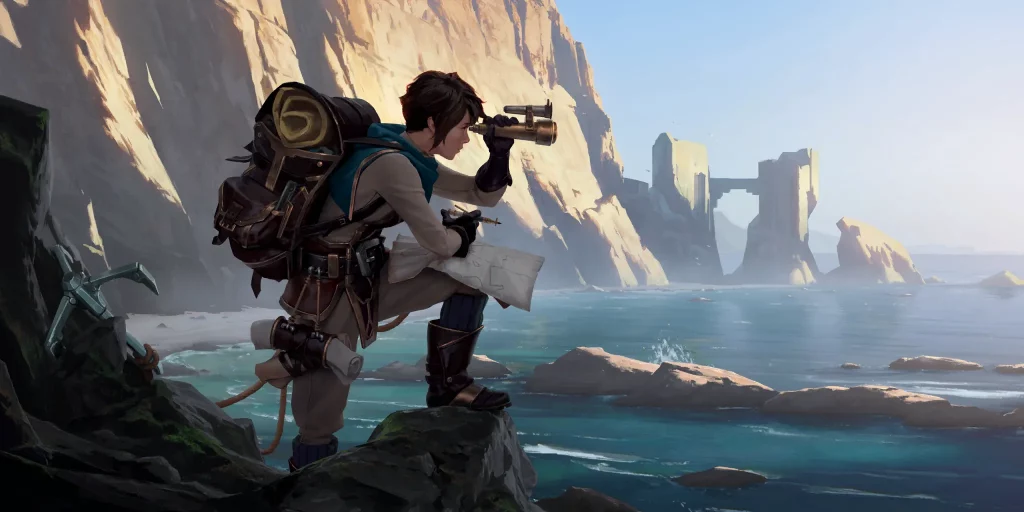 Outside of the top two decks, the metagame is quite open. As time goes on we'll see more and more people growing tired of playing Kai'Sa and Bard Illaoi, meaning that there'll be even more room for new decks to pop up. Leer and Monte were both able to find success with all sorts of different brews this week, we're sure you can too! 
If you're finding success with a deck that's on the edge of the meta and you'd like to see it in this article, tweet at us (here's Monte's Twitter, and here's Leer's Twitter) or drop us a comment in the Reddit thread! We'll see you next time, good luck on the ladder!
---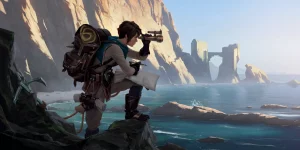 ---