Darkness
6
0
11
23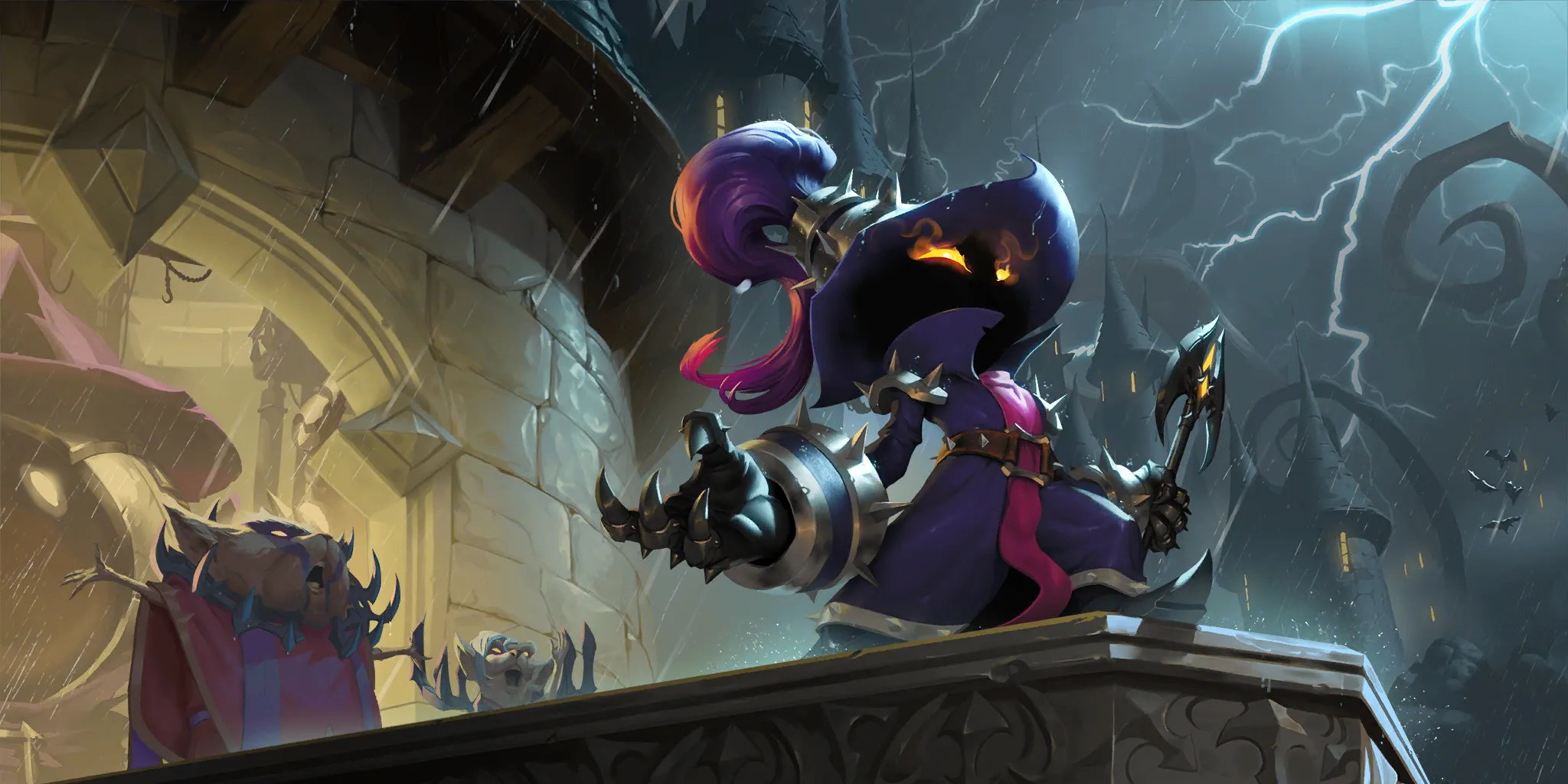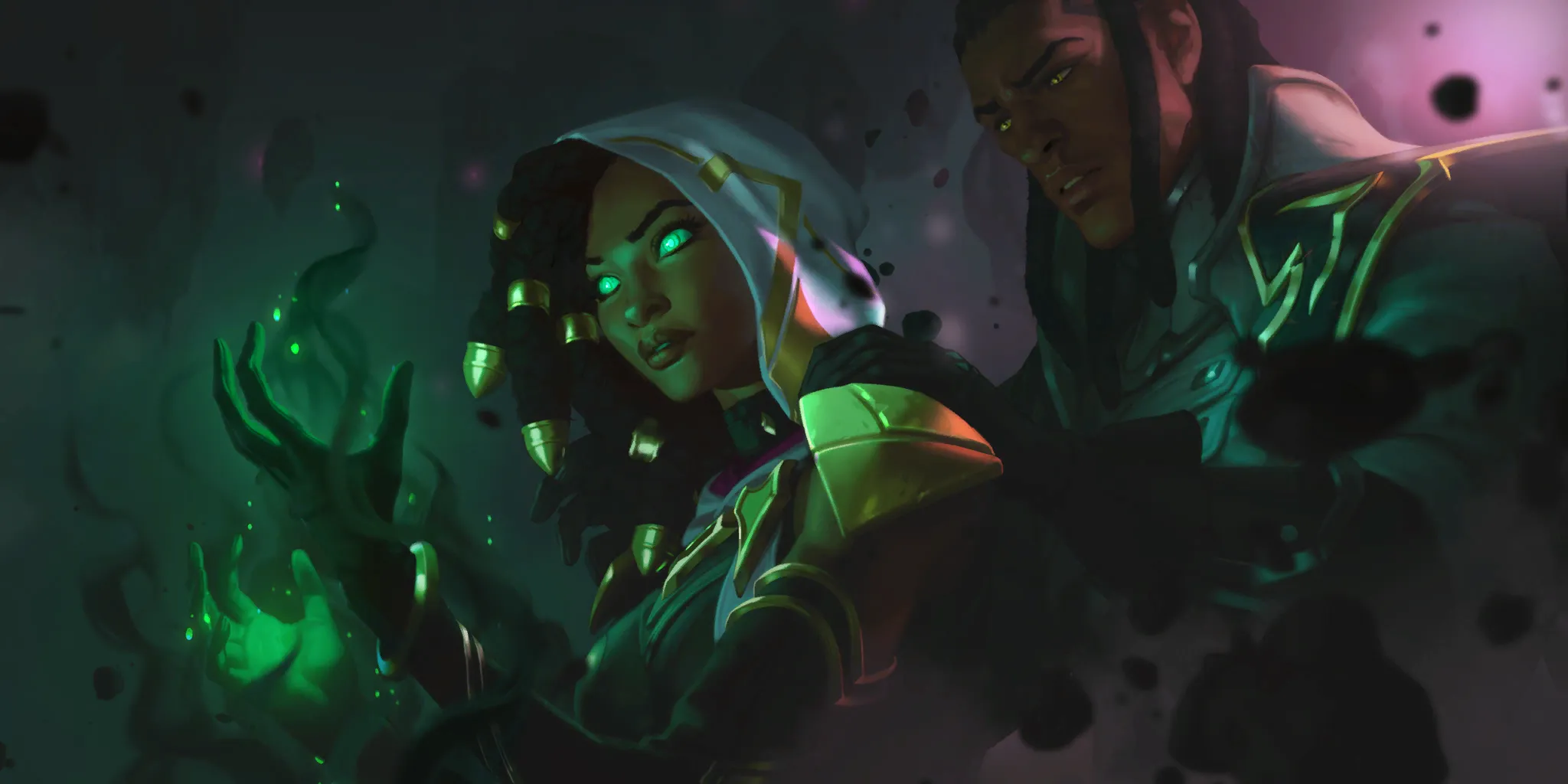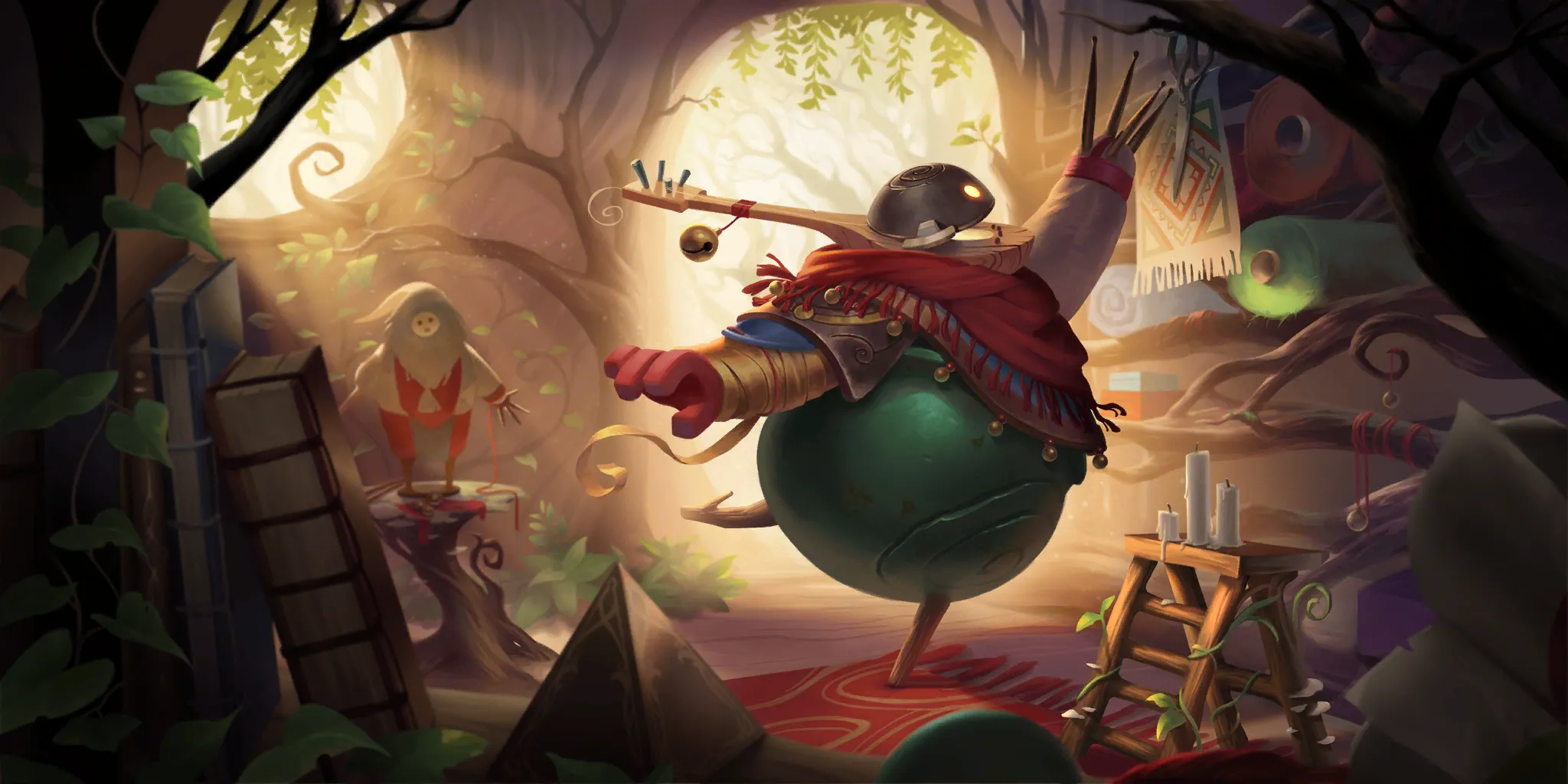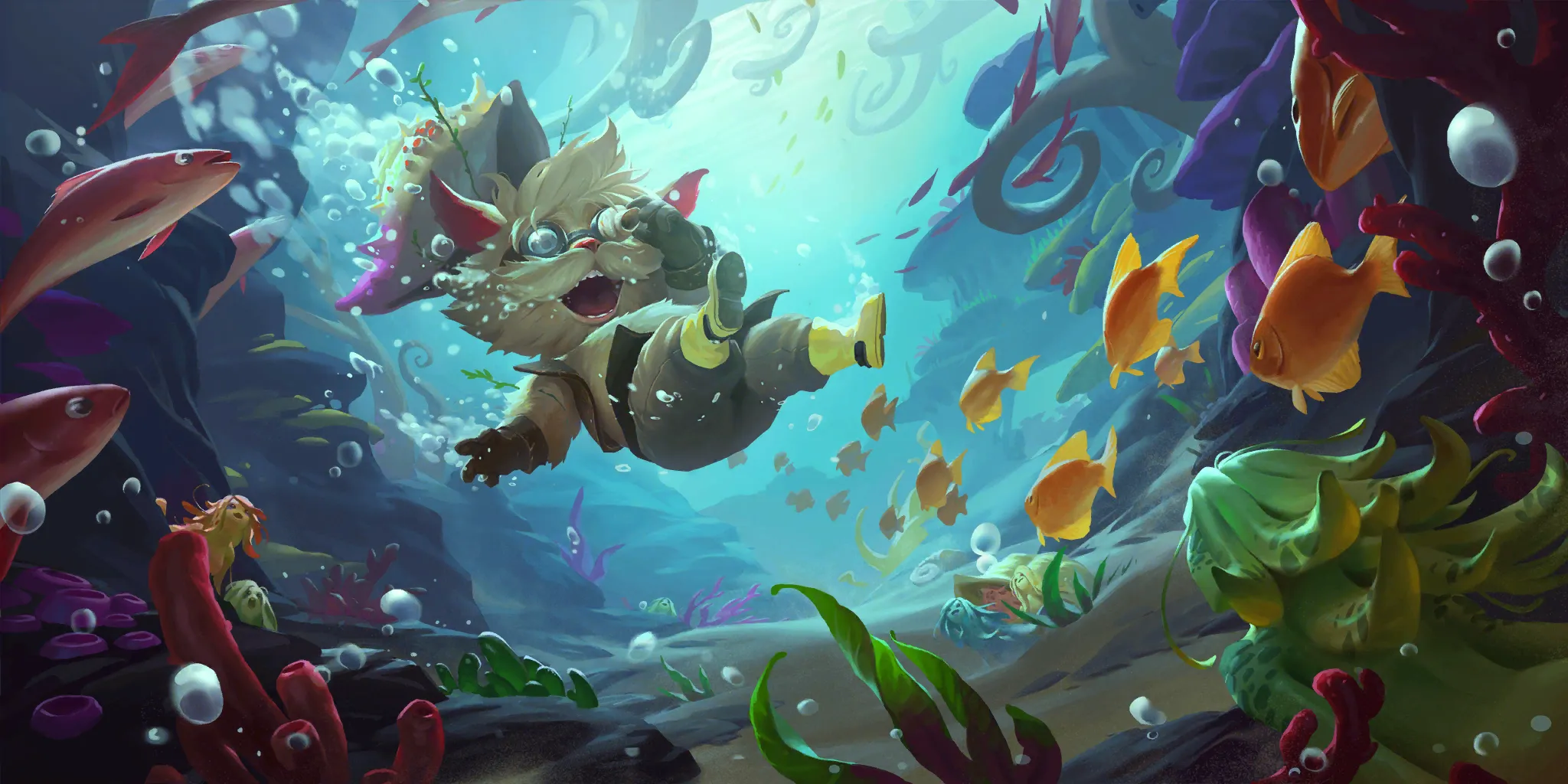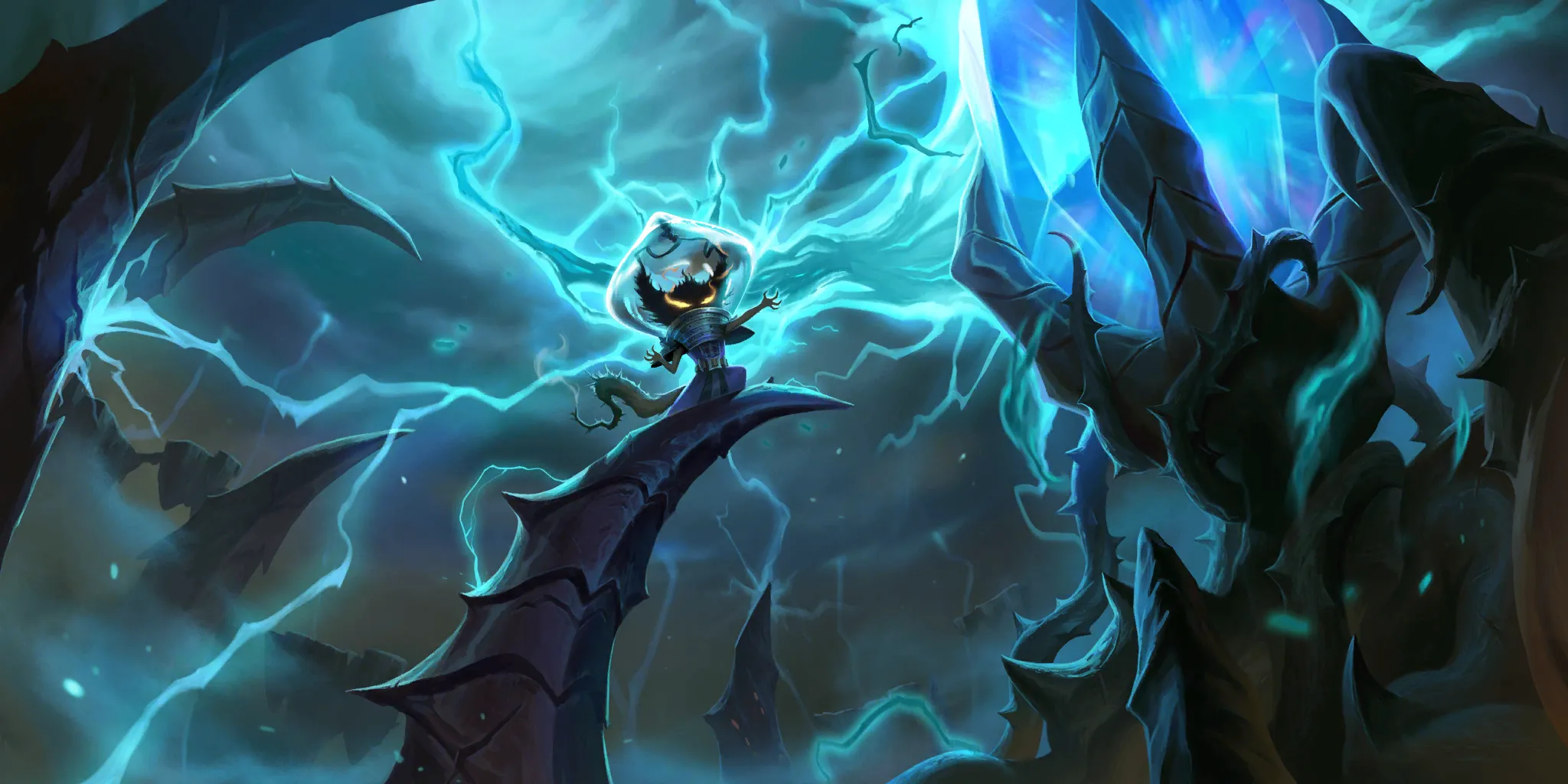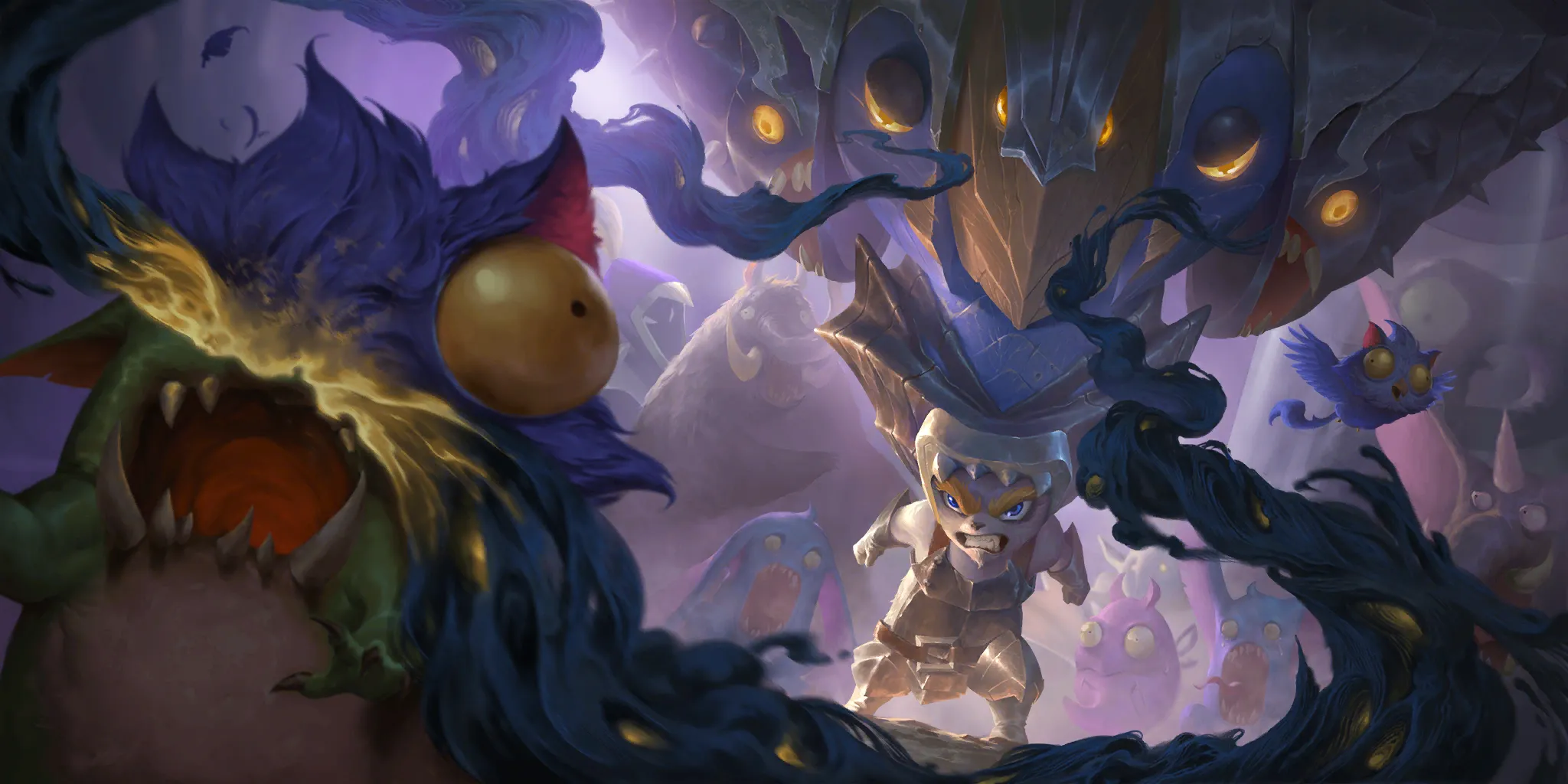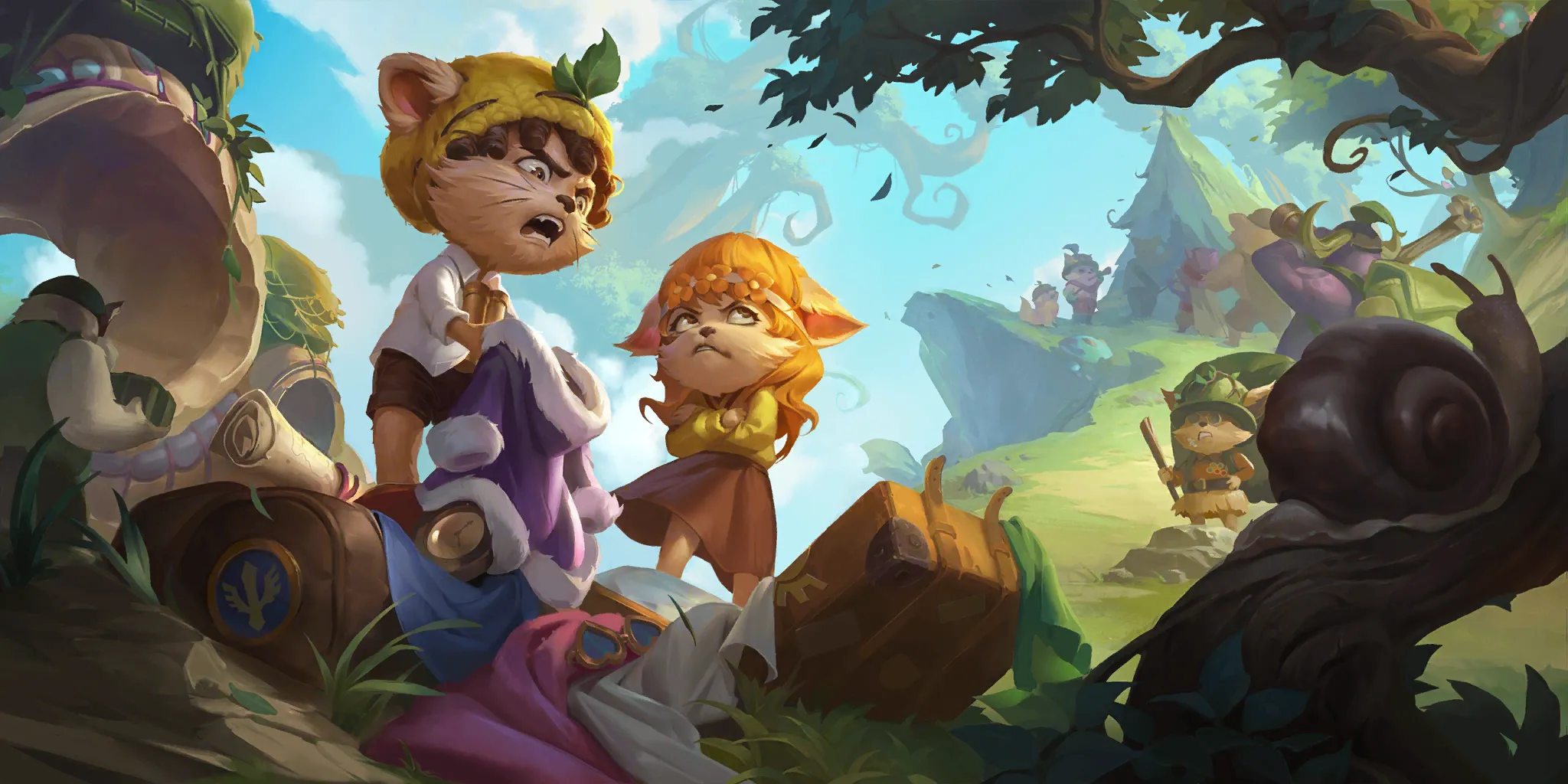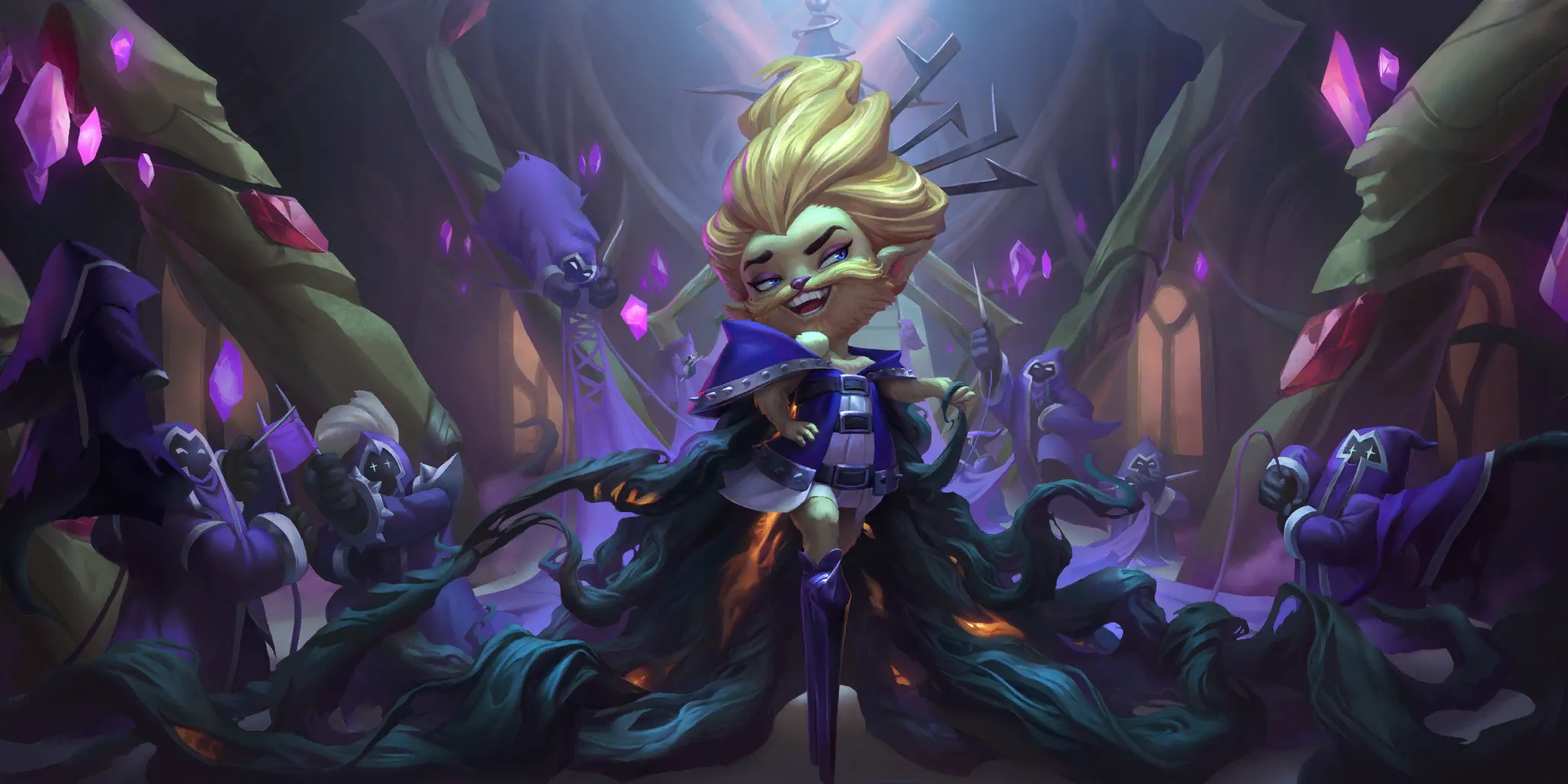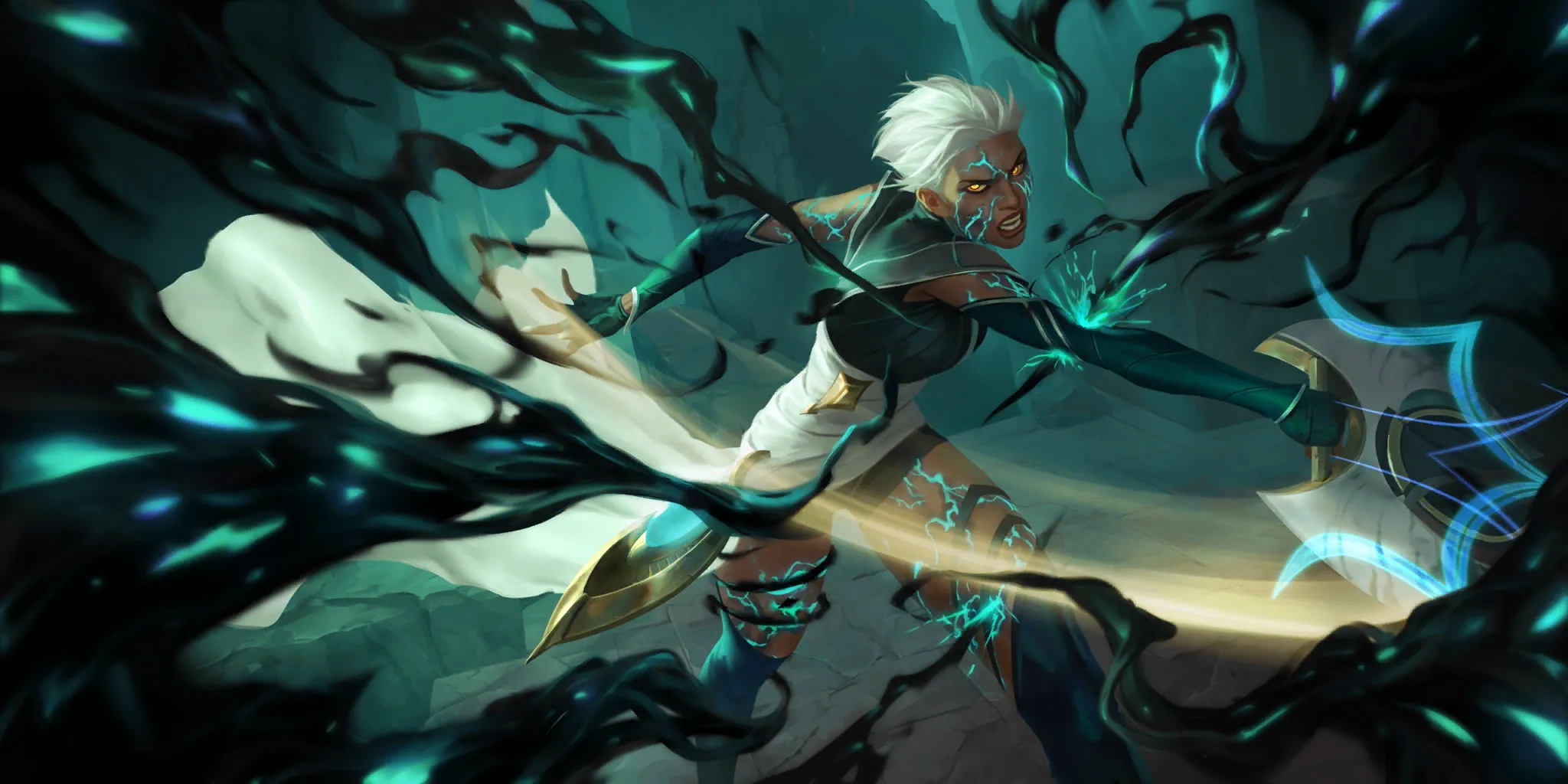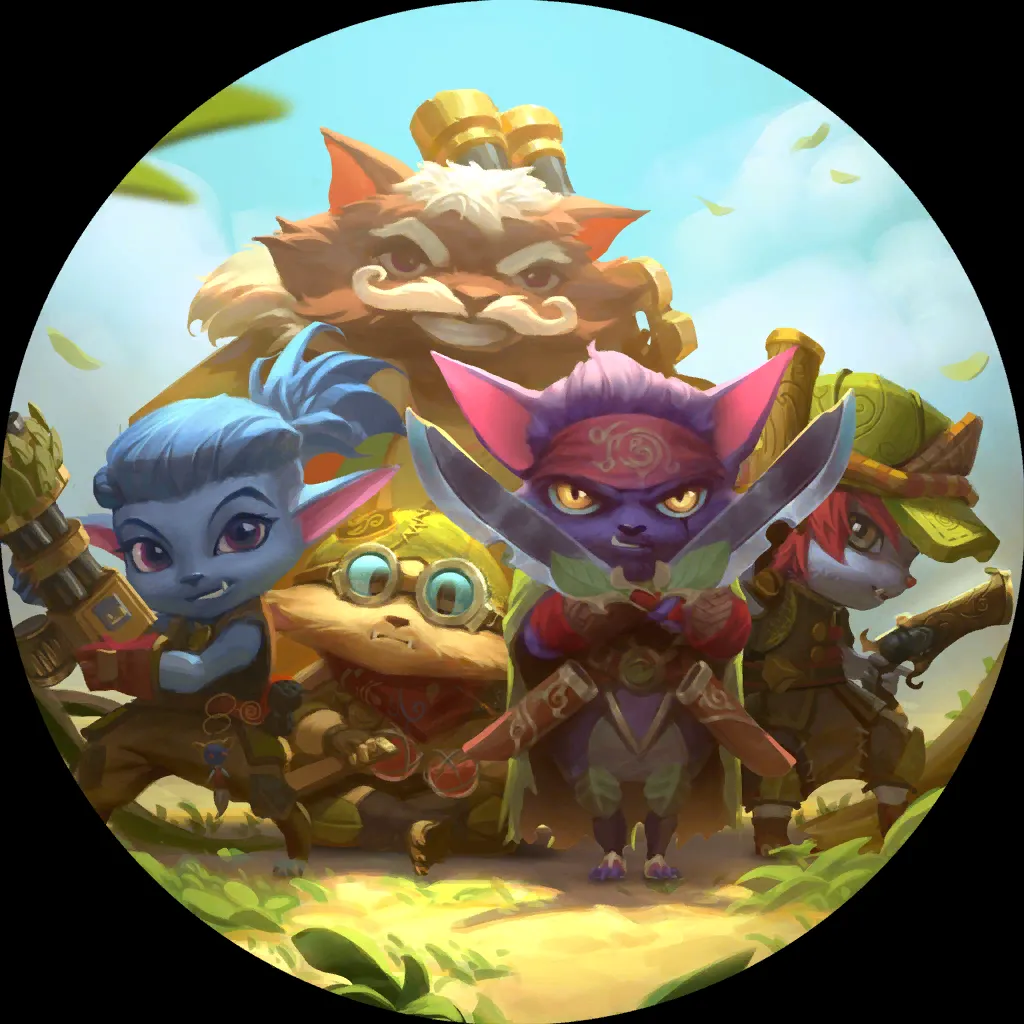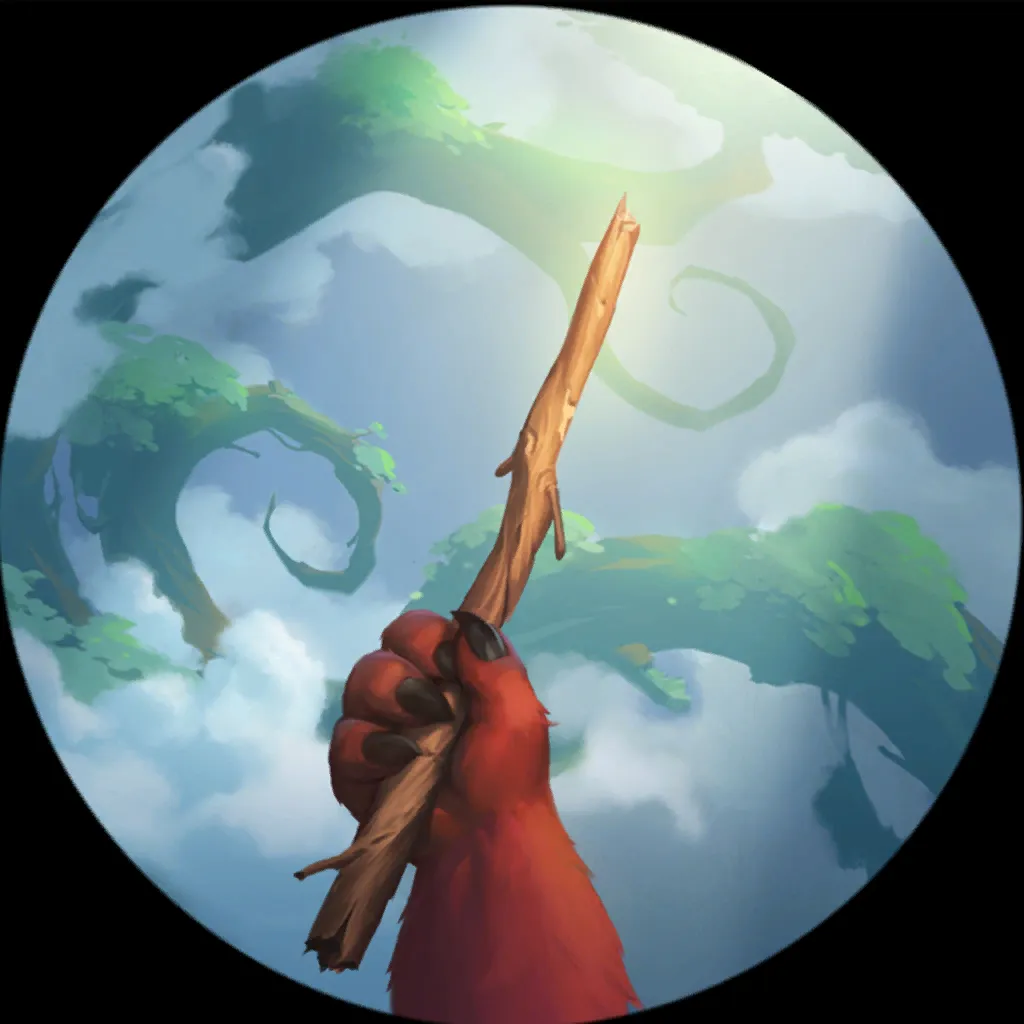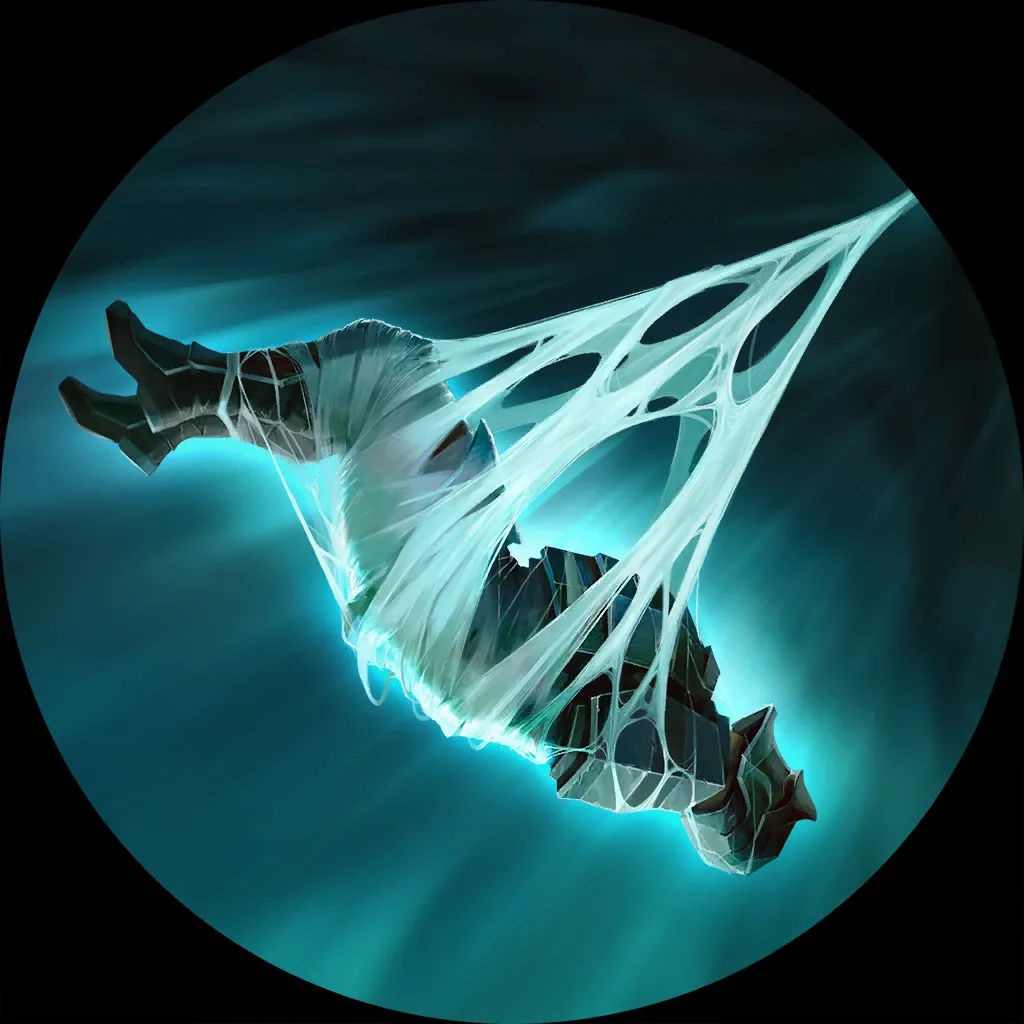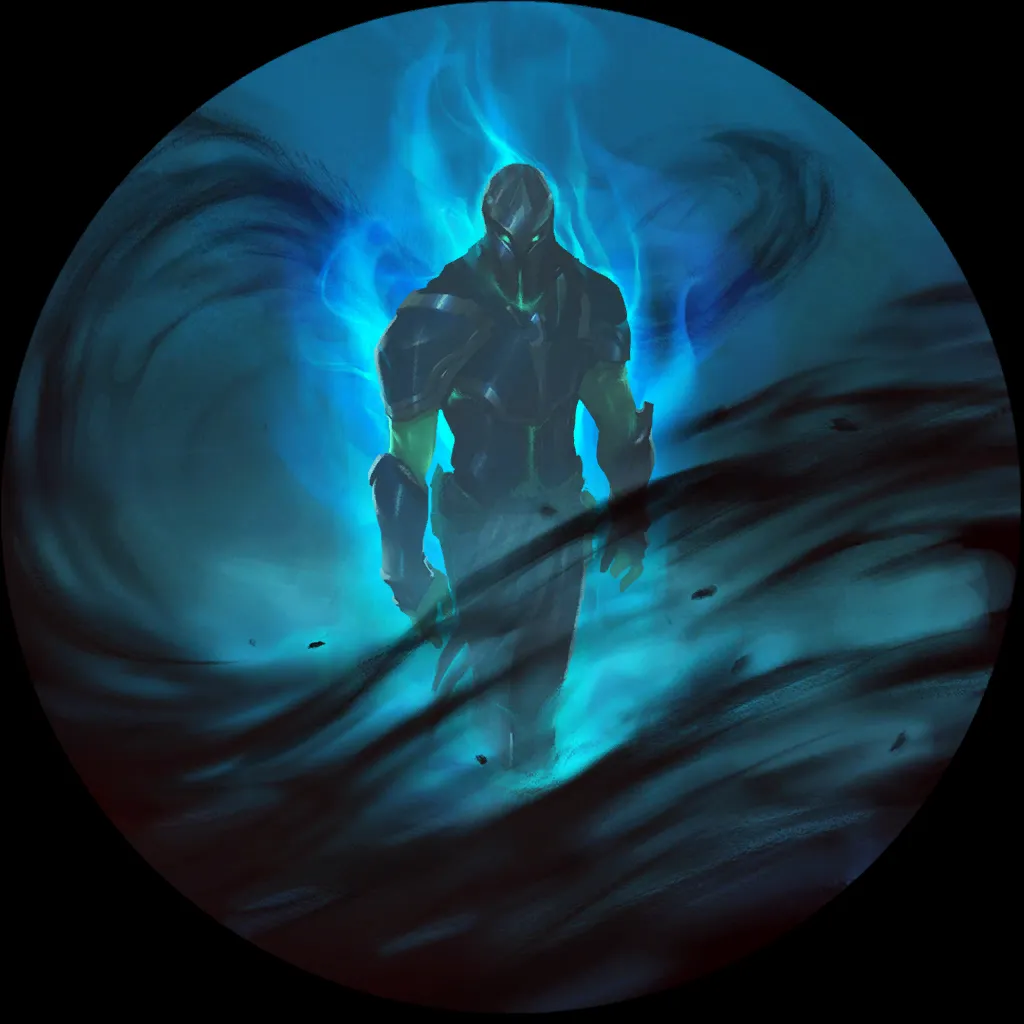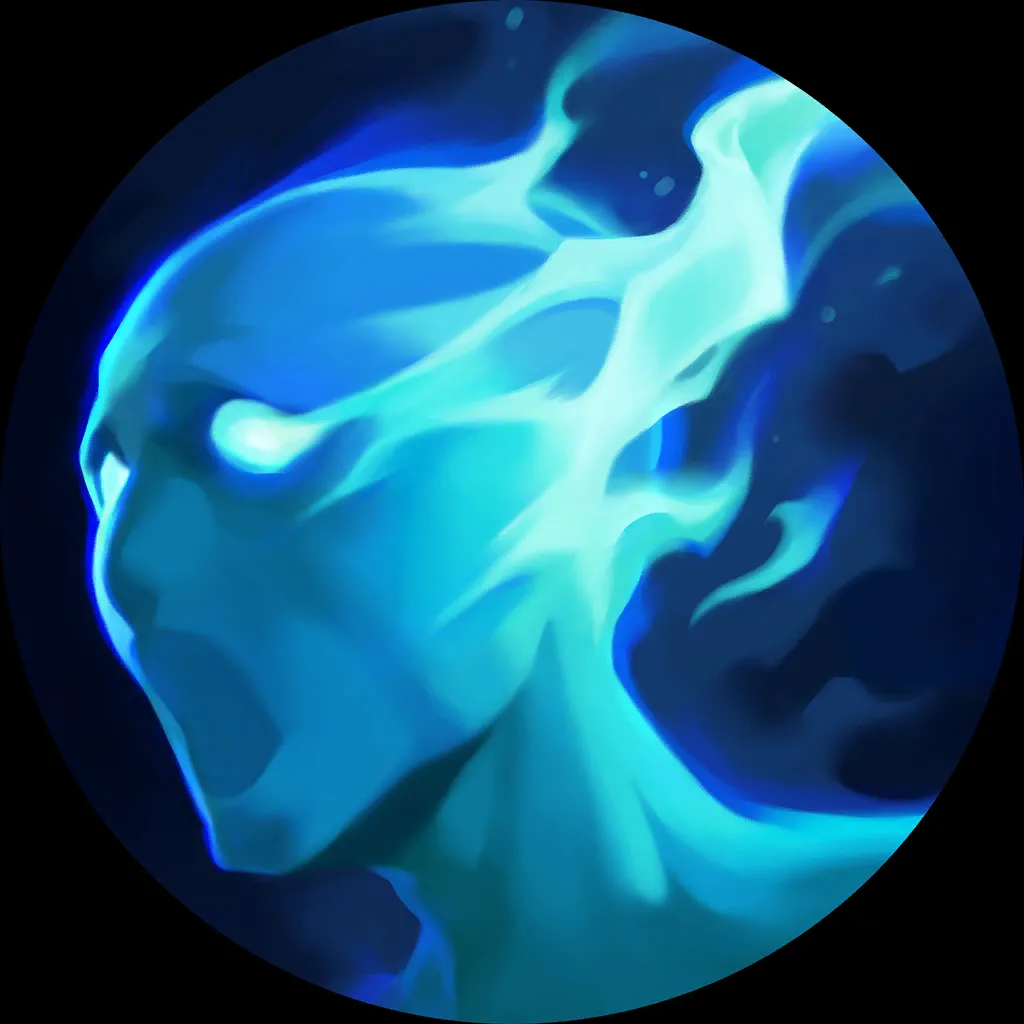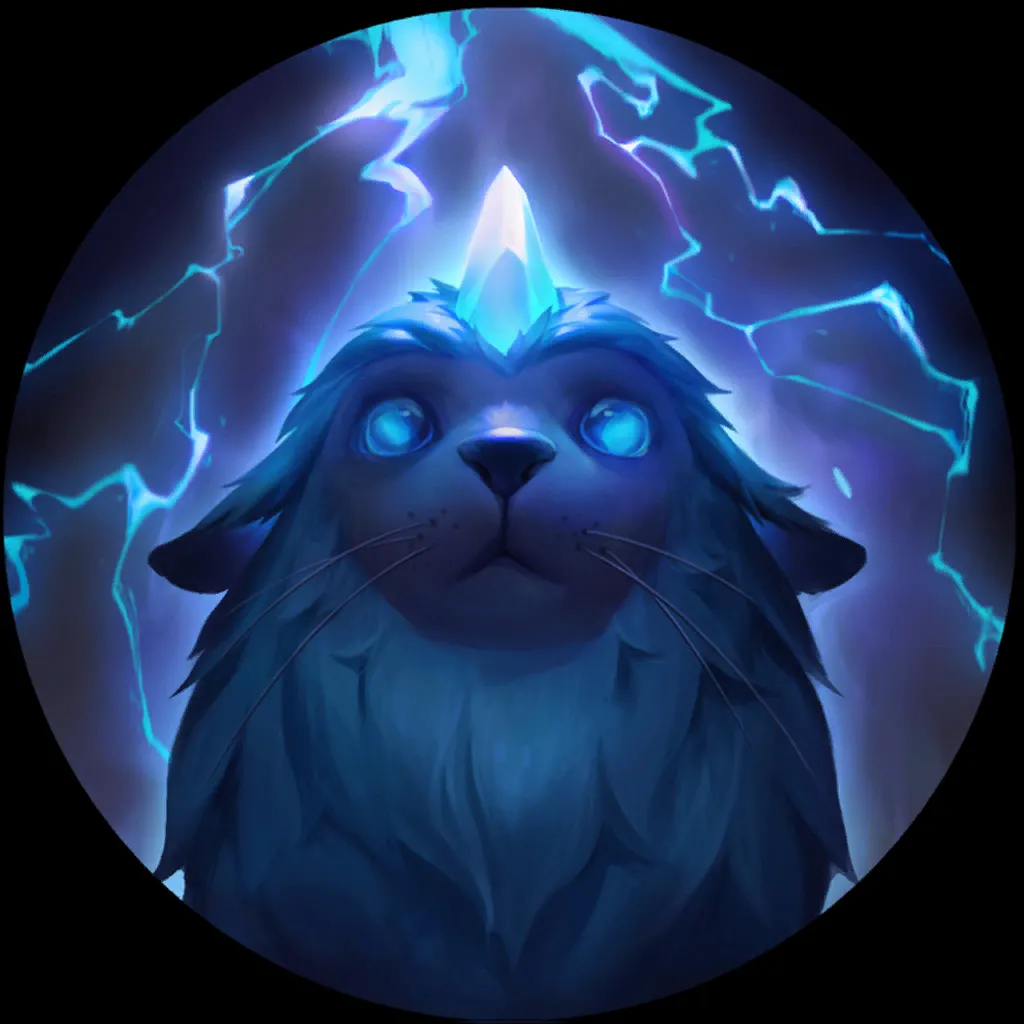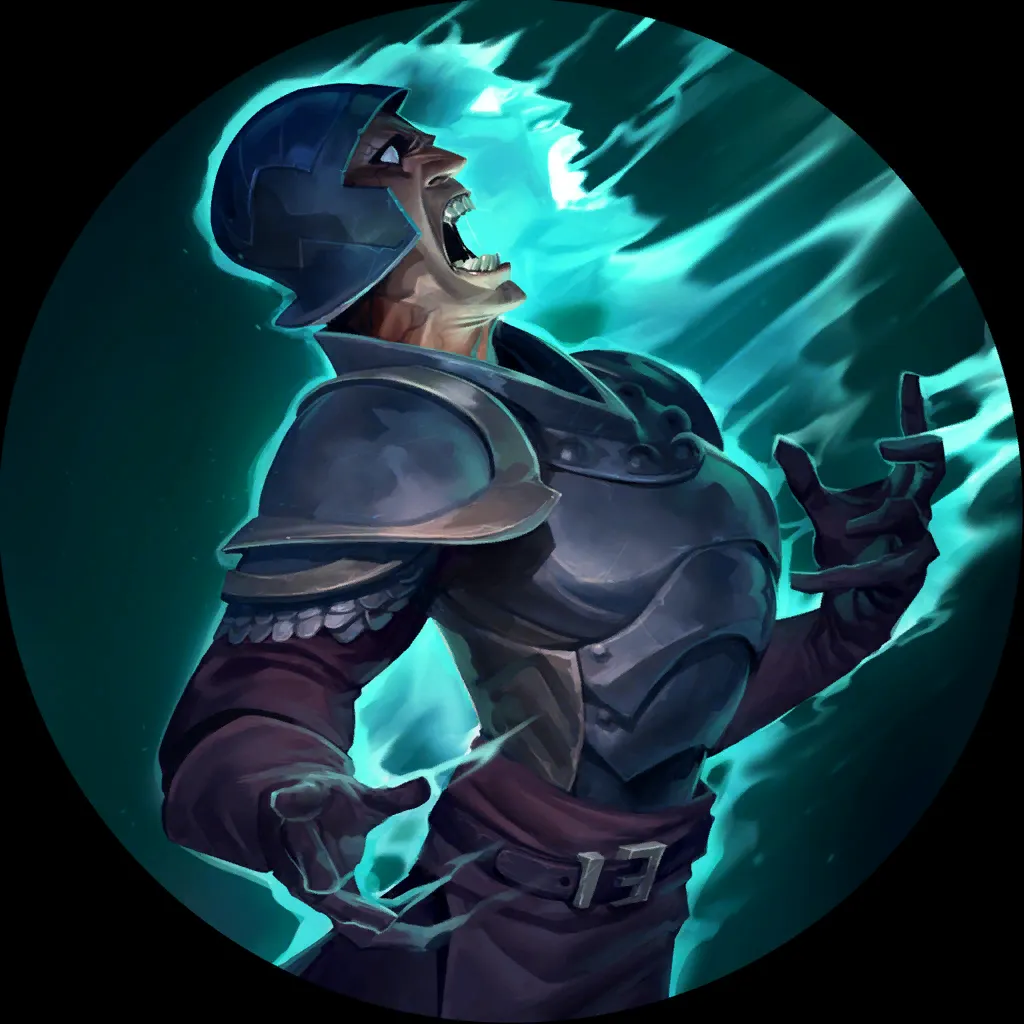 ---
Leer's Experience
Darkness is historically one of the most overhyped decks in LoR. In the Half Year of 2022, I invented the term "Balco's inequality" to illustrate the discrepancy between high playrate and mediocre winrate. Now that the lunatic yordles are back to old strength, are they powerful enough to outgrow their past deficiency?
Over 12 games, I found a 58.3% winrate in Diamond I. Darkness is as fun to play as ever, and it indeed benefits from the multitude of experimental decks running rampant on ladder.
The biggest blessing and curse of the Darkness
-slinging gnomes is their flexibility in deck-building.
Currently, a lot of aggro like Pirates or Jhinnie is running around. Thus, we can tech cards like Hapless Aristocrat
or Withering Wail
into the decklist.
On the other hand, can you ever be sure to run the best list? Is Byrd, The Bellringer
"correct" to play? How many copies of Mist's Call
and Aloof Travelers
do you run? On ladder, it can be easy to face two or three control decks in a row, tech in The Rekindler
and another Minimorph
, and then run into Pirates.
---
Evelynn Viego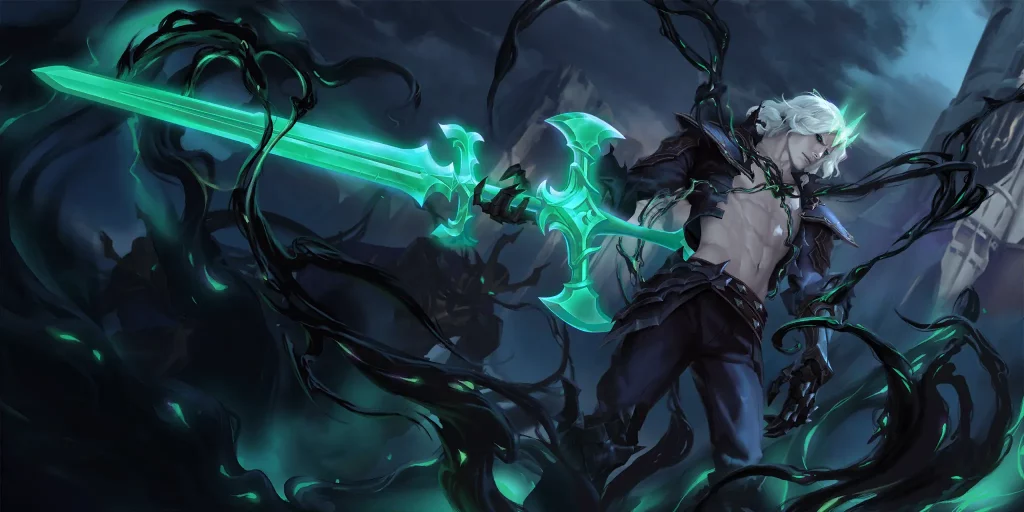 6
5
10
19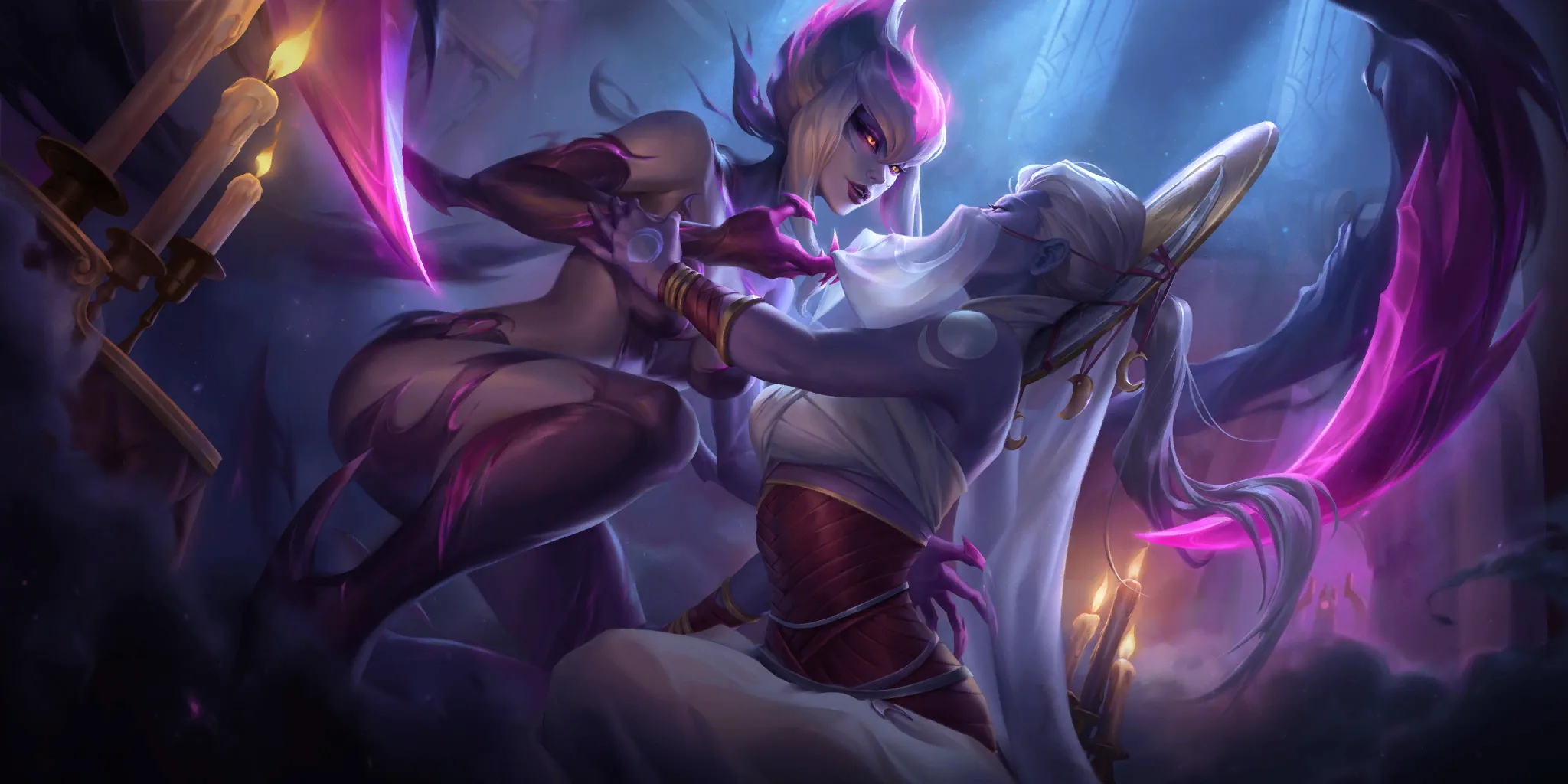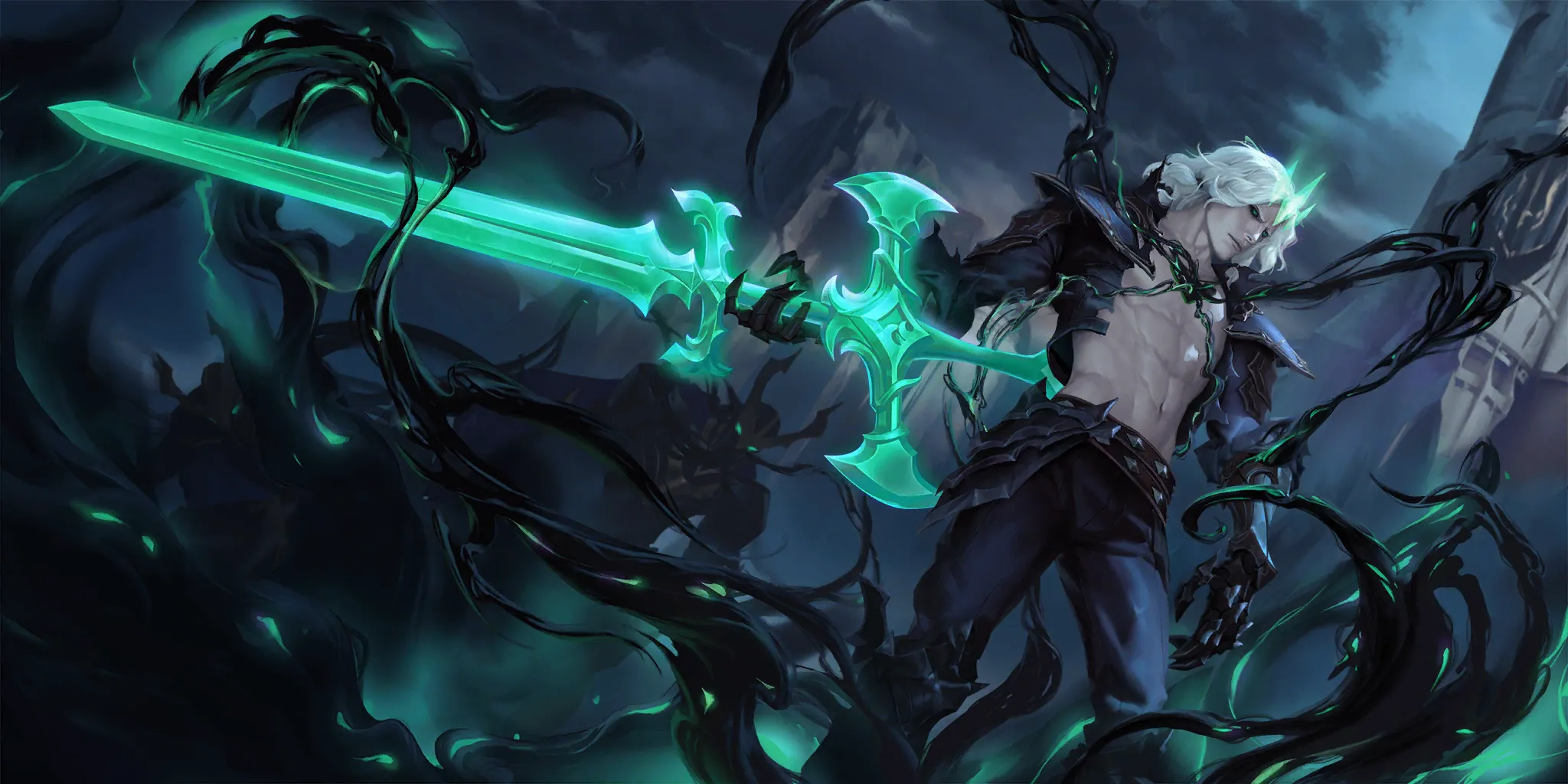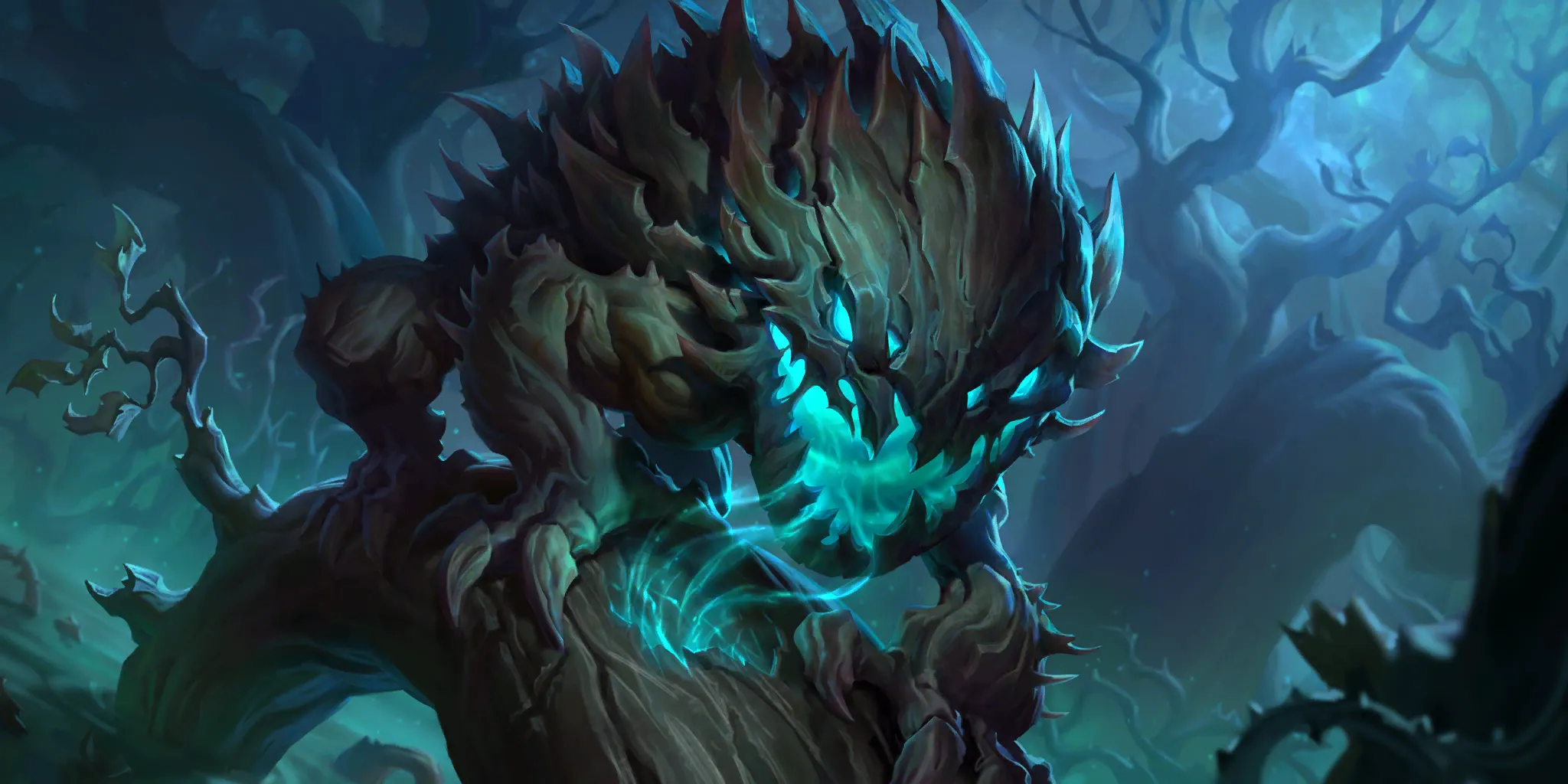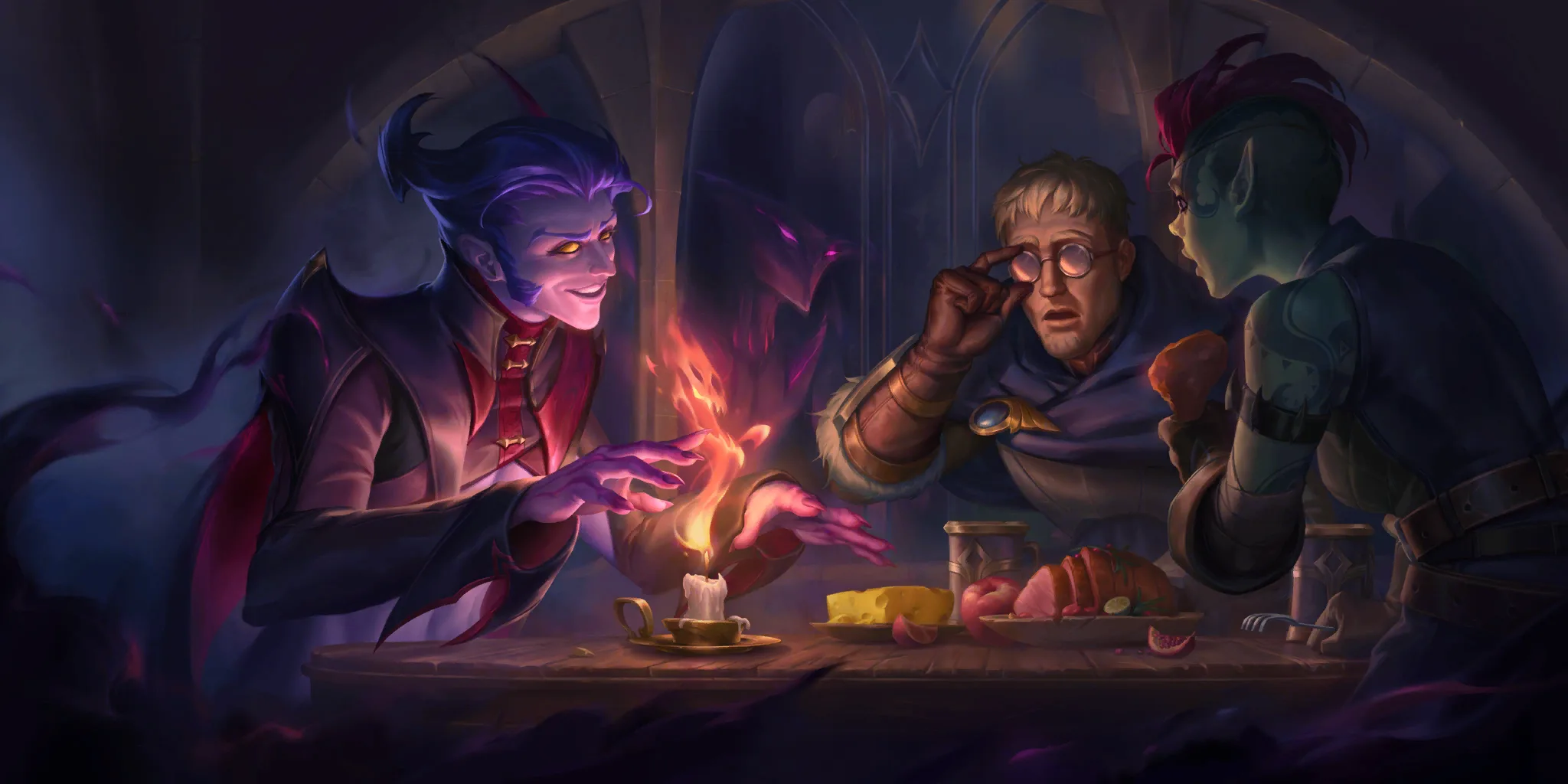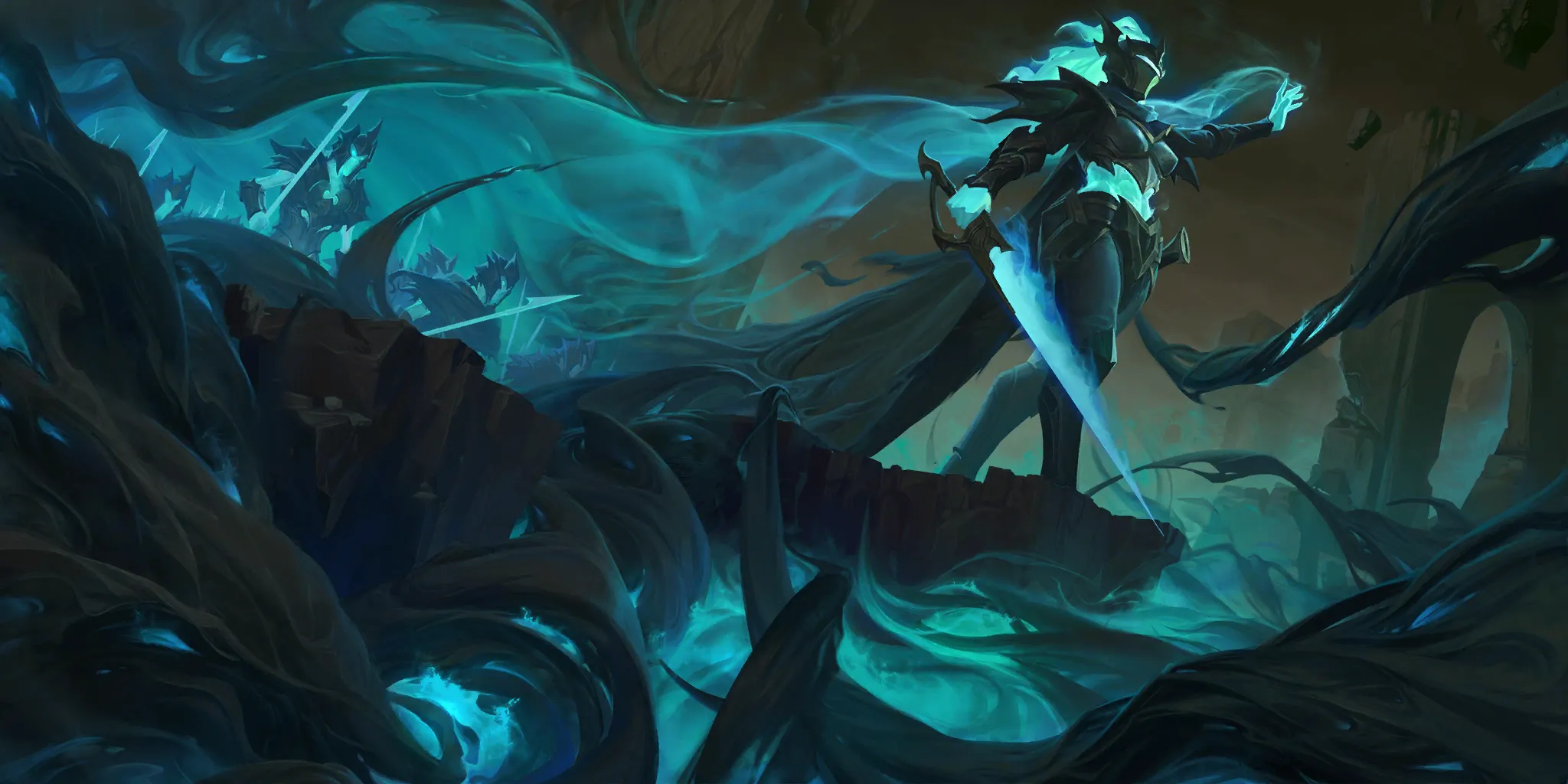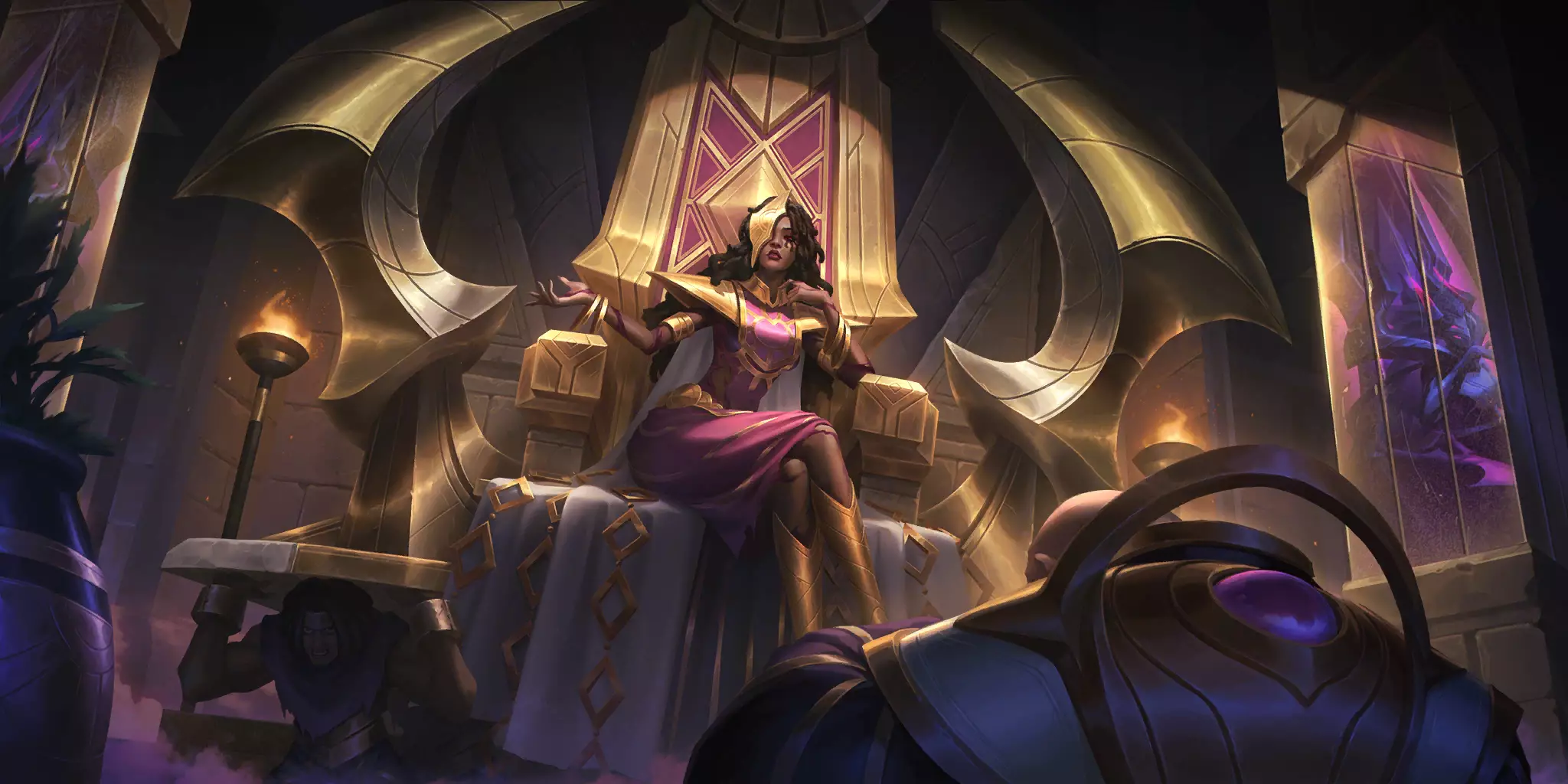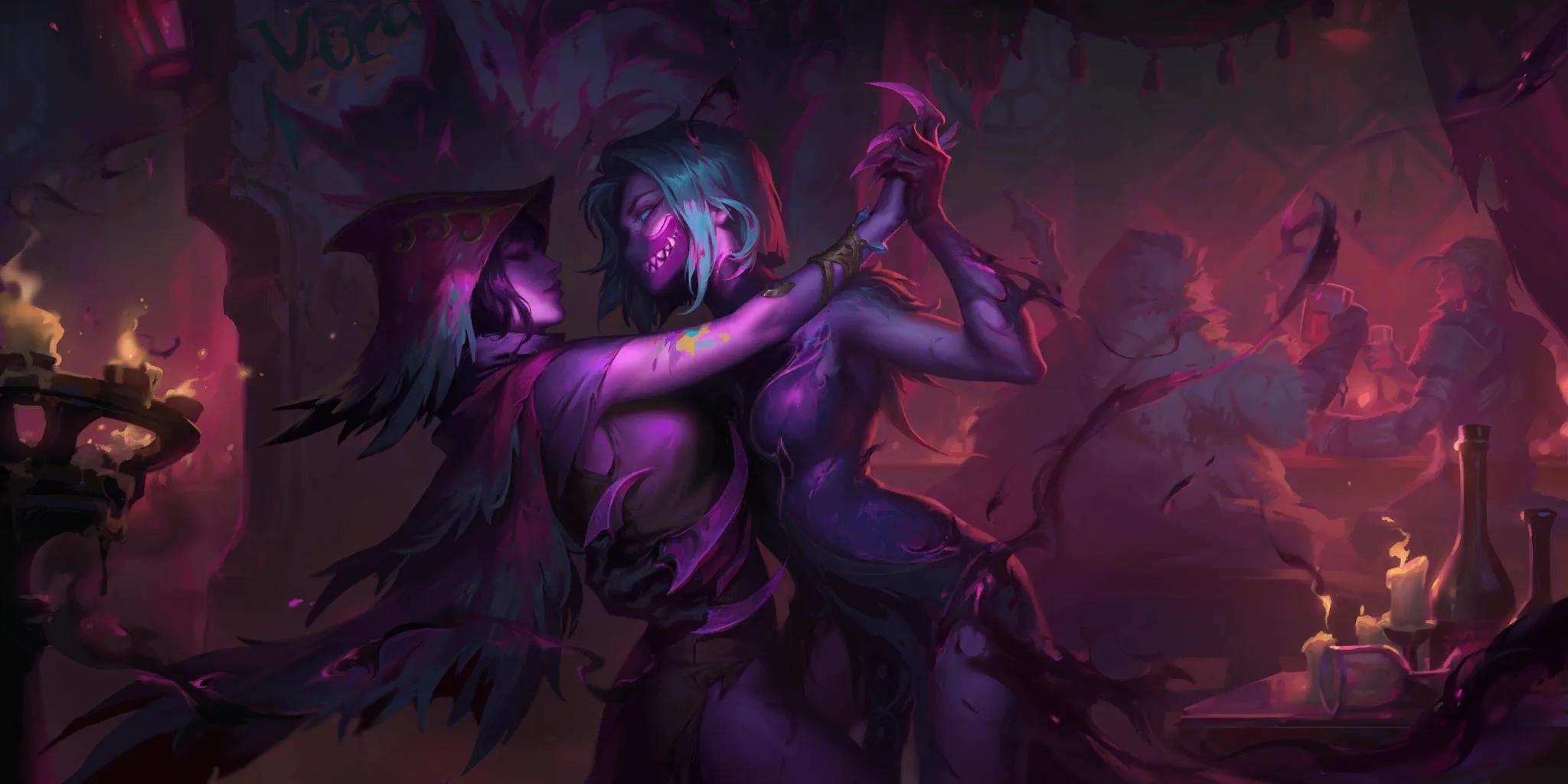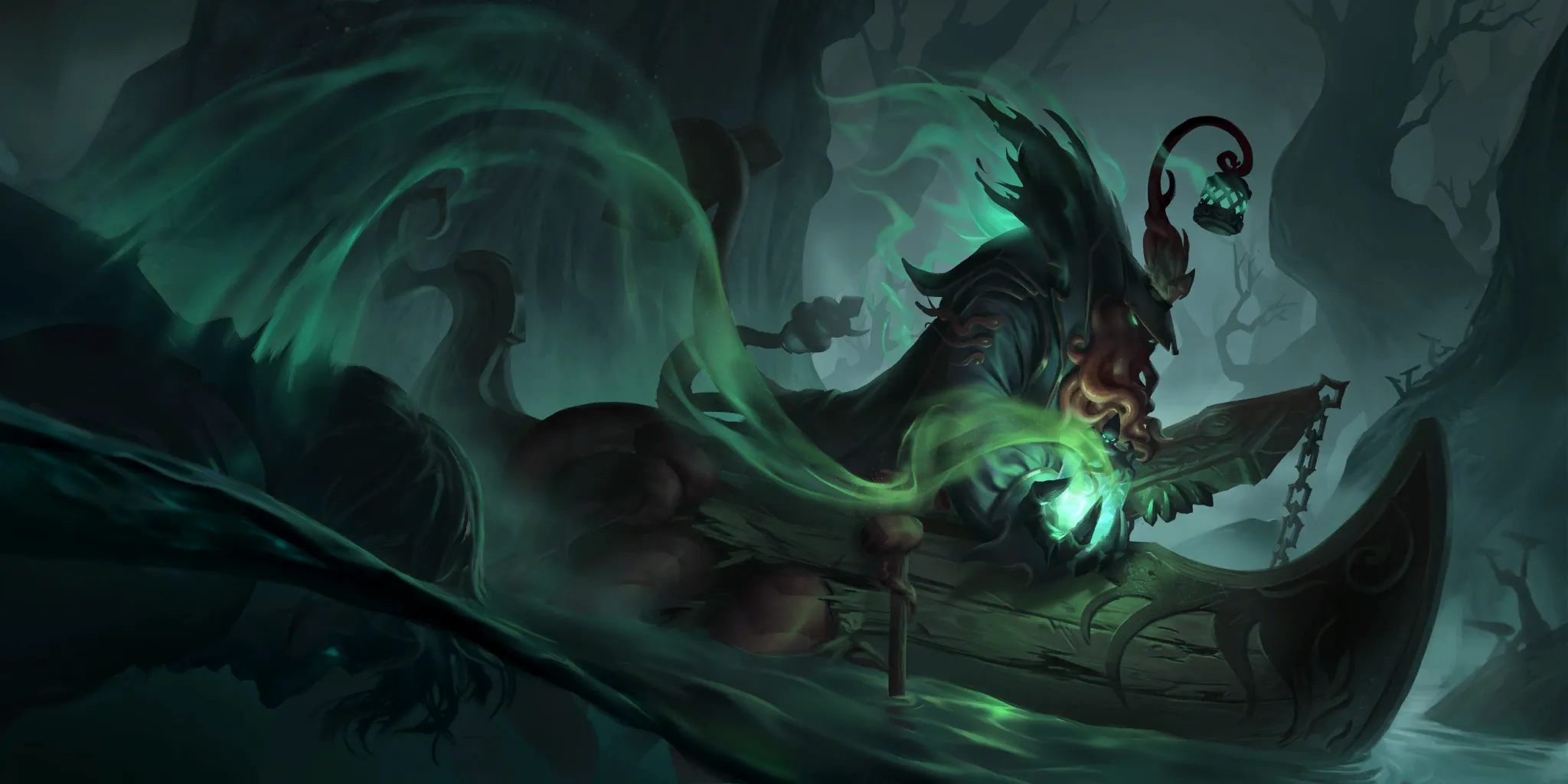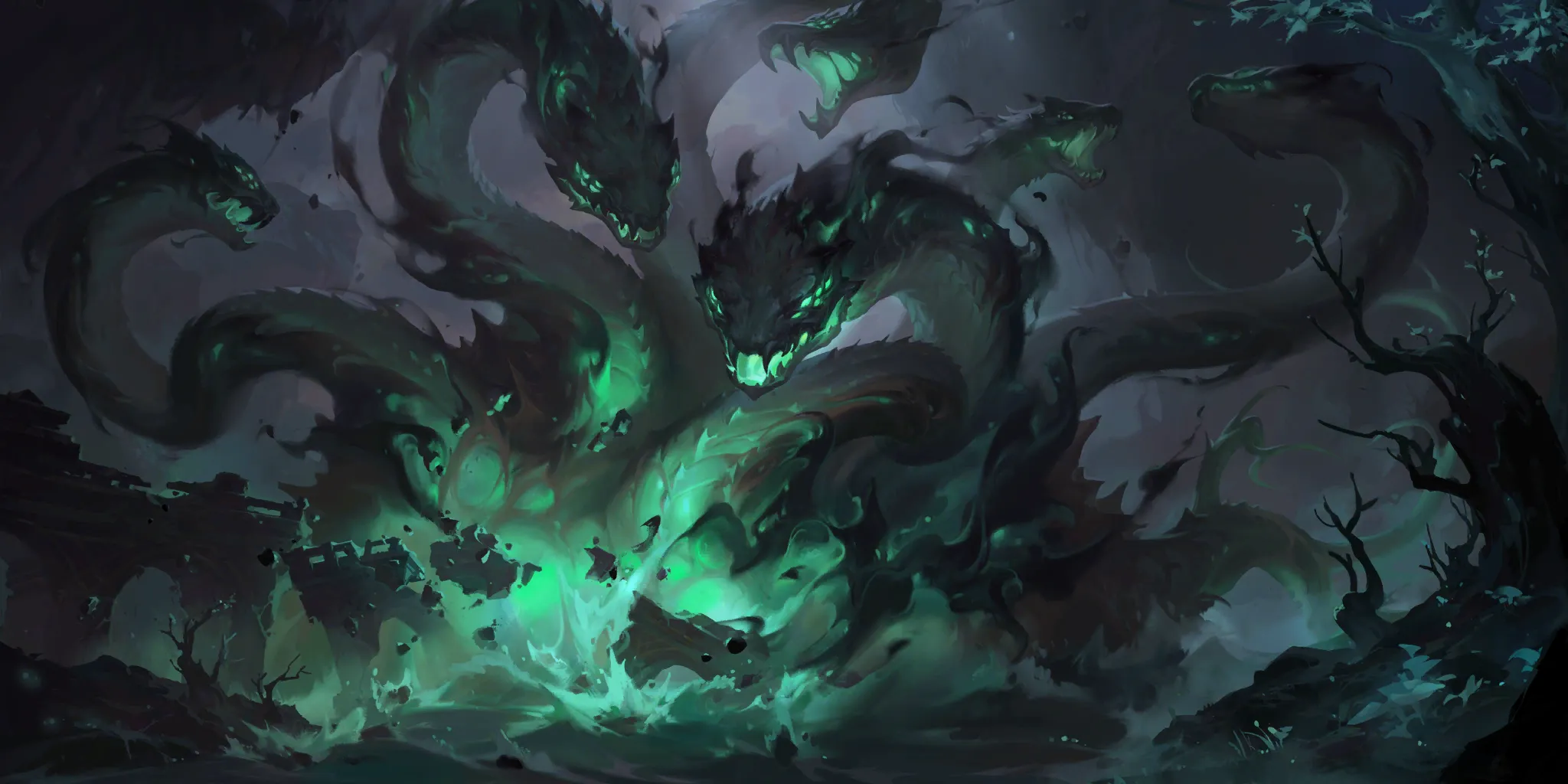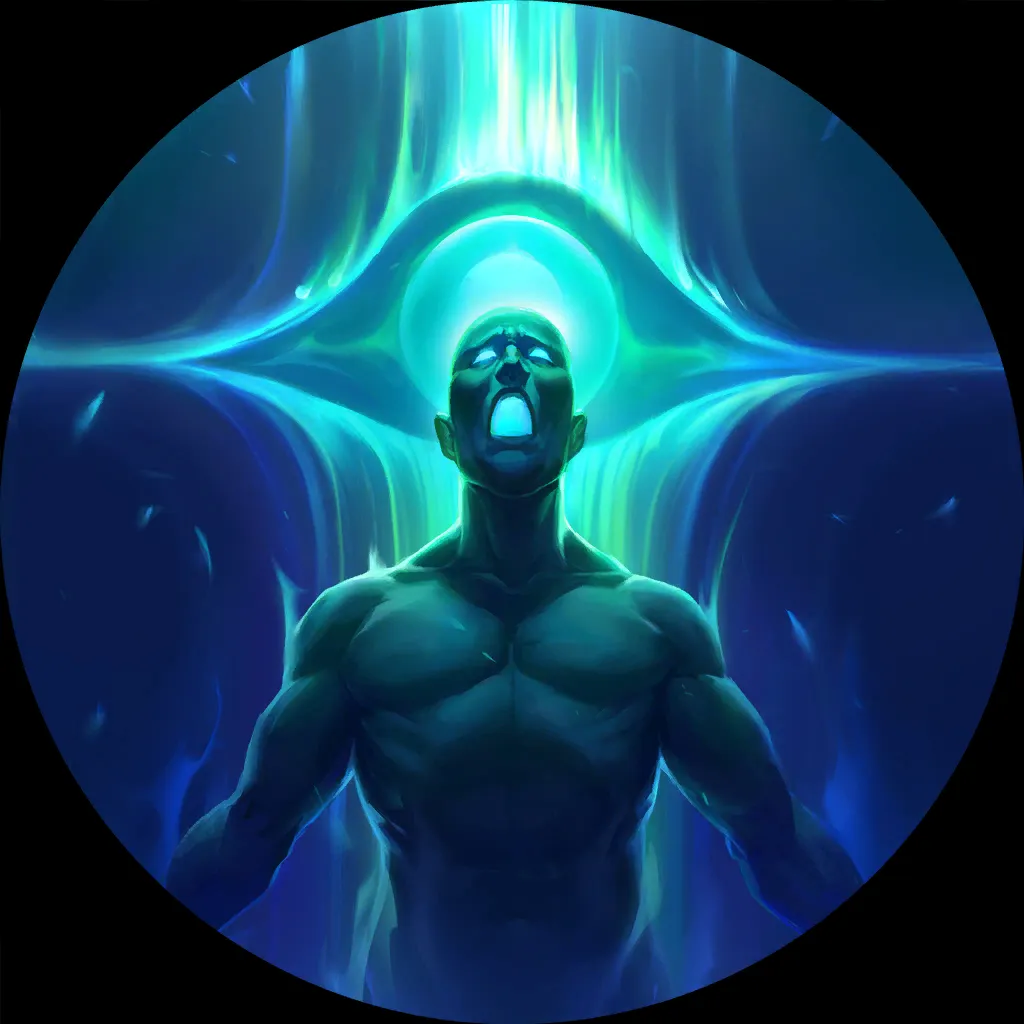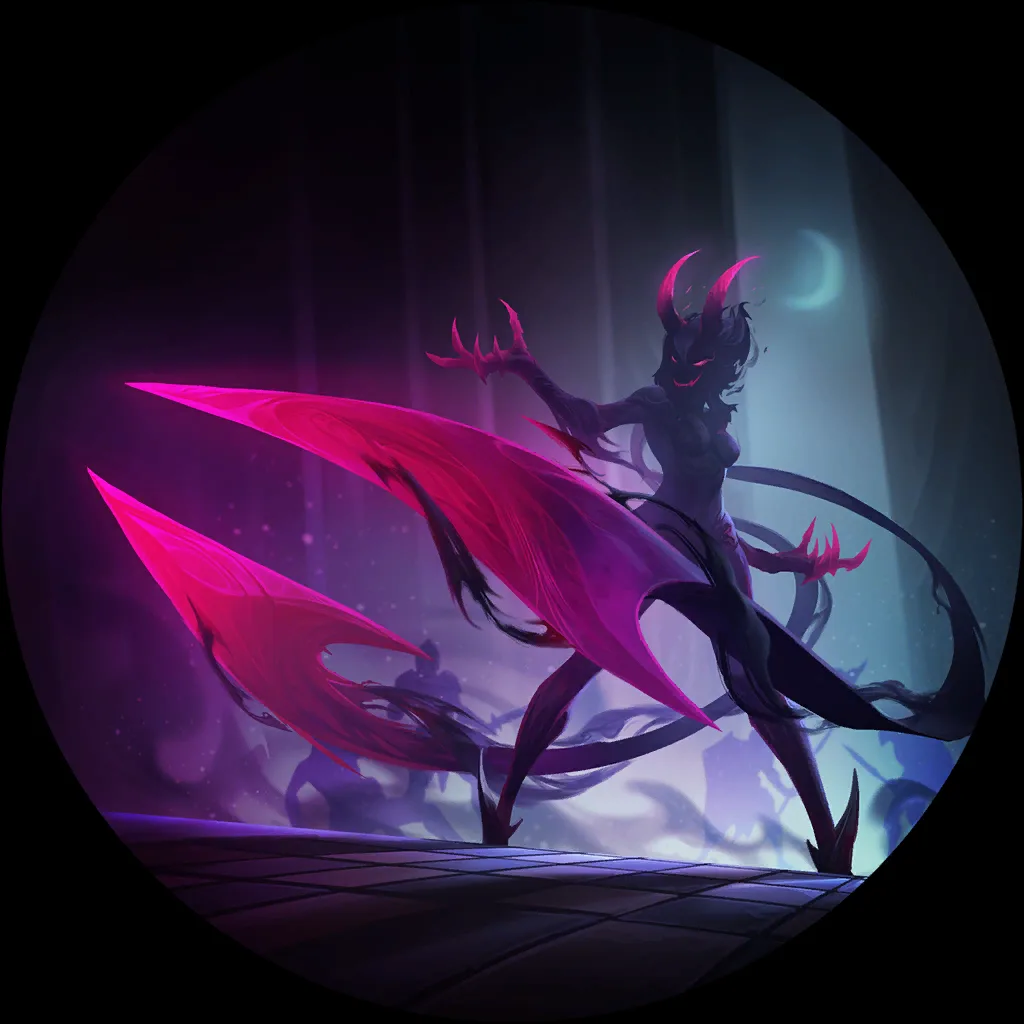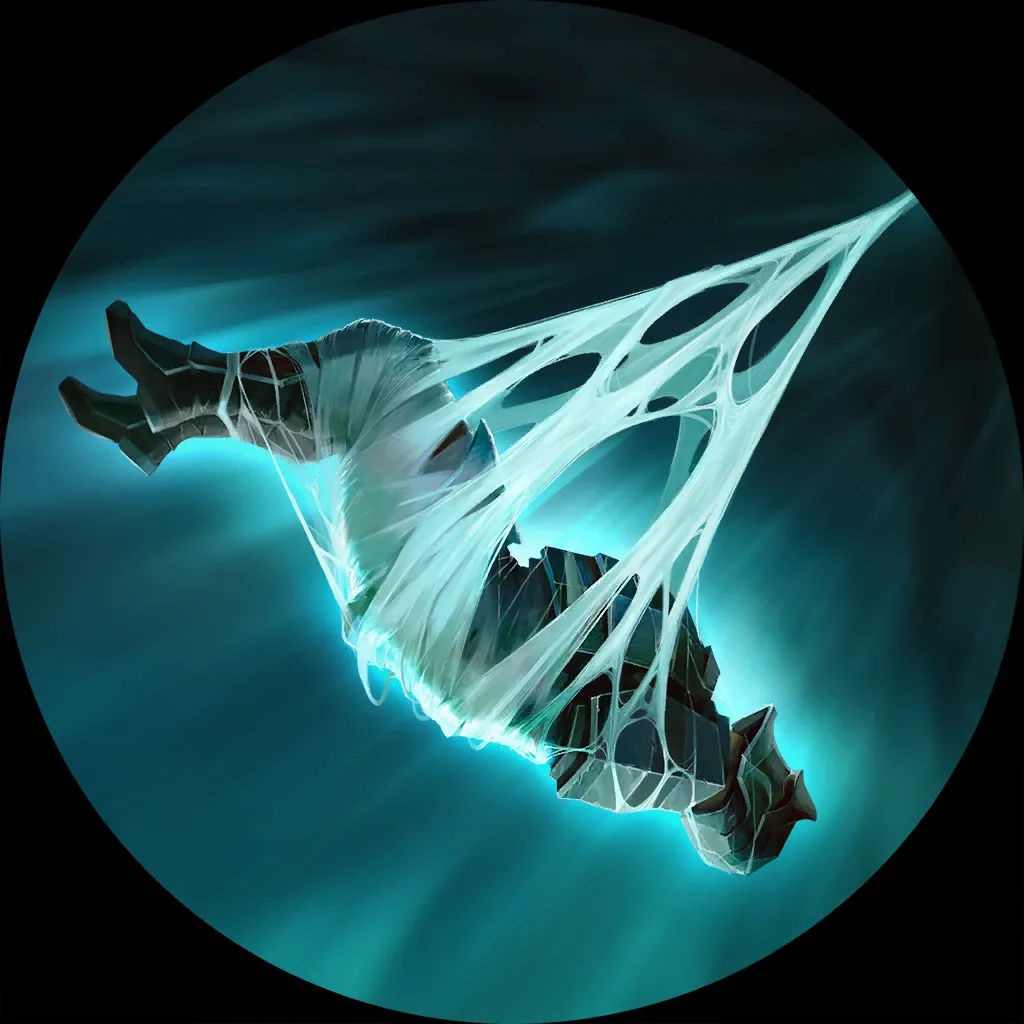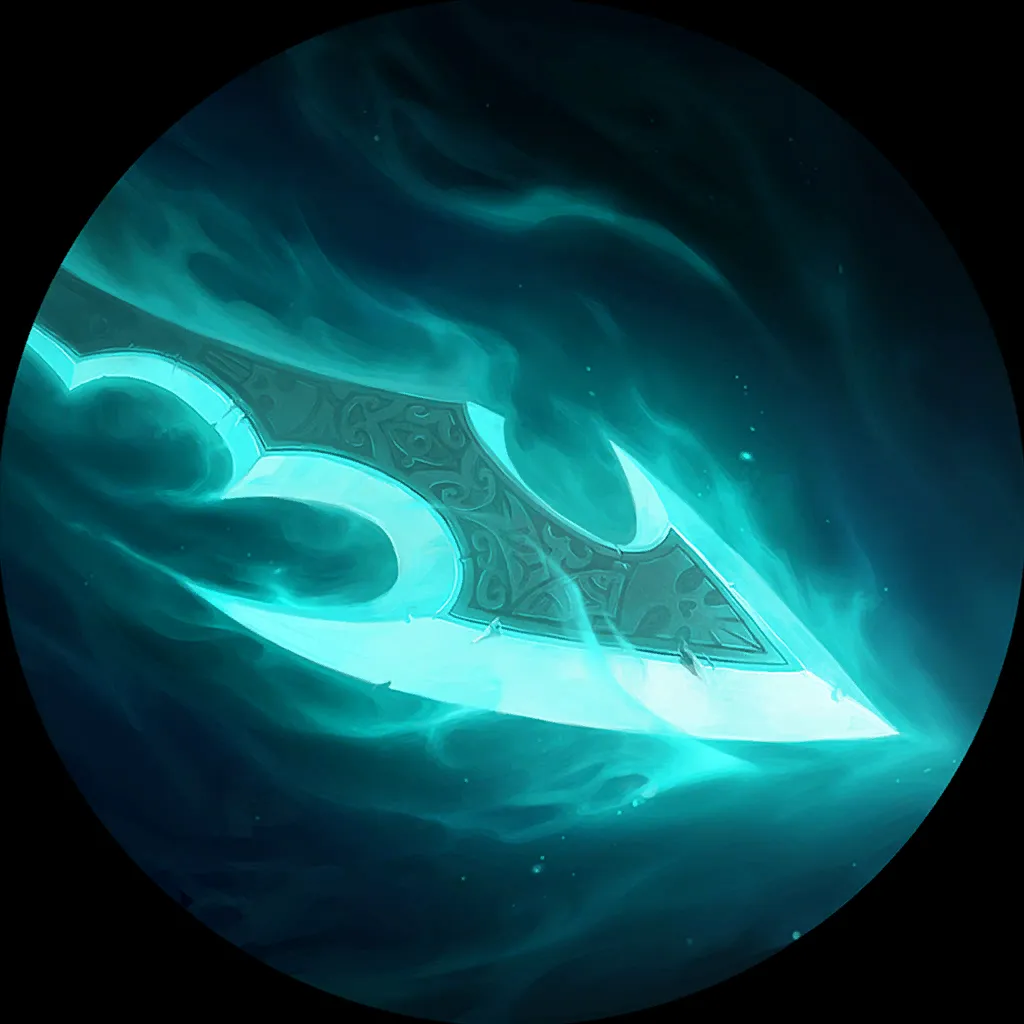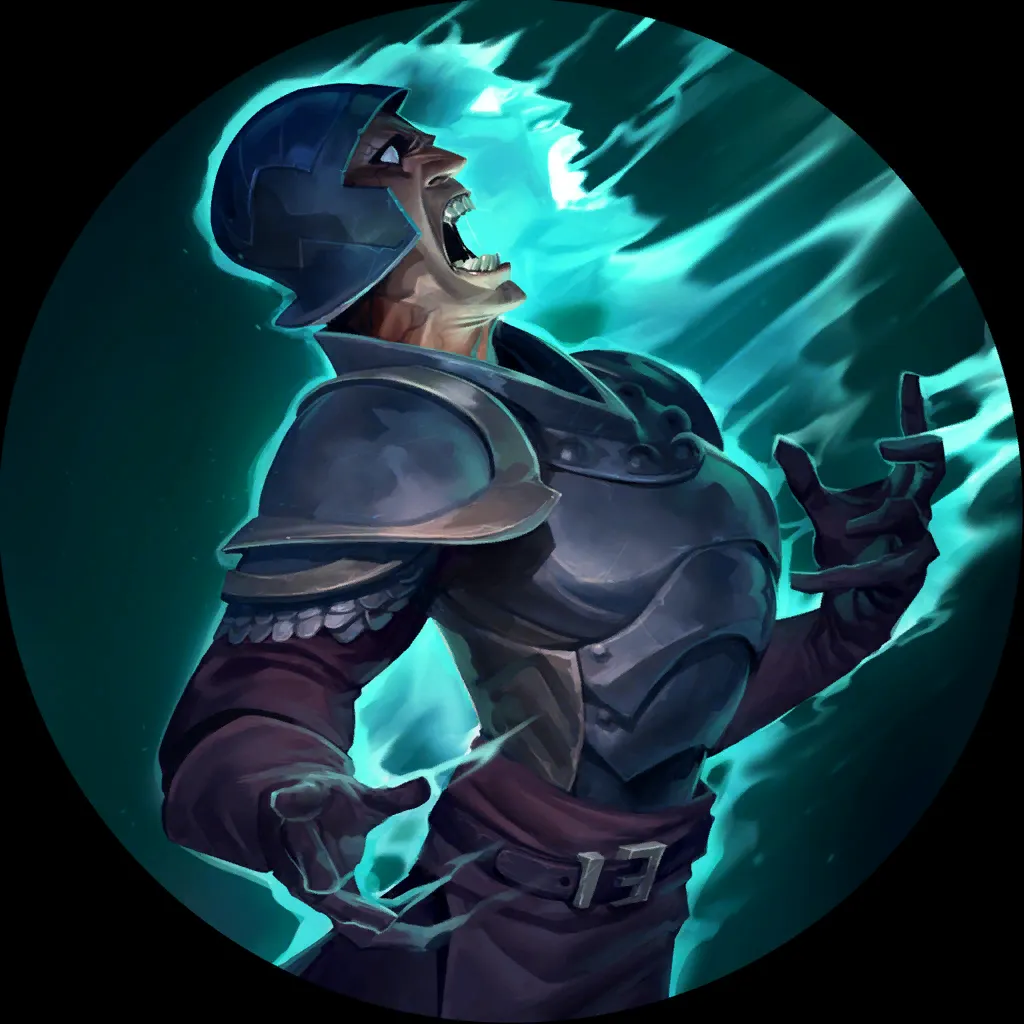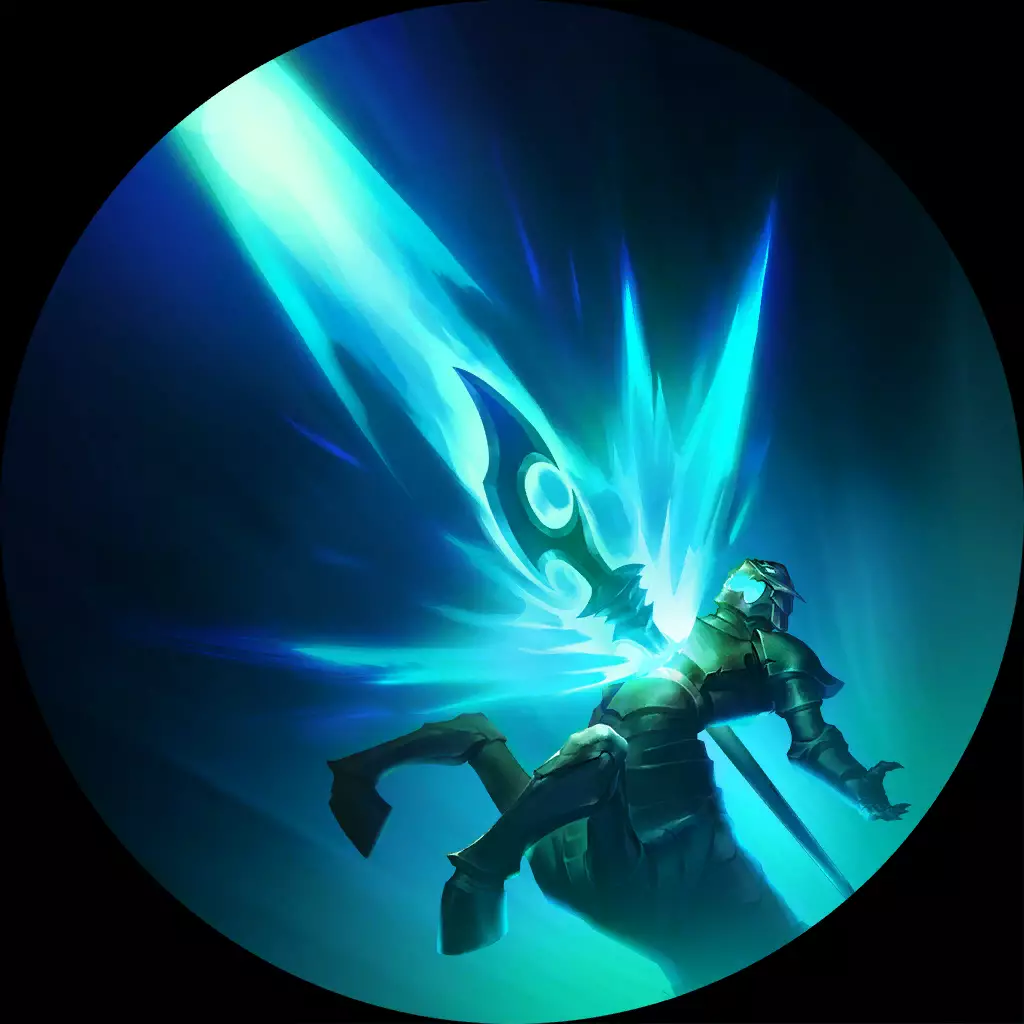 ---
Leer's Experience
When I first saw Evelynn Viego appear in the data, I thought it was an error in the matrix. The website was probably malfunctioning. Maybe, just maybe Balco was playing a trick on us? Naturally, I had to investigate. Curiosity killed the cat, but even though it is my greatest wish, I am no mere cat. Thus, I picked up the decklist with the highest WR and took it for a spin on the Master ladder. 
Evelynn Viego felt surprisingly good. I ran into FTR for my first two games, being stuck with Hate Spike
s in my hand. What I immediately realized, though, is that playing Barkbeast
after a Husk is one of the biggest tempo plays you can get for one mana. Don't play your Barkbeast
without a Husk on board if it can get pinged by Make it Rain
or Vile Feast
, please.
Against more aggressive matchups like Pirates or Jhinnie, Hate Spike
came in clutch. Being able to sacrifice a Husk, deal two damage, and resummon the Husk for one mana is incredible, especially since we will almost always pass round one and have one spell mana open!
Evelynn
still feels a little weak, but her Husk generation can be useful. In essence, she is more like a solid follower that we can afford to lose.
My surprisingly positive feeling was betrayed by my game results, though. Unfortunately, I had a 33.3% WR over 9 games around 100LP in Master. In a lot of games, I either lacked Viego to close out the game, didn't draw Hate Spike
against aggro, or got destroyed by a Kai'Sa
with Scout that I couldn't answer.
Maybe I got unlucky draws, or perhaps I made some misplays, but my impression remains the same. Evelynn Viego is a strong deck that can pop off and is fun to play. Killing Husk for cheap enables new game mechanics that feel fresh and exciting. I urge you to give this archetype a shot! =)
---
Monte's Experience
I was rather surprised by how good this deck actually felt. I queued it up expecting a rather miserable experience, but got the opposite! Unfortunately, while the deck did feel good to play, I don't think it's actually a good deck if you're looking to climb. 
The deck has two sides to it that appear to be complementary on the surface level, and indeed can be. However, they can also conflict as all the set-up cards are at similar mana points (Camavoran Soldier, Domination, and Vora are all three mana, like the majority of our units), making your early rounds somewhat awkward. We also have a good bit of removal, perhaps too much – I had multiple games where my opening hand was mostly spells and that was definitely awkward.
When the deck does manage to draw its pieces in the right order, and is given leeway to play them out, it feels quite good! An Evelynn played on curve is nearly impossible for most decks to deal with: her 5/6 body usually requires your opponent to have multiple pieces of removal for her. Viego is also quite the threat of his own, and we're able to get his Mists going quite easily due to all the "kill" spells we run.
If you're looking for a way to play Evelynn this is probably the best option available. The deck is good fun even if it's not the most powerful; with the season coming to a close you may want to hold off until the ladder lock – once that happens, I would highly recommend taking this one out for a spin because it really was very enjoyable for me to test.
---
Akshan Kai'Sa
6
5
11
18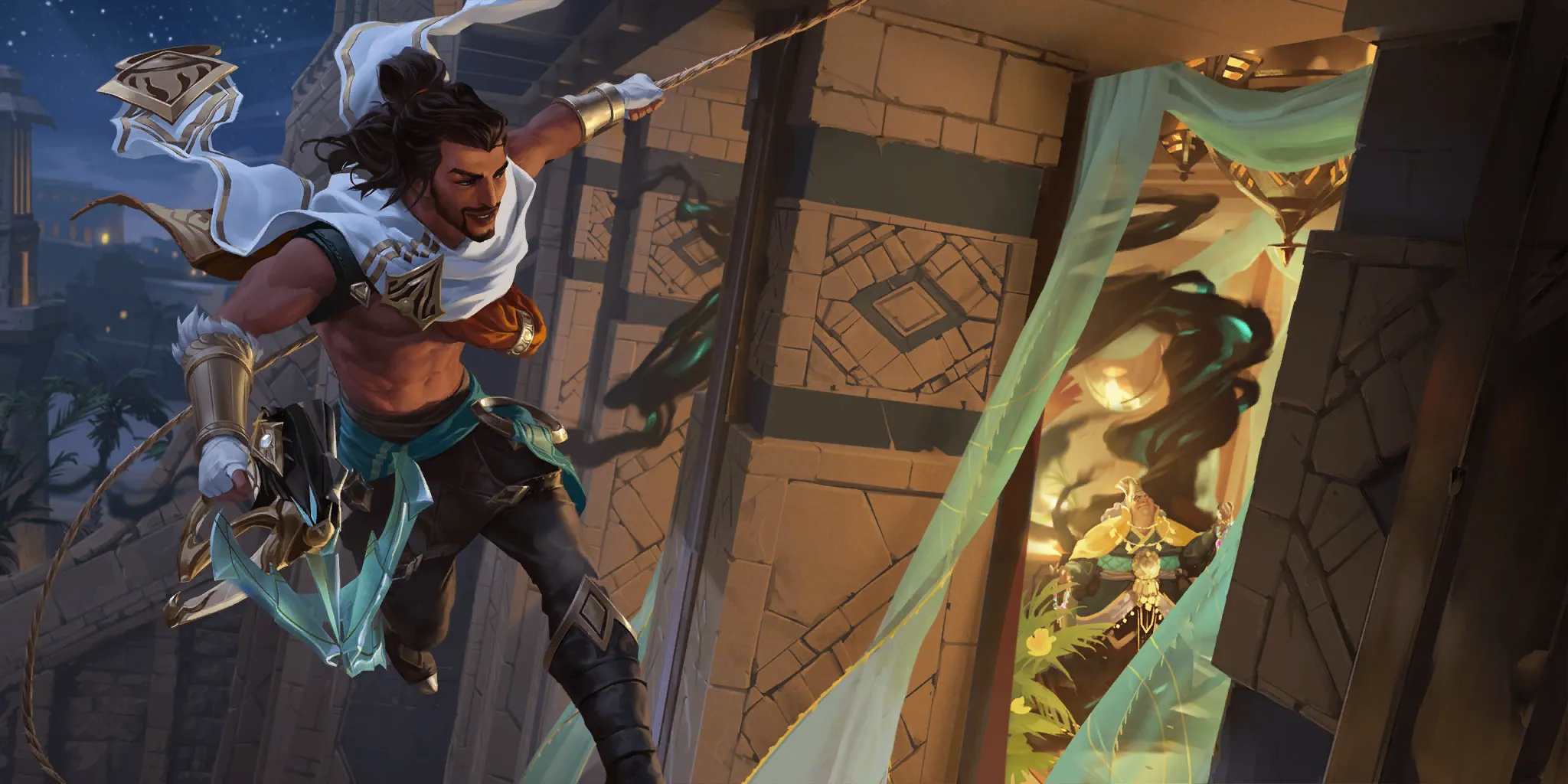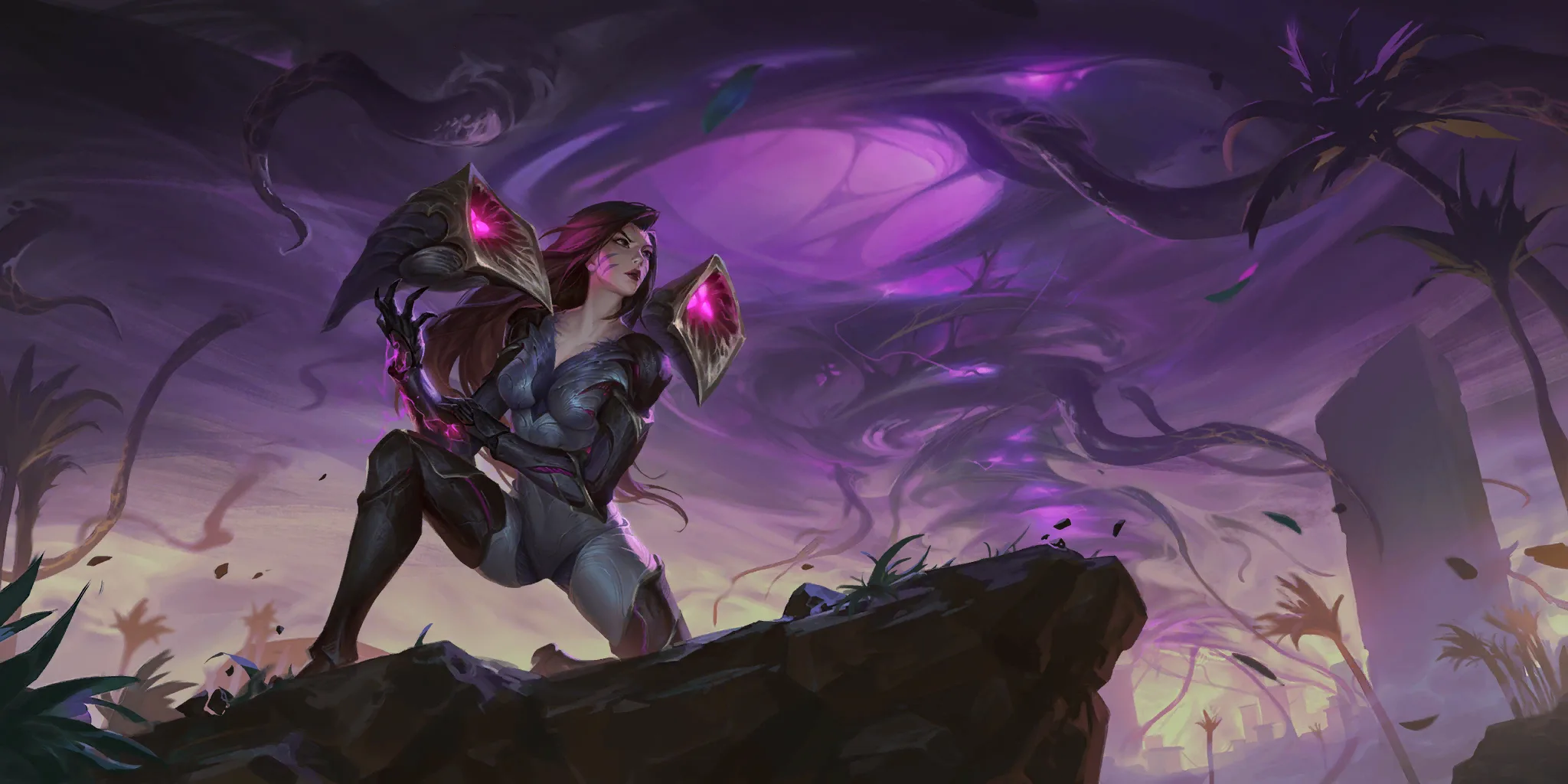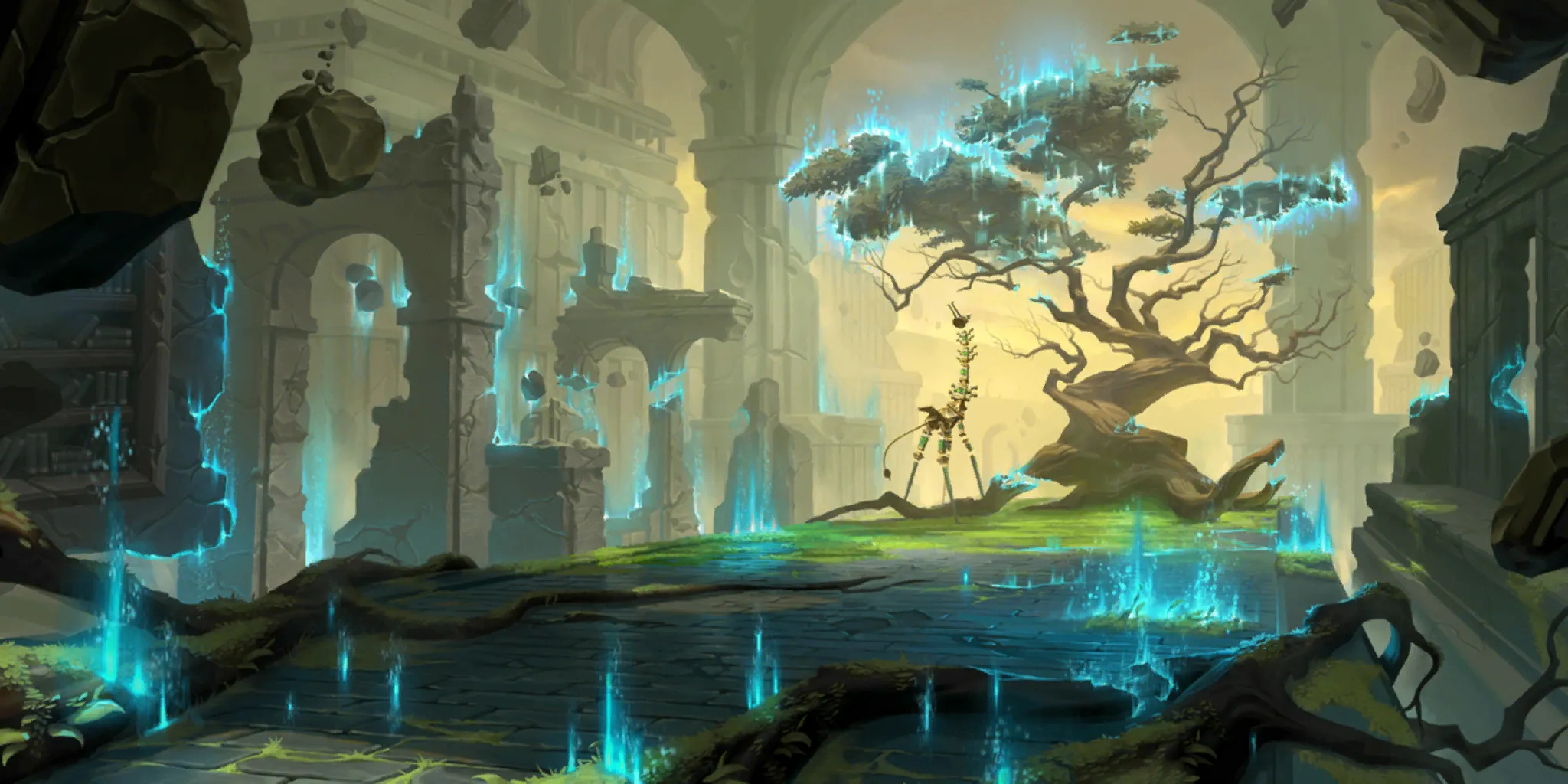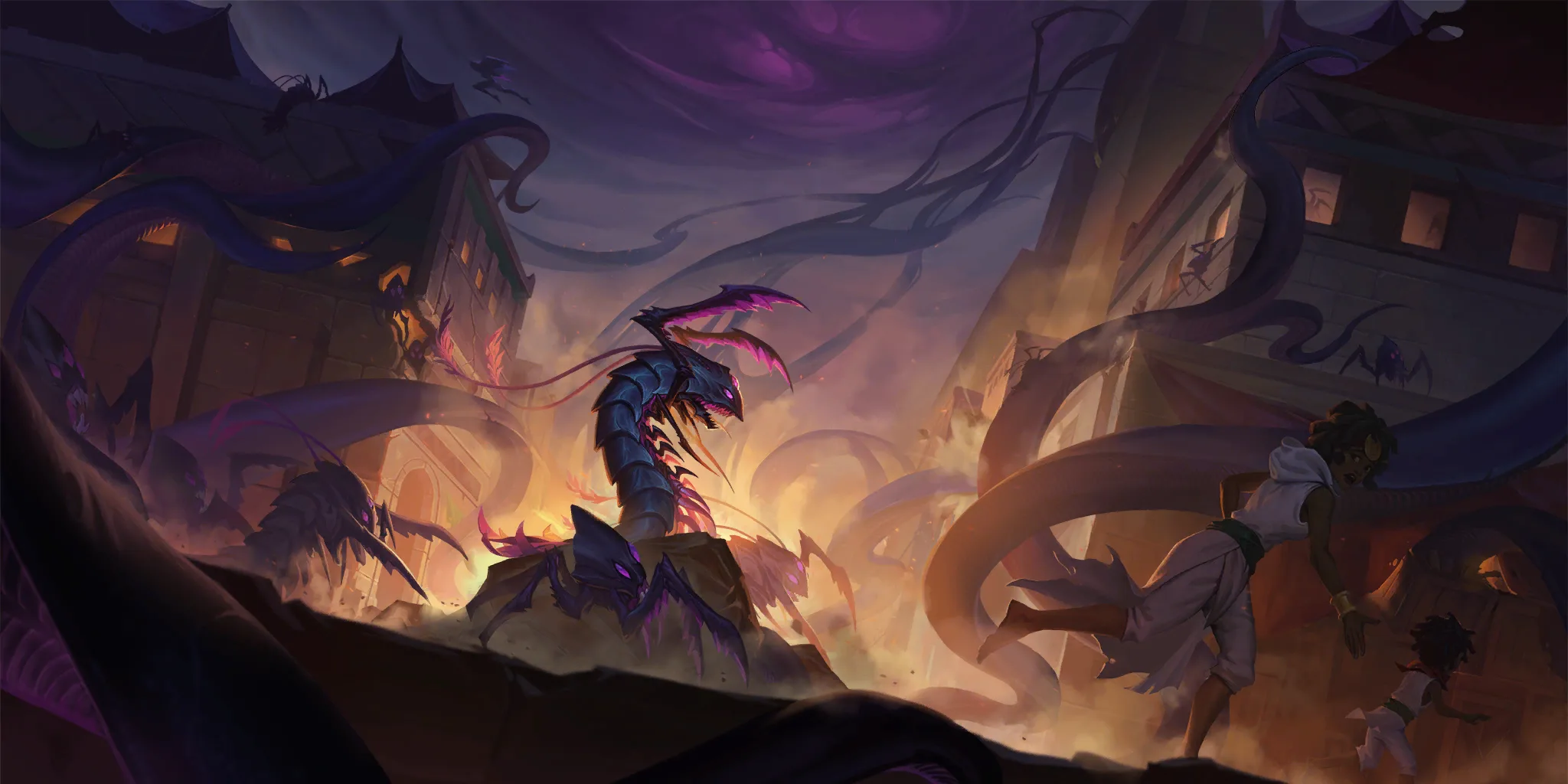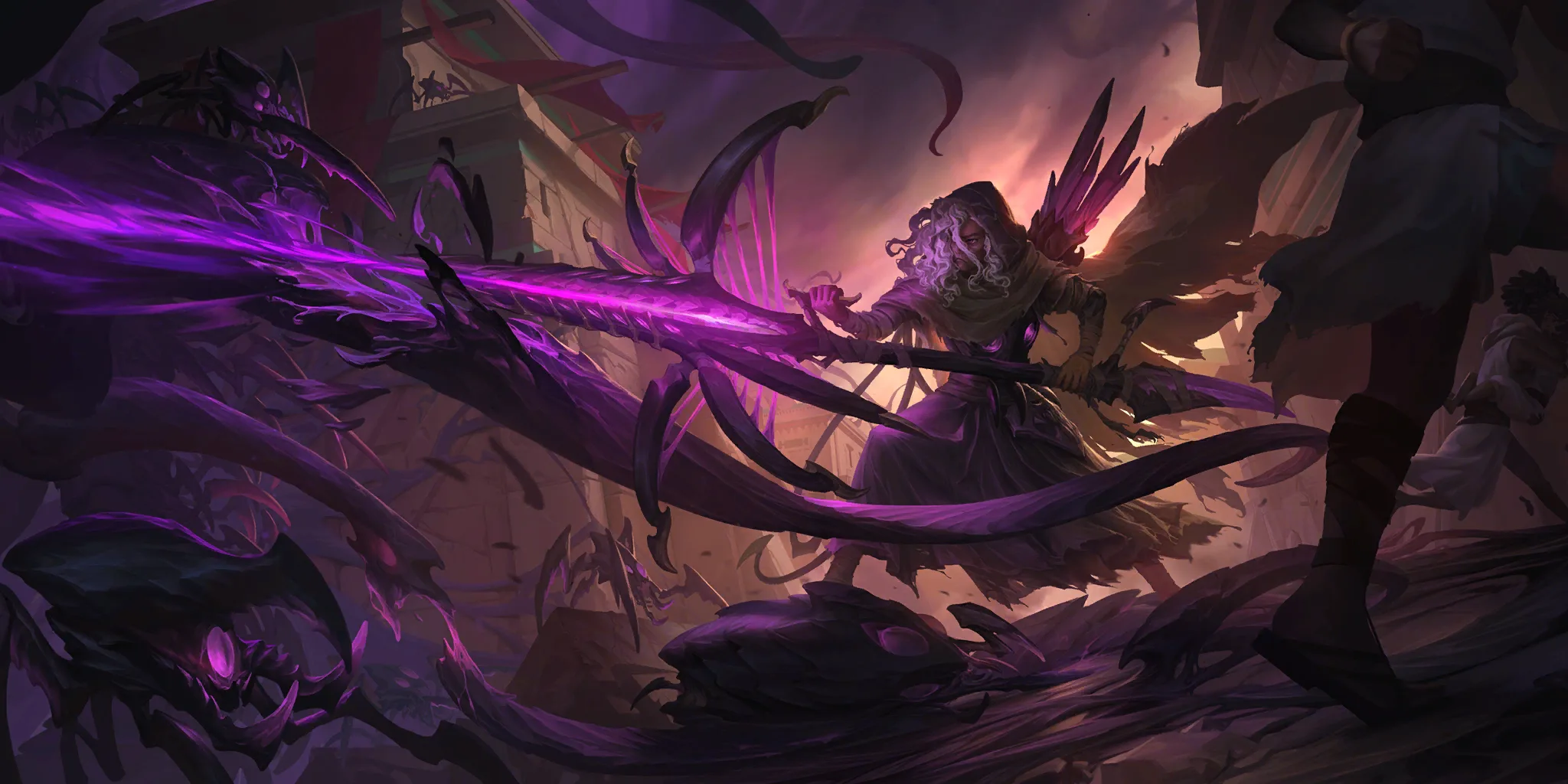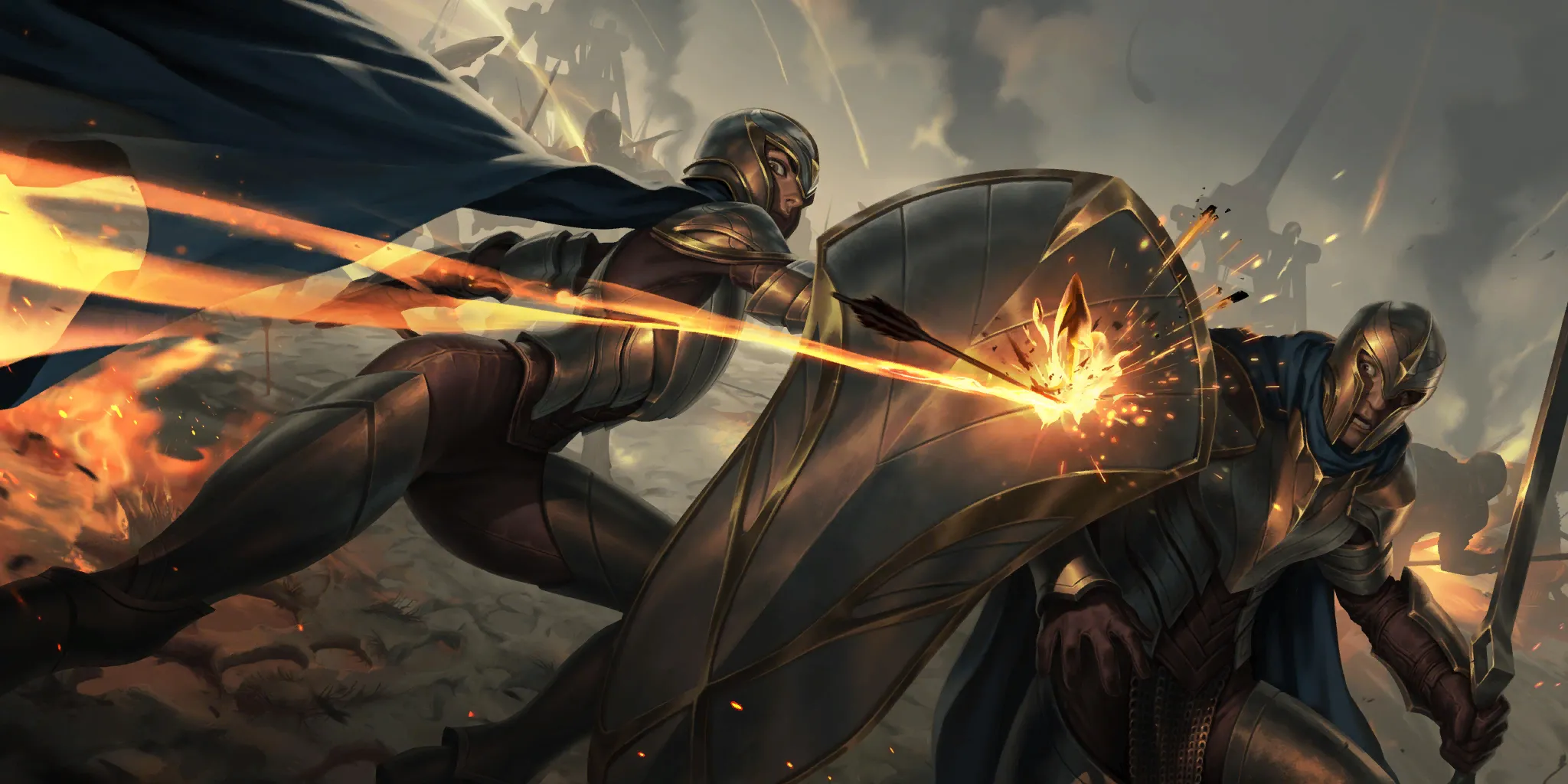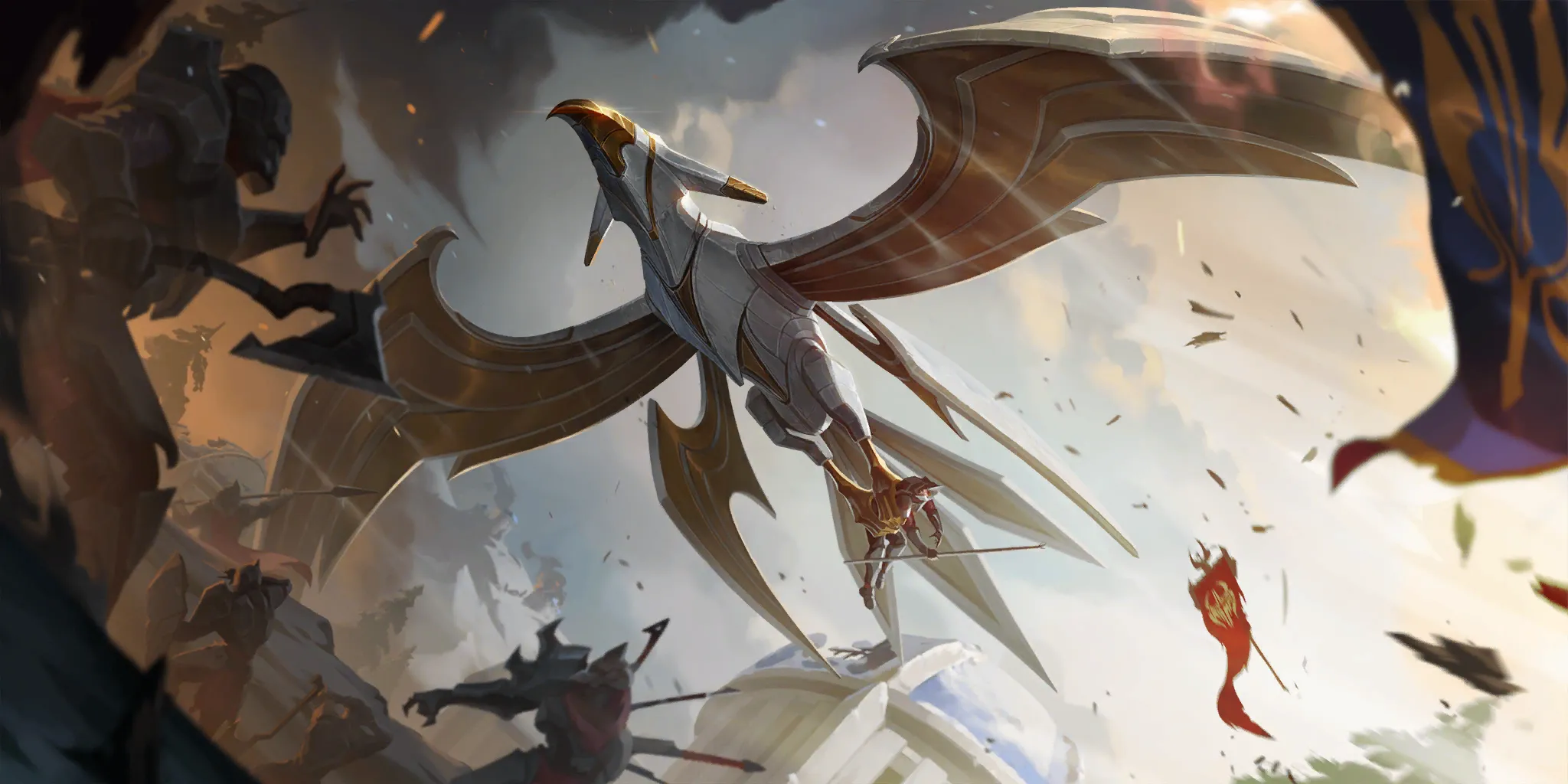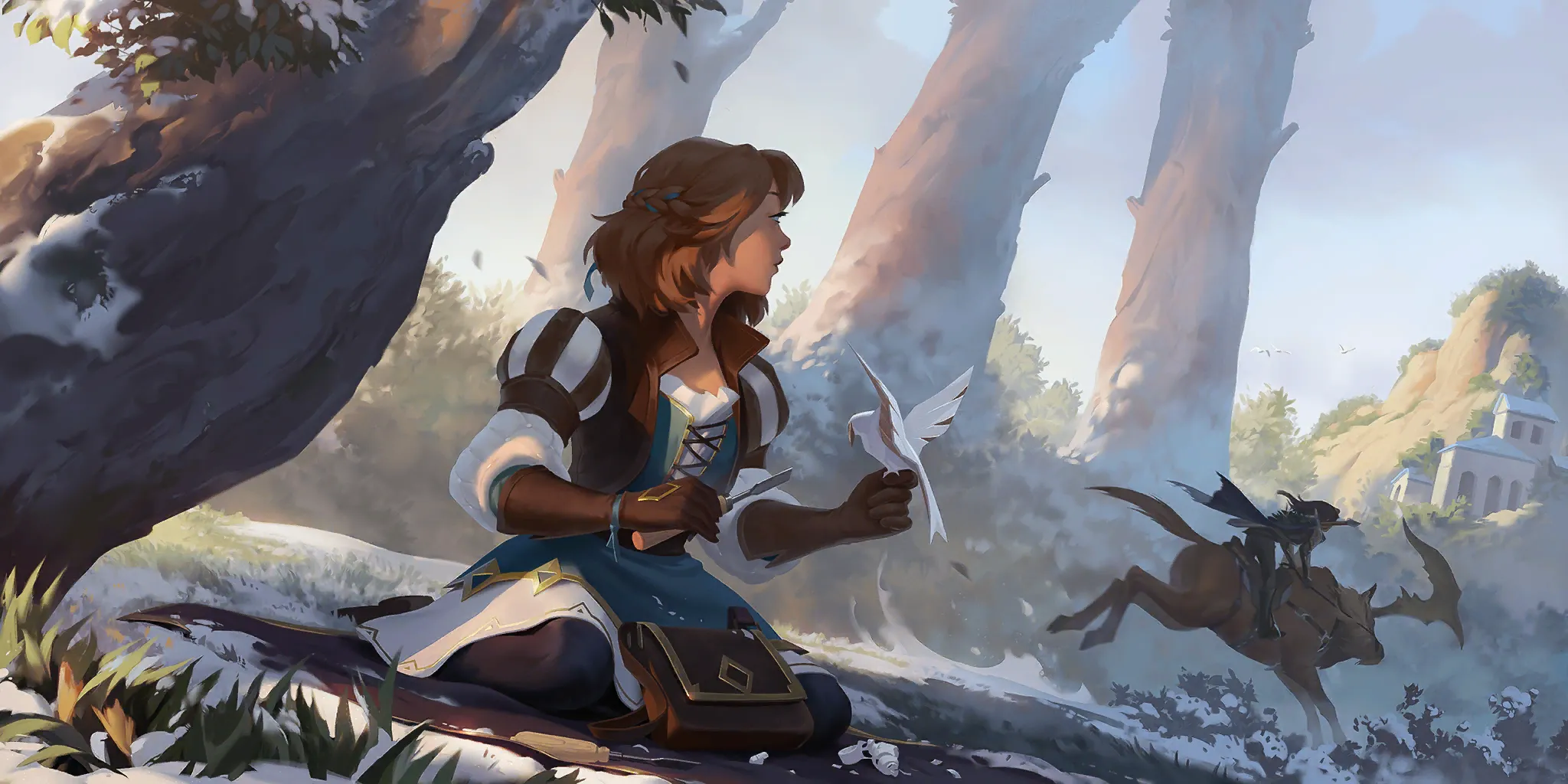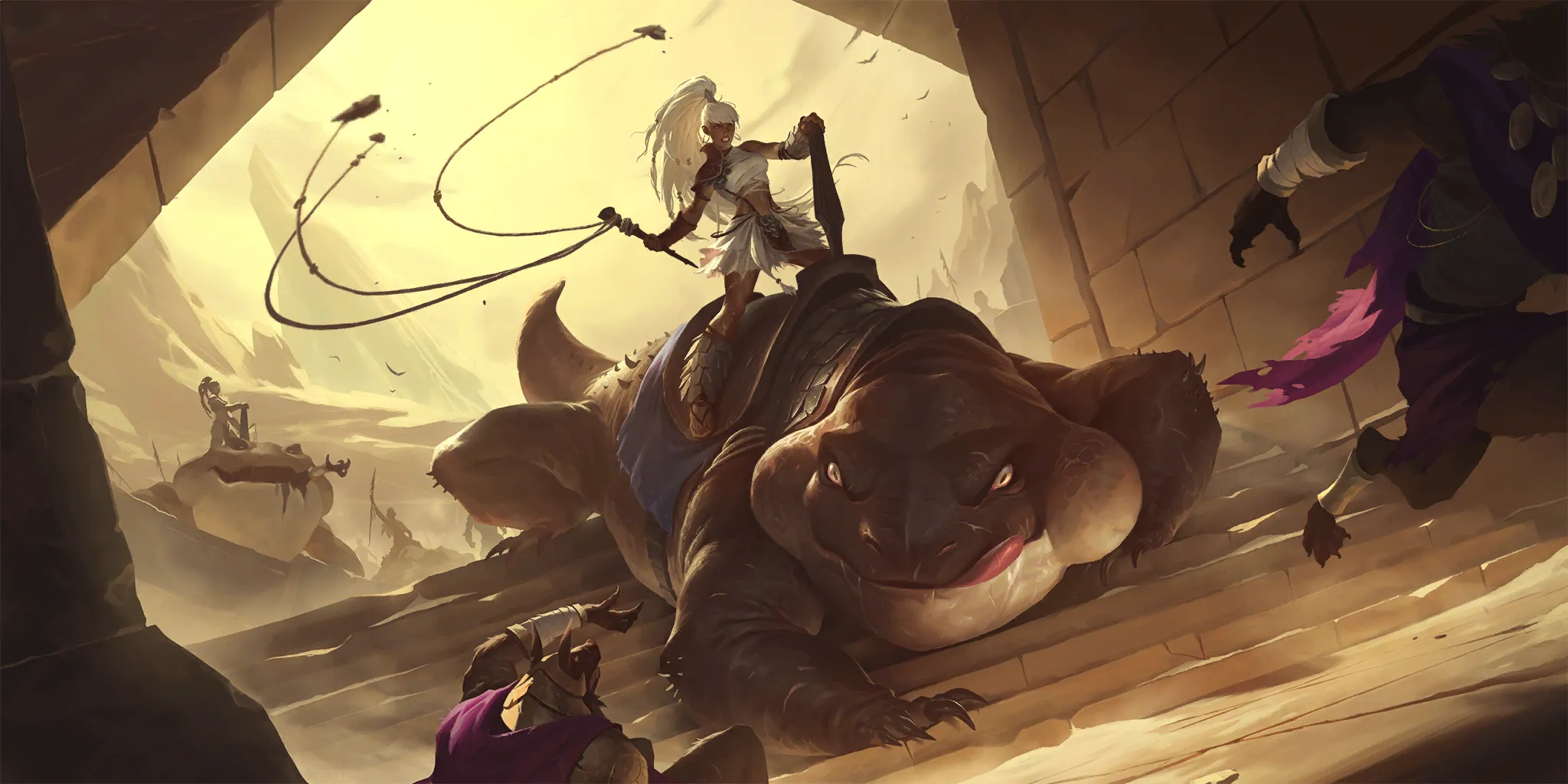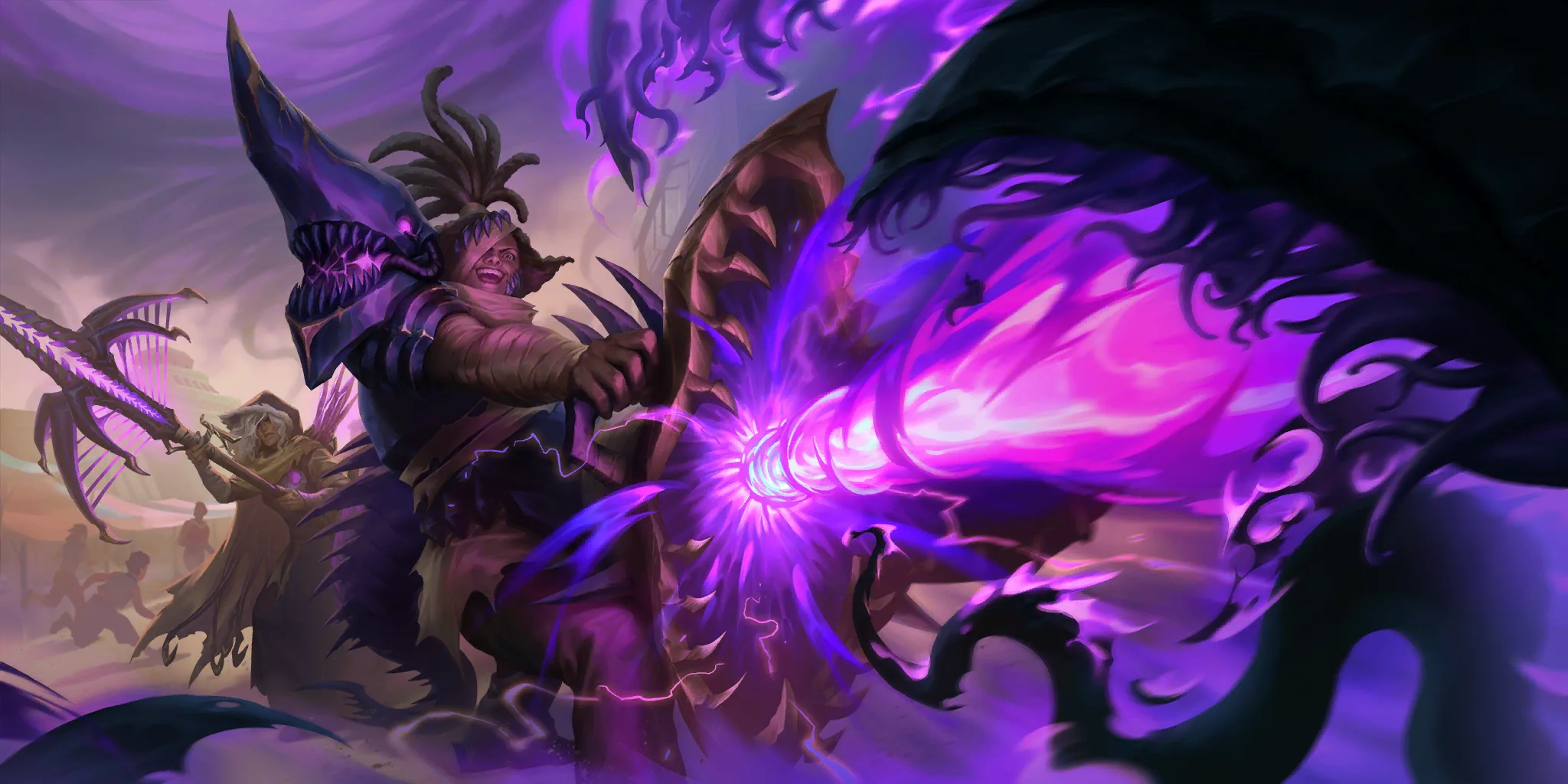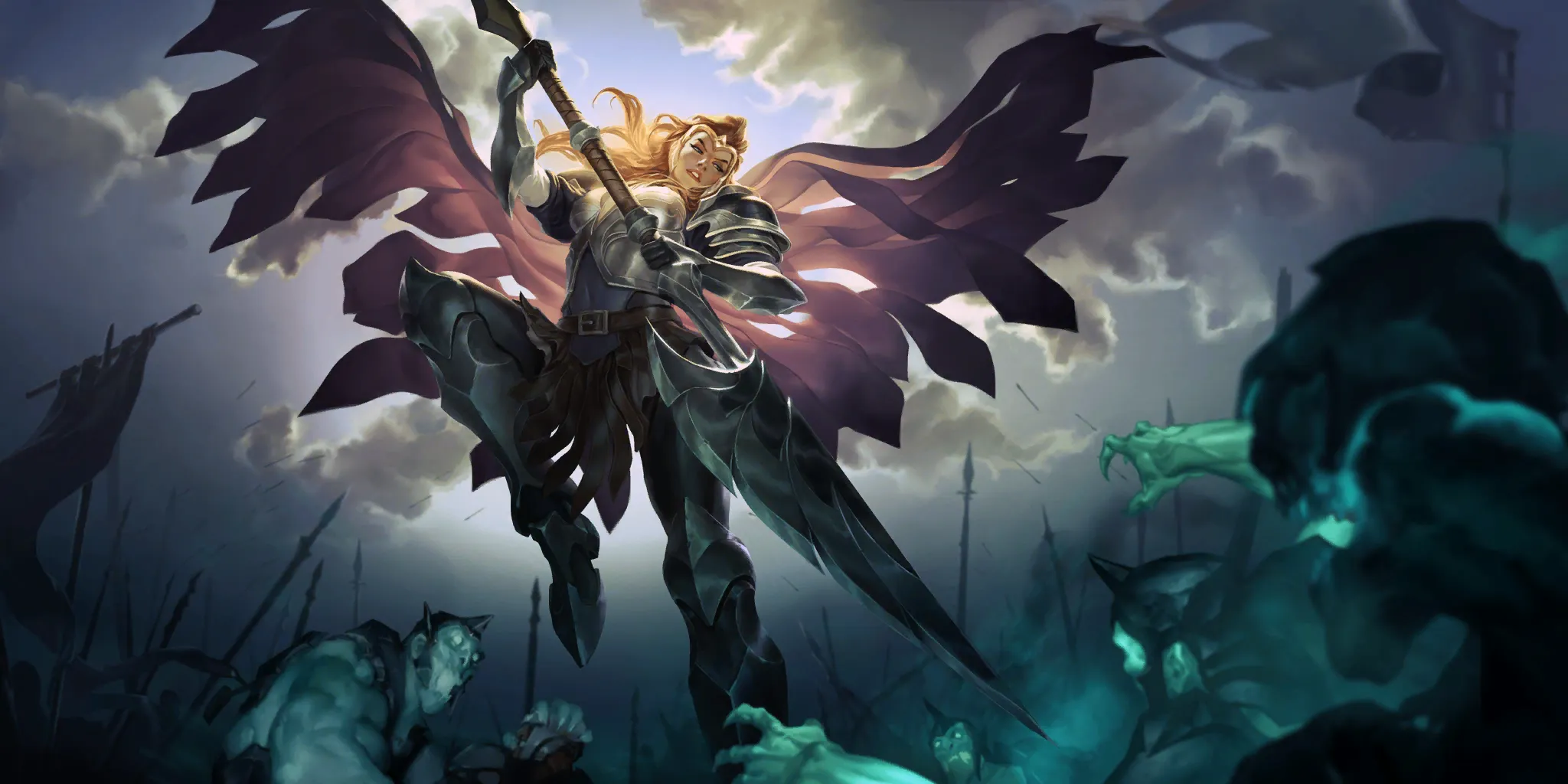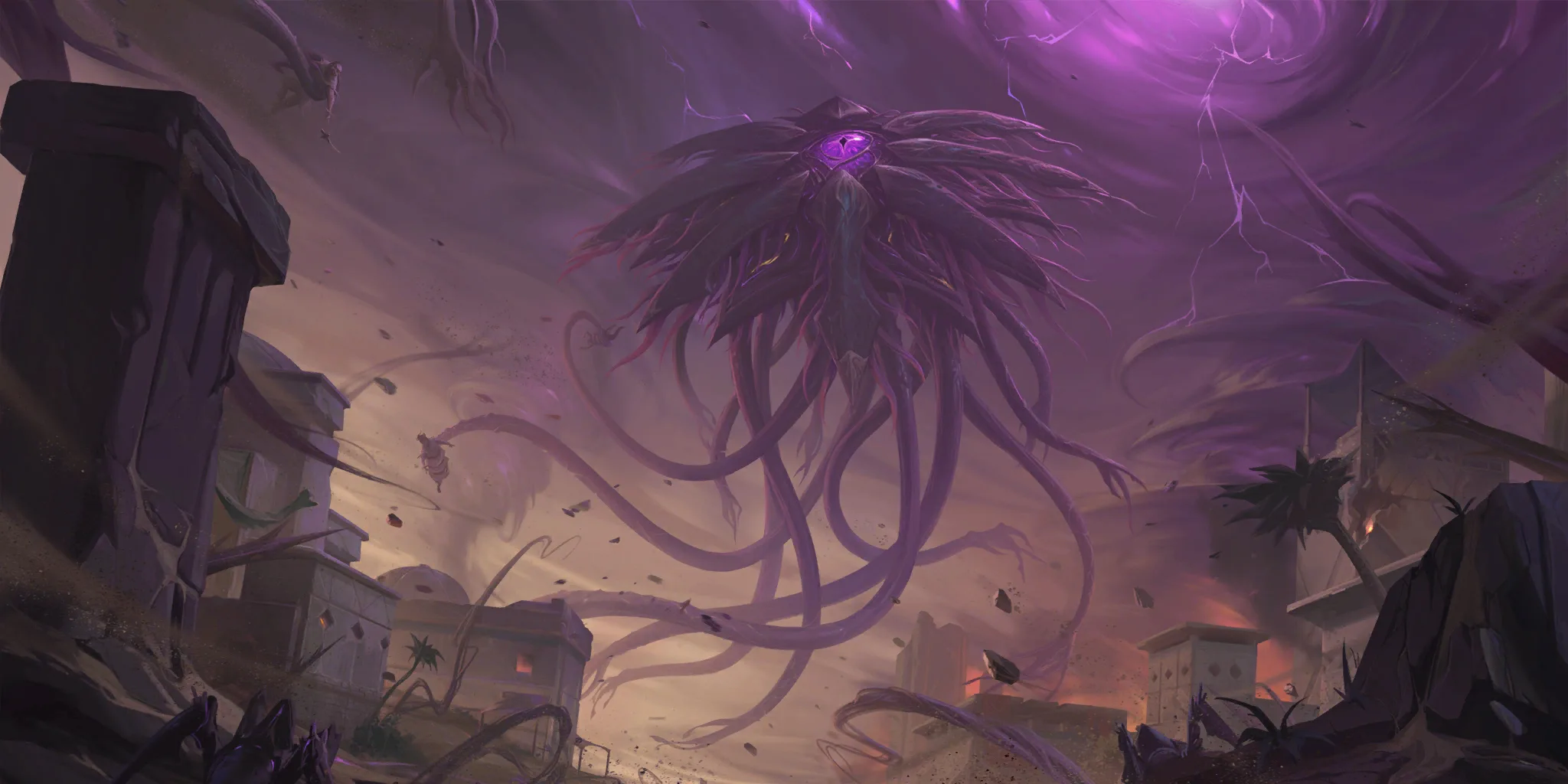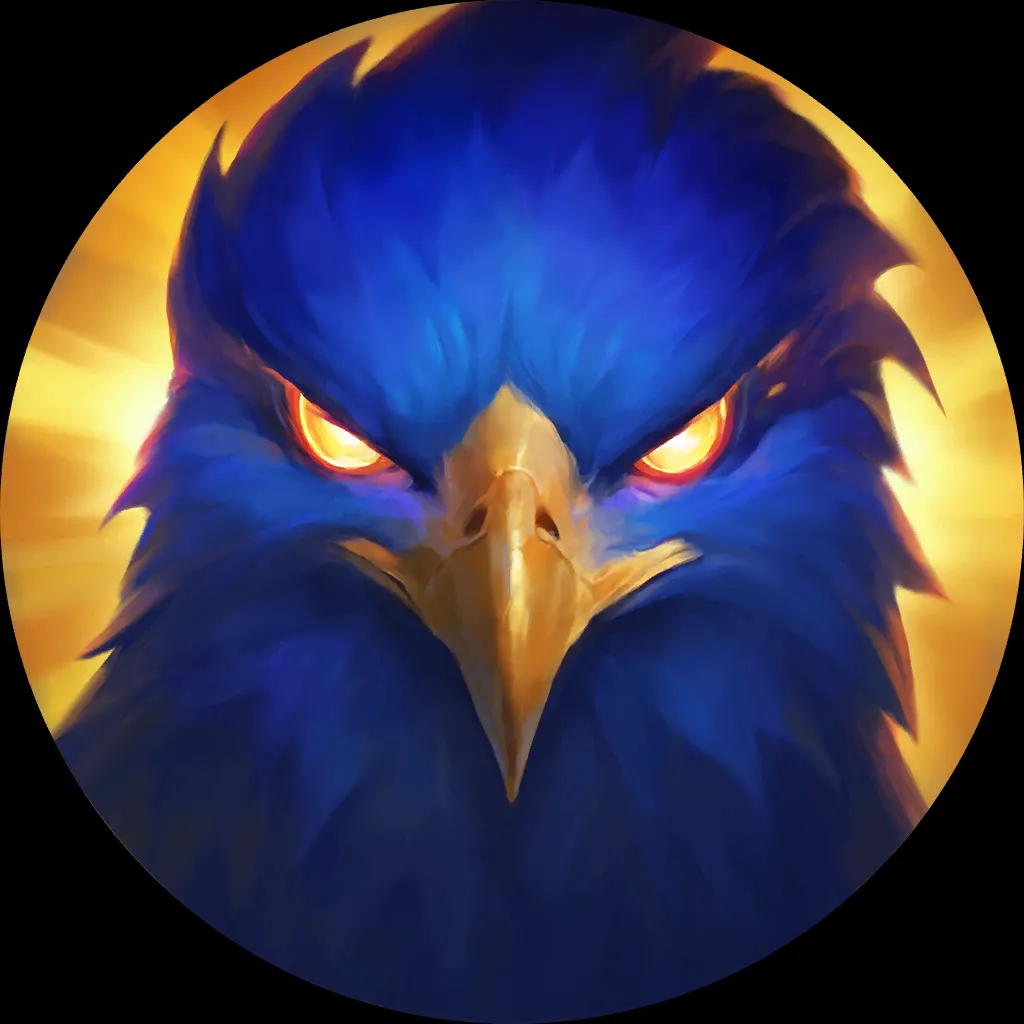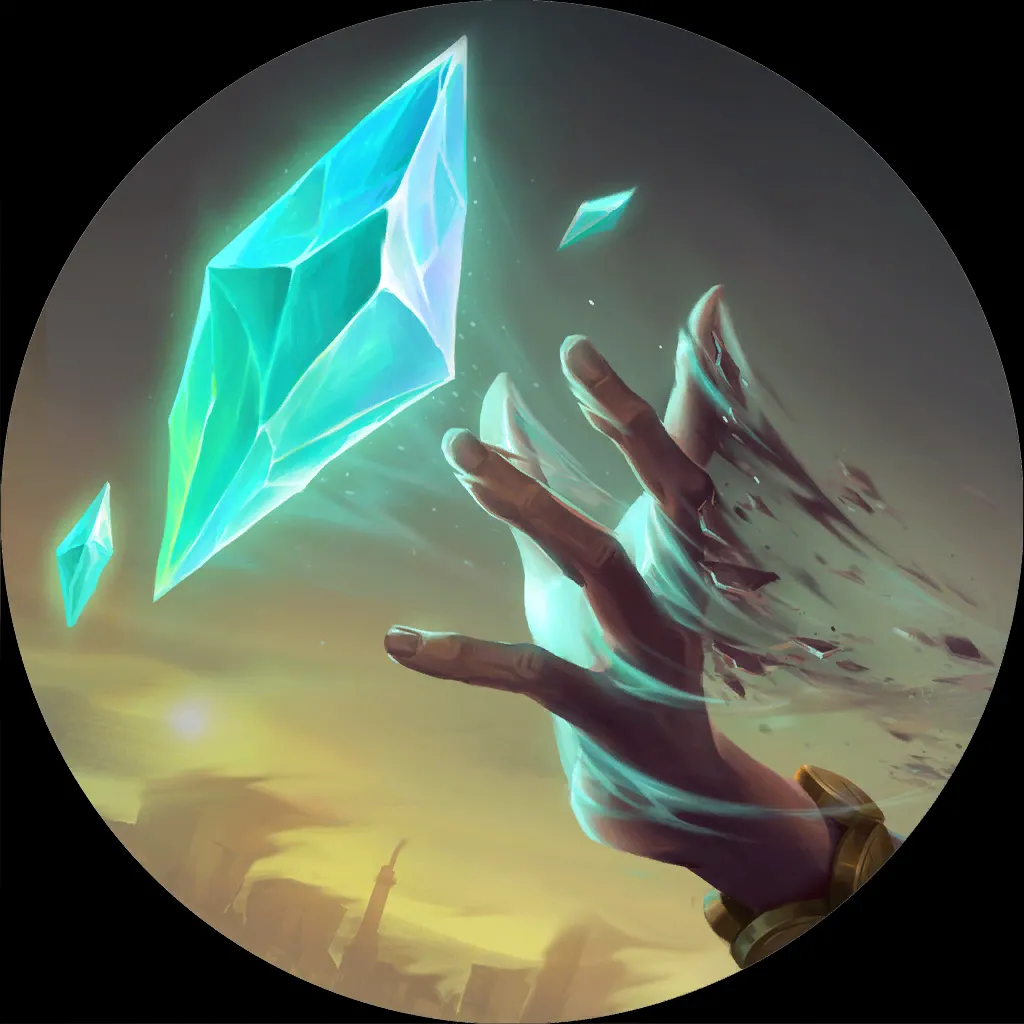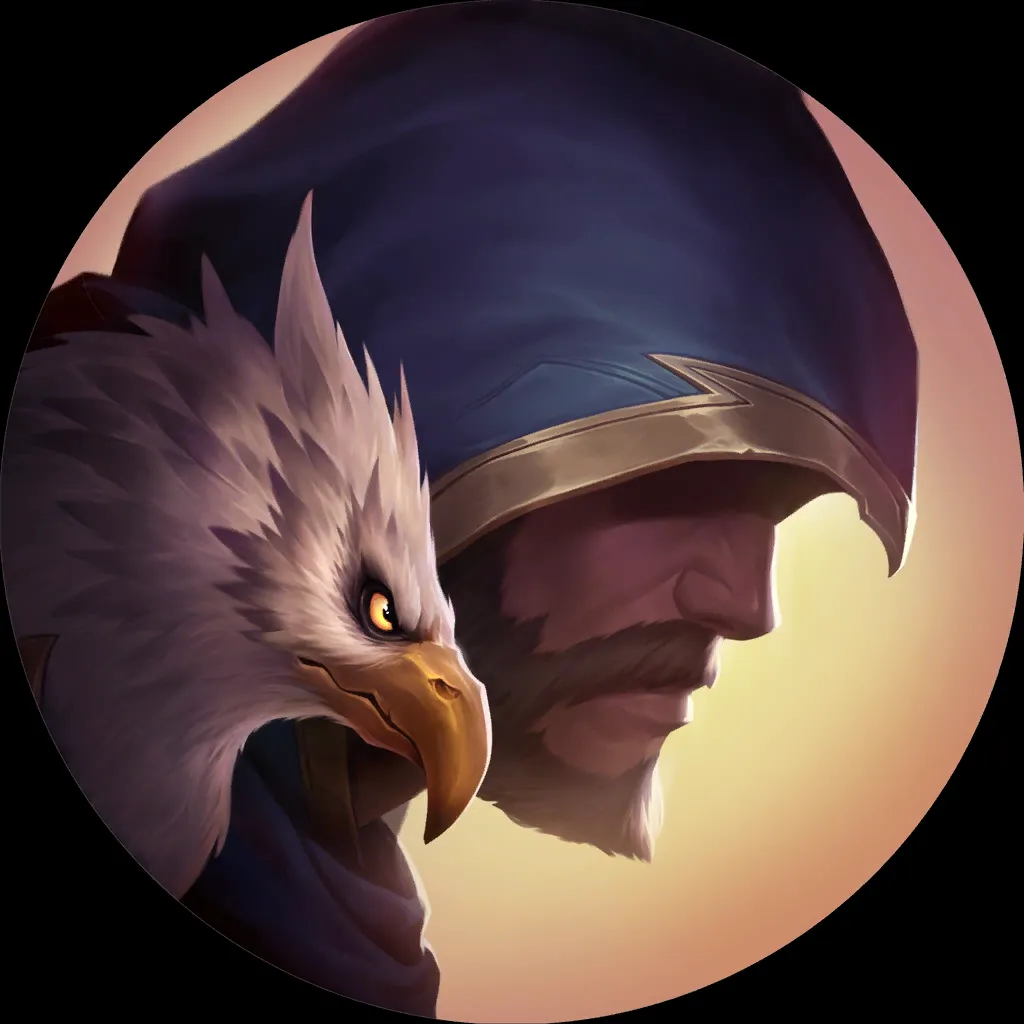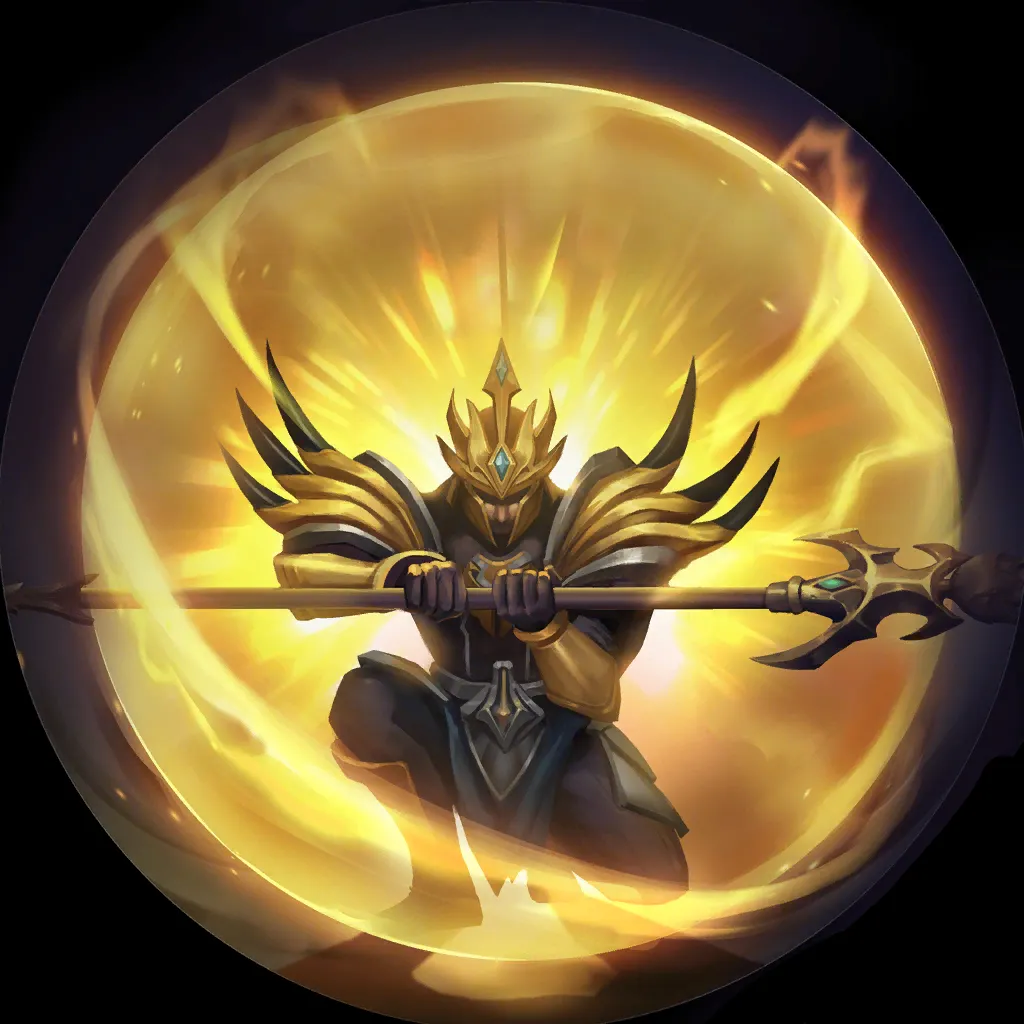 ---
Leer's Experience
Kai'Sa
got murdered in the recent balance patch and I was curious how balanced she is now. WhatAmI reached rank 1 in the Americas shard with Kai'Sa Akshan but let's be real – WhatAmI could reach the top with almost any deck.
I had abandoned Kai'Sa decks due to the unfun experience of playing against her, but after the nerfs I wanted to get my own feel for it. Heck, I even bought Kai'Sa's Star Guardian skin on day one, I had to put it to use now!
When I tested the deck a couple of days ago, the meta was pretty control-focused, so I decided to go with WhatAmI's anti-control list. If you want to adjust it to improve aggro matchups, you can replace some Rite of Negation
s and Preservarium
for more early drops, maybe even Single Combat
.
My games went really well. It took some time to change my mindset from "This is a Kai'Sa deck" to "This is a midrange deck with Void Abomination
that happens to also run Kai'Sa
". But once I got rolling, I climbed from Diamond I to 100 LP in Masters.
With Akshan Kai'Sa, you don't want to solely focus on Kai'Sa
. If you can trade her for a Vengeance
, that's a tempo-positive play for you! But unless your opponent can't remove her and isn't aggro, I wouldn't keep her in the Mulligan.
On the other hand, Void Blaster
is a really good card that can win you a lot of games thanks to its Overwhelm keyword. In most games, you want to be mindful of what keywords Void Abomination
will have. Summoning Valor
against Shadow Isles might sound like a horrible play, but if Void Abomination
can attack twice a round because of it, it is absolutely worth it!
In total, I achieved a 66.6% WR over 15 games. As data today shows, Akshan Kai'Sa finds success in a lot of people's hands, and might still be one of the strongest decks in the game.
This being said, I find the deck a lot fairer now and more fun to play against. You don't need to feel filthy anymore playing a Kai'Sa deck! =)
---
Monte's Experience
I am proud to say that I had zero games on Kai'sa before writing this article. I'm not proud to say that I actually found myself enjoying the deck…
One thing I wish someone had told me before I started playing is that Voidling
s have their keywords change in between the mulligan and the first round – pay attention or you may end up playing a Quick Attack Voidling…
Not having played the deck previously I have no baseline to compare it to, nonetheless I will say that even in its current form, the deck feels very overtuned. I was able to pull out games that I had no business winning. The deck isn't even all-in on Kai'Sa; simply having a board full of Evolve units is often going to be more than enough. They're simply so large your opponent can't hope to contest their stats.
I did encounter quite a few Pirate players during my play session – the matchup was not easy but I also felt like my losses were always due to my own misplays. If you're really struggling with the Aggro matchups while playing this deck, as Leer mentioned just add a third copy of Radiant Guardian and you should have a better time.
And remember that if all else fails, you can always hold out and play for Void Abomination. That card is so incredibly strong with all the keywords we tack on over the course of the game, that it can and will win you games all on its own. I've seen it pull Kai'Sa players back from the brink of death and carry them to the win.
---
Thresh Nasus
6
4
12
18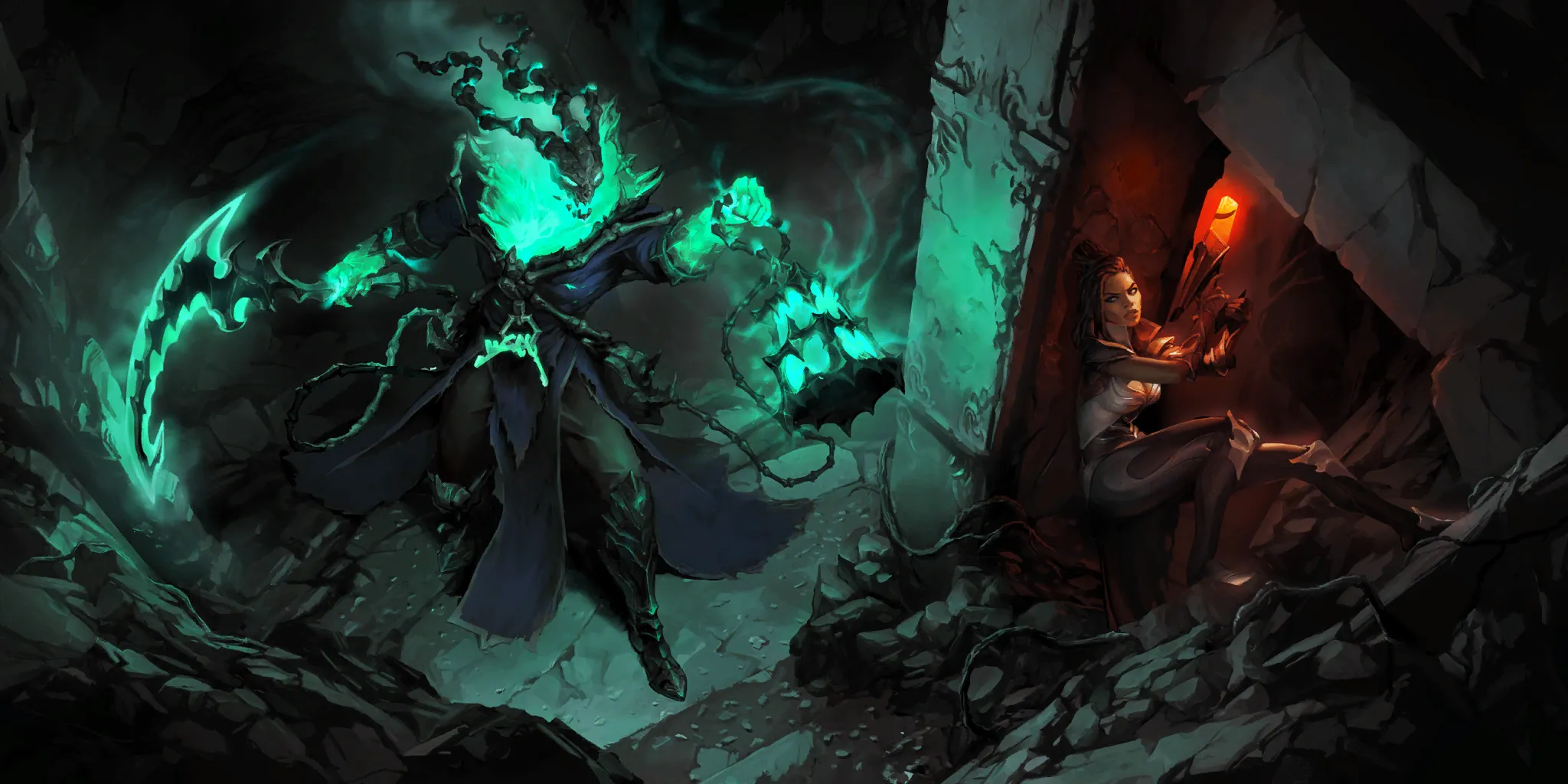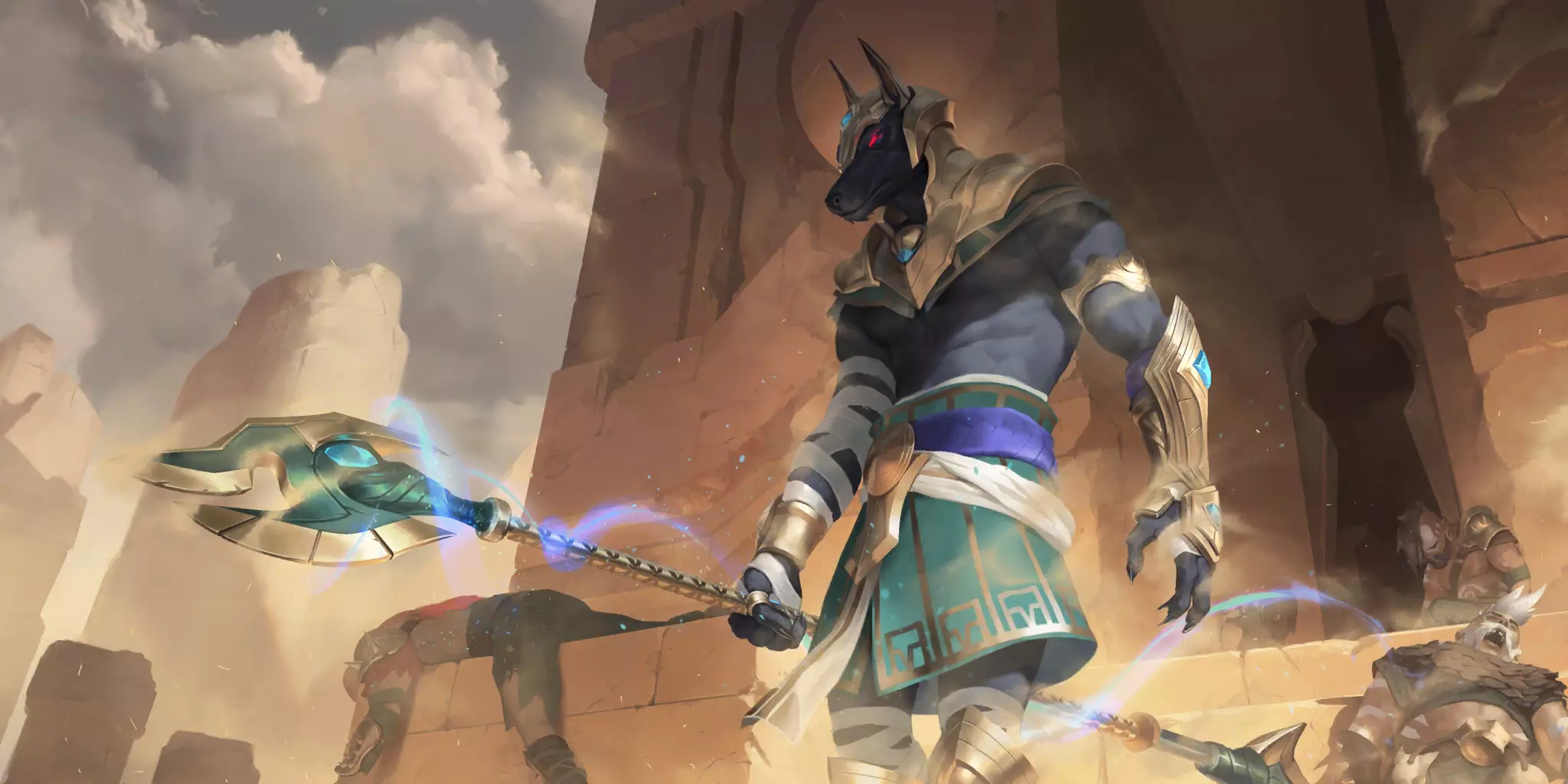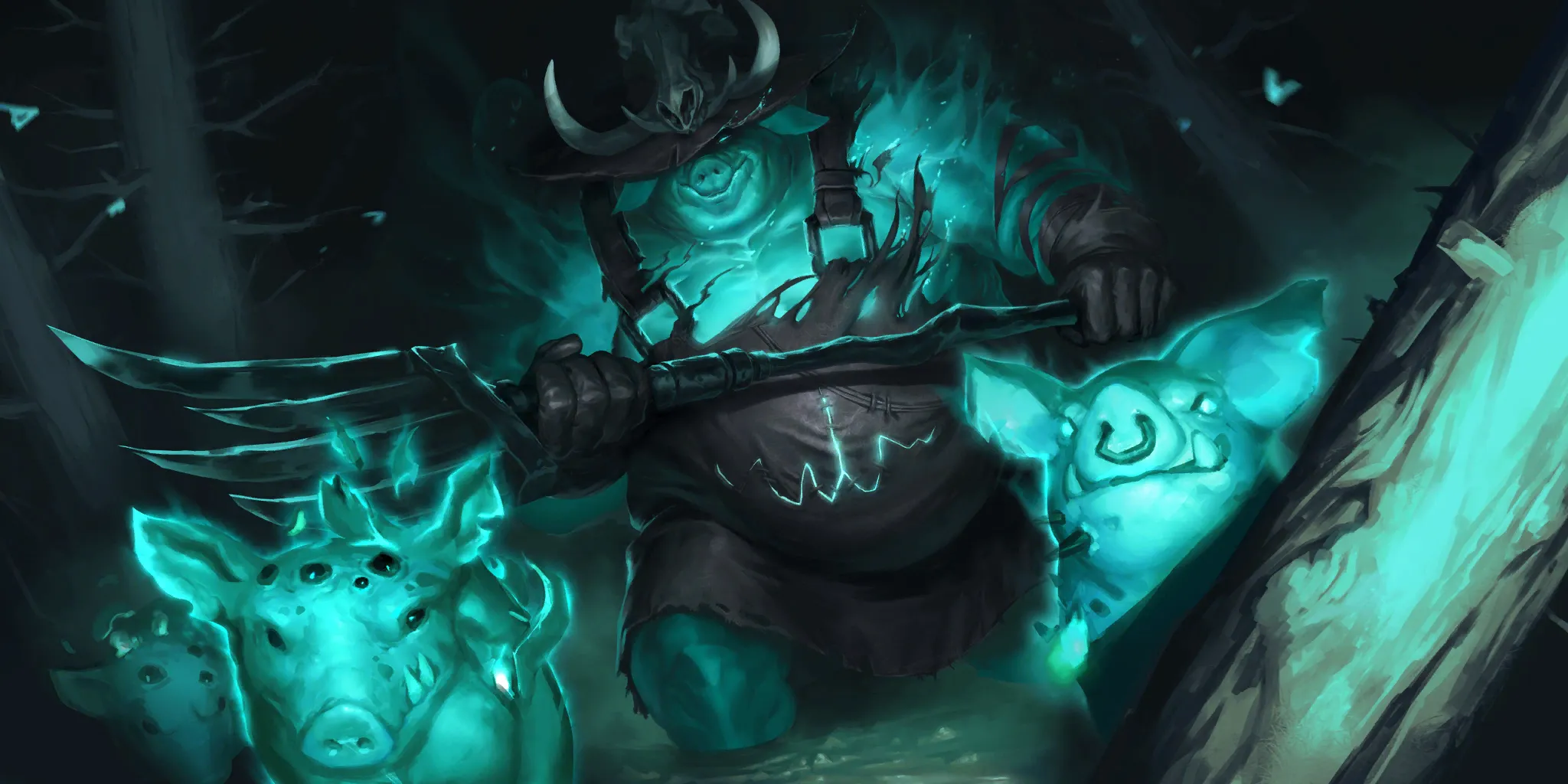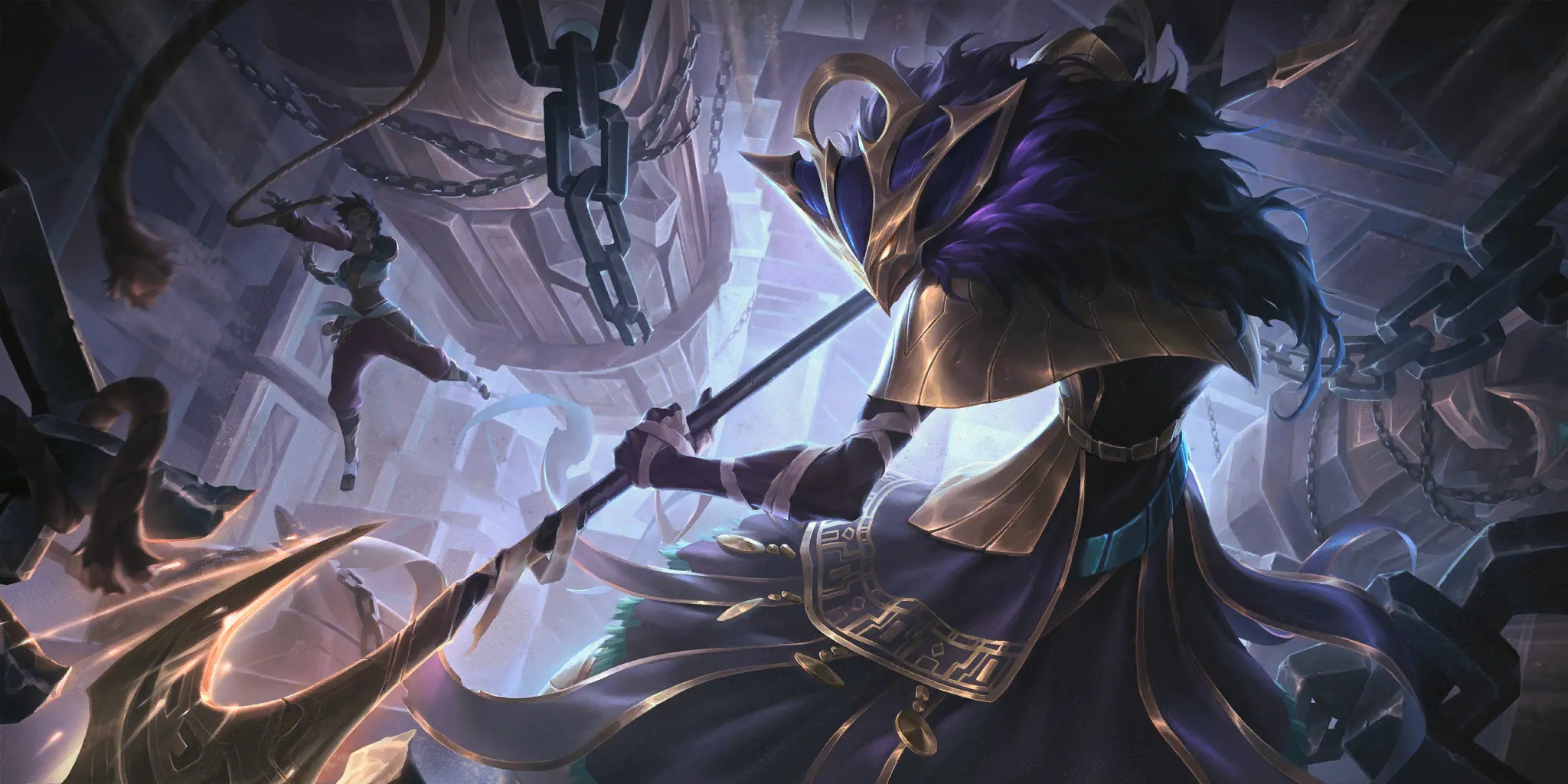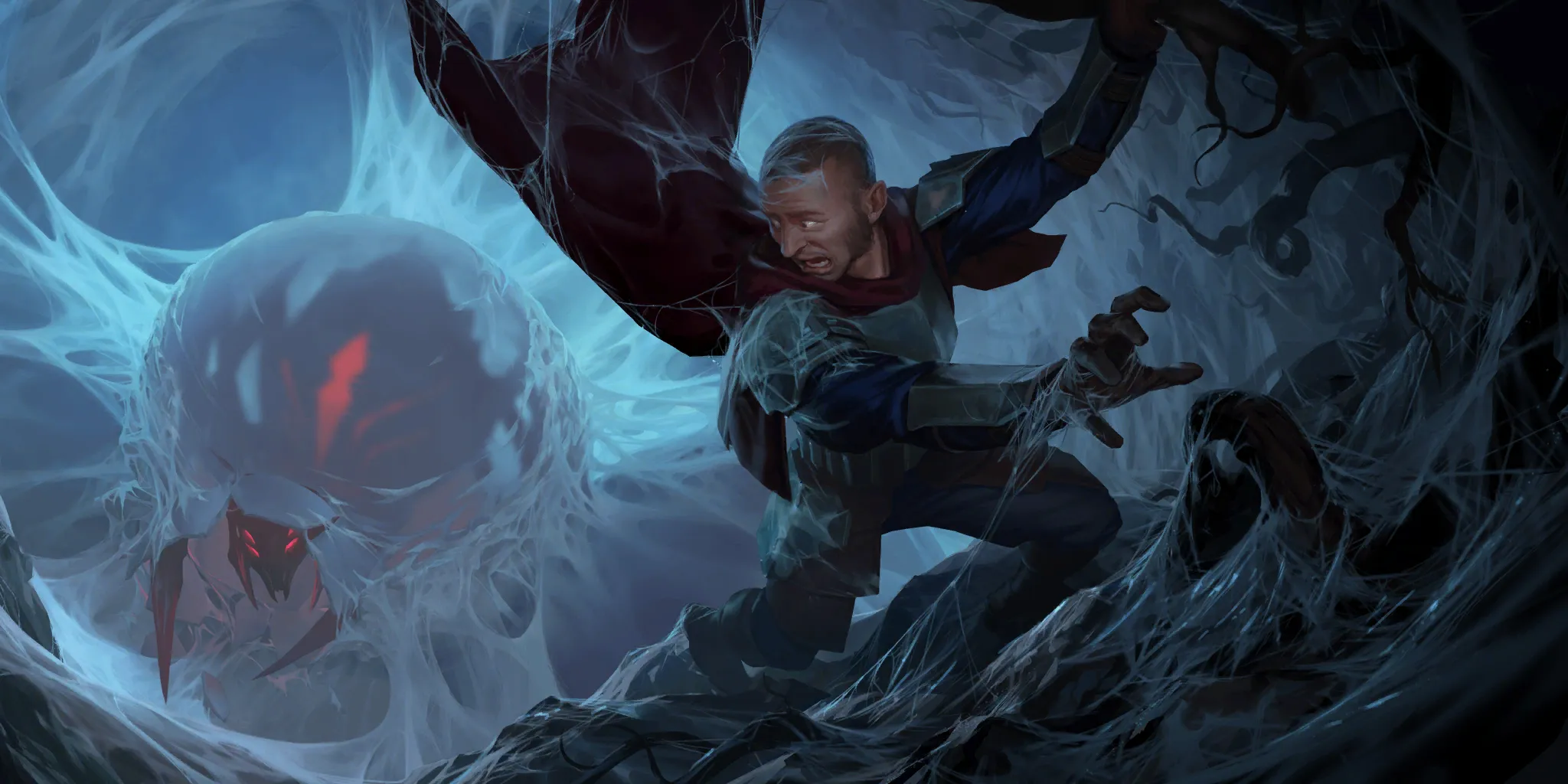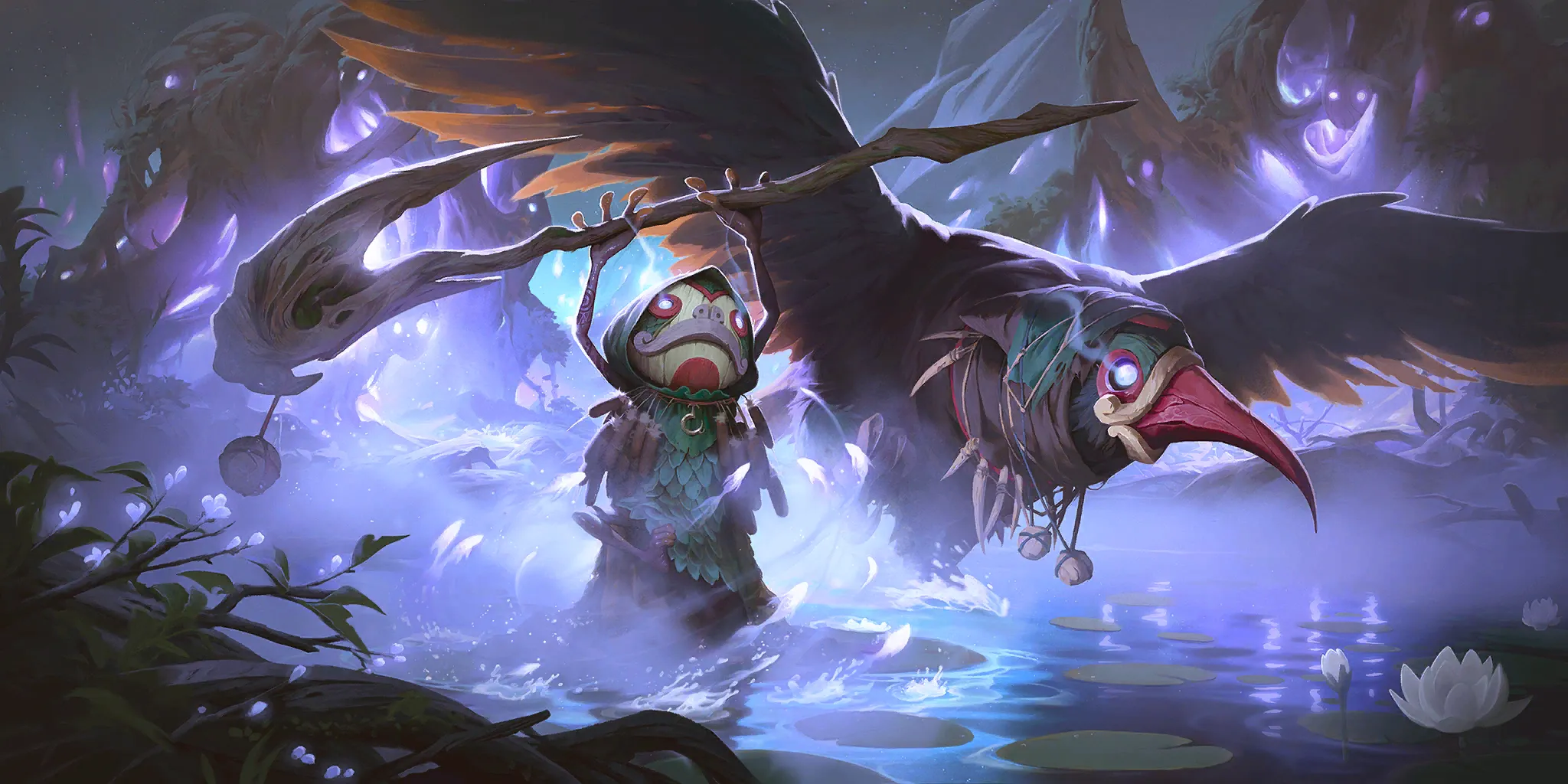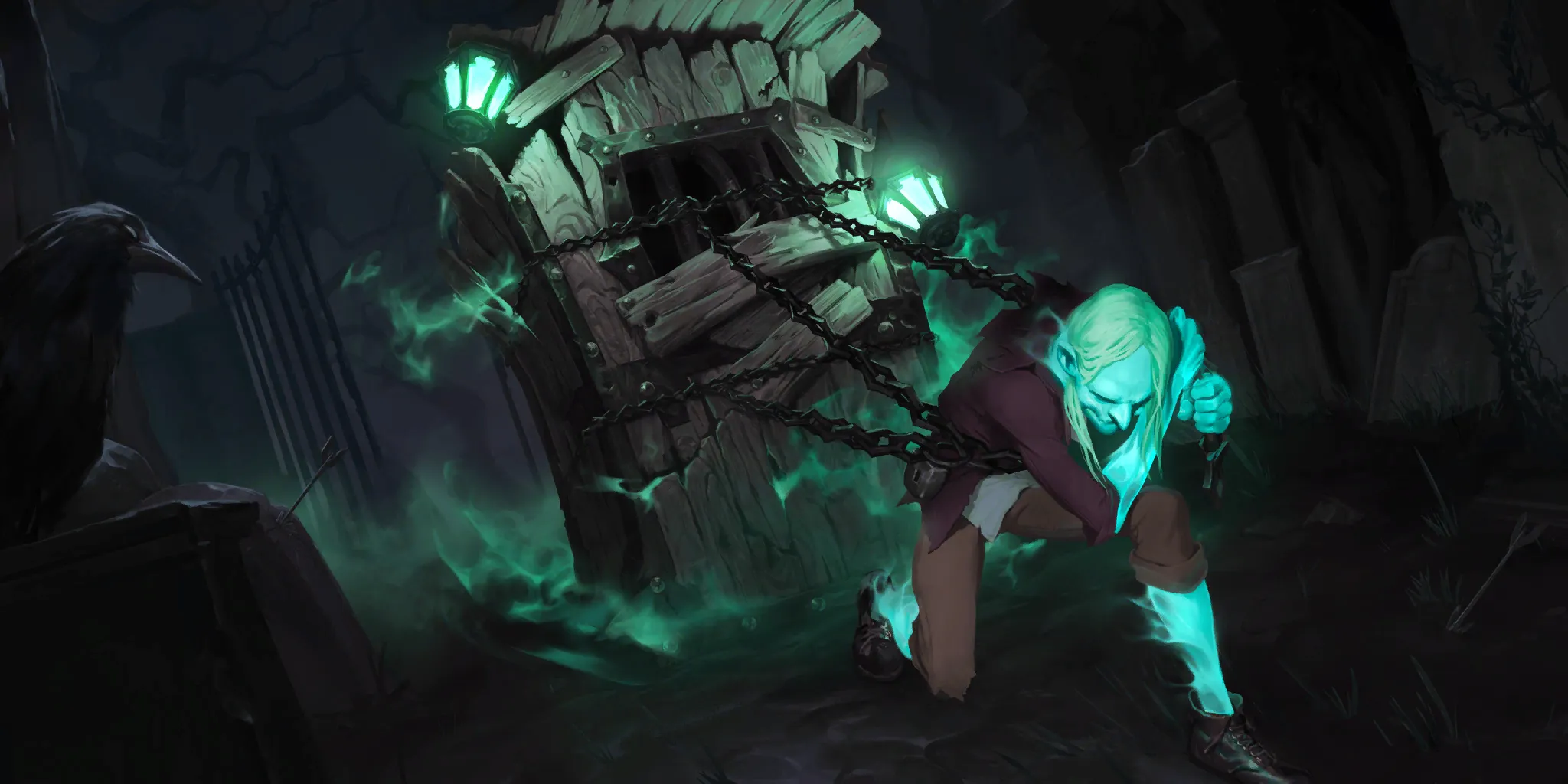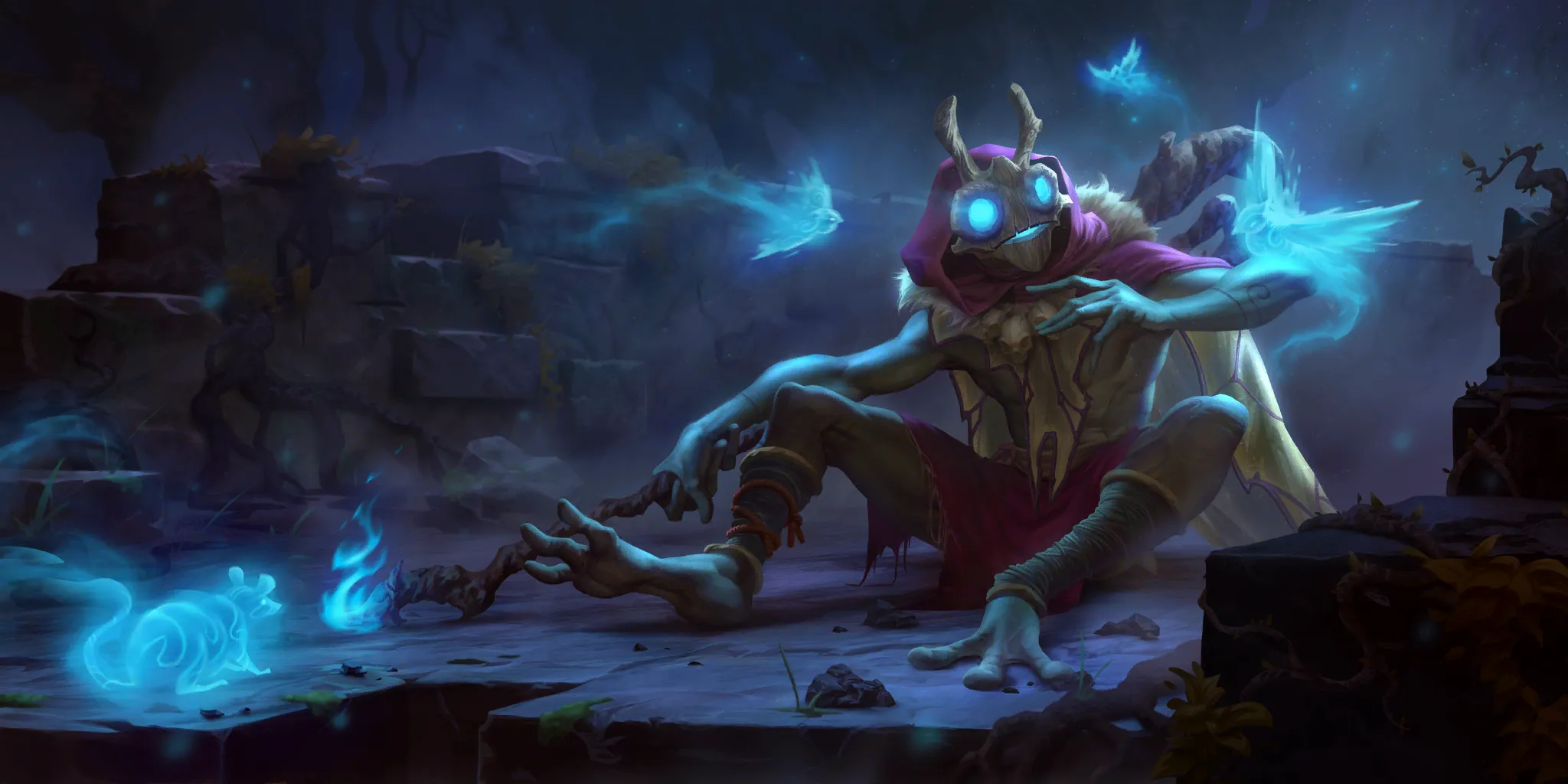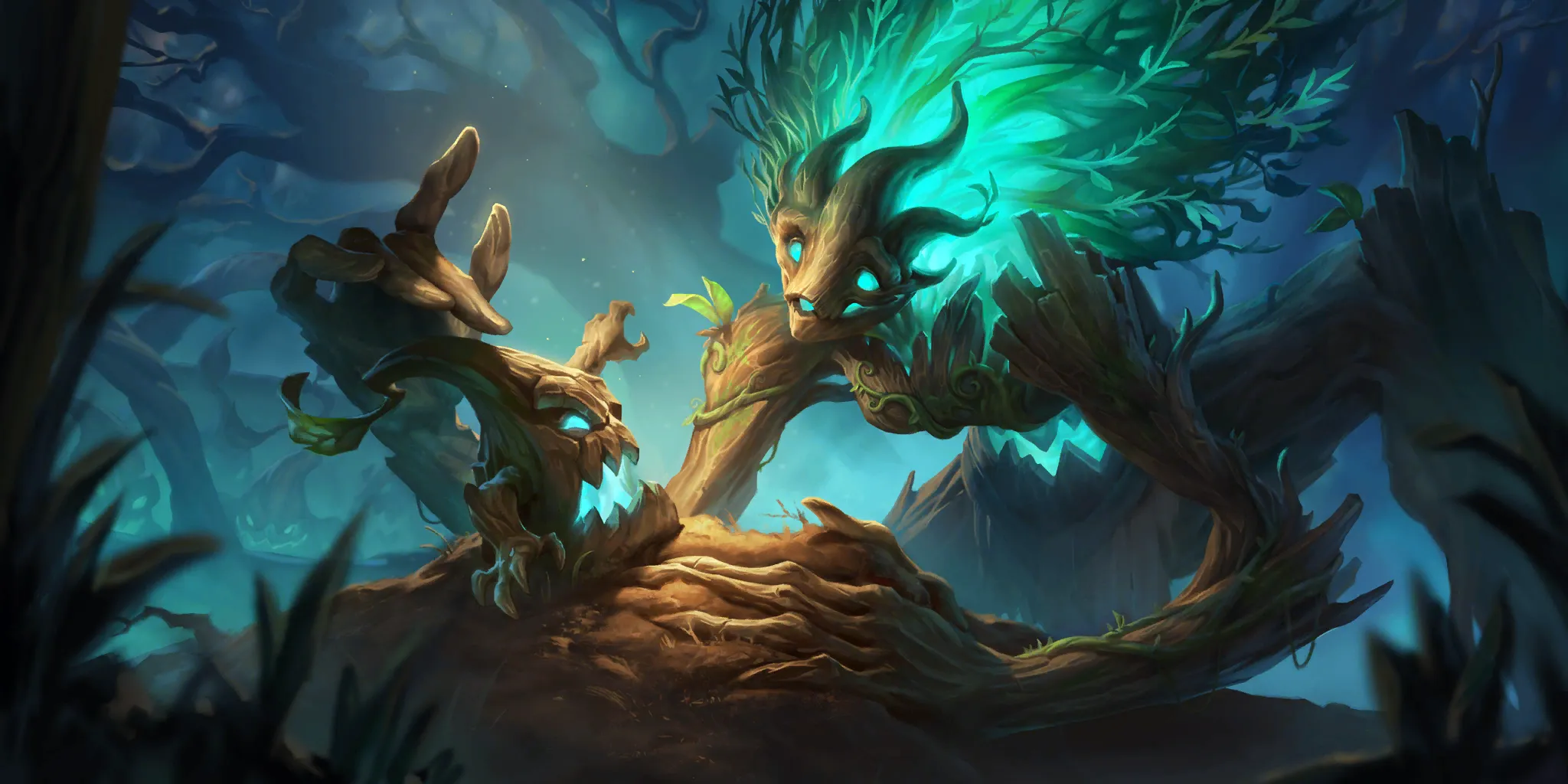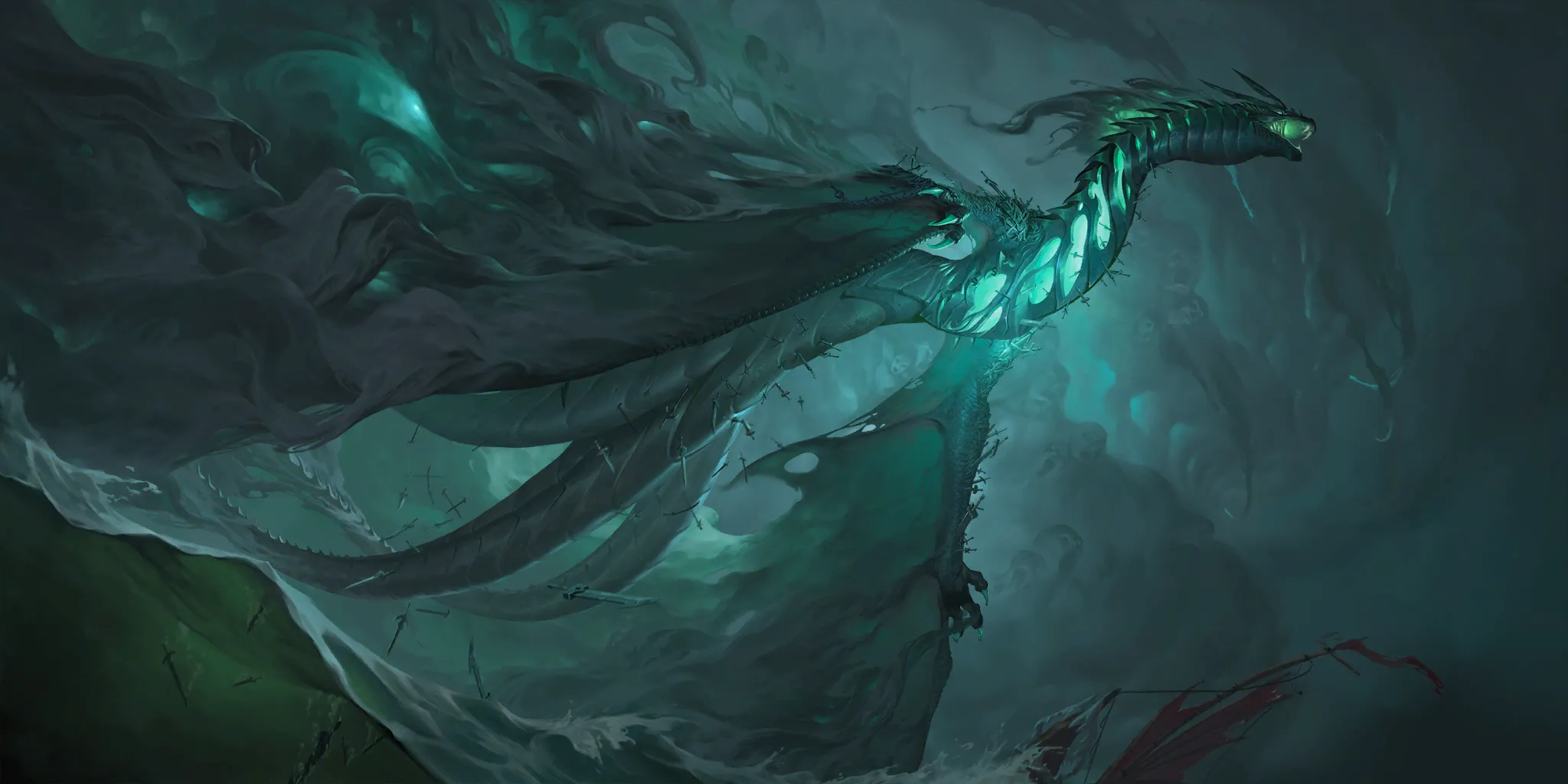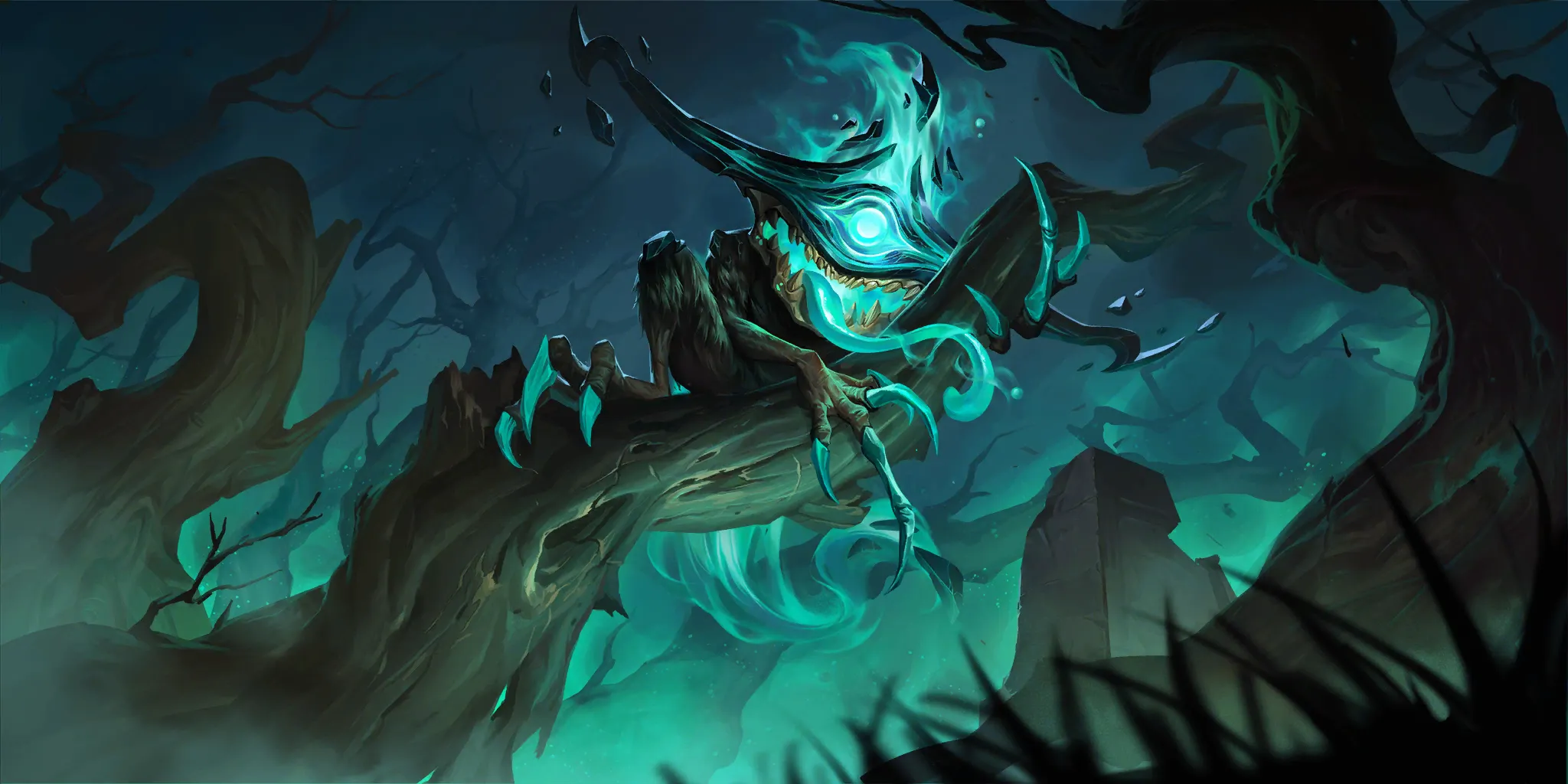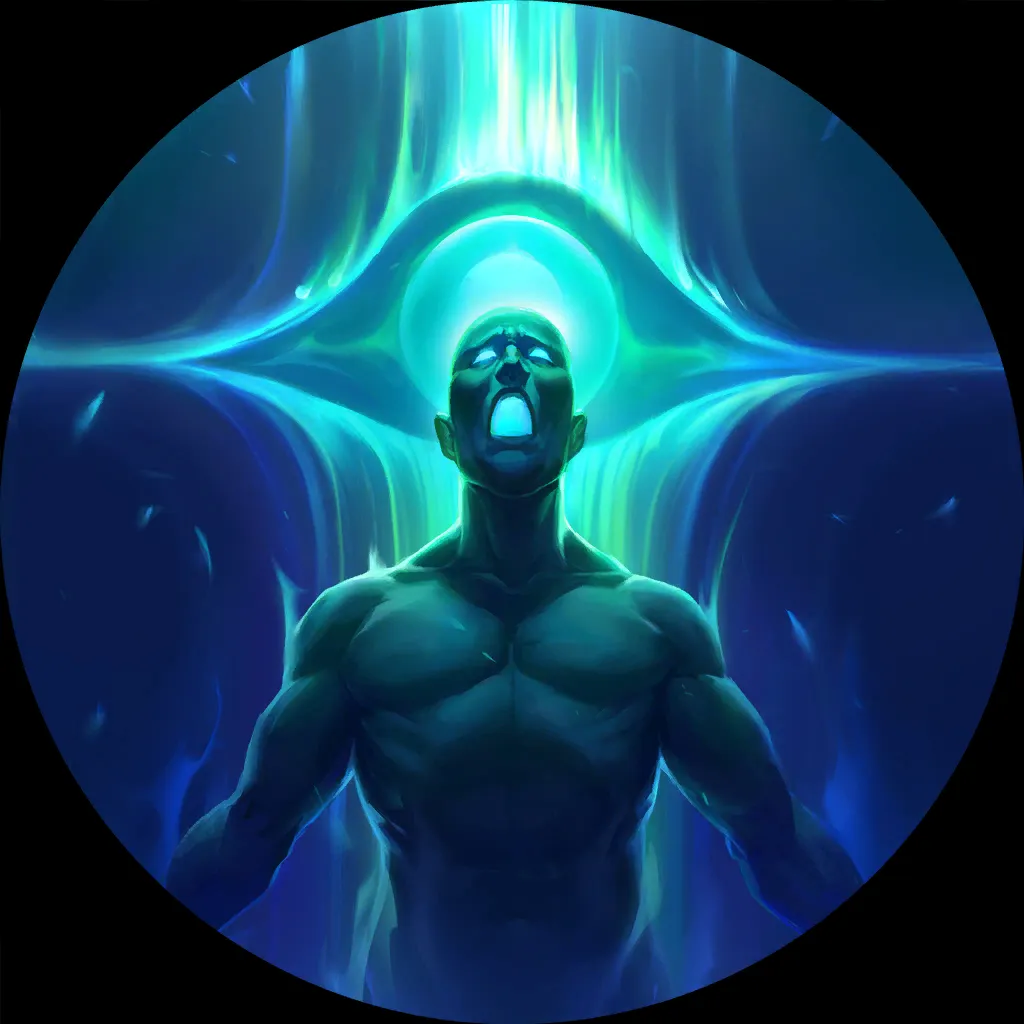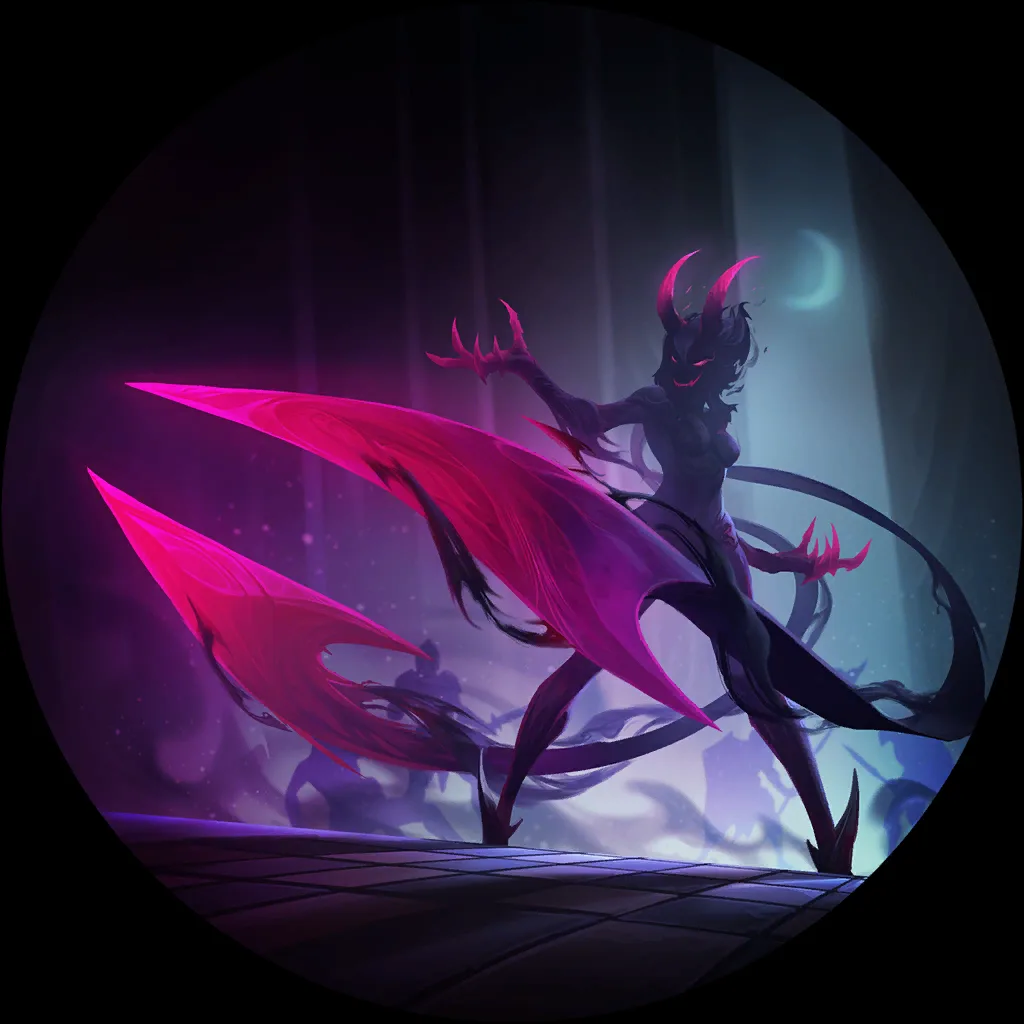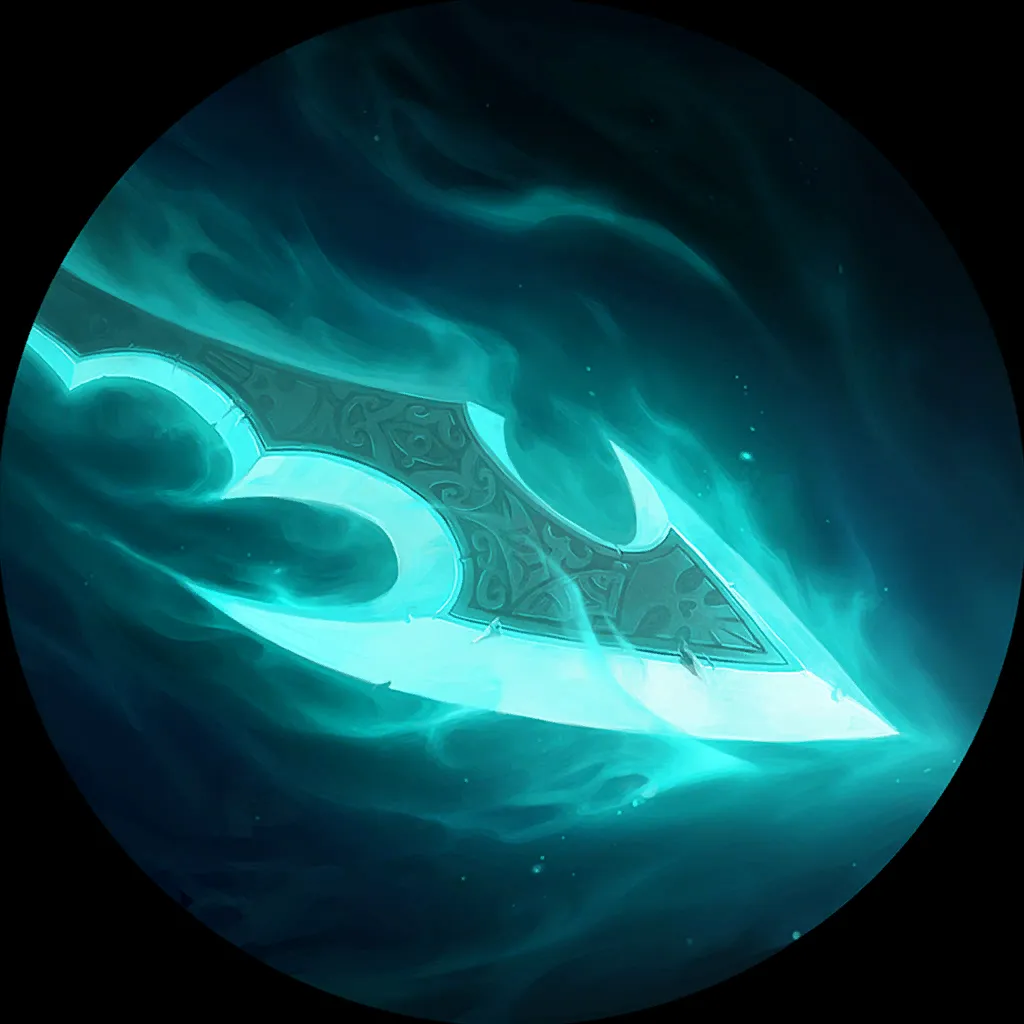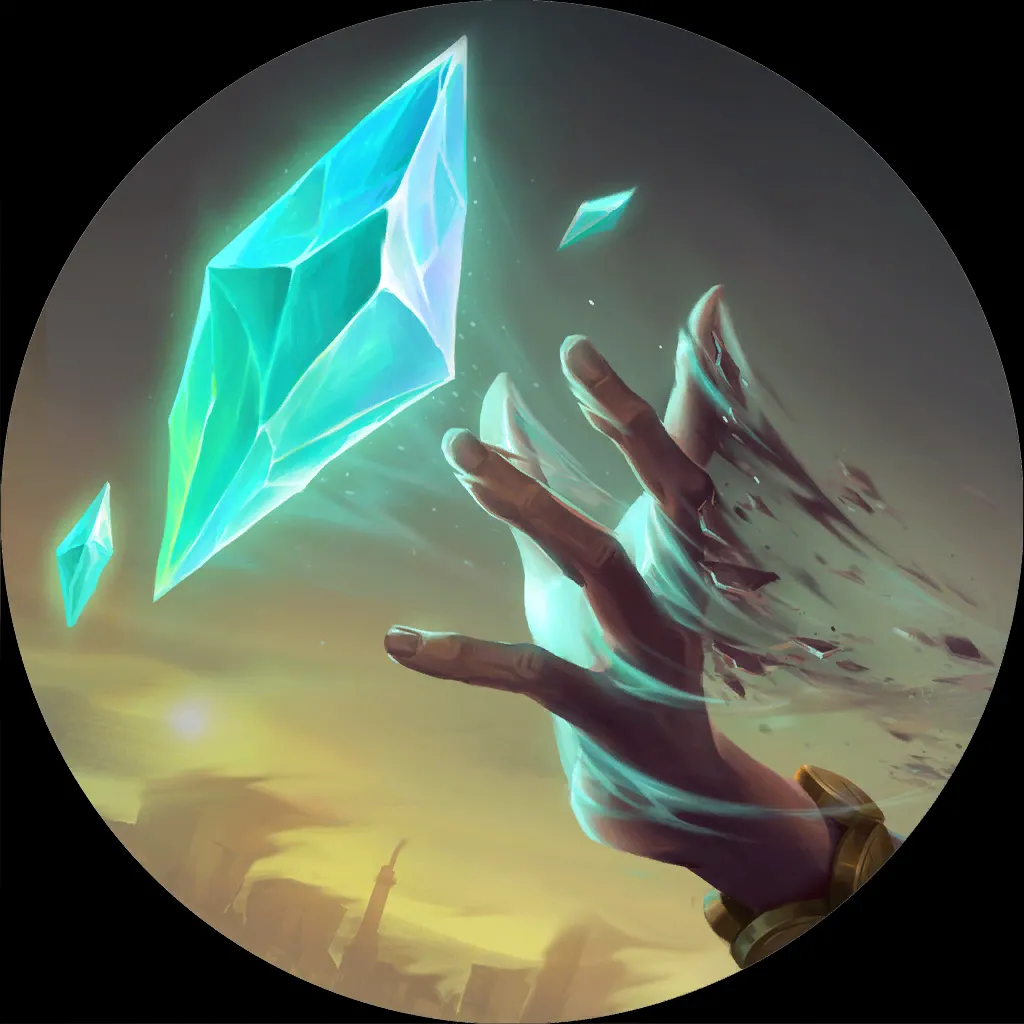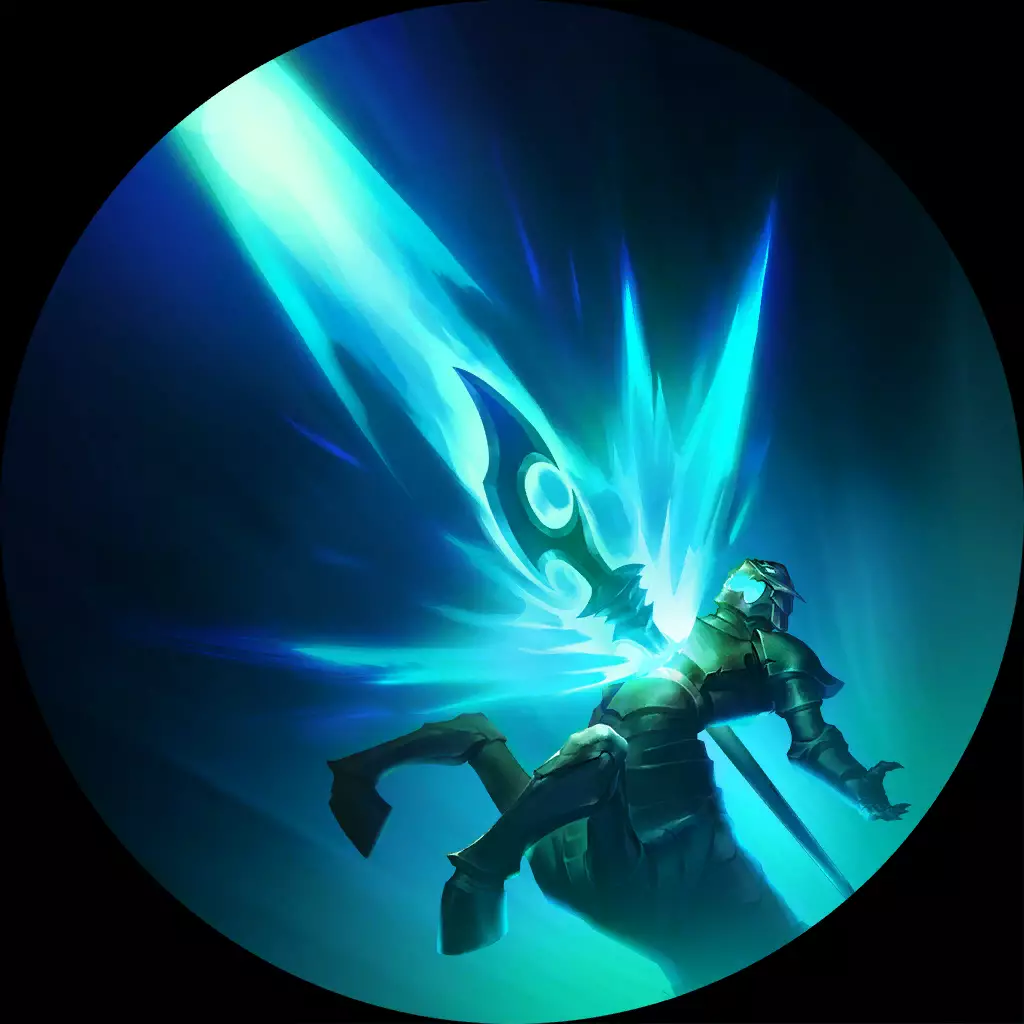 Monte's Experience
For those of you who might not know, Thresh Nasus has been one of my favorite decks of all time. I was incredibly sad when they removed the Fearsome tag from level-one Nasus – and incredibly happy when they gave it back. Unfortunately it took a little while (and some new cards, like Hate Spike
) for the meta to shift back into a place where the deck could pop-up and make a splash. 
EMEA tournament competitor Sergi2Vamos brewed up this list and used it to take down the MasteringRuneterra tournament last weekend. I took it for a bit of a spin on the ladder myself, and found the deck to be as enjoyable as I remembered. Unfortunately my stats don't mirror my opinion of the deck – I went 50/50 but I have generally not been playing well lately, as I have a lot going on in my real life and it's been affecting my ability to focus. Nonetheless, I believe this deck is very strong at the moment and I had a ton of fun piloting it once again.
The deck has always had a few cute tricks up its sleeve, but we've been given a few more with cards like Hate Spike. Because Hate Spike kills your unit, you're guaranteed at least one Slay trigger off of it but you'll more often than not, get the second as well from killing your opponent's unit. This can matter a lot for pushing some extra damage with Baccai Reaper or Nasus himself (surprise your opponent by threatening a Nasus flip mid-combat).
Hate Spike actually helps out both of our champions – a 3/6 Thresh is already very hard to remove even without Husks, but now that extra point of Health and random keyword can make it nearly impossible for your opponent to take him off the field.
The deck is still looking to do the same things as before: get on board early, shove damage with Fearsome units, level champions and end with their pressure or Atrocity. Our champ spells are also incredibly synergistic with this deck – The Box
gives you lots of slays, and Siphoning Strike
lets you level up Nasus pre-combat.
(NOTE: thanks to supakoopatroopa for noting what had posted the wrong deck had in this section)
---
Closing Words
As mentioned in the By the Numbers article, even though this may be the Age of Pirates, there's really a lot of options you can climb the ladder with, all the way to Masters.
And we'll get a fresh new Meta (and fresh new cards) next week, when the Awakening expansion arrives.
If you like variety and and open-wide meta, there's no better time than now! =)
---
---