'sup, I couldn't keep the tournament winning streak going, so I'm back to normal truth-speaking. =)
It's two days till patch day with many changes coming. Let's look at this week's meta and observe how the patch changes it next week!
The Data
Sorting Balco's Meta Tier List by playrate (PR), we see the following:
After last week's success of Poppy Bard, this week features a more sophisticated version – Poppy Bard Jarvan IV. The new version tops the PR and WR alike, with a 6.54% PR and 54.9% WR.
Thralls (Taliyah Lissandra), Viego Noxus (Viego Elise, sometimes Katarina), and Jhinnie (Annie Jhin) remain at the top with a 6.5%, 5%, and 3.6% PR respectively, though their decline in PR continues.
On the contrary, we find many new (and older) archetypes climbing (back) to popularity, with Dead Fish (Nami Twisted Fate) reaching a 3.45% PR, Annie Ezreal a 2.8% PR, and Sun Disc a 2.5% PR.
Shadow Tech (Heimerdinger Jayce) remains its 2.7% PR, while Elise Annie finds their hype rather short-lived, falling back to a 2.3% PR.
Finally, Tri-Beam (Ezreal Caitlyn) finds more players again, reaching a 2% PR.
Turning to winrates (WR), we get this result:
Ahri Bard was on the watch of many readers for quite some time. Now, the archetype makes the 1% PR cut to be featured in this report, and from the start is the #1 WR deck, with a scary 55.9% WR.
As previously mentioned, Poppy Bard J4 also stands at the top, reaching #2 with a 54.9% PR.
Illaoi DE (Illaoi J4, sometimes Twisted Fate or Garen) is the final deck with a WR over 54%.
Fated (Pantheon Yuumi) is back on track with a 53.8% WR, sharing numbers with Thralls.
Bard Poppy (... the non-J4 one. This will be quite confusing, huh? =) and Bard Galio get closer to each other, both hovering around a 53% WR.
Viktor Aphelios makes a comeback from last season, showing that the archetype is just as good as its better-known Aphelios Zoe Vi sibling.
Shadow Tech is the final deck featured this week, falling to 52.6% WR.
---
The Reasons
Last week, we saw Poppy decks like Taric Poppy and Bard Poppy rise to the top. In a similar fashion, Bard Poppy J4 is just a more refined version of these decks that finds even more success.
With these board-centered Demacia decks running rampant, Illaoi DE and Fated find more than a mouthful to gulp down.
Remember how we said last week that if Shadow Tech doesn't become the next big thing, Illaoi DE has a bright future ahead? Well, Shadow Tech is on a descent! =)
Fated and Illaoi DE beat Poppy/Demacia decks thanks to their big Overwhelm units, and Poppy/Demacia decks' struggle to deal with them.
They also beat Thralls in usual Demacian fashion and are unfavored versus the popularity-losing Viego Noxus archetype.
Their difference lies in Illaoi DE beating Jhinnie, while Fated beats Dead Fish (... which makes sense, considering Illaoi is a Priestess of the Kraken goddess, controlling huge squishy feelers that live in the ocean =)
As fate(d) wants it, I recently wrote a free in-depth guide about Illaoi Demacia! There's also a Premium Pantheon Yuumi guide by yours truly!
---
Ahri Bard finally gets the clout it deserves.
The archetype struggles against Bard Poppy and Jhinnie but beats almost everything else. Especially thanks to their Recall effects like Homecoming
, they consistently beat Viego Noxus and Thralls.
Their core gameplay of buffing units with Chime
s and then recalling them doesn't make much sense, but somehow it works out to be an S-tier deck. Beats me. =)
---
Most decks this week have one thing in common – they benefit from changes in the meta, especially a Noxus deck falling out of touch. For Illaoi DE and Fated that was Viego Noxus, for Ahri Bard that's Jhinnie.
But what about decks we saw one or two weeks ago, that have vanished from these graphs?
Wonder where Swordfish (Fizz Riven) has gone after they got one of the coolest nicknames in the game?
Well, they struggle against Demacia decks with their wide board and Sharpsight
s. They still beat Thralls and Viego Noxus, but can't compete with the multitude of Demacian birds running rampage on the ladder.
Different story for Annie Ziggs Katarina, though. The archetype still demolishes mostly everything on sight, but didn't make the 1% PR cut. Beats me why. People don't seem to be into aggro that much. shrugs
Honorable Mentions
Annie Katarina Ziggs
6
0
9
25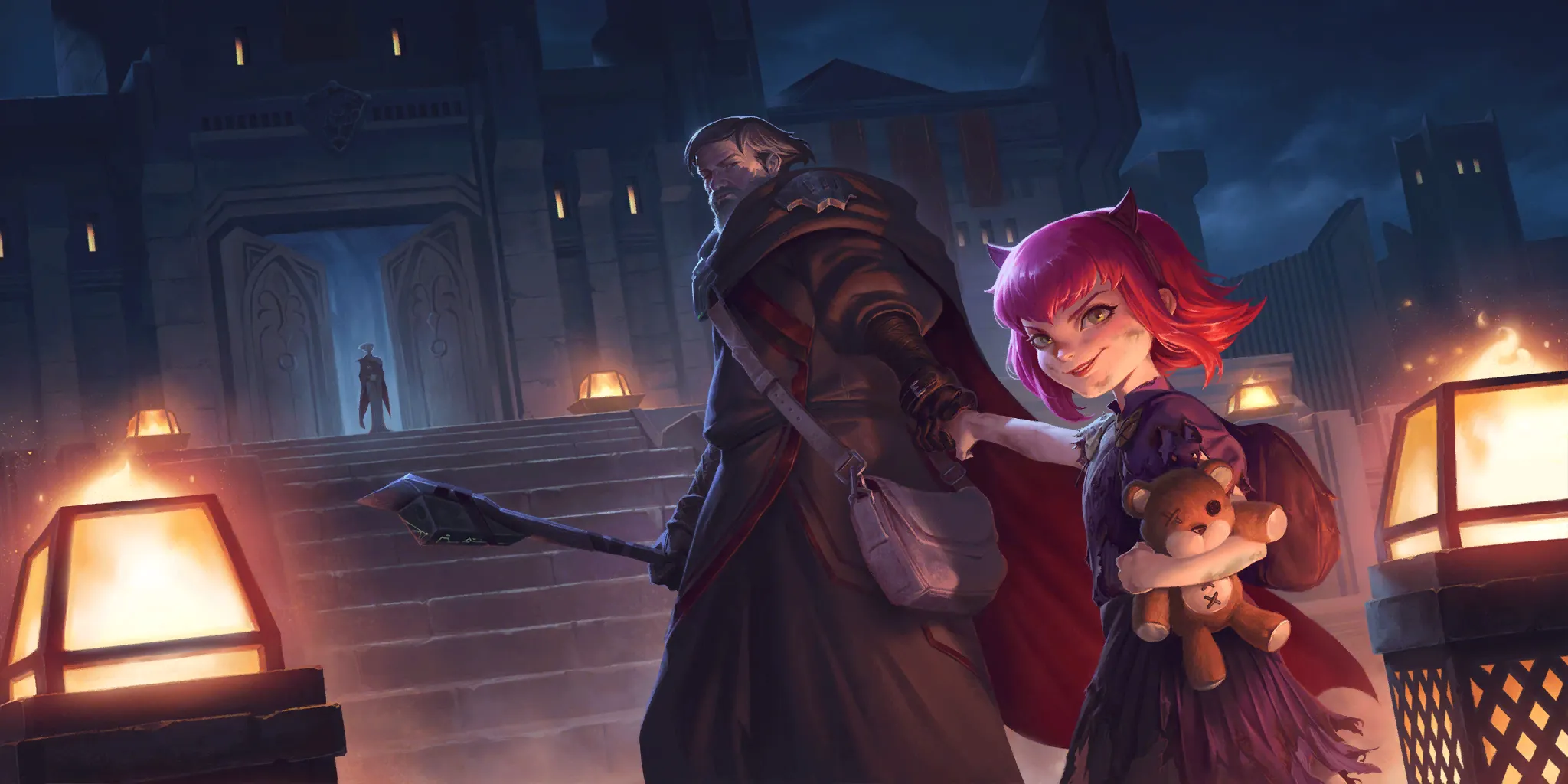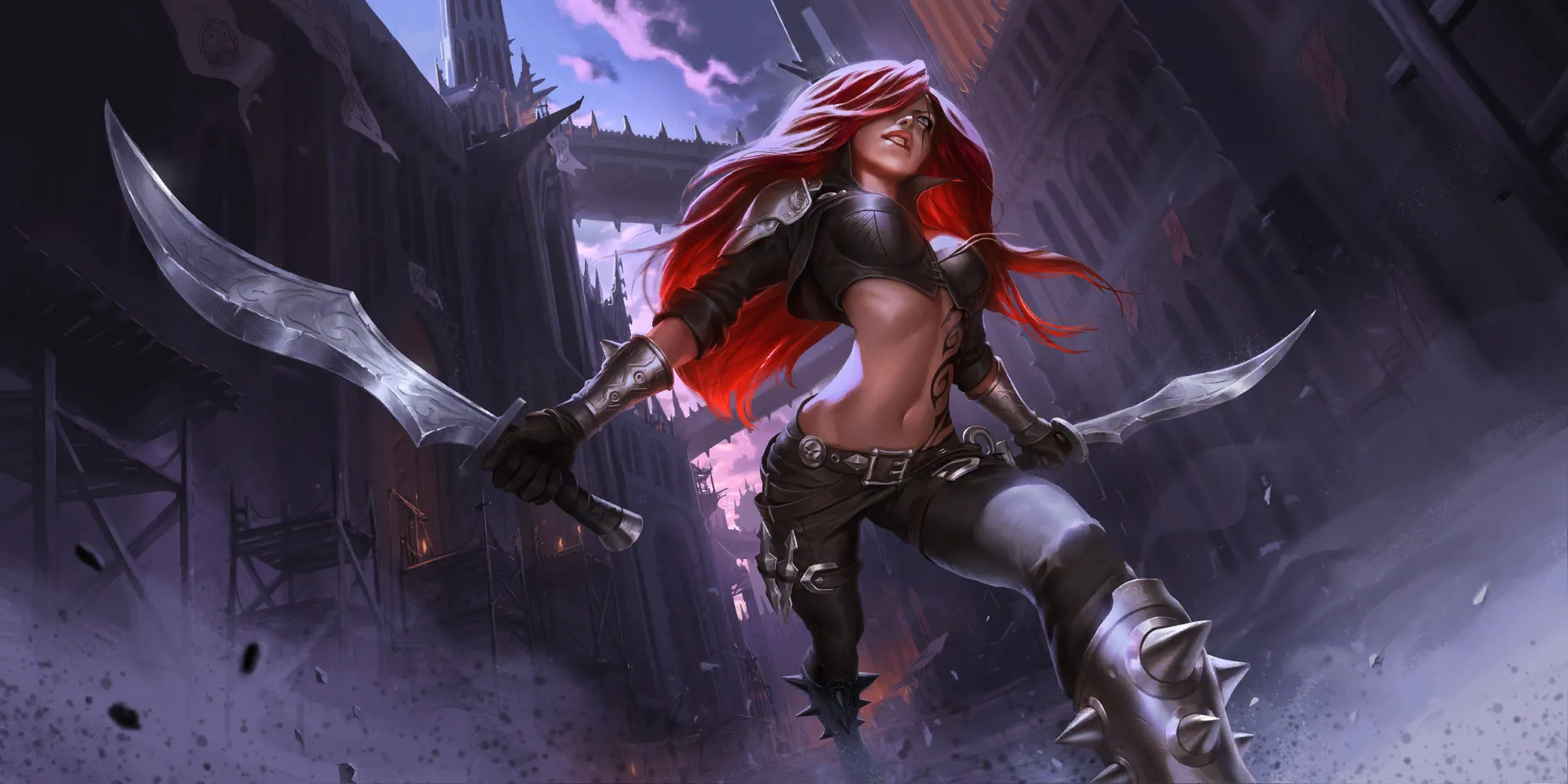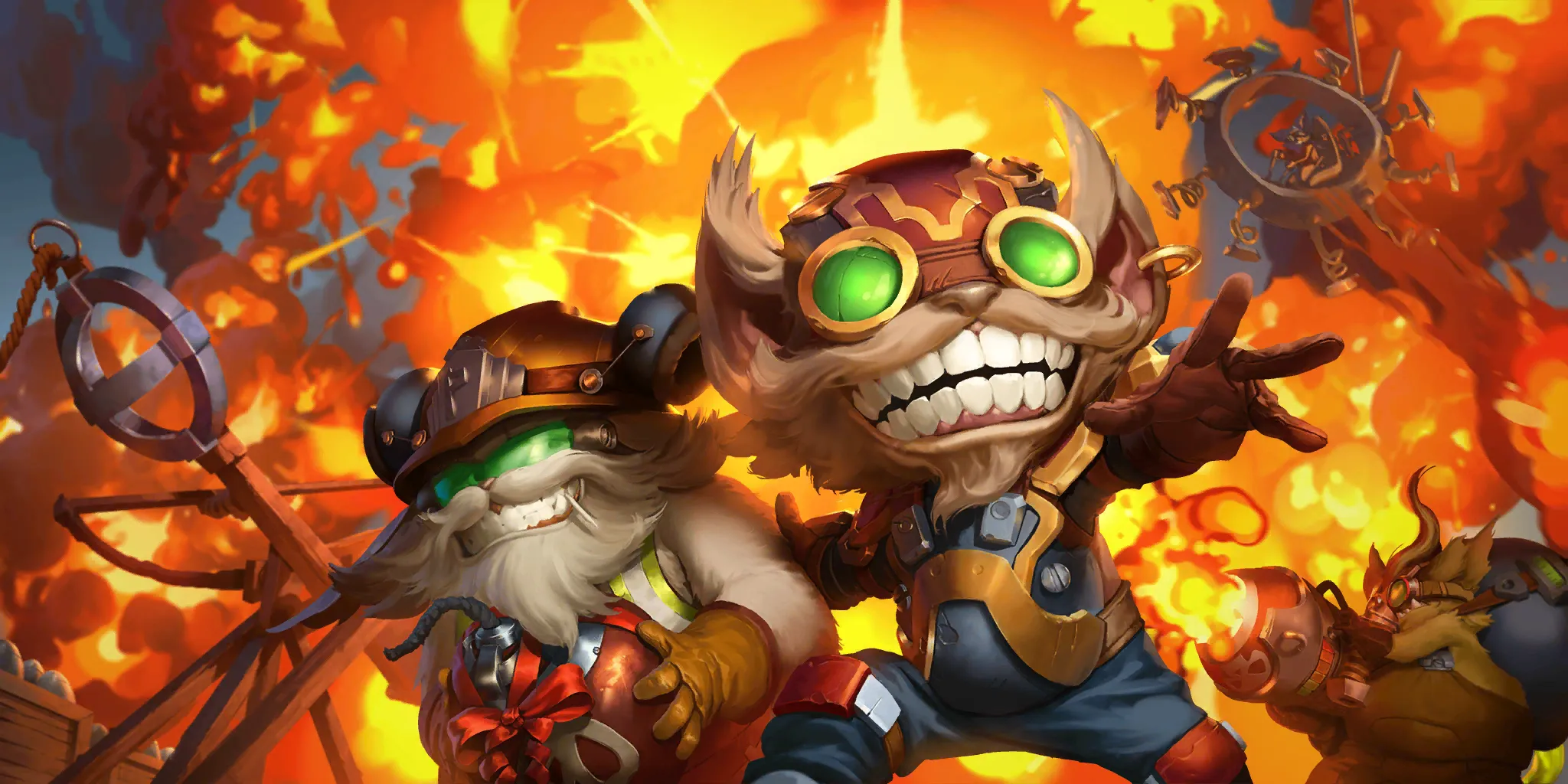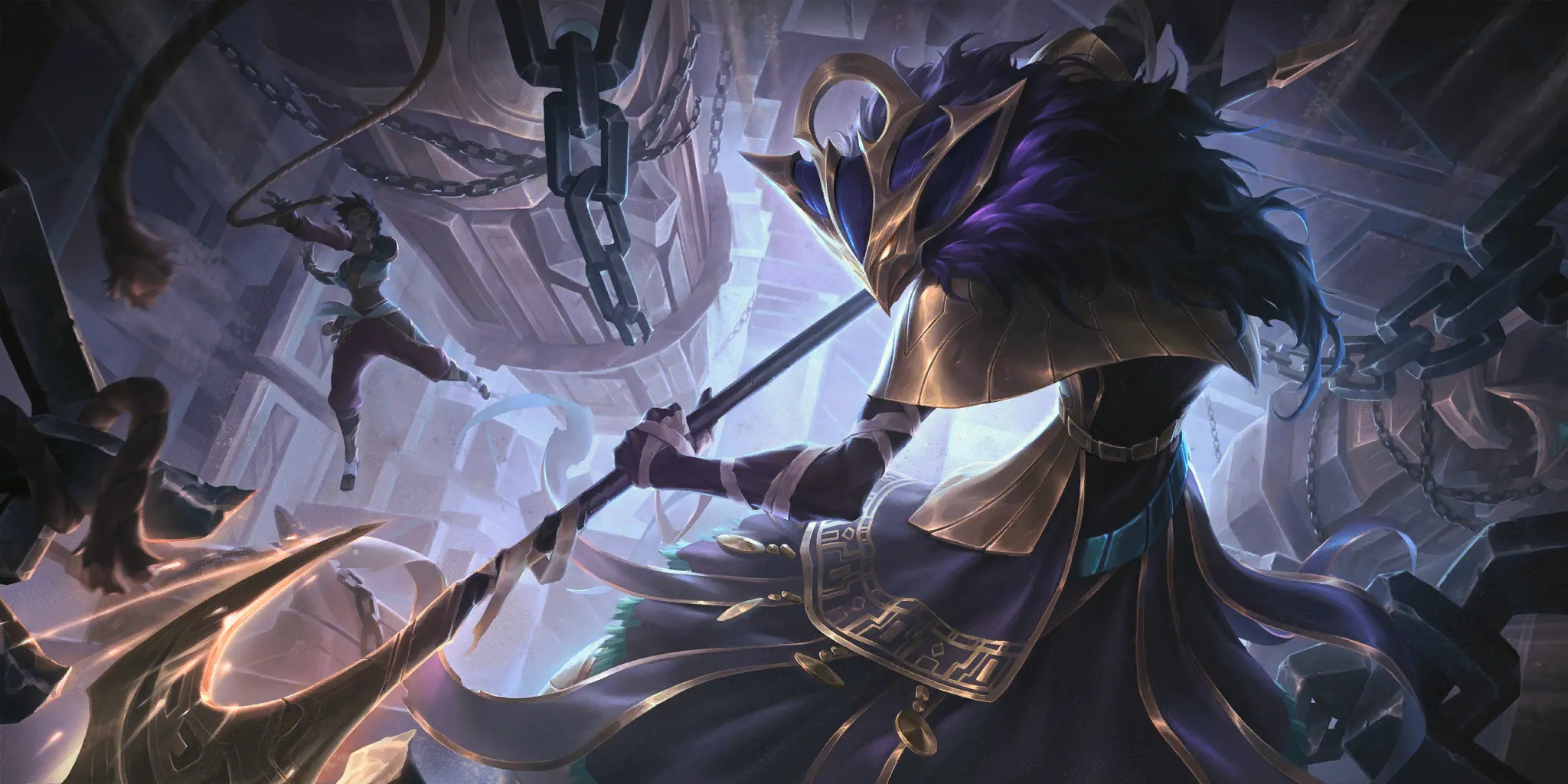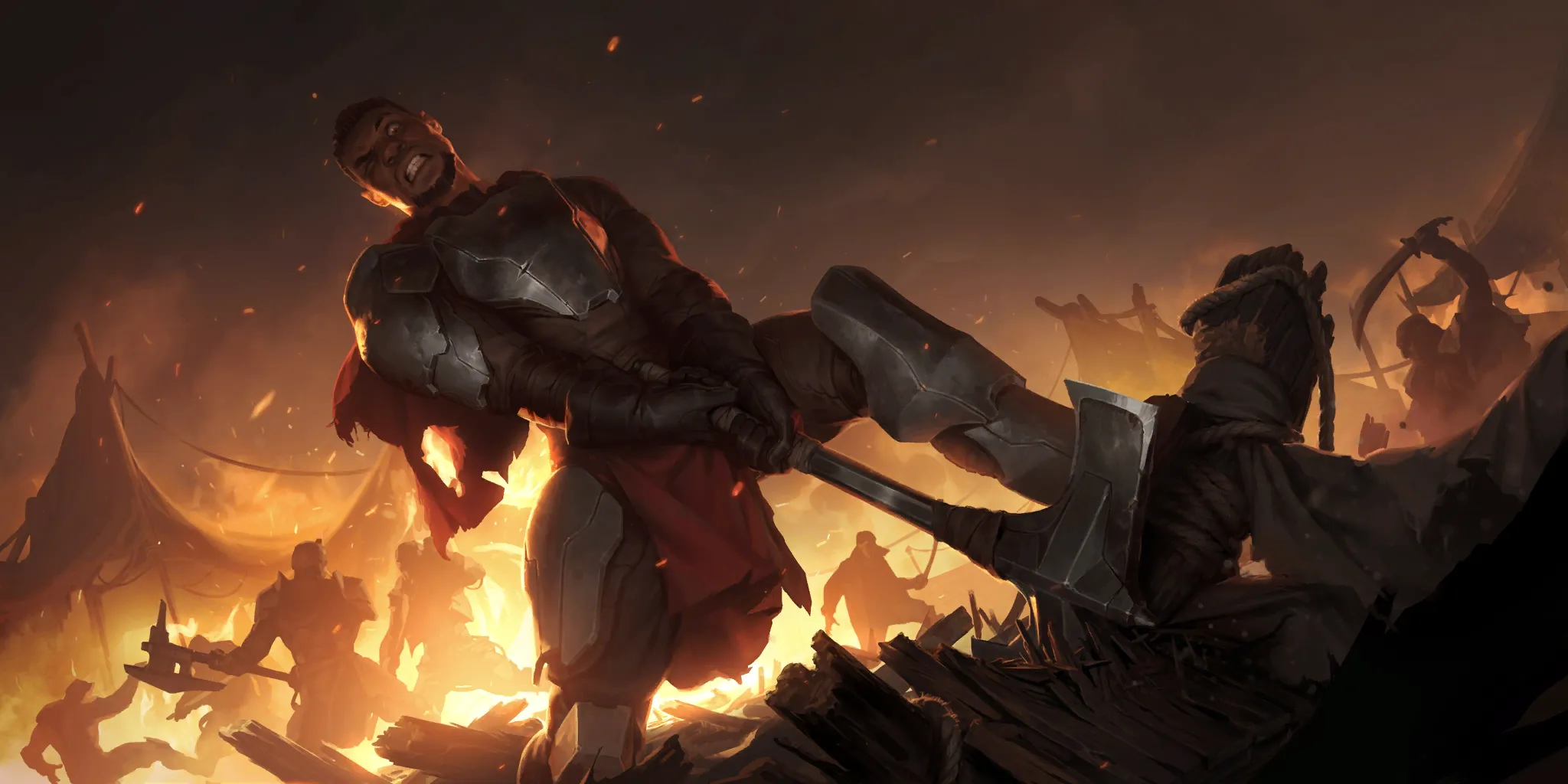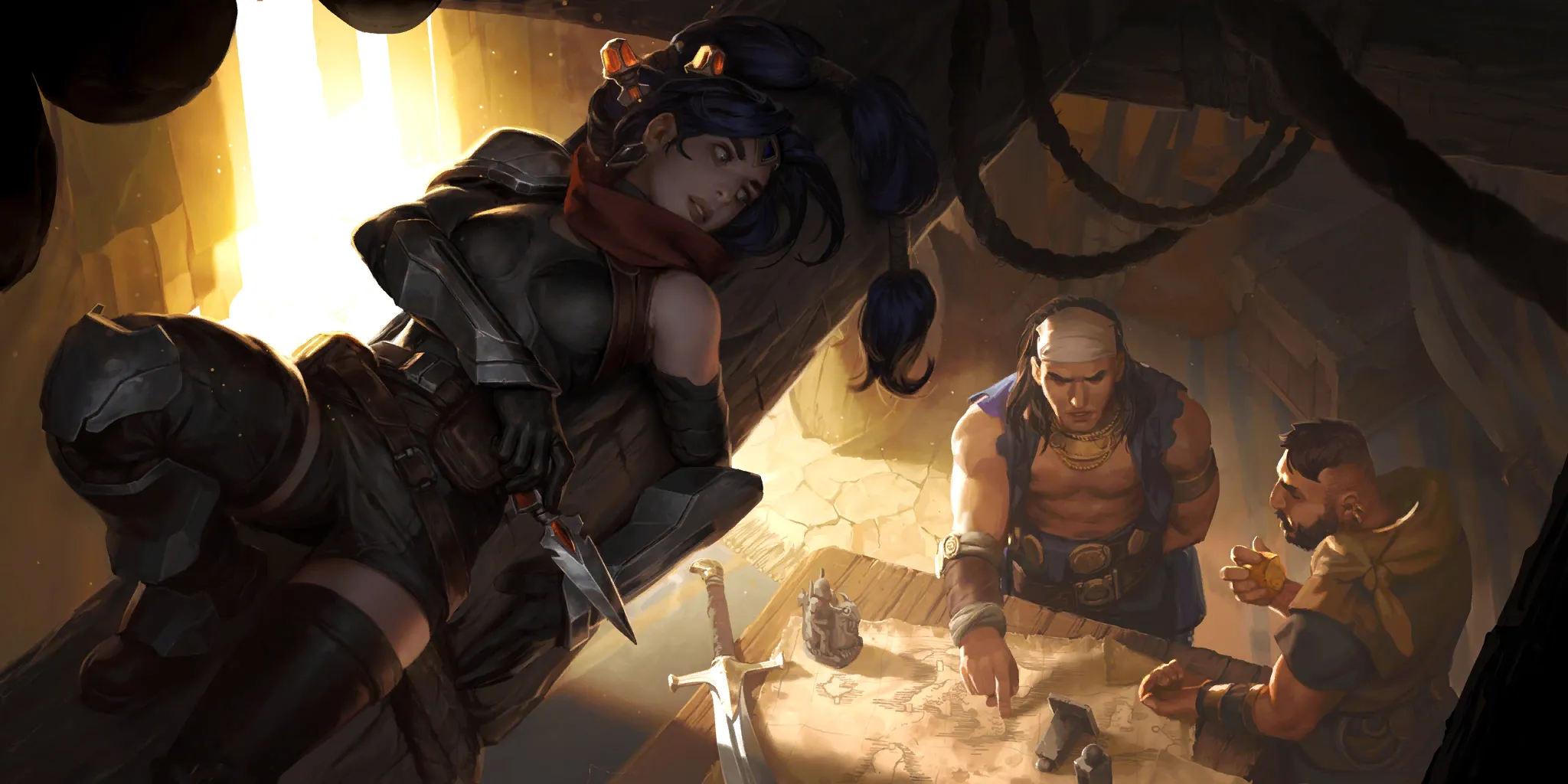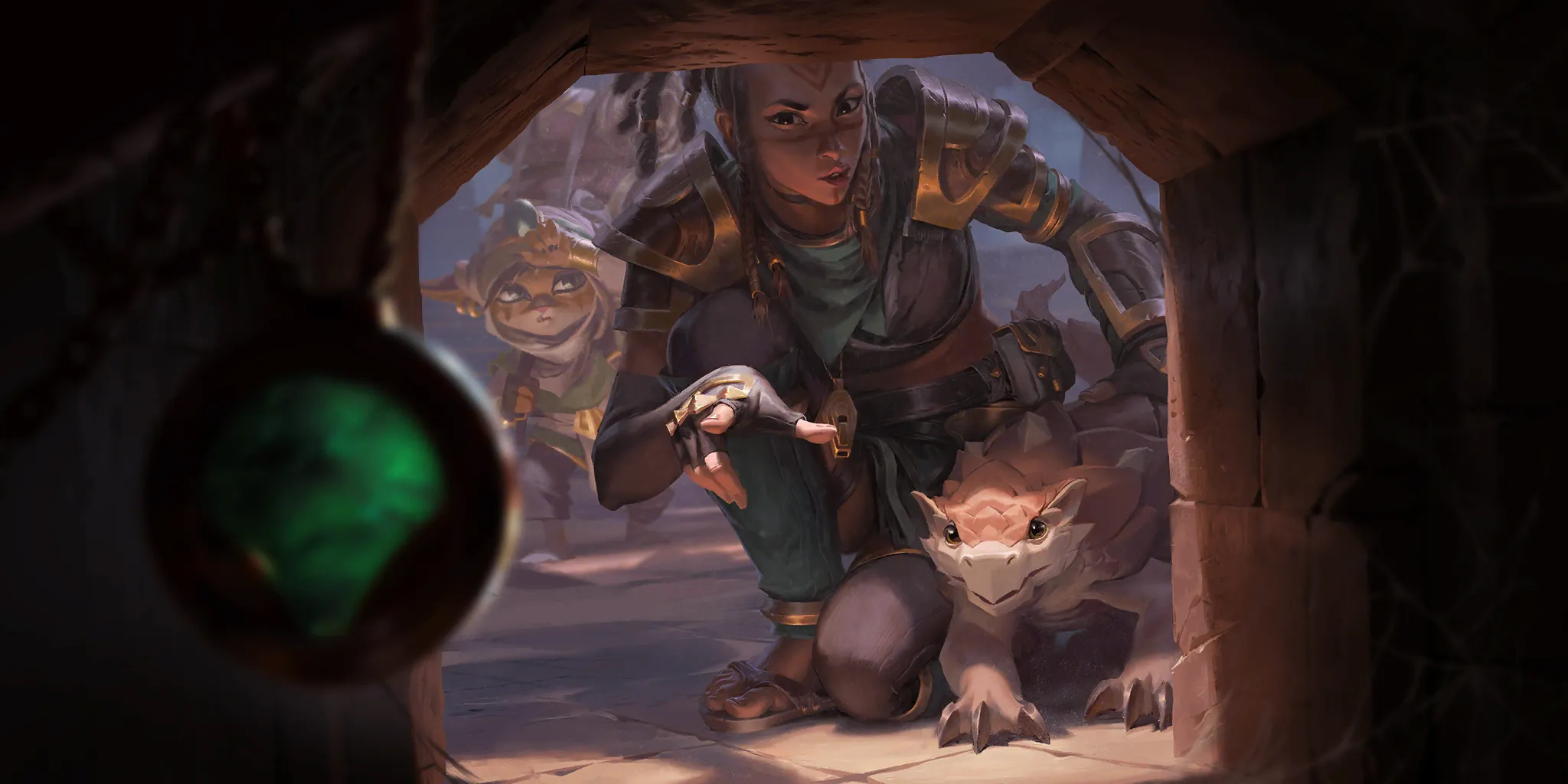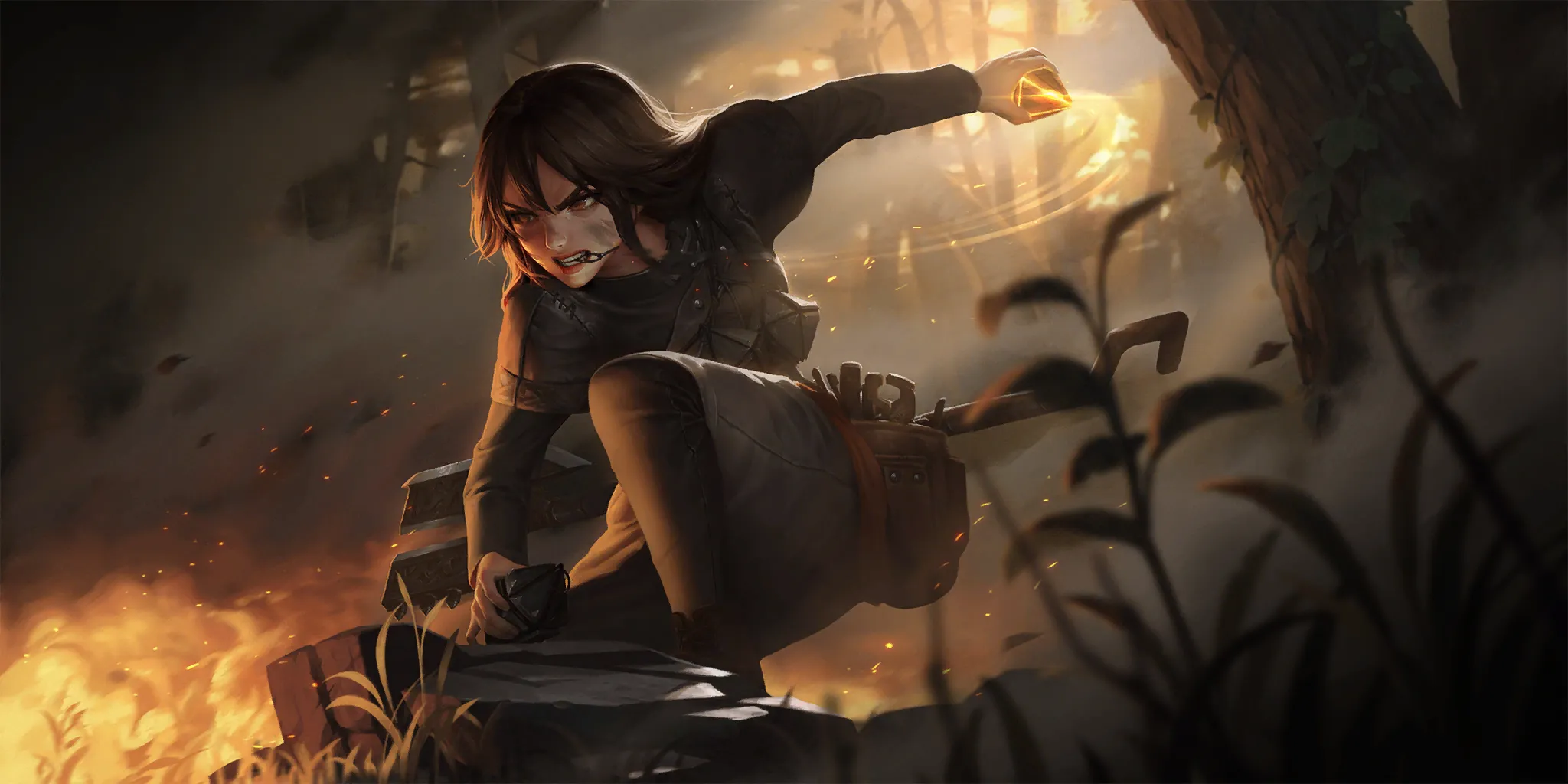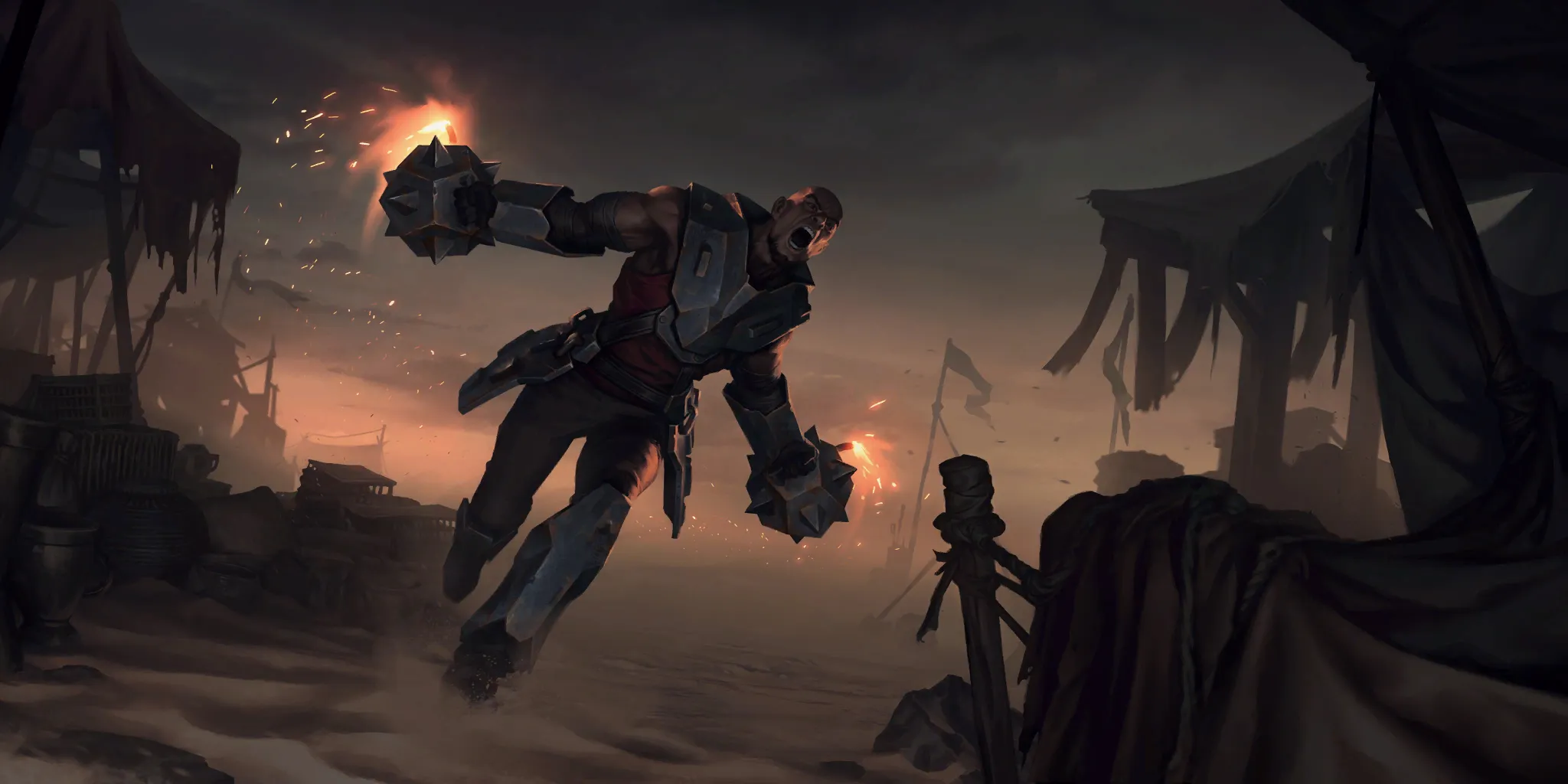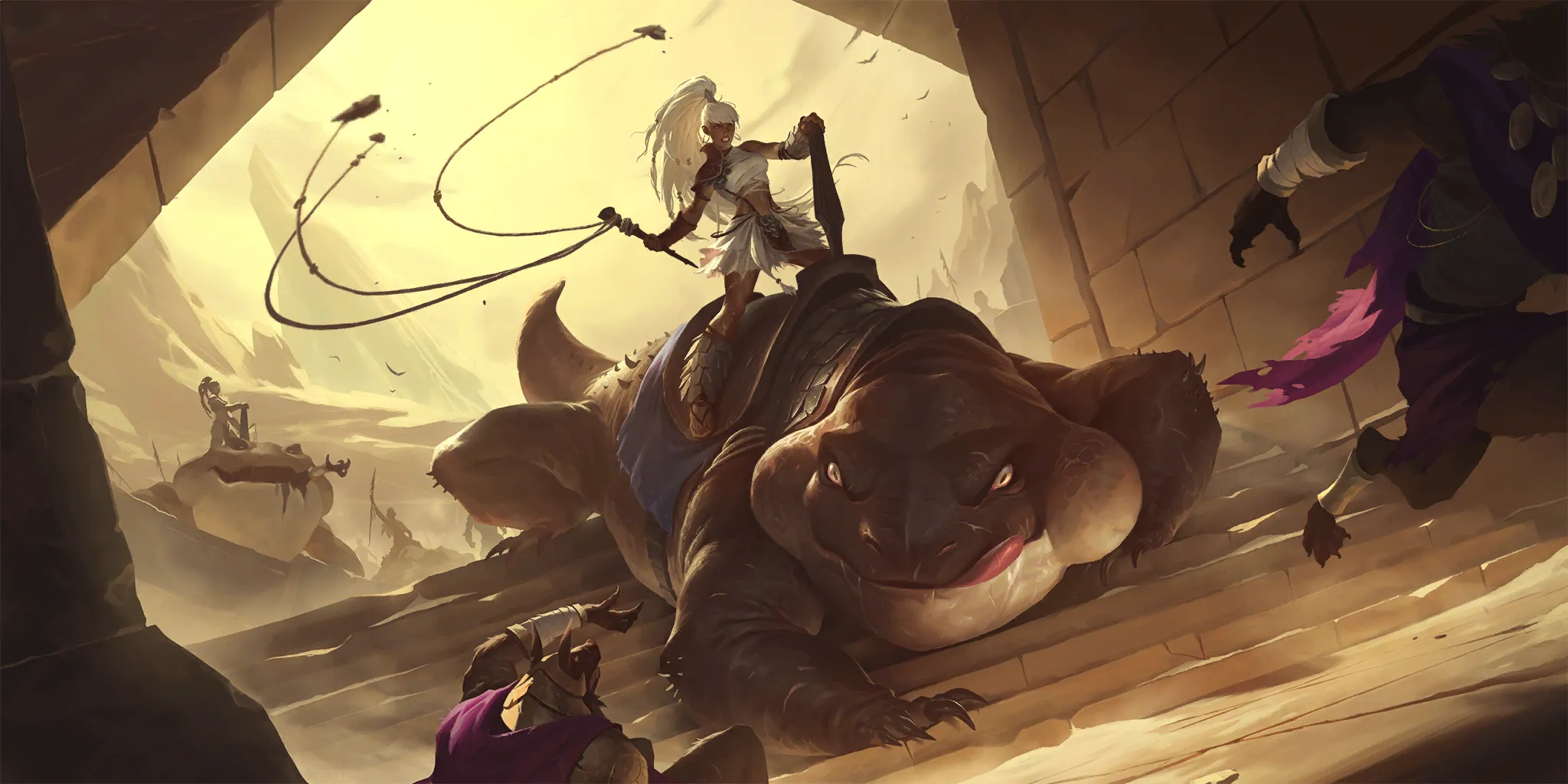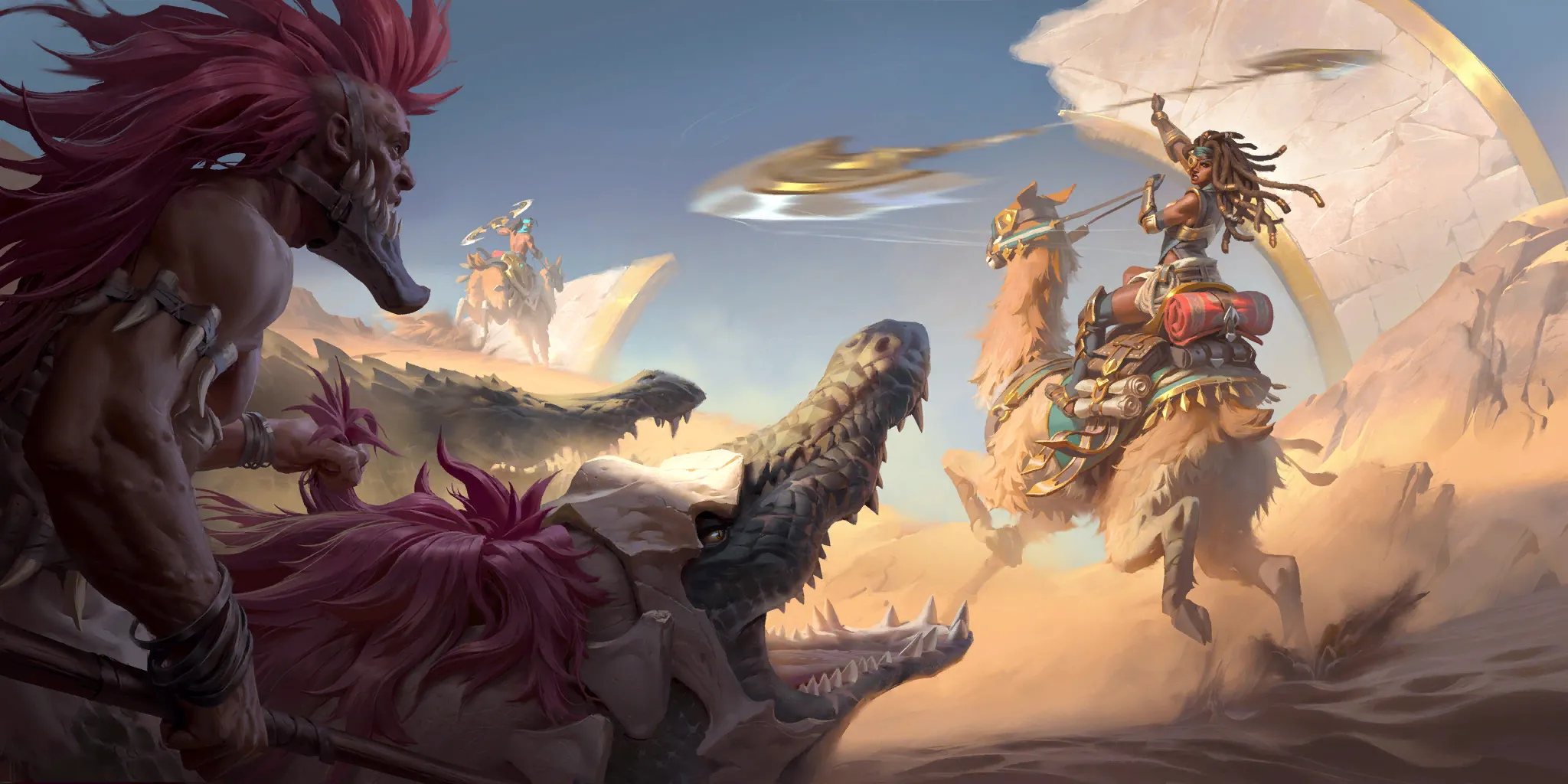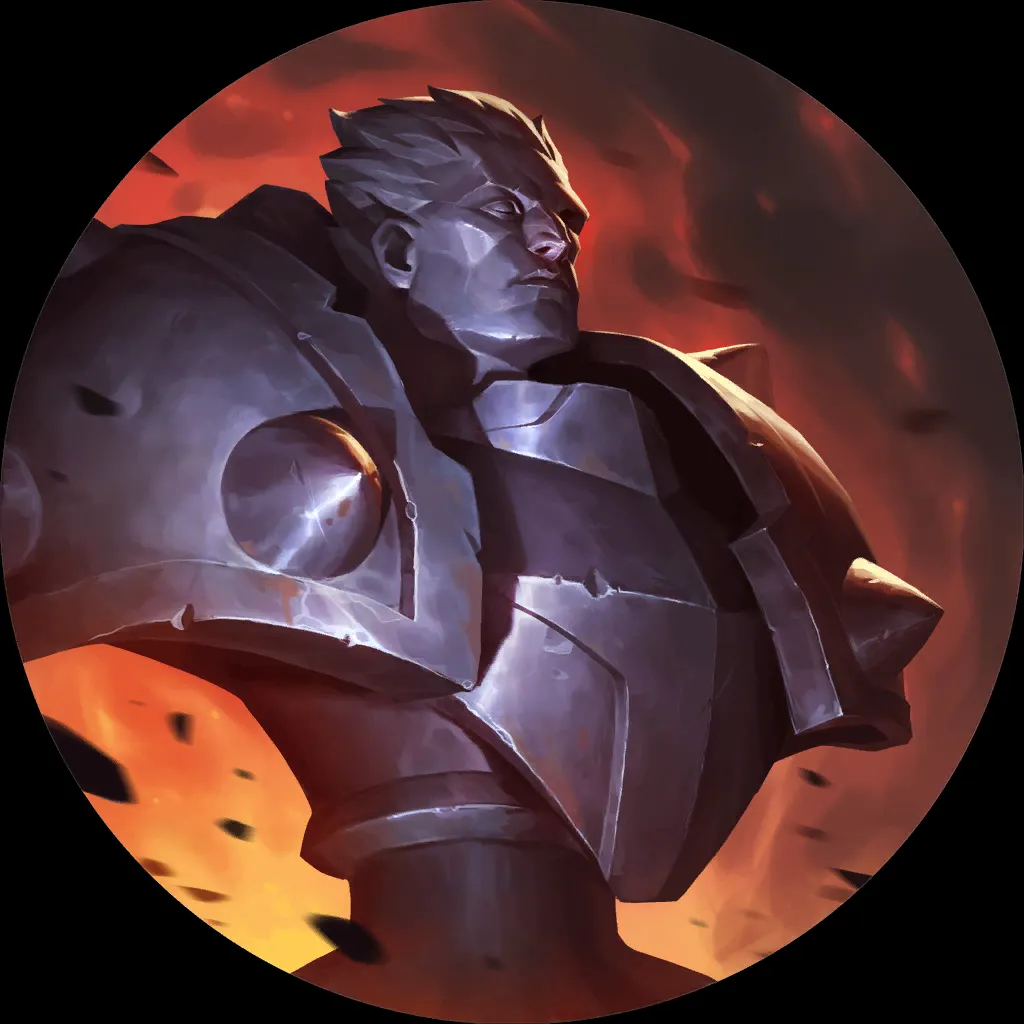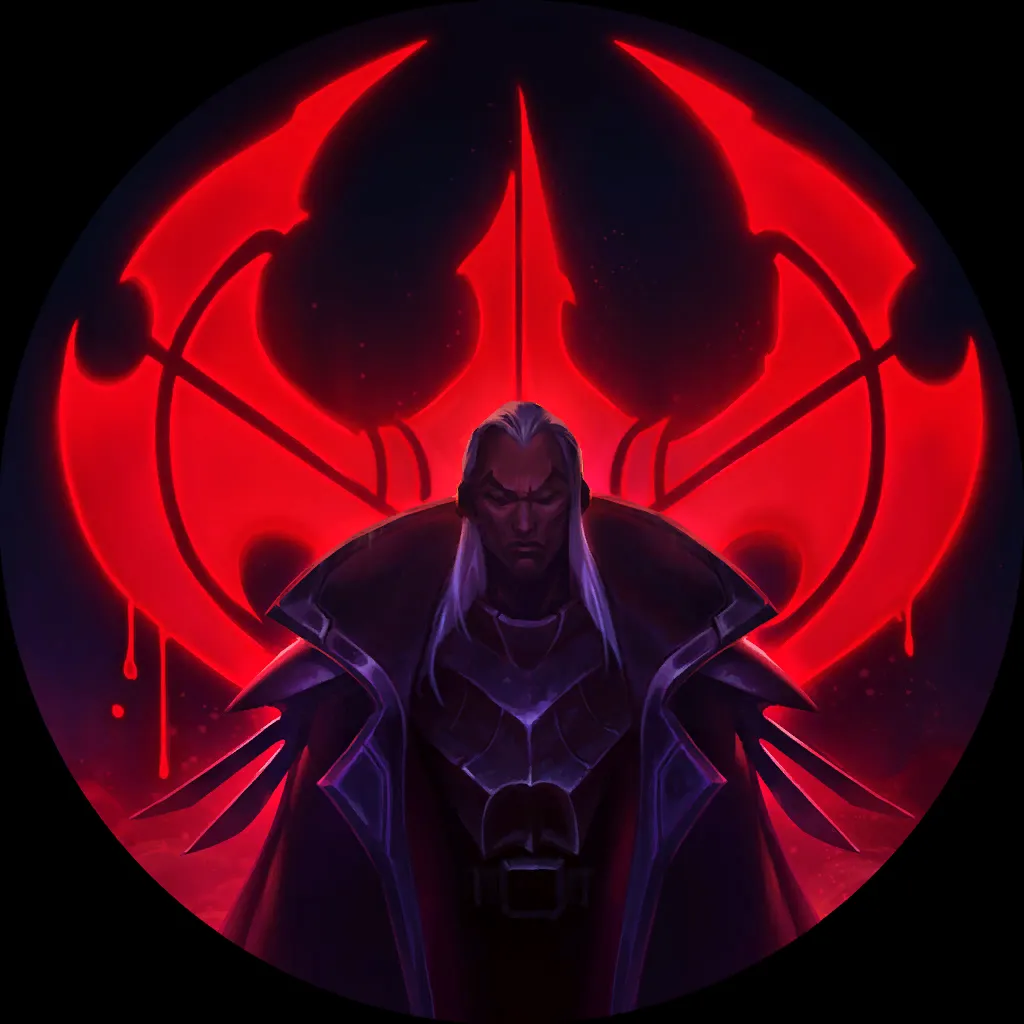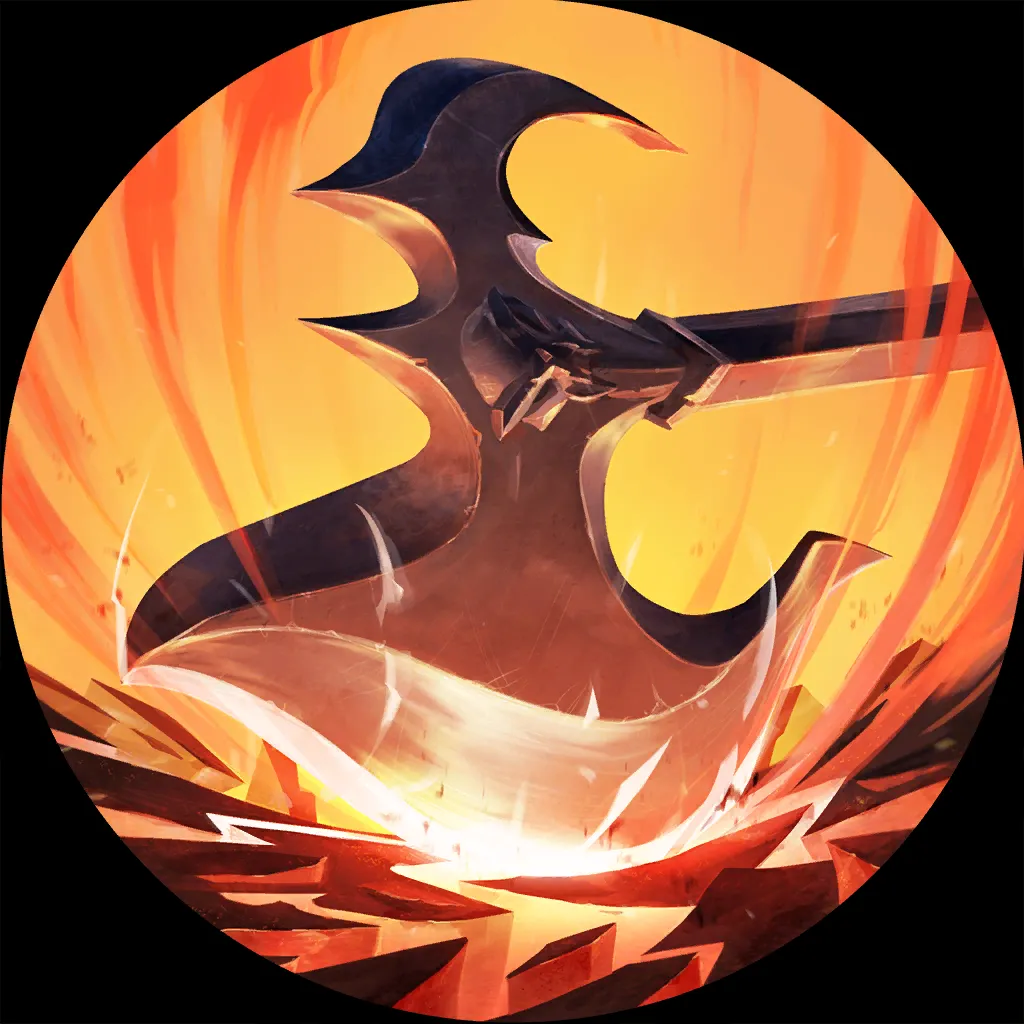 Who could've seen that one coming?! =)
Kata Annie Ziggs sports a 56% WR in the past two days over 650 games. If you're looking for an aggro deck to play, this is the aggro archetype you should be running!
---
Infinite Akshan
3
3
9
25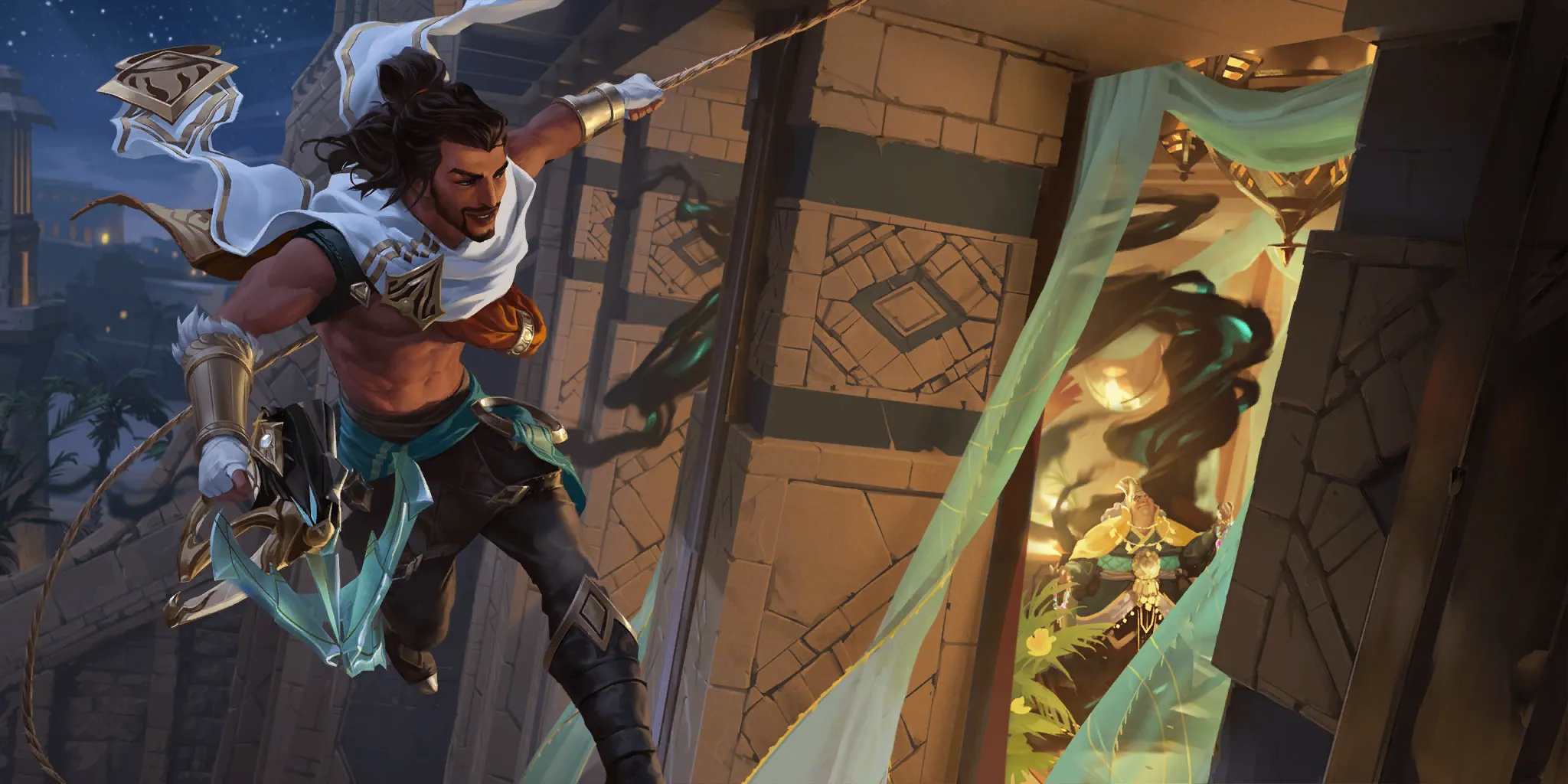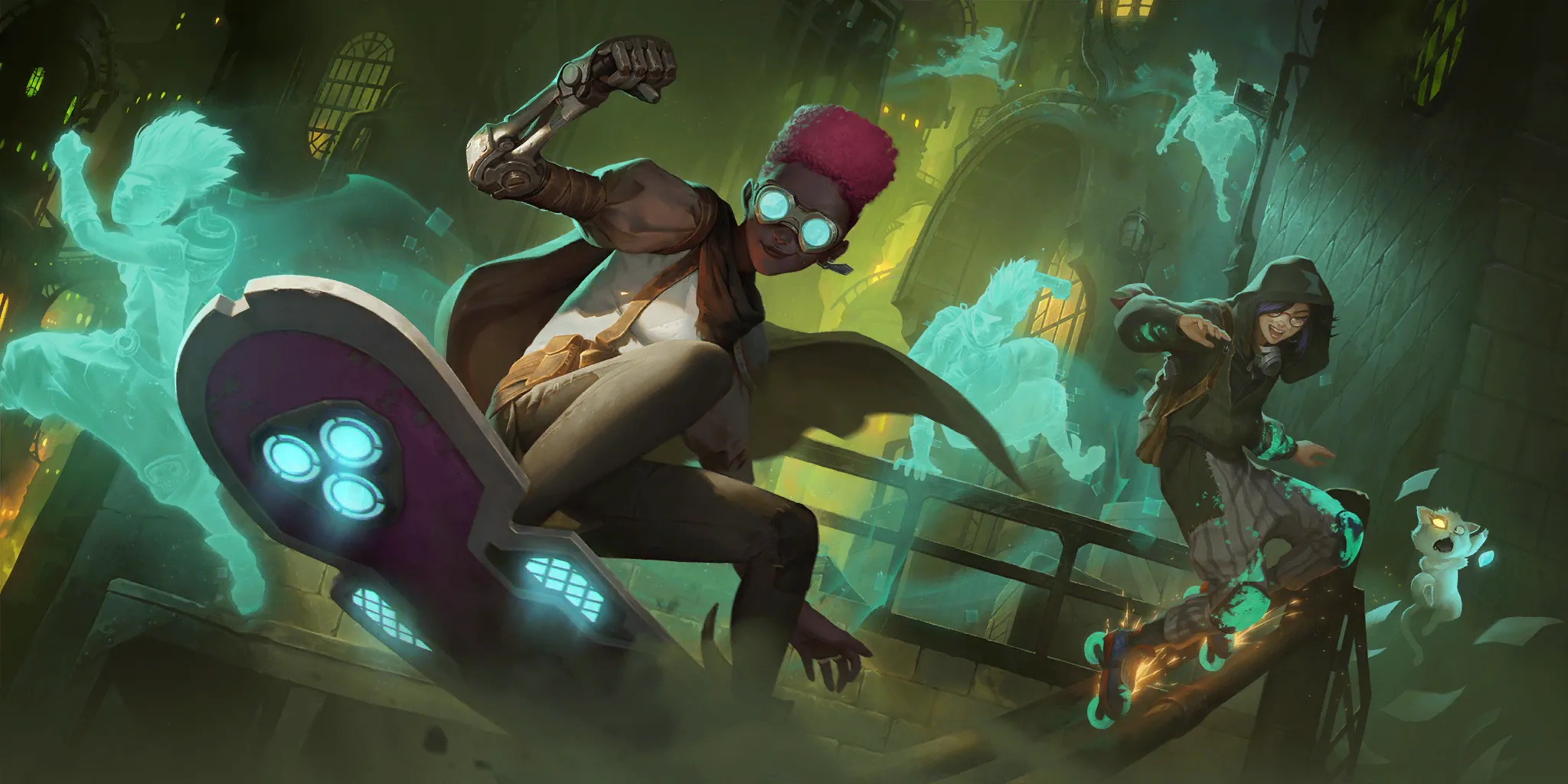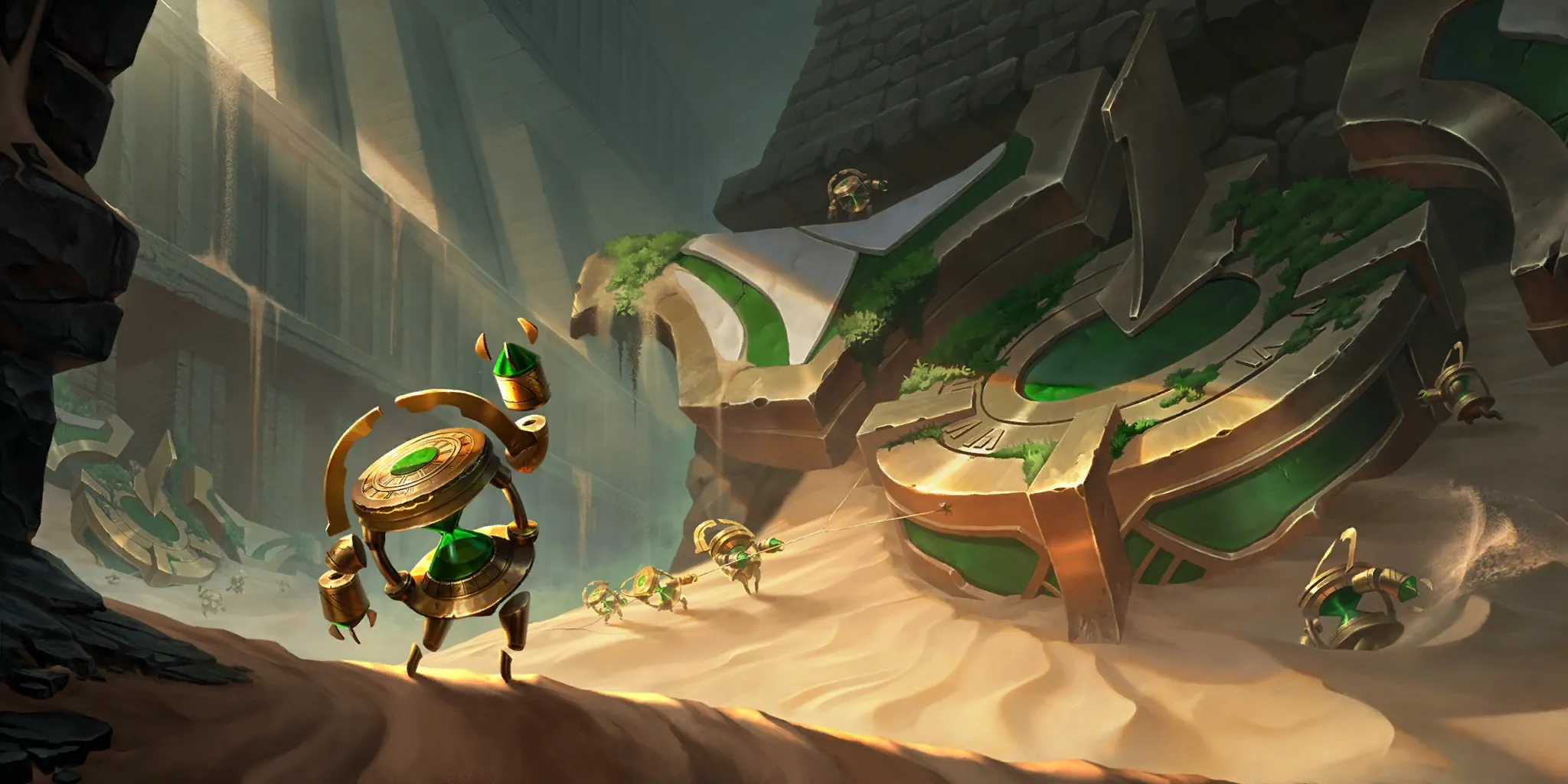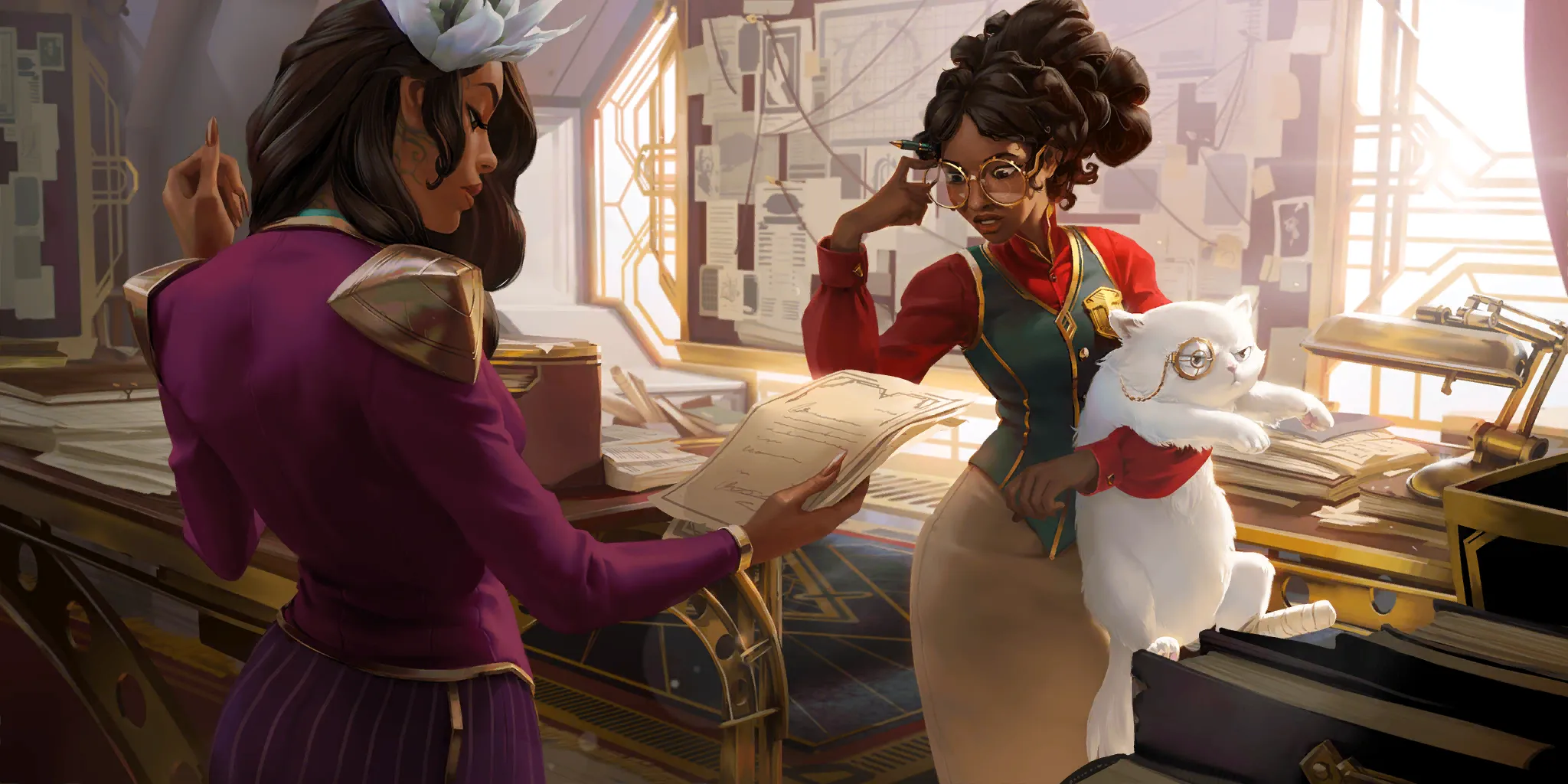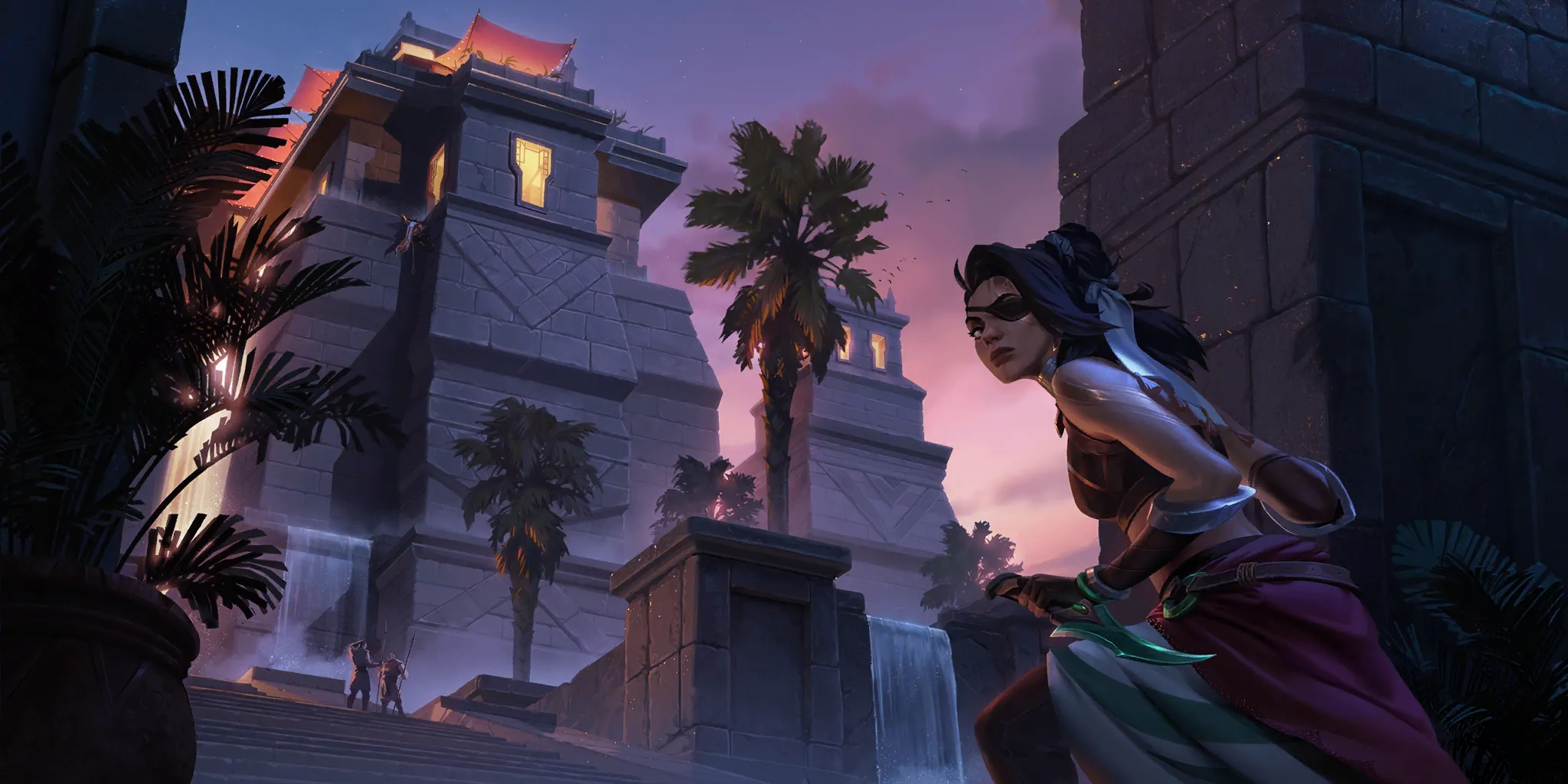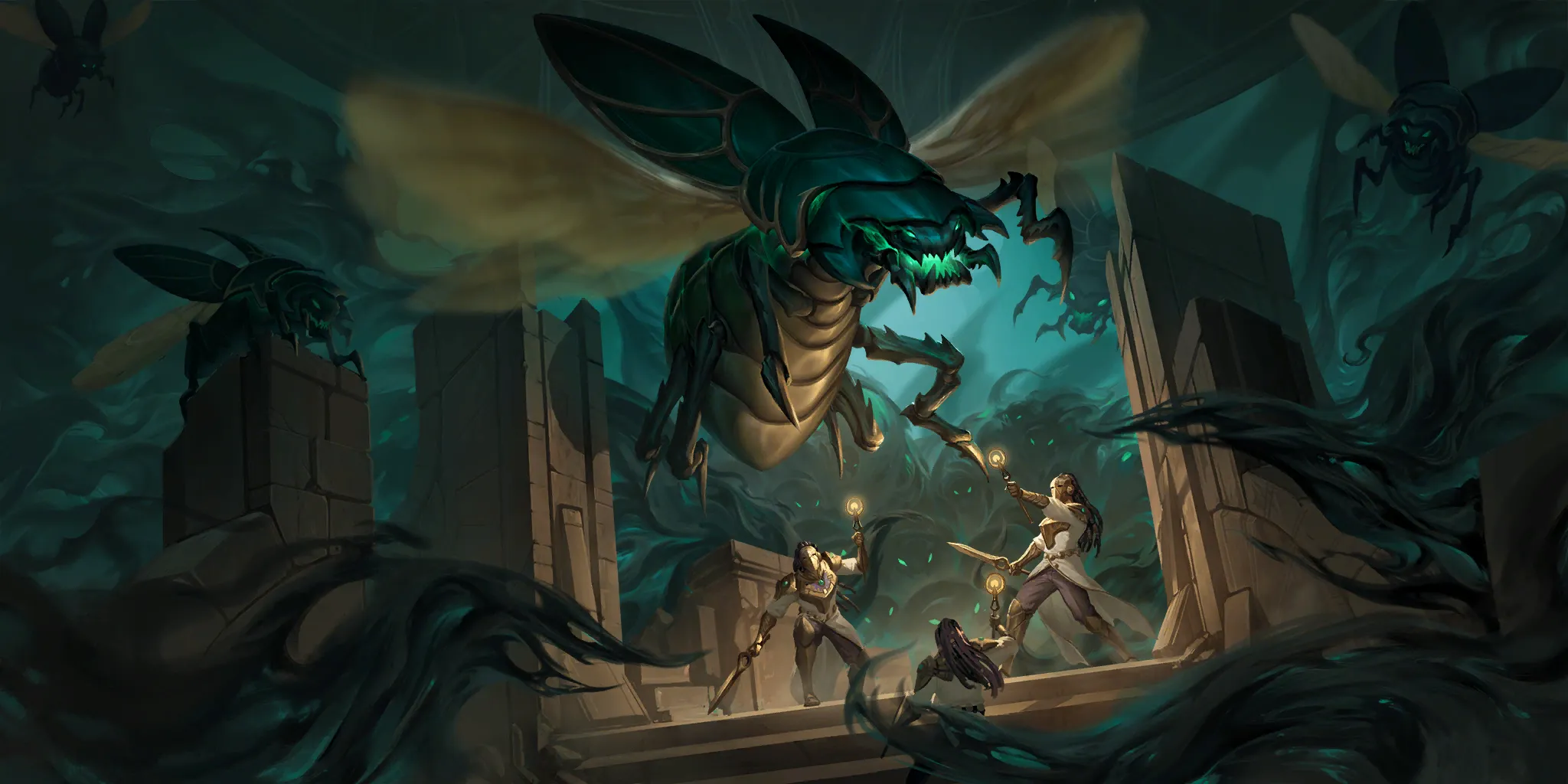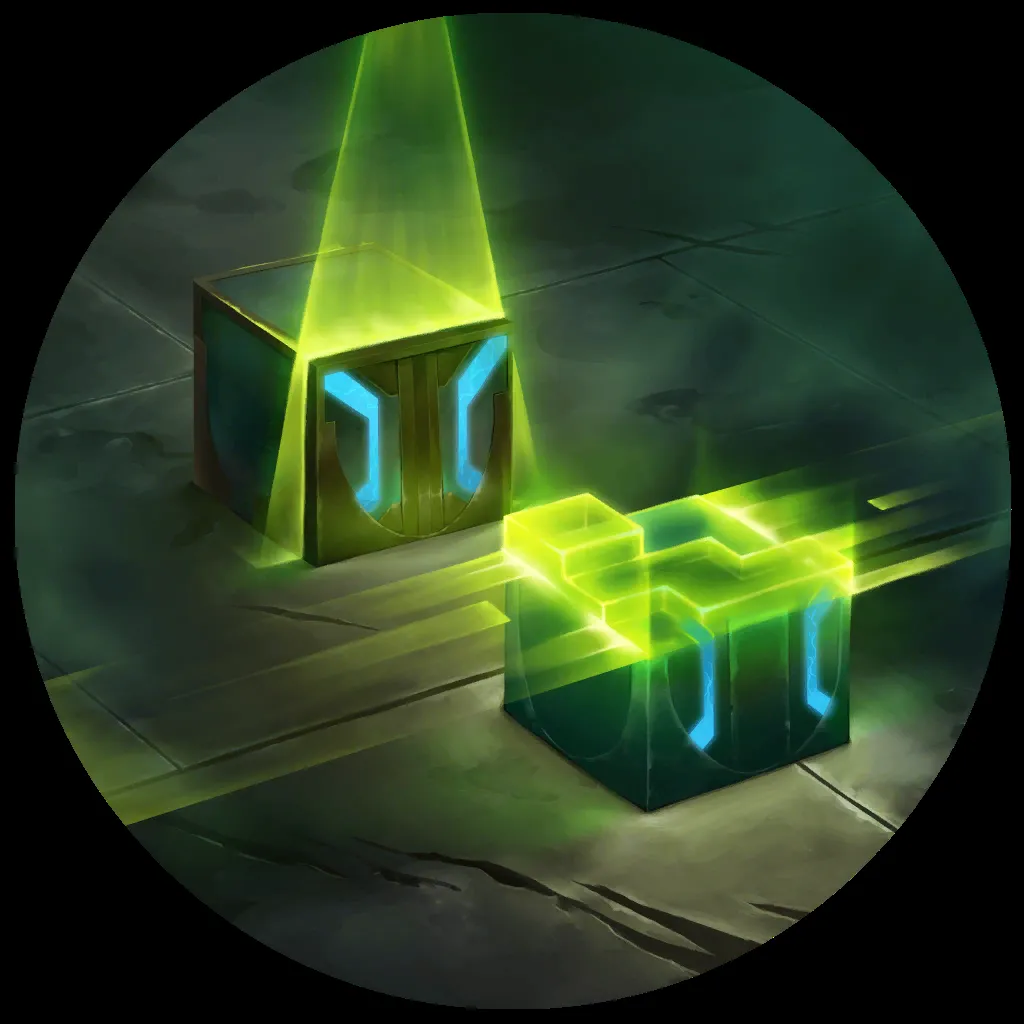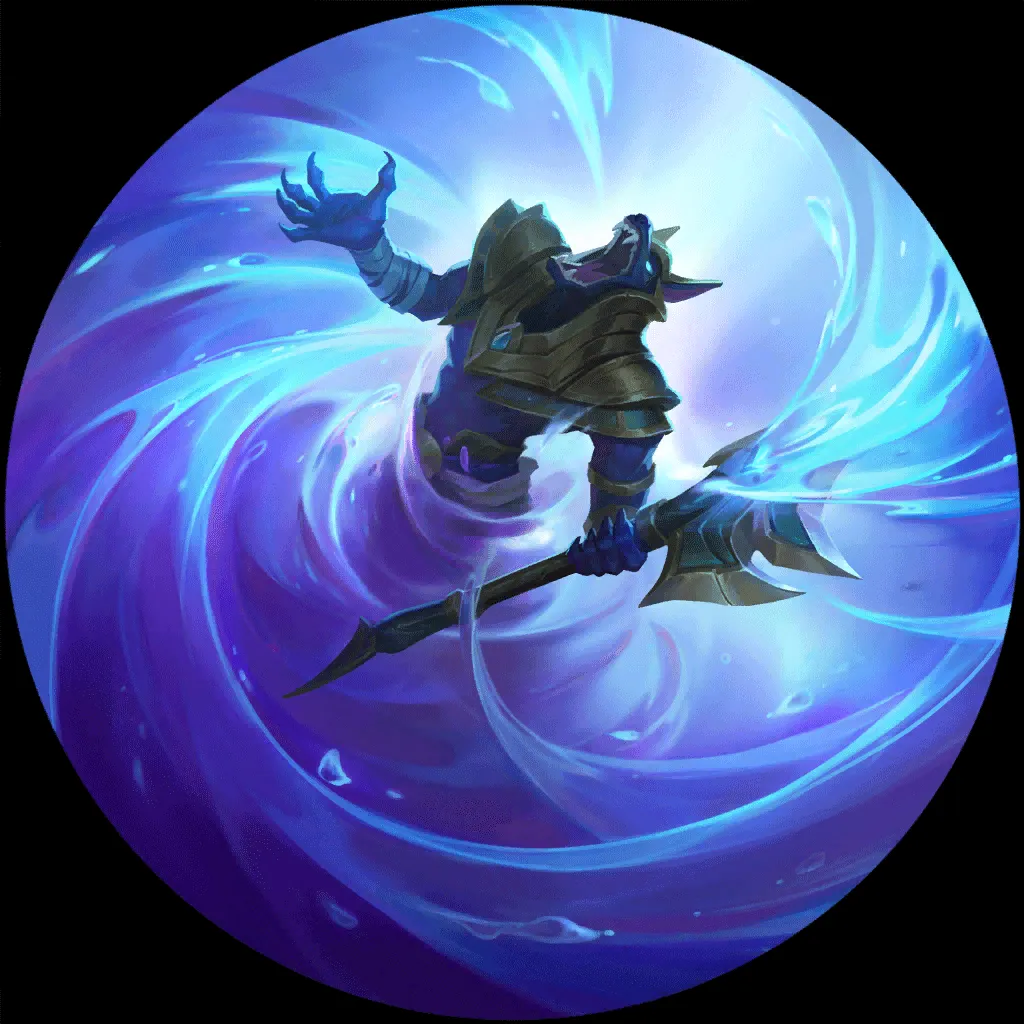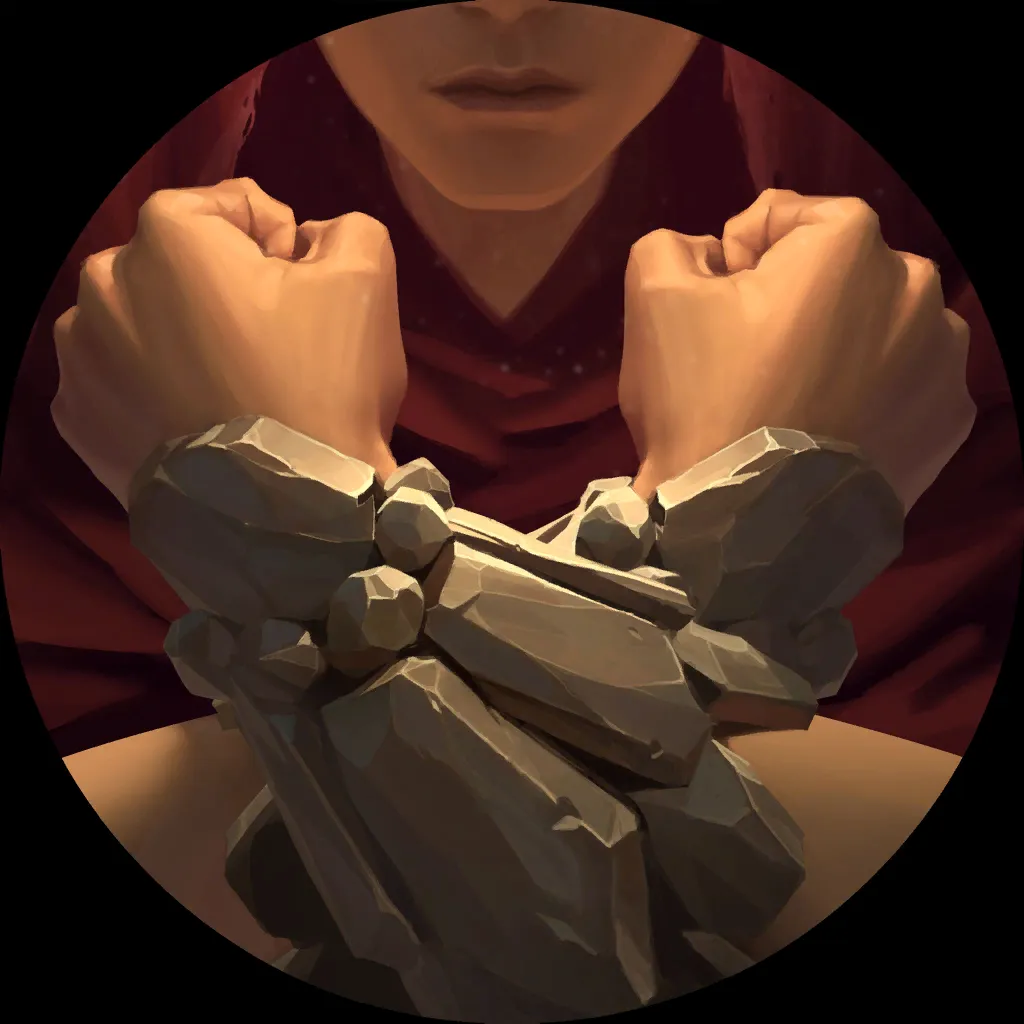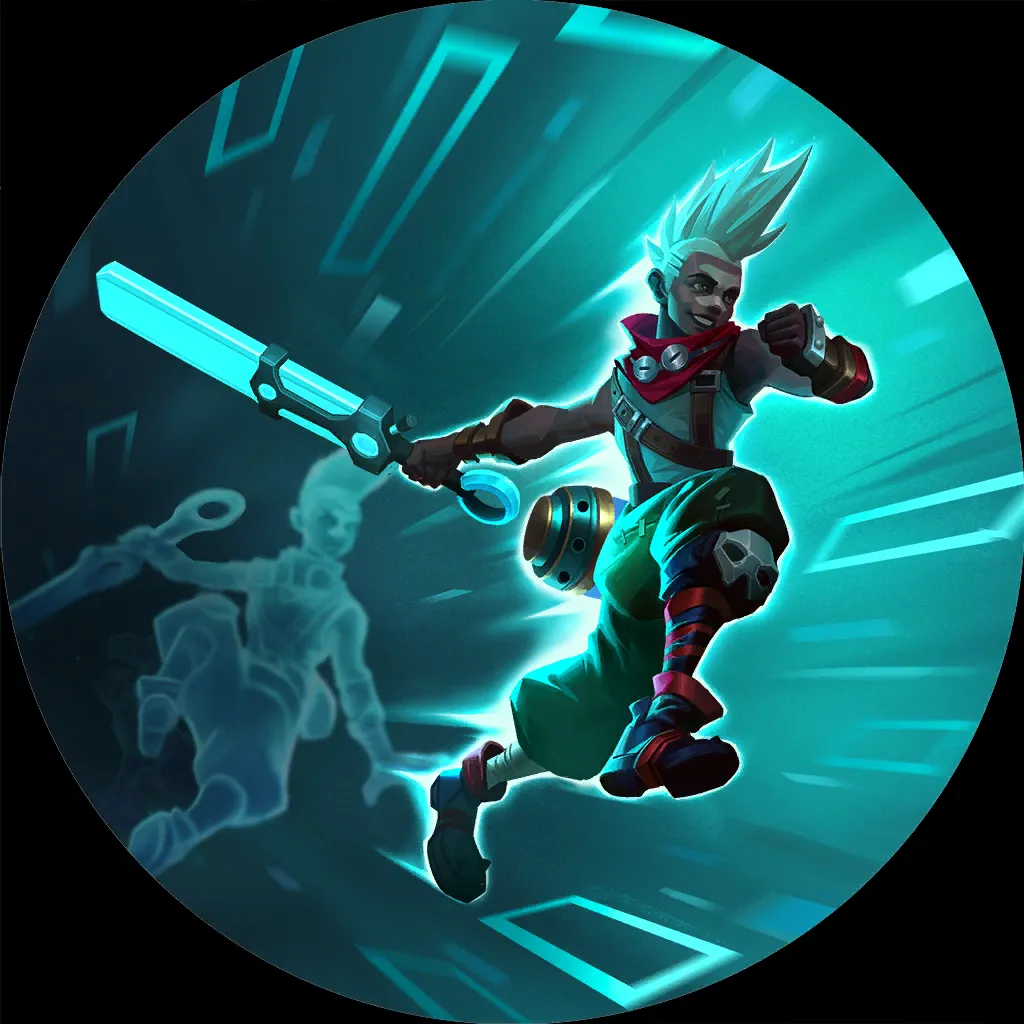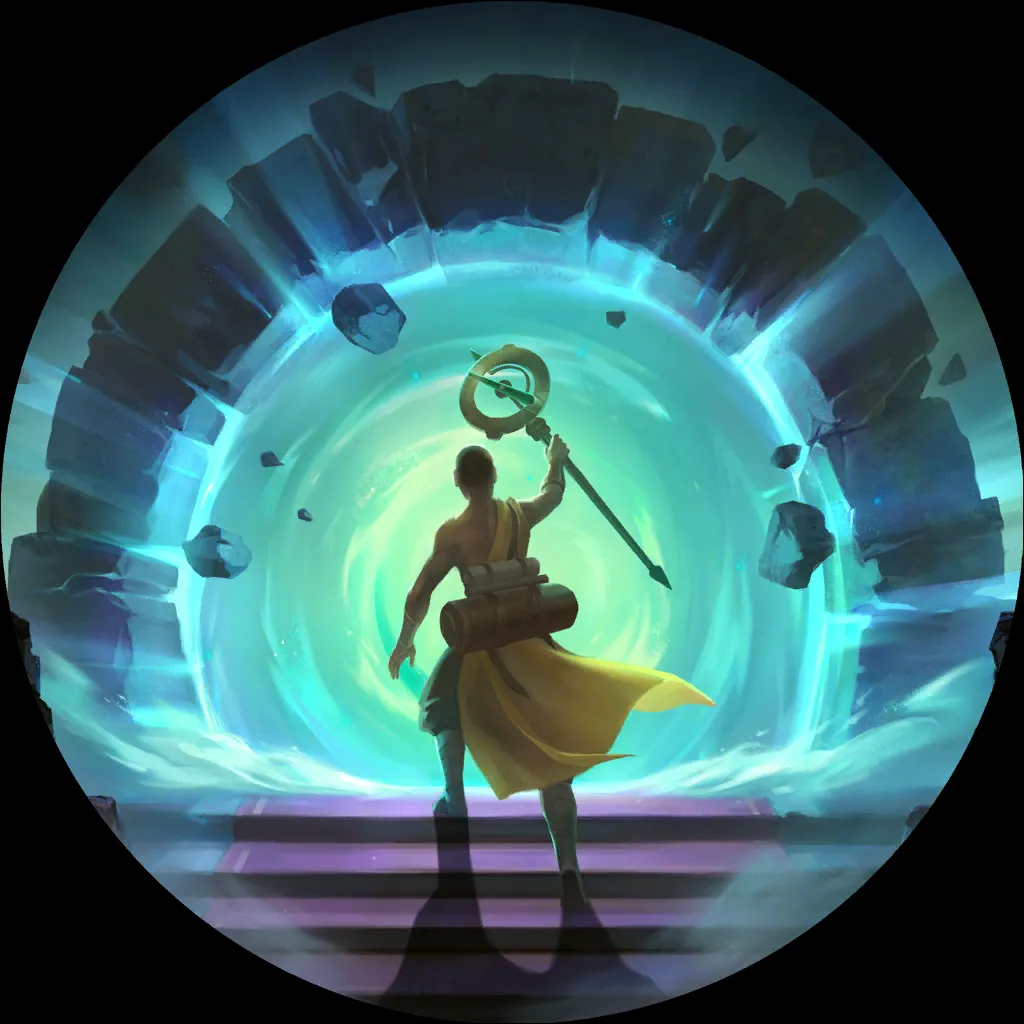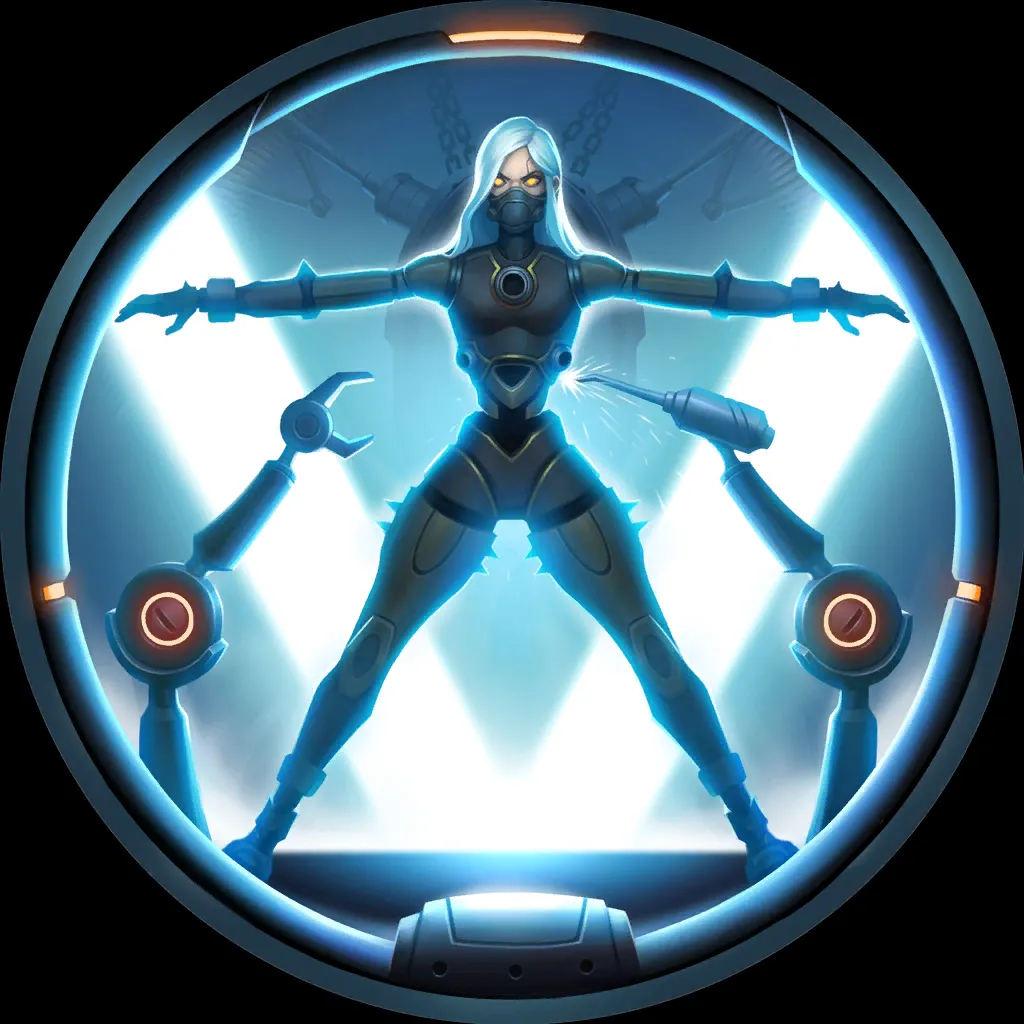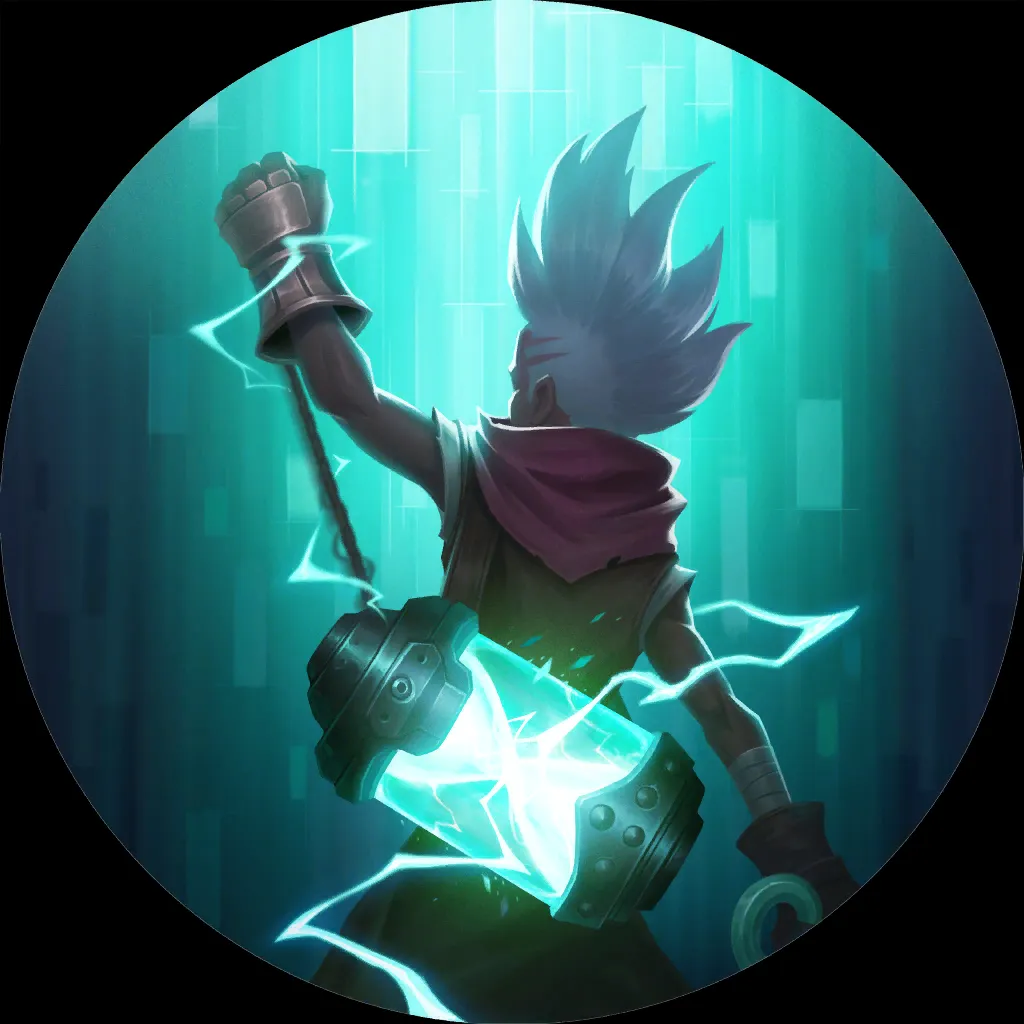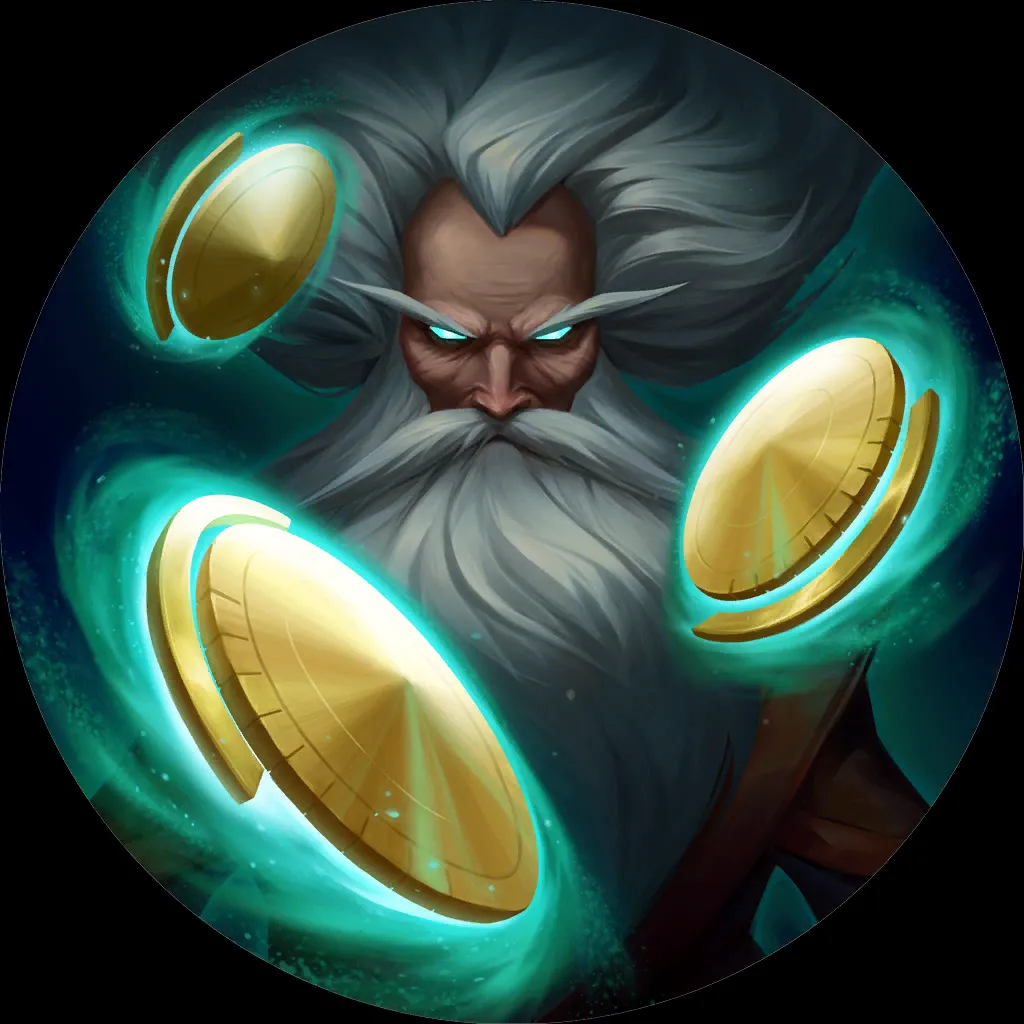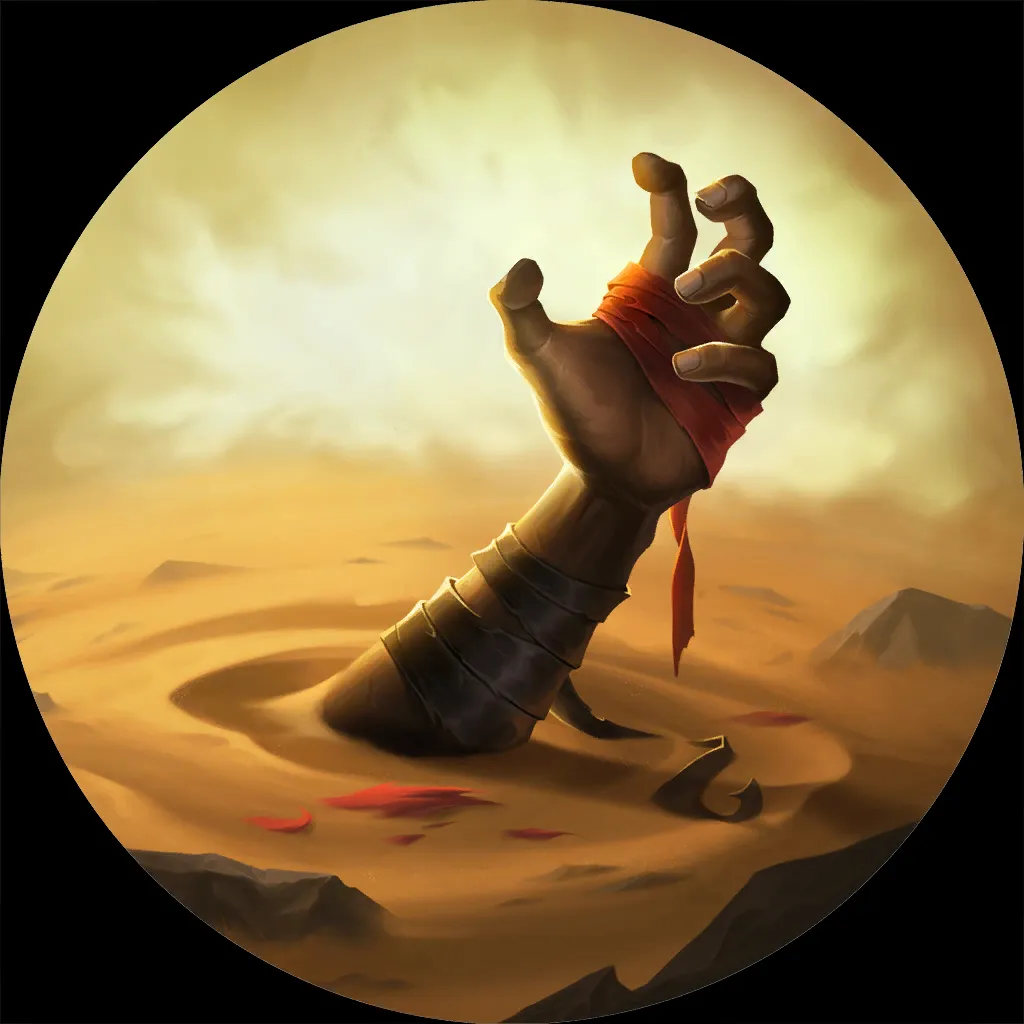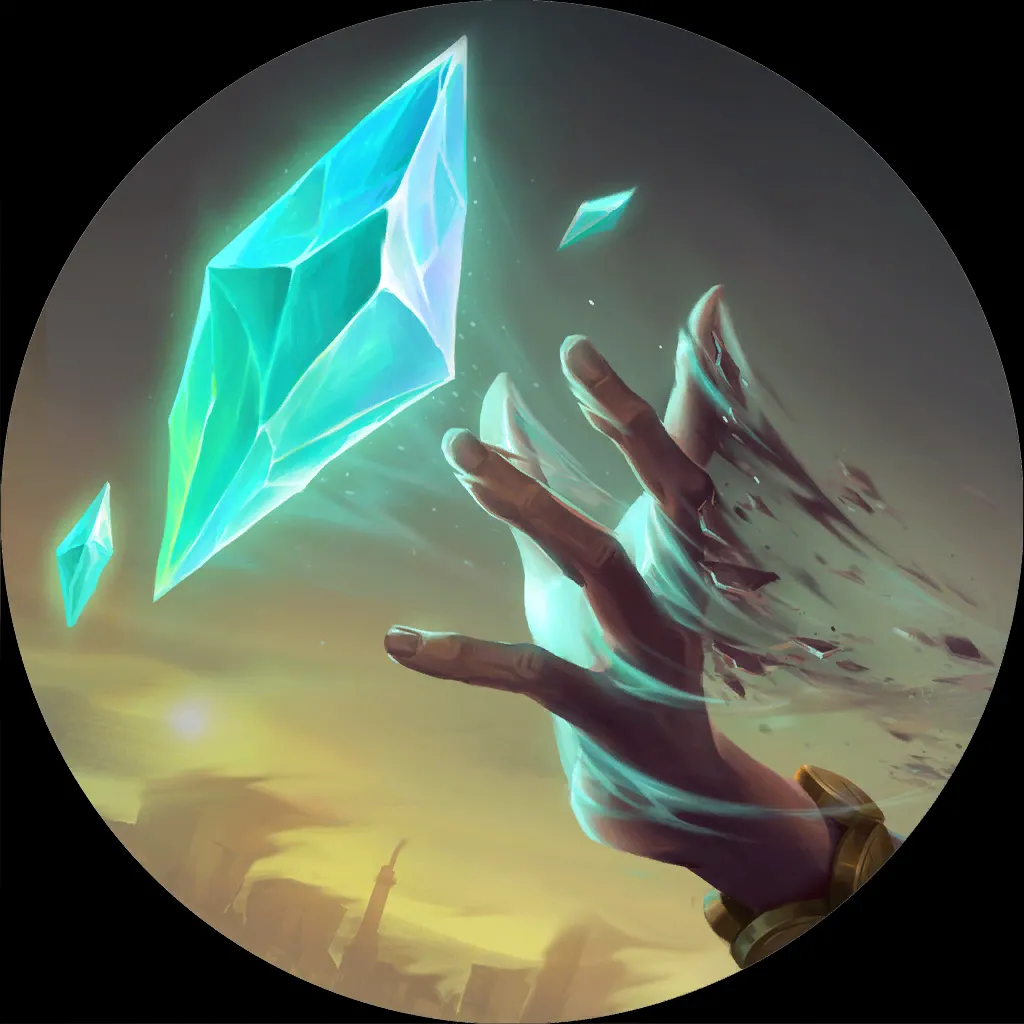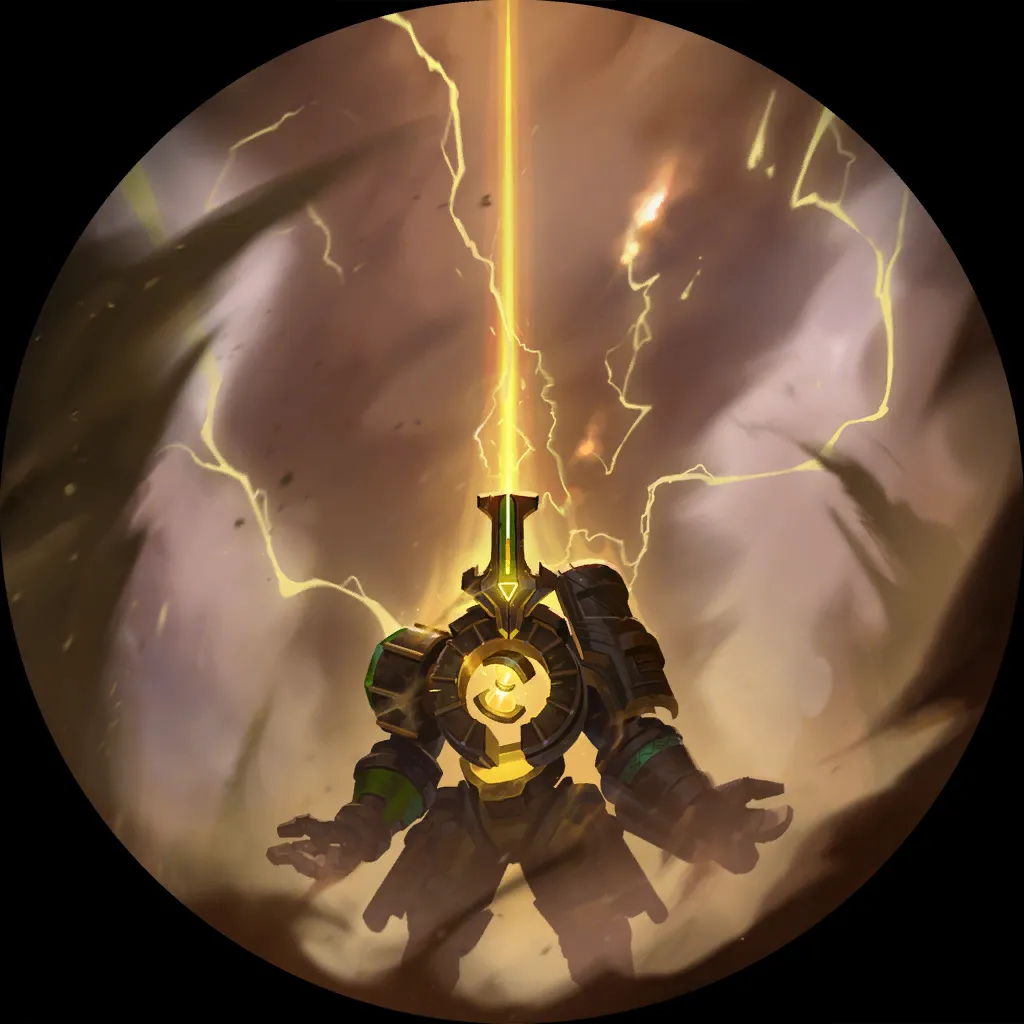 Sigh… I really don't wanna share this deck with ya, for a couple of reasons:
a) It sucks. Like, reeeeeeeeealy sucks. We're talking about 40% WR of sucking.
b) it has one of the most unfun and competitively controversial mechanics in the game, namely achieving an infinite combo.
You want to level Akshan ASAP with landmark advance cards, and then use the mana-discounting effect of Fount of Power
multiple times in one turn to play an infinite amount of cards. As soon as your foe sees you get the combo, they will concede because it's a waste of time to sit through it.
Luckily, Infinite Akshan is extremely bad and won't win many games if you know what it does. As mentioned, it "sports" a 40% WR in 2k games over the past two days.
Please don't play this deck. Thank you! =)
---
Jayce Lux
6
0
16
18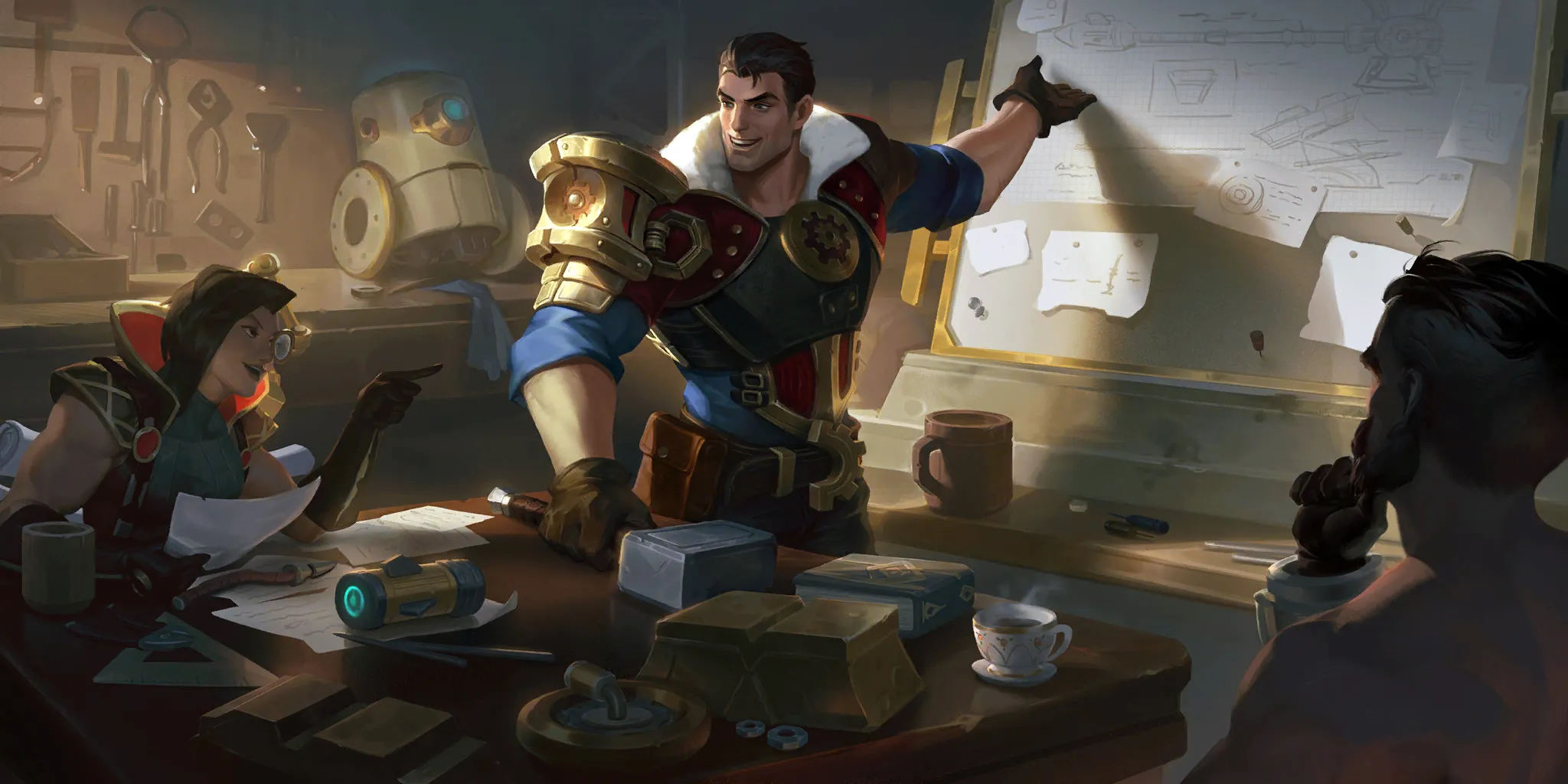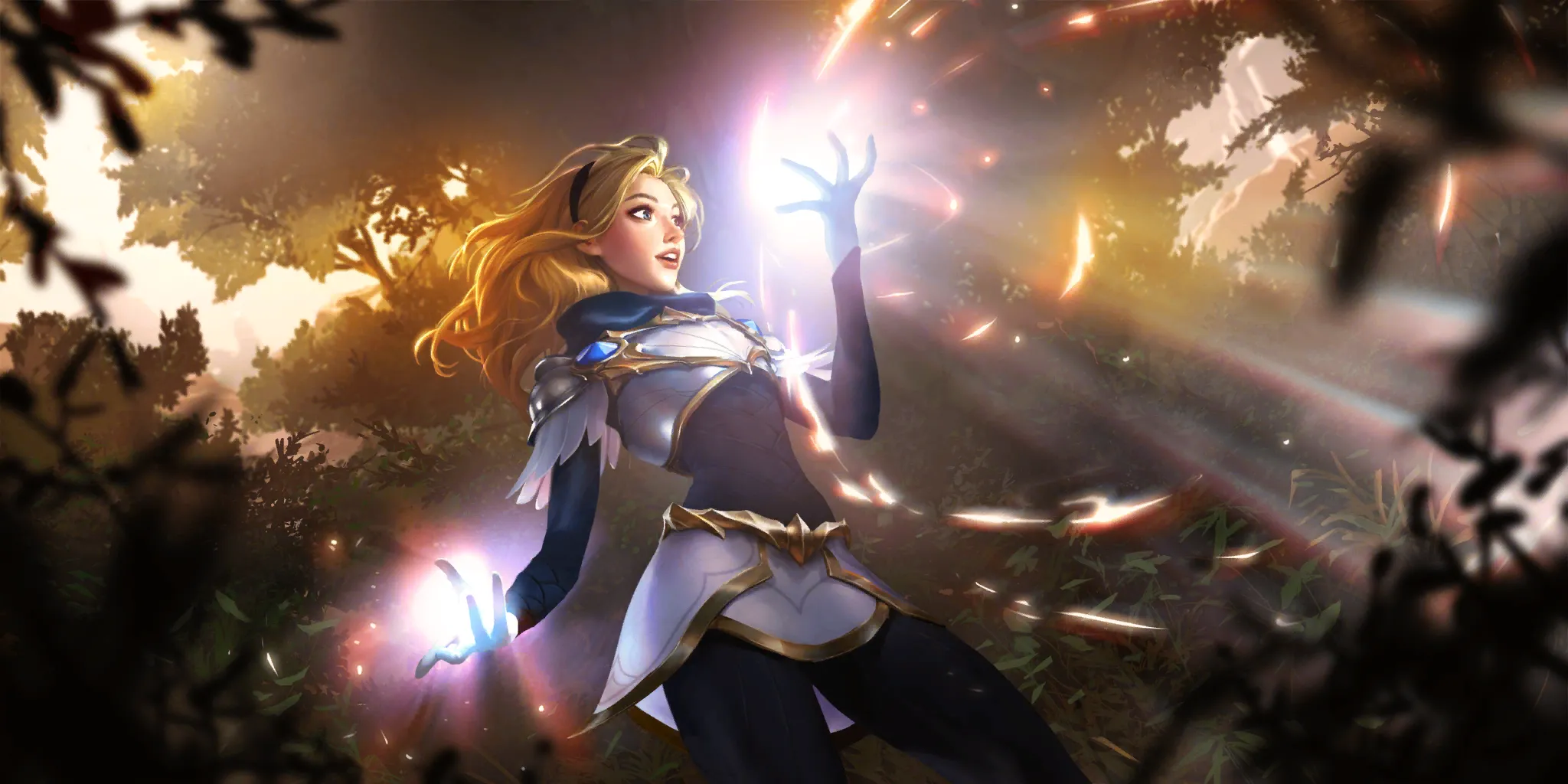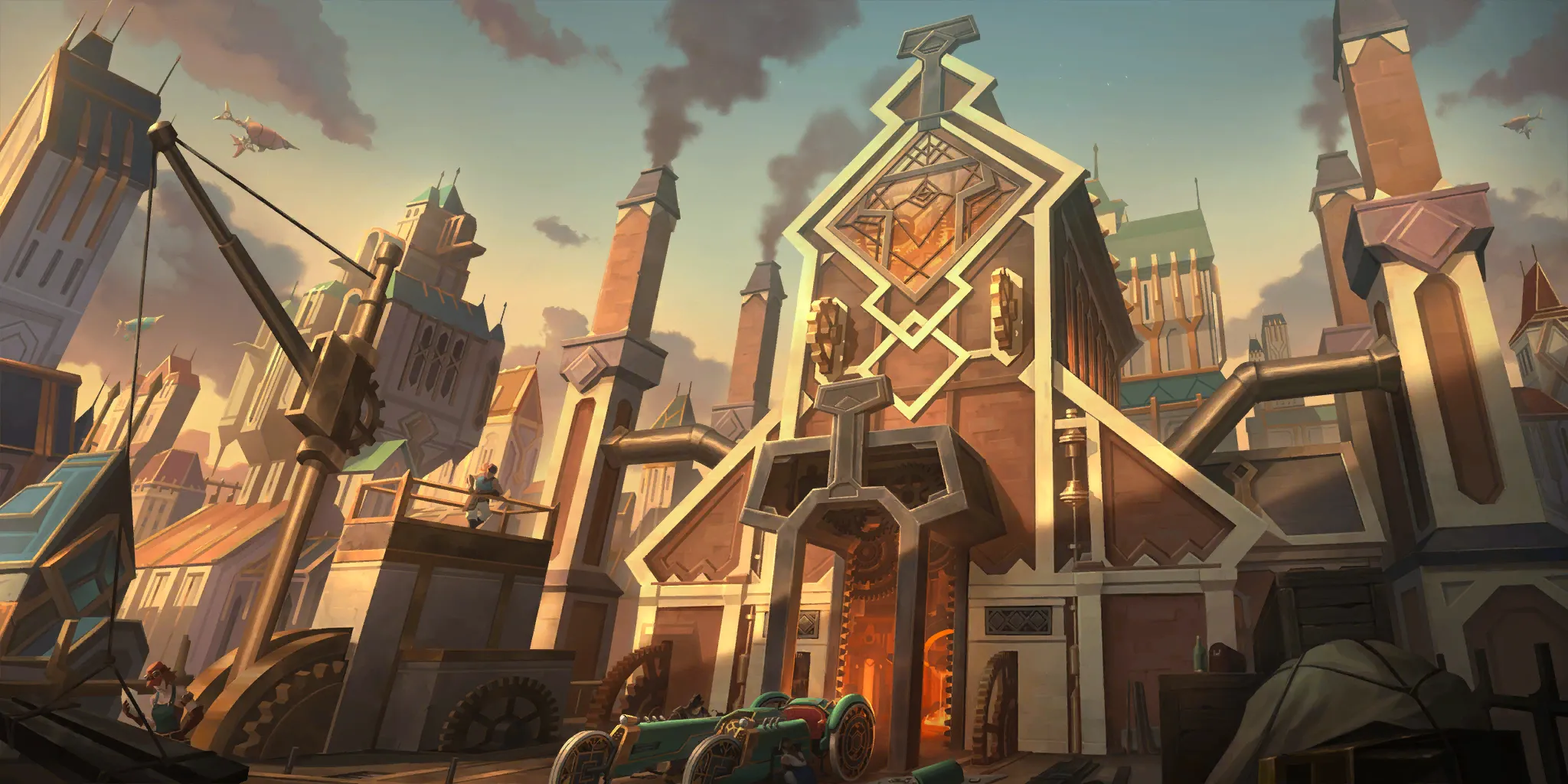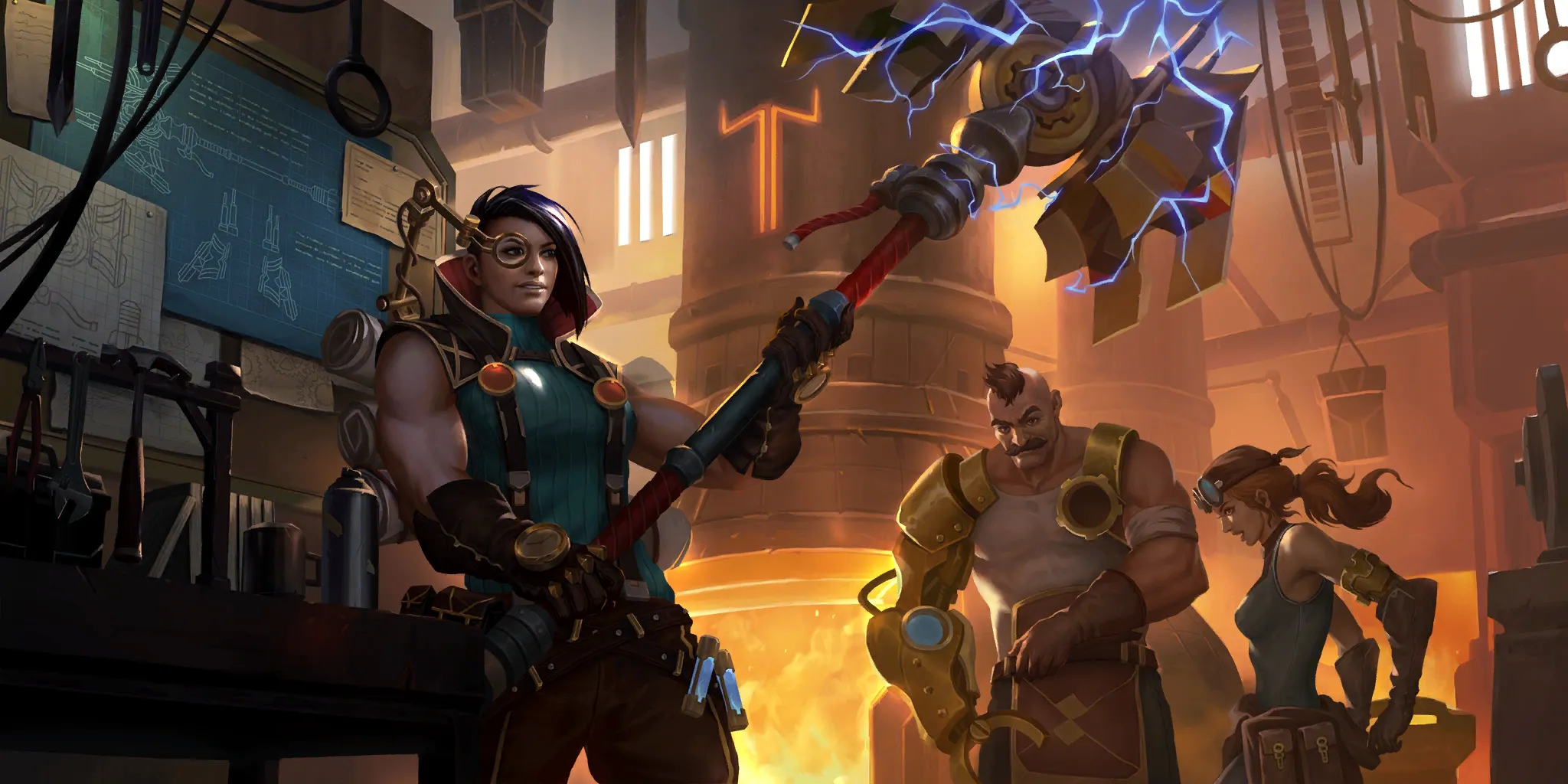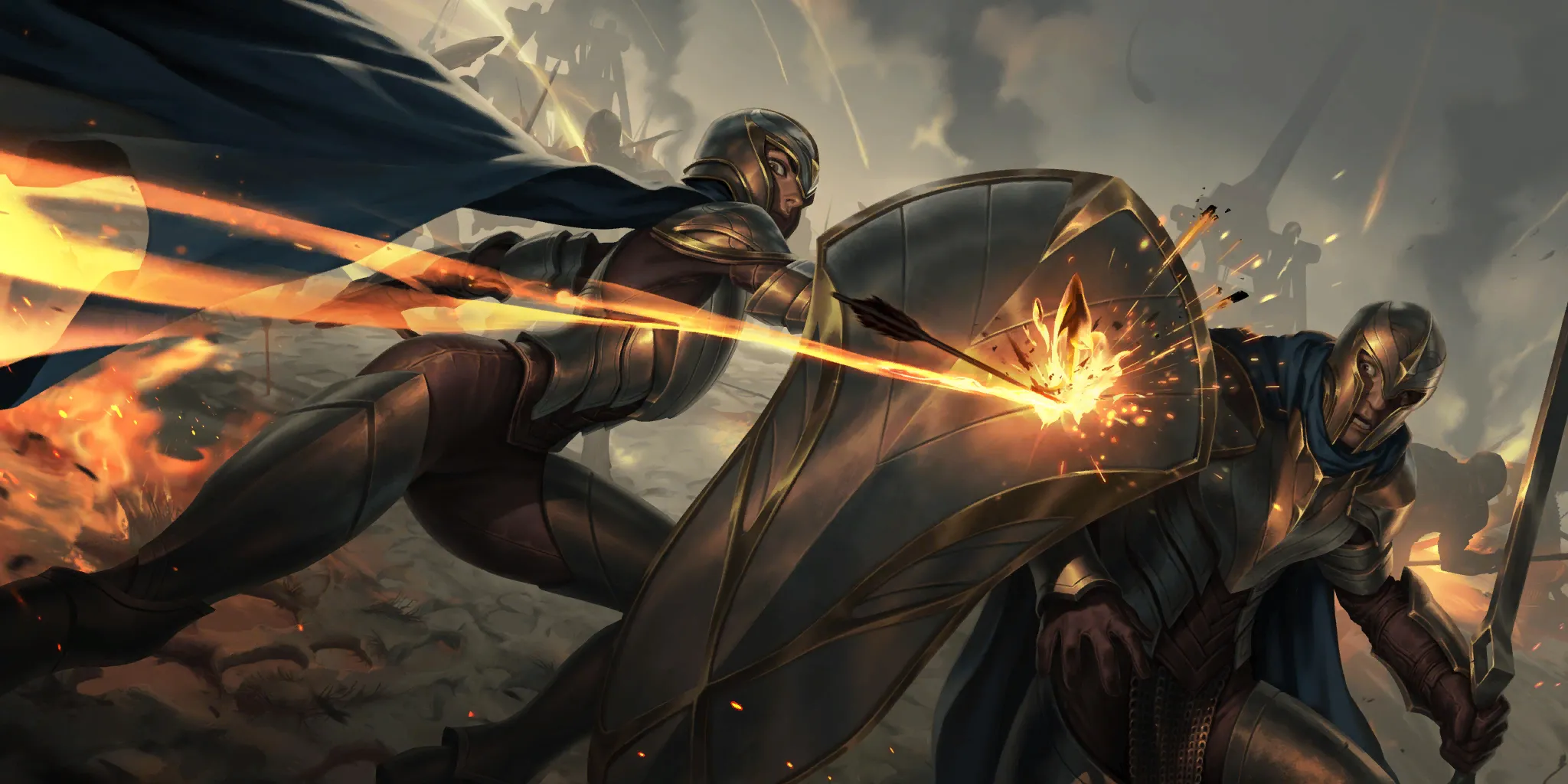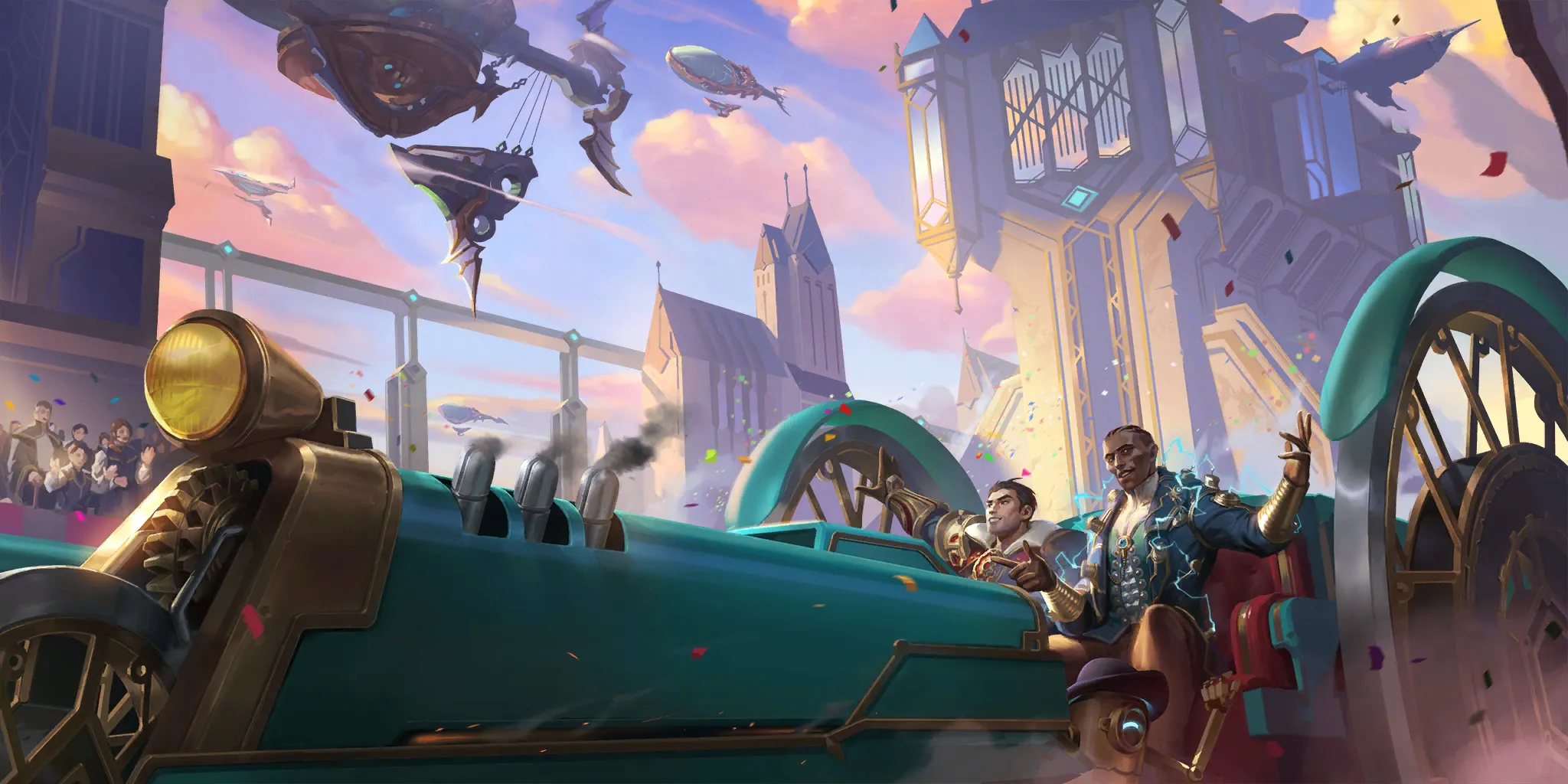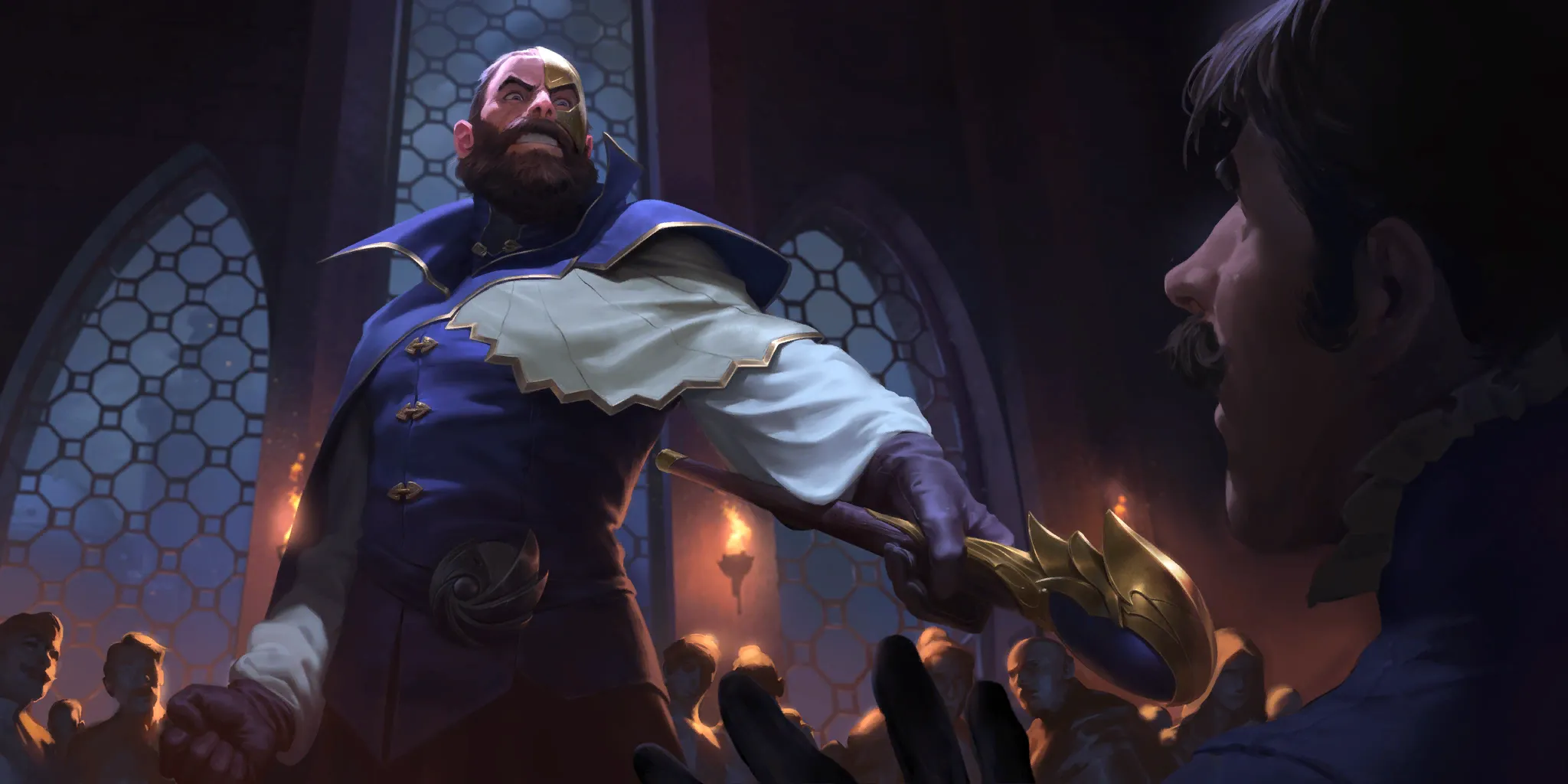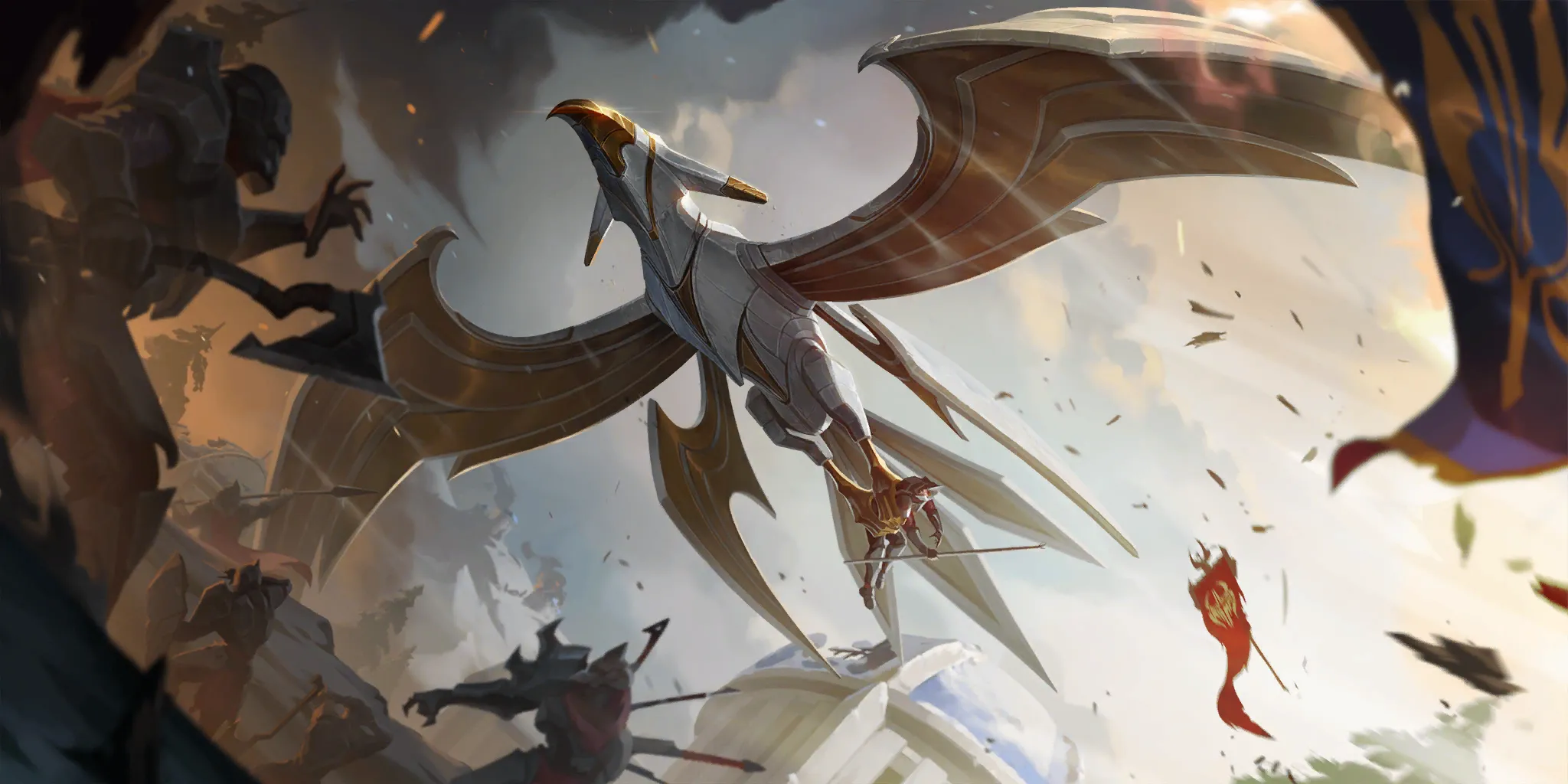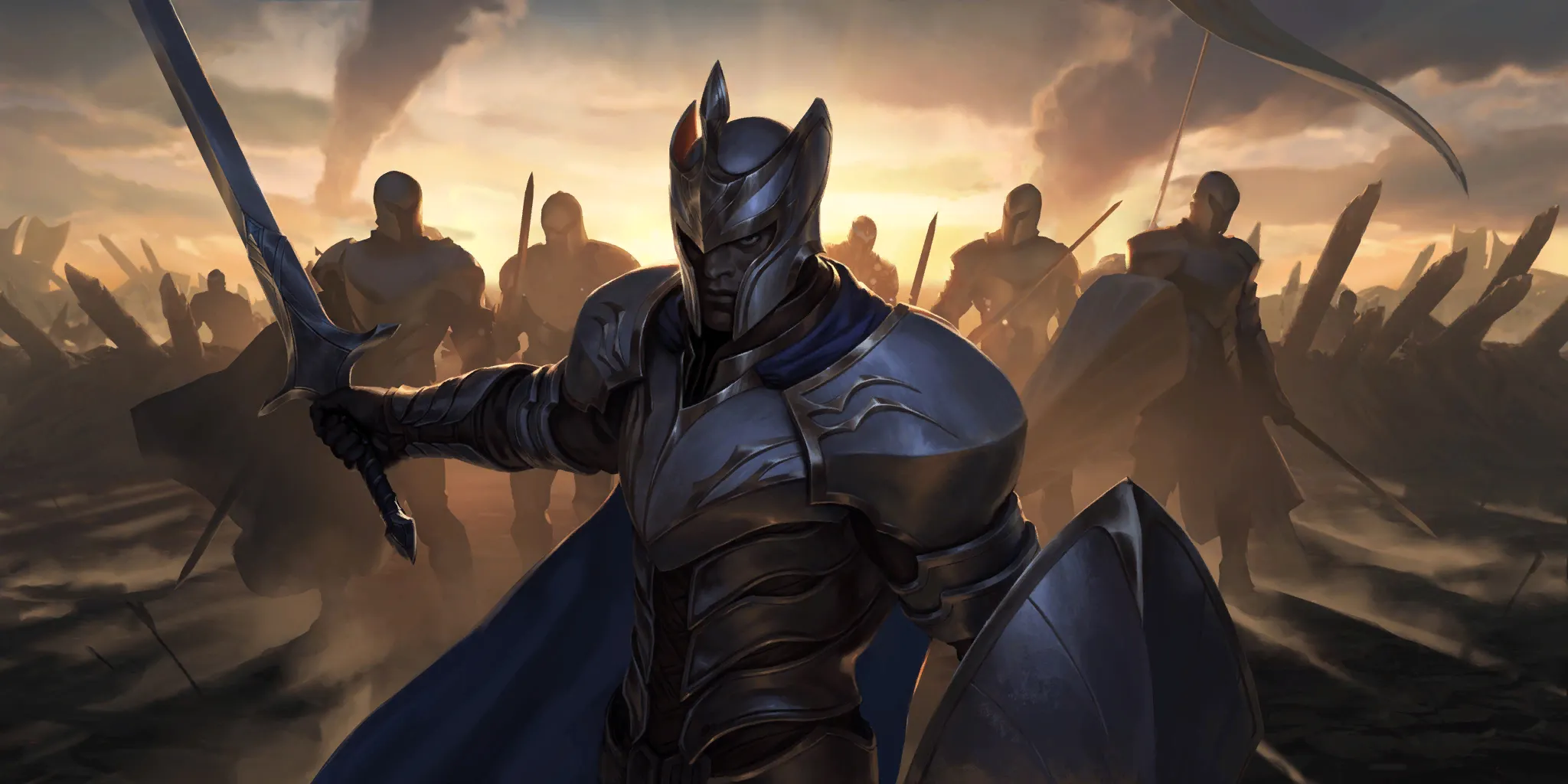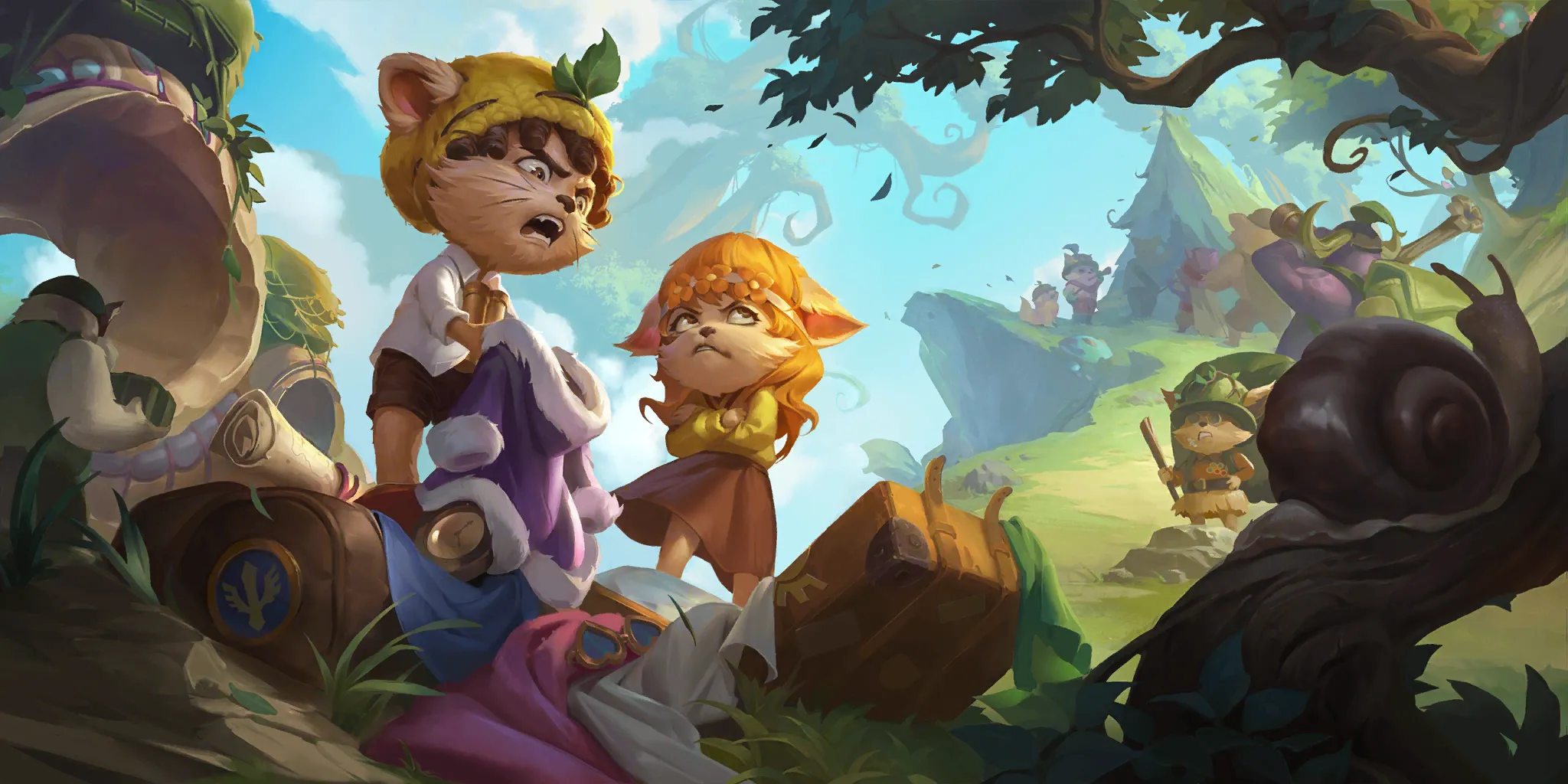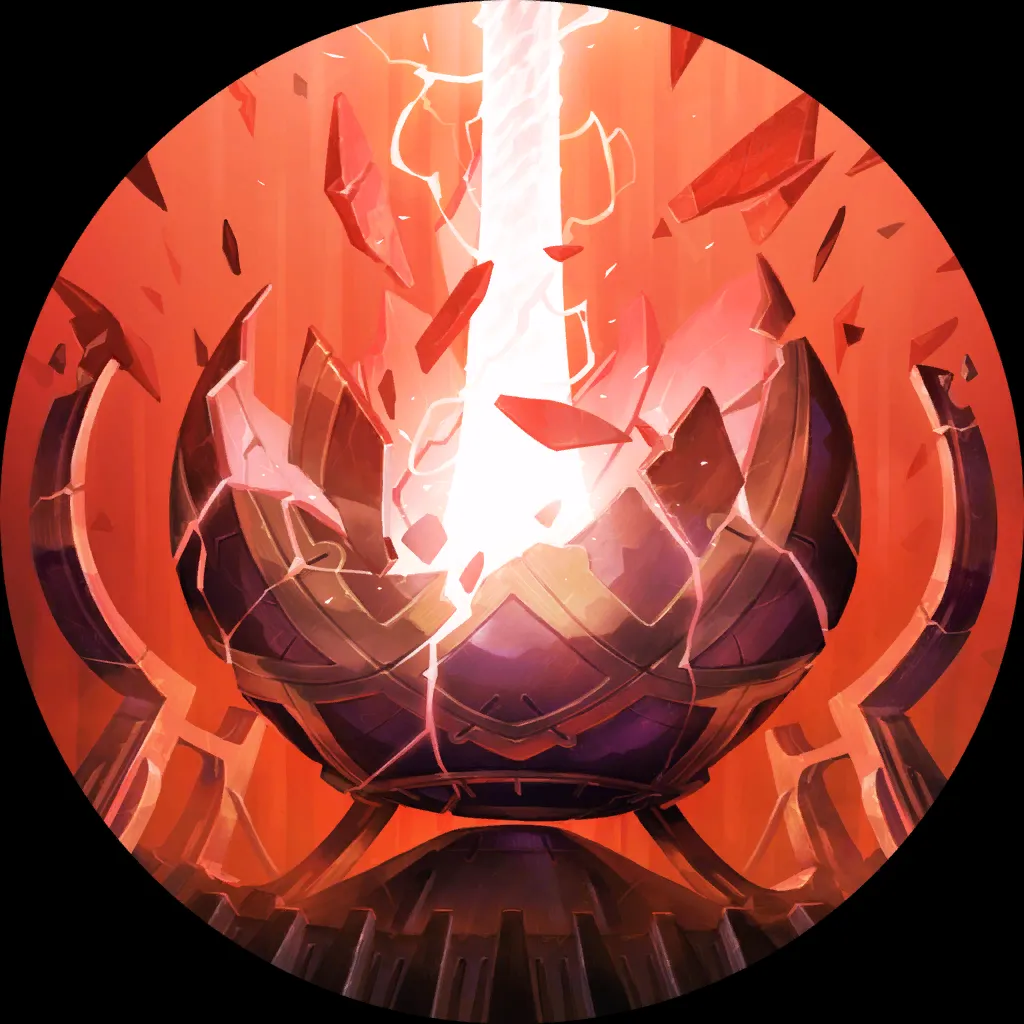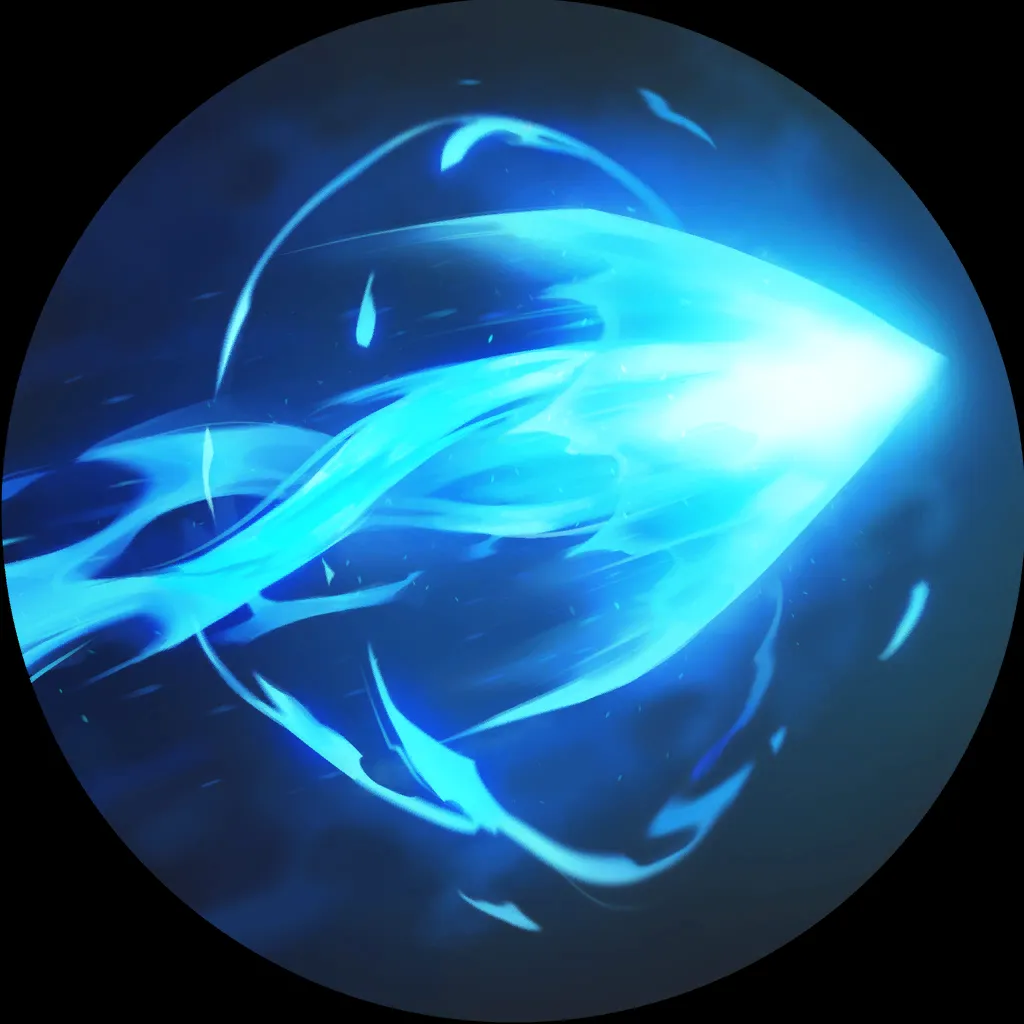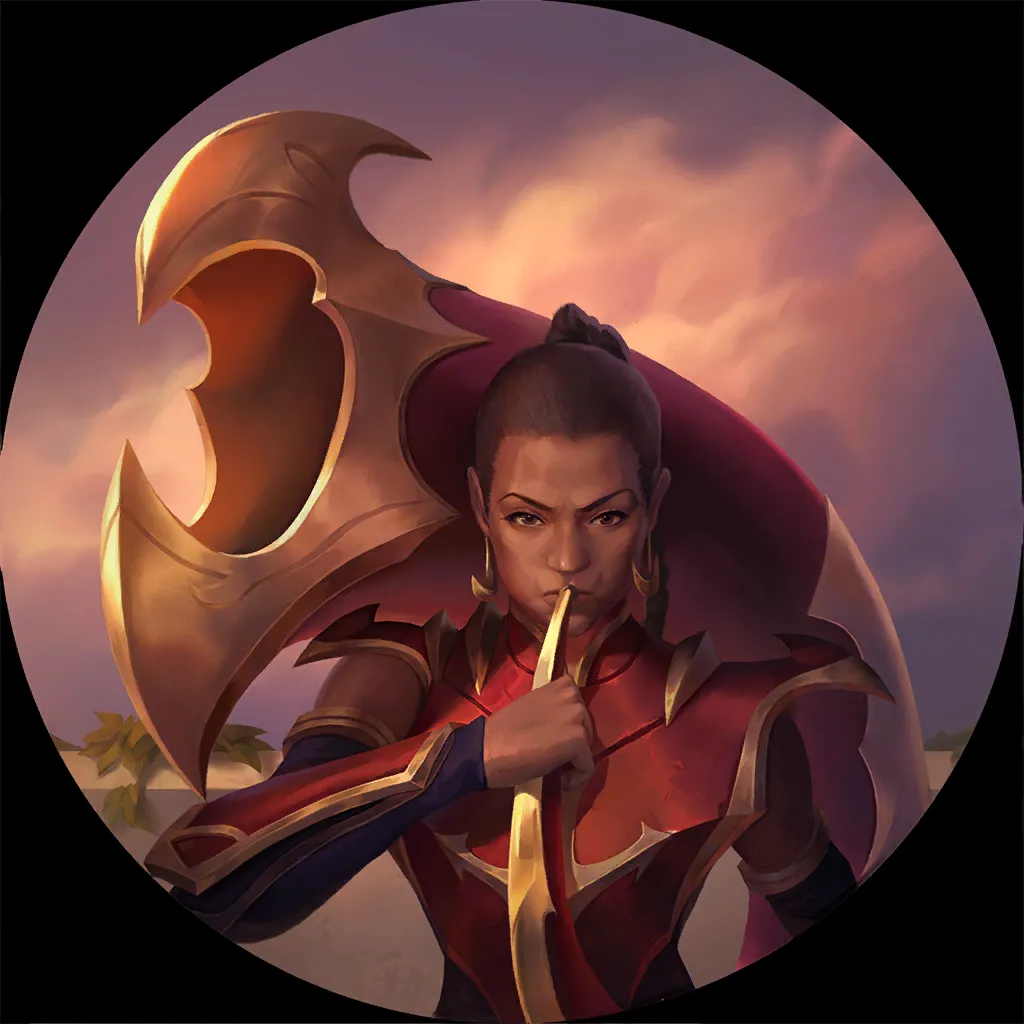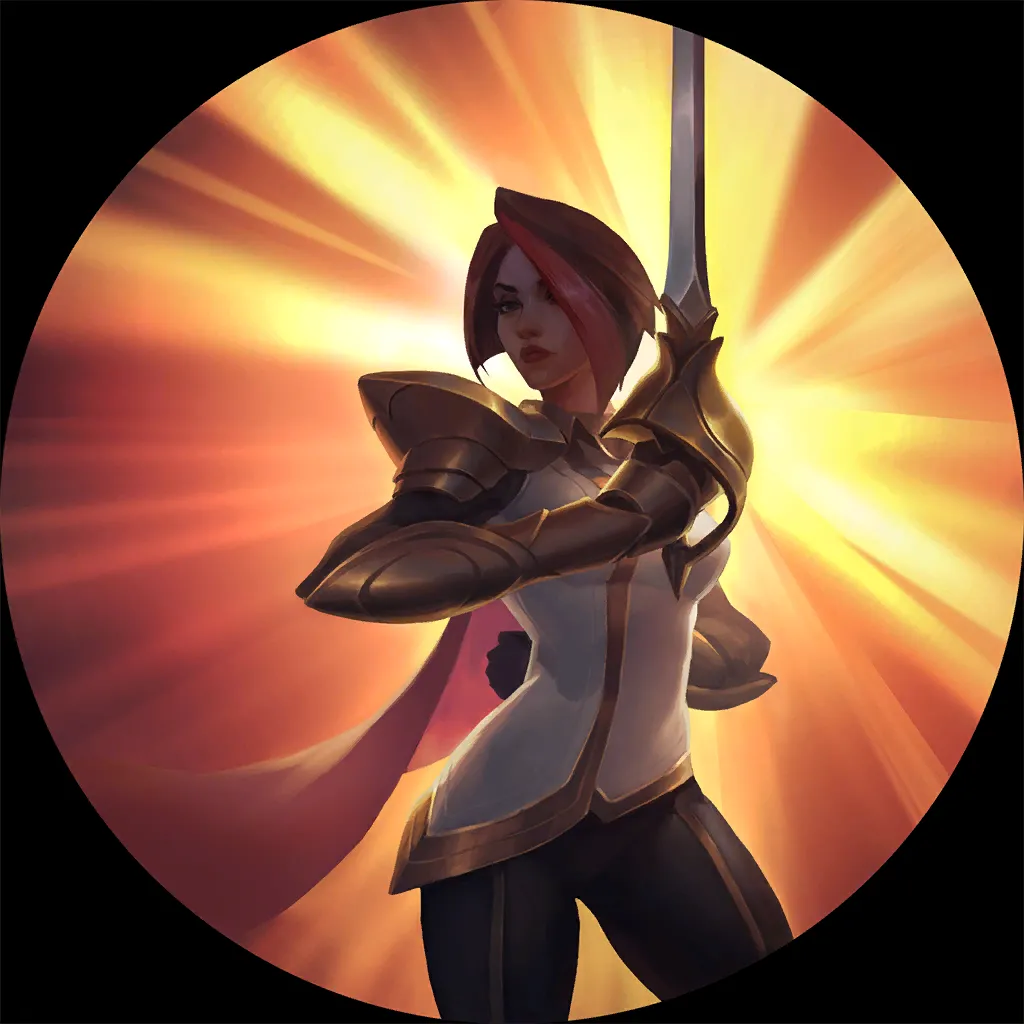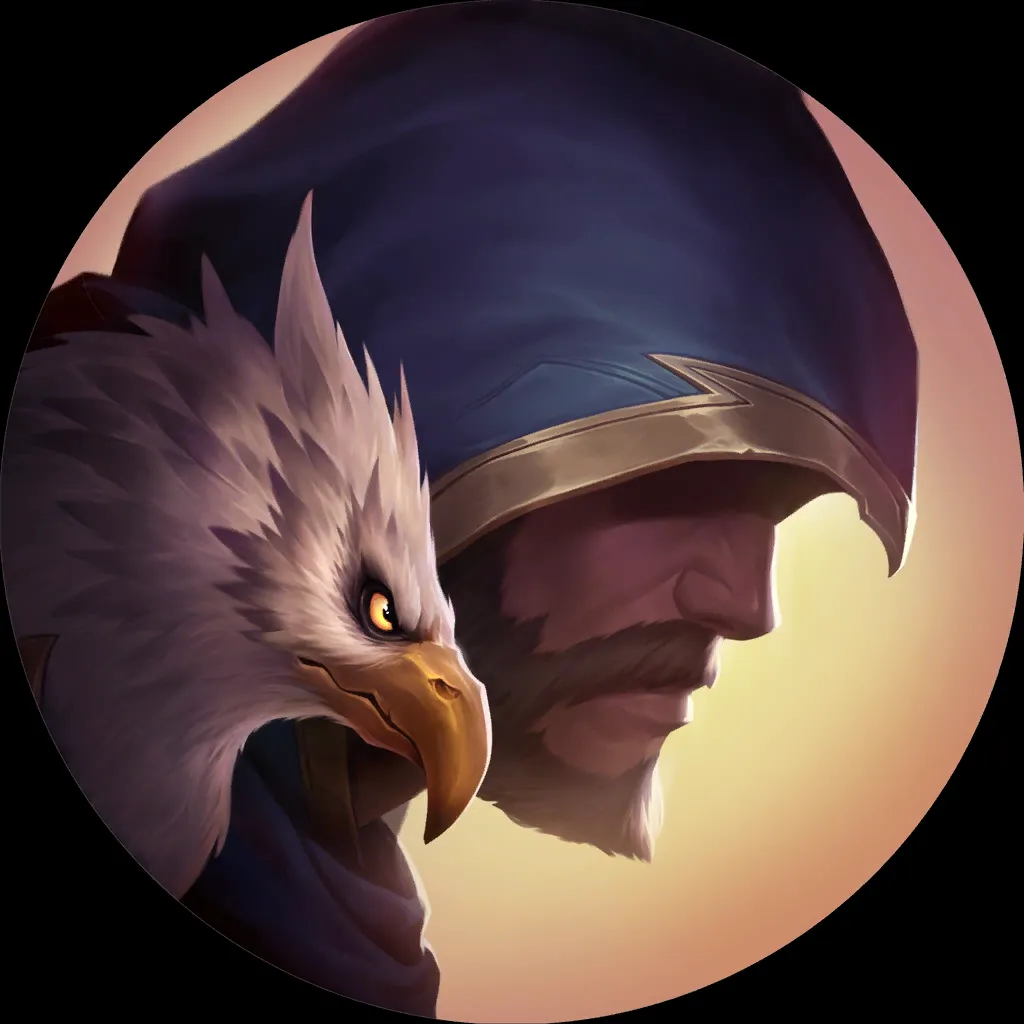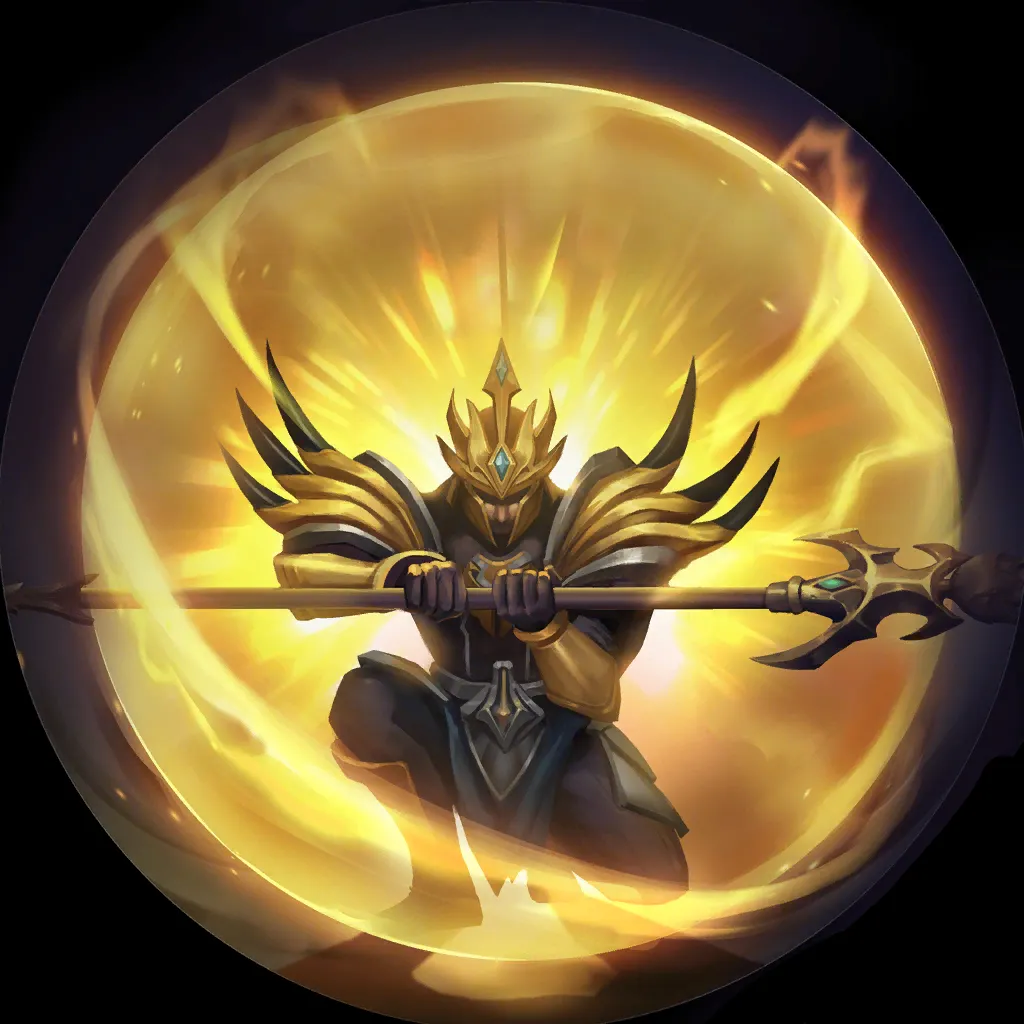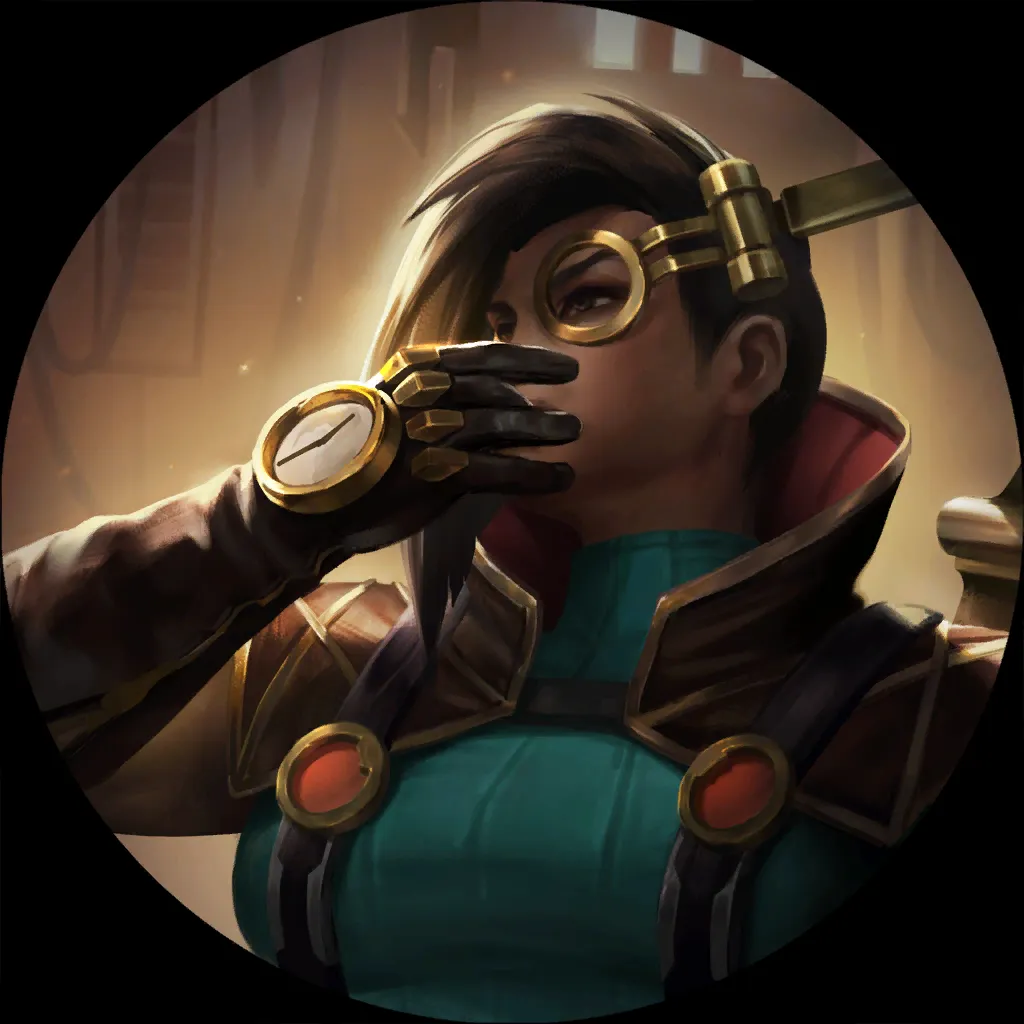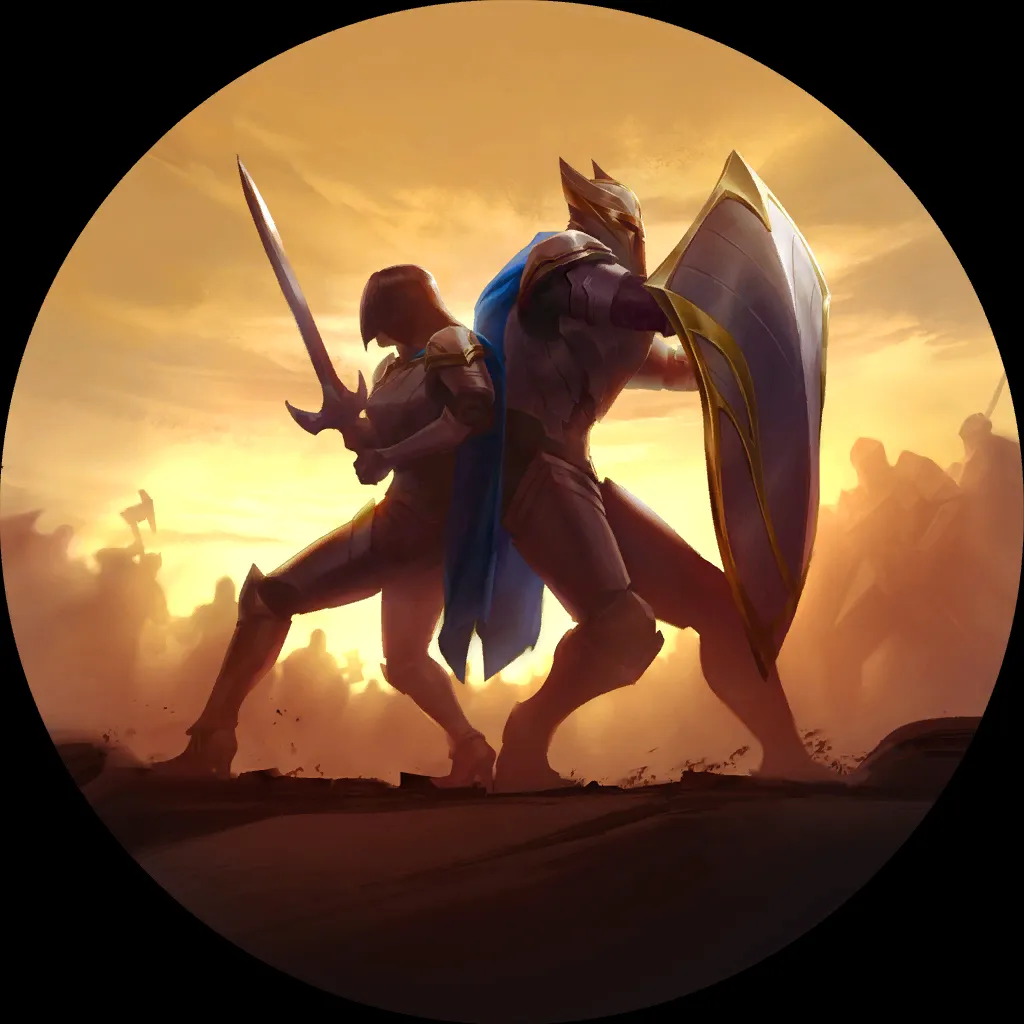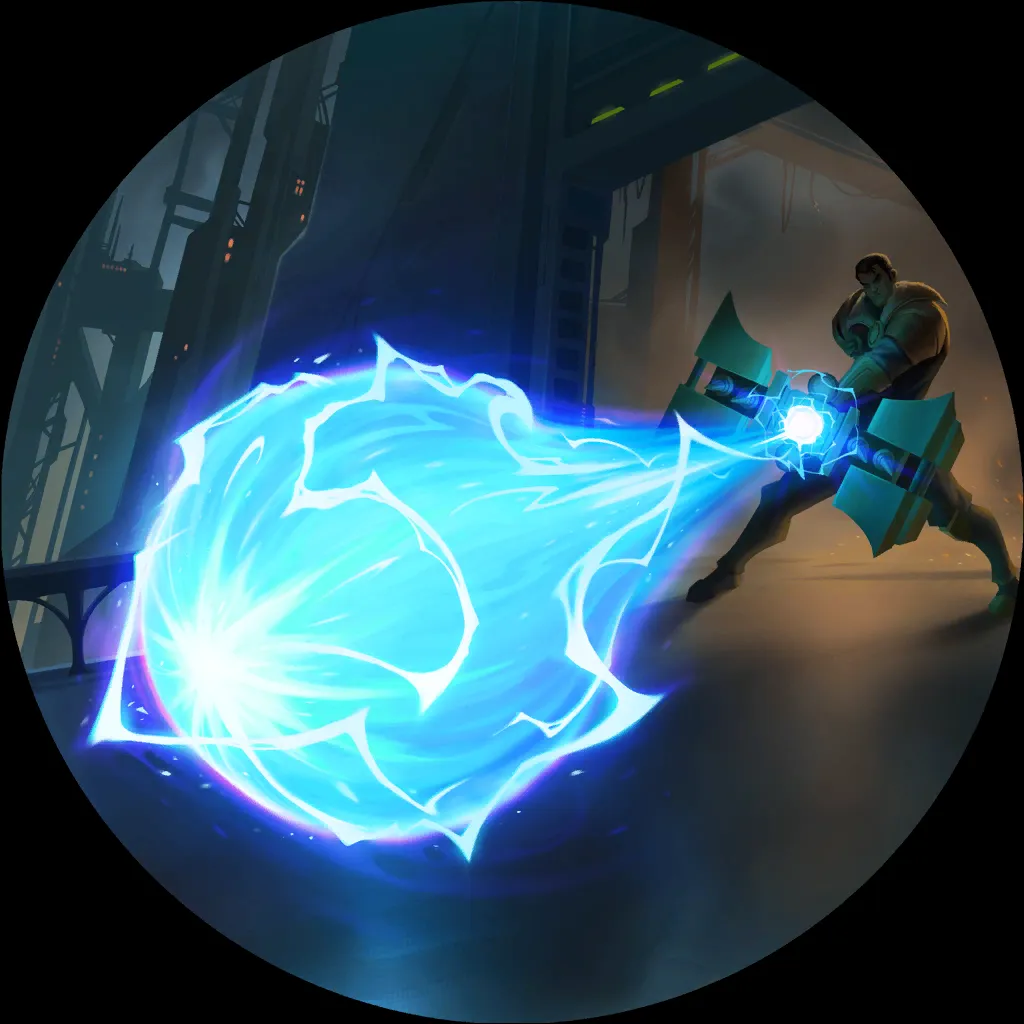 Jayce Lux has been somewhat of a regular in this section. Dravebo's creation keeps putting up numbers, this time around a 58% WR in 600 games over the past two days!
We have a free (!) Jayce Lux guide by the creator of the deck himself, Davebo!
---
Conclusion
While the meta has been incredibly well-balanced this season, it hasn't been stable. We see a constant stream of new and old decks alike enter the meta, and giants flow out of it. The meta-game rapids are indeed unpredictable and uncontrollable.
This is backed by the advent of the upcoming patch…
… in two days, we will see even more new archetypes thrive (At the cost of my beloved muscle man Pantheon
I fear 😔). Above all when you consider that that's not all the changes: RubinZoo posted yesterday that:
What cards are you looking forward to getting buffed? And what deck will you hop on when the patch hits?
---
Thank you for reading this week's meta report and making it this far. If you're still here and read this, leave a "Hi" in the Reddit thread comments, I will "Hi" you back! =)
The data has been due to the amazing website by Balco while the matchup tables have been from Legna's brilliant homepage. They are doing an insane job at collecting all this data and presenting it to us in an approachable manner. They deserve all the praise in the world!
The talented Hazy has been converting Balco's data into these stunning graphs for the Monday Meta Report, I can't express my gratitude enough to him!
Thanks also to Herko Khergans, he has been doing lots of editing and proofreading that deserves appreciation!!
You can reach me on Twitter (@Leer97) or on Discord (Leer#2026)!
Thanks for reading and see ya next week!
---
---