Welcome to Monday LoR Meta Report, a weekly series where we take a look at the most dominant decks in the past 7 days and analyze why they are currently on top of the meta.
Note that you can click on bolded names for deck codes. Let's jump right into it!
The Data
Going by the play rate of Balco's Meta Tier List, we see a No Champion deck at the top, let's call it Iceborn Poros, with a whopping 12.4% play rate.
The different Kennen Ahri variants got their long-deserved segregation, the Shurima (The Absolver
) archetype being the most popular one with a 5.7% play rate.
After that, a flock of 5% play rate decks can be found. Among them, we can find Spider Aggro, Darkness, Kindred Viego, Elise Trundle (Howling Spiders would be a cool nickname, don't you think? =)), Sun Disc, and good old Draven Rumble.
Going by win rate, Kennen Ahri takes two spots this week! One with the Shurima version, and one with the Shadow Isles variant using Go Hard
.
Draven Rumble takes a solid third place with a 54.8% win rate.
Shyvana Pantheon, Spider Aggro, and Iceborn Poros share a 53% win rate, while Lurk (more like Urgh…) and Darkness have a 52% one.
The Reasons
On patch day last Tuesday, Iceborn Legacy got a seemingly irrelevant buff: The cast speed was changed from slow to burst. While this change looks negligible at first glance, it is devastating.
Before, you could simply kill the target of Iceborn Legacy and negate the whole buff, a truly gruesome perspective. Now, denying the buff is not just improbable: it's literally impossible.
Let's do a quick calculation: a +1/+1 effect is roughly worth 1 mana, neglecting card value (Technically, granting a unit a +10/+10 buff with one 10 mana card would be better than granting a unit +5/+5 twice with two cards). Therefore, for Iceborn Legacy to be a worthwhile card to play, it needs to grant at least +5/+5 buffs, i.e. buff at least three units.
Decks like Iceborn Poros exploit the fact that Iceborn Legacy buffs copies of a card everywhere, which in LoR includes cards that haven't even been created (and therefore are not even in your deck yet).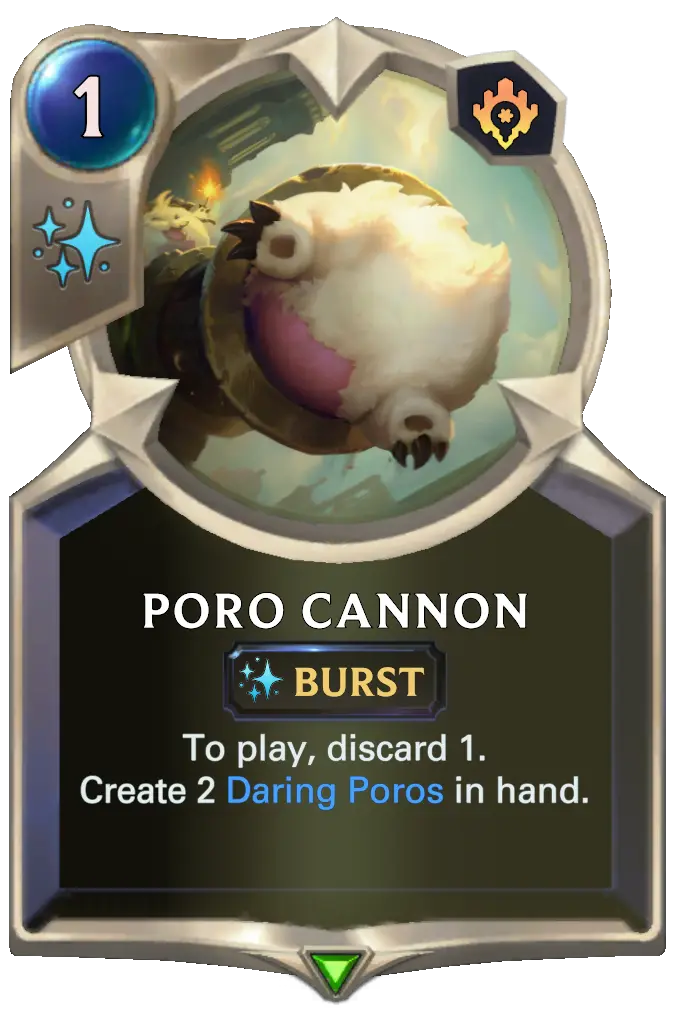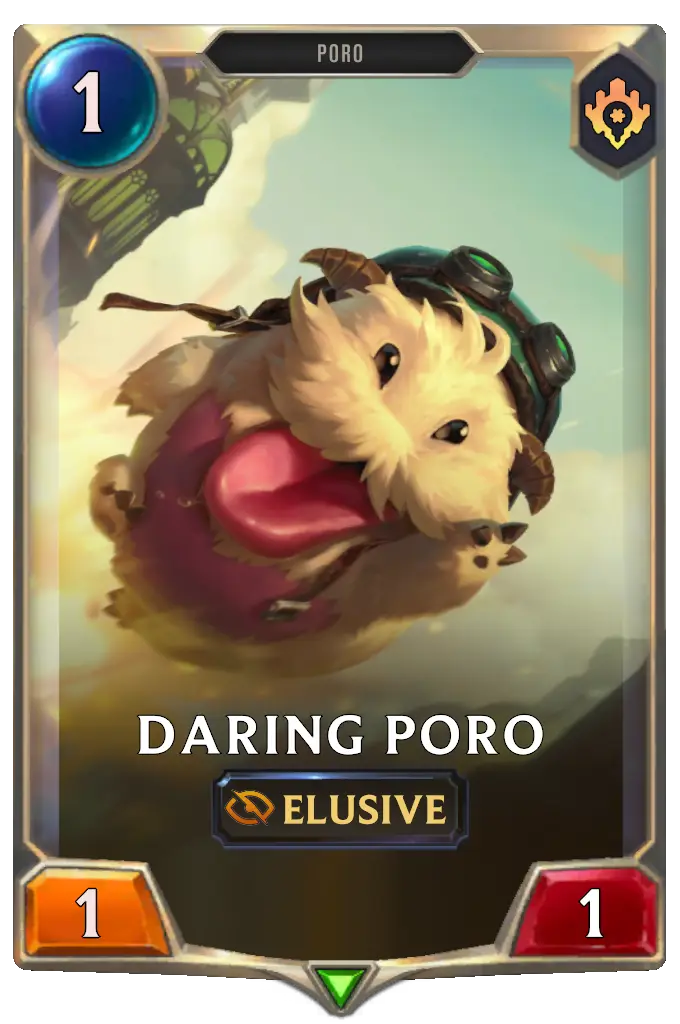 Take Poro Cannon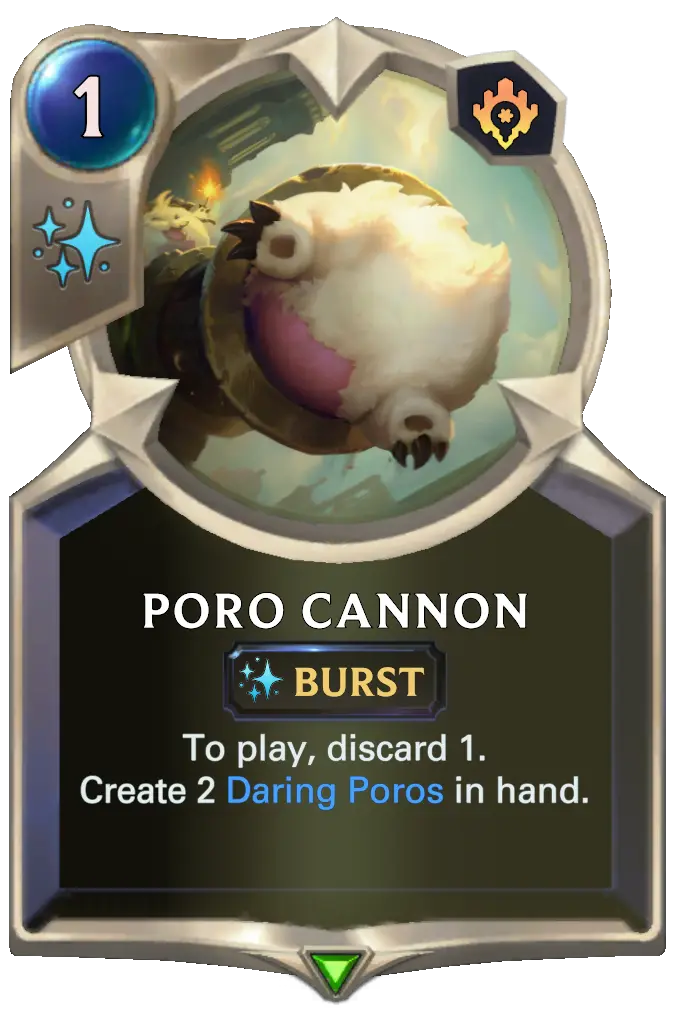 , for example. If you play Iceborn Legacy
on a Daring Poro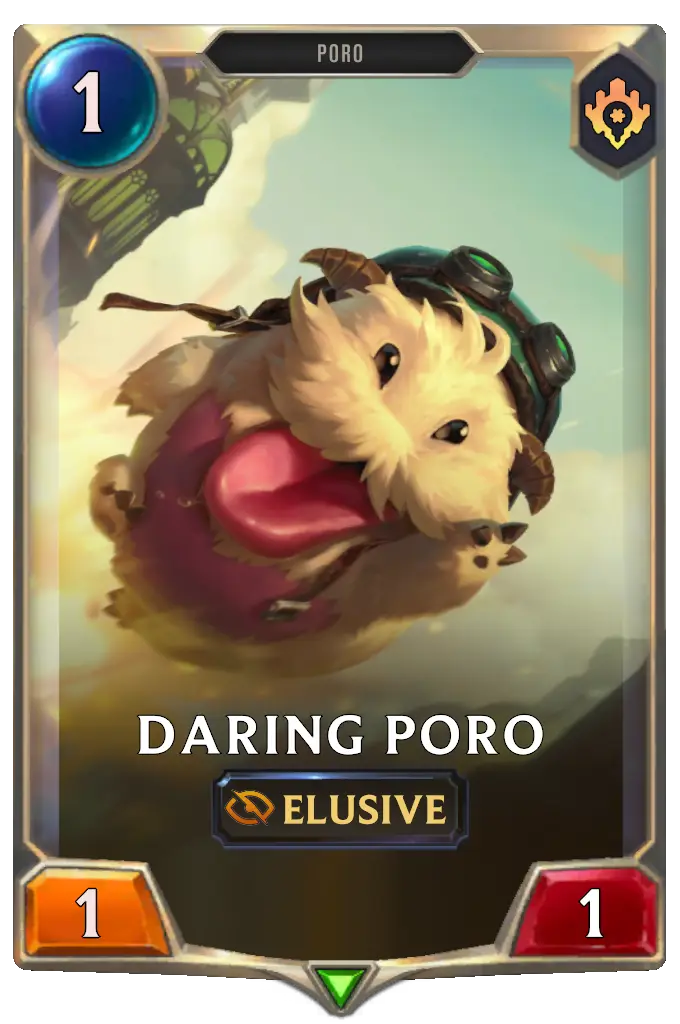 on turn five, and play Poro Cannon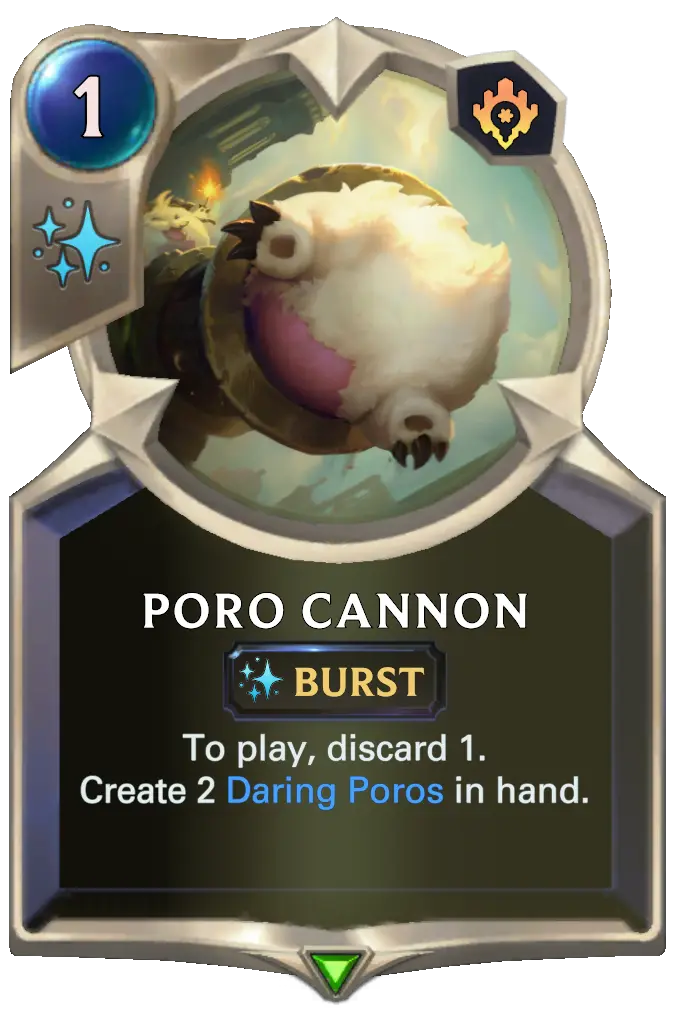 on turn six, those two Daring Poro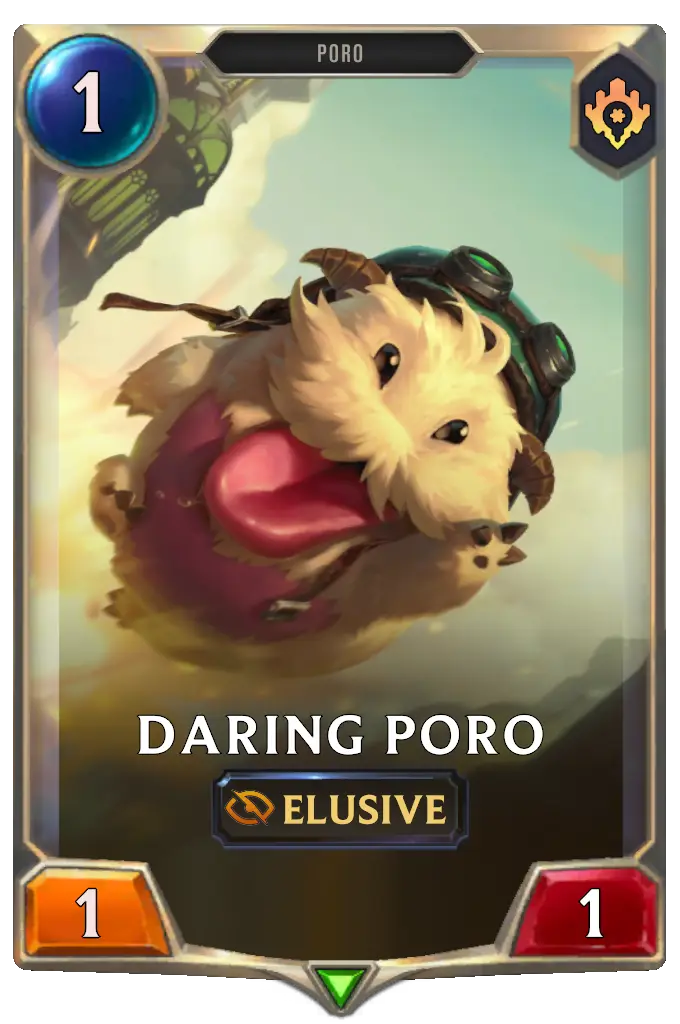 s you create on turn six will be buffed. And if you play Iterative Improvement
on turn seven, it will again apply the buff to the created little bugger (who won't be so little any longer, which is the whole point!).
That's why, for extra consistency, Iceborn Poro decks also play lots of draw effects to consistently draw Iceborn Legacy
and Daring Poro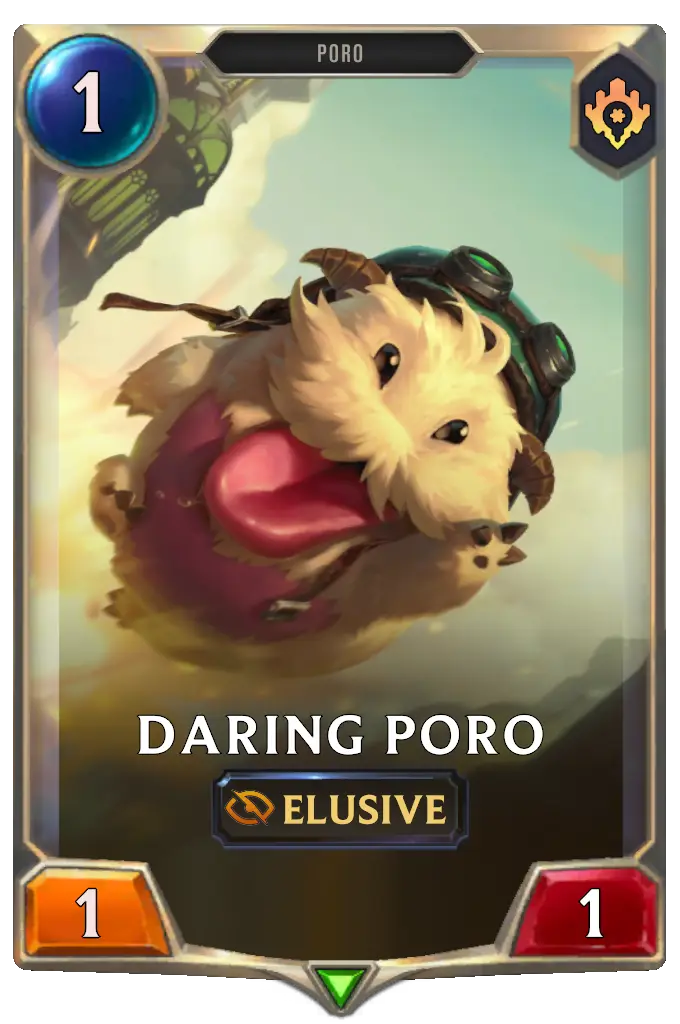 , since their whole gameplan revolves around playing those two cards.
The same goes for Howling Spiders but just with Spiderling
s. They use cards like Elise
, Crawling Sensation
, and Brood Awakening
to summon countless Spiderlings and collect Omegavalue from Iceborn Legacy (which again will apply its buff to Spiderlings that are created after you play Iceborn Legacy).
But where does the difference in those two decks lie?
Iceborn Poros rely on rushing down their opponent, avoiding blockers with their elusive Poros, constantly drawing cards for their few creation effects.
On the other side, Howling Spiders uses Spiderlings - who don't wear those trendy elusive kicks. Instead, the deck relies on creating swarms of Spiderlings and a slower game plan with cards like Trundle
and even The Howling Abyss
; hence the name Howling Spiders :).
While in theory, the Iceborn Legacy mechanic sounds difficult to out-value or out-tempo, is it as good as it seems?
For Iceborn Poros the answer is…. yes and no. On the one hand, the deck has a promising win rate of 53%. On the other hand, there are more successful decks (Hi, Ahri Kennen!) with less play rate, indicating that the deck might be a bit overplayed.
For Howling Spiders, the answer is not really. While many believe the deck is utterly broken - like EU legend BaJAtakk - the deck has struggled to get off the ground. It is by no means a bad deck, sitting at a 51% win rate, but the stats certainly indicate that there currently are stronger options.
After rambling one and a half pages about one card, let's move on!
I don't think Ahri Kennen needs much introduction nor explanation why it's utterly broken. It's interesting to see that the deck also has a 68% win rate versus Iceborn Poros, so Ahri Kennen heavily benefits from the hype that Poro decks currently enjoy… but then again, it's Ahri Kennen: it has a good matchup into everything.
While we noted in previous reports that the Shurimical variant has an overall superior win rate over the SI one (57% vs 53% win rate), the gap has now closed quite a bit. One explanation is that the SI variant is favored against its Shurima counterpart (56% wr), which is the second most popular deck on the ladder.
In Pokémon, we train our beloved companions to fulfill our dreams and reach for the stars. On the road, a common phenomenon occurs when a Pokémon levels up and evolves into something greater. Something similar just happened to Kindred
. Just backward, but… uh, in a positive way!
With the buff to Kindred - making them one mana cheaper - Viego
decks have indeed undergone an evolution from a borderline unplayable deck to an actual solid ladder contender! As it turns out, all the deck was missing was another value engine that was a little cheaper than the man himself, Viego.
Another notable change is the breakthrough of Pantheon Shyvana. Up until now, the Shyvana variant had resided in the shadow of Pantheon (Taric), but not anymore! With Iceborn Elusives being so popular, the Shyvana deck has a serious advantage, since it has a way better win rate against it than the Pantheon (Taric) variant (68% vs. 50%).
I have tried out some salty dragon tears in my Pantheon deck and must say they taste quite delightful! The Shyvana variant is less about leveling Pantheon asap and more about consistently finding dragons to play and finishing the game either with the overwhelm effect of Dragon's Clutch
or eventually a leveled Pantheon. While I don't agree with neglecting my beloved muscle man Atreus, I am indeed warming up to this dragon symbiosis!
Lastly, Buried Sun Disc
got buffed, and…
... yeah, nothing else for the deck. Except if you're playing Xerath in it. Let's see what Balco's Meta Score has to say about the deck:
Wow, that's… kinda rude. Let's turn to Legna instead for a friendly evaluation:
Moving forward
Moving forward, the biggest question mark to me is Iceborn Legacy decks. Will Iceborn Poros keep up its insane play rate while maintaining a promising win rate? Will Howling Spiders be renamed to a better nickname?
I don't think that Iceborn Poros is a problem… yet! They indeed have experienced a worrisome birth in the metagame, but they are counterable:
Besides the mentioned Ahri and Pantheon decks, Aggro decks yet again find a favorable matchup in the meta favorite. Try out Draven Rumble and Spider Aggro yourself if you want to counter the current meta giants!
When it comes to Howling Spiders, we will have to wait a little longer to see if they take off the ground, believing the words of many.
The matchup table shows that the two Iceborn decks don't go well together and have almost opposite matchups. Okay, except Ahri Kennen, but everyone loses to Ahri Kennen, so that doesn't count!
Elise Trundle's bad matchup against Iceborn Poros implies that Poros might be holding back some strong deck that will show up more as soon as it loses its popularity… or we might get a mini Ahri Kennen 🙂
I have been talking so much about the new Iceborn decks and other new archetypes that I don't want to waste more of your precious time in wild speculations. We can save that for next week. Who knows, maybe we get a hotfix next Tuesday addressing Ahri Kennen and Iceborn Legacy, or maybe not!
Honorable Mentions
A variety of decks haven't made it into this week's top cut, but are worth mentioning nonetheless. Since they are quite niche, I haven't tried them out myself and instead will guide you to the right people to teach you more about the respective decks. These include:
Diana Nocturne
This deck has been around forever but vanished with the nerf to Stalking Shadows
. Thanks to Diana
's buff though, the deck has experienced a second wind and currently sits at a 50.7% win rate, here is the matchup table:
If you want to learn more about the deck, pester DoombeastDyna into streaming again. He has named himself after the deck! He also plays the game in Japanese and occasionally rates the beauties of Runeterra if you collect enough channel points, what a chad!
And, with a bit of luck, our very own MonteXristo should have a Nightfall guide out by next Wednesday, so stay tuned! =)
Ashe Leblanc
Ashe Leblanc has also been around since the release of Leblanc, though it also vanished in most parts after a nerf, in this case to Trifarian Assessor
. With Ashe
being buffed this patch, the deck has seen a reemergence just like Nightfall. Here's the matchup table:
Ayy… doesn't look so rosy, does it? Justifies the 42% win rate. If you want to learn the deck from a true master that has never given up on the deck, check out Boky's stream. He might ask you about your pet, so be wary!
Xerath Zilean
With the buff to Xerath, this deck has also seen an increase in popularity. While its win rate of 48.6% might turn you away from the deck, Sorry actually managed to climb to the top 10 in the EU with the deck. Check out his stream VODs to learn more about the deck here! Here's the matchup table:
Fizz Lulu
Hey, I wrote a guide about that deck! Check it out here! =)
Since the new patch, for some reason, people have forgotten about Lulu decks. They were the meta giants beside Ahri Kennen last week. The nerf to Bandle City Mayor
justifies it being swapped out with Mystic Shot
for more burn, making this deck quite a menace to face!
The deck currently sits at a 58% win rate, with an extremely small sample size though!
Zoe Diana
Many Zoe control decks have been living on the verge of playable and utter trash for most parts. This variant attempts to make a breakthrough with the recent buff to Diana
, previous buffs to Solari Priestess
and Lunari Priestess
, and the addition of cards like Blinded Mystic
and Yordle Captain
.
I have played this deck in tournament/Gauntlet environments and so far it hasn't let me down (alongside Ahri/Kennen and (Shyvana) Pantheon)! Gamebreak0r brought it in last week's Fight Night and made it to second place with it!
One of the main selling points of this deck is its fair matchup into Ahri Kennen and overall ability to win any matchup. The deck is loads of fun and I can't recommend it enough to try it out yourself!
Conclusion
The new patch has breathed in new life in the meta that was showing signs of settling down into an Ahri Kennen dynasty. Though that deck hasn't been touched, a lot of novel and old decks are being tried out.
Only the future can tell which decks will prevail and which will perish. Unless your name is Sun Disc, then your future is truly… buried. Will the deck be able to make a breakthrough and reach D Tier? Check back next week!
If you've made it this far, tell me your most recent favorite song in the r/LegendsOfRuneterra Reddit thread comments. Just the title without context 🙂 Mine would probably be hammer by nothing,nowhere.
Thanks go to Balco and Legna for providing the community with valuable statistics, these reports wouldn't be possible without you! All matchup tables were taken from Legna's website.
My continuous gratitude also goes to Herko Keghans, MonteXristo, and Hydroflare, they have been doing a lot of editing and proofreading that deserves appreciation!
As always, thank you for reading and until next week!