Greetings, my friend! Glad to see you again!
Please, step inside – I am confident you've come to check what we've collected and carefully curated this week, from formidable formulistas Balco's and Legna's findings, along with MaRu's own Meta Tier List – the very best blends, brews and medleys from across Runeterra!
---
LoR Weapons of Choice
This pleasant sight is what shall greet you, should you jump onto the Ladder today:
The ebbs and flows of our Meta have calmed down and now only a single blend, namely the returned Sejuani Gangplank, punches above 55% – we have a whopping eleven medleys near or above the 52% WR mark with play rates over 1% (what we usually call "Meta Decks"), and quite a few less popular yet quite promising brews.
By the way: the Portal Menace, also knowns as Heimer Norra, as reported last Tuesday when covering the best LoR decks, has toned down quite a bit: it's currently the most popular archetype in Runeterra, but it's performing overall at around 50%. We'll recommend its best formula when we speak about it further, but it seems unlikely to become the next Meta Tyrant.
---
Cream of the Crop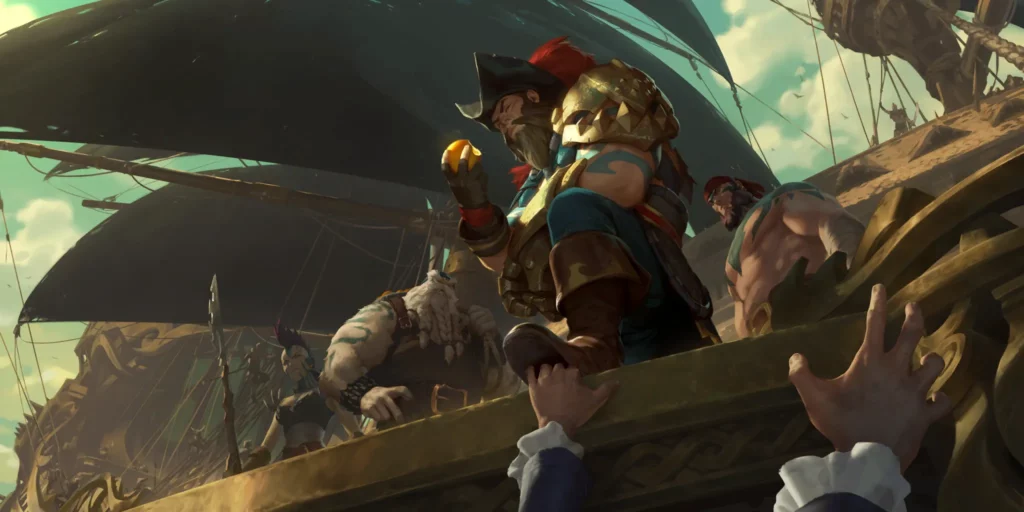 Behold – our selection of the best tools for the ladder-climbing job, if performance is what you seek. No fluttering of the cape nor flamboyant ideas in this section; just rigorous, ruthless execution. As per our exacting standards, all Cream of the Crop blends have win rates (WR) above 54%, with our sample being Platinum and above.
---
The Queen and King of Plunder: Sejuani Gangplank
If 2022 is the year you arrived to Legends of Runeterra, my friend, this will likely be the first time you lay eyes on this blend – although, let me tell you, veterans remember quite well Seasons past, when the King and Queen of Plunder ruled the ladder with an icy, iron fist. They have come back with a vengeance, having heard that Riptide Sermon
and Eye of Nagakabouros
appear to be fairly decent cards.
Their return is a bit puzzling, since they suffer against the most popular medley, namely Heimer Norra – they crush Pirates utterly, though, a blend in which Gangplank
used to be a staple in, so there is perhaps a bit of a score to settle there.
Strong against: Pirates, Kat Gwen, Nasus Kindred, (Taric Poppy?)
Struggles against: Eve Viego, EzKen
---
Pirates
Gangplank may have come back to reclaim his Ladder throne, yet Pirates remain, as they have been for quite some time now, one of the most efficient climbing tools you may find – their potency has been tamed a tiny tad, though, with a handful of other popular blends having the better odds should the meet face to face.
As a result, Pirates have learned and adapted, as any keen observer will notice: their best formula, which is their second most popular, has now shifted to three copies of Shellshocker
and a single copy of an Elusive Decimate: Slippery Waverider
.
Strong against: Trundle Timelines, Nasus Kindred, Ezreal Kennen, Taric Poppy, Lee Sin Akshan
Struggles against: Heimer Norra, Nami TF Ionia, Scouts, Sej Gwen, Sej Gangplank
---
Scouts, aka Miss Fortune Quinn
This stalwart medley never stops shifting and refining – like Pirates, some lists now include Shellshocker
to good effect. Gangplank's return is awful news for this blend, but Scouts has an otherwise great matchup spread.
Strong against: Pirates, Kat Gwen, EzKen, TF Nami Ionia
Struggles against: Eve Viego and Sej Gangplank (awfully in both cases!)
---
Nami TF Ionia
When looking at singular formulas, Nami TF Ionia is perhaps the most promising – our recommendation punches at 56% across more than 1,800 games, handily handling the two most popular matchups (Heimer Norra and Pirate Aggro) and not being overly afraid of the returned Plunder King and Queen.
Strong against: Heimer Norra, Pirates, Trundle Timelines, Eve Viego
Struggles against: Scouts, EzKen, Taric Poppy (badly!), Scouts (horribly!) – slightly the underdog against Sej Gangplank
---
Taric Poppy
These Melee lovers have found their stride with a refined list – and have a blunt edge on the returned Plunder Royals, so recent news are good news for these two.
Strong against: Sej Gangplank, Trundle Timelines, Nami TF Ionia, EzKen
Struggles against: Pirates, Nasus Kindred
---
Eve Viego
There is something about this medley's play pattern that does not quite gel with numerous pilots – from informal conversations, Eve Viego feels a tad too on-rails for many of them, and perhaps not in character for Viego in the sense that, lacking the protection tools a second region would provide, he becomes merely another threat that you slam on the board for your to foe worry about, without the Eve Viego player having much agency on what happens next.
By the numbers, though, Eve Viego has arguably one of the most enticing matchup spreads (keen readers will notice how often we list this blend as problematic for other brews) and overall performance – the kind of archetype that one would suspect would rule the Ladder if more pilots warmed up to it.
Strong against: Kat Gwen, Nasus Kindred, Scouts, Sej Gwen, Sej Gangplank (brutally) – slight edge on Pirates
Struggles against: TF Nami Ionia
---
Other Strong Meta Options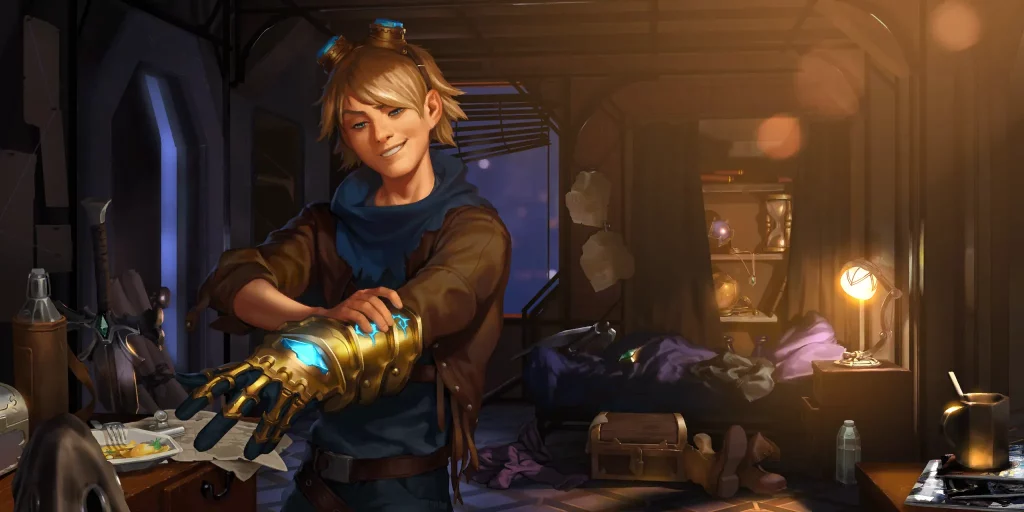 Potent, tried-and-true Meta brews in the 52-54% WR range (except the Portal Yordles; more about them in a bit). While by-the-numbers these perform a tad below the options we have seen above, all of these have been battle-tested and should serve you well!
---
Katarina Gwen, ft. Elise
A blend with many combos, hidden behind its aggressive façade. Not quite the juggernaut it was by the start of the Awakening Season, yet still a most potent blend. Skill-intensive, too: except for Scouts and Eve Viego (two lousy matchups for Kat Gwen), odds for most popular confrontations lie in the 47-53% range – in other words, all fair fights in which the outcome is very much not decided until the last card is played.
Strong against: Lurkers
Struggles against: Scouts, Eve Viego
---
Trundle Vi Timelines
Troll King, returning through!
Turns out that none loves Yordles and Portals more than Trundle – loves them with a smashing 70%+ WR when they meet face to face, to be precise. As we mentioned in the past, though, the Troll King has numerous predators, and his success now, like in the early Awakening days, is largely explained by how he exploits weaker blends, while folding to the strong.
Strong against: Heimer Norra (ROFL!!), Viego Evelynn
Struggles against: Pirates, EzKen (horribly!), Nami TF Ionia (badly!), Taric Poppy, Lee Sin Akshan
(NOTE: matchups originally posted upside down - thanks to GenSchwartz for noting such blunder!)
---
Lee Sin Akshan
After a week of middling performance, rogue and blind monk are kicking back, improving both their performance and popularity – having great odds against Timelines probably helps a bit here.
Strong against: Timelines
Struggles against: Pirates, Taric Poppy
---
Ezreal Kennen
This, my friend, is what we normally call a "scattered" brew, with pilots testing a multitude of different formulas – its most popular version actually performs poorly, while the second one, seen below, hits like a truck. A most skill-intensive blend, that you will often hear lineups scholars Monte and Sirturmund include in their Tournaments & Gauntlets recommendations, as it is perhaps one of the strongest tools for the Best-of-Three job.
Strong against: Kat Gwen, Timelines, Nasus Kindred, Nami TF Ionia
Struggles against: Heimer Norra, Pirates, Taric Poppy
---
Sejuani Gwen
Gangplank may have overtaken the ladder, yet Sejuani Gwen continues to be a most proficient partnership – 54% in more than 700 games with our recommended lists, and other formulas produce similar numbers, which in turn strongly suggests there is room for refinements in this archetype.
Strong against: Nami TF Ionia – seems very strong against Sej Gangplank.
Struggles against: Nasus Kindred, Eve Viego, Taric Poppy
---
Heimer Norra
Another interesting case – if you have kept eyes on the ladder during this week, you already know that these two went from "Who?" to "Whoa!" in no time… yet although they became the most popular blend overnight, their performance dipped sharply.
As it currently stands, their most popular variation manages a modest 51% WR – not what we'd normally recommend, but sometimes you have to make room for what the public demands. And it does have a fairly solid game against some of the Top Dogs.
Strong against: Pirates, Nasus Kindred, EzKean
Struggles against: Trundle Timelines (horribly!), Nami TF Ionia – slight underdog to Gwen blends (Red & Sej)
---
Connoisseur's Corner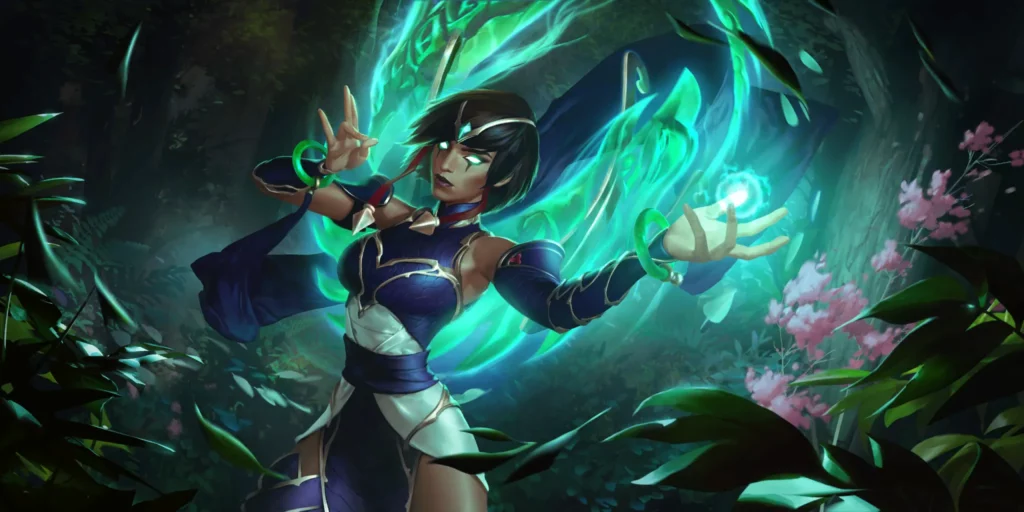 Not-so-common blends, or good formulas for otherwise mediocre archetypes – if you are looking for something a bit off the beaten path, while still fairly sturdy and well-tested, these are the medleys for you, my friend.
---
Nasus Kindred
Now, this is quite the interesting development – by play rate, Kindred Nasus is very much what we'd call a Meta deck (since it's found more than 1% of the time in Platinum and above), yet for the past two weeks it was not a blend we could ardently endorse, given its somewhat lukewarm performance.
Yet it has finally found its stride (helped by superb scribe Shadawx's learned treatise on the topic, perhaps?), and now its best-performing formula punches above 53%, even though it still remains the underNasus against the two most popular blends in the ladder.
Strong against: Taric Poppy
Struggles against: Heimer Norra, Pirates (badly!), EzKen (horribly!)
(Note: Thanks to Whizzy, from Sirturmund's gang, for noting a mistake with the matchups!)
---
Bandlemacia Lulu Poppy
Rising to prominence in the last couple of days thanks to prominent pilot NicMakesPlays' performance (and, as such, earning a last-minute inclusion in Sirturmund's personal pick for this weekend's Tournaments & Gauntlets), Lulu Poppy has shown quite the legs, even when it folds to some of the popular Top Dogs.
Strong against: Pirates, Nasus Kindred, Nami TF Ionia
Struggles against: Heimer Norra (badly), Eve Viego (horribly), Taric Poppy, Timelines
---
Karma Viktor
This is indeed a thing, my friend – steadily rising in popularity while smacking at a wonderful 53%+. And, arguably, a one-of-a-kind blend when it comes to play pattern, as there is no other medley that plays quite like it.
Strong against: Heimer Norra, Nami TF Ionia, Eve Viego, EzKen
Struggles against: Pirates, Kat Gwen, Taric Poppy
---
Lee Sin Nami, ft. Twisted Fate
You could argue that this is merely a different Nami Ionia flavor, and I would be remiss to disagree – flavors, though, have the magical property of altering how we perceive what by the numbers may seem similar. It is also the approach that Seasonal Champion MajiinBae recommends, should you choose to play Nami Ionia.
Strong against: Heimer Norra (very!), Kat Gwen, (Timelines?)
Struggles against: Pirates
---
A Walk on the Wild Side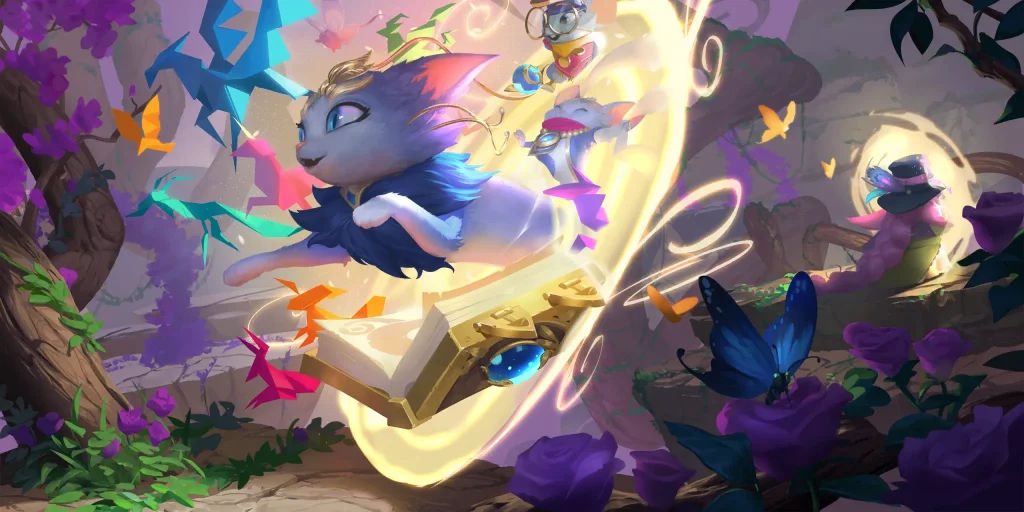 Should you wish to dance with risk and chance, these are all well-performing, if quite fringe, brews and blends – their performance is excellent, but their sample sizes are too small to predict, with any degree of confidence, how they shall fare tomorrow.
---
Twisted Fate Akshan
A recent up-and-comer from maître brasseur 4LW , which impressed our lineups maven Monte to the point of being one of his Tournaments & Gauntlets recommendations this week.
---
Thresh Viego Ionia
Providing more food for thought about why numerous pilots dislike Eve Viego's play pattern (even when they recognize E-V as a powerful blend), there is no end to the experimentations we see pairing the Shadowy Shirtless King with the Pink Region – from Kindred Viego Ionia last week, to Thresh Viego now, Viego and 'protect-the-Queen' tools do form a marvelous marriage.
Strong against: Heimer Norra and Pirates?
Struggles against: Timelines?
---
Zaun Yuumi Zoe
"Let's beef up some cheap Elusives and go to town" has always been a good idea (and with truly terrifying results in some Metas). And equipment beefs up units, so…
---
Vi Jax
Trundle Timelines has returned, smashing things hard – Vi Jax, the 'other' Timelines brew, has not managed quite the same revival, but keeps itself busy and playables in the Meta fringes.
---
Very well, my friend!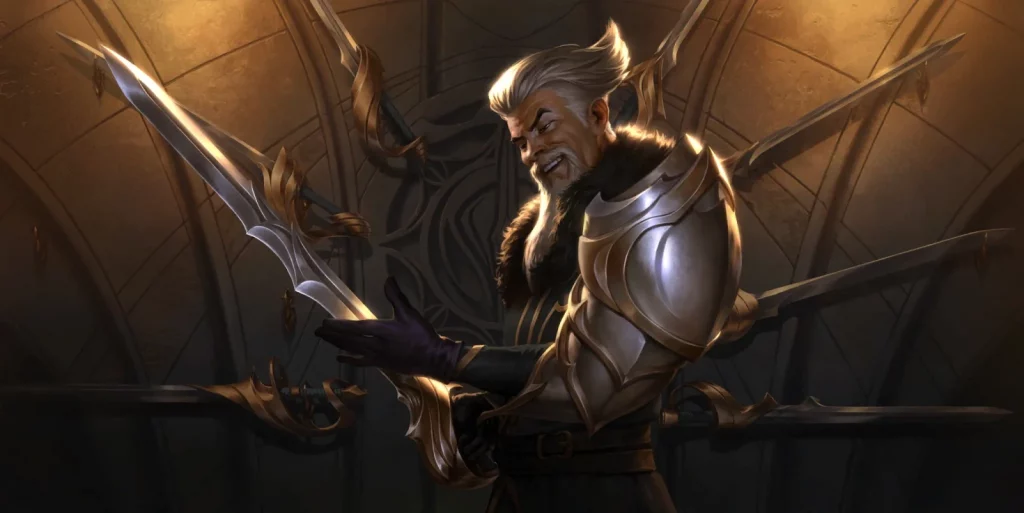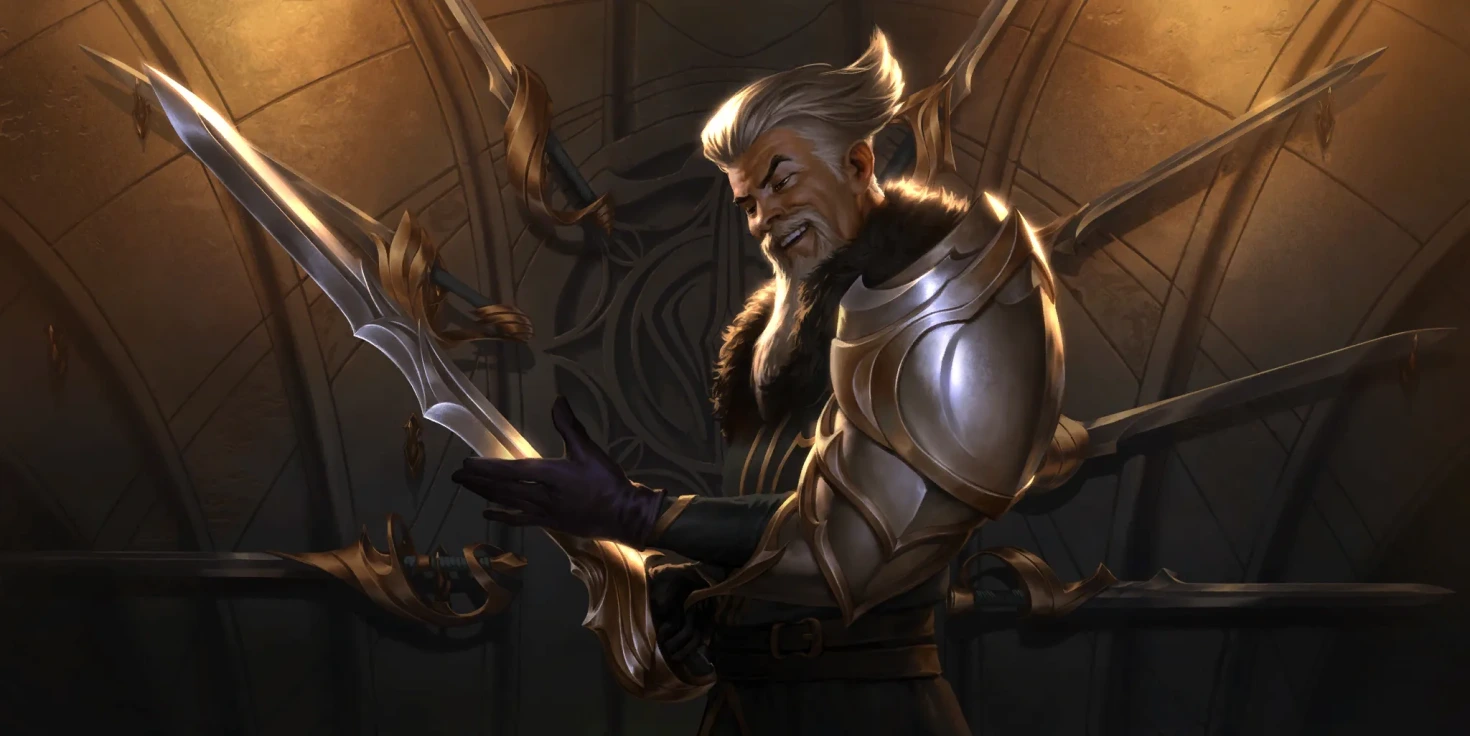 Entering the third Awakening week, the meta shows signs of starting to settle down – Norra Heimer and the Plunder Royals have stirred the pot quite a bit these last few days, no doubt, but WRs are toning down across the board.
Yet, as we've seen, even the most entrenched lists (like Pirates adding an Elusive Decimate, or Nami Ionia now featuring Lee Sin) keep shifting and adapting, so… we shall see what next week's tide brings.
To close, our usual reminder: all stats and recommendations above are for choosing the best LoR deck for the Legends of Runeterra Ladder – if you are in need of weapons of choice for a Tournament or Gauntlet run, be sure to check Sirturmund's & Monte's recommended Best-of-Three decks and lineups.
And best of luck!
---
Any questions or comments, or more data you may need, please feel free to:
Poke me on Twitter: https://twitter.com/HerkoKerghans,
Ping me on Discord: https://discord.gg/VNN5NmGhXY,
Or find more writings on substack: https://riwan.substack.com/
---
---