---
This article is from a previous patch -- for the most recent decklists, check this link!
---
Welcome, my friend! Welcome to this Season's Last Friday…
… and what a Season this one has turned out to be! Even now, as we shall soon see, our Meta shifts and switches, sharing with us no shortage of surprises.
But I'm getting ahead of myself, as usual! Come in, please, so I can showcase today's selection from what admirable APIarists Balco and Legna have acquired for us, along with our own observations, and insights gathered from prominent pilots at the Blue Bird Inn.
---
Glimpse at our Ever-Shifting Meta
Let's start by a glimpse of Balco's chart – do tell me in truth, my friend: how often do we have the opportunity to lay eyes on such beauty?
The Grand Tournament takes place tomorrow, with pilots struggling their best to secure a spot – yet no archetype manages to reach the 54% WR threshold, making this perhaps the Season's most balanced snapshot.
And, yet, not one but two new archetypes, namely Illaoi Bard and Jinx Bard, have surged forward.
By the way, just in case you have your sights set on the Grand Tournament, and should you still find yourself unsure of your lineup, I would emphatically advise the Seasonal lineups recommended by matchup mavens Sirturmund and MonteXristo.
---
Cream of the Crop
Usually we collect no more than two or three archetypes in our Cream of the Crop section – blends that are clearly heads-and-shoulders above the rest – and as a rule we require a 54% WR (and sometimes even 55%) to make the cut.
Our Meta today leaves us with no recourse but to list half a dozen medleys, all of them in the 53-54% WR slice – as said above, my friend, it is truly rare to see such a balanced mix!
---
Thralls, aka Lissandra Taliyah
Unfettered by nerfs, Thralls end this Season being the powerhouse they were before the last balance patch.
Among top pilots there's hardly a discrepancy when asserting that, if steered with flawless skill, it is Aphelios P&Z and Nami TF who sit at the pinnacle of performance – but when average Ladder data is concerned, it's clear that Thralls take the lead: our recommended formula is both the most played and among the heaviest hitter, reaching a 55% WR with ease.
If you are going for a last-push effort on the ladder, my friend, do take this blend to battle.
Strong Against: Twisted Fate blends, Aphelios blends, Jinx Bard
Struggles Against: Taric Poppy, Annie Jhin and Azirelia (quite badly!)
6
7
12
15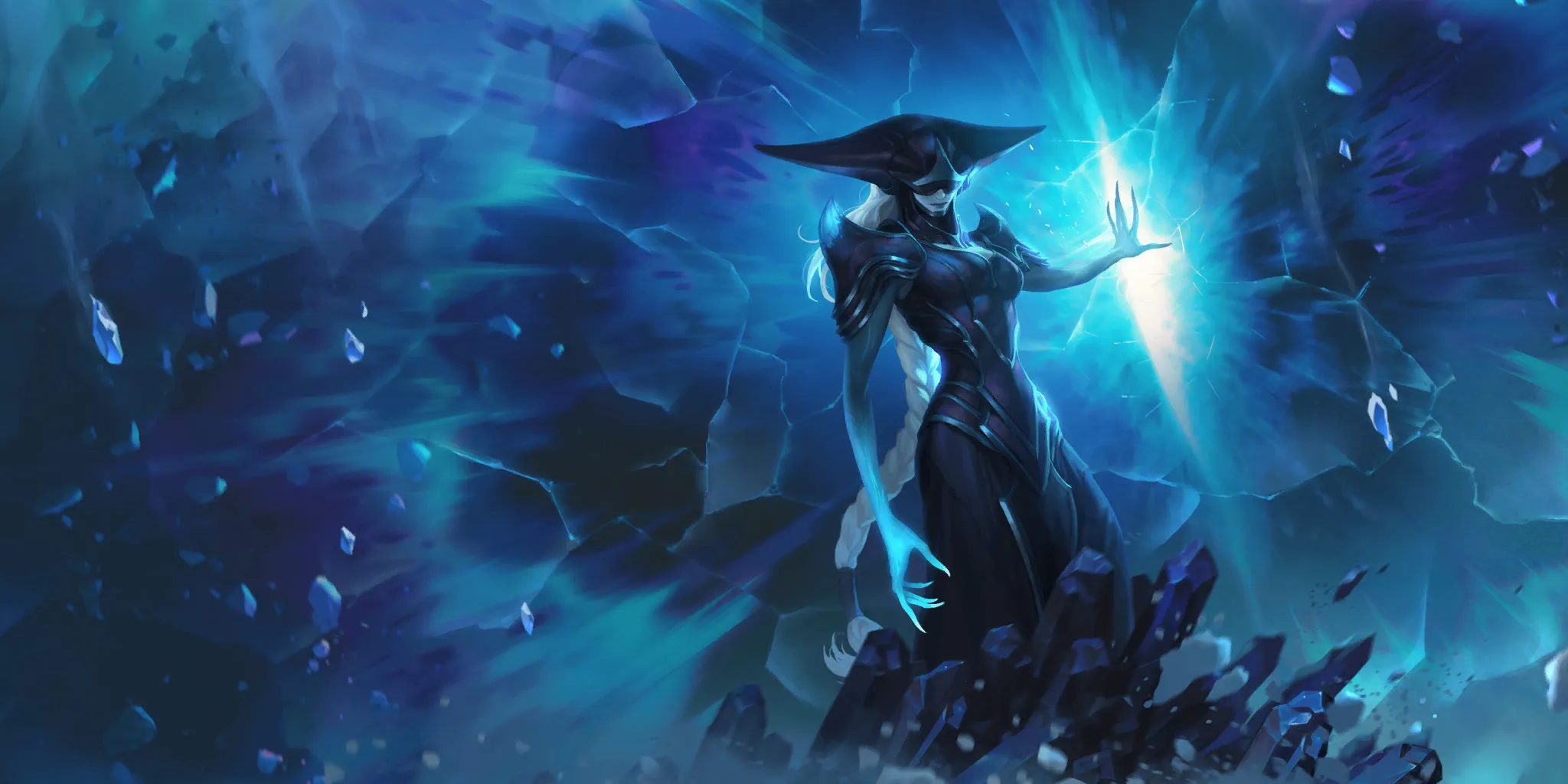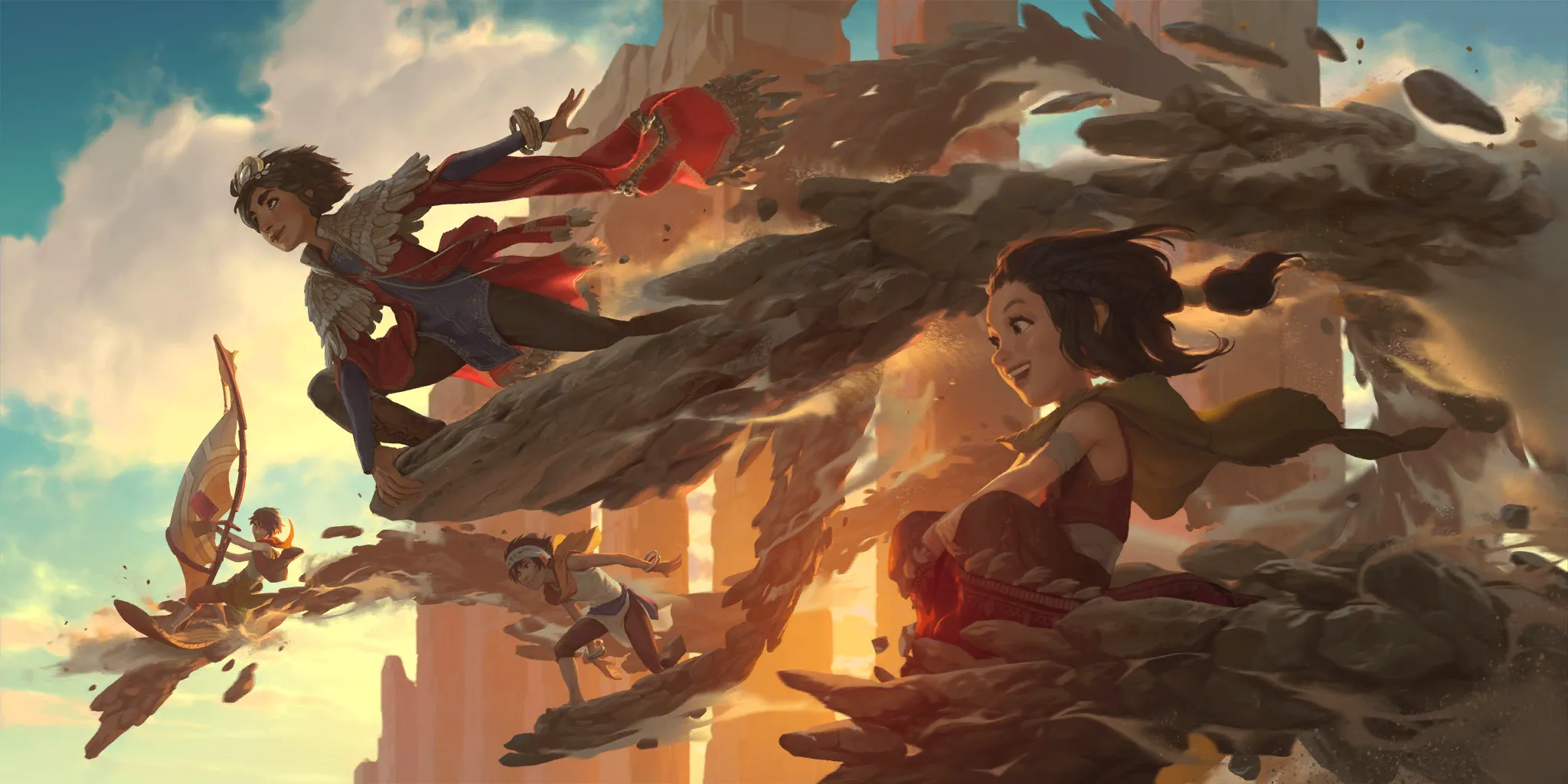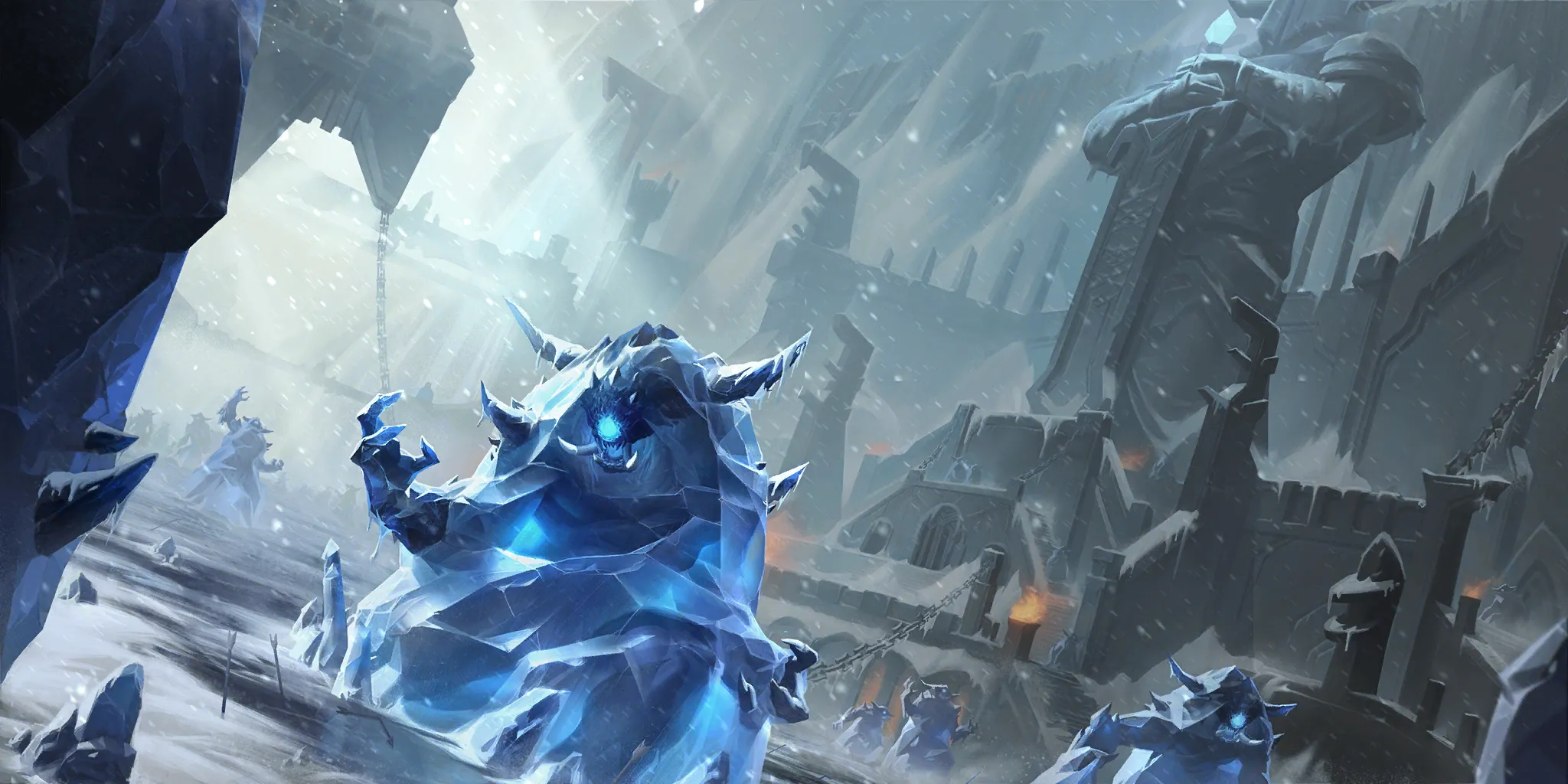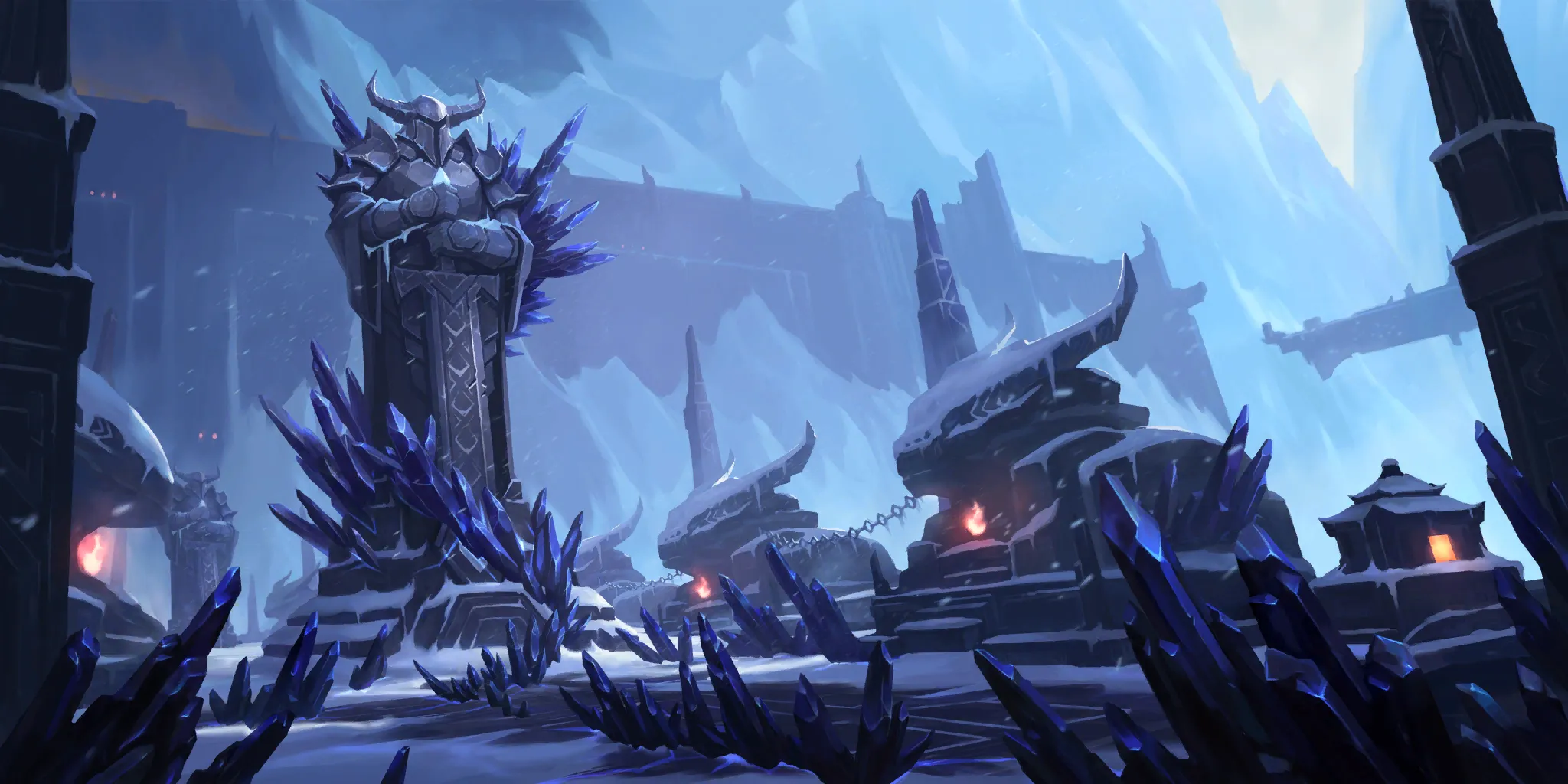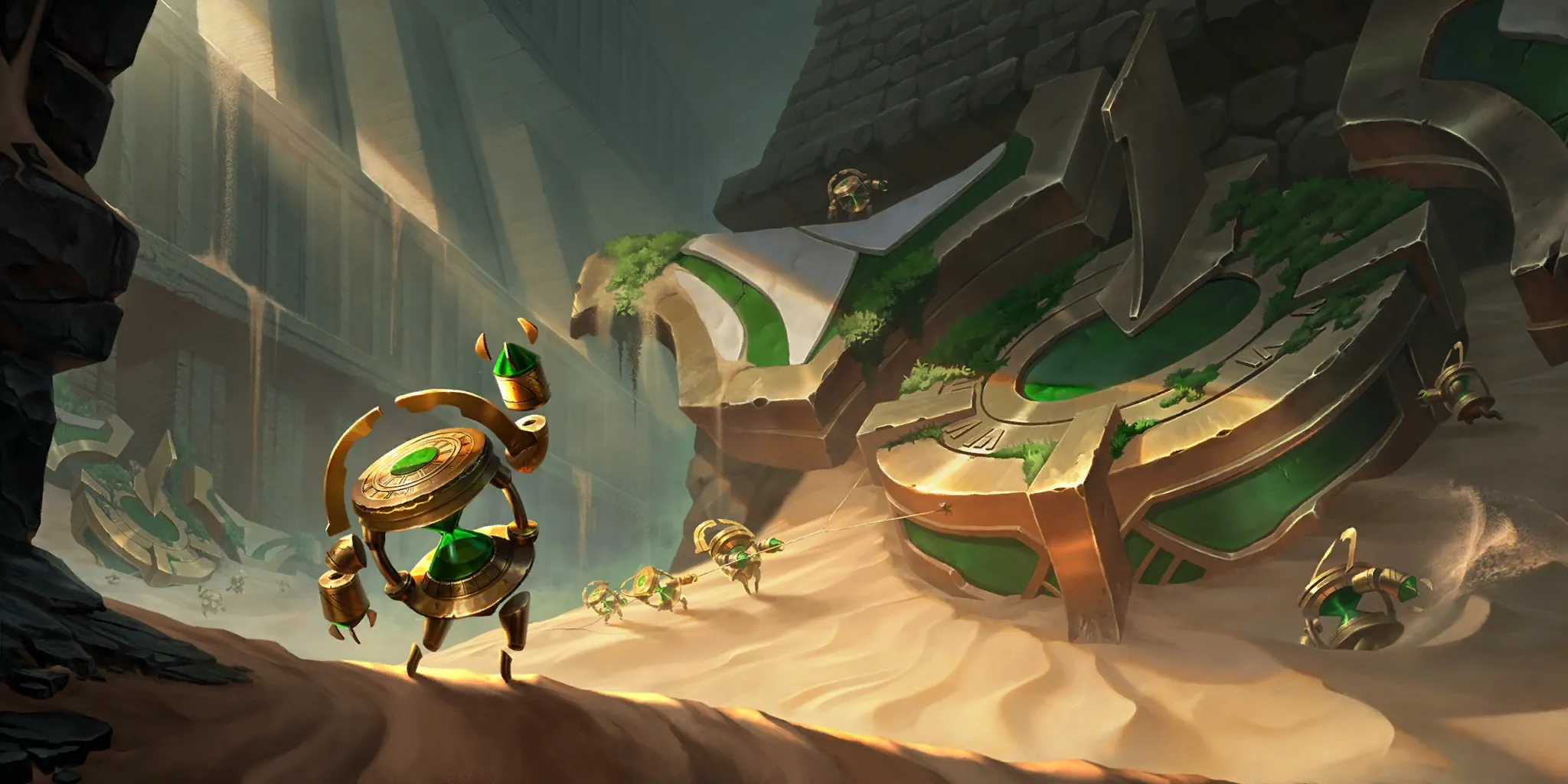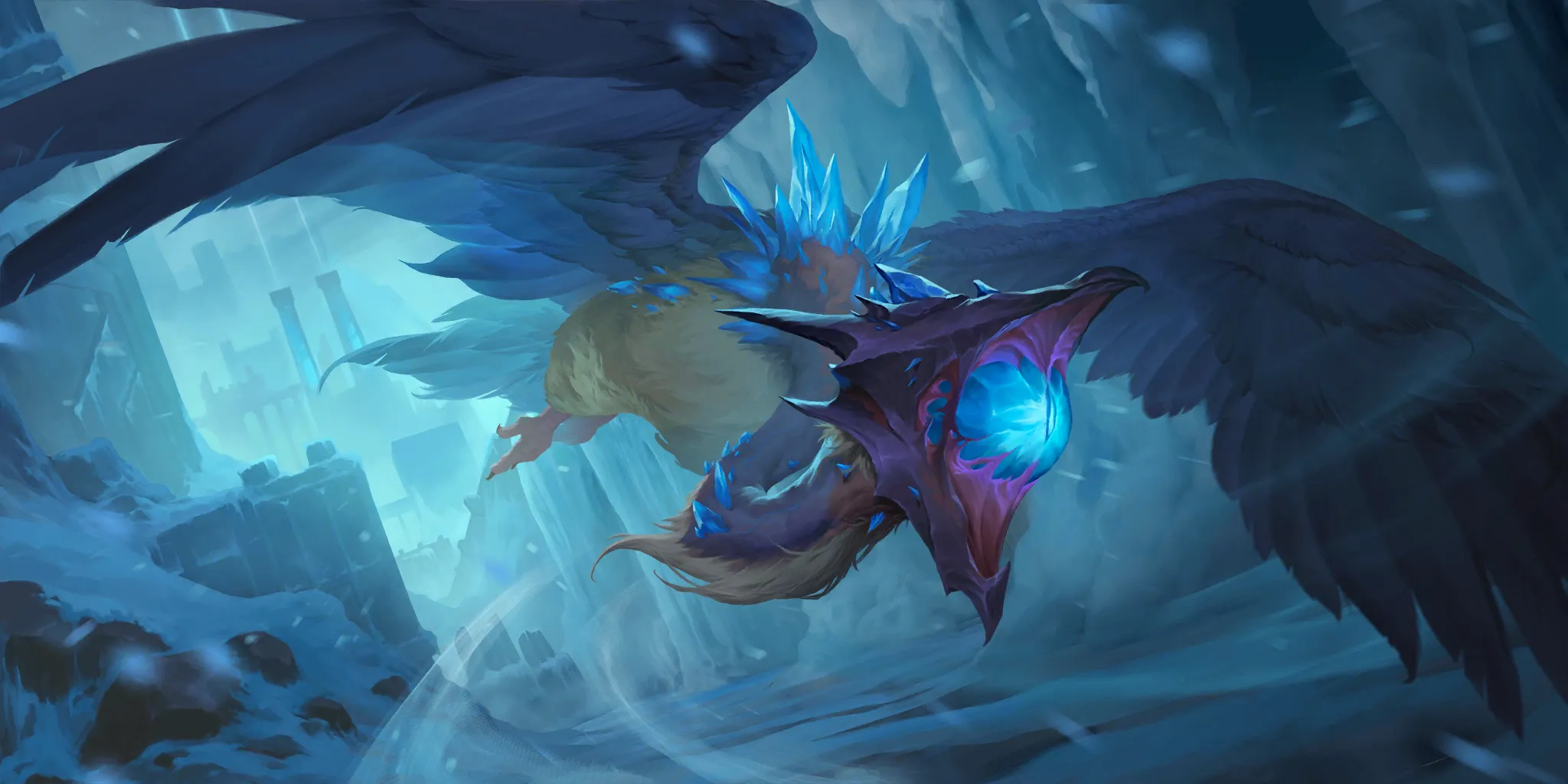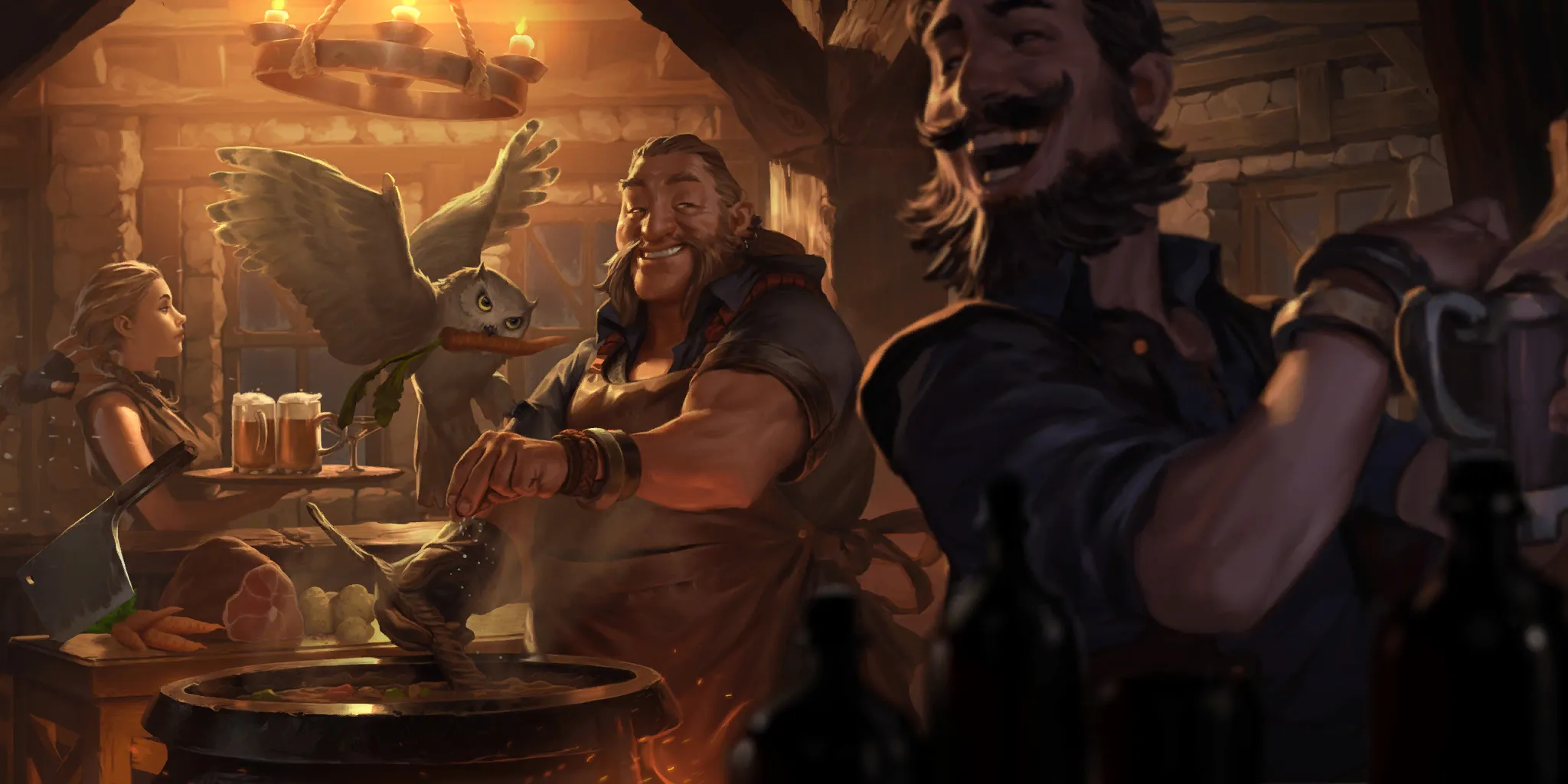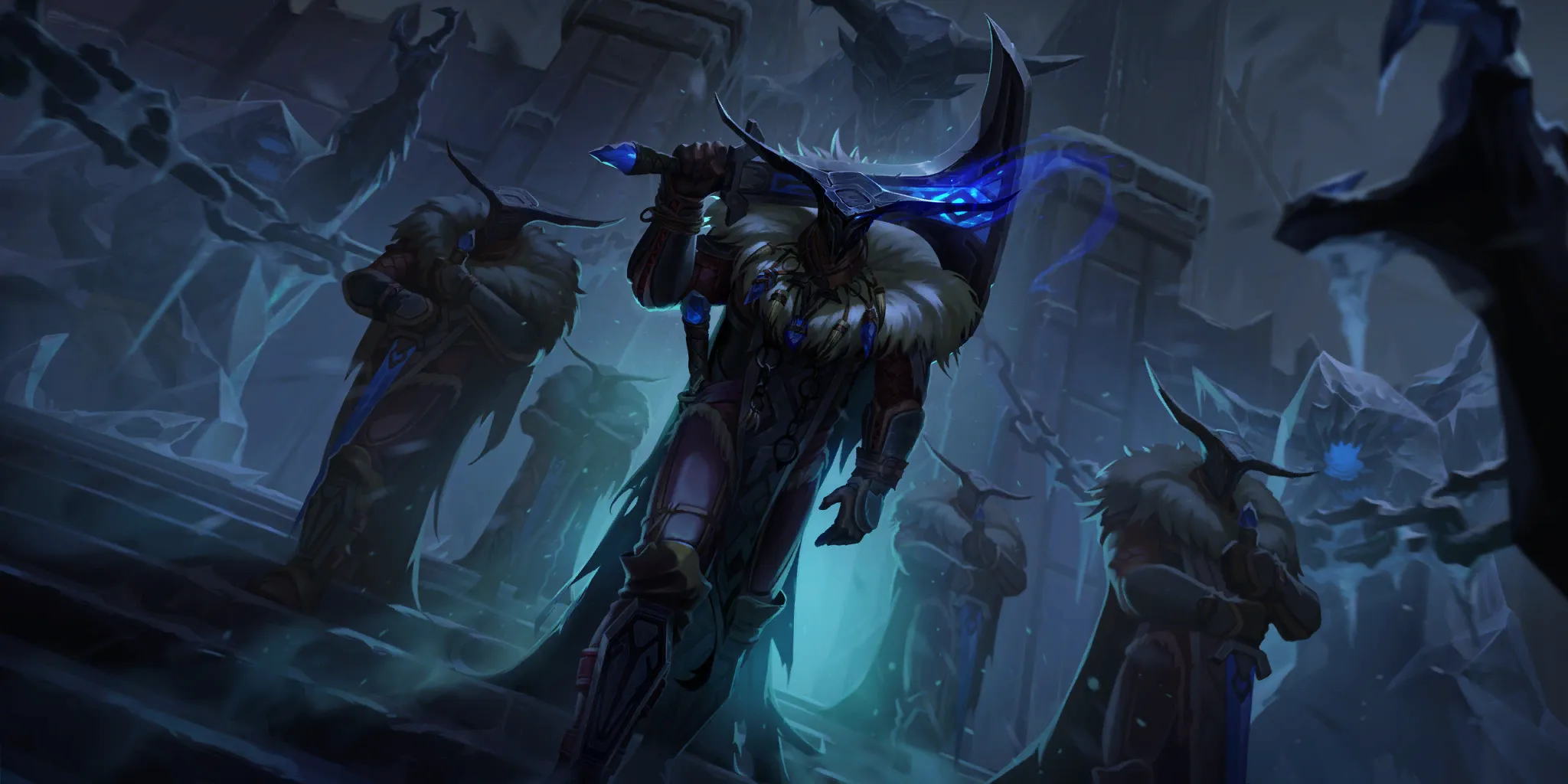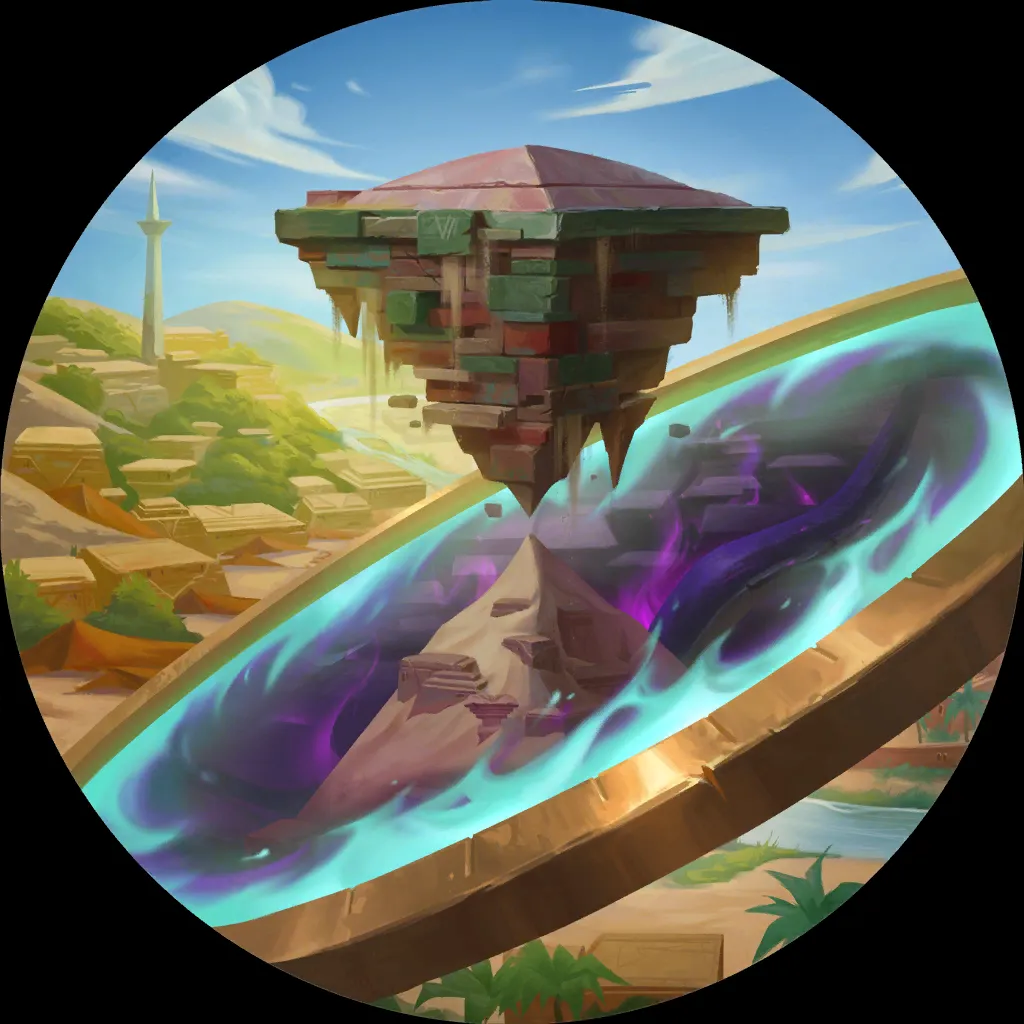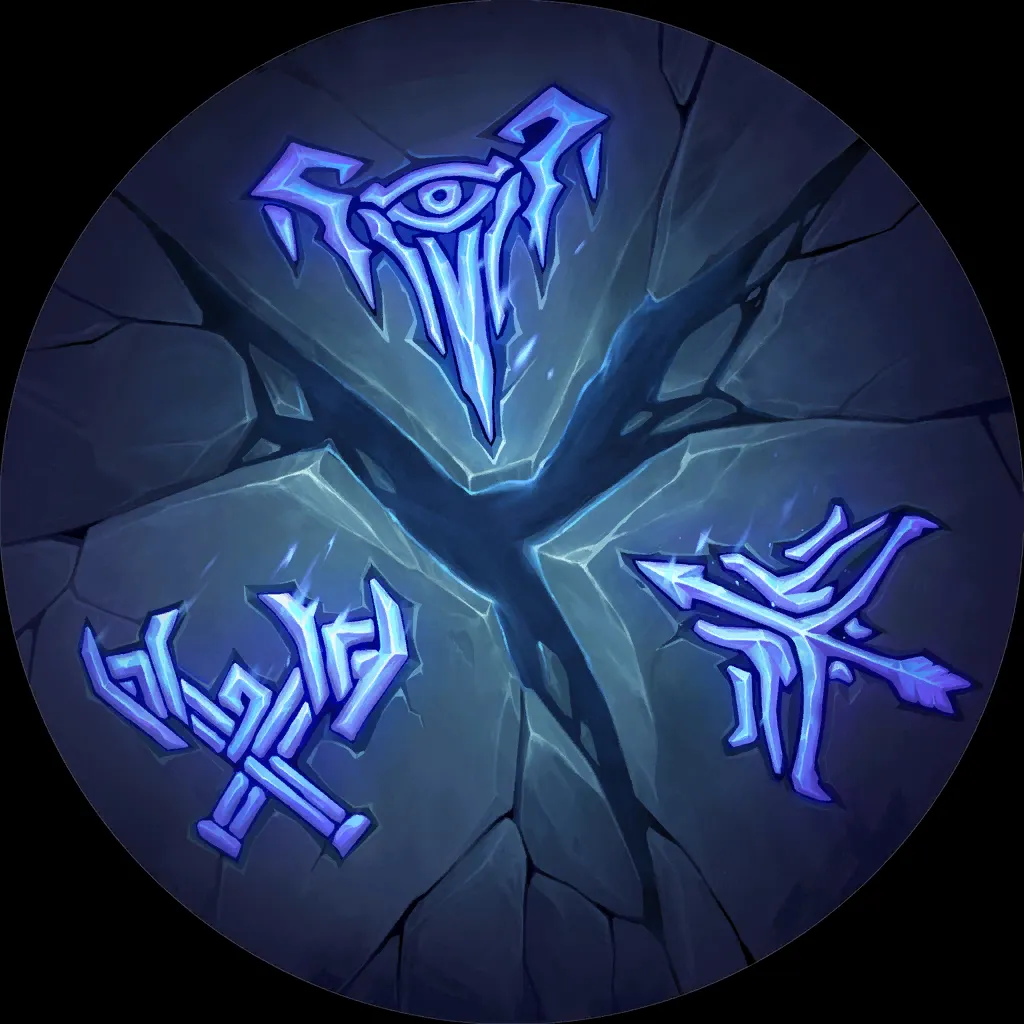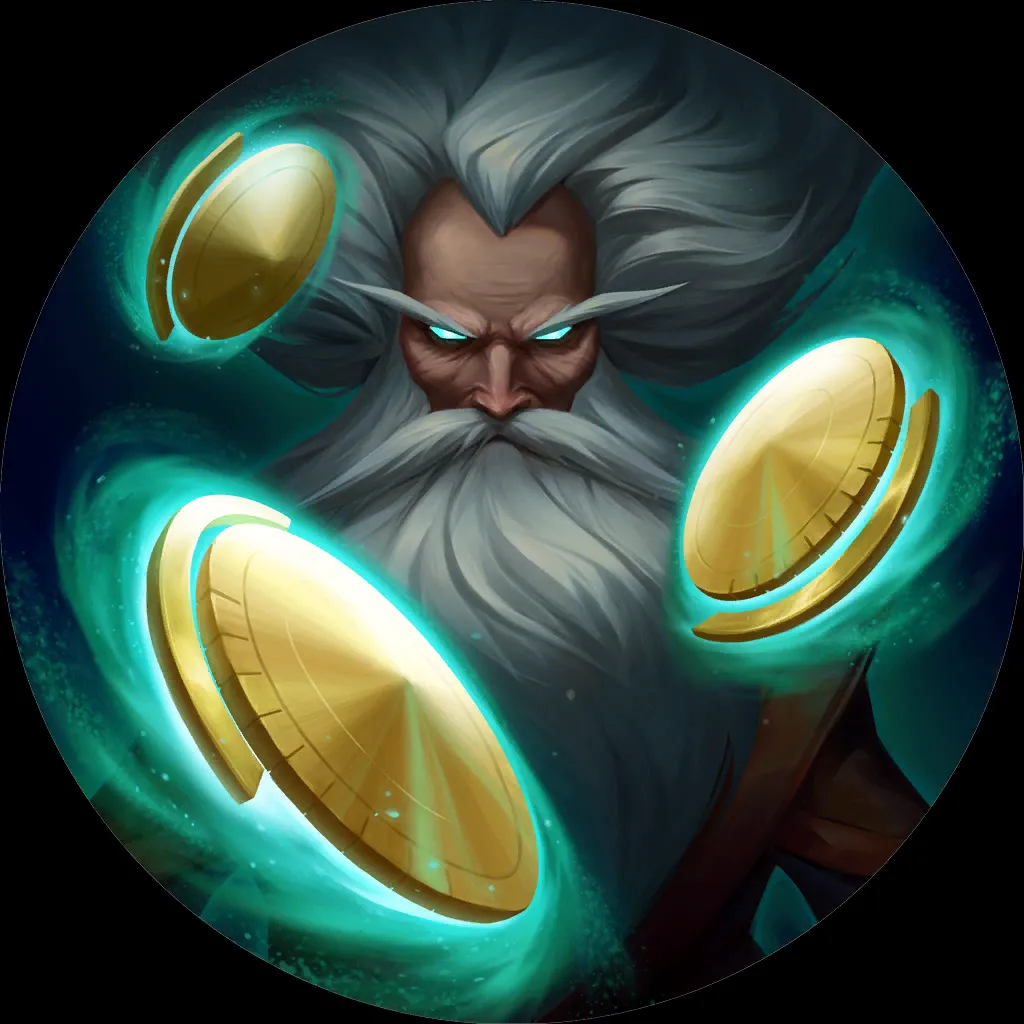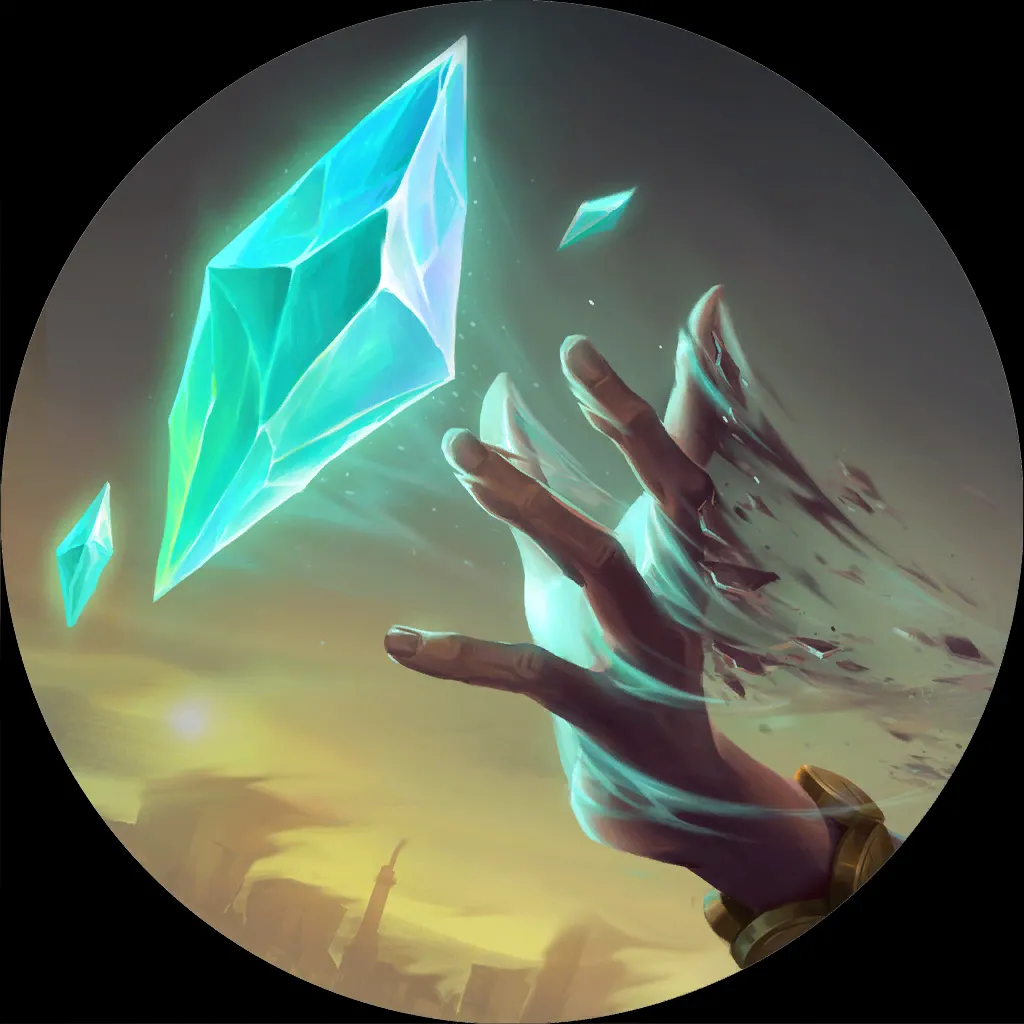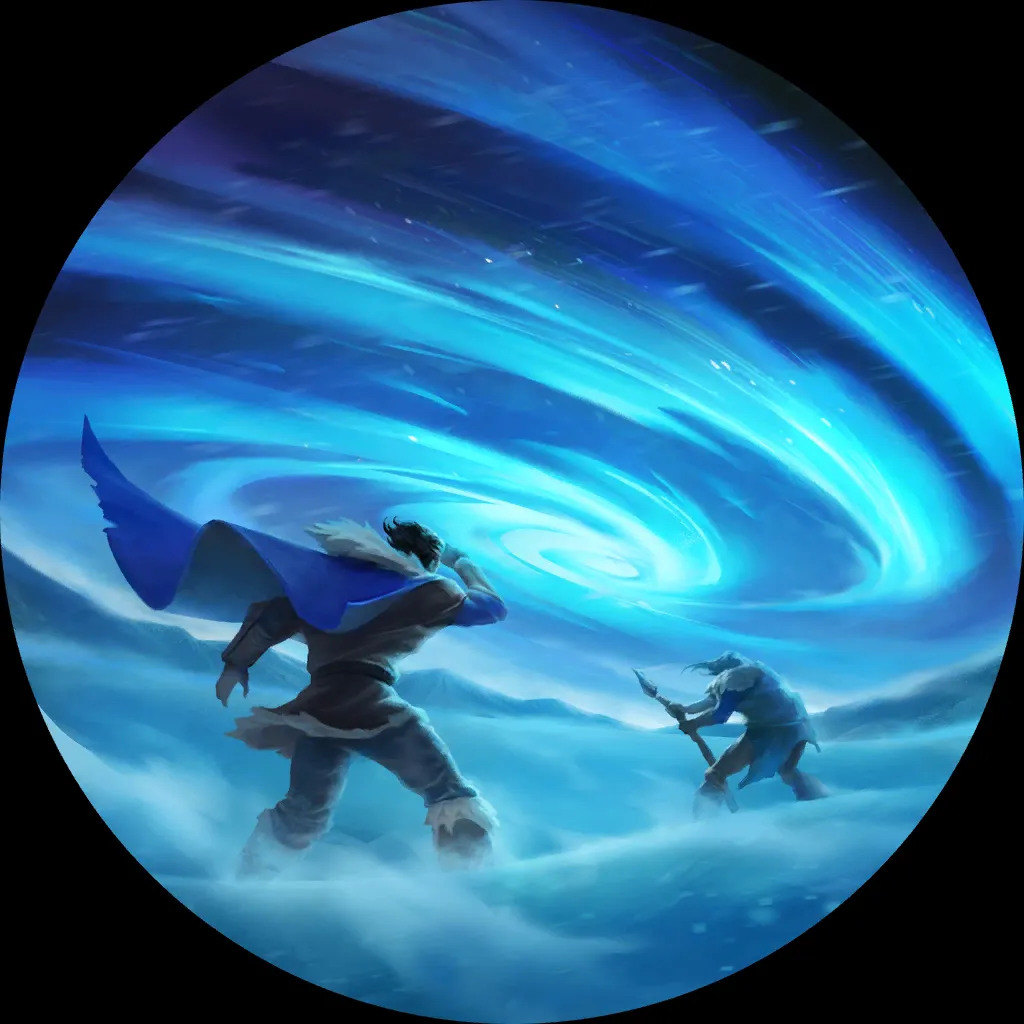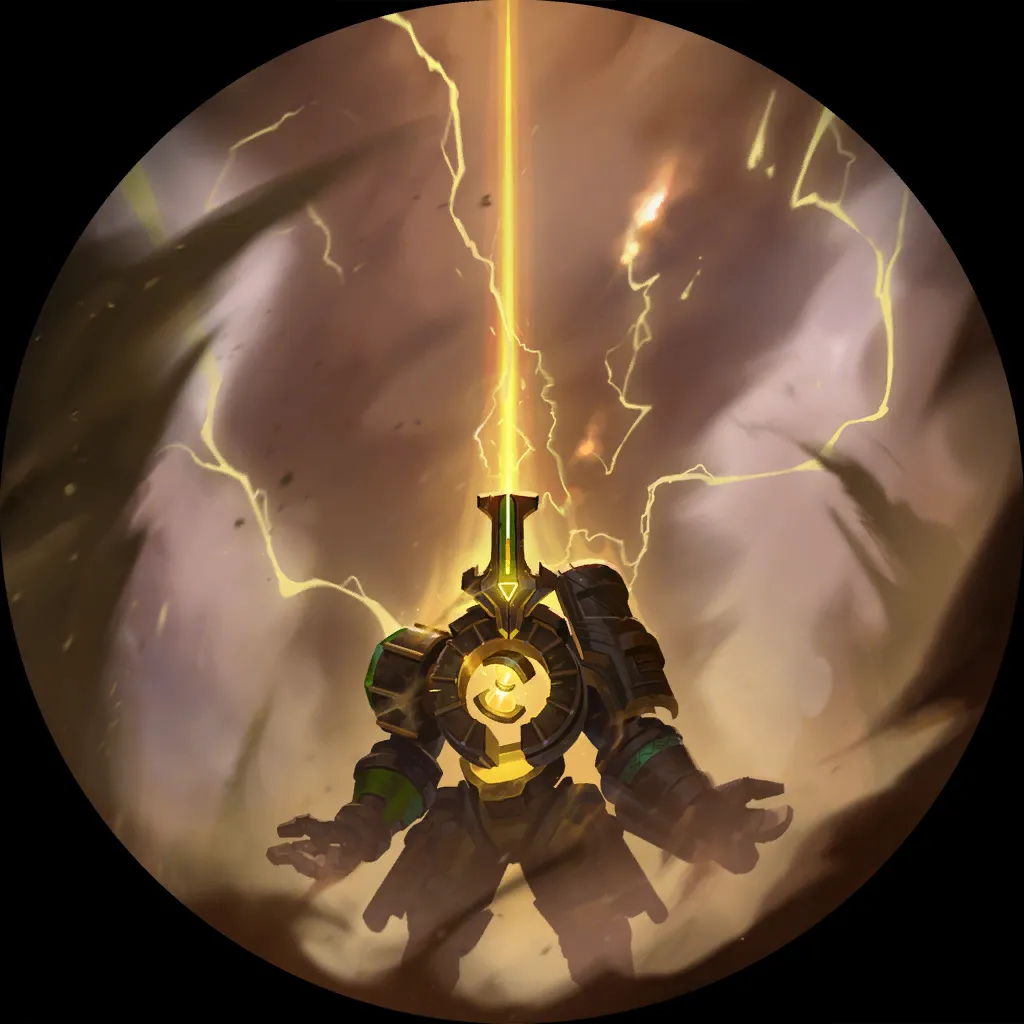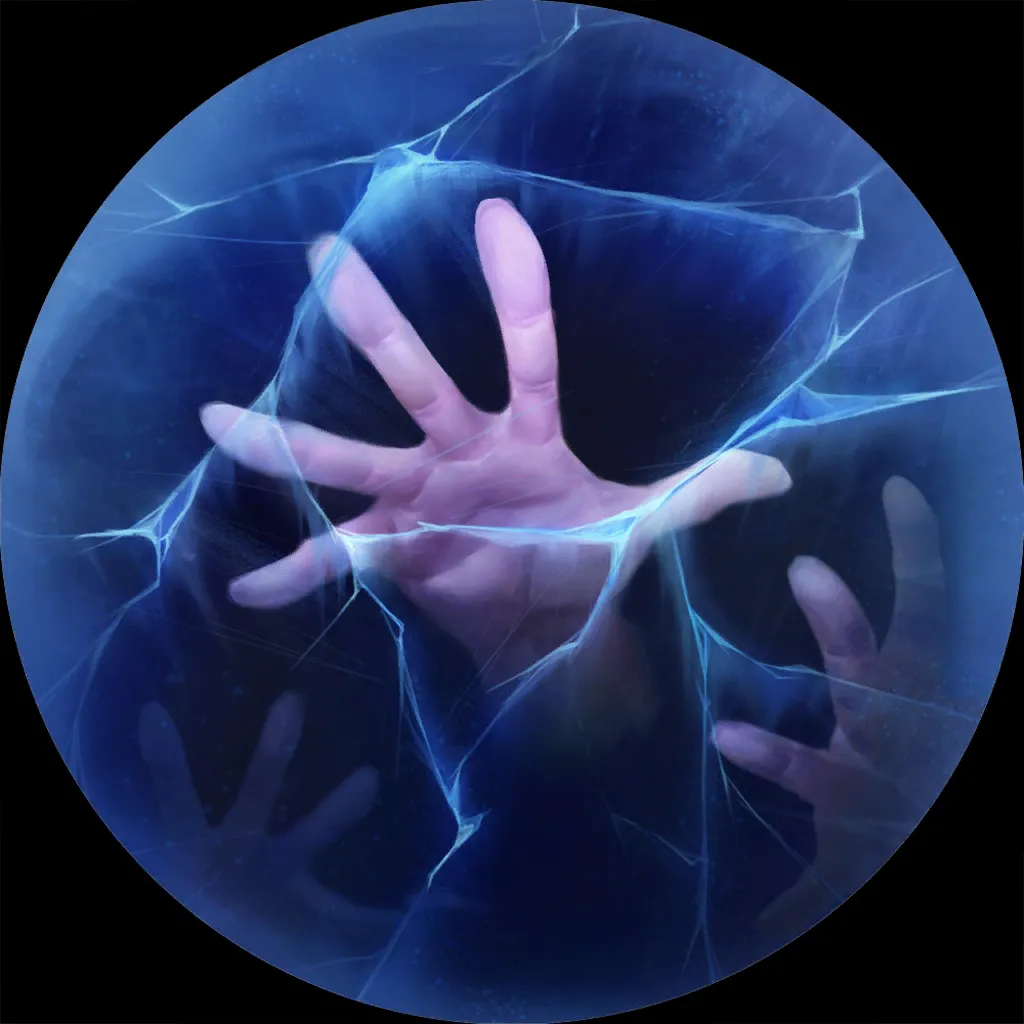 ---
Vi Aphelios Viktor
Widely recognized among top players as the optimal The Winding Light
blend – and in this case, data and experts agree, with Zoe
versions having a much poorer performance. It is also nearly universally considered the major factor in the Tournament field.
Our recommended formula performs well above the 55% WR mark, and – unlike Thralls – presents a rather balanced matchup spread, with most popular confrontations being fairly even, and nearly none being disastrously bad.
Strong Against: Jhinnie, Ahri Bard, Azirelia
Struggles Against: Thralls, Taric Poppy.
6
0
7
27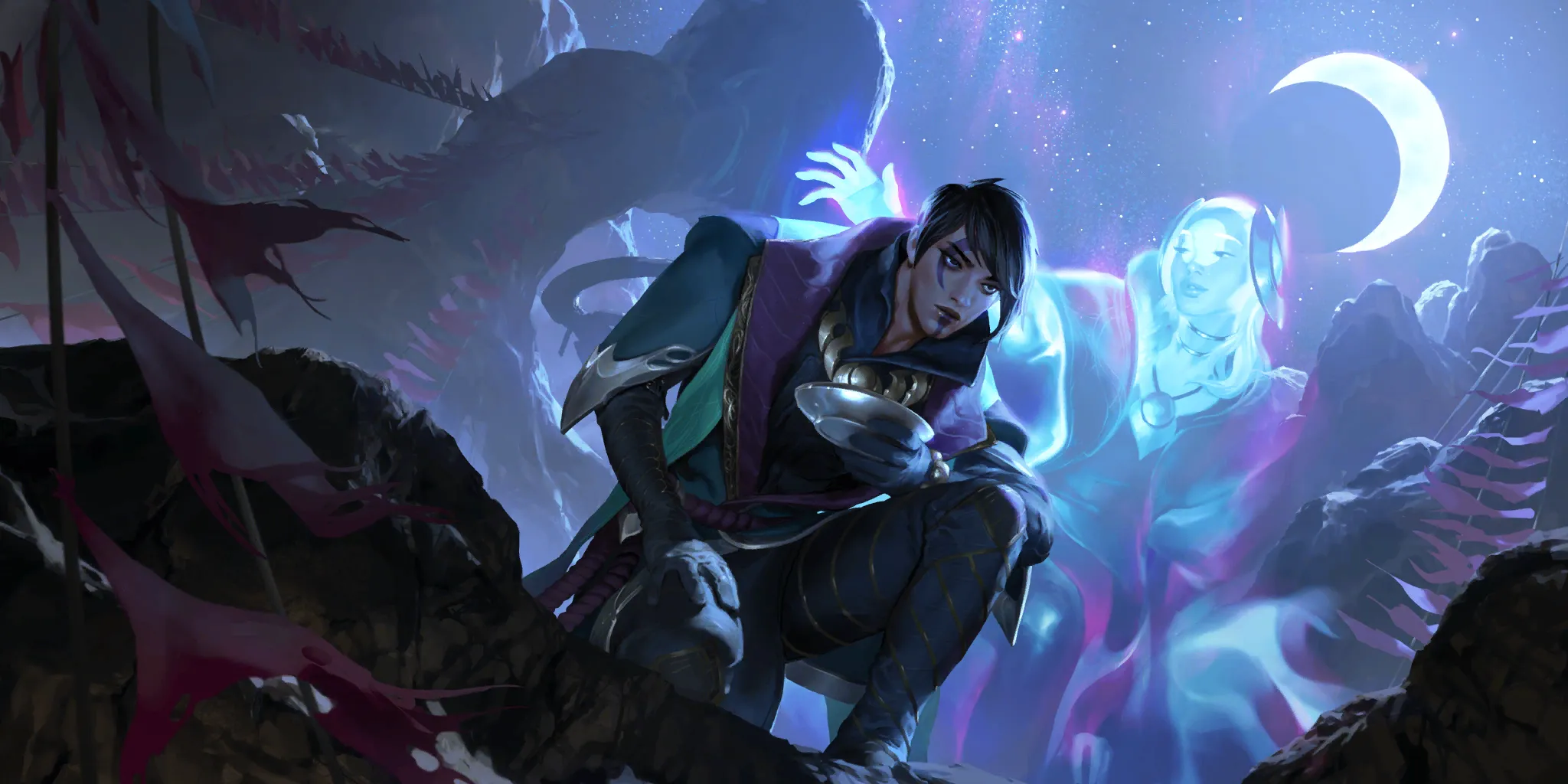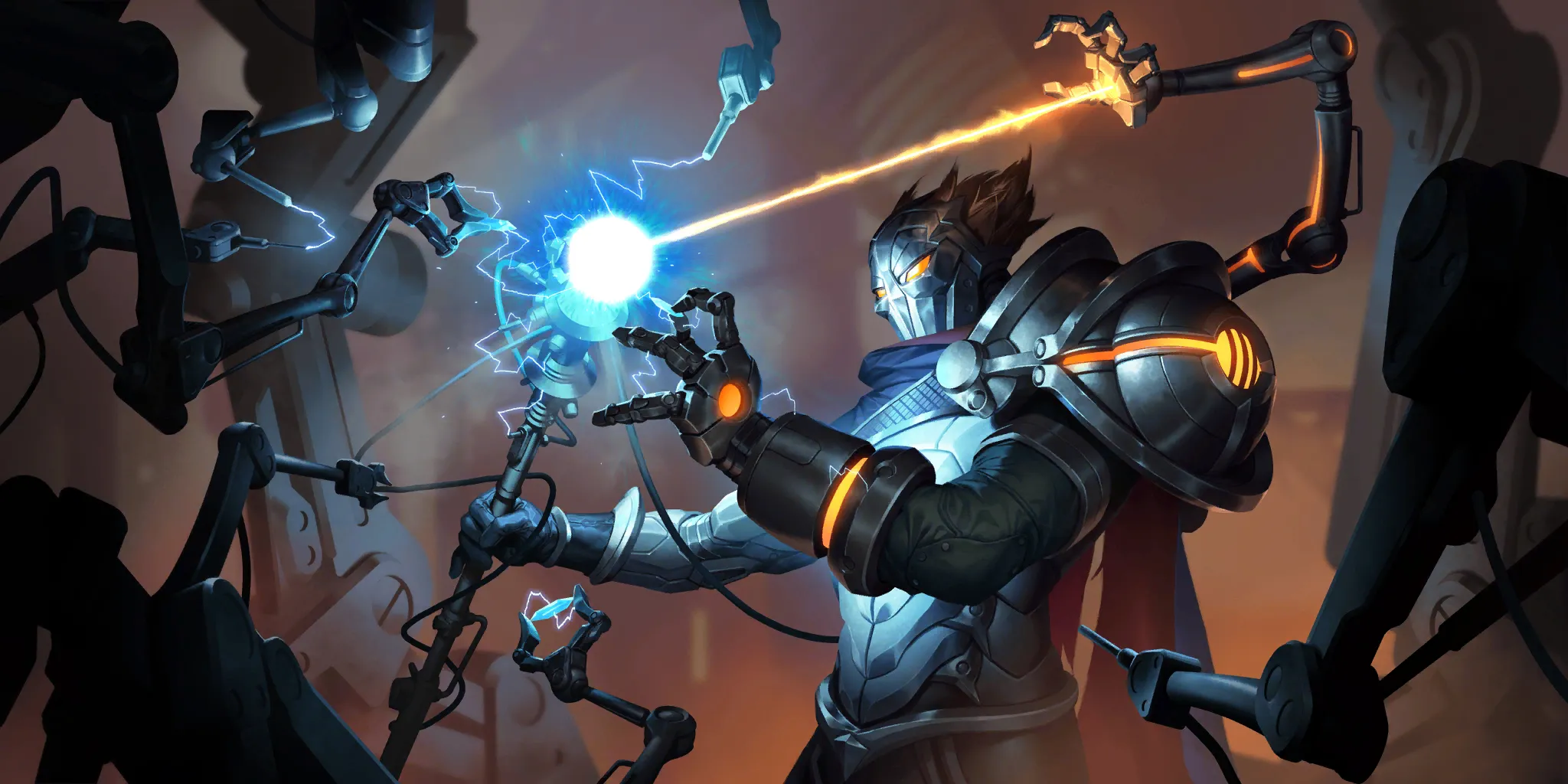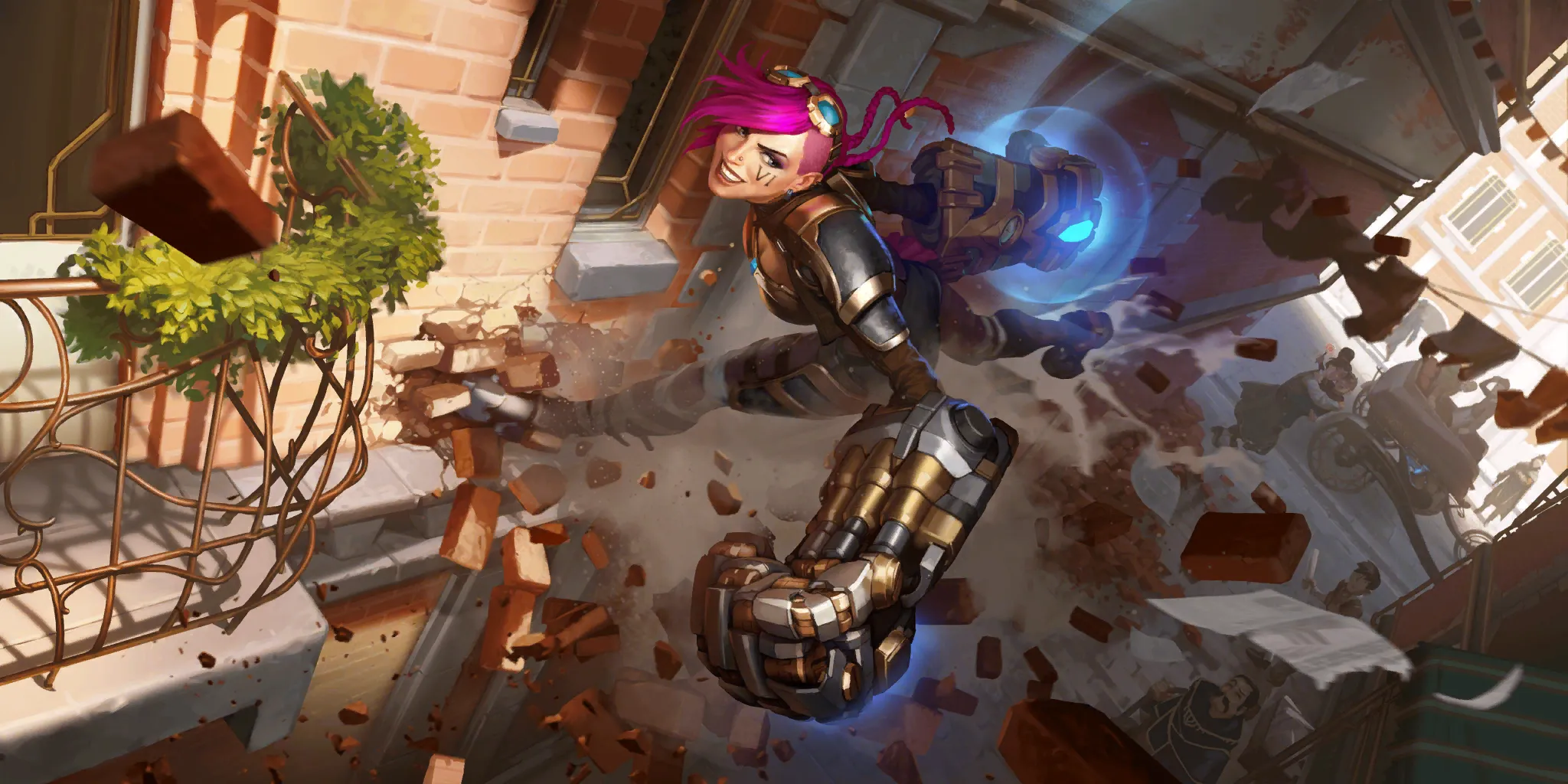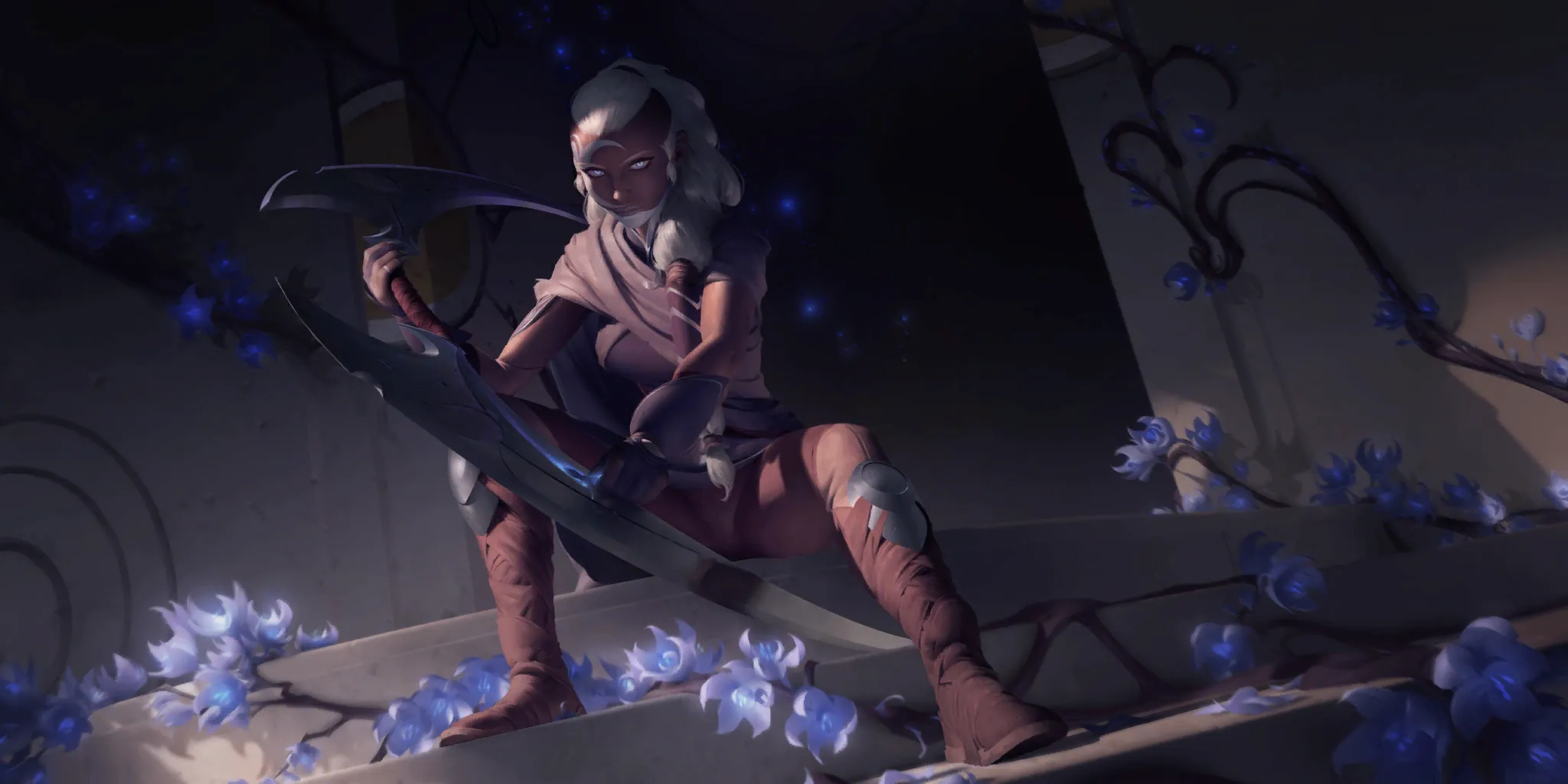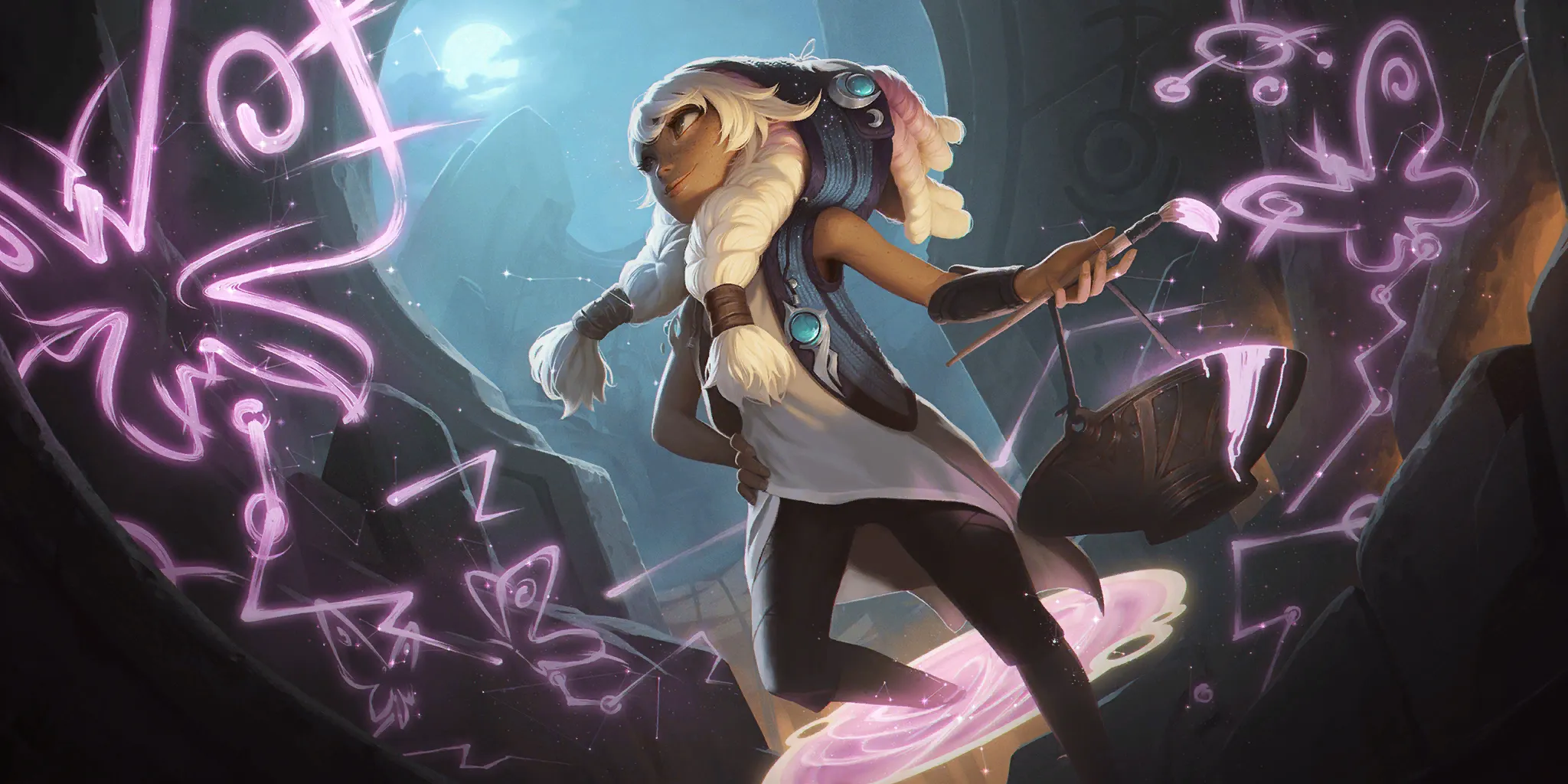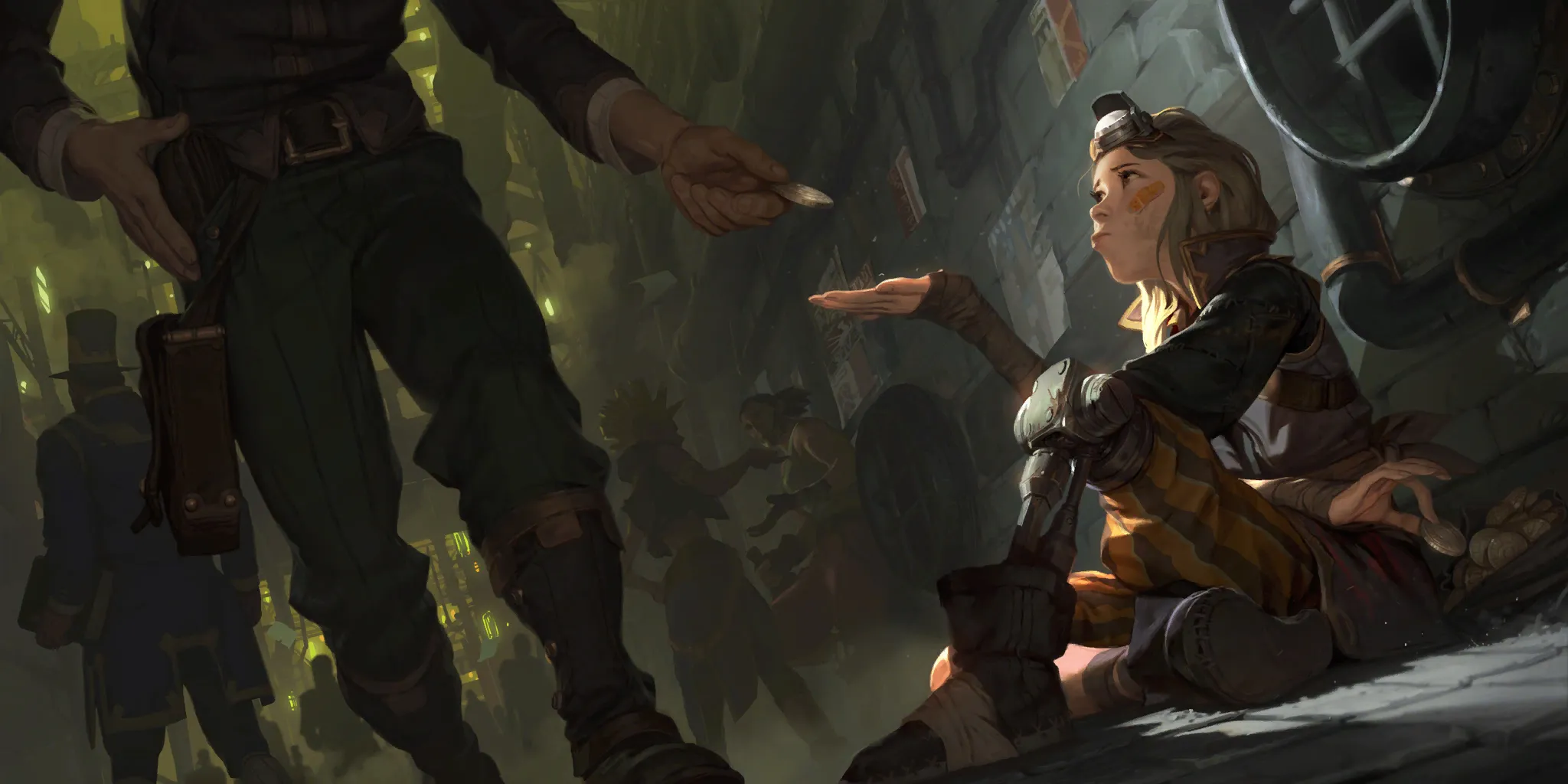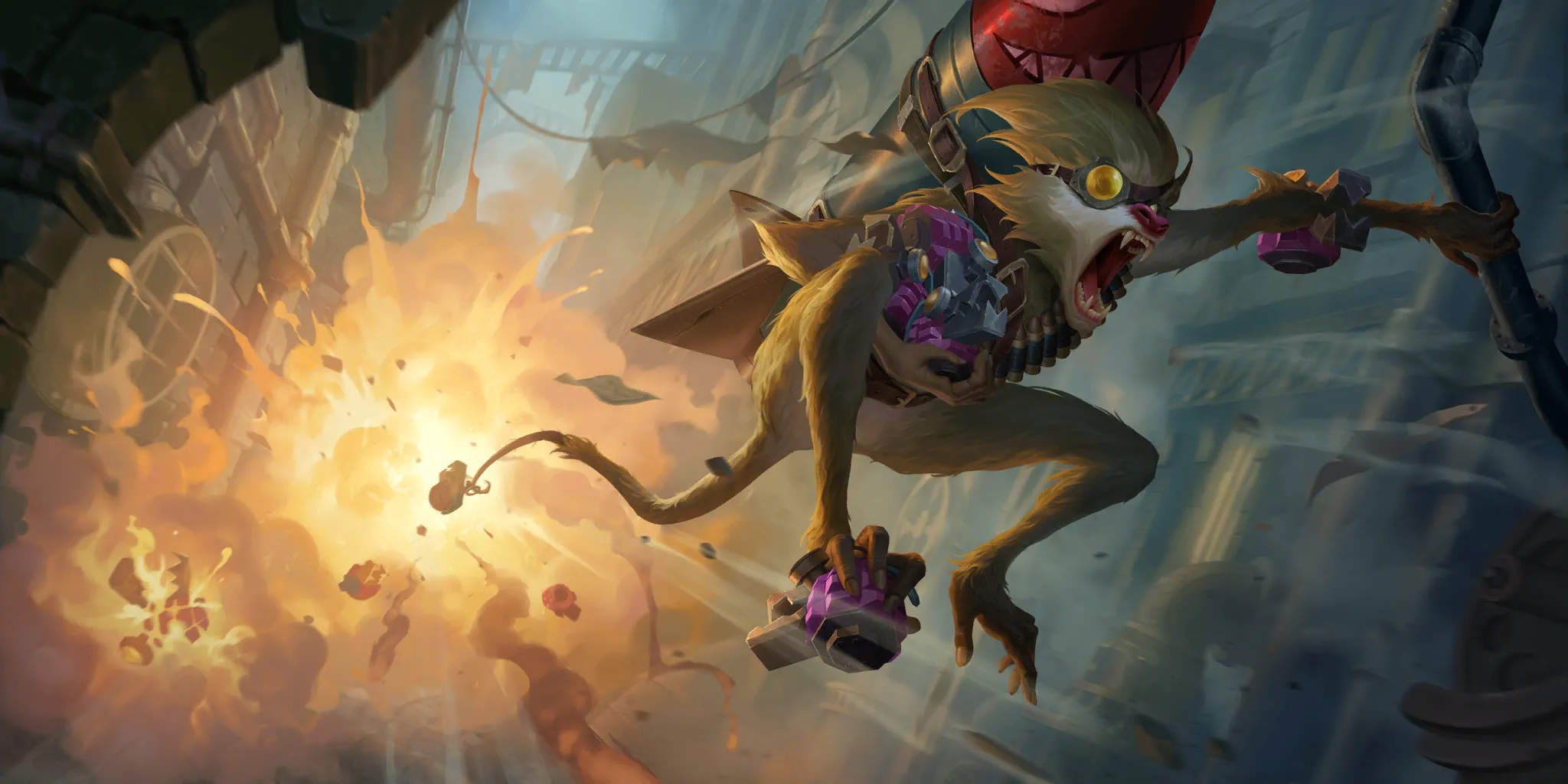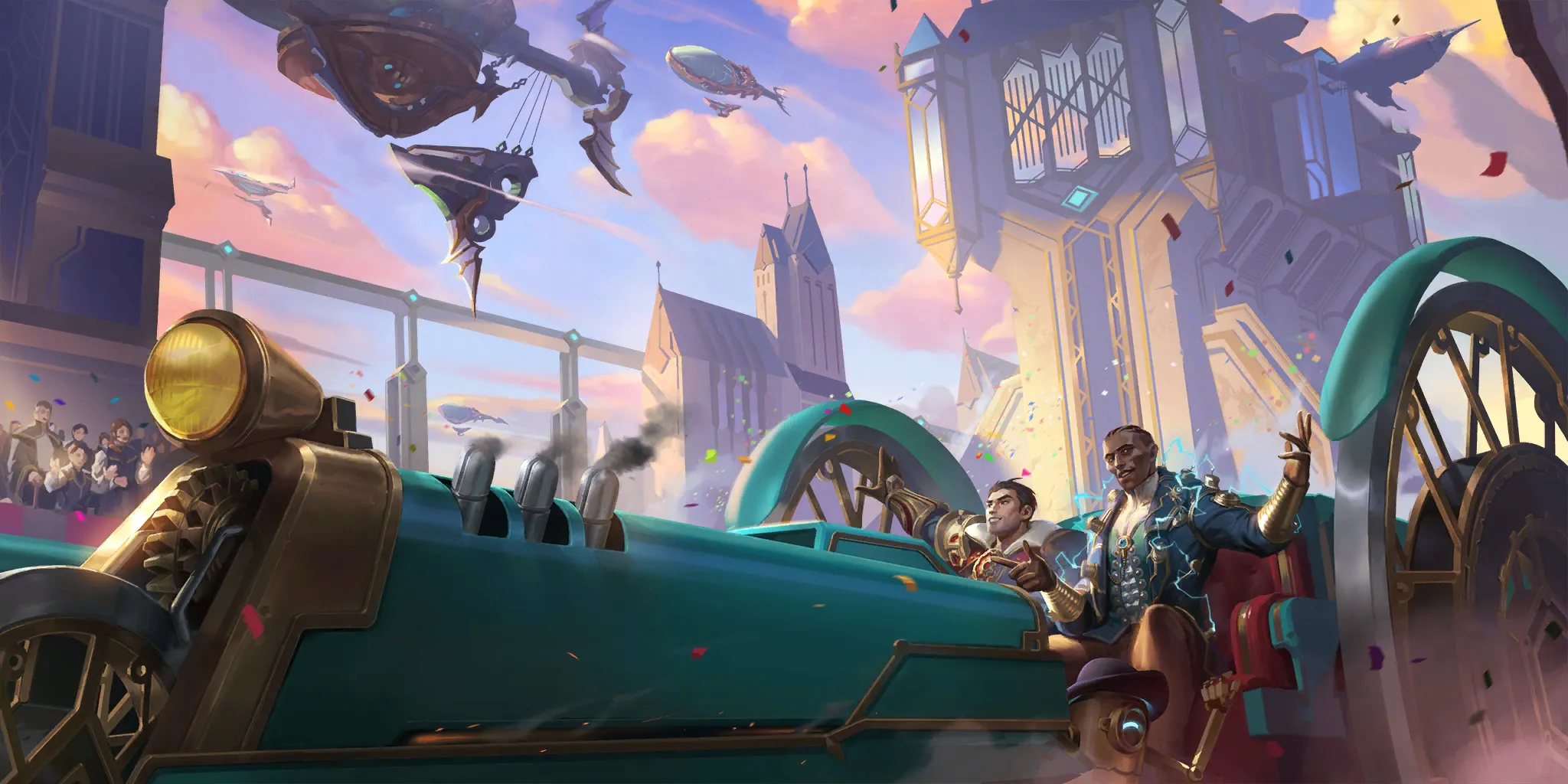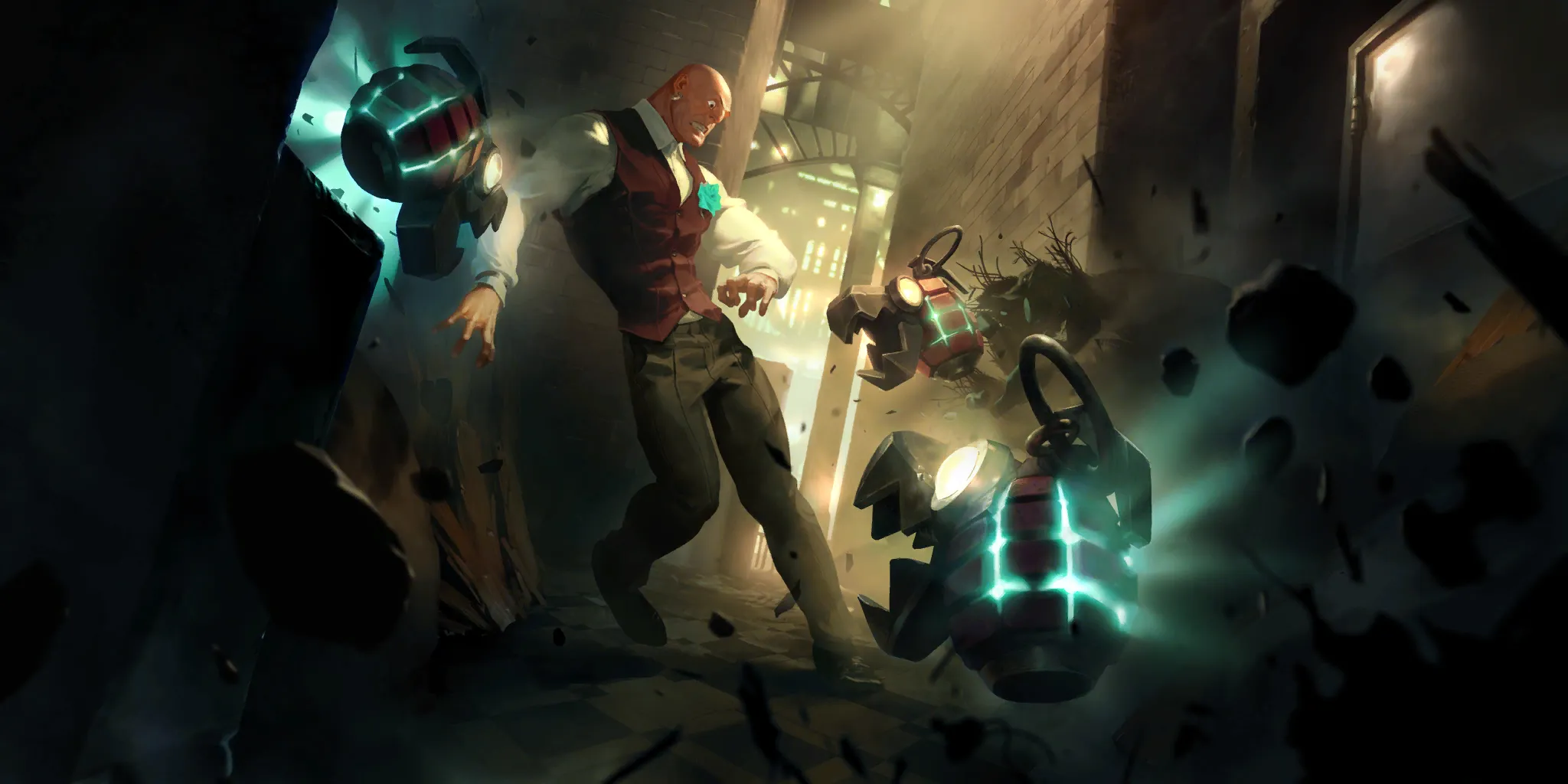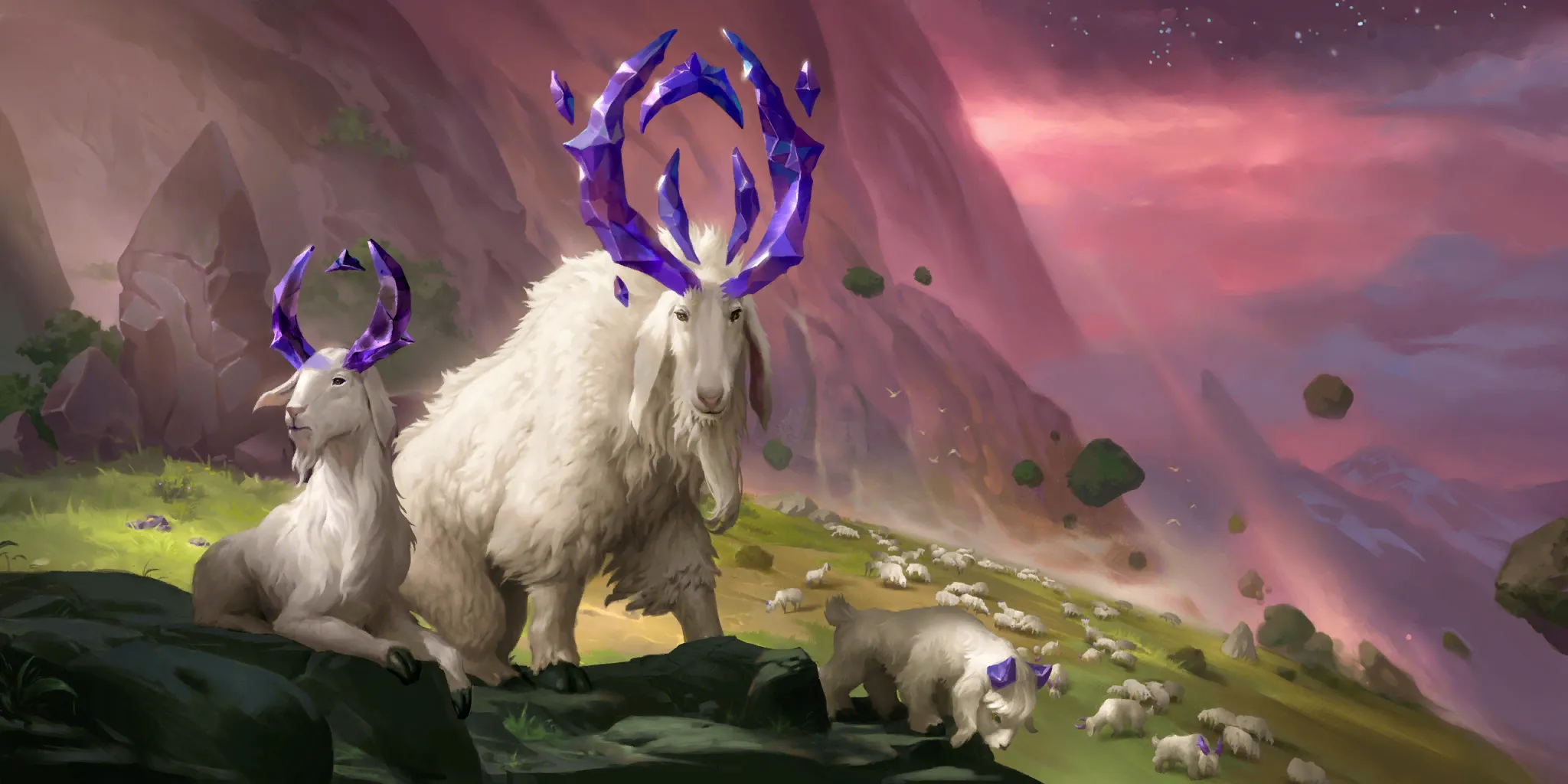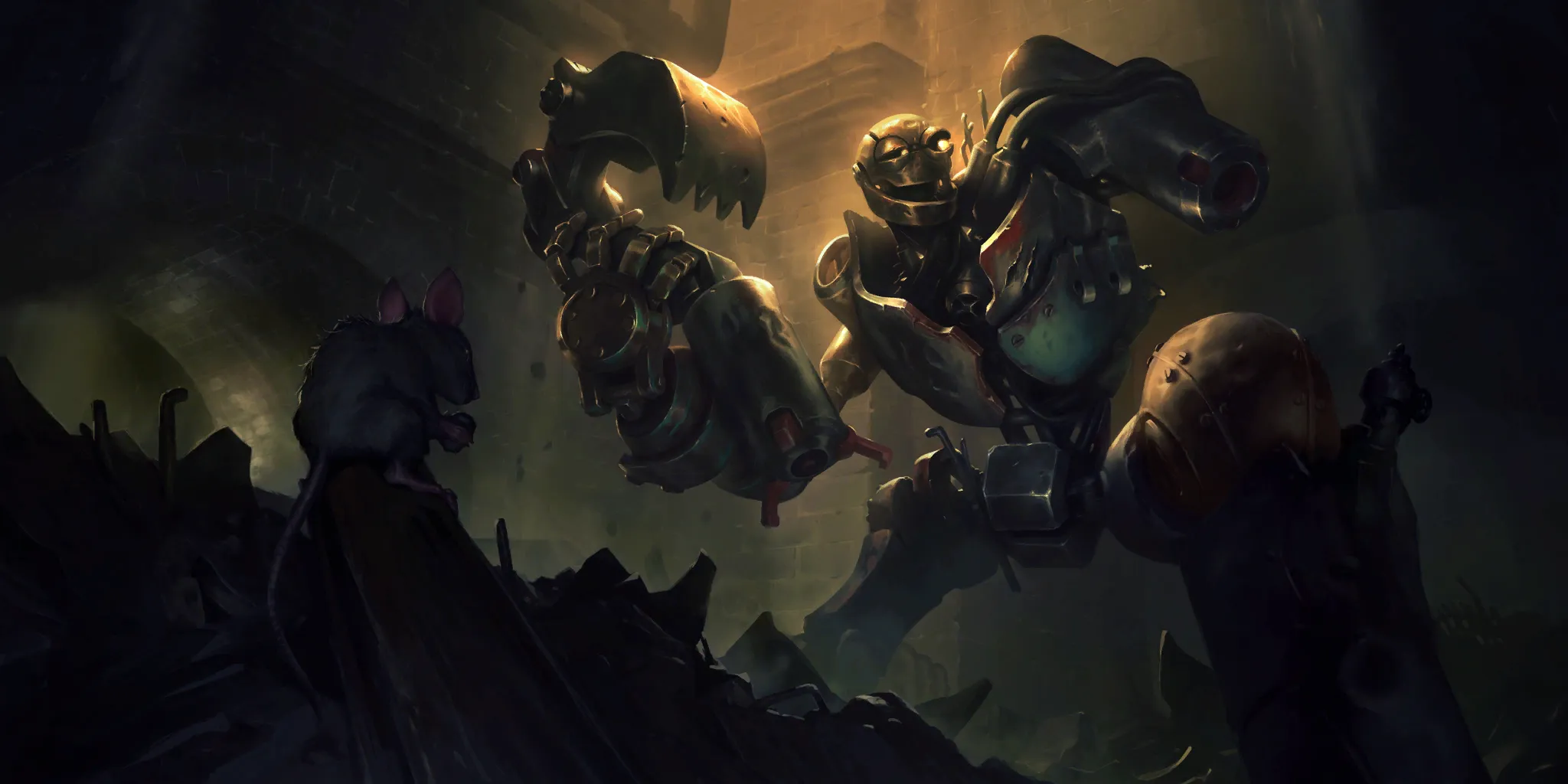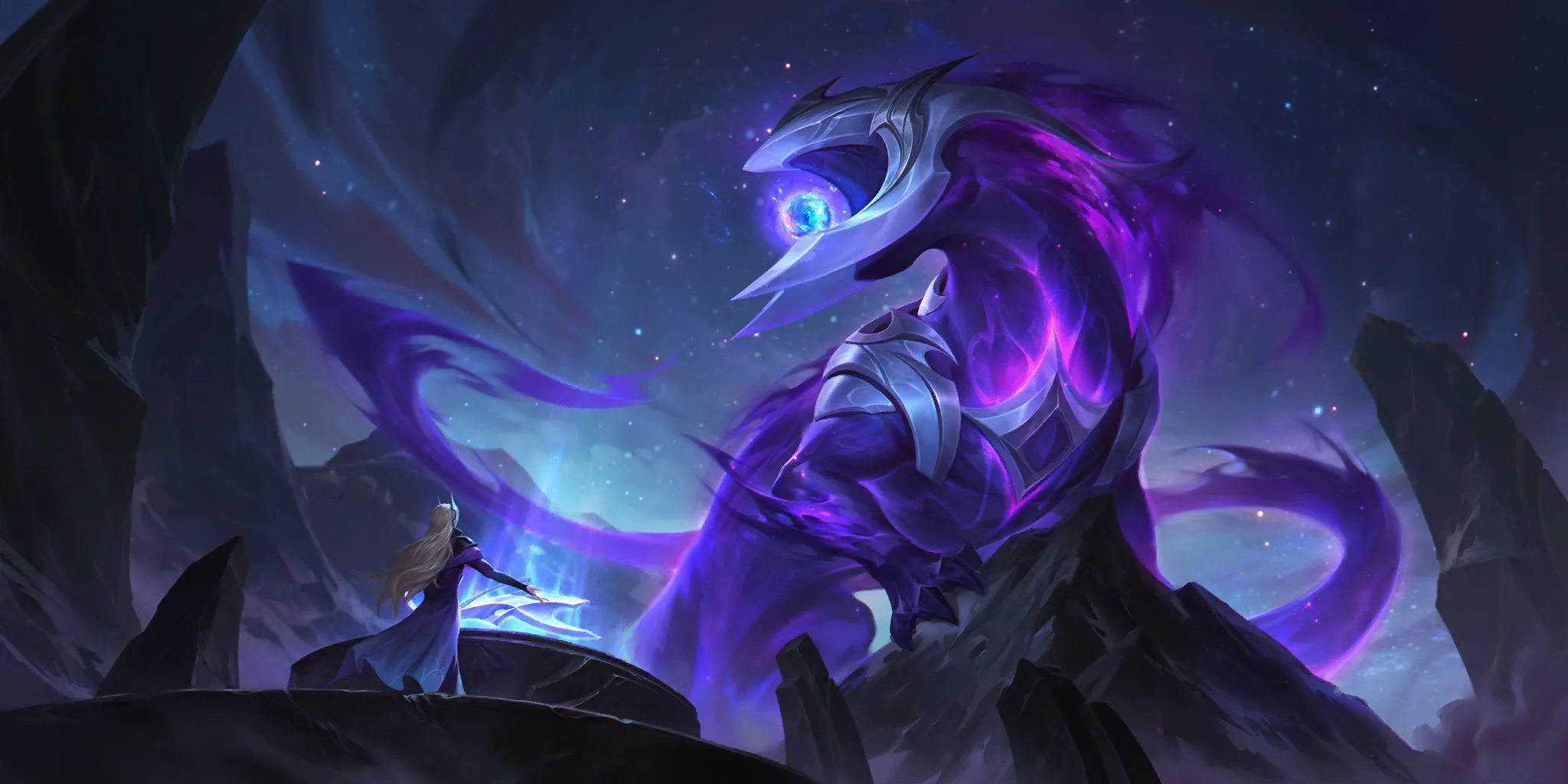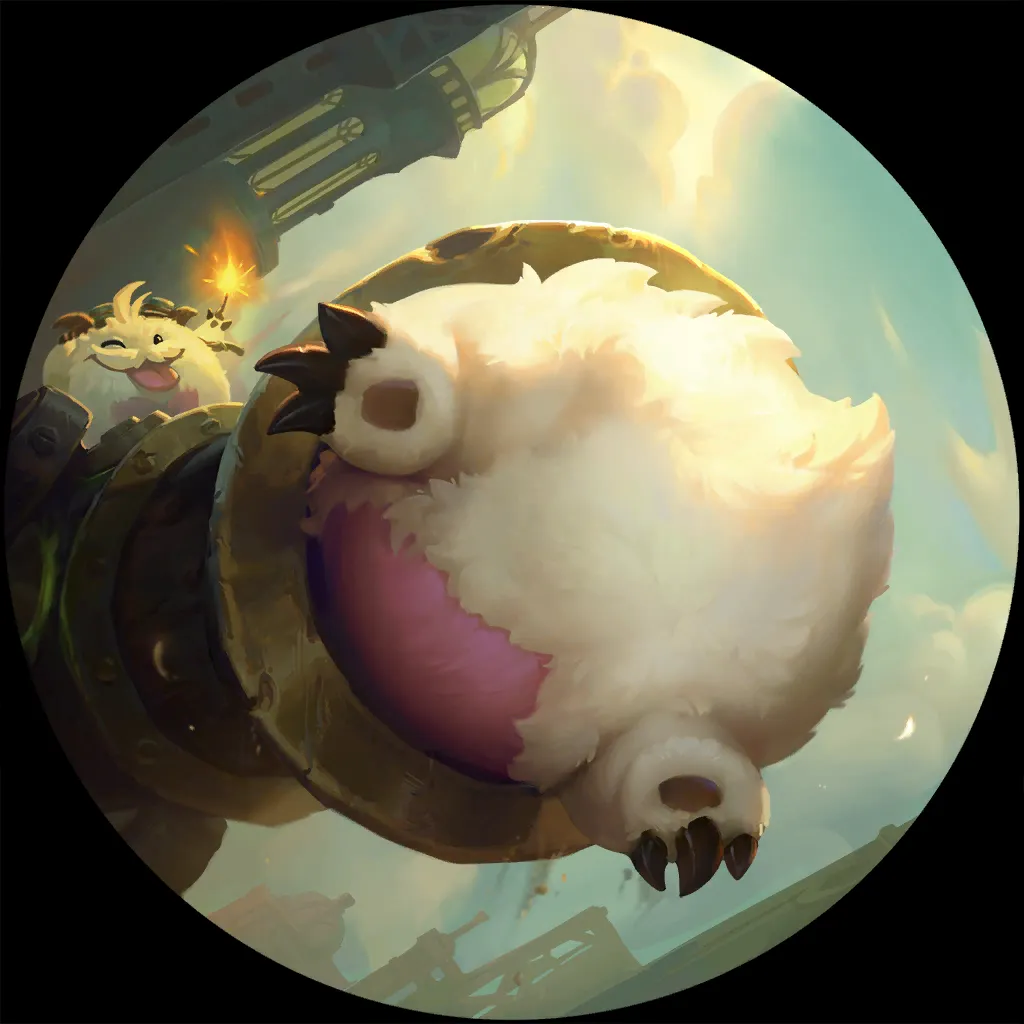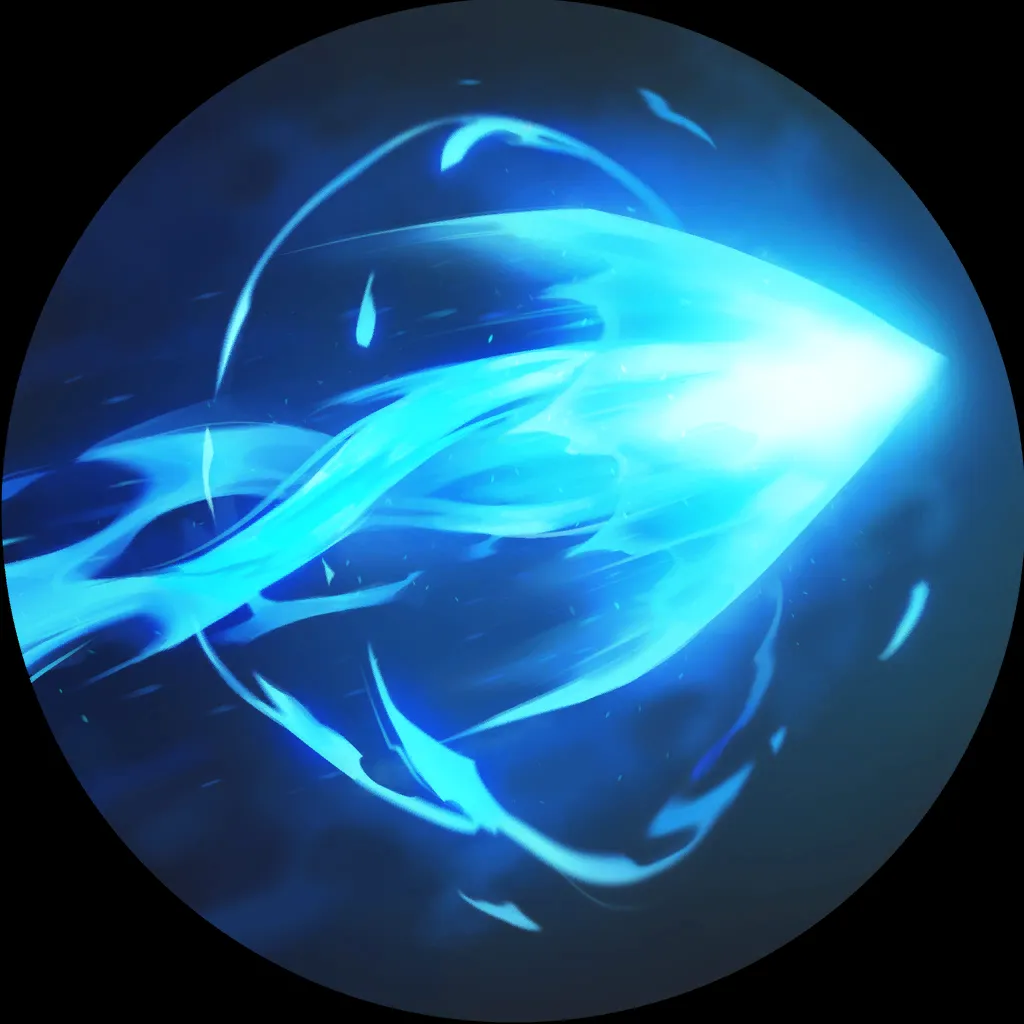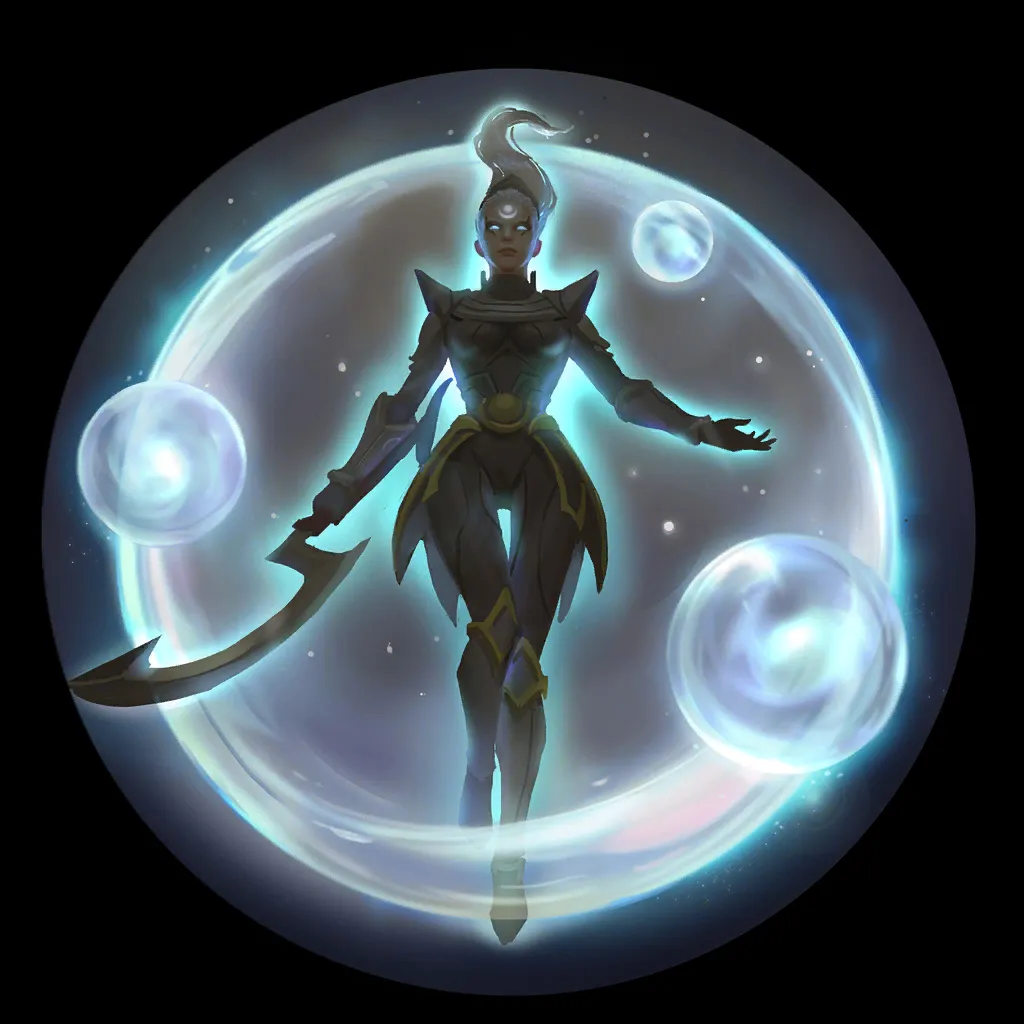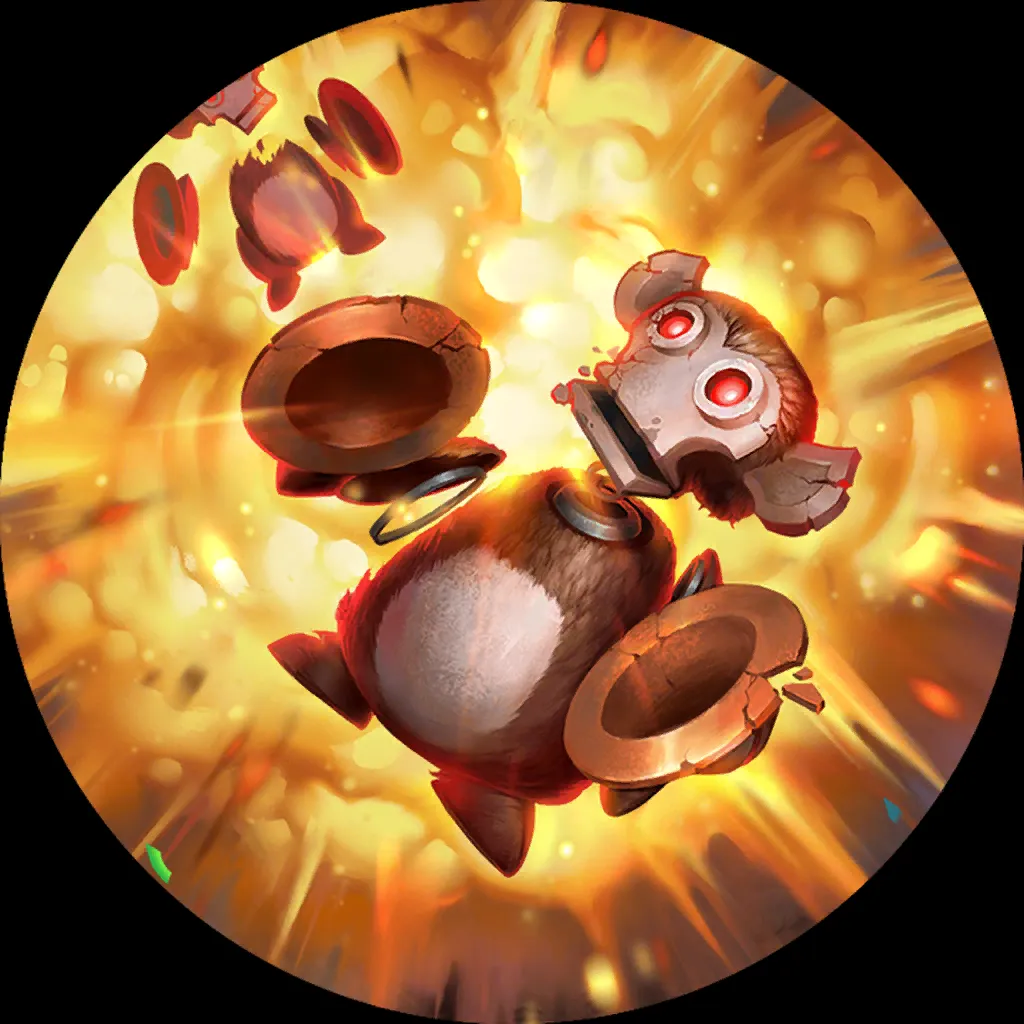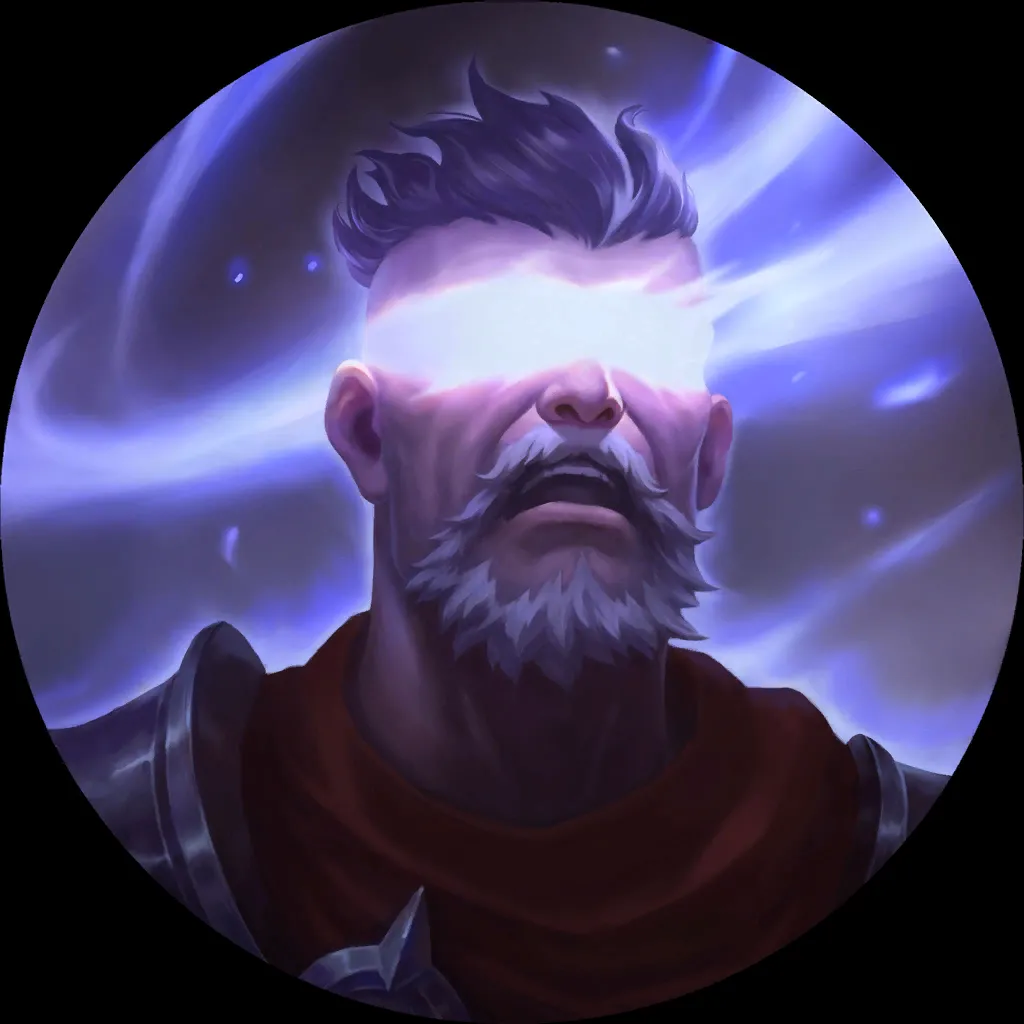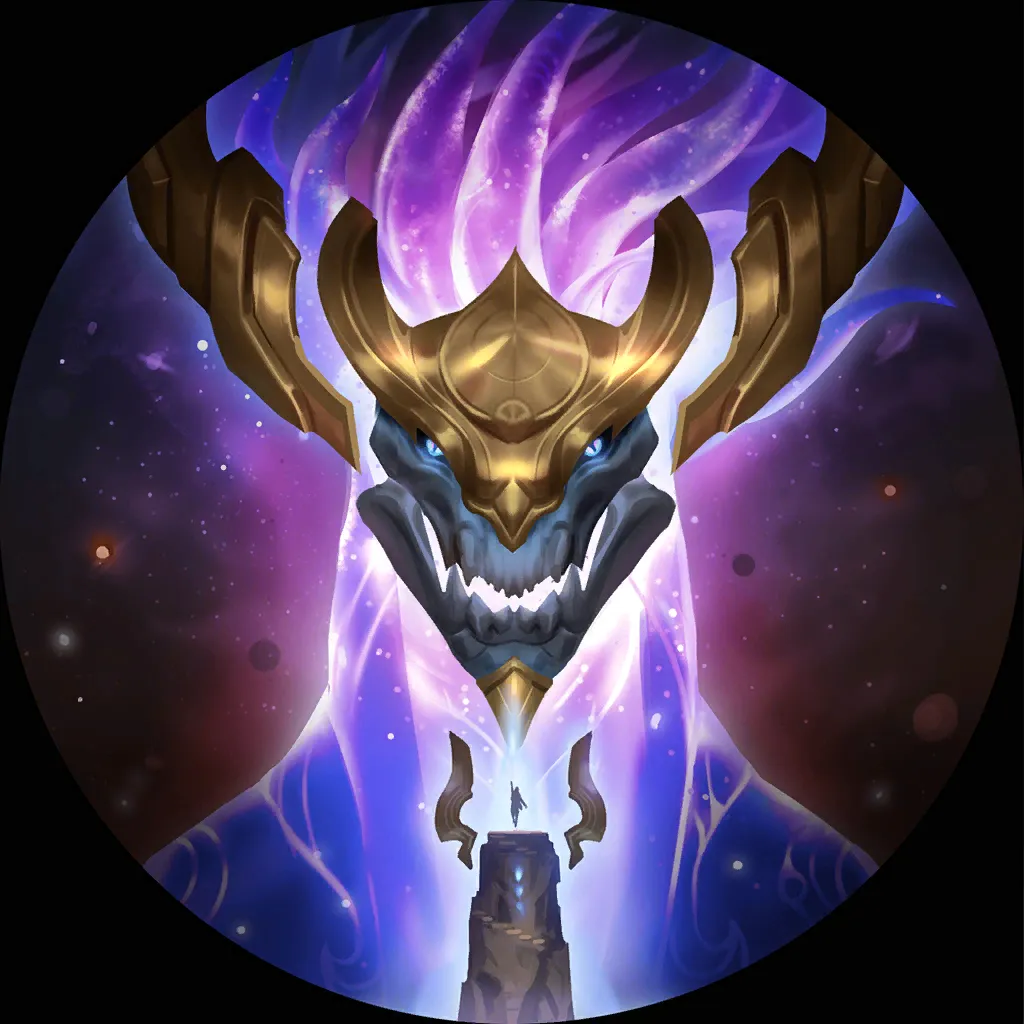 ---
Ahri Bard
Ah, the most elusive archetype!
As you know, my friend, I've been quite the ardent proponent of this medley back when it was no more than a wild, off-the-radar brew – it later surged in popularity, for then to encounter either a hostile meta or an influx of inexperienced pilots in the last two weeks, which dragged its performance down.
Whatever said factors, they factor no more: Wanderer and Vastaya have been a force to be reckoned with this week, and their most popular formula – which we recommend below – easily surpasses the 55% WR mark.
Like Thralls (and unlike Aphelios & V-named friends), it presents a jagged matchup spread, with bad matchups being really bad.
Strong Against: Renekton Akshan, Illaoi Bard, Heimer Jayce Shadows, TF Nami
Struggles Against: Jhinnie (horribly!), TF Annie and ViVik Aphelios (quite badly).
6
2
8
24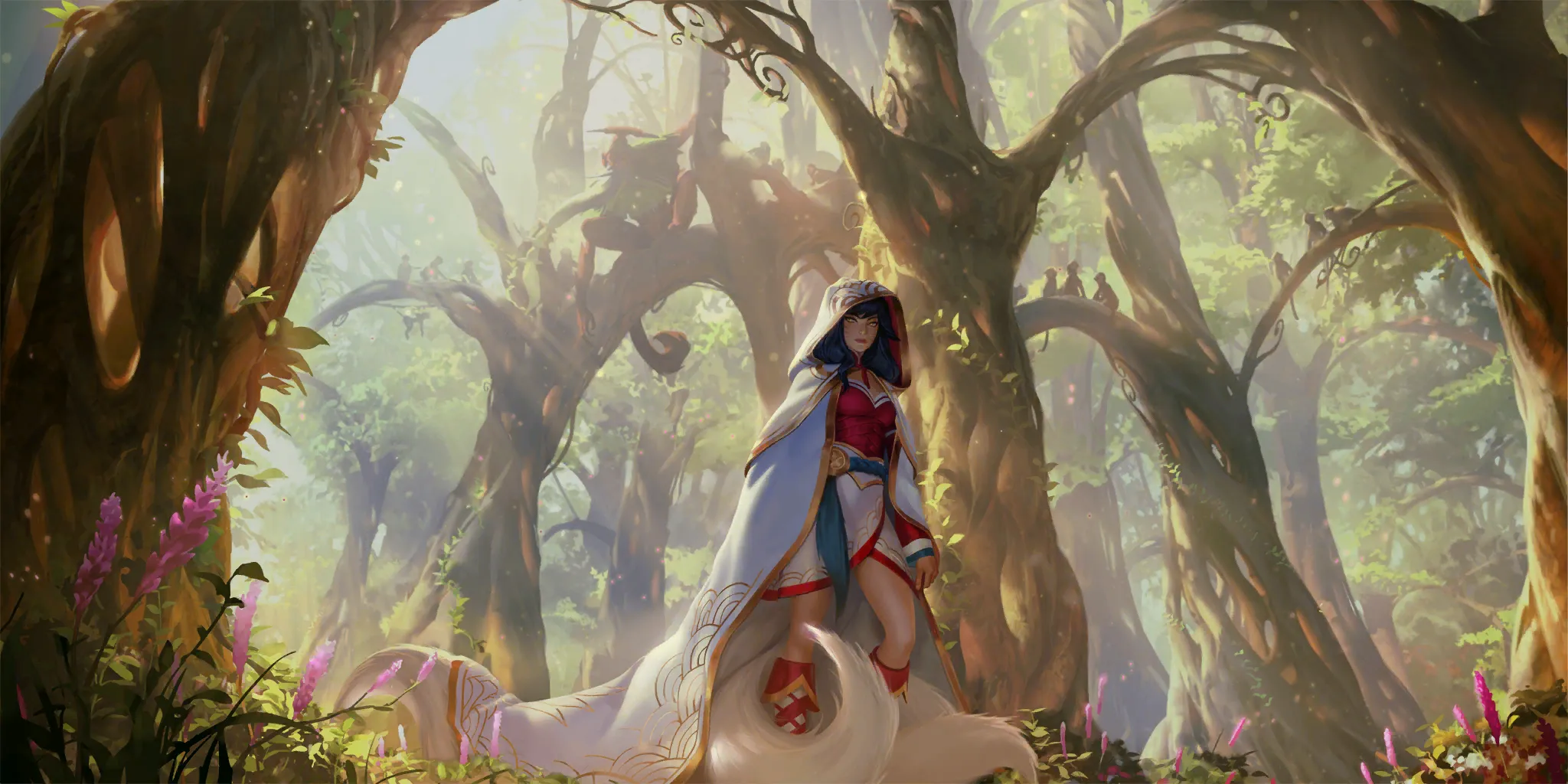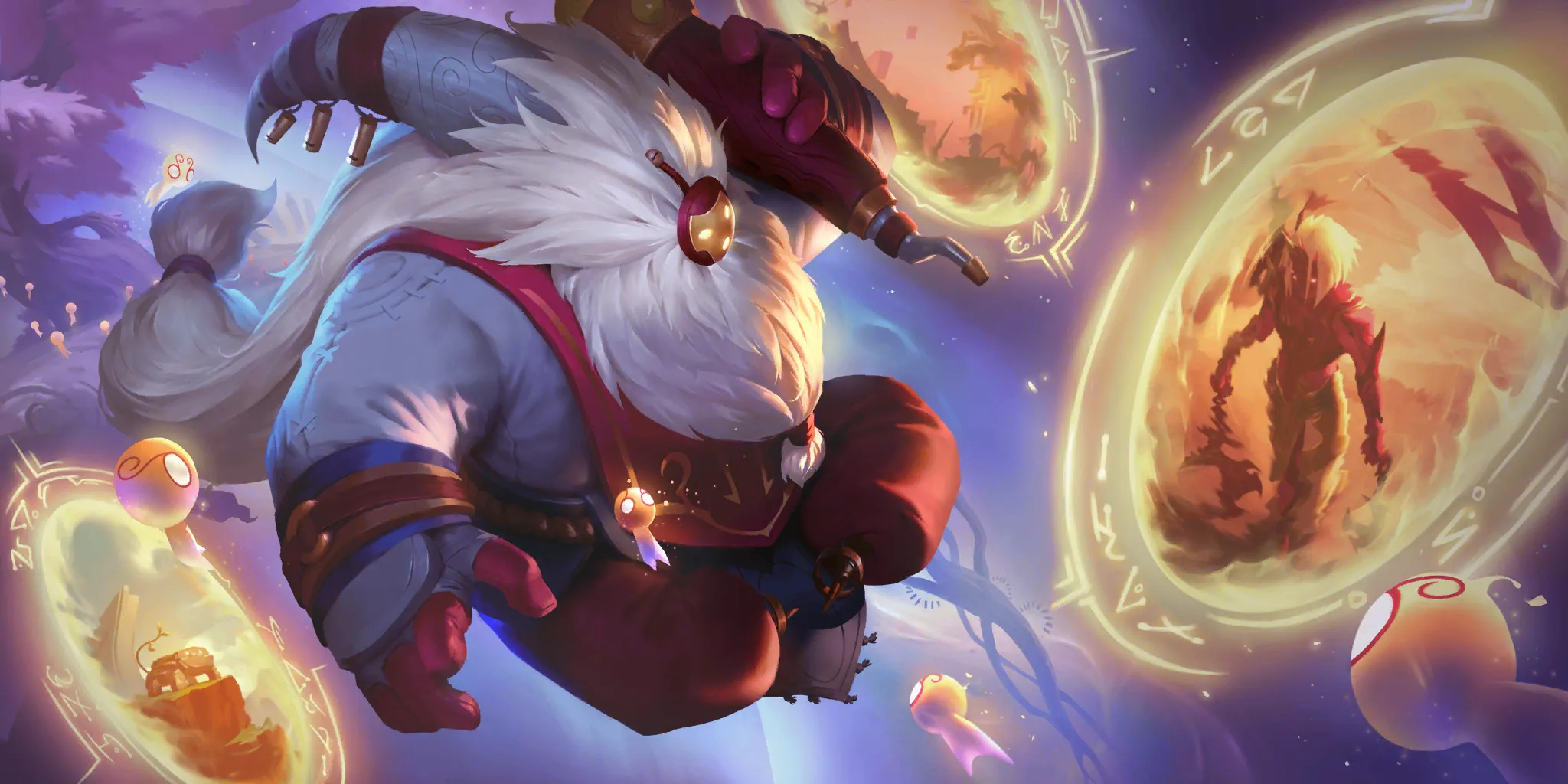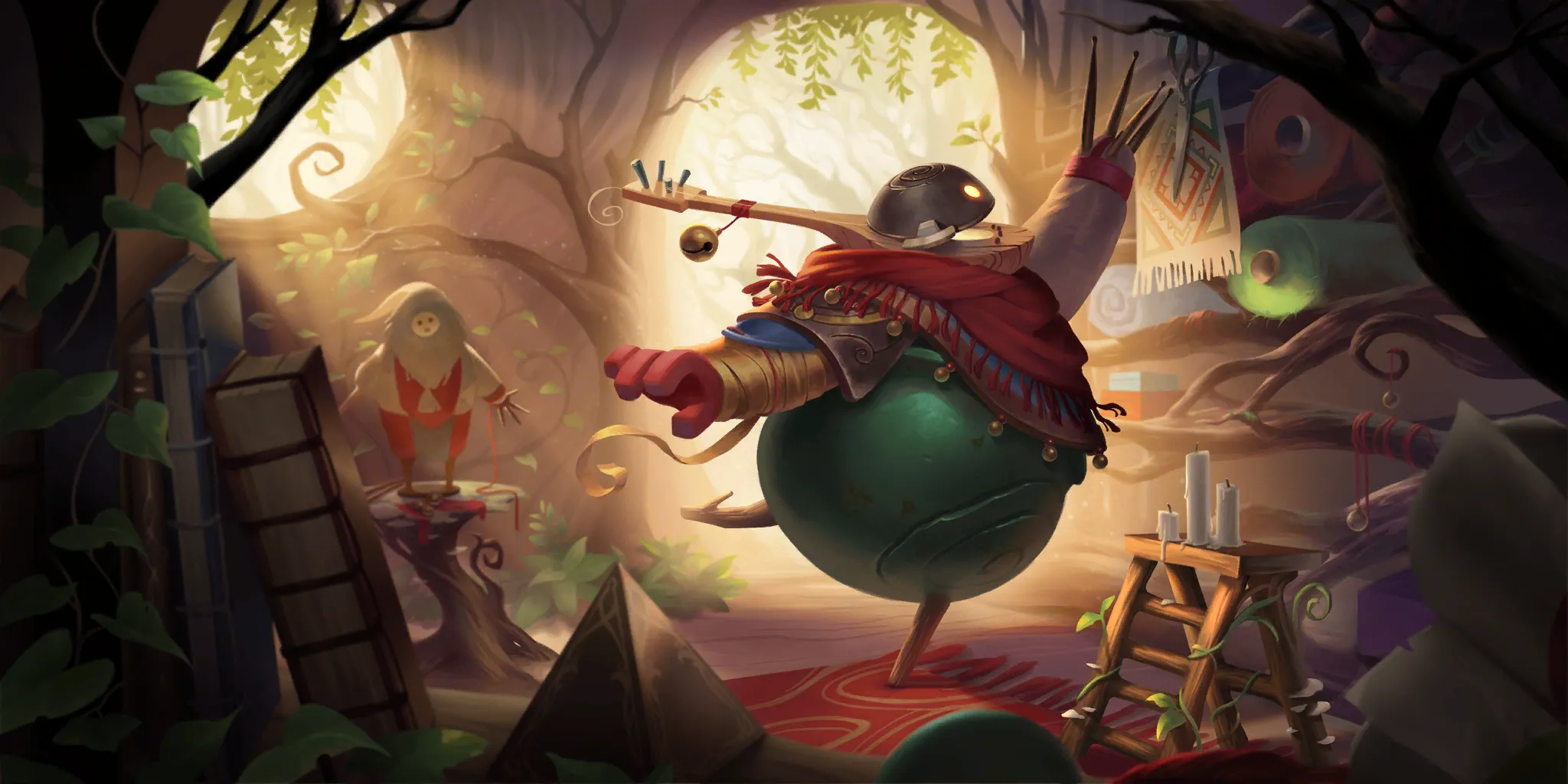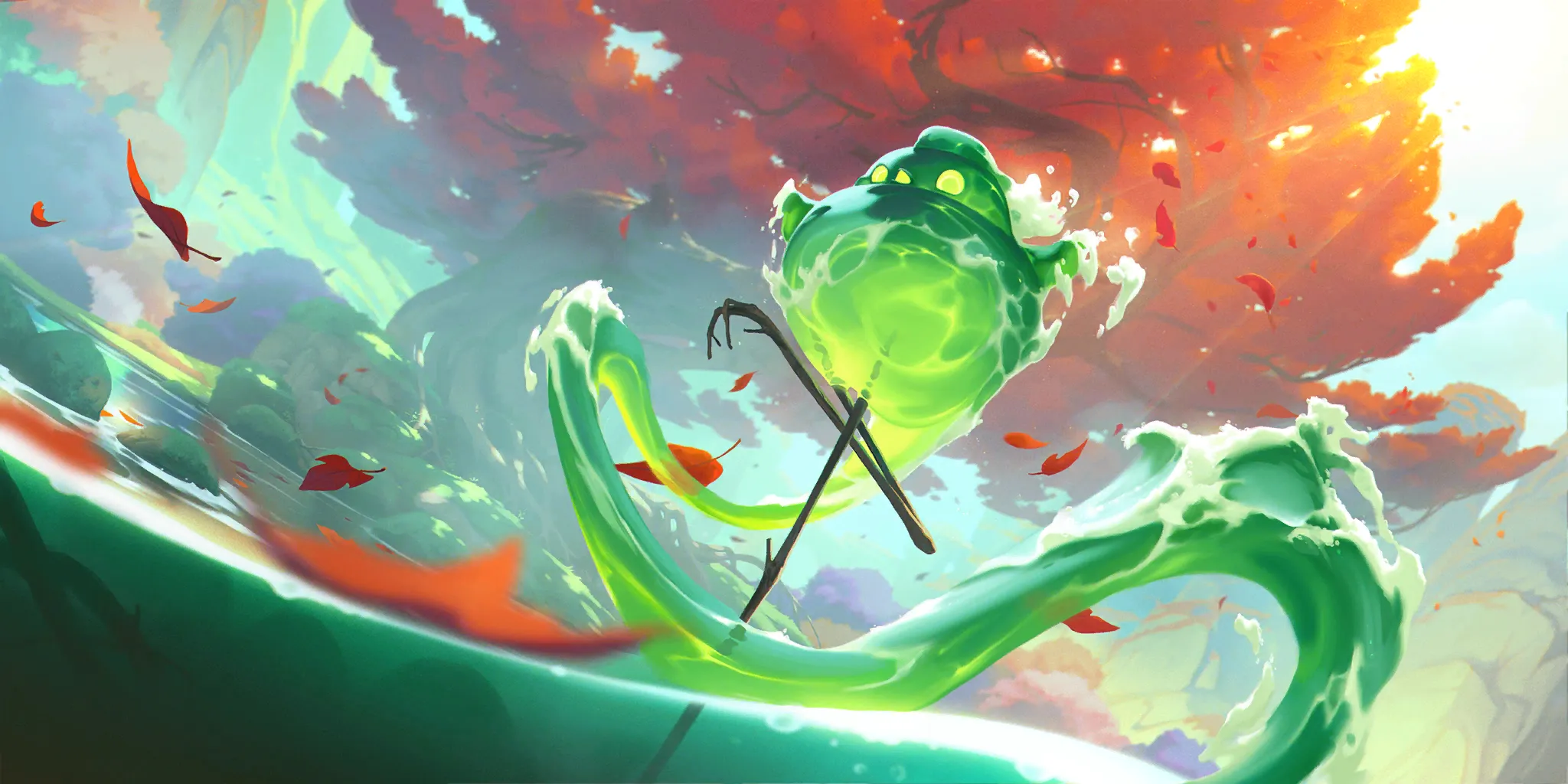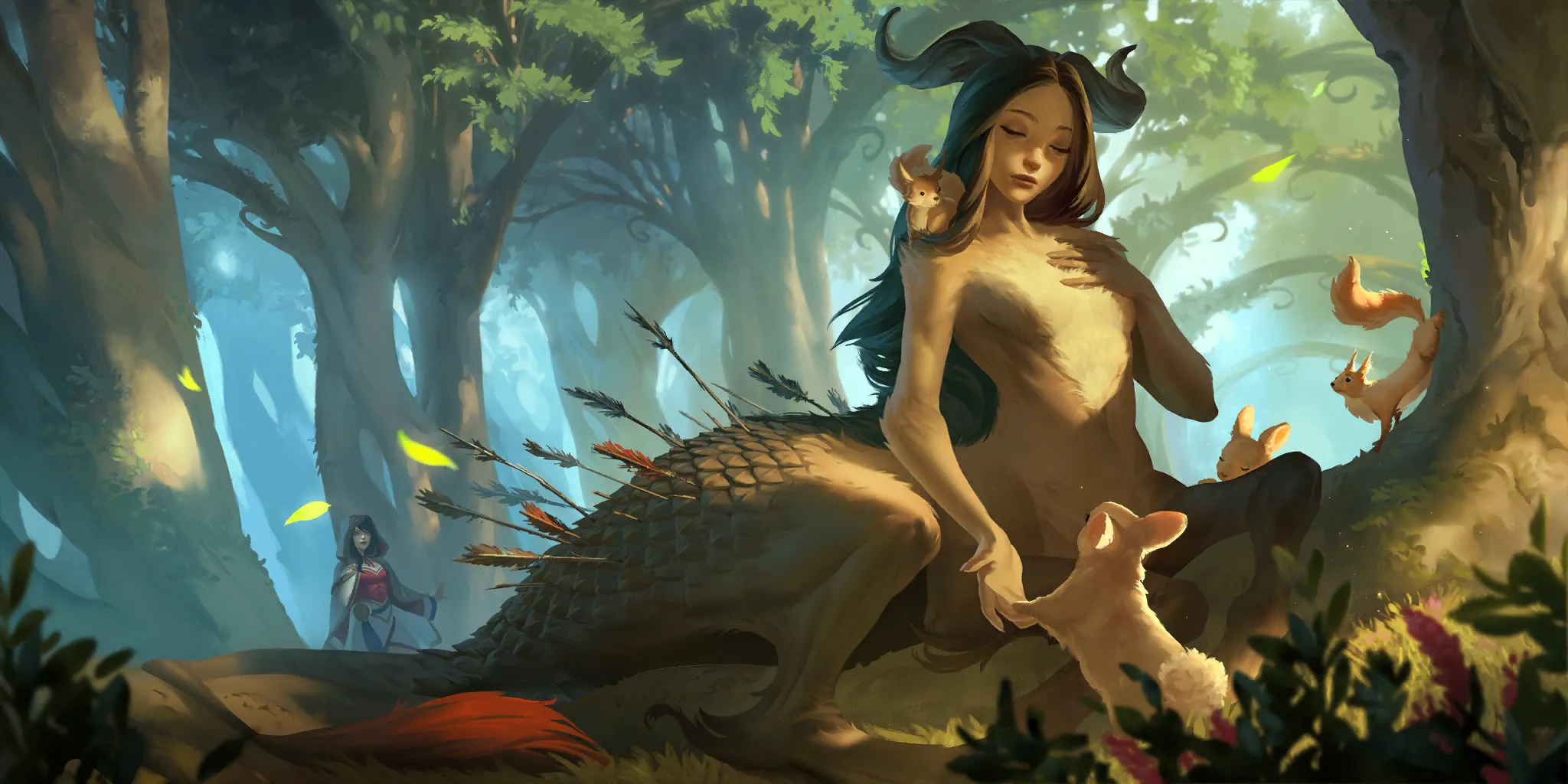 Esmus, Breath of the World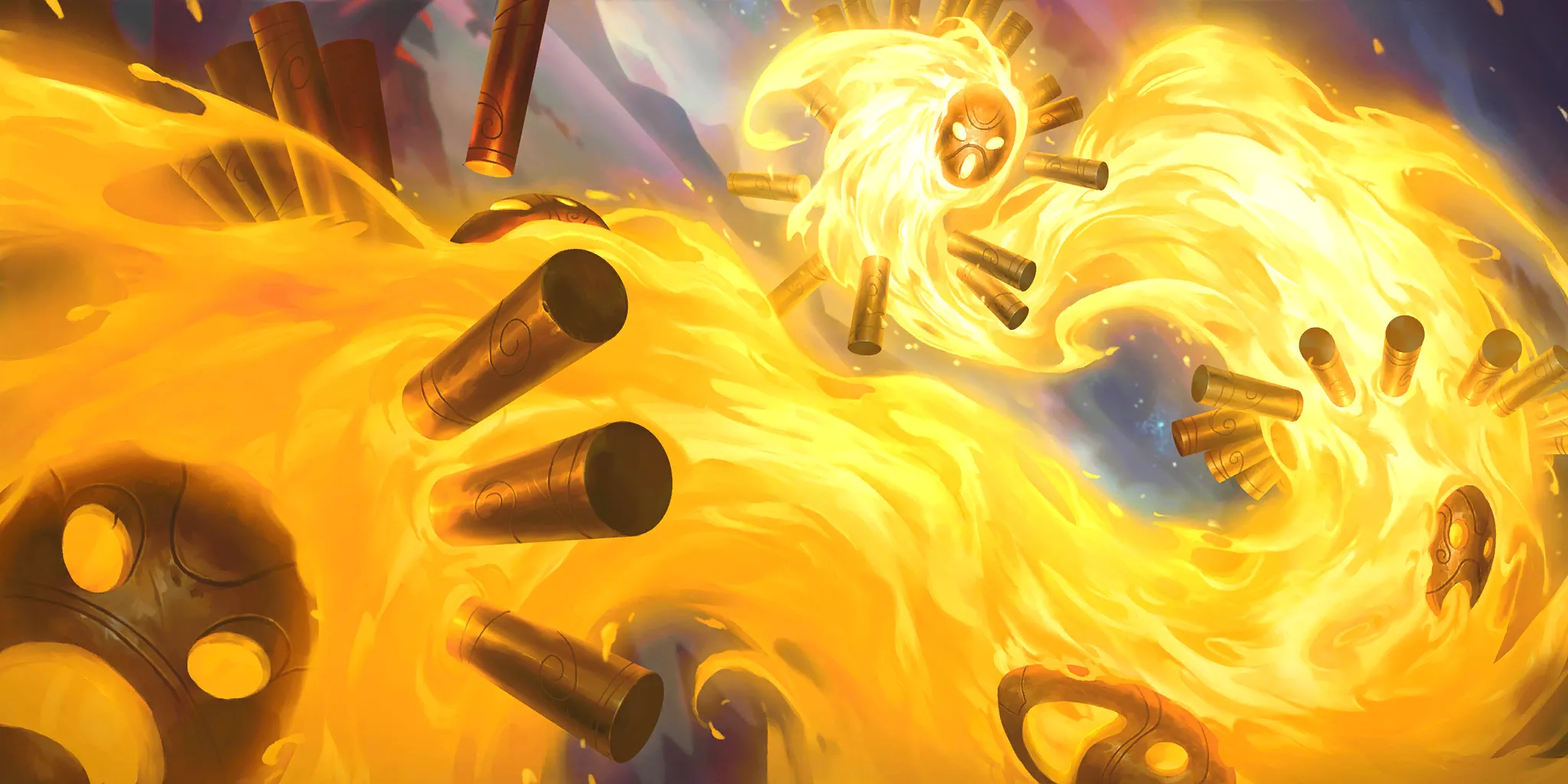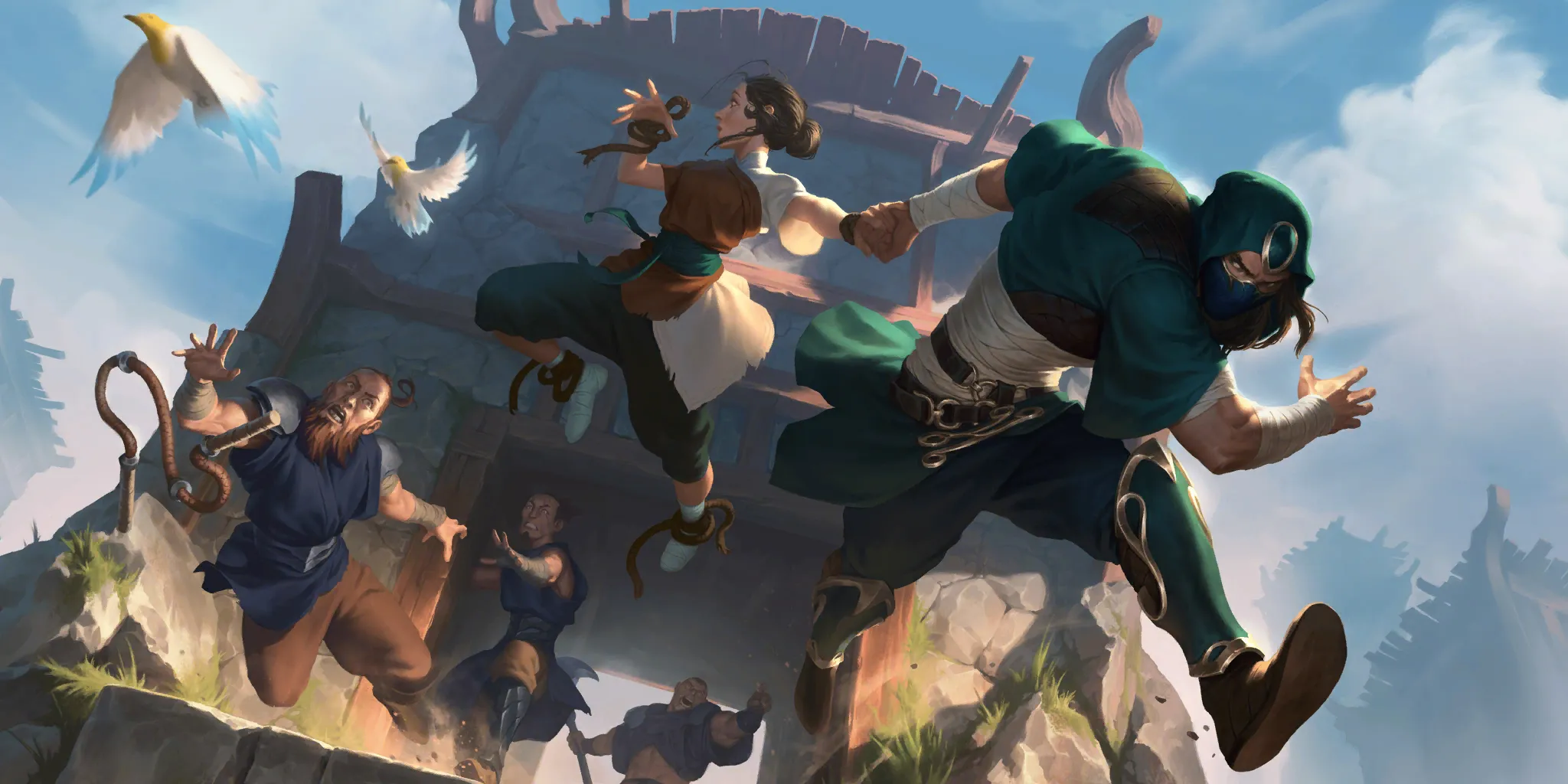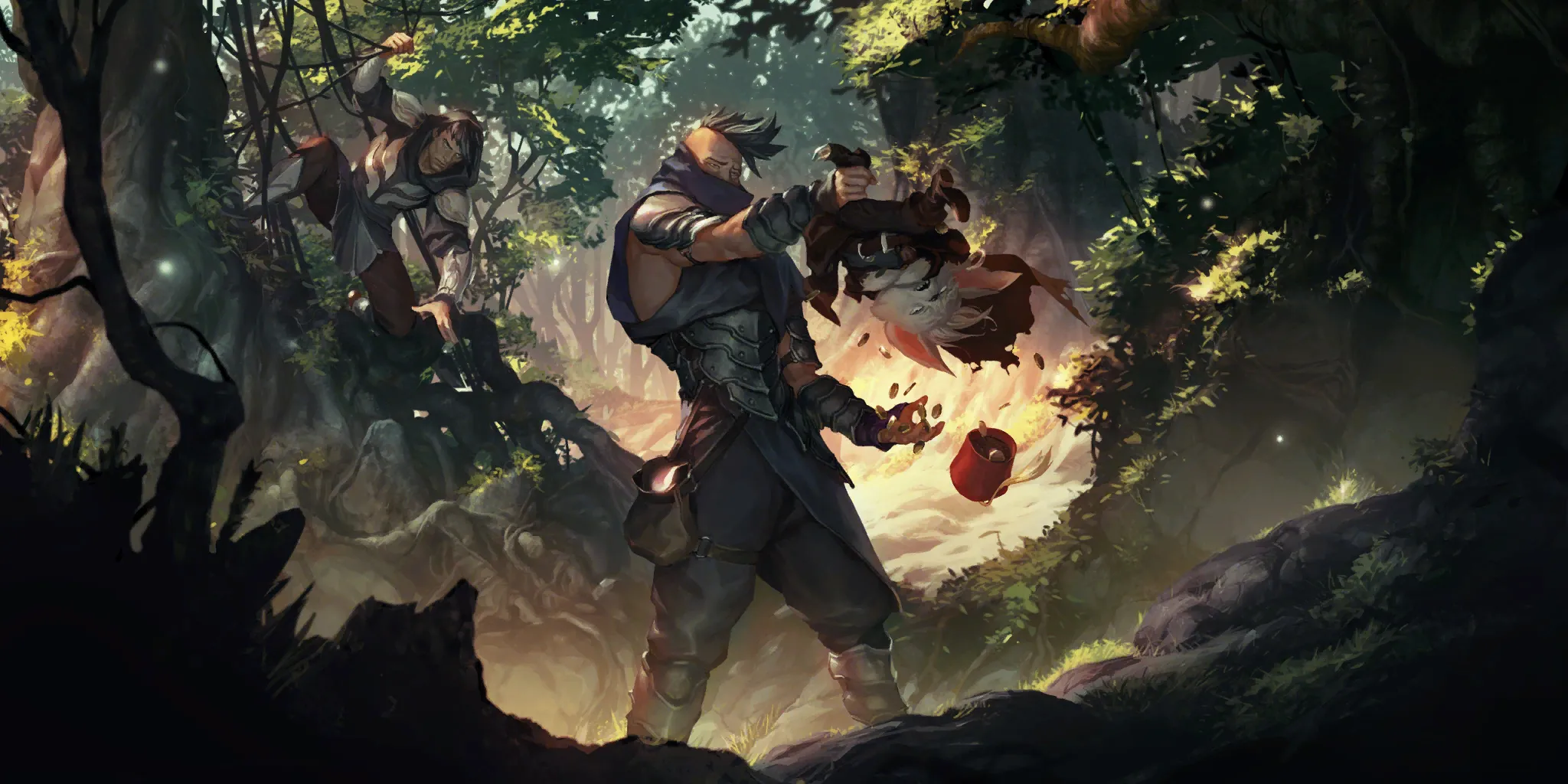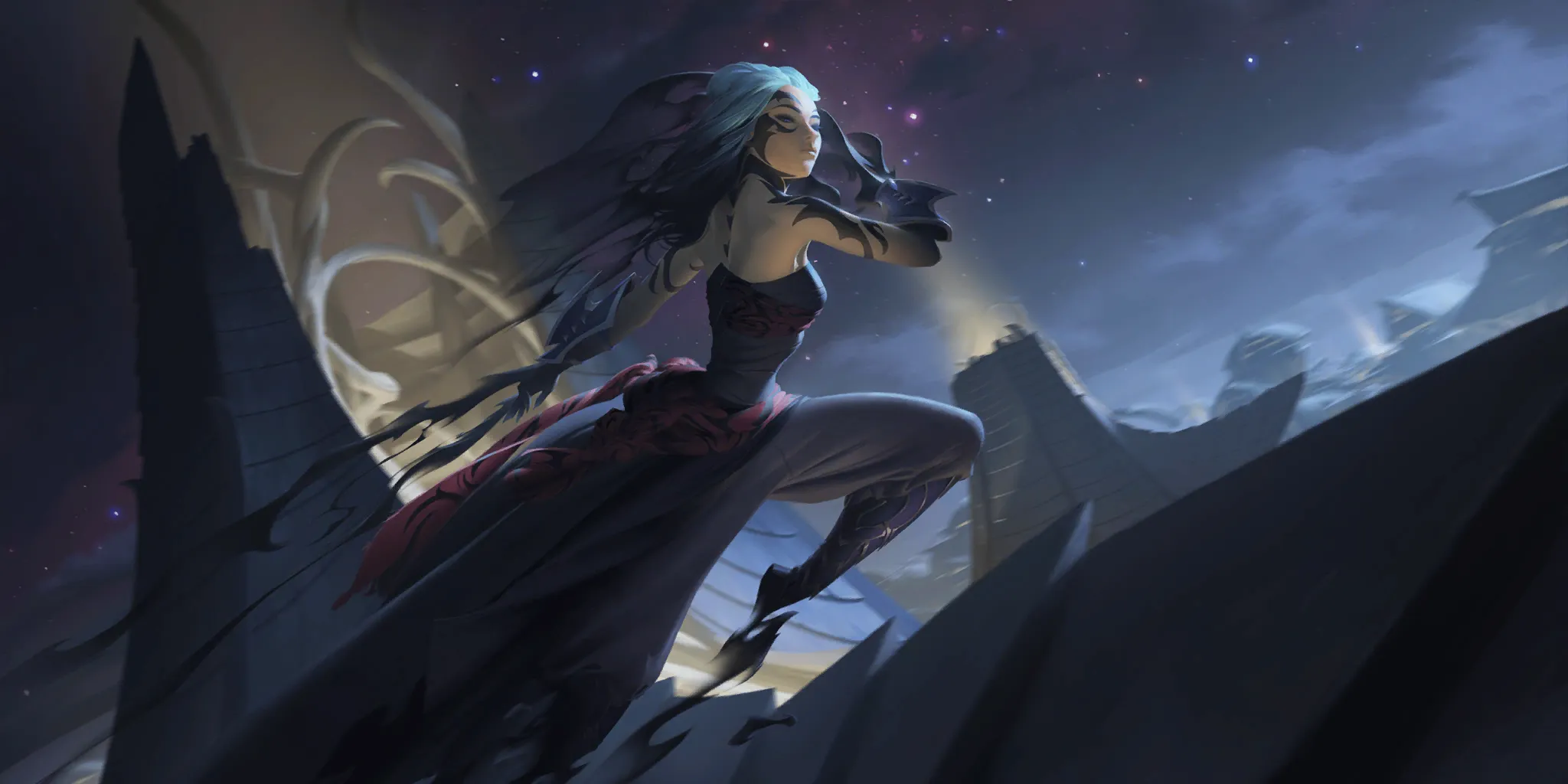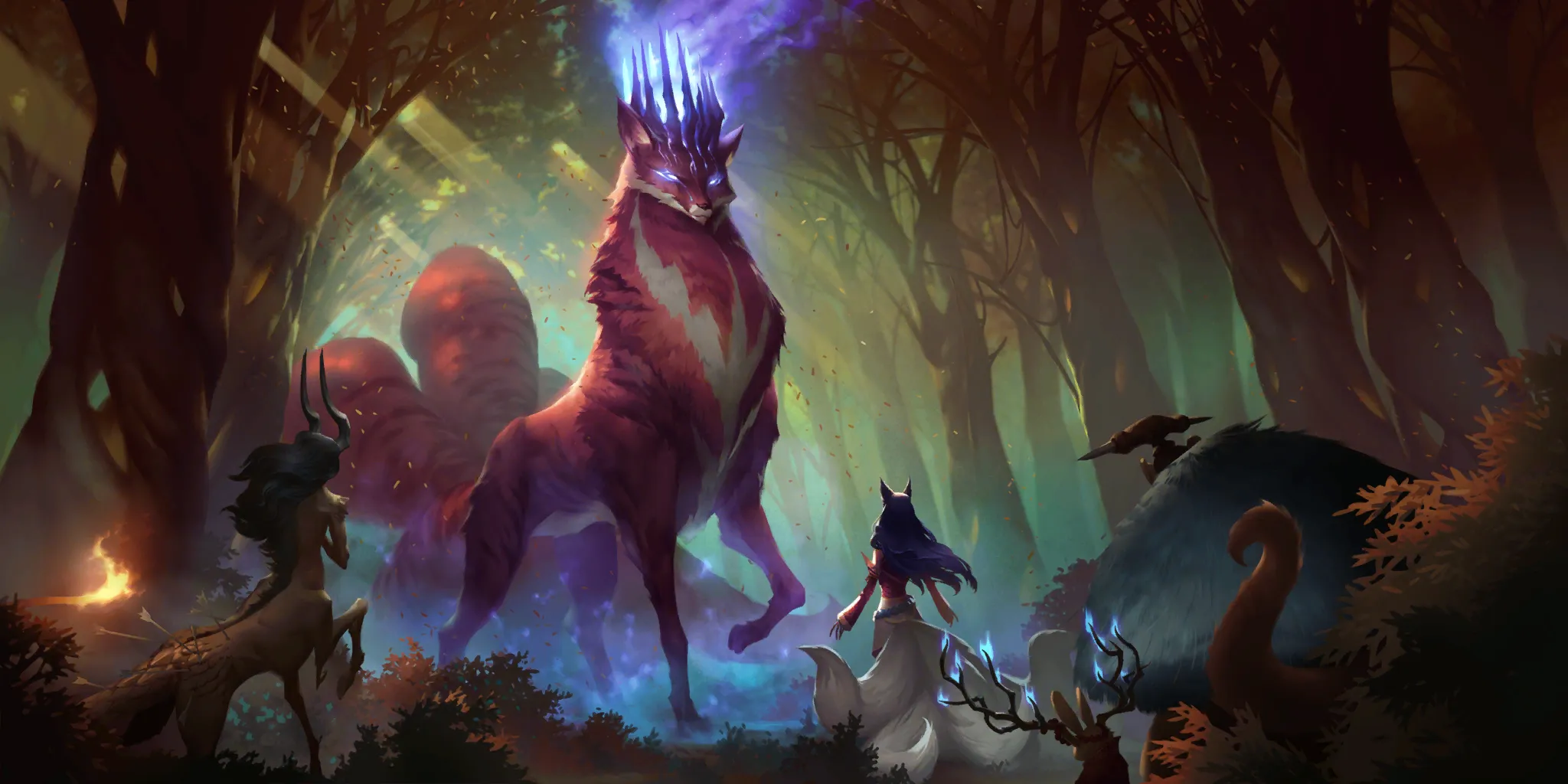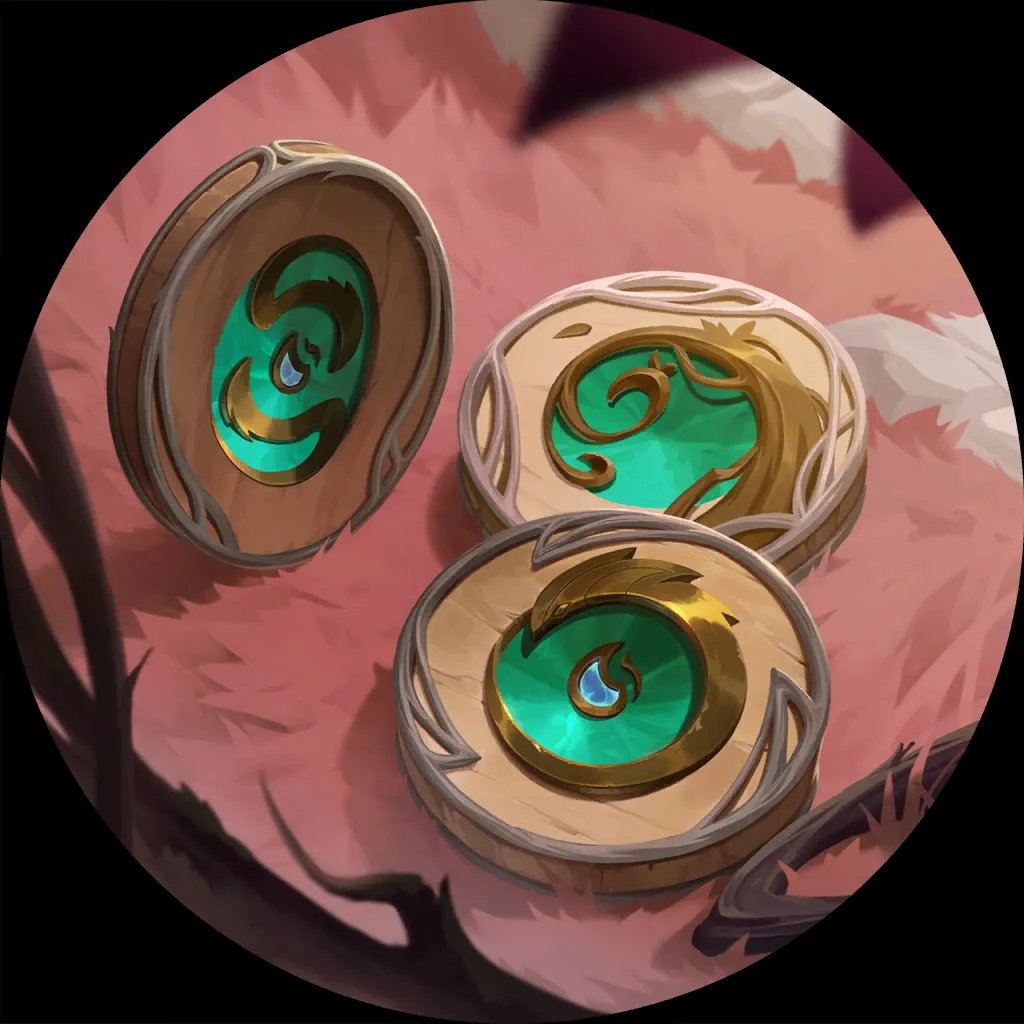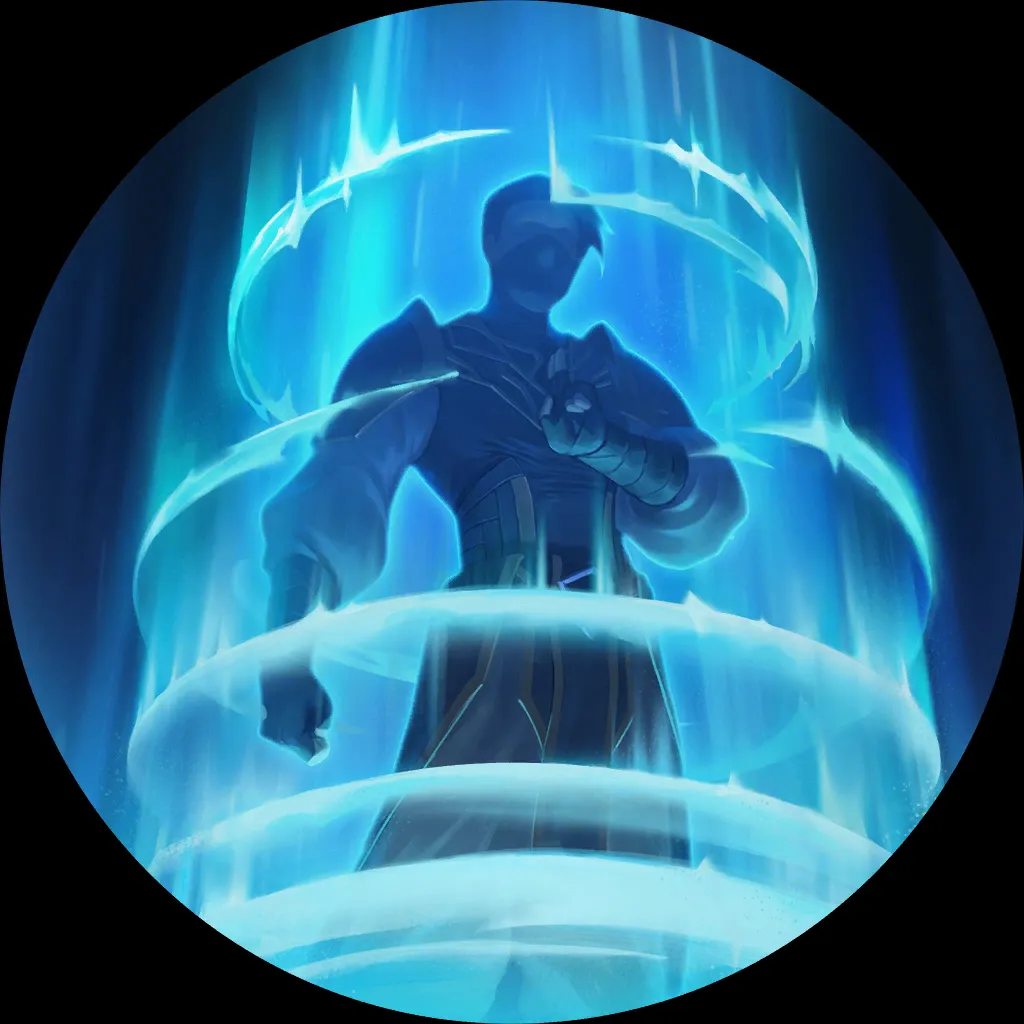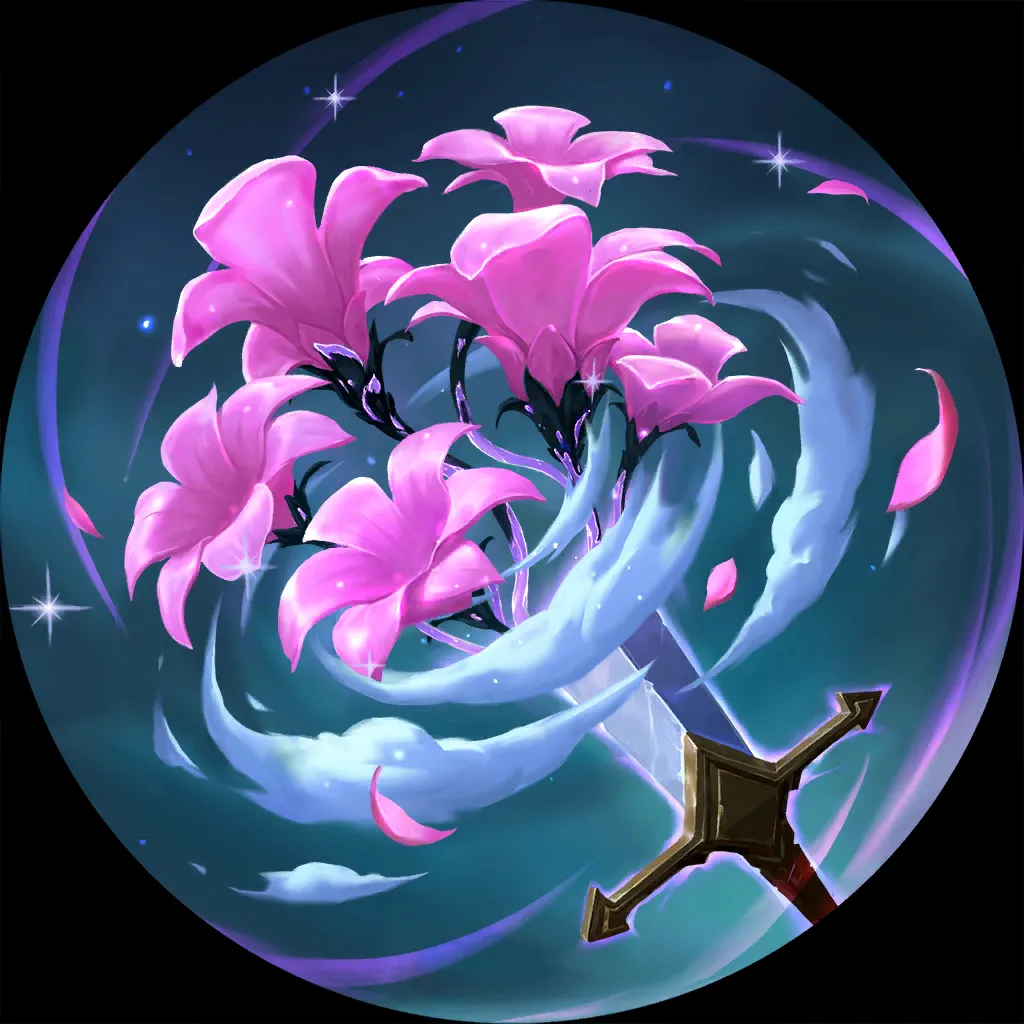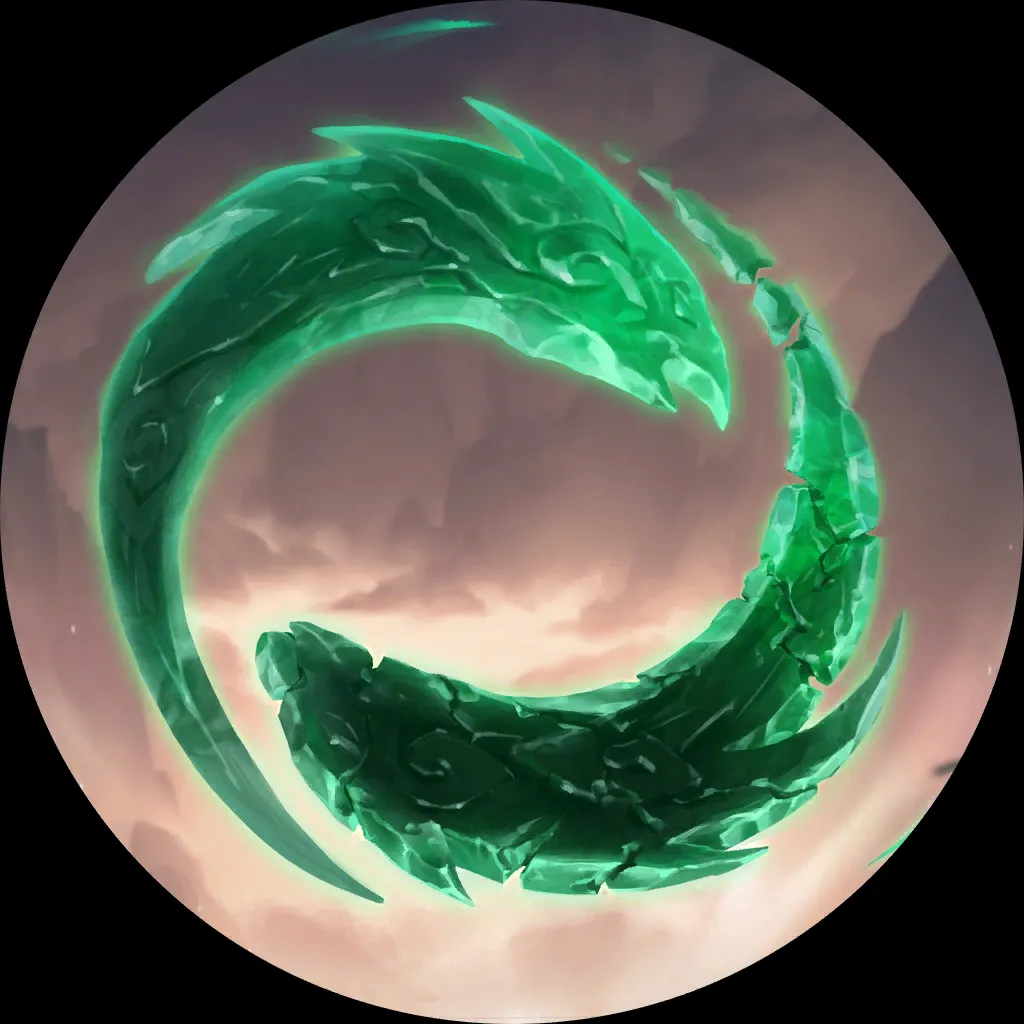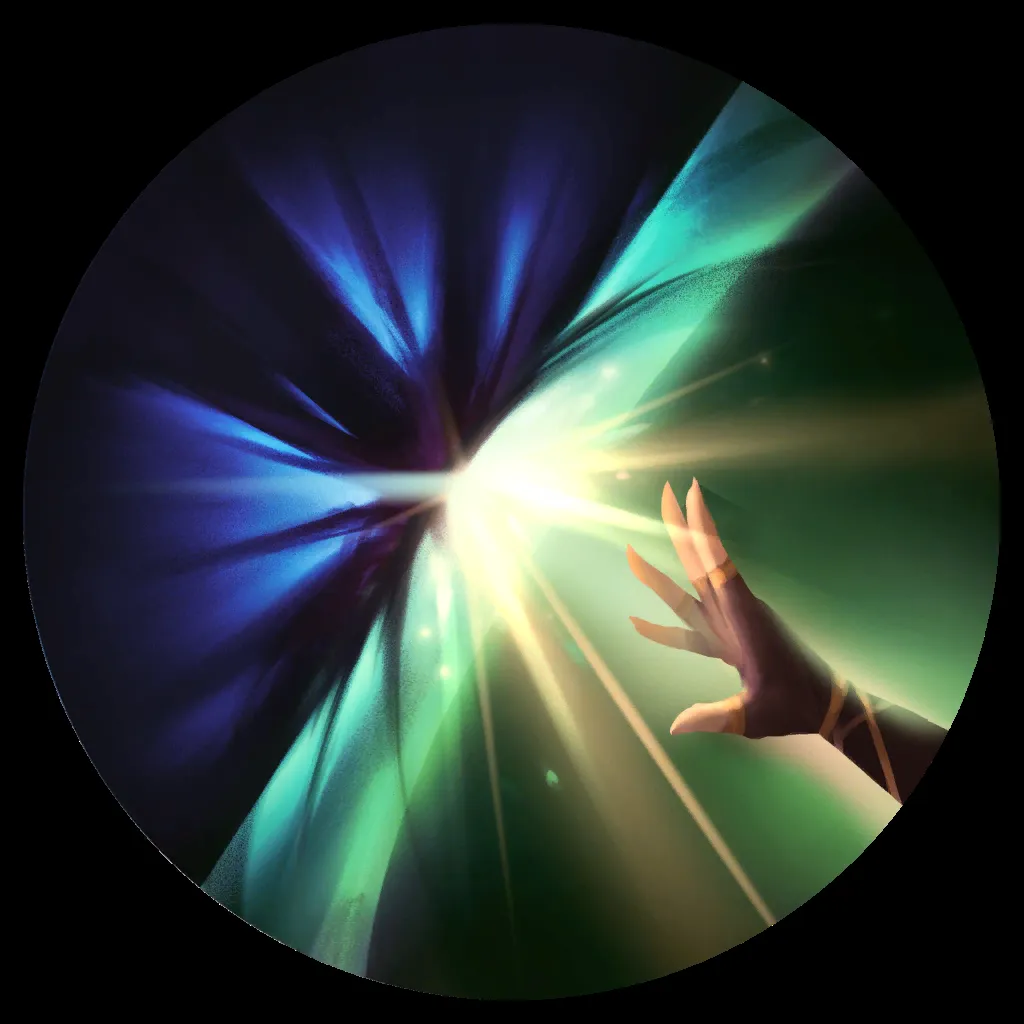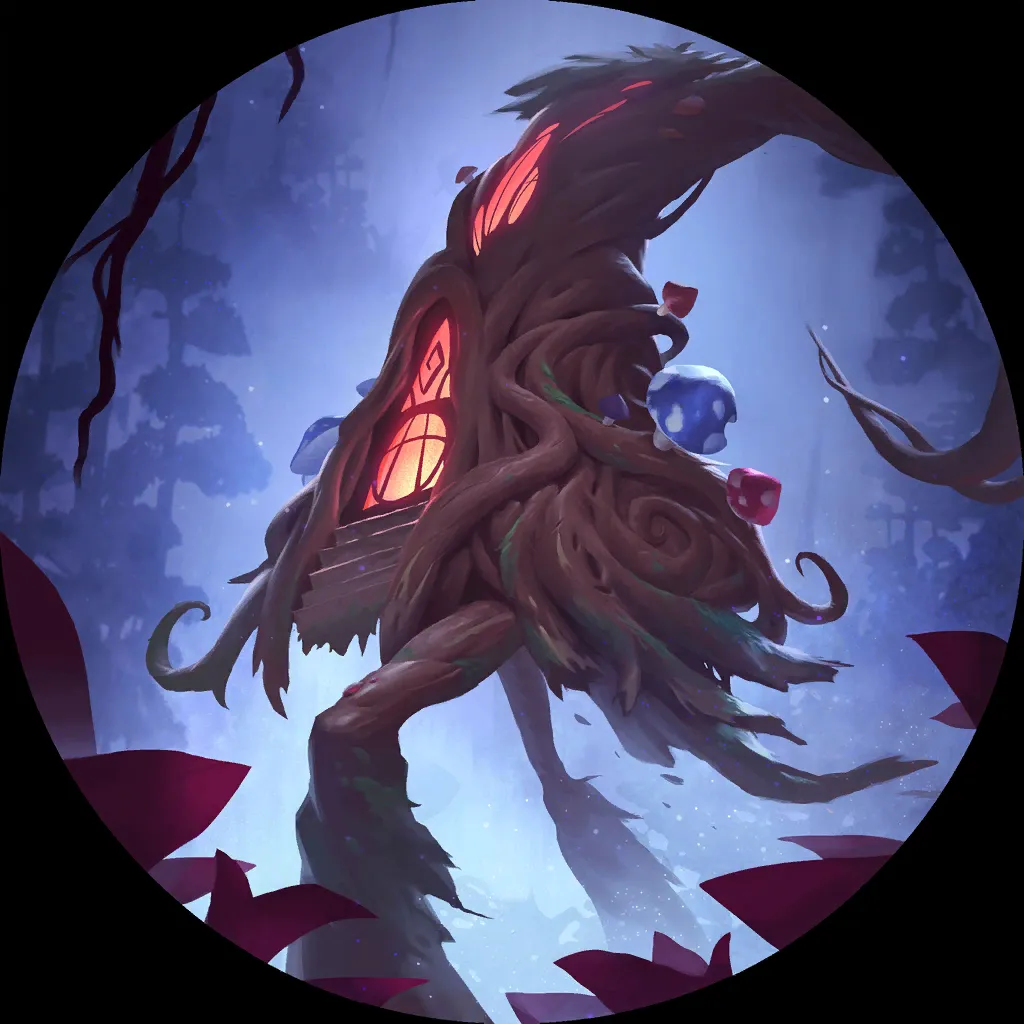 ---
Heimerdinger Jayce Shadows
We can perhaps call this 'The Iterative Archetype', and truth be told, the name would fit both its Champs and how scattered this blend is: while for most other archetypes in this section there is a clear overlap between their most popular and the best-performing version, Heimer Jayce is usually all over the place, presenting a ton of slightly dissimilar permutations, with their most popular formula often not being the best.
Still, as a whole, it's one of the most long-lived Meta medleys, and – thanks to its protean nature – has proven capable of adapting to nearly every field for several patches now.
Strong Against: Jhinnie, Taric Poppy
Struggles Against: TF blends, Ahri Bard, Renekshan
6
3
11
20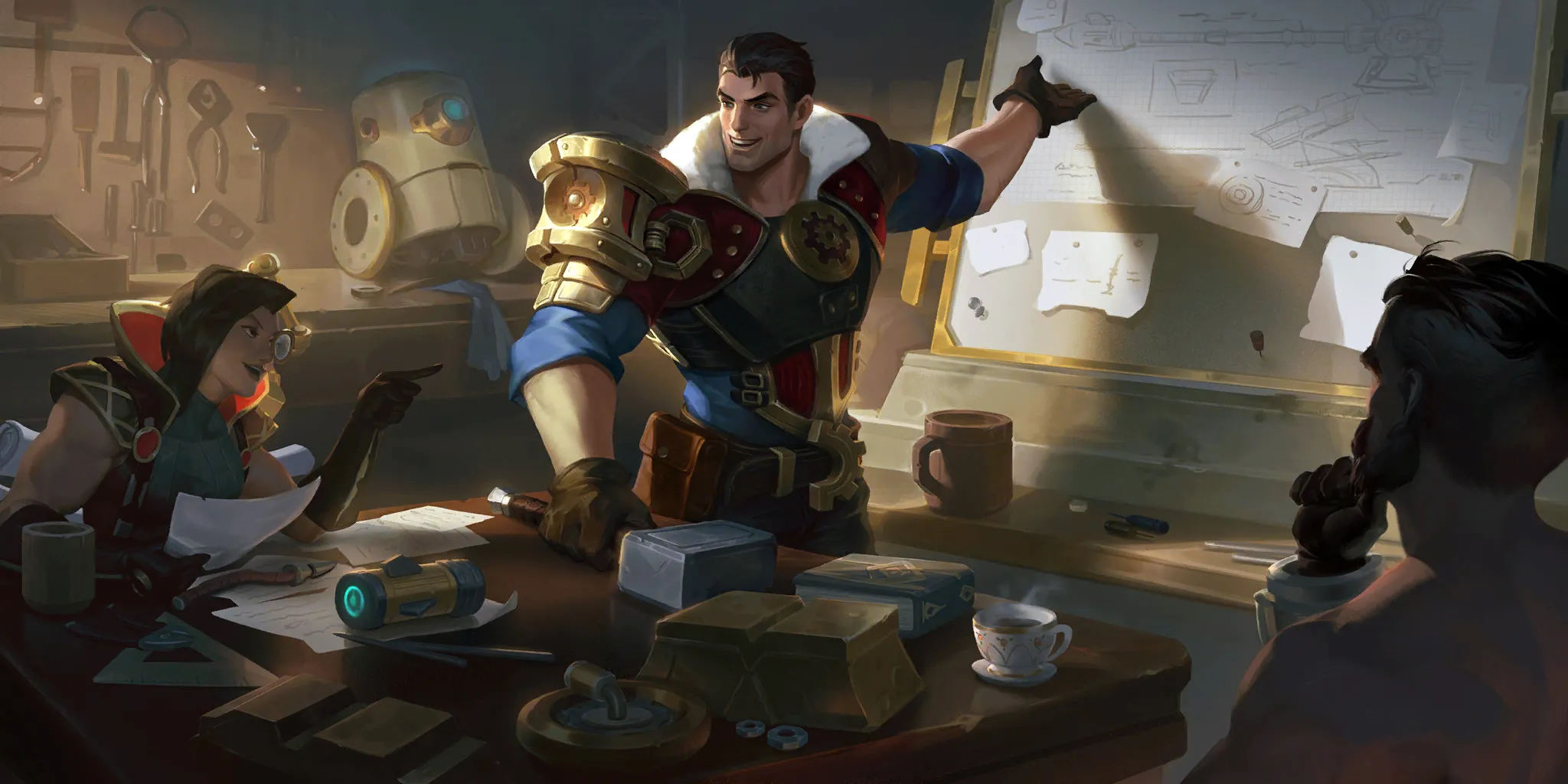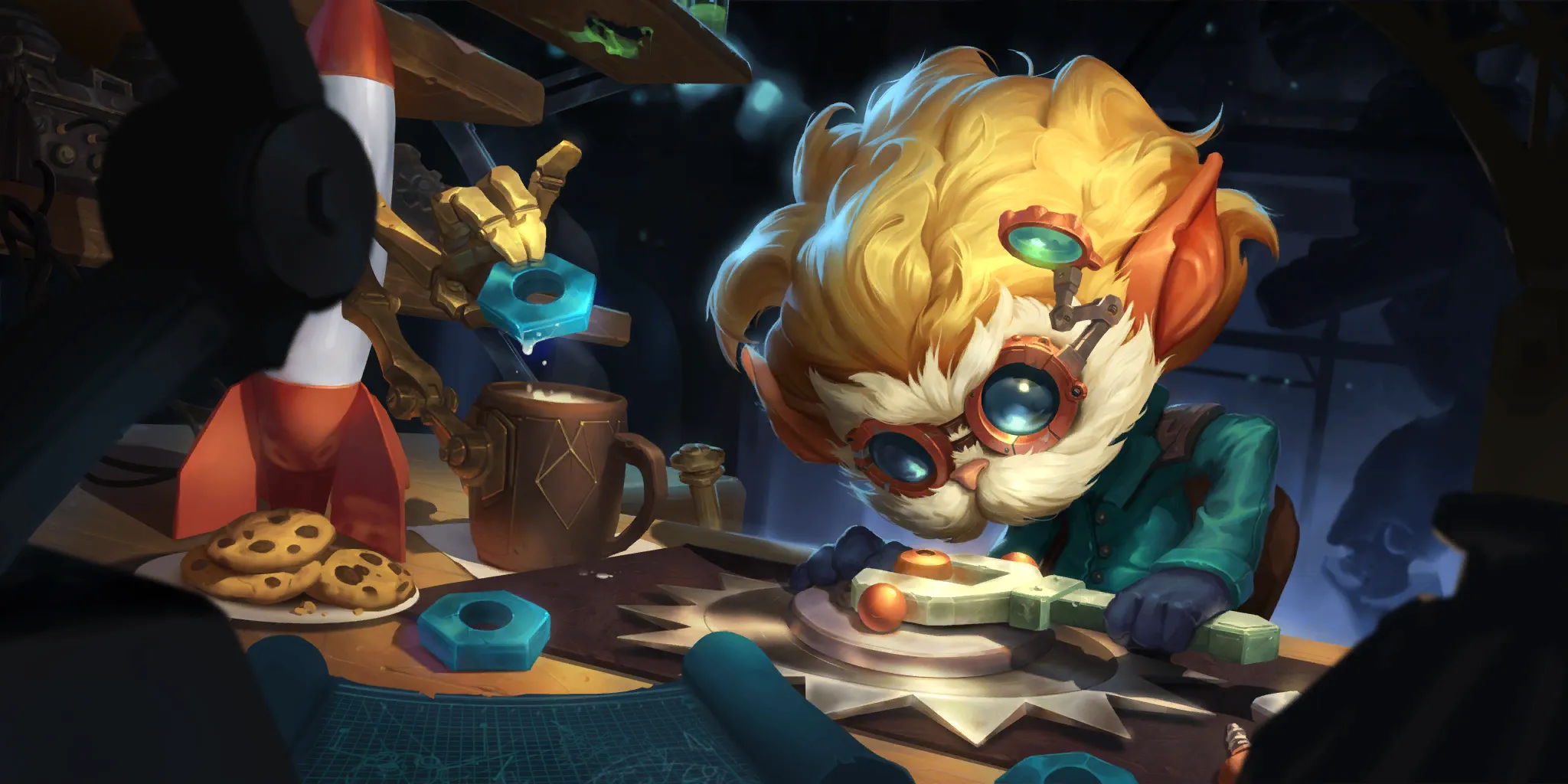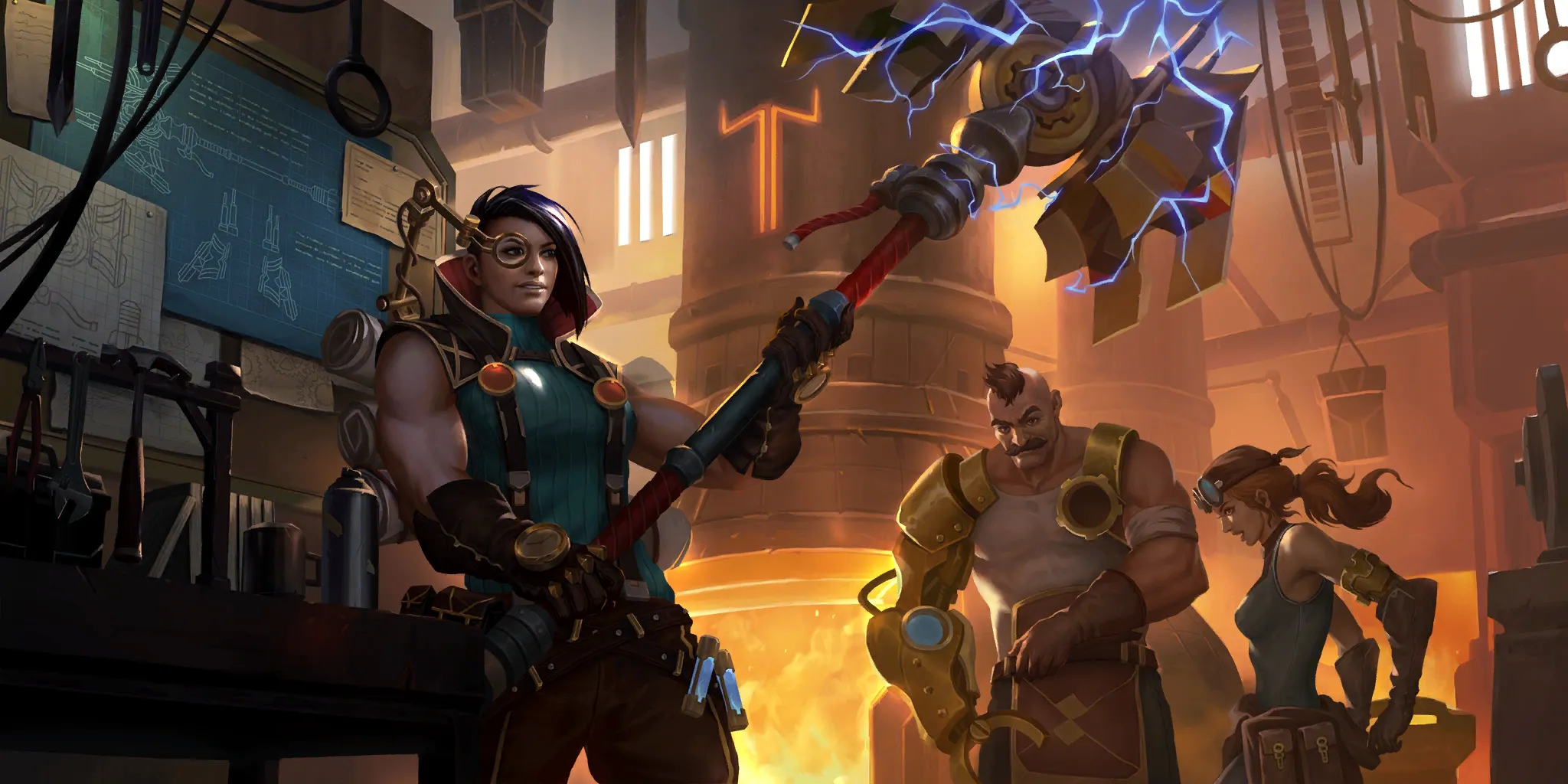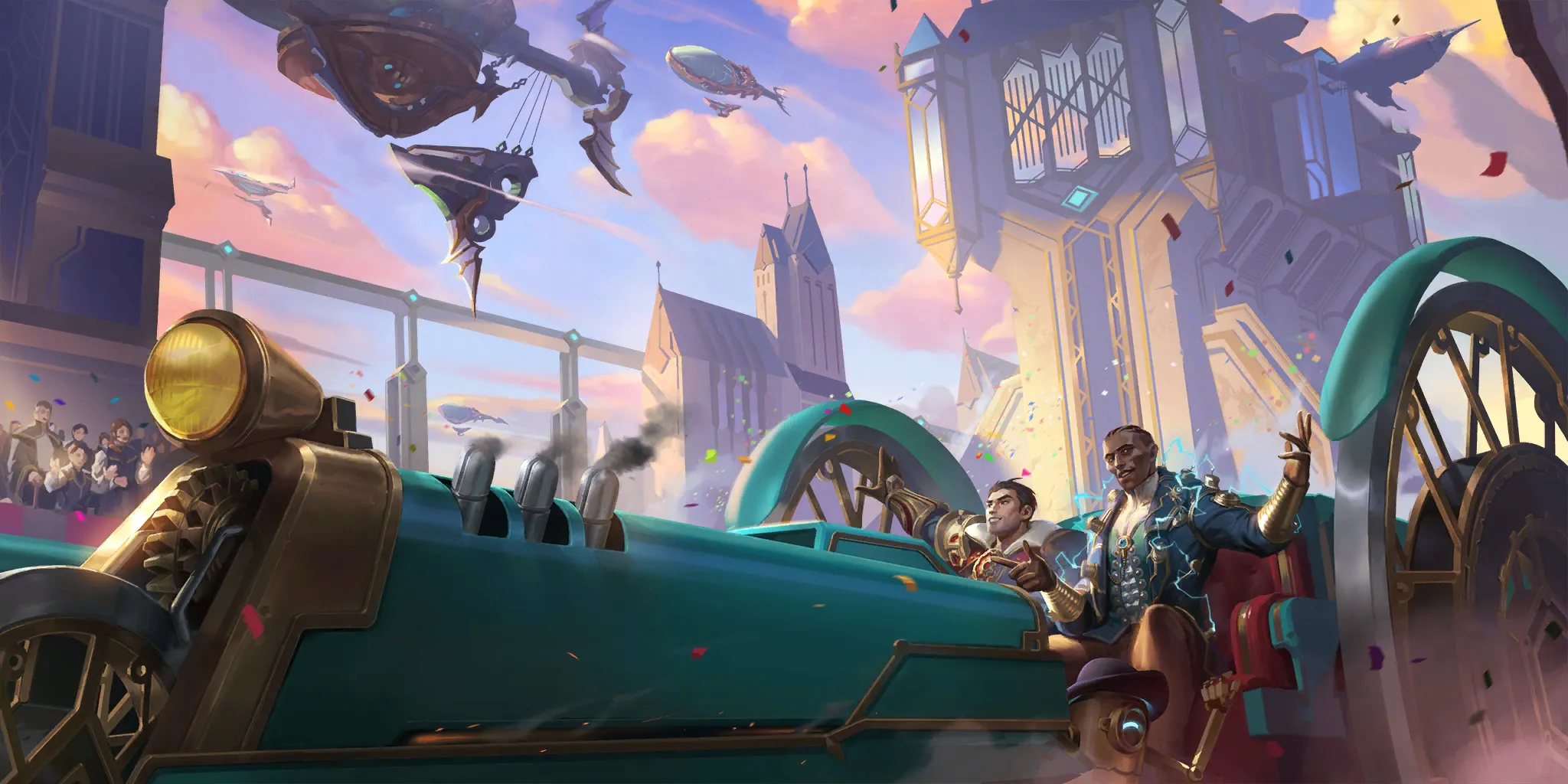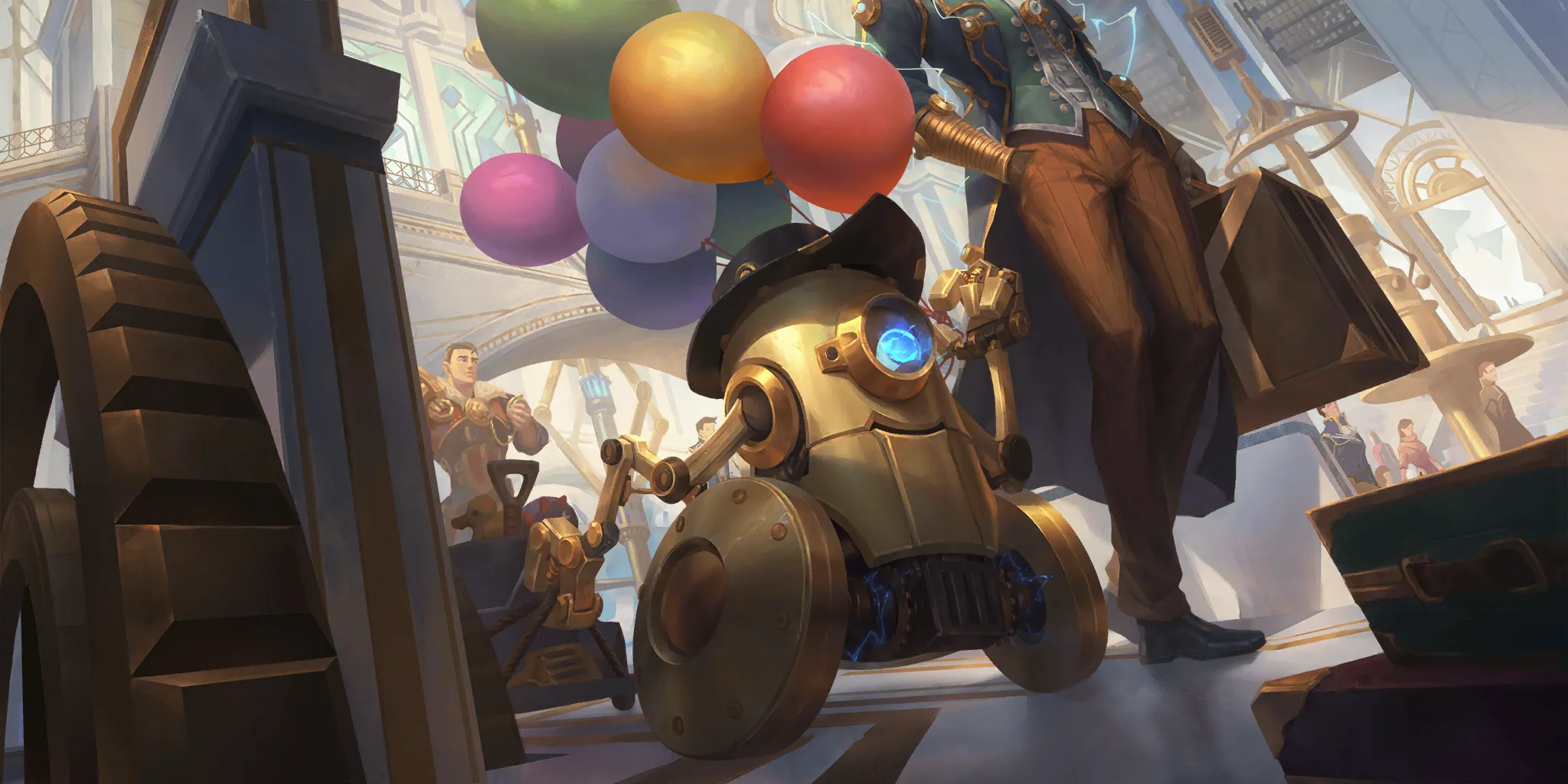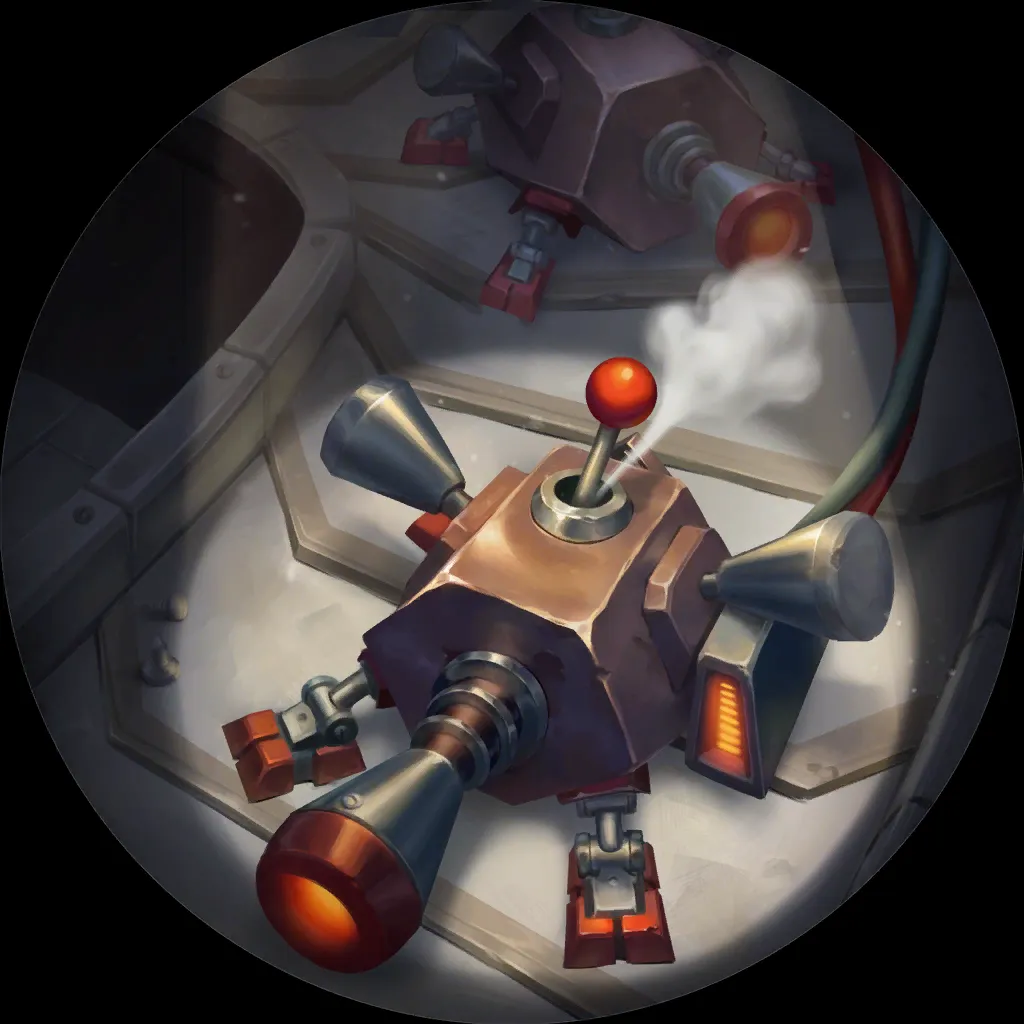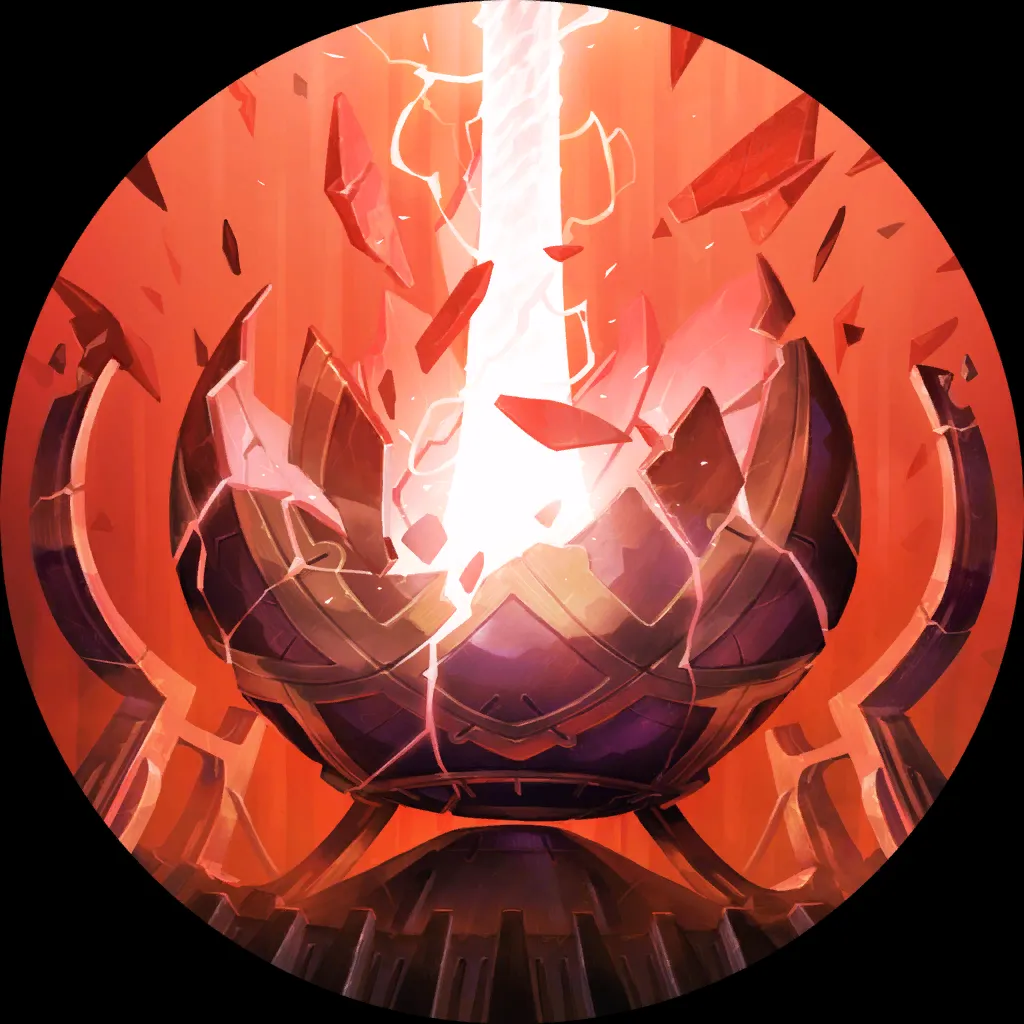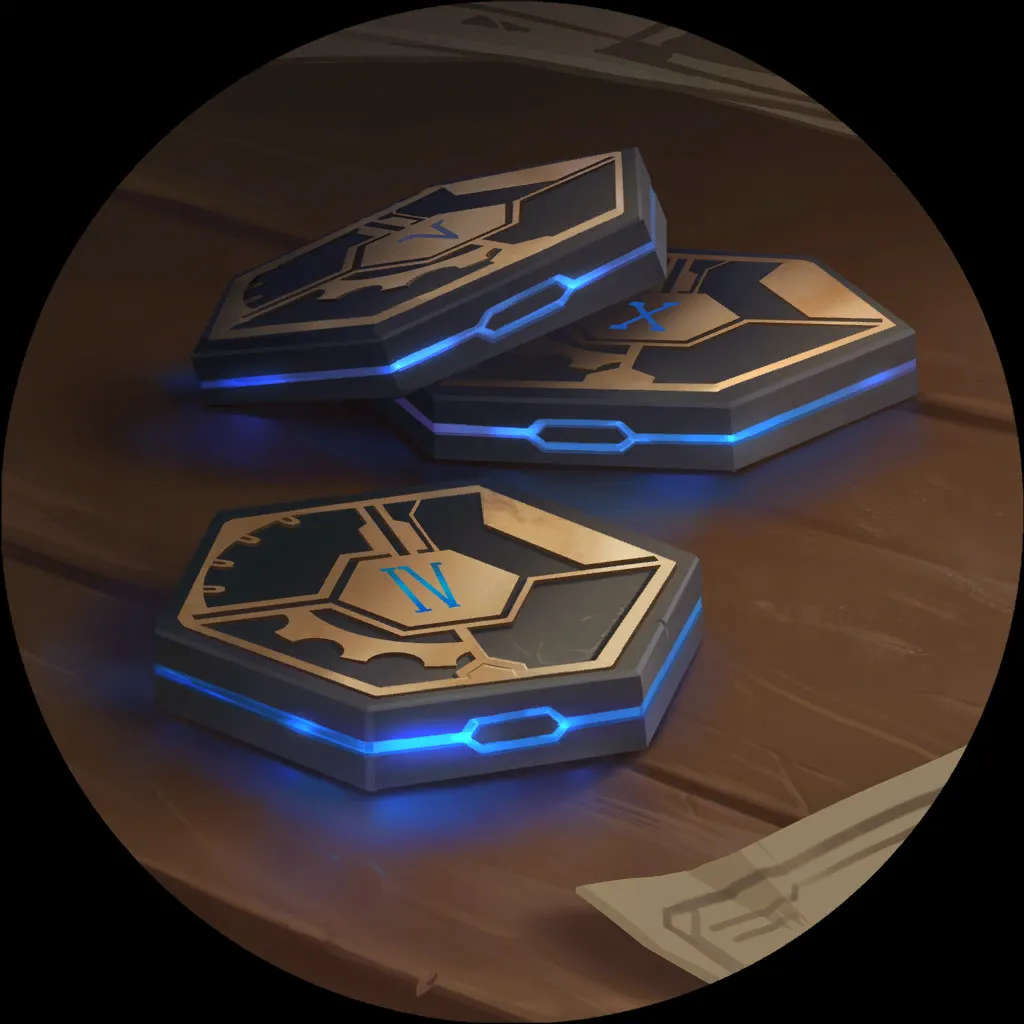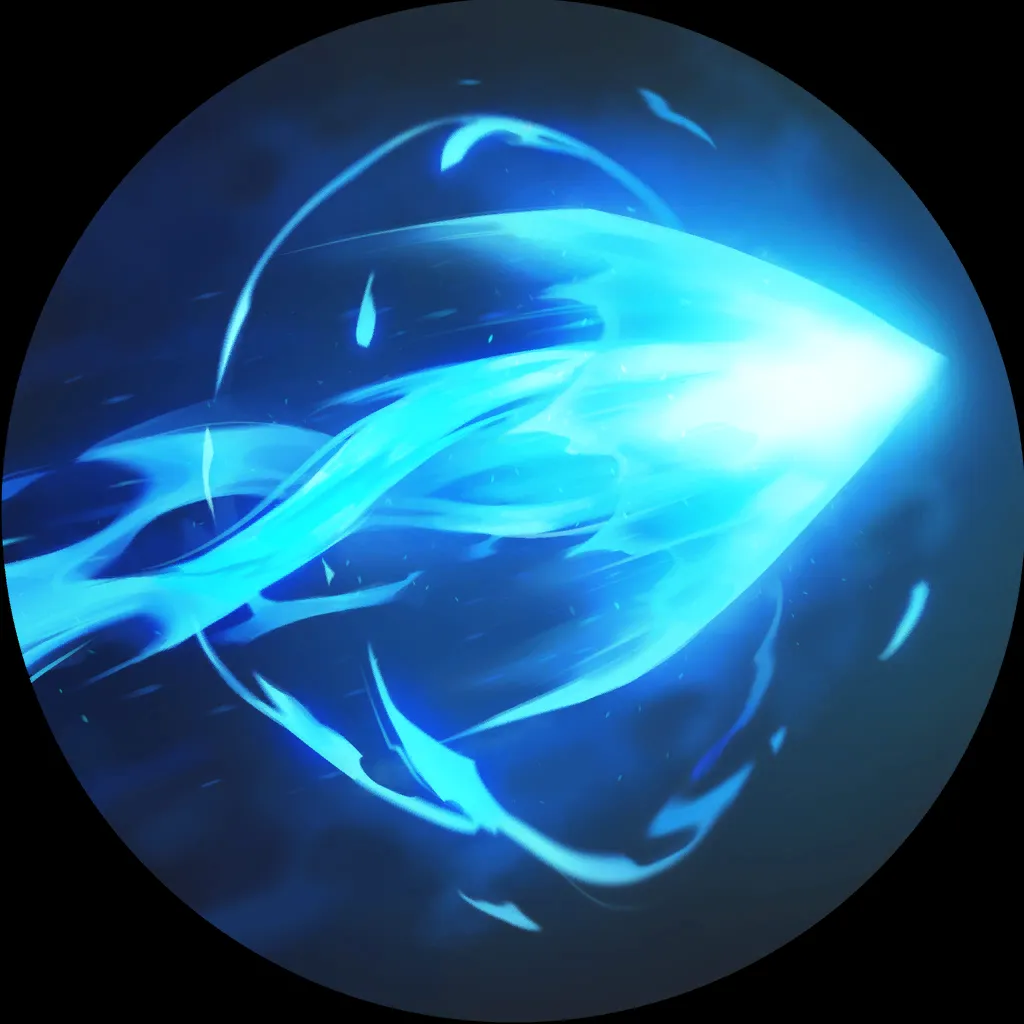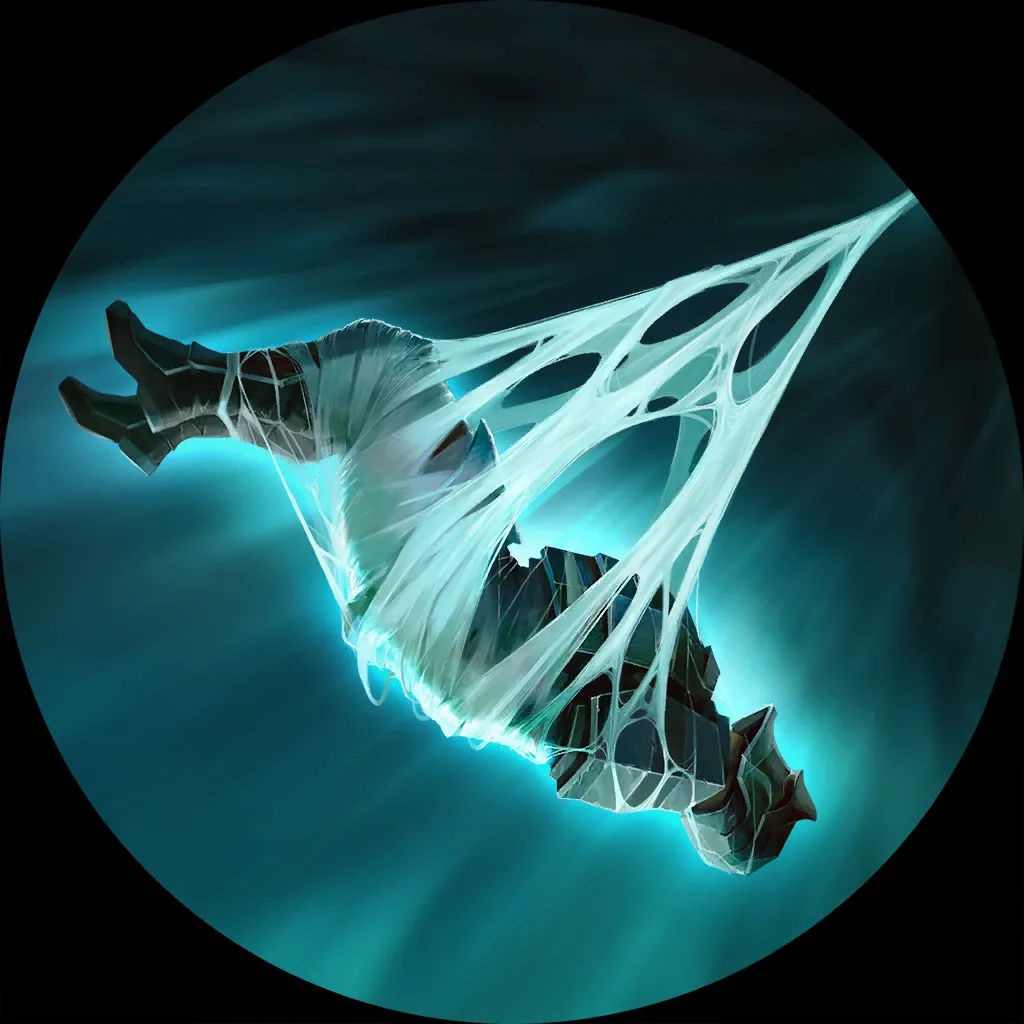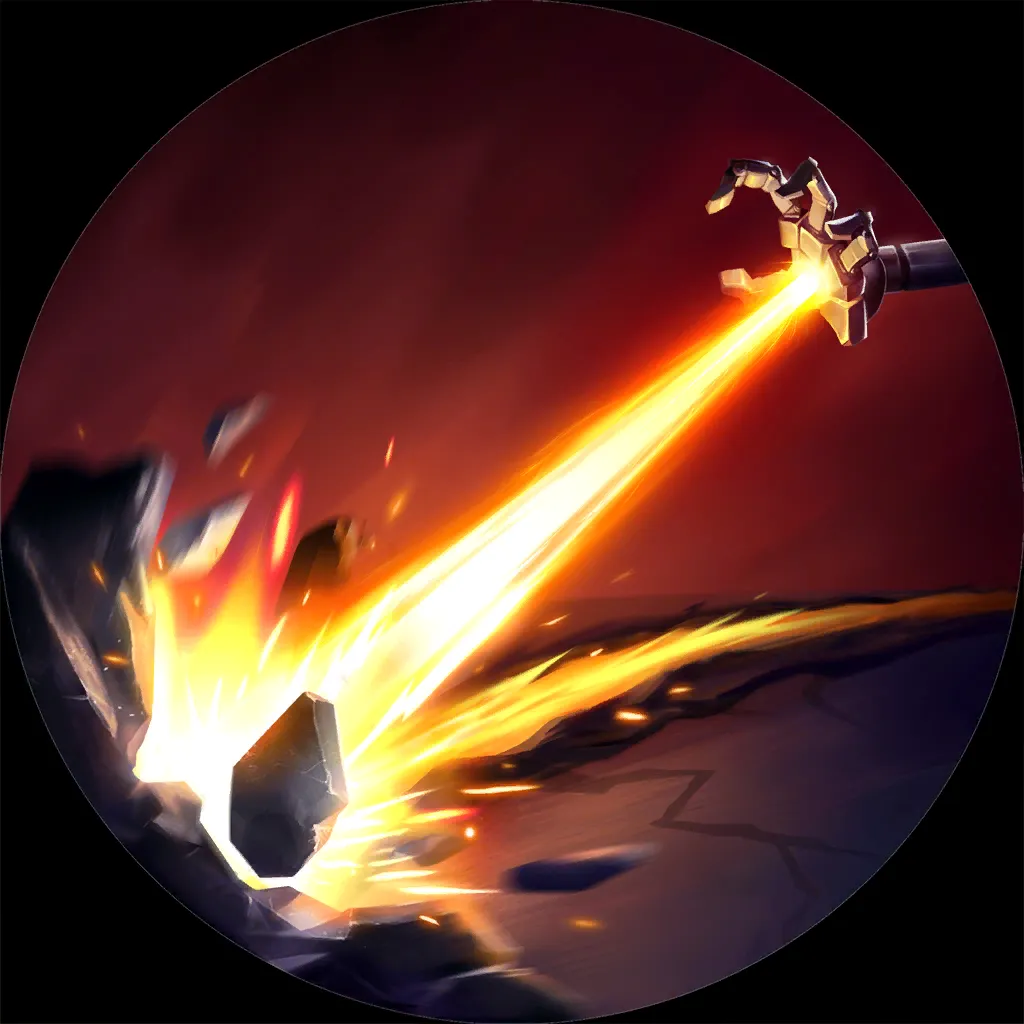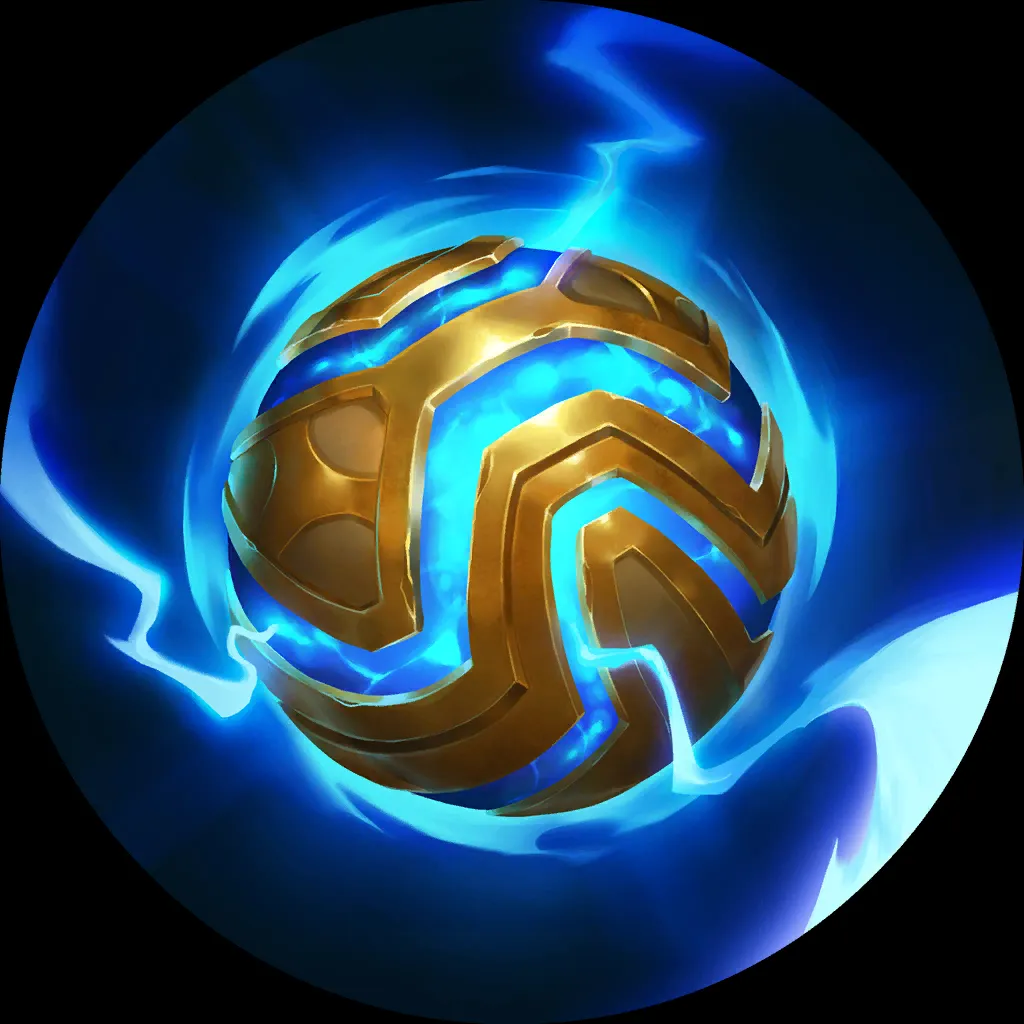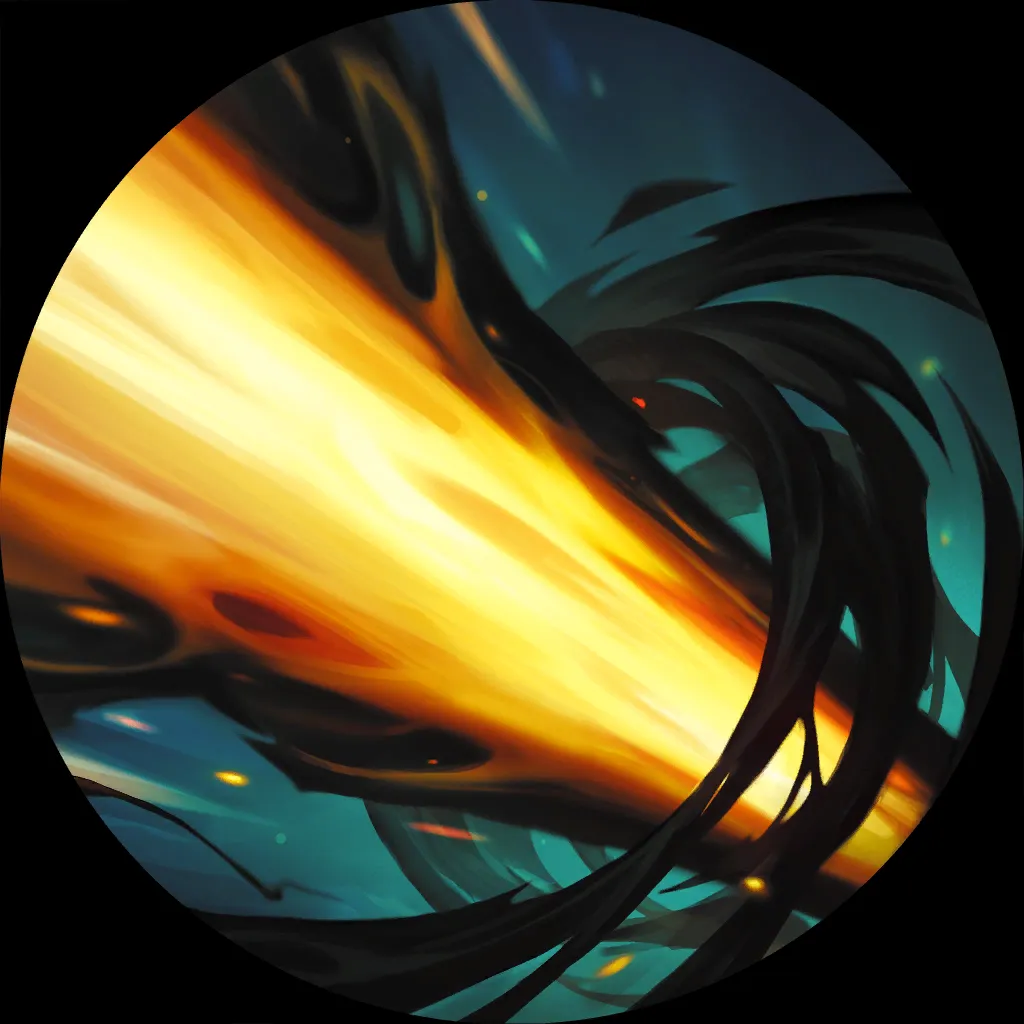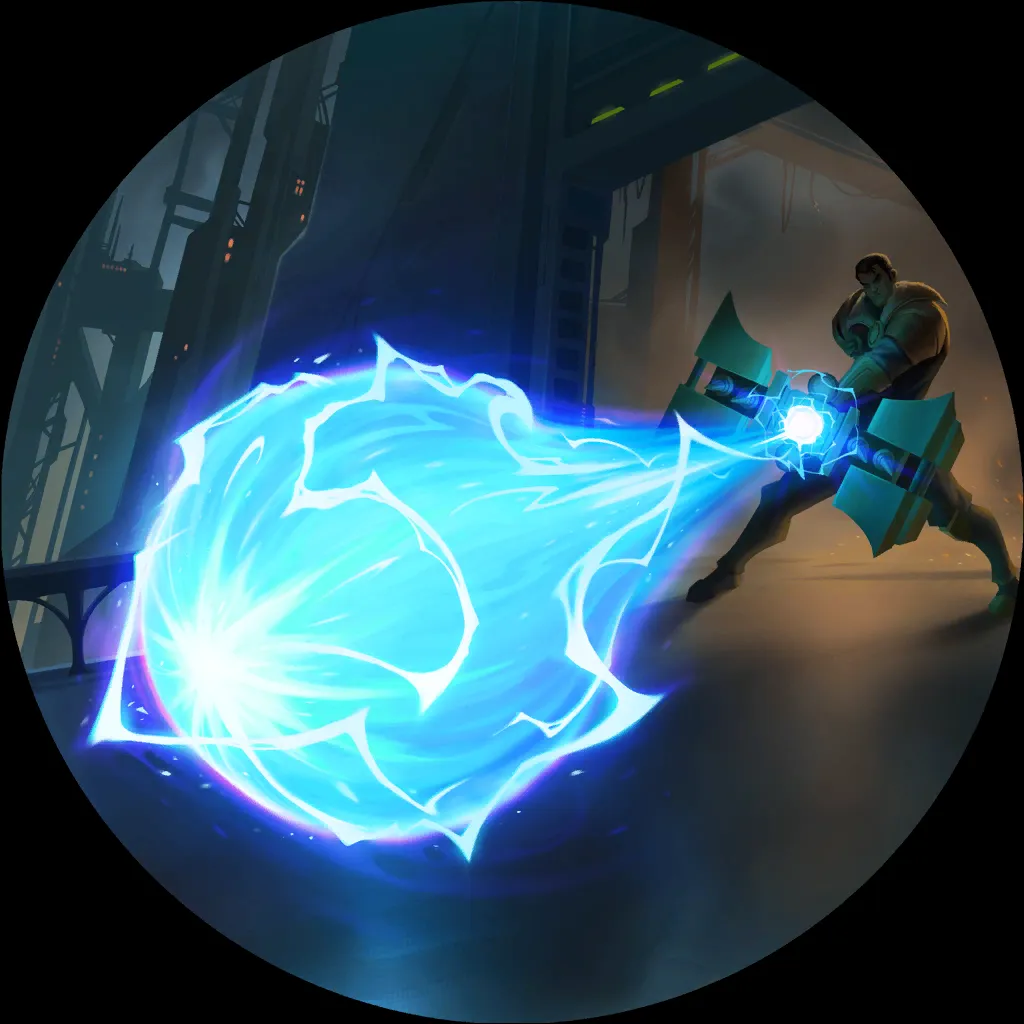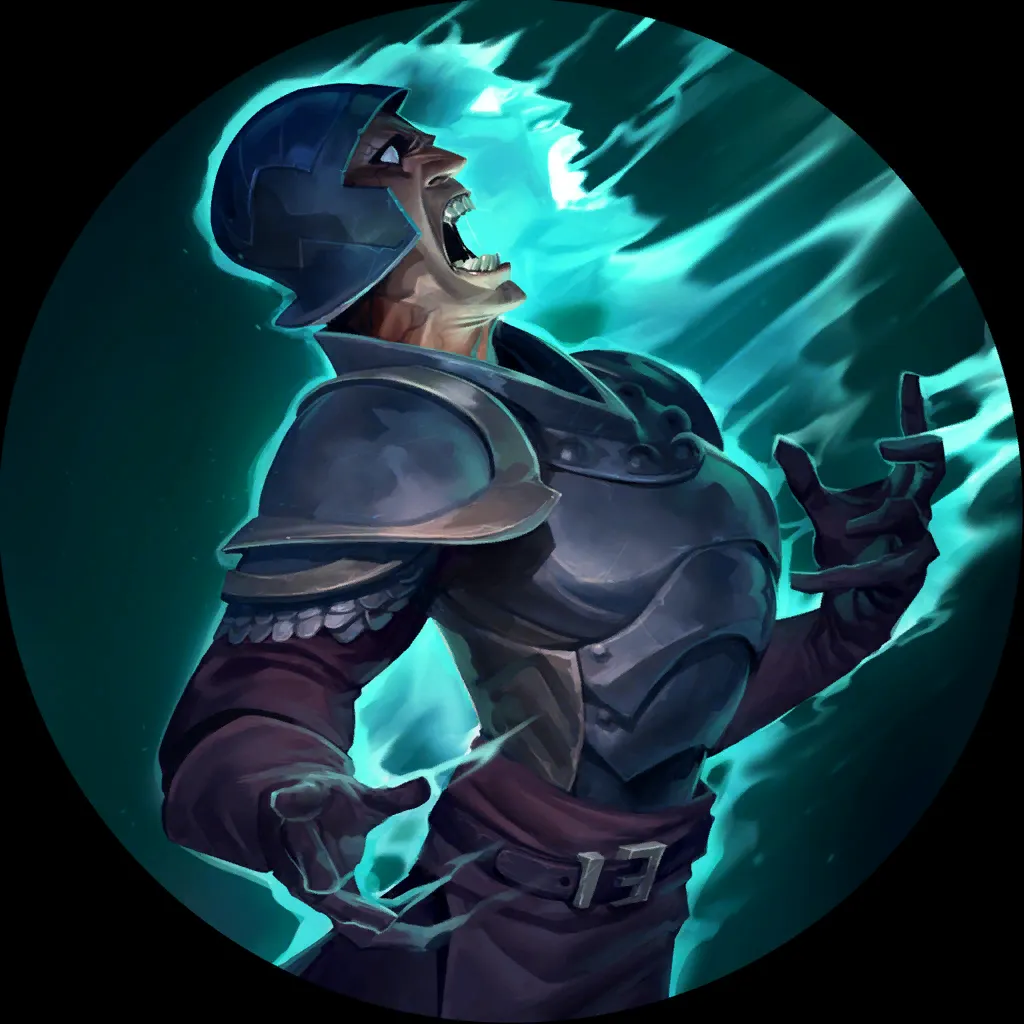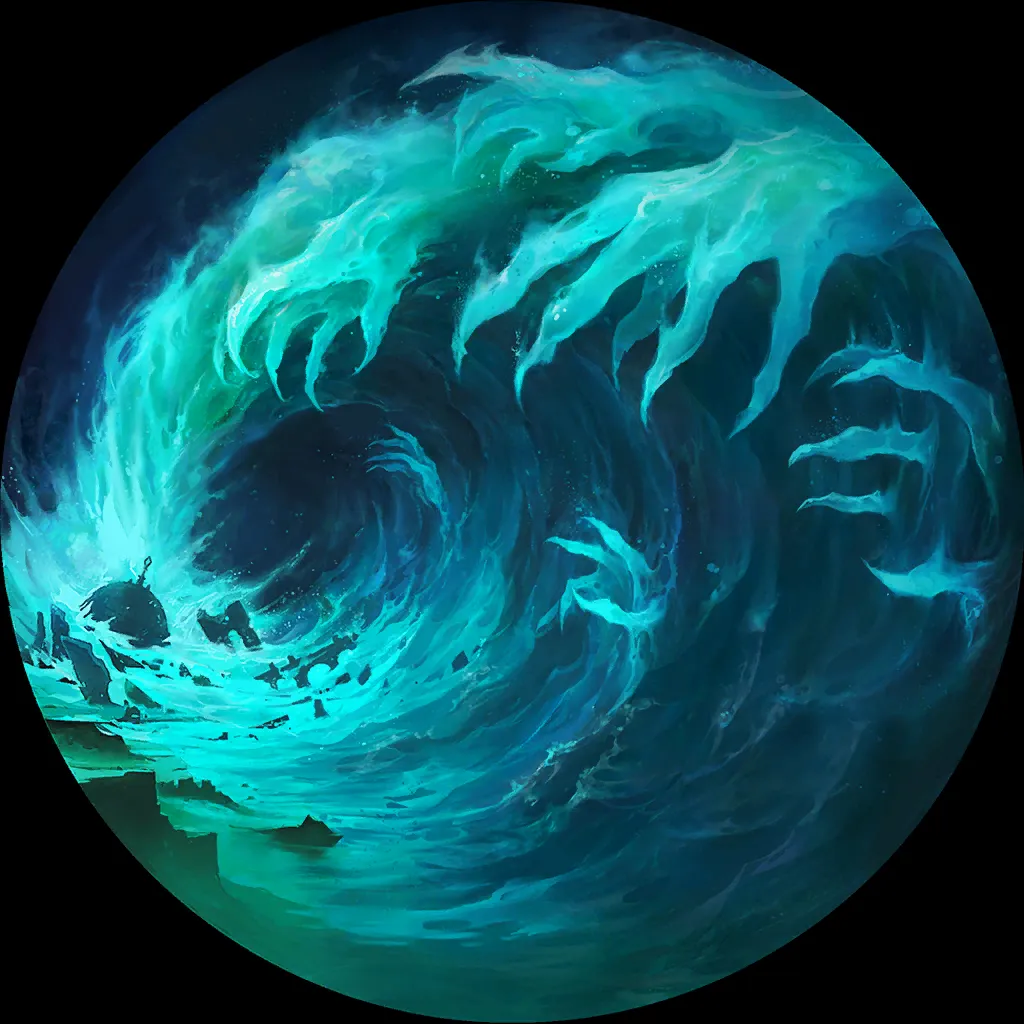 ---
Illaoi Bard
And a fresh new face reaches the top!
I have heard top pilots go from "This has to be a meme" to "... but, look at that matchup table!" – and Ladder data does back up Illaoi Bard as a very, very solid choice.
As it's often the case with new blends, though, some variations of the archetype are mediocre at best. The most popular blend, though, it can be rightly called a powerhouse, surpassing the 55% WR mark in nearly fifteen hundred games as of late.
Strong Against: Thralls, Jhinnie, Taric Poppy, Azirelia
Struggles Against: Renekshan, Ahri Bard
6
0
6
28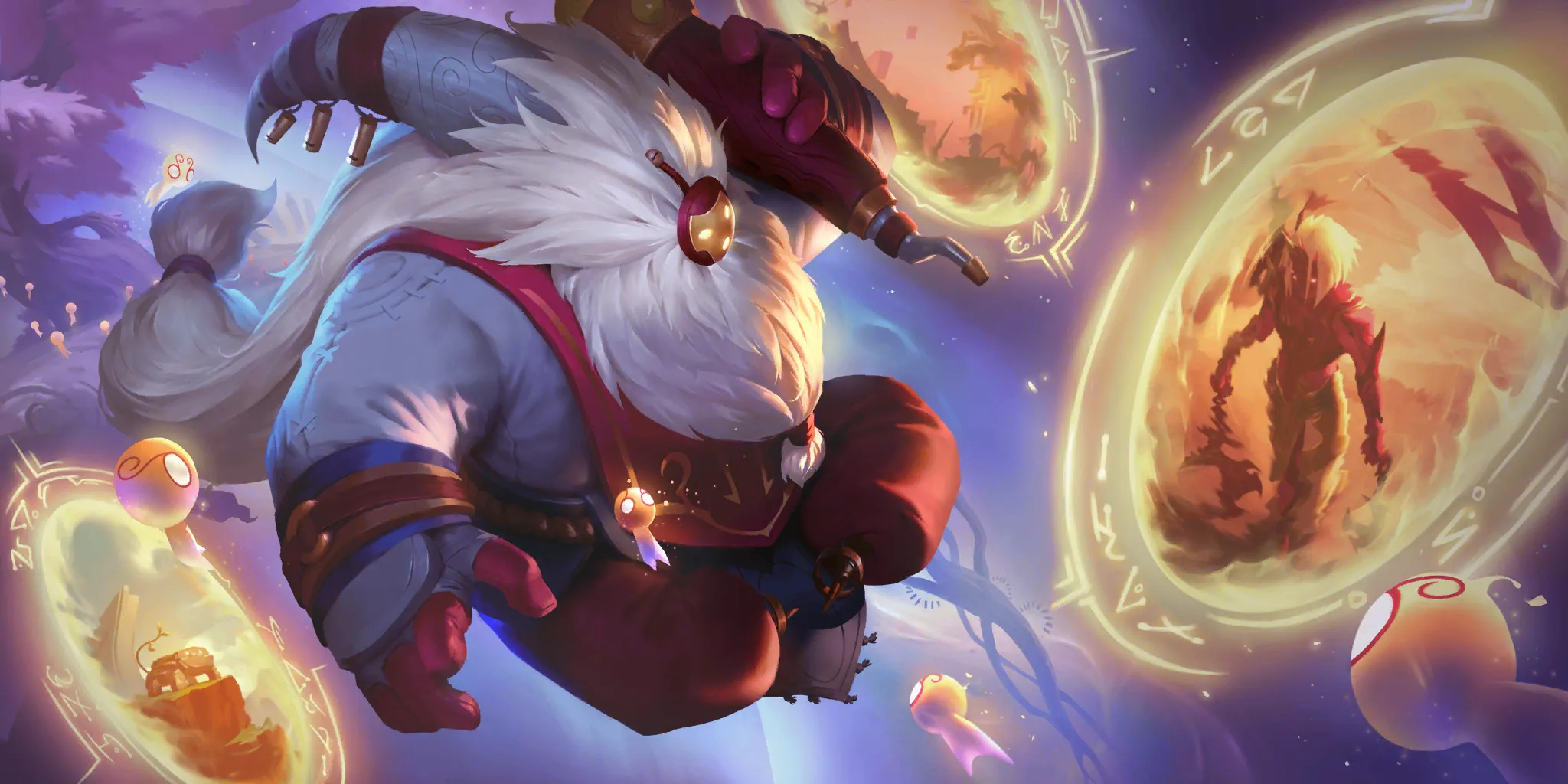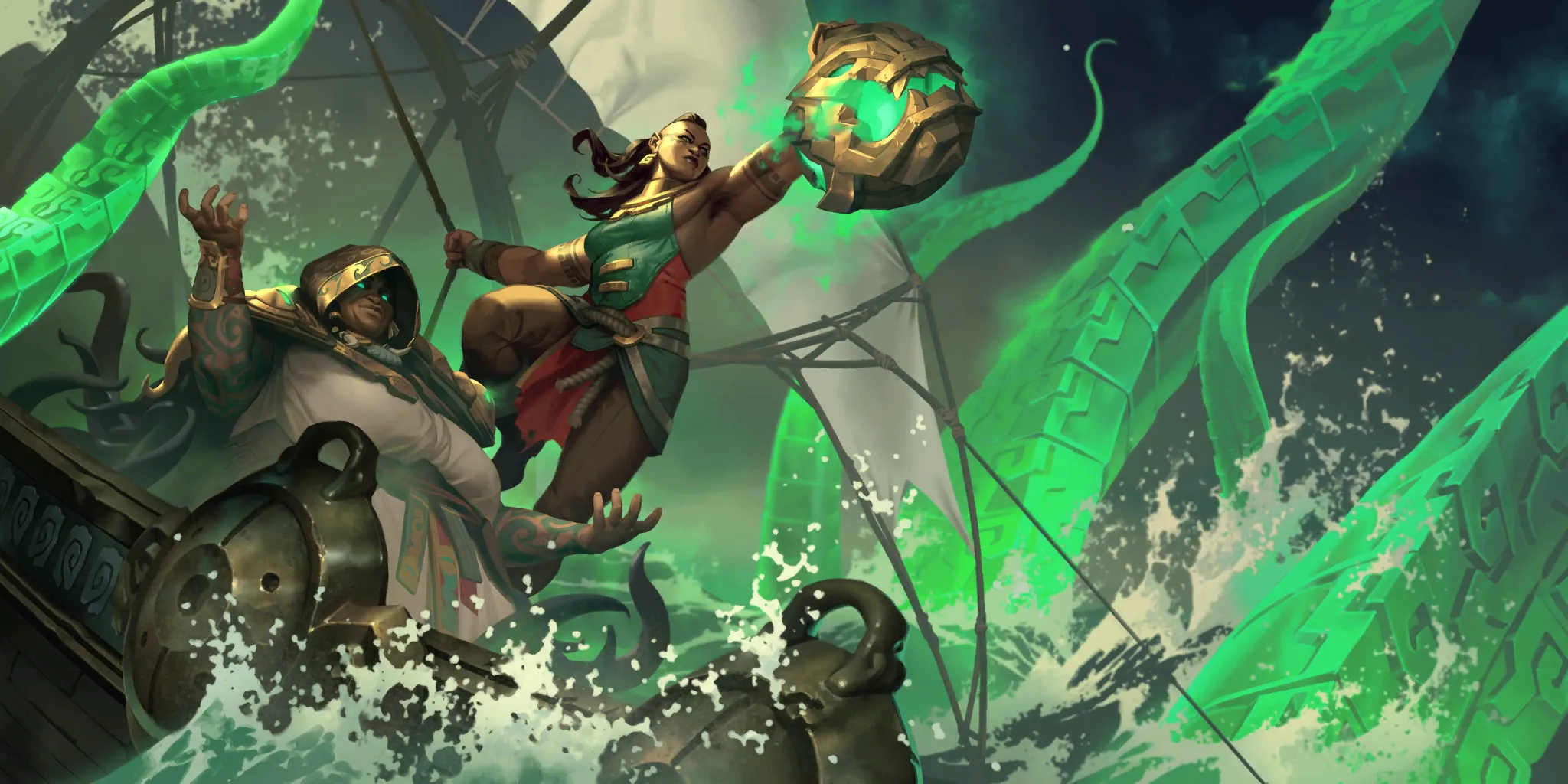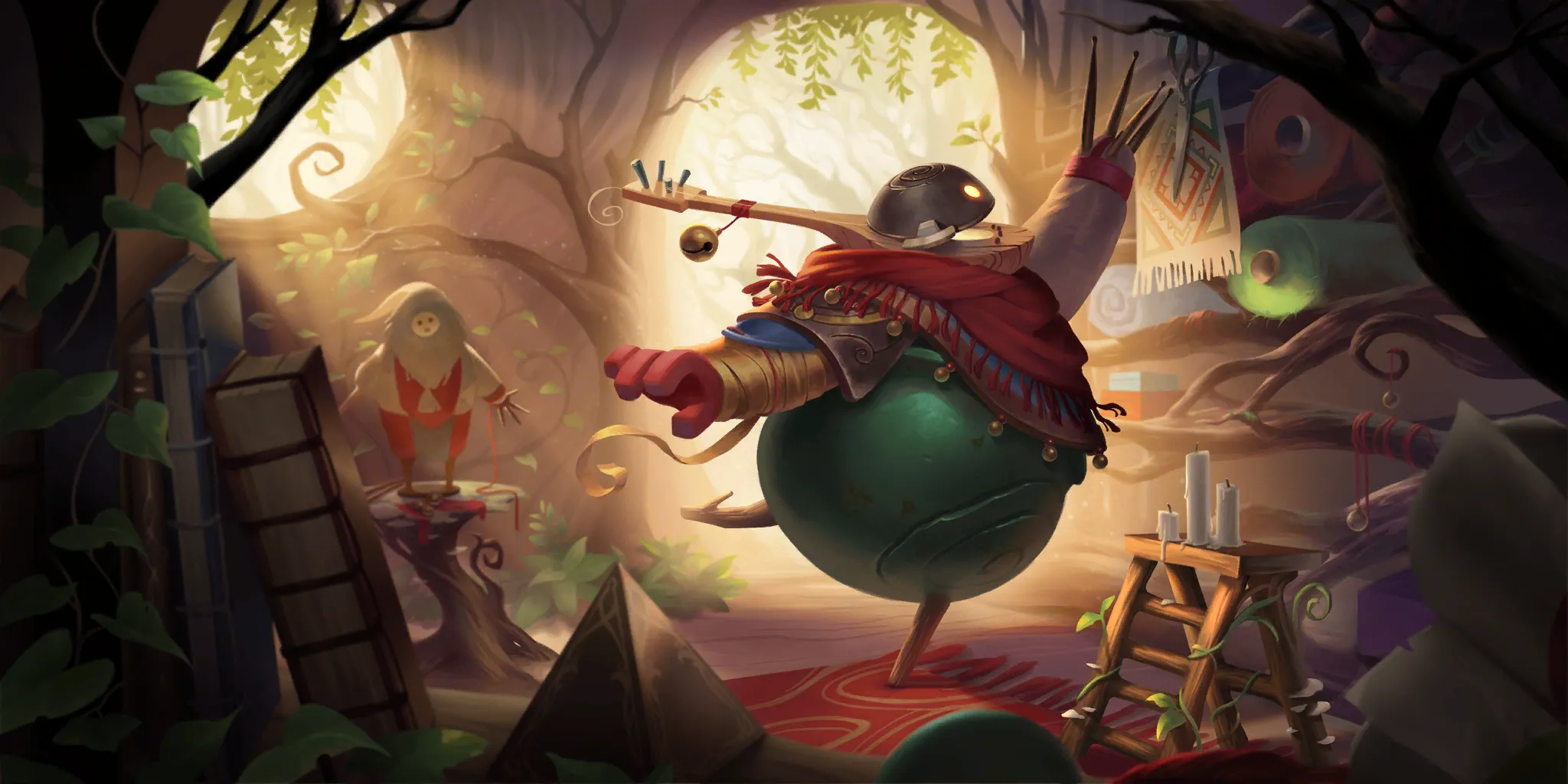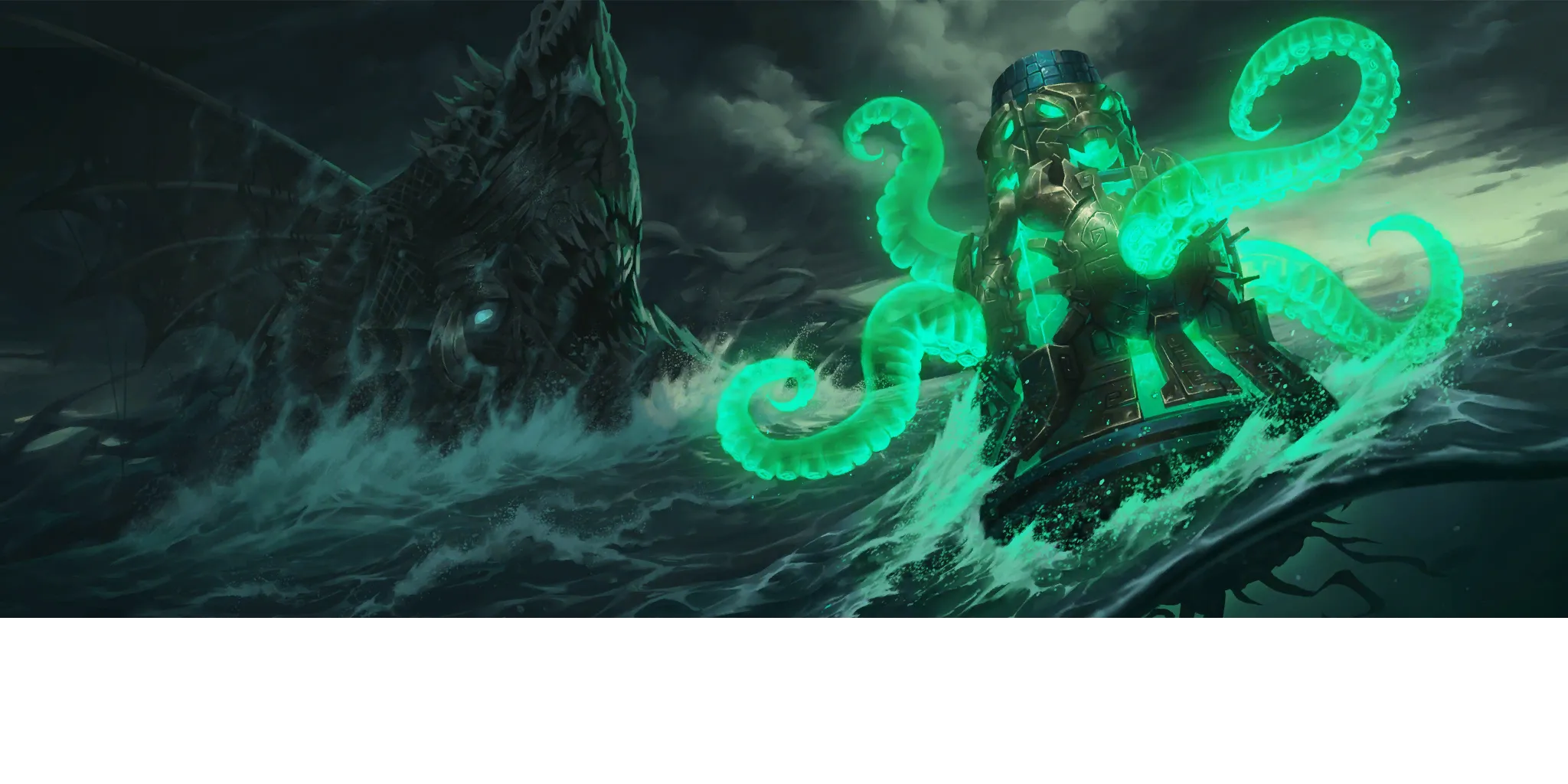 Esmus, Breath of the World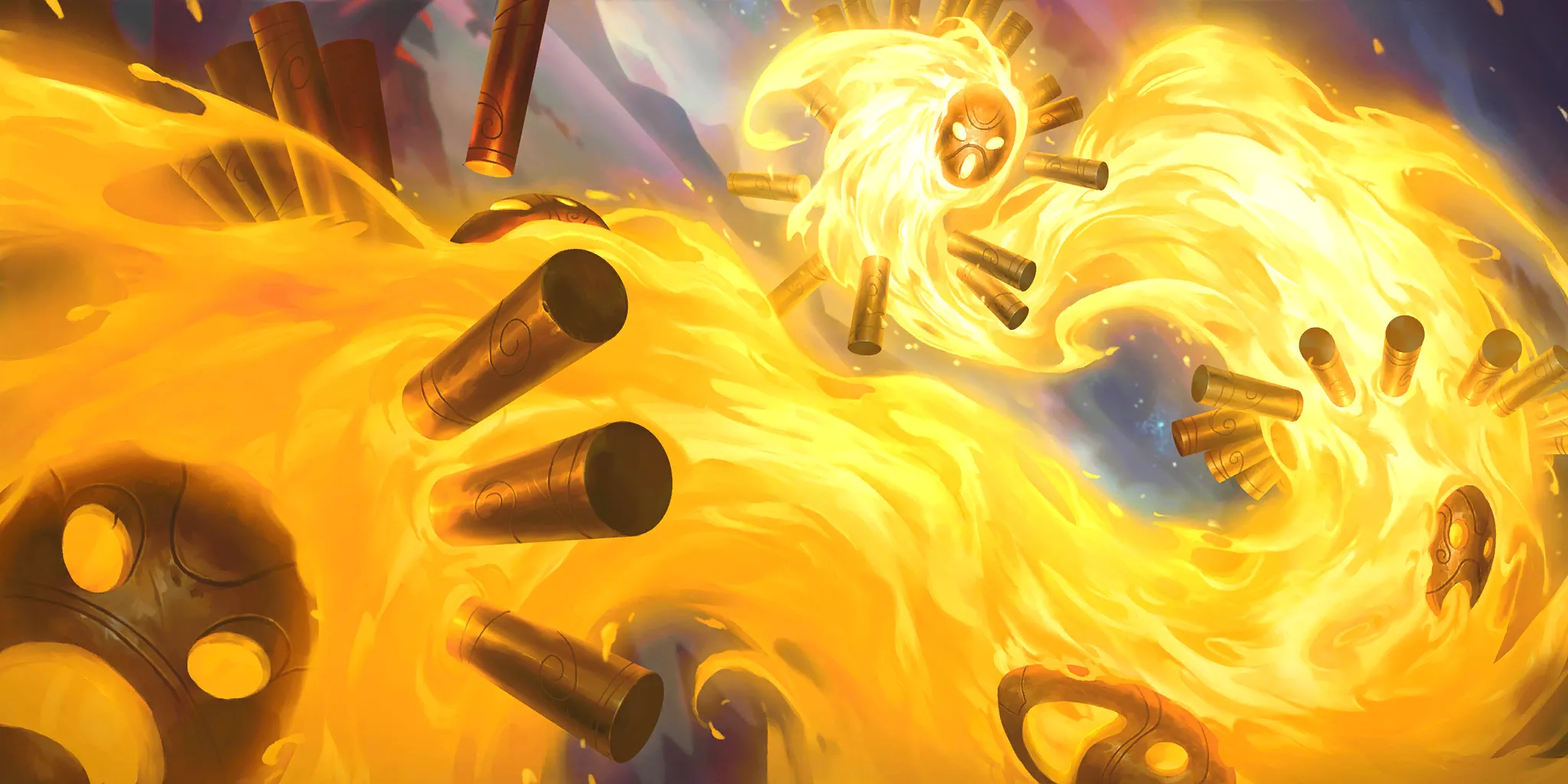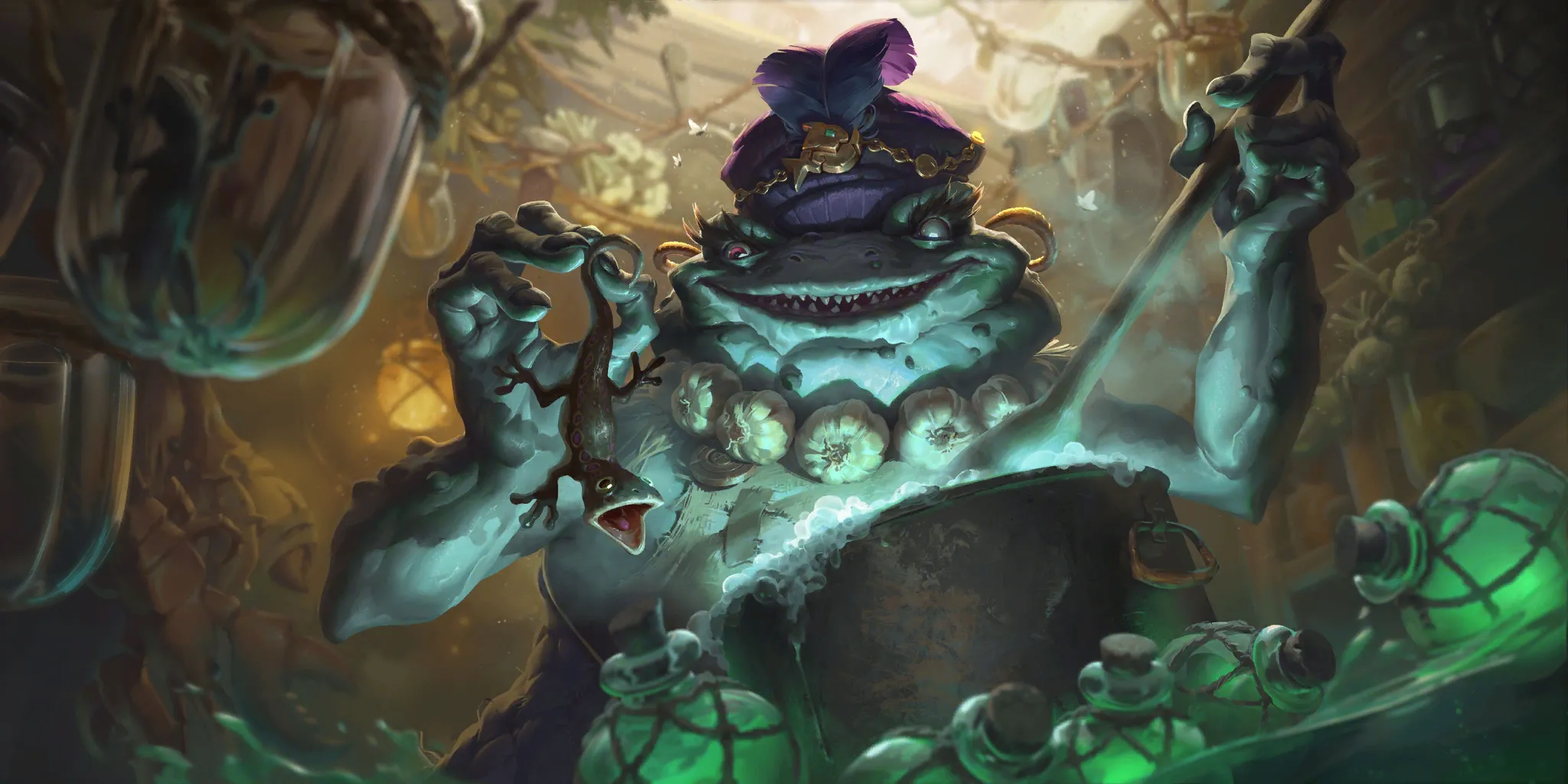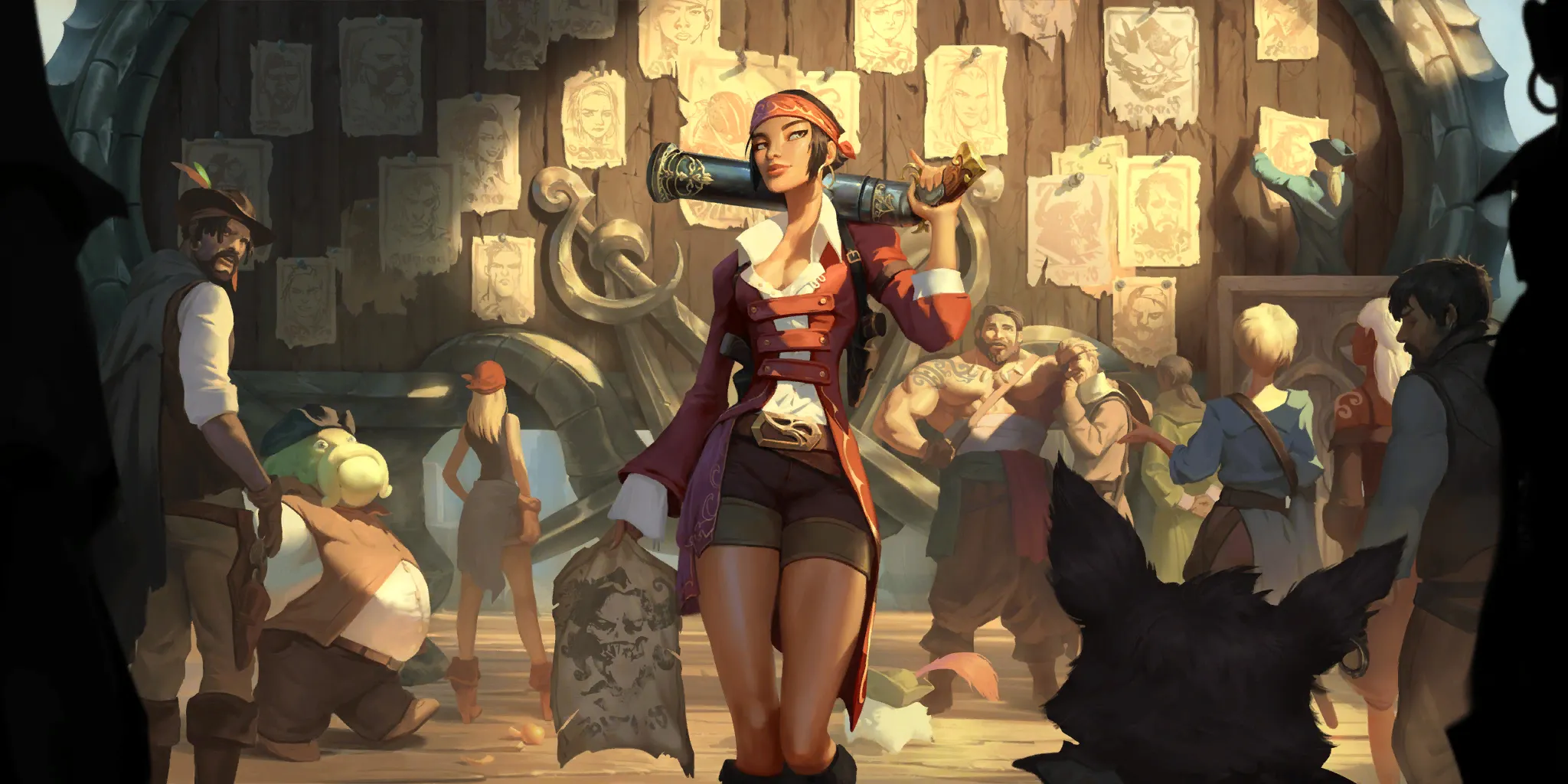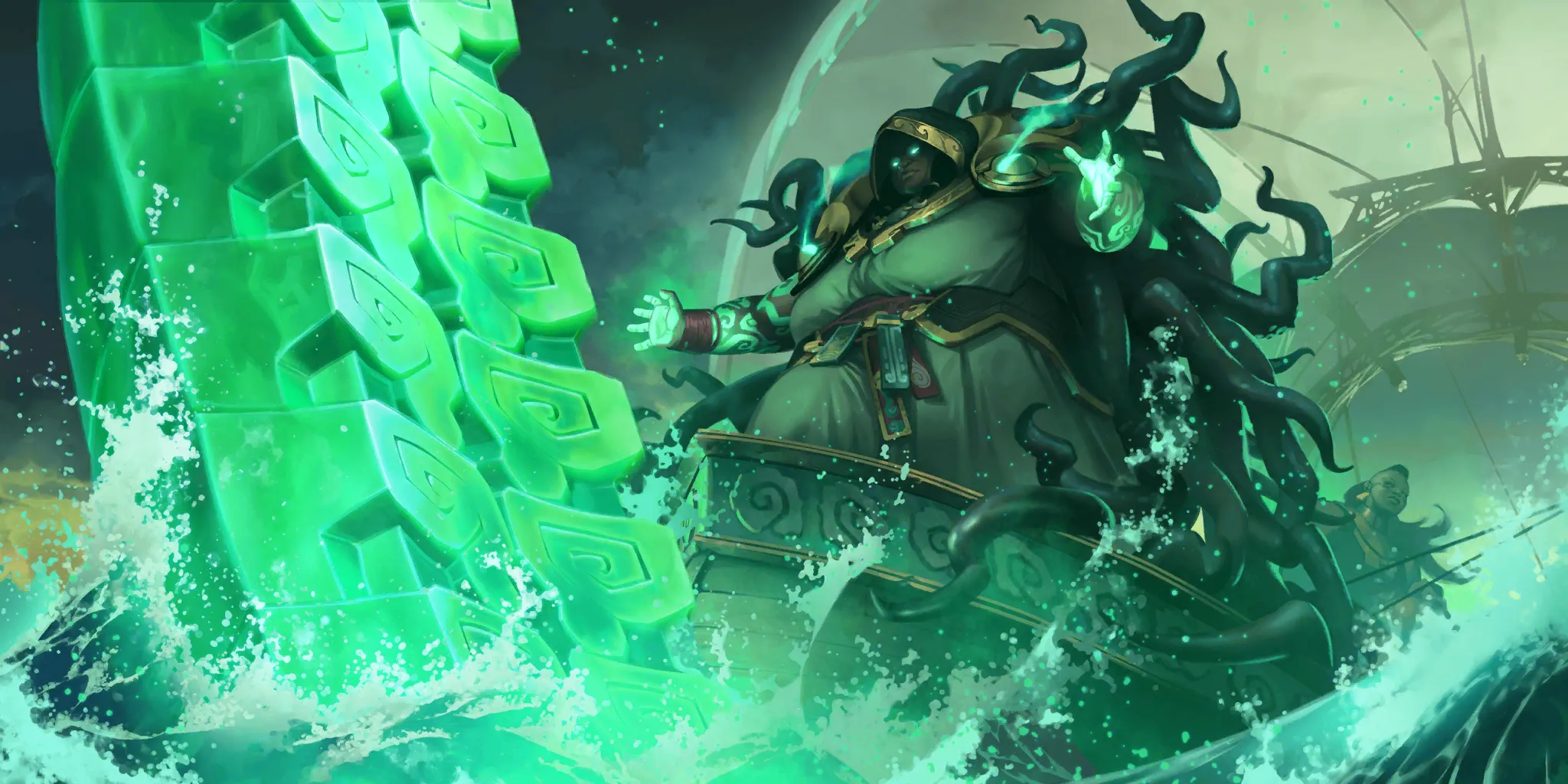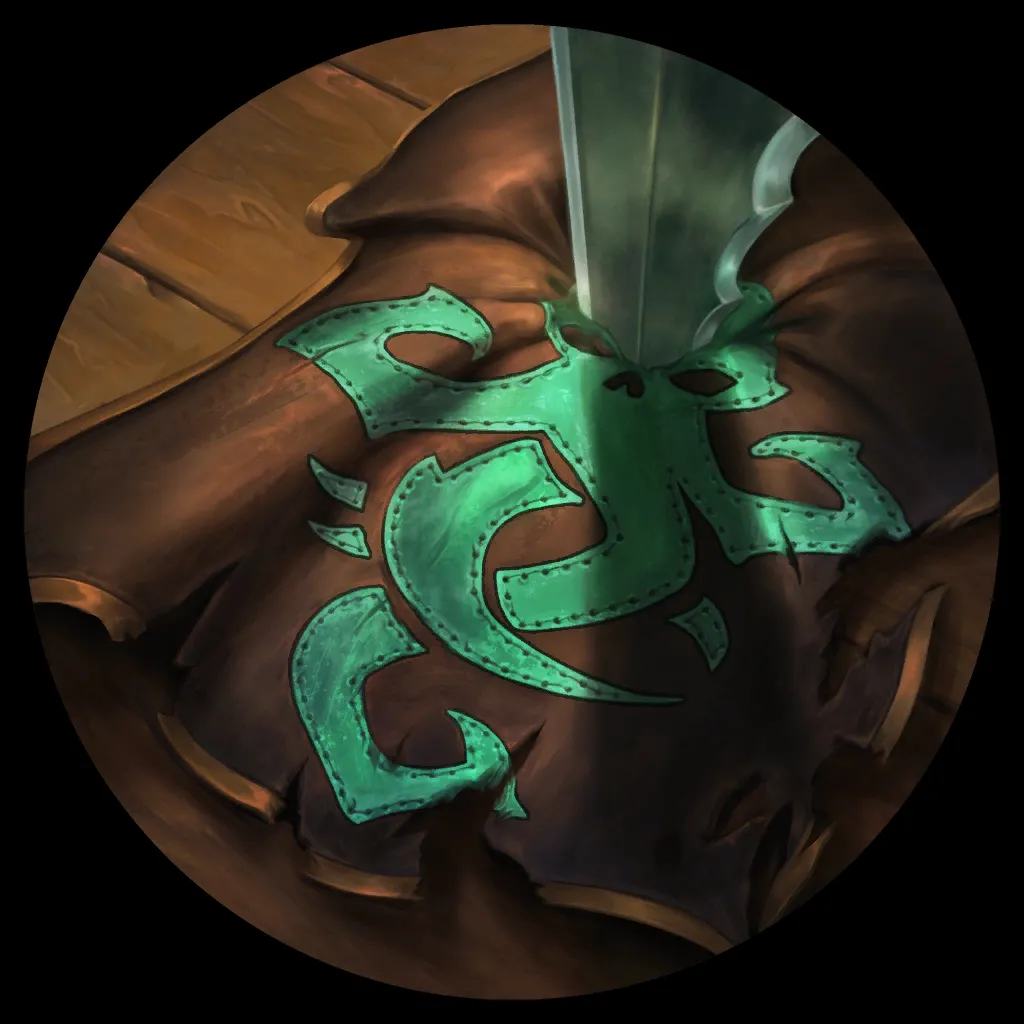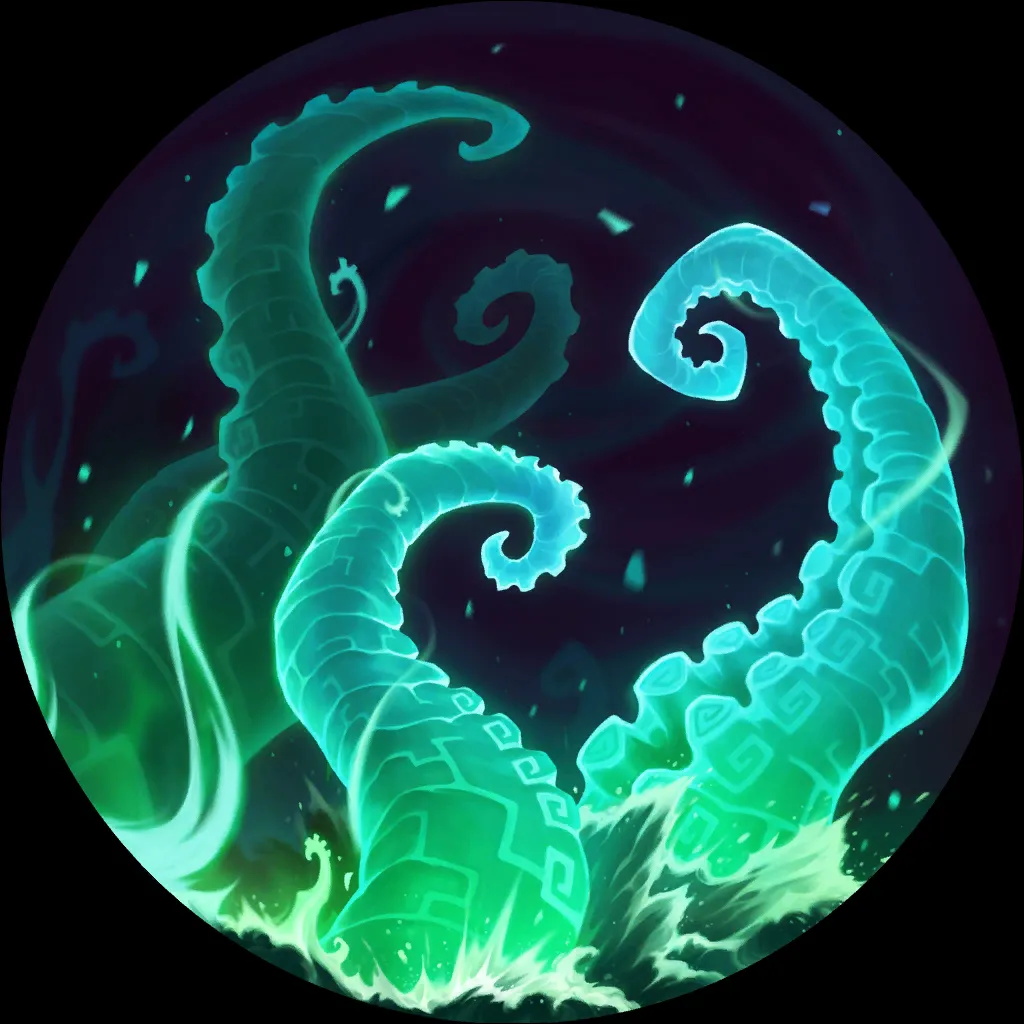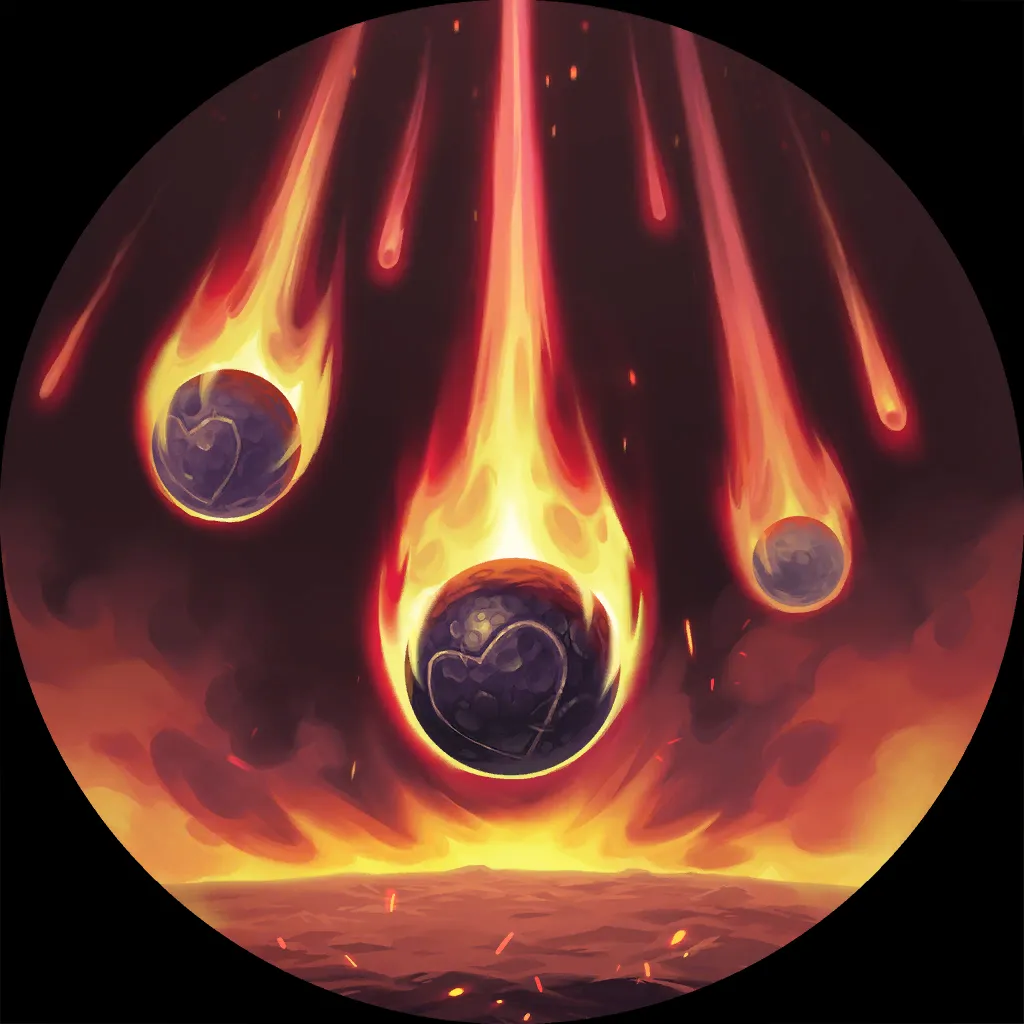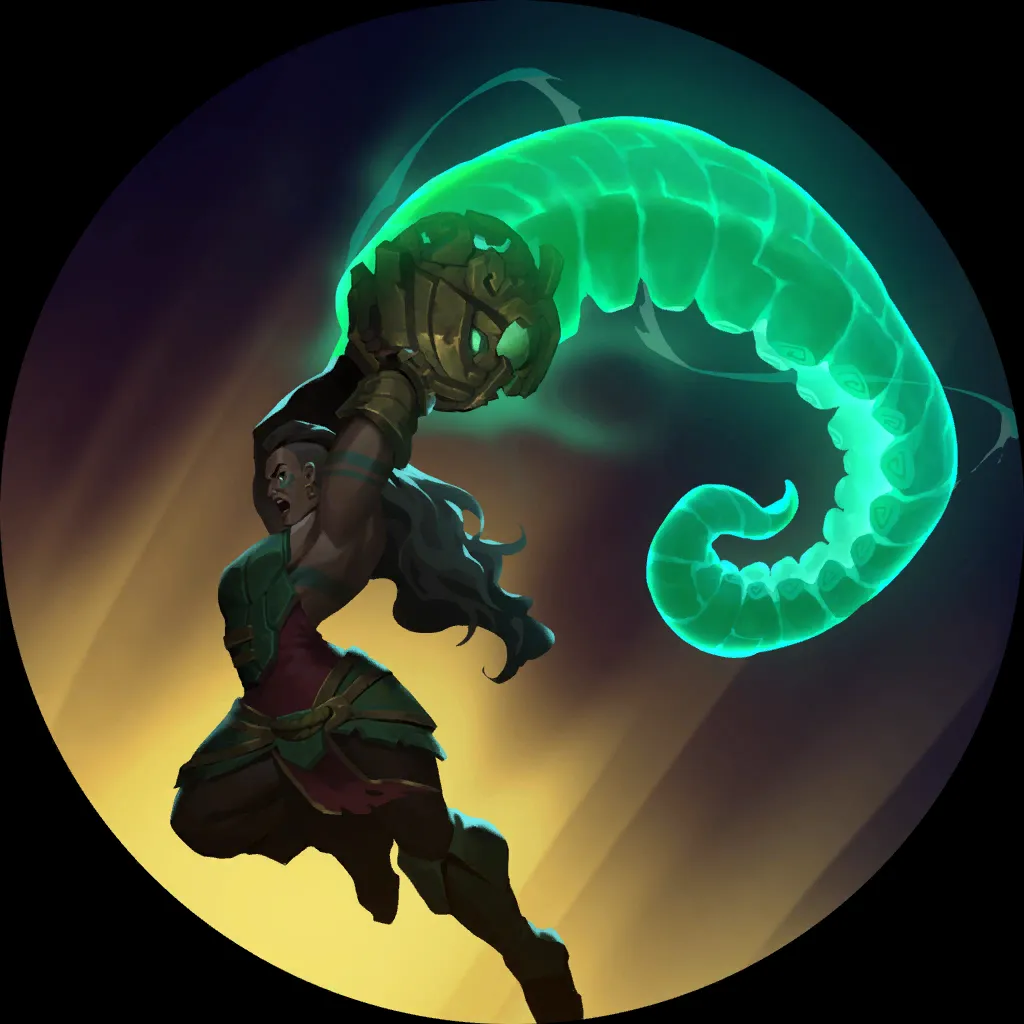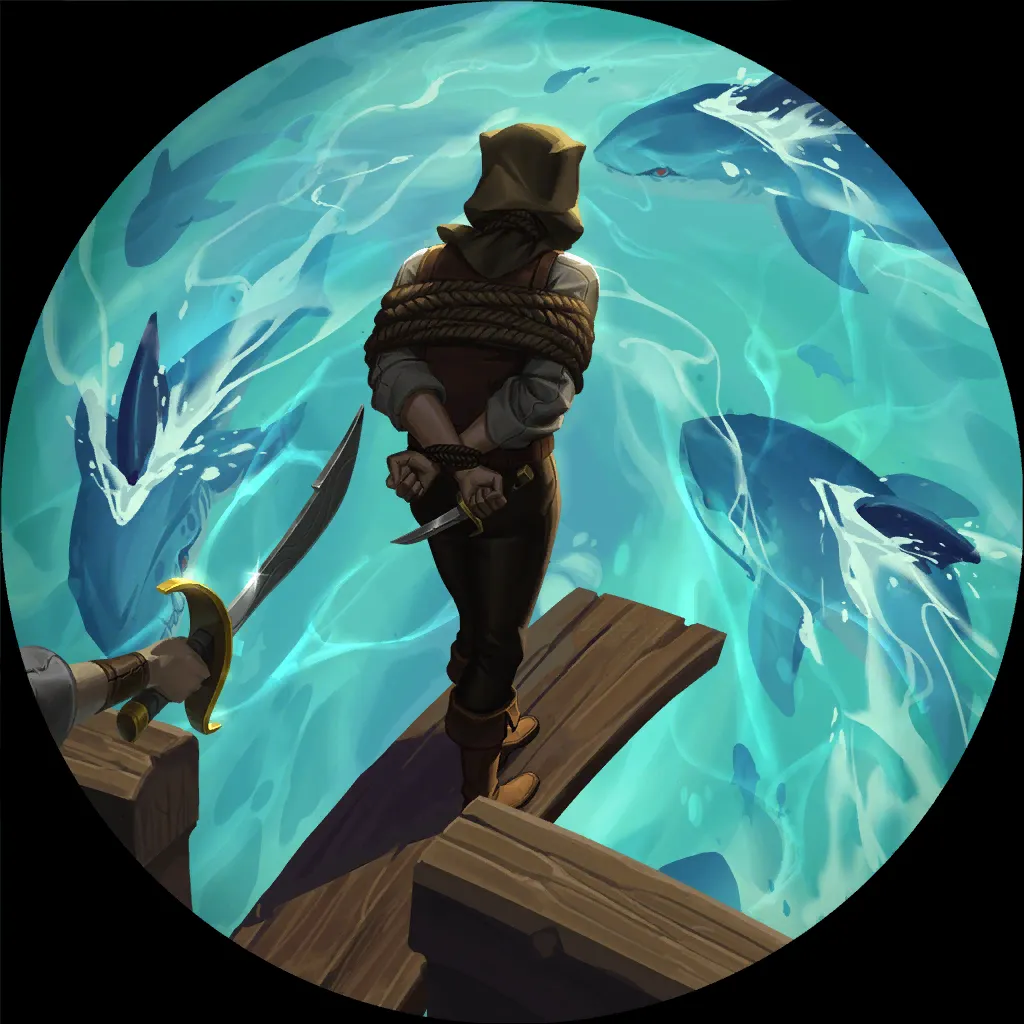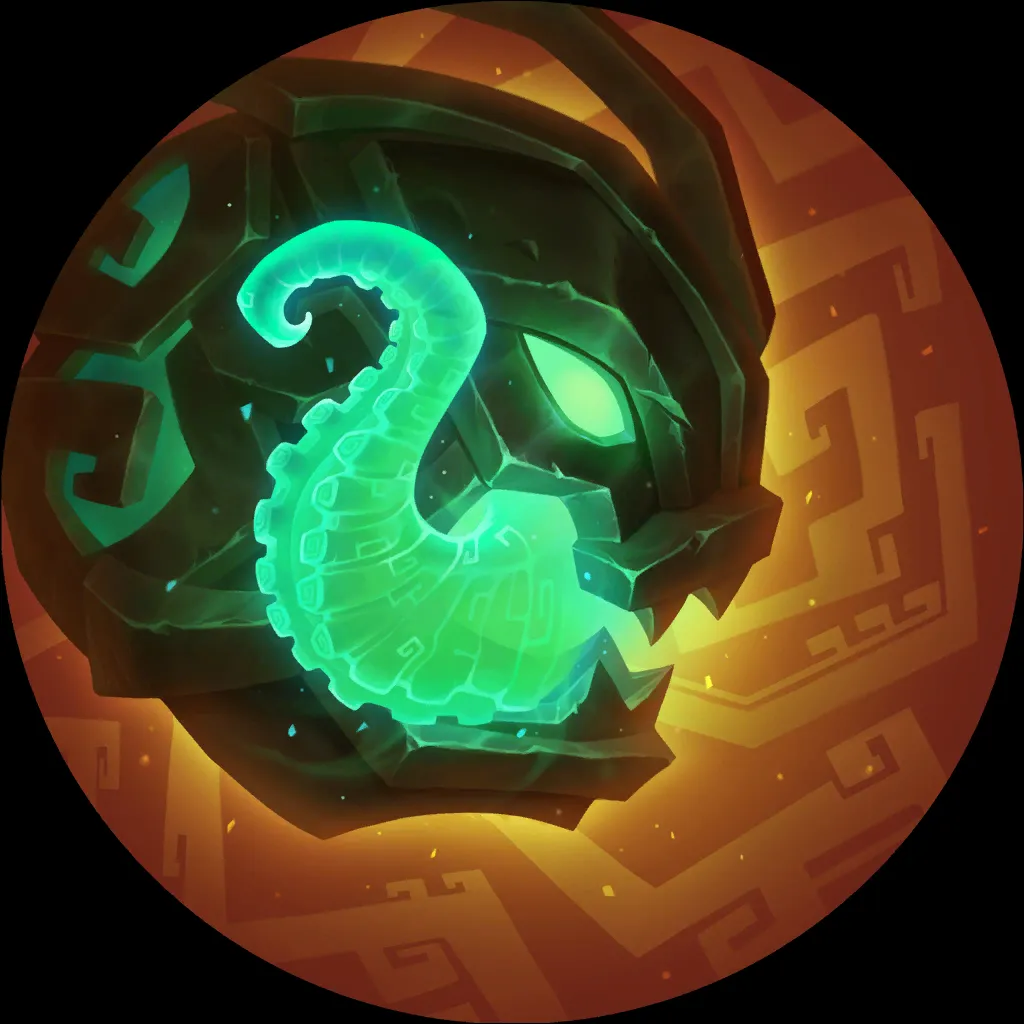 ---
Taric Poppy
Mace and Hammer wielders have lost a bit of steam in the last few days, yet remain one of the stronger Meta medleys to finish the Season with, and one of Thralls' main predators.
Strong Against: Thralls, Jhinnie, Nami TF,
Struggles Against: Annie TF, Illaoi Bard, Heimer Jayce, Ashe Leblanc (horribly!)
6
3
6
25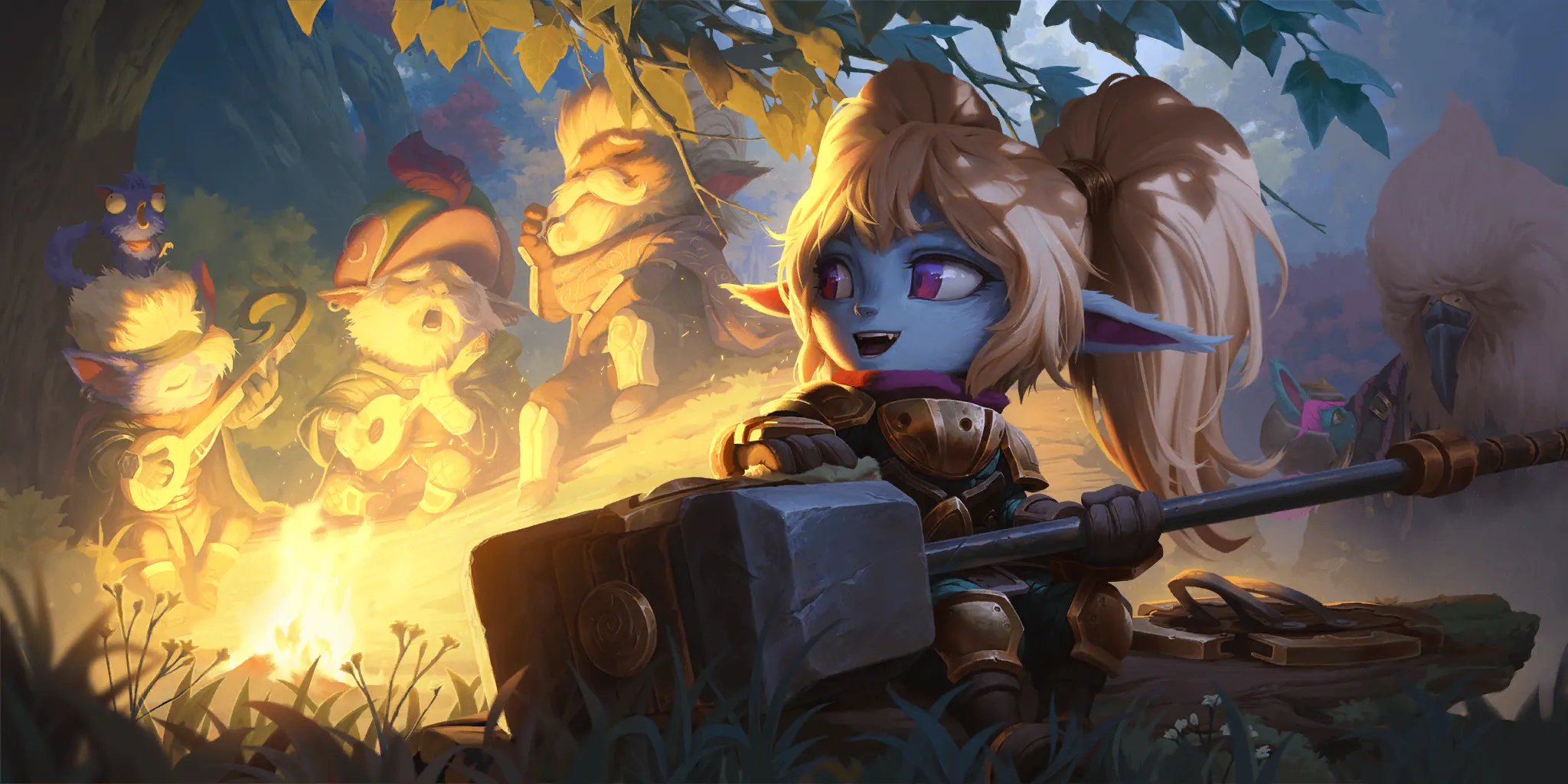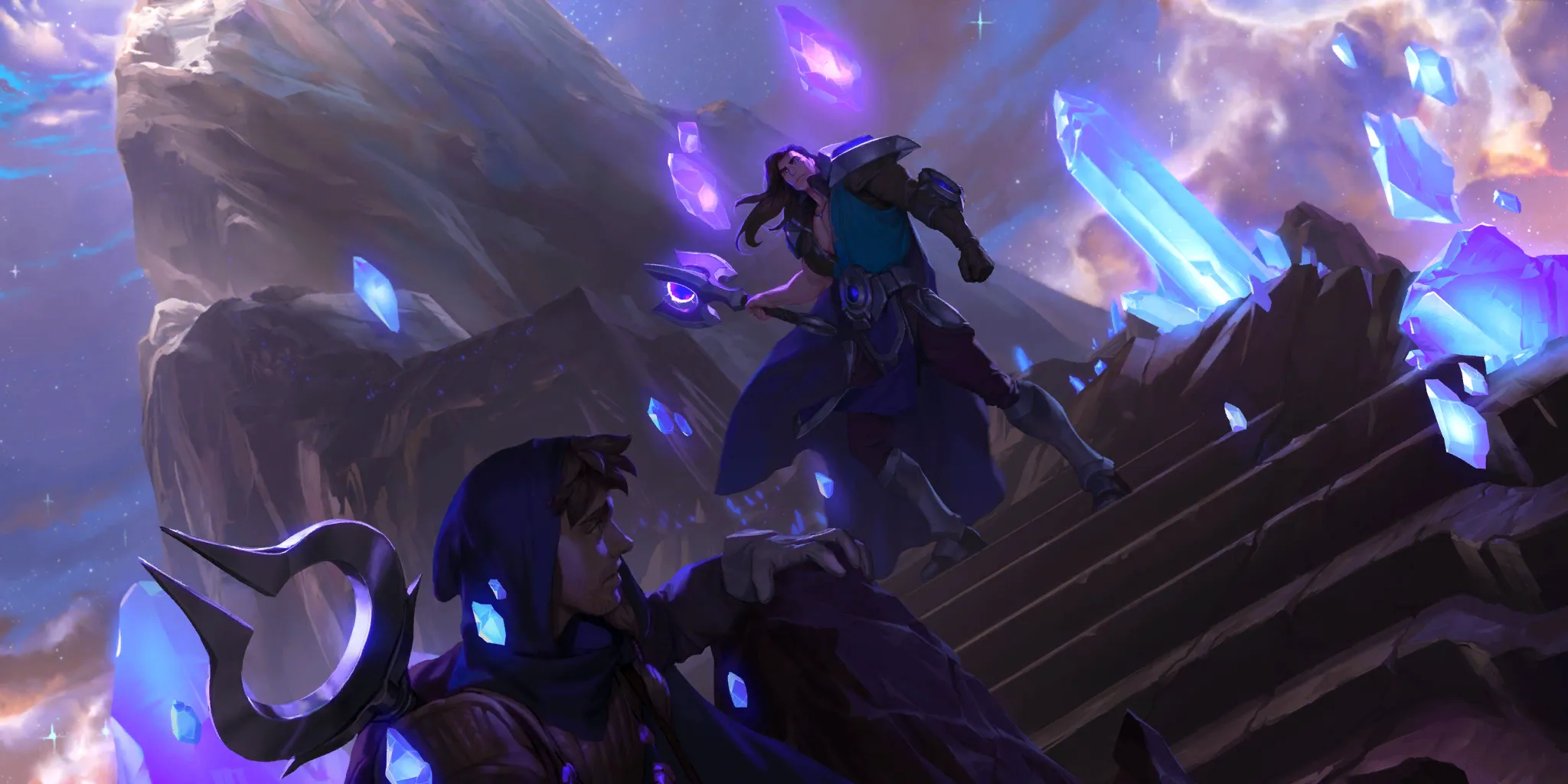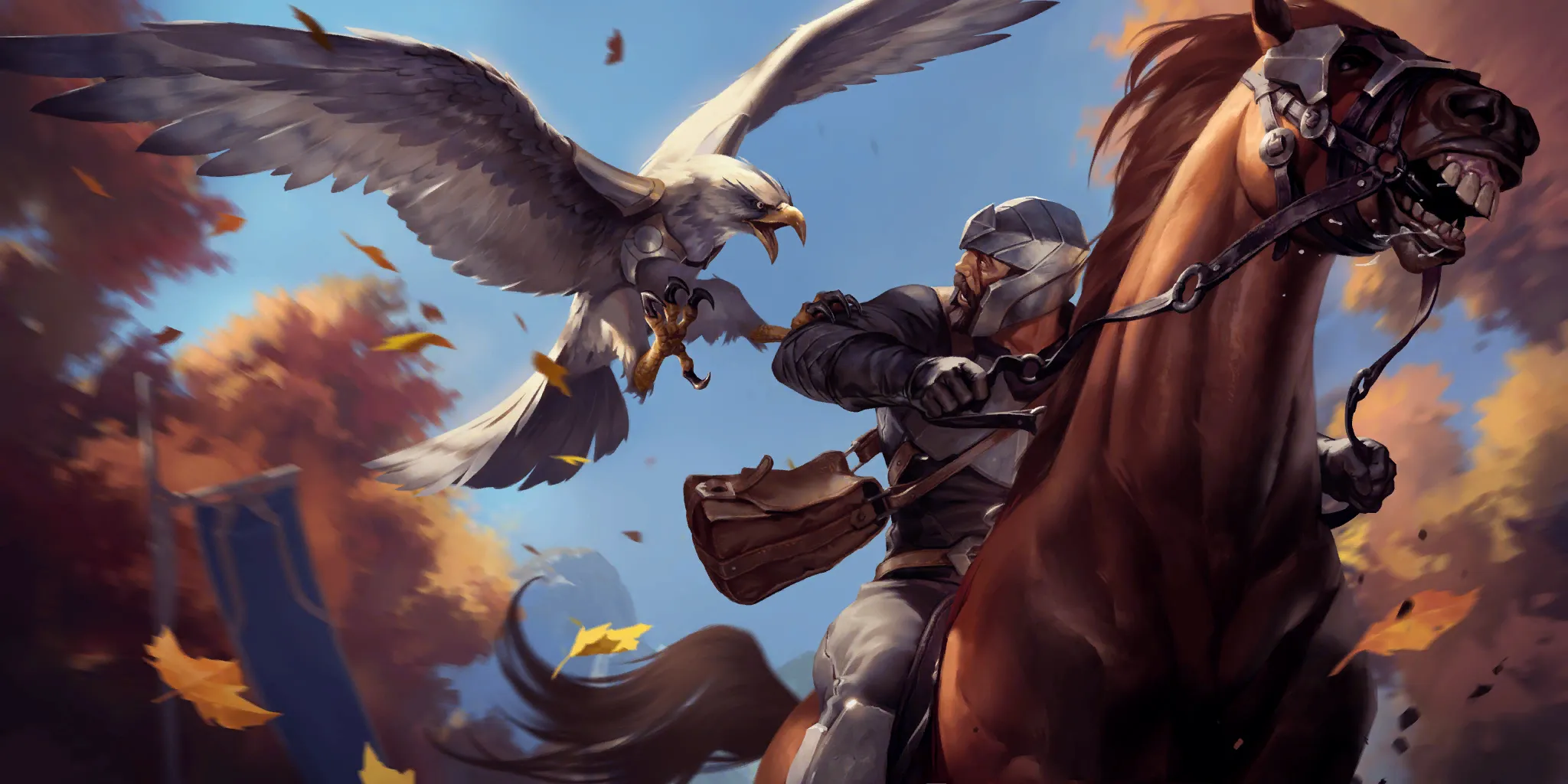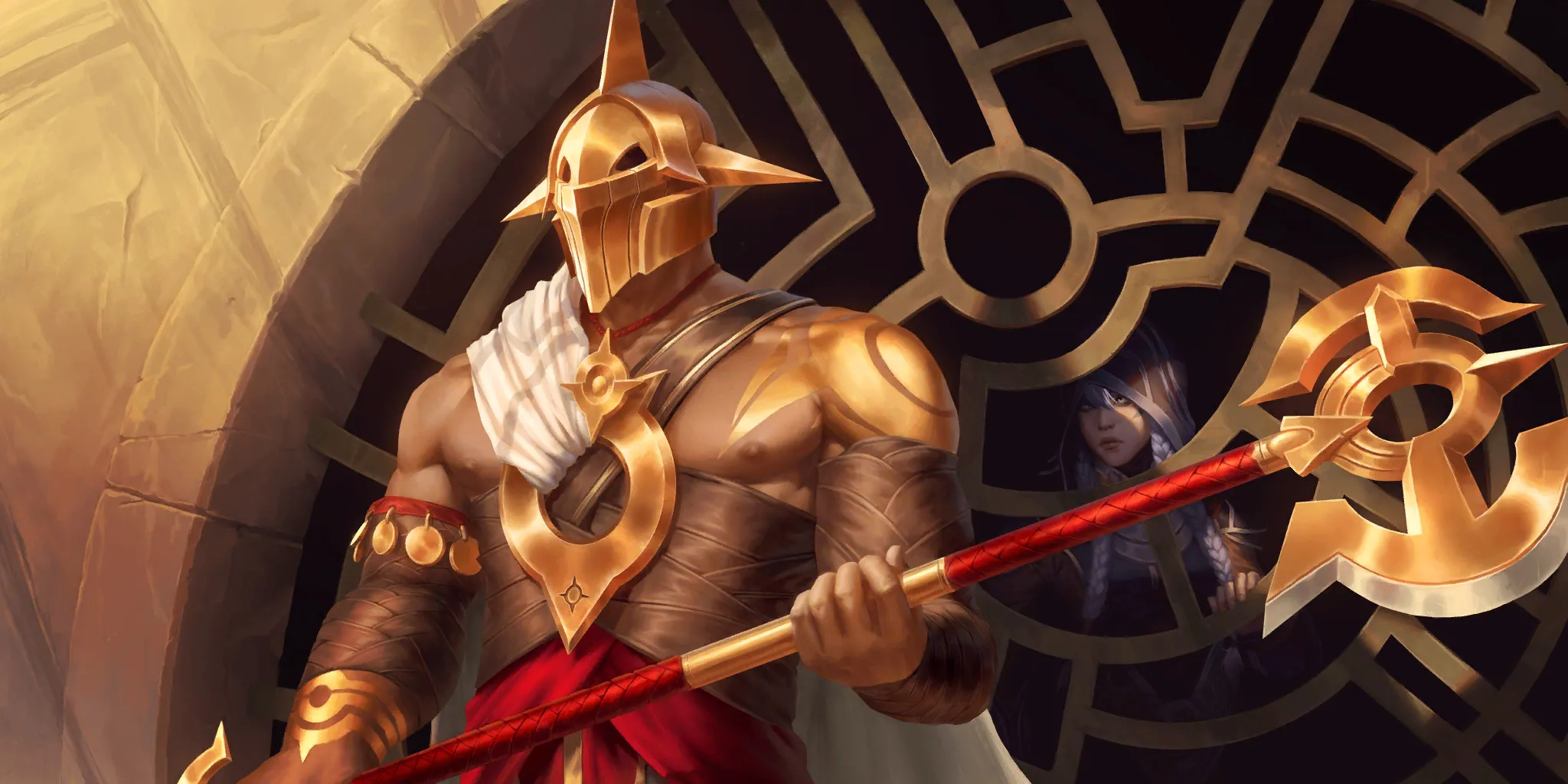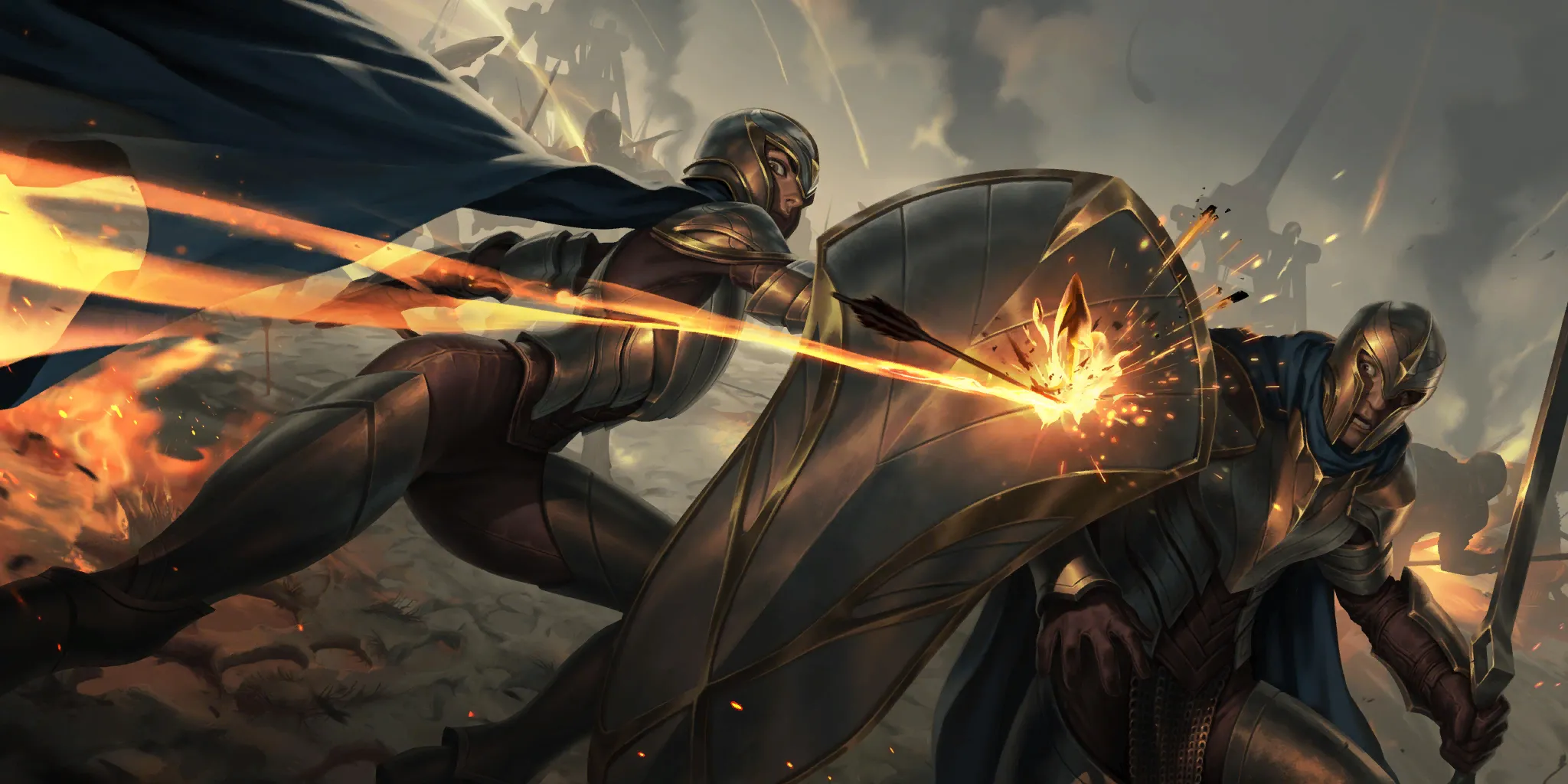 Esmus, Breath of the World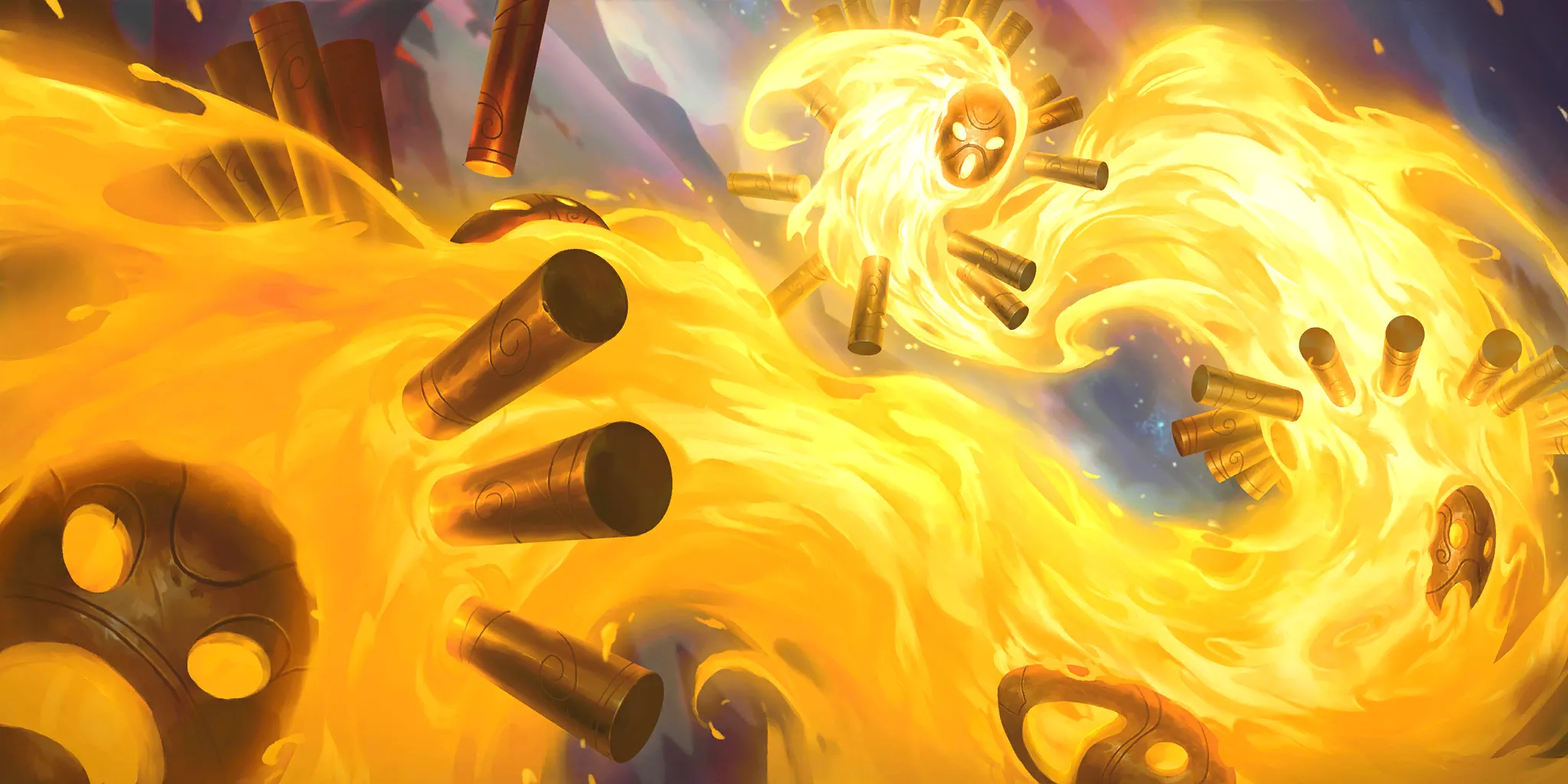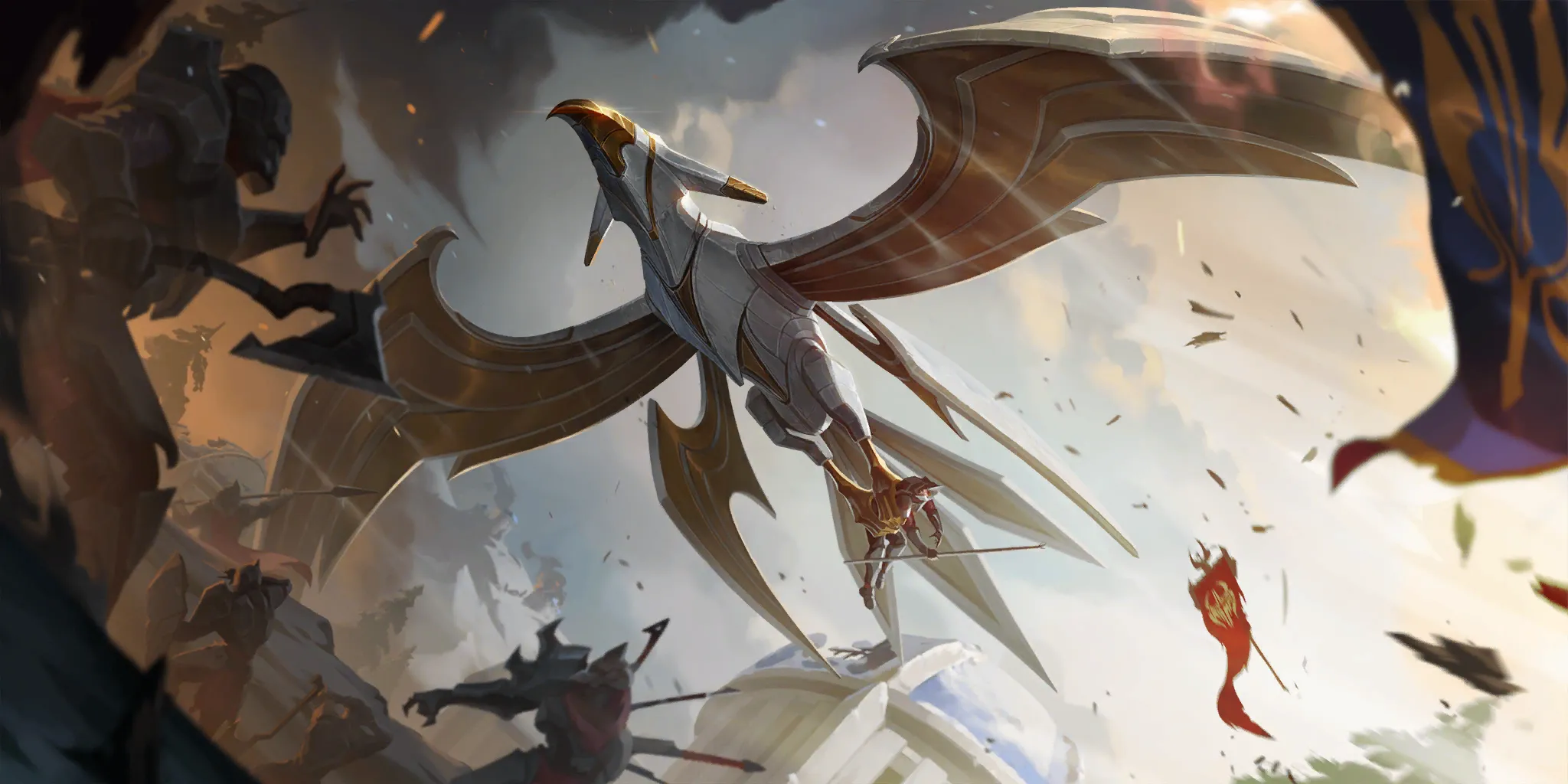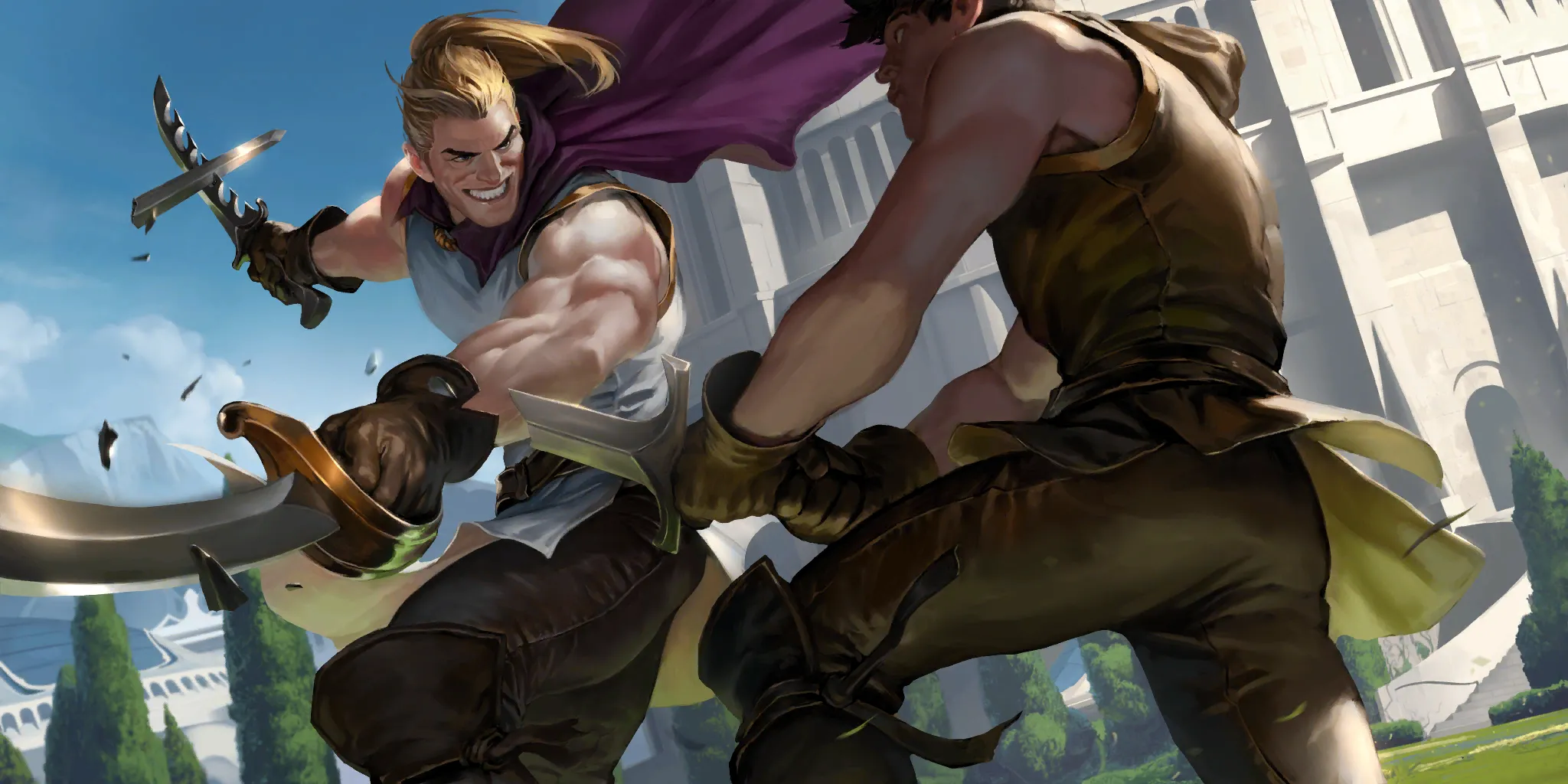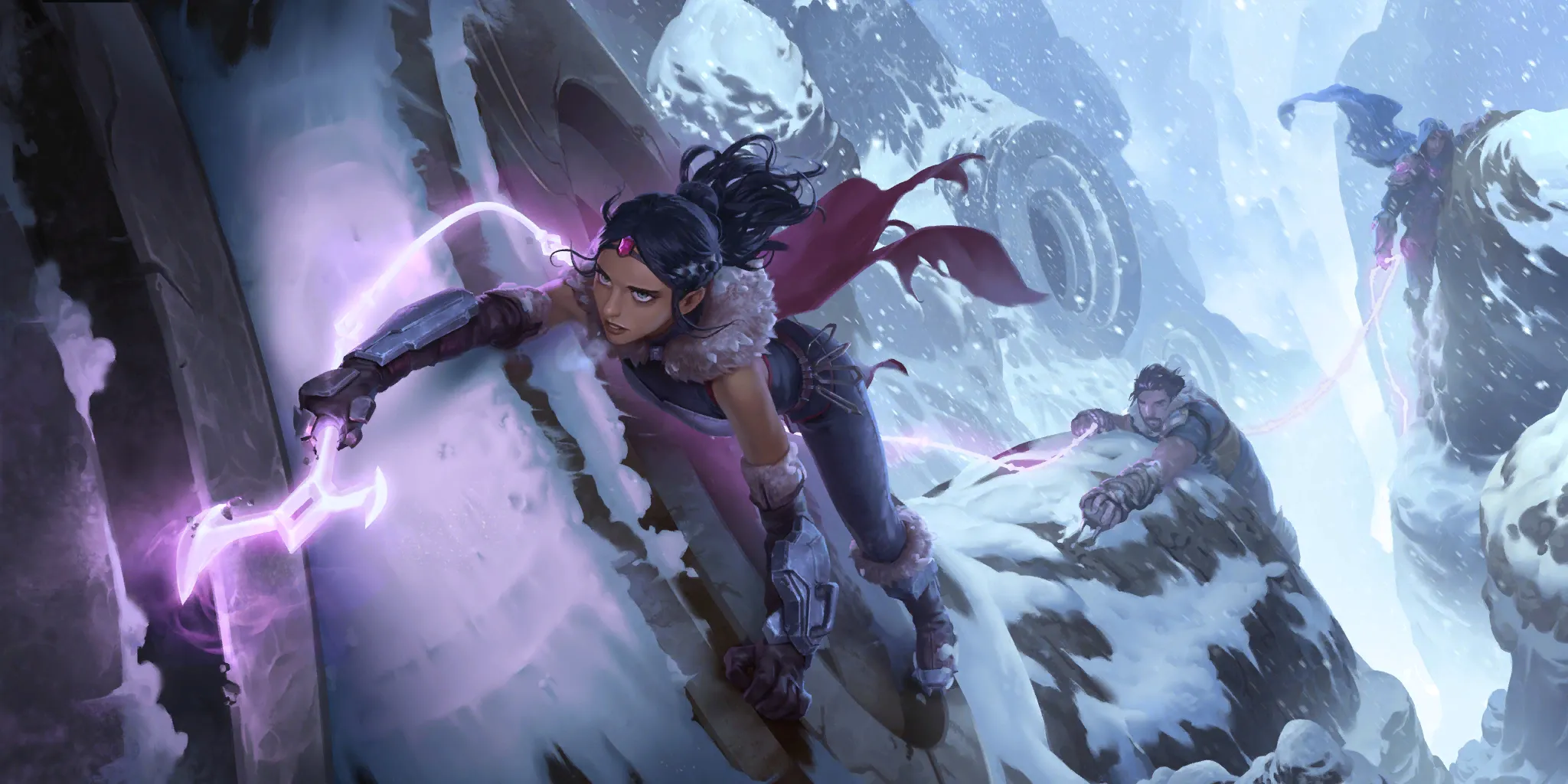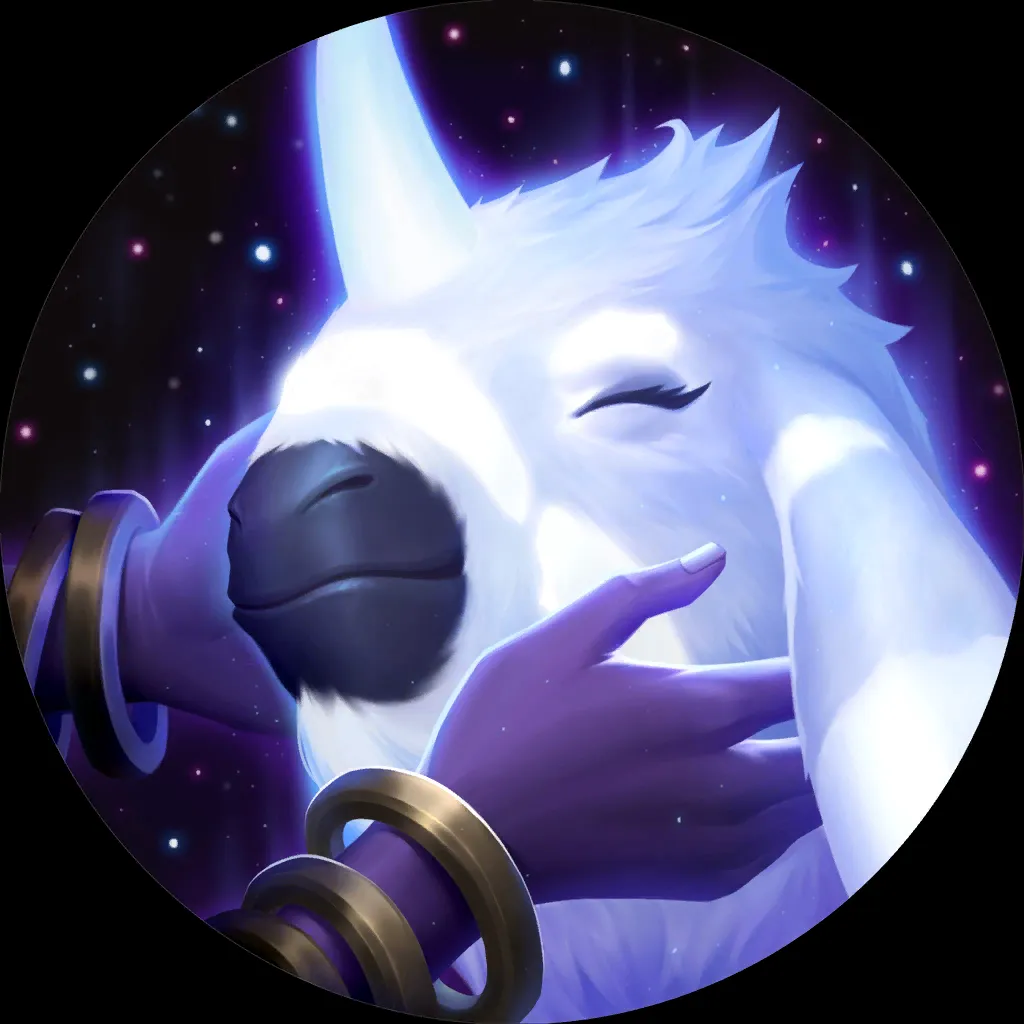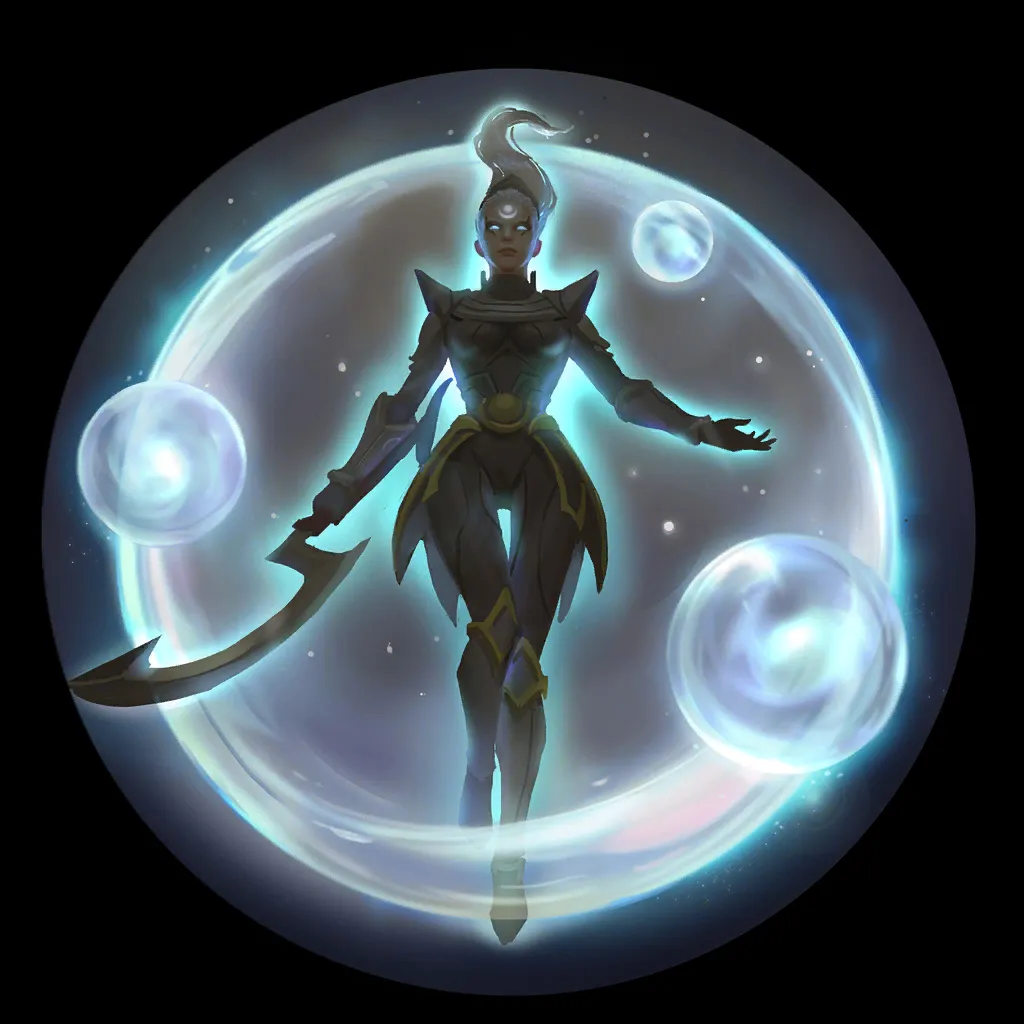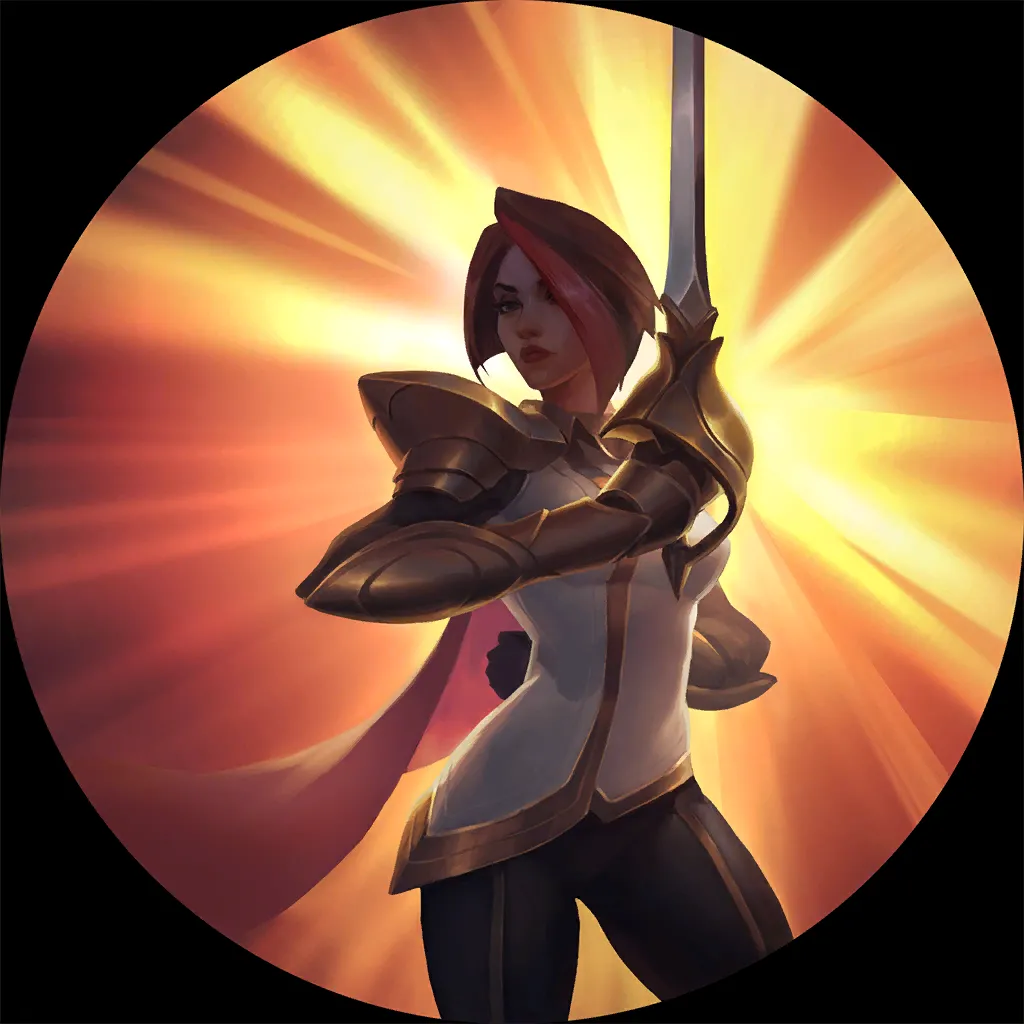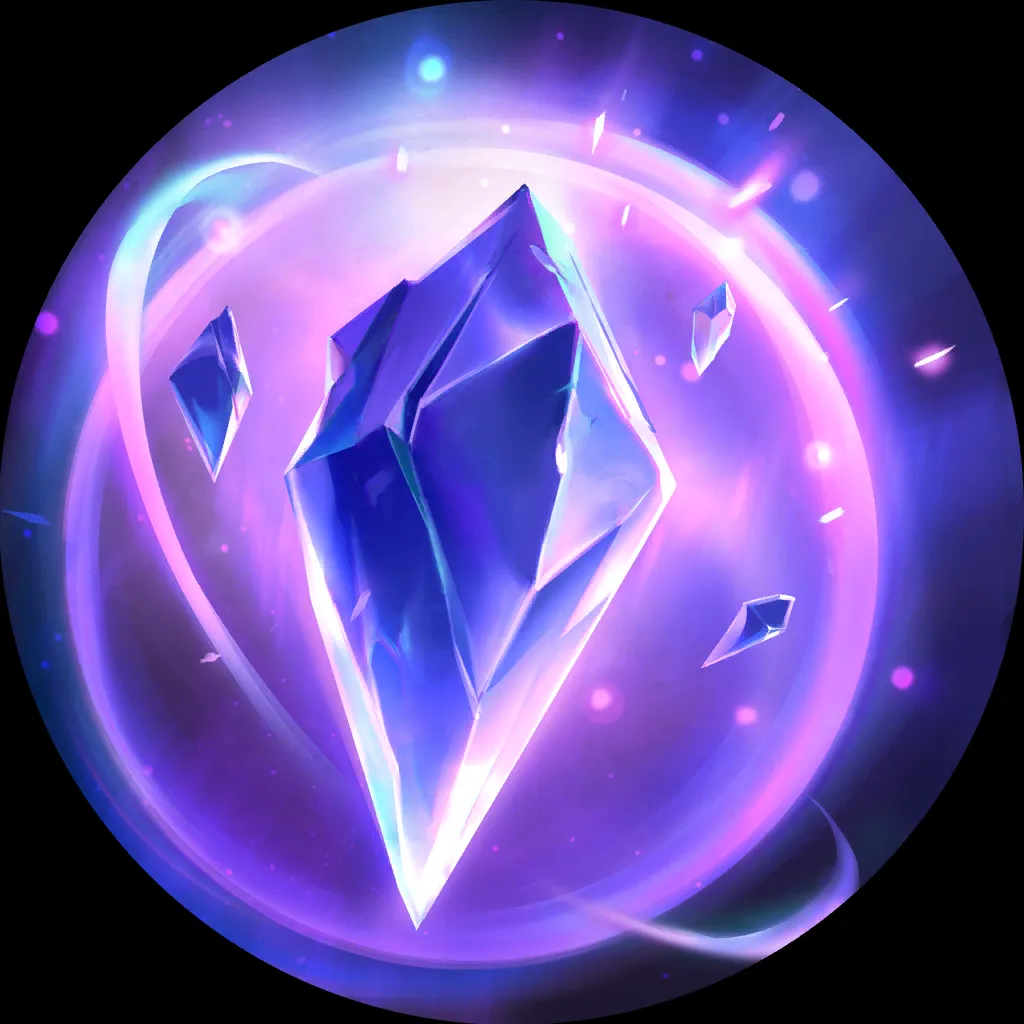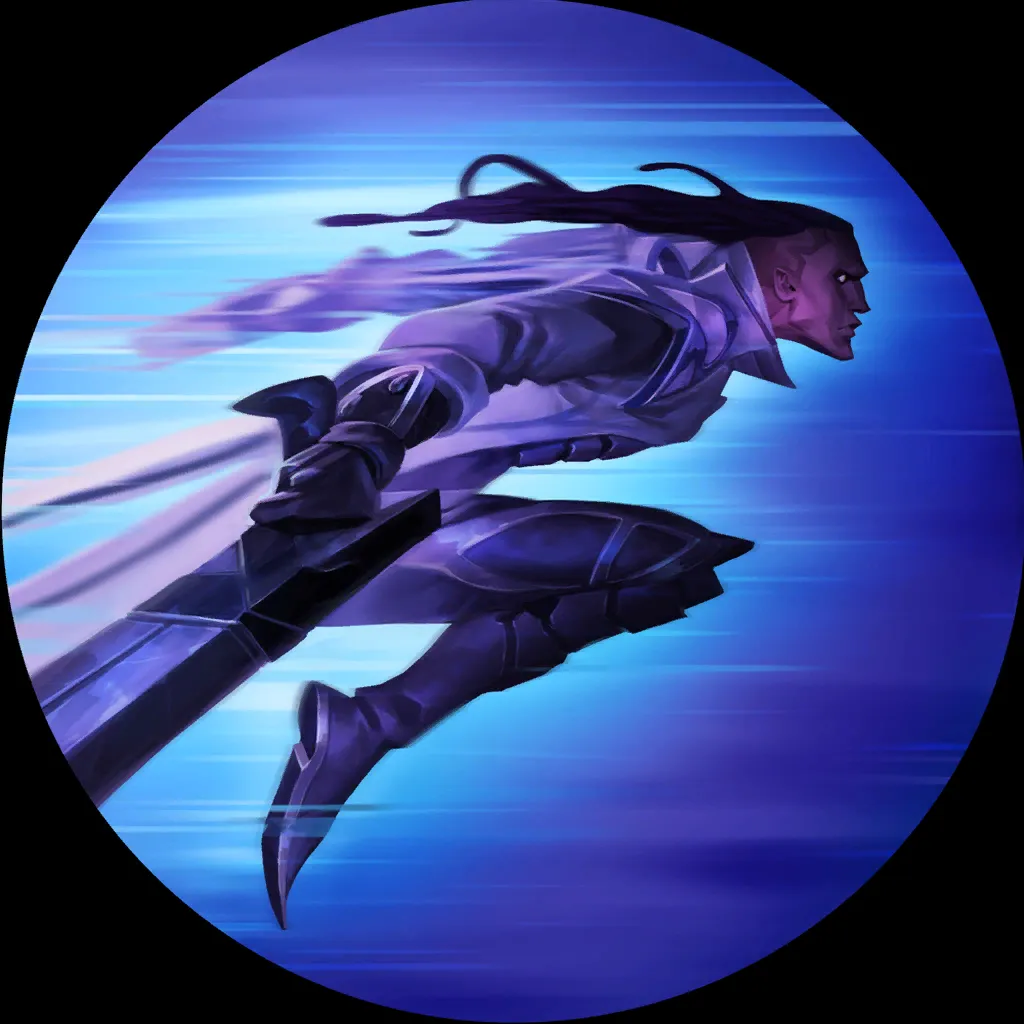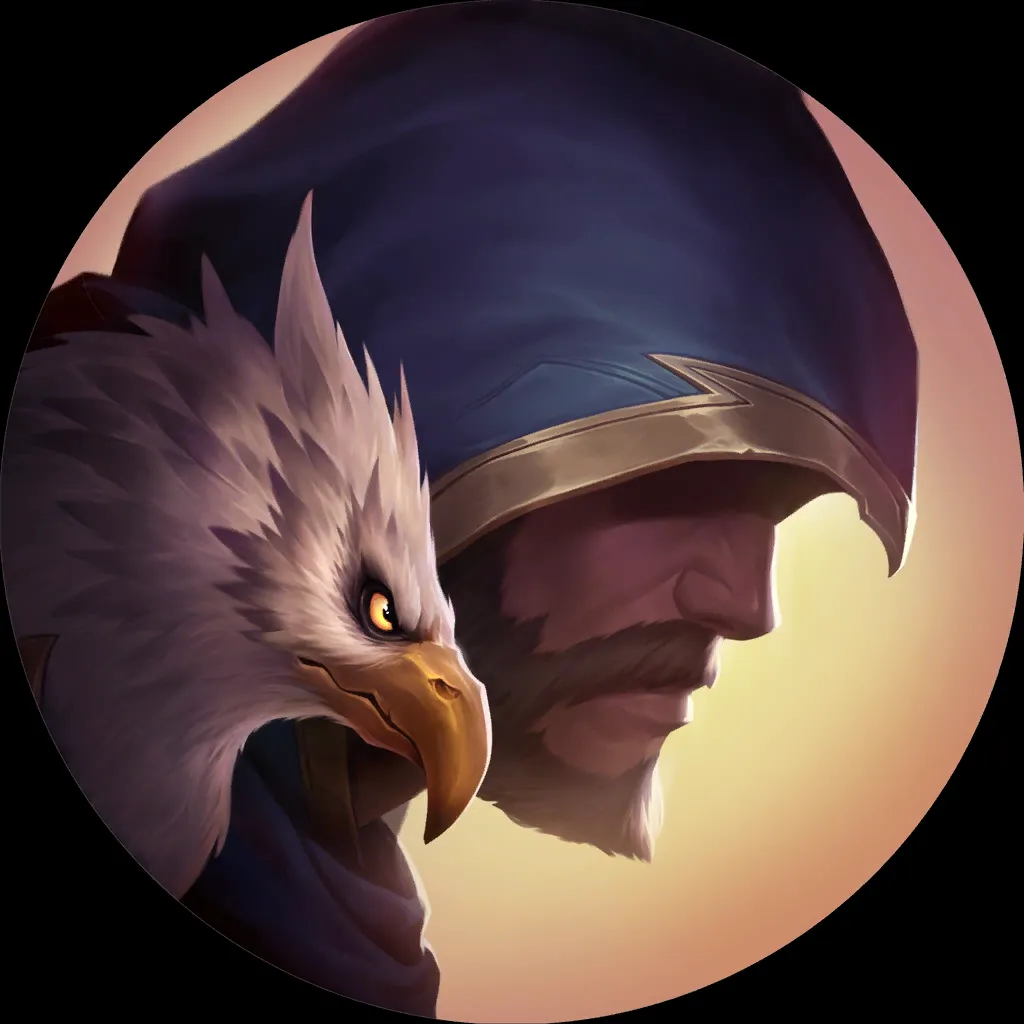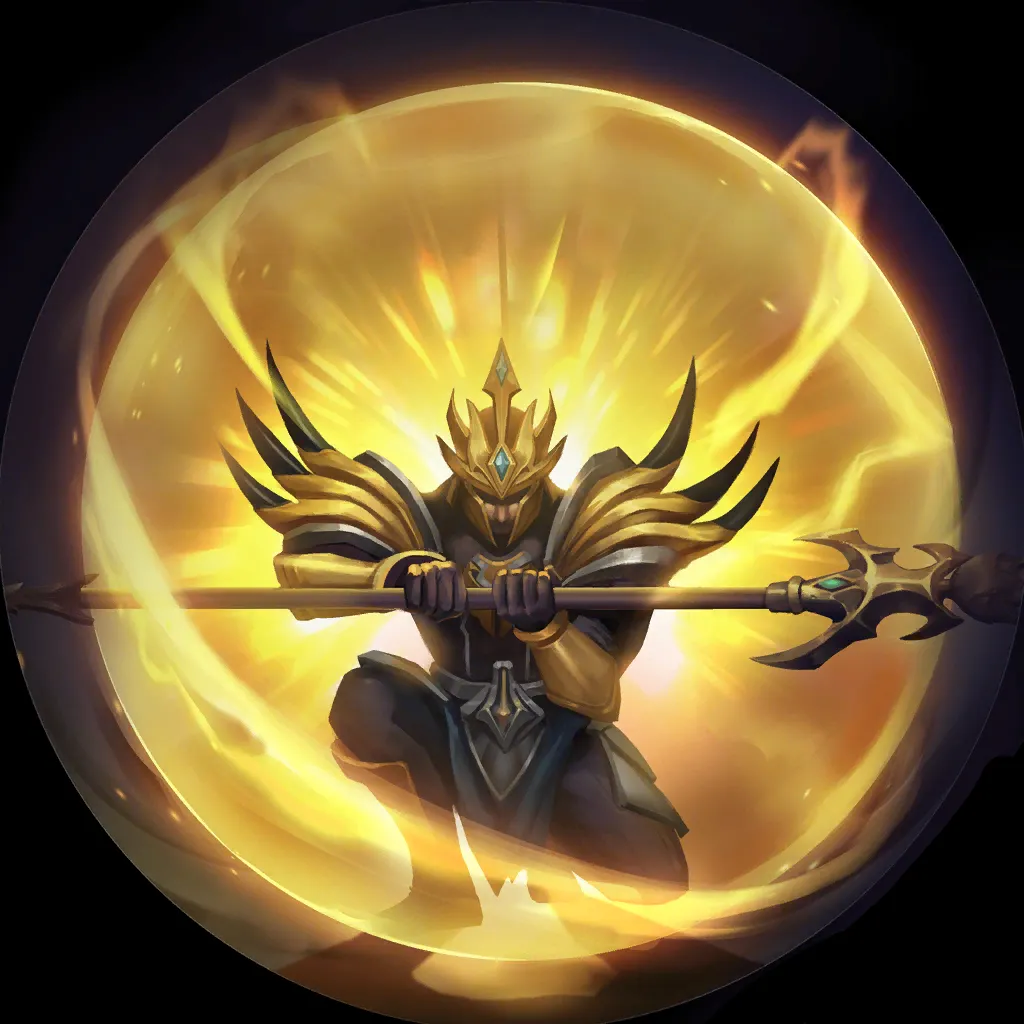 ---
Other Top Dogs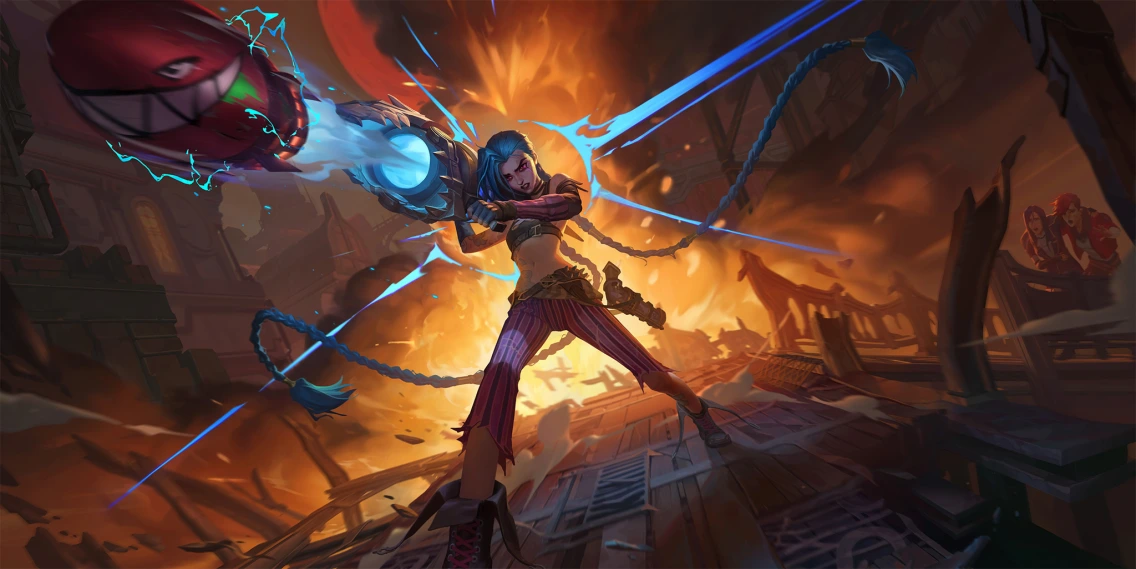 Other sturdy, well-tested Meta medleys that fall in the 52%-53% range.
---
Jinx Bard
Another new face that rockets its way among the strongest Meta blends – a medley that maître brasseur TealRed has favored as of late. Their exact formula is, by a landslide, the most popular right now.
And while it is a safe bet that some will say that the Caretaker is hardly a stranger at the top, let us get to the truly important matter: as yet another cherry on top, our wonderful Meta has produced a strong Jinx archetype!
A deliciously balanced brew, by the way – save from the matchups noted below, the majority of the most popular fights fall quite near to 50/50 odds for both sides.
Strong Against: Jhinnie, Azirelia
Struggles Against: Thralls (badly!), Ahri Bard, Renekshan
6
3
3
28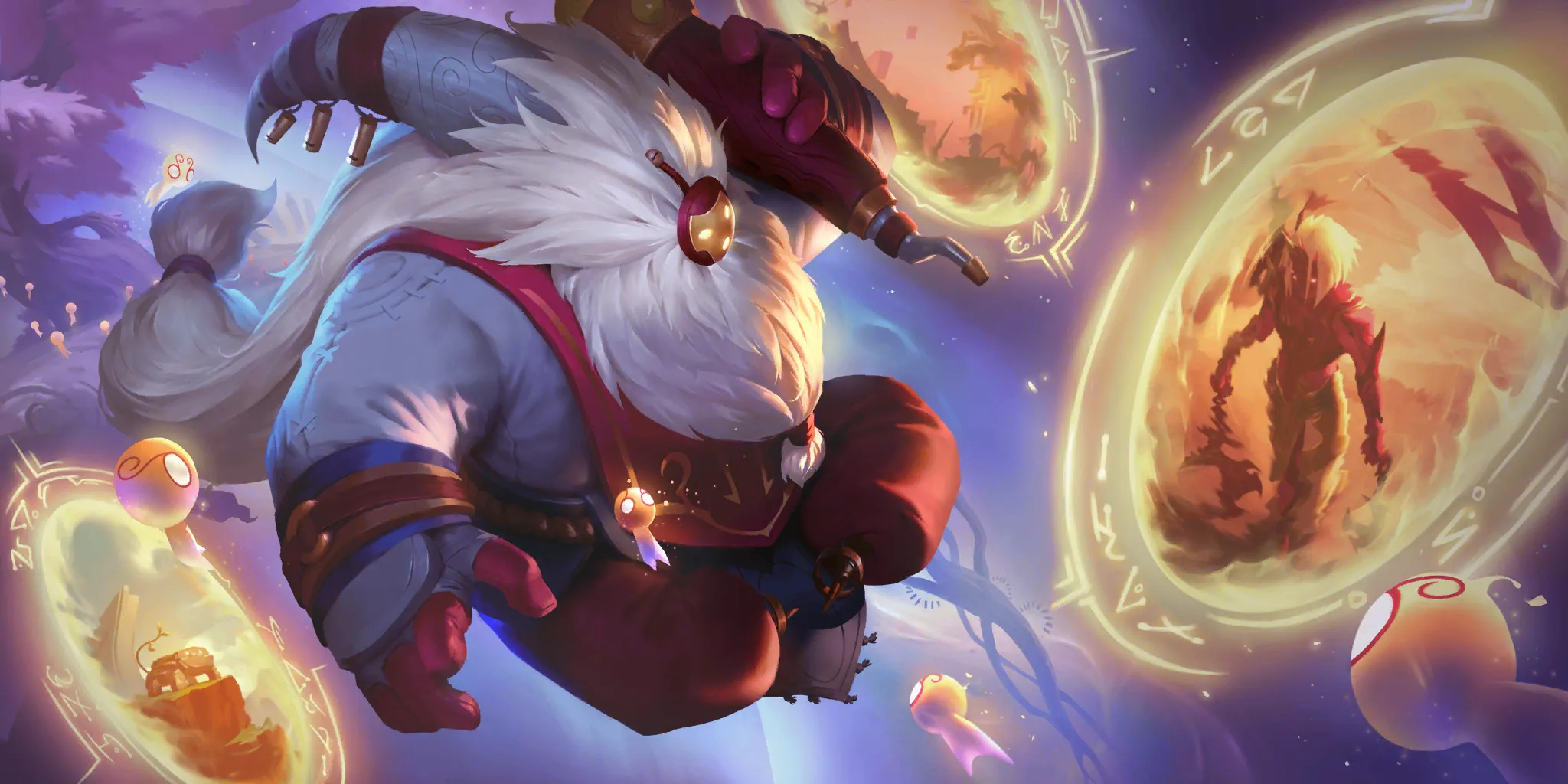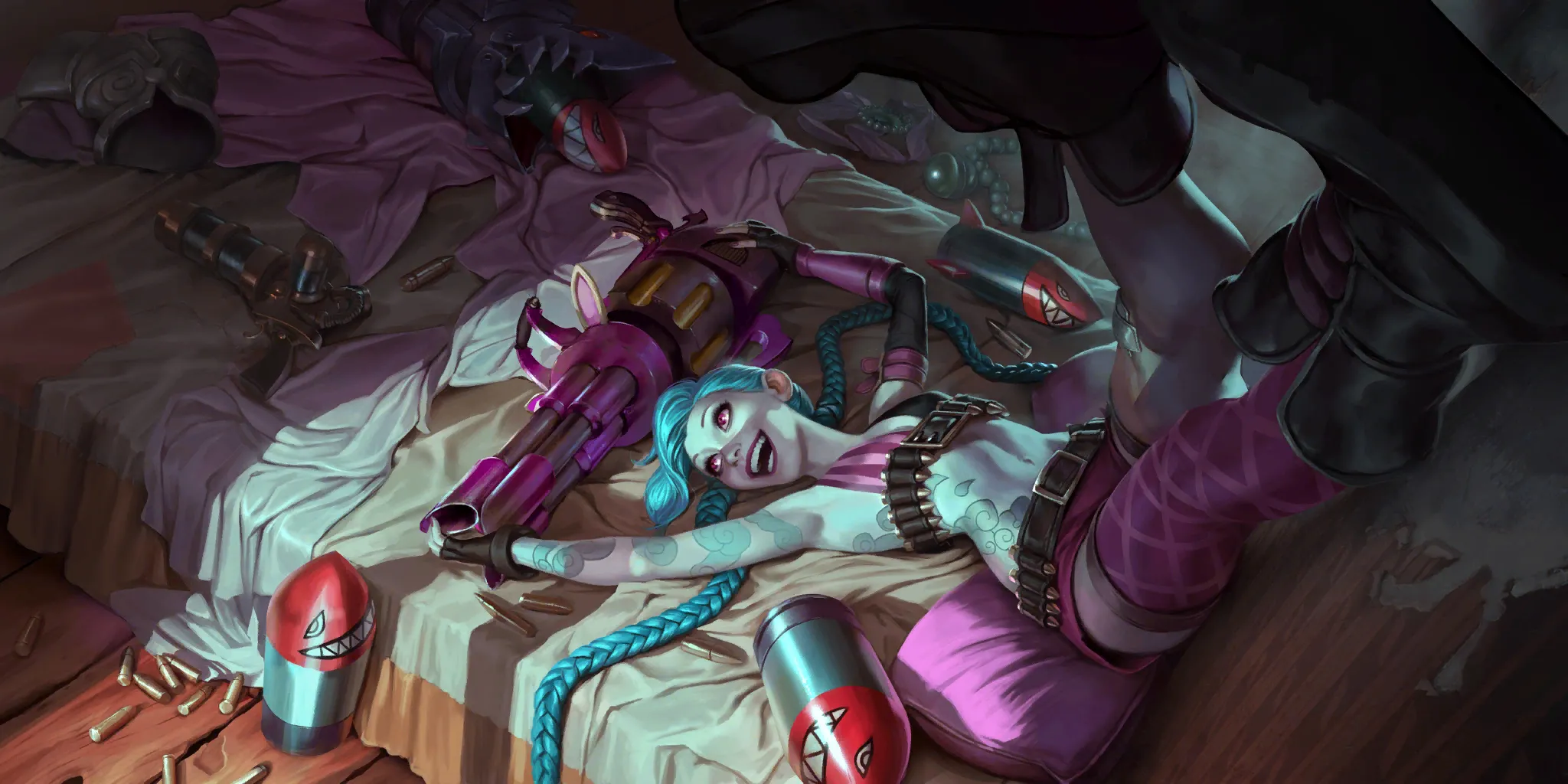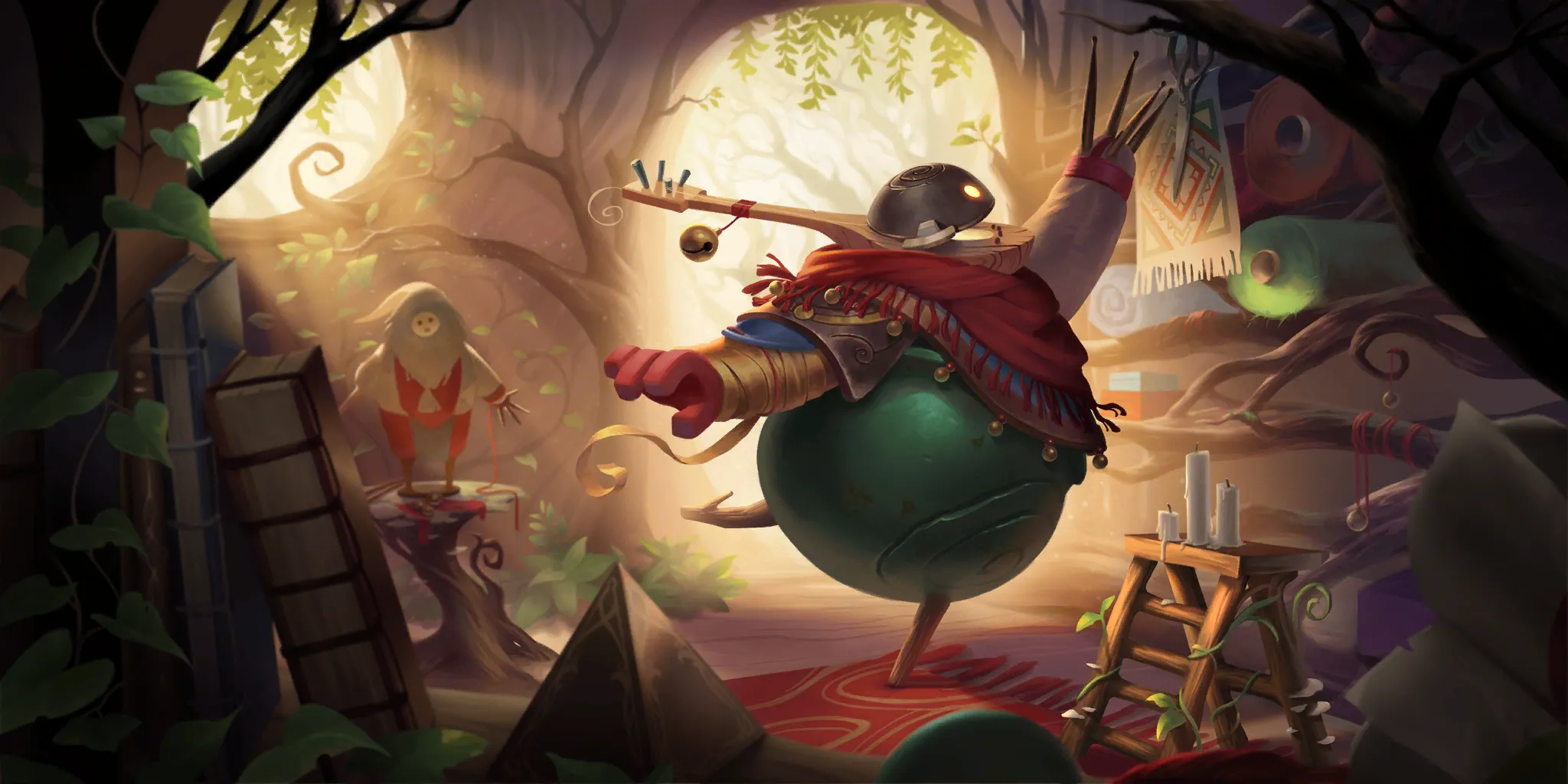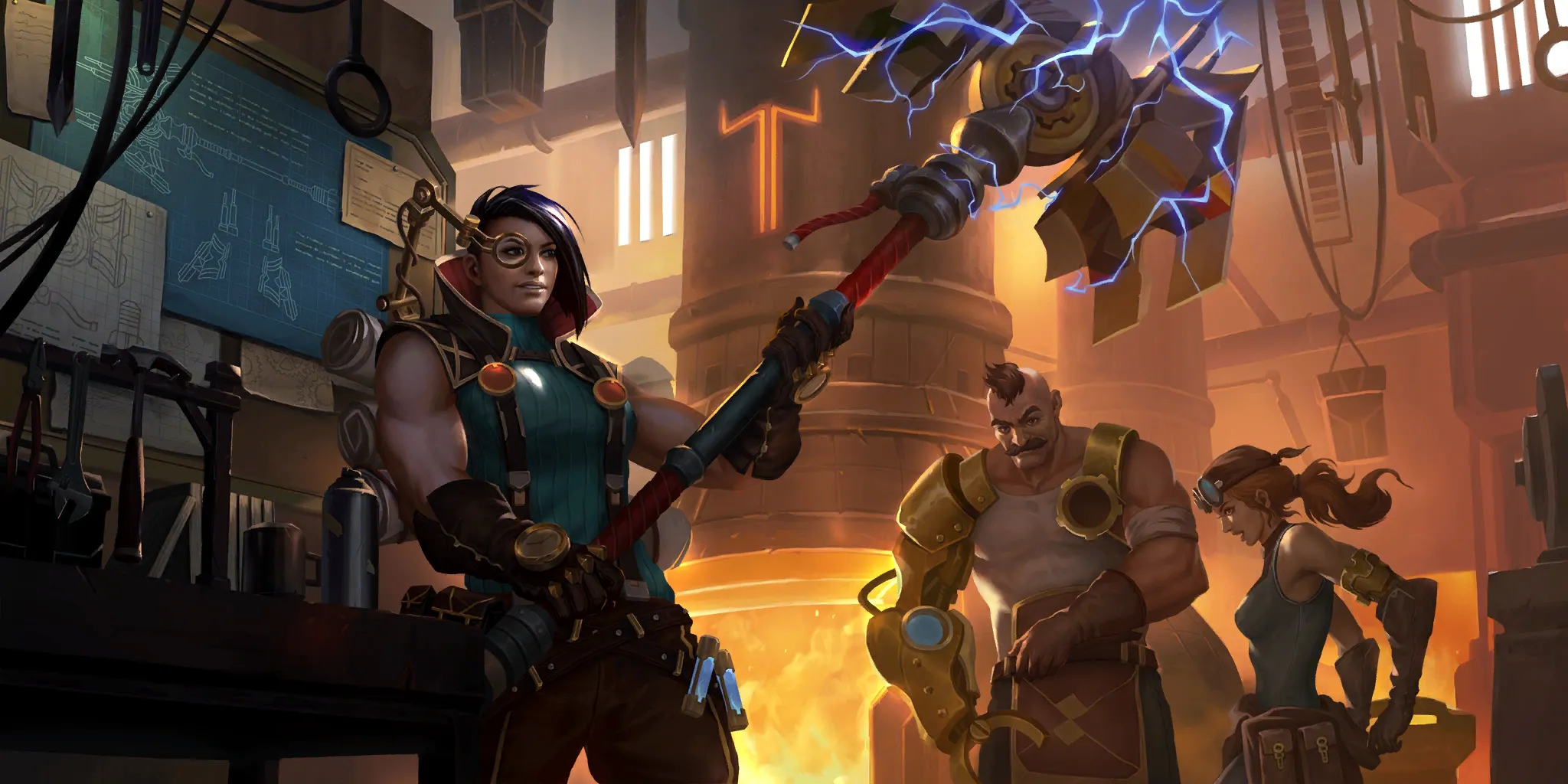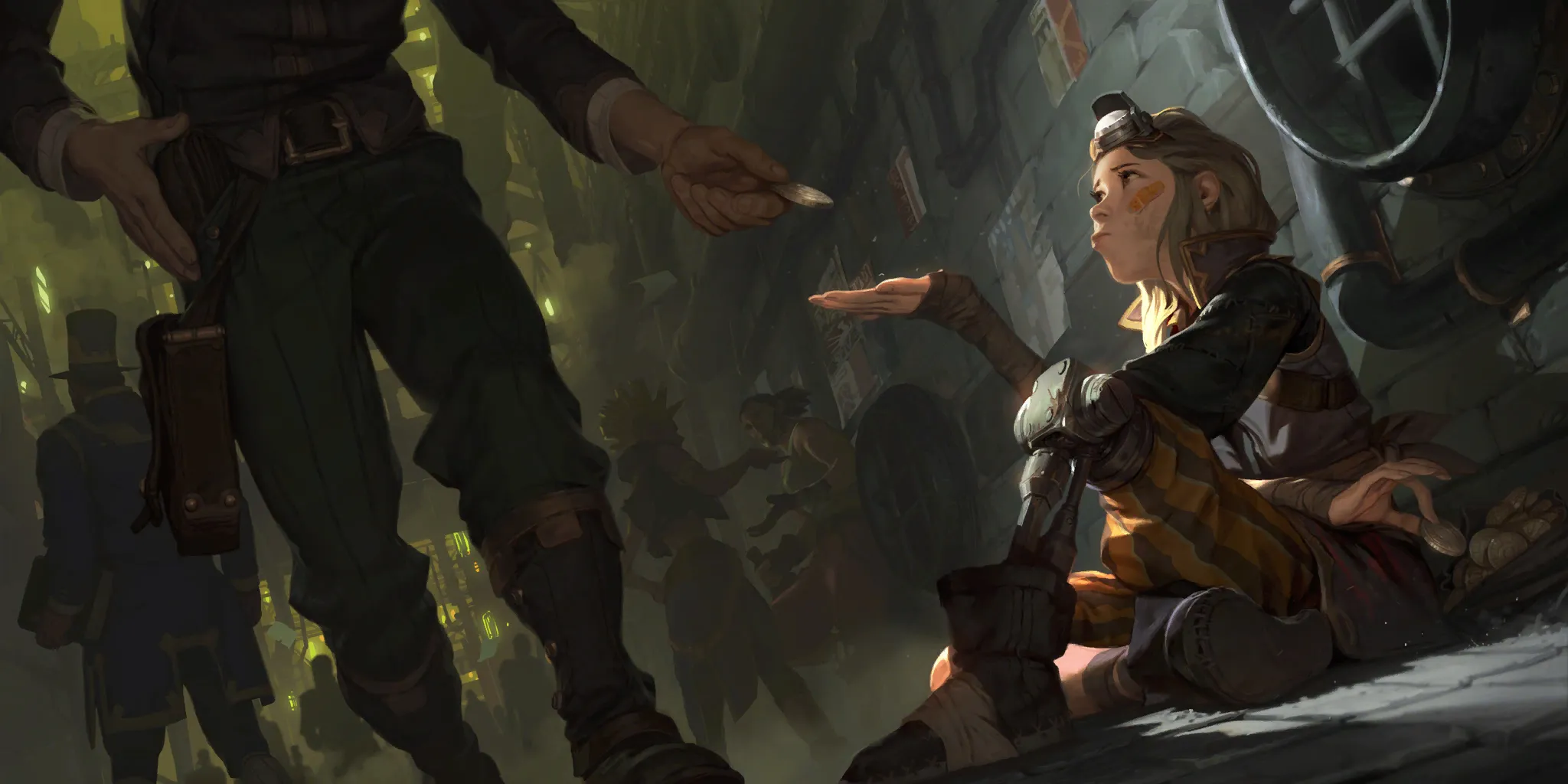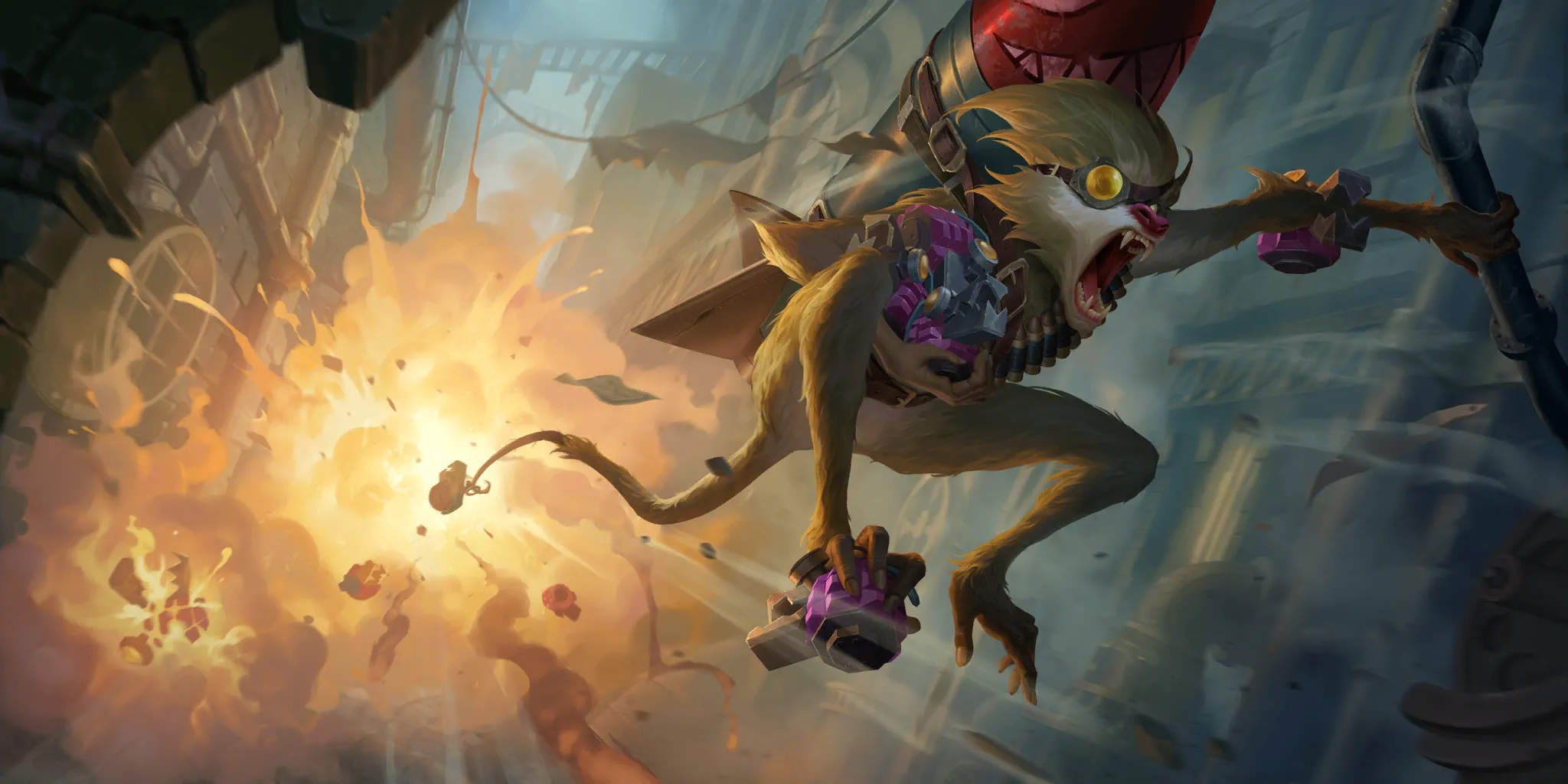 Esmus, Breath of the World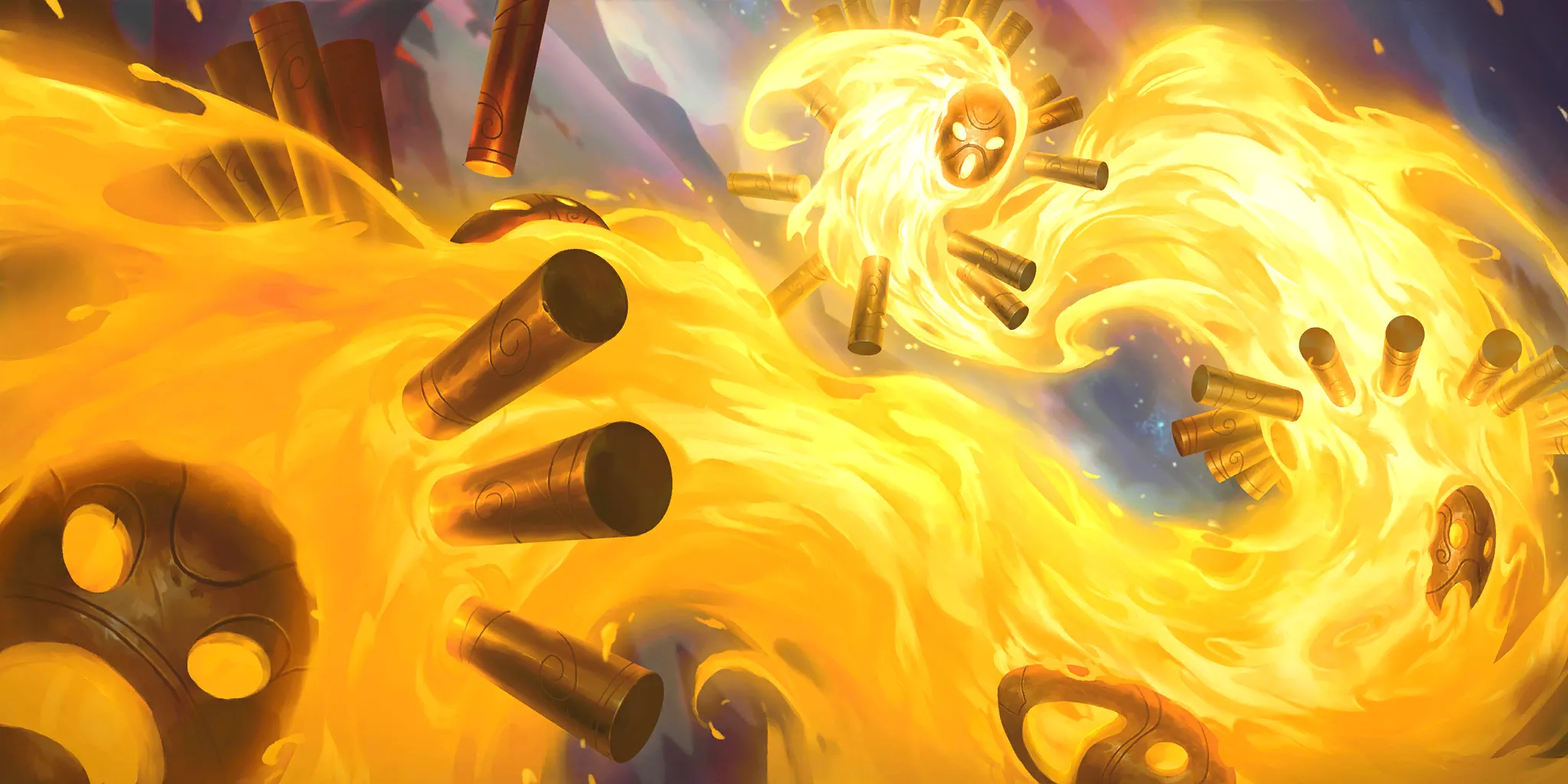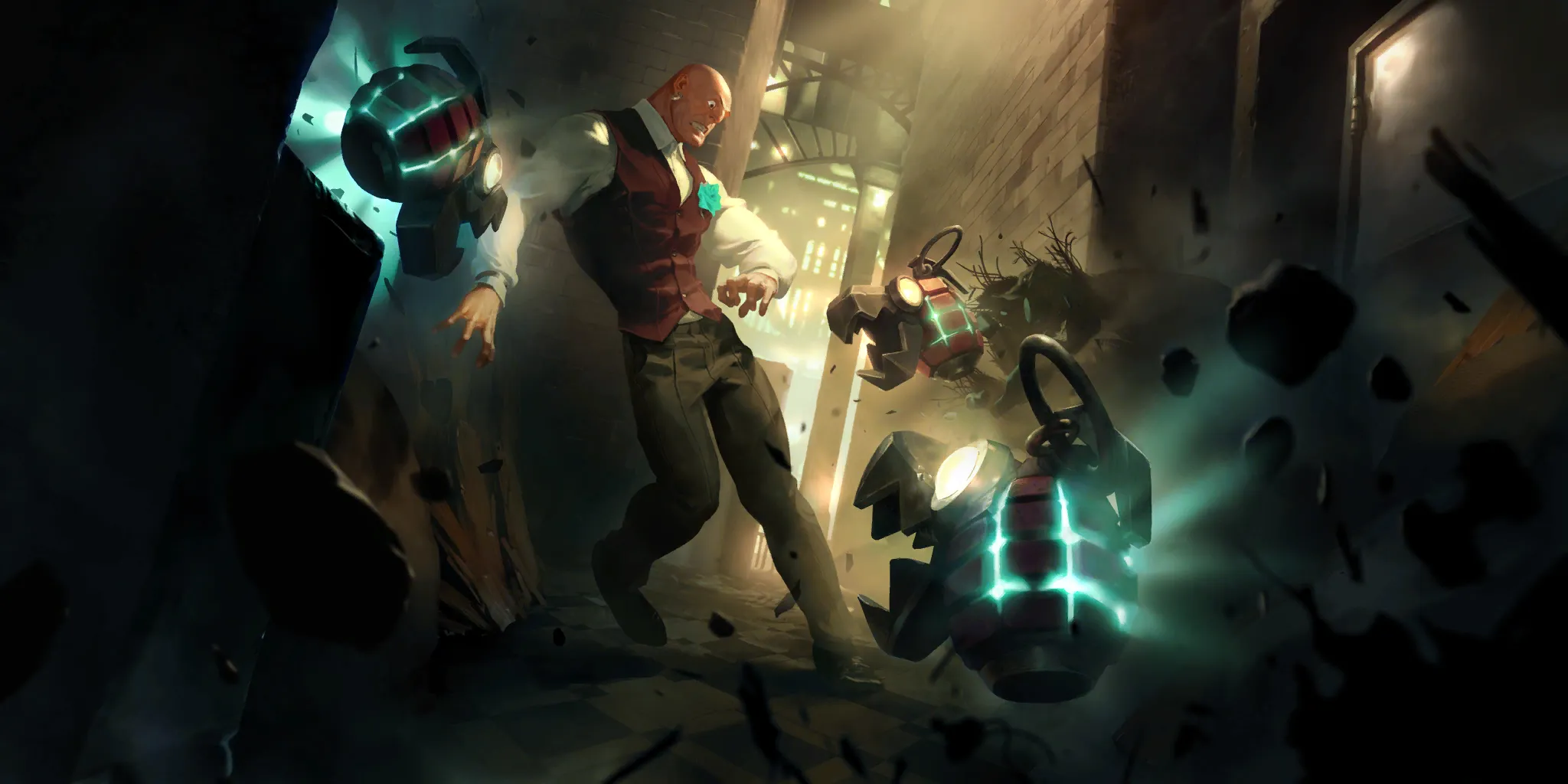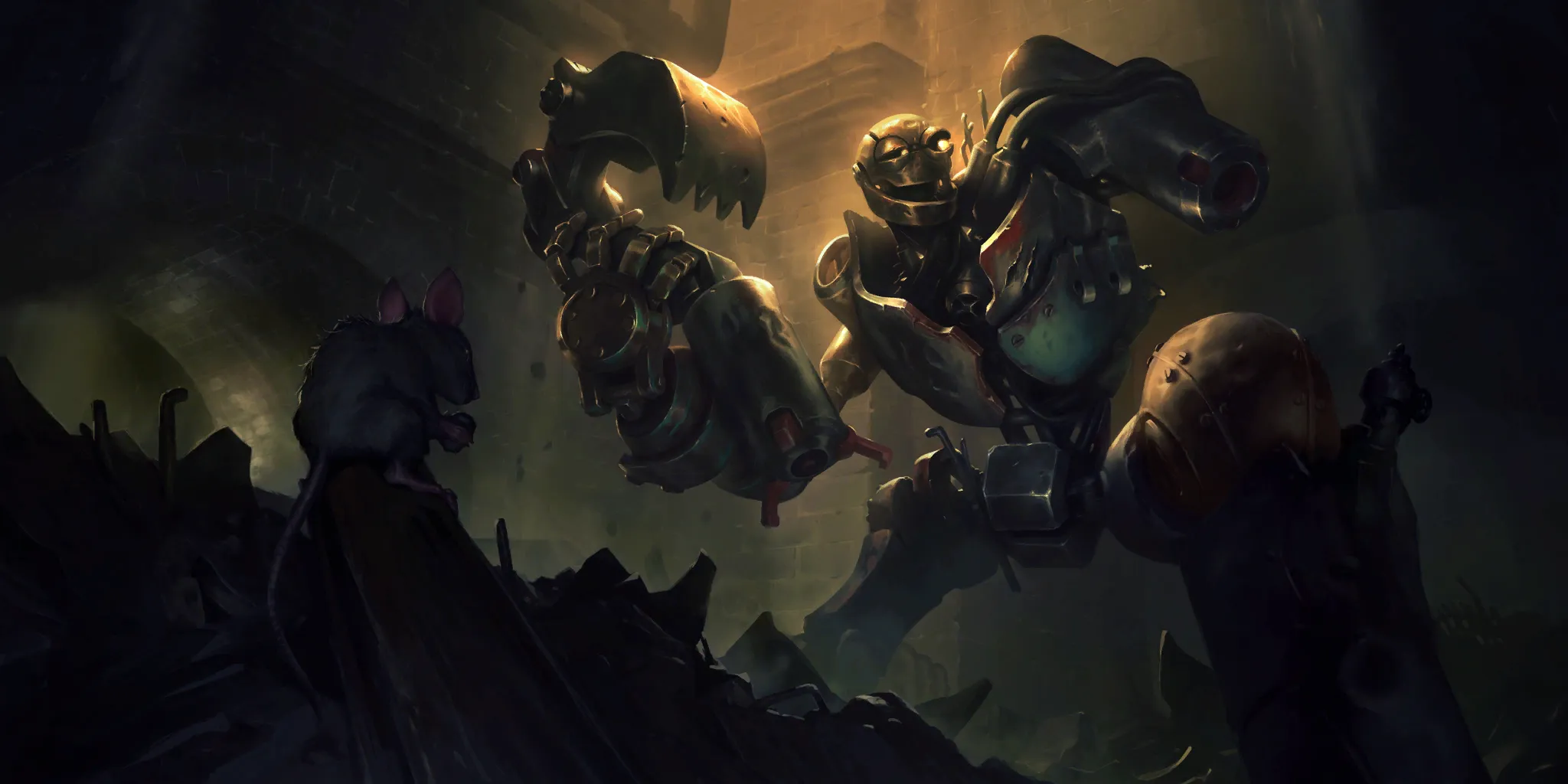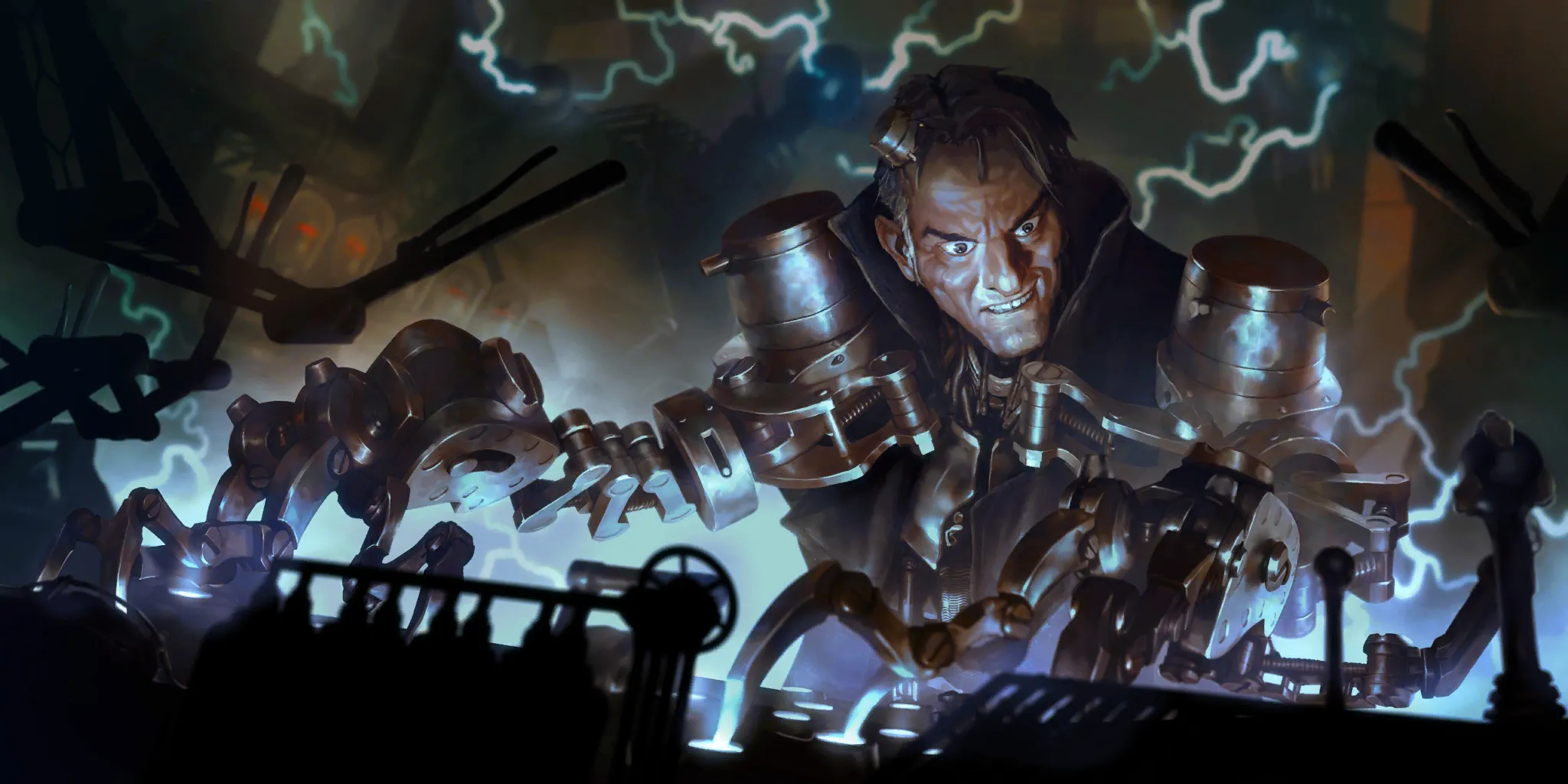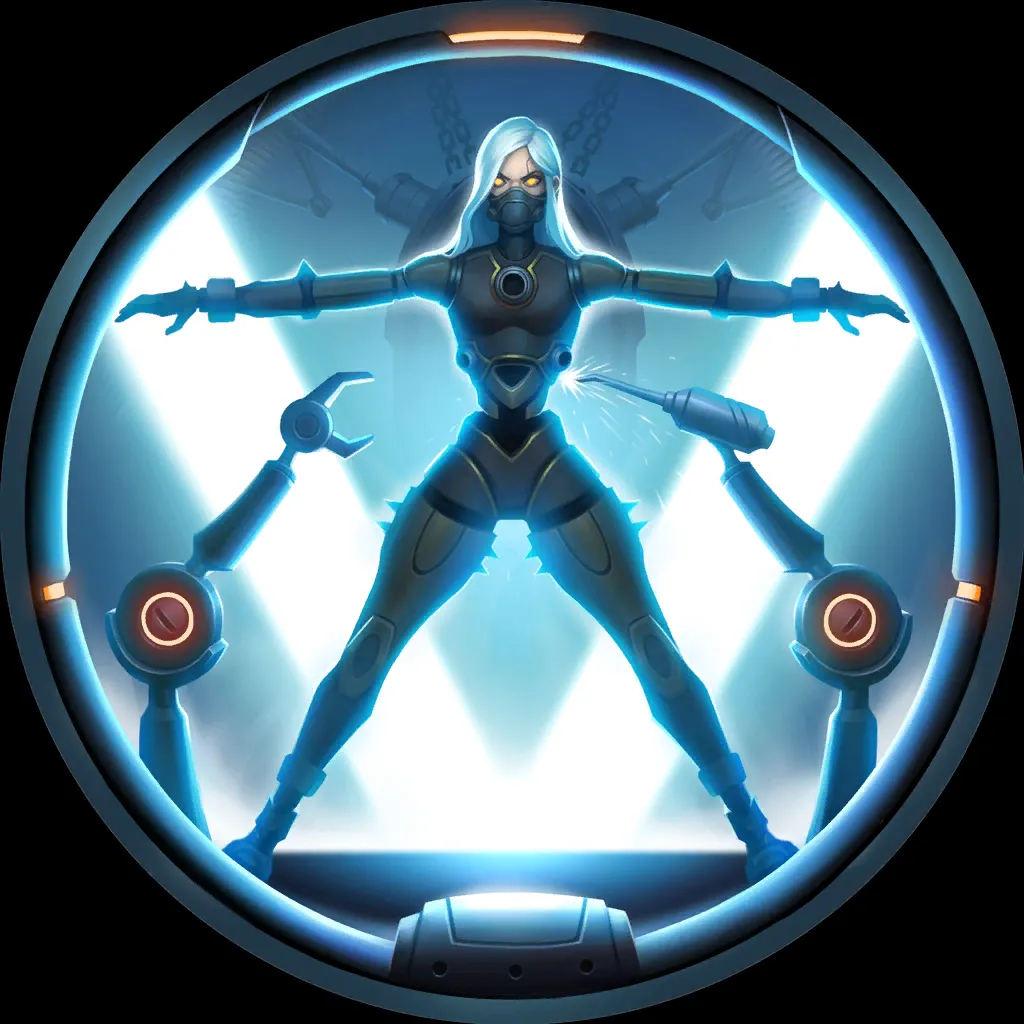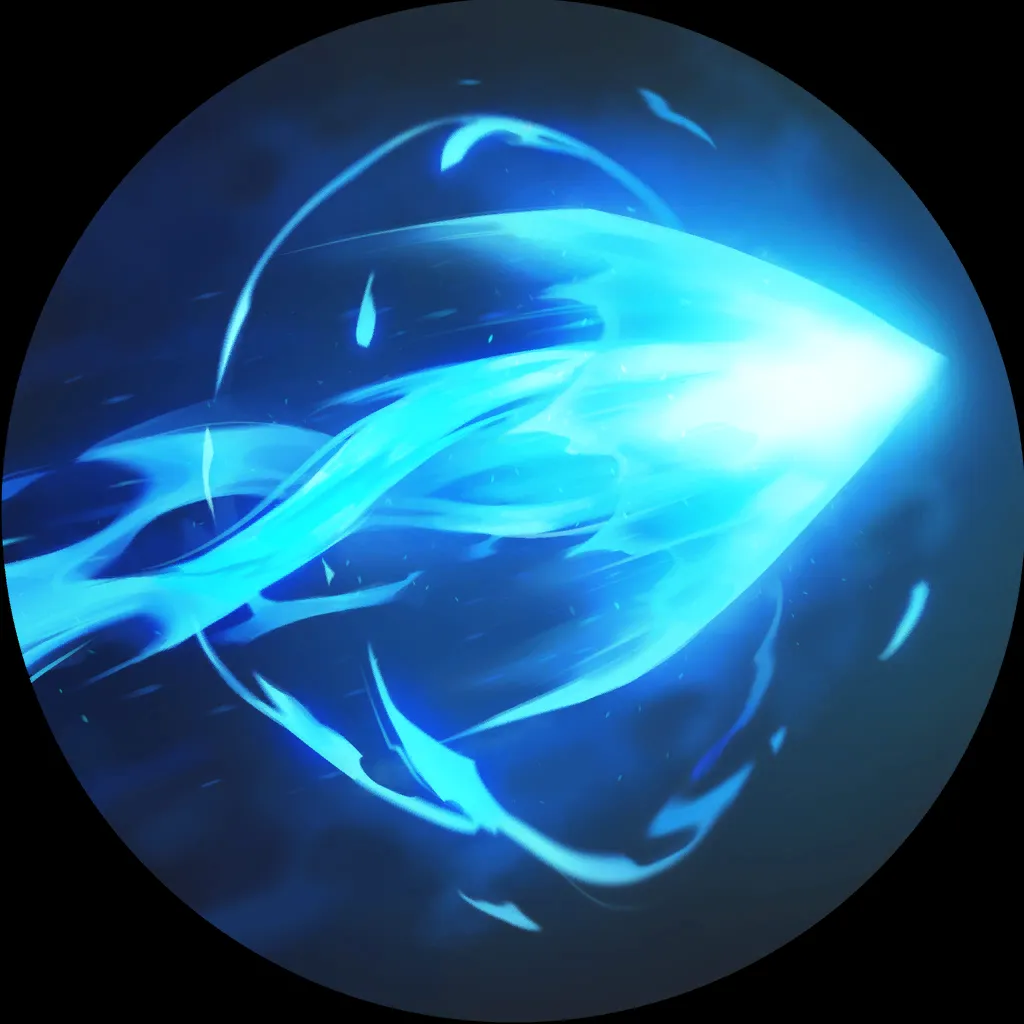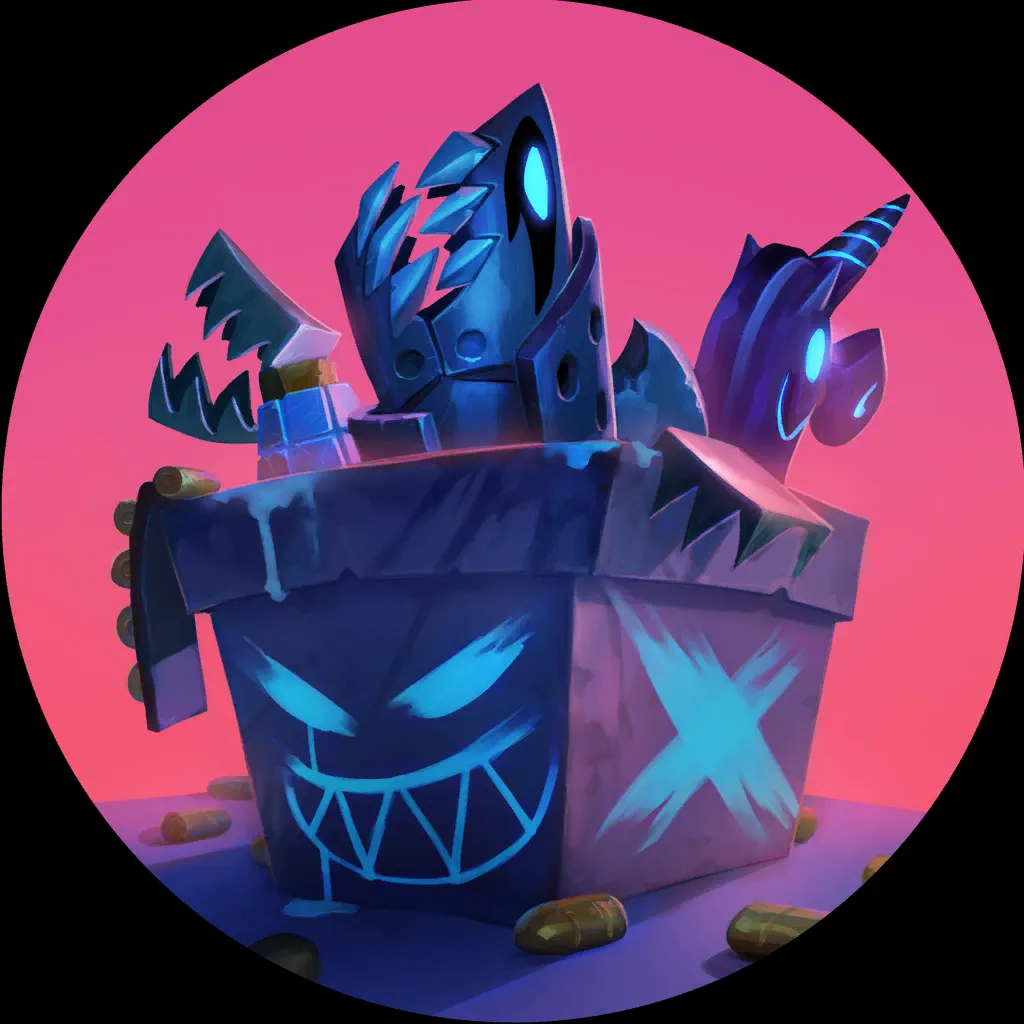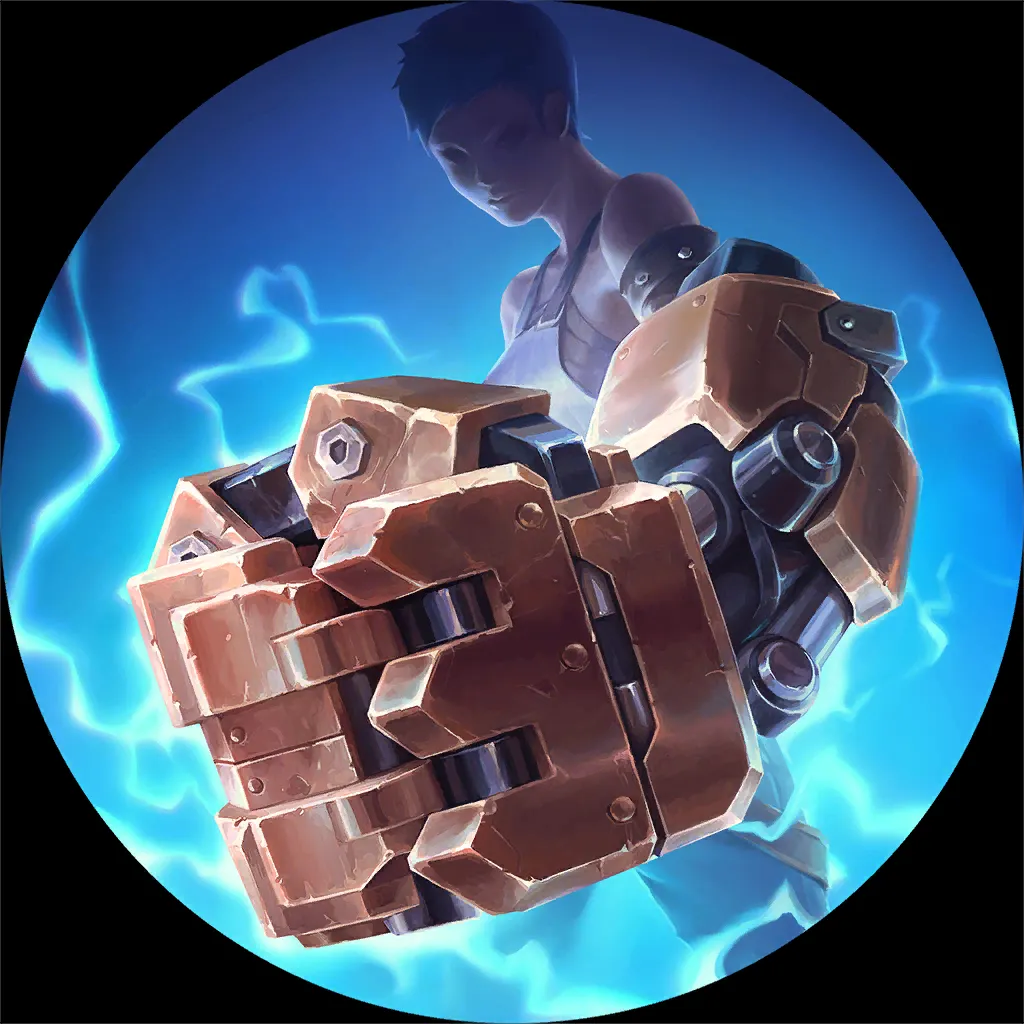 ---
Renekton Akshan
Dubbed by top pilots one of the most powerful blends currently, Renekton Akshan's performance on ladder is being dragged down by its most popular version (which struggles at around 50%), while the second most popular, recommended below, is here to chew gum and kick butt.
And has definitely run out of masticable material.
Strong Against: Illaoi Bard, TF Nami
Struggles Against: Ahri Bard, Ashe LeBlanc (horribly!)
6
6
0
28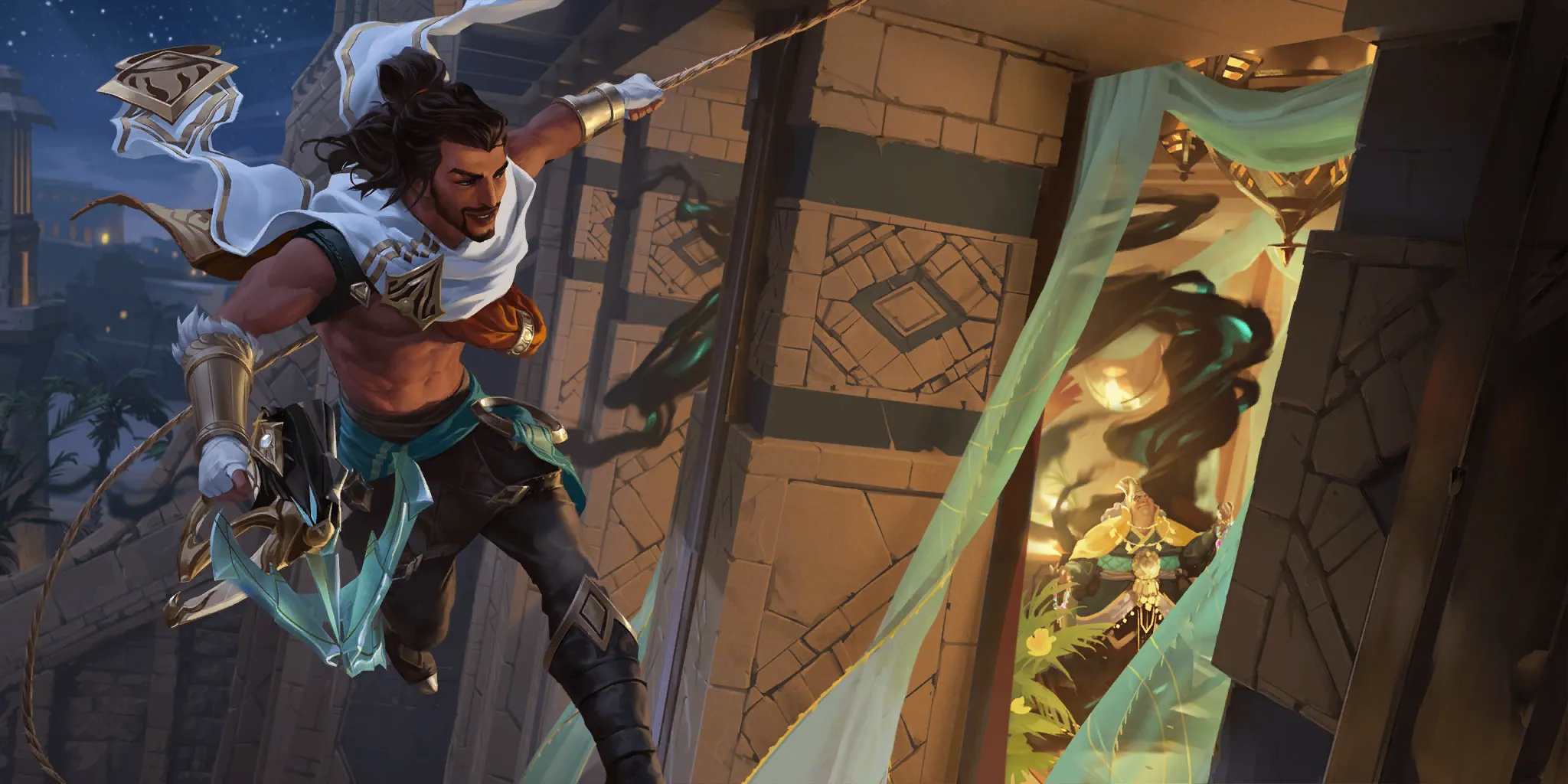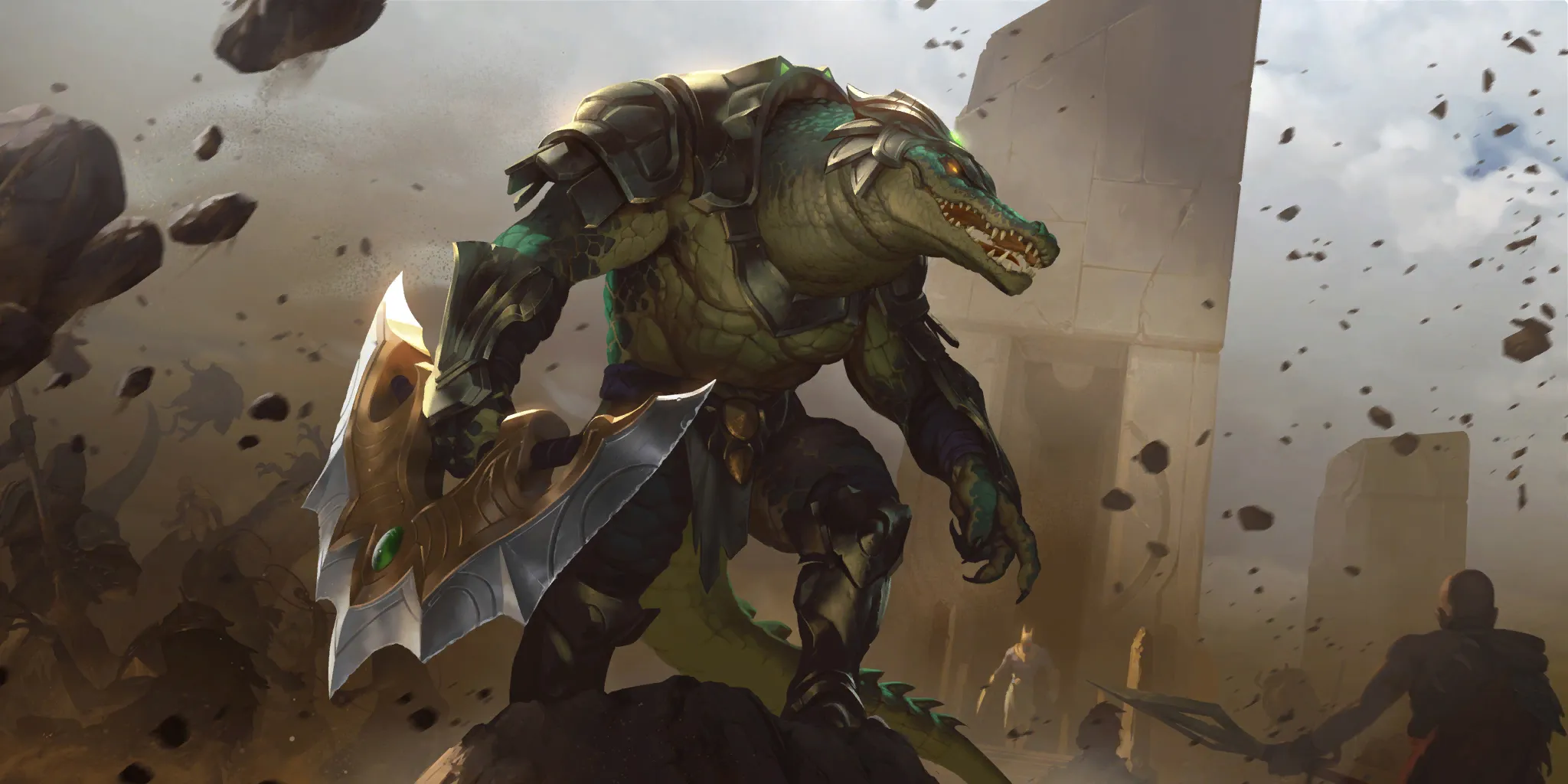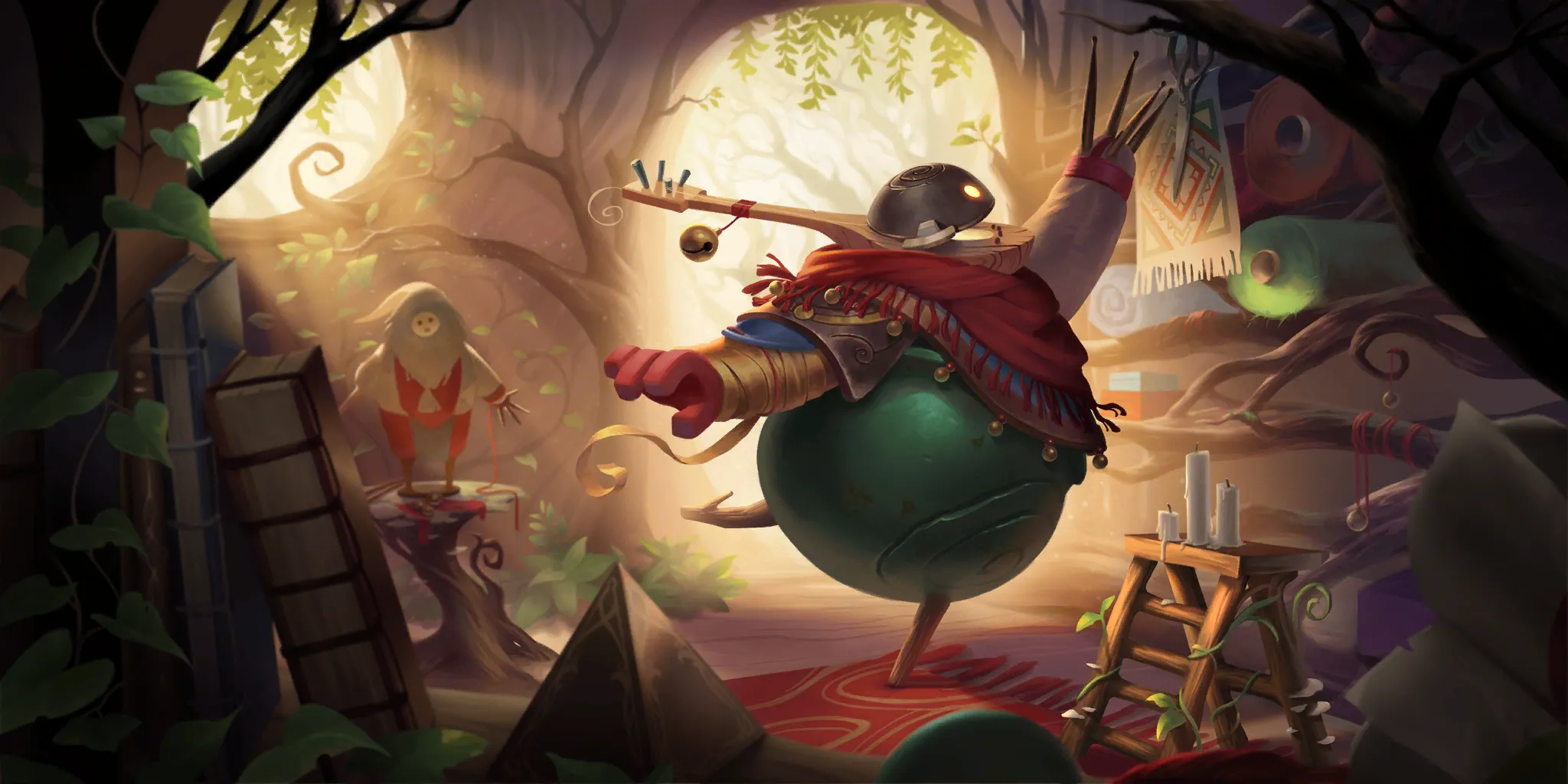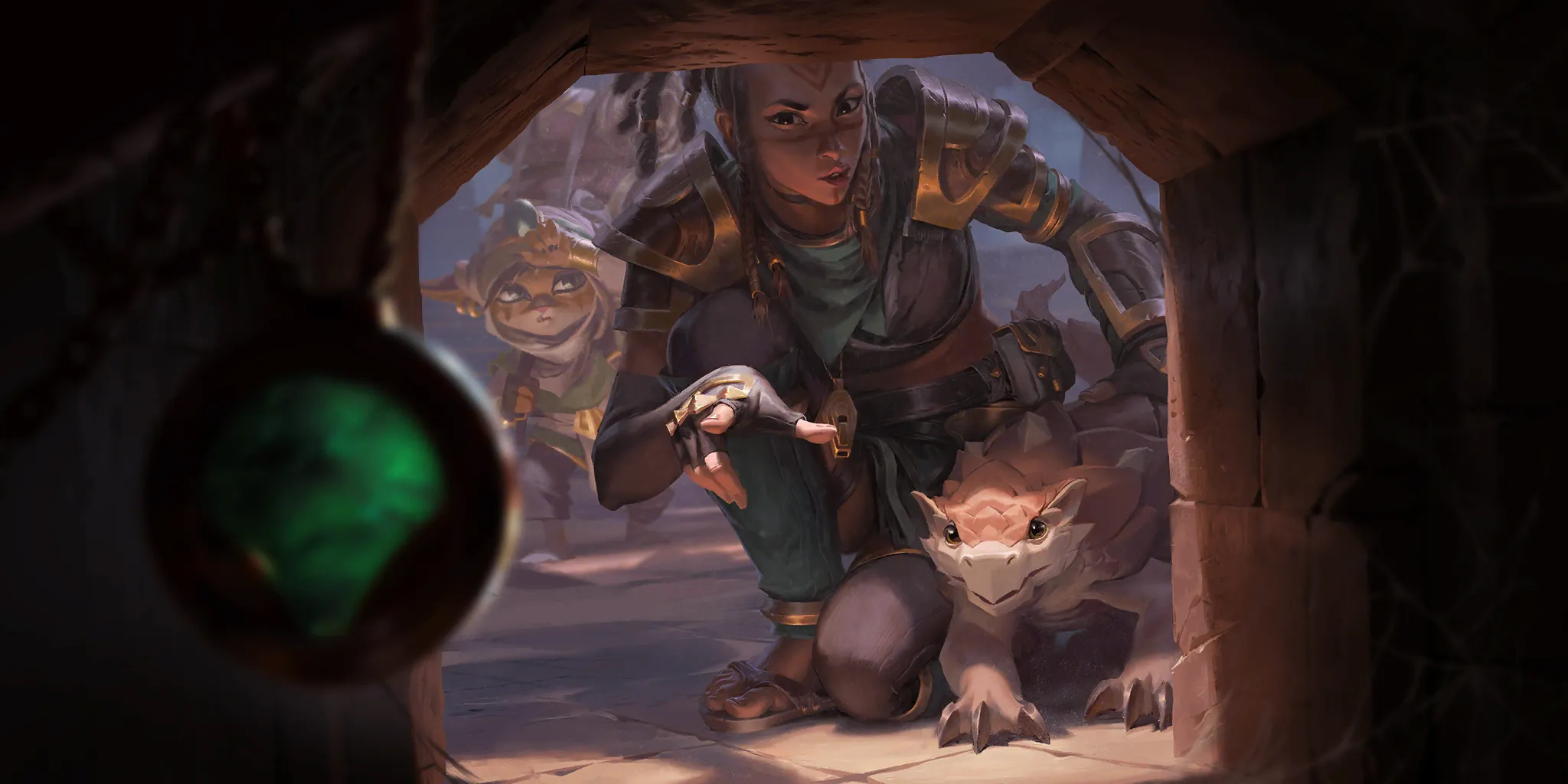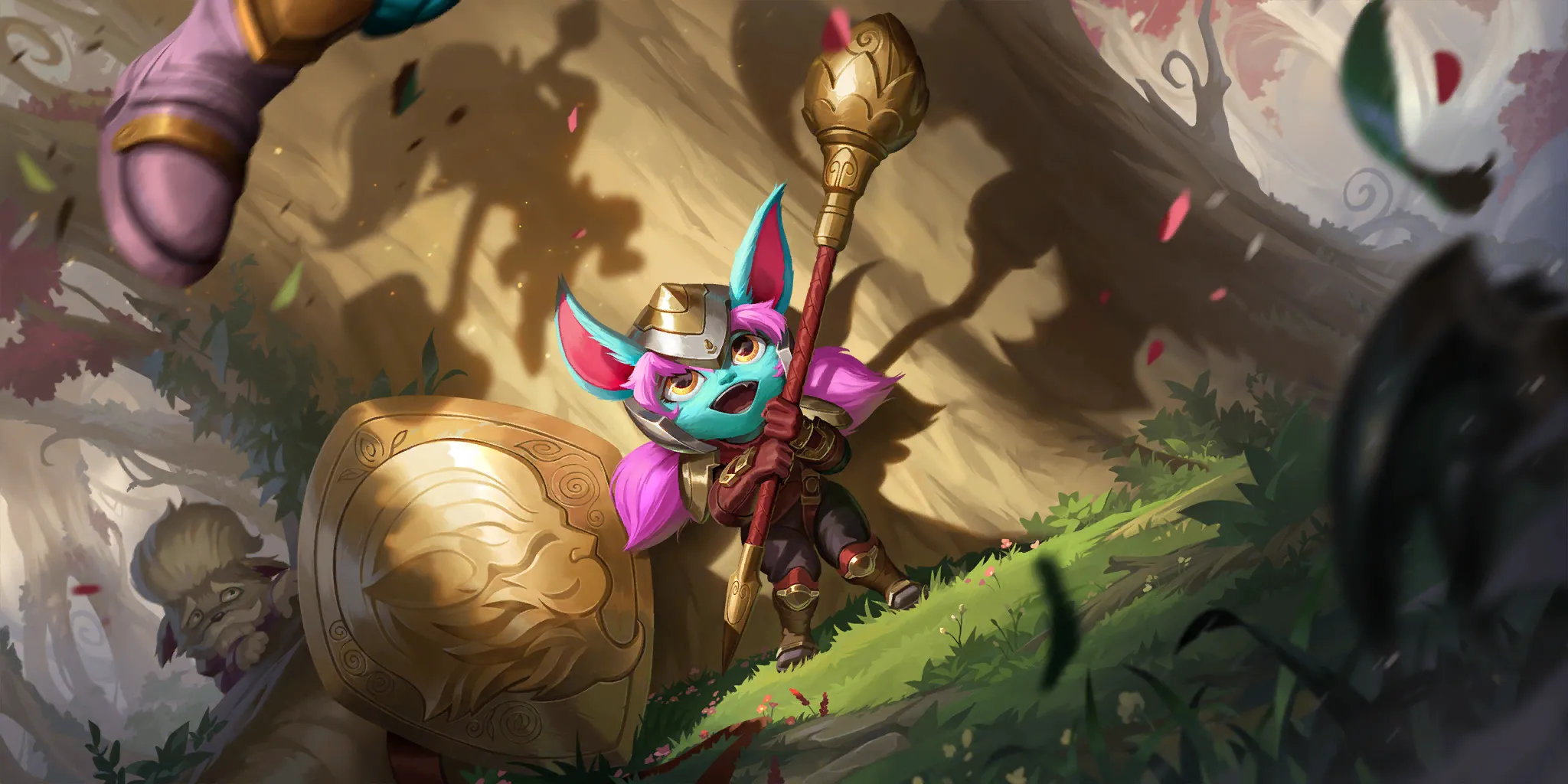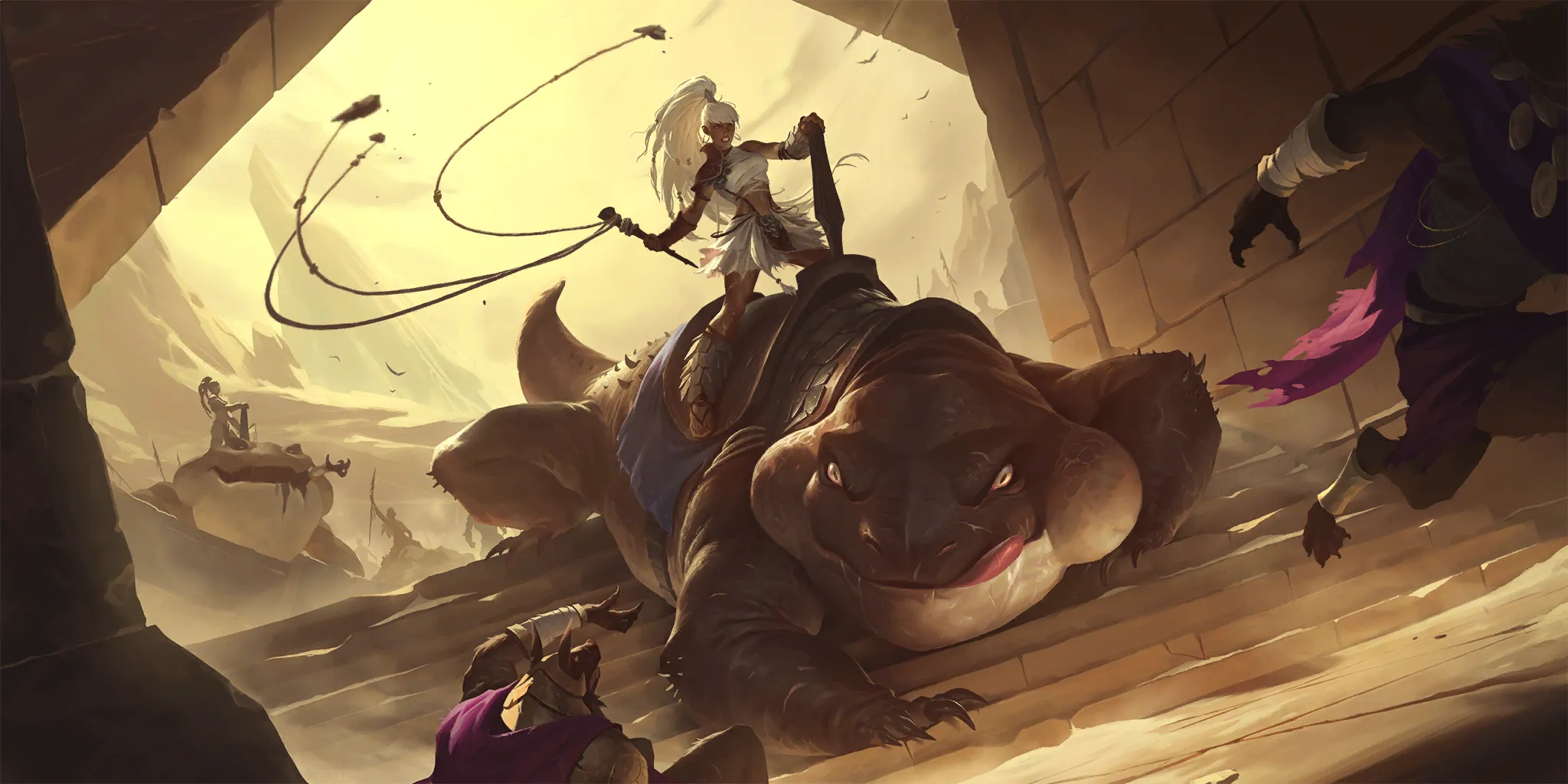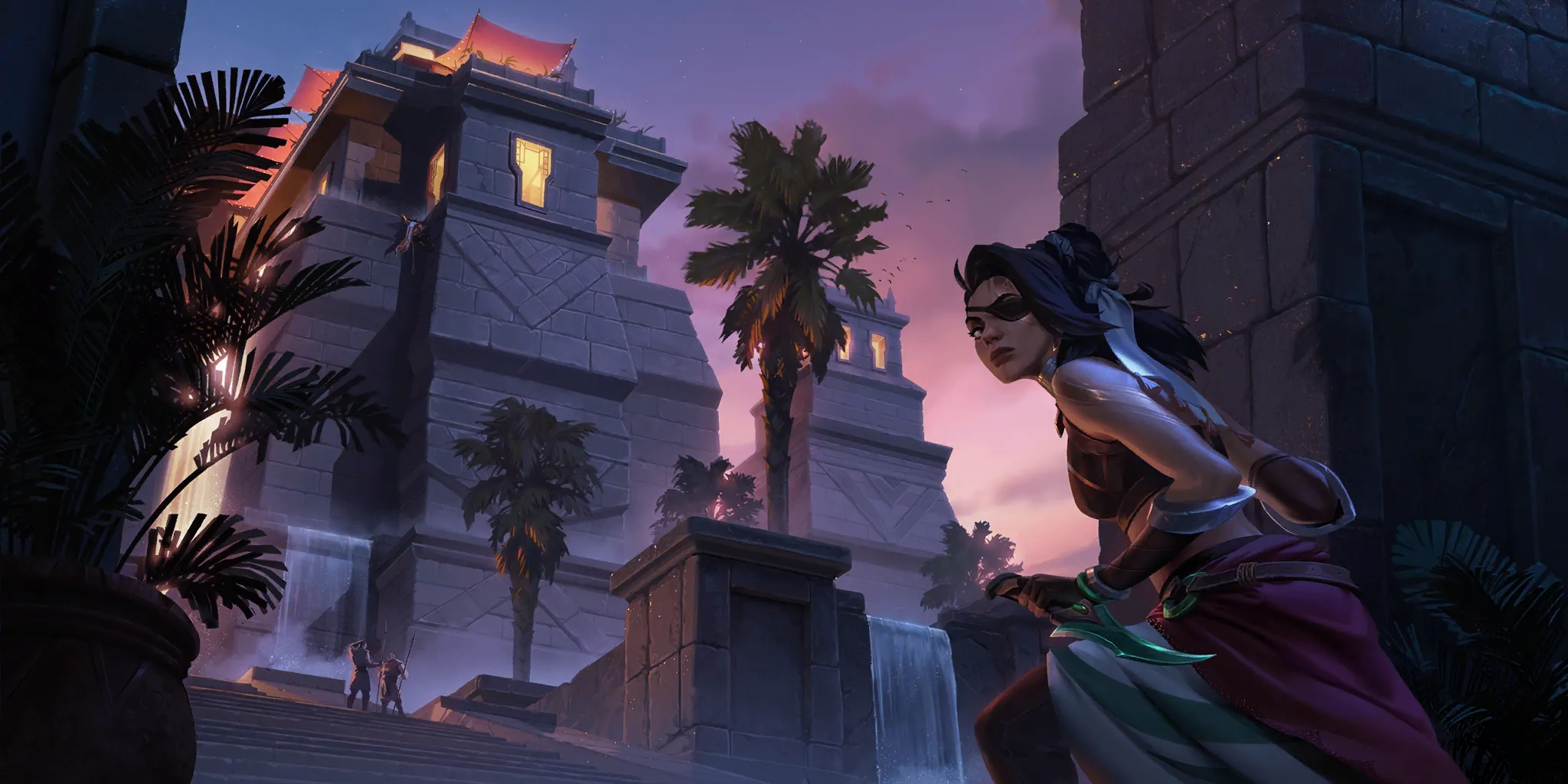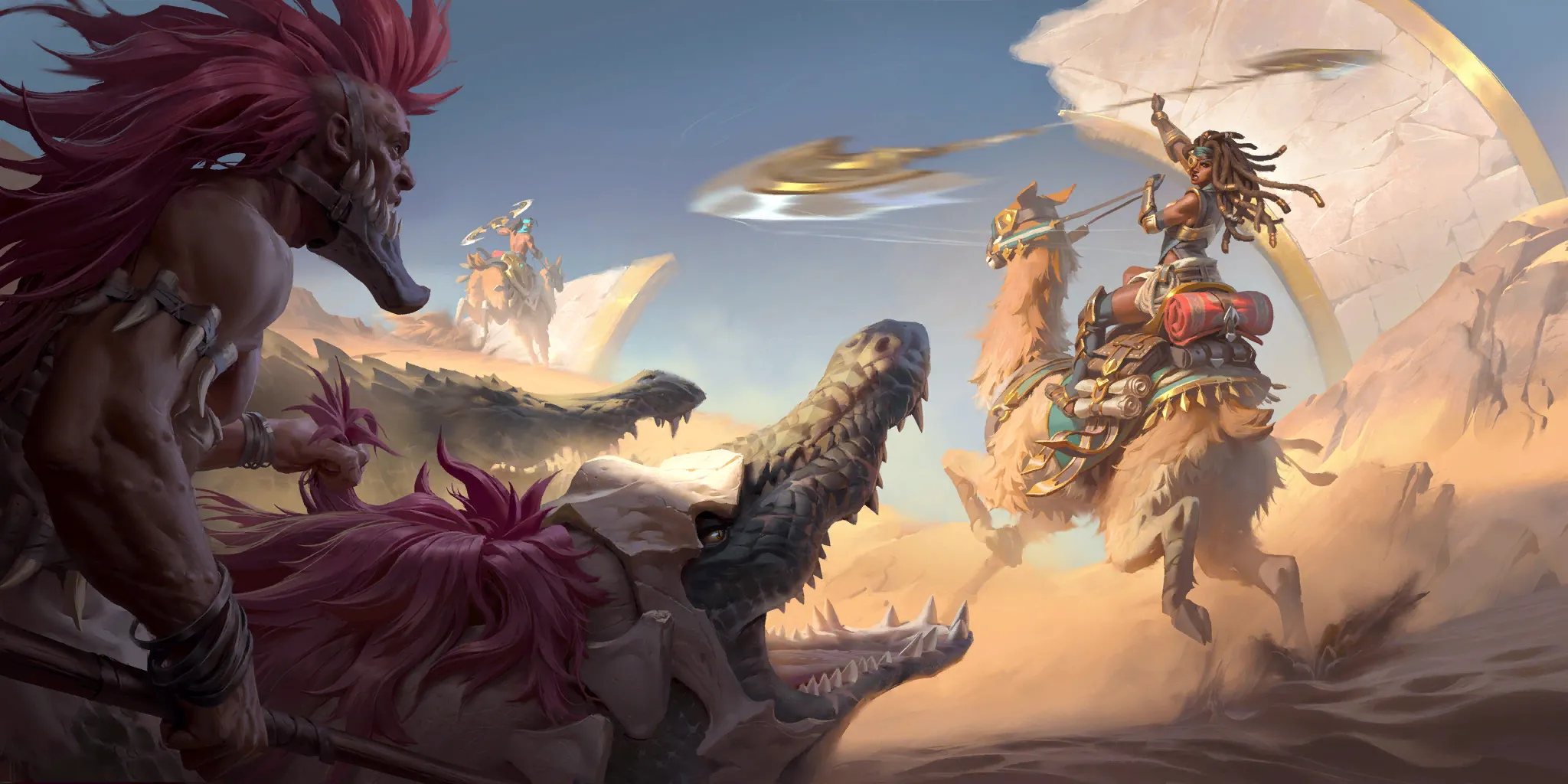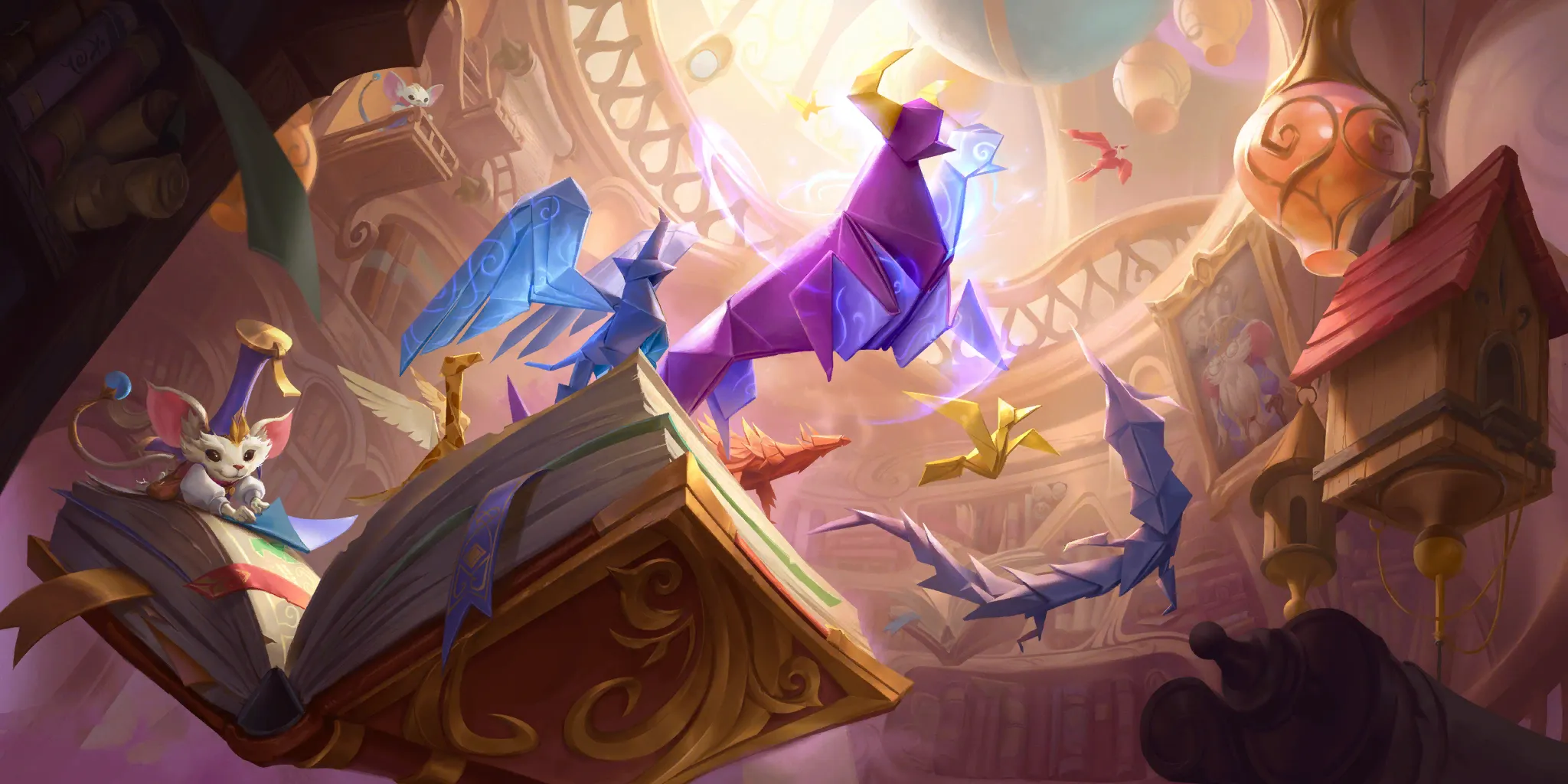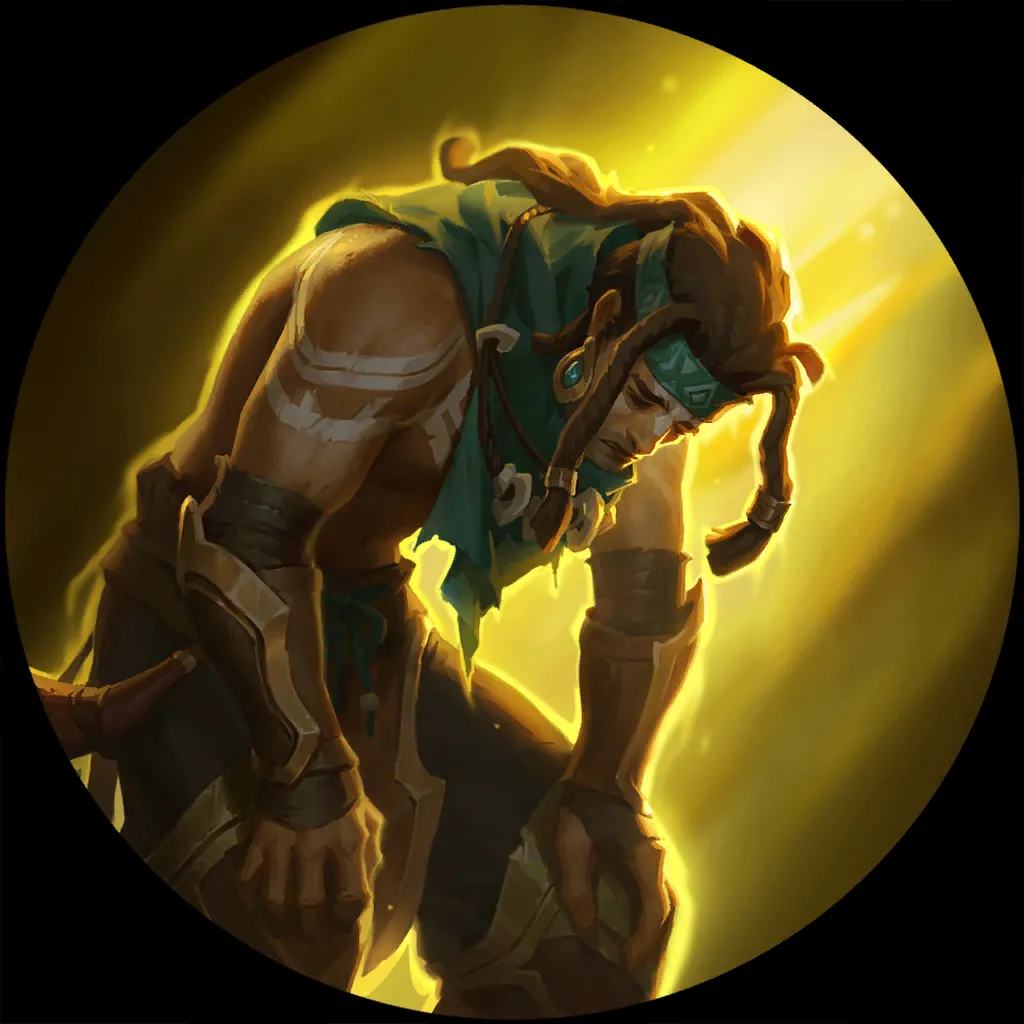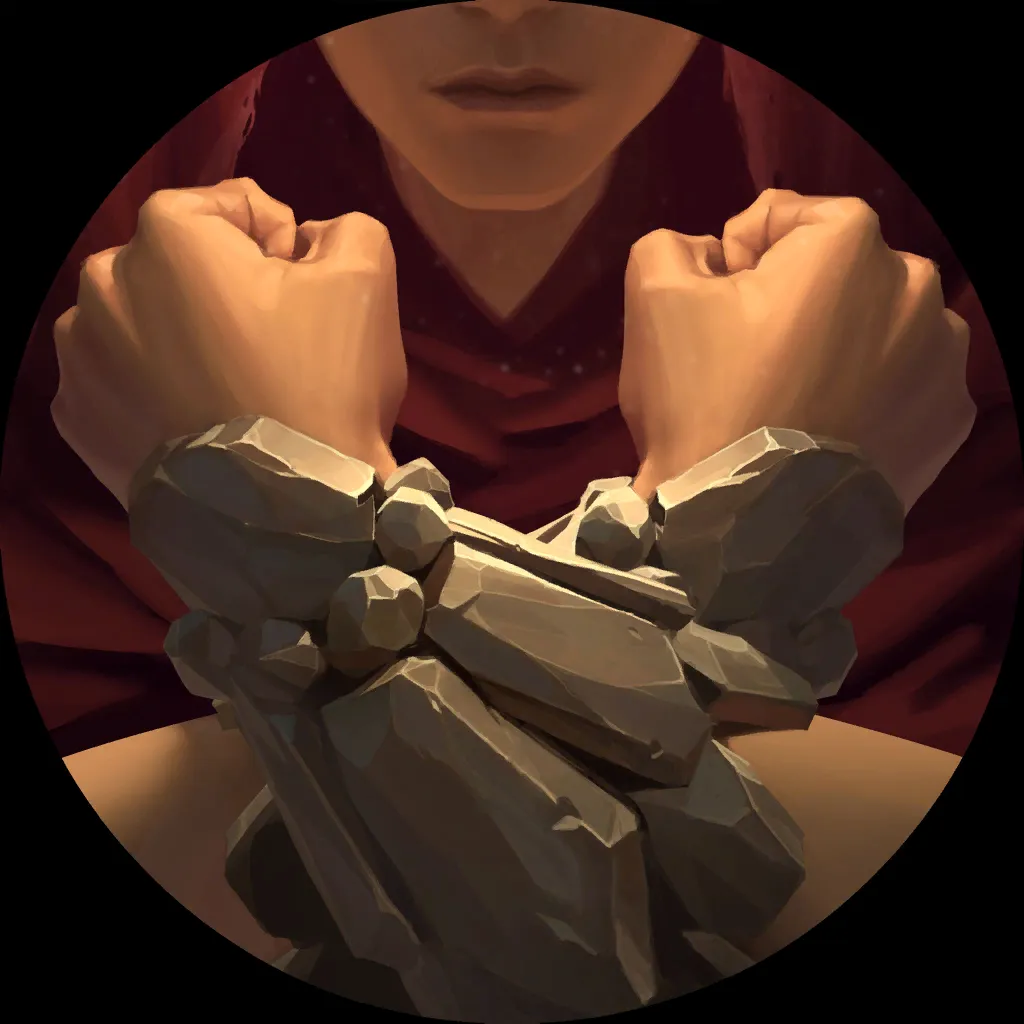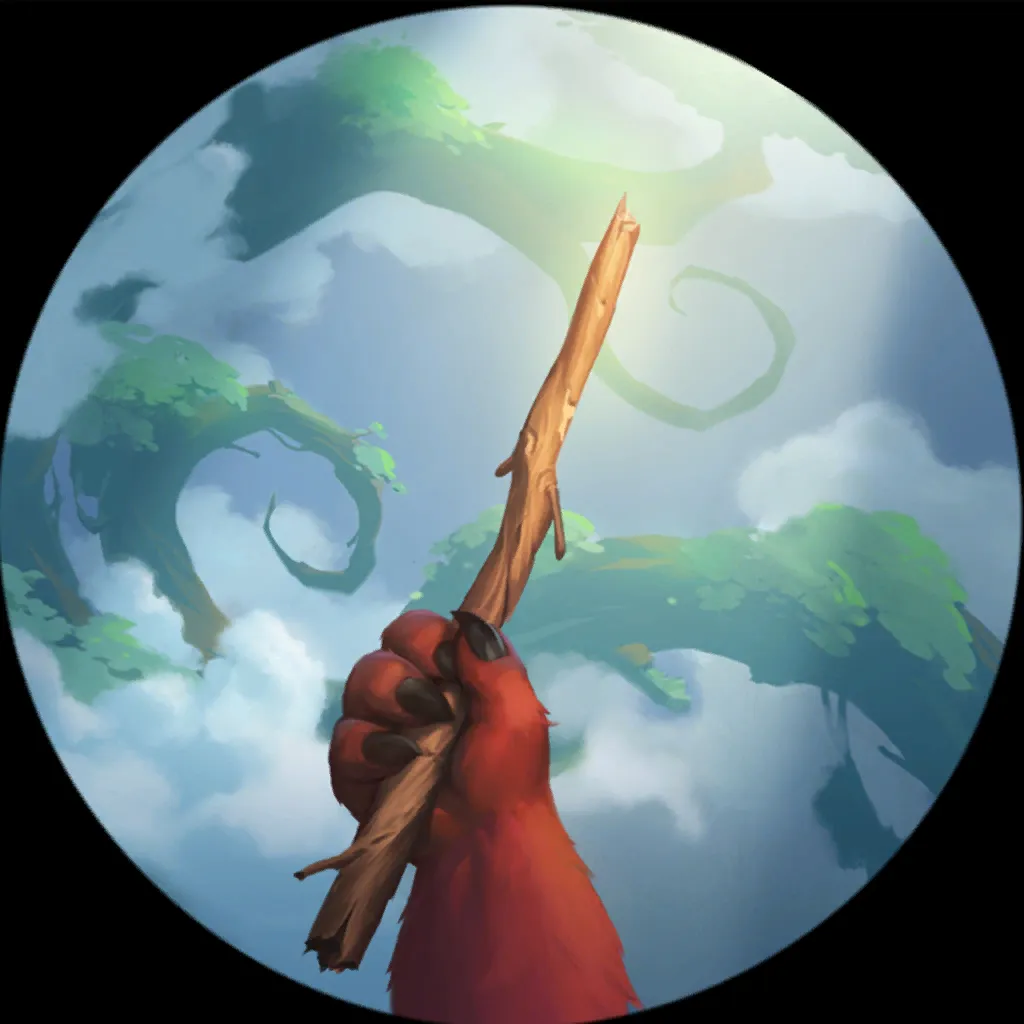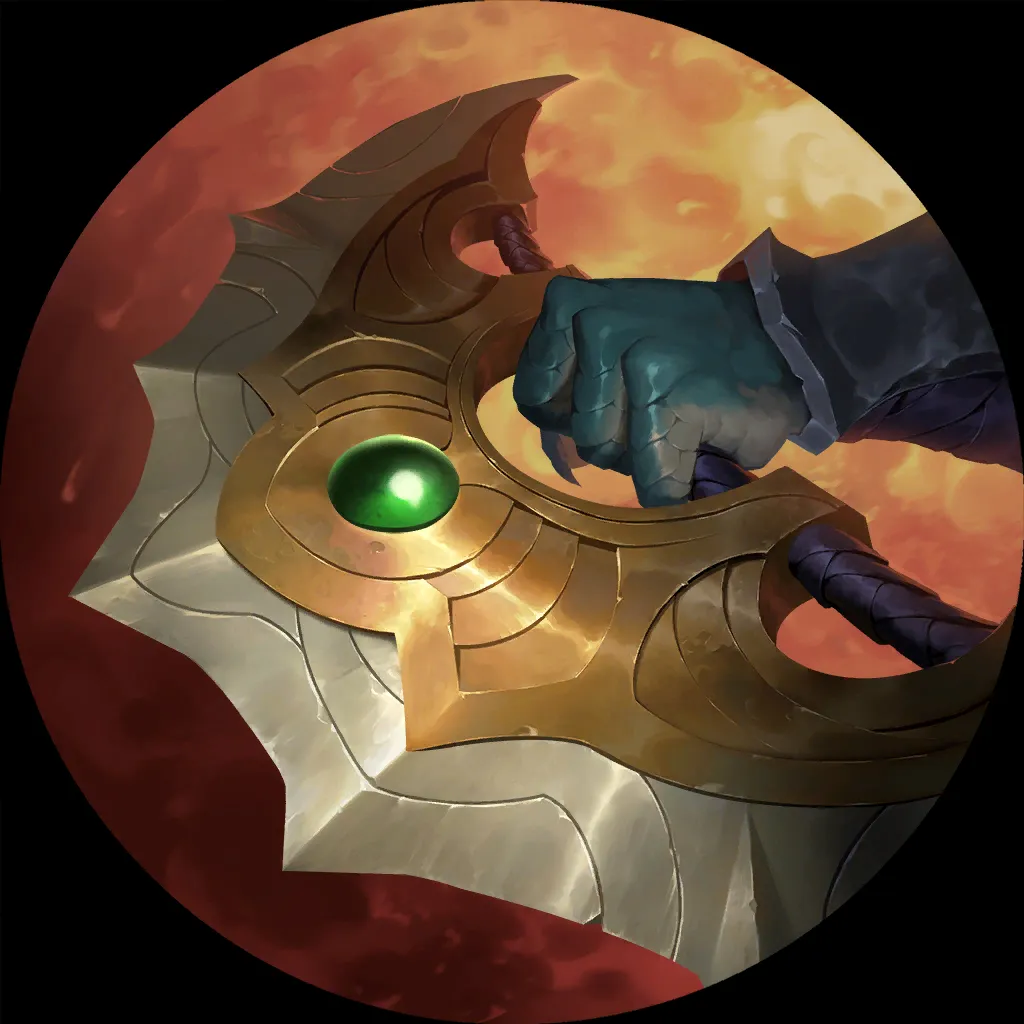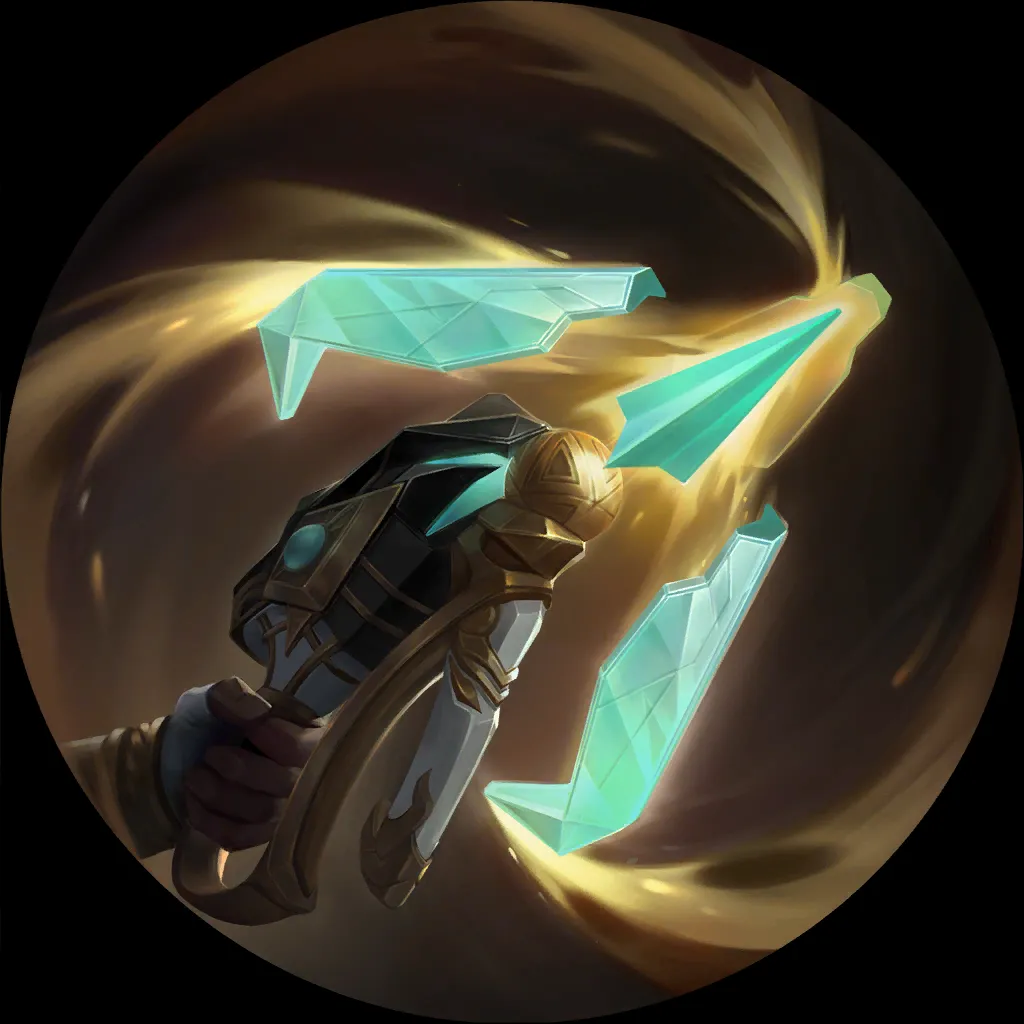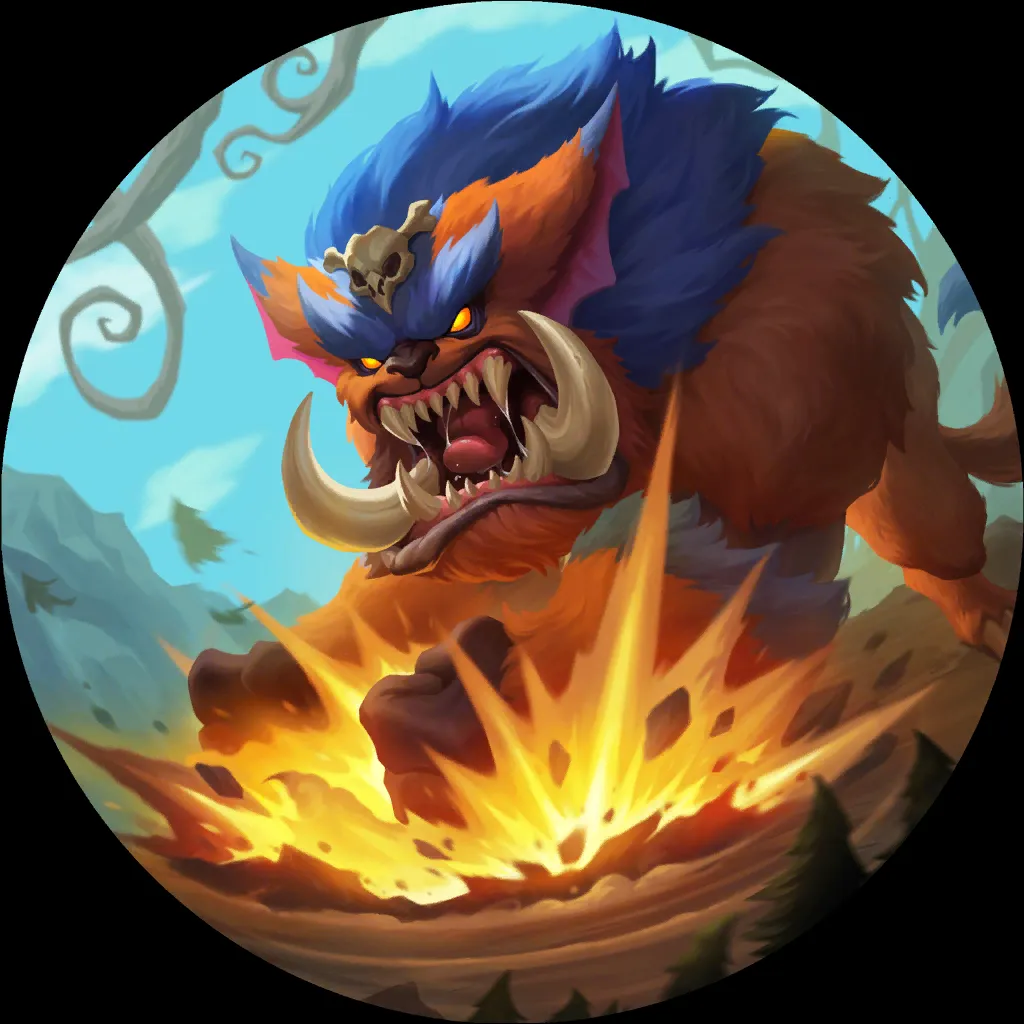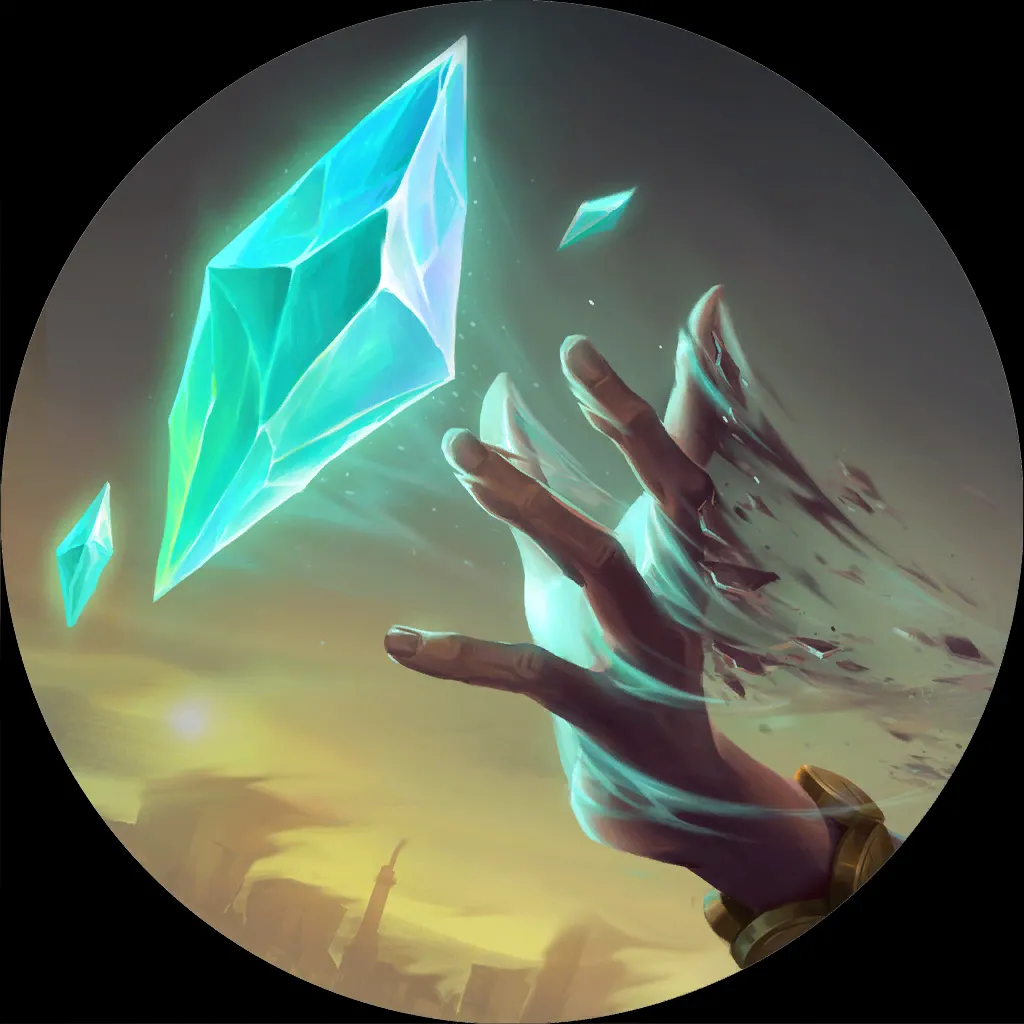 ---
Annie Jhin
Still among one of the most played archetypes at Platinum and above, blazing brat and bullet buff remain one of the most refined (one would say "solved") medleys in this Meta: pilots from all shards overwhelmingly prefer what seems to be the optimal build.
Yet, as an interesting twist to its tale, Jhinnie has found a new thorn in Illaoi Bard.
Strong Against: murders Thralls, Azirelia and Ahri Bard
Struggles Against: Illaoi Bard (badly!), Aphelios ViVik
6
0
3
31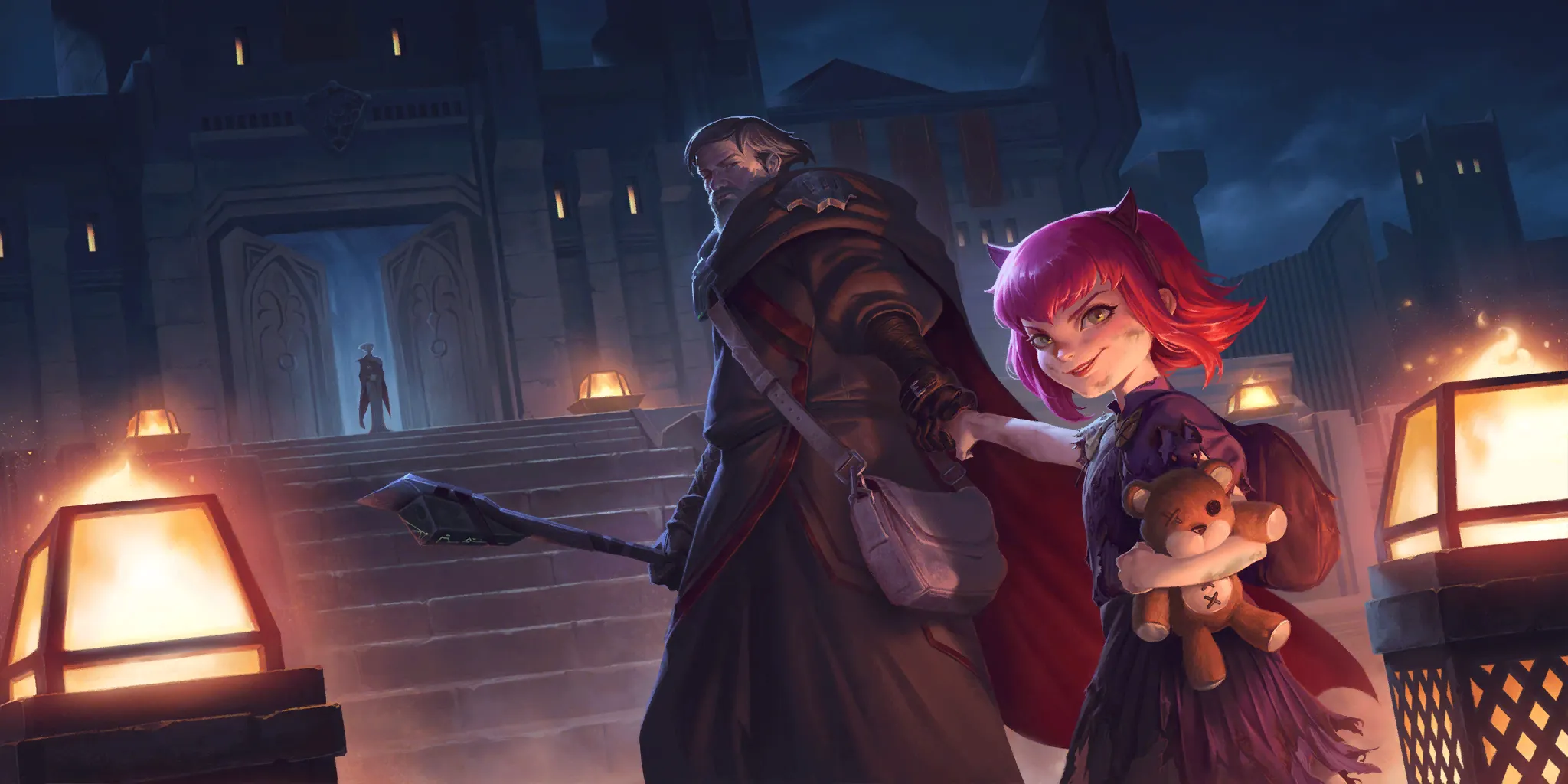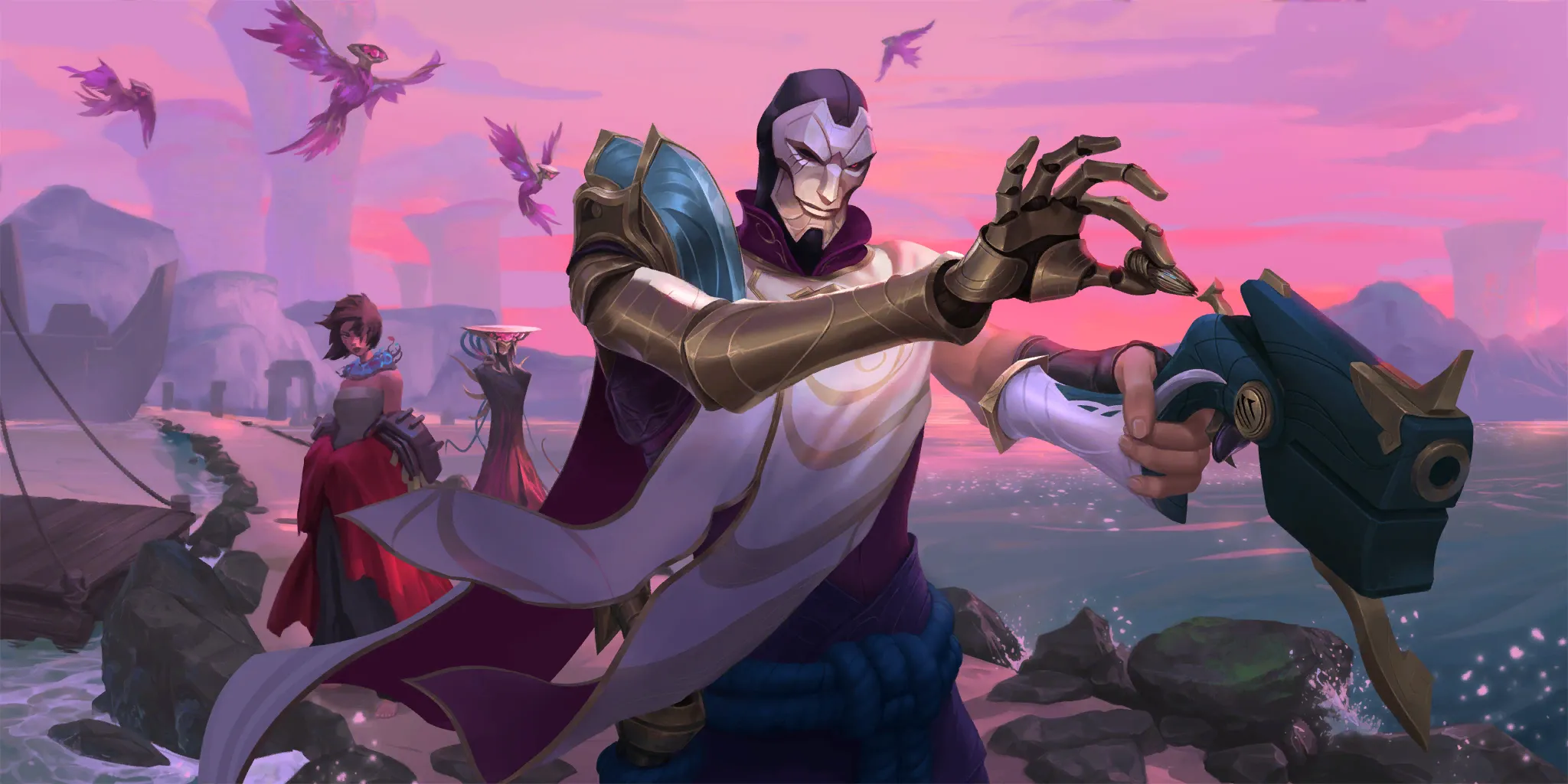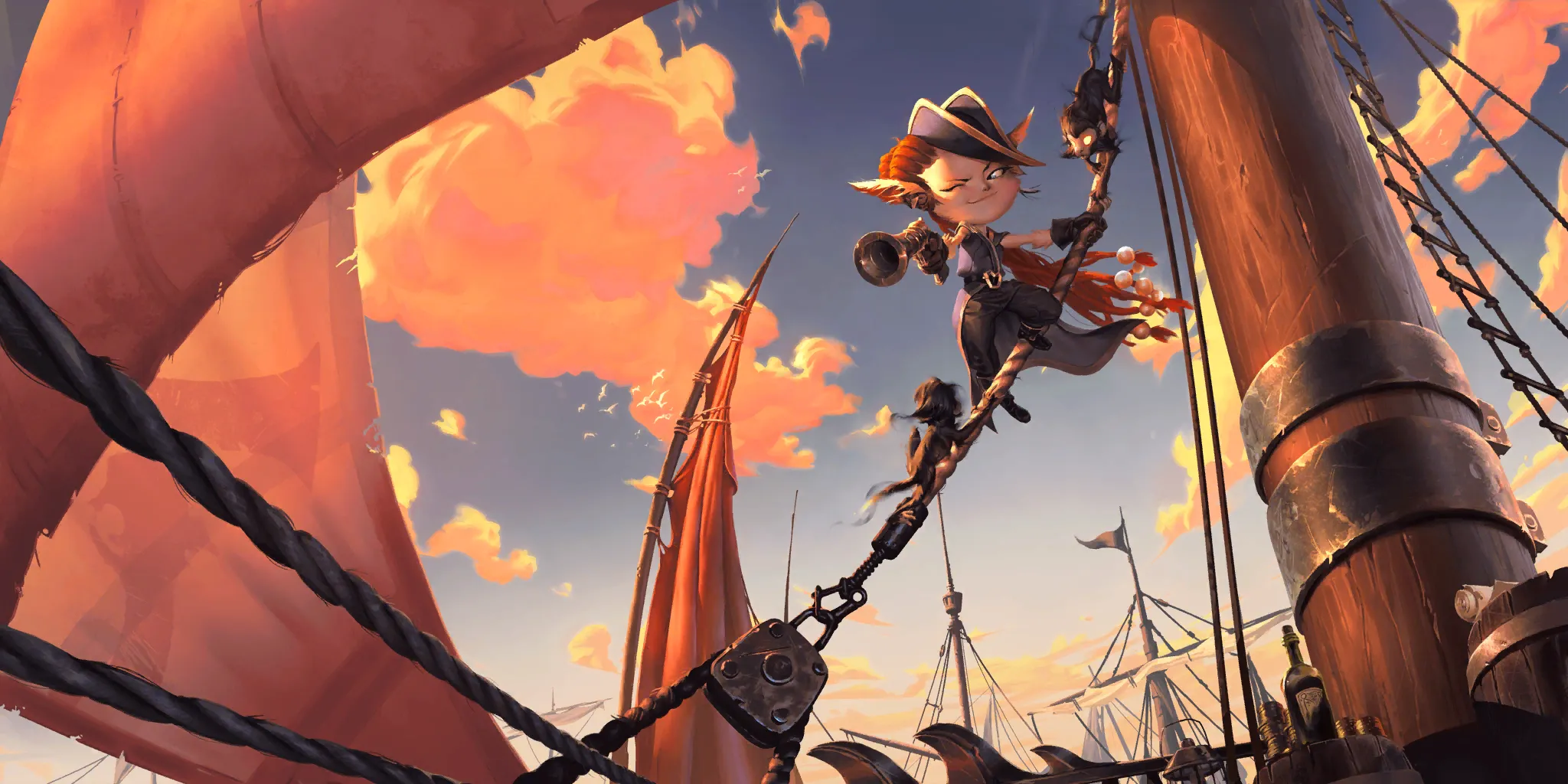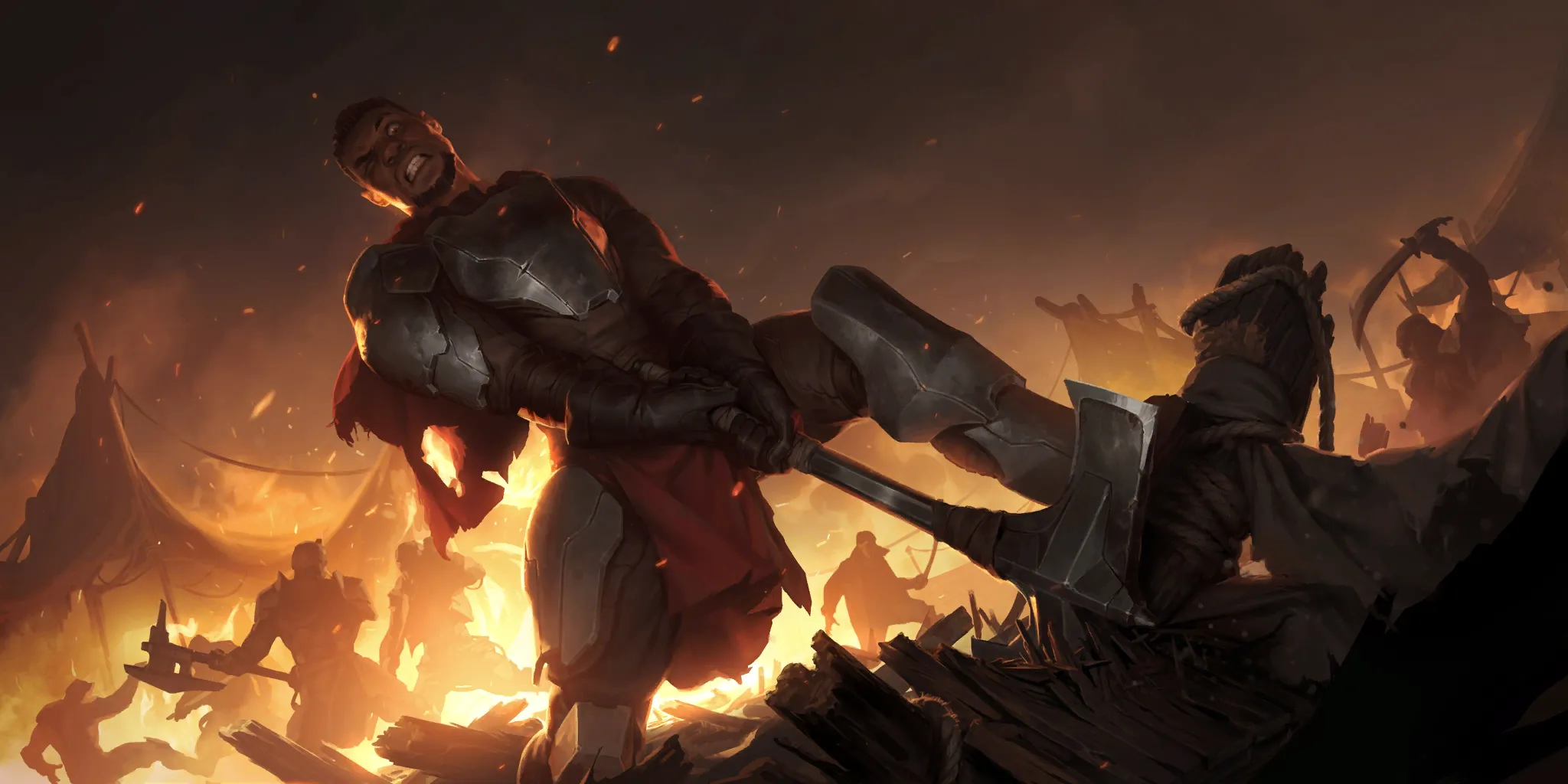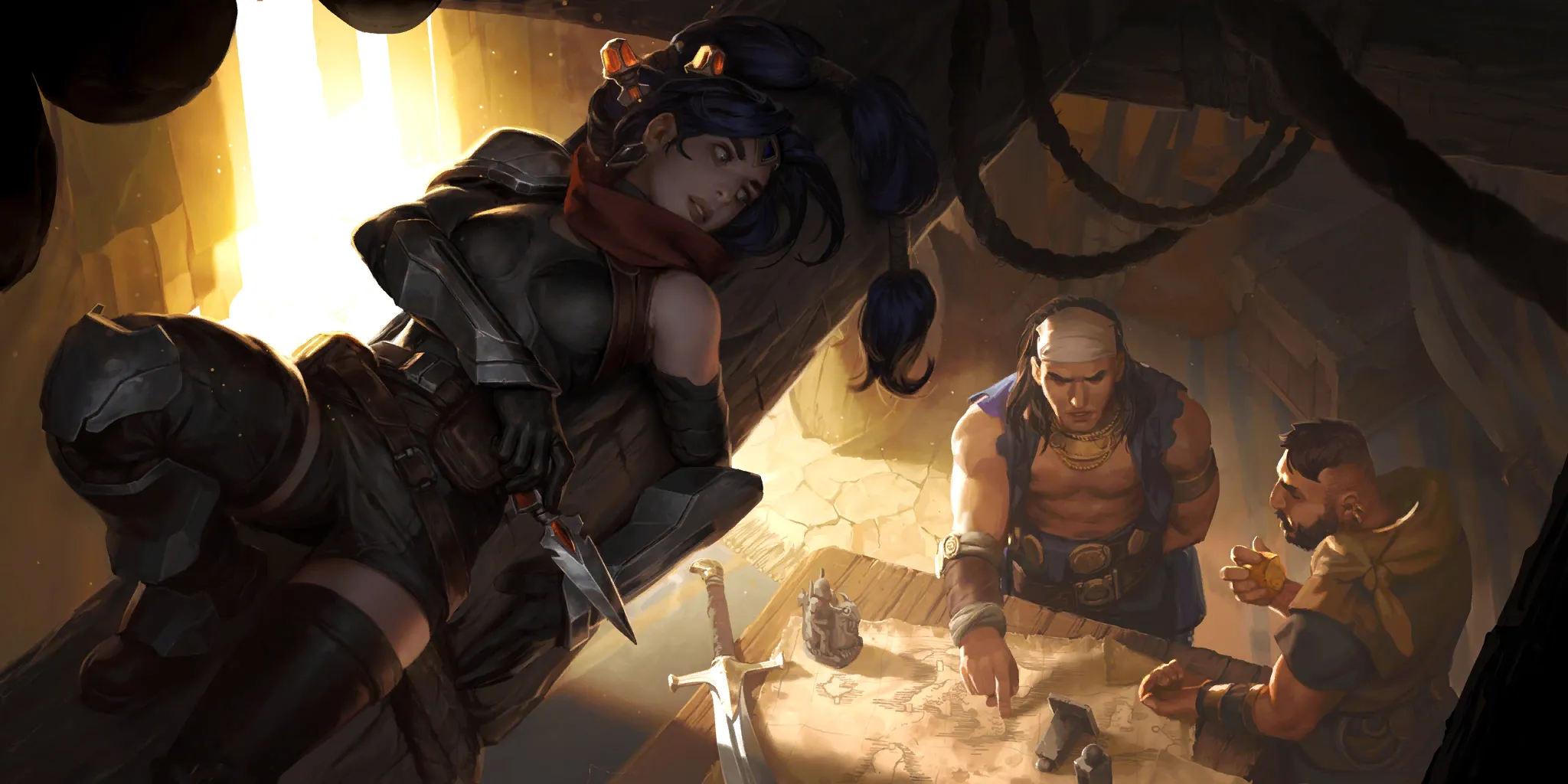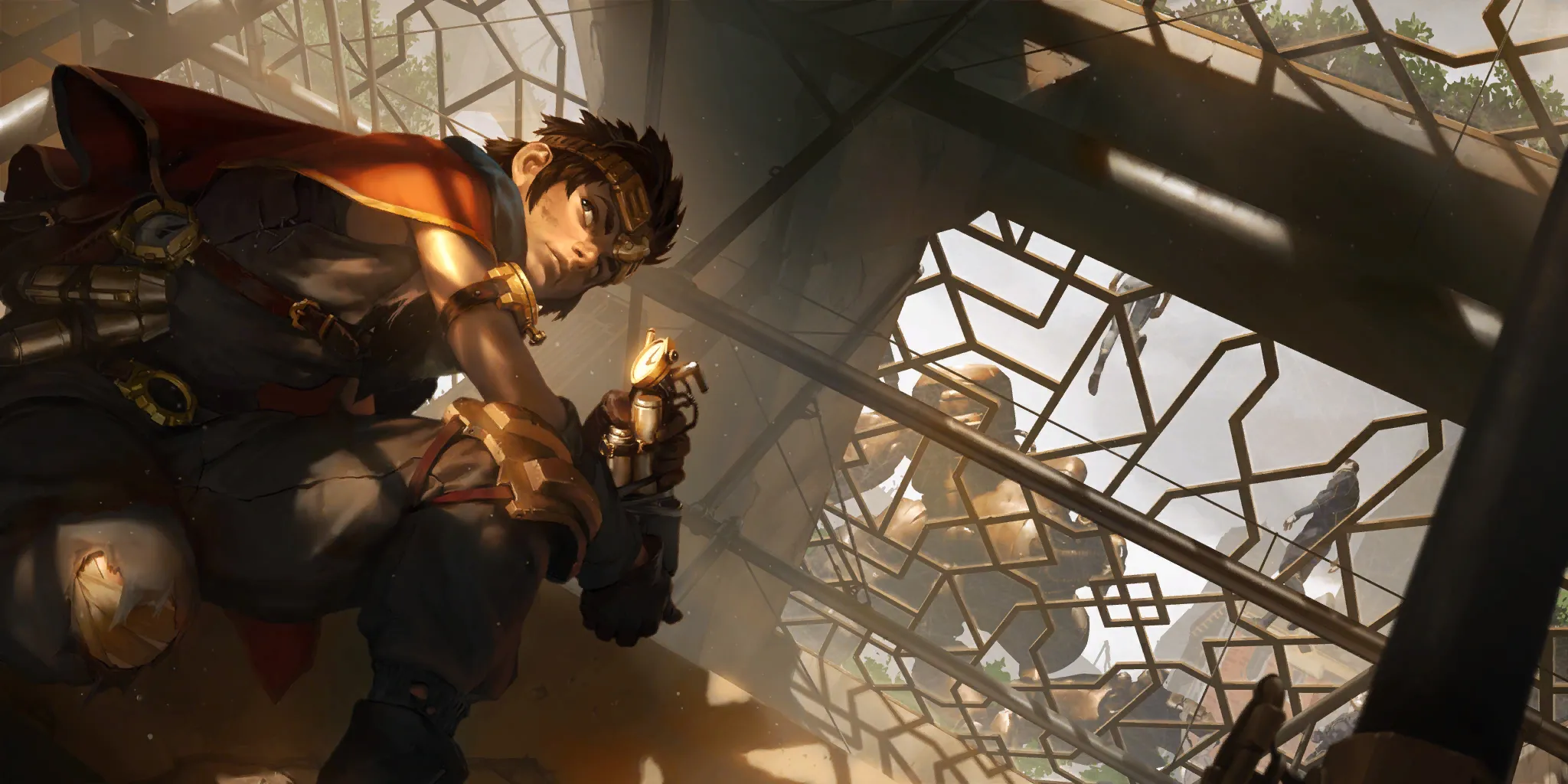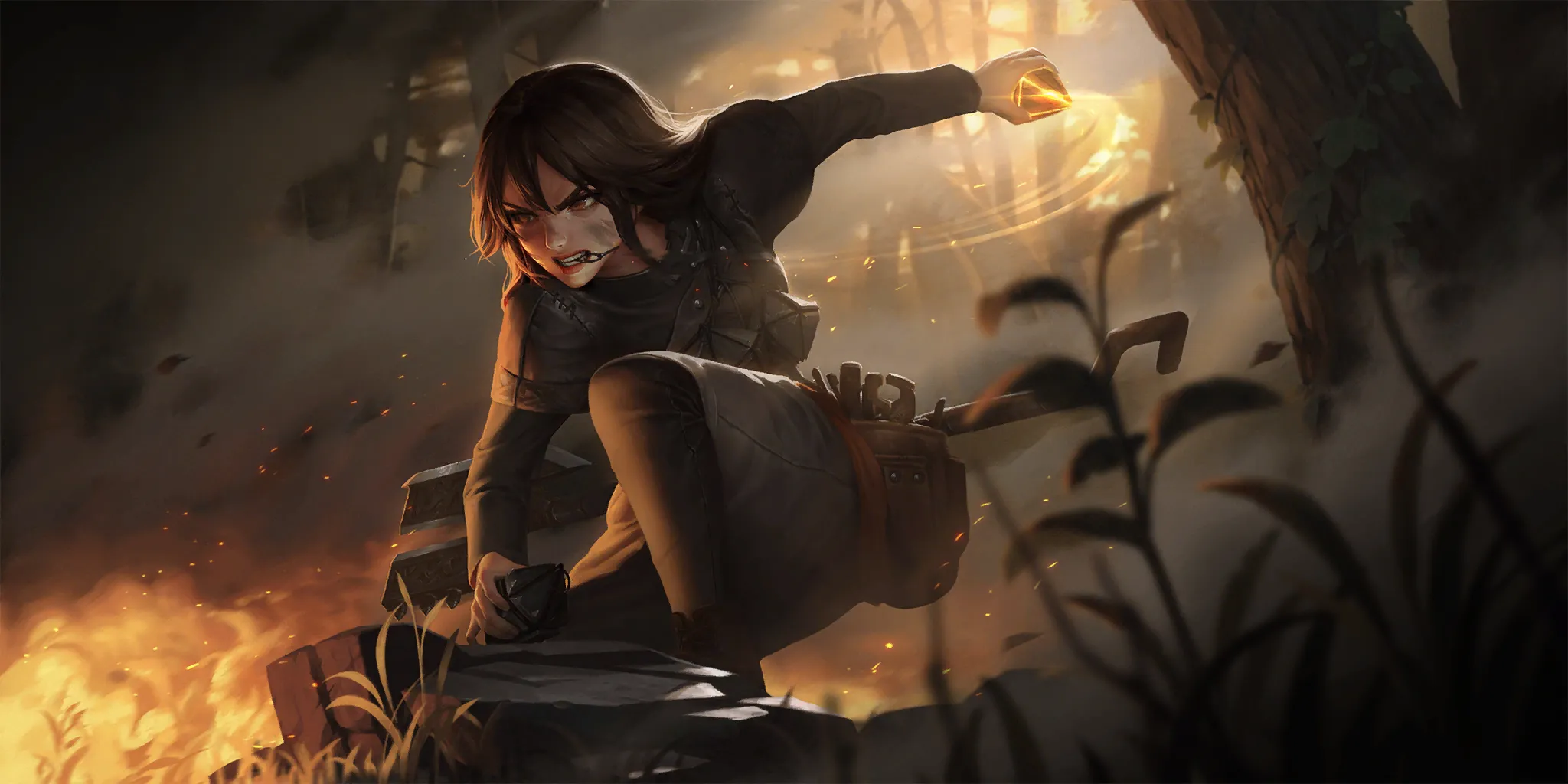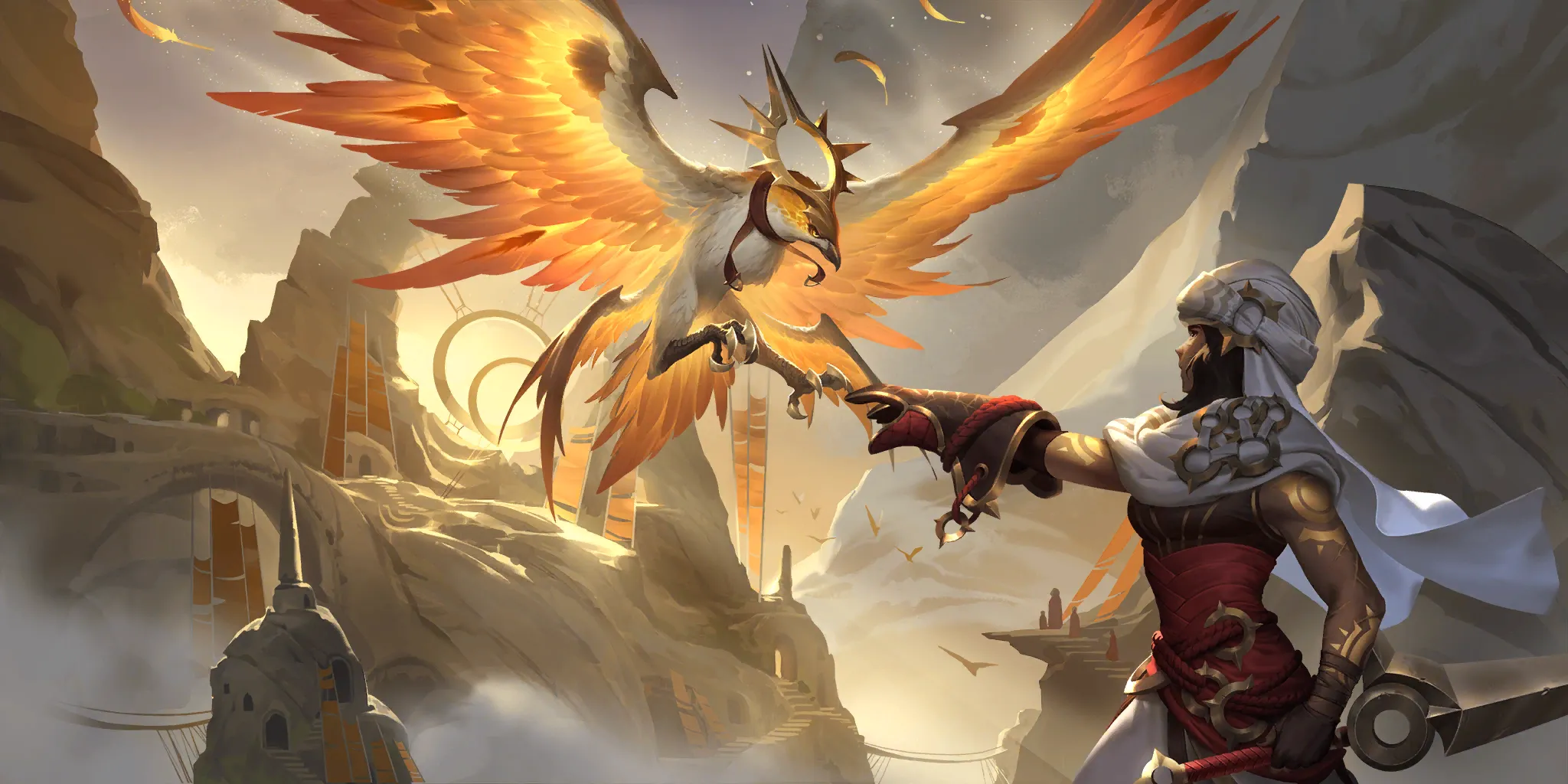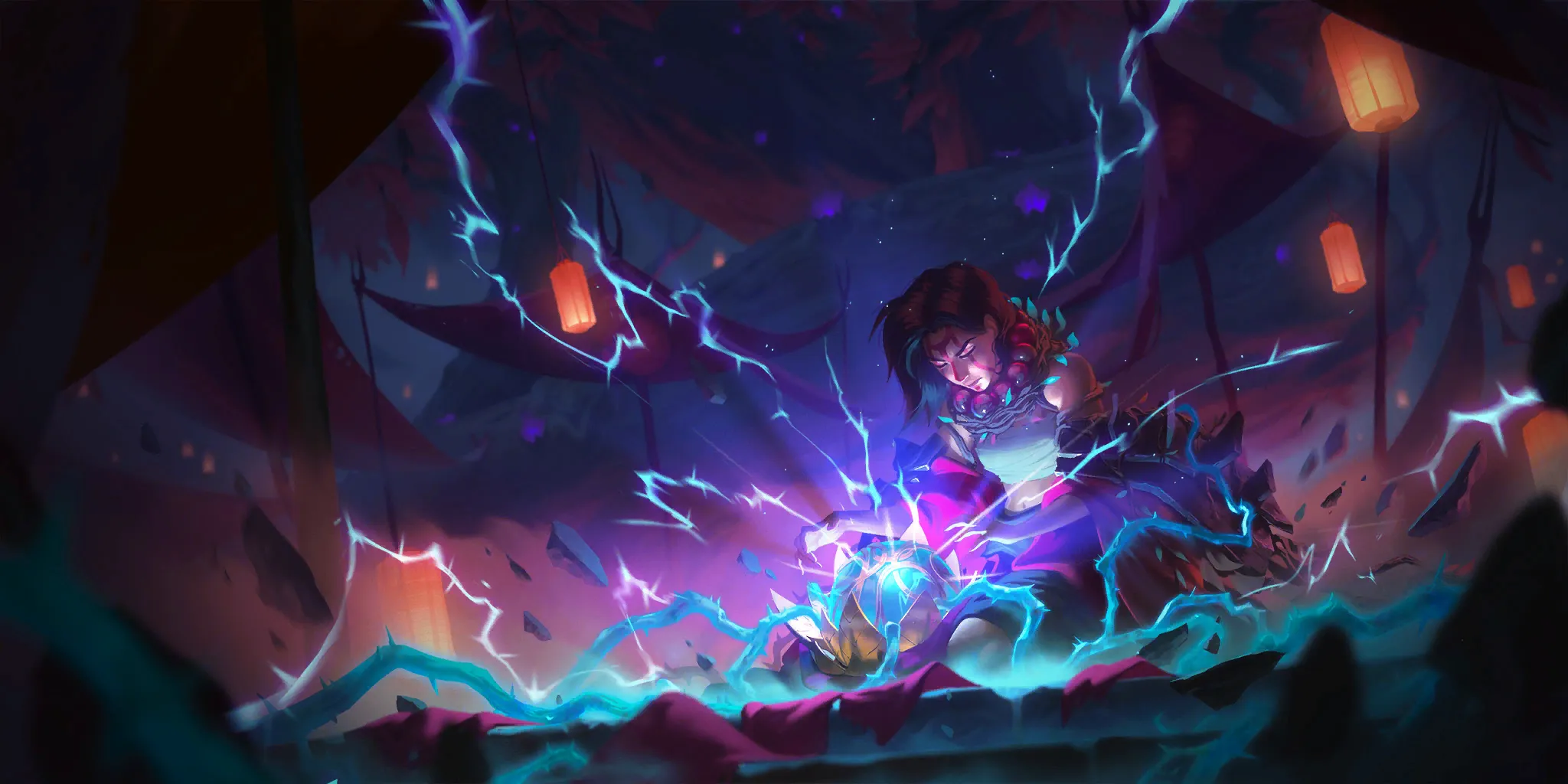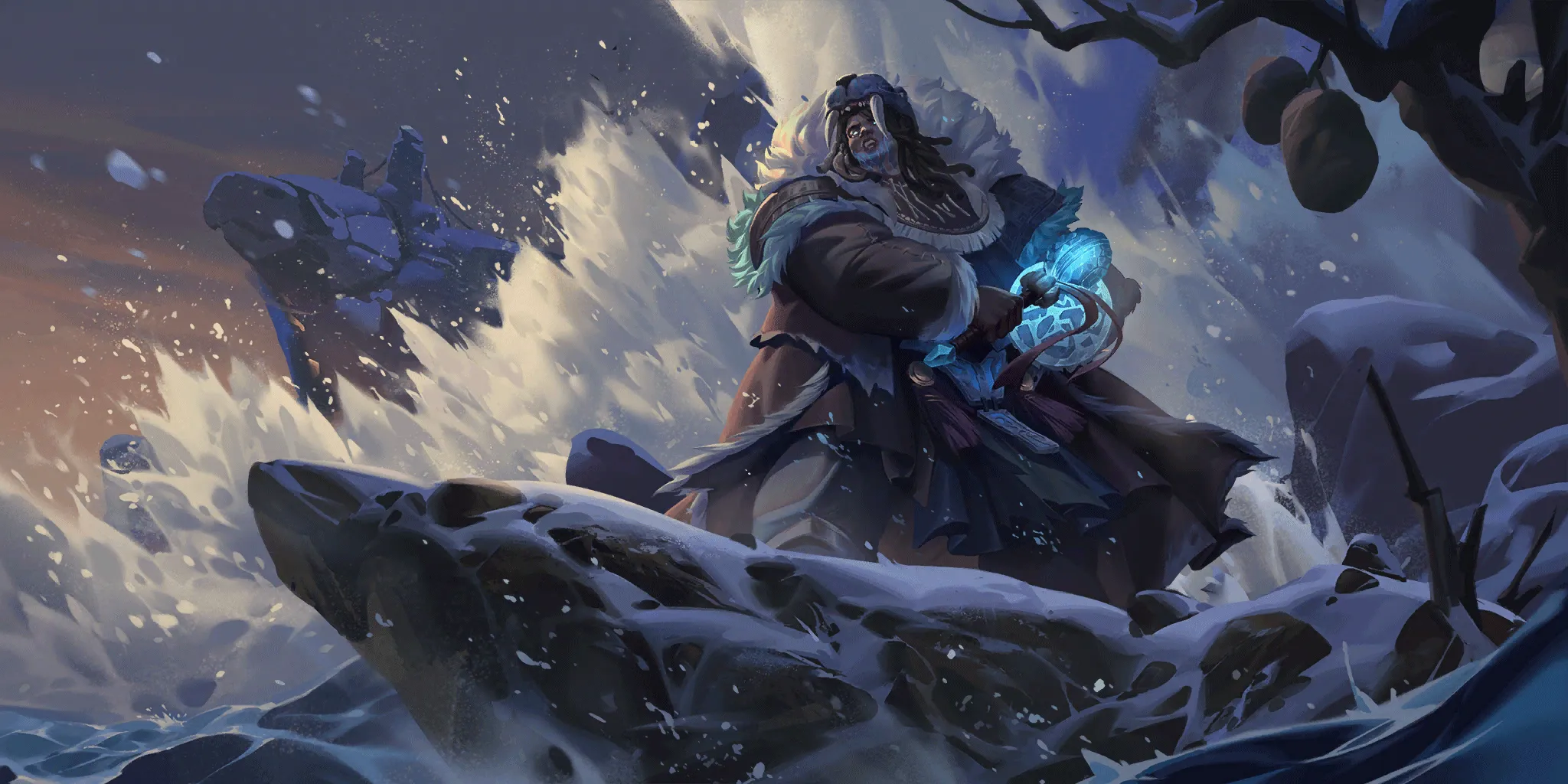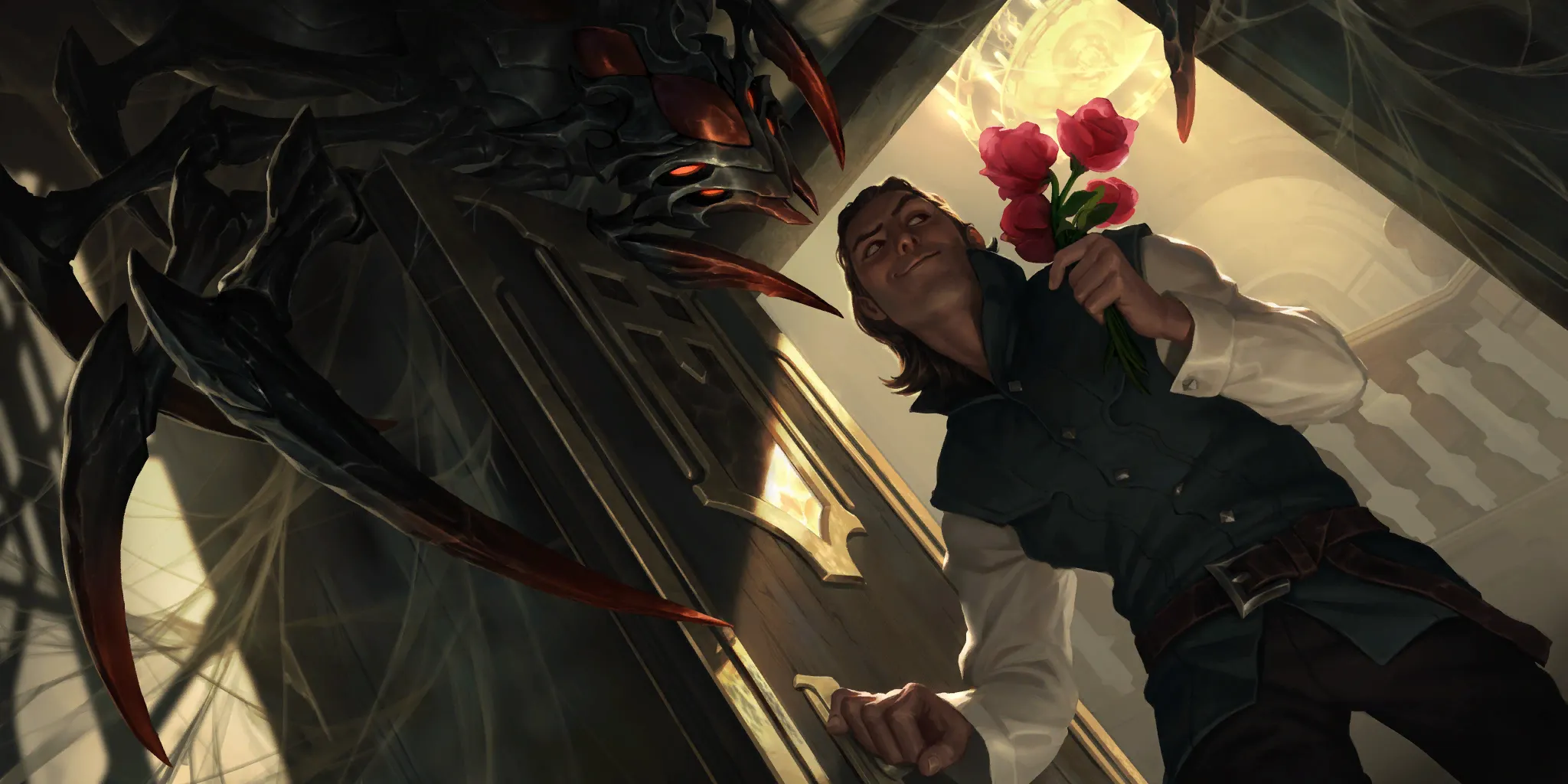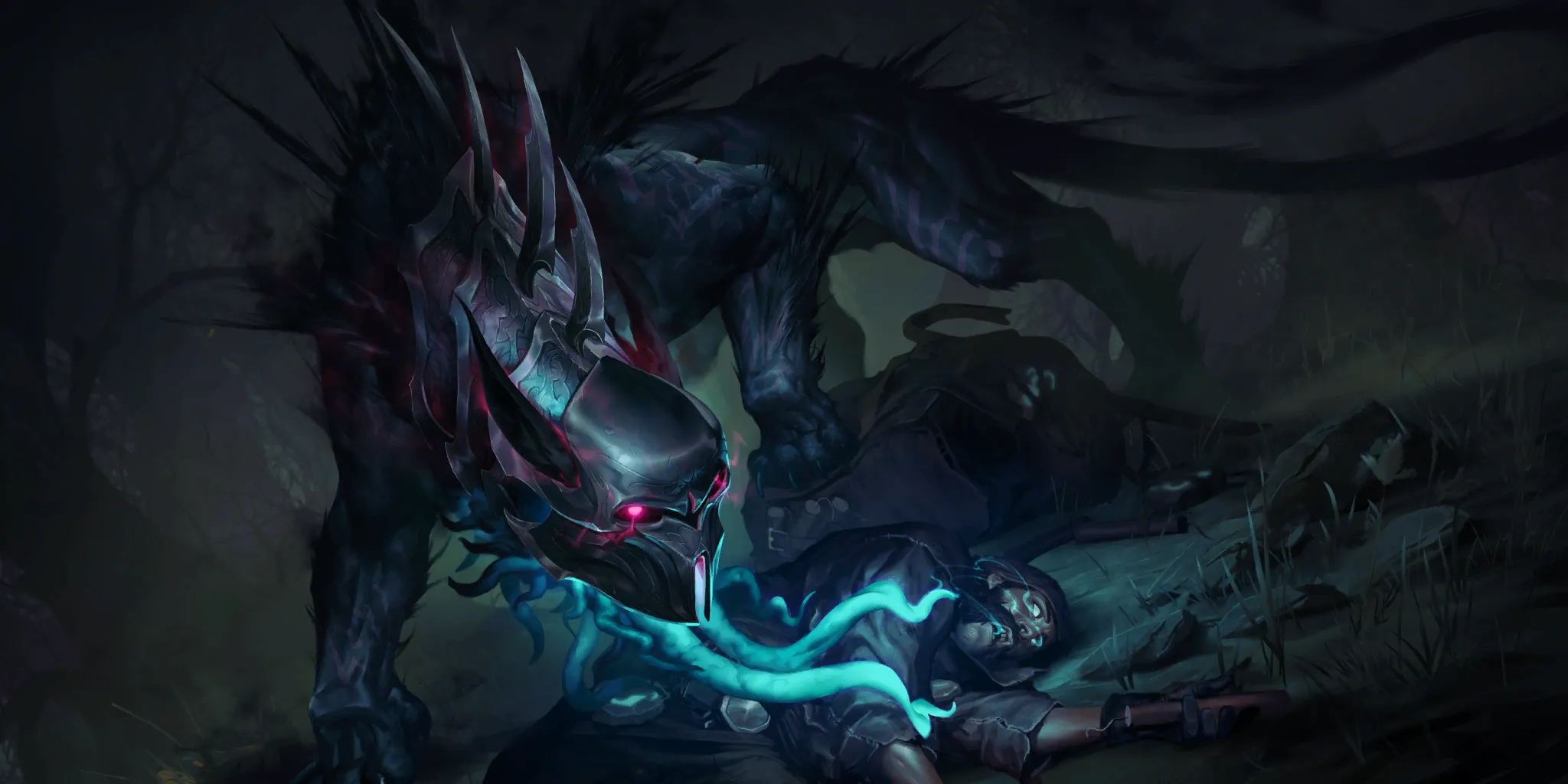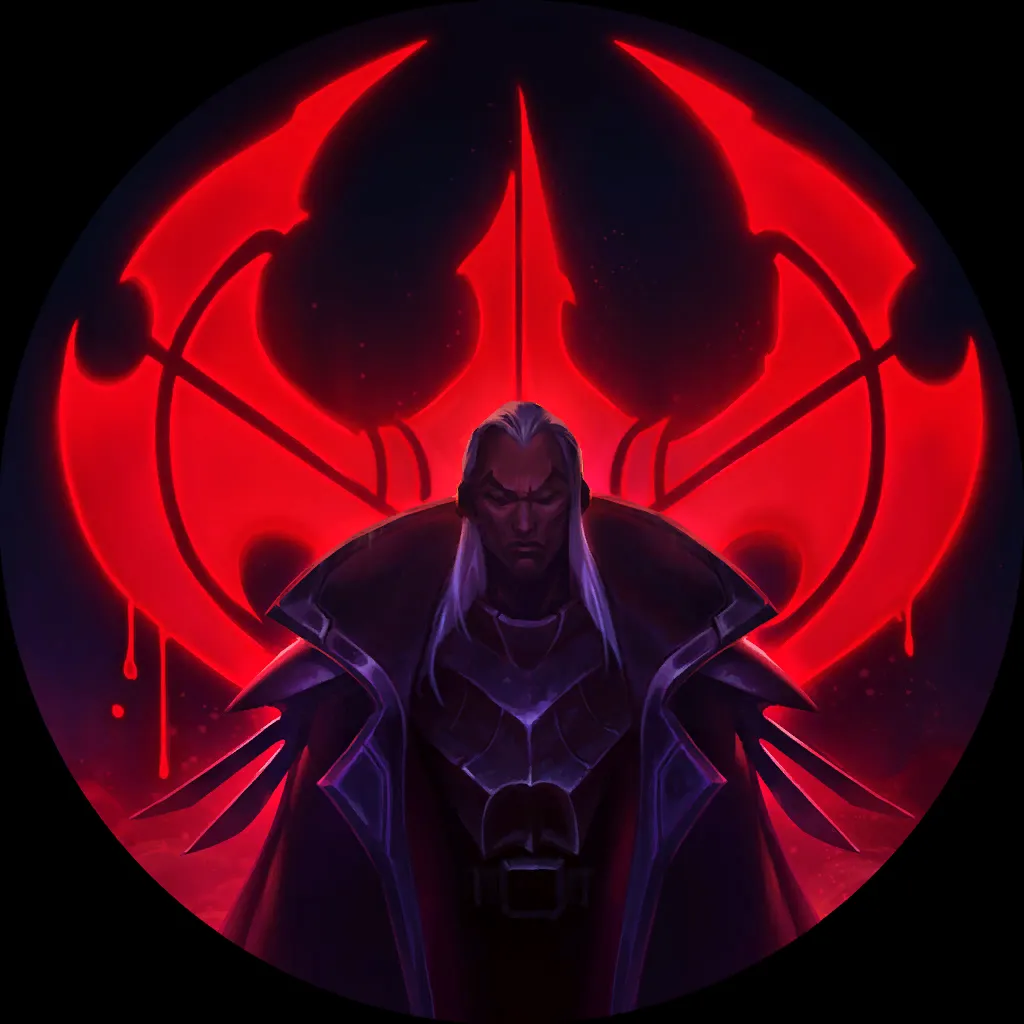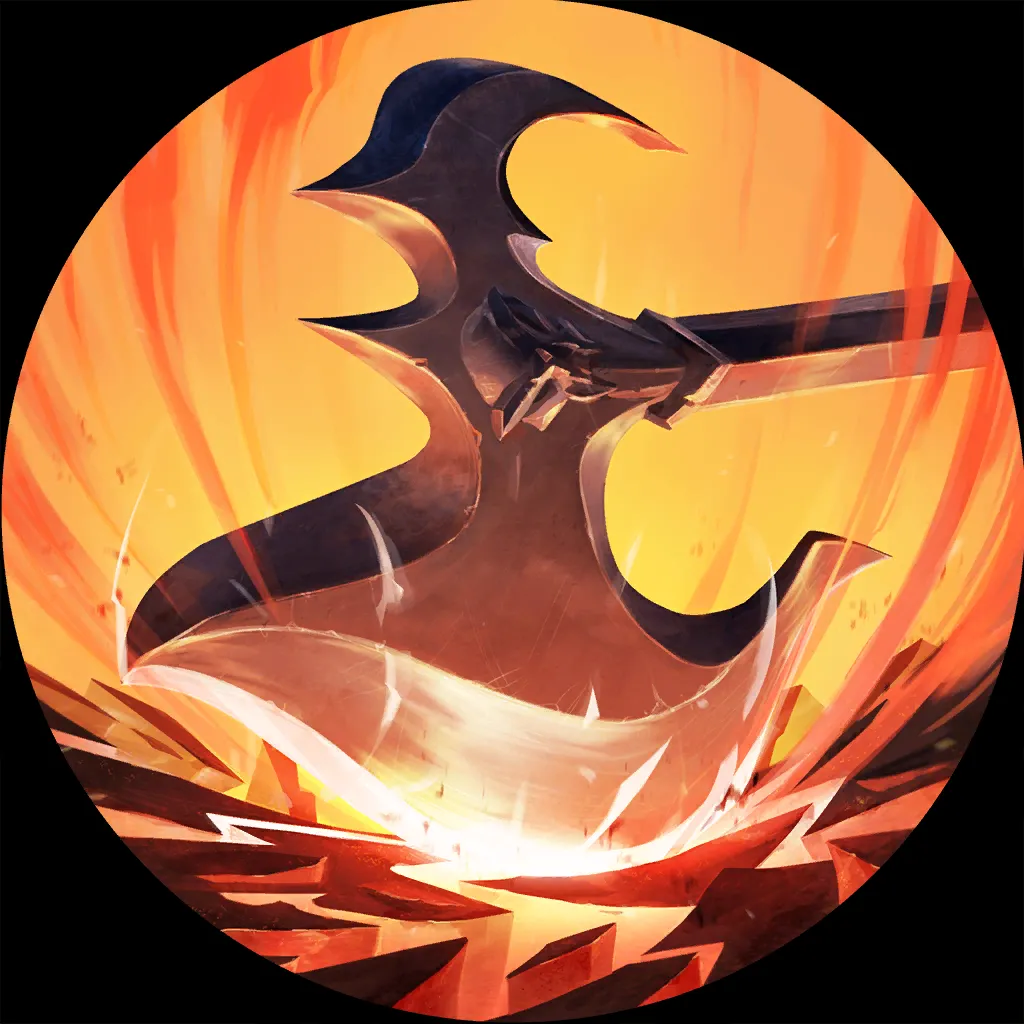 ---
Other Solid Meta Options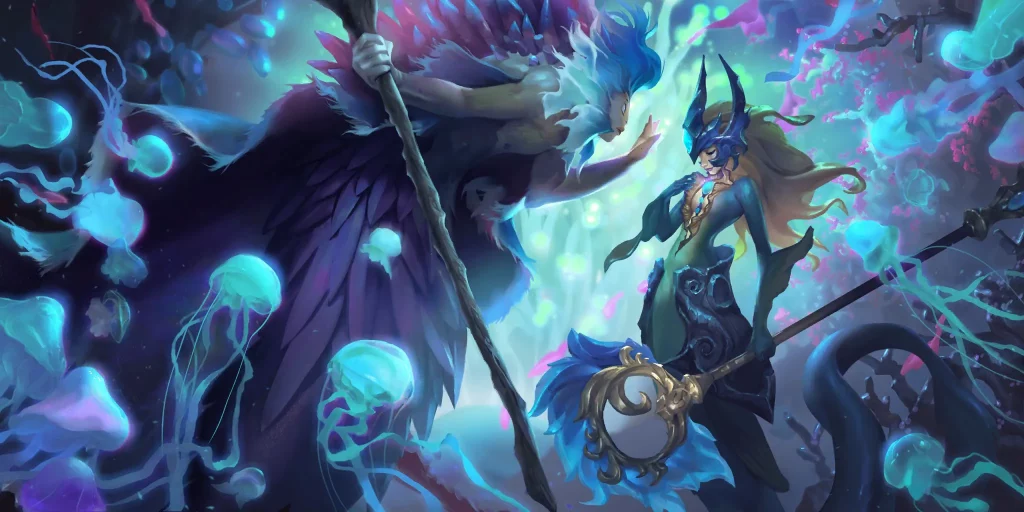 If your personal playstyle is dissatisfied with the above showcased blends, here are other solid options – all with play rates above 1%.
---
Fairly safe bets
The best version of Twisted Fate Annie performs nearly at 55%, despite their archetype as a whole showing fairly mediocre results,
Azirelia is a bit all over the place, with some variants doing quite poorly, but the second most popular formula punches well above 55%.
---
A few words about Nami TF
It would be a gross oversight not to include, in our Last Friday edition, a recommendation for what is arguably the most notable archetype of this Season, and what top pilots consider – along with Aphelios P&Z – the pinnacle of power.
There's just one hurdle, though, between such power and our emphatic recommendation.
You see, my friend… Nami Twisted Fate Shadows, the brainfish of Sigmund caretaker and maître brasseur Drisoth (who this week took his creation from zero to hero in a smurf account, and may have even prevented a Nami buff) is, if we were to judge by average stats in Platinum and above, a lukeward pile of poro poop:
This is, perhaps, the most big-brained deck we have encountered to date, when comparing how ardently top pilots endorse it (and can back up said endorsement by going from rock-bottom Iron to qualifying for Seasonals in less than 100 games), and how truly hideous its stats look.
Rather than a list, I shall recommend to you Drisoth's own scholar scribblings on this matter, which themselves include his favored formula.
---
Connoisseur's Corner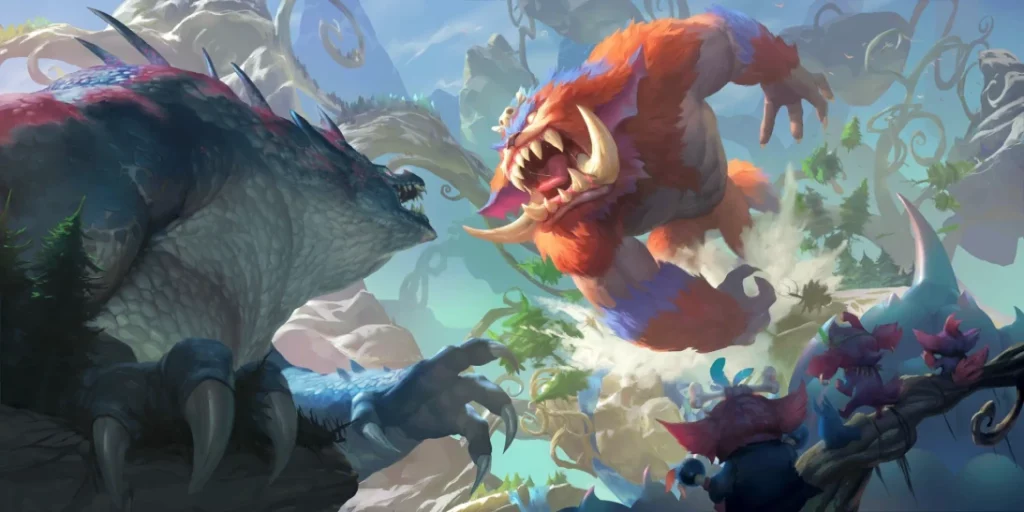 Here, my friend is our selection of less-seen blends, but still with a large enough number of games to be recommended with confidence.
---
Papercraft Akshan Gnar
A variation of Renekshan, which some top pilots prefer in their Tournament lineup. It does have the better odds should both variations face each other.
6
5
3
26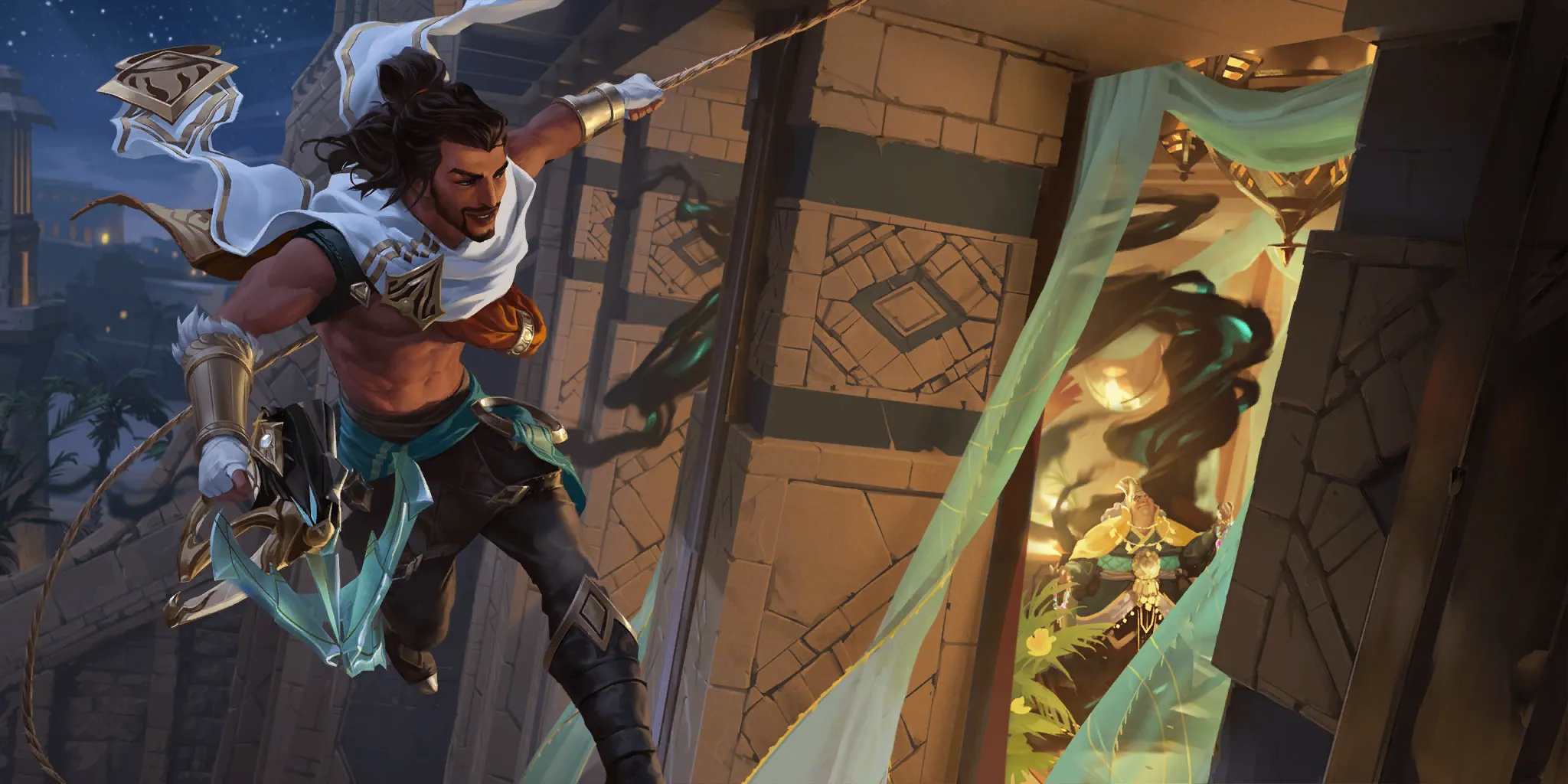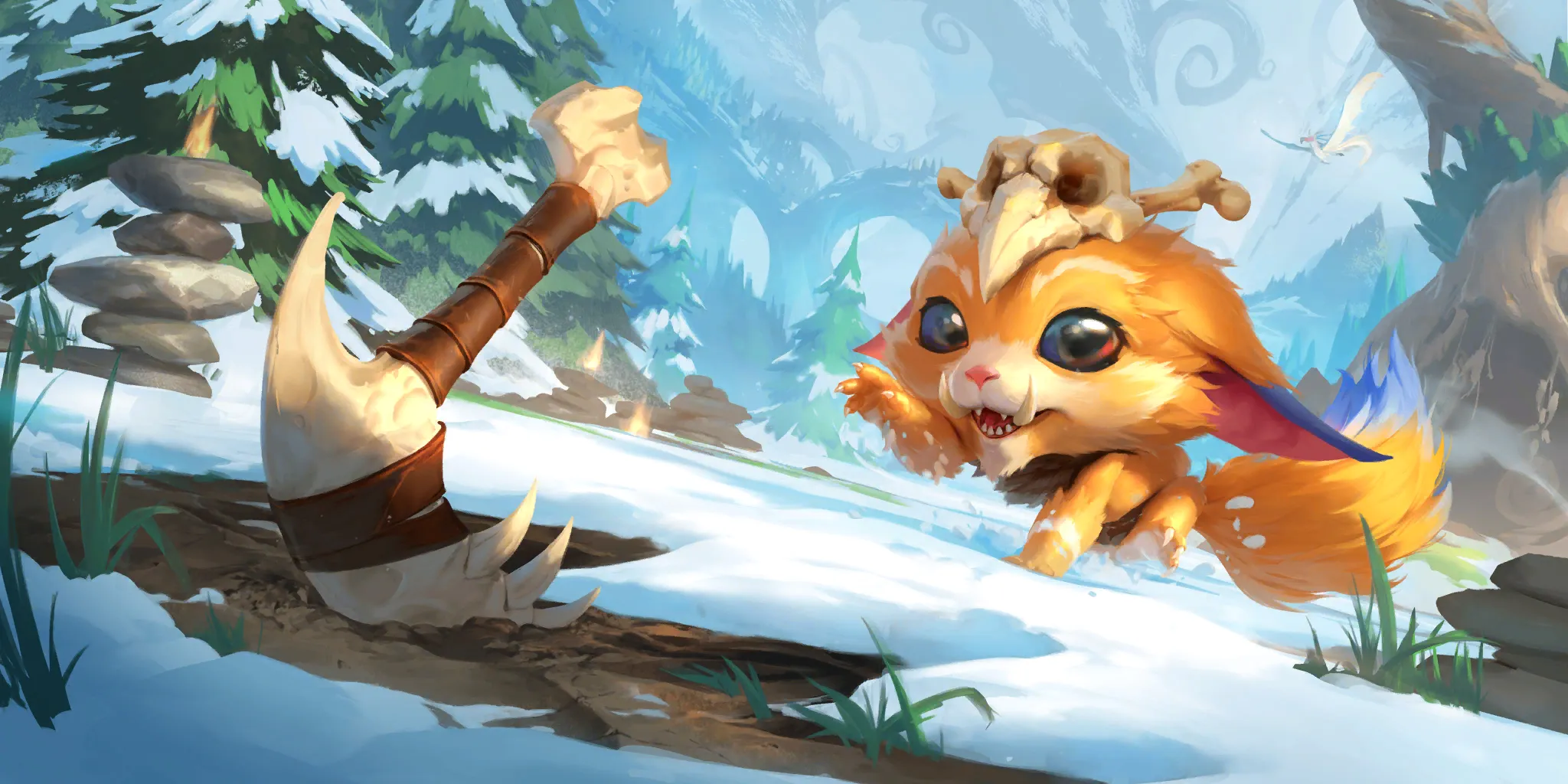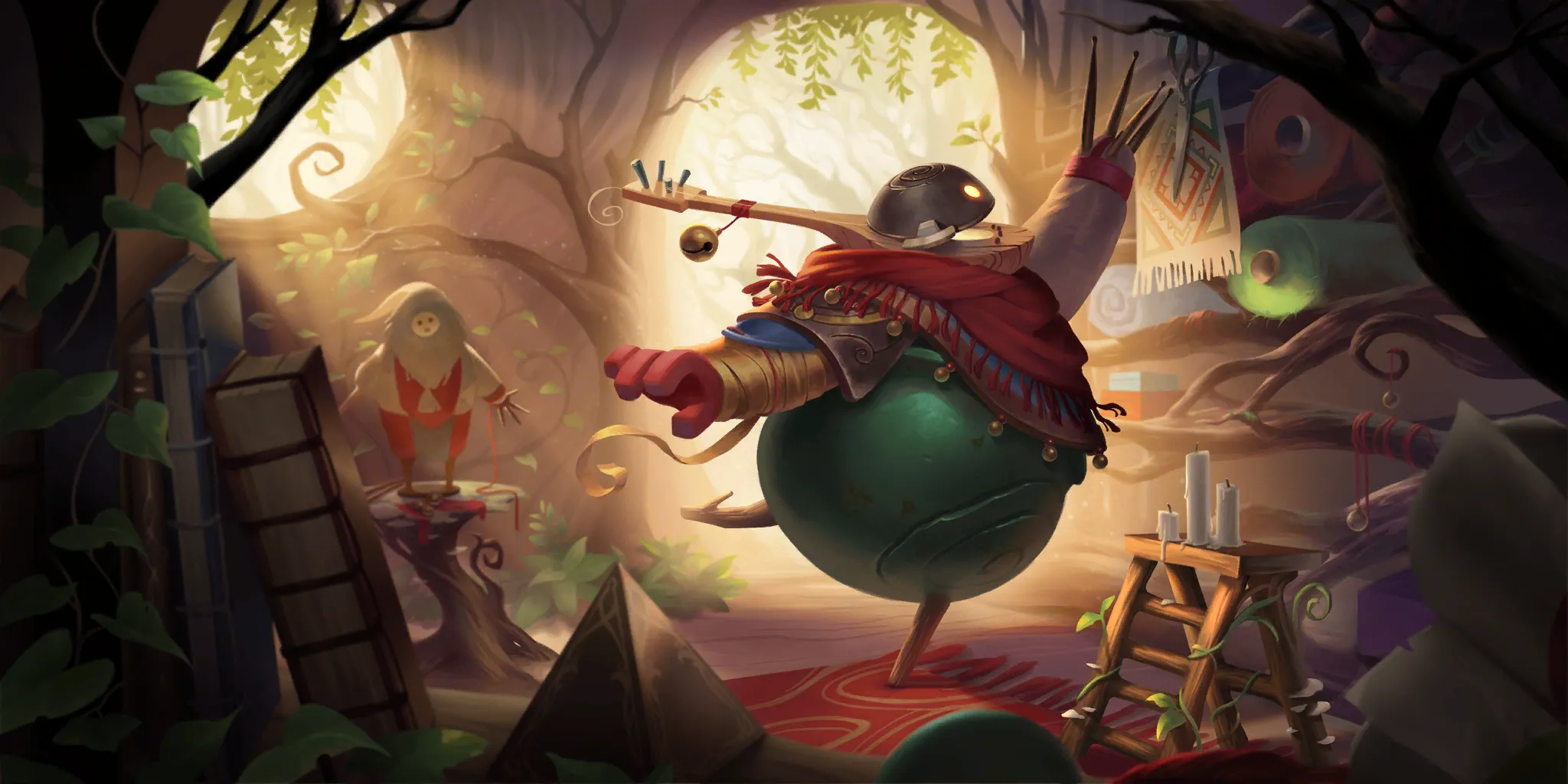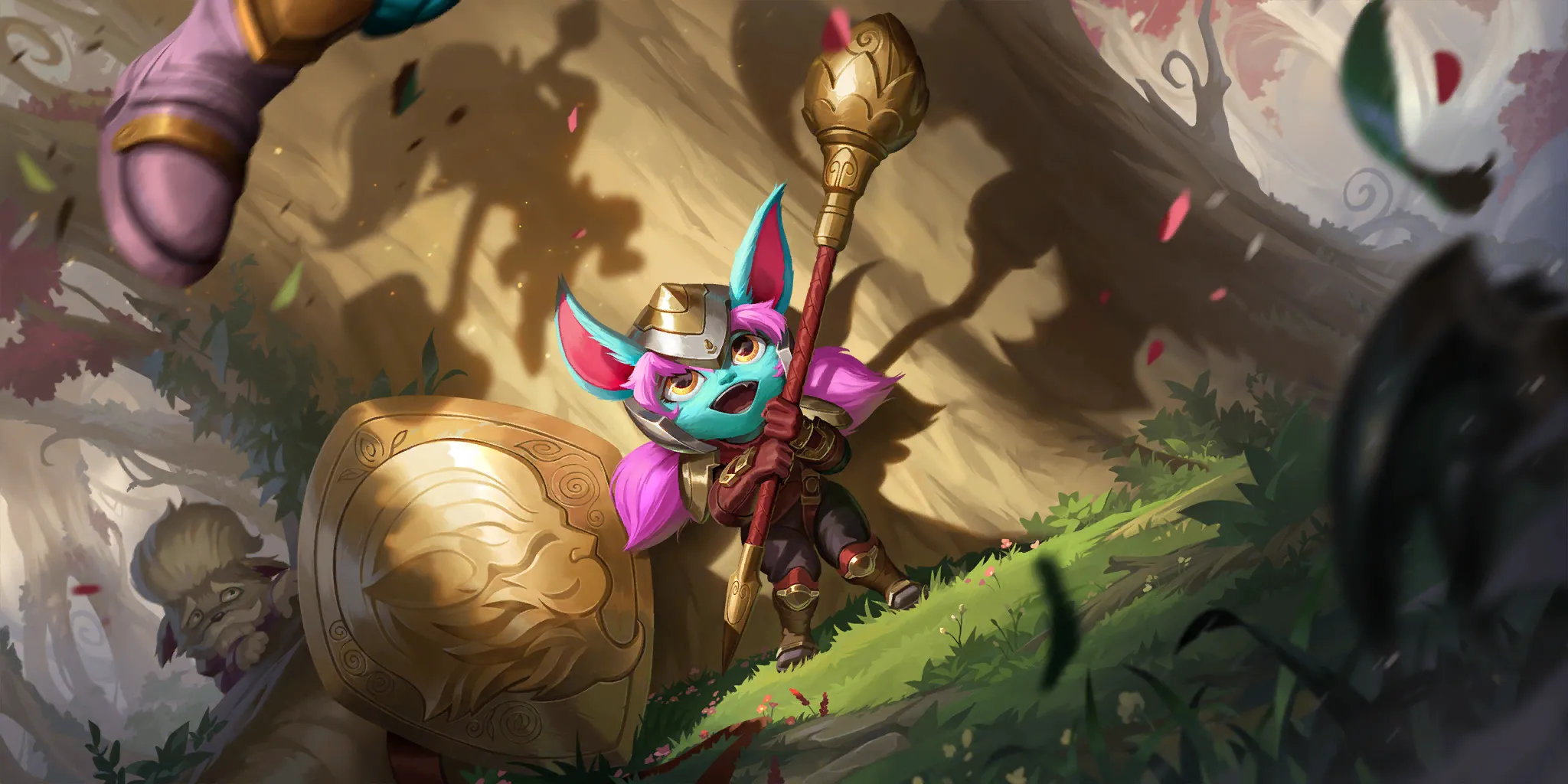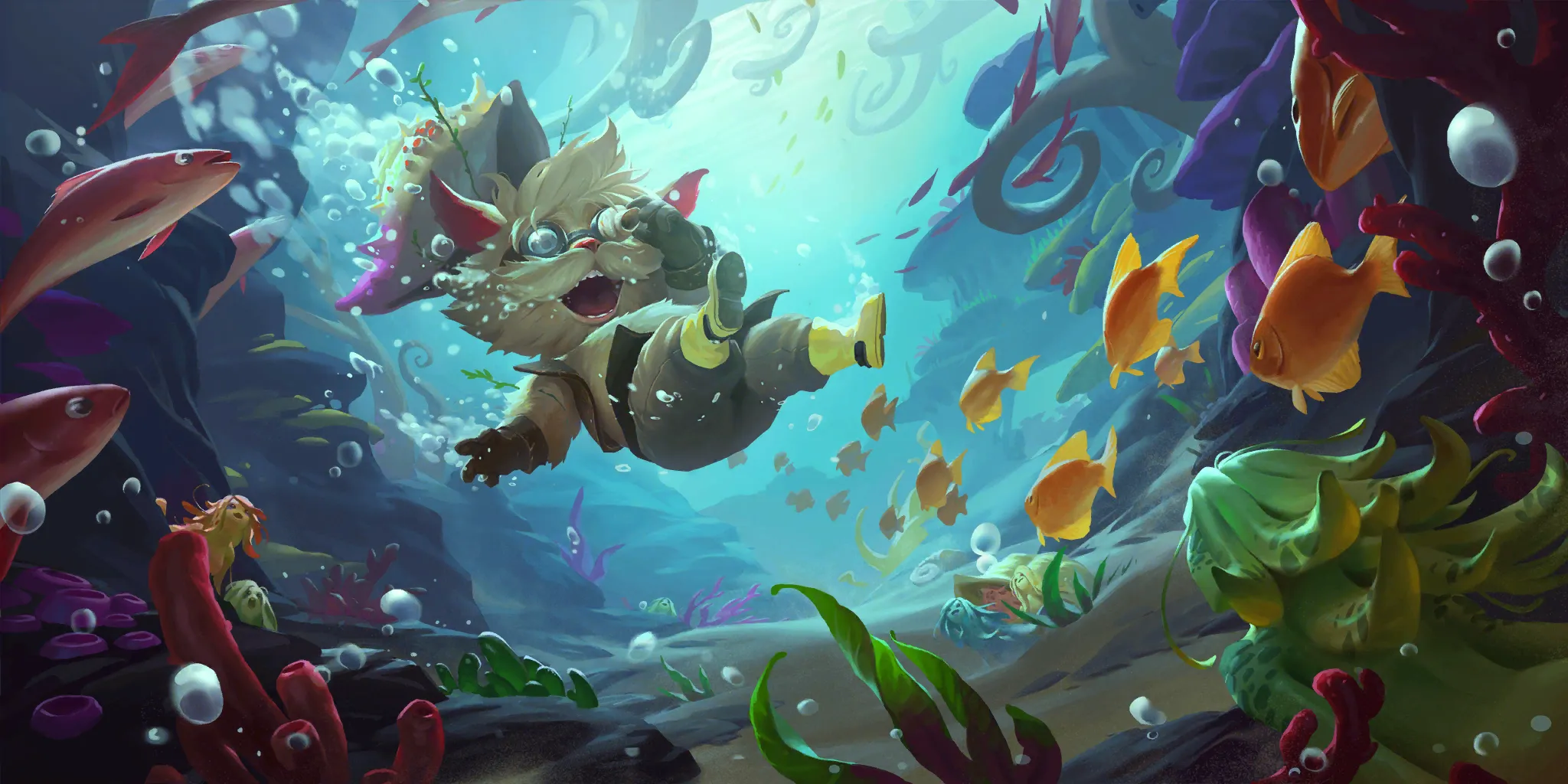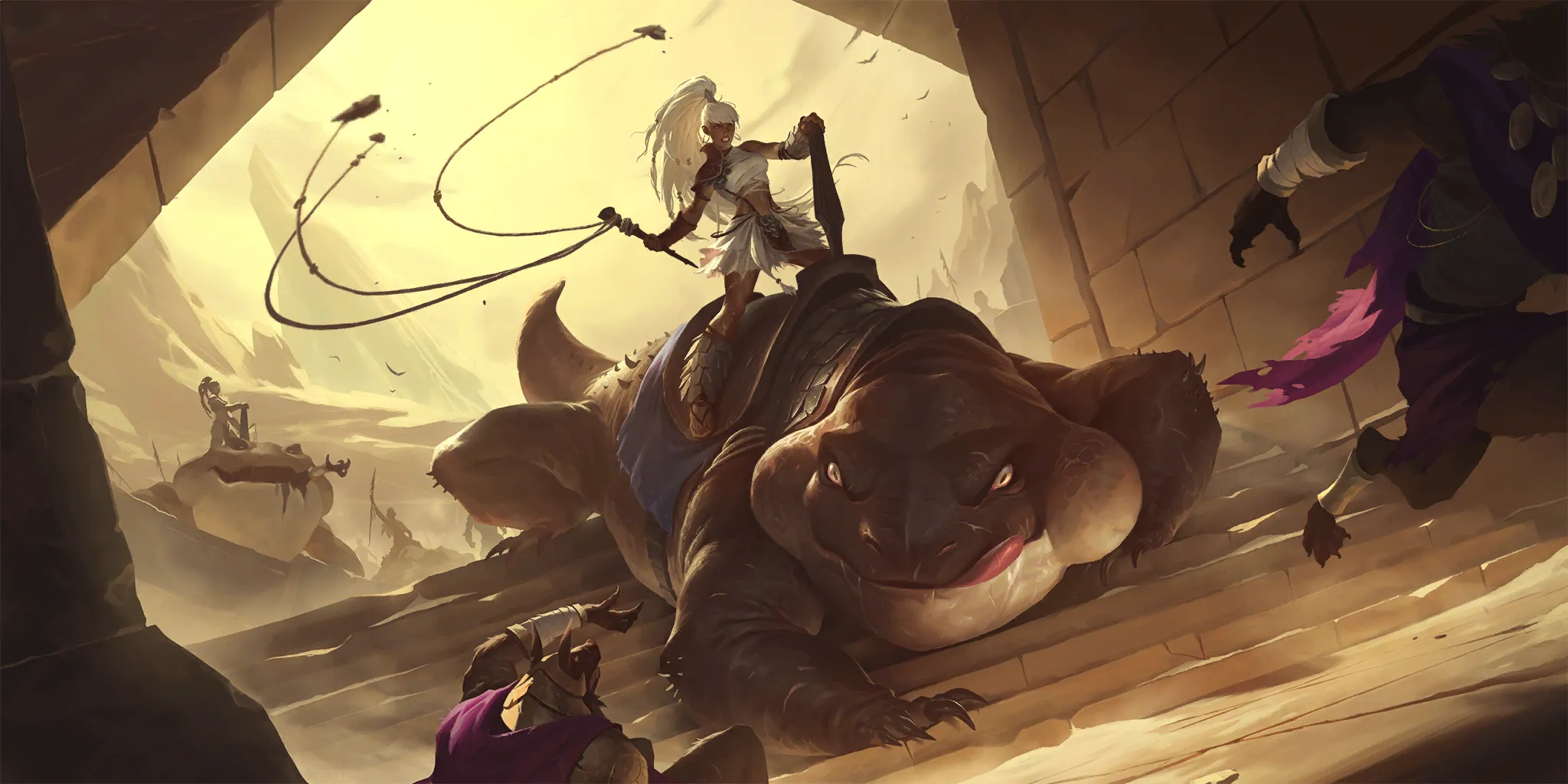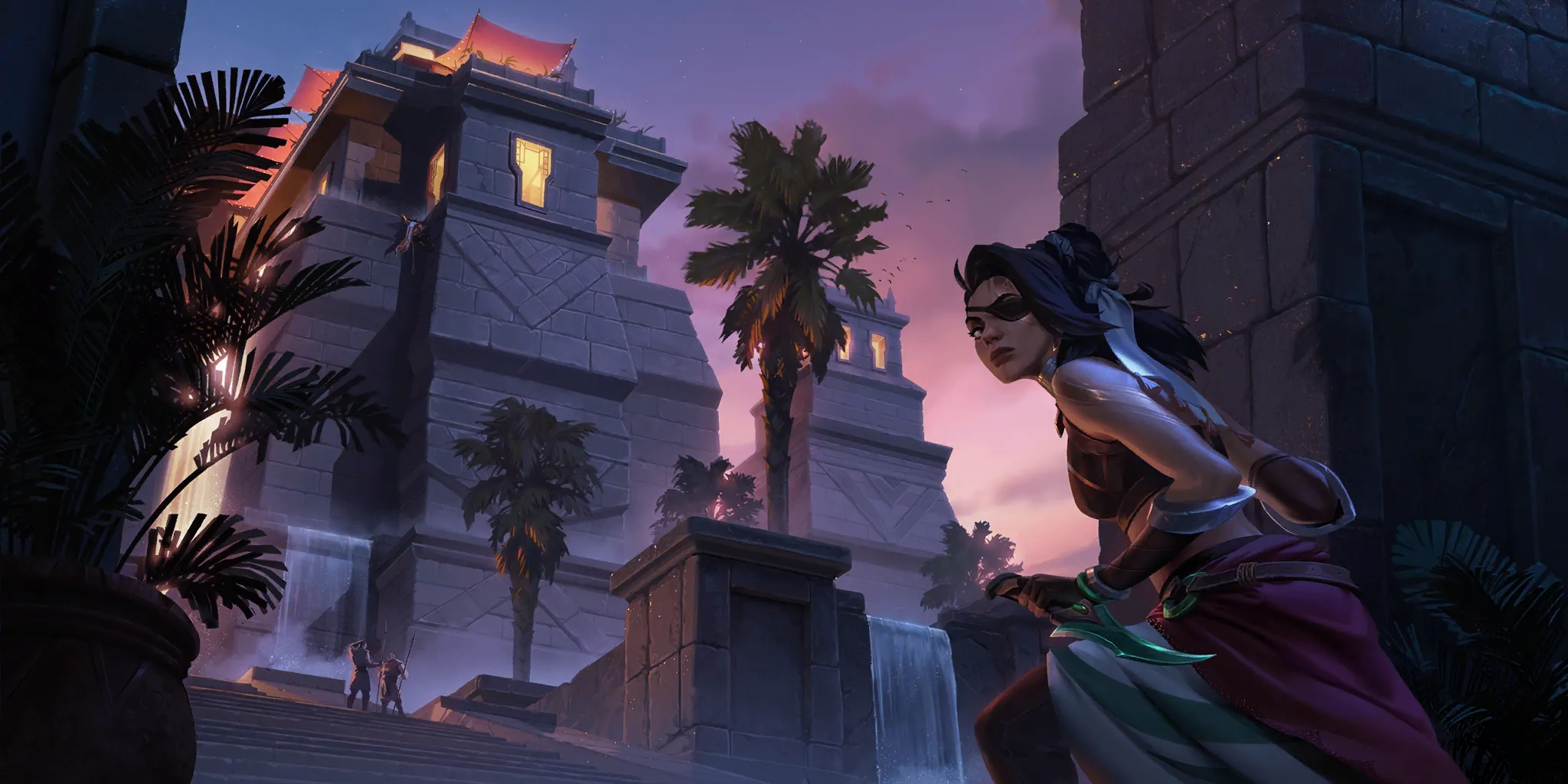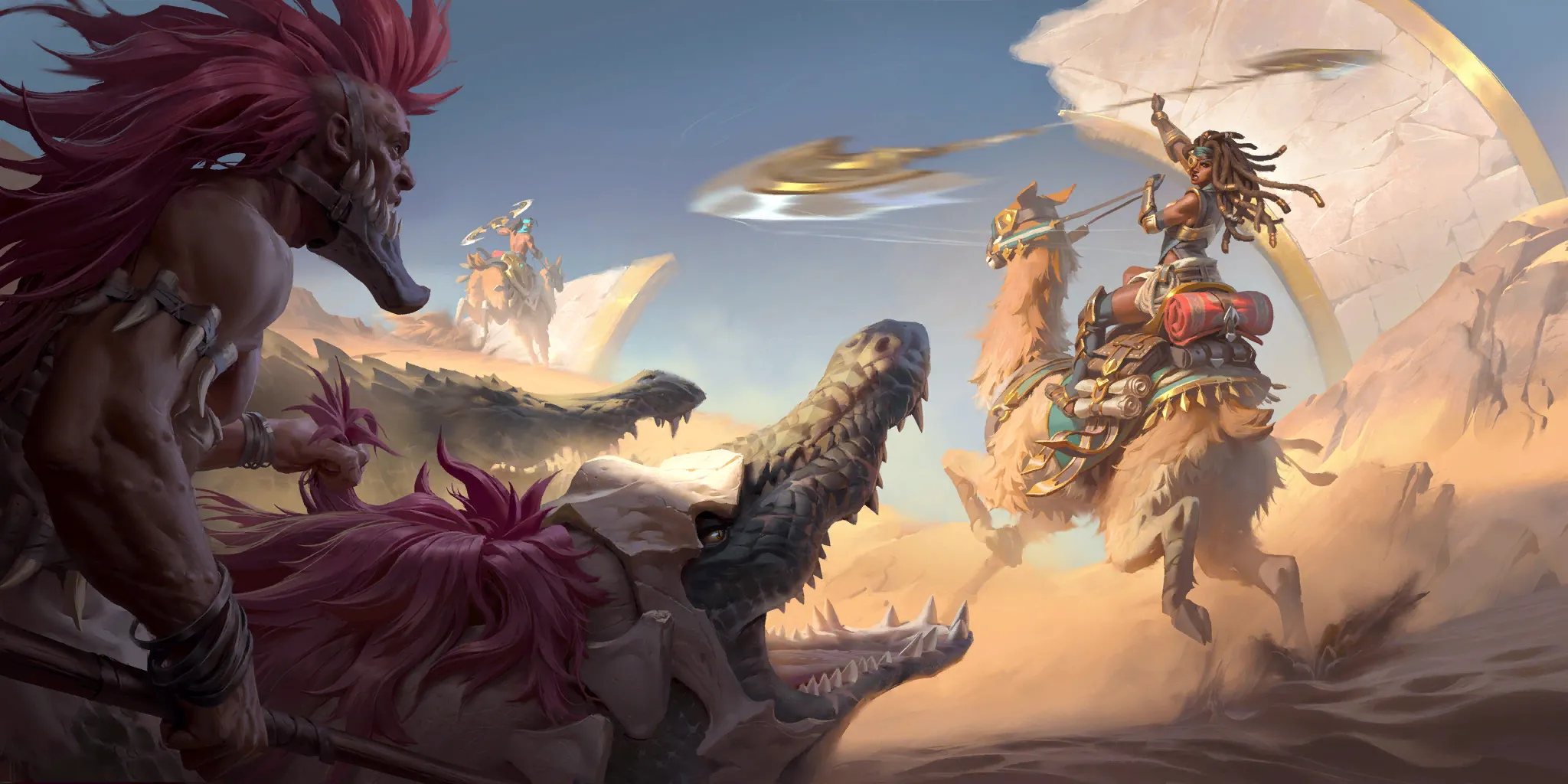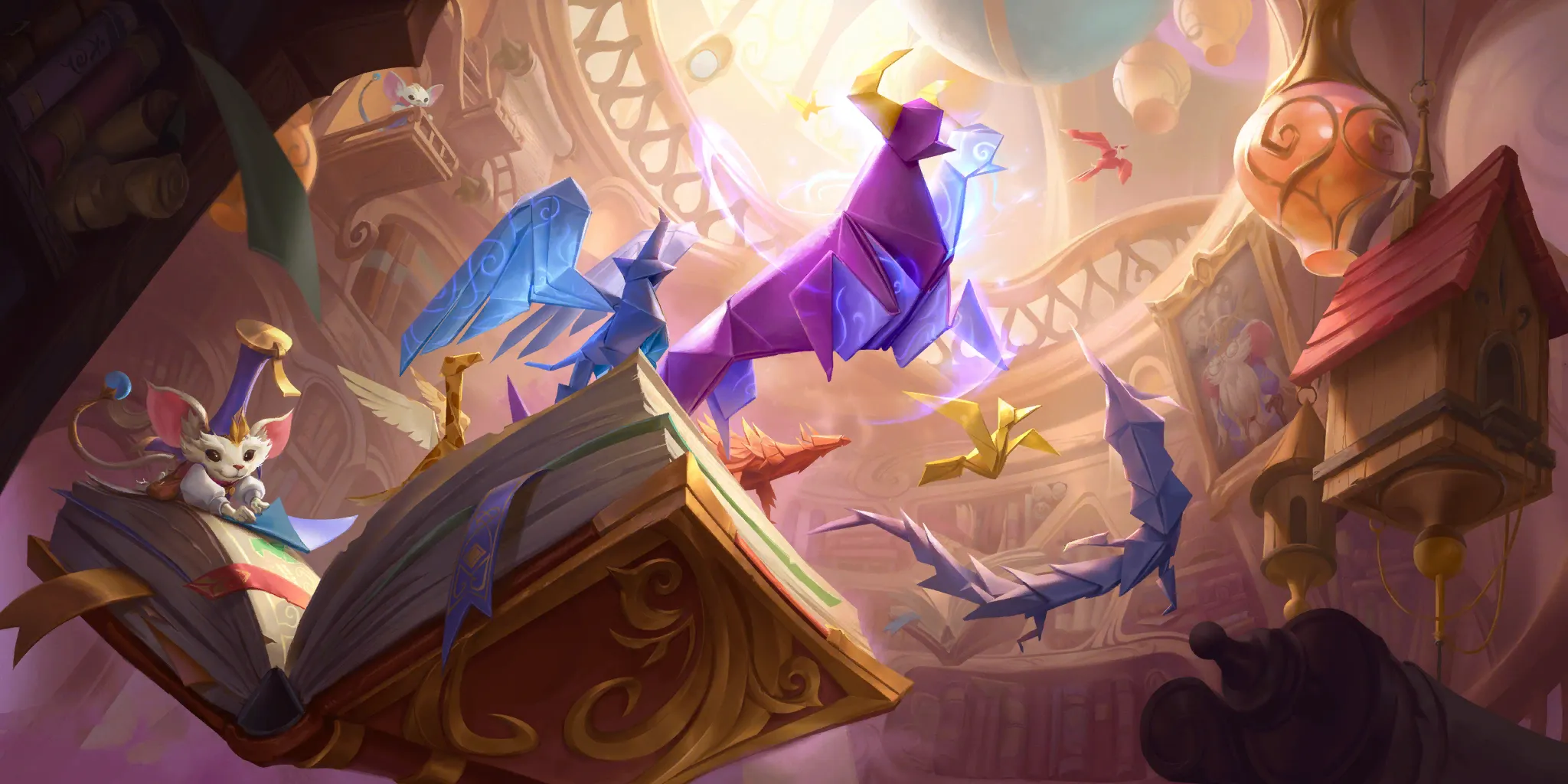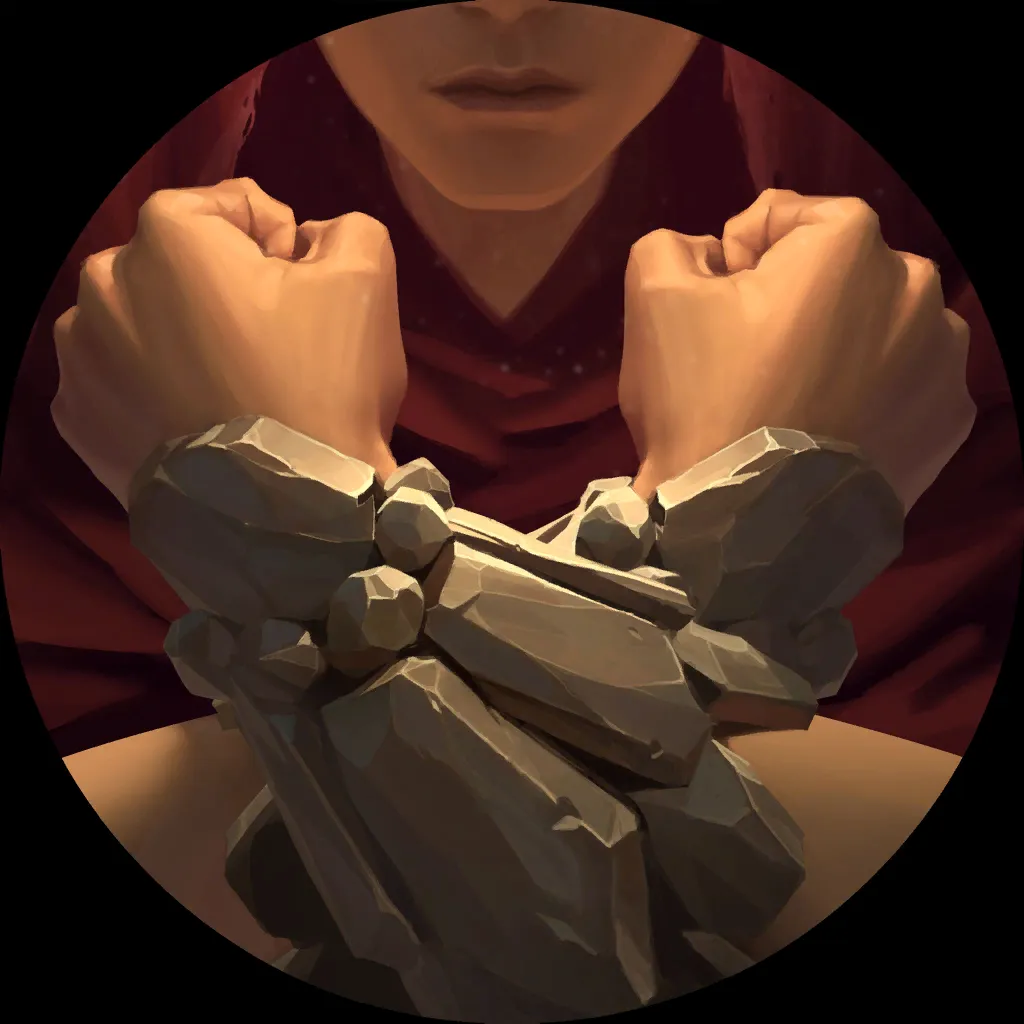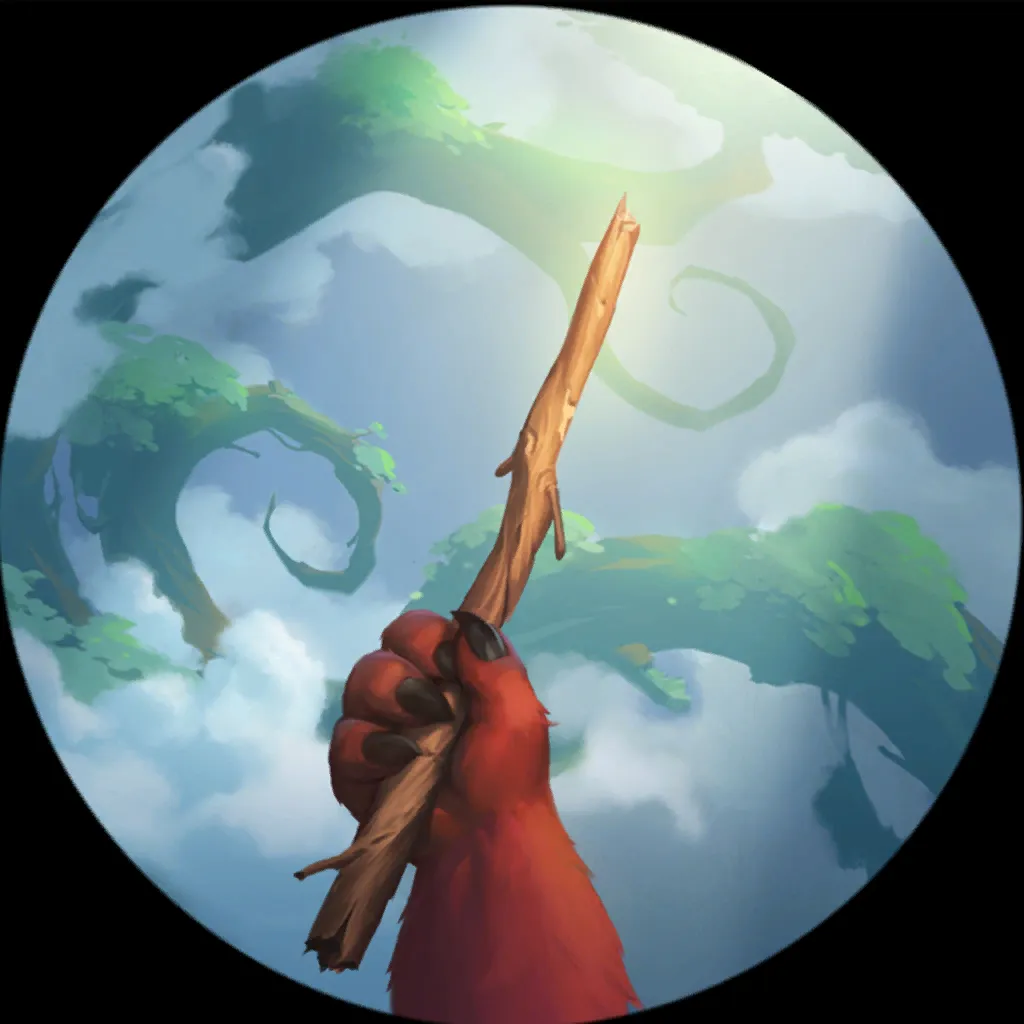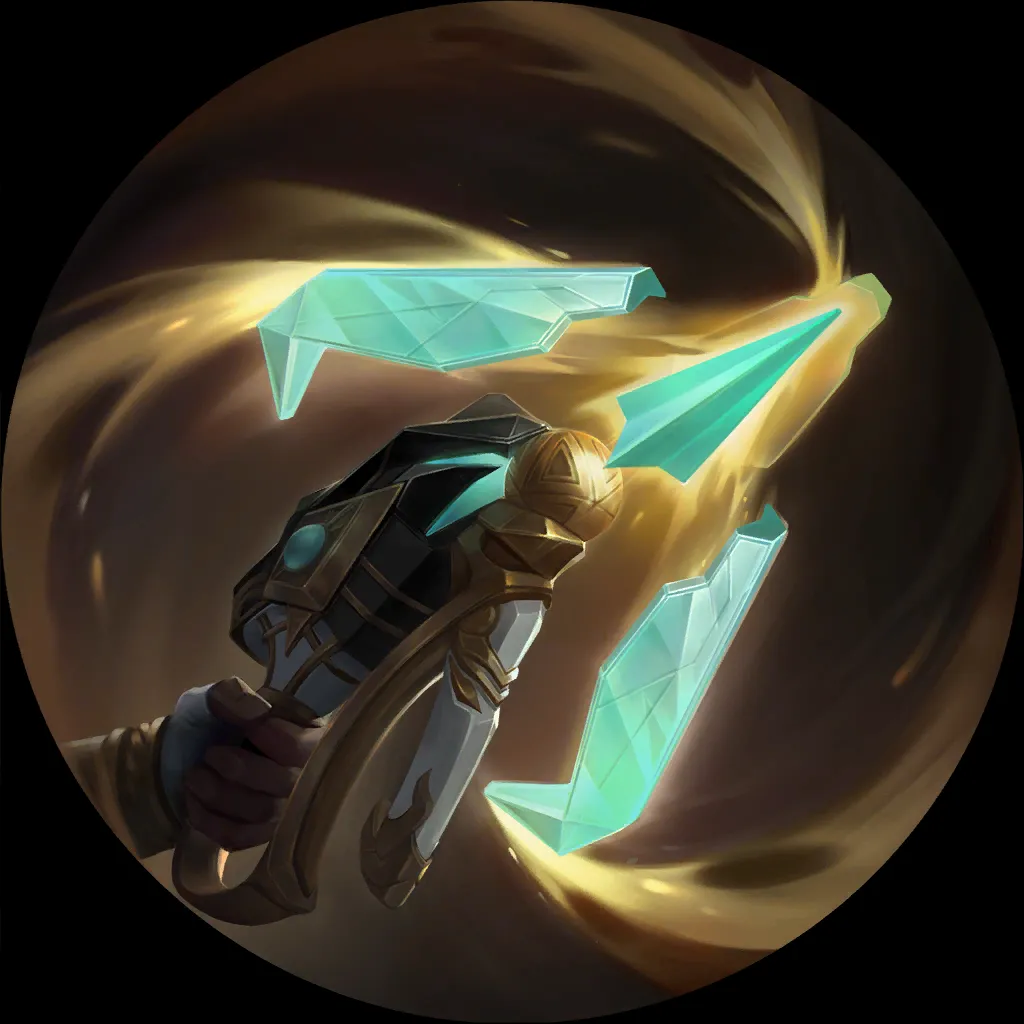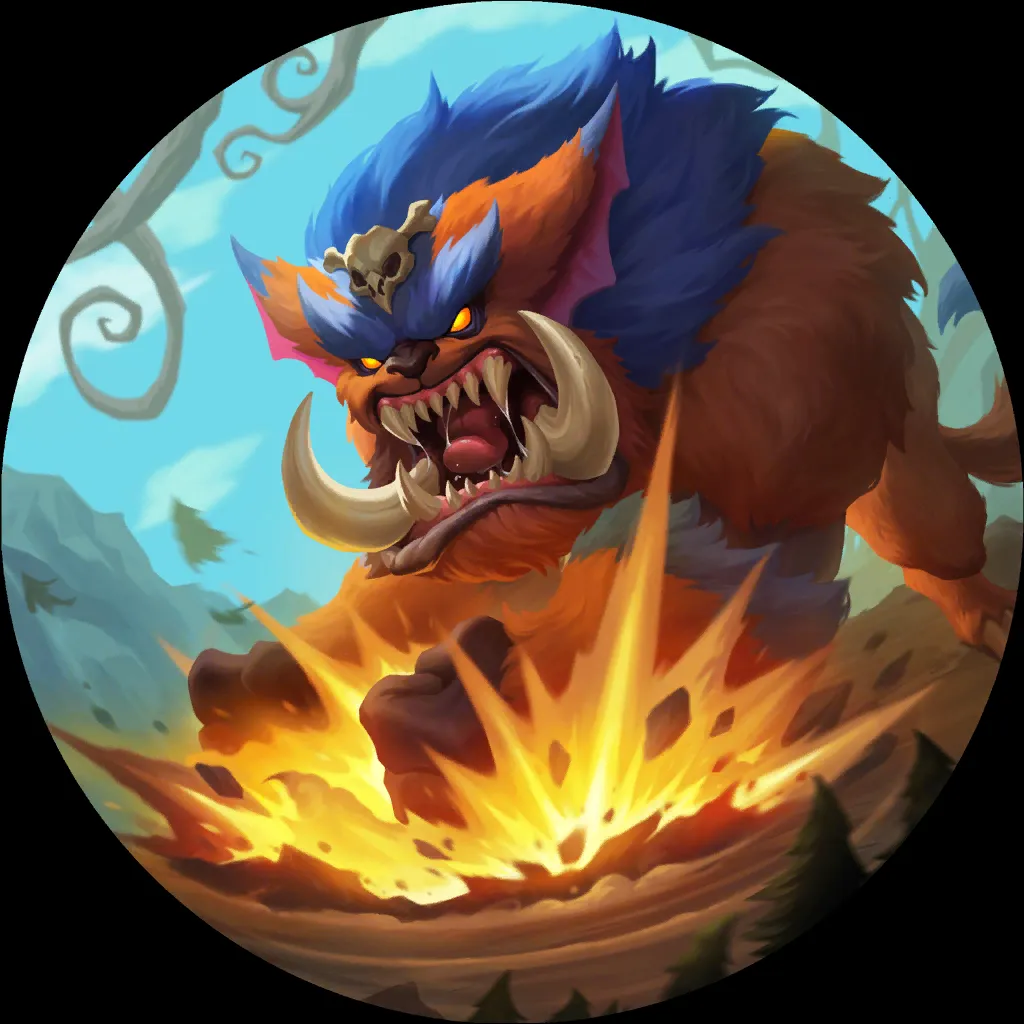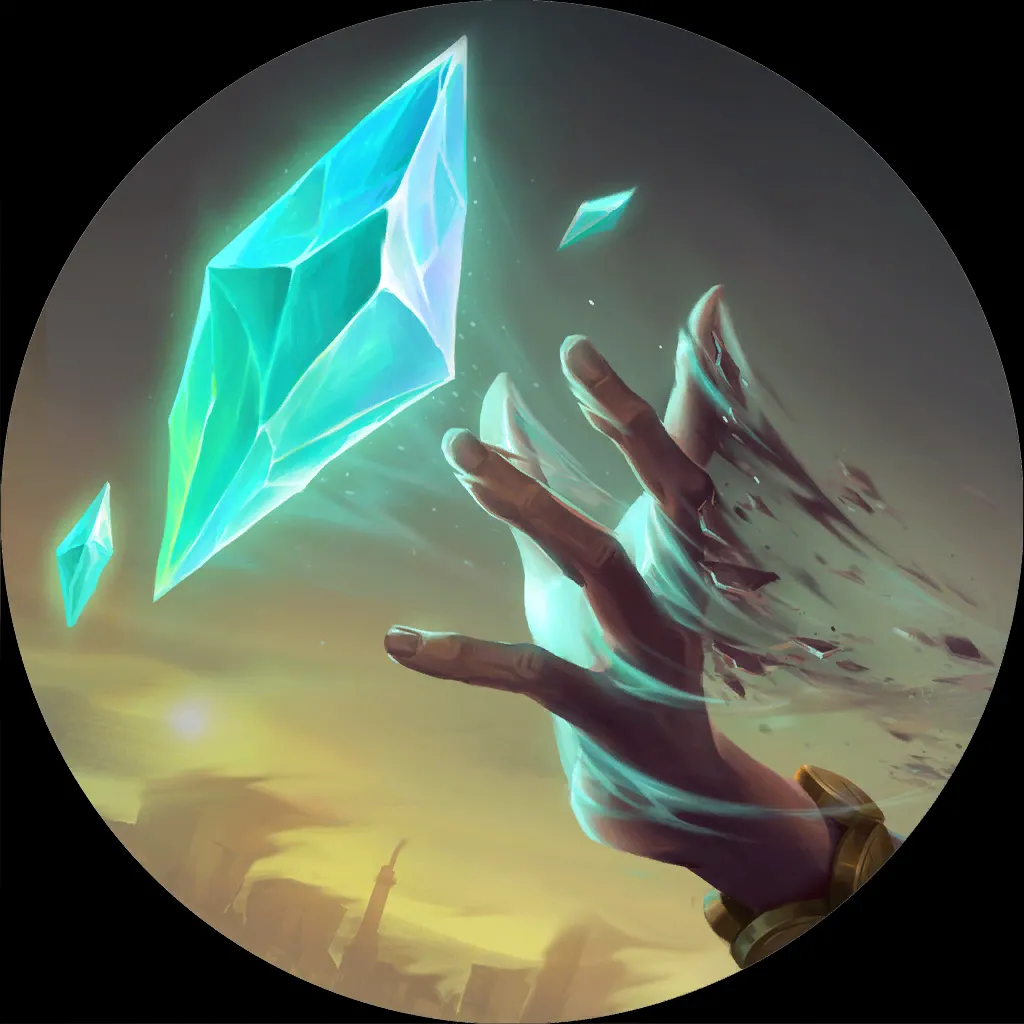 ---
Katarina Ziggs Annie (SH)
While there seems to be a general consensus that this Meta is not too kind on aggro, week after week this trio just sets the Ladder on fire, and is featured in what matchup maven MonteXristo considers the only viable triple-aggro lineup.
(NOTE: thanks to Xhad, A Small Emu, Jords314 and tomas segovia for noting we had published the wrong decklist here! =)
6
0
9
25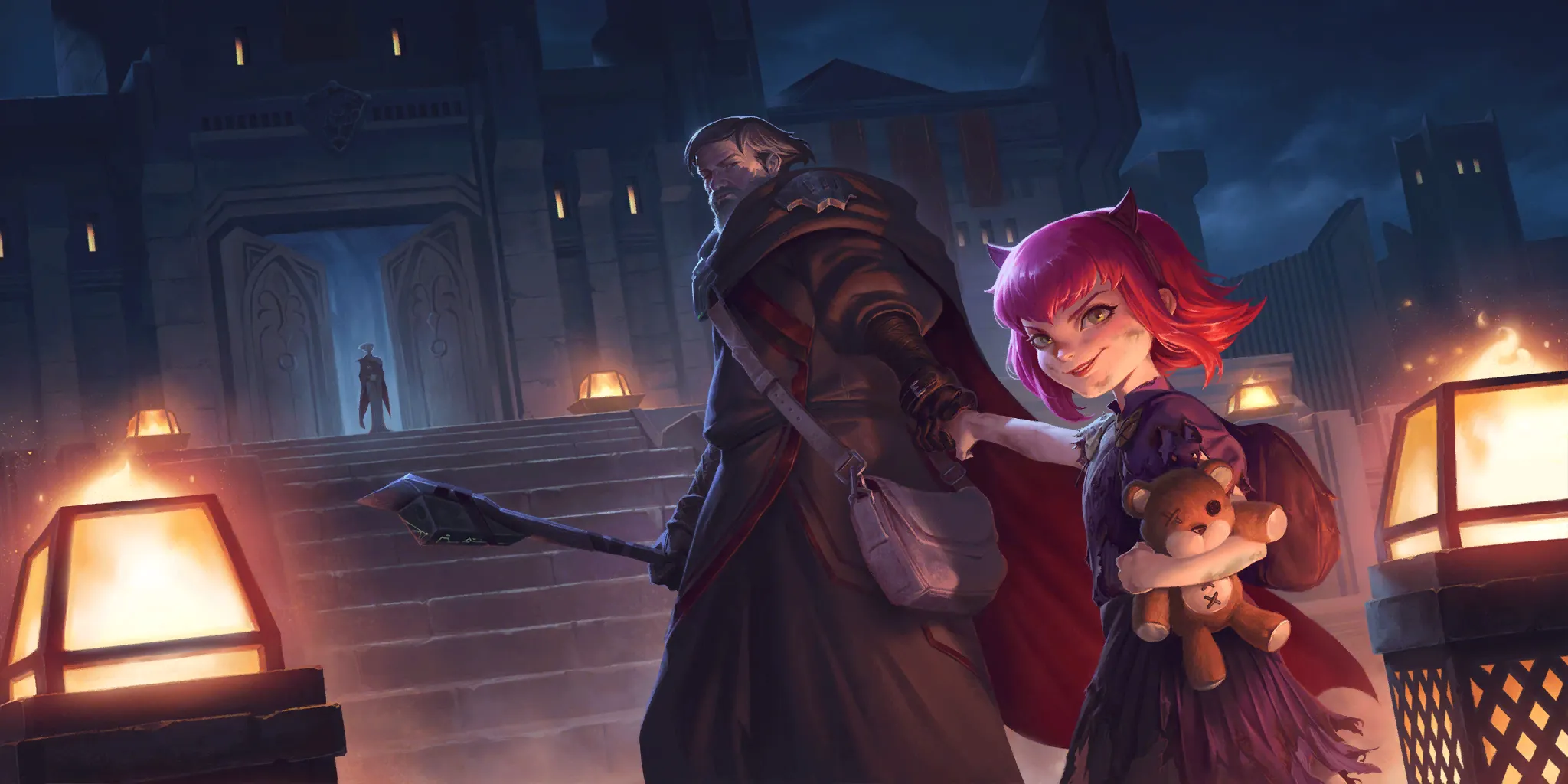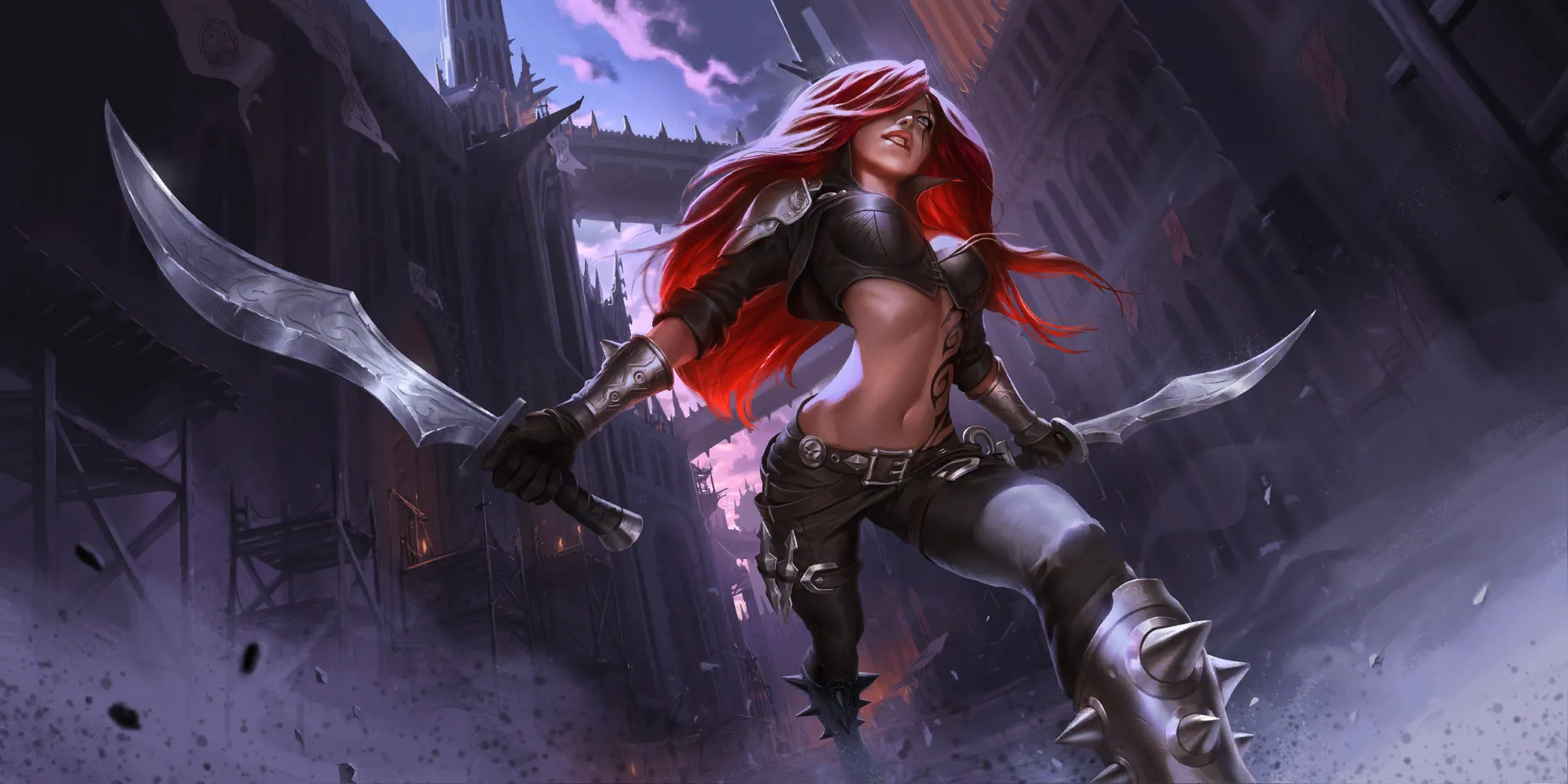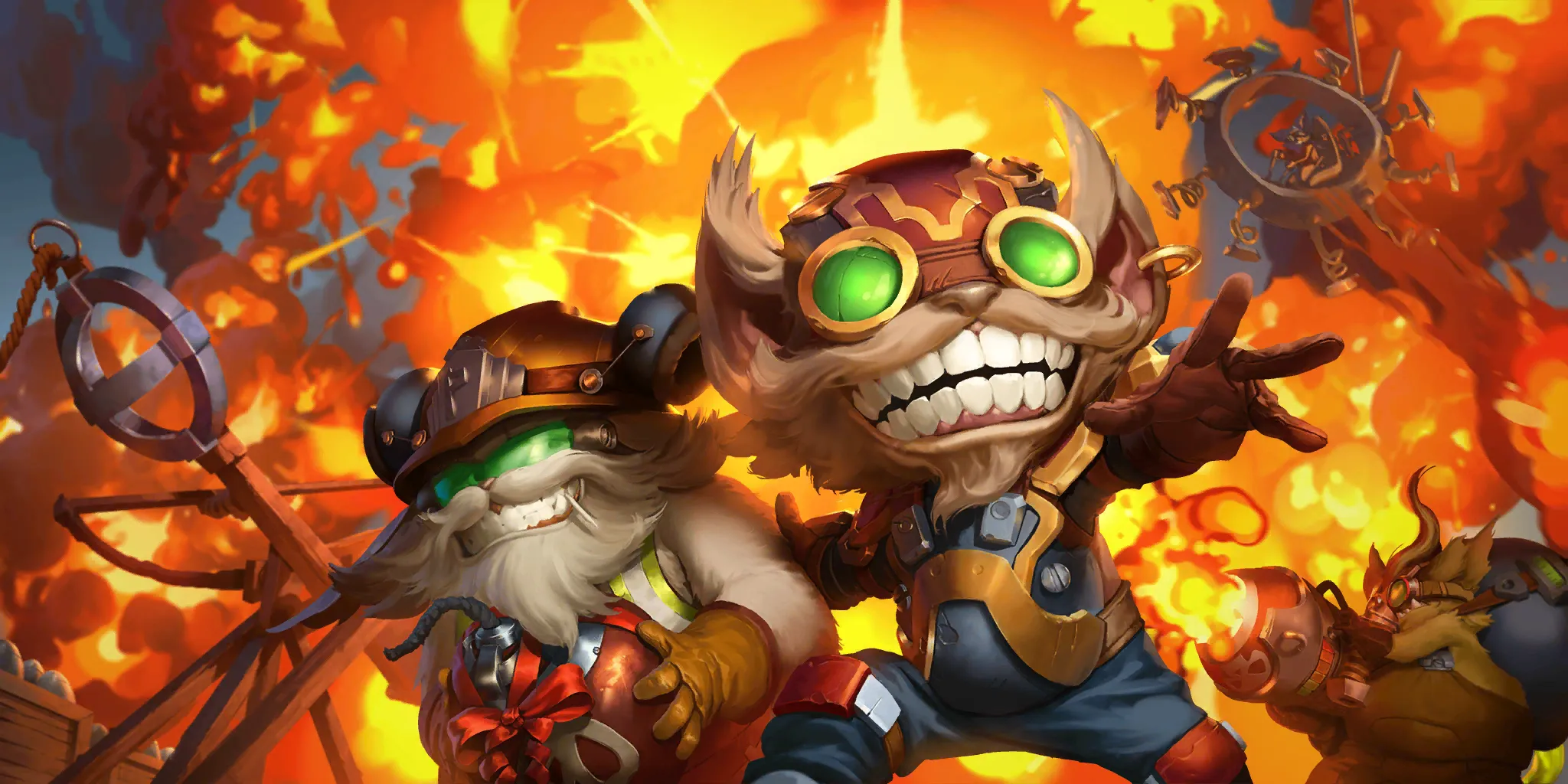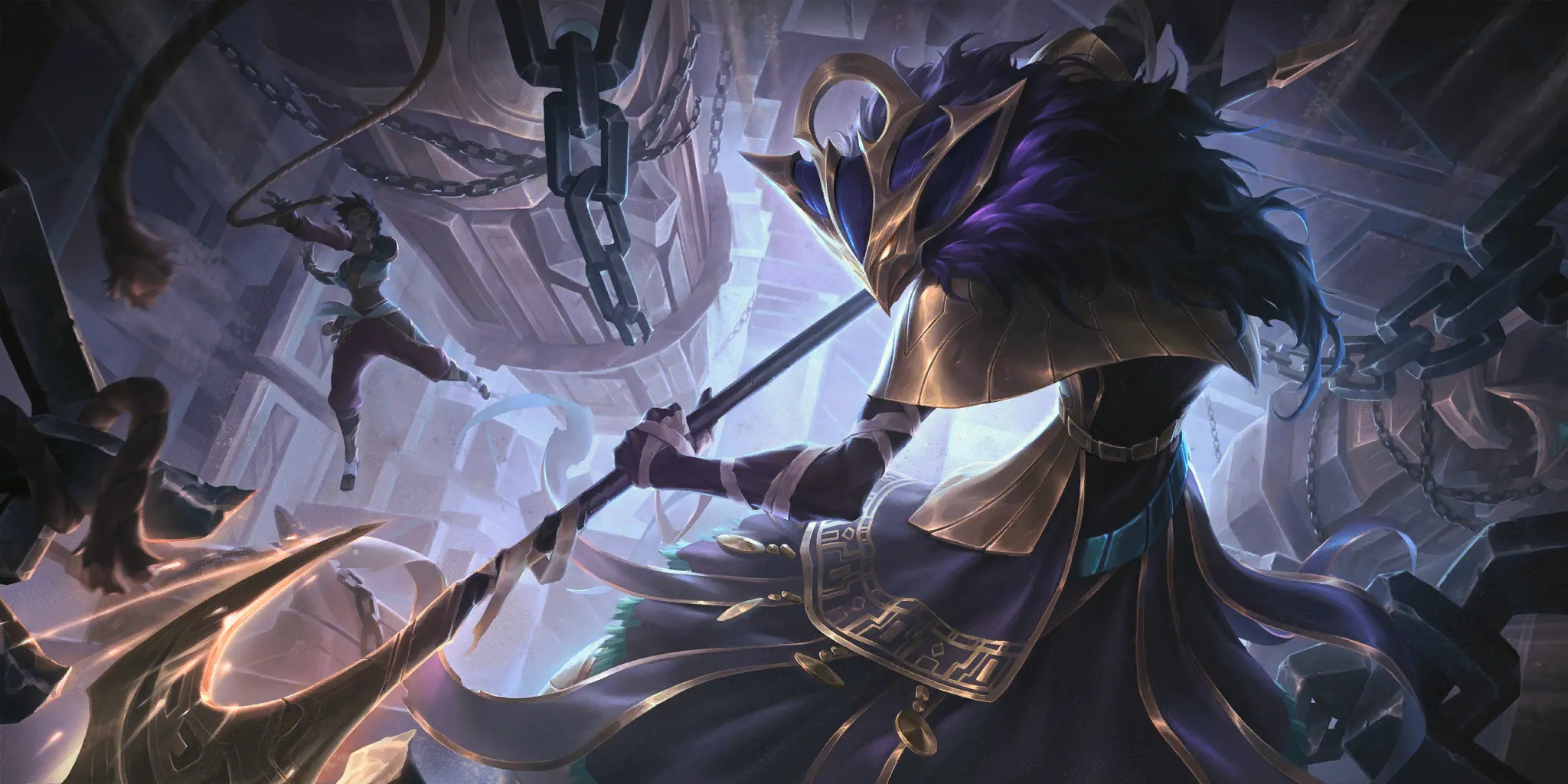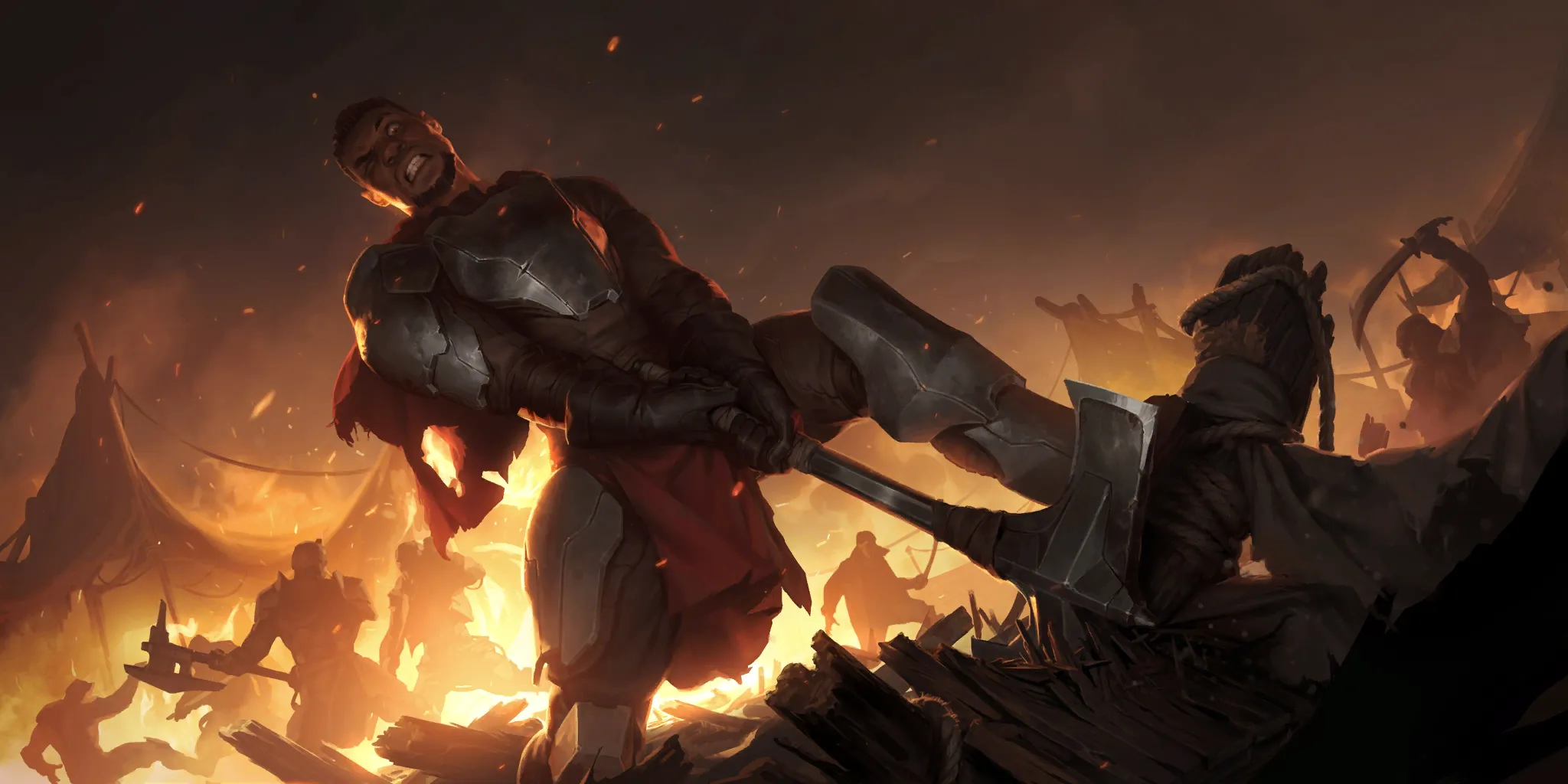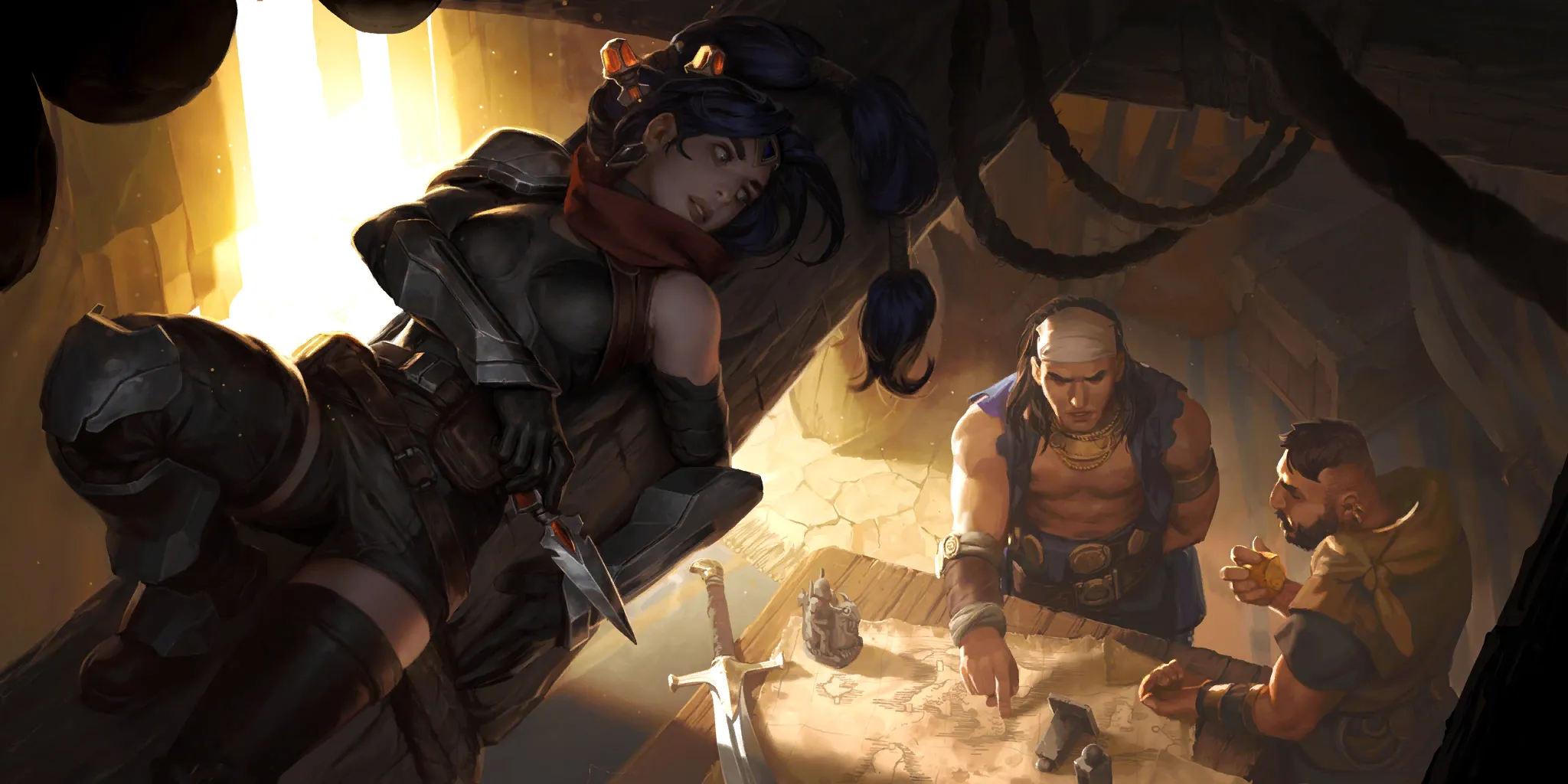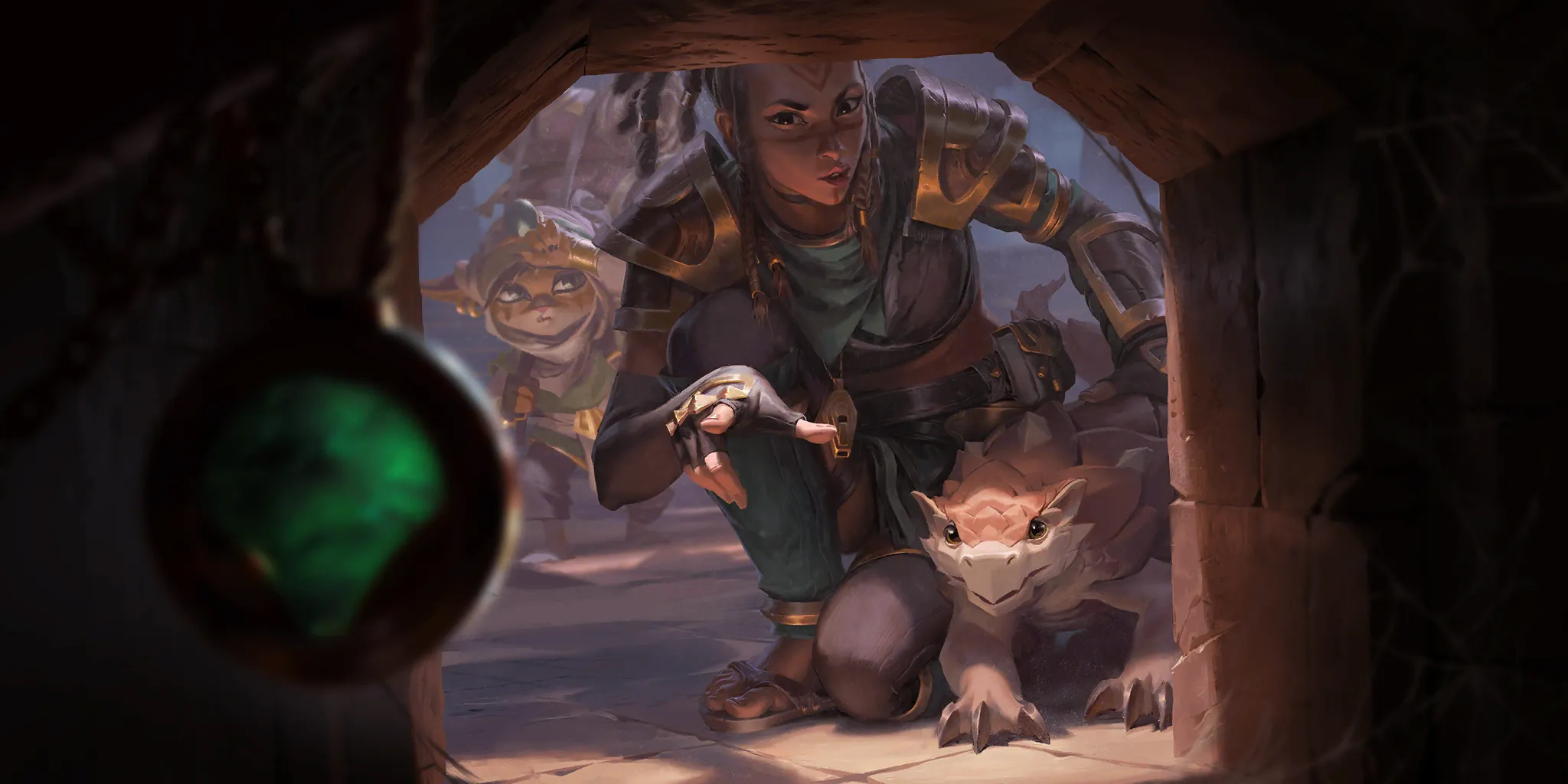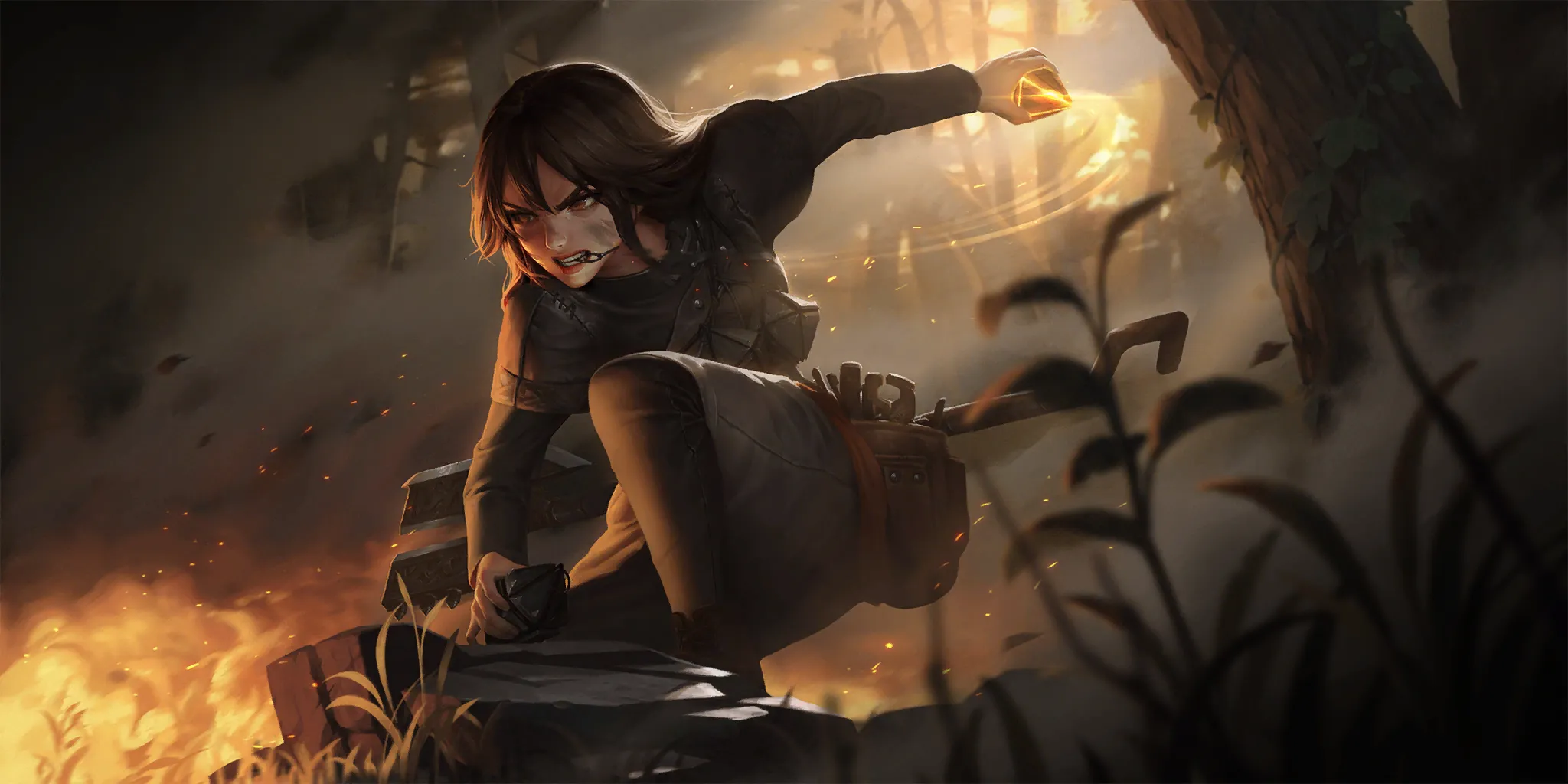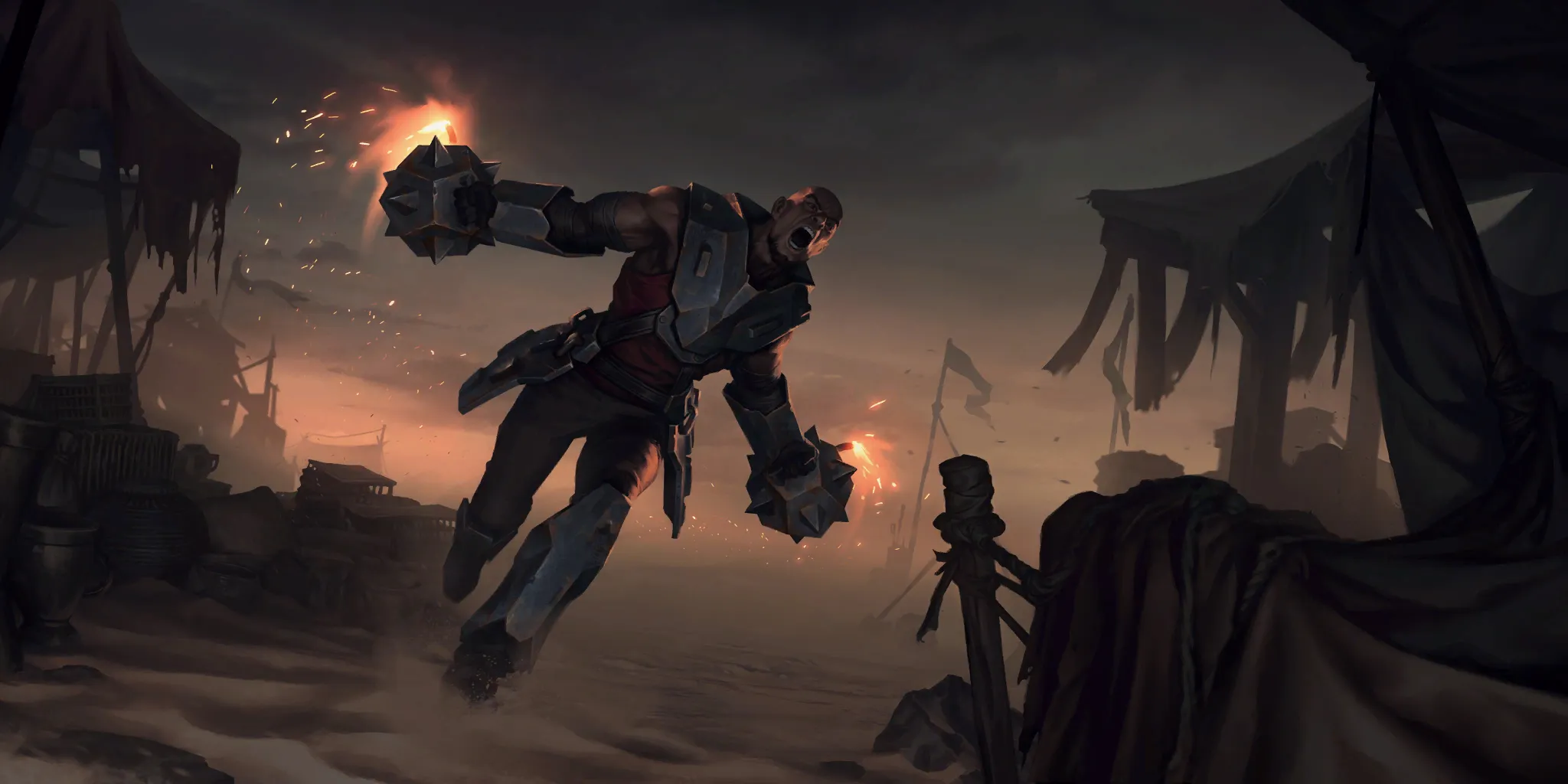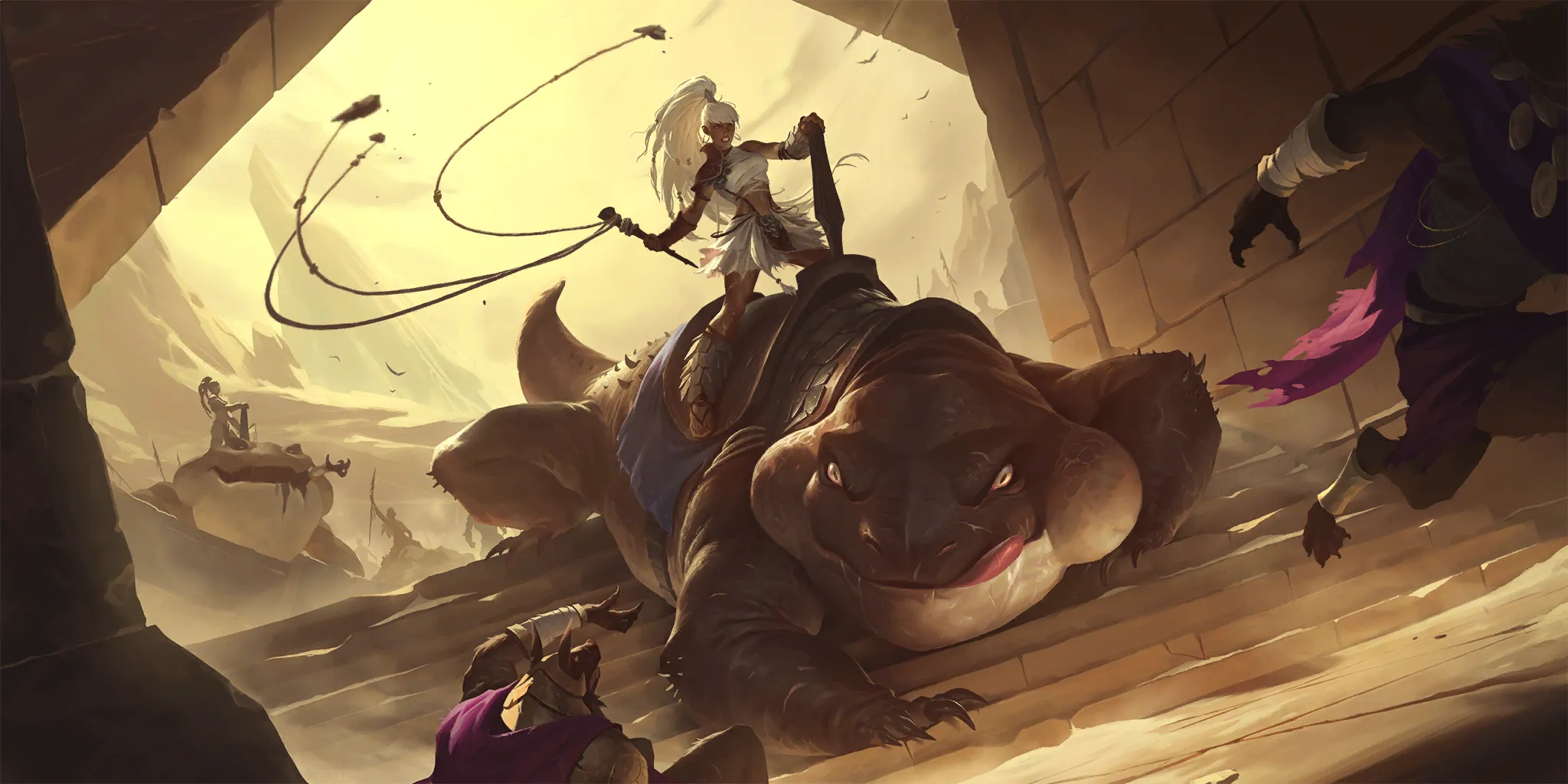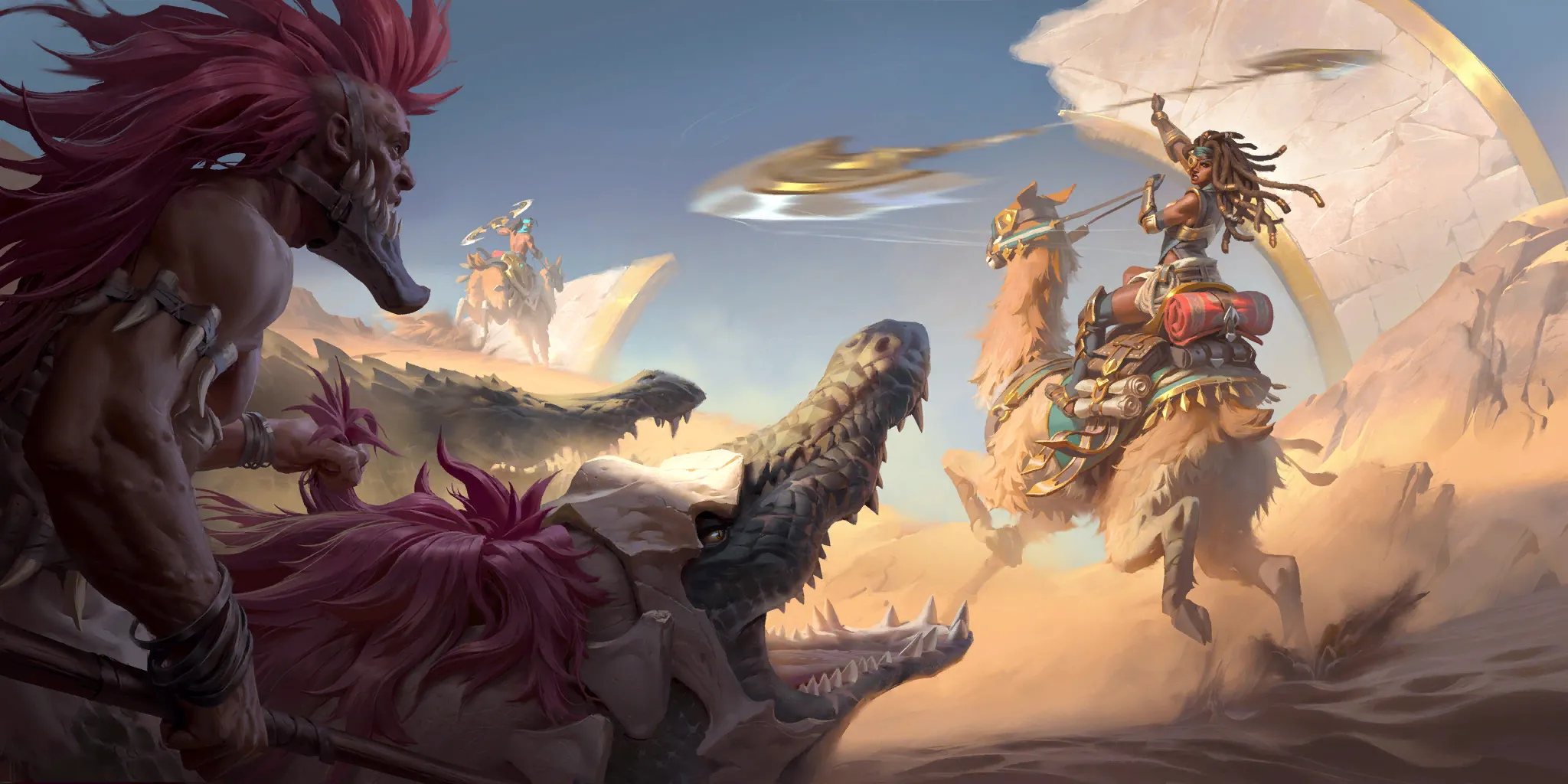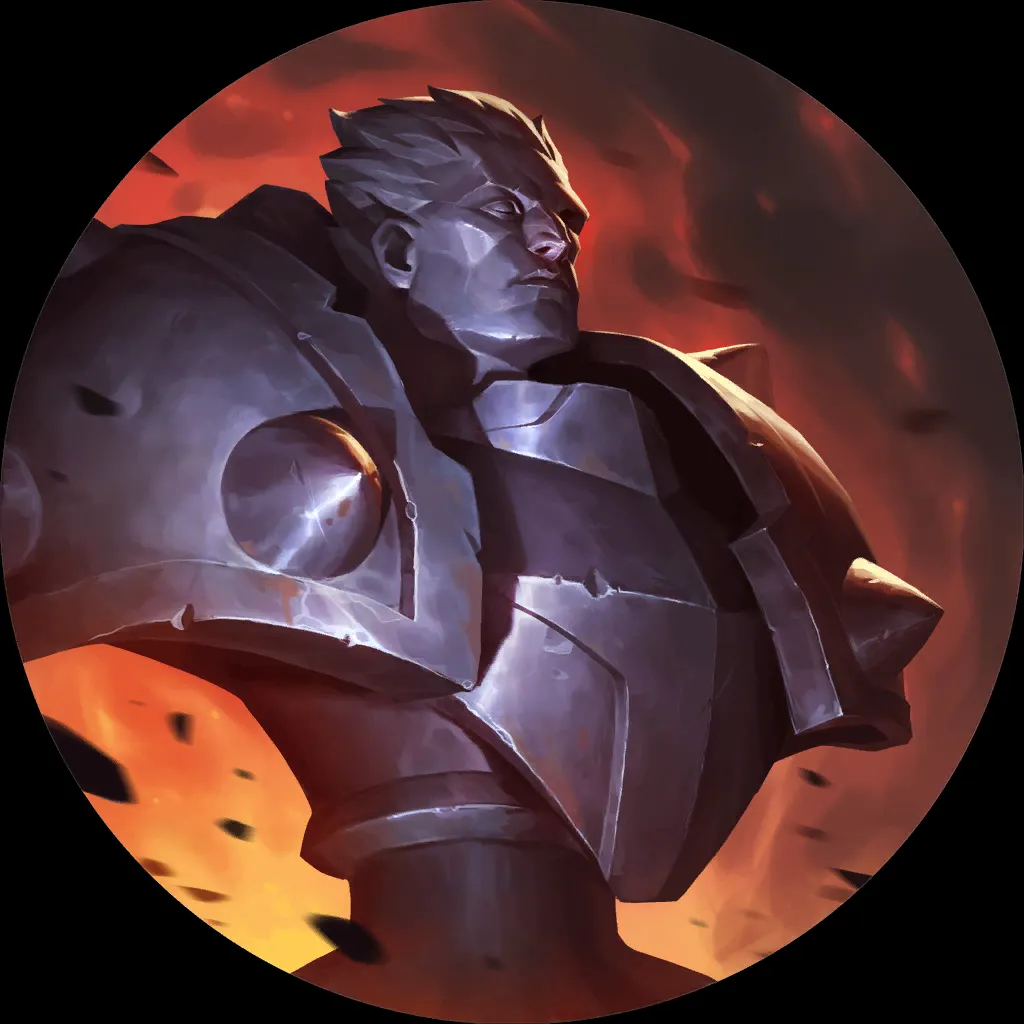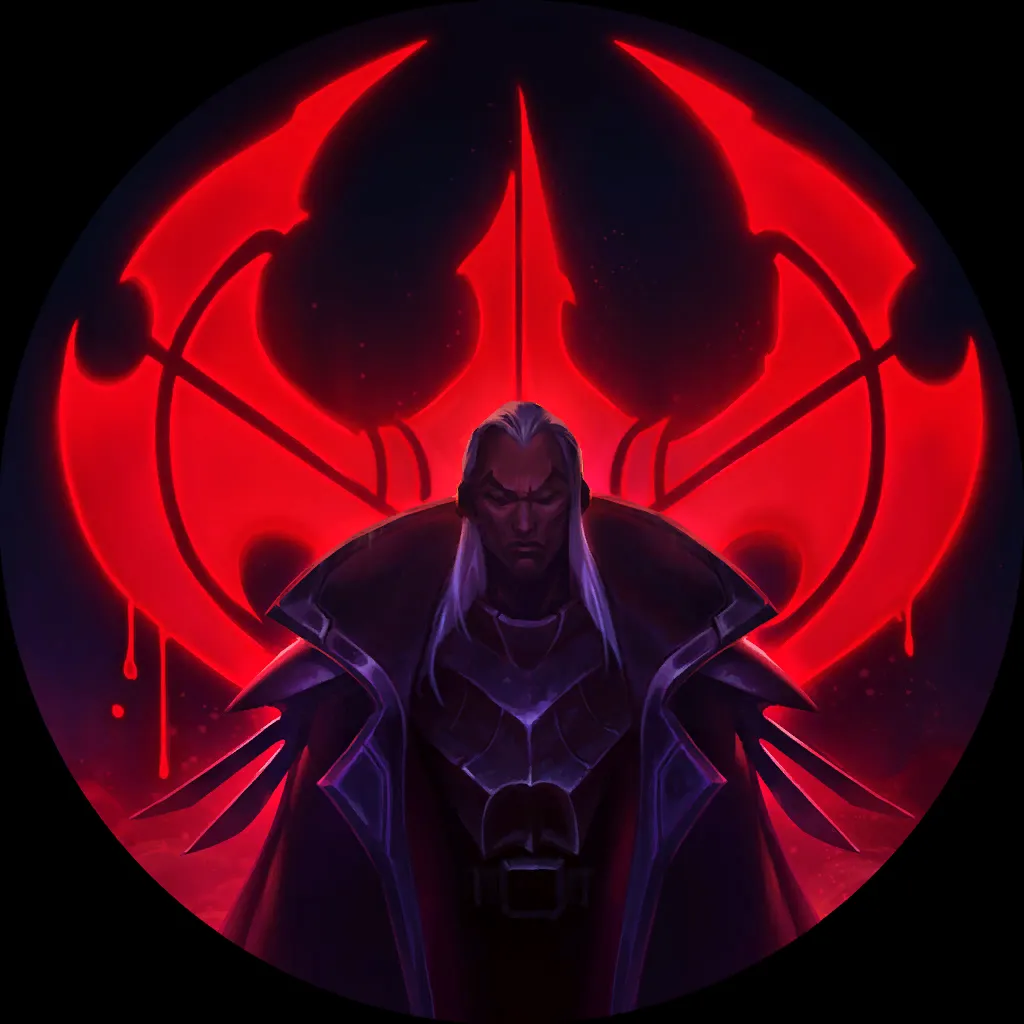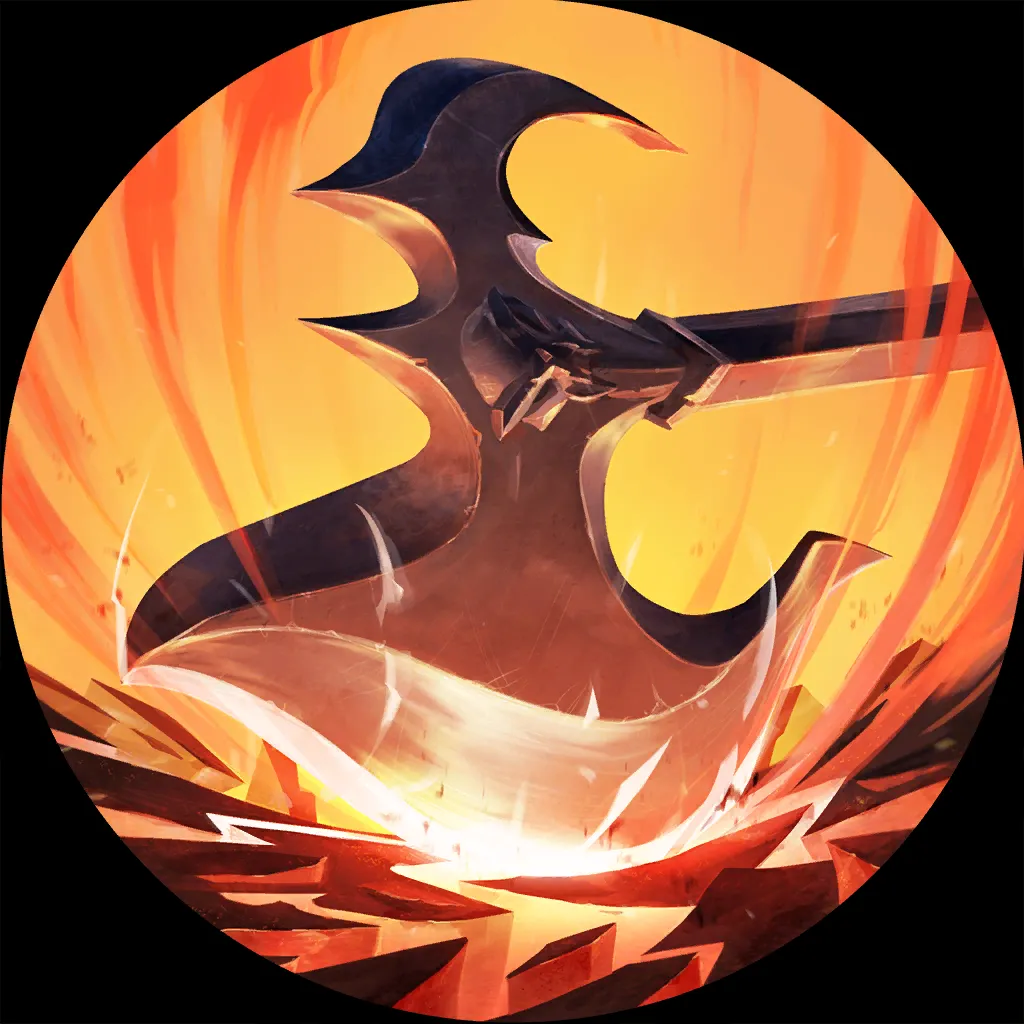 ---
Sejuani Gnar Bard
Bandle Sejuani Gnar has low-key performed from okay to great all this Season – as of late, it seems to have swapped Bandle for Bard, with fairly solid results.
6
2
14
18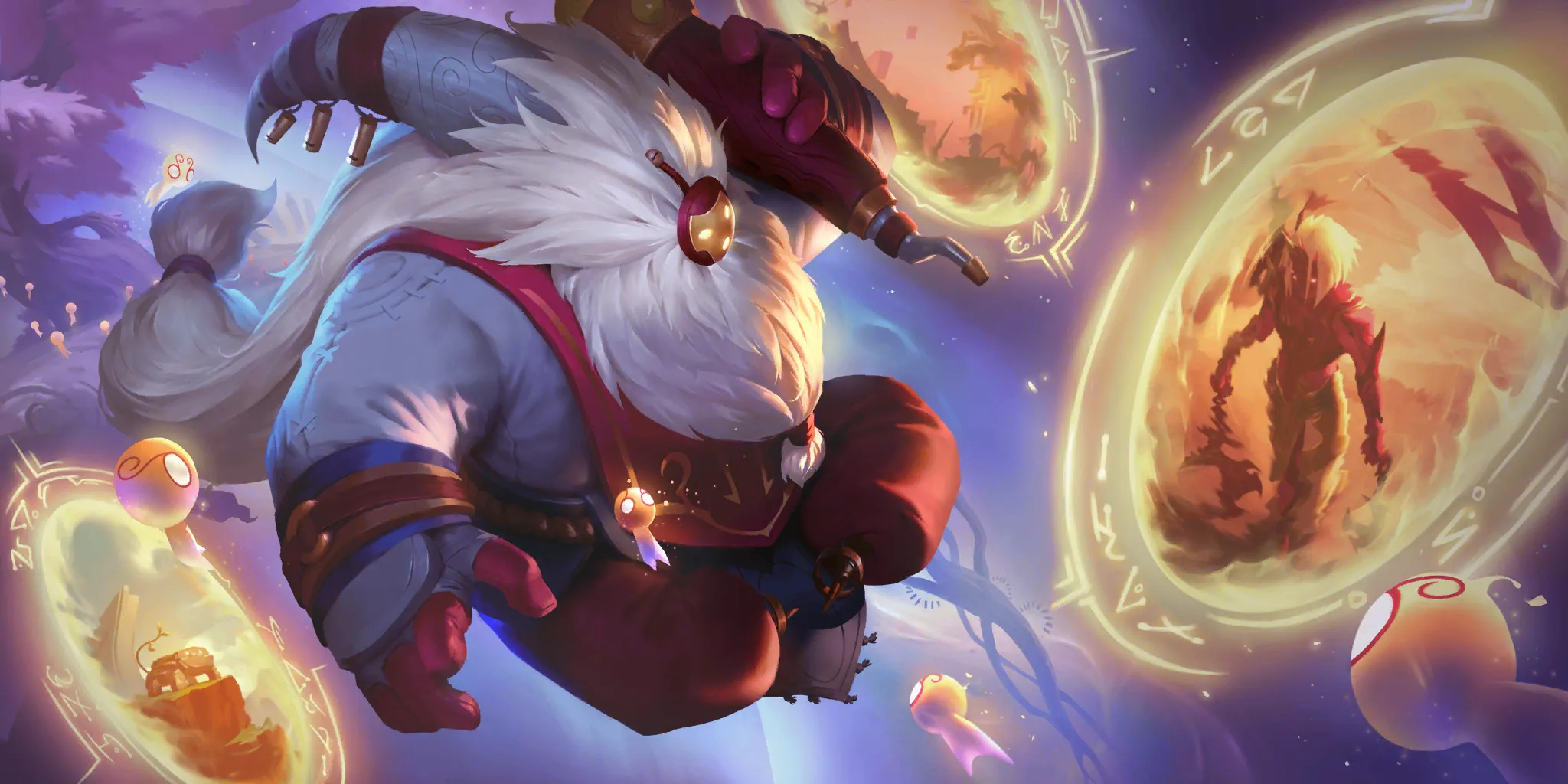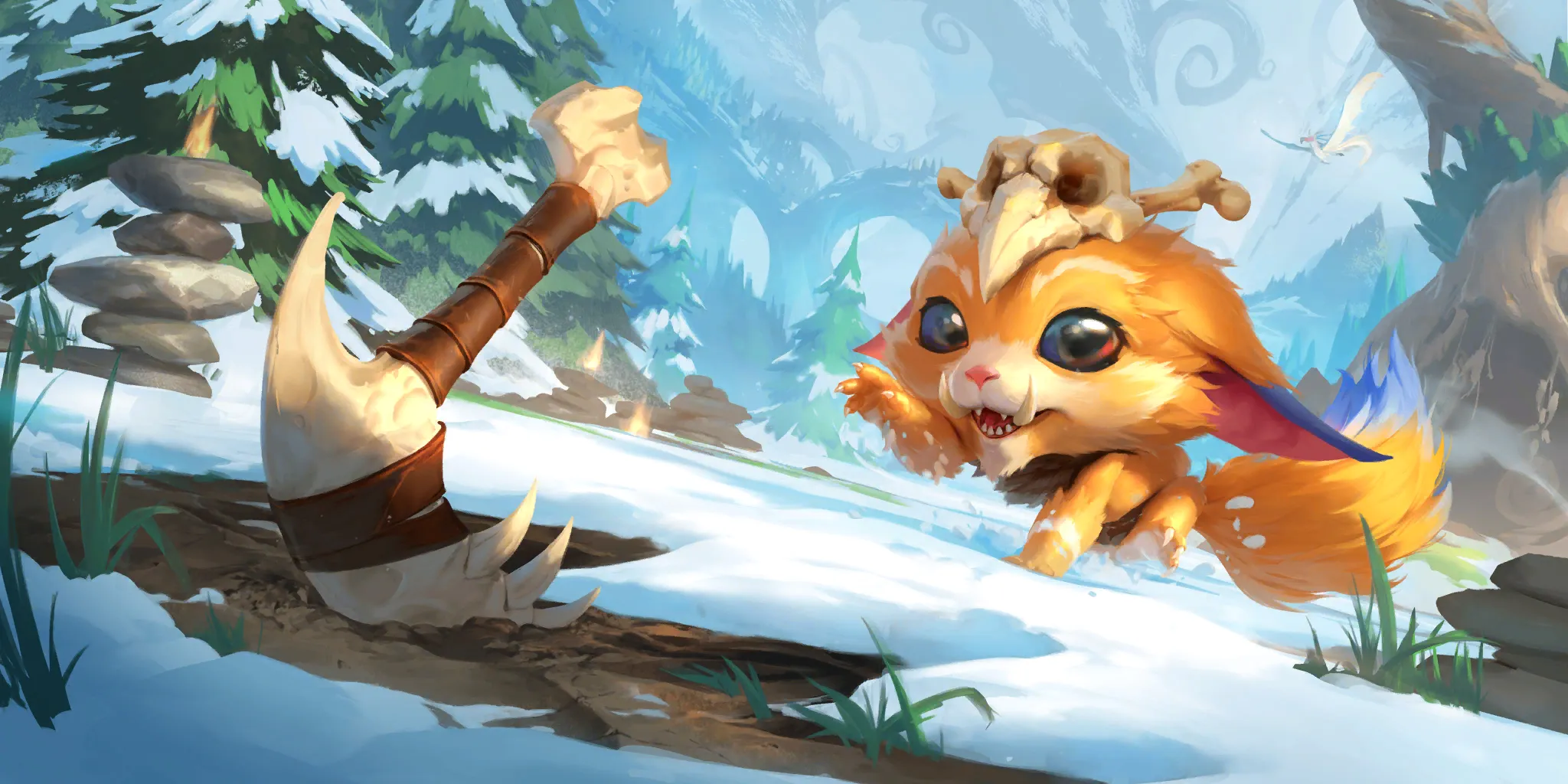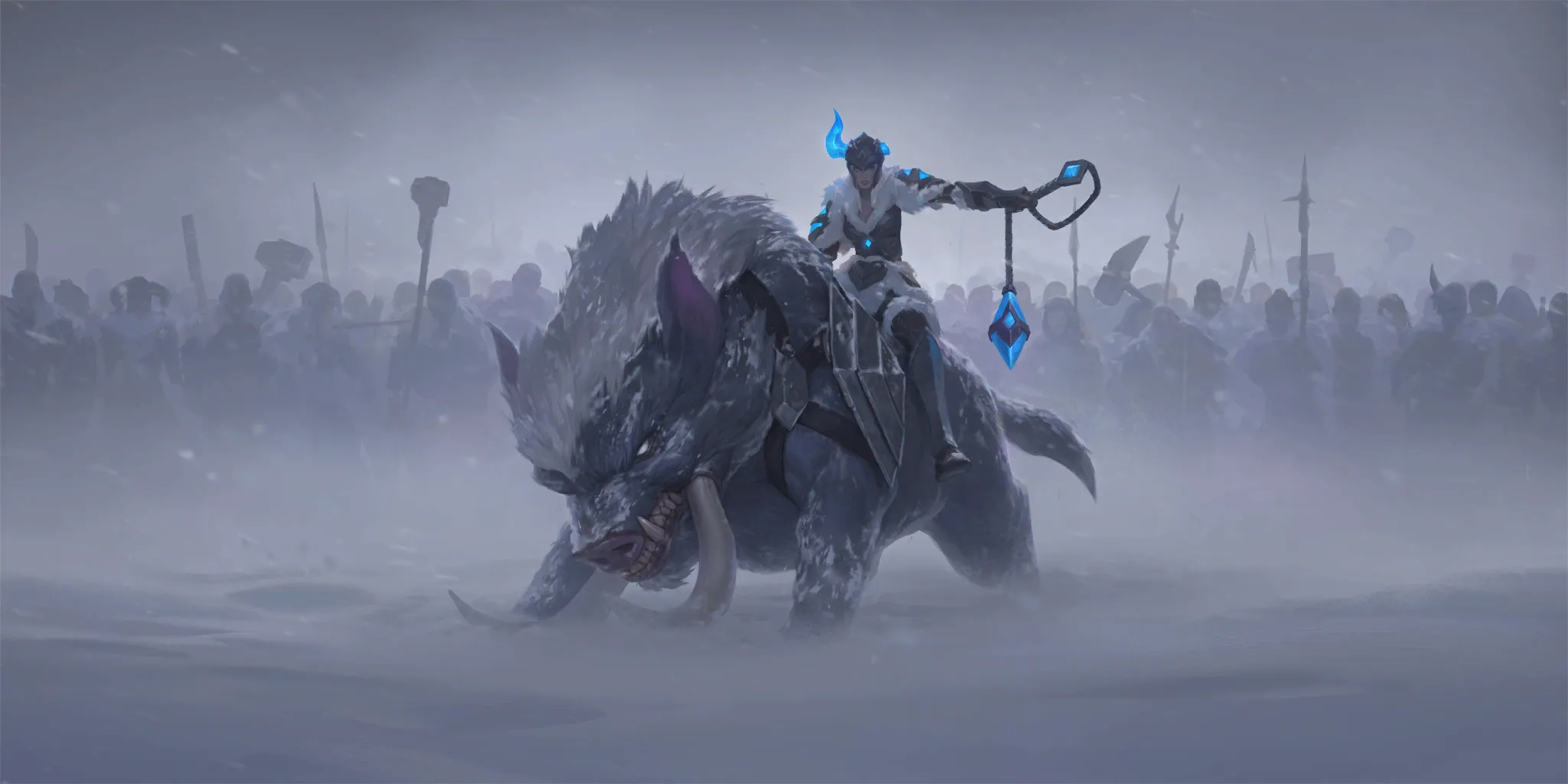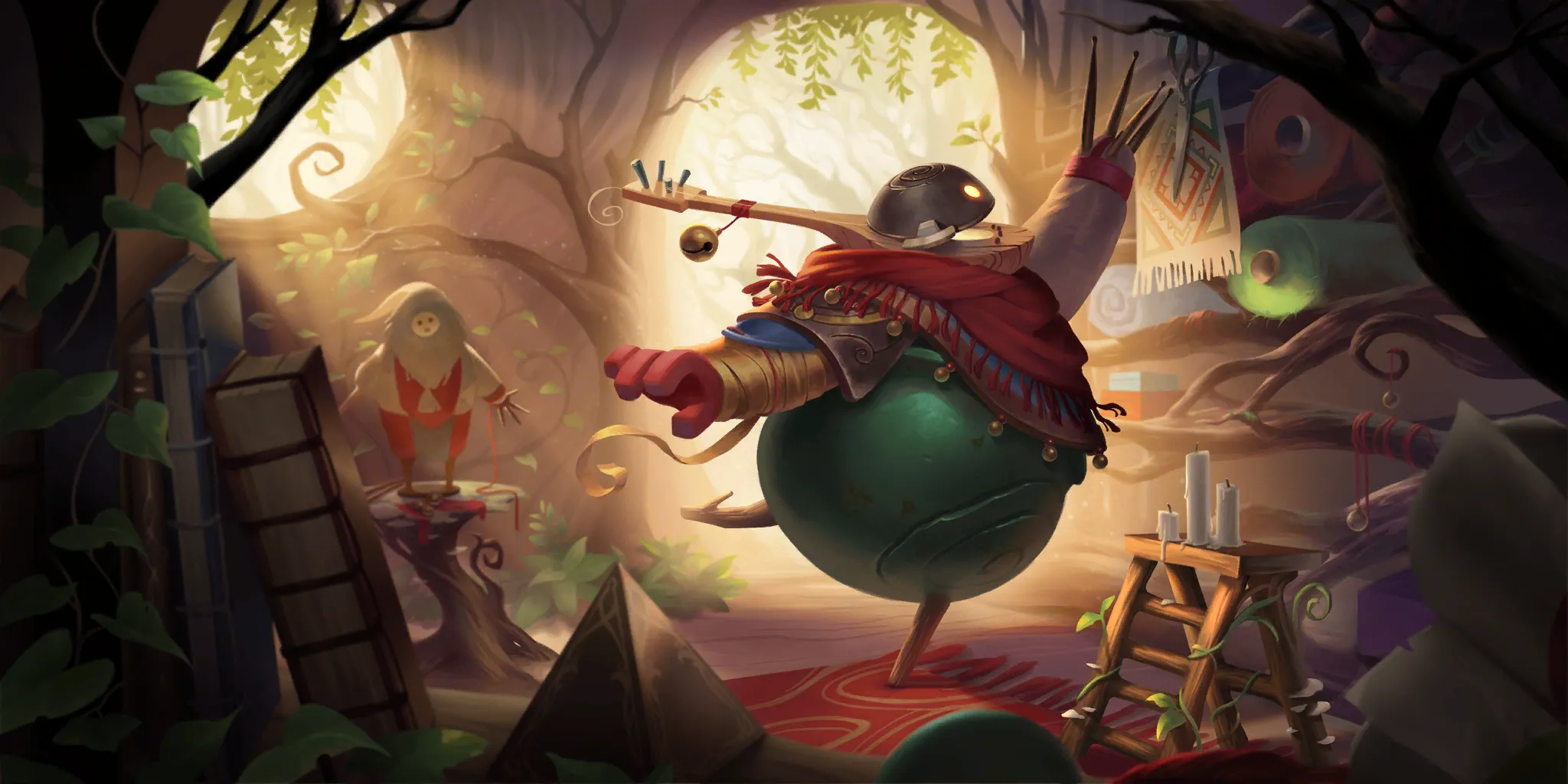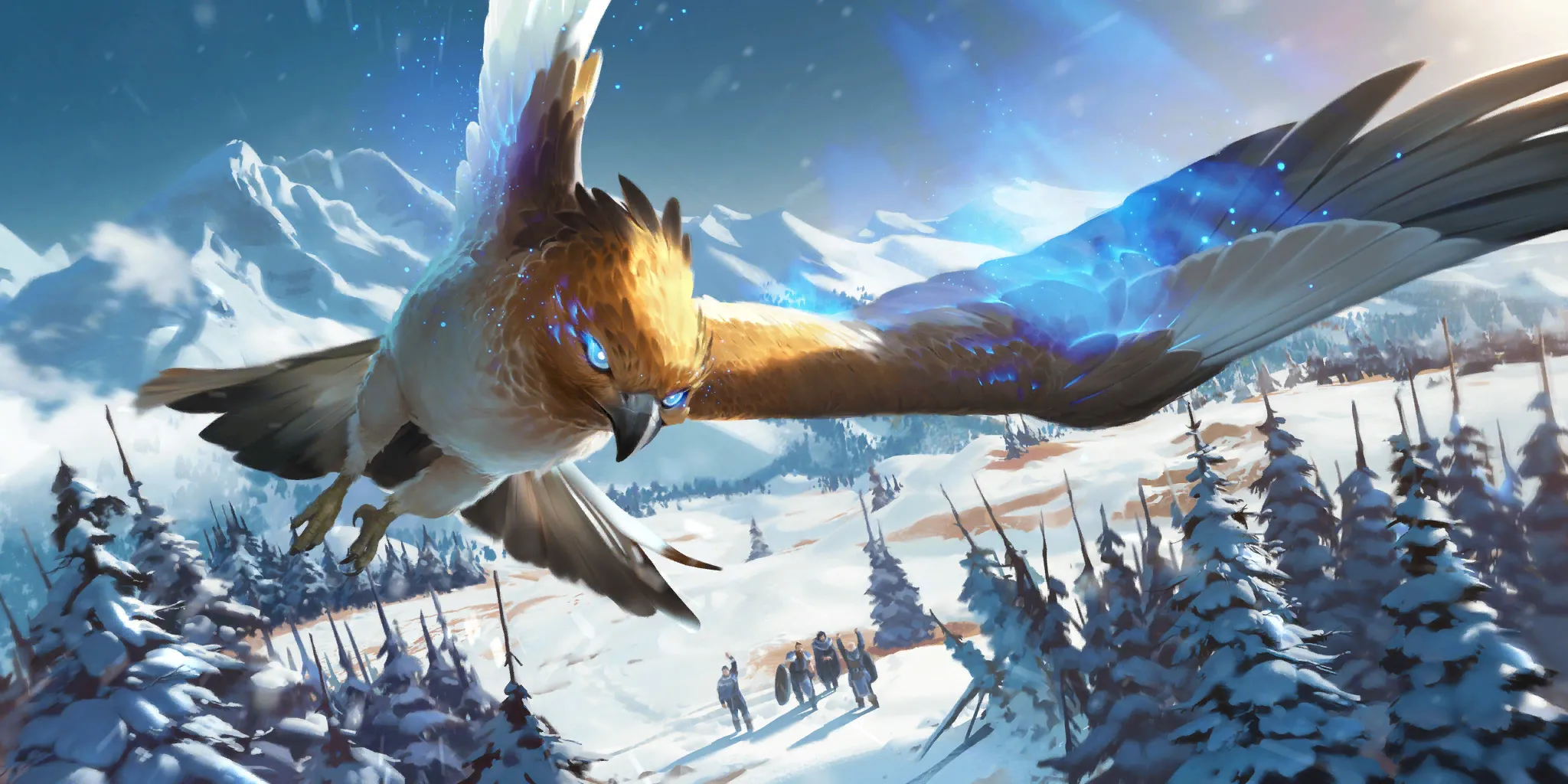 Esmus, Breath of the World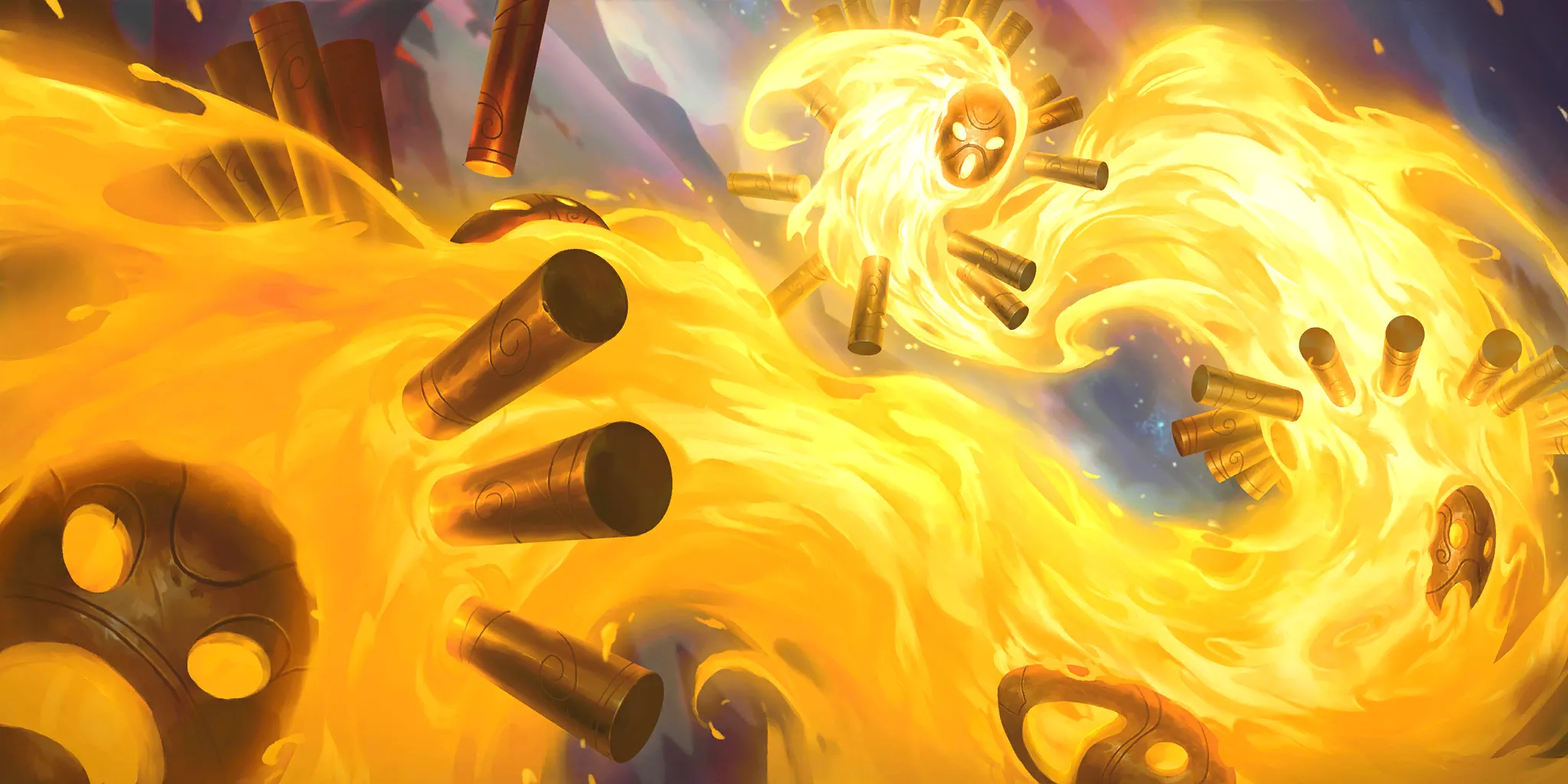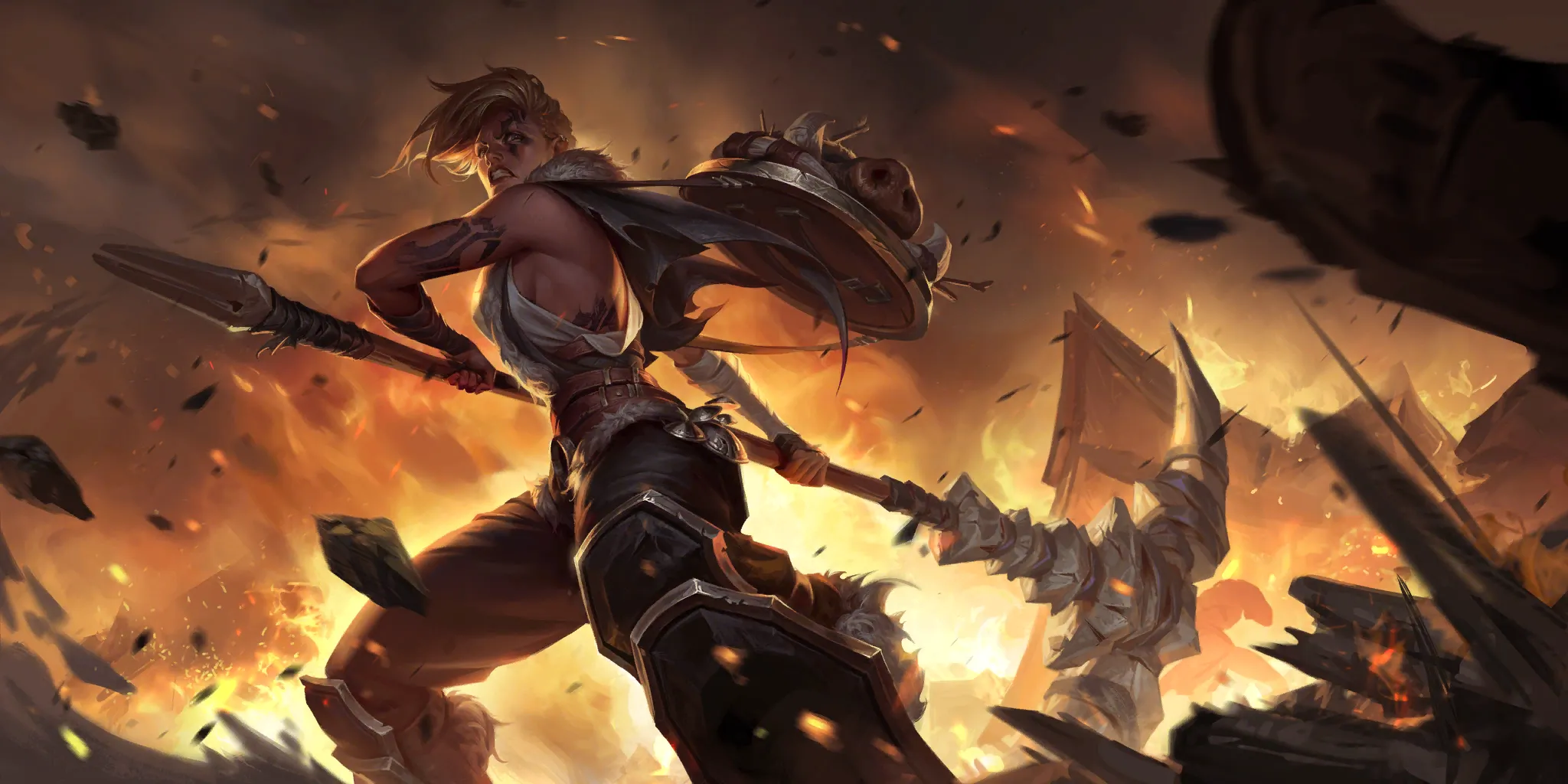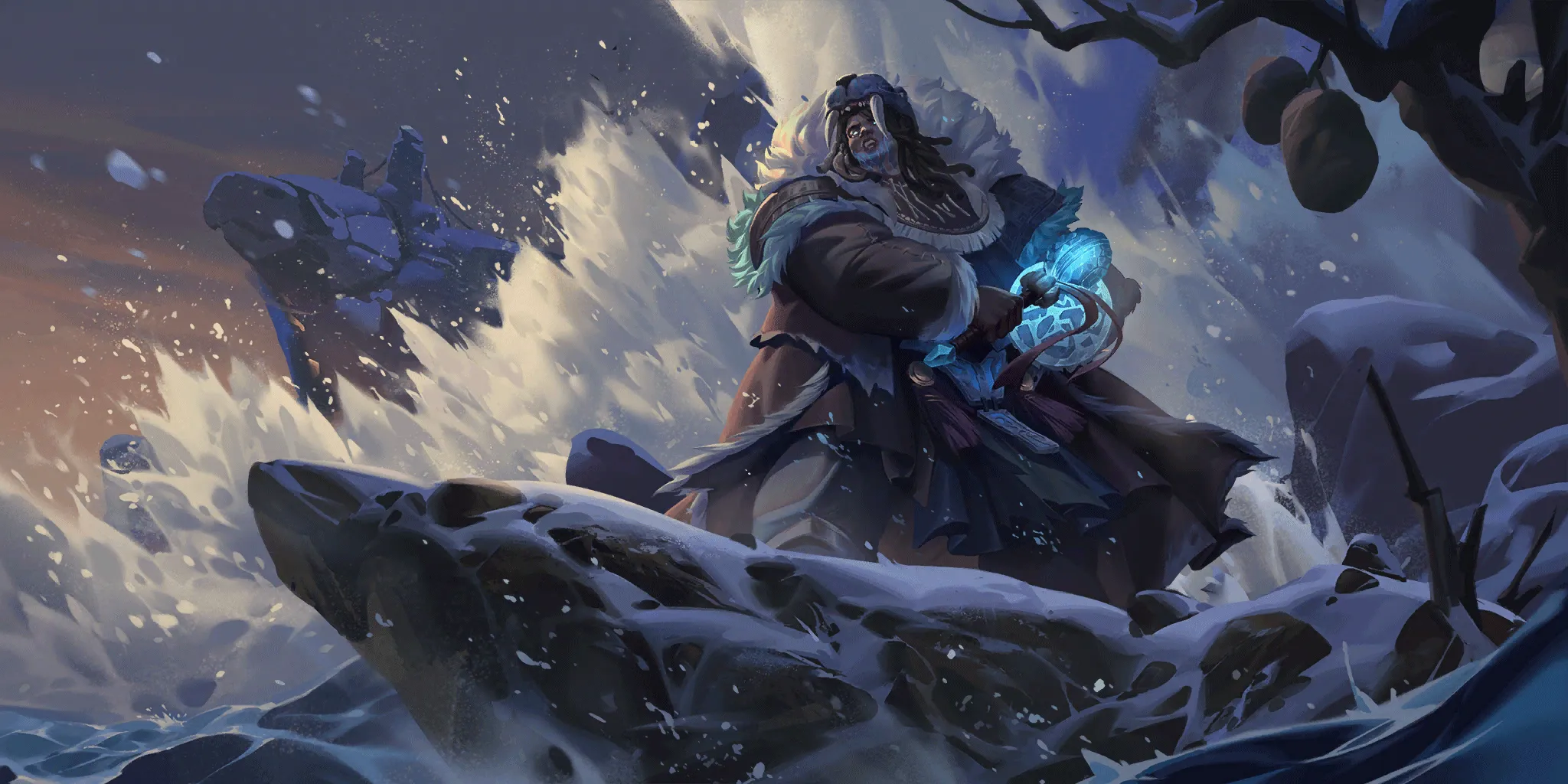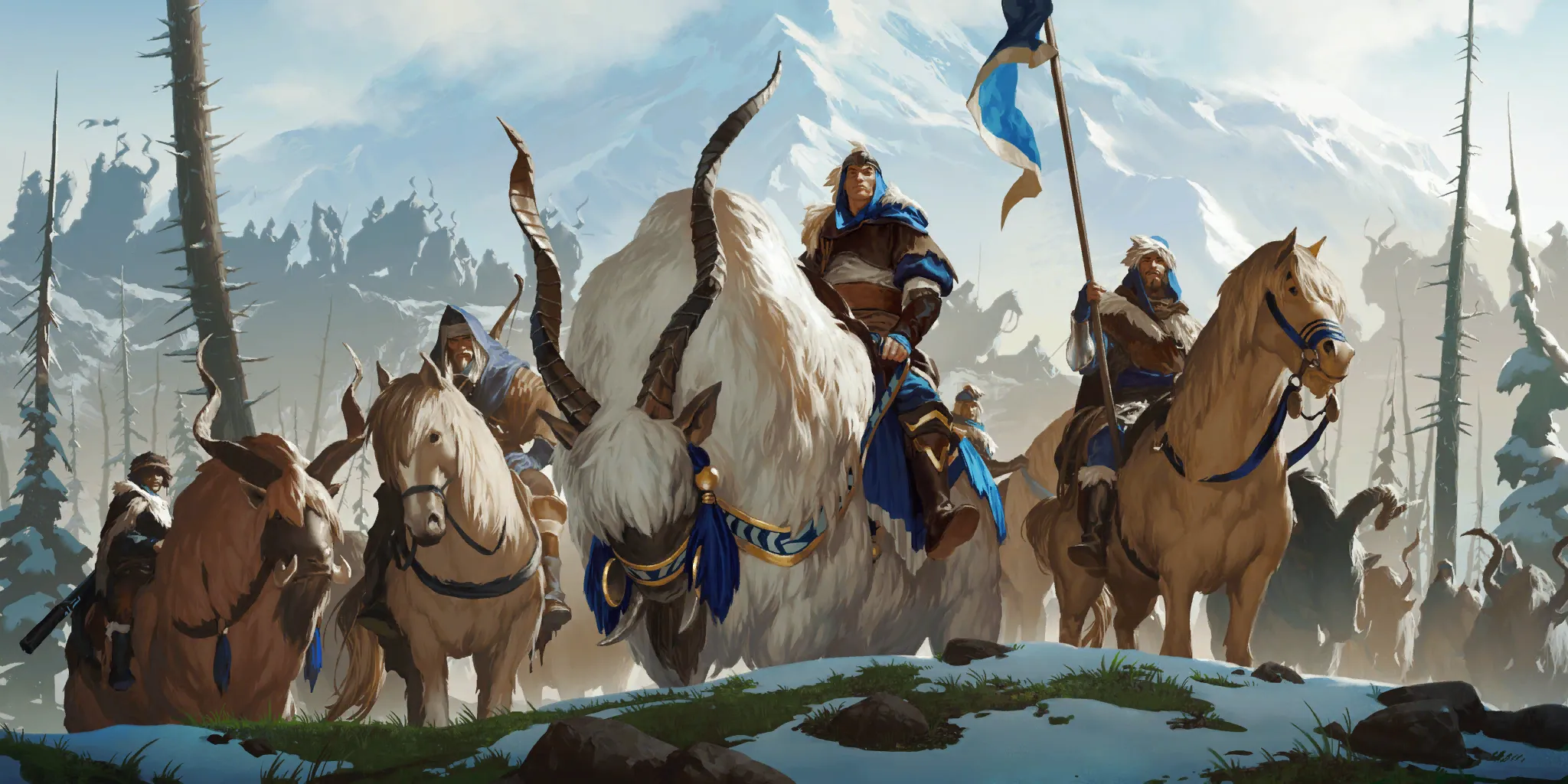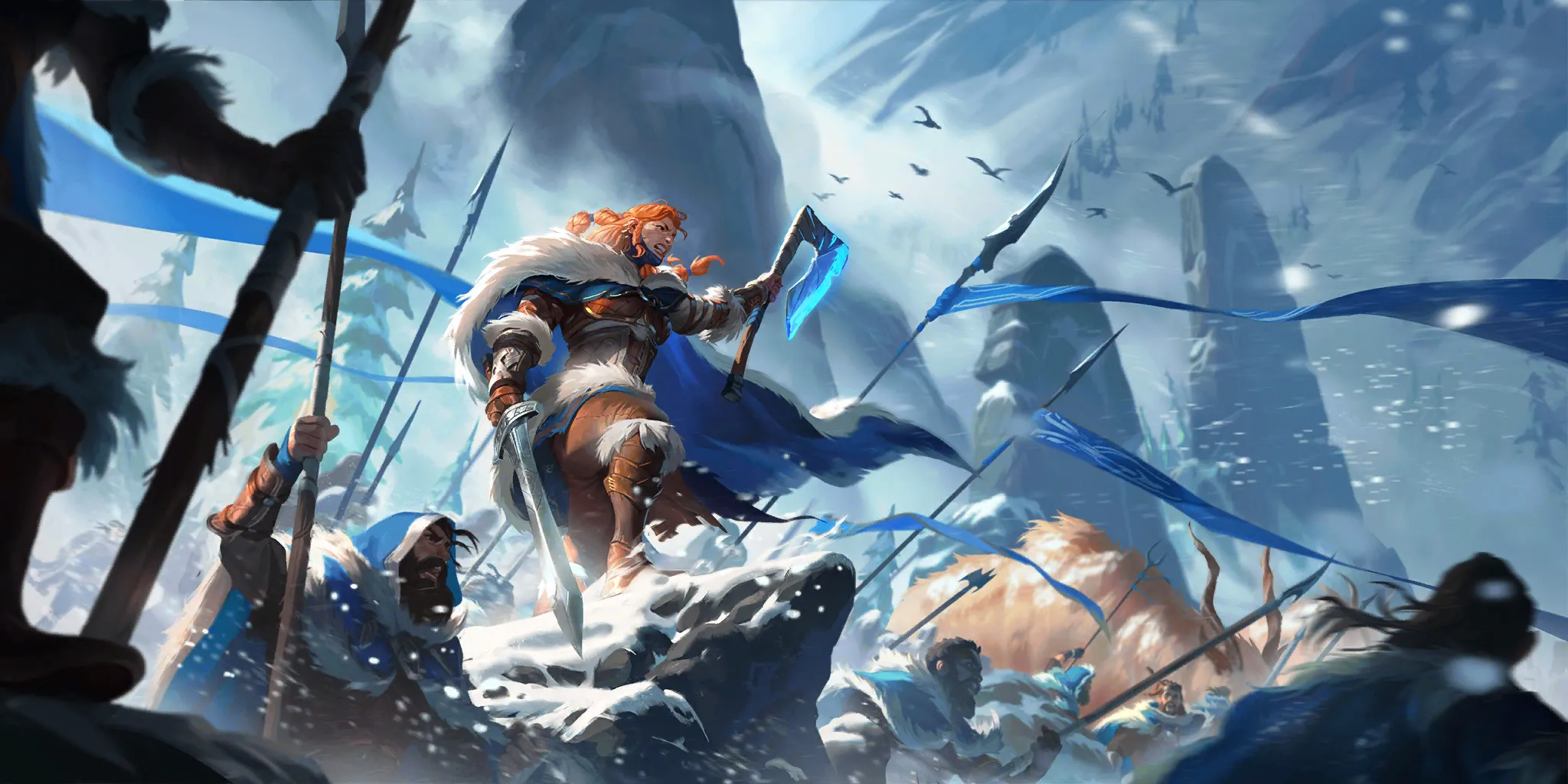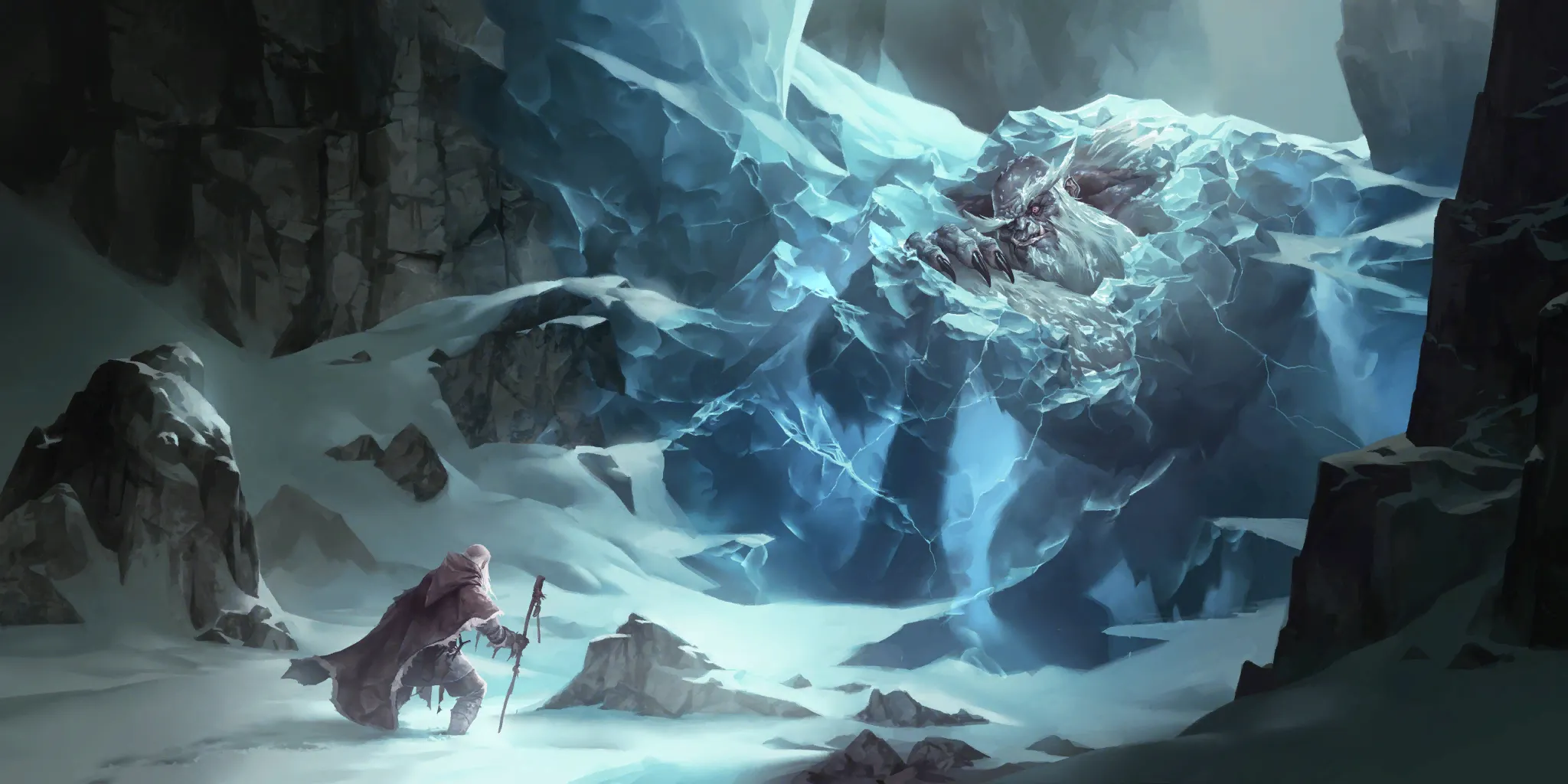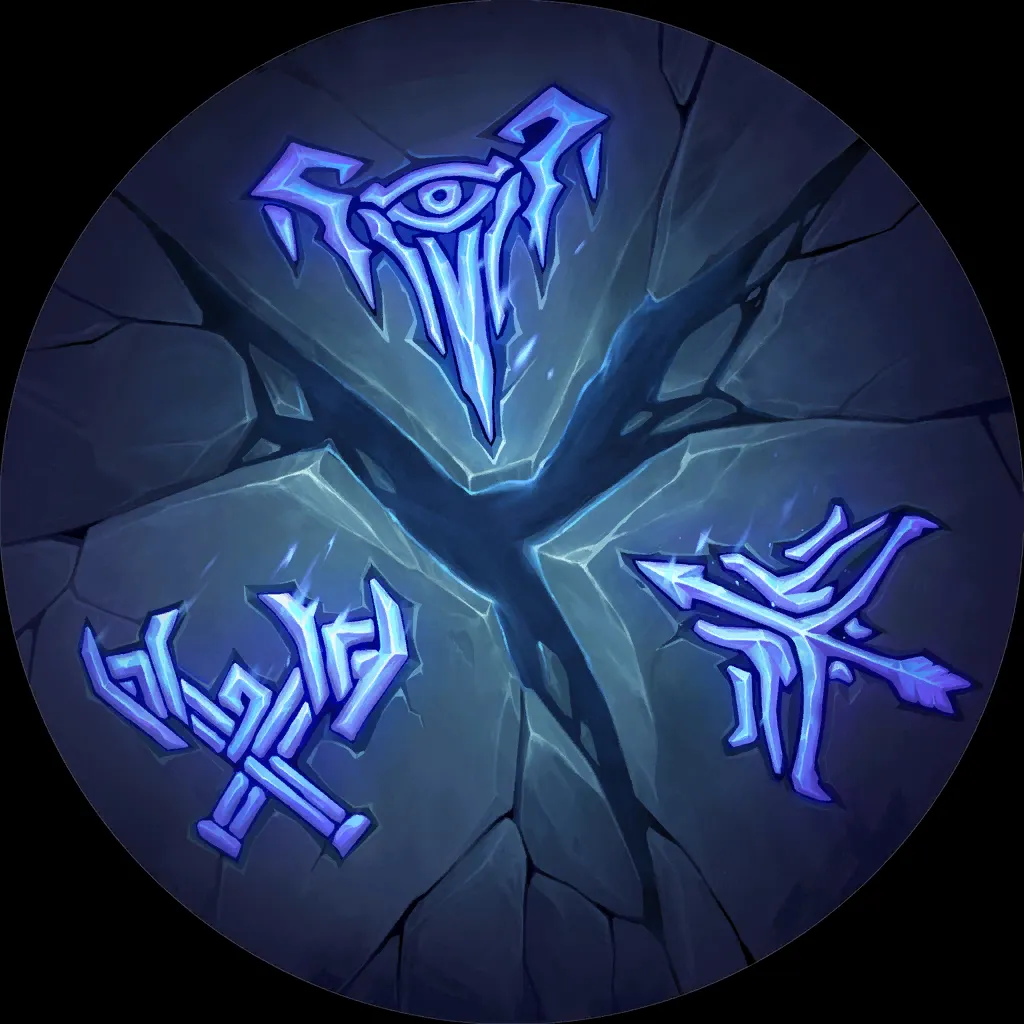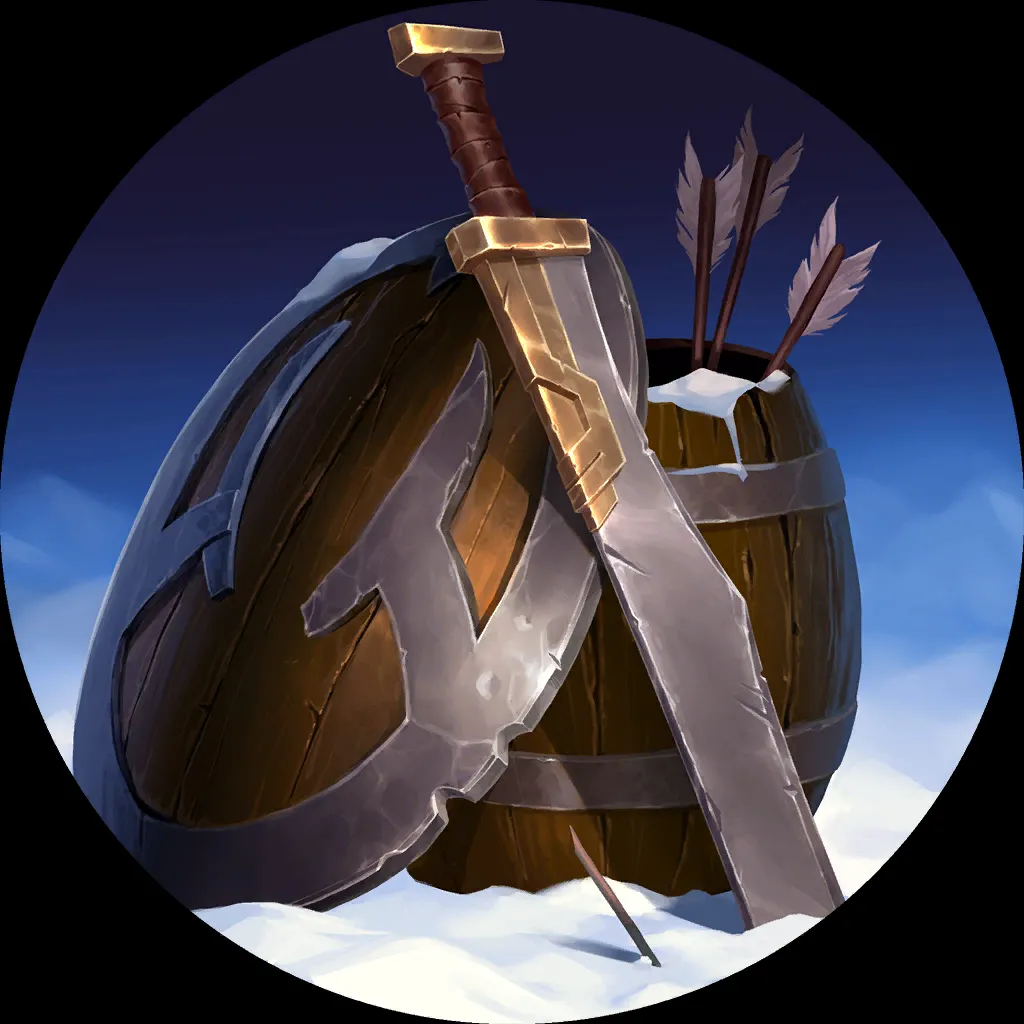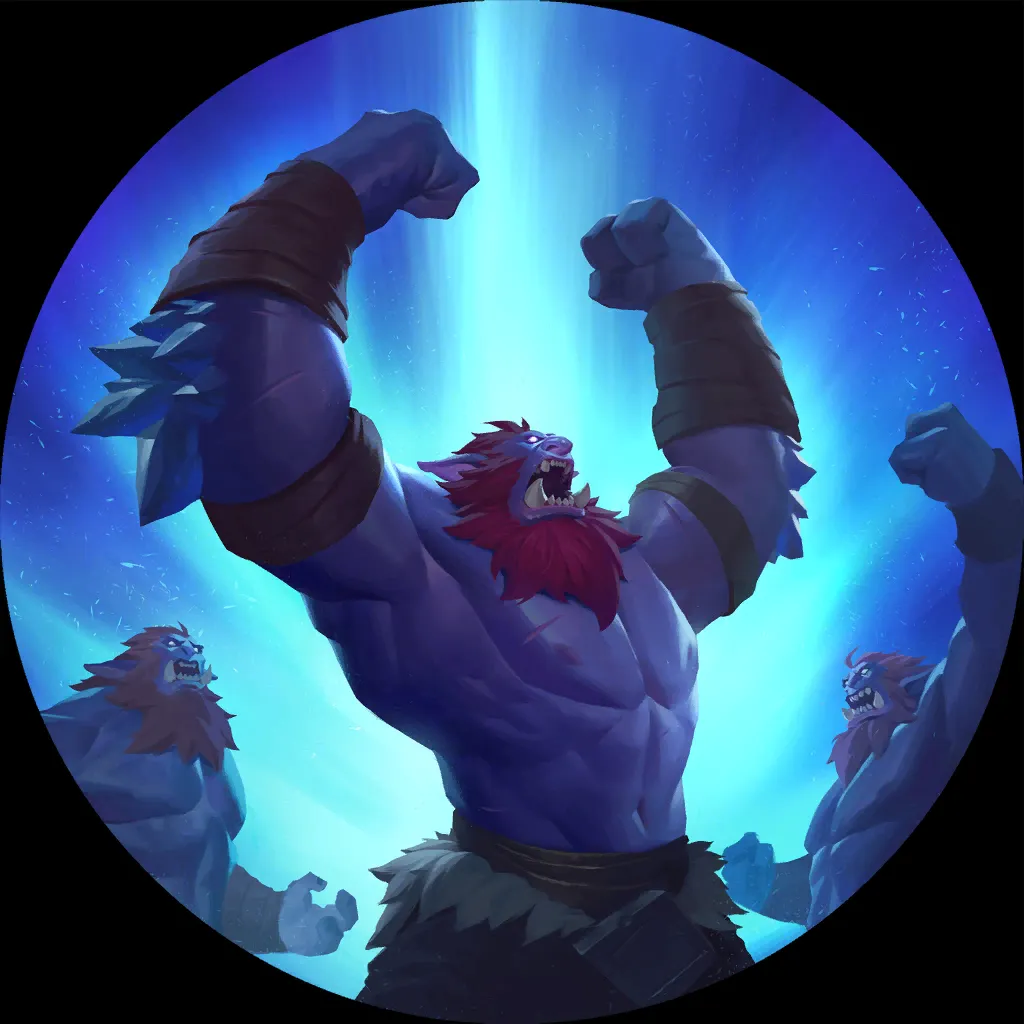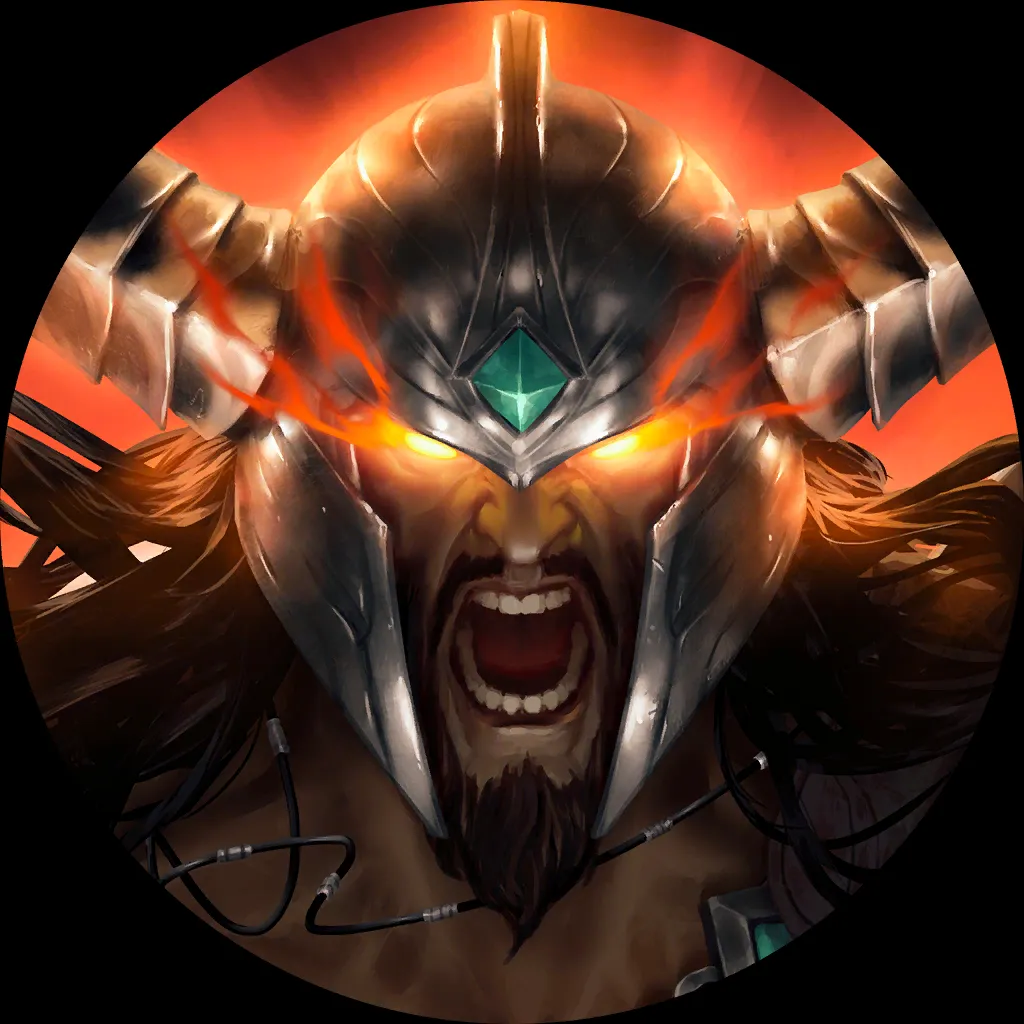 ---
And thus we end the Season, my friend!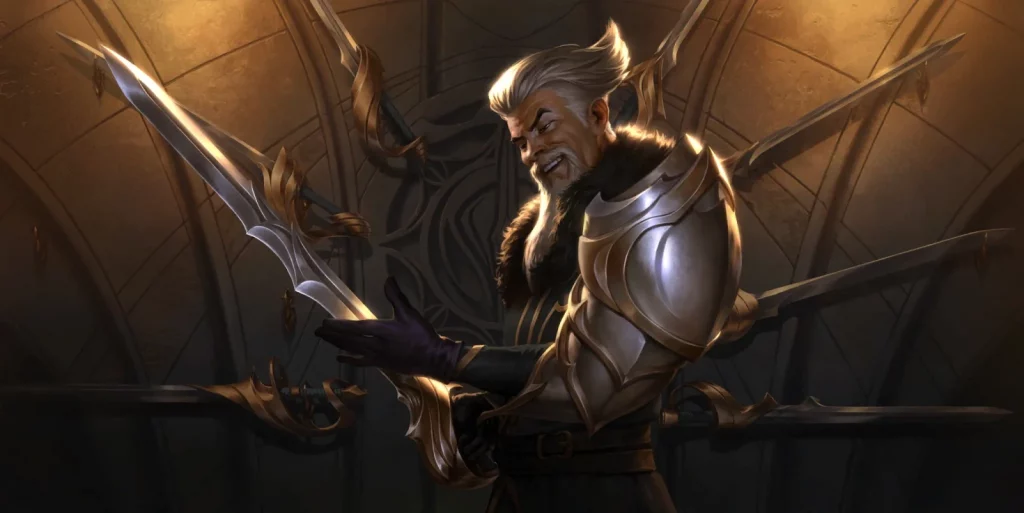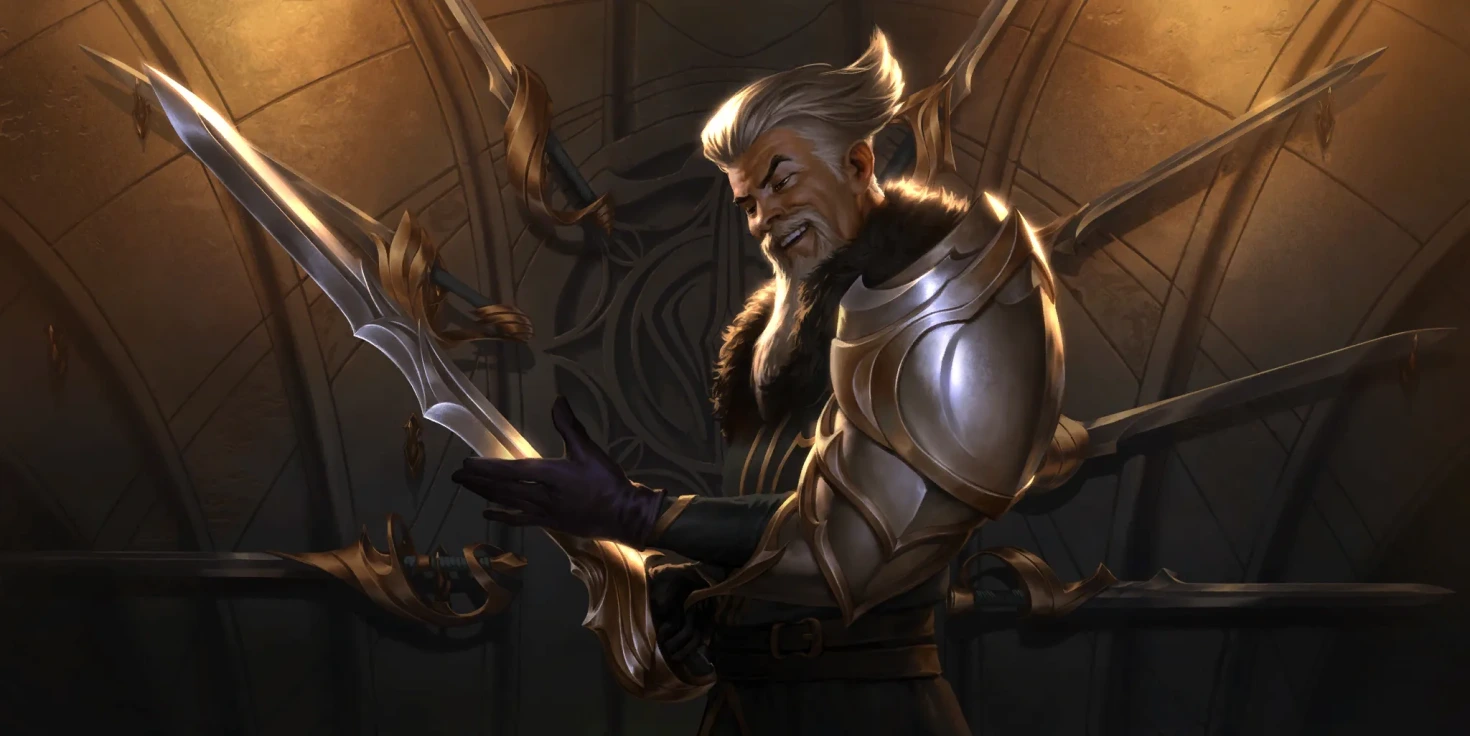 With the Grand Tournament upon us, our Meta has still produced two new Top Dogs, and has kept itself as balanced and open as one could hope for.If your goal for the next days is a speedy Ladder climb, I hope you've found your weapon of choice among our wares – and, if you are heading to the Grand Tournament yourself, I recommend perusing the Seasonal lineups recommended by matchup mavens Sirturmund and MonteXristo.
Any questions or comments, or more data you may need, please feel free to:
Poke me on Twitter: https://twitter.com/HerkoKerghans,
Ping me on Discord: https://discord.gg/VNN5NmGhXY,
Or find more writings on substack: https://riwan.substack.com/
And good luck in the Grand Tournament or on your climb!
---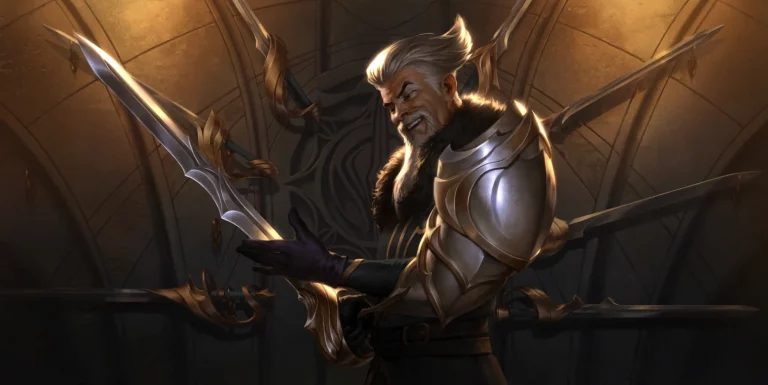 ---