New season, new champs, and new opportunities to find meta (or meme)-defining decks!
Evelynn
, Gwen
, and Kai'Sa
have each made their way to Runeterra with their own unique skills, followers, and deck-building parameters. With each new champion there is the rush to find their permanent home, to understand the region pairing that best utilizes their unique synergies, and, most importantly, to build out your own signature pile to carry you to the top of the ladder.
Region selection can be especially agonizing when dealing with Runeterran champions due to their limited card pools, which is why careful selection is all the more important. I would like to take you on a brief tour of Evelynn's potential suitors, and discuss synergies to aid in your own deck-building journey.
I will be giving my own rating of each deck based on my experience playing it, and how cohesively Evelynn is able to fit into its gameplan.
---
Bandle City – B Tier
Cheap Spellshielded units and an untargetable champ seem like a pretty good place to start stacking buffs. The idea behind this deck is to develop Husks and play Created followers, primarily Hungry Owlcat
, or Fizz
to give them additional health with a shiny new keyword to abuse while we build to Sneezy Biggledust!
6
3
16
15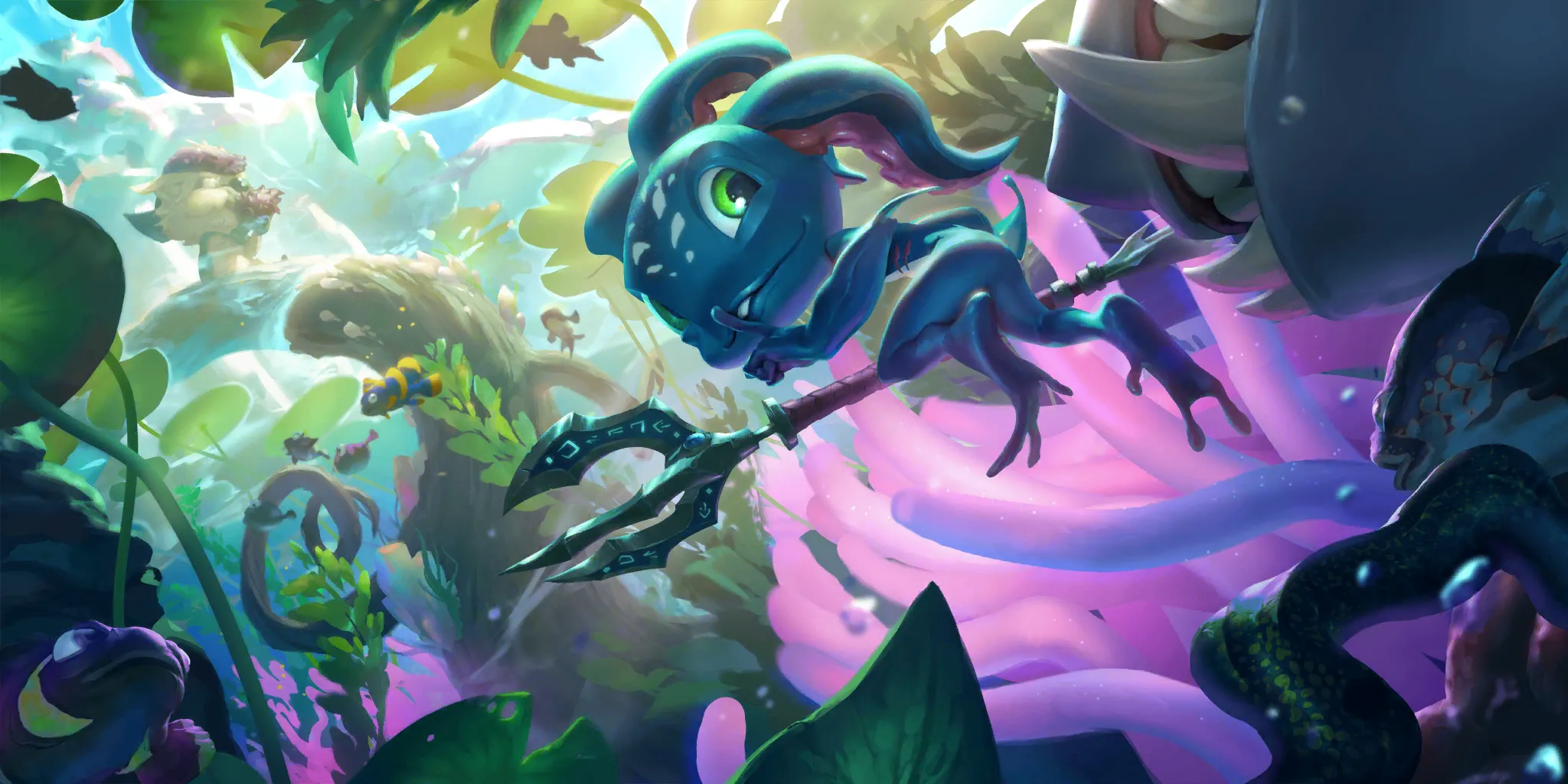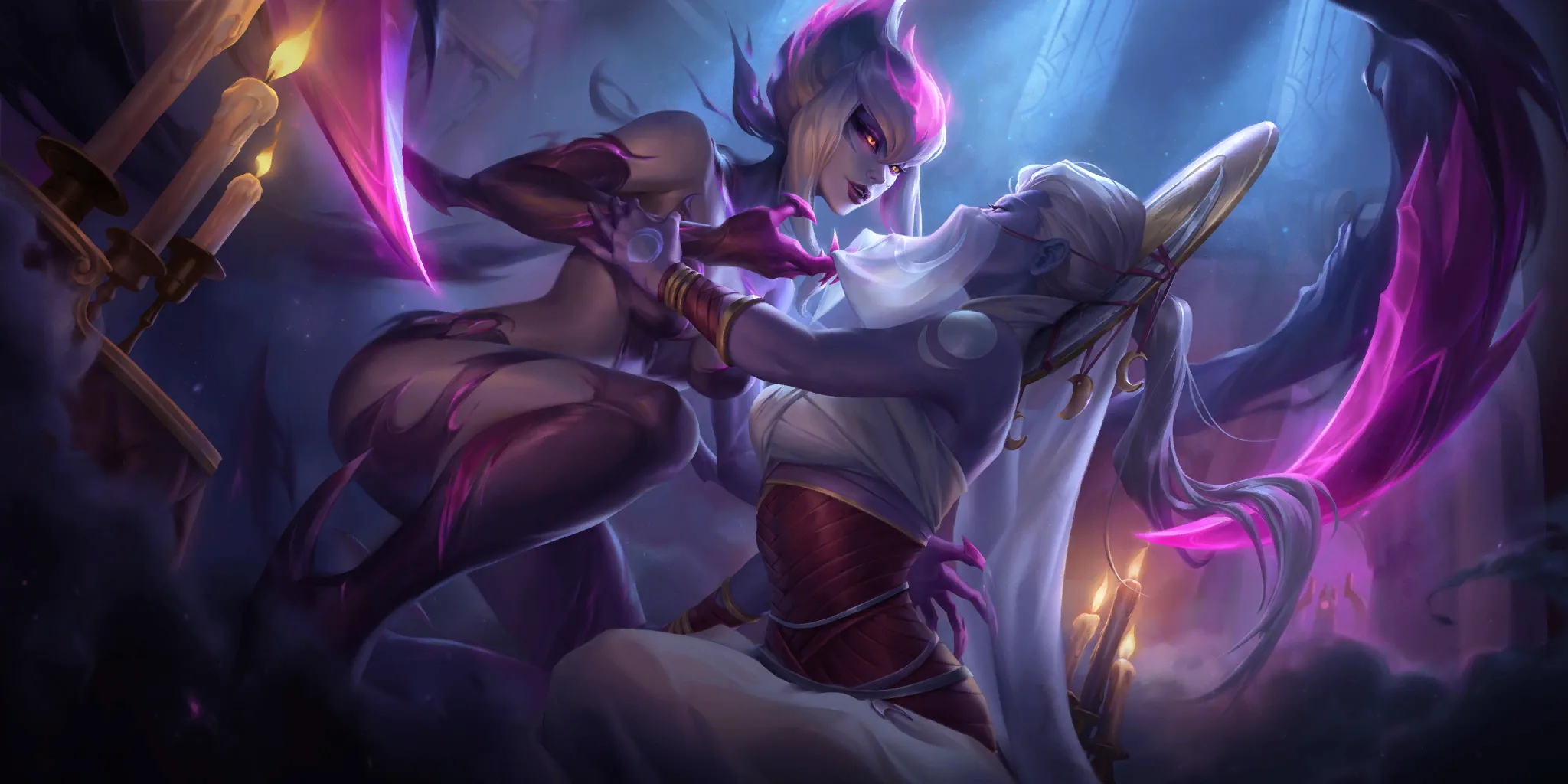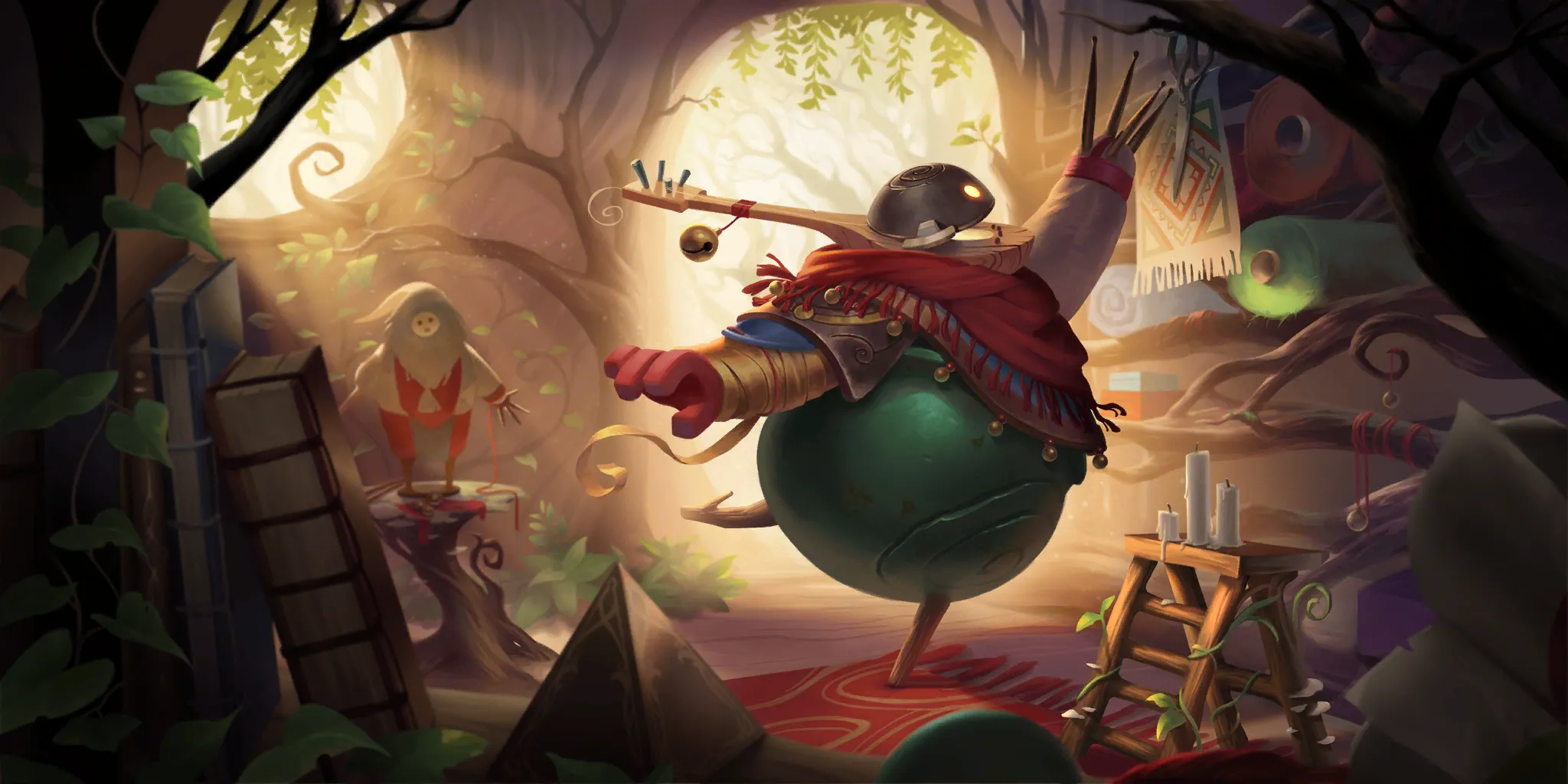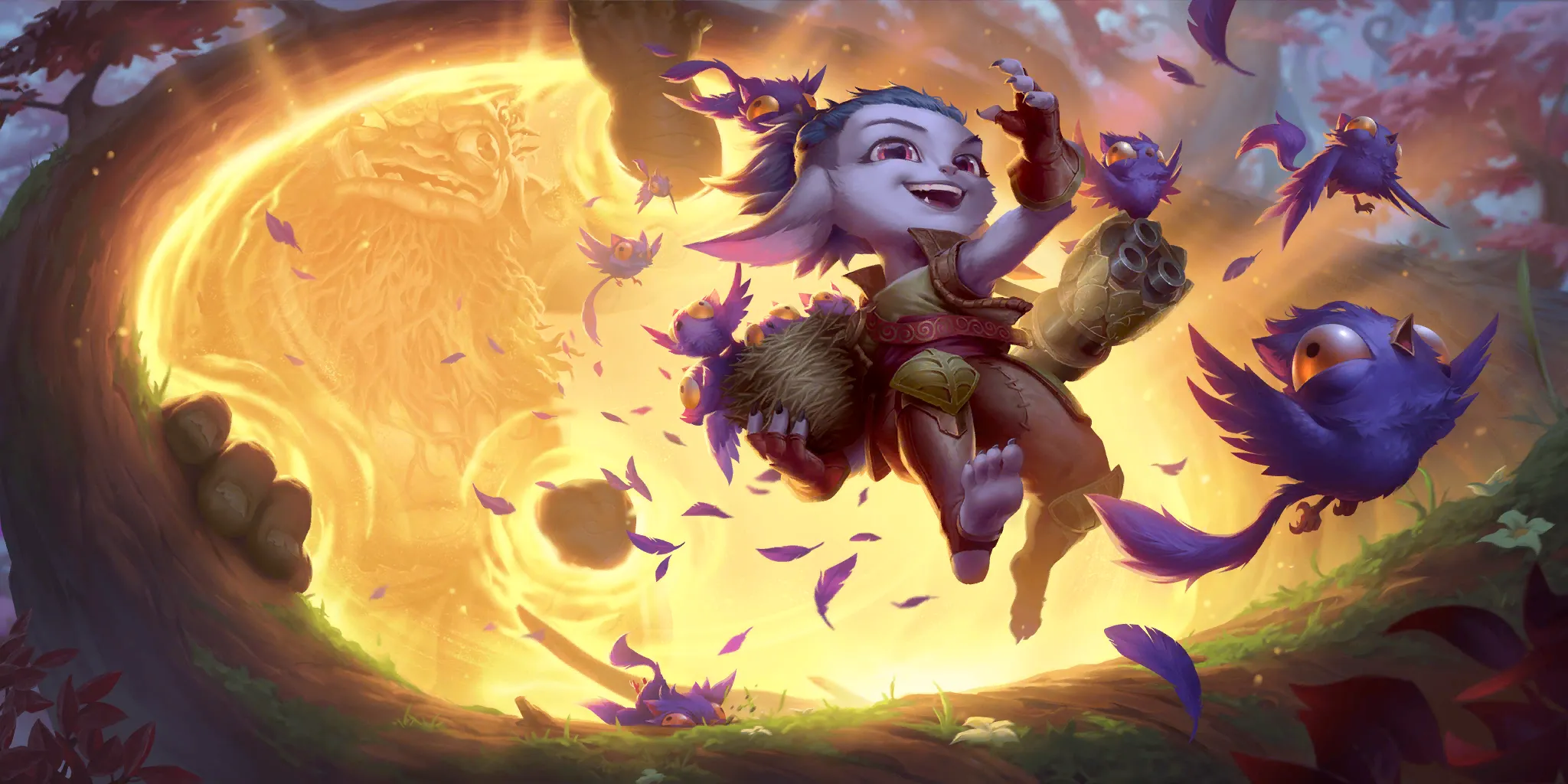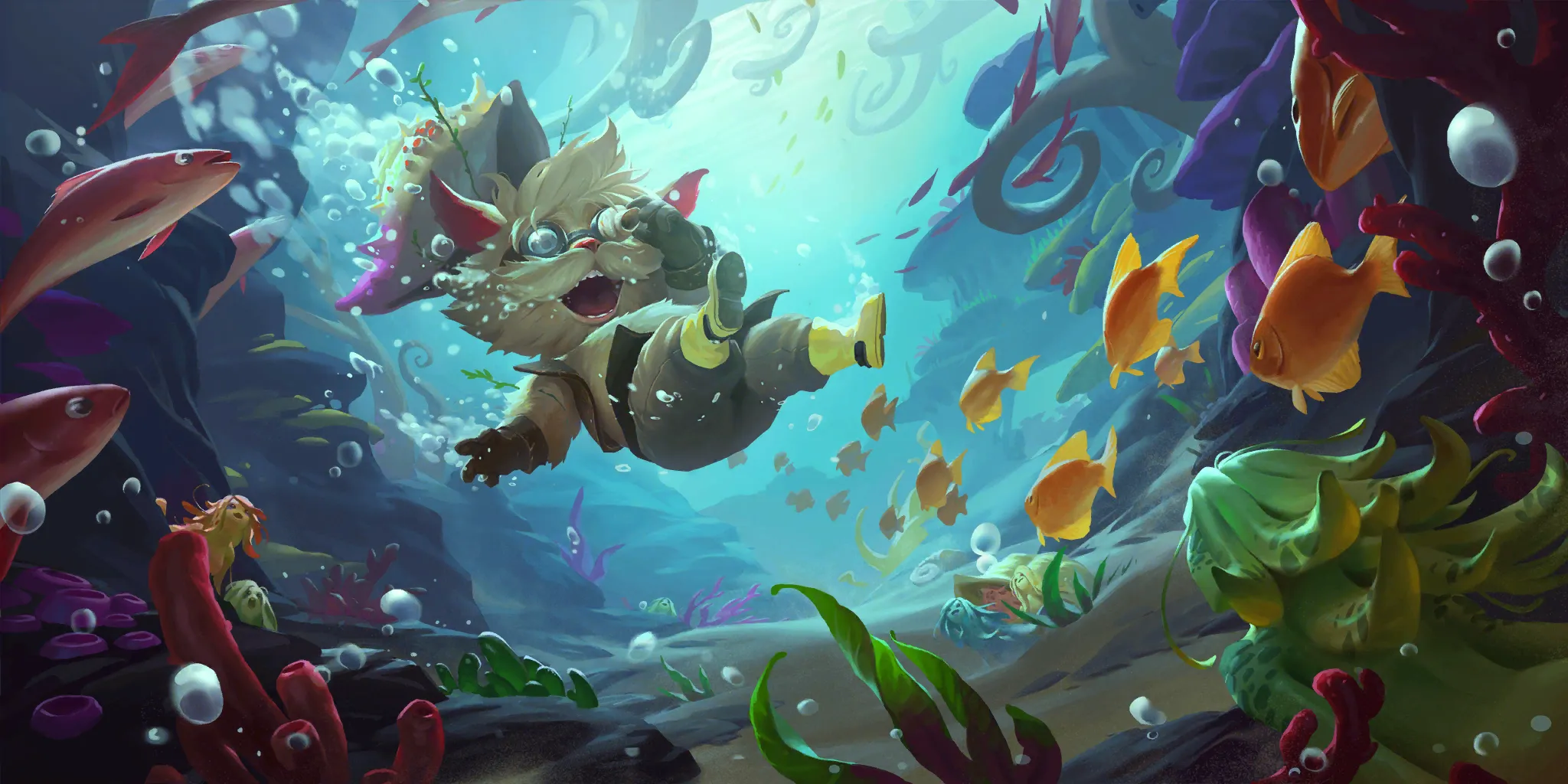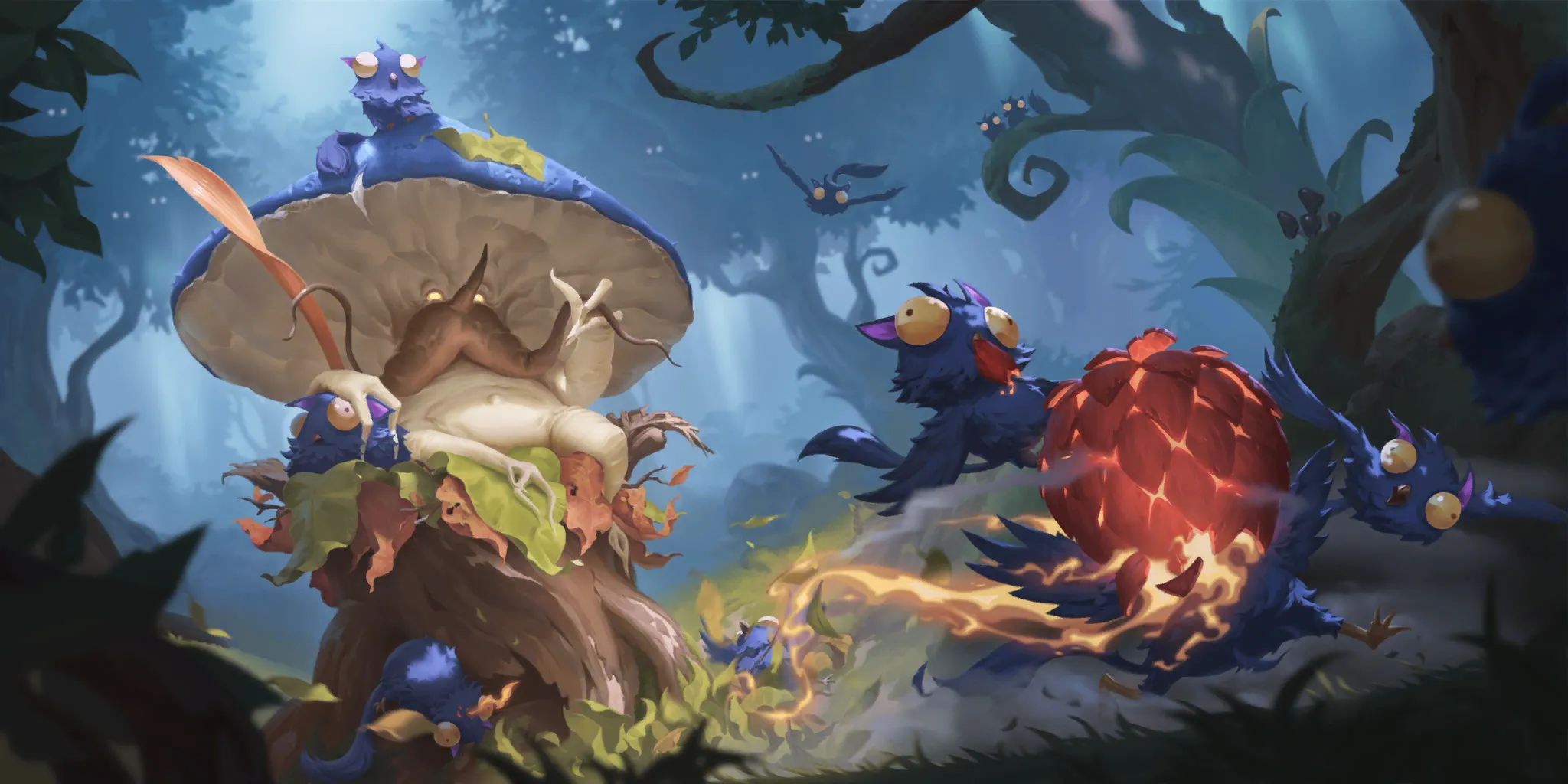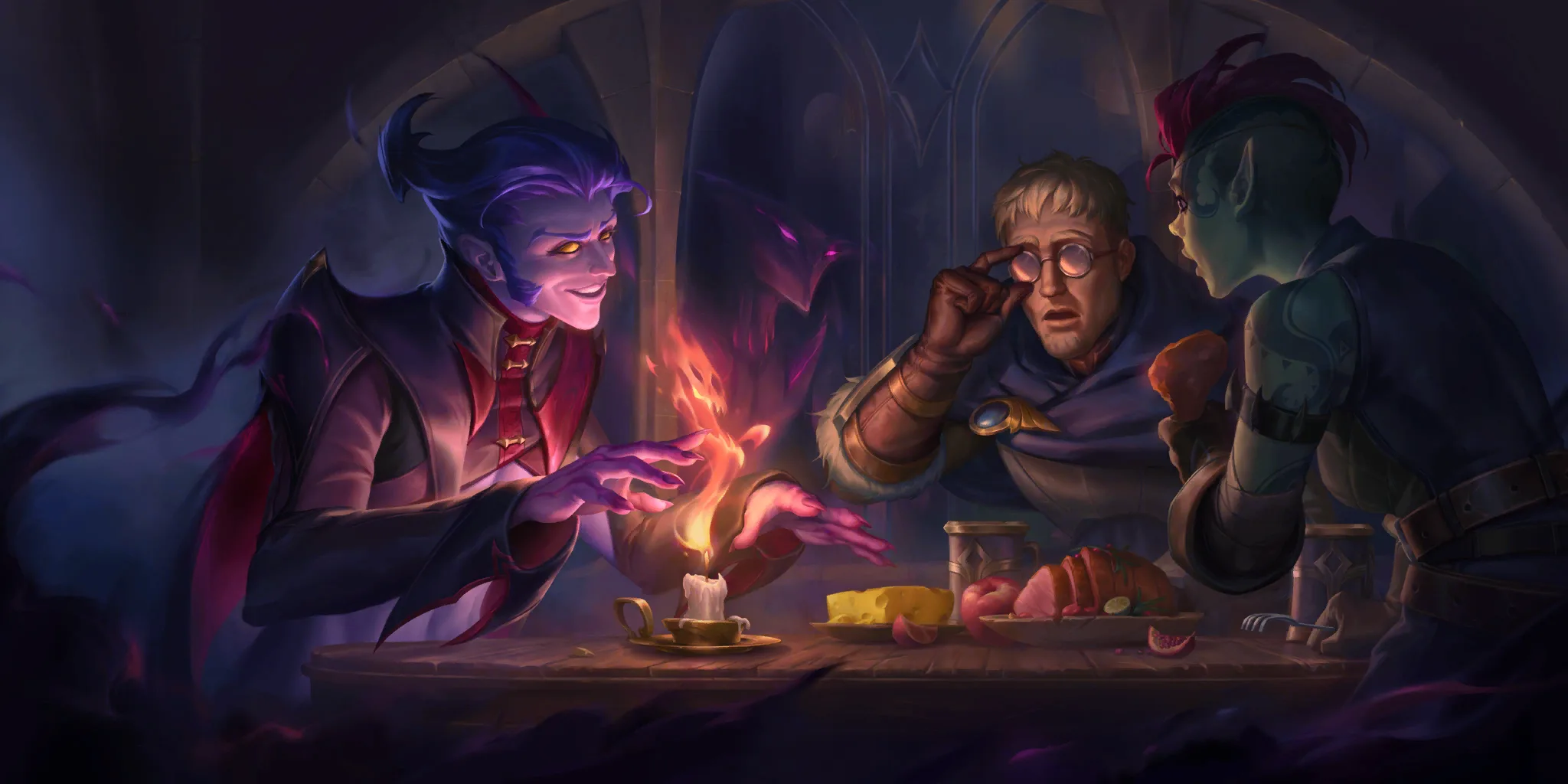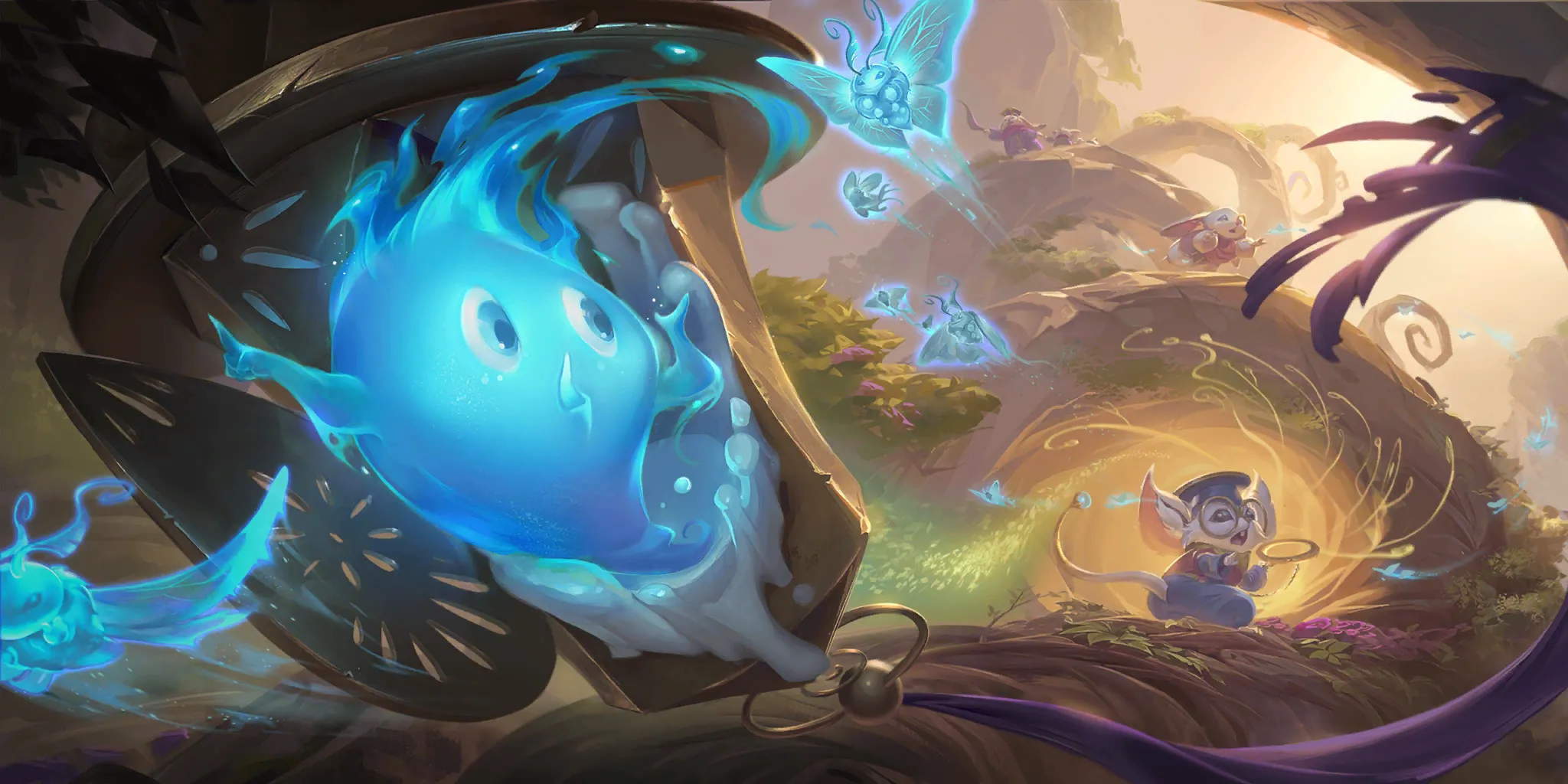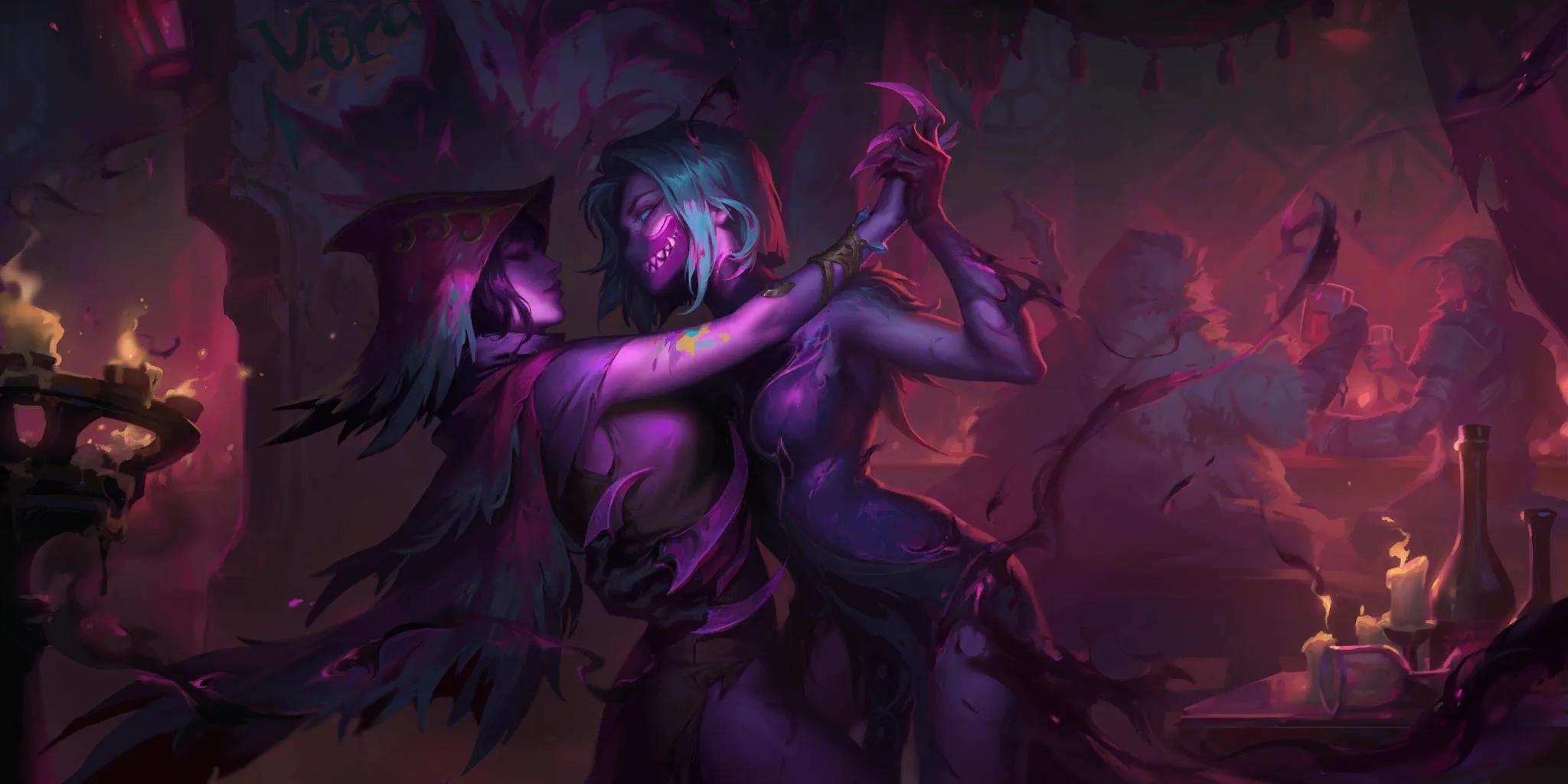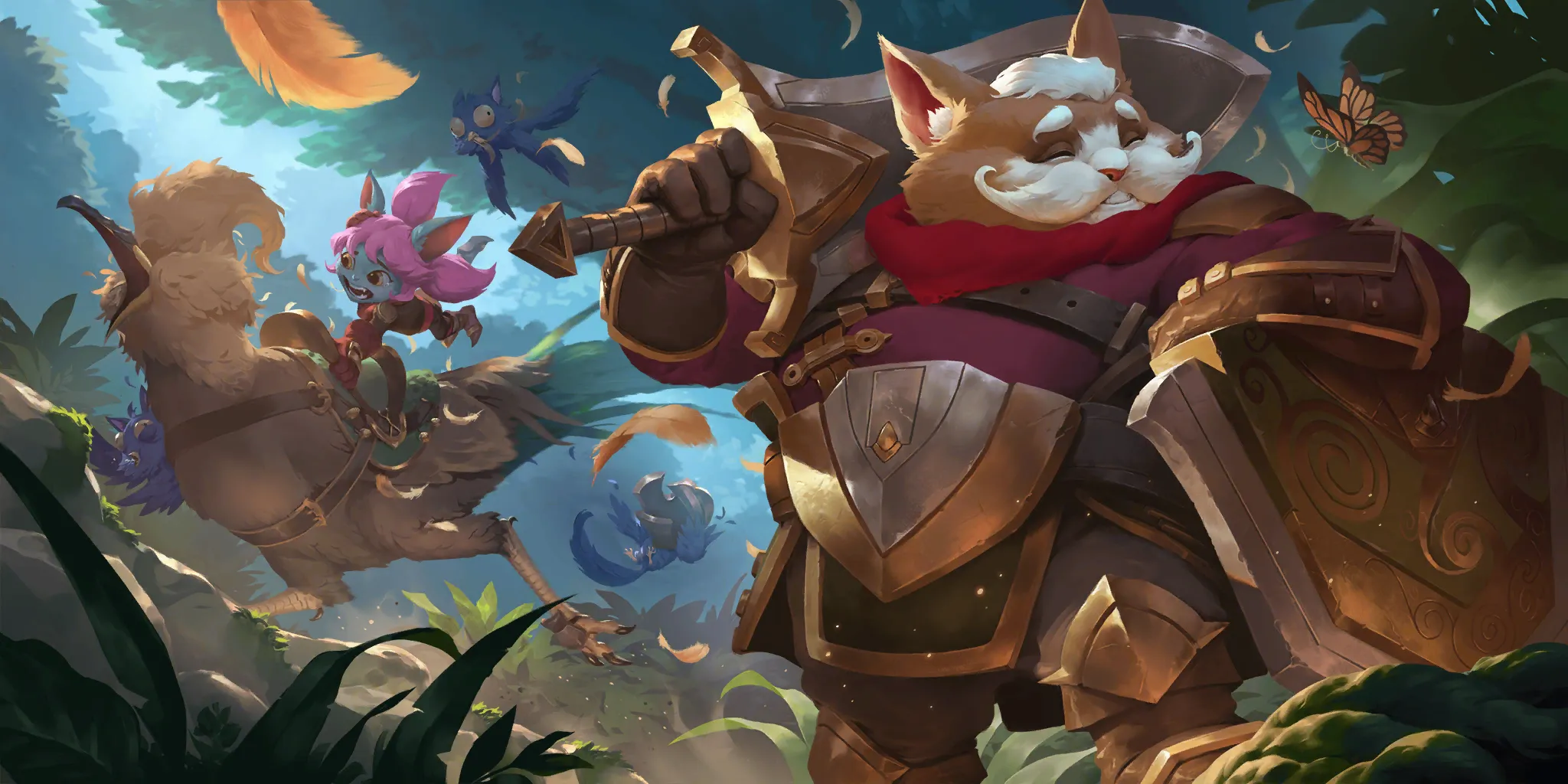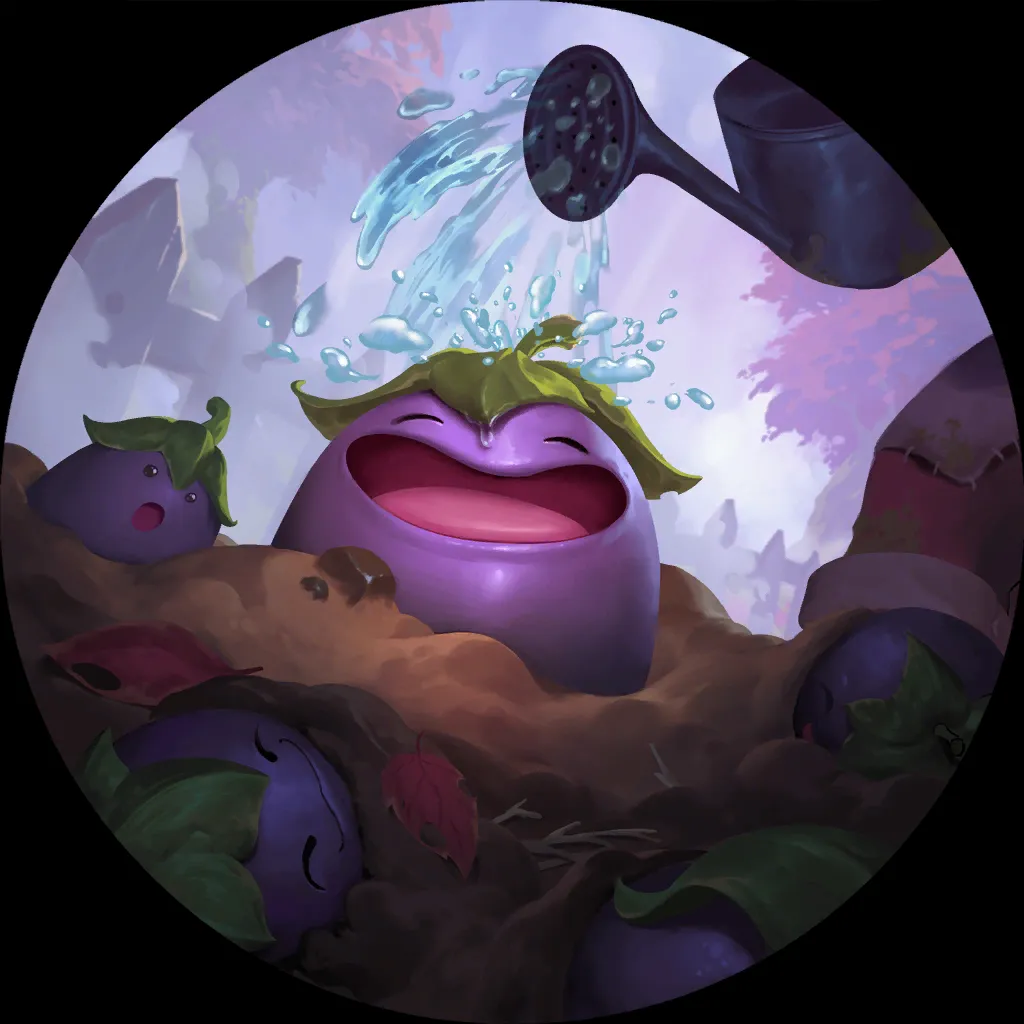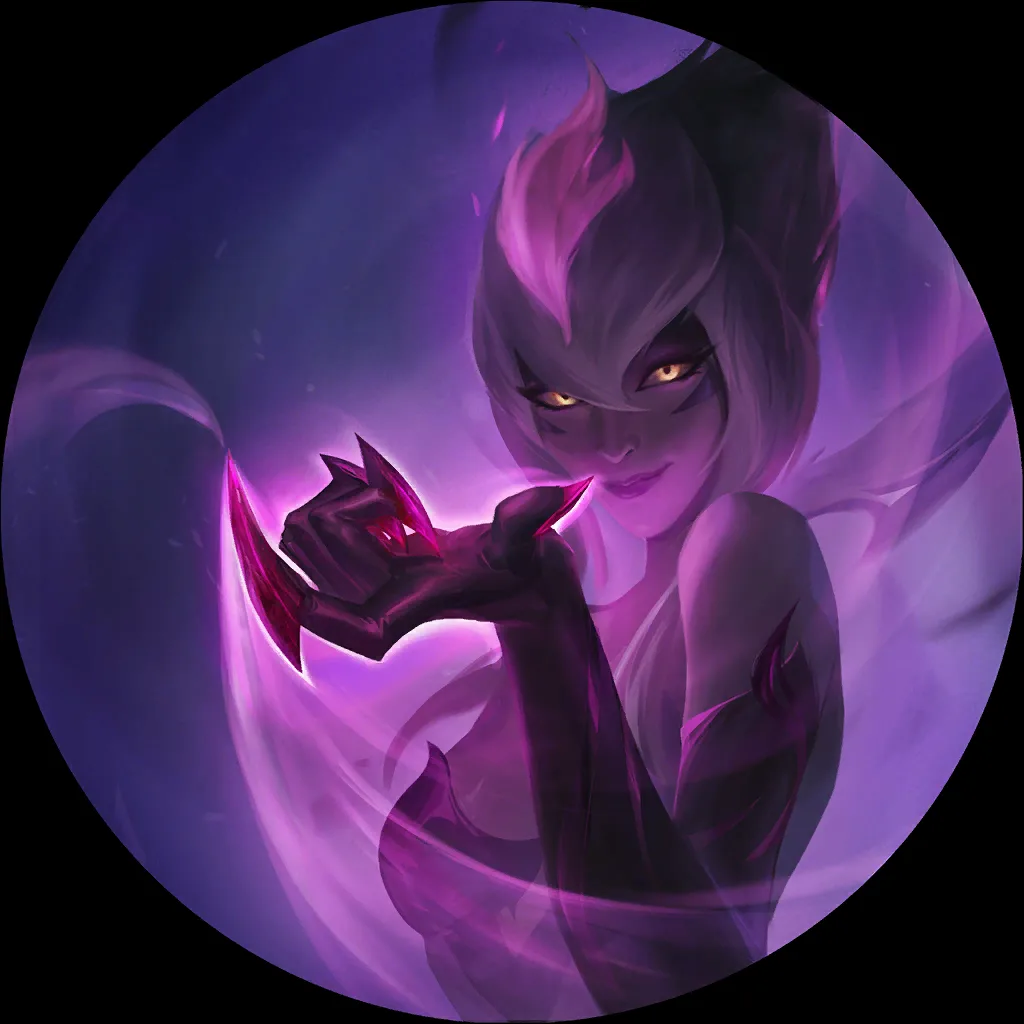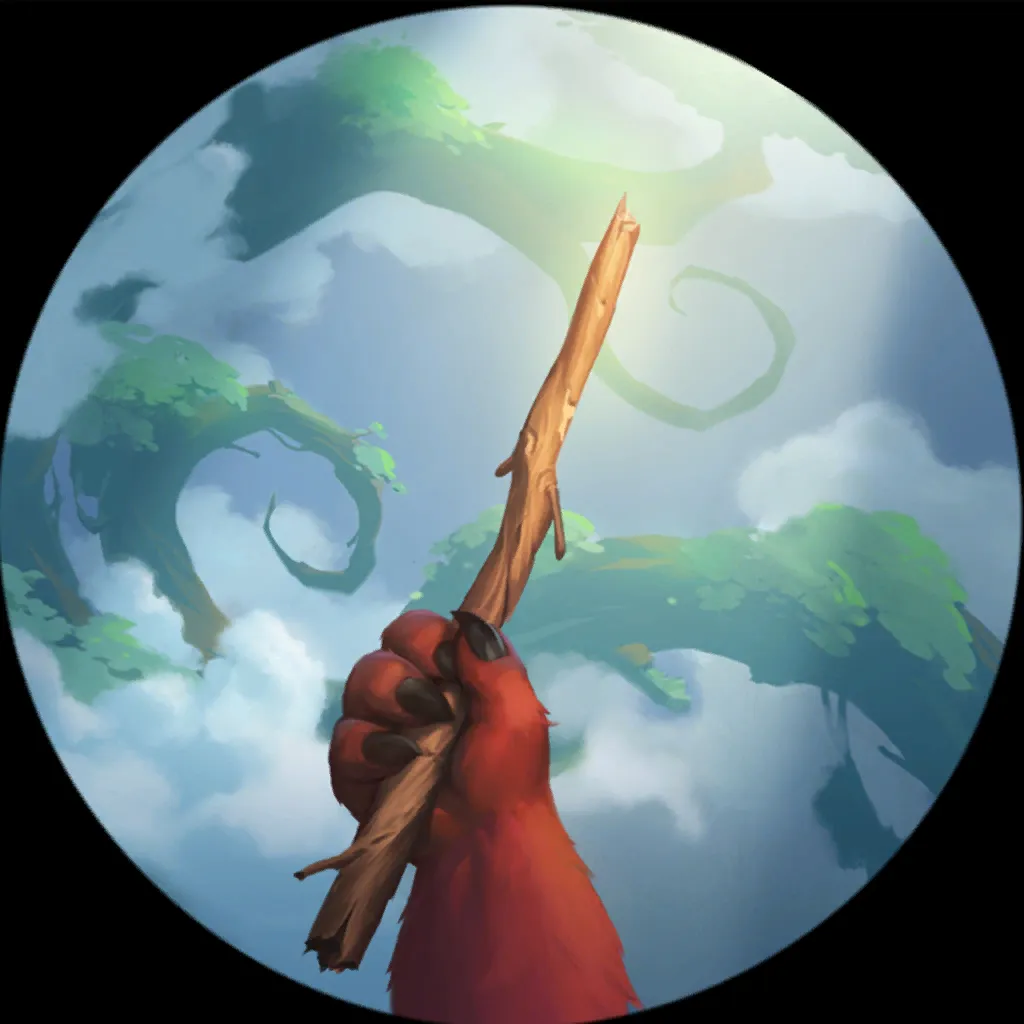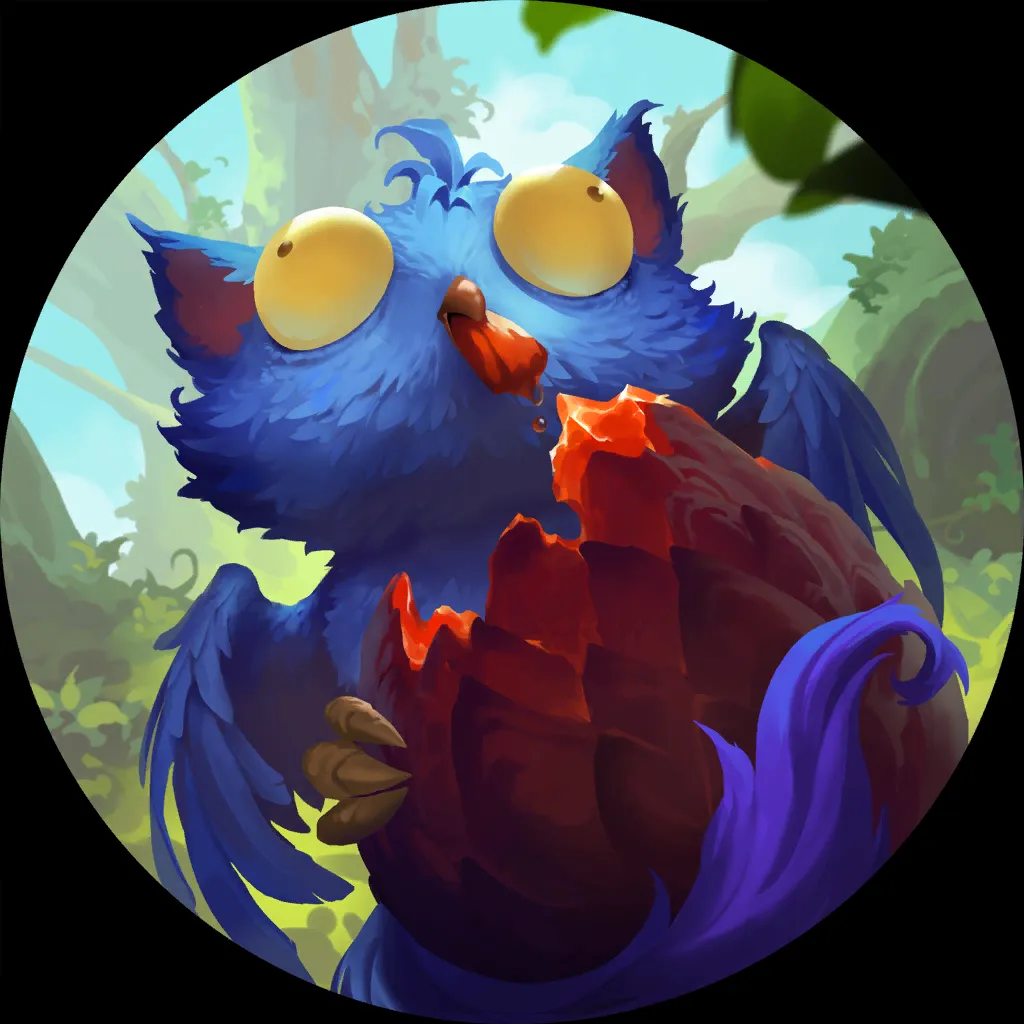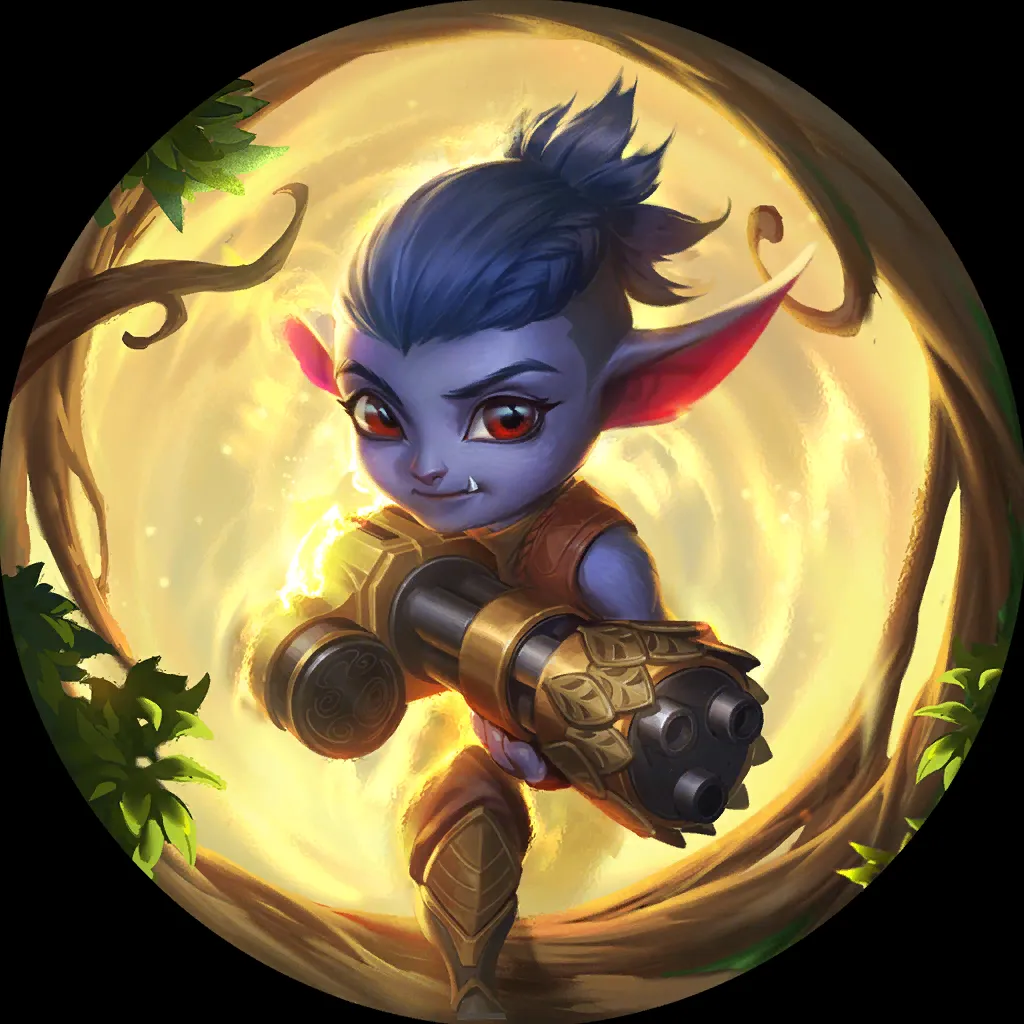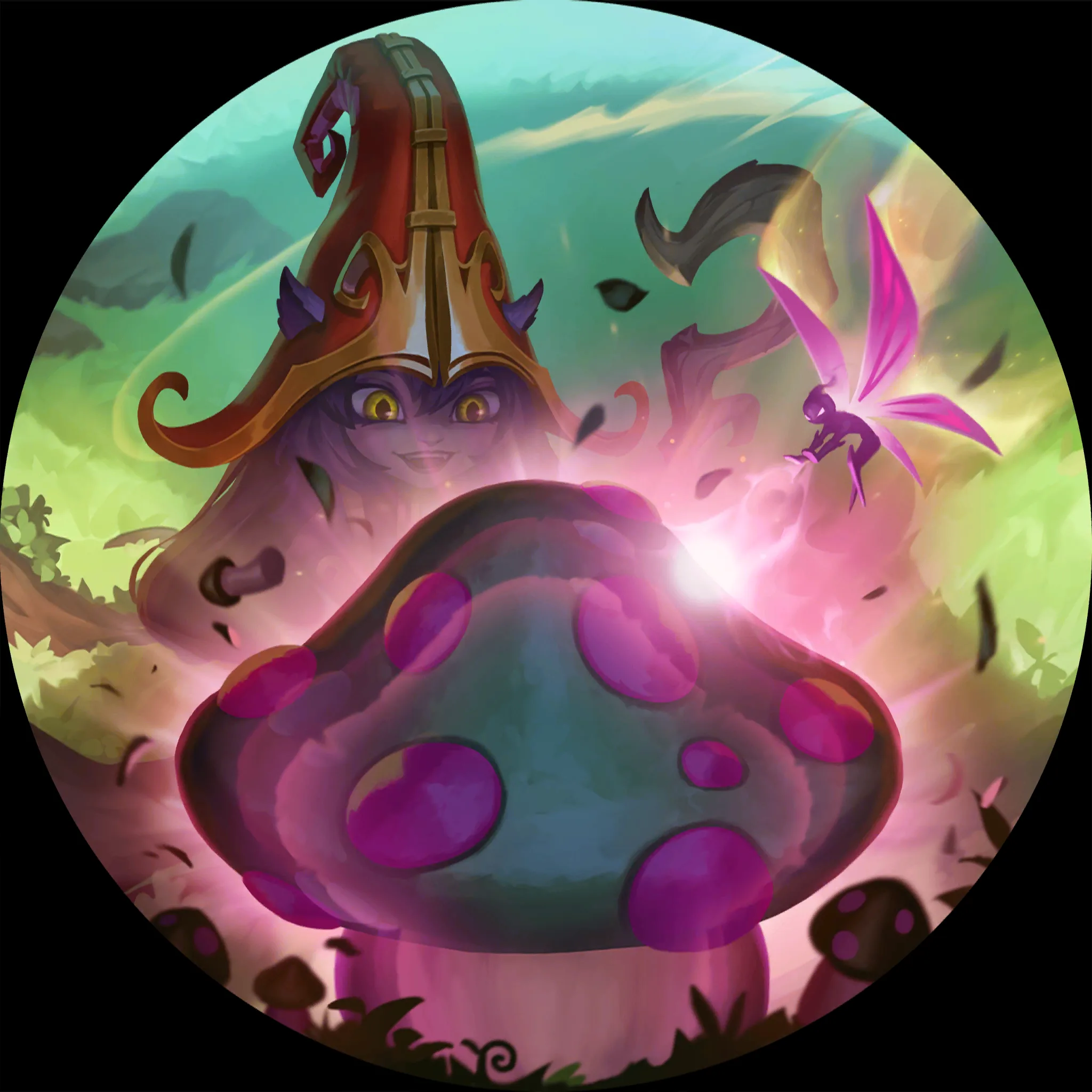 Fae Aid
helps us find additional Created followers and can produce a strong board presence on its own with the +1/+1 to help us stall, but combined with a Husk you can grind your opponent's game plan to complete halt or even go on the offensive!
(4/5 Swole Squirrel
with Elusive or a 5/4 Tough, Tasty Faefolk
? Yes please.)
Yordle Captain
can further beef up our board by giving +1/+1 to our Husk and to the units that we play. We can always fall back on the tried-and-true Lantern swarm, and trading down the board helps to keep our leveled-up Evelynn in play.
I chose Sneezy over YIA because the majority of our board should be created, giving us +2/+2 or even +4/+4 at Focus speed instead of Slow, and denying our opponent the chance to Buried in Ice
our board, wipe it with The Ruination
, or otherwise spoil our fun.
---
Bilgewater – C Tier
Bilgewater is a rougher port for our dear Evelynn, but Tentacle
have a lot to gain from the mistress of pain. 
6
4
10
20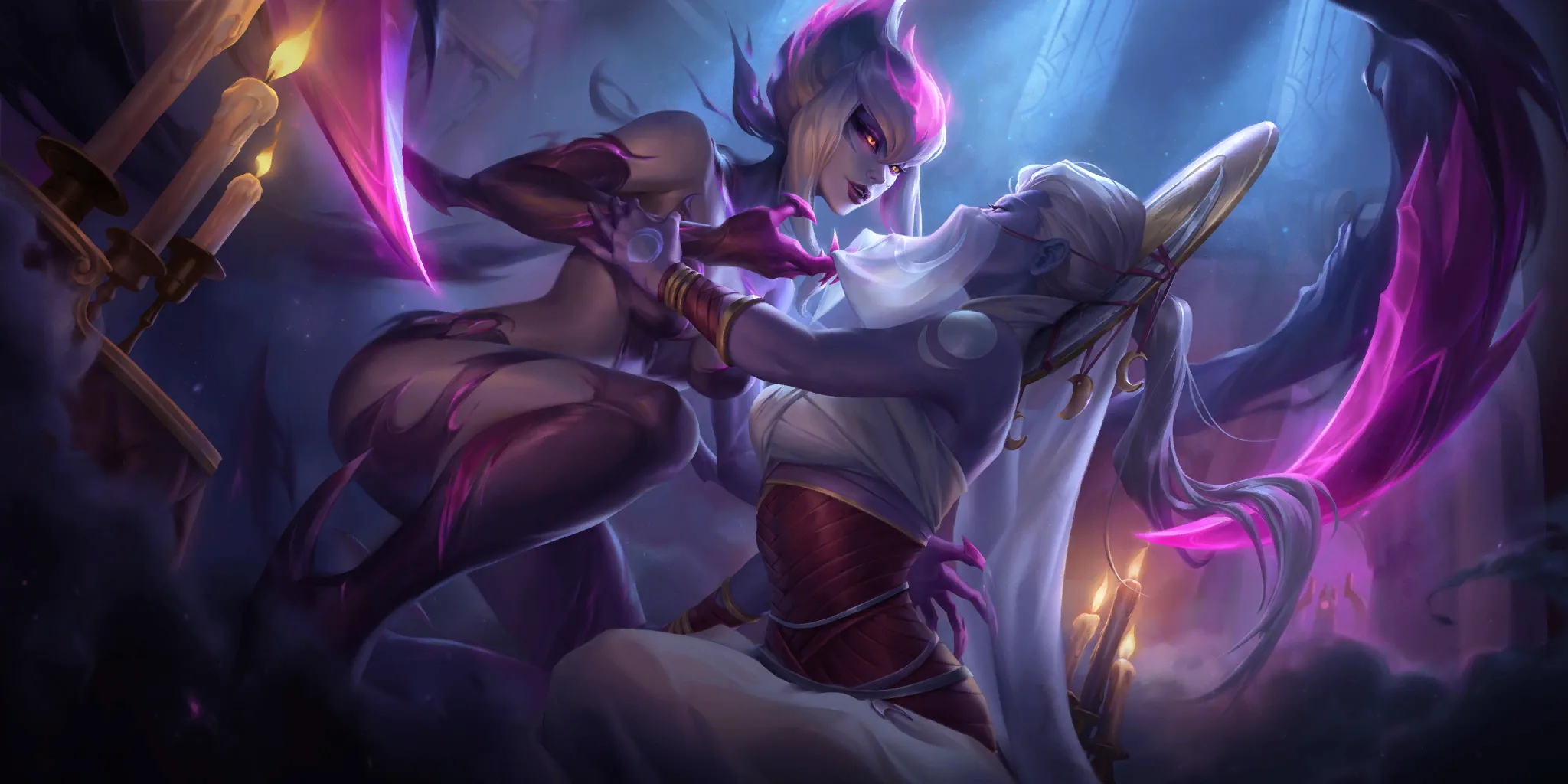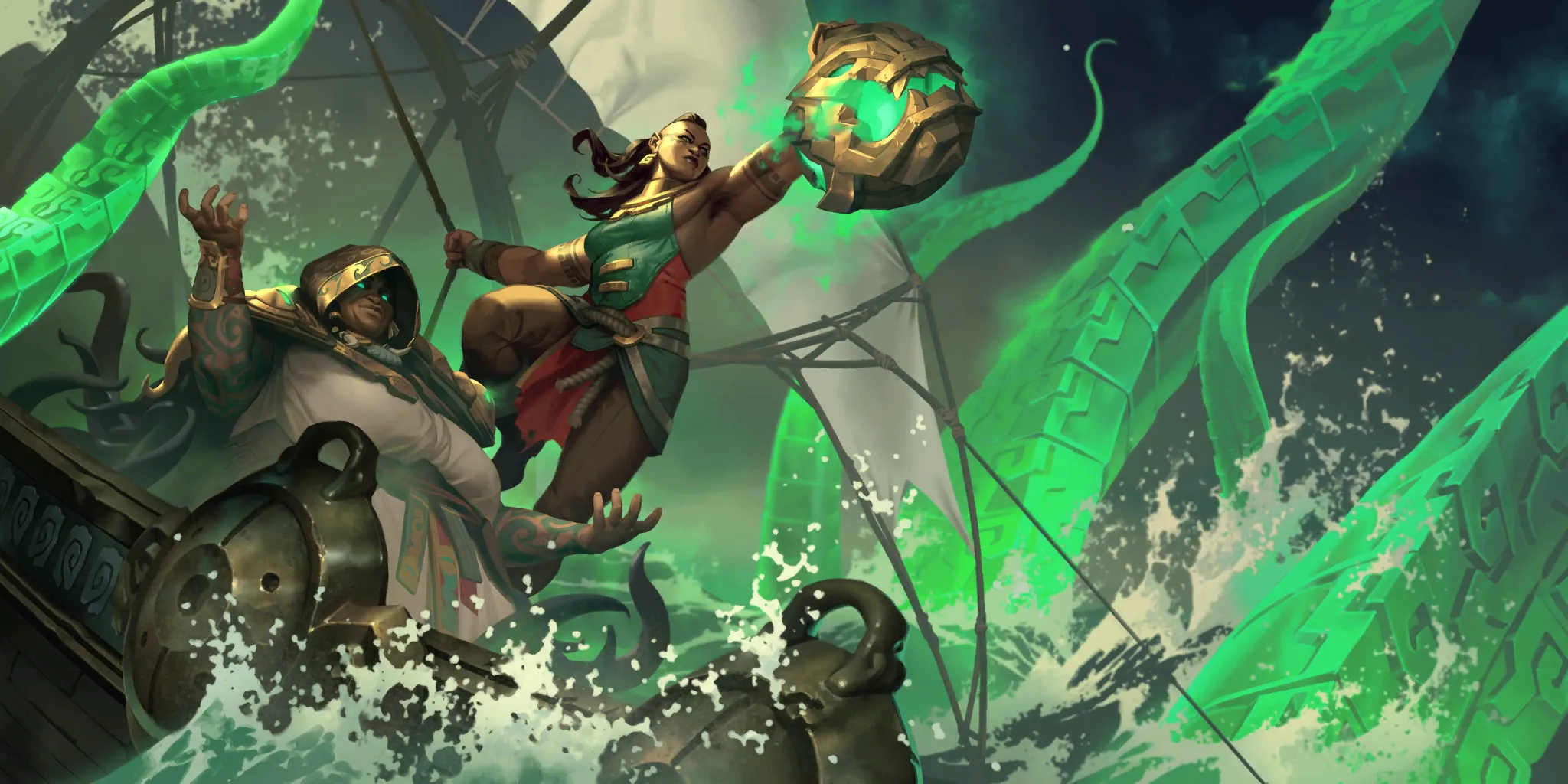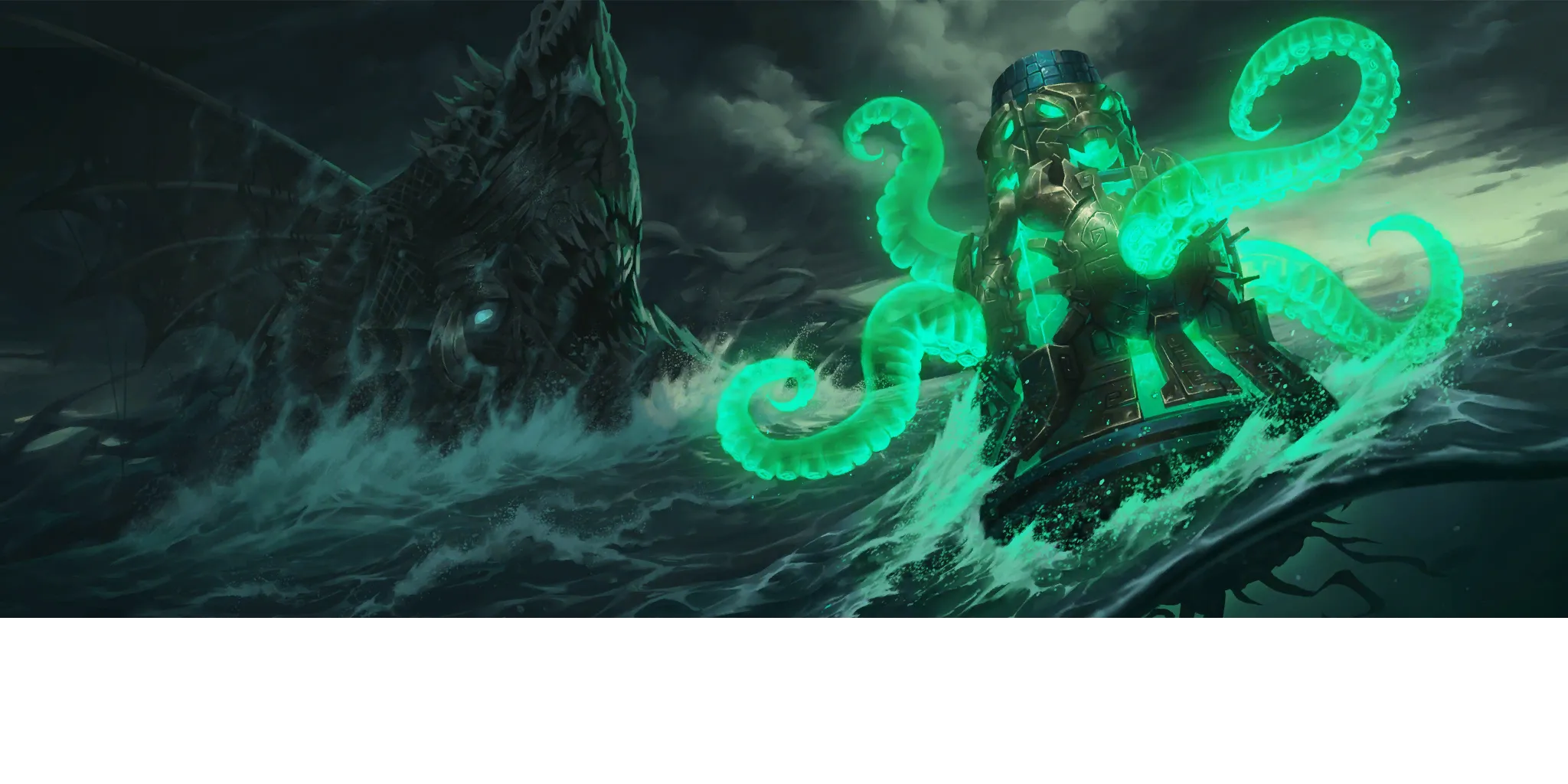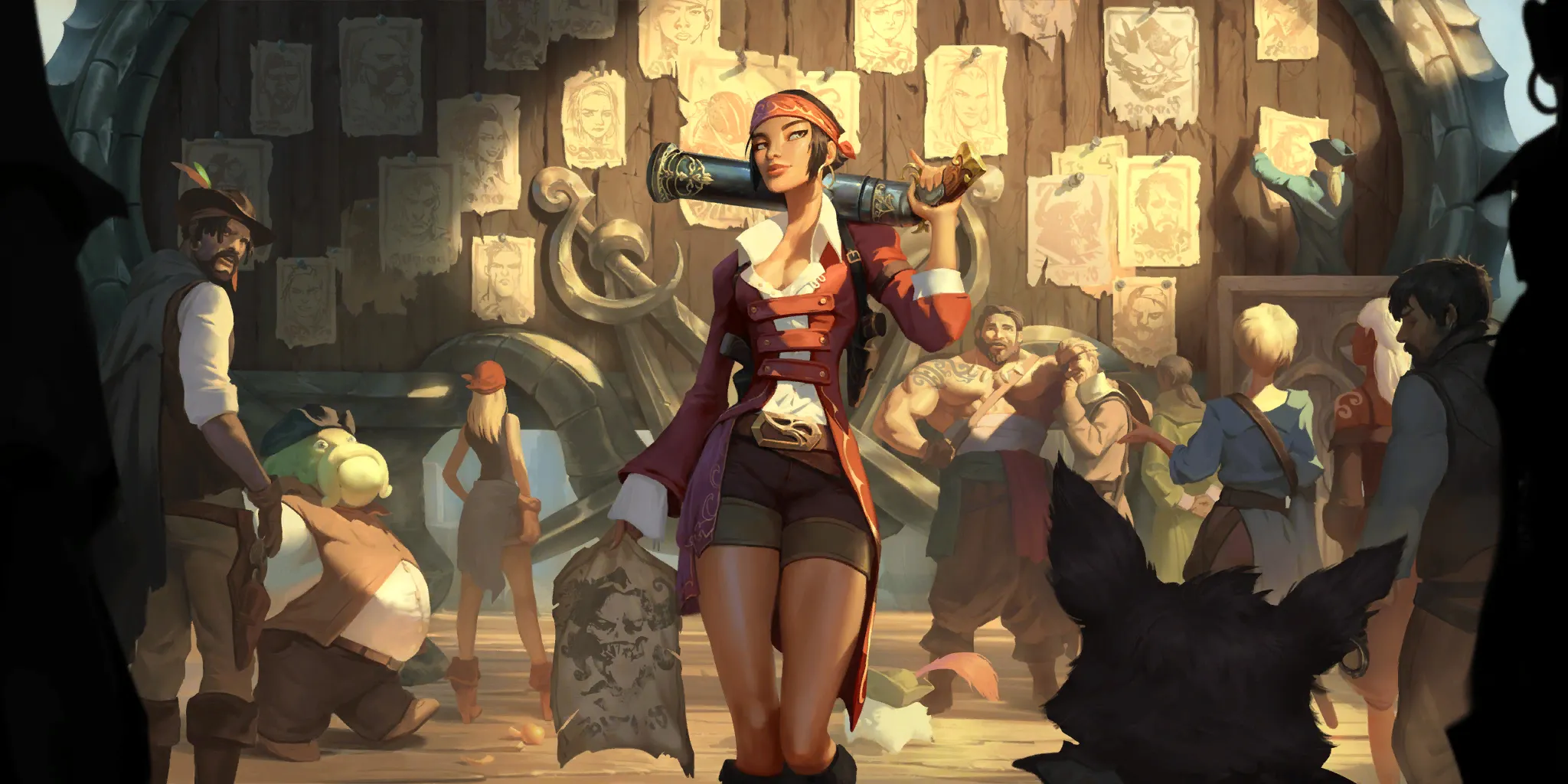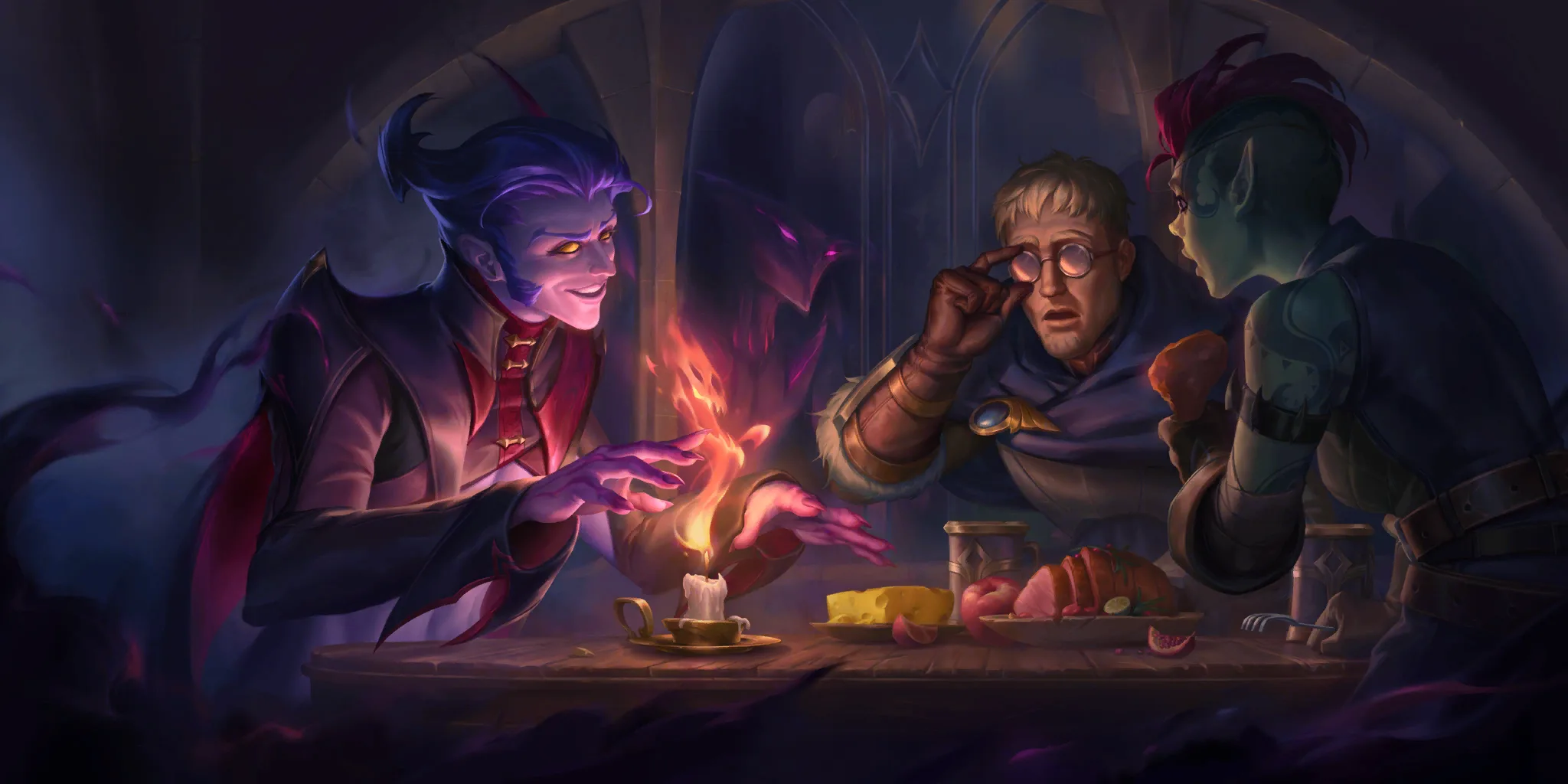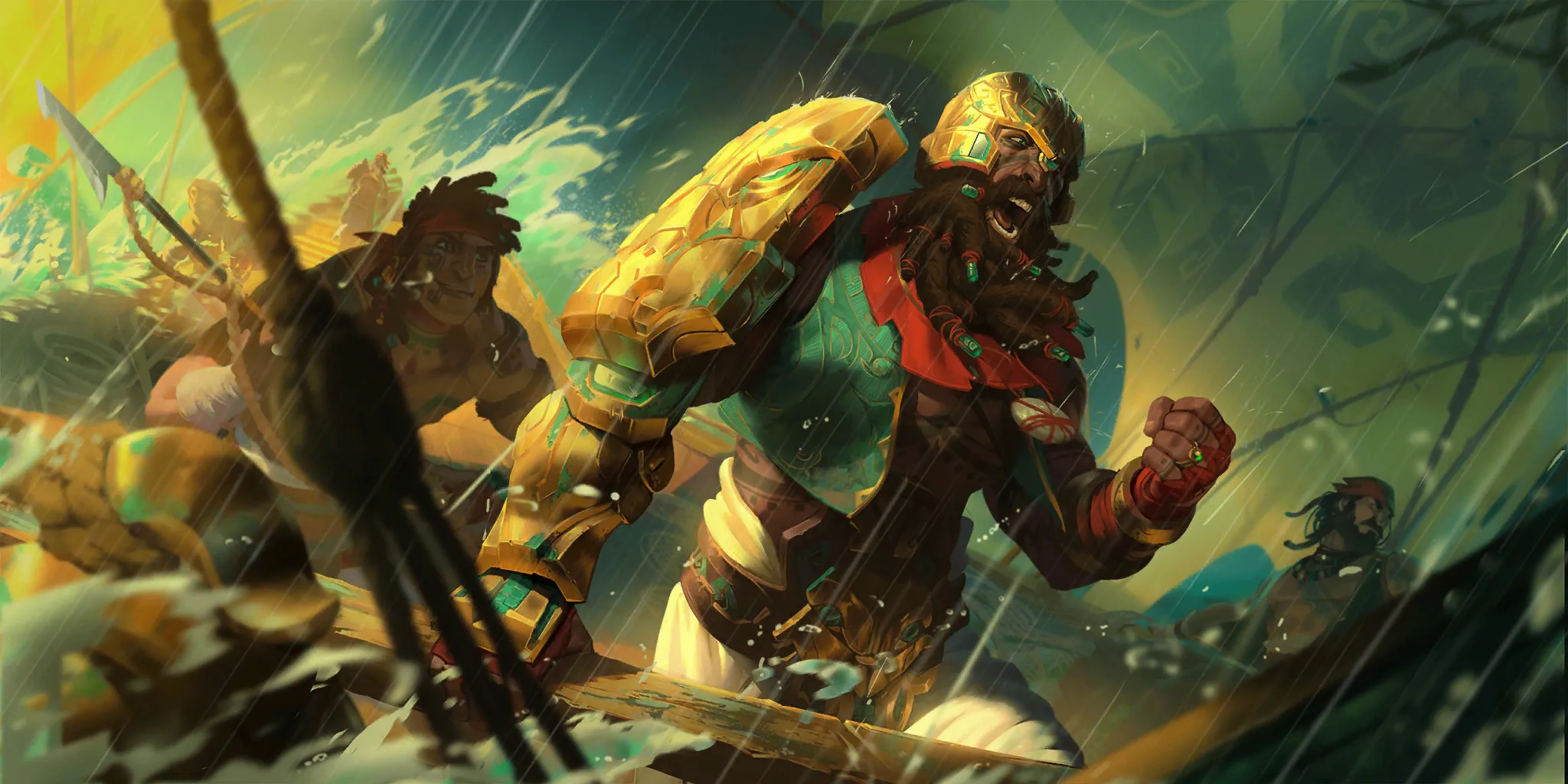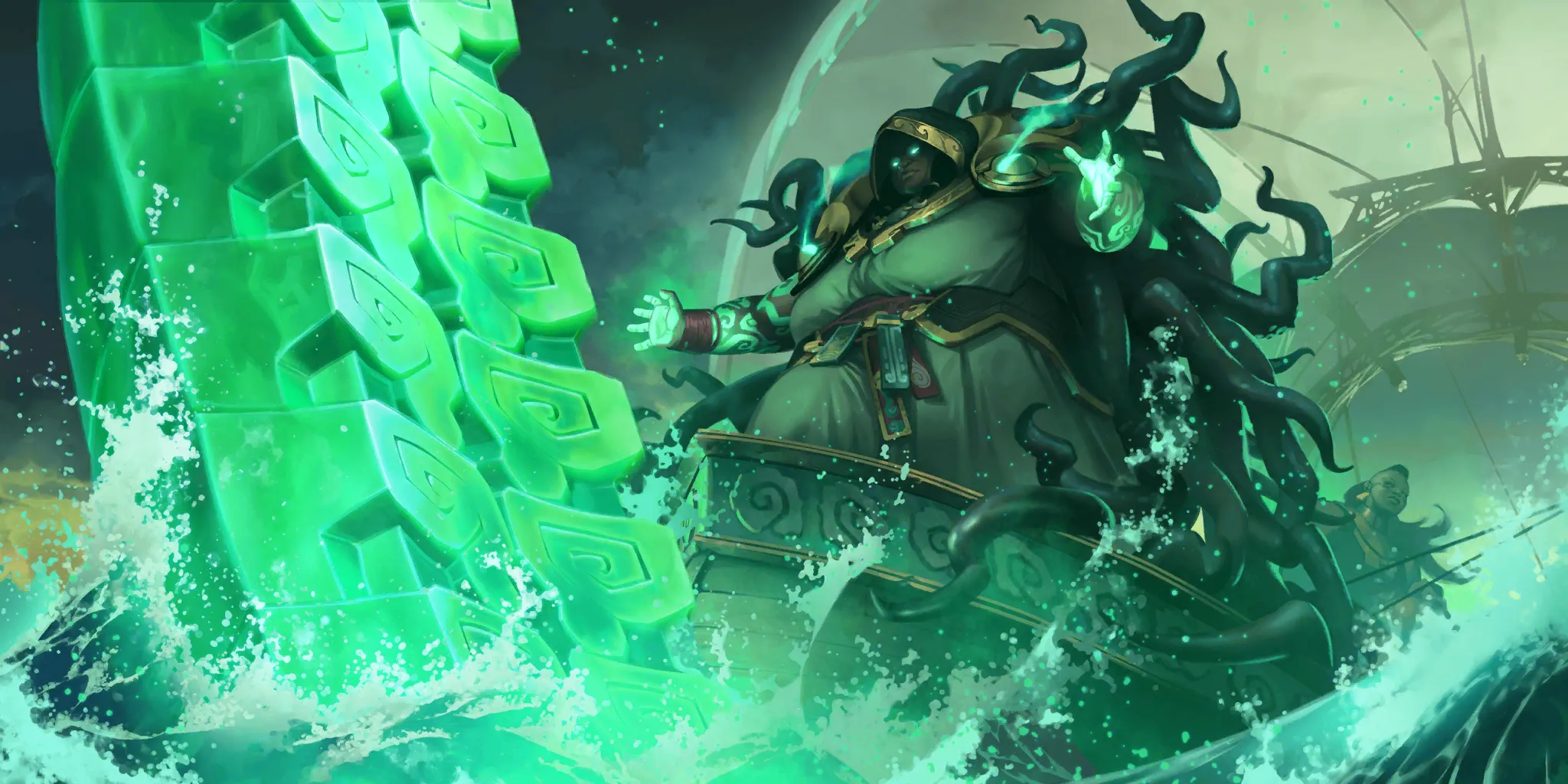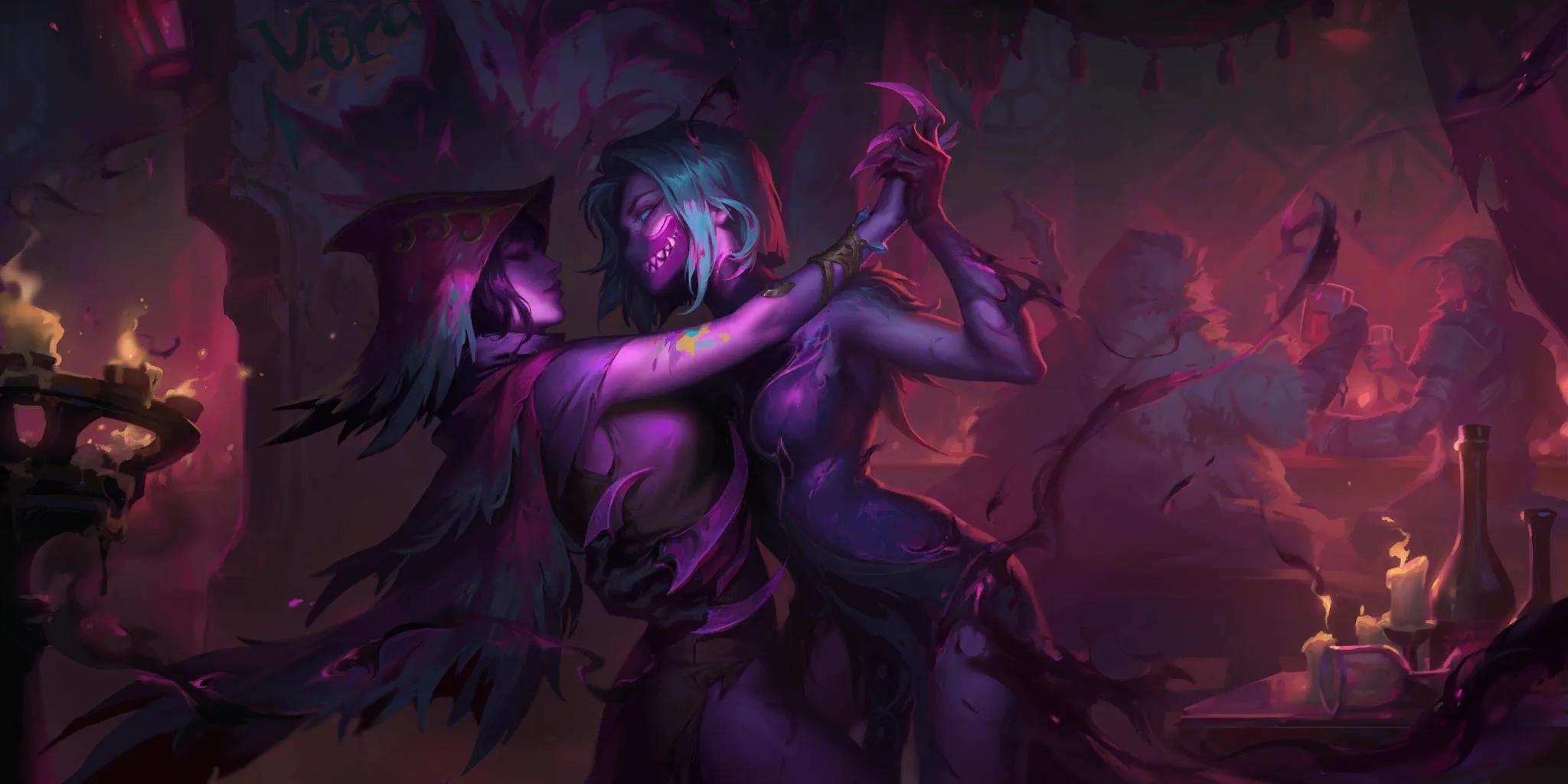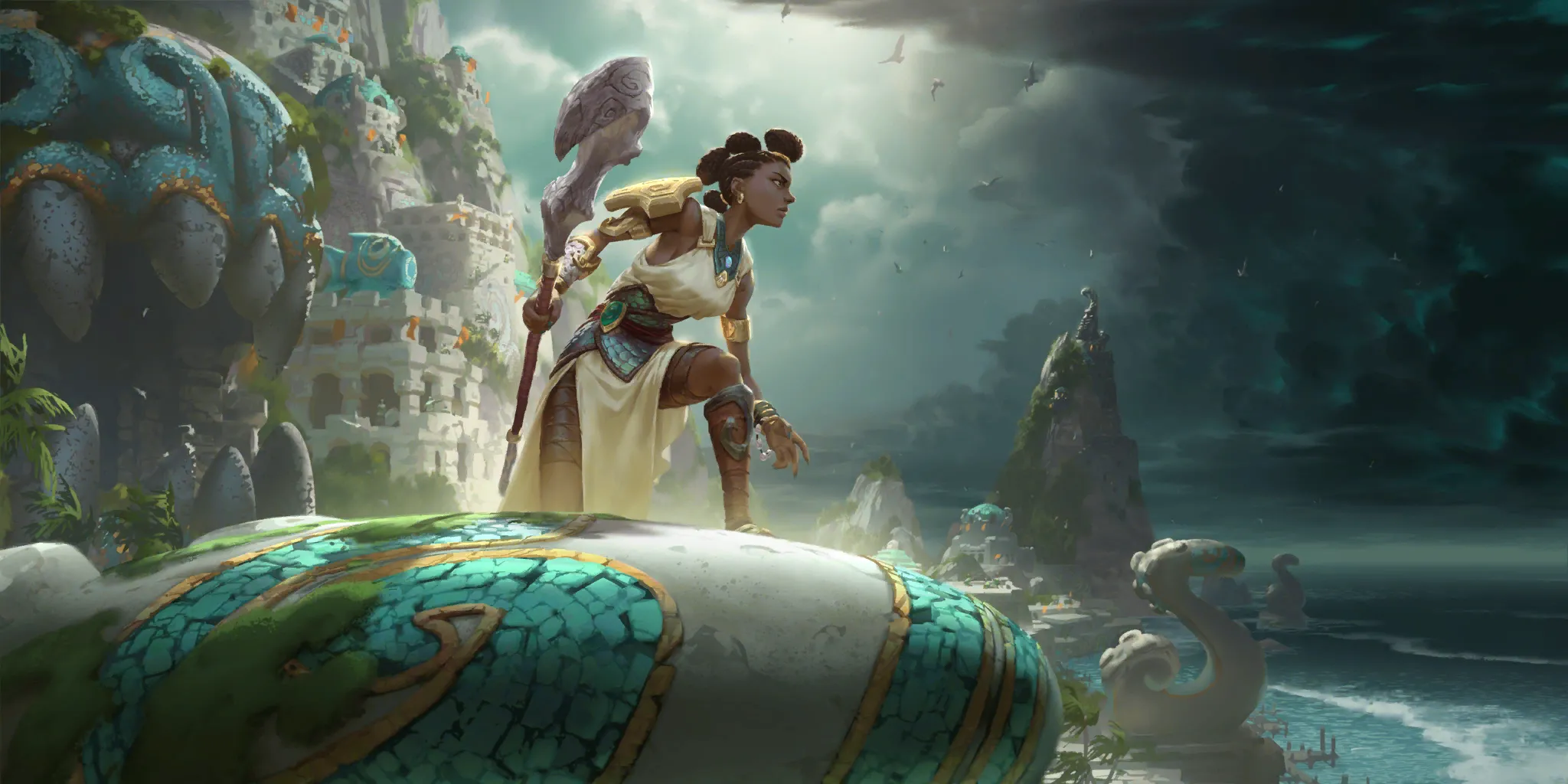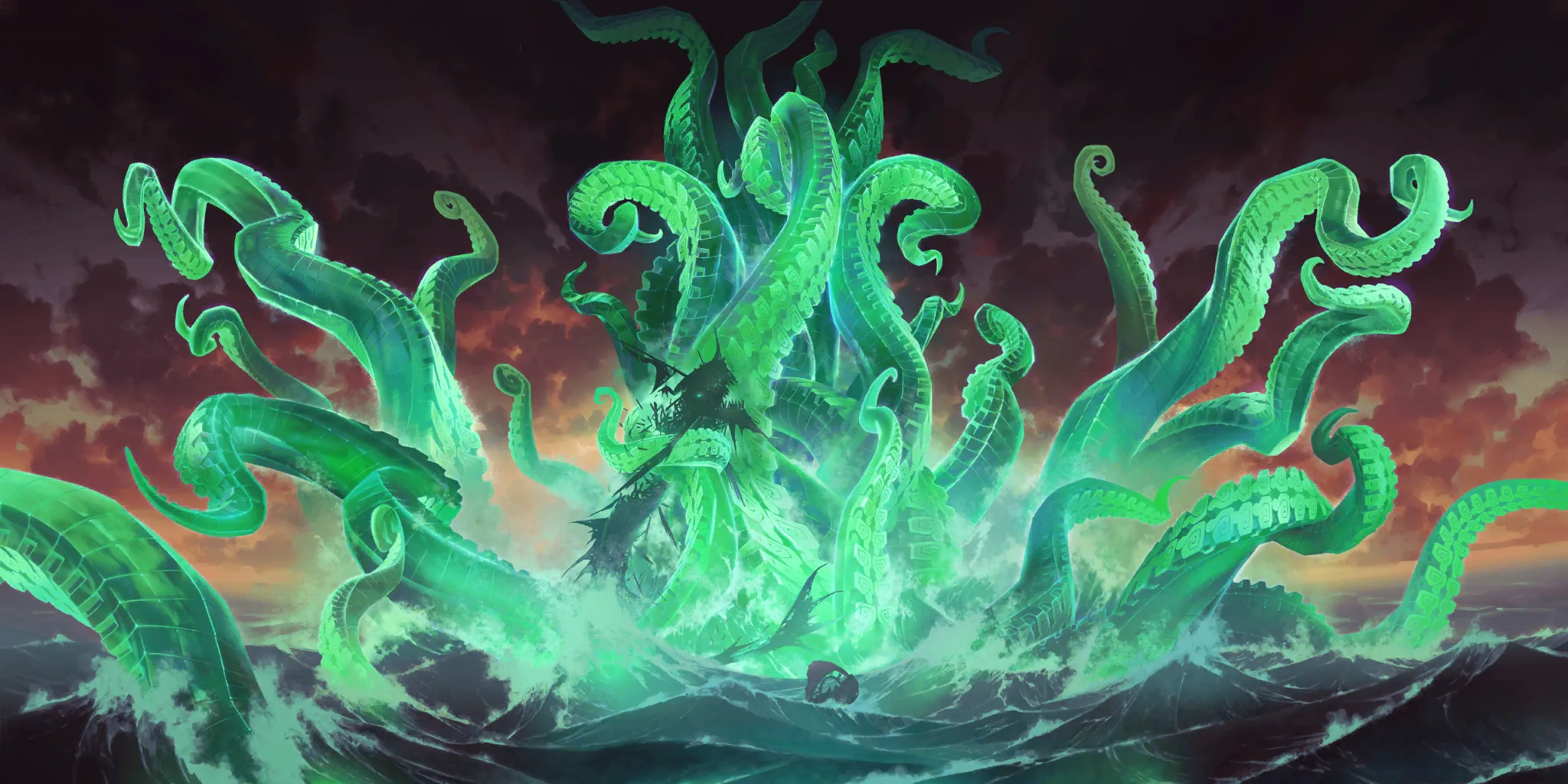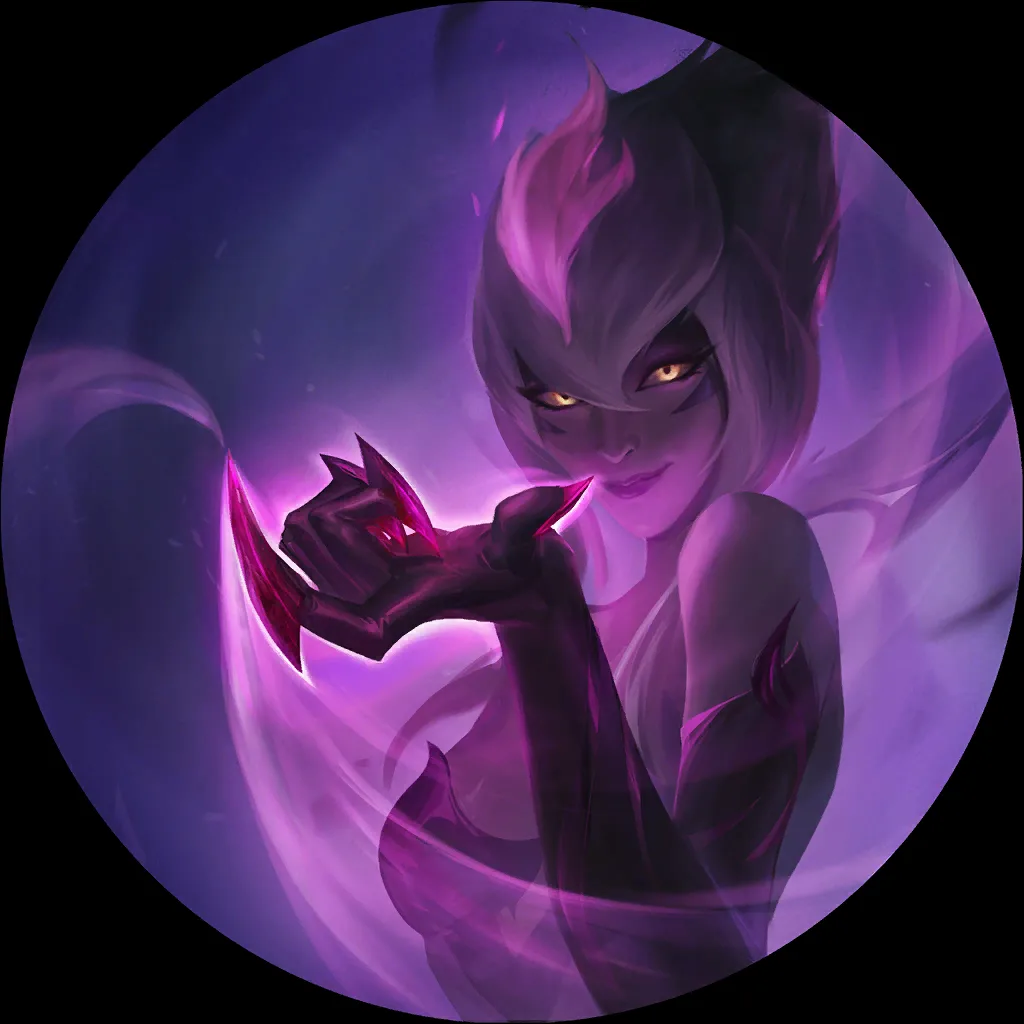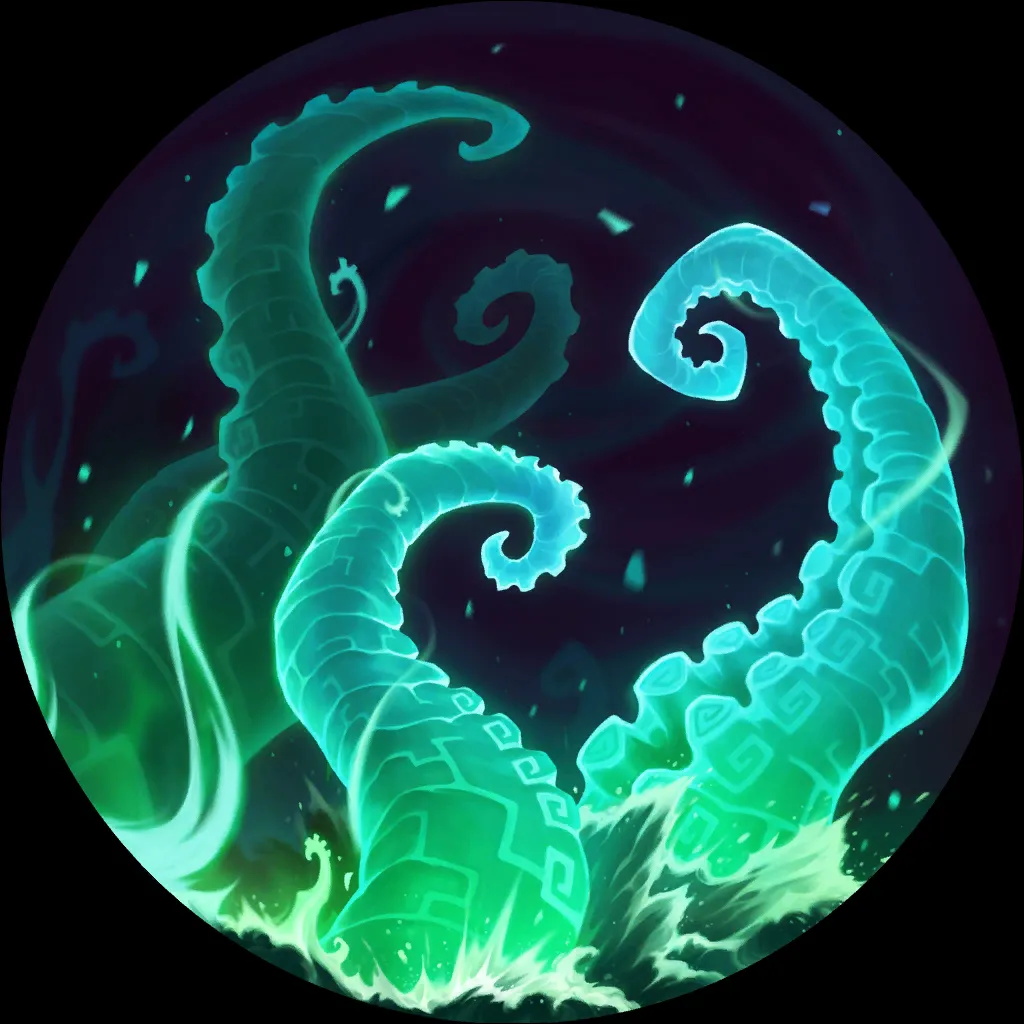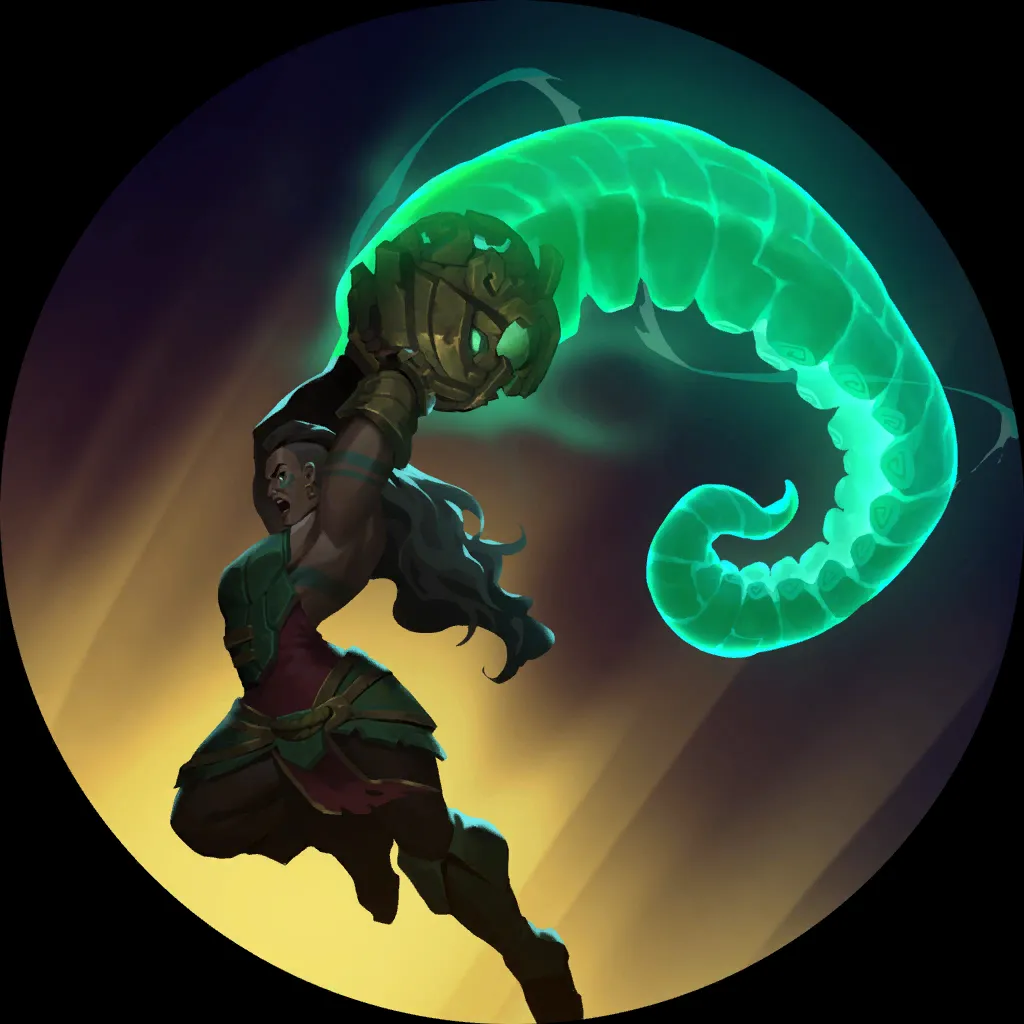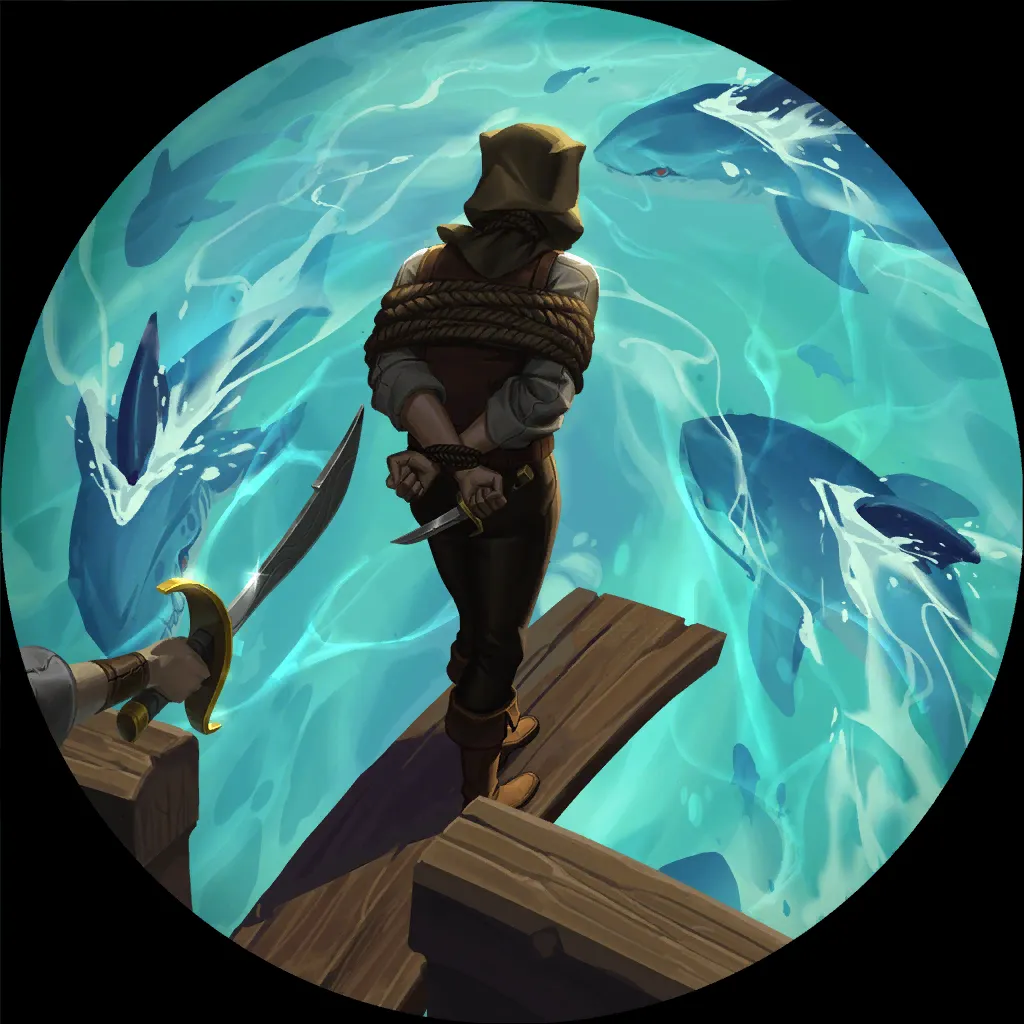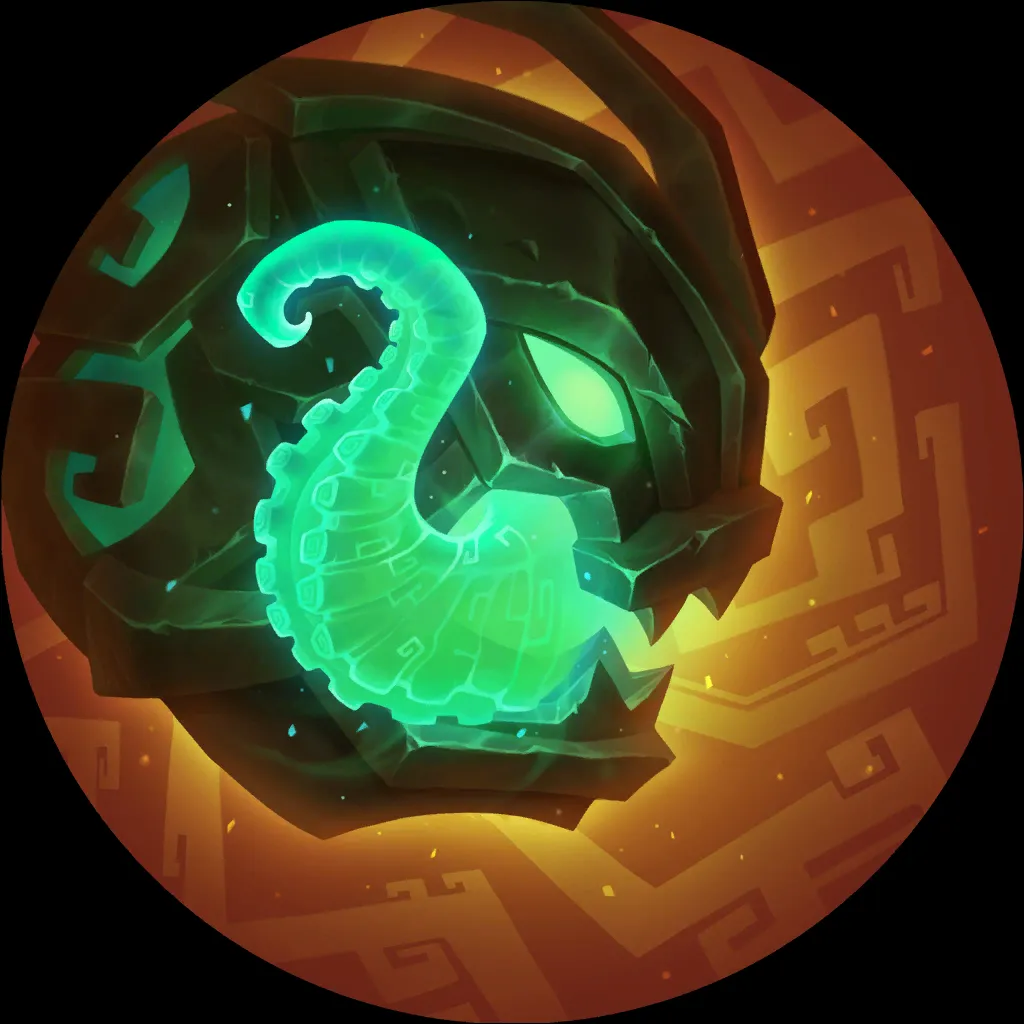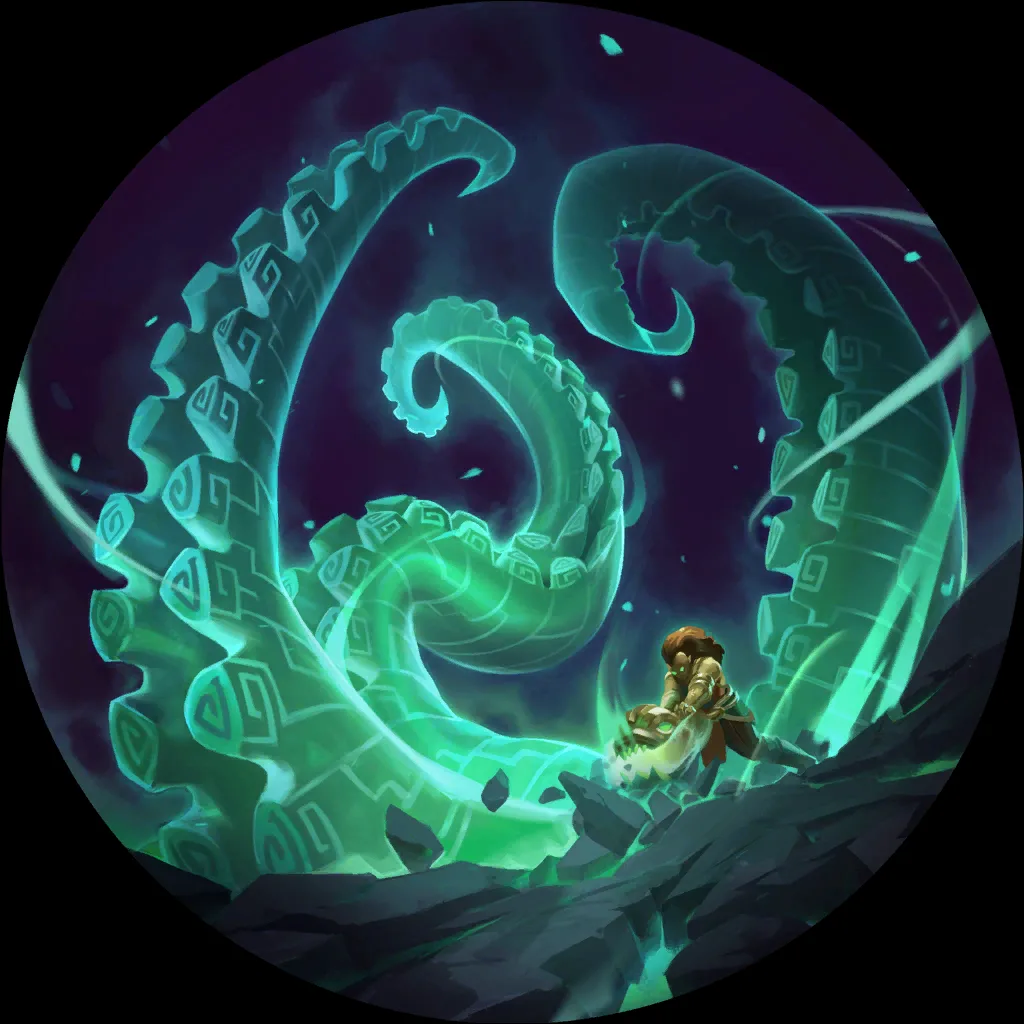 In other decks, part of the issue with building our tall Tentacle tower was its inability to get to the nexus without other cards like The Sea's Voice
or Ghost if you ran it Infinipatrons/Roji-style.
Unfortunately, our Tentacles can't directly benefit from the Husks, but the extra health and keywords they grant significantly improve our chances of keeping our key cards, Illaoi
in particular, on board. A four-mana 1/7 is very difficult to deal with, and Illaoi only becomes more dangerous the longer she is on the board.
The keywords put in a ton of work as well. Granting Elusive or Overwhelm are obviously great for pushing nexus damage, but Tough, Quick attack, Challenger, Fury, and Regeneration all greatly improve both Illaoi's and the Sea's Voice staying power. Impact would be the low-roll for this deck, yet it still provides some benefit to your game plan as it can contribute to Illaoi's level up.
Blood in the Water
and Buhru Leader
serve as additional means to apply pressure in the midgame, while Nagakabouros
sits at the top of our deck to provide a continued stream of Tentacles to thrash the opponent with, if they managed to survive that long.
---
Demacia – B Tier
This one is pretty straight forward: big dudes get bigger!
6
2
10
22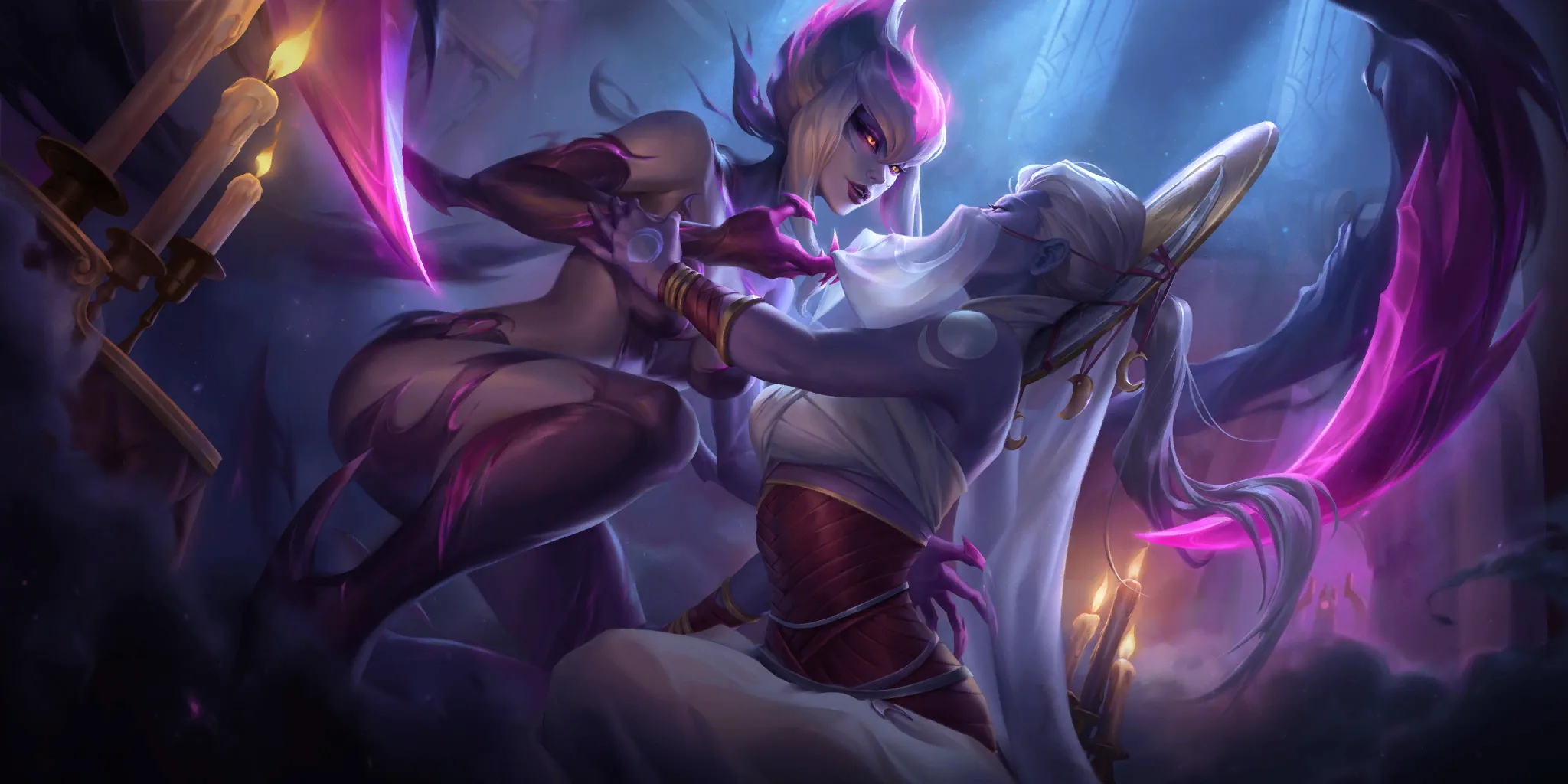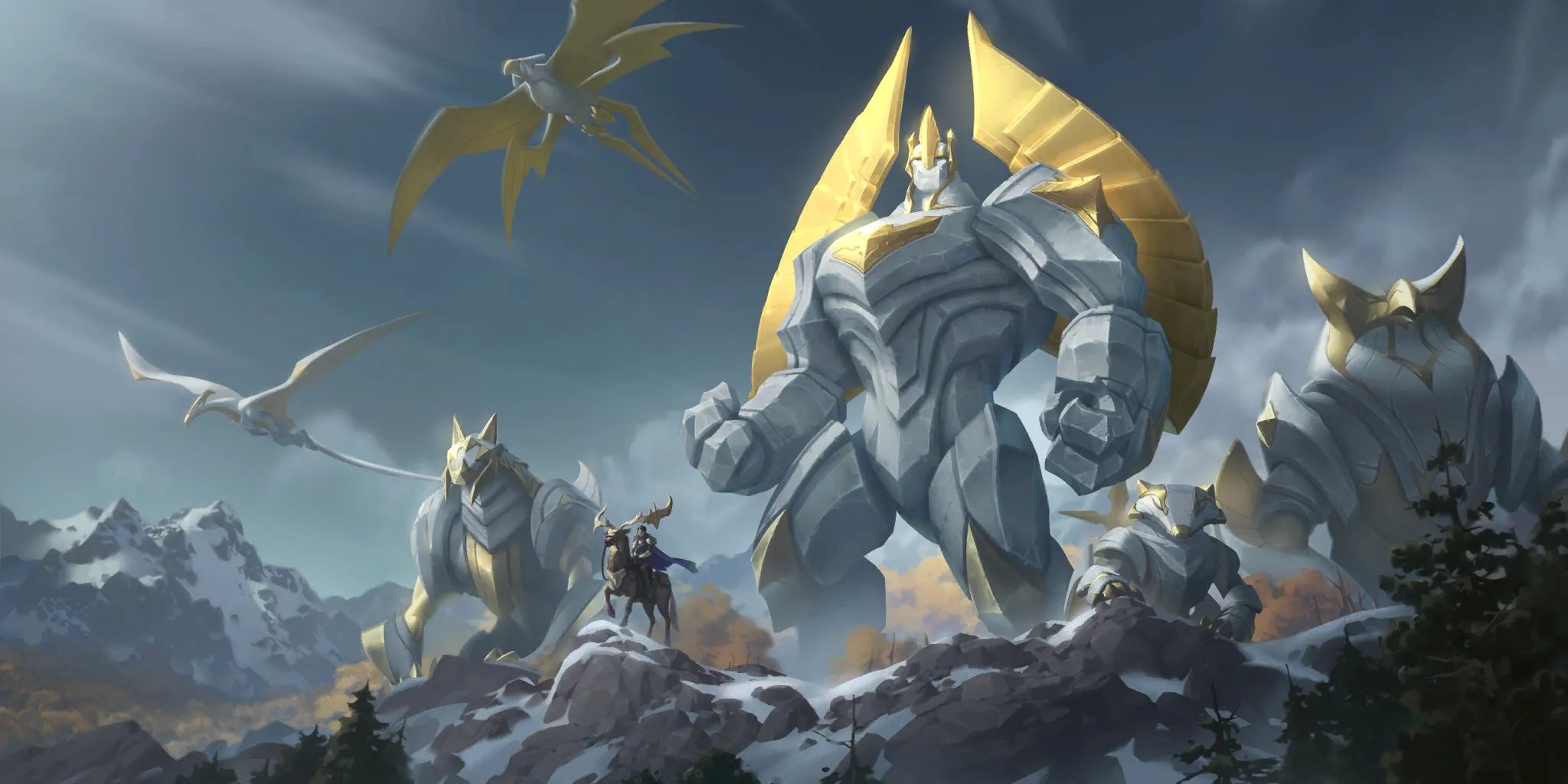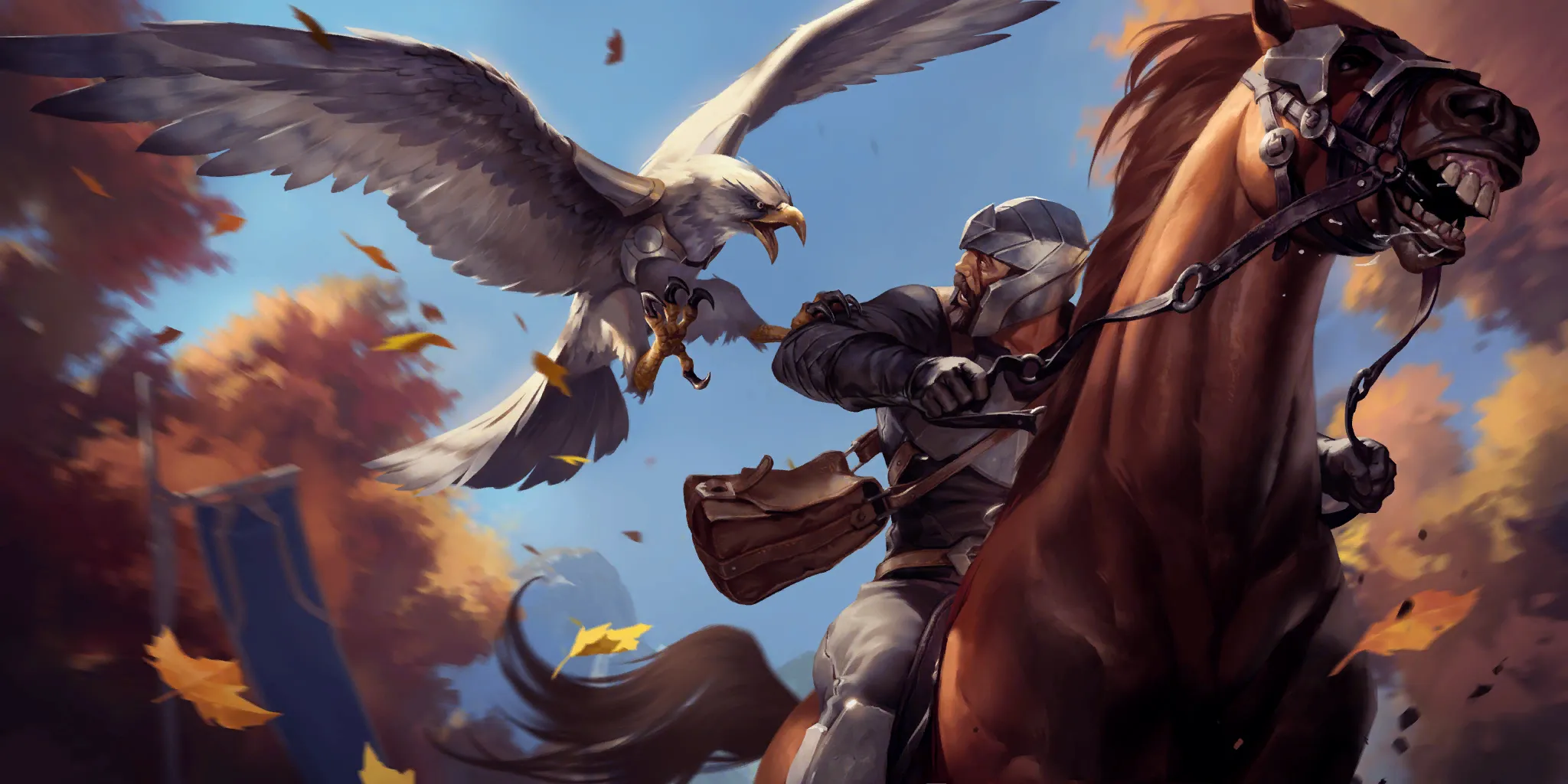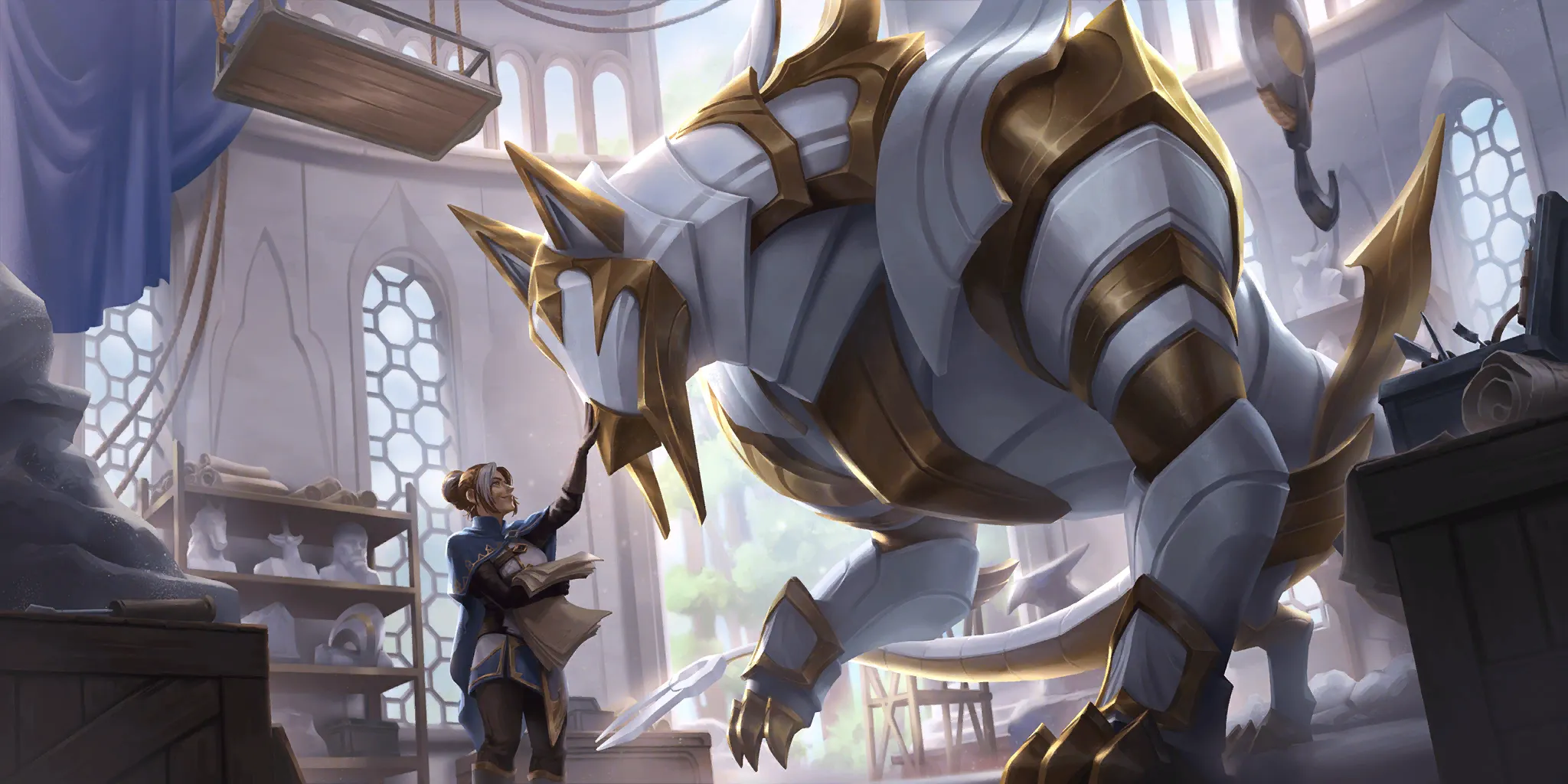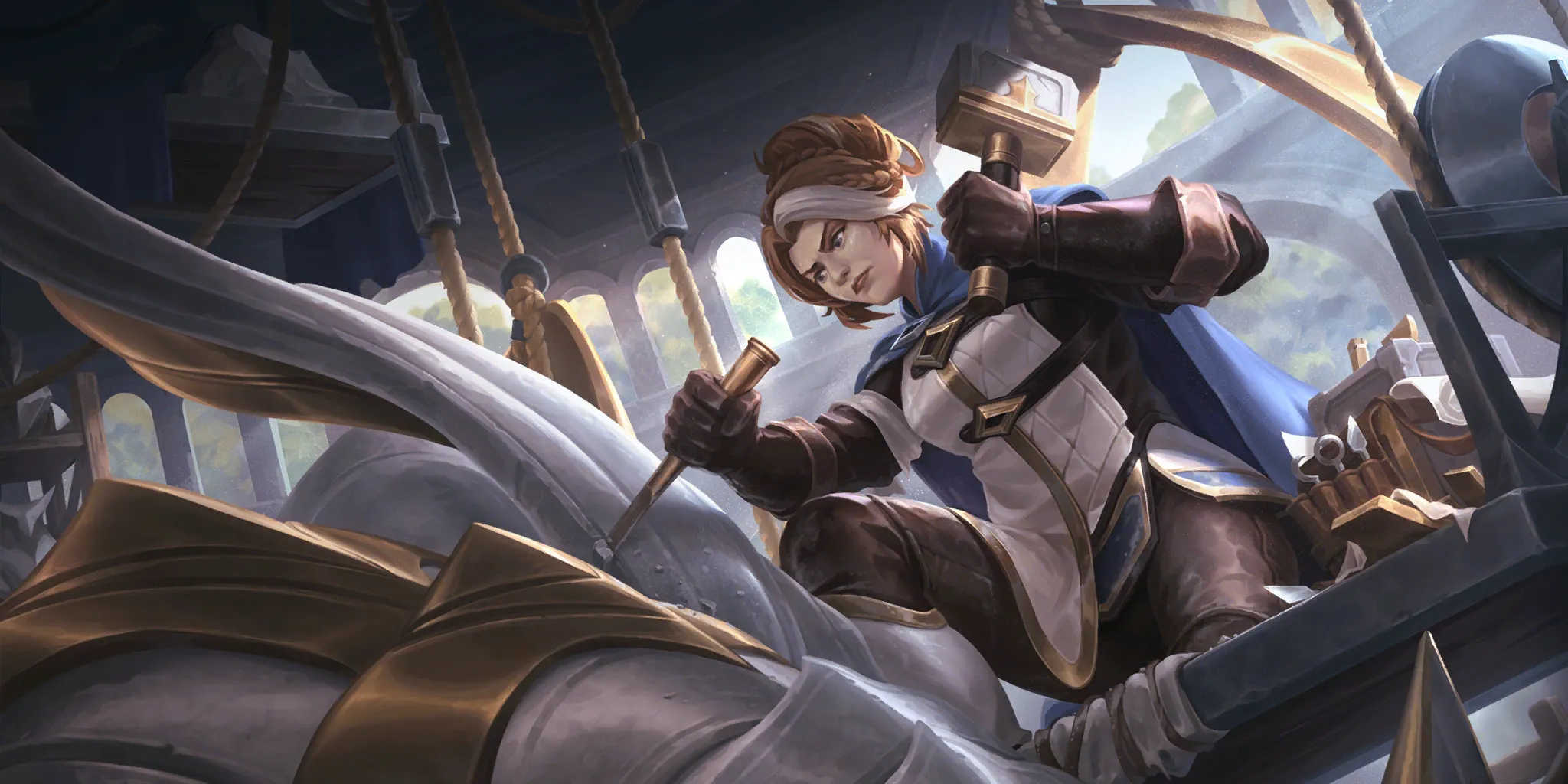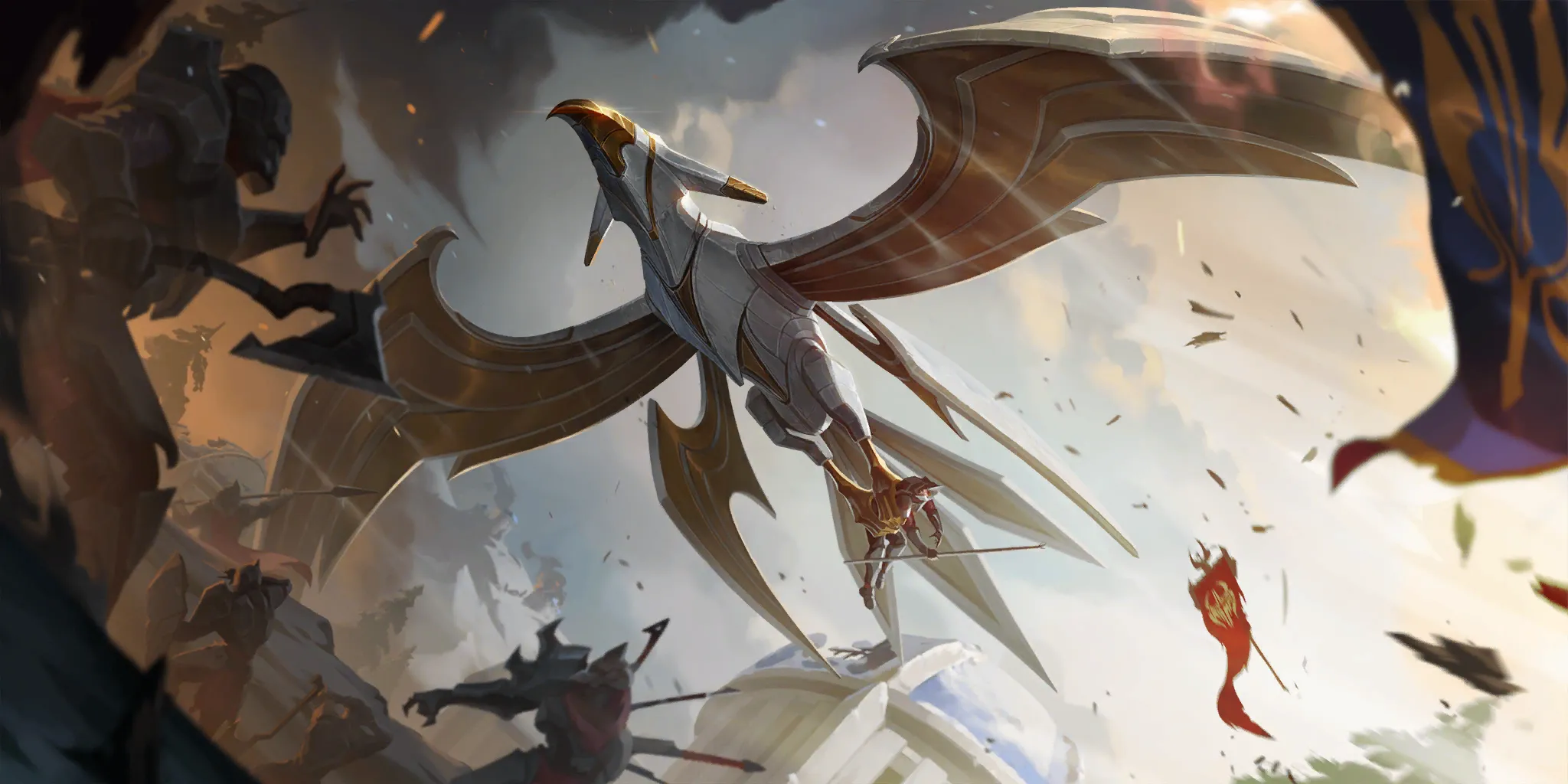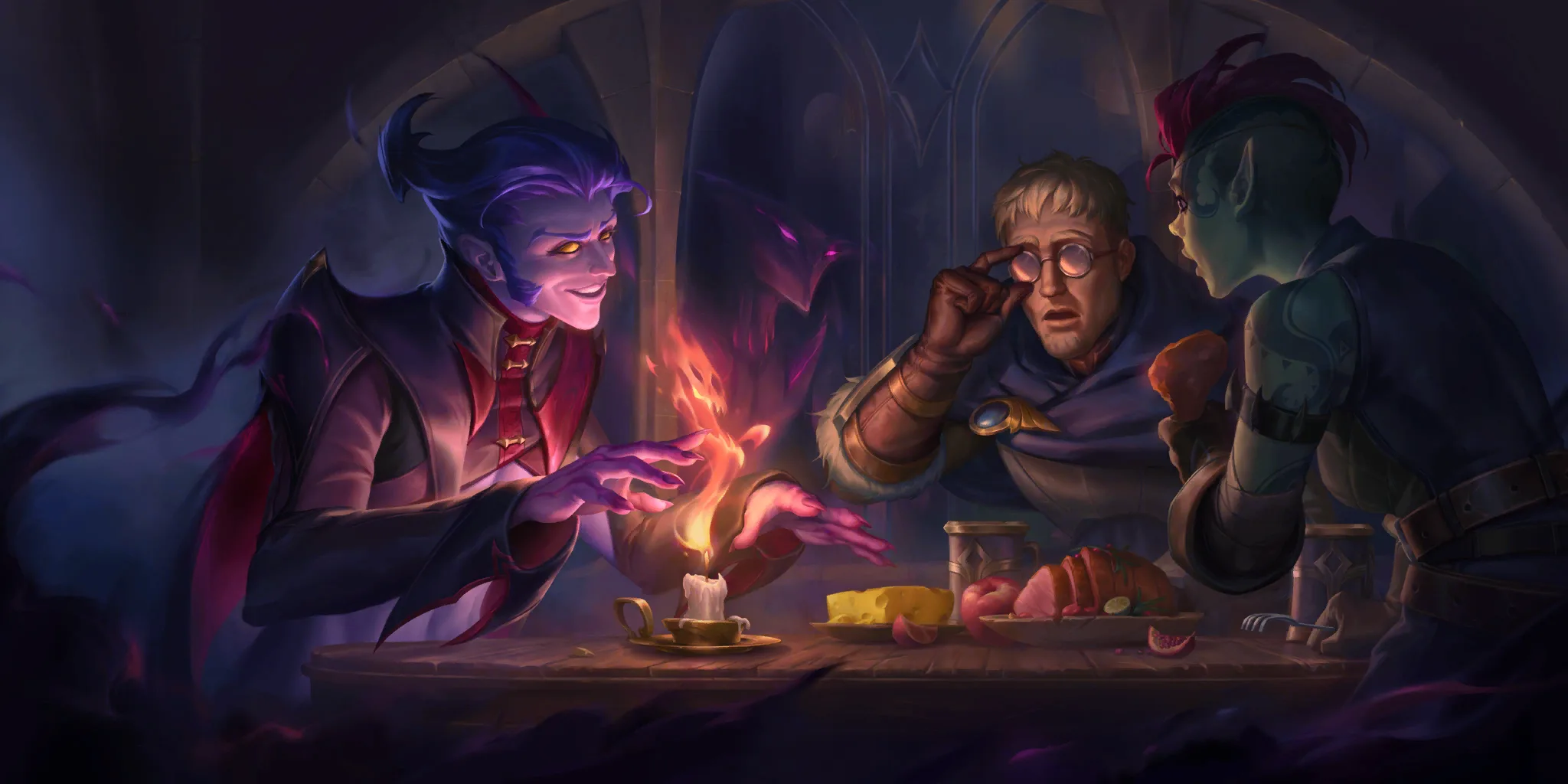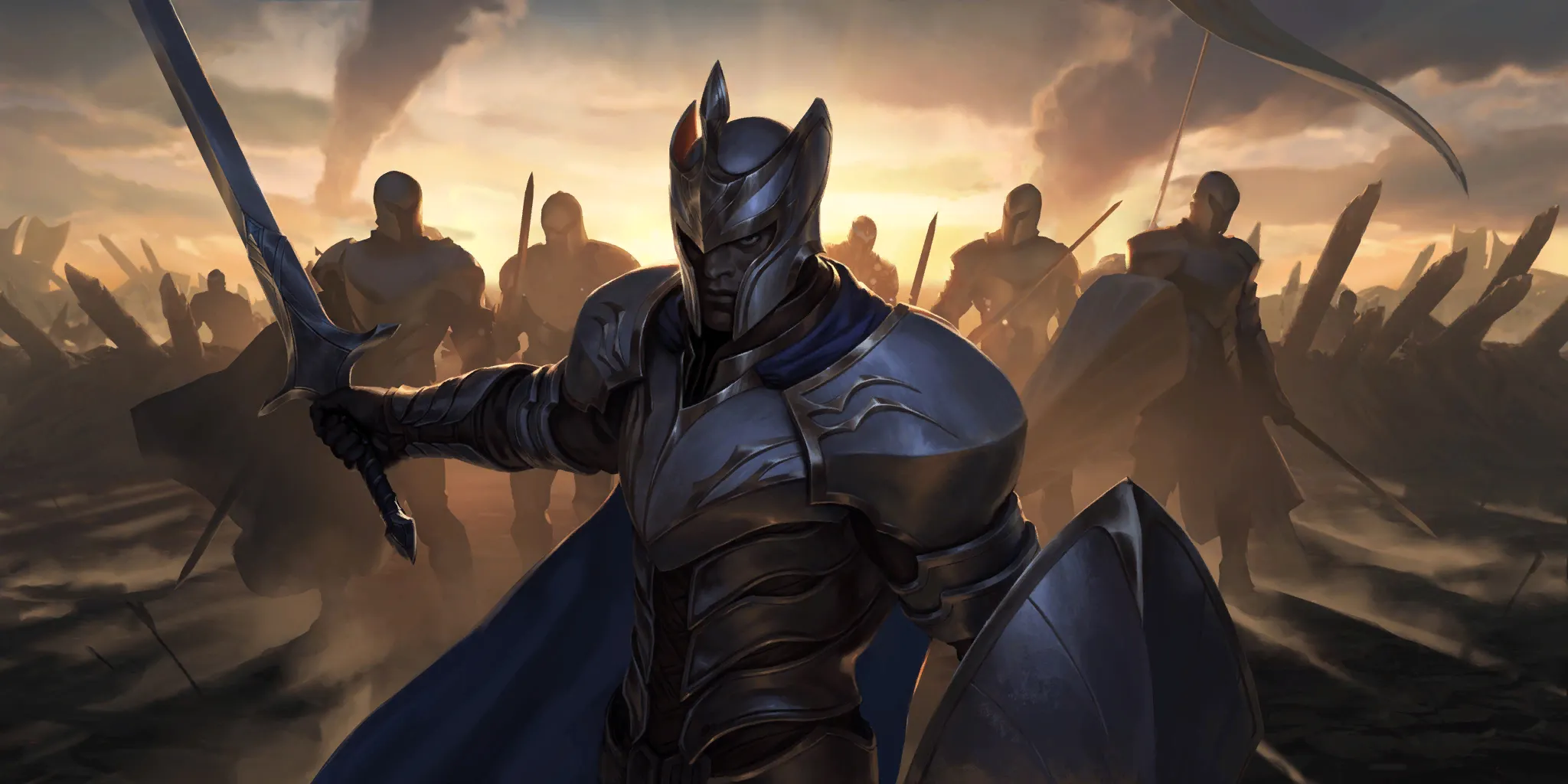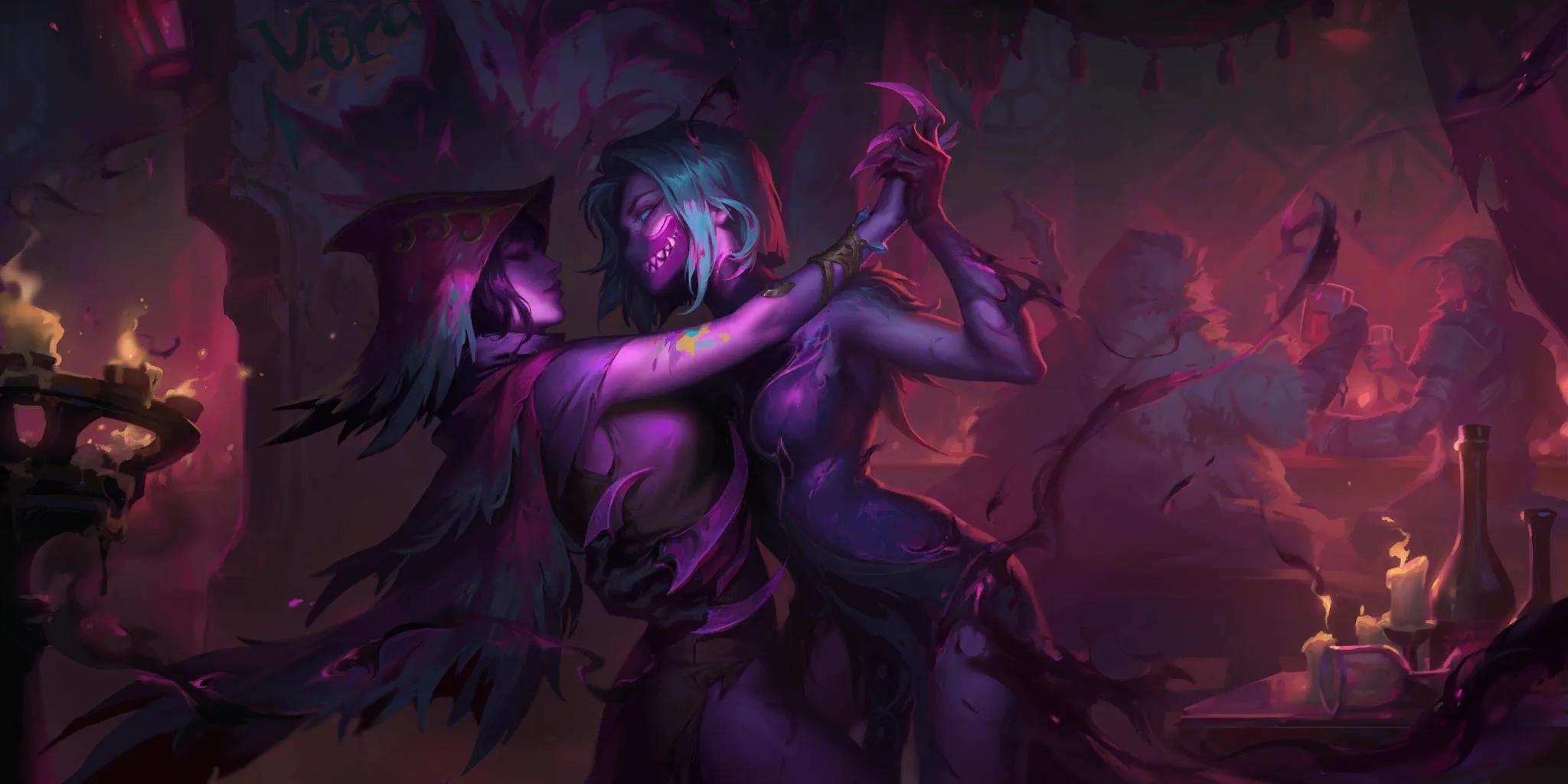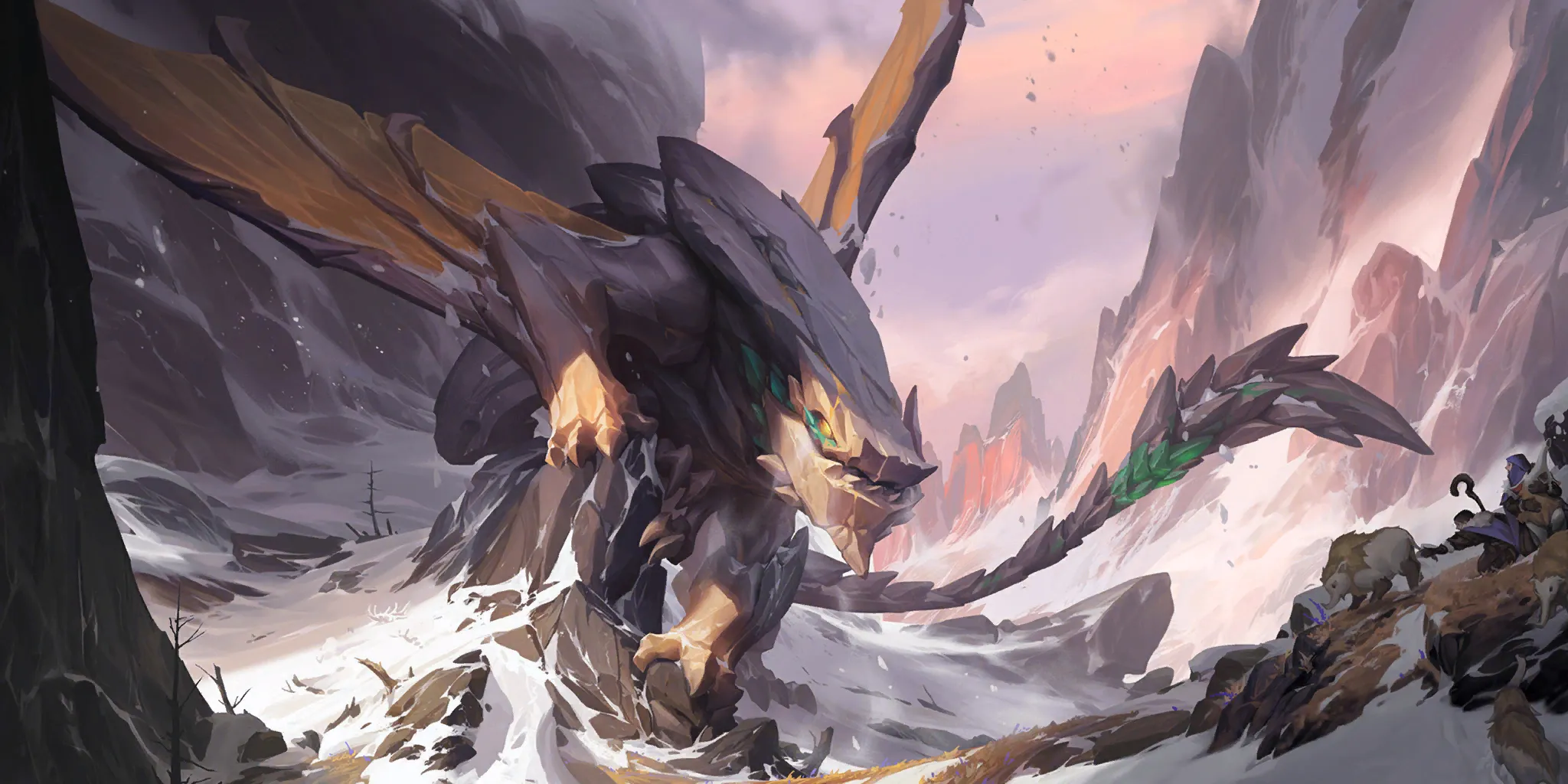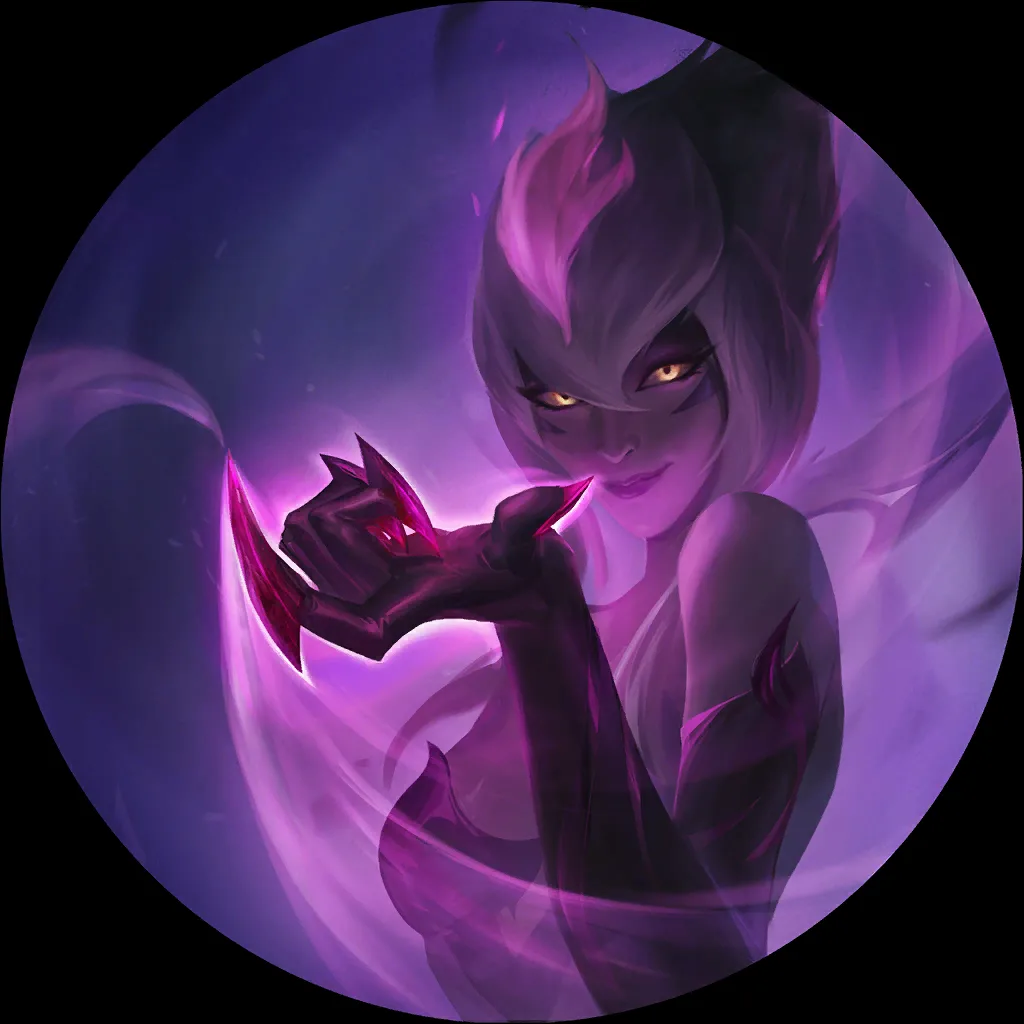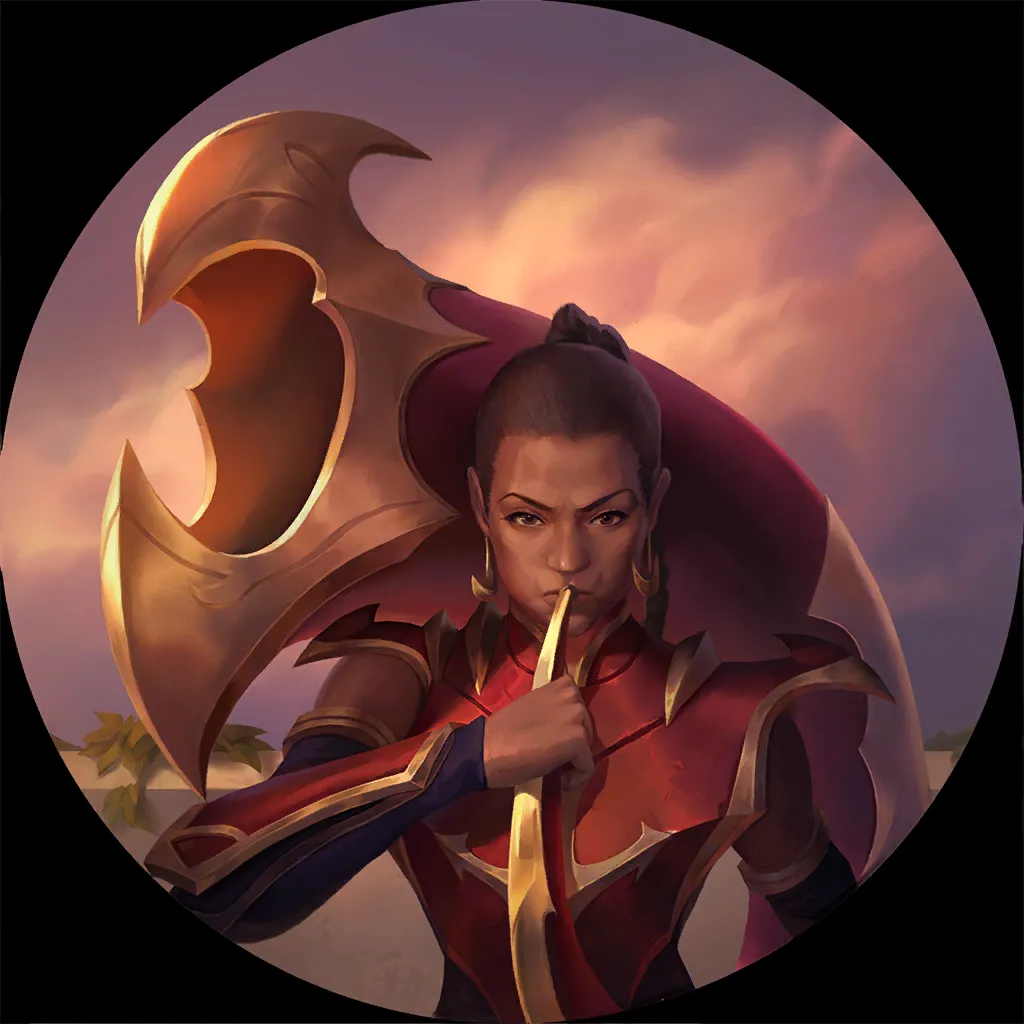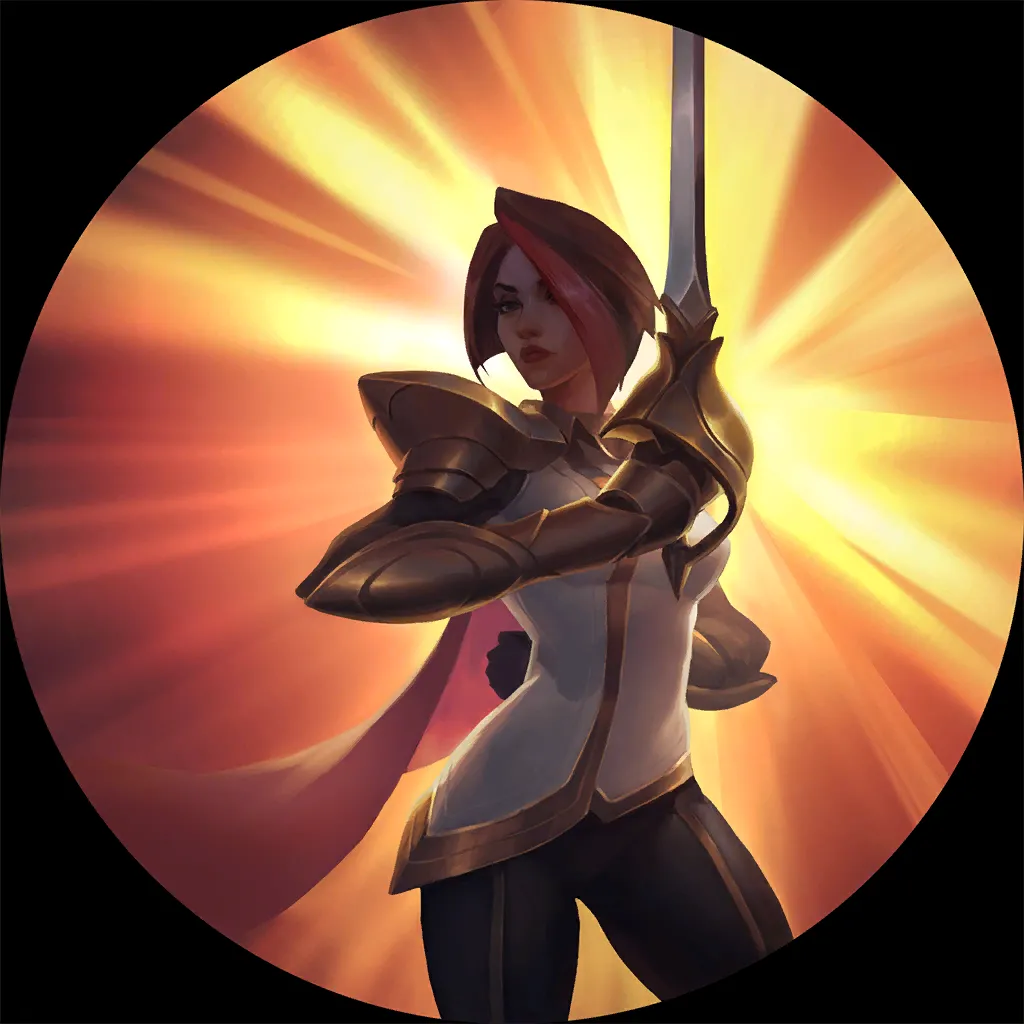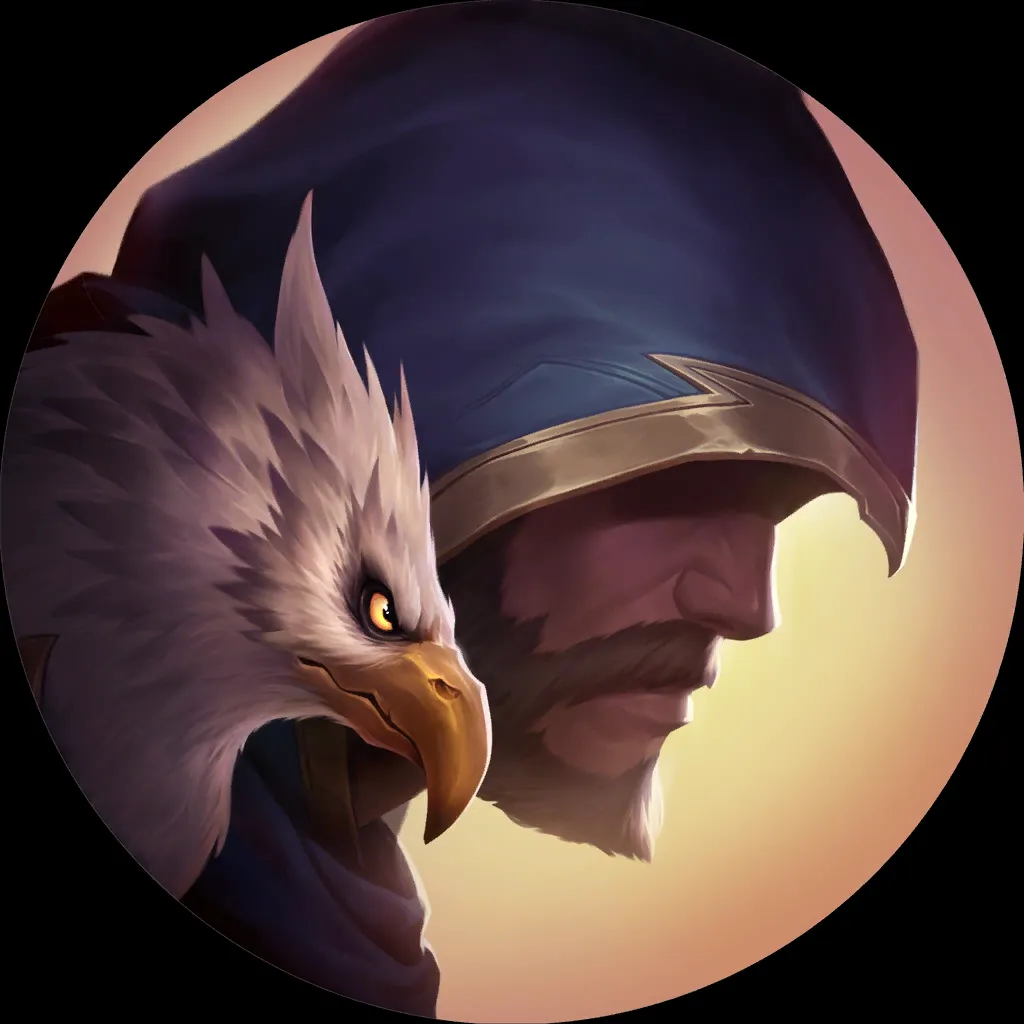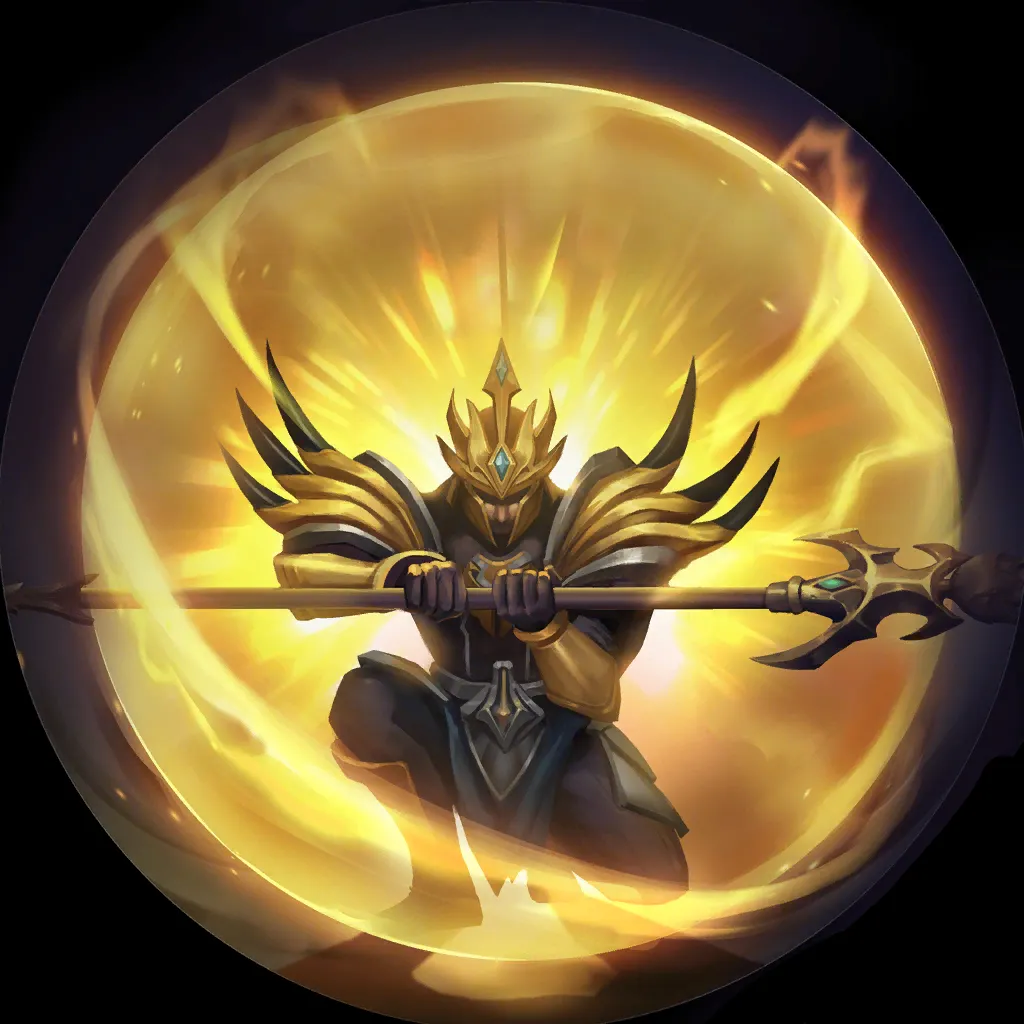 There is actually a decent amount of synergy here between Durand Sculptor
, Husks, and the Formidable keyword. If you are able to land a Husk after playing Sculptor, the next unit you play gets +3 health!
A 0/6 Petricite Broadwing
with Challenger and Regeneration is a scary bird. Allure
also allows for us to effectively burst-revert the Broadwing nerf with attacks on 3.
Evelynn's Husk summon on round start can also grant Challenger to your Fleetfeather Tracker
or Broadwing to allow for development of additional challengers on your opponent's turn. Vanguard Sergeant
gives us an alternate midgame plan for achieving victory with our amassed keywords or to stabilize until we can drop our champions on the board.
You can be cute with spells in this deck and cast Sharpsight
on a Husk prior to playing a unit, which can make those stat buffs permanent if needed, but I wouldn't recommend it.
---
Freljord – B Tier
Wait, why do we want Husks if we already have the best keyword in the entire game, OVERWHELM?
6
1
12
21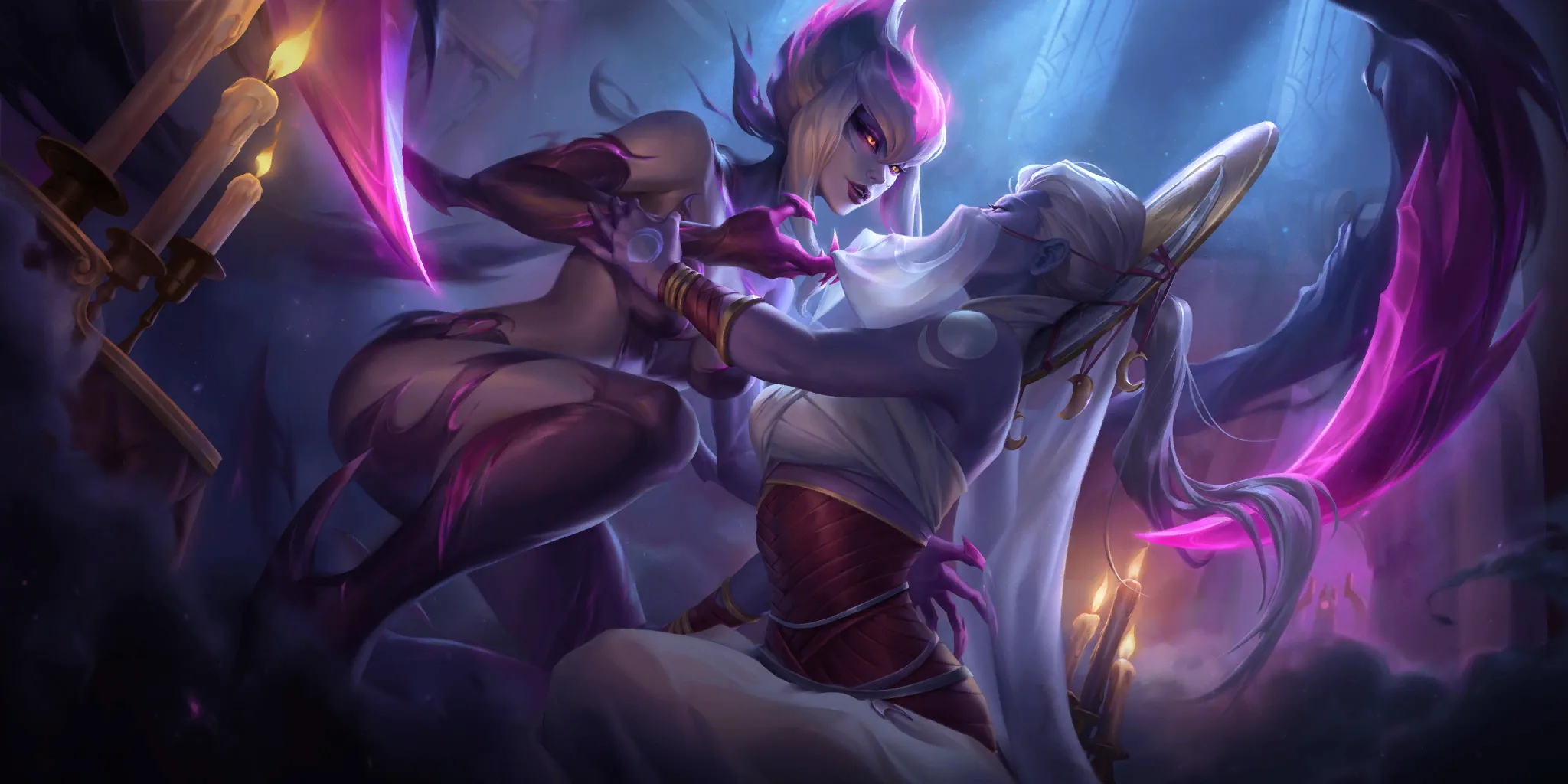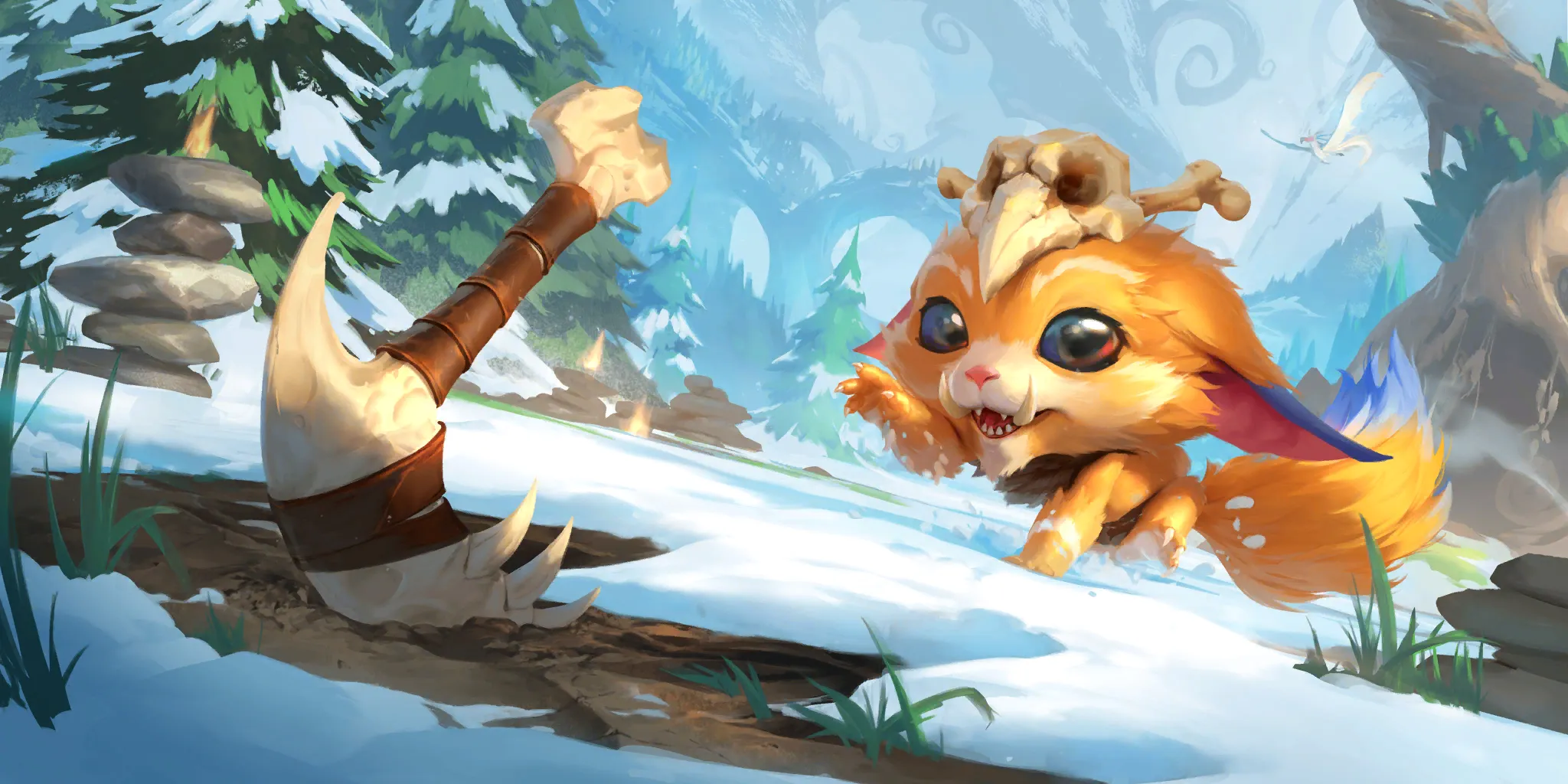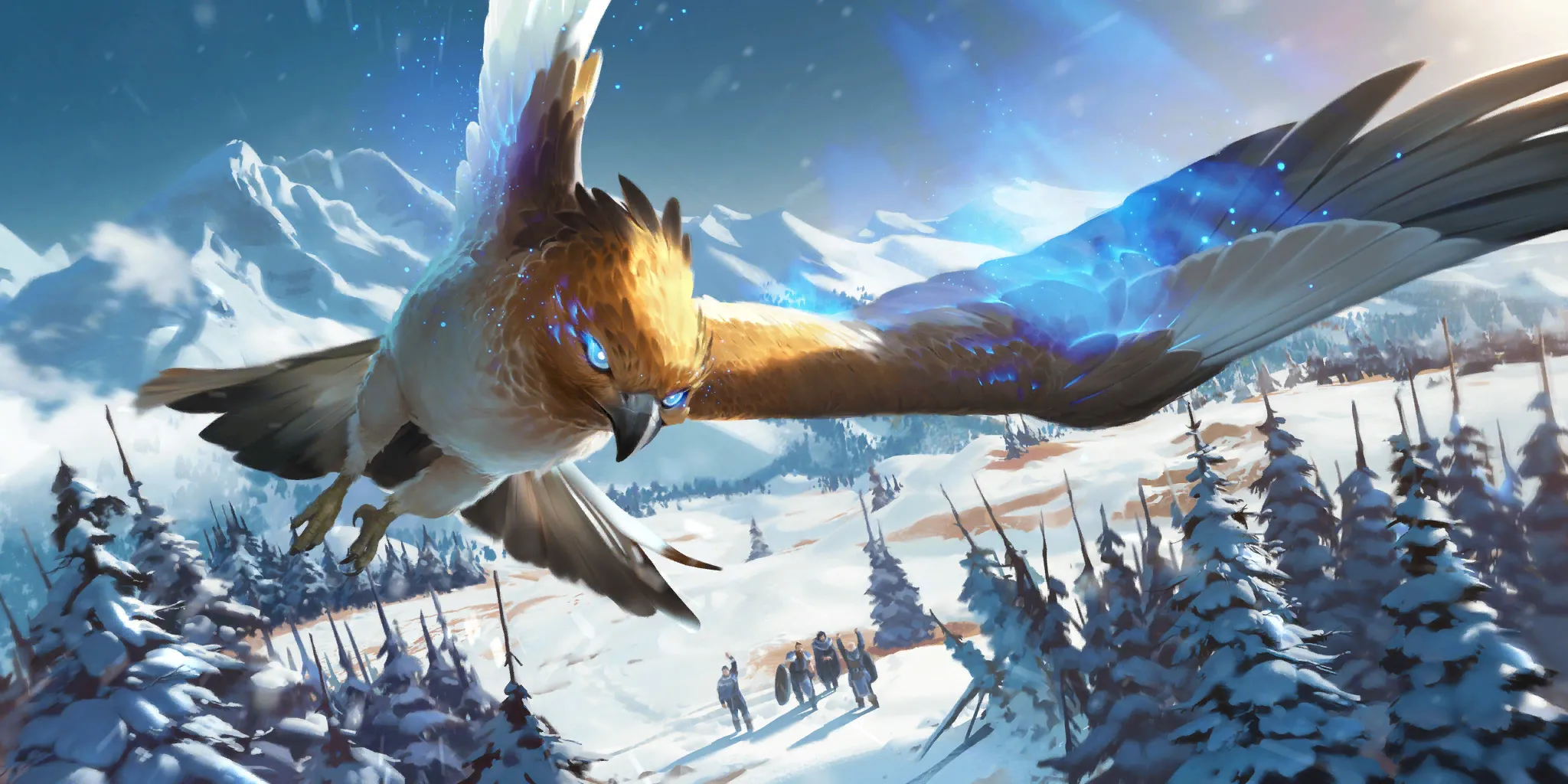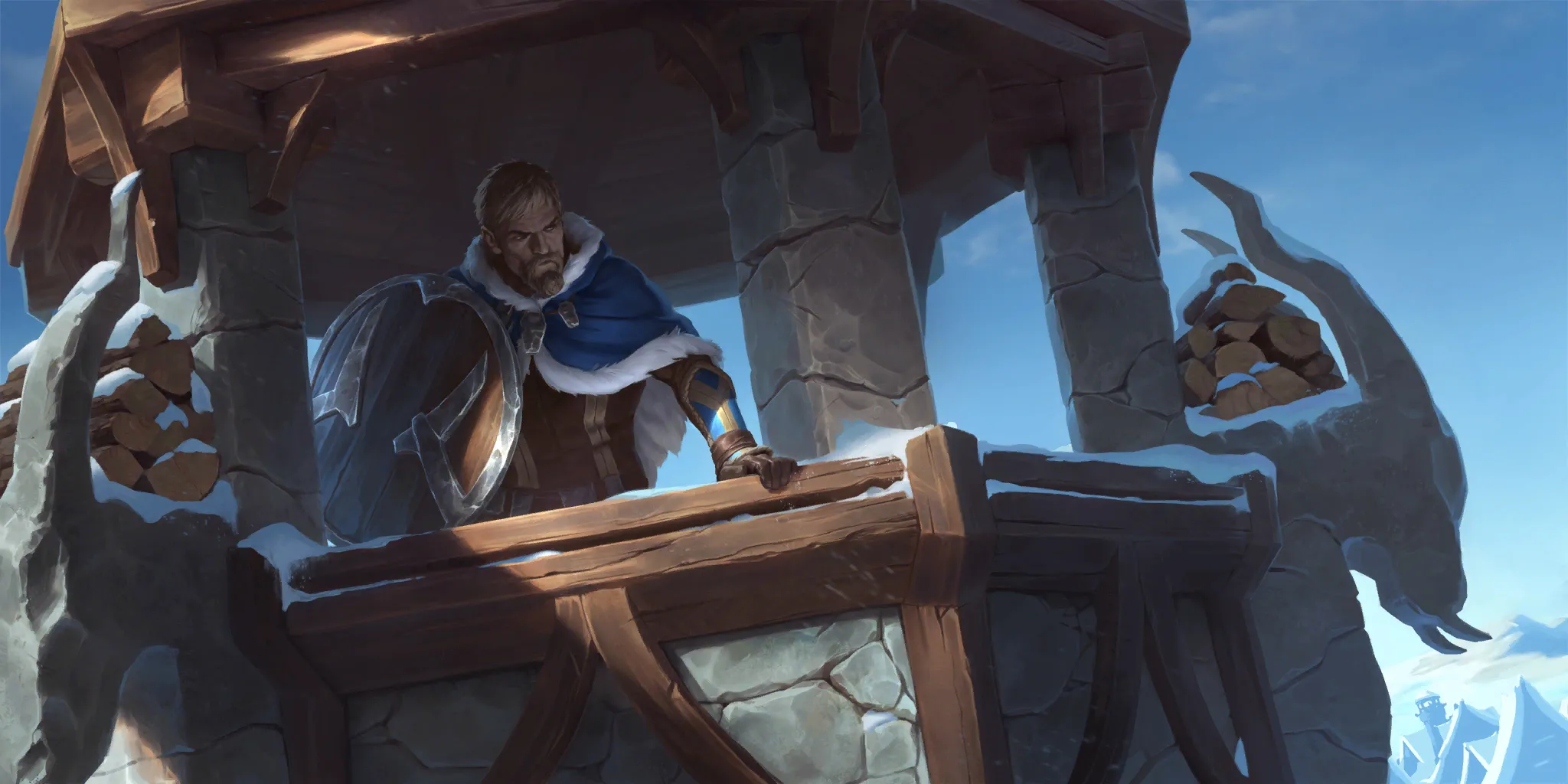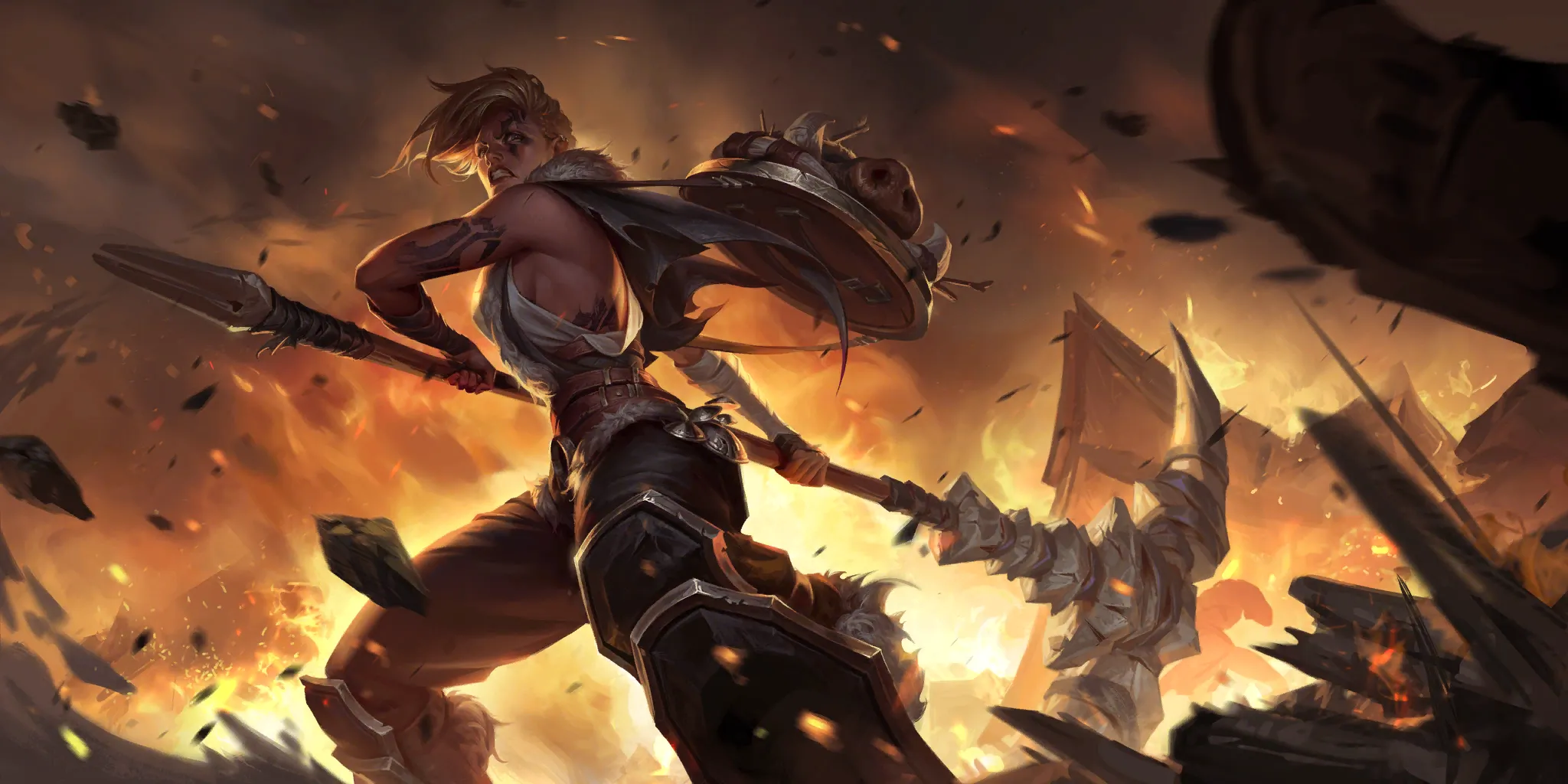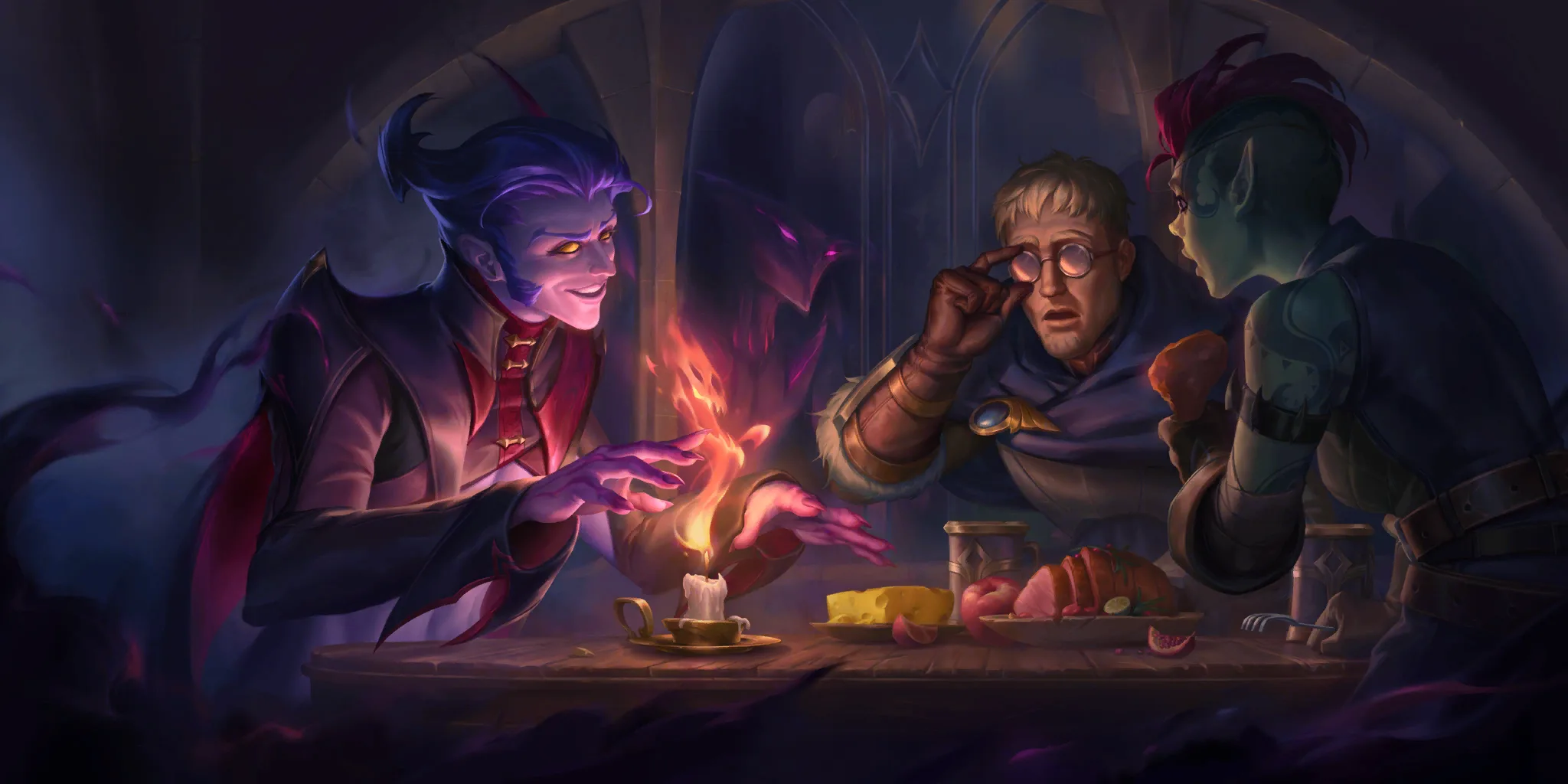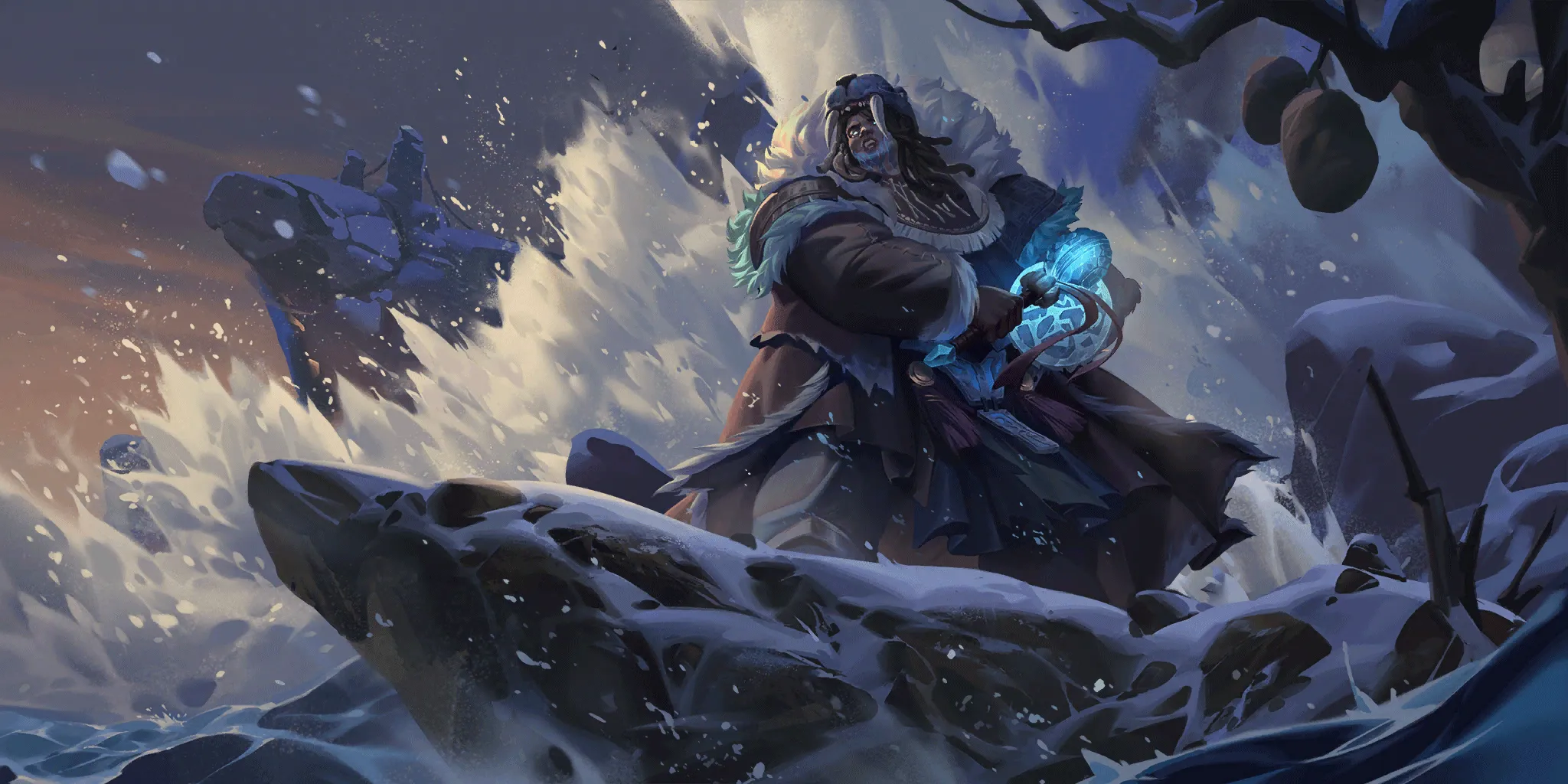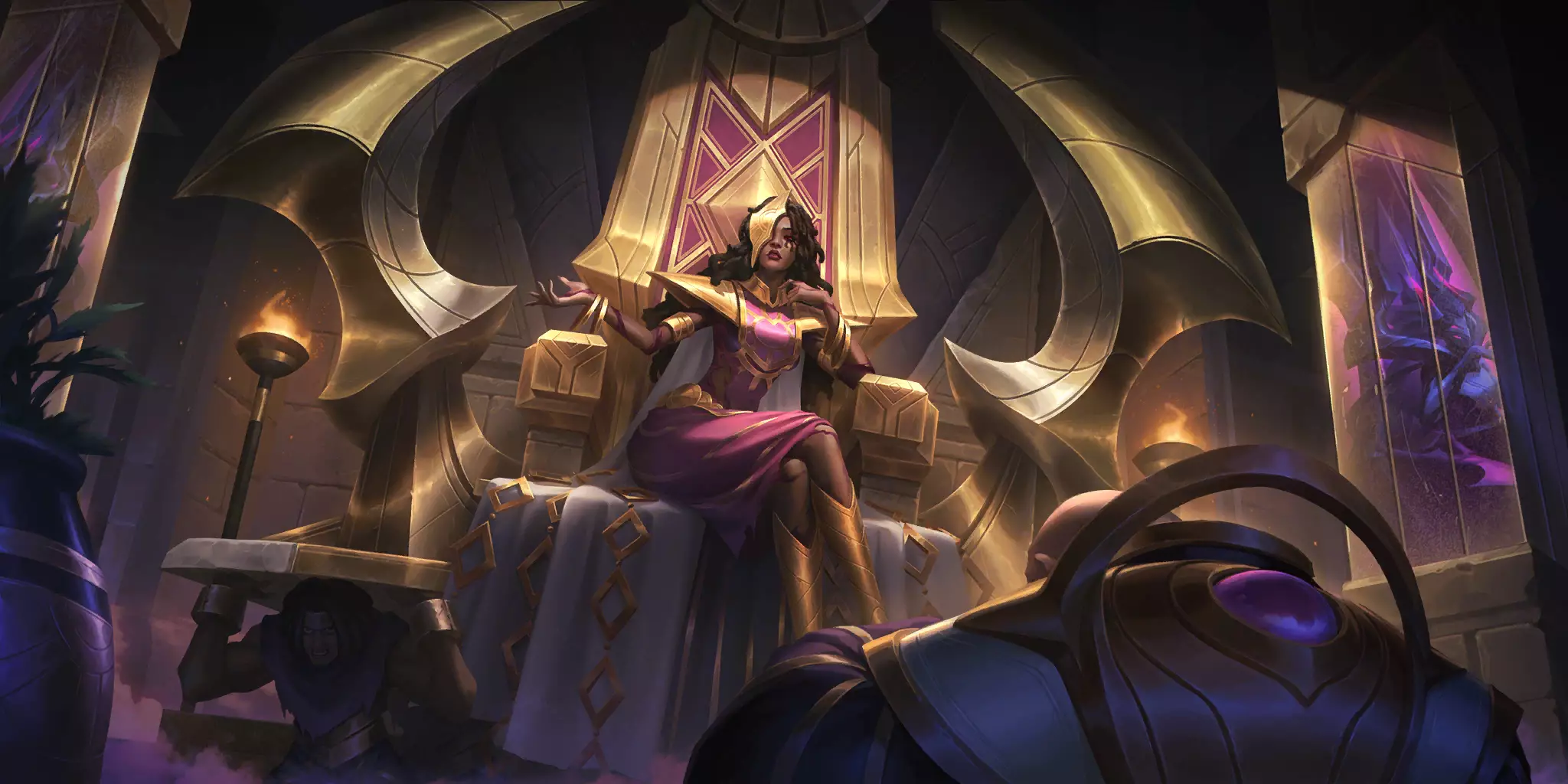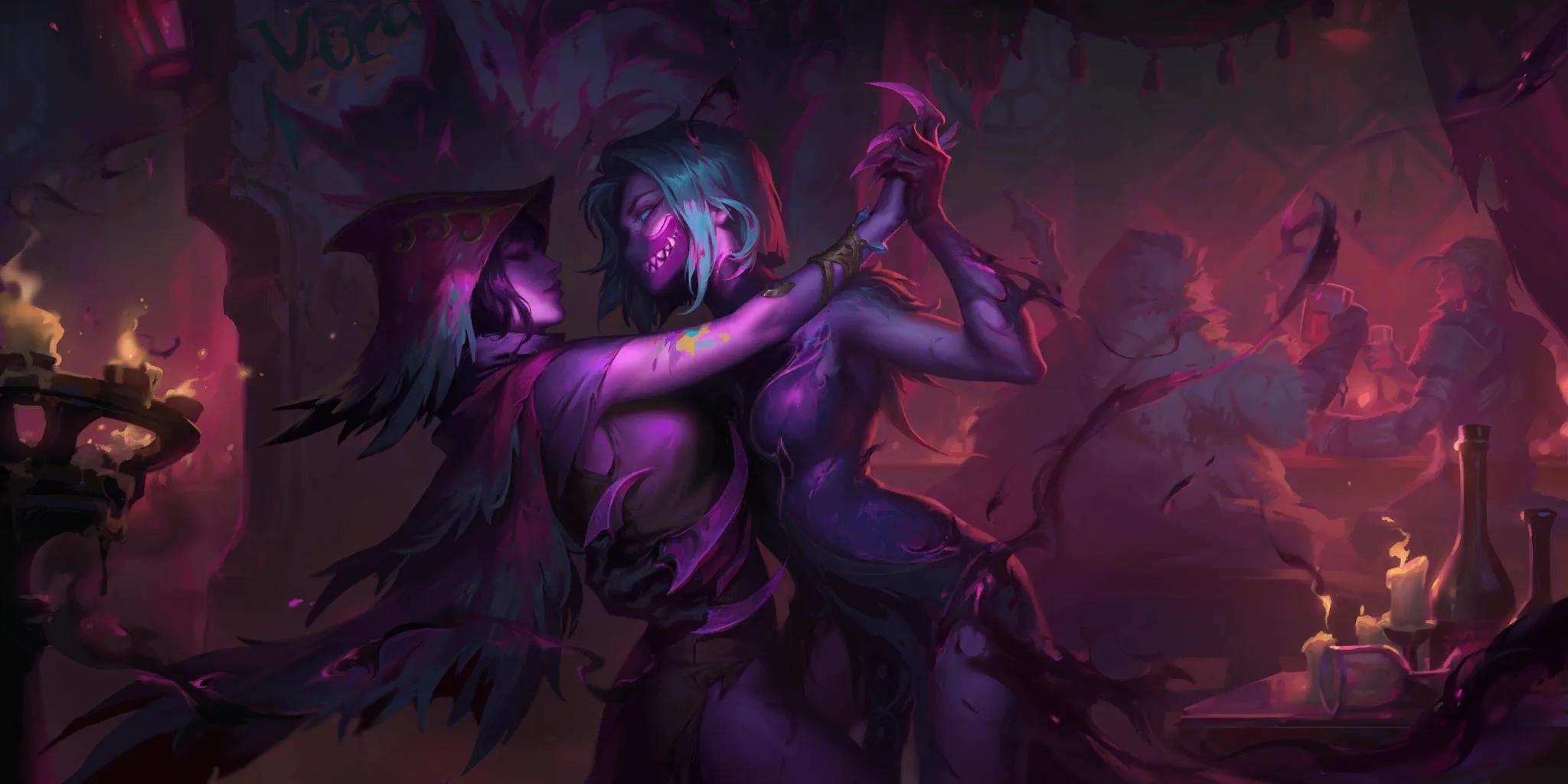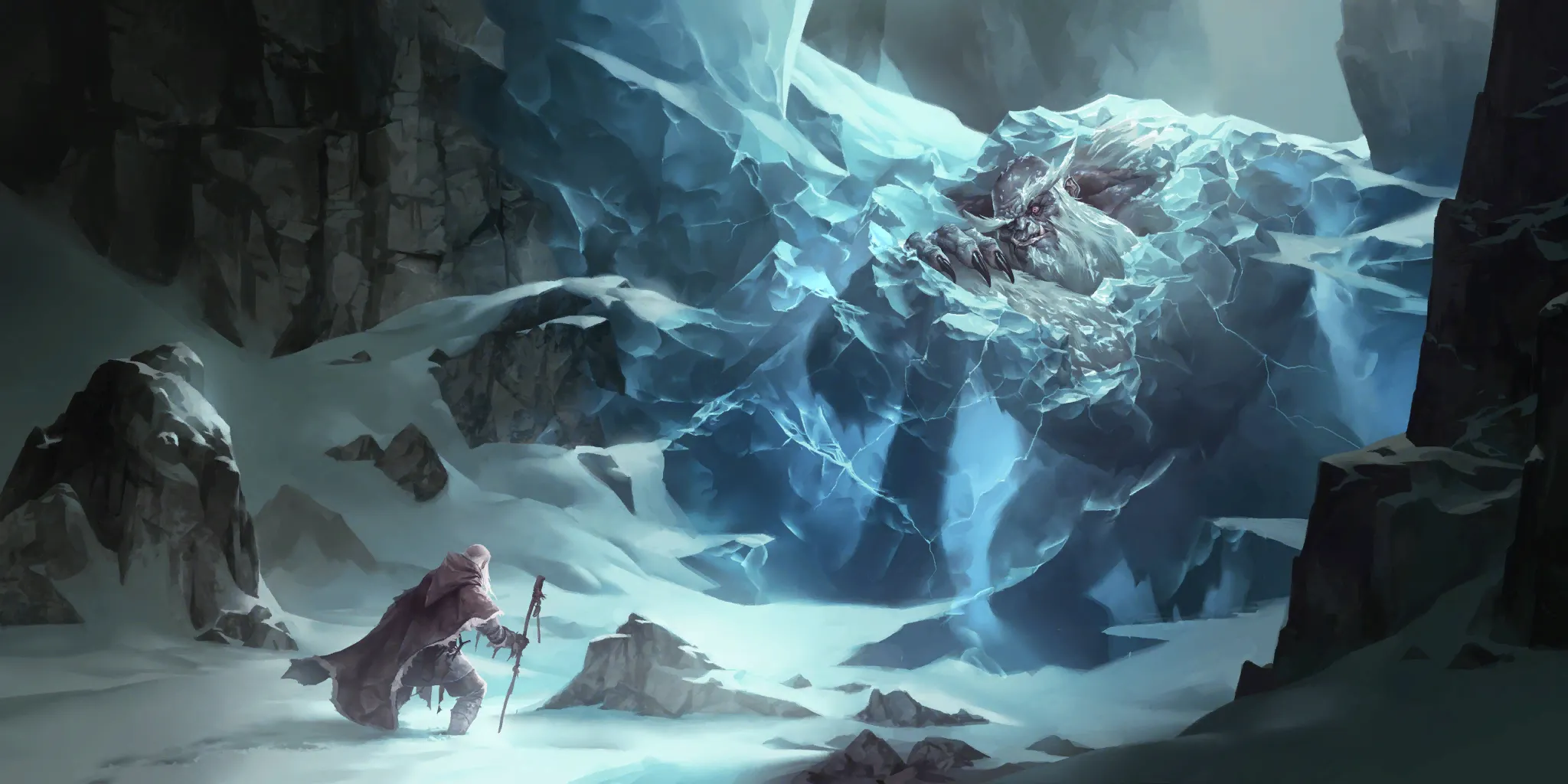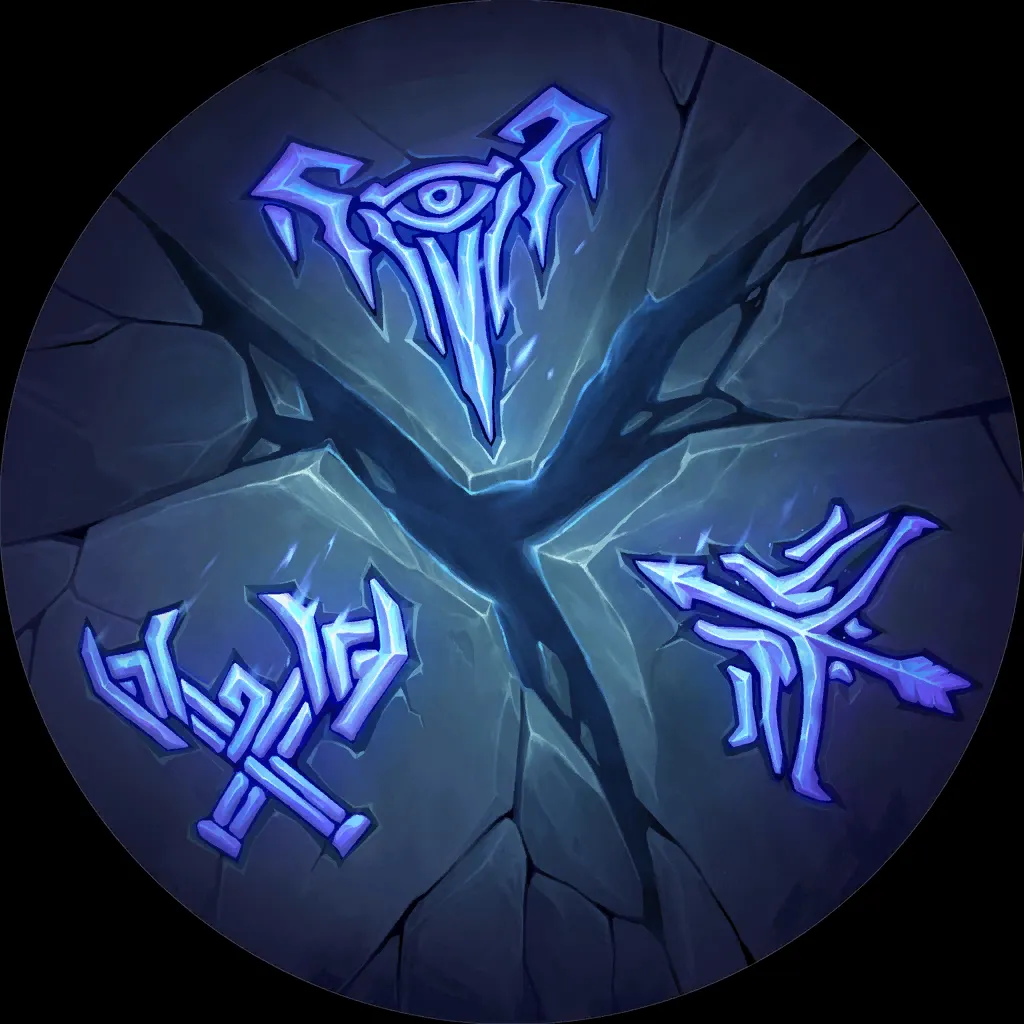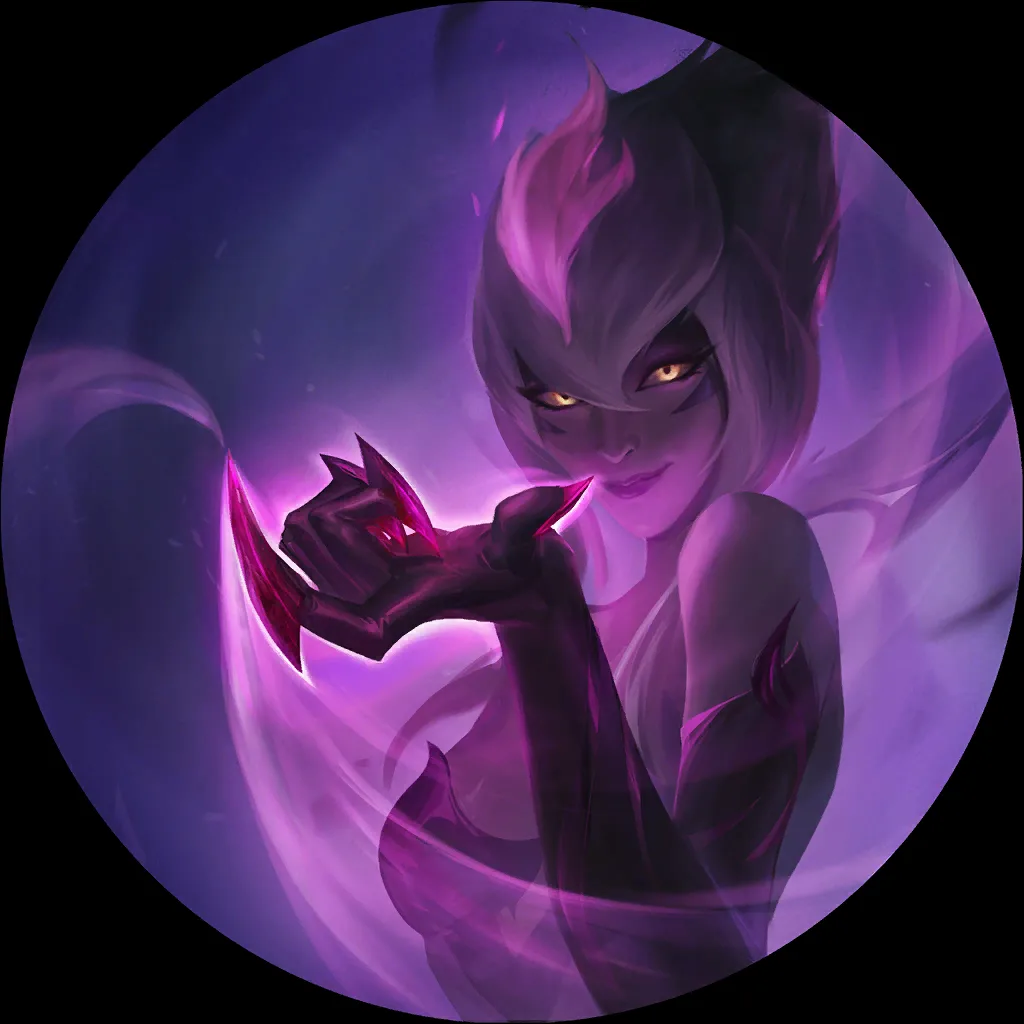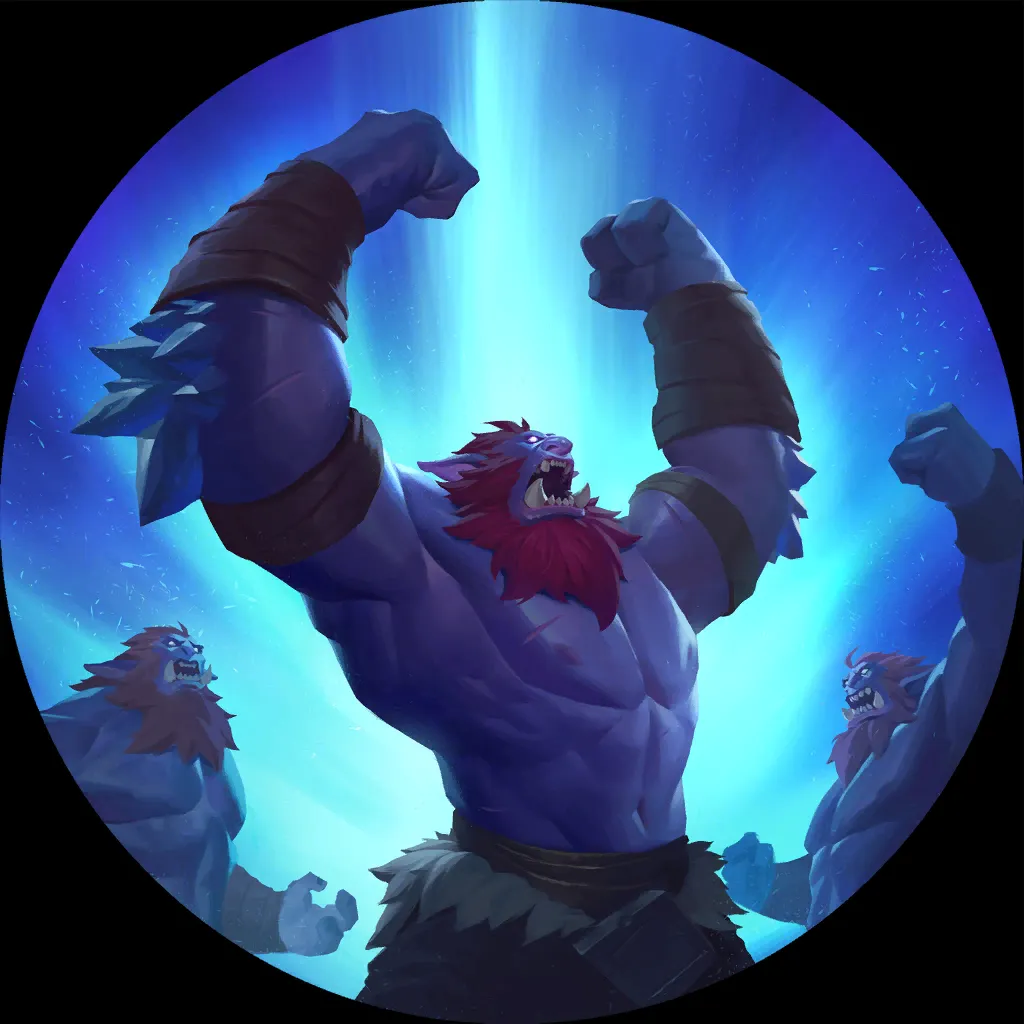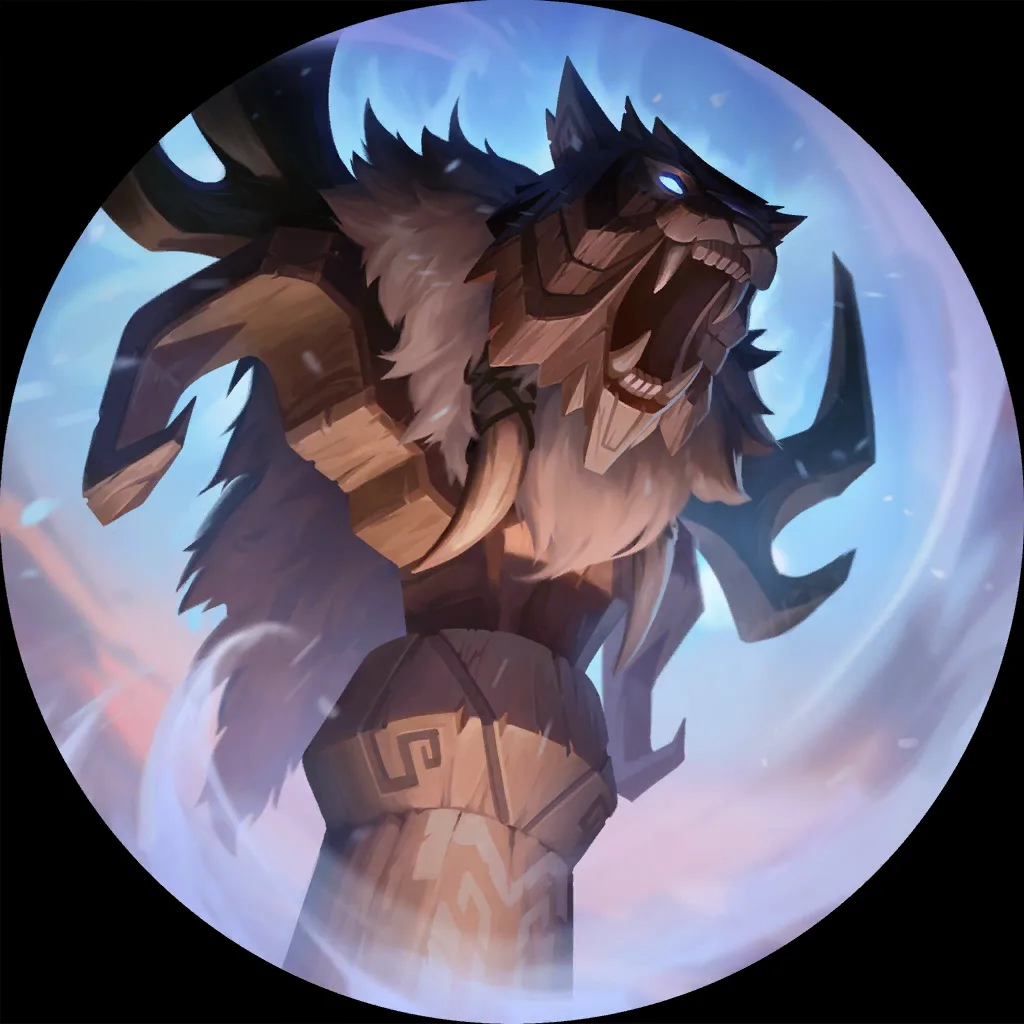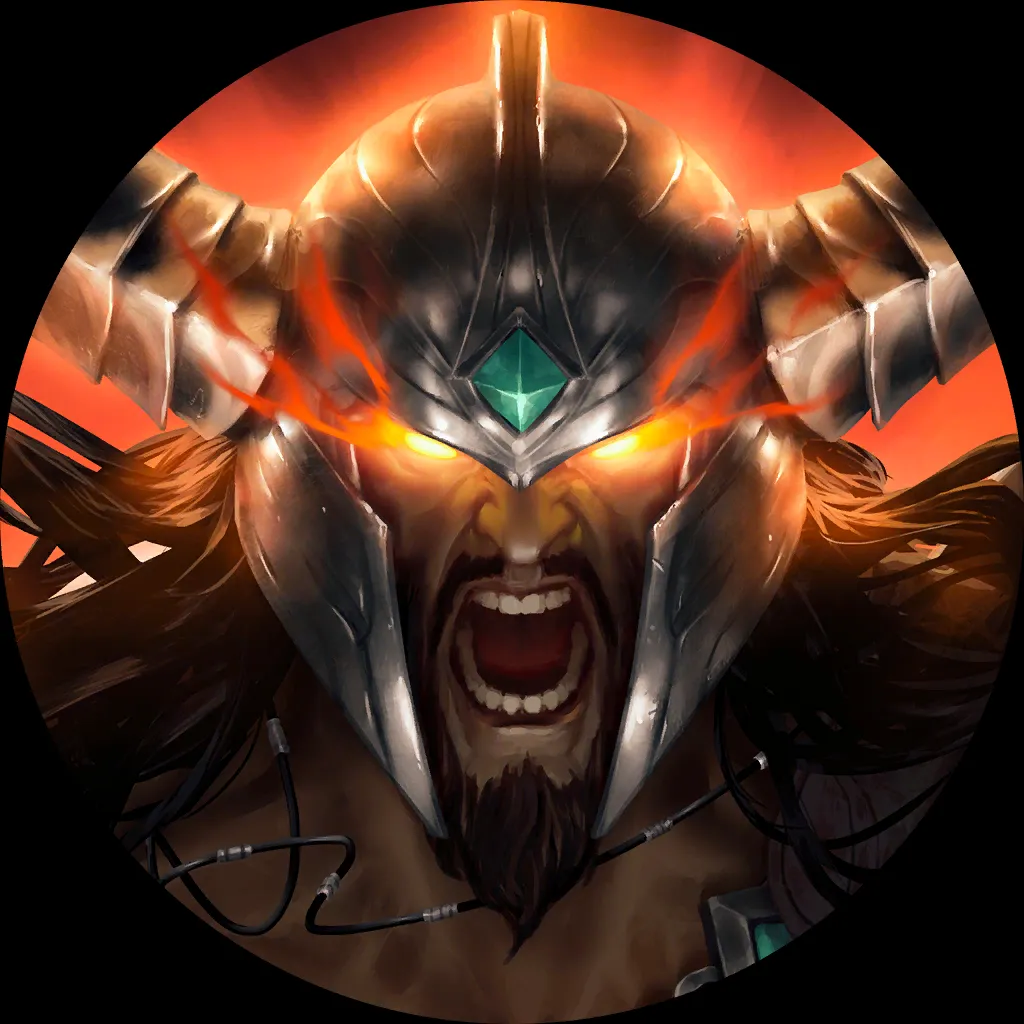 Well, if we want our units to often hit our foe's face, a little extra health goes a long way. Keeping our units alive is especially important in decks like this, with limited draw – keywords like Challenger, Regeneration, Fearsome, Tough, or even Impact (extra Overwhelm for our Overwhelm!) can help us push extra damage, or force unfavorable blocks for the opponent. 
In addition to the extra health from Husks, we have combat tricks like Three Sisters
, Troll Chant
, and Battle Fury
to help us make favorable trades while we burn down the enemy nexus.
Allure
also lets us develop an additional Husk before summoning our bigger threats, to ensure they stick to the board like glue.
Gnar
can provide huge value via Pokey Stick
s, and he becomes a real headache for our opponent to deal with if we drop him into a couple Husks.
And Evelynn provides additional damage and value with cycling Husks each turn.
One mildly cheesy card I've included is Wildclaw's Ferocity
, the idea being to transform a Husk and open-attack with an additional 7/6 unit and push that last bit of damage for lethal.
---
Ionia – D Tier
New expansion, new champs, same story: slap Zed
in a deck with new buff cards, and abuse him until the meta settles.
6
2
9
23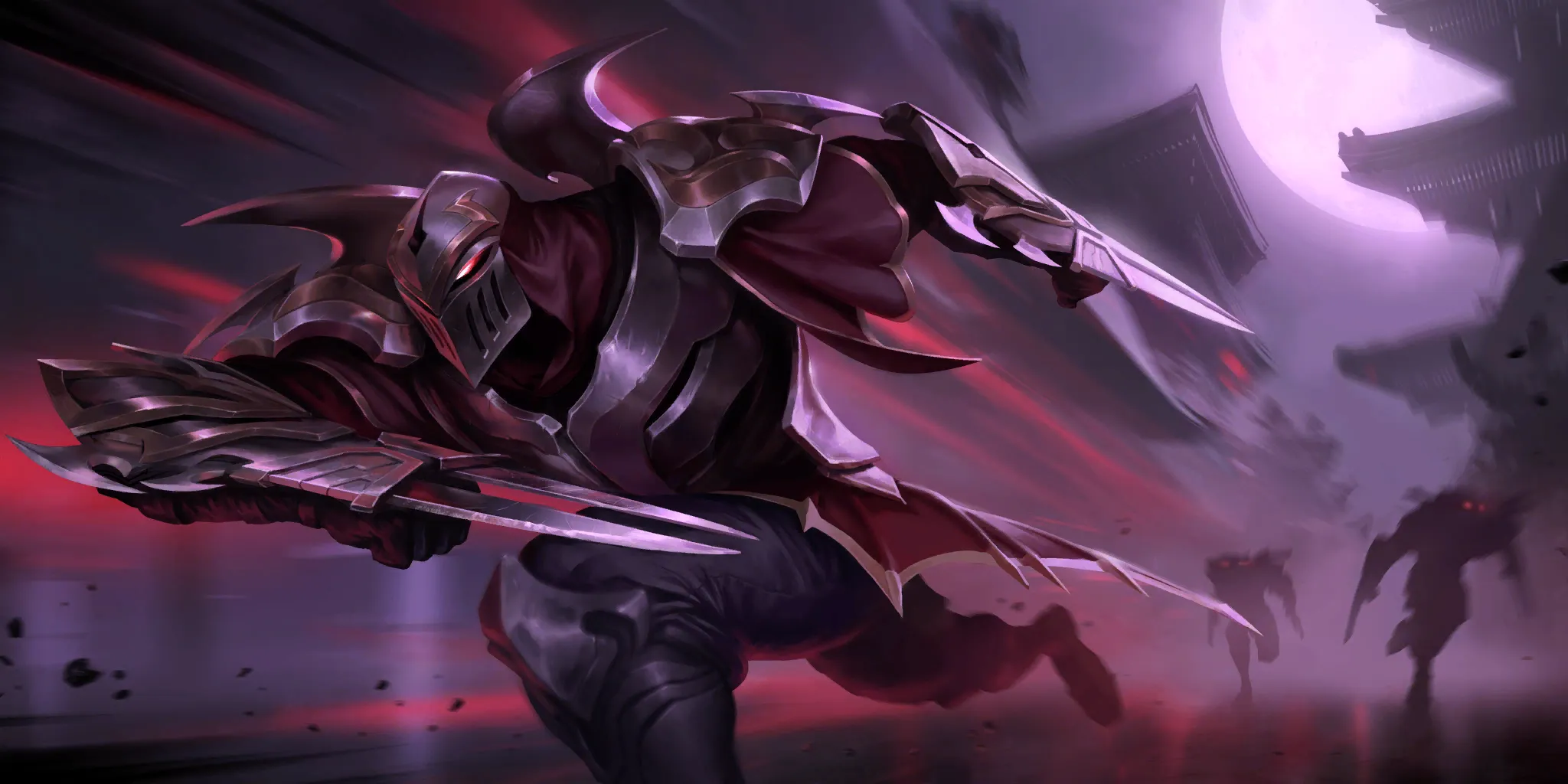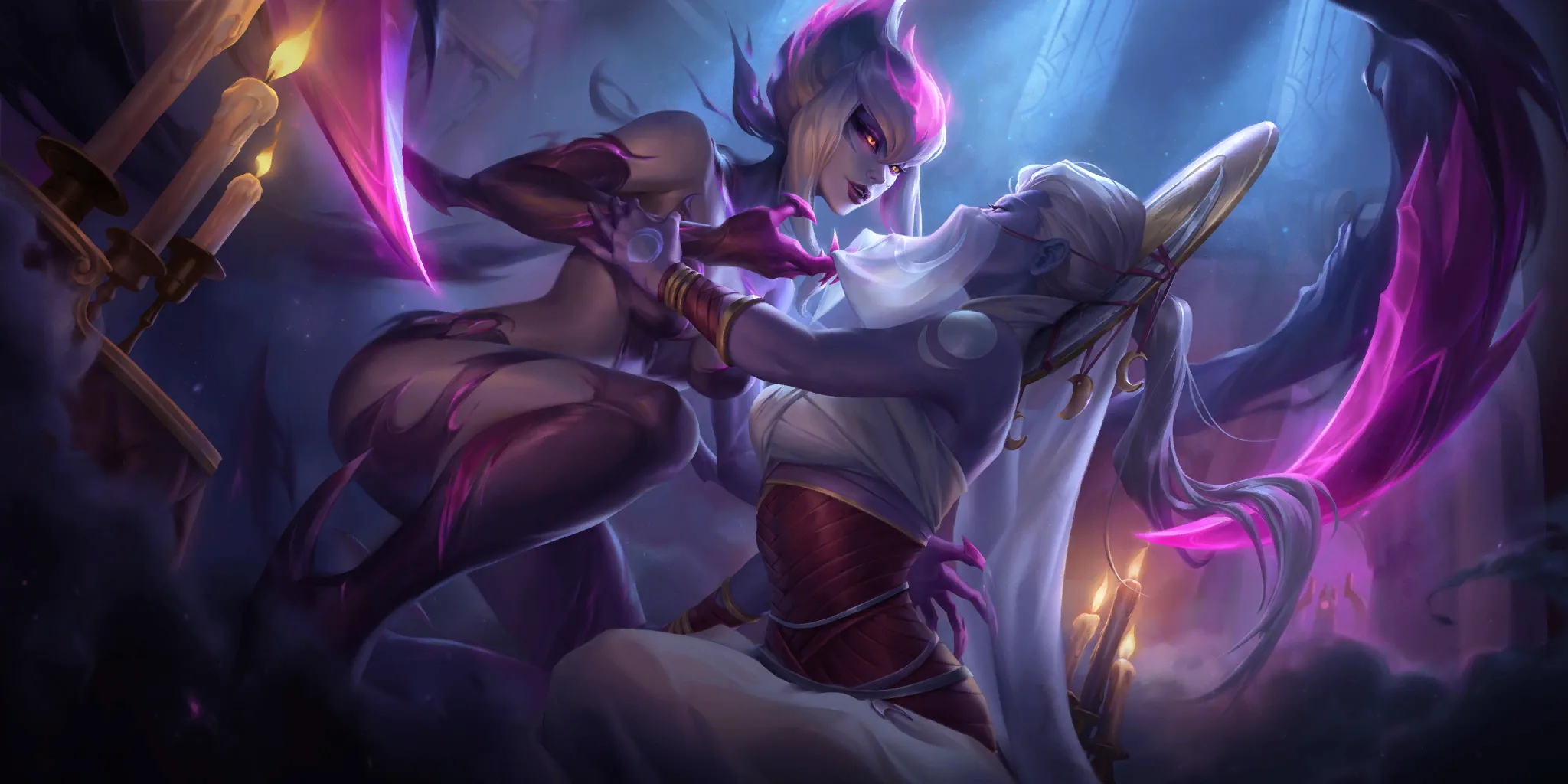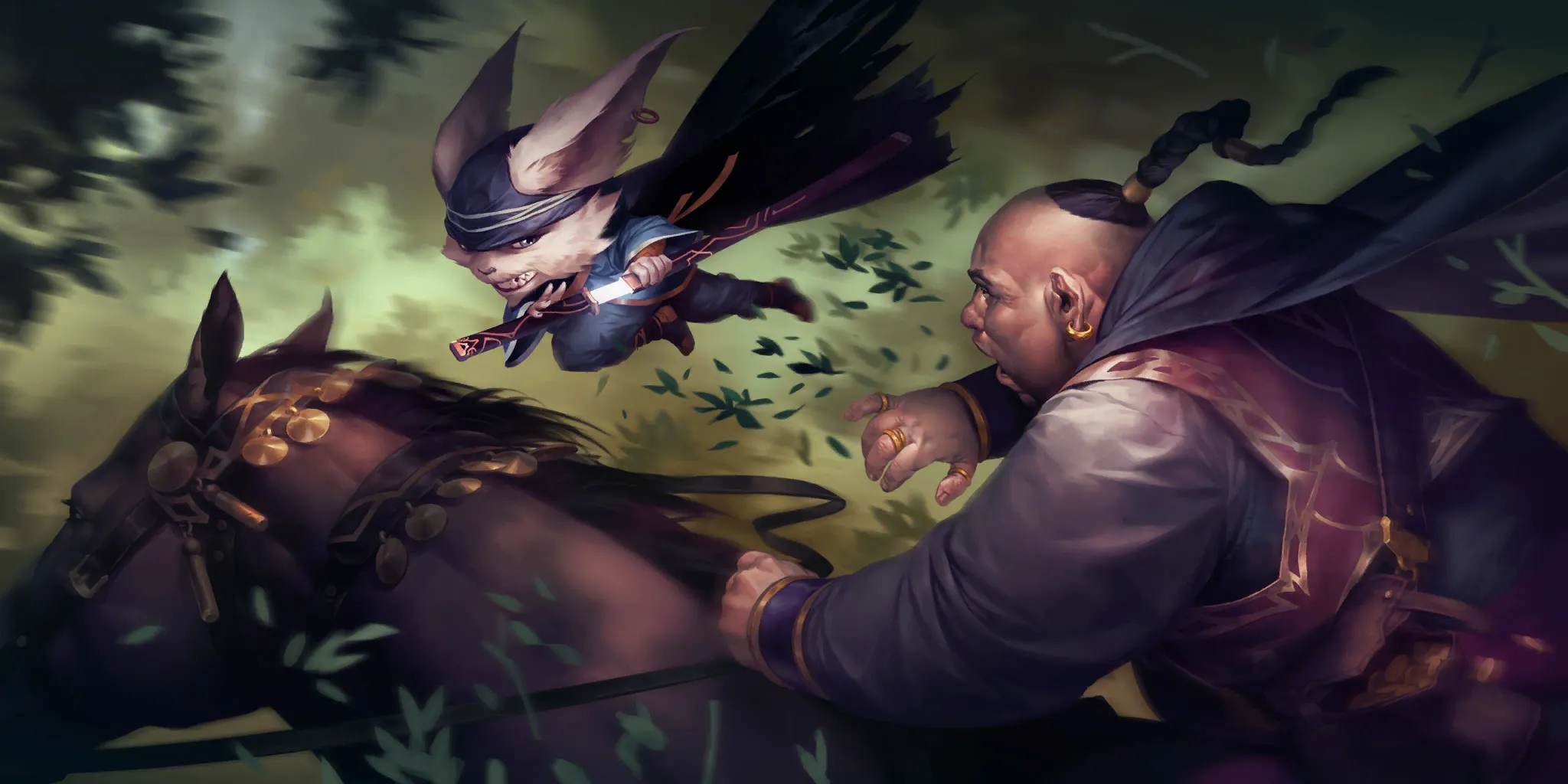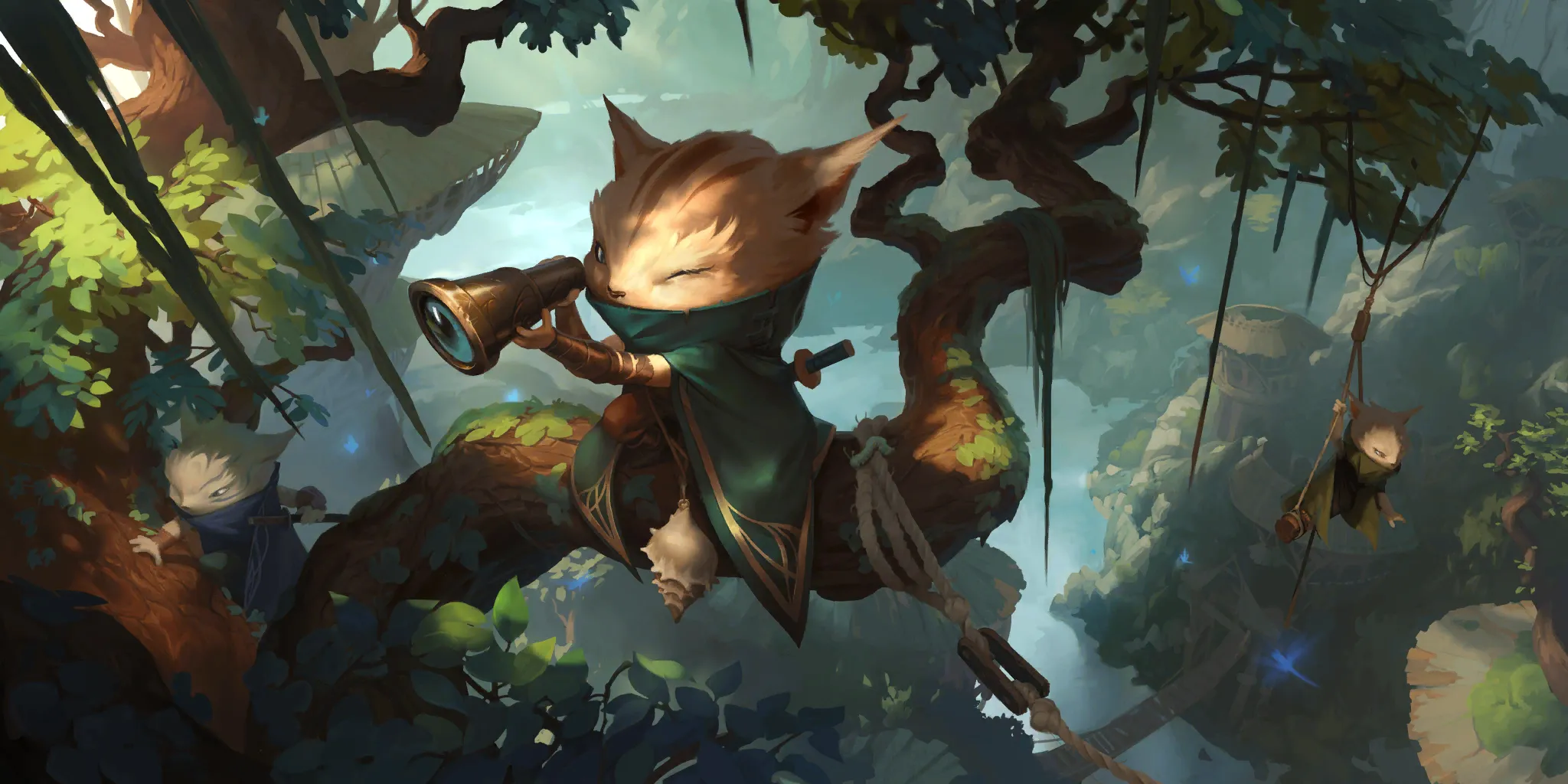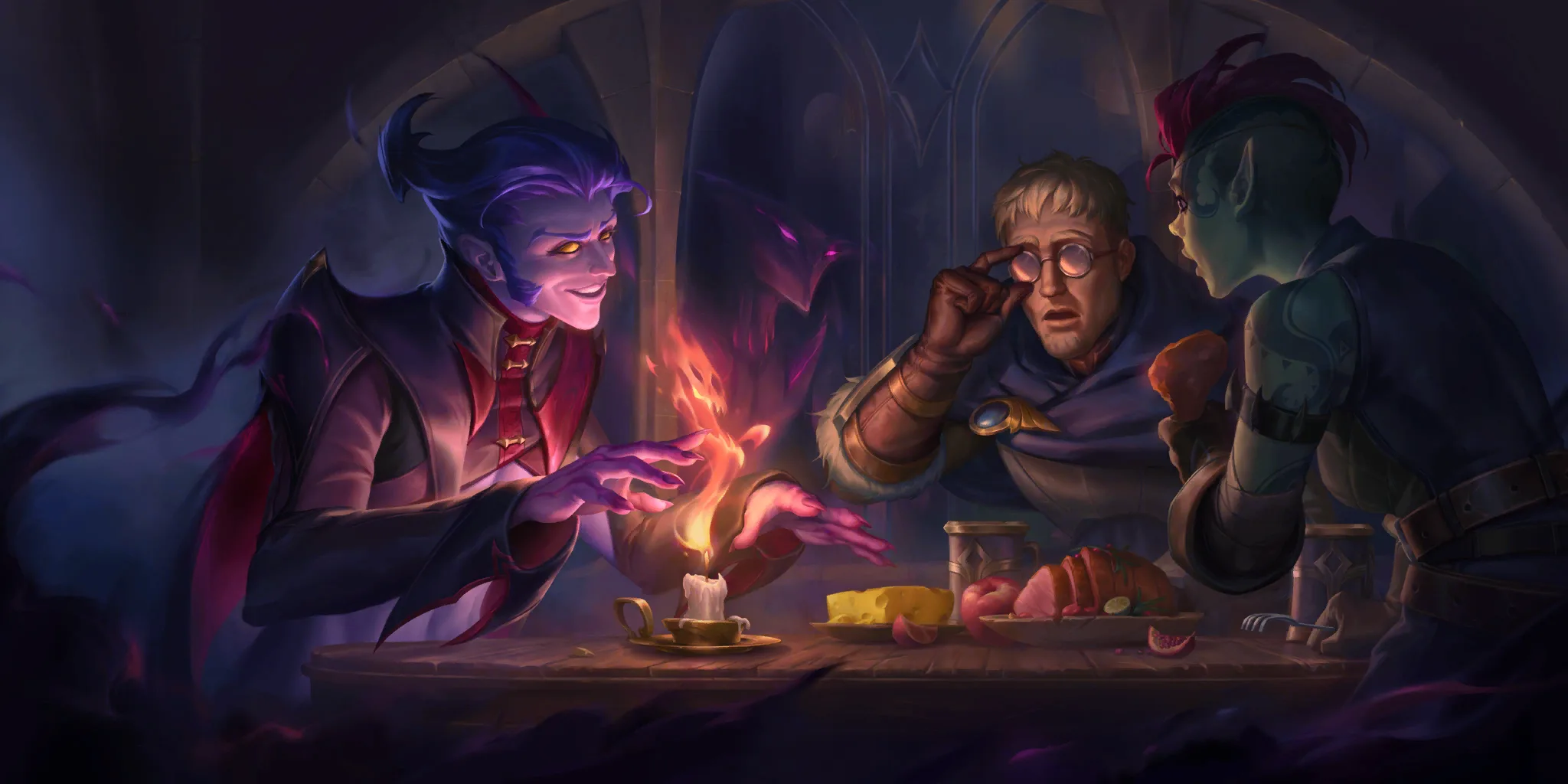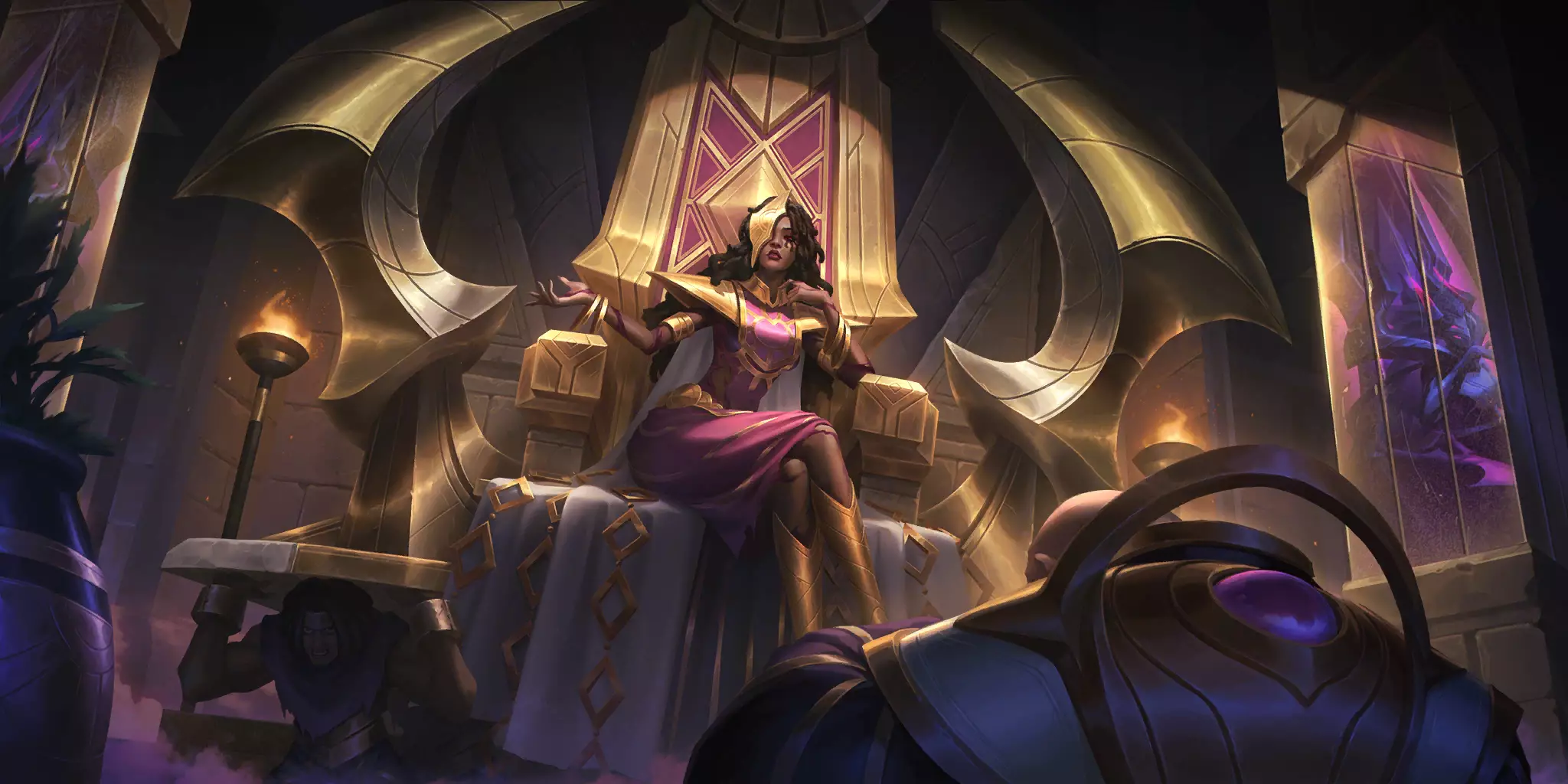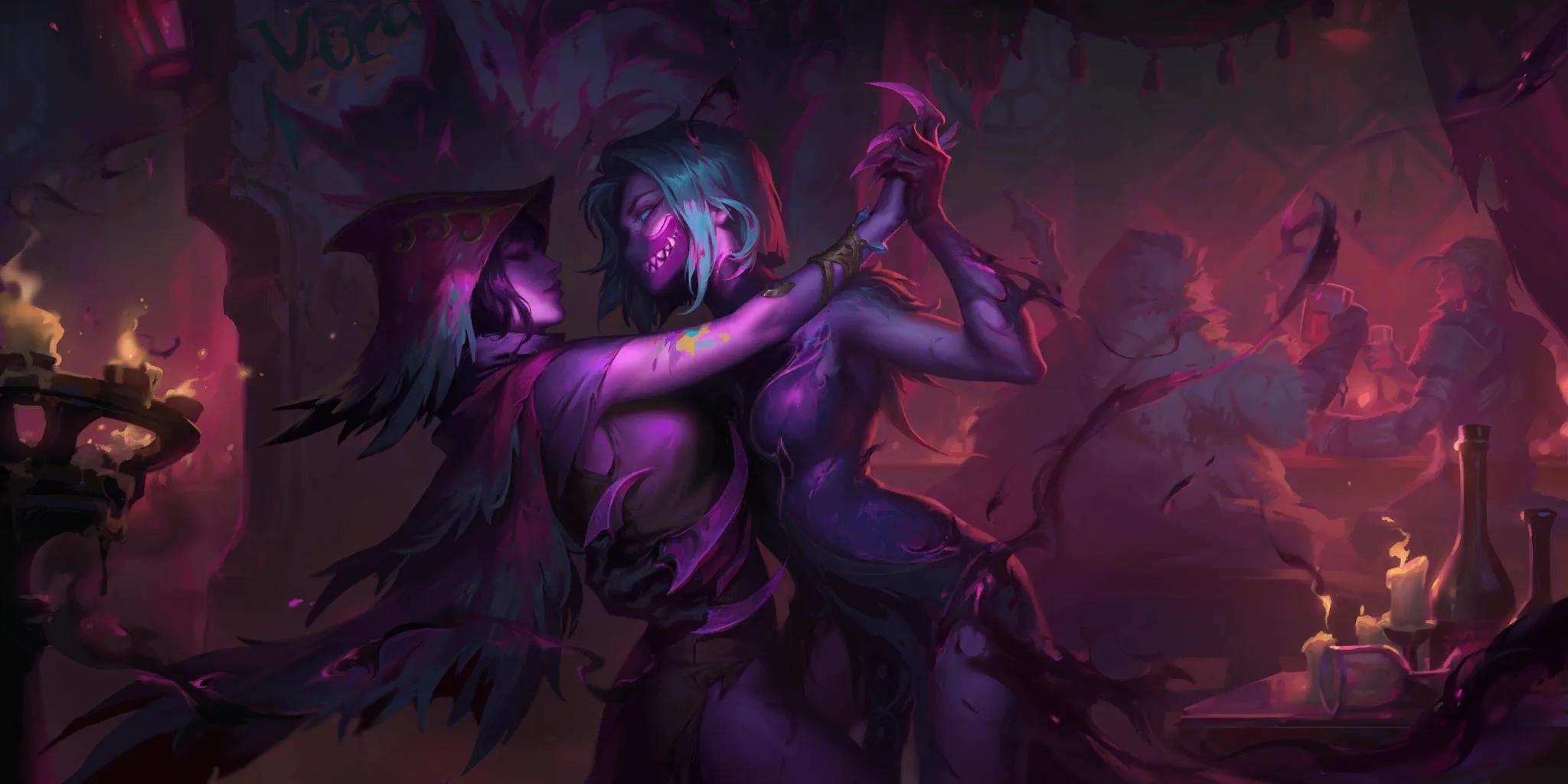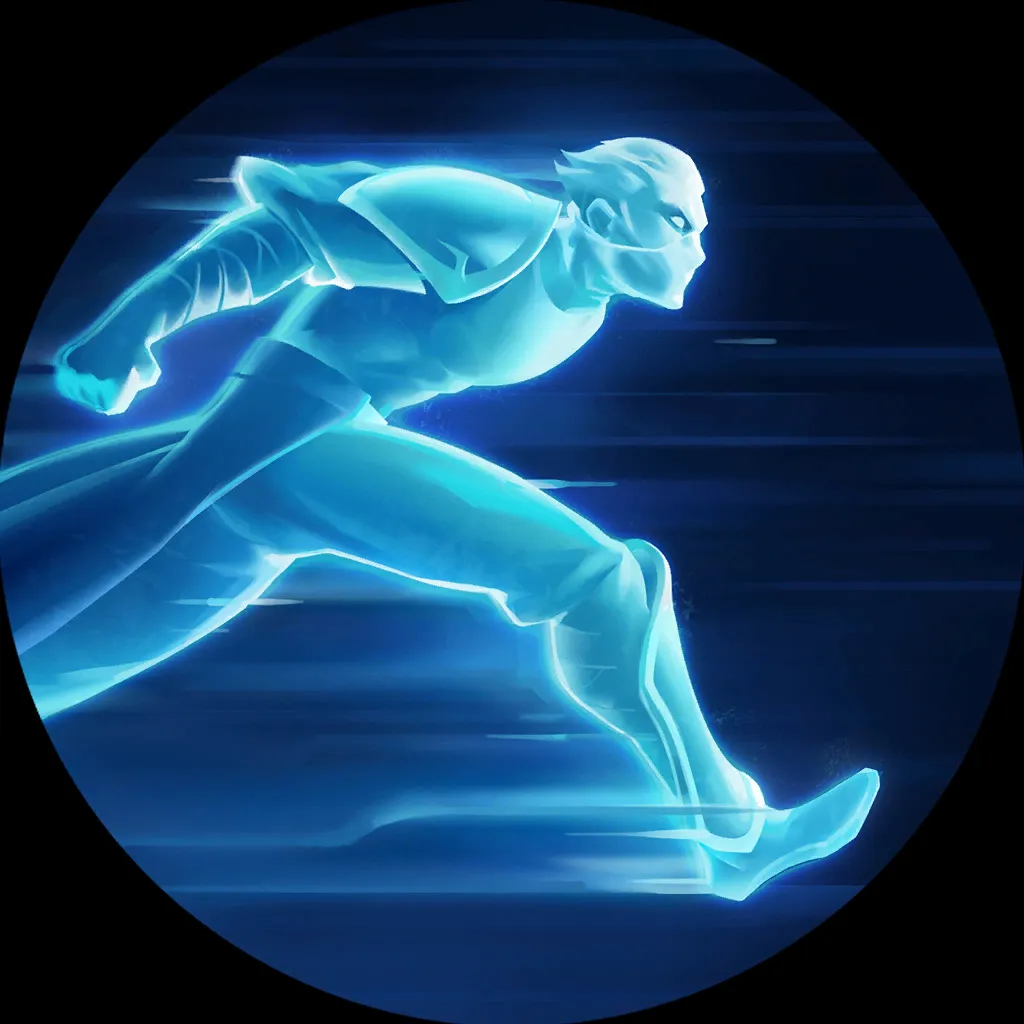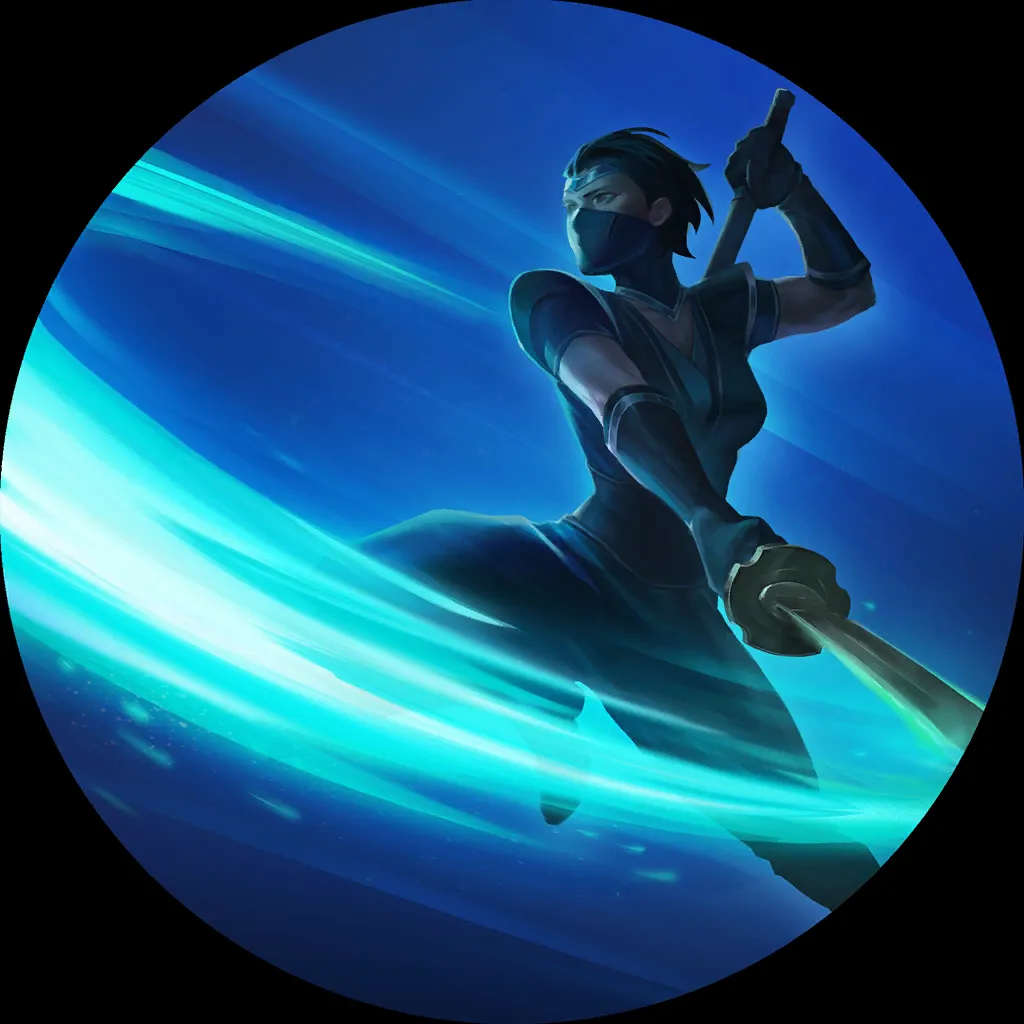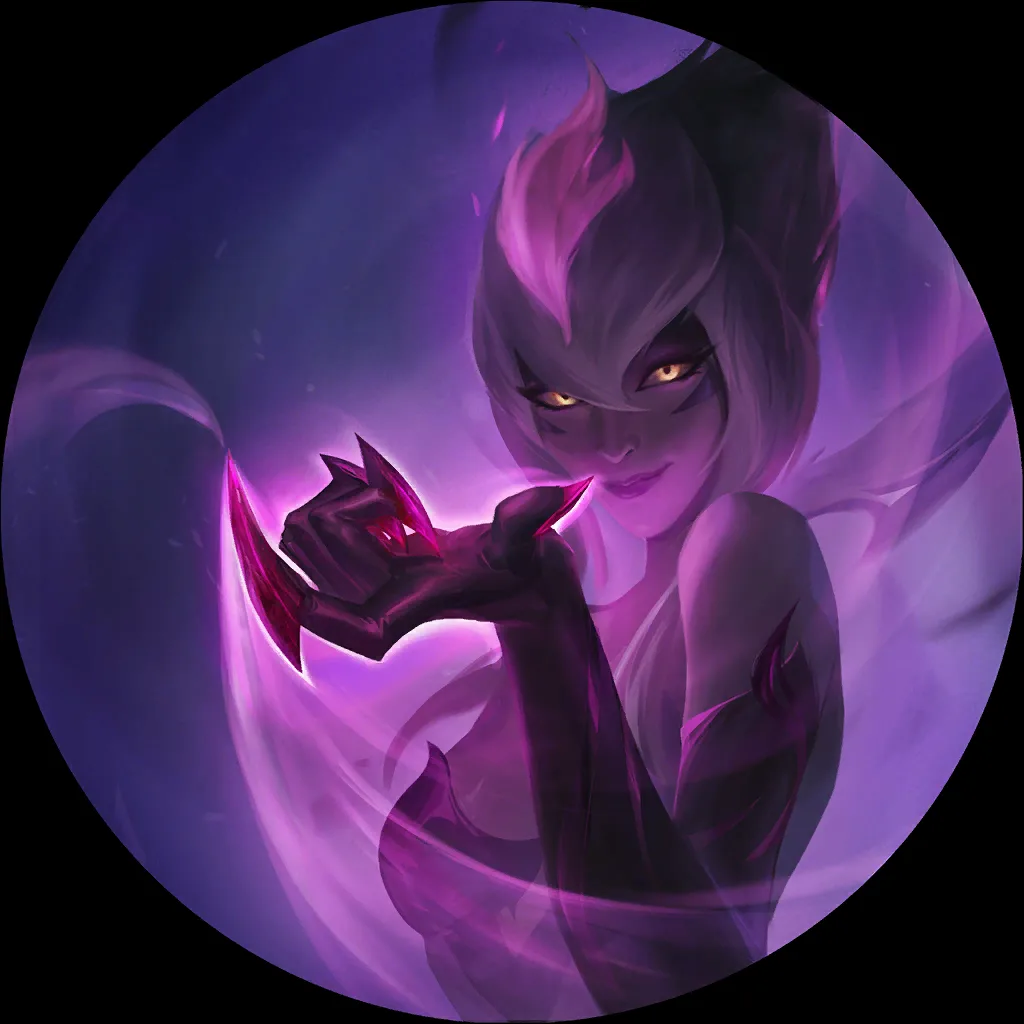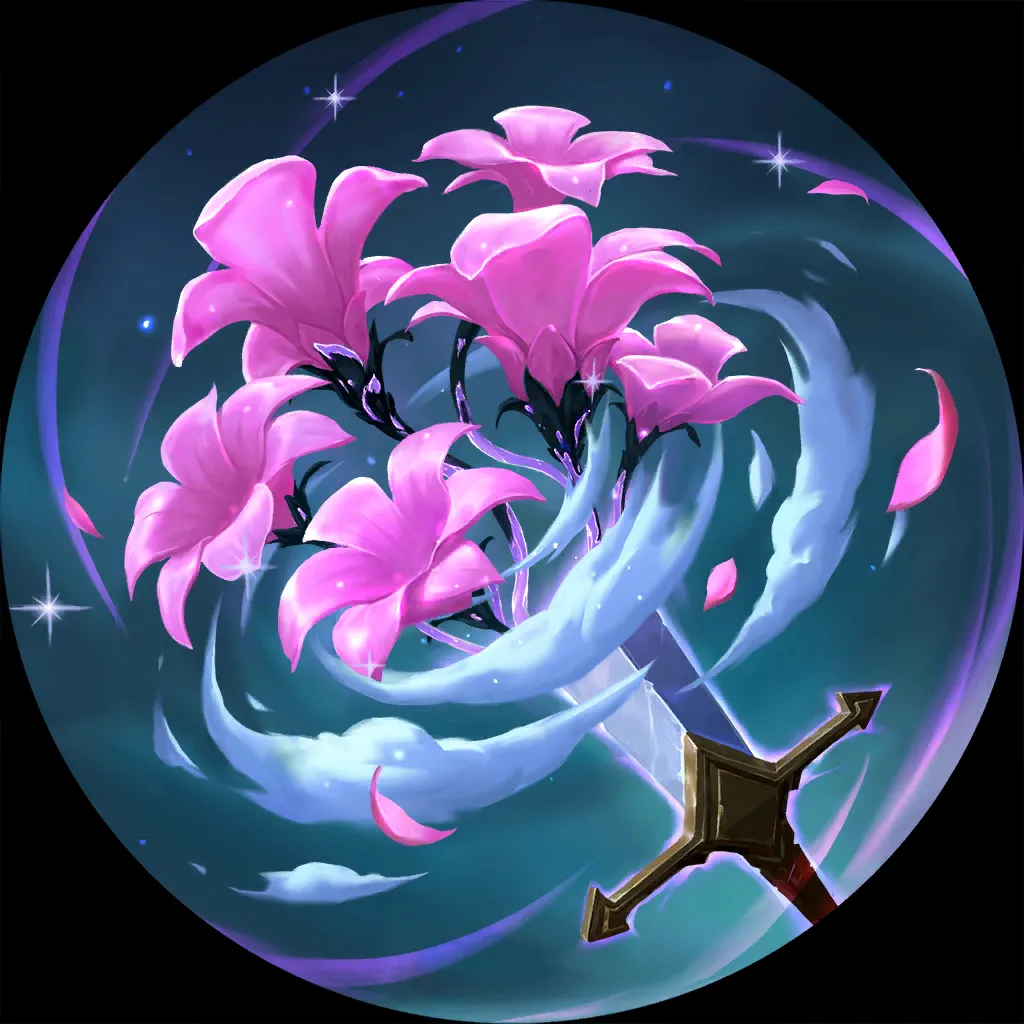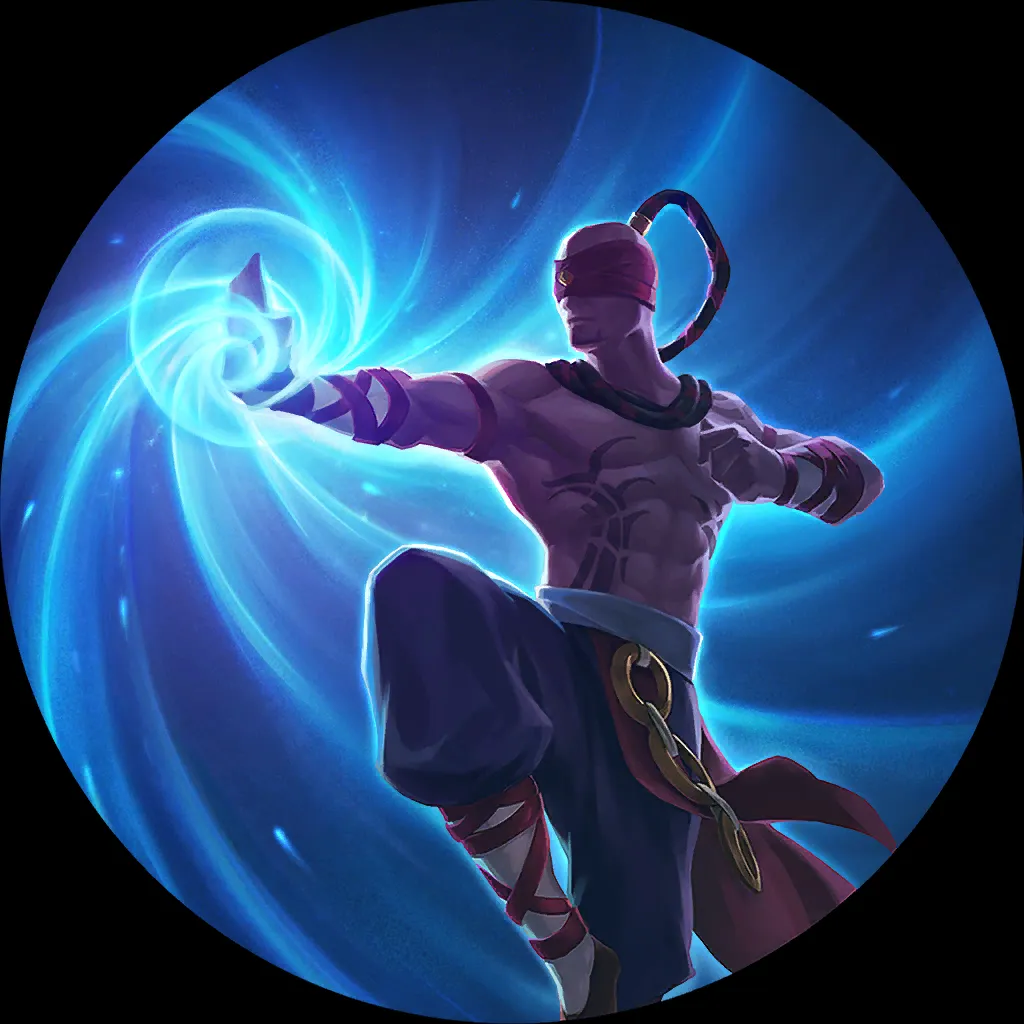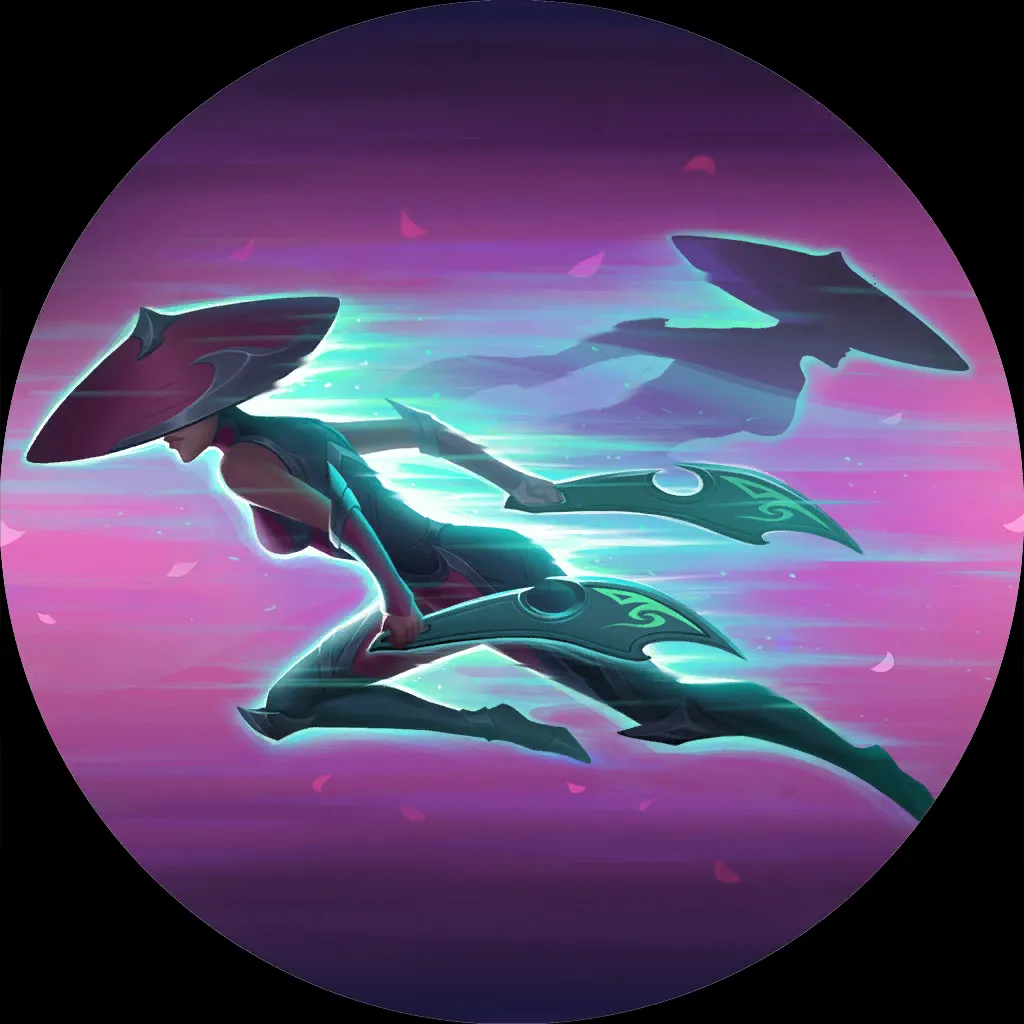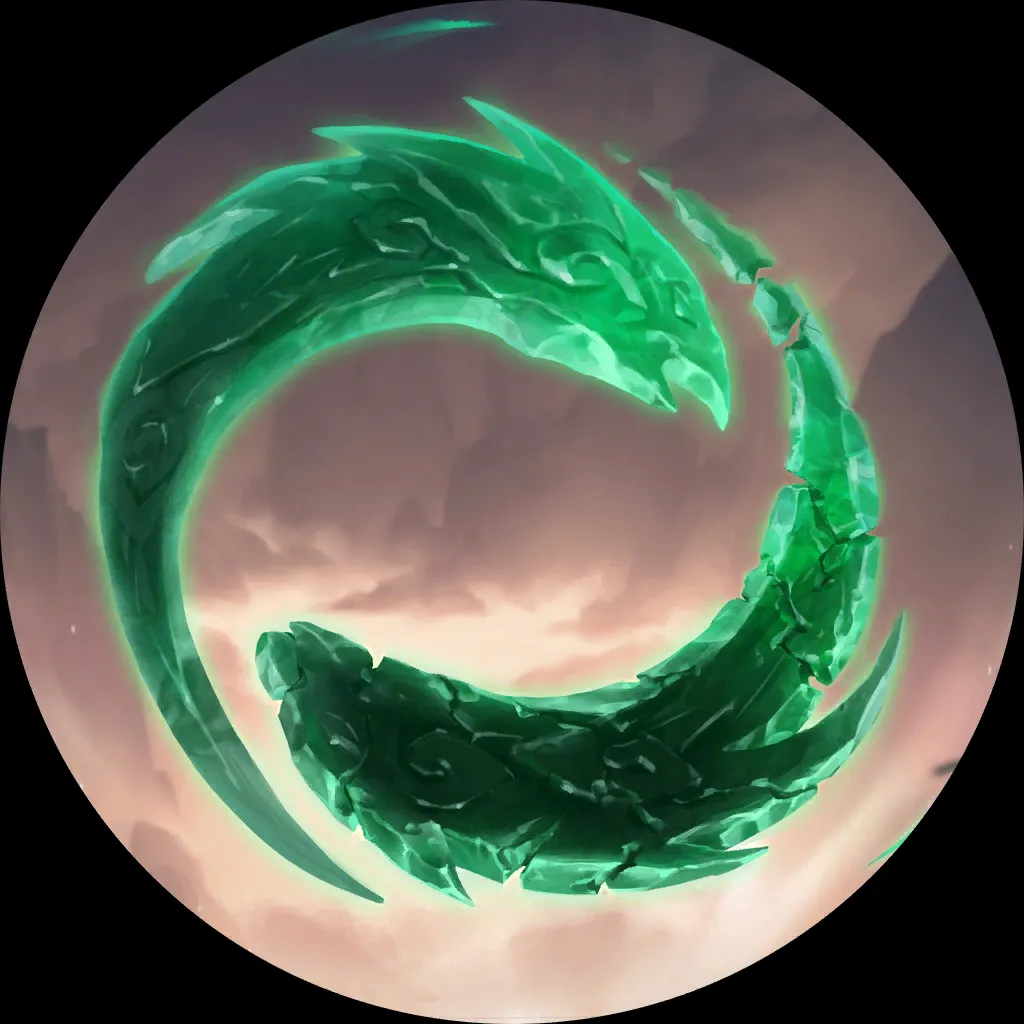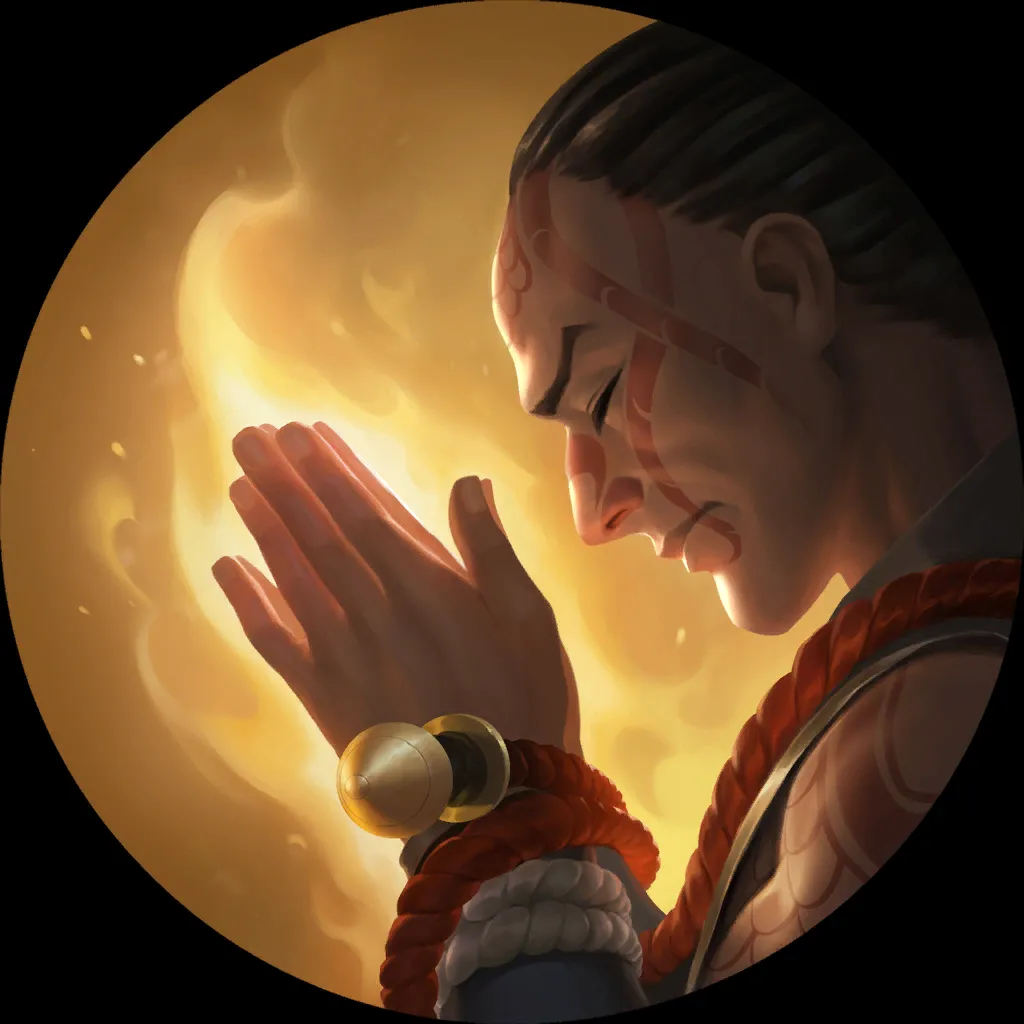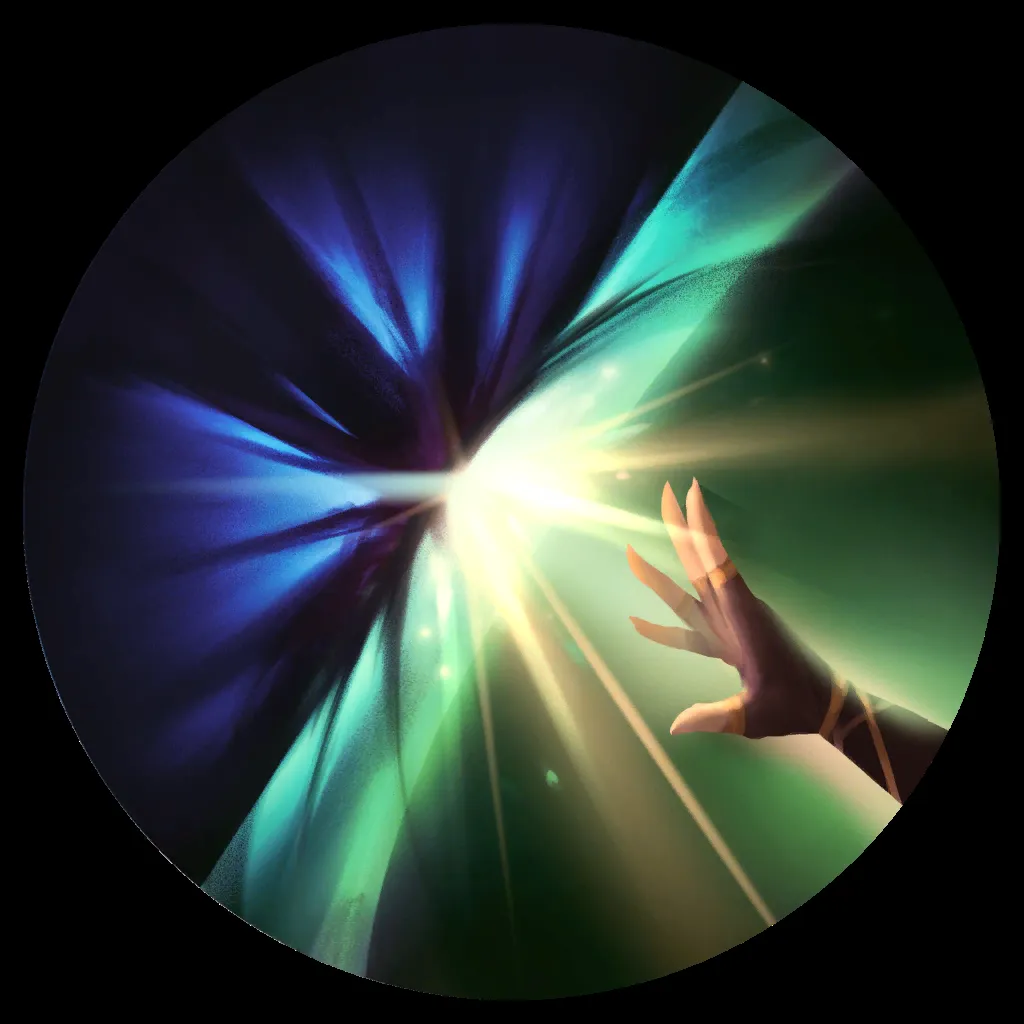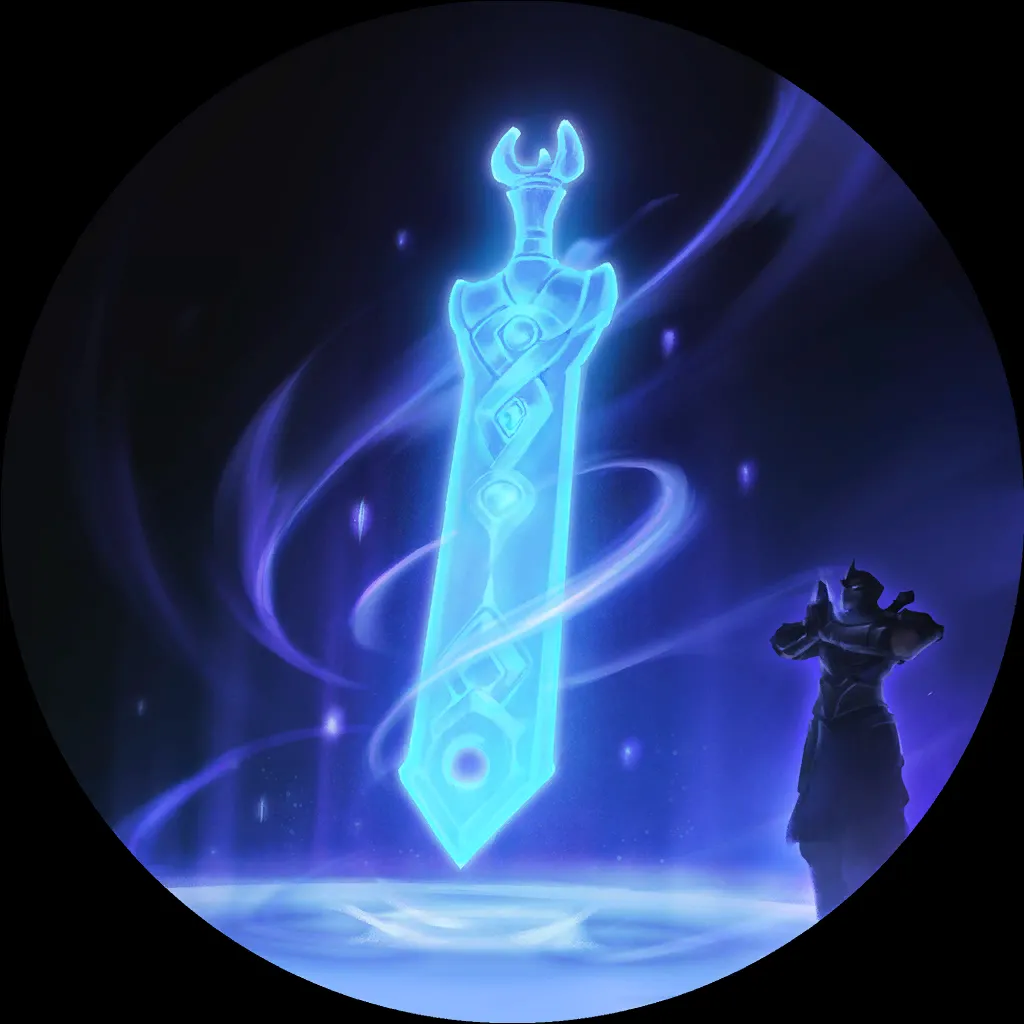 The strategy here is to utilize the fact that Husks GRANT their stats and keywords to the unit we play. This means that we can grant Zed Elusive, Challenger, either +2/0 or 0/+3 from Twin Disciplines
, or Lifesteal and Barrier from Spirit's Refuge
, in addition to the Husk's keyword.
Using the Husks, we can also grant Overwhelm to Zed or Horns of the Dragon
, which makes them immediately more dangerous for our opponent.
And, because the Husk requires a played unit (not just summoned), Zed's Shadow and Concussive Palm
won't consume our Husks.
There's not much else to say, make a big Zed and ruin their day.
---
Noxus – S Tier
Blade fragments are pretty good as a one-mana single-turn buff, but they become broken when you can grant the buff instead!
6
0
9
25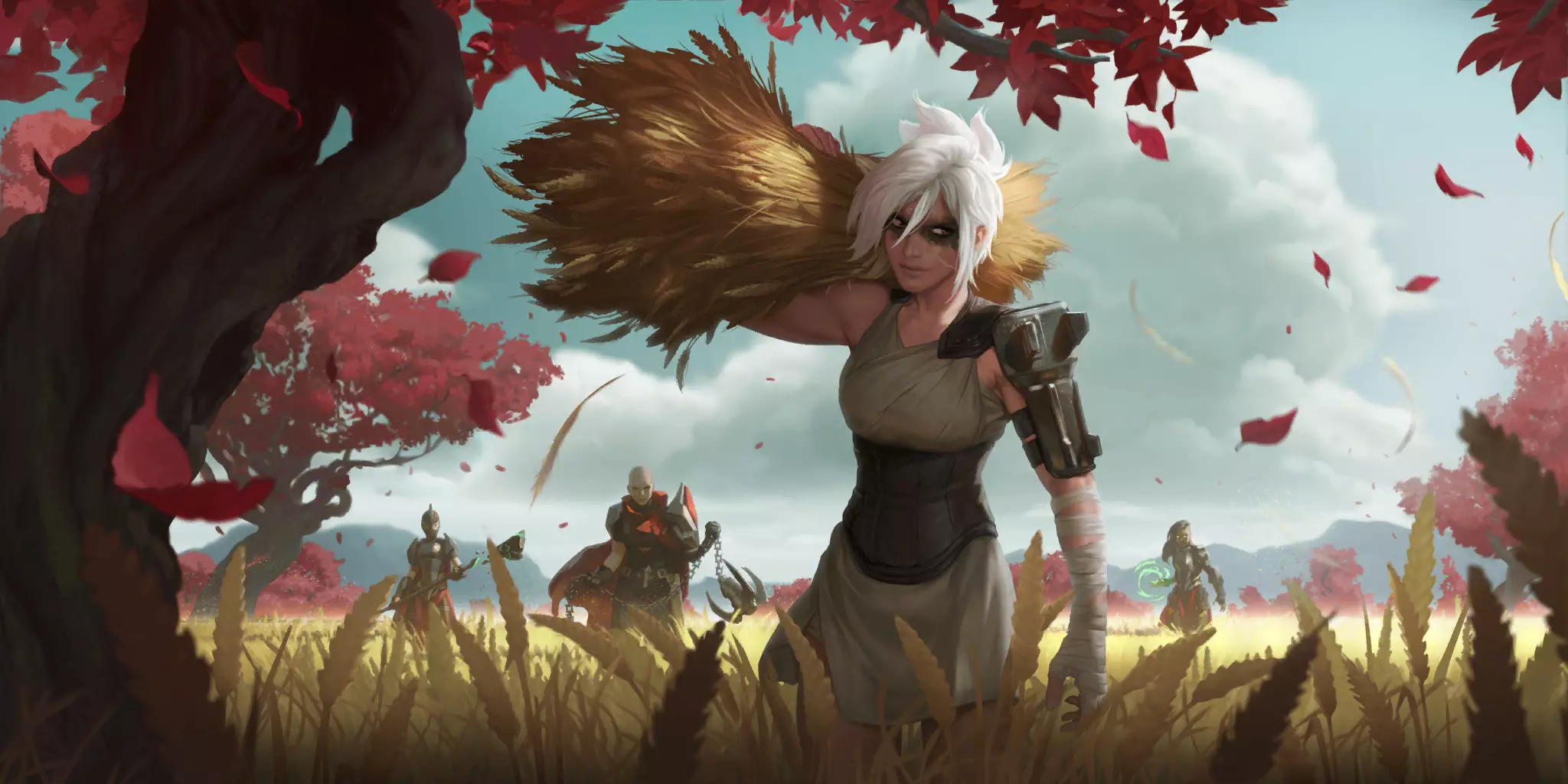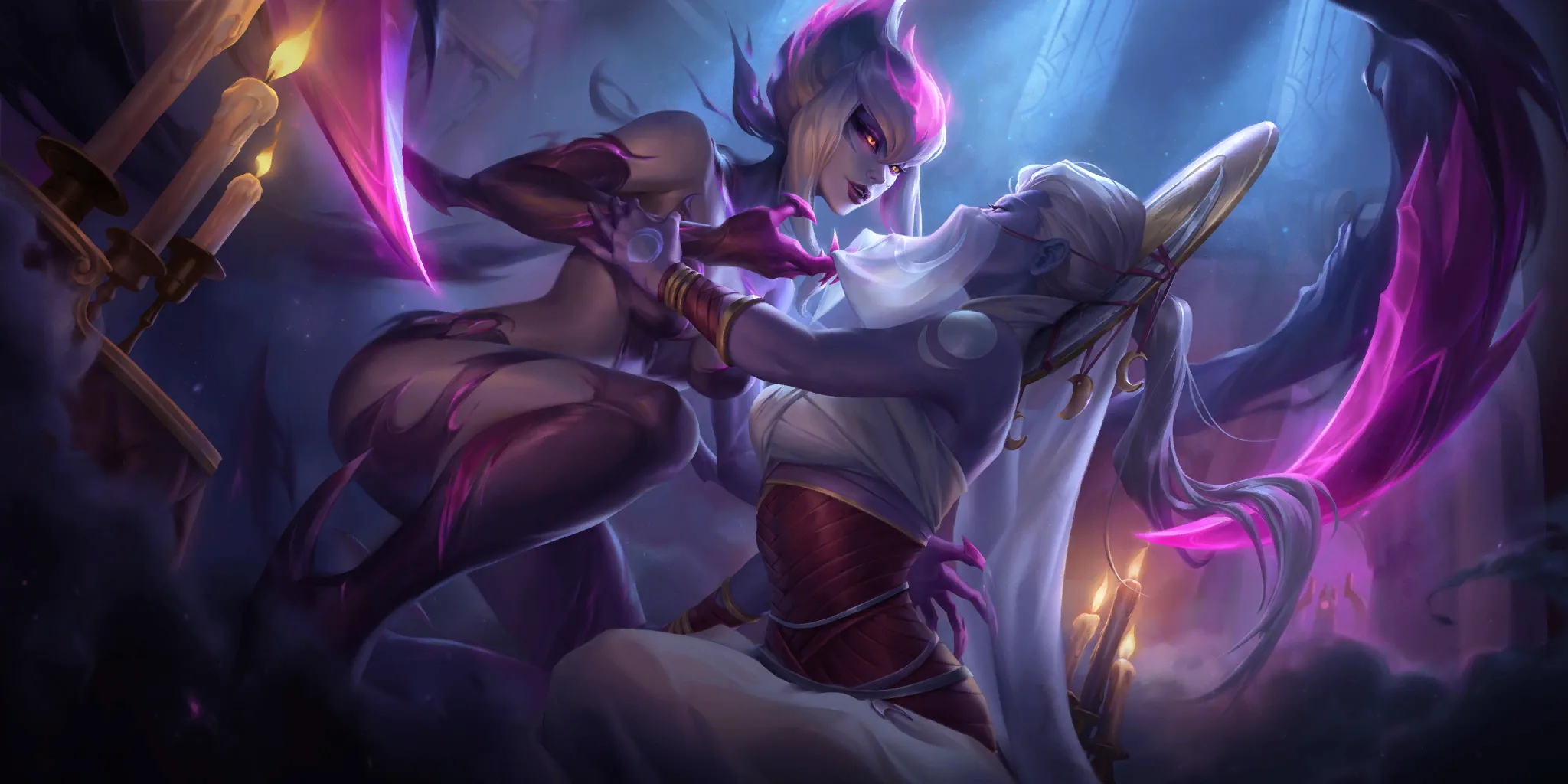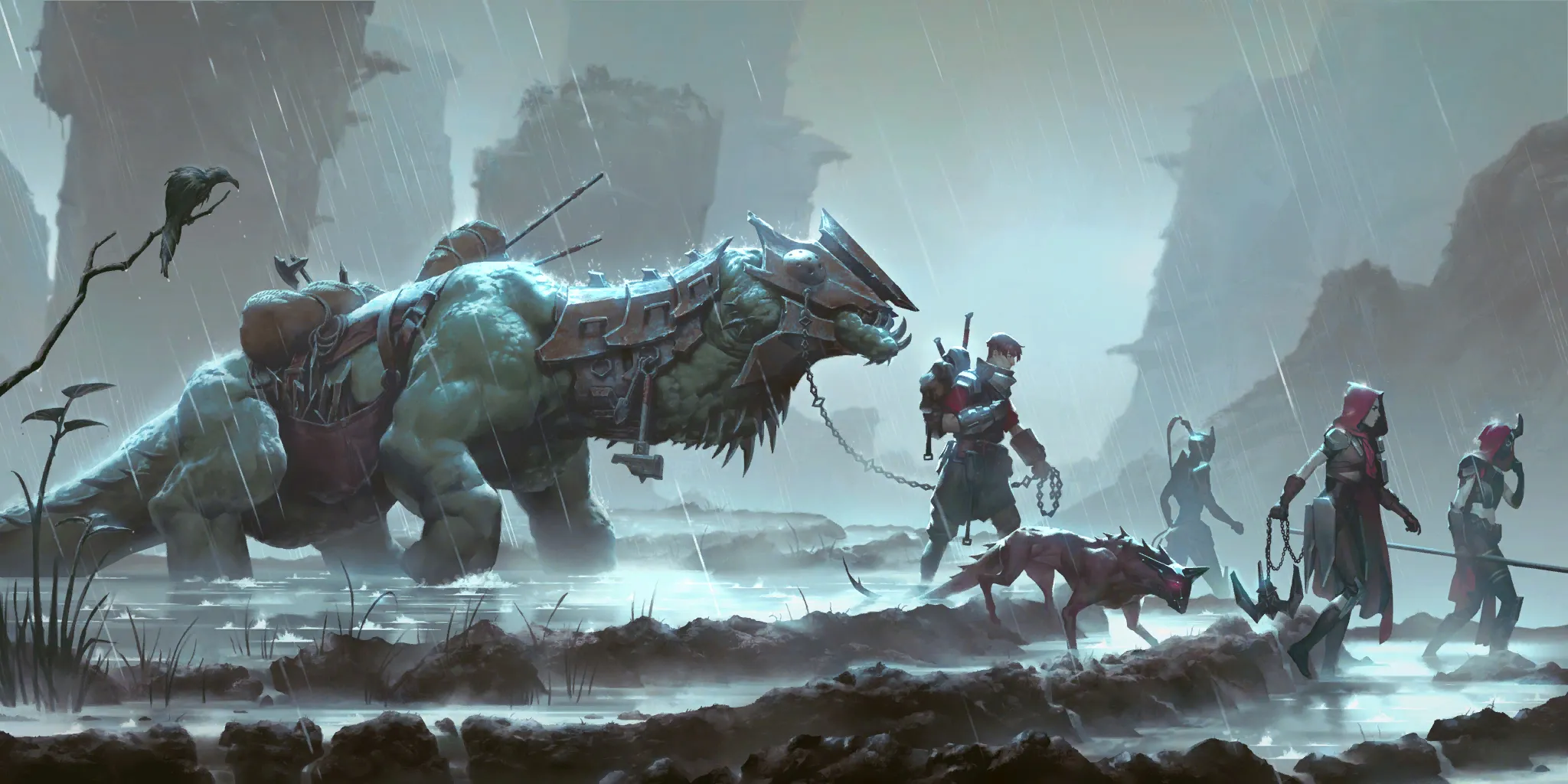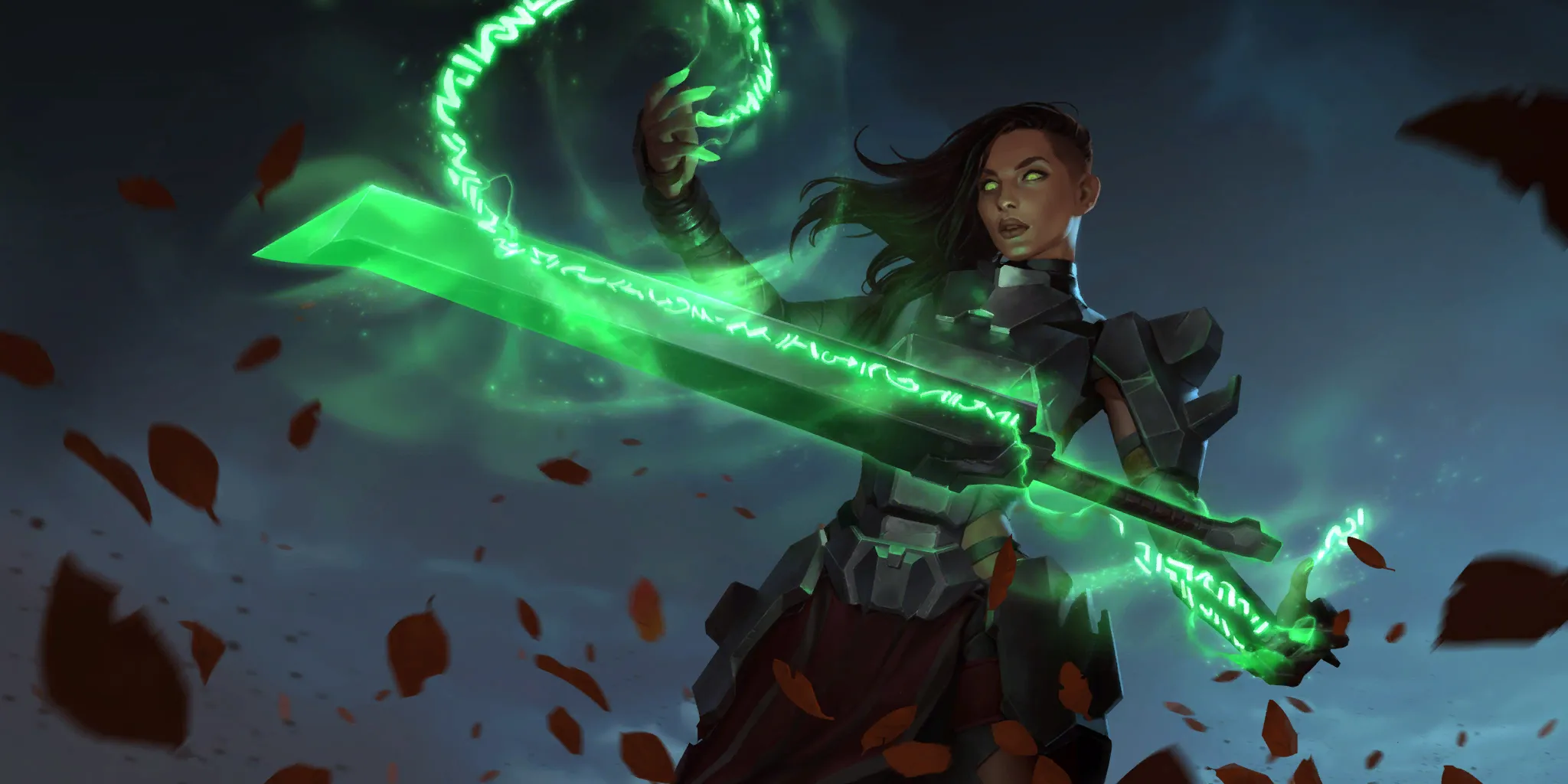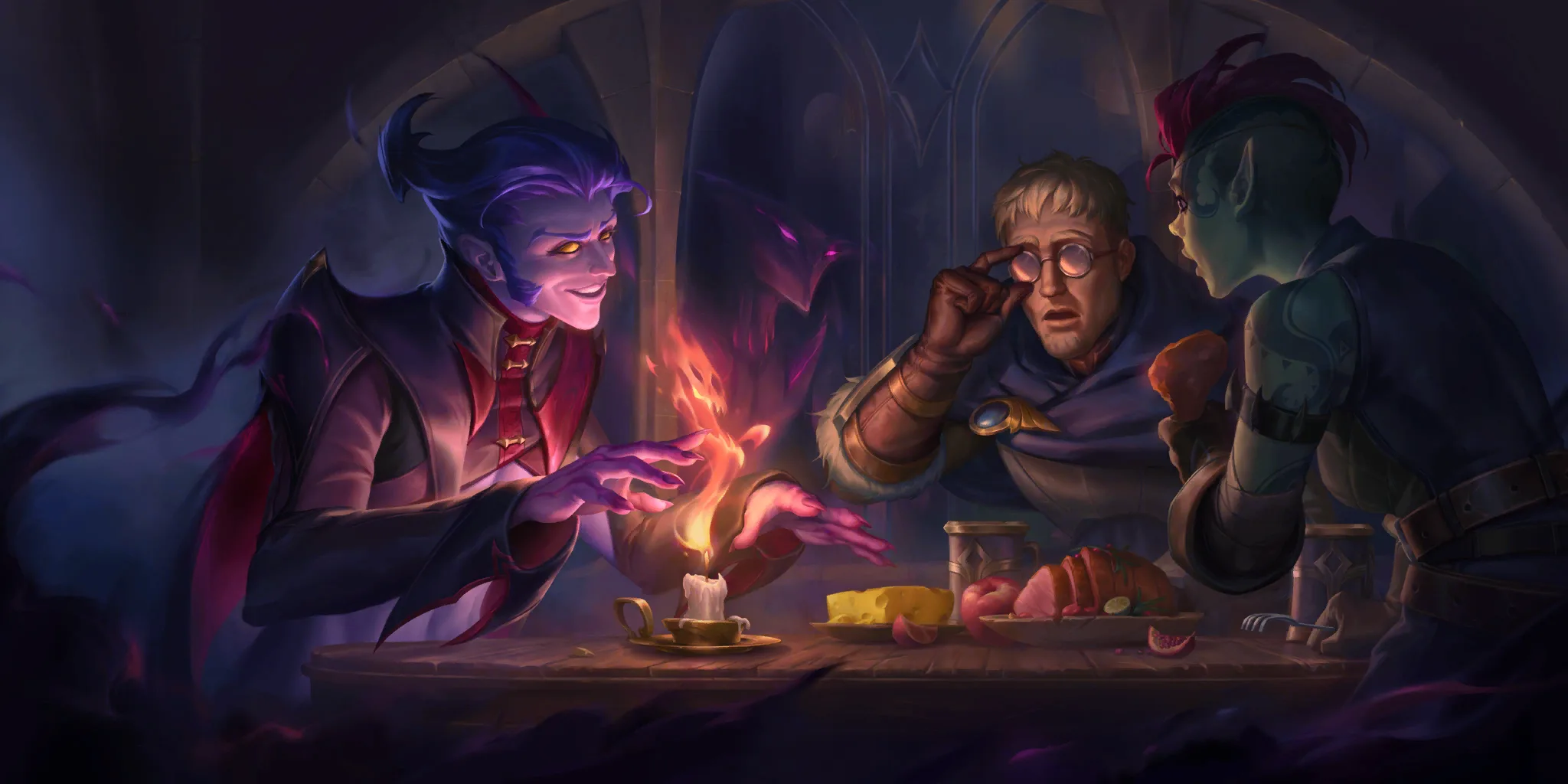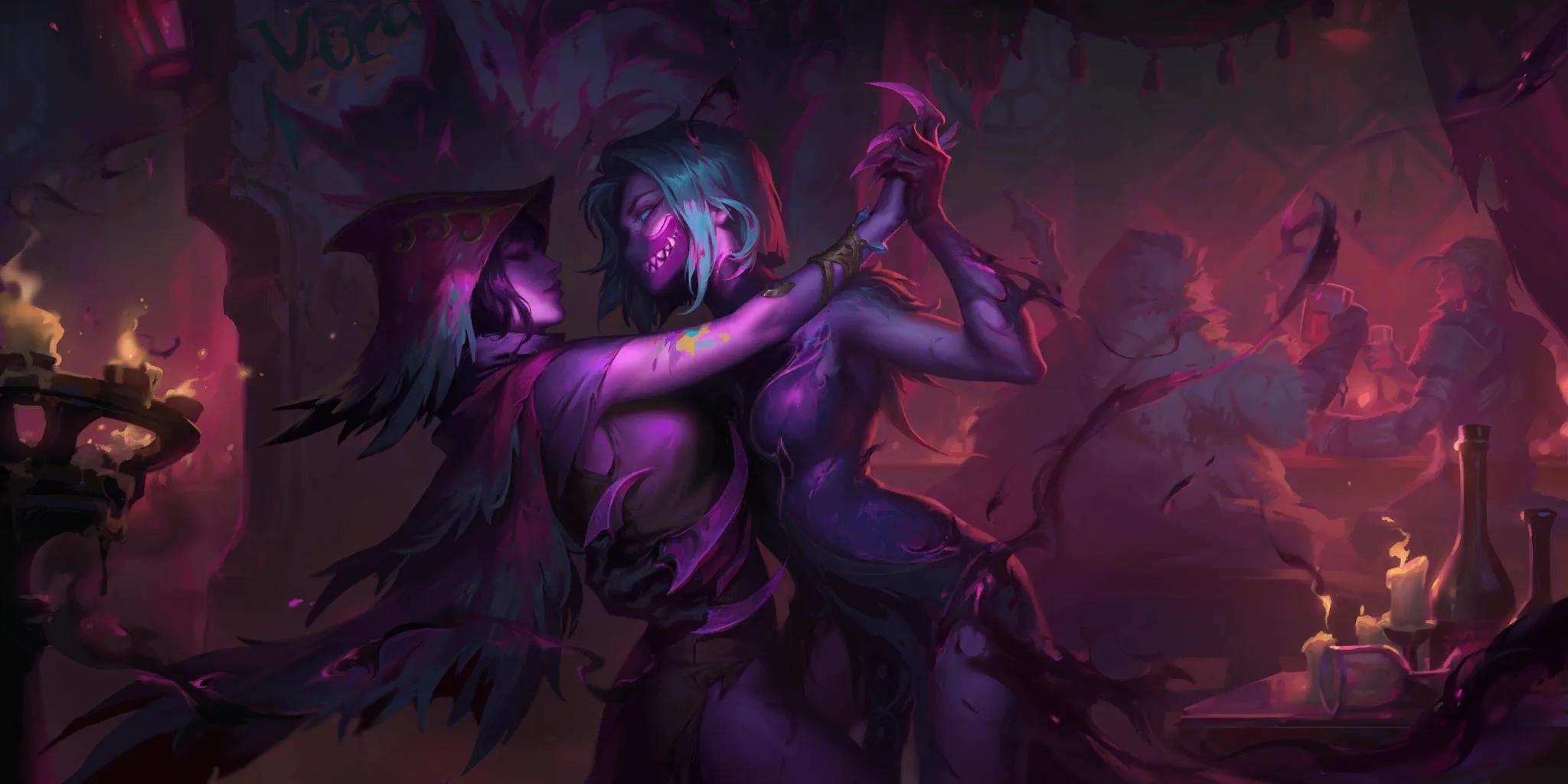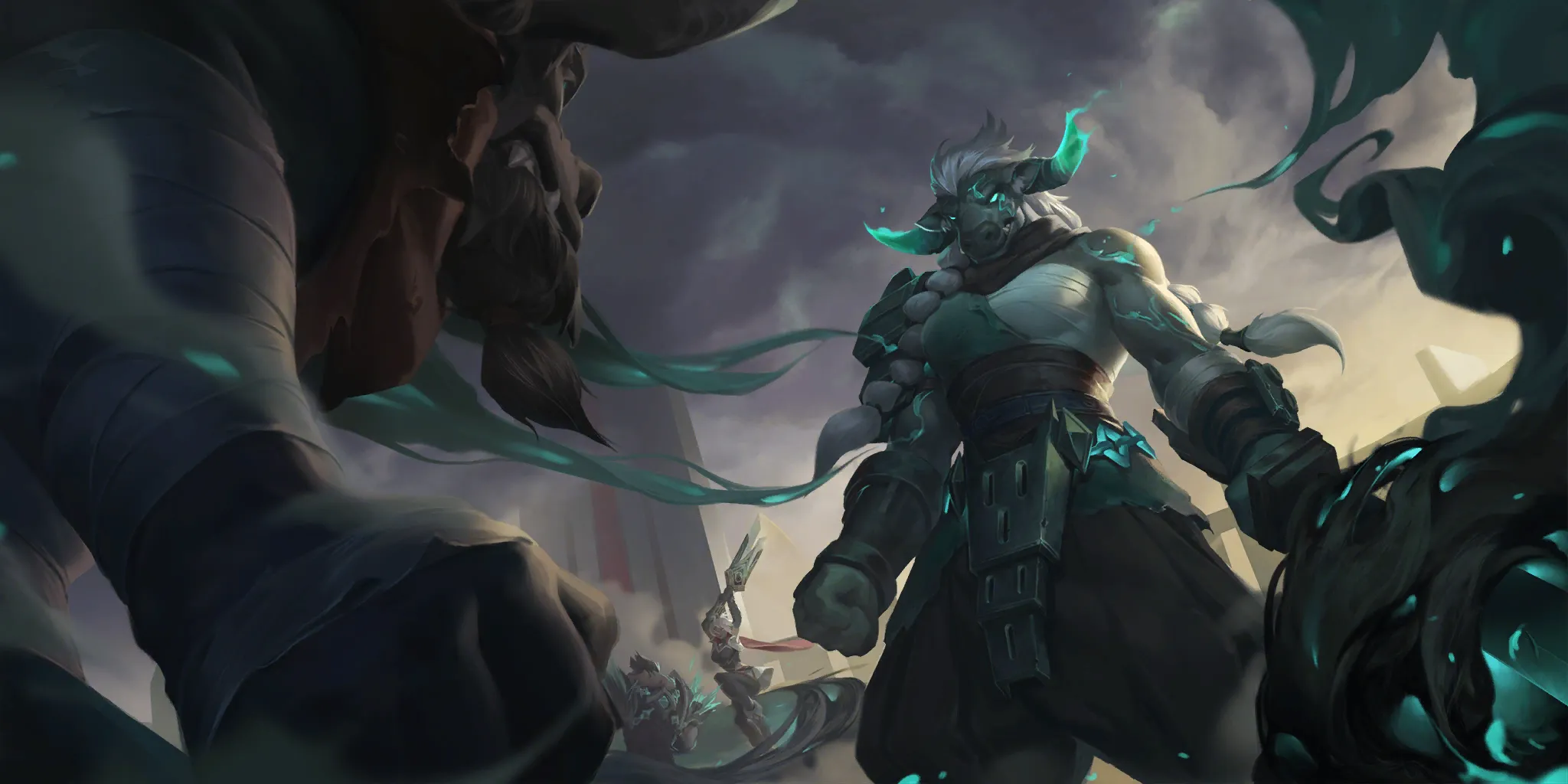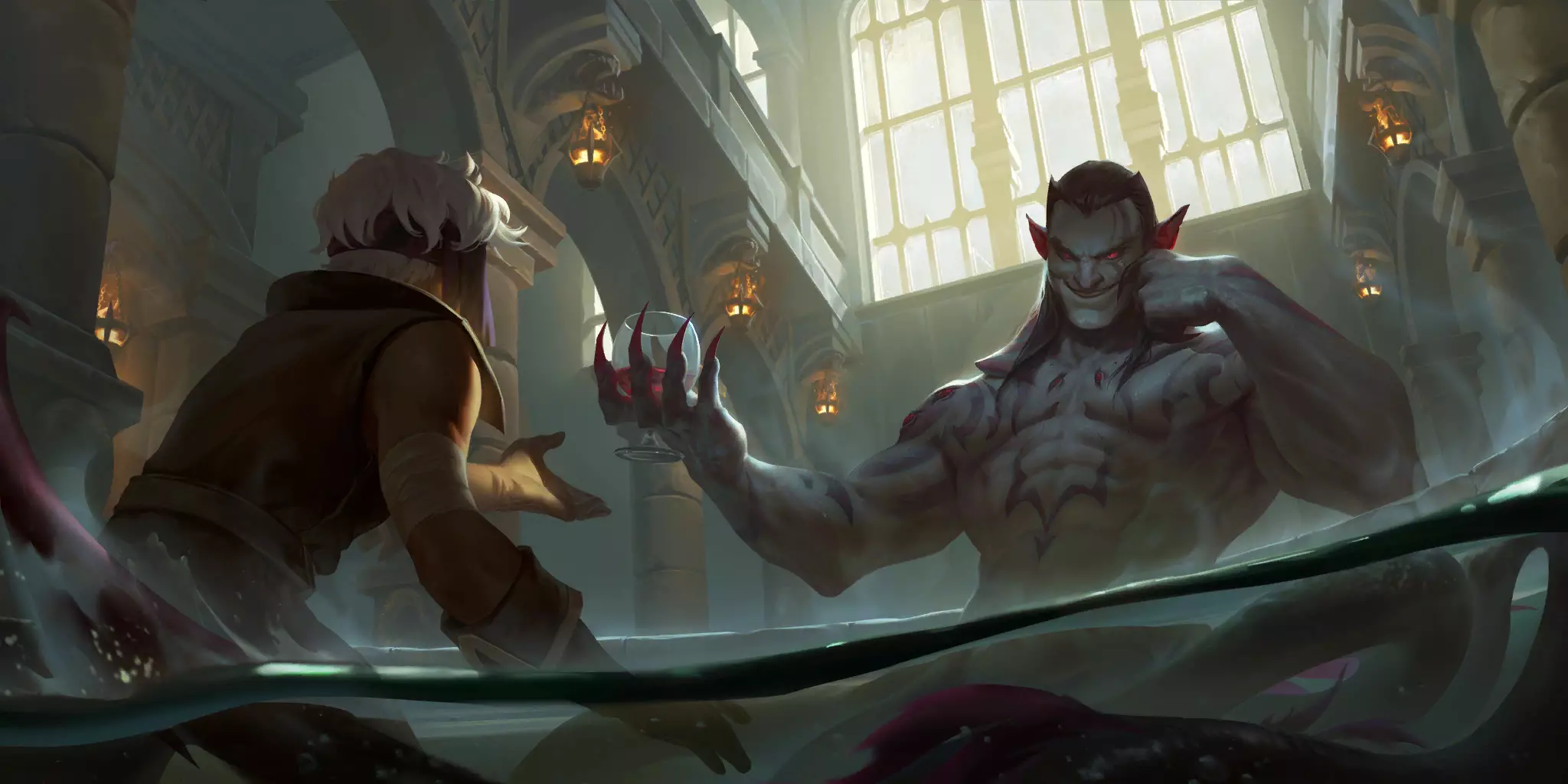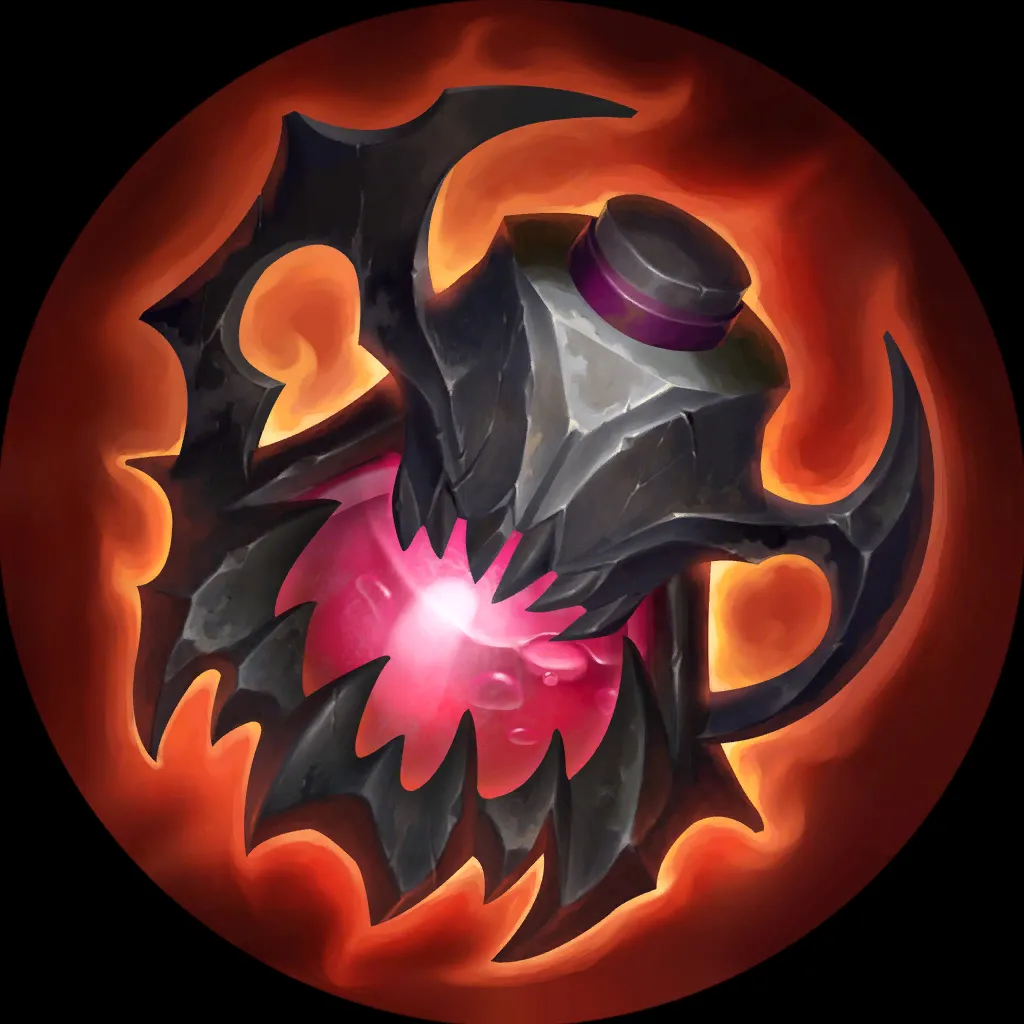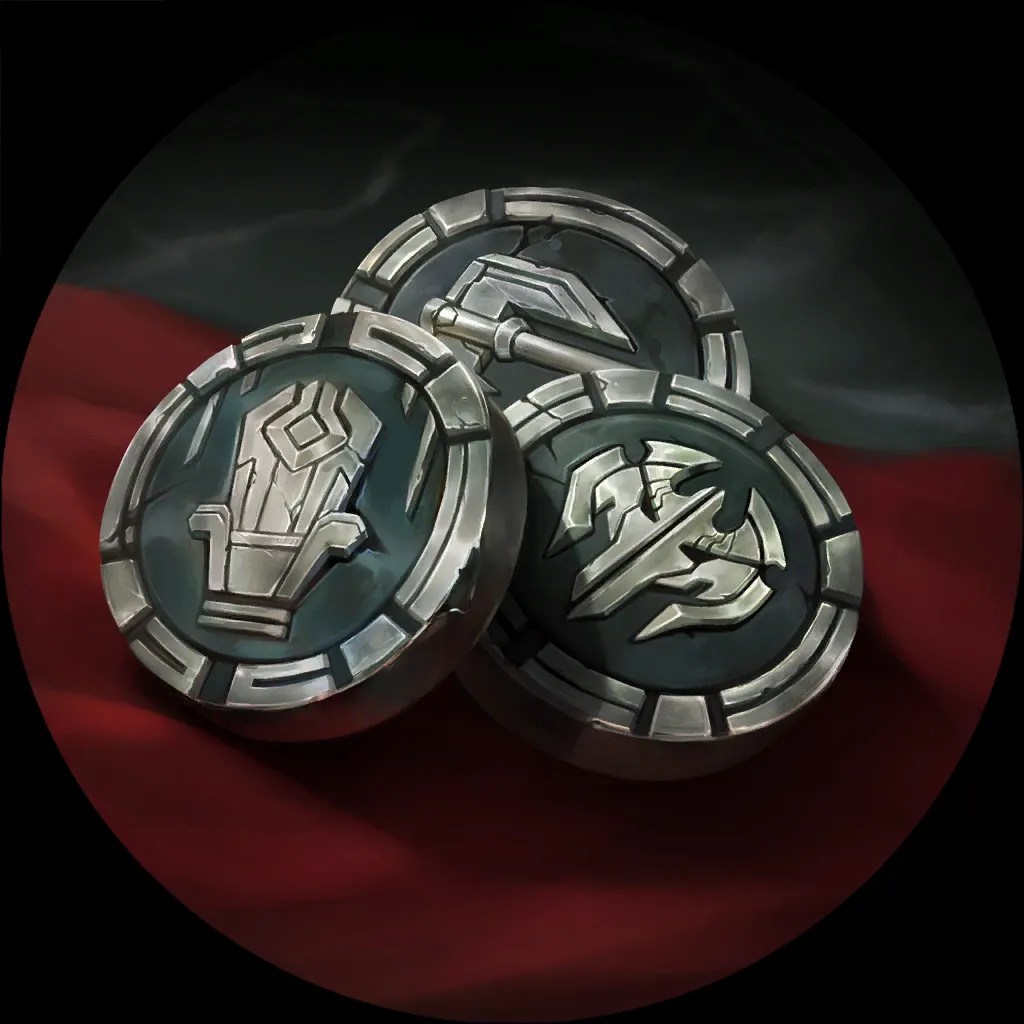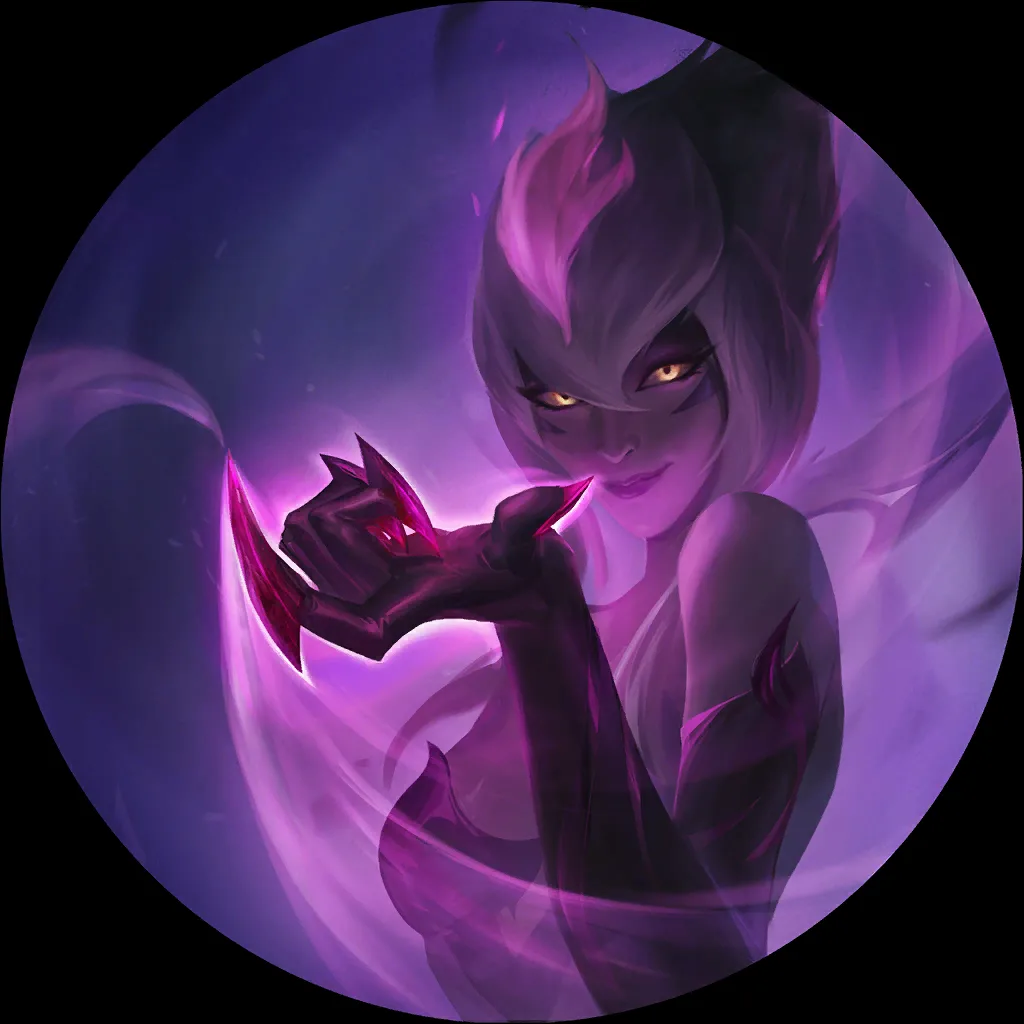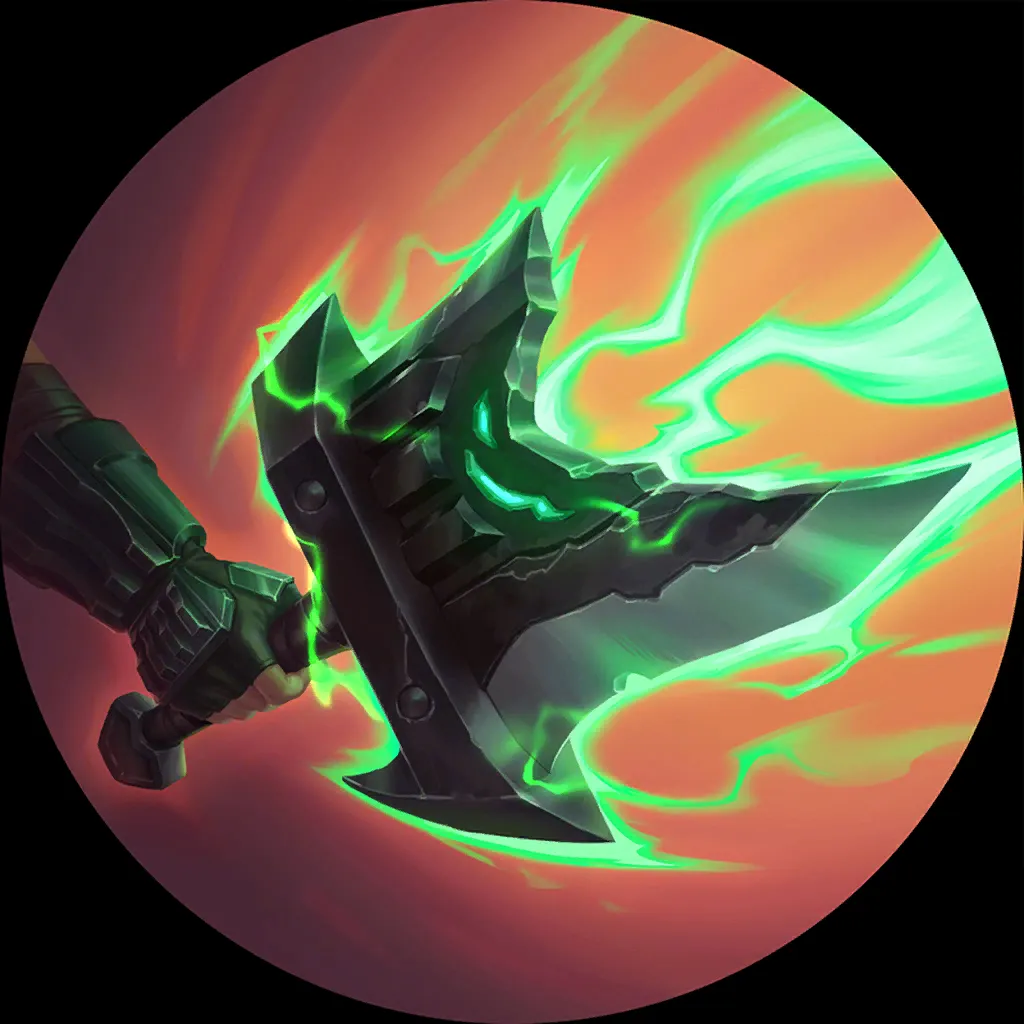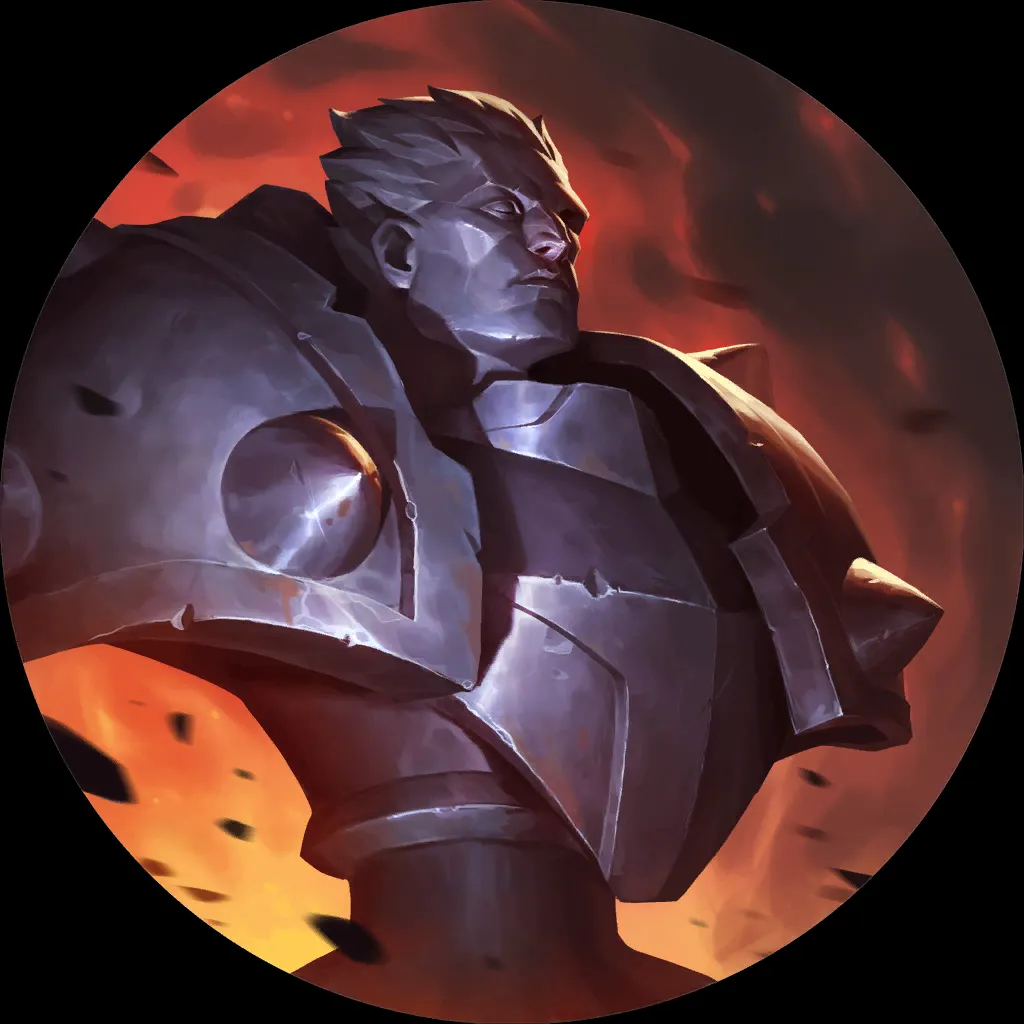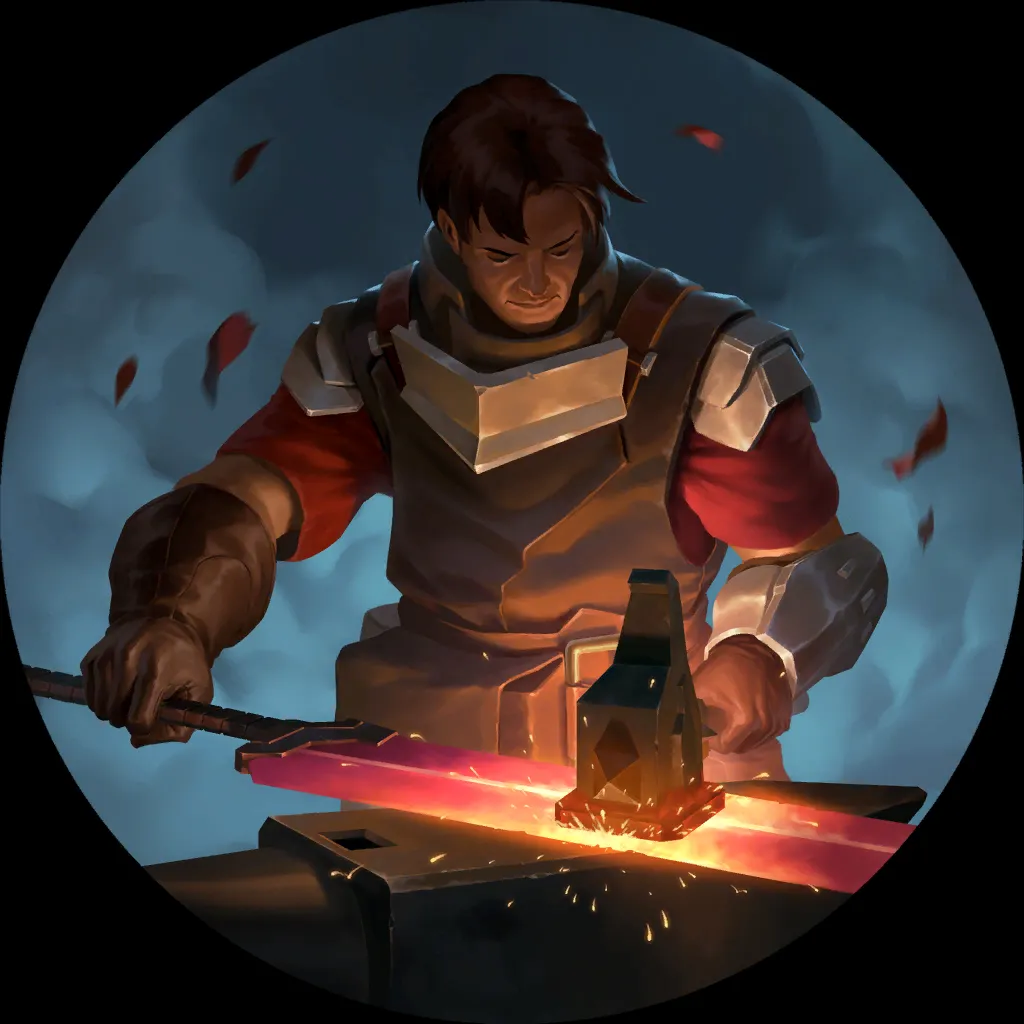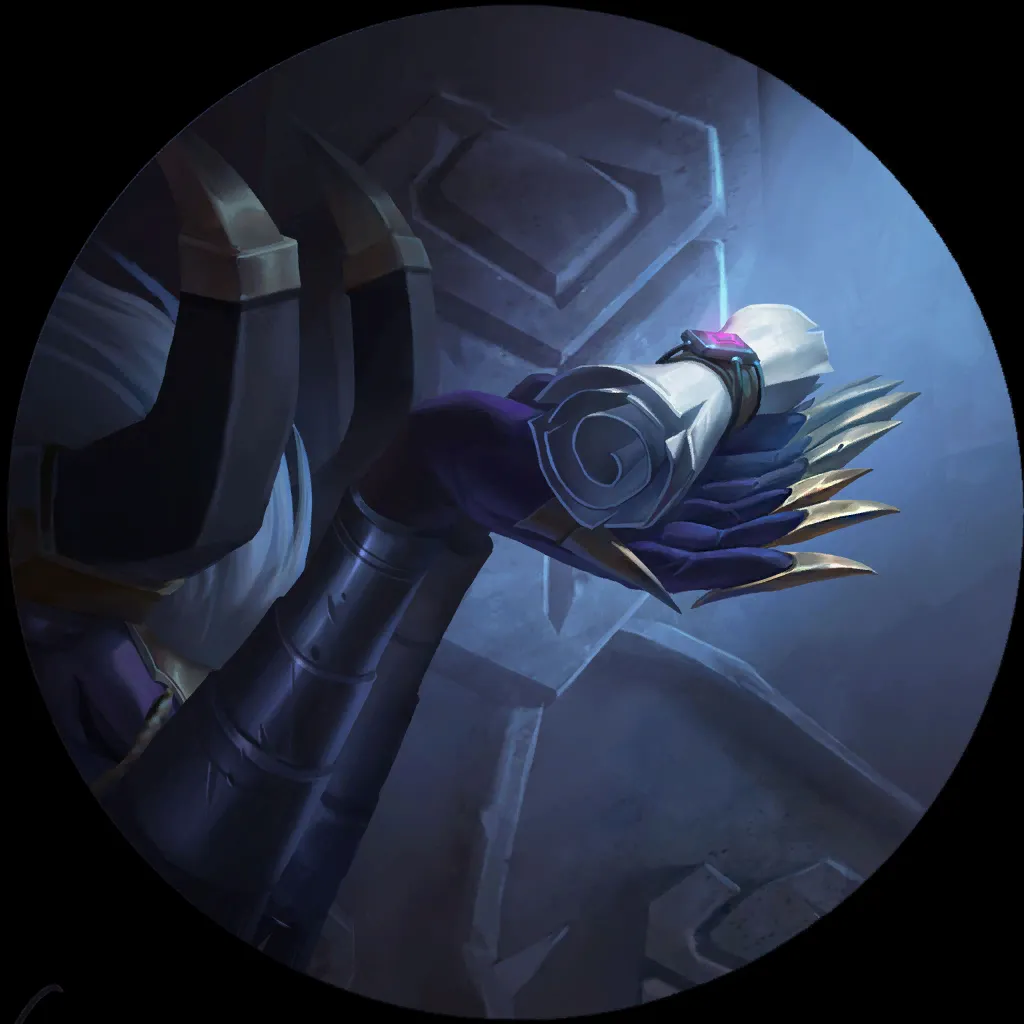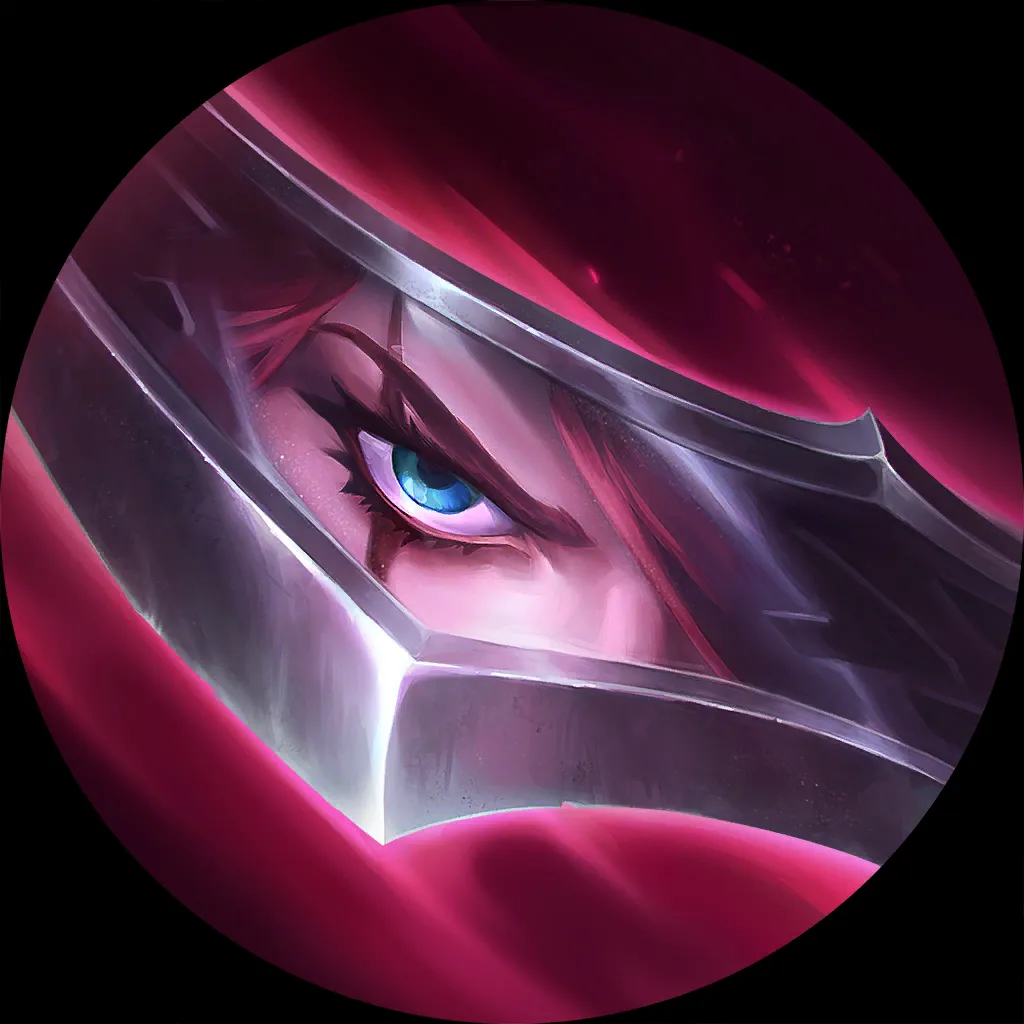 Riven
decks often struggle to be effective because most need to kill you in a single turn: if you are able to shut that attack down, they are usually done for, as they likely spent the majority of their resources on single-round stat buffs.
Husks provide more staying power to our deck, as they grant their stats and keywords to the next unit you play; this significantly increases the value of the damage buffs and keywords available to us in Noxus, and forces our opponent to have an answer every time we gain the attack token.
It also makes us much less reliant on drawing a specific aquatic champion, as any unit in our deck can very quickly become enormous.
Being able to roll Spellshield off of a Husk makes our units even more challenging to deal with efficiently, and makes our attack less likely to be stopped by Hush
or Quicksand
. Challenger allows us to make more effective use of Quick Attack to remove their backline threats, or Overwhelm to ensure we push maximum damage with an attack.
In the mid to late game we have Ruined Reckoner
to keep up the pressure once we've assembled our giant threat, and Steem
having Scout gives us a powerful late-game unit to stack buffs on for sealing our foe's fate. Steem can also give us the attack token when combined with Ruined Reckoner, if we haven't made a Scout attack on our turn, or if we combo him on the opponent's turn.
This one has true potential, don't be surprised if you see me on the ladder with it!
---
Piltover & Zaun – A Tier
You probably already know where this one is going –  turning give into grant is incredibly powerful, and that doesn't change in the City of Progress.
6
2
8
24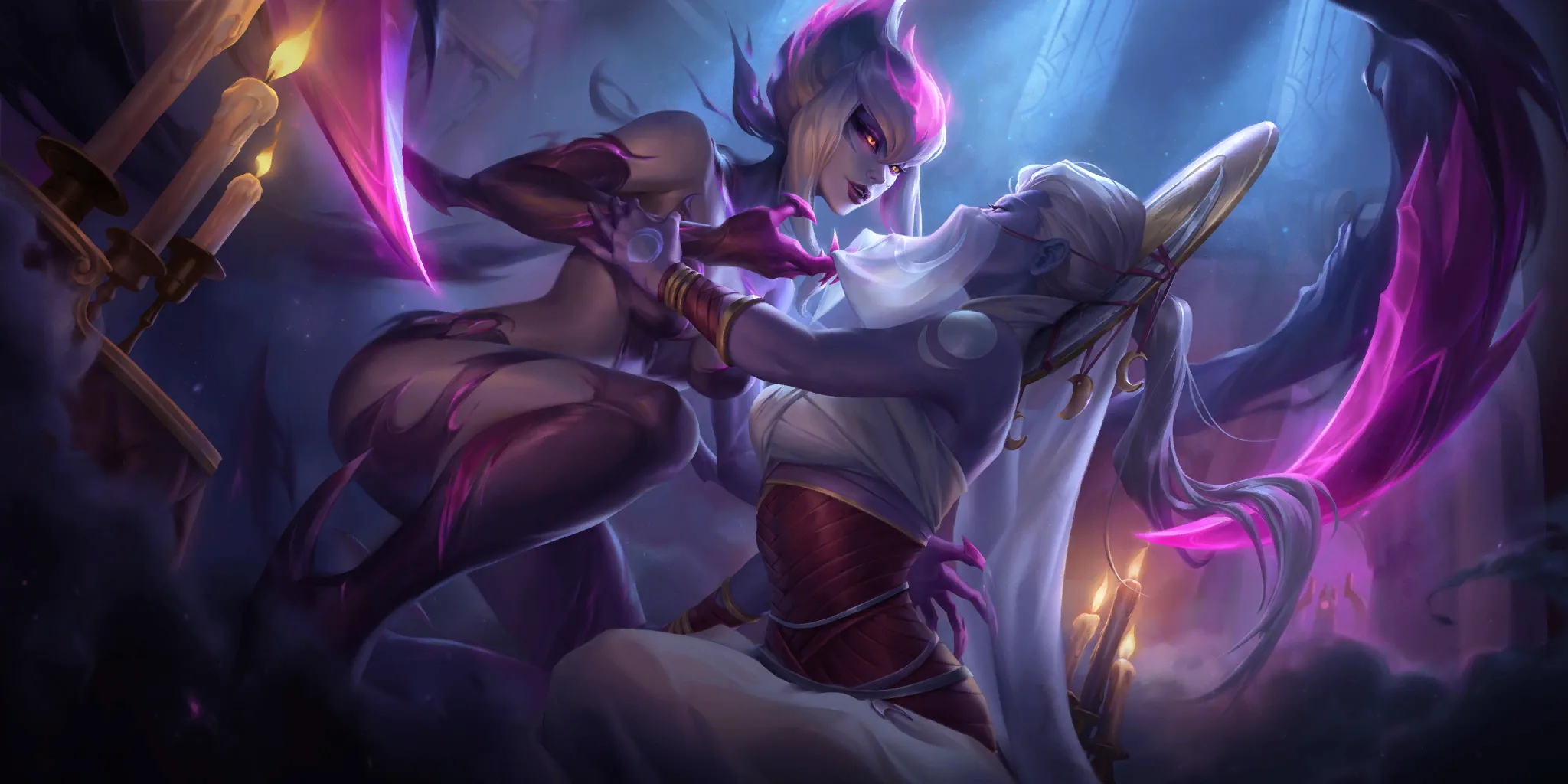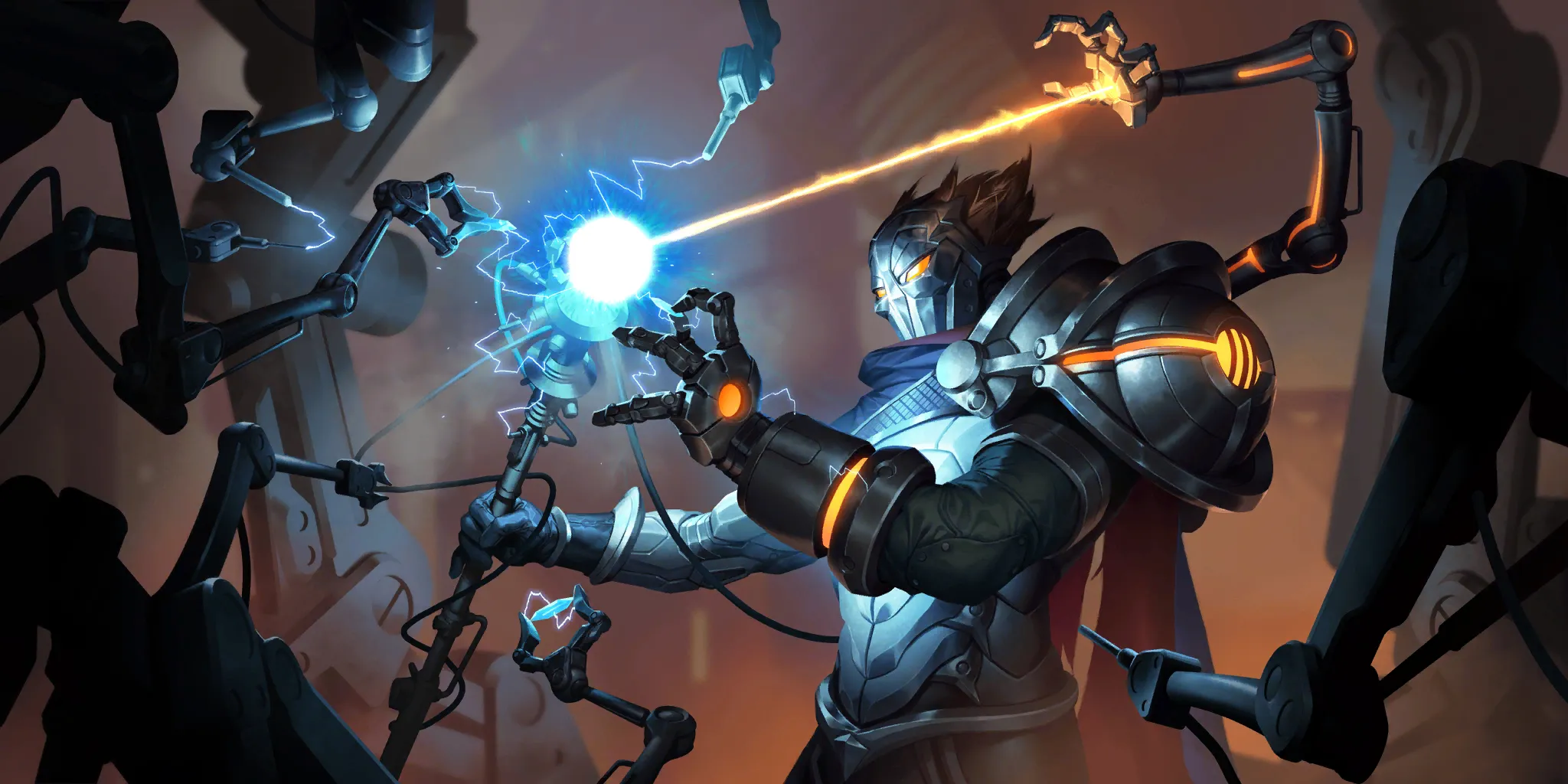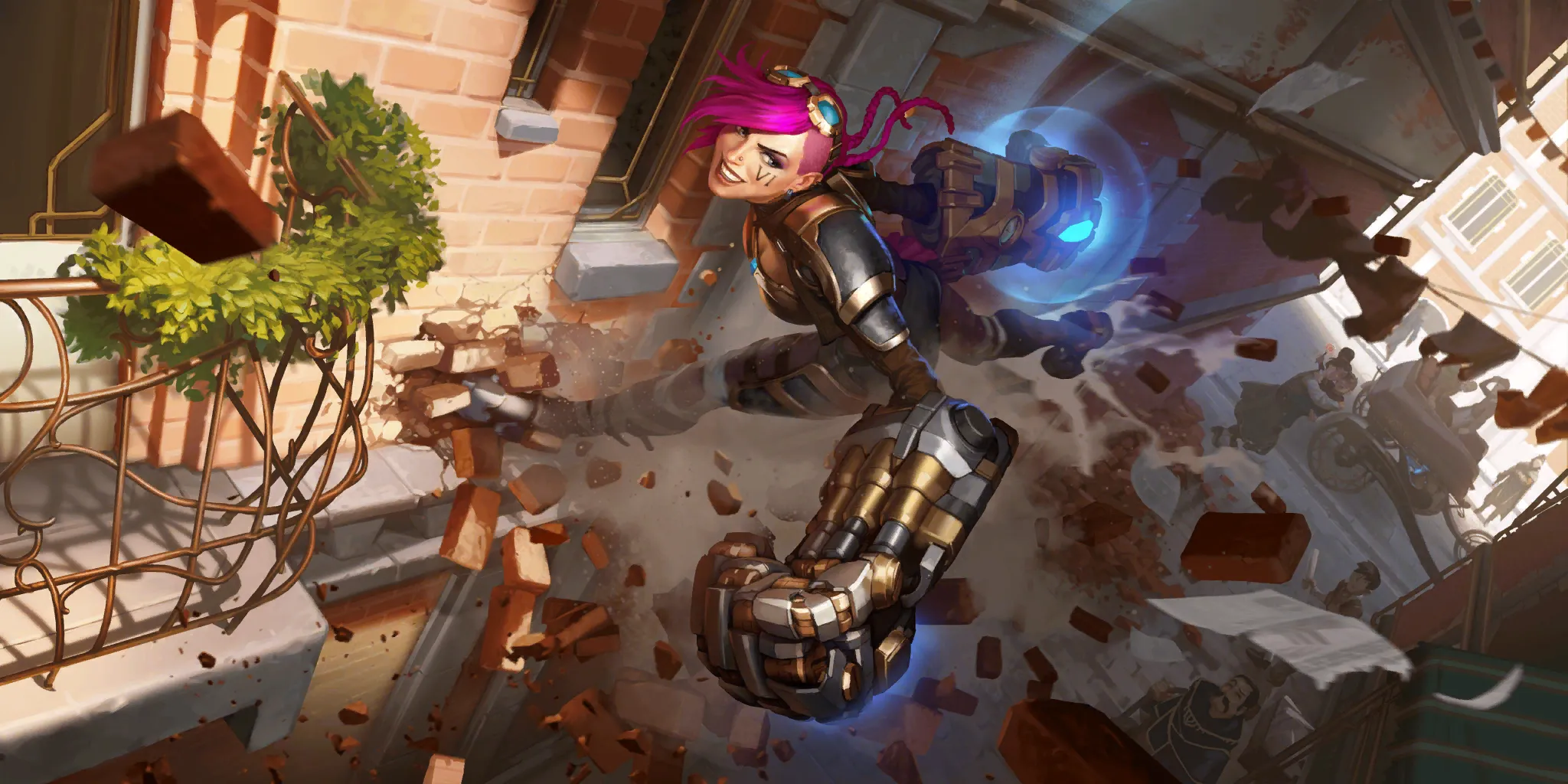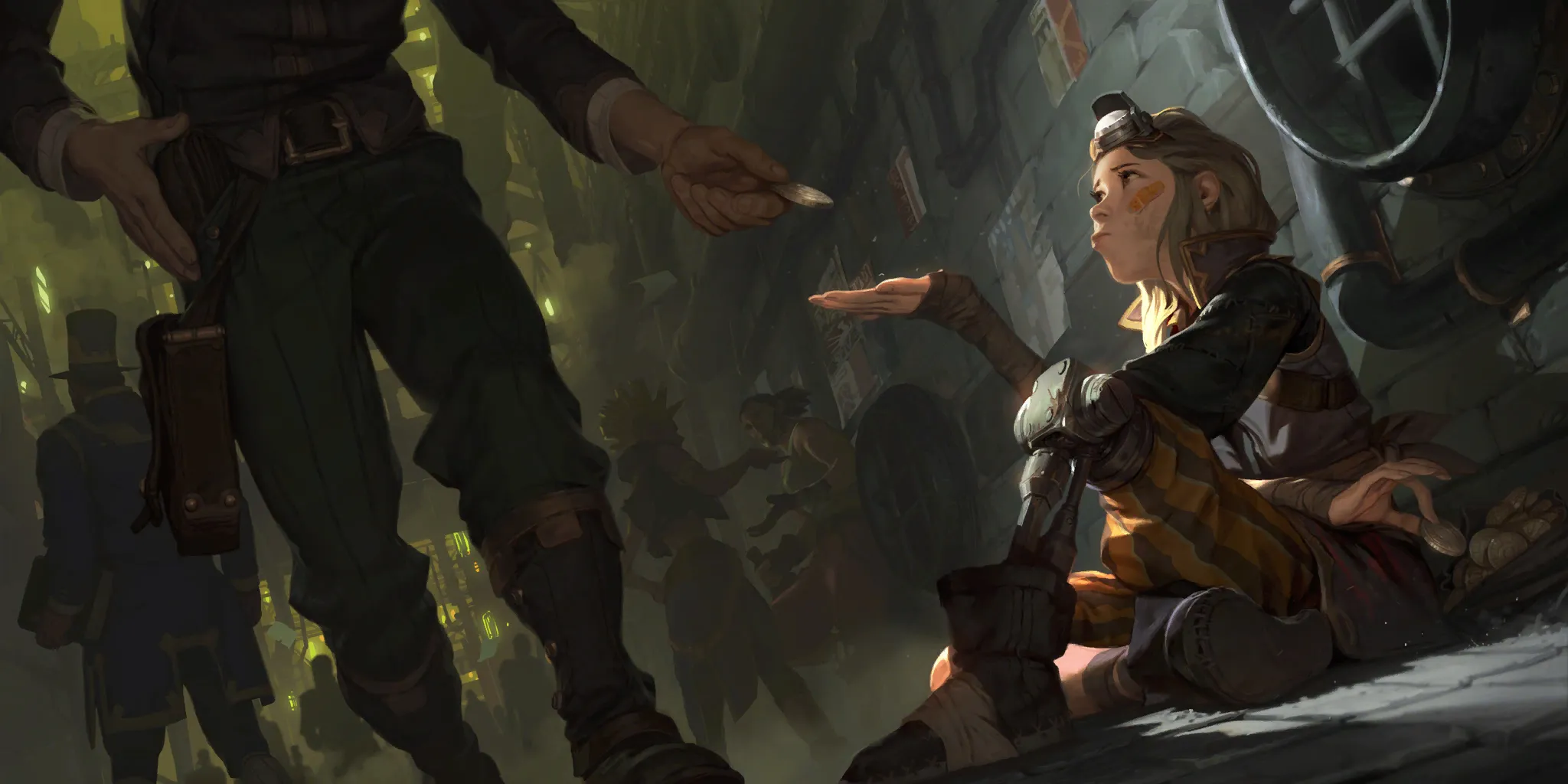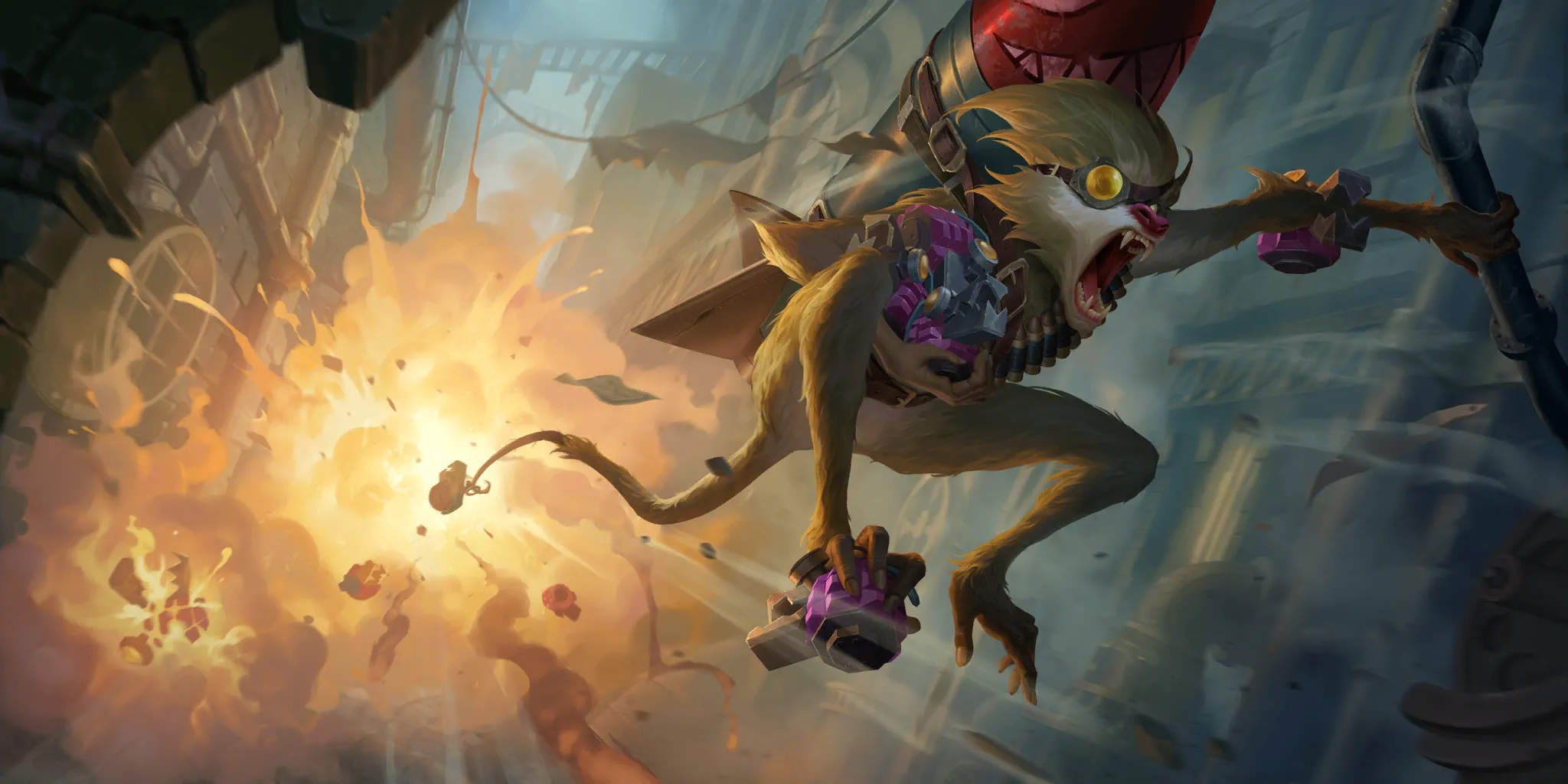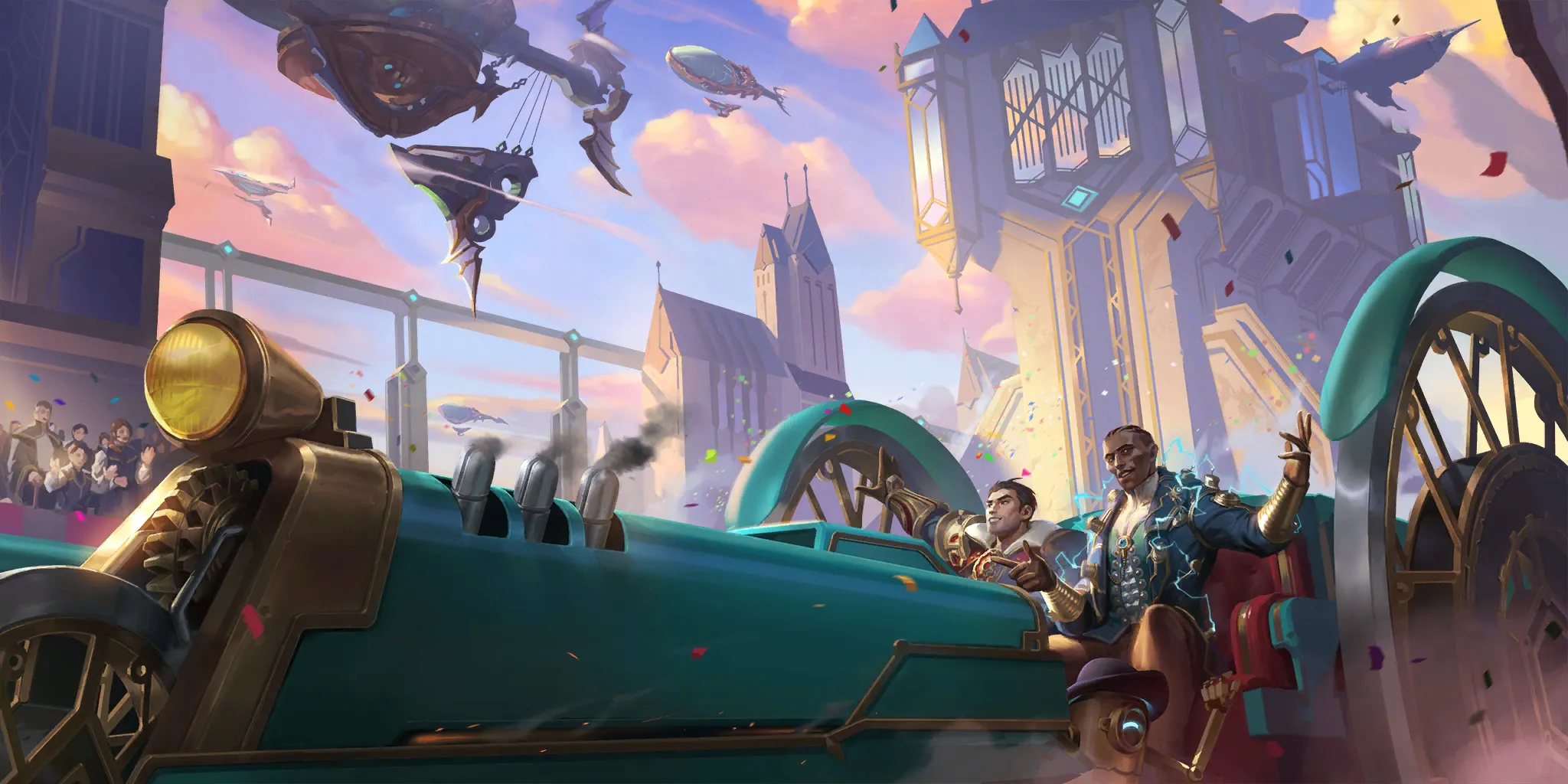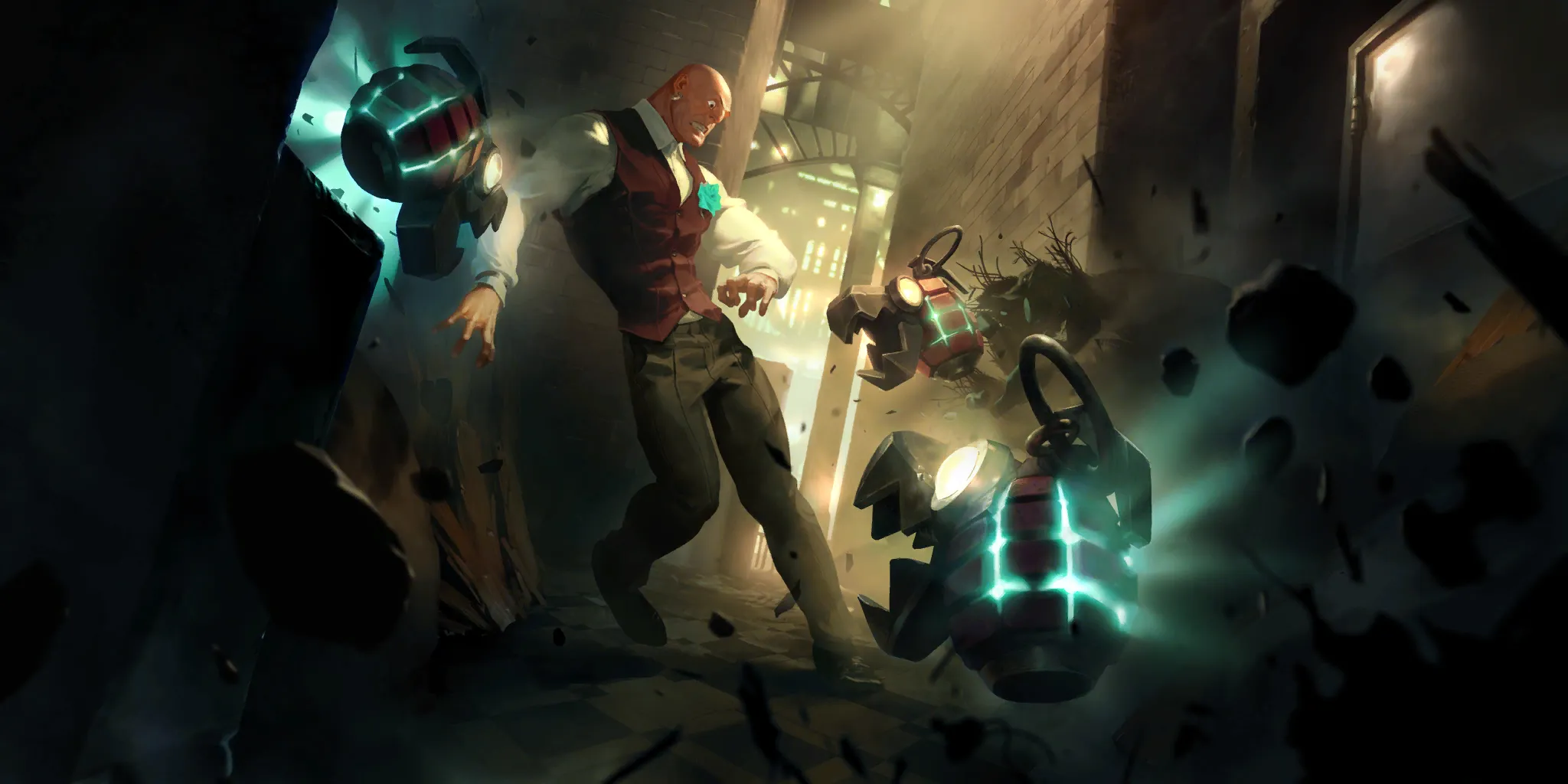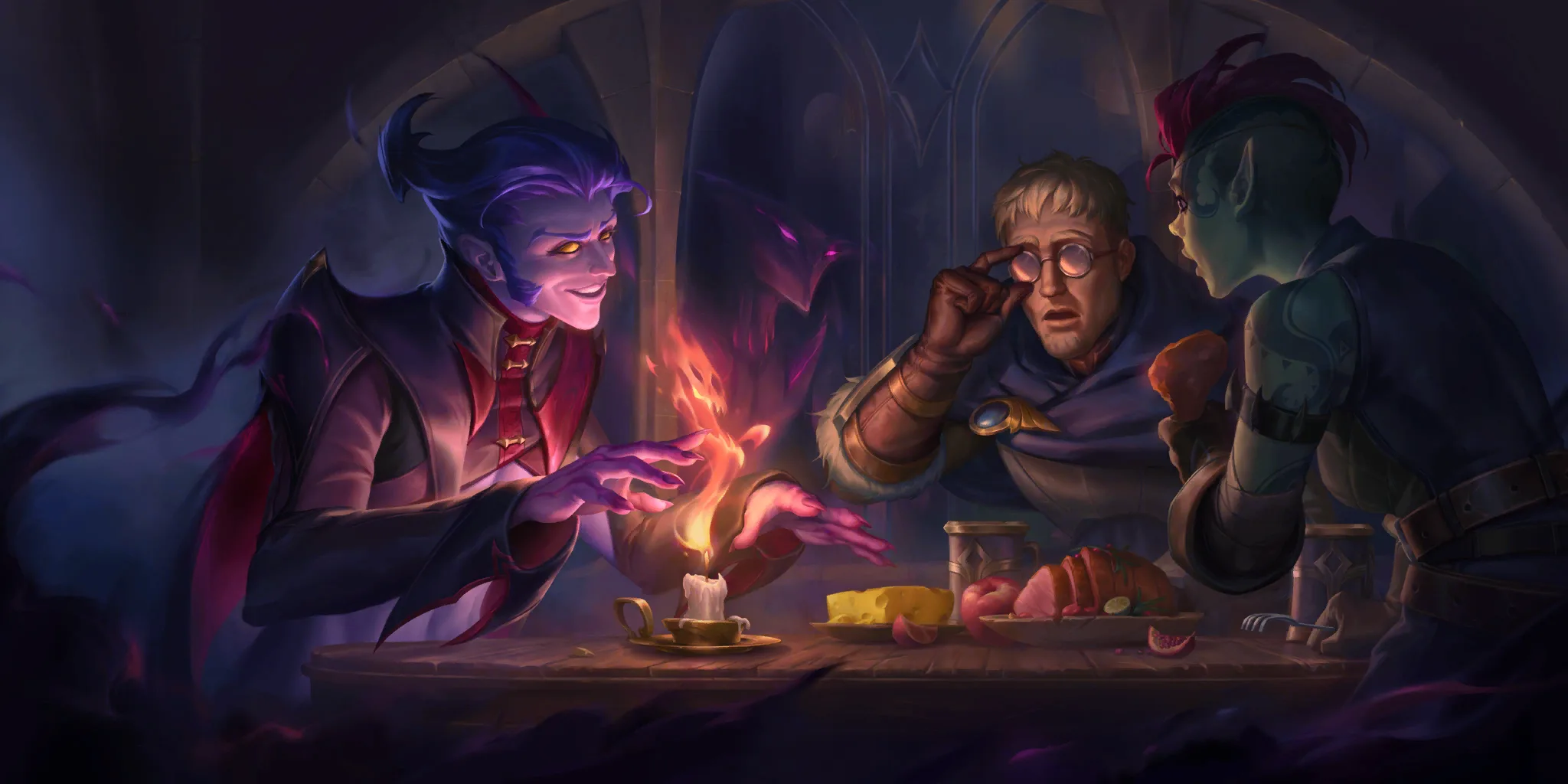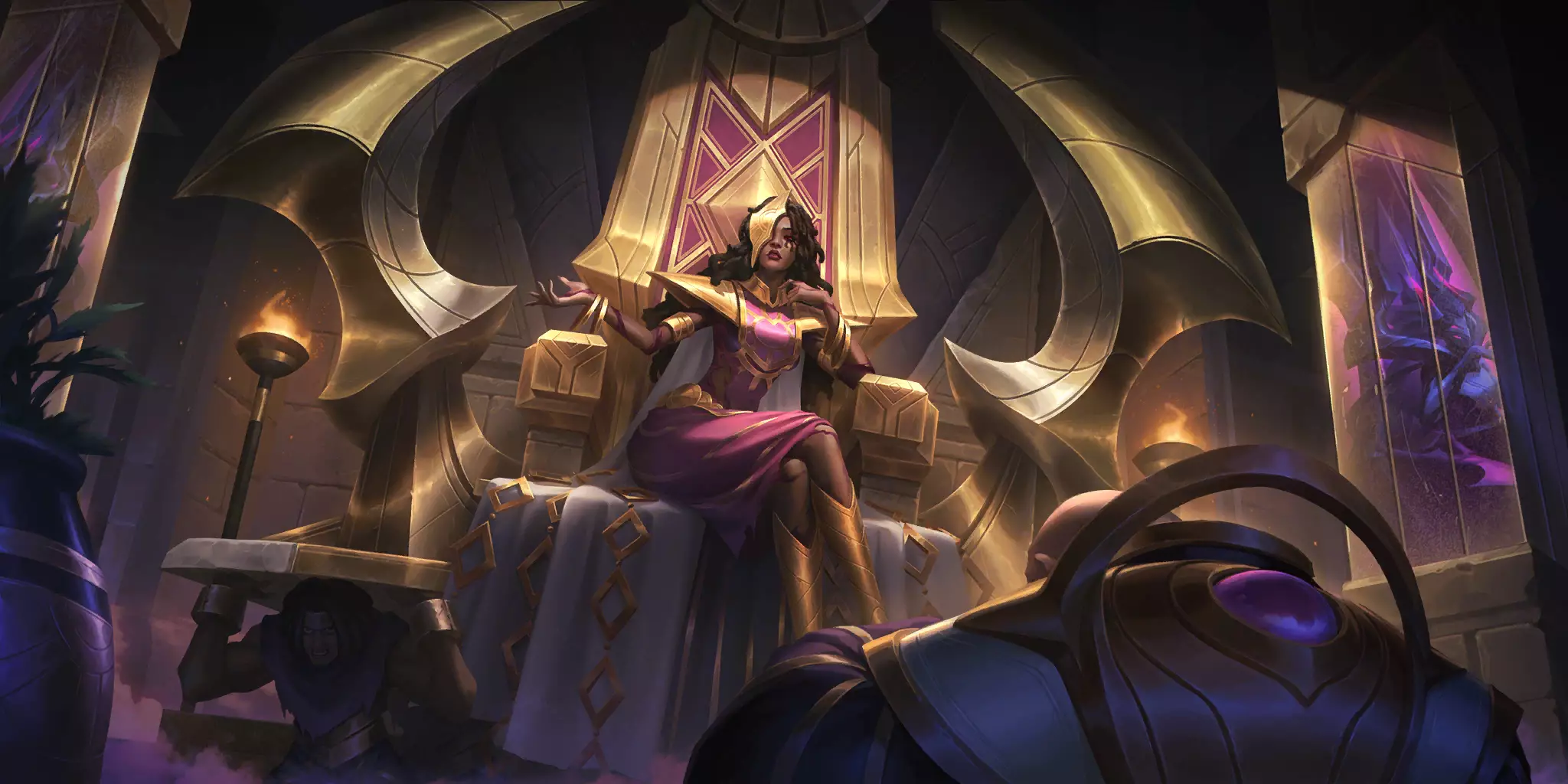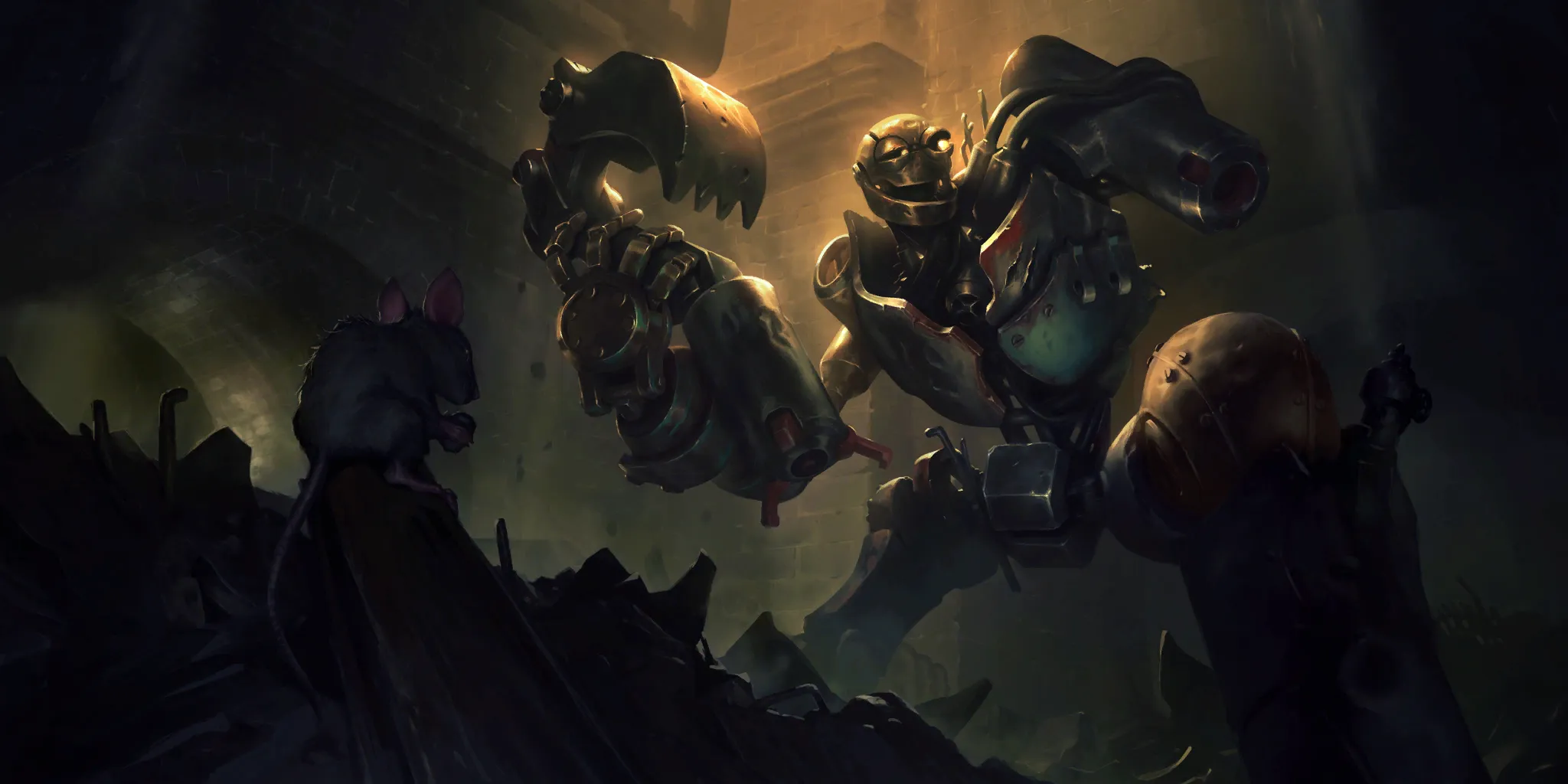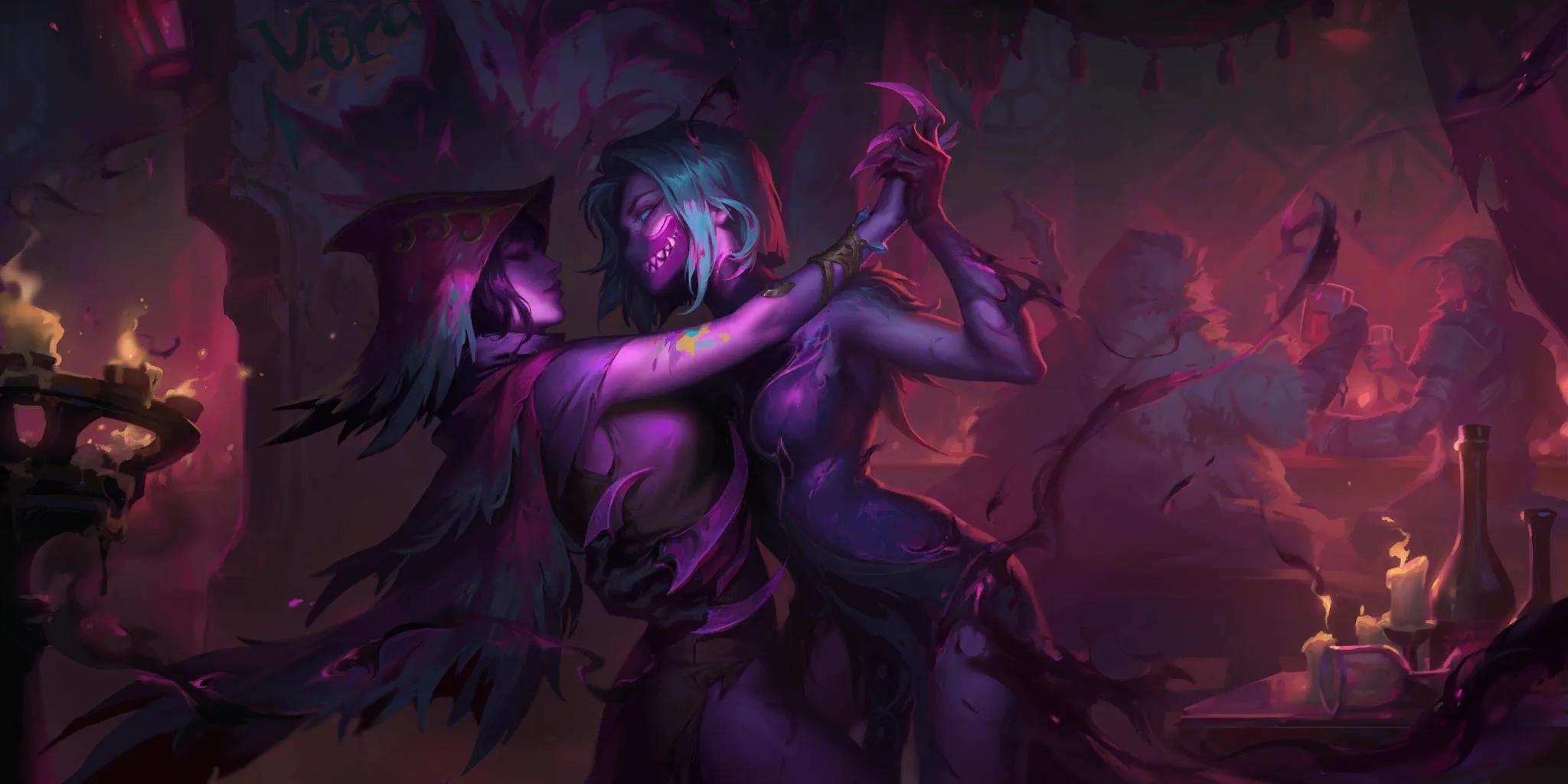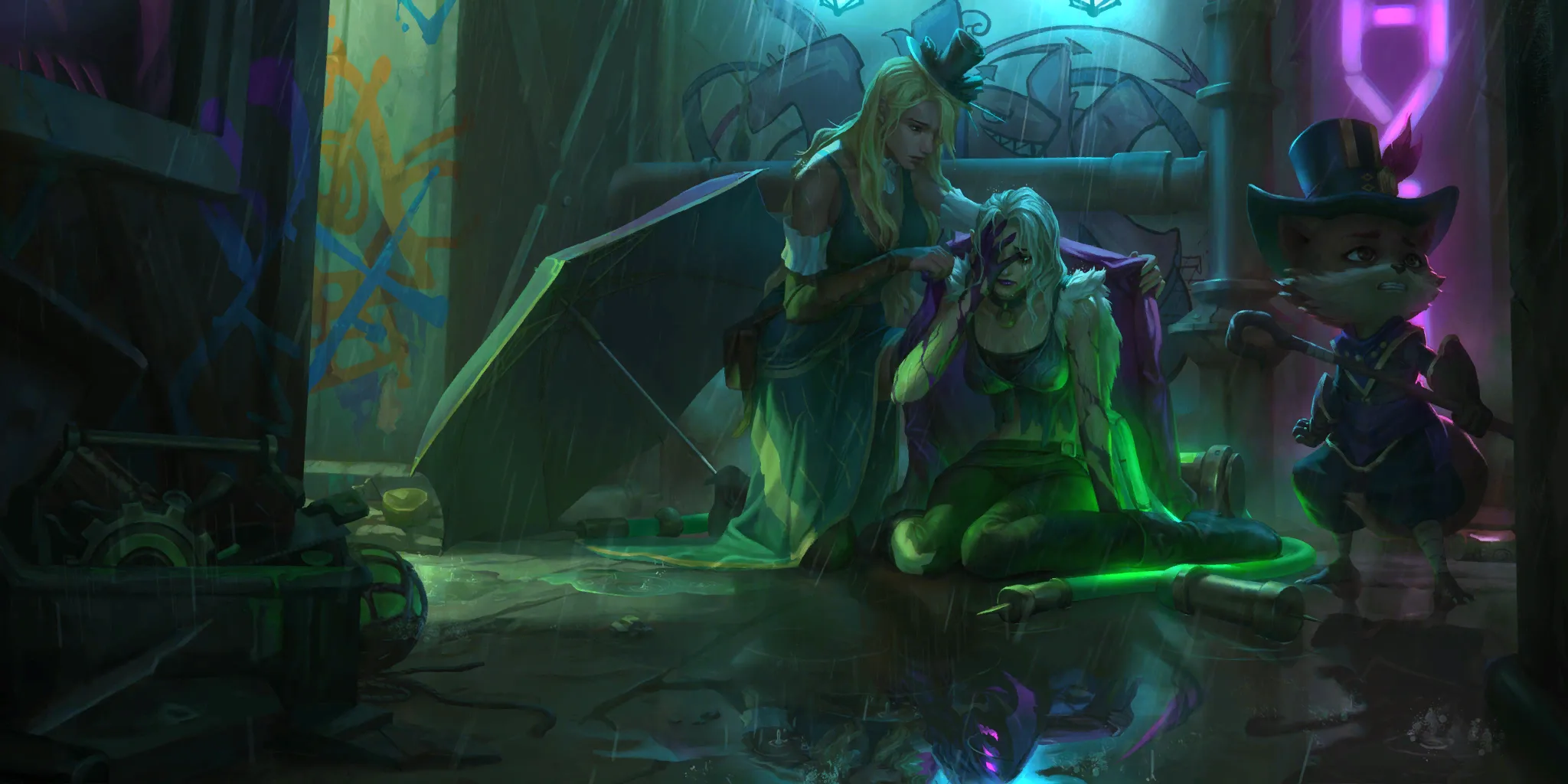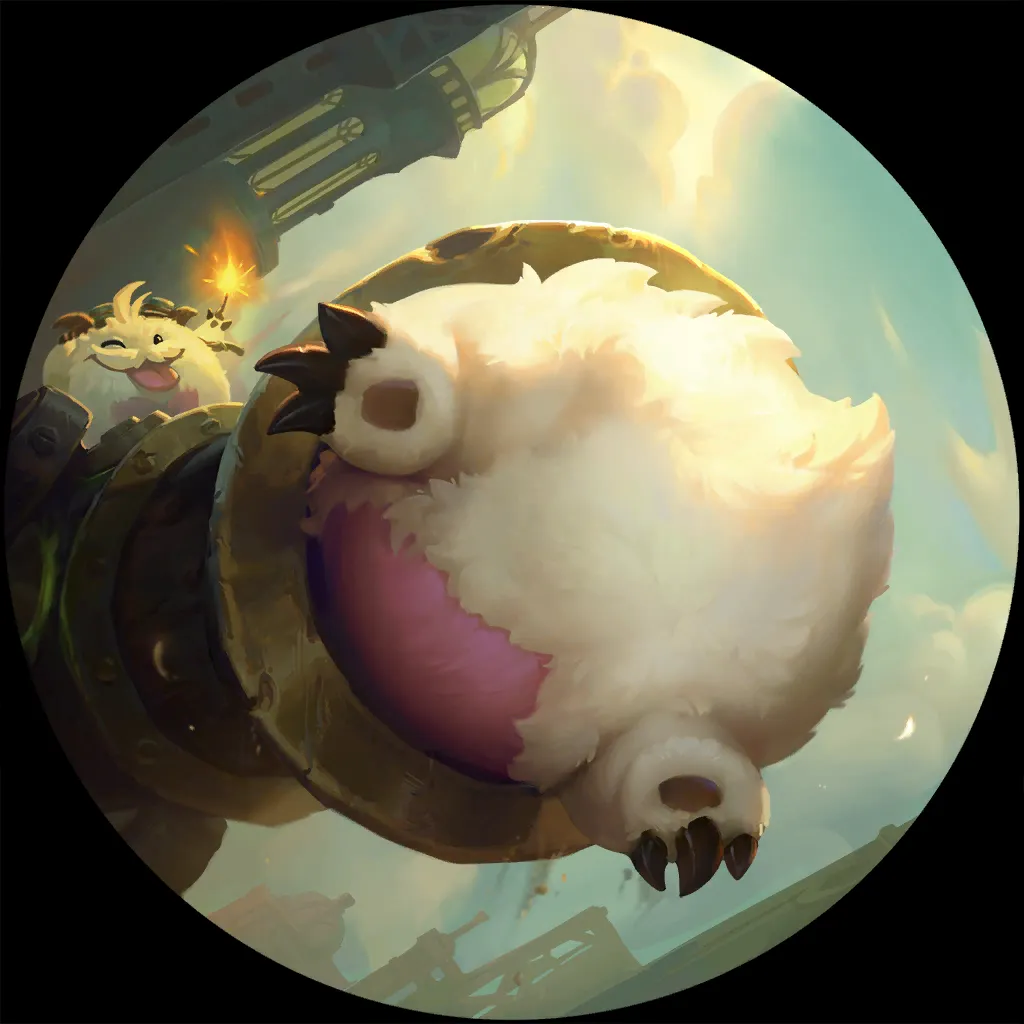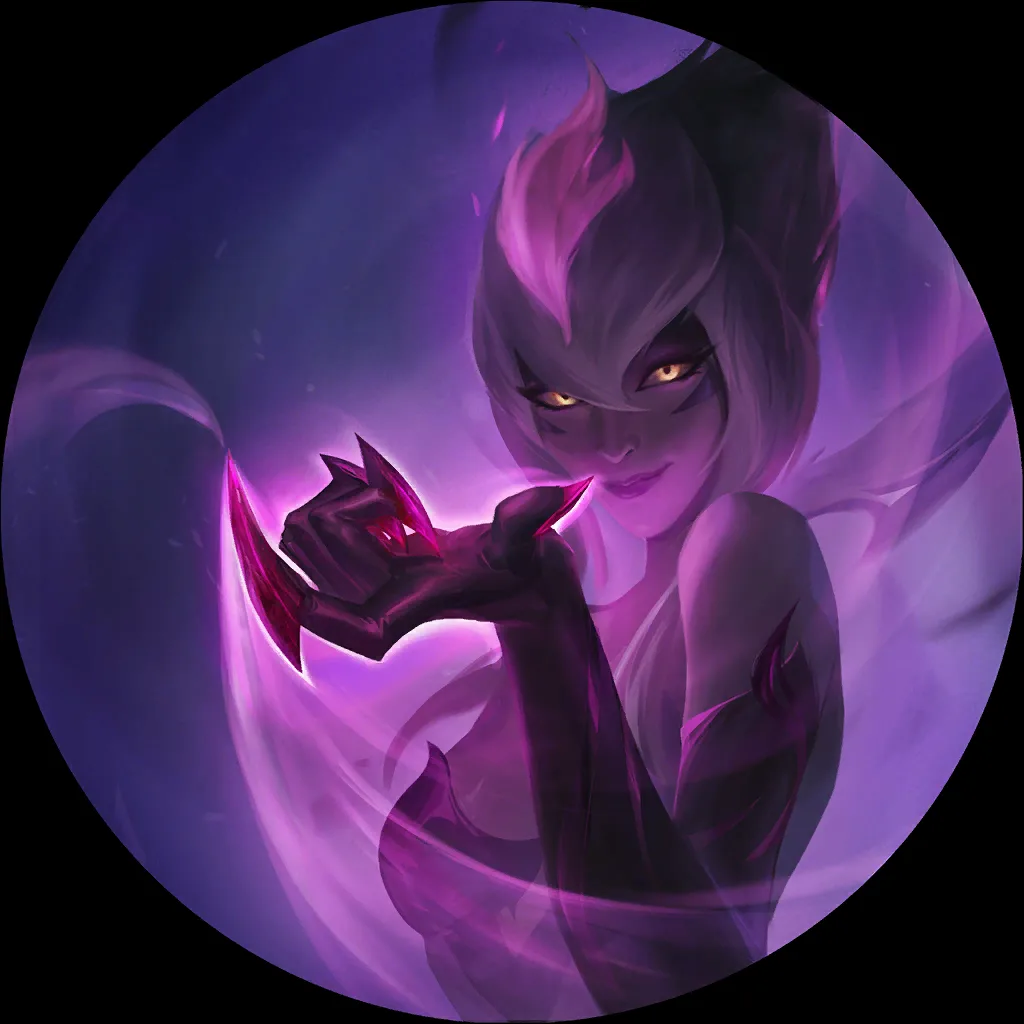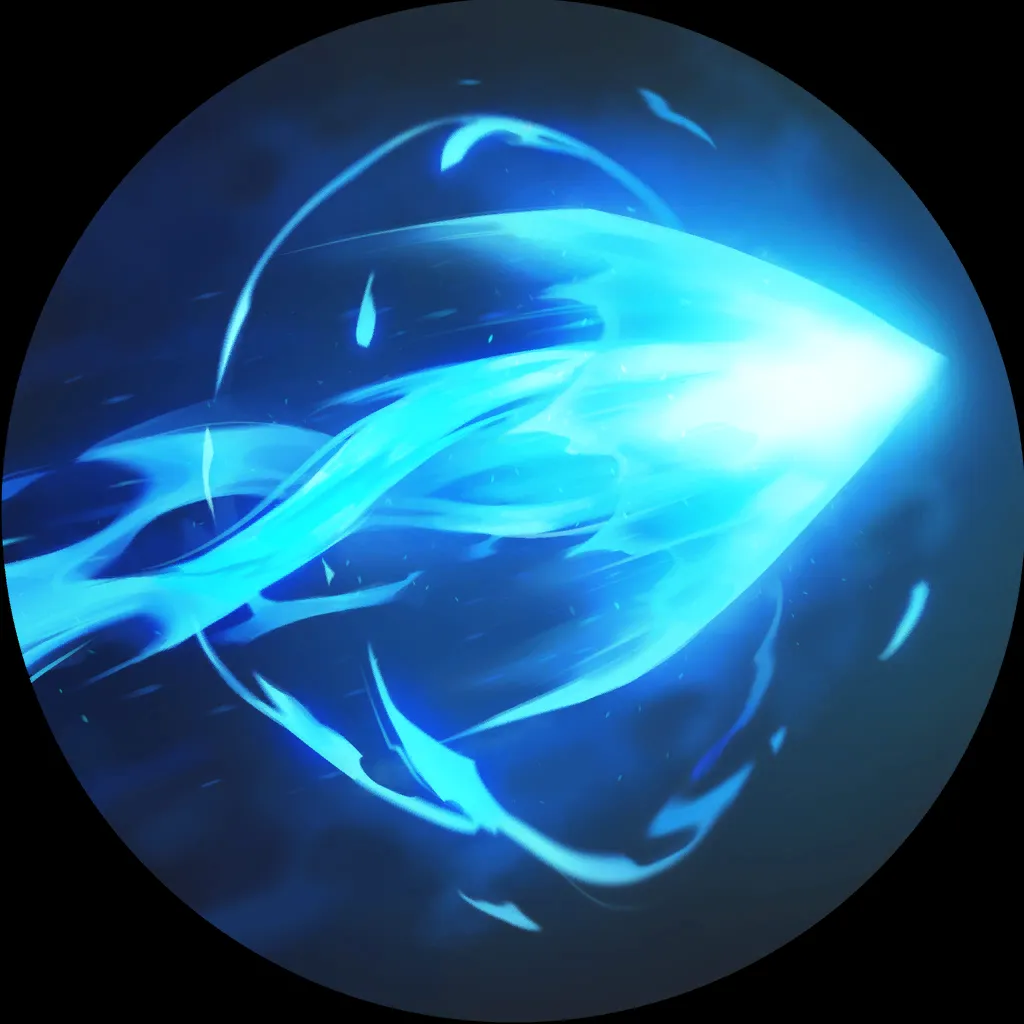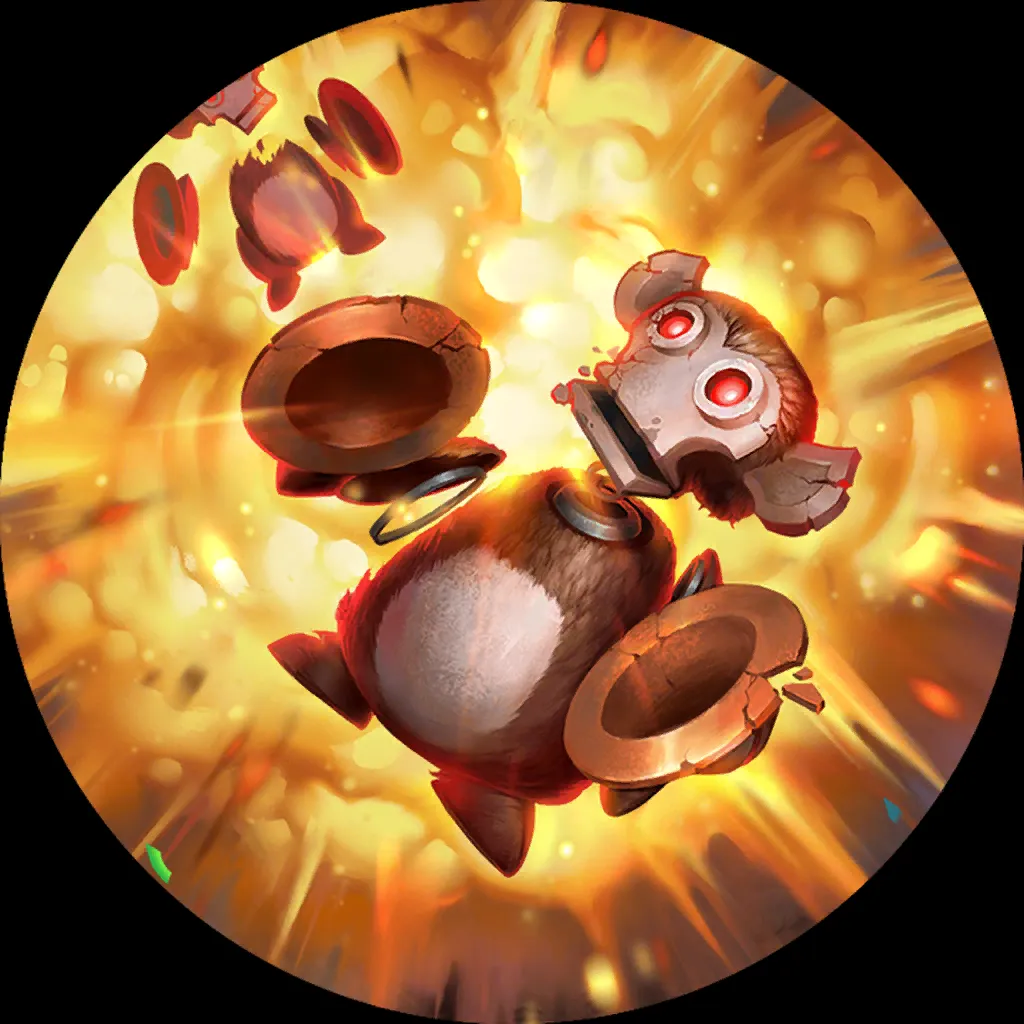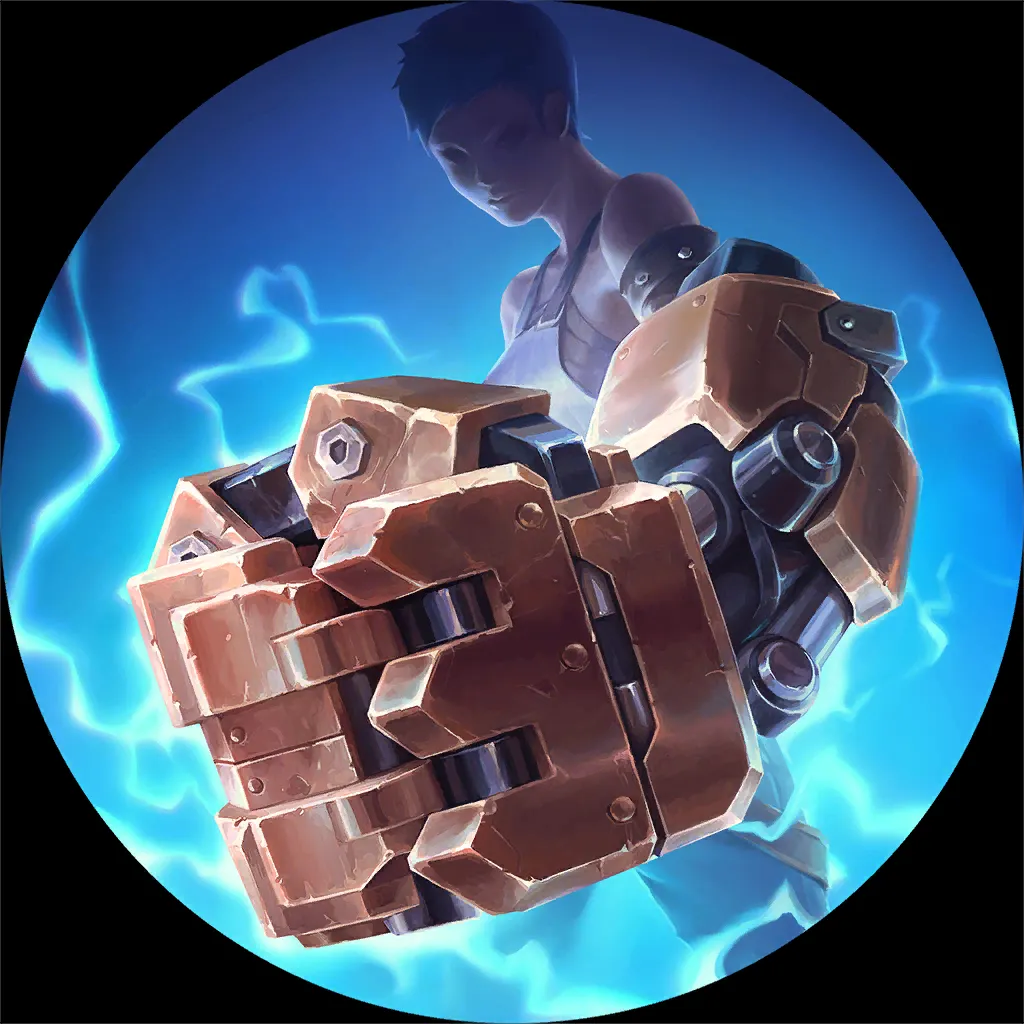 Granting an ally +4/0 and Quick attack is enormous for any of our champions, and it makes it worth playing Flame Chompers!
at cost depending on the board state.
Husks also change Suit Up!
from grow to grant +4/+4, which is absurd if you are able to cast it for 2 mana, and could lead to a possible round-three 5/5 Daring Poro
if you roll right!
This deck gives us a ton of potential win conditions, whether it's through our favorite keyword slot machine, a souped-up Overwhelm Vi
with 14 attack, or dropping Give It All
on a wide board chock-full of keywords.
Evelynn acts in a supporting role as a value engine, to pump out additional Husks and make our combos with Vi and Viktor
that much more dangerous if she is allowed to remain on the board.
This deck seems to have a lot of potential, but time will tell if it can compete with the Winning Light.
---
Jhin – D Tier
Just because you can, doesn't mean you should.
6
0
5
28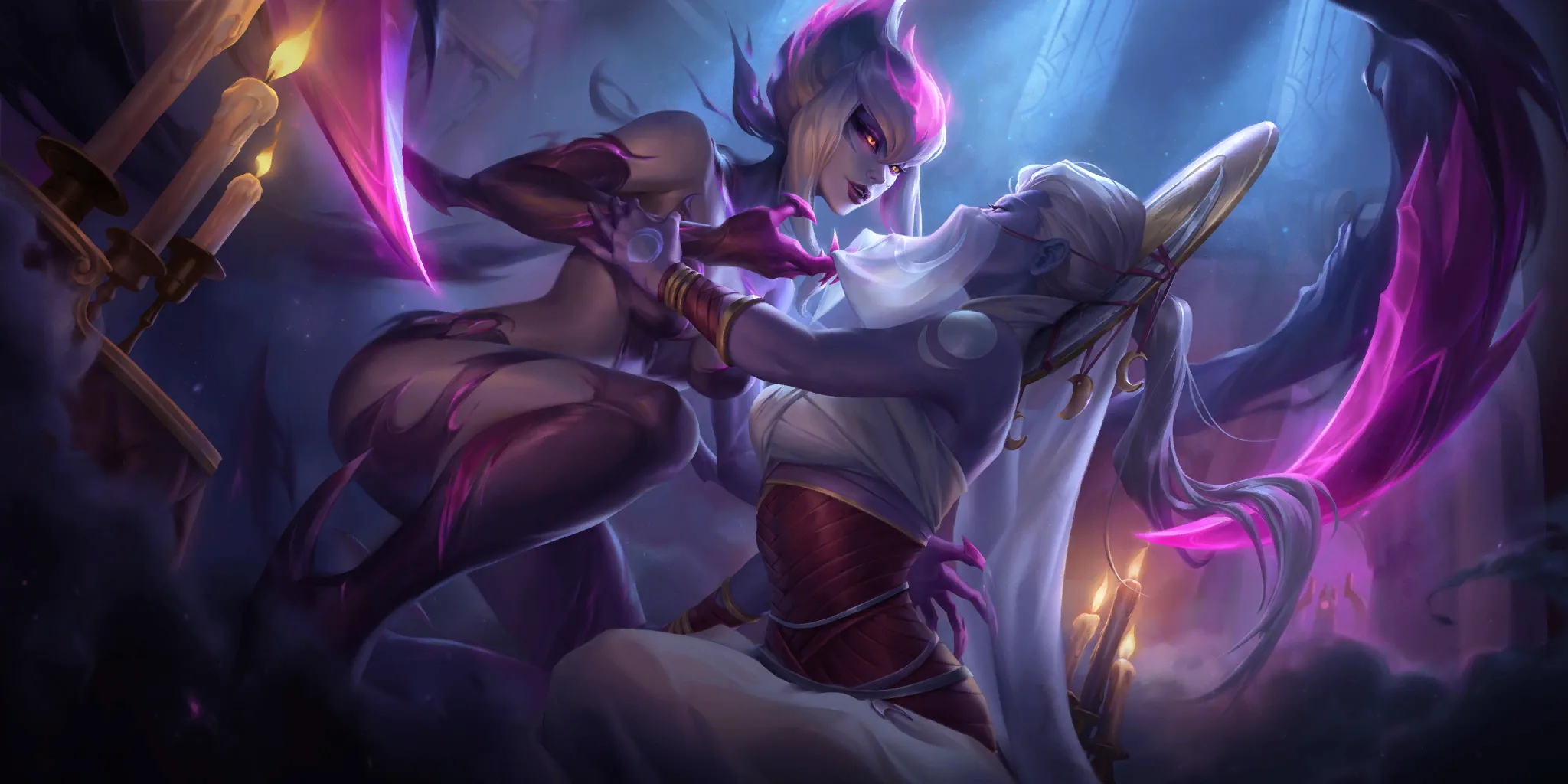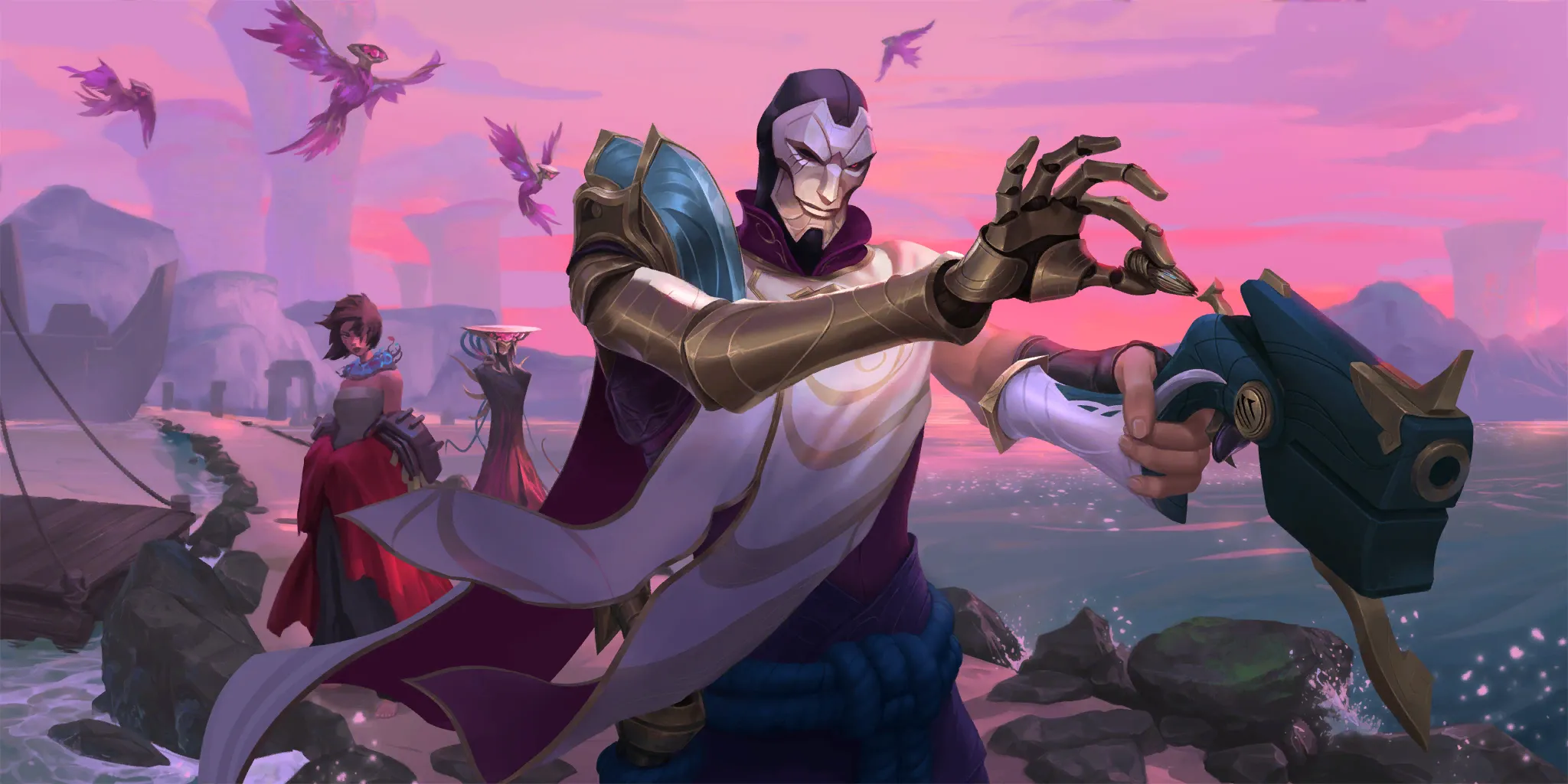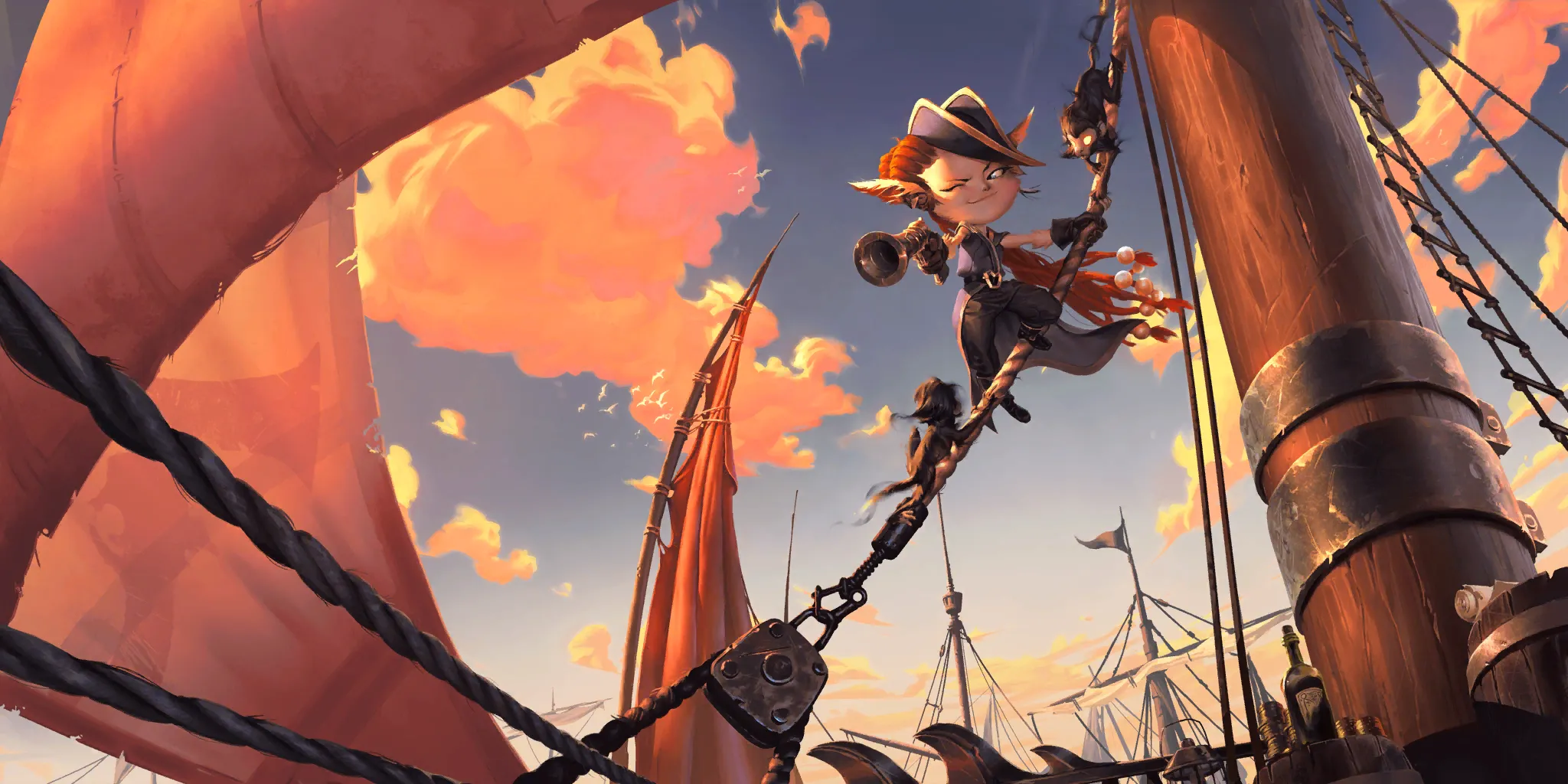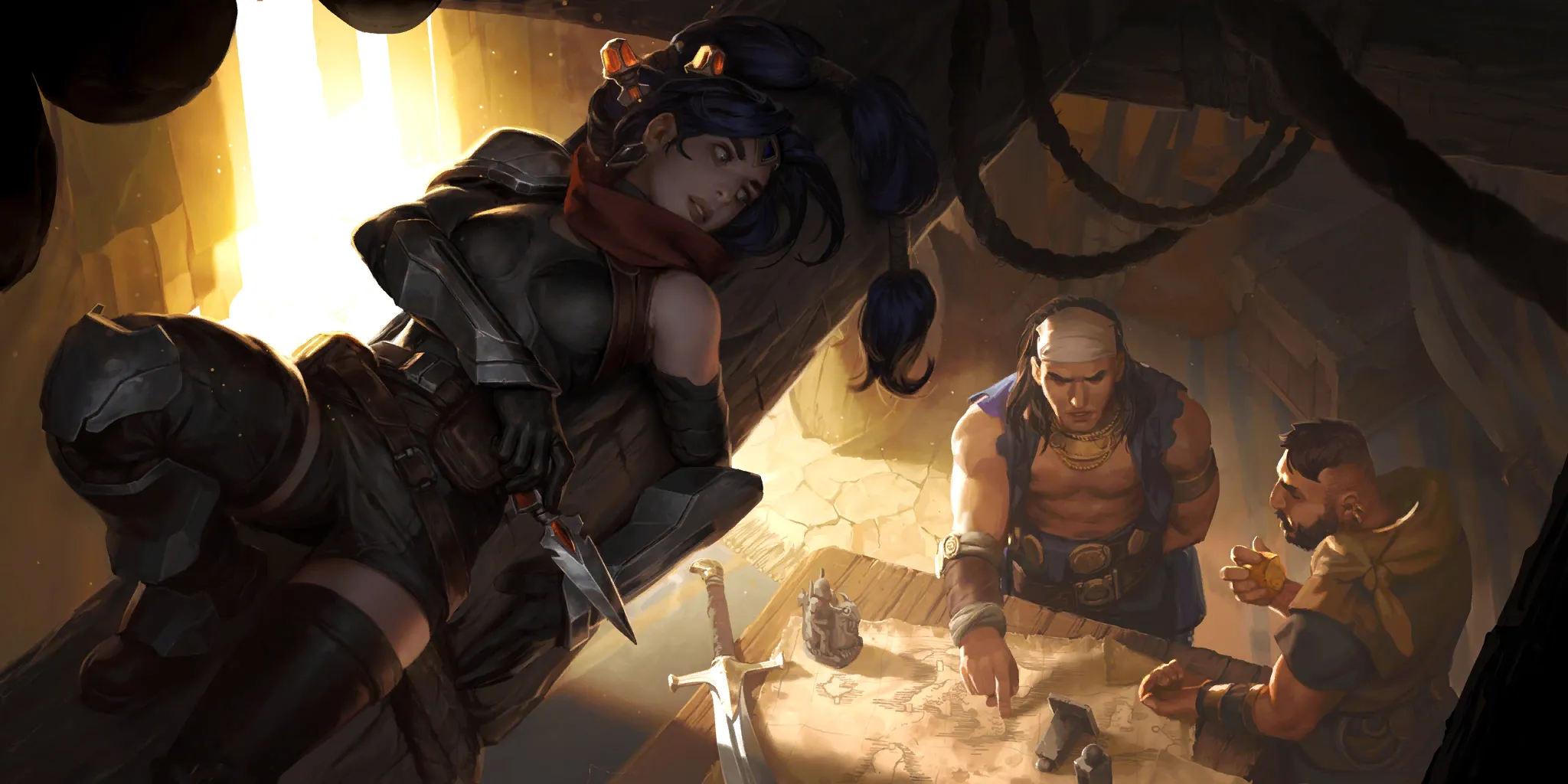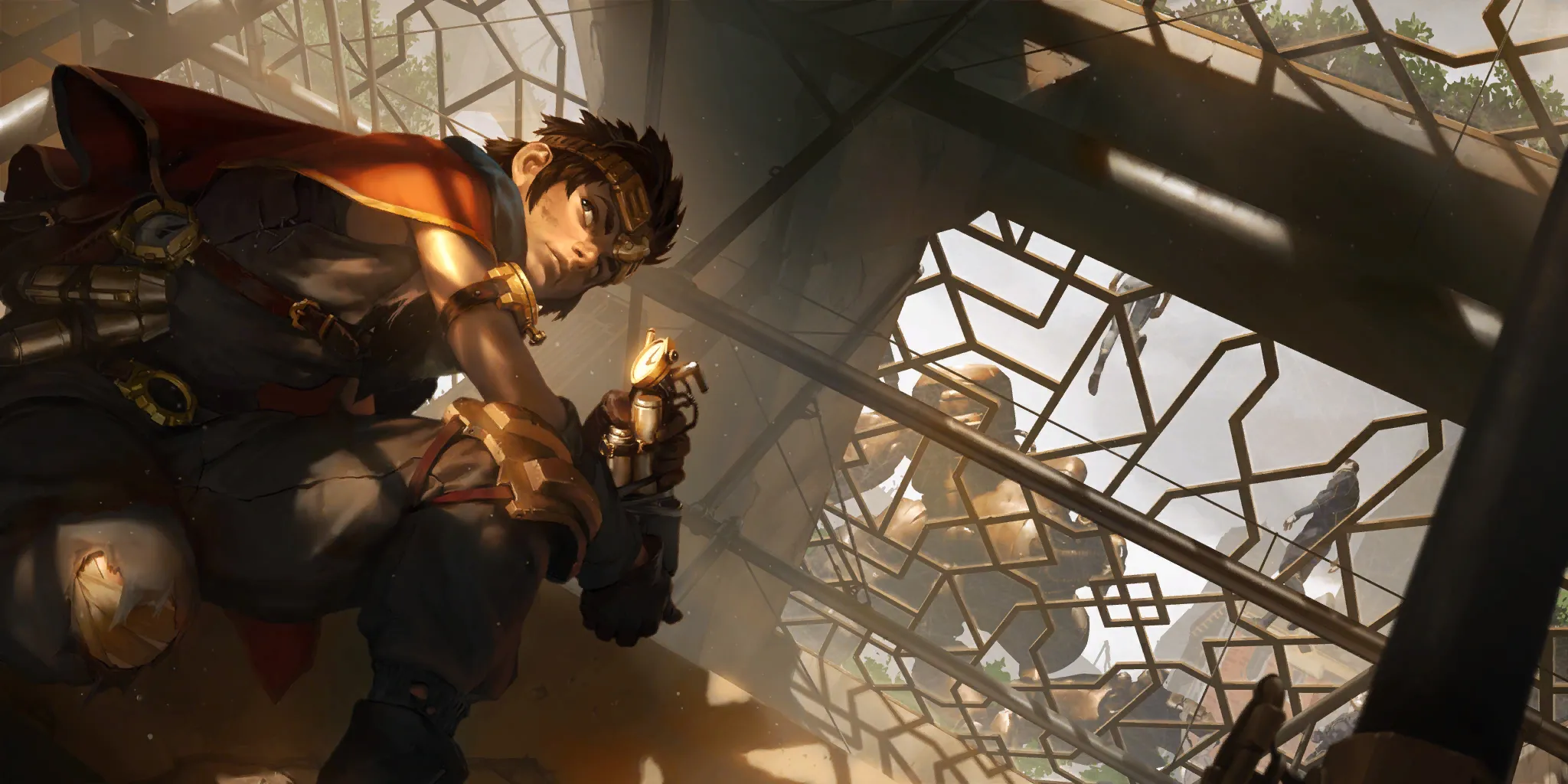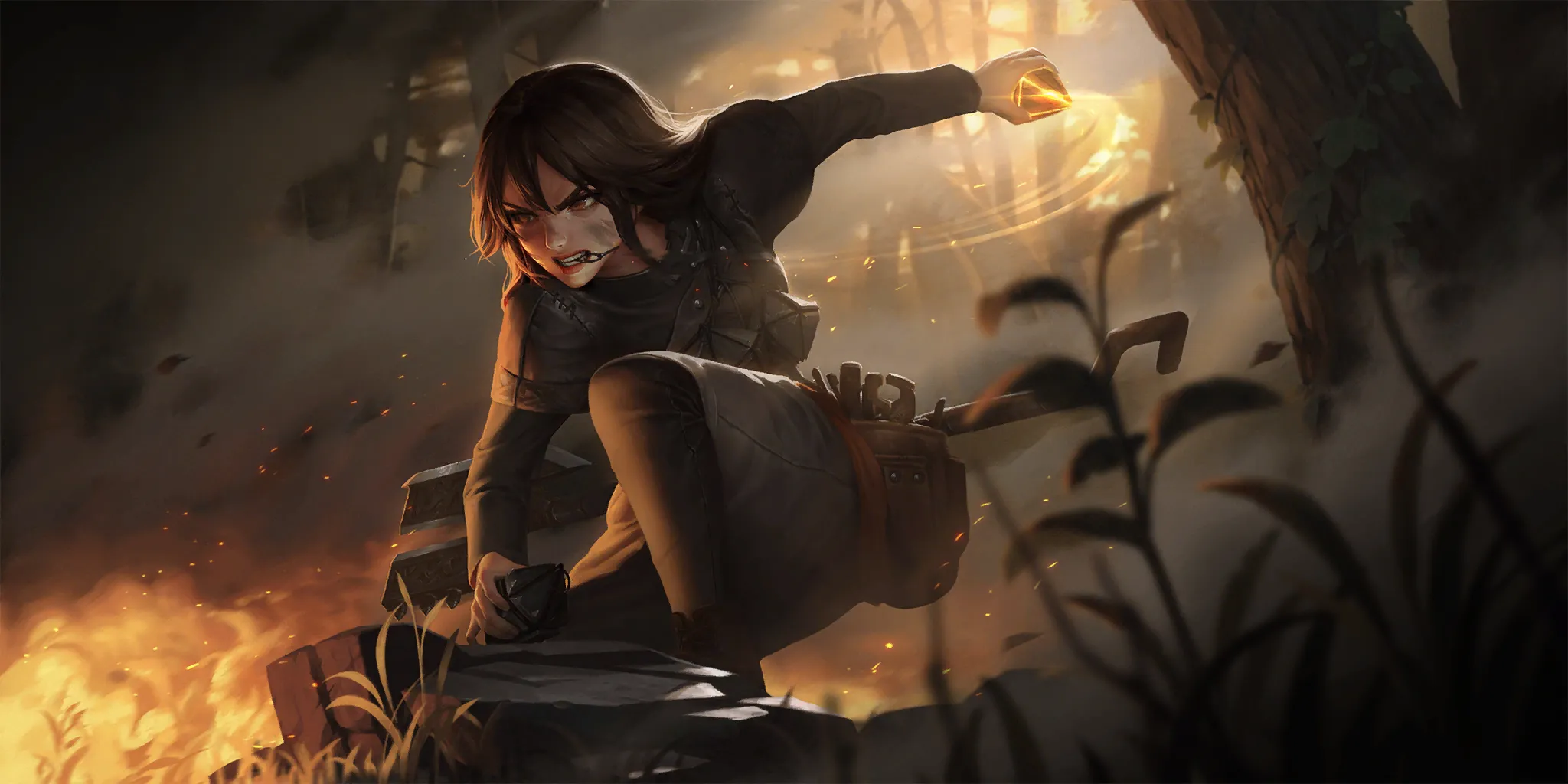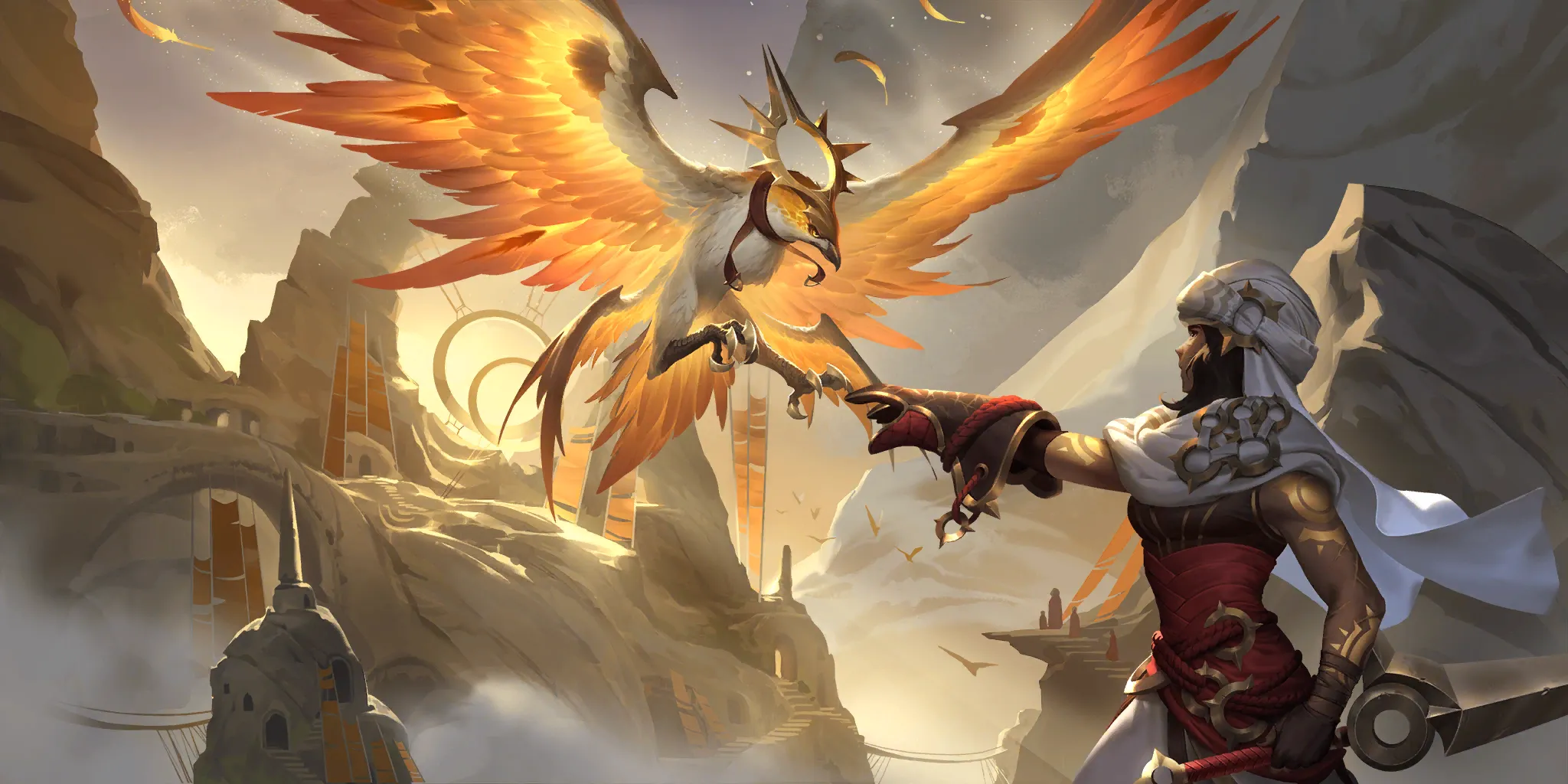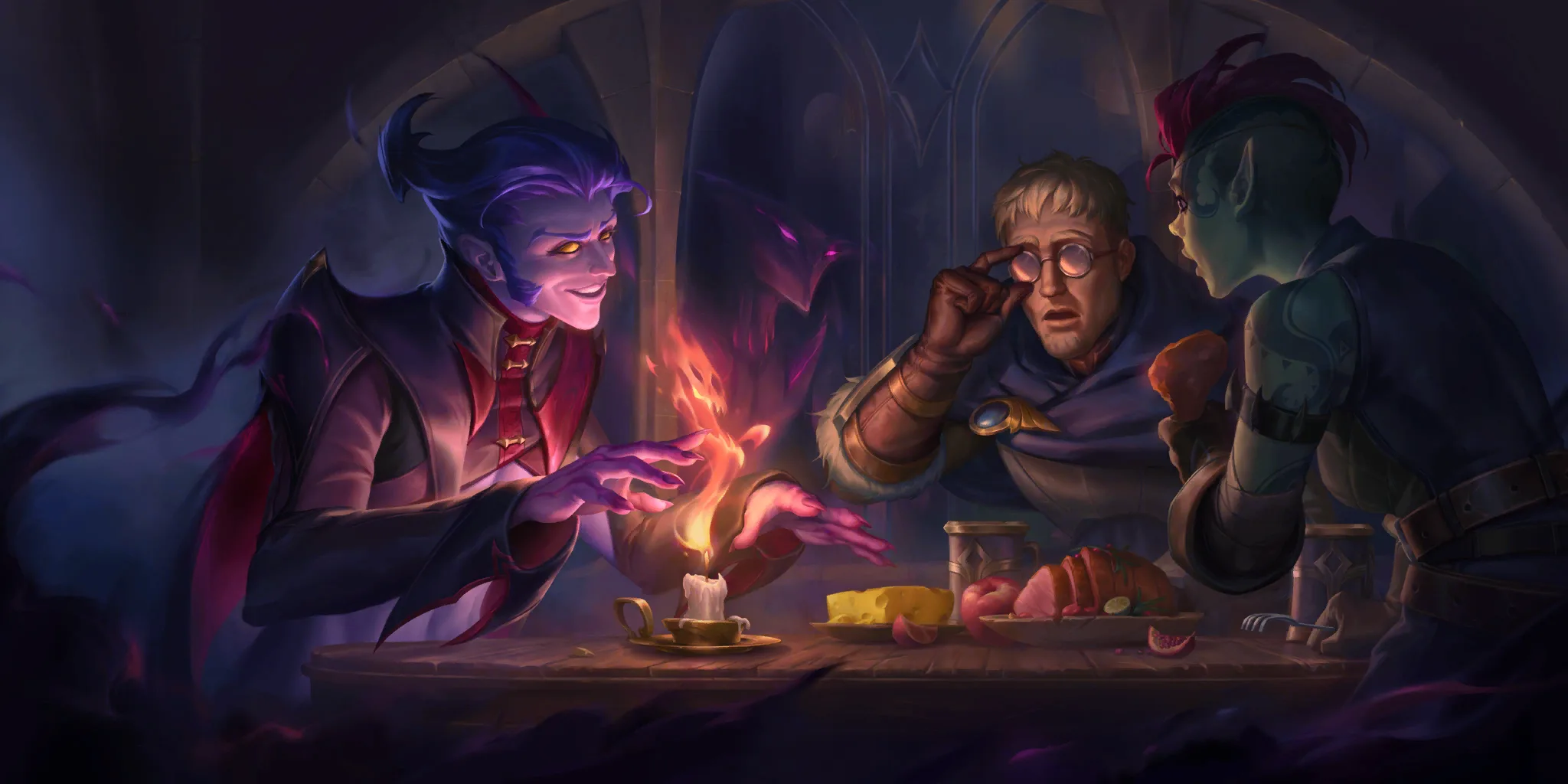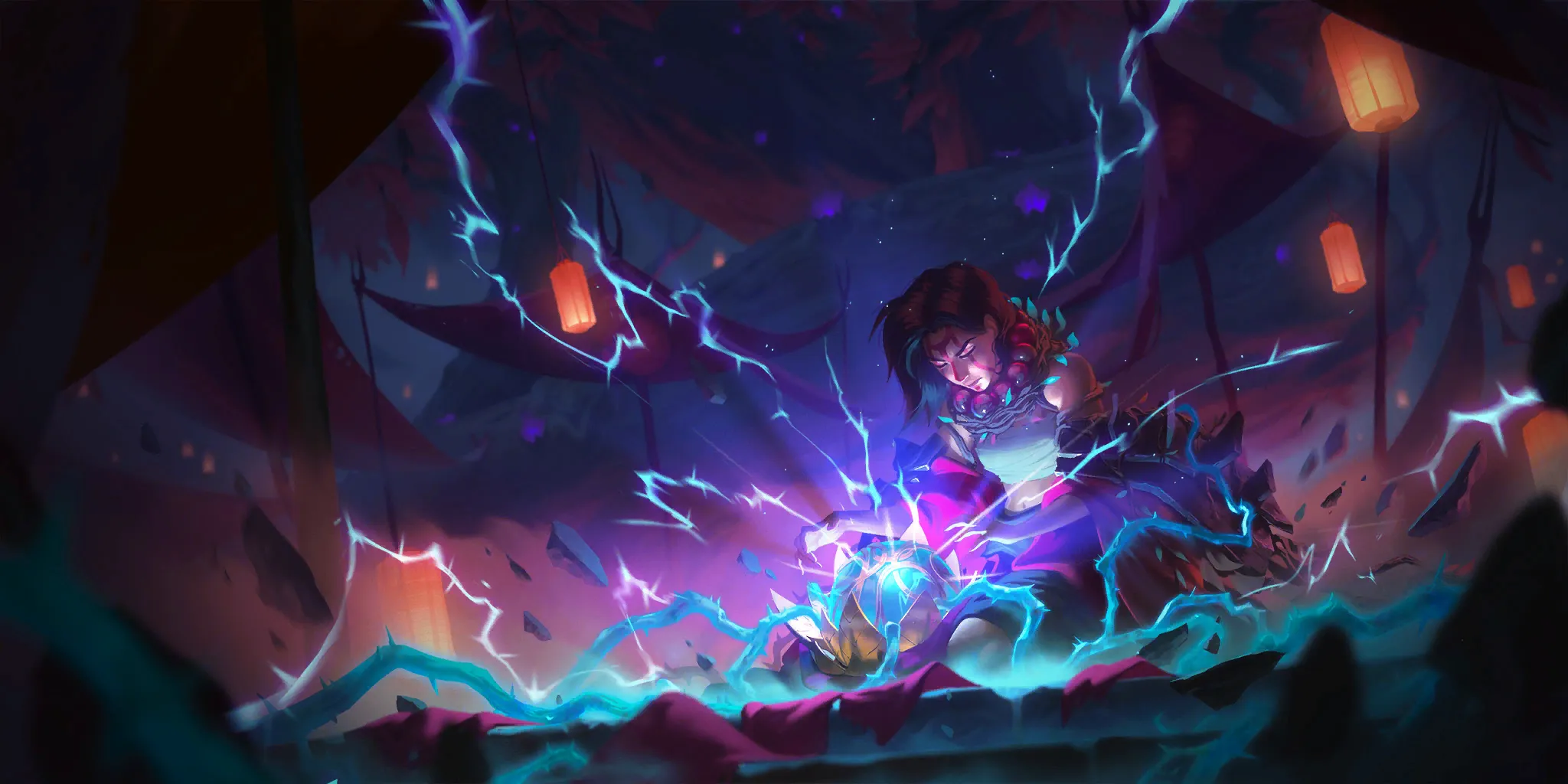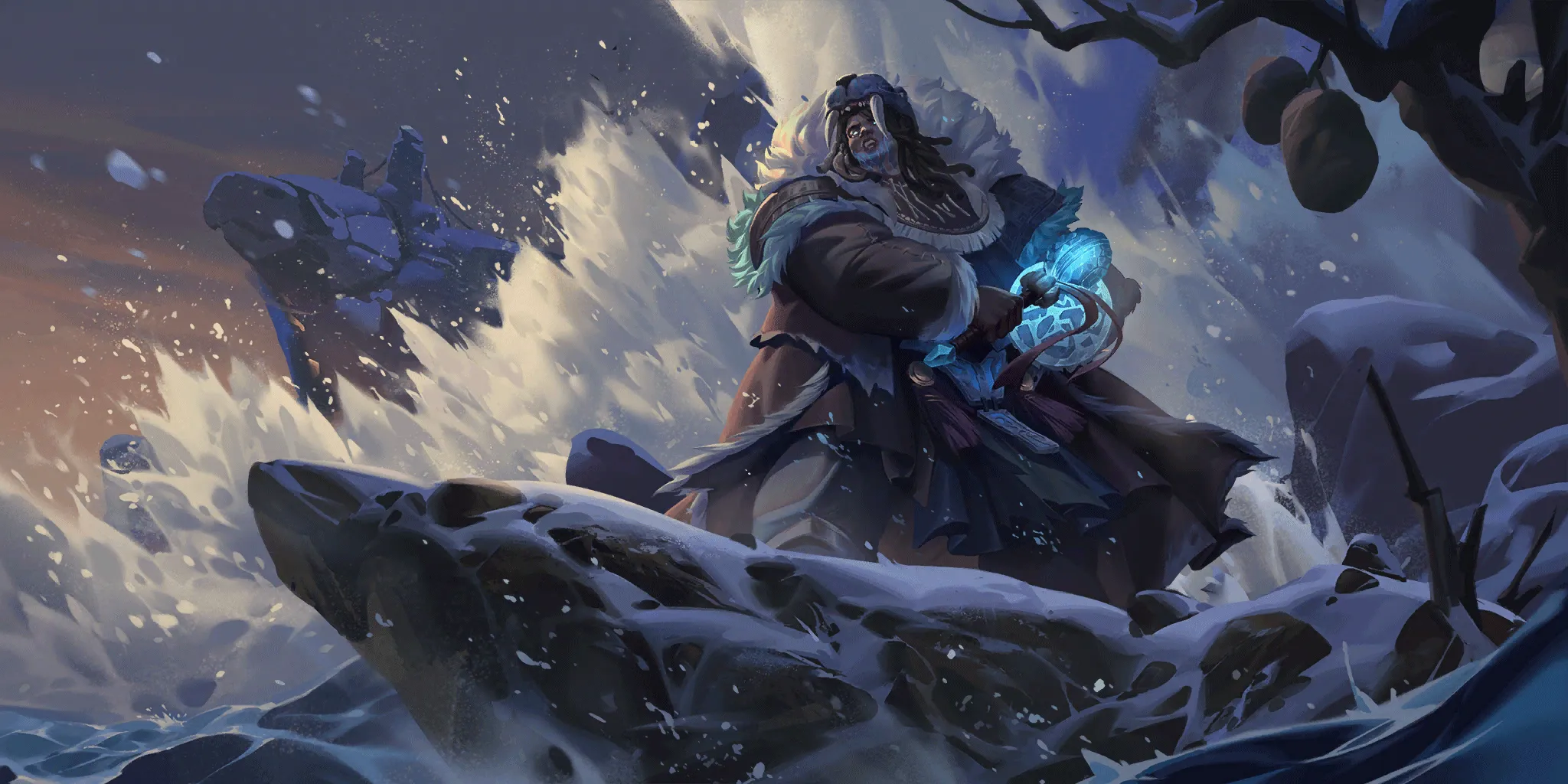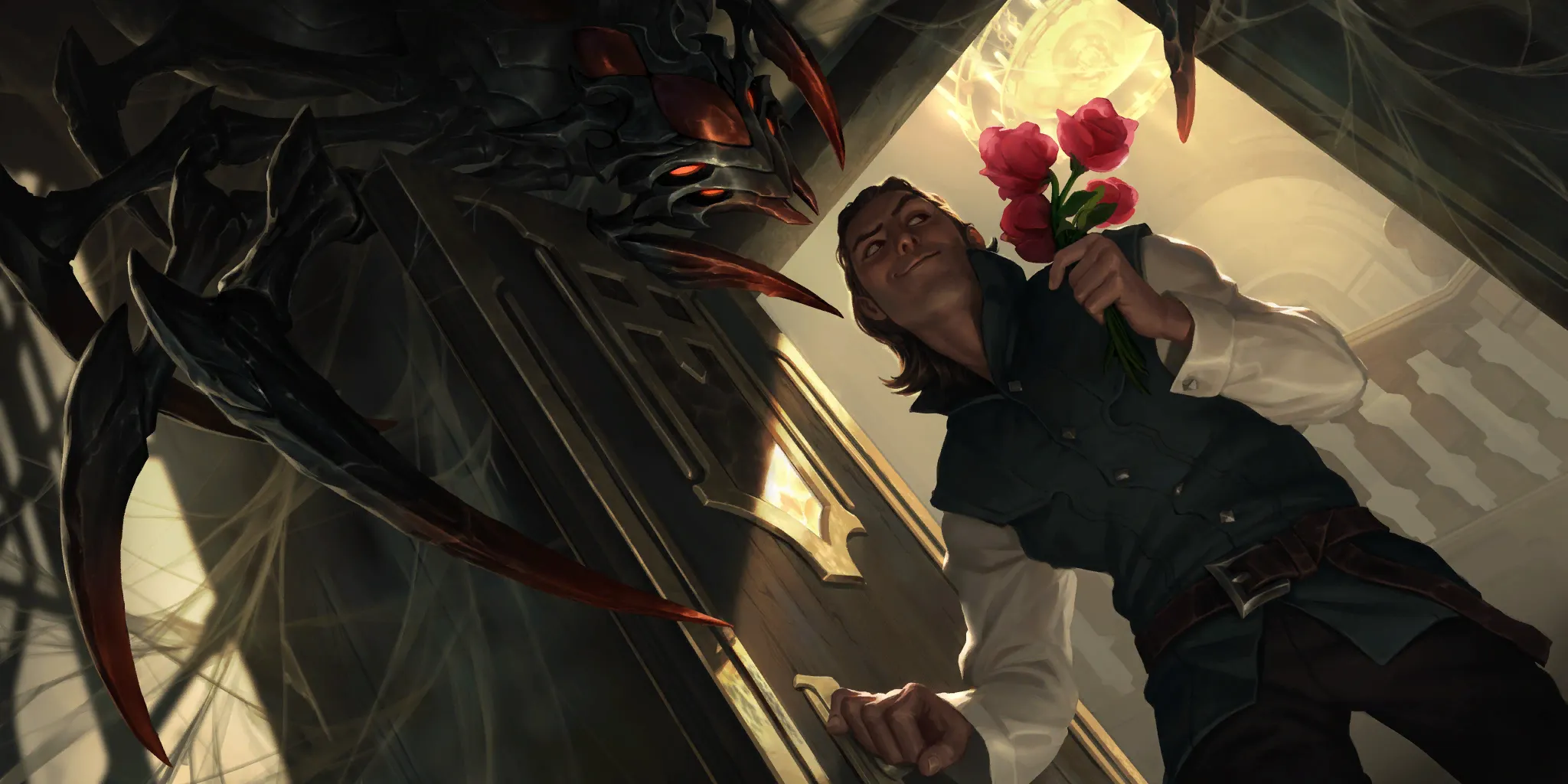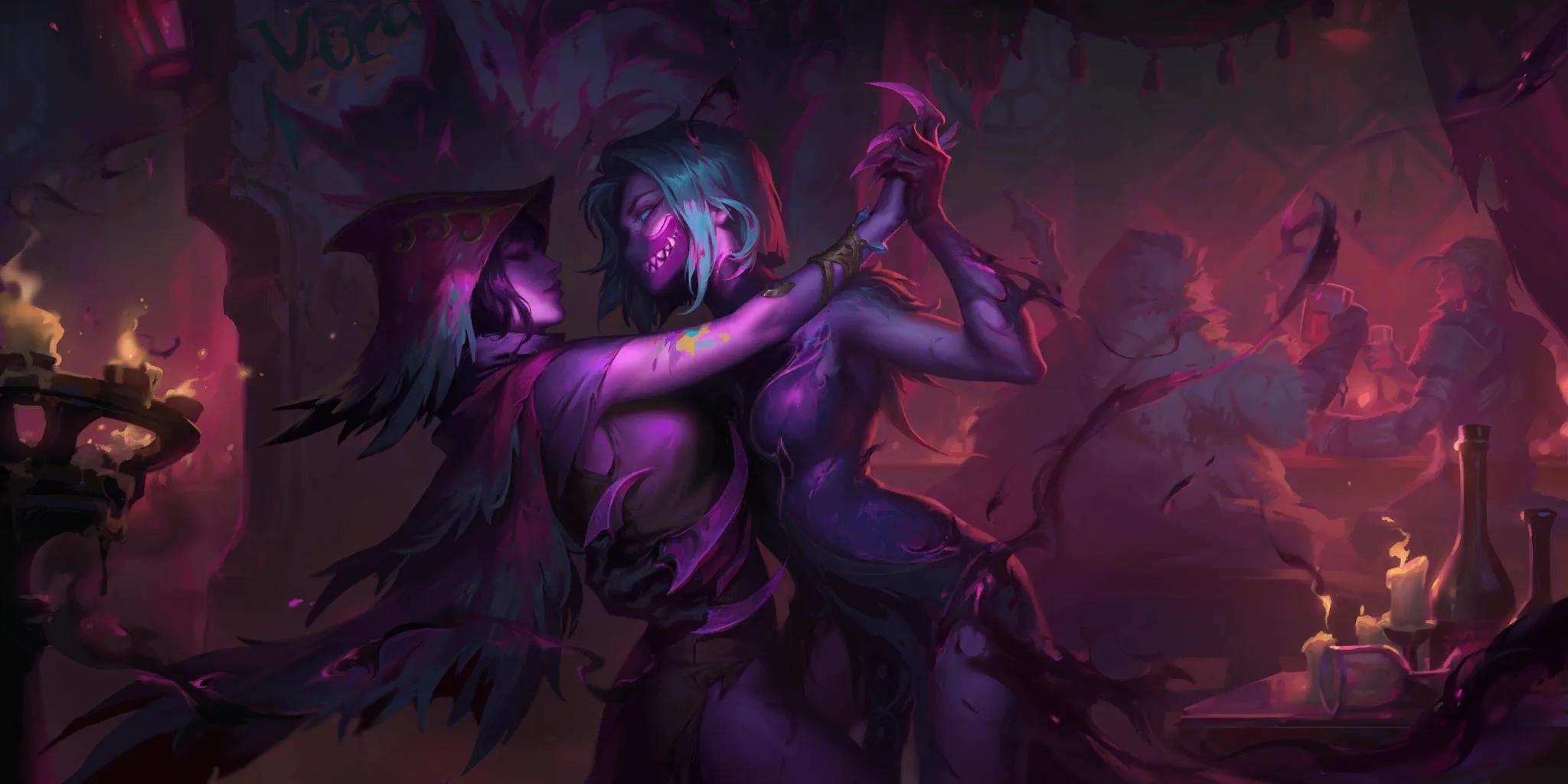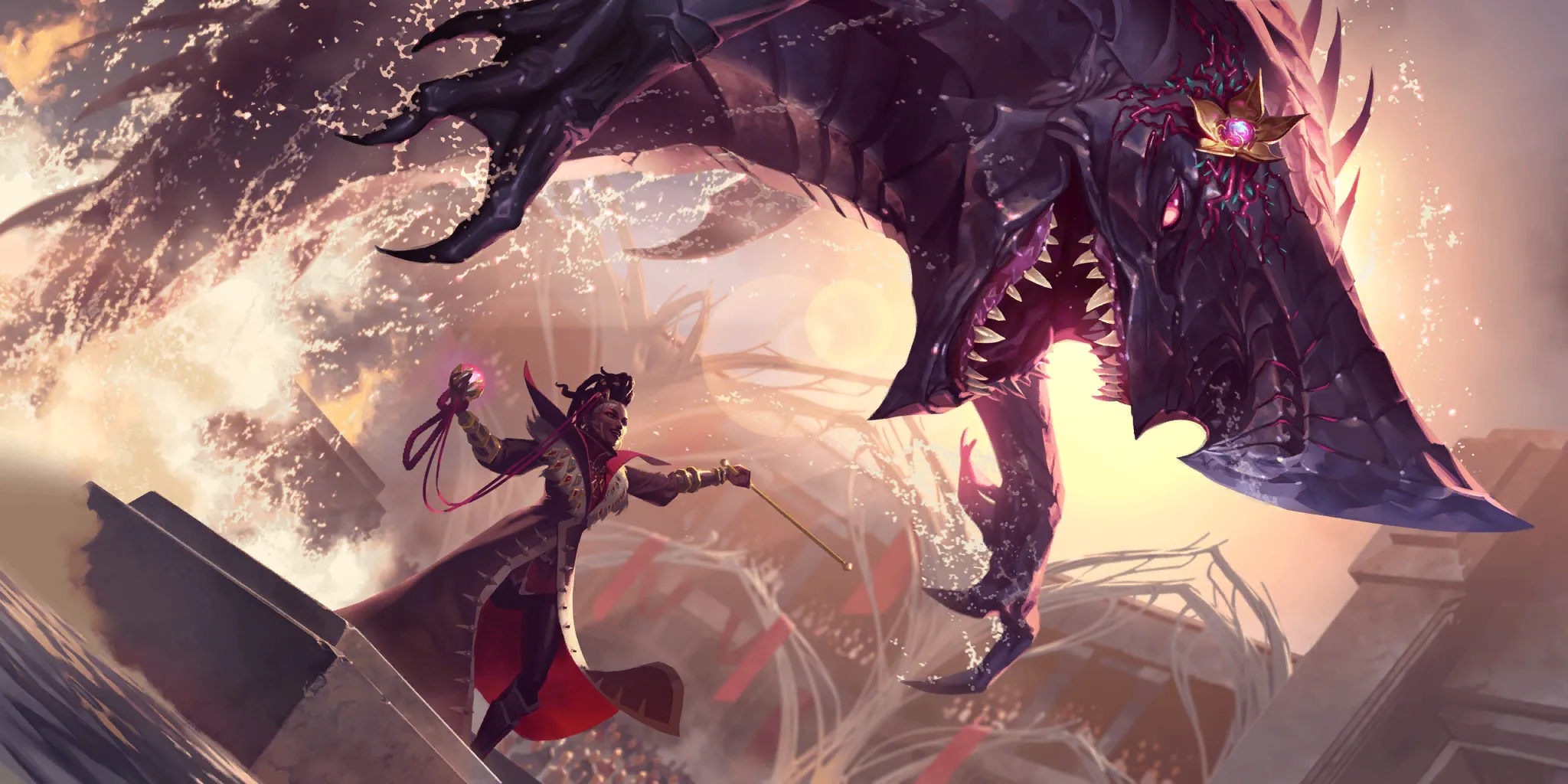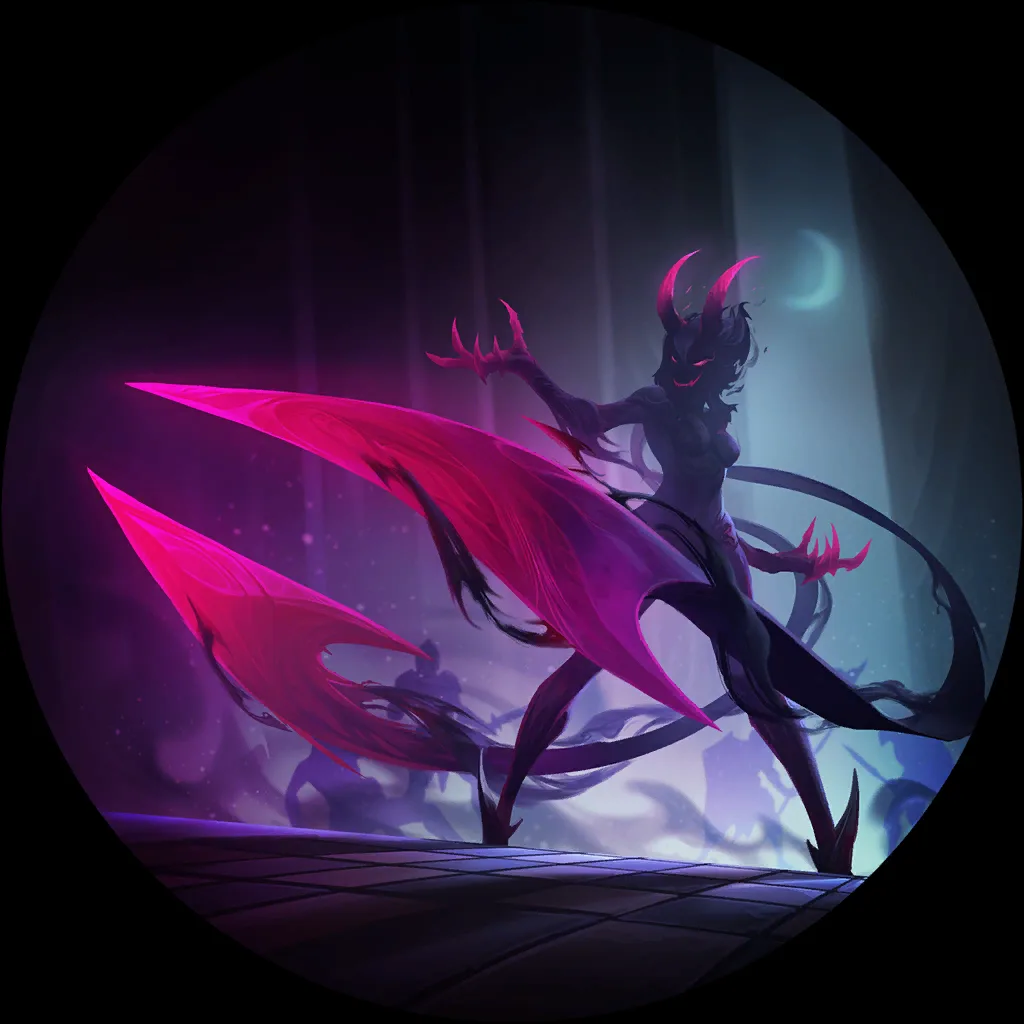 The Husks do provide some additional protection for your burn units, and if you're able to roll Elusive on your Husk then Boomcrew Rookie
, Legion Saboteur
, and Captive Greyback
become serious threats…
…but unless you like being at 0 LP, I can't recommend this.
---
Bard – Z Tier
This is technically a deck… but it requires every single card available to both Bard and Evelynn. 
6
3
17
14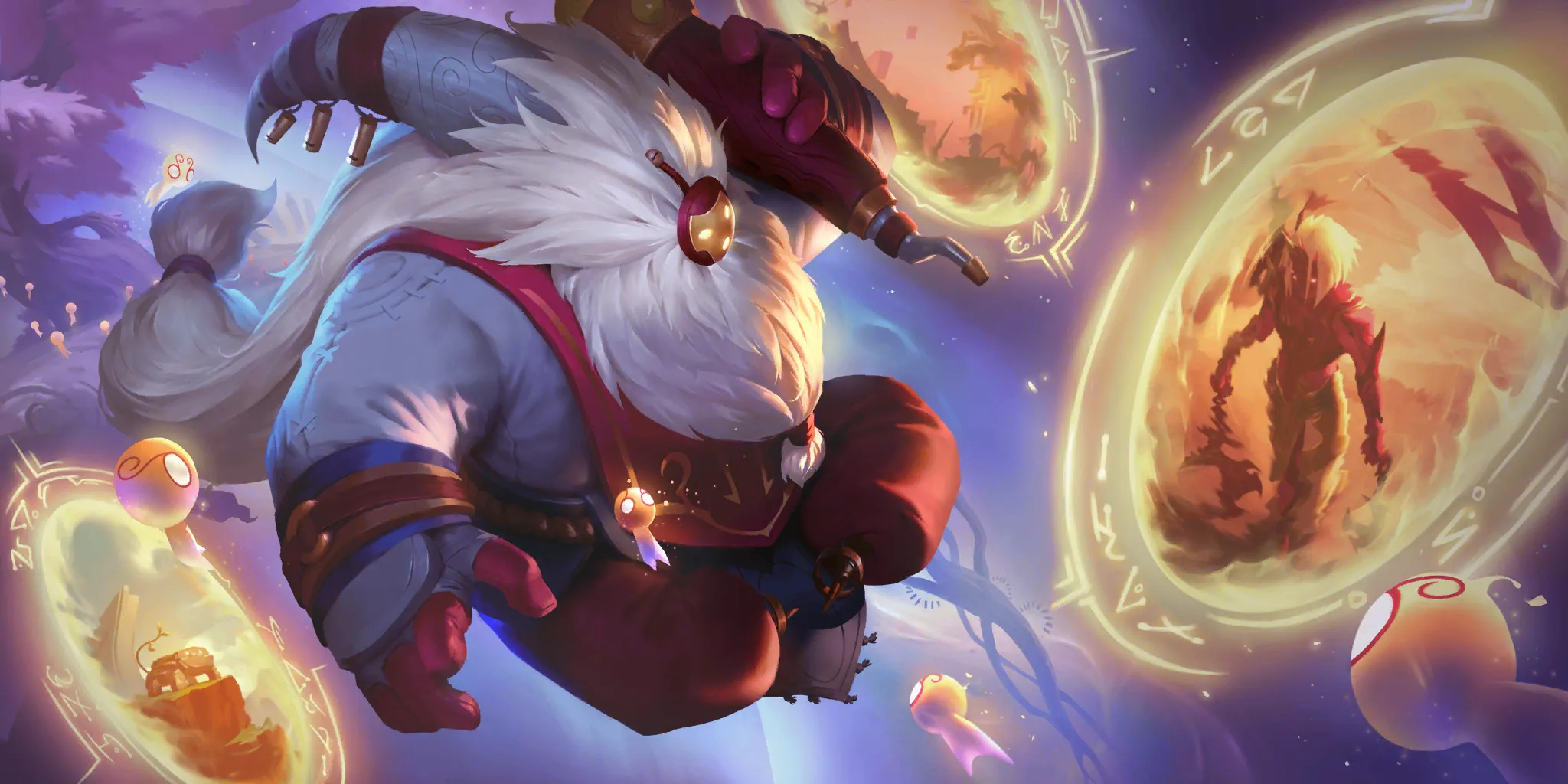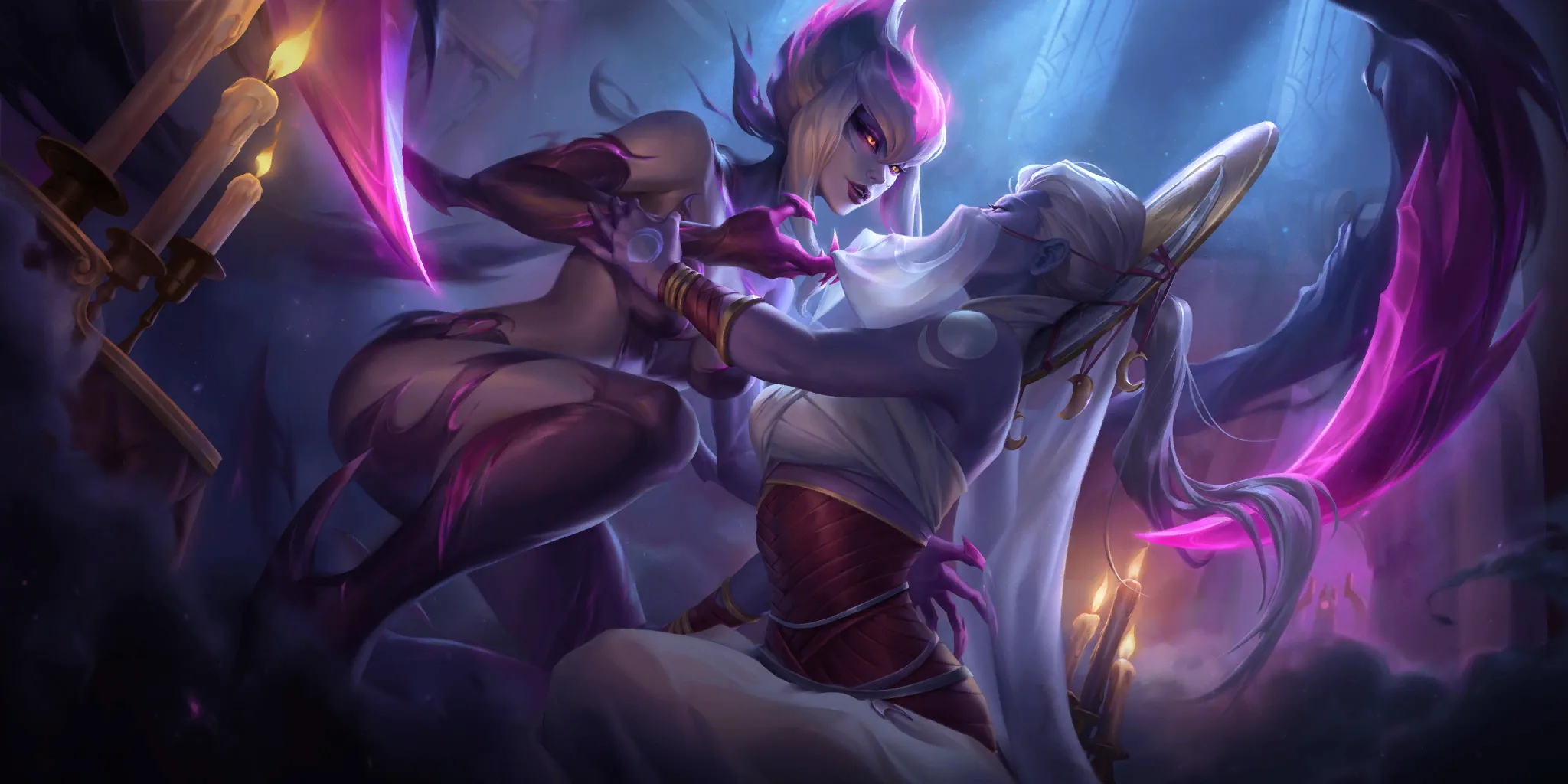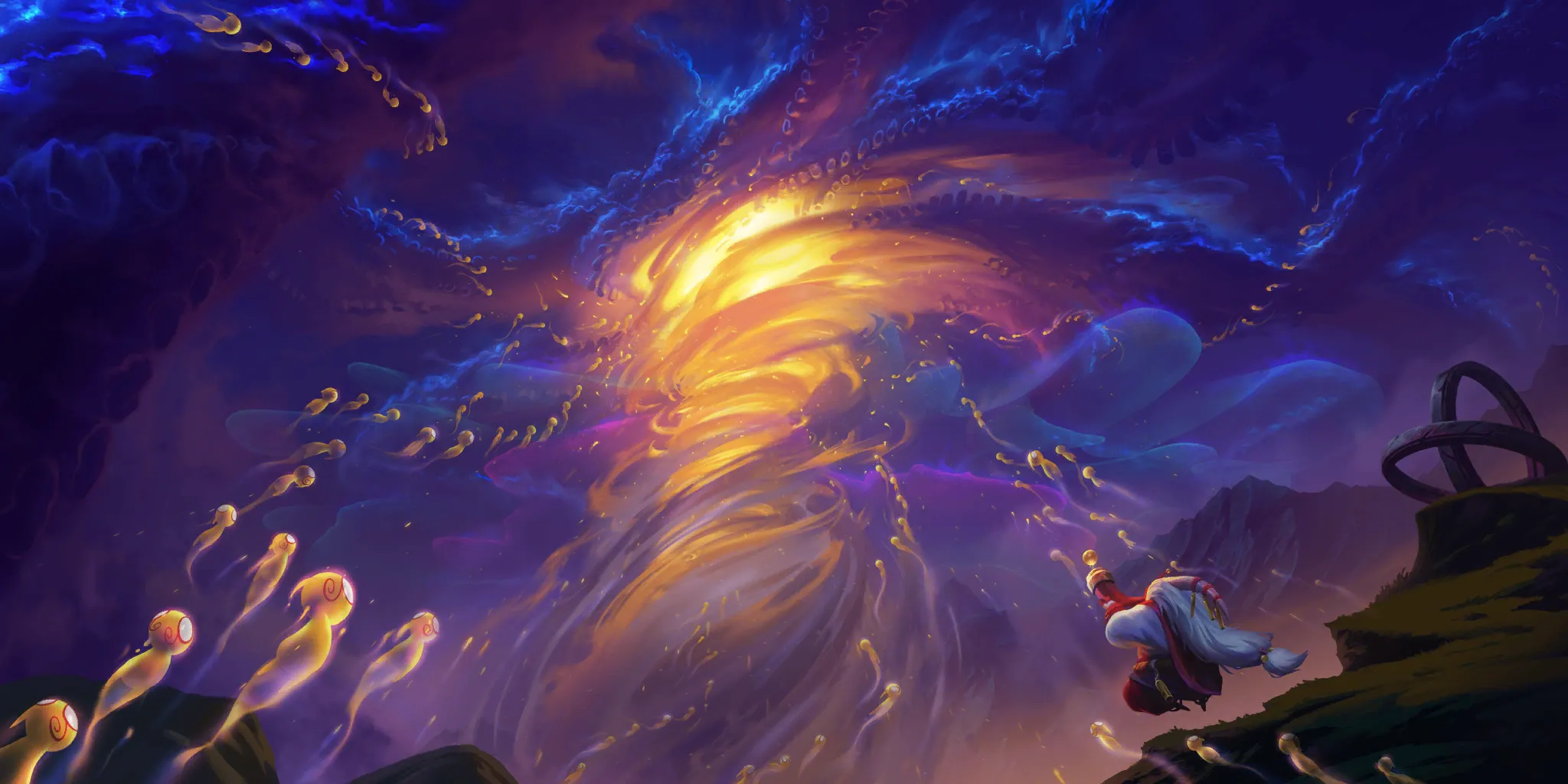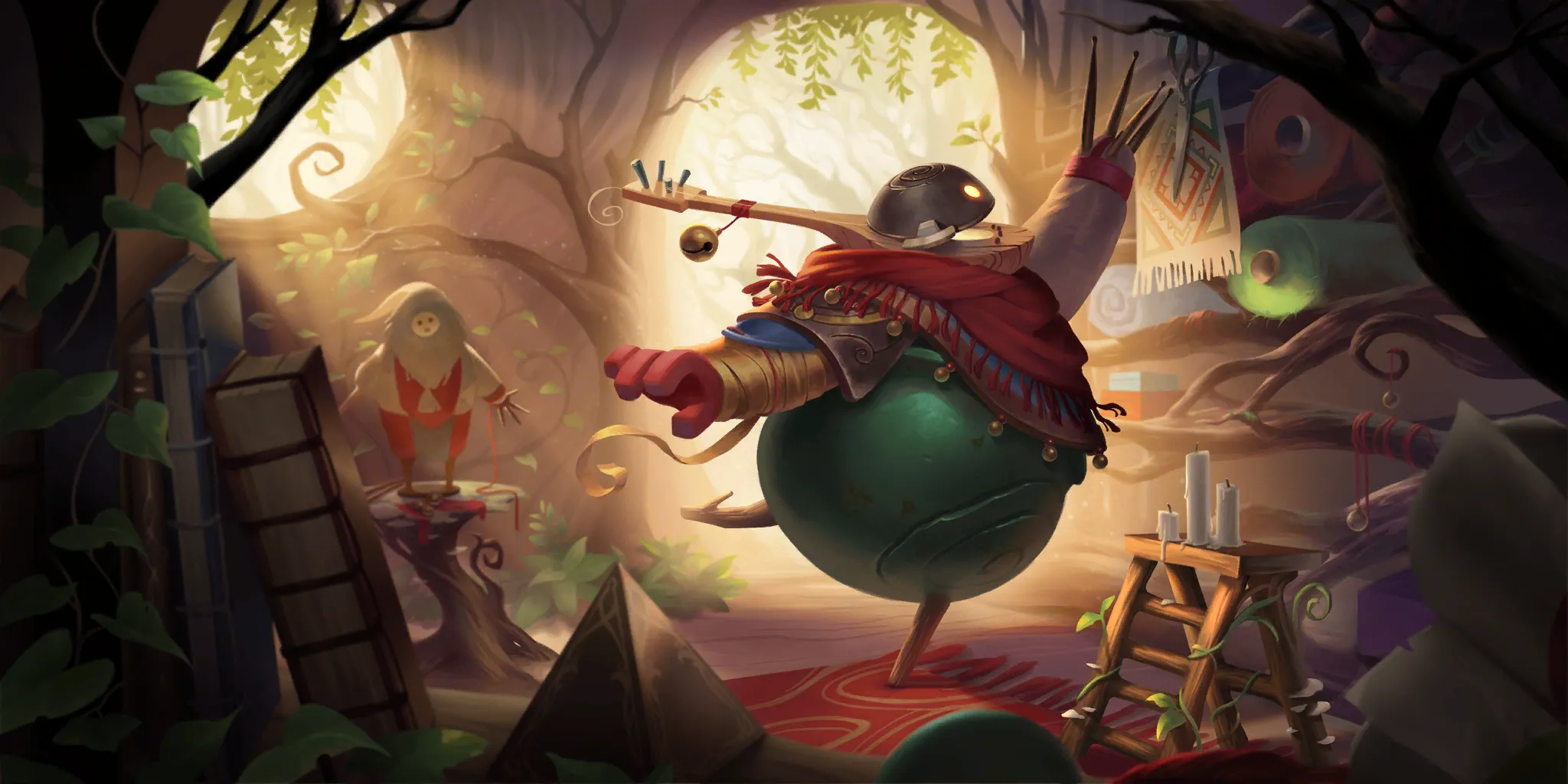 Esmus, Breath of the World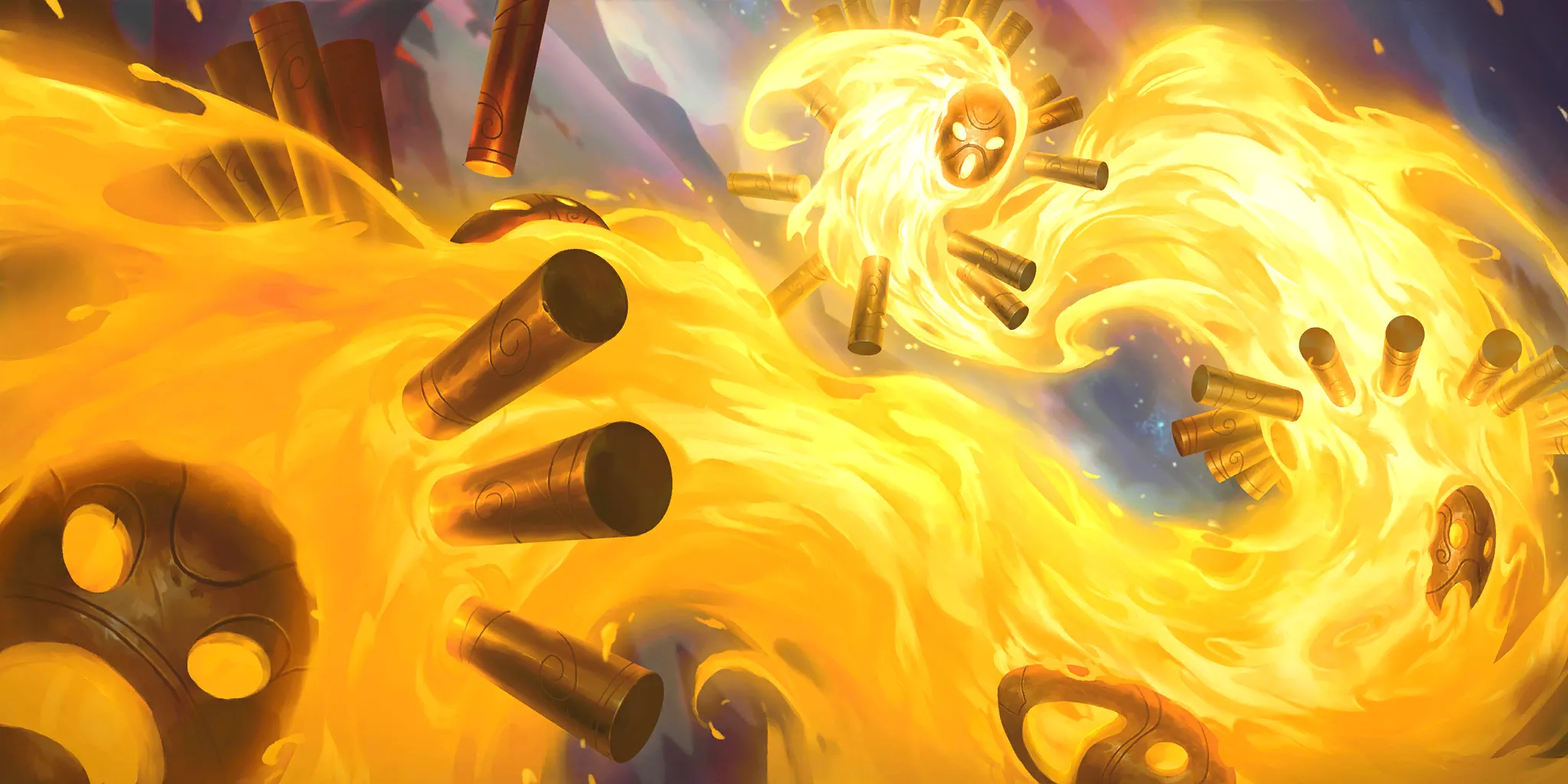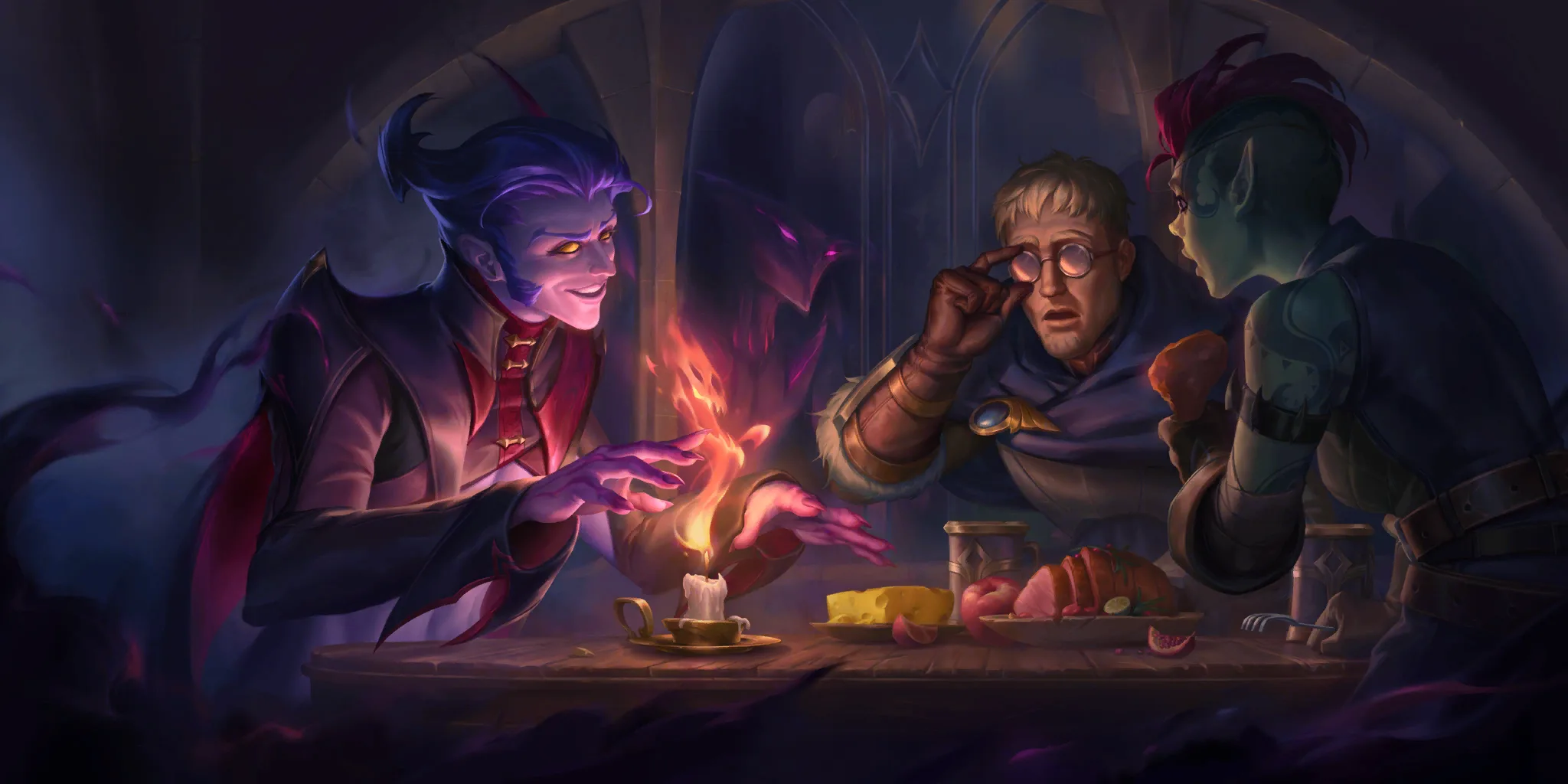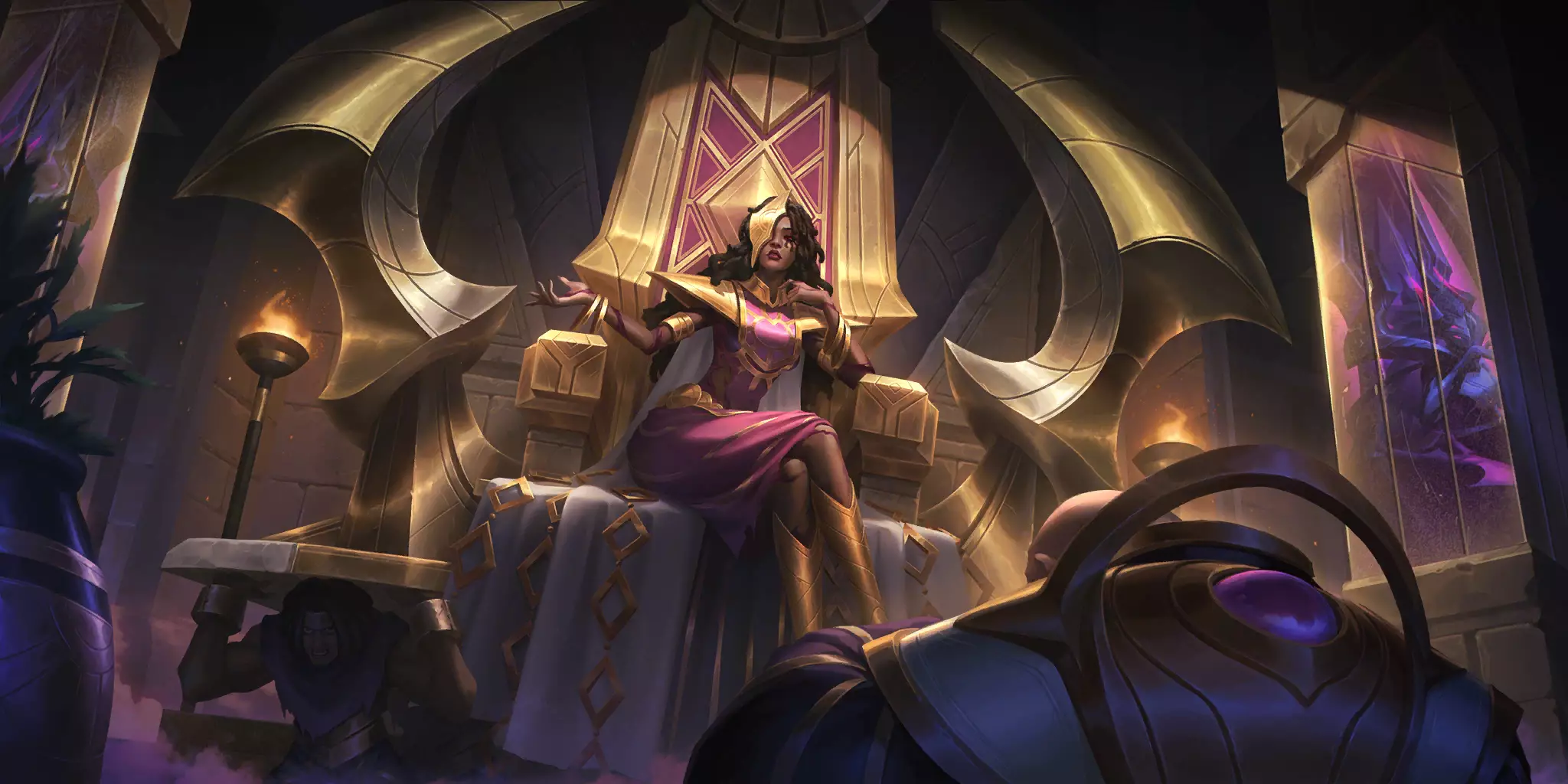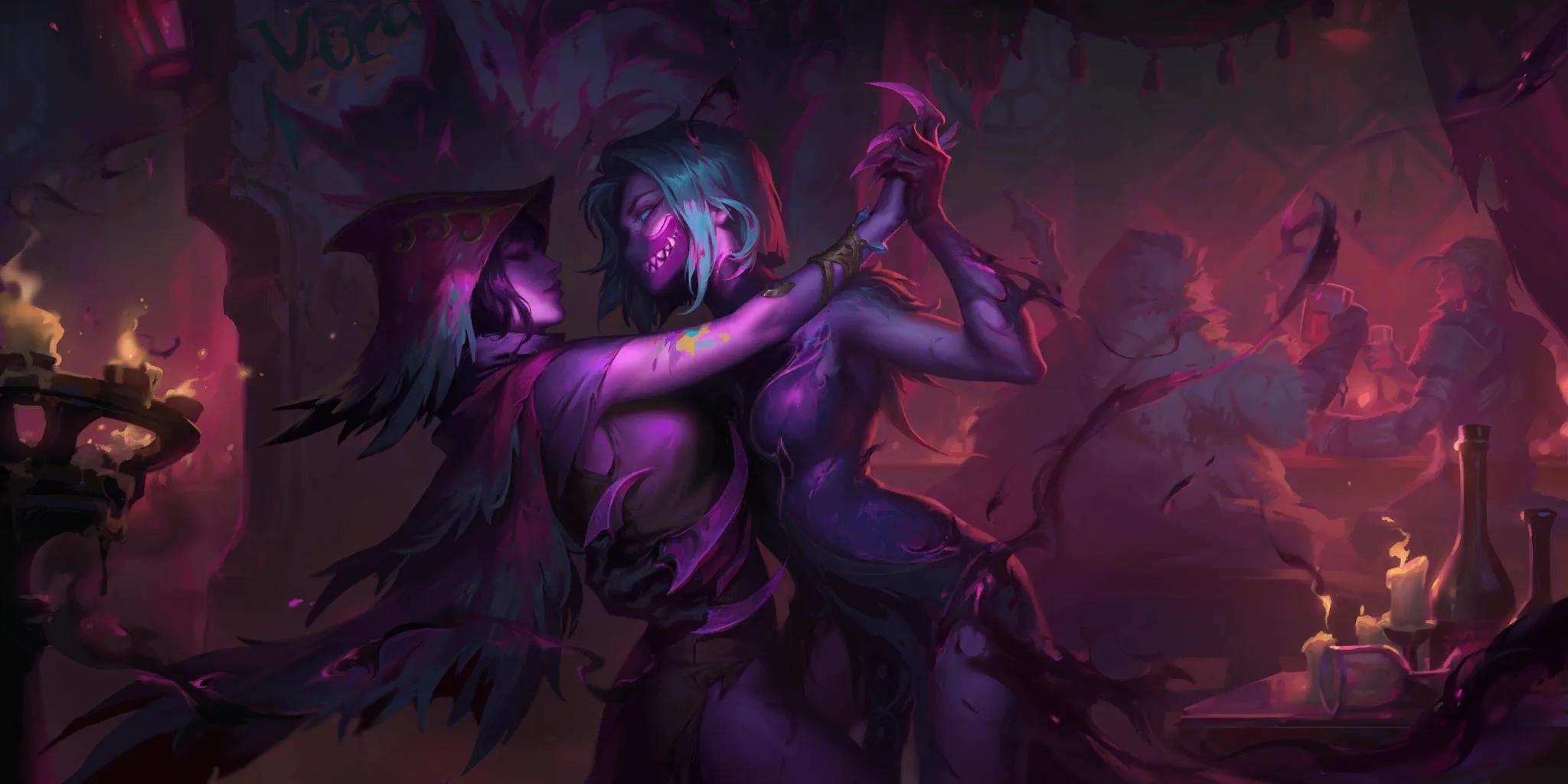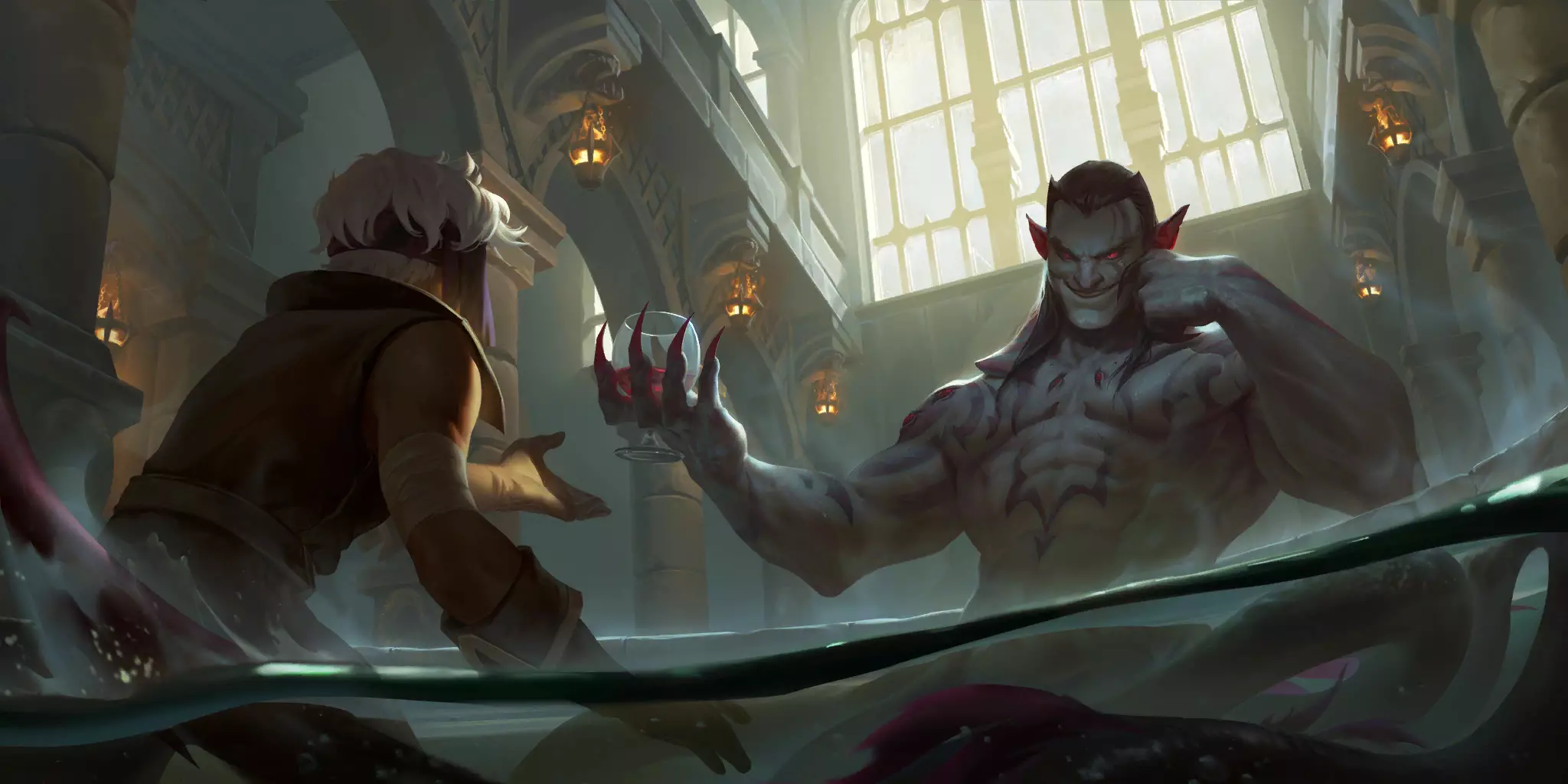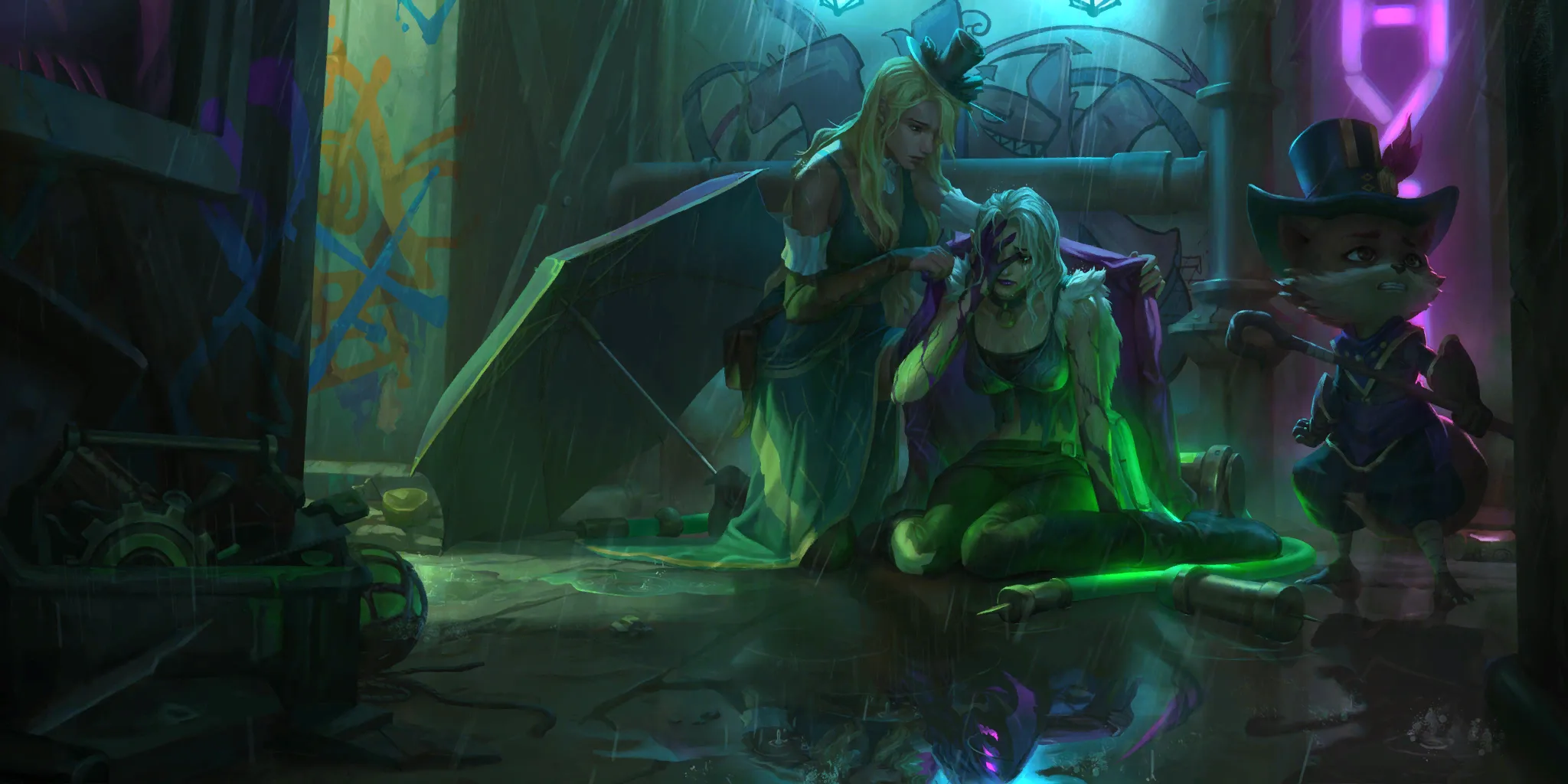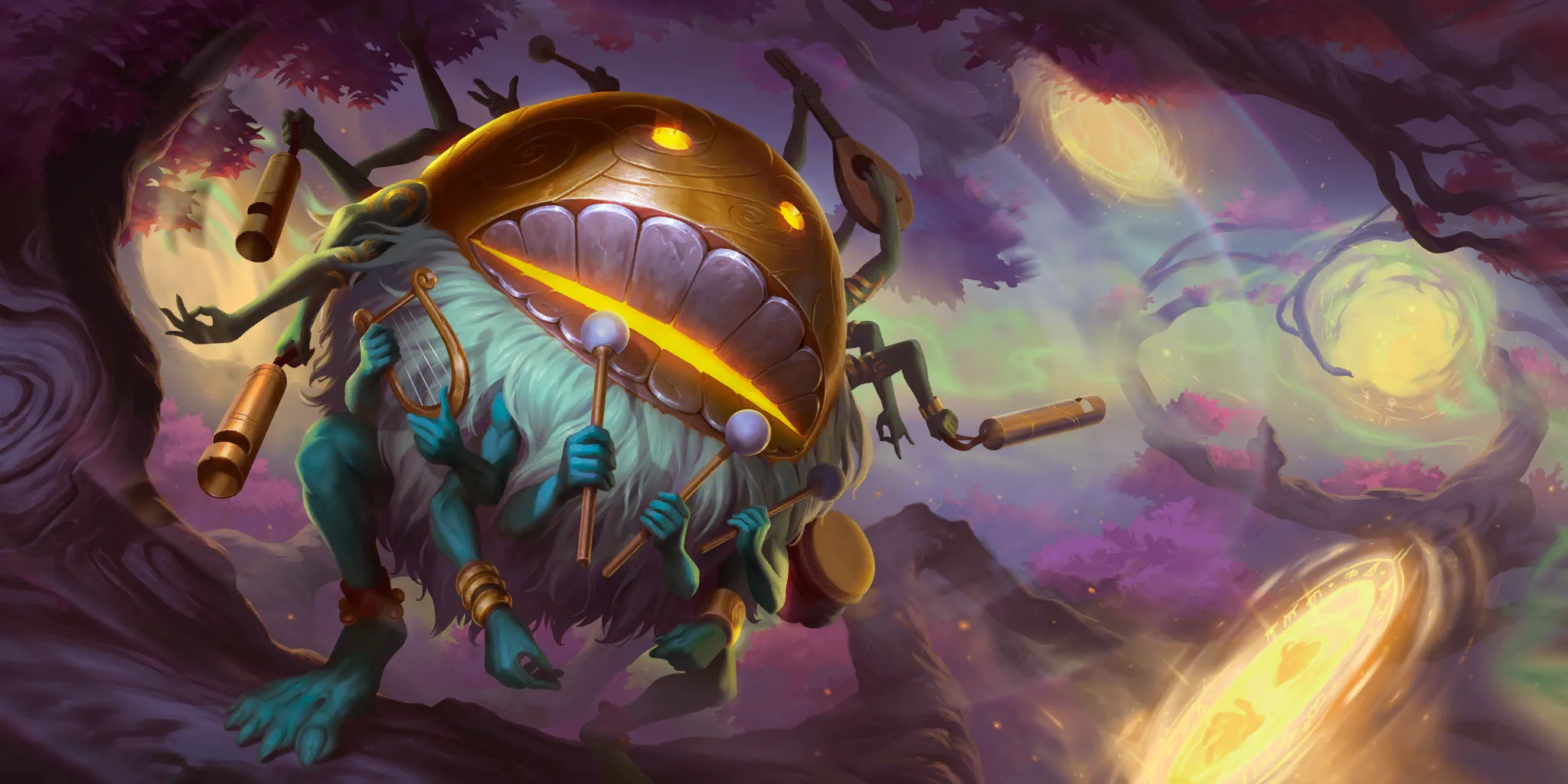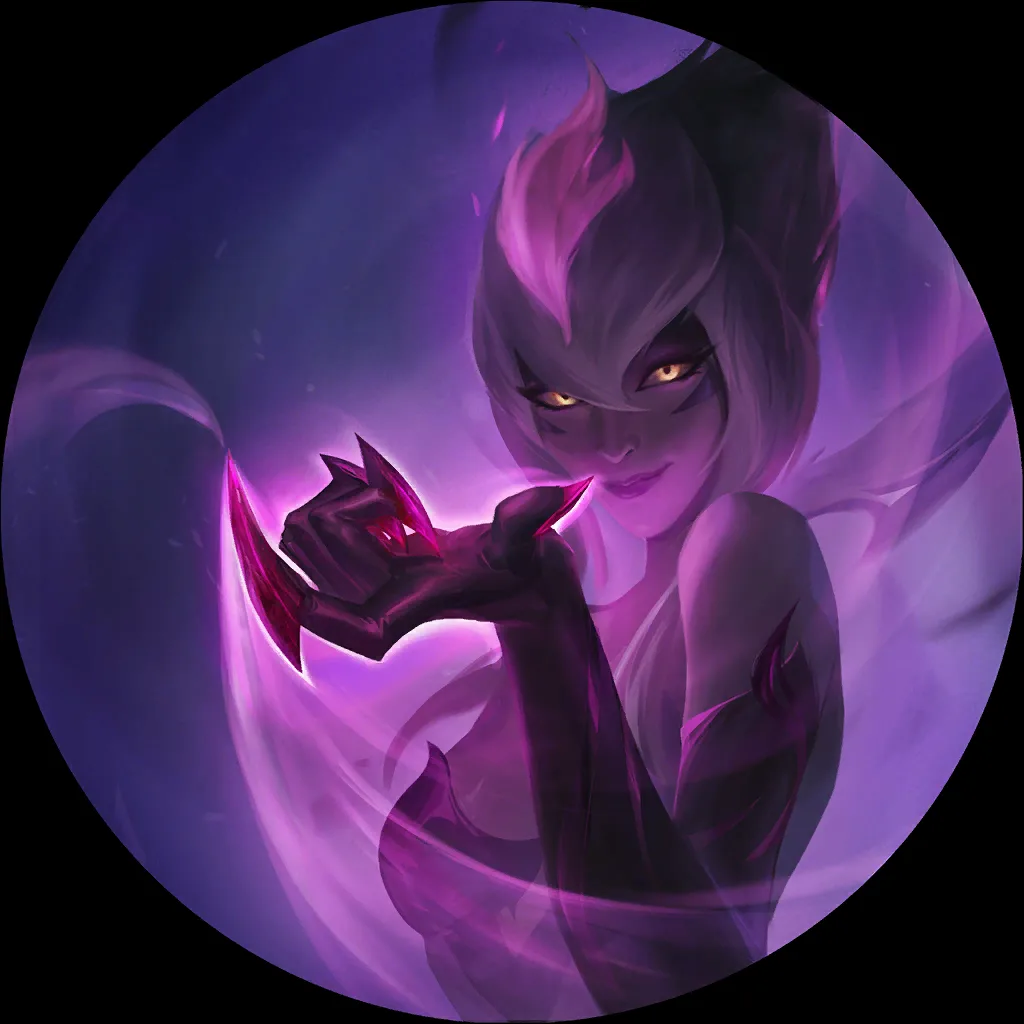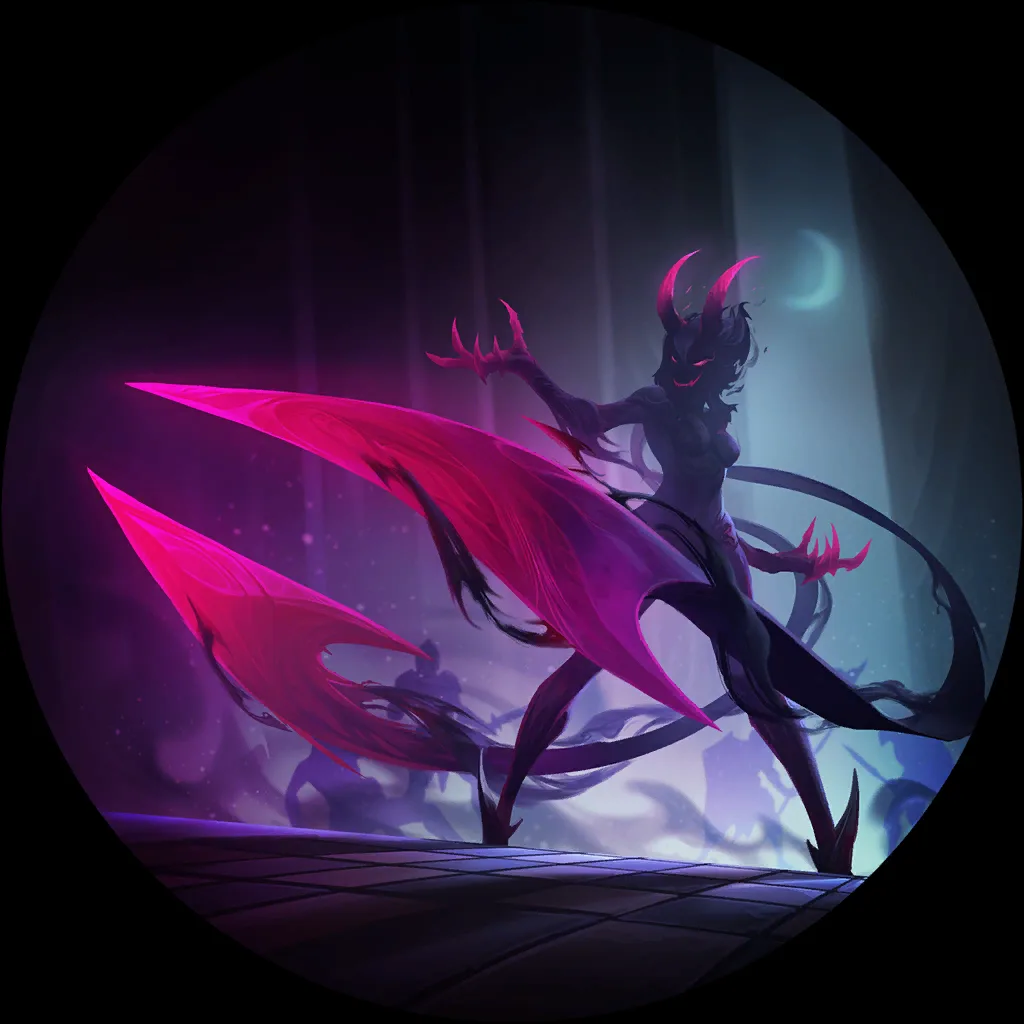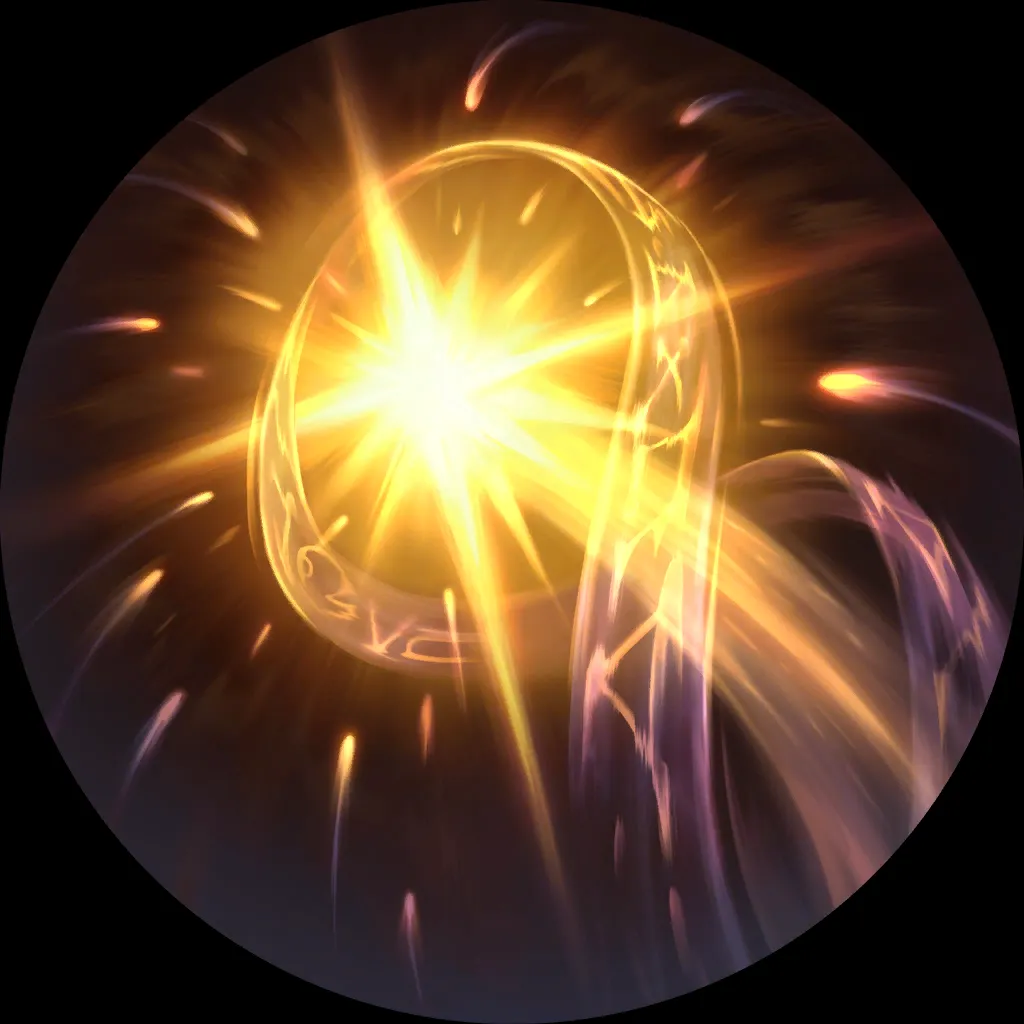 I think this is a big Steaming Madudi, maybe I just don't have the ratios right though.
---
Shadow Isles – B Tier
Mistwraith
has a spot near and dear to my heart as they were the core of the first deck I hit Masters with, so I had to find a way to make them work with Evelynn.
6
2
11
21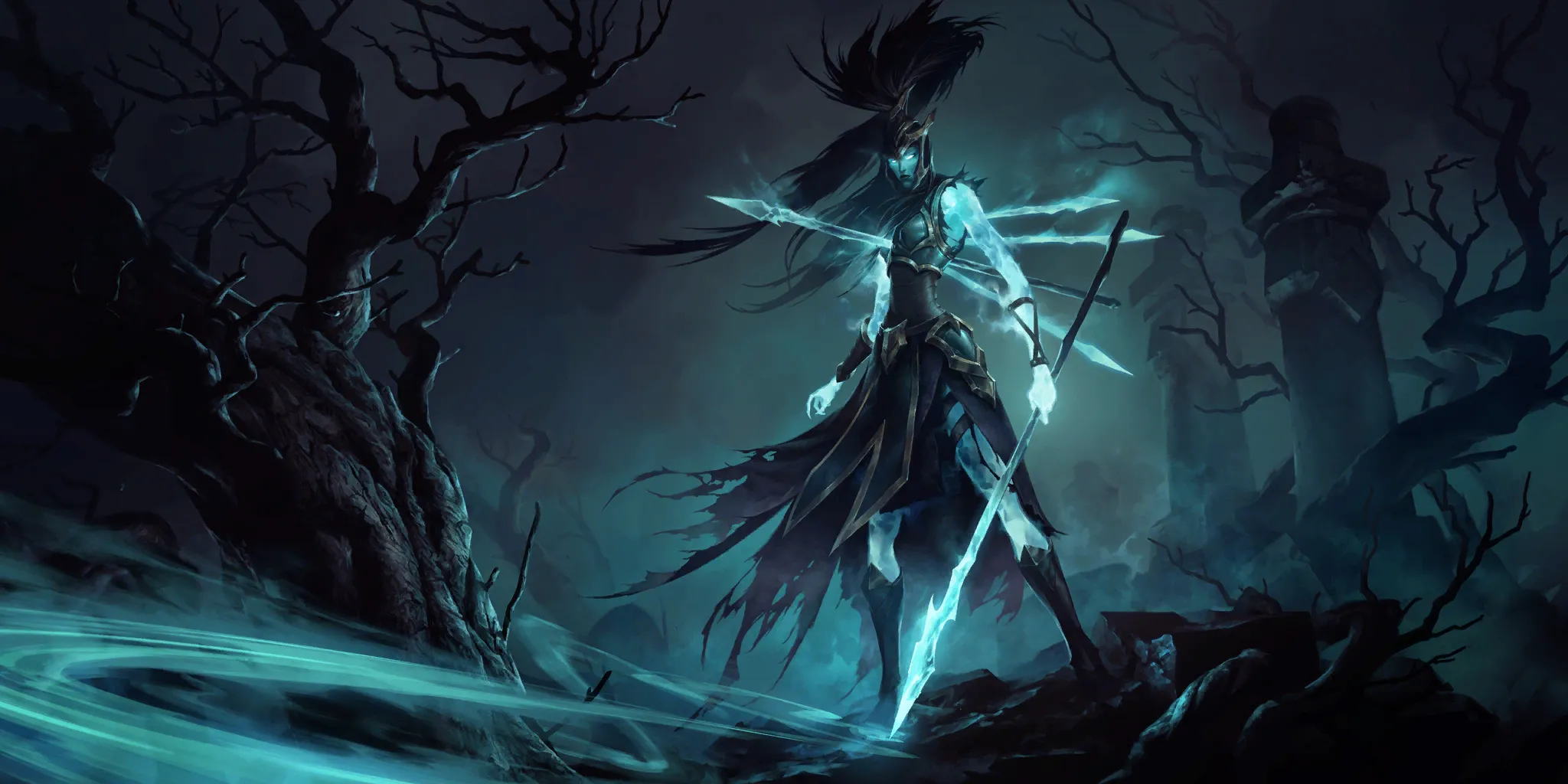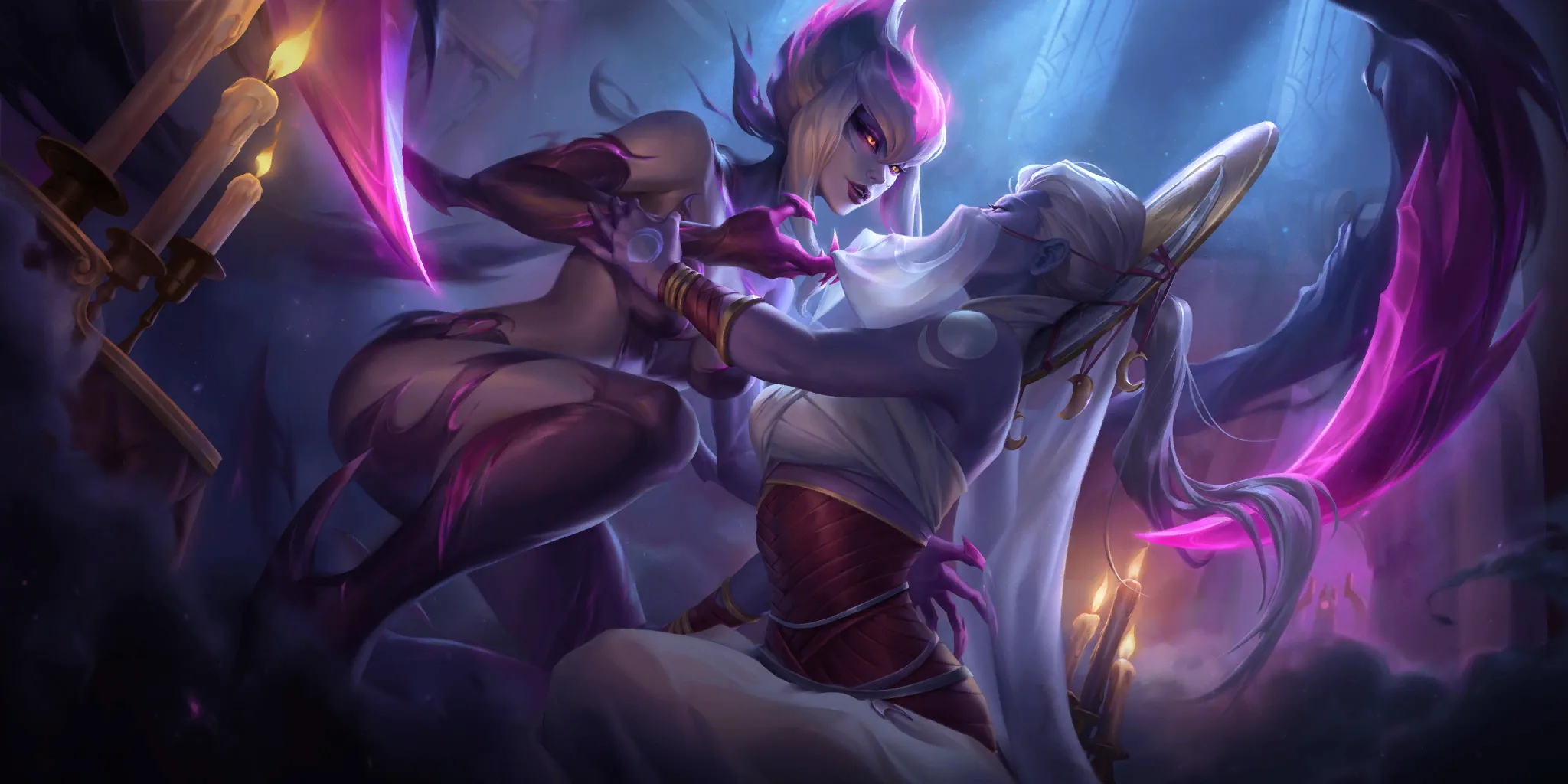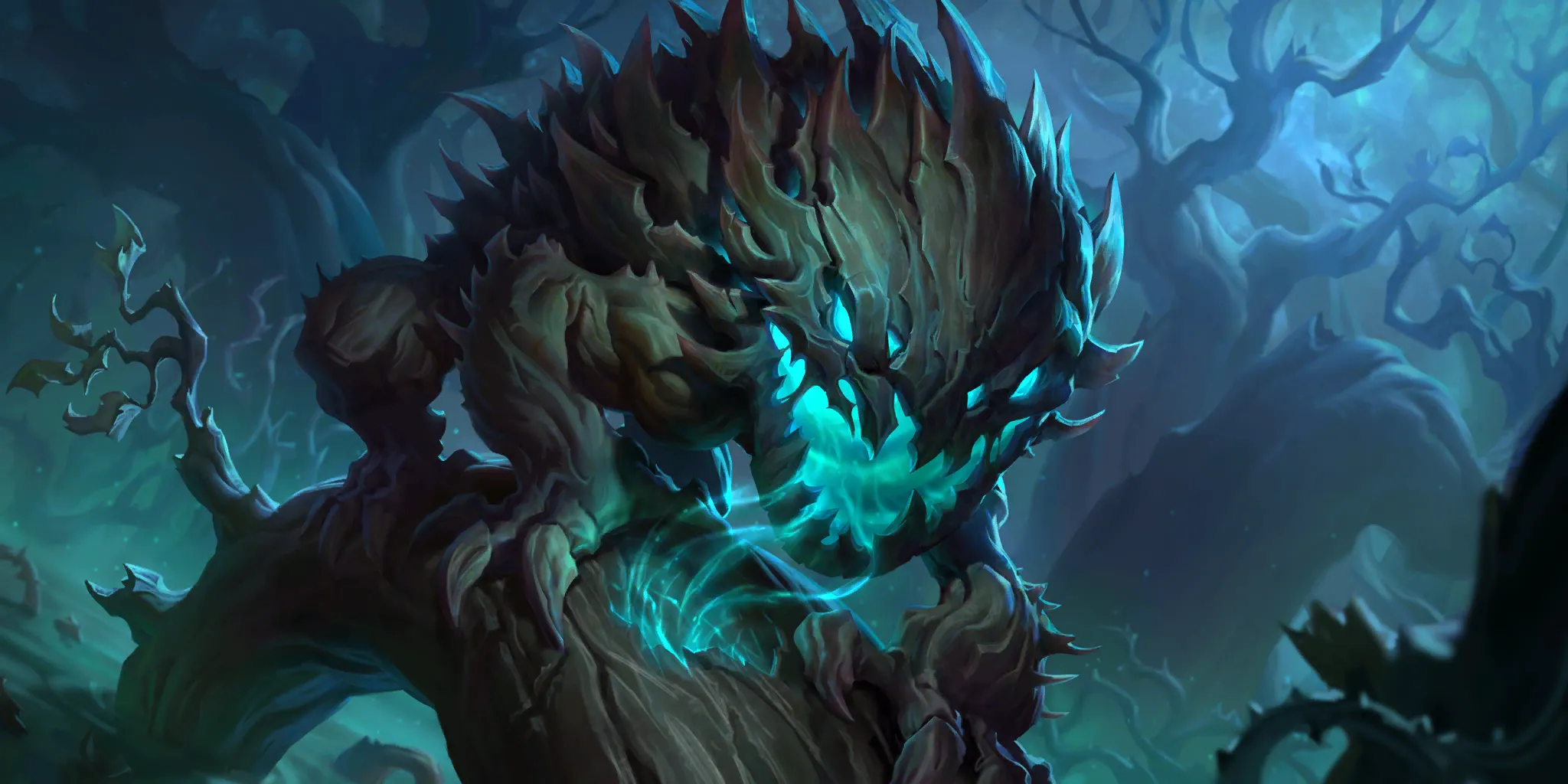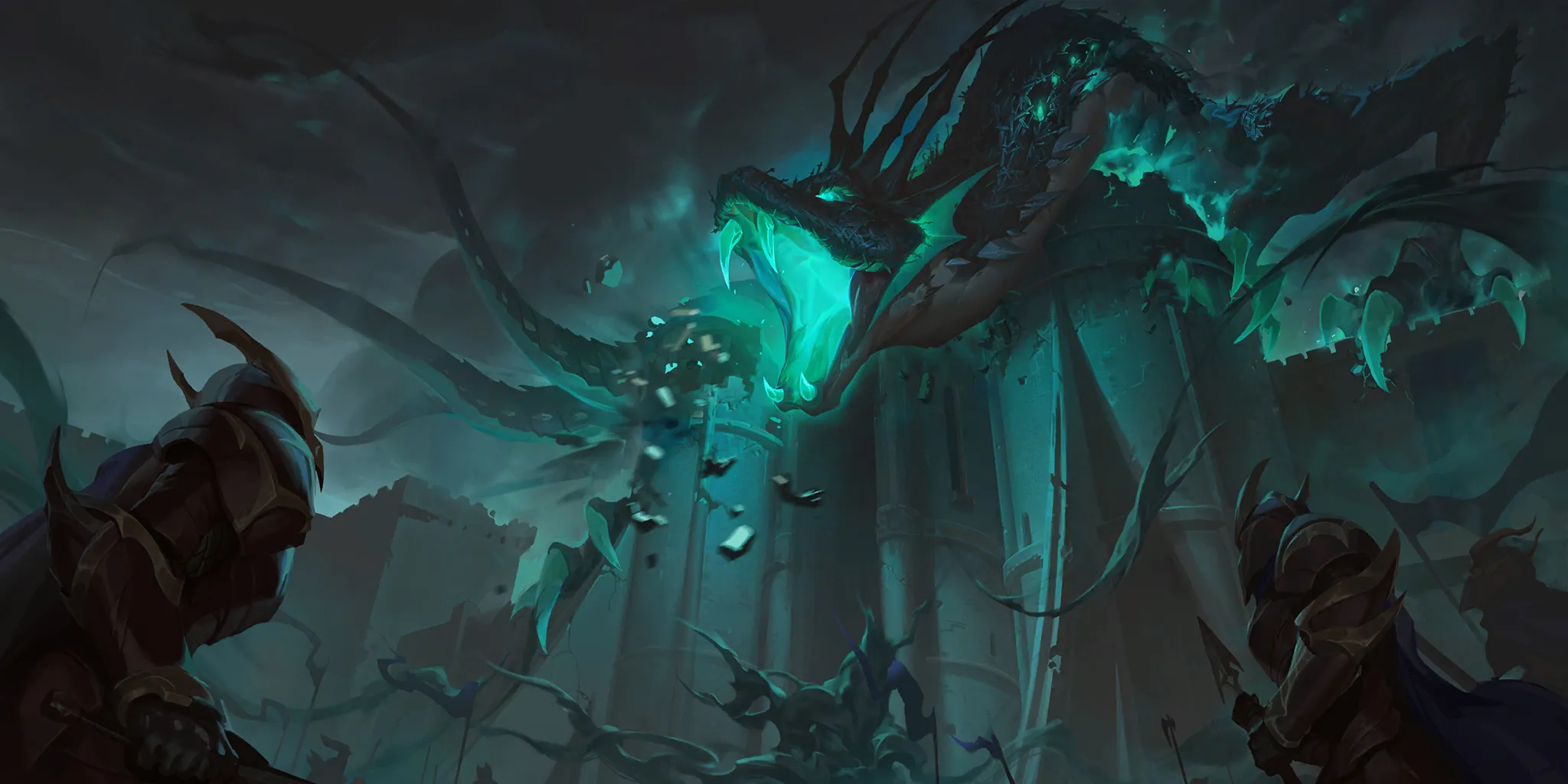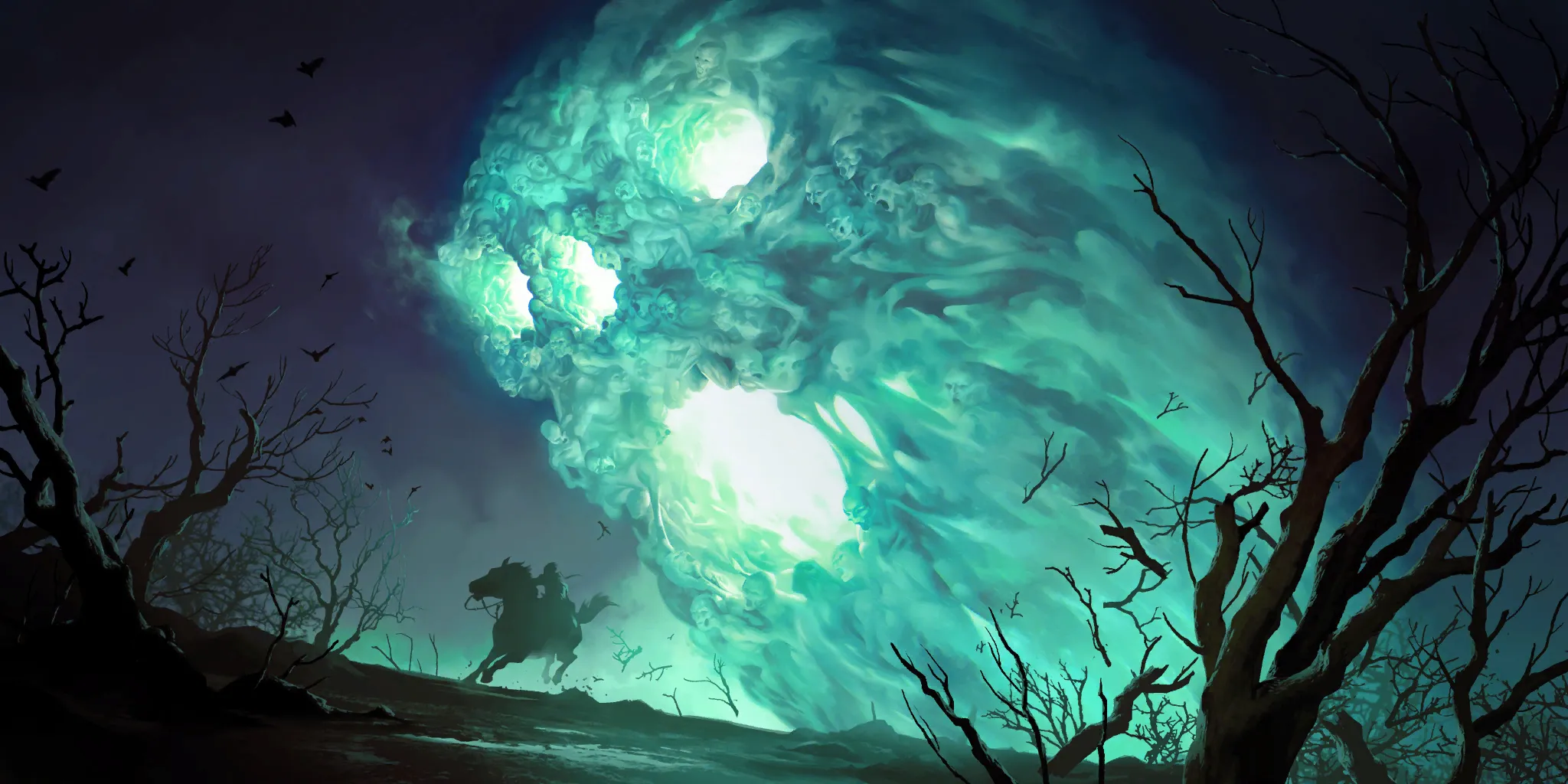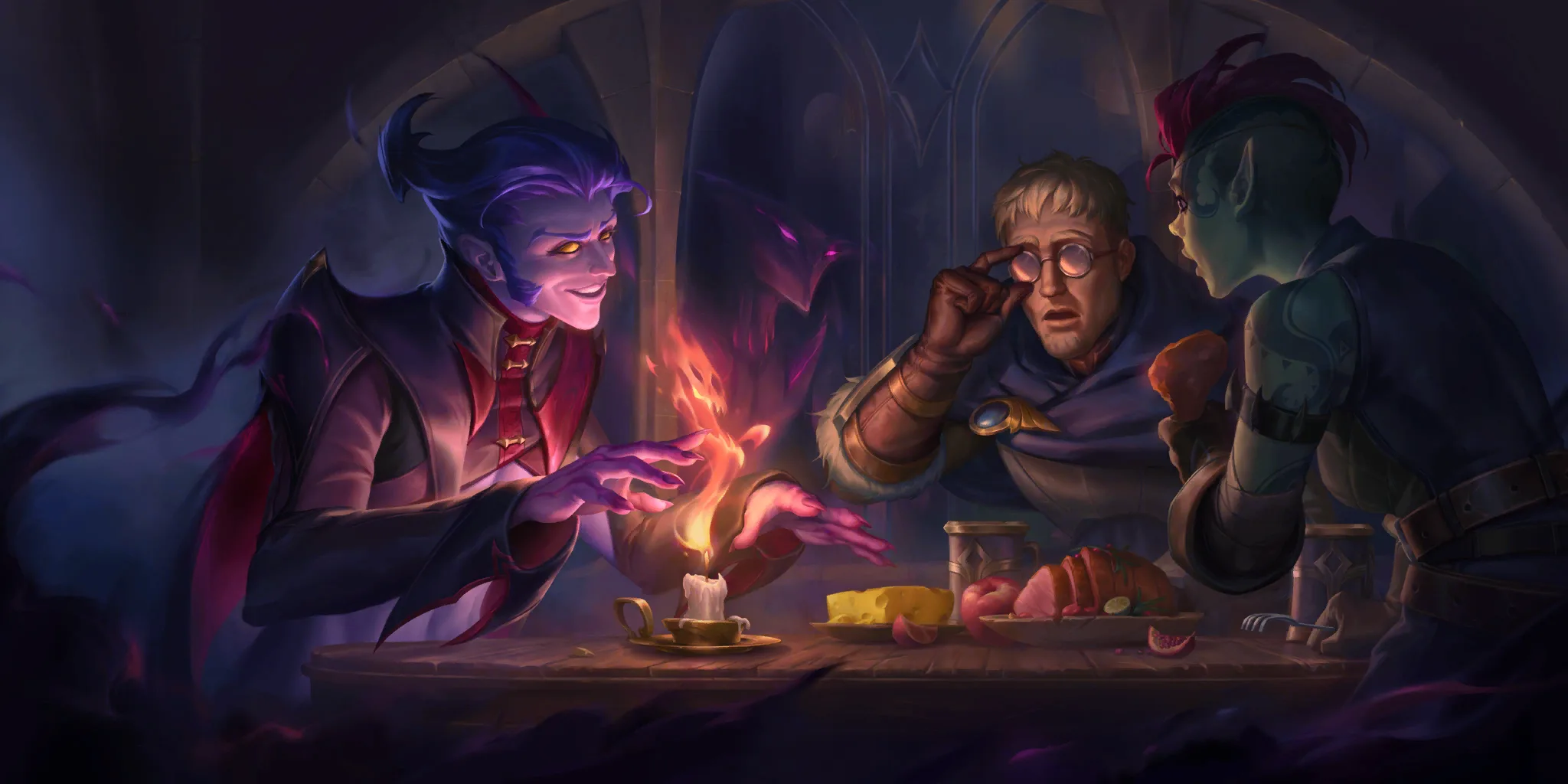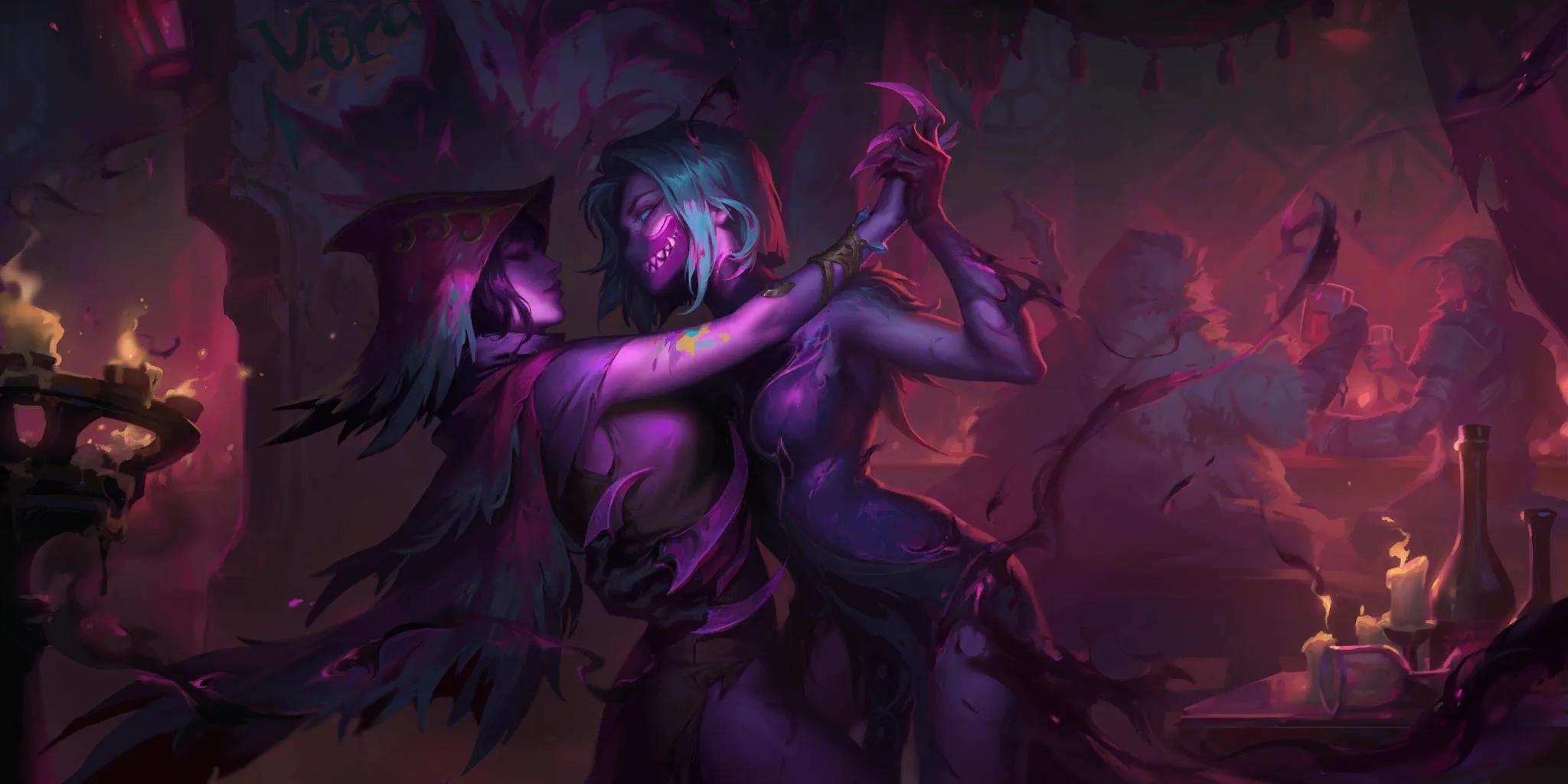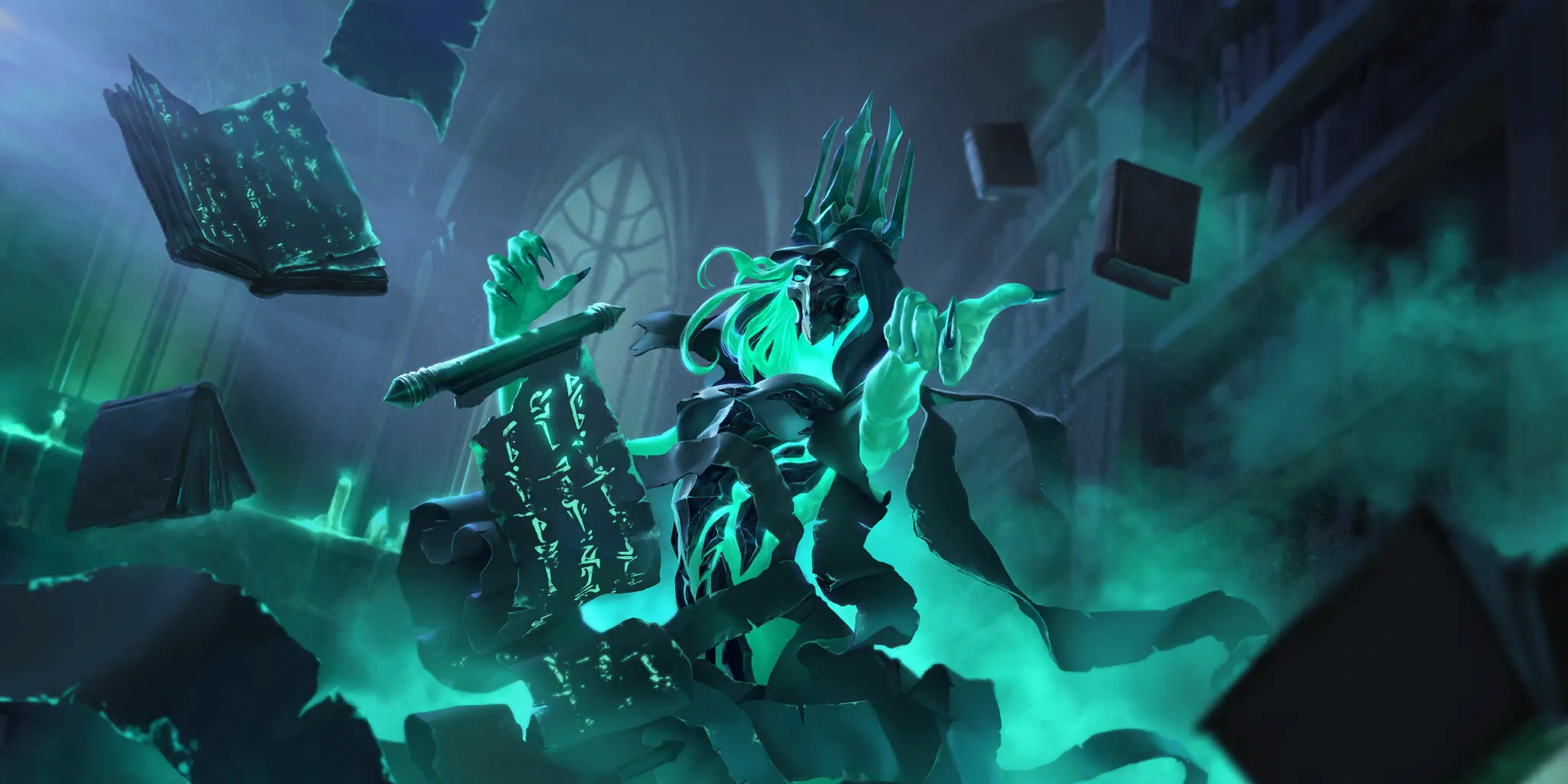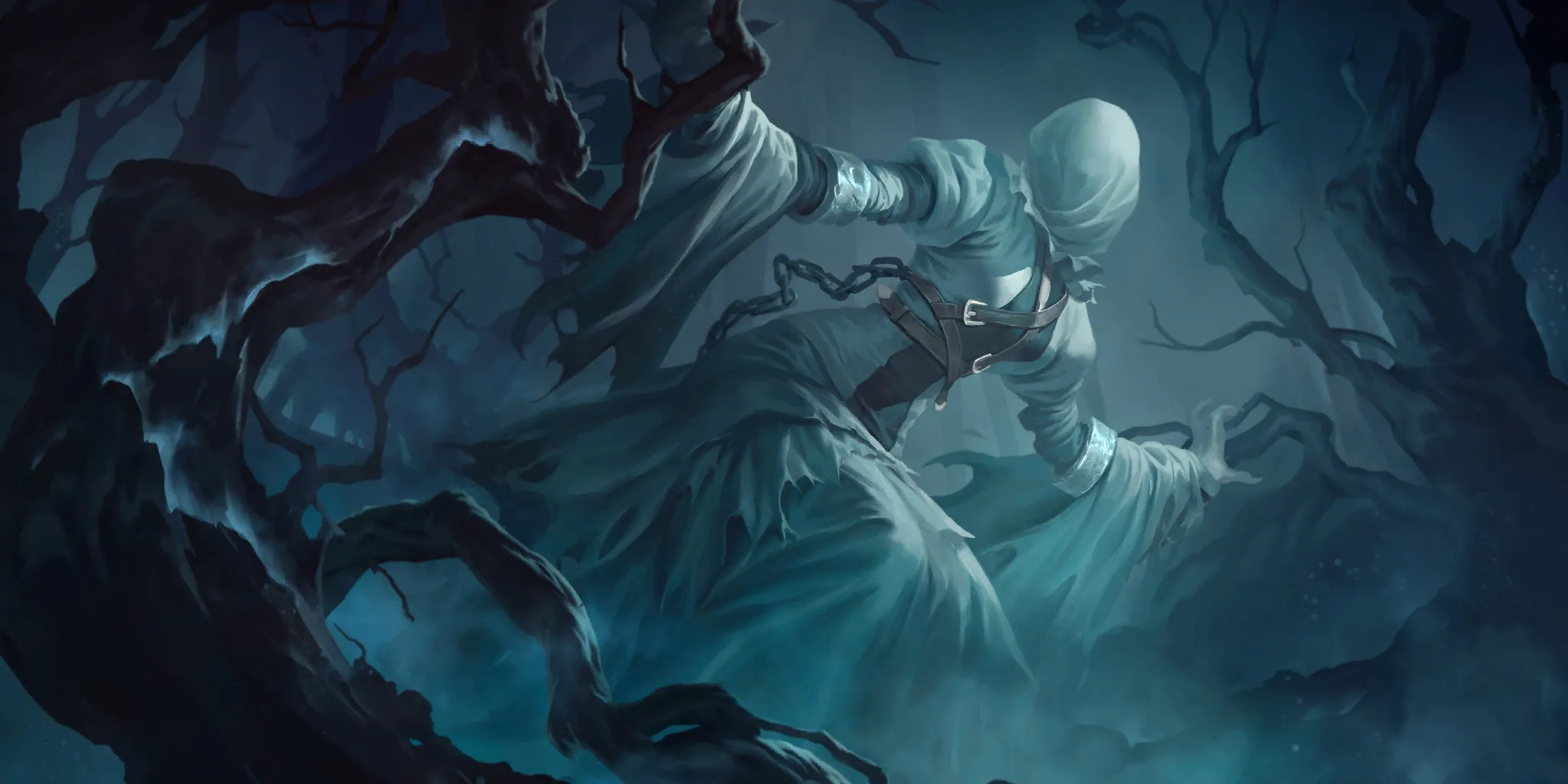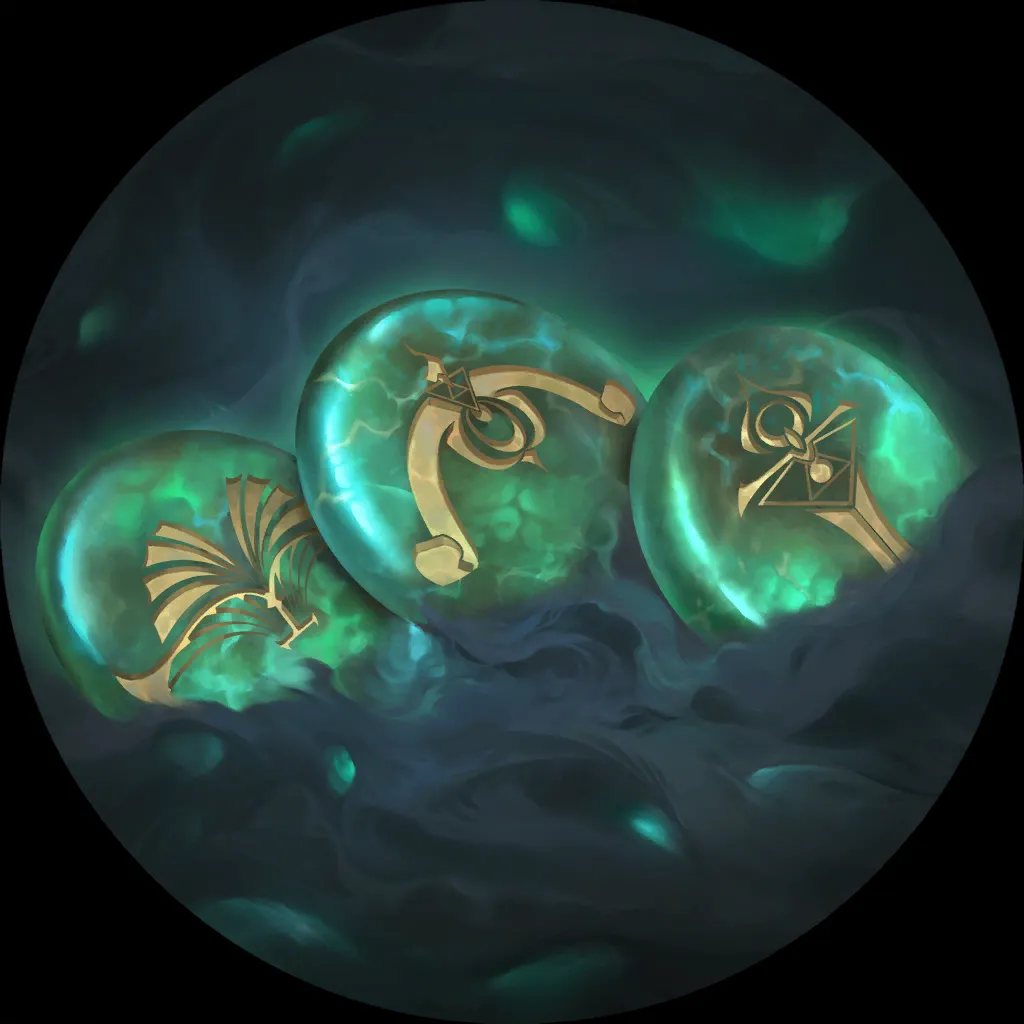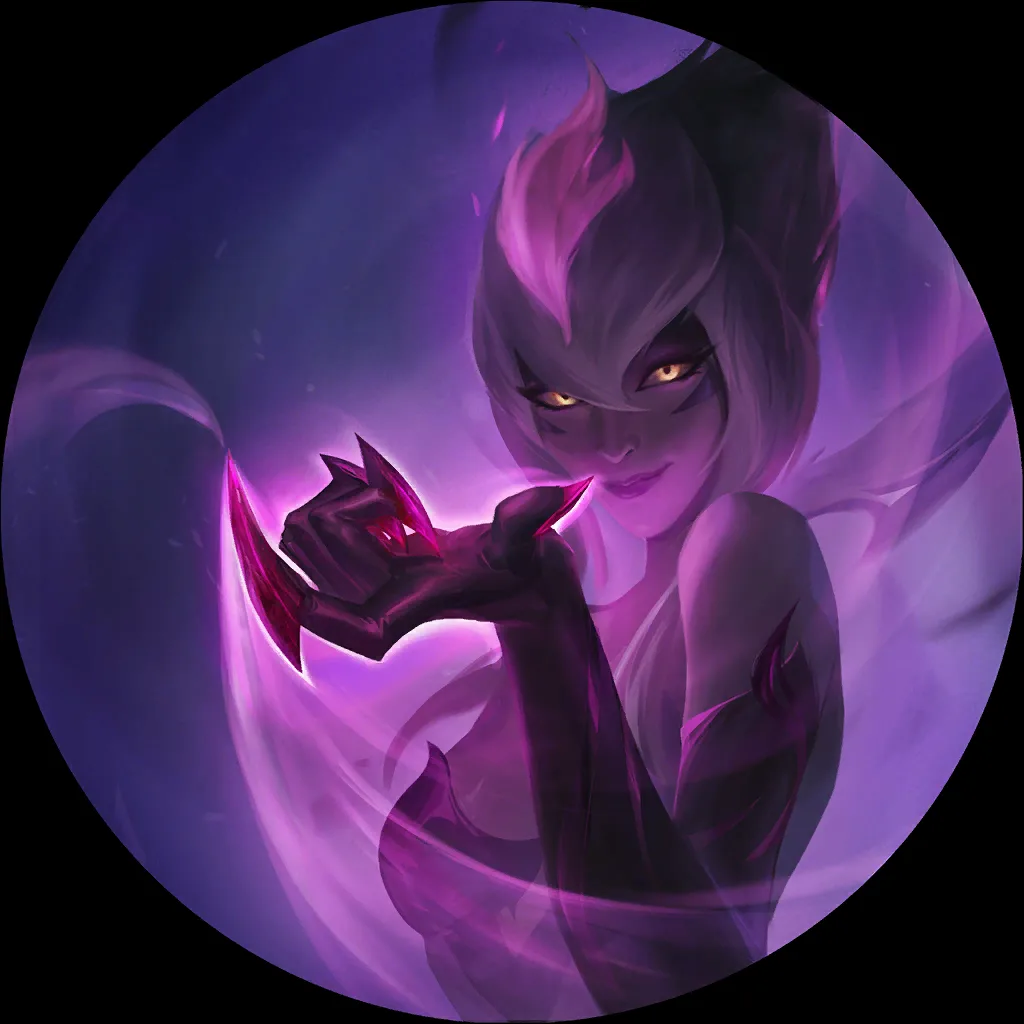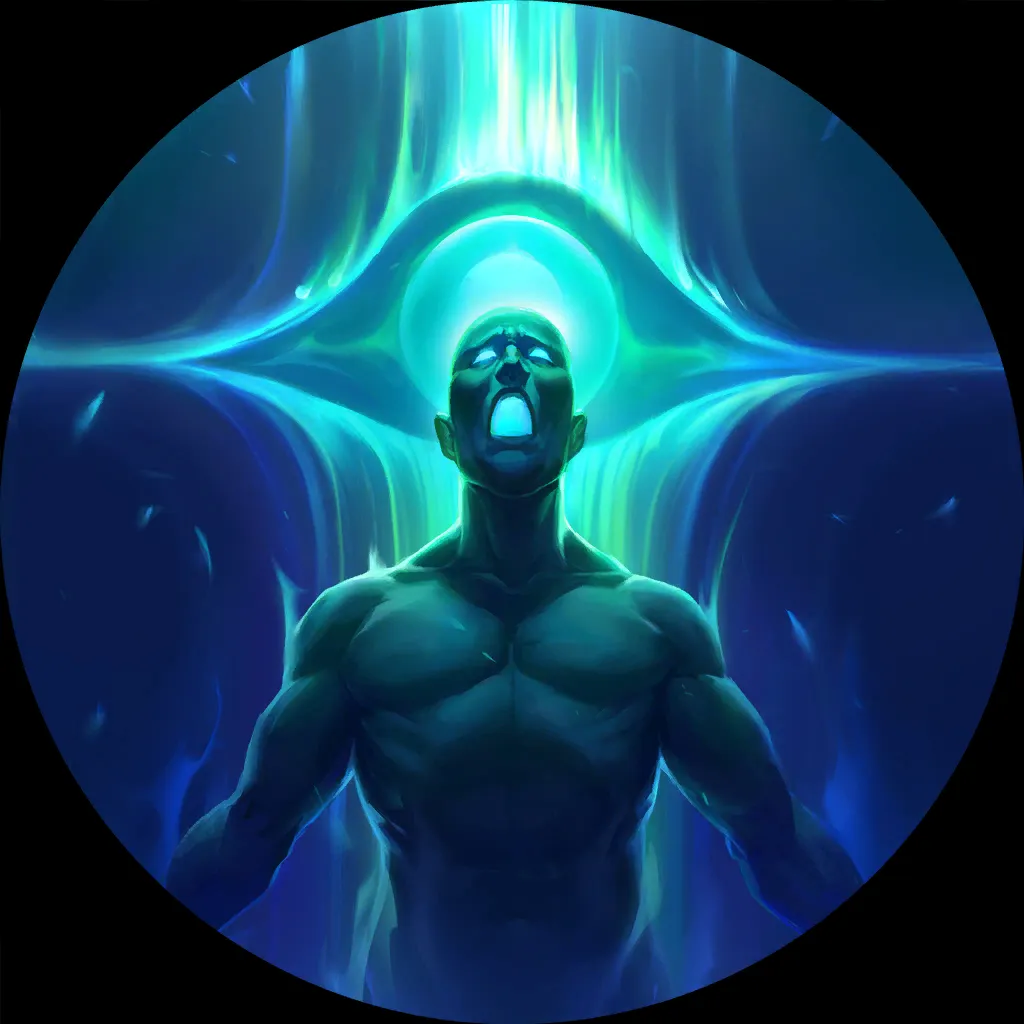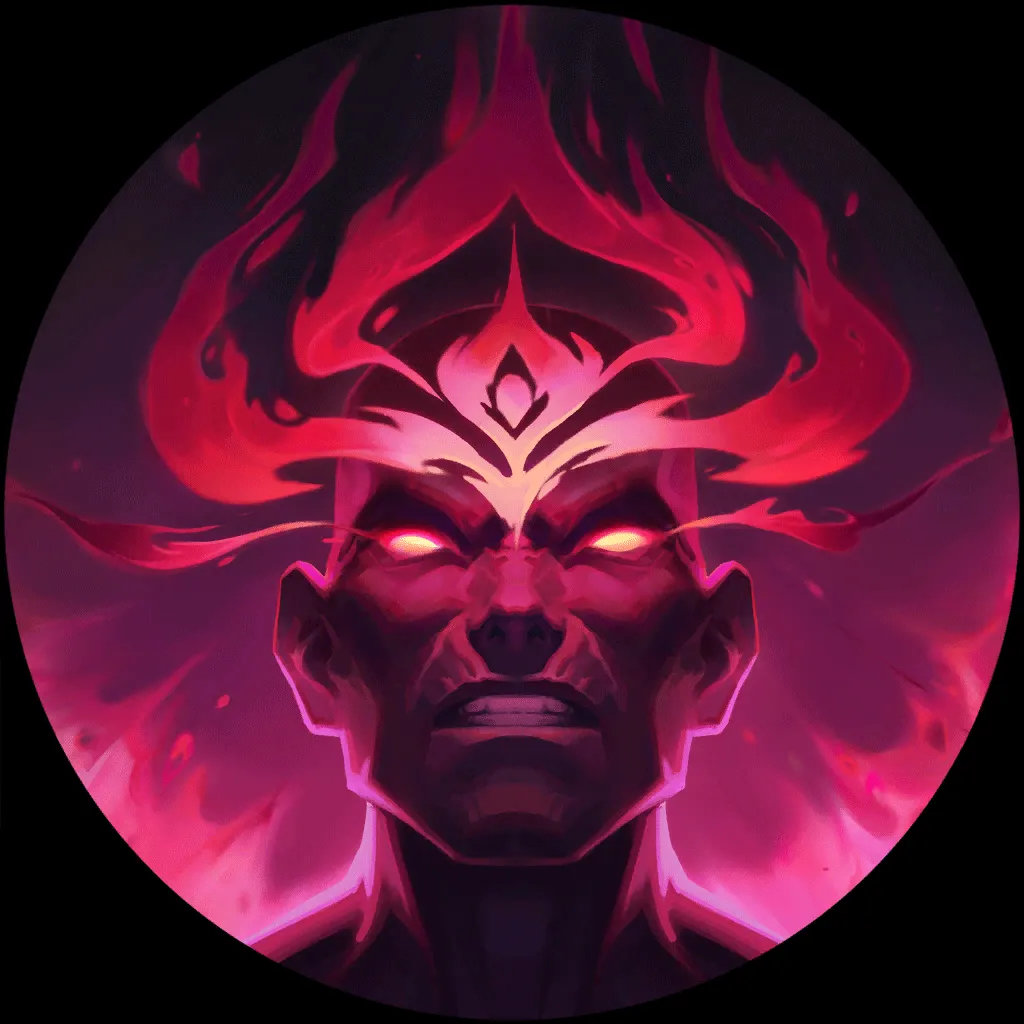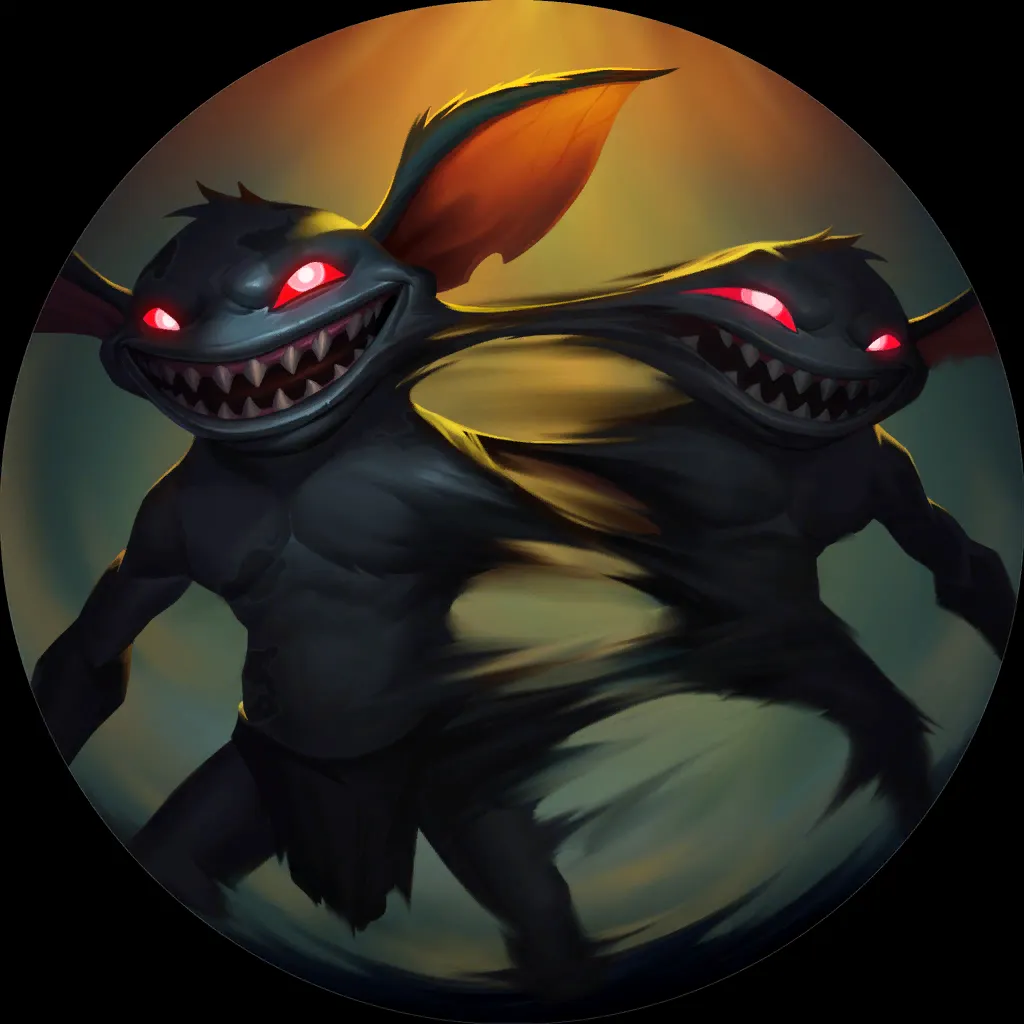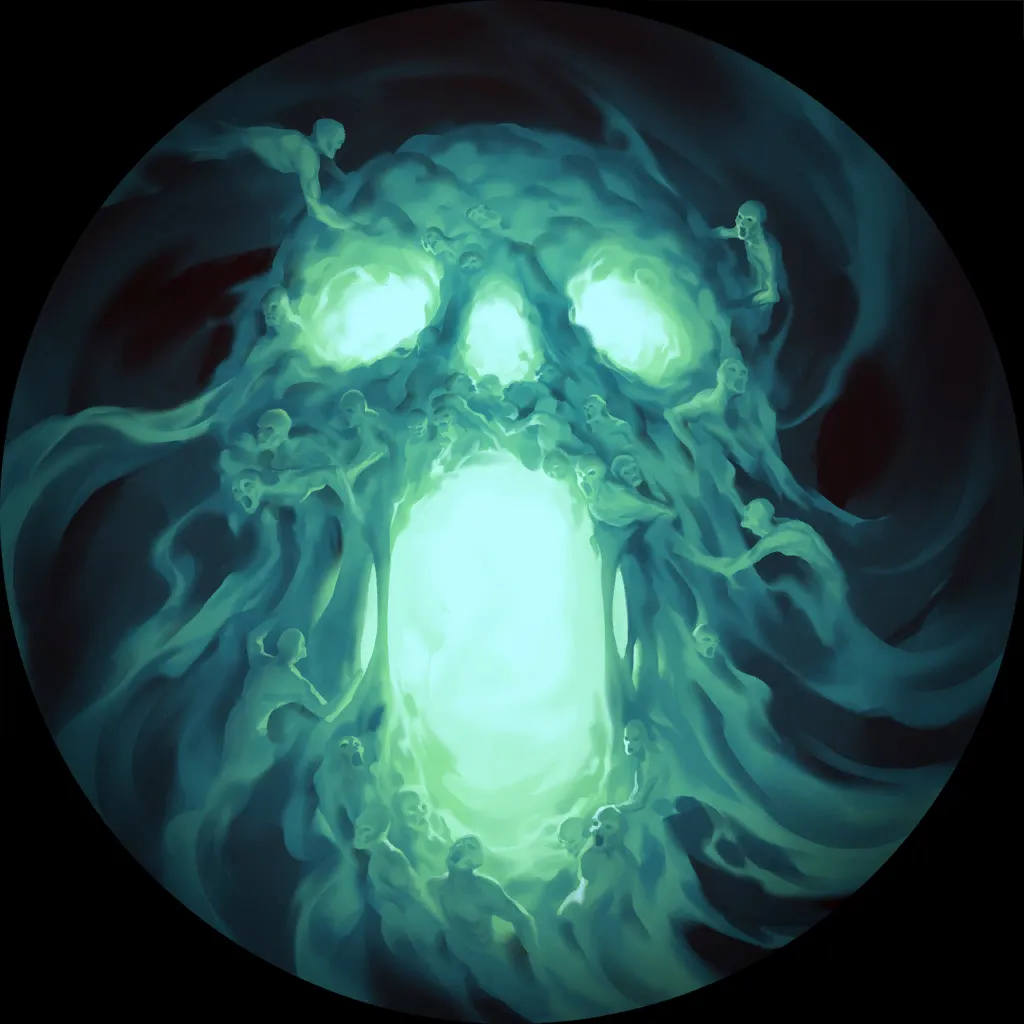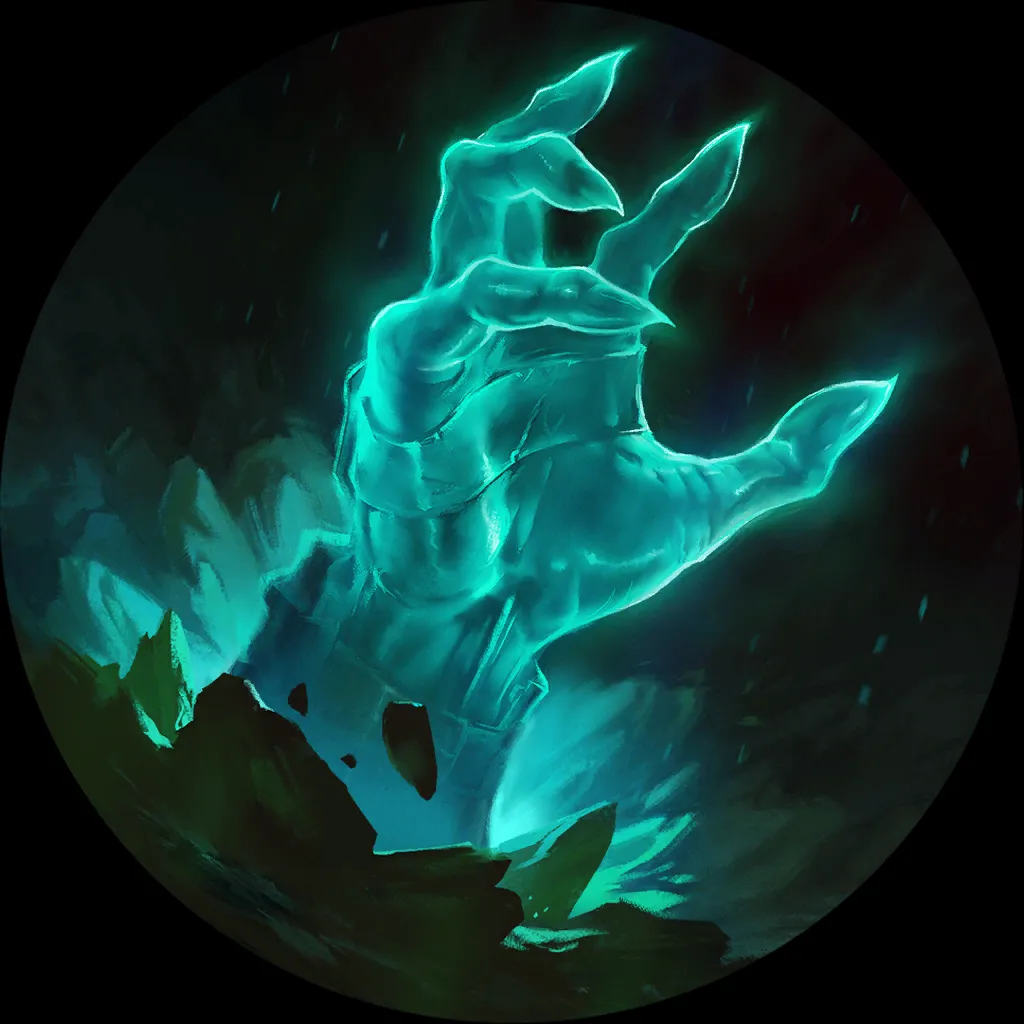 Two issues have constantly plagued Mistwraiths: the best card for their archetype, Wraithcaller
, triggers with Allegiance, and they are incredibly fragile at 2 HP. 
Evelynn's package alleviates this problem as two of her followers are from Shadow Isles, and the Husks that they generate can pump up our Wraiths out of Avalanche
, Mystic Shot
, and Blighted Ravine
range, making them much harder to efficiently remove.
Song of the Isles
and Mark of the Isles
can further buff our Mistwraiths as the Ephemeral keyword will not be transferred when the Husk is killed.
Kalista
is able to level quickly with Husks in play, and can provide additional value by resummoning Husk generators or Mistwraiths with Wraithcaller.
The Harrowing
serves as our top-end to close out the game.
---
Shurima – B Tier
Easy pairing in Shurima, Kai'Sa
wants a ton of different keywords and Evelynn has got the goods.
6
2
7
25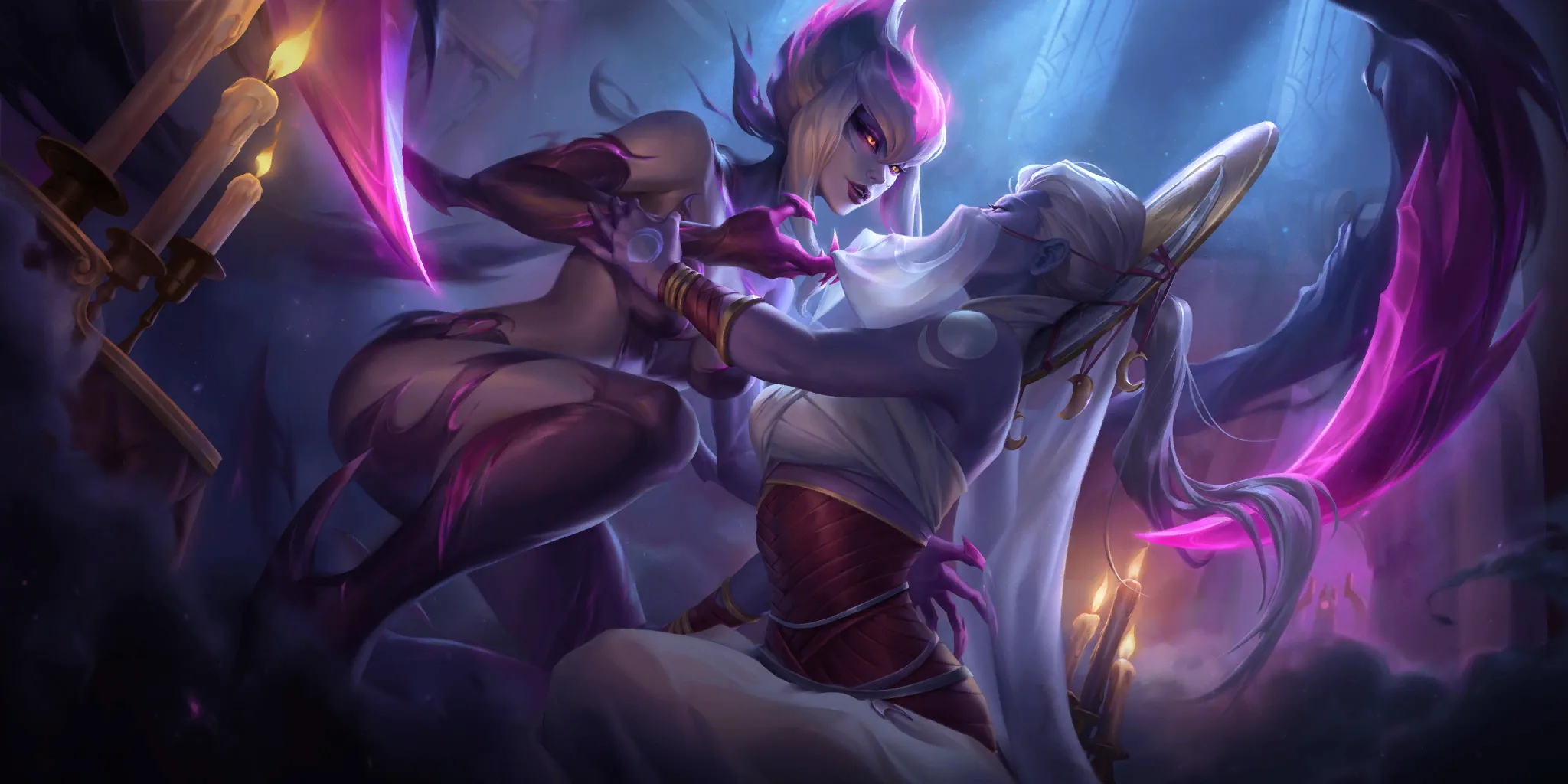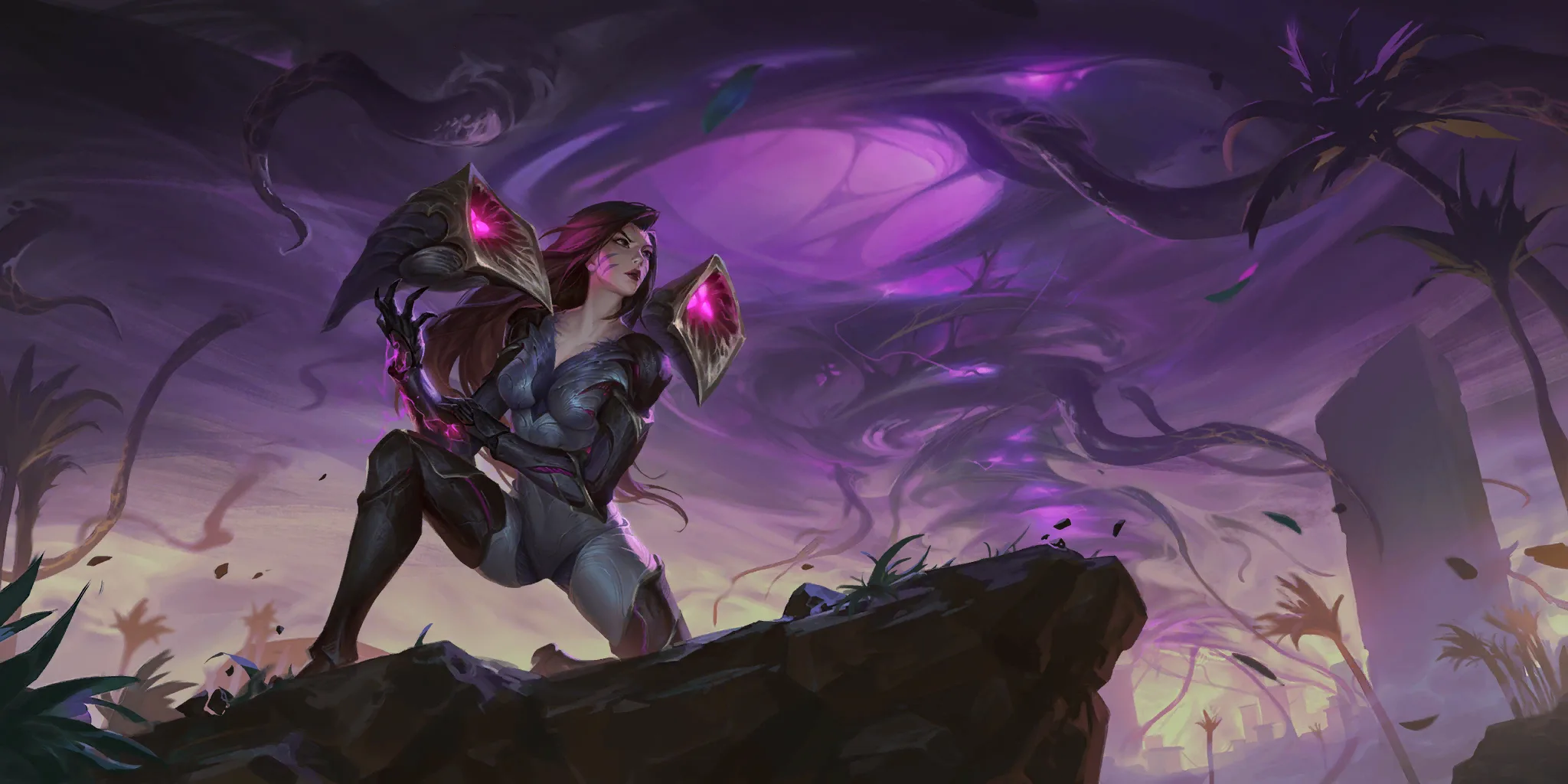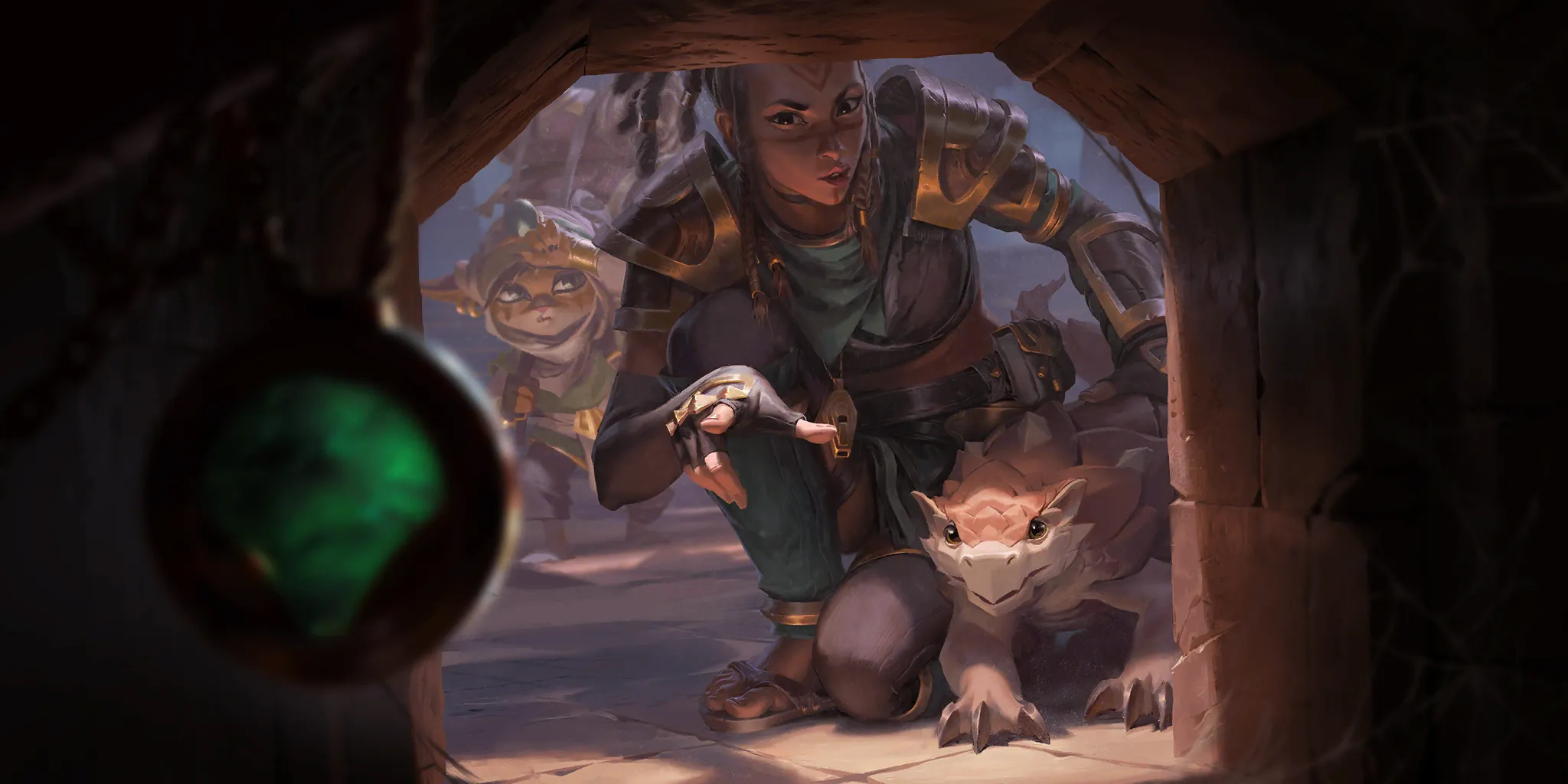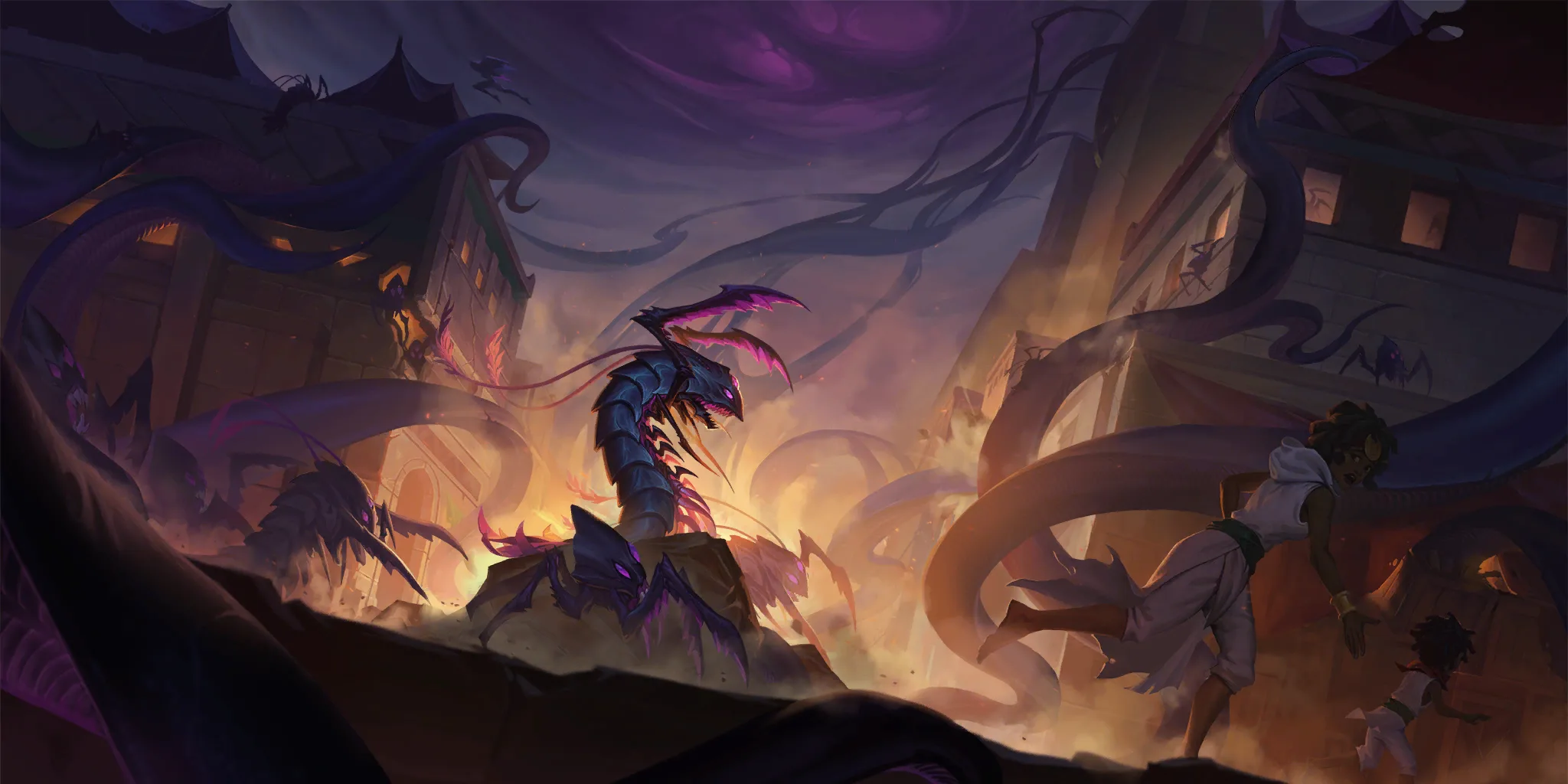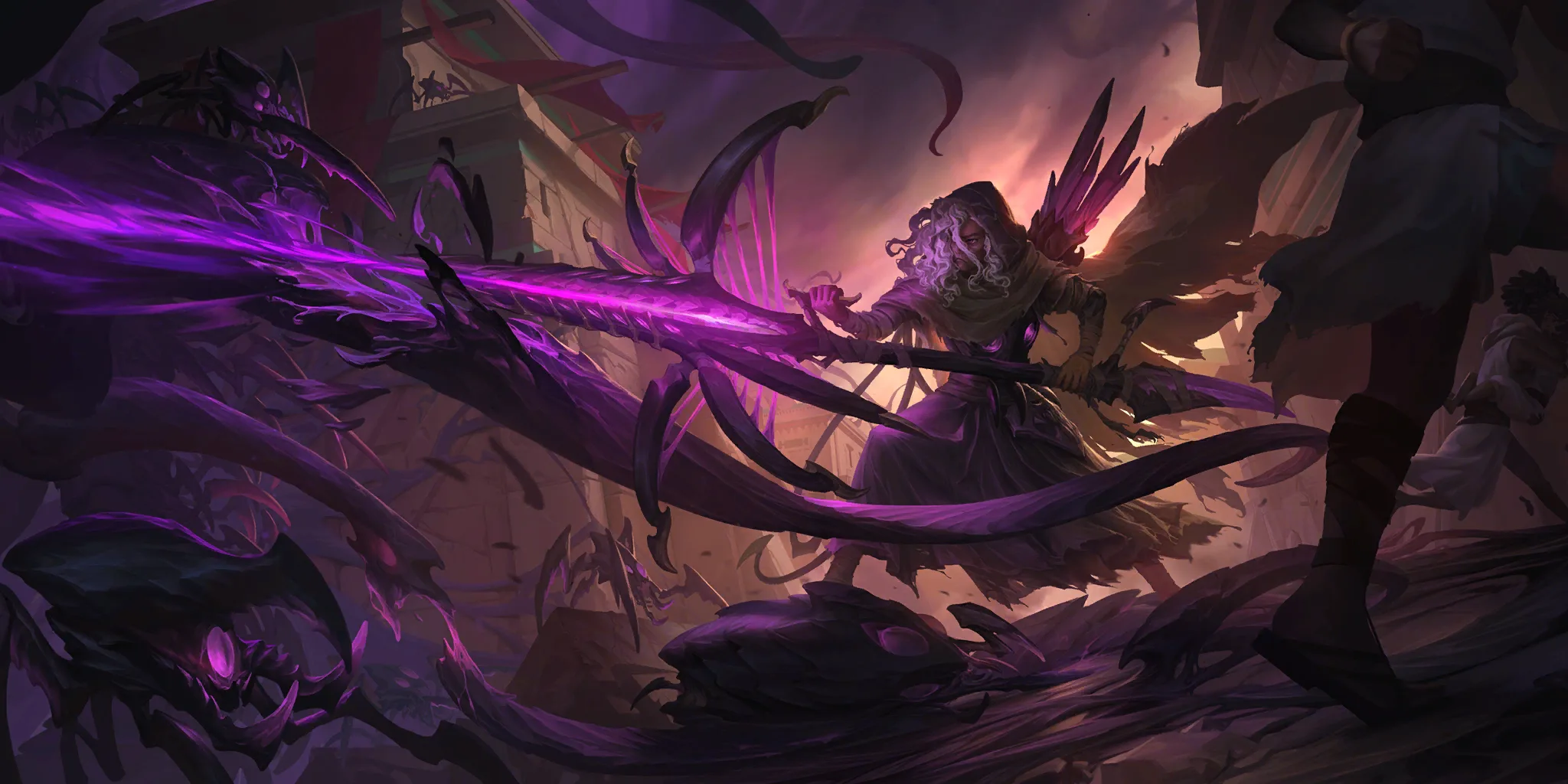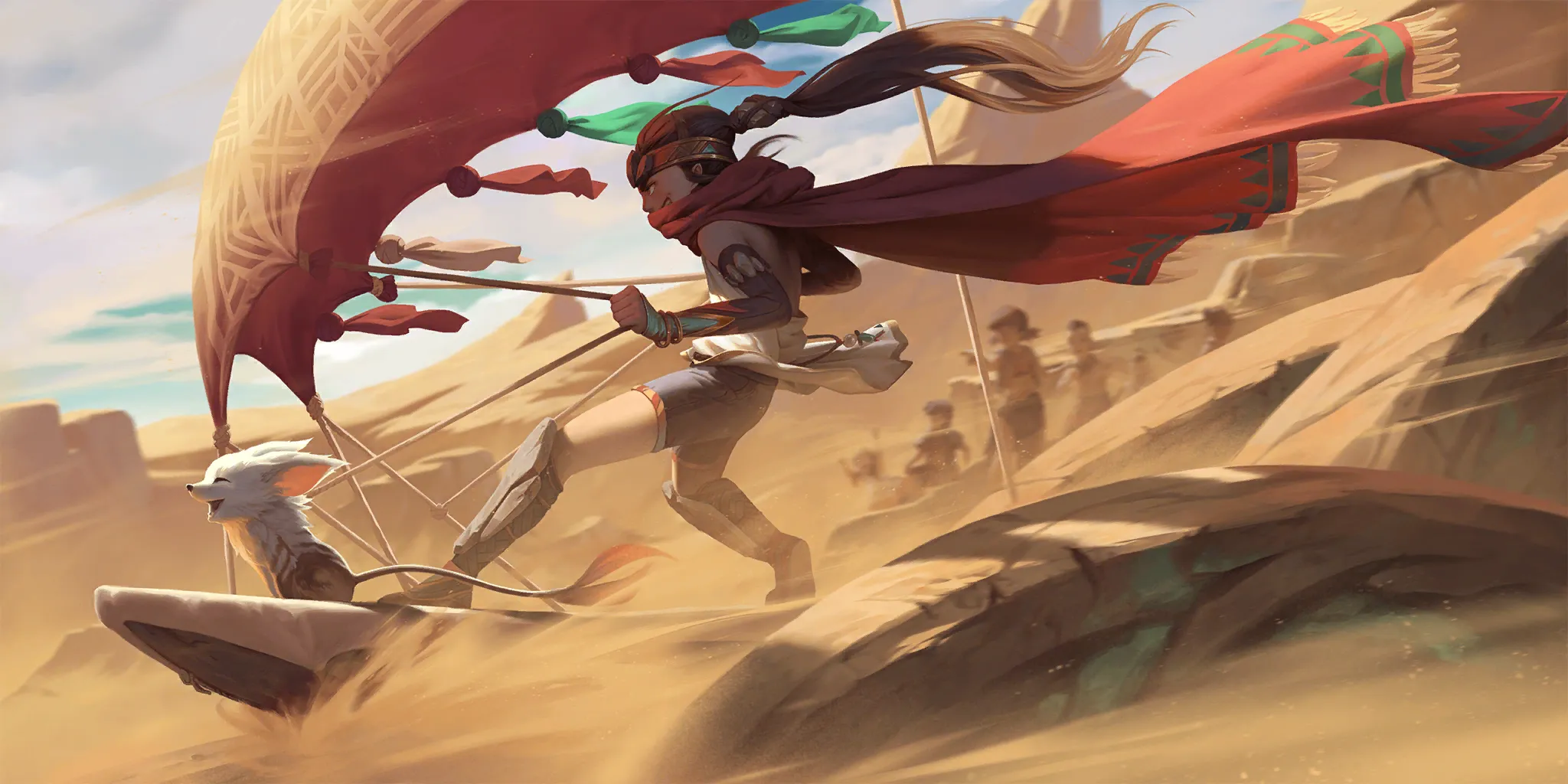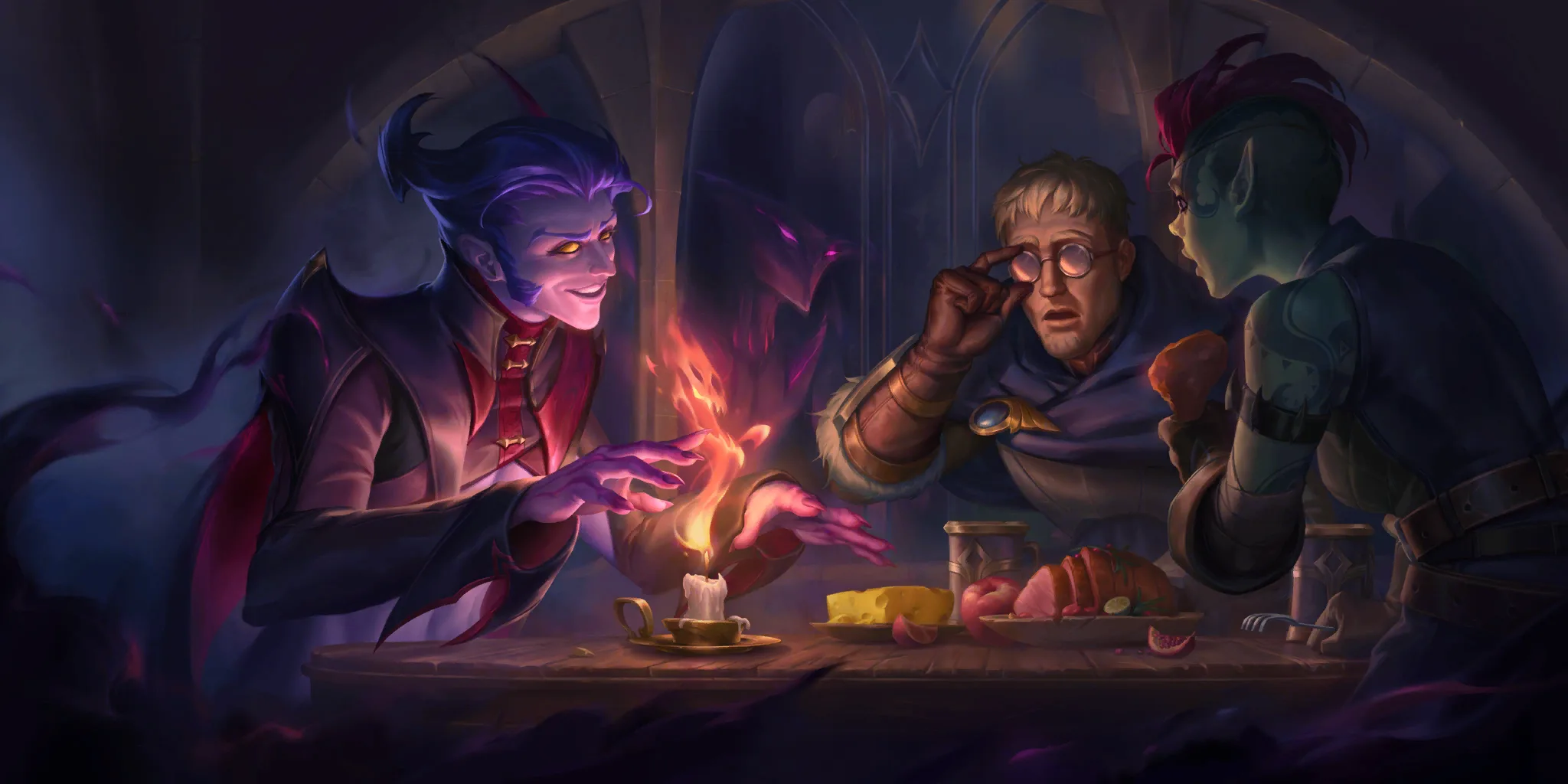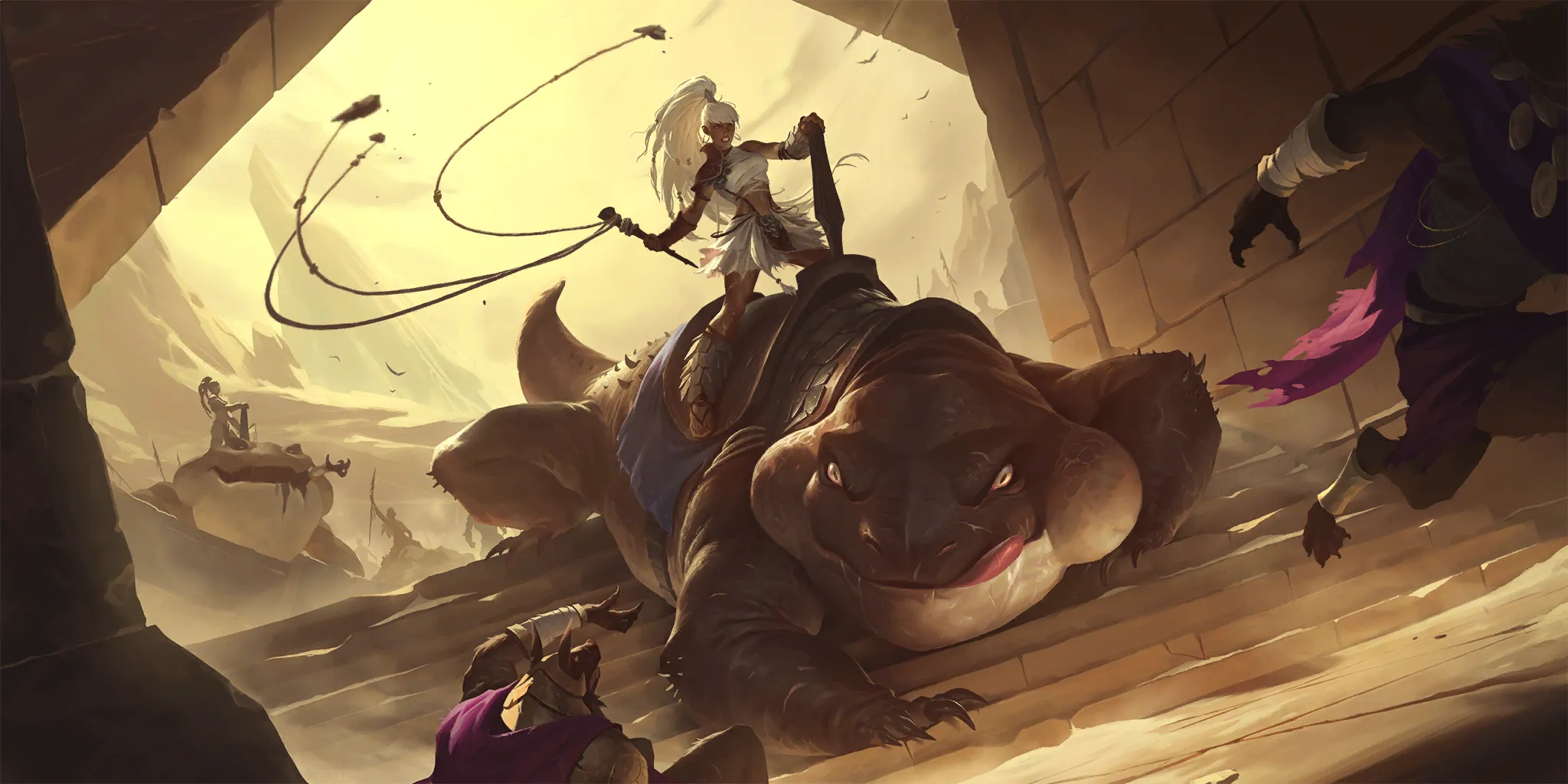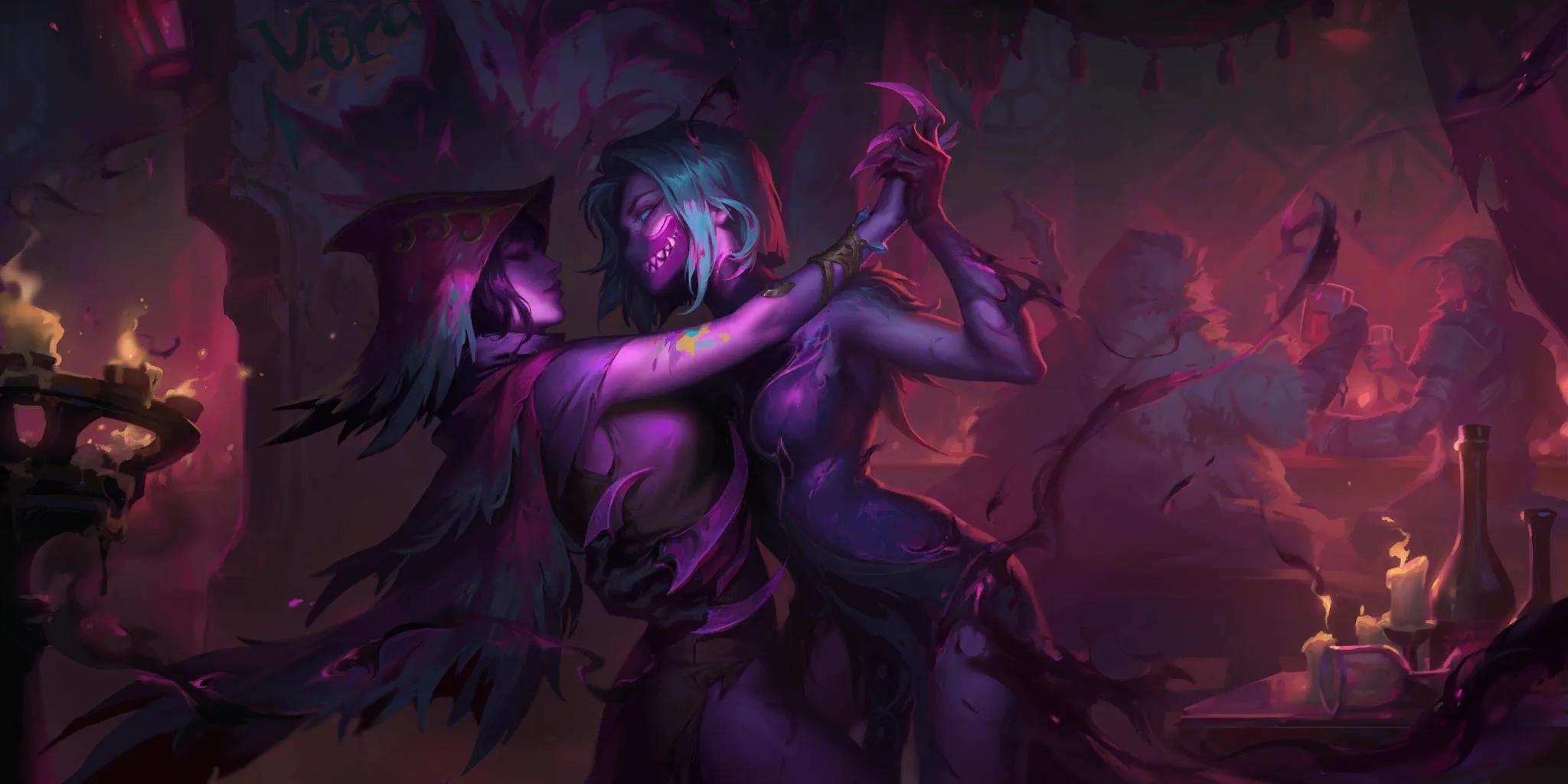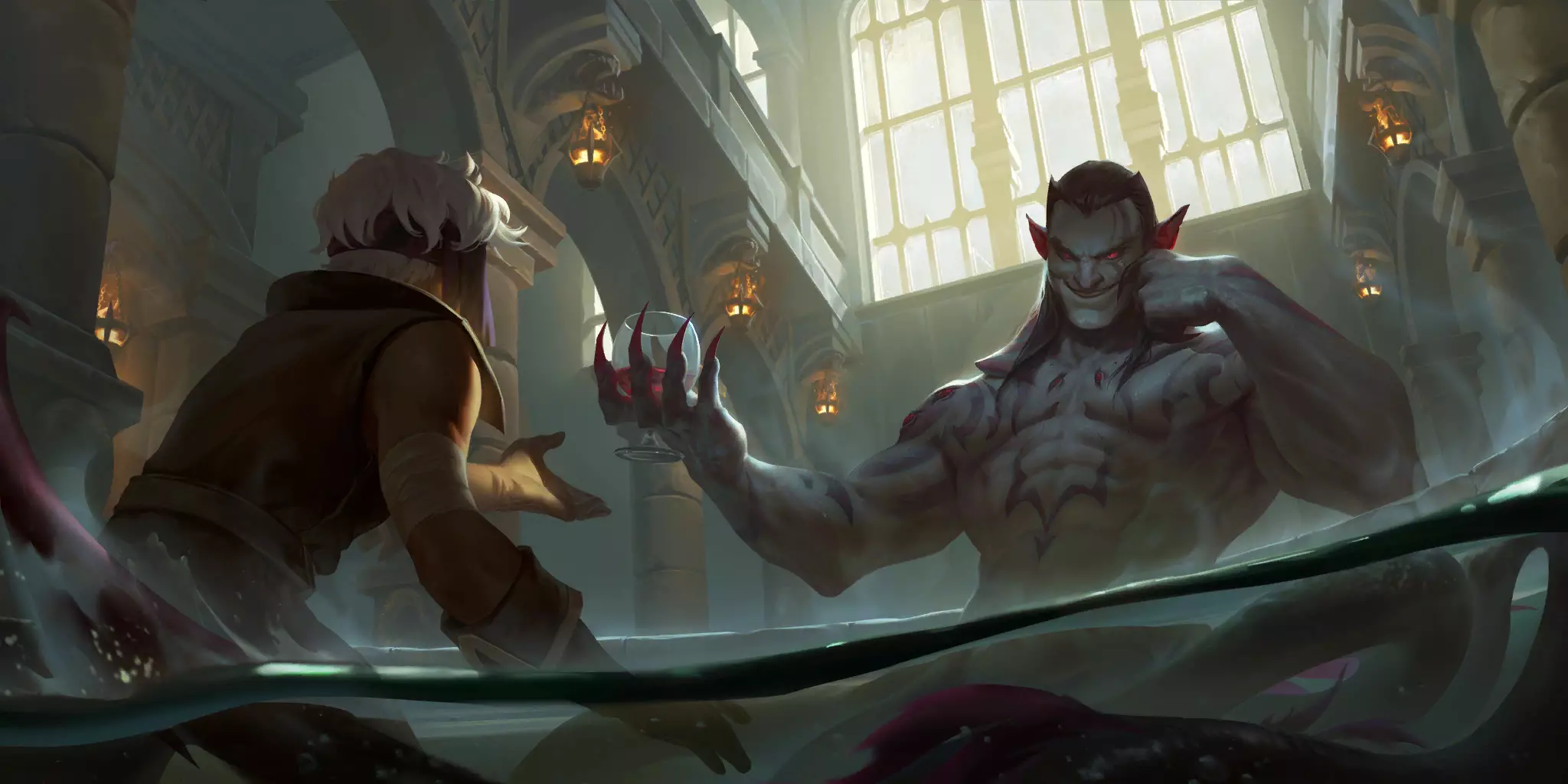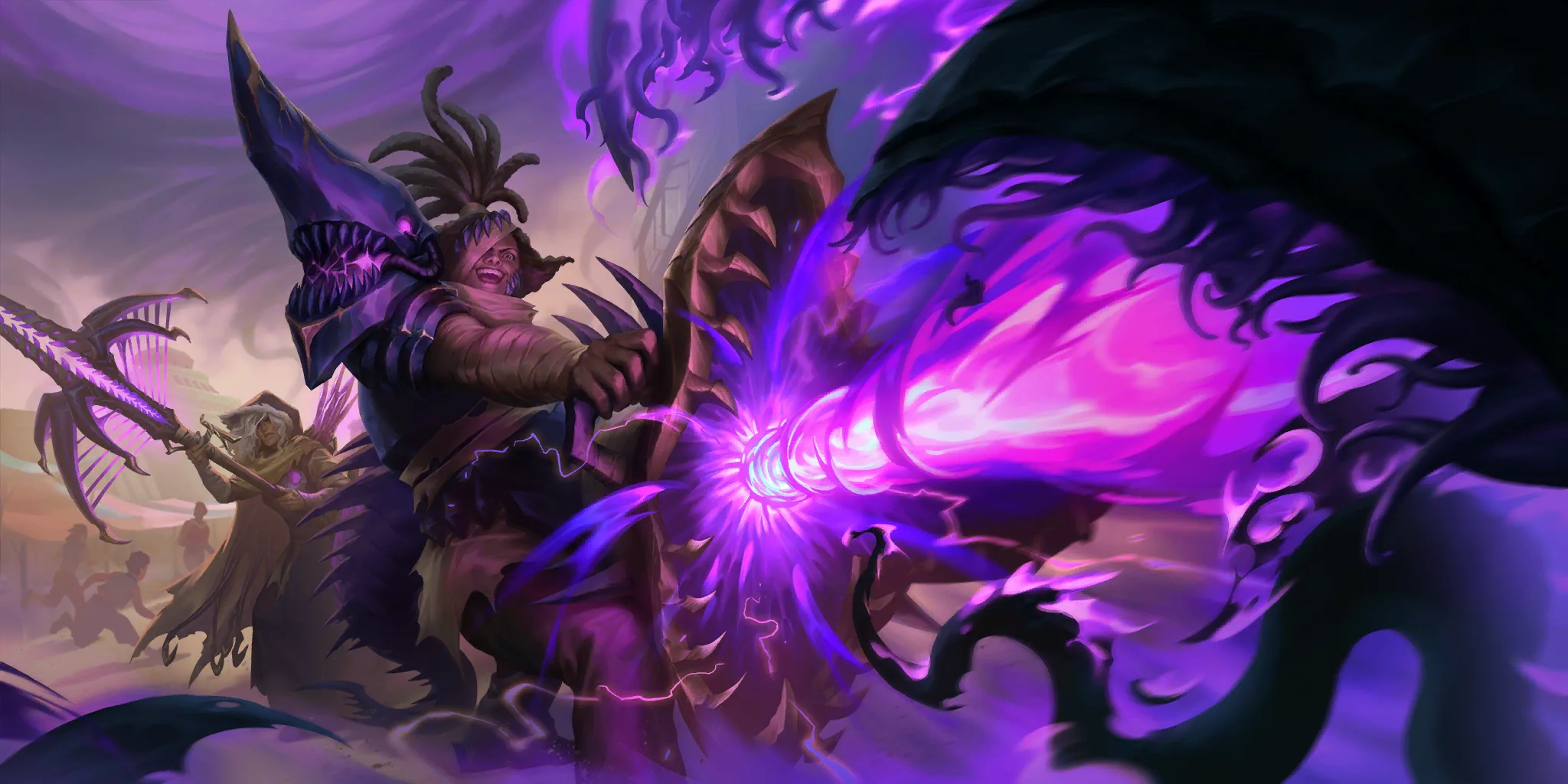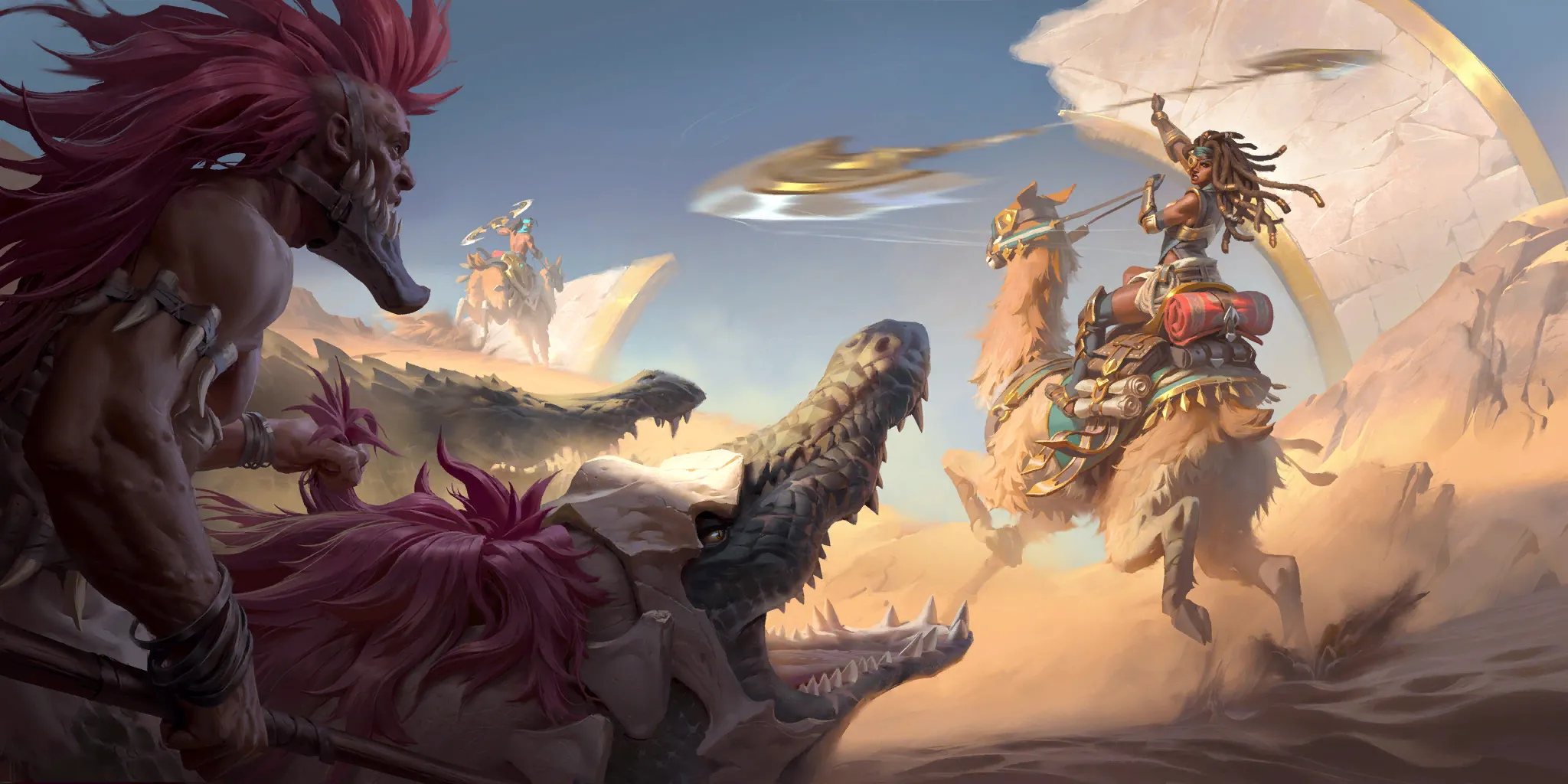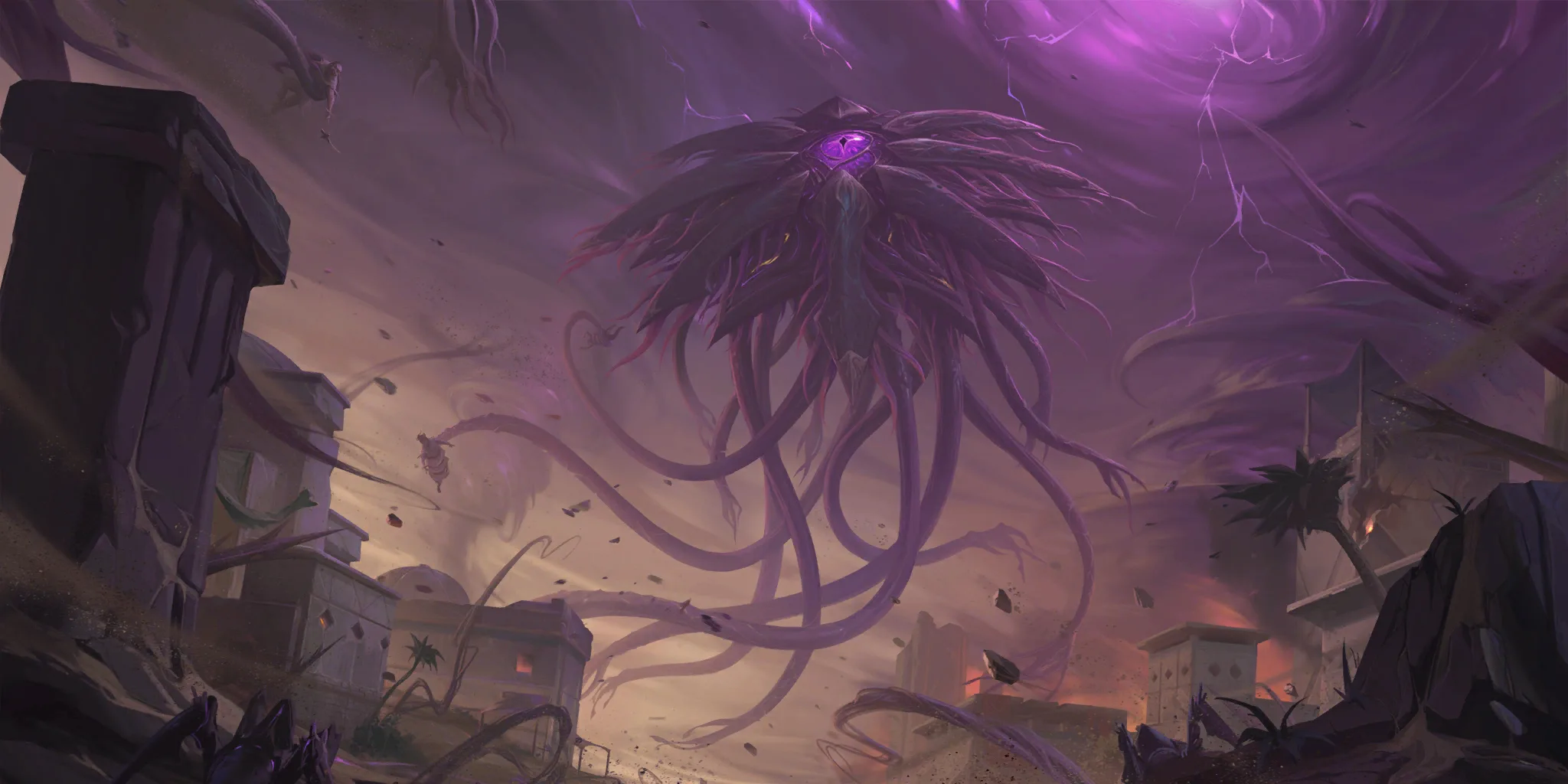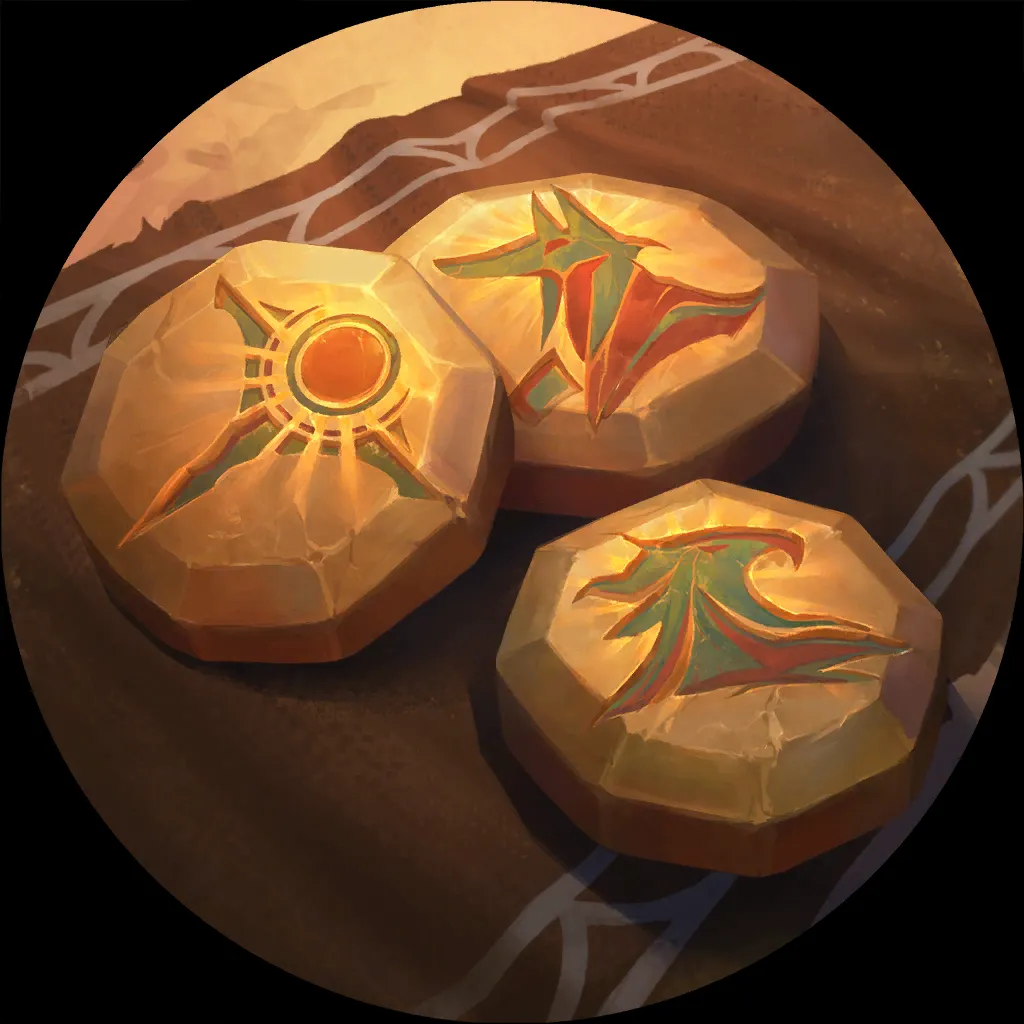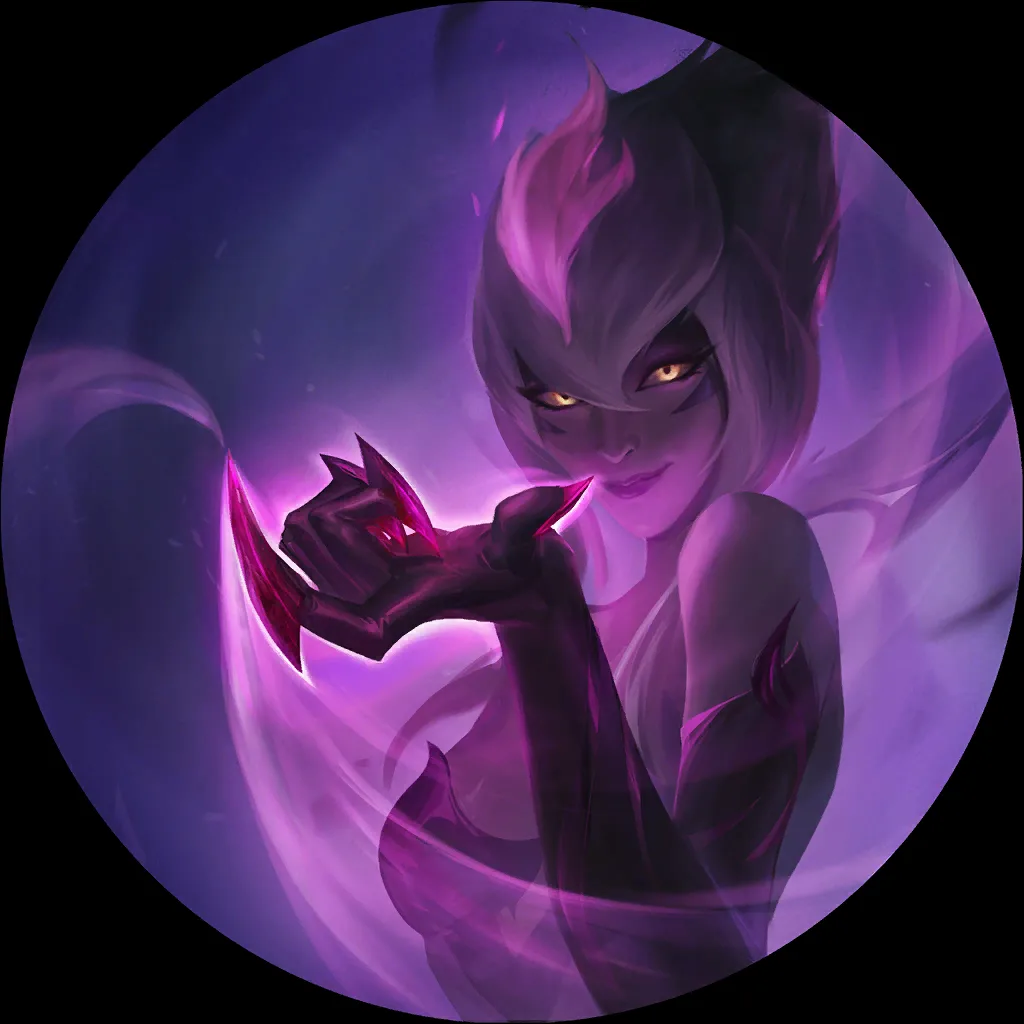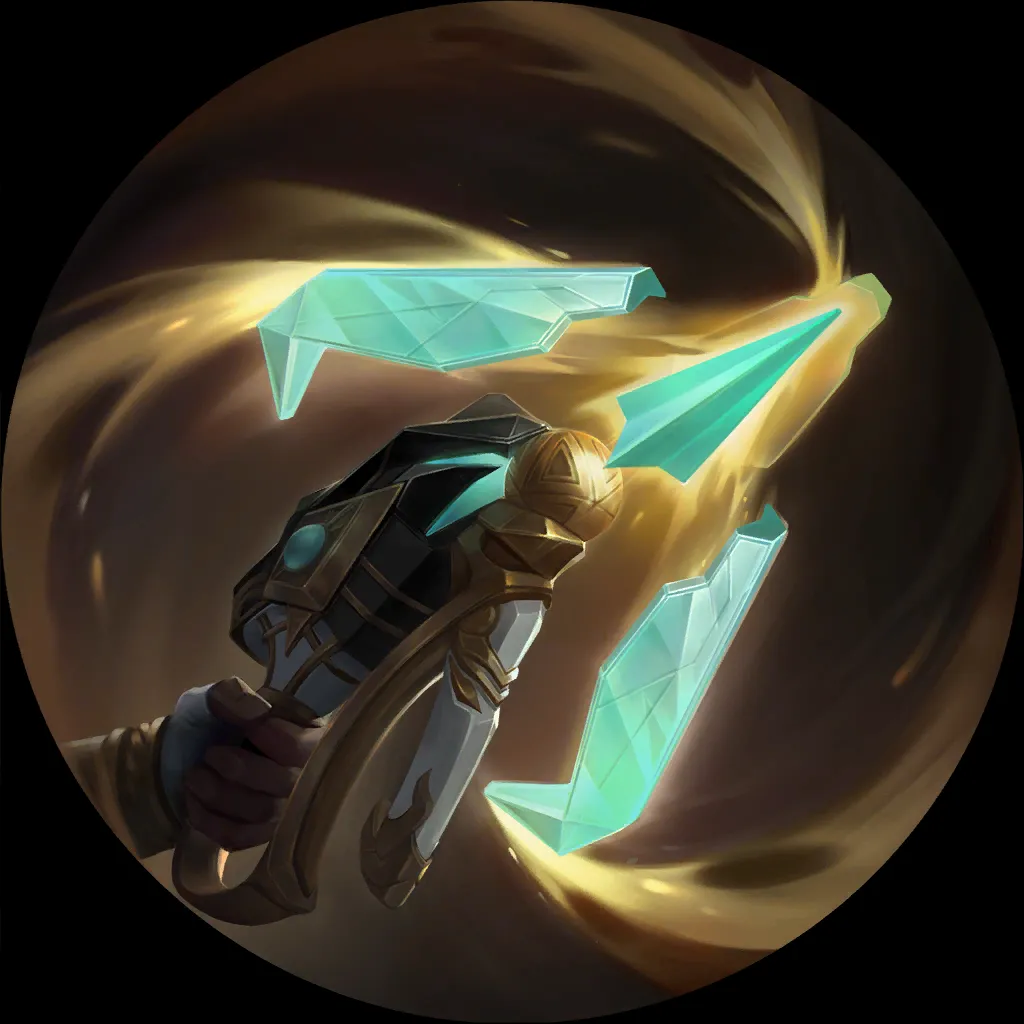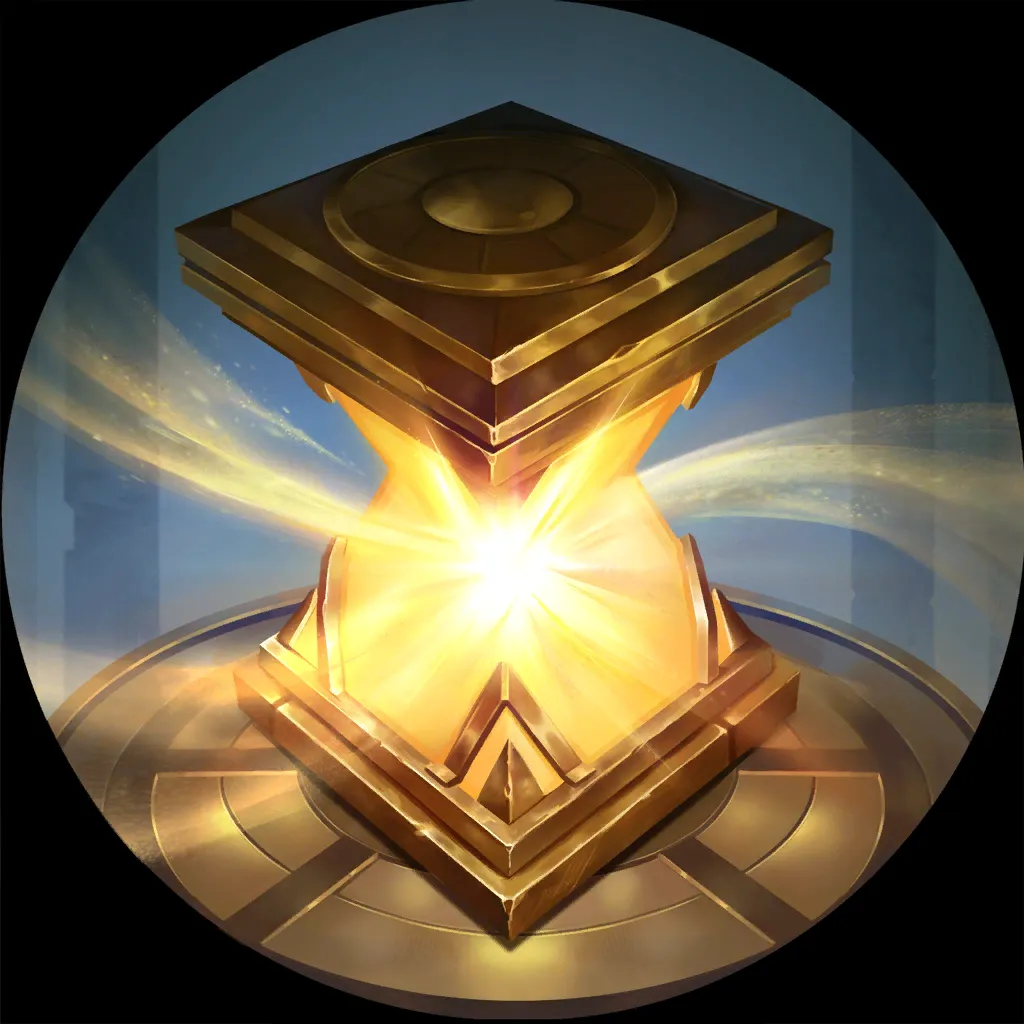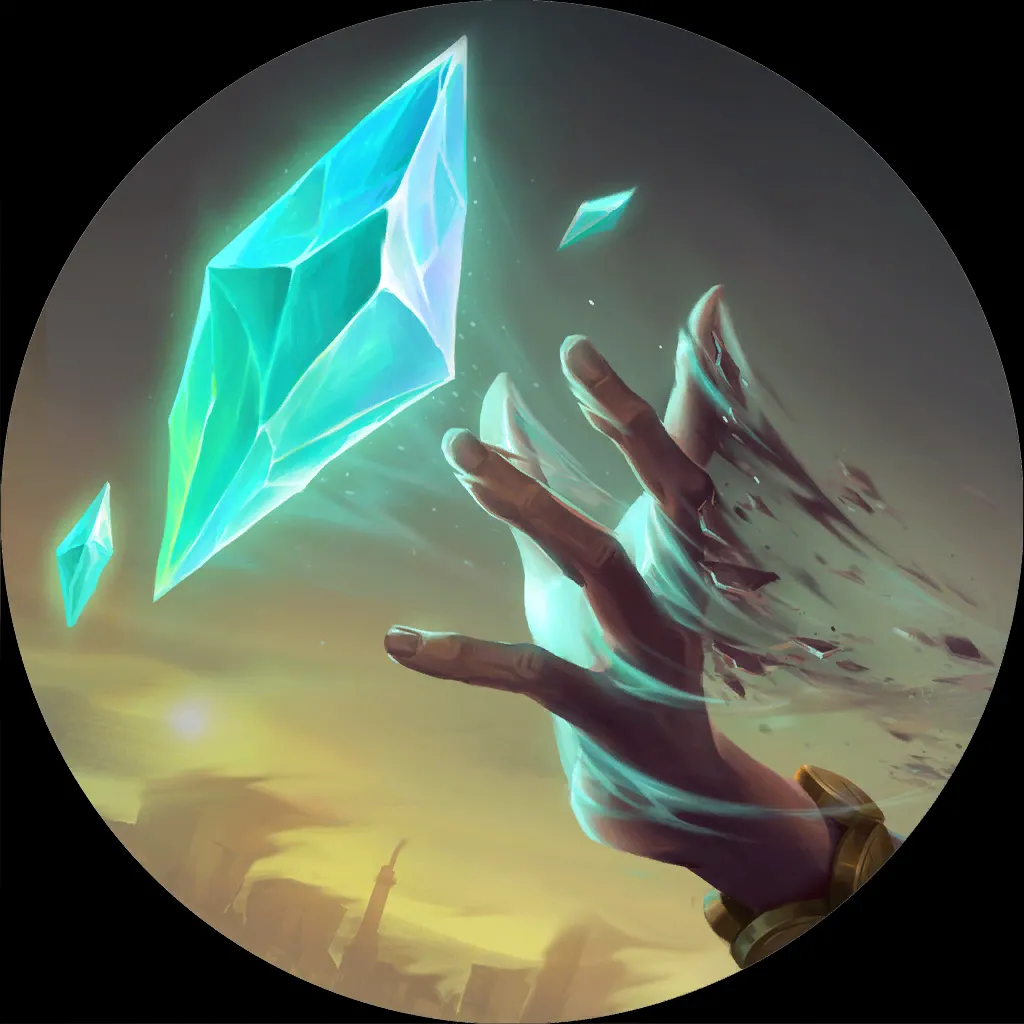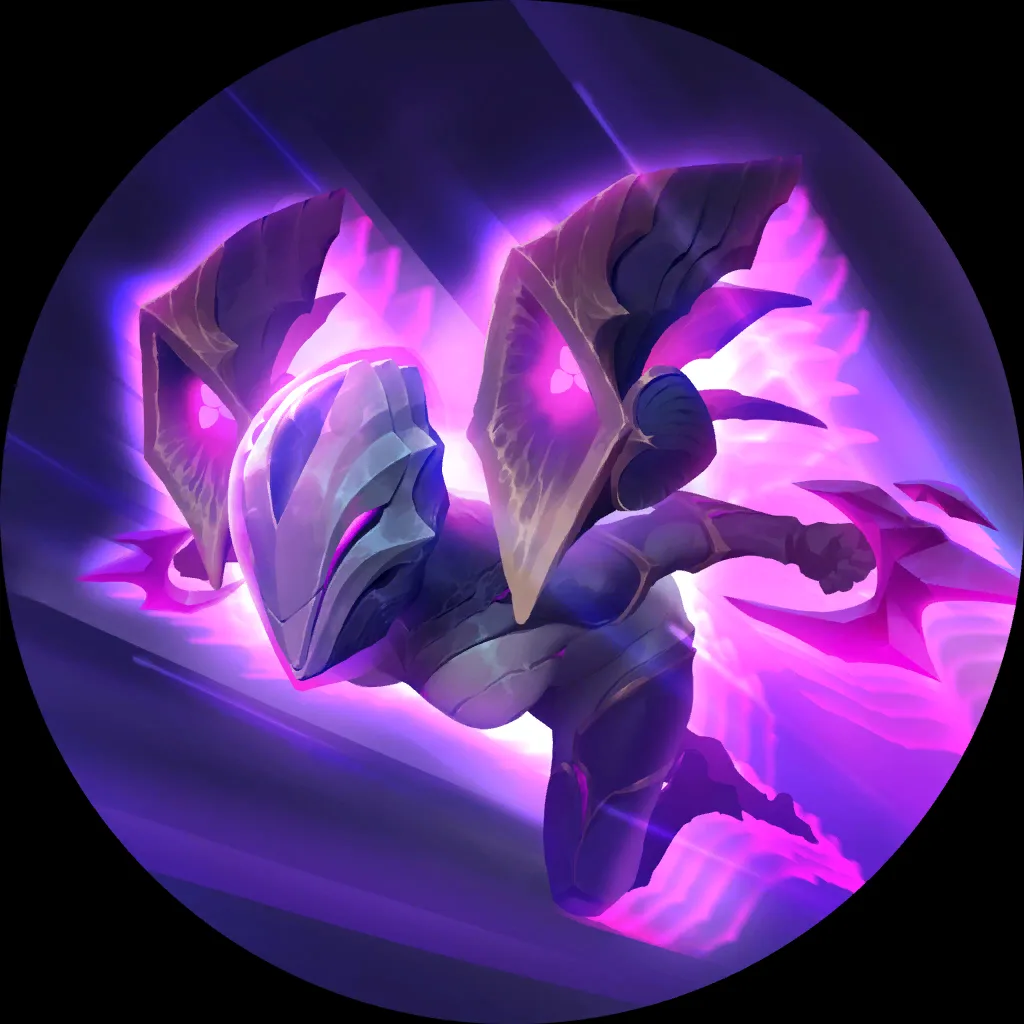 Shurima provides a strong early game with Rock Hopper
and Merciless Hunter
to make development awkward for the opponent, and allow for us to control the board while we build our evolved units. Merciless Hunter is especially good in this archetype: Husks can turn back time and return her to being a powerhouse of a trading machine, especially if she rolls the right keywords. 
Evelynn helps us to reach Evolved much faster, barring rerolls of the same keywords. She also makes it incredibly easy to make sure that The Absolver
is always activated, since she can level as soon as she lands if you have a Husk.
Kai'Sa
can take further advantage of our Husks with Second Skin
, picking and choosing from our allies as needed. Challenger is especially good for Kai'sa considering her high attack power and that she comes onto the board with Quick Attack.
Ruin Runner
and Void Blaster
help us to push damage in the mid-game, while Steem
can provide Kai'sa with Scout. Steem also sets up our later game for an incredibly strong Void Abomination
on round 8, which should consistently drop with Quick Attack, Spellshield and Overwhelm, to close out the game.
---
Targon – C Tier
Pantheon
and Fated was a meta staple that could consistently grow a creature to preposterous heights, and crush you with Overwhelm damage.
Failing that, there was always the Pantheon keyword casino to bail you out with Scout, Elusive, and Lifesteal.
The recent changes to Zenith Blade
(from grant to give) and removal of Scout from the random keyword pool, knocked the legs out from under the deck and punted it right out of the meta. A 20/20 Wounded Whiteflame
can't do much if a 1/1 spider can block them, and needing to cast a slow spell prior to attacking makes it hard to close the game.
But what if I told you we could make Zenith Blade grant again?
This is where our Husks step in.
6
0
12
22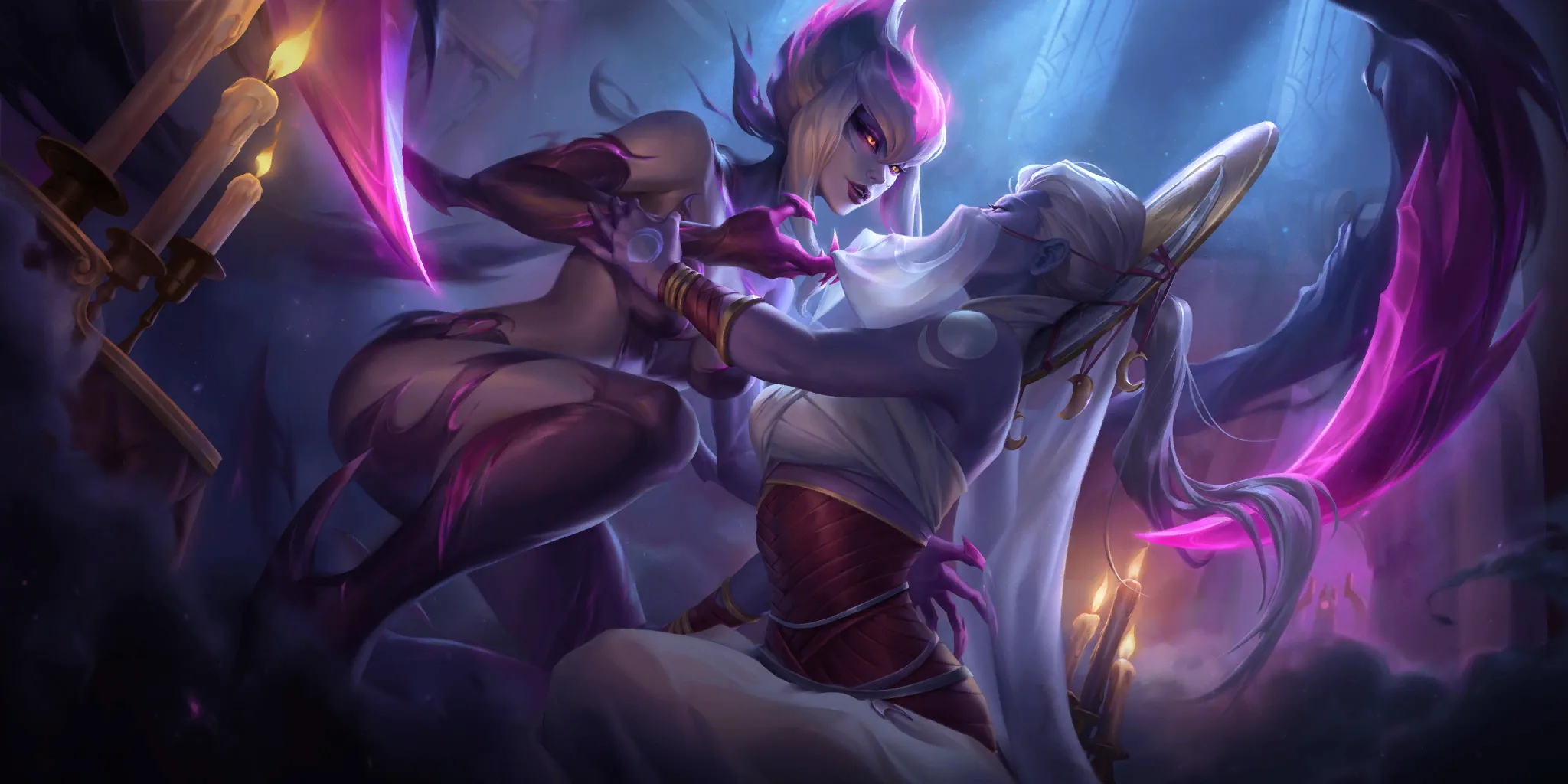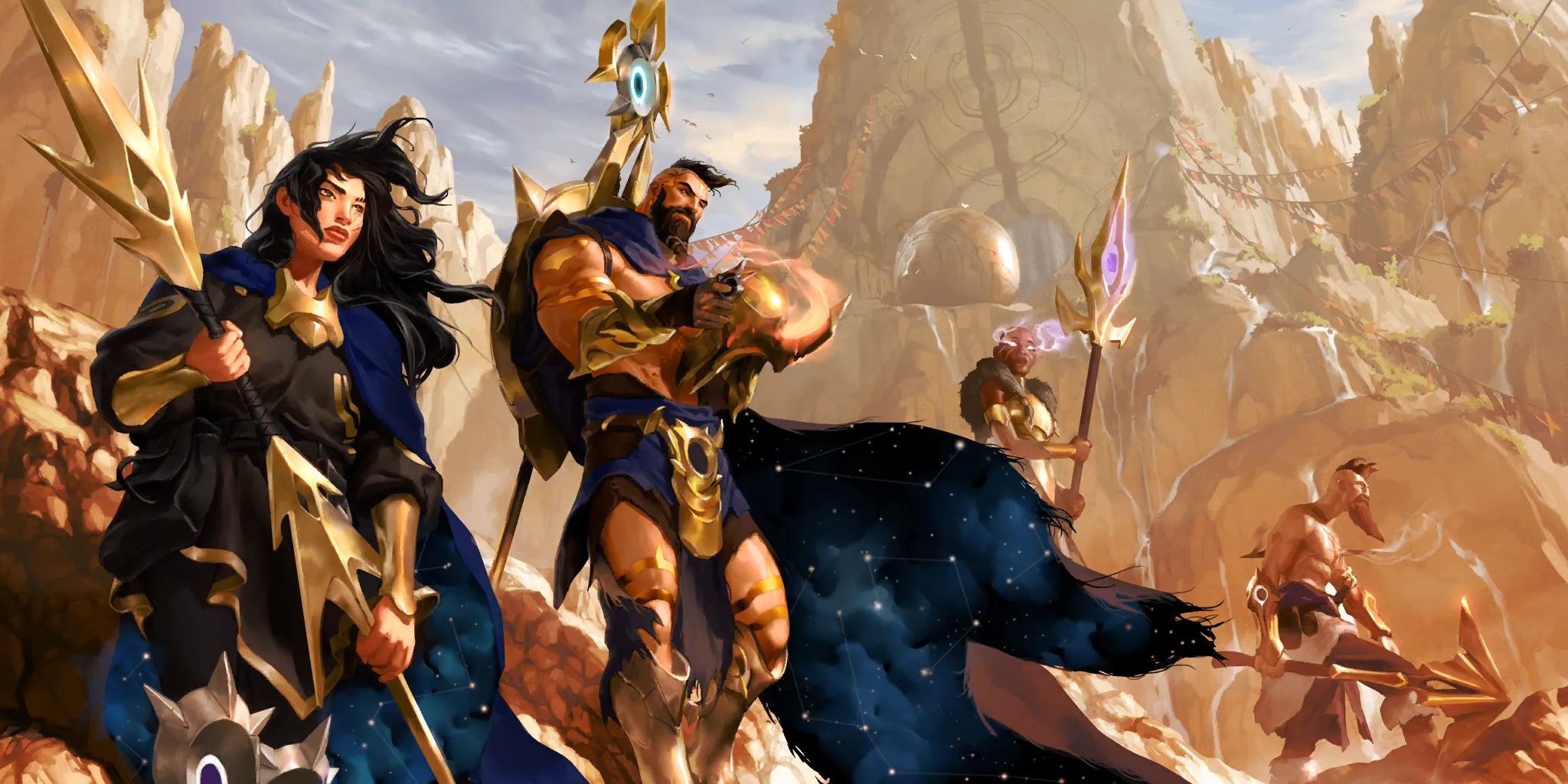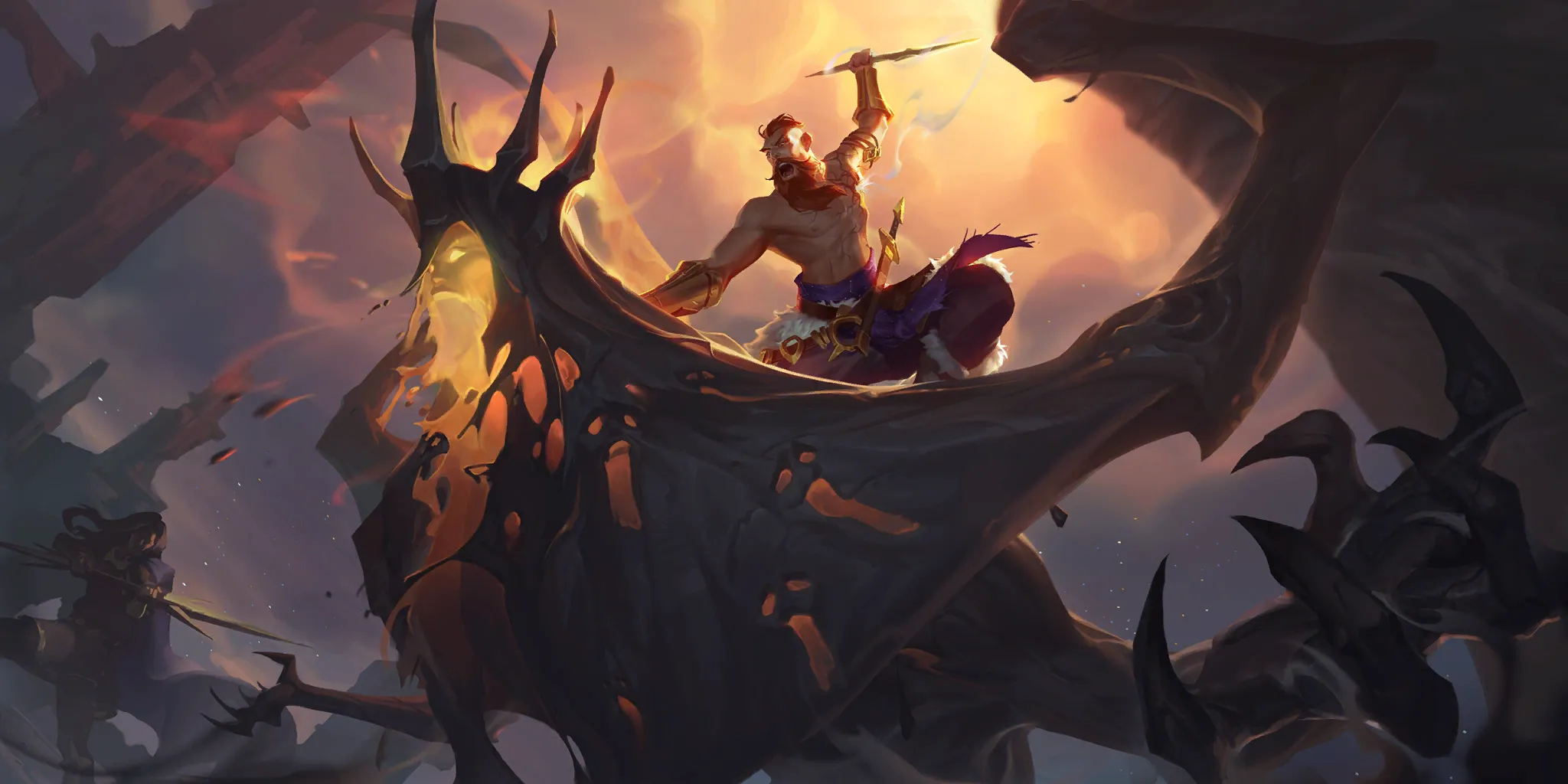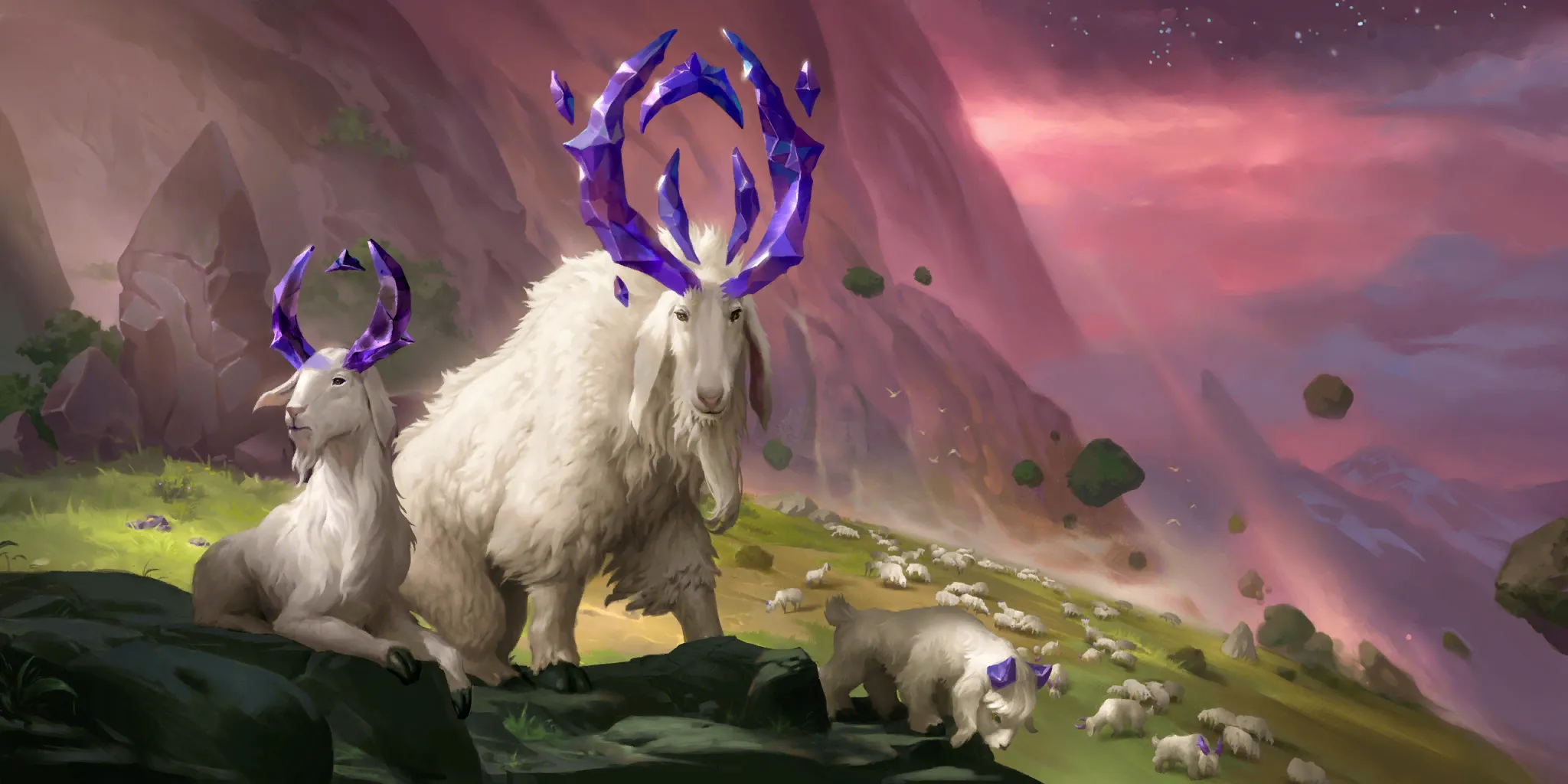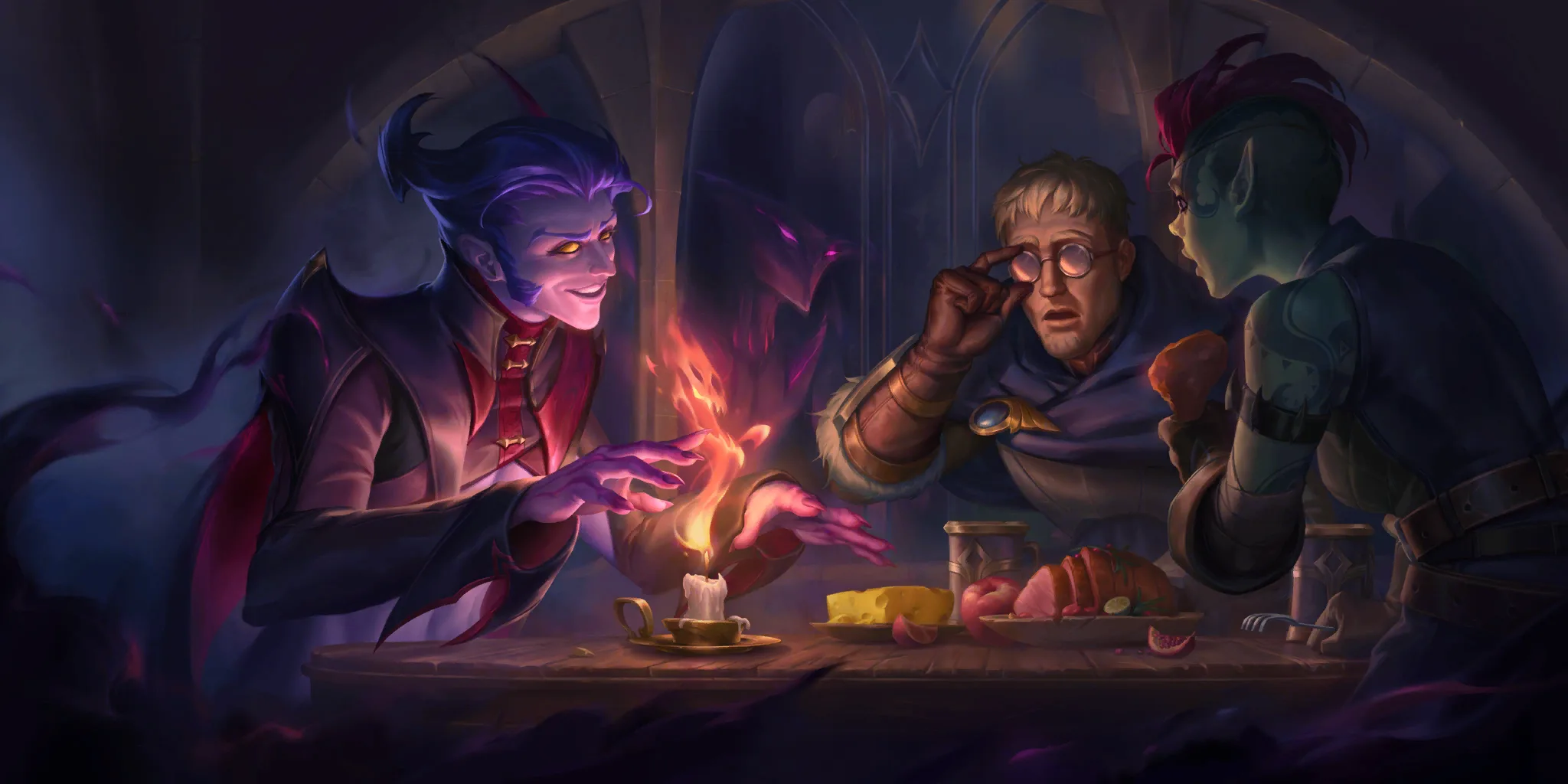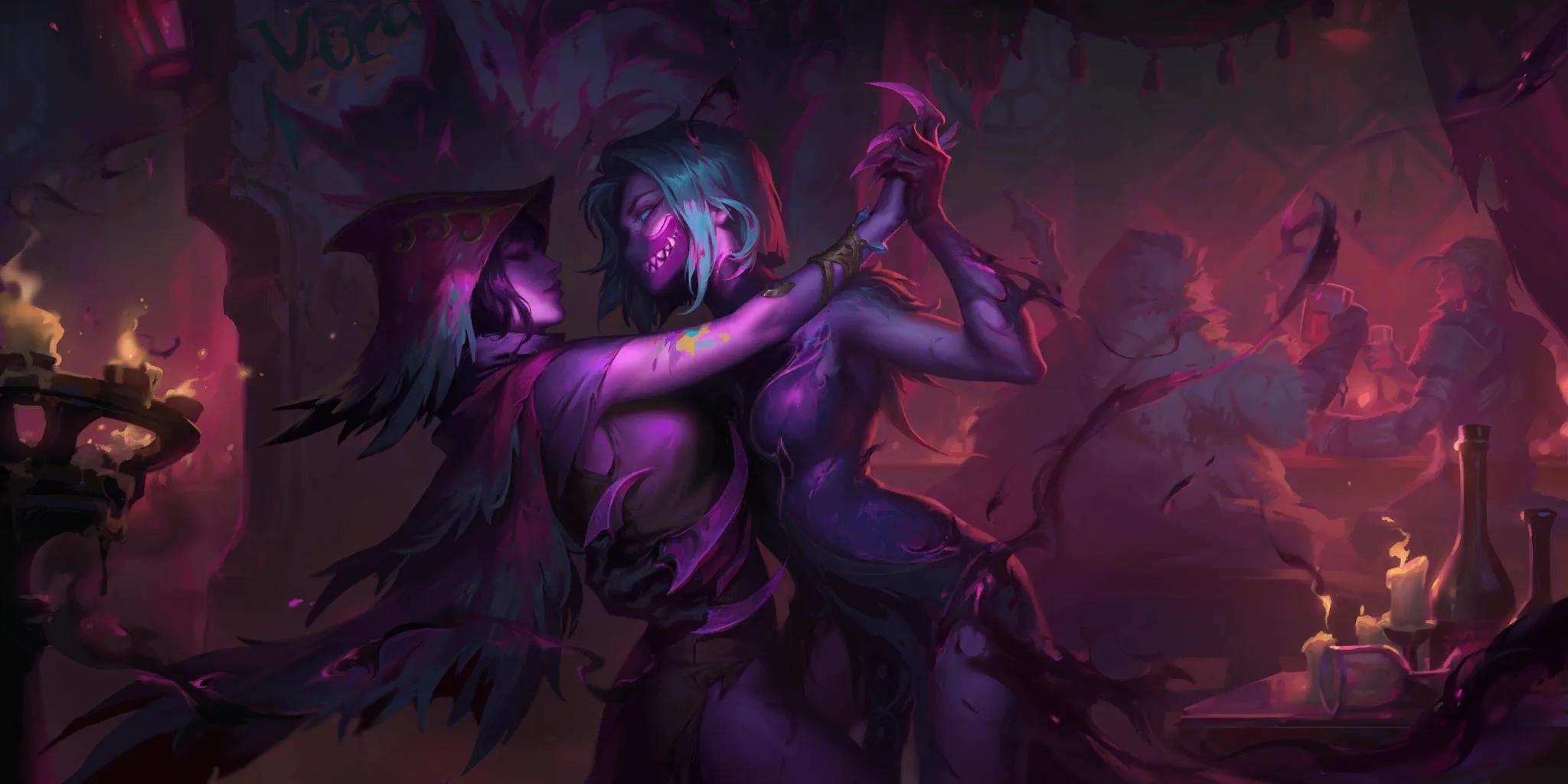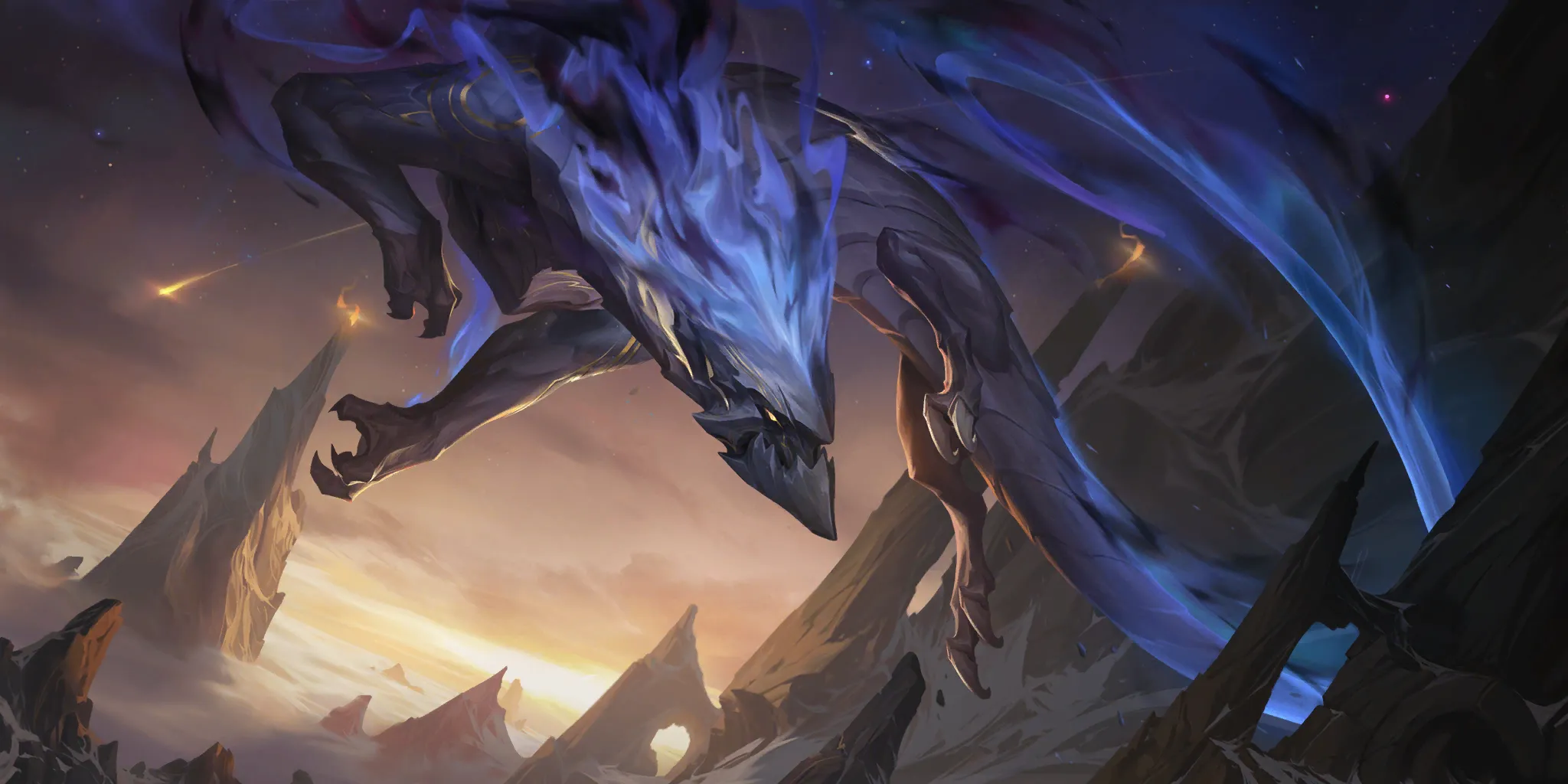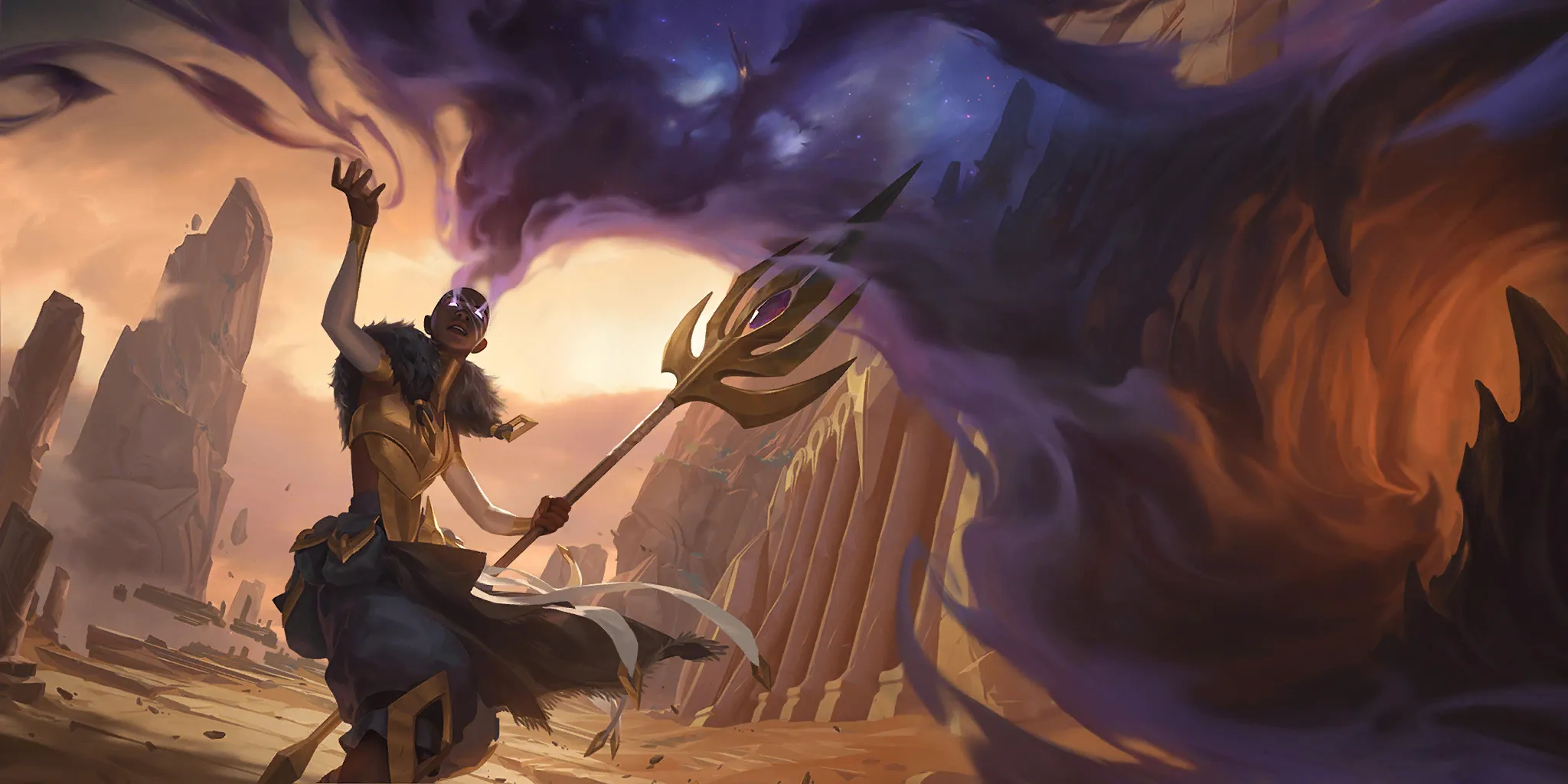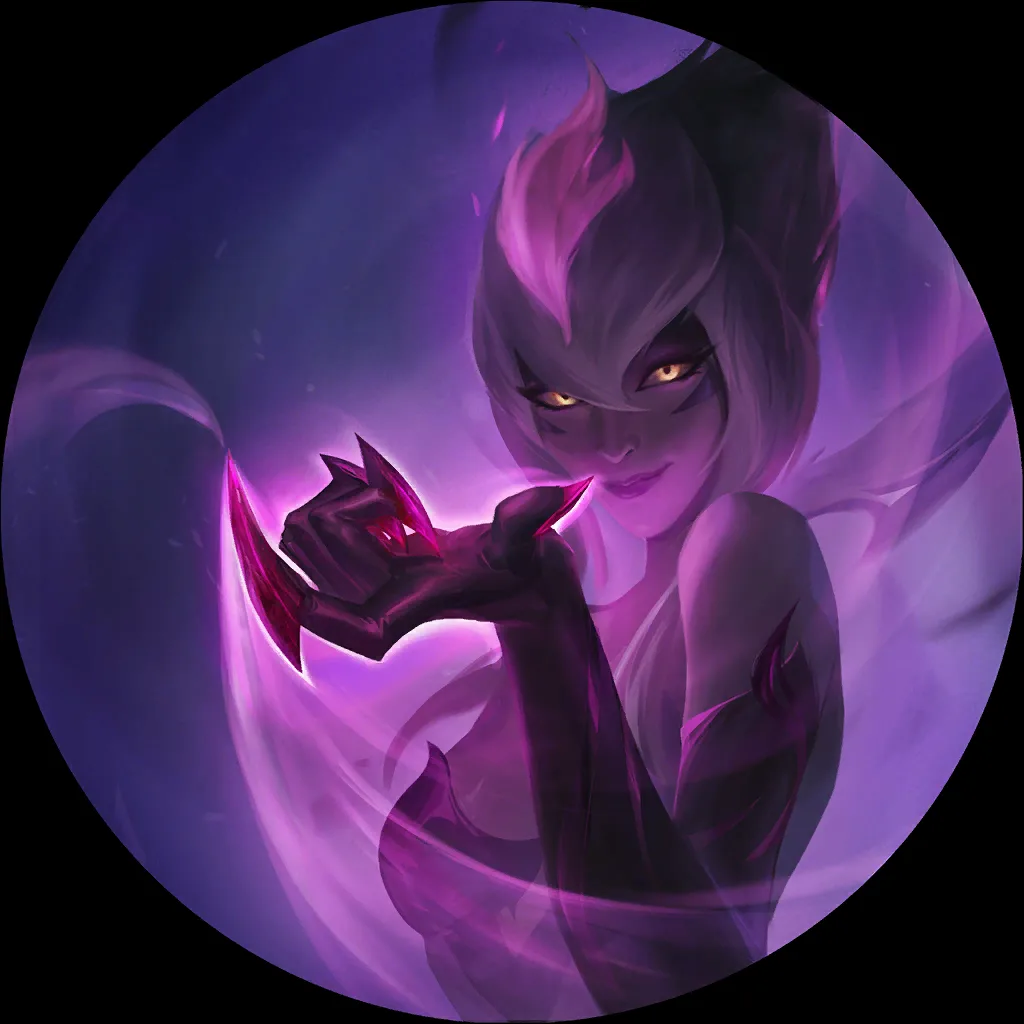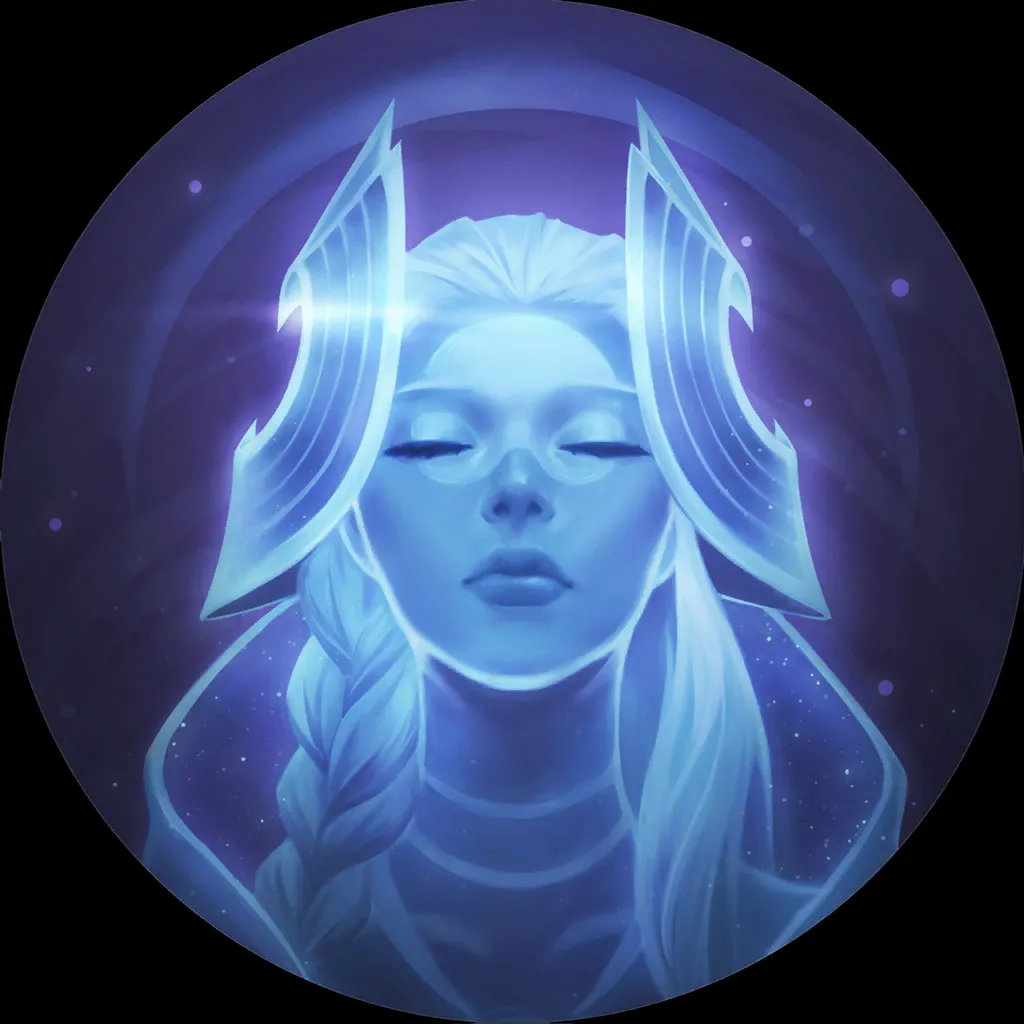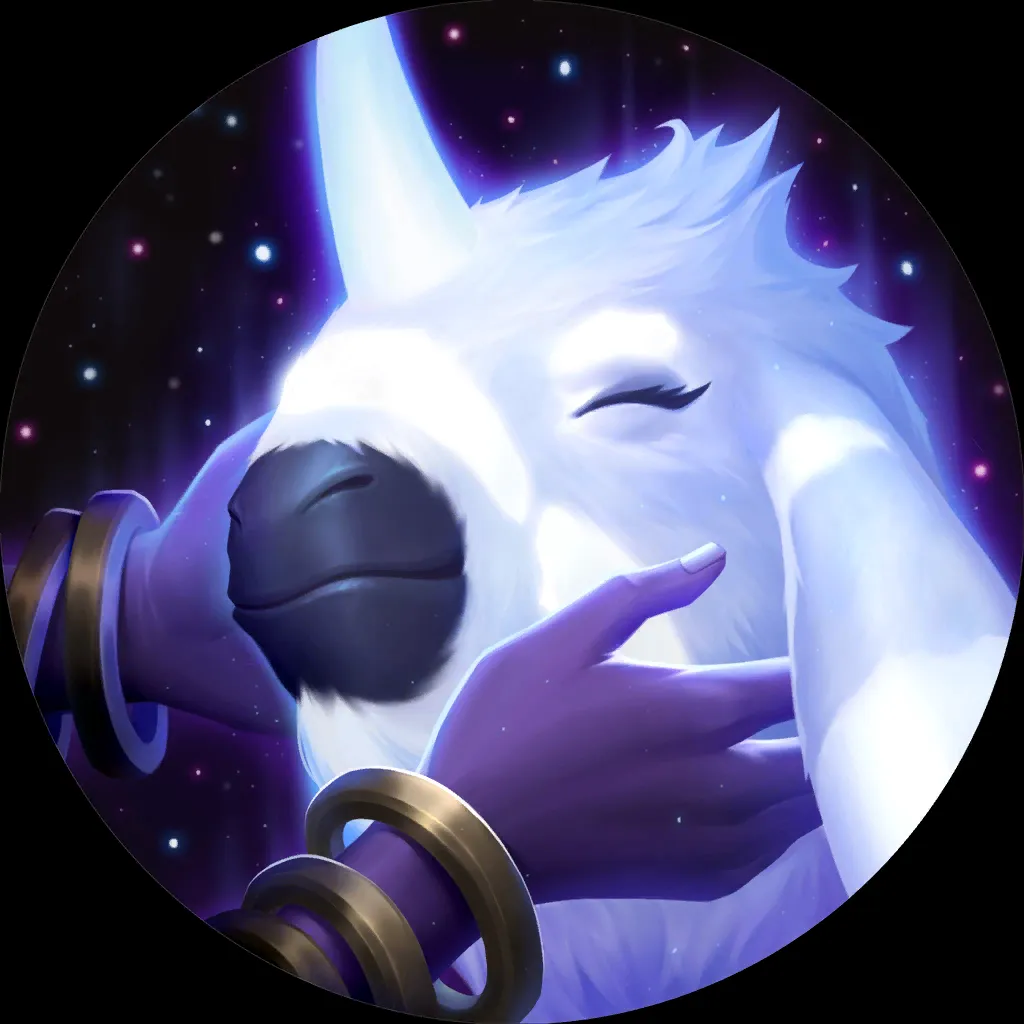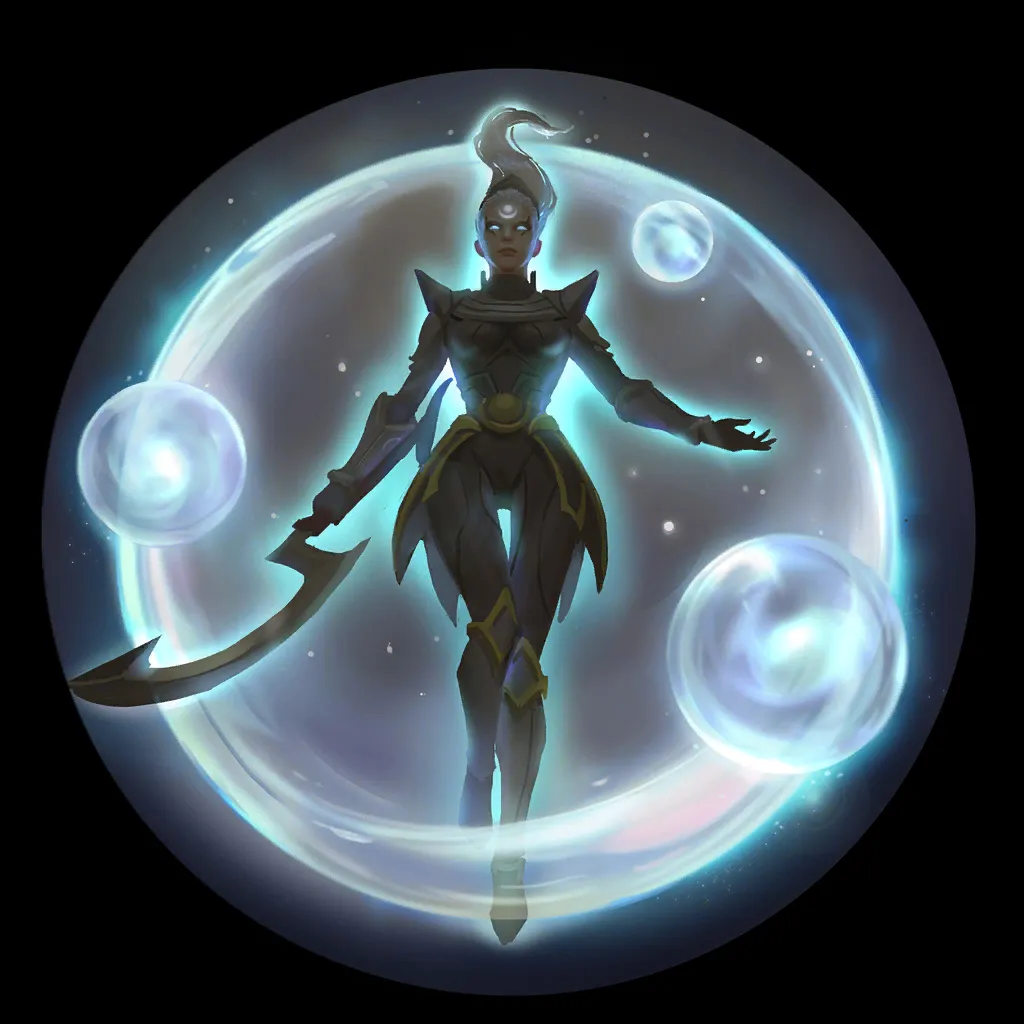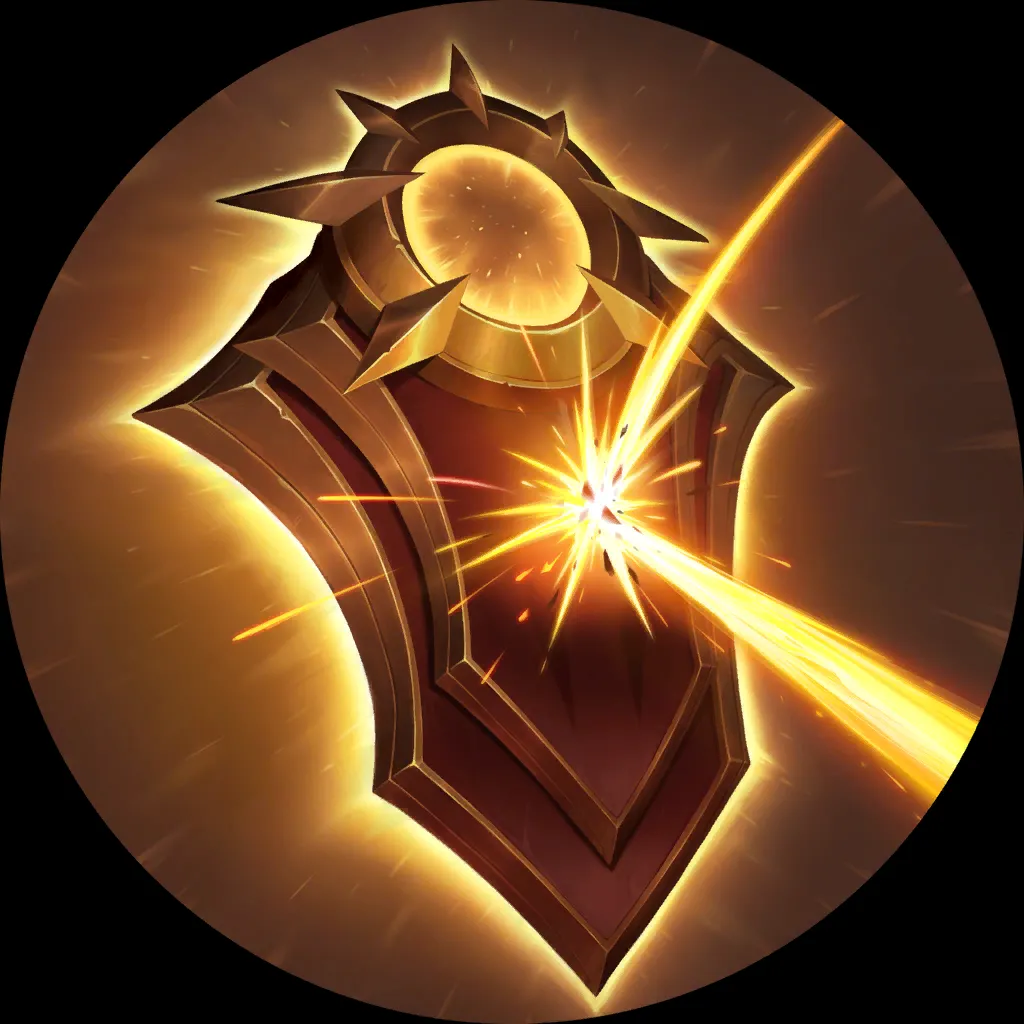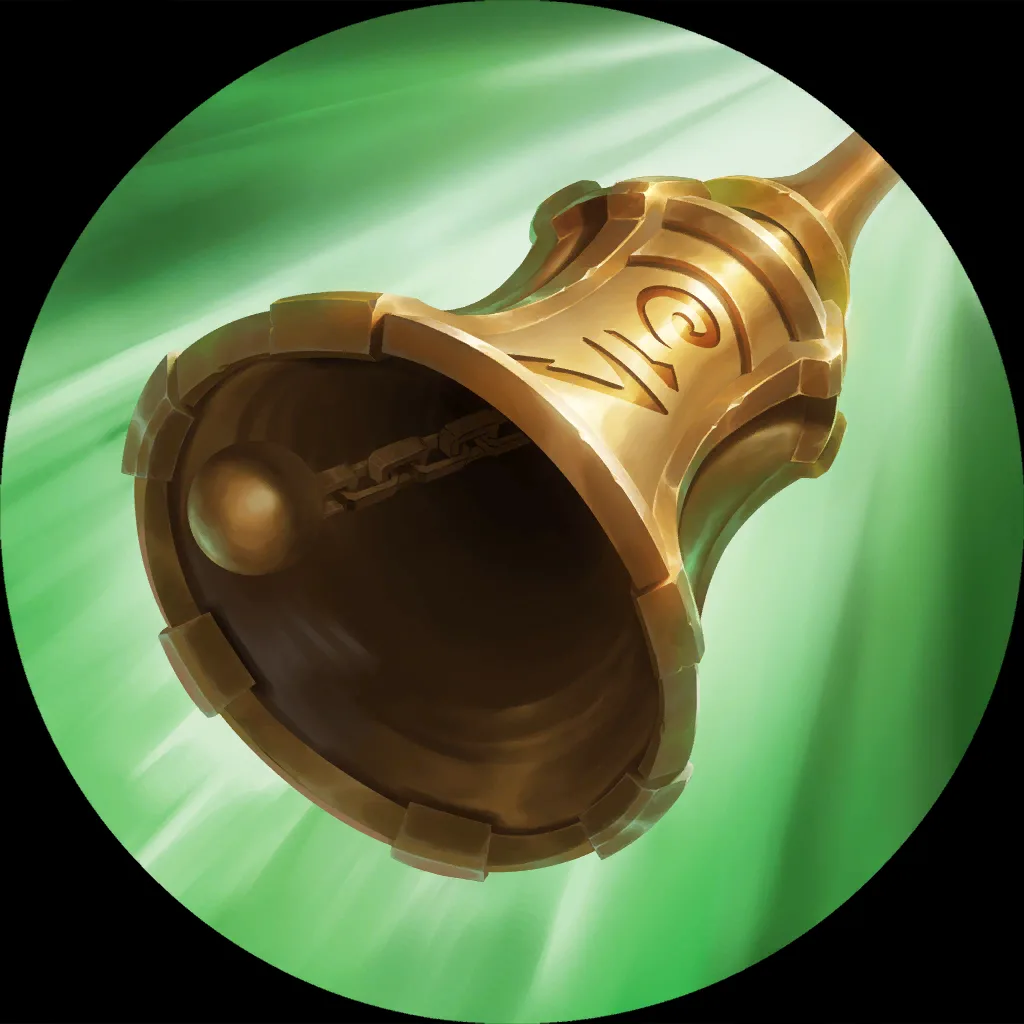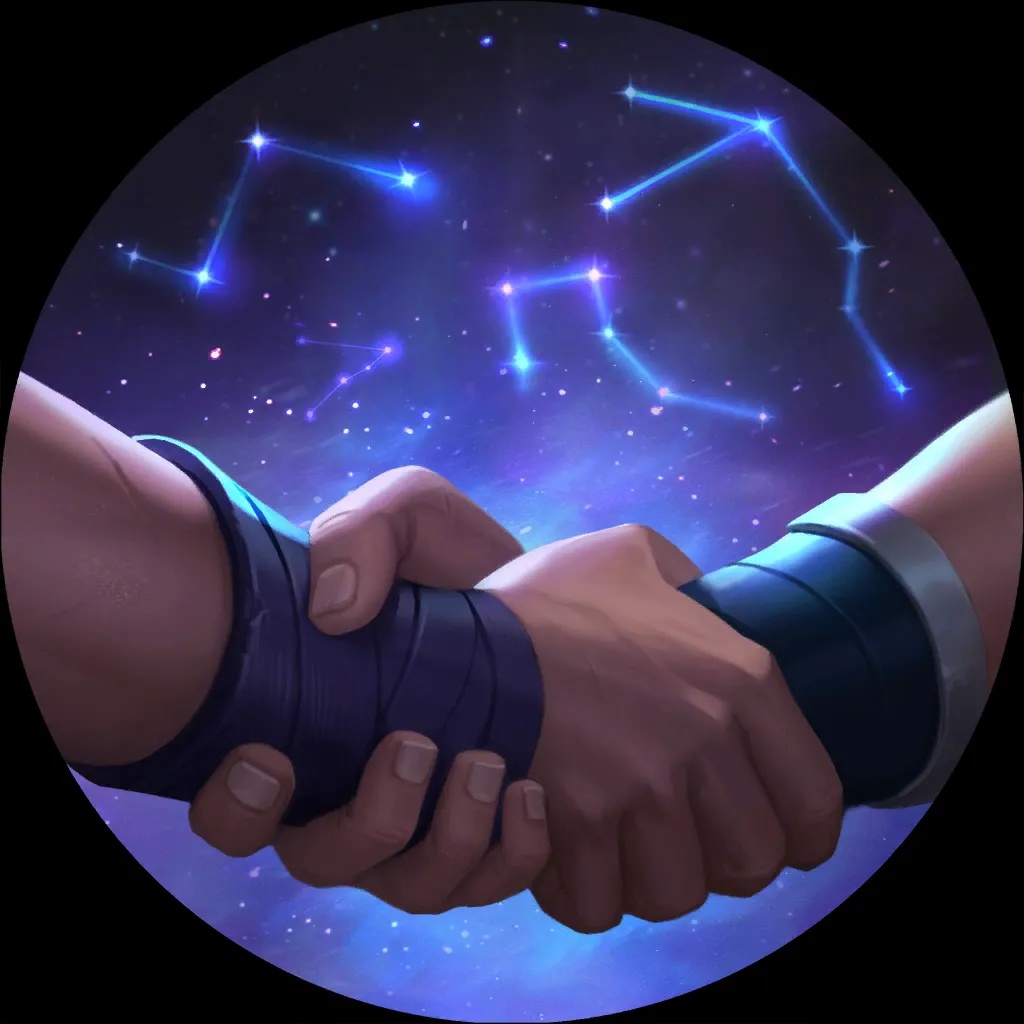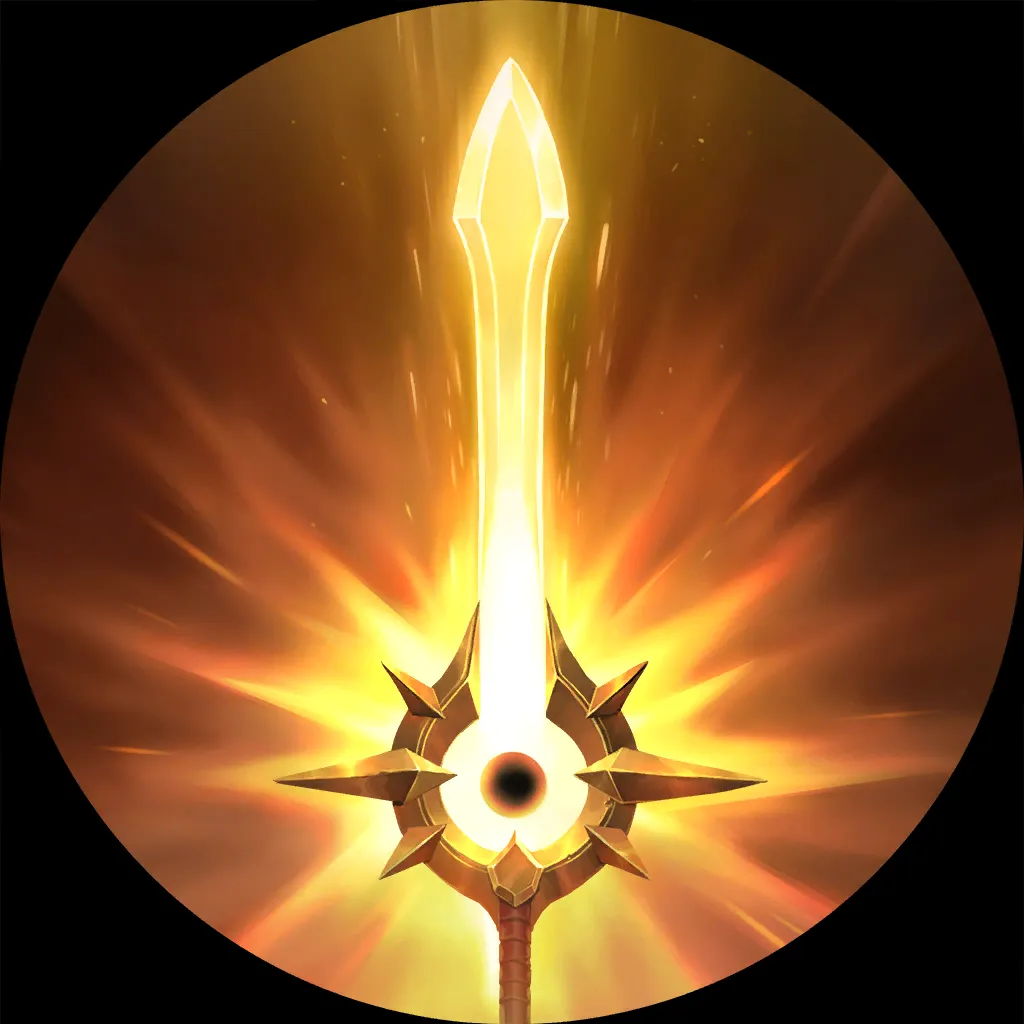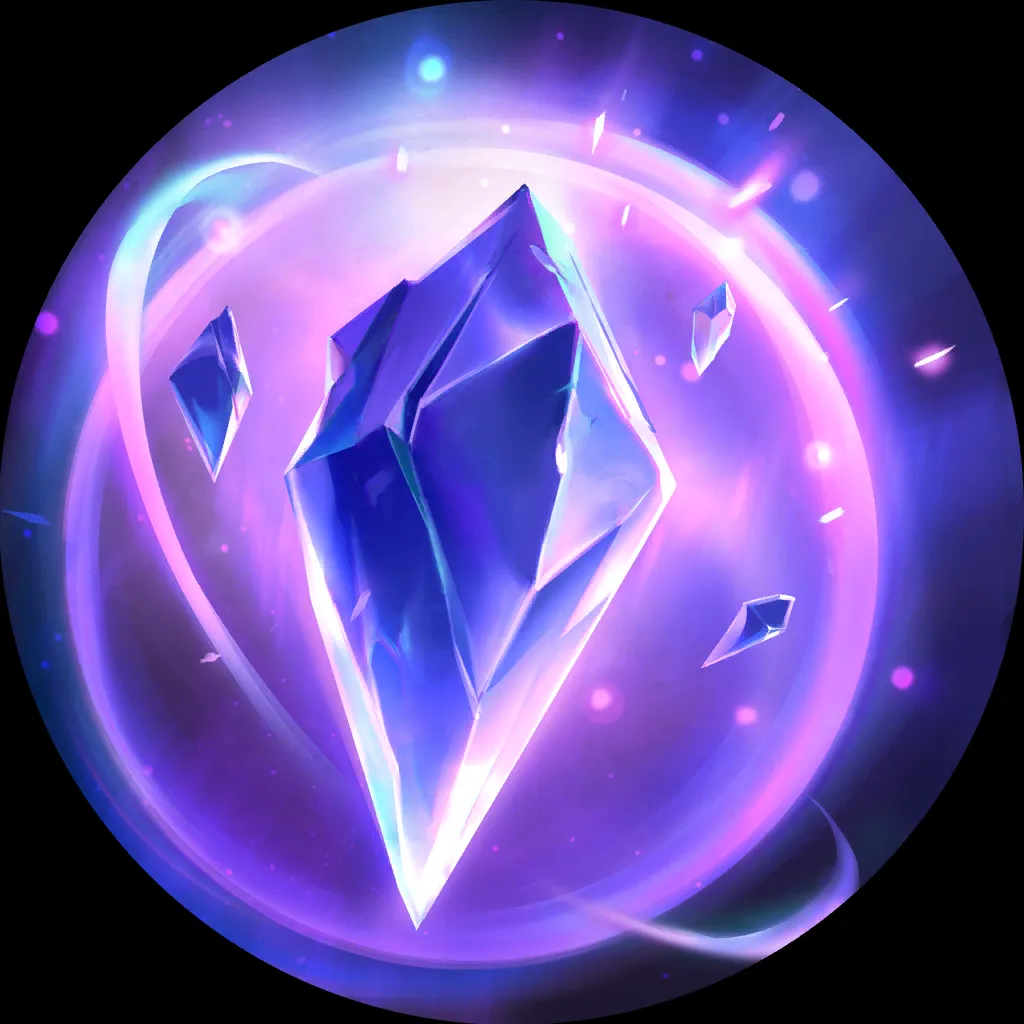 By targeting a Husk with Zenith Blade
, we can give our Fated units Overwhelm permanently. Honestly though, this play will probably not work unless your opponent runs literally zero interaction. Zenith is mostly in the deck because it is a self-cycling target spell to progress Pantheon's level up.
Gifts From Beyond
can also be used to grant Overwhelm or Lifesteal to our big units, which can make one of Pantheon's largest archetypal weaknesses an easy win instead. The Husks can also make We Stand Together
more efficient by granting the bonus to our next unit.
The Husks' keywords are all beneficial for our Fated units, but being able to get Overwhelm, Elusive, Regeneration, Tough, or Challenger is especially nice. And the extra point of health does matter, especially in the early game where it makes blocking safer, and allows you to actually make it to the Keyword Casino.
Evelynn can work as either a mid-game threat, or as a wall of stats to generate Husks and help stall until we can drop Pantheon to close the game.
Is this the way Pantheon makes his way back into the meta?
Probably not since Kai'sa, Supercharge
, and Void Abomination
are basically better Pantheon… but I can dream, right?
---
Closing Thoughts
My overall impression of Evelynn throughout building these decks has been positive.
She has a somewhat flexible shell with unique deck-building opportunities within each region. I think she has a strong chance to maintain representation in the meta because of the value that you can get from casting spells on her Husks, and I am excited to see who cracks the puzzle first!
I hope you enjoyed our sojourn throughout Runeterra, and the exploration of the possibilities with Evelynn. Best of luck with your own deck building adventures and I'll see you on the ladder!
---
---