Varus Pantheon is one of the most powerful decks in the current tournament meta. In this guide, you will learn how to pilot it best, and why it is such a powerhouse in a Best-of-Three format!
6
3
12
19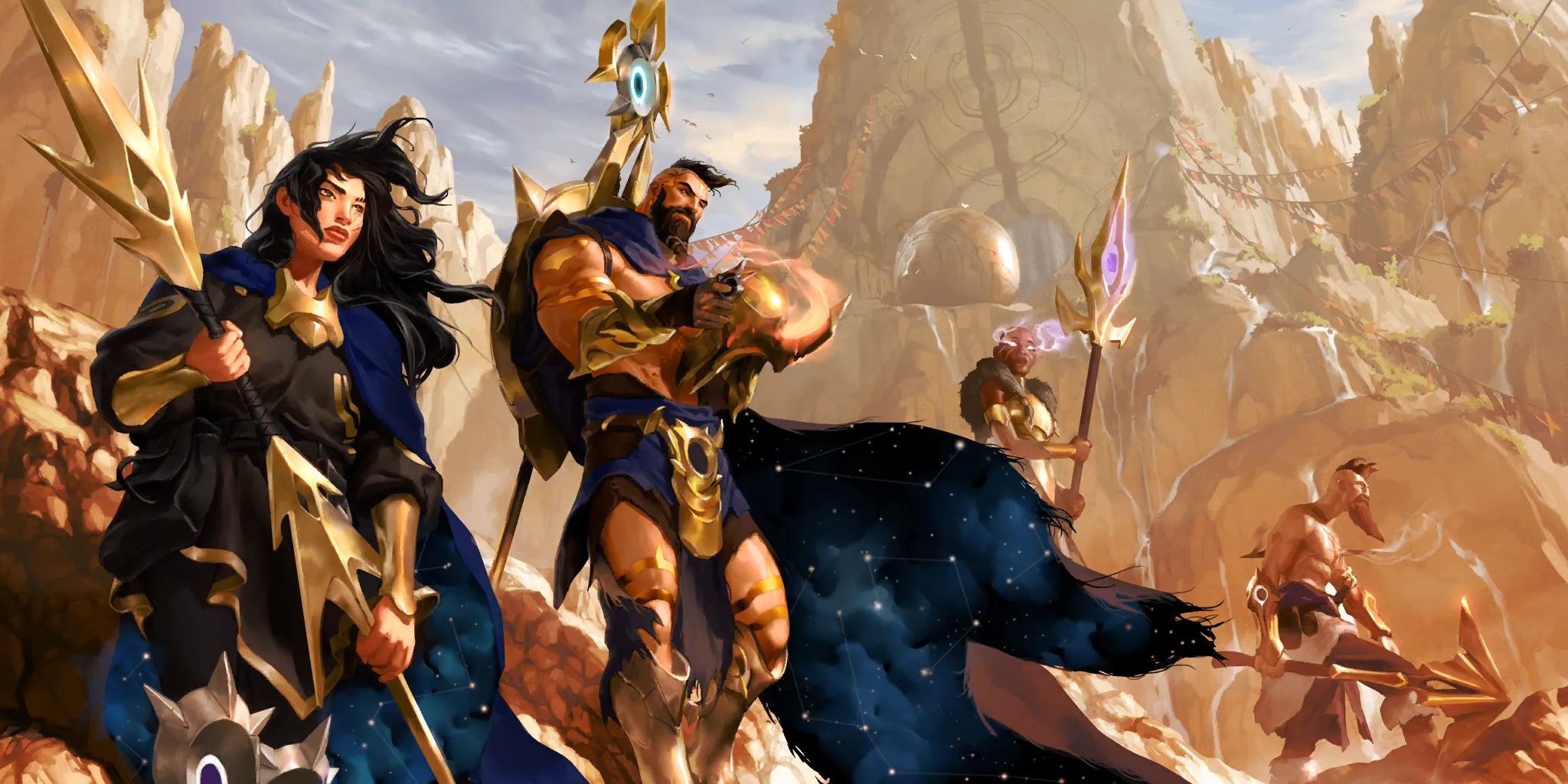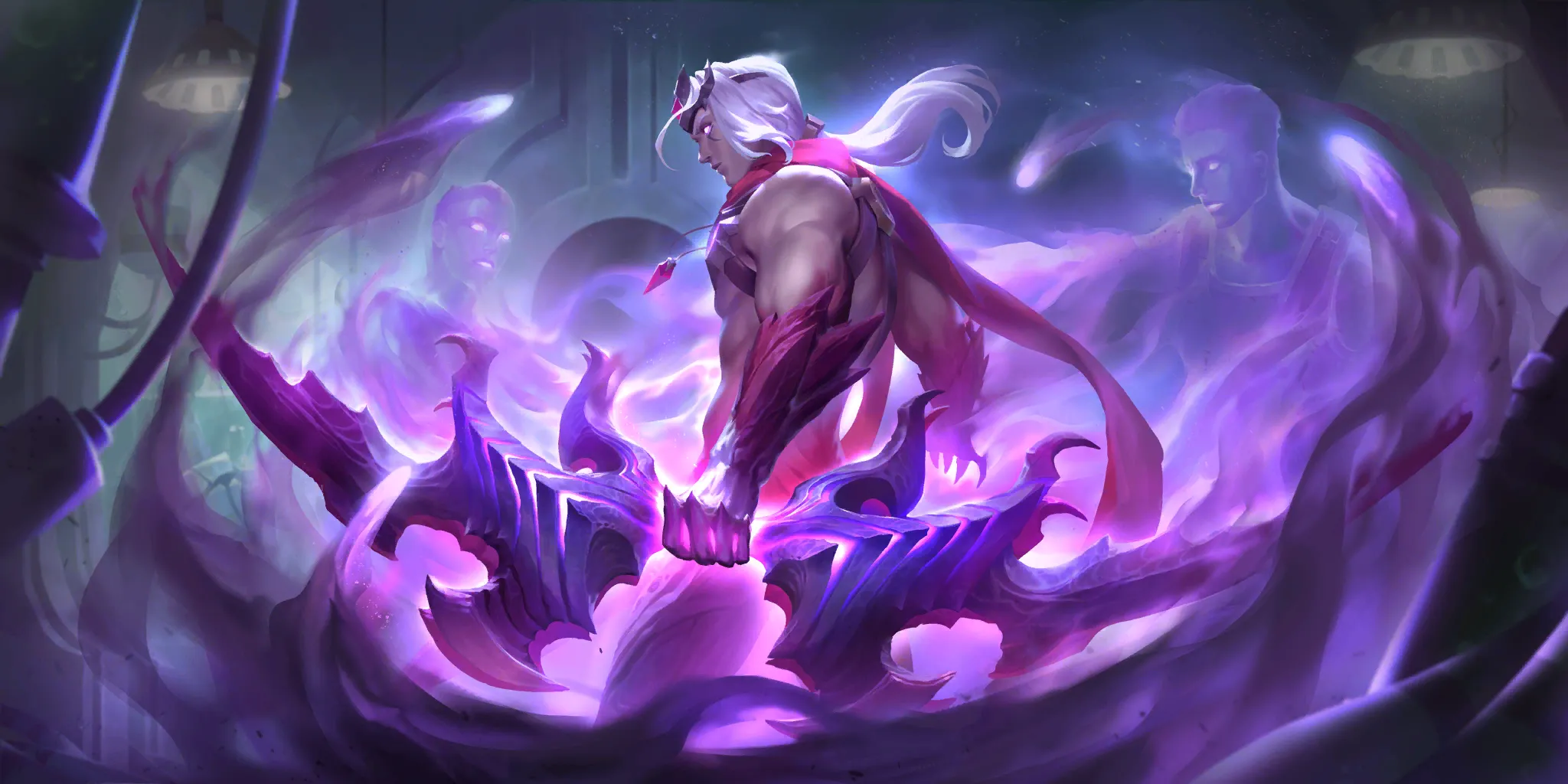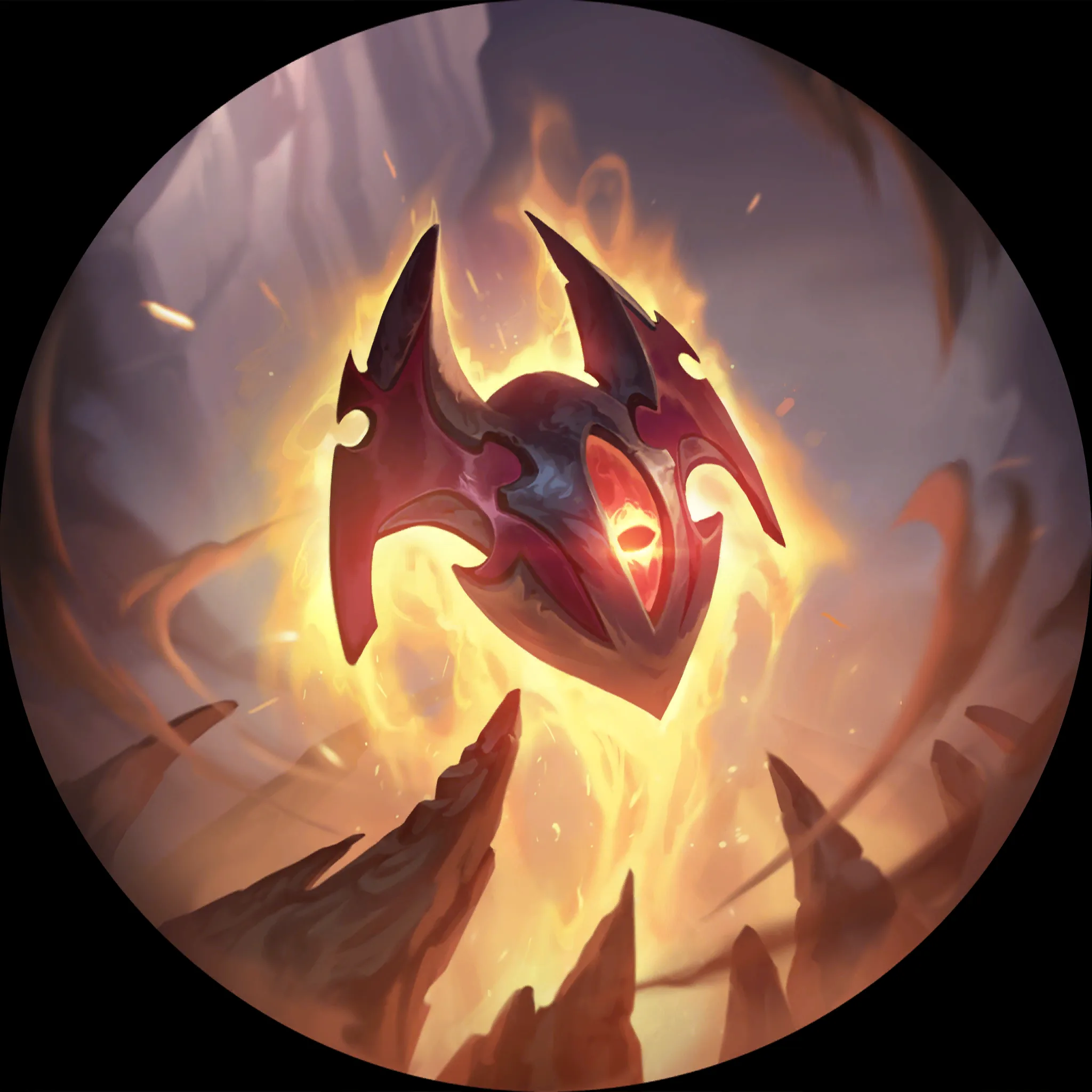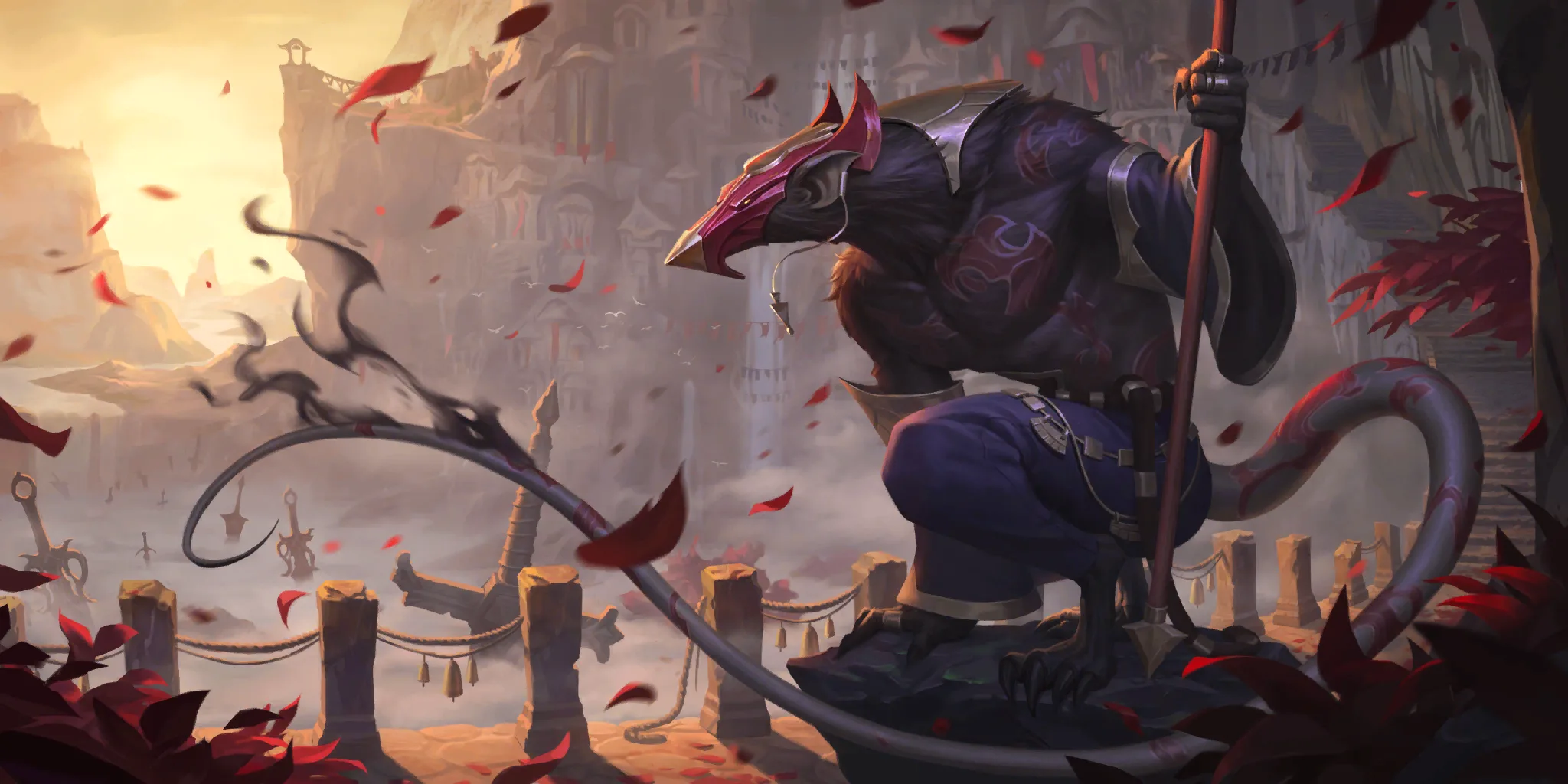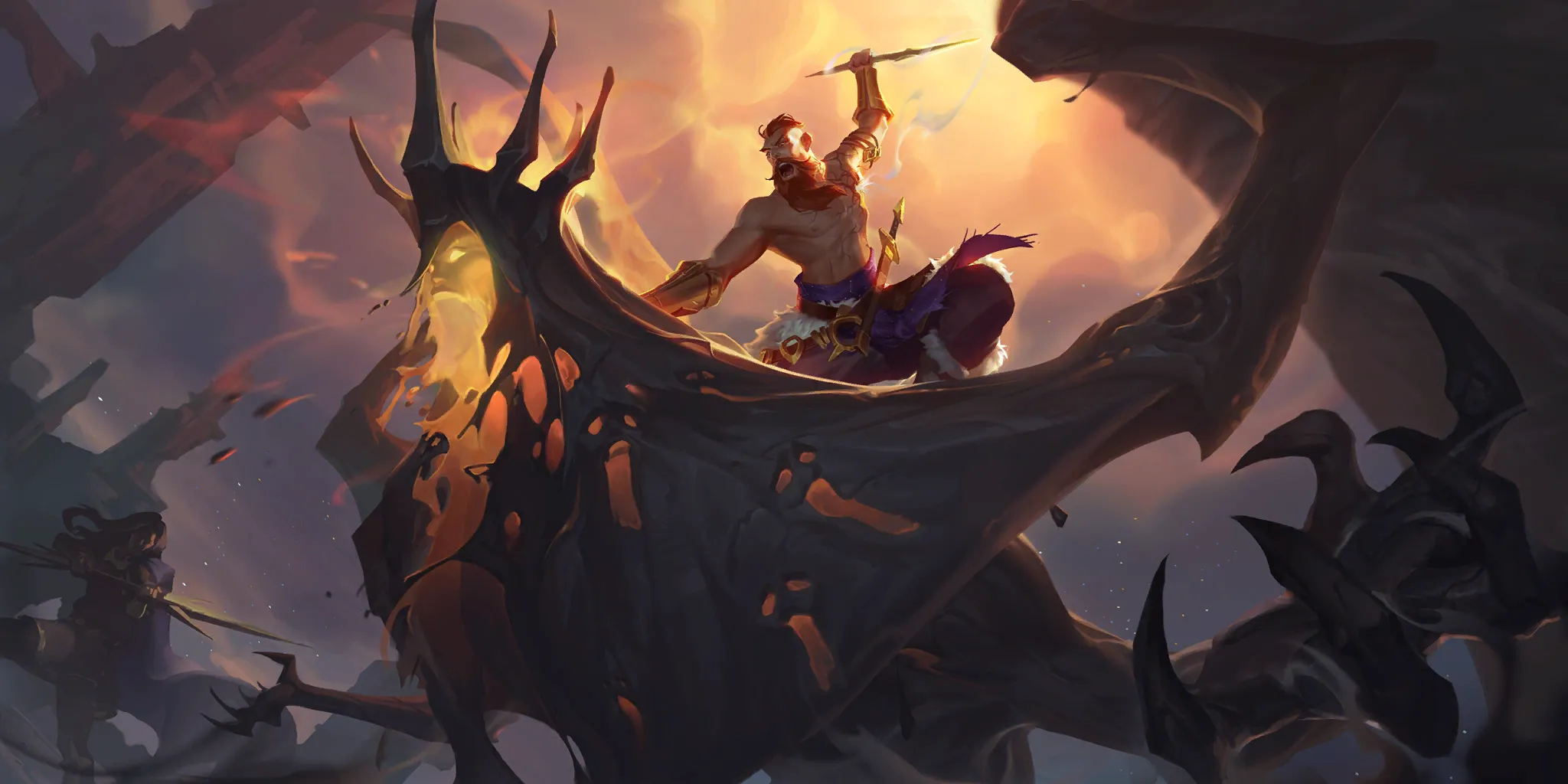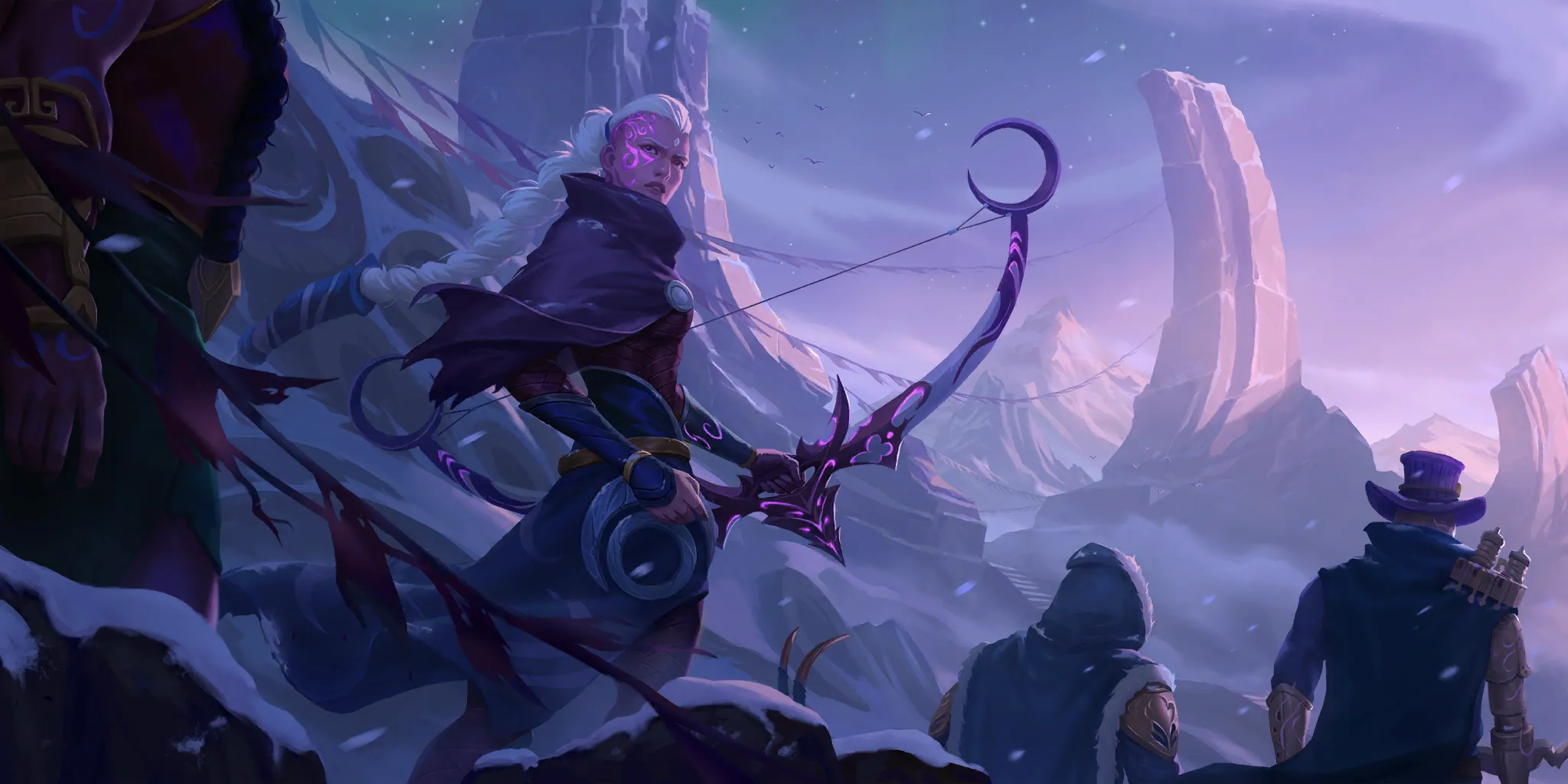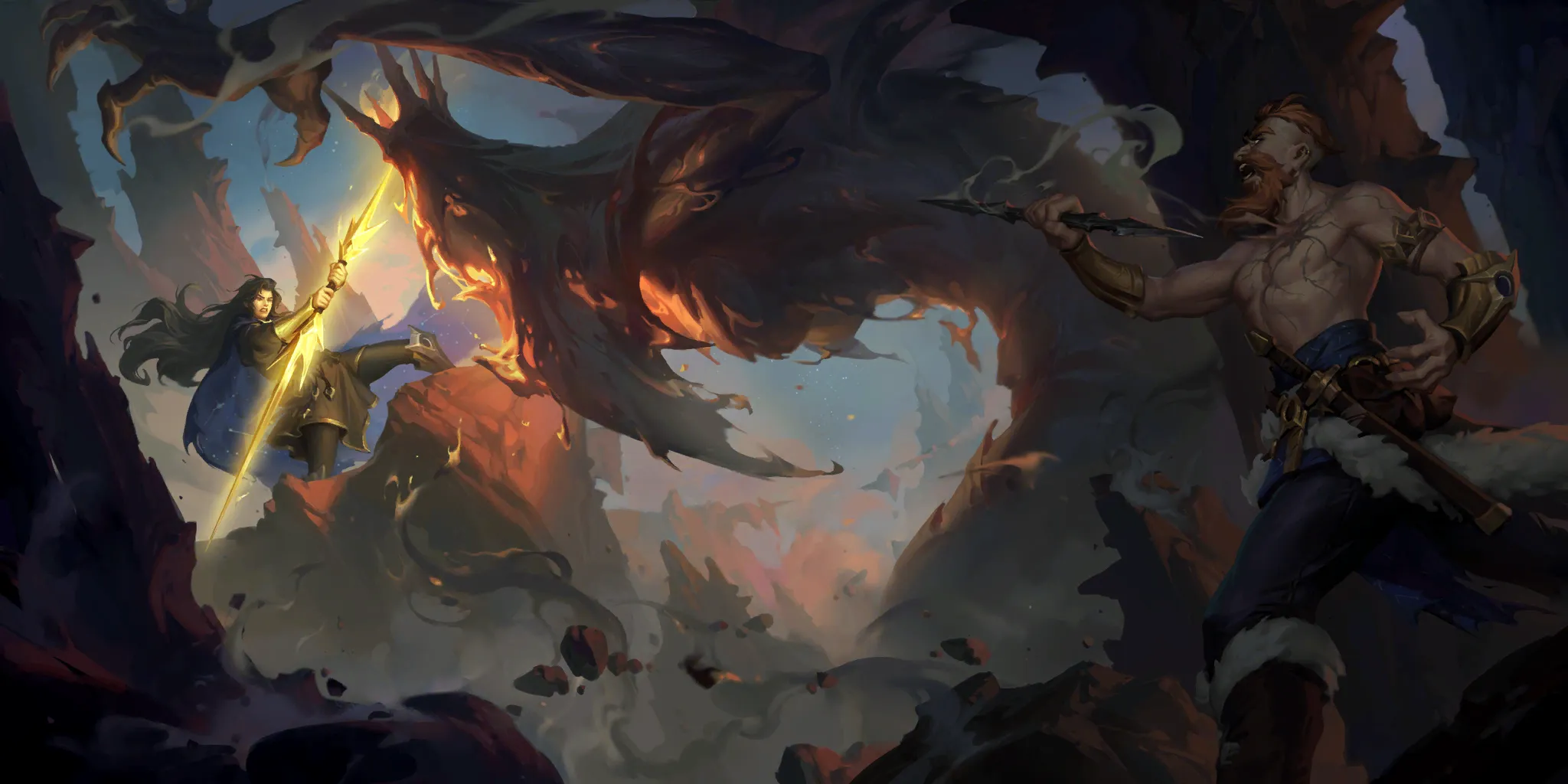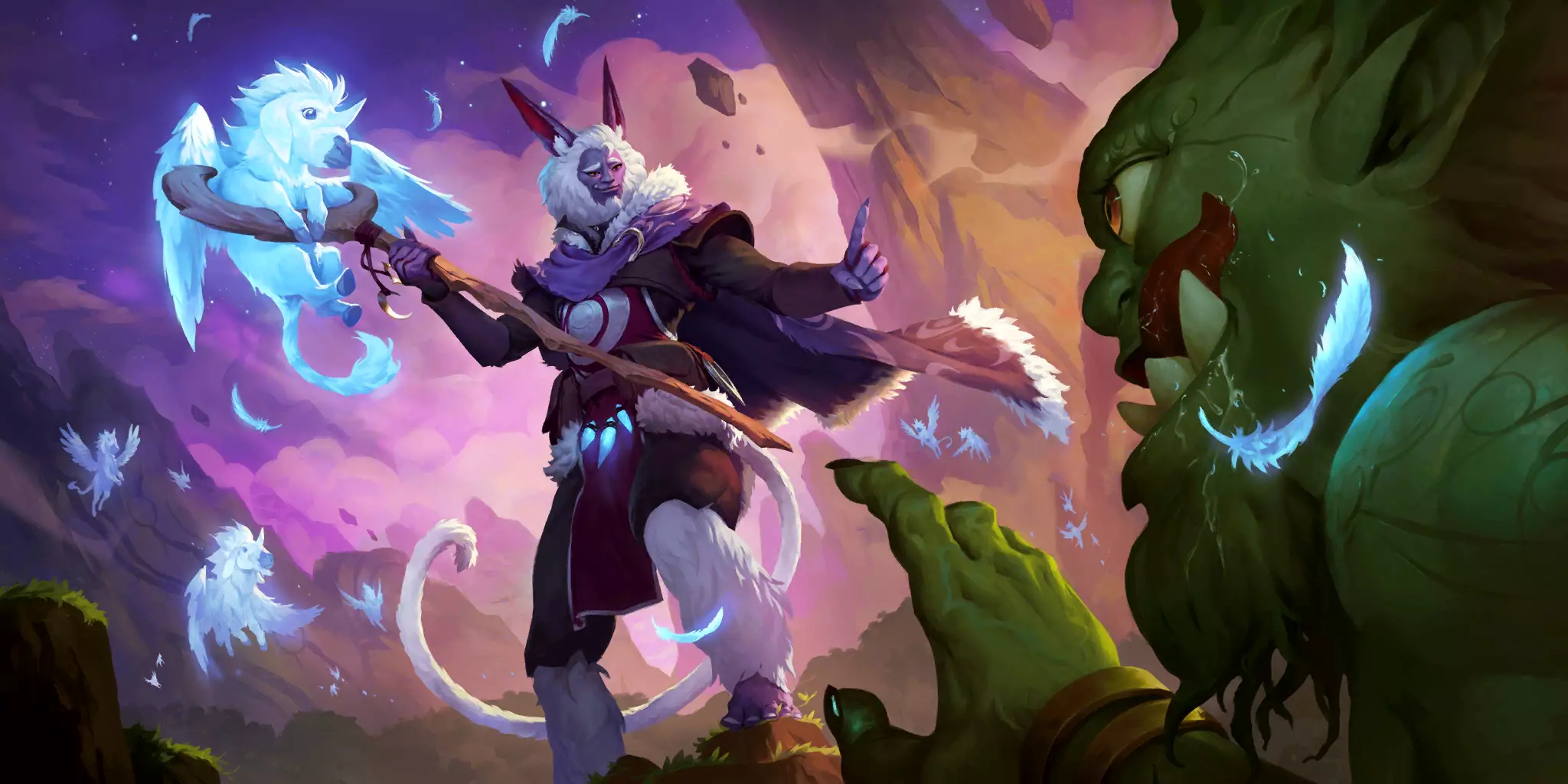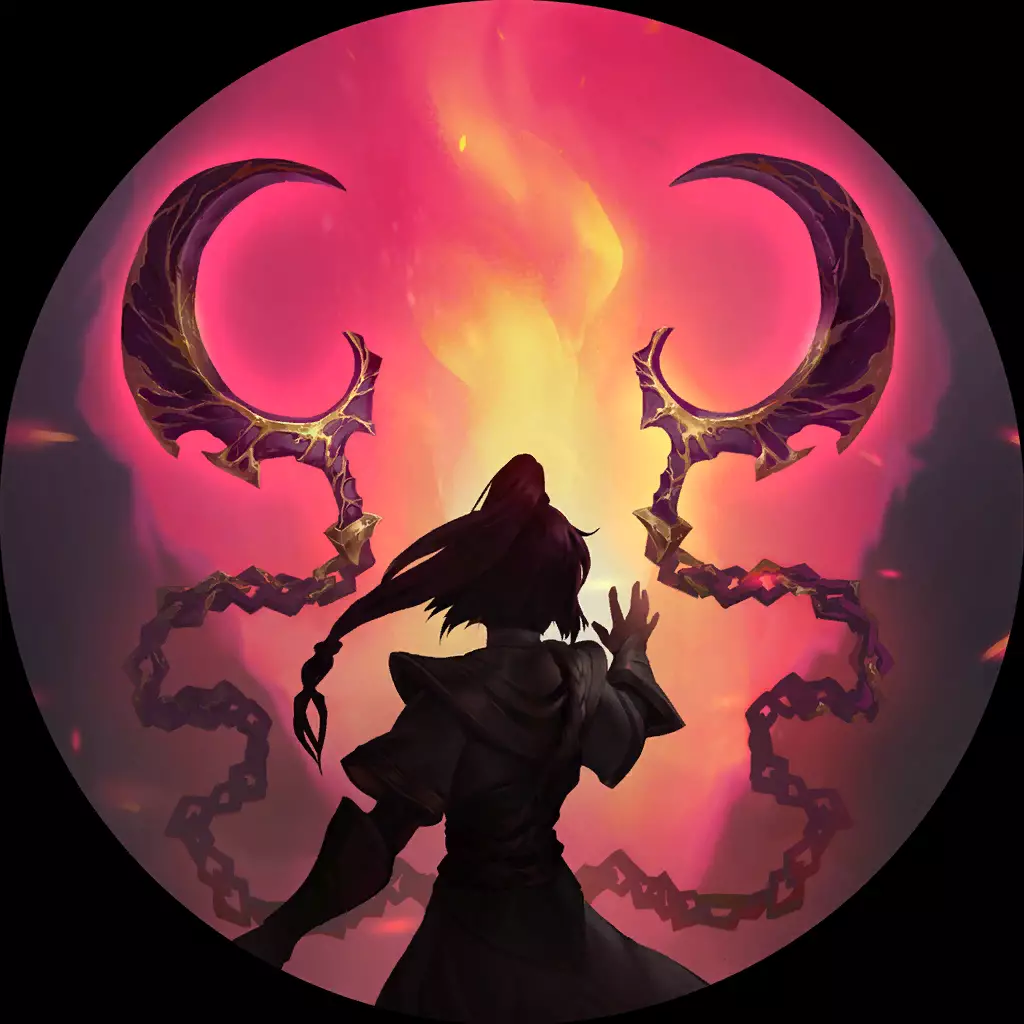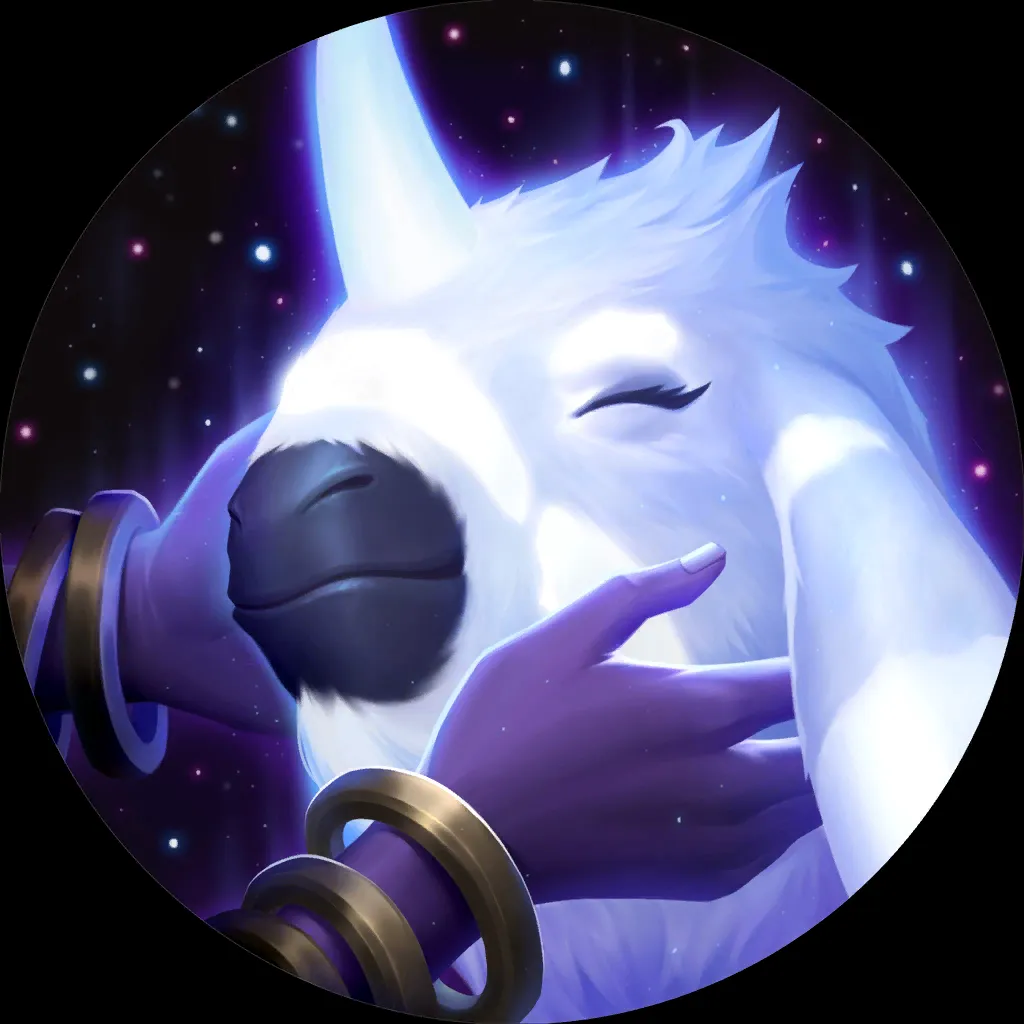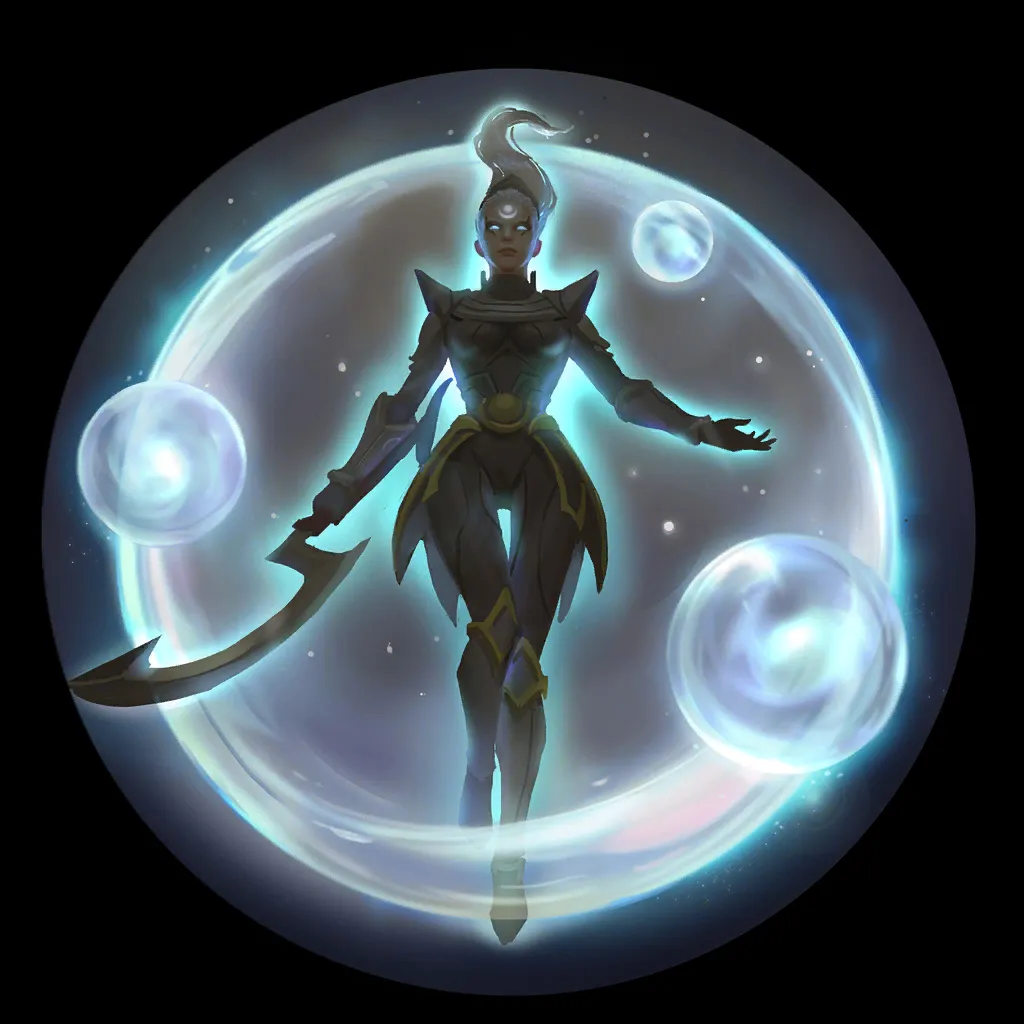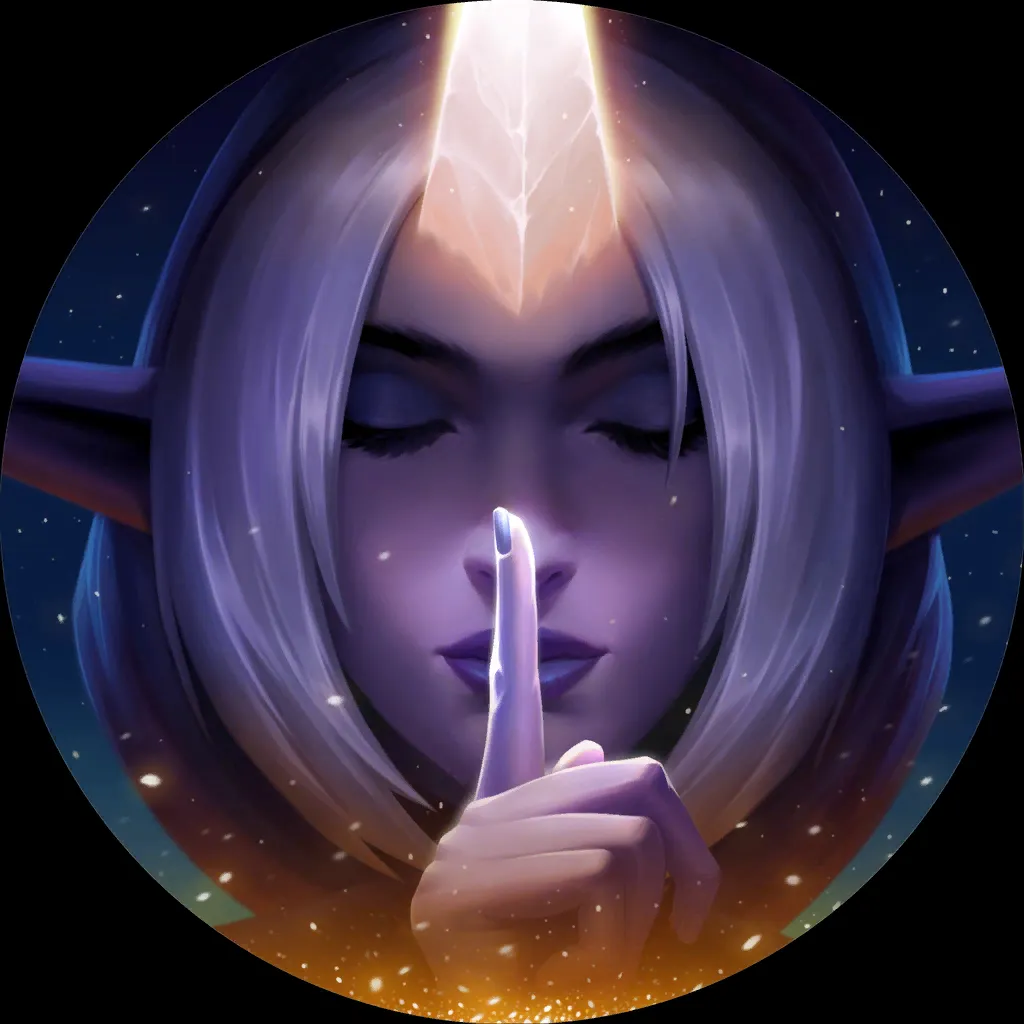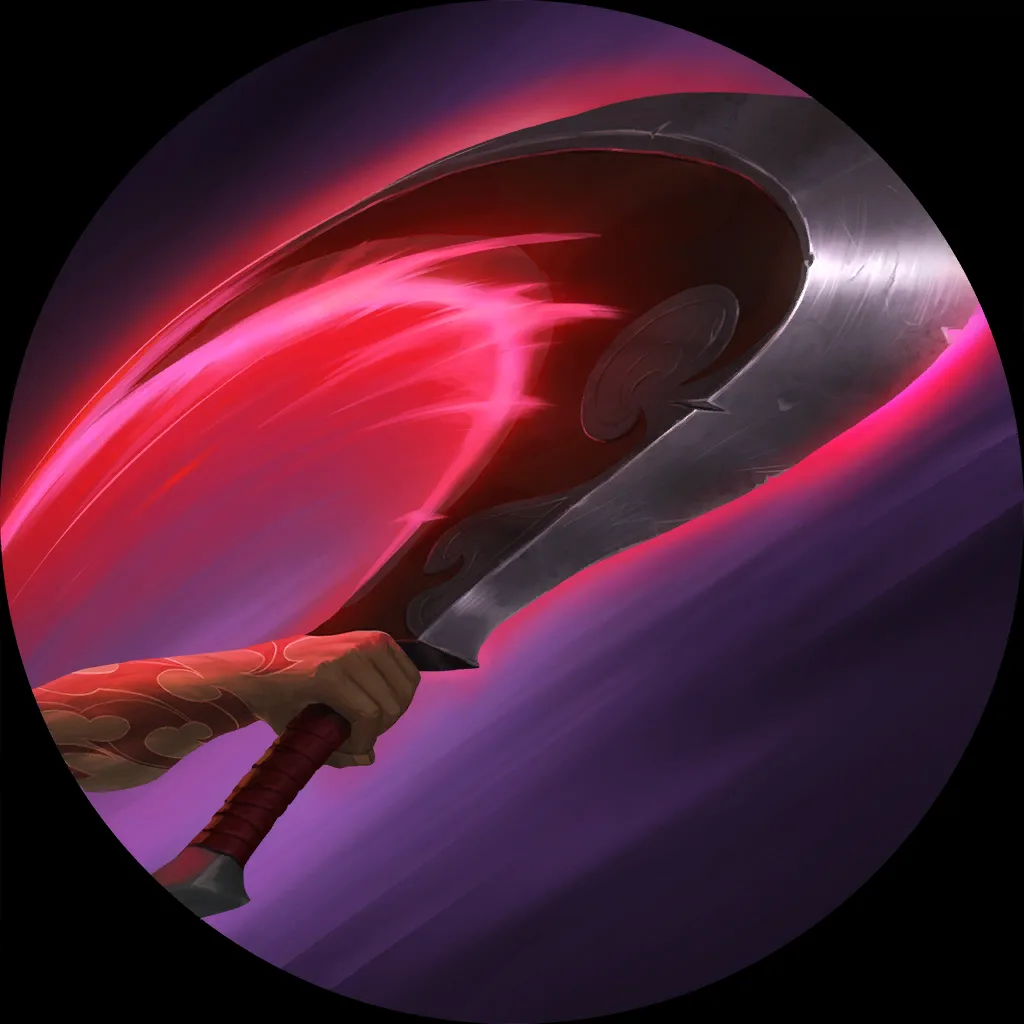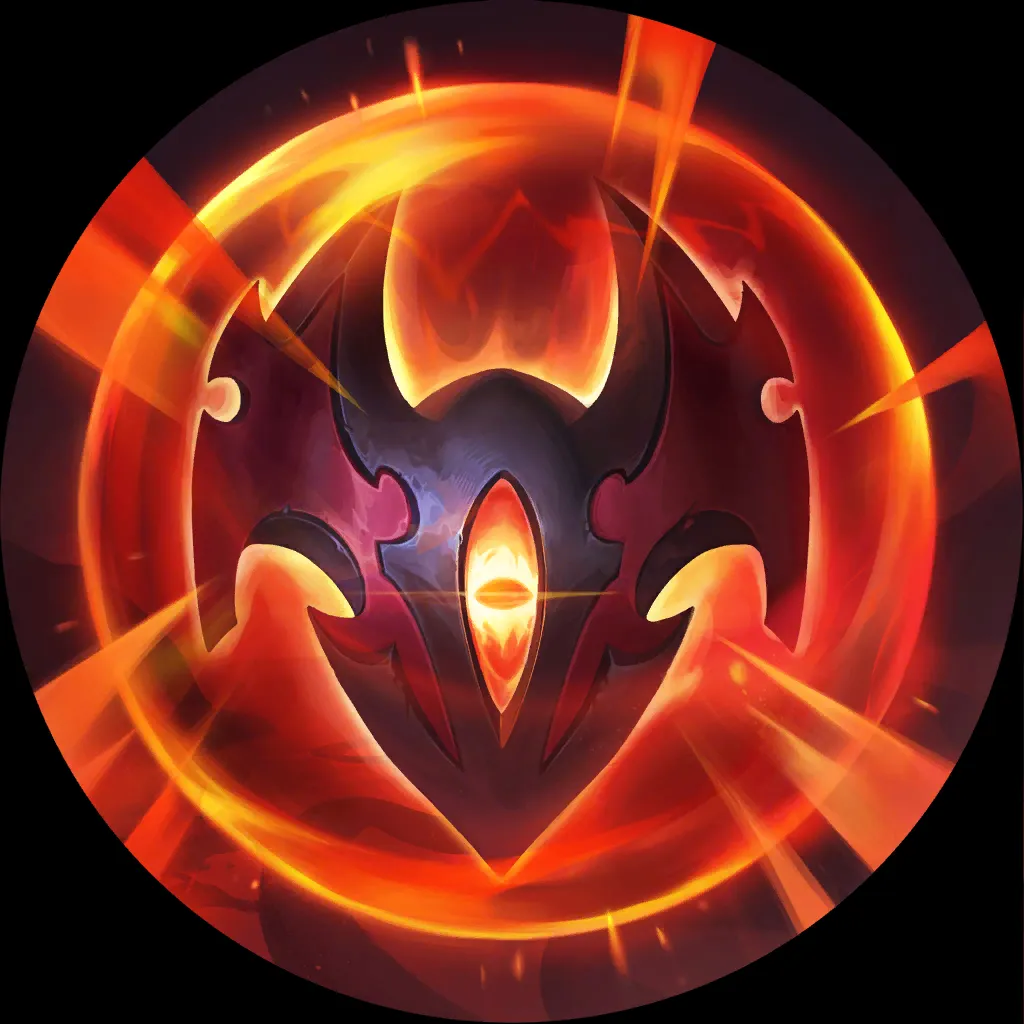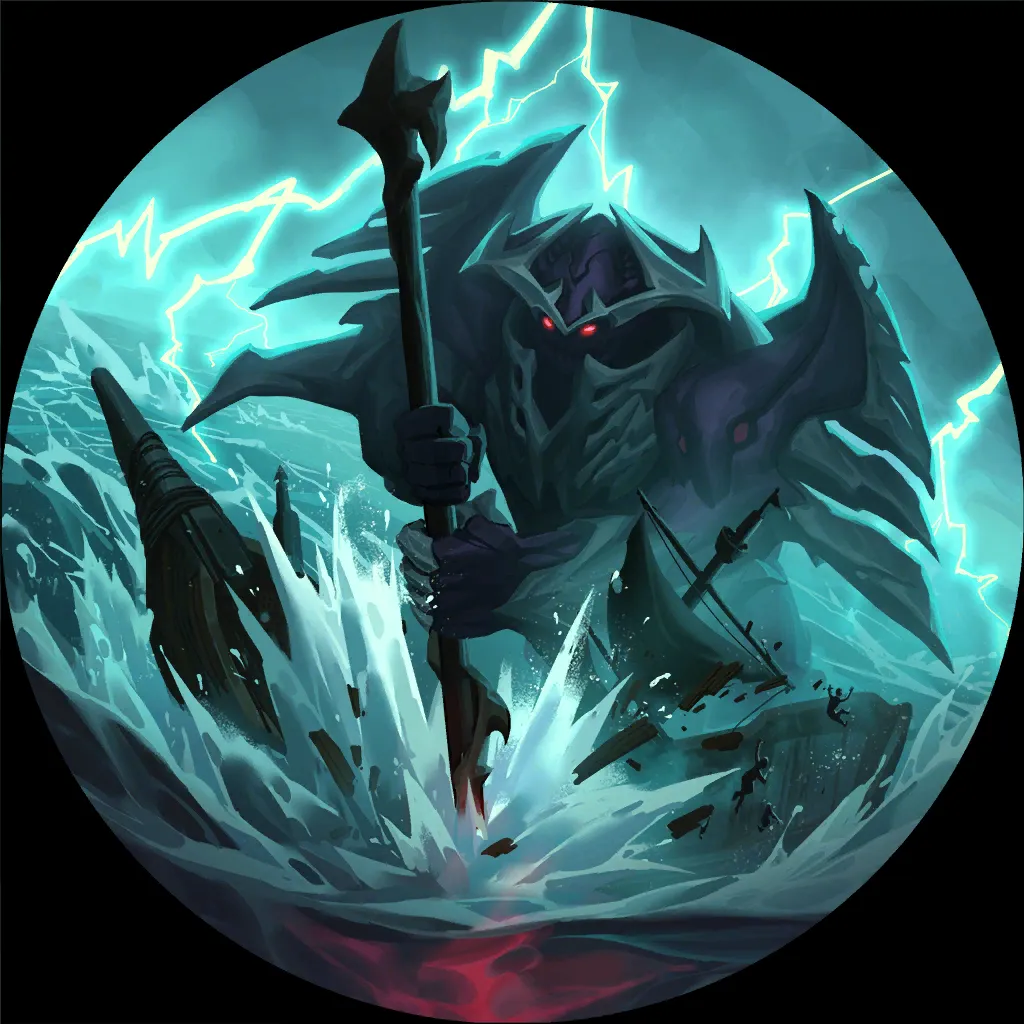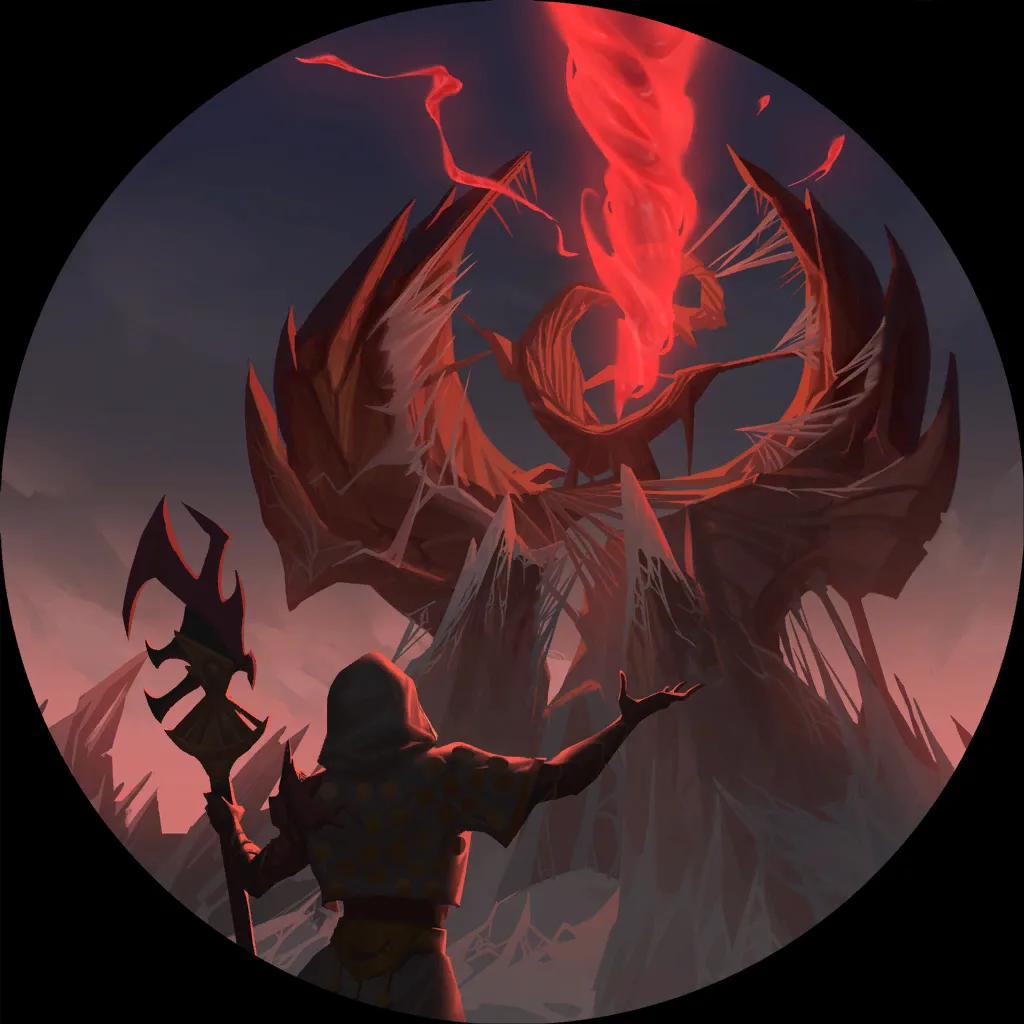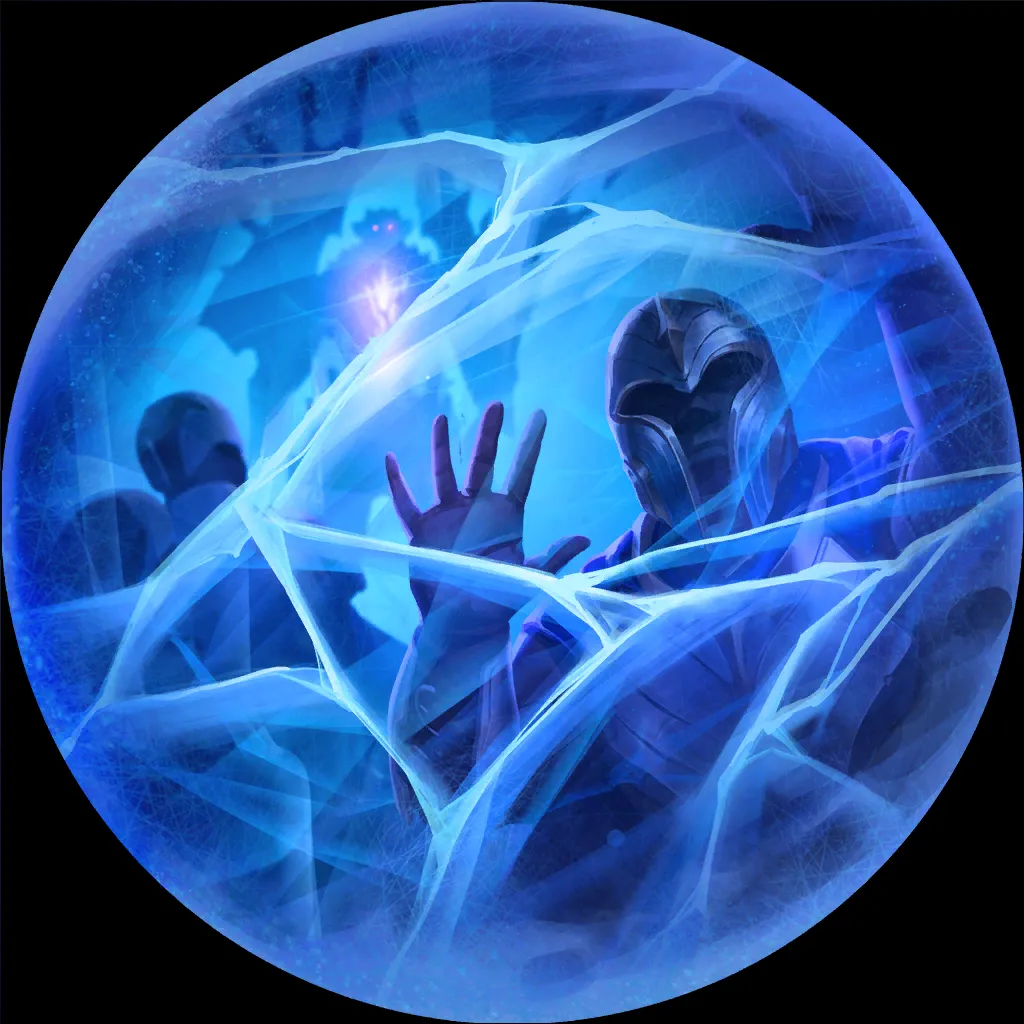 ---
Best LoR Decks: Varus Pantheon – Card Breakdown
In the first place, this archetype is a Pantheon
deck. We run Pantheon
's usual Fated and "cards that target other cards" package, as it can also be found in other Pantheon blends, like Pantheon Fiora.
Pantheon
and Saga Seeker
are our two core units. Varus Pantheon revolves around targeting allies and consistently activating Fated. 
Saga Seeker
's one-mana cost means we can start cashing in on the Fates procs as early as round two, while Pantheon
will level up around rounds 6-8, gaining a random keyword that can turn around entire games. For example, if he gains Lifesteal against Katarina Gwen, or Elusive and Spellshield against Seraphine brews.
If you're a veteran player, you might miss Wounded Whiteflame
from this list. The dragon was already cut since Fiora Pantheon emerged but was the third staple Fated unit of the old Pantheon Yuumi – we don't play Wounded Whiteflame
nowadays because it has become too clunky. With Saga Seeker
, we can utilize Fated very easily, and Pantheon
is more of a finisher that doesn't need much support.
Compared to those, Wounded Whiteflame
is a three-mana investment that makes it difficult to activate Fated every round. Even worse, since the nerf to Zenith Blade
, Wounded Whiteflame
is easy to chump-block. Wandering Shepherd
and Iula
would be the cards we need to make Wounded Whiteflame
work, but those two are also three-drops, making it very awkward to play all of them.
Varus
is a "silent benefactor" of our Fated gameplan, similar to Camphor, the Doubt
in Pantheon
Demacia. He can push lethal damage once leveled up, and drawing him for free means extra value and consistent Equipment location to activate cards like Momentous Choice
.
Varus
' main advantage, though, is the cards we can run thanks to him. We will cover those later, but without access to Varus' Cultist cards provided by his Origin, Varus Pantheon would not be good enough to be played over e.g. Pantheon
Demacia.
Now that we know the "who", we need to find the "how" for Fated activation.
---
Lunari Cultist
is the new Mountain Goat
of the Fated archetype. It immediately gives us at least one Gem
– and with the amount of weapons we run, most of the time we'll get two.
While Mountain Goat
is better for trades, it forces us into bad attacks to get a Gem
. Also, Cultist is a better top deck, as we get the Gem
right away, which is useful to flip Pantheon
.
Also, equipping the Lunari Cultist makes her suitable for trading against two-Health units like Annie
or Mountain Goat
, while also surviving an attack.
Talking about Equipment, Wandering Shepherd
is the Weaponmaster. He allows us to simultaneously develop a unit, activate Fated, and Improvise. The improvised equipment is especially useful, as we can get Fishawhack
for Overwhelm on a big Saga Seeker
, or Upcycled Rake
for Scout on Pantheon
!
The Darkin Lodestone
is a very efficient way of activating Fated, while also giving our Saga Seeker
extra Health and potentially buffing another ally.
Since we don't run as many units as Pantheon Vayne or Taric Poppy, Horazi
is not as usual of a play as in
Demacia brews. That being said, don't forget about this option from The Darkin Lodestone
, and especially the Spellshield Horazi
wears. If you can put Fishawhack
on Horazi
, she can become a lethal threat!
Note: Nope, putting Upcycled Rake
on her and supporting an ally doesn't give you a free attack. =)
Pale Cascade
and Guiding Touch
are
Targon staples that most decks use. They are extremely efficient combat spells that cycle themself, and in our case they activate Fated on top.
Mastering their use can seem tricky at first, but once you understand that playing Saga Seeker
on round two to activate Nightfall is the way to go, and that Guiding Touch
doesn't need to heal two to be worth casting, you should get the hang of these spells quickly.
---
Now that we've talked about the who and how of Fated, let's focus on the Cultist spells that Varus
lets us include in our list:
Momentous Choice
is the best one-mana spell in the game. It makes trading against us extremely annoying, and activating the spell is not that difficult with eight weapons in our list.
As if that wasn't enough, Momentous Choice
synergizes even better with our champions. It can activate Fated twice when leveling Pantheon
, and adds up to four power to The Darkin Bow
.
The Expanse's Protection
is one of the spells I rated the highest in this new expansion. It allows us to protect our valuable champions at Burst speed for mere two mana. This means we will always trade upwards tempo-wise when casting this spell. On the downside, The Expanse's Protection
is reactionary in nature, and can't be cycled proactively like Pale Cascade
and Guiding Touch
.
Furious Wielder
is our saving grace when it comes to interacting with our enemy's units. Since we lack access to
Demacia, we can't include Single Combat
and Concerted Strike
. Furious Wielder
allows us to handle backline threats like Seraphine
, as well as remove blockers in the way of our Overwhelm units. This is an S-Tier card we don't want to miss.
Talking about S-Tier cards, The Unforgiving Cold
is the reason Varus Pantheon works. It flips a lot of matchups, especially
Demacia ones, due to their tendency to go tall and rely on board trades. It can freeze a Rumble
against Rumble Vayne, or a Zed
against Tumbling Elusives.
When you look at data, you can see that Pantheon Vayne struggles against Rumble Vayne (43% WR) because they can hardly bypass Rumble
's Spellshield. Compared to that, Varus Pantheon has a 61% WR in that matchups, because The Unforgiving Cold
is inescapable, even with Spellshield.
Pro tip: The Unforgiving Cold
can't Frostbite a unit twice. For example, if you cast it once to Frostbite Zed
, and then your foe buffs Zed's Power, you can not Frostbite him a second time with another The Unforgiving Cold
in the same round.
Hush
is another The Unforgiving Cold
, but different. Sometimes, The Unforgiving Cold
doesn't hit the targets we want. Hush
can silence Zed
or Ezreal
, allowing us to block them.
That being said, Hush
isn't a Cultist spell, meaning it doesn't draw us Varus
, and gets blocked by Spellshield. It is definitely one of the first cards you want to cut when teching your deck!
Forsaken Baccai
is a gap filler that is almost never a dead draw. It allows us to locate key cards for a given matchup, and can be an early blocker or The Darkin Lodestone
target. If you want to be better versus aggro, run three copies of this card.
Iula
is a one-of that can protect our Fated units, or even Varus
from removal. If our foe runs many cheap-cost, low-stat units like Conchologist
(also called chump blockers), we can put Overwhelm onto Saga Seeker
for extra Nexus damage. Since Pantheon
and Varus (level 2)
already have Overwhelm, and we have access to better Spellshield cards, we don't run more than one copy of Iula
.
The Unending Wave
is one of those cards that we play since we have access to it, but it doesn't impact the deck too much. Sometimes, we need to find Pantheon
or The Unforgiving Cold
to come back into a game, and The Unending Wave
gives us two more looks for it. 
On the downside, the cards drawn are fleeting. If we get a Hush
or The Expanse's Protection
and can't use them the same round, they are lost forever.
That being said, don't hesitate to use the Wave aggressively to look for your wincons. If you find Pantheon
off The Unending Wave
but discard the second card, that's a trade worth taking, since Pantheon
will most likely win us the game. We would likely run a two-mana boat for Pantheon
if we could!
Heedless Resurrection
is a one-of that can come in clutch in some situations. Varus Pantheon relies on their Overwhelm champions to close out the game, so resurrecting one of them is a good idea. That being said, we first need our champs to die for Heedless Resurrection
to work. This, and the fact that the card will resurrect Varus
if both your champions have died in this game, means that we only run one copy of it.
---
Tech Options
Ambitious Cultist
can be the third four-drop in our deck. This allows us to mulligan more aggressively for Saga Seeker
and Wandering Shepherd
in most games, without running the risk of missing a round-four play. While the card that Cultist creates is not great in eight out of ten cases, we don't always want to drop Pantheon
on round four, and Cultist is just as good of an Equipment target due to its high health!
Oftentimes, before we want to develop our champs, we want to make our smaller units a threat. Playing Ambitious Cultist
plus an Equipment can force our foe to use removal like Ravenous Flock
on this unit, instead of one of our valuable champions.
---
Pantheon Varus – Mulligan
We always keep Saga Seeker
and Wandering Shepherd
. If we already have Saga Seeker
in hand, we can keep The Darkin Lodestone
. If we have both of those in hand, we can also keep Momentous Choice
, and our Saga Seeker
will never die.
Pale Cascade
is also a solid keep when we see Saga Seeker
in our starting hand, as it allows us to efficiently activate Fated while cycling itself.
Compared to that, Guiding Touch
frequently doesn't allow us to trade with Saga Seeker
early, as it doesn't buff our Saga Seeker
to four health like Pale Cascade
. This makes Guiding Touch
only a situational keep against Ravenous Flock
decks.
Do we keep Momentous Choice
when we only have Wandering Shepherd
in hand? Nope. Finding an early unit as a target for Equipment takes precedence.
---
Varus Pantheon – Tips and Tricks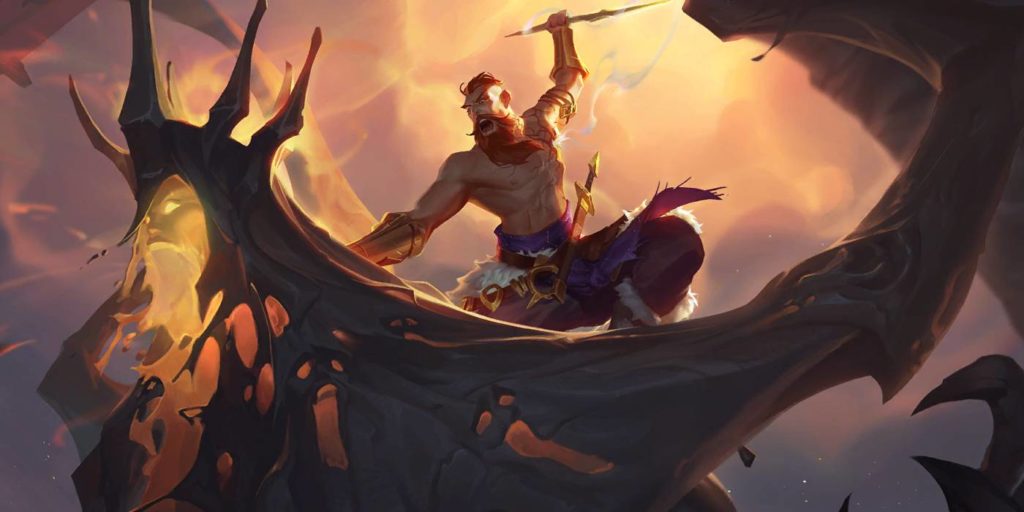 Find excuses to play Pale Cascade
and Guiding Touch
. Those spells are meant to activate Fated and cycle themself. Keeping them in hand will mean we effectively play with one card less in our hand.
For example, if you play Saga Seeker
on round two and have the choice between The Darkin Lodestone
and Pale Cascade
, it is most of the time better to play the spell, as it will draw you another card. Especially if we don't have a round-three play yet, we should delay playing The Darkin Lodestone
!
---
Don't overvalue your Saga Seeker
s. While they are the most powerful follower in our deck, if our Saga Seeker
can trade two-for-one, or even three-for-one while cycling our spells, we will have gained a huge tempo and card advantage. 
Our finishers are Pantheon
and Varus
, do not hesitate to trade Saga Seeker
away for value!
---
Varus Pantheon – Matchups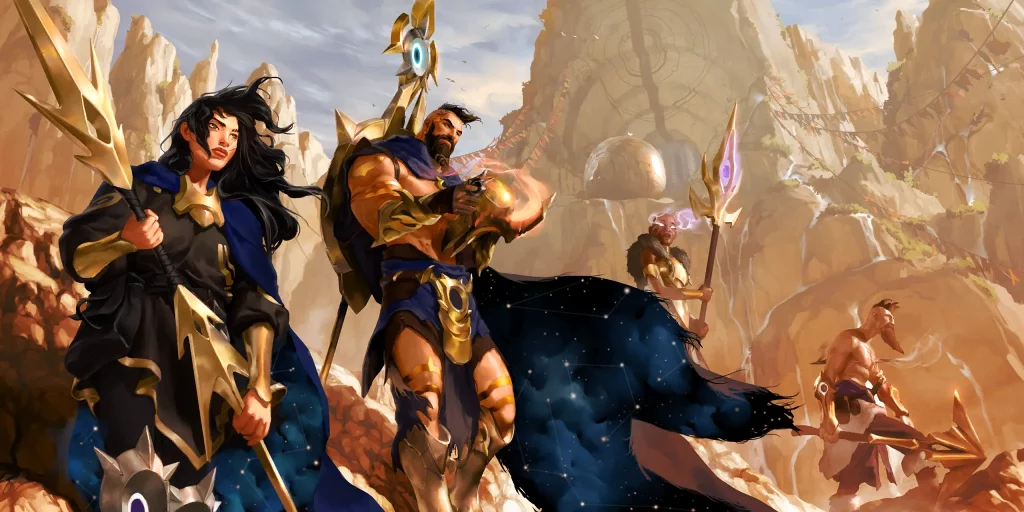 Mulligan: Saga Seeker
, Wandering Shepherd
, Pantheon
In this matchup, the player who can grow a bigger Pantheon
usually wins. Even if our opponent rolls better keywords like Quick Attack or Spellshield, they don't matter if our Pantheon
can just block theirs.
Pantheon
Demacia is usually the better Pantheon
blend with access to combat tricks like Single Combat
and Rallies. Unfortunately for them, The Unforgiving Cold
is really good against tall units, and even goes through Pantheon
's Spellshield.
We don't keep The Unforgiving Cold
in our mulligan, though, as we need to fight for a tempo advantage with our units. Keeping four mana open in the later stages of the game is key to forcing our foe to play around The Unforgiving Cold
and will give us the edge in this matchup!
Further reading: for the other side of this matchup, check GeneralSchwartz's No More Demons – A Pantheon Vayne LoR Deck Guide.
---
Mulligan: Saga Seeker
, Wandering Shepherd
, champions, Guiding Touch
if Saga Seeker
in hand
This matchup sucks because they have all the removal. We want to find our champions, even Varus
, to not run out of units. Guiding Touch
can catch our foe off guard against a Ravenous Flock
or Scorched Earth
.
Since this is a bad matchup, take your odds. For example, if you have a Gem
and Saga Seeker
in hand, but no other protection for Saga Seeker
, play him anyways and try to activate Fated with the Gem
, even if they might have Mystic Shot
. We can not play around a lot of stuff against Ez Sera and have to take our chances.
This matchup is a premium example of Saga Seeker
s role in Pantheon Varus. If we can get our opponent to cast Ravenous Flock
or Disintegrate
onto Saga Seeker
, we are very happy because they might lack this removal later against Varus
or Pantheon
.
Further reading: for the other side of this matchup, check Card Gamer's Seraphine and The Clash at Noxus – A Seraphine Ezreal LoR Deck Guide.
---
Mulligan: Saga Seeker
, Wandering Shepherd
, The Unforgiving Cold
Rumble Vayne is a one-trick pony who specializes in locating Rumble
through Legionary Charge
, and protecting him. This archetype stands and falls with Rumble
.
How fortunate for us, then, that we run The Unforgiving Cold
!
While Rumble
wears Spellshield, which protects him from Furious Wielder
, The Unforgiving Cold
goes through his Spellshield. And since Rumble
needs to attack to fulfill his job, Frostbite leaves him vulnerable to getting blocked by our tall units.
In this matchup, we don't need to kill our opponent – we just need to handle all our foe's Rumble
s. This means that we can open-pass into our opponent to have more mana available to deal with their Rumble
/pop his Spellshield.
Further reading: for the other side of this matchup, check Card Gamer's Tumble on the Rumble – A Vayne Rumble LoR Deck Guide.
---
Aggro – Unfavored
Mulligan: Baccai Reaper
, Saga Seeker
, Lunari Cultist
Against aggro like Annie Jhin and Miss Fortune Swain, we can't do much. We run anti-Demacia cards like The Unforgiving Cold
that are too slow for this matchup – we can't beat everything, and aggro is the one matchup we have to sack to beat other archetypes.
Try to find your early drops and don't panic when taking face damage. Since we don't have many early units, going for value trades is important, especially to have blockers when Annie Jhin uses their stun cards.
Keep in mind that Furious Wielder
can counter Noxian Fervor
. Apart from that, there's not much to say, hopefully, you don't queue into aggro too often!
Further reading: for the other side of this matchup, check PakiInPyjamas' By Her Guns Shall Noxus Rise – A Miss Fortune Swain LoR Deck Guide, and Yangzera's Annie goes to Stack School – A Jhin Annie Aggro Guide.
---
Vayne Zed – Slightly favored
Mulligan: Saga Seeker
, Wandering Shepherd
We just talked about how Noxus aggro is good against us because we run slow anti-Demacia cards. So what happens if we face aggro
Demacia?
There is always the threat looming that they curve out and beat us before we can stabilize with big units. On the other hand, Zed
is susceptible to The Unforgiving Cold
and Furious Wielder
.
If we can manage to hold on the first three to four rounds, and keep four mana open to threaten a Zed
kill, this matchup should be favored for us. Keep in mind that they run many protection spells like Twin Disciplines
or Deny
. Leaving four mana open means that they have to save 5+ mana themselves to develop Zed
and protect him.
Further reading: for the other side of this matchup, check my Return of Rally Elusives – A Vayne Zed LoR Deck Guide.
---
Tournament Meta
As I mentioned in the intro, Pantheon Varus is one of the best tournament decks in this meta. Varus Pantheon's weak spots are Seraphine archetypes and Aggro – but since our foe can only bring Seraphine
once in a lineup, we can simply ban her and only lose to aggro!
Especially in a meta where
Demacia is prevalent, Varus Pantheon can shine as the core to a counter lineup.
Personally, I have brought Pantheon Varus alongside Akshan Lee Sin, and Zed Vayne or Leona Diana, to the last two weeks of the Aegis league, going 3-1 in the process against some of the best lineup-builders of the west like Pavelicii and Mati24Mayo.
---
Closing Thoughts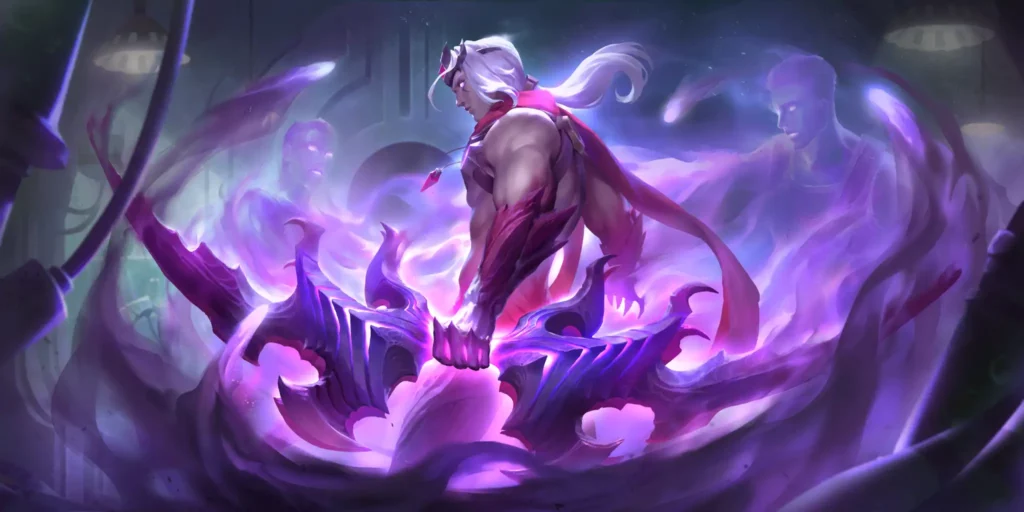 Pantheon Varus is one of those decks no one saw coming. Varus
in particular appeared to be an underwhelming champion, overshadowed by Seraphine
and Vayne
. Nonetheless, he has found a home alongside our Fated demon fighters, teaming up to show vampire hunter Vayne
the ropes.
While not the best LoR ladder deck due to Seraphine
's popularity in the meta, Varus Pantheon can fit into almost any tournament lineup that aims to ban Seraphine archetypes.
Personally, I have found a lot of enjoyment piloting this deck, even more so in Gauntlet and Tournaments.
I hope you found this guide helpful and learned something. If you have questions about the deck, why not shoot me a message on Twitter (@Leer97) or Discord (Leer#2026)?
I'm grateful for any advice on how to make these guides even more valuable for you. Thanks for reading and see ya next time! =)
---
---